walks index - homepage - contact me at

Coast to Coast - Kirby Stephens to Robin Hoods Bay - 2nd half June 200
11/11/2007 Rest day at Kirby Stephens
Paul and Hazel left the walk in the morning and returned to Sheffield. They completed the walk later in the year.
Entrance of St Stephens church from the Market place Frank's Bridge (our route out of town in the morning)
12/11/2007 8th day walking - Kirkby Stephens (via Keld) to Thwaite
Hartley quarries Jan in a seat built since Wainwright's passing?
Nine Standards - stone built towers in bleak misty weather
Through the gloom on the moors above Coldbergh Edge
Ravenseat farm in Whitsun Dale
Onward to Keld


Eggs near Keld on edge of road leading down to Thwaite
Down from Keld to Thwaite for our overnight stay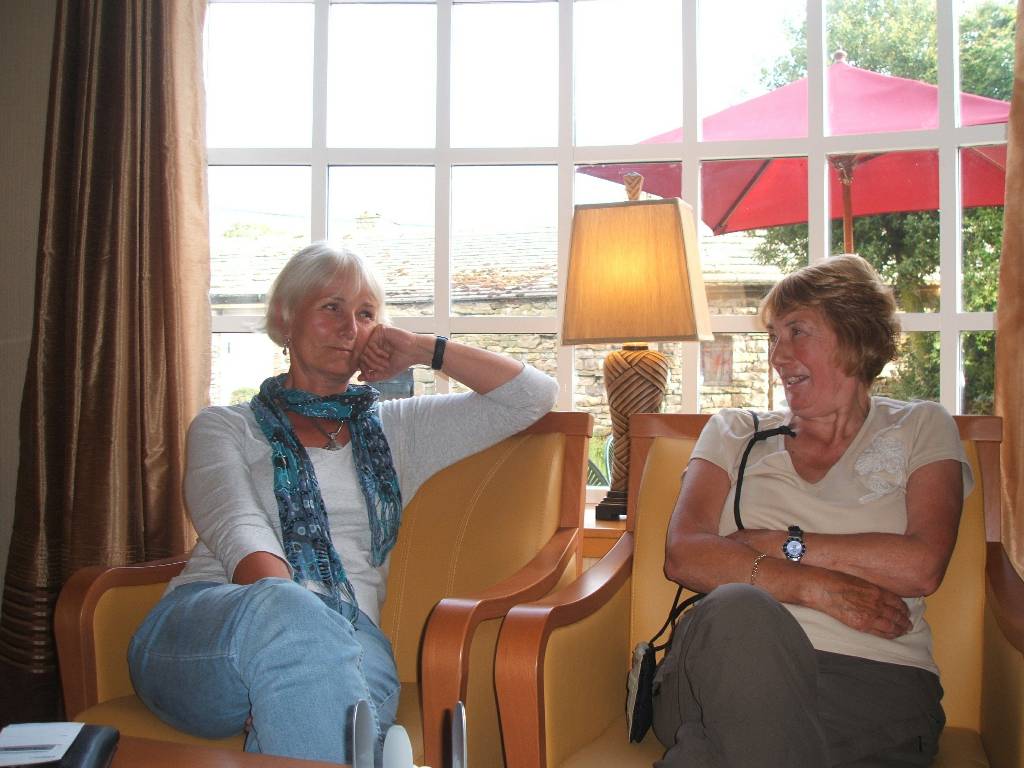 Relaxing before the evening meal in Kearton Country Hotel in Thwaite.
13/06/2007 9th walking day from Keld to Reeth
Baggage 'bus' taken from Thwaite back to Keld and then the lower scenic route following the river Swale was taken in an attempt to avoid rainy weather.
Cow and calf entering Keld
Following the Swale River steeply at first from Keld
then a gradual descent into the plains
One of many typical Dales barn - generally no longer used sheep licking salt in the river course?
Mon repose
Crossing the Swale
Walking carefully on a wall with a drop either side
Reeth
14 / 06 2007 tenth walking day from Reeth (via Richmond) to about 2km short of Catterick Bridge
Buck Hotel at Reeth Our route out of town
River Swale swollen with heavy rain
Marrick Priory looms out of the mist
Grass beaten down by stormy weather
cattle sheltering from the heavy rain - my last photo - wet camera fuses
On the way to St Giles farm
15/06/2007 eleventh walking day from before Catterick Bridge to Ingleby Cross
St Giles Farm saved from another day's soaking by plastic capes
Through the puddles Dangerously swollen River Swale near Catterick Bridge
| | |
| --- | --- |
| | |
| The Vale of York with miles of wheat fields - flat country | |
16/06/2007 twelfth day walking from Ingleby Cross to Urra
At Elstavale B&B at Ingleby Arncliffe
route follows some of the Cleveland way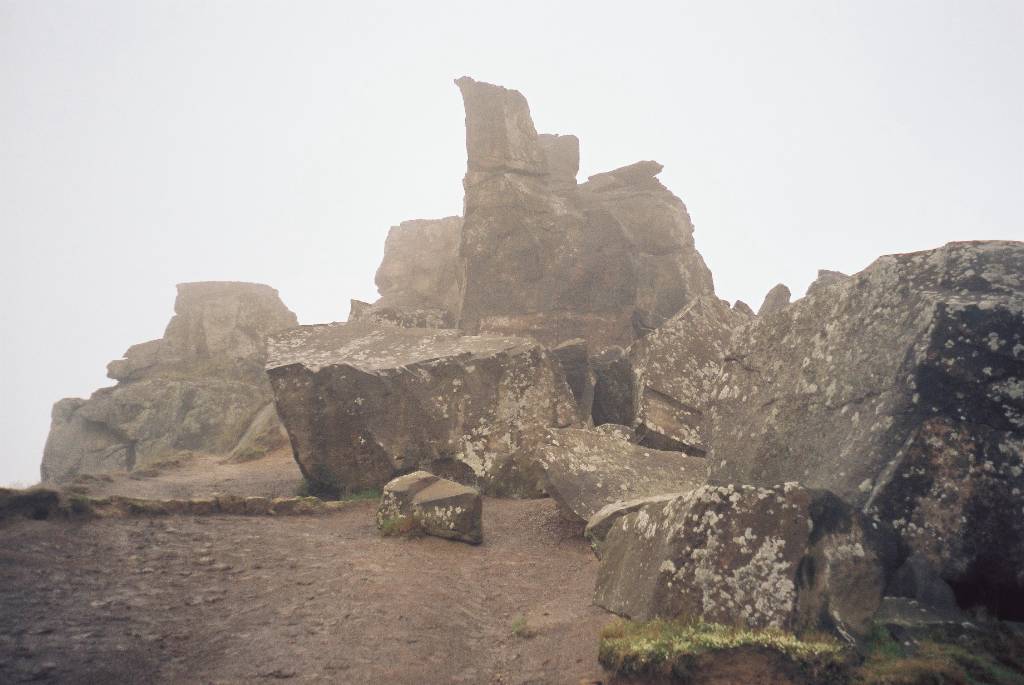 Wainstones
17/06/2007 thirteenth day walking from Urra to Glaisdale
Leaving Maltkin House
Cleveland Way - Old Ironstone railway track in distance
Survey beacon on Urra Moor A view from the Ironstone track
Other C to C walkers from Australia? Looking for direct descent route to our B&B in Glaisdale
18/06/2007 fourteenth day walking from Glaisdale to Robin Hoods Bay
House Farm
Stepping stones over River Esk near Egton Bridge Steam train railway platform at Grosmont
Steep hard uphill toil out of Grosmont
Resting at High Hawkser
The final headland before Robin Hood's Bay - partly obscured by fret (mist from sea)
| | |
| --- | --- |
| | |
| Dipping our feet in the North Sea | |
Ramblers' roll after a long trip At The Villa
walks index - homepage - contact me at