walks index - homepage - contact me at

A trip up Table Mountain in March 2004
Route -
From elevation 200m, NW up Myburgh's Waterfall Ravine from Hout Bay side.
NNE along Twelve Apostles past Grootkop to Valley of the Red Gods.
Roughly NE past Woodhead and Hely Hutchinson Reservoirs up to Maclear's Beacon 1087m (3584ft).
NW along Central Table then along exposed Fountains Ledge behind Western Table.
Steep descent N, roughly in line of Cableway to lower station at 350m - some tricky exposed rock scrambling pitches.
Distance about 12.5km (8miles) with 890m (2930ft) ascent.
Don't attempt without experienced guide knowing route !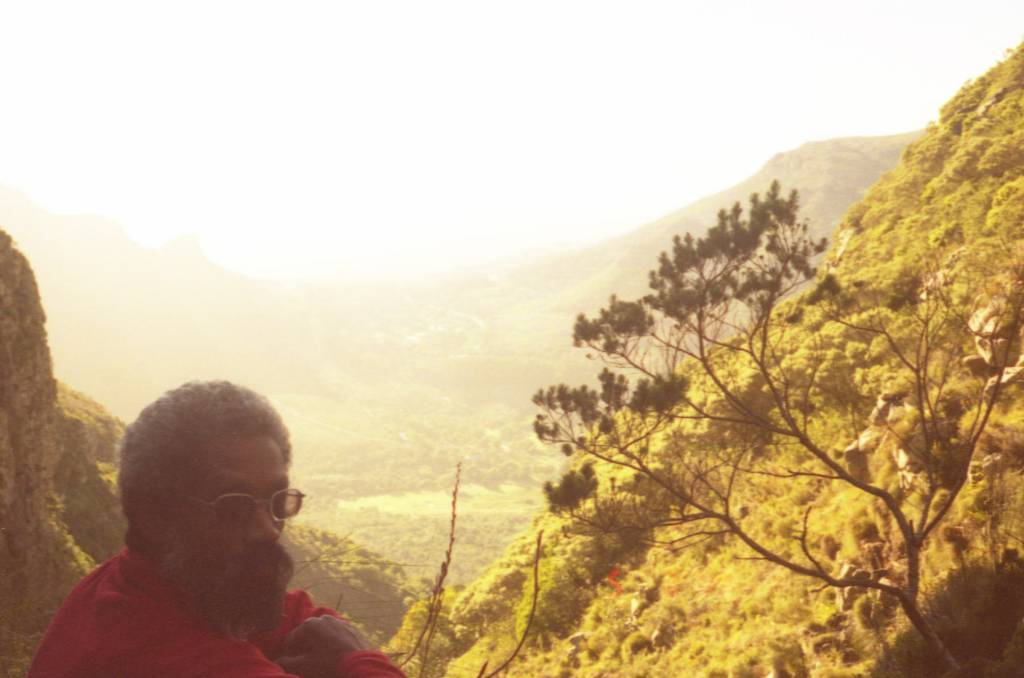 Ed above Myburgh's Waterfall Ravine and Hout Bay valley below. Constantia Nek and Klaasenkop on left in distance.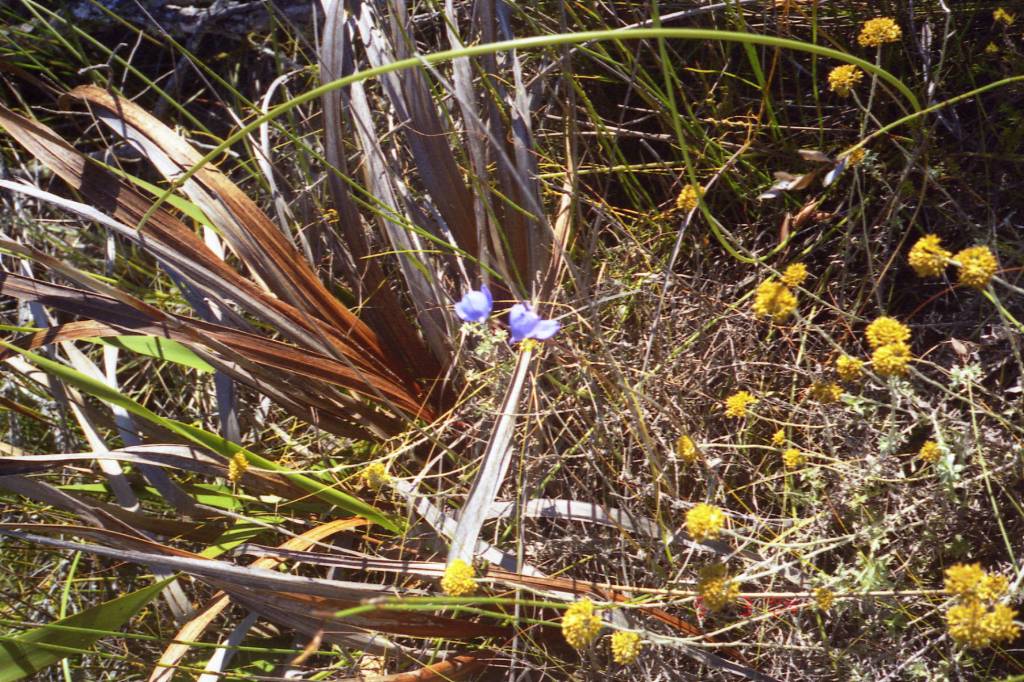 Blue disa (out of focus) and daisies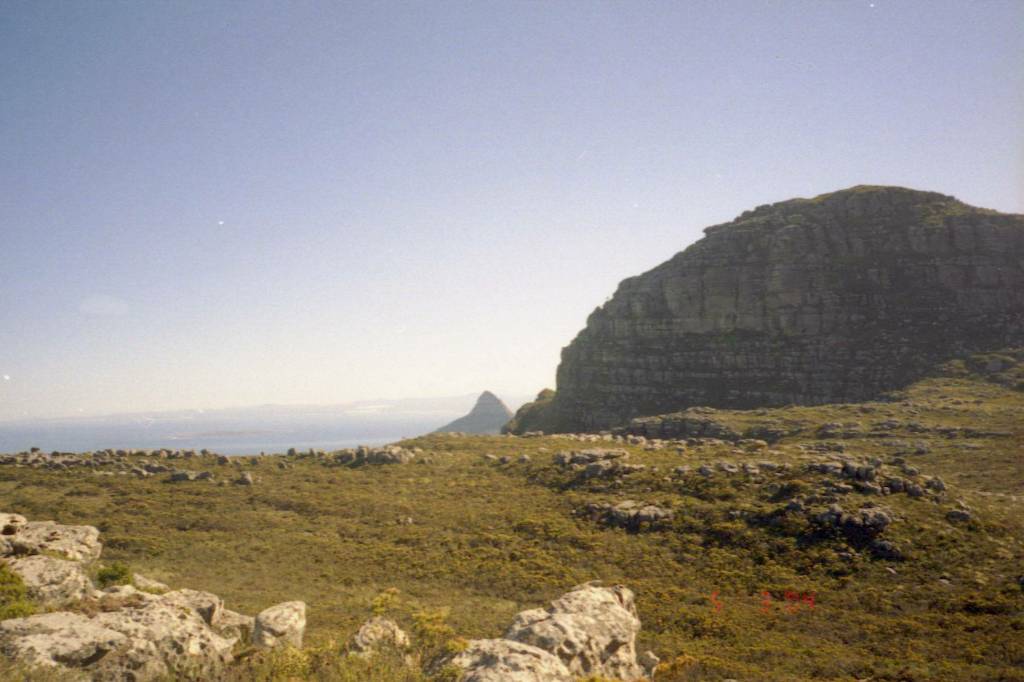 Lions Head in middle, Robin Island in sea to left, Grootkop to right.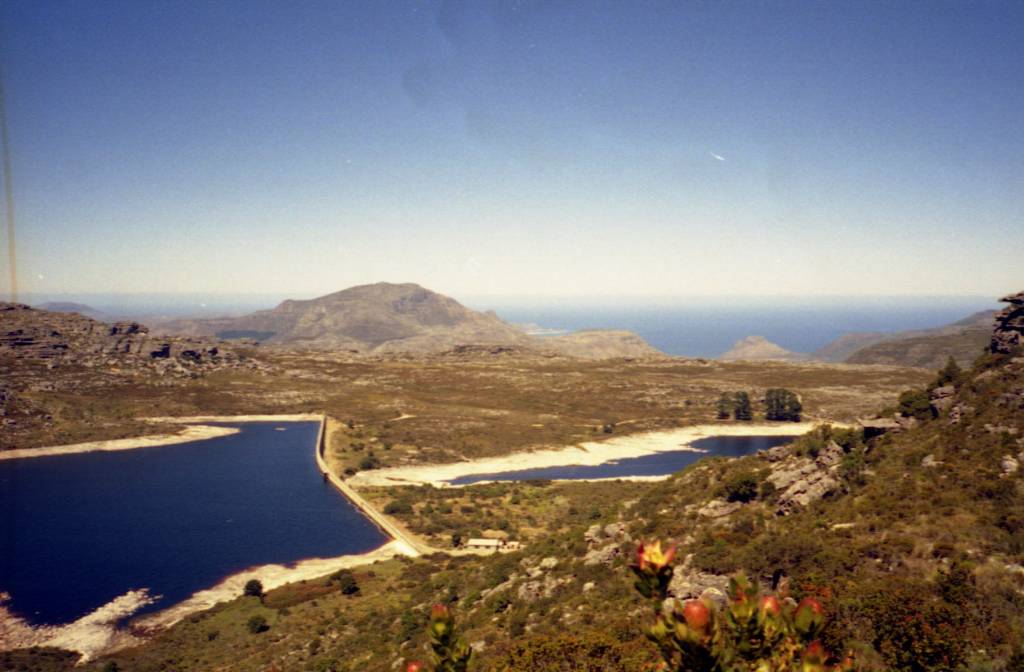 Hely- Hutchinson reservoir on left, Woodhead Reservoir on right. Constantiaberg in middle with Chapmans Peak just visible on right.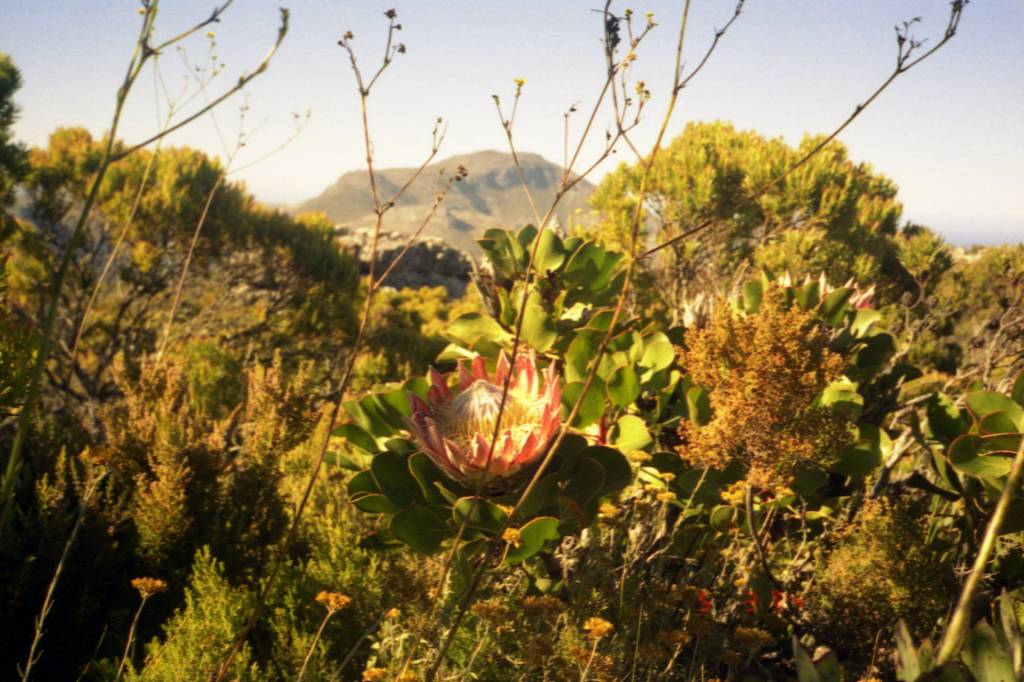 Protea cynaroides or King Protea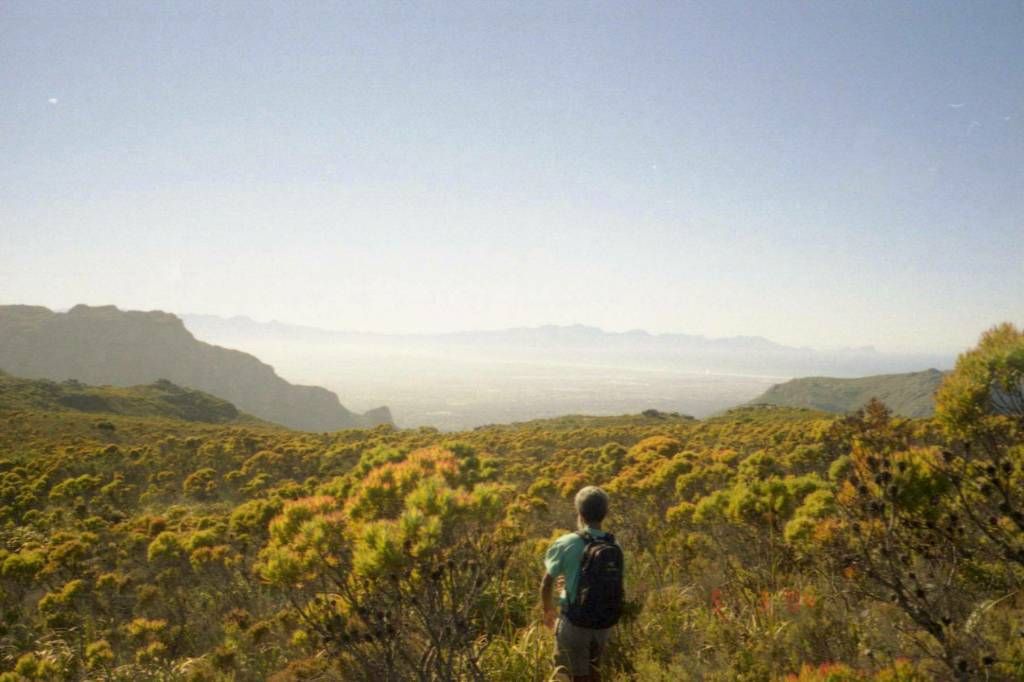 Looking through Constantia Nek across Cape Flats and False Bay towards Sir Lowry's Pass, Steenbras, and Gordon's Bay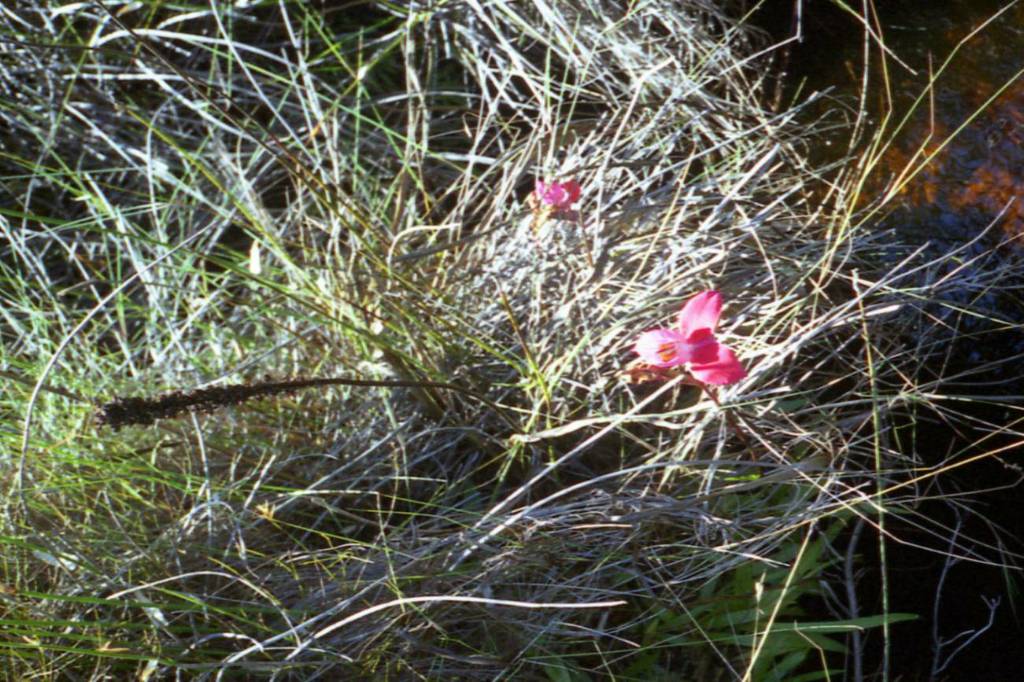 Red Disa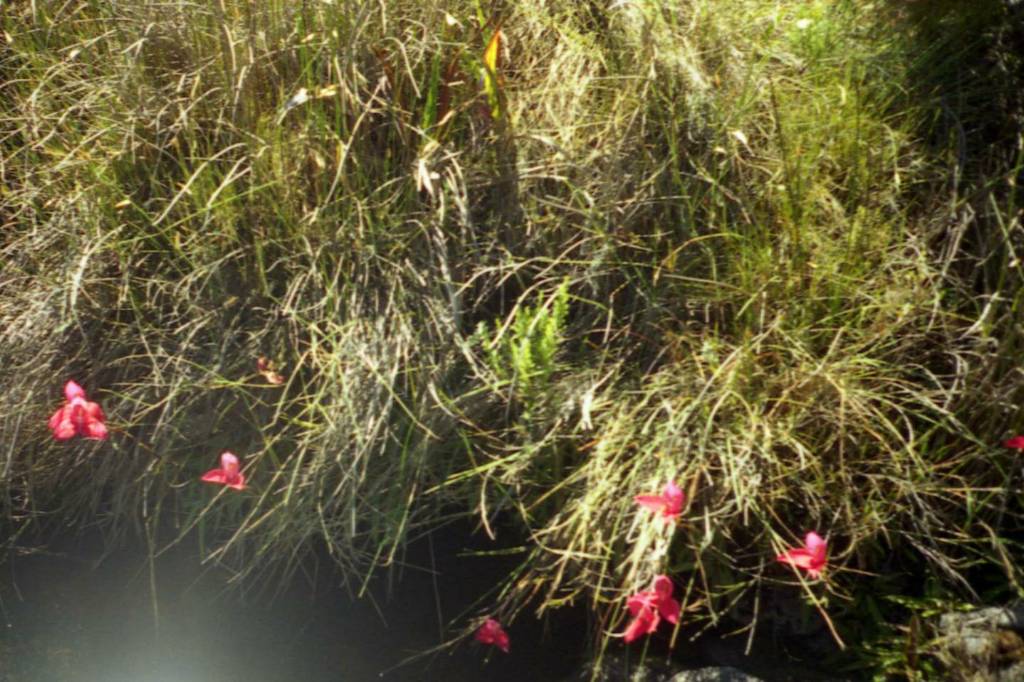 Red Disas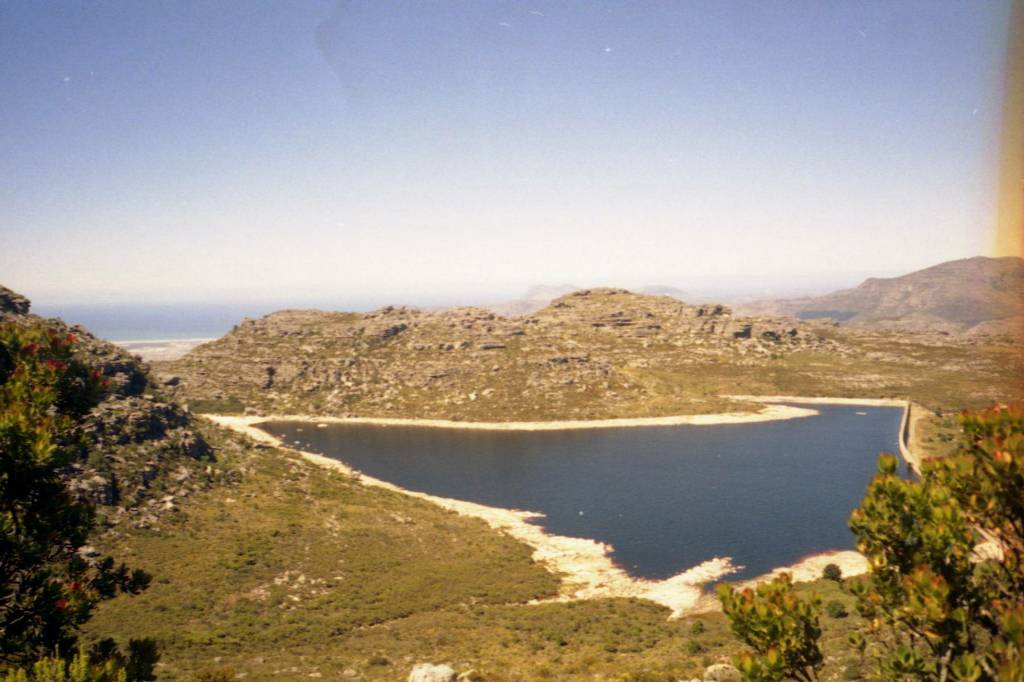 Hely-Hutchinson Reservoir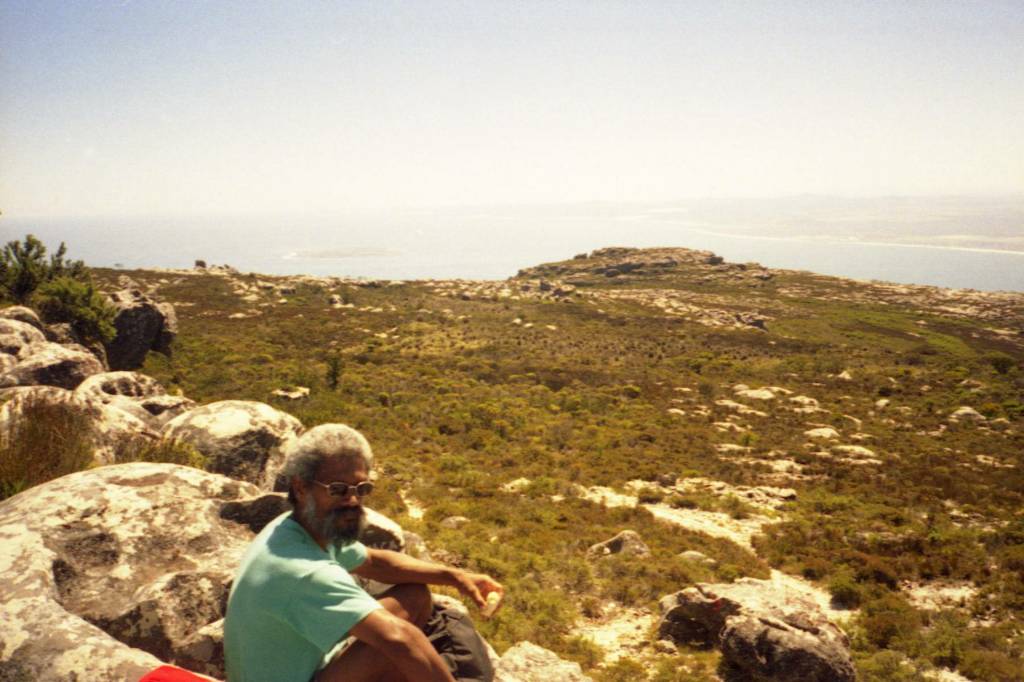 Leader Ed resting near Maclear's Beacon. Robin Island in sea in background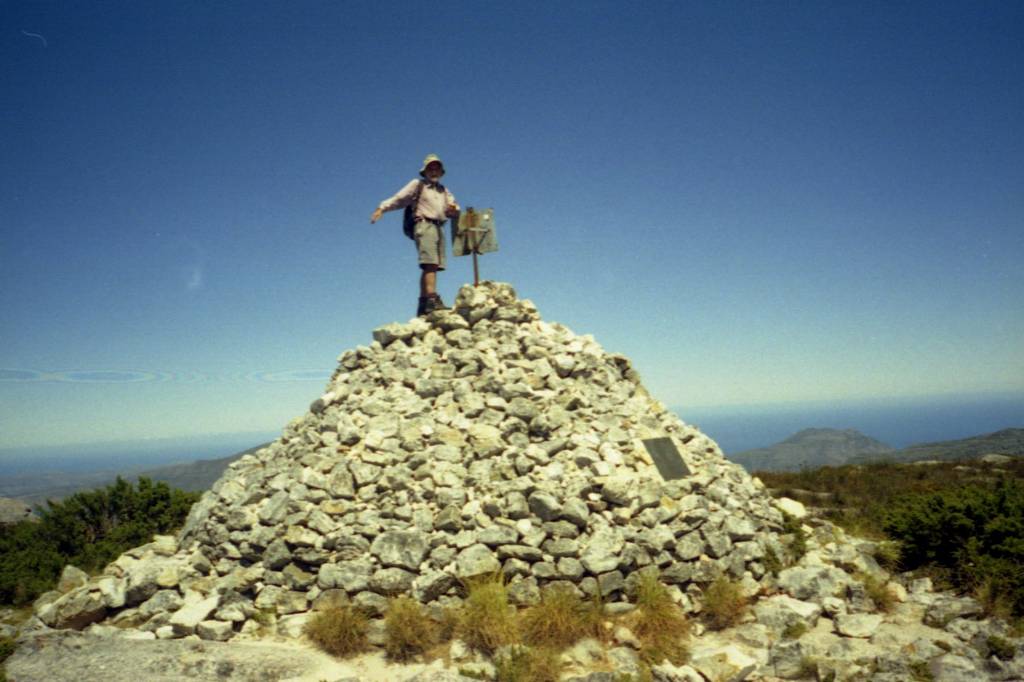 Tony standing on Maclear's Beacon 1087m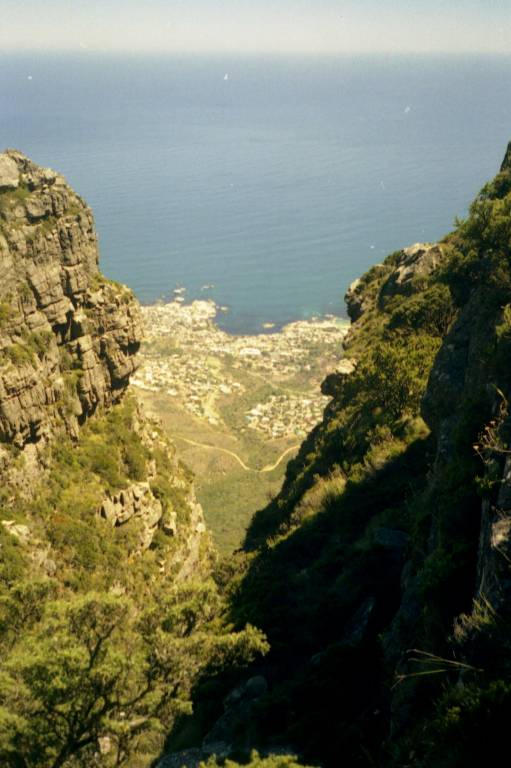 Looking down below Fountain ravine from Fountain Ledge towards Camps Bay.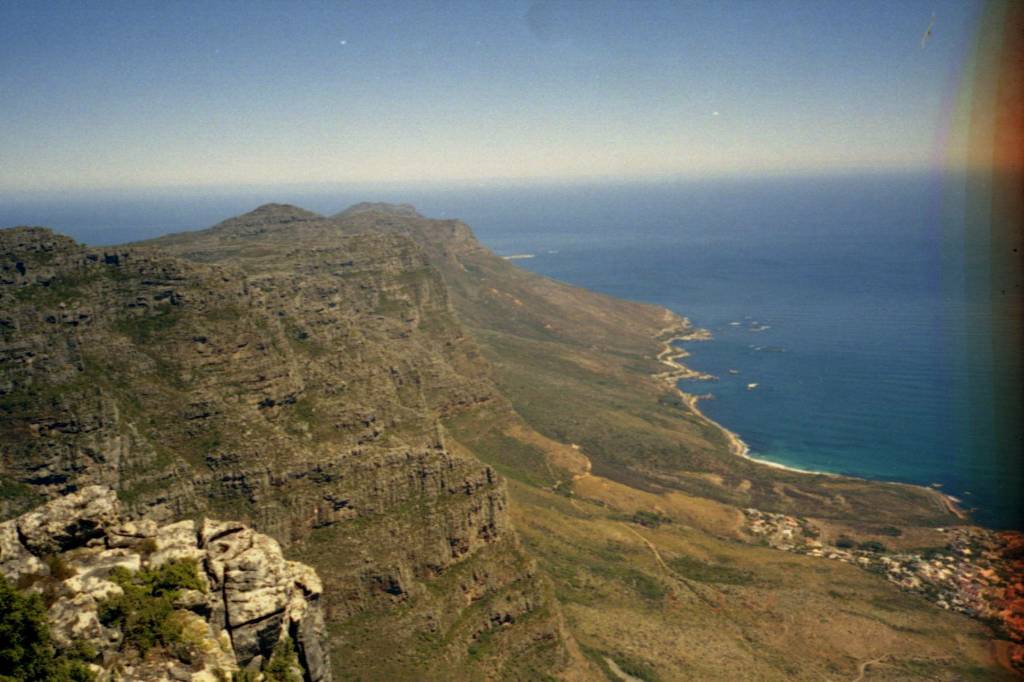 View of Twelve Apostles from Fountain Ledge (which cannot be seen here but is about 100m below and west - to right - of upper cableway station in picture under).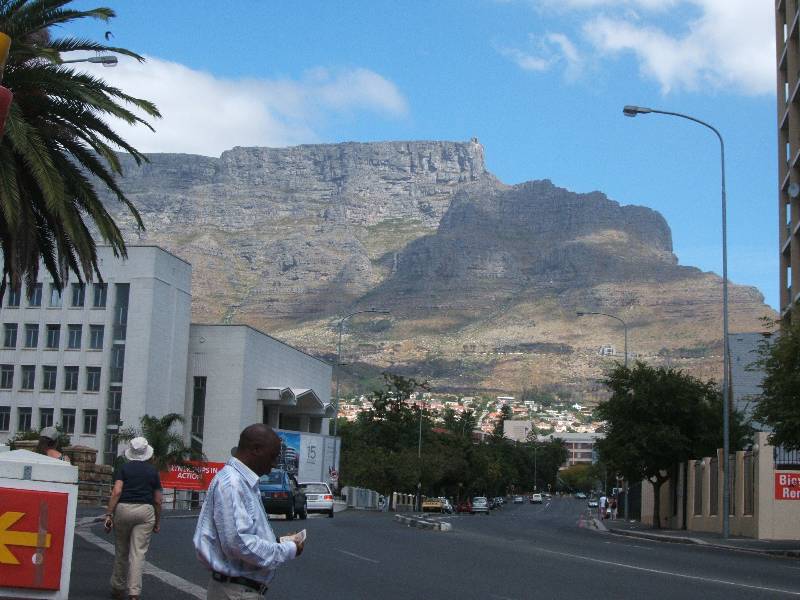 Descended mountain under Cable Way - no pictures taken at that time, but later picture from Cape Town side shows rough line of descent following cables between upper and lower cableway stations.
walks index - homepage - contact me at