walks index - homepage - contact me at

6th September 2016 - Gunnerside, River Swale, Ivelet, Kisdon Bottom / Scar, Ivelet Boards, Arn Gill Scar, Swinner Gill Lead Mines, up East Grain Beck, Jeep Track East to above Gunnerside Gill, down Jeep Track on West side of Gunnerside Gill to Gunnerside (village). - rain in patches meant that certain bits were not photographed.
Note - footpaths shown on OS map appear to be 'rights of way' and are not always found as clear paths on the ground (nor are are all sign posted). We thus probably unintentionally deviated from the 'rights of way'. The 'bridle paths' on the top of the moorland now appear to be 'jeep tracks' used by Grouse Shooters. Aerial surveys will clearly pick out jeep tracks but other 'paths' may not be easily identified and GPS tracking may be necessary to establish correctly mapped rights of way.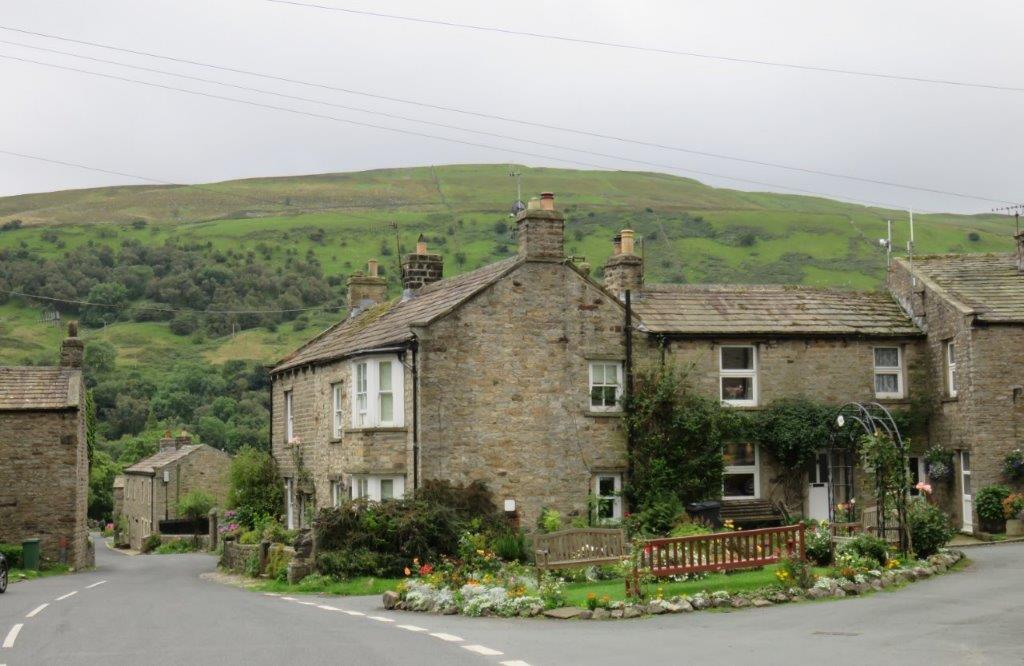 l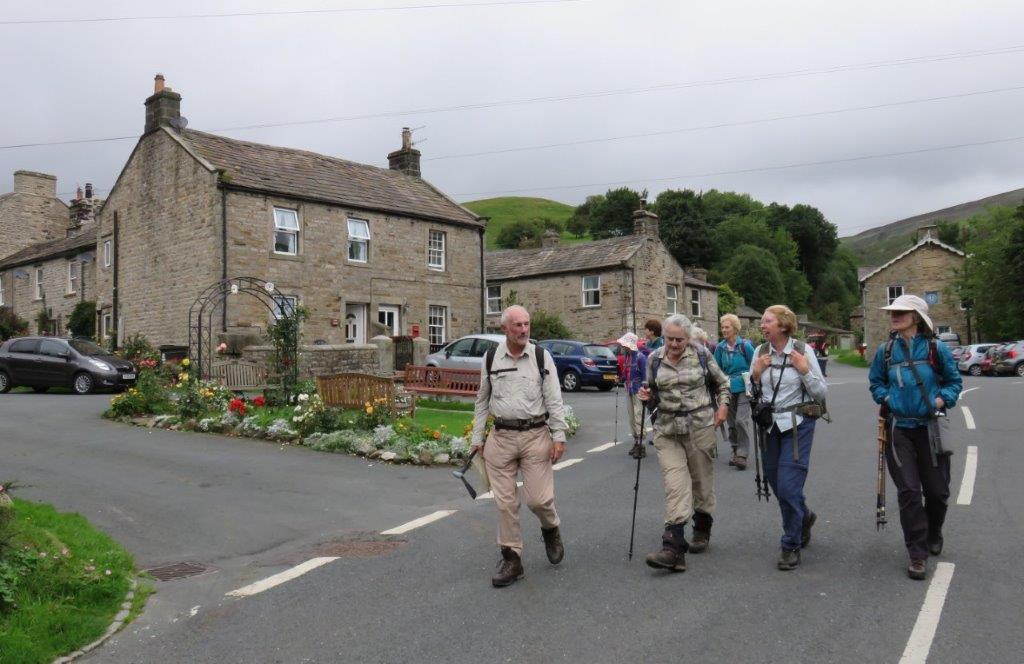 leaving Gunnerside (village) down to the River Swale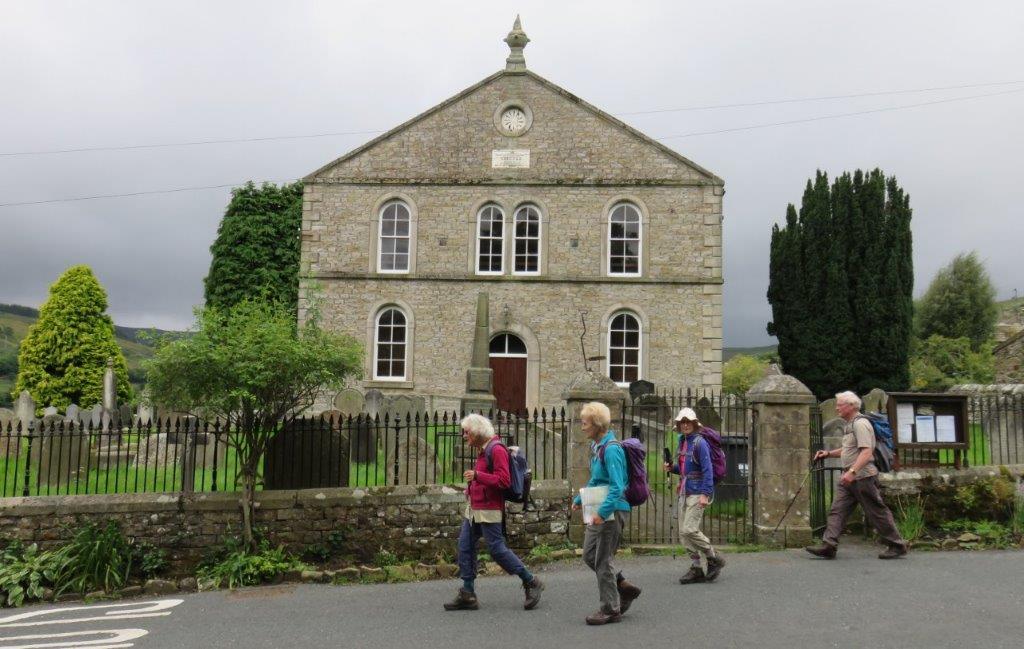 Gunnerside Methodist Chapel built 1866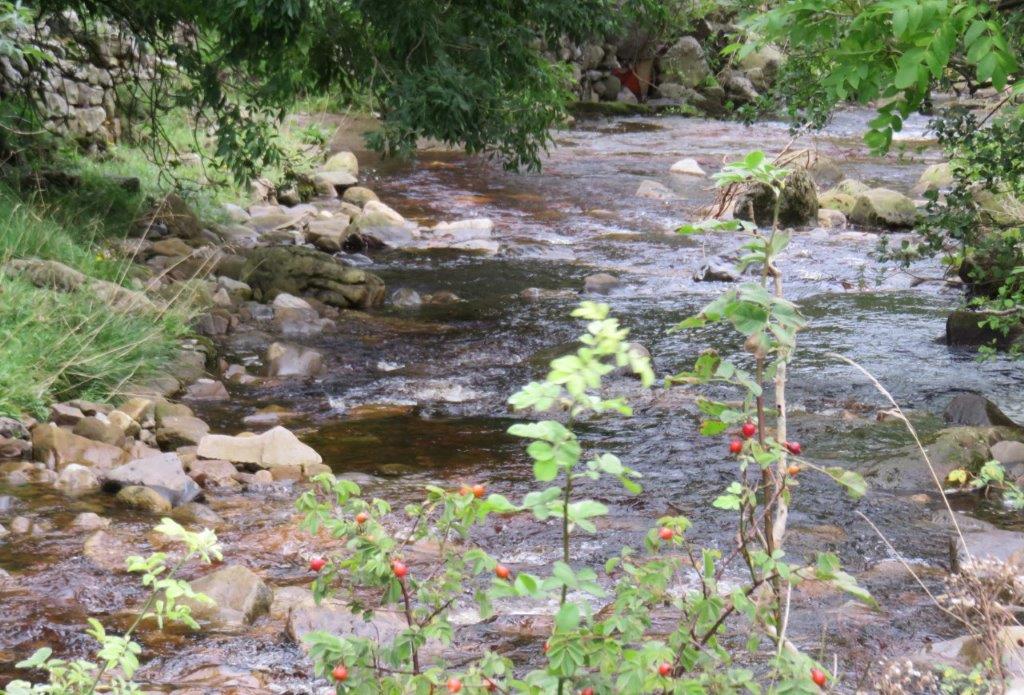 River Swale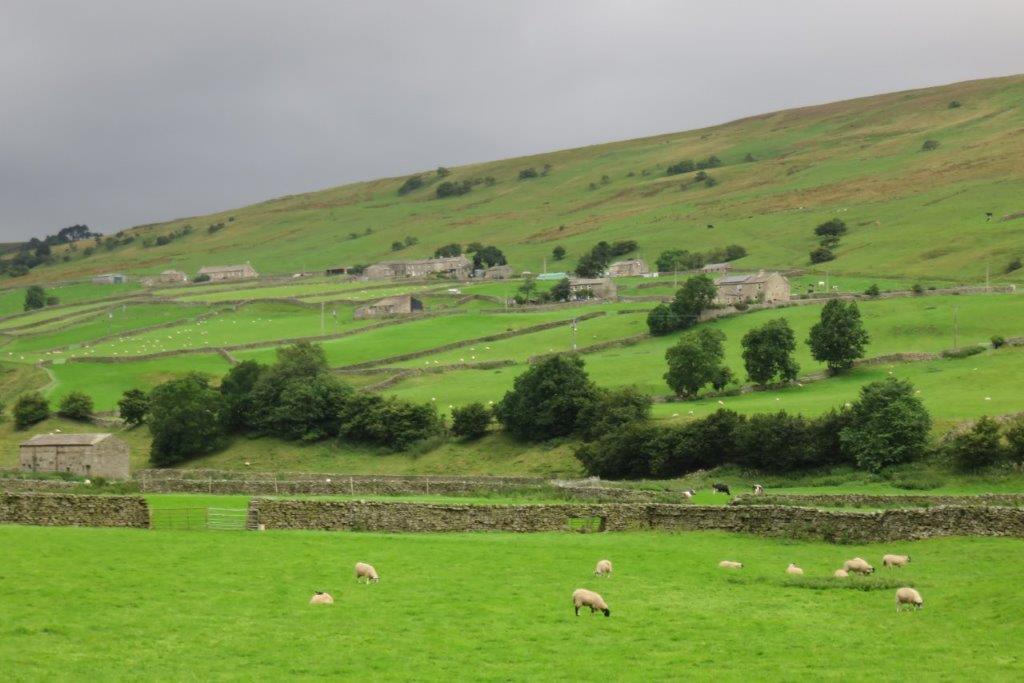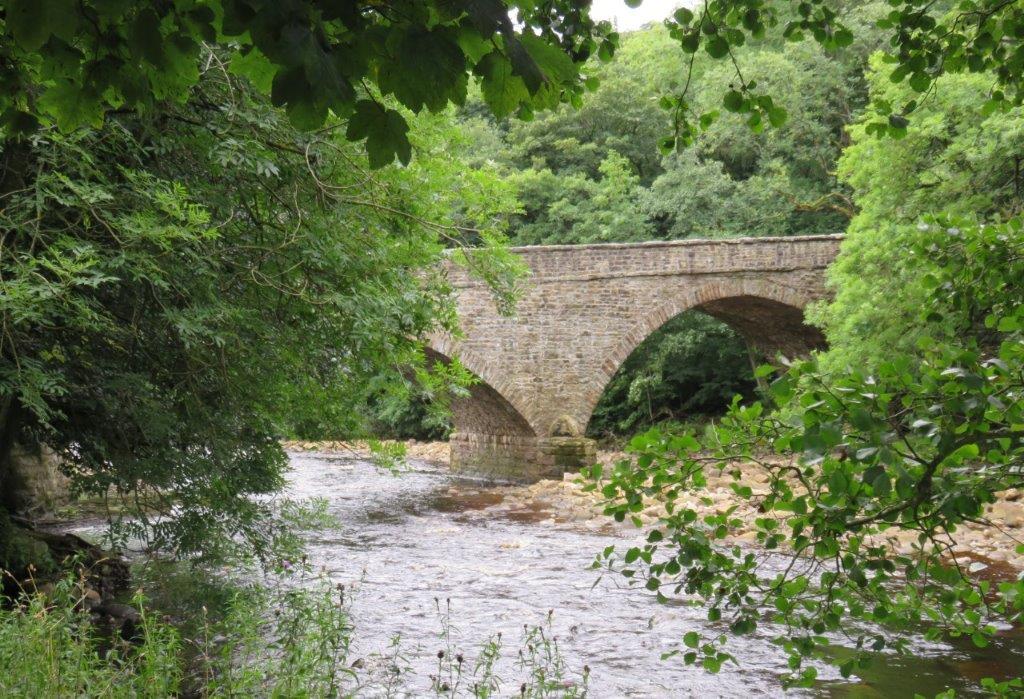 'New Bridge' which we did not cross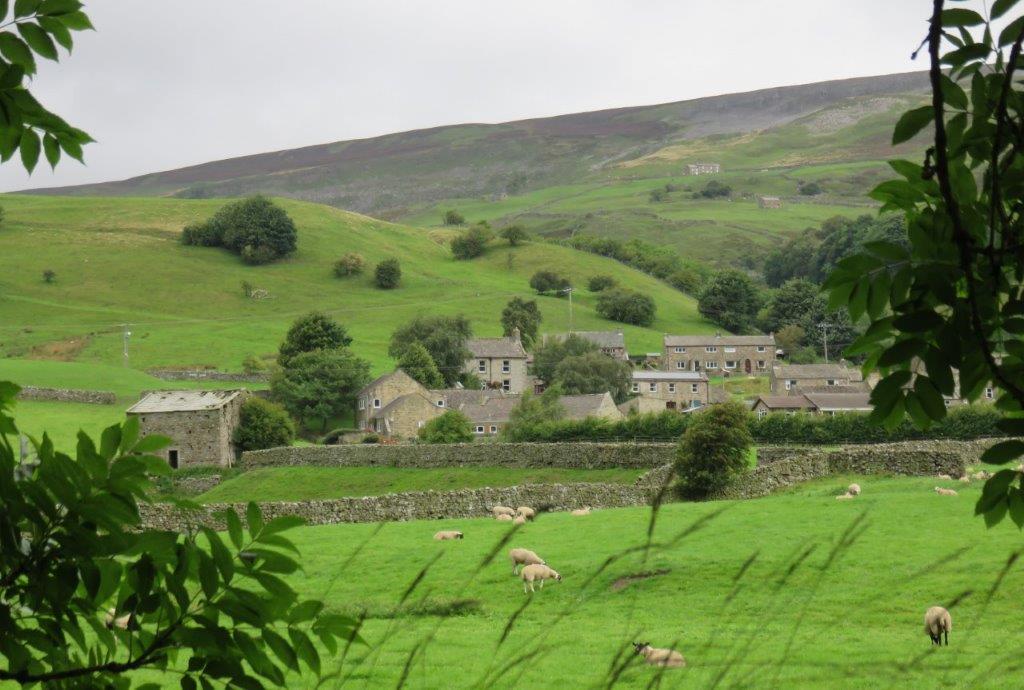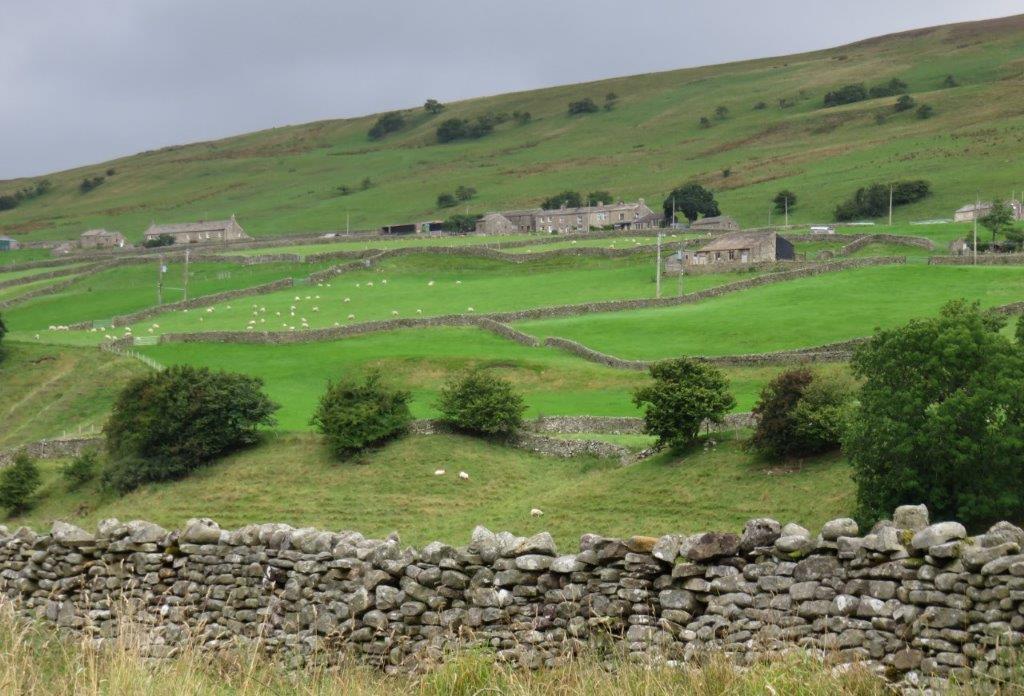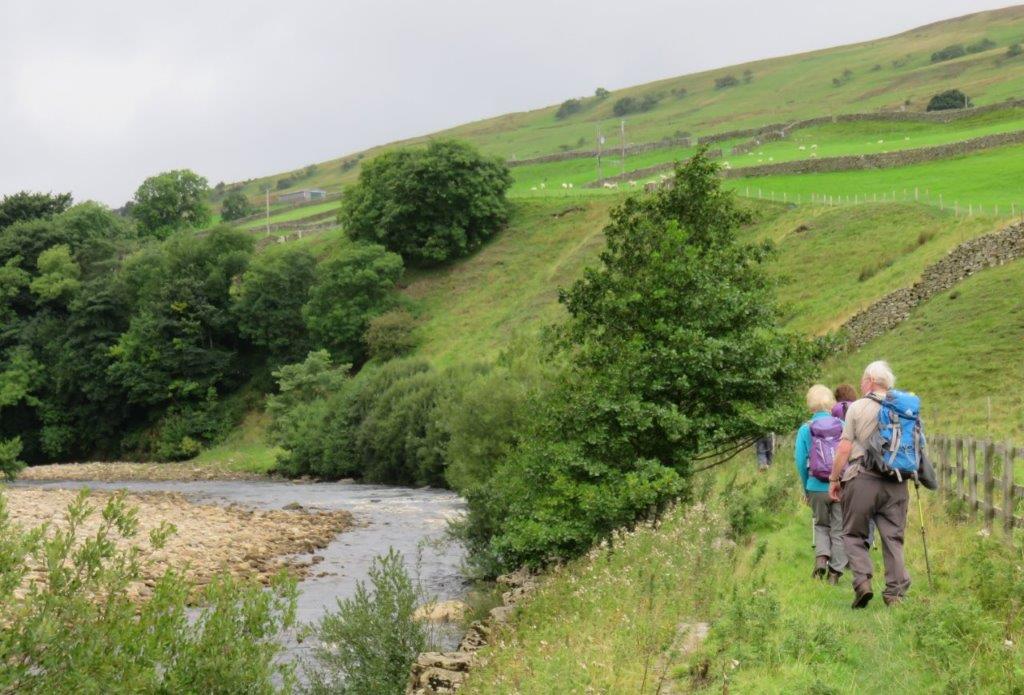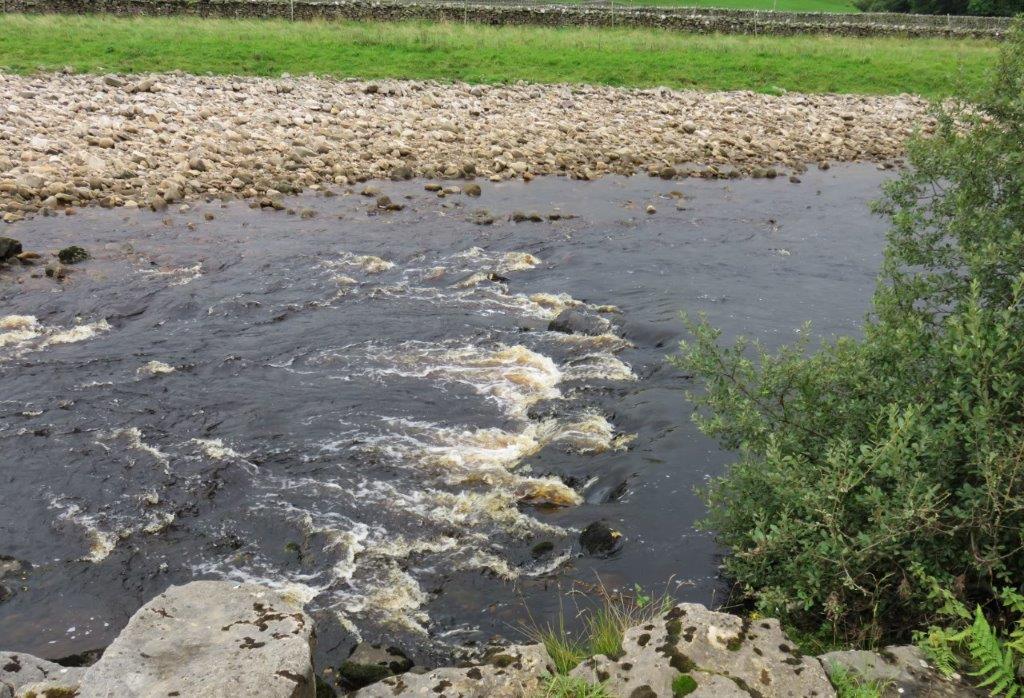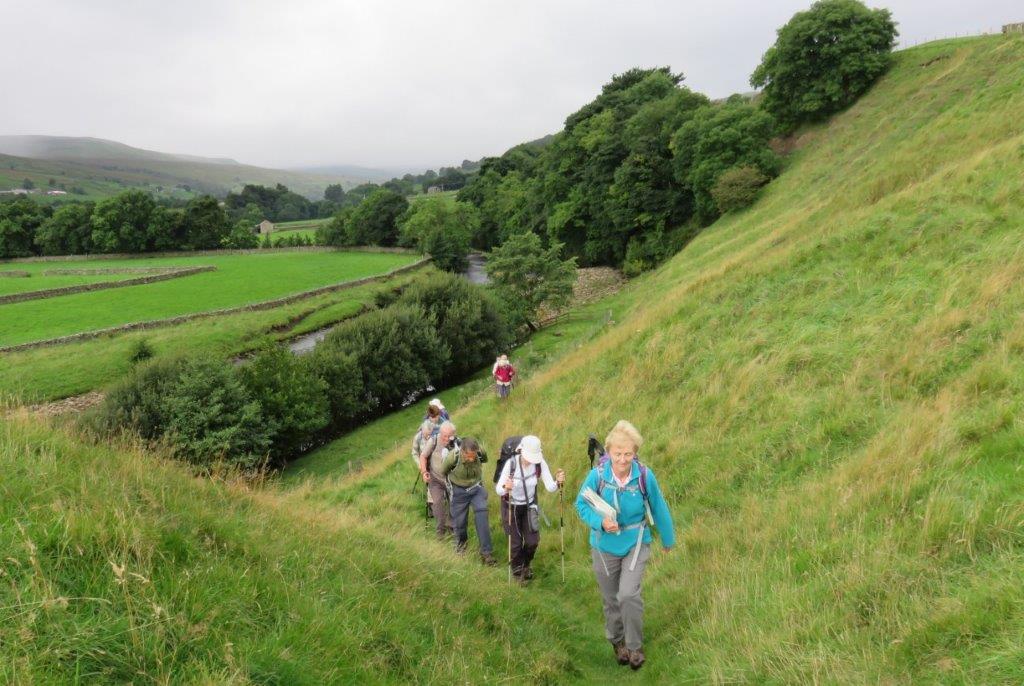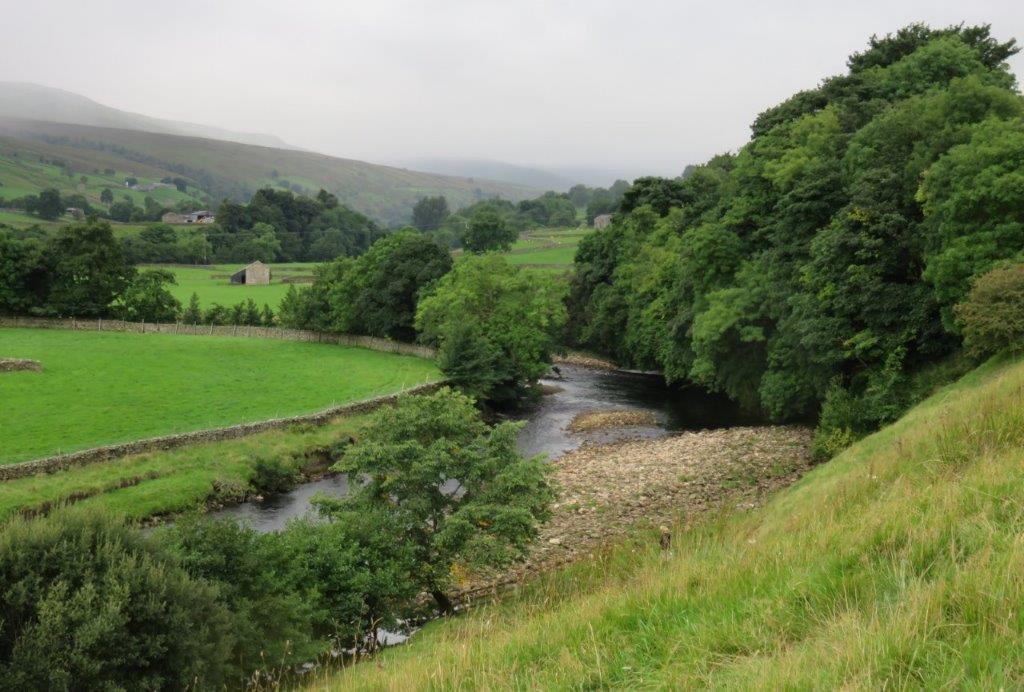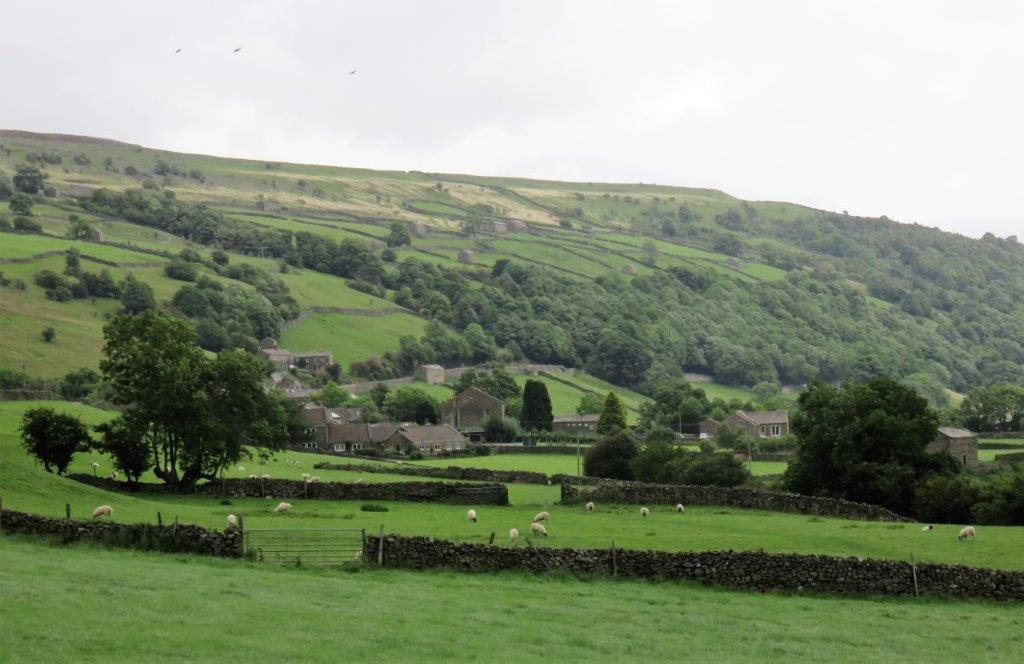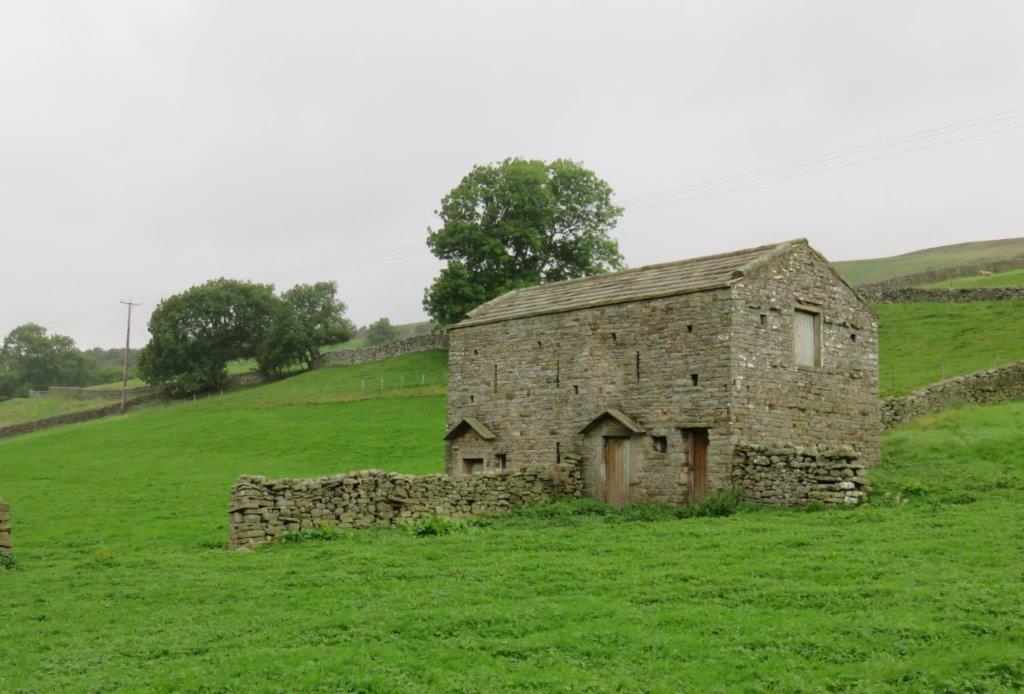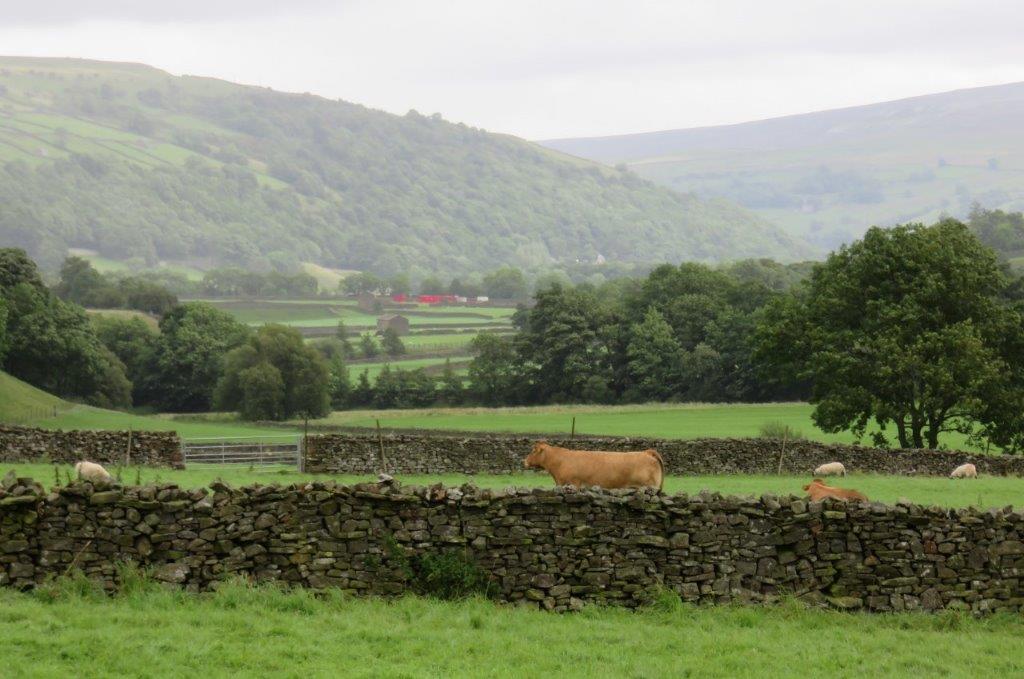 looking down Swale valley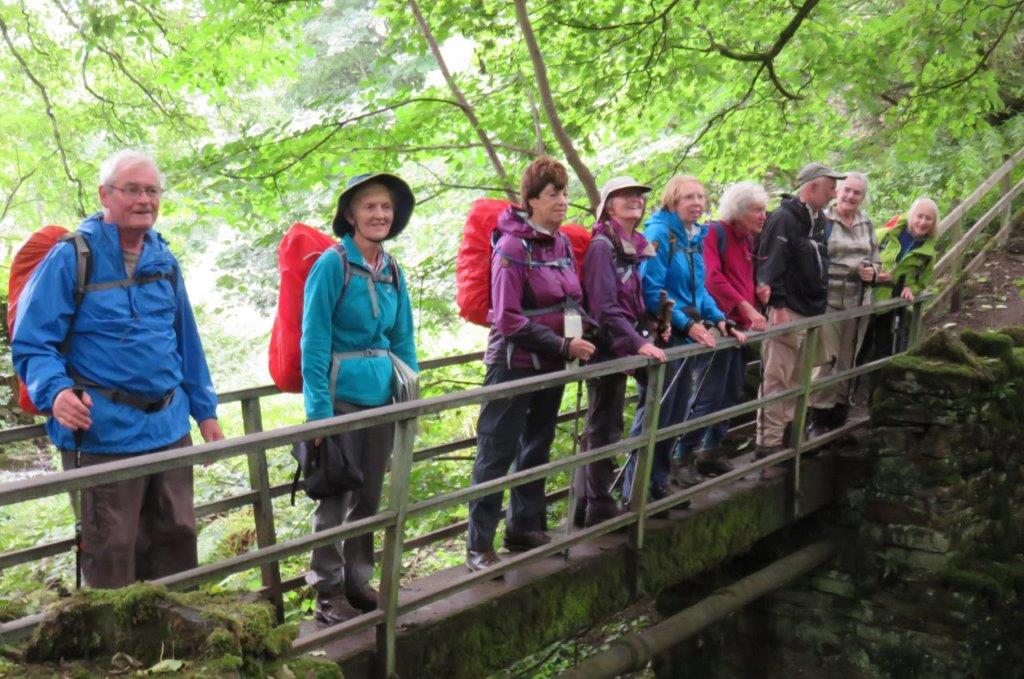 a bridge crossing a small beck some way before Ivelet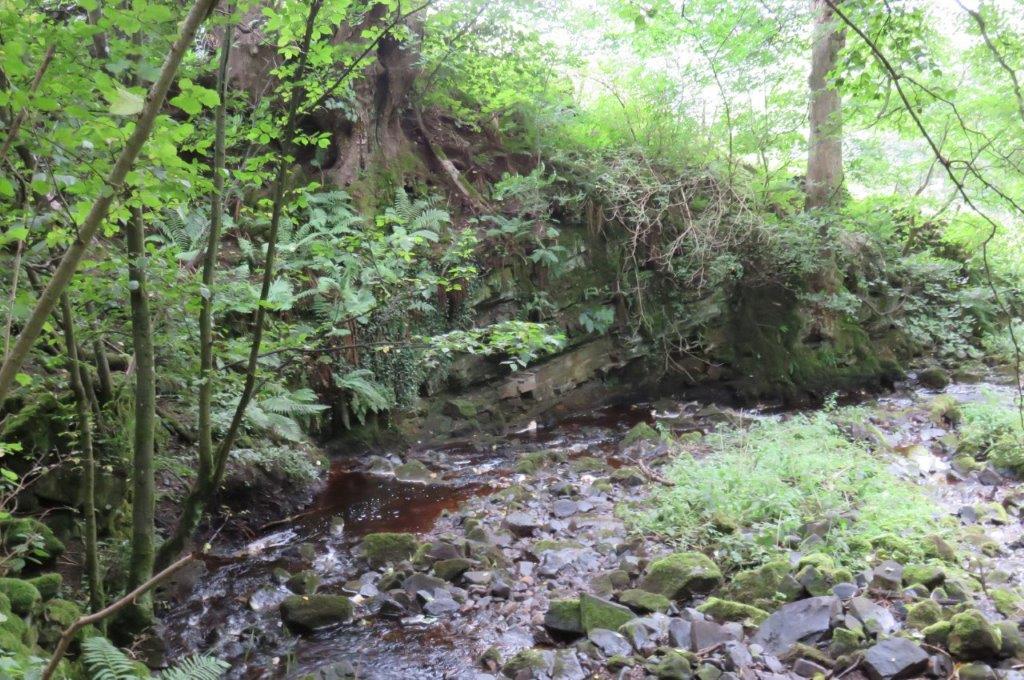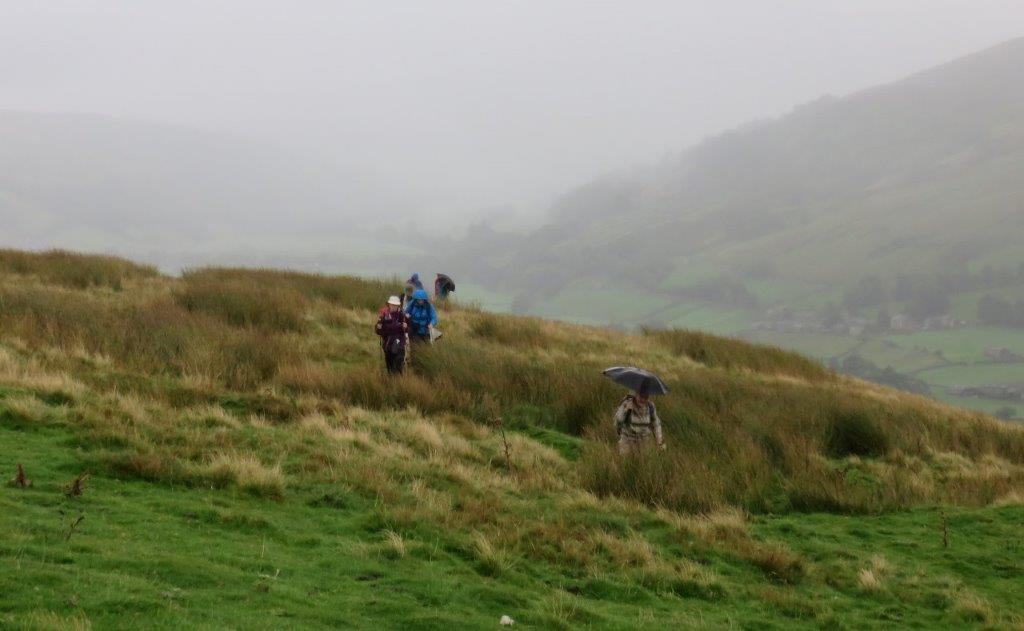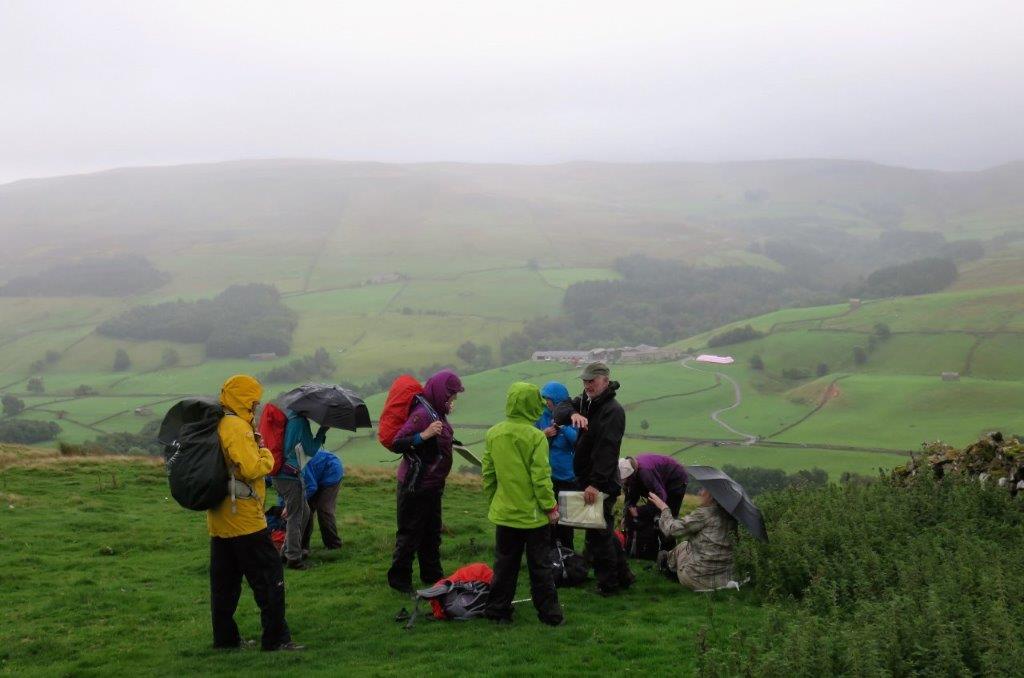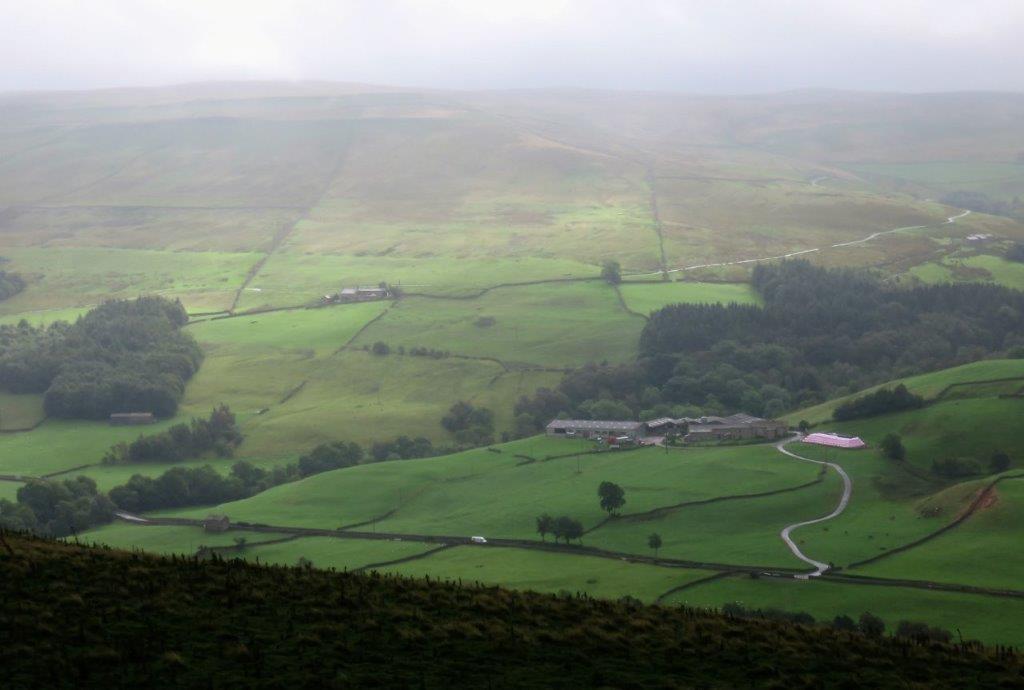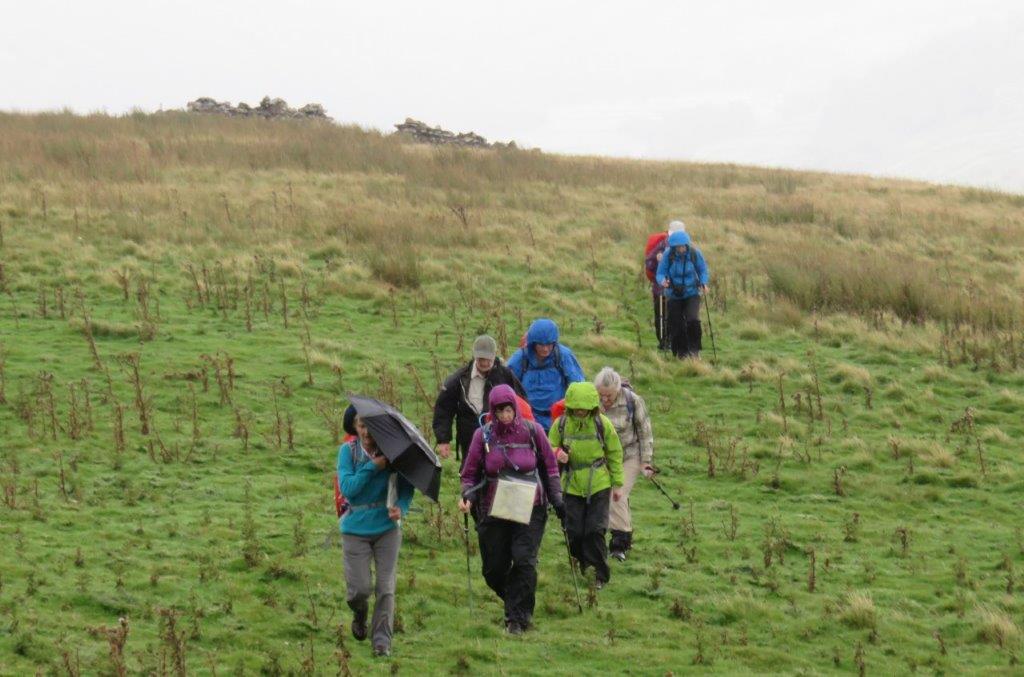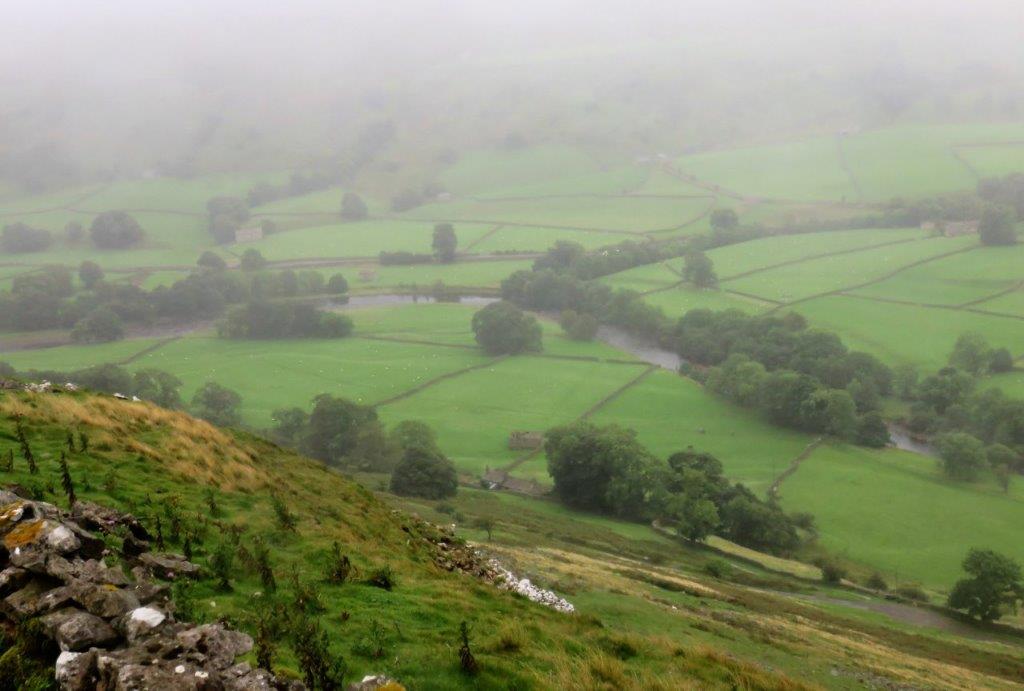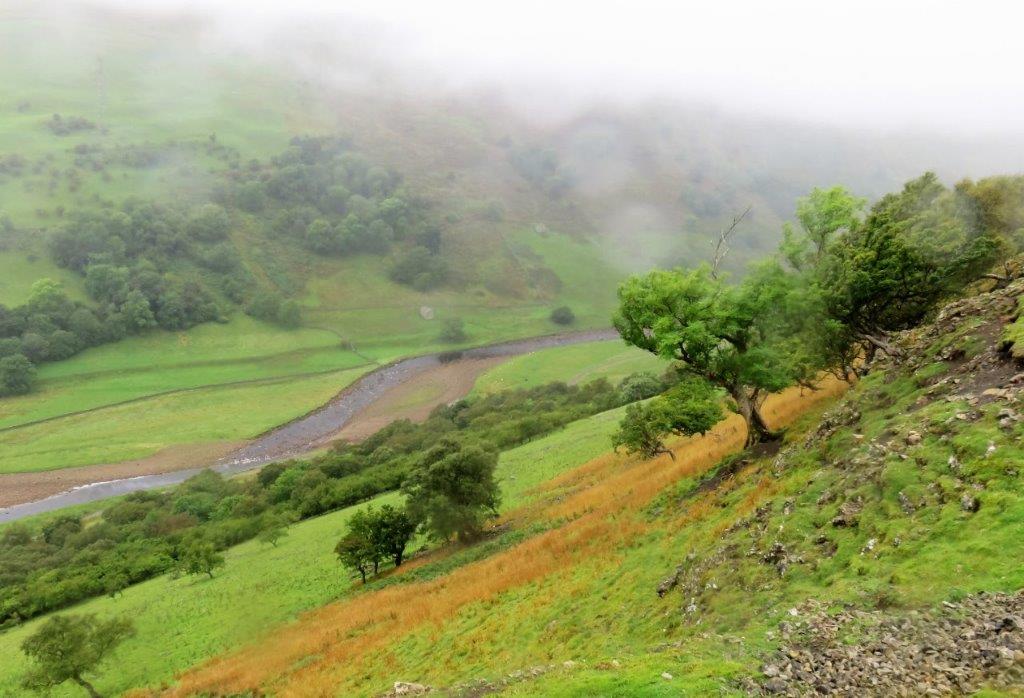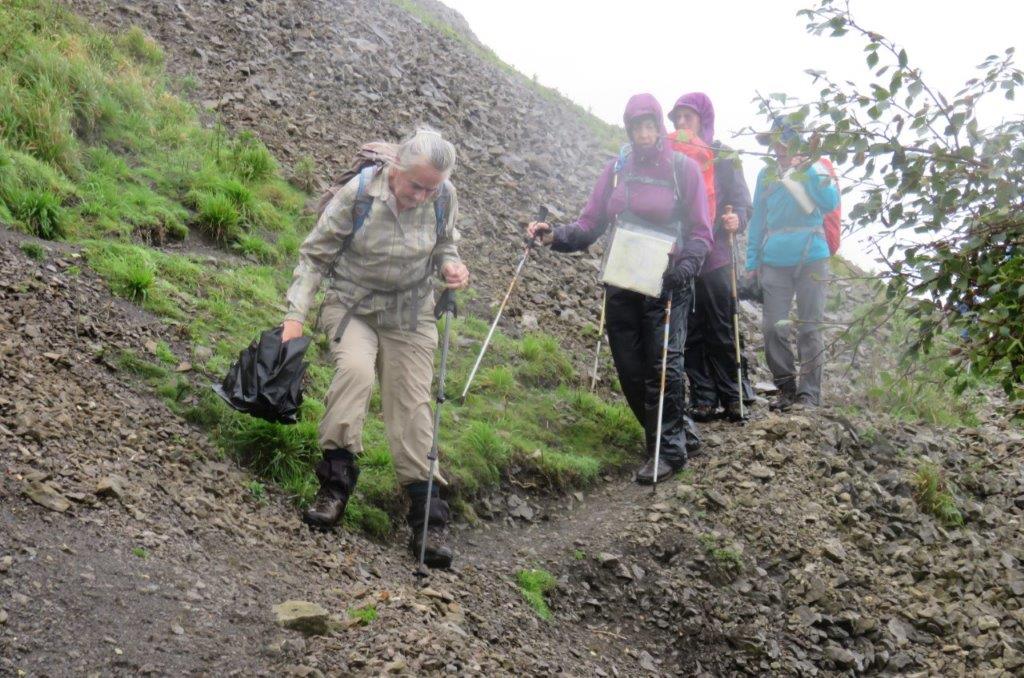 tricky area - landslip on edge of 'path' with exposure and loose scree made crossing hazardous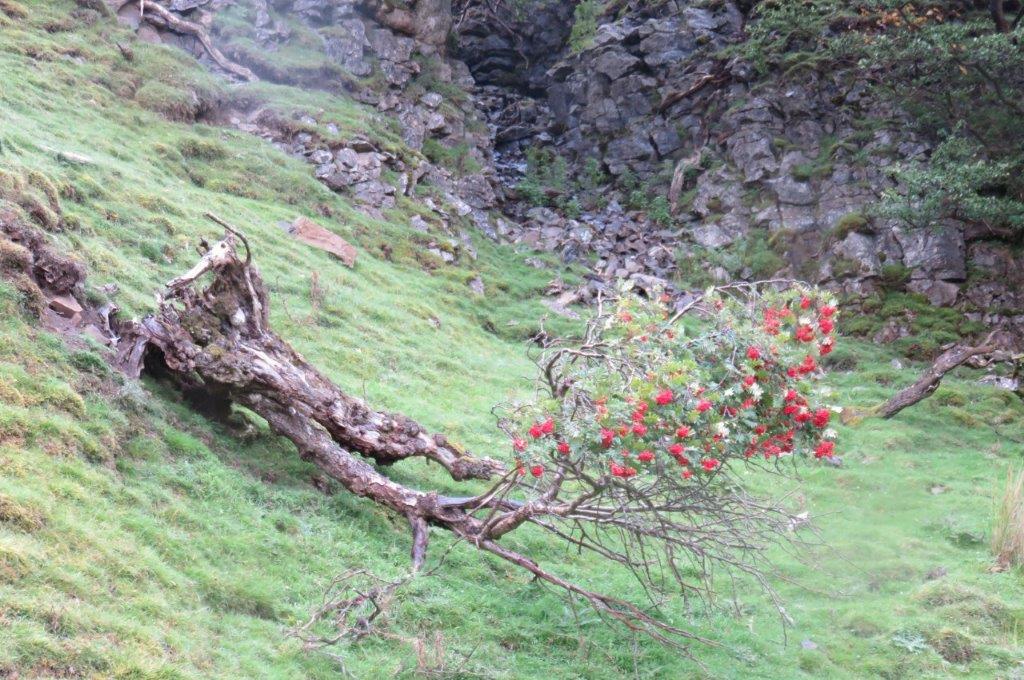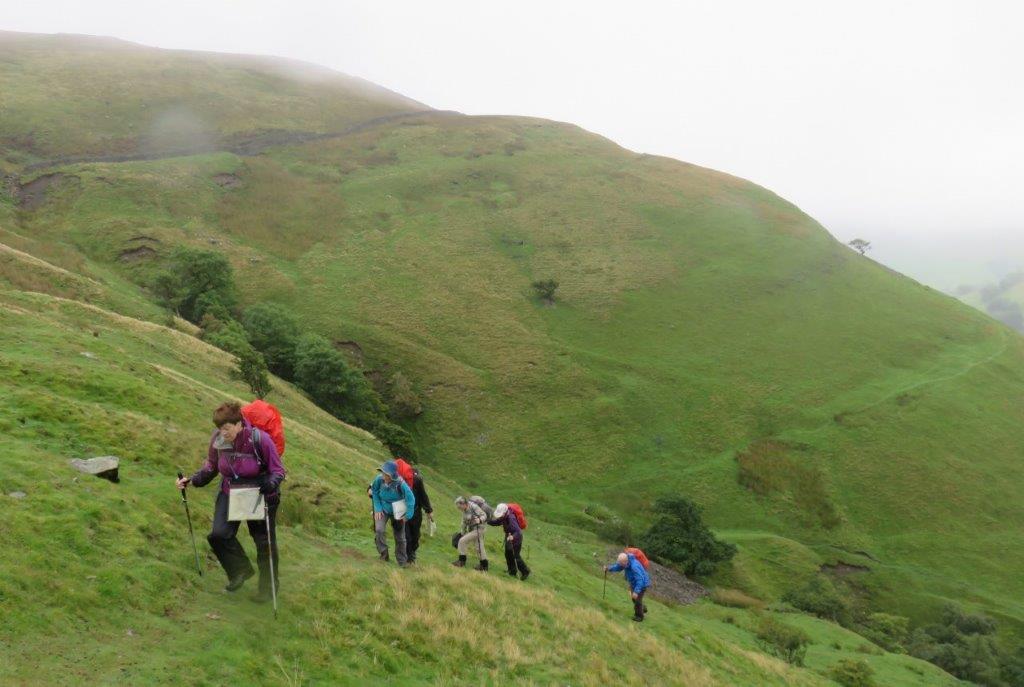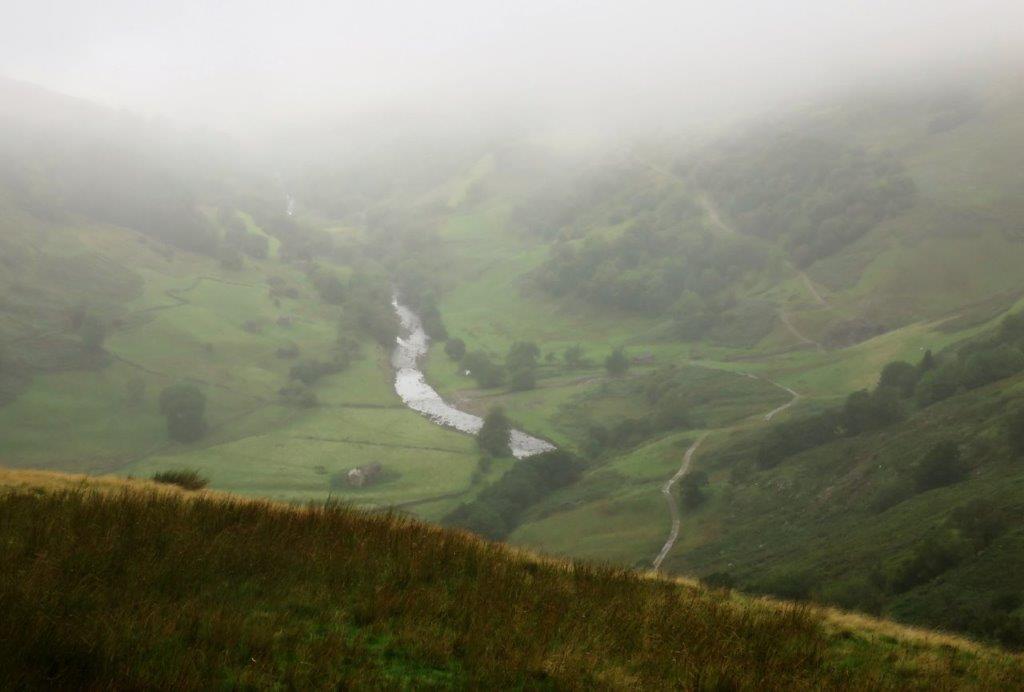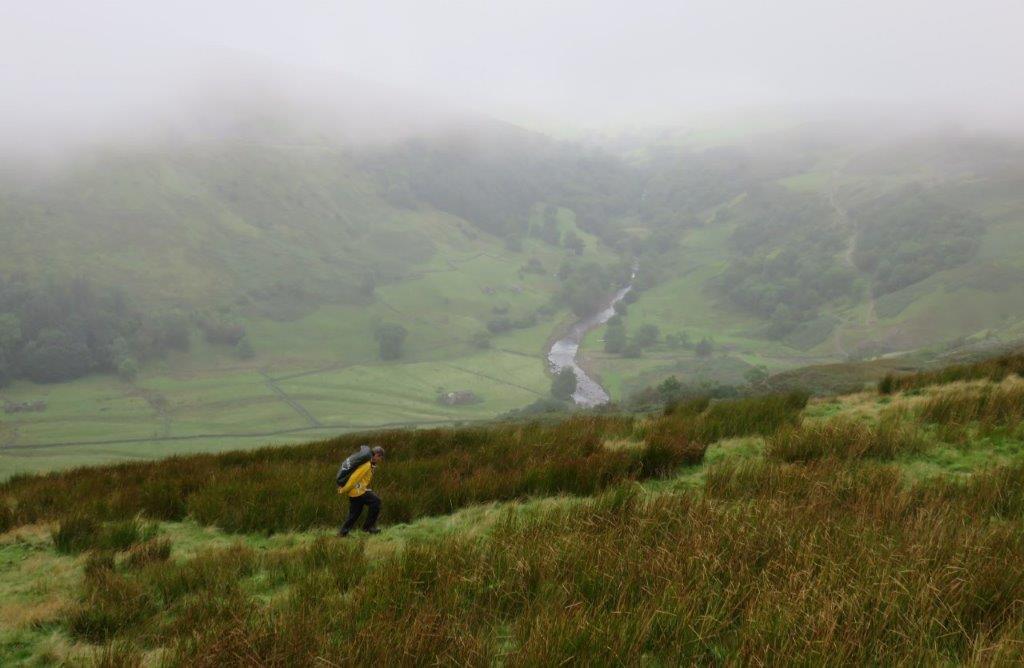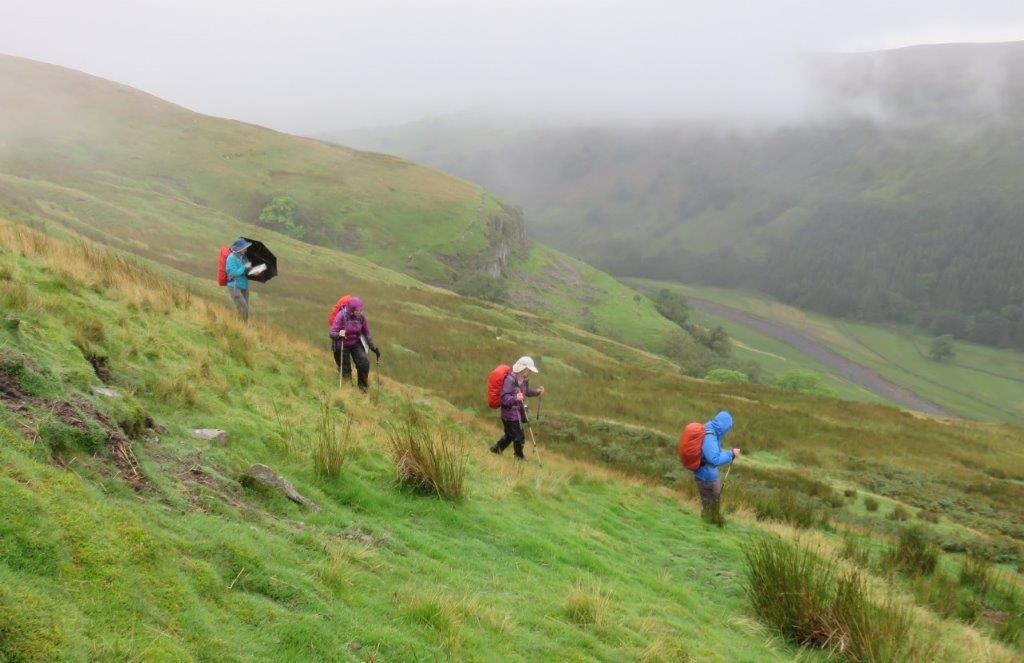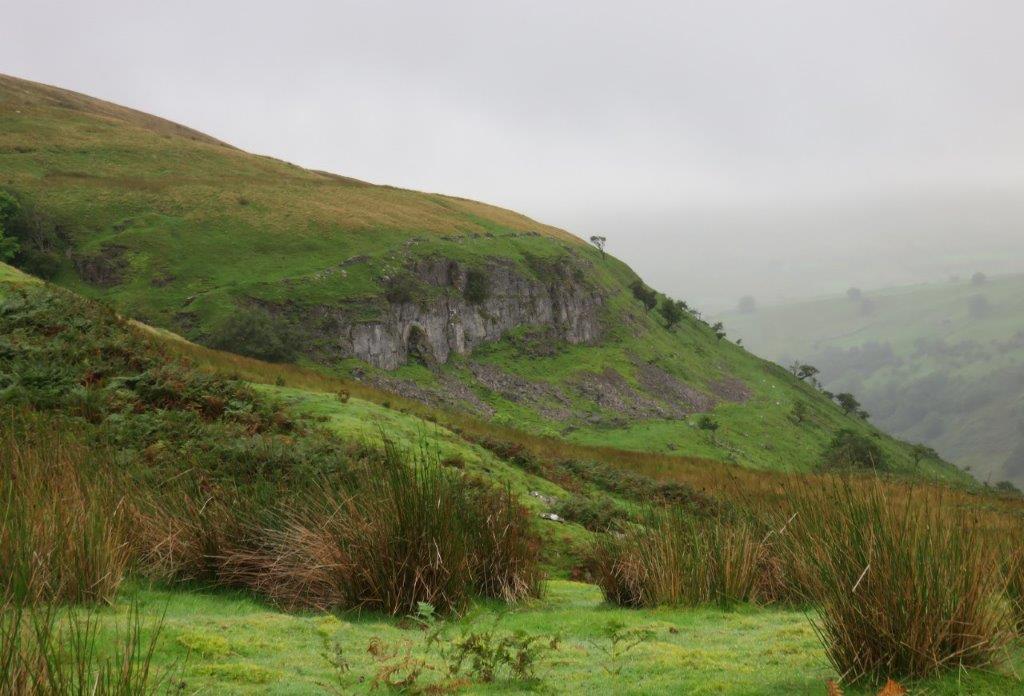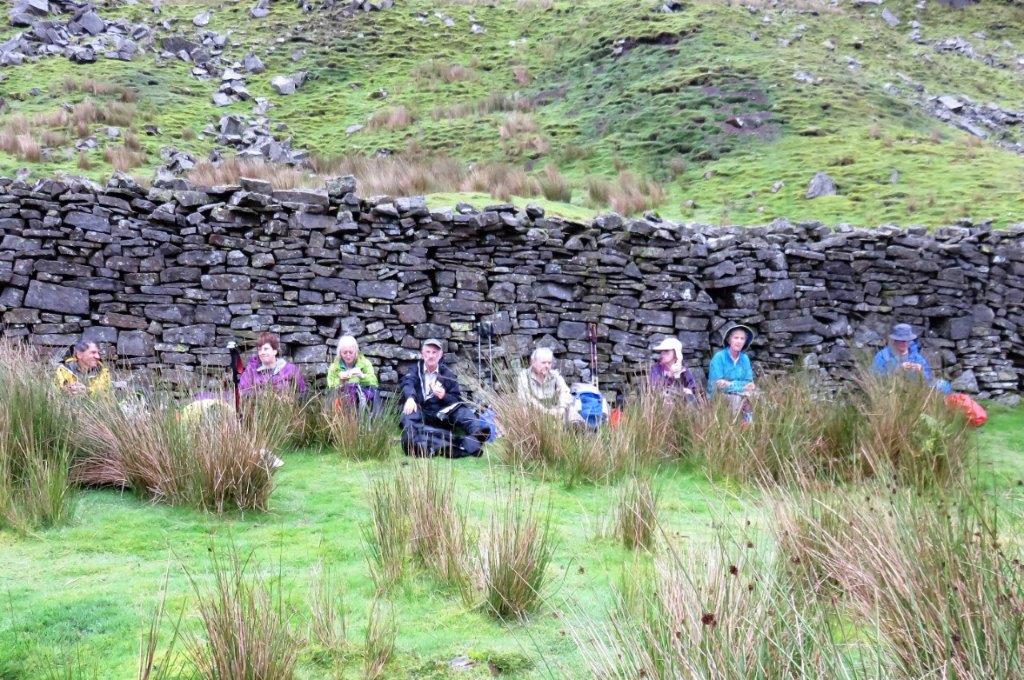 lunch at the 'great wall' this was crossed by a ladder stile about 1/2km further on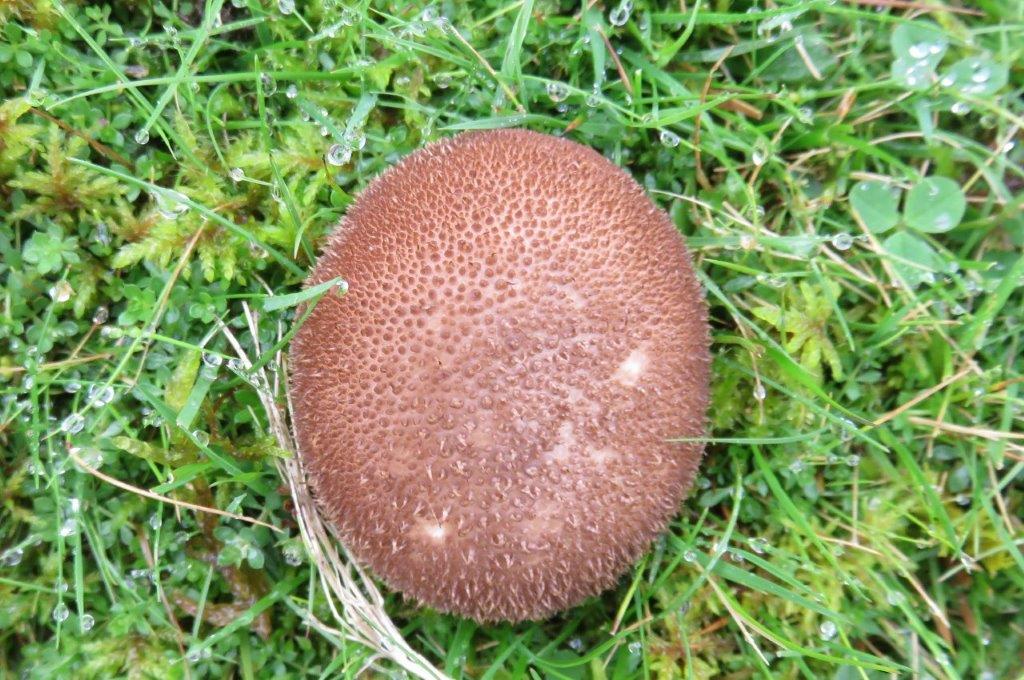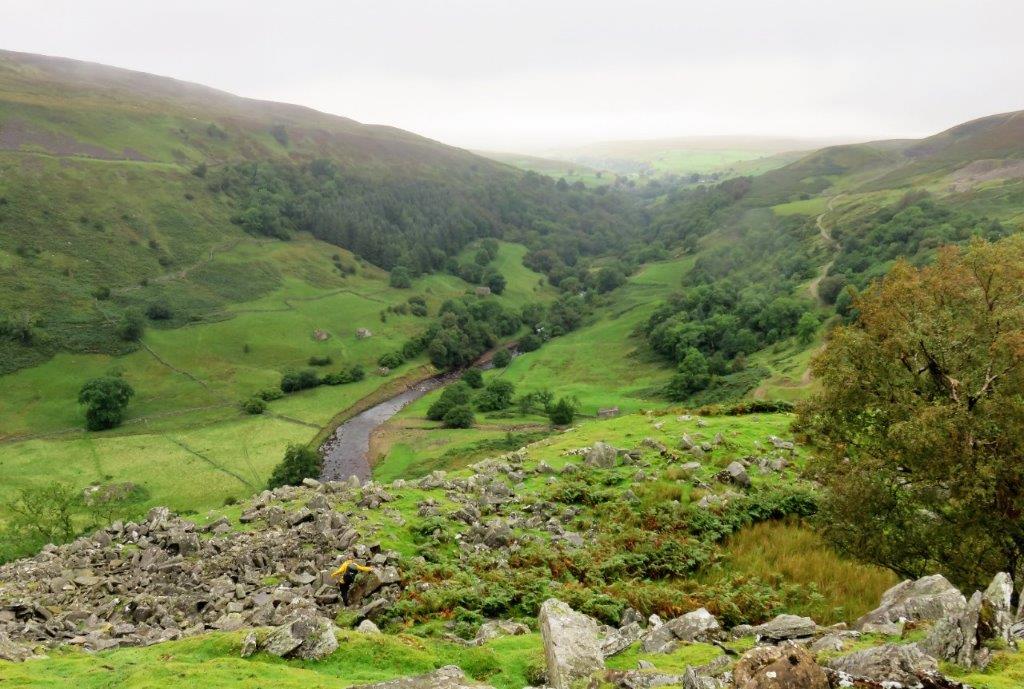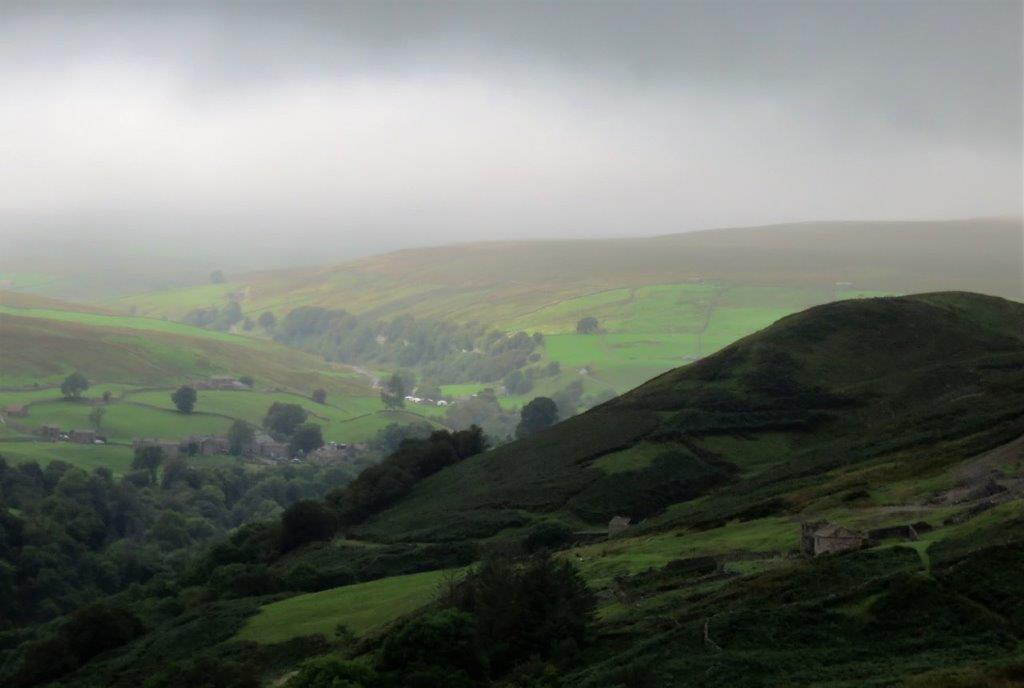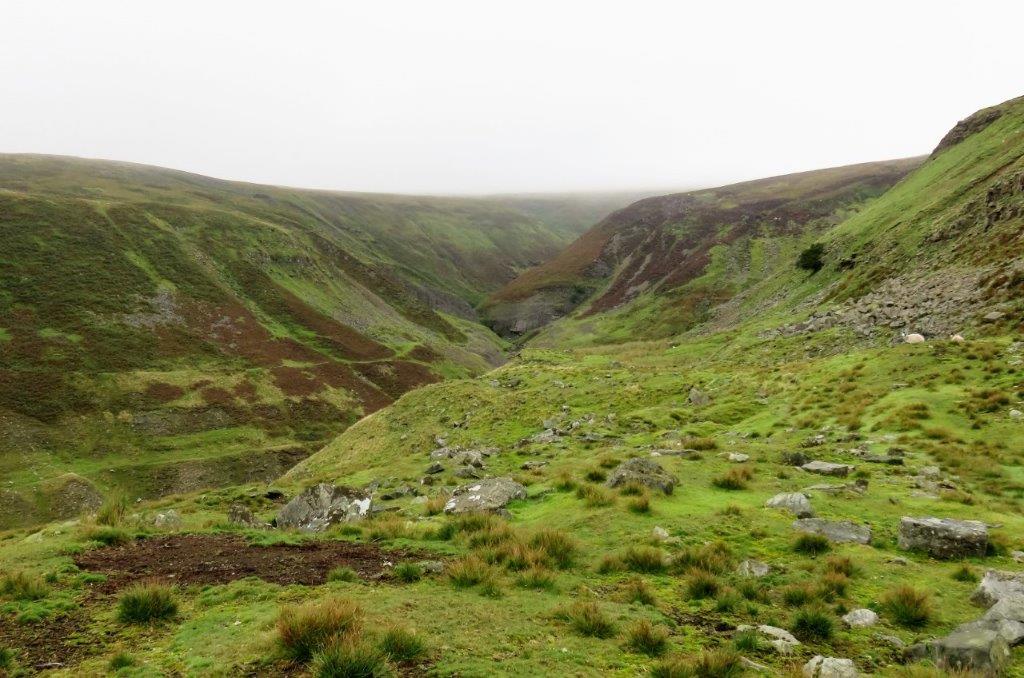 looking towards Swinners Gill in middle. We branched off up East Grain (a beck) to the right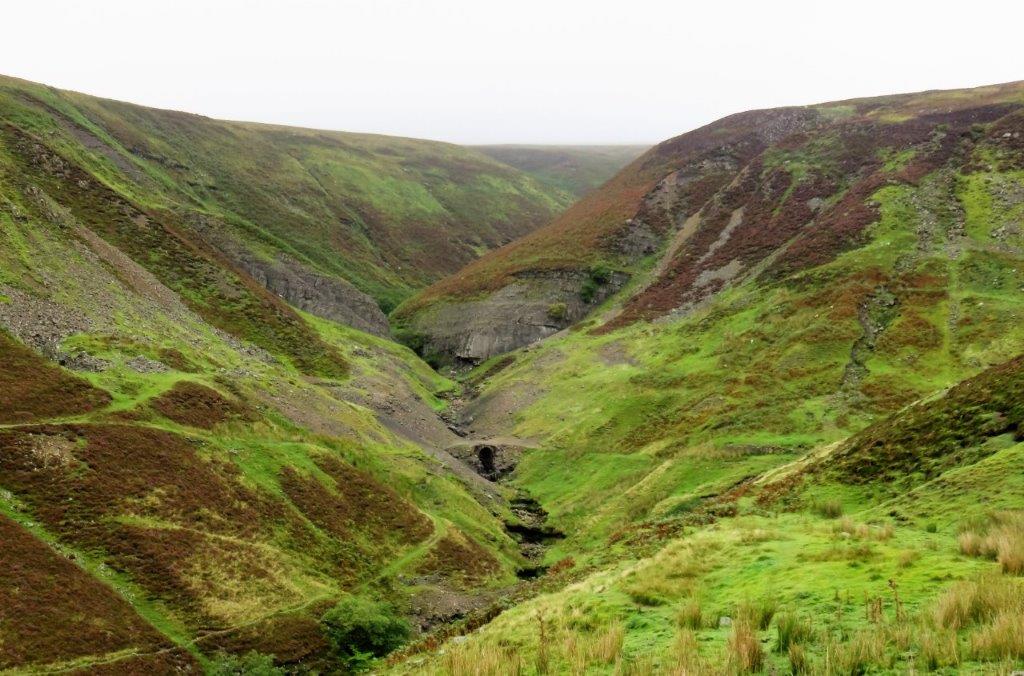 Swinners Gill again. We went up to the right not going to the culvert seemingly ahead of us.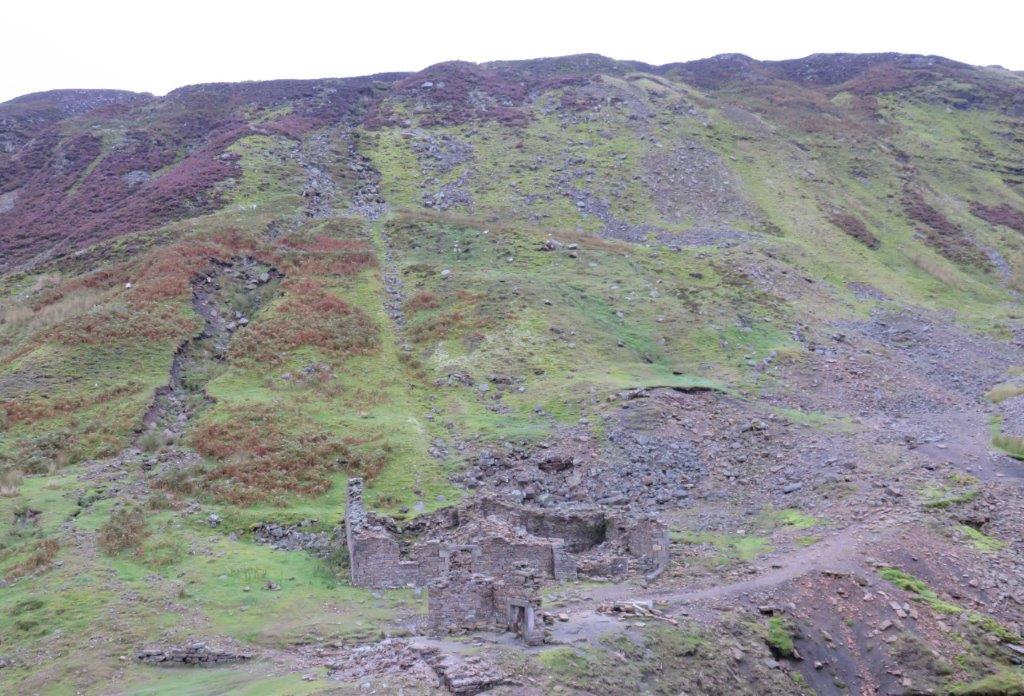 remnants of lead mining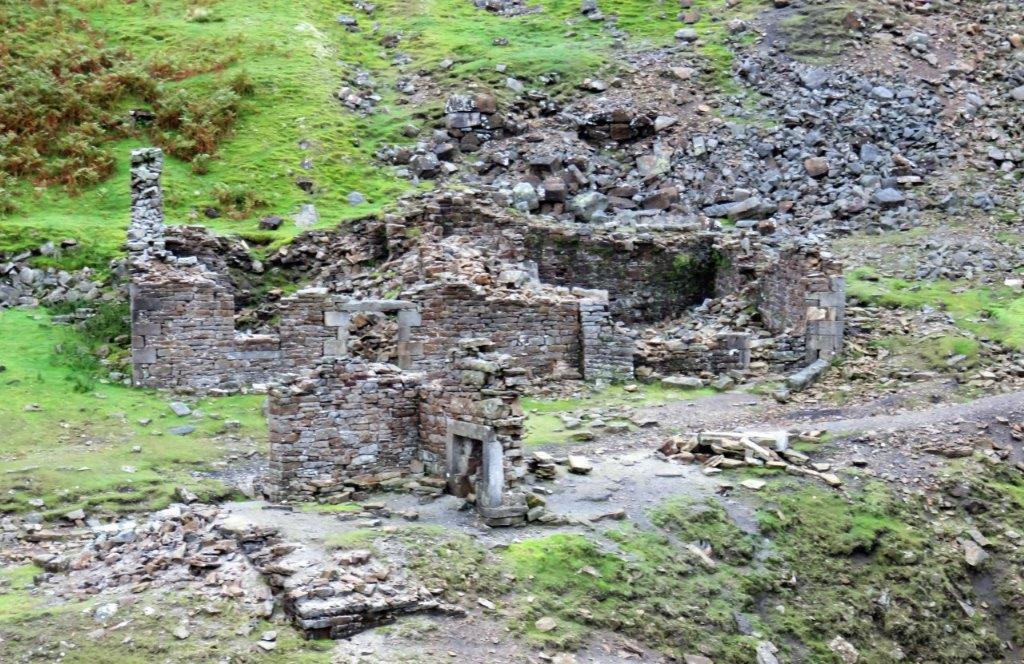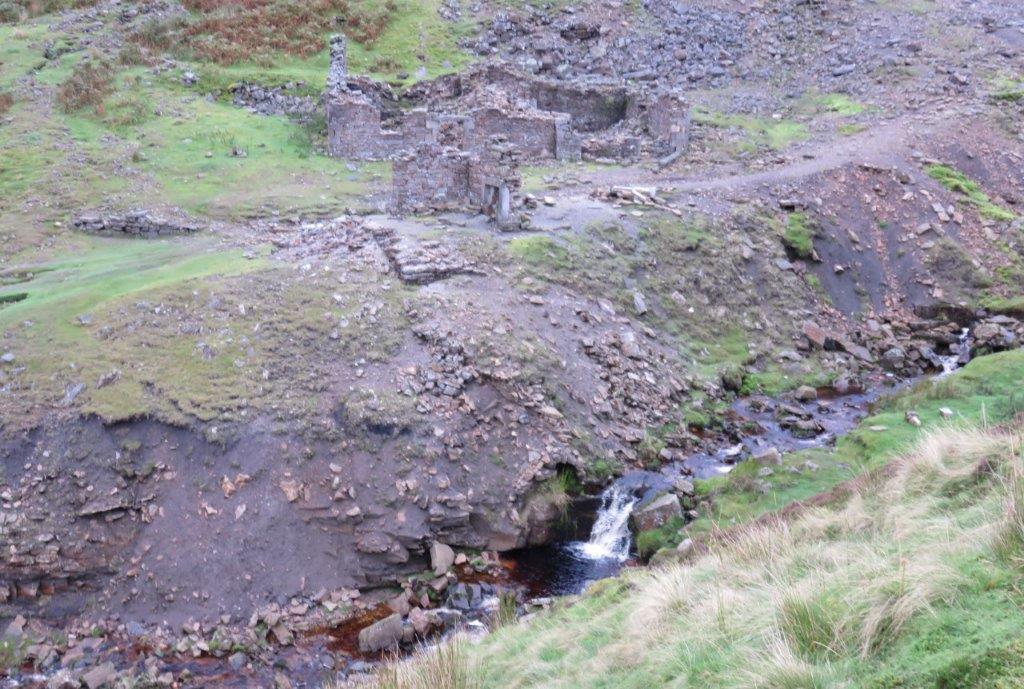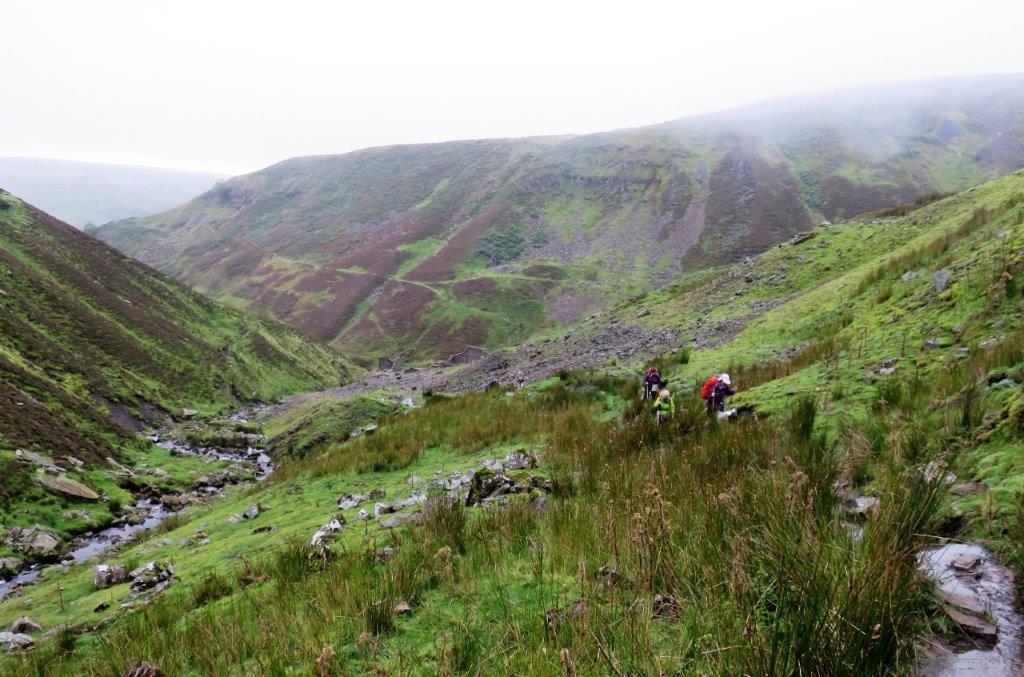 up East Grain (beck)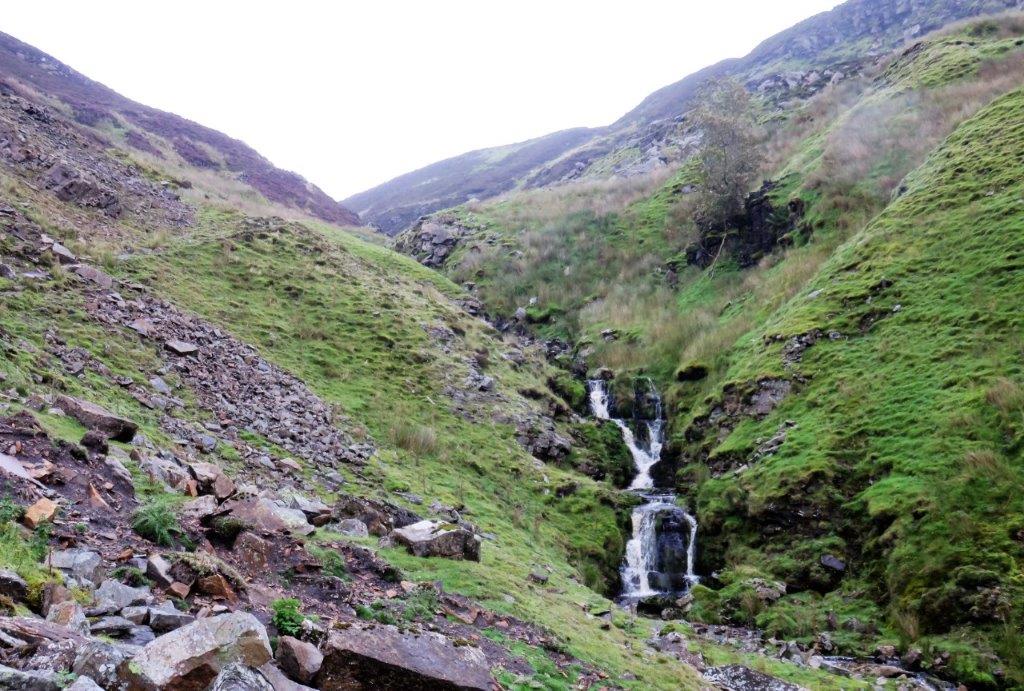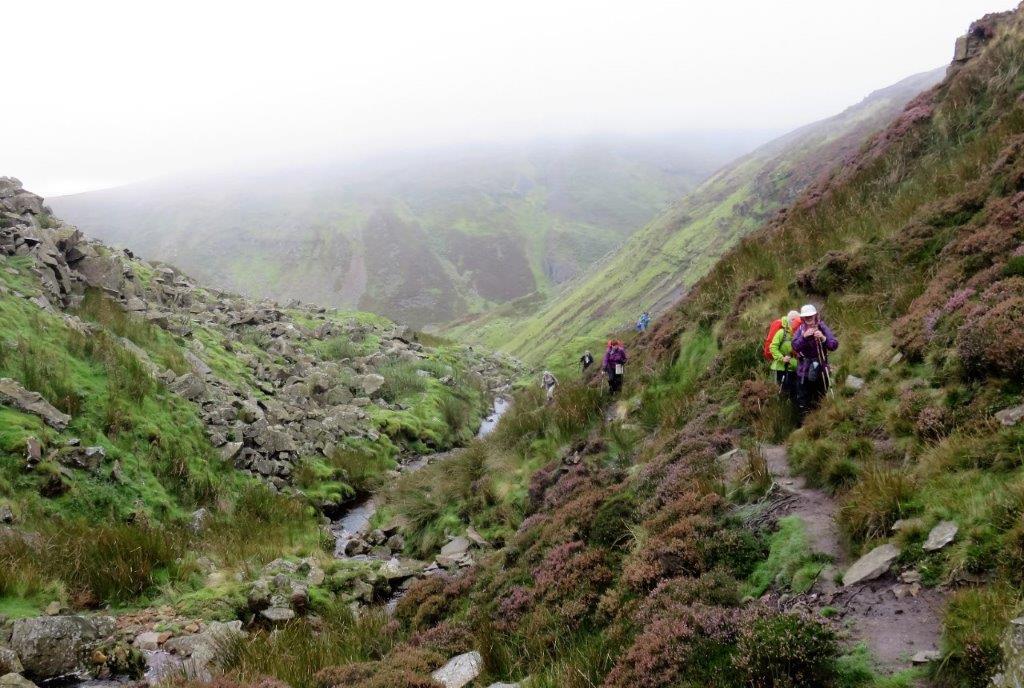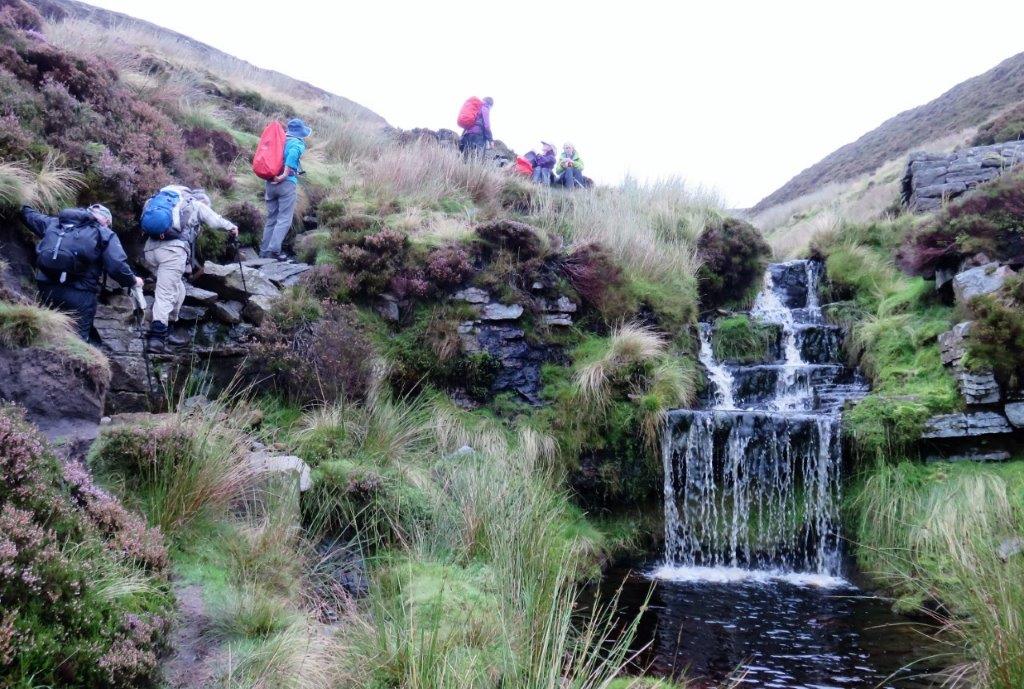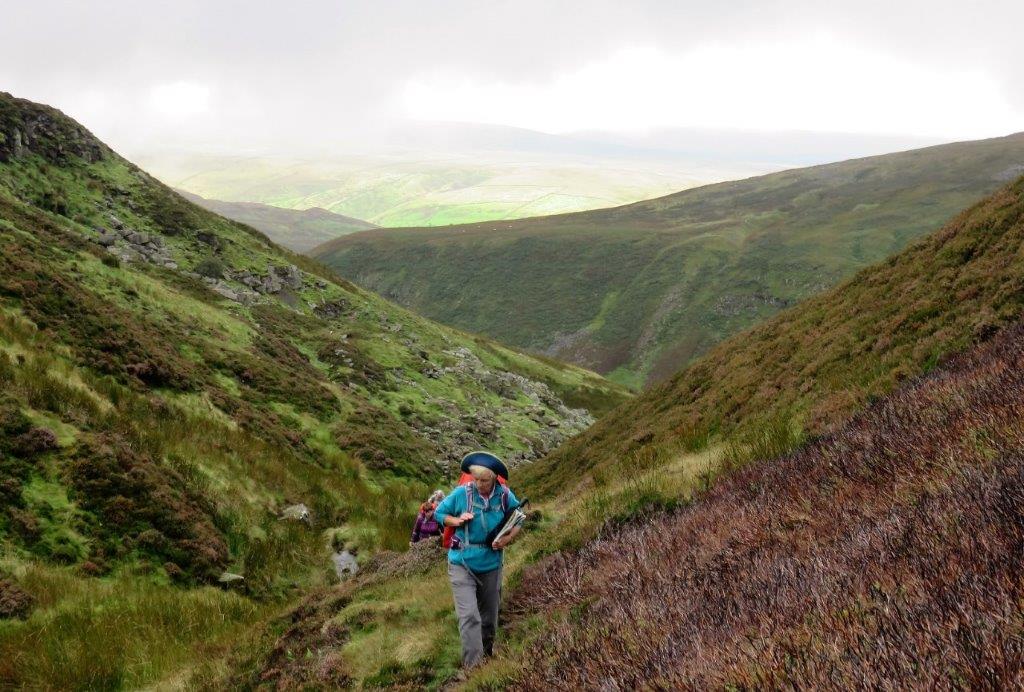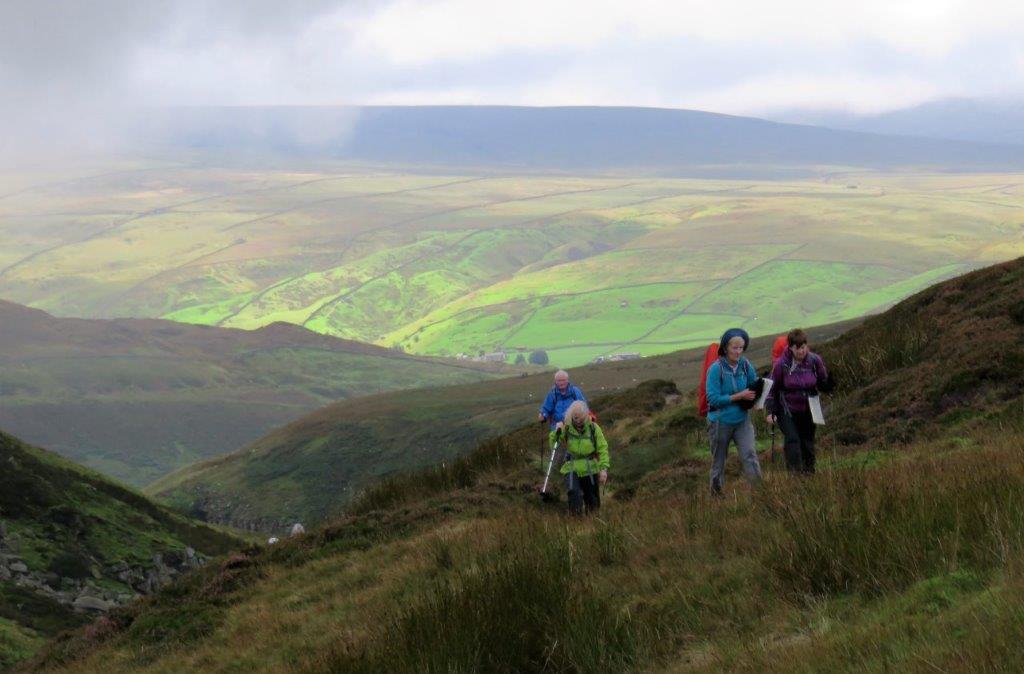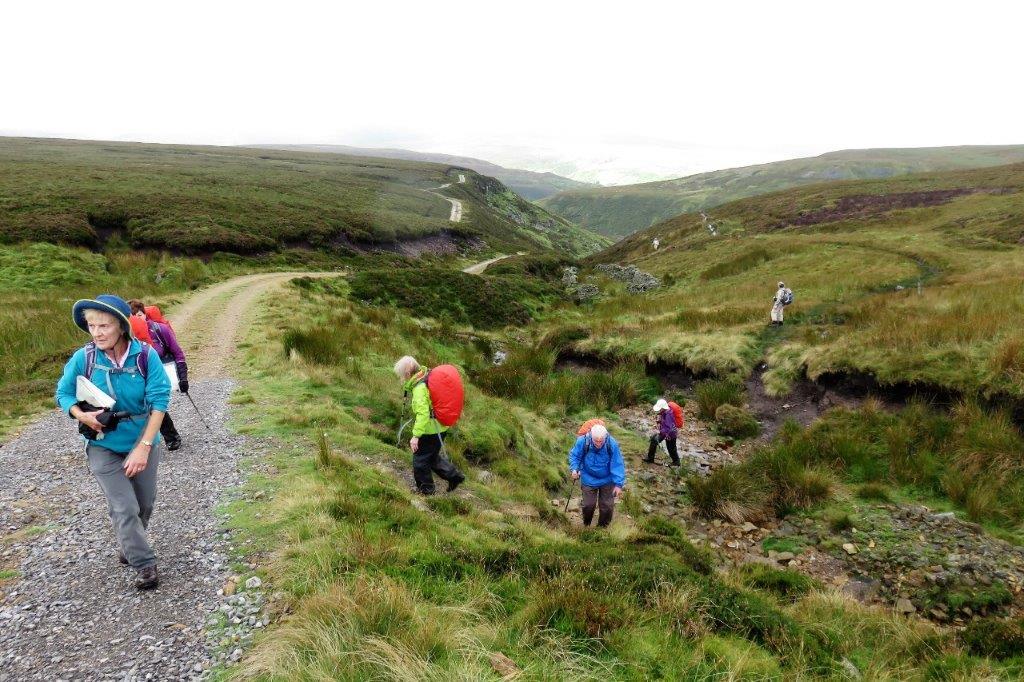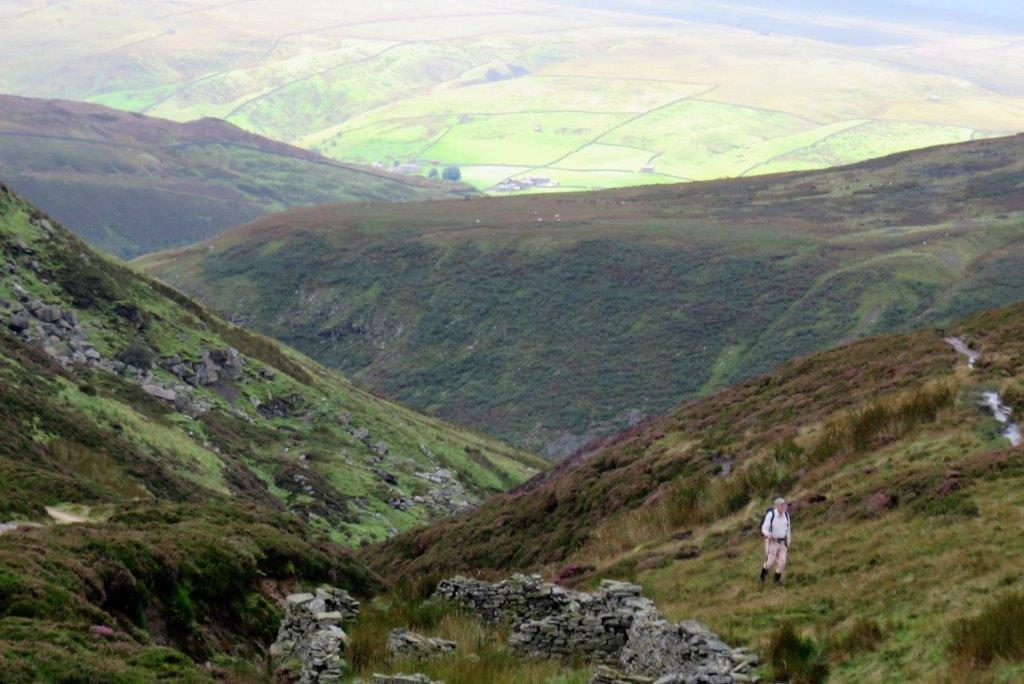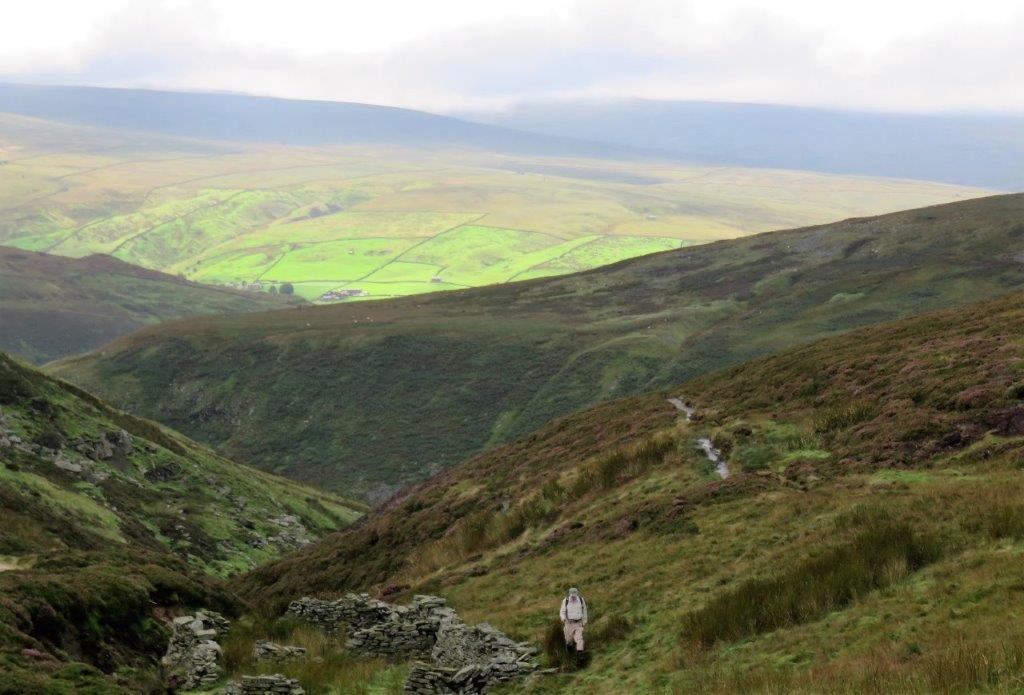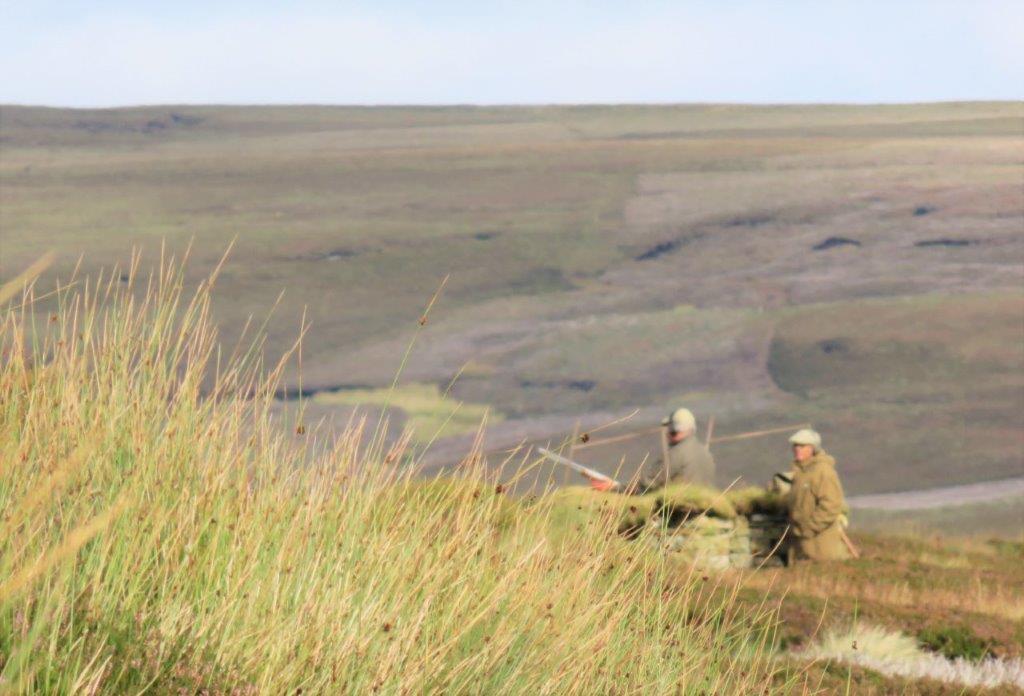 waiting for the grouse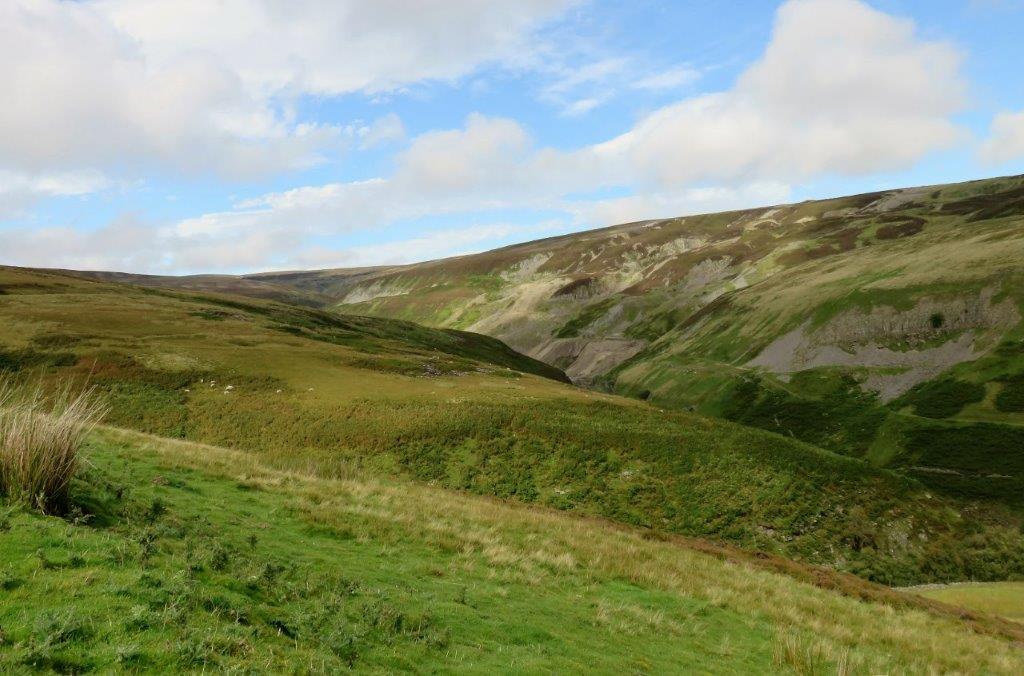 top end Gunnerside Beck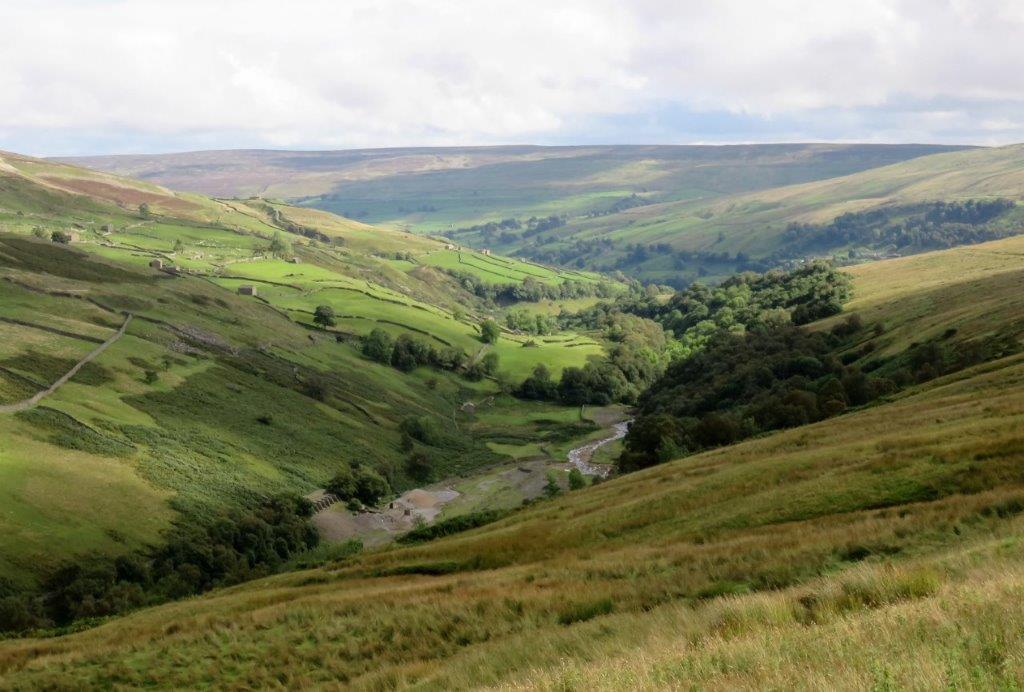 looking down Gunnerside Beck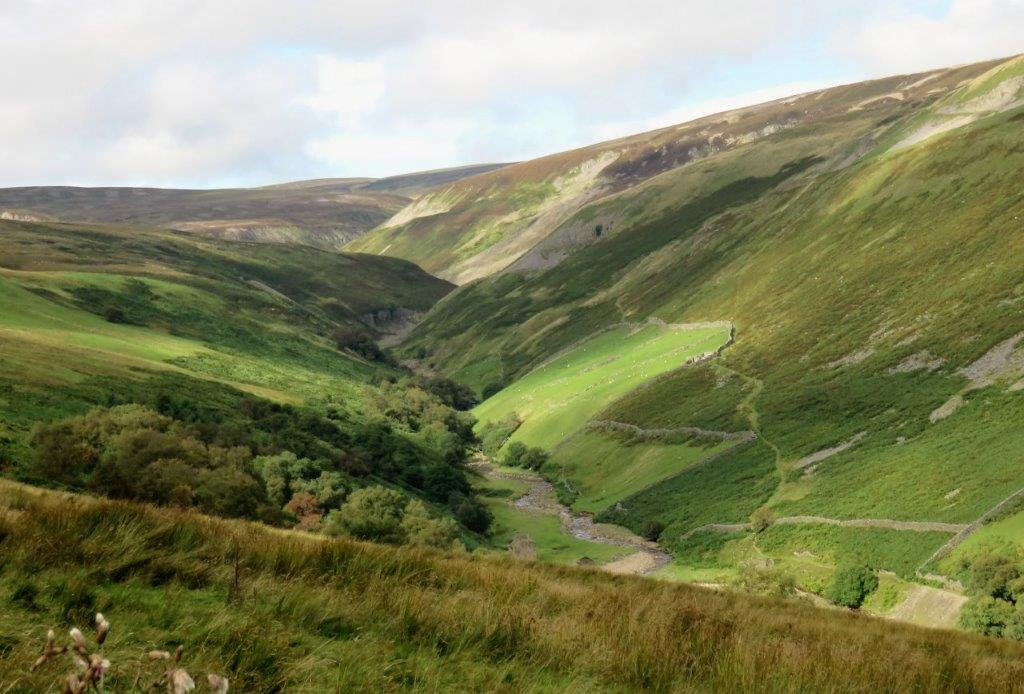 looking up Gunnerside Beck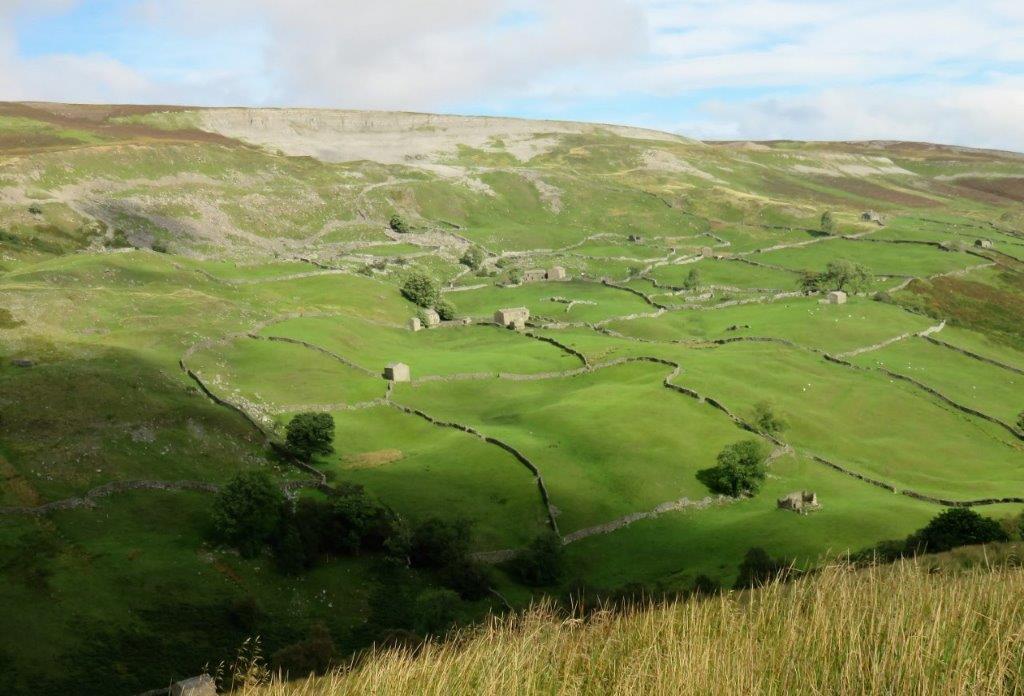 looking across to the East side of Gunnerside Beck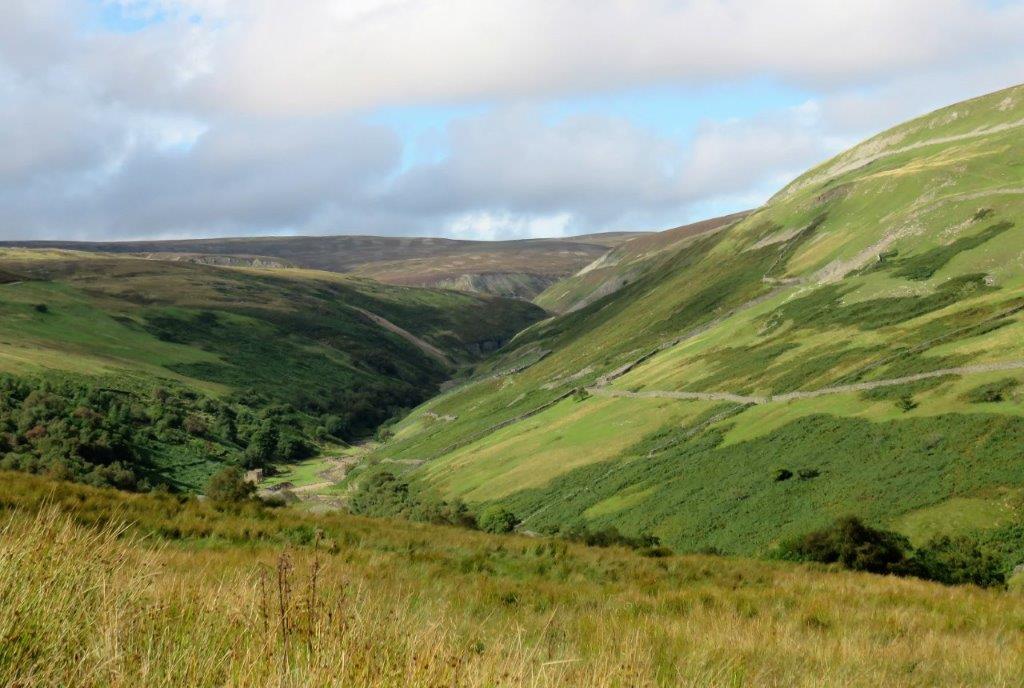 looking up Gunnerside Beck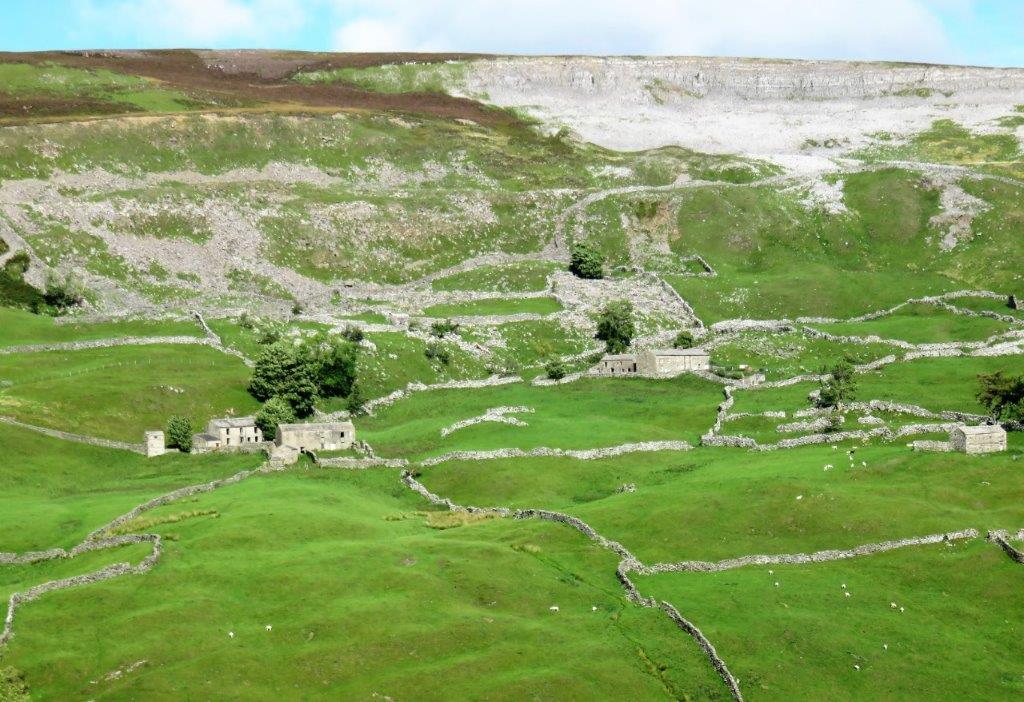 East side again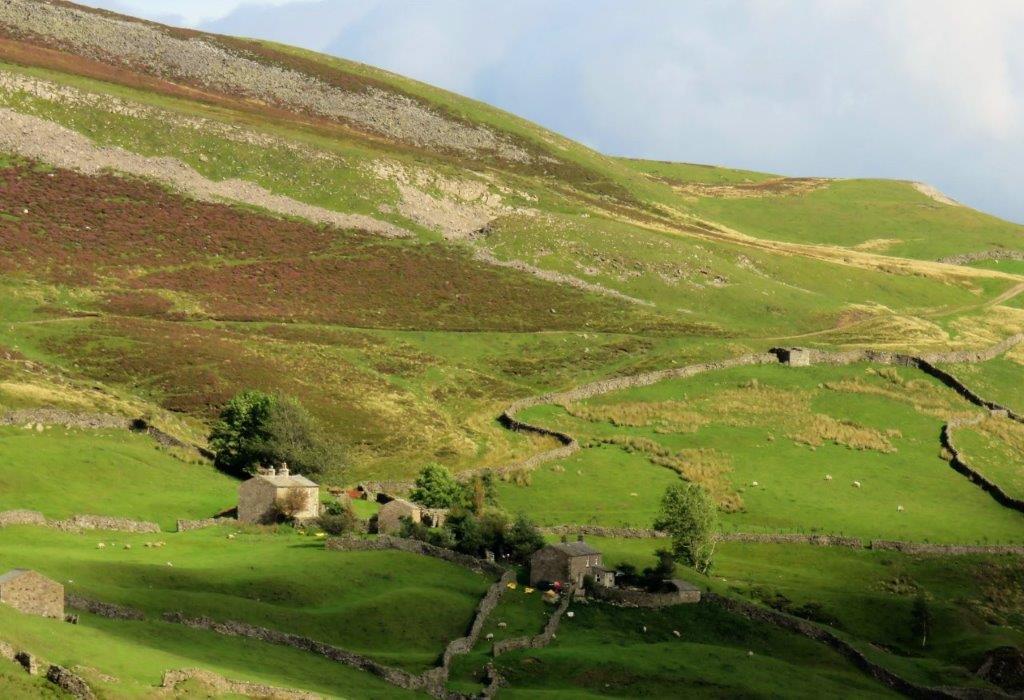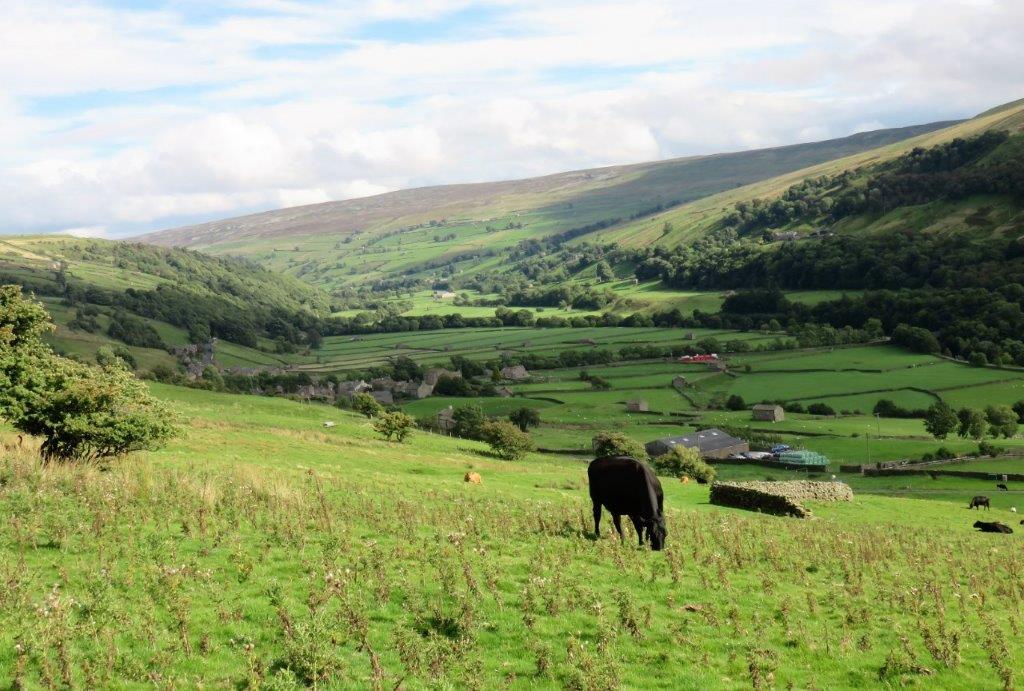 looking down the Swale Valley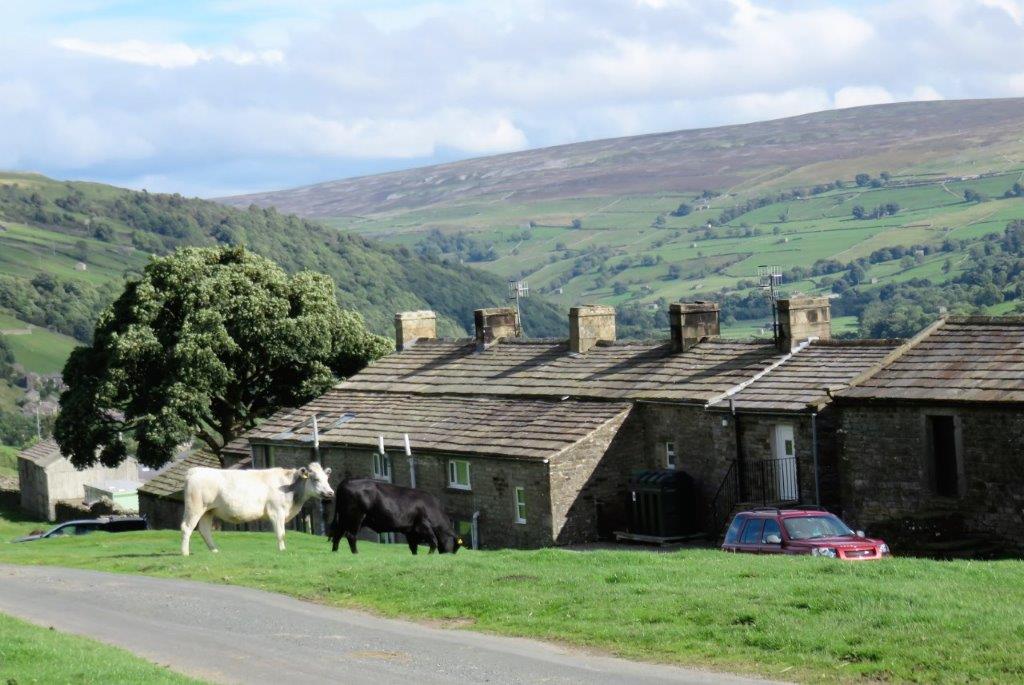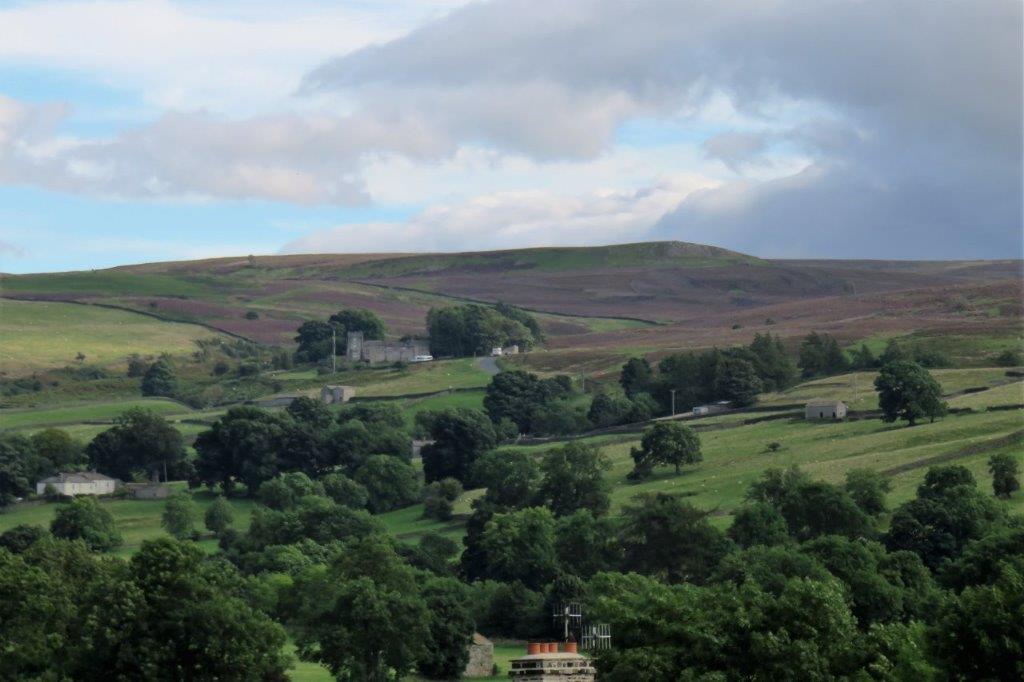 Wensleydale the other side of these moors?
walks index - homepage - contact me at