walks index - homepage - contact me at

Walk along River Thames - Tower Bridge to Thames Barrier on South Bank (but started at Aldgate Tube Station)
apologies for any incorrect information - walk & photos taken on single day trip away from Sheffield's dark satanic mills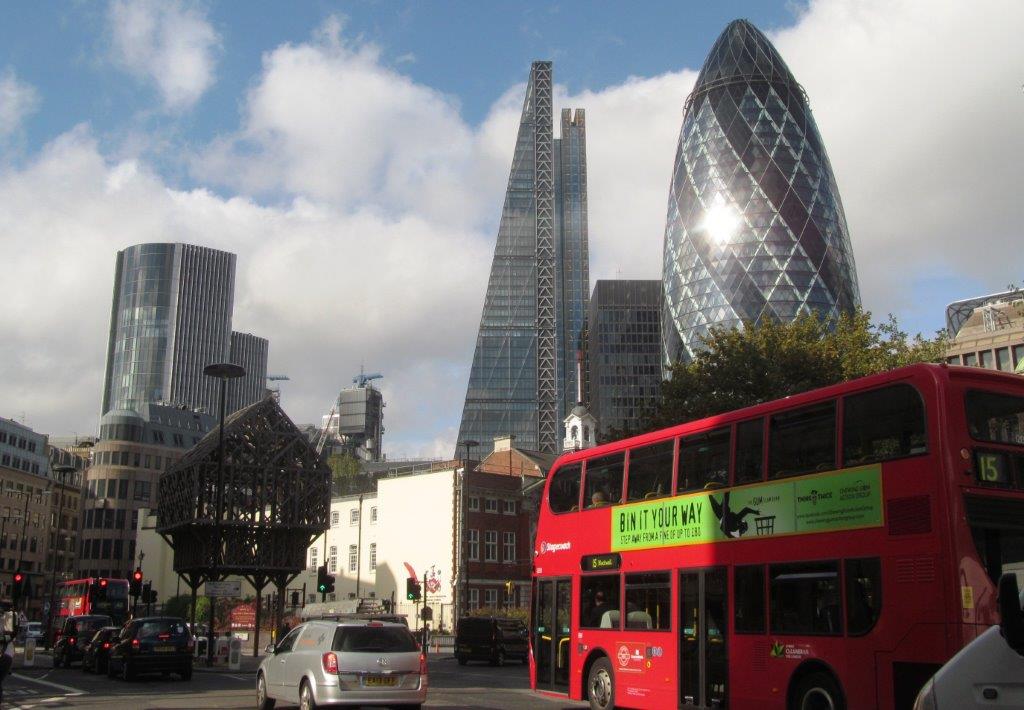 walking towards Tower Bridge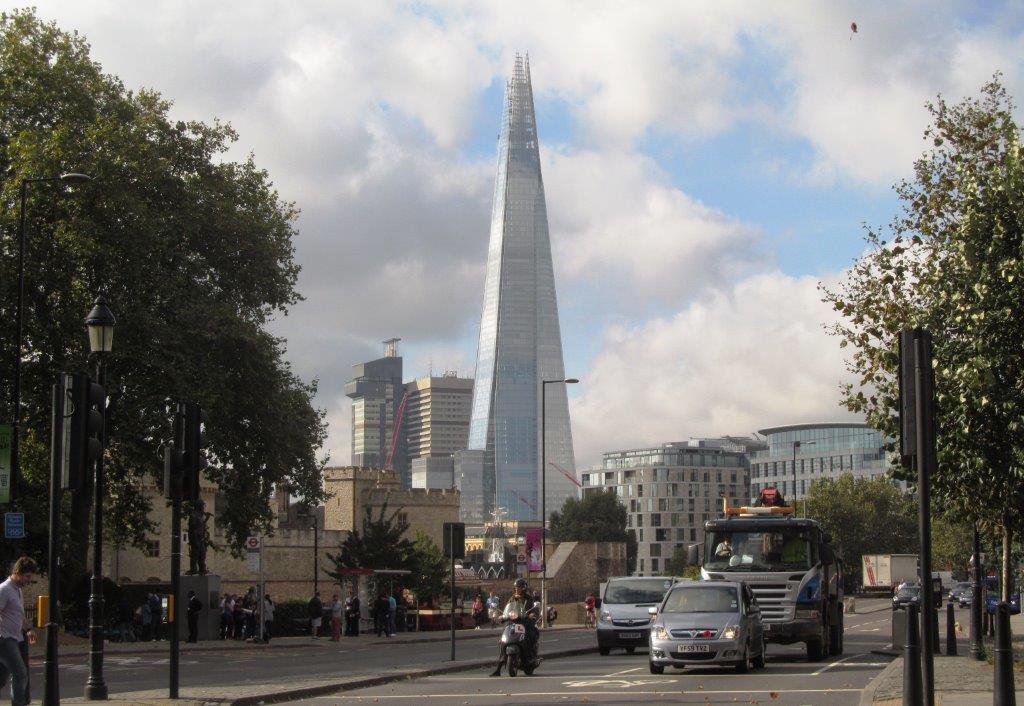 The Shard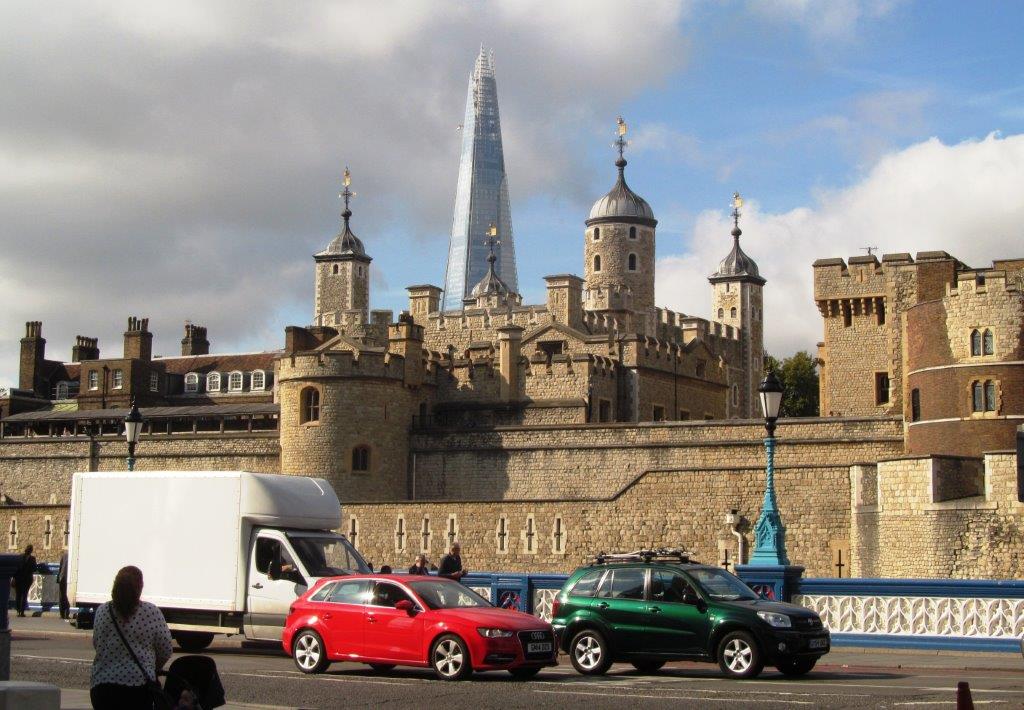 The Tower of London, the Shard behind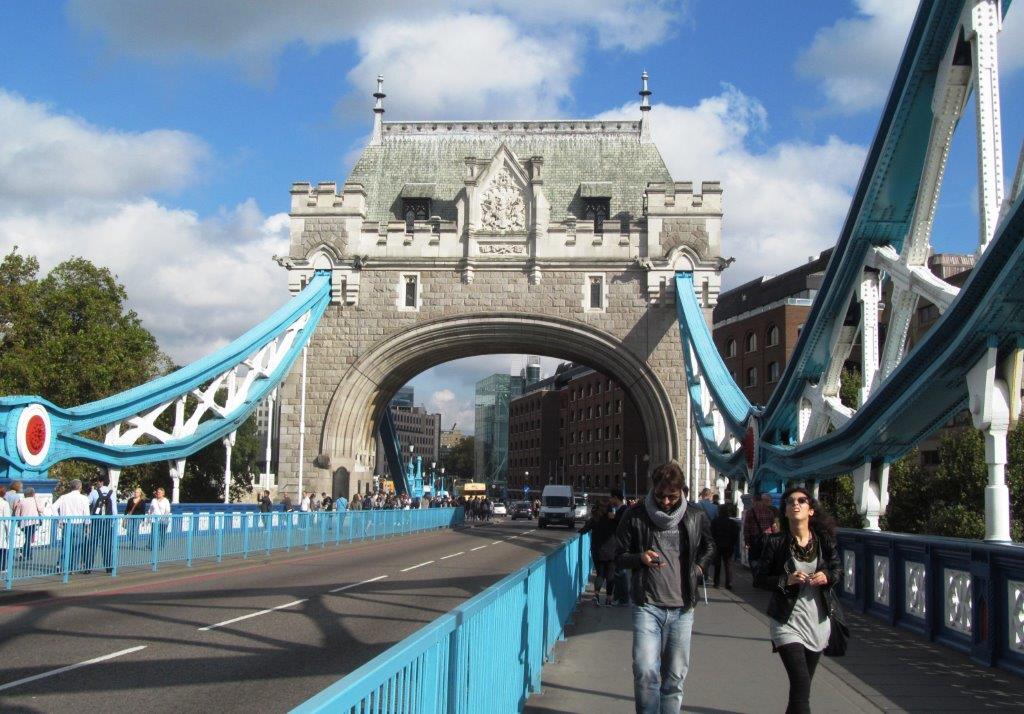 Tower Bridge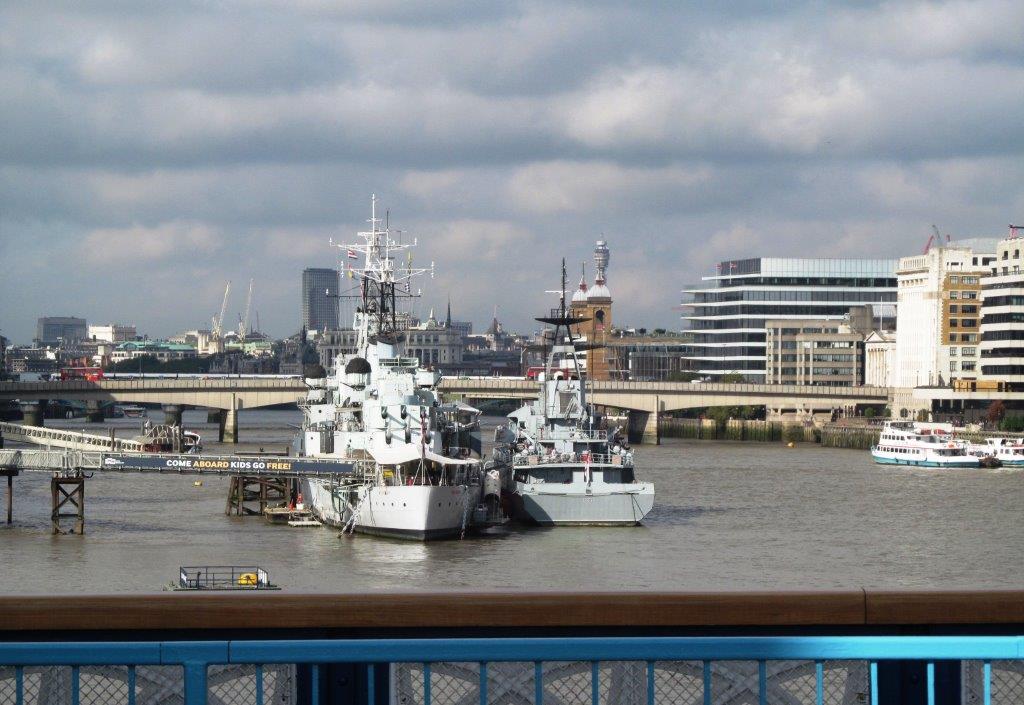 HMS Belfast to left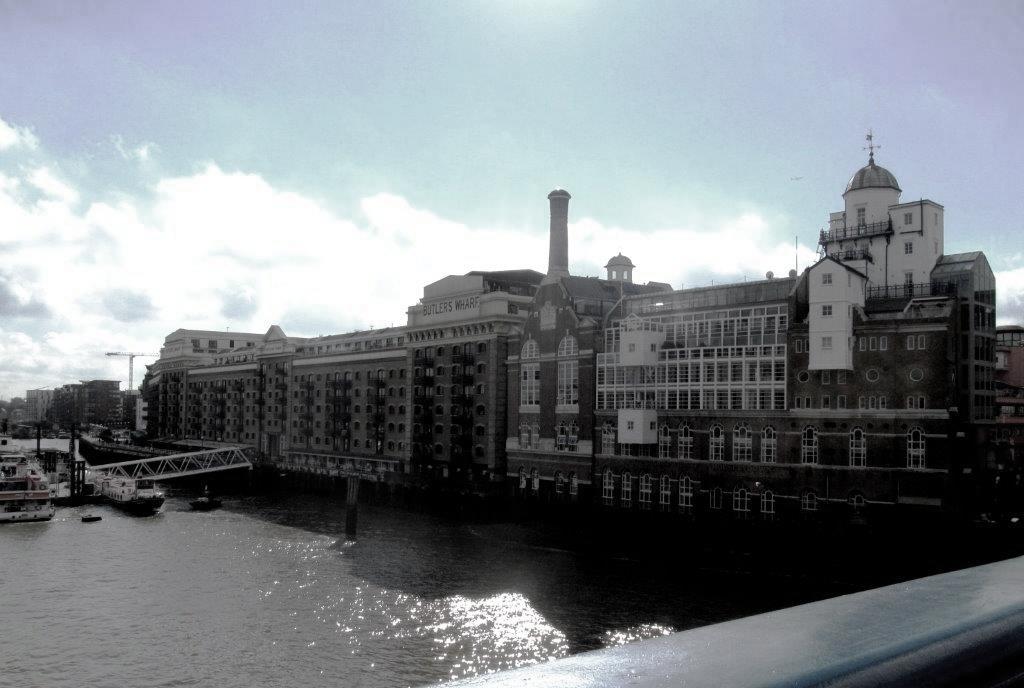 Butlers' Quay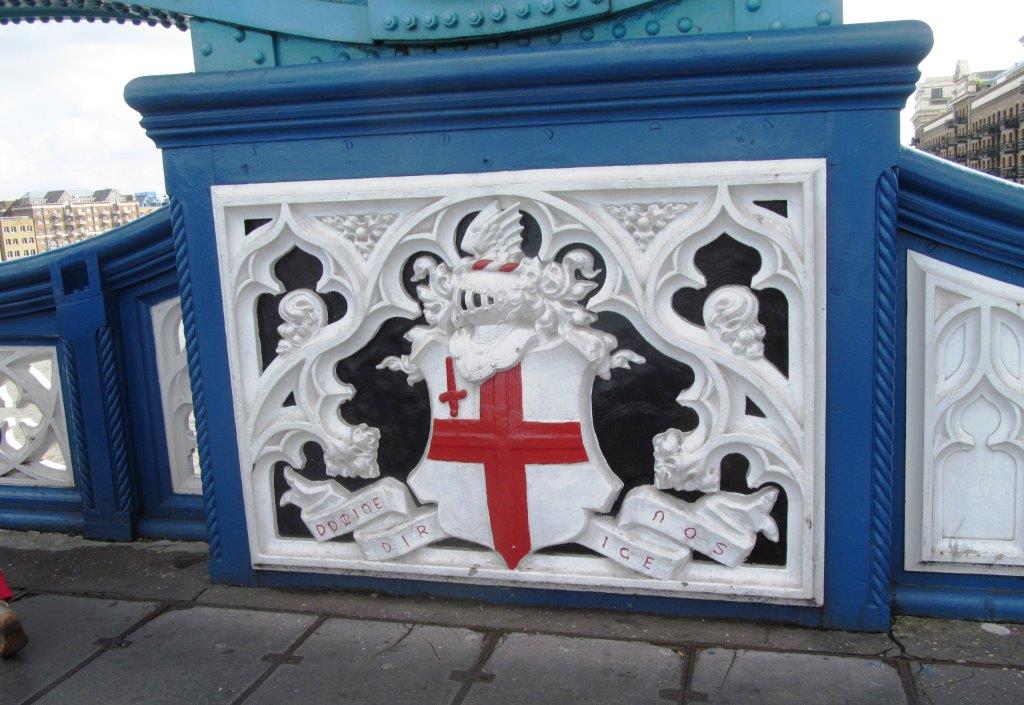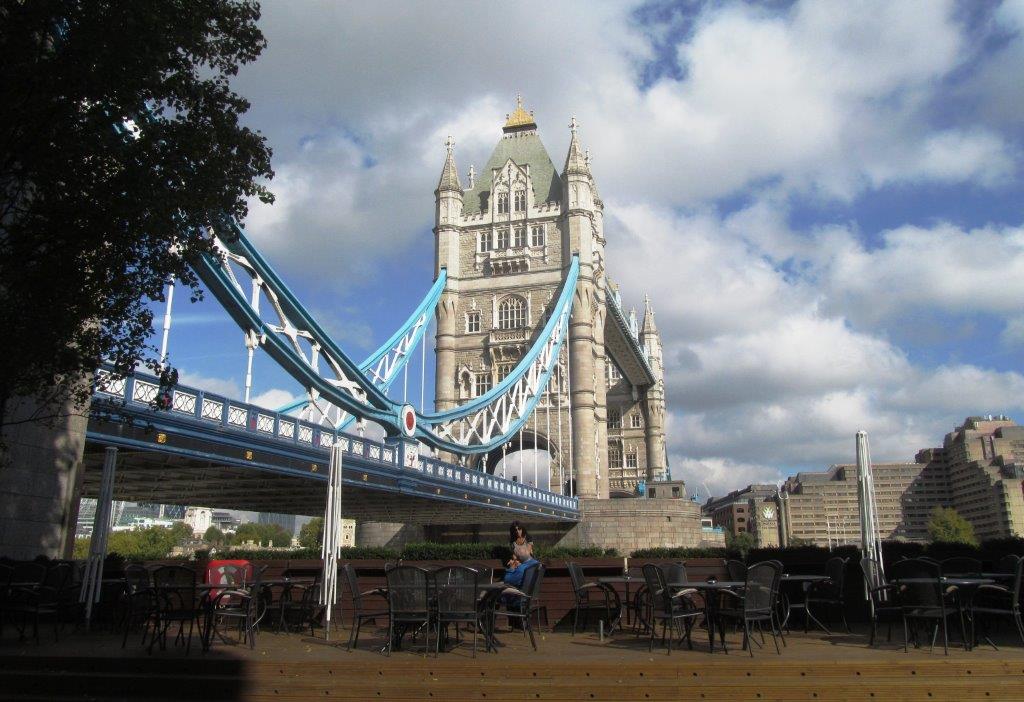 Tower Bridge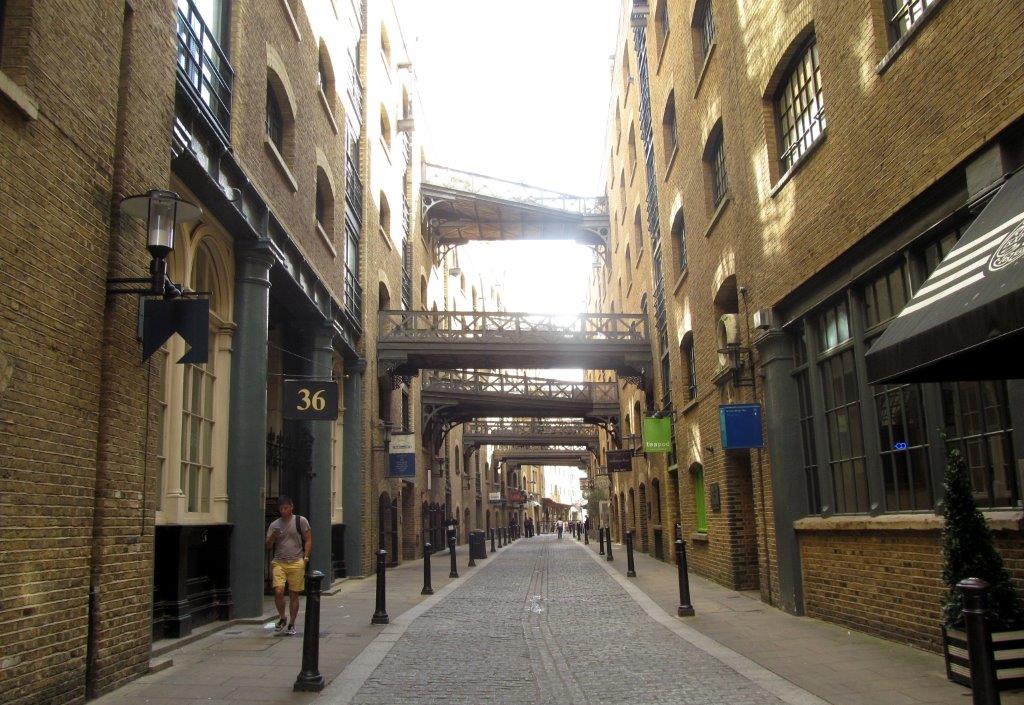 behind Butlers Quay & between linked warehouses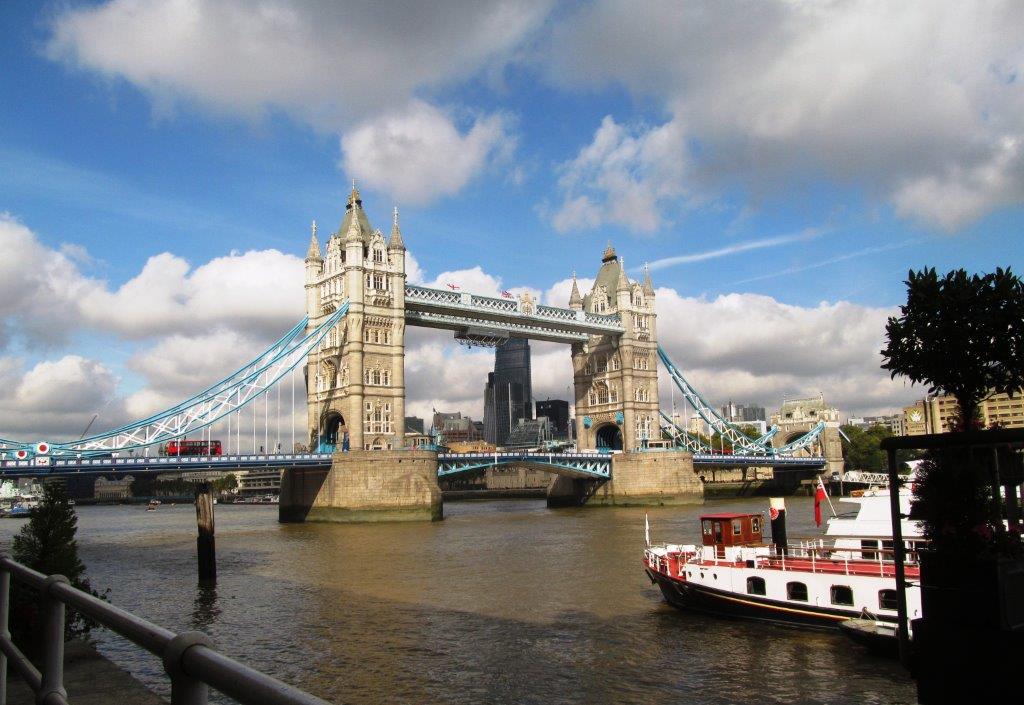 Tower Bridge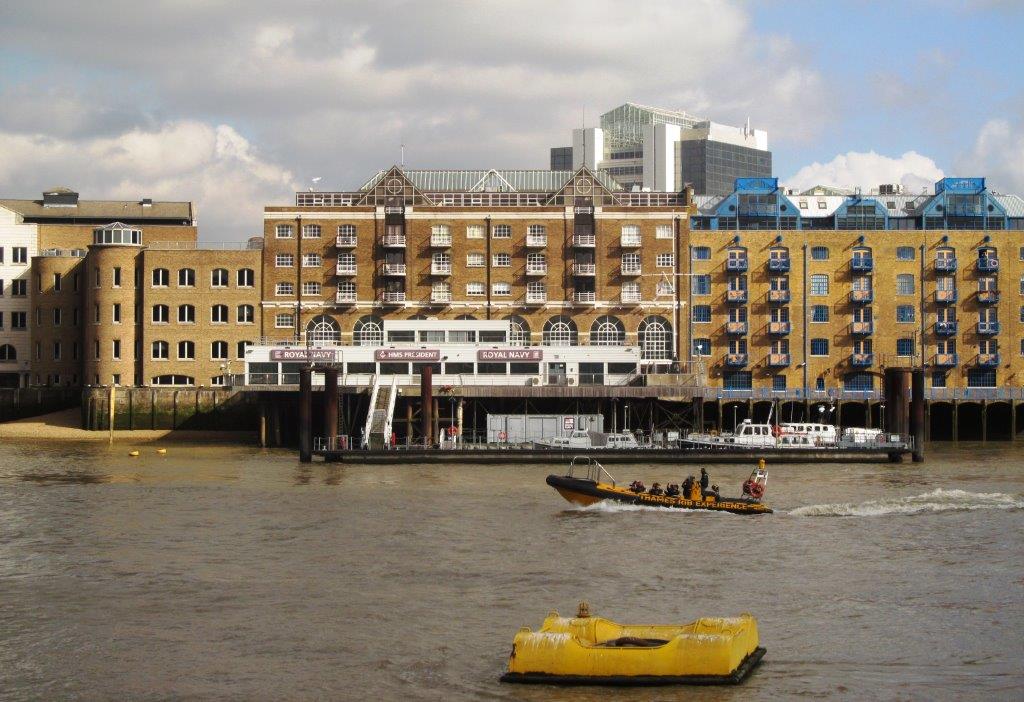 HMS President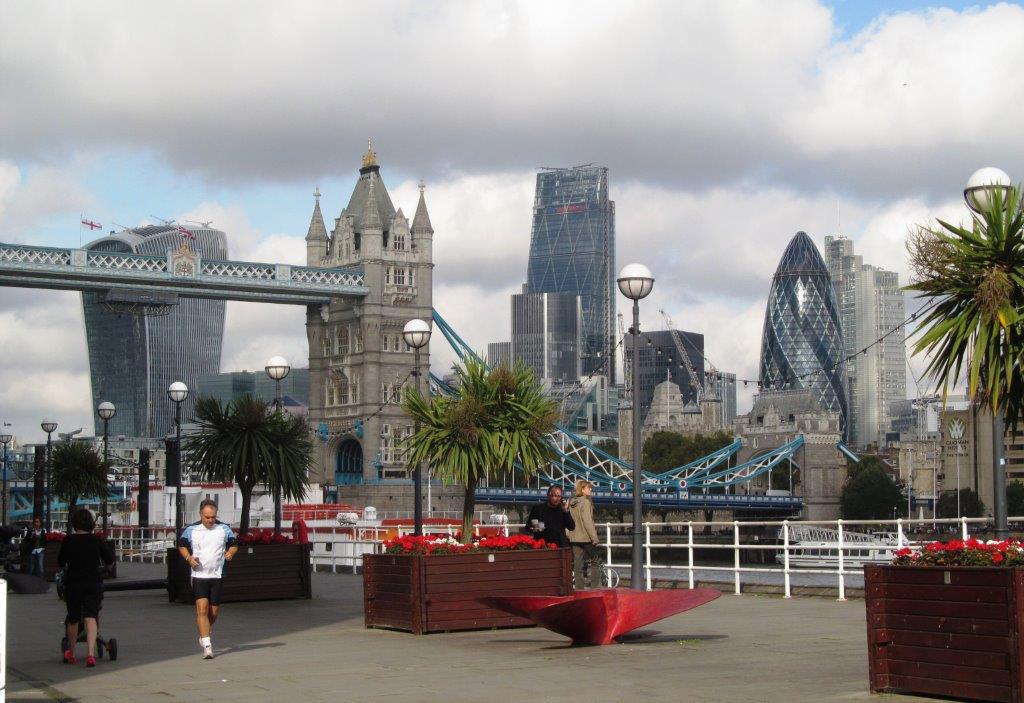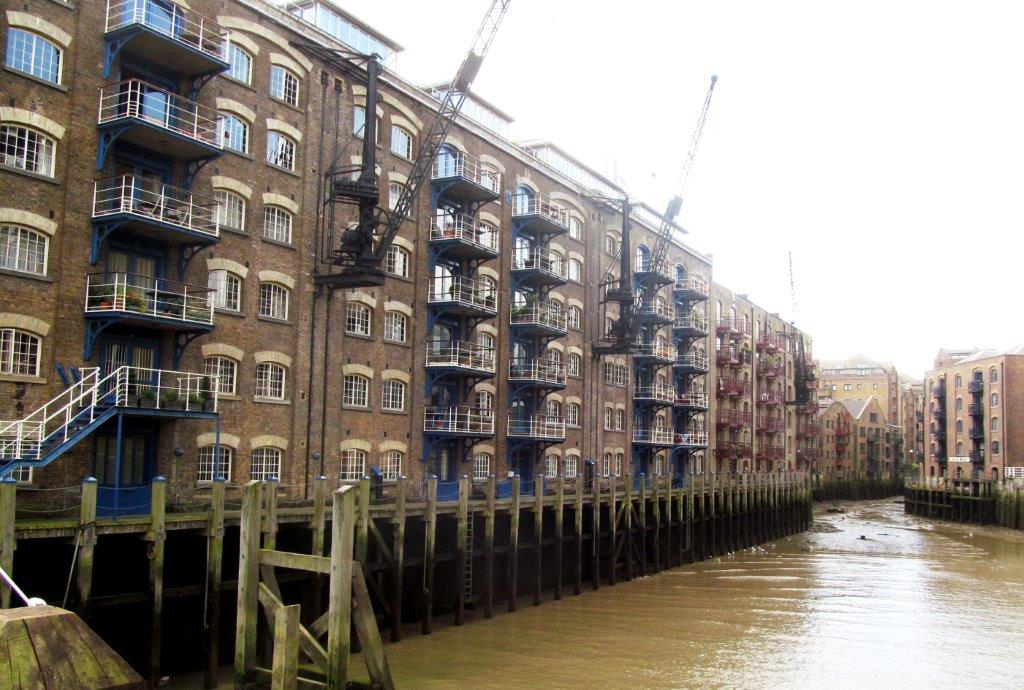 St Saviour's Dock (taken from footbridge)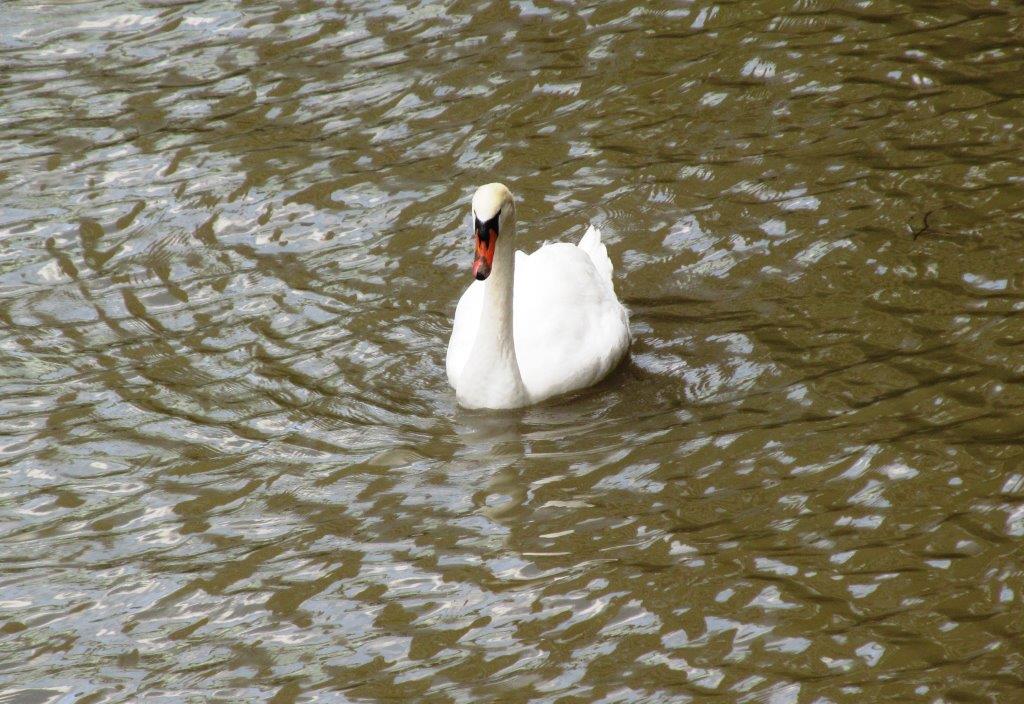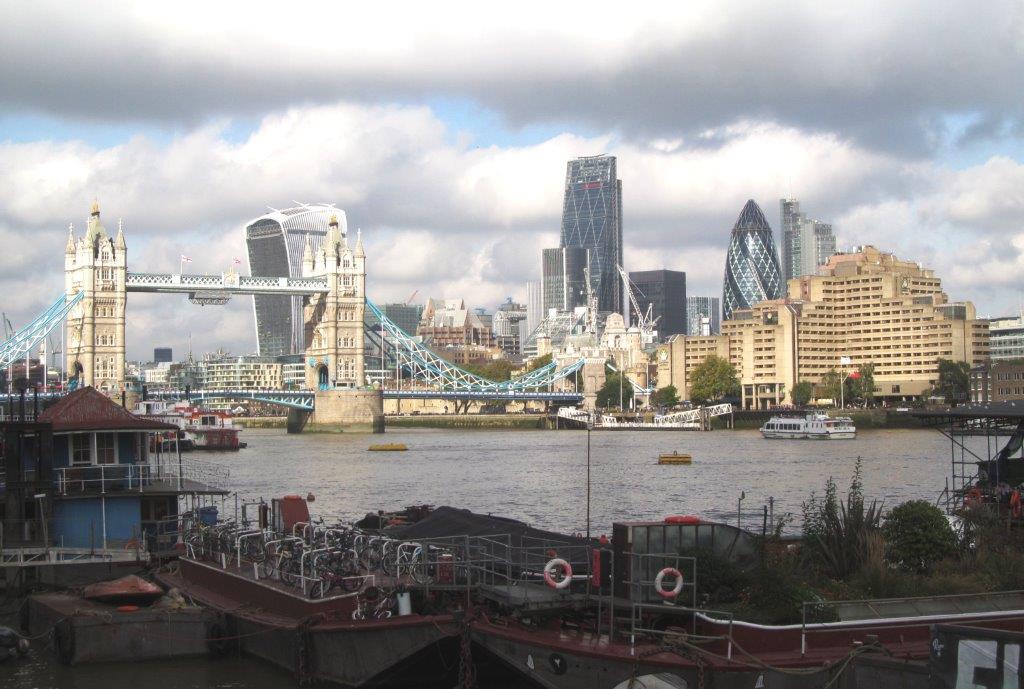 Tower Bridge & the North Bank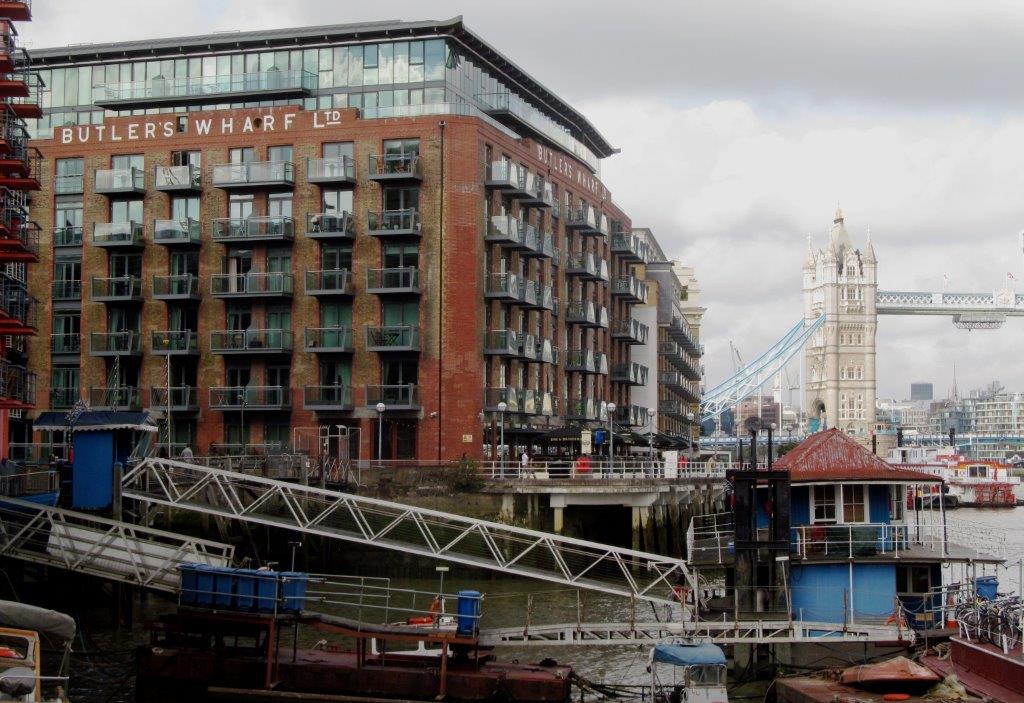 Butlers' Wharf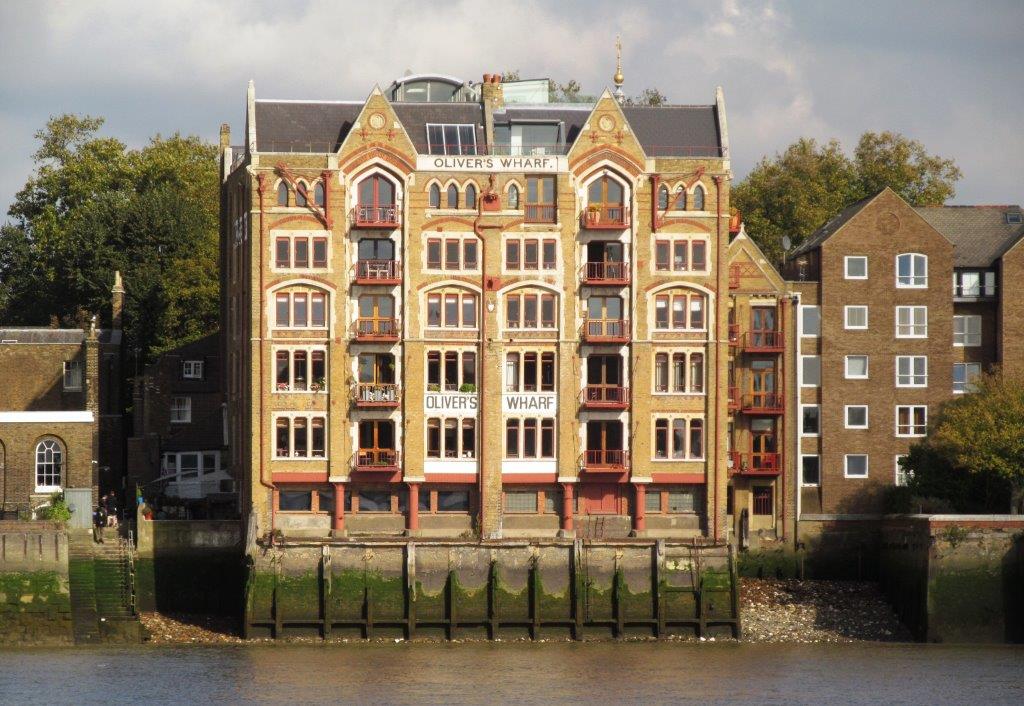 Oliver's Wharf on the North Bank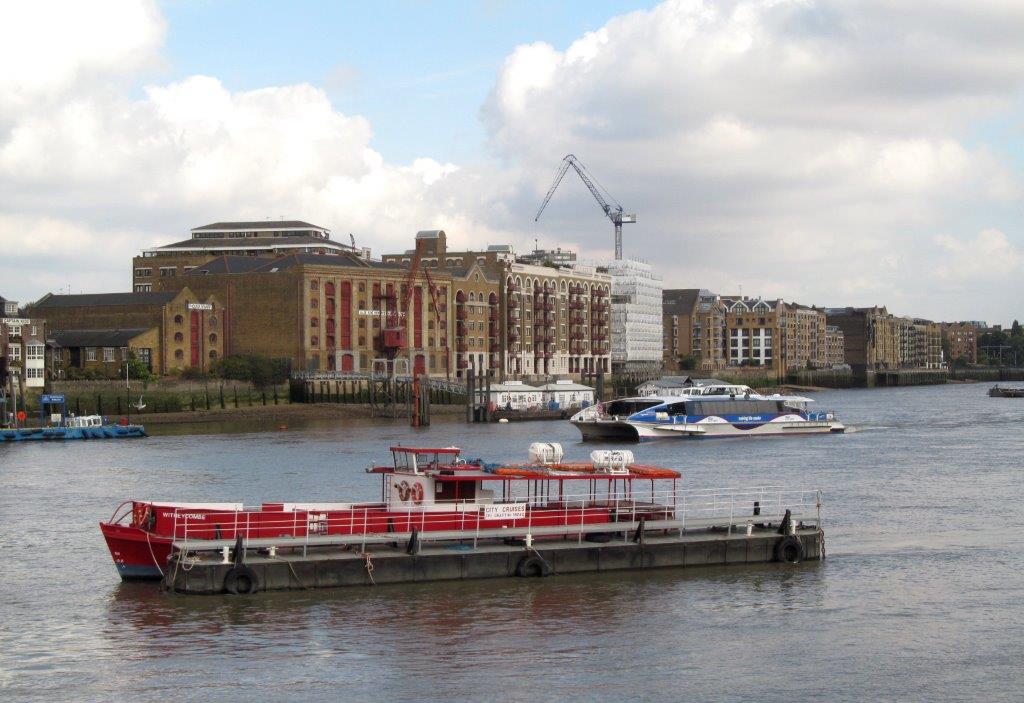 North Bank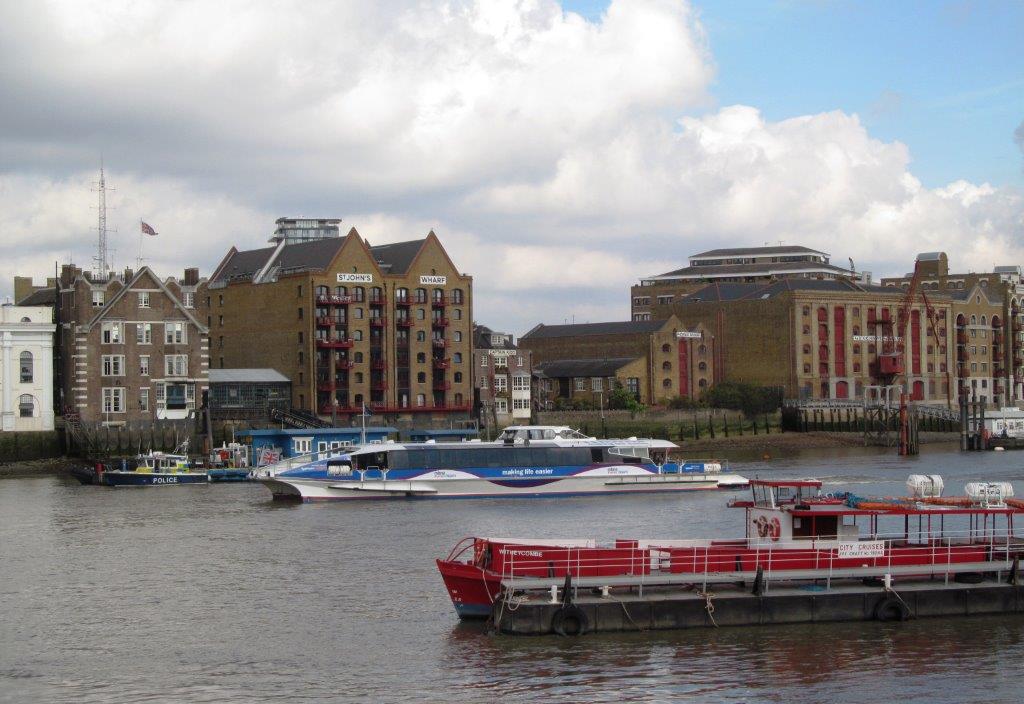 St John's Wharf on North Bank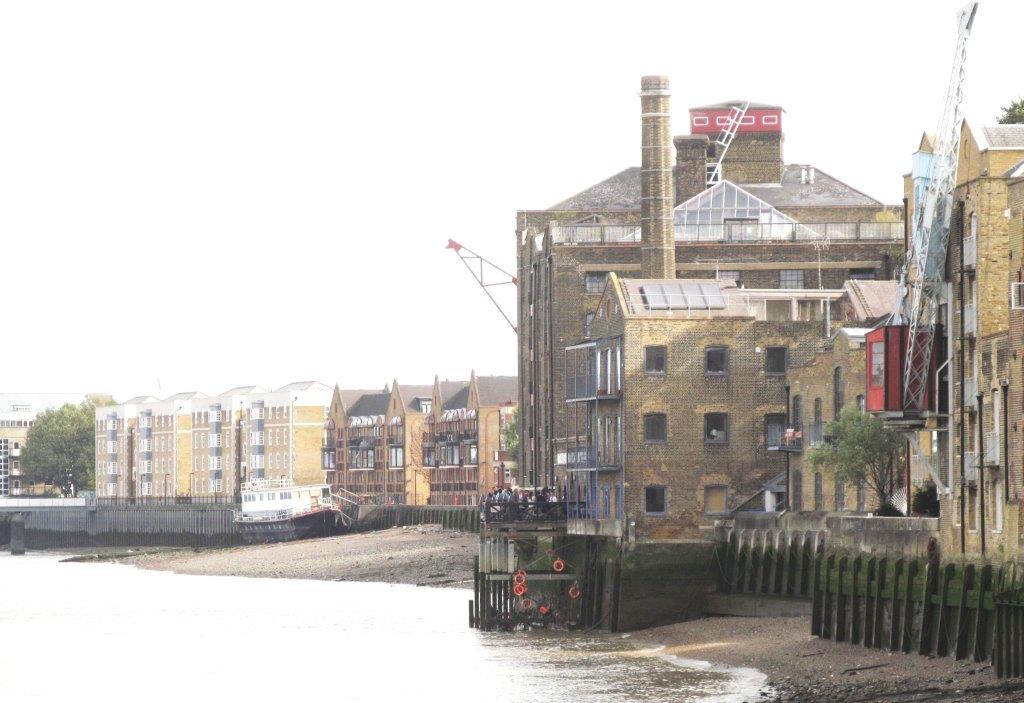 South Bank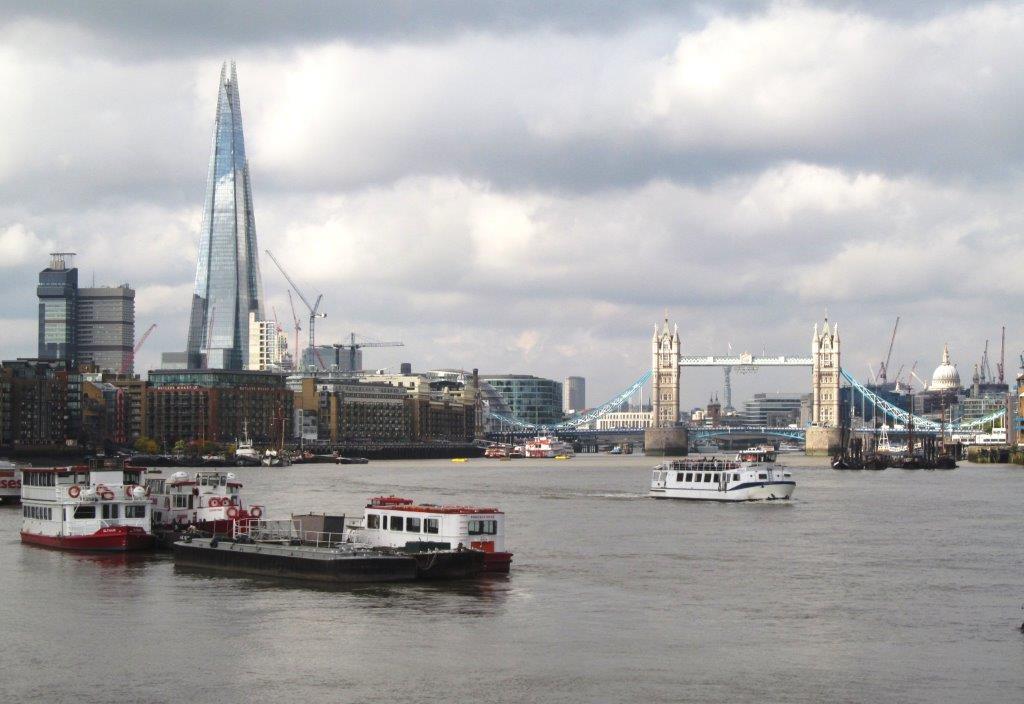 The Shard, Tower Bridge & St Paul's Dome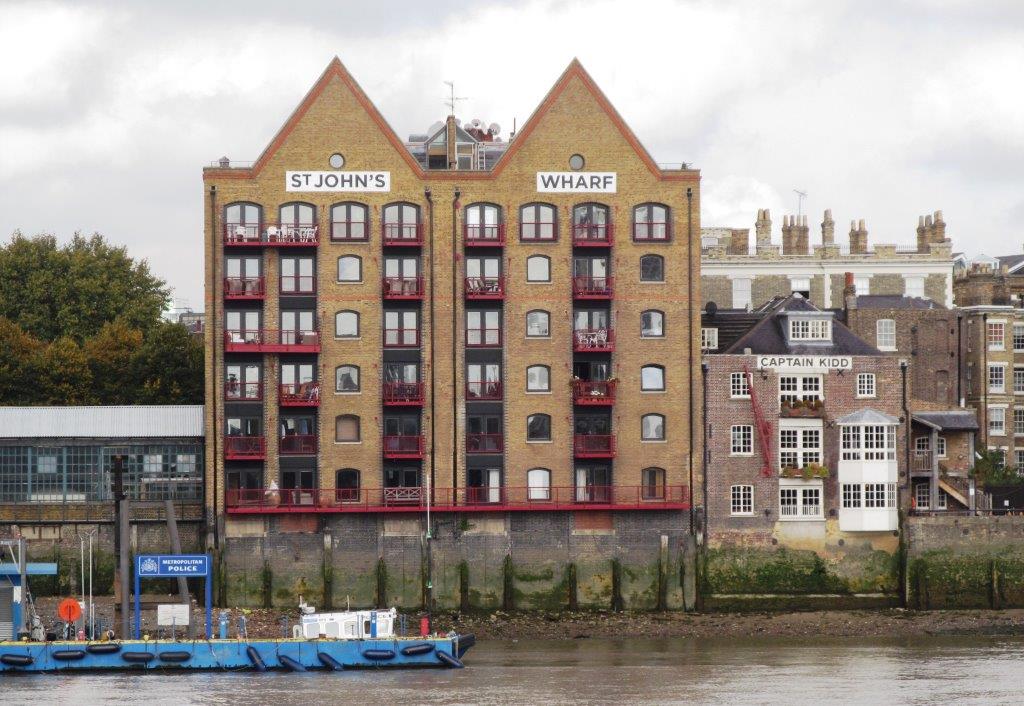 St John's Wharf again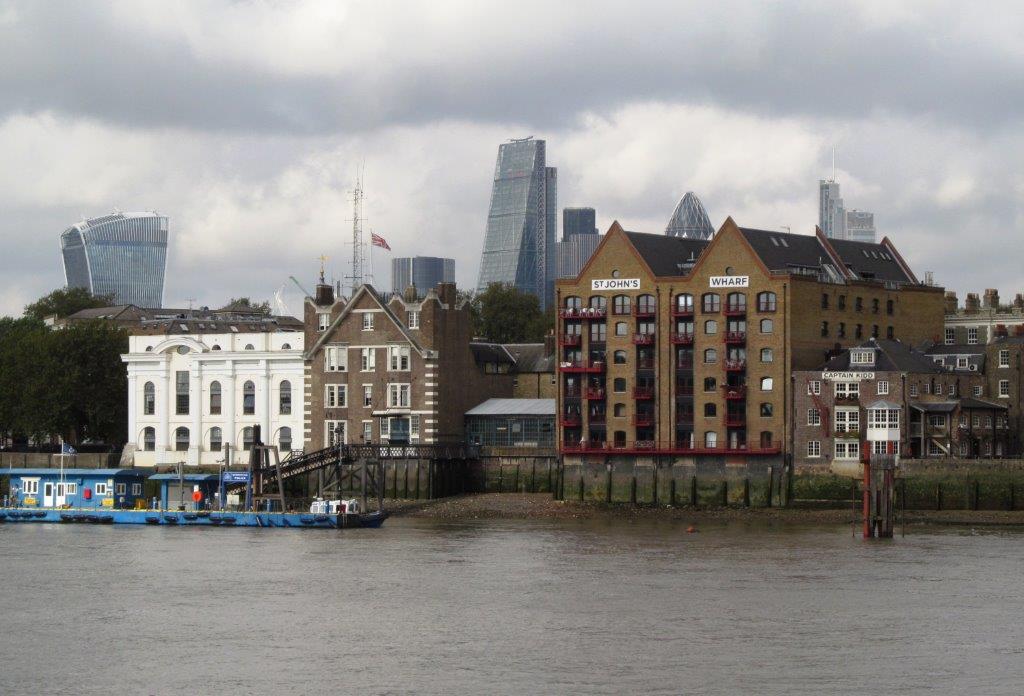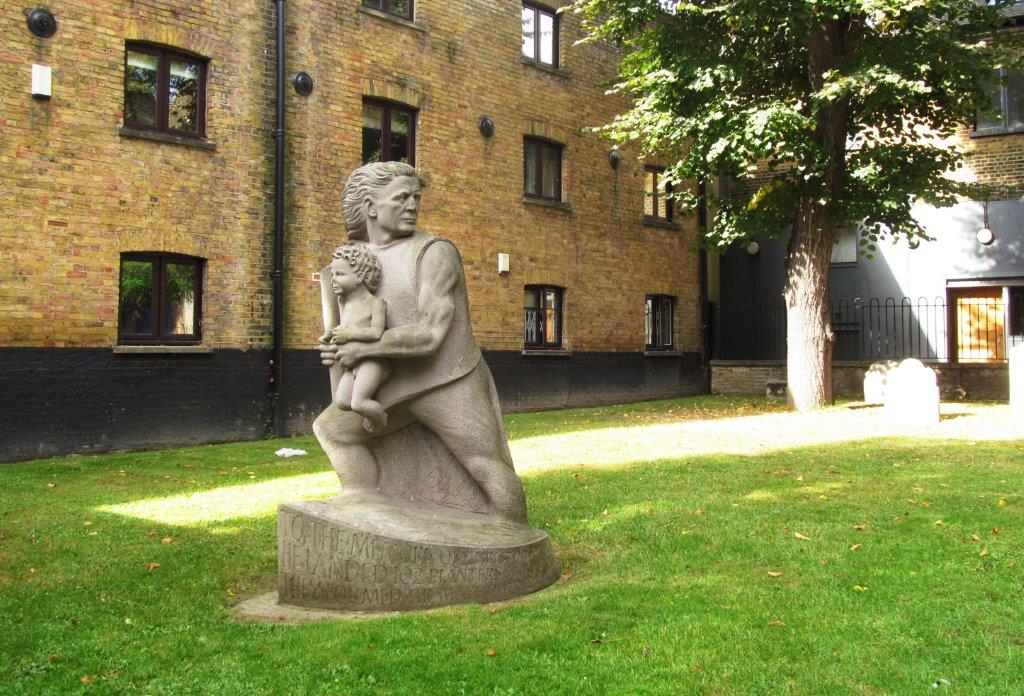 To the memory of Christopher Jones 1570 - 1622, master of the Mayflower buried in this churchyard. He landed 102 planters & adventurers at Plymouth Massachusetts 21.Dec.1620. They formed the Mayflower Compact & the first permanent colony in New England. The statue represents Jones looking back at England, while the child is looking towards the New World. It was paid for by the Sons & Daughters of the Pilgrims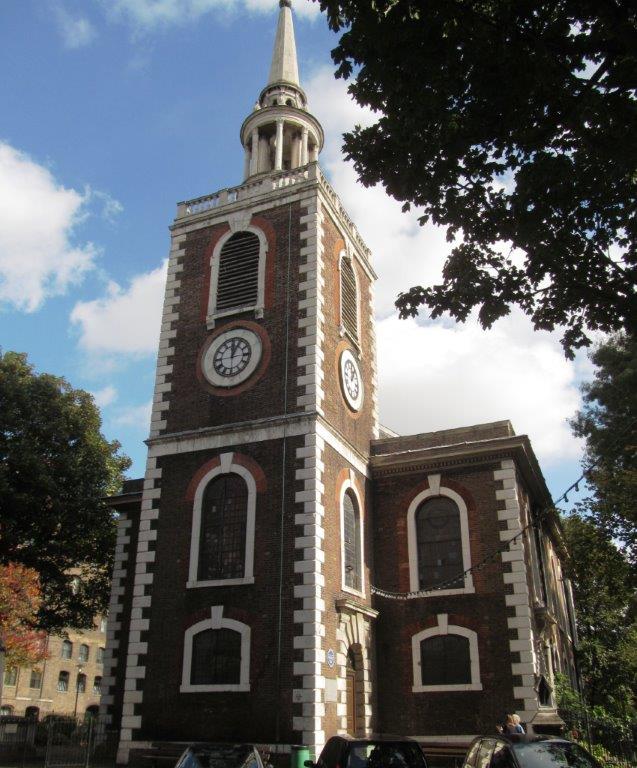 St Mary's Church, Rotherhithe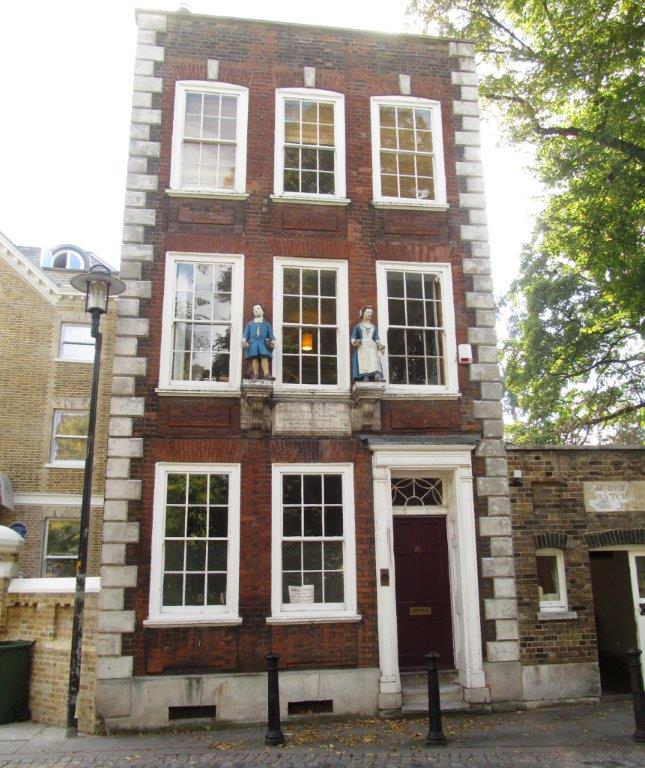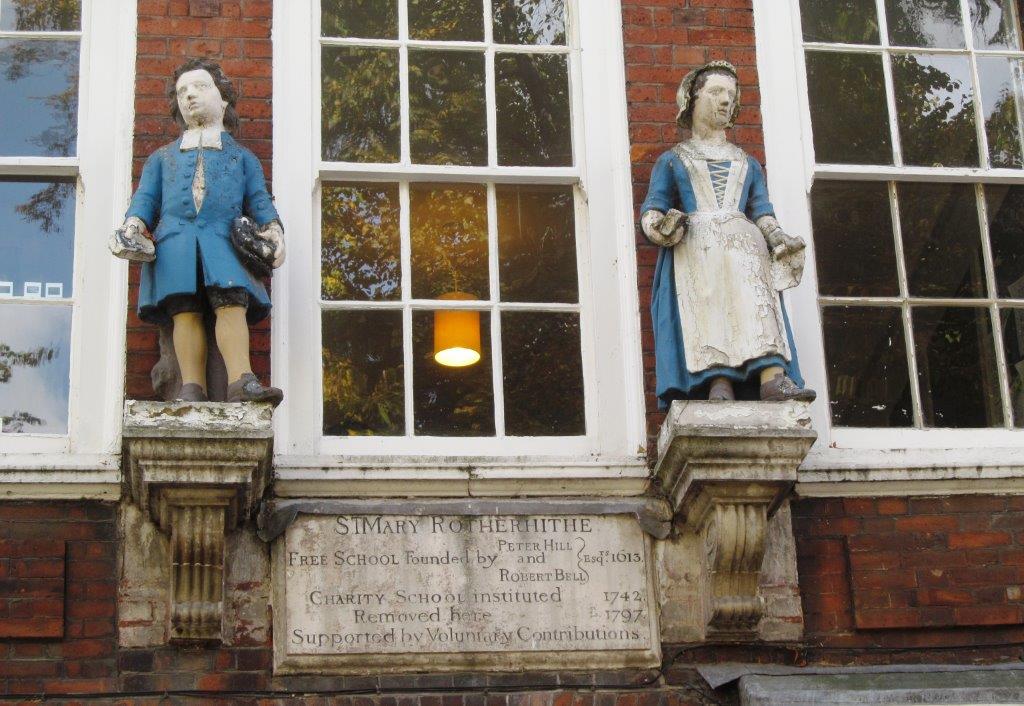 St Mary's Rotherhithe - Free School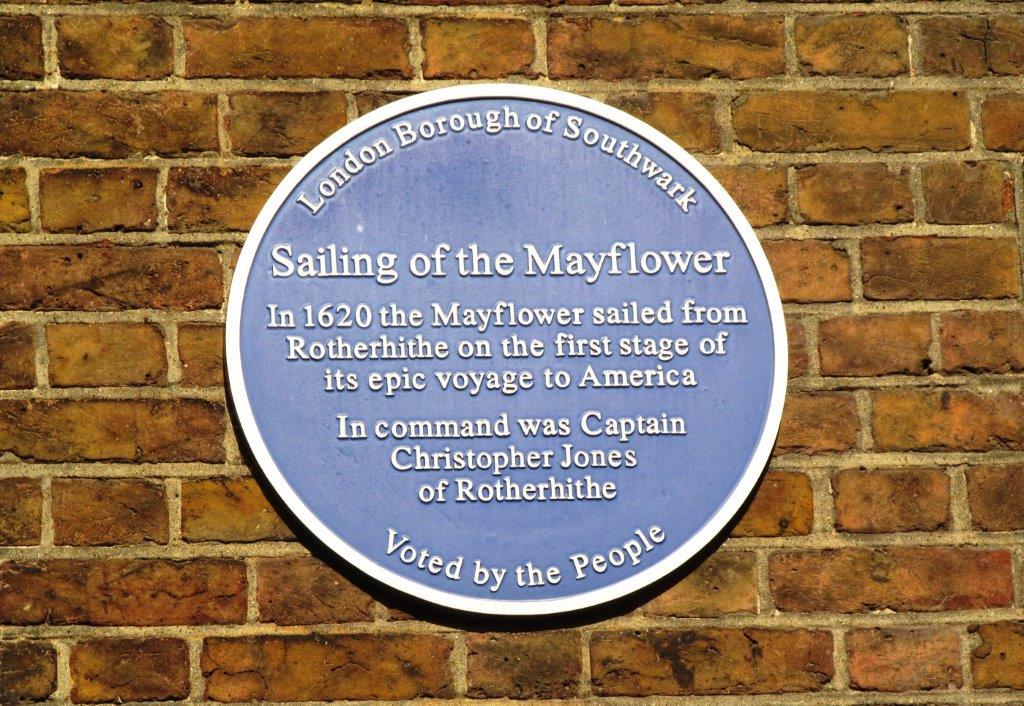 Sailing of the Mayflower from Rotherhithe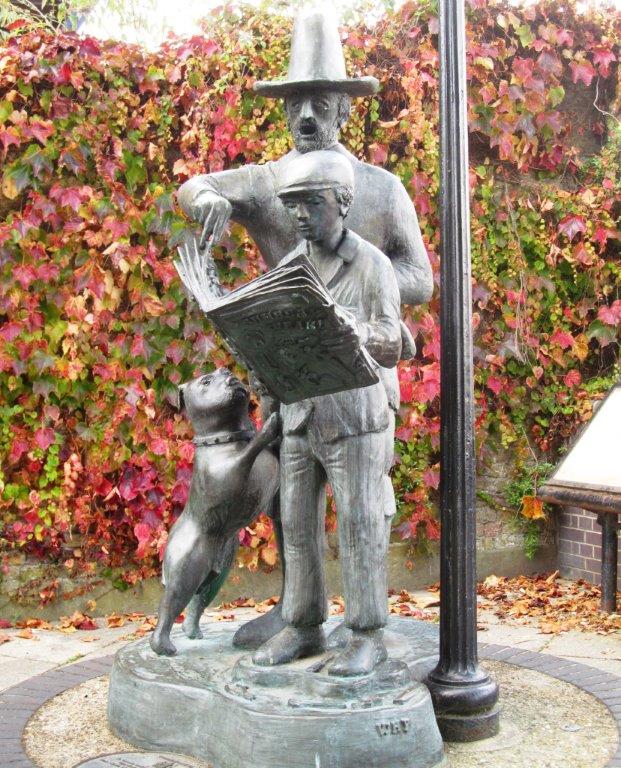 Sunbeam Weekly and the Pilgrim's Pocket by Peter McLean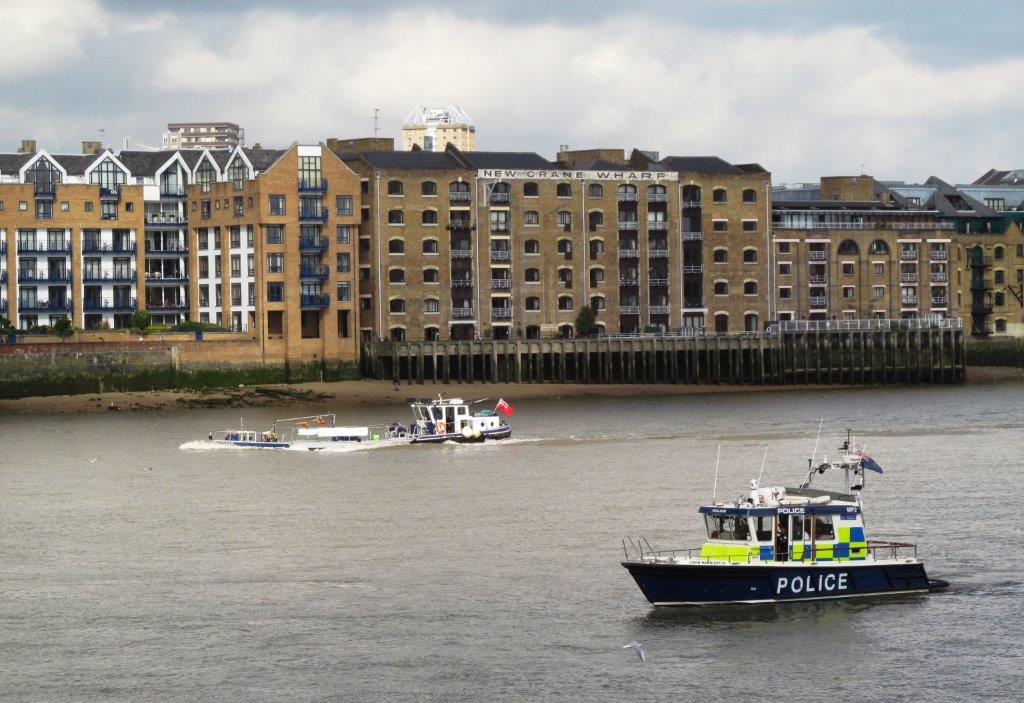 New Crane Wharf on North bank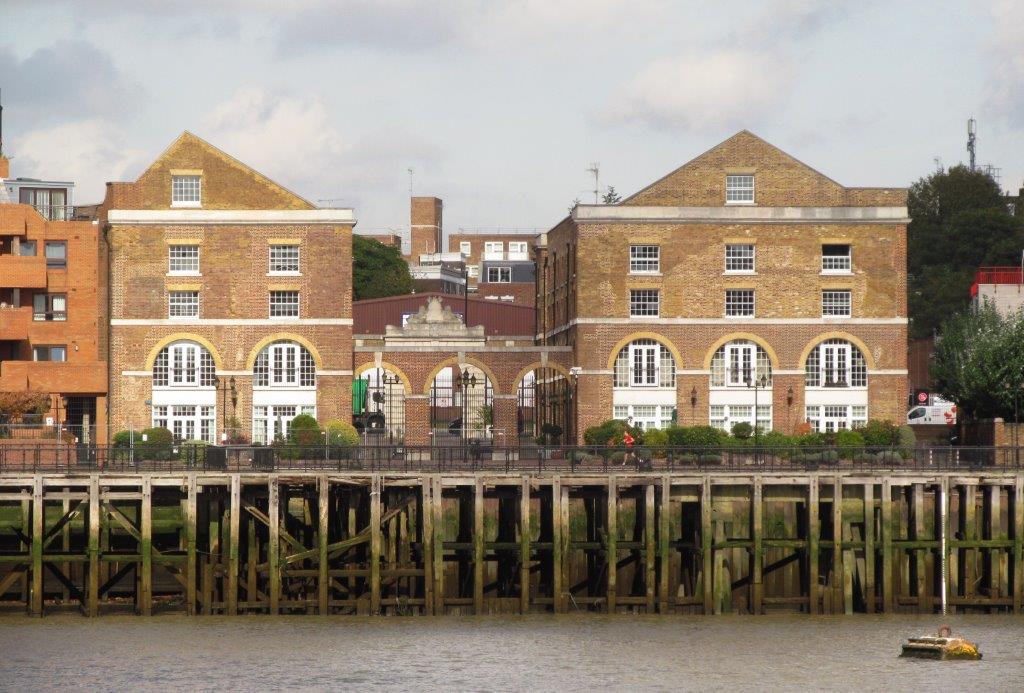 on North Bank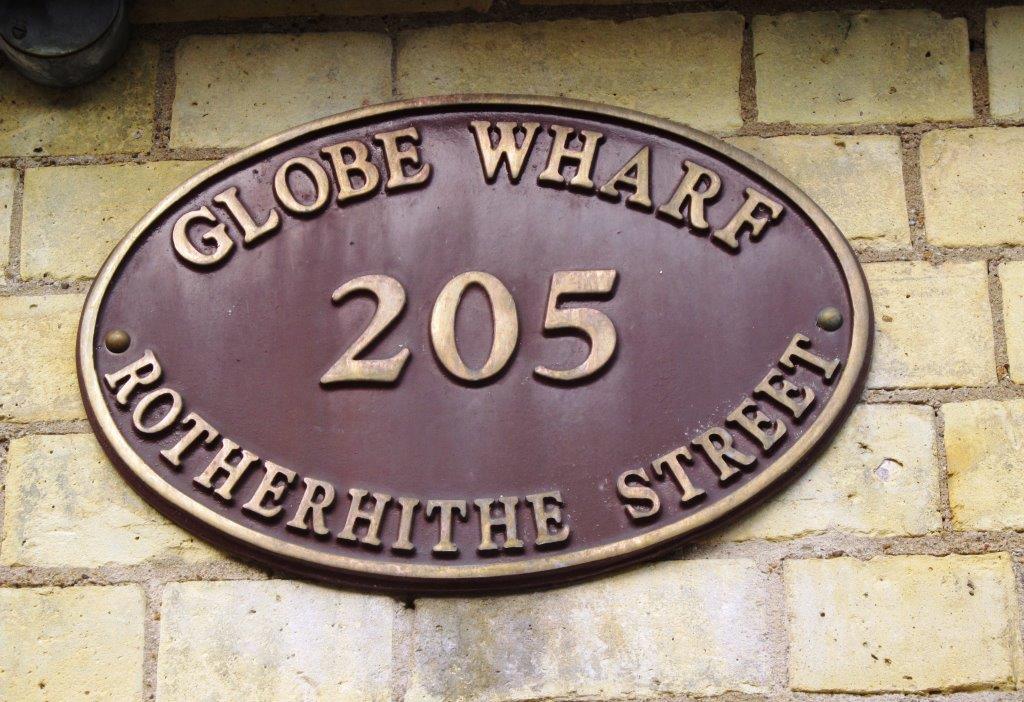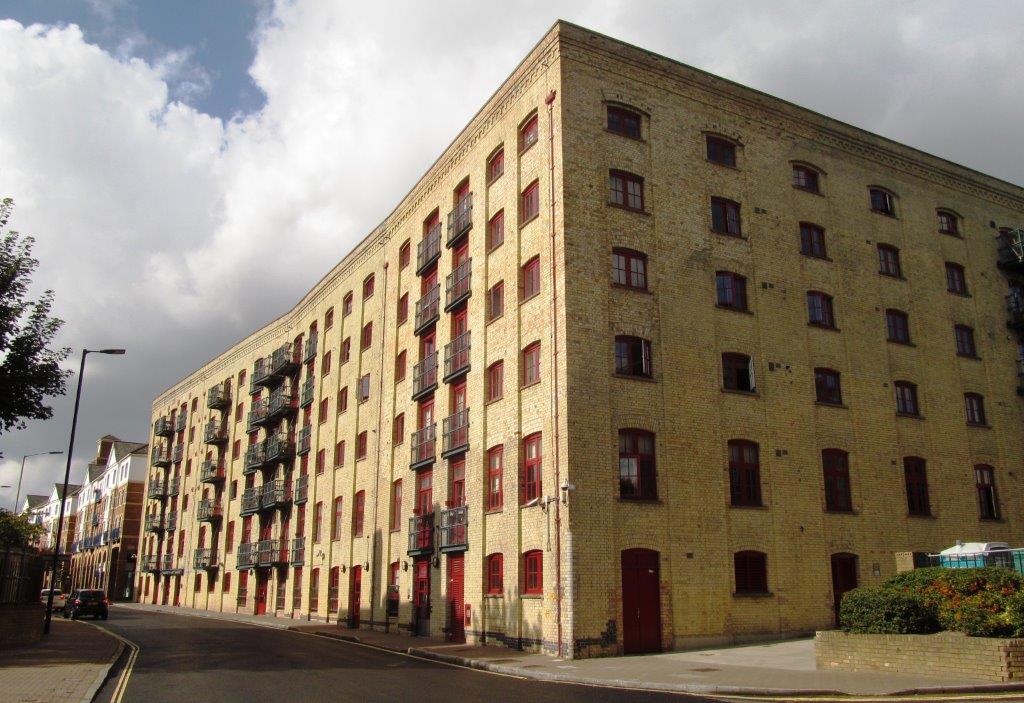 Globe Wharf on South Bank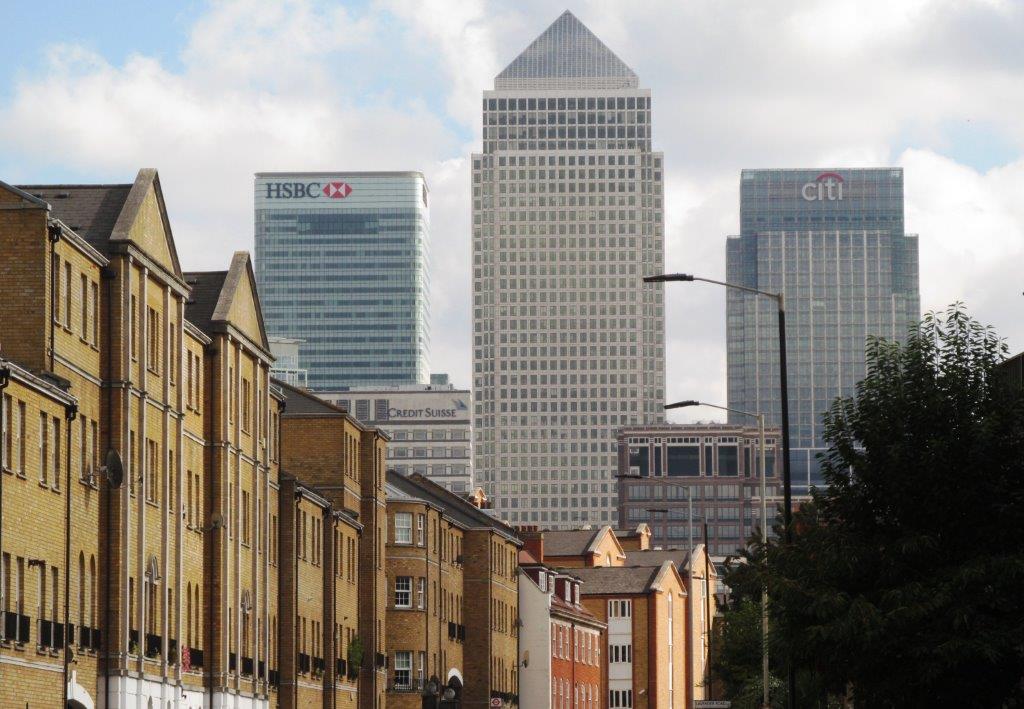 buildings on left and towers behind all on North Bank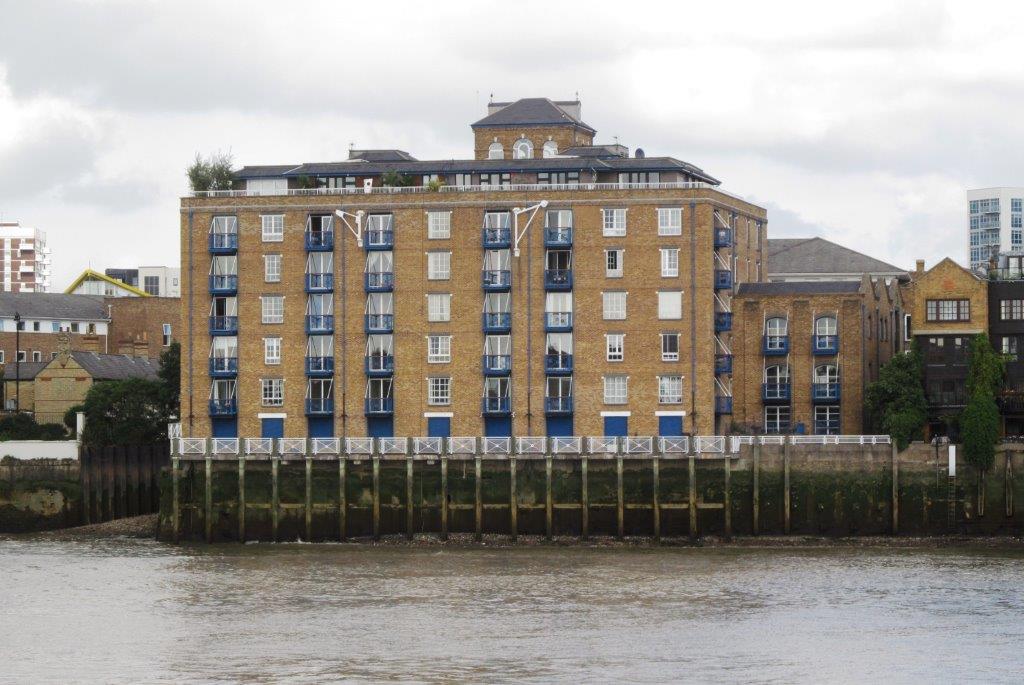 'North bank'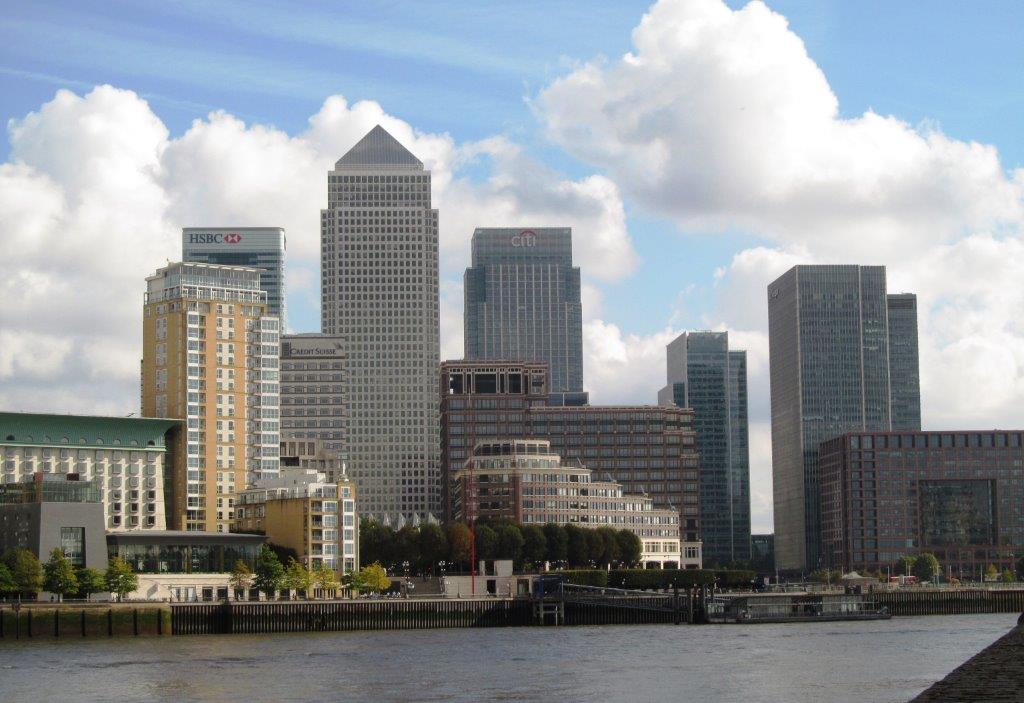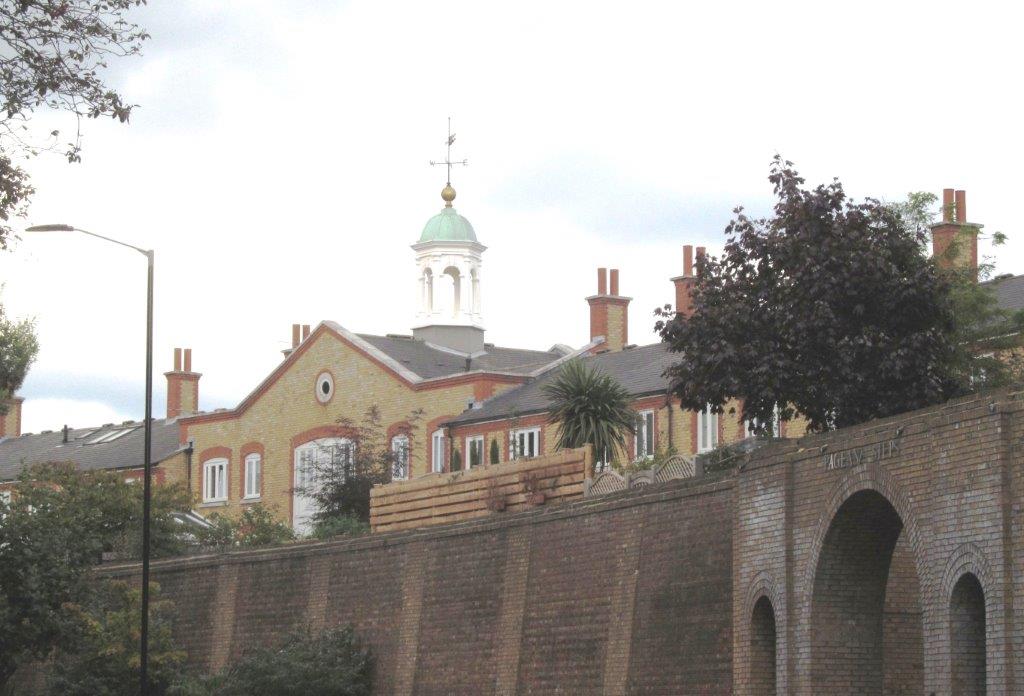 on South Bank behind buildings & Thames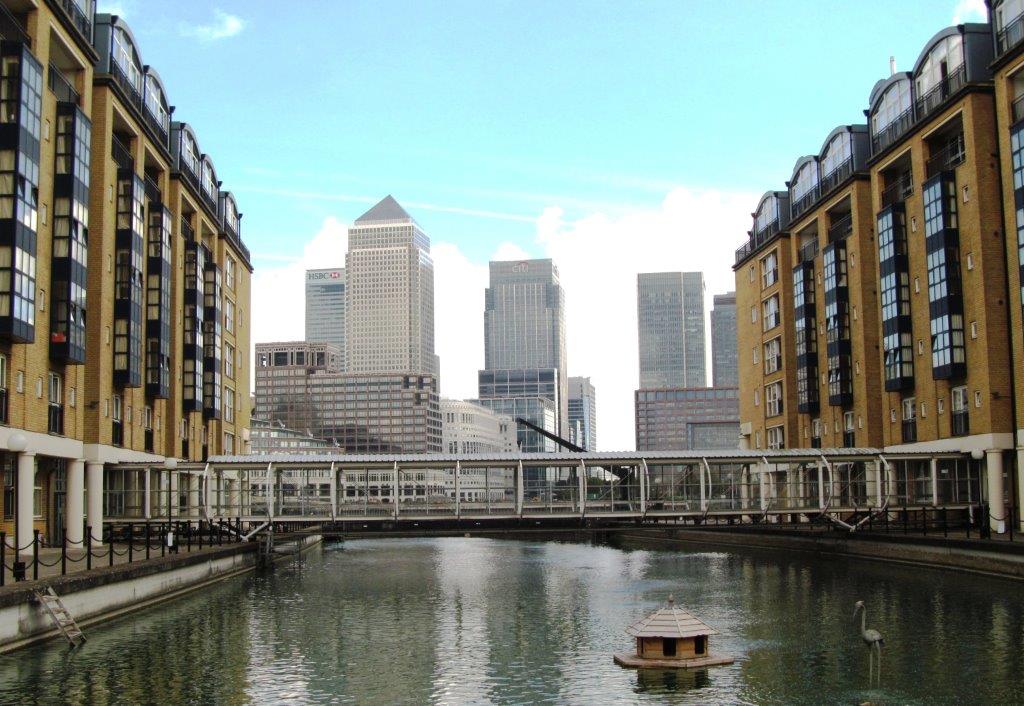 buildings left & right on South Bank - buildings in centre across Themes on North bank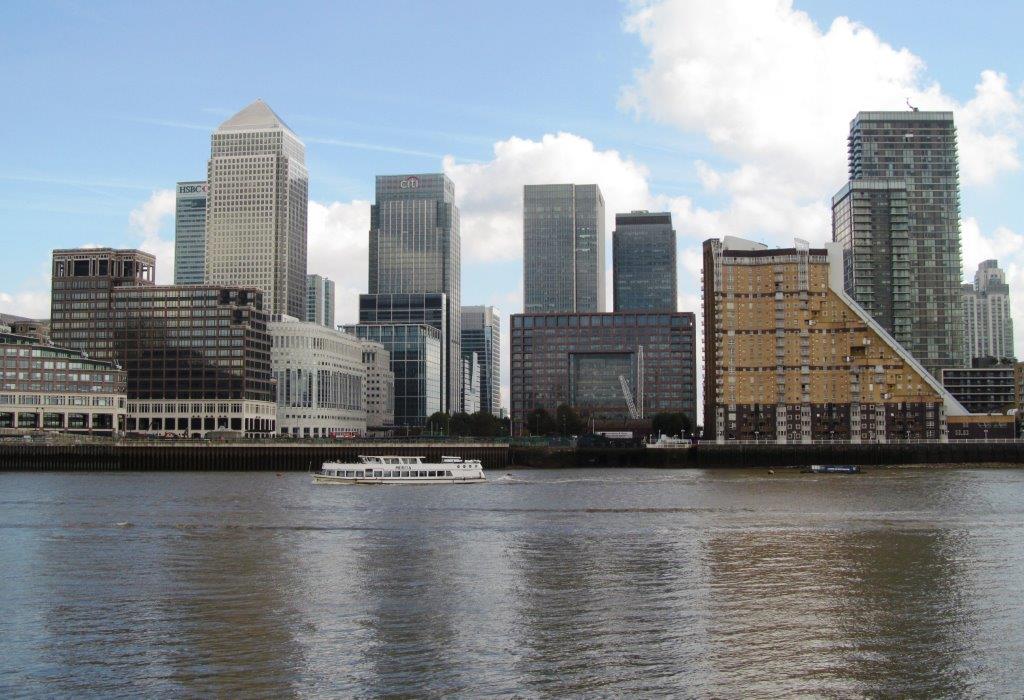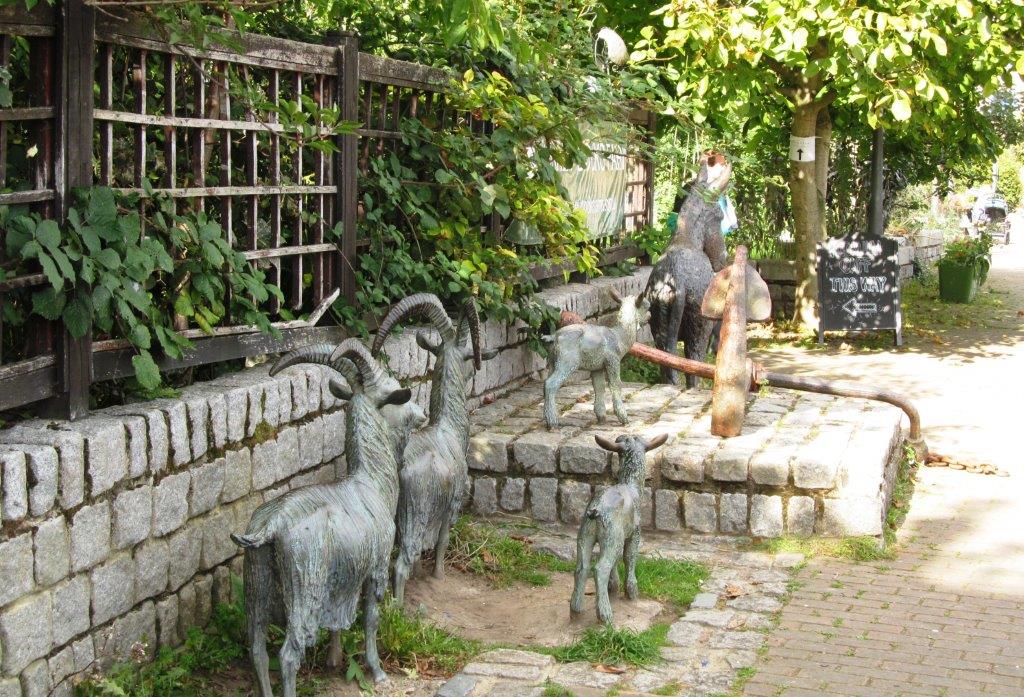 Surrey Farm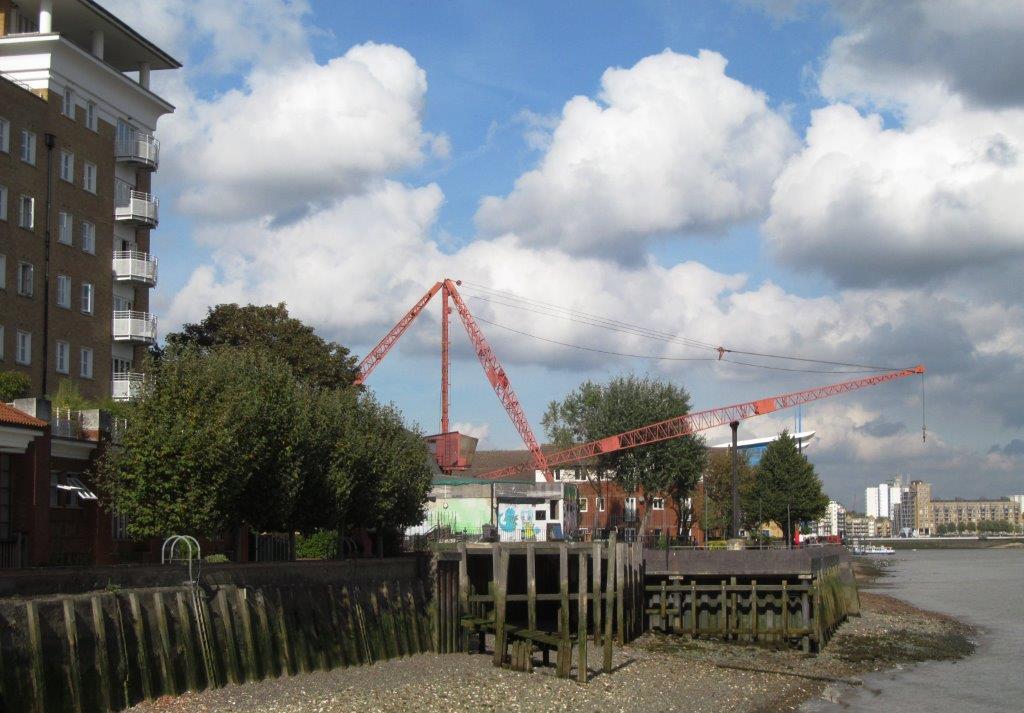 Derrick - in use?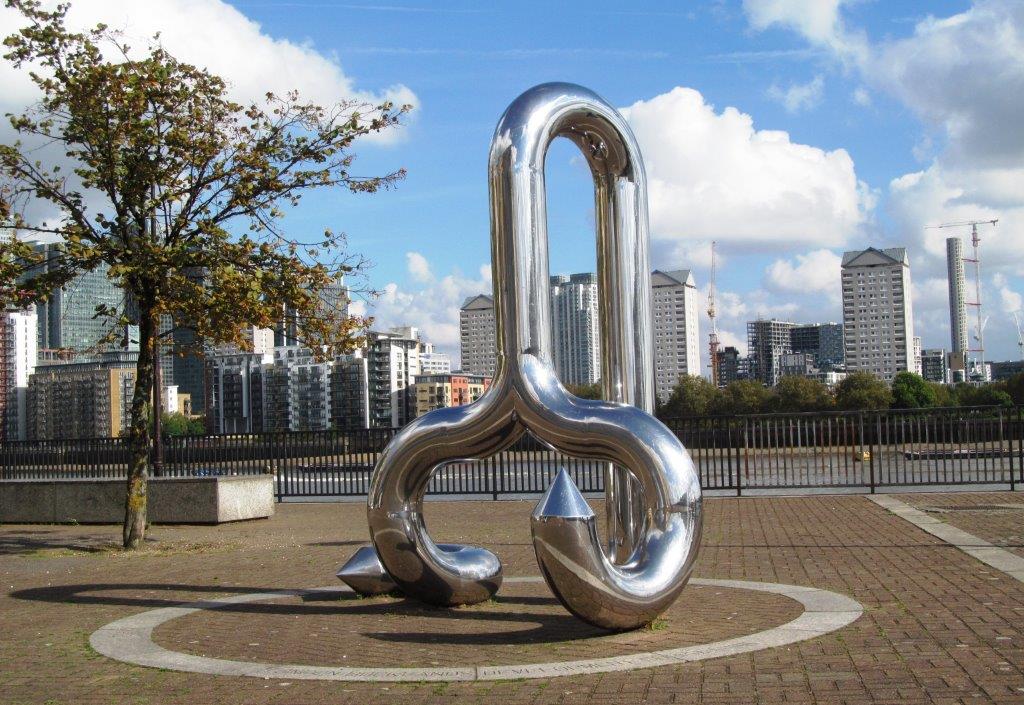 Sculpture on South Bank - details required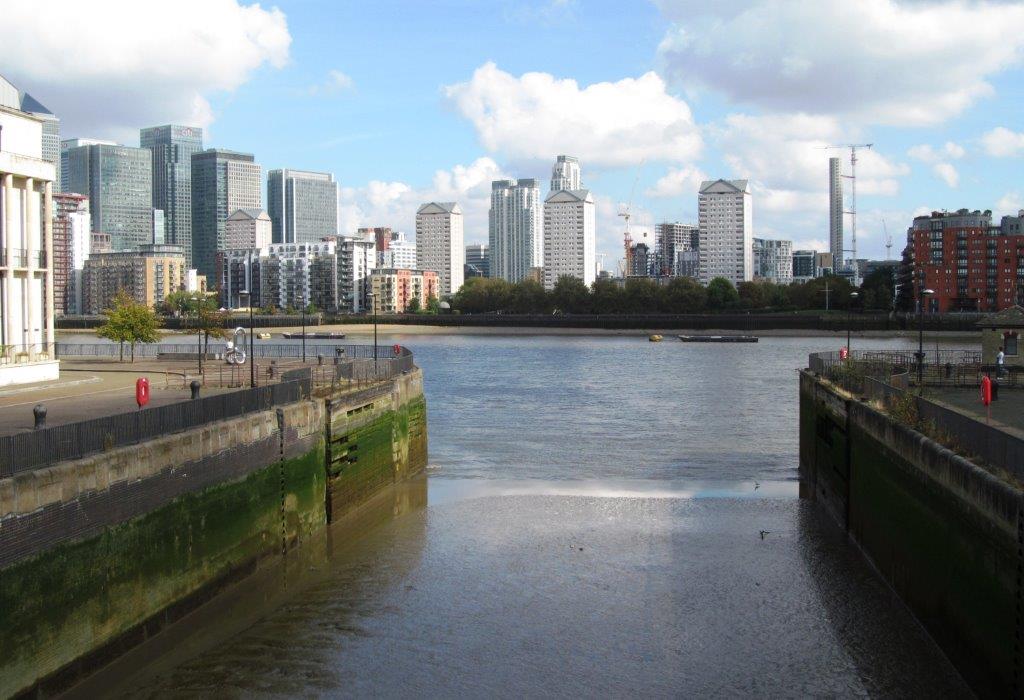 entrance to Greenland Dock - probably not used? - smaller South Dock linked to it apparently now provides entrance & exit.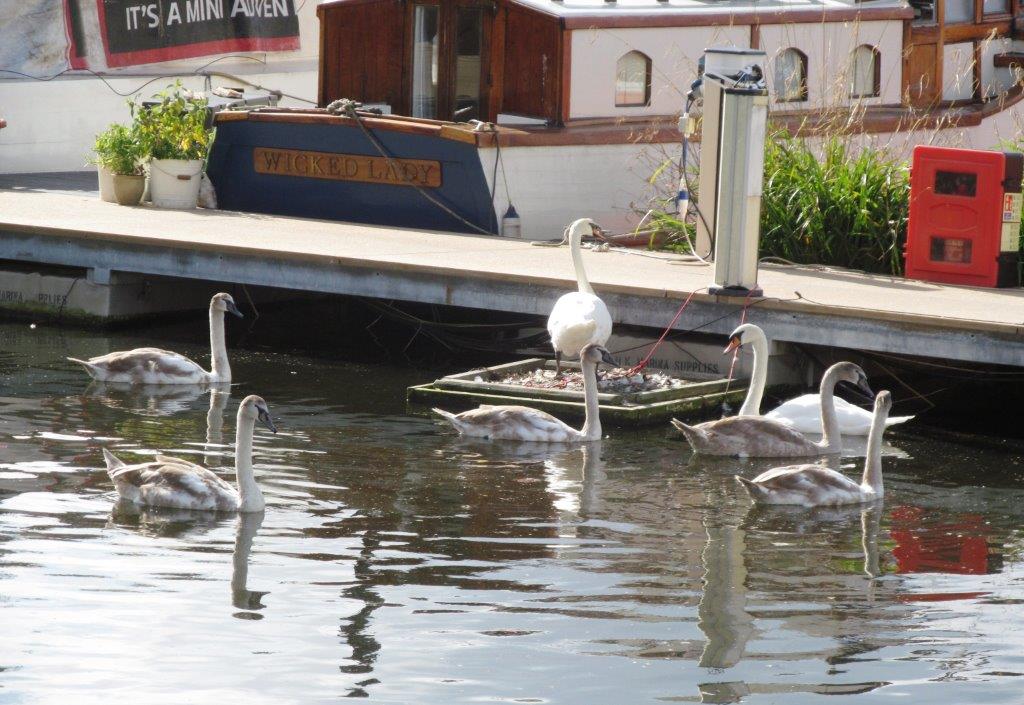 Greenland Dock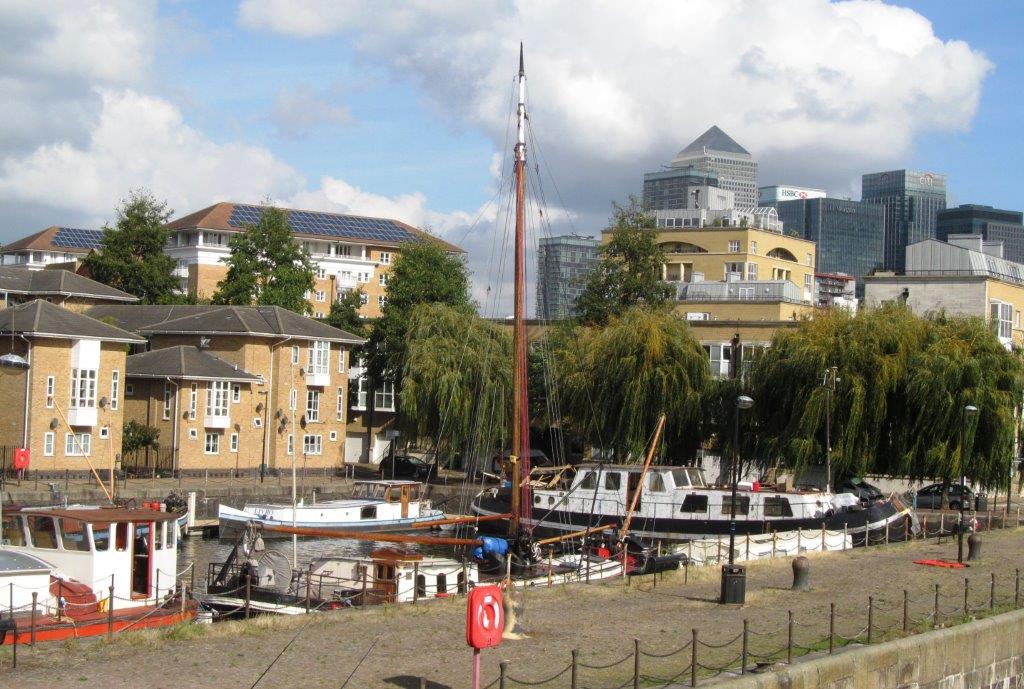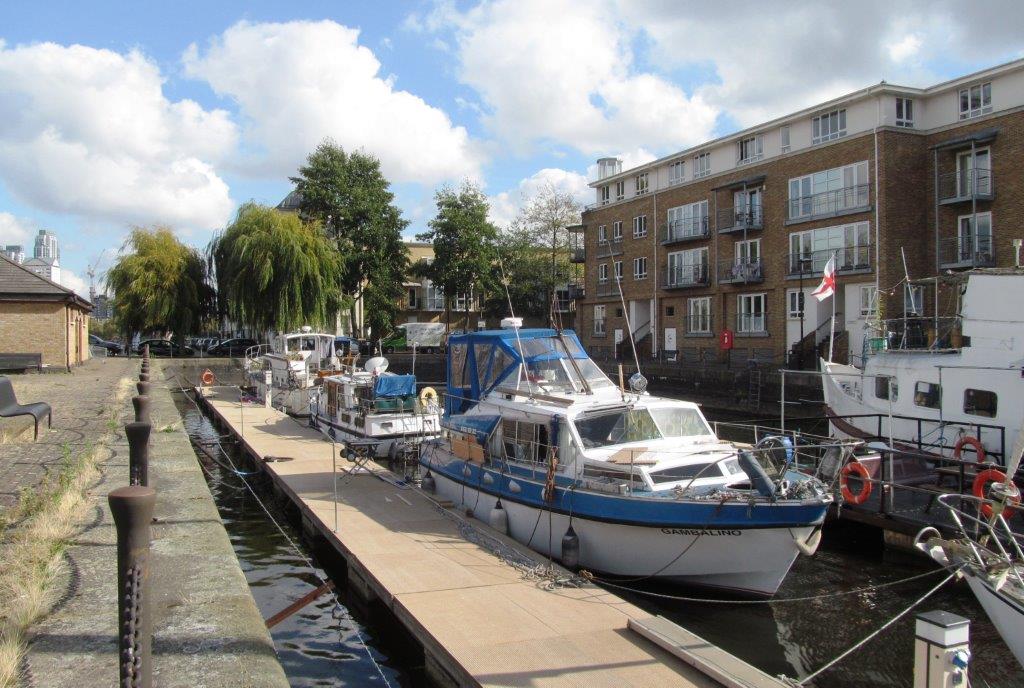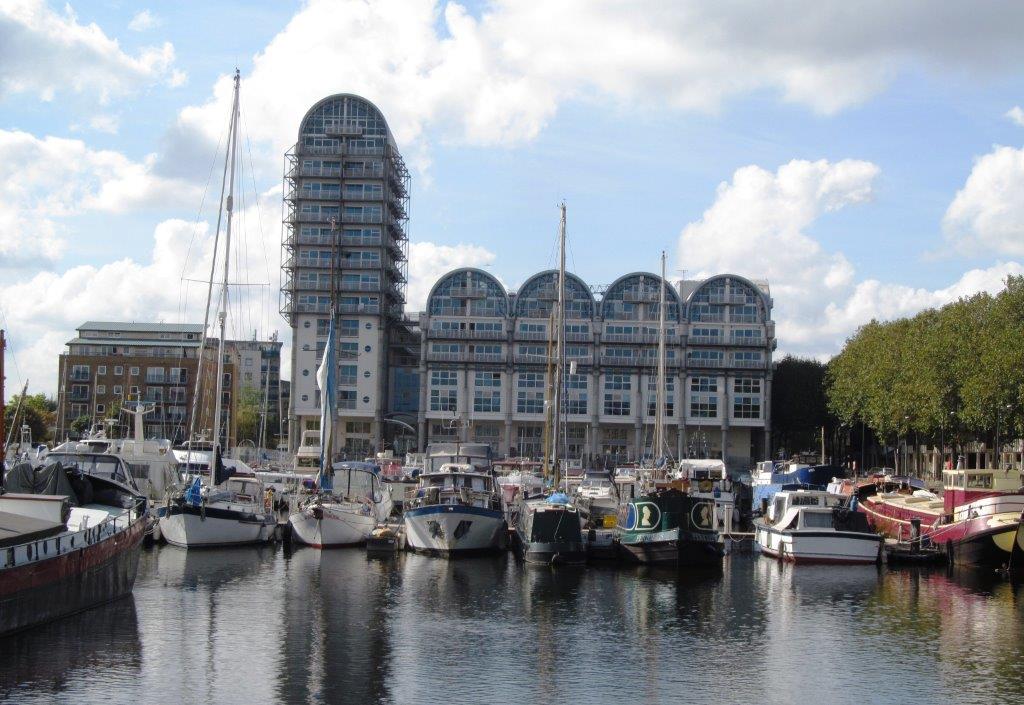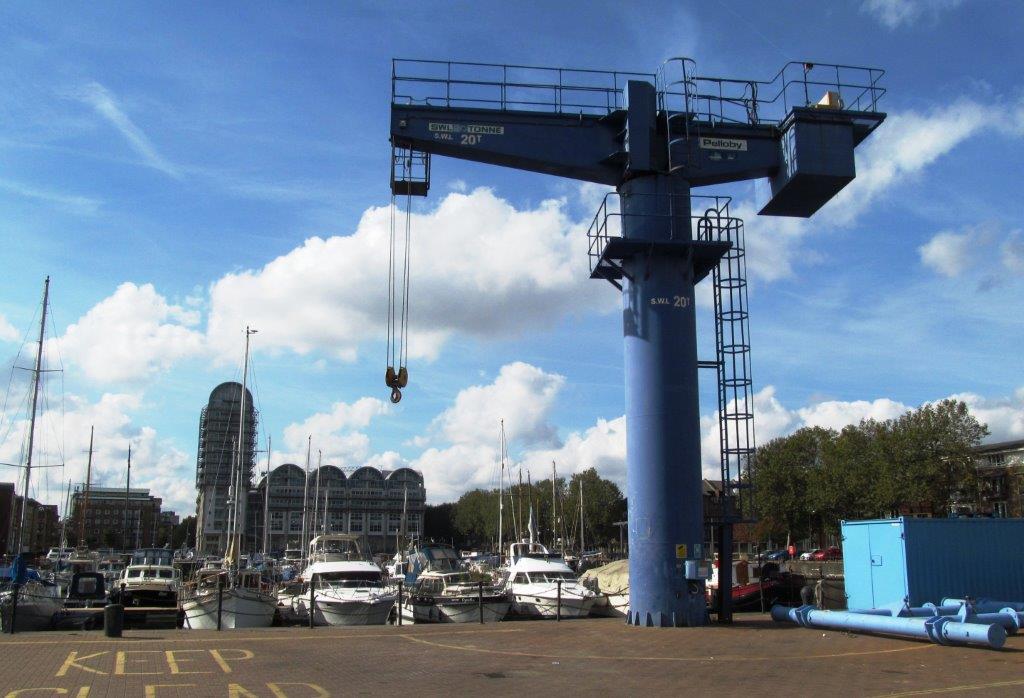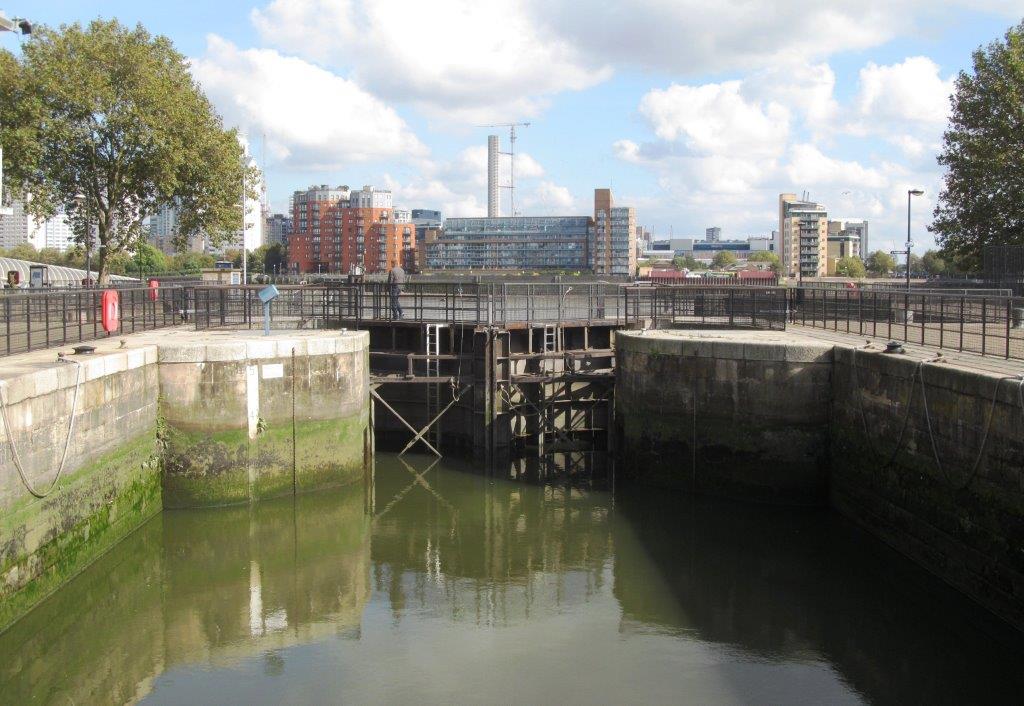 entrance to South Dock?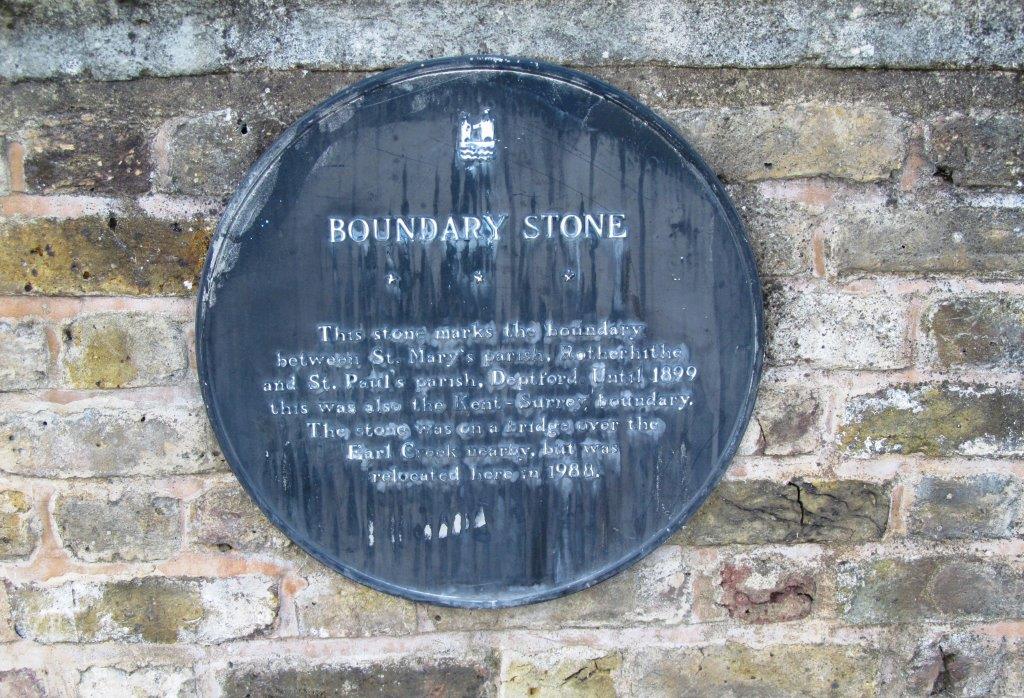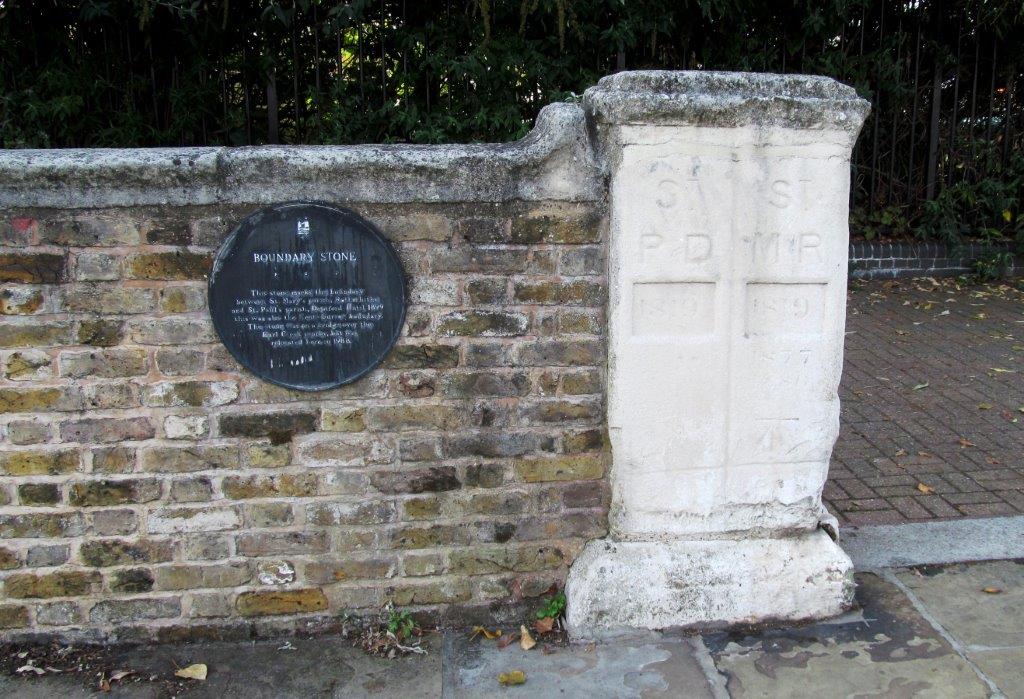 Boundary Stone between St Pauls Parish Deptford & St Marys Parish Rotherhithe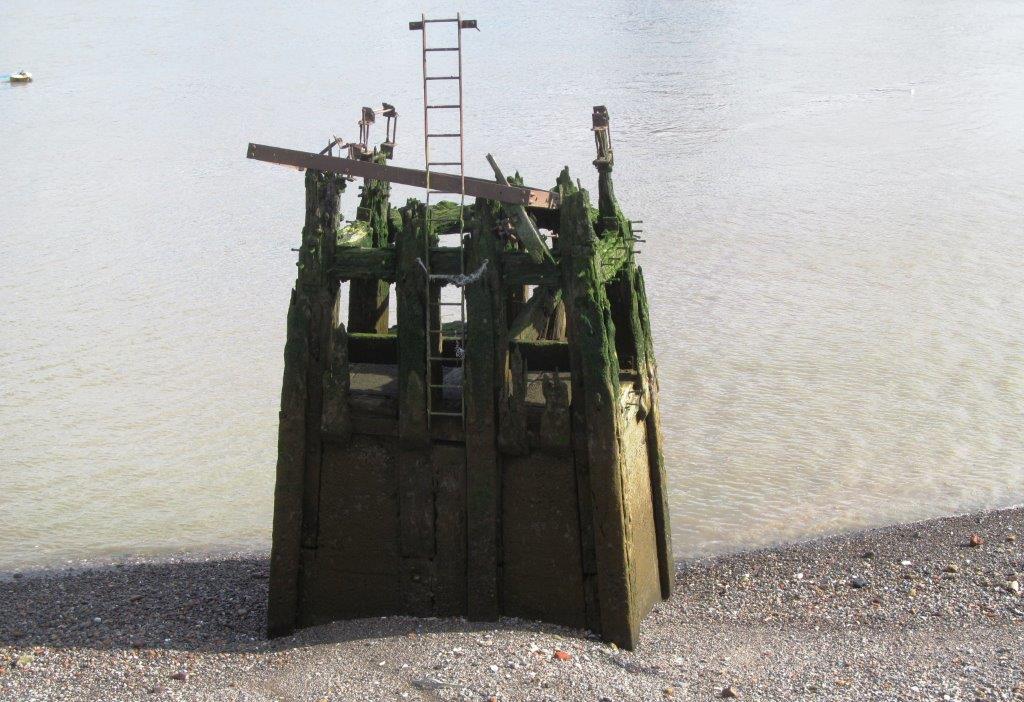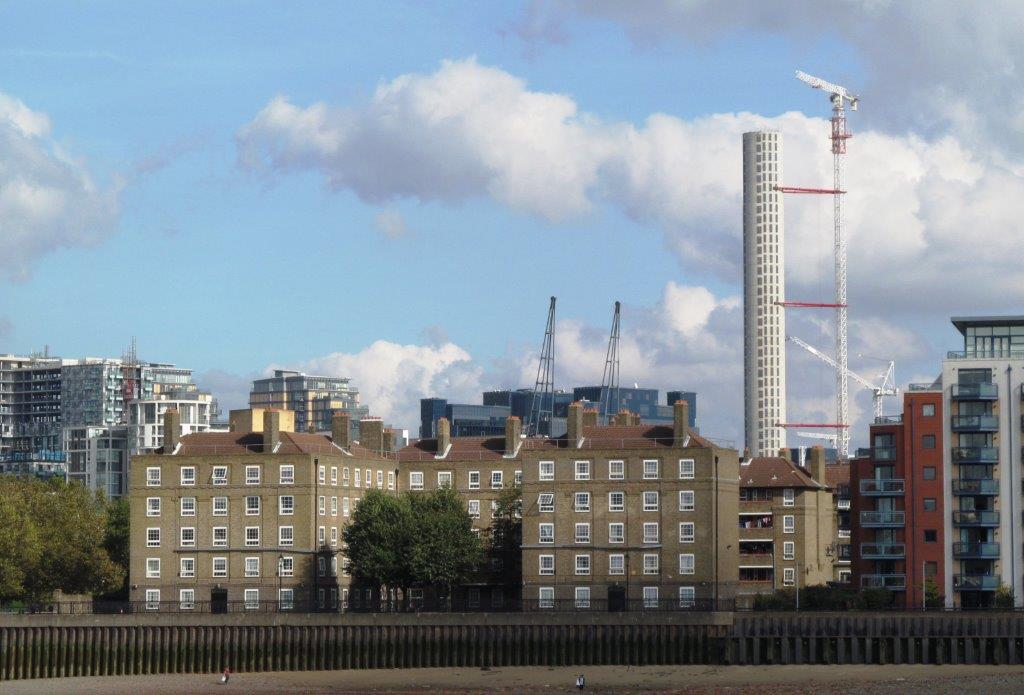 North Bank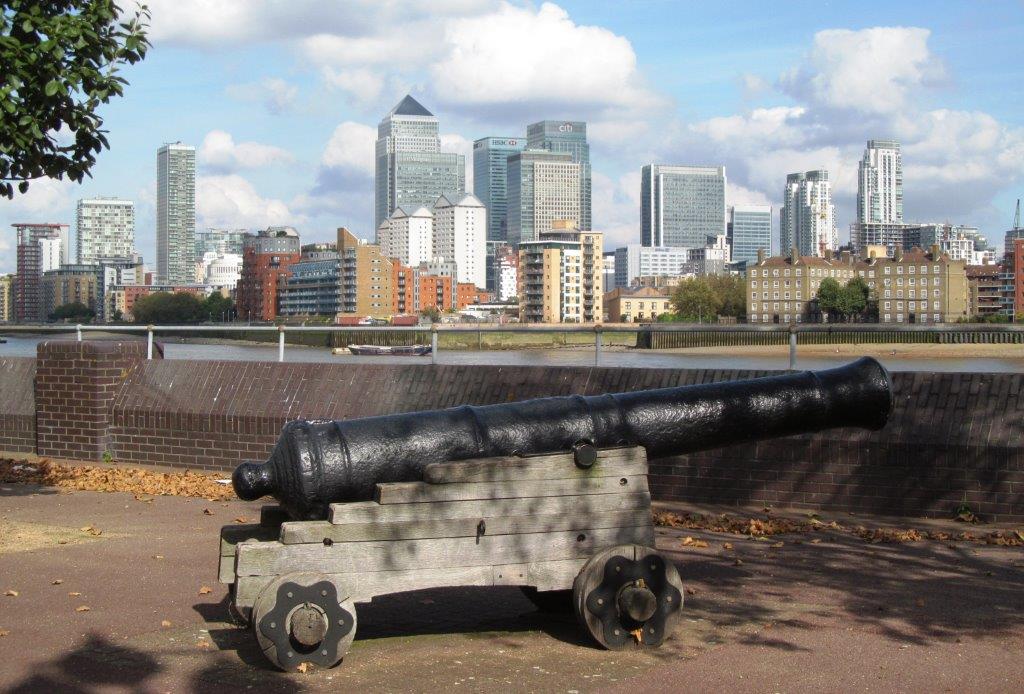 view from South to North Bank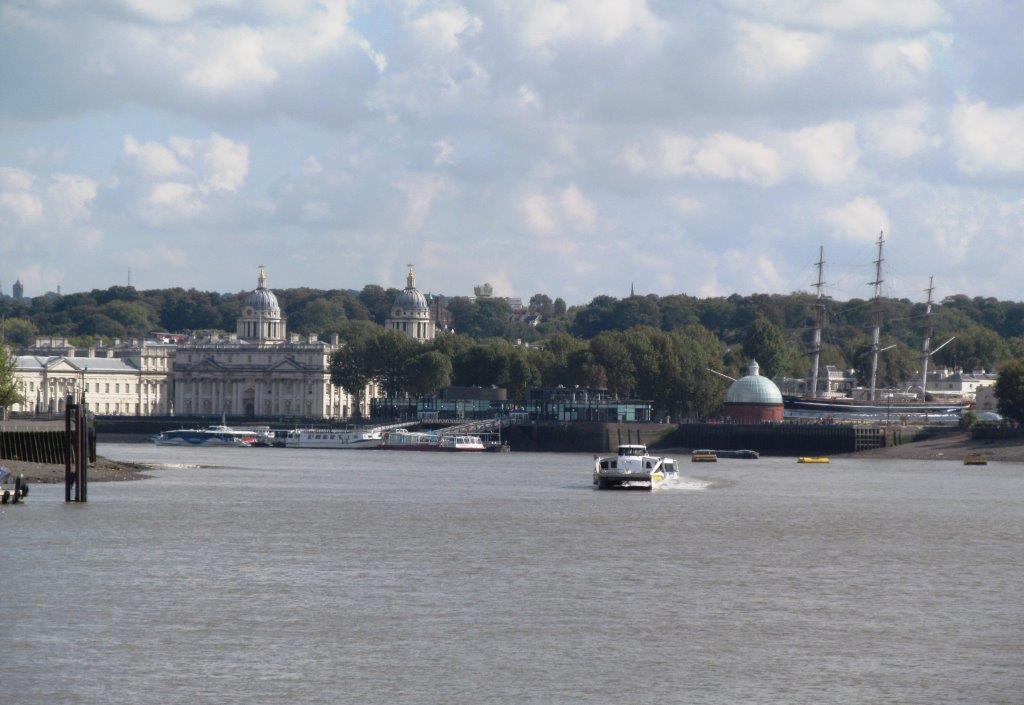 Royal Naval College & Cutty Sark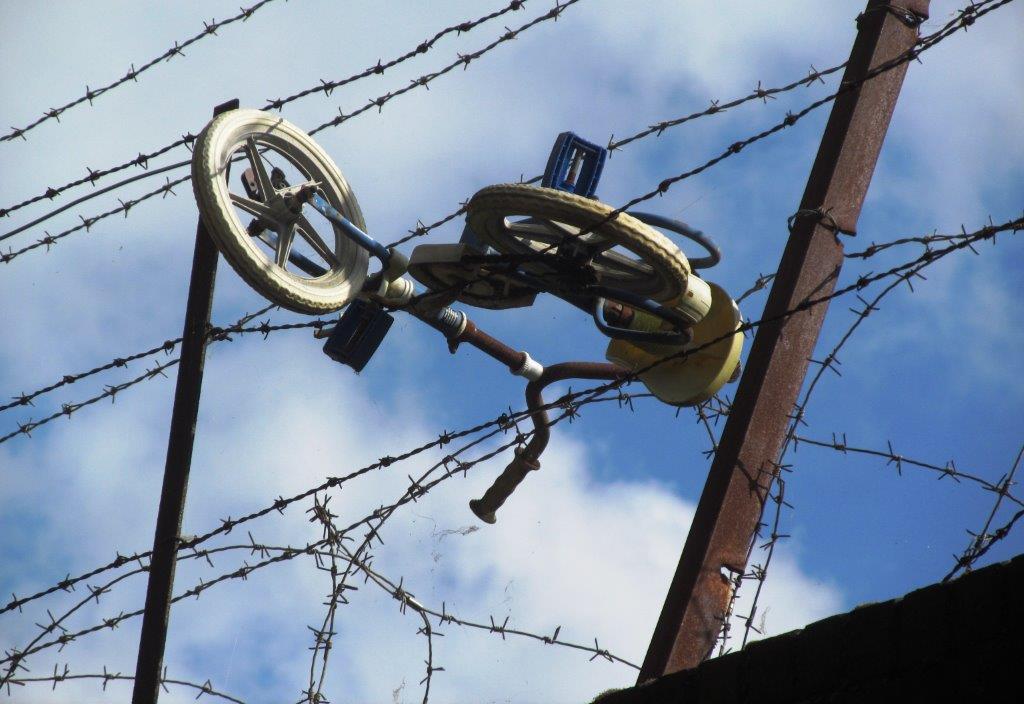 disgruntled Cyclist?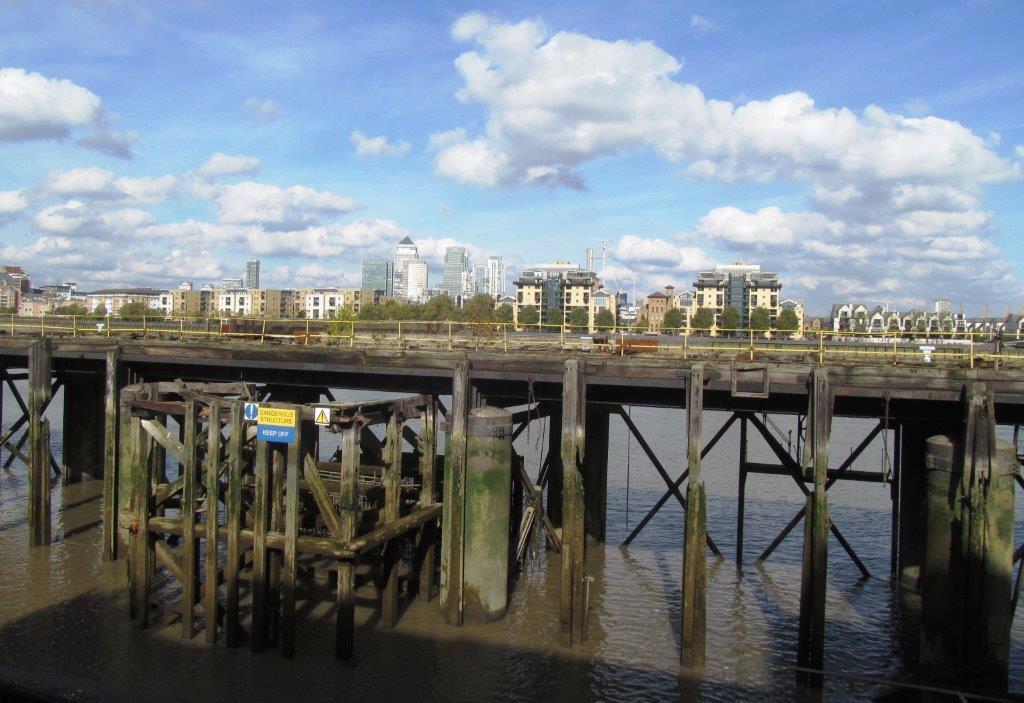 condemned jetties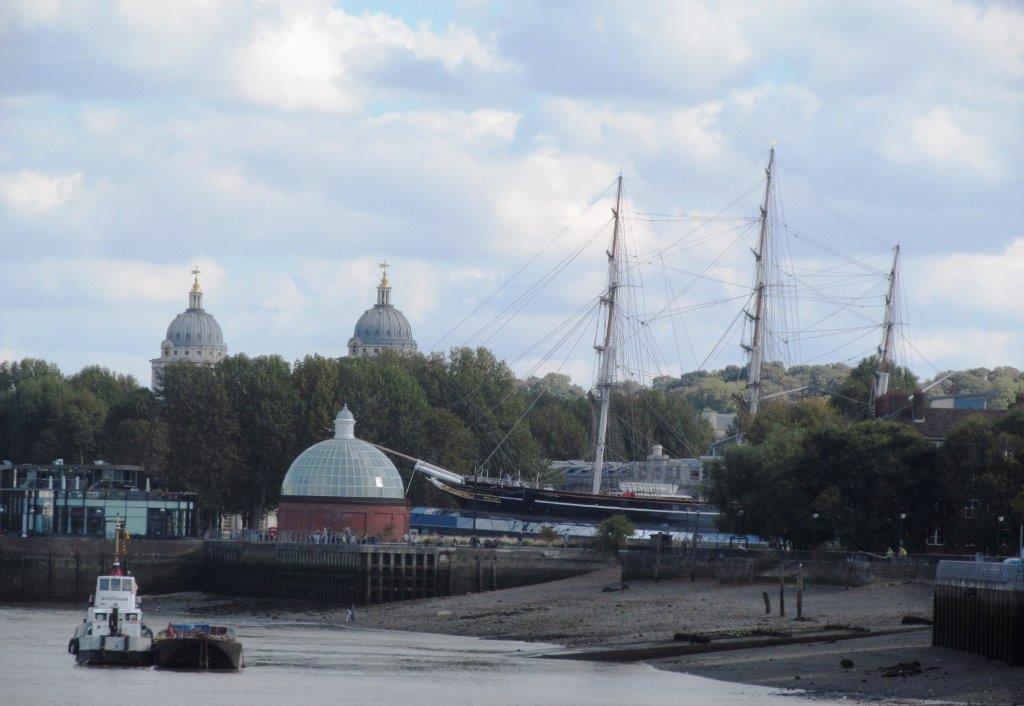 Cutty Sark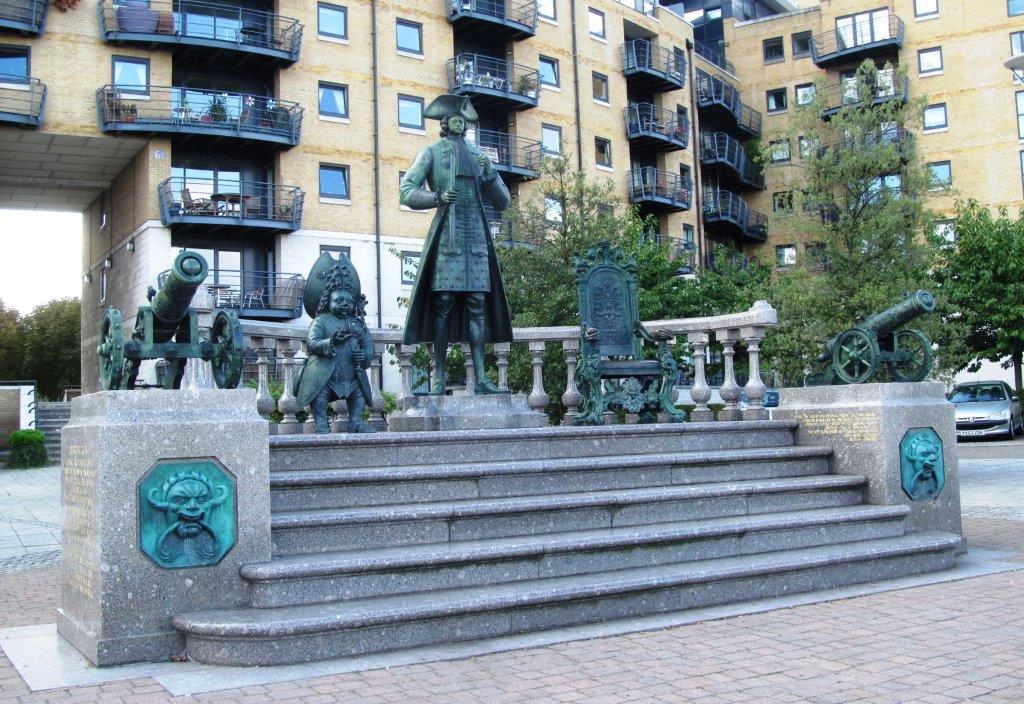 Statue of Peter the Great - who spent time at nearby Sayes Court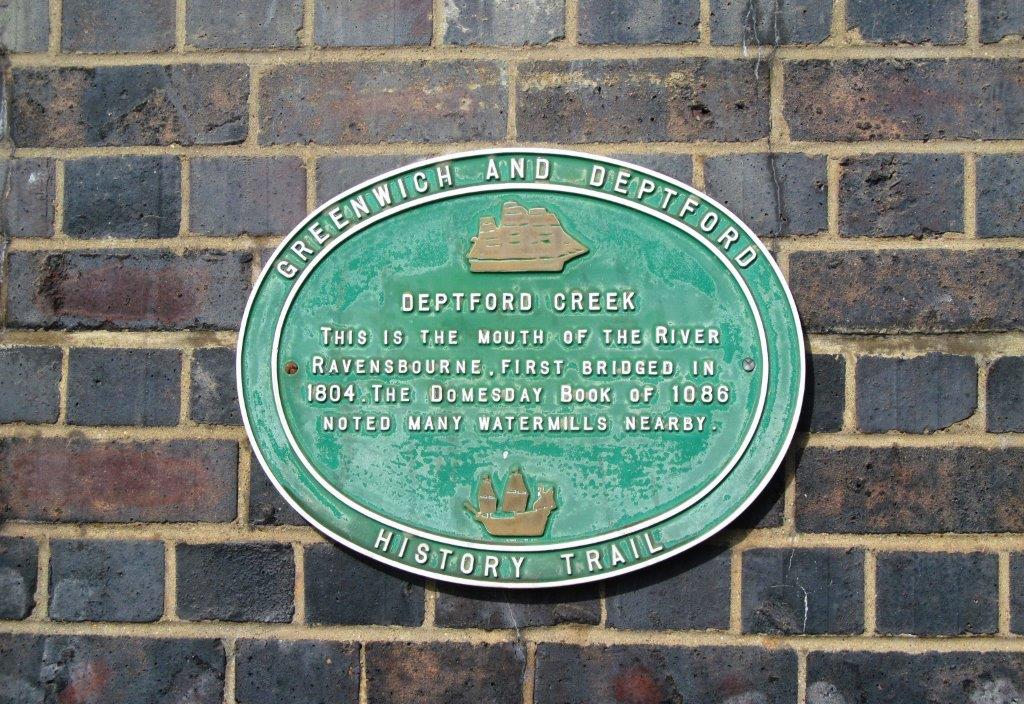 Deptford Creek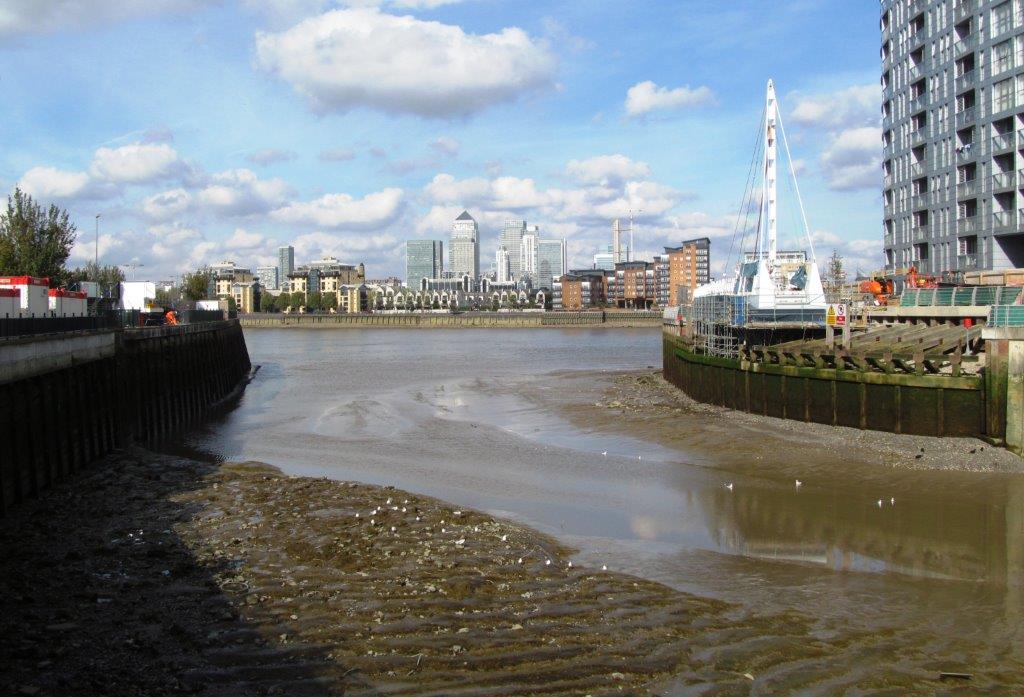 Deptford Creek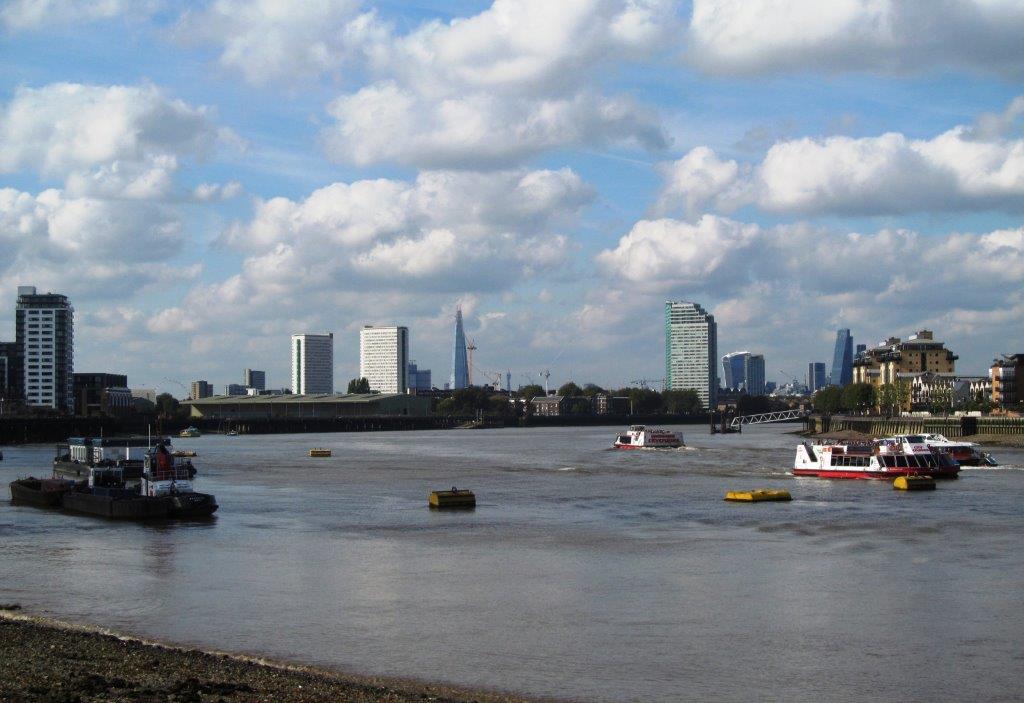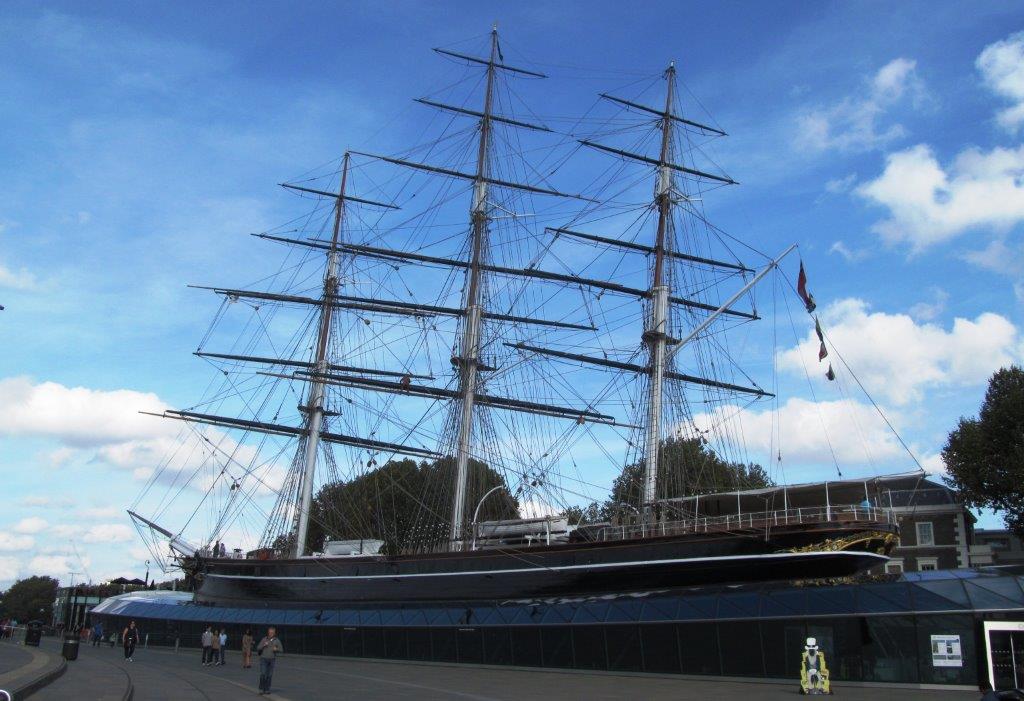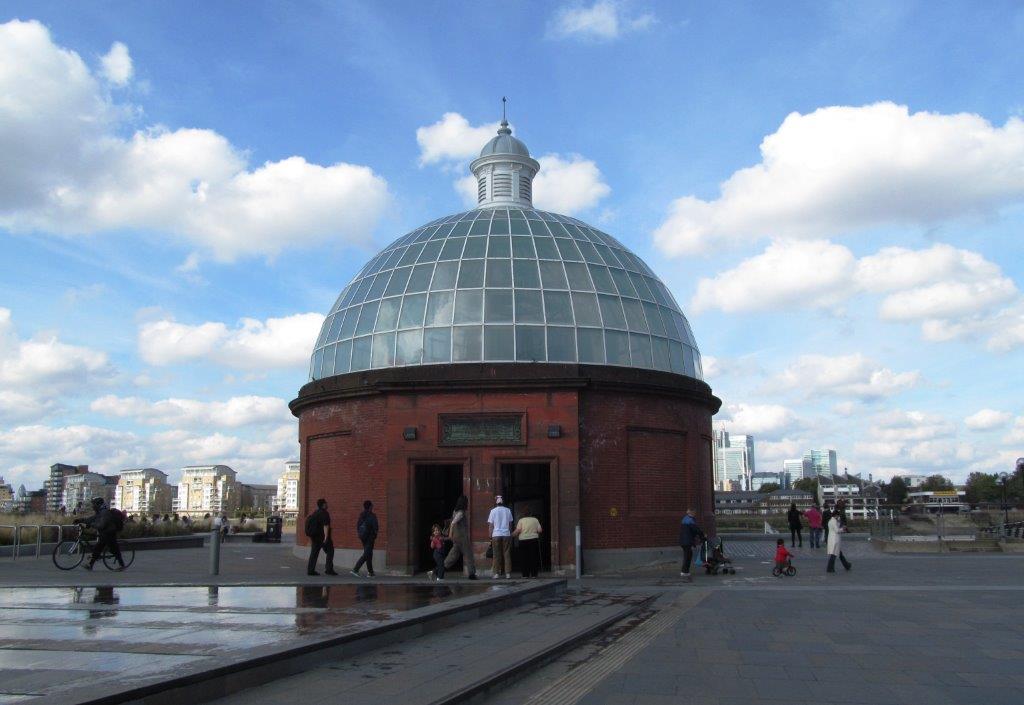 entrance to Greenwich foot tunnel completed in 1902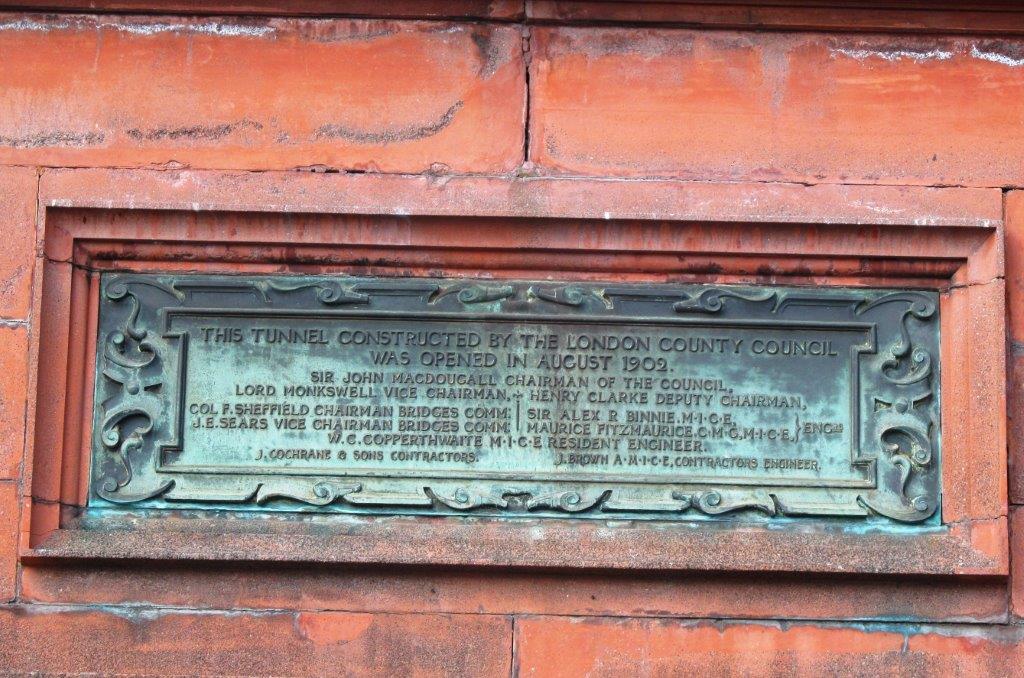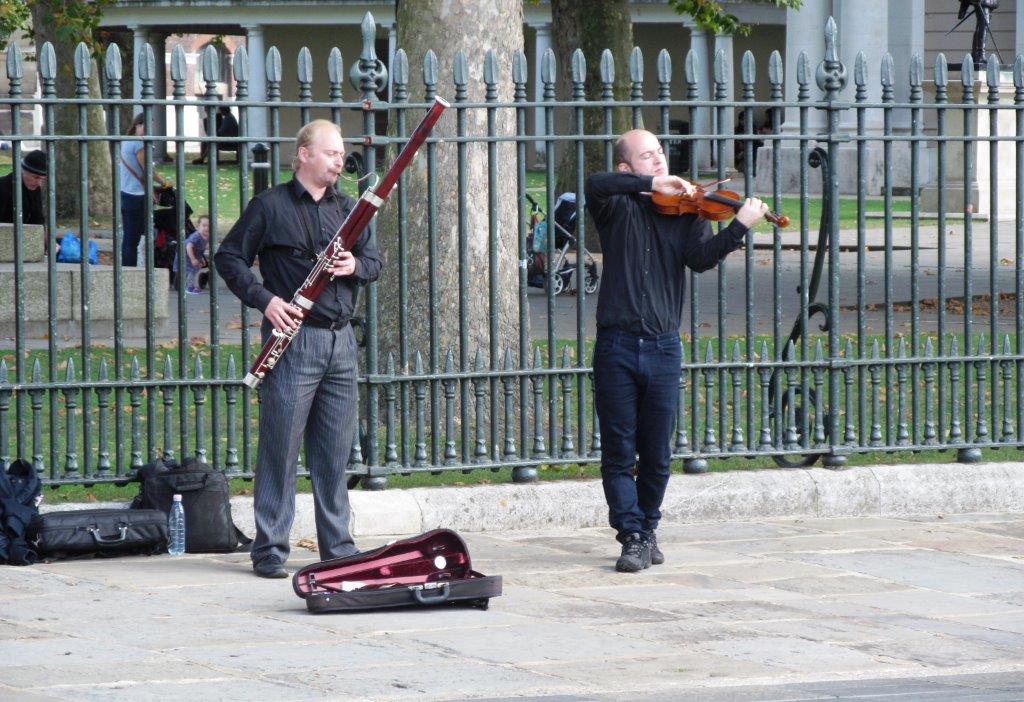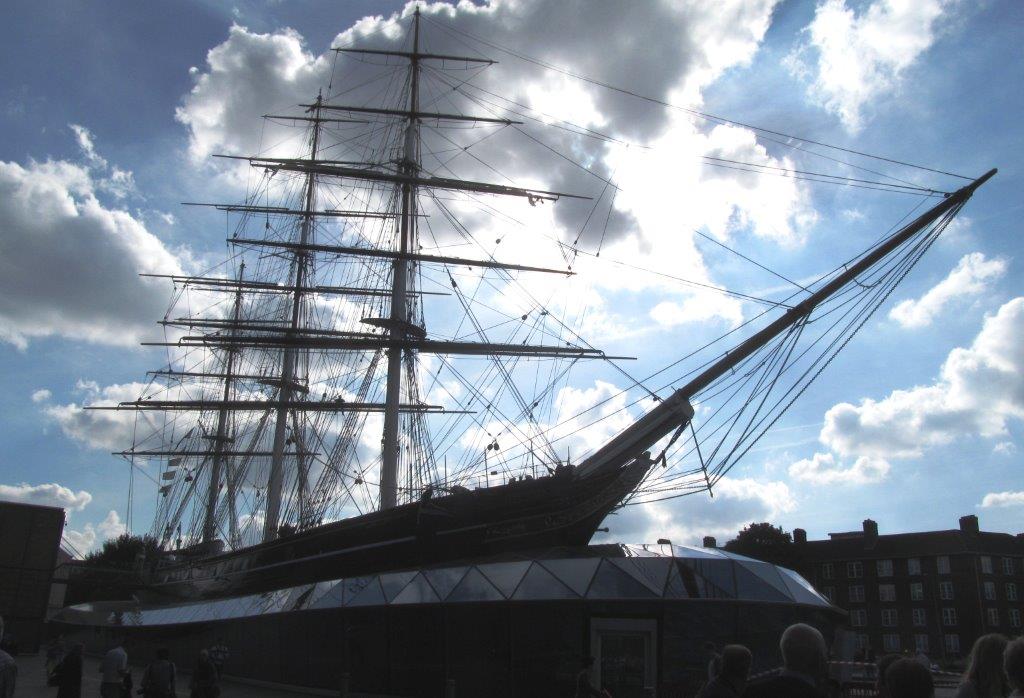 last of the great clipper ships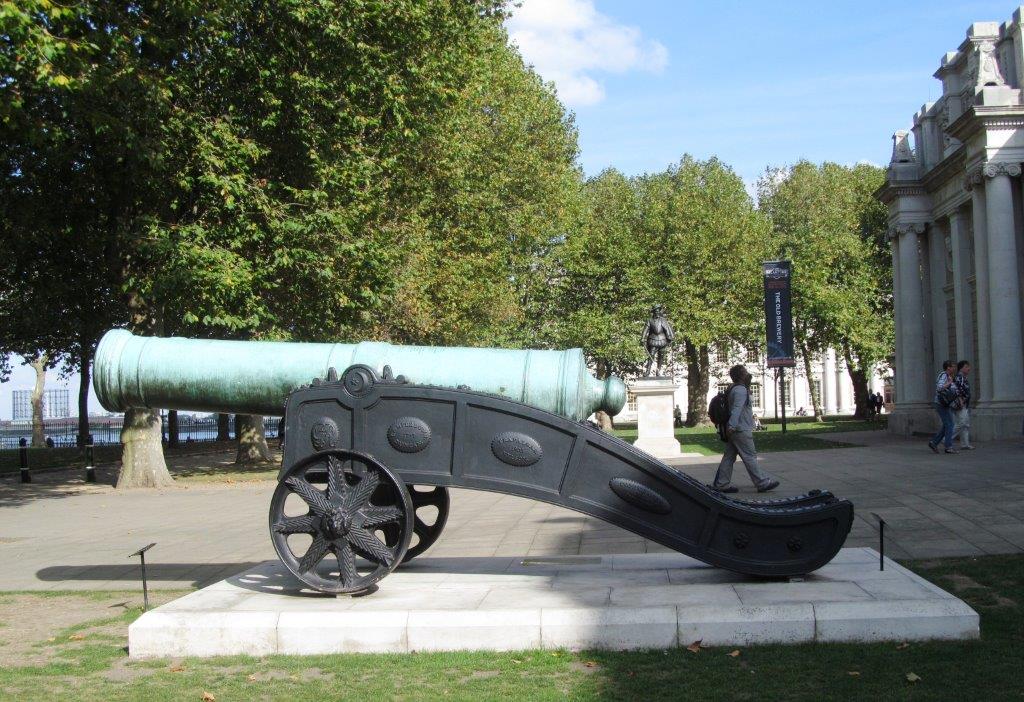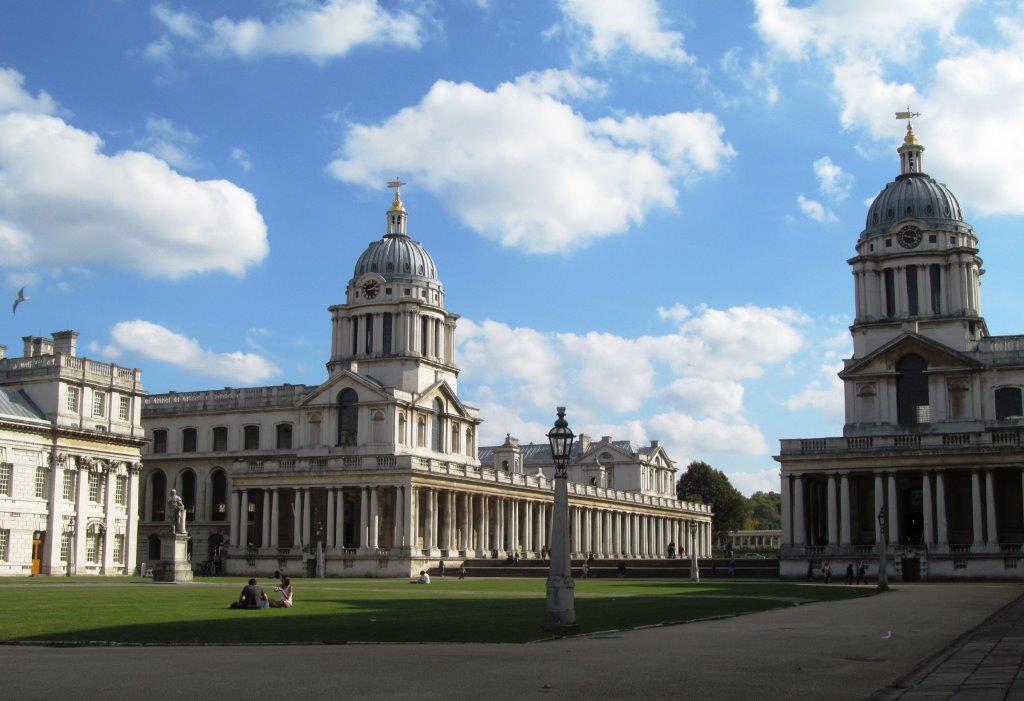 Royal Naval College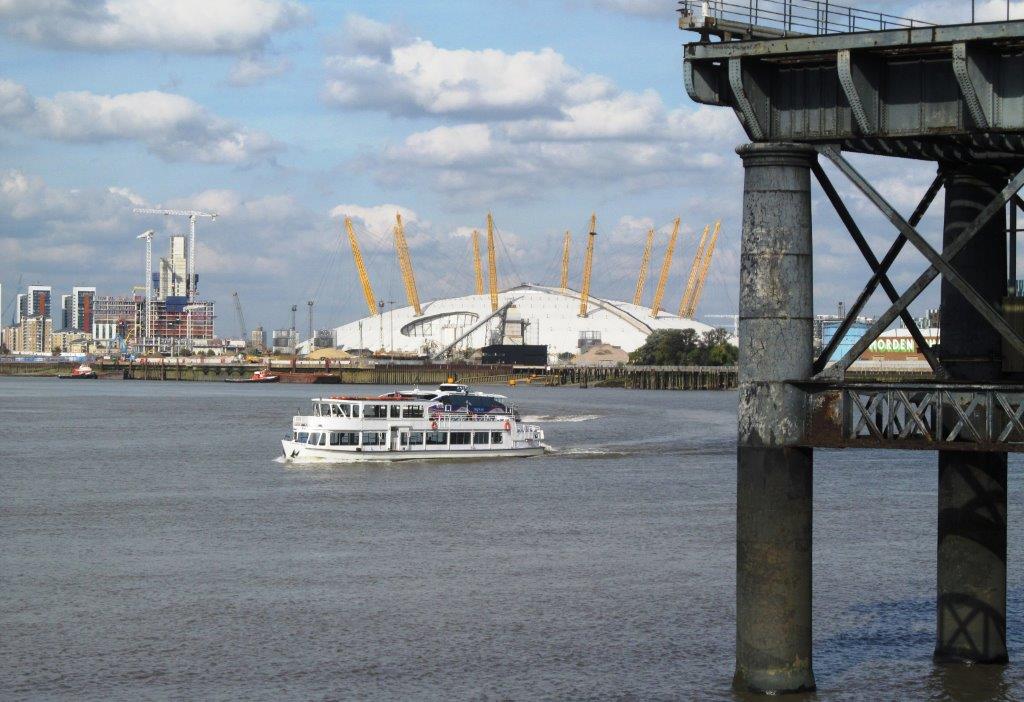 The Millenium Dome in distance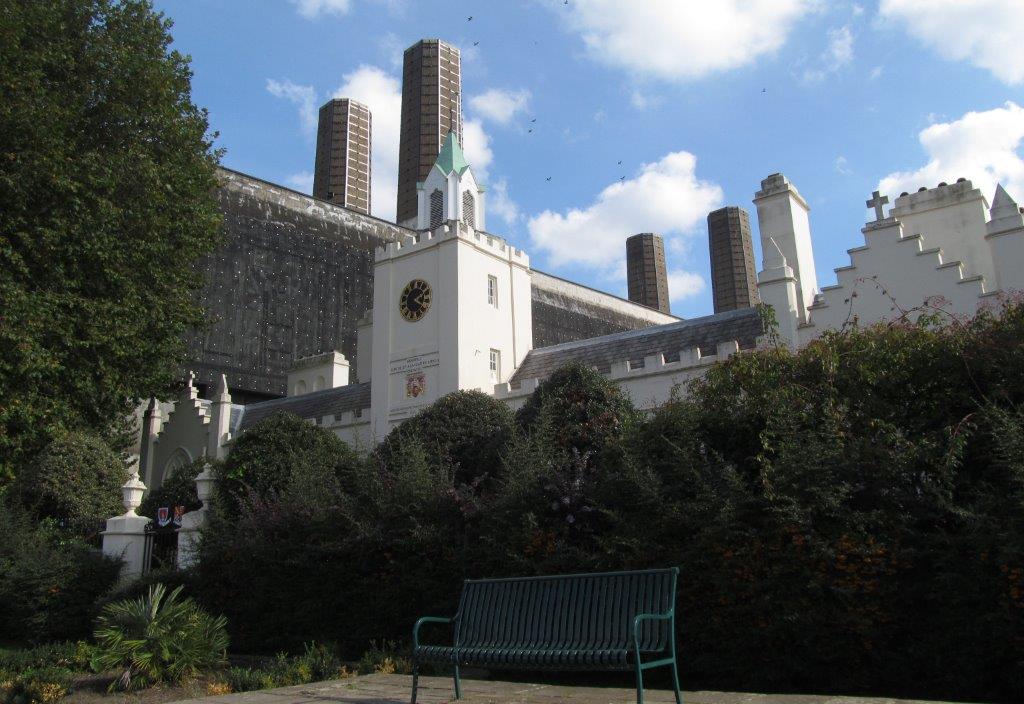 The almshouses of Trinity Hospital built in 1837. (behind coal fired power plant now converted to gas or oil - delivered by road tankers - standby use only for Tube trains)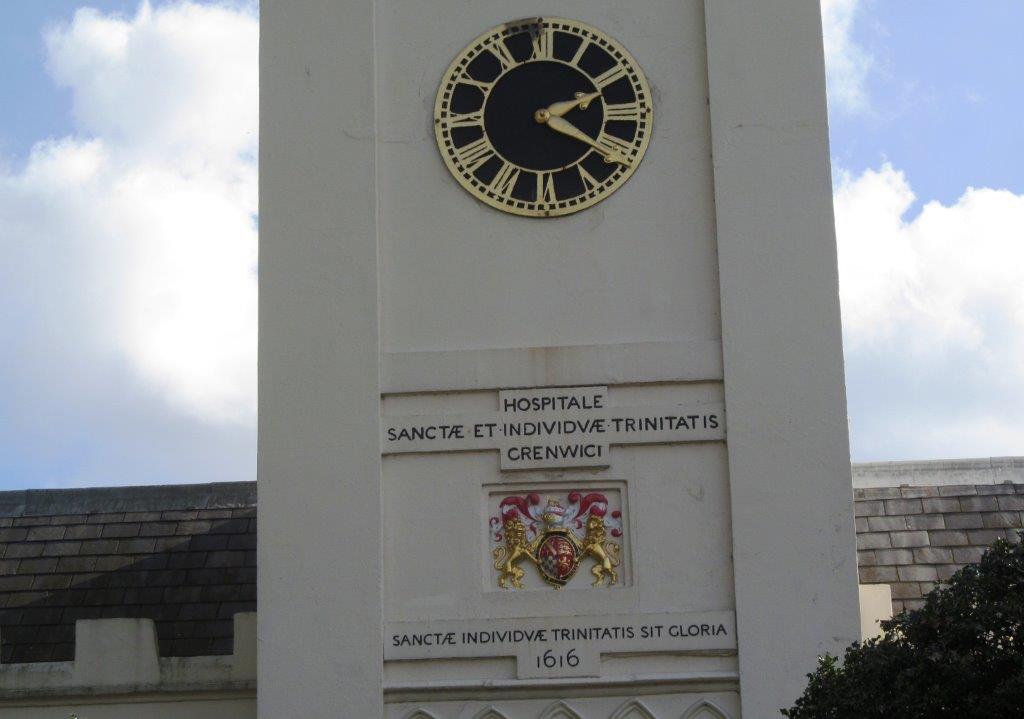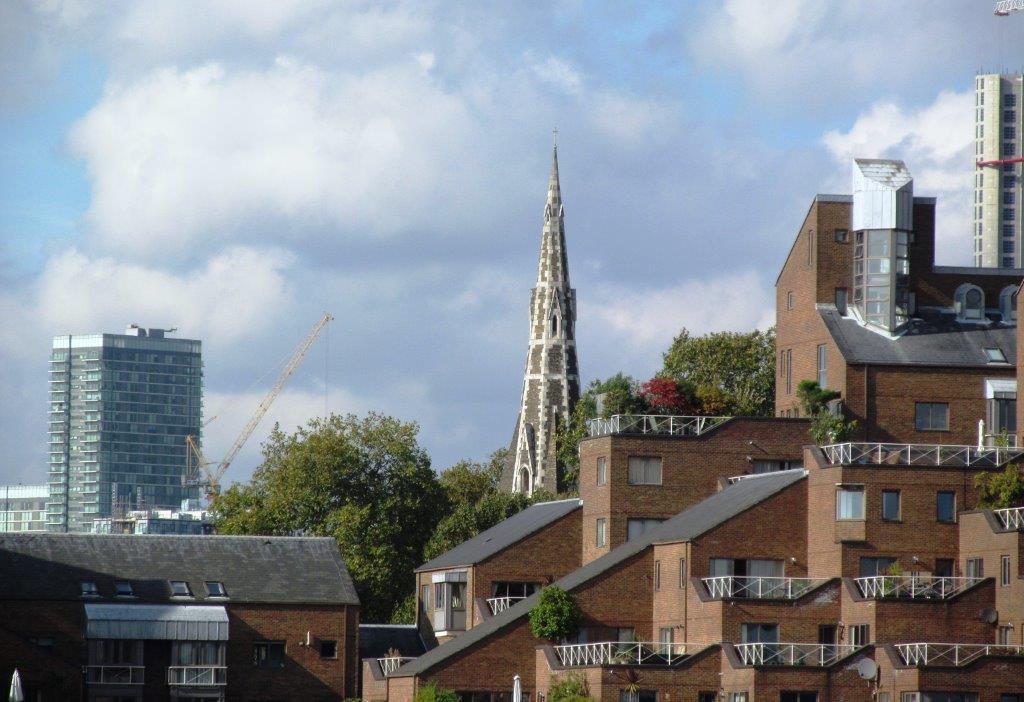 unidentified spire seen on North Bank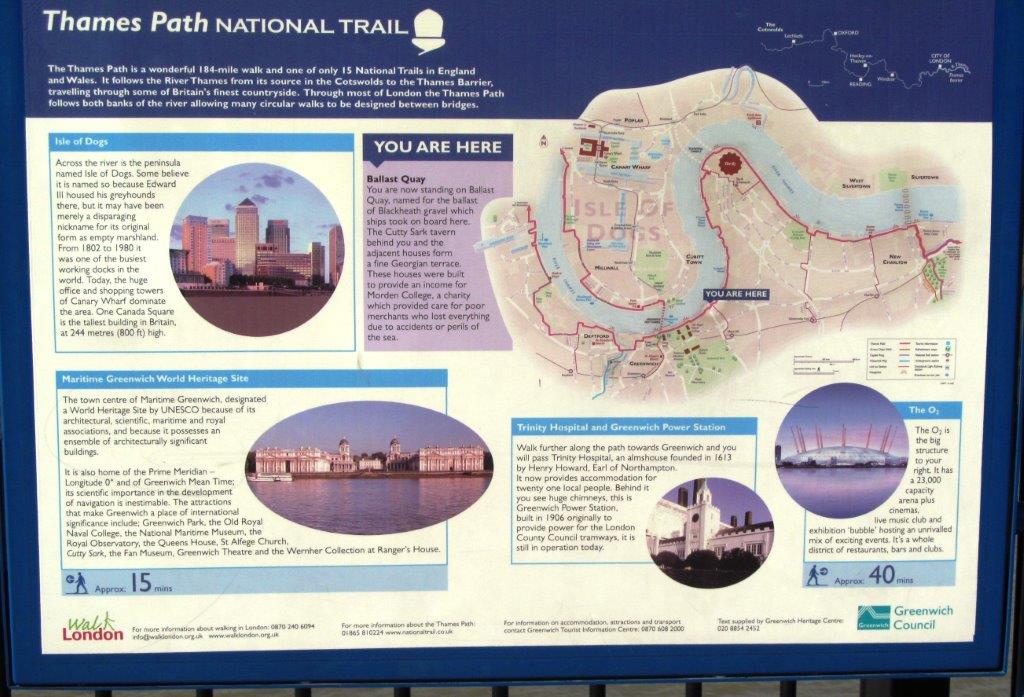 Thames Path National Trail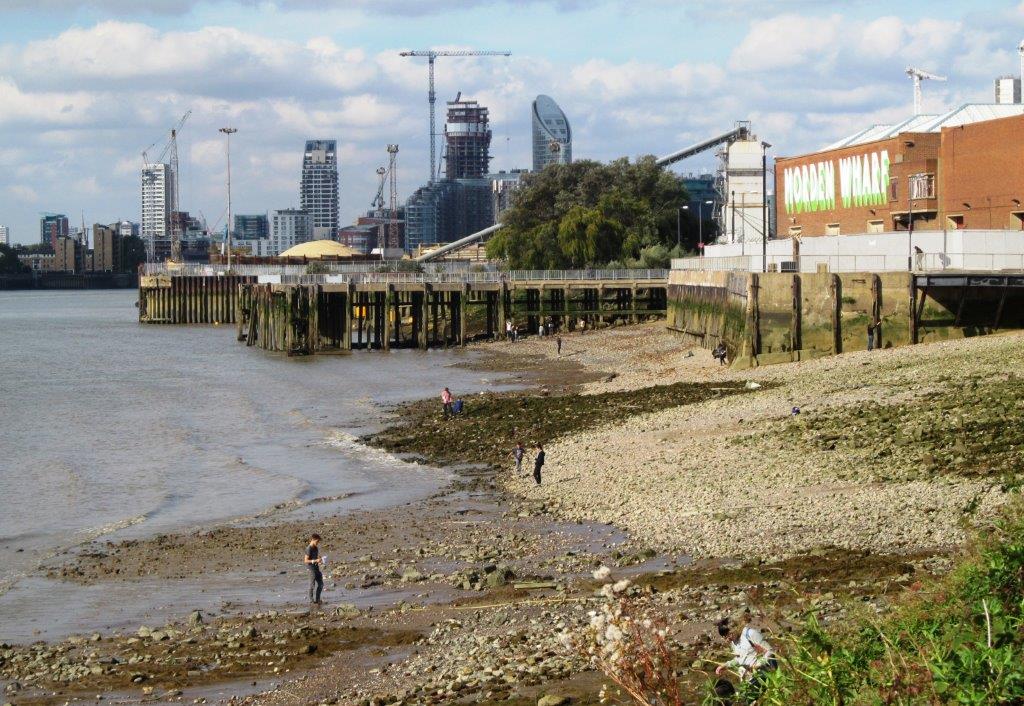 students out doing an architectural survey at low tide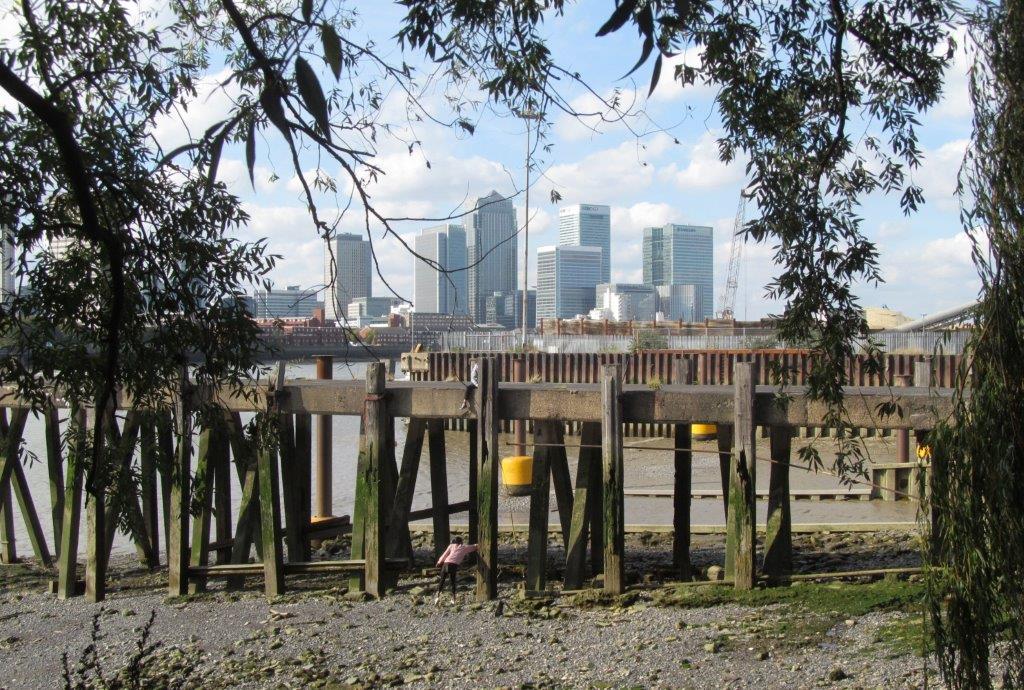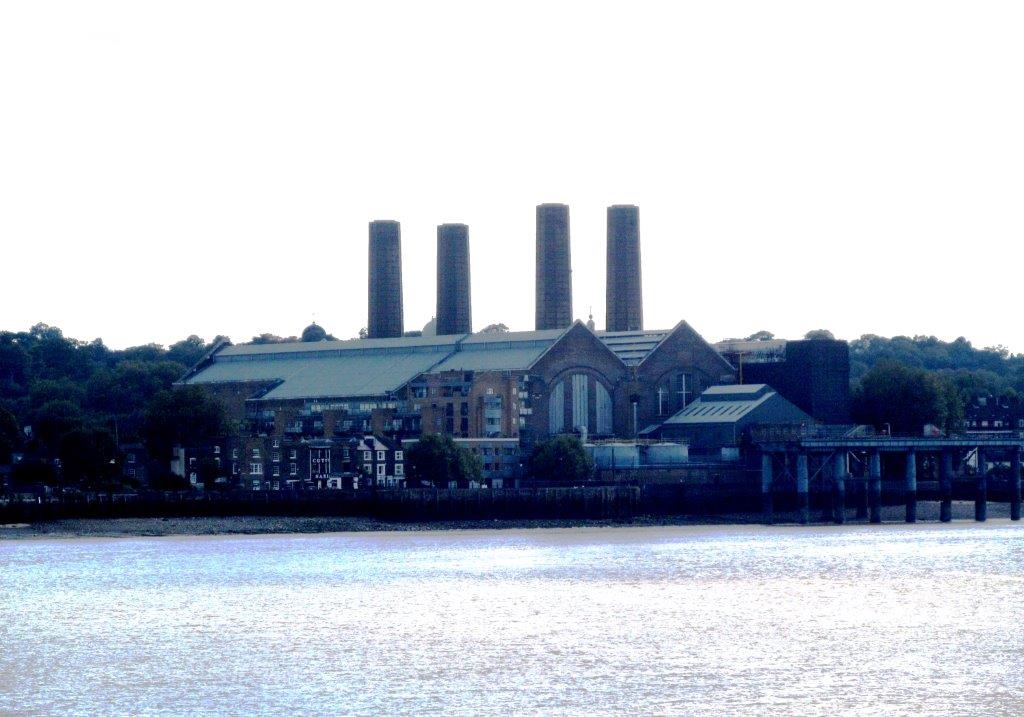 looking back at the power plant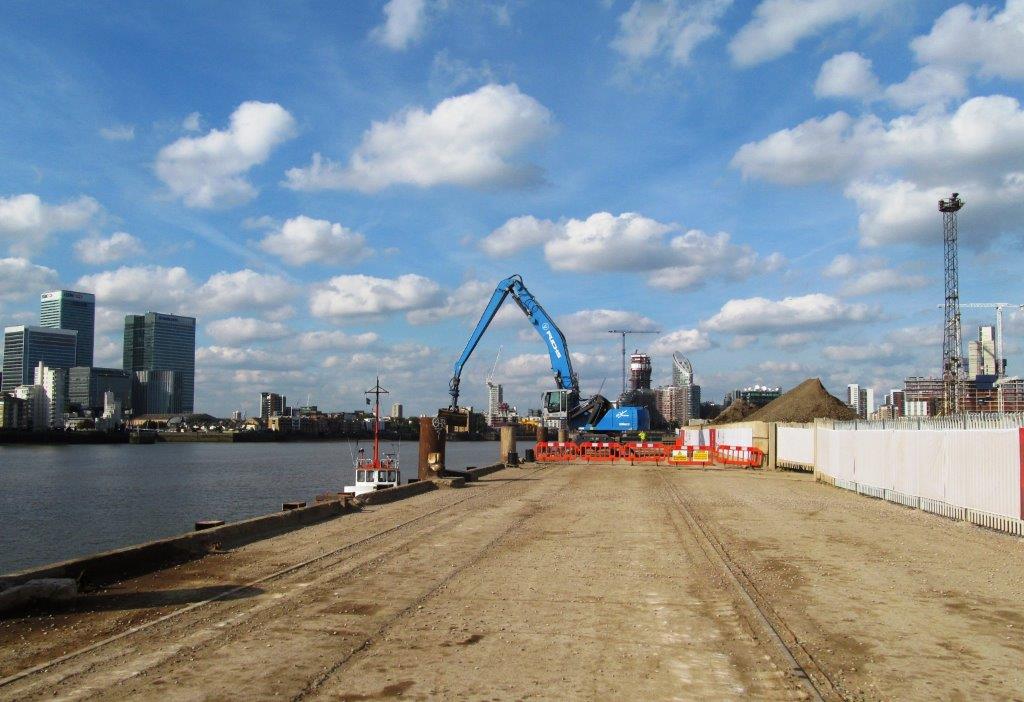 unloading sand from boat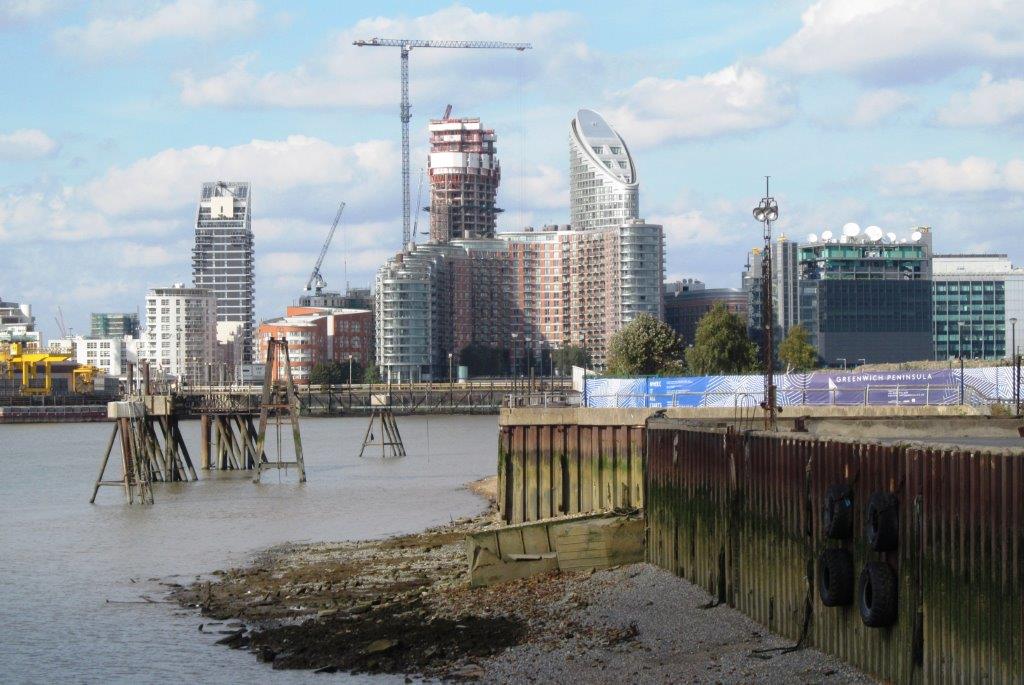 North bank in view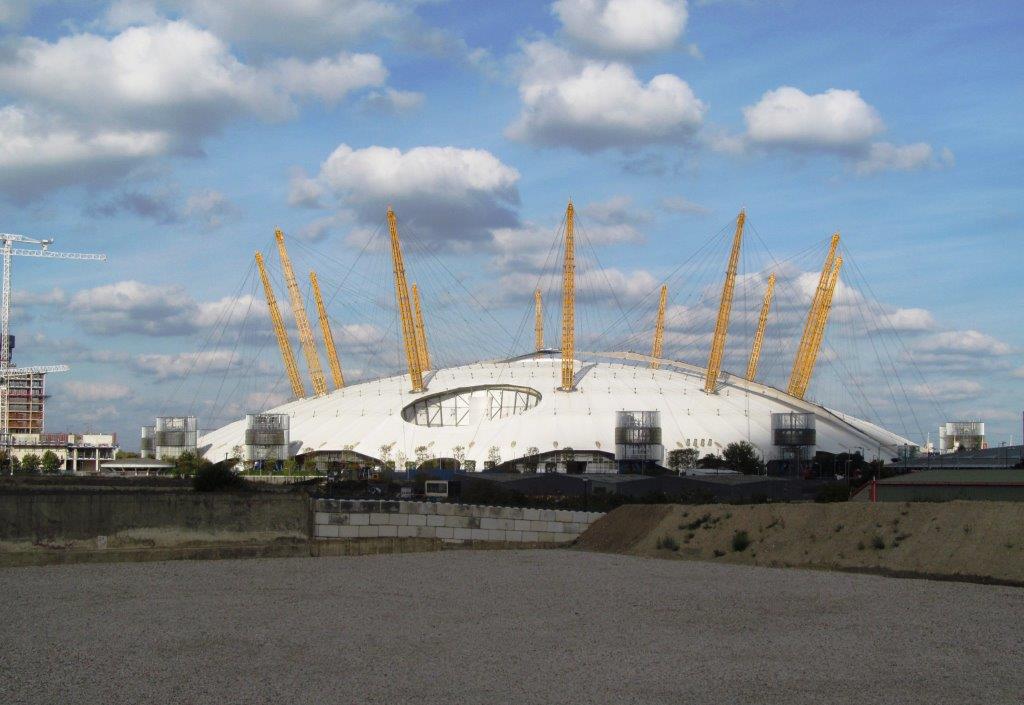 The Millennium Dome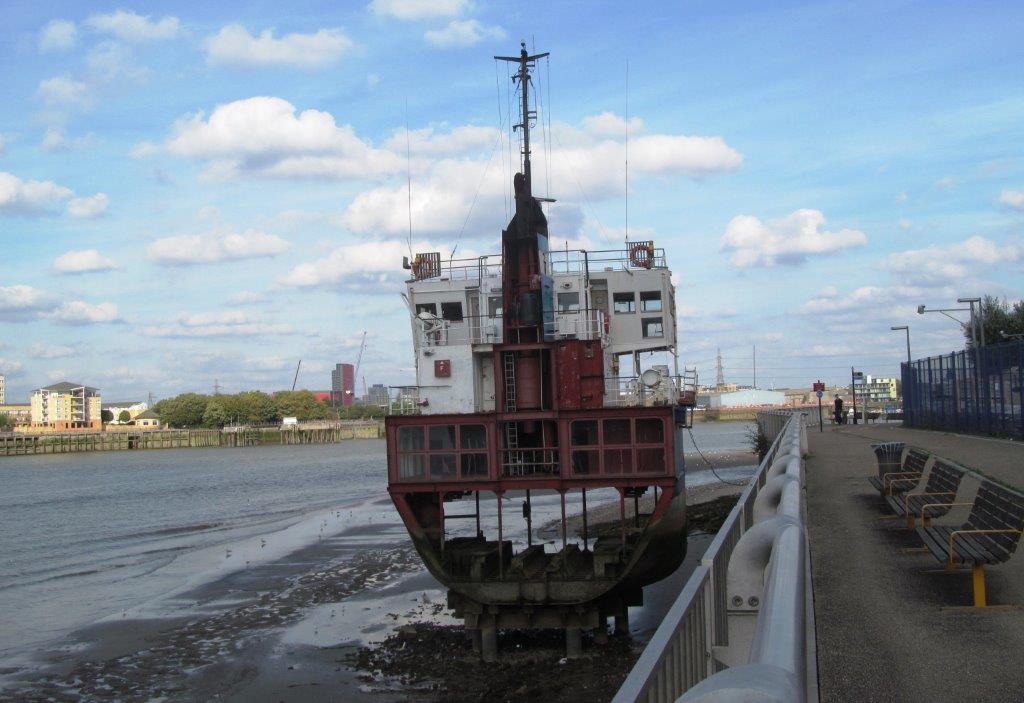 a segment of a boat - use not clear?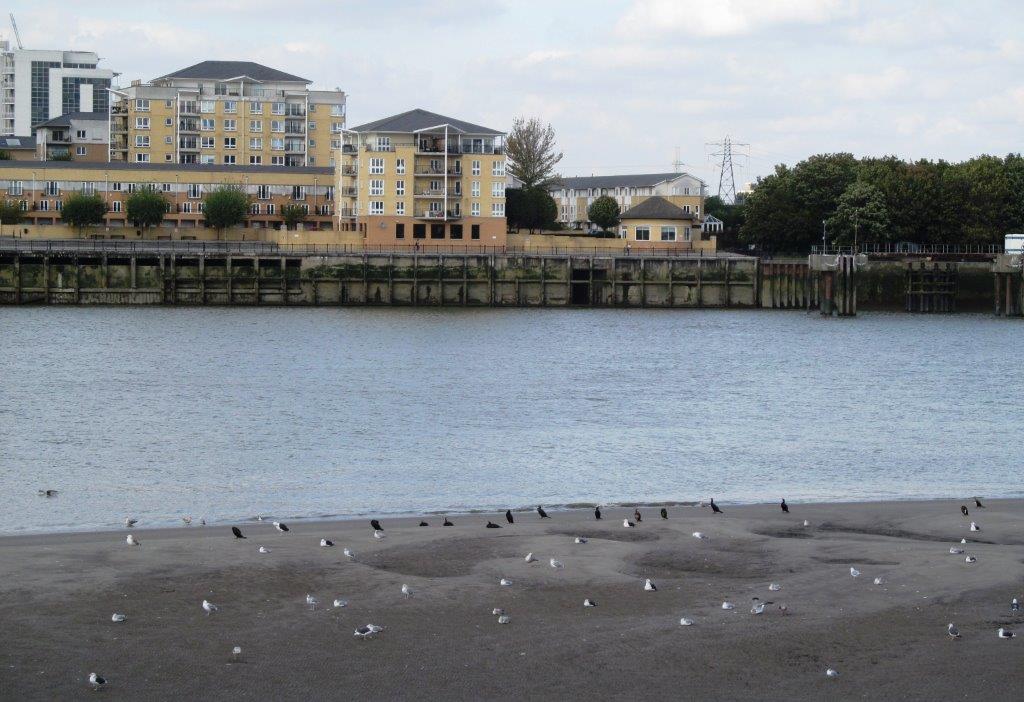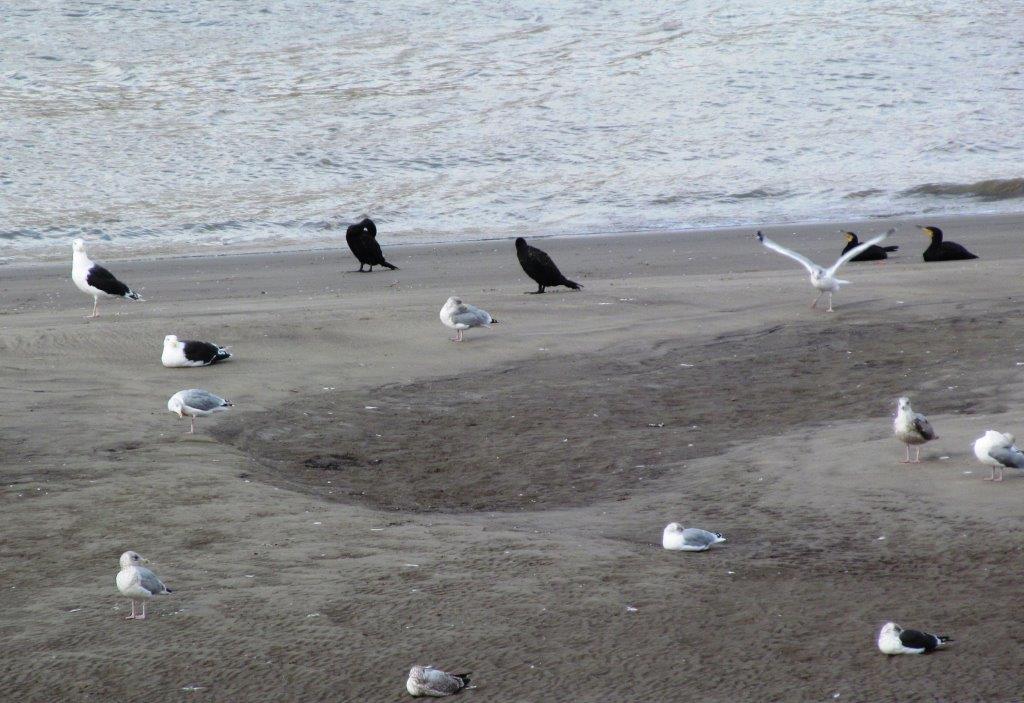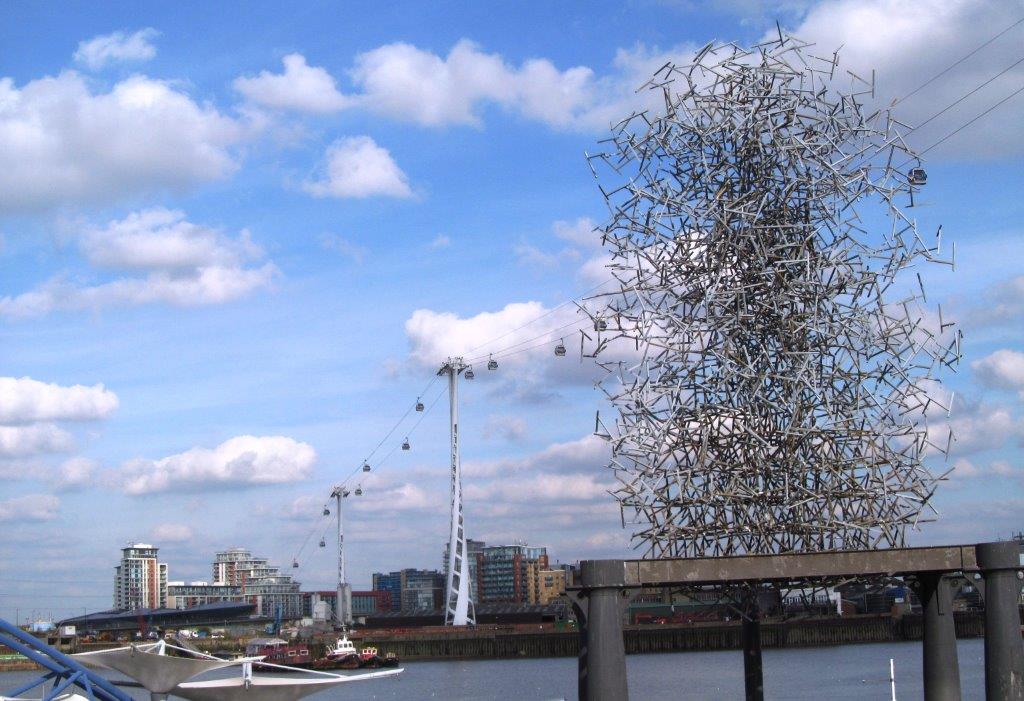 an unidentified work of art in foreground. The Emirate Airline London Thames Cable Car behind.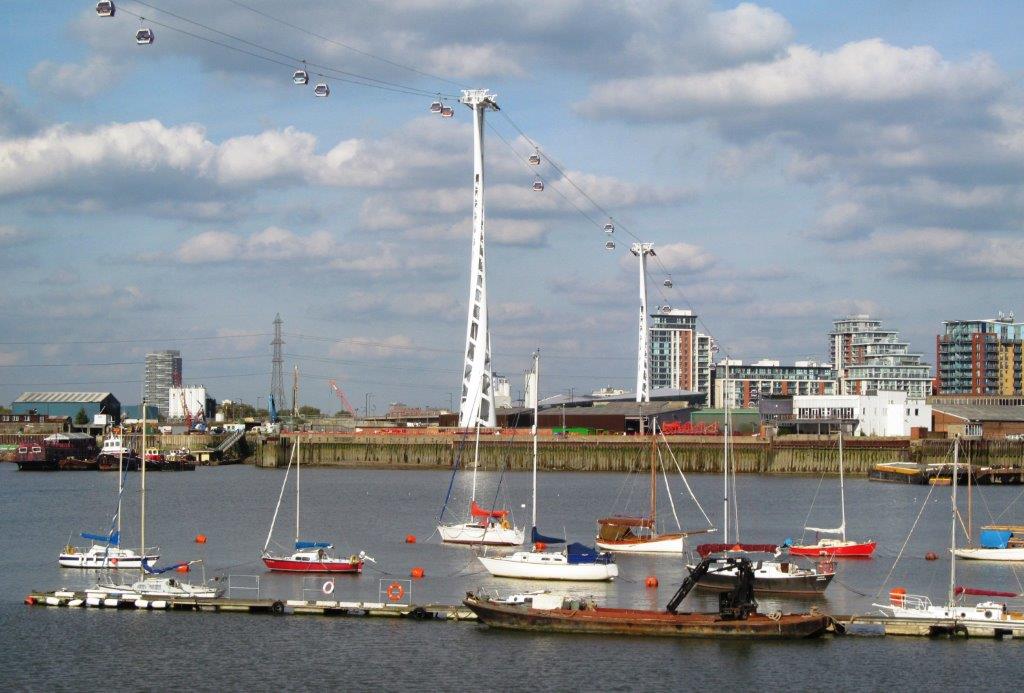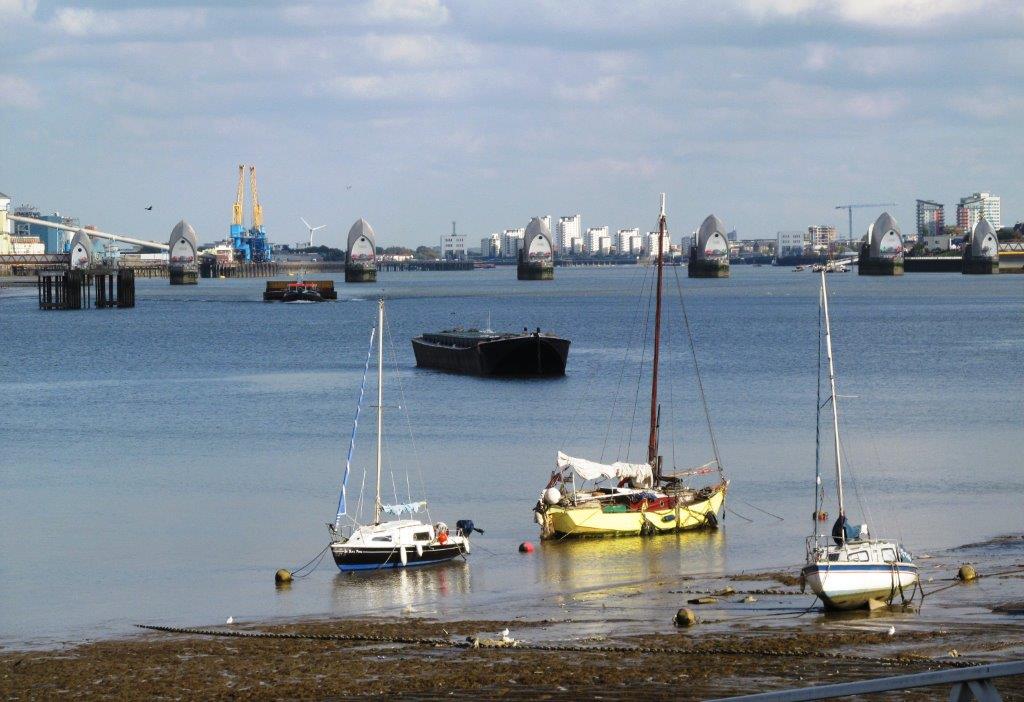 The Thames Barrier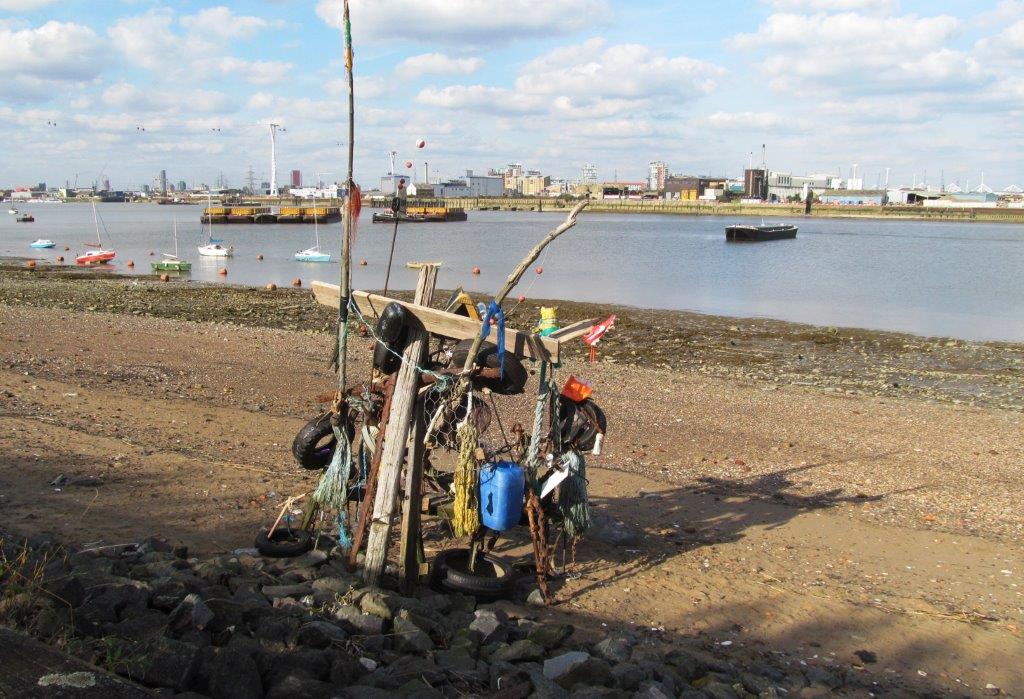 unidentified artist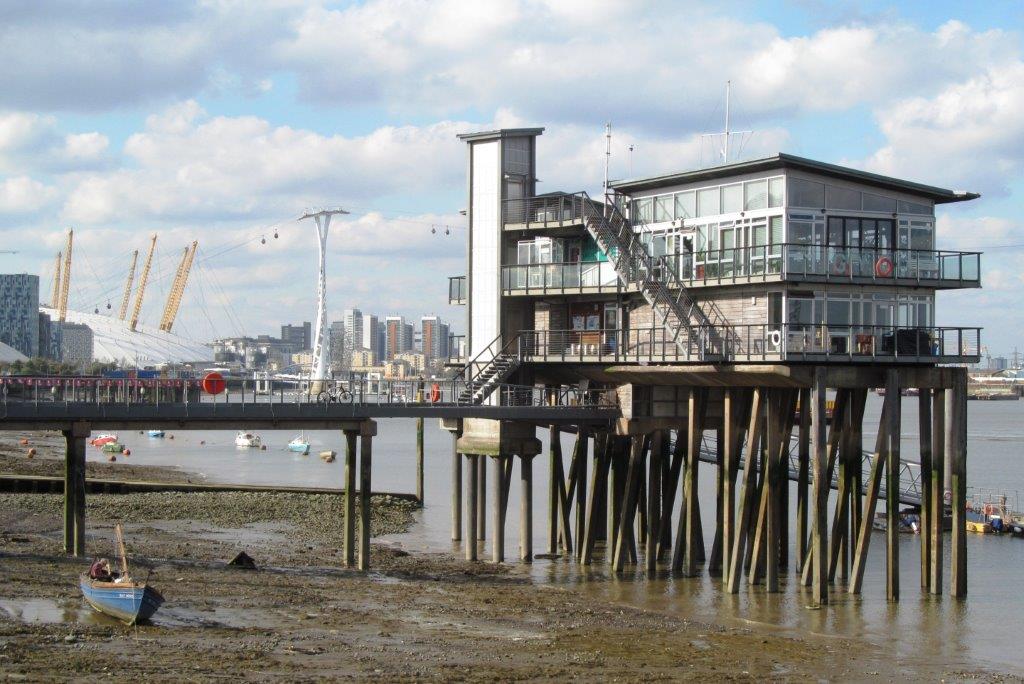 Greenwich Yacht Club on right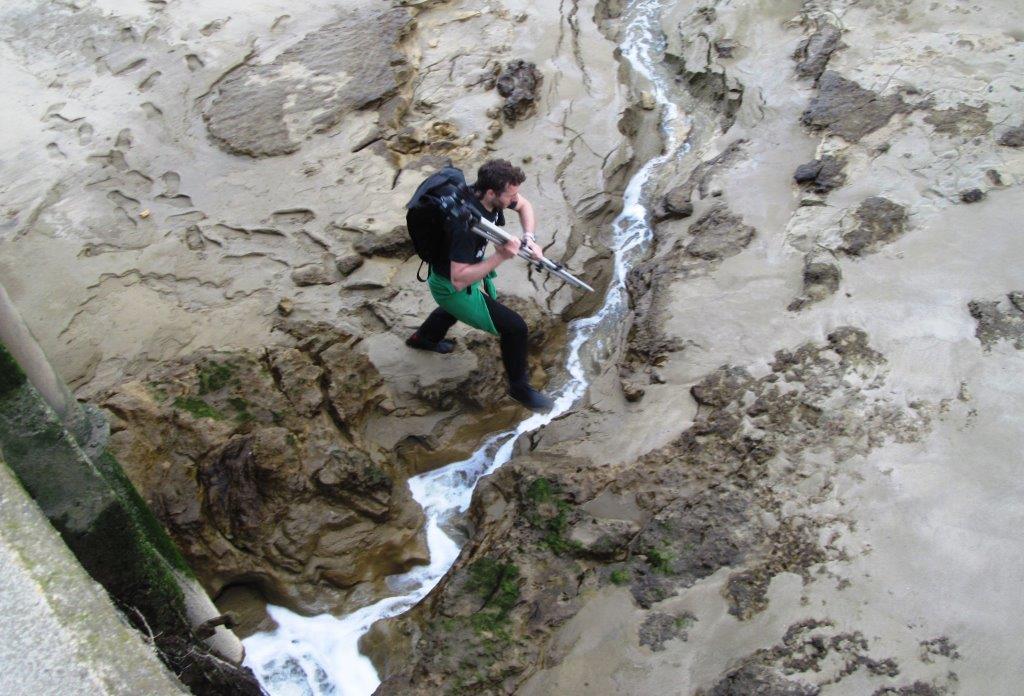 beware quicksands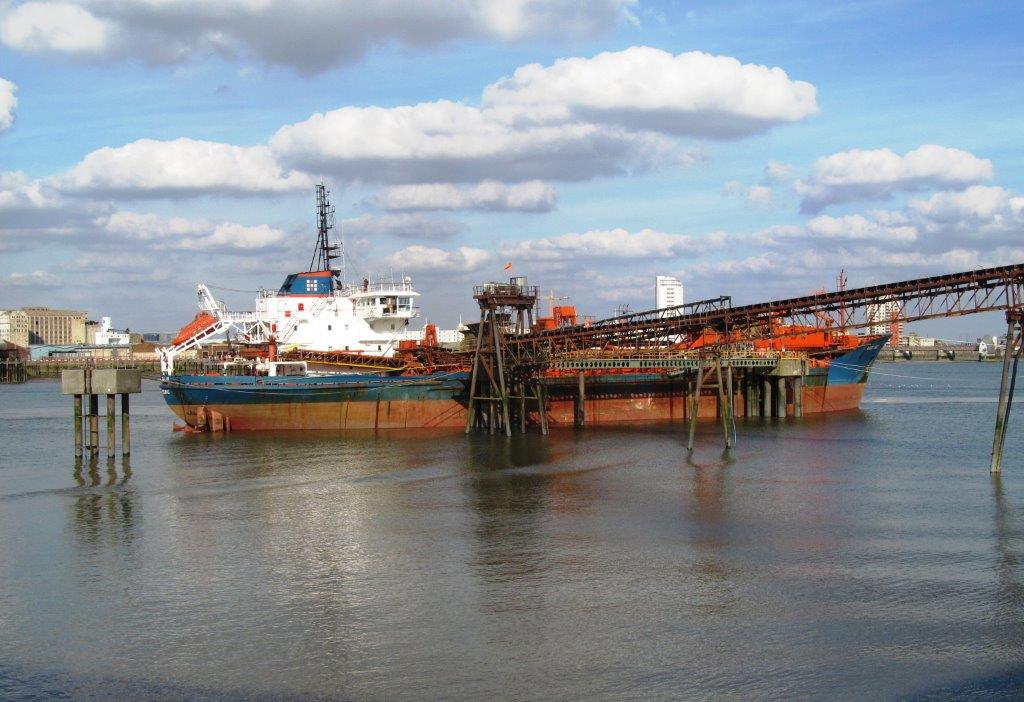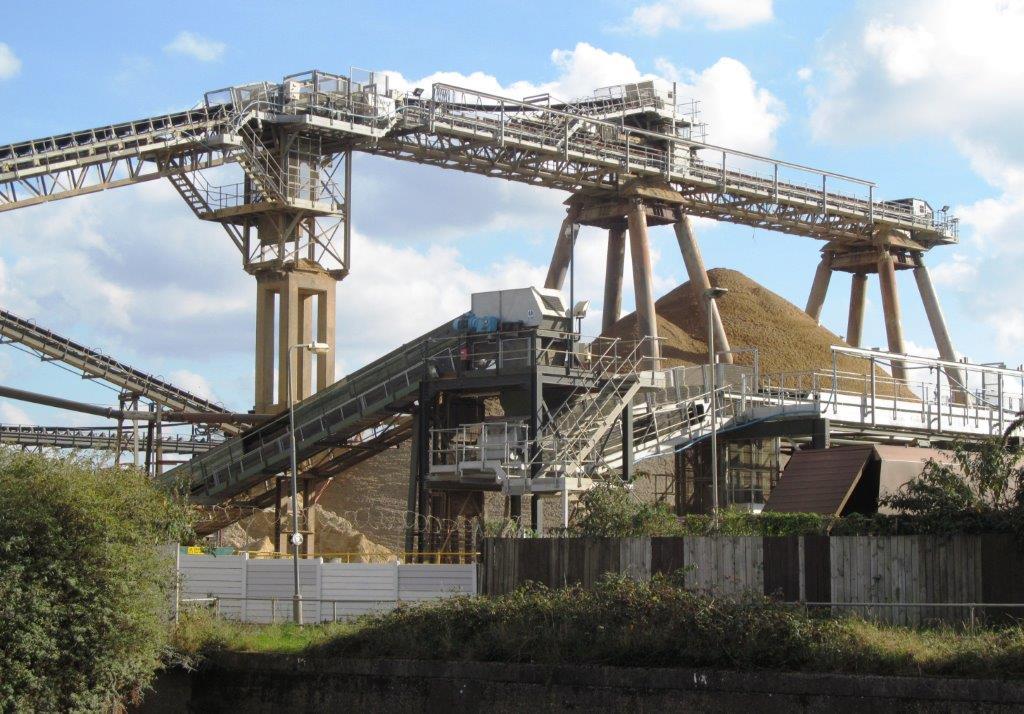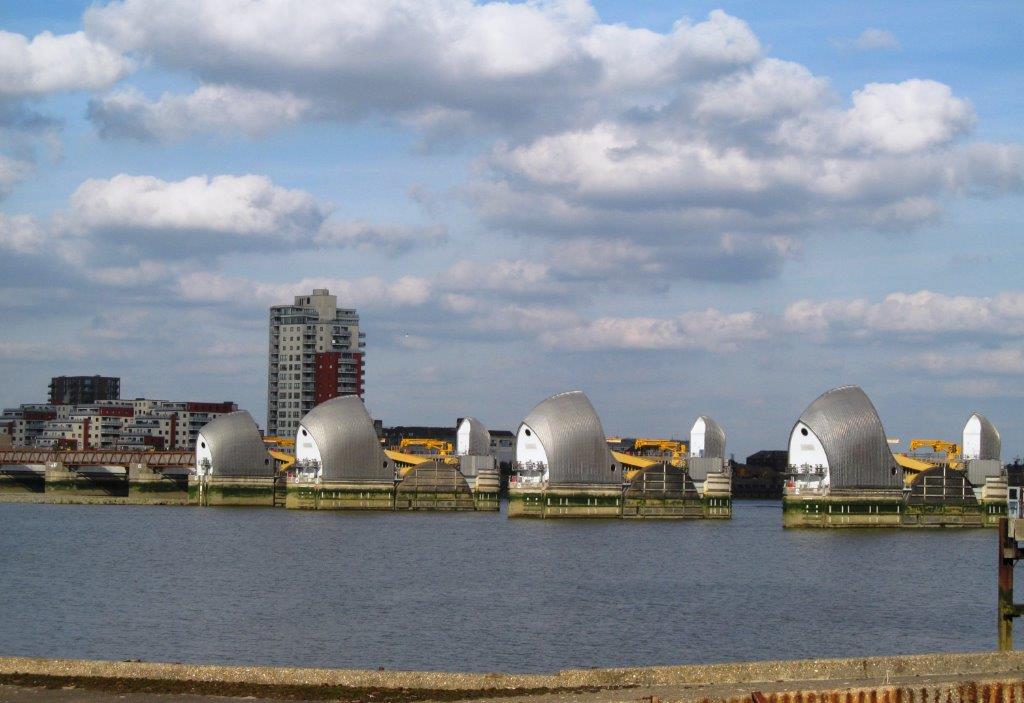 Thames Barrier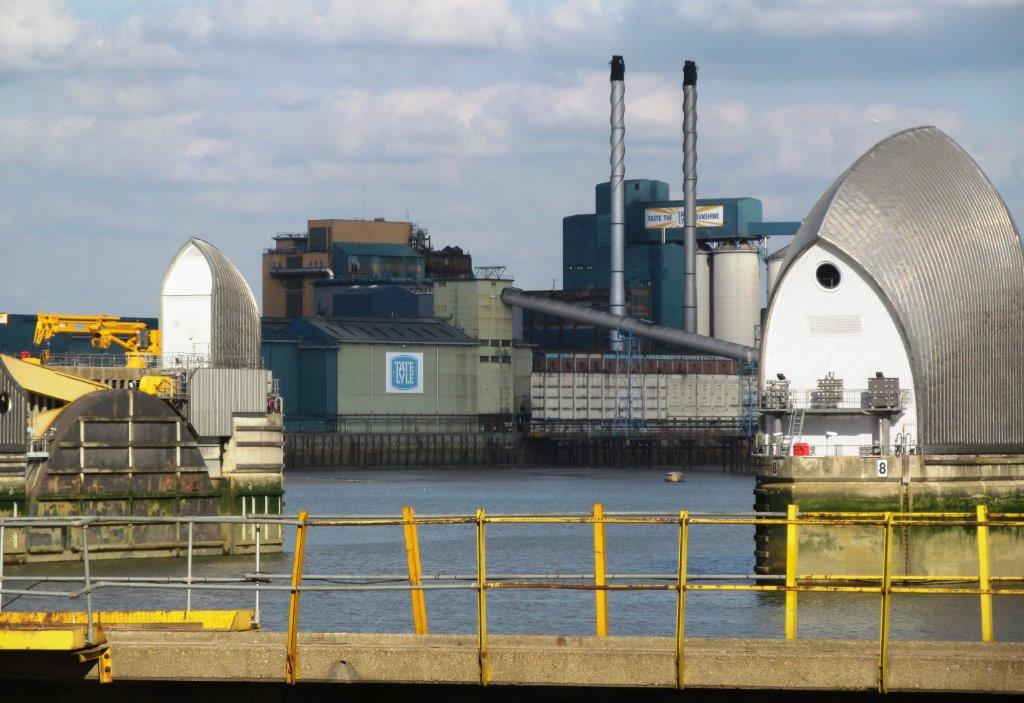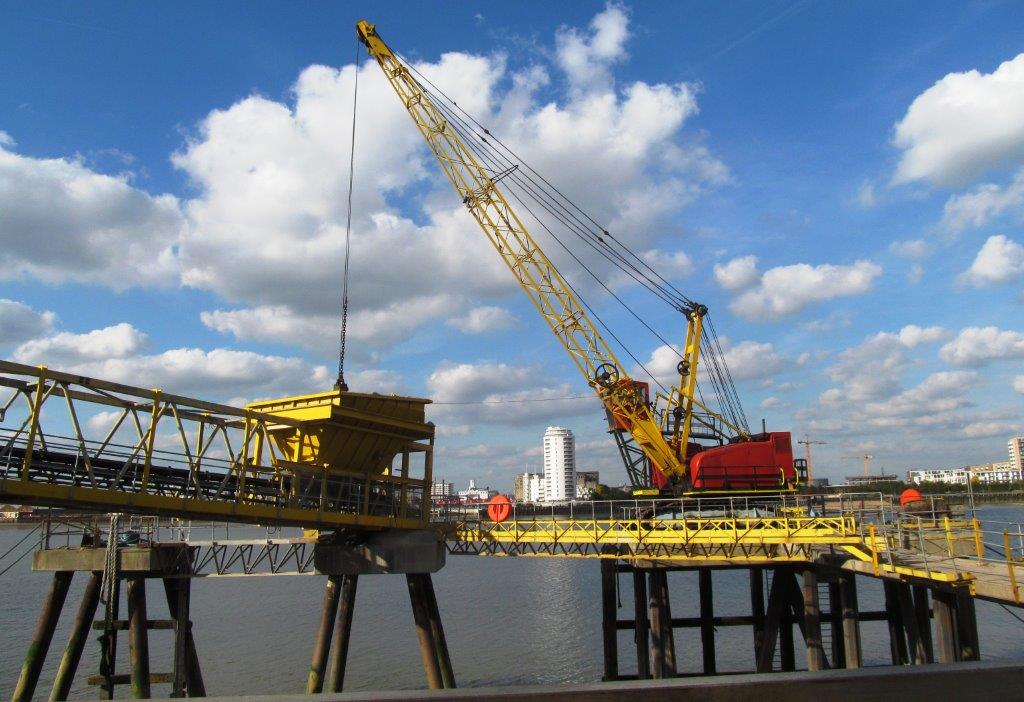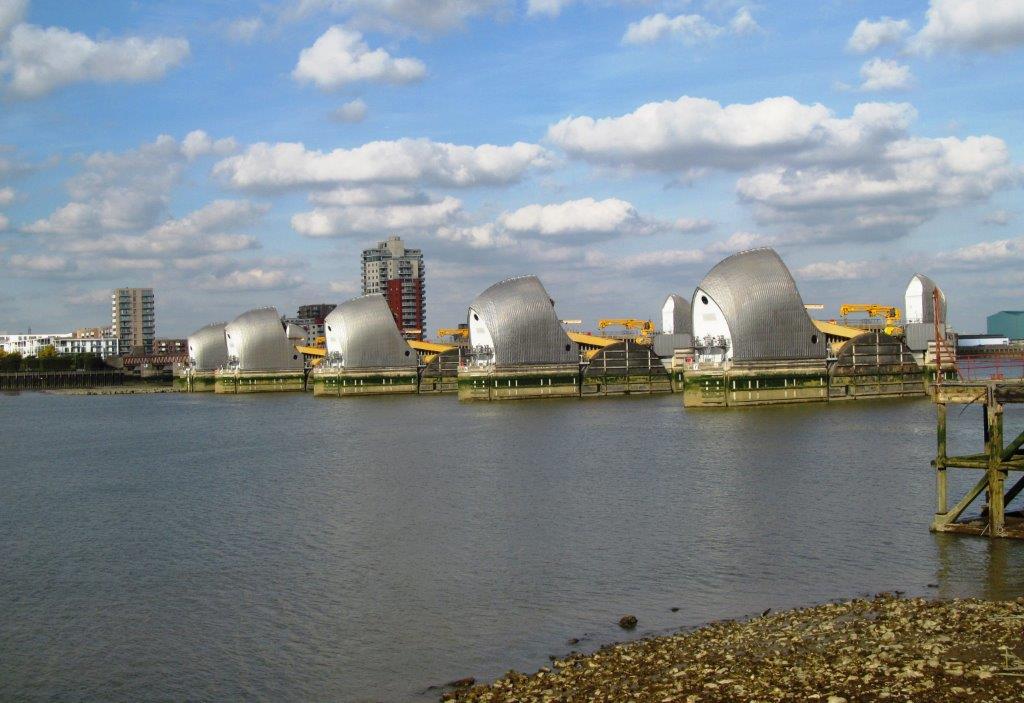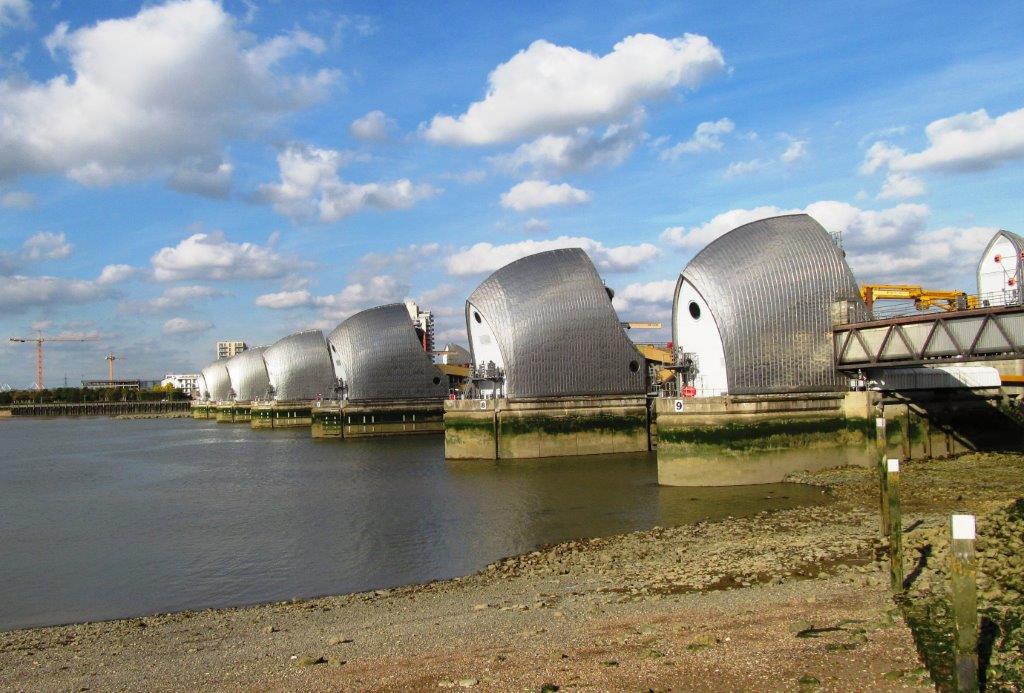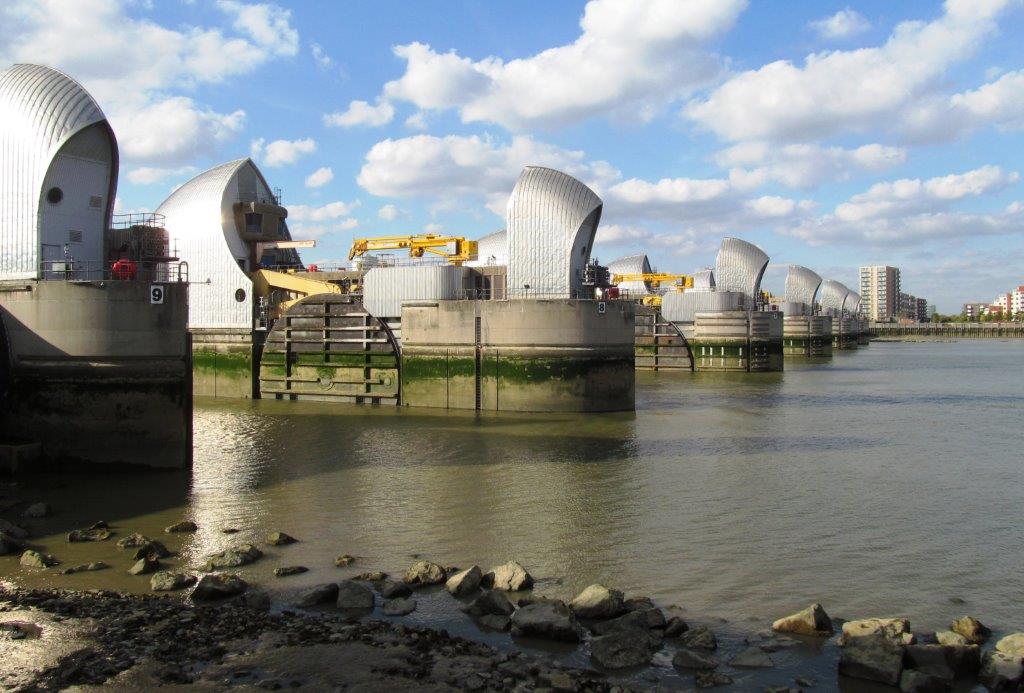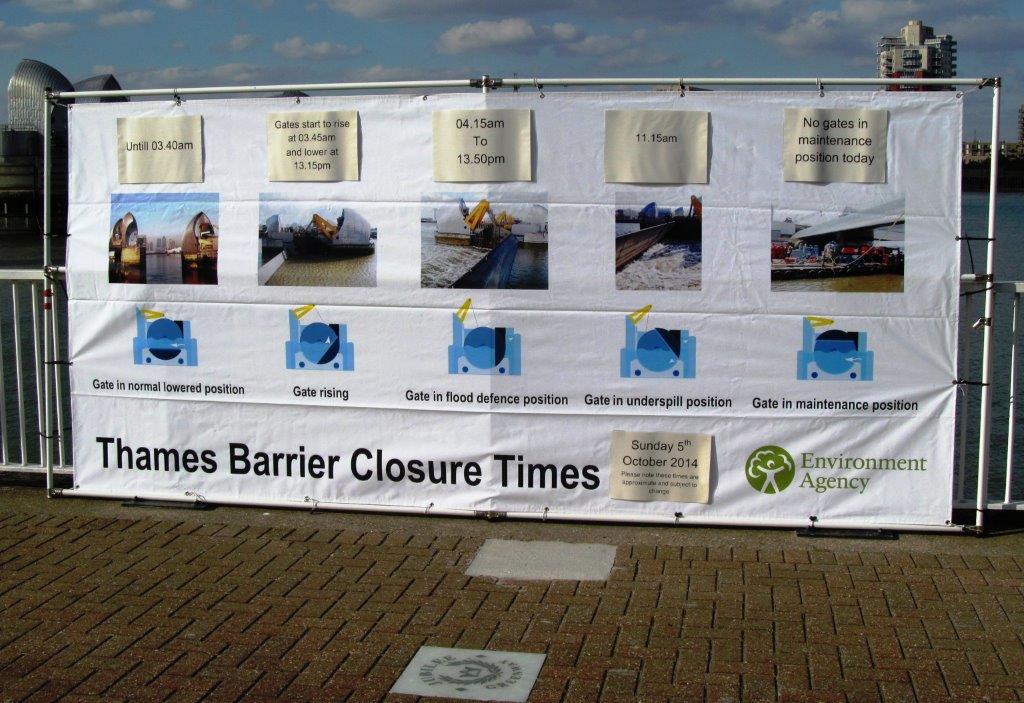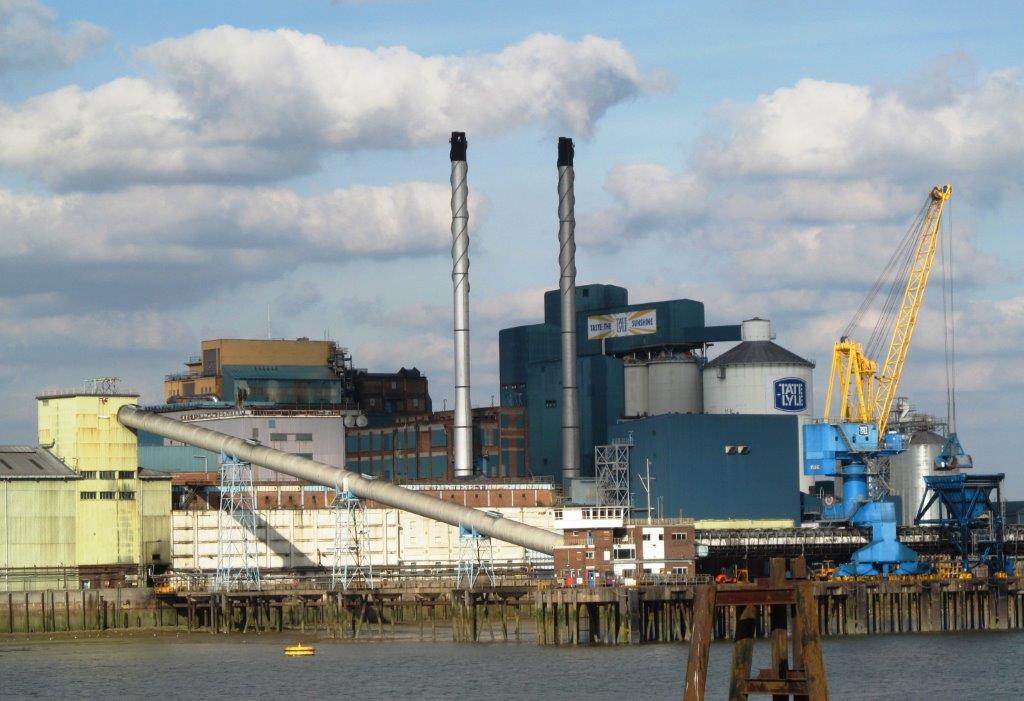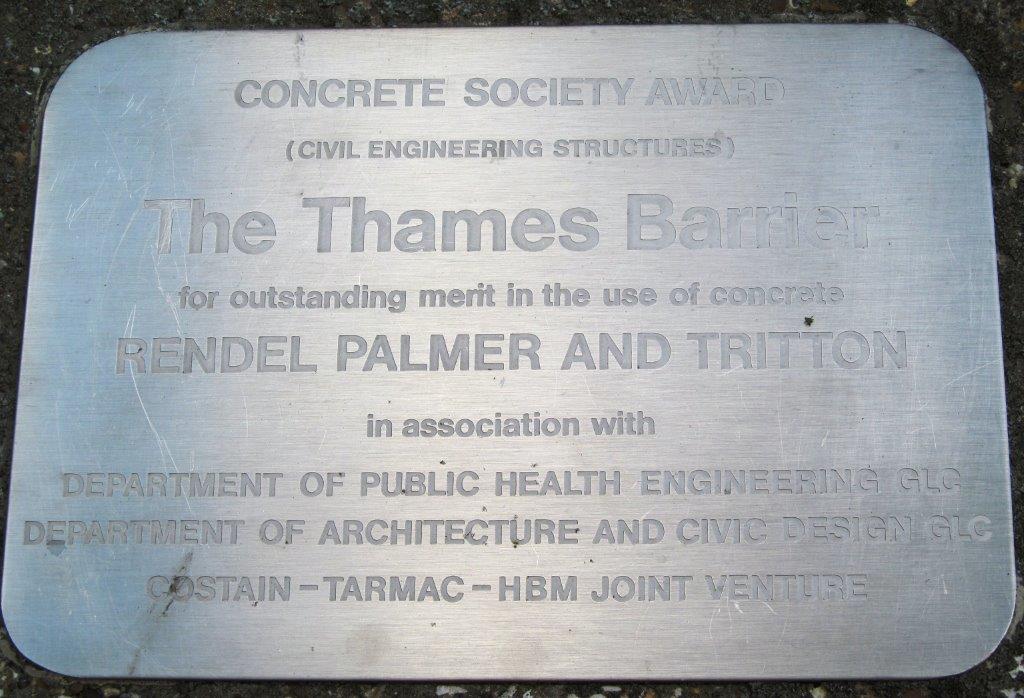 Concrete Society award to Rendel Palmer and Tritton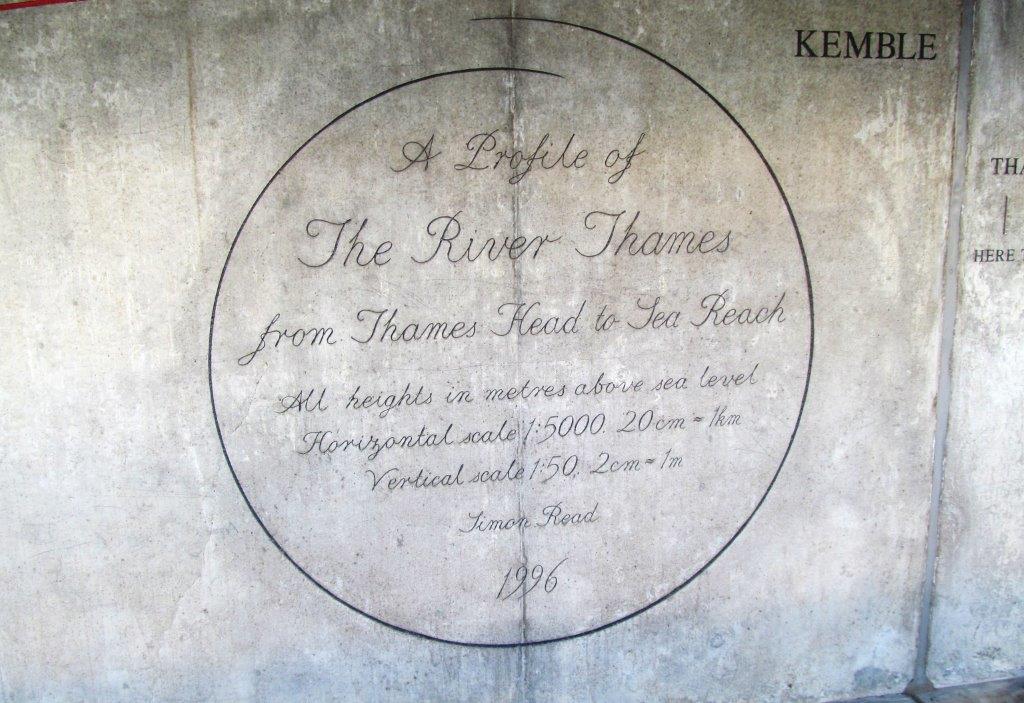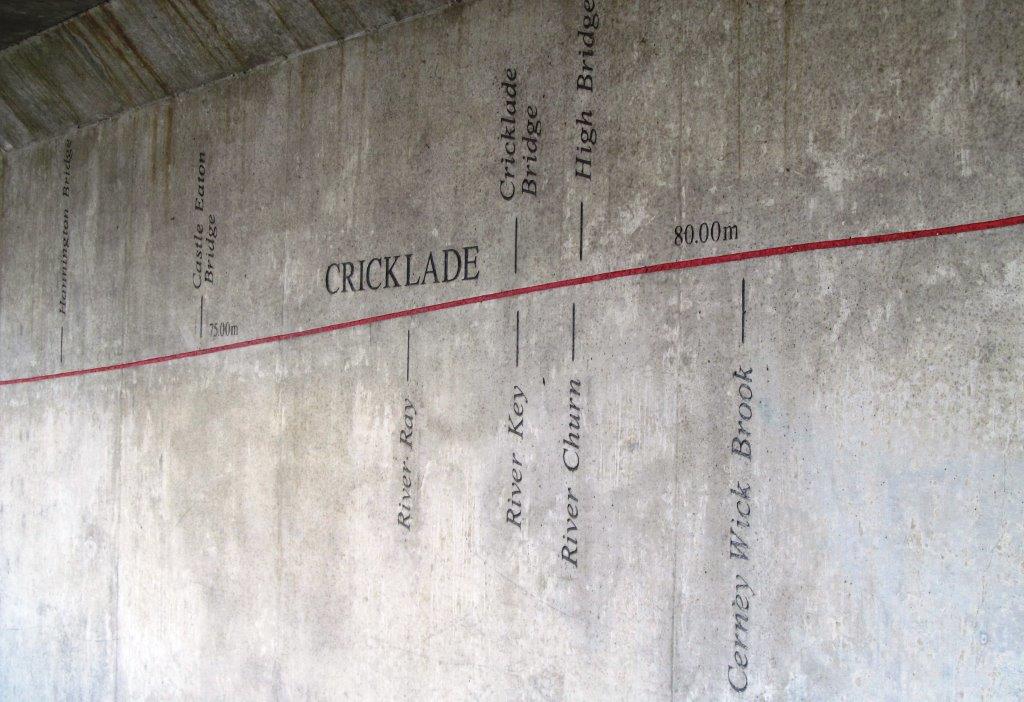 A profile of the River Thames
walks index - homepage - contact me at