walks index - homepage - contact me at

NT carpark at Rosthwaite, up East side Stonethwaite Beck then Greenup Gill, Lining Crag, Low White Stones, High Raise, down to Stake Pass, follow Stake Beck & Langstrath Beck (both on West side), then follow Stonethwaite Beck (on West side) to Stonethwaite, cross to East side of Stonethwaite Beck and back to Rosthwaite - leader Richard Bennett - Tuesday 2016.09.20. - walk covers small parts of coast to Coast & Cumbria Way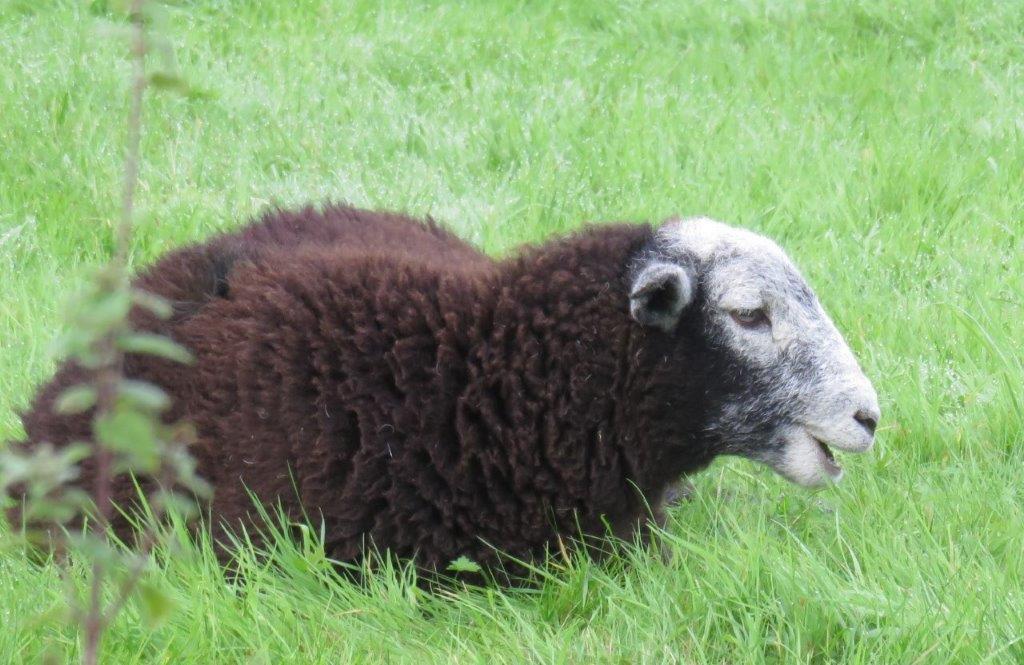 Herdwick sheep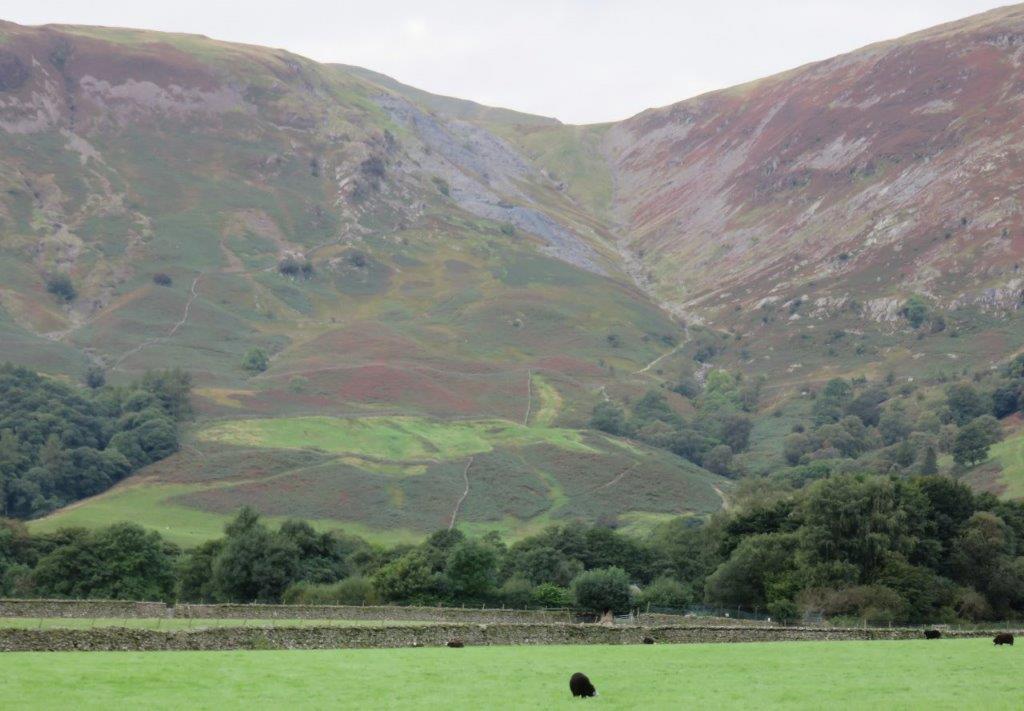 a glance West across Borrowdale (valley) to Rigghead Quarries in cleft - we climbed up this the next day 2016.09.21
bridge across Stonethwaite Beck. Rigghead Quarries also seen behind.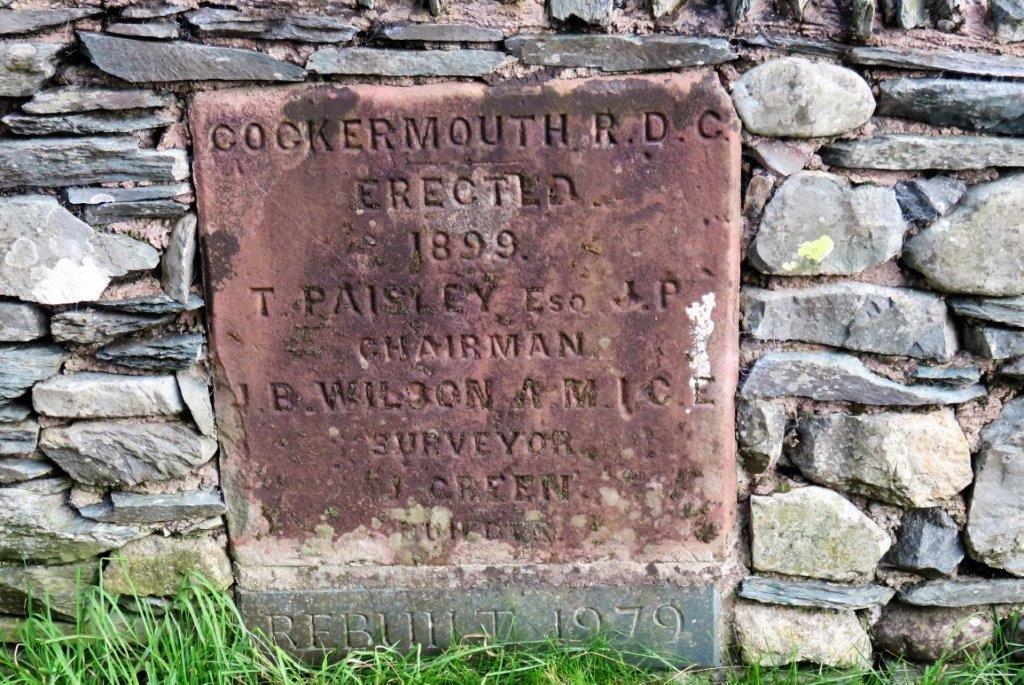 note about bridge - rebuilt 80 years after original build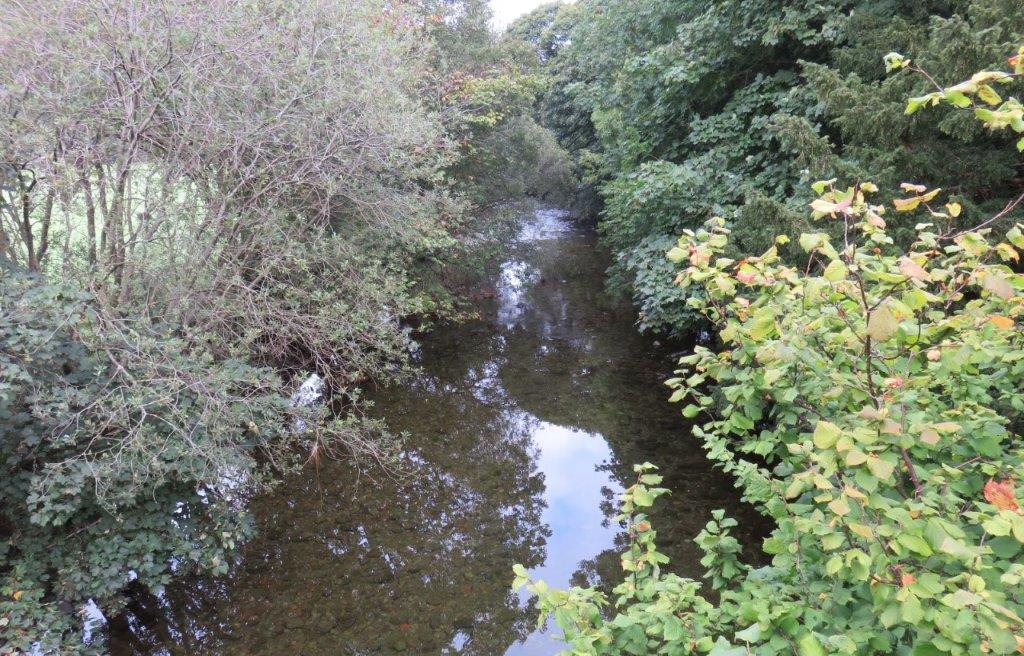 Stonethwaite Beck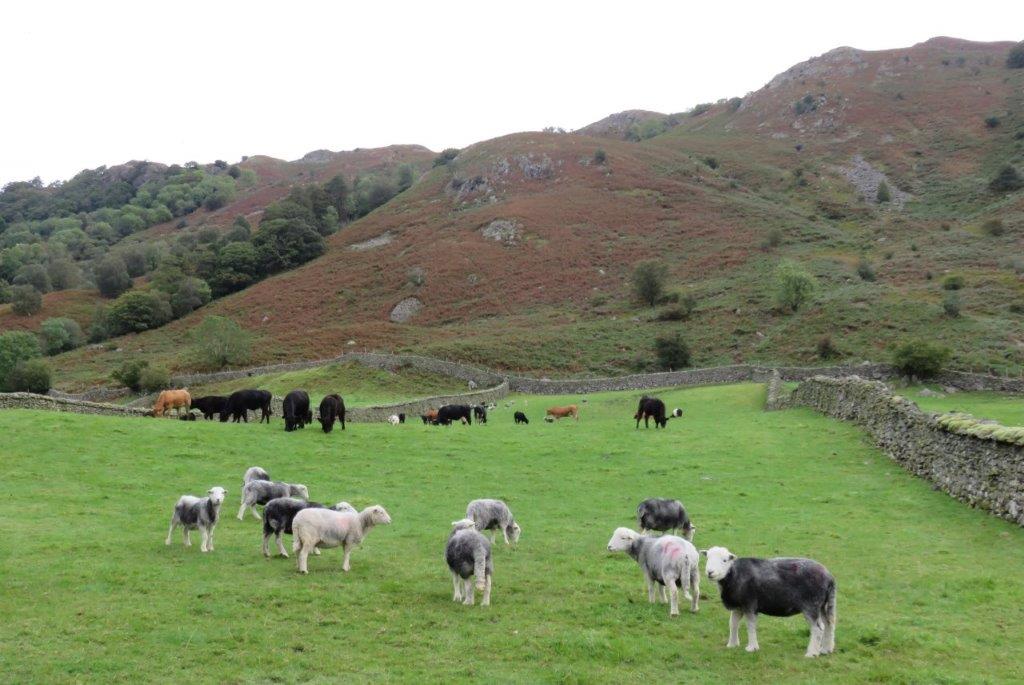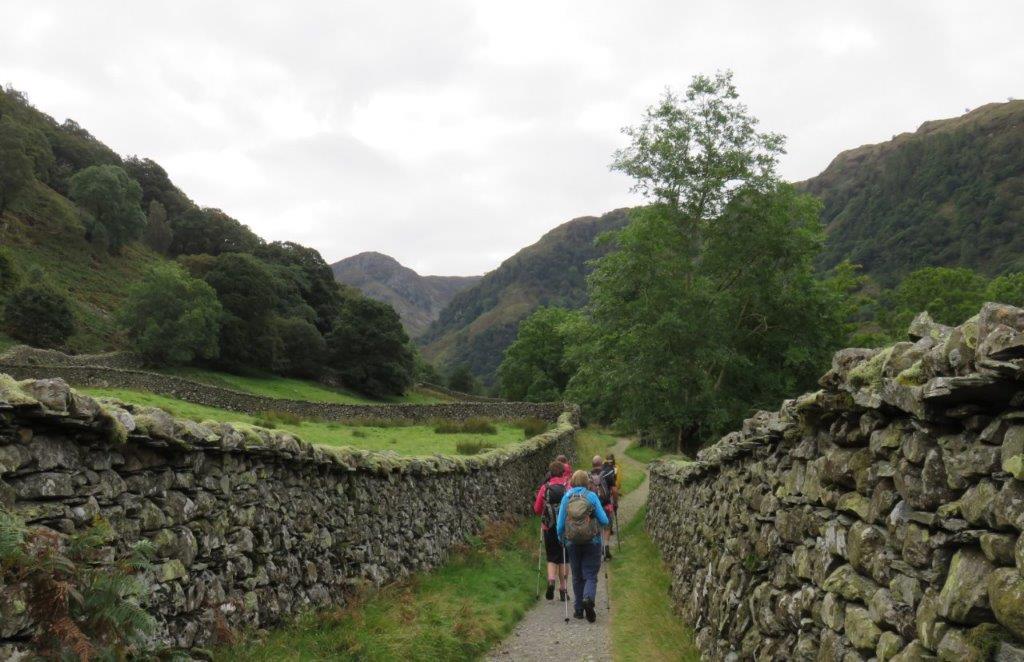 Stonethwaite Beck unseen here is to our right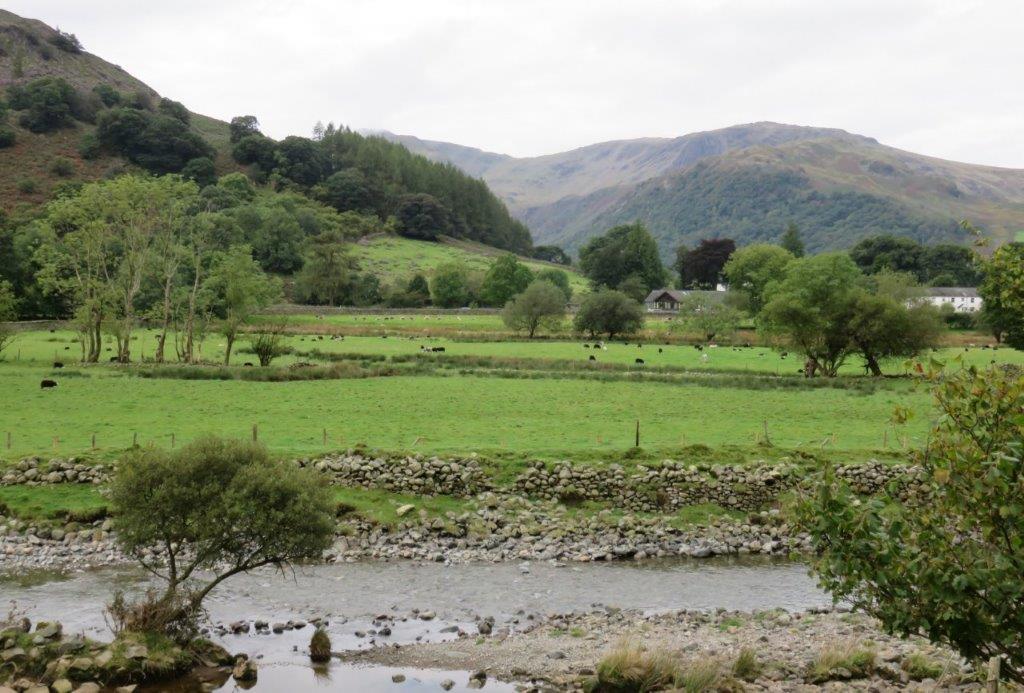 Stonethwaite Beck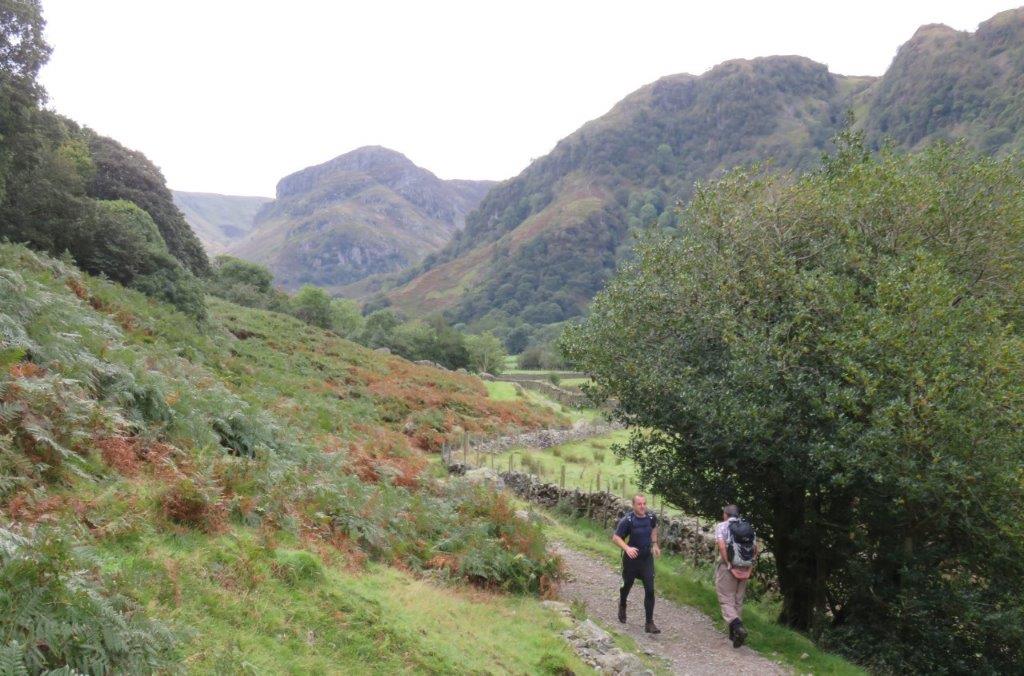 Eagle Crag to left of centre - we passed on left on part of the Coast to Coast walk (leading to Grasmere). The Cumbria Way is to the right of Eagle Crag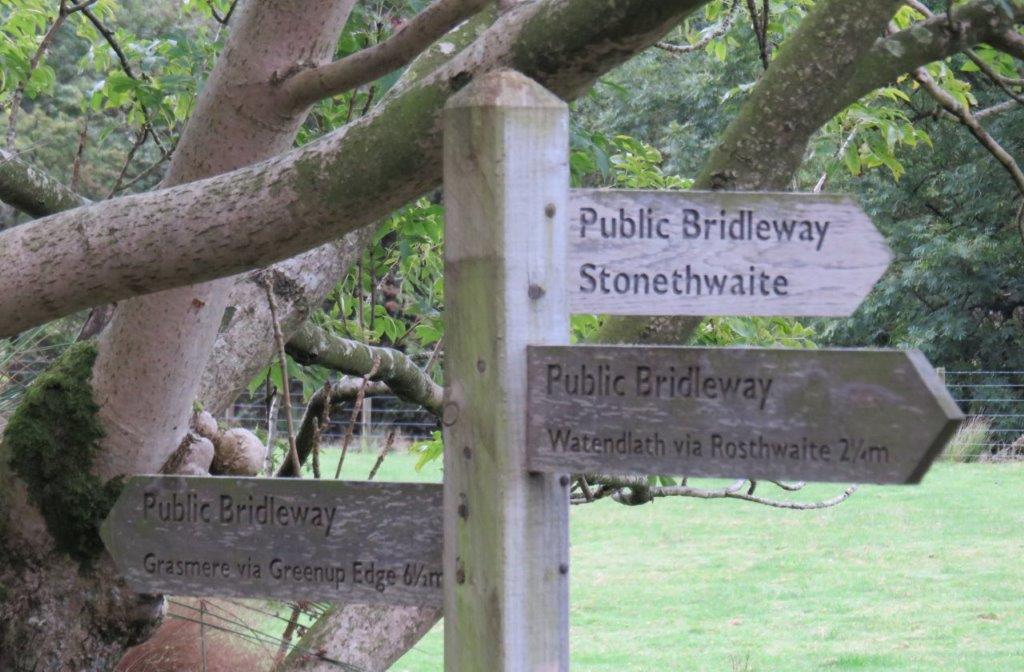 we followed the Grasmere direction nearly up to Greenup Edge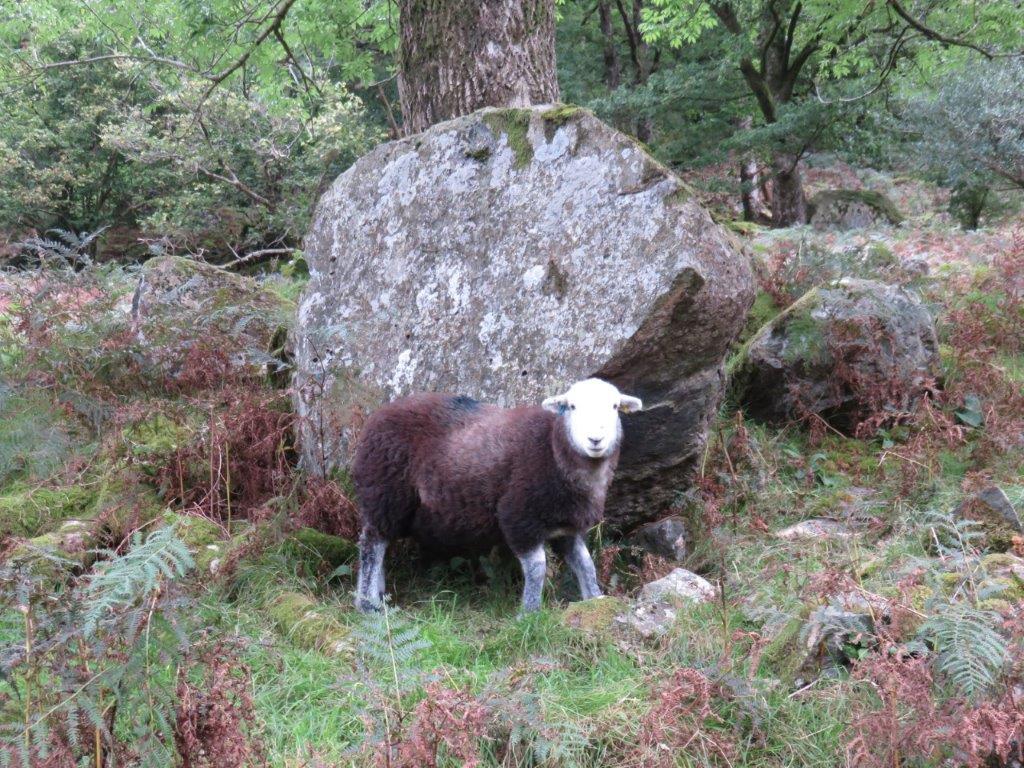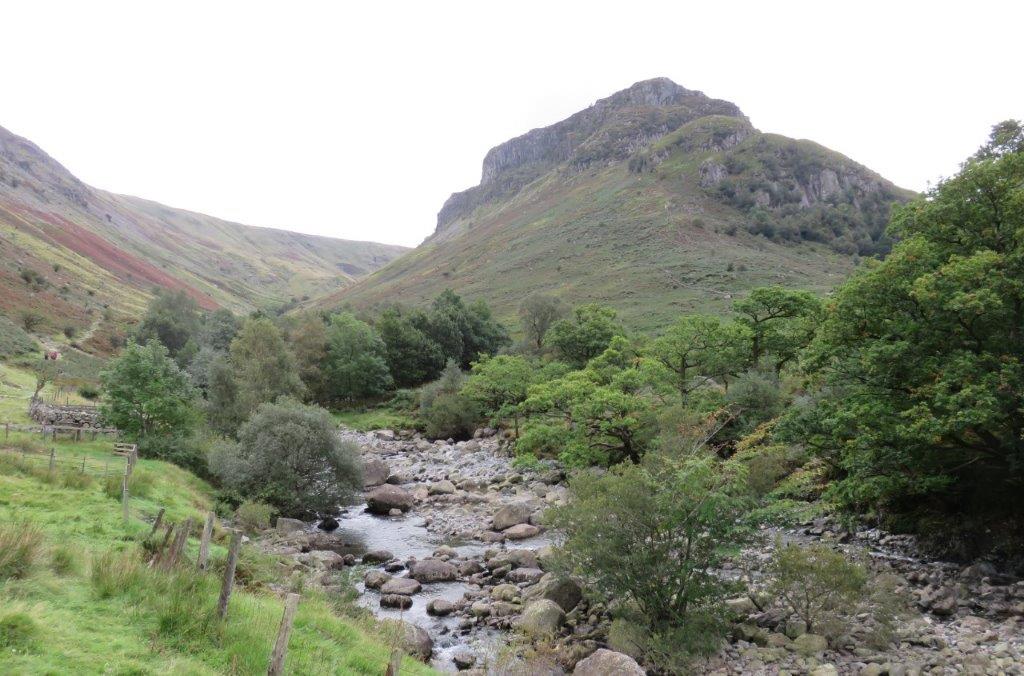 closer to Eagle Crag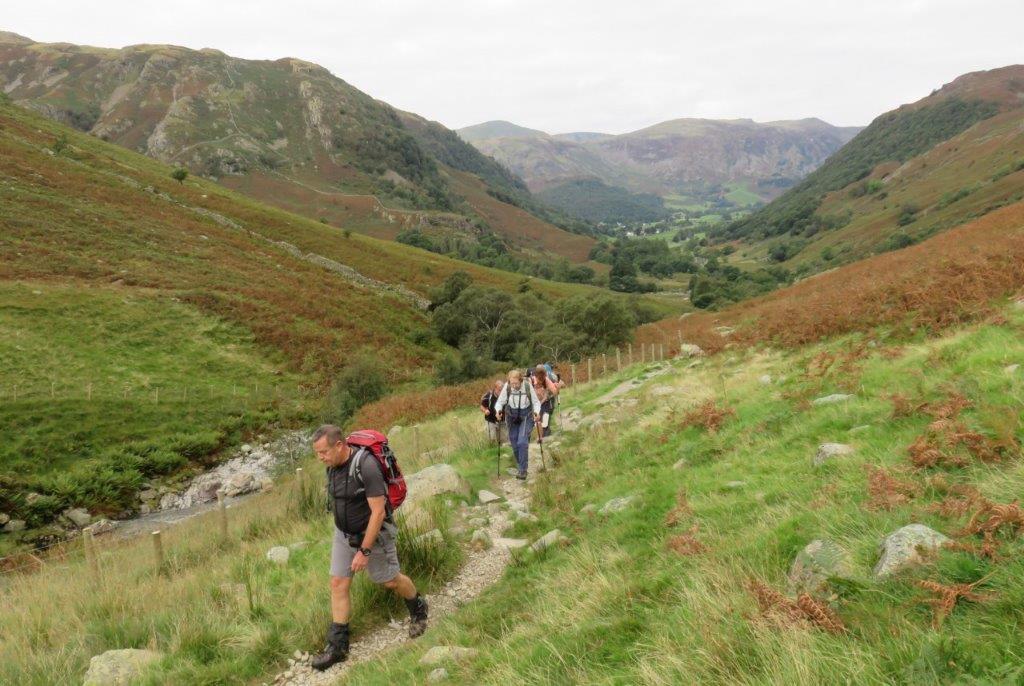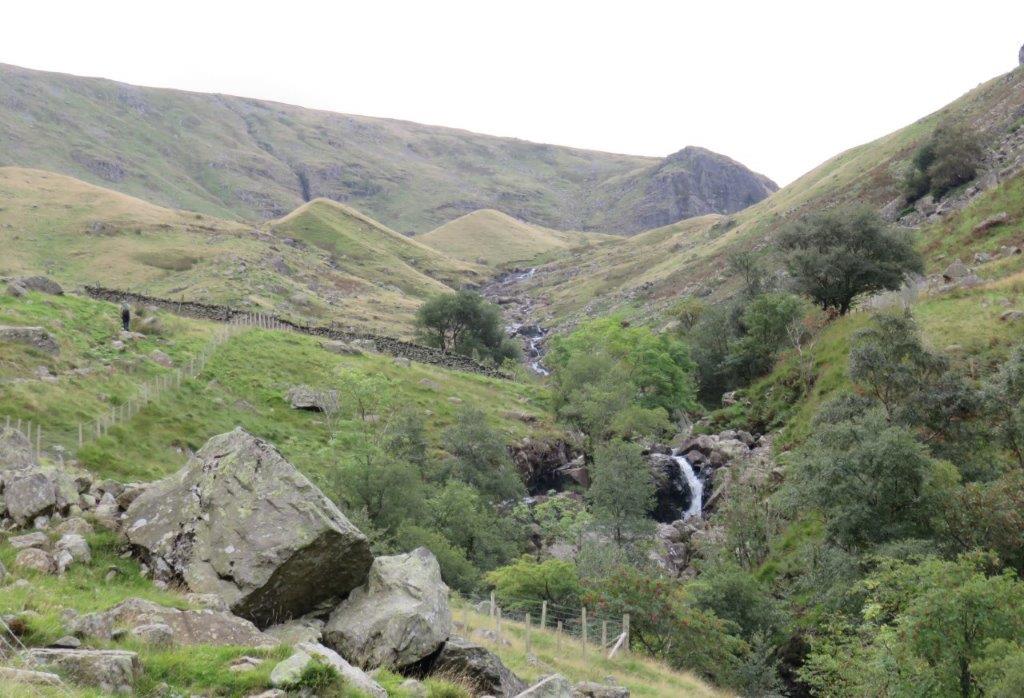 Lining Crag at top right of centre. We passed later to the left of it. Pyramid cones lower down - are they natural features or man made?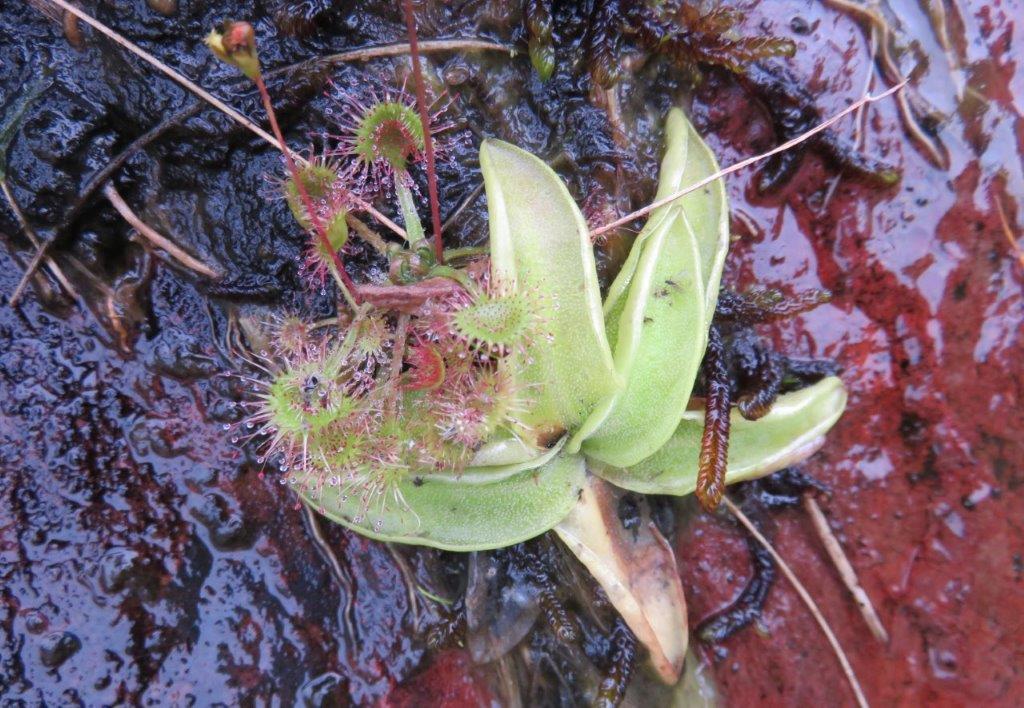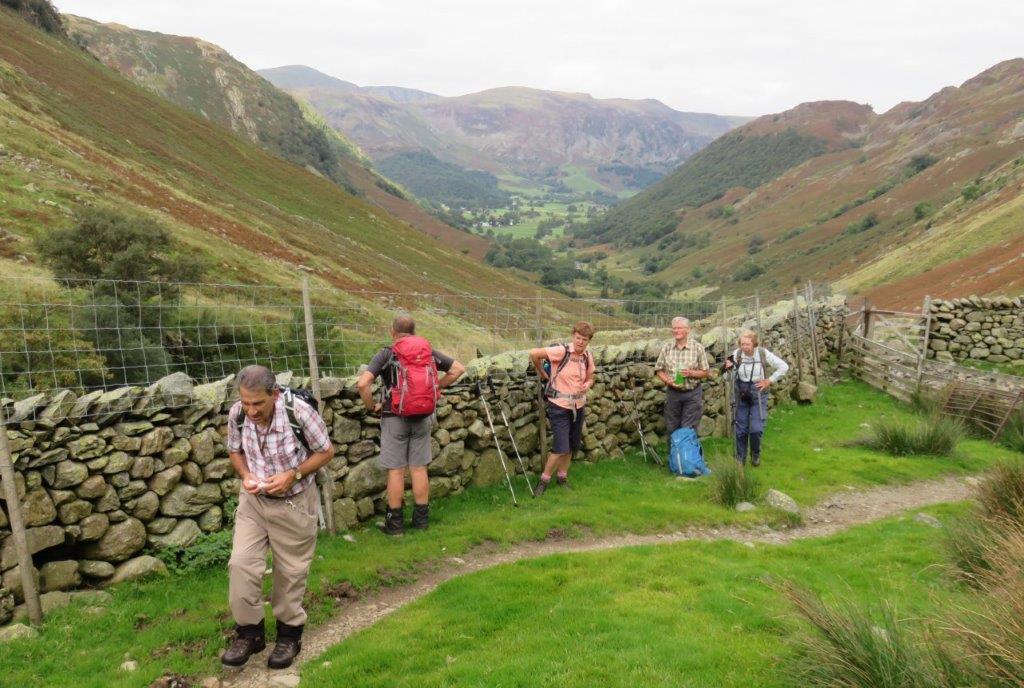 view behind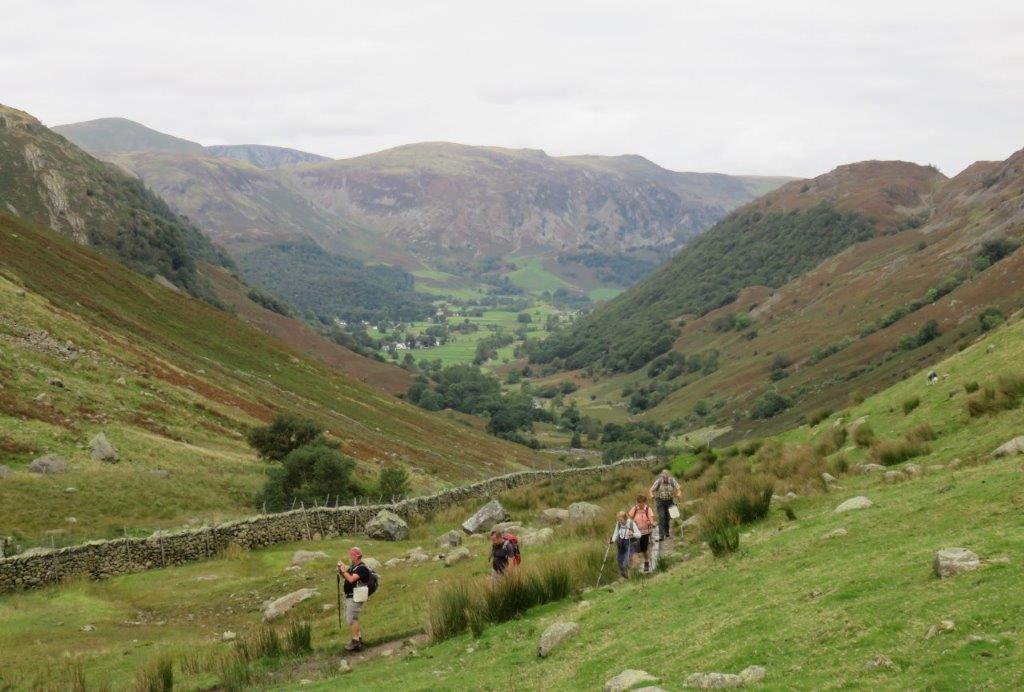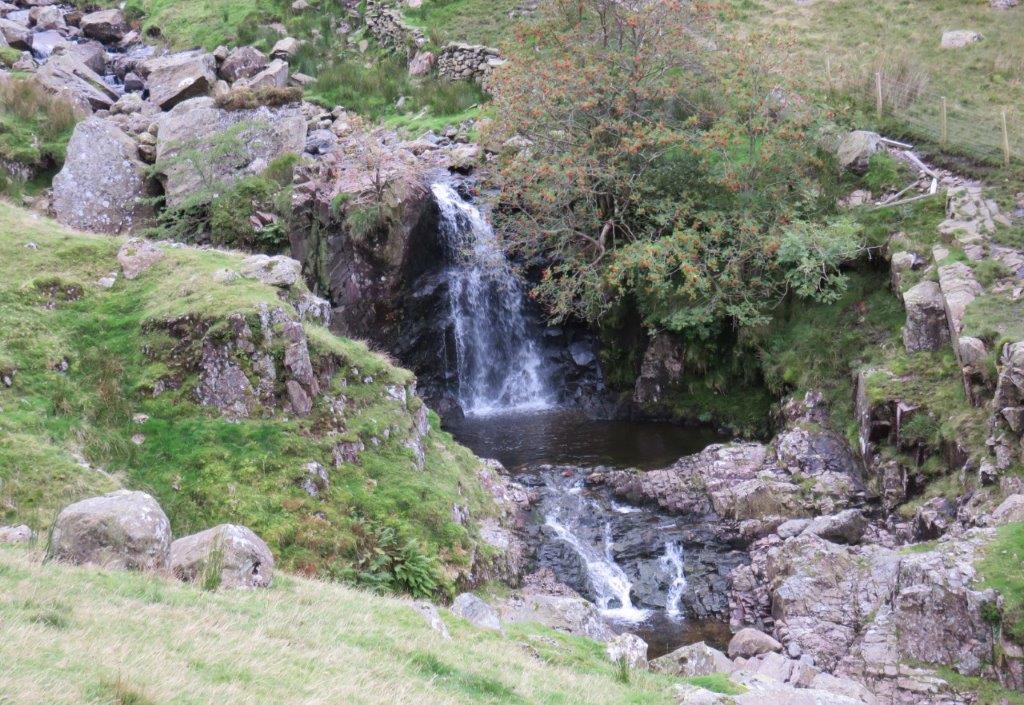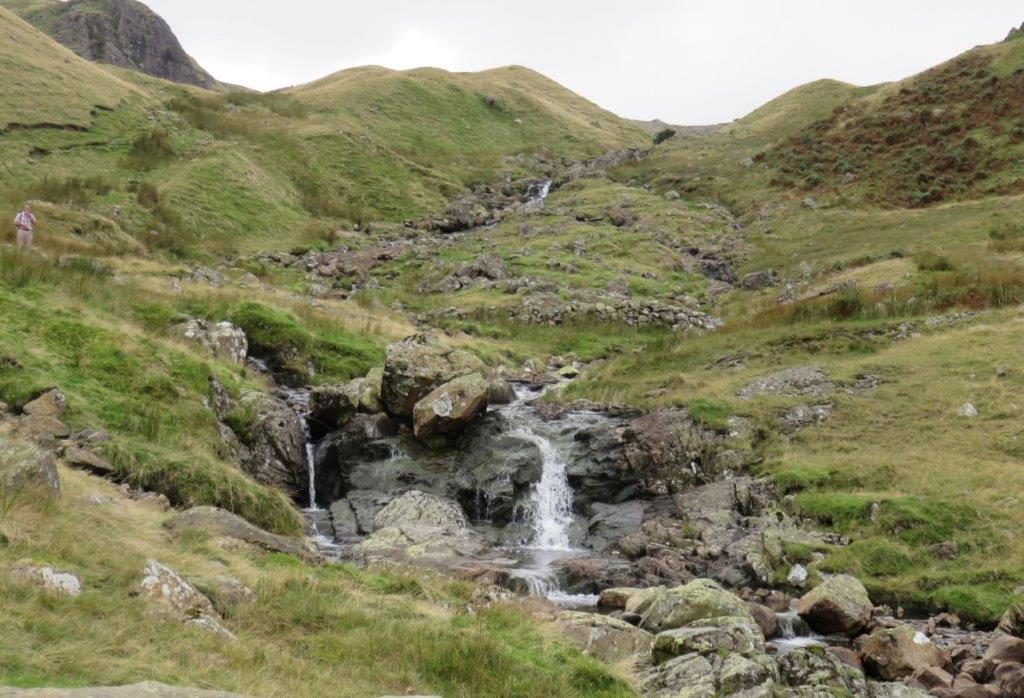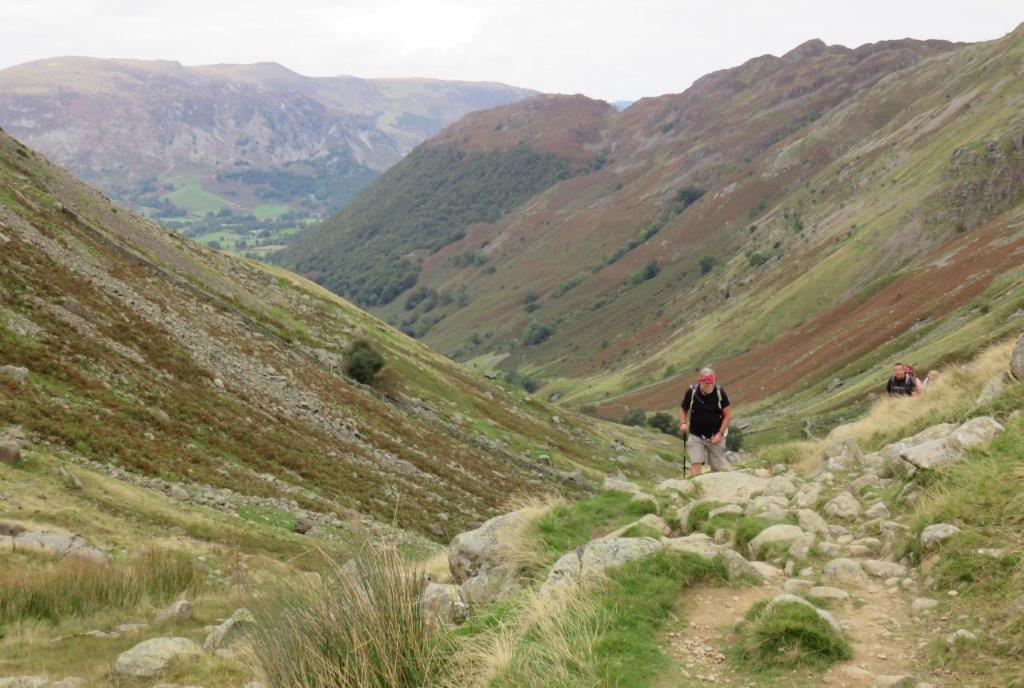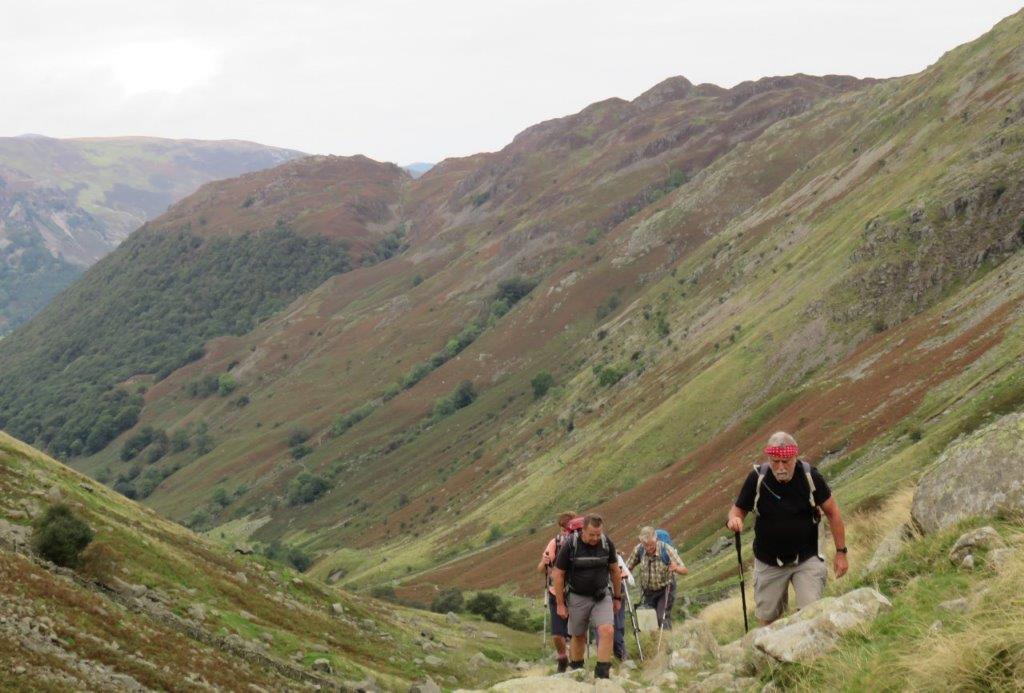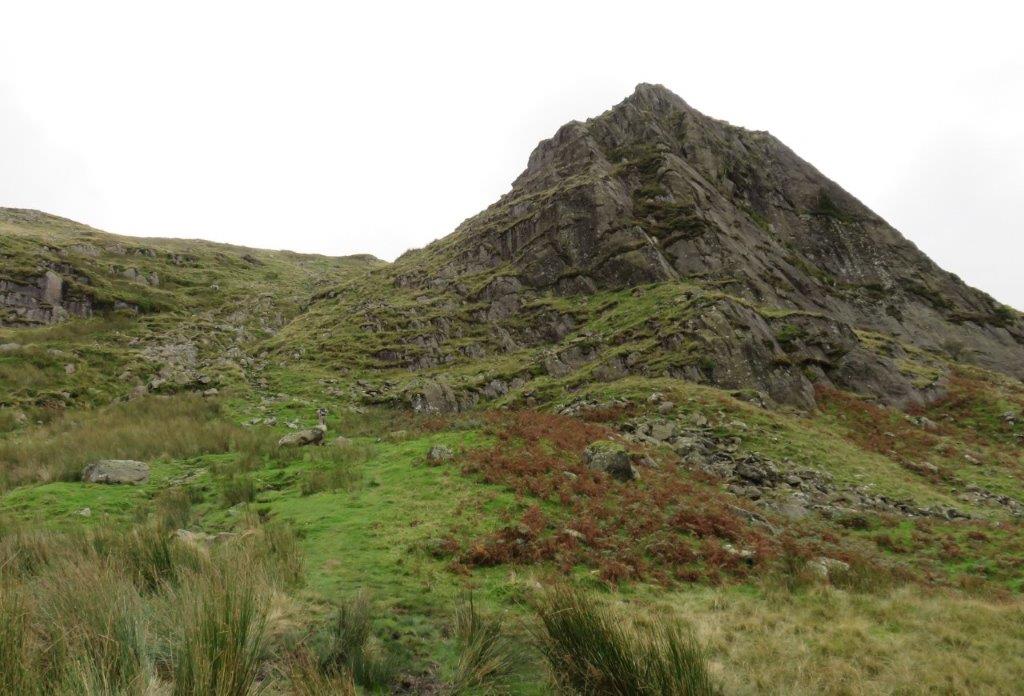 Lining Crag to right. We climbed up on the left of it.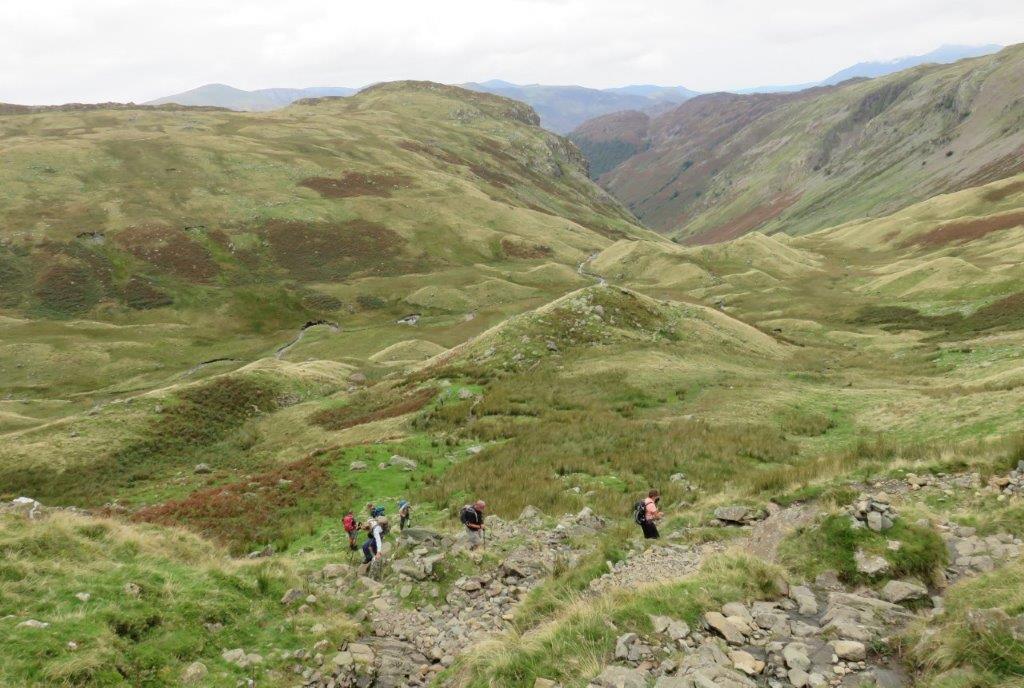 climbing up on the left side of Lining Crag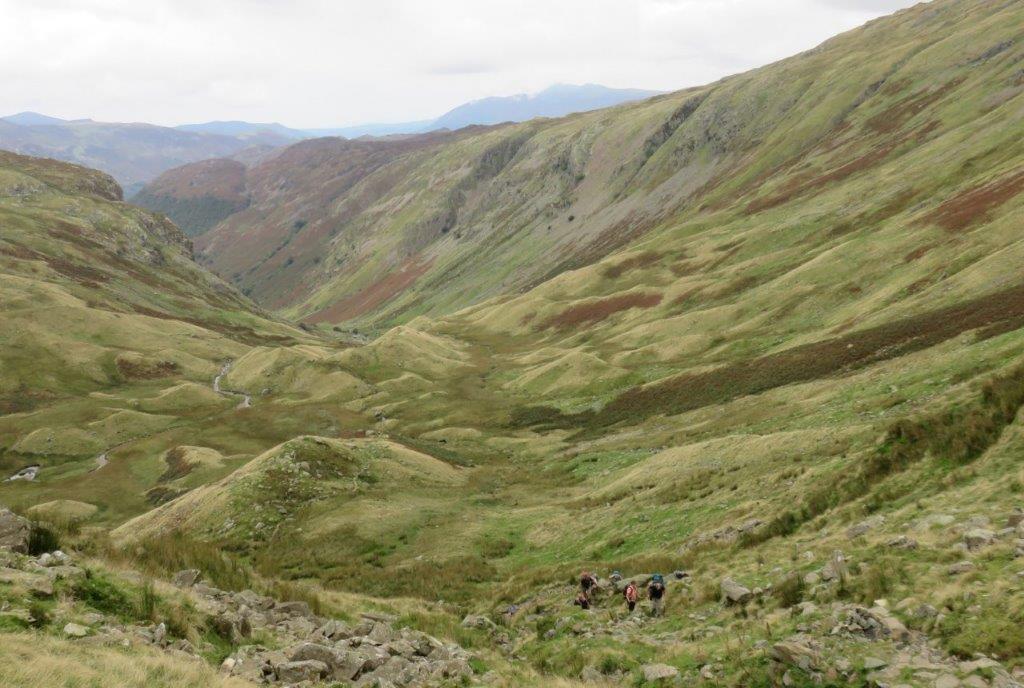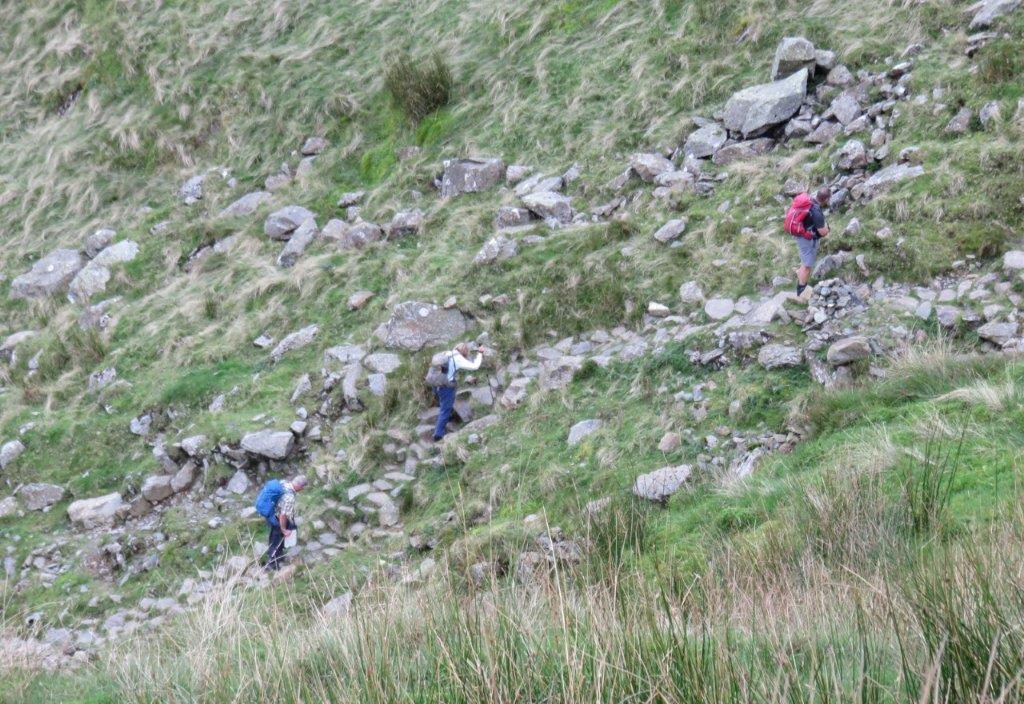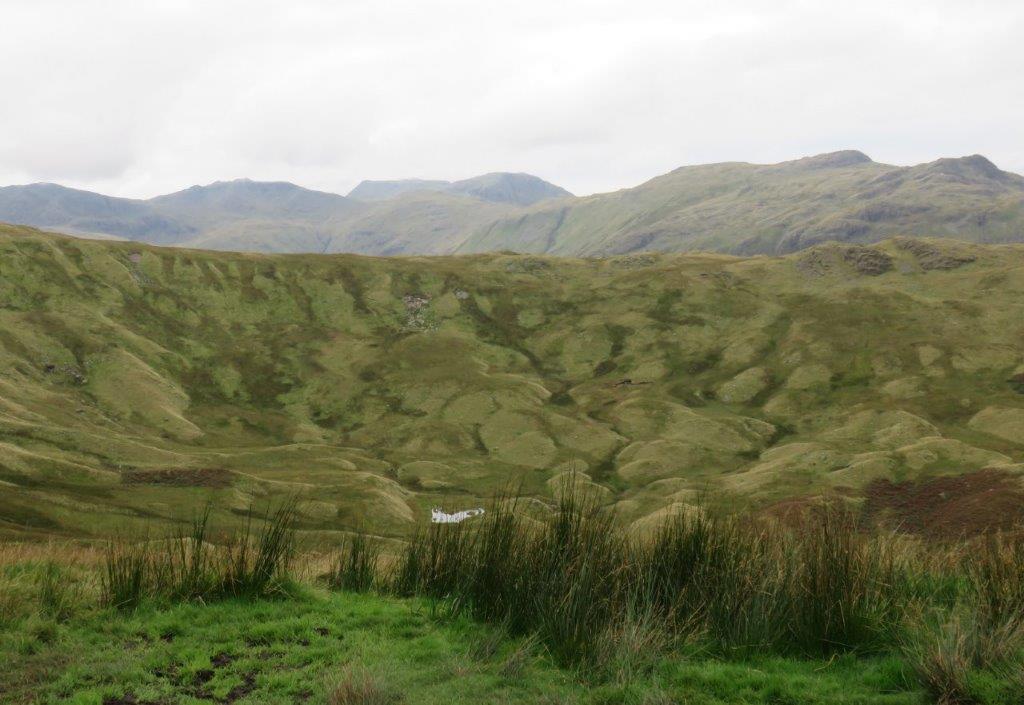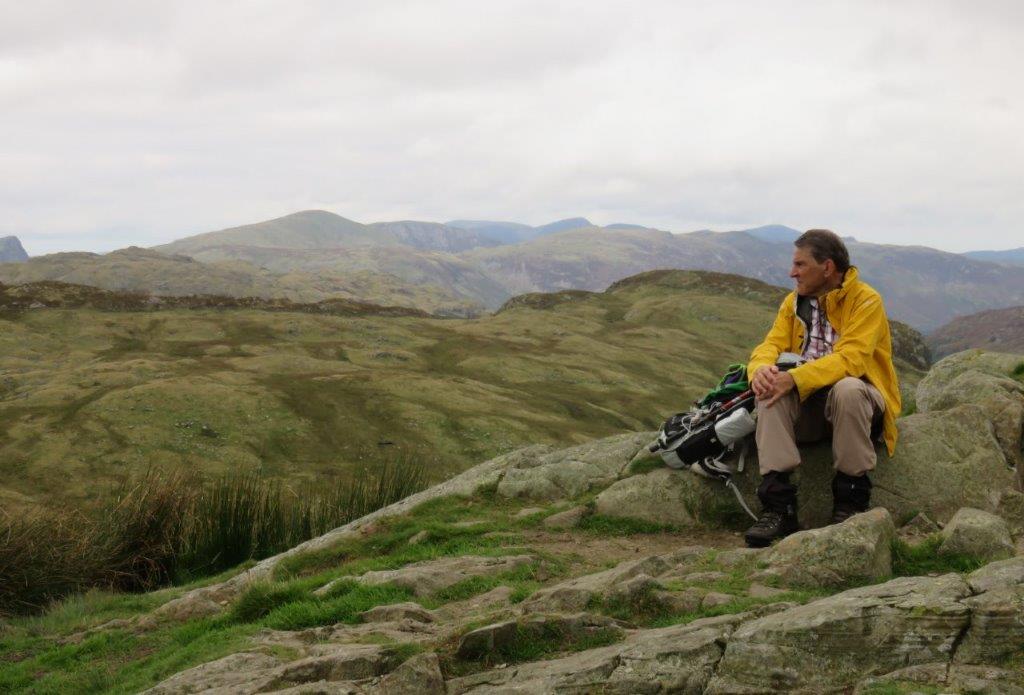 at rest on the top of Lining Crag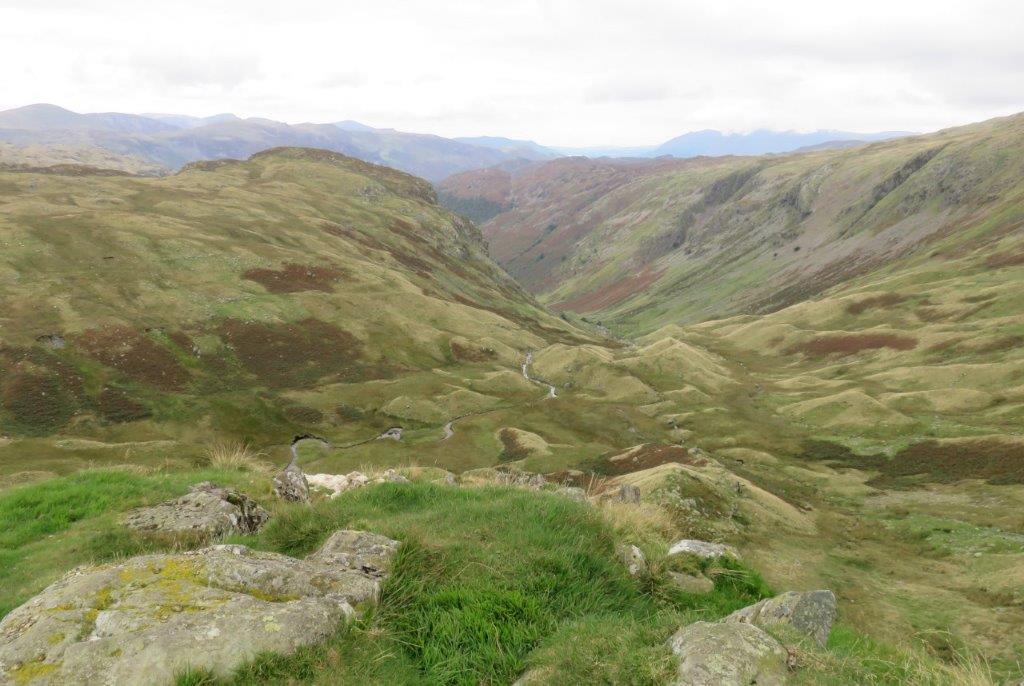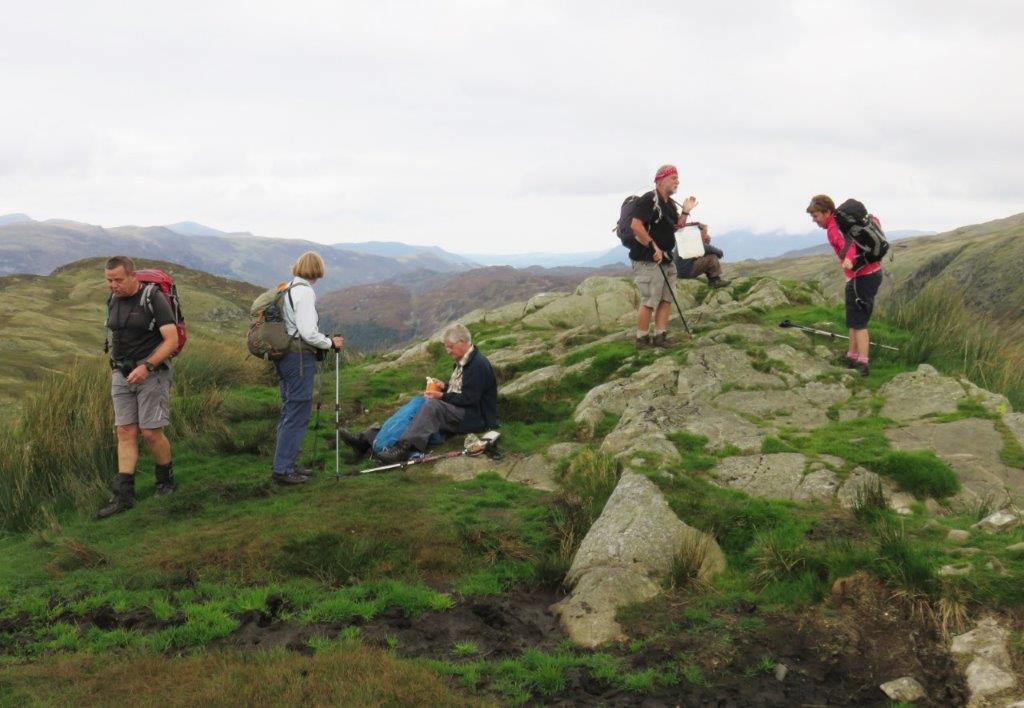 Lining Crag at top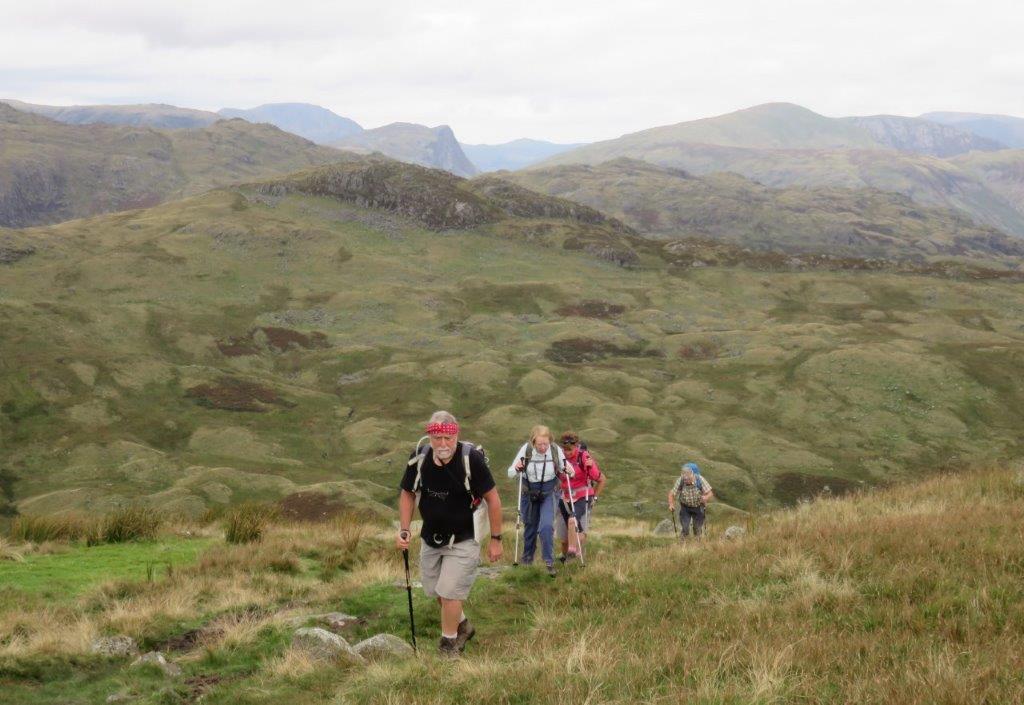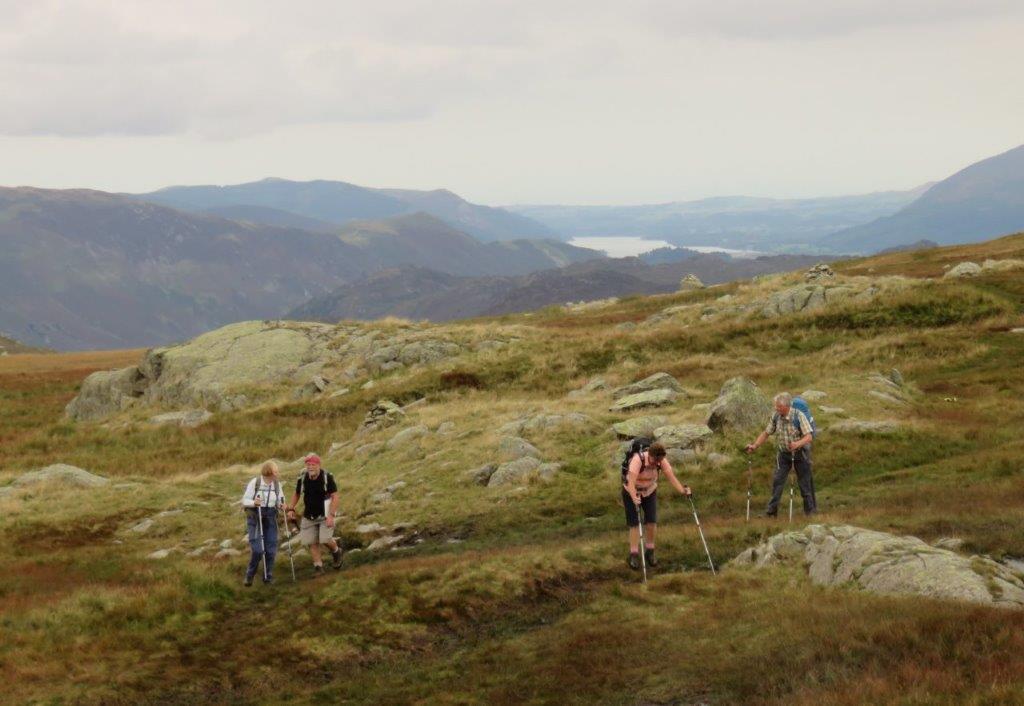 Brassenthwaite Lake behind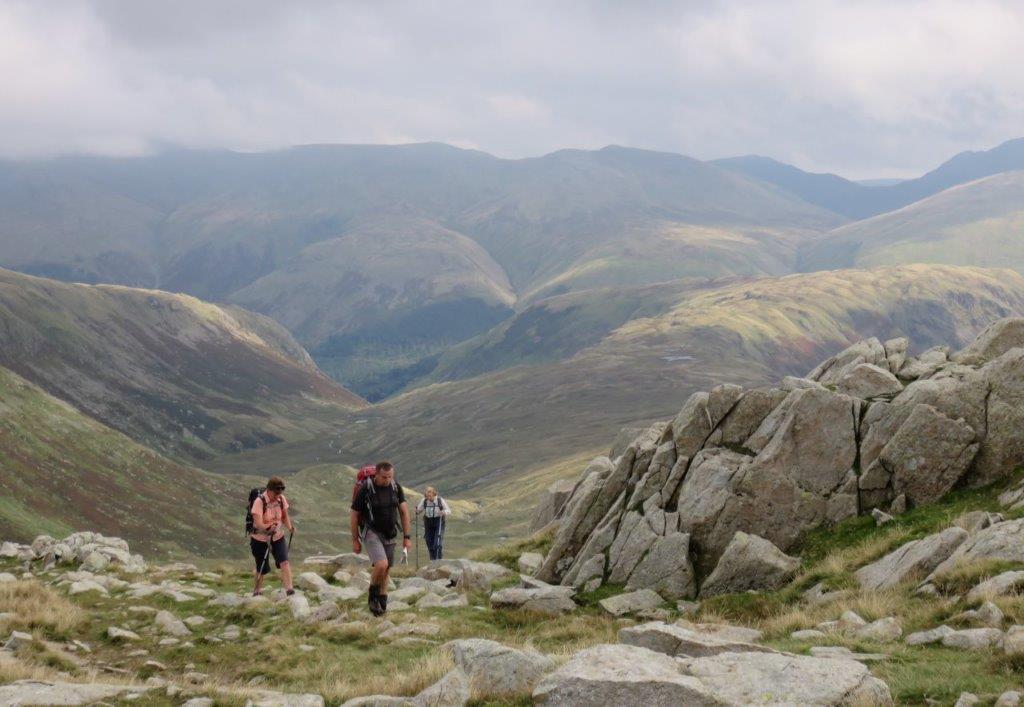 Lower White Stones?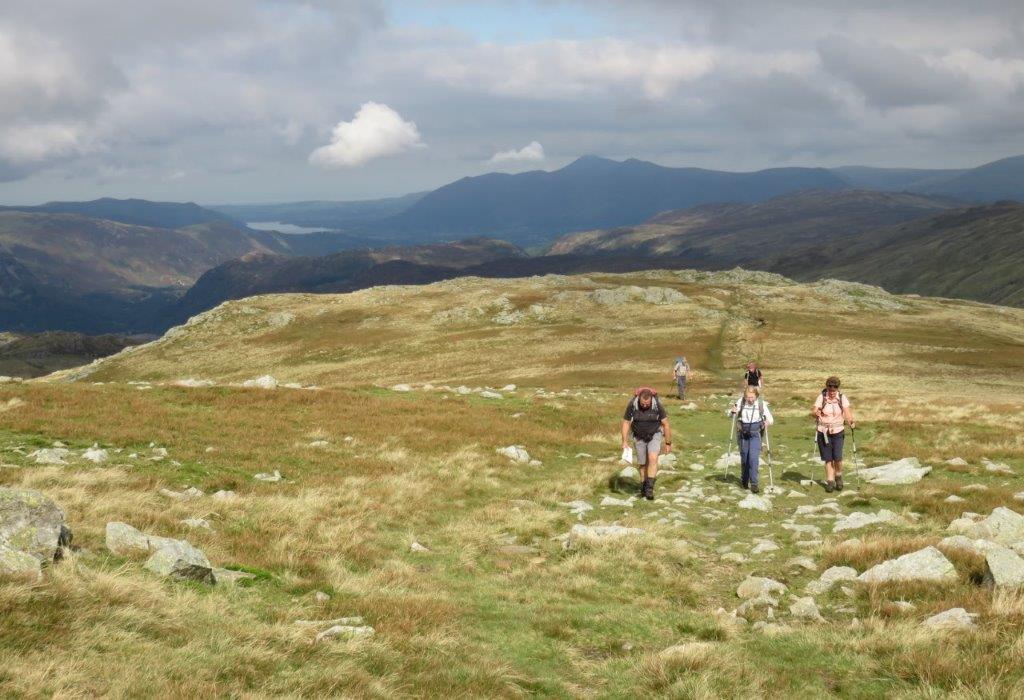 heading to High Raise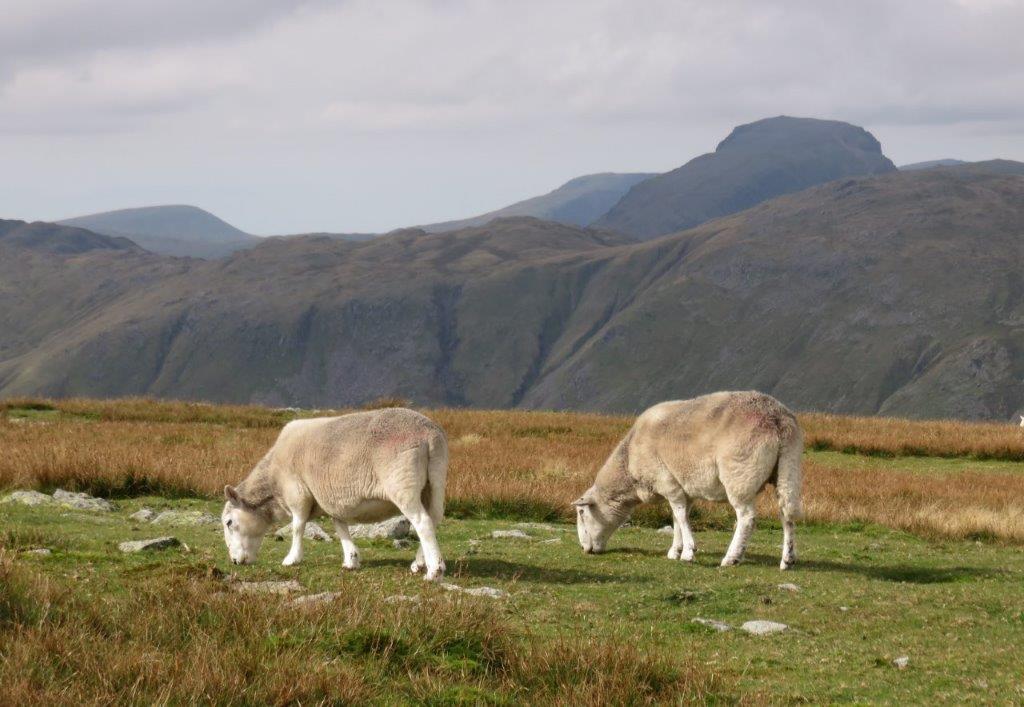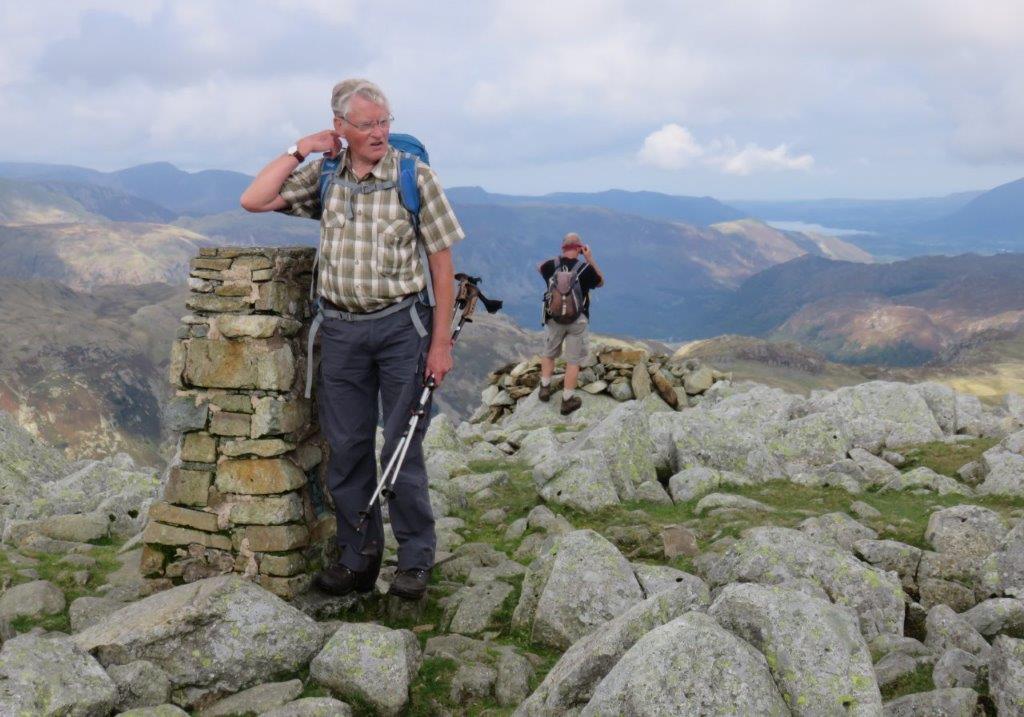 Survey beacon on High White Stones (on top near High Raise)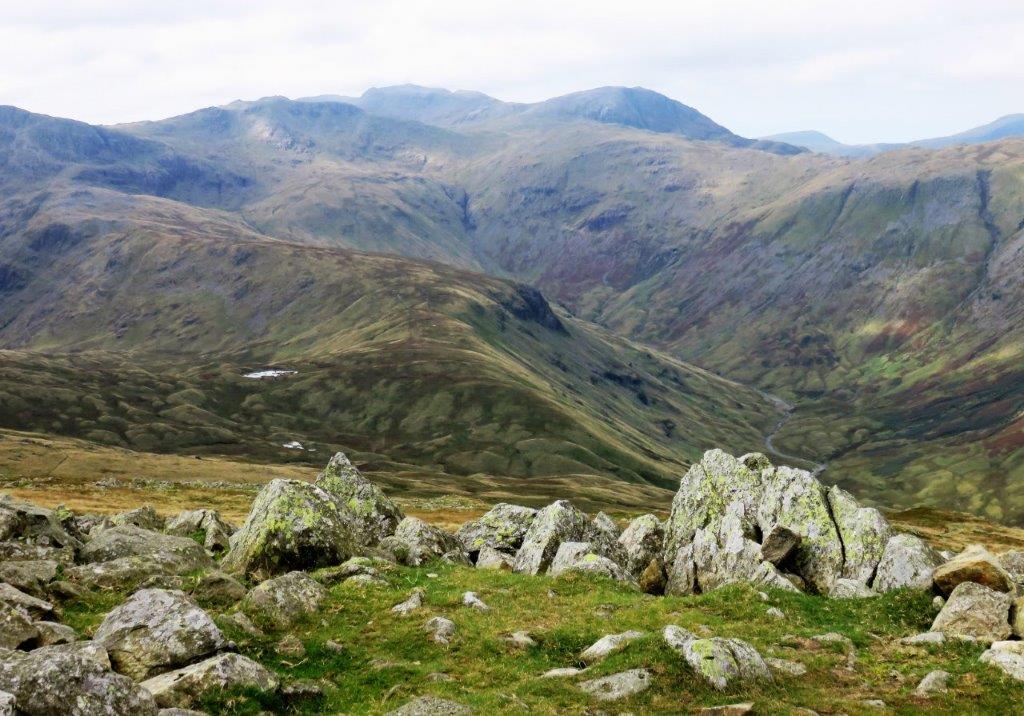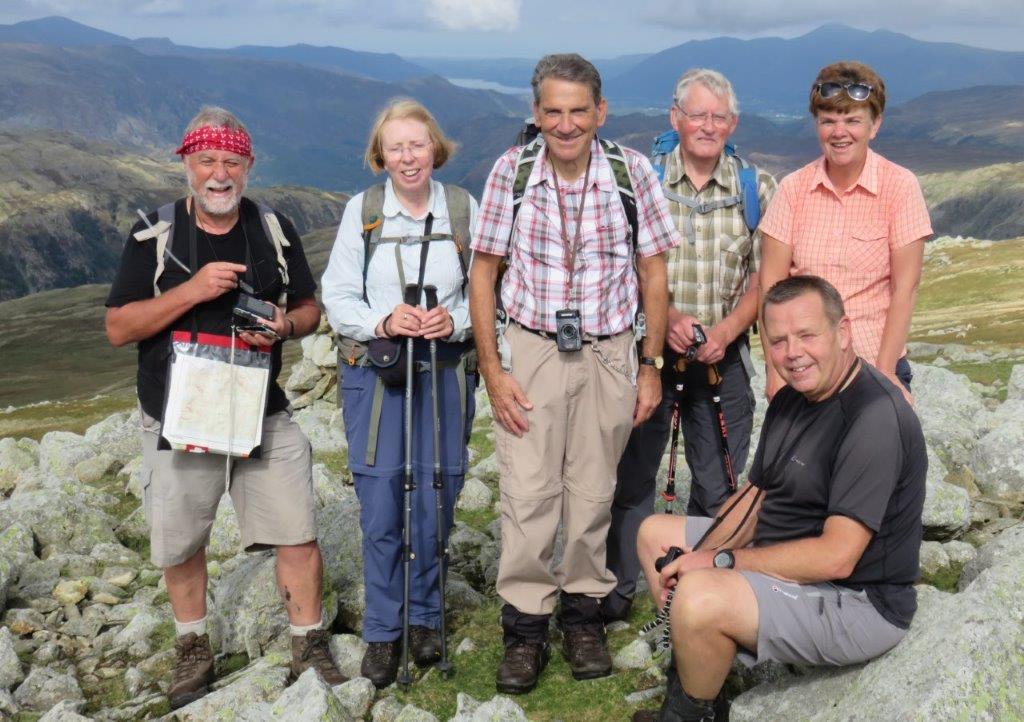 Brassenthwaite Lake in background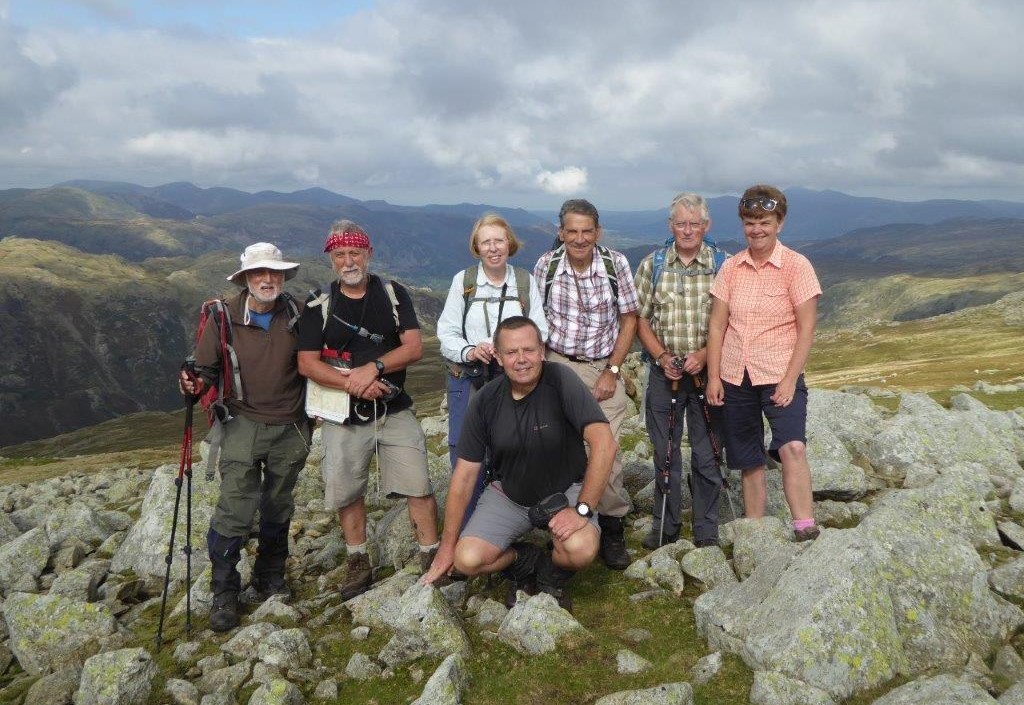 group picture of full group taken by Richard Bennett using timer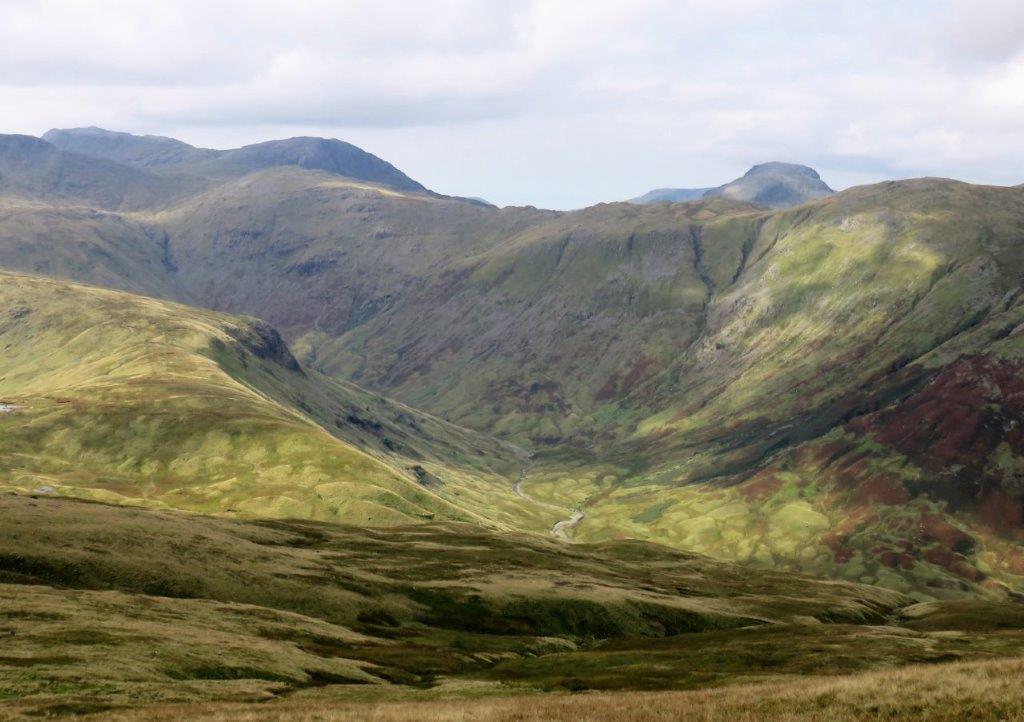 Great Gable to right top?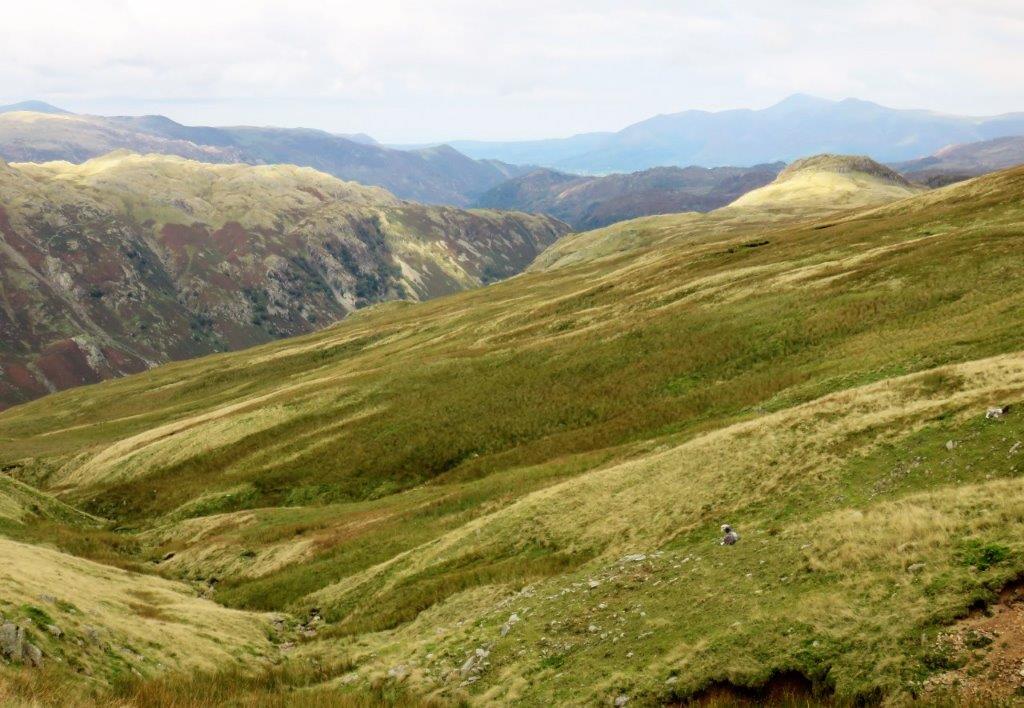 Blencathra in distance to right top?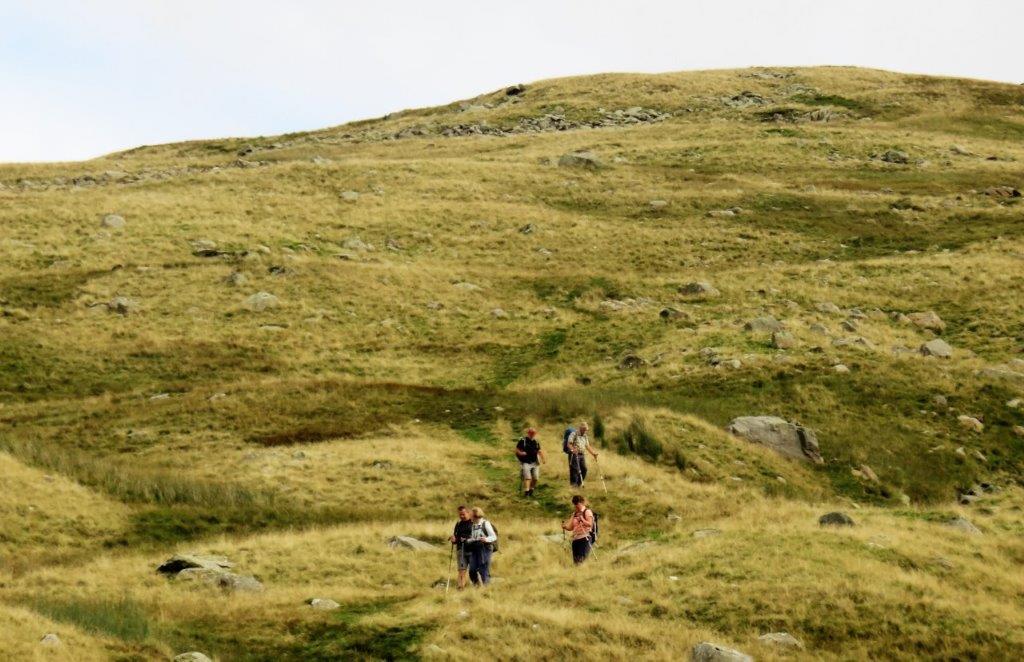 down to Stake Pass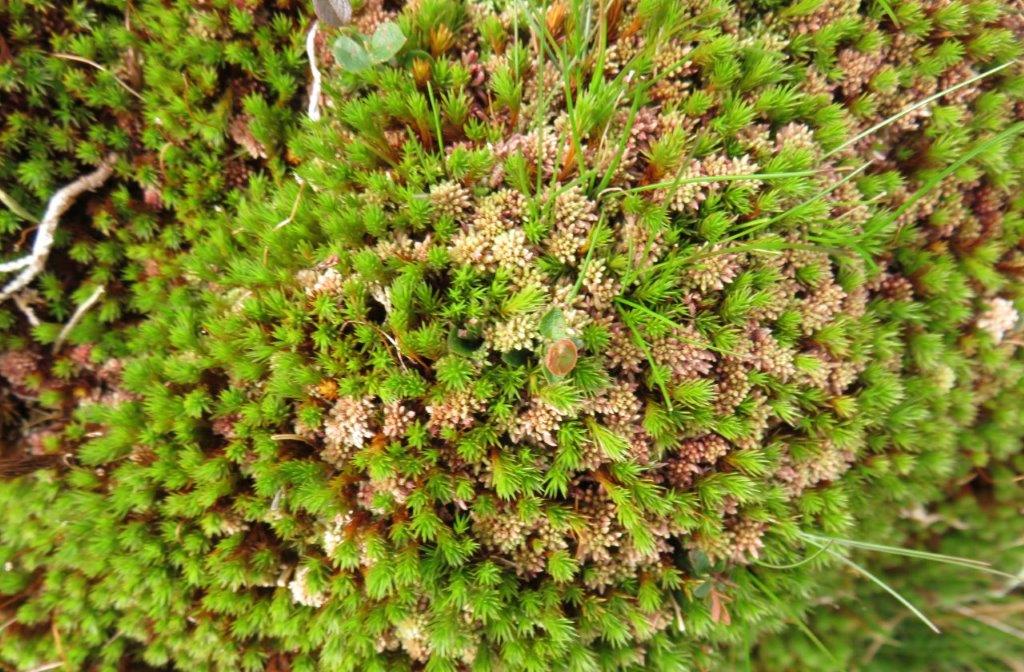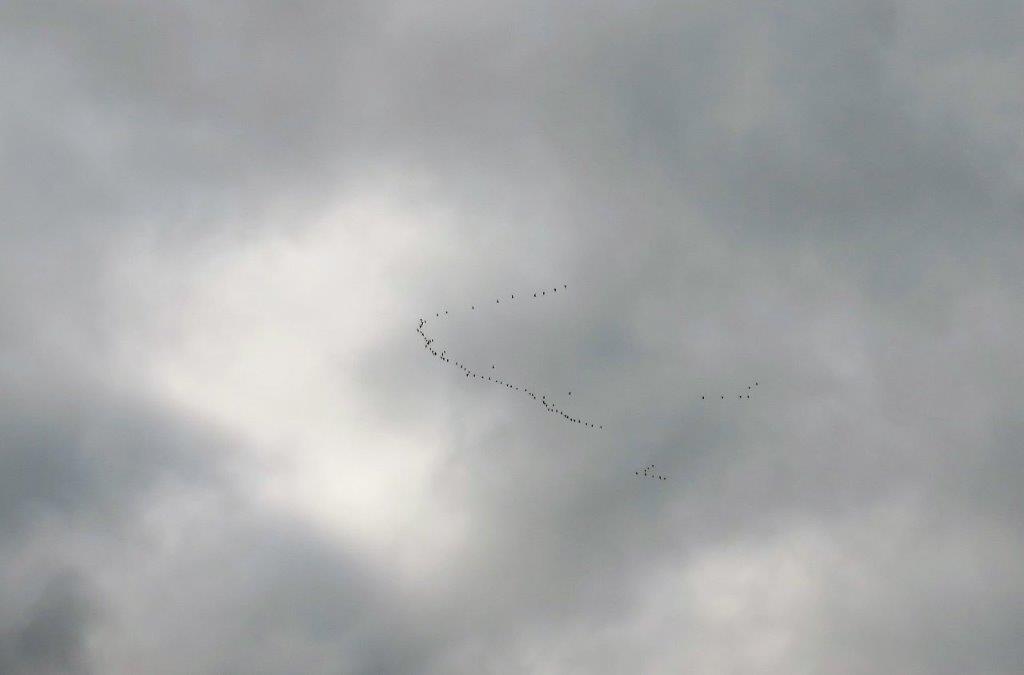 domestic Canada Geese? - returning home after Brexit vote?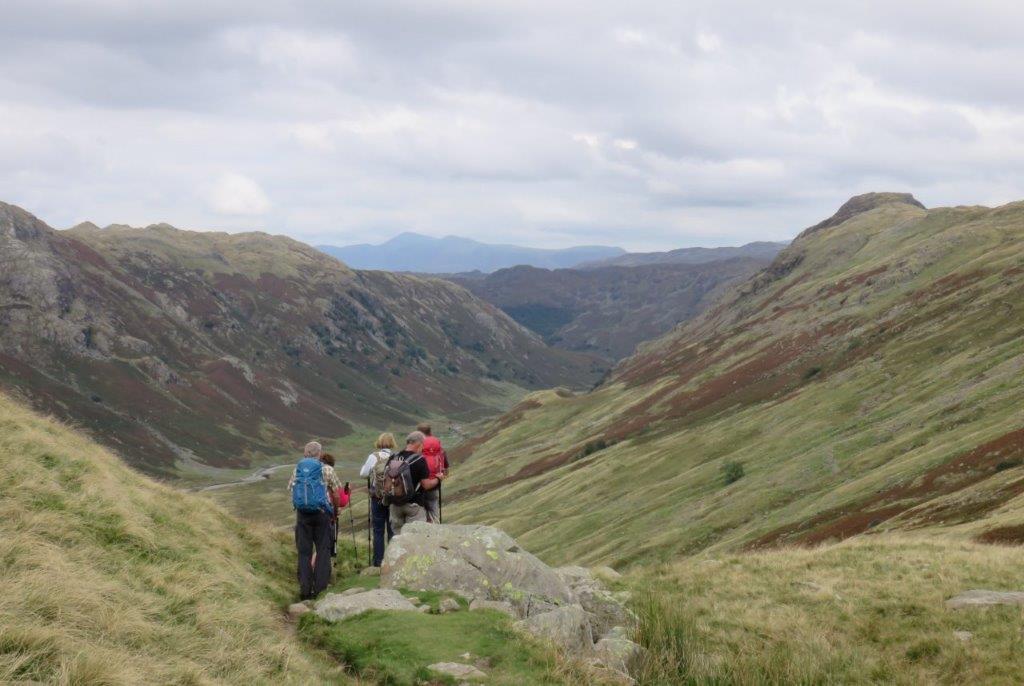 down to Langstrath (valley)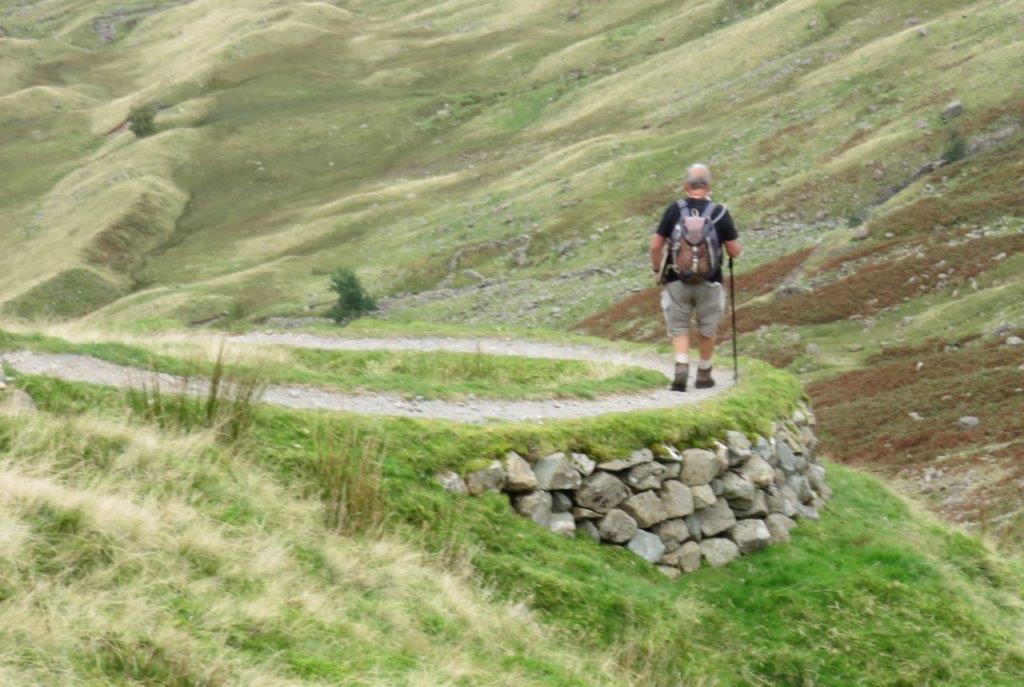 well engineered path stopping erosion down into Langstrath Valley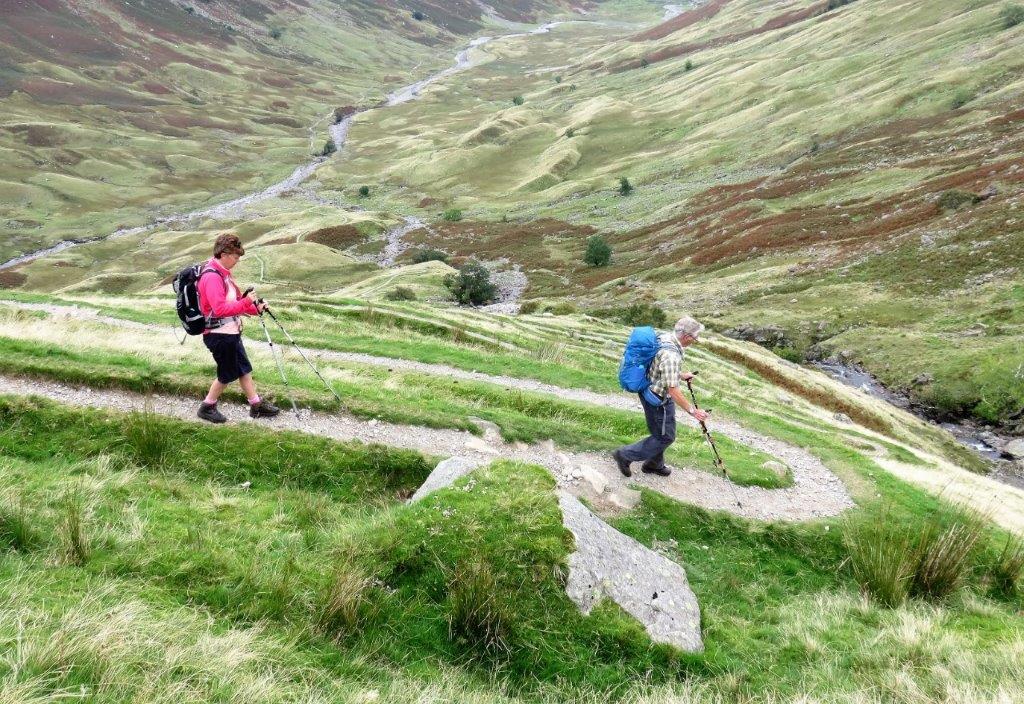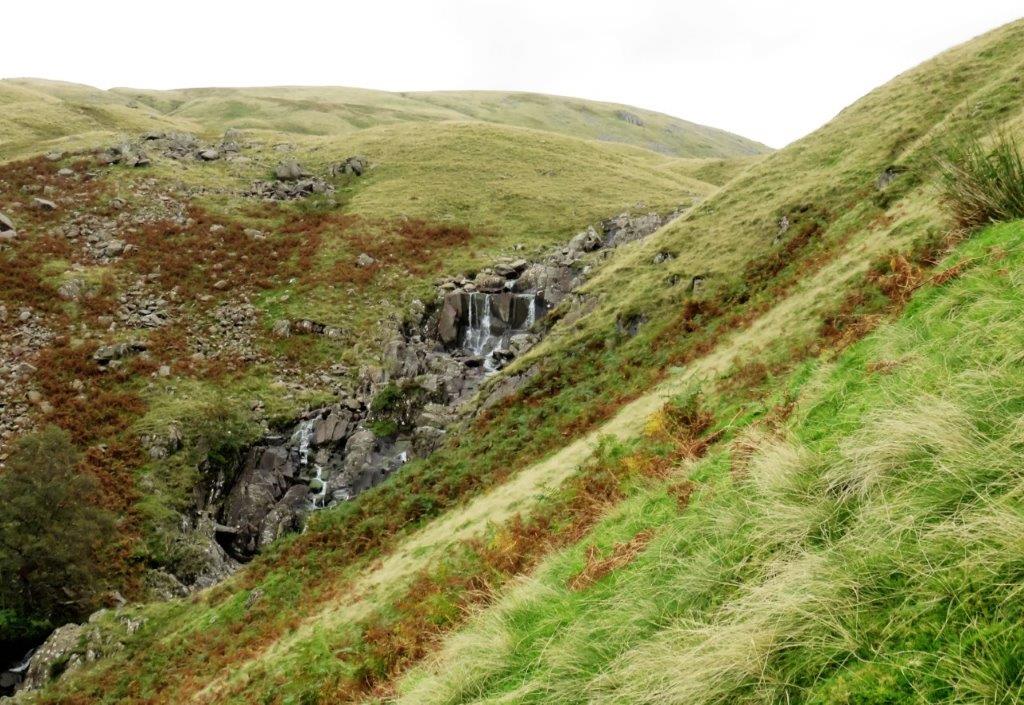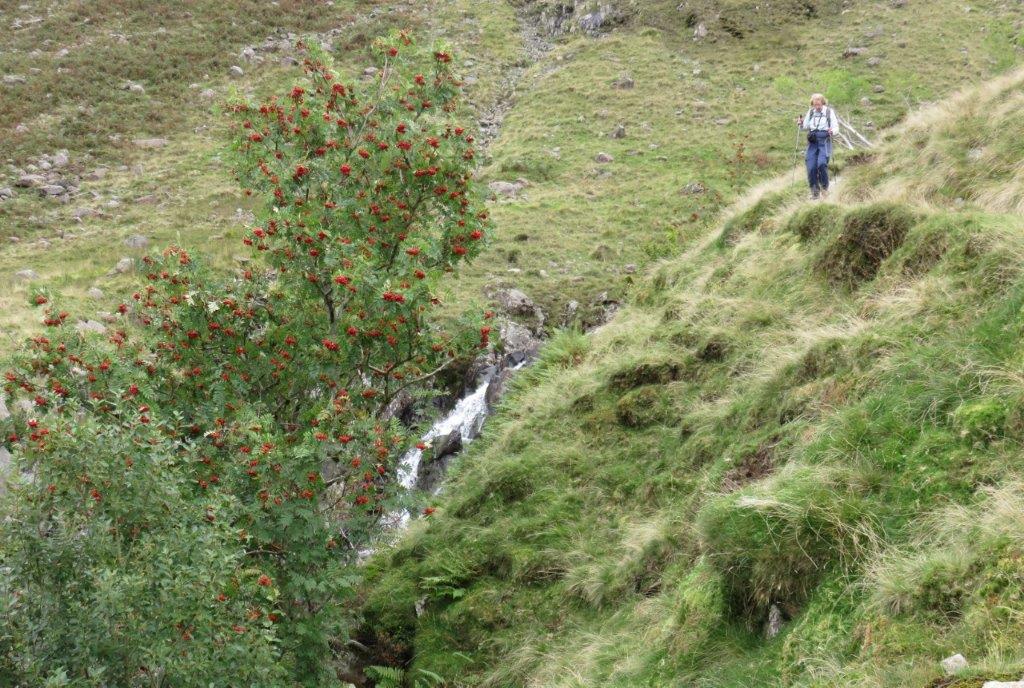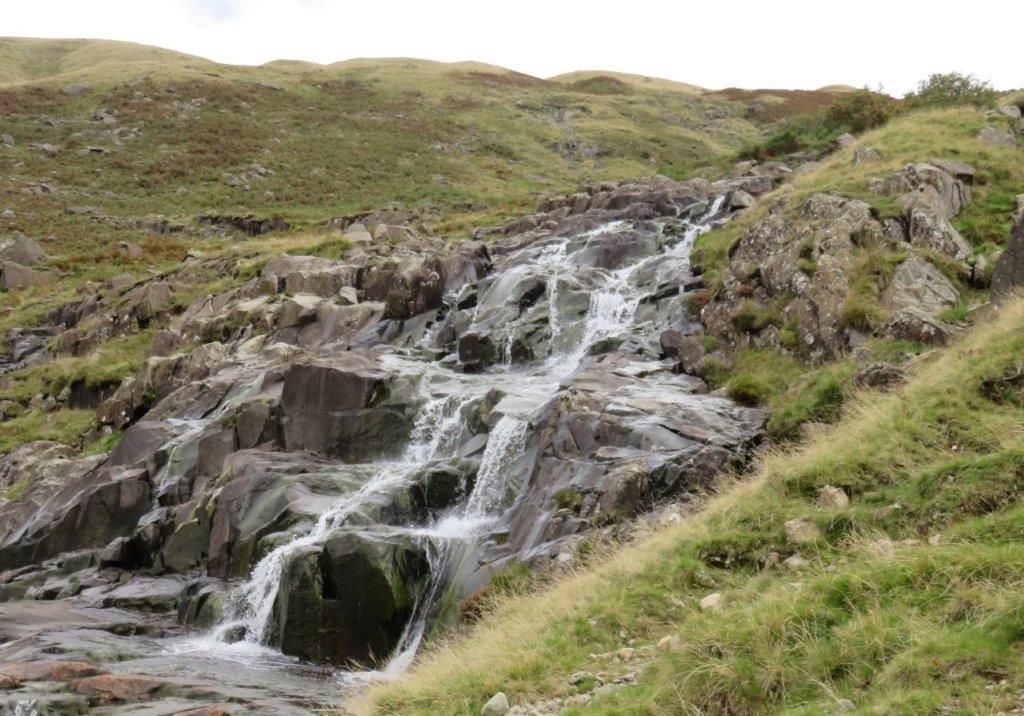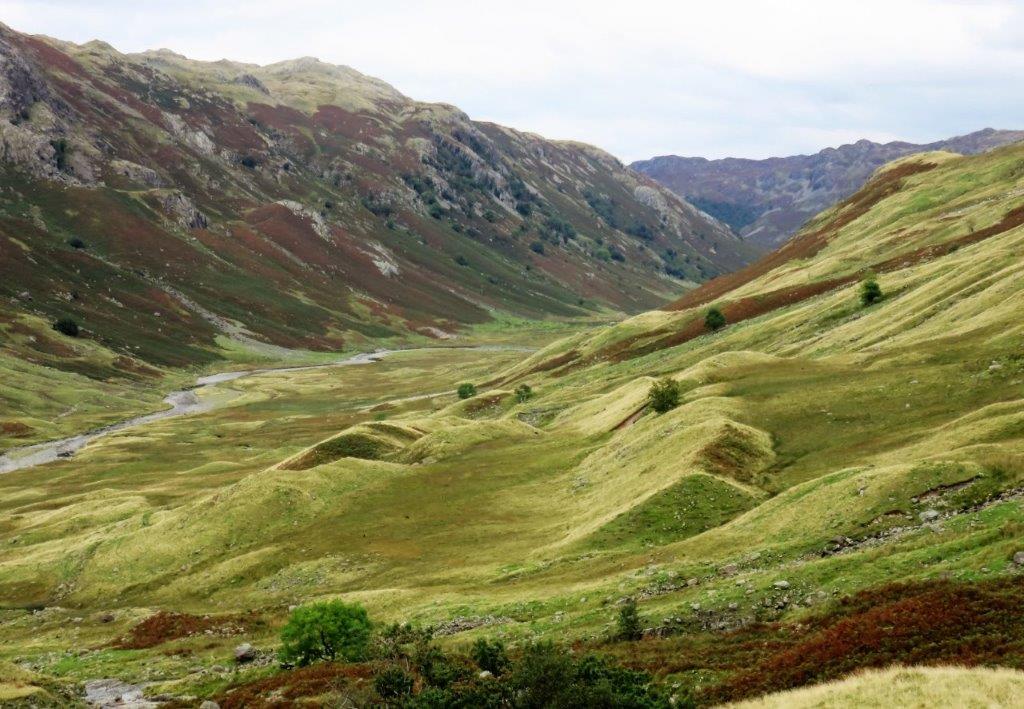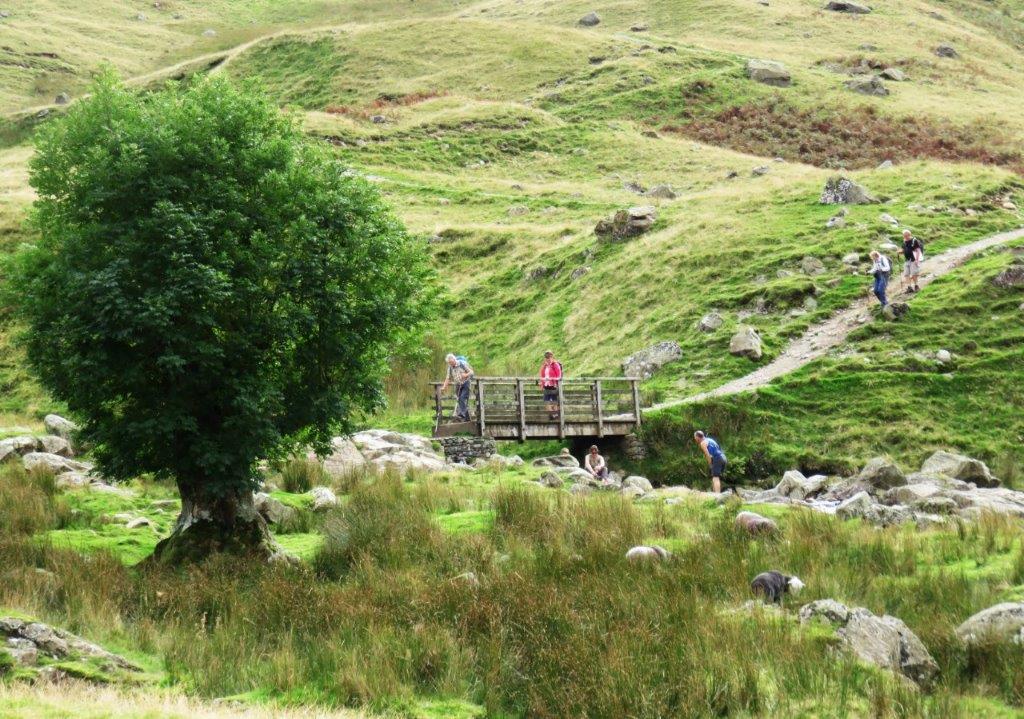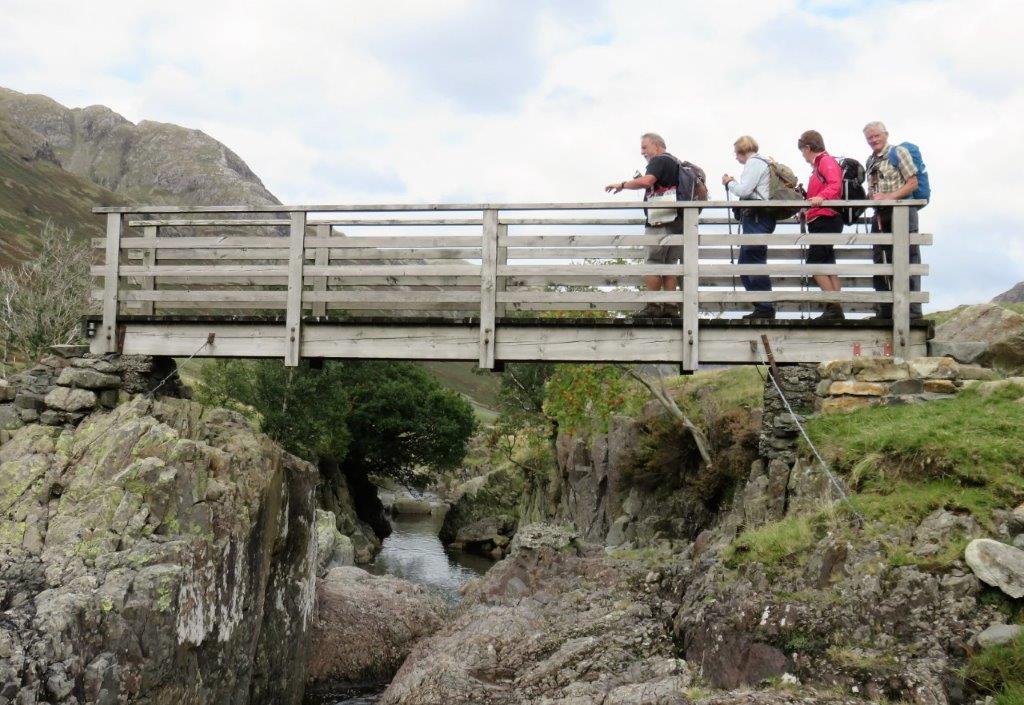 bridge over Langstrath Beck - we walked on West side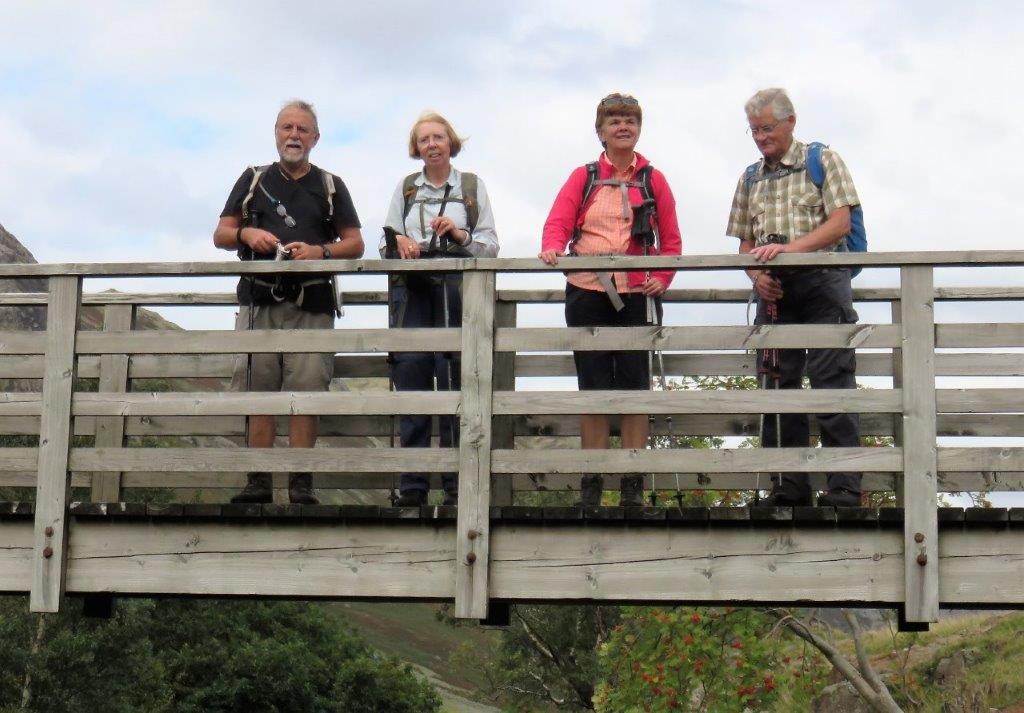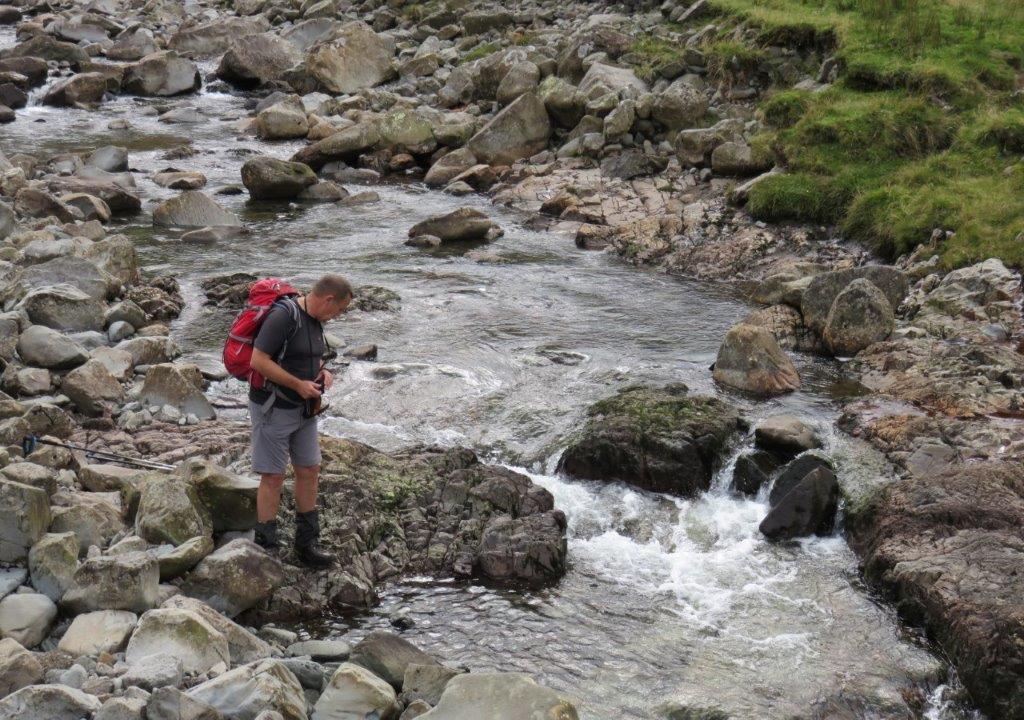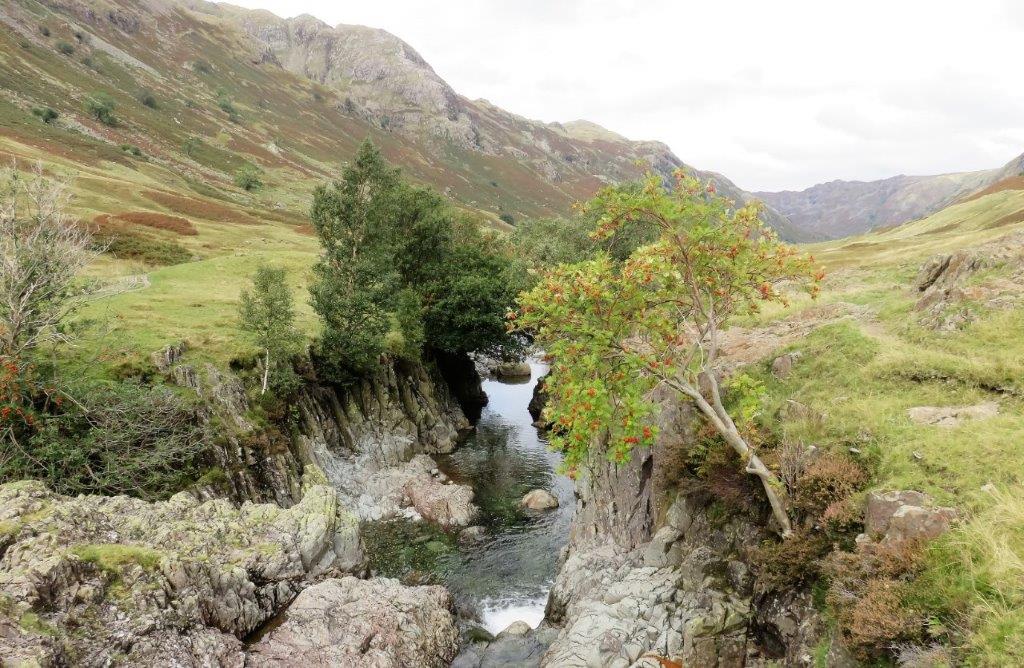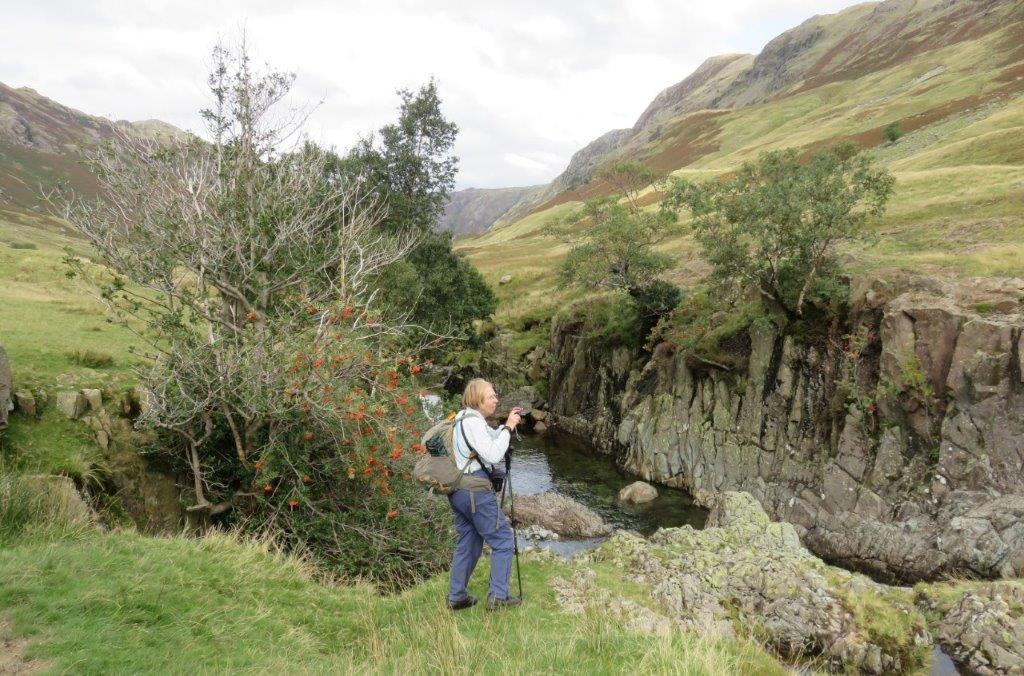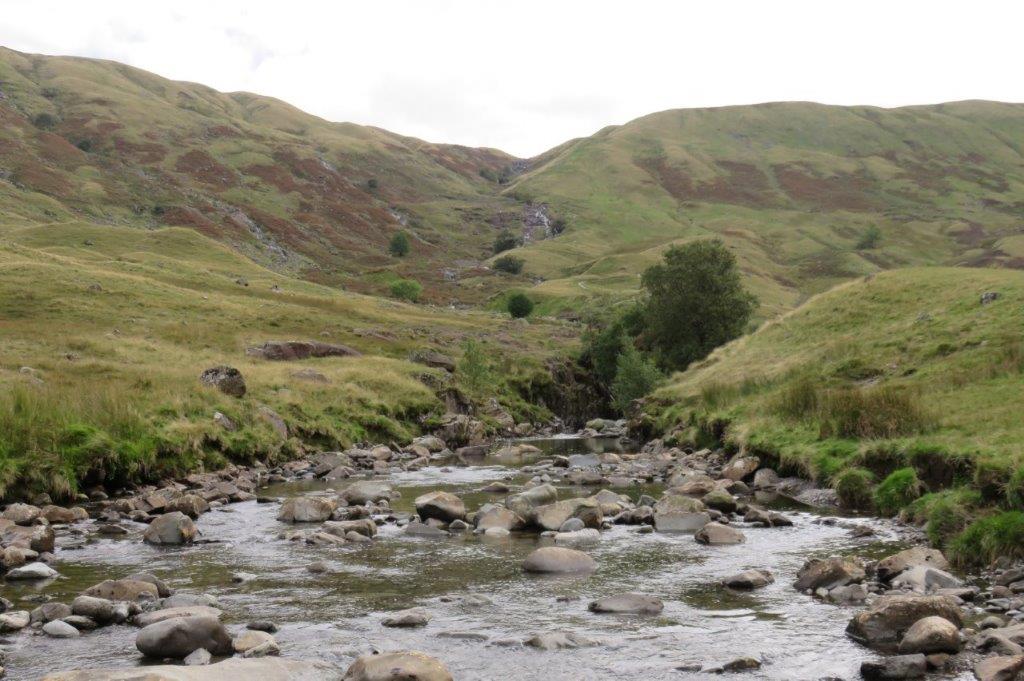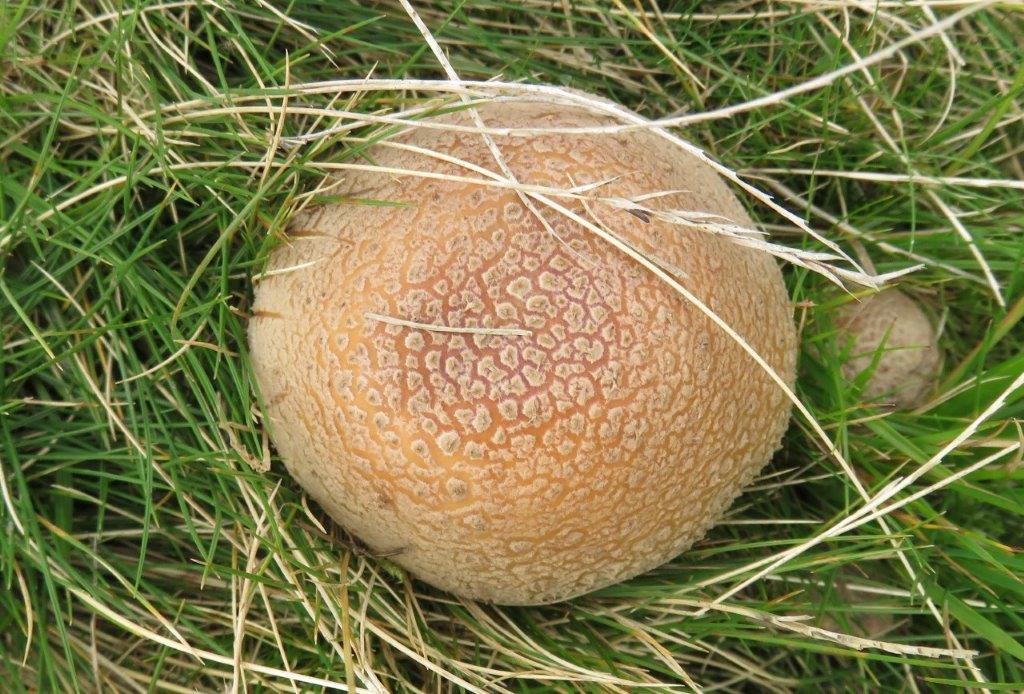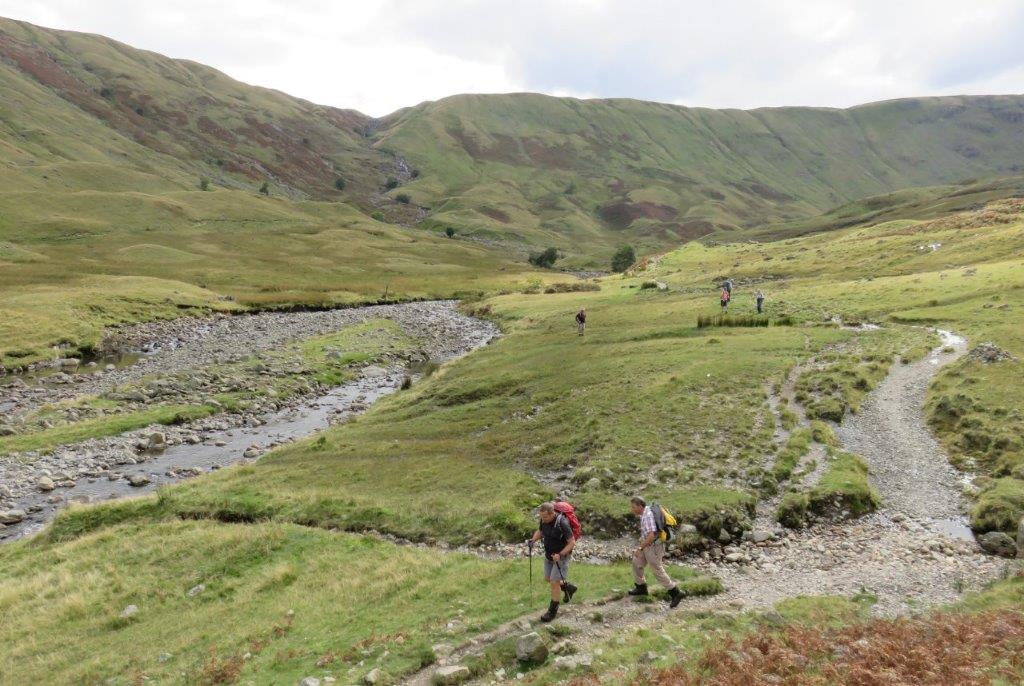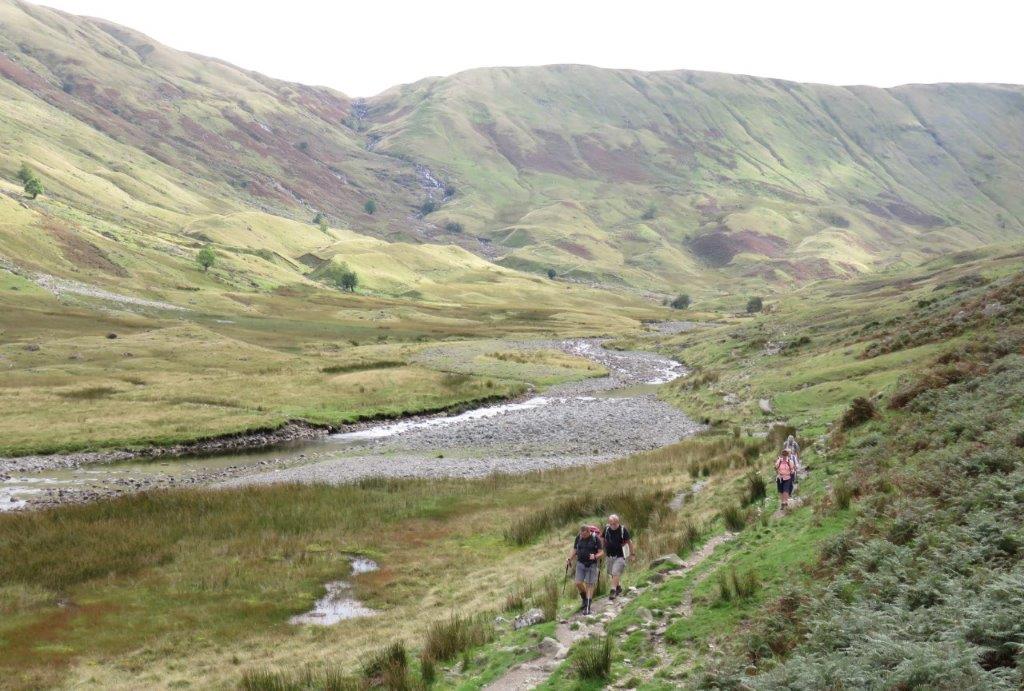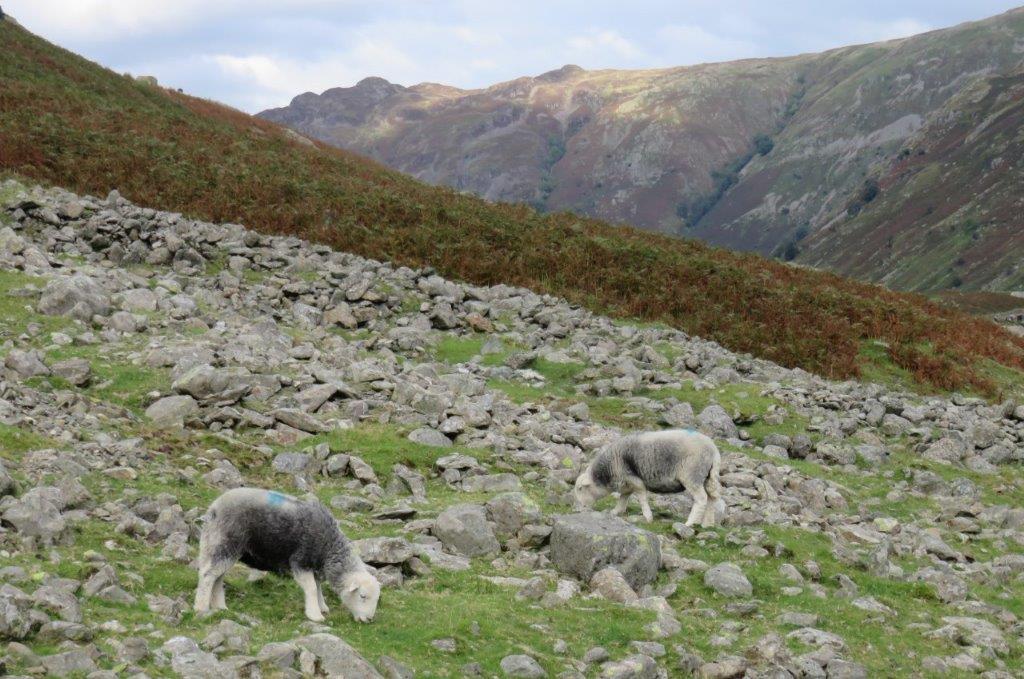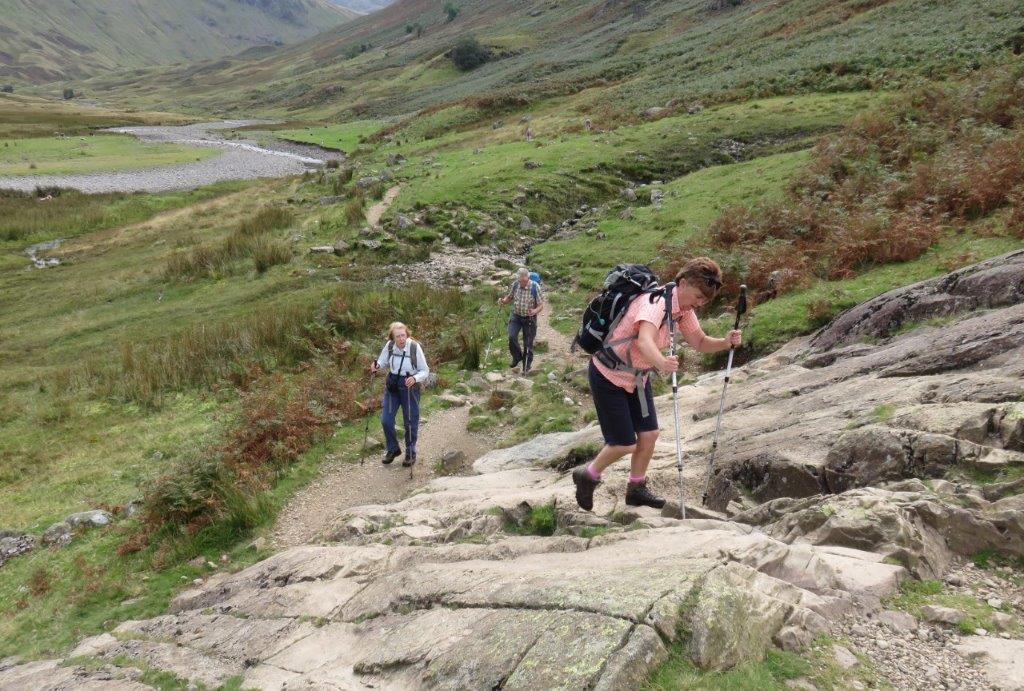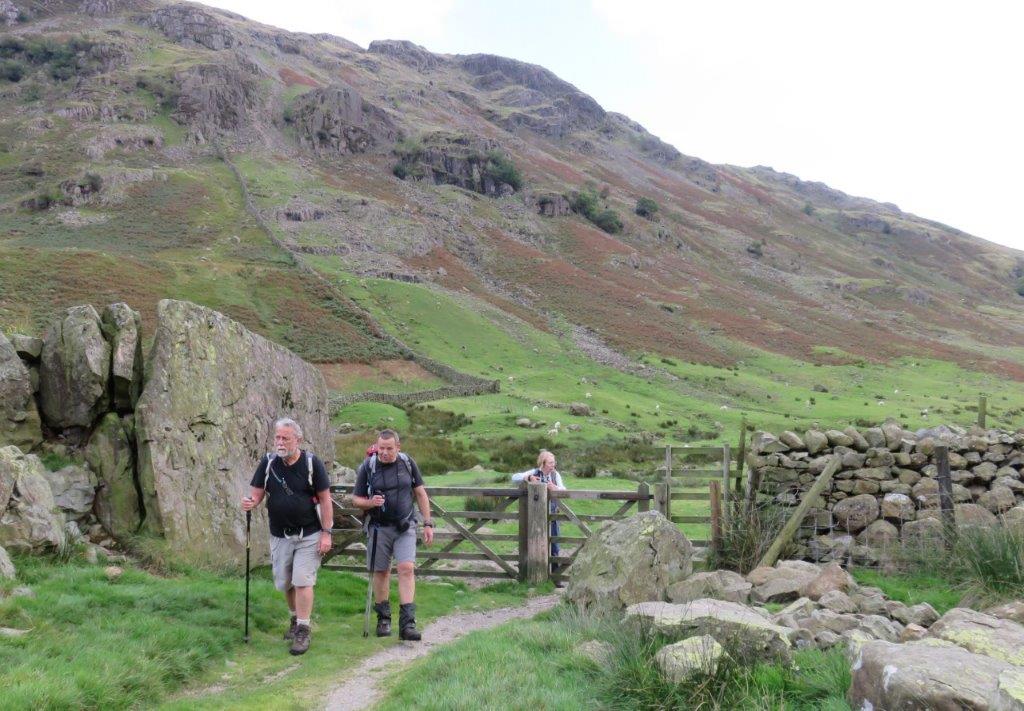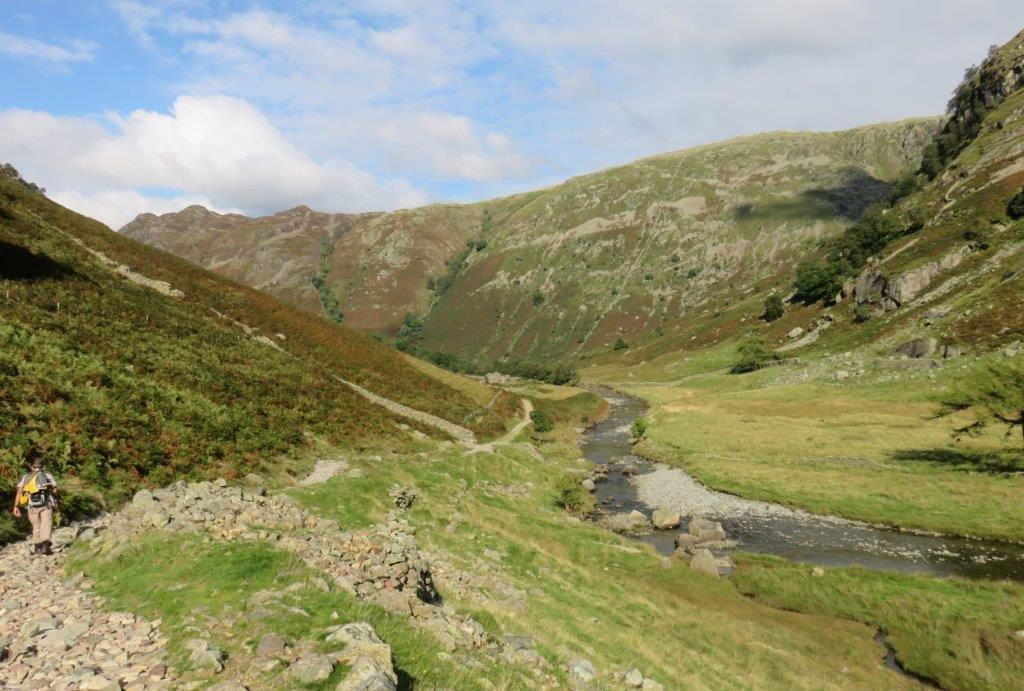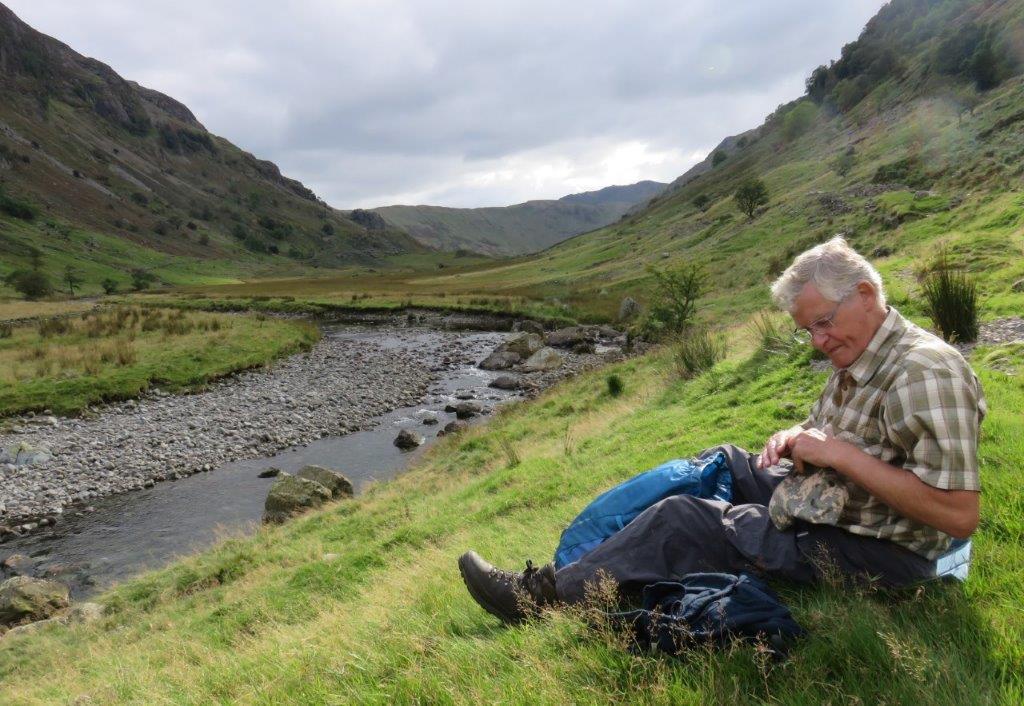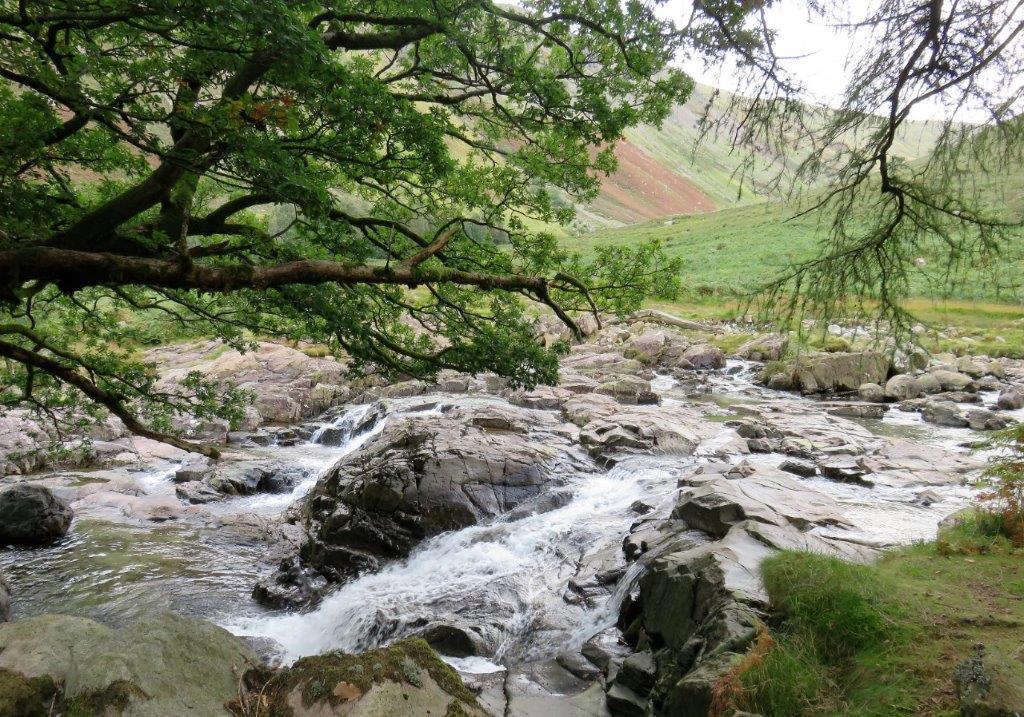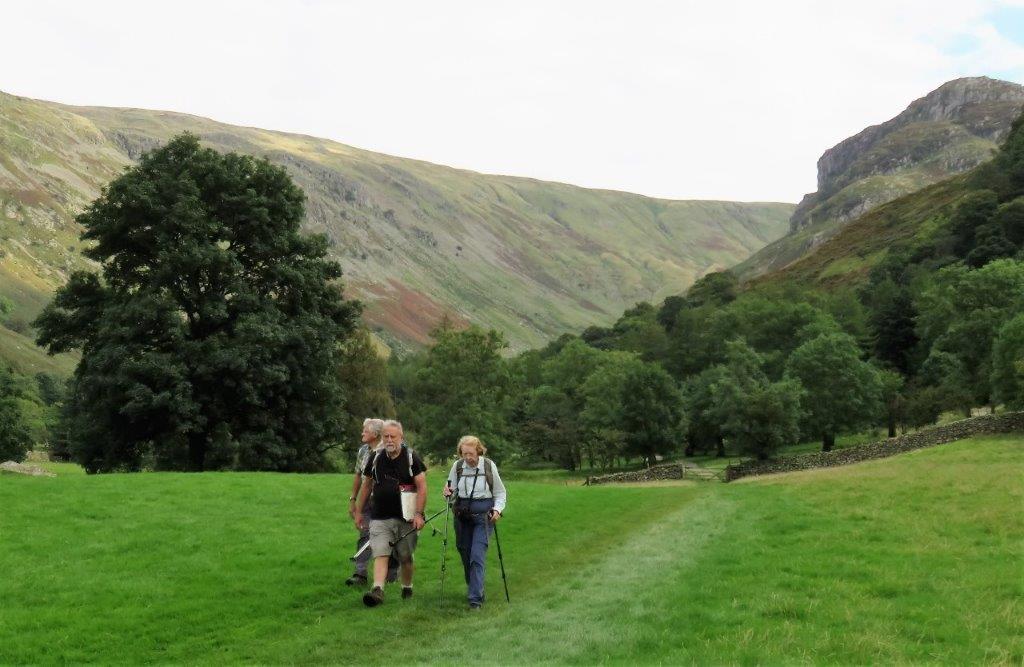 West of Stonethwaite Beck walking towards Stonethwaite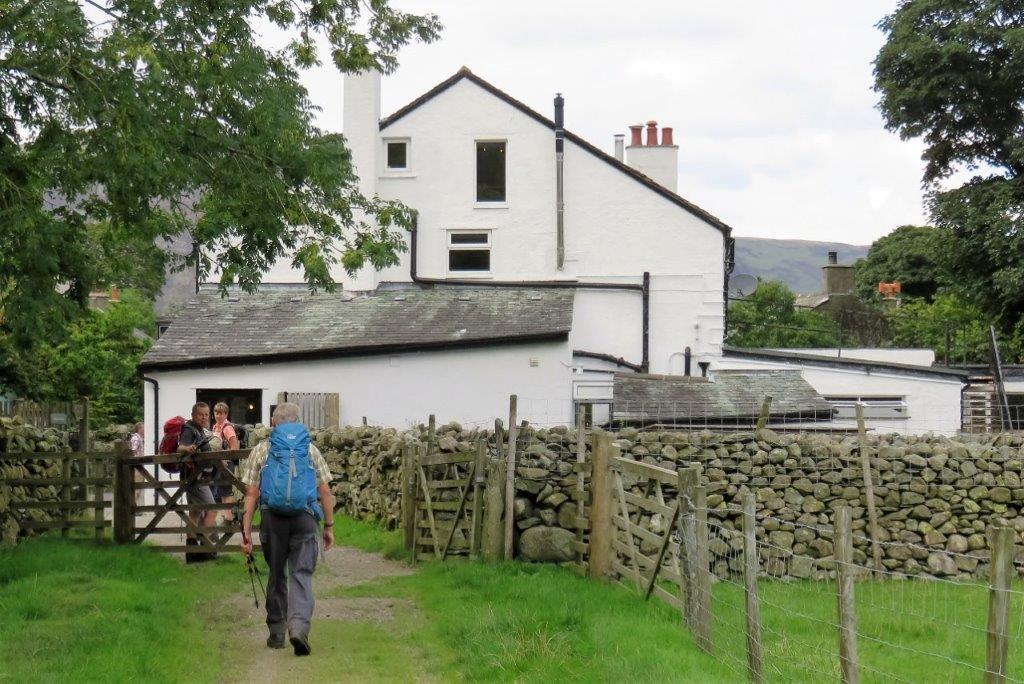 Stonethwaite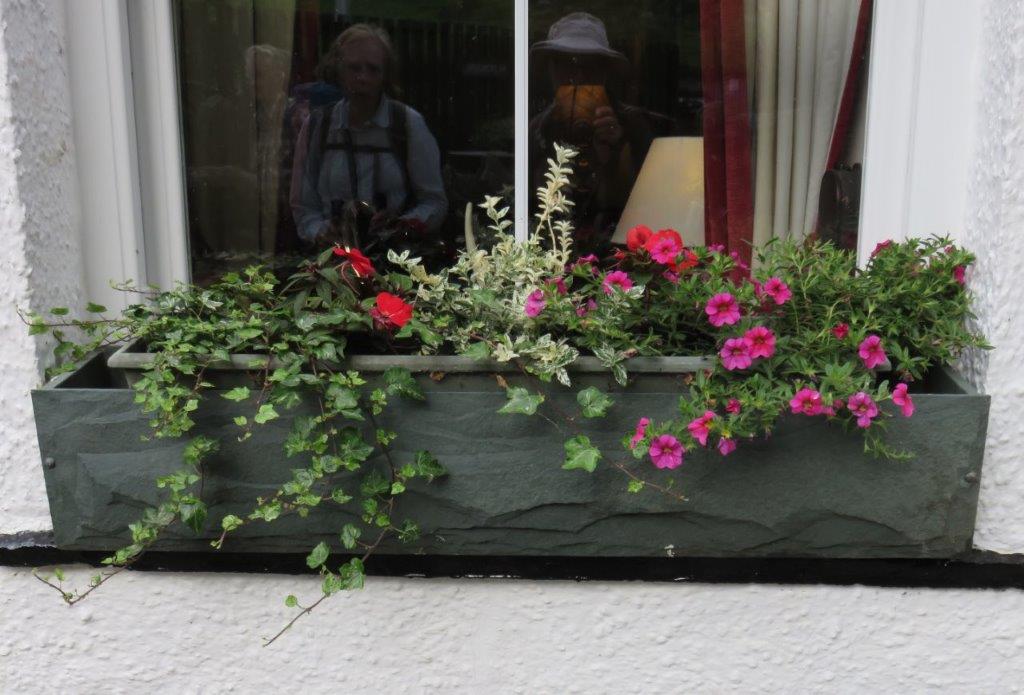 slate clad window boxes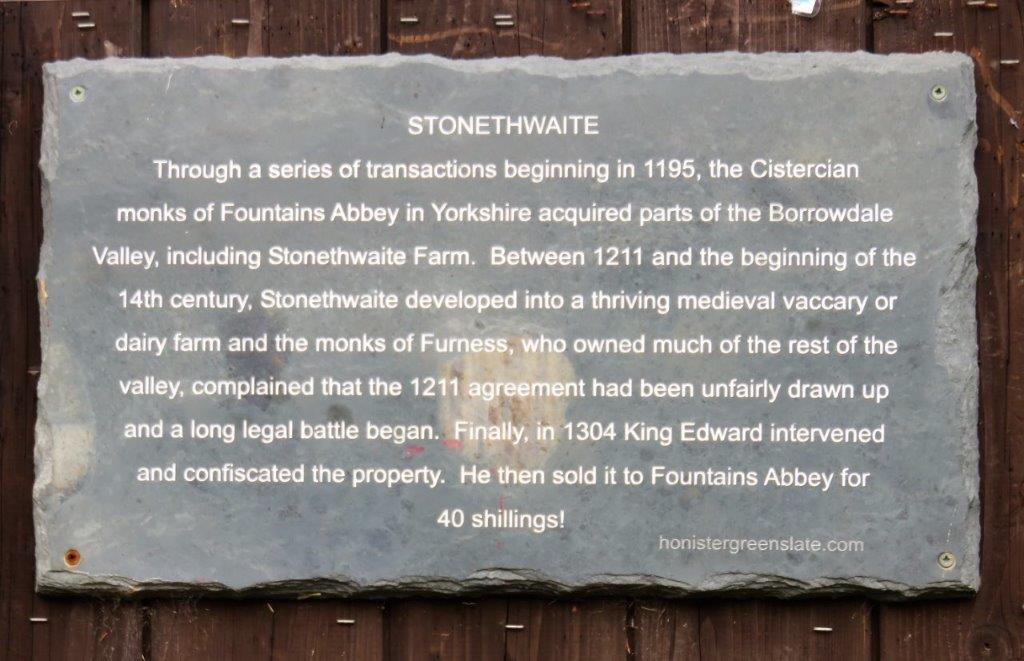 history of Stonethwaite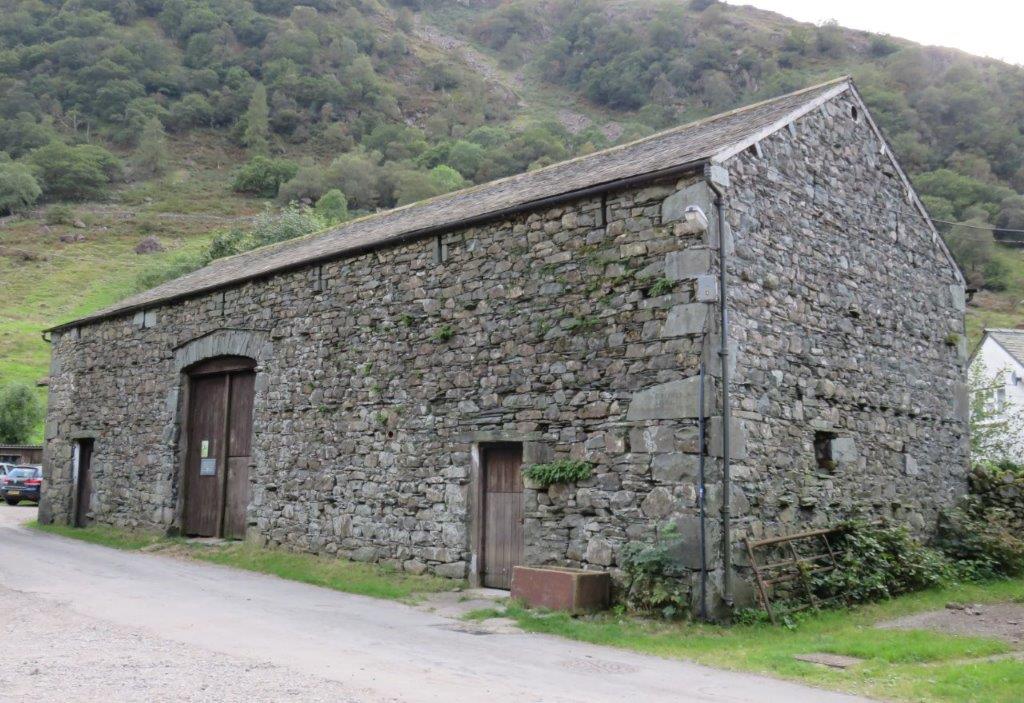 barn to which history plaque attached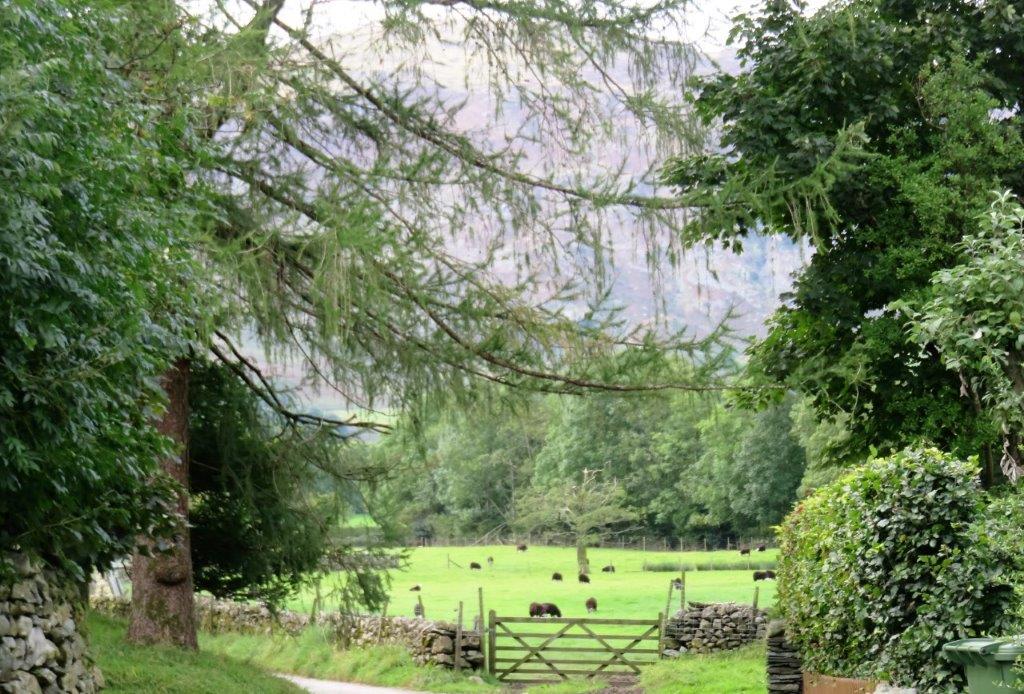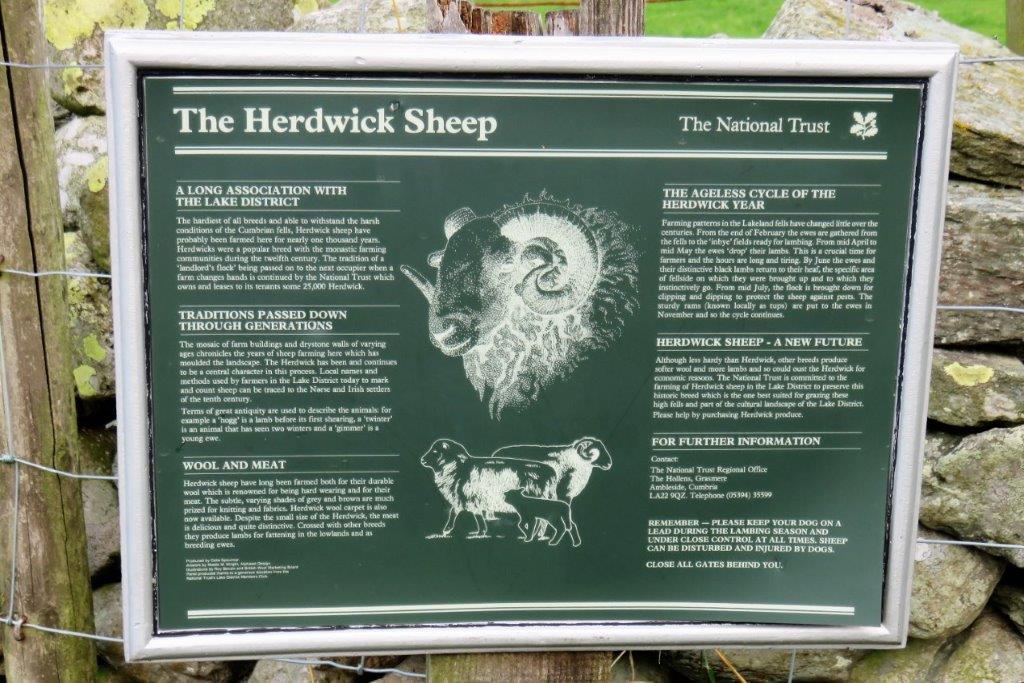 The National Trust information board about Herdwick Sheep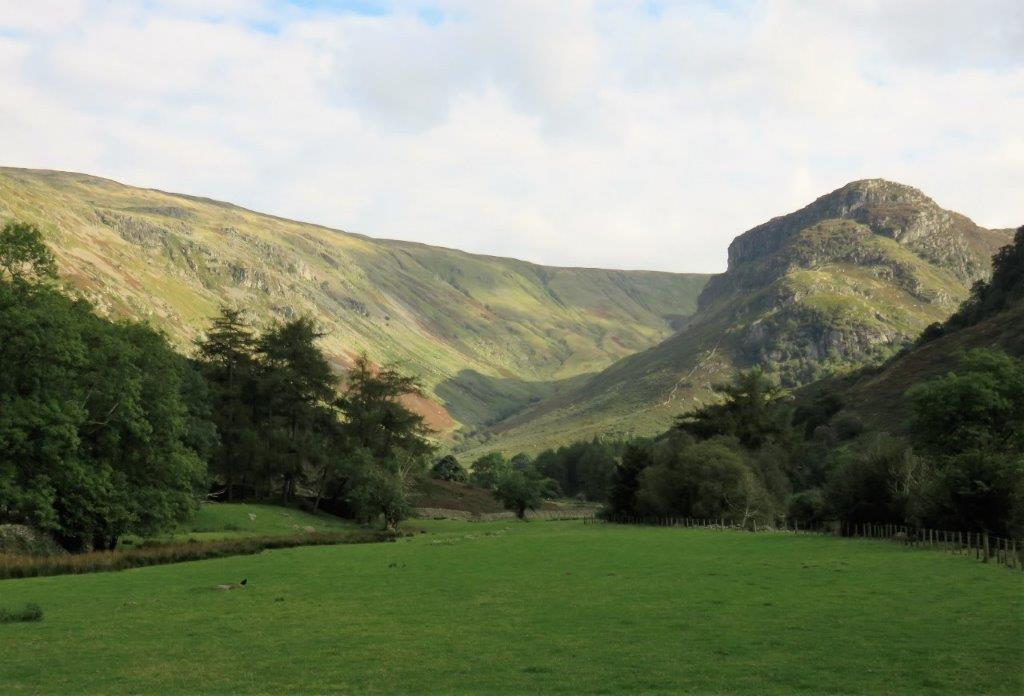 looking back at the start of the walk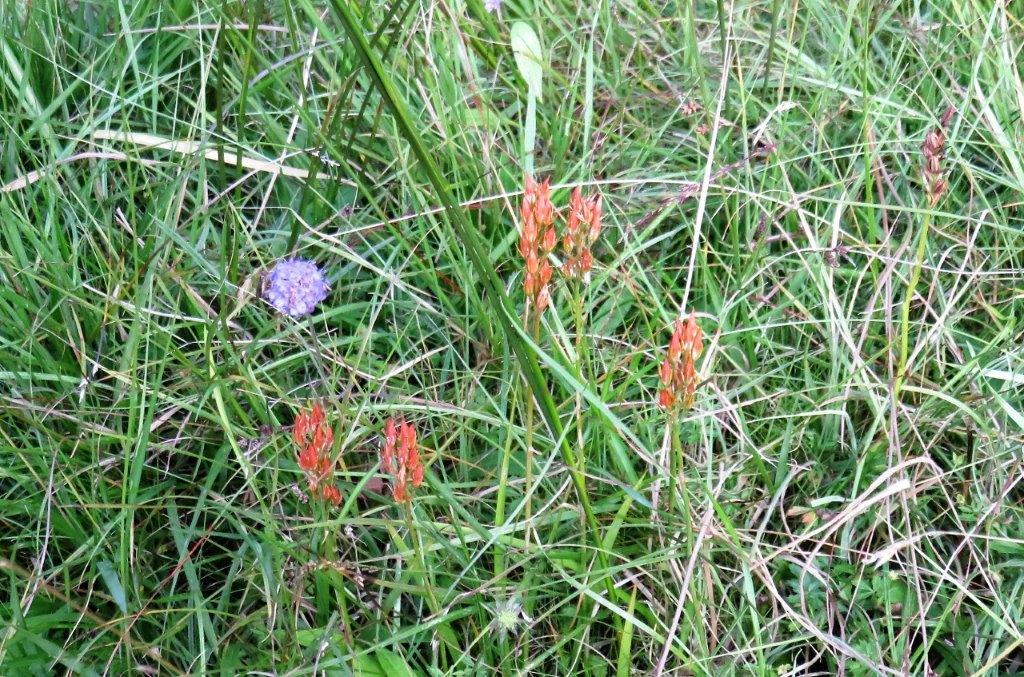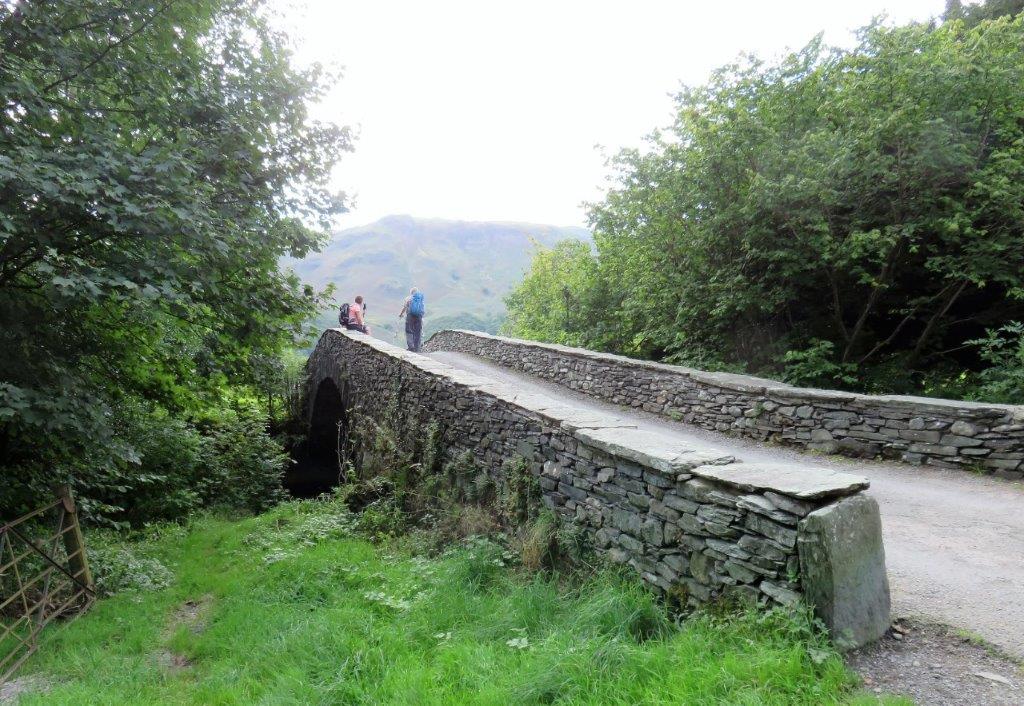 bridge again to Rosthwaite
walks index - homepage - contact me at