walks index - homepage - contact me at

Kirstenbosch Gardens, Nursery Buttress, Five Table Mountain Reservoirs, Track towards Constantia Neck, but turned off back to Kirstenbosch well before the Neck - leader Hendré de Villiers - Professional Guide - hendredevilliers@gmail.com
After walk strolled around gardens and took further pictures.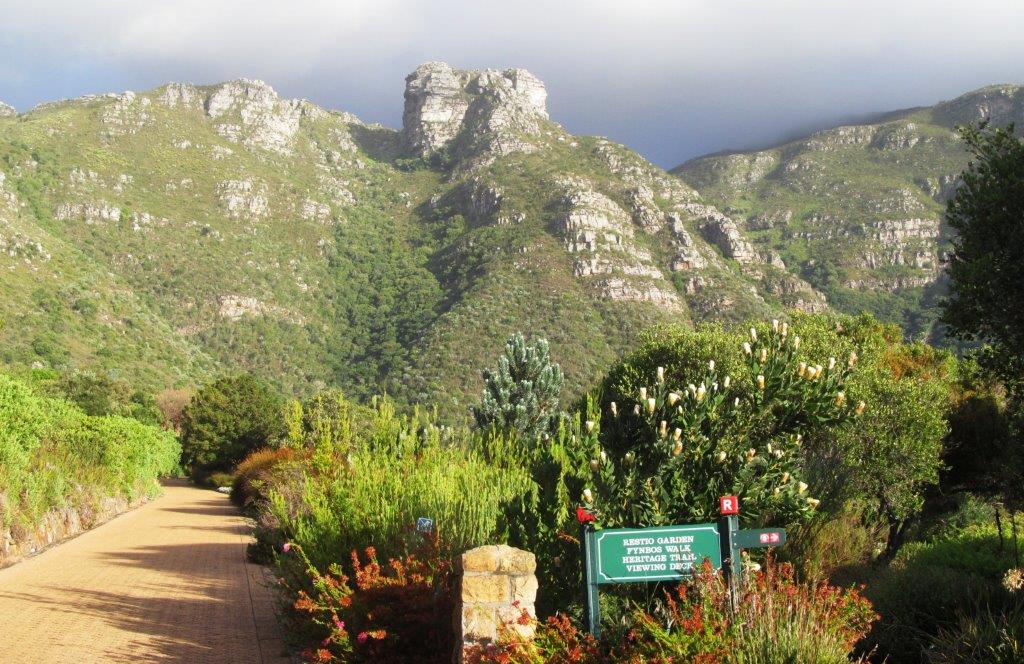 Nursery Buttress - 'B grade' route followed diagonally to left up rock bands - a rope should be used! Nursery Ravine in valley to left is an easier walking route.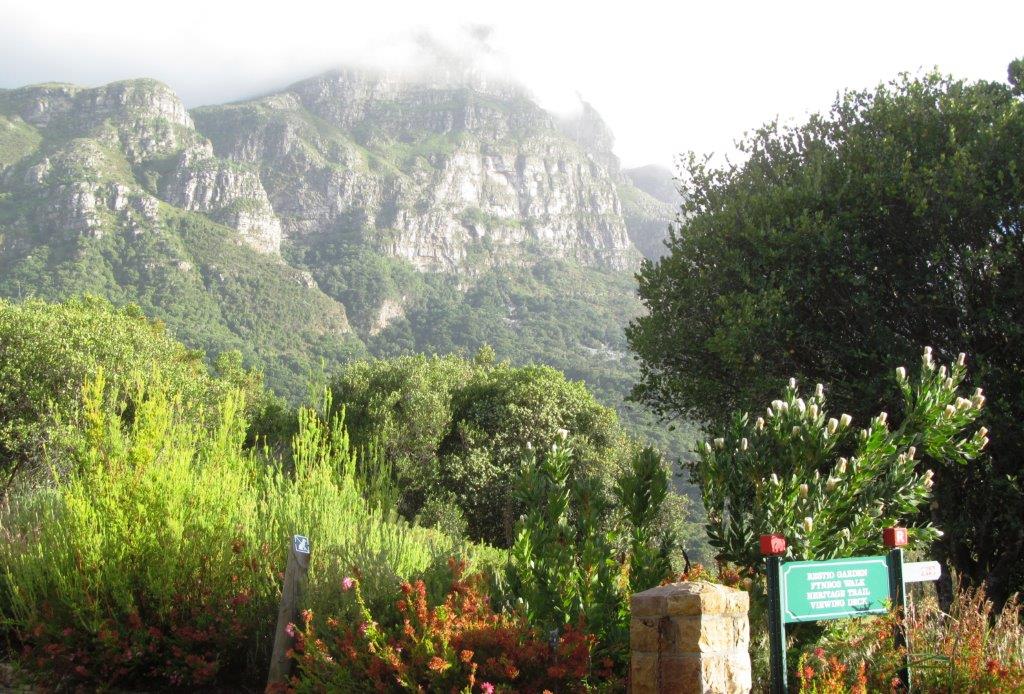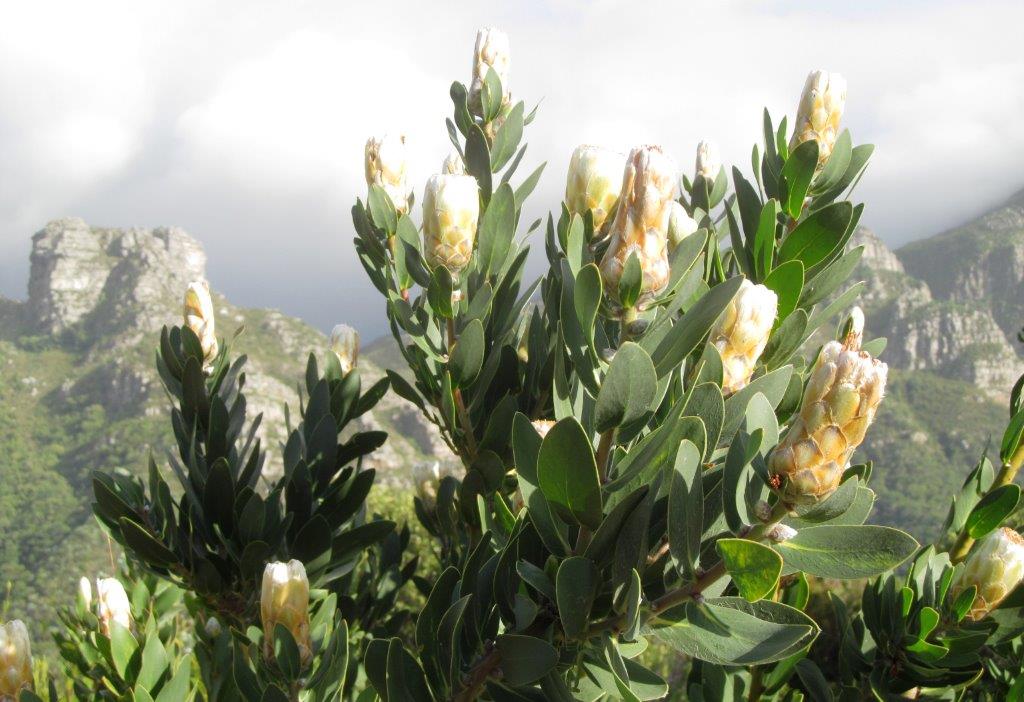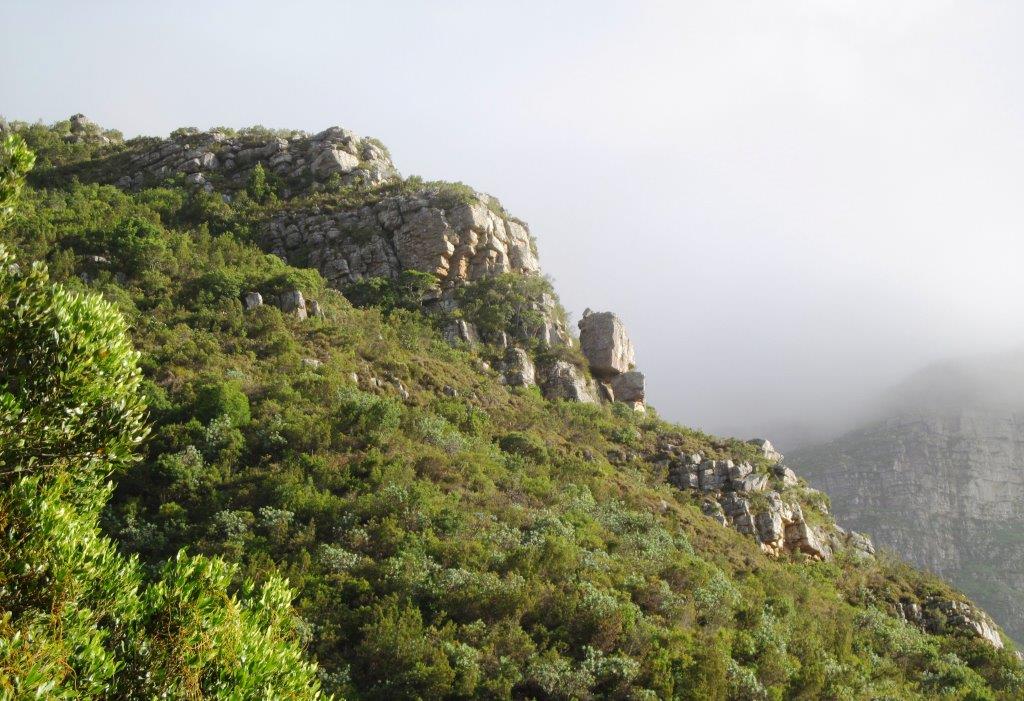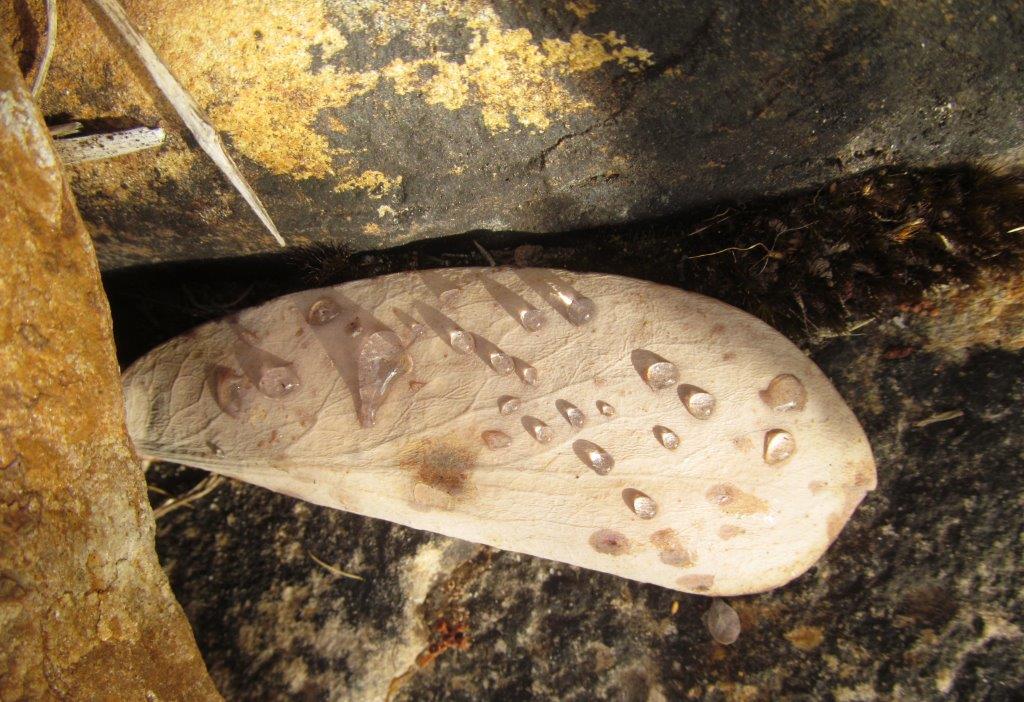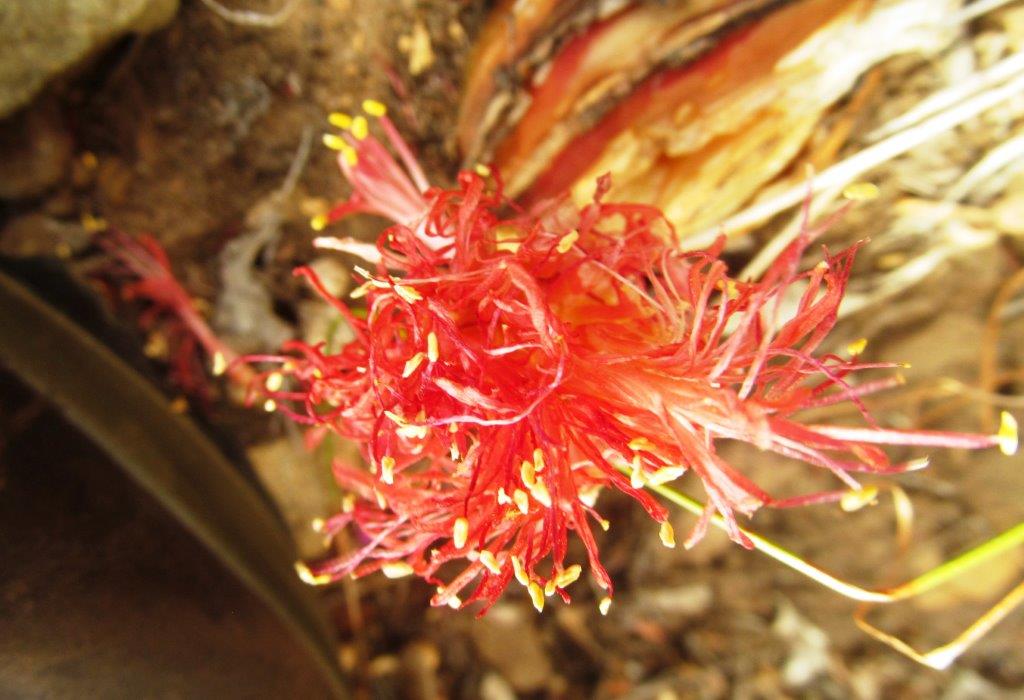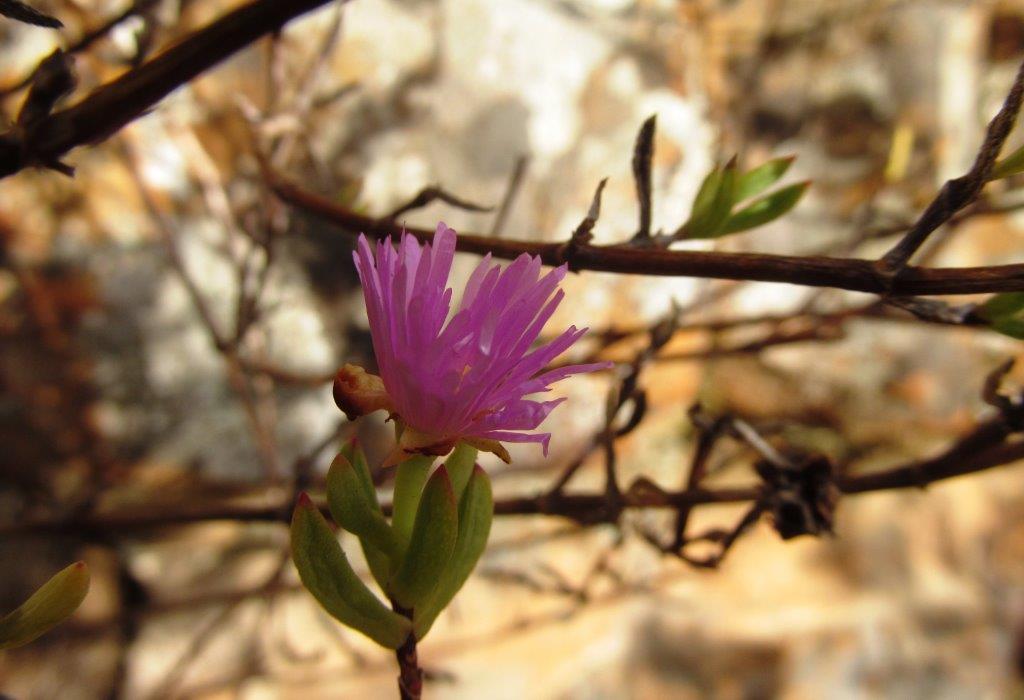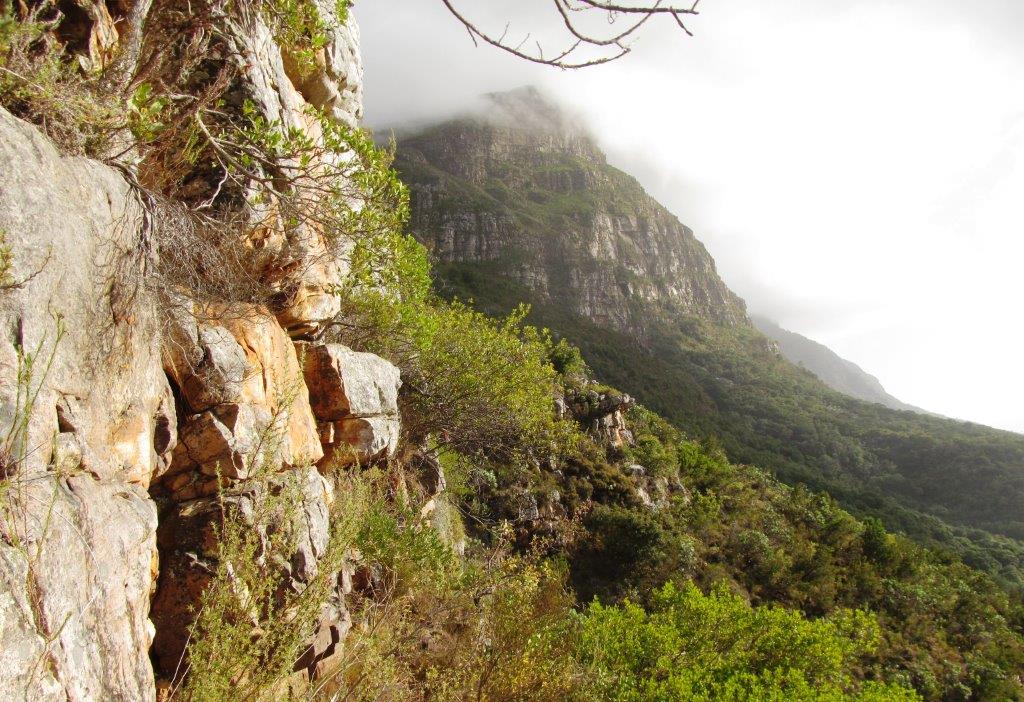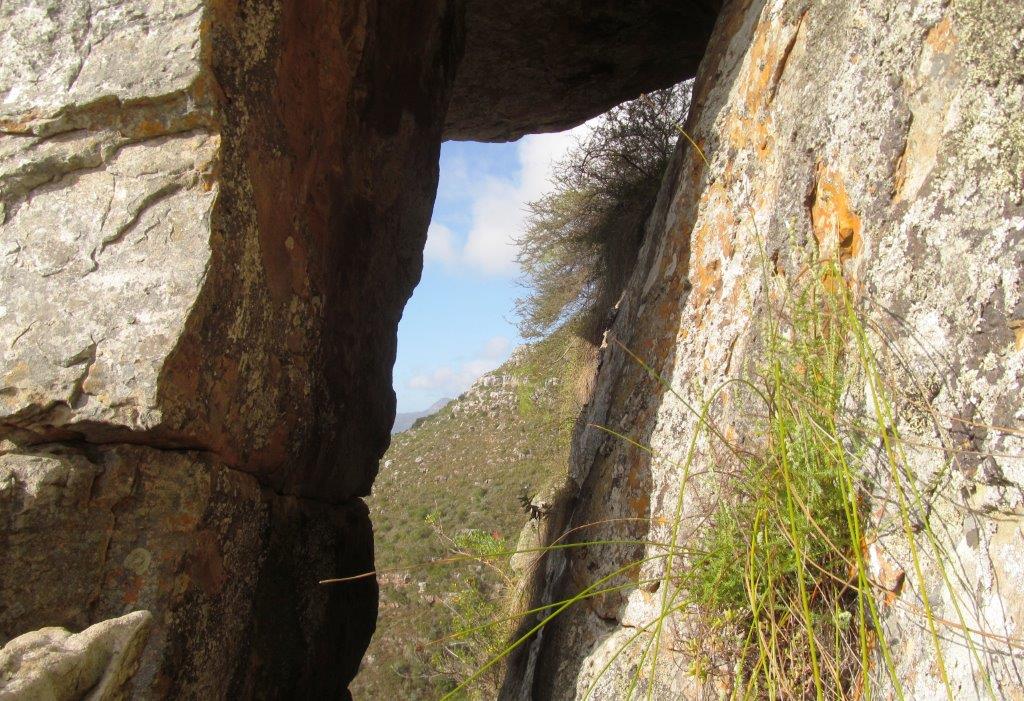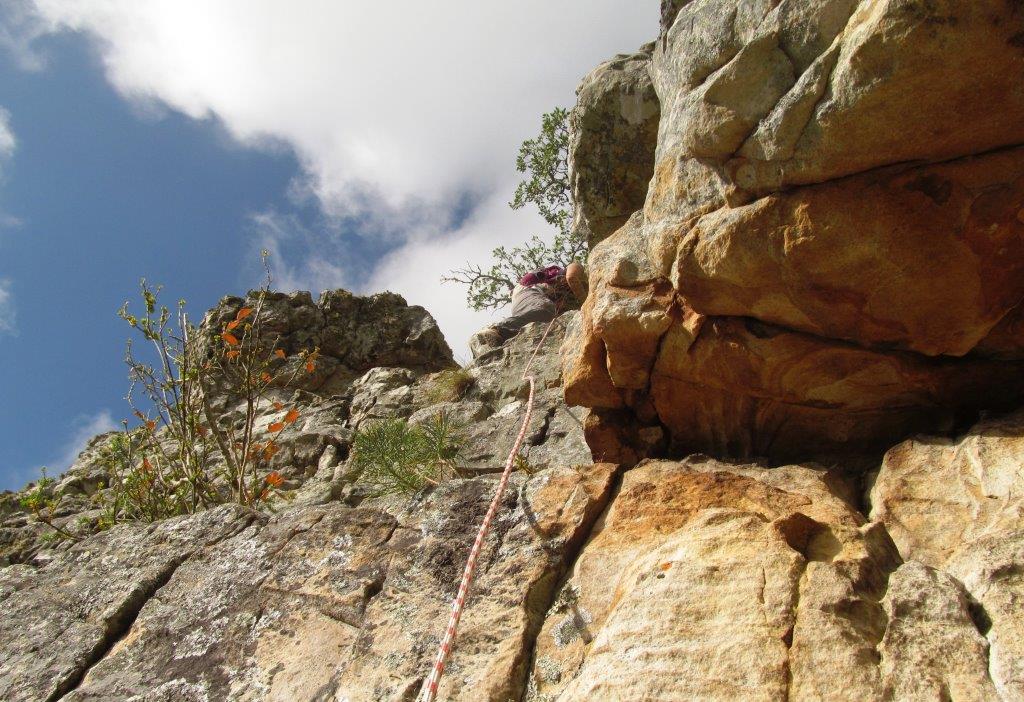 one of several pitches where a rope was used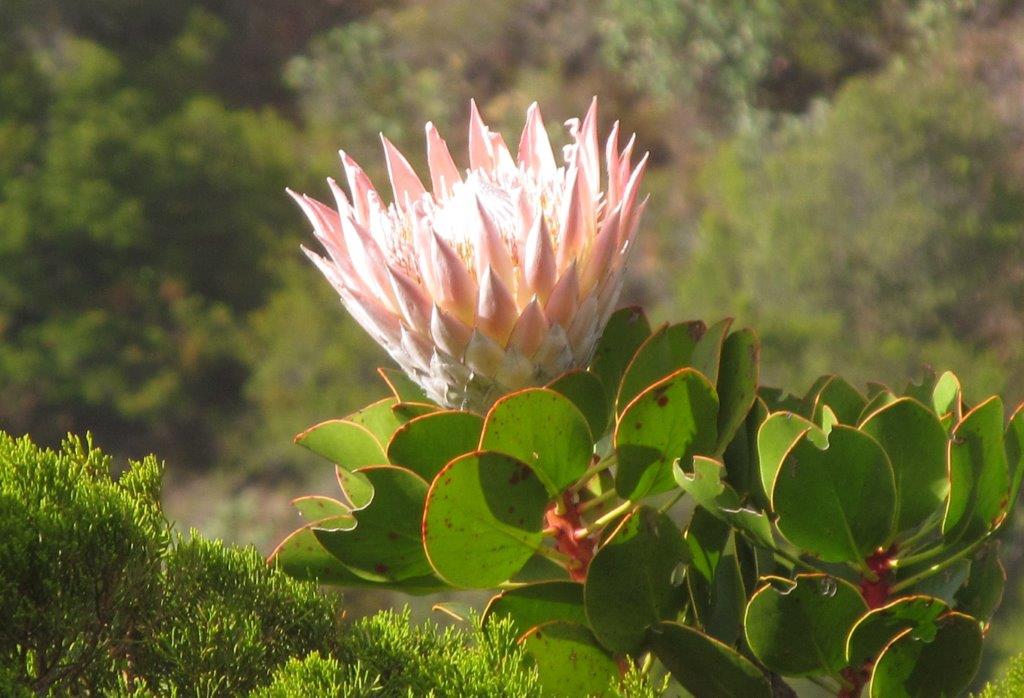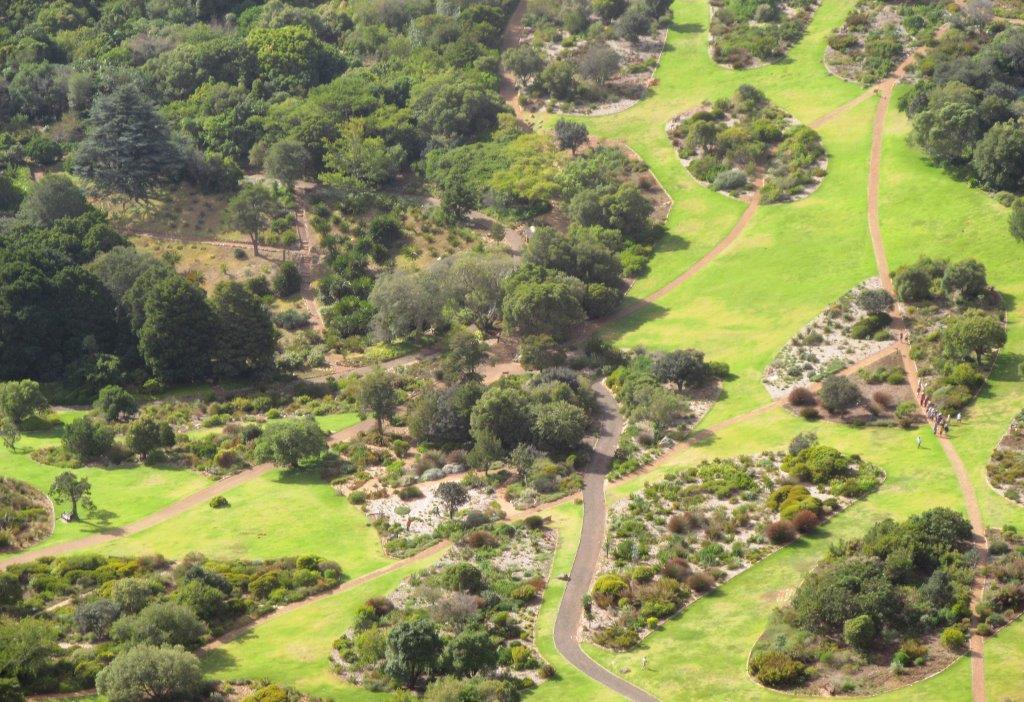 a glance down to the gardens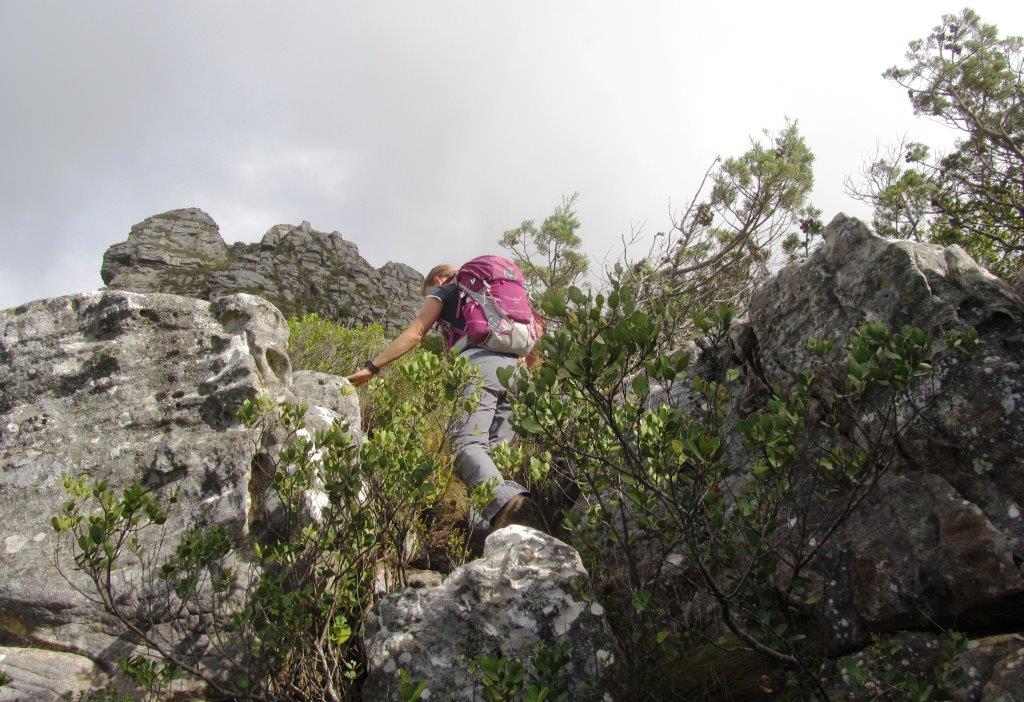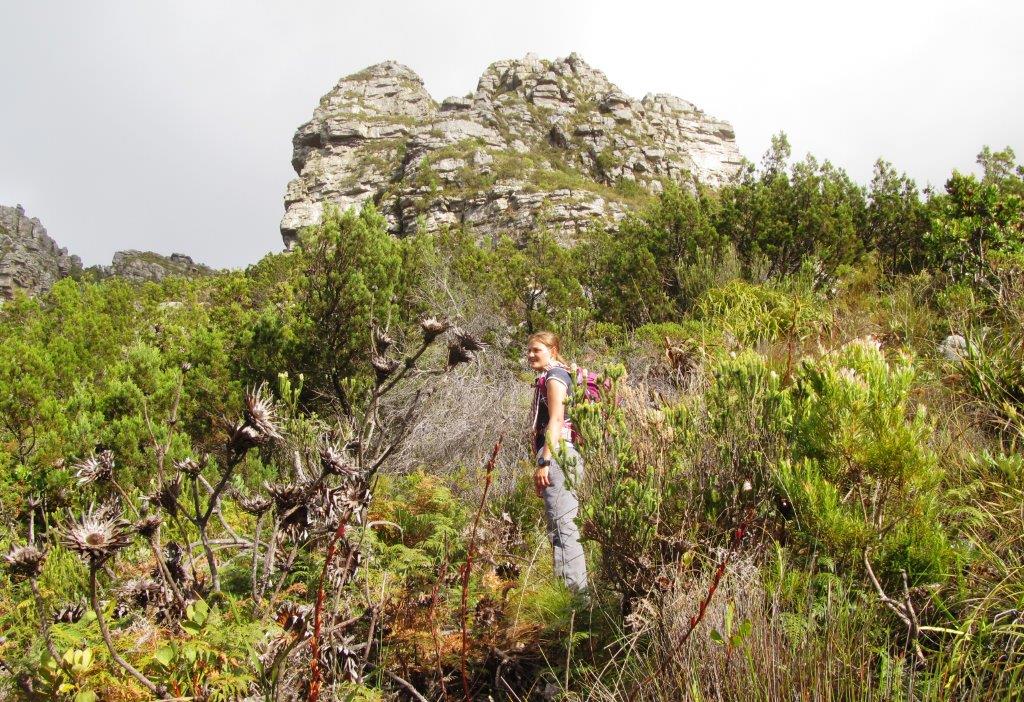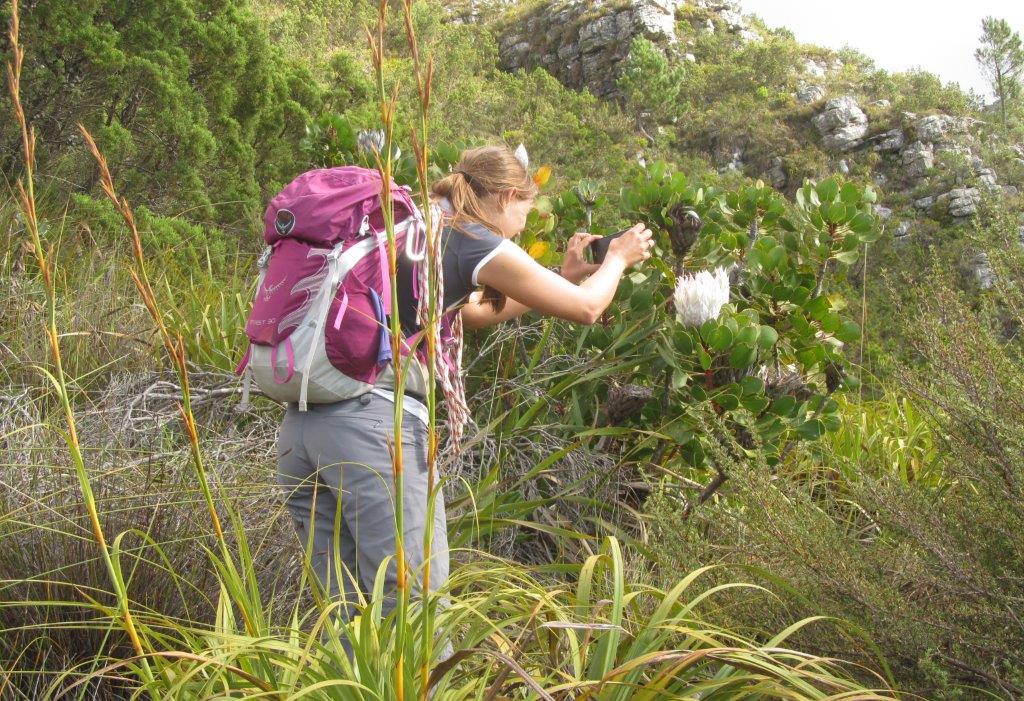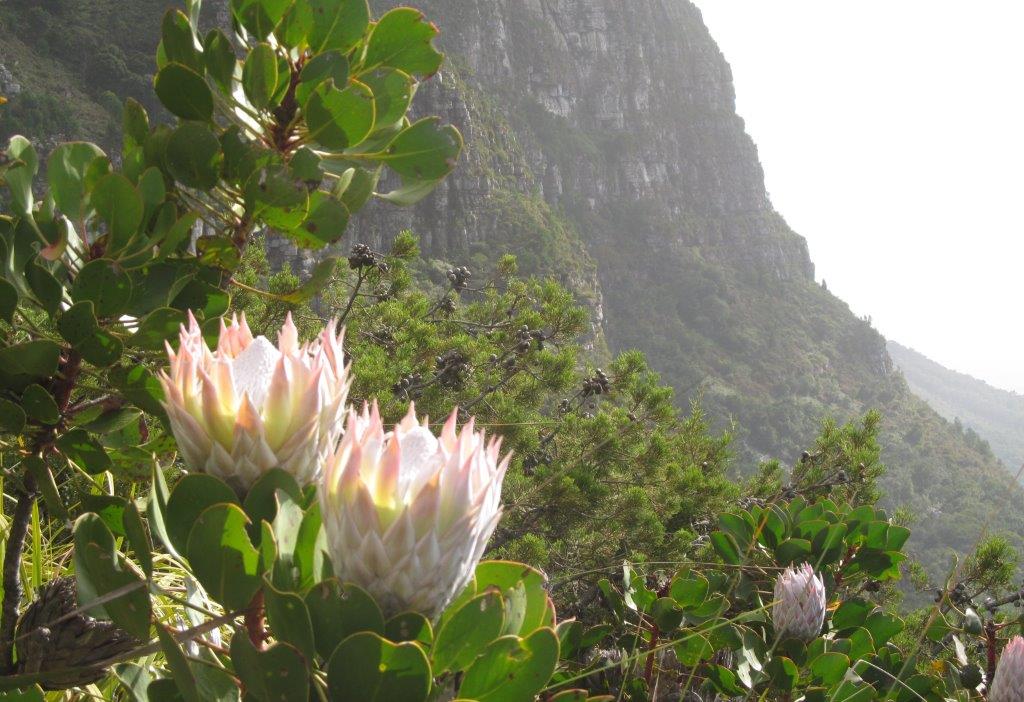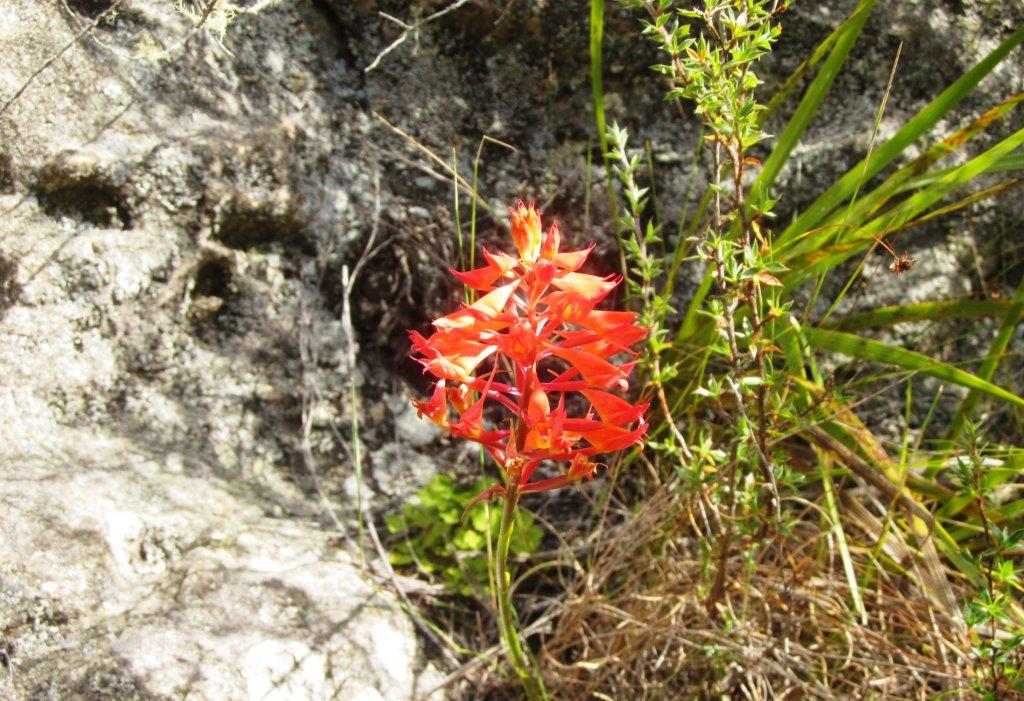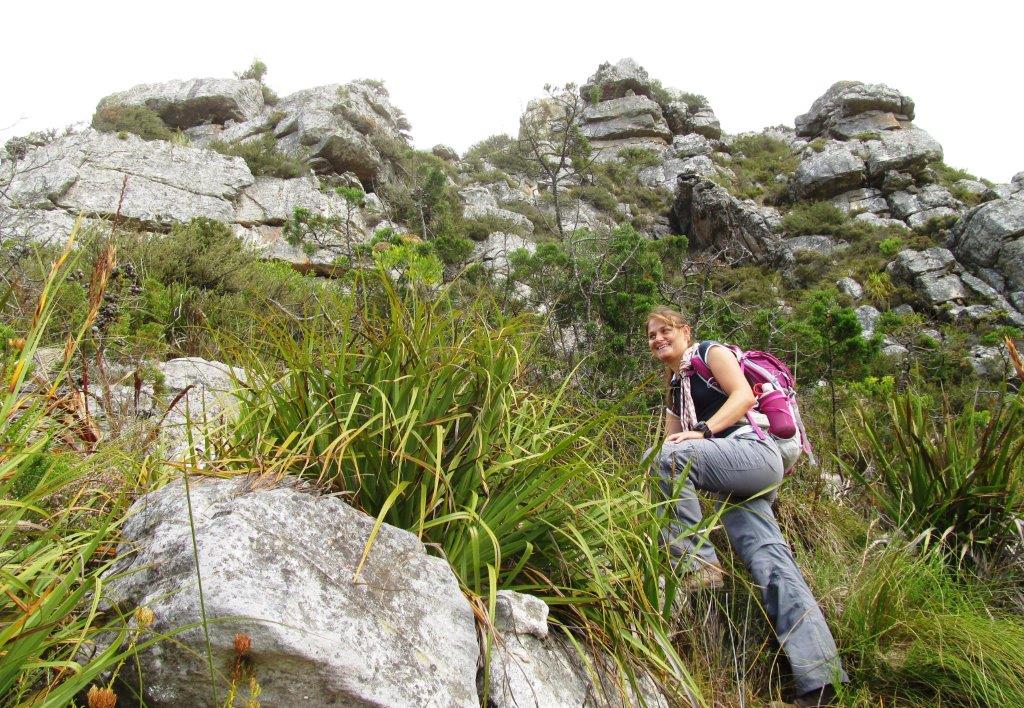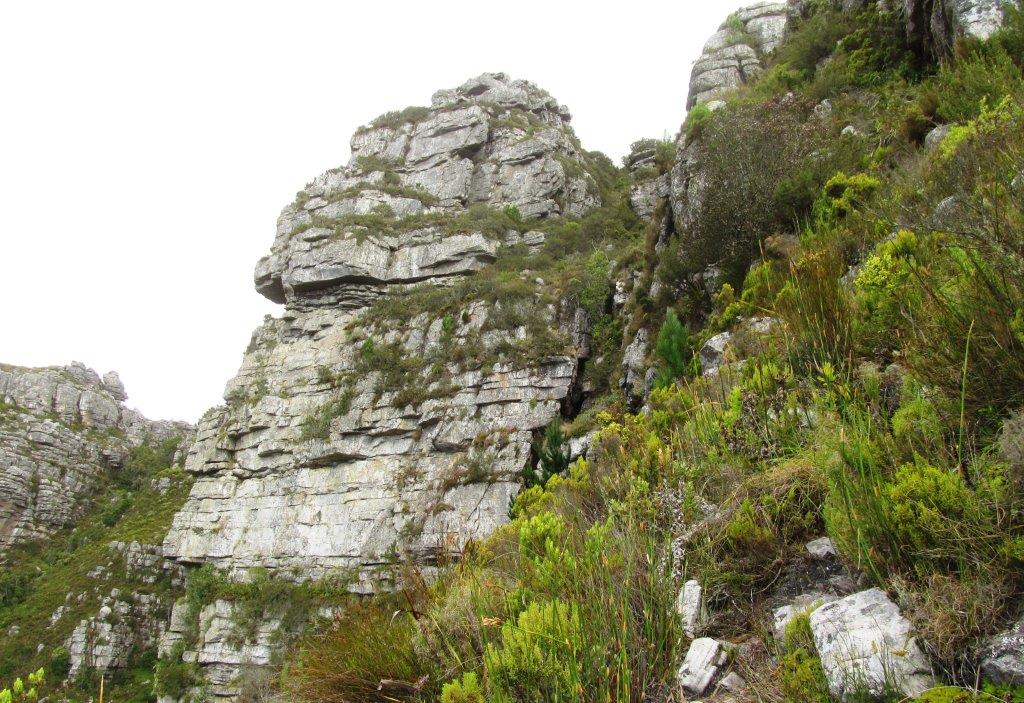 very difficult rock section to left near top - not part of the route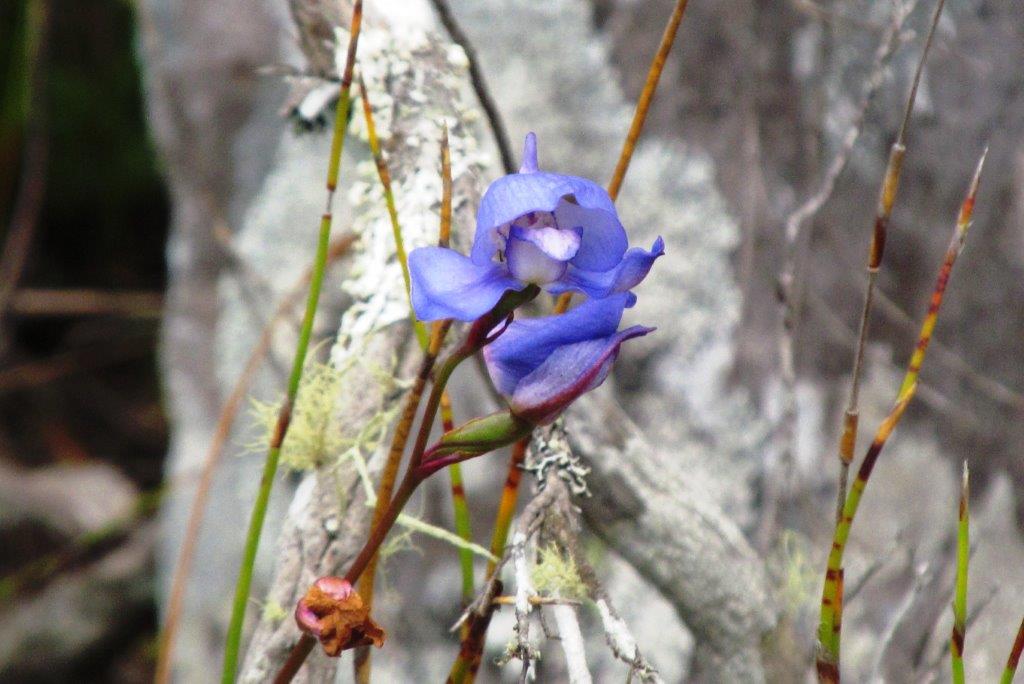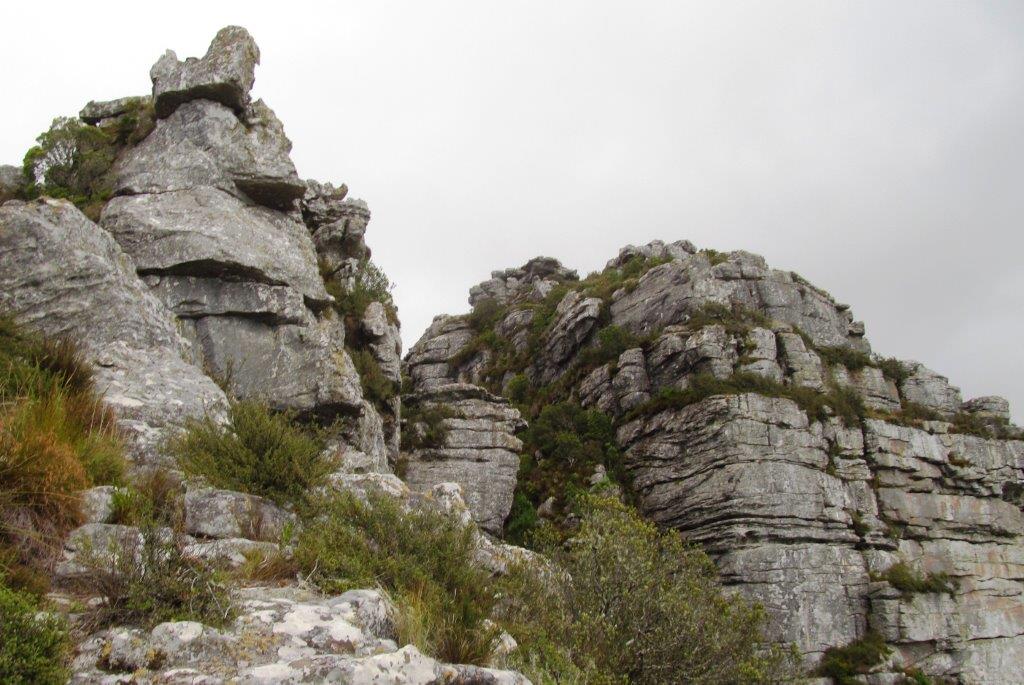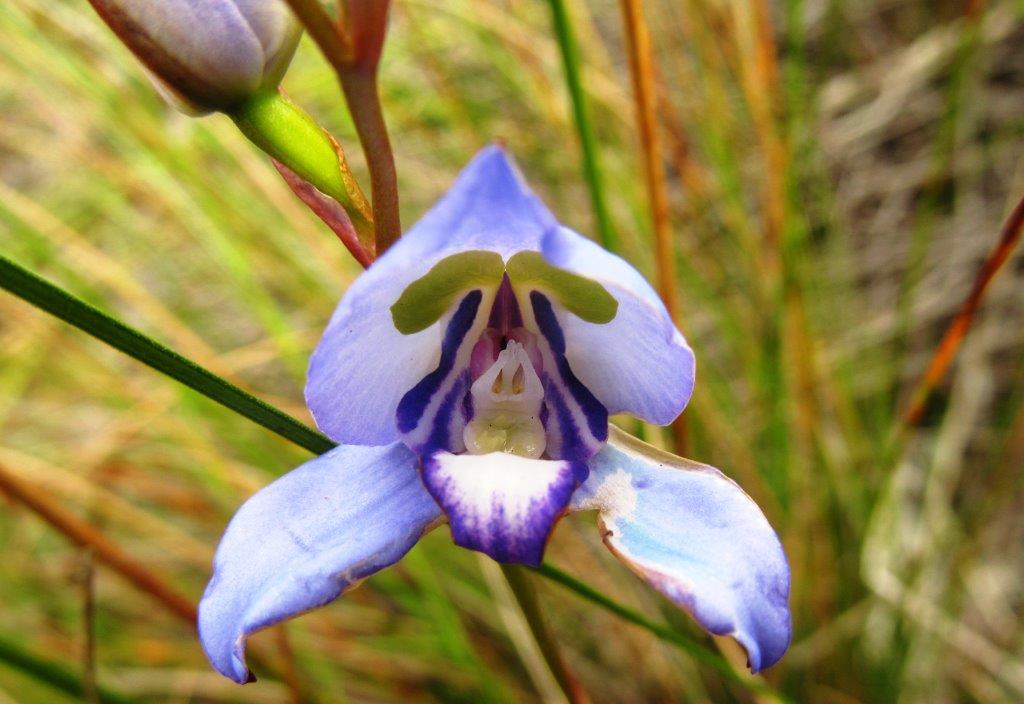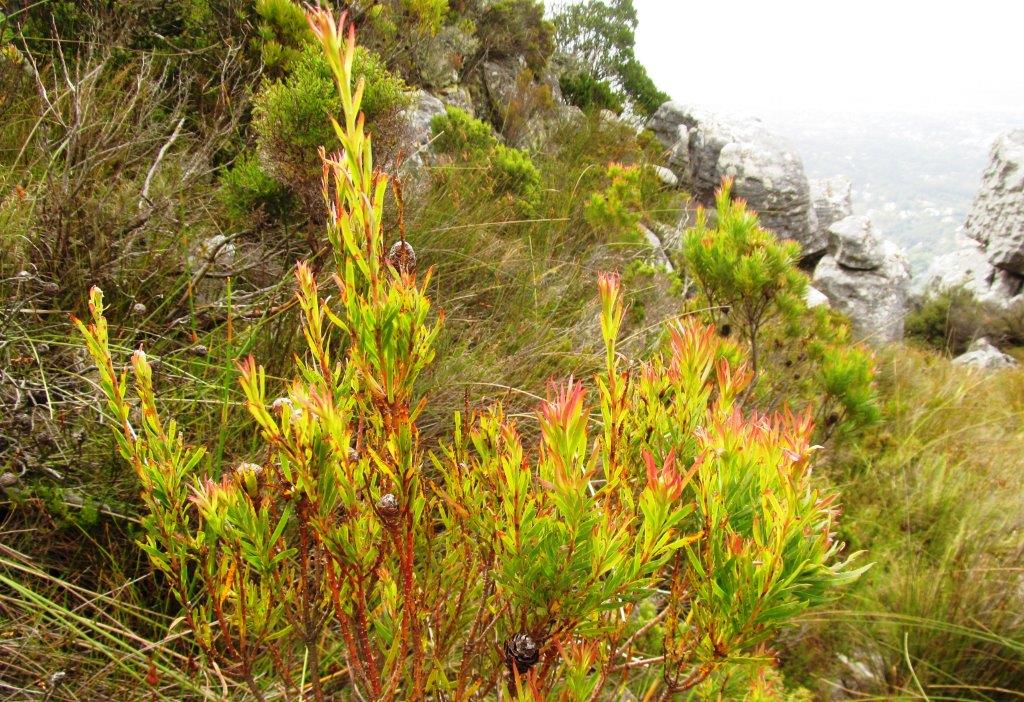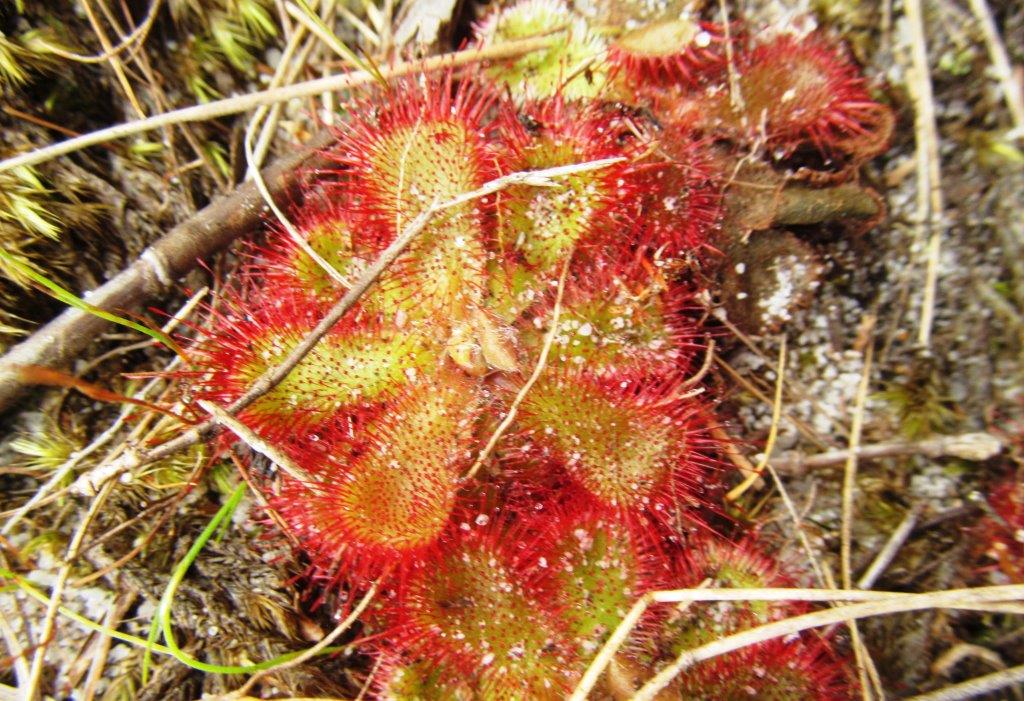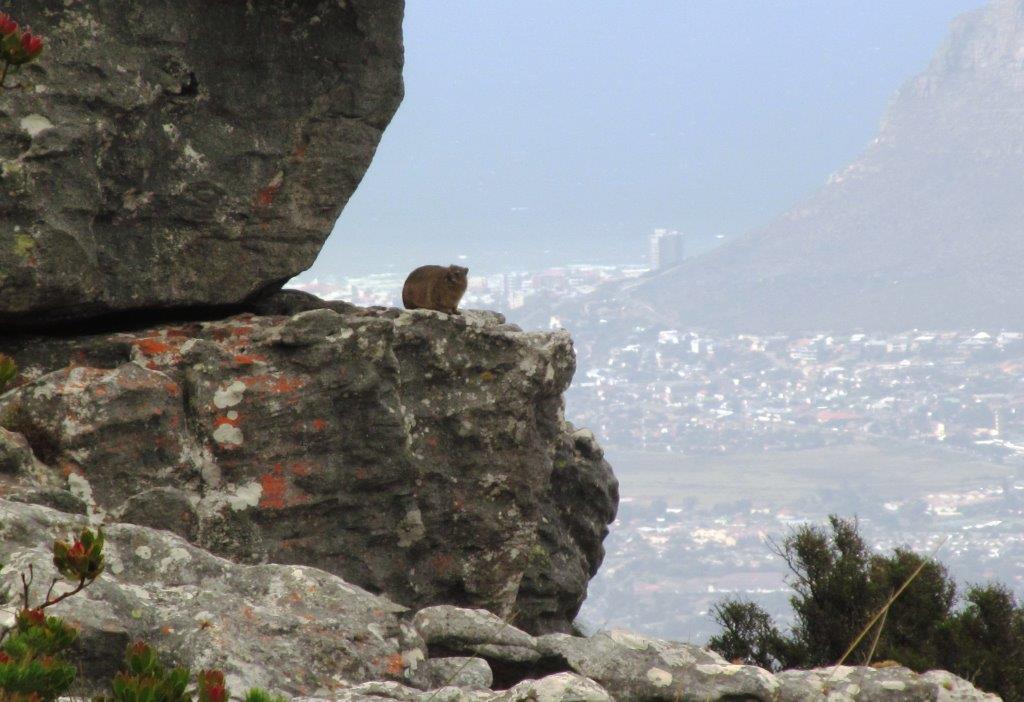 dassie (rock hyrax) - Muizenberg high rise apartments just visible behind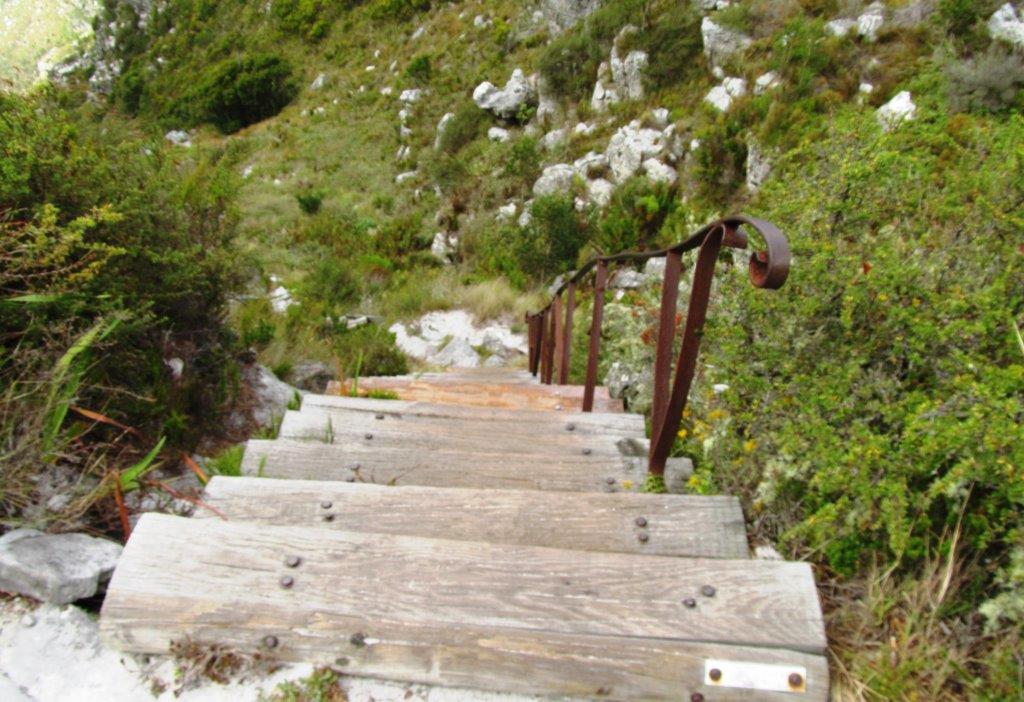 steps at top coming up Nursery ravine the easier walking route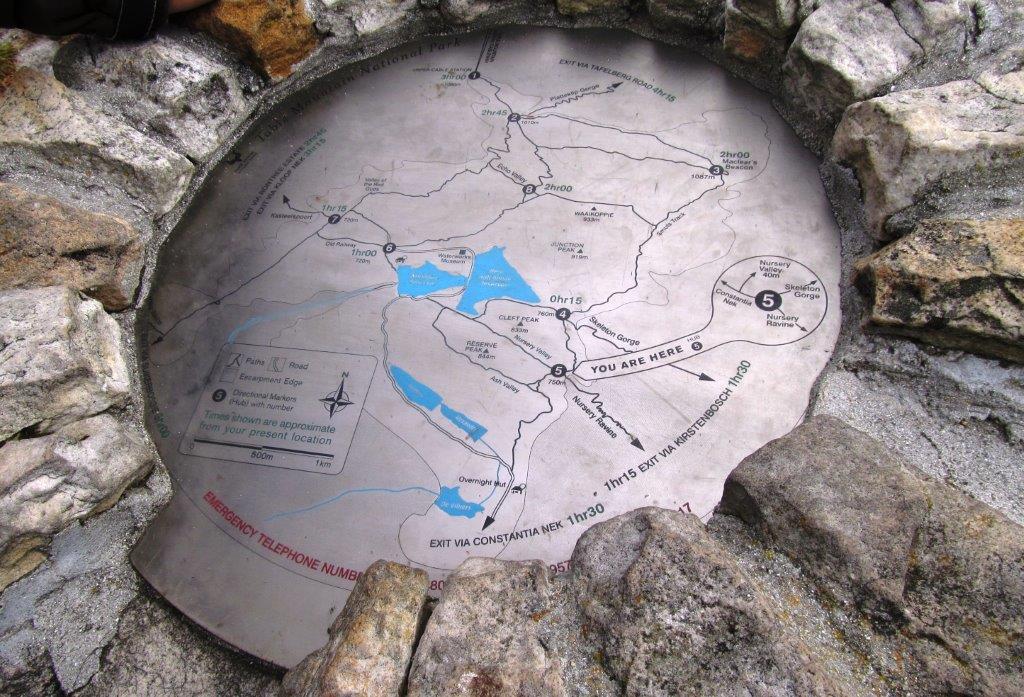 map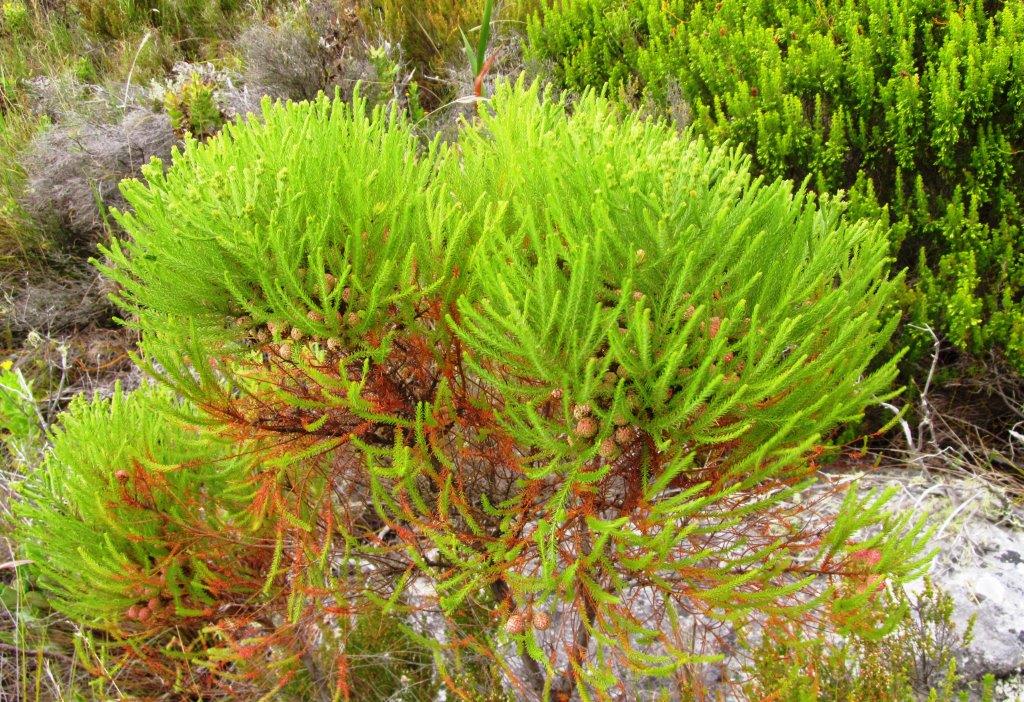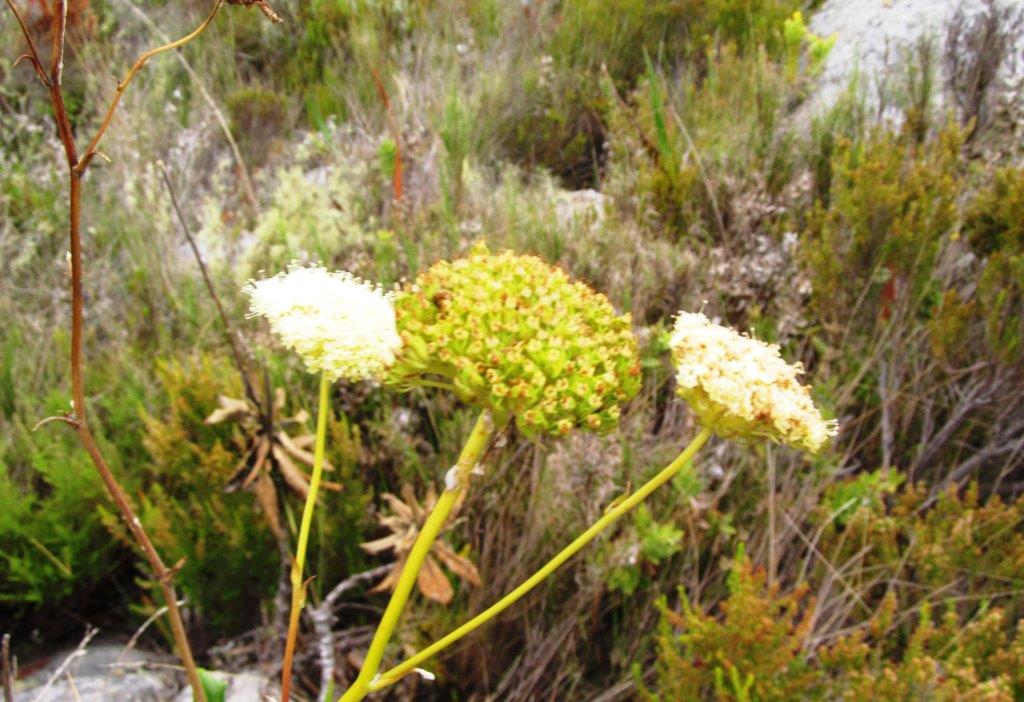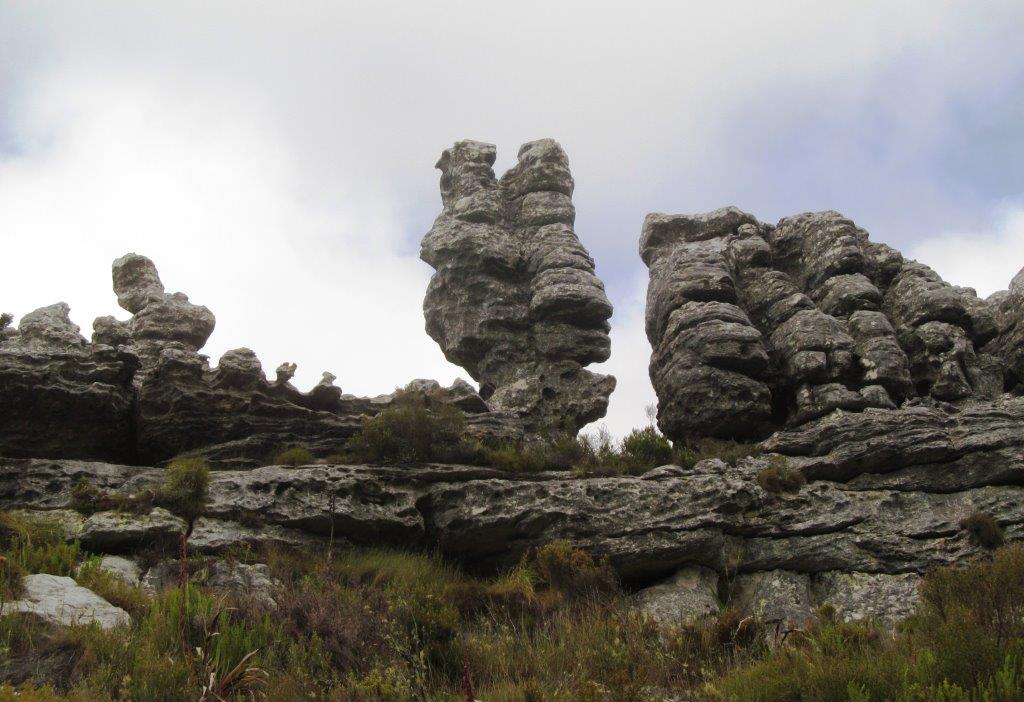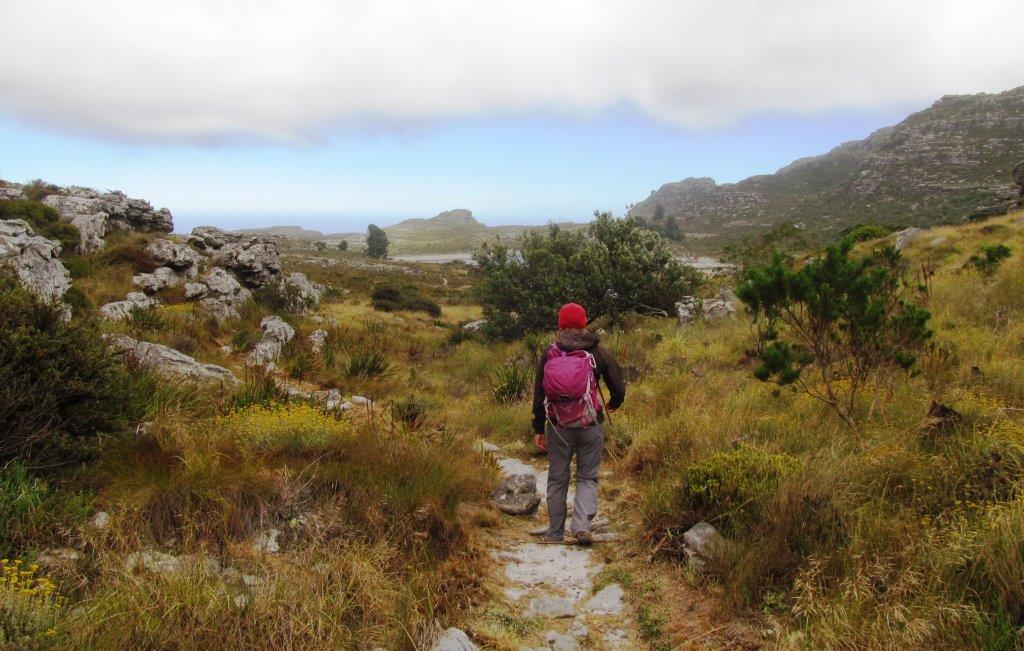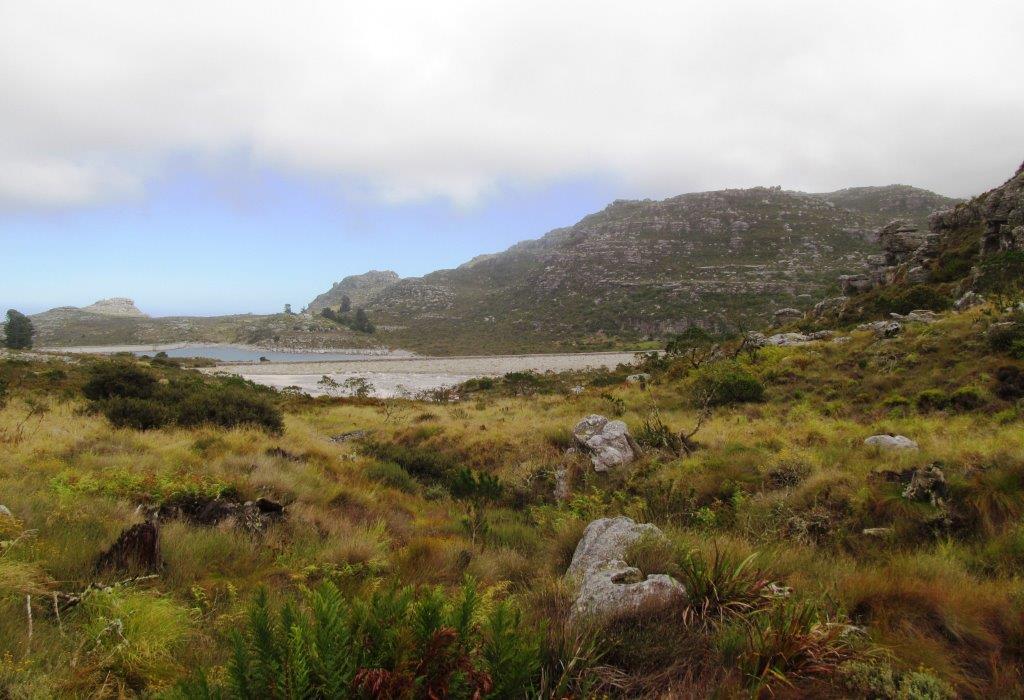 an empty Hely-Hutchinson Reservoir in front (possibly being repaired), Woodhead Reservoir behind.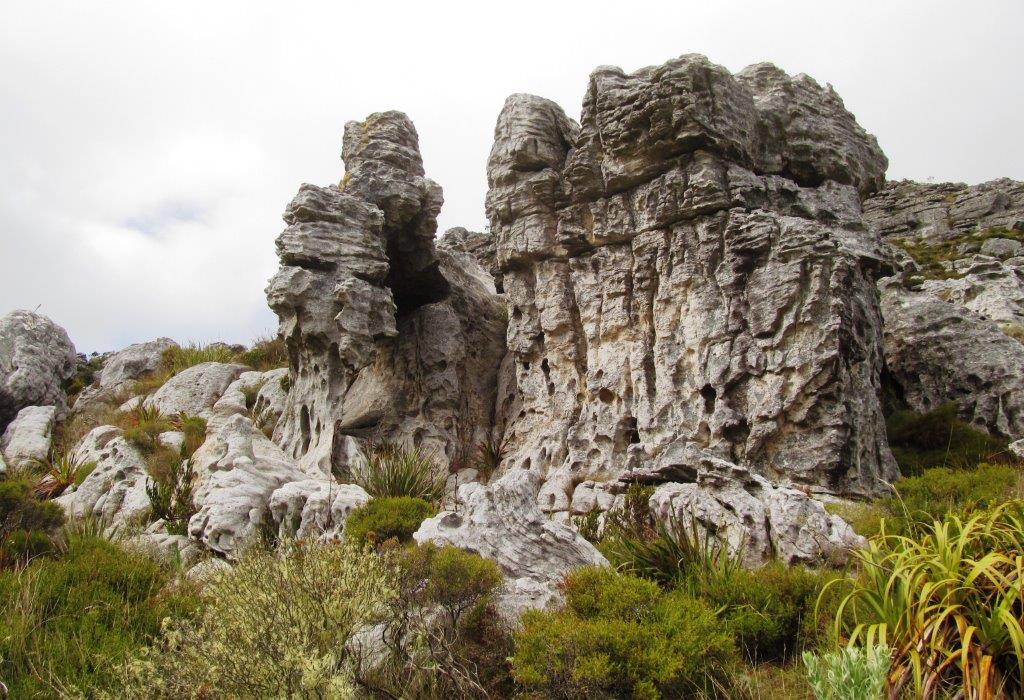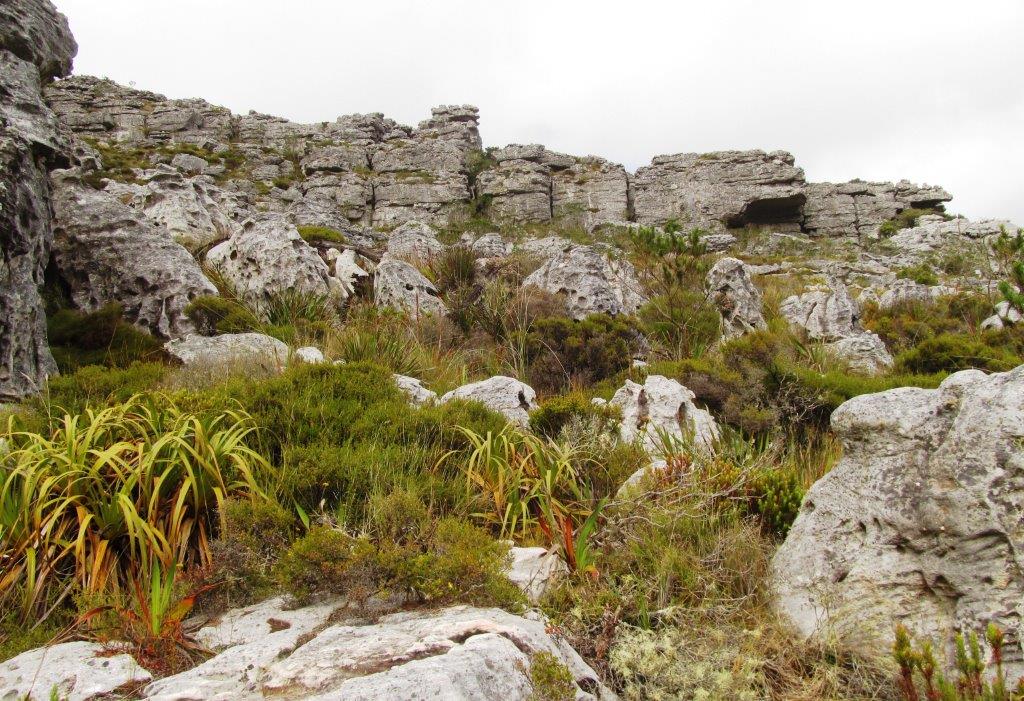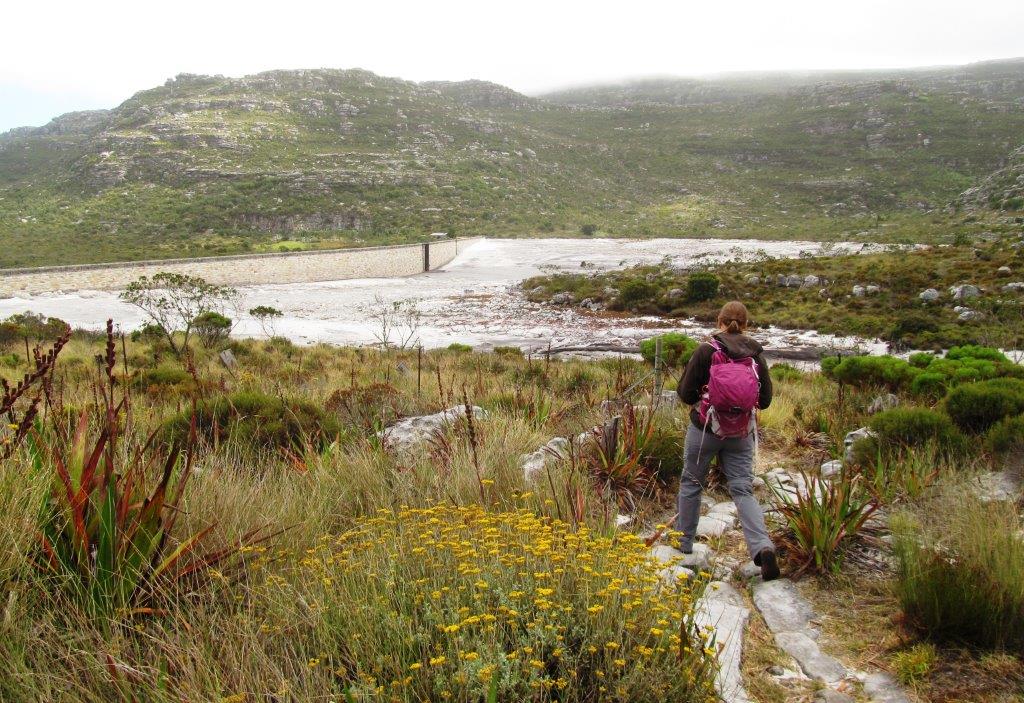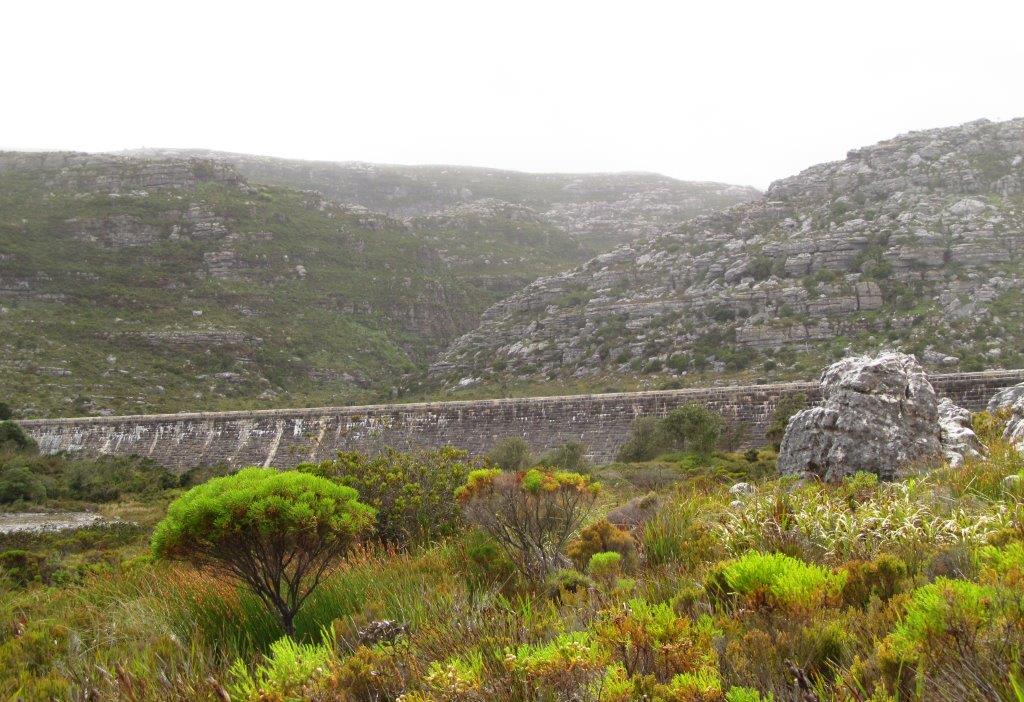 catchment area behind Hely-Hutchinson reservoir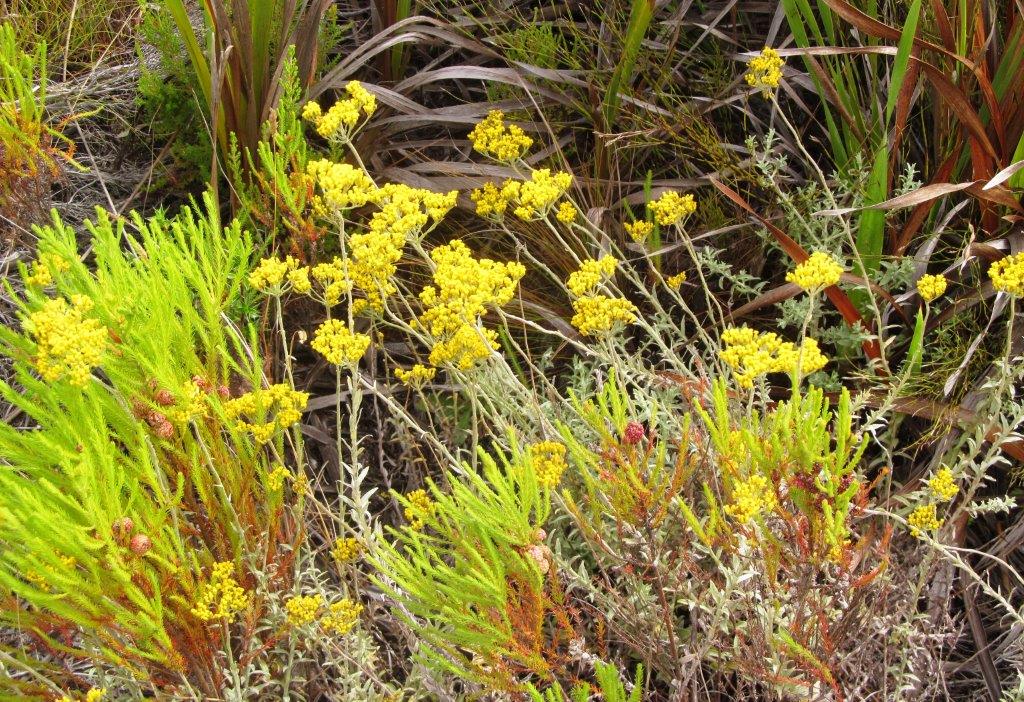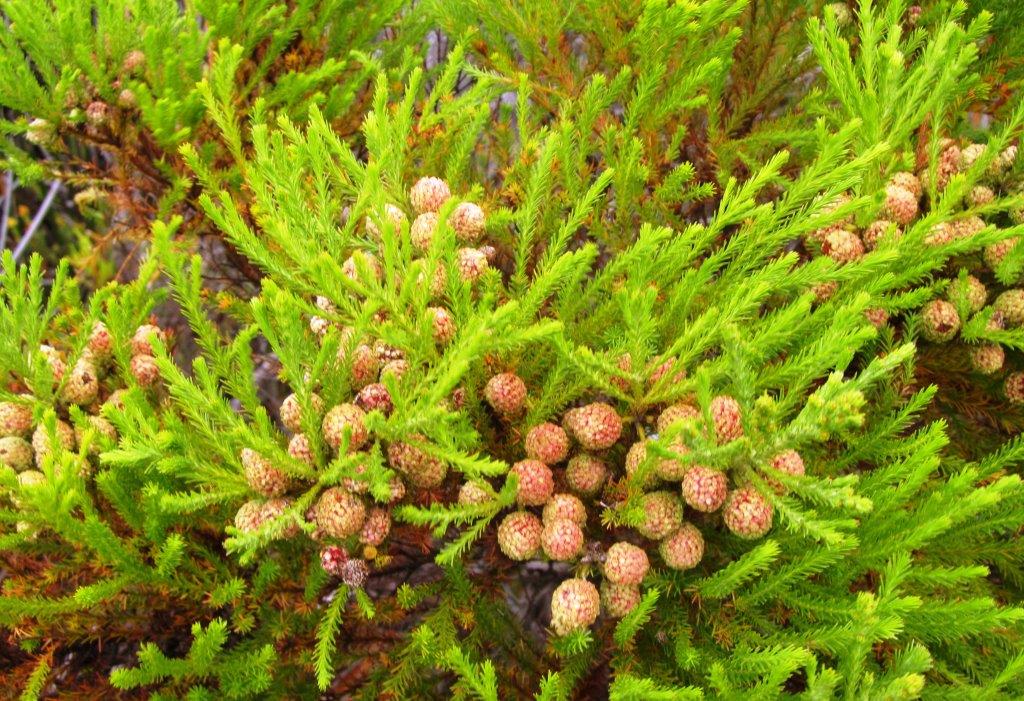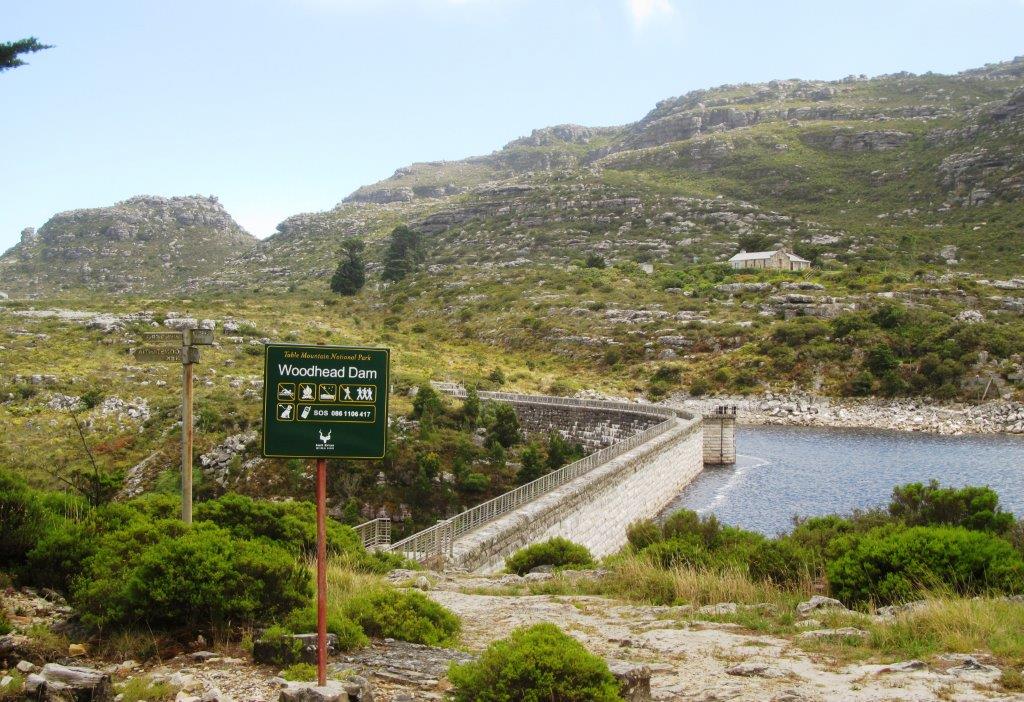 Woodhead Dam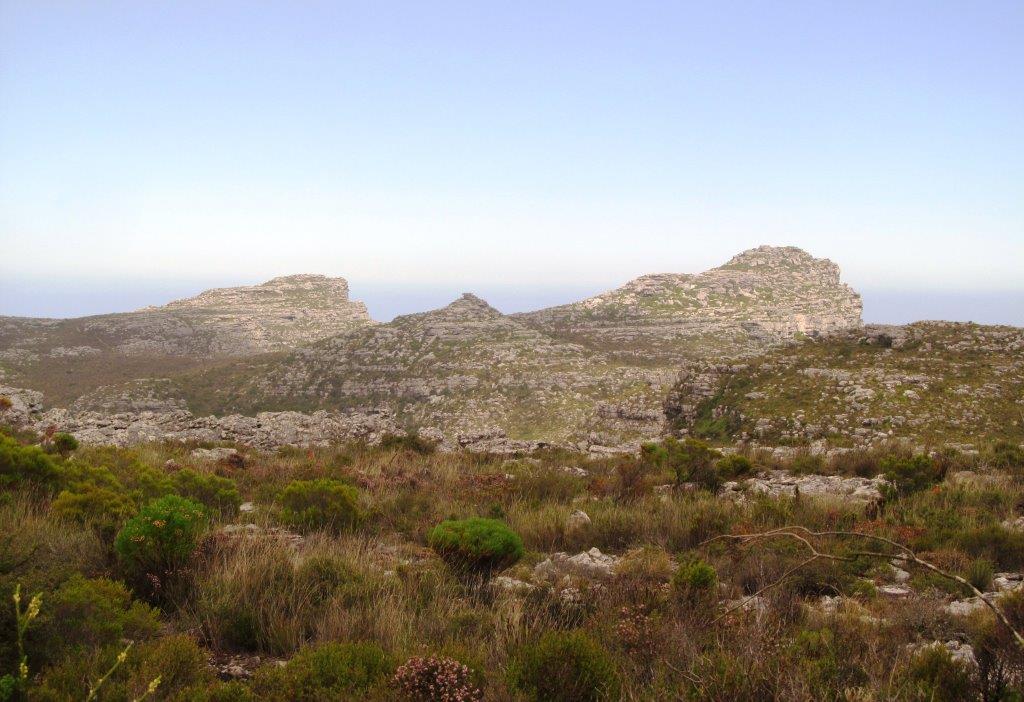 a glance at the Twelve Apostles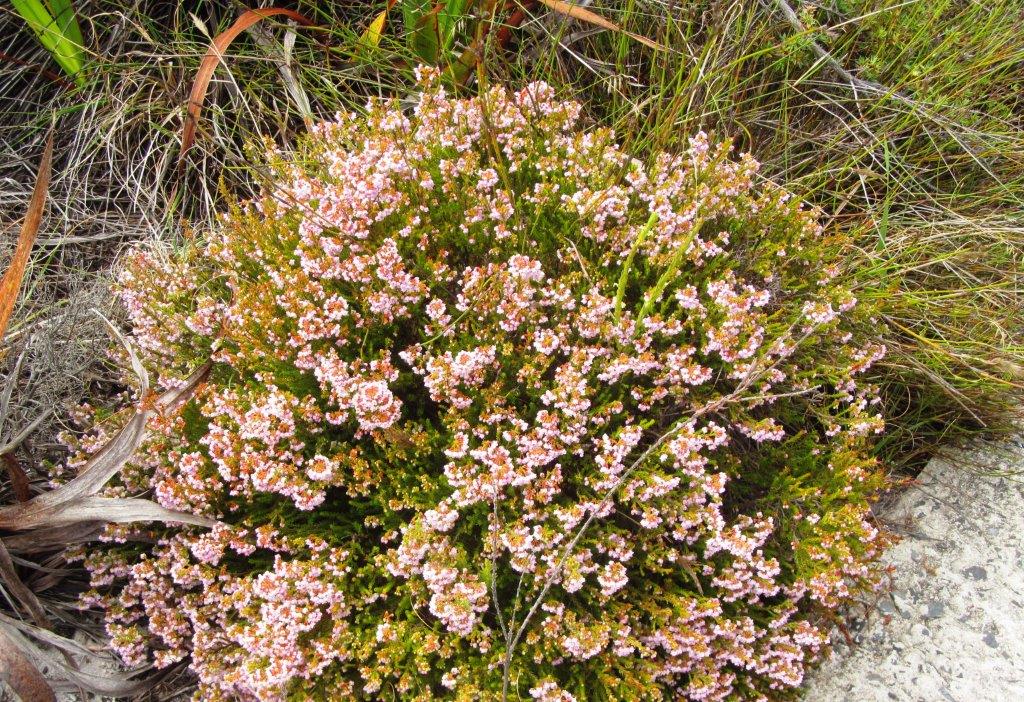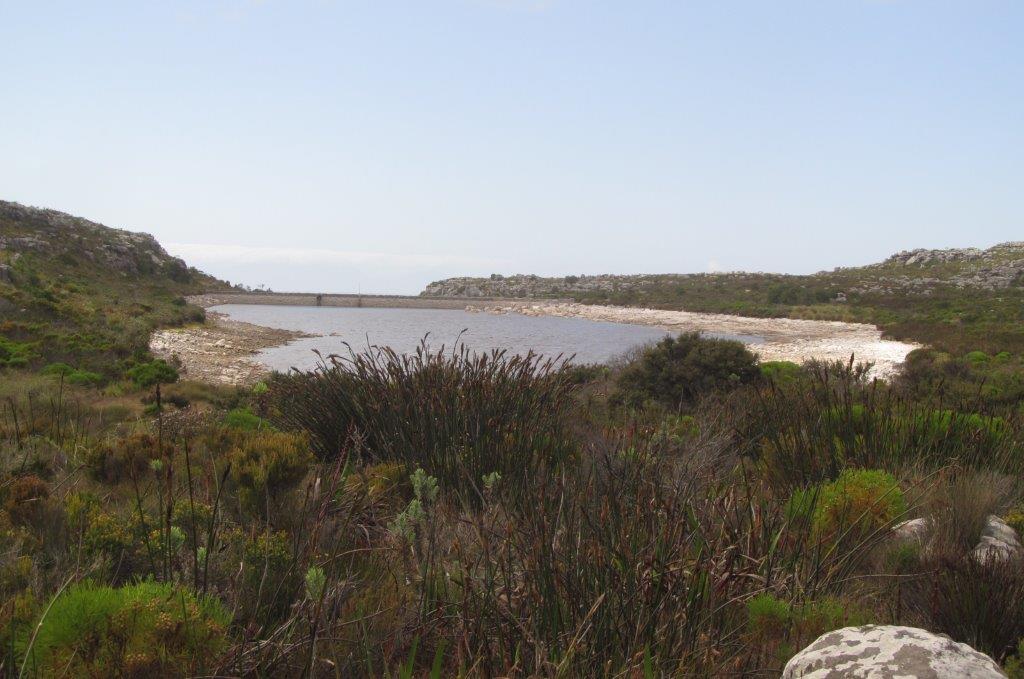 Victoria, Alexandra & de Villiers Reservoirs follow in sequence below Woodhead Reservoir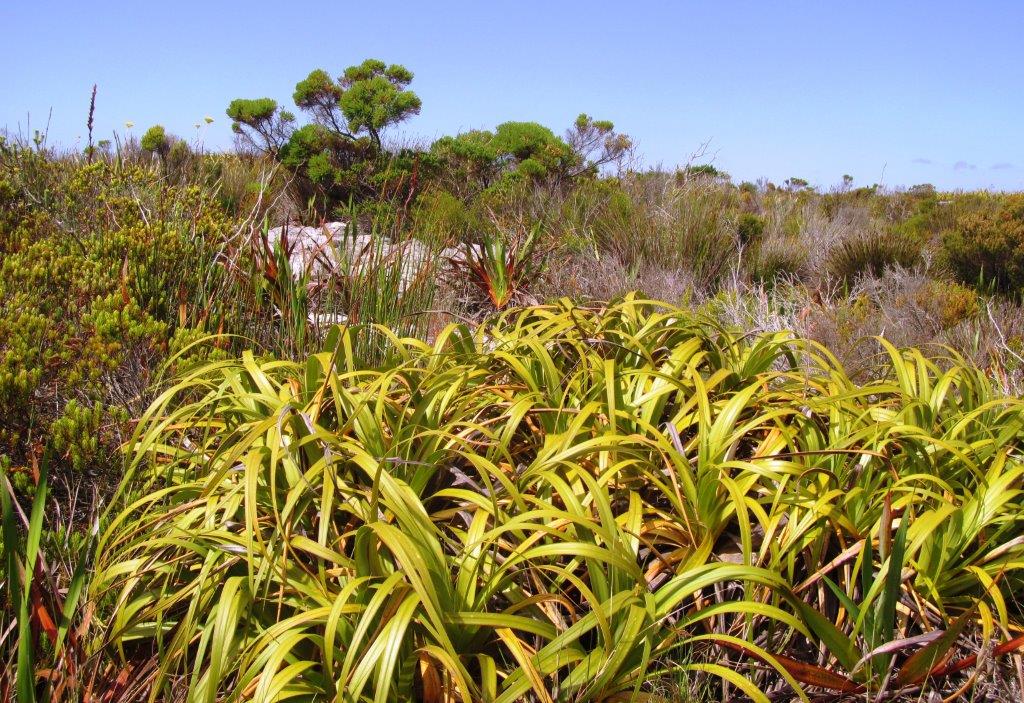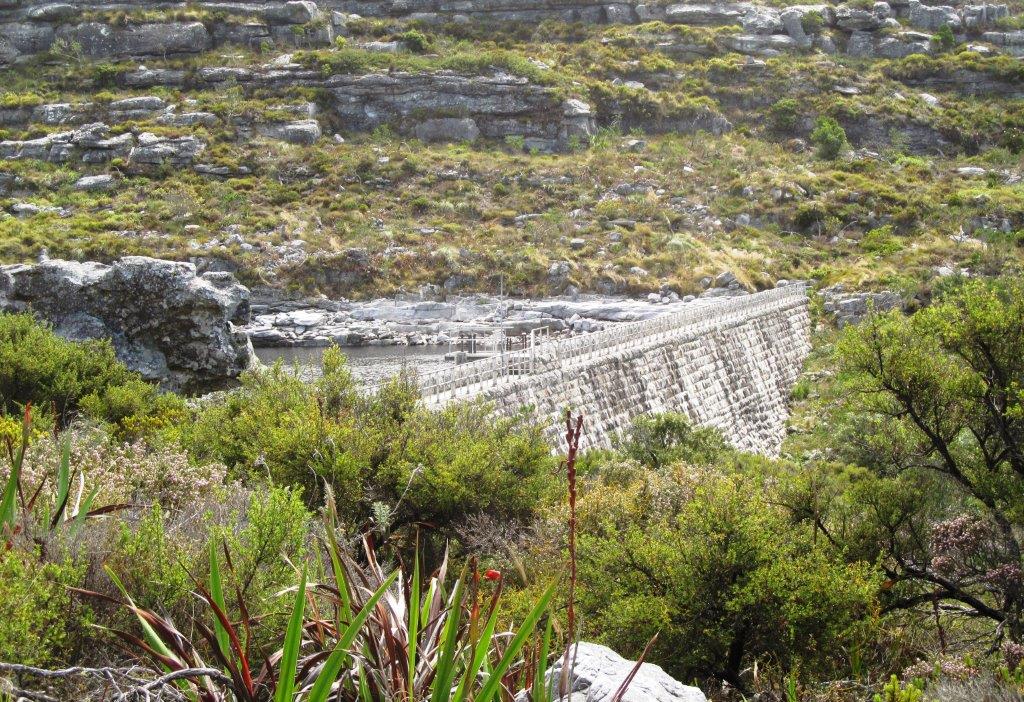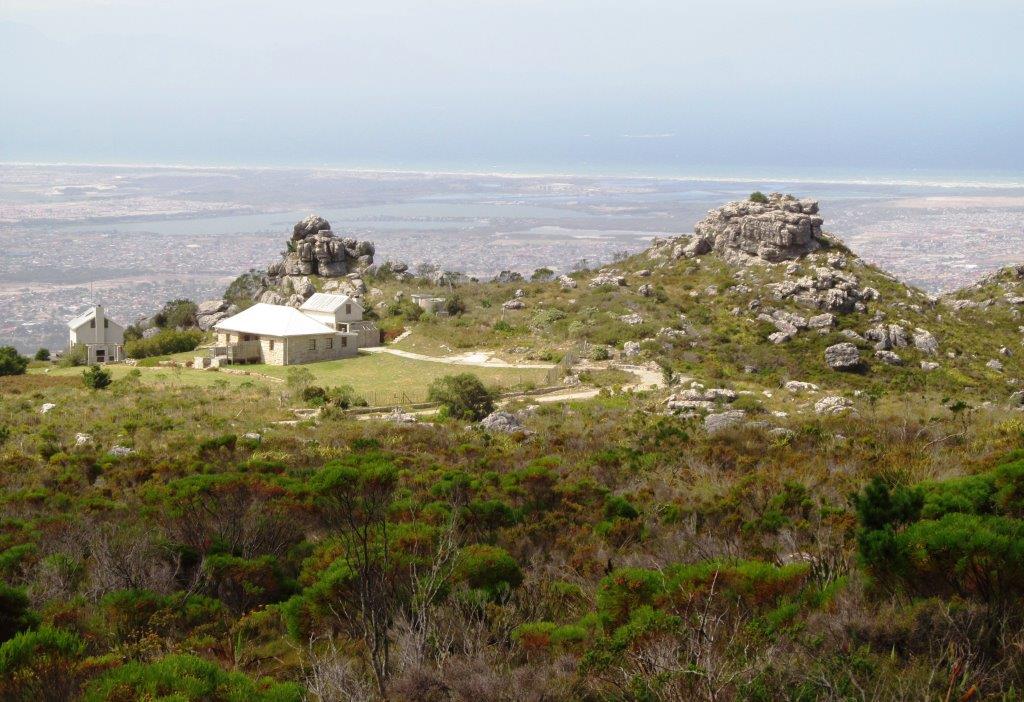 several vleis on the Cape Flats - including Zeeko-vlei before Sunrise Beach on False Bay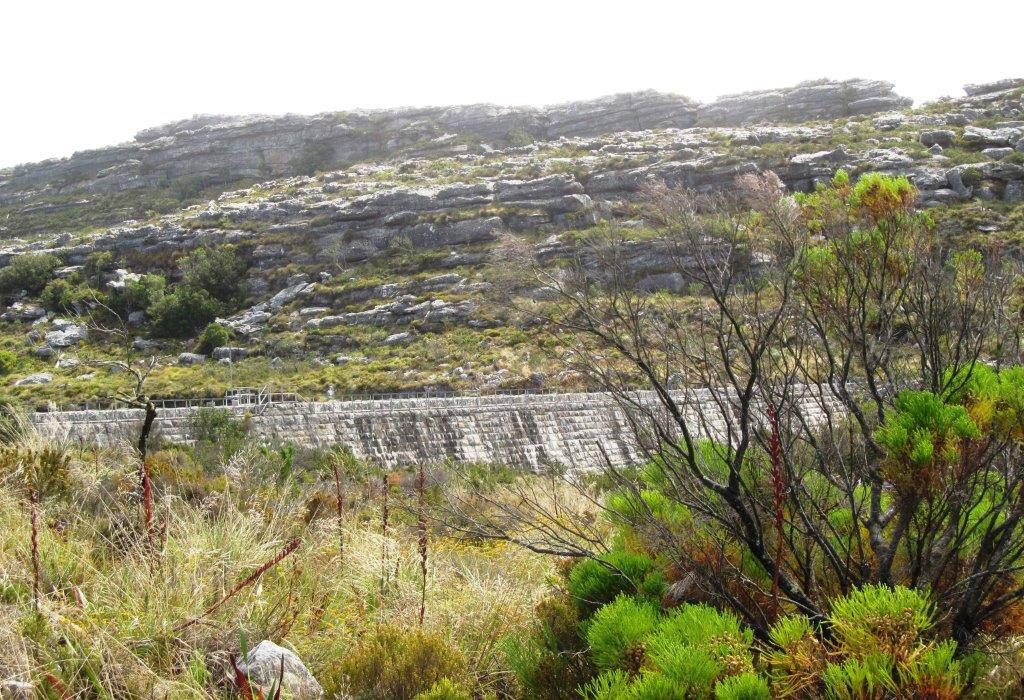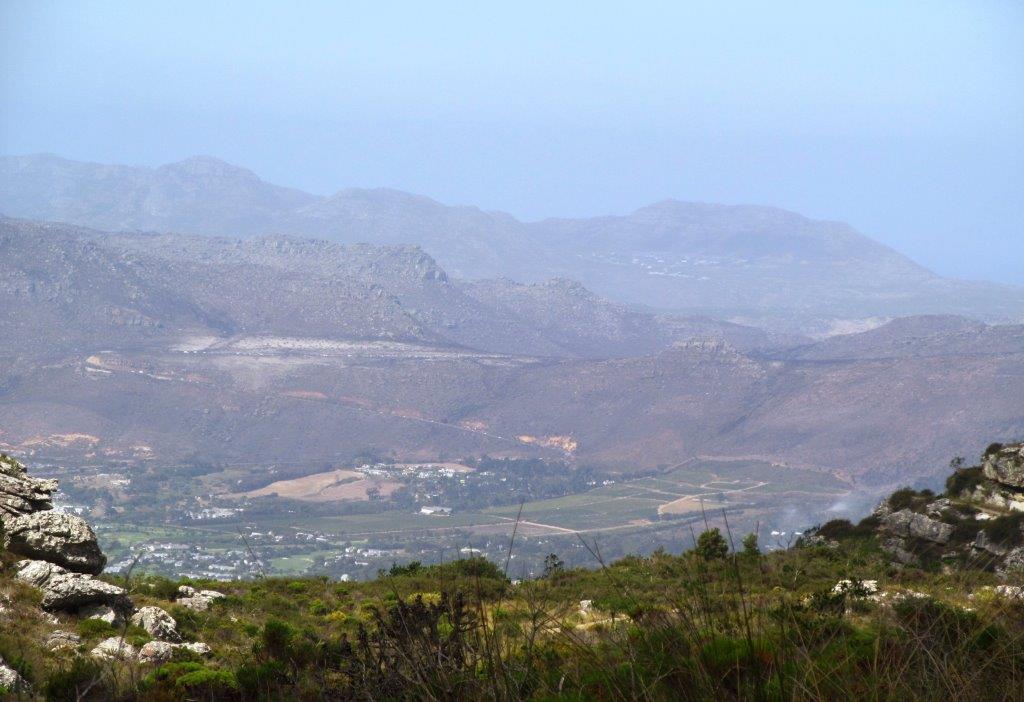 area burnt out in the previous few days near Ou Kaapse Weg - a road just visible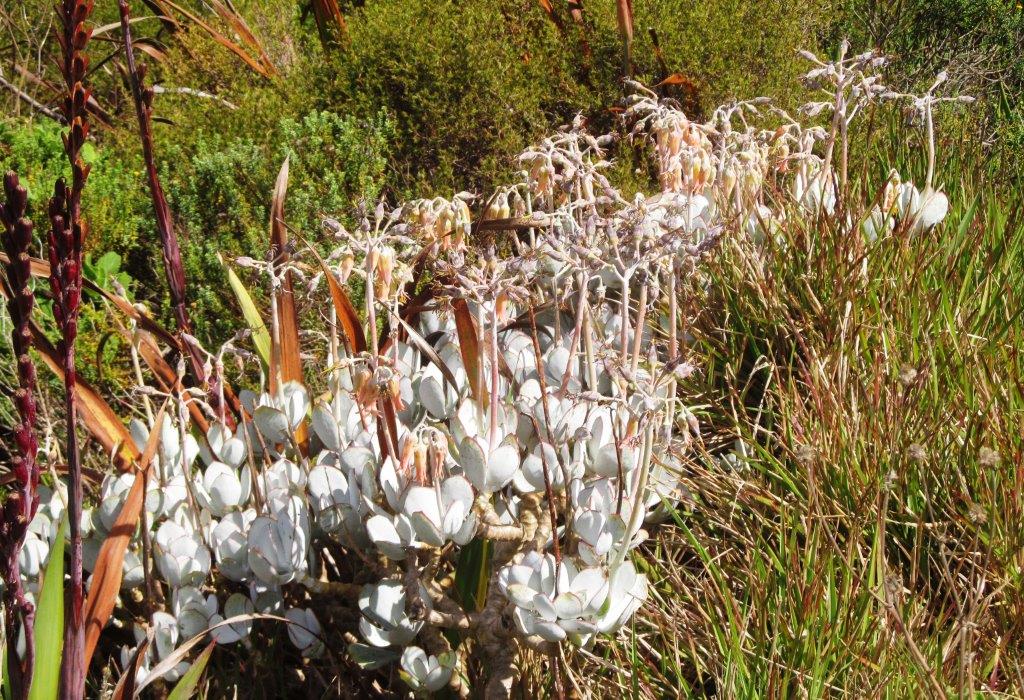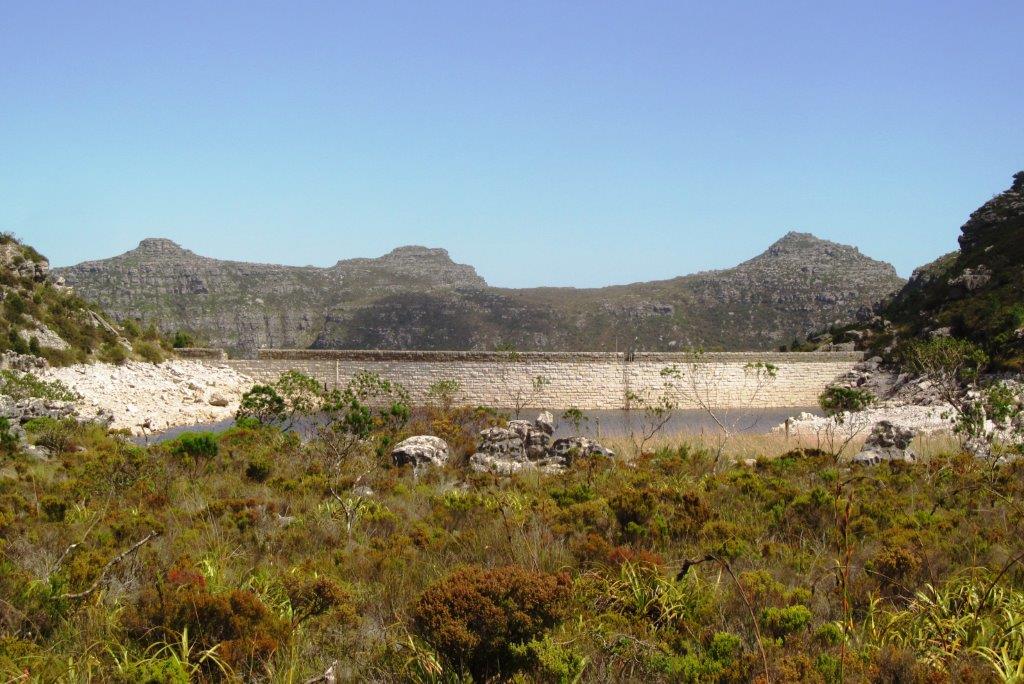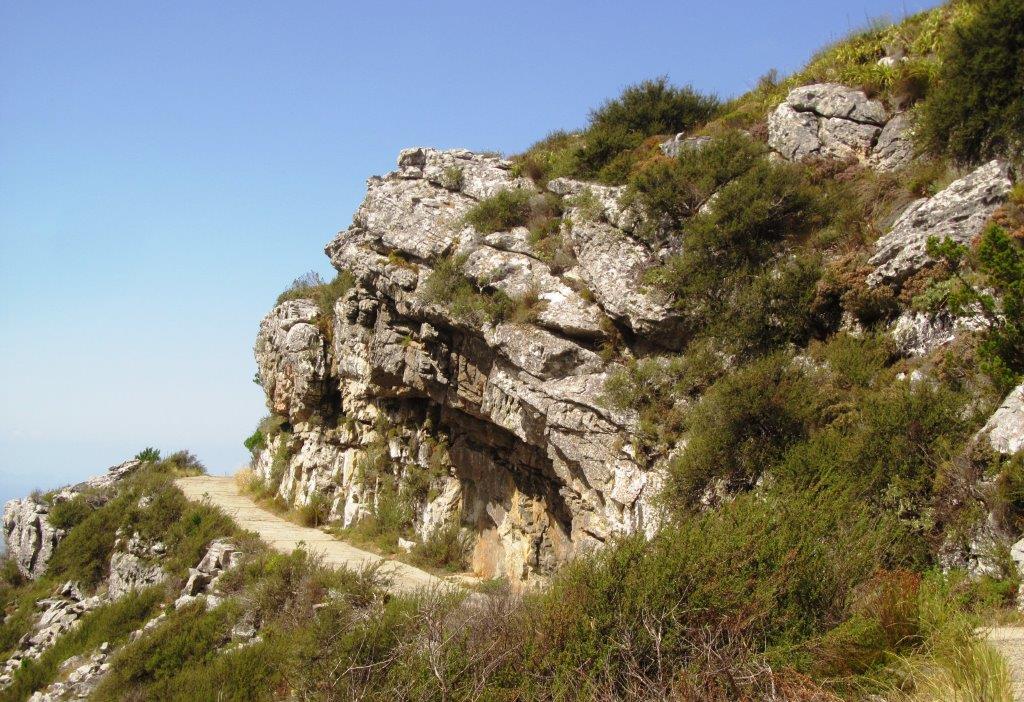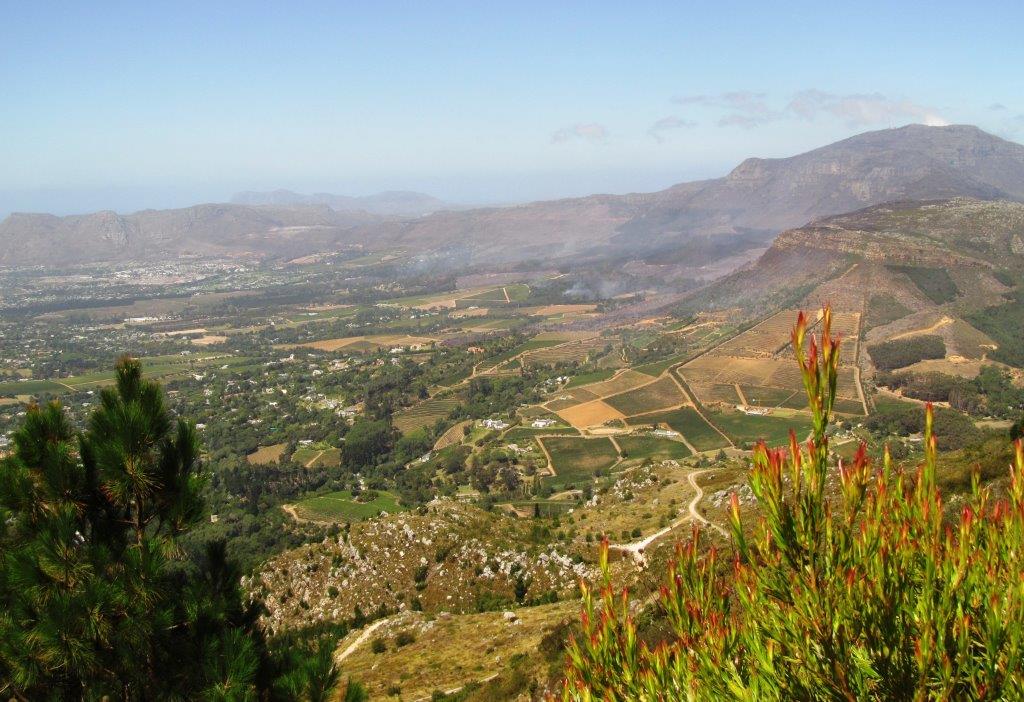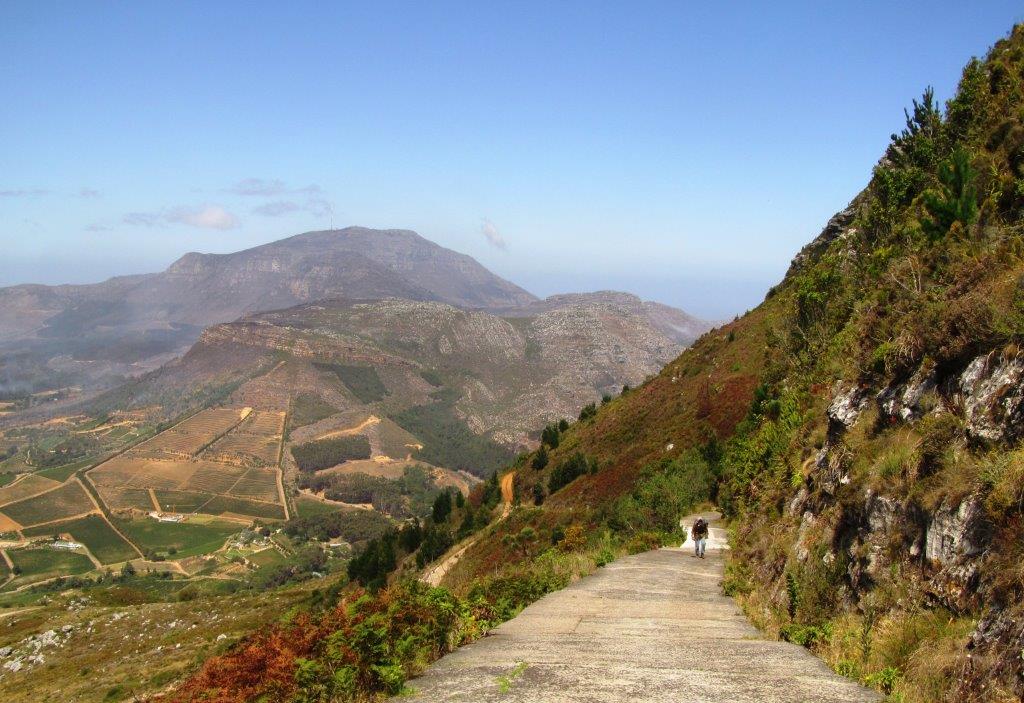 the track down to Constantia Neck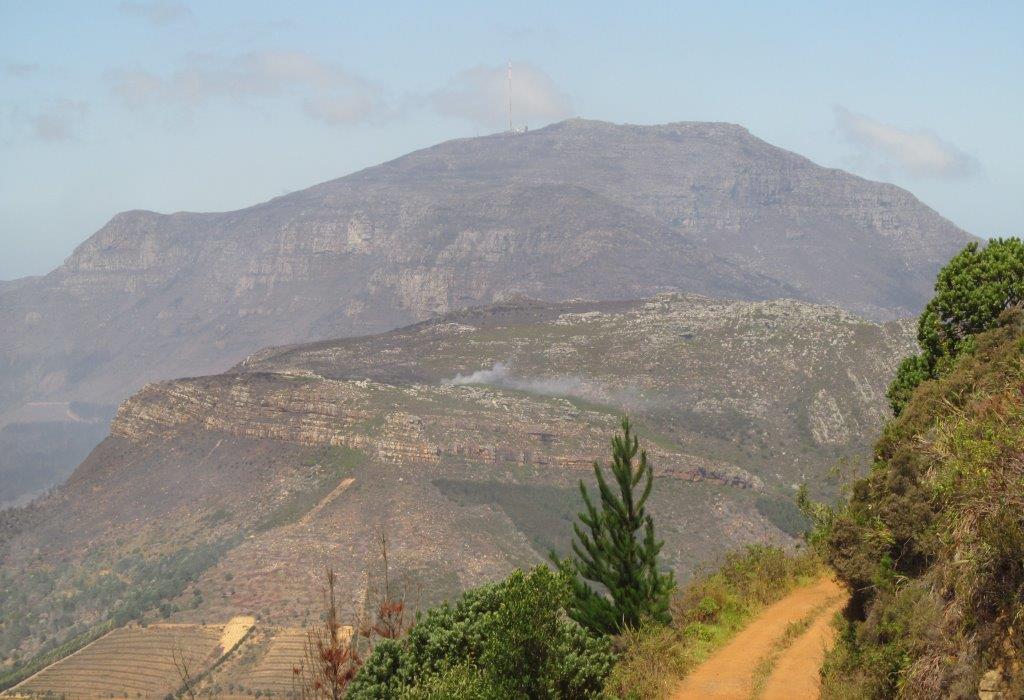 burnt out Constantia Berg - weather staion on top just visible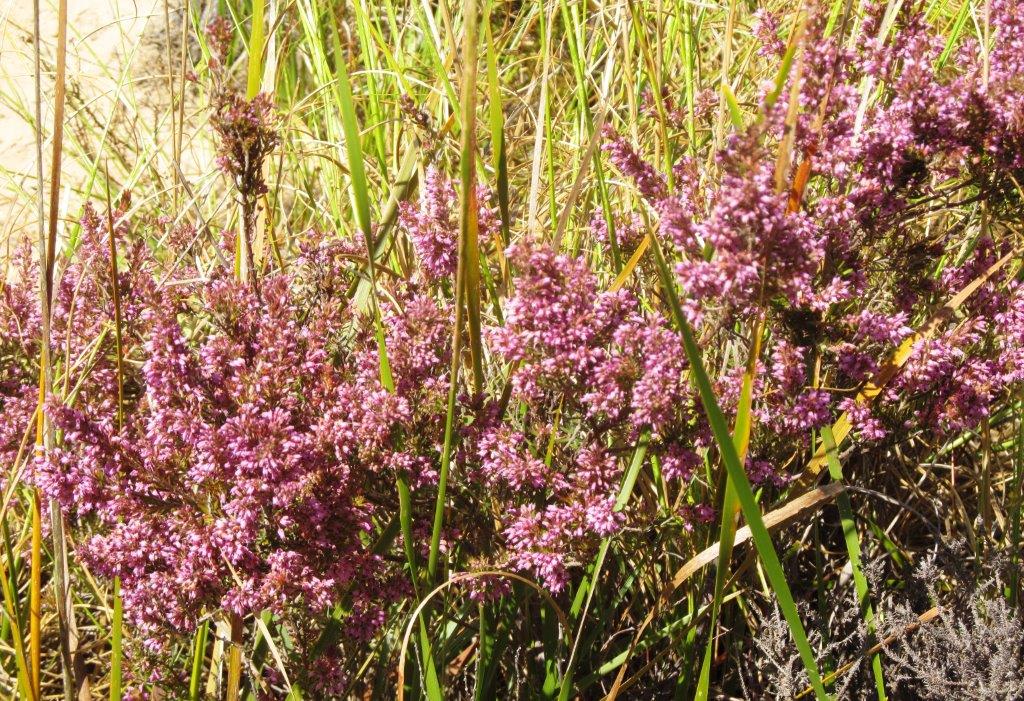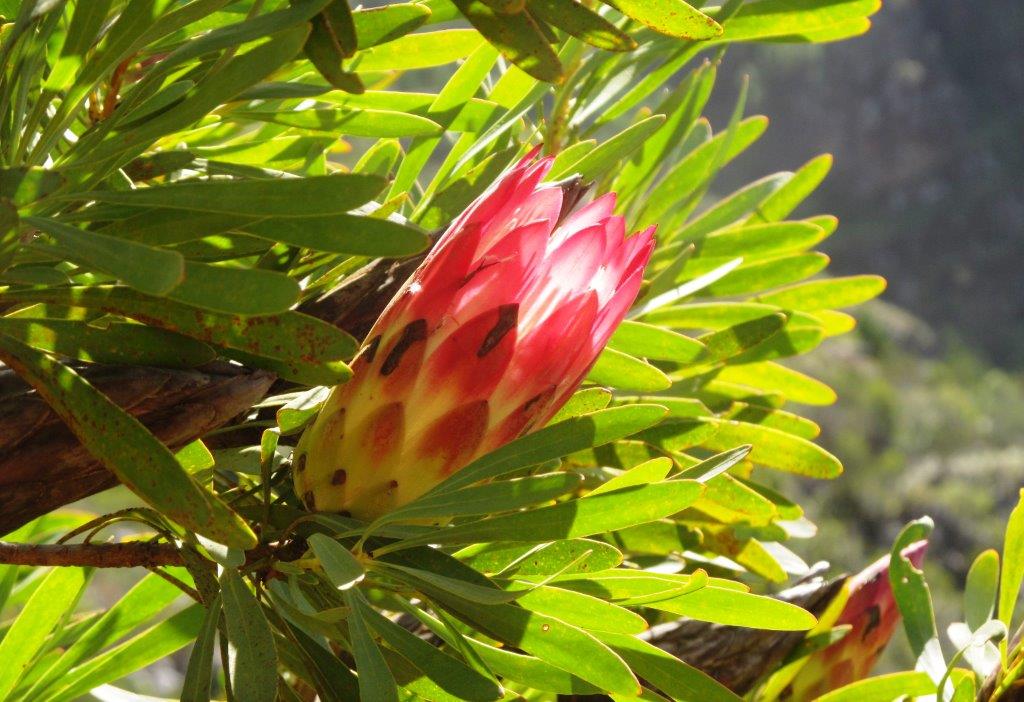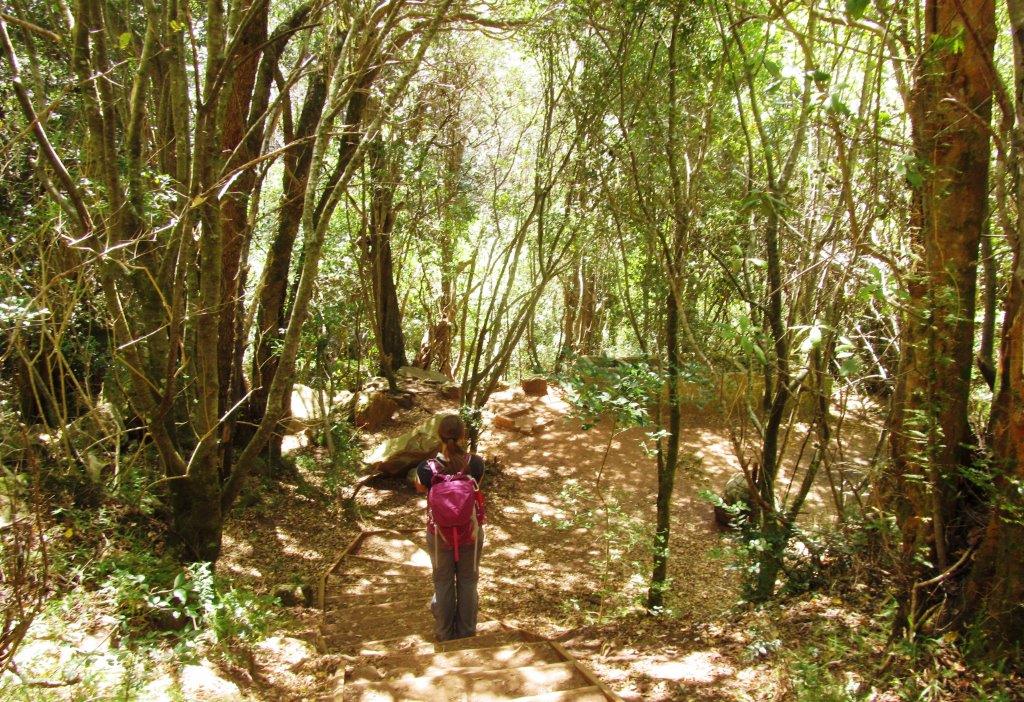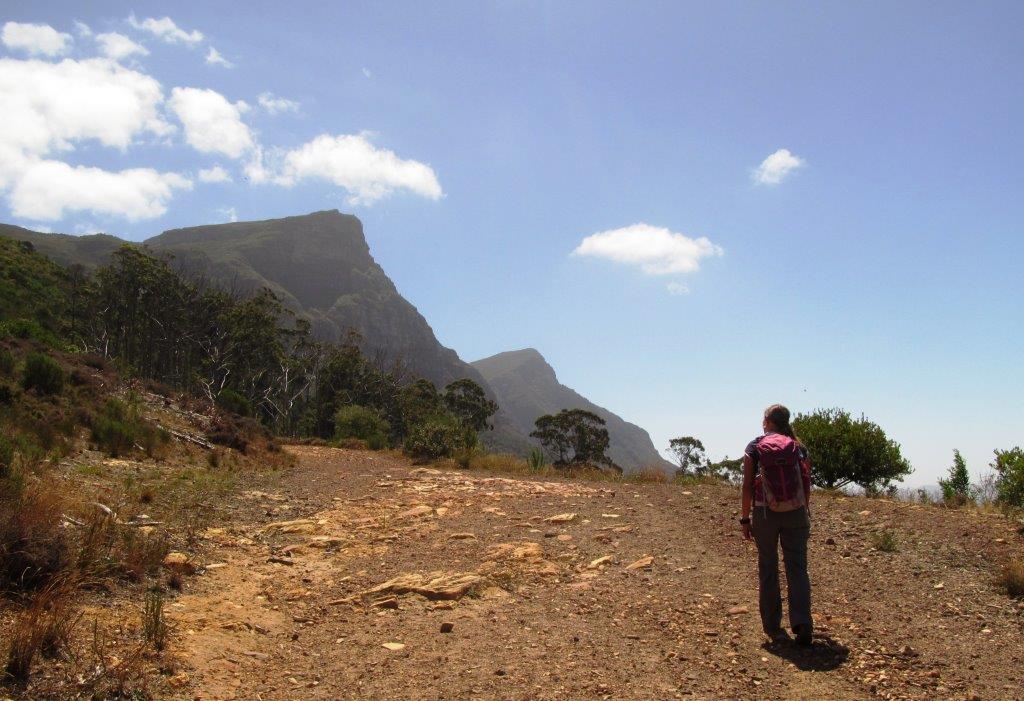 turning back towards Kirstenbosch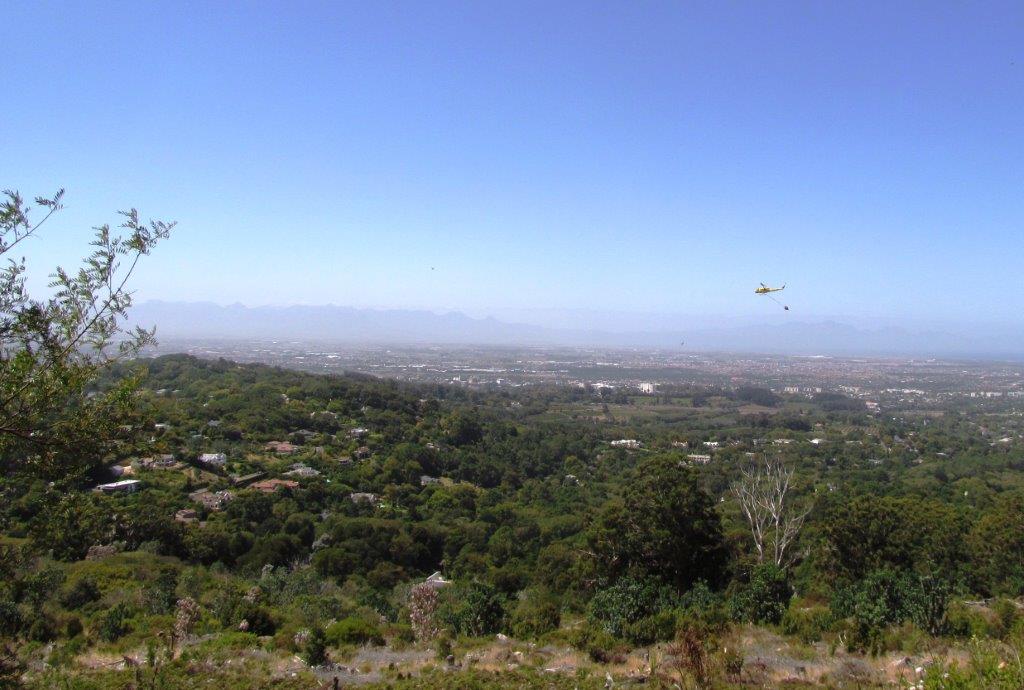 a helicopter used in fire fighting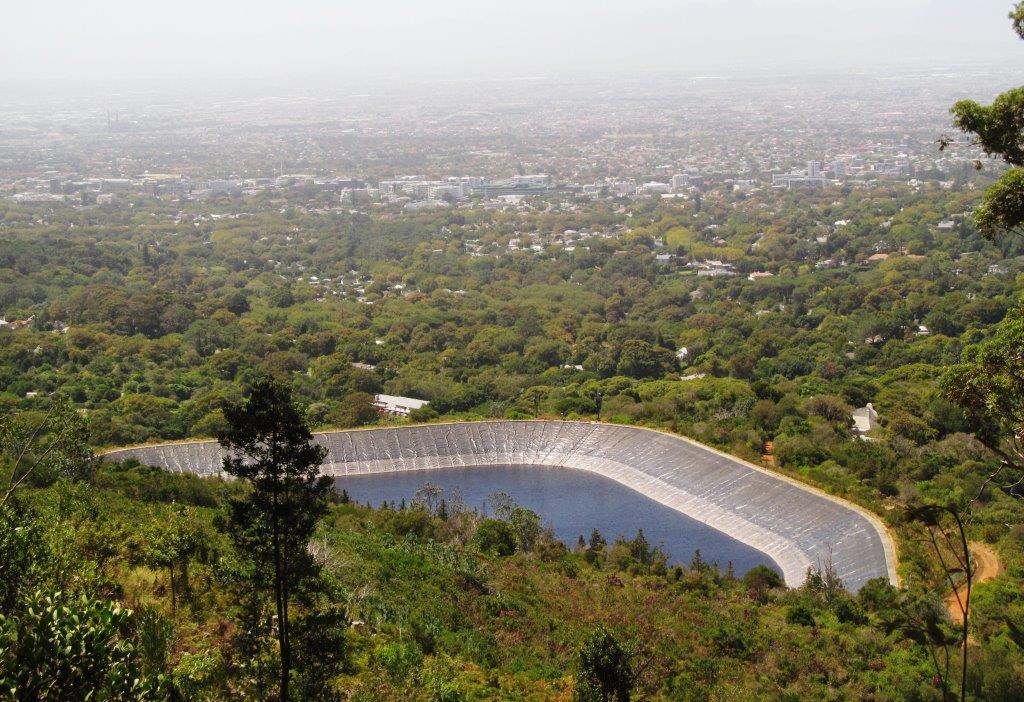 Kirstenbosch Dam

profile of eastern side of Table Mountain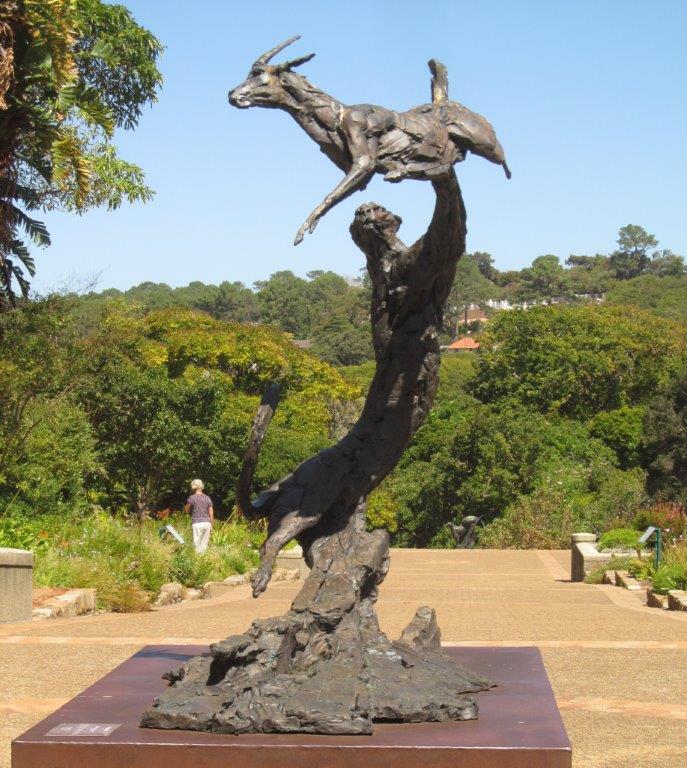 Stroll in Kirstenbosch Gardens after walk - statue here by Dylan Lewis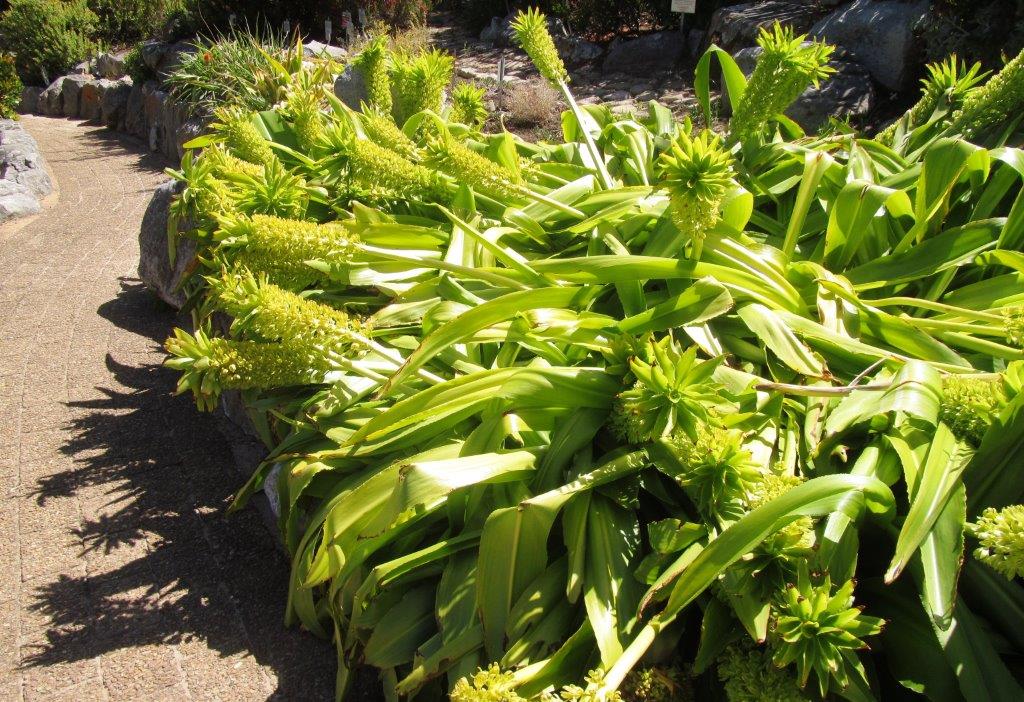 Pineapple Flower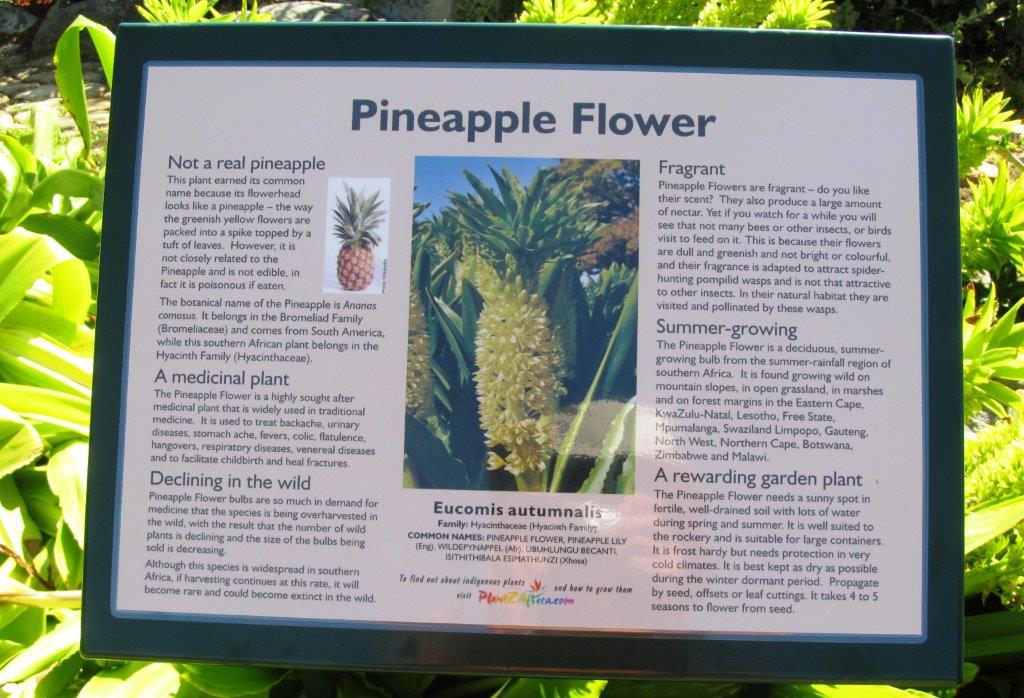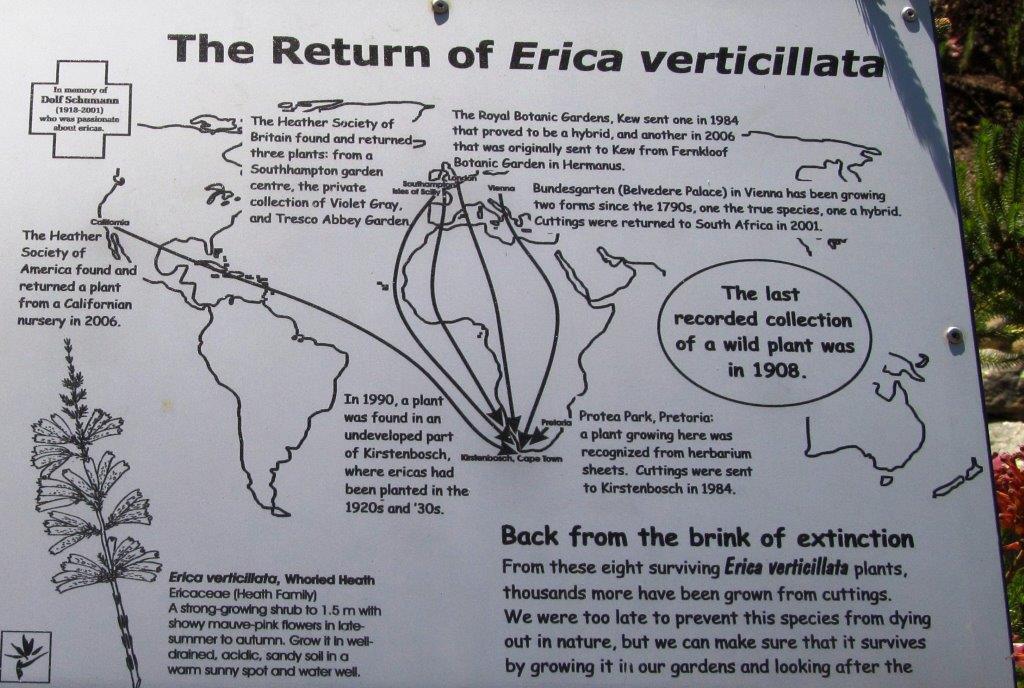 The return of Erica verticillata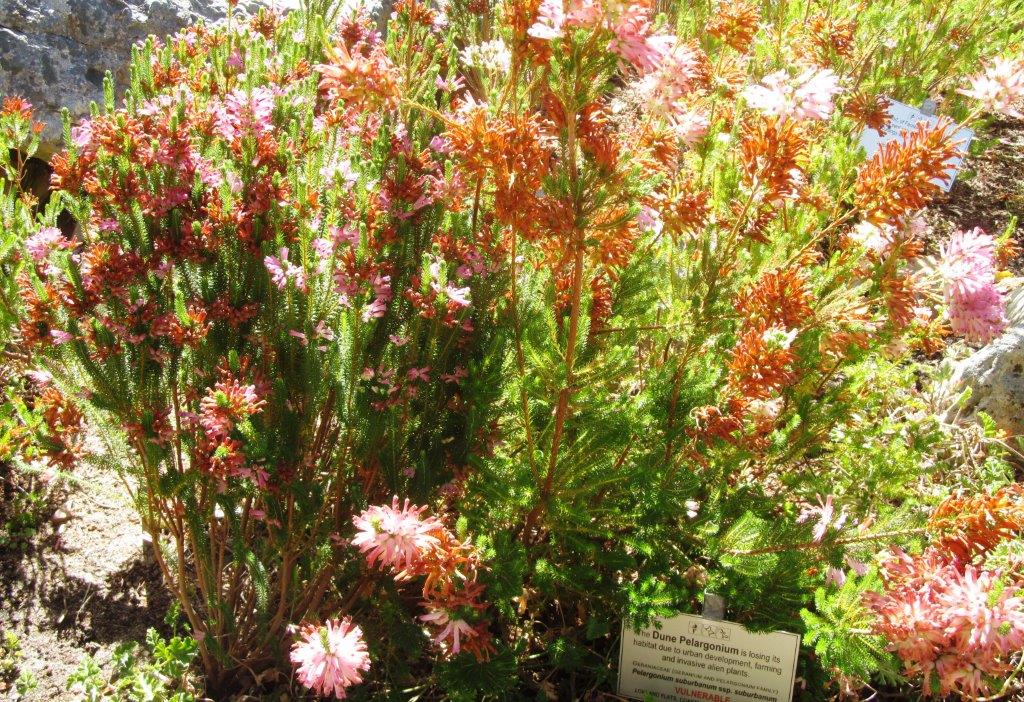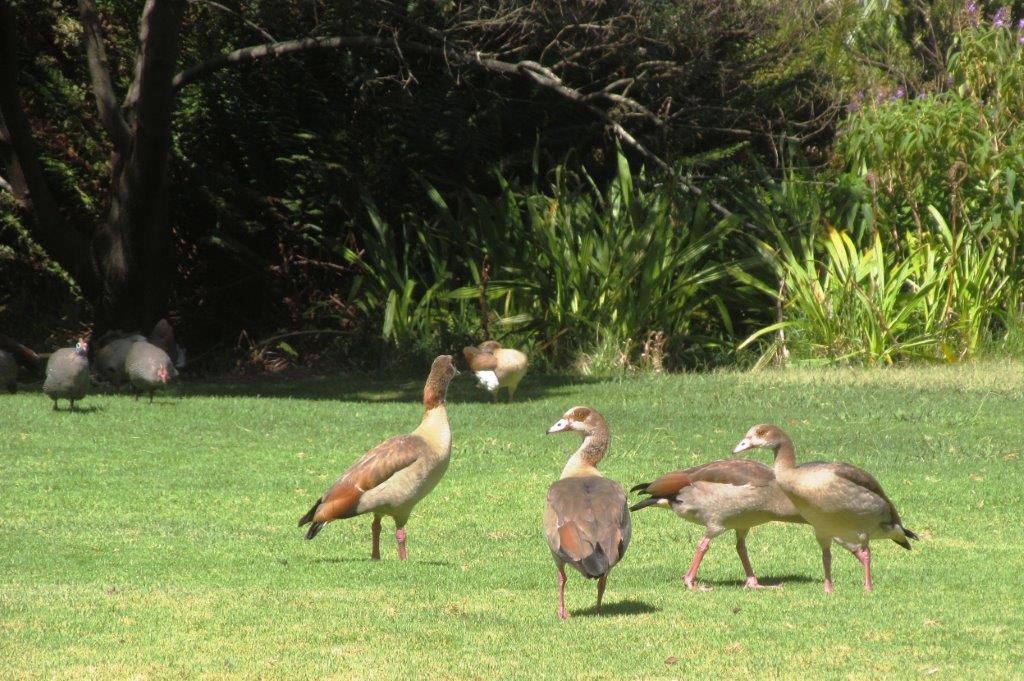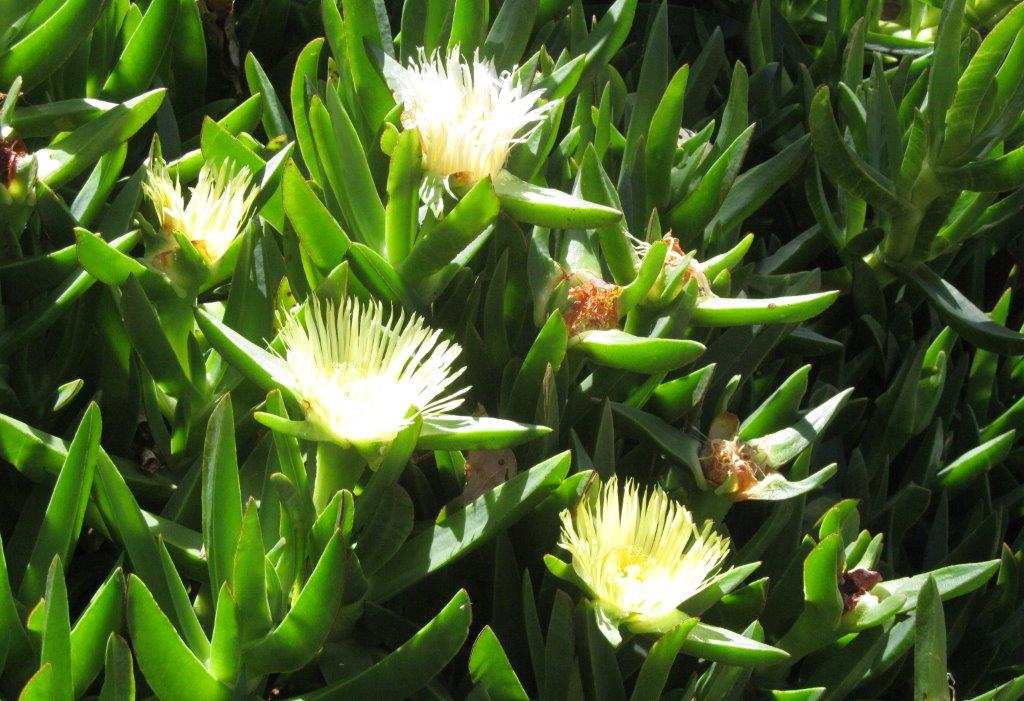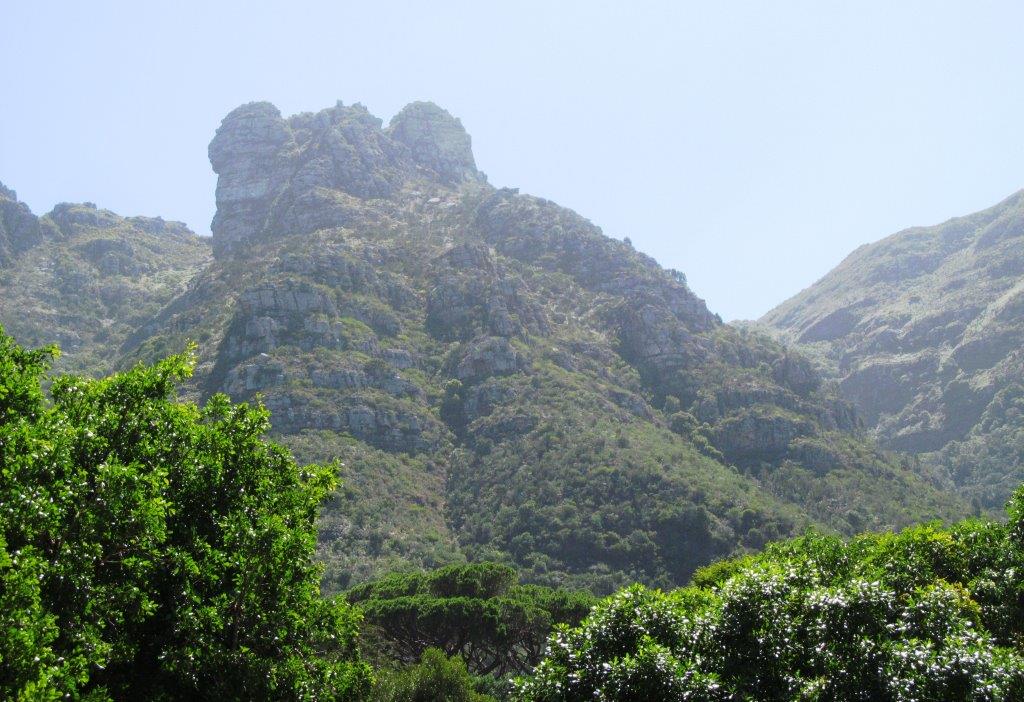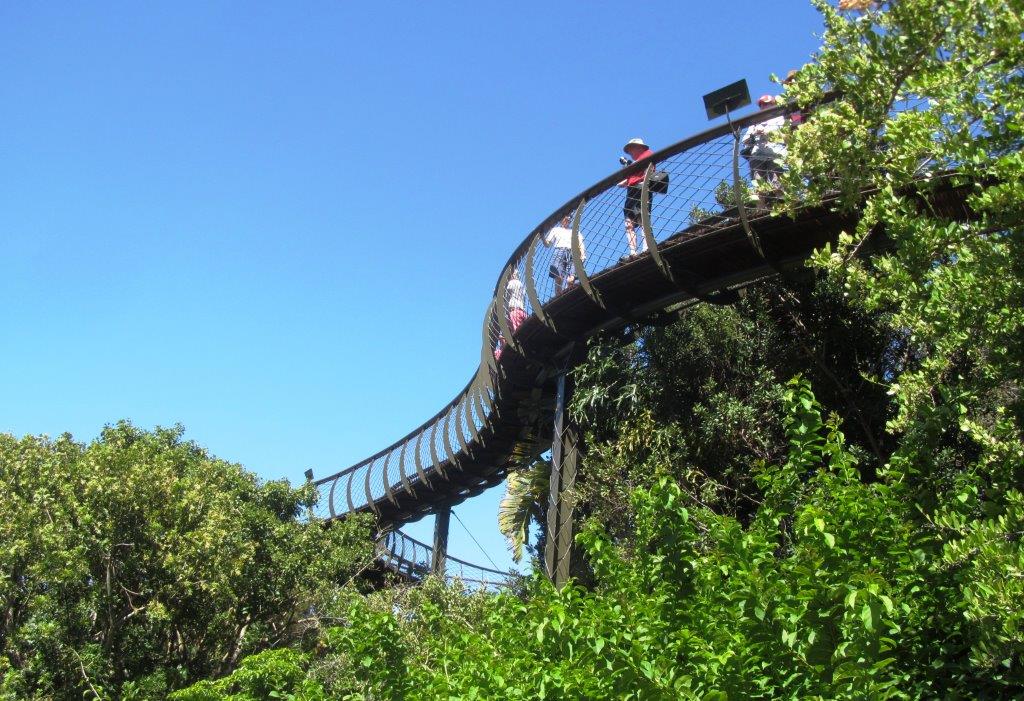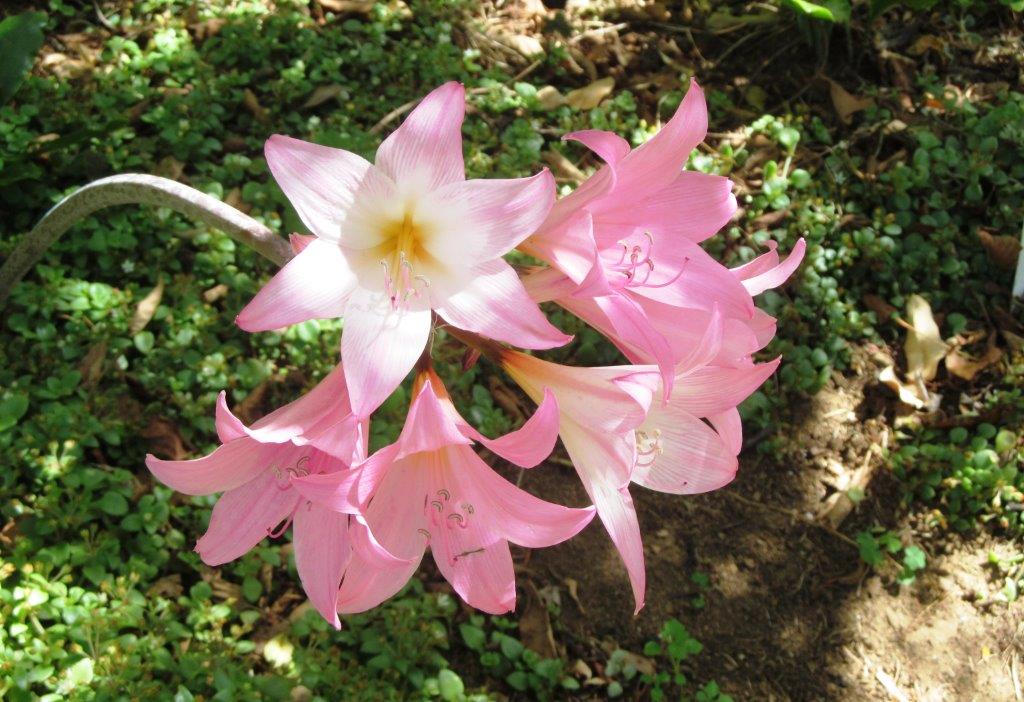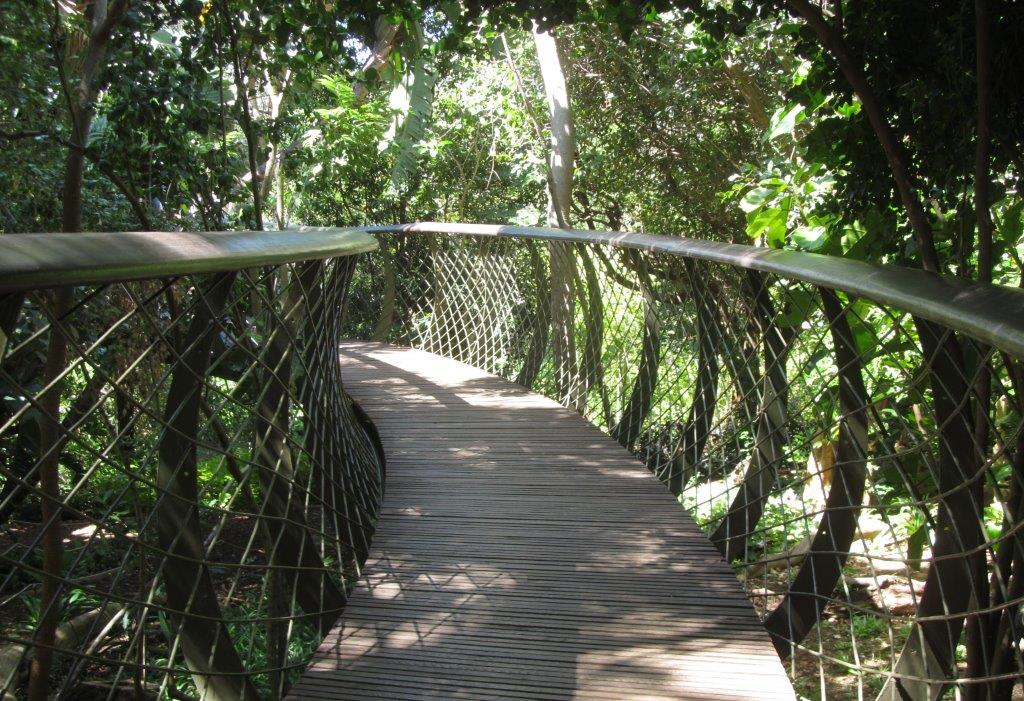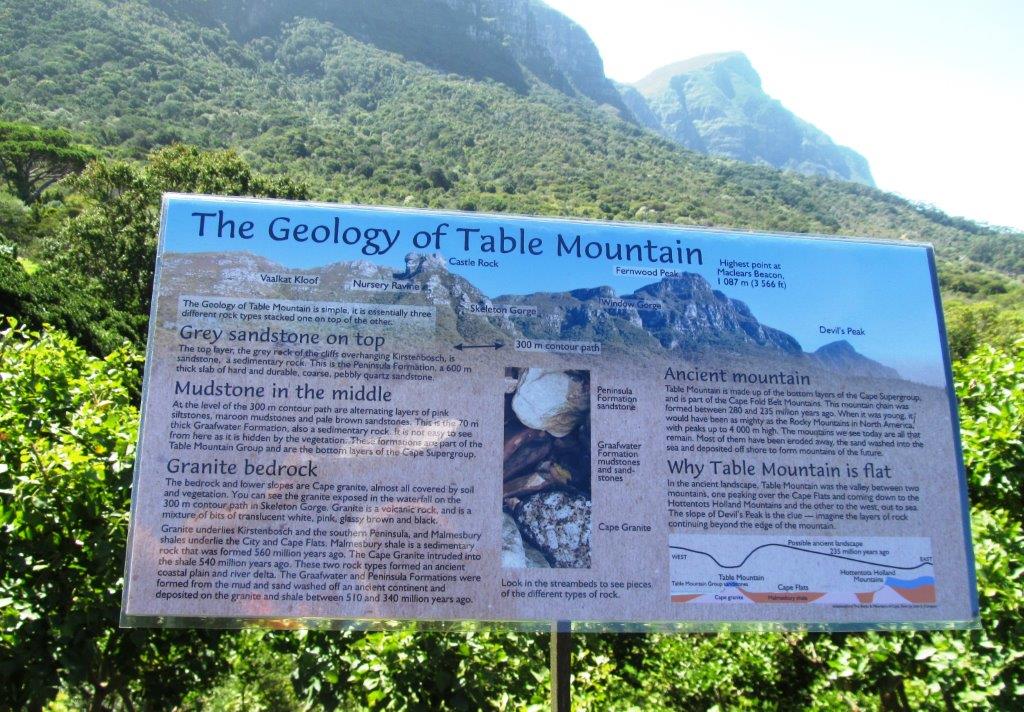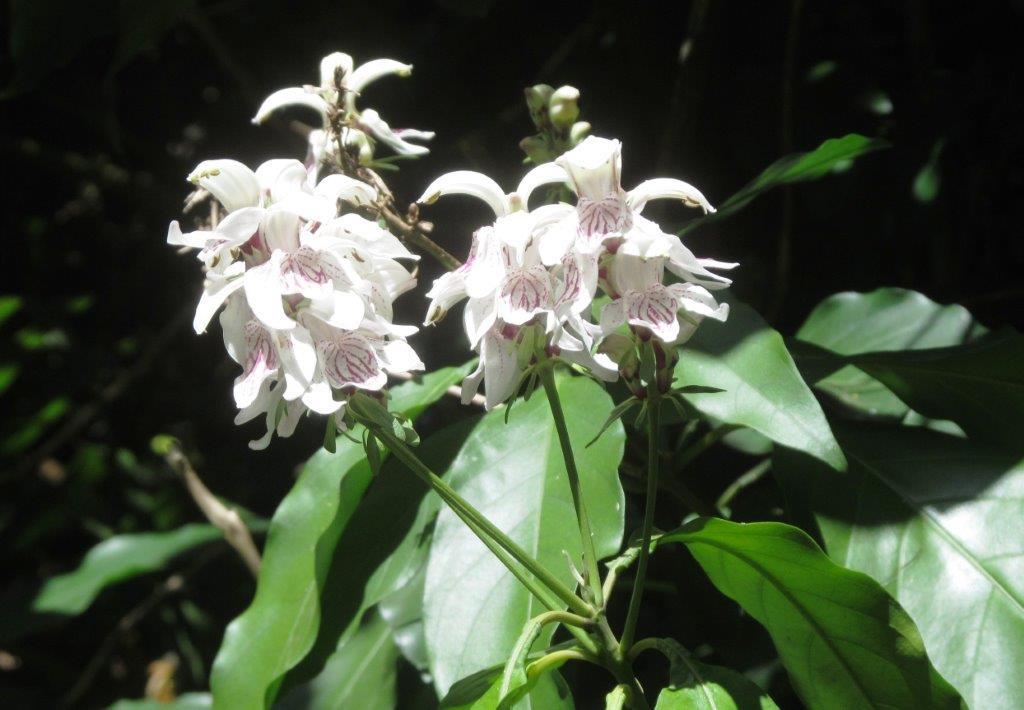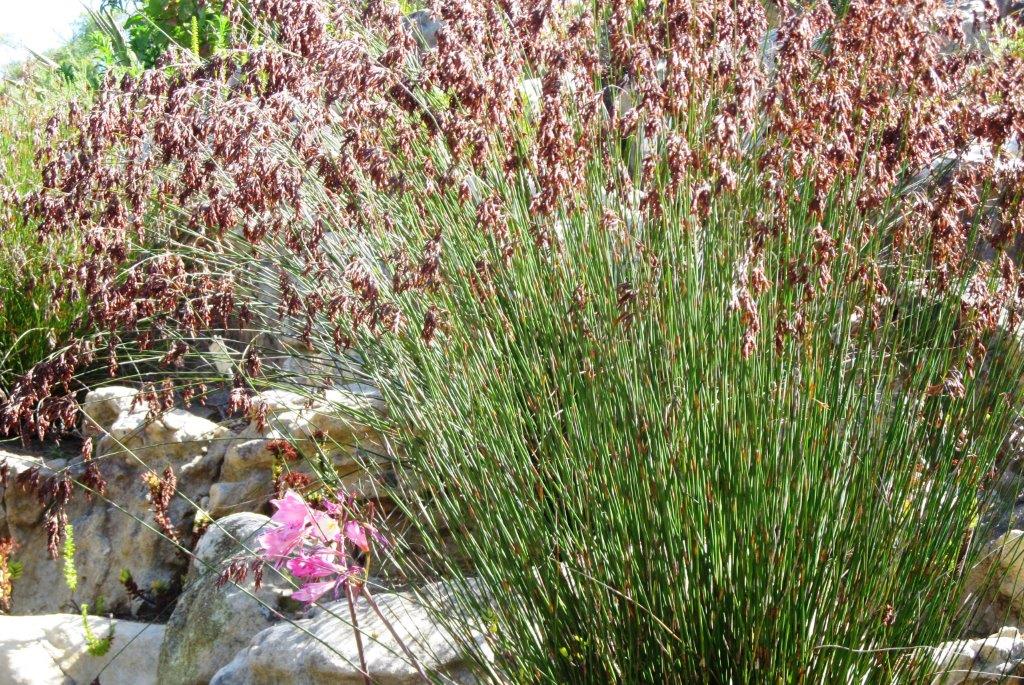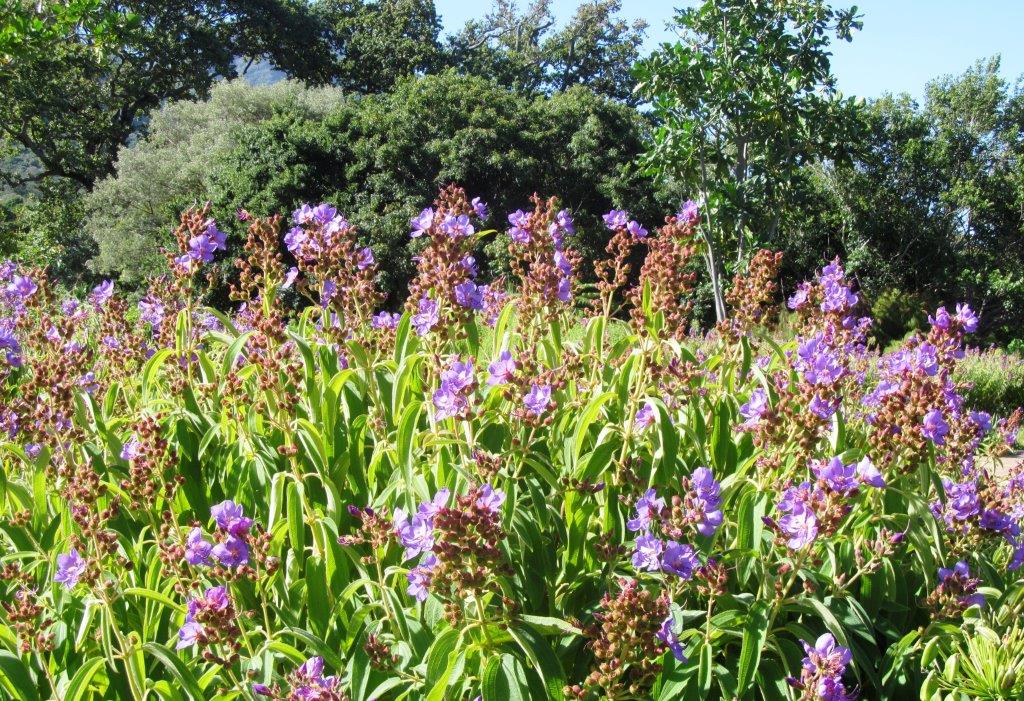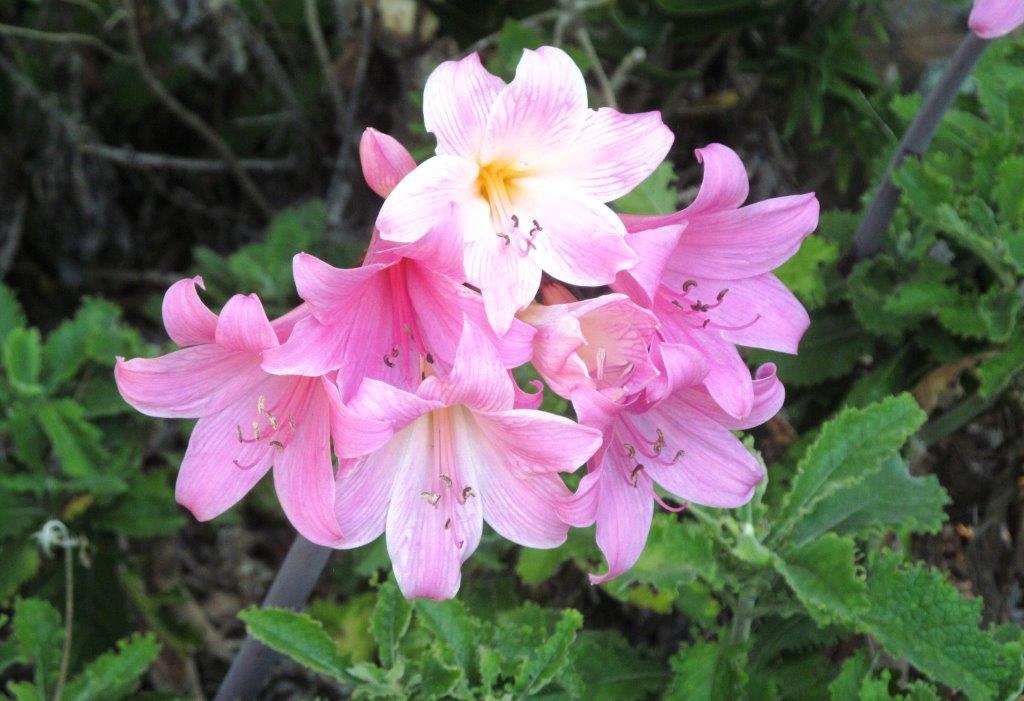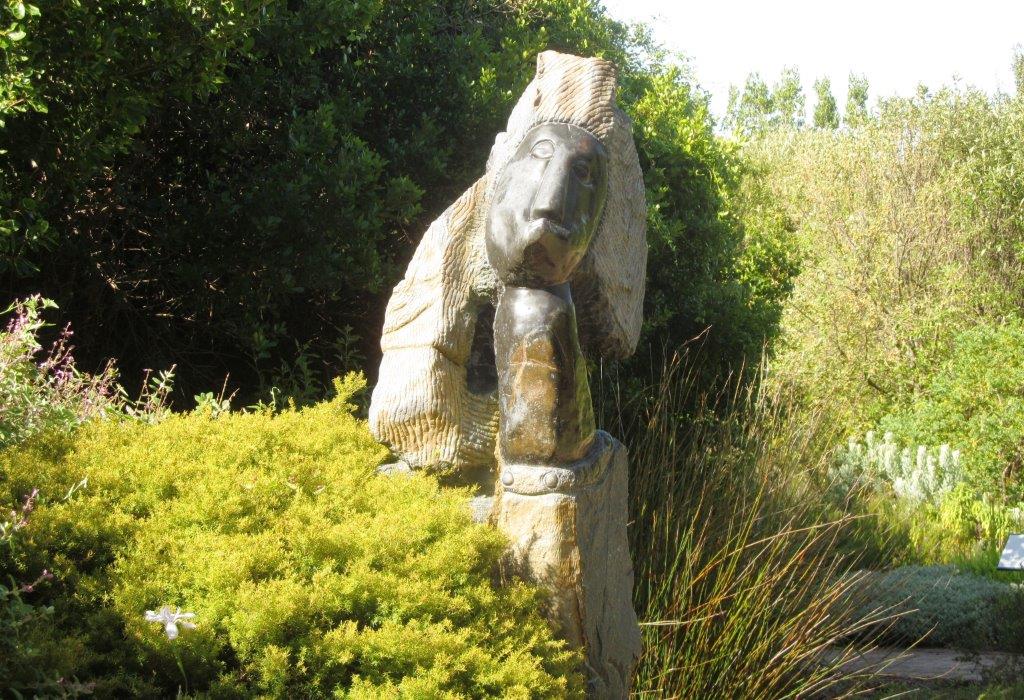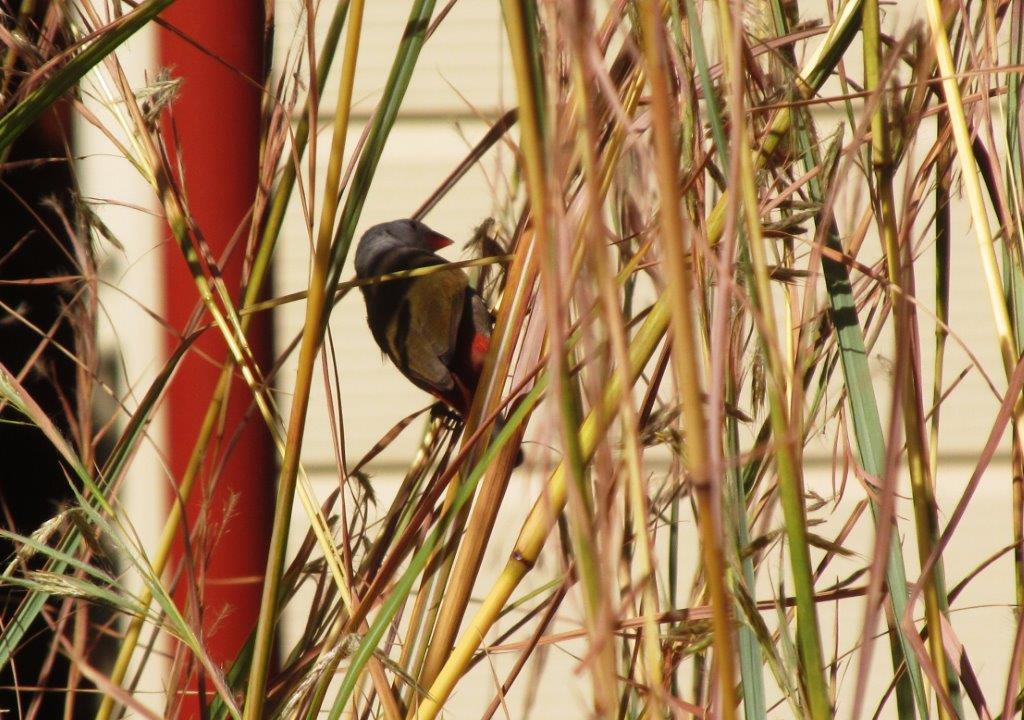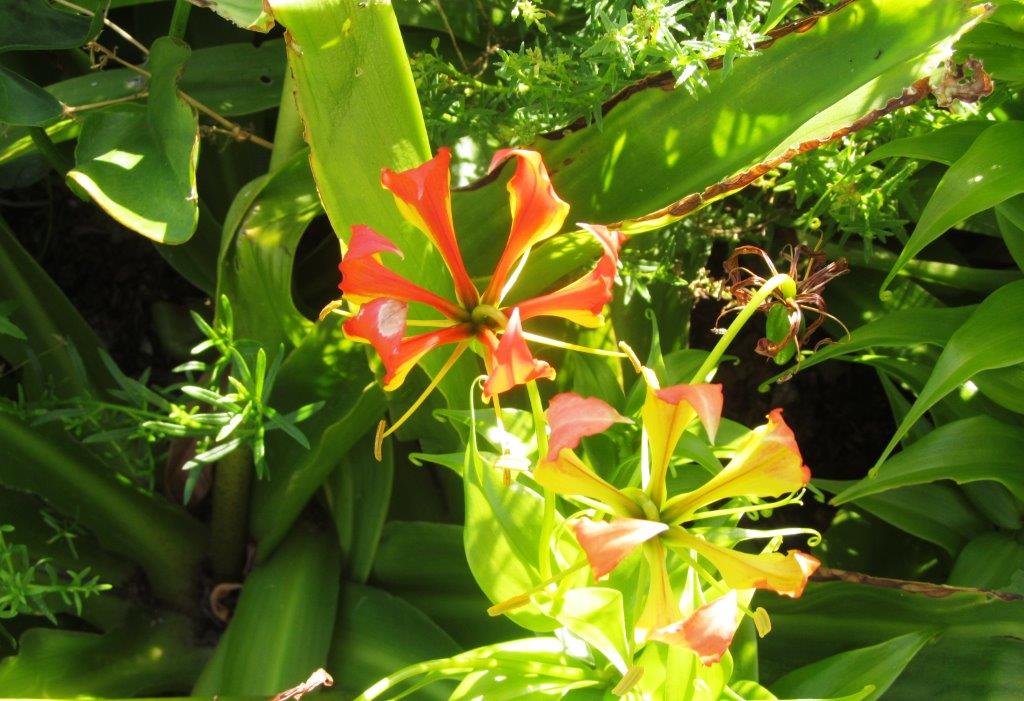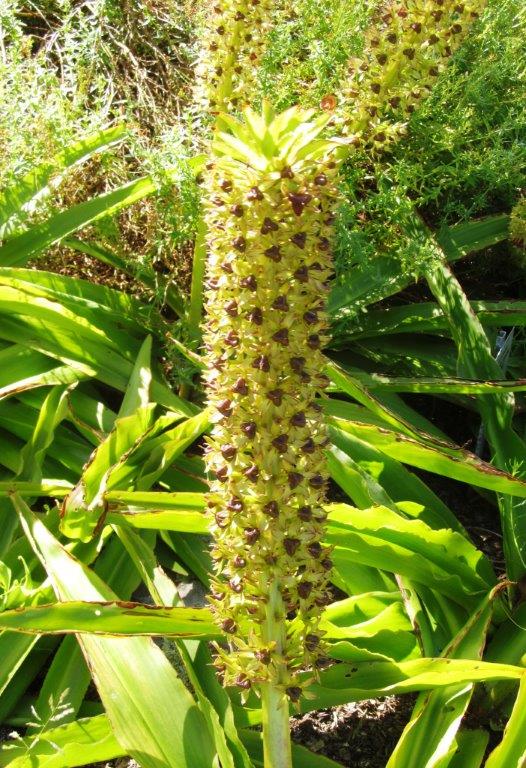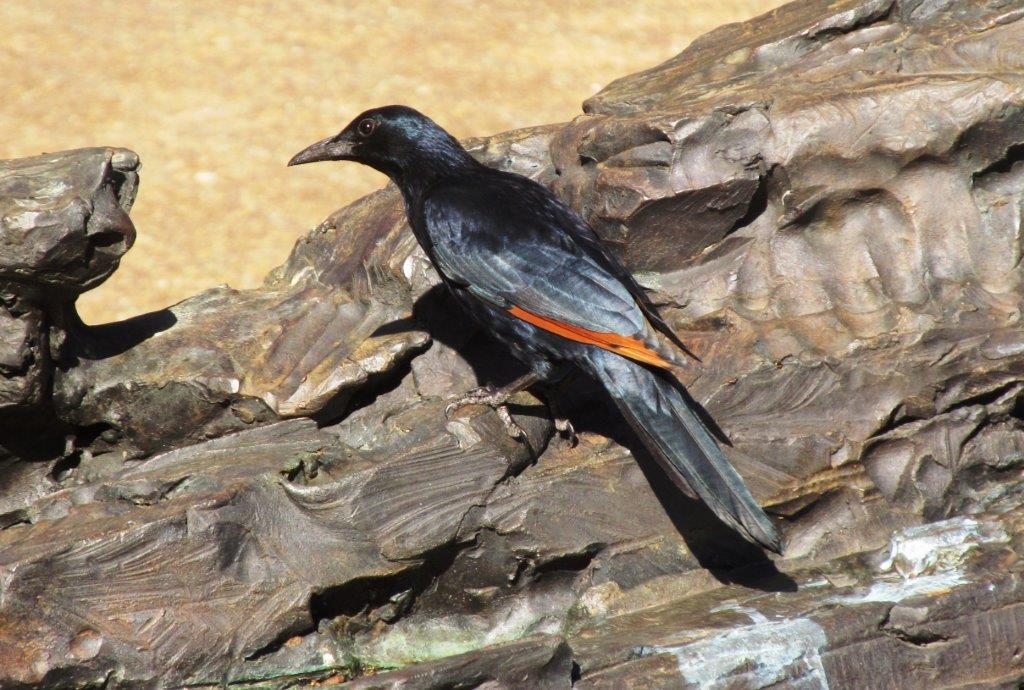 walks index - homepage - contact me at