walks index
-
home page
- contact me at

Ascent of Moel Siabod on 9th September 2009 (with group of Sheffield Ramblers)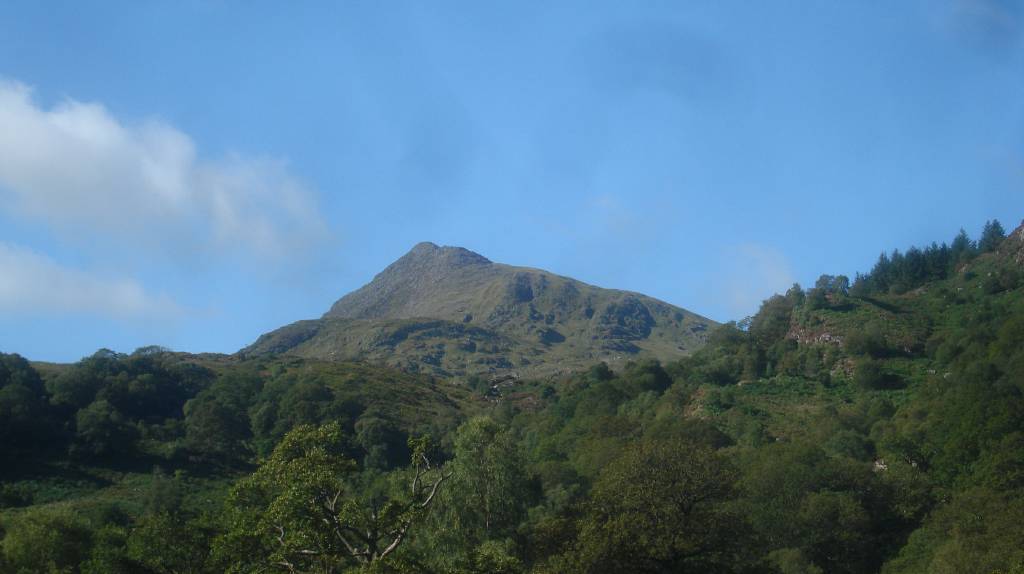 View from Pont Cyfyng (looking south west) at Moel Siabod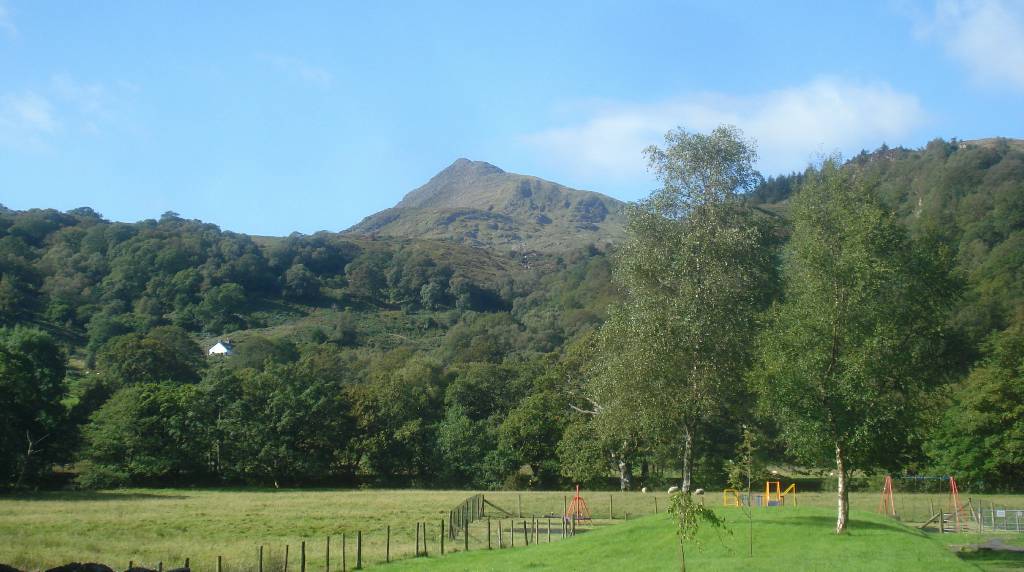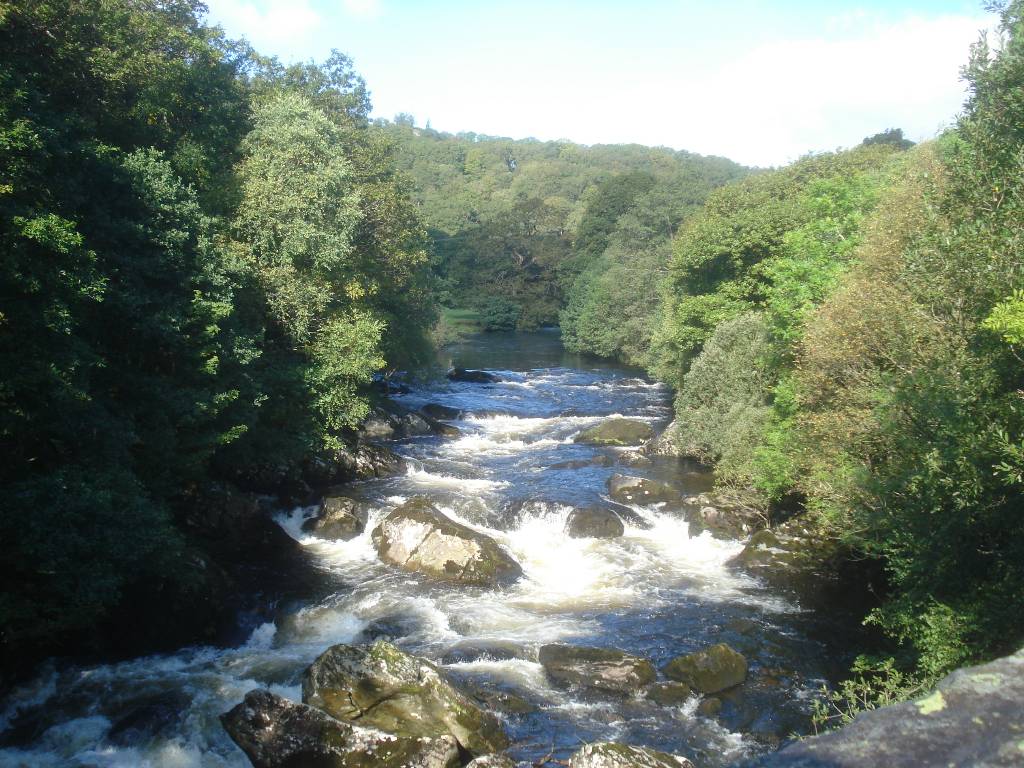 Afon Llugy - river to north of Moel Siabod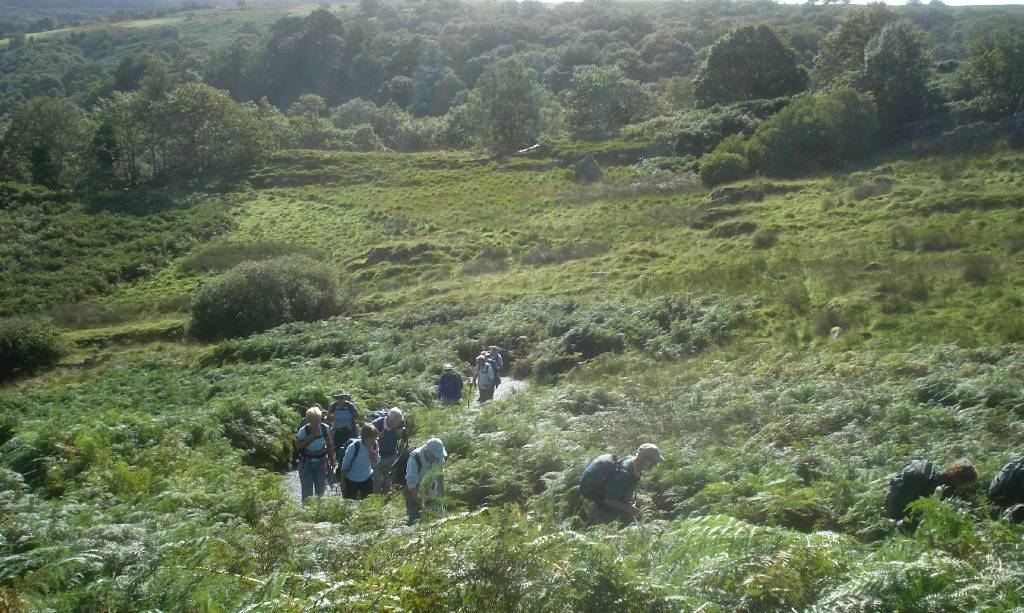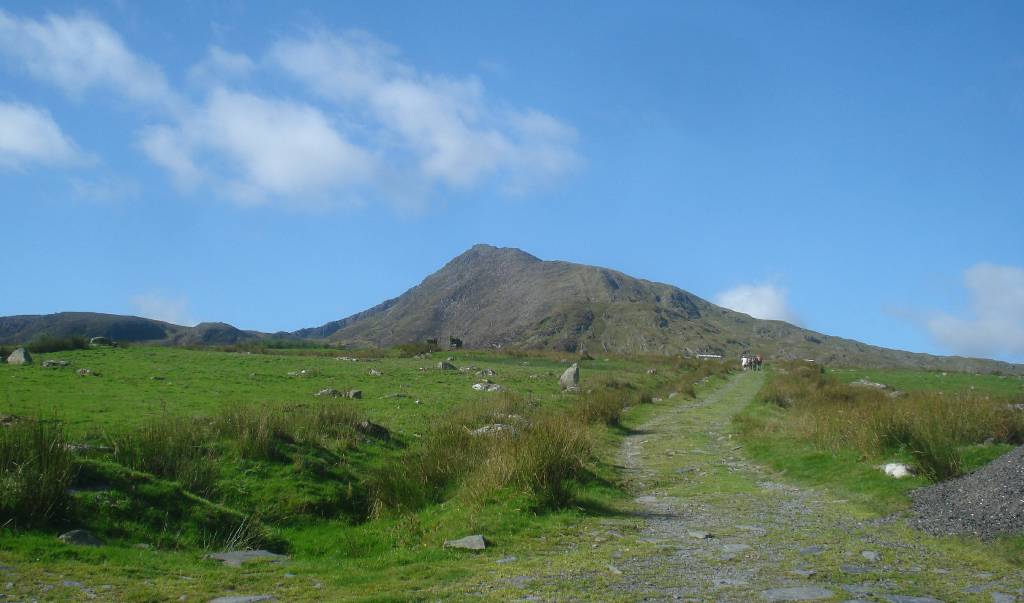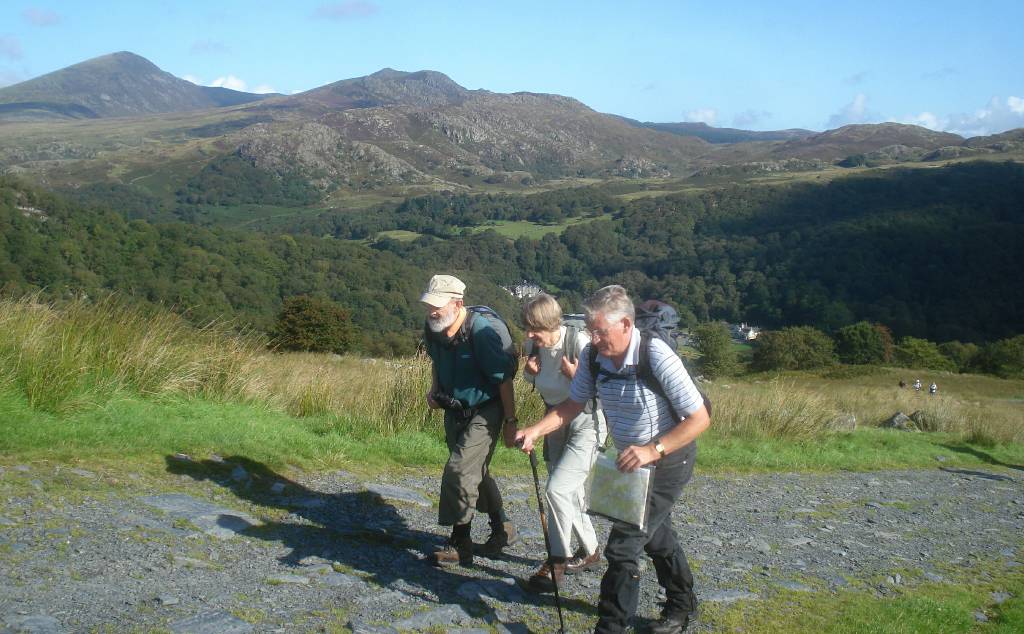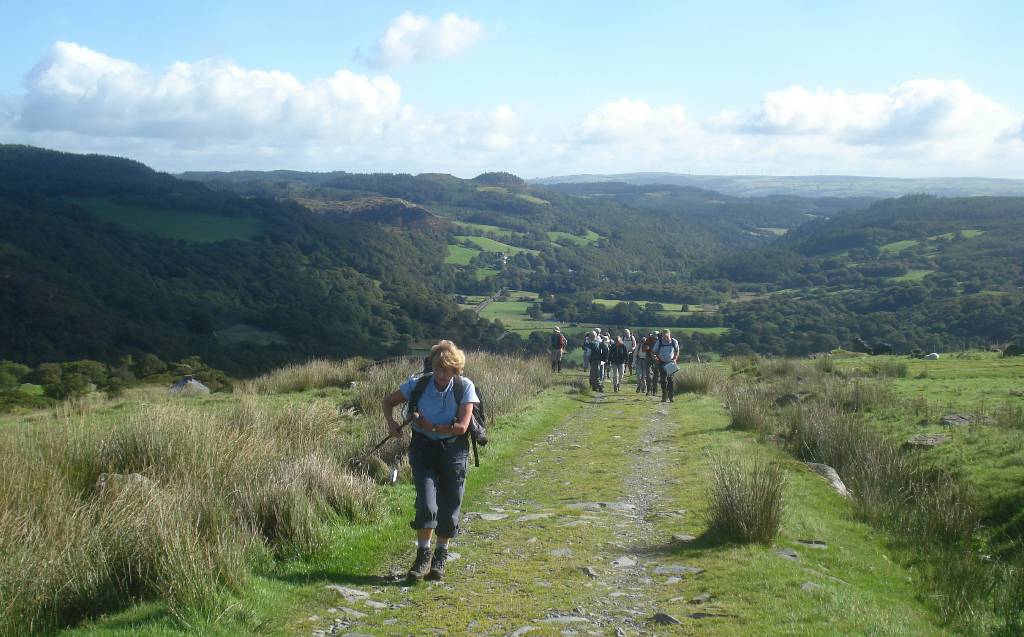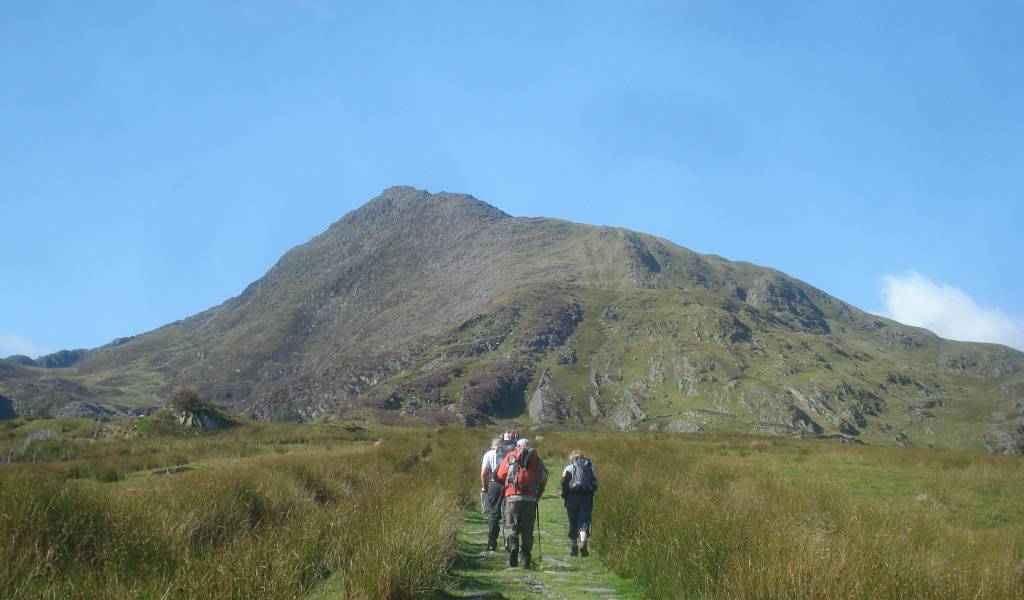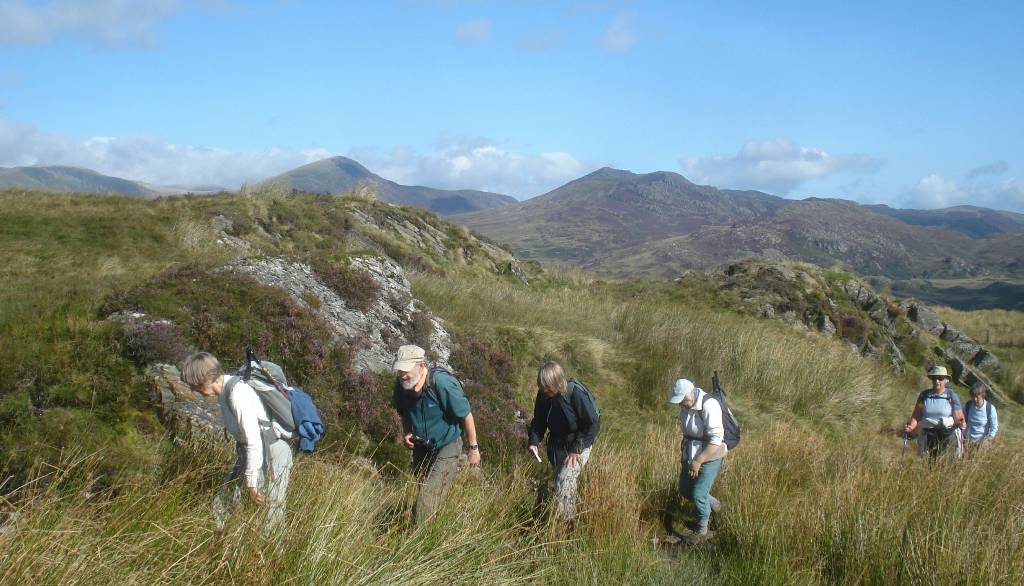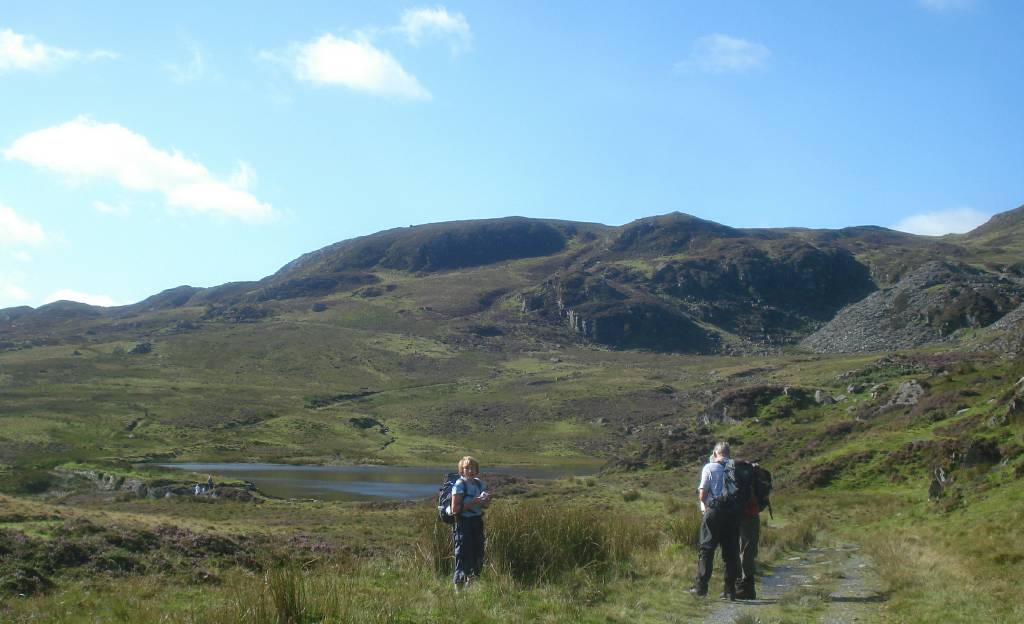 Lower lake - not named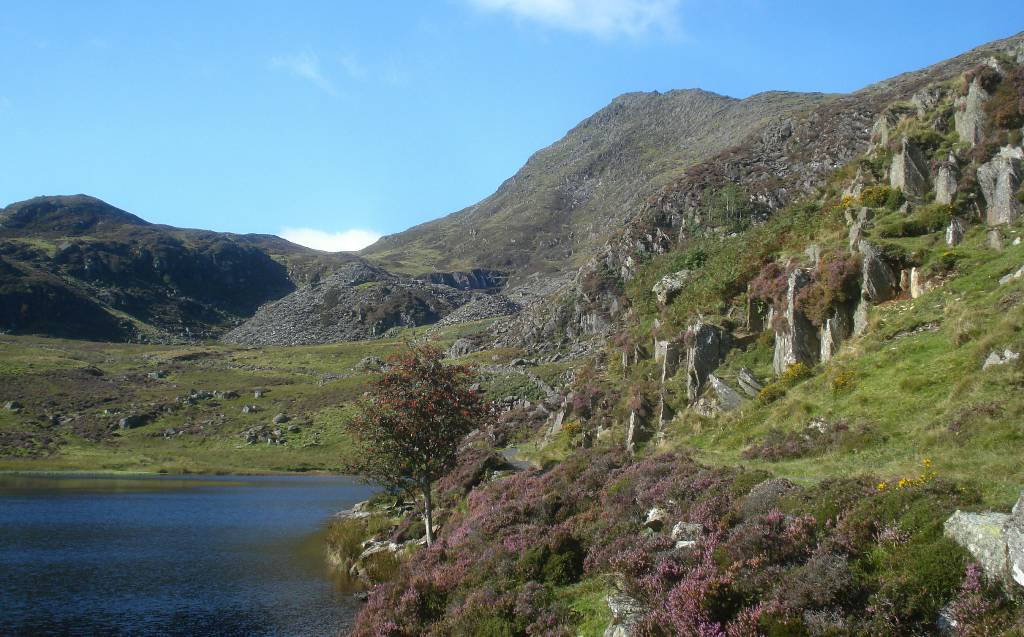 Disused quarry workings in sight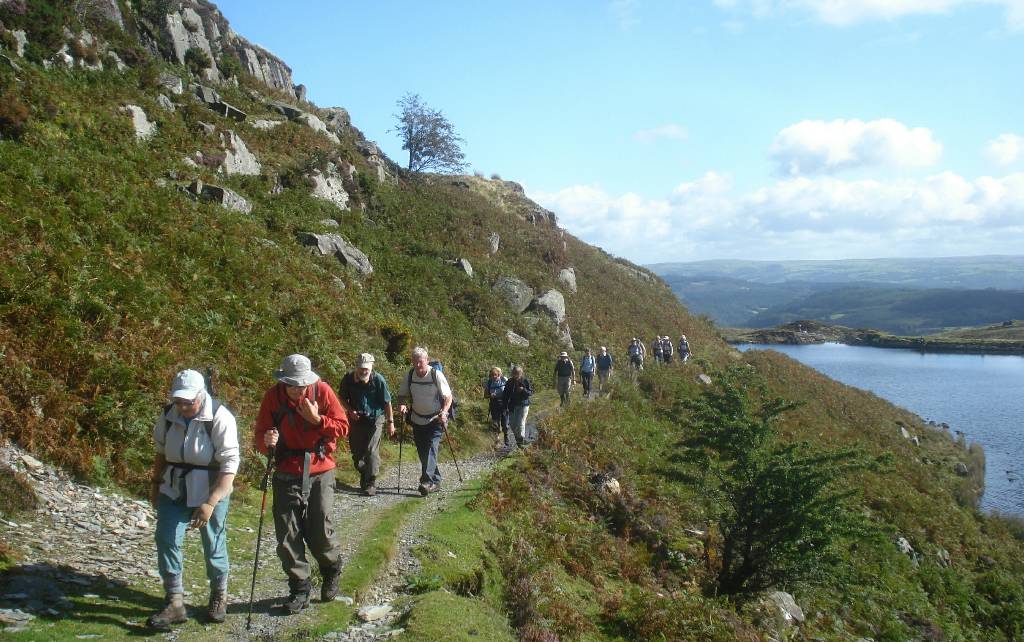 Ascending south west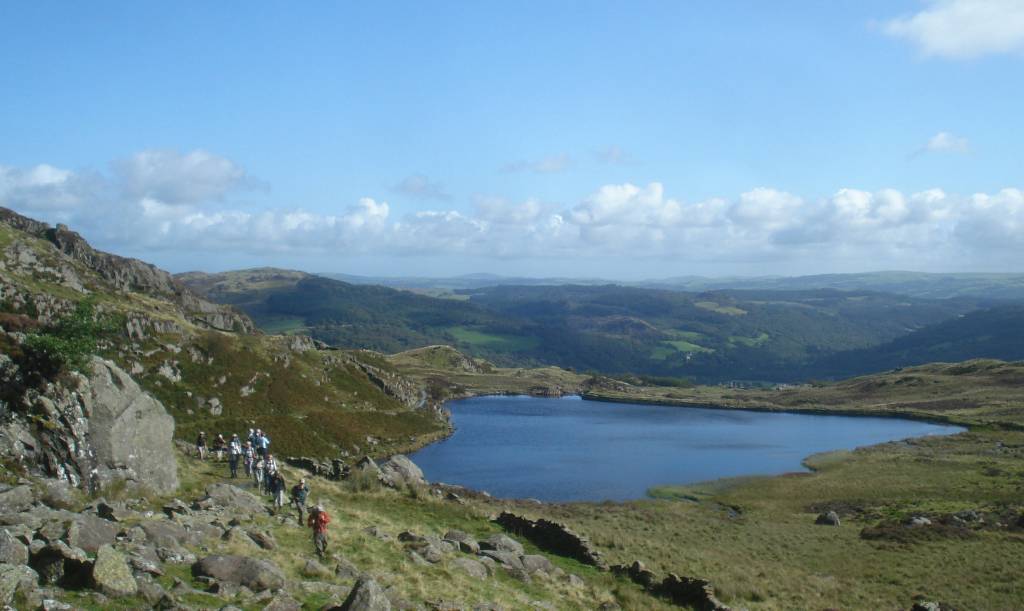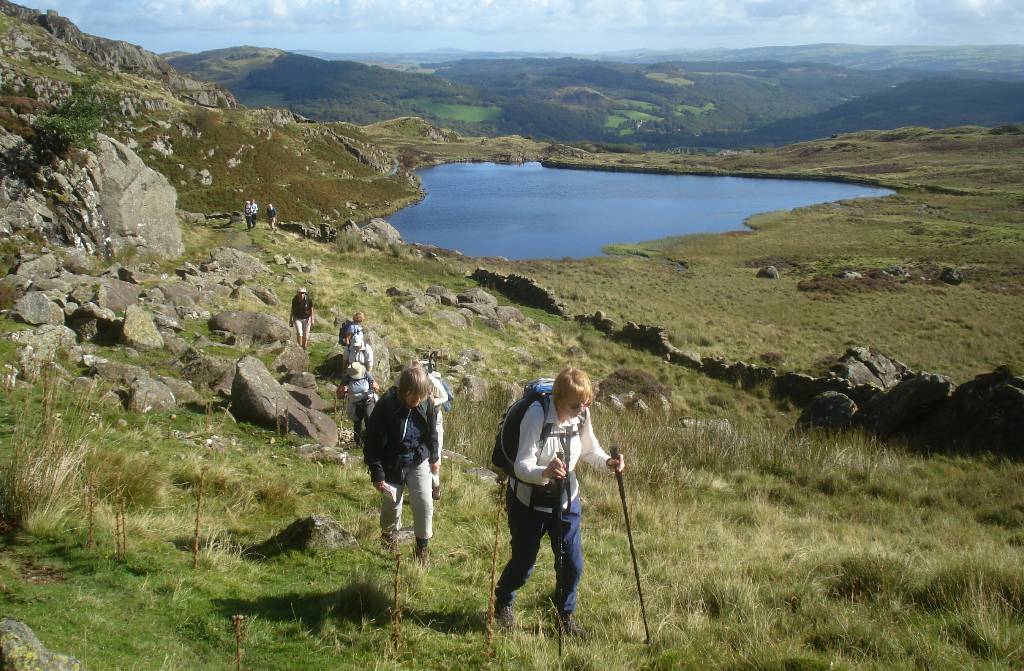 Lower lake behind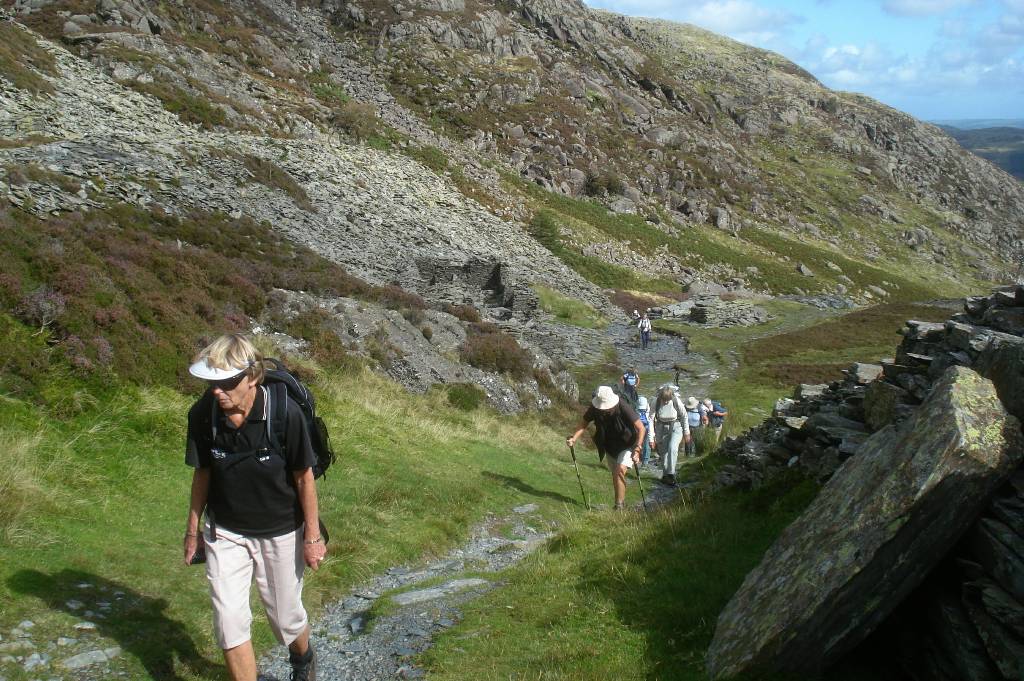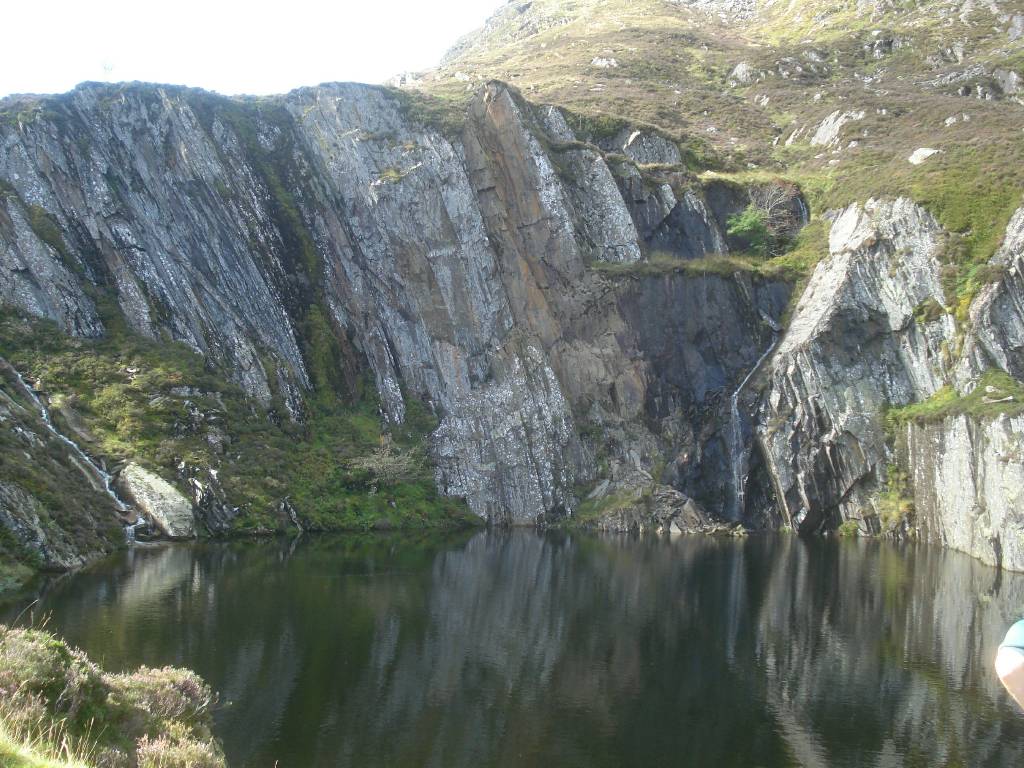 Water filled pit - presumably slate was also extracted from this.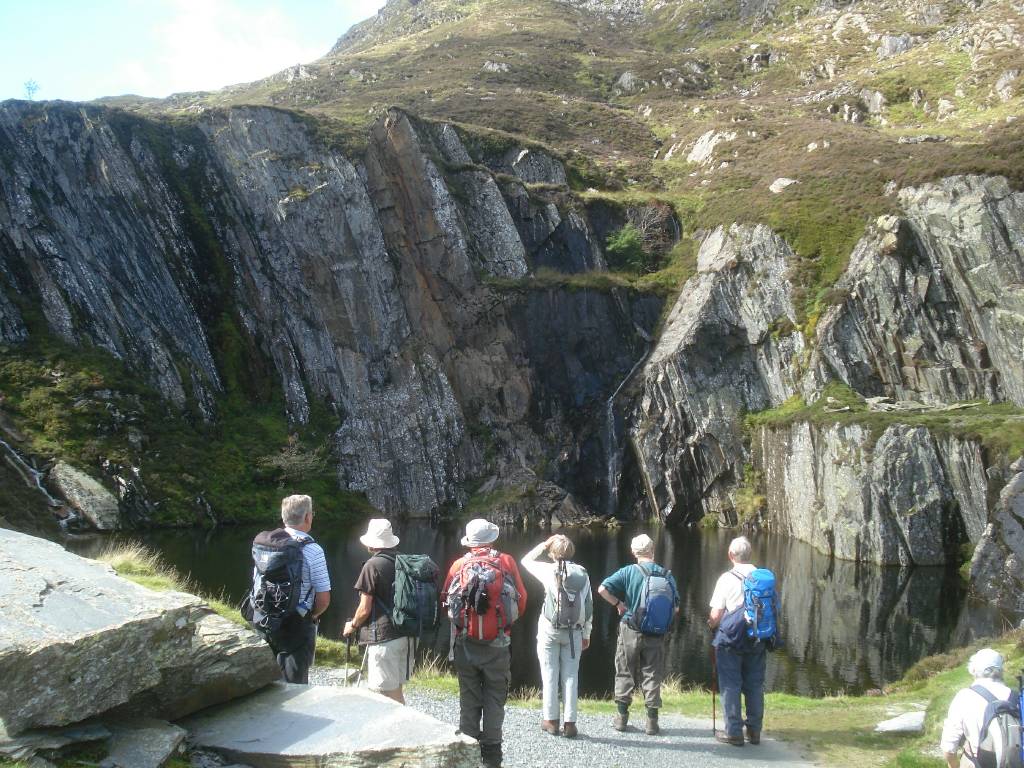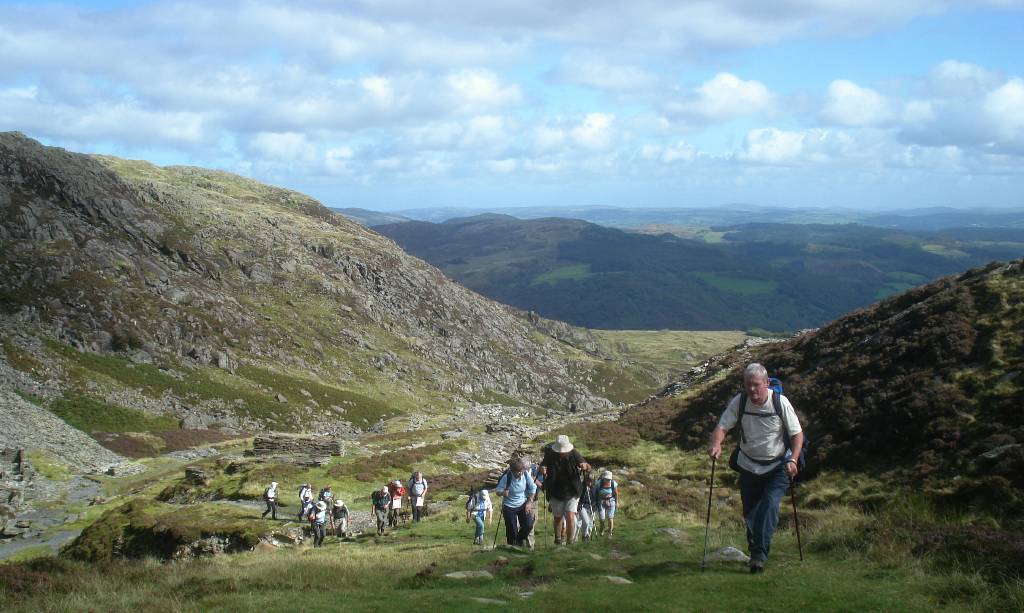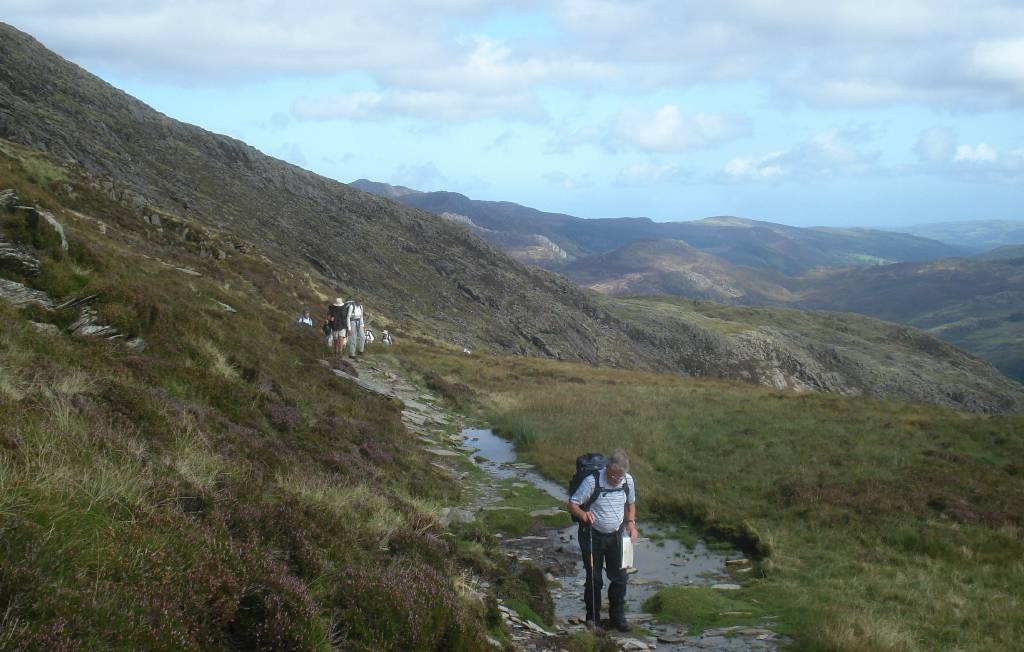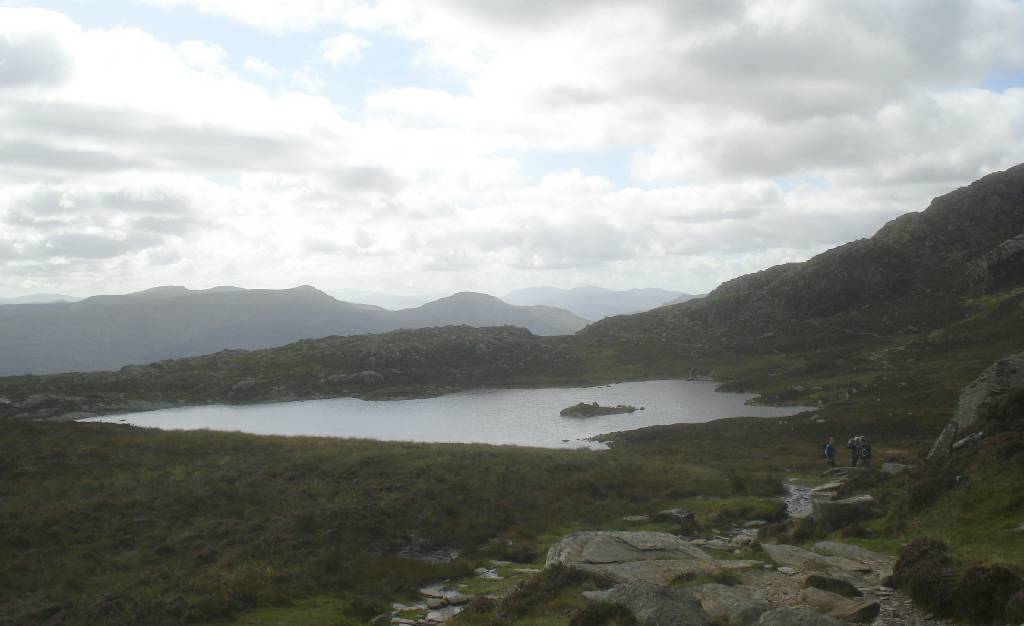 Upper Lake - Llyn y Foel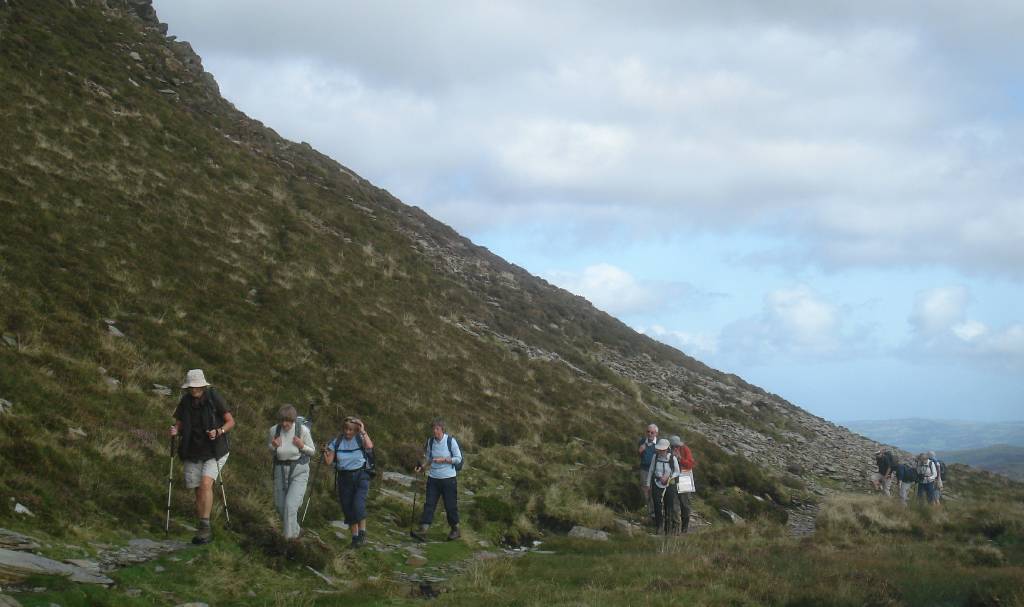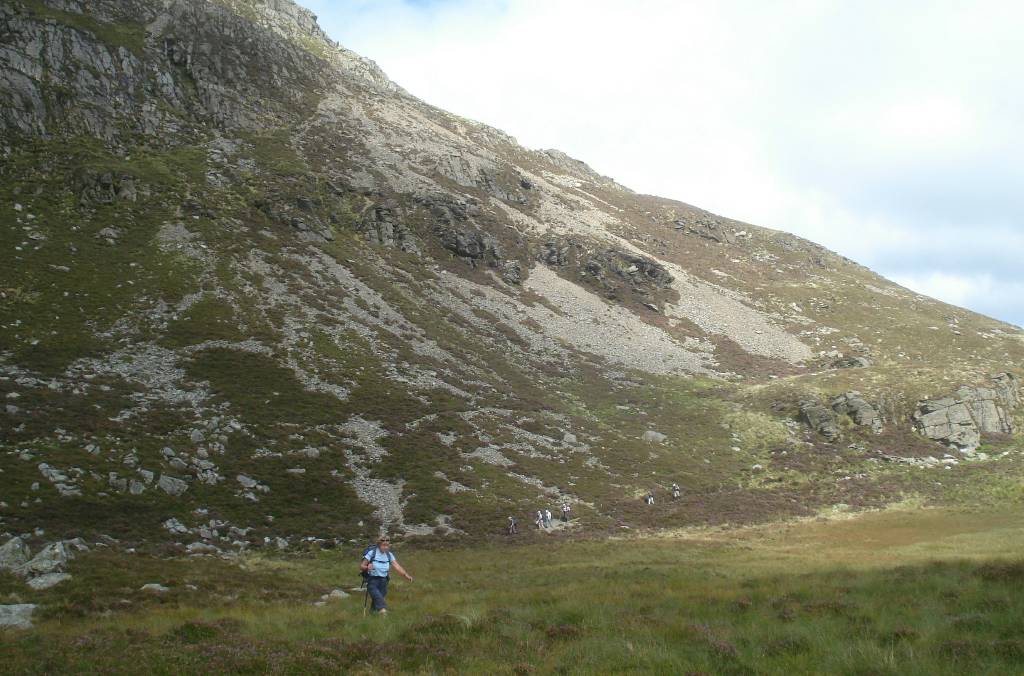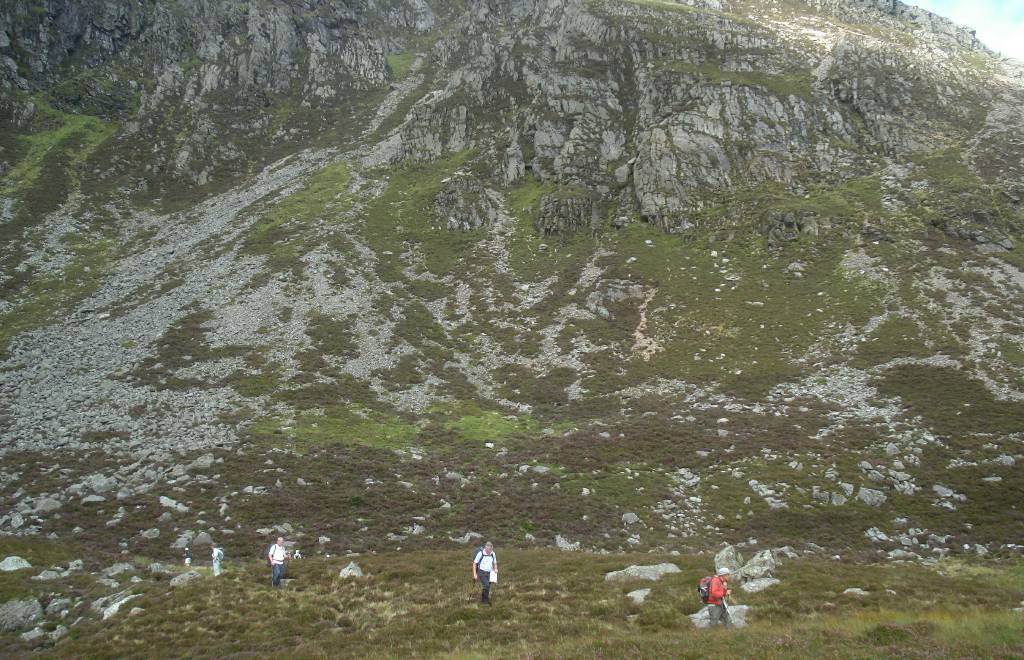 Swampy area to west of lake to be crossed or avoided by moving closer to a path on the bottom of the mountain slope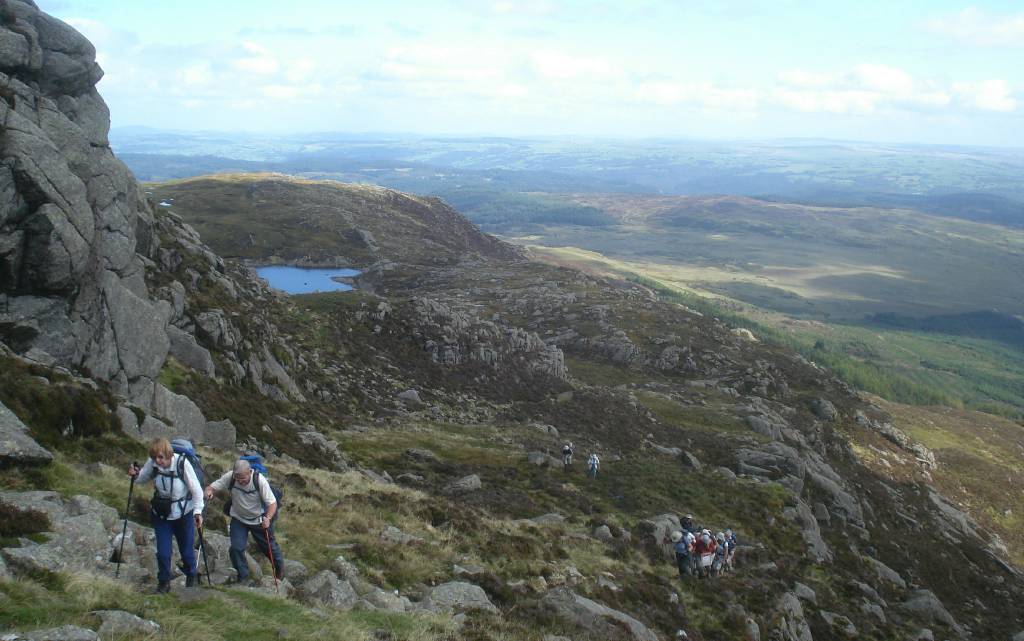 Llyn y Foel in view before turning west for further ascent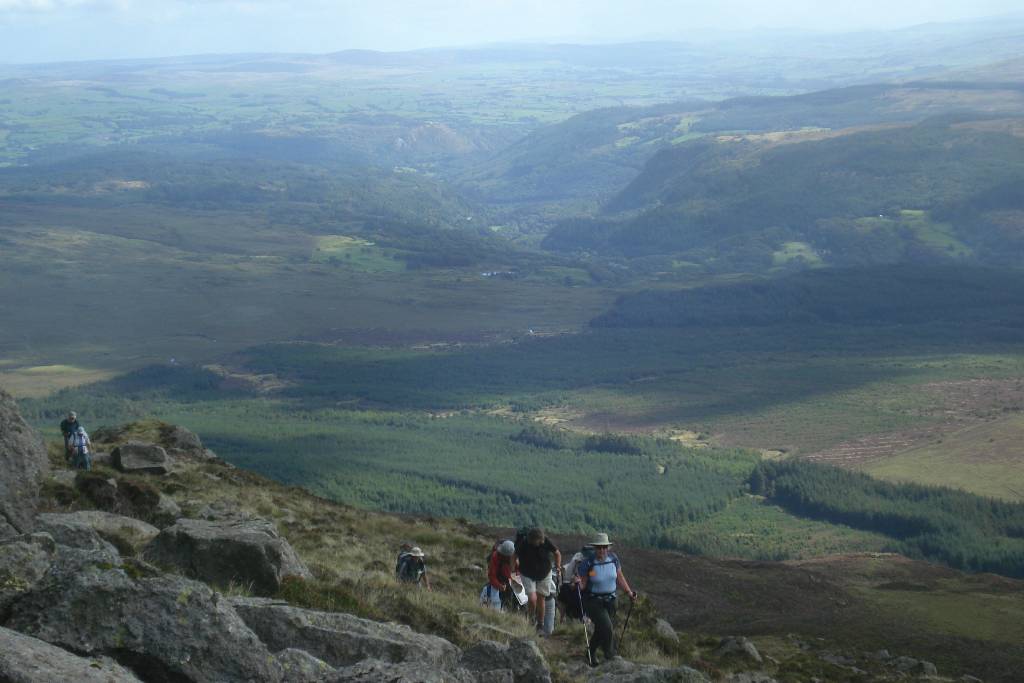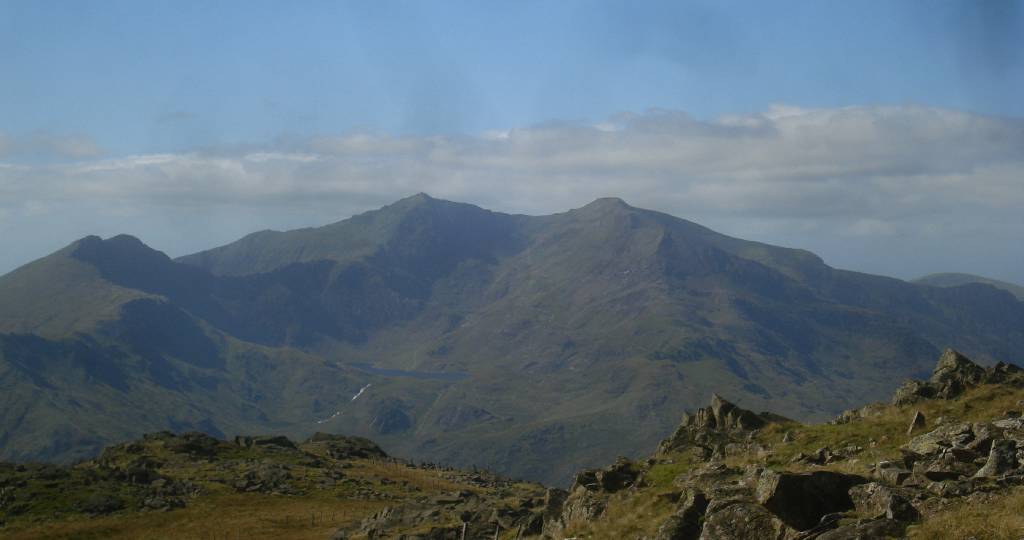 To west Yr Wyddfa (Snowdon) 1085m in centre, Crib y Ddysgl 1065m to right with Crib Goch 921m on ridge below to right.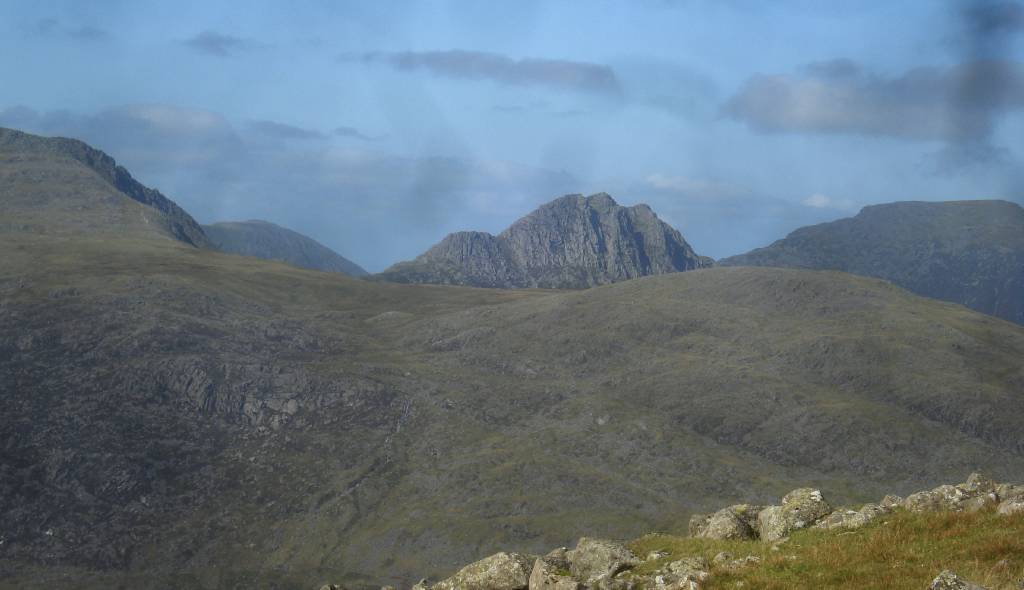 Possibly Trylan 915m to north west? 6 of us walked from Lake 'Llyn Ogwen' around Trylan the previous day in atrocious windy and rainy conditions - impossible to take photographs.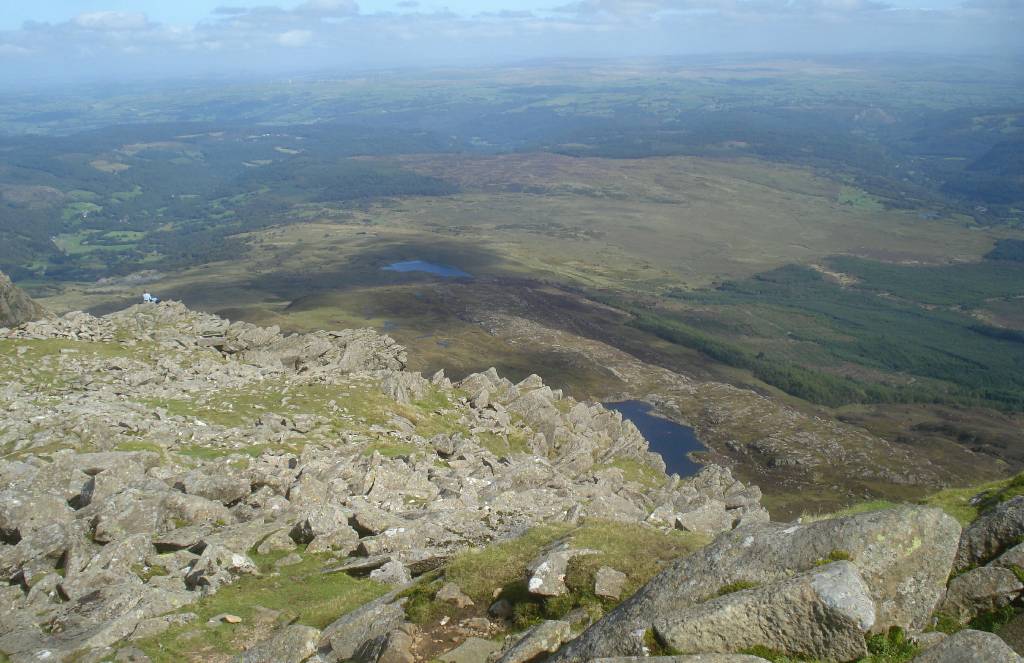 Looking down to the two lakes passed when ascending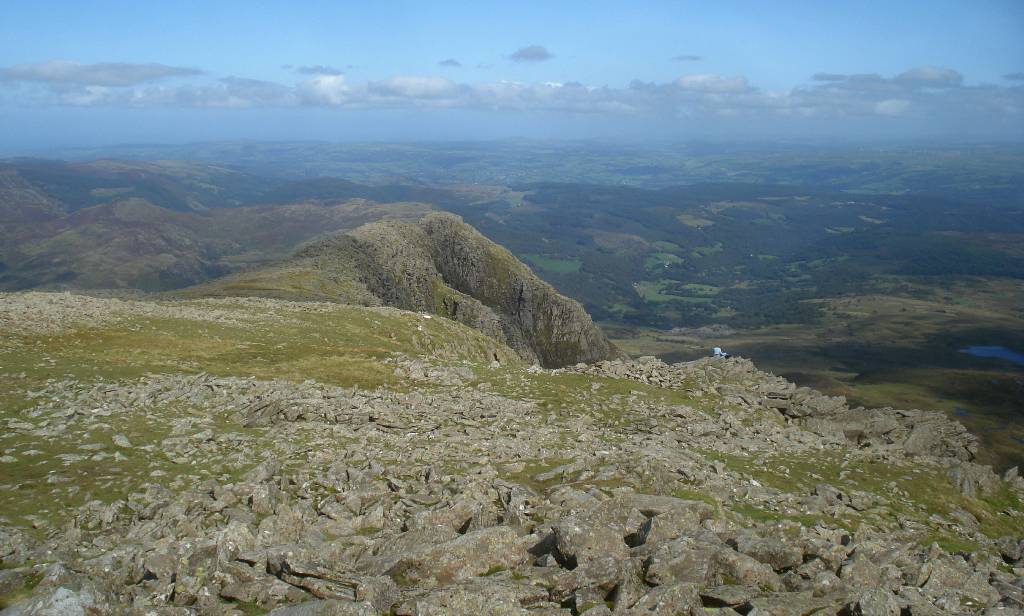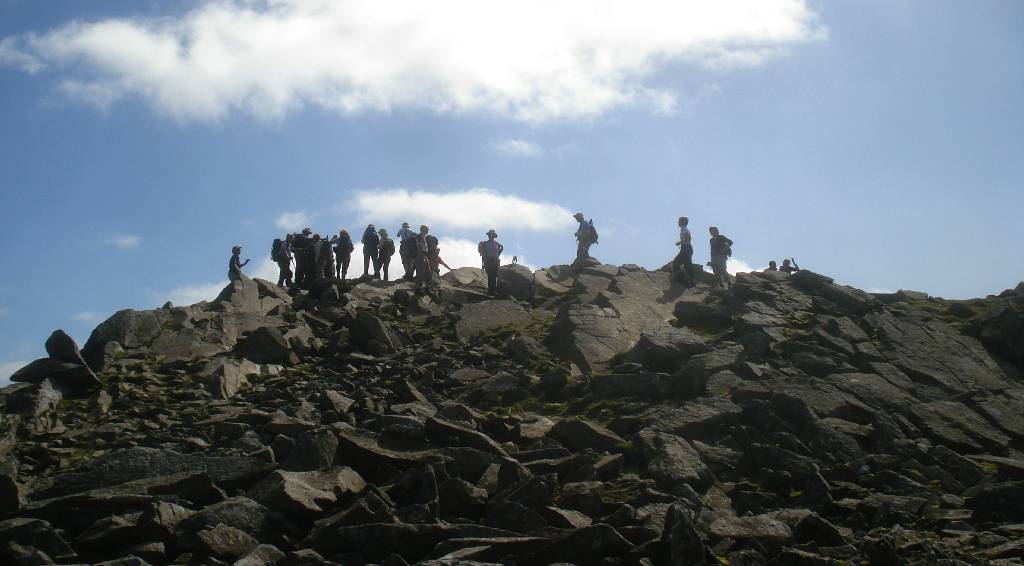 Our party on the summit of Moel Siabod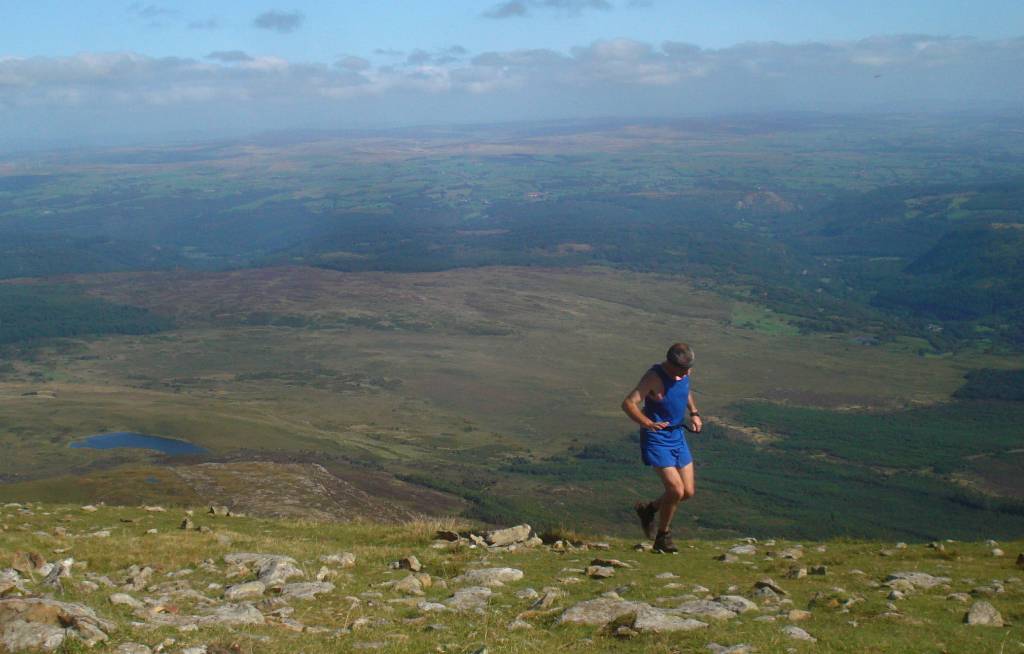 Fell runner near summit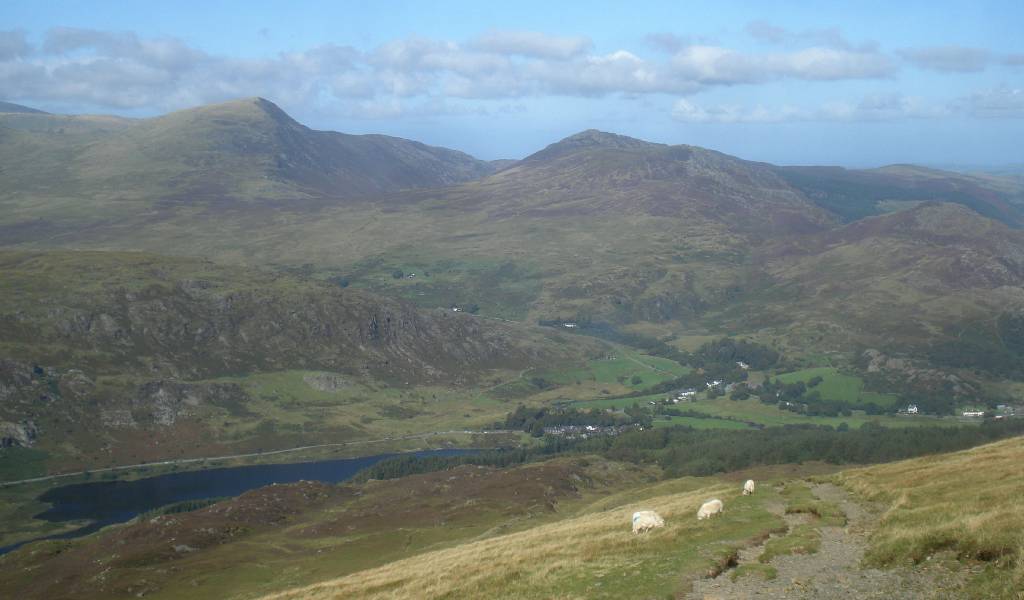 The downward route NNE towards east end of lake Llynnau Mymbyr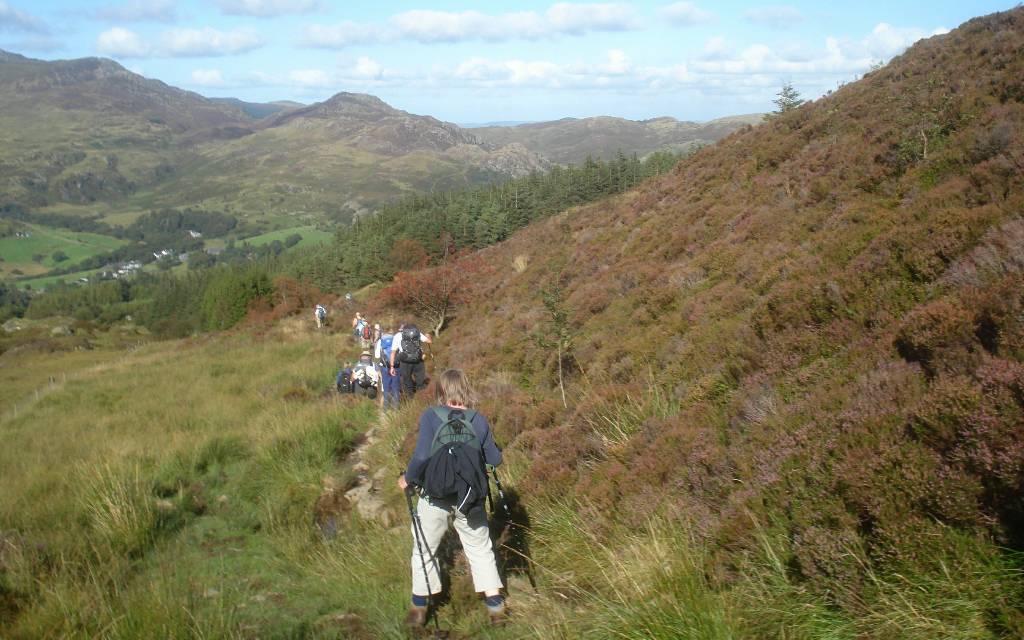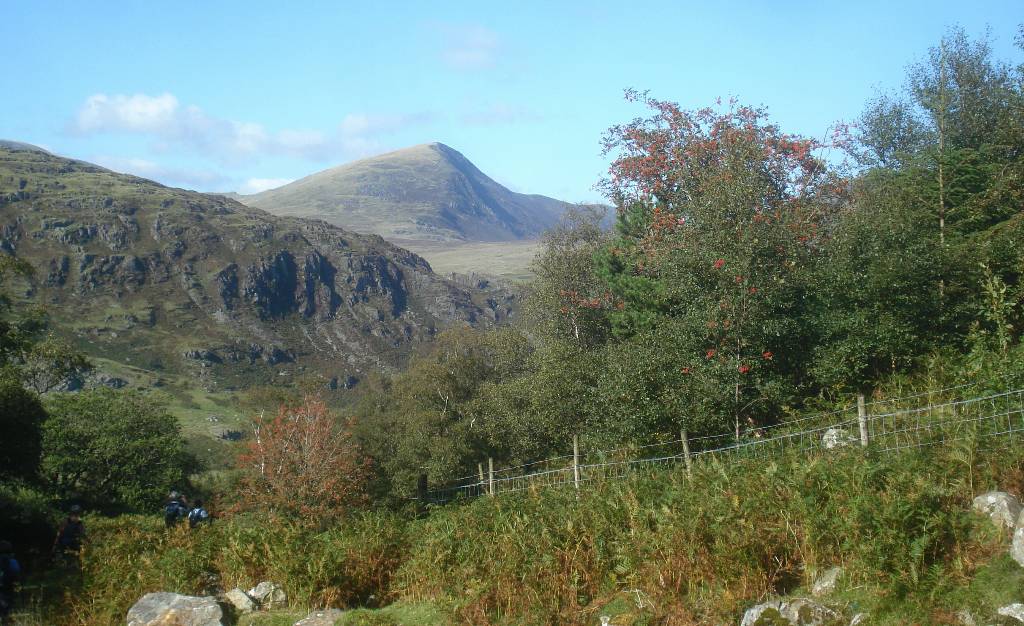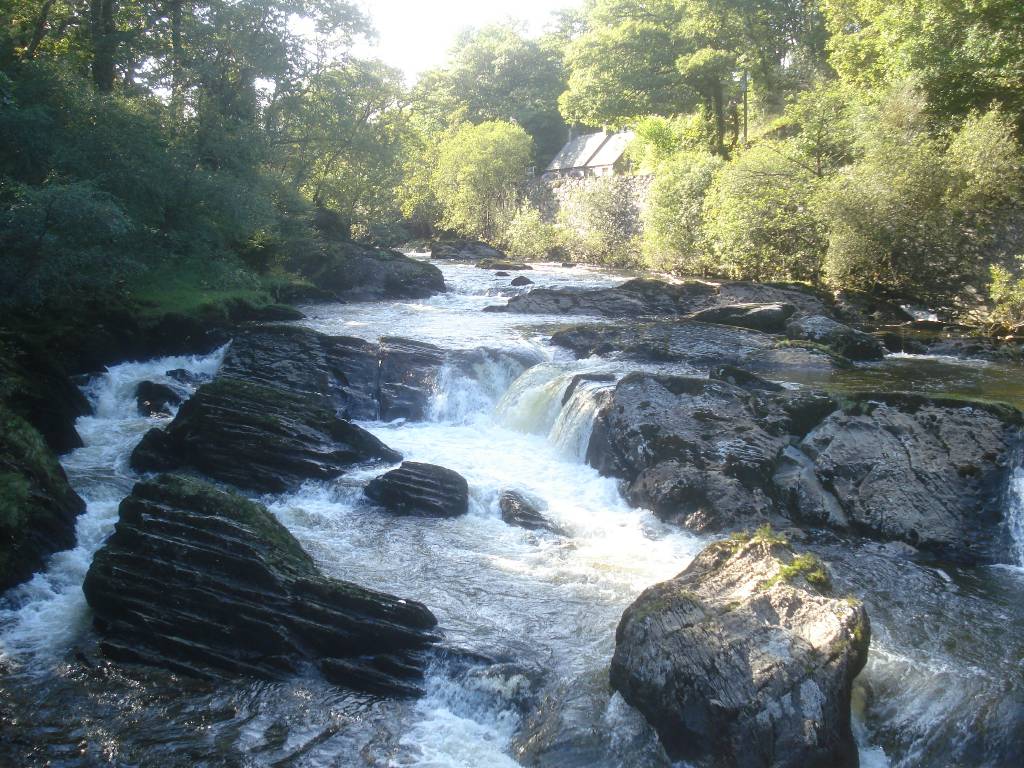 Back to Afon Llugwy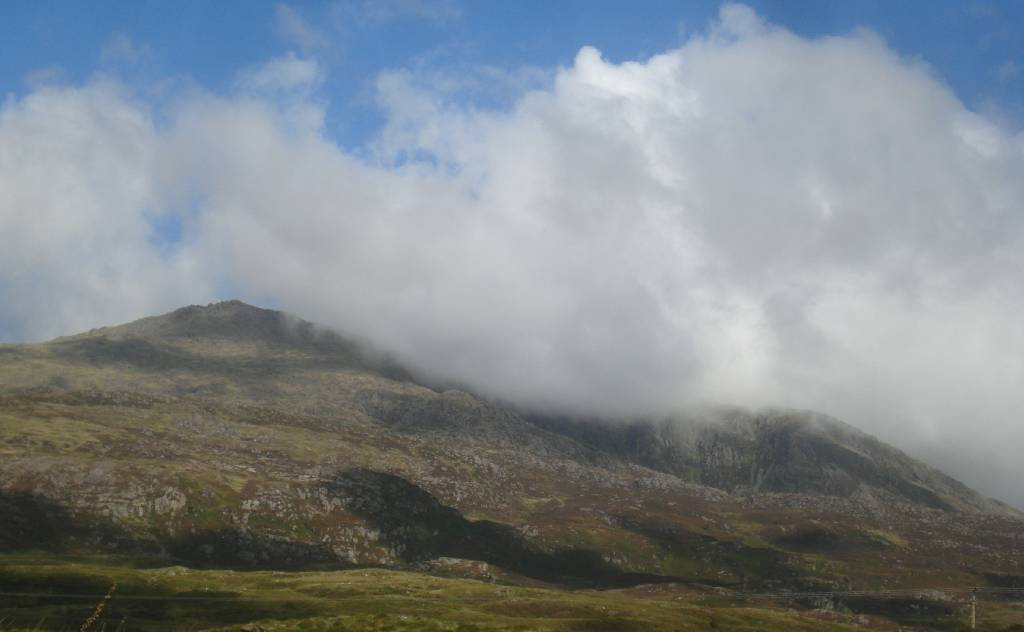 Post climb - photo taken the next day of Moel Siabod (towards NW) from Castle near Dolwyddelan. We ascended the last 330m mainly from this side
walks index
-
home page
- contact me at