walks index - homepage - contact me at

7th September 2017 - Coffee Break in Middleham - then walk
Coffee Break in Middleham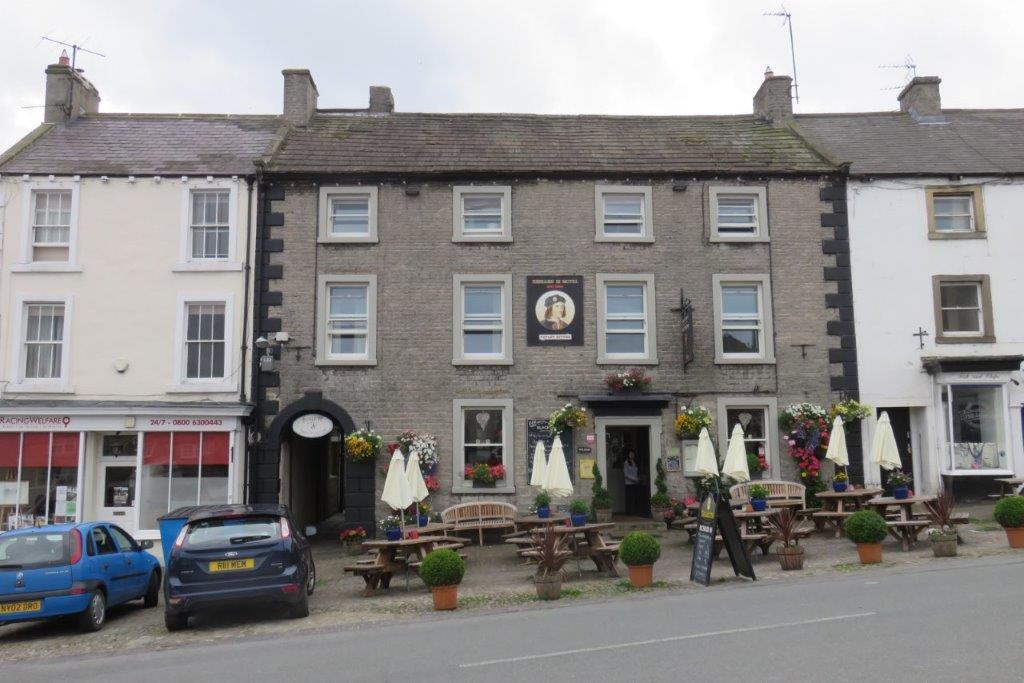 Richard III Hotel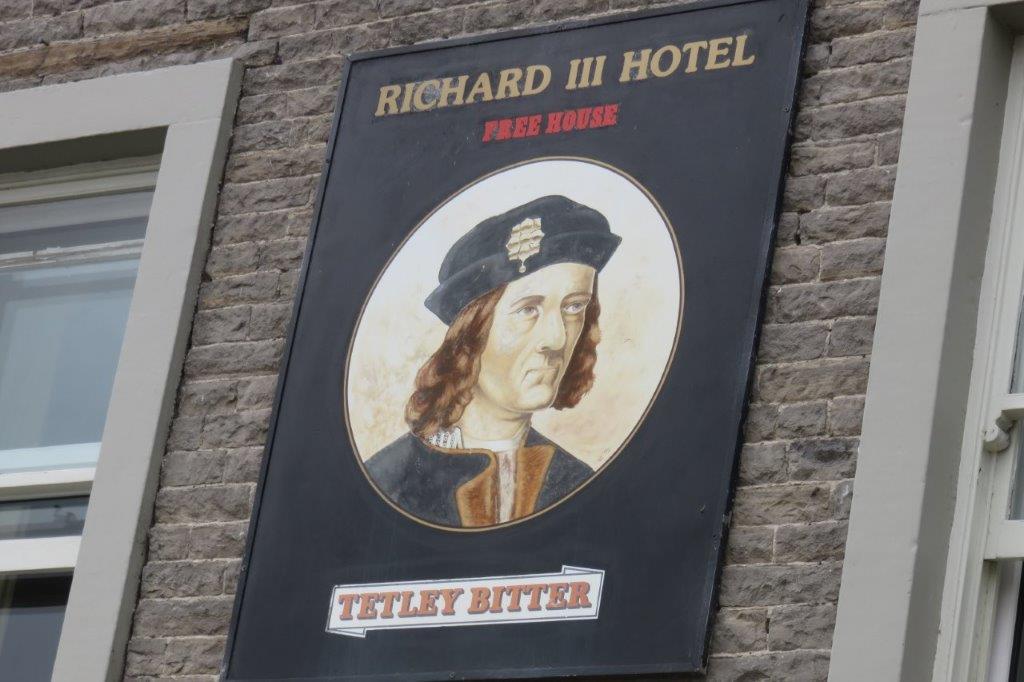 Richard III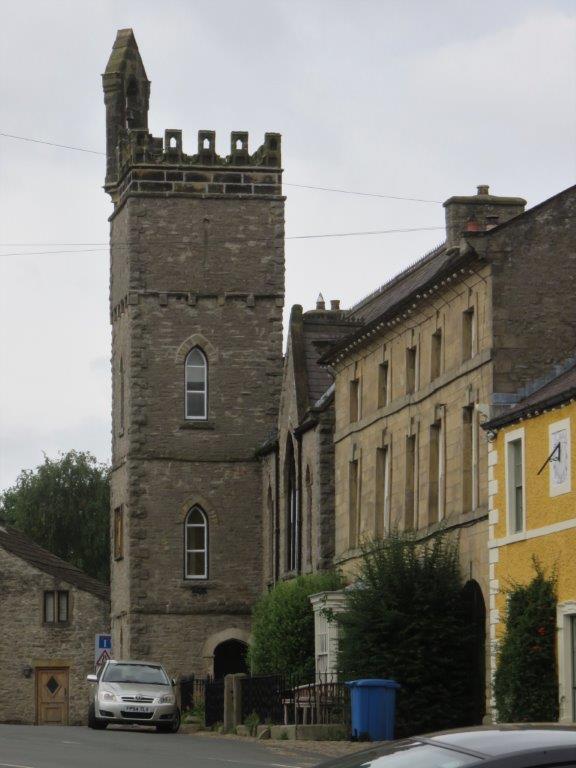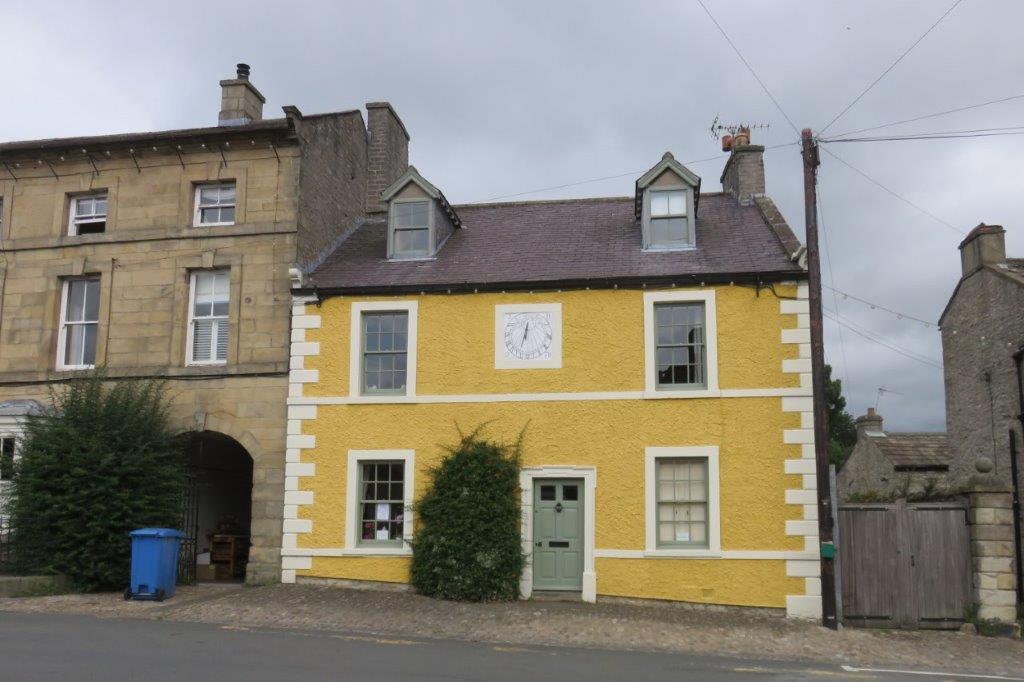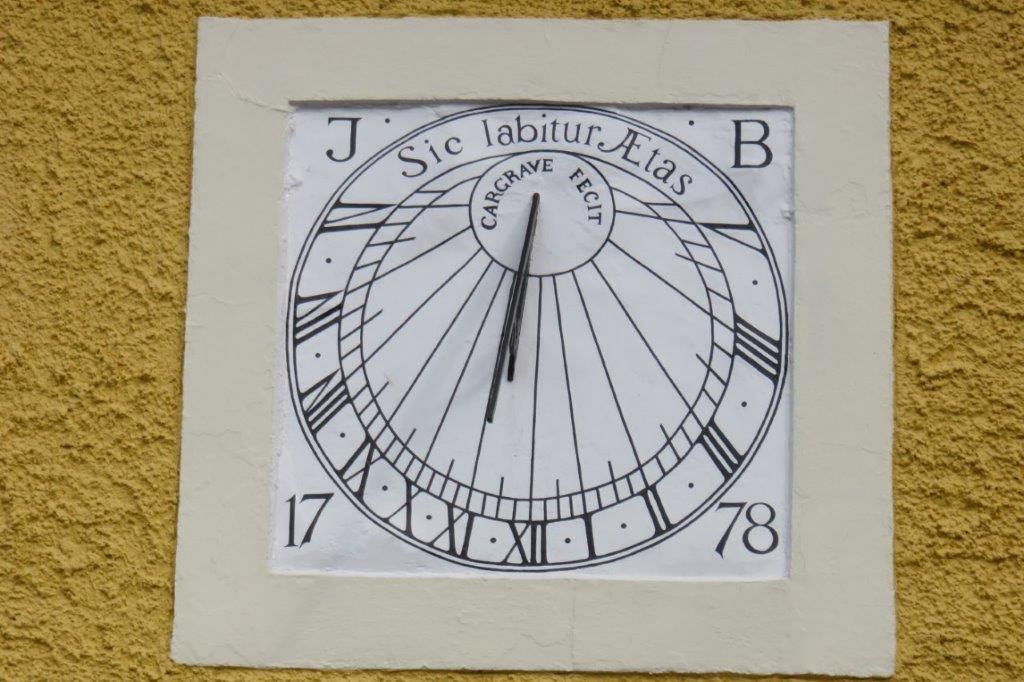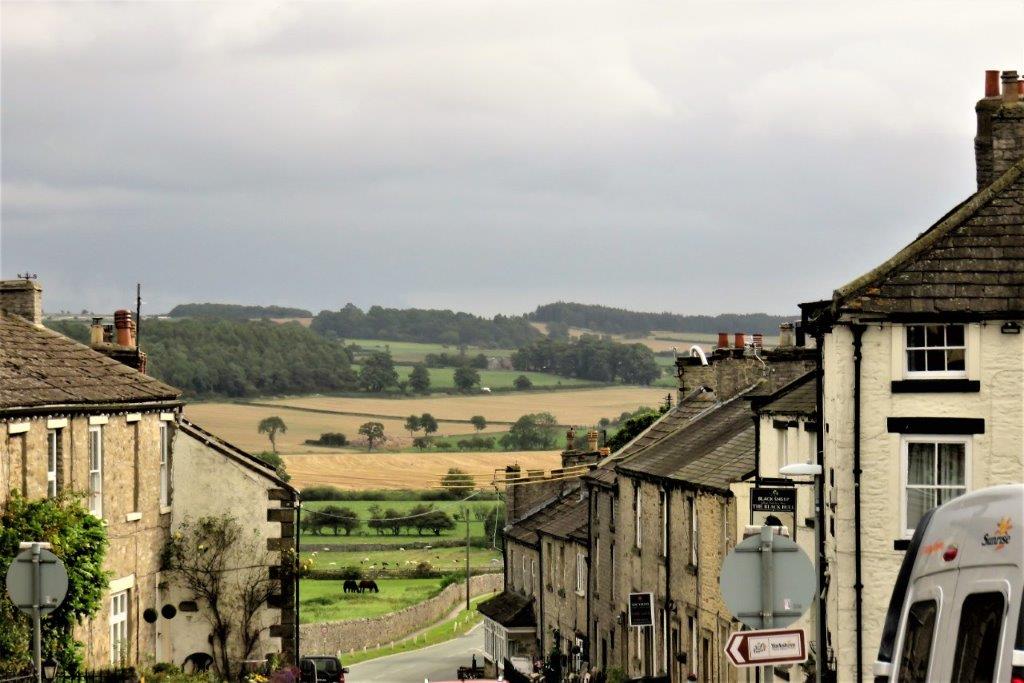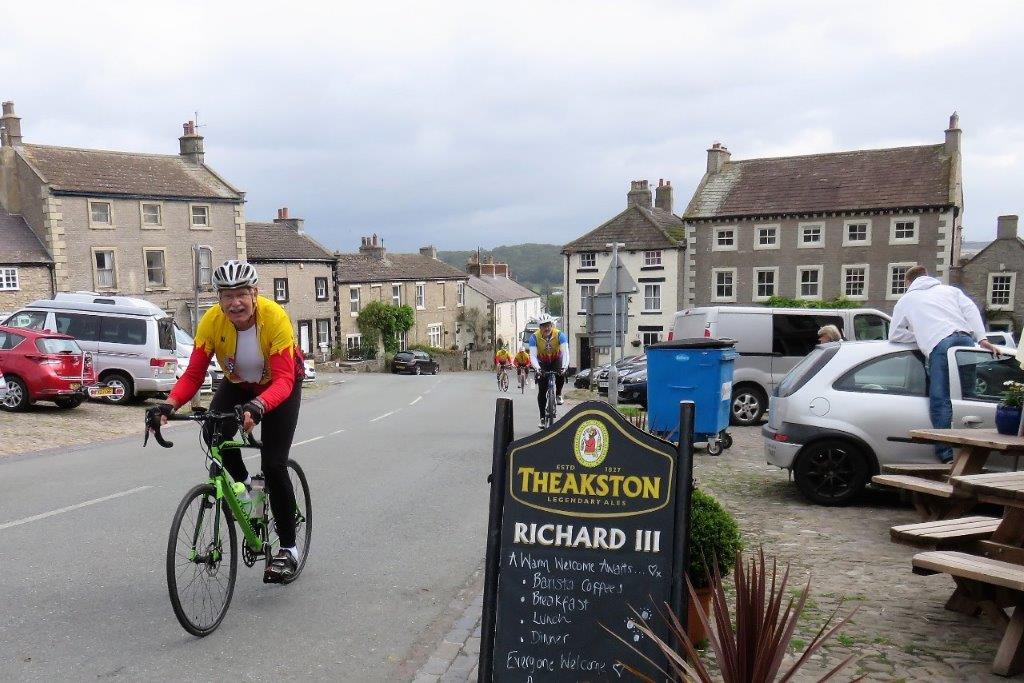 retired London Fire Brigade cyclists visiting Middleham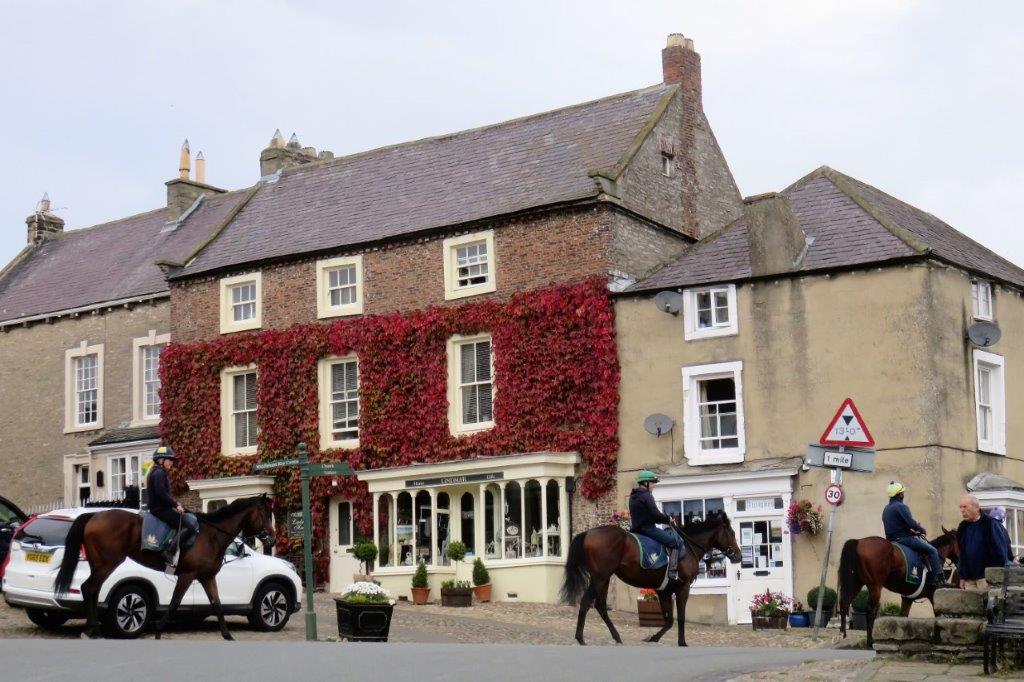 Middleham a centre for training racehorses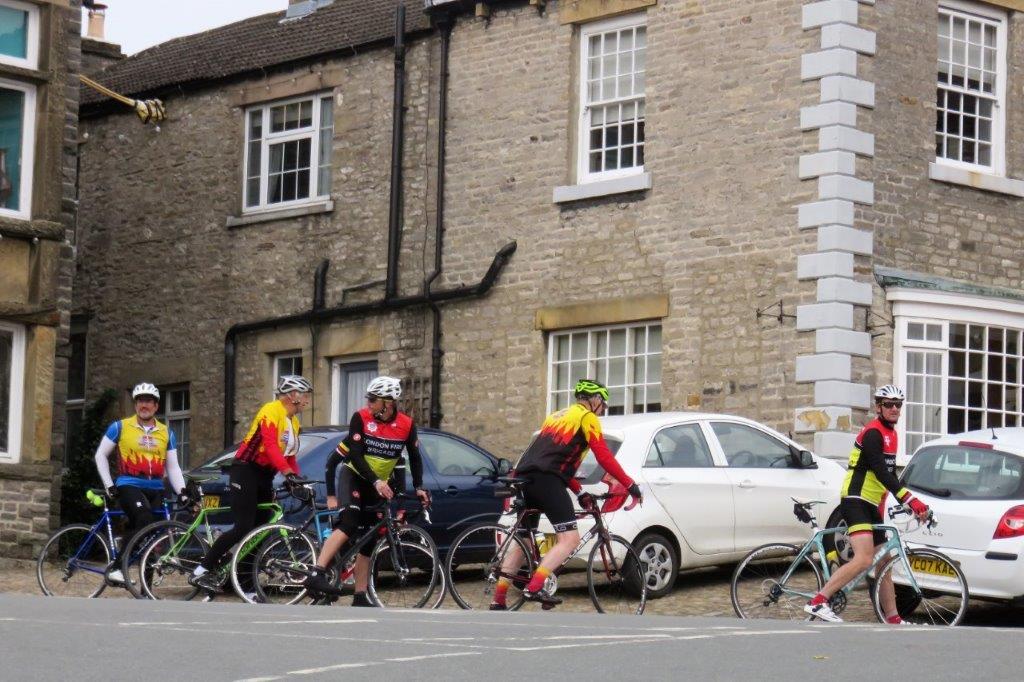 Retired London Fire Brigade cyclists visiting Middleham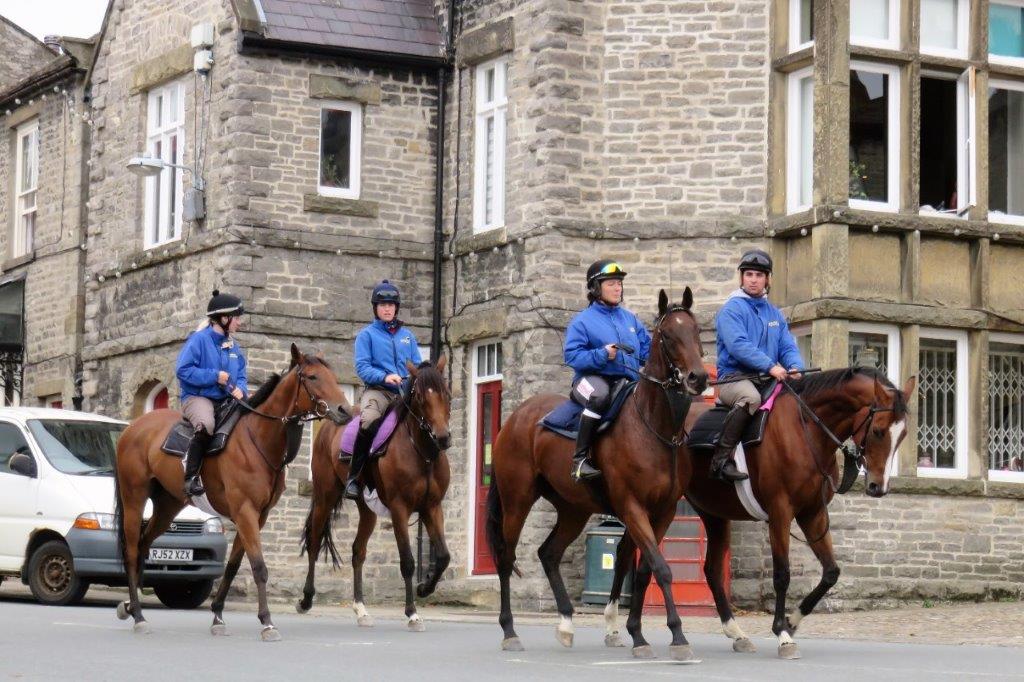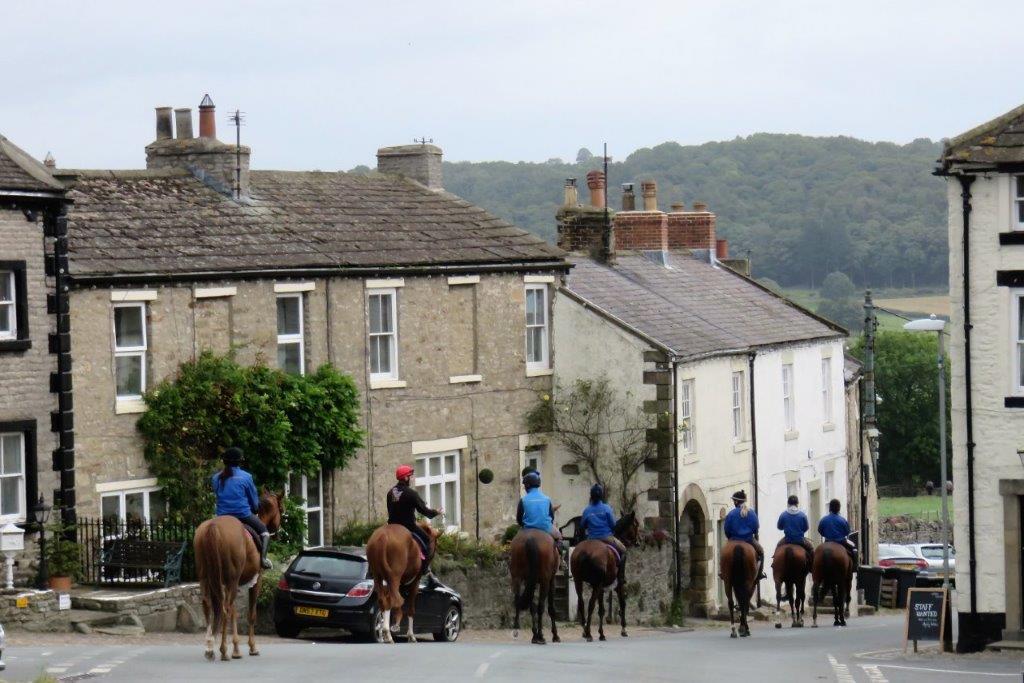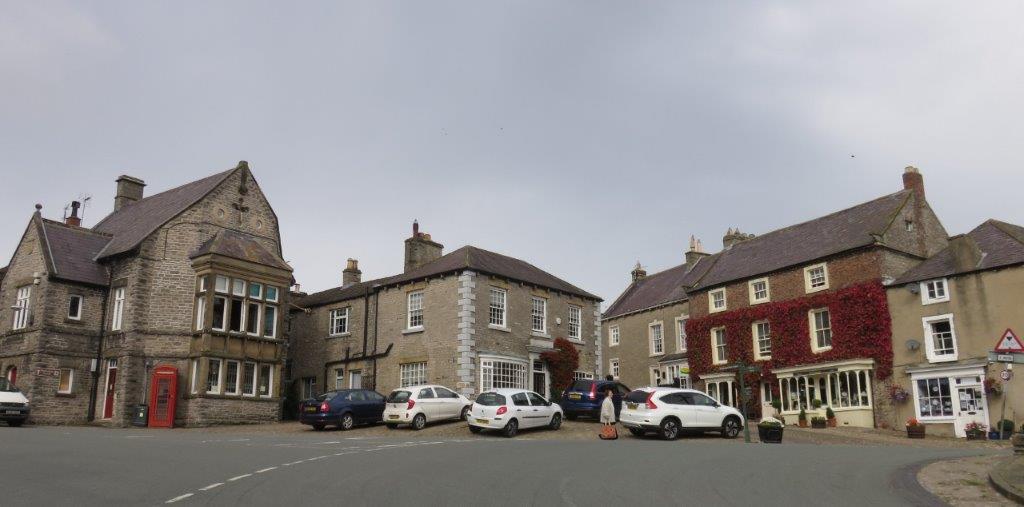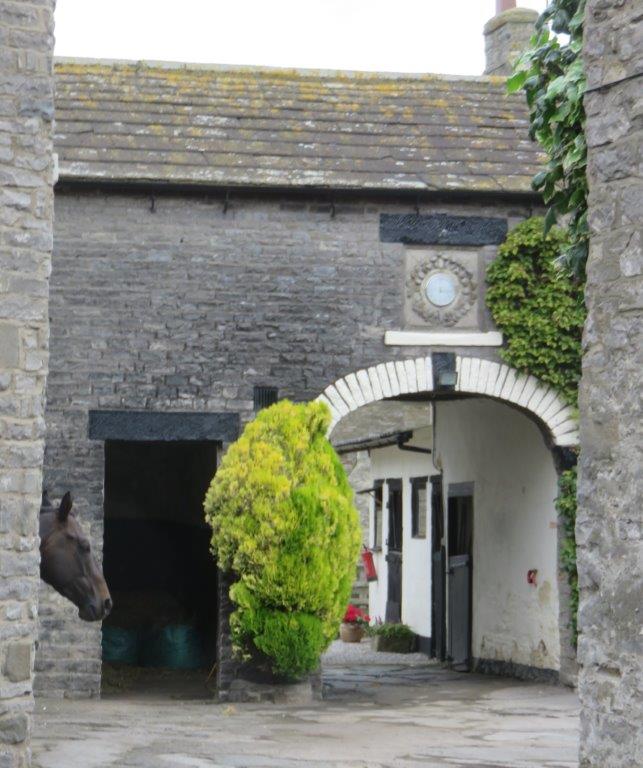 Plaque (next picture) just inside this entrance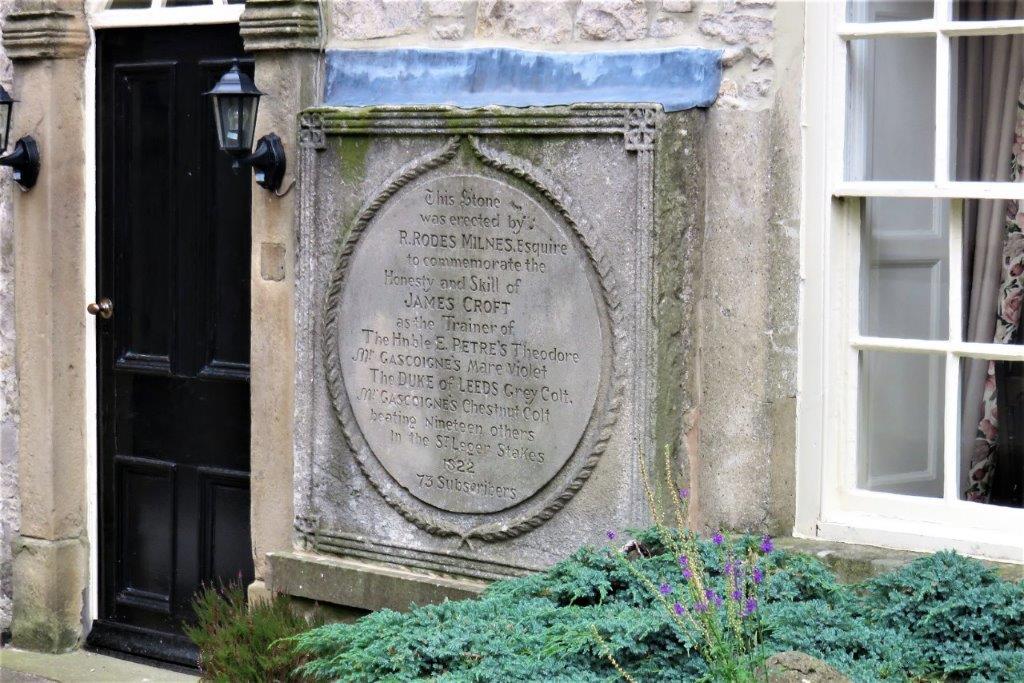 Commemorative plaque for trainer James Croft
Middleham Castle, ~W on Middleham Low Moor, ~SSE to Tupgill Park cross Coverham Lane to FB over River Cover, up lane to High Lane, follow Lane toward Coverham Bridge, but continue on Hanghow Lane to Braithwaite Hall, ~N to Hullo Bridge & cross River Cover, follow river on north bank to East, turn N on Six Dales Trail, Middleham - Leader Judy Gathercole - Thursday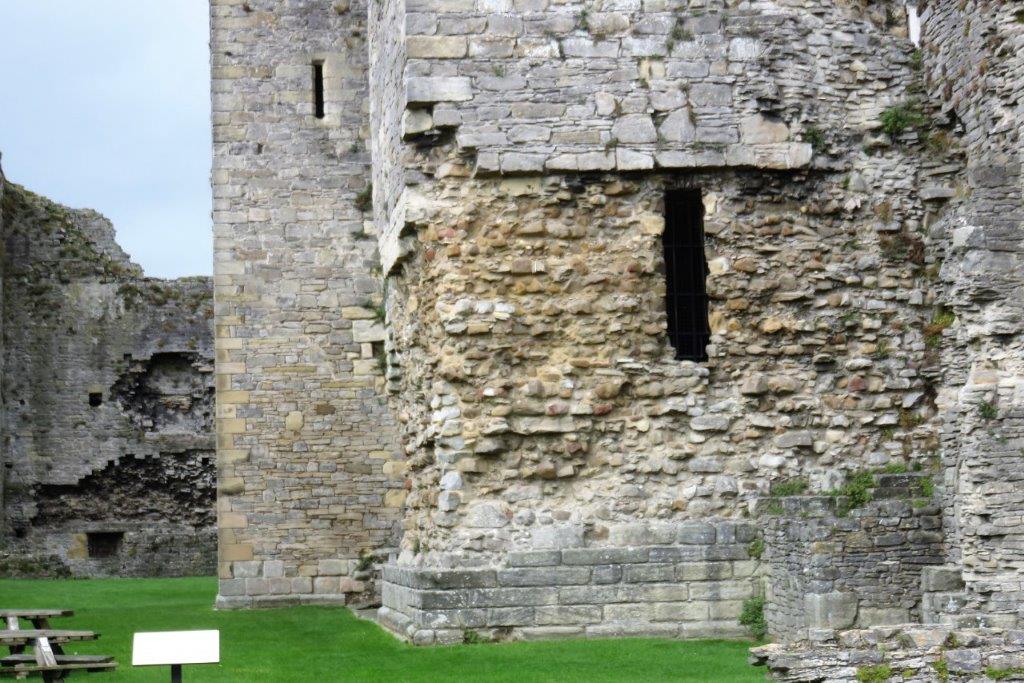 infill rubble exposed after dressed outside fair face has fallen off - need to change building regulations for new castles?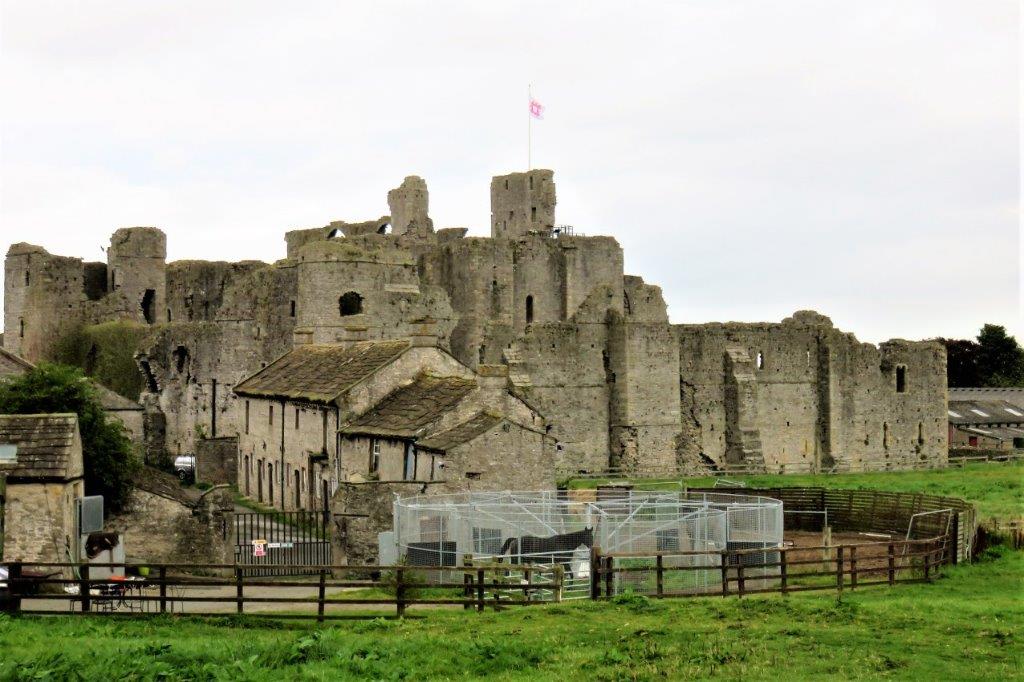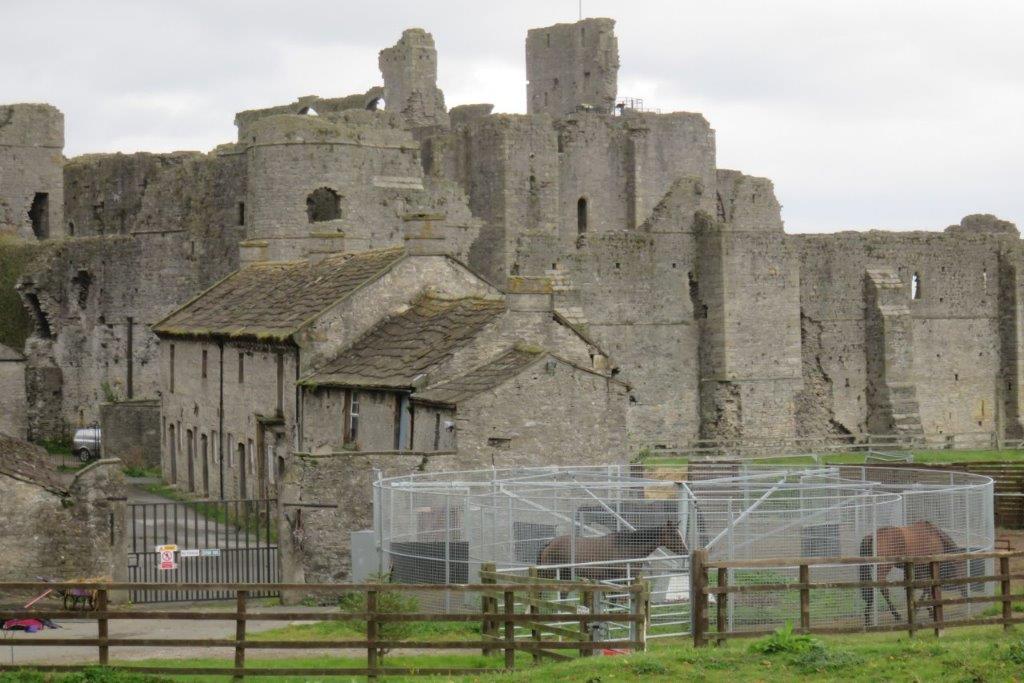 Lazy Susan - for exercising horses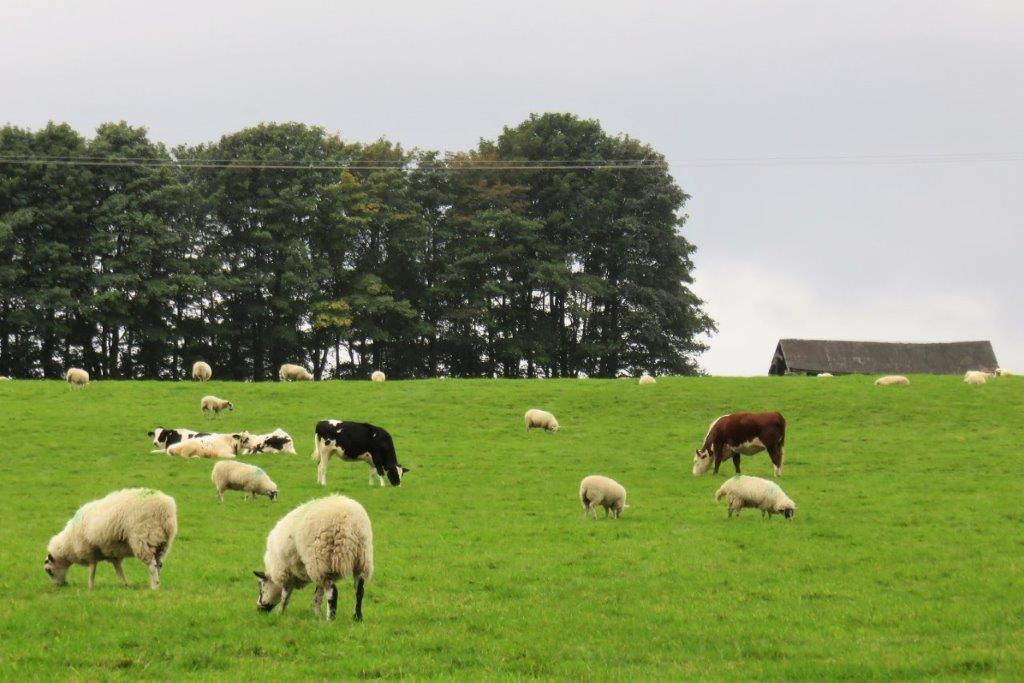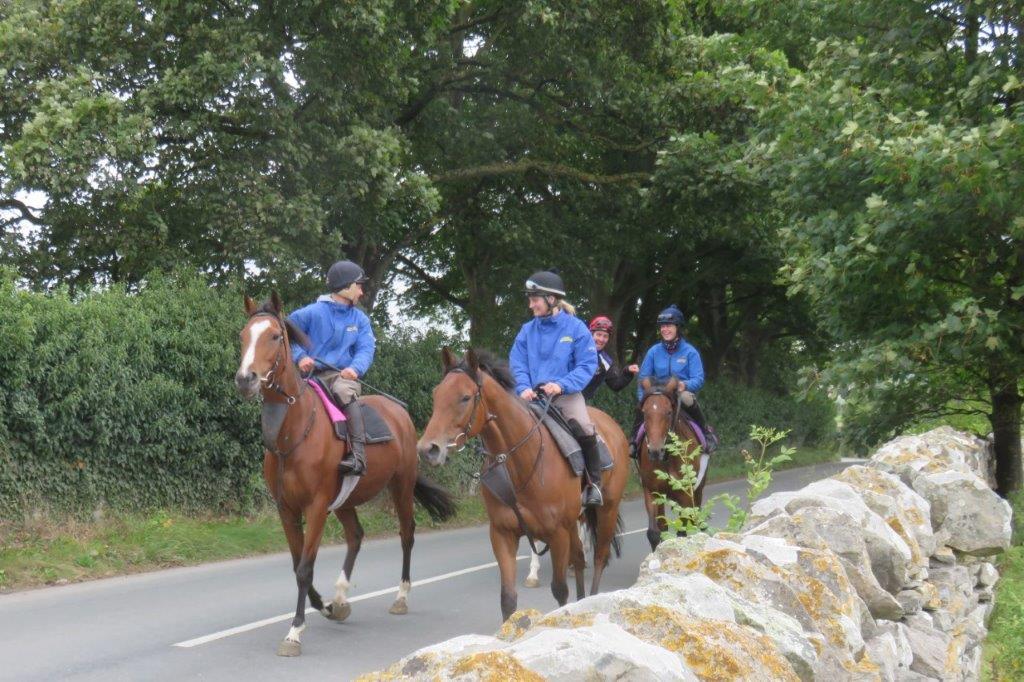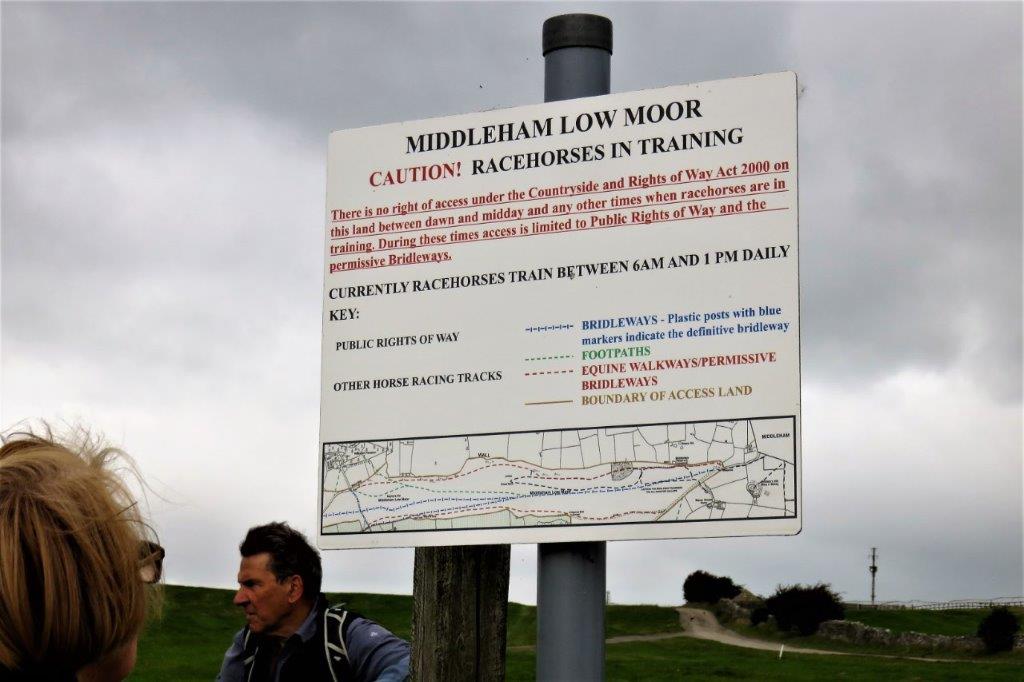 note rules above for avoiding intruding on training lanes for horses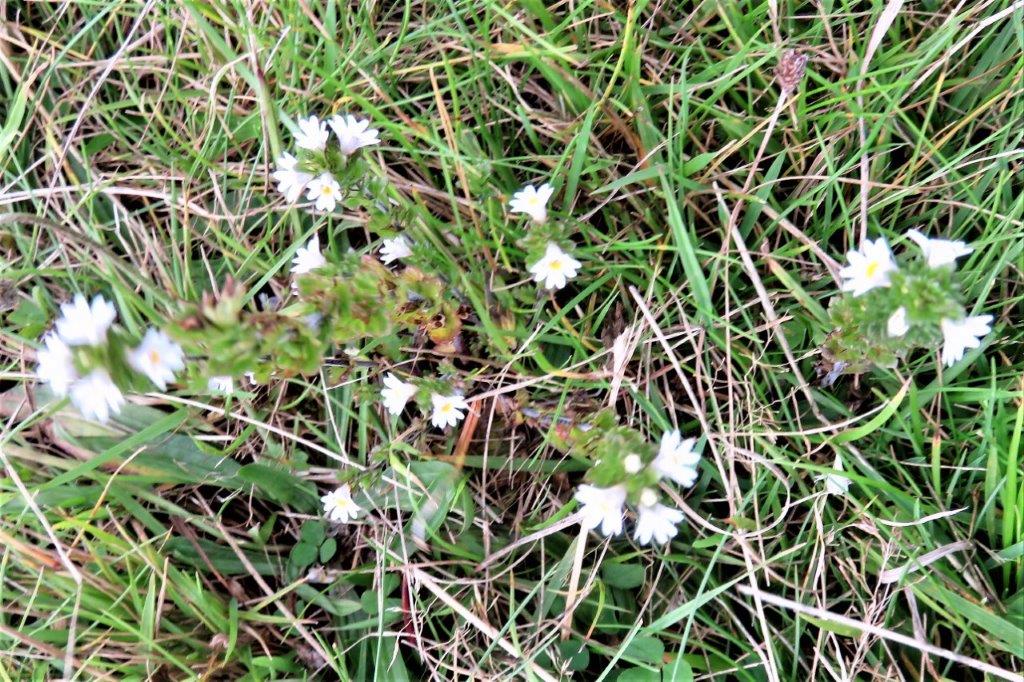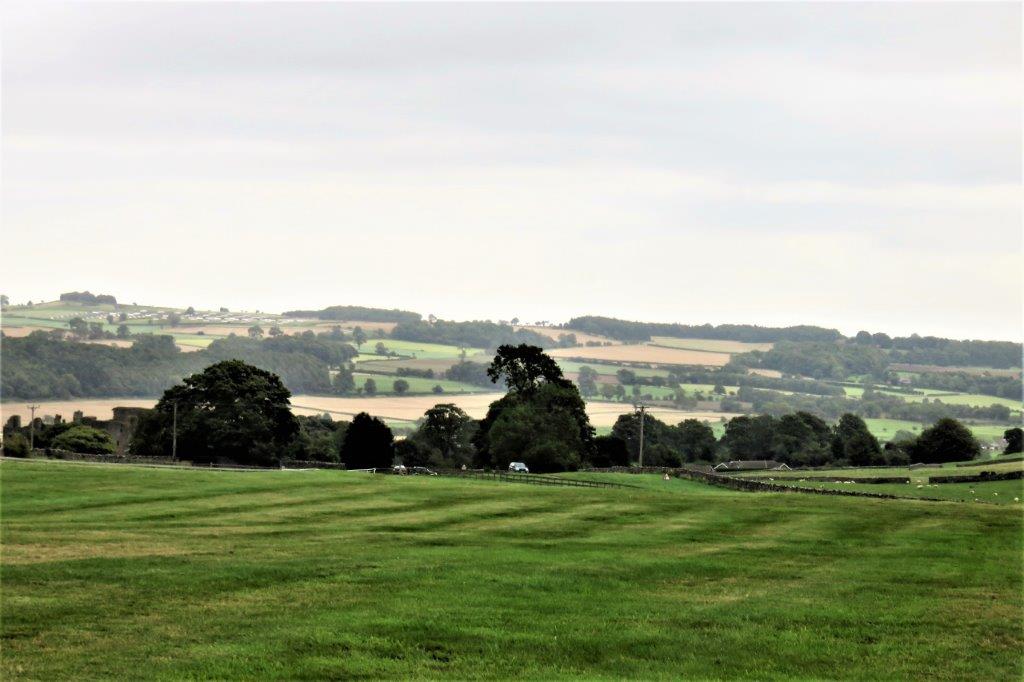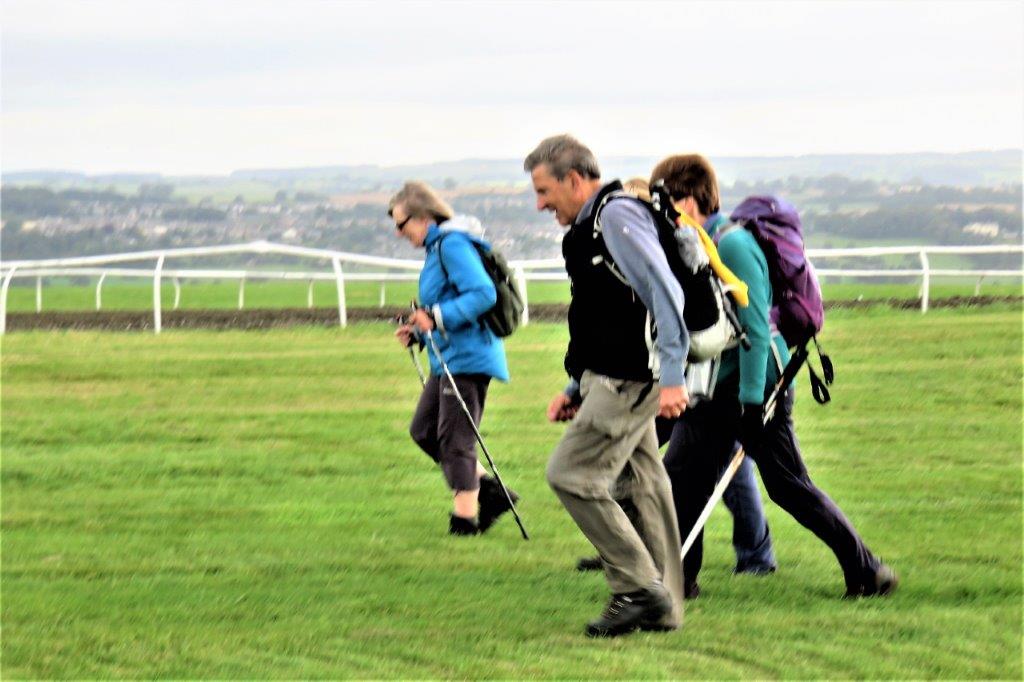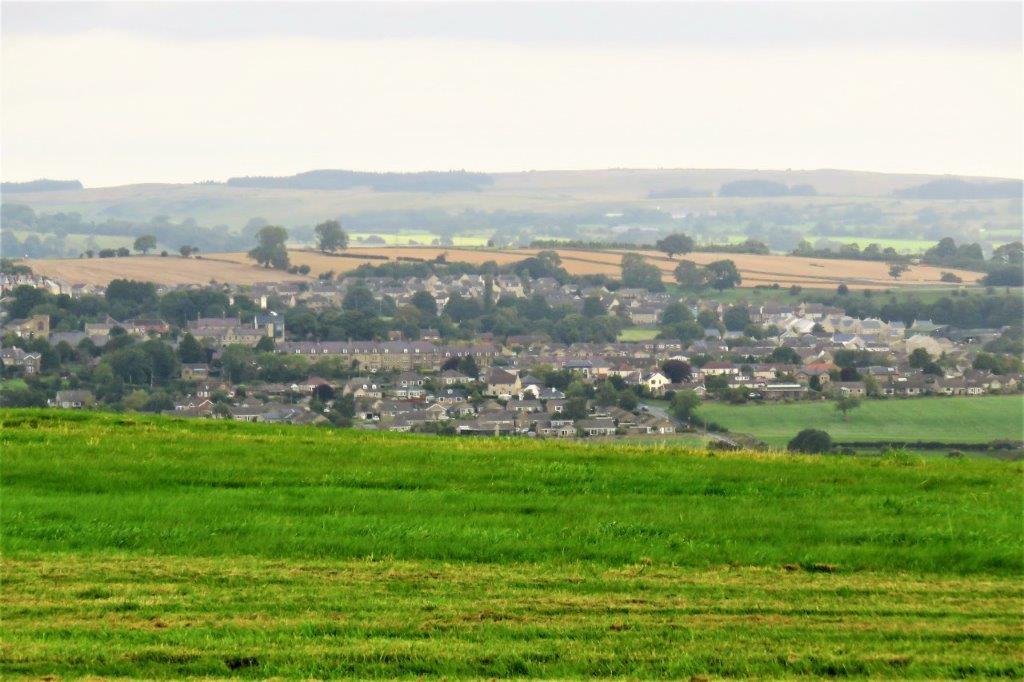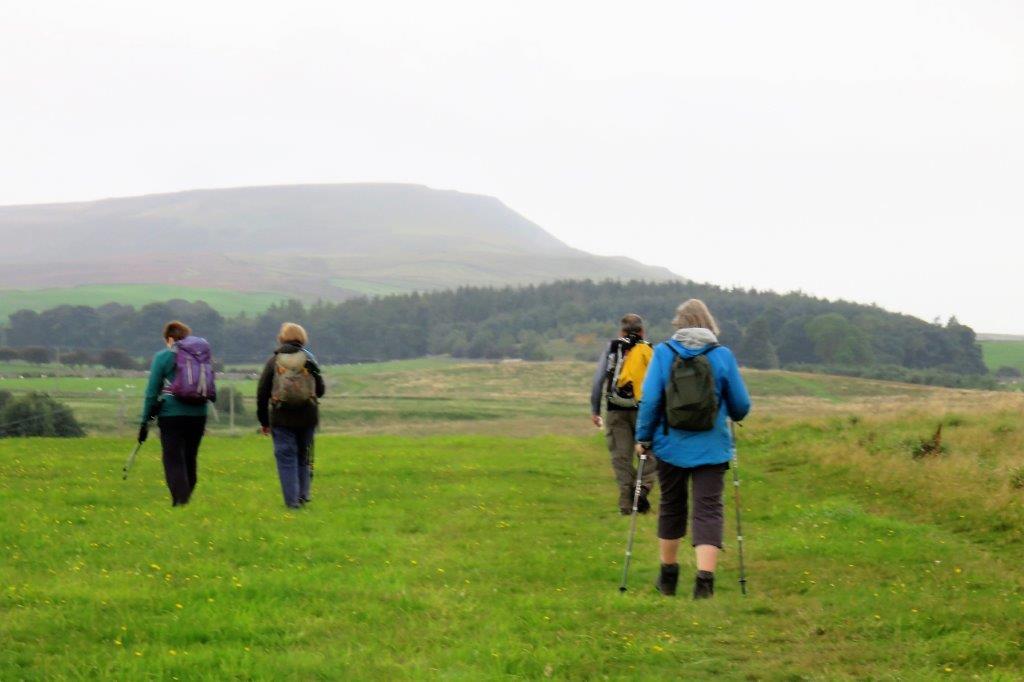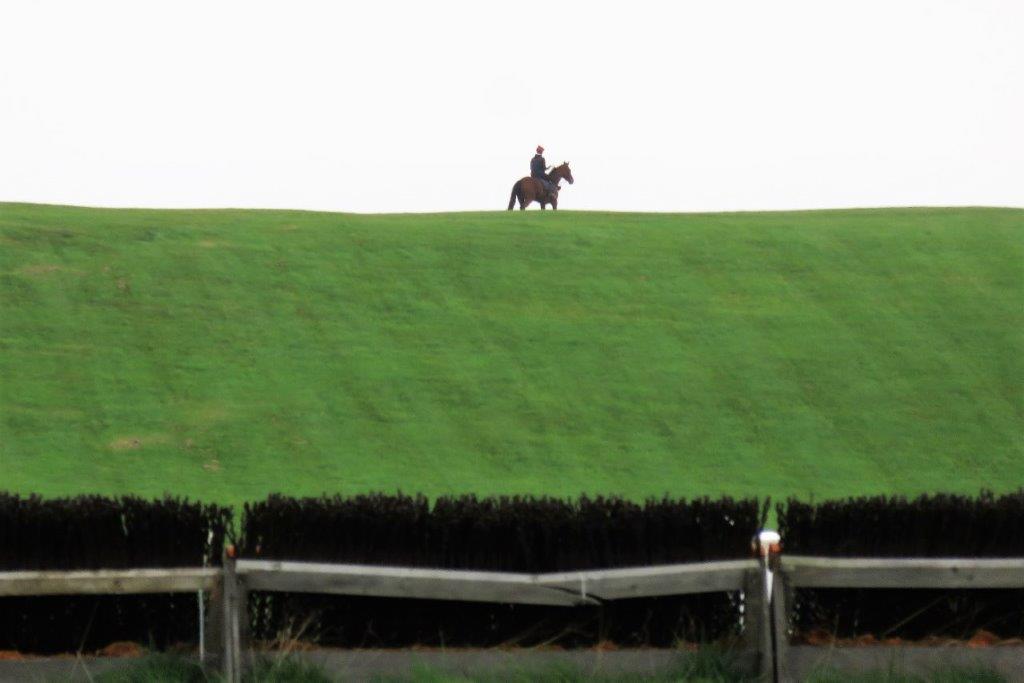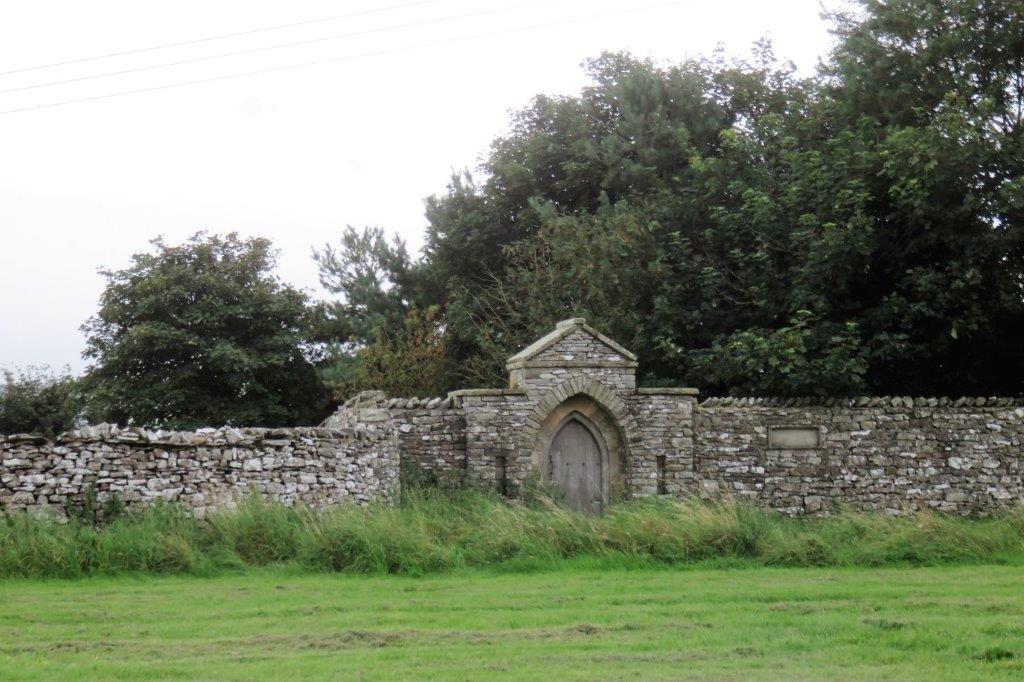 turned left shortly beyond this gate into Tupgill Park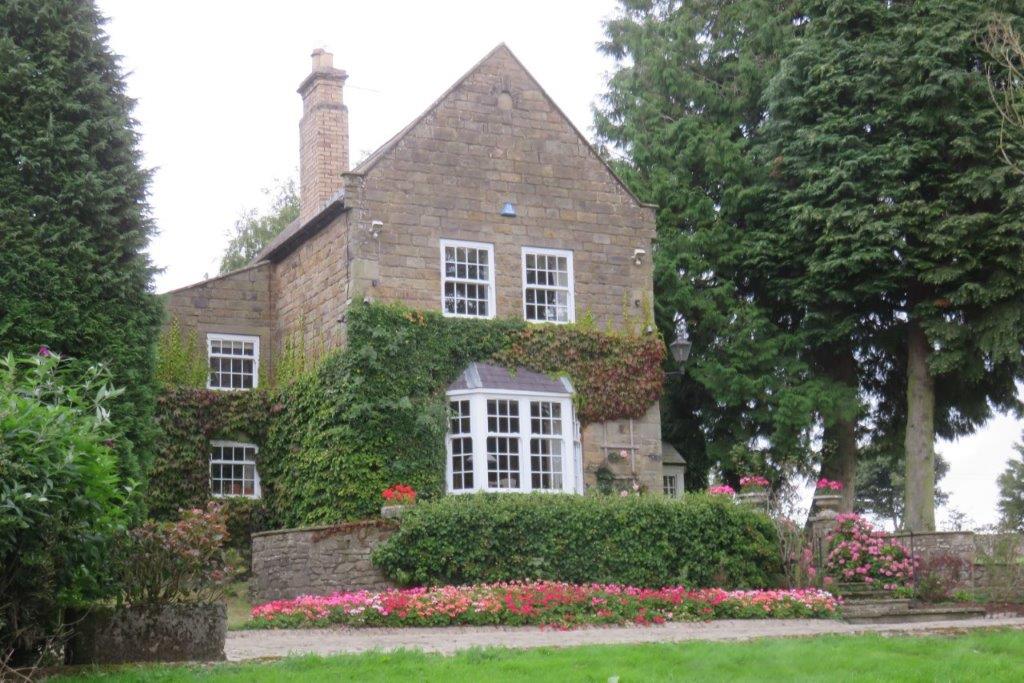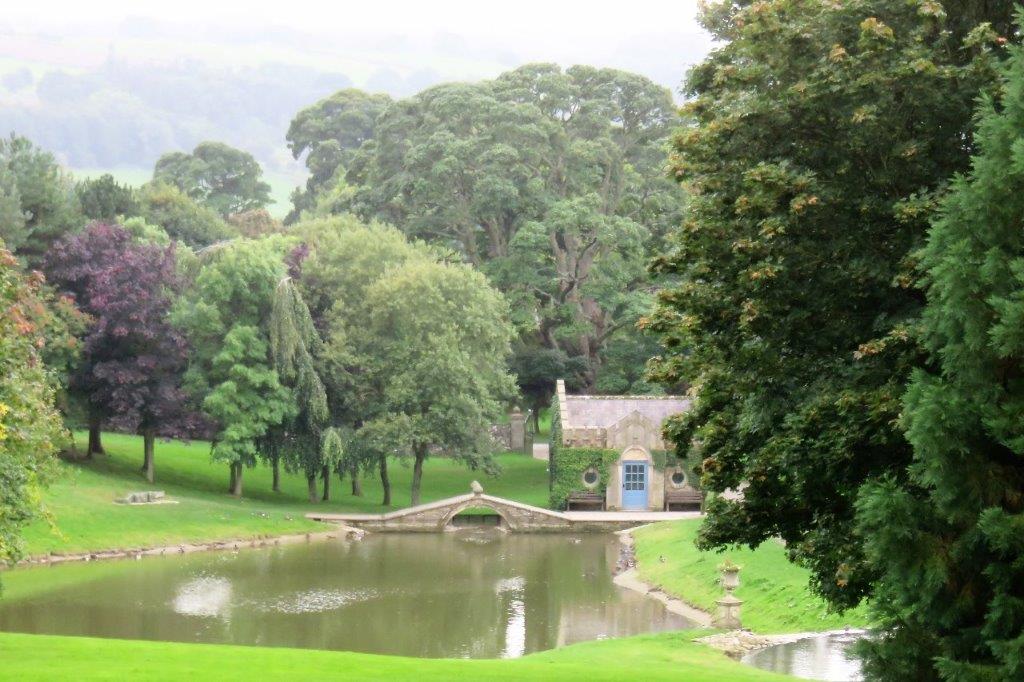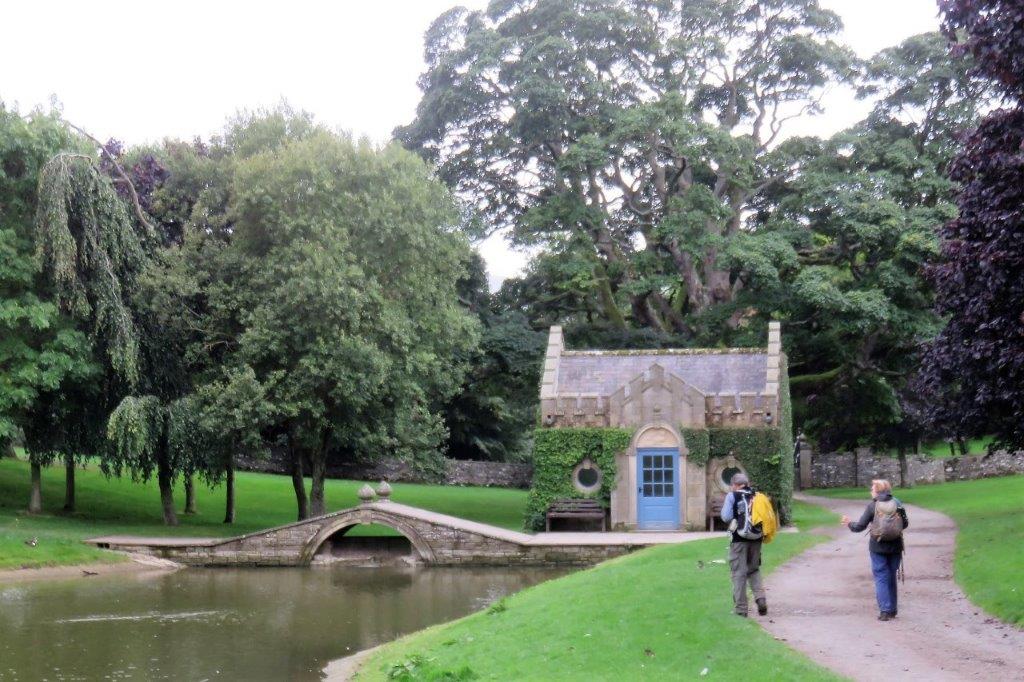 Pavilion ahead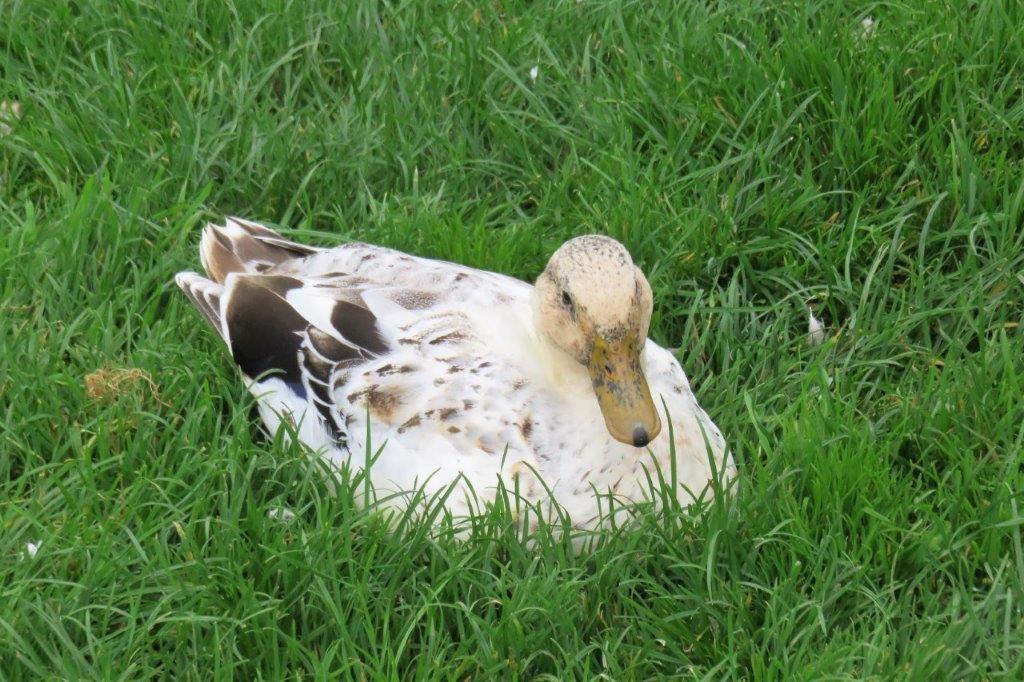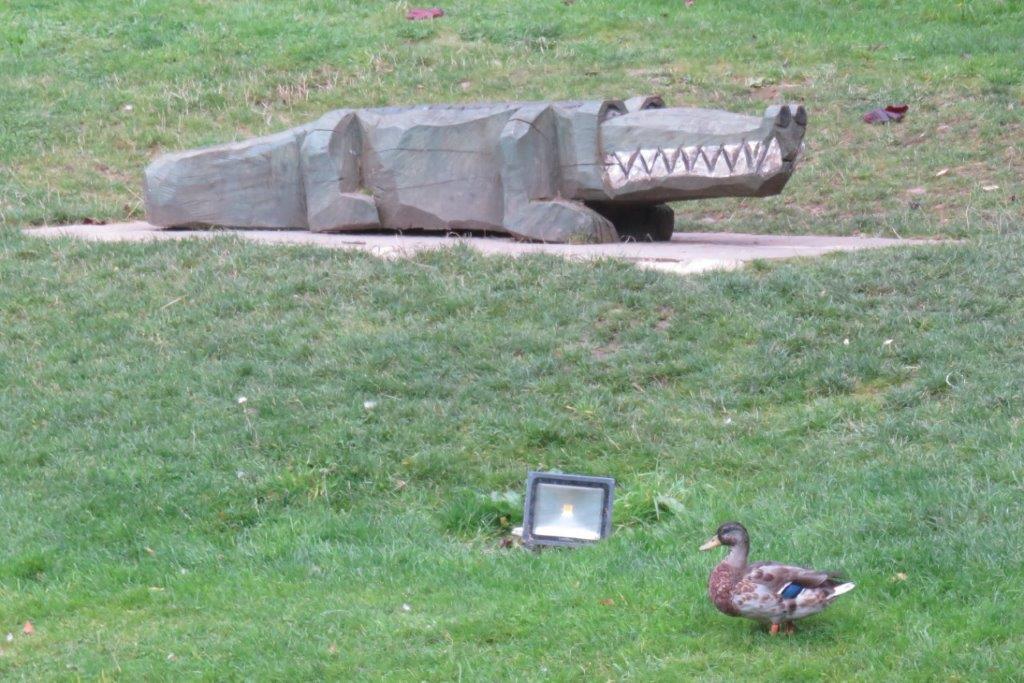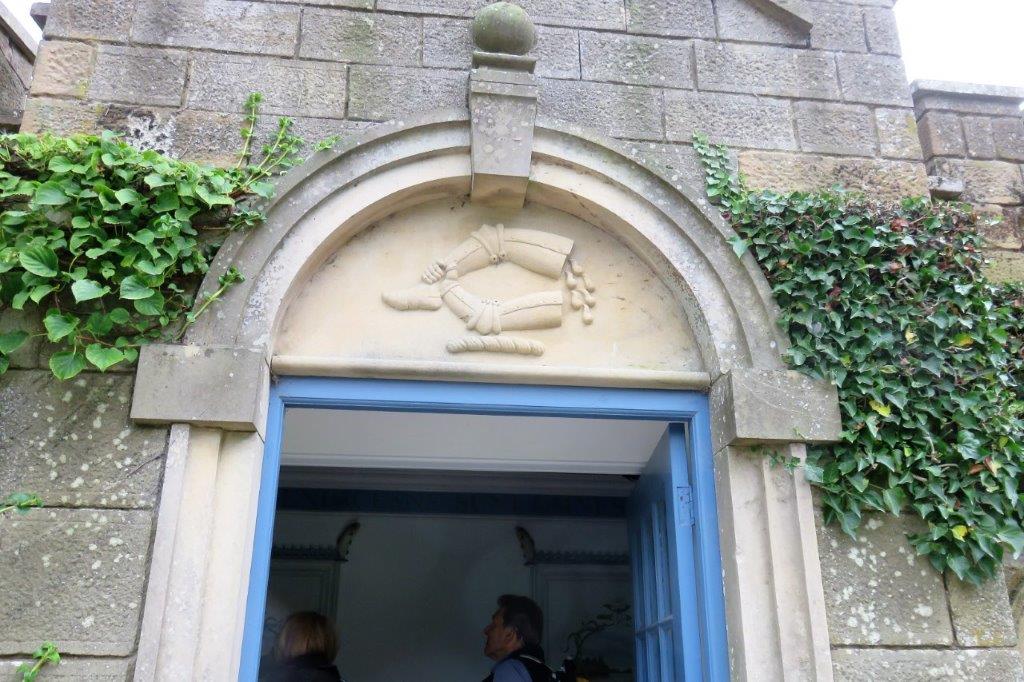 note Coat of Arms above Pavilion door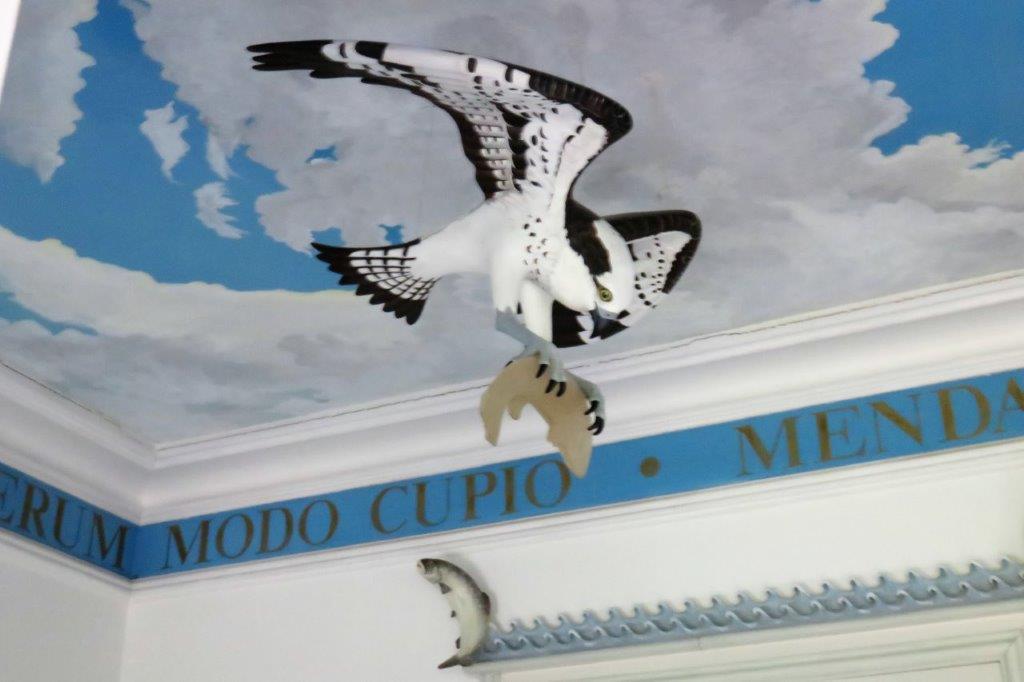 decorations within this pavilion follow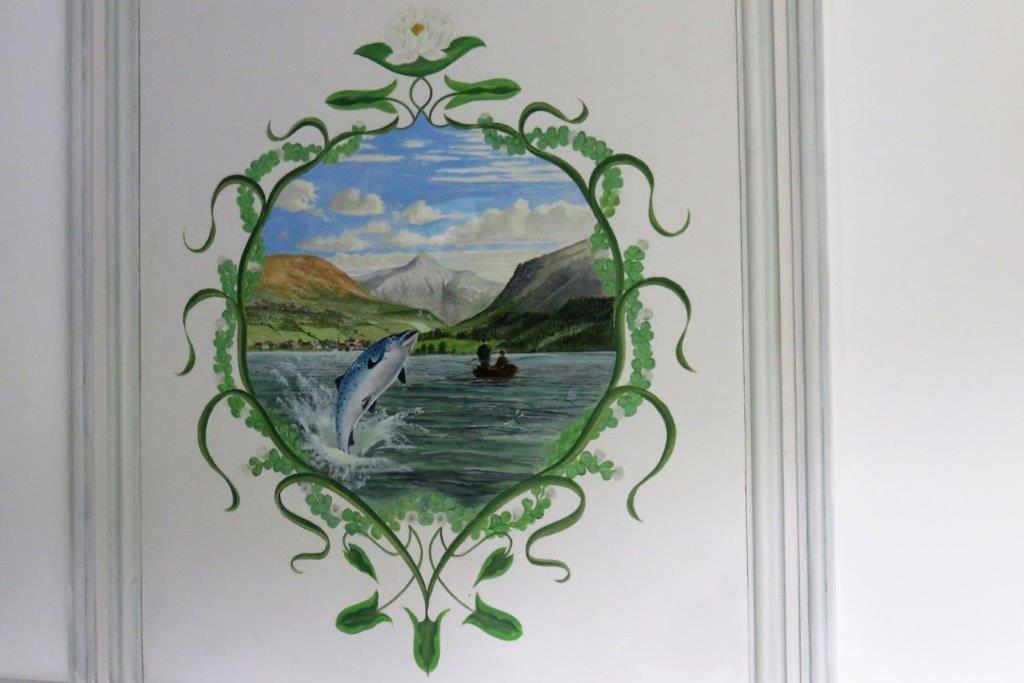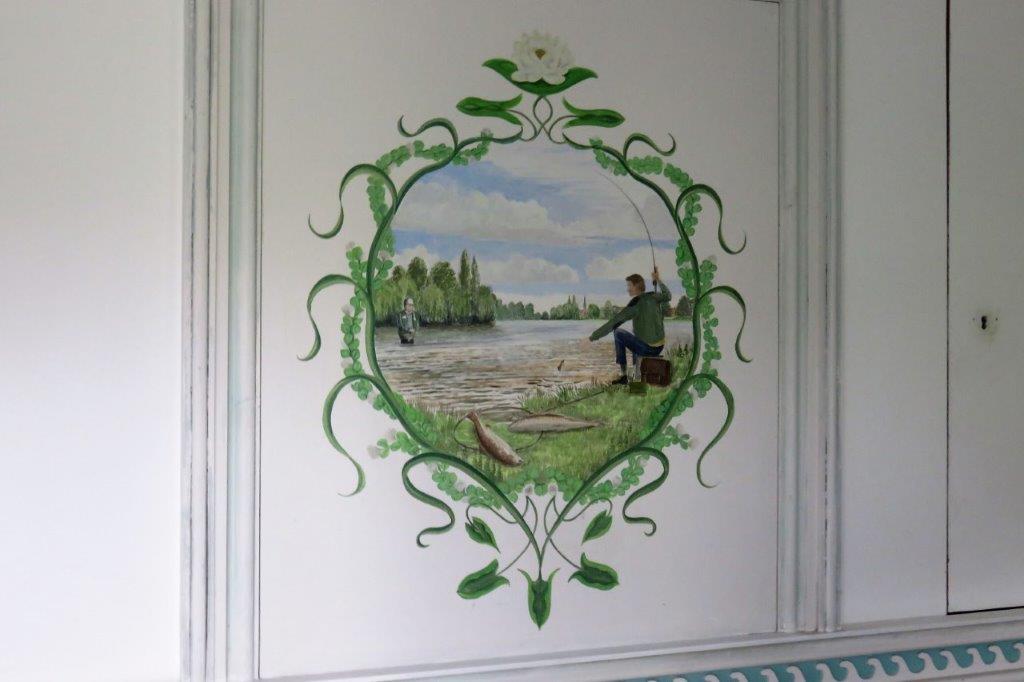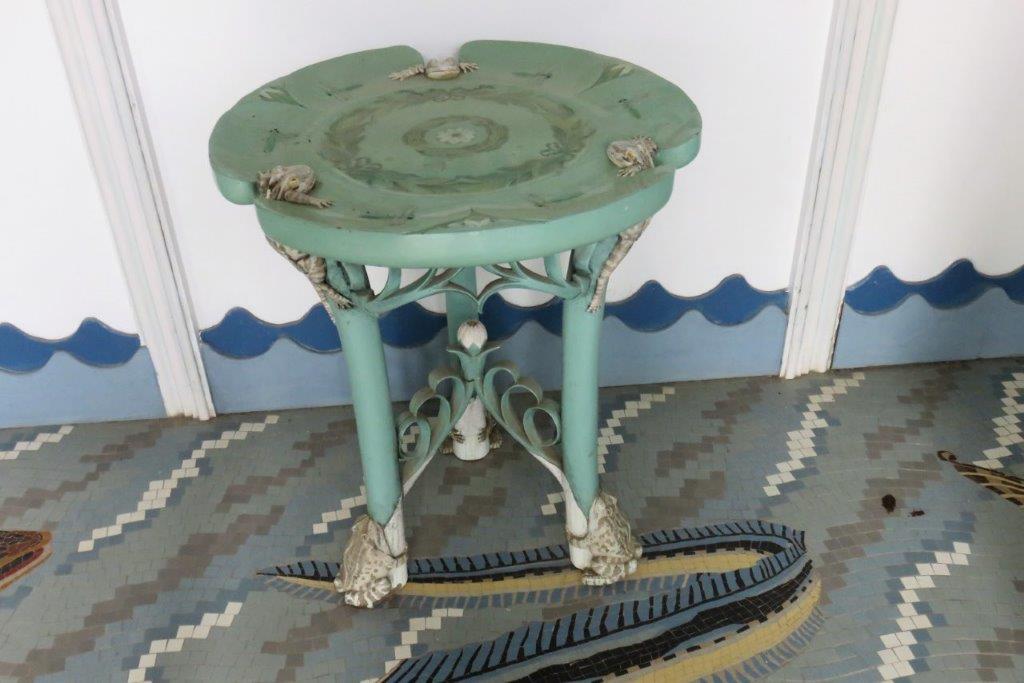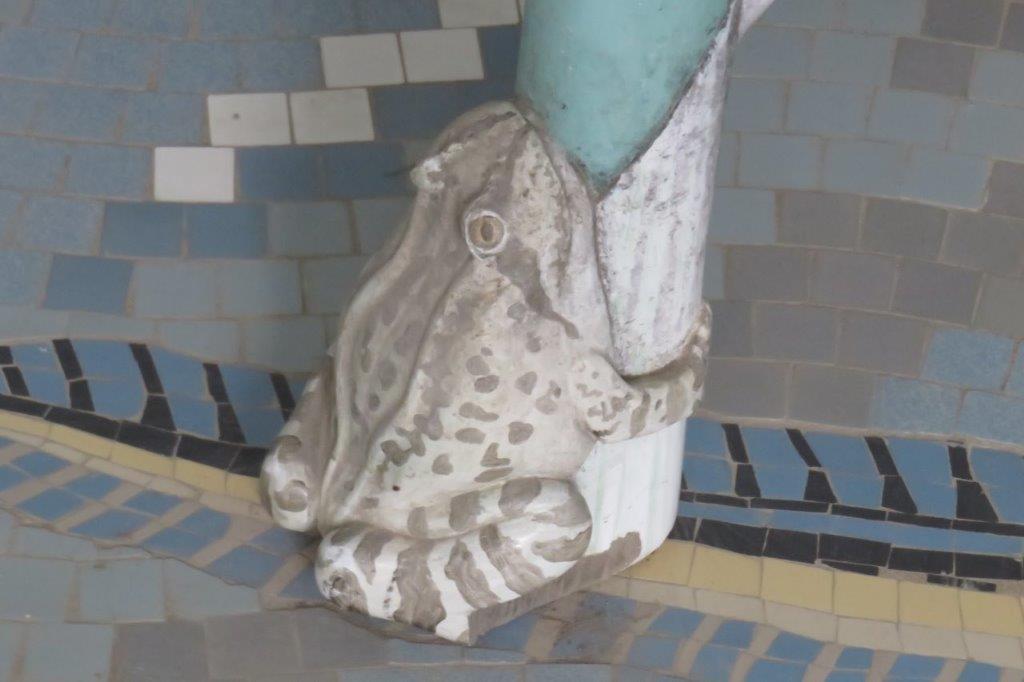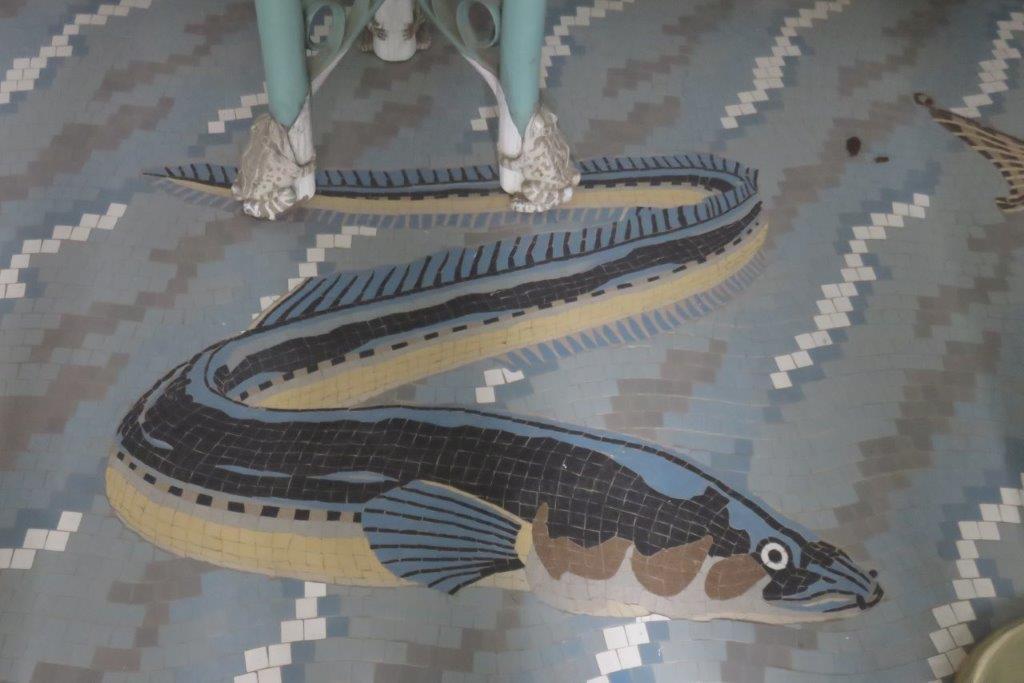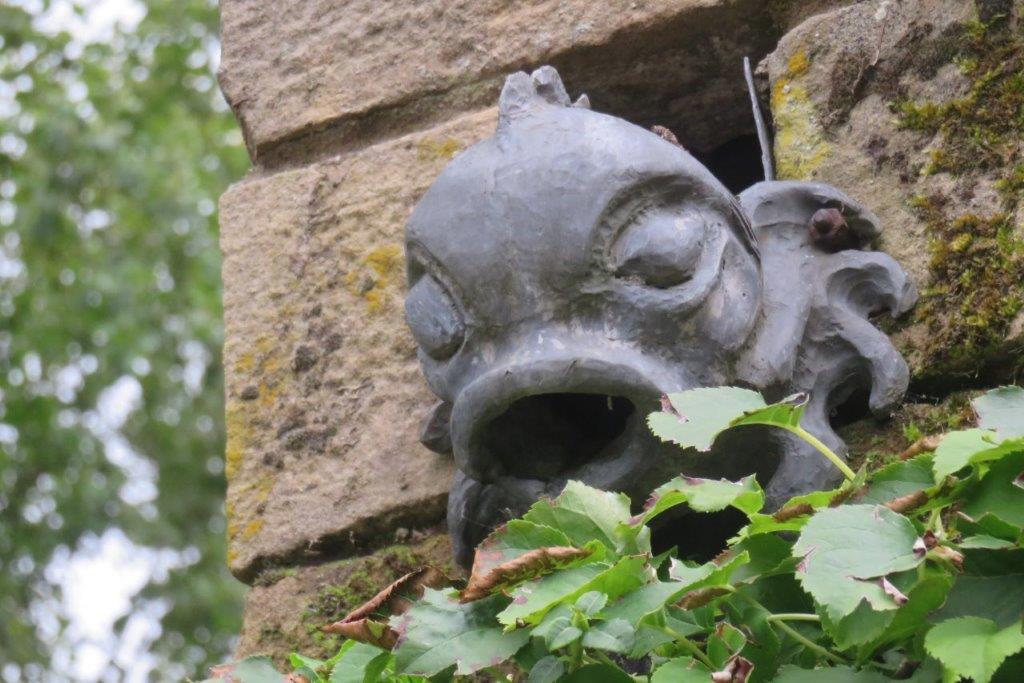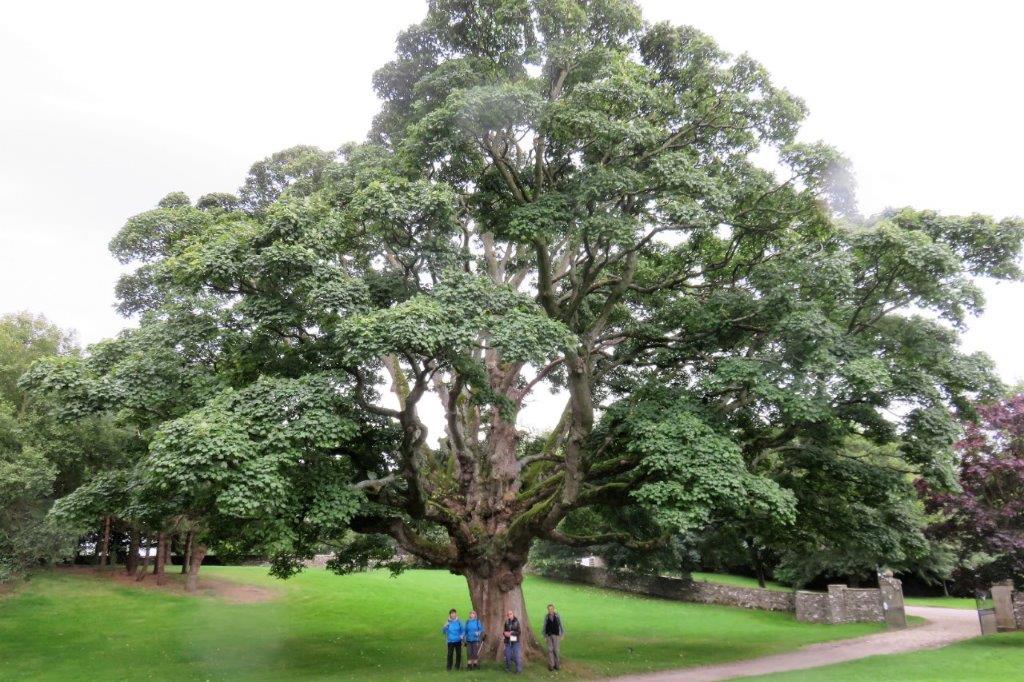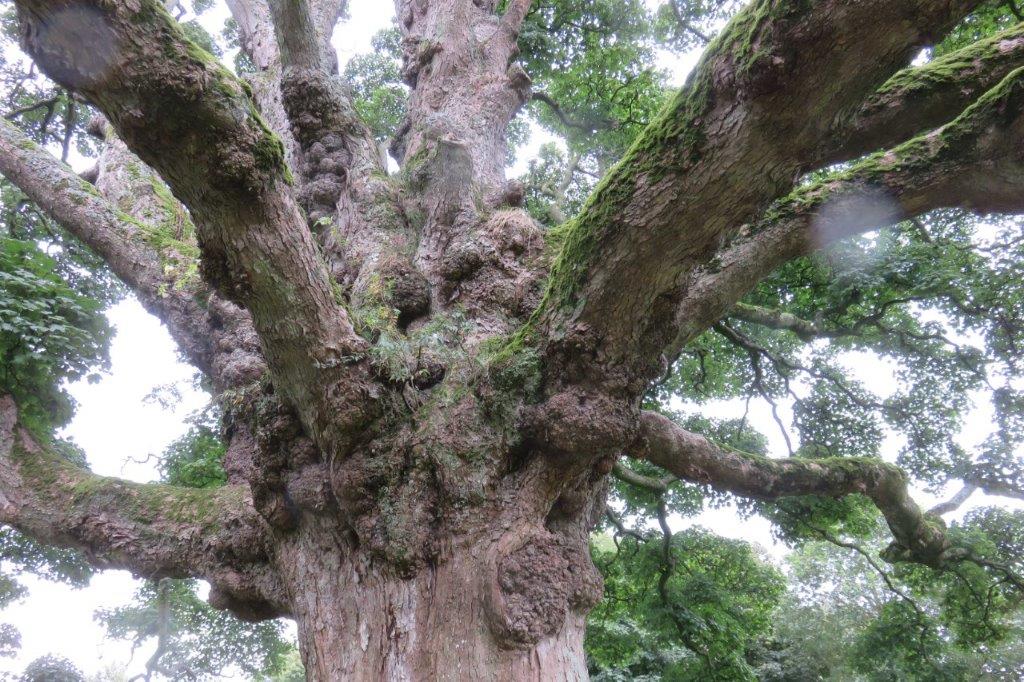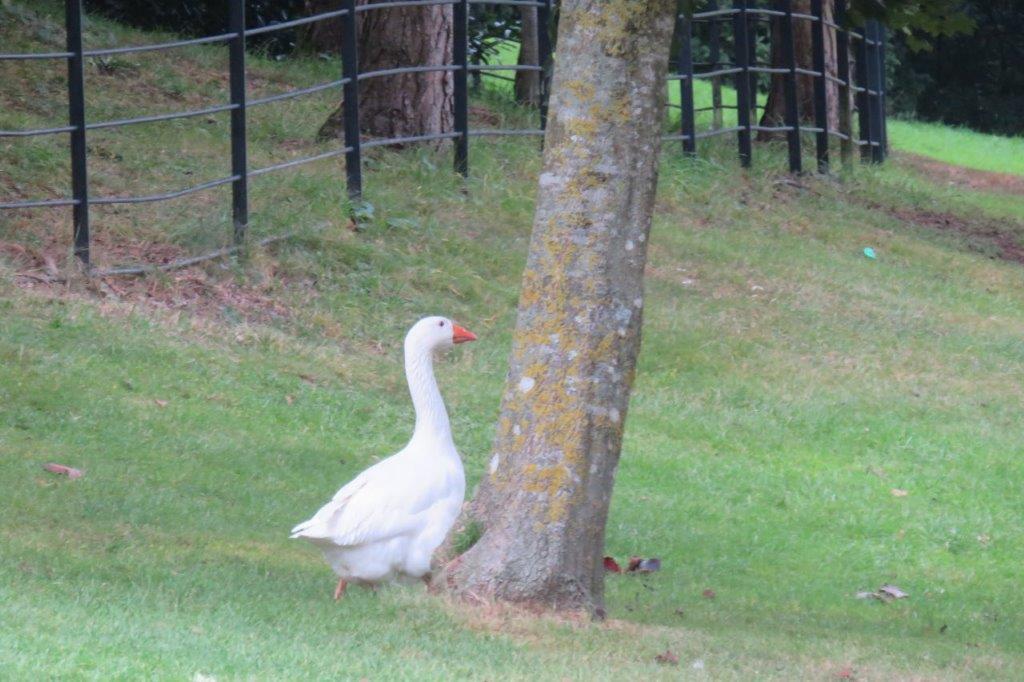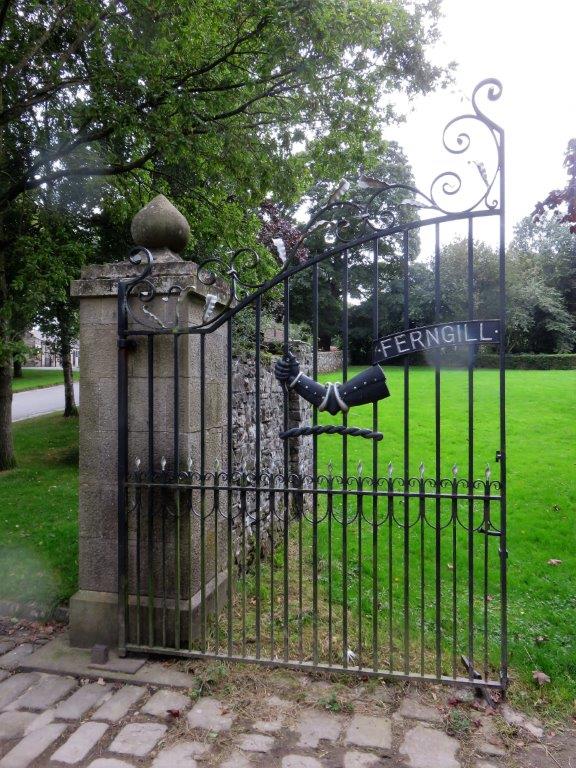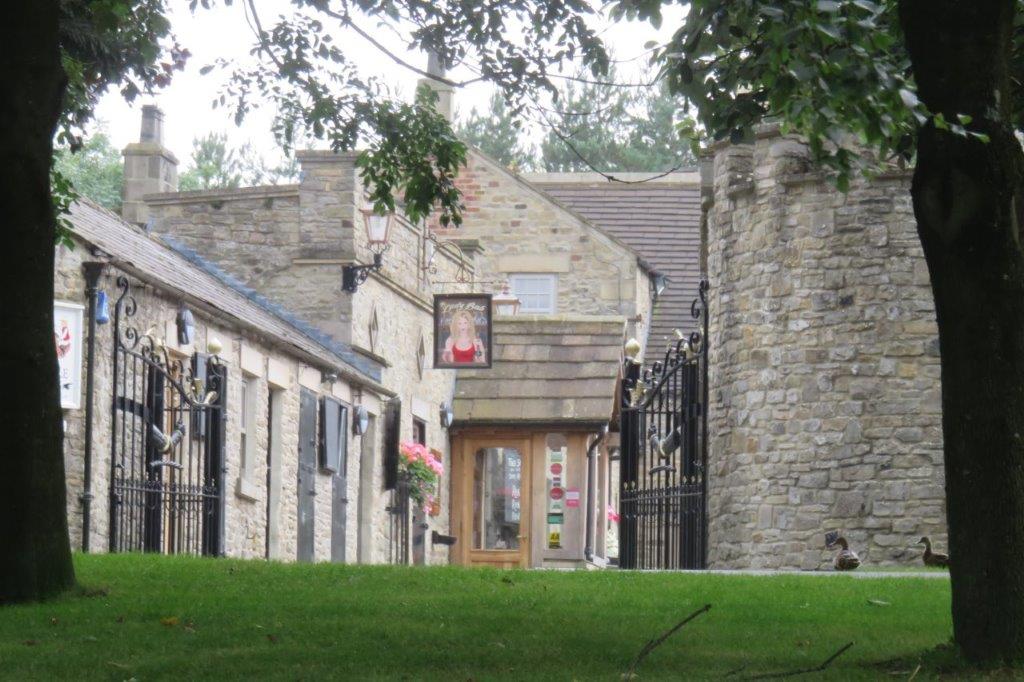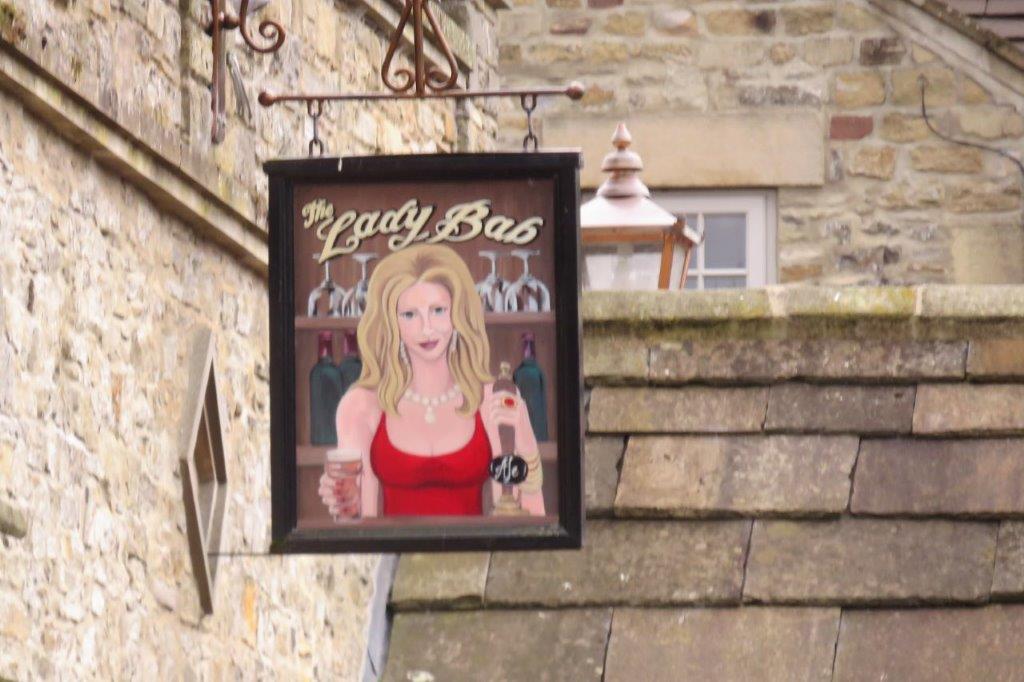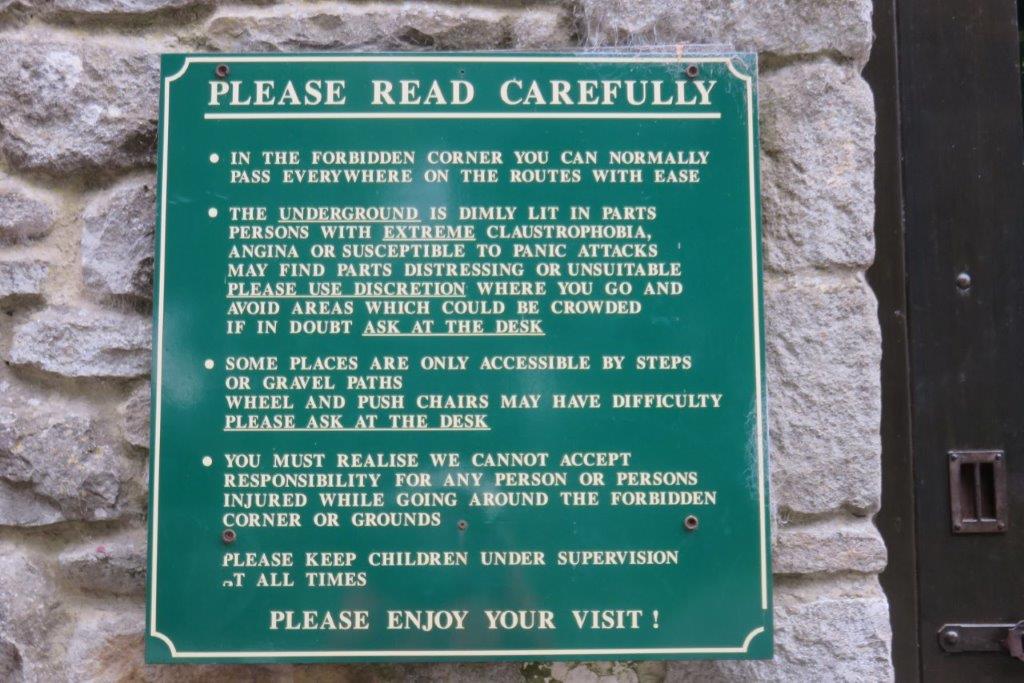 'YOU MUST REALISE'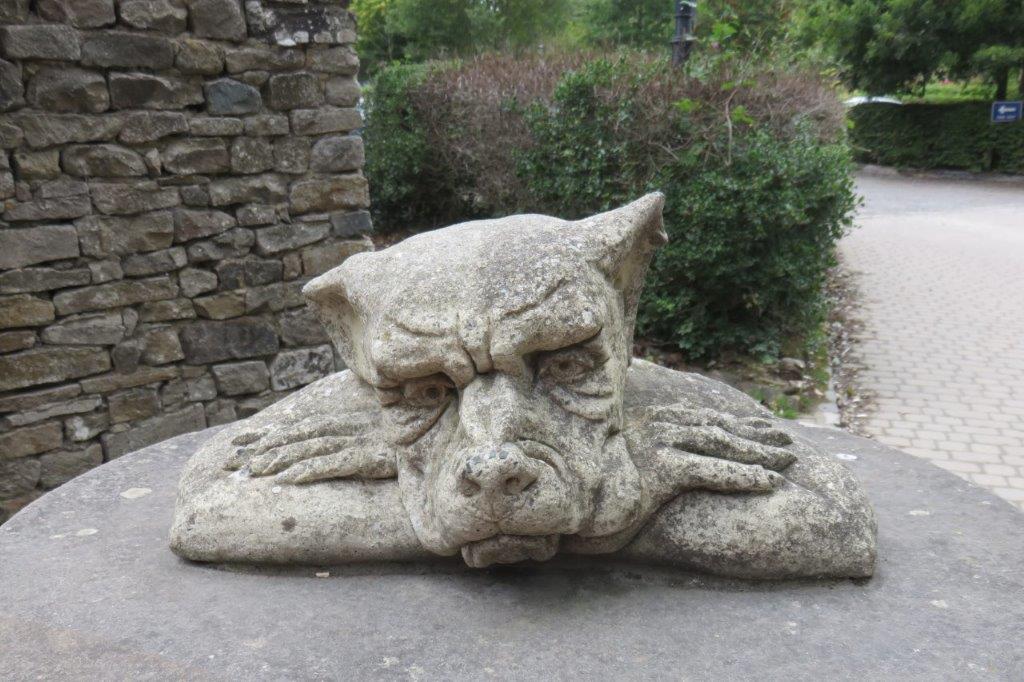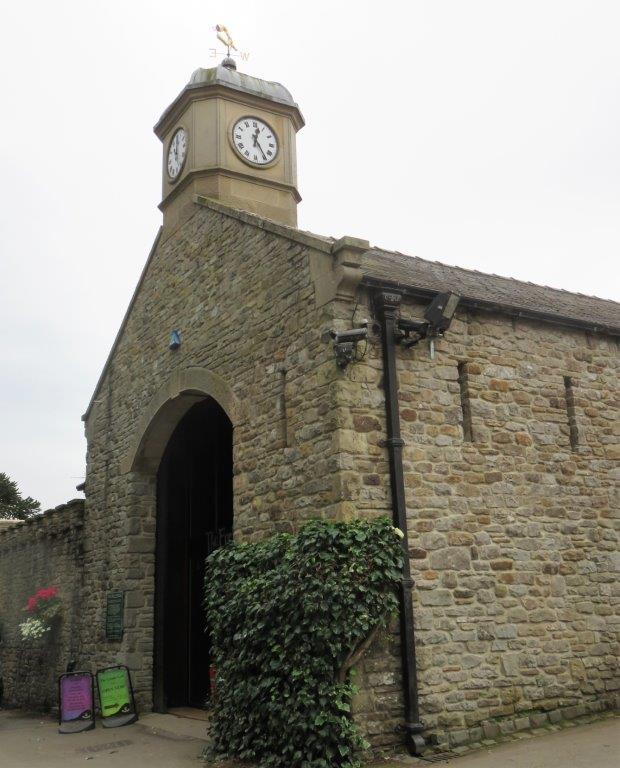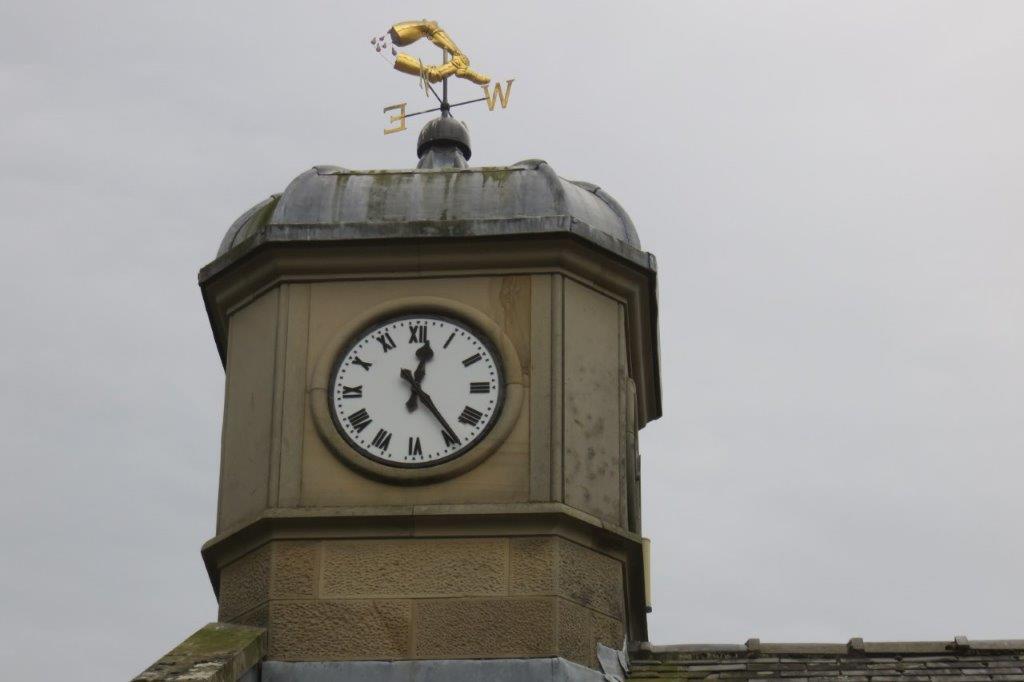 a golden Coat of Arms above roof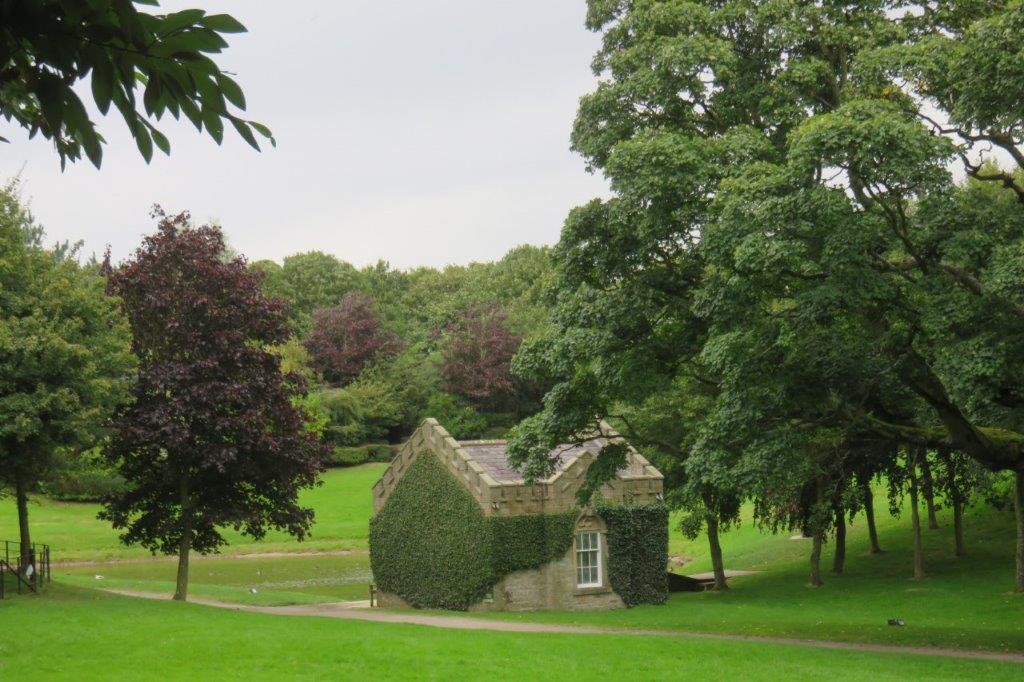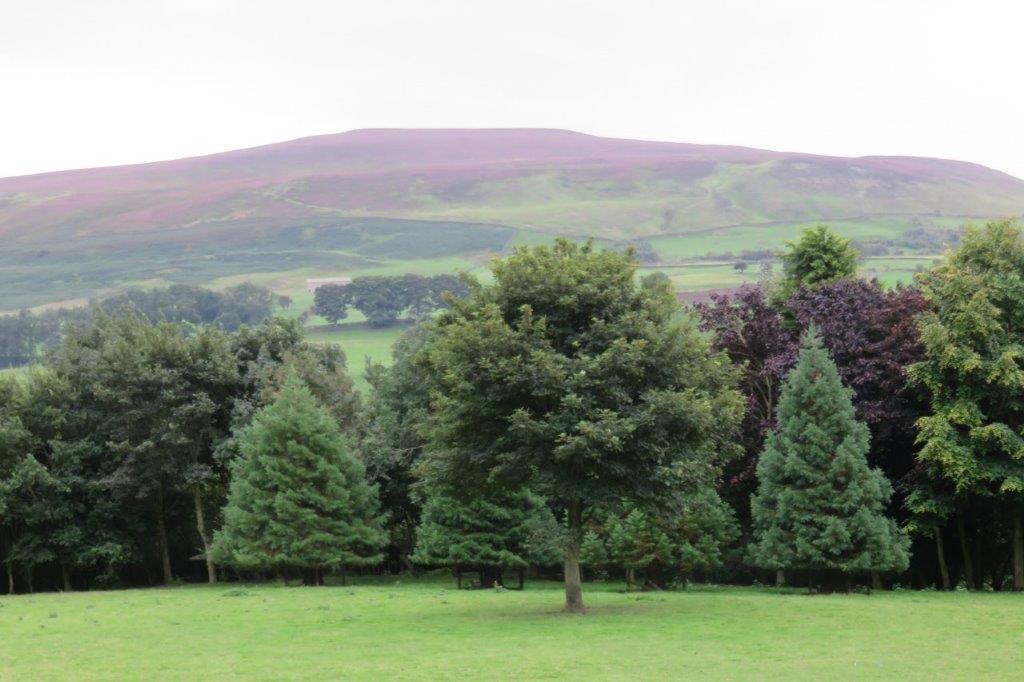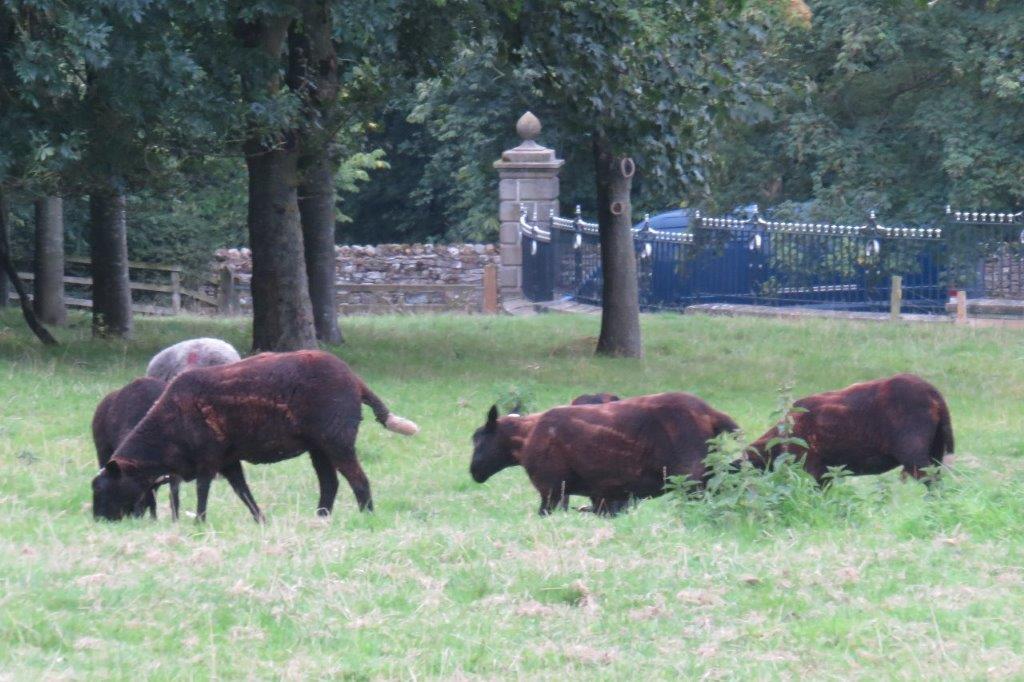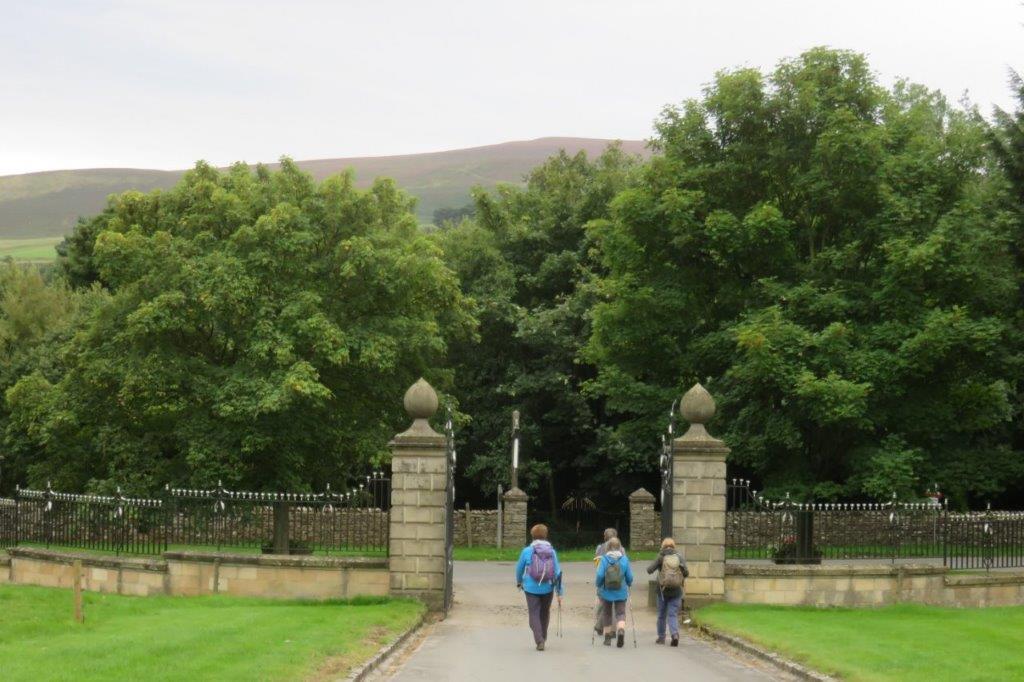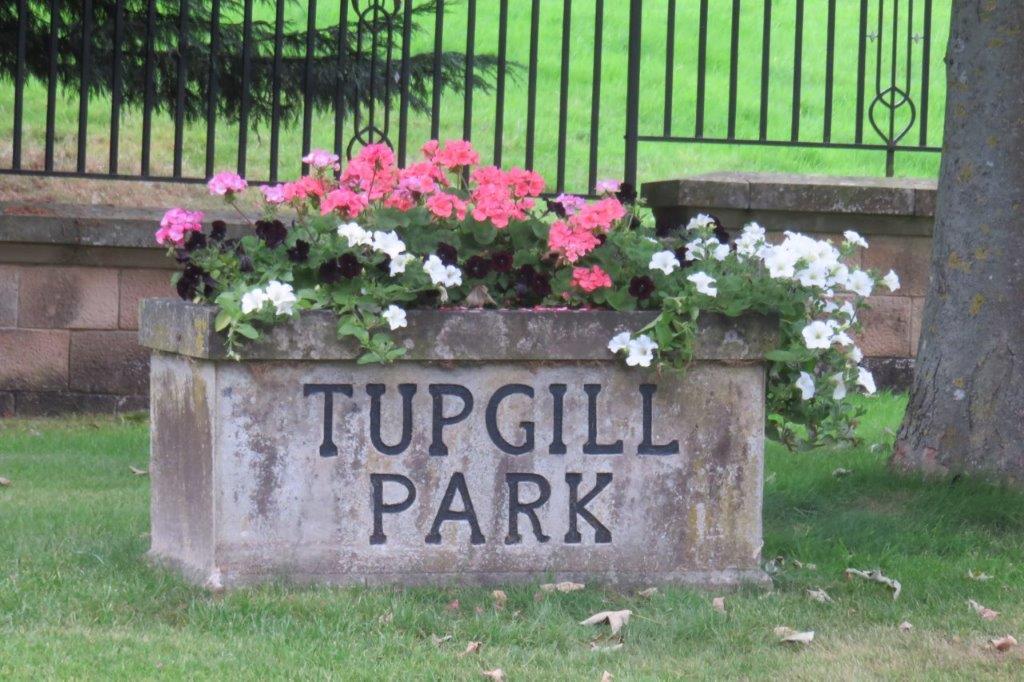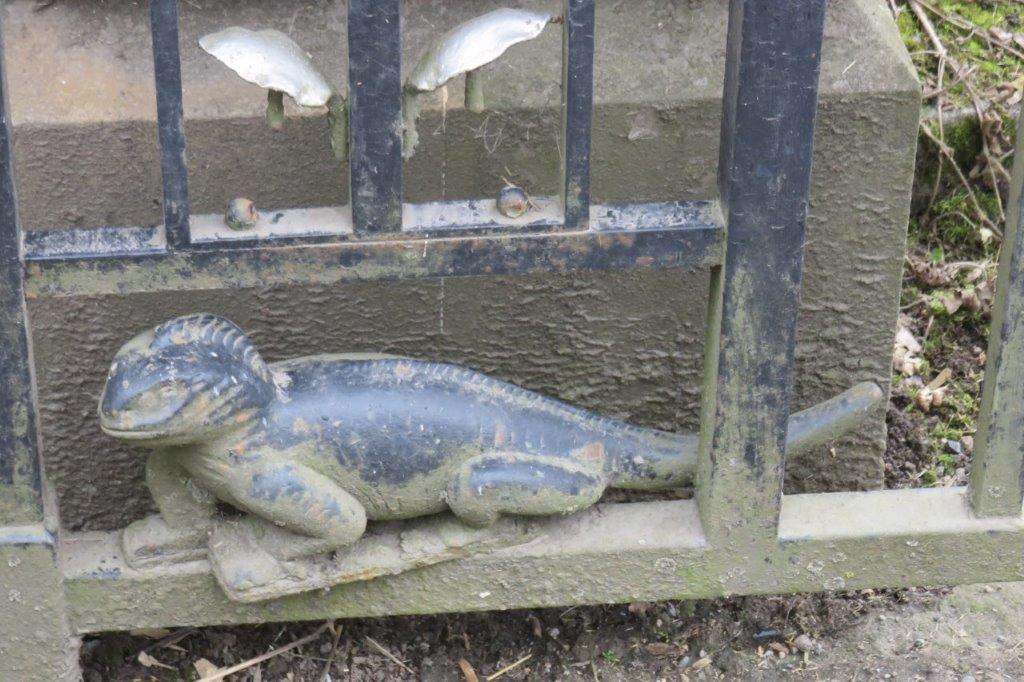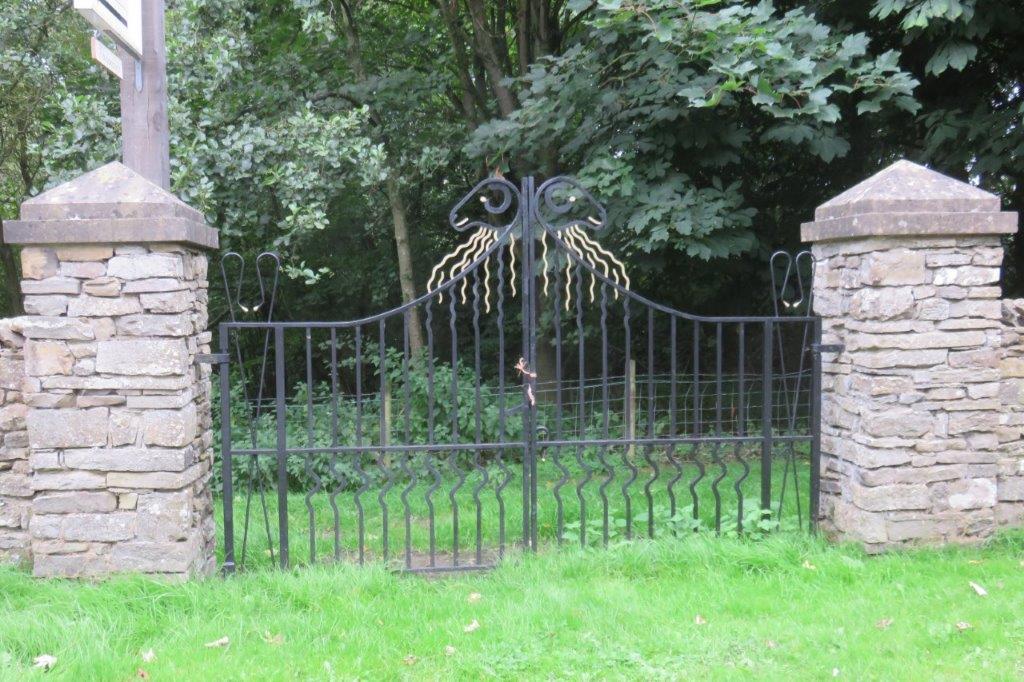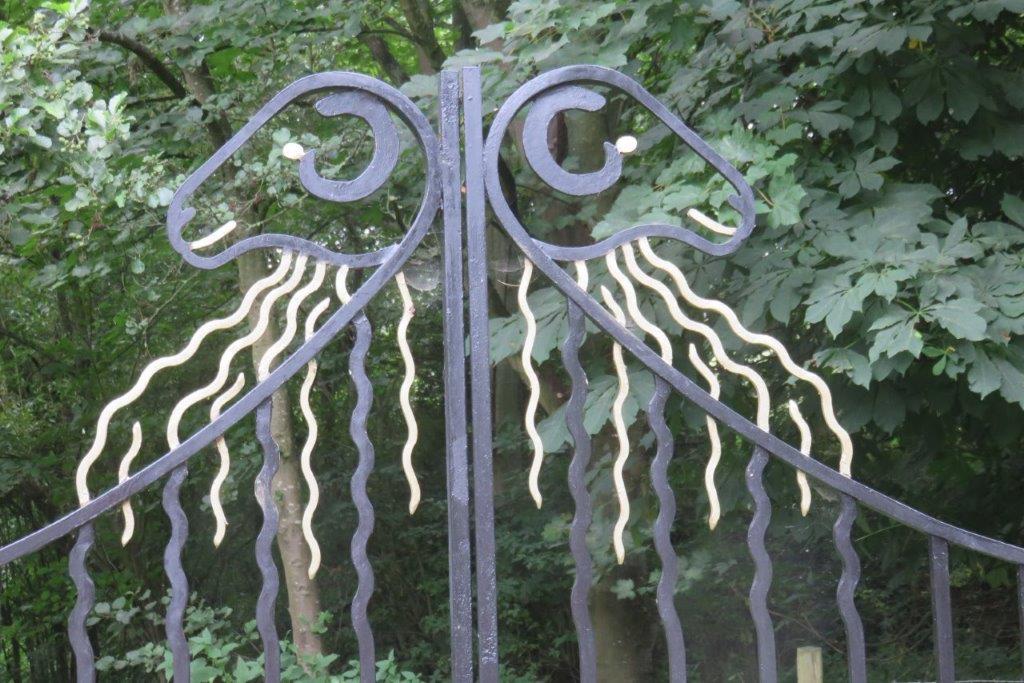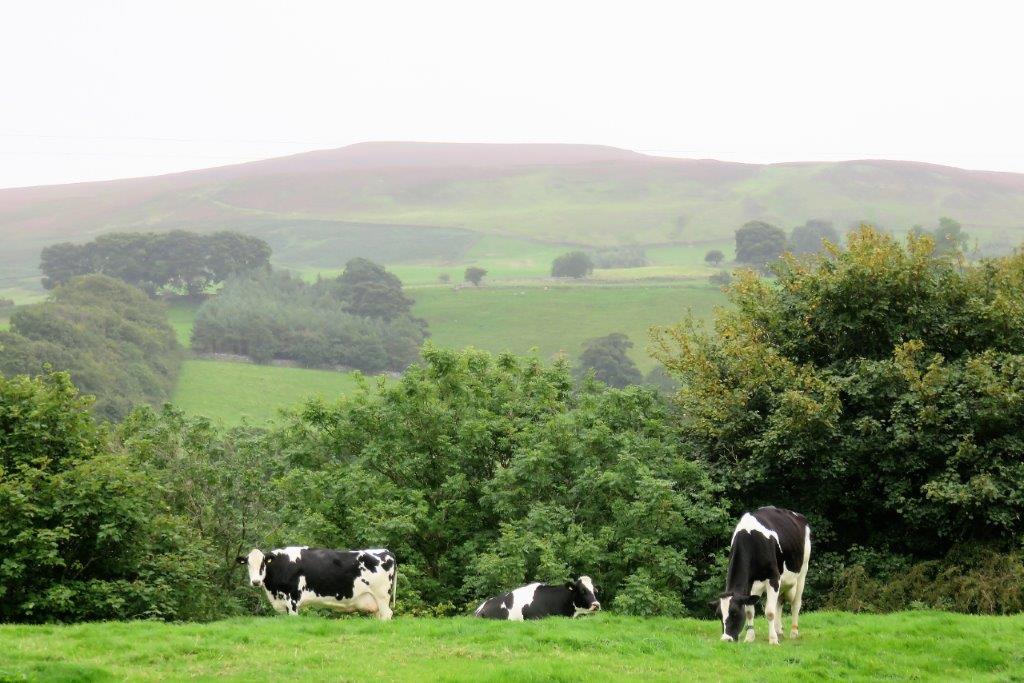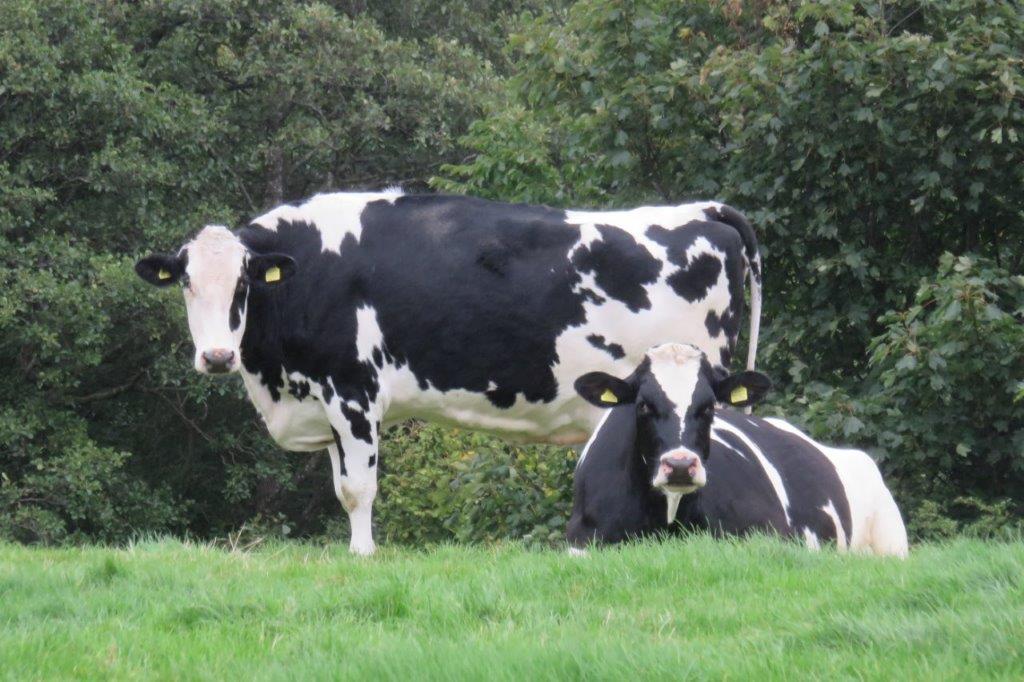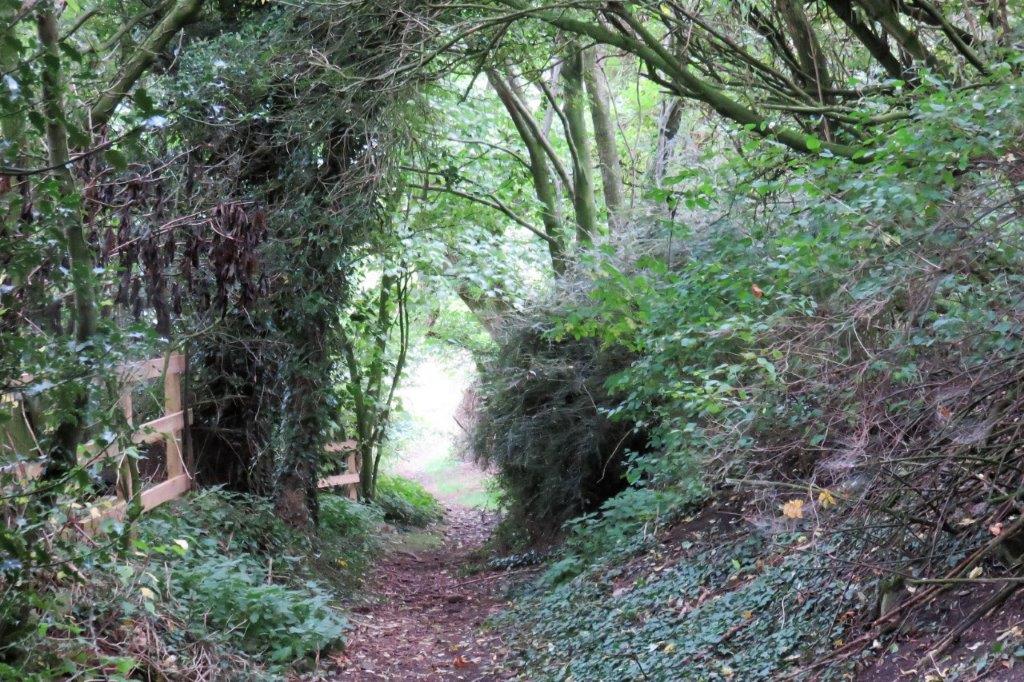 lane ducking down towards bridge (not a footpath but a 'byway' only suitable for pedestrians on the bridge itself - is a sign mandatory?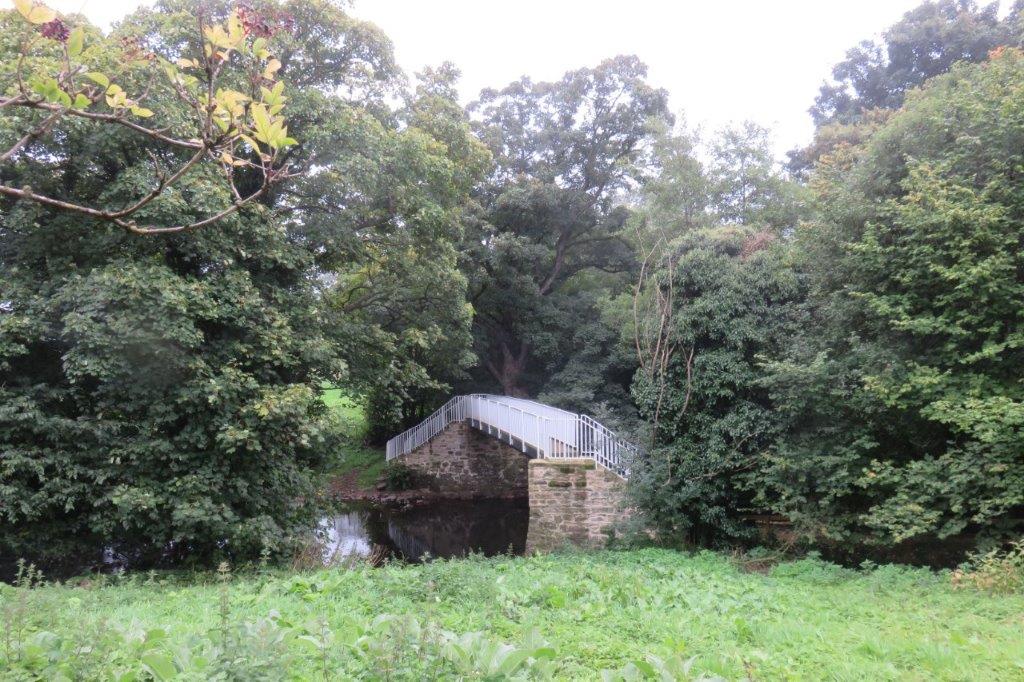 a substantial 'footbridge' - is it required to byway standards?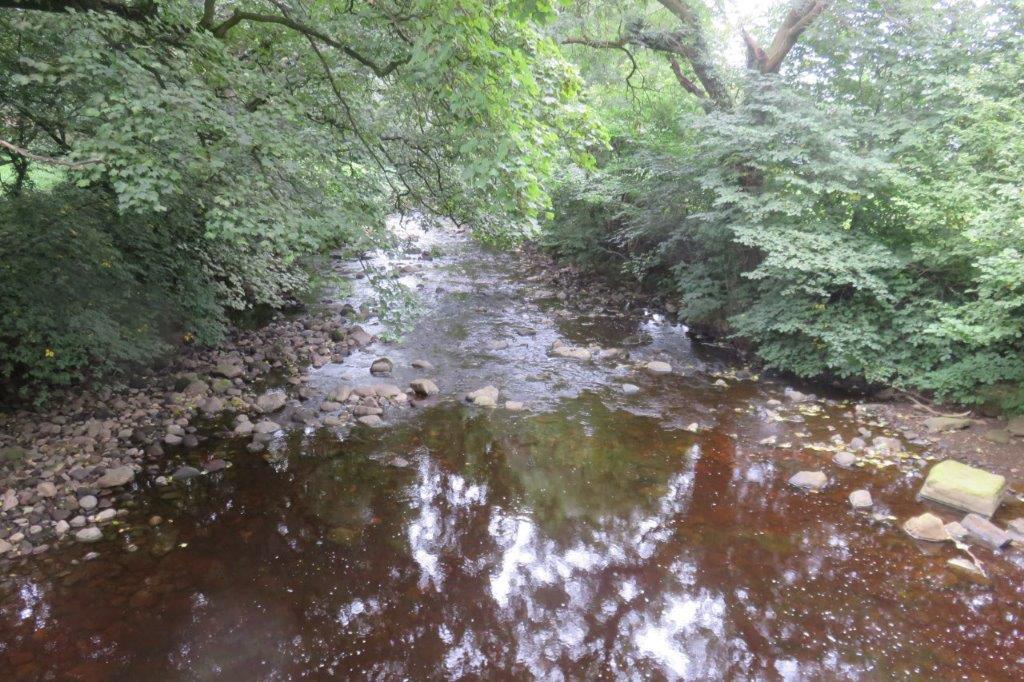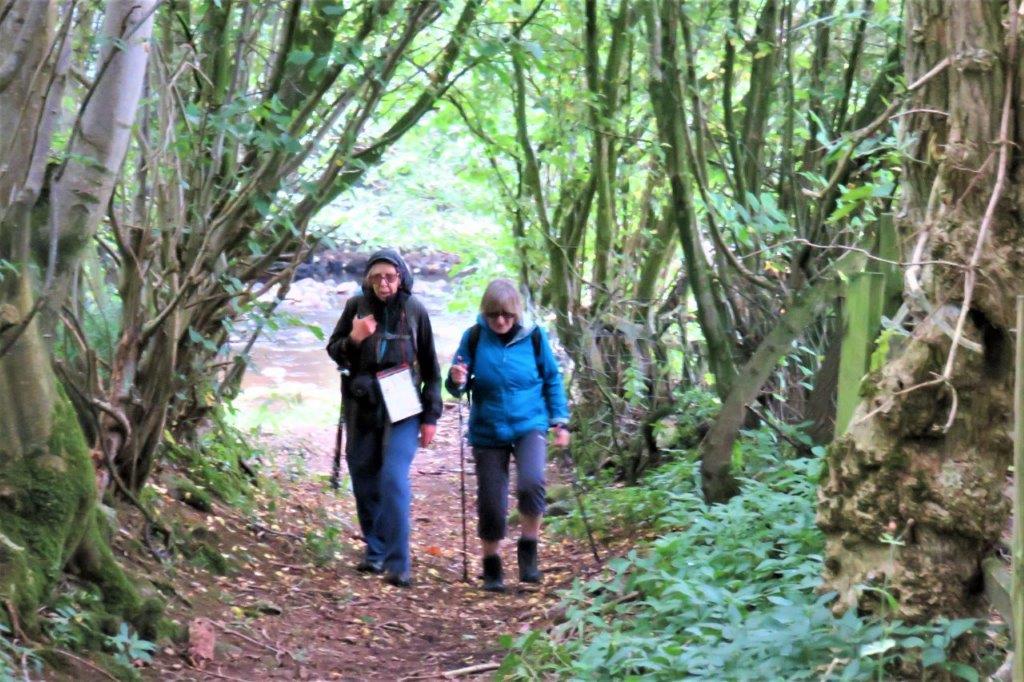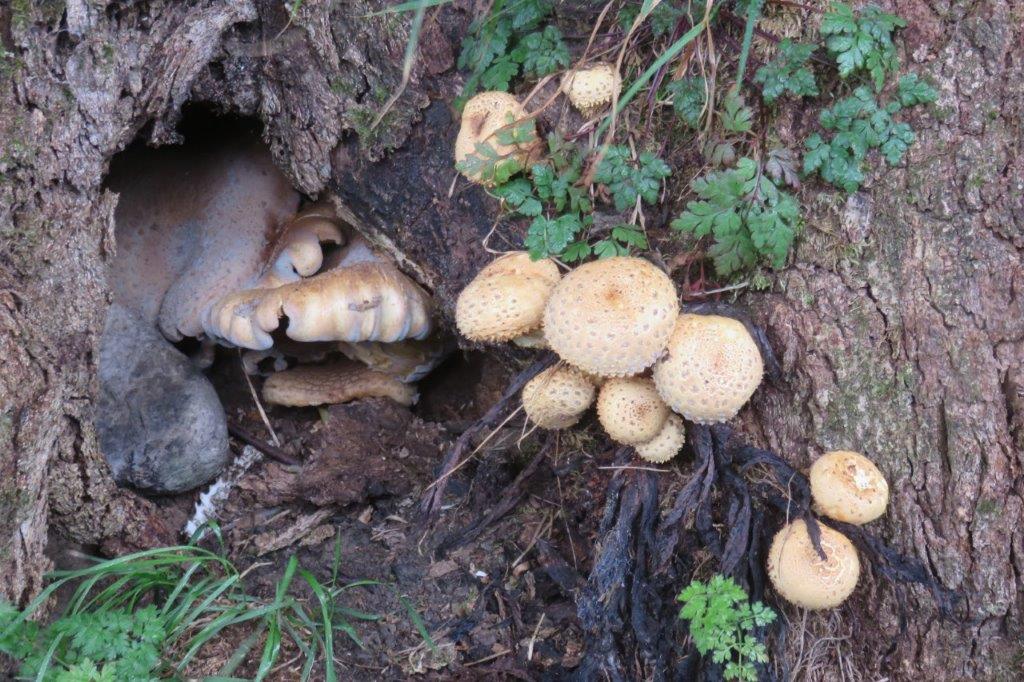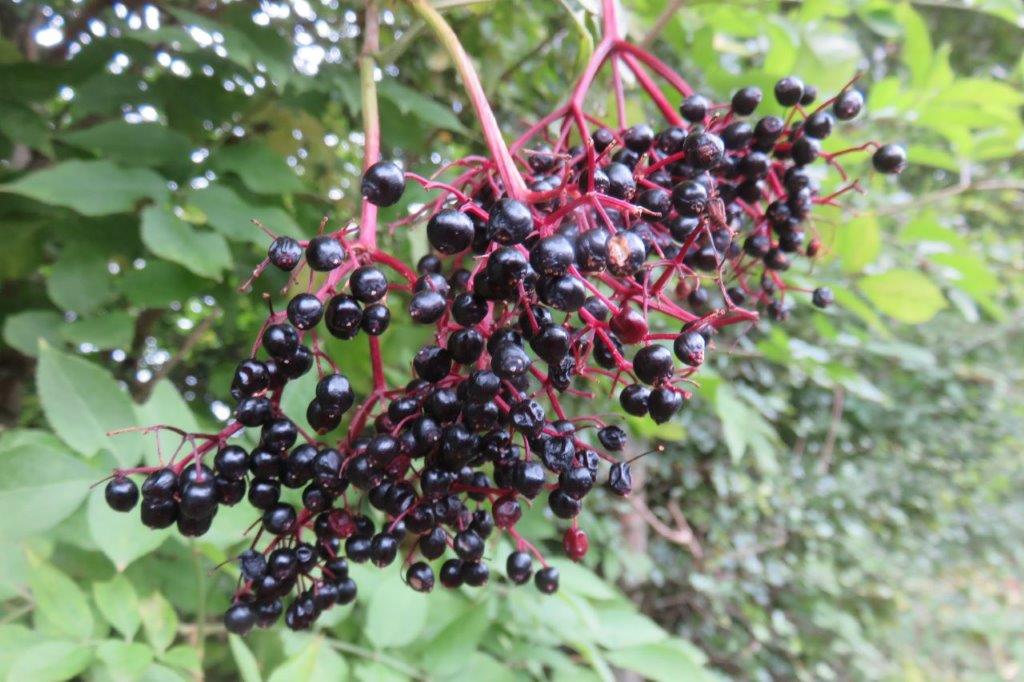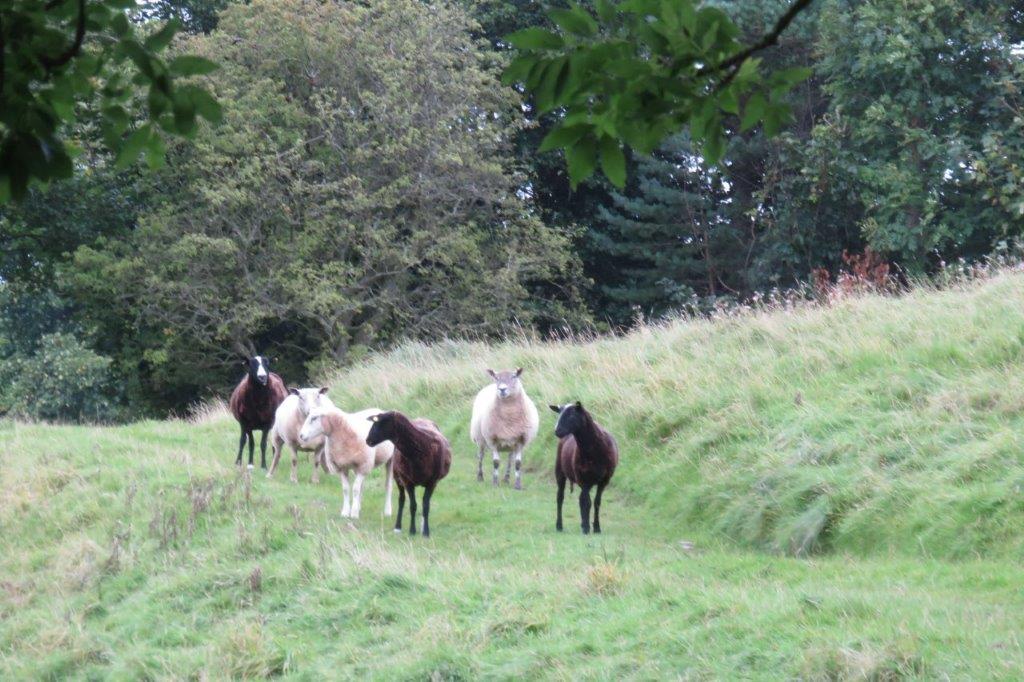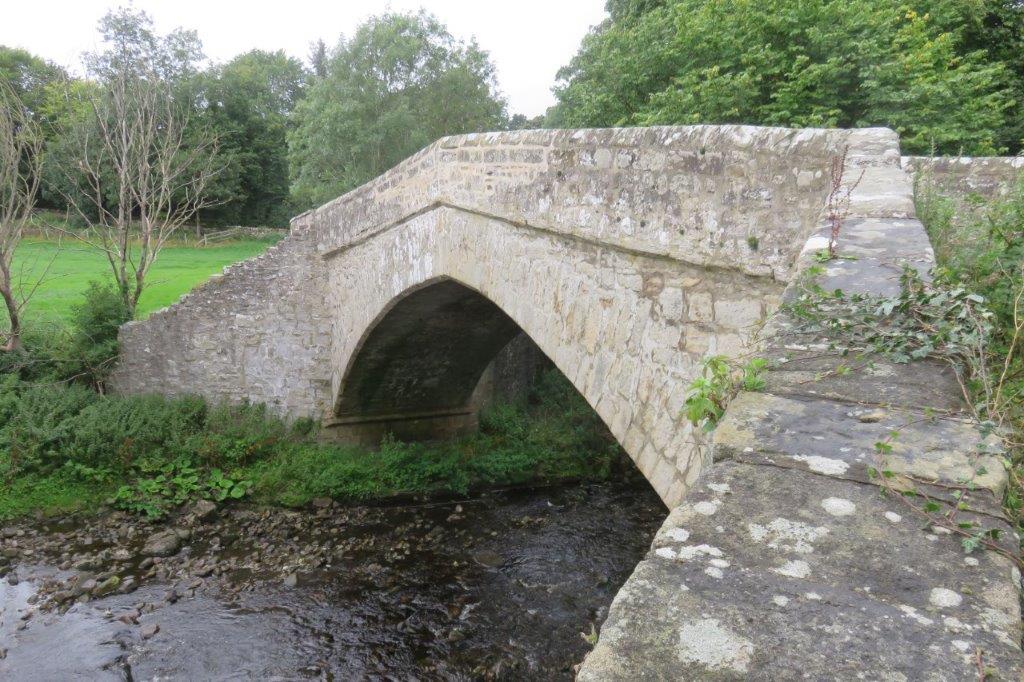 Coverham road bridge which we did not cross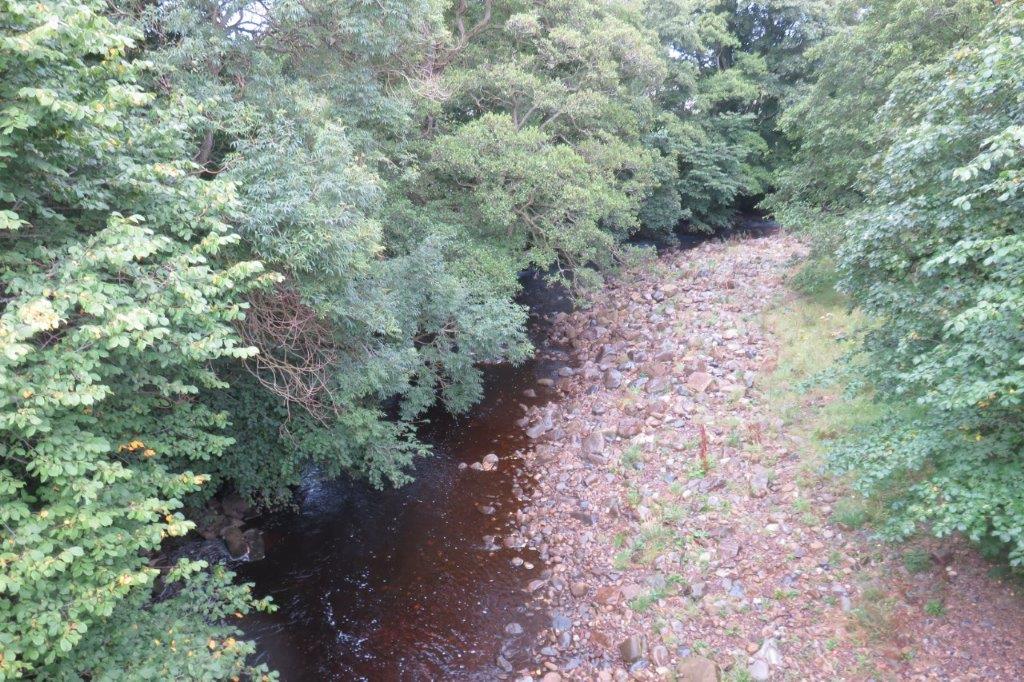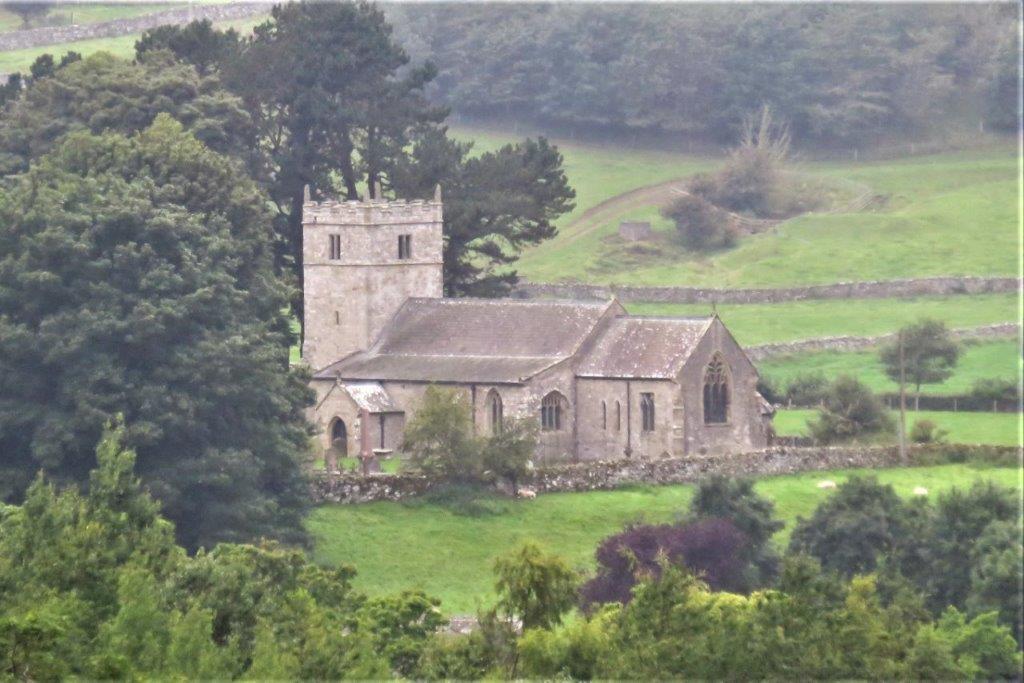 looked back at church near Coverham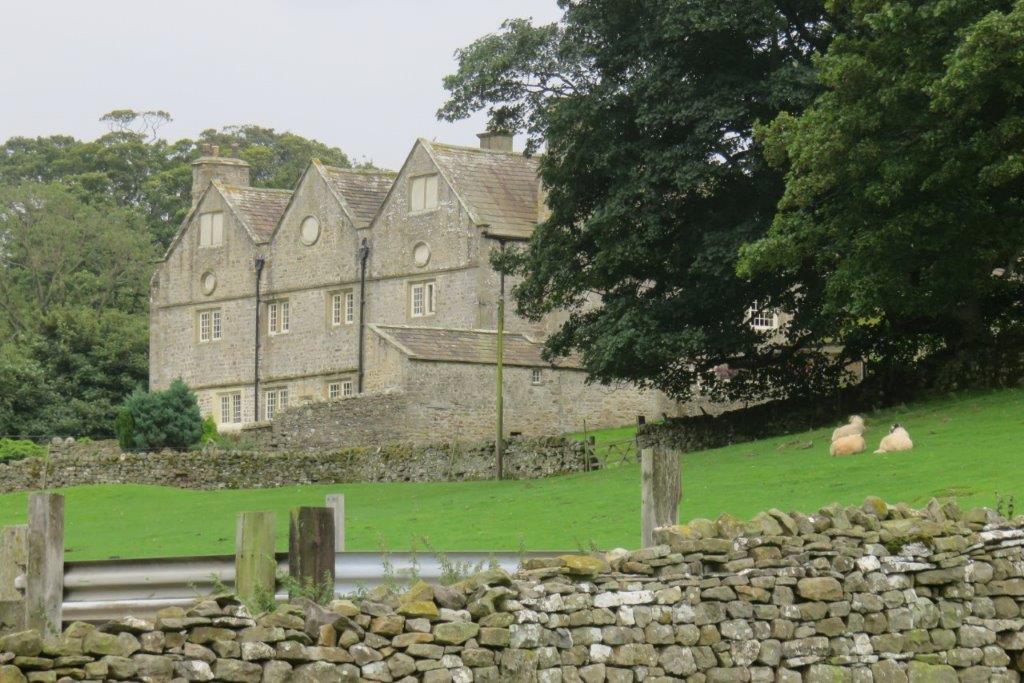 view of the back facades of the National Trusts Braithwaite Hall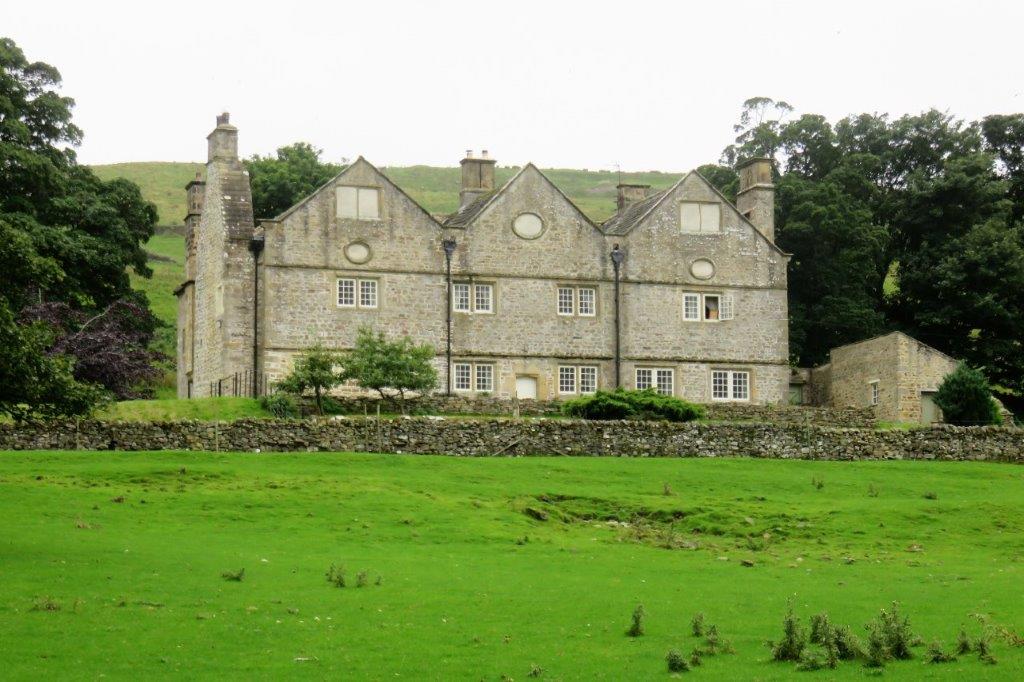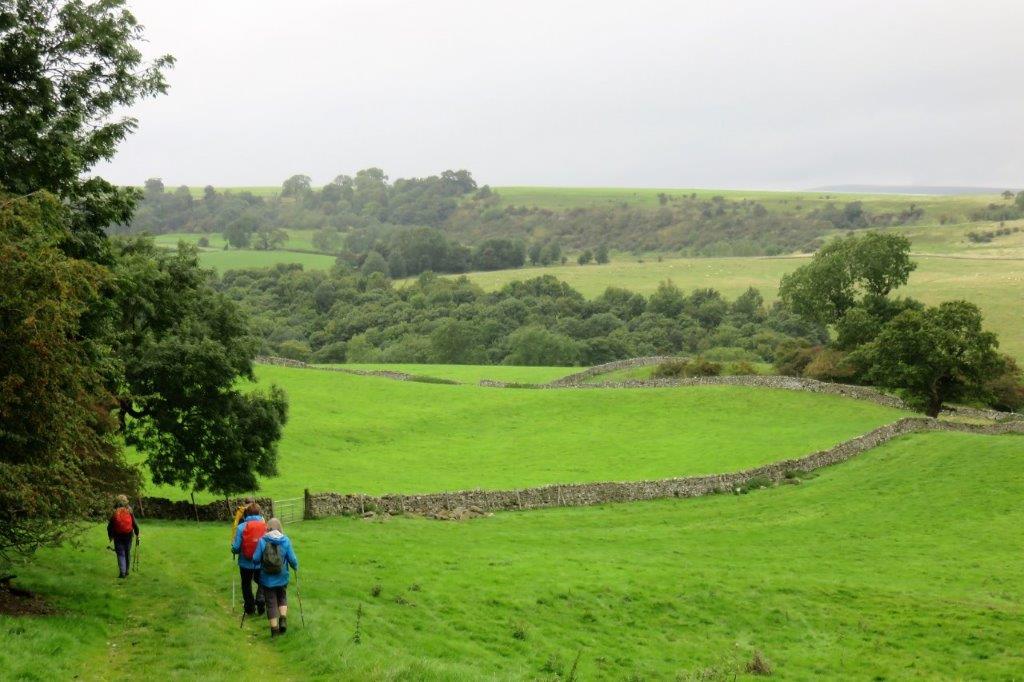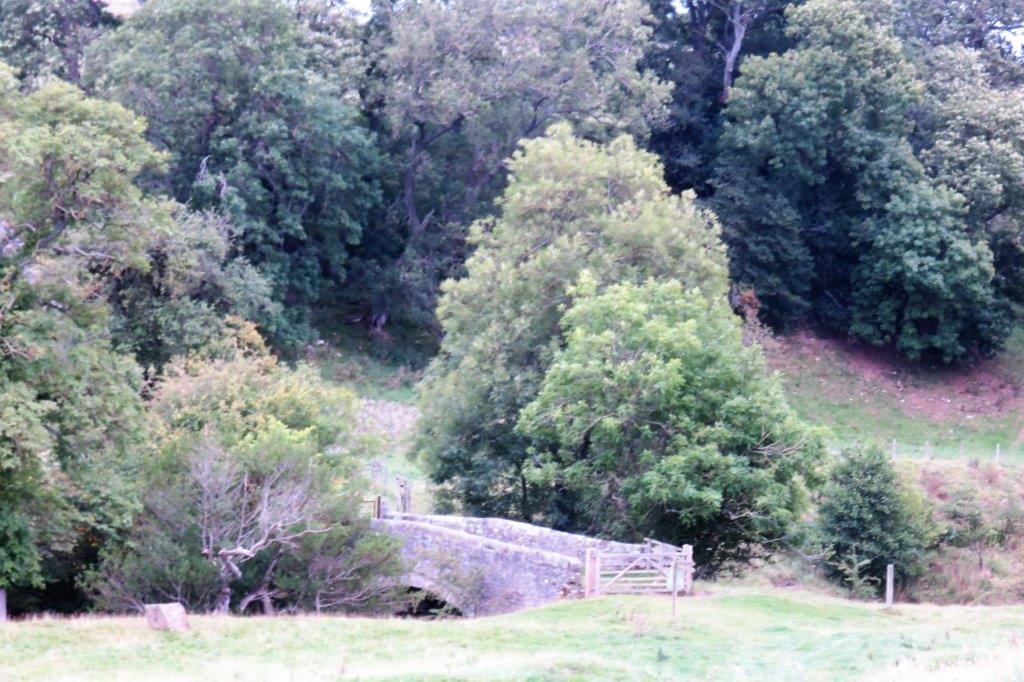 Hullo Bridge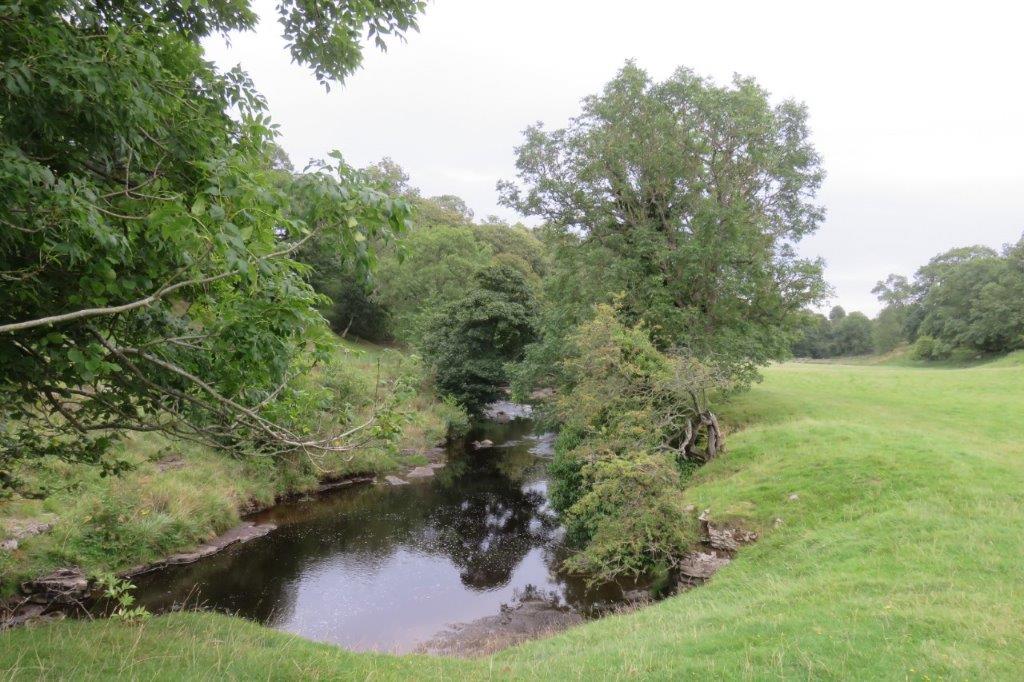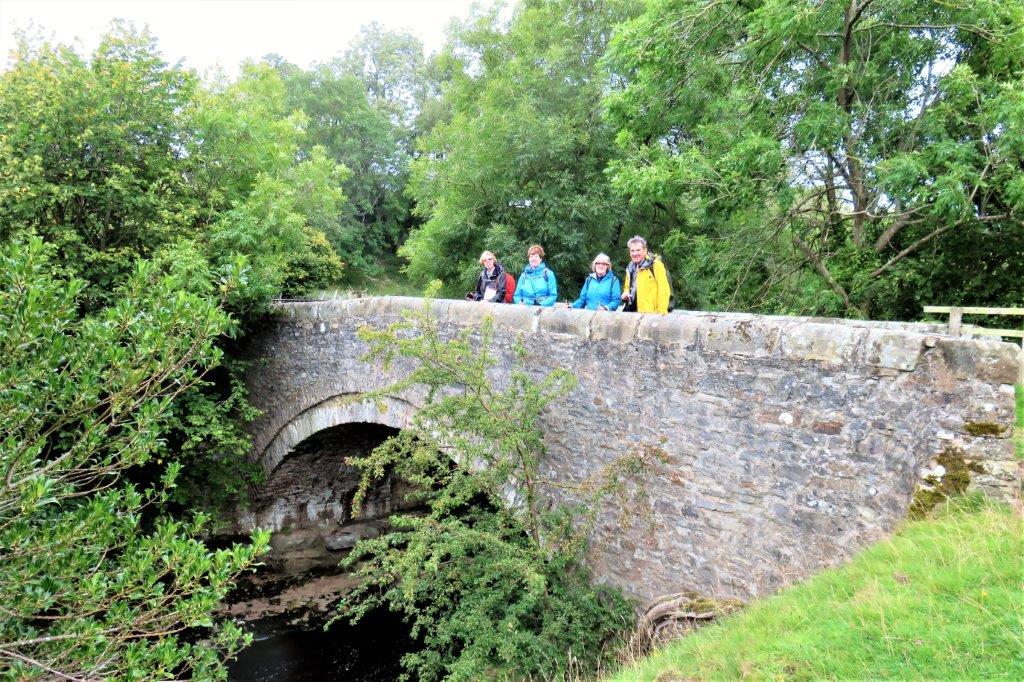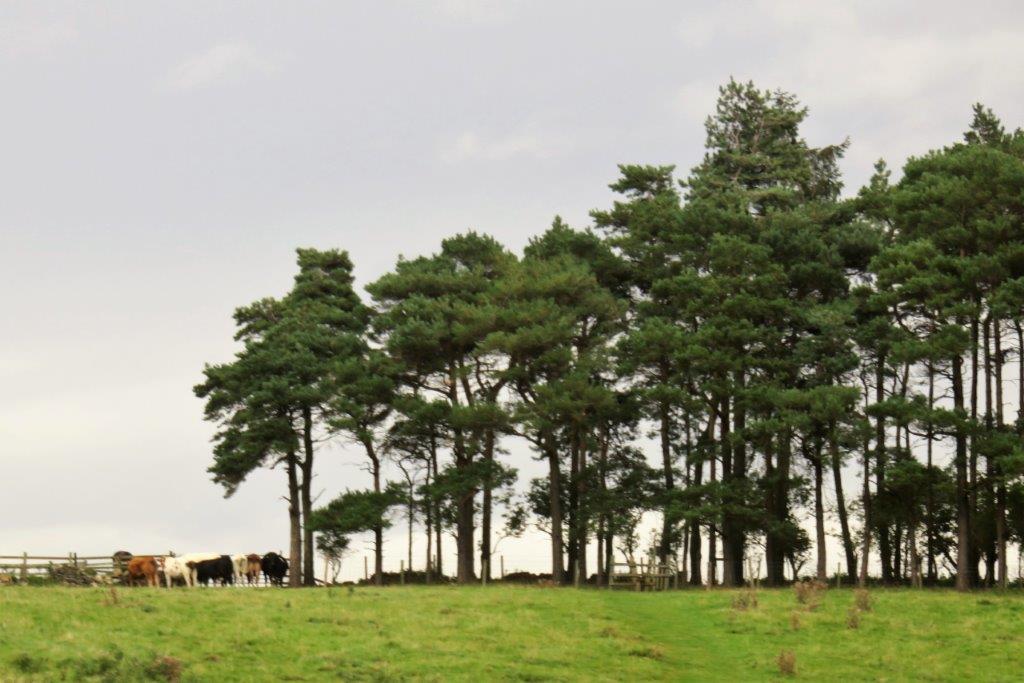 walks index - homepage - contact me at