walks index - homepage - contact me at

4th September 2017 - Leyburn, Leyburn Shawl, Tullis Cote Farm, Keld Heads Lead Mine*, cross Wensleydale Railway, ~ SE to Wensley Church, Low Lane on north side of church then FP along River Ure, North up to Leyburn - leader Judy Gathercole - Wednesday *not marked on most maps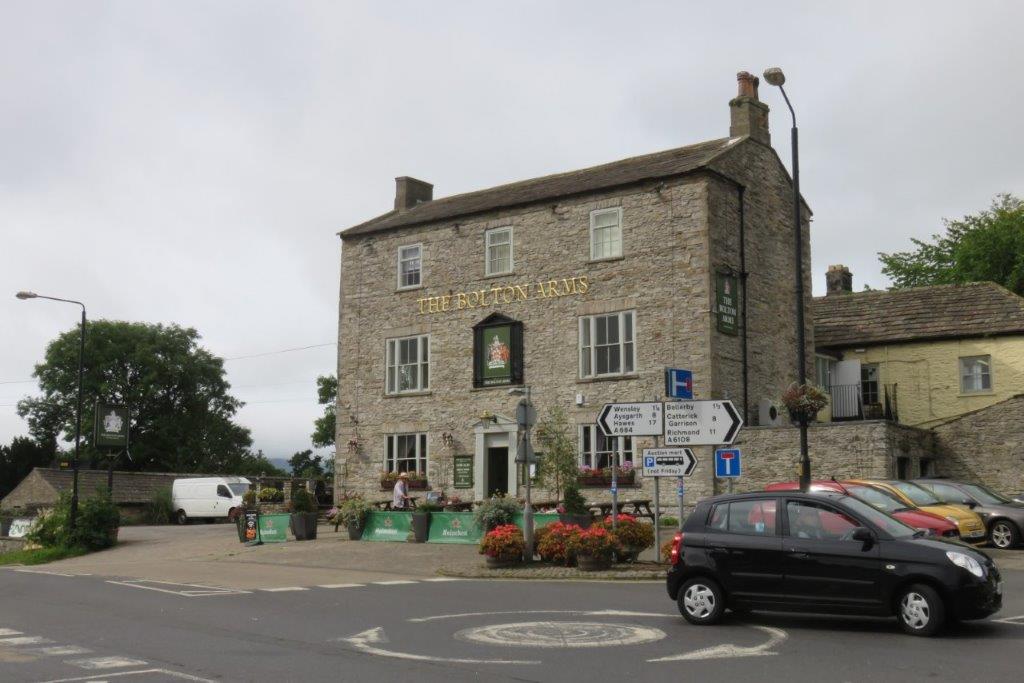 The Bolton Arms - way to start of Leyburn Shawl is to the right of this PH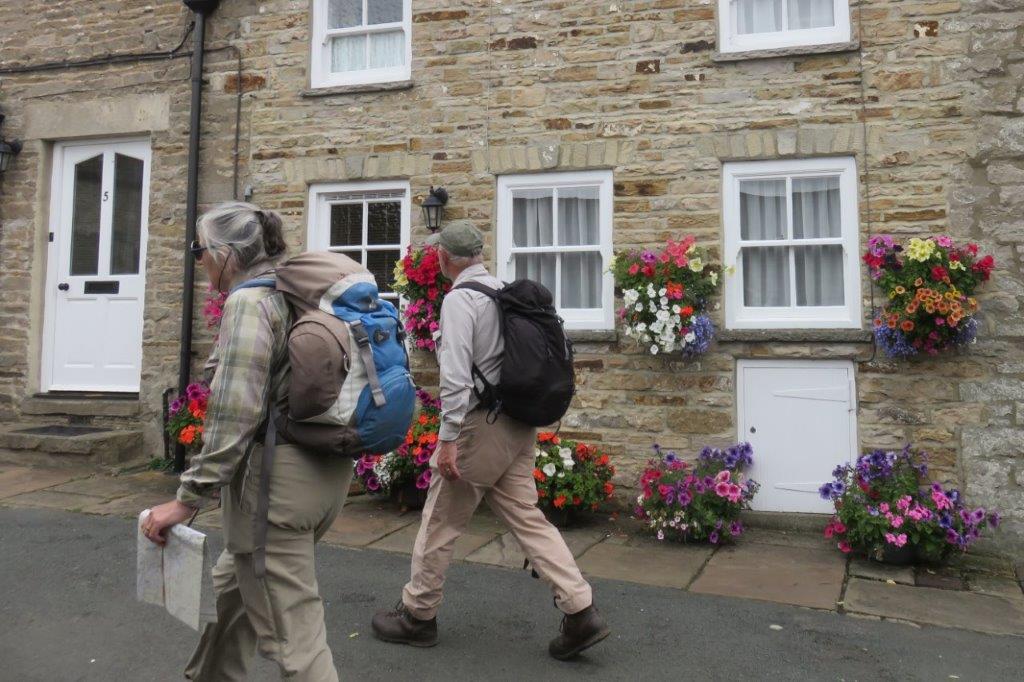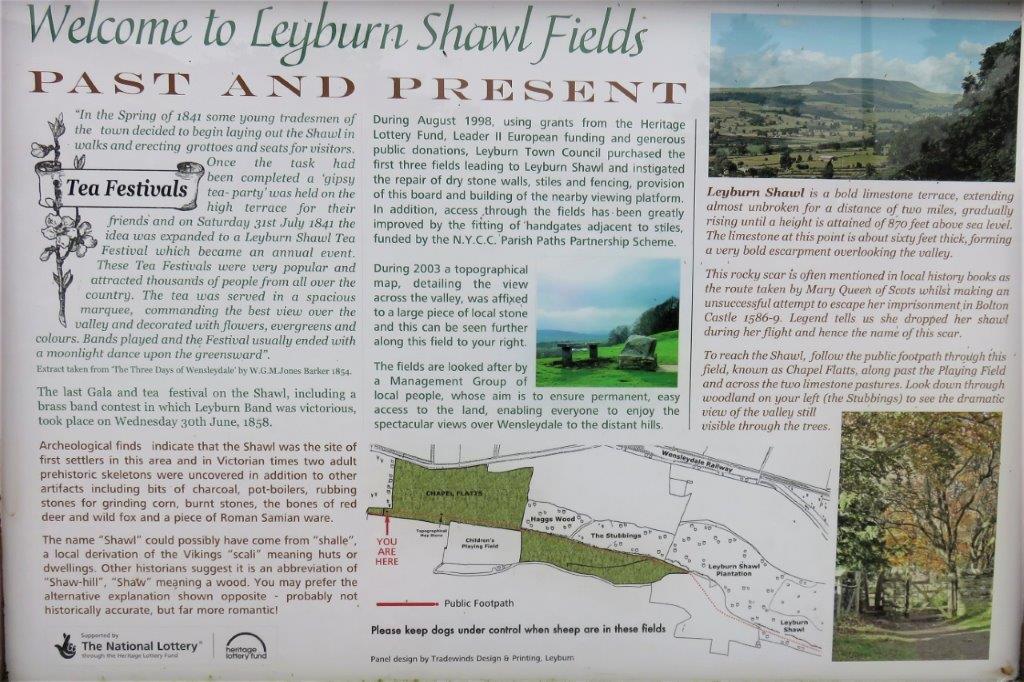 Leyburn Shawl fields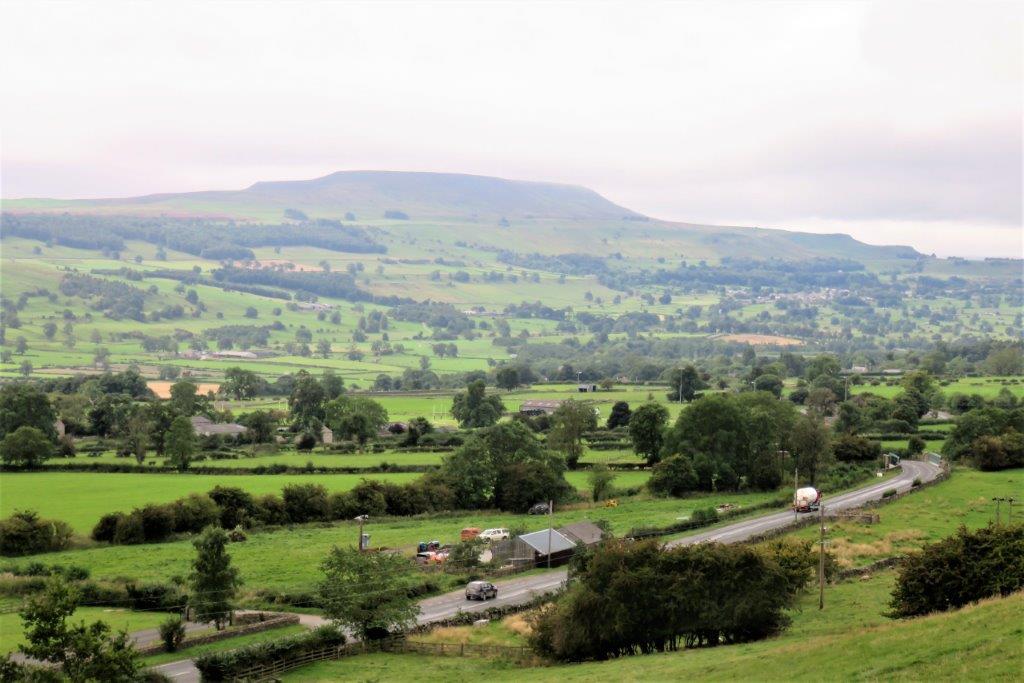 looking across to Pen Hill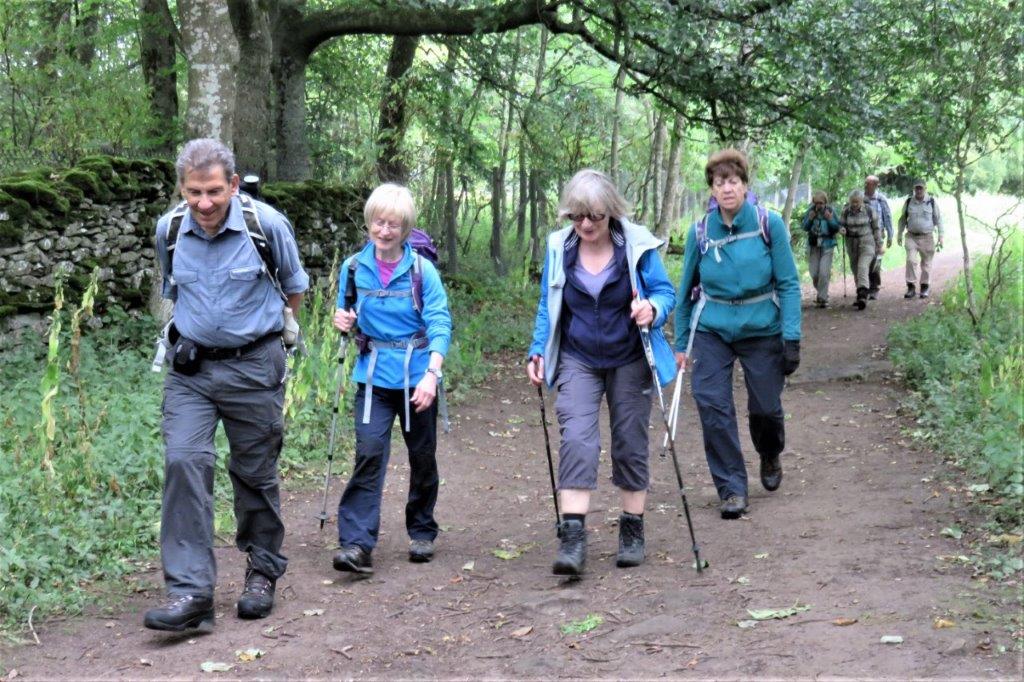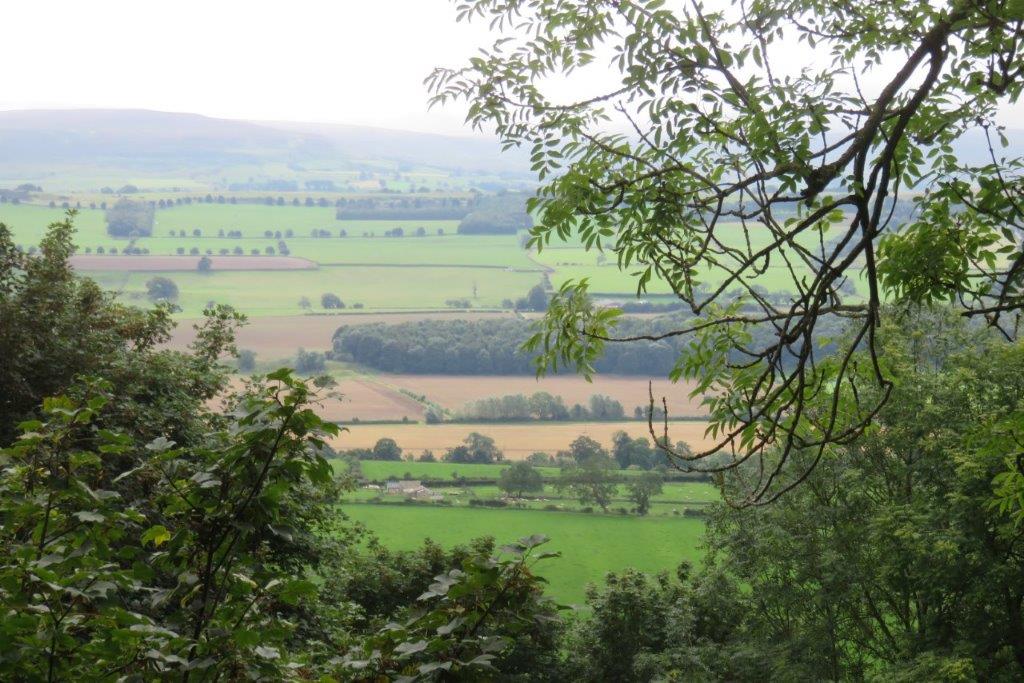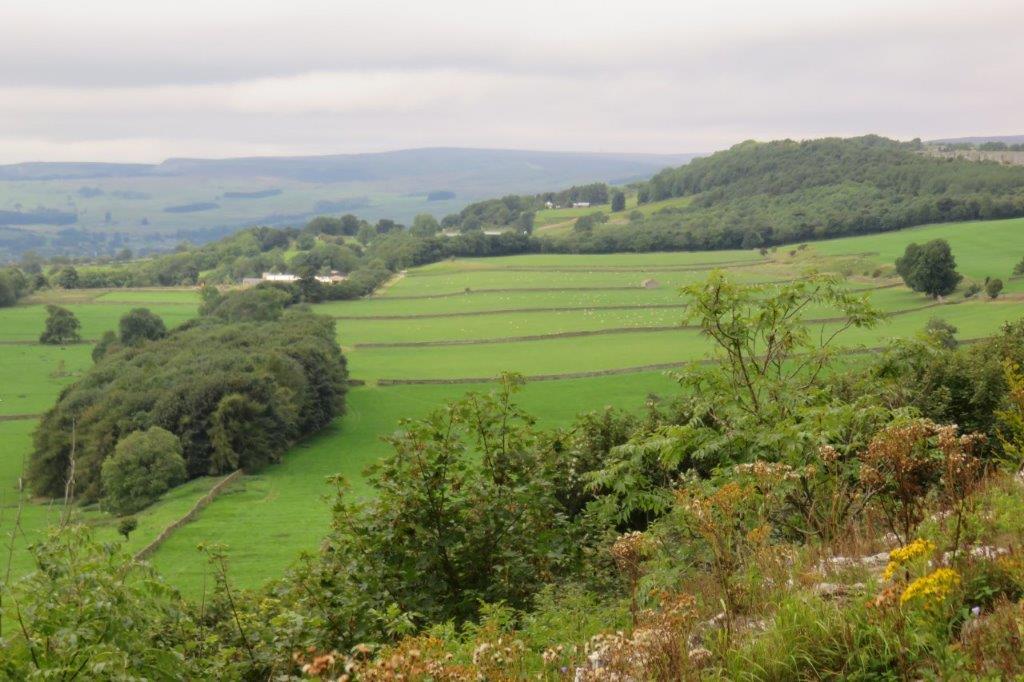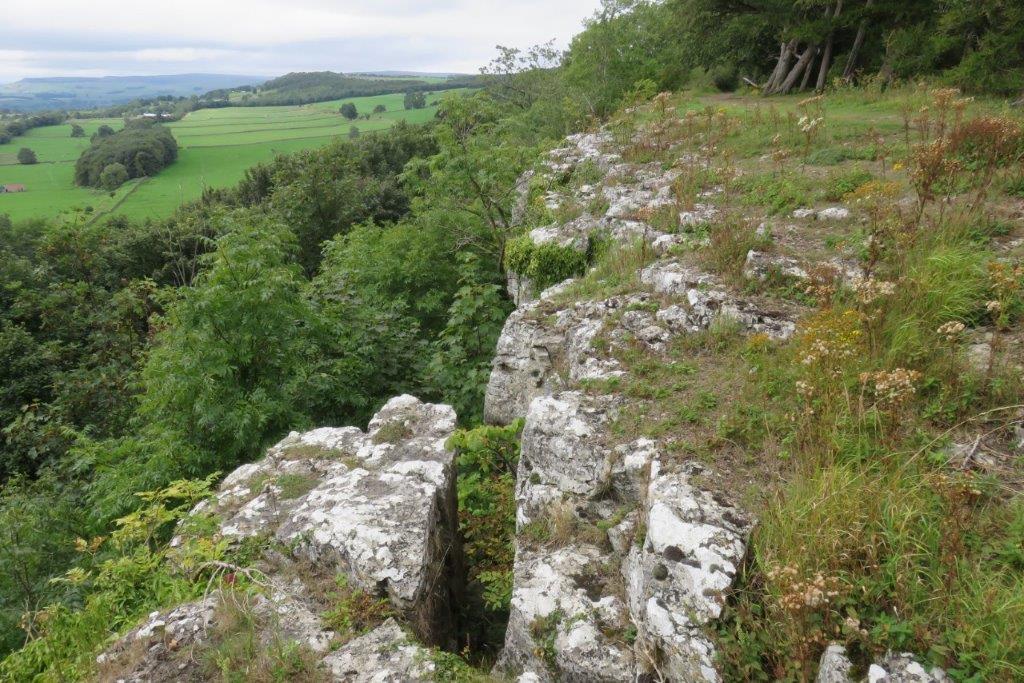 The limestone edge / cliff along parts of the Shawl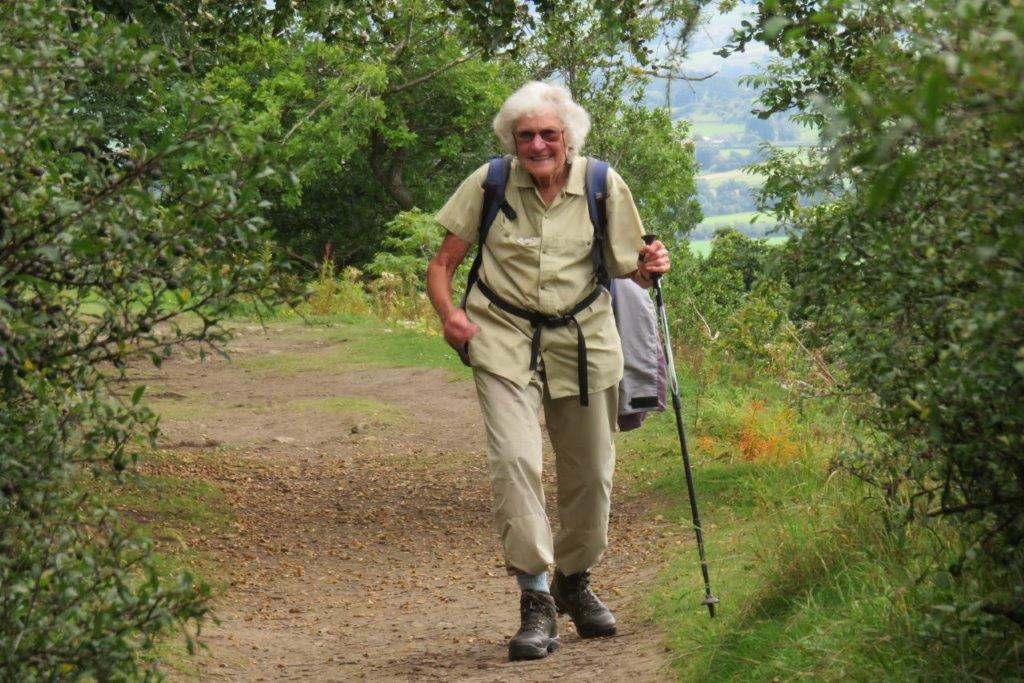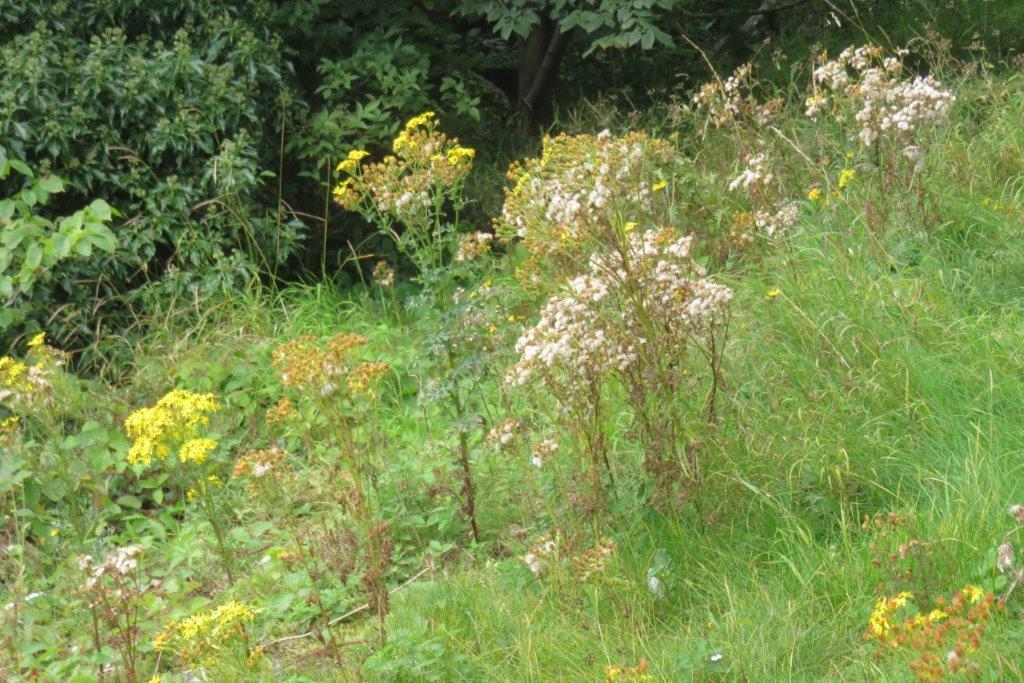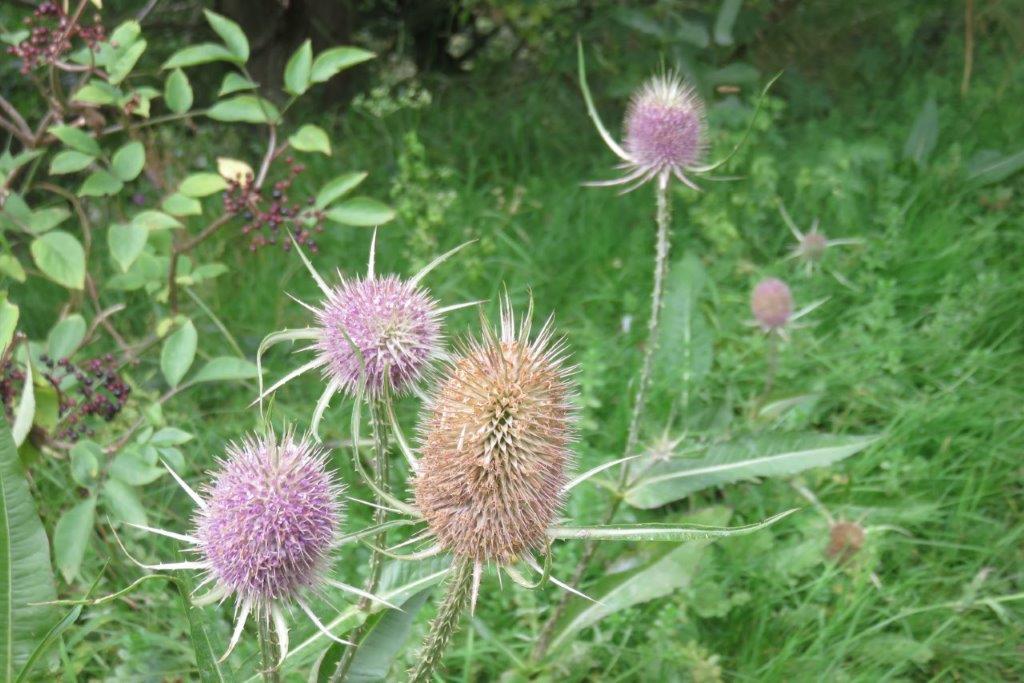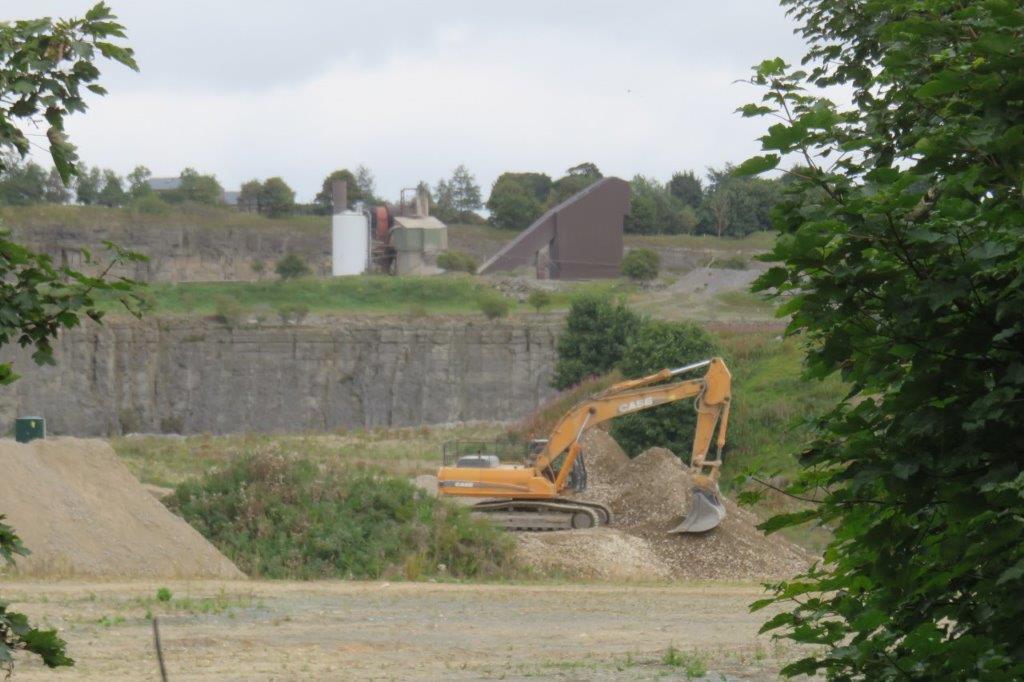 probably disused quarry workings being reclaimed?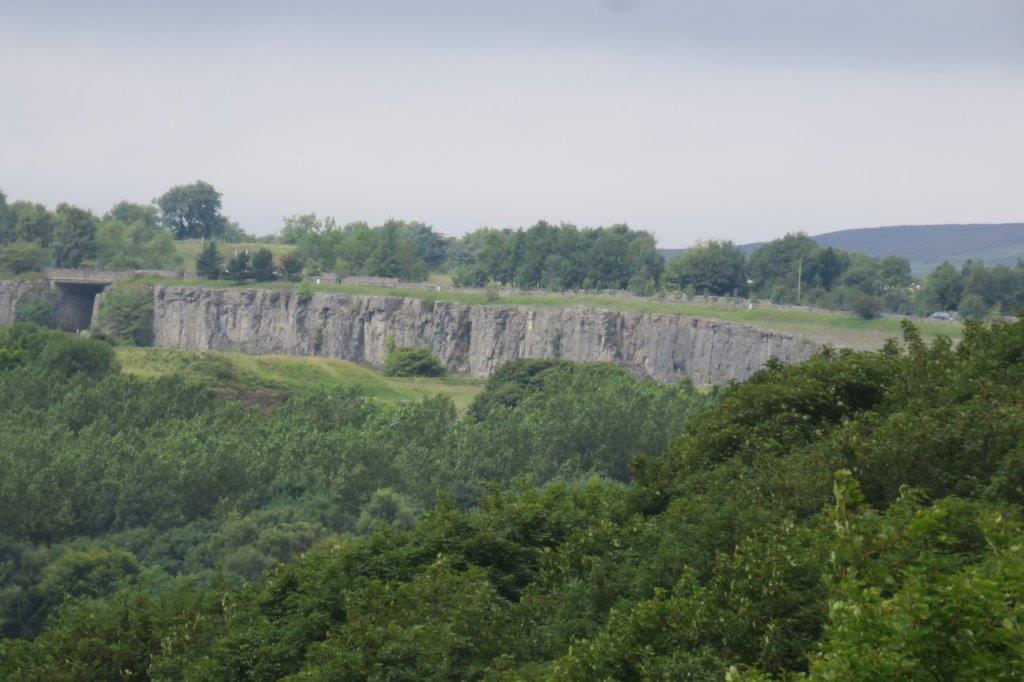 zoomed in distant view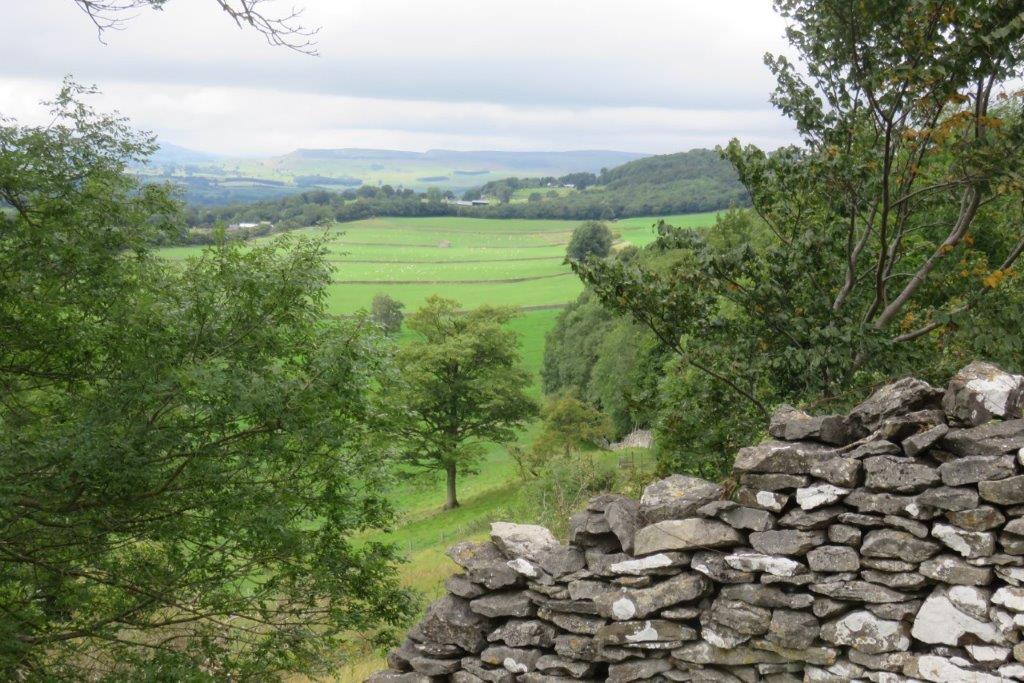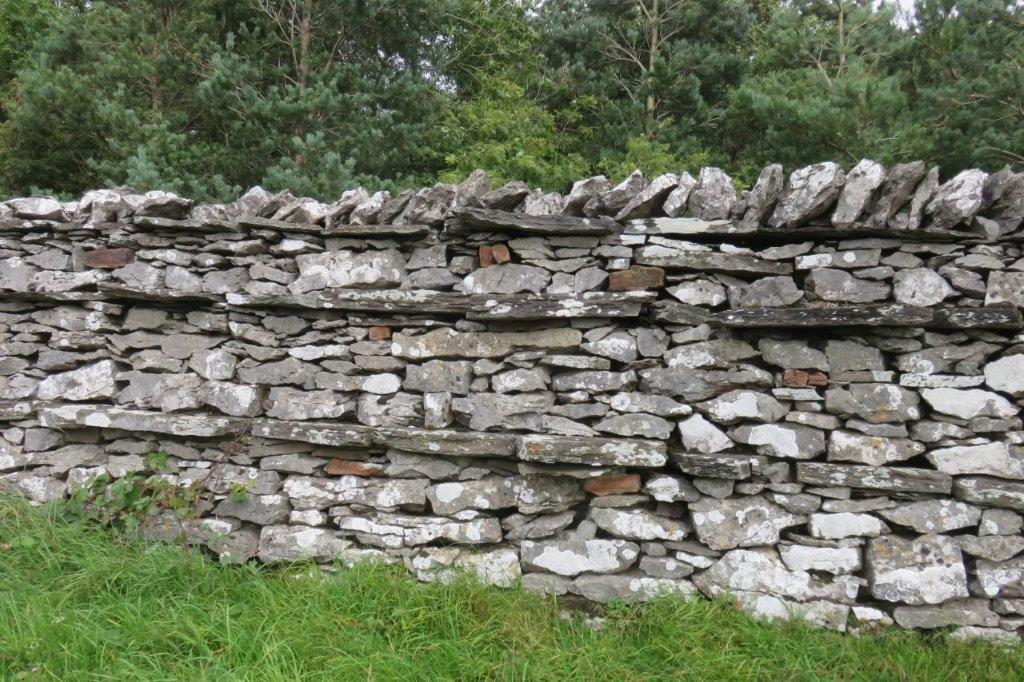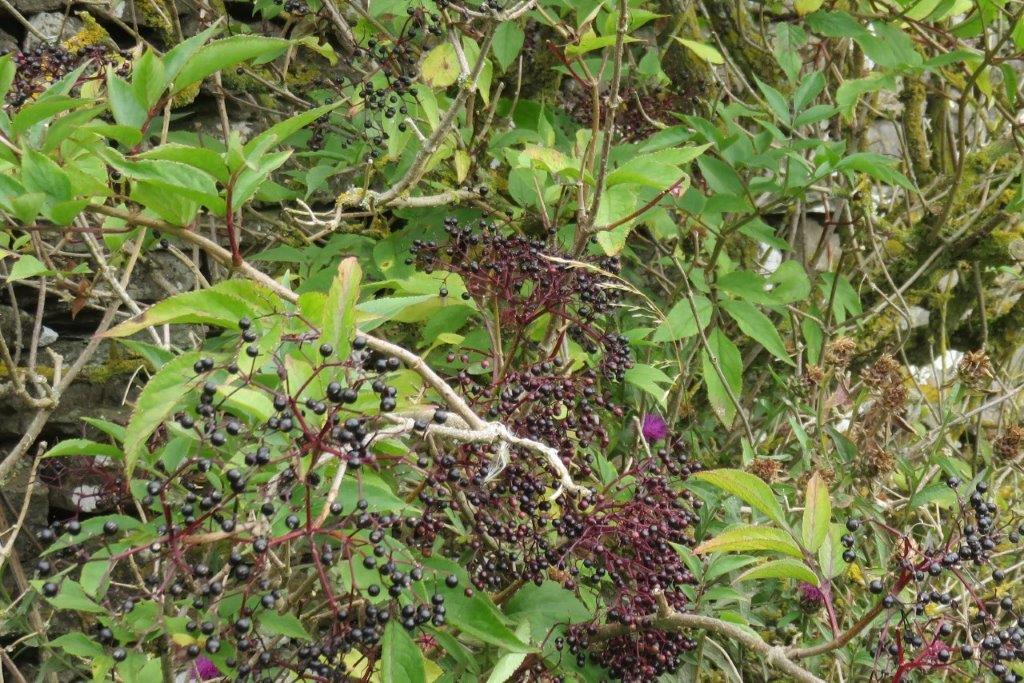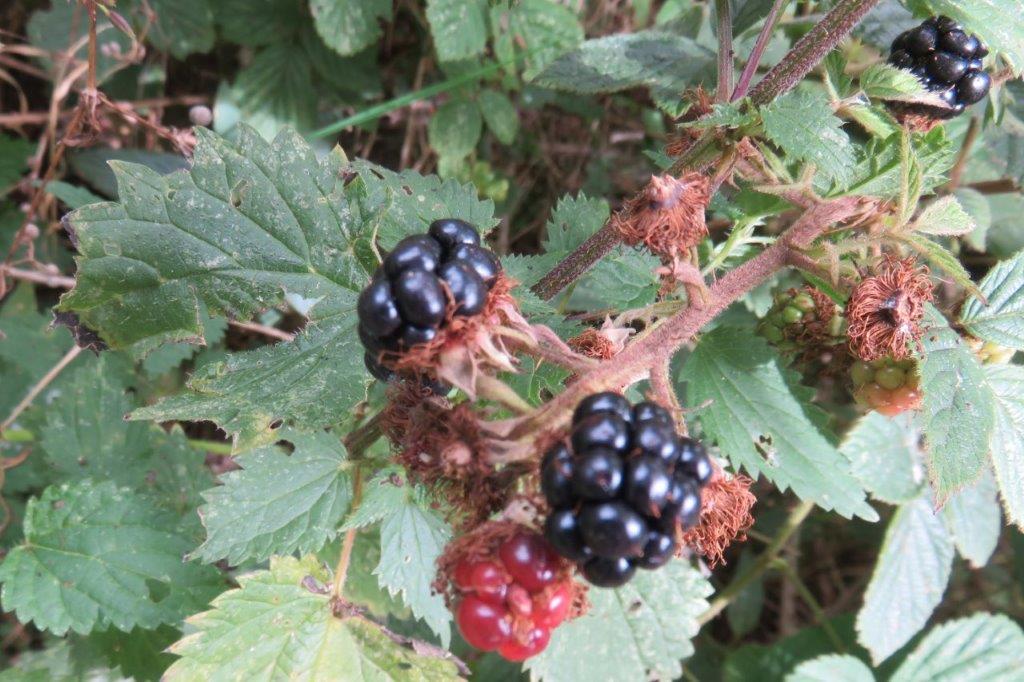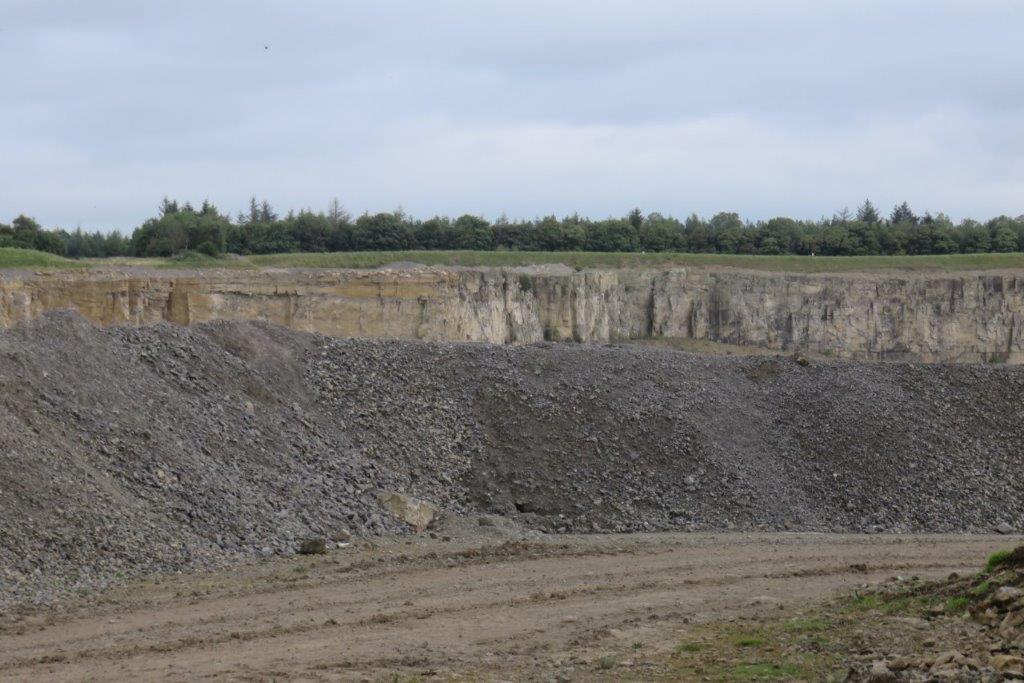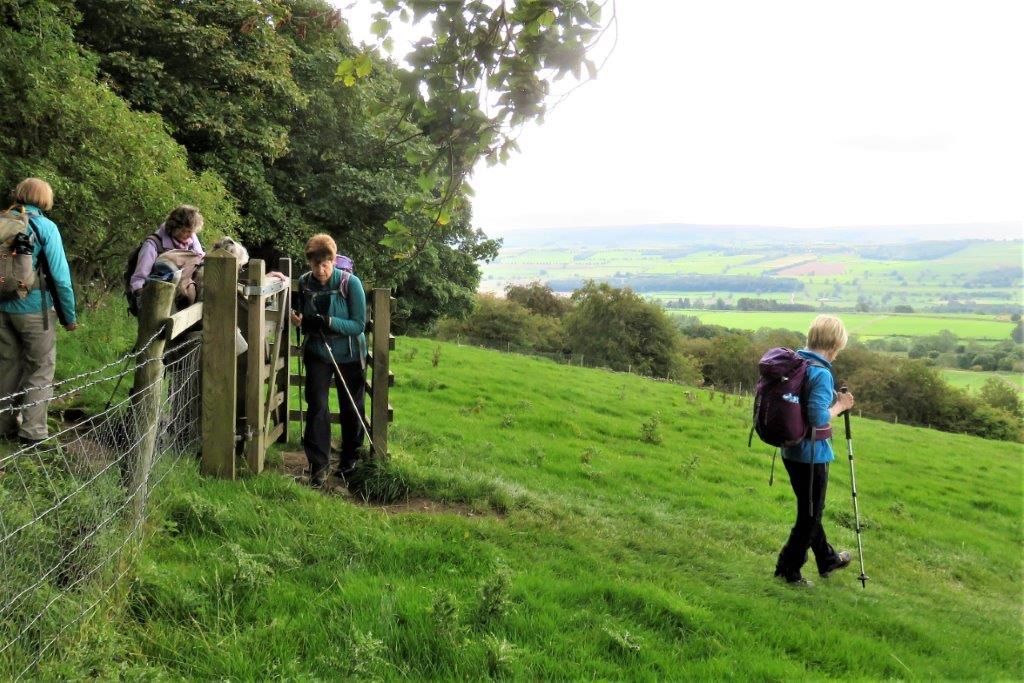 turning down toward Tullis Cote Farm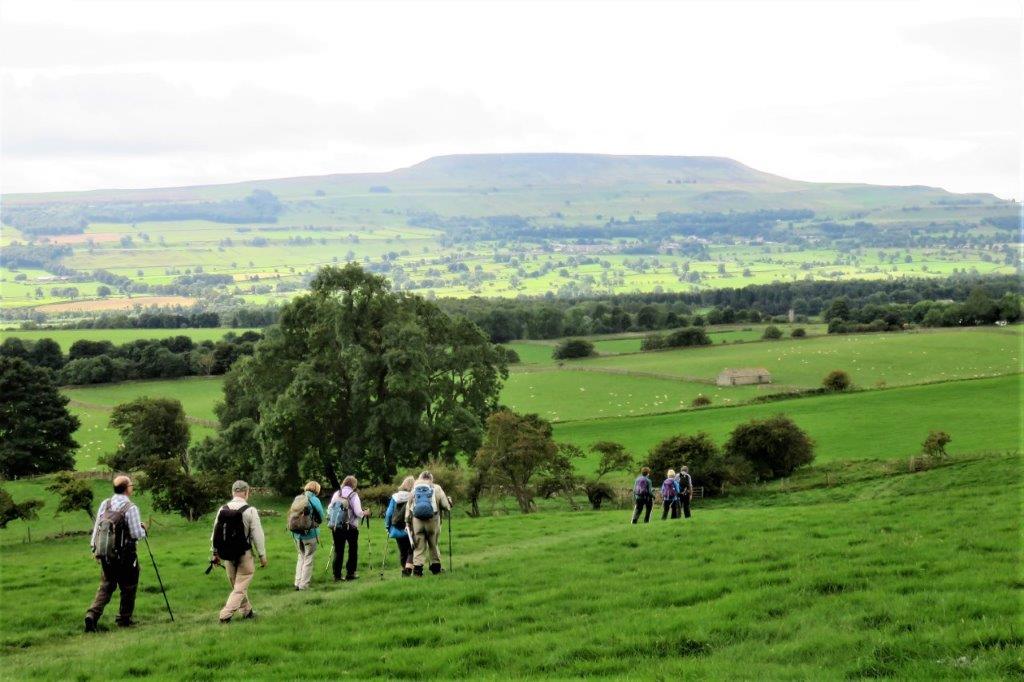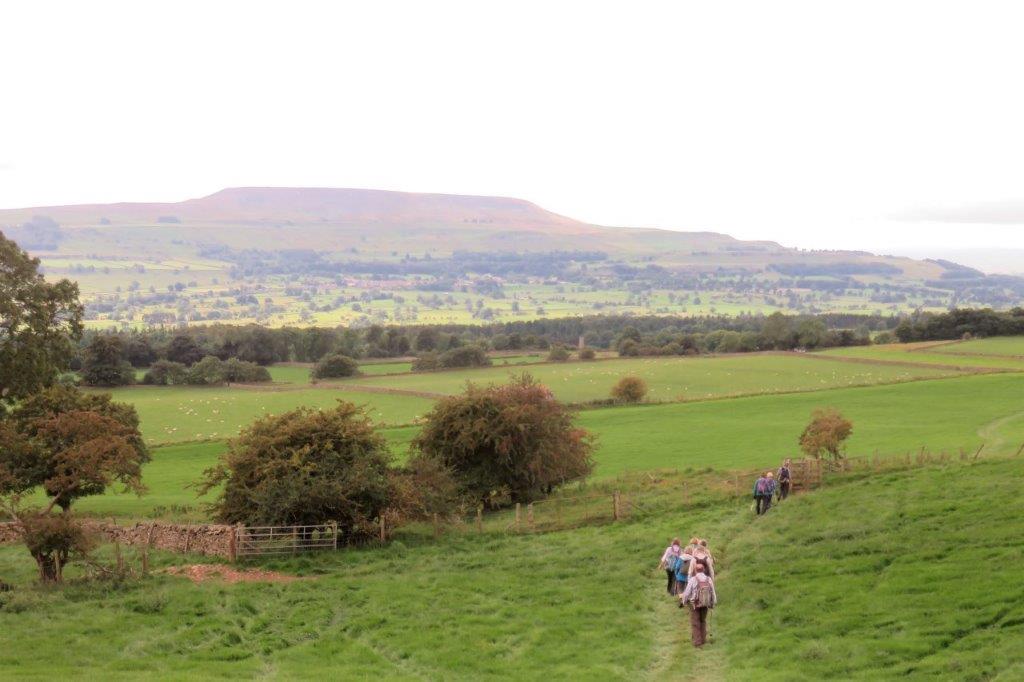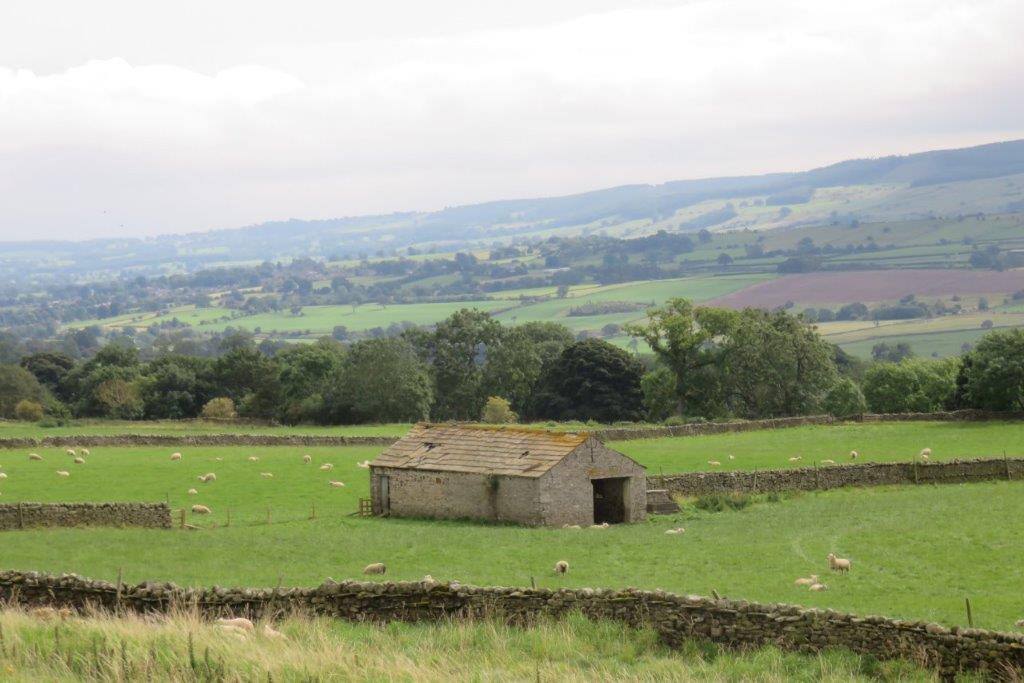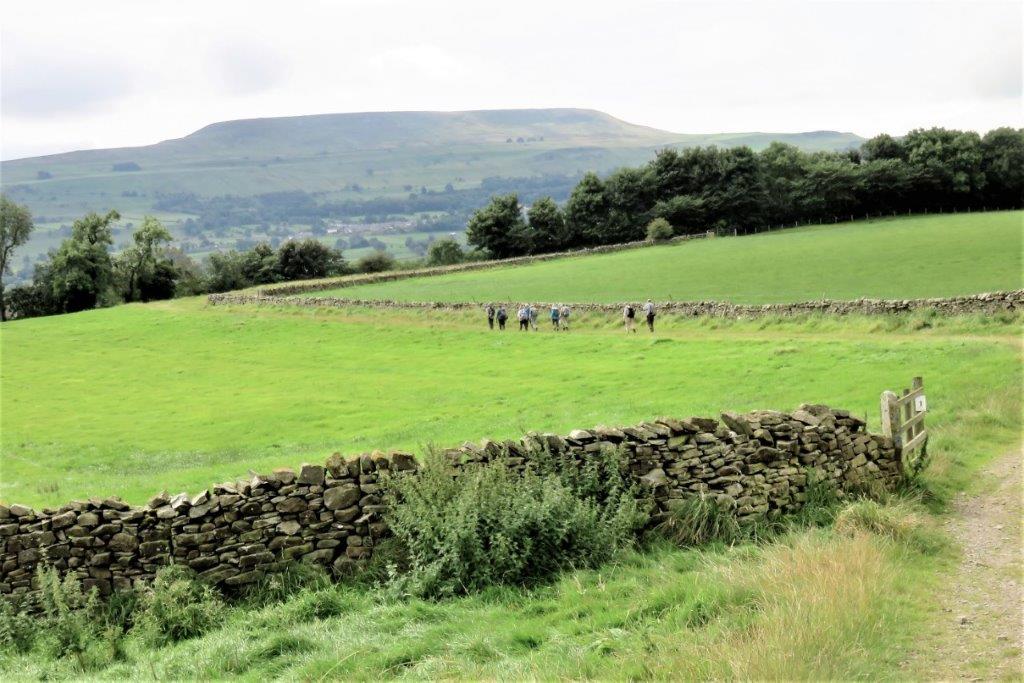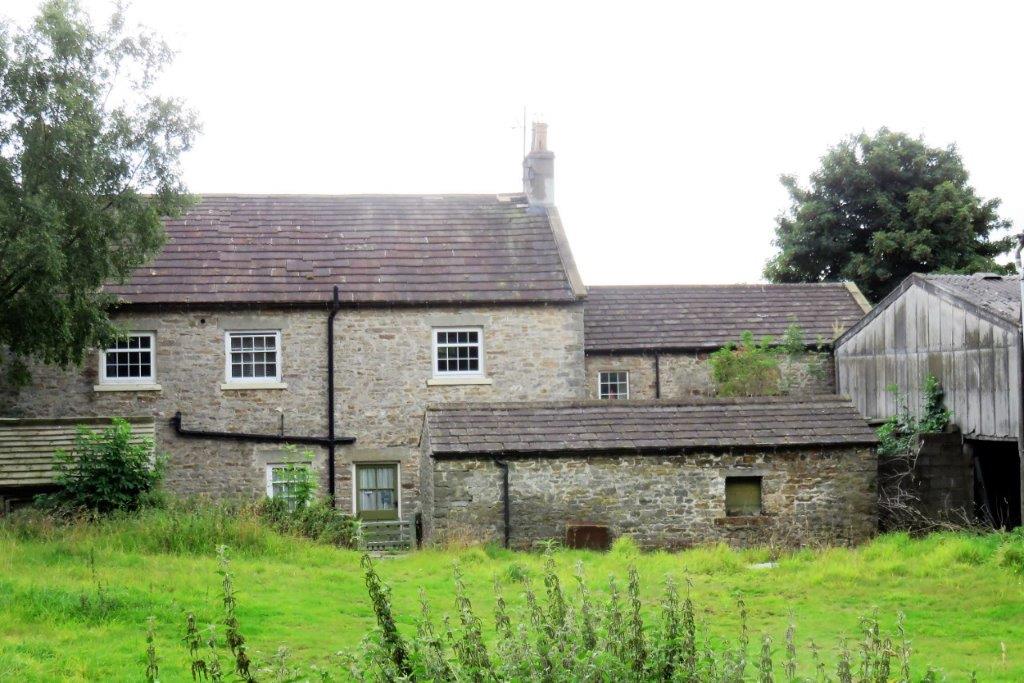 back view of Tullis Cote Farmhouse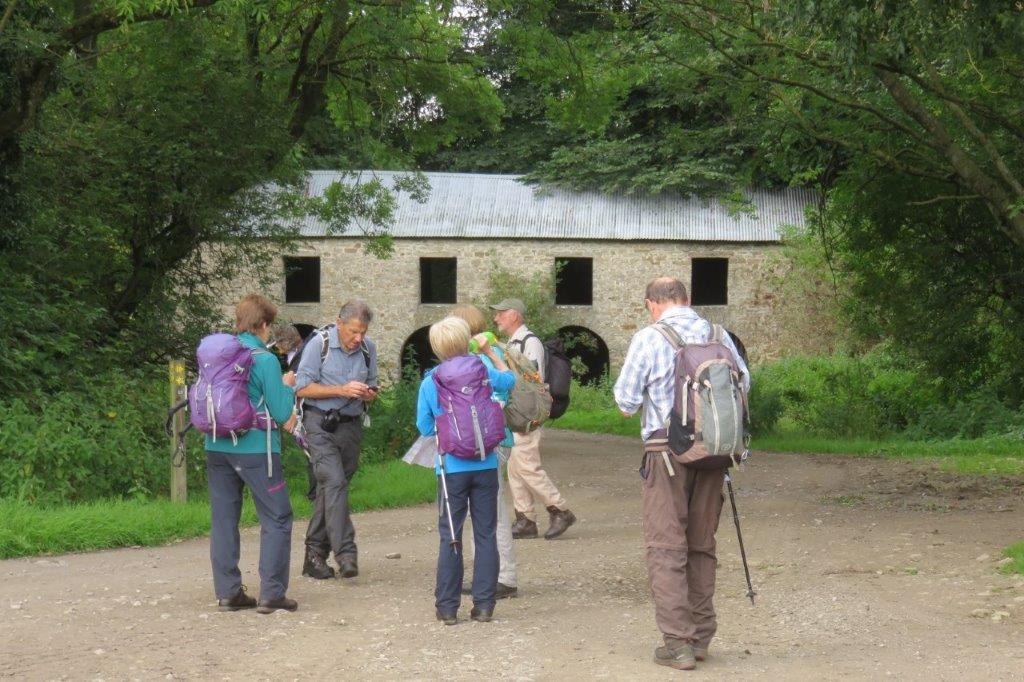 we went to left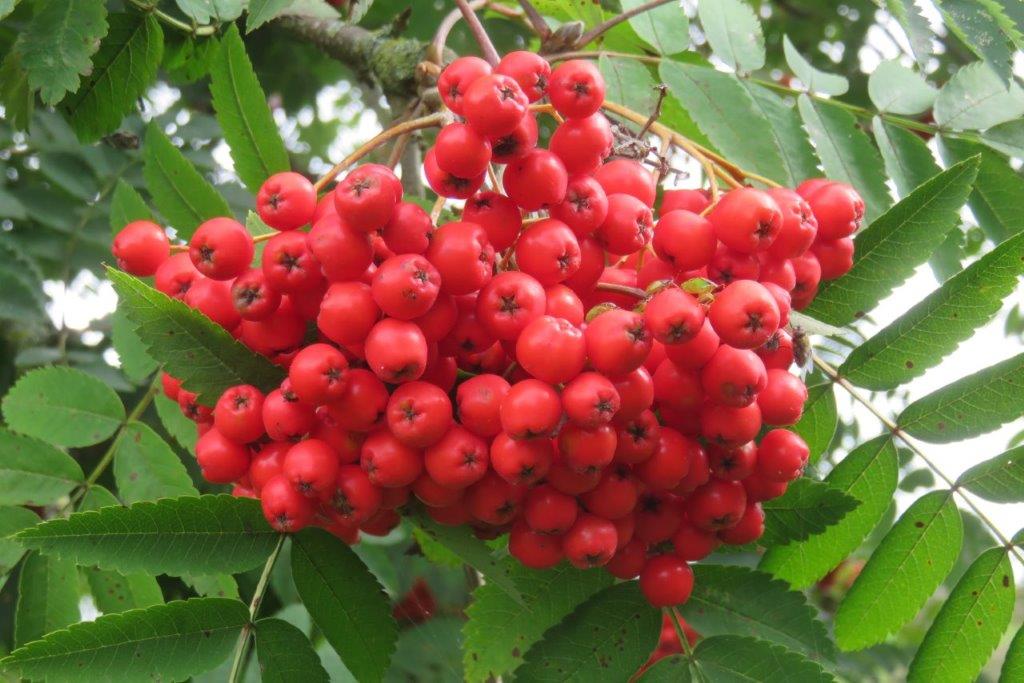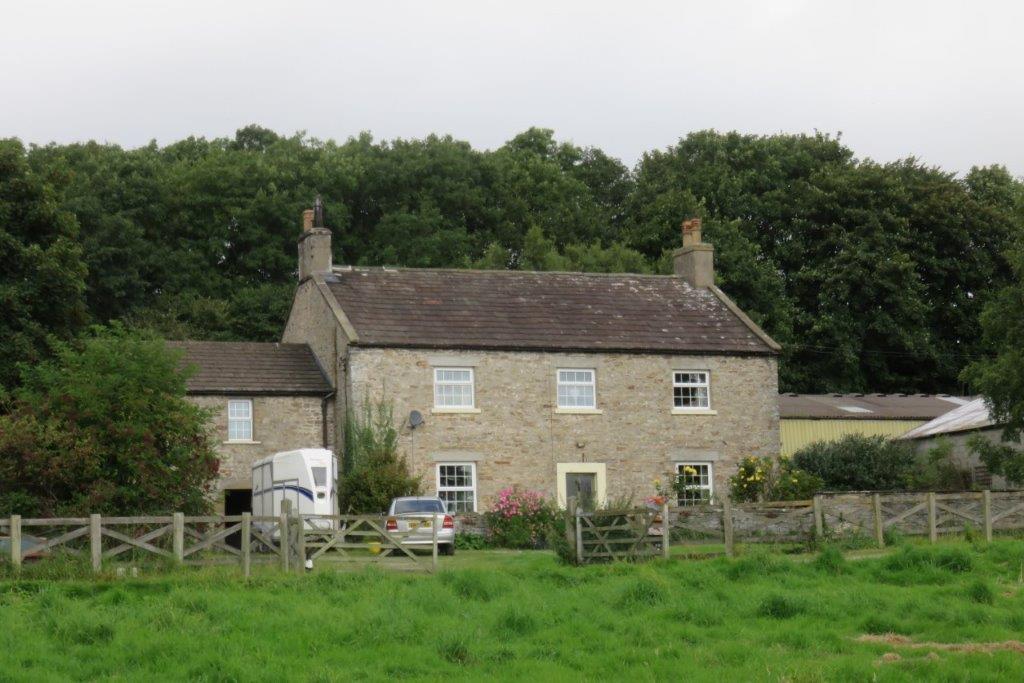 passing front of Tullis Cote Farm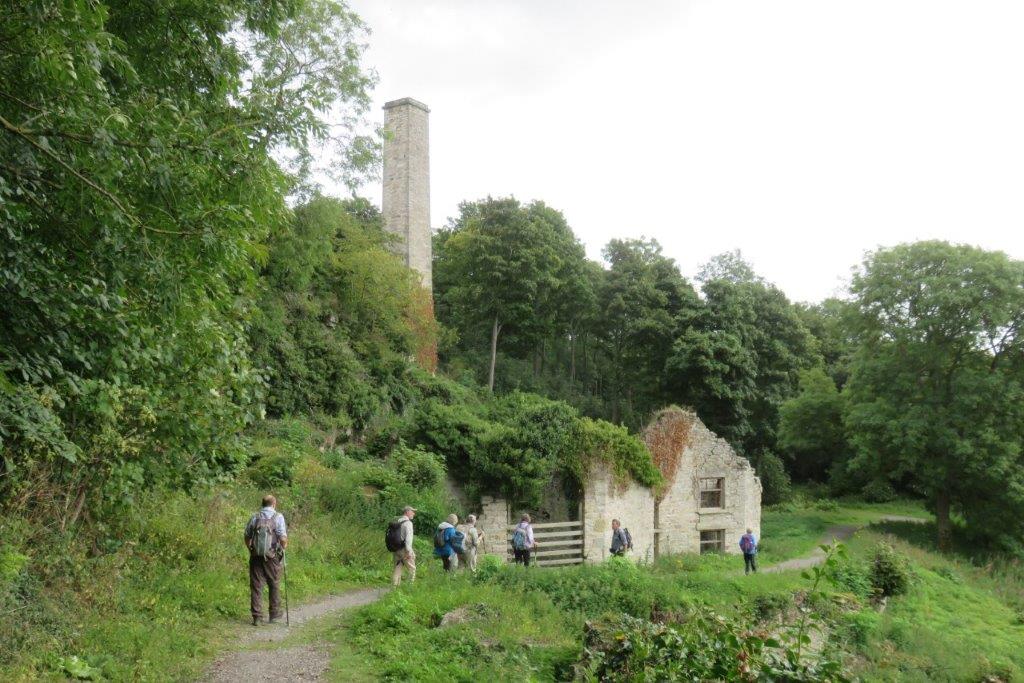 Keld Heads Chimney - unfortunately not marked on most maps. A notice at site giving details is also lacking.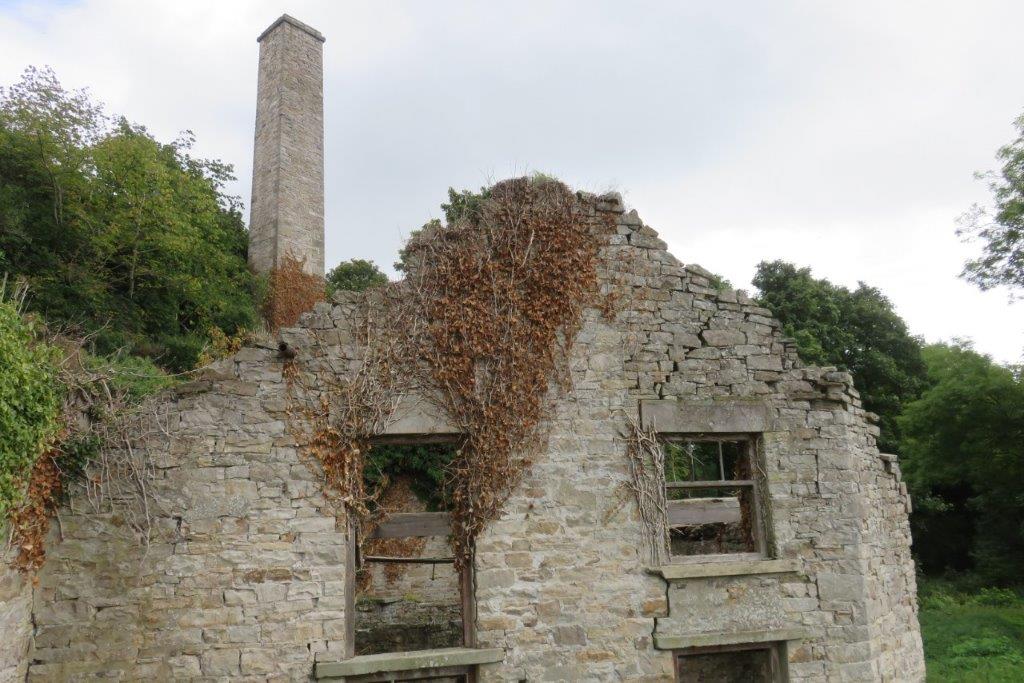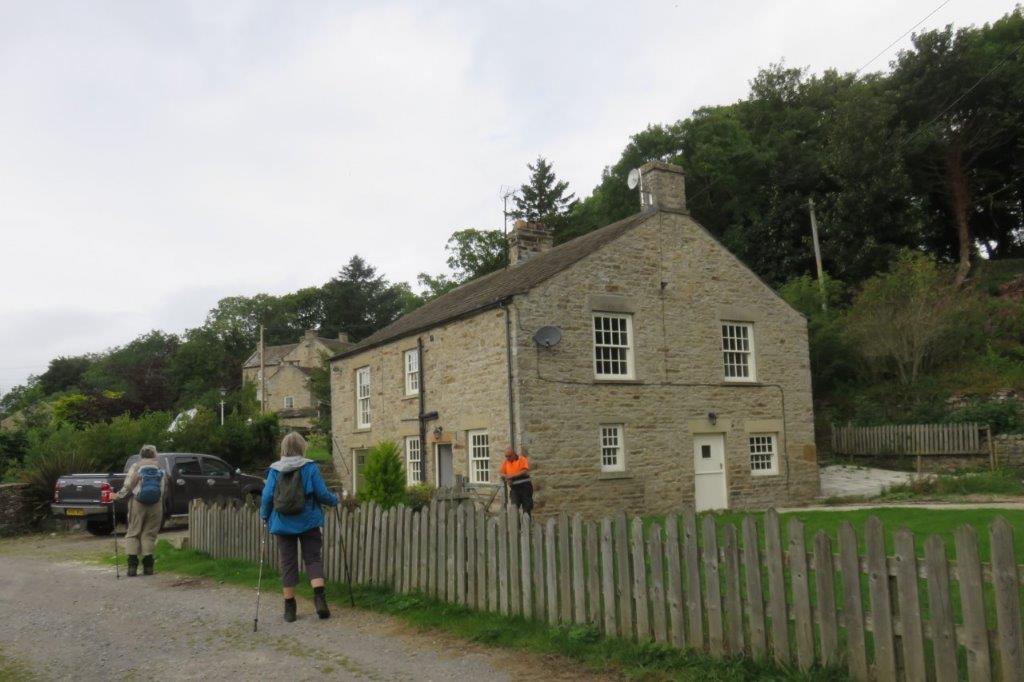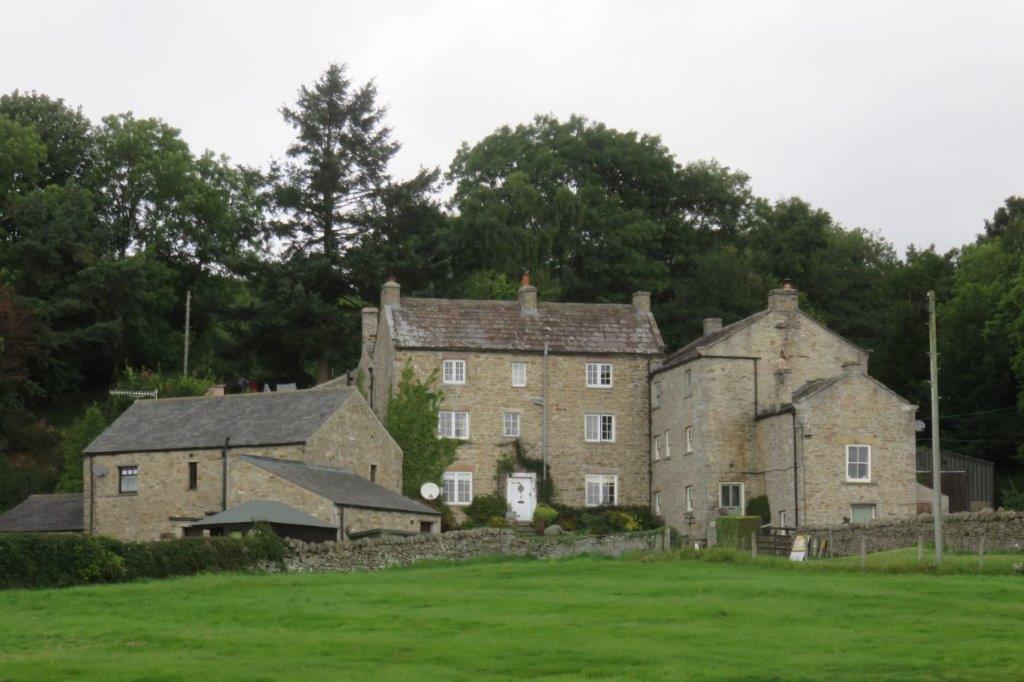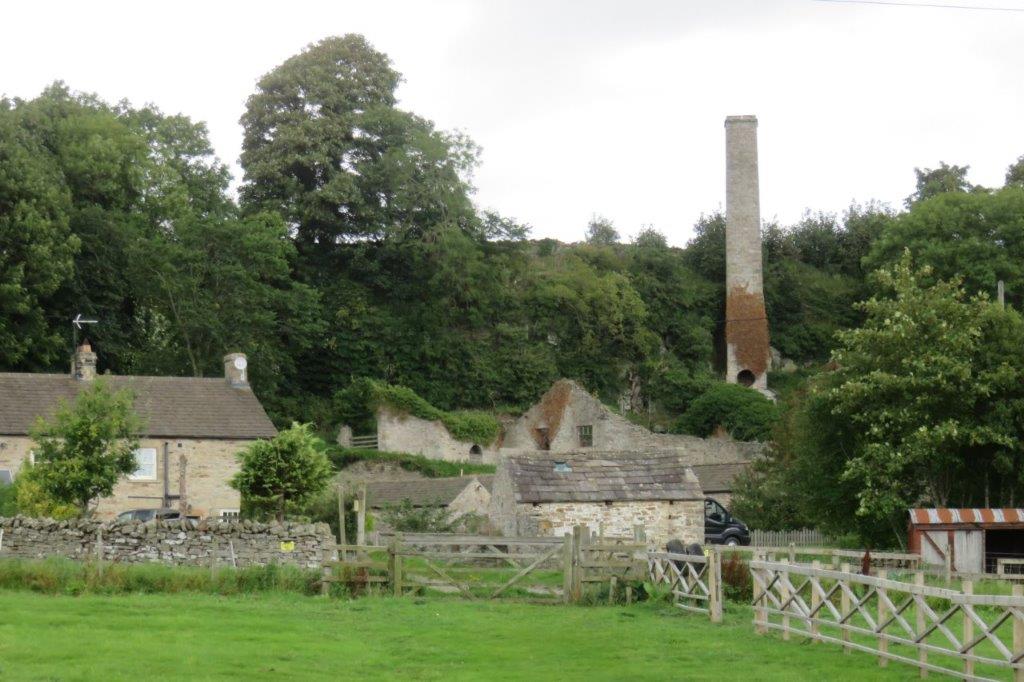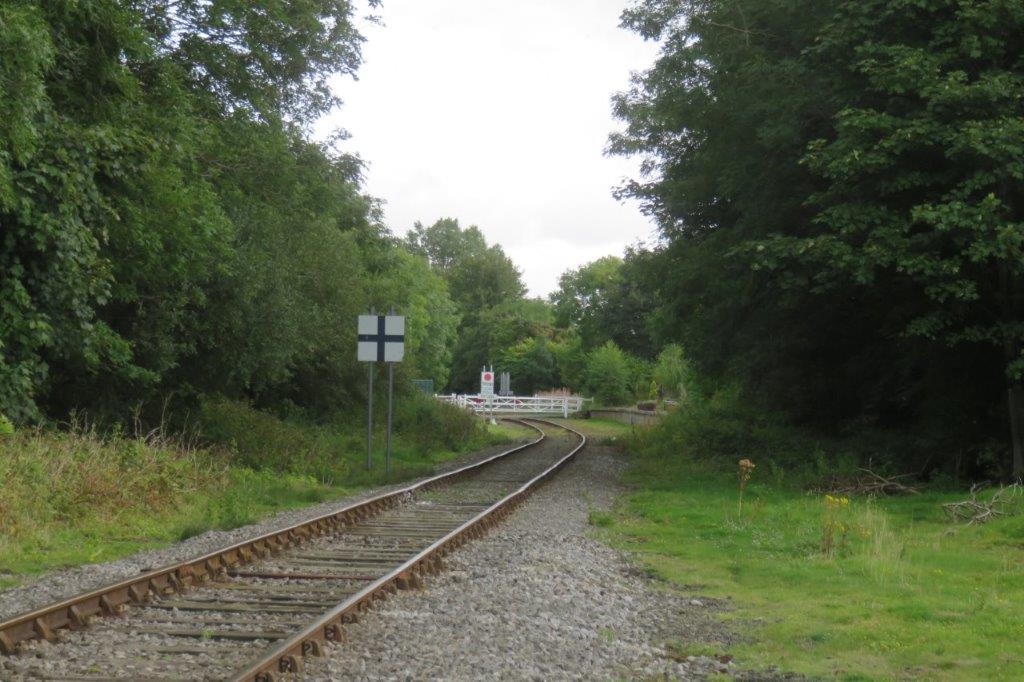 Wensleydale Railway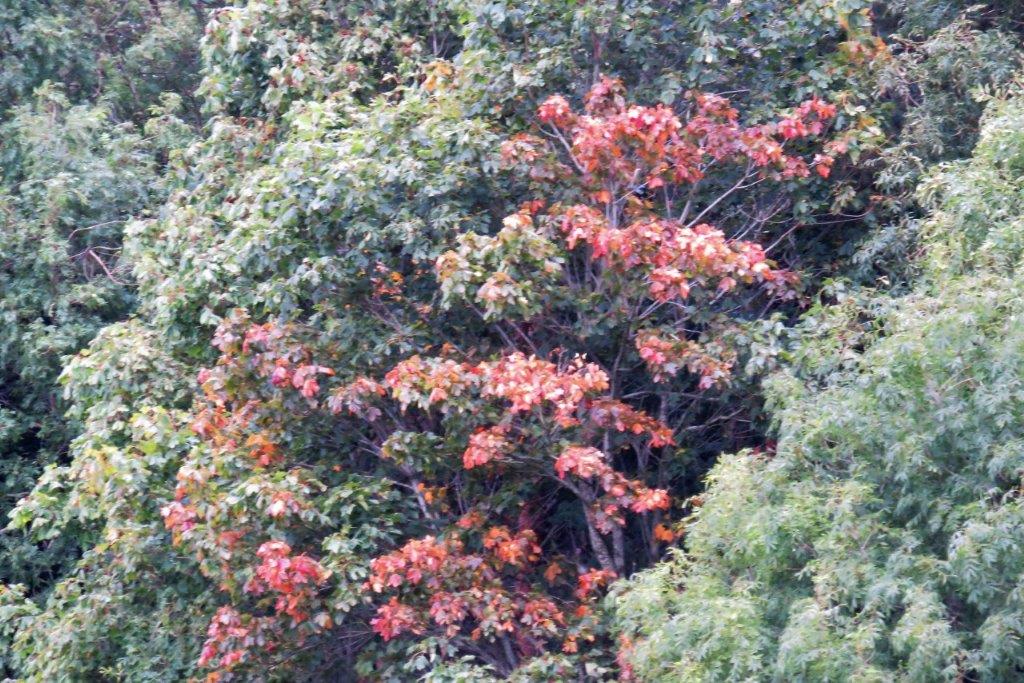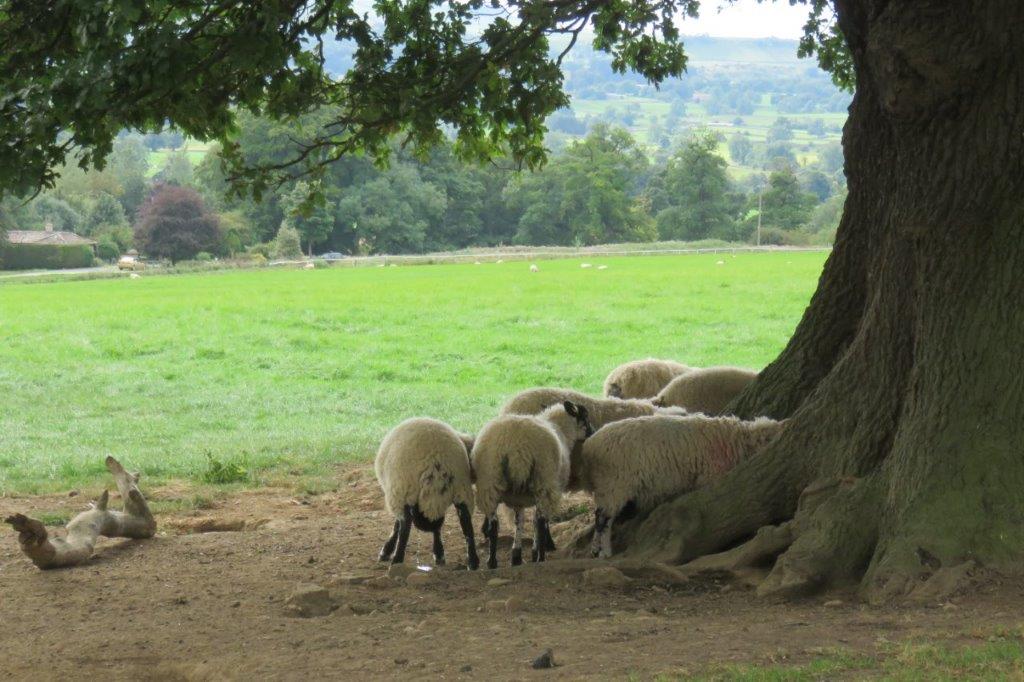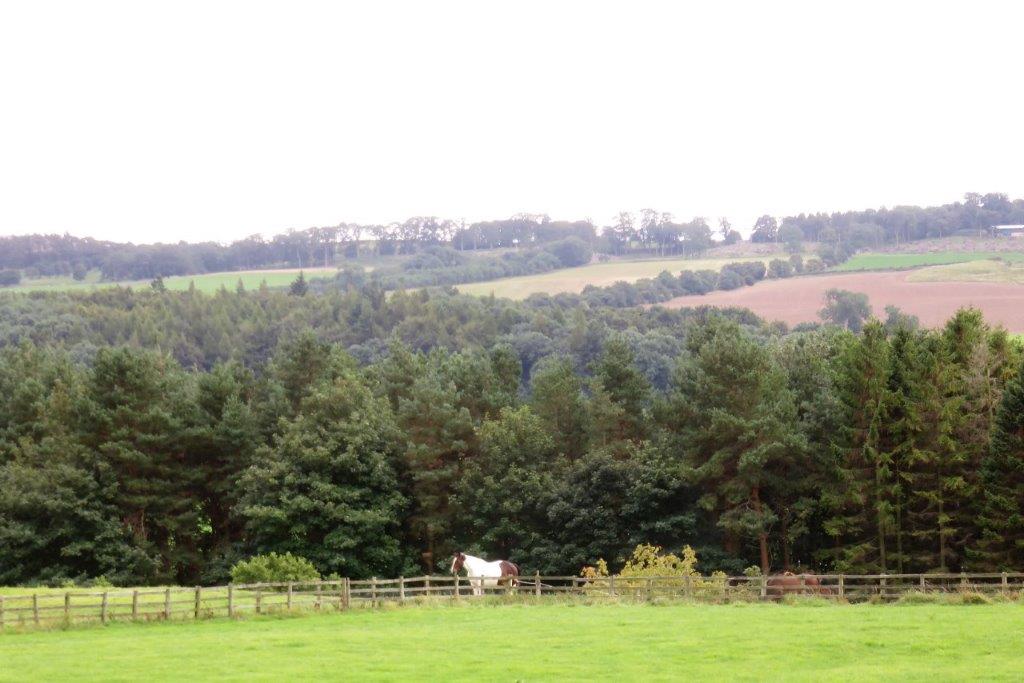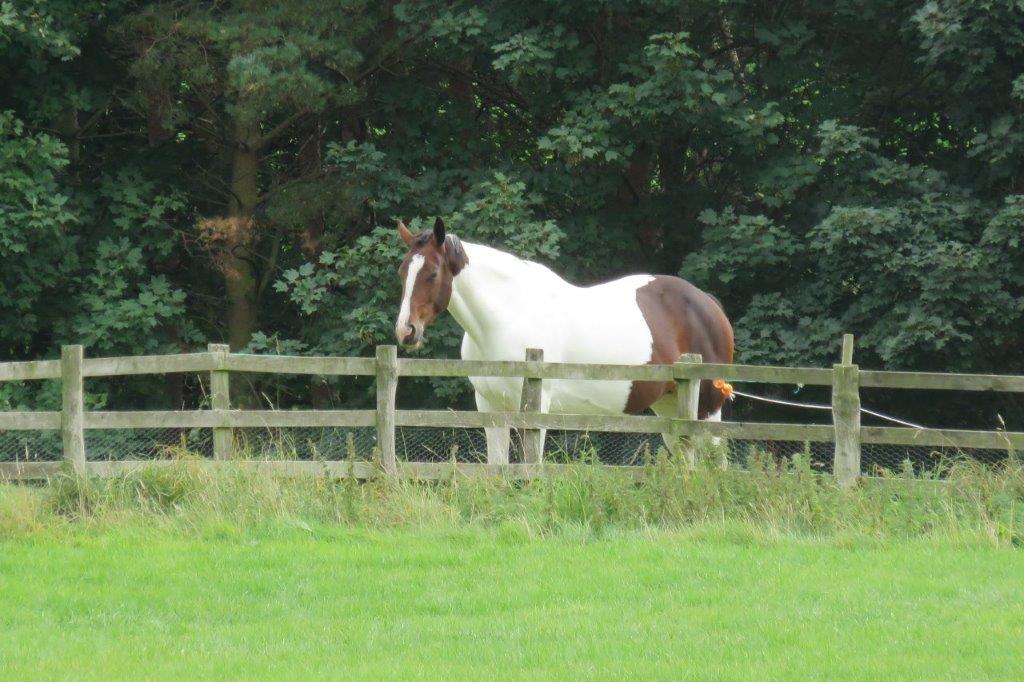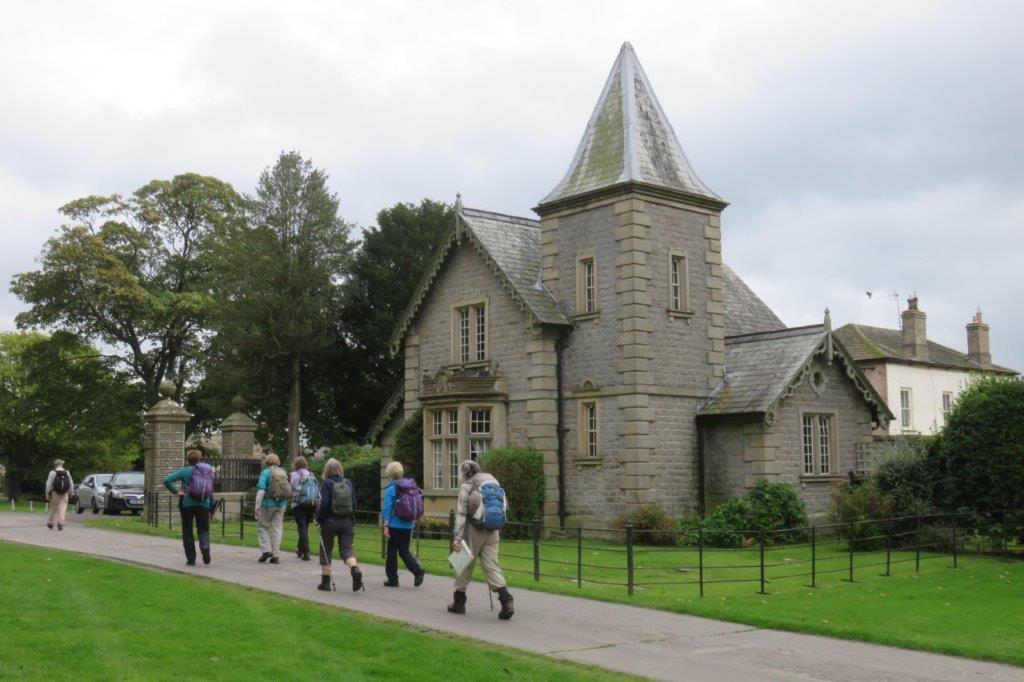 this entrance leads (behind us) to Bolton Hall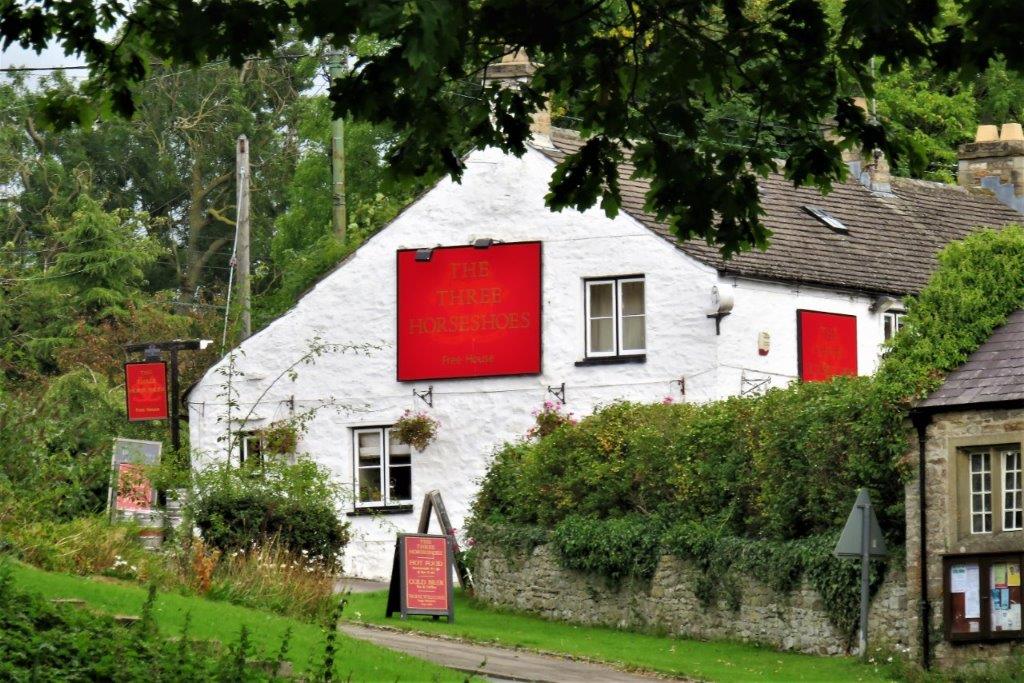 Public House in Wensley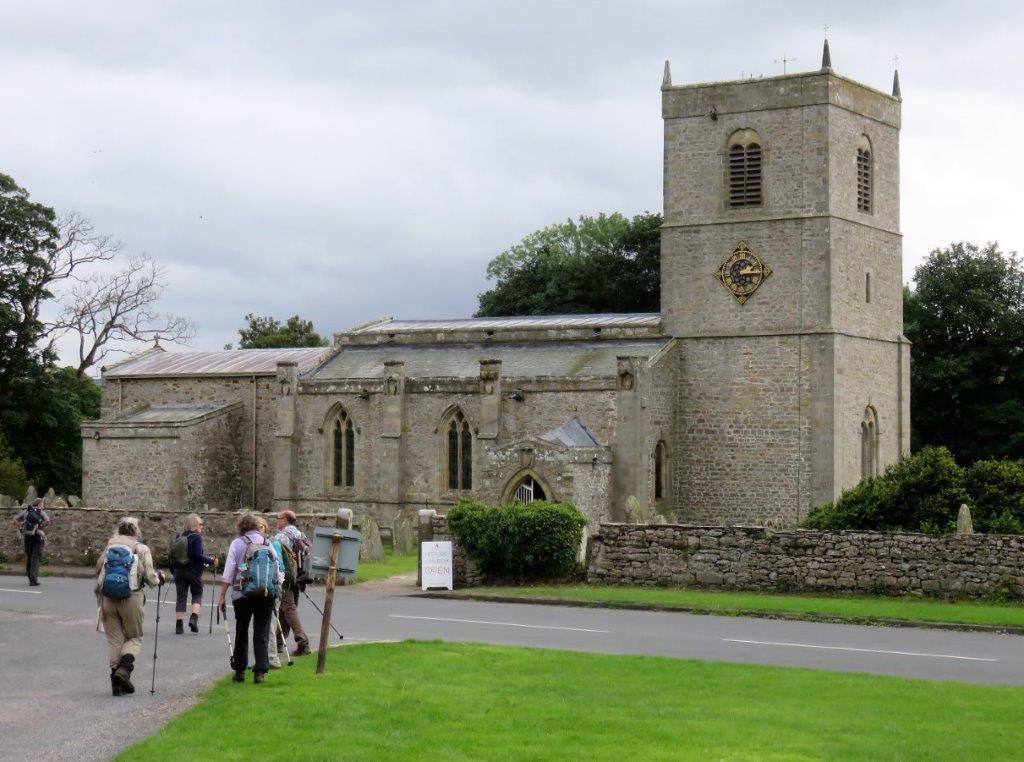 Wensley's Church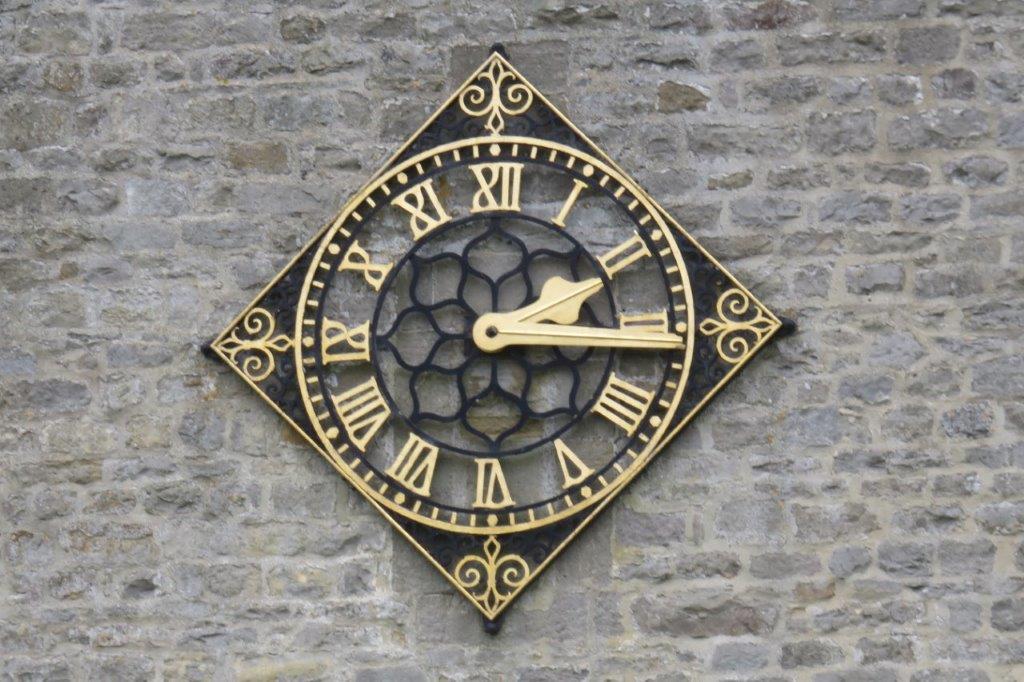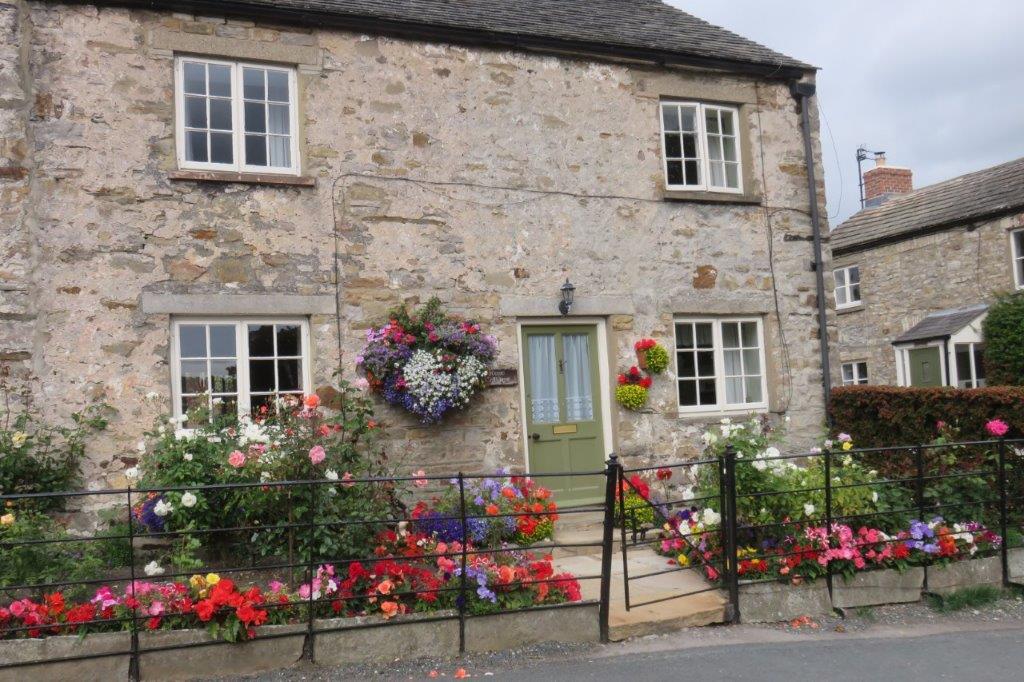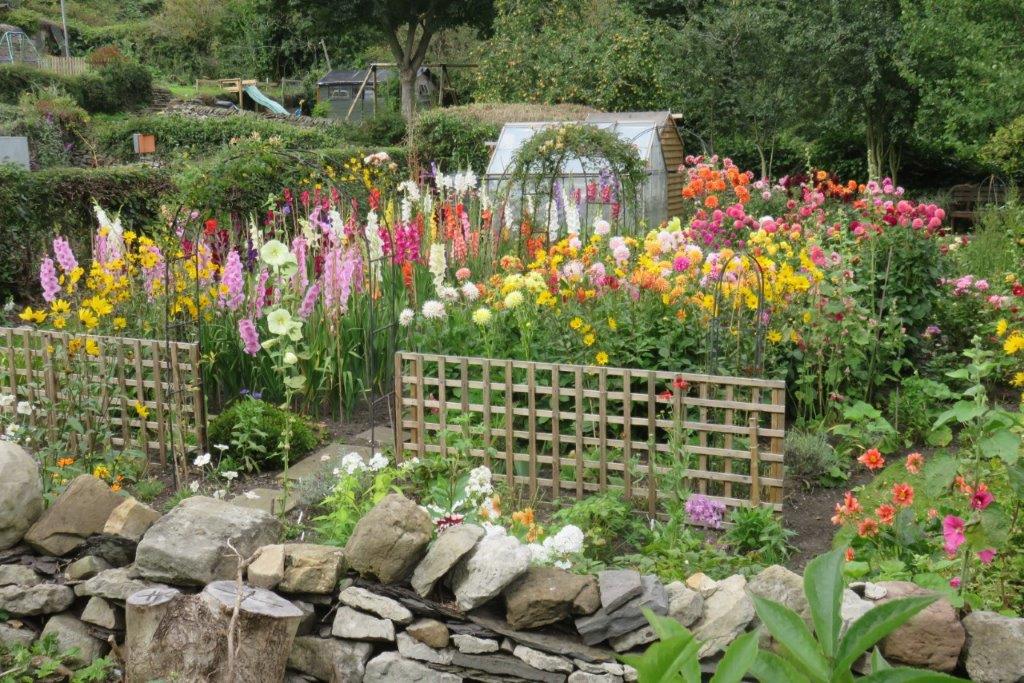 flower garden across Low Lane in front of church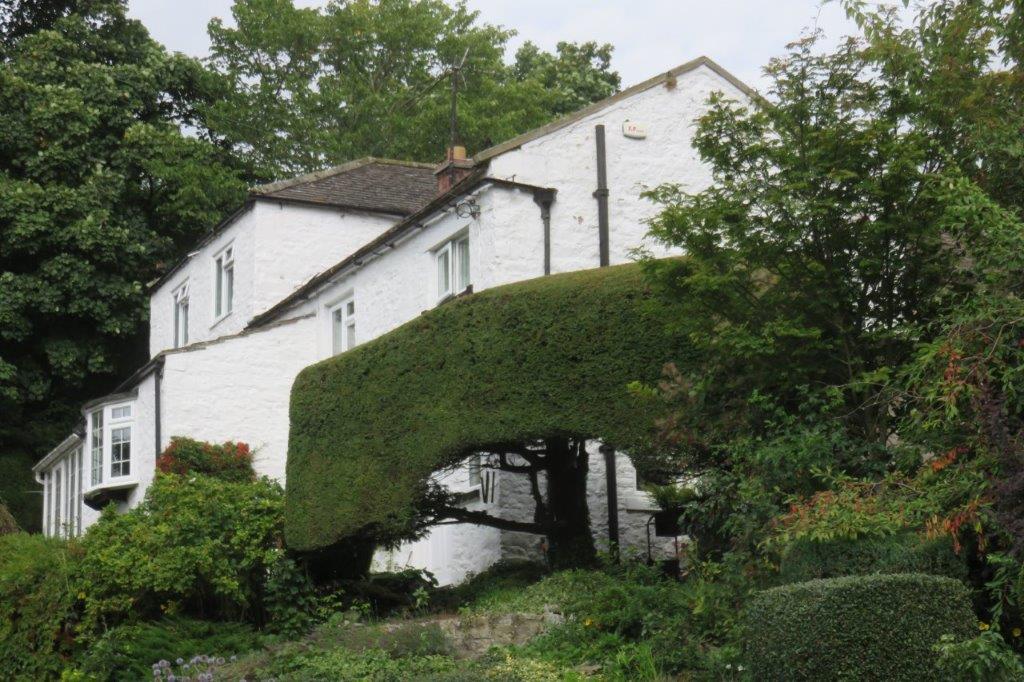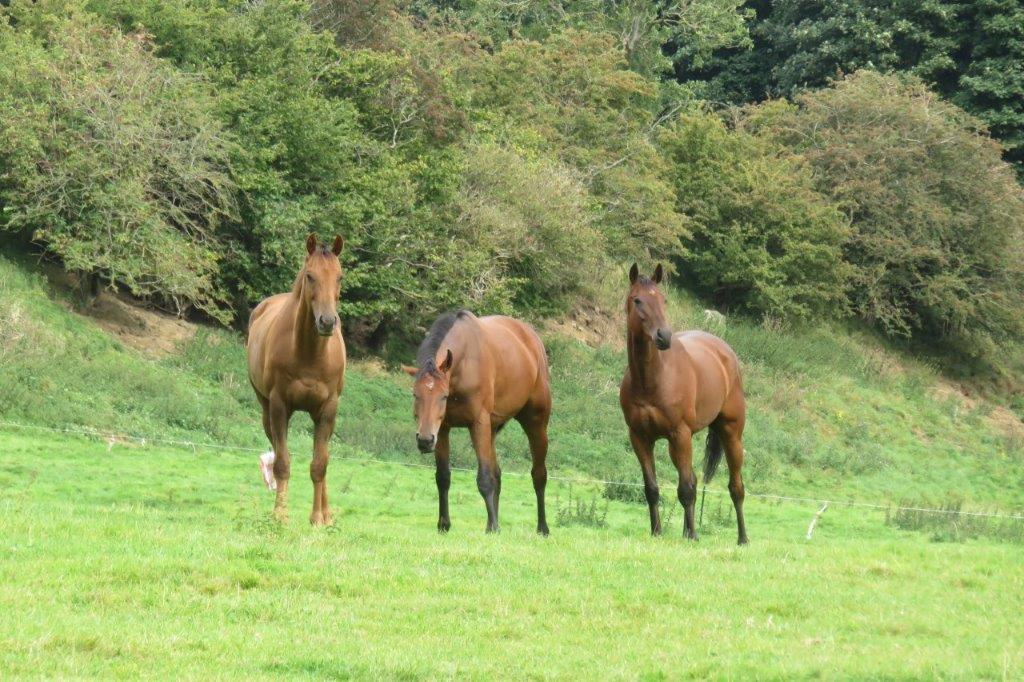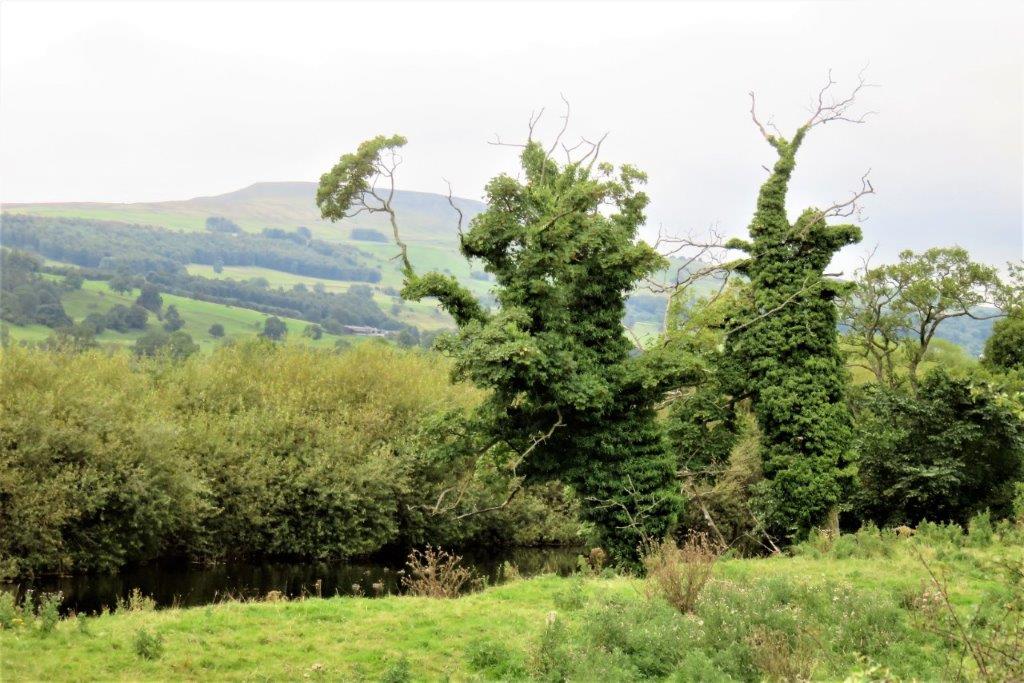 The River Ure just visible in front - Pen Hill behind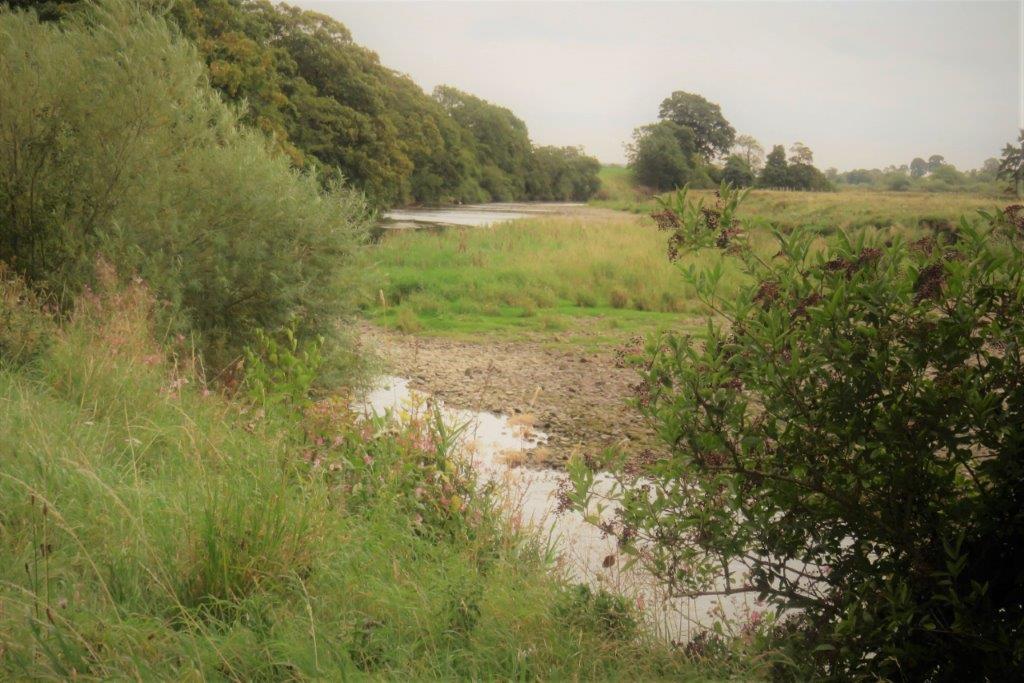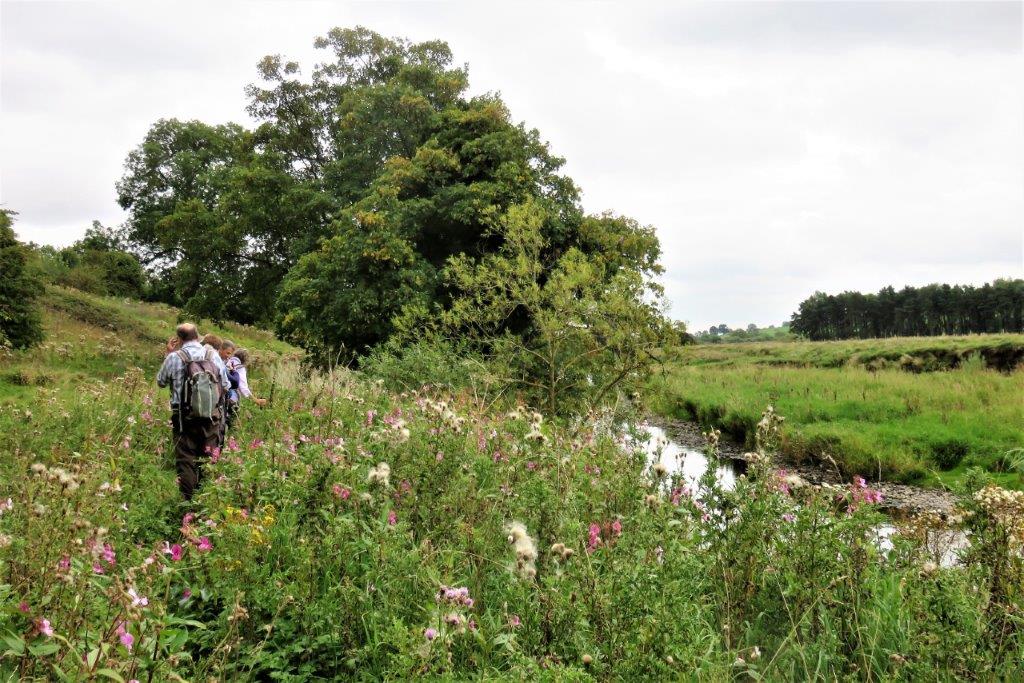 now off Low Lane & walking along the River Ure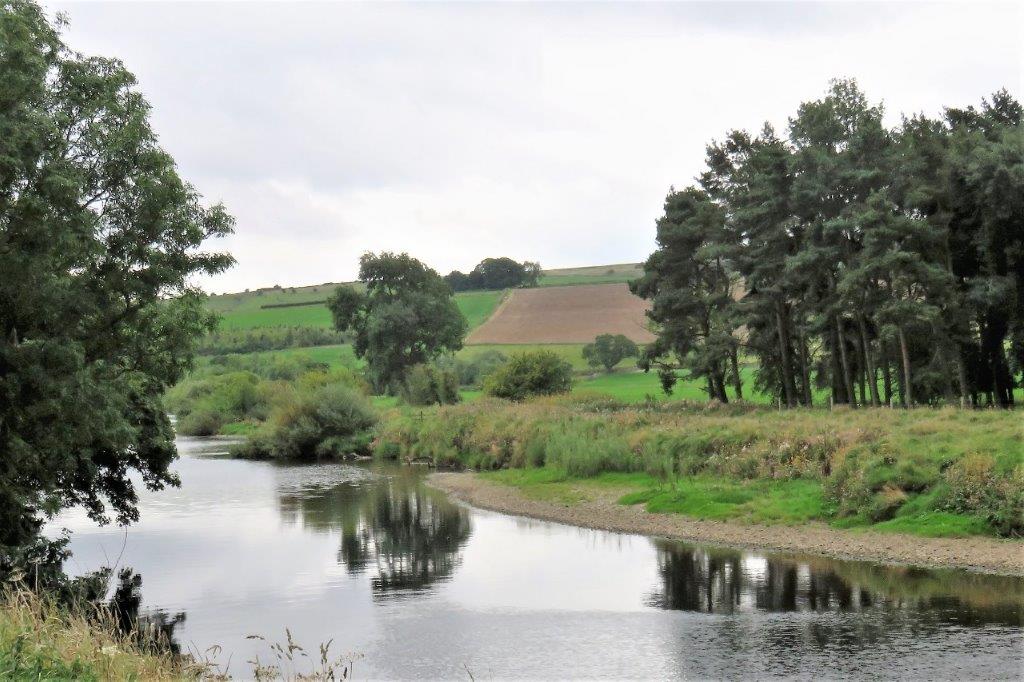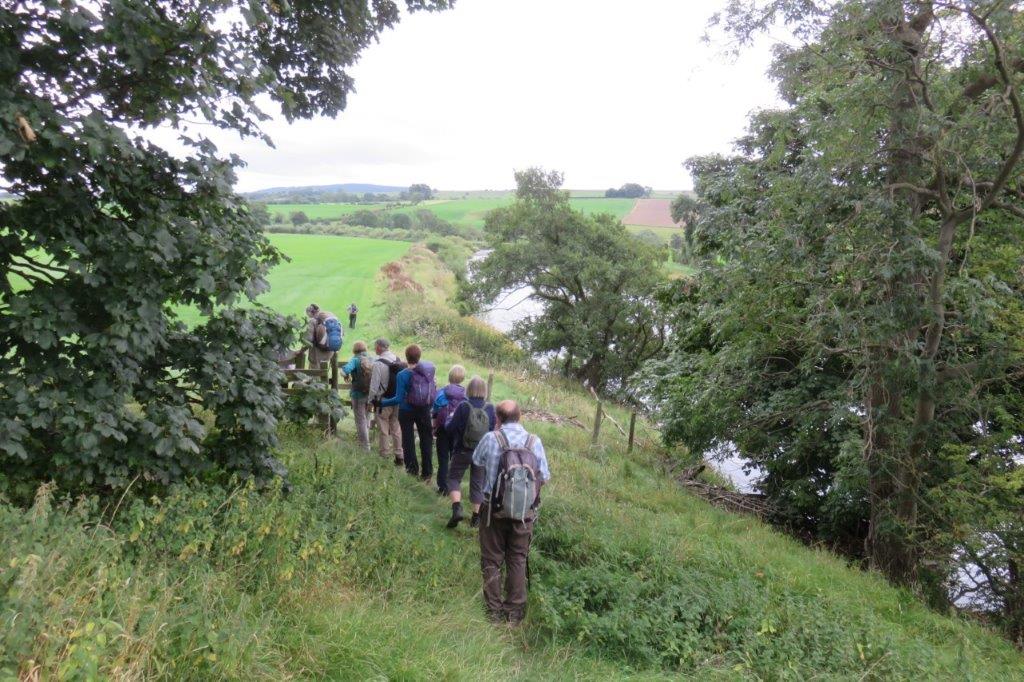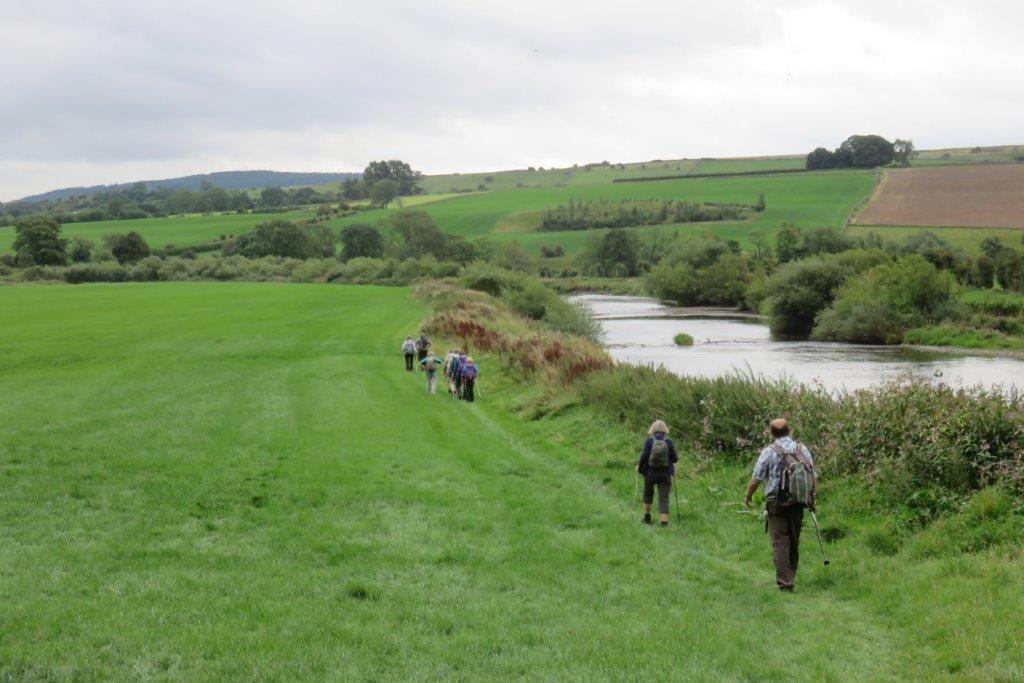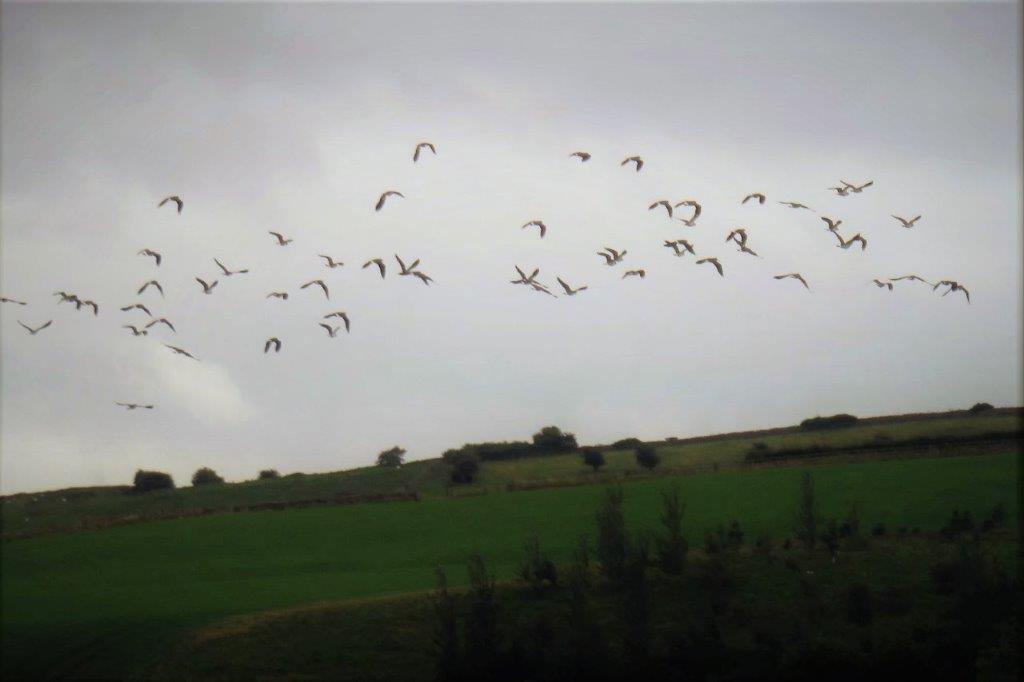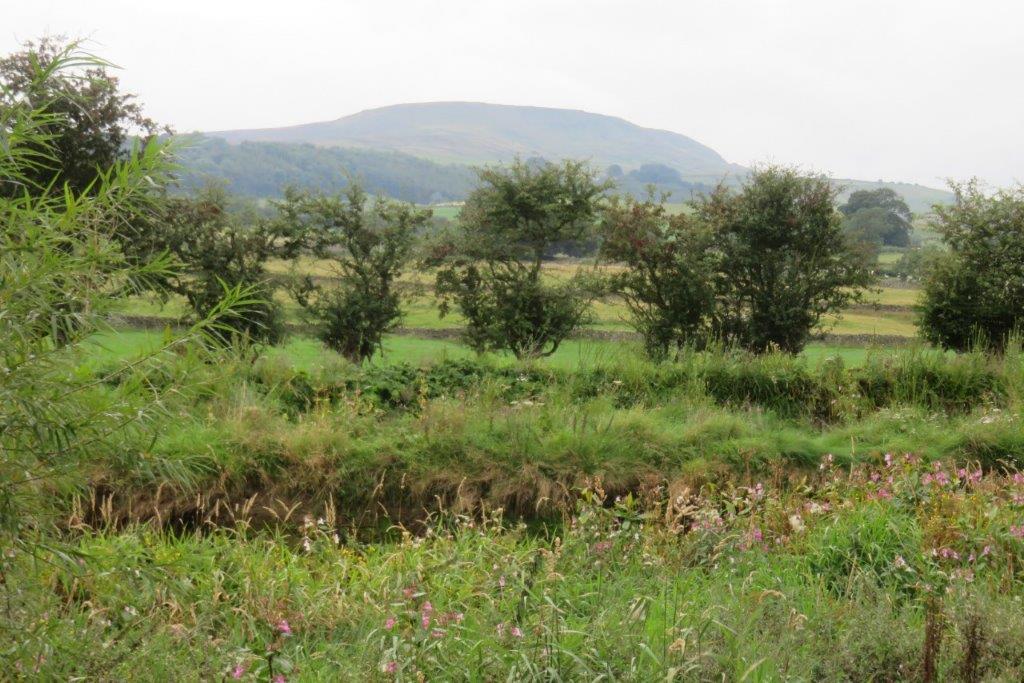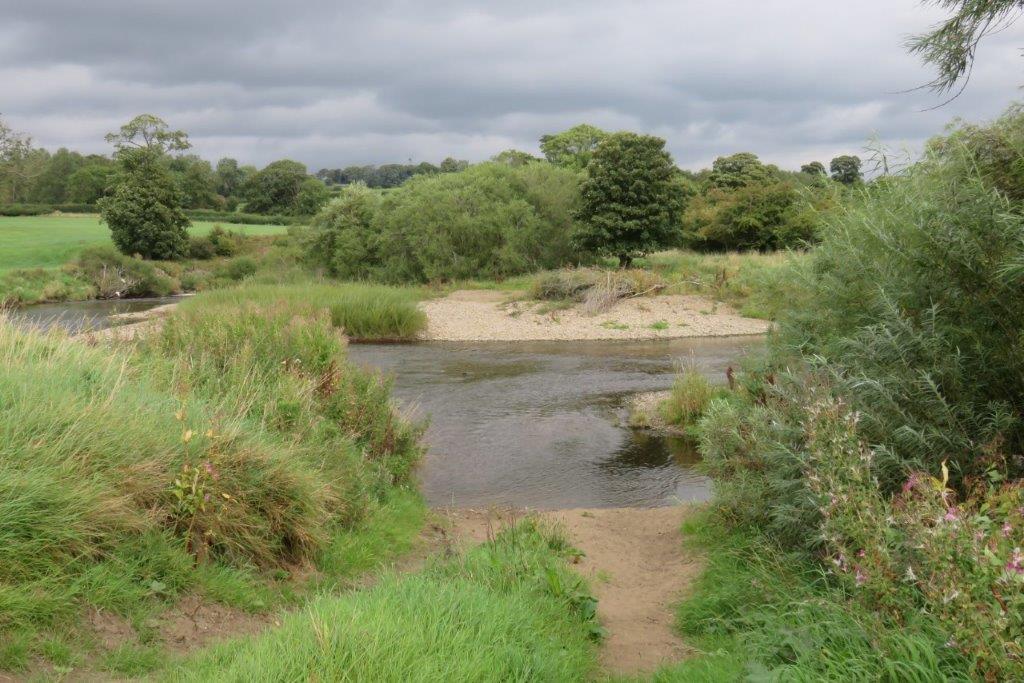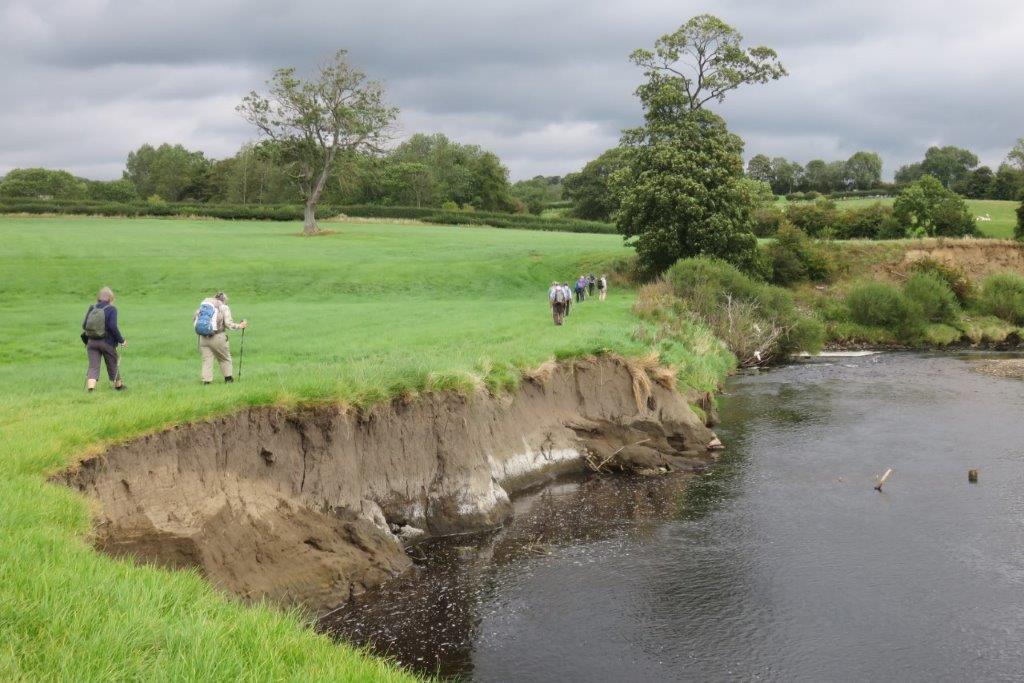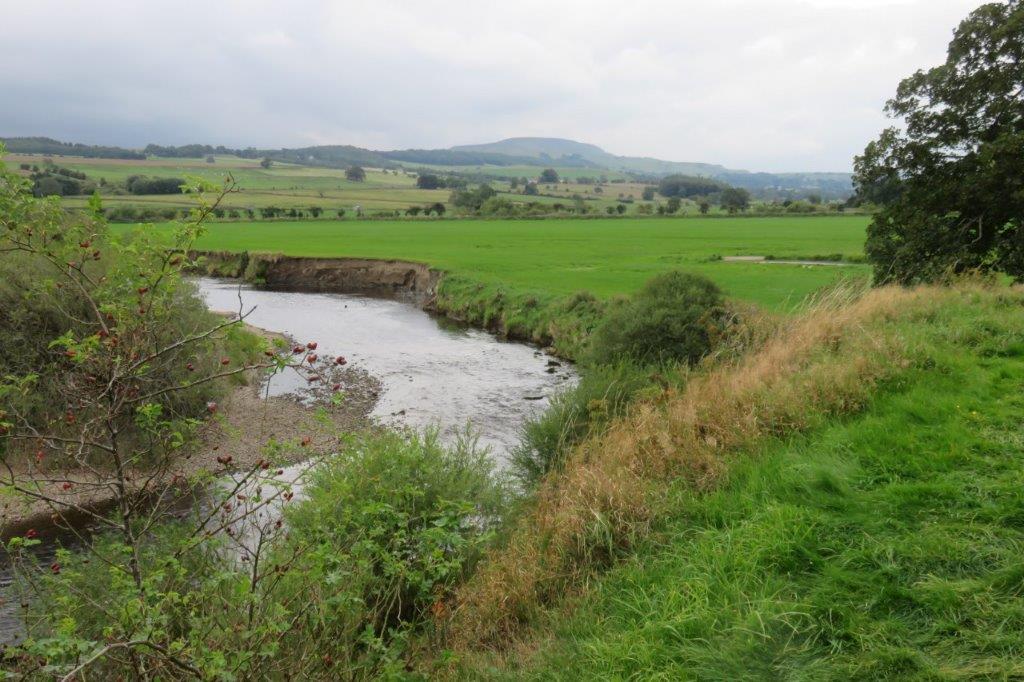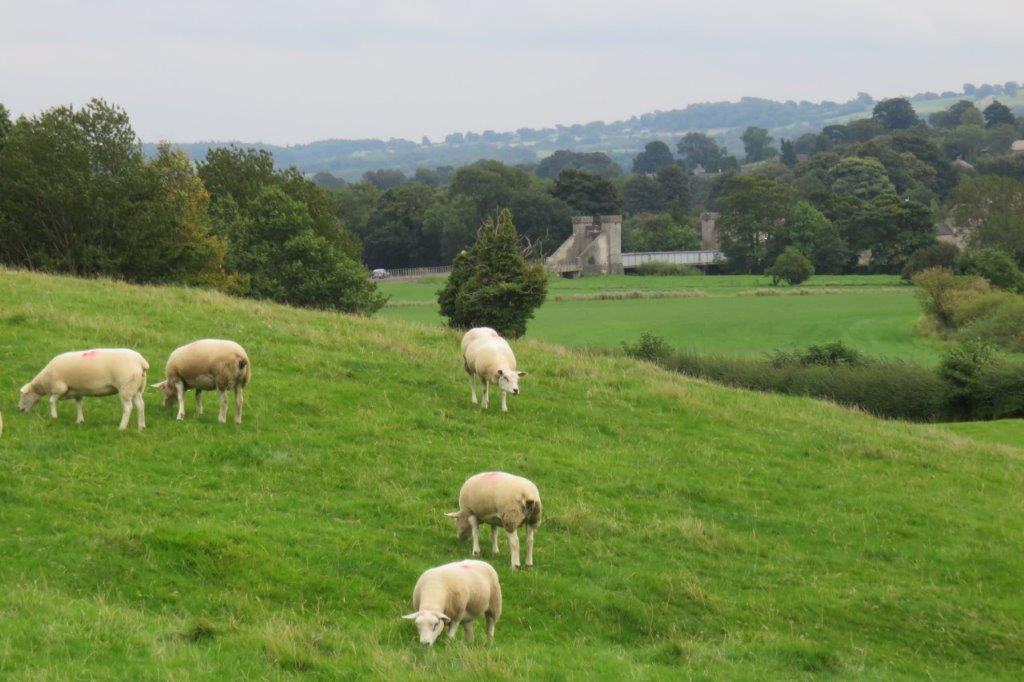 zoomed into bridge crossing River Ure into Middleham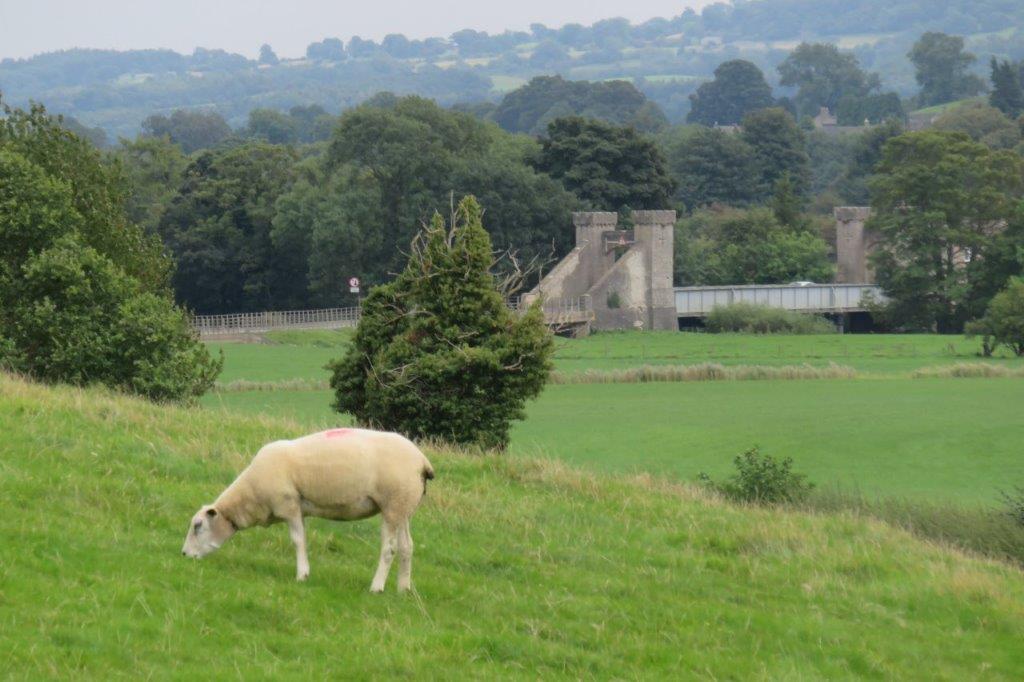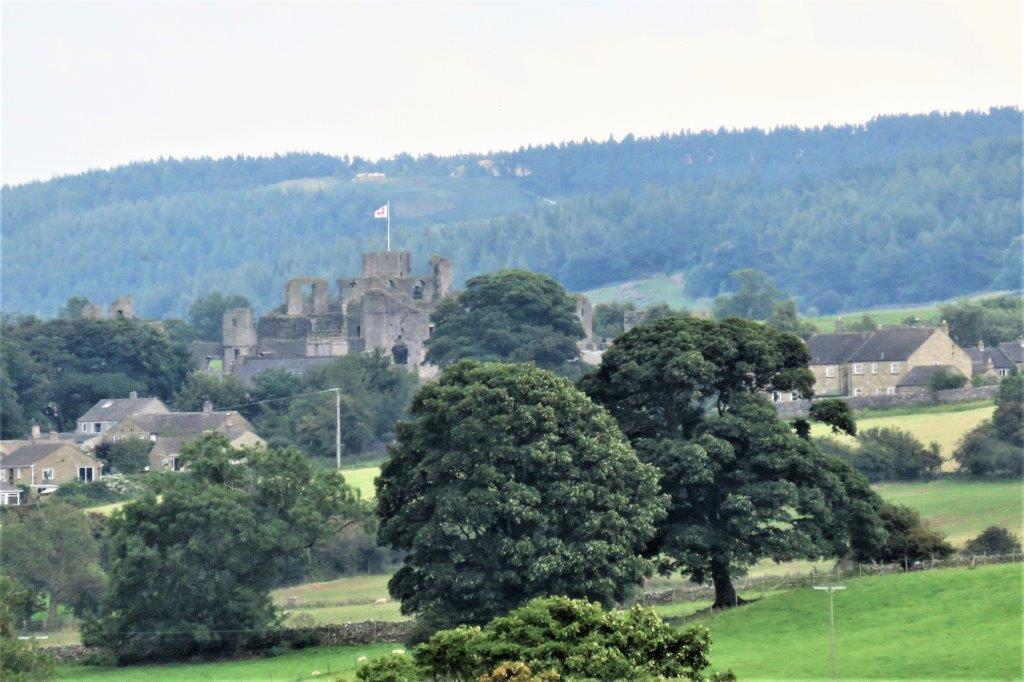 Middleham Castle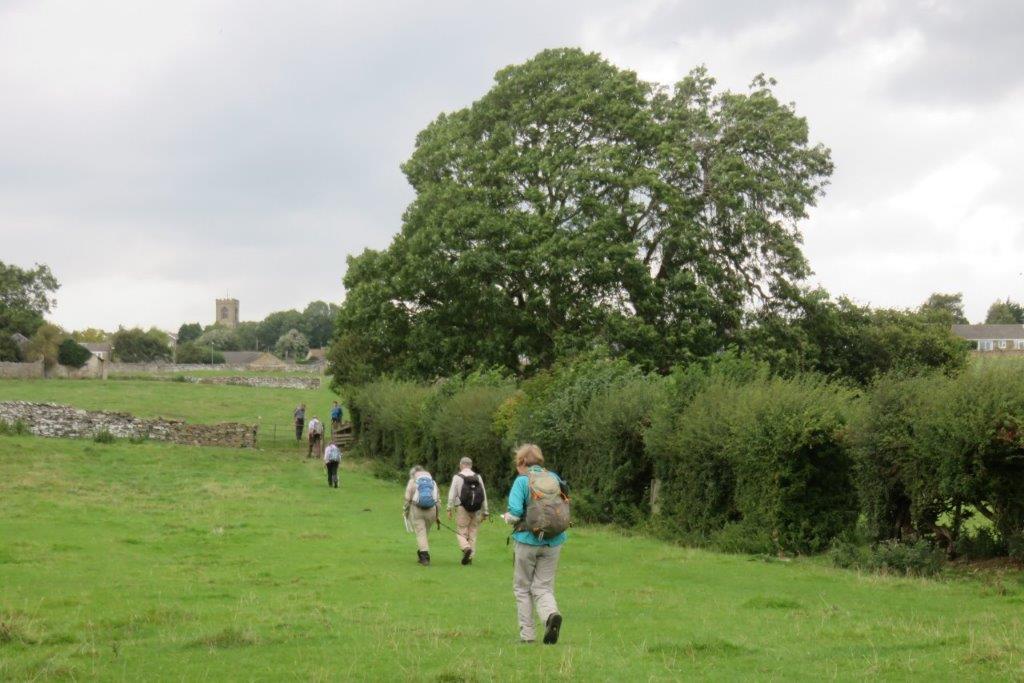 a Church in Leyburn ahead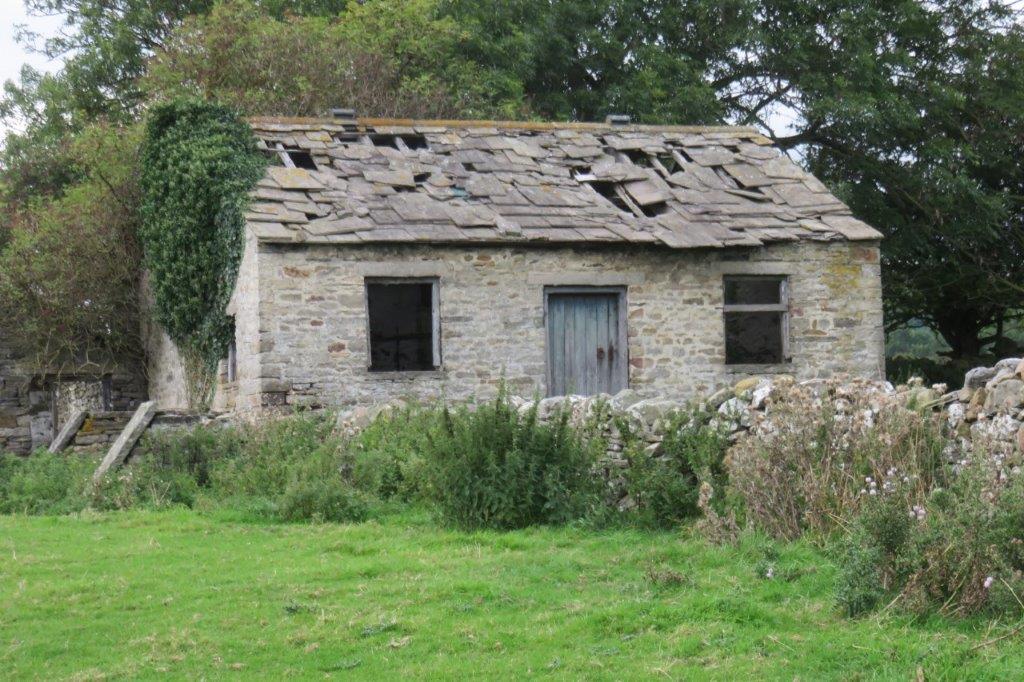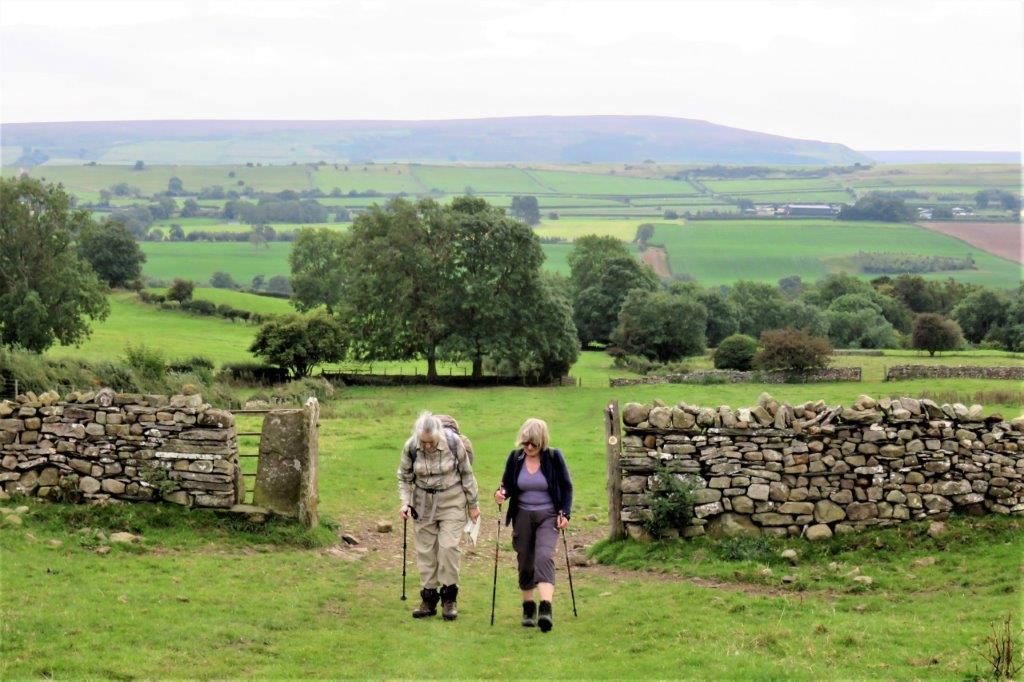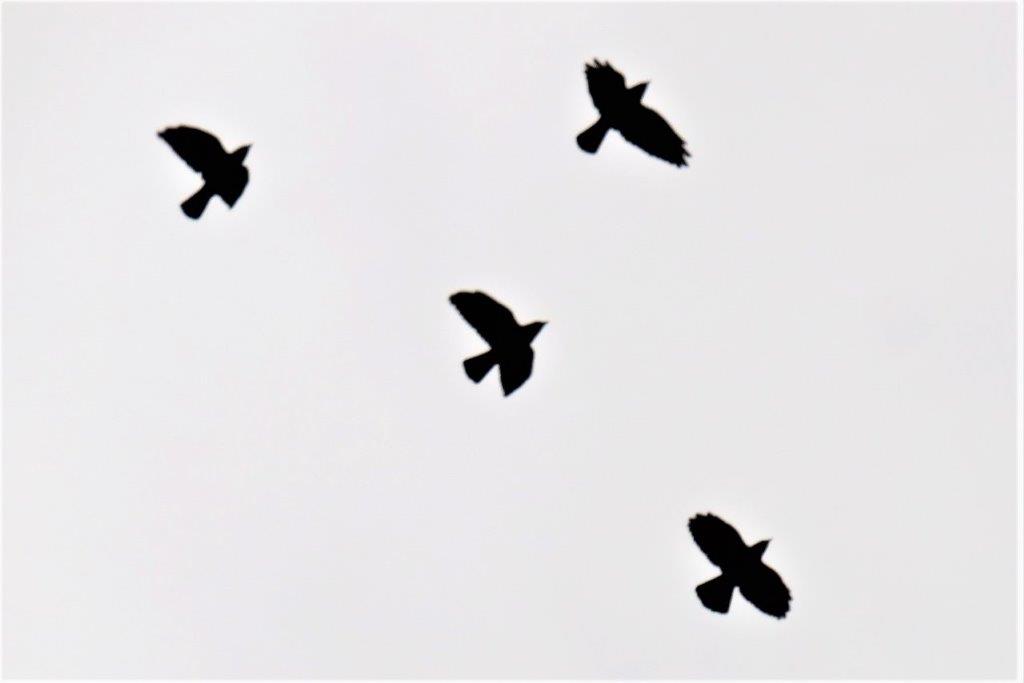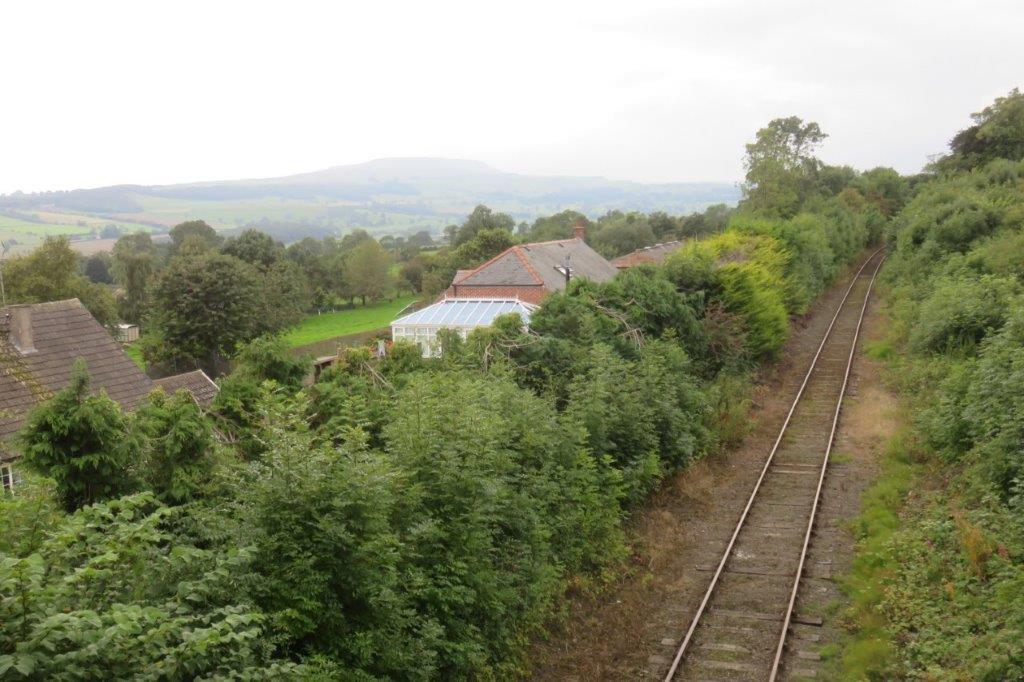 recrossing the Wensleydale Railway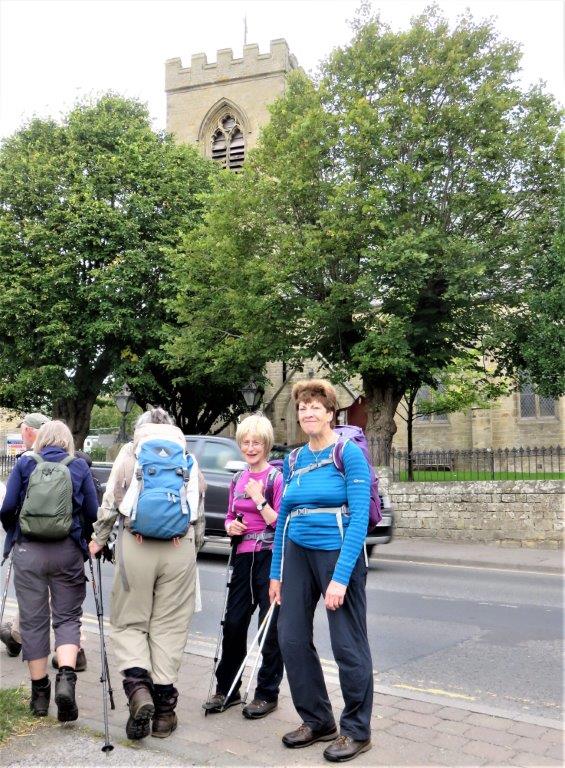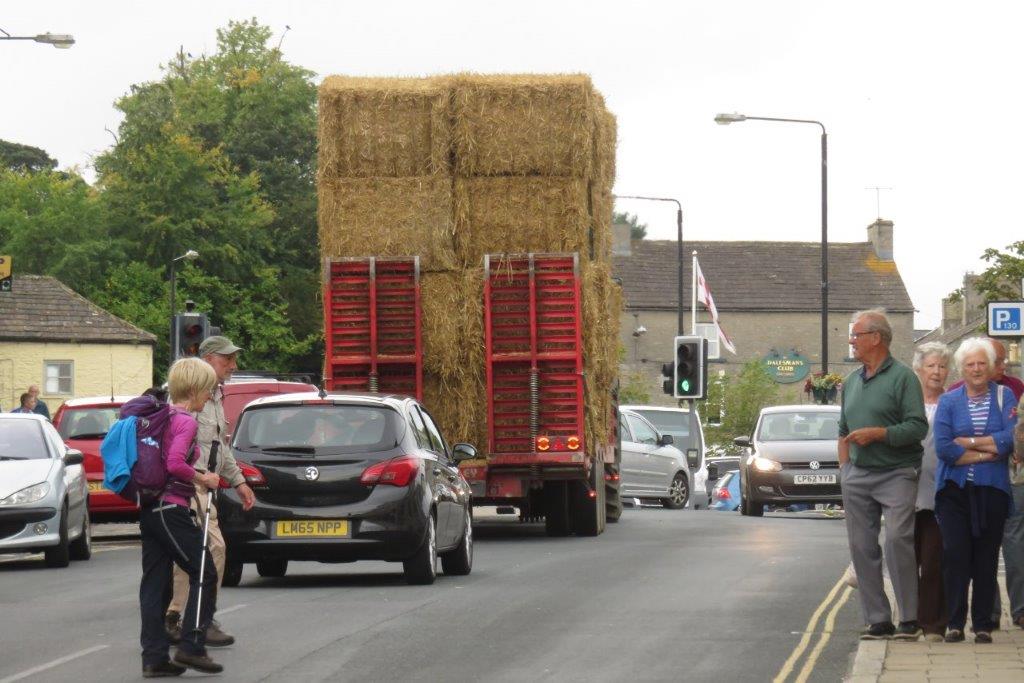 Leyburn
walks index - homepage - contact me at