walks index
-
home page
- contact me at

10th September 2015 - Gunnerside, Heights, Barf End, Brownsey House, round Brownsey Moor to end of Ash Pot Gutter, Level House Bridge, West to High Gorton, down Gunnerside Beck (upper part on valley side), Gunnerside - leaders Cath & Malcolm Mackay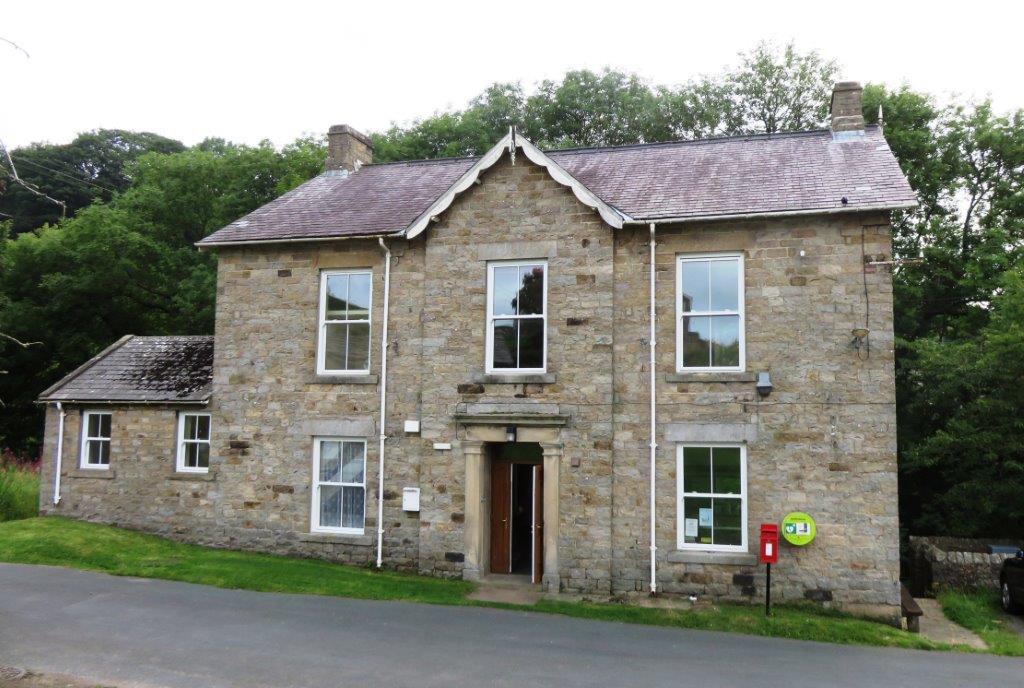 Literary Institute - now Village Hall at Gunnerside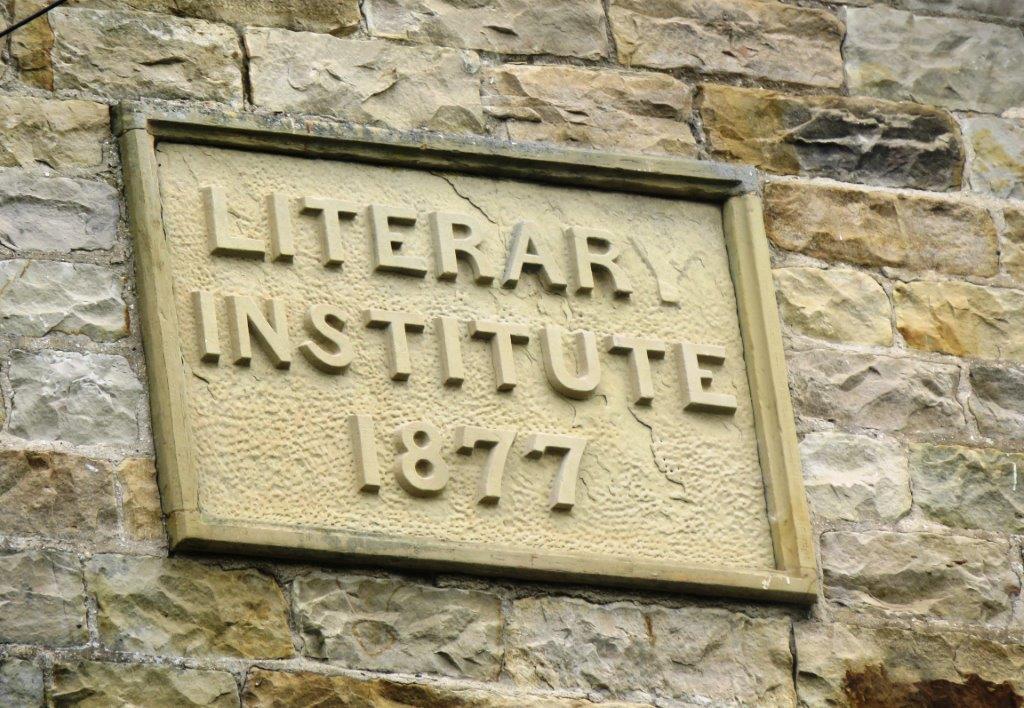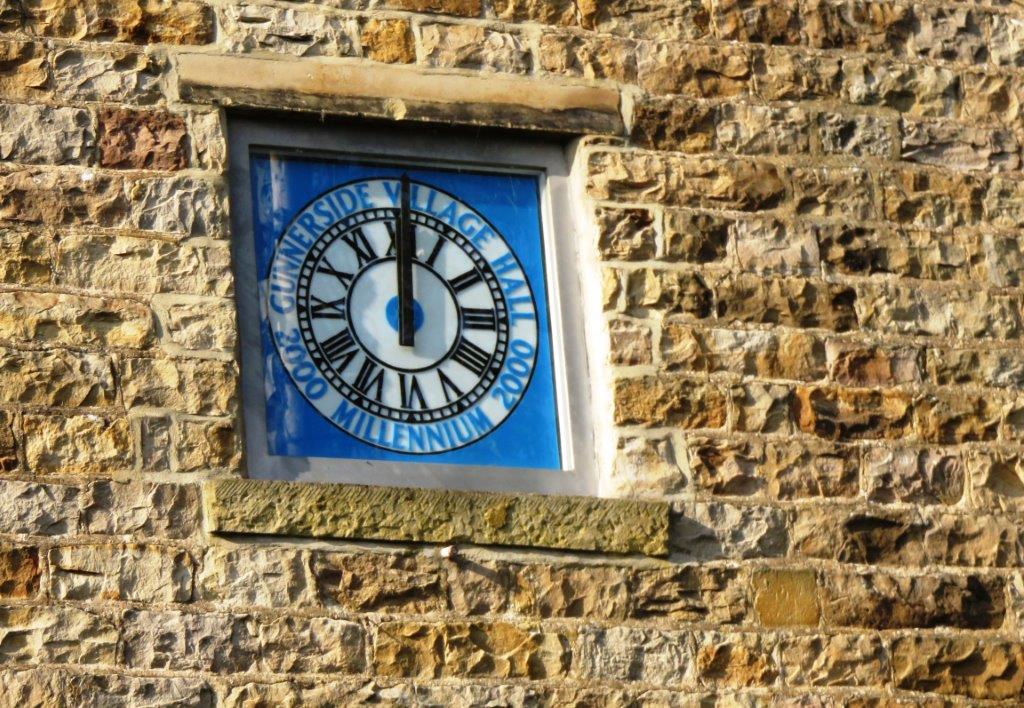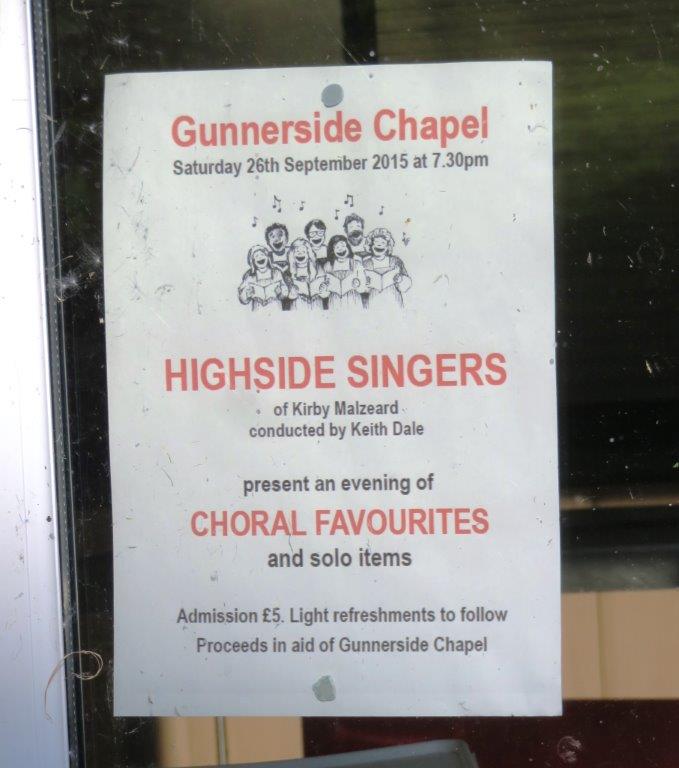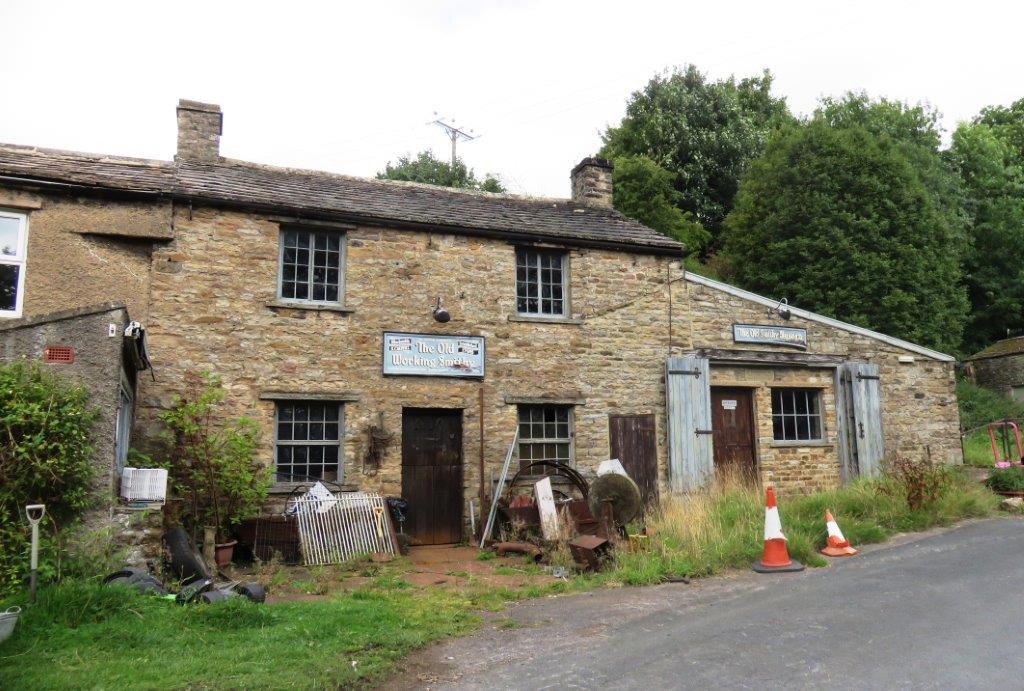 The Old working Smithy with museum alongside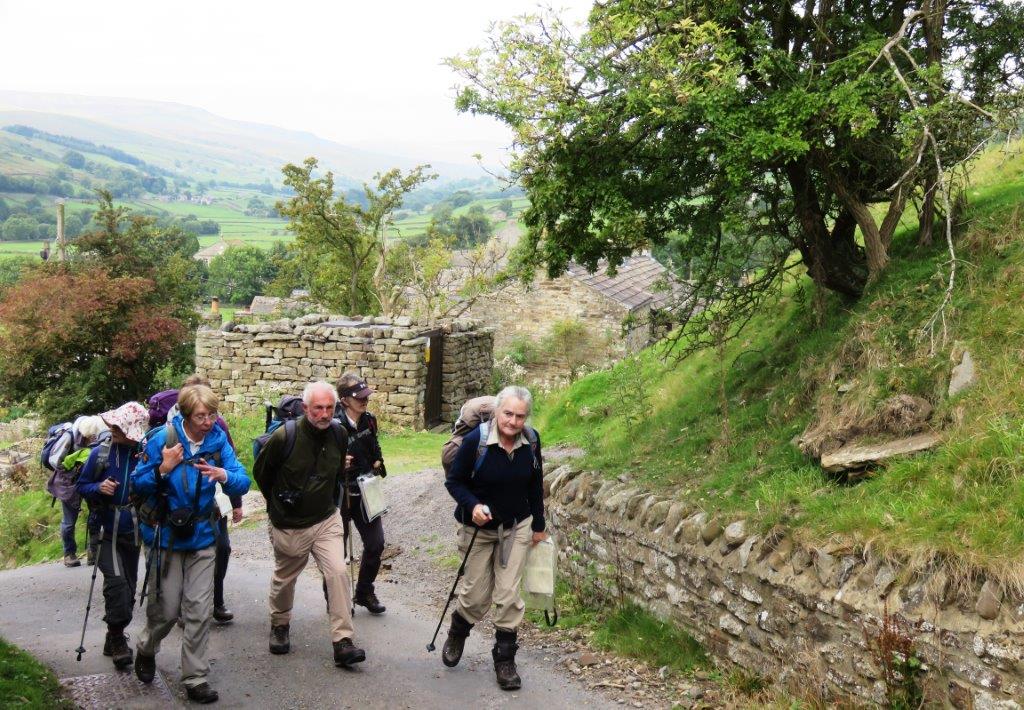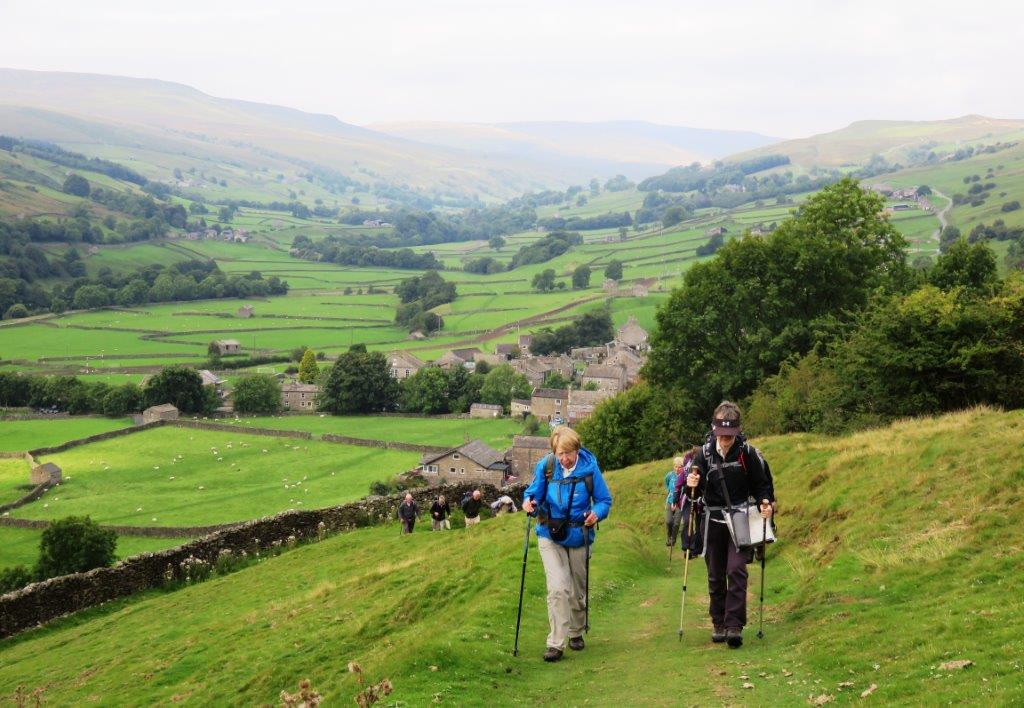 West end of Swaledale (and Gunnerside houses) behind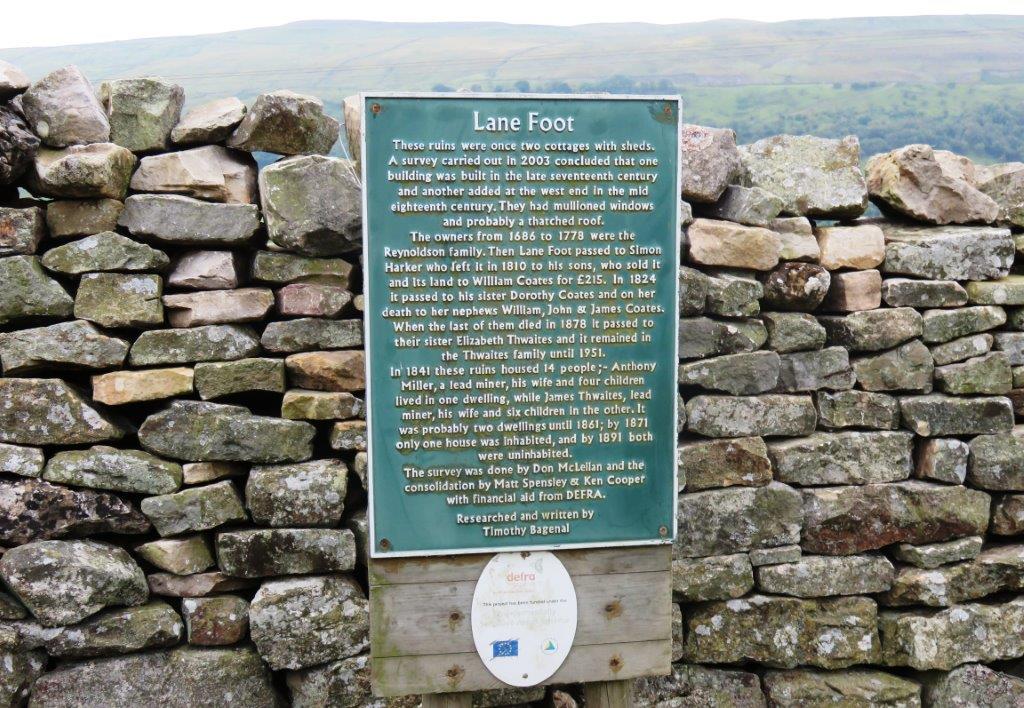 Lane Foot house ruins in next picture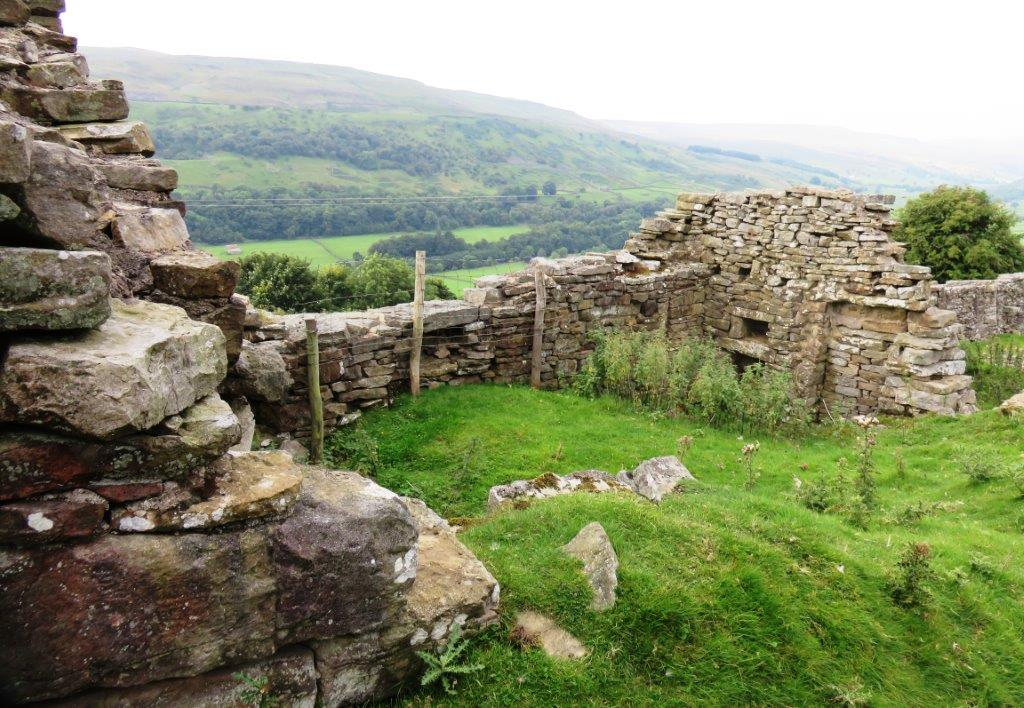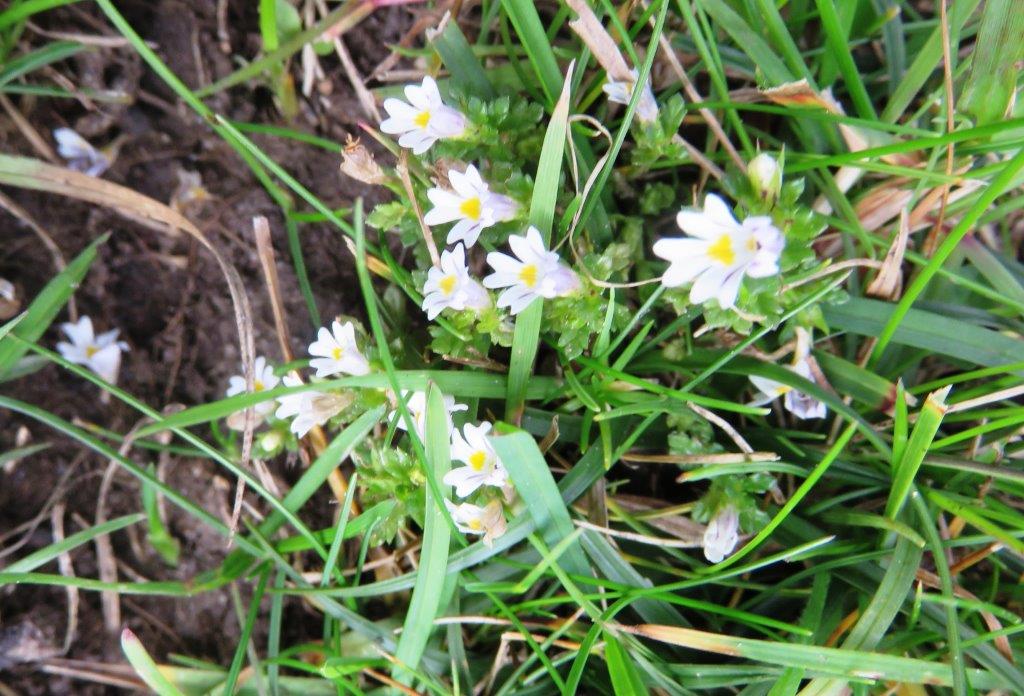 flowers actually about half size shown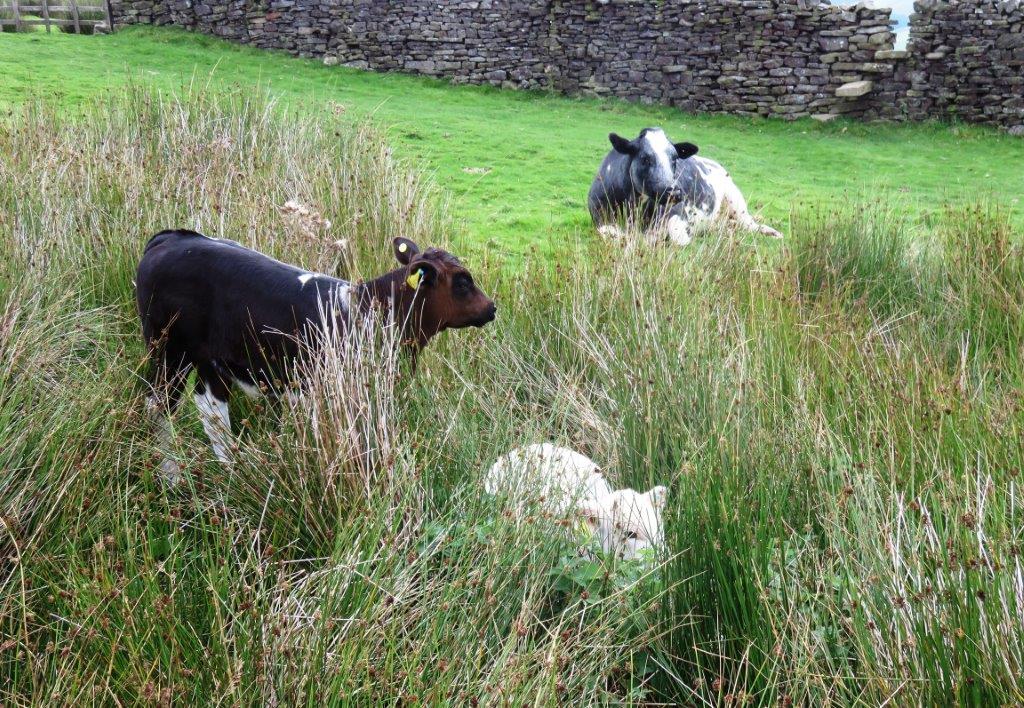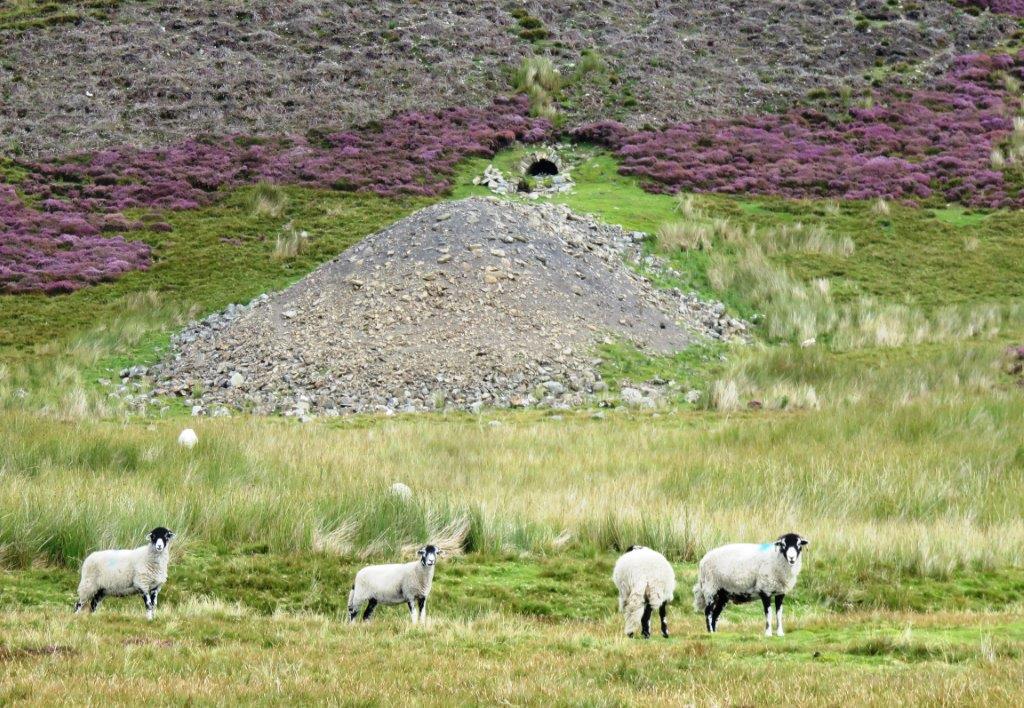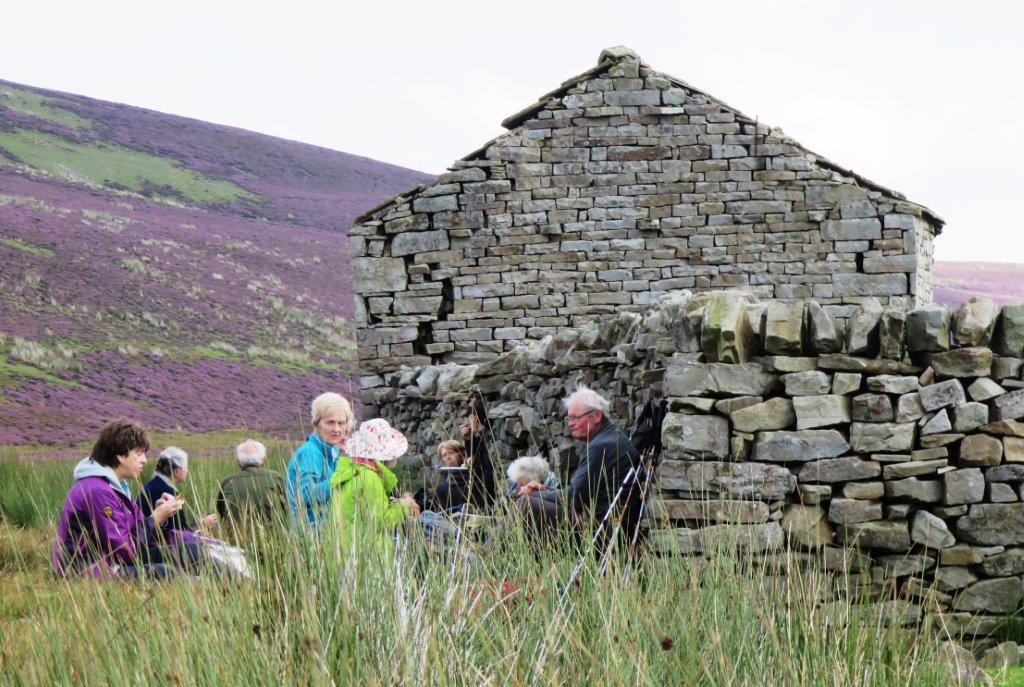 barn before Brownsey House?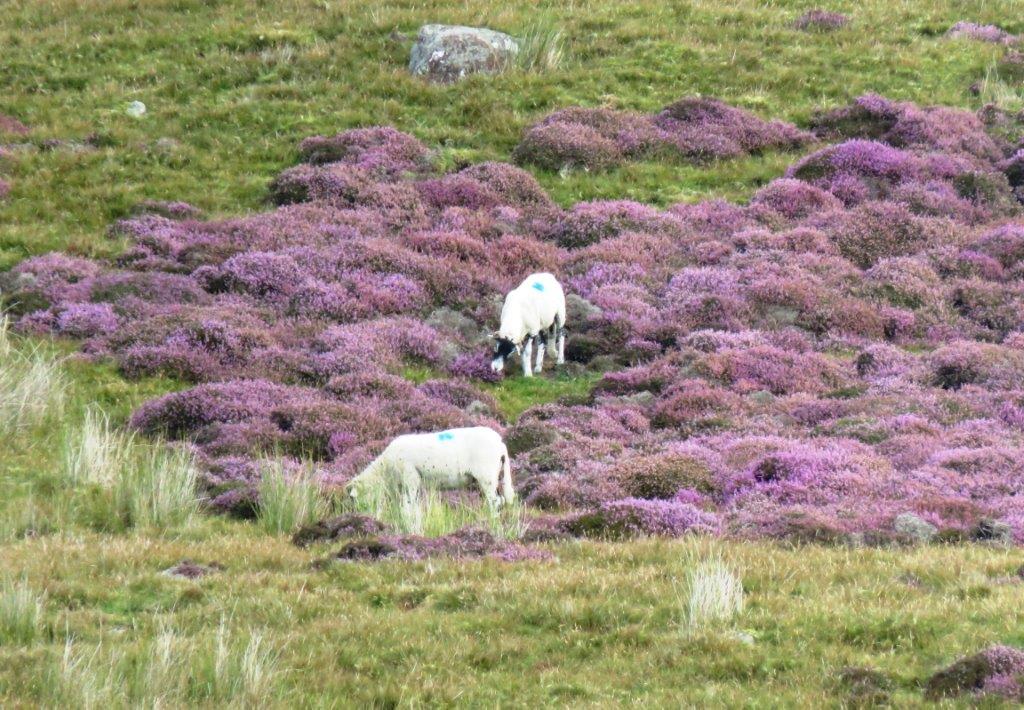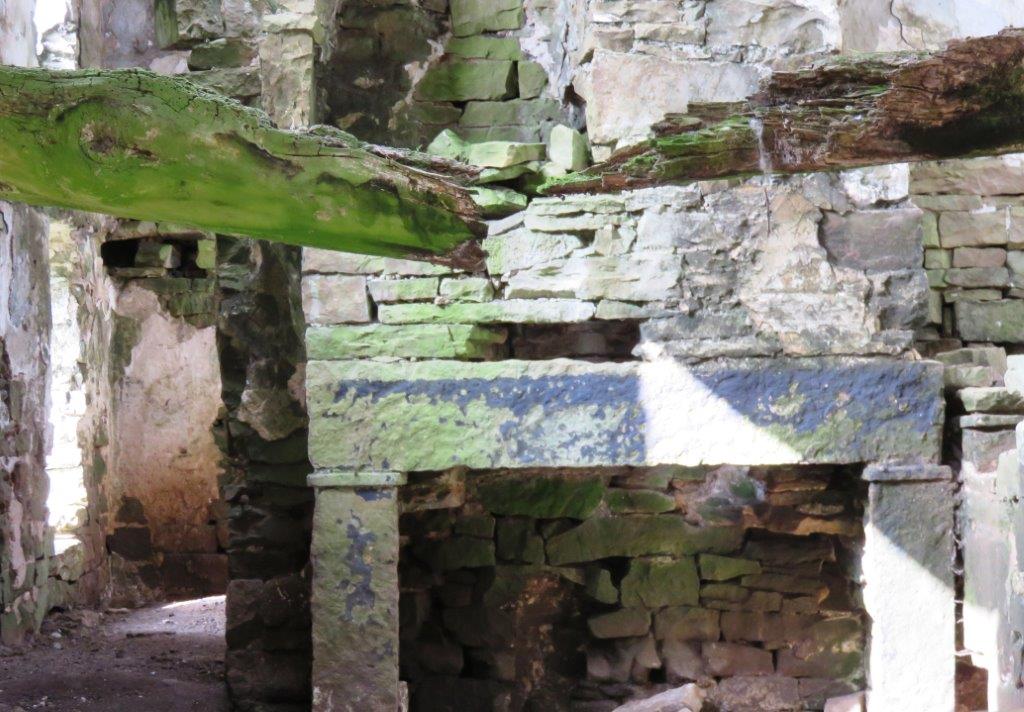 inside Brownsey House?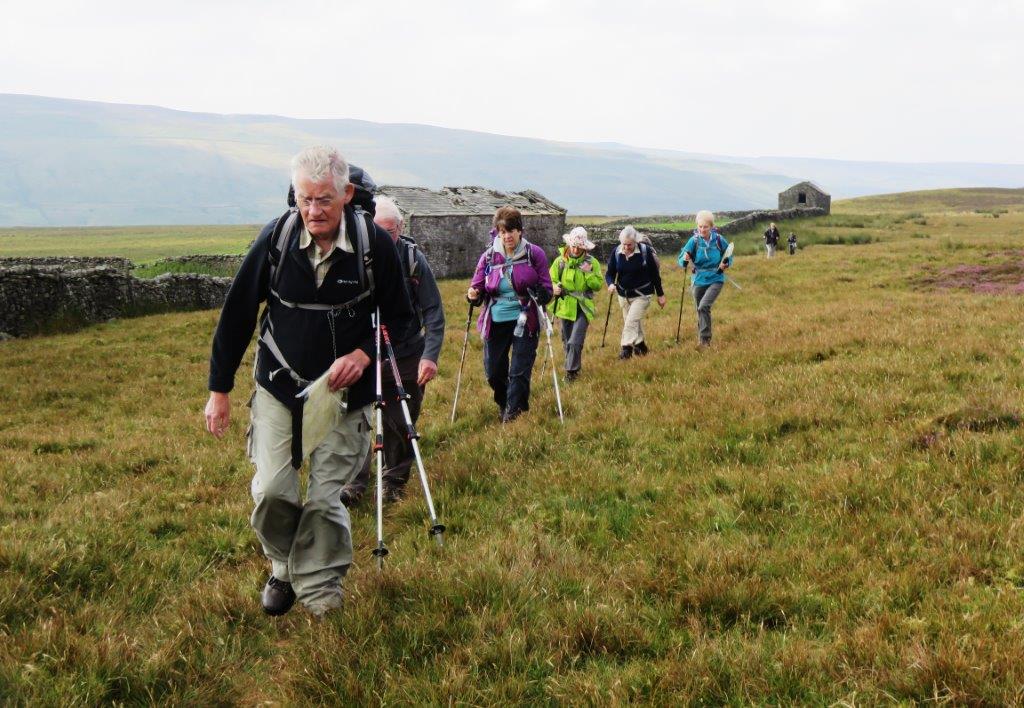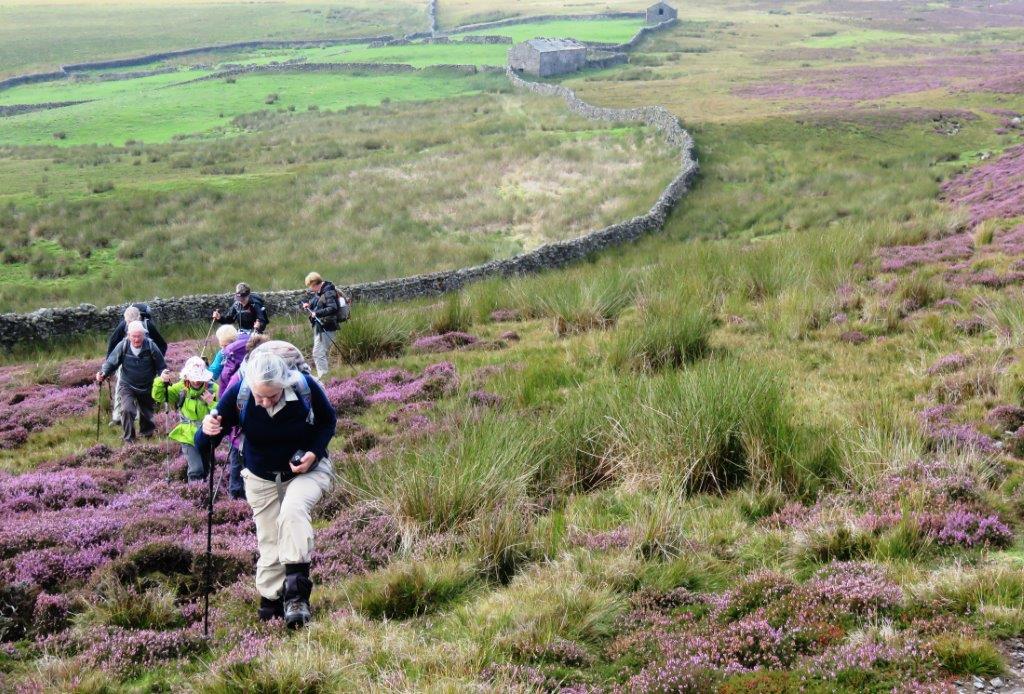 Brownsey House & barn behind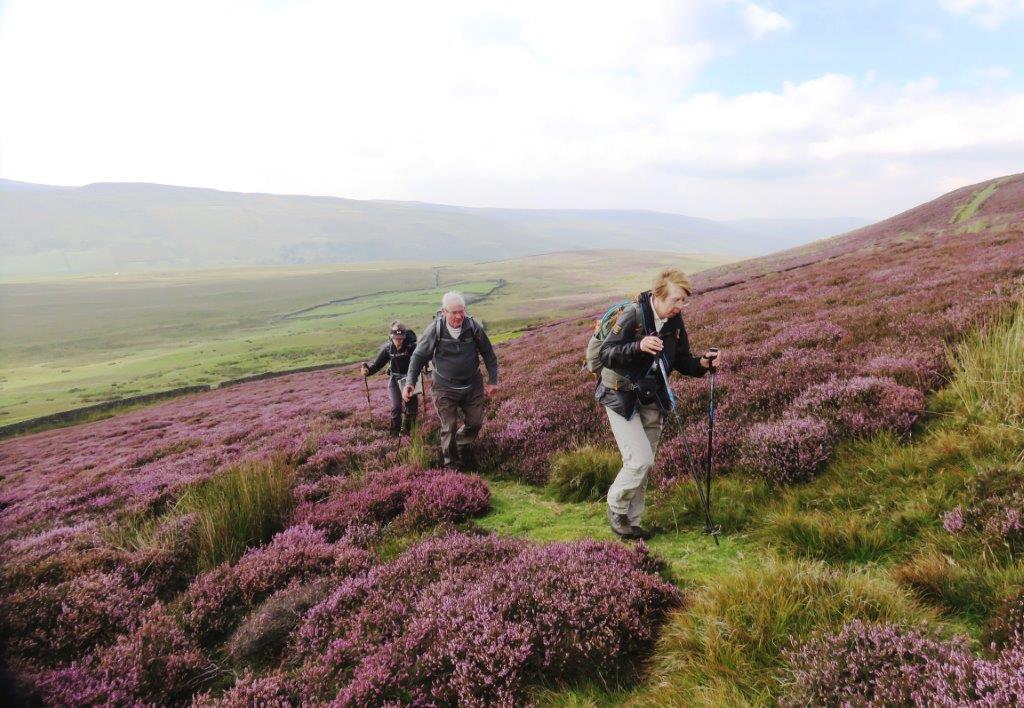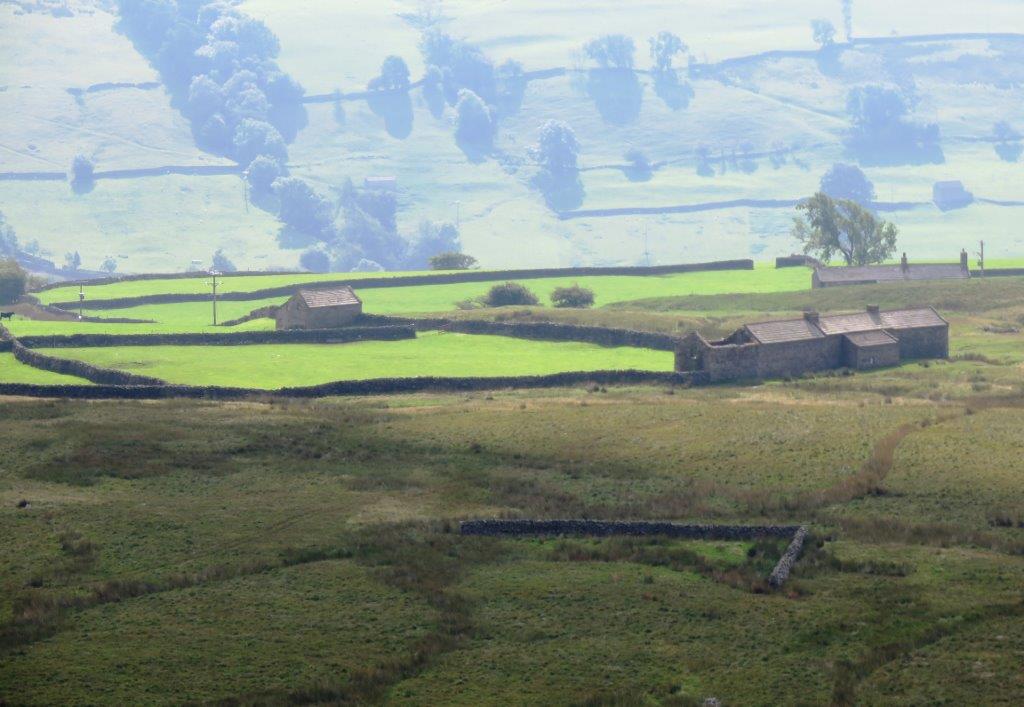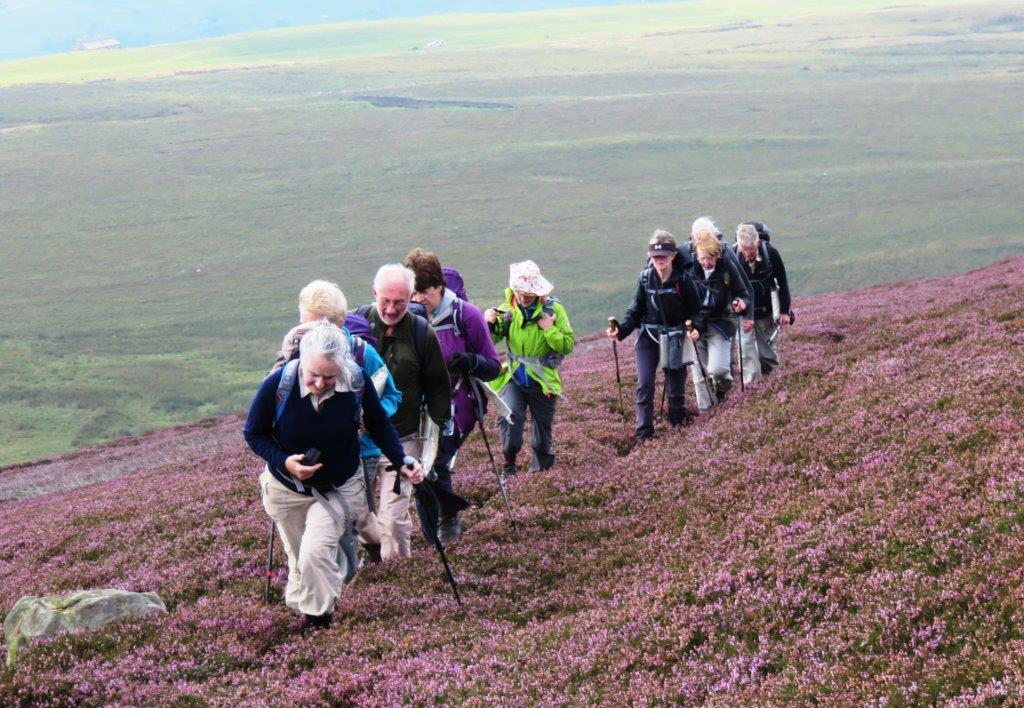 around Brownsey Moor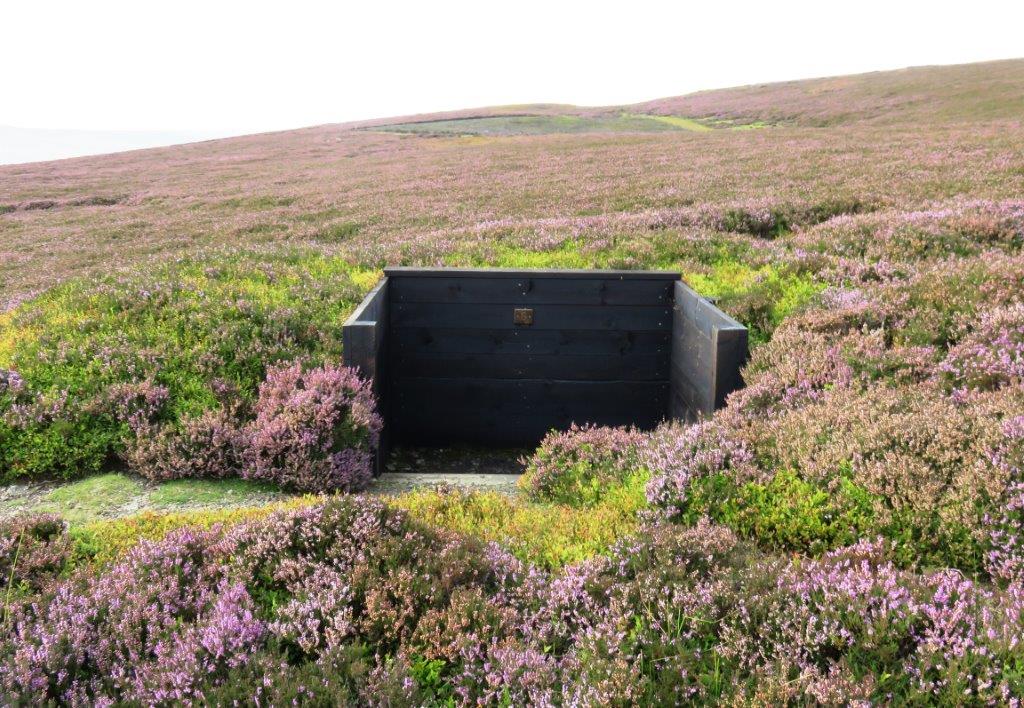 shooting butts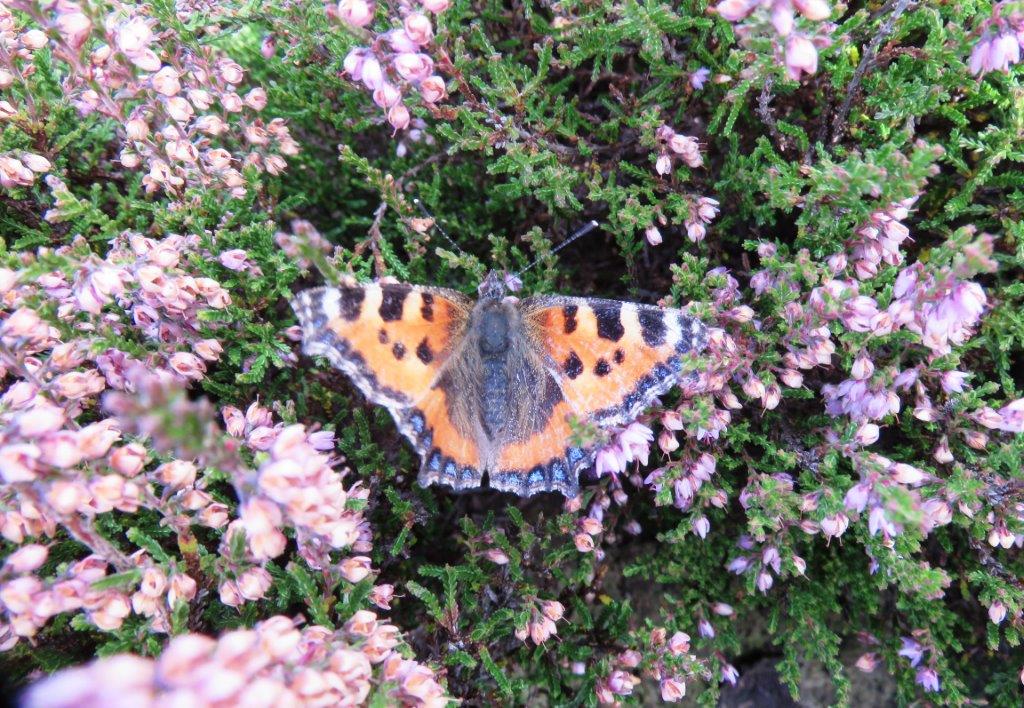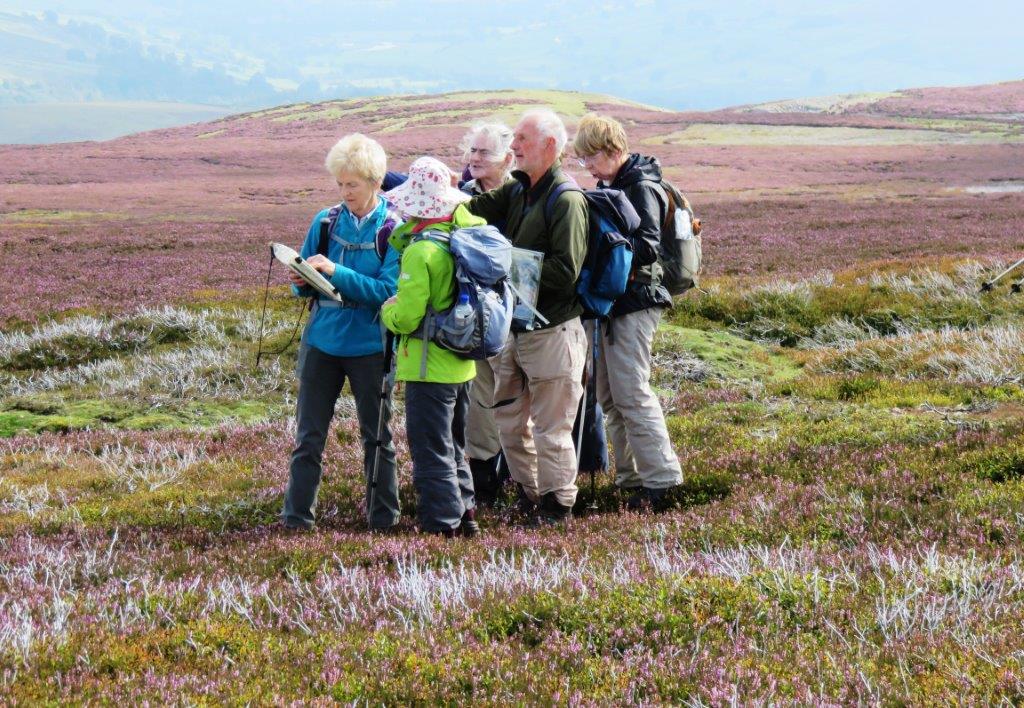 looking for paths shown on maps but not on ground?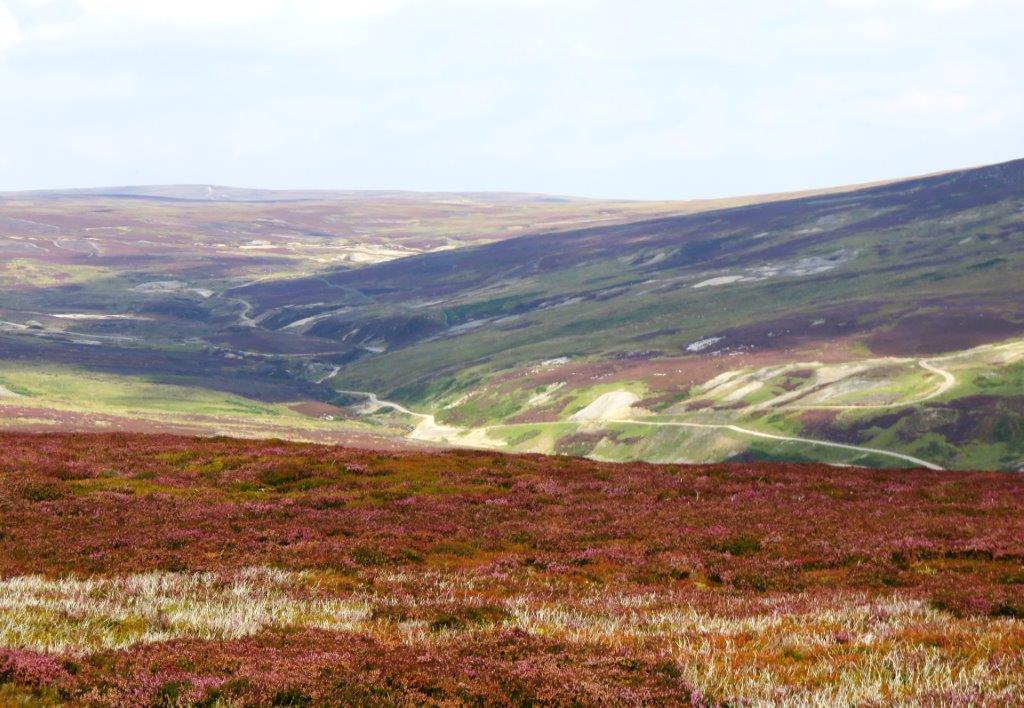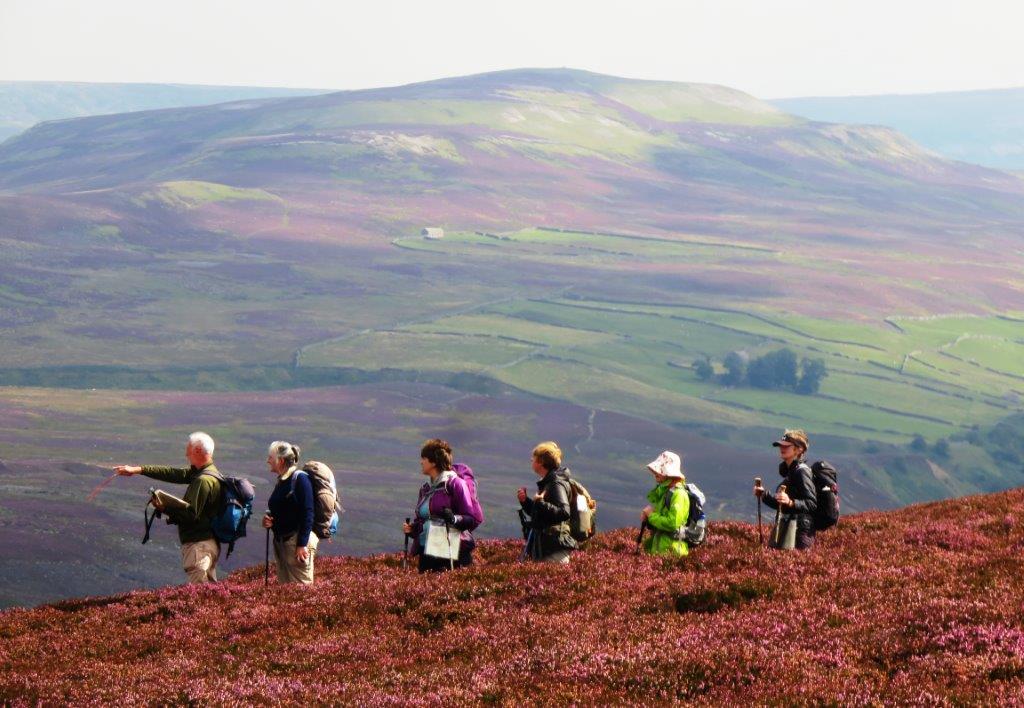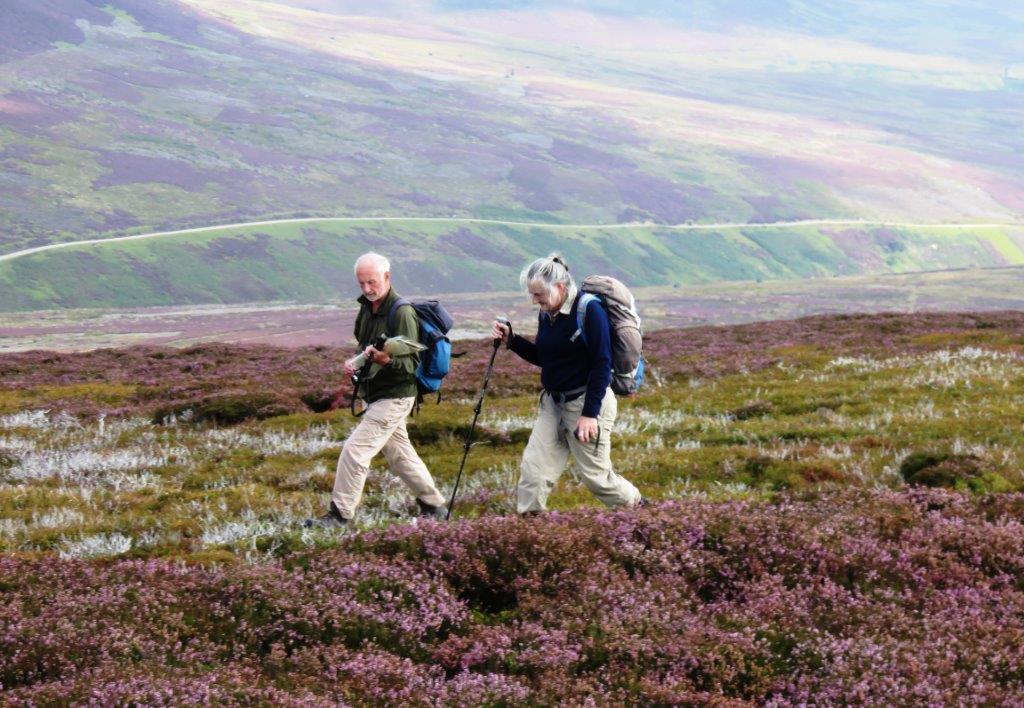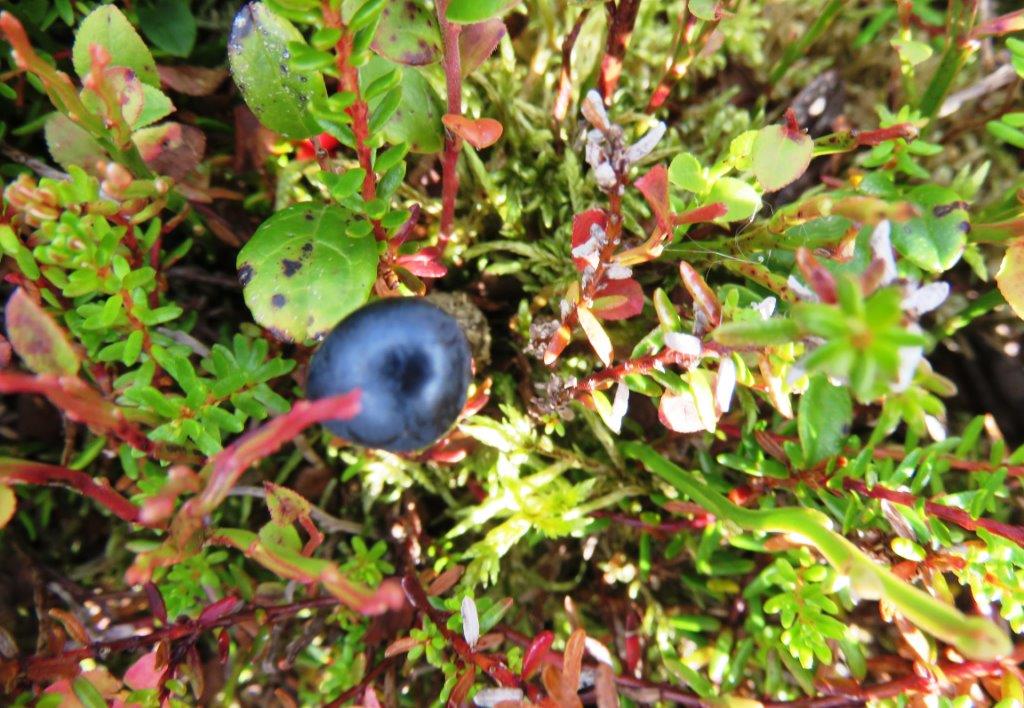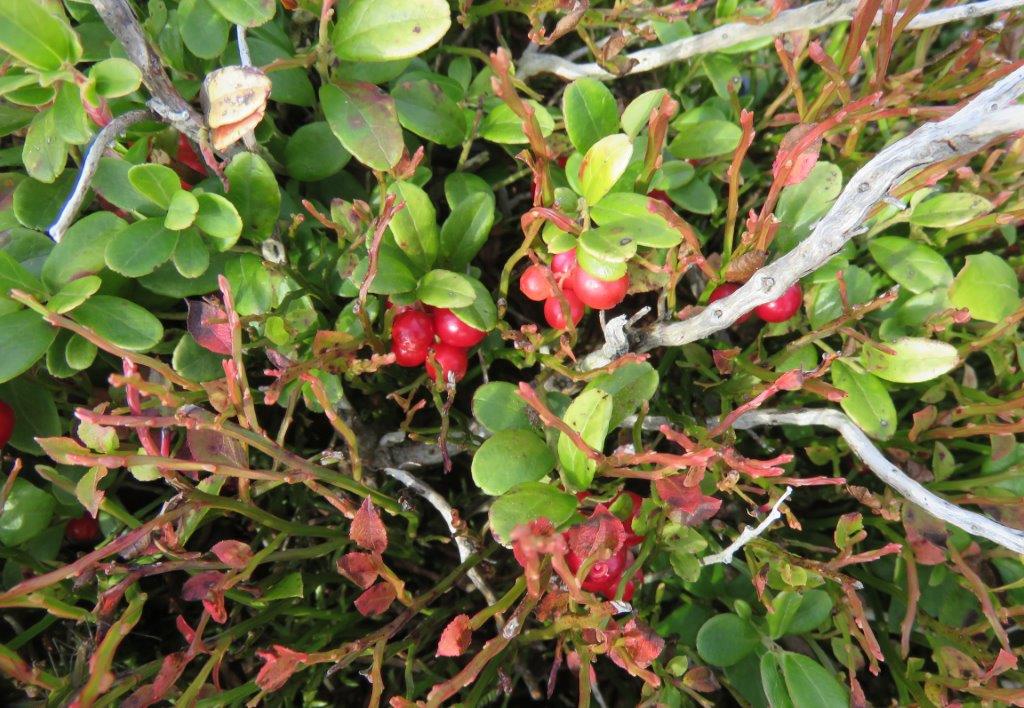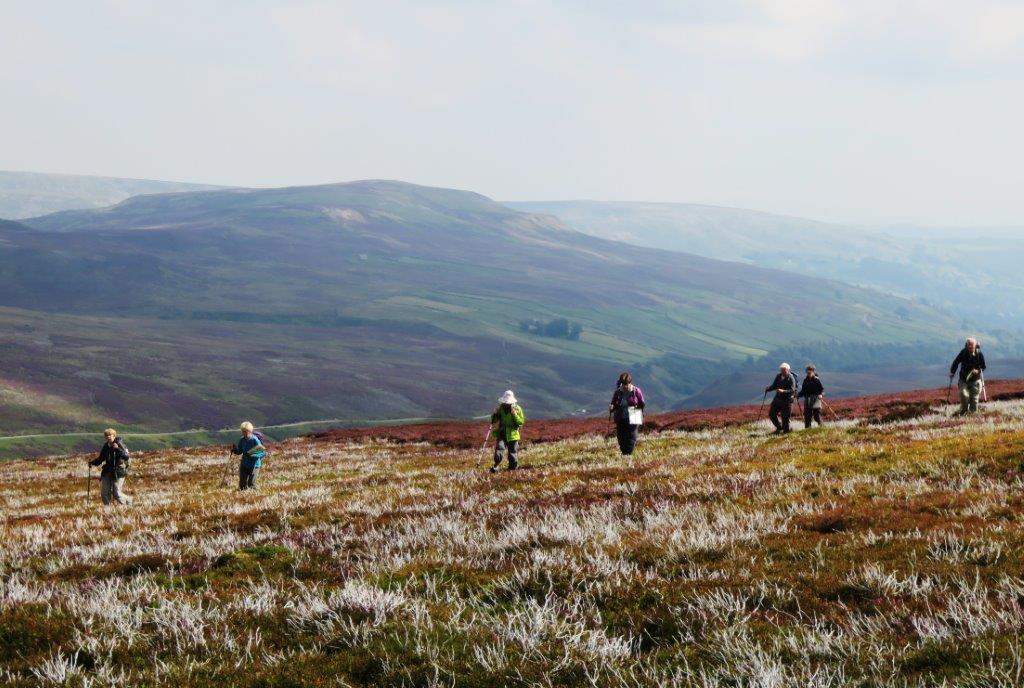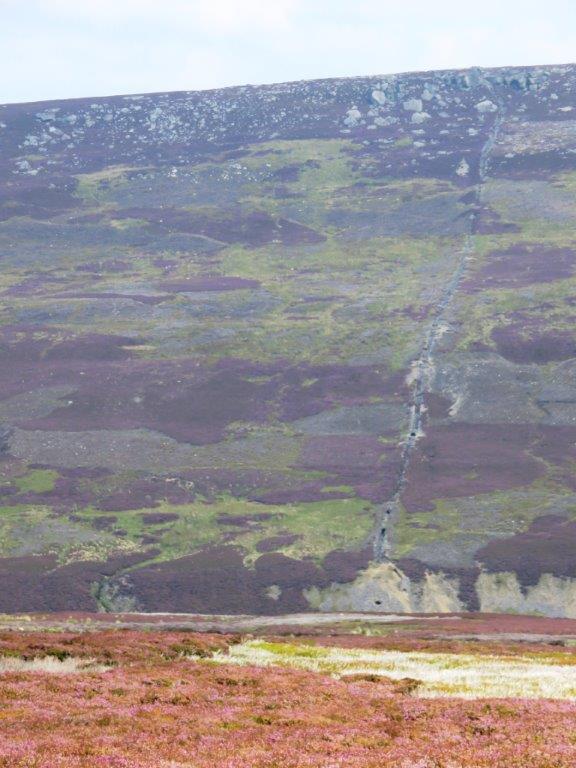 very long inclined flue up hillside from smelting mills - but which mill?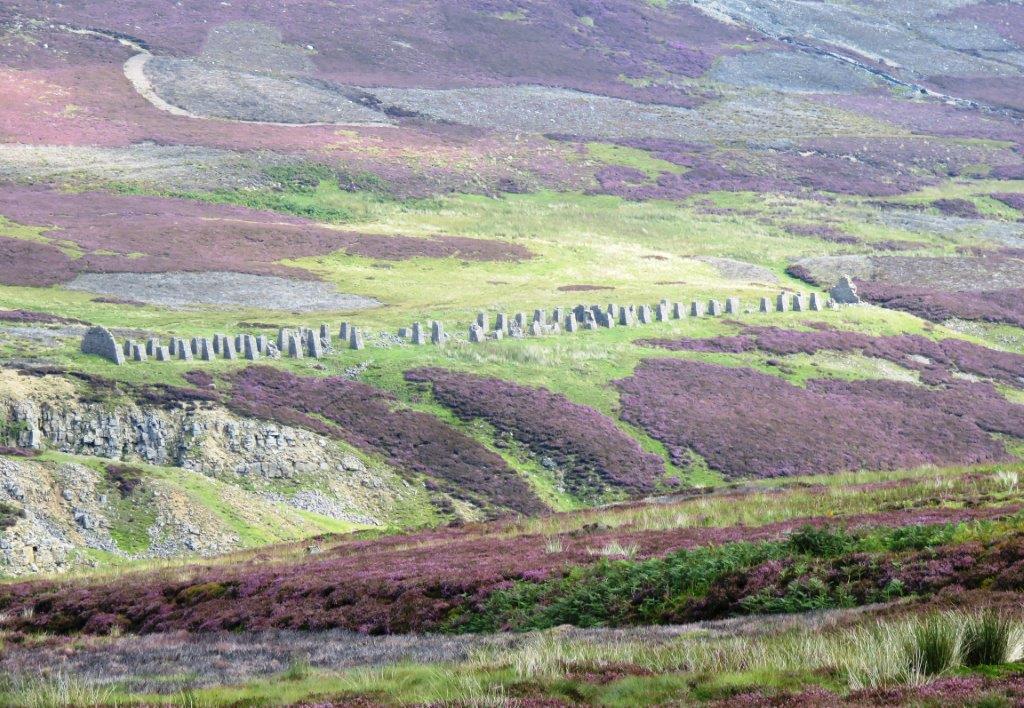 remains of a structure - but what was it? - found later on Google search:

The smelt mill at Old Gang was built in the early years of the 19th century. A huge open-sided peat house, reputed to hold three years' worth of fuel was built nearby. It is around 119 metres long and 6.4 metres wide separated into 3 bays by two internal stone partition walls. It has stone gables and side walls formed from 36 individual stone piers. It once had a pitched roof extending the length of the structure supported on timber trusses. A trackway leads down to the peat store from the hillside where the peat was cut. A second trackway leads from the peat store to the smelt mill.
Source:
Clough, Robert T (1962) The Lead Smelting Mills of the Yorkshire Dales. Leeds: The Author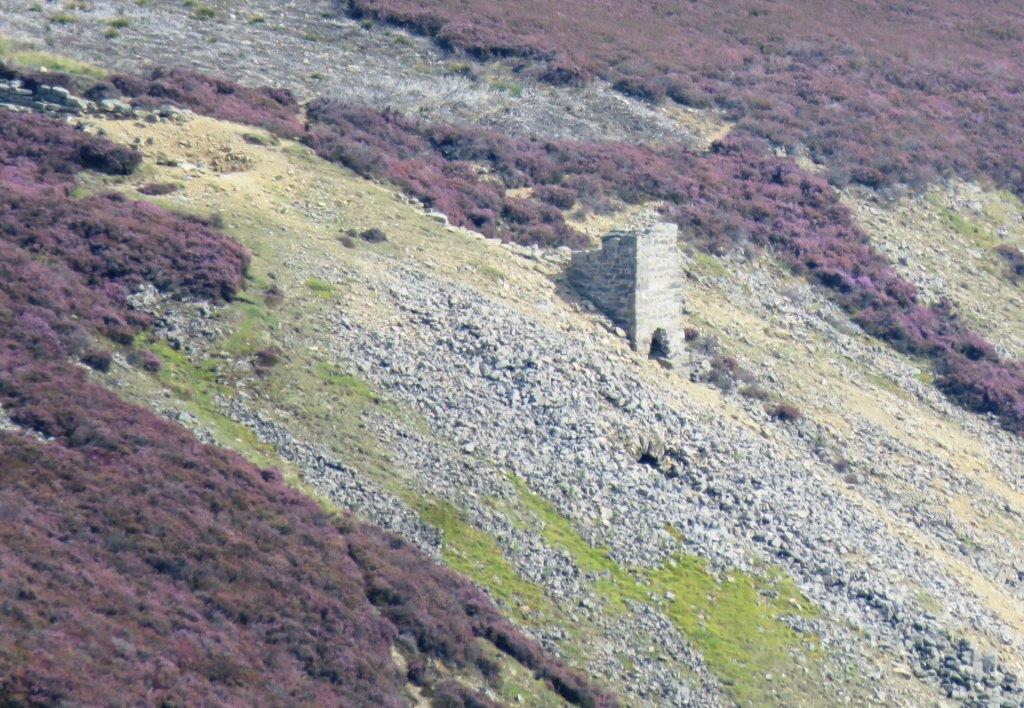 remains of chimney at top of (a shorter) sloping flue from old Gang Smelting Mills? - but not the long sloping flue seen earlier?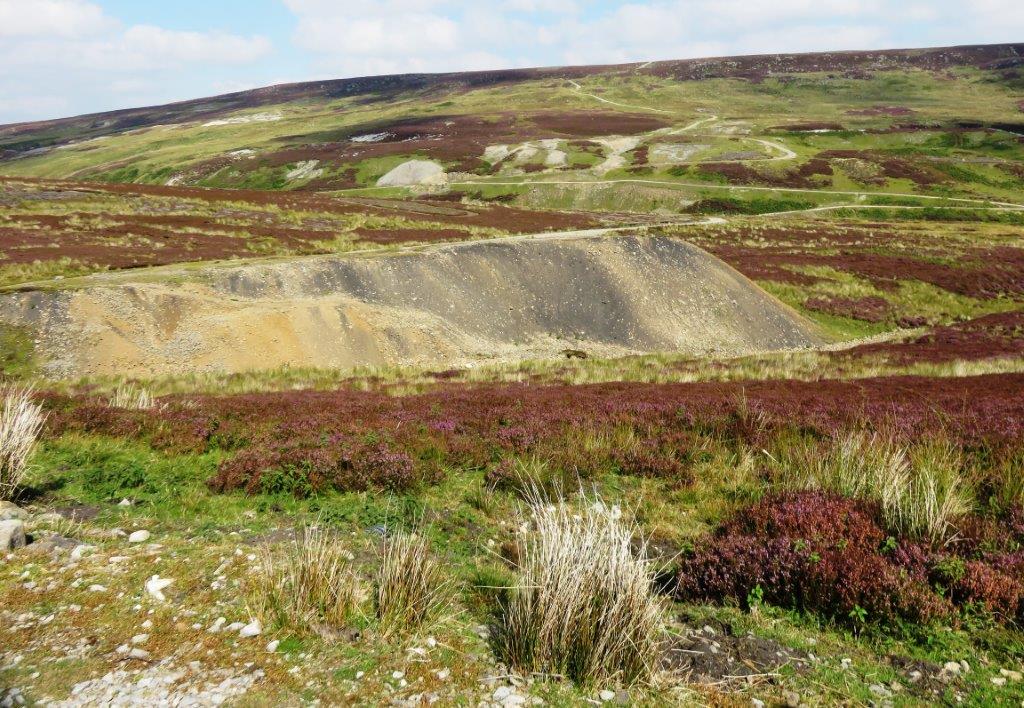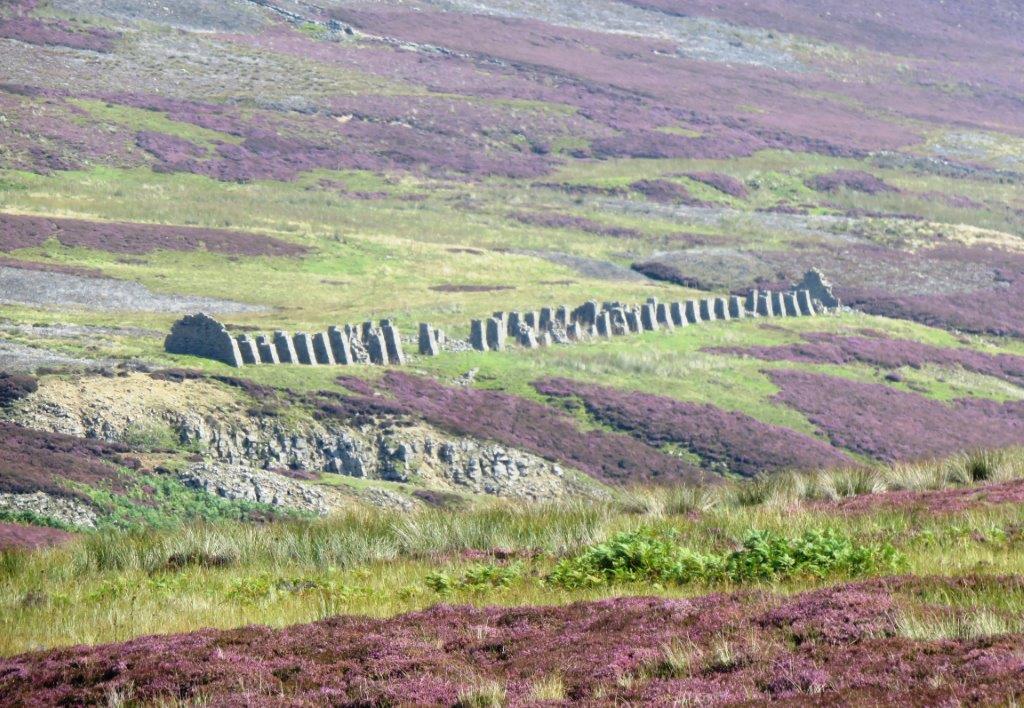 another view of peat store structure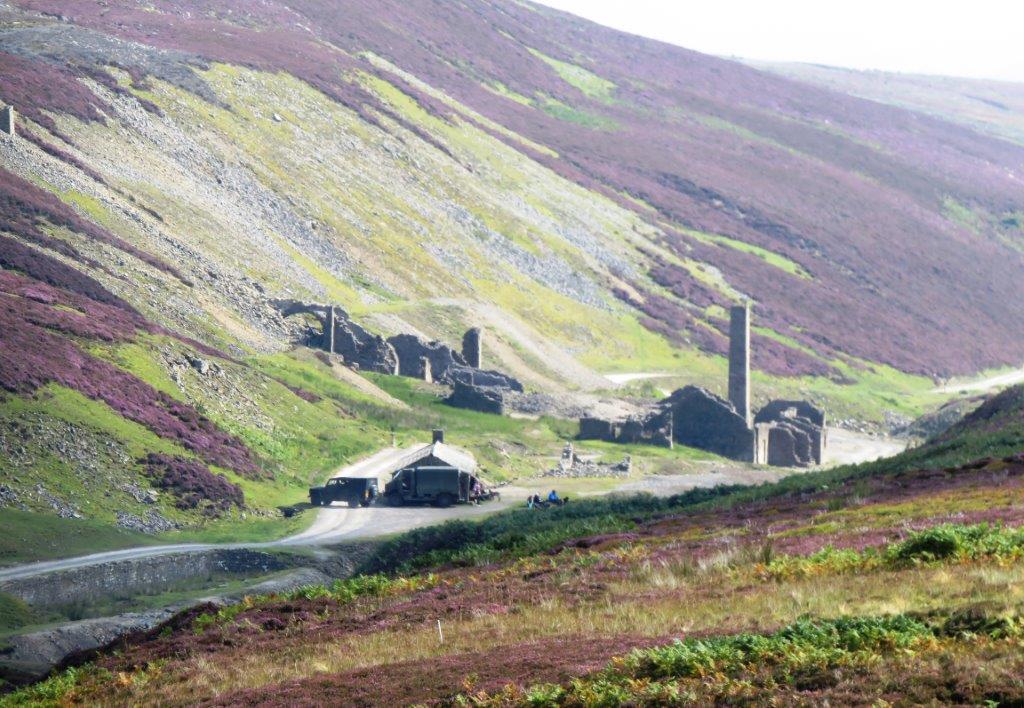 Old Gang Smelting Mills? - remains of chimney at top of sloping flue just visible to left.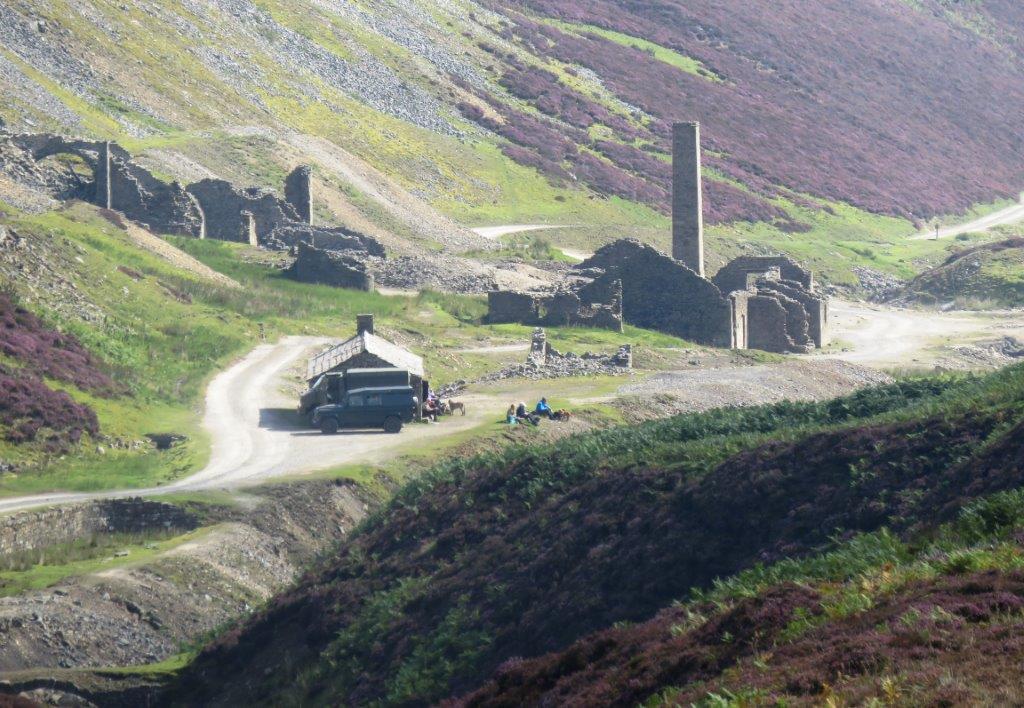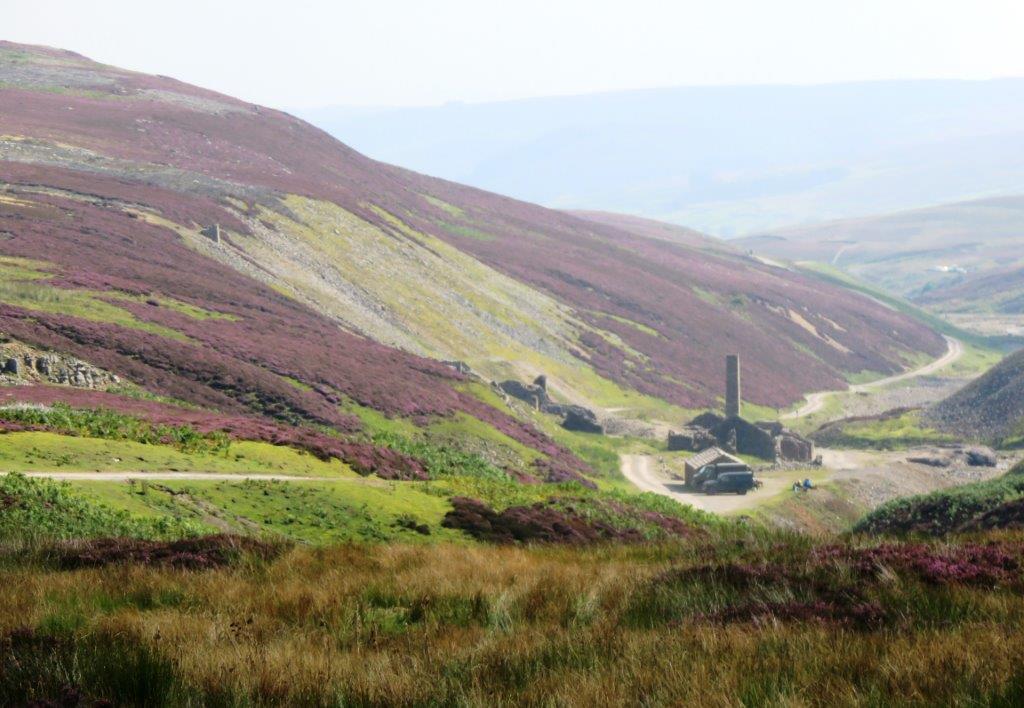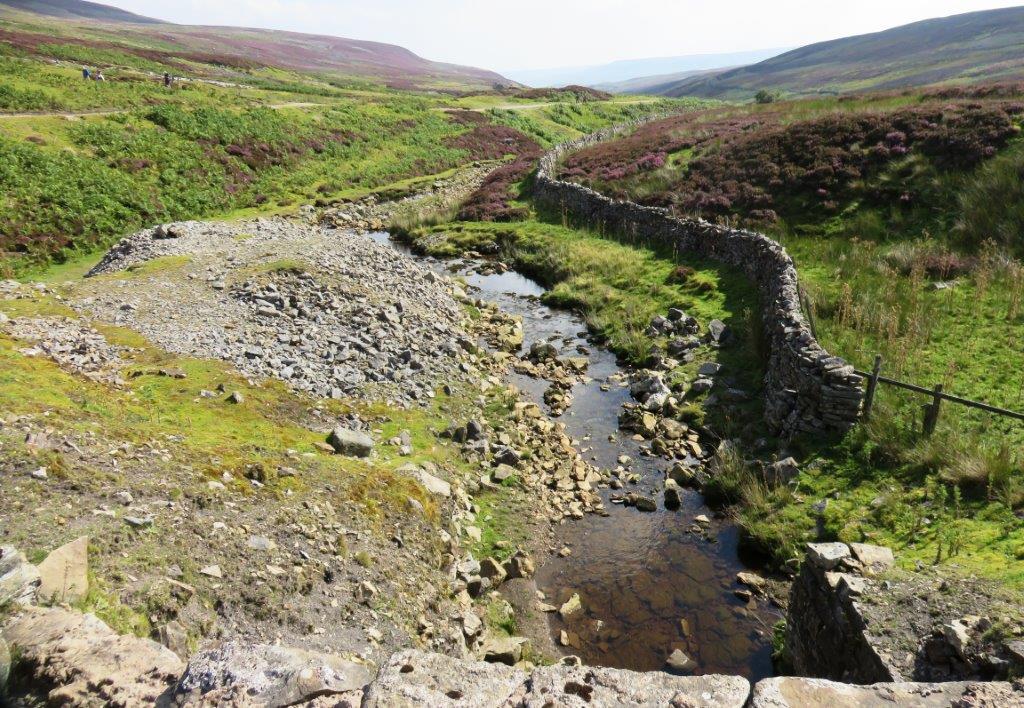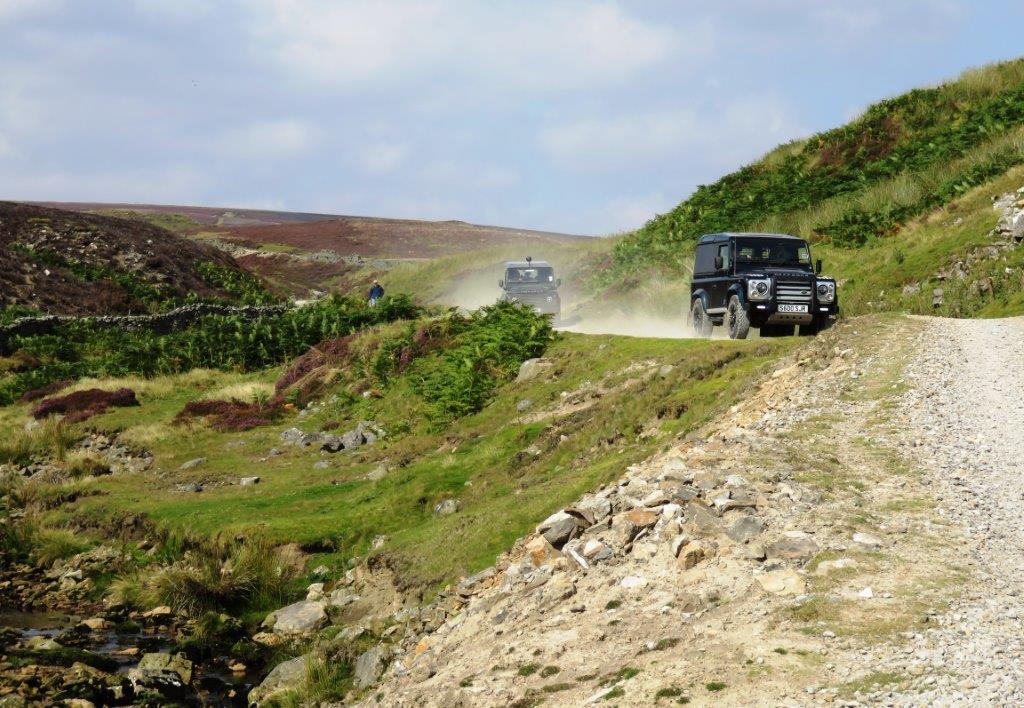 returning from a day of grouse shooting
Level House Bridge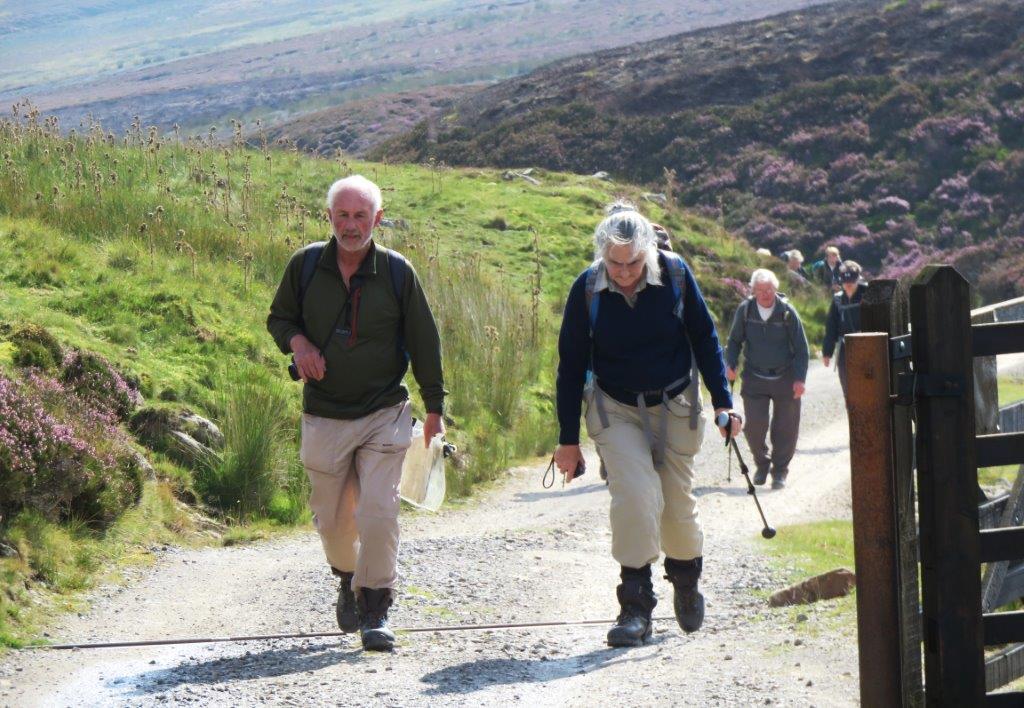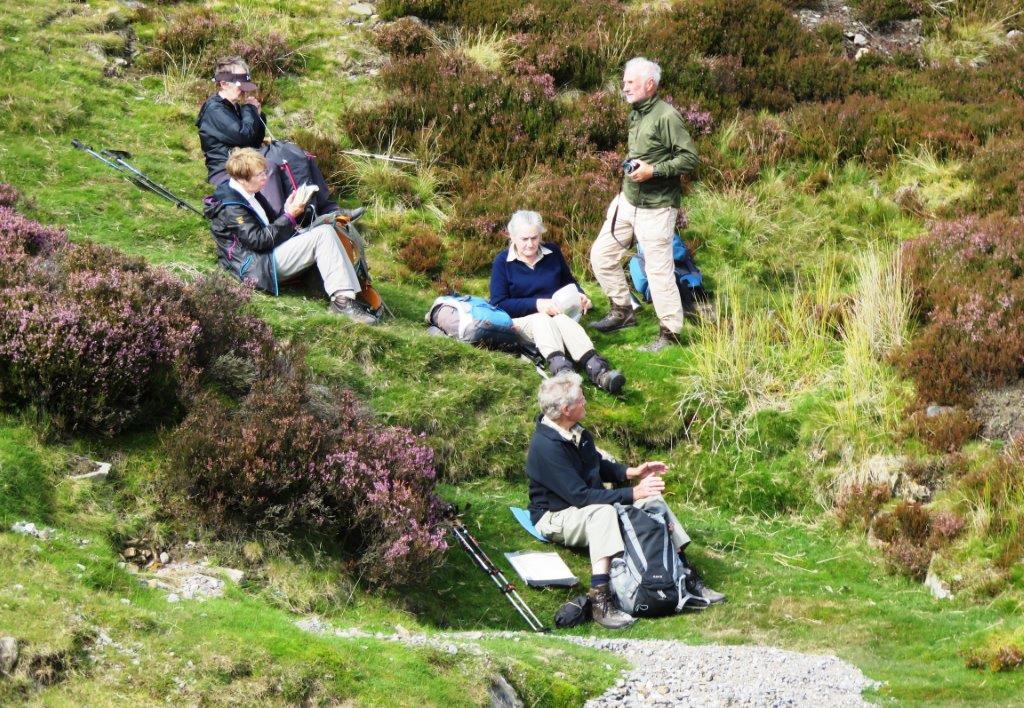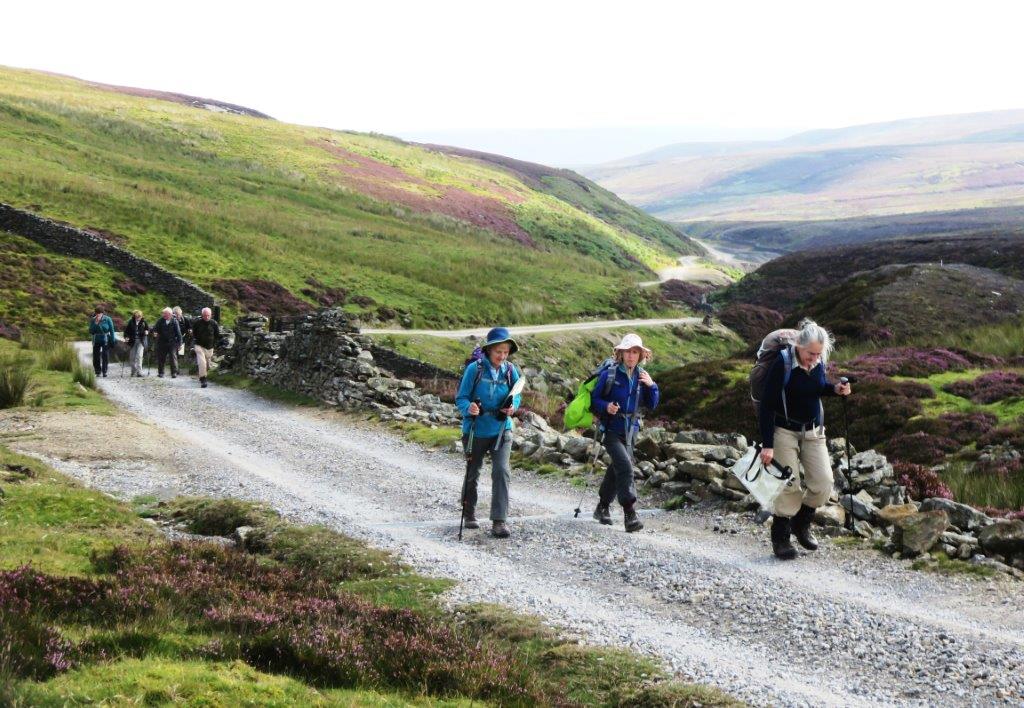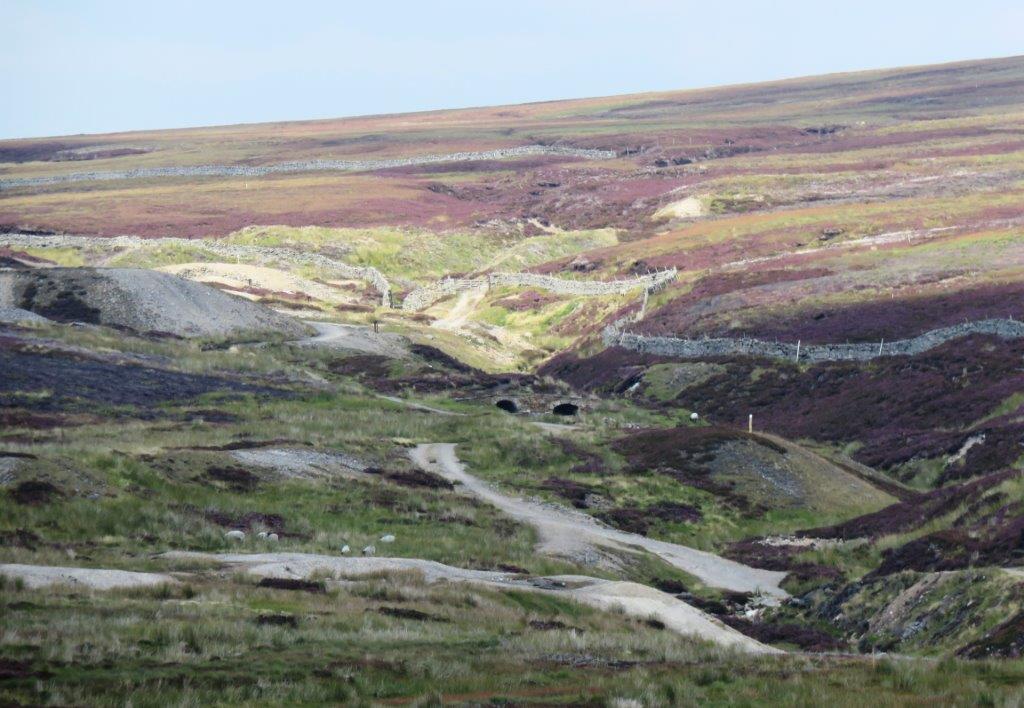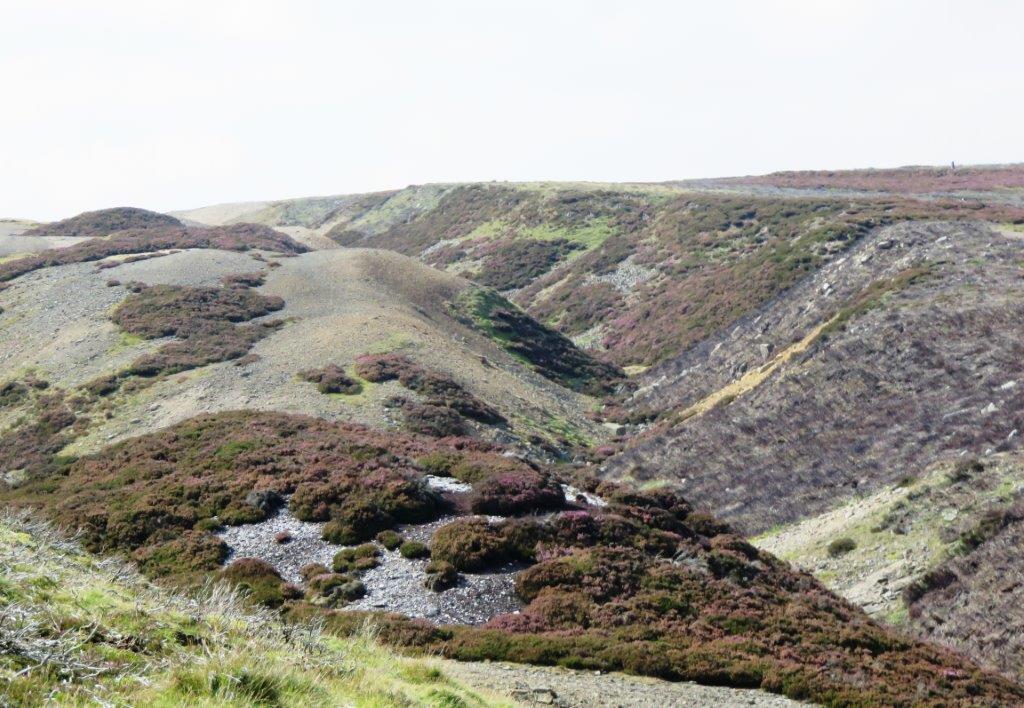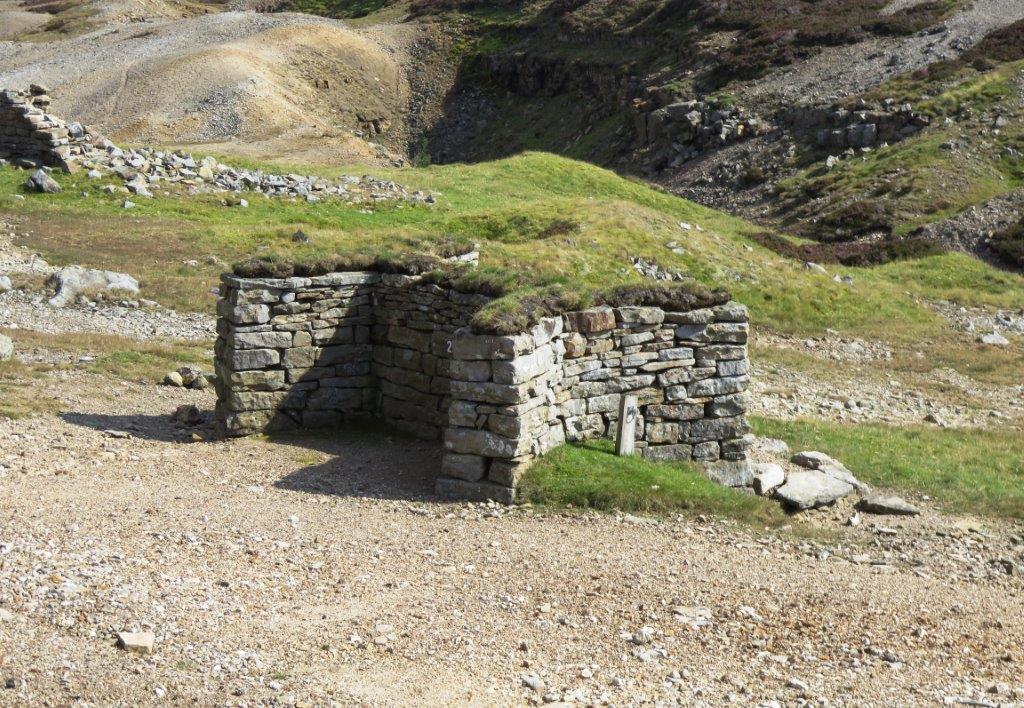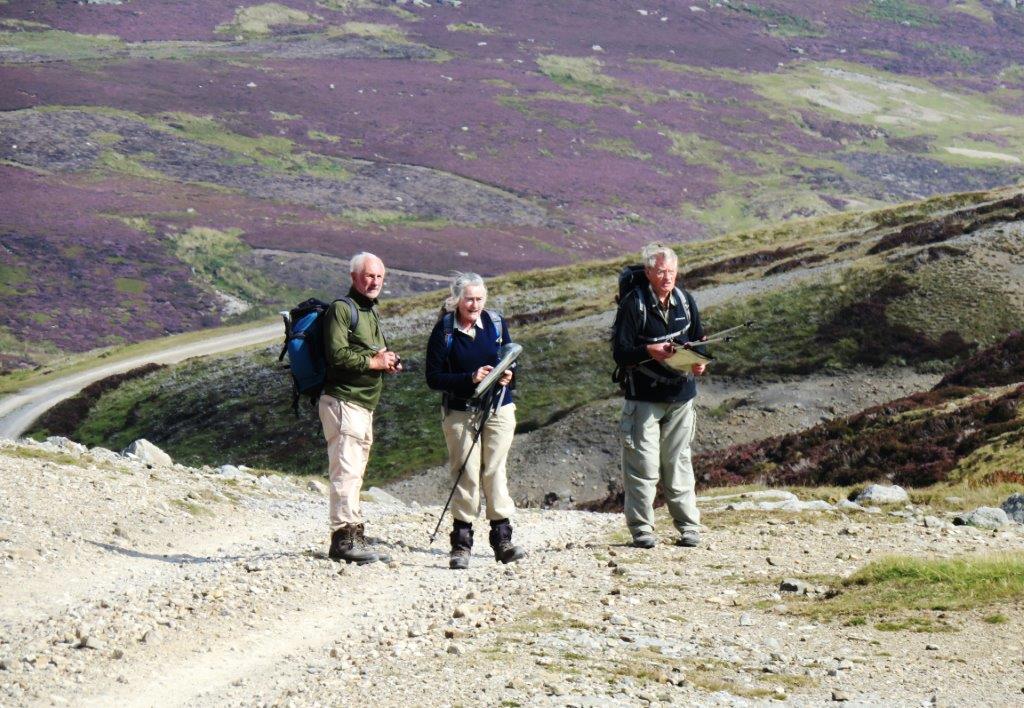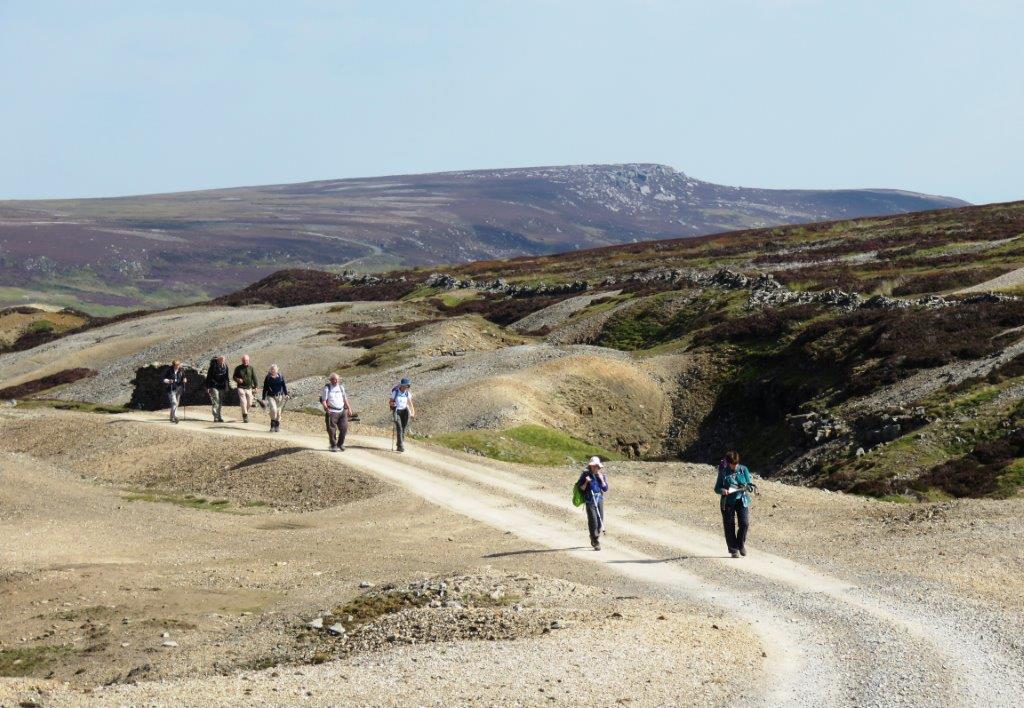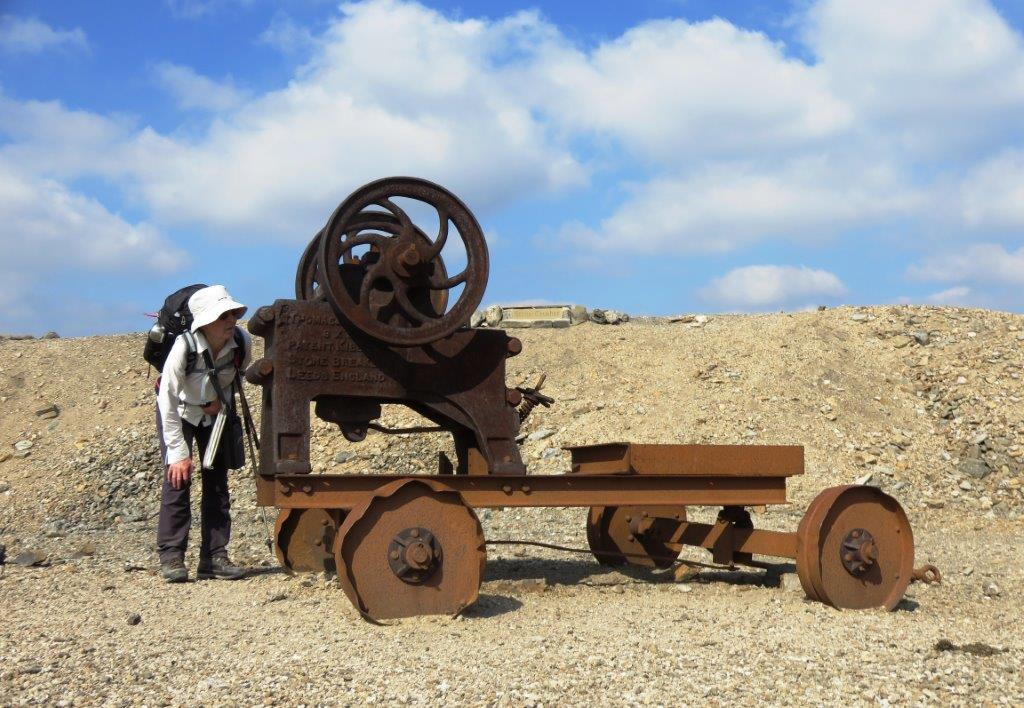 apparently a stone crusher? made in Leeds but not obvious how it worked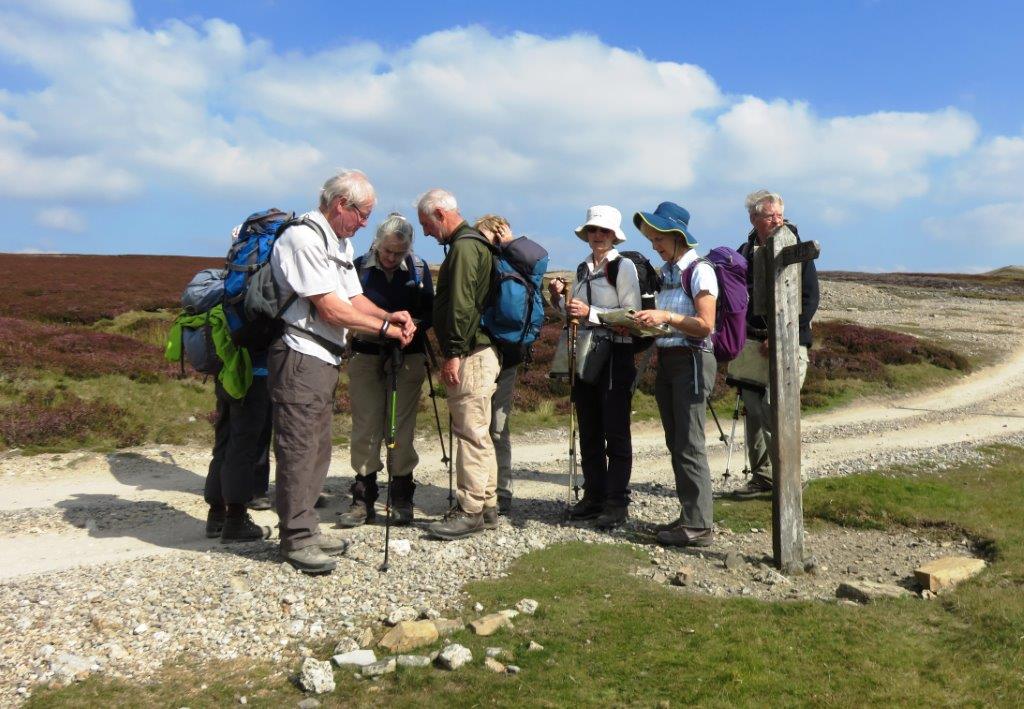 which way to take to get into Gunnerside Beck?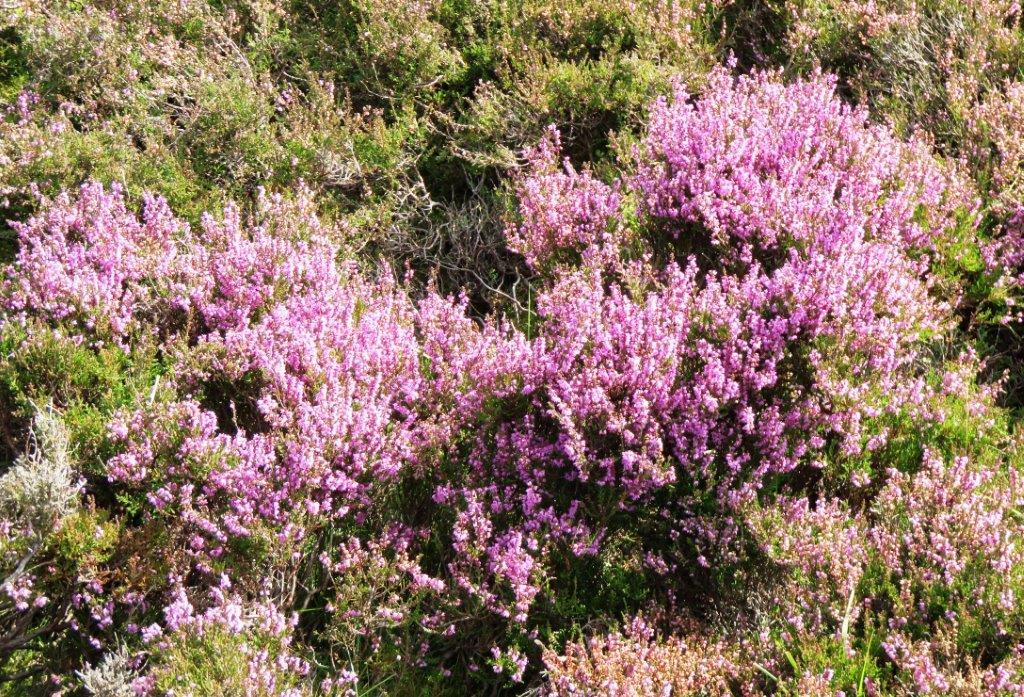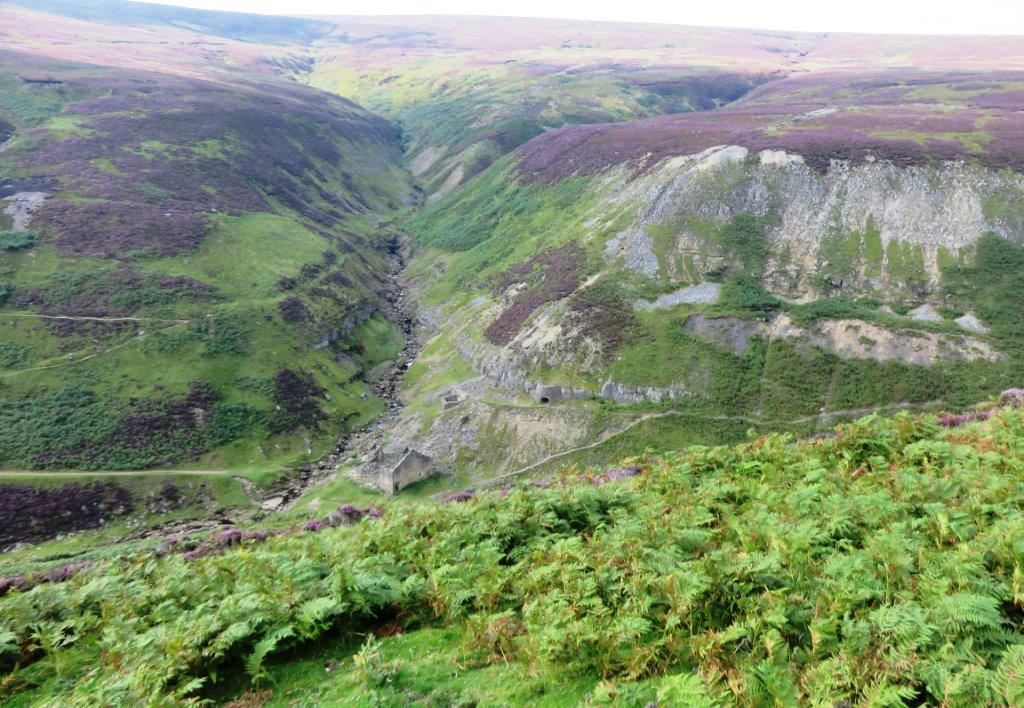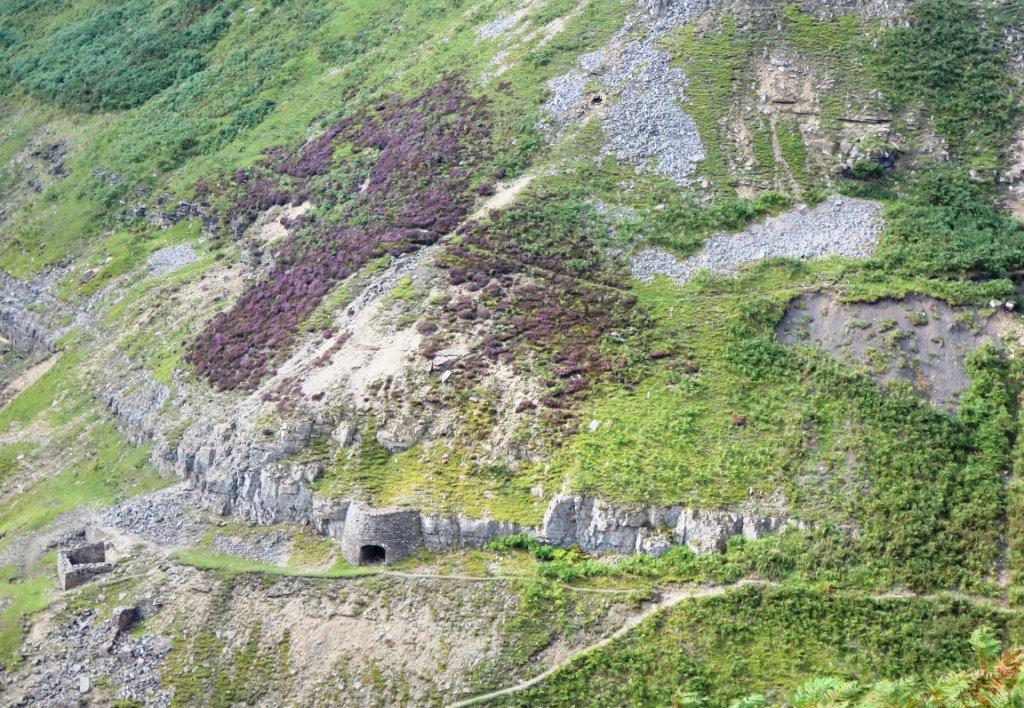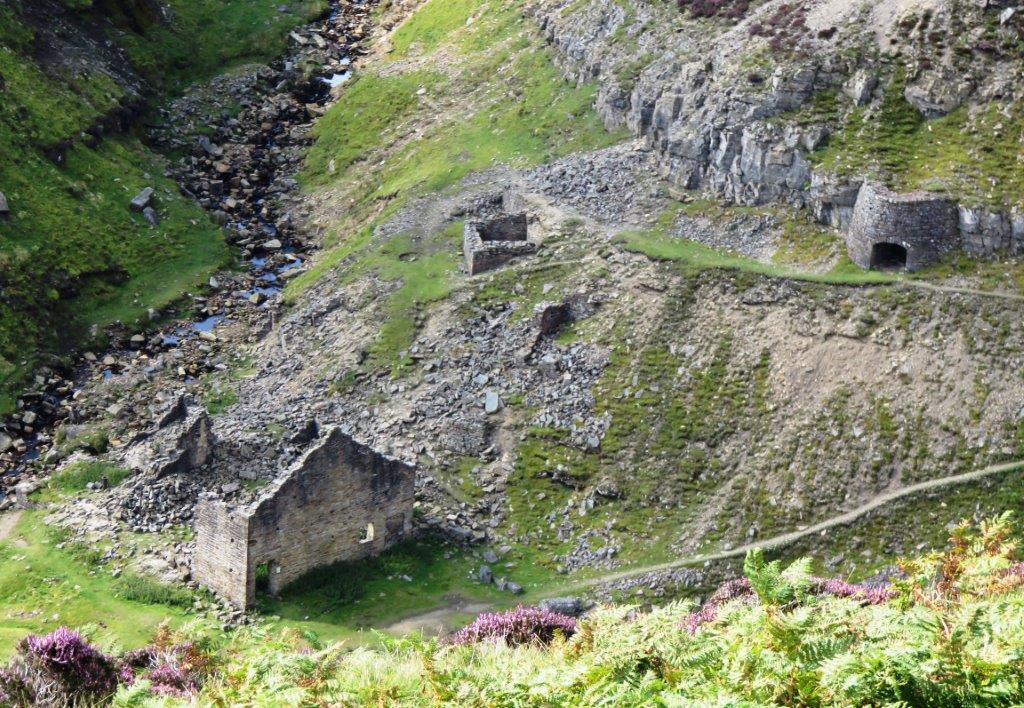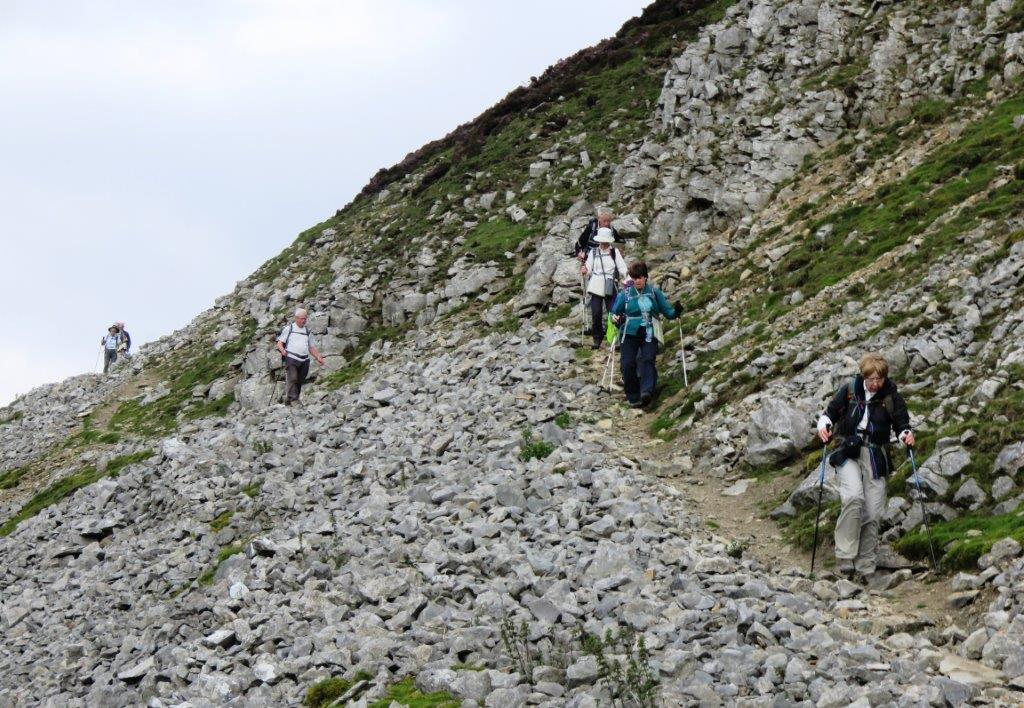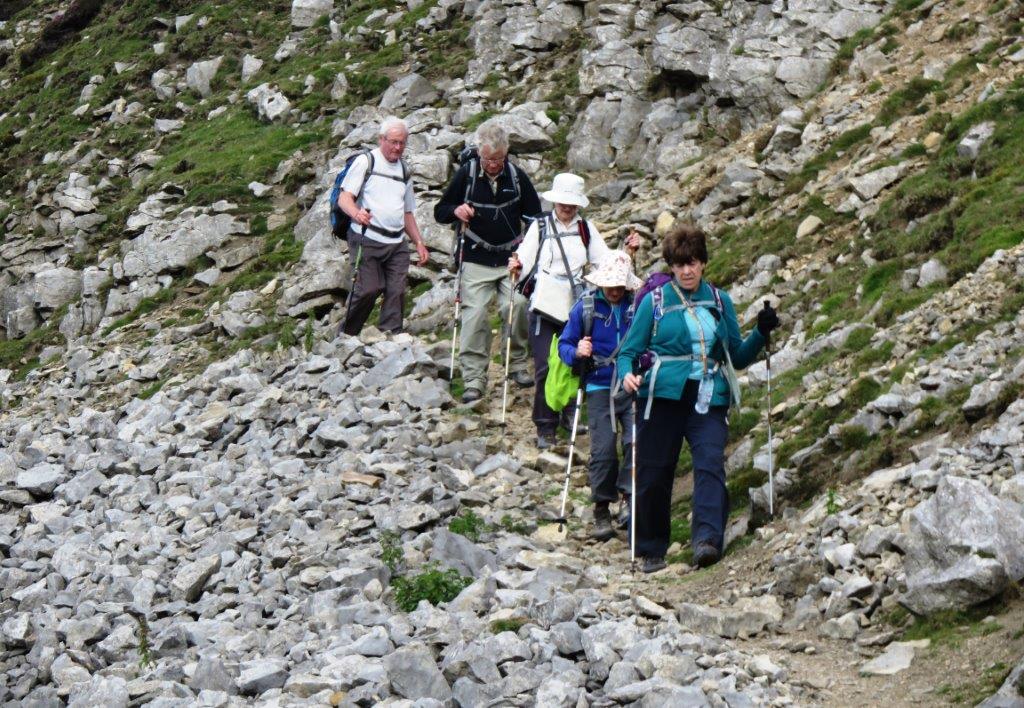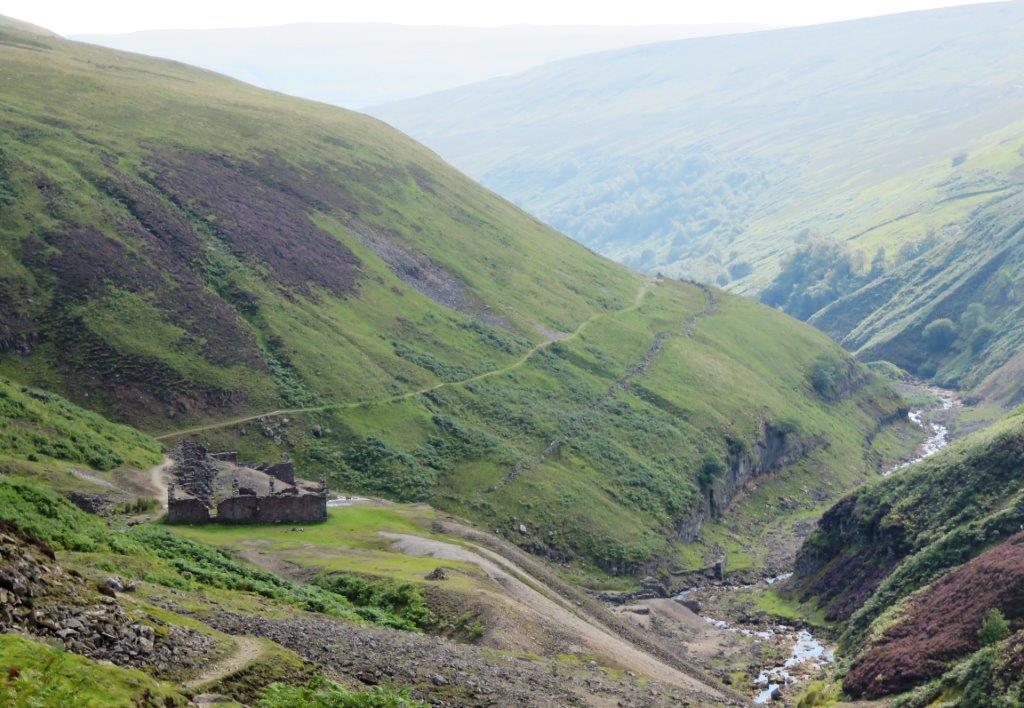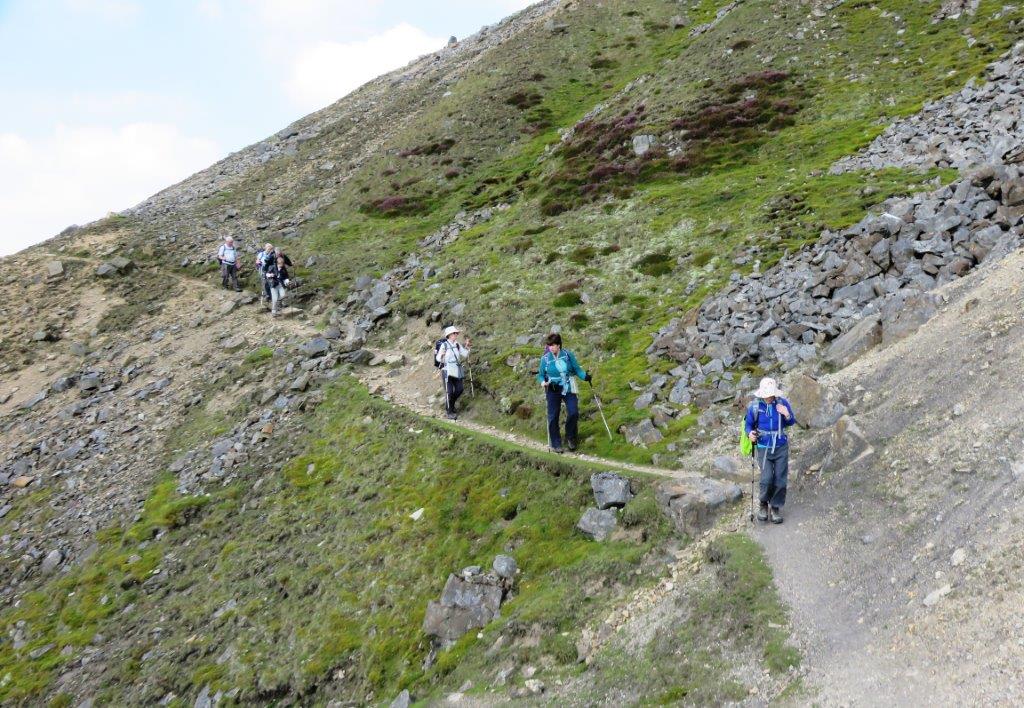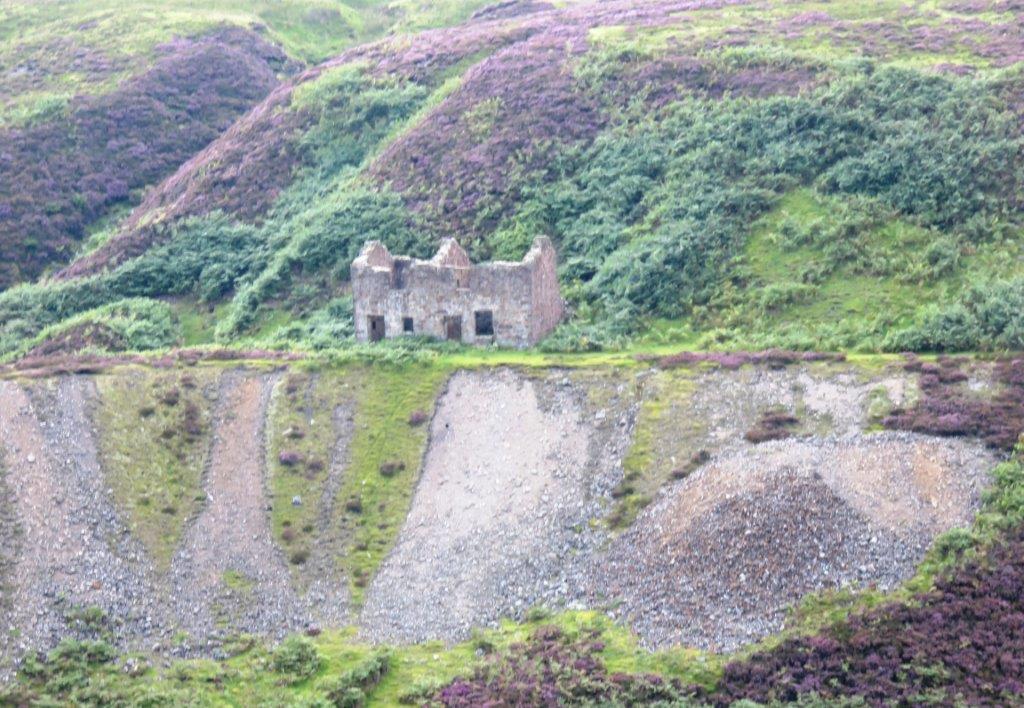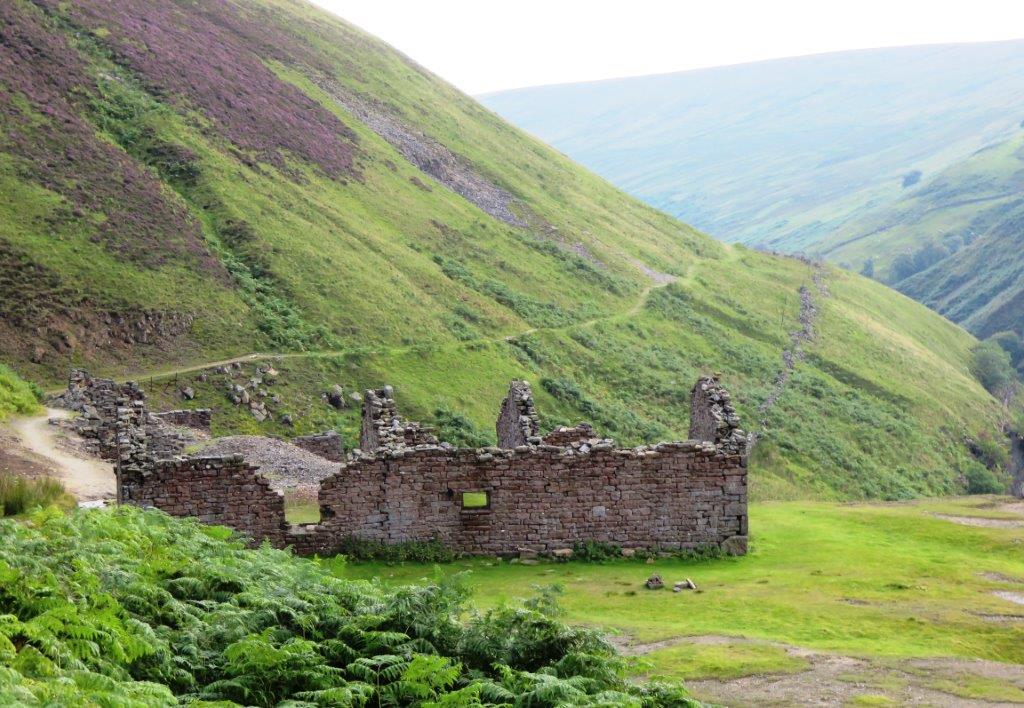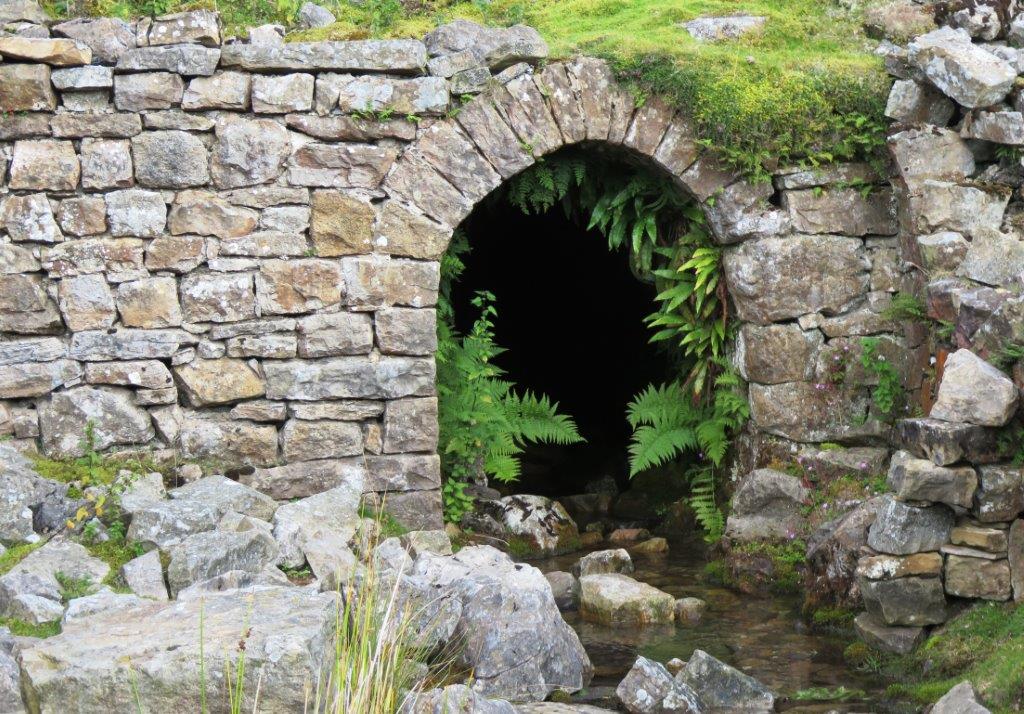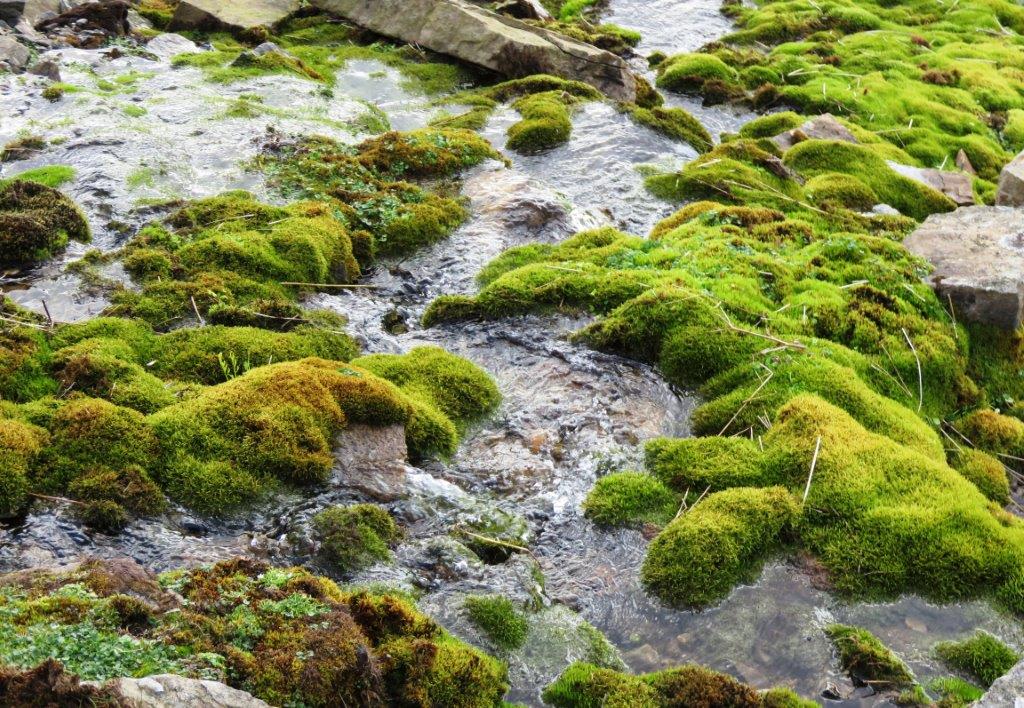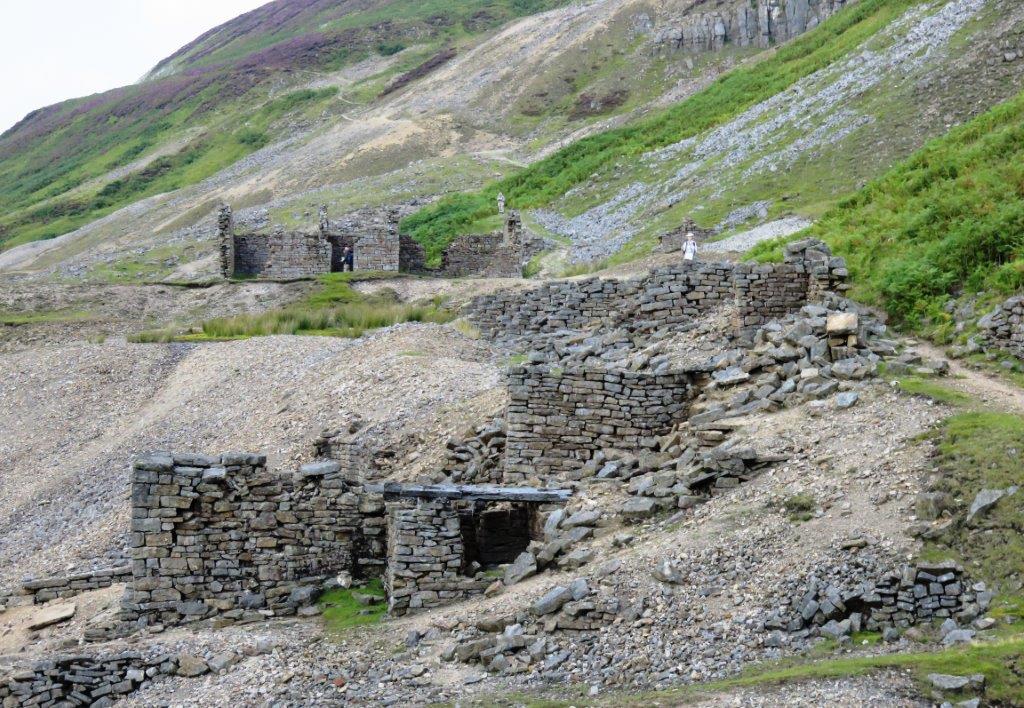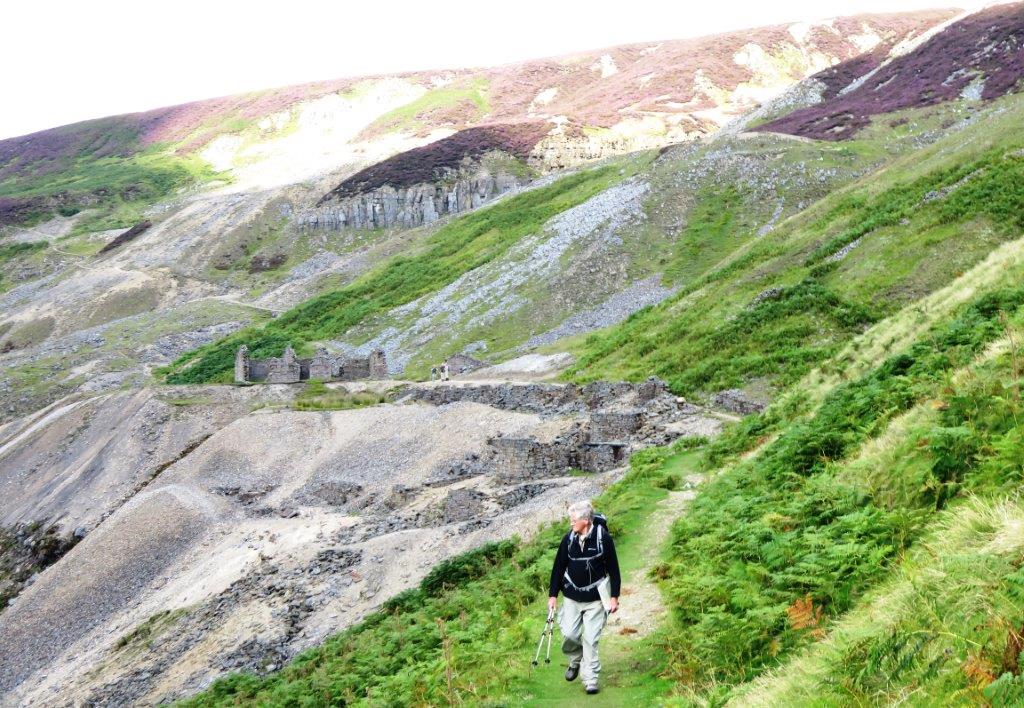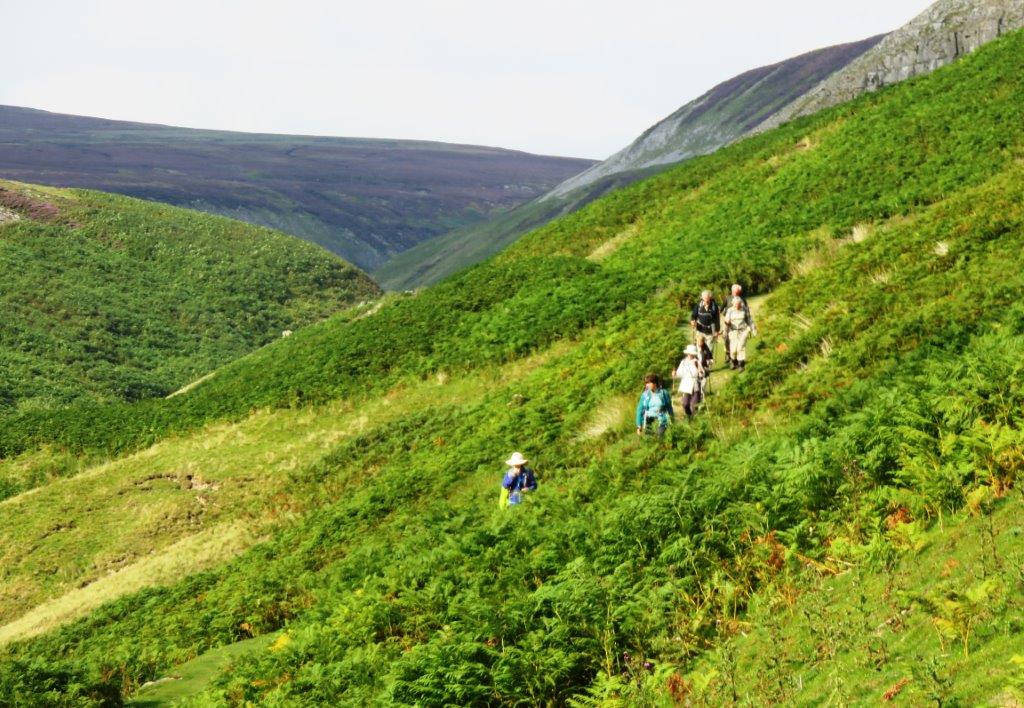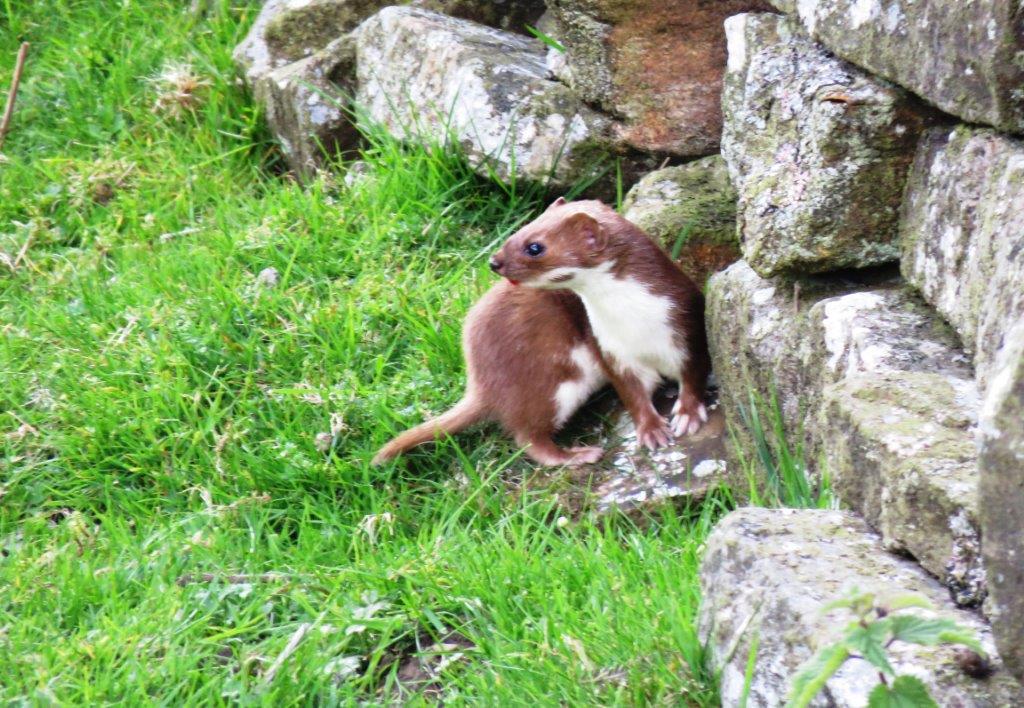 a Stoat waiting for me to disappear so it can get to two dead rabbits on the path (probably killed by it) - bodies not shown here.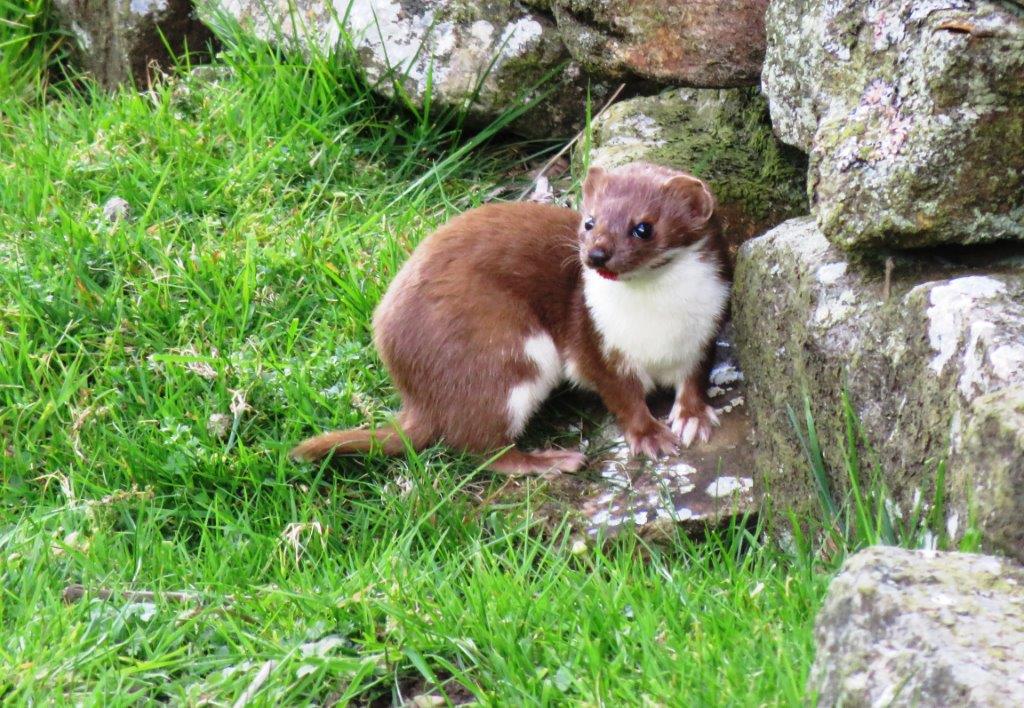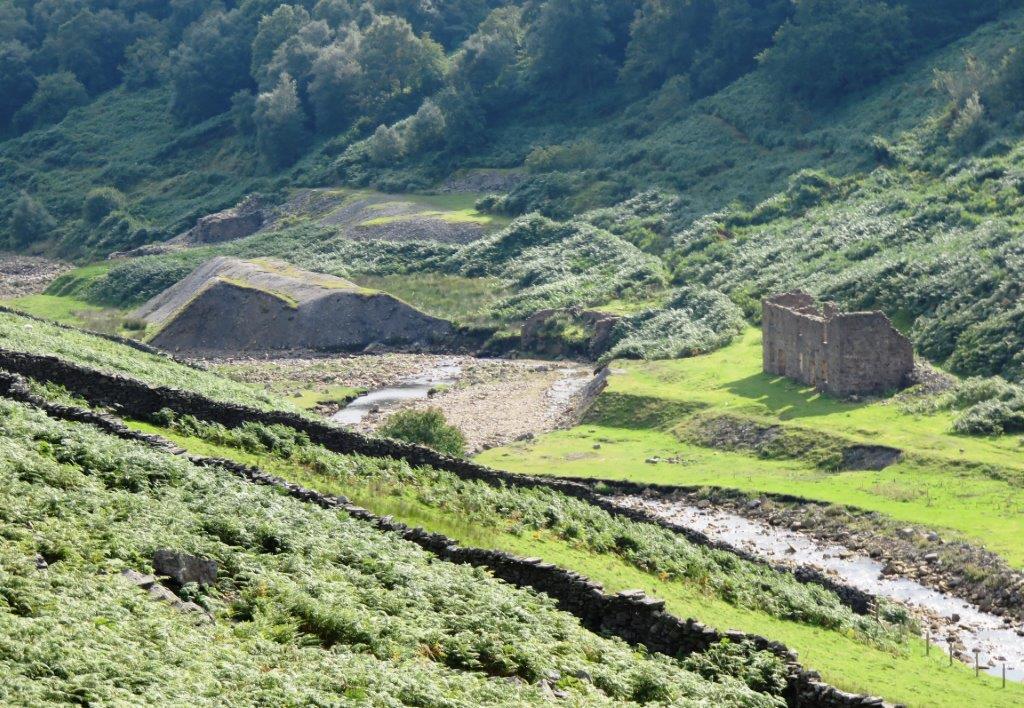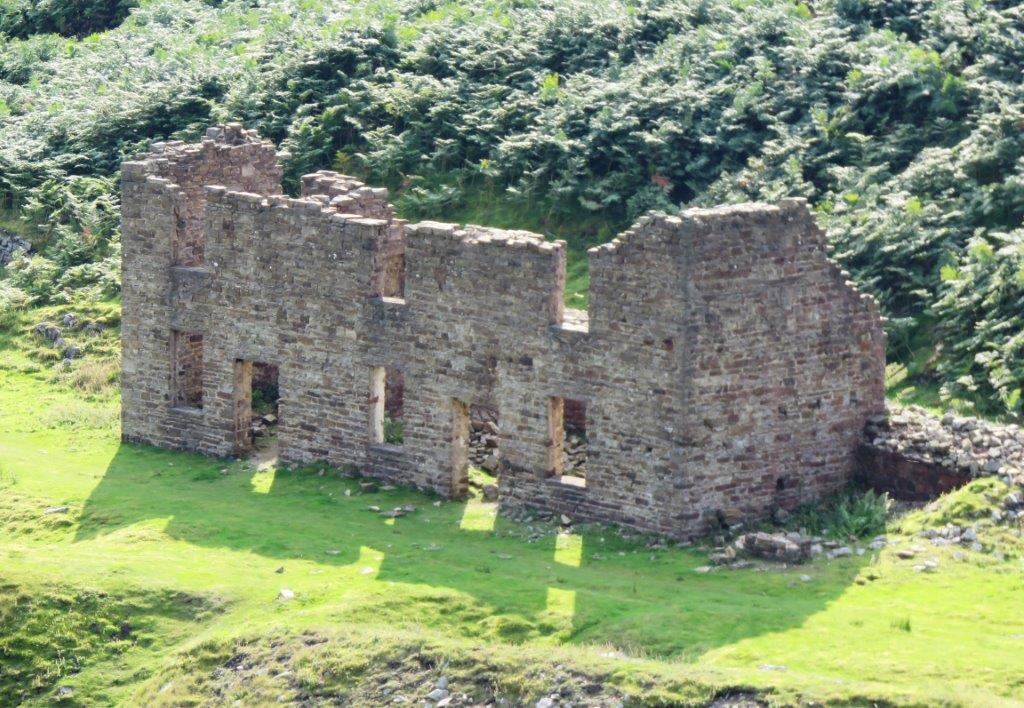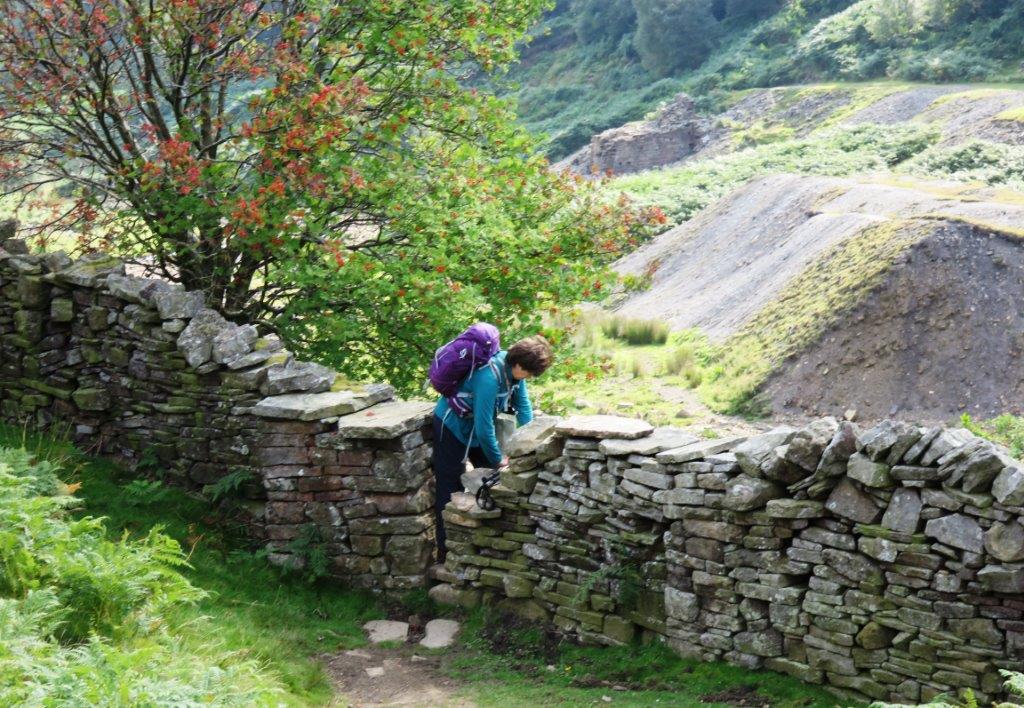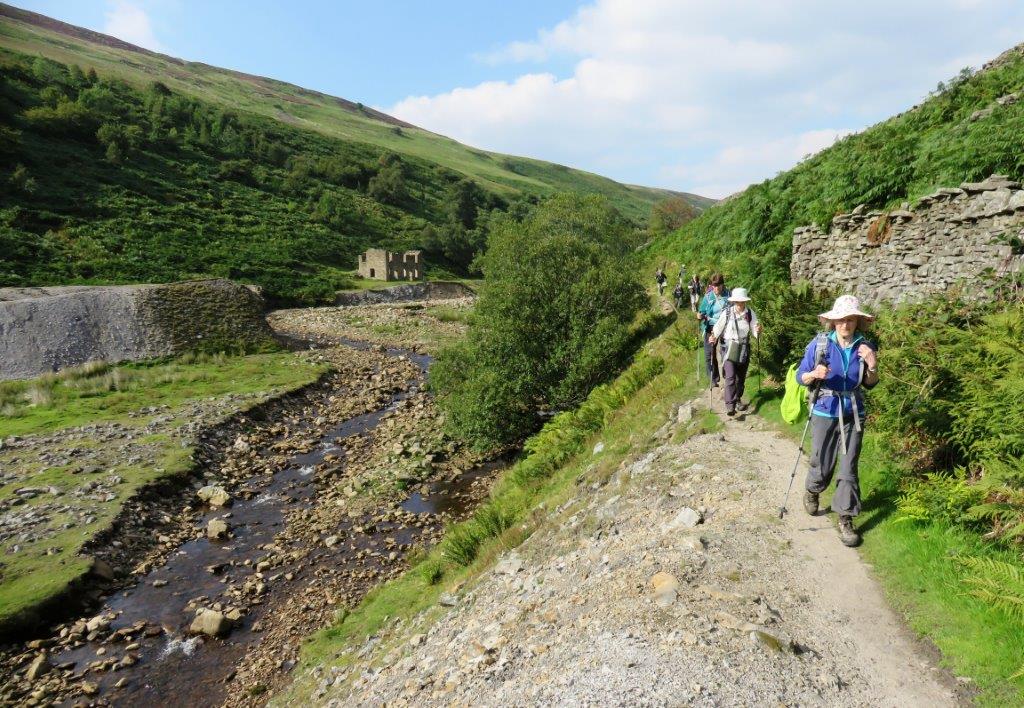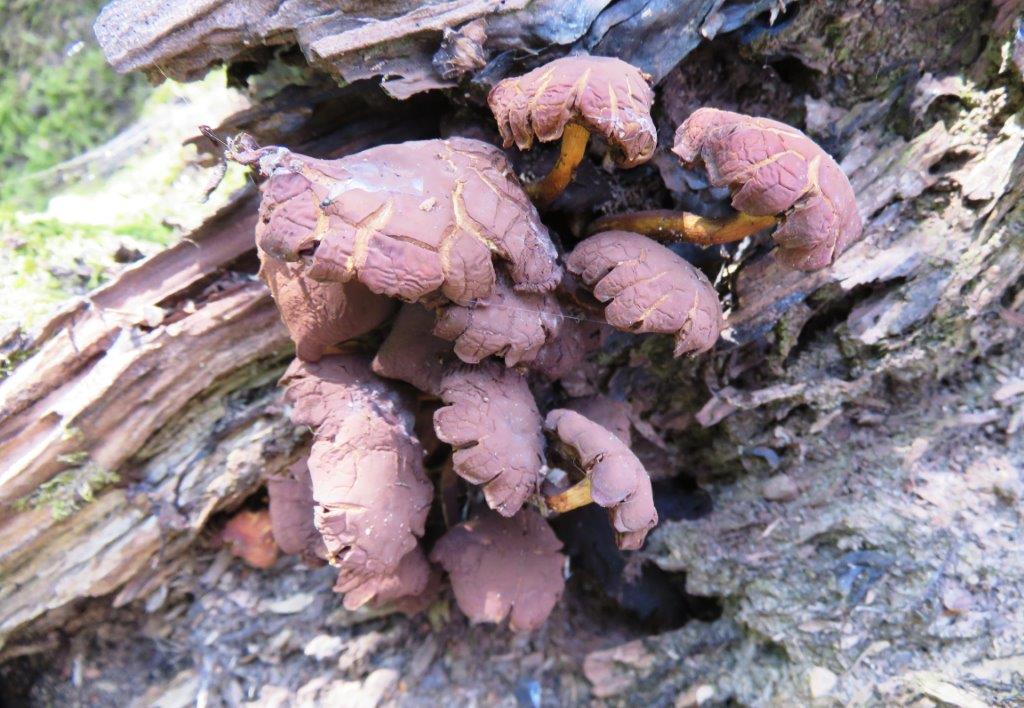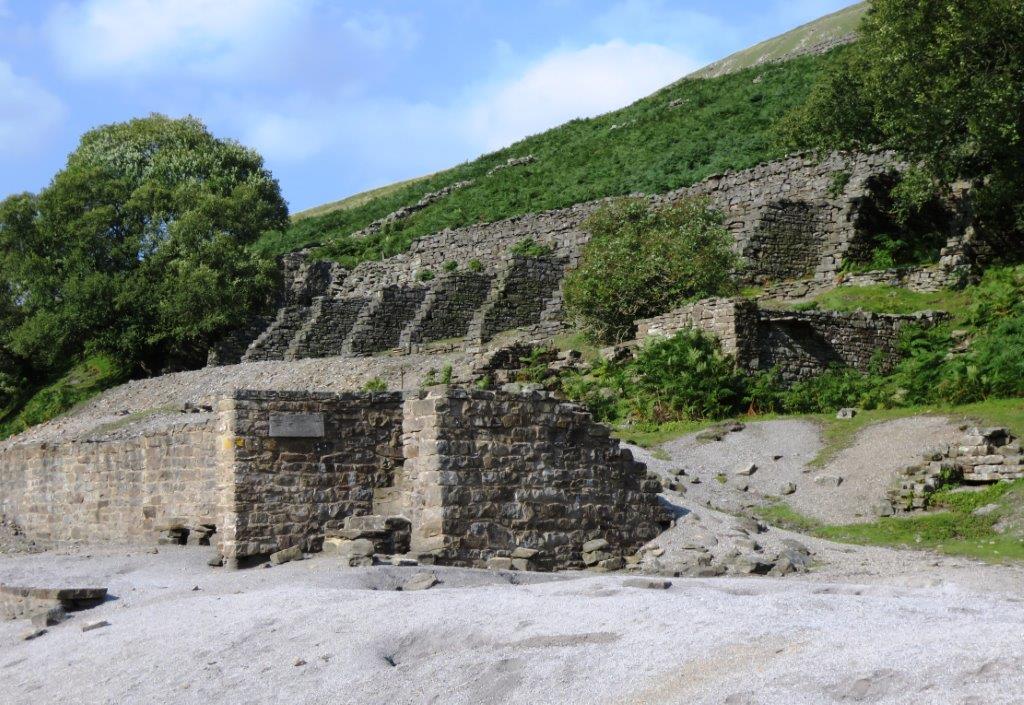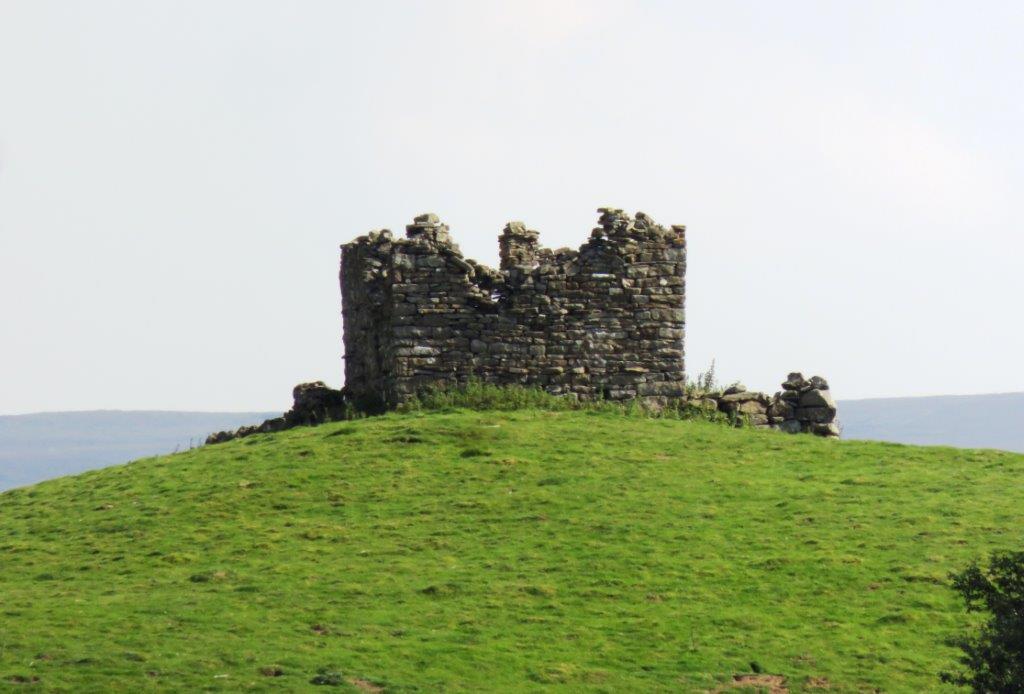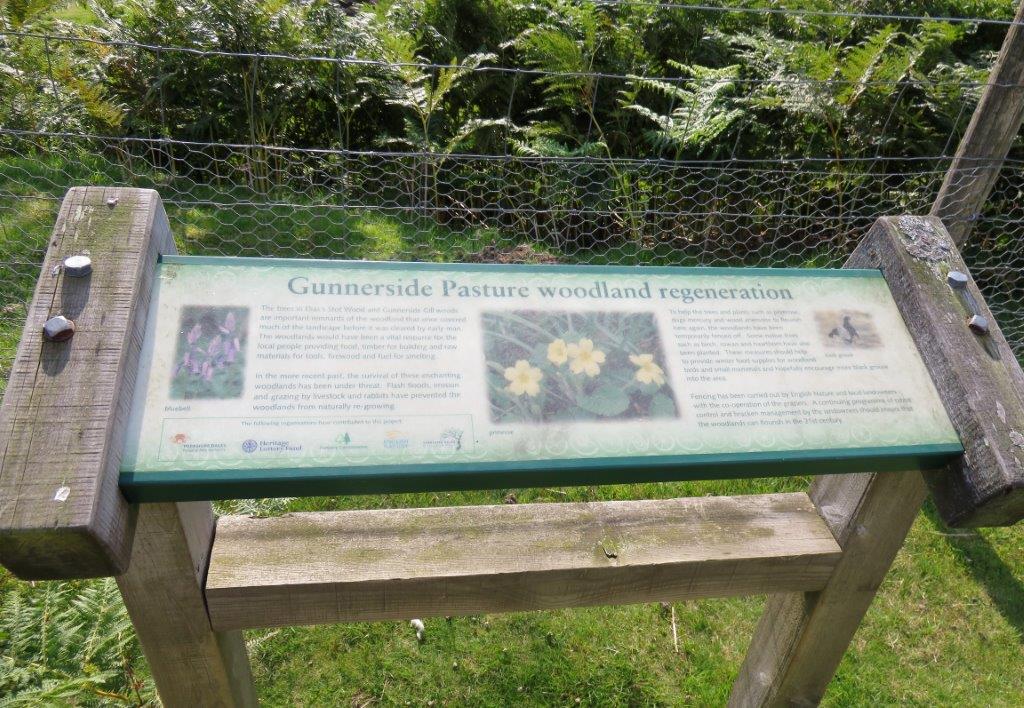 Note on Woodland Regeneration but unfortunately no earlier 'notes' on mining structures - any detailed map & booklet available on mining in Gunnerside Beck?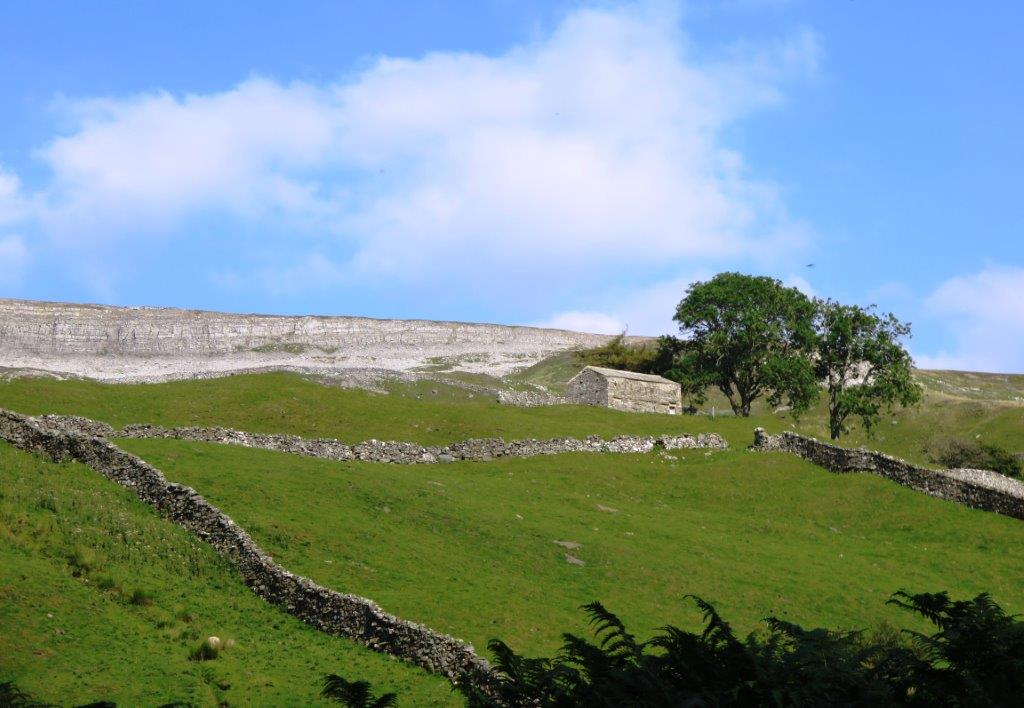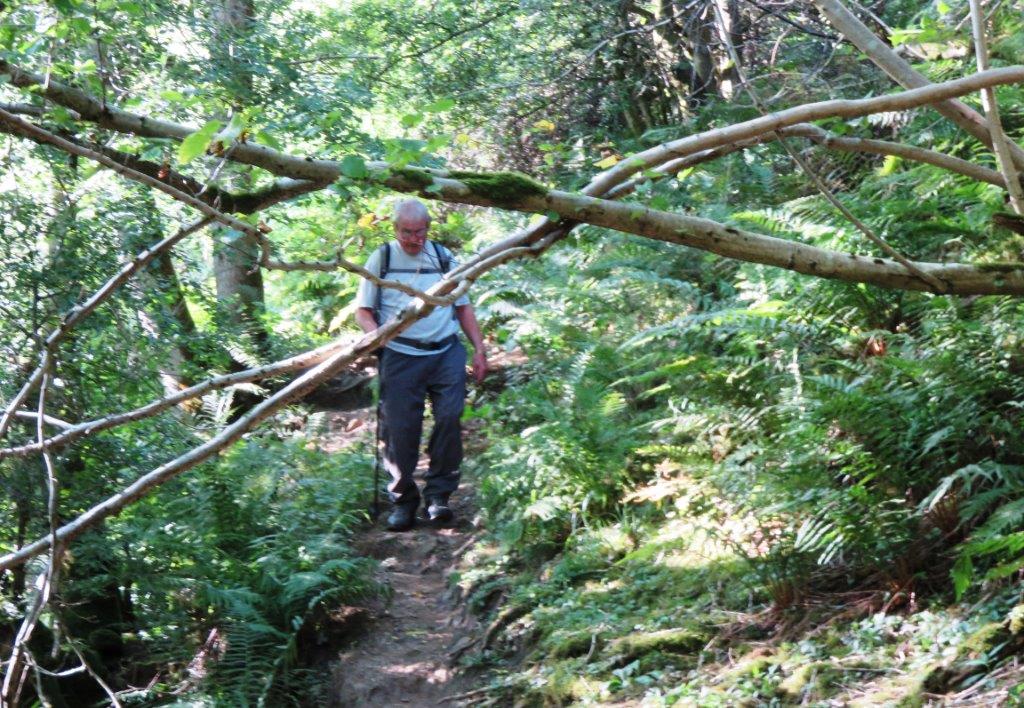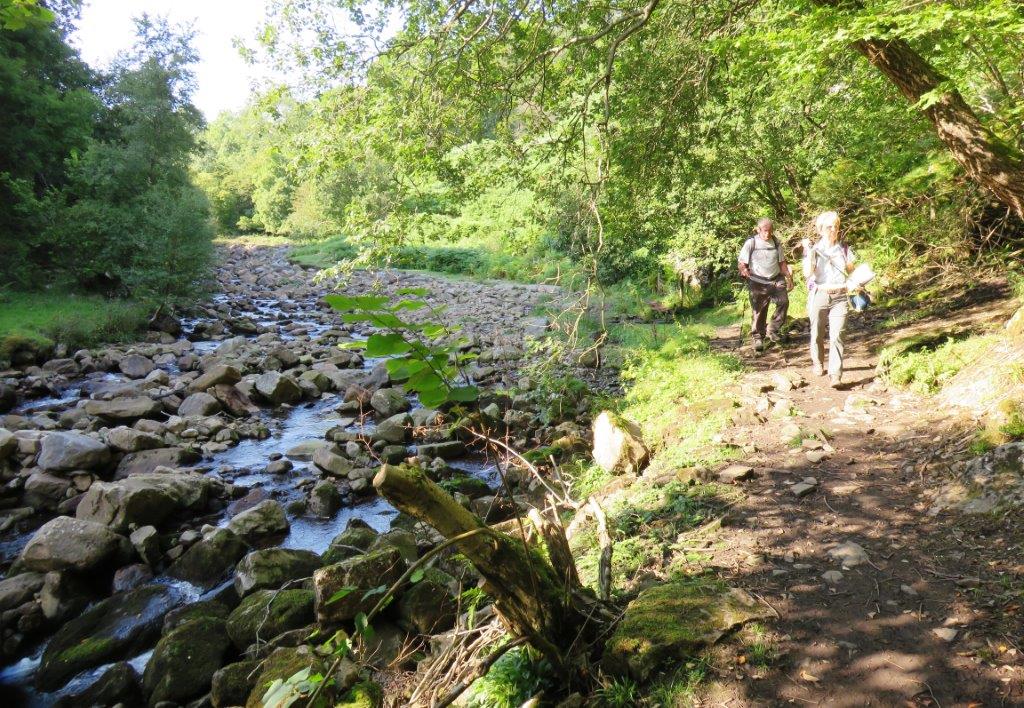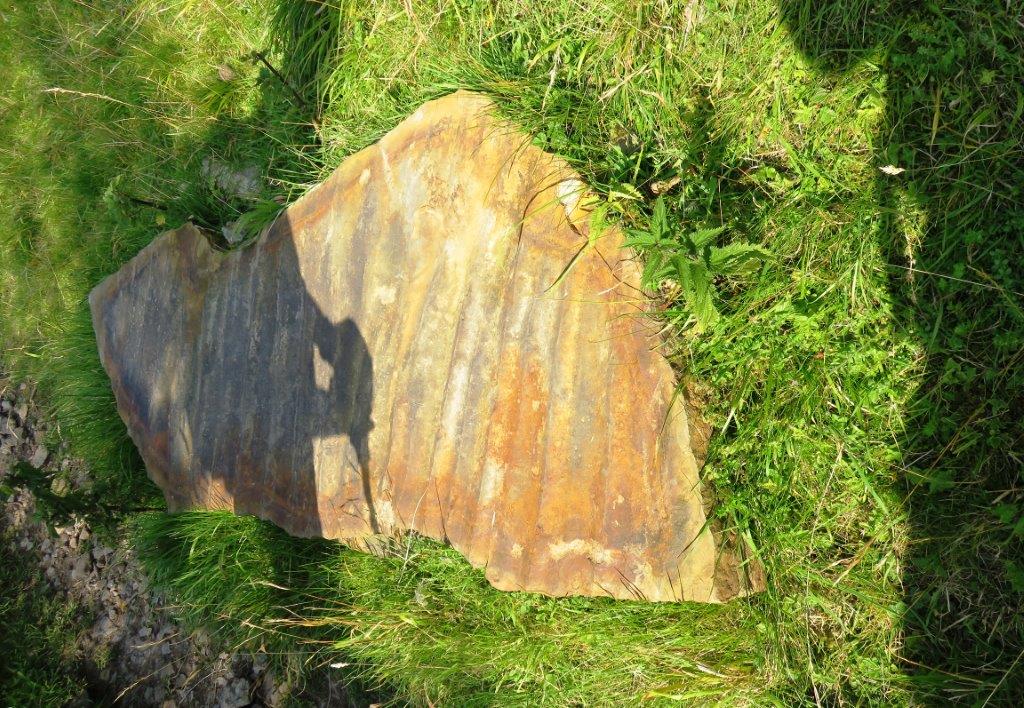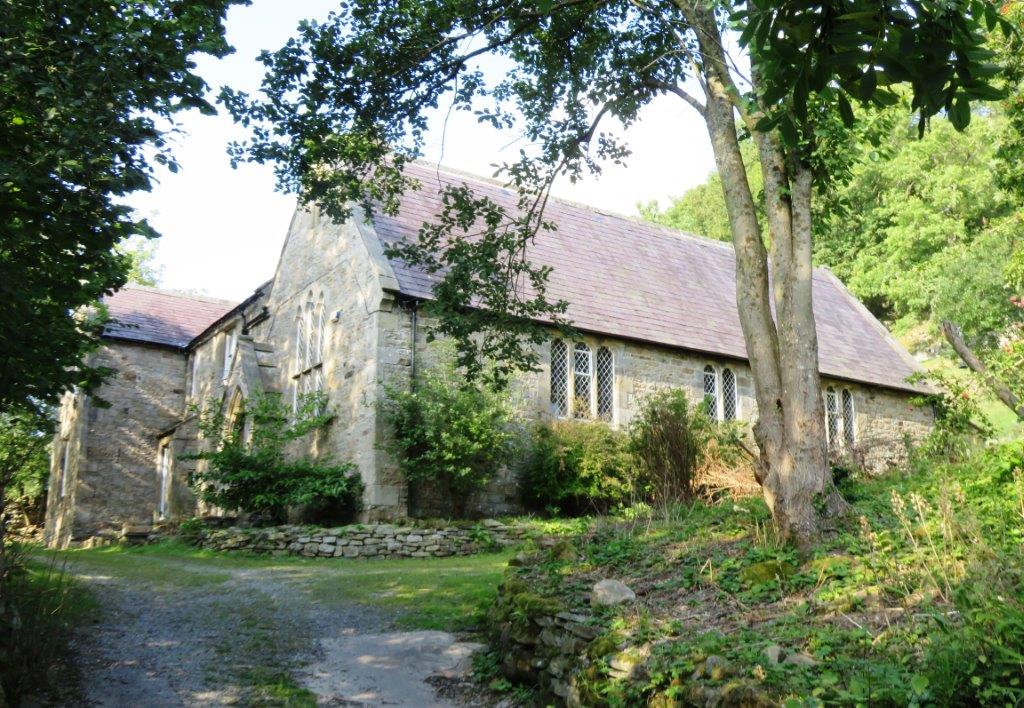 Gunnerside Church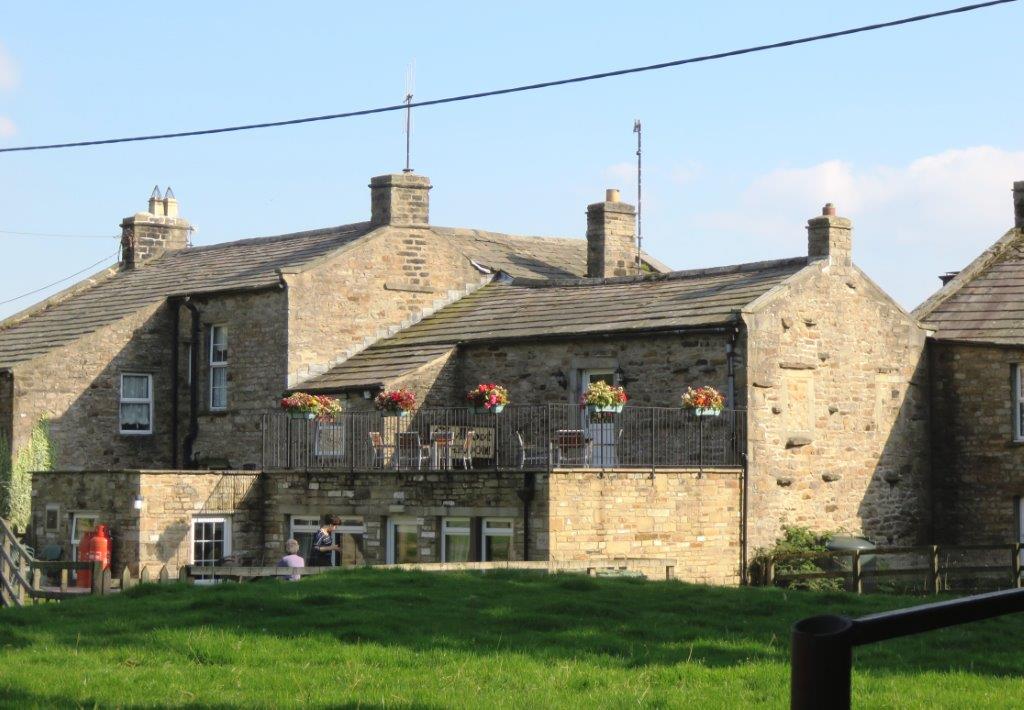 back of Ghyllfoot Tea Room & Bistro seen from path leading into Gunnerside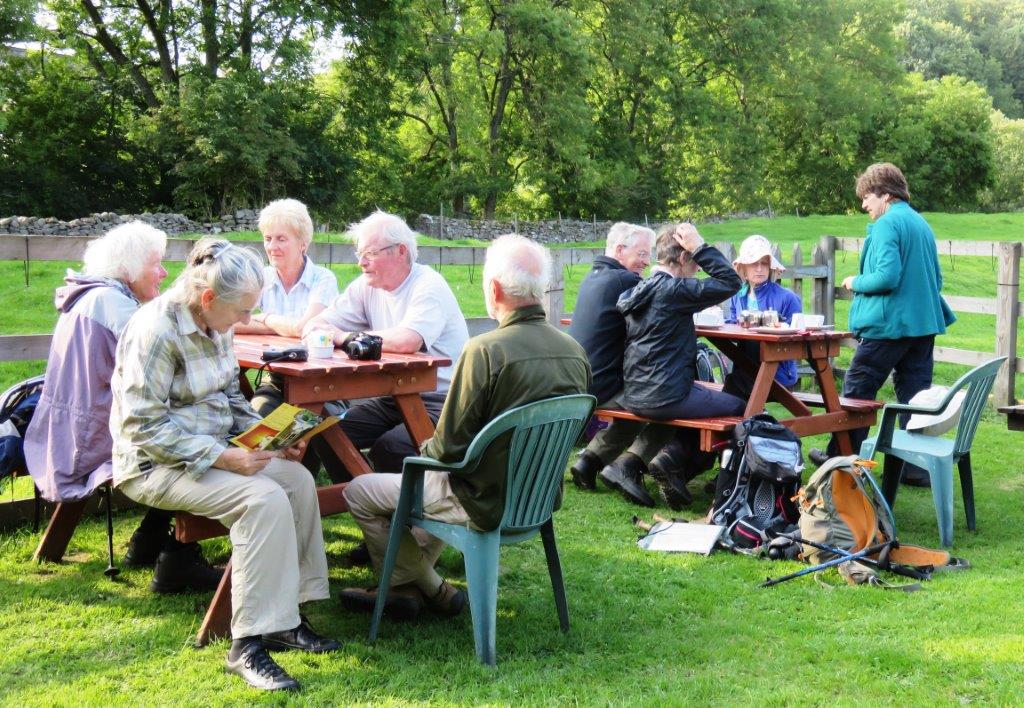 refreshments in Ghyllfoot garden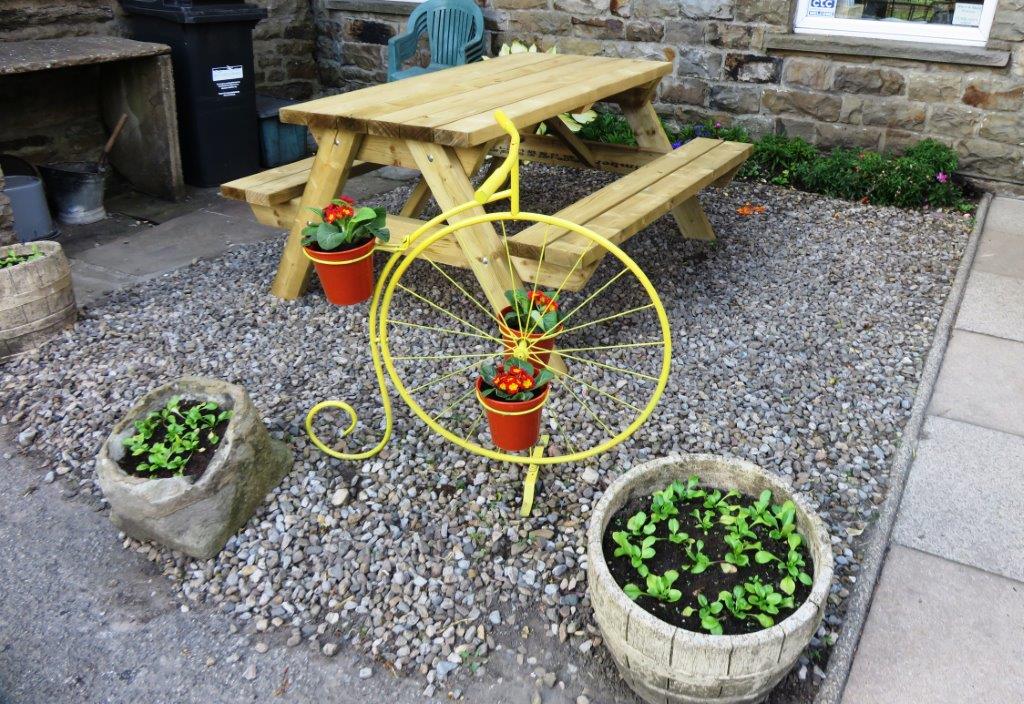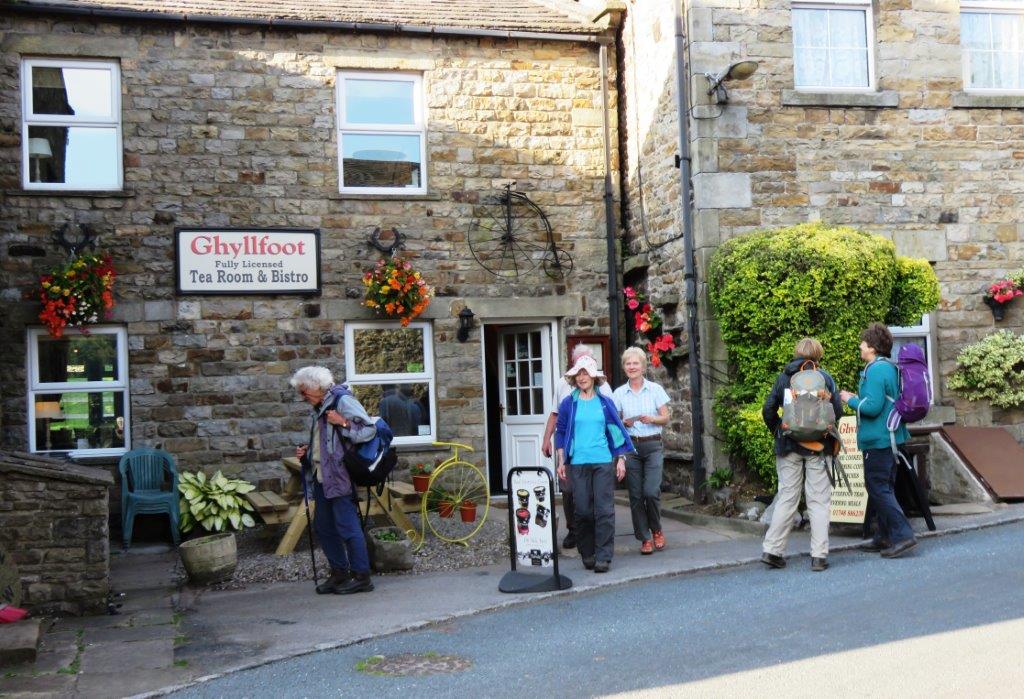 leaving Ghyllfoot Tea Room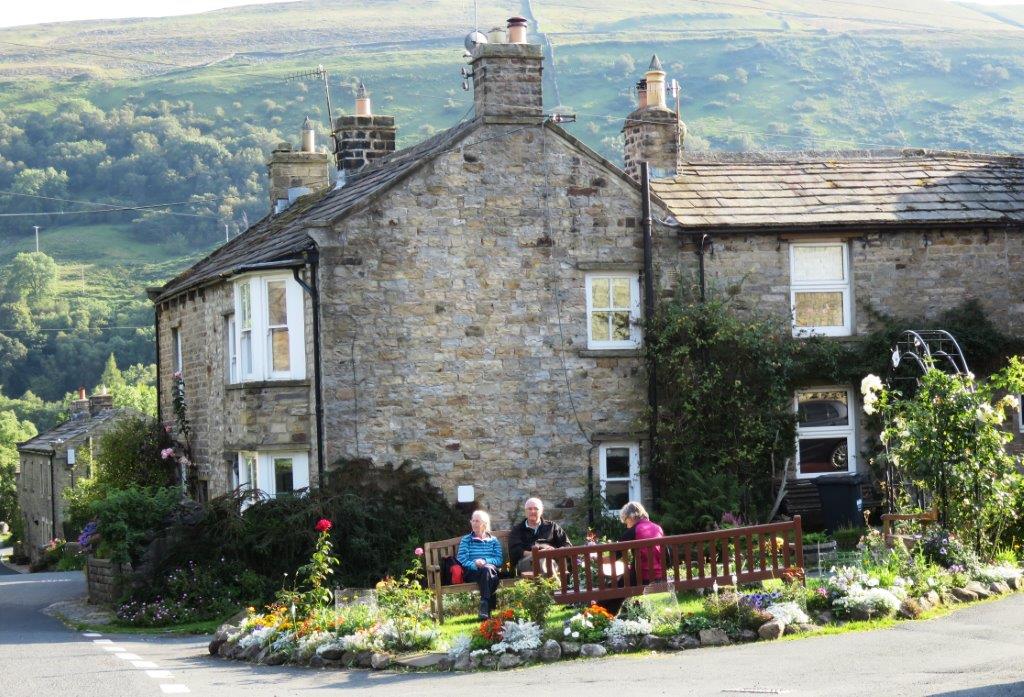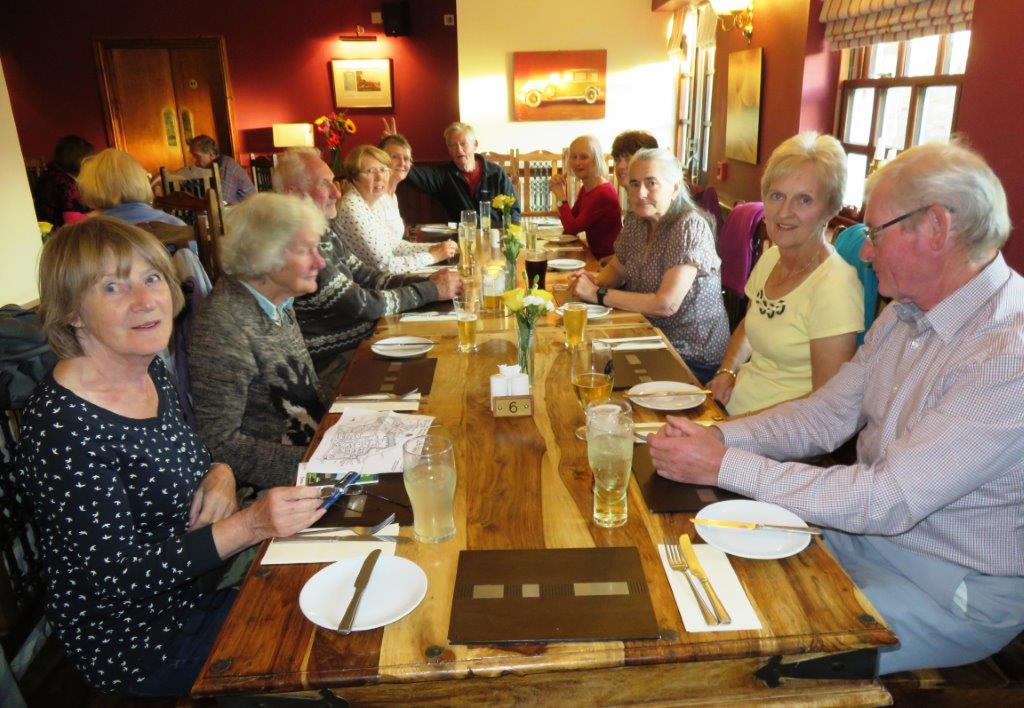 relaxing at dinner after interesting week of walk in the Yorkshire Dales (without the distraction of a certain politician's 'jokes')
walks index - home page - contact me at