walks index - homepage - contact me at

Walks on French coastal paths near l'Escalet (October 2007)
During a holiday in this area we took several short walks along and near coastal paths in this area (see sketch map). The pictures shown are sorted in a geographical sense from West to East.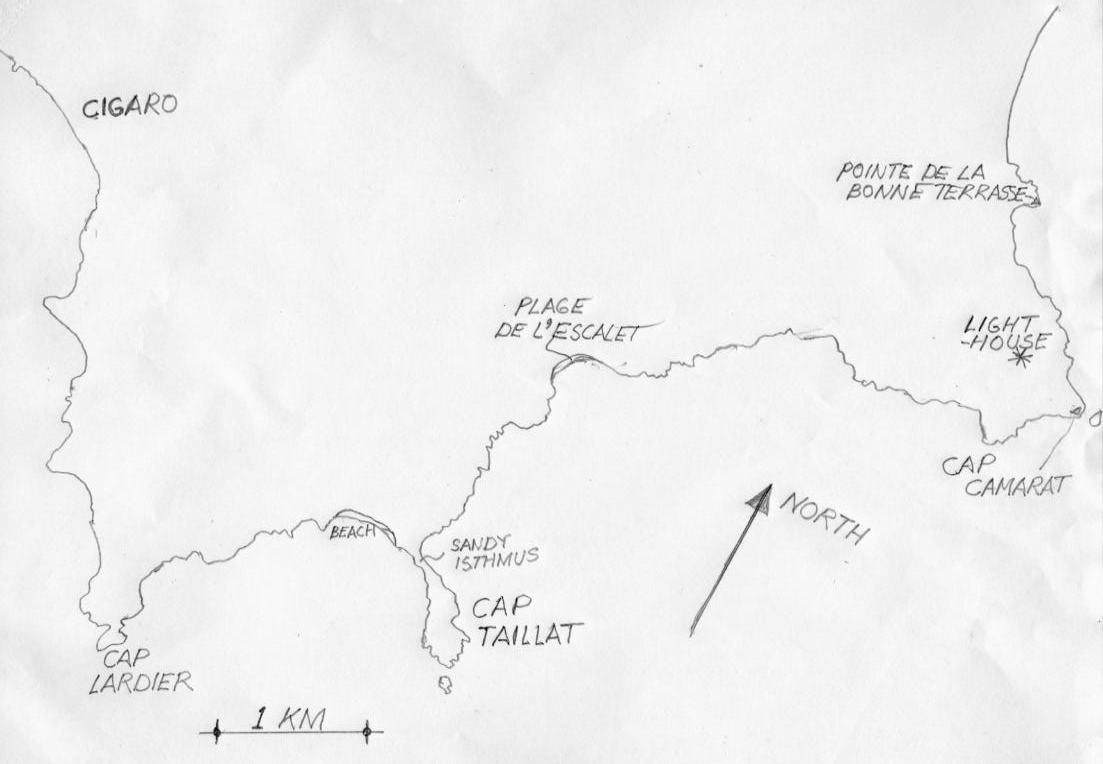 Map of area (not far from Ramatuelle and St Tropez
Looking at Cigaro beaches
On towards Cap Lardier. In 2nd picture azure sea behind trees.
Looking south east towards Cap Lardier
Walking North/East from Cap Lardier towards Cap Taillat. Coastal vineyards in 1st and 2nd pictures. Sandy low isthmus connecting to Cap Taillad in 1st, 2nd and 4th pictures barely visible.
Looking back south west along route to Cap Lardier. Path barely visible in first picture.
Secluded beach frequented by nudists just to west of Cap Taillat, and Cap Taillat itself seen from further west of this beach.
Top pictures - views of Cap Taillad from north west and north east. Below - pictures taken from 'peak' at end of cape out to shimmering sea and sea gulls perched on cape.
Succulents growing on north east side of Cap Taillad alongside narrow rocky path about 20 or 30m above sea level.
Prickly pears alongside inland path descending south east towards Cap Taillad isthmus
1st picture - looking from beach close to Cap Taillad isthmus past l'Escalet north east up to Phare Semaphore (lighthouse) on the Camarat peninsula. 2nd picture - vines and pine forests inland of the coast.
Path northward from isthmus toward l'Escalet. 2nd picture looking back from burnt section of same path towards CapTaillard - fortunately fire was prevented from reaching houses at l'Escalet.
Looking west towards beaches at l'Escalet. Rough autumnal seas!
Views past l'Escalet looking back south west. 3rd picture shows Cap Taillad in the distance.
Past l'Escalet heading towards the lighthouse.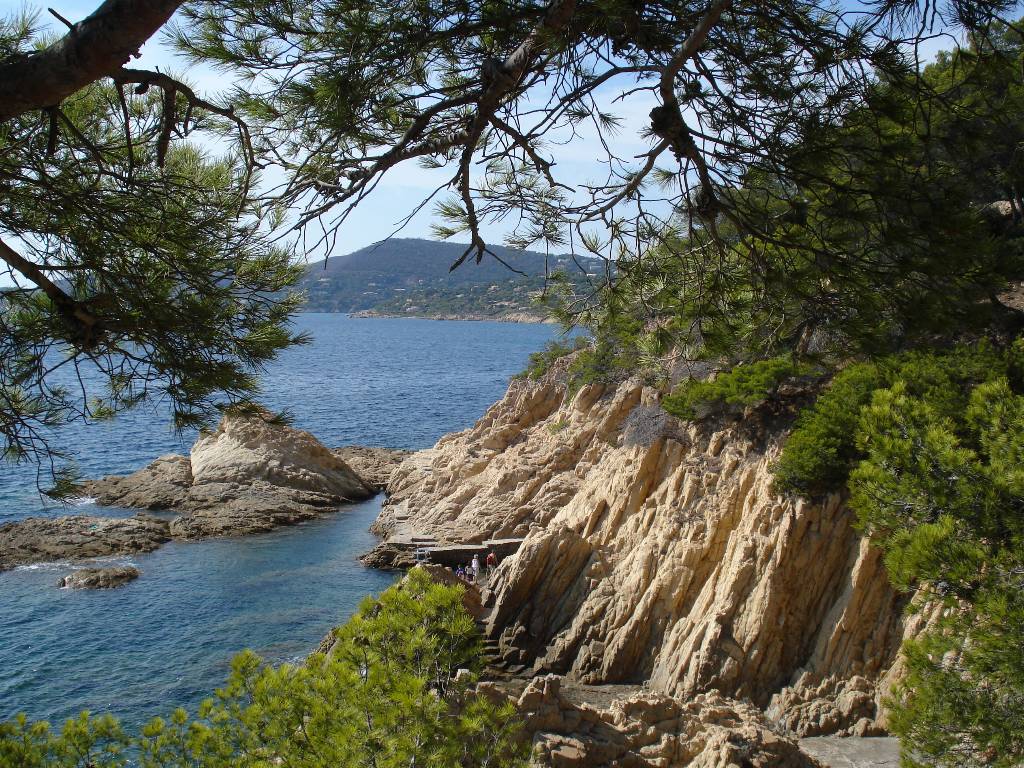 Looking back towards l'Escalet.
At cap Camarat (just east of the lighthouse), the rocky outcrop Rocher des Portes just behind Tony.
From Cap Camarat towards Pointe de Bonne Terrasse. In the 1st picture, background northwards, the St Tropez Cape is visible.
walks index - homepage - contact me at