walks index
-
home page
- contact me at

2018.09.06 - Jonas Centre (SE050914), ~SW thru Redmire to Northgate Road Bridge, on Road for ~500m - W / NW / W then FP ~S to Low Thoresby, follow Thoresby Lane ~SW / W, FP ~S to Hollins House, down ~WSW to River Ure - Lower Force then Middle Force (Falls), cross road to PC / car park at National Park Centre, path WSW to Upper Force (Falls)*, FP ~NW crossing disused railway to / past Bear Park Farm, follow FP ~W above 'railway' then FP ~N to Road at (~SD999893), follow rd ~E to west side of Carperby, BW ~NNW up to outer wall & follow ~ENE below Ponderledge Scar, ~N on BridleWay then ~E on Byway to Bolton Castle, ~E thru Castle Bolton (village), FP ~S then ~SE to 'railway', ~E to Station, continue to Rd, ~S under Rail Bridge, Jonas Centre
- * leader up to Aysgarth Upper Falls - Malcolm Mackay - this main party continued by another route to Carperby & Bolton Castle - photographs taken on breakaway route given after 'star'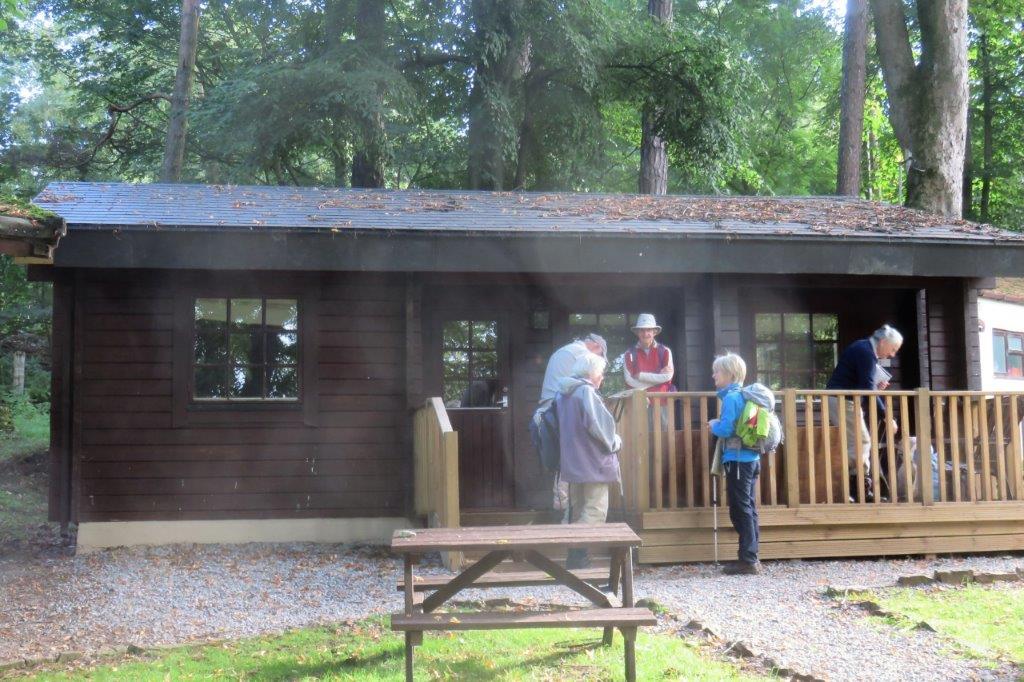 One of the cabins at the Jonas Centre - the start point for this walk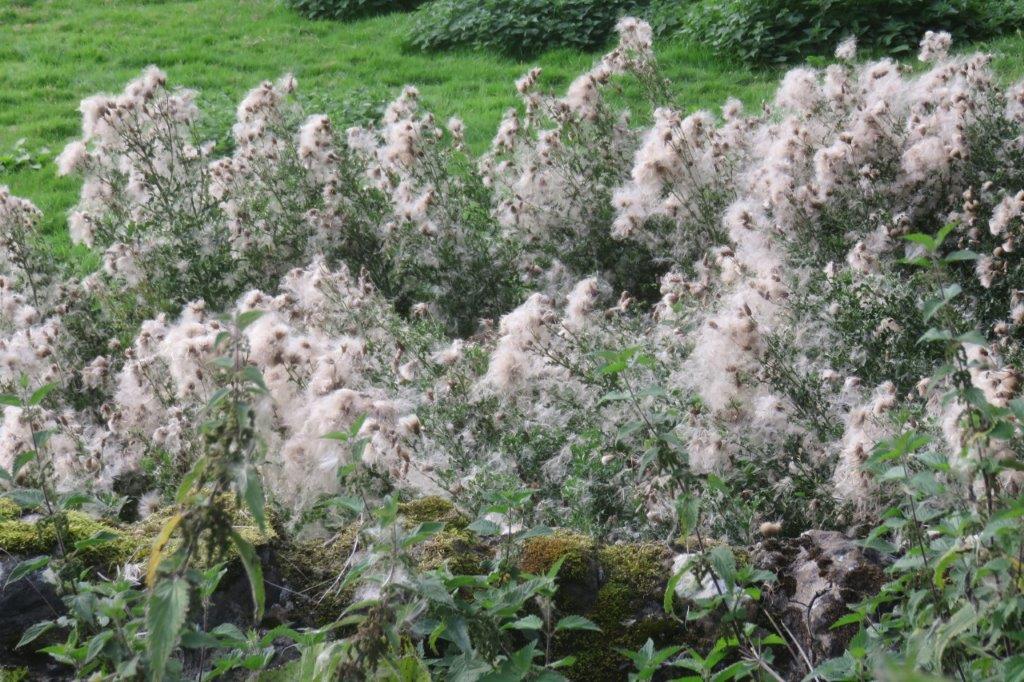 Thistle seeds?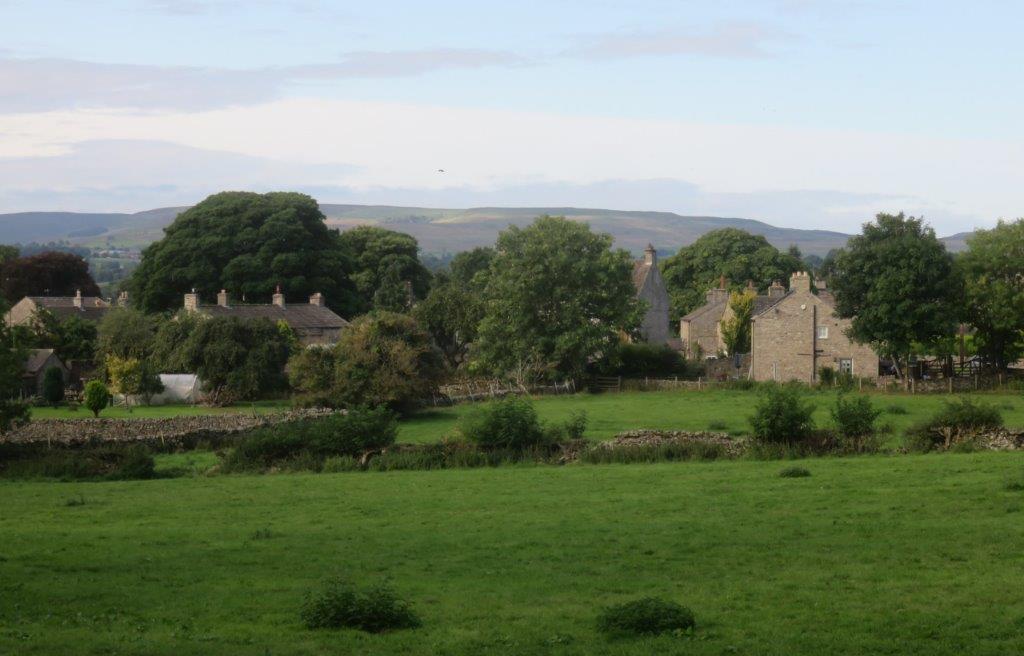 approaching Redmire through fields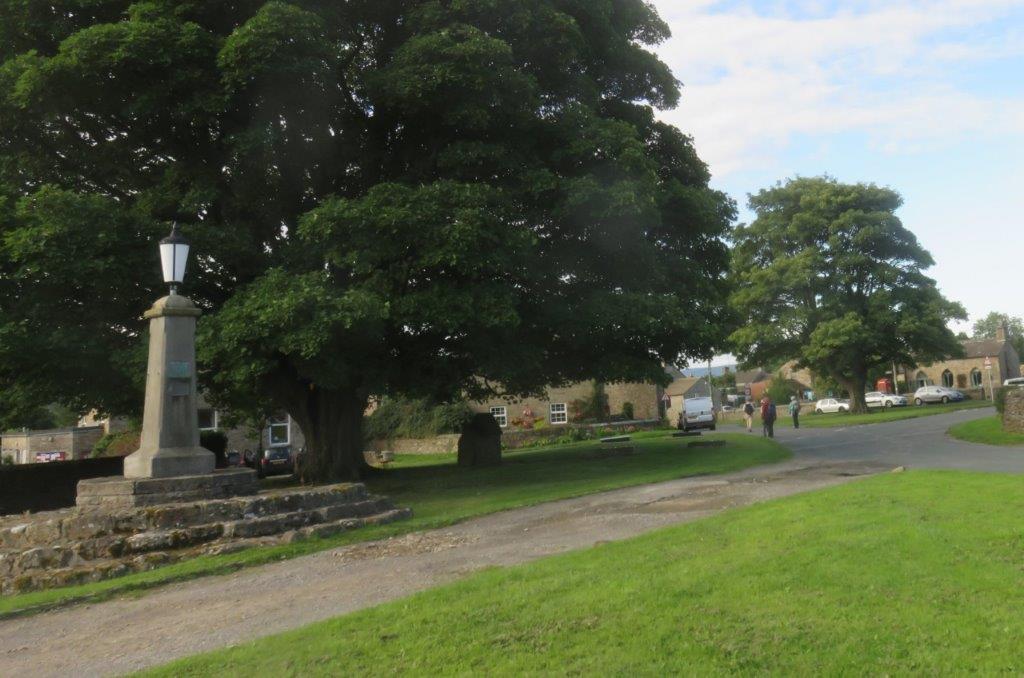 Redmire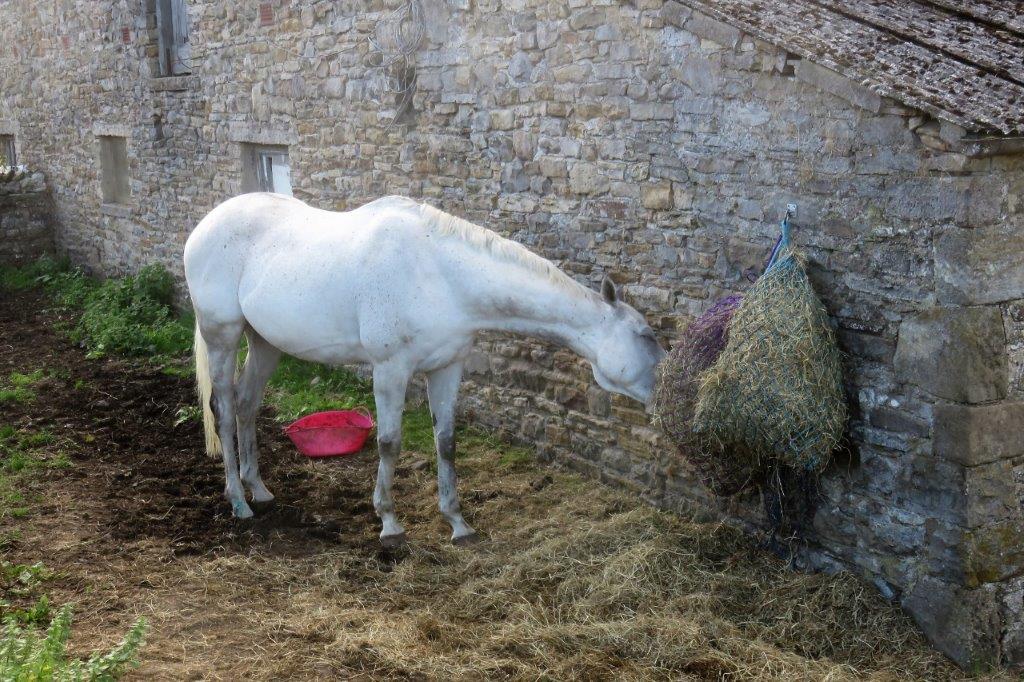 Footpath in Redmire passes through a farm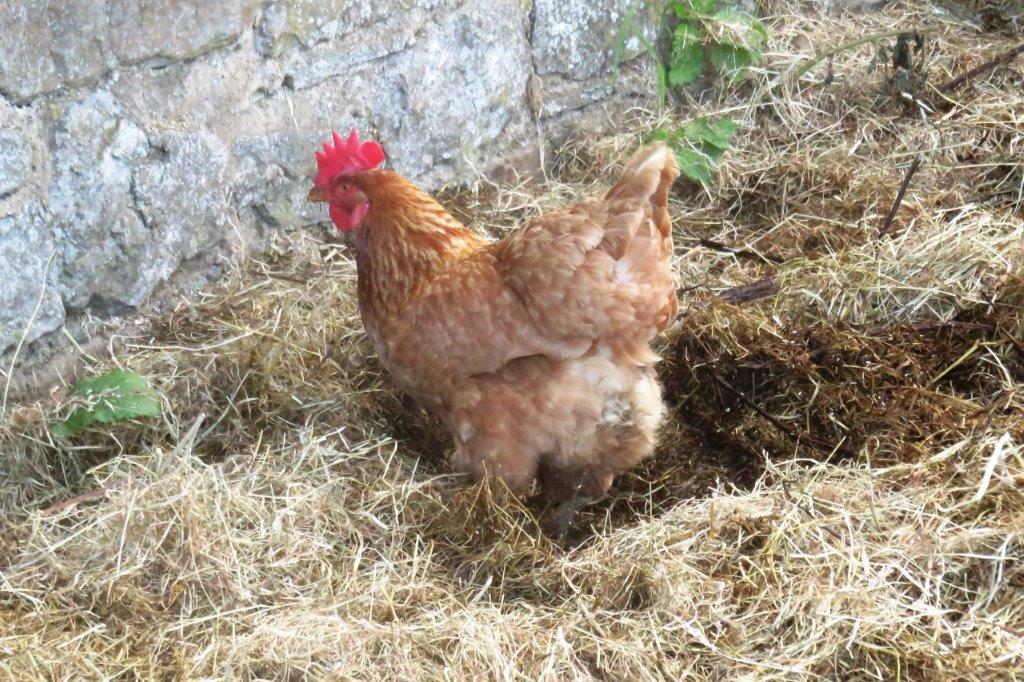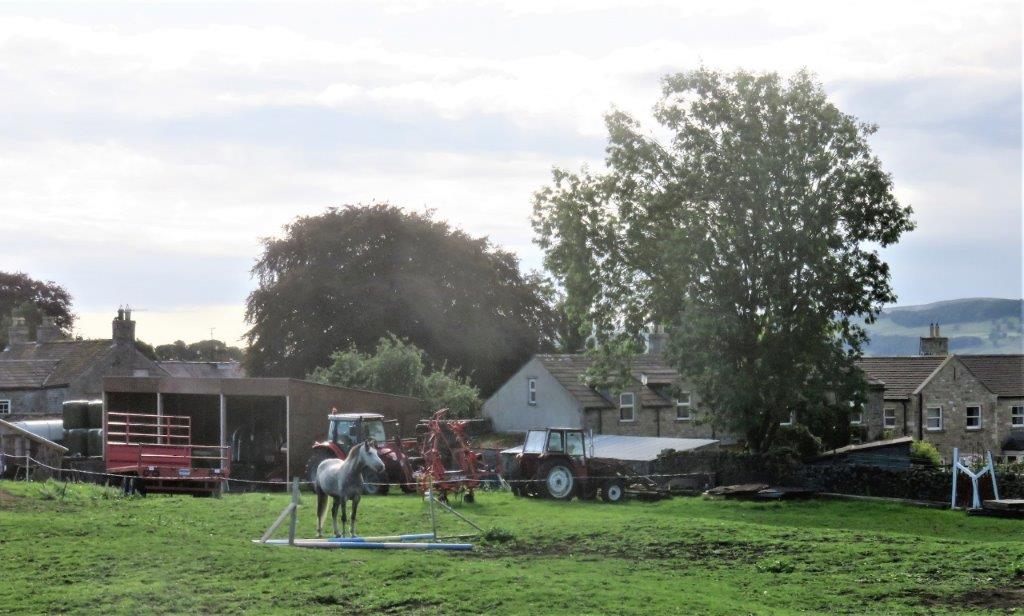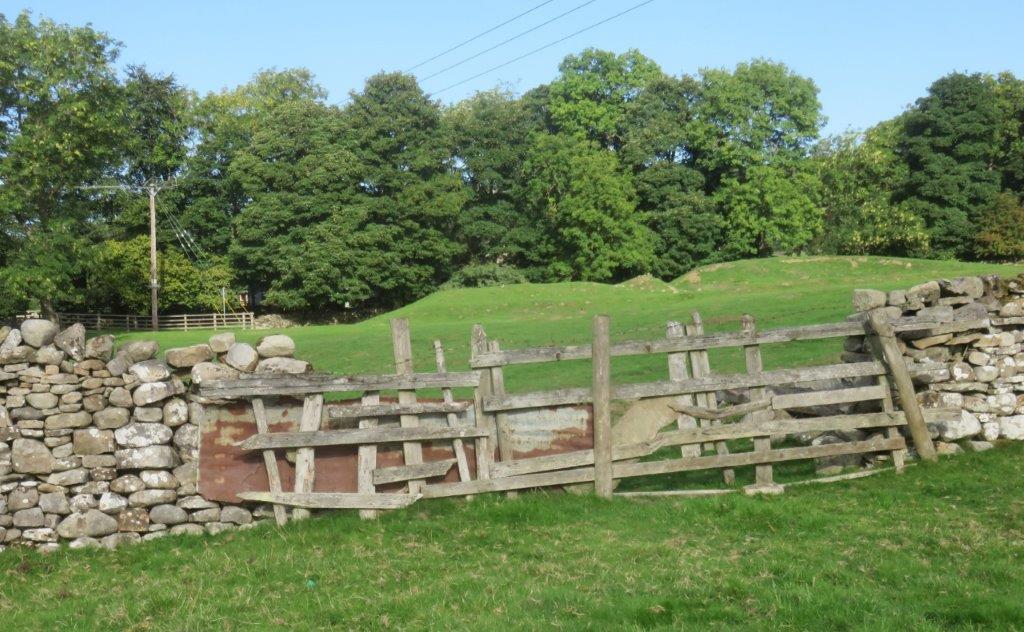 rounded river boulders - not too stable in dry-stone walls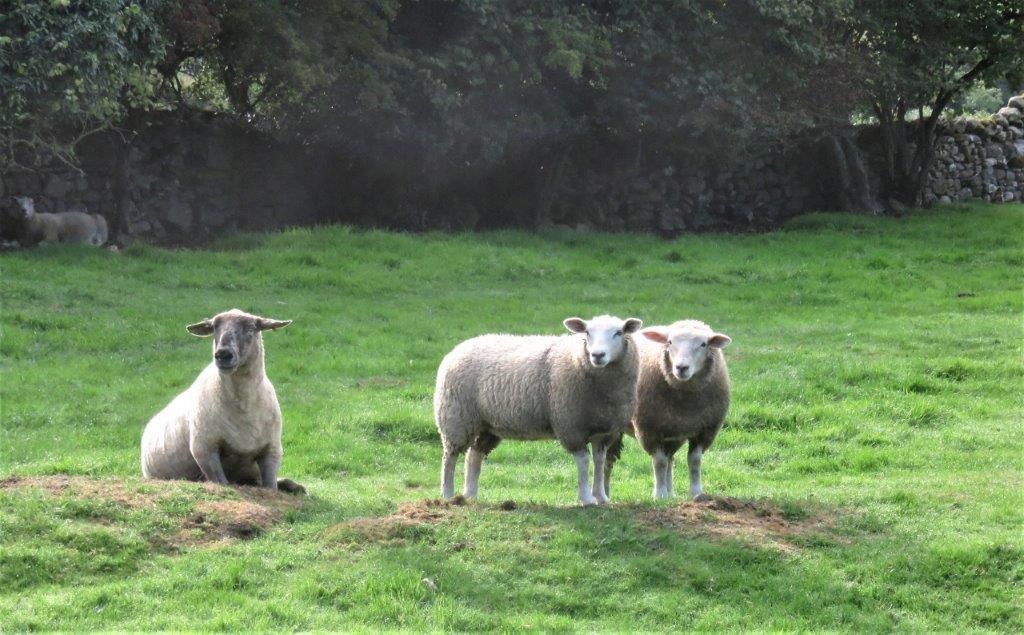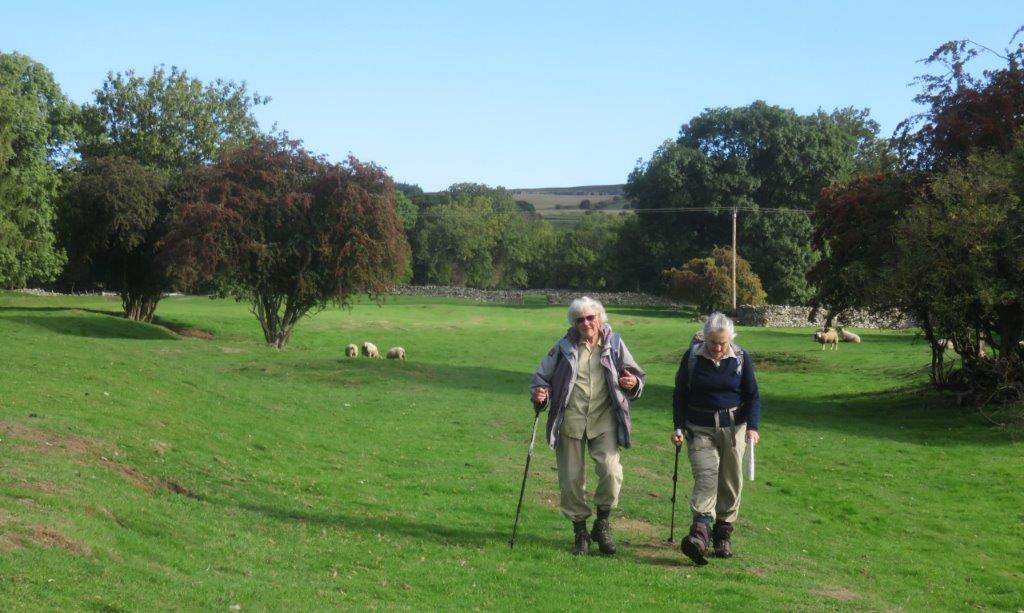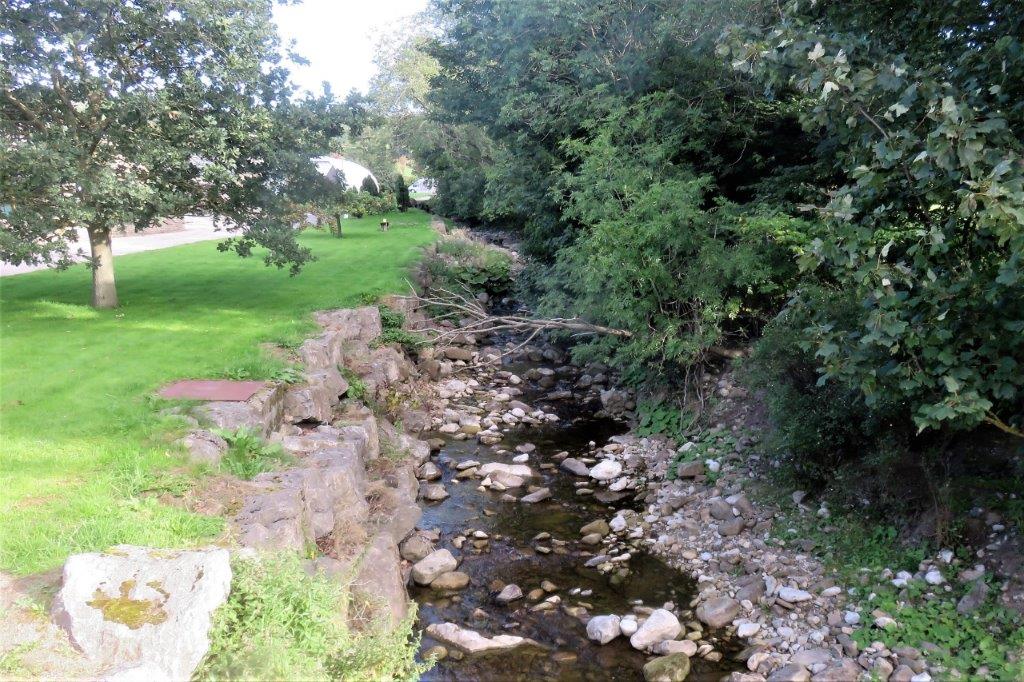 Apedale Beck photographed from Northgate (road) Bridge - Footpath crossing Beck about 300m upstream is closed and not passable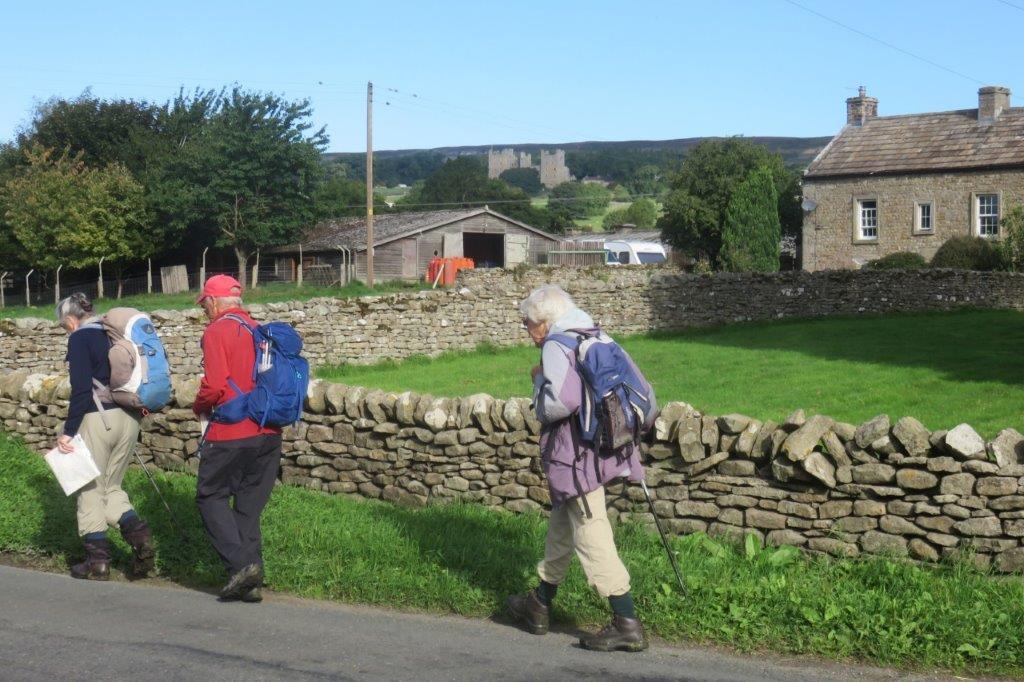 heading westward on road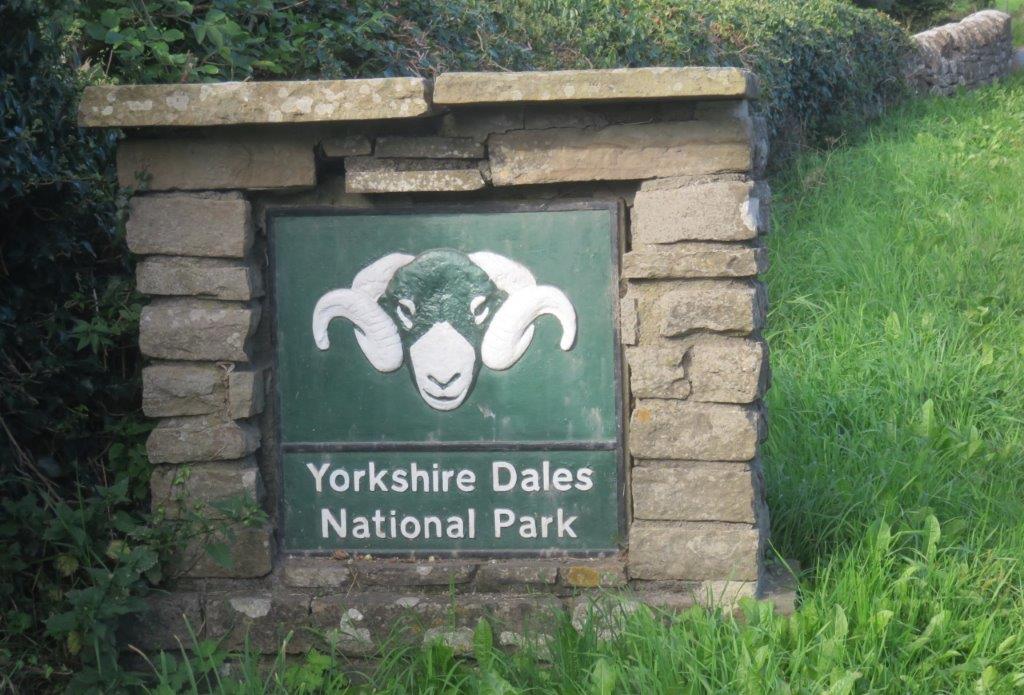 entering into the Yorkshire Dales National Park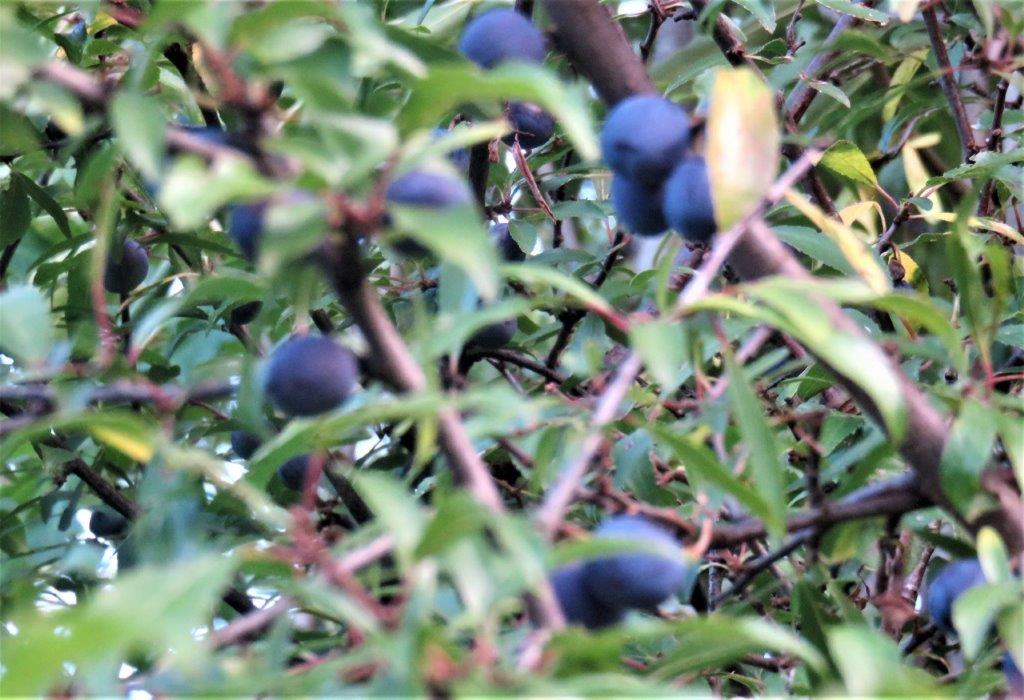 Sloe Berries - often used in making Gin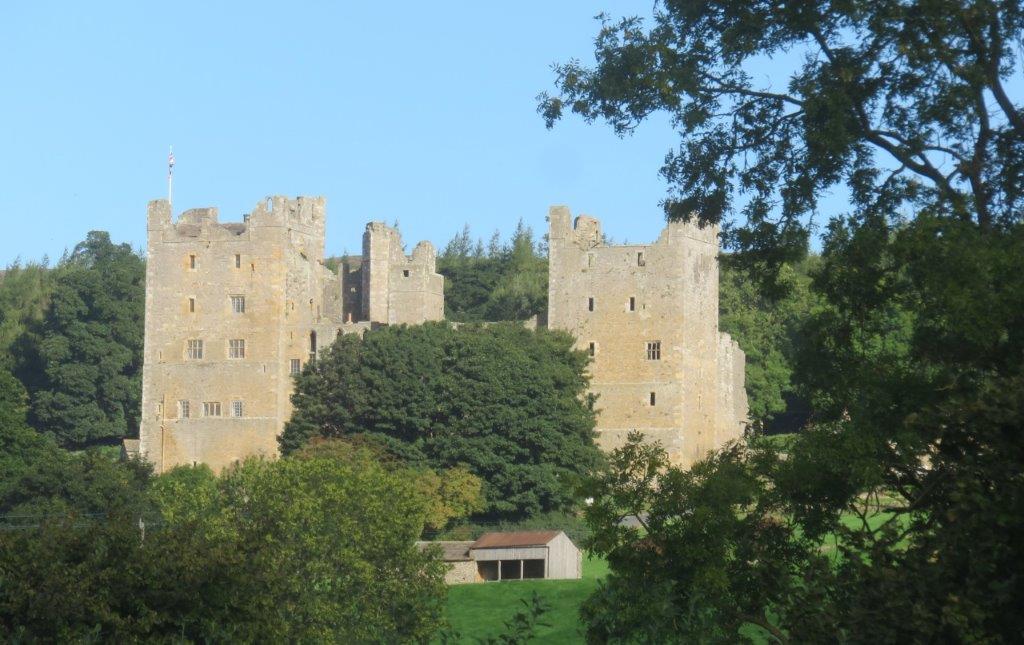 Bolton Castle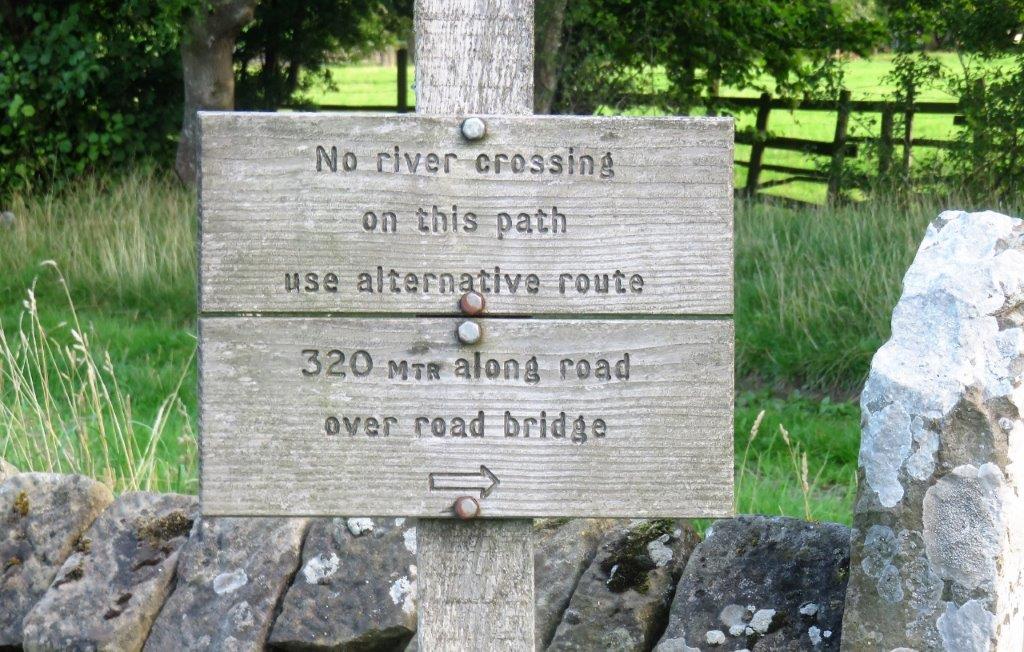 Footpath without river crossing - maps still indicate a false crossing of Apedale Beck by this Footpath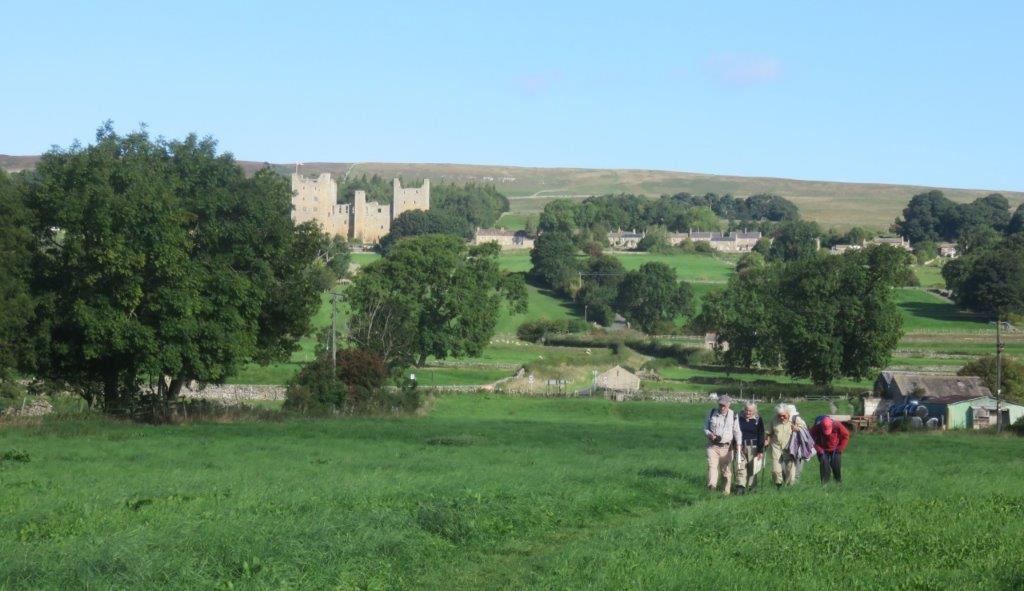 Heading South from road toward Low Thoresby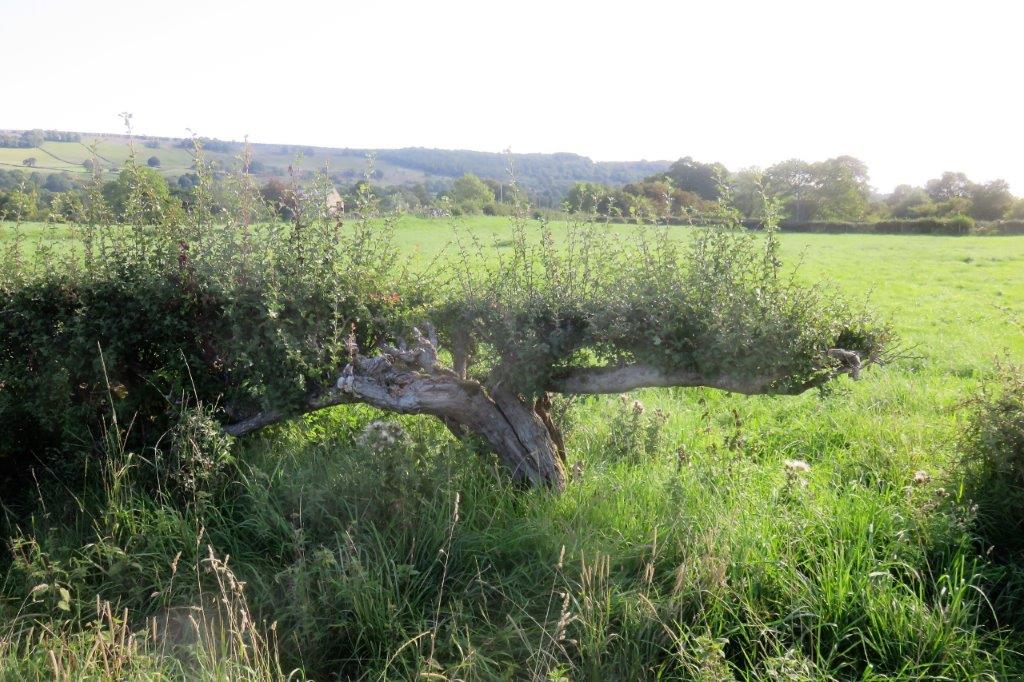 a hedgerow outgrown and not replaced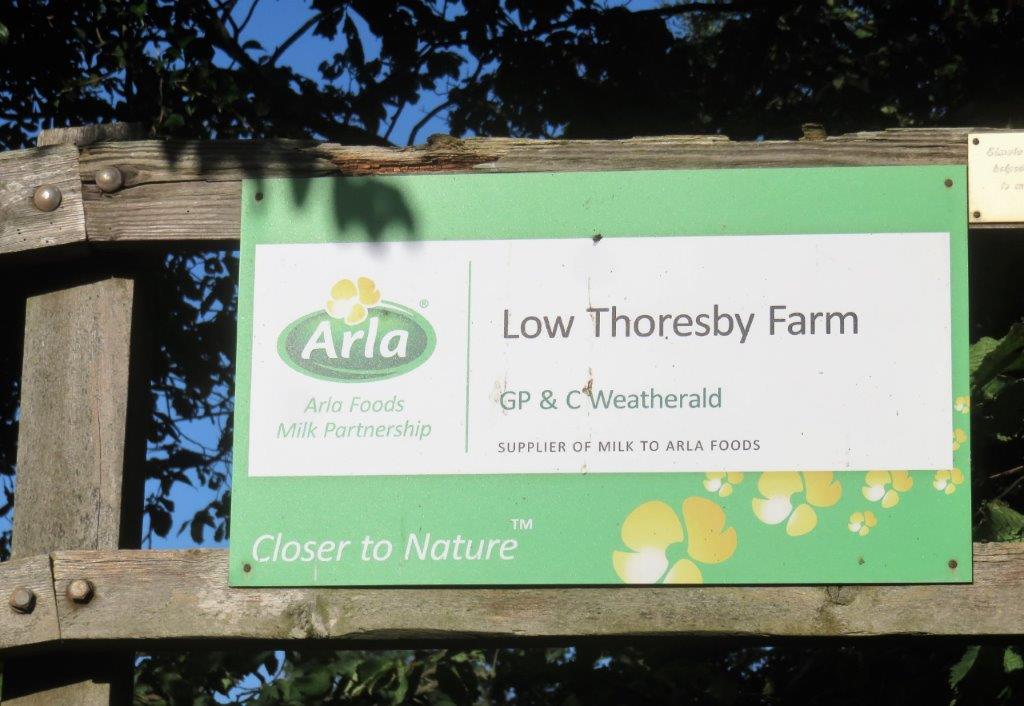 The god 'Thor' 'by' (town in Danish) - Arla - are a Danish company fairly recently moved into the UK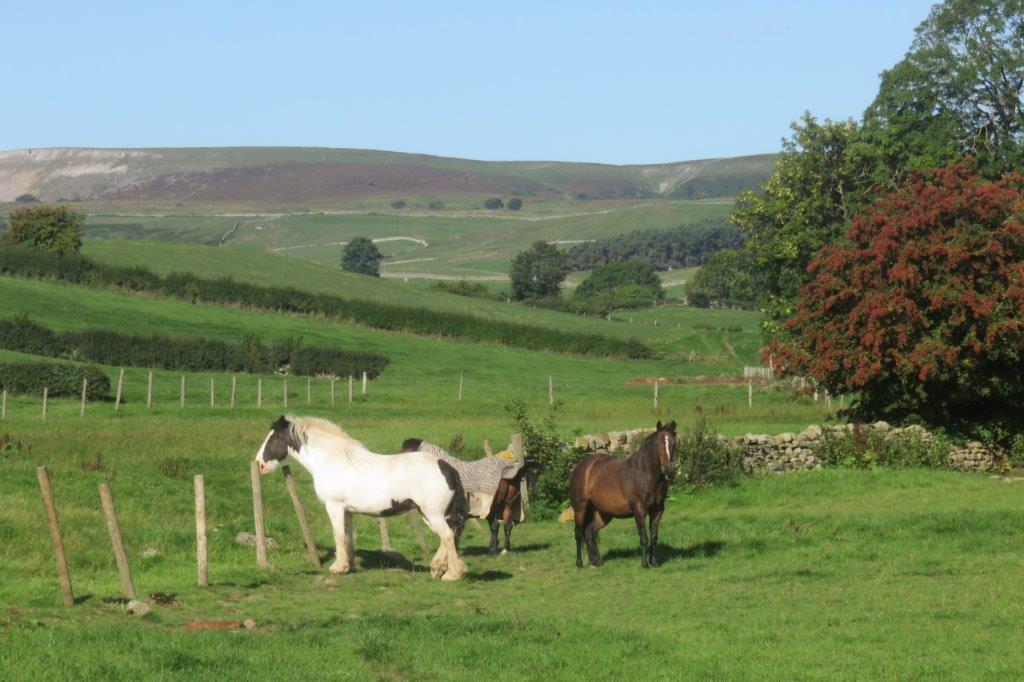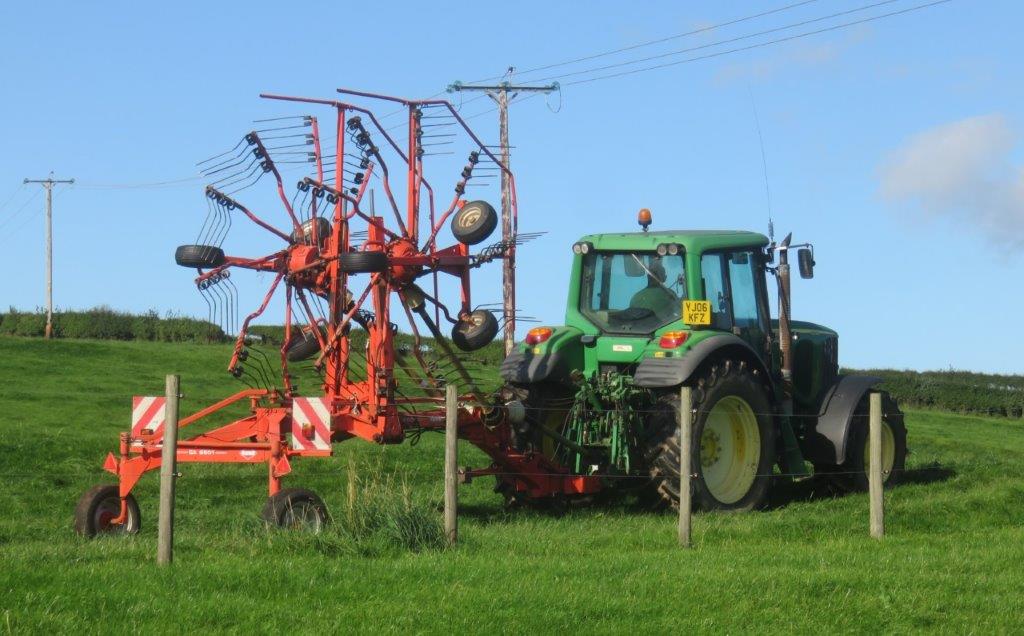 after the recent drought affecting silage, this farmer hopefully has some grass to turn?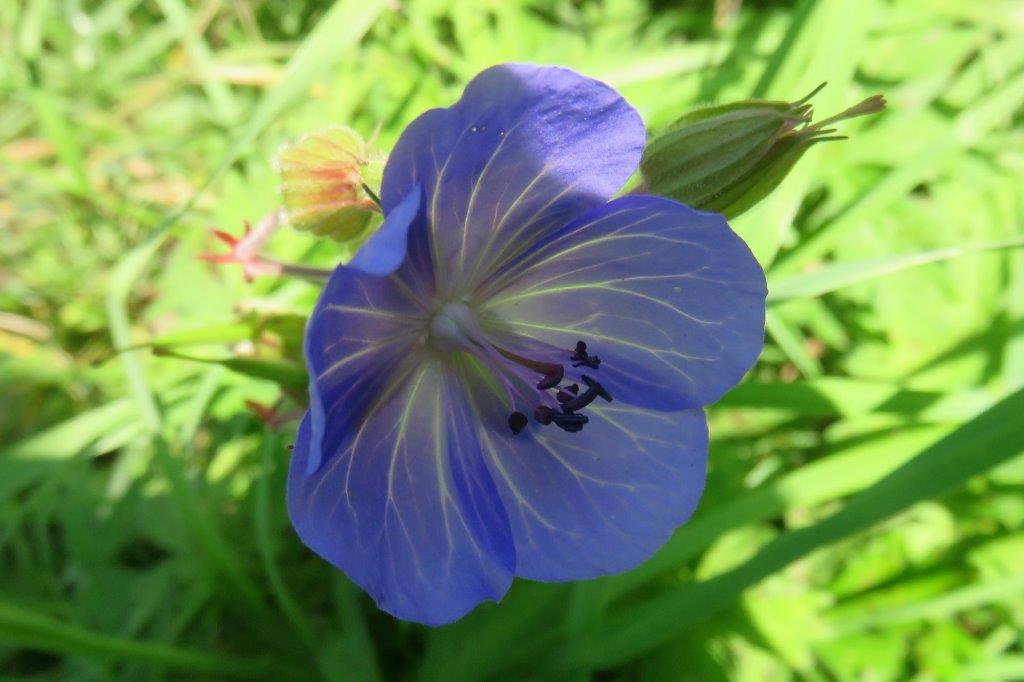 Geranium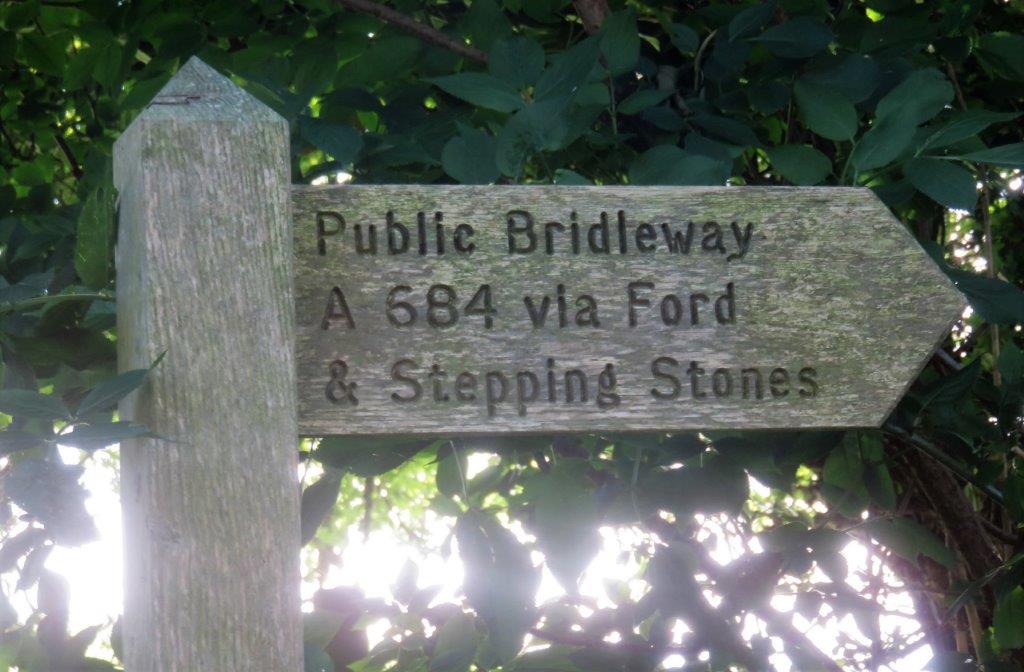 we did not turn South down this footpath leading to Stepping Stones over the River Ure, but continued to the West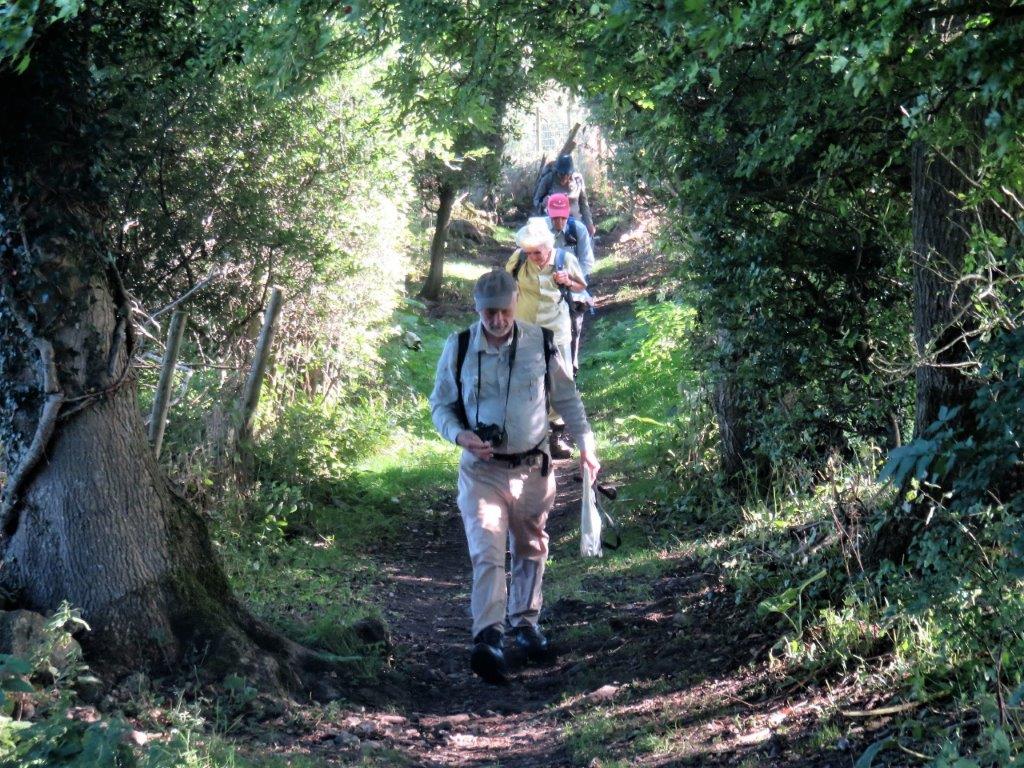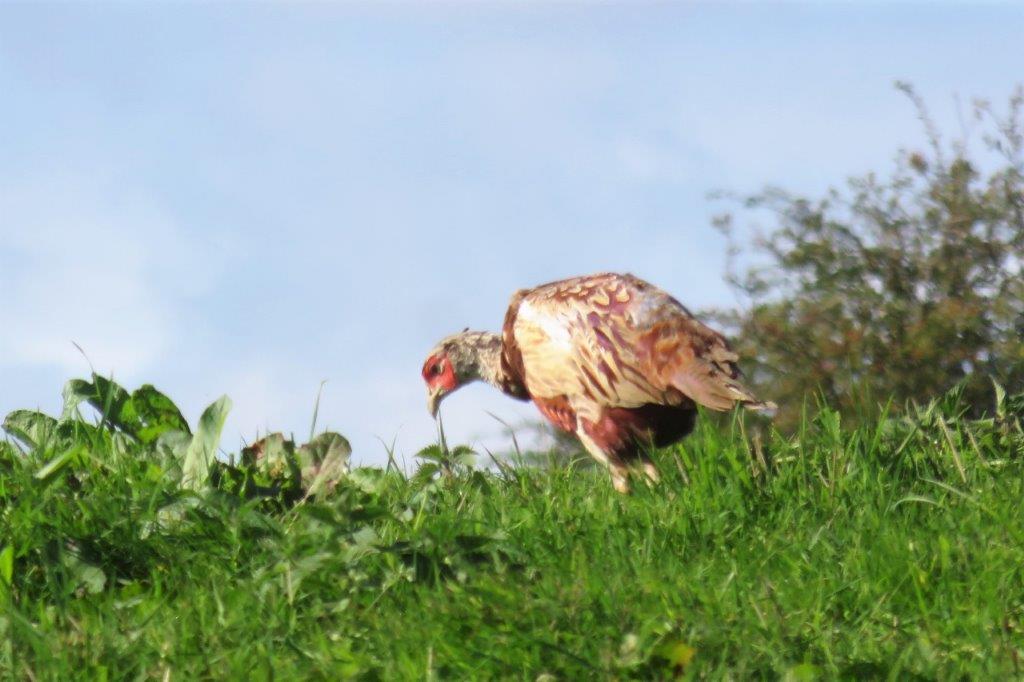 a tired looking bird - what kind?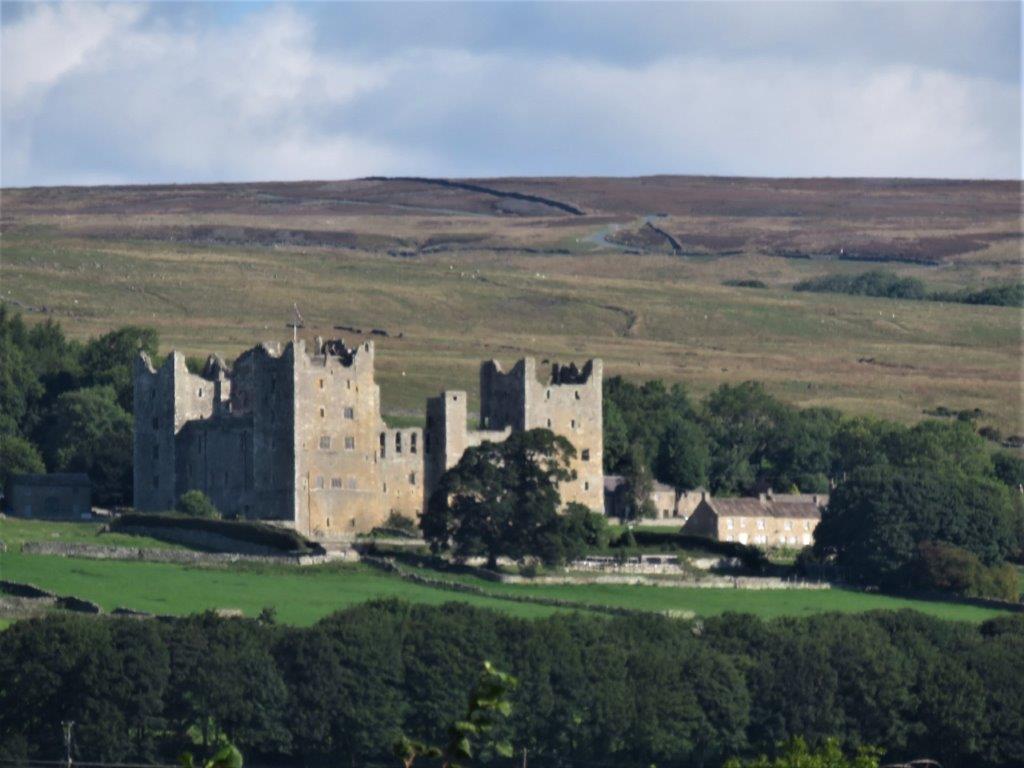 Bolton Castle - often in view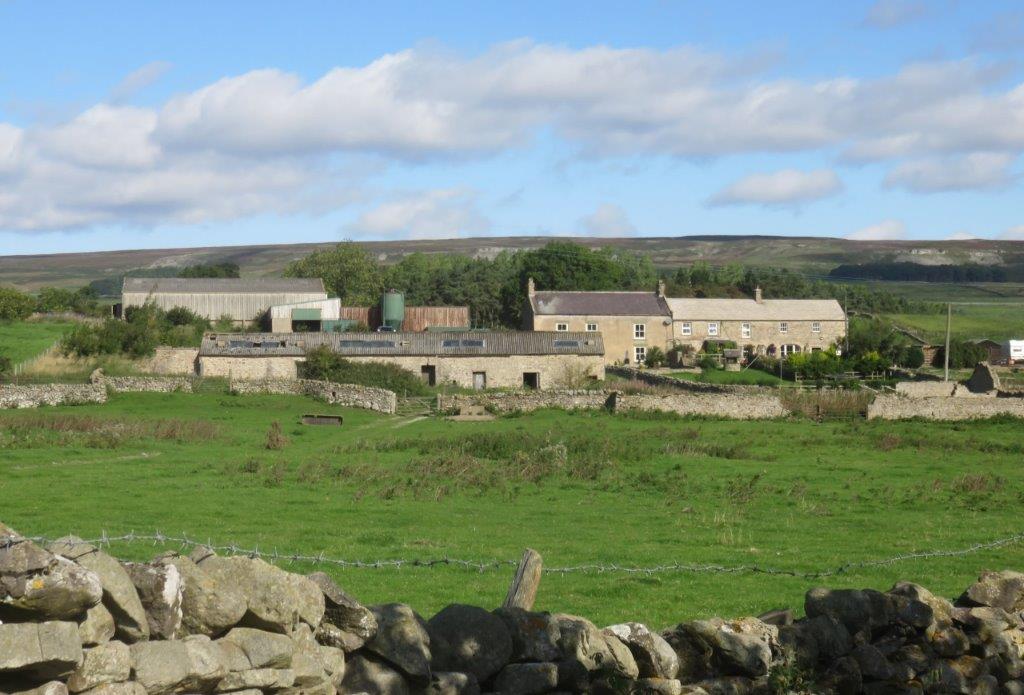 High Thoresby?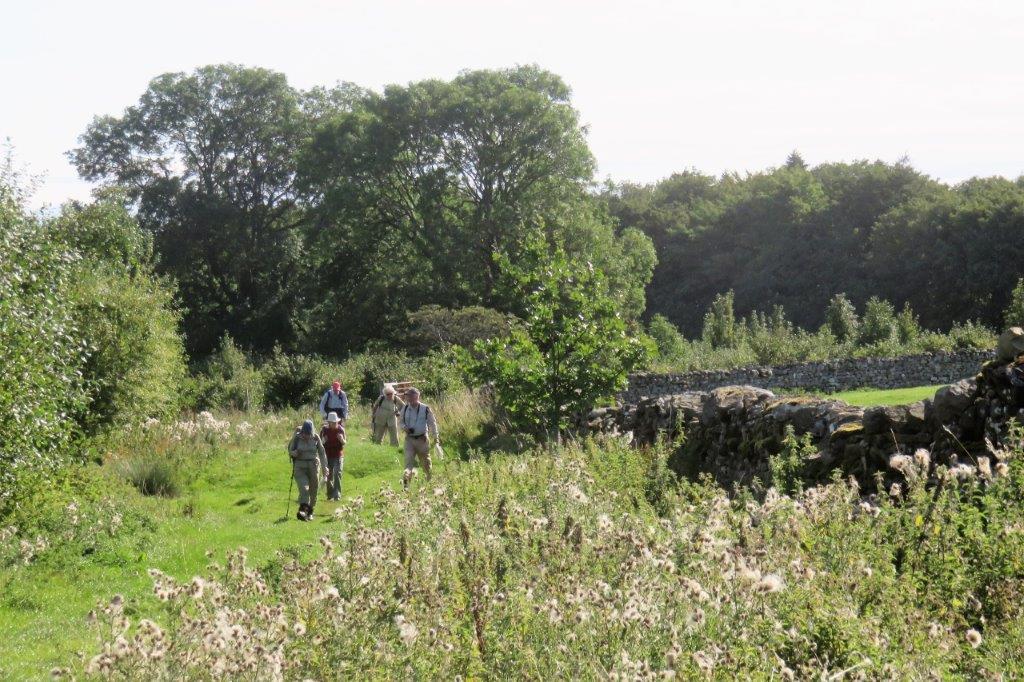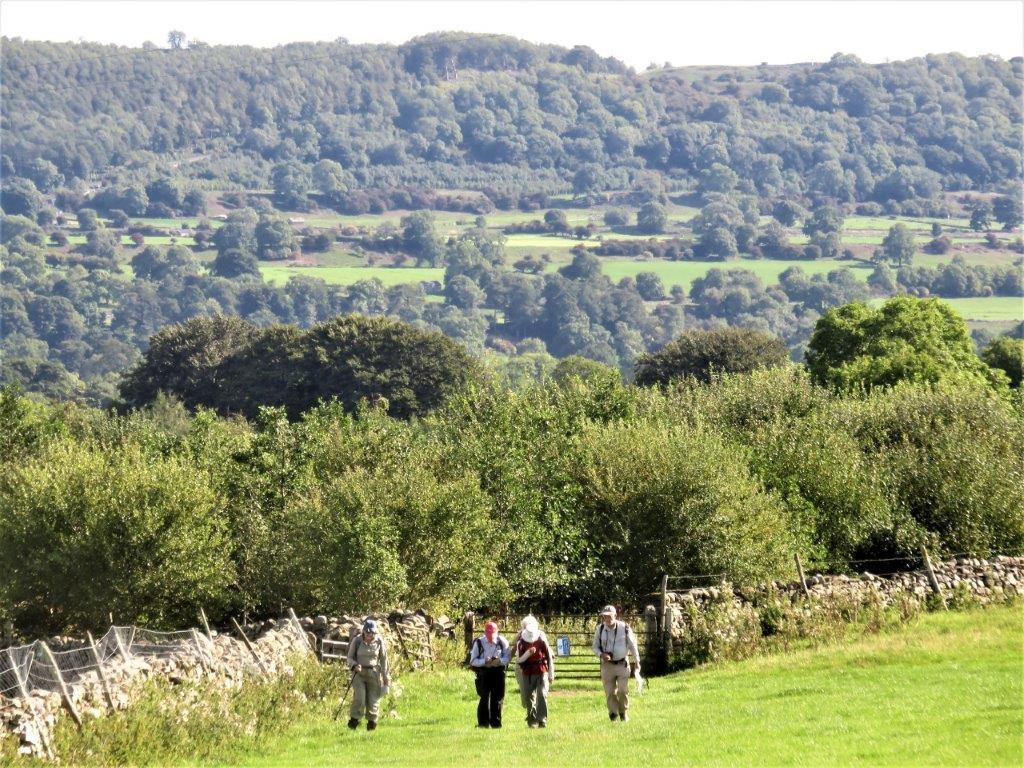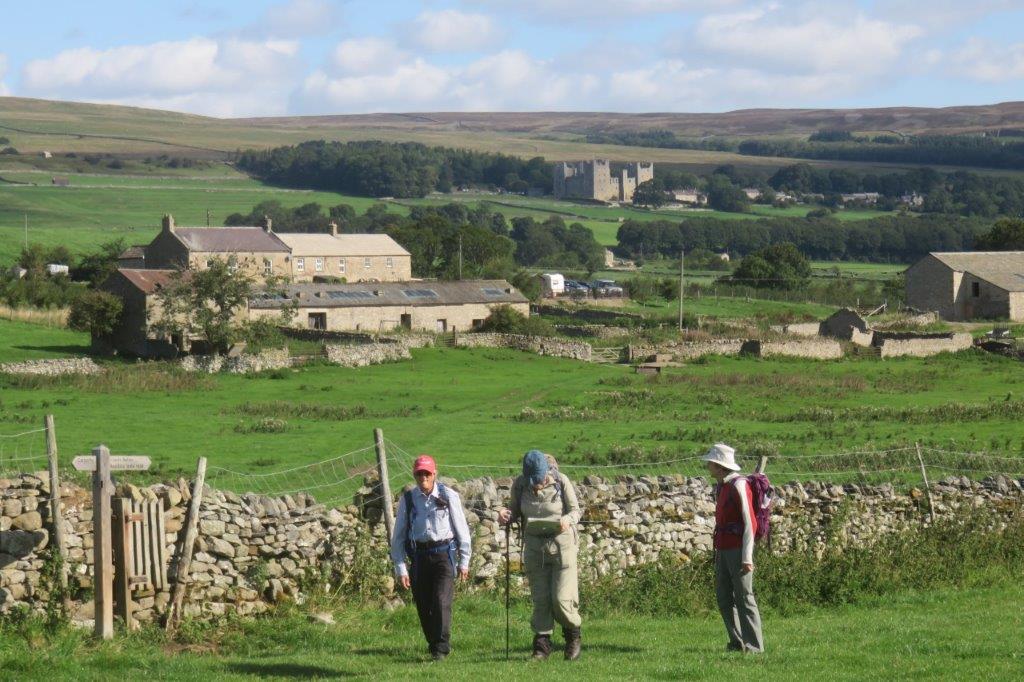 High Thoresby? & Bolton Castle behind us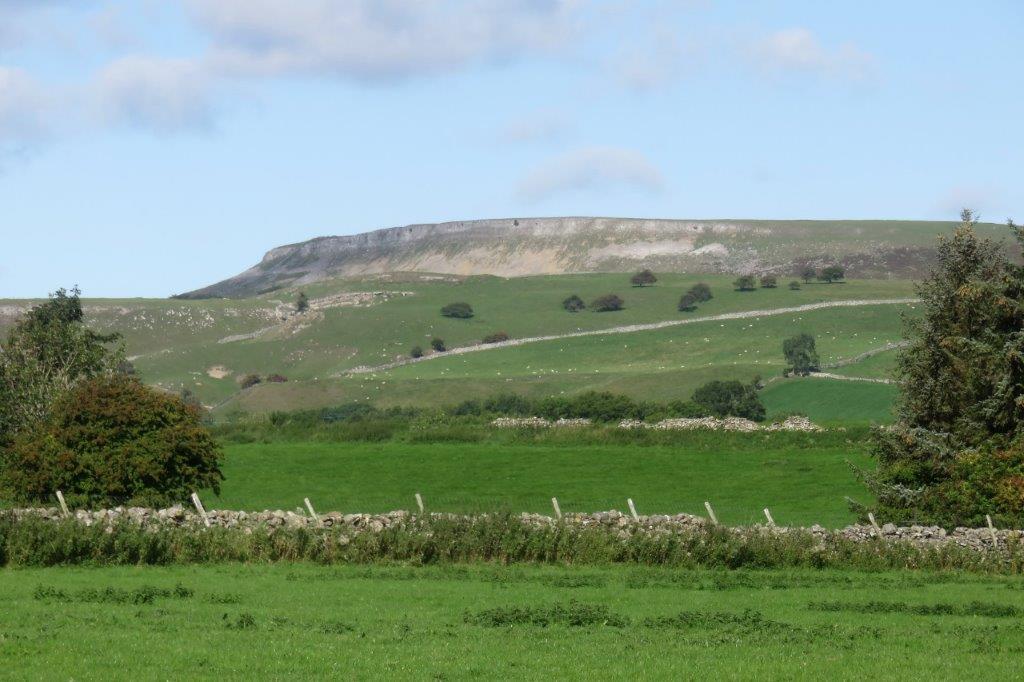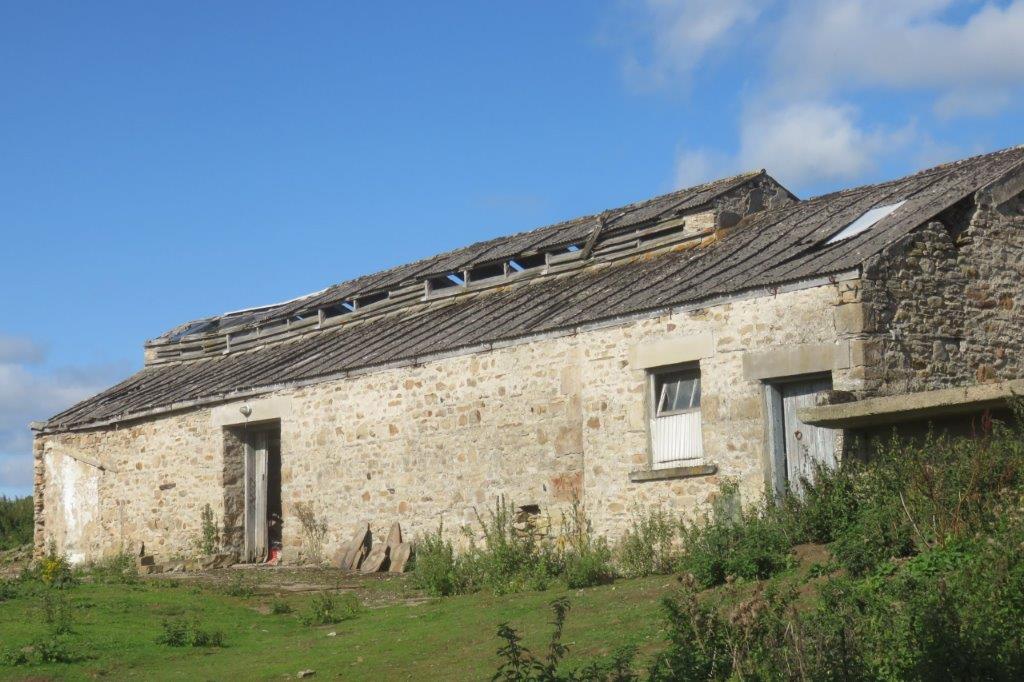 part of Hollins House (farm)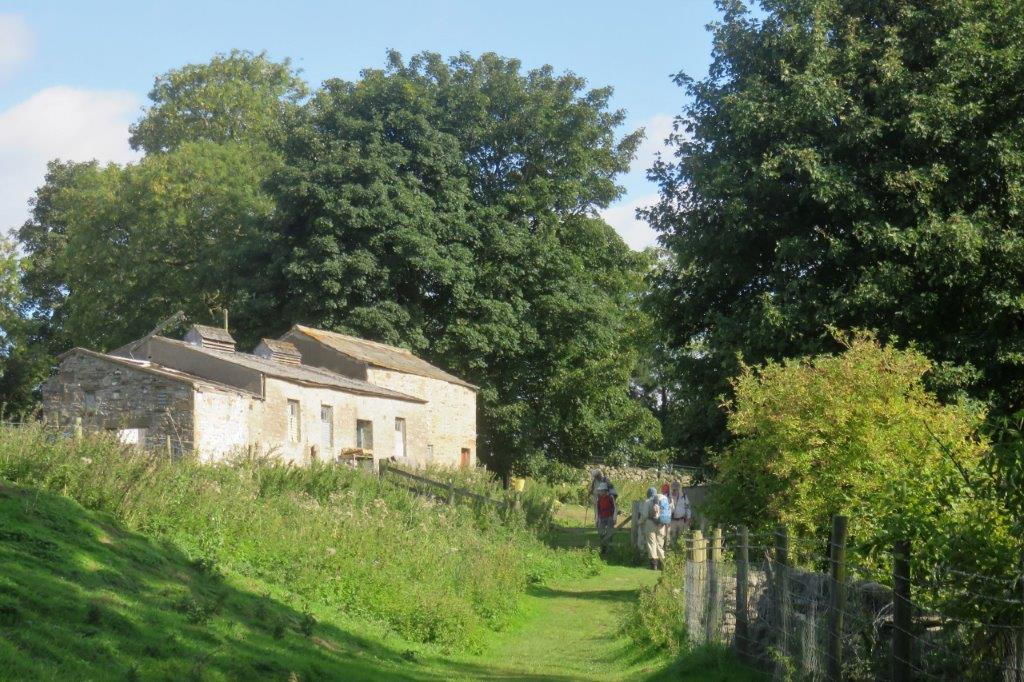 part of Hollins House (farm)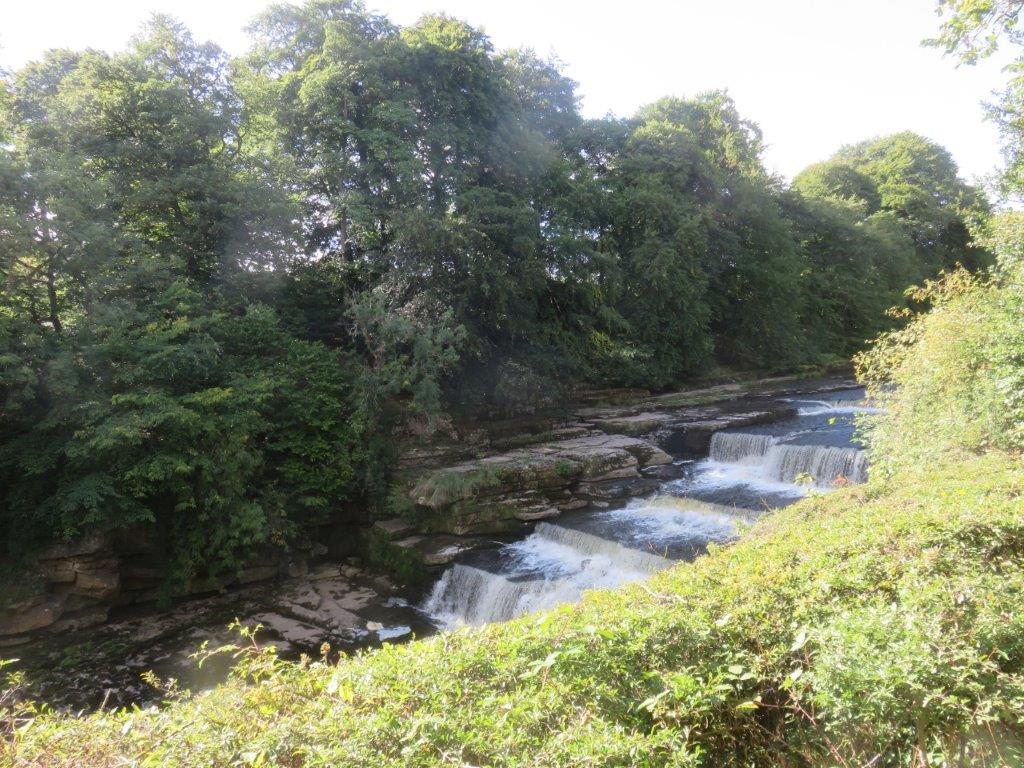 Aysgarth Lower Force (falls) on River Ure)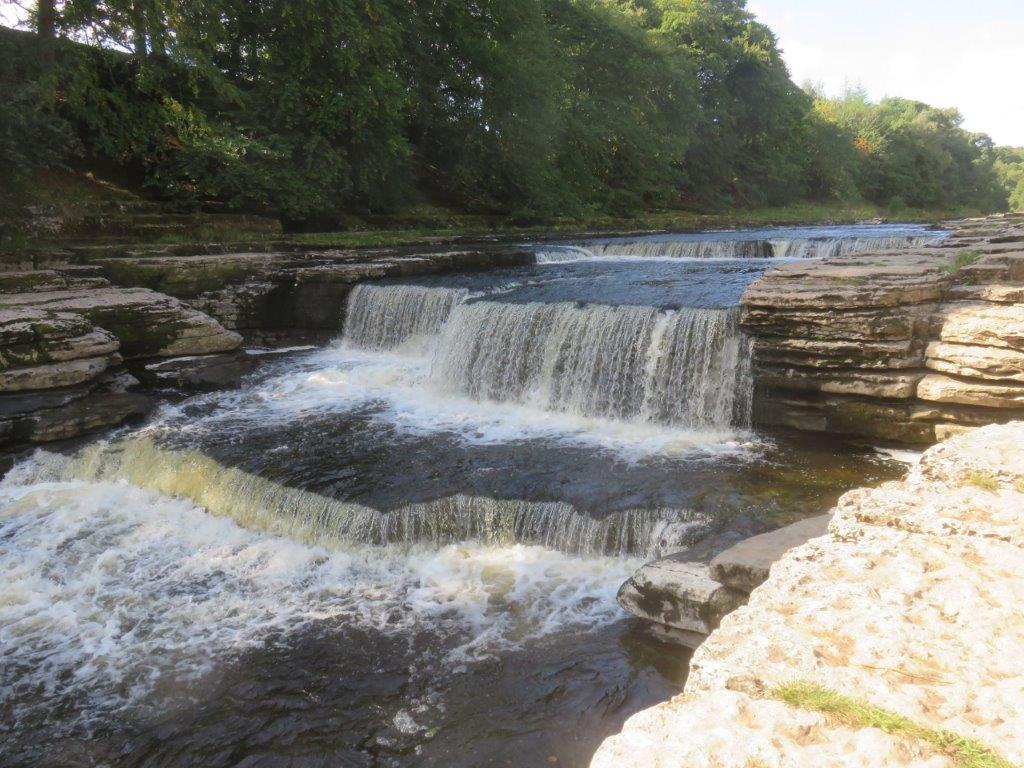 as above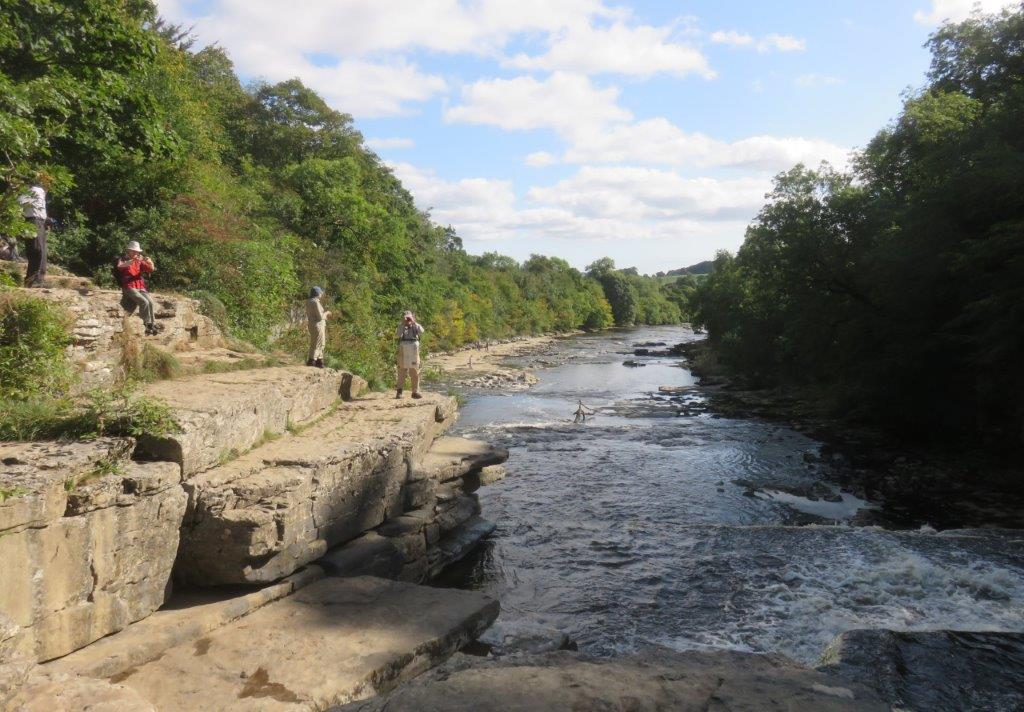 looking from the Lower Force (falls) down the River Ure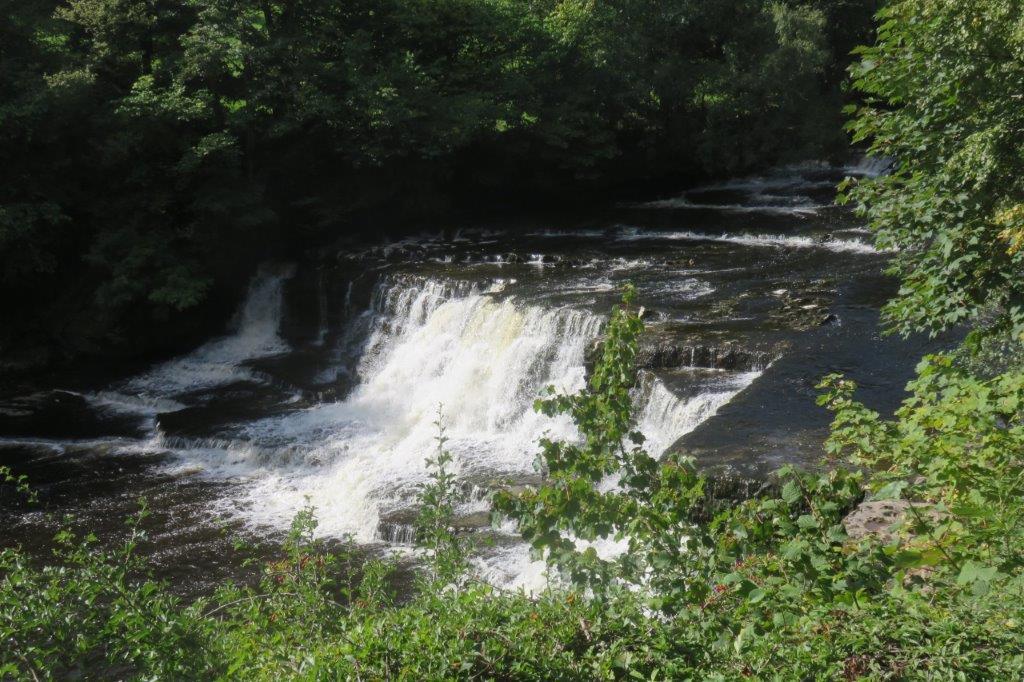 Middle Force (falls) on the River Ure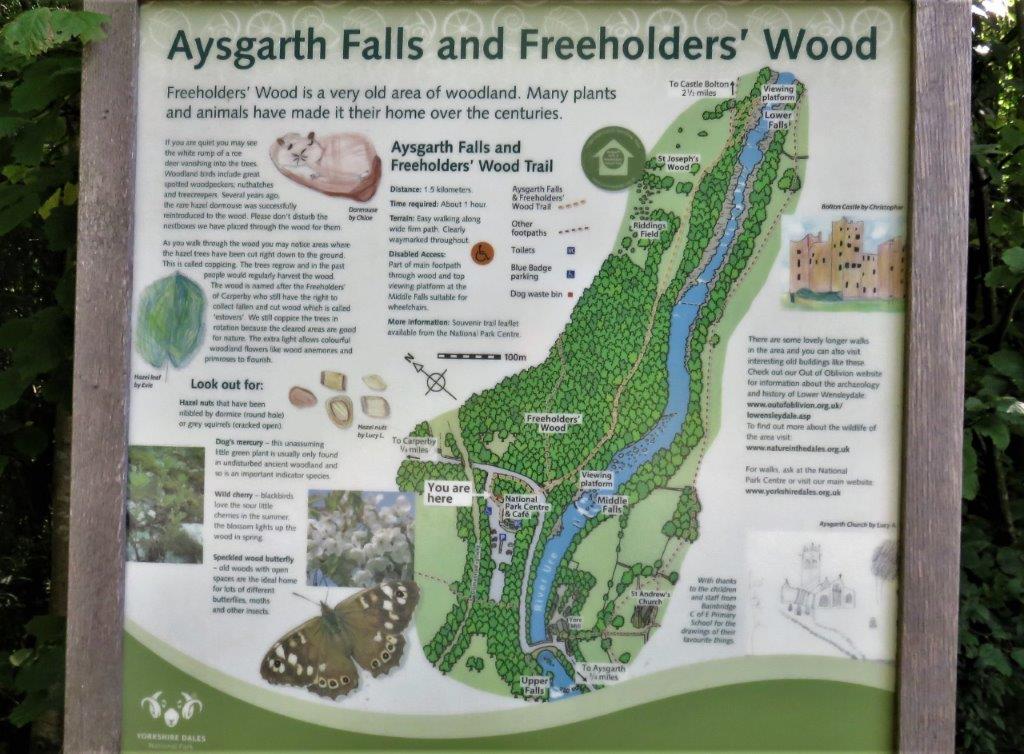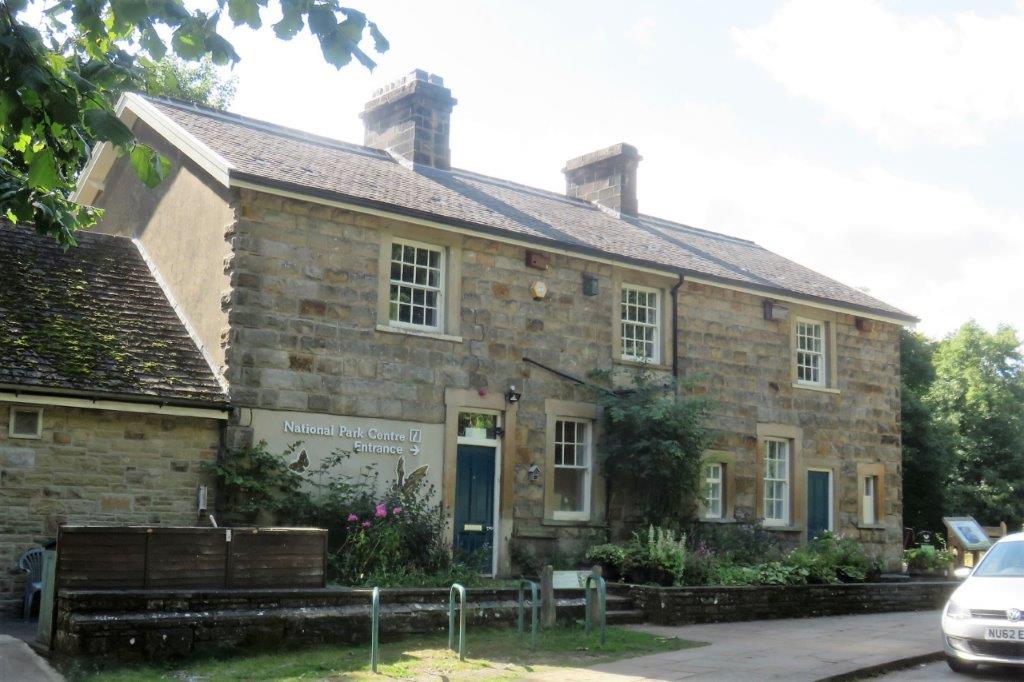 National Park Centre - marked 'PC' on map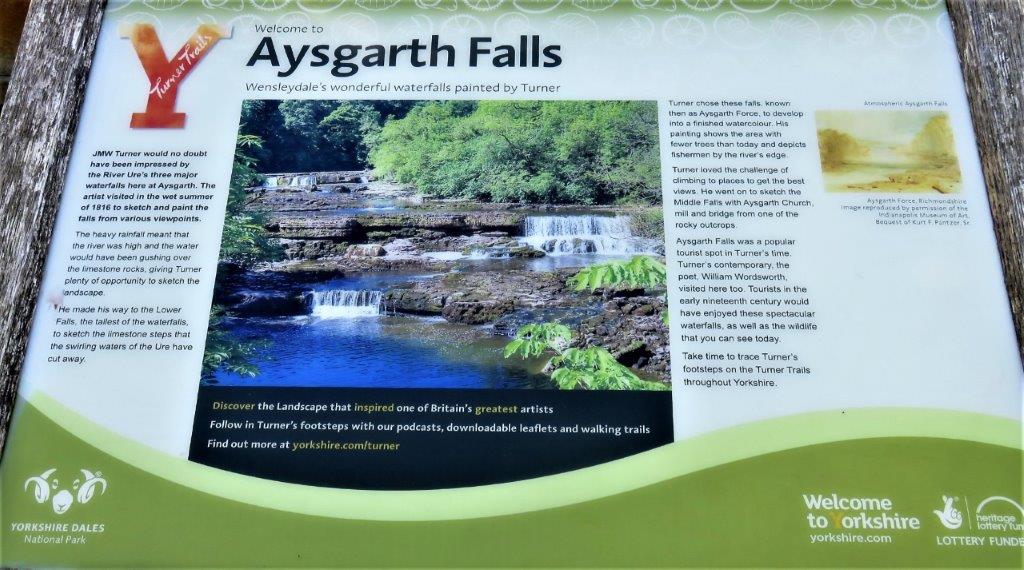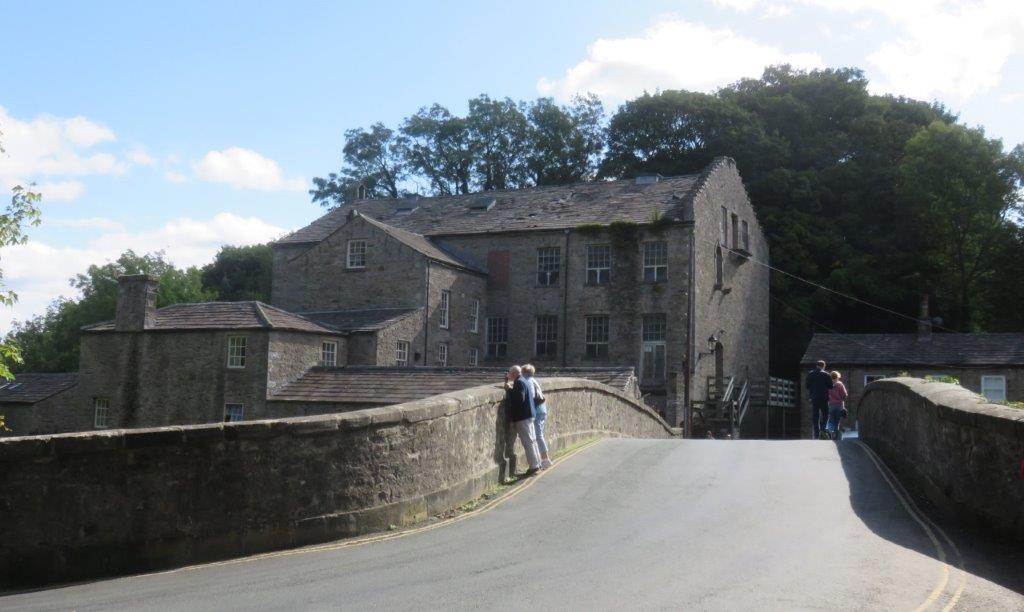 Road bridge crossing the River Ure just below Aysgarth High Force (falls). Old Mill Building behind - road leads up past church to Aysgarth (village)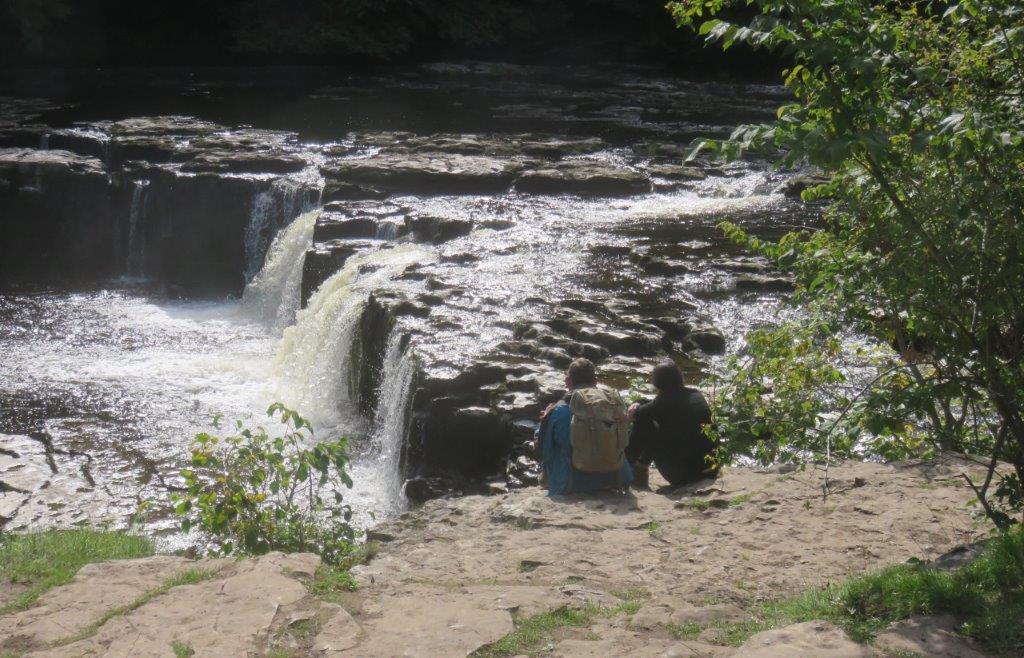 Aysgarth Upper Force (falls)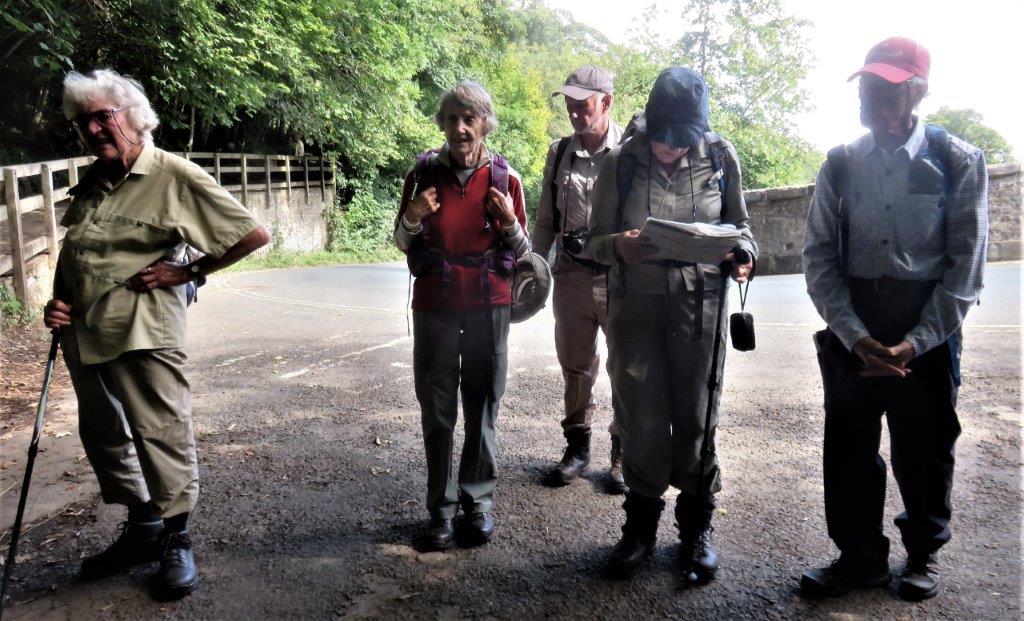 party splits at Upper Force (falls)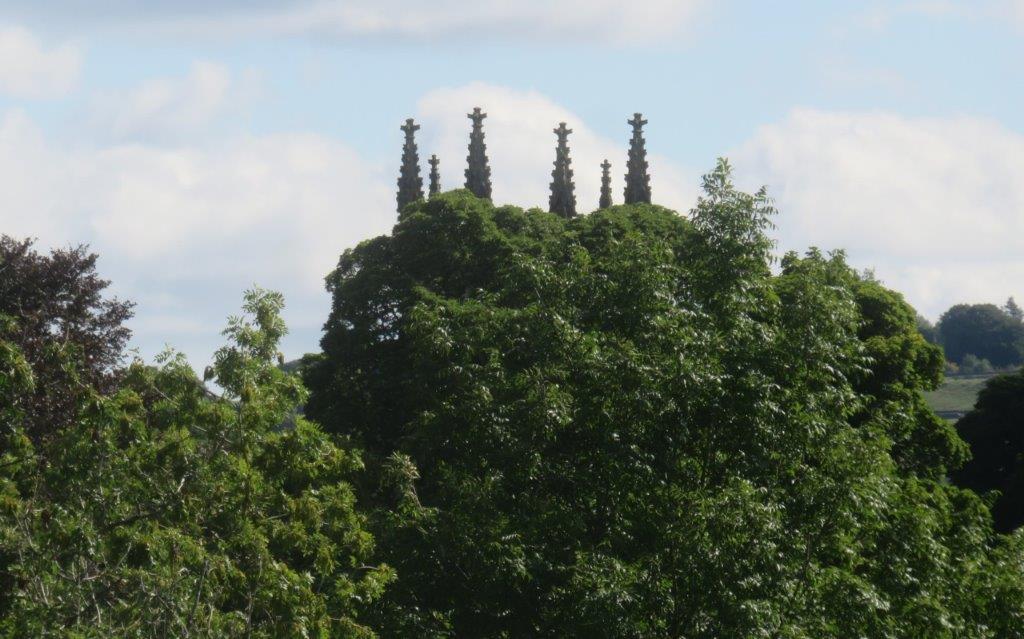 Aysgarth St Andrew's Church tower 'finials' visible above trees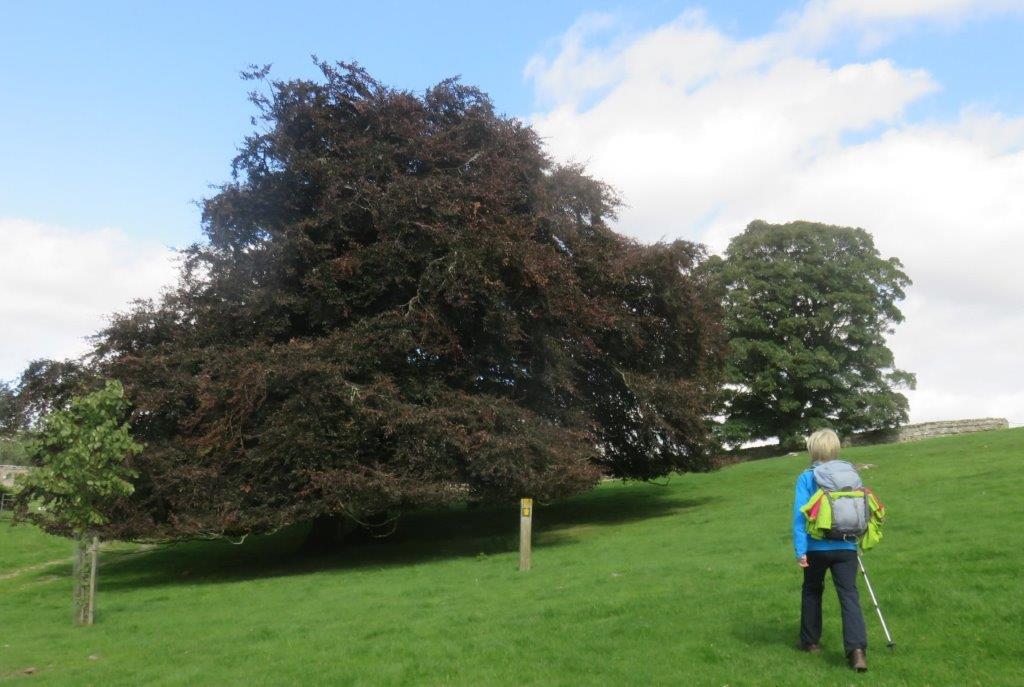 walking through Bear Park (footpath well marked here)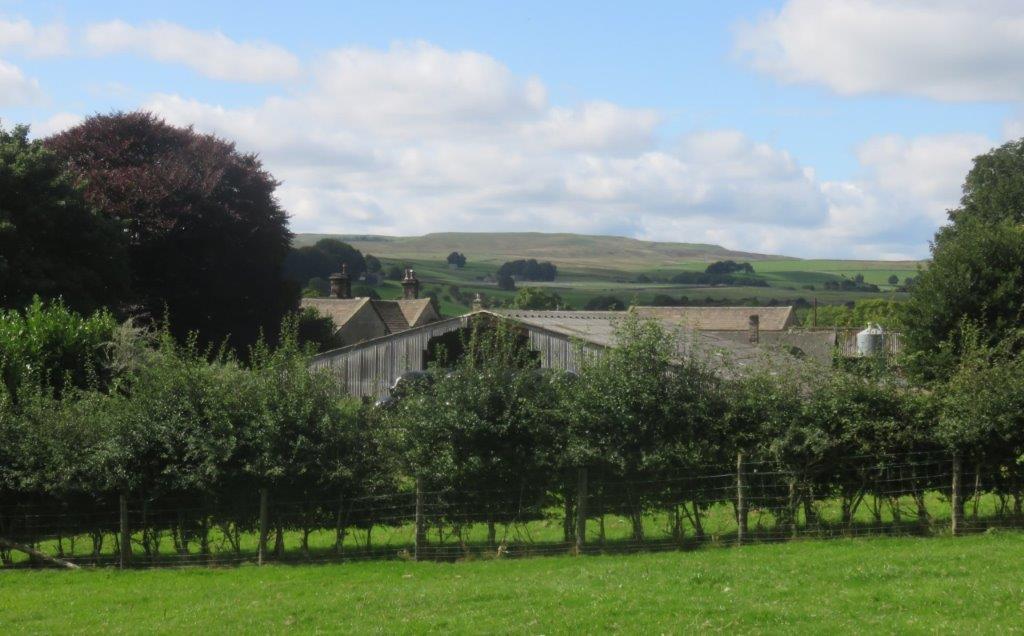 Bear Park - 17th century house (which replaced earlier Hall) - some farm buildings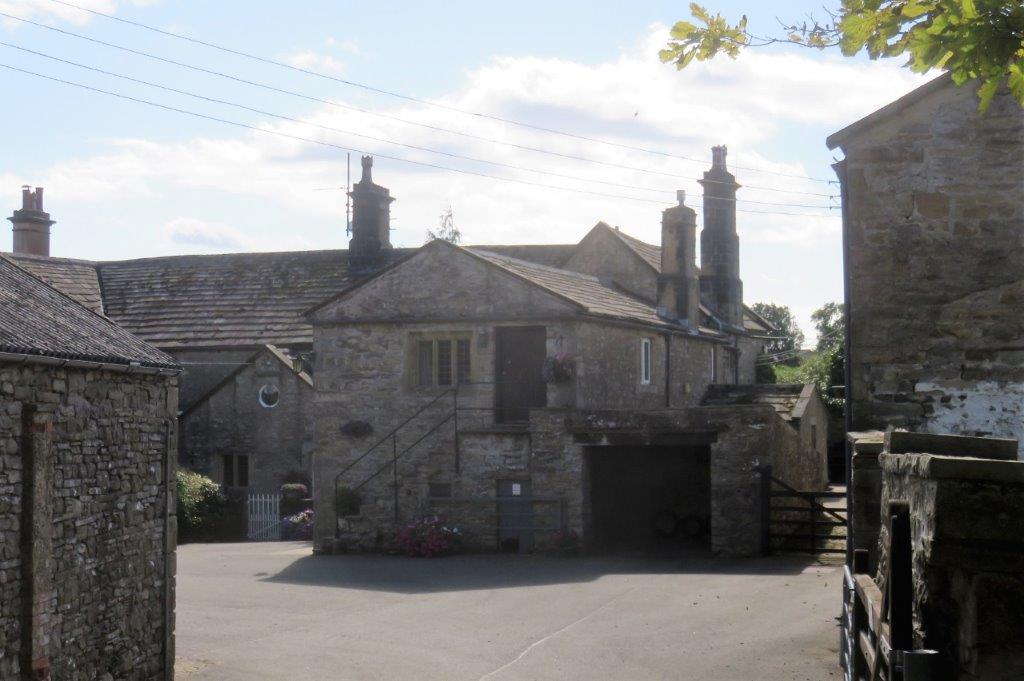 as above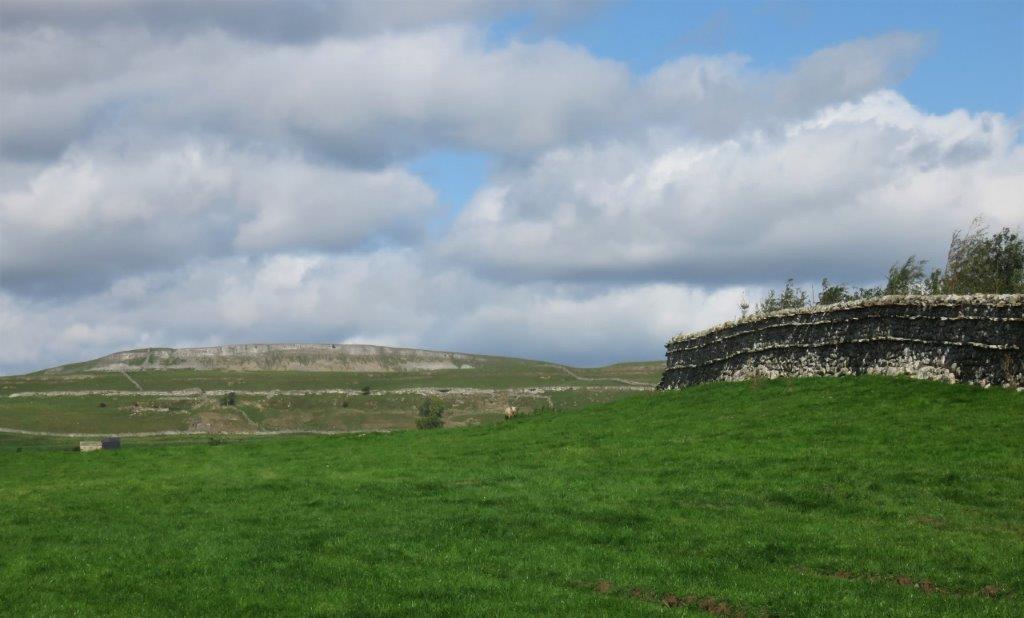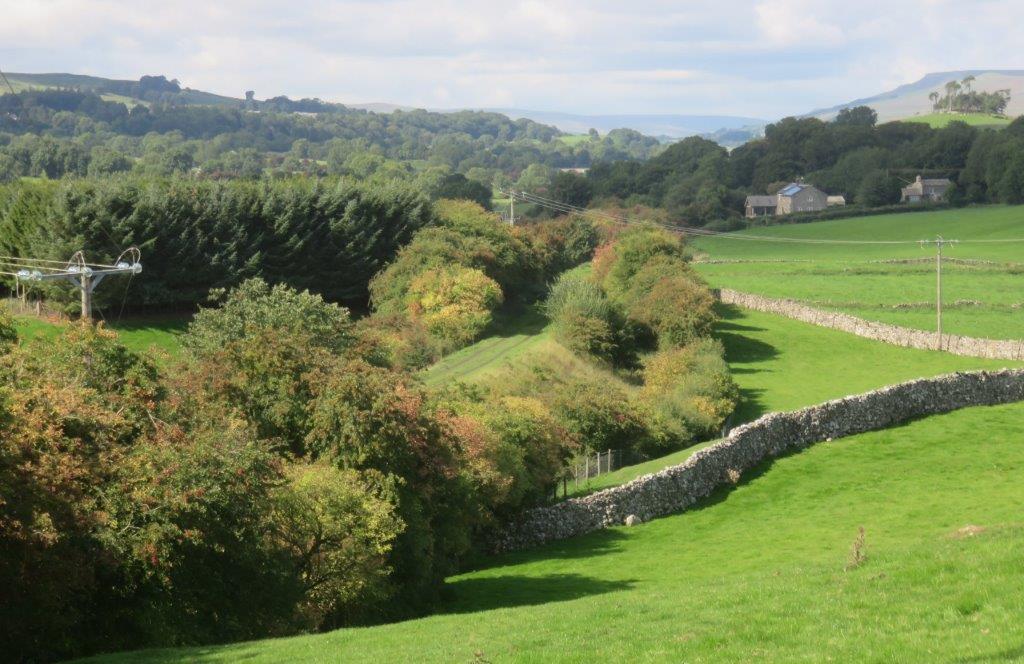 part of the embankment of the dismantled railway through Wensleydale is visible - only some parts of 'rail track' are now footpaths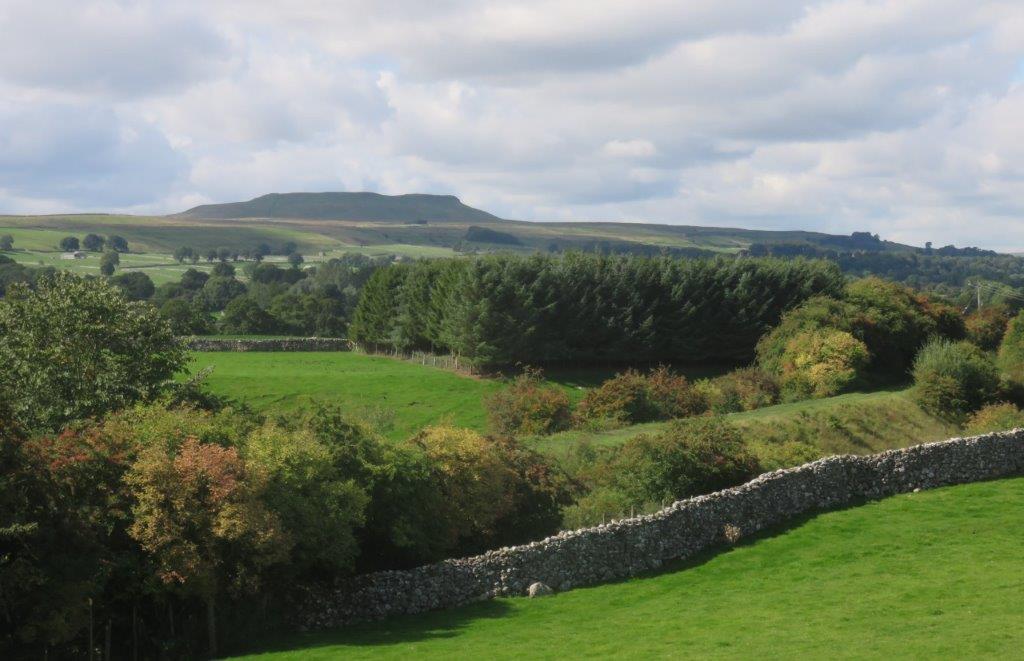 as above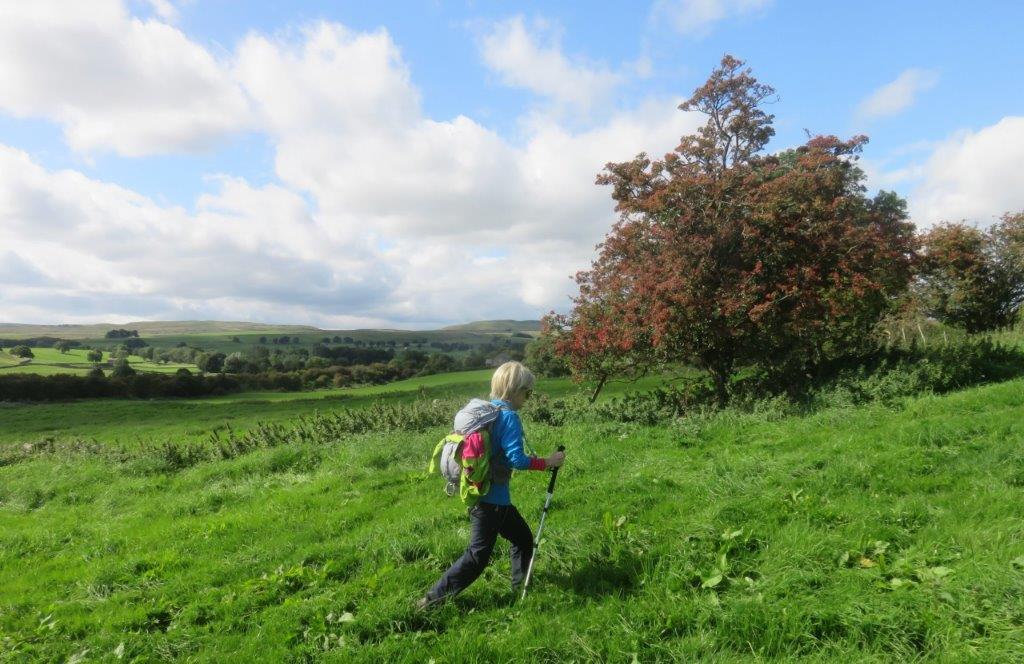 turning up toward the road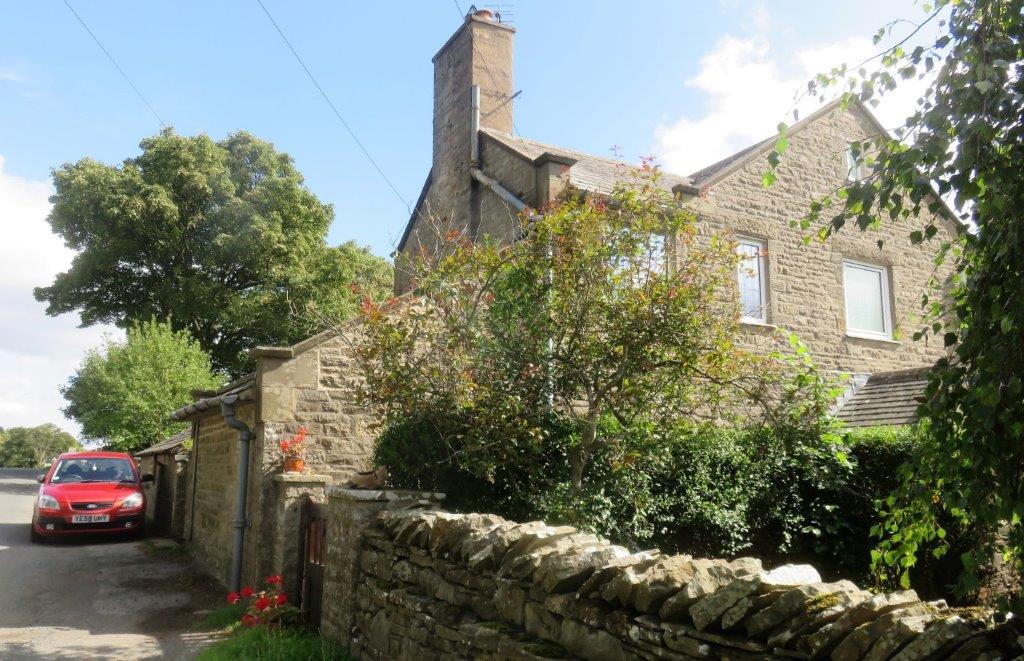 Bear Park Gate House?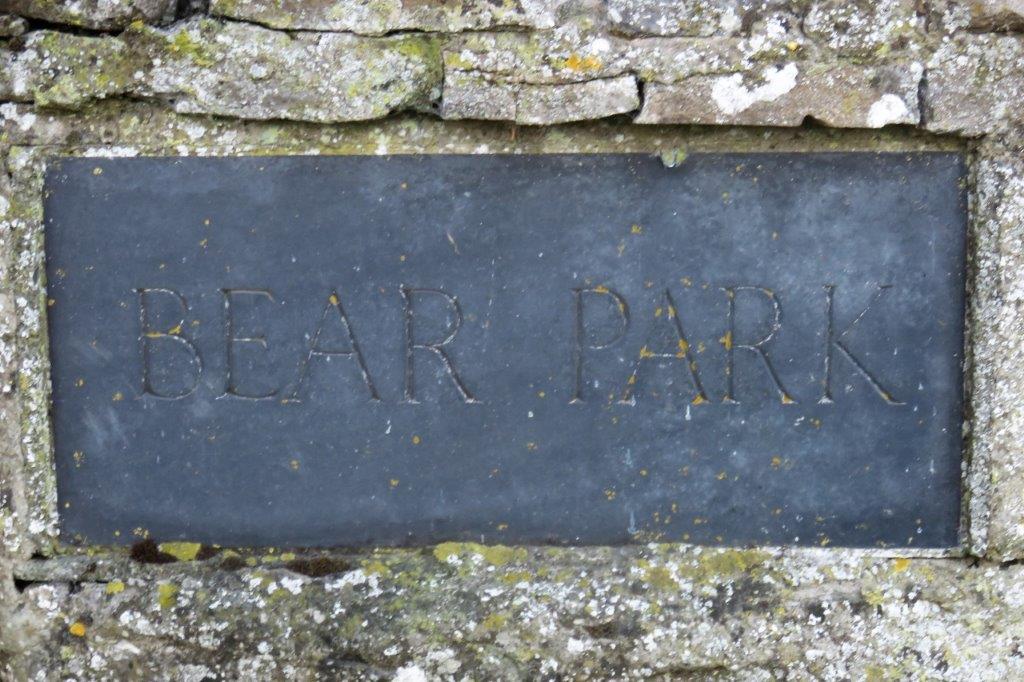 Bear Park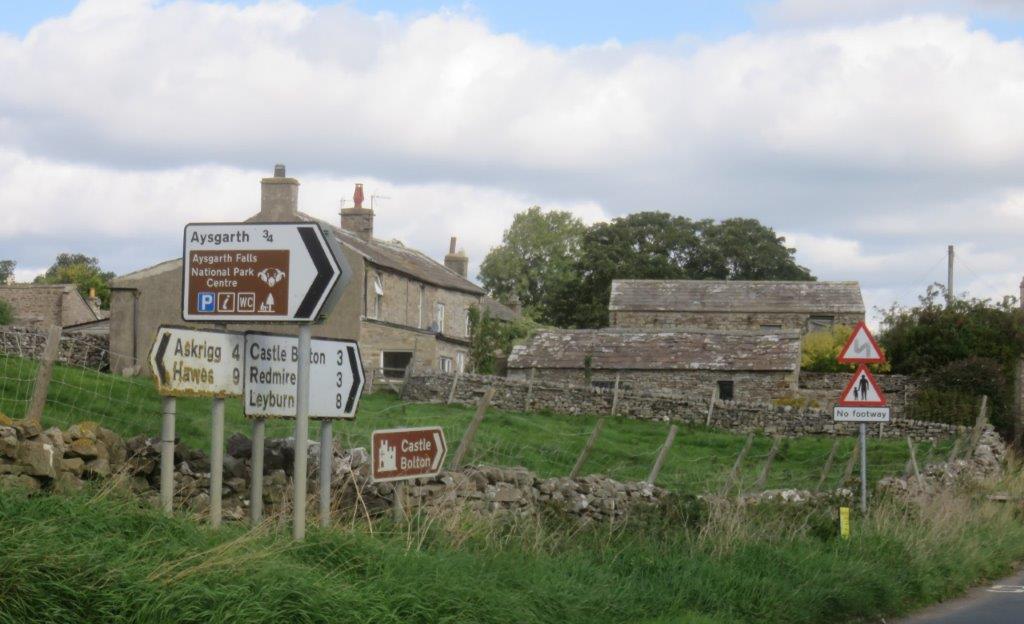 west edge of Carperby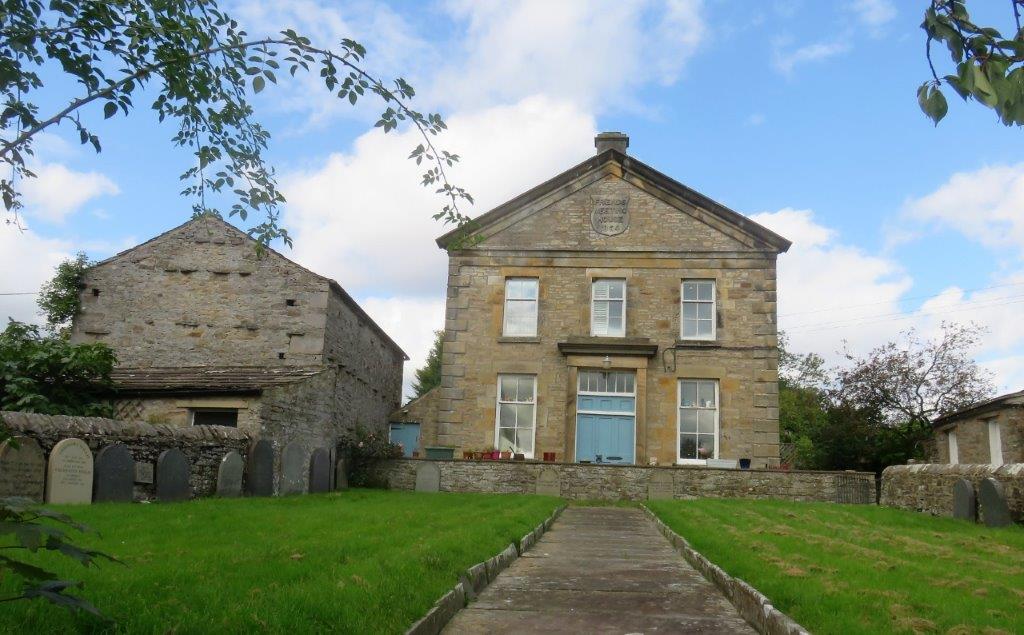 short diversion into Carperby to see Quaker Meeting House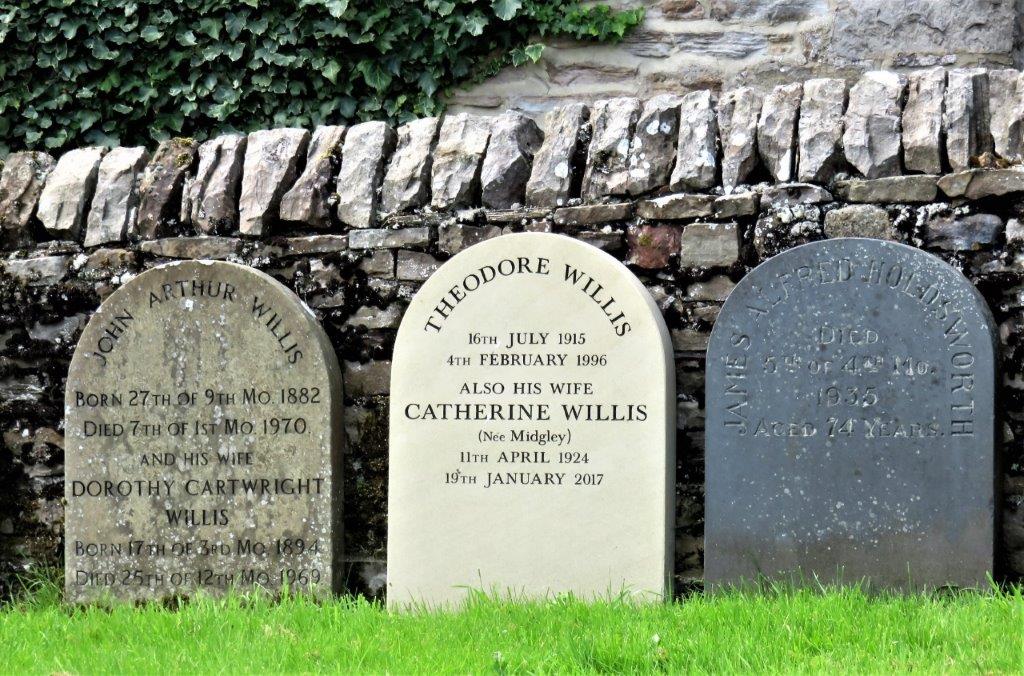 simple gravestones of Quakers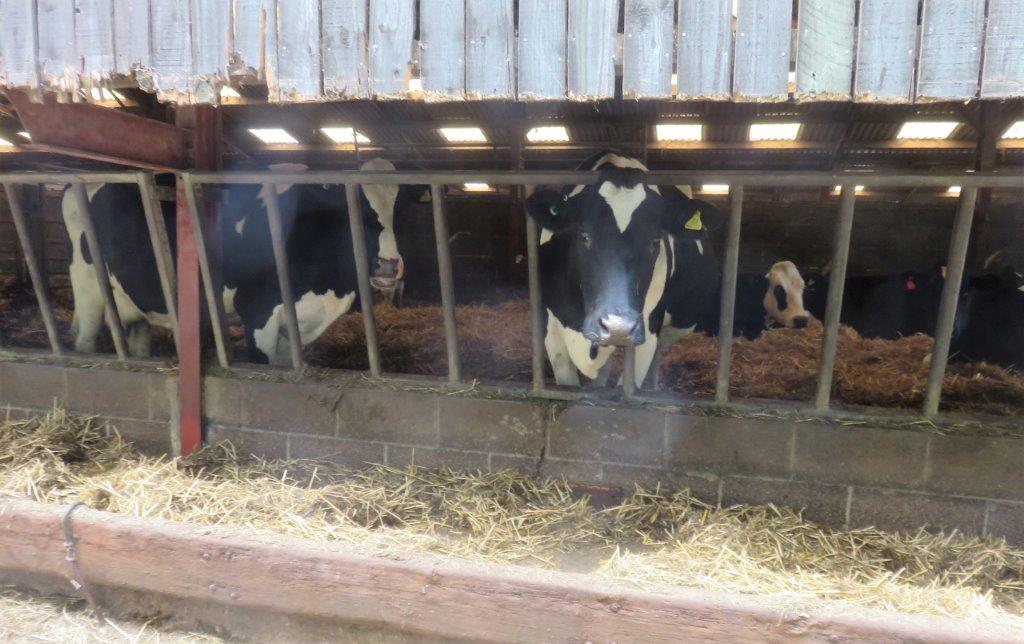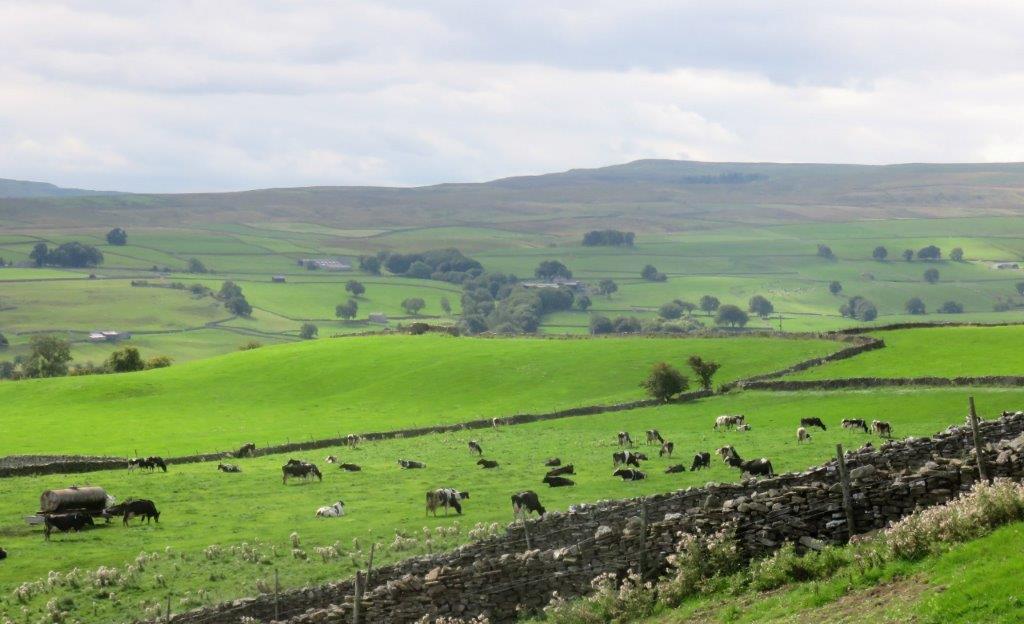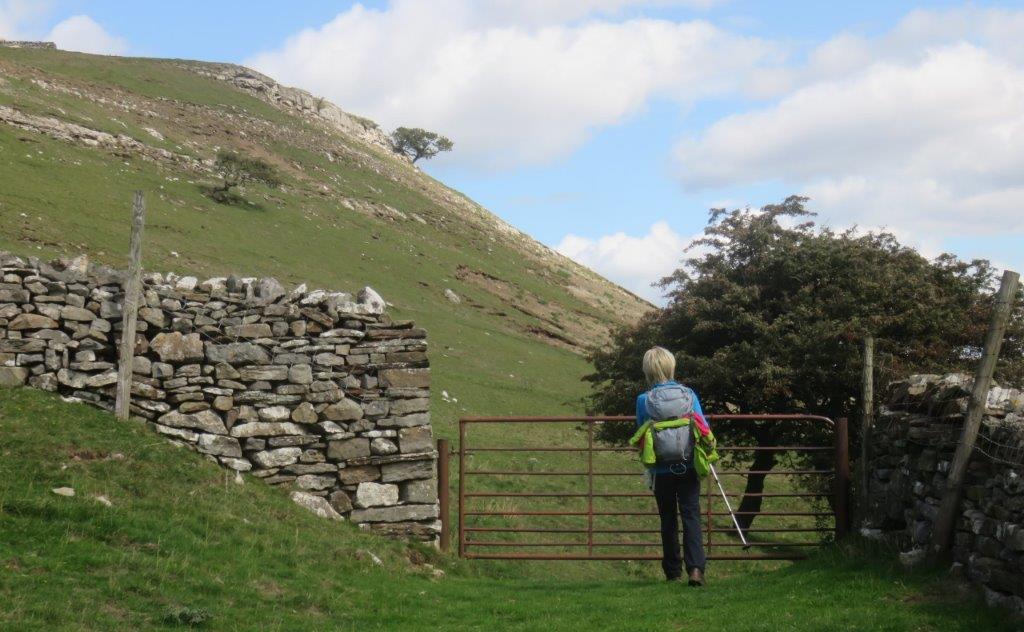 up at Bridleway passing under Ponderledge Scar (not in Open Access Land)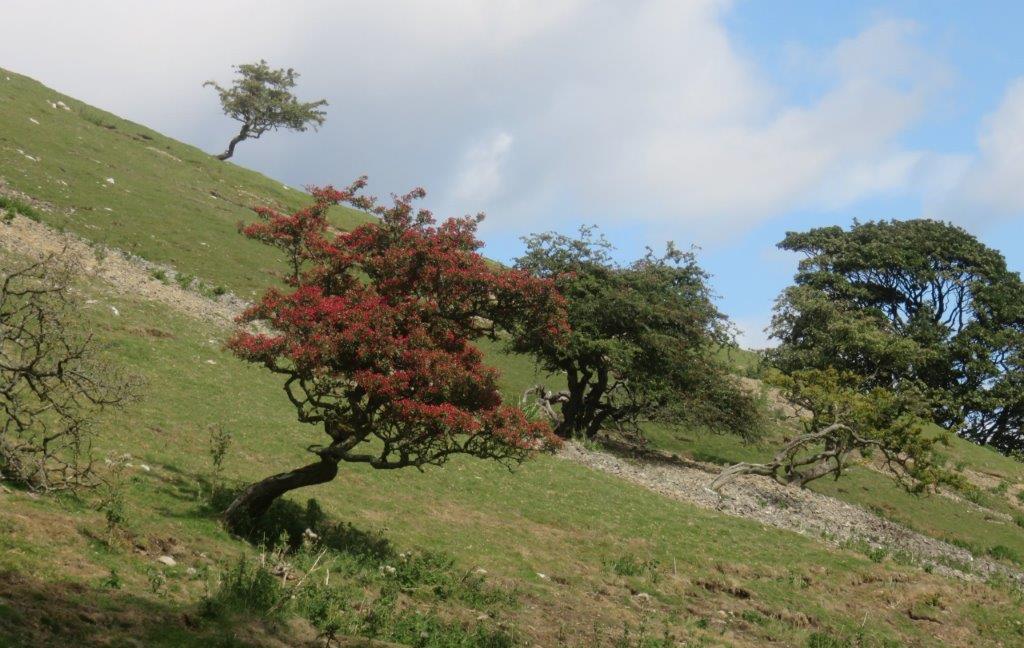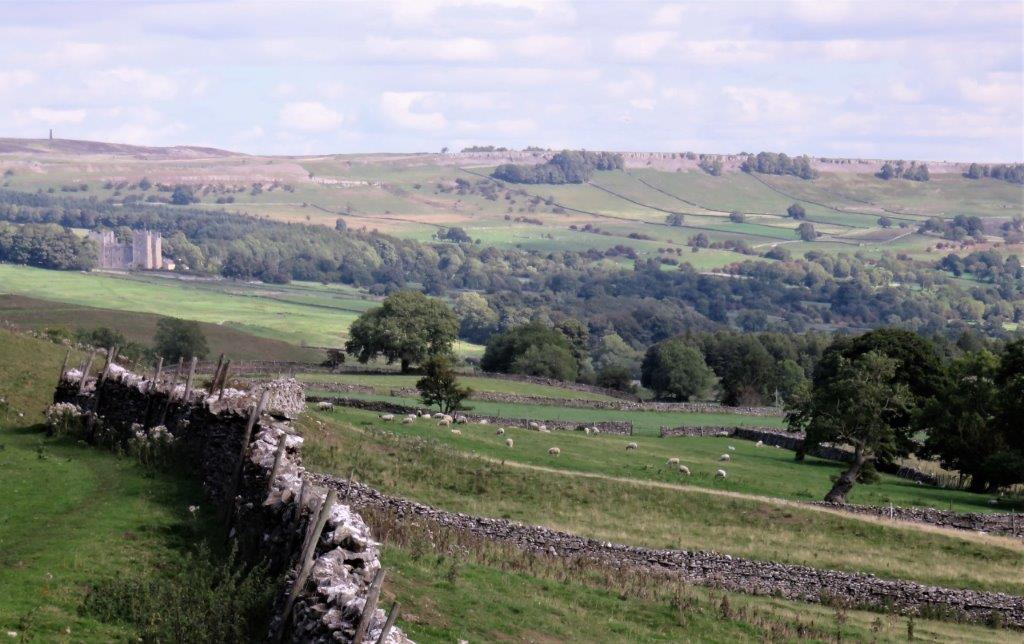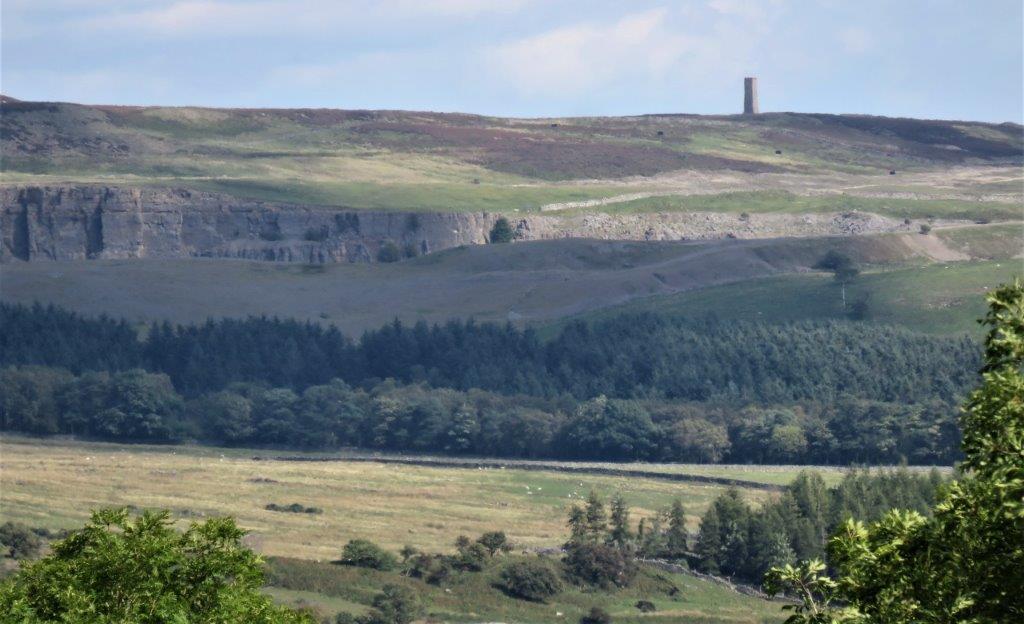 Lead smelting chimney on skyline?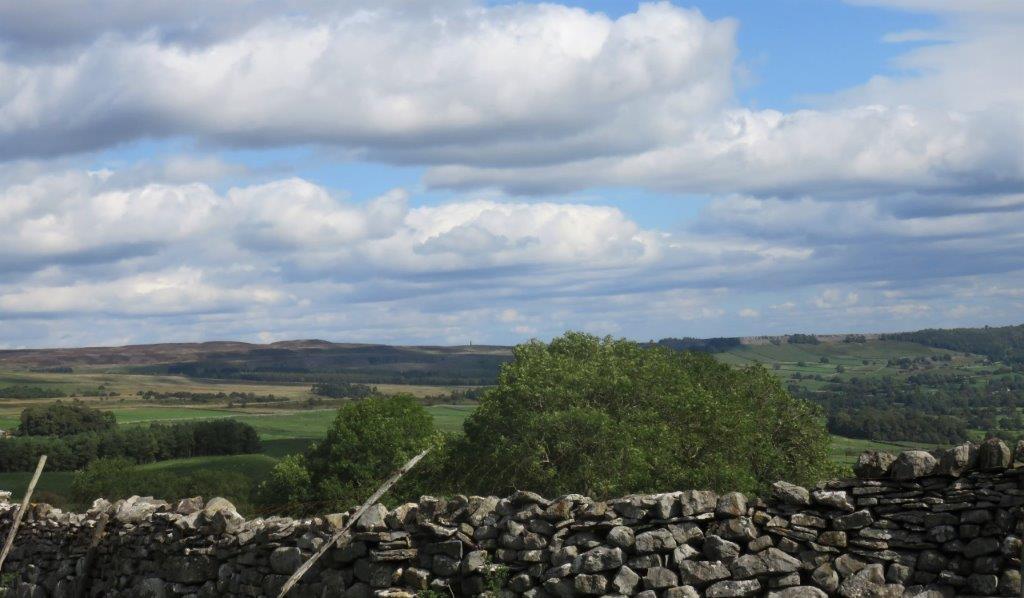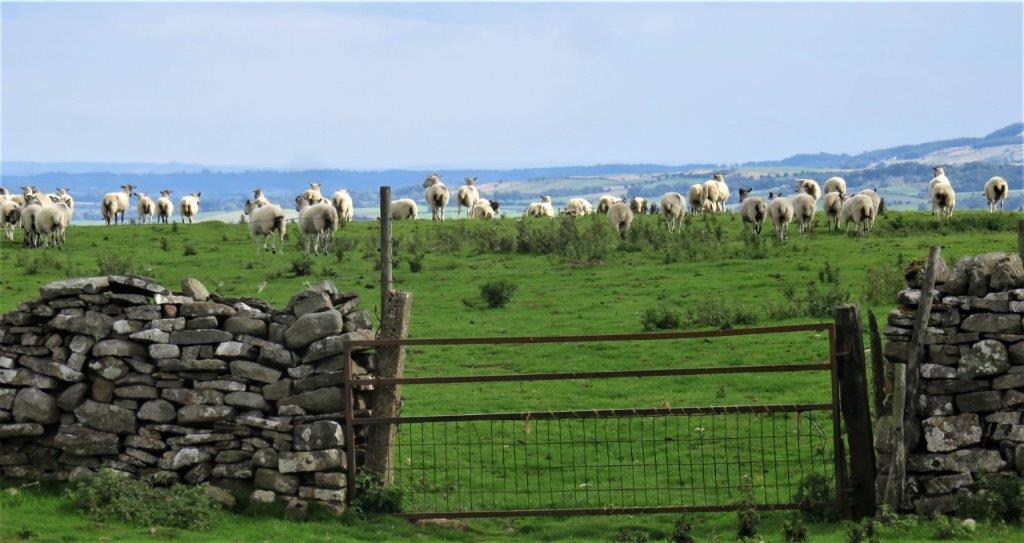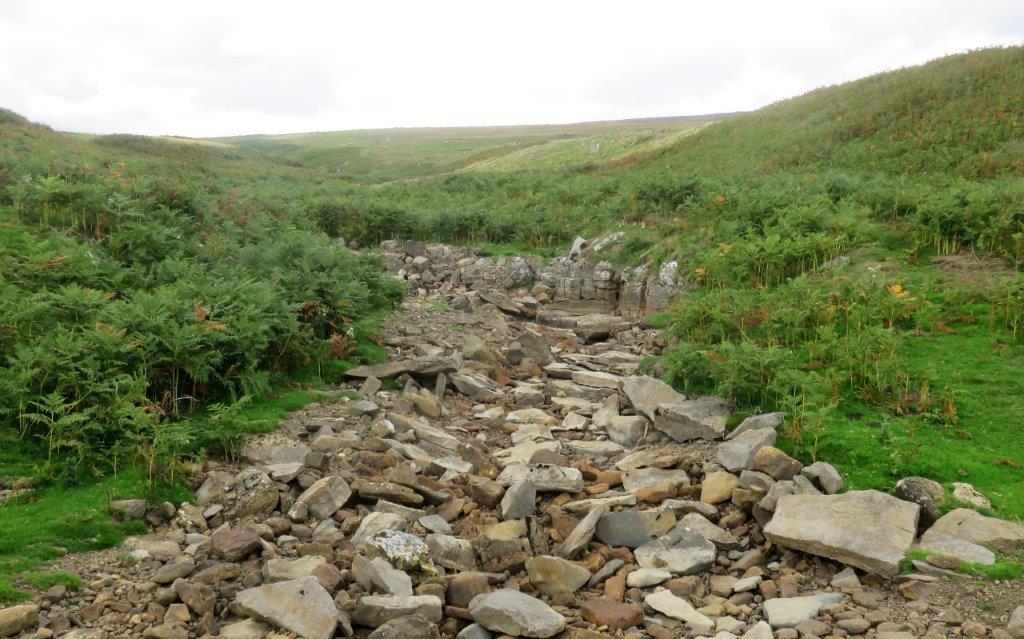 Beldon Beck - not clear how rough loose stones got here?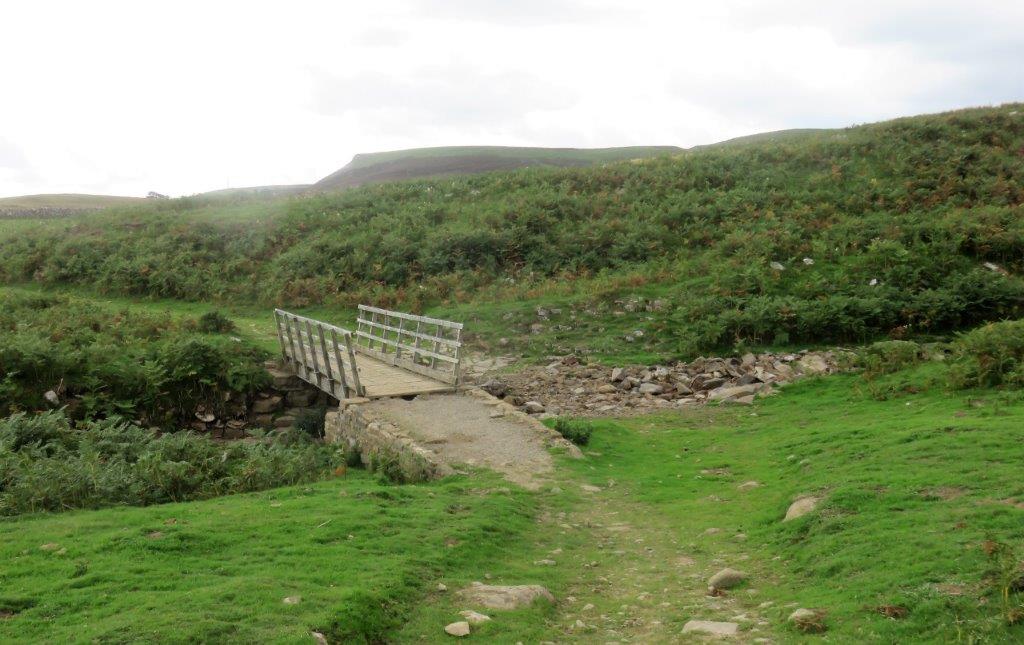 Footbridge with Ford alonside over Beldon Beck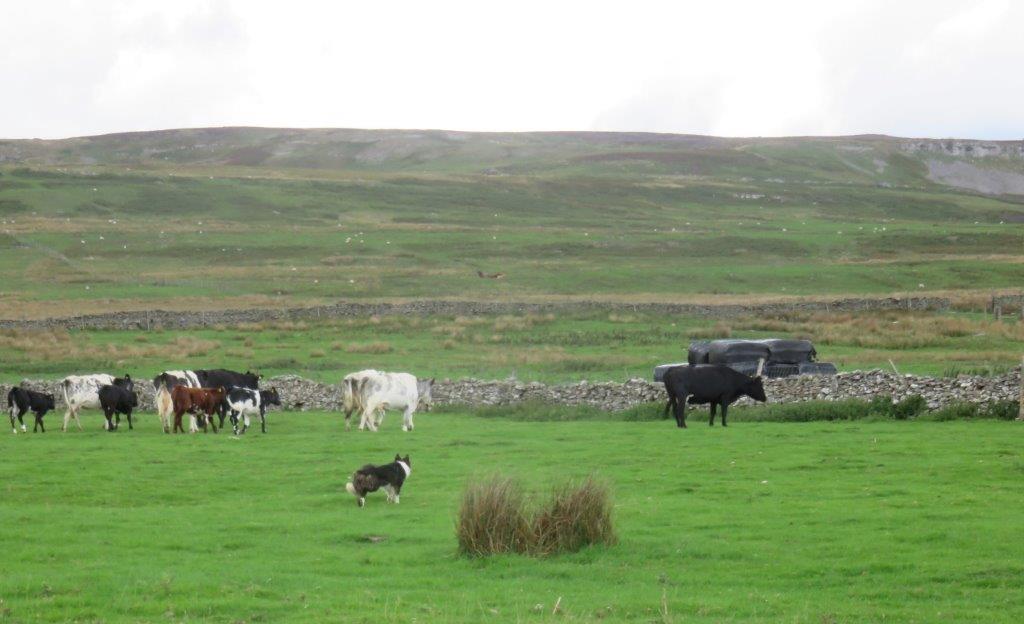 a 'cow' dog?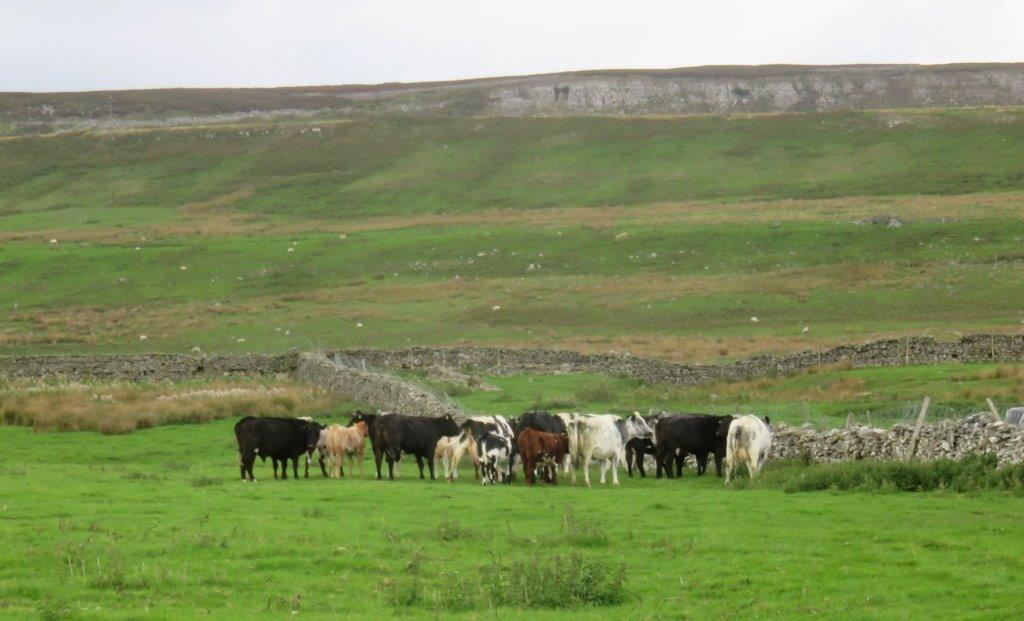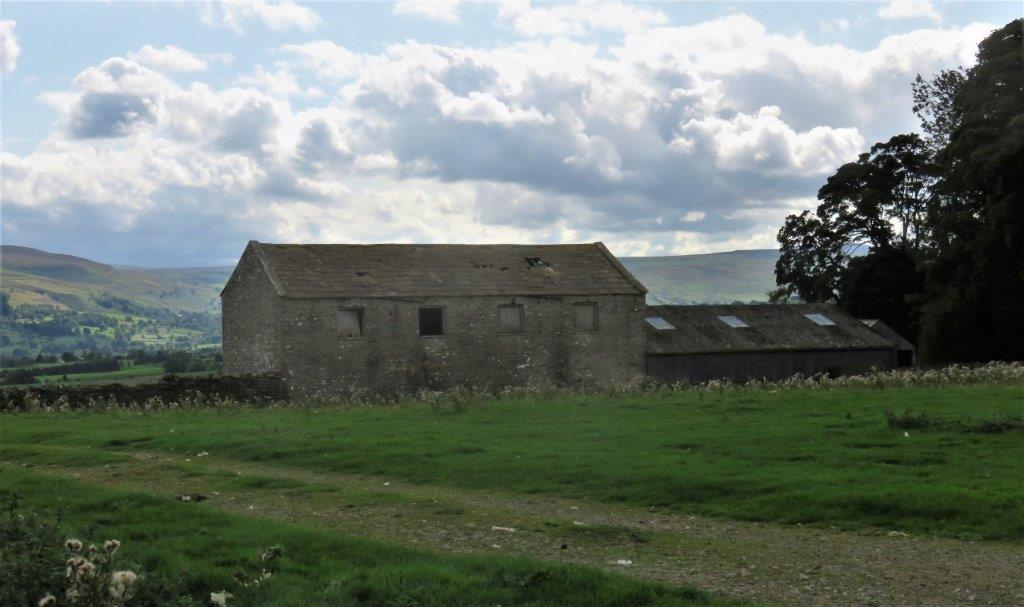 name of decaying farm house / building?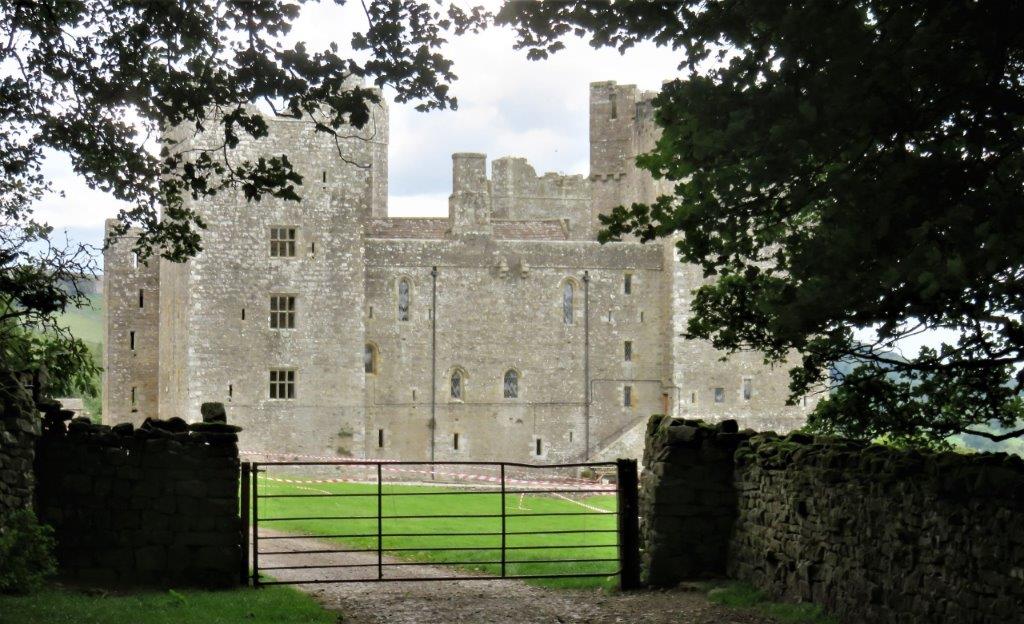 Bolton Castle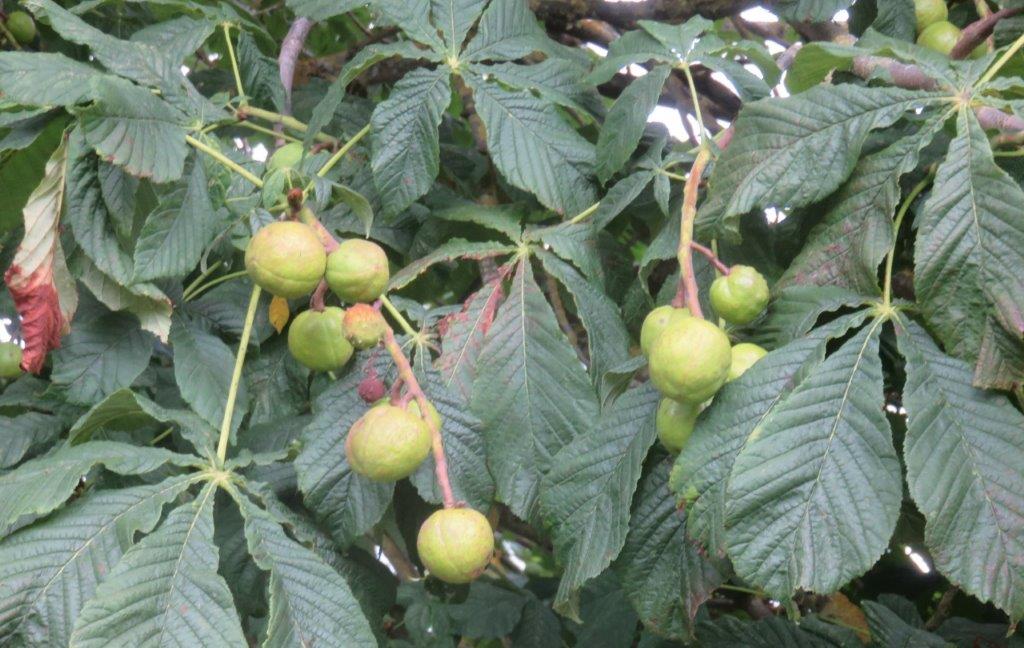 Chestnut conkers?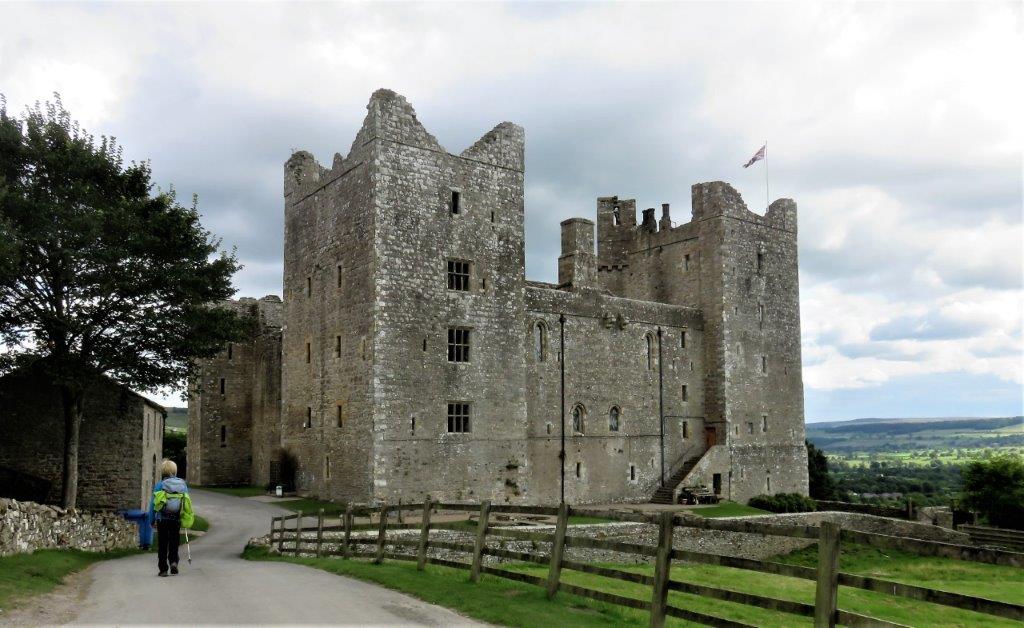 Bolton Castle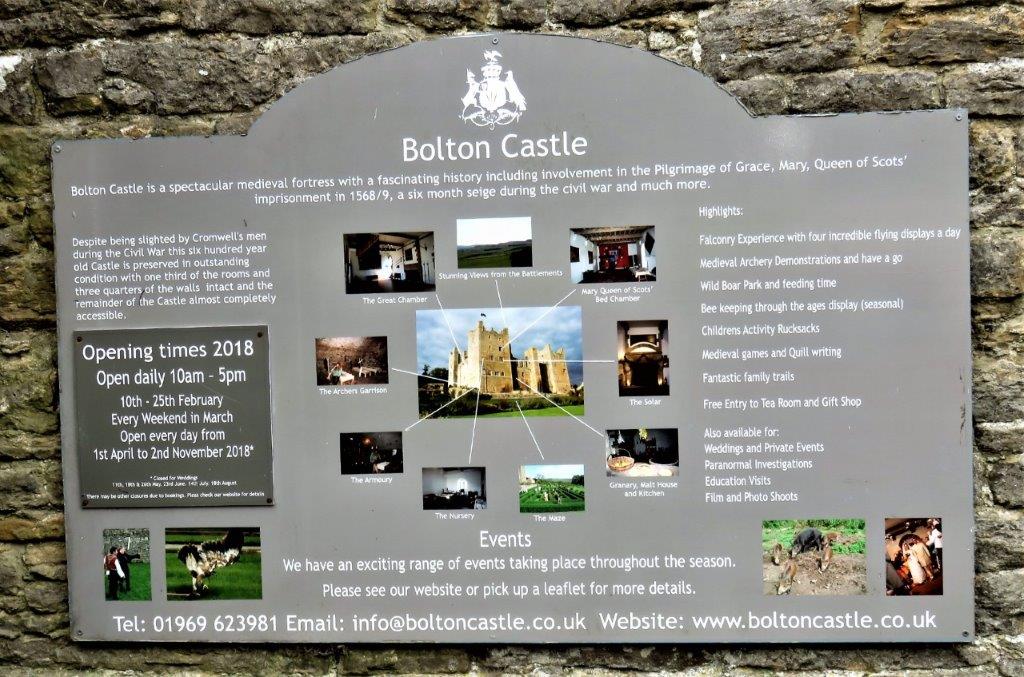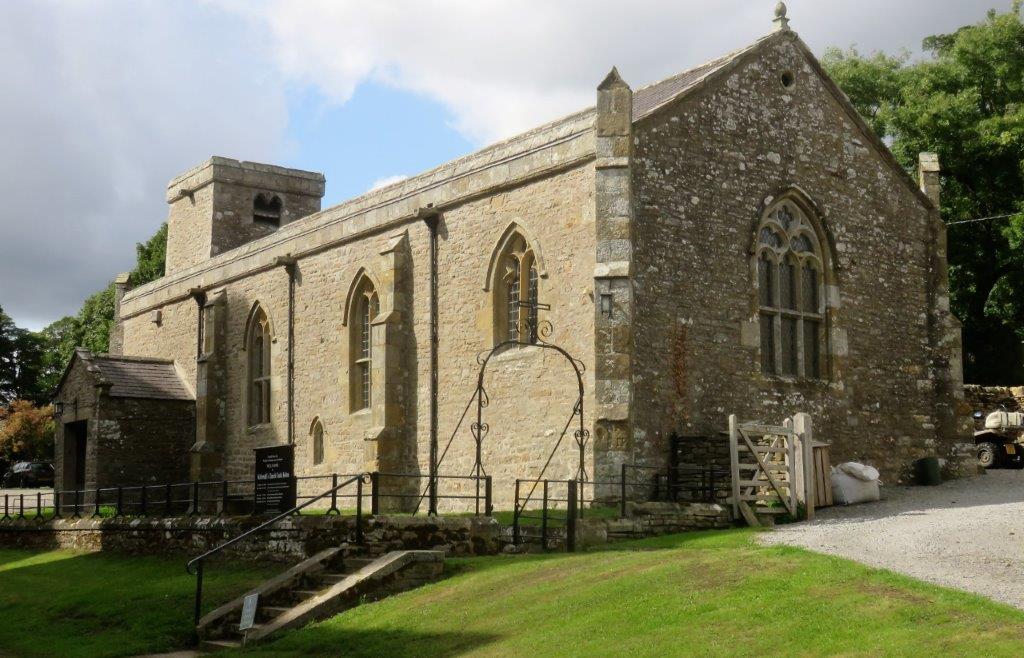 St. Oswald's Church at Castle Bolton (village)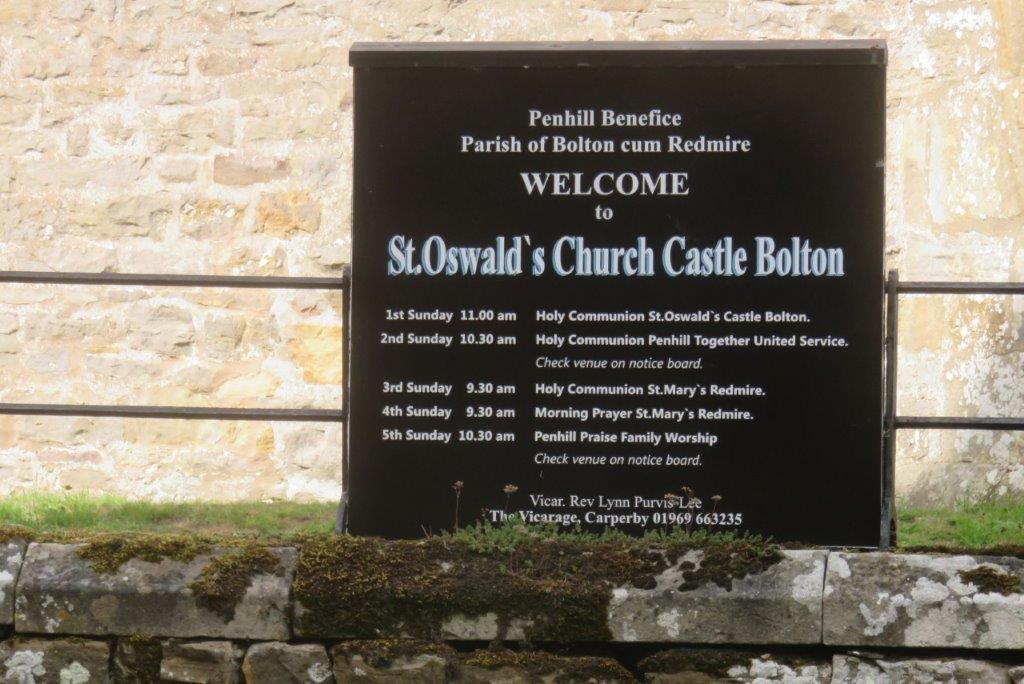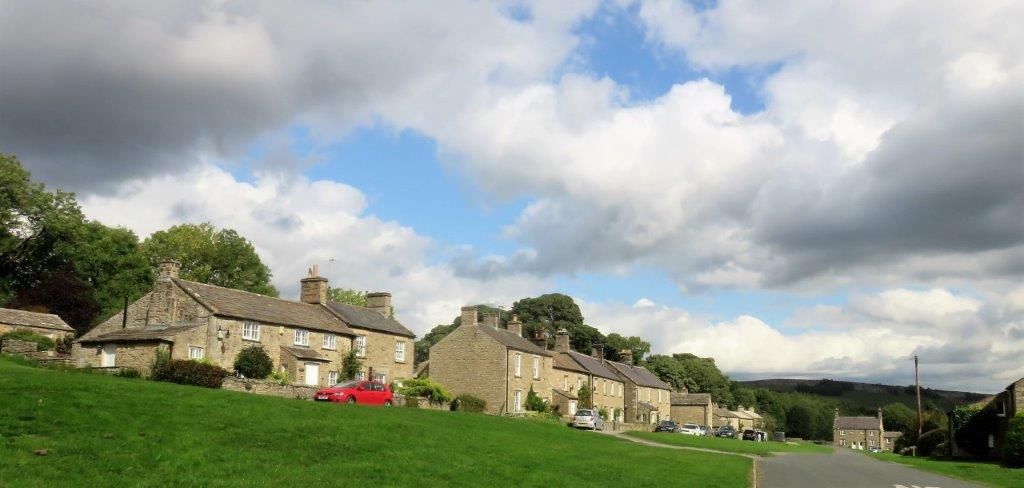 Castle Bolton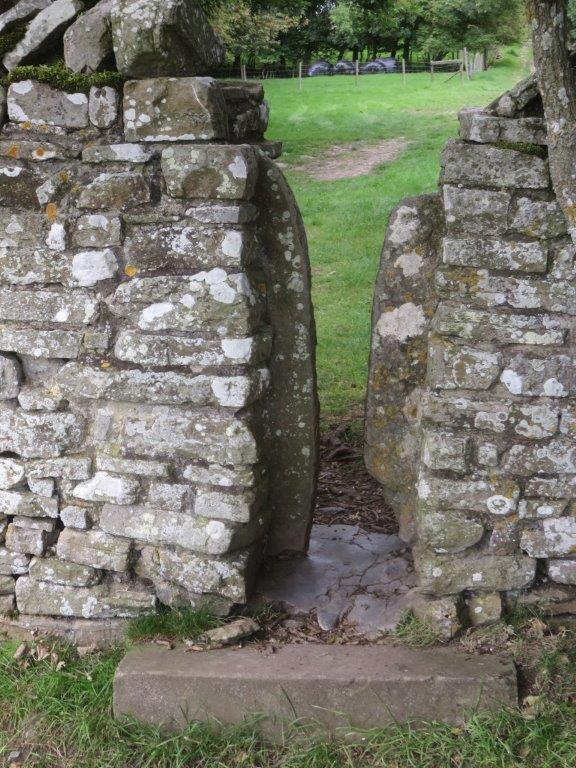 check size of your calves & thighs before passing through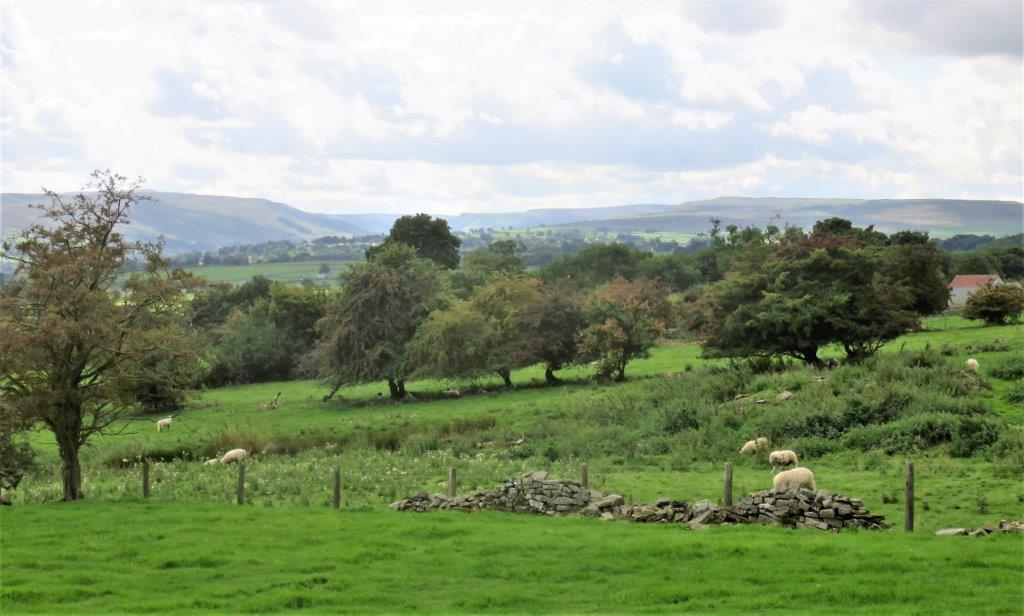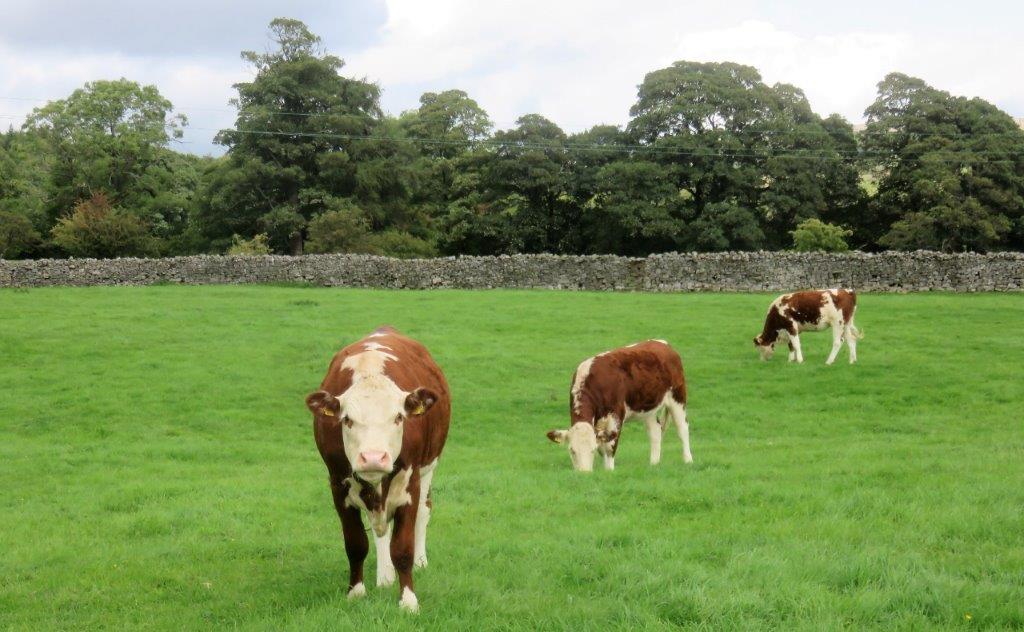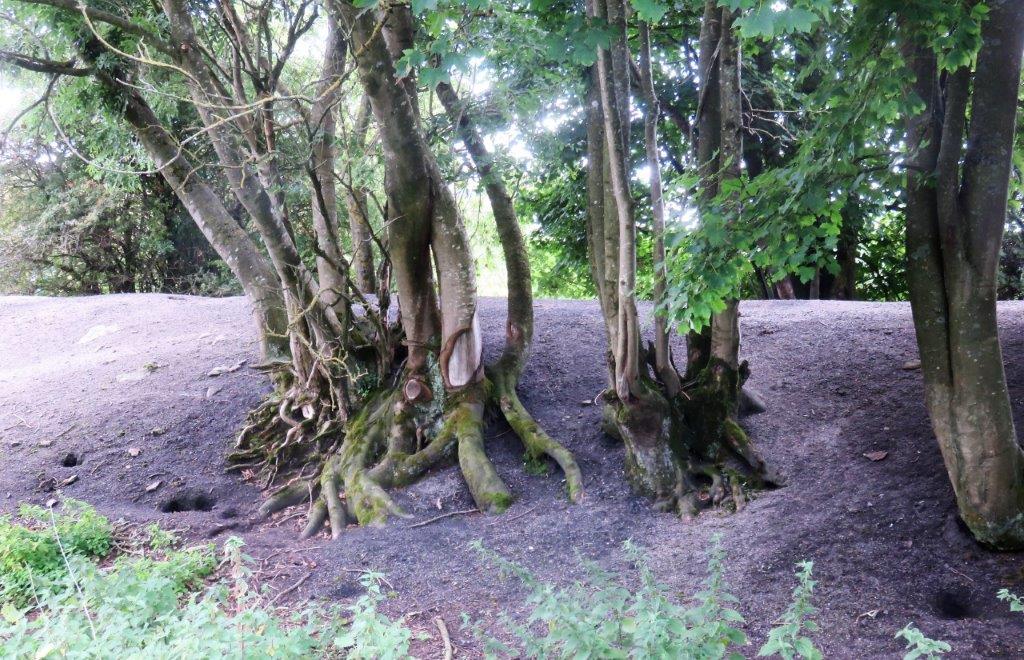 railway embankment denude of rail track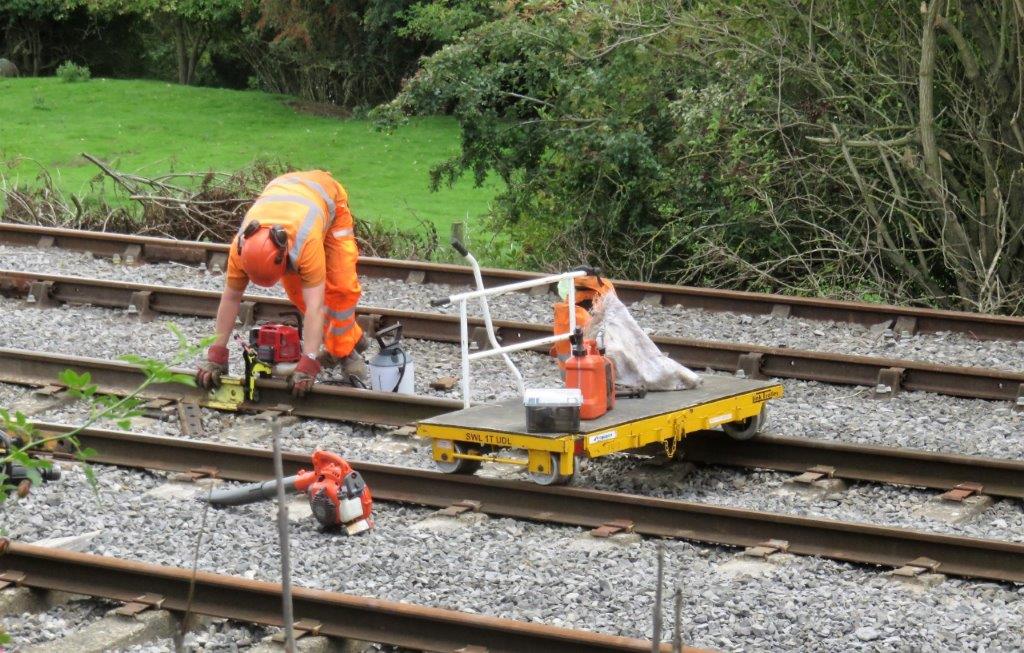 Trains run up to Redmire / Castle Bolton from Leeming Bar. This Wensleydale Railway is run by enthusiasts. Track maintenance being done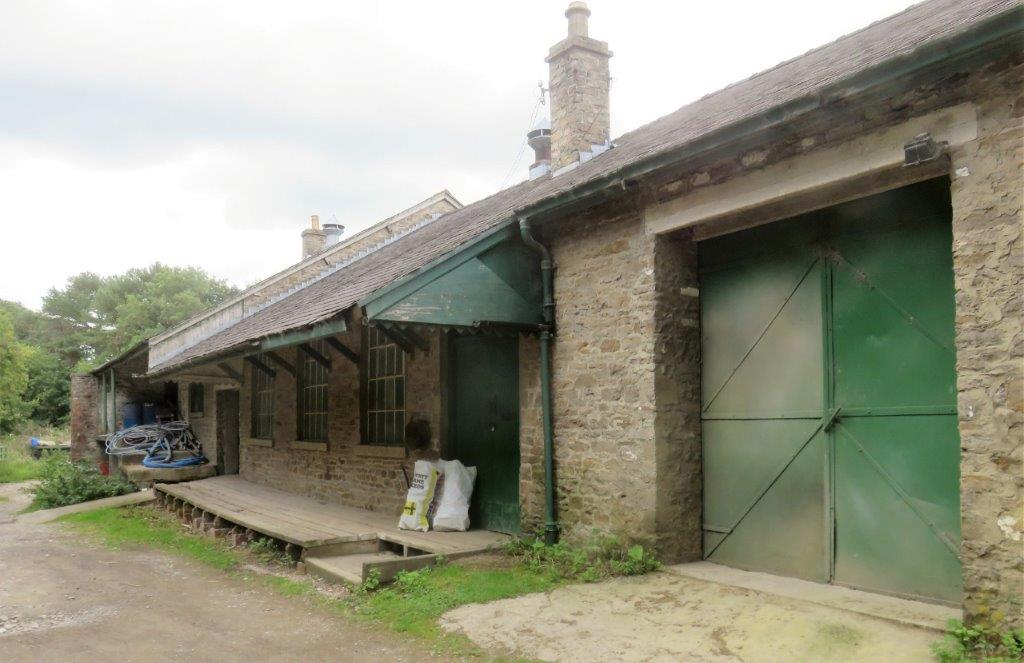 warehouse near station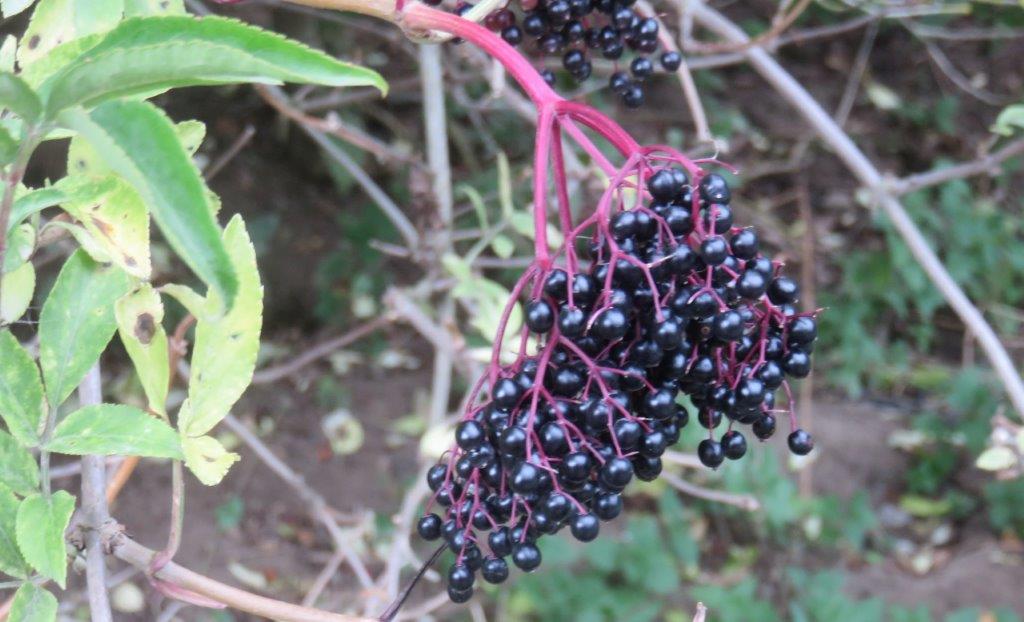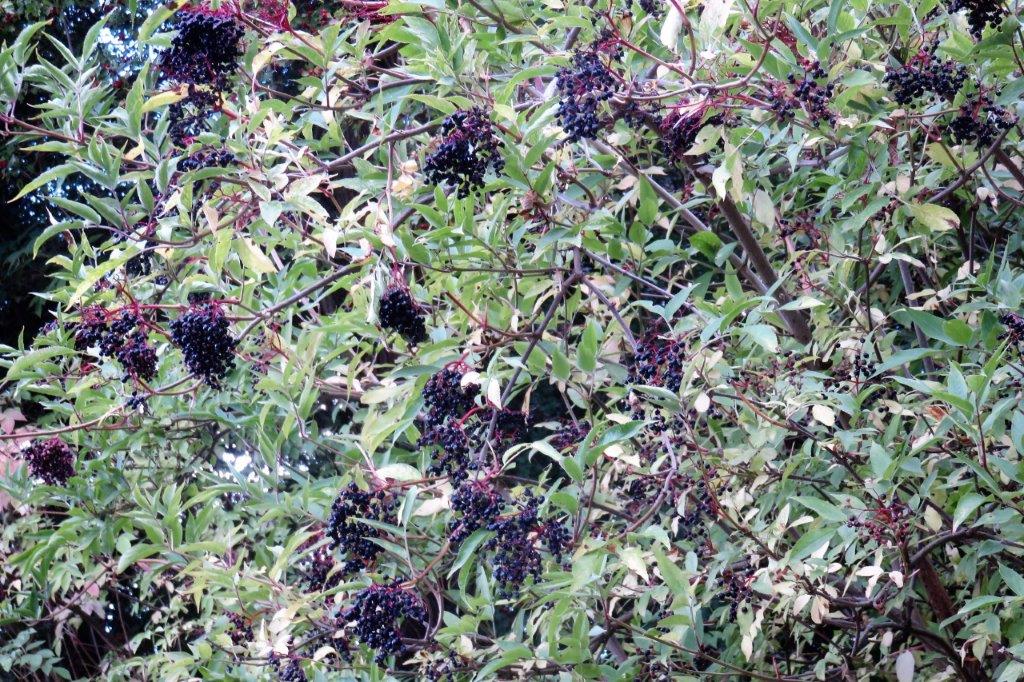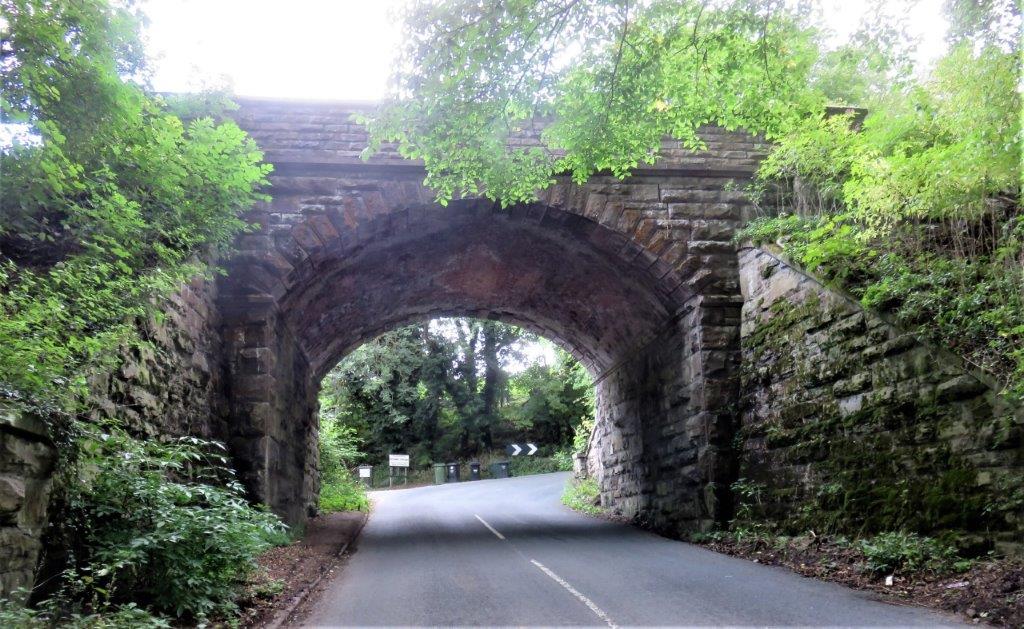 road under rail bridge (Jonas Centre to left after bridge)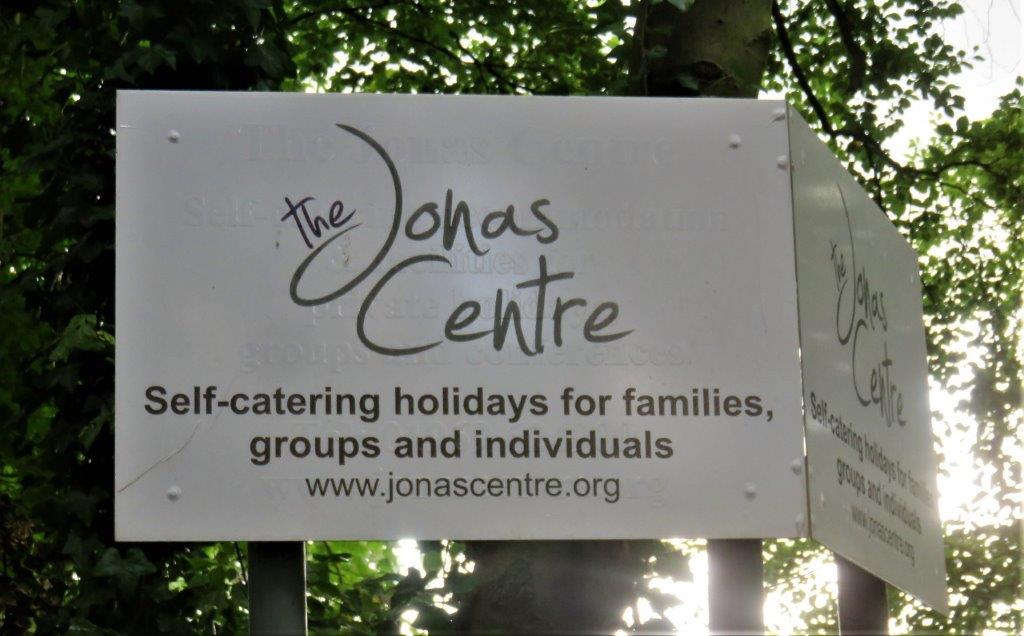 walks index
-
home page
- contact me at