walks index
-
home page
- contact me at

2020.02.27 Common part of walk led by Judy Gathercole & Susan Rushworth
BUS - Patterdale along A592 Rd, alight at junction with B5320 Rd (as bridge rebuilding works* over River Eamont in progress), ~E over temporary bridge into Pooley, continue on B5320 to Church, turn ~SE on minor road then continue on bridleway to 'cairn' (now seat) at NY483227, turn ~S to The Cockpit (stone circle), BW starting ~W, along south edges of Barton Park & then Auterstone Wood, across Swarthbeck Gill, turning ~S to Mellguards, FB over Fusedale Beck, continue roughly SW on BW to NY437191 where party splits. One party continued via Martindale (new) Church short of Sandwick then along Ullswaters edge back to Patterdale. (The other party continued as described on separate walk description) - *bridge destroyed by floods in December 2015
Pictures here of common part of walk: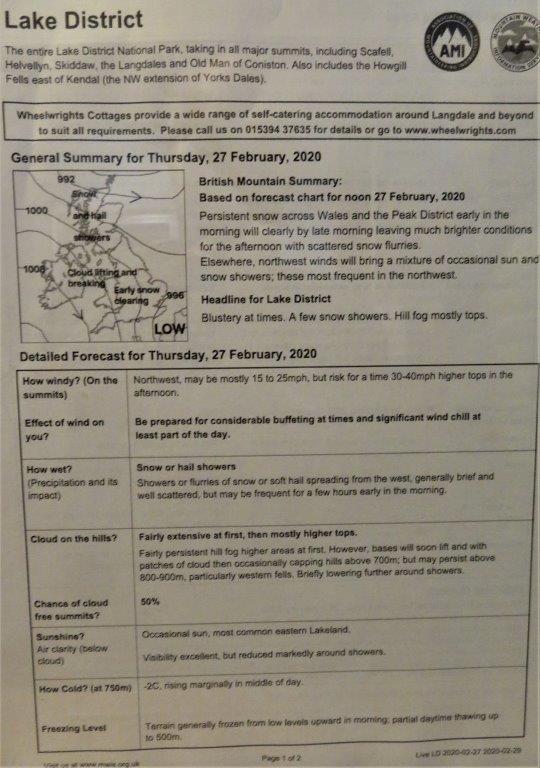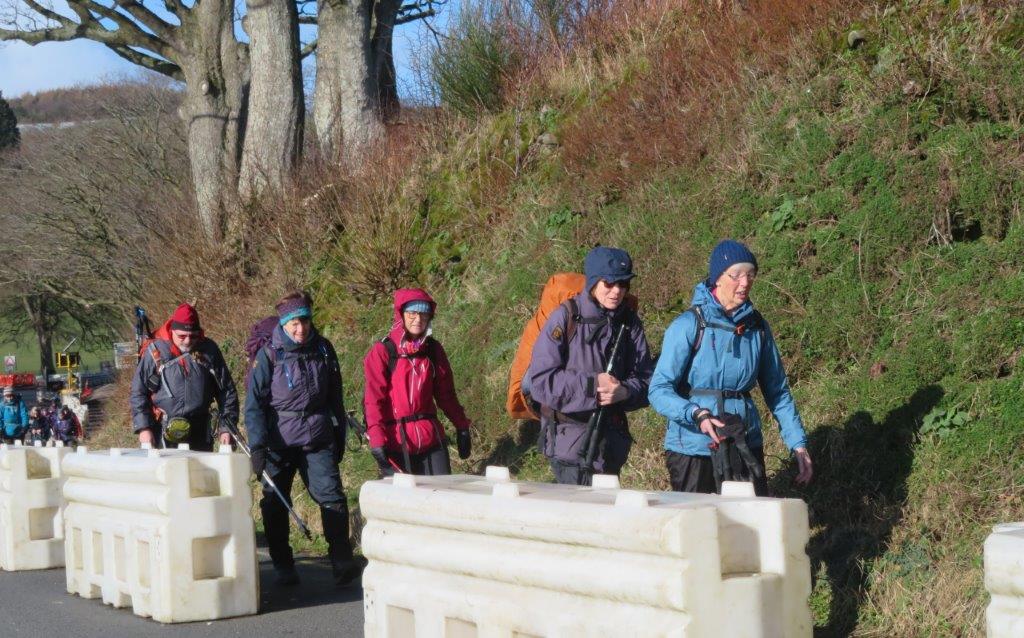 walking from the A592 road along the B5320 Road toward Pooley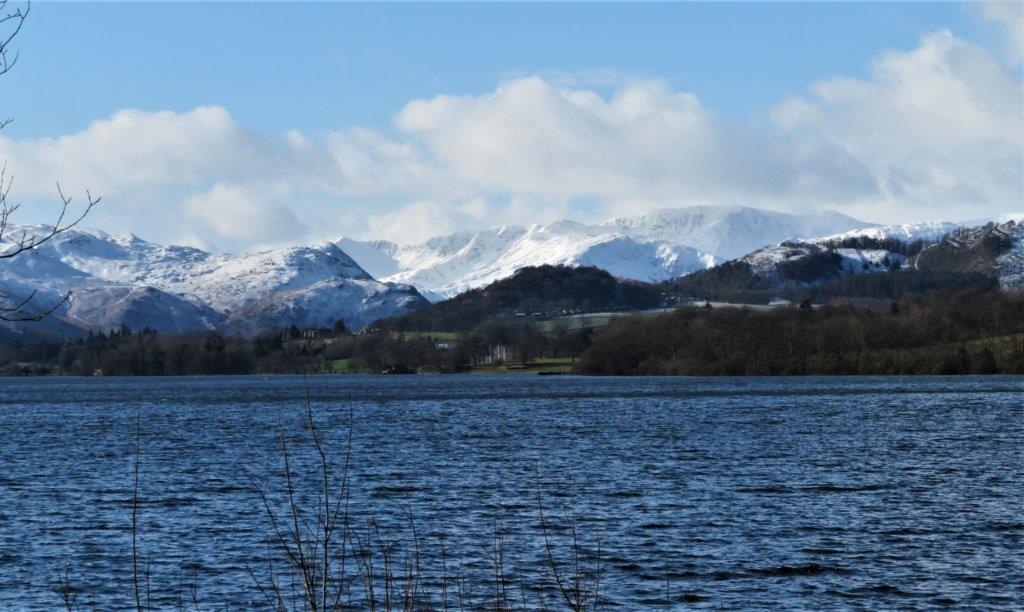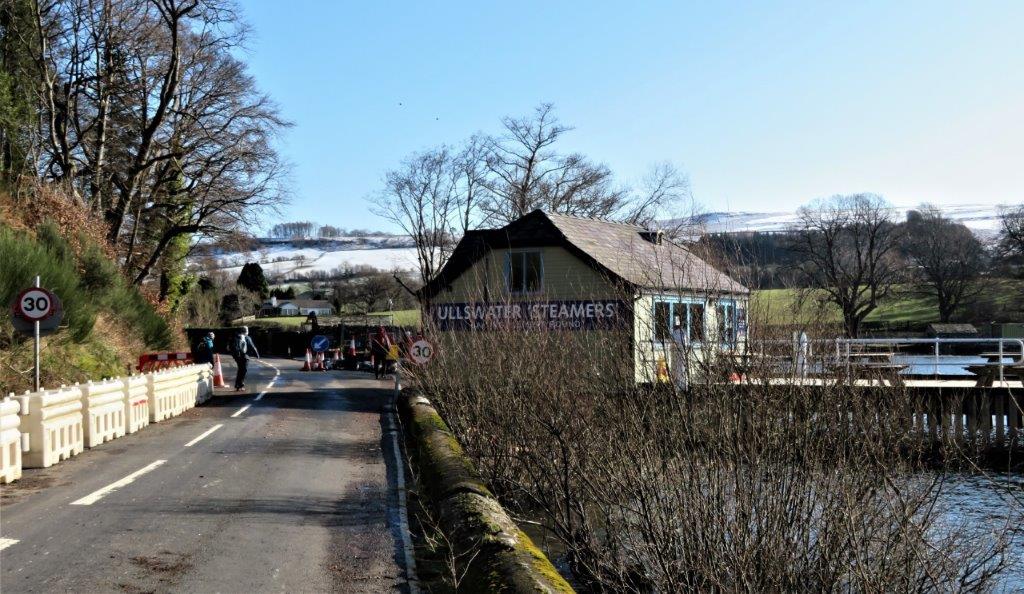 Ullswater Steamers at Pooley Bridge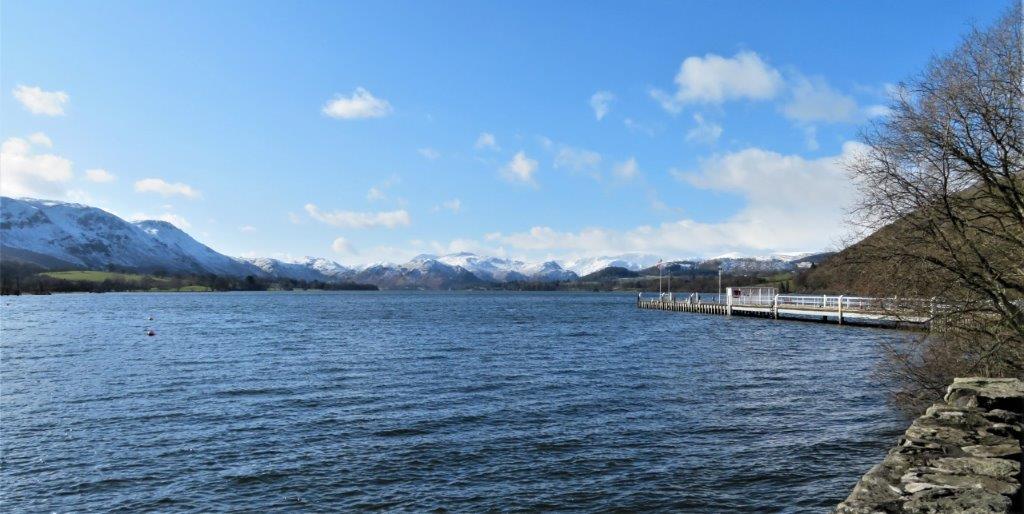 looking South ward down Ullswater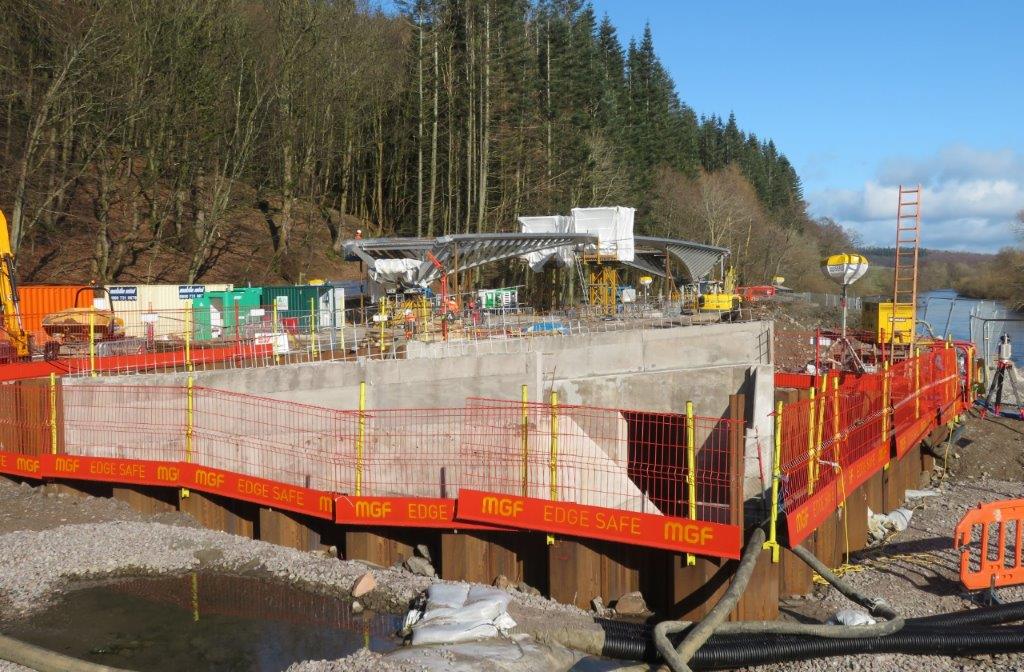 The new bridge at the back - first stainless steel bridge in Britain - looks as though it is going to be placed into position in one piece and the the top deck constructed.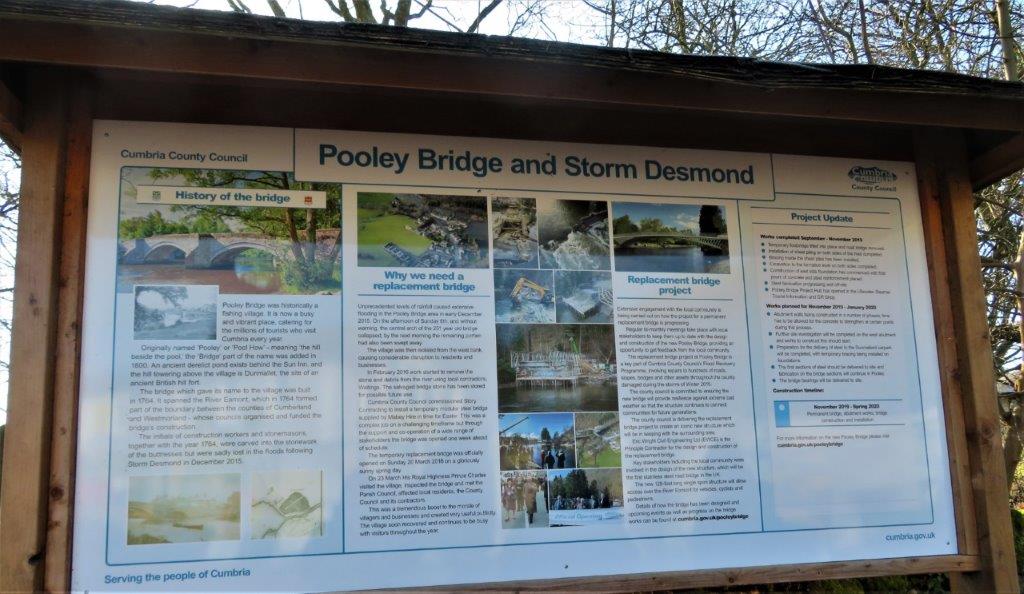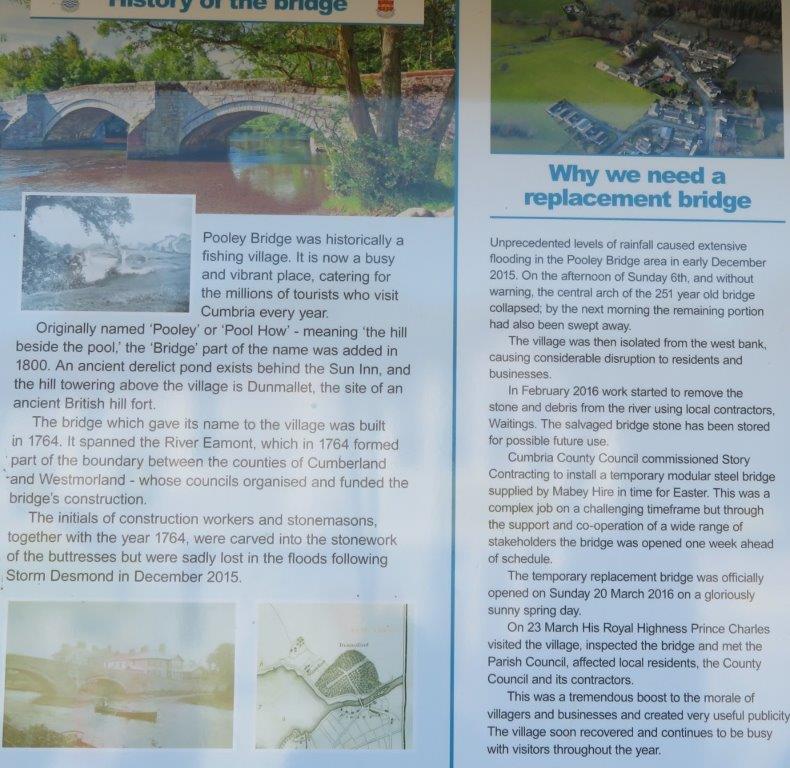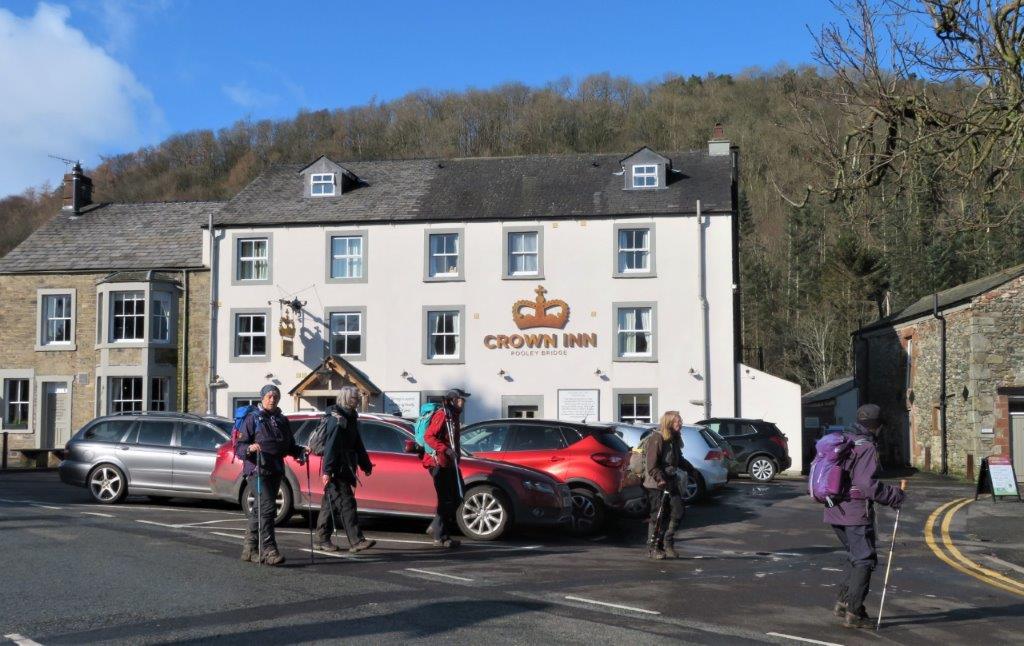 Crown Inn at Pooley Bridge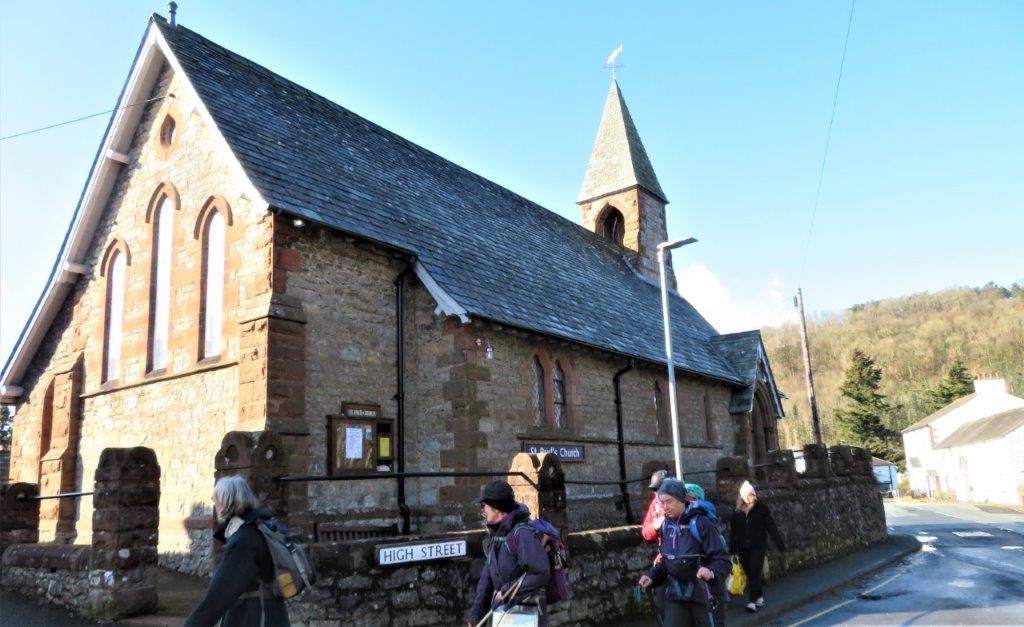 St Paul Church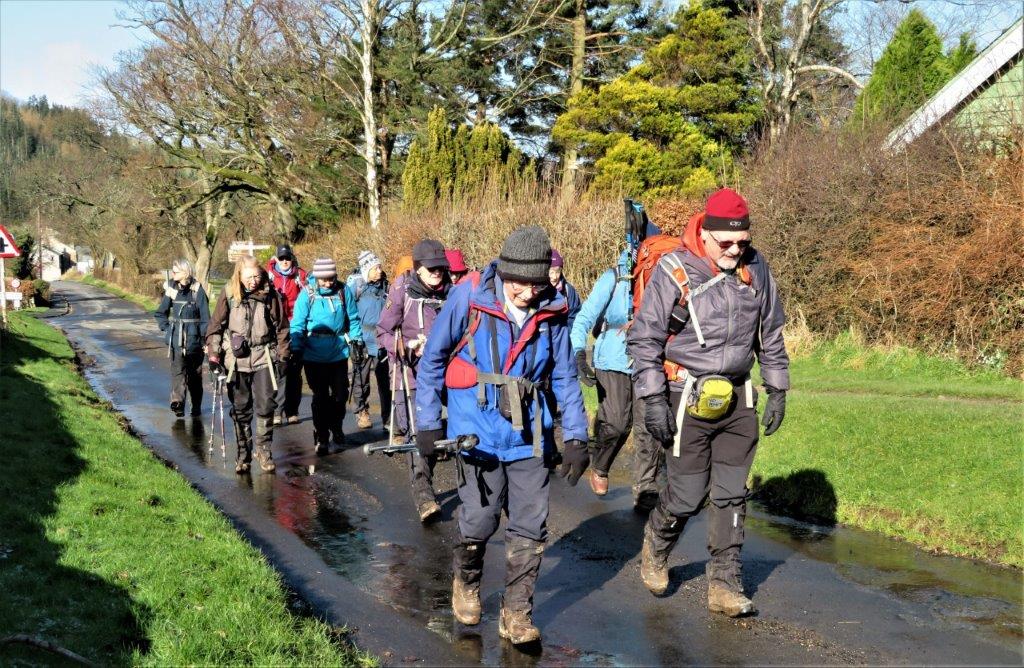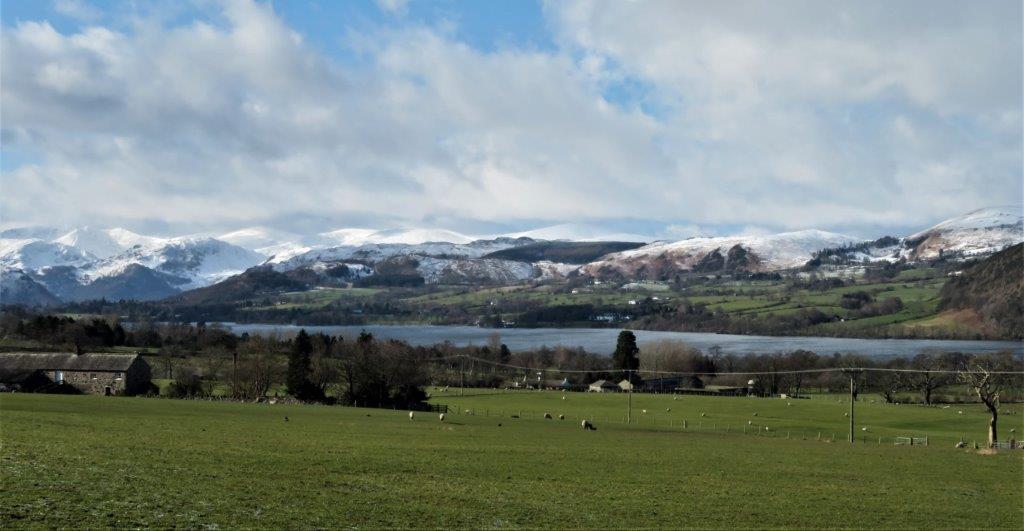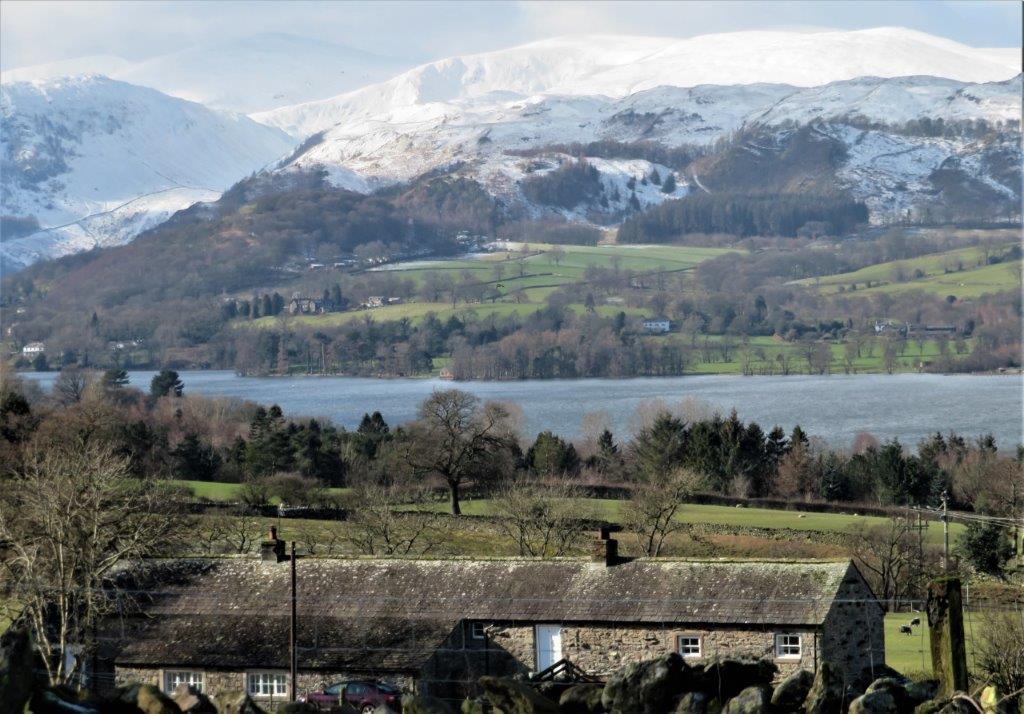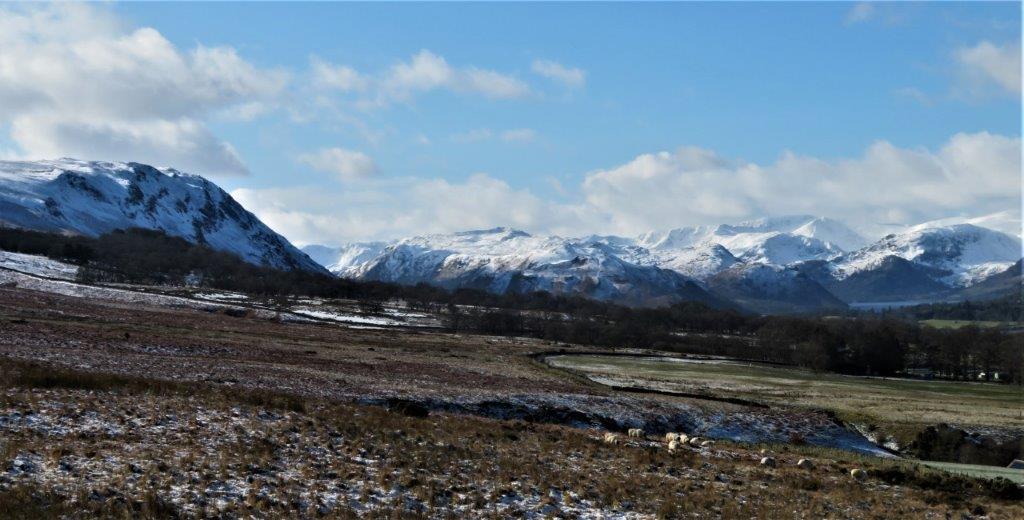 The snows of Ullswater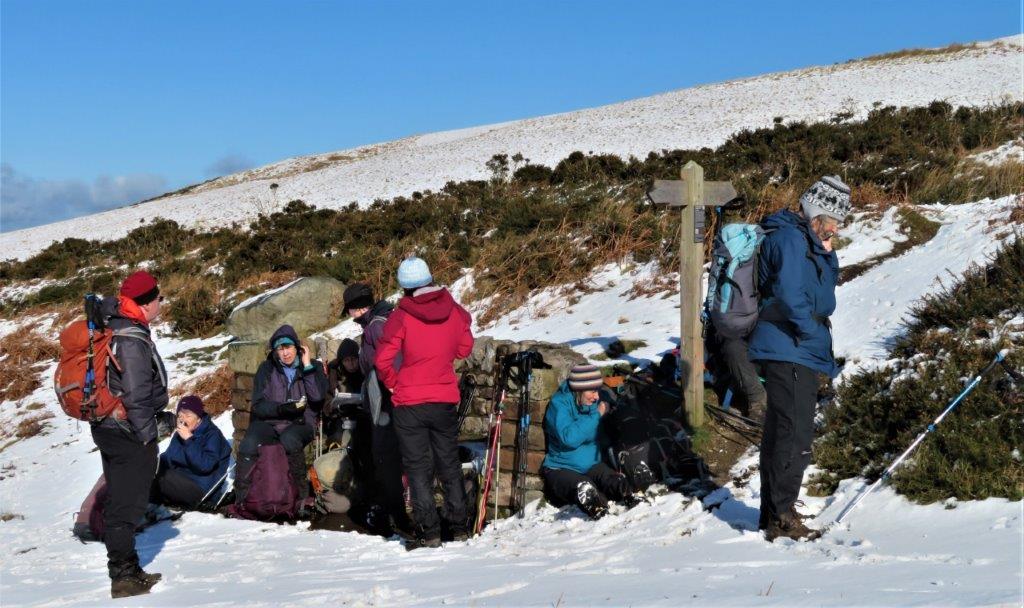 bench in 'cairn' position on map - several Roman roads in this area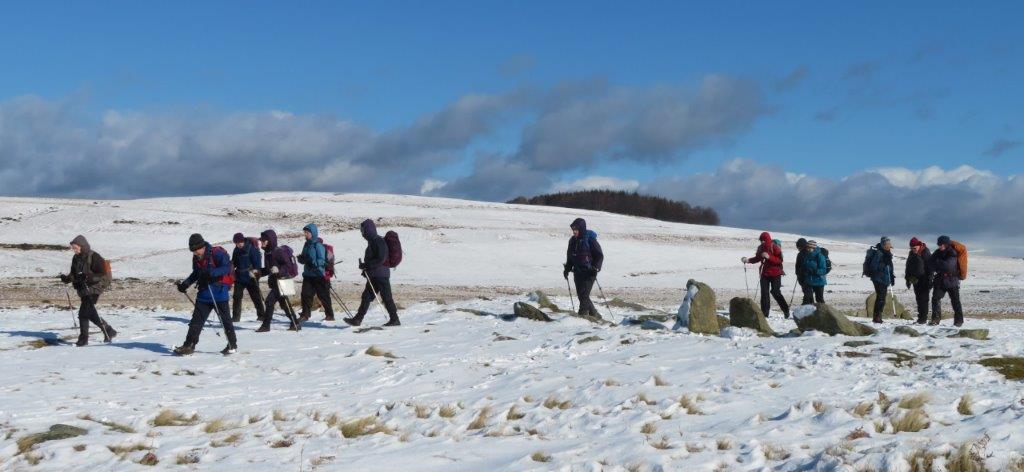 walking away from the Cockpit (Stone Circle)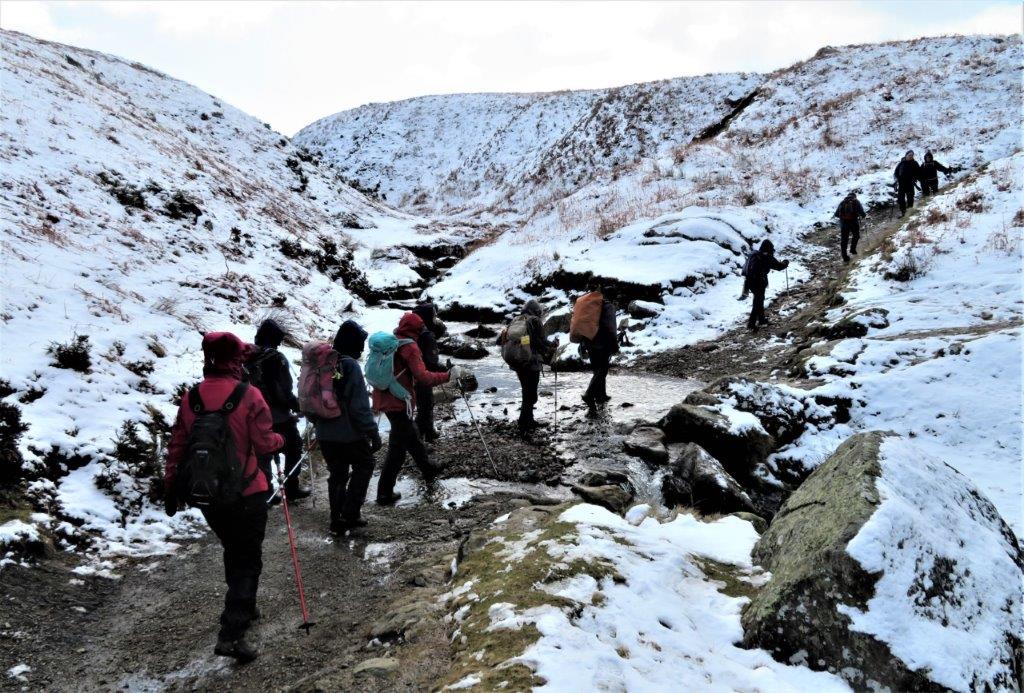 crossing Elder Beck?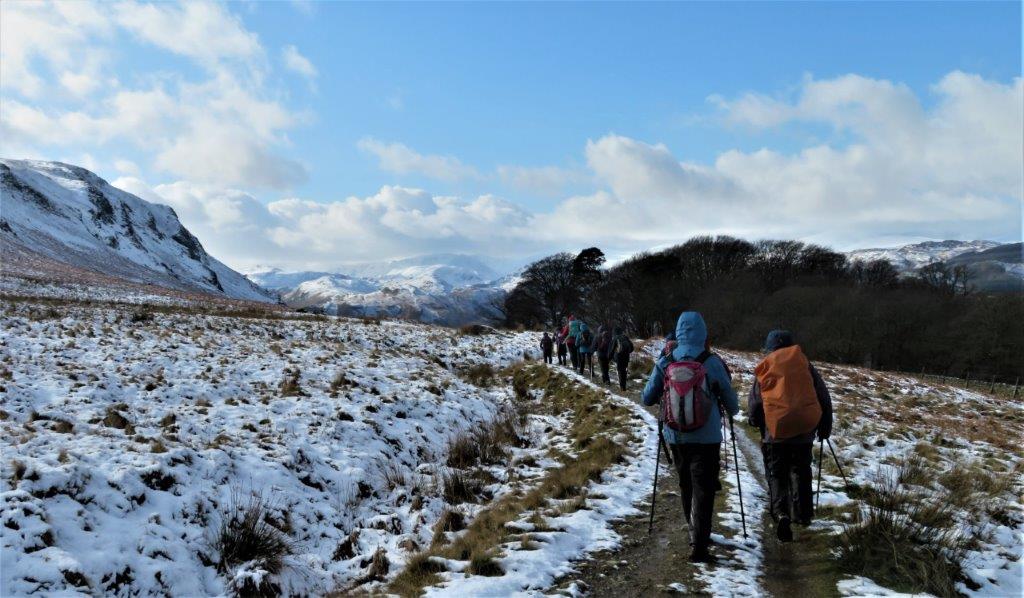 Barton Park ahead (passed to our right)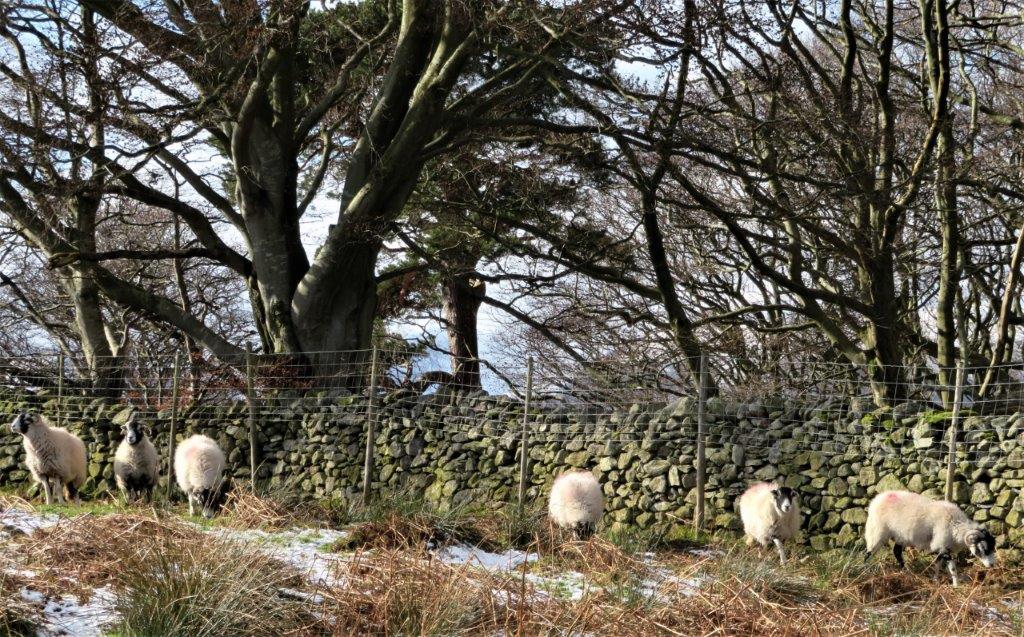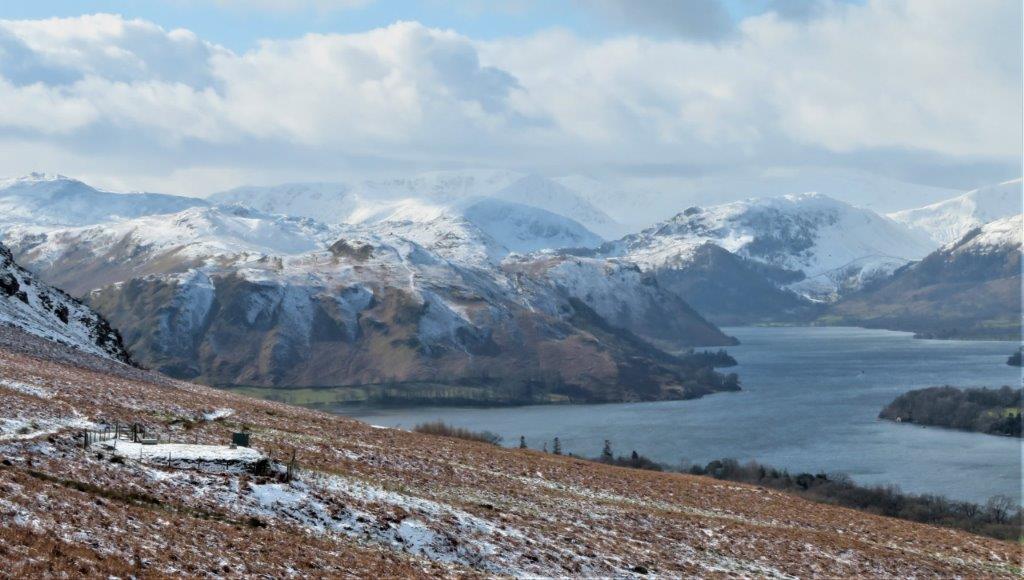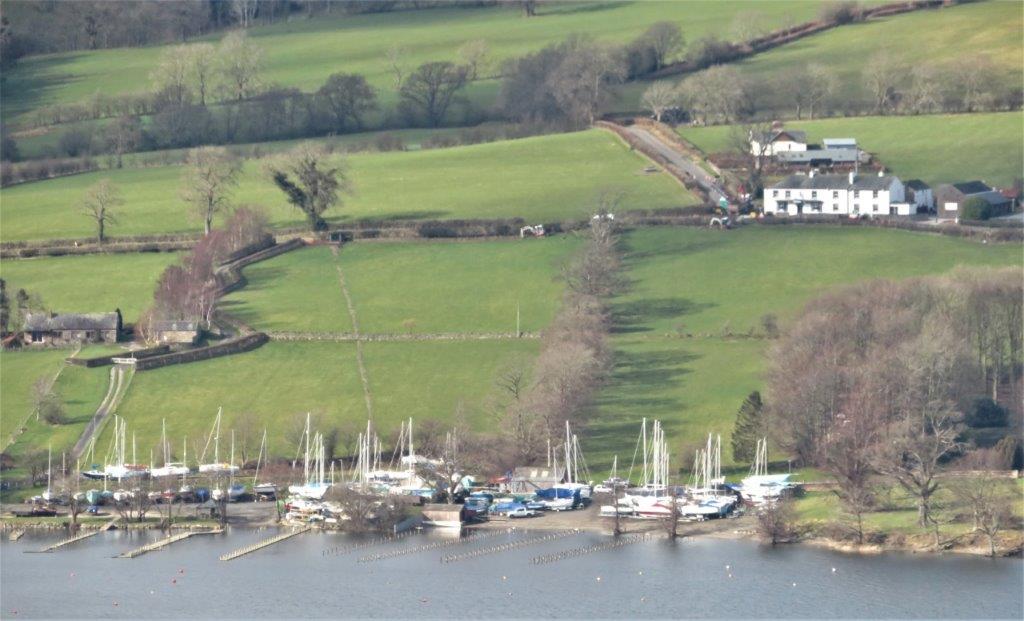 looking across Ullswater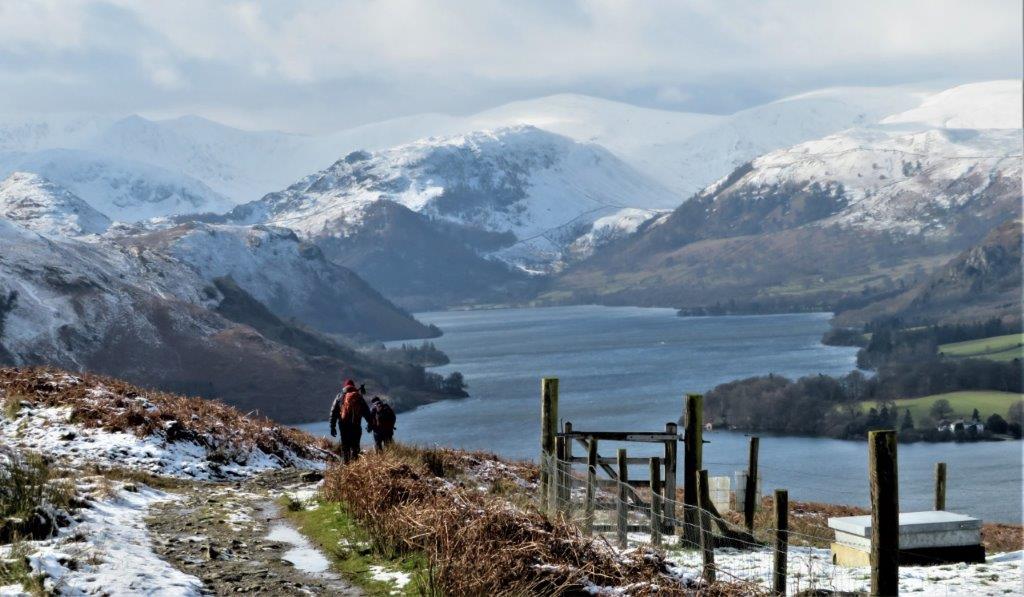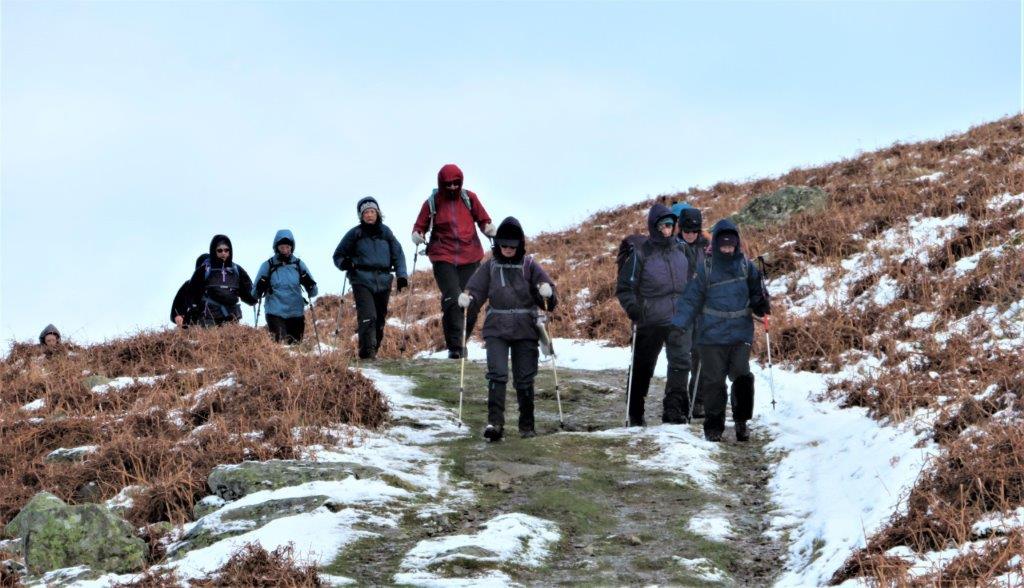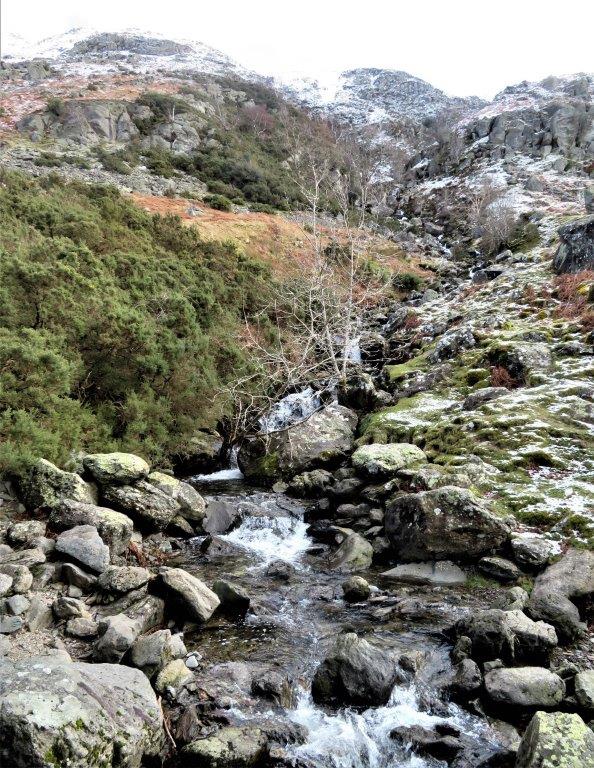 looking up Swarthbeck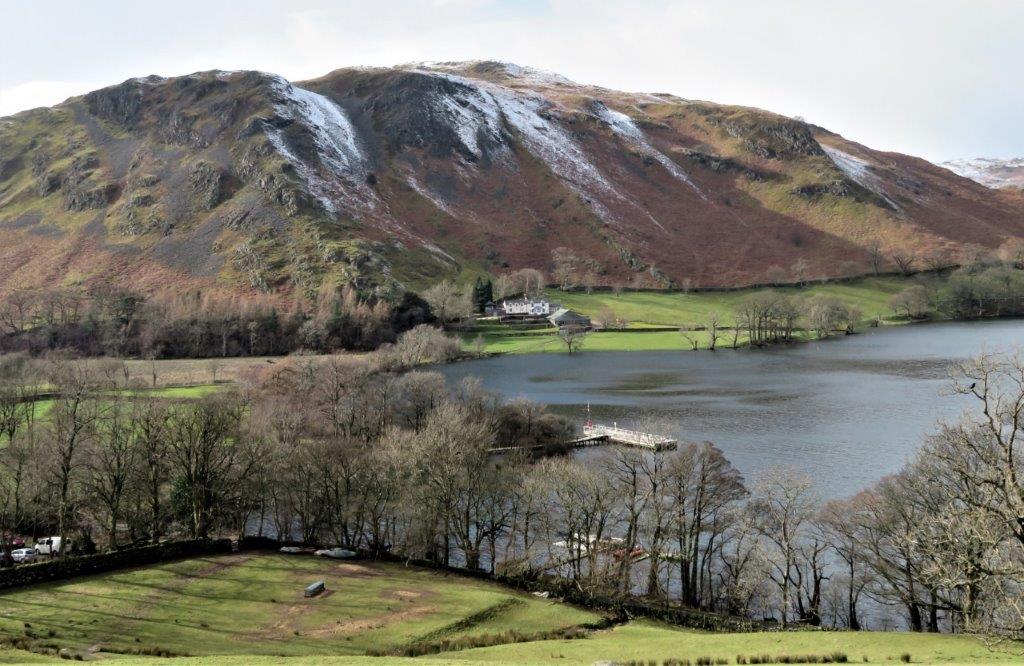 Howetown Pier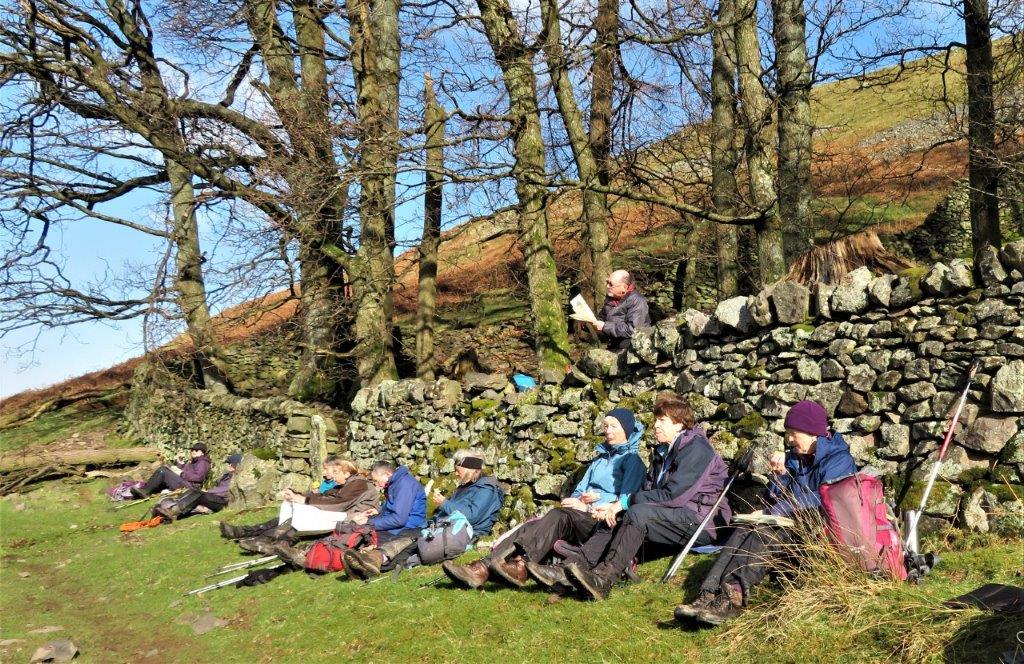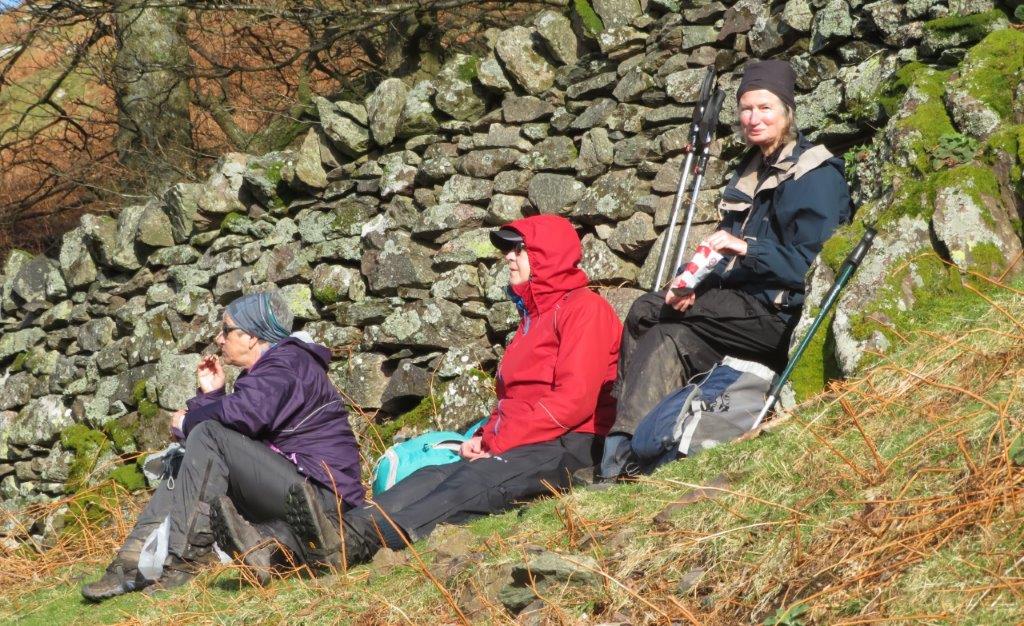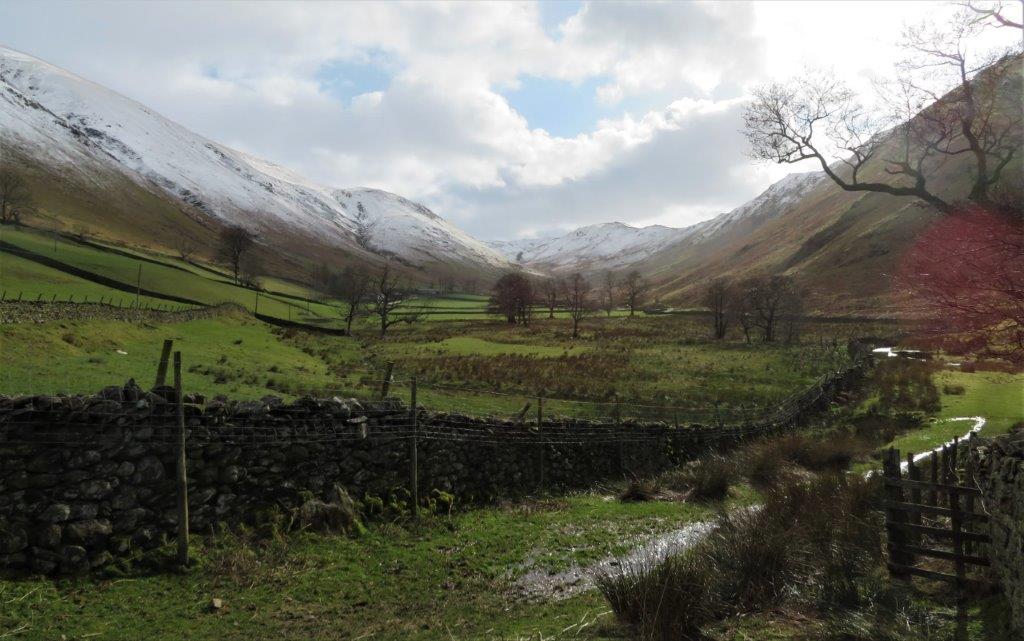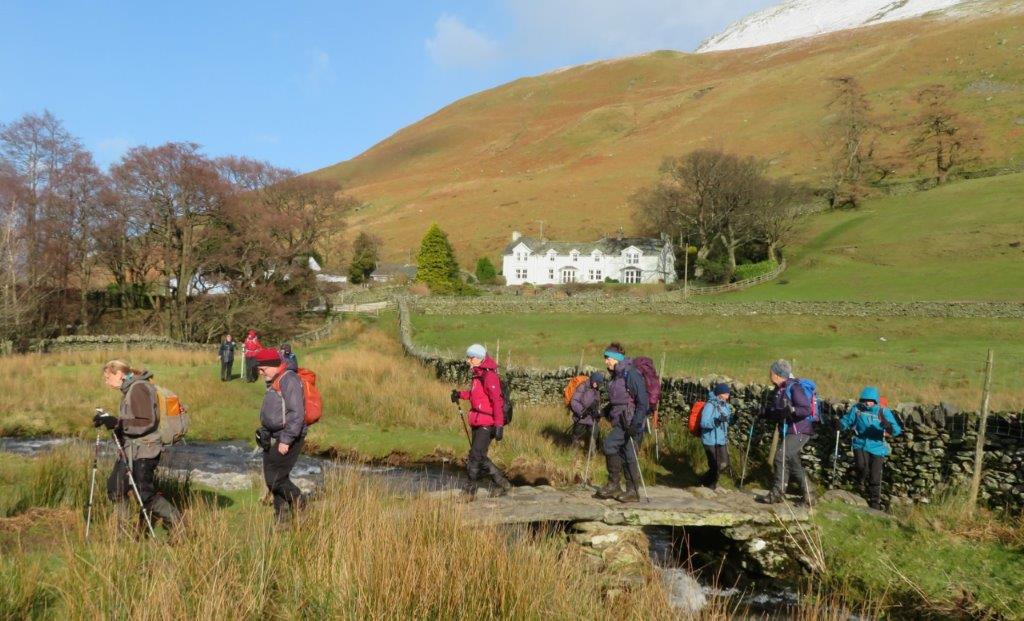 crossing footbridge at Mellguards over Fusedale Beck?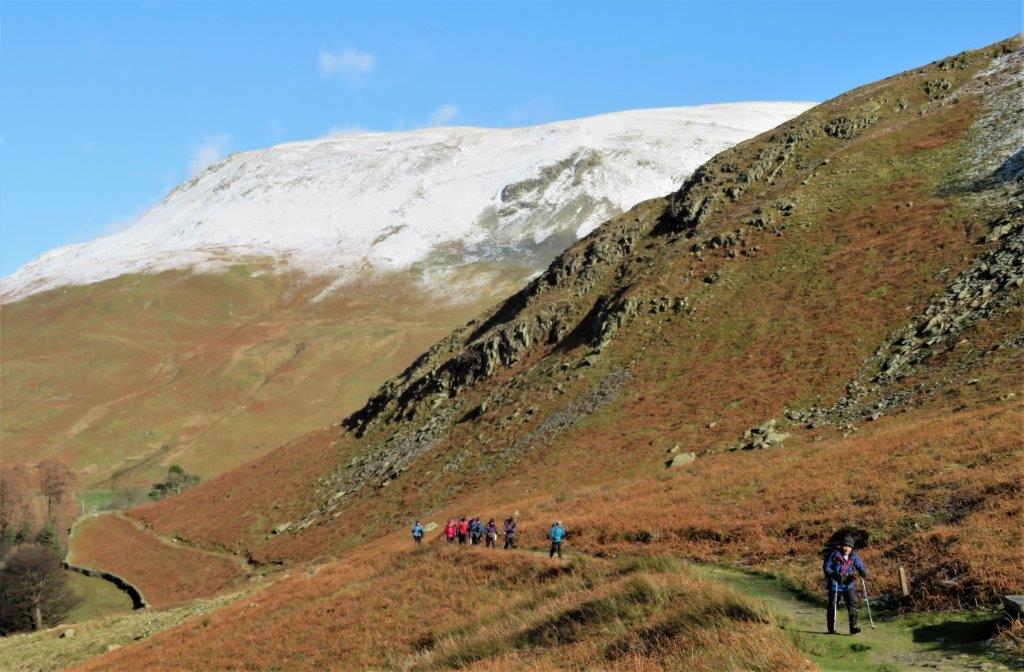 heading toward Martindales two churches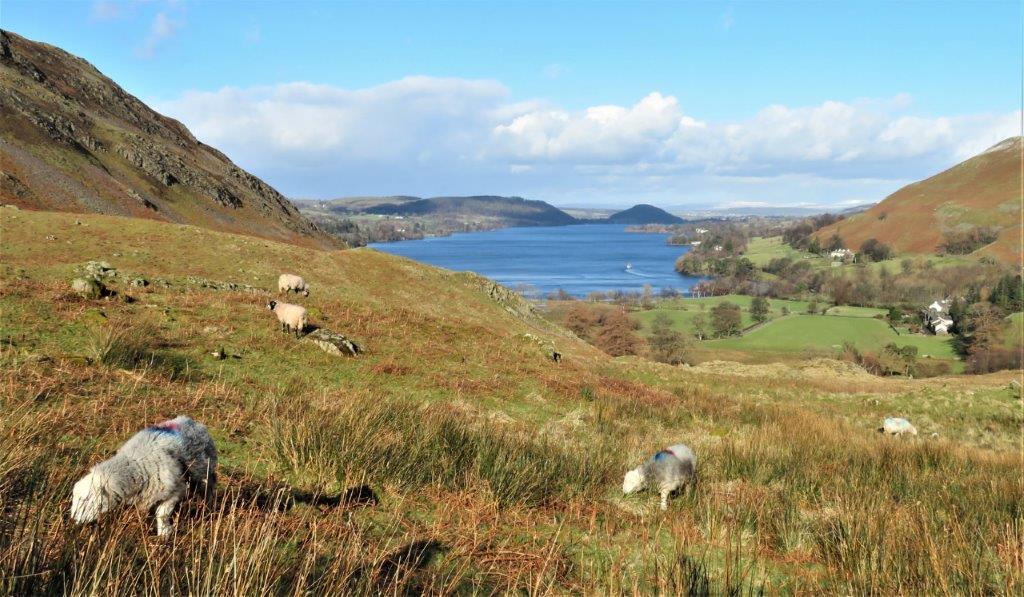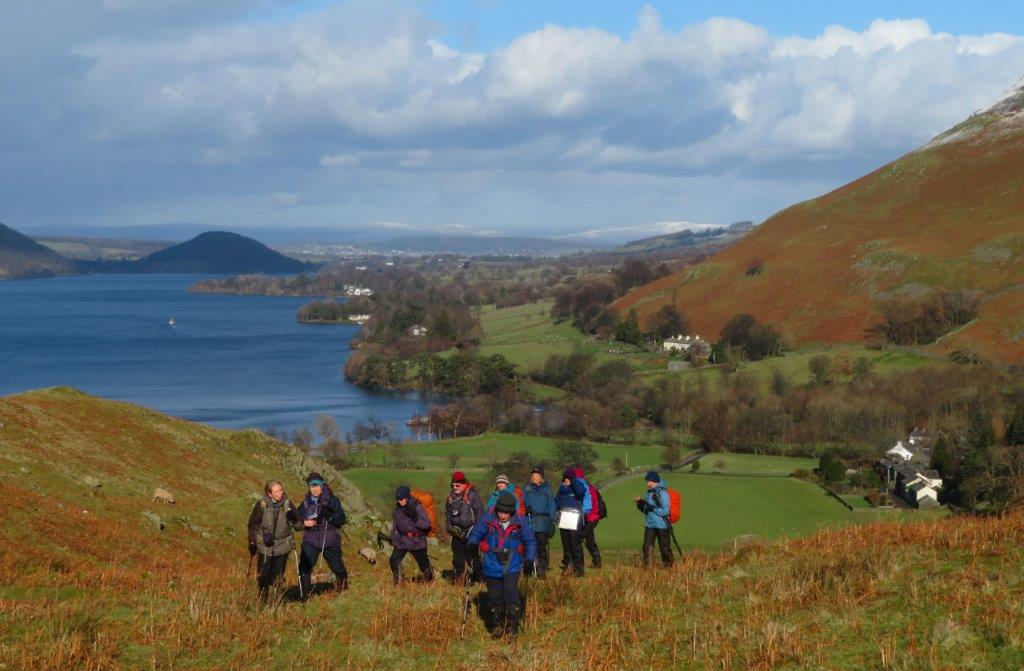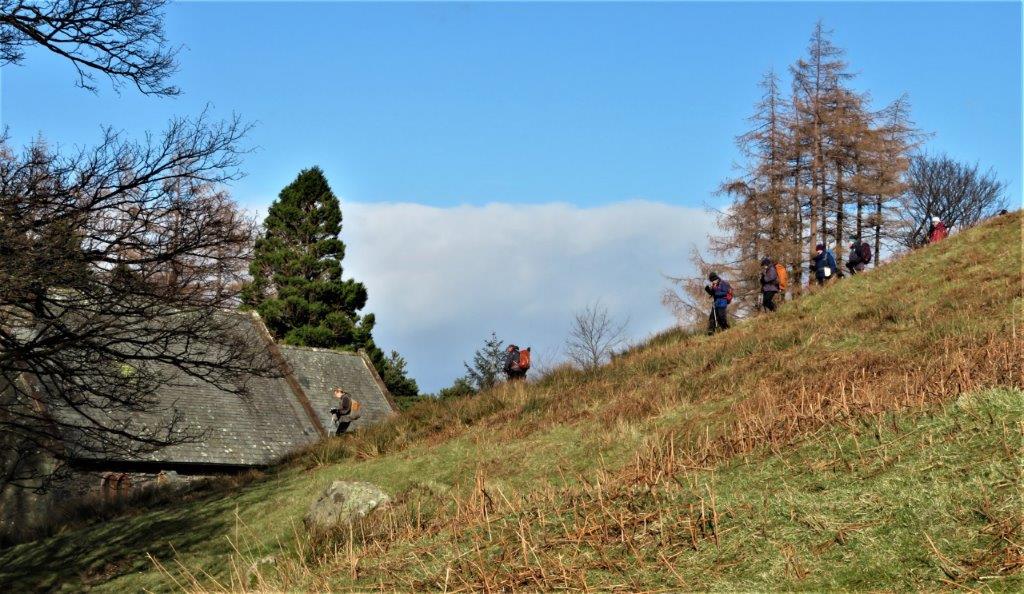 Martindales new Church St Peters
walks index - home page - contact me at