walks index
-
home page
- contact me at

2020.02.26 - Wednesday - Leader Andrew Irwin
Part 1 - behind Patterdale Hotel ~ WSW to cross Hag Beck at NY390155, then ~WNW to NY387157, ~ SSW up to dry stone wall at NY385153, ~SW towards St Sunday Crag - due to very high winds threatening to blow us off the 'edge' (leading us up to the Crag itself) we turned back at NY376142 retracting our steps to the Hotel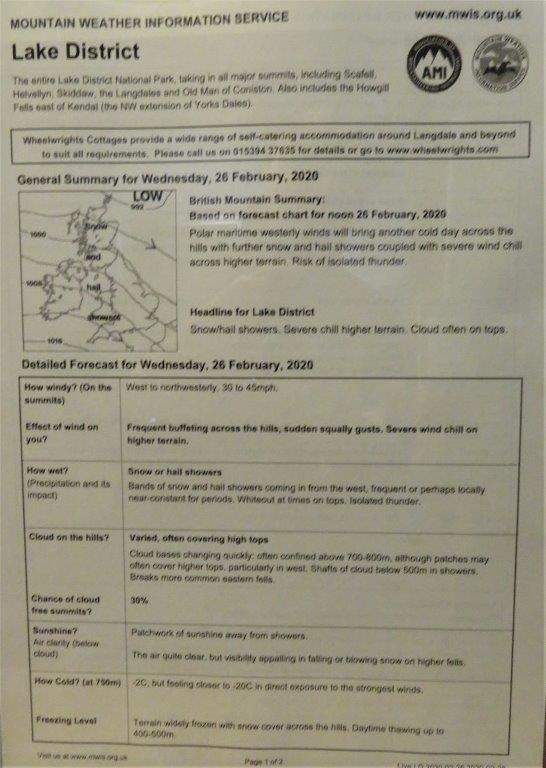 Effect of wind on you - 'Frequent buffeting across the hills, sudden squally gusts. Severe wind chill on higher terrain'.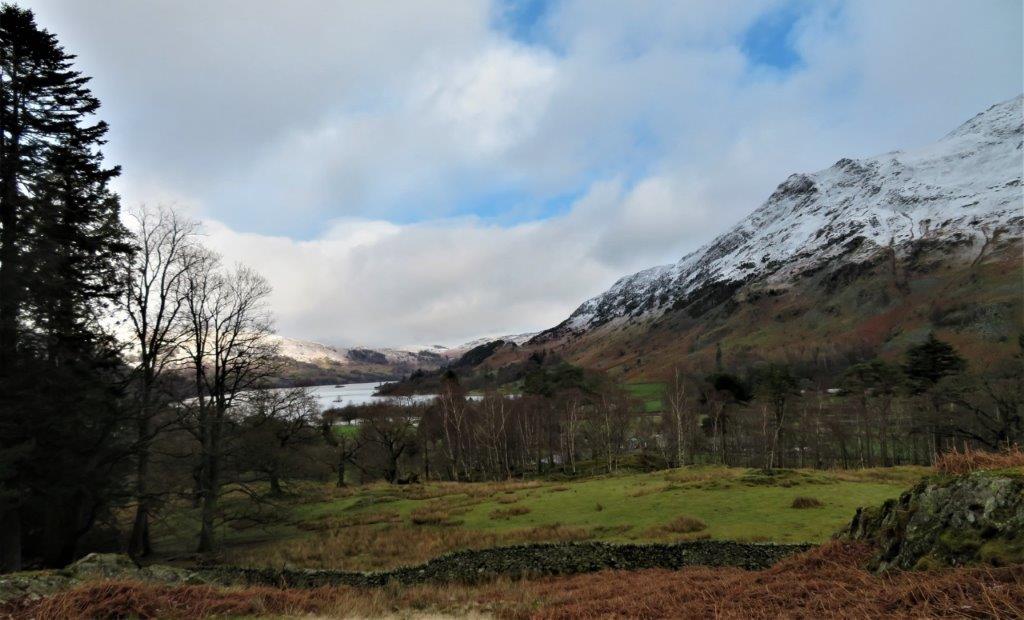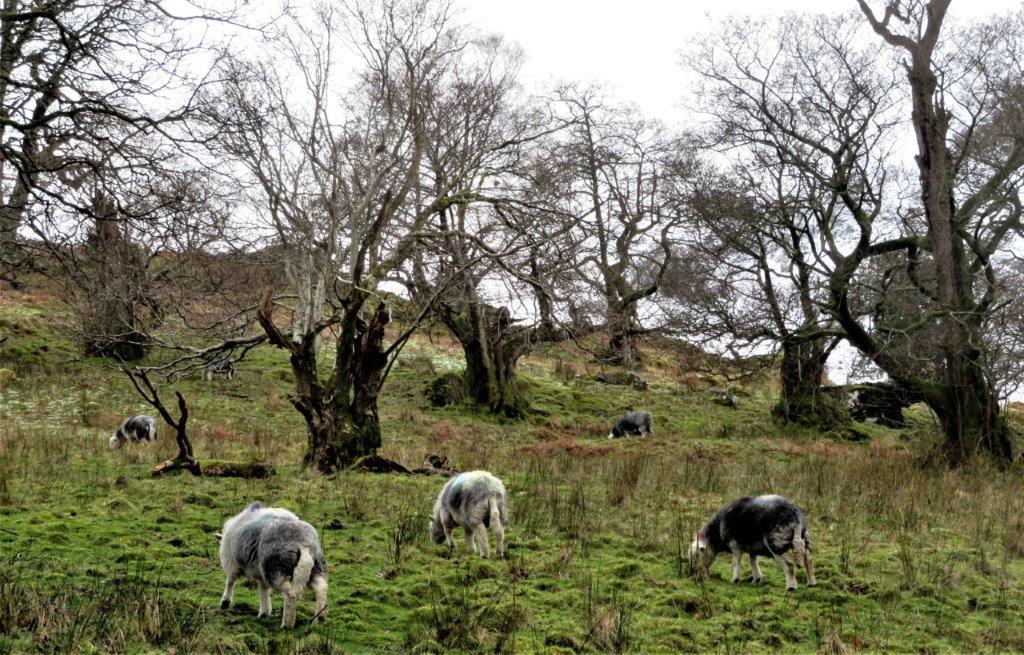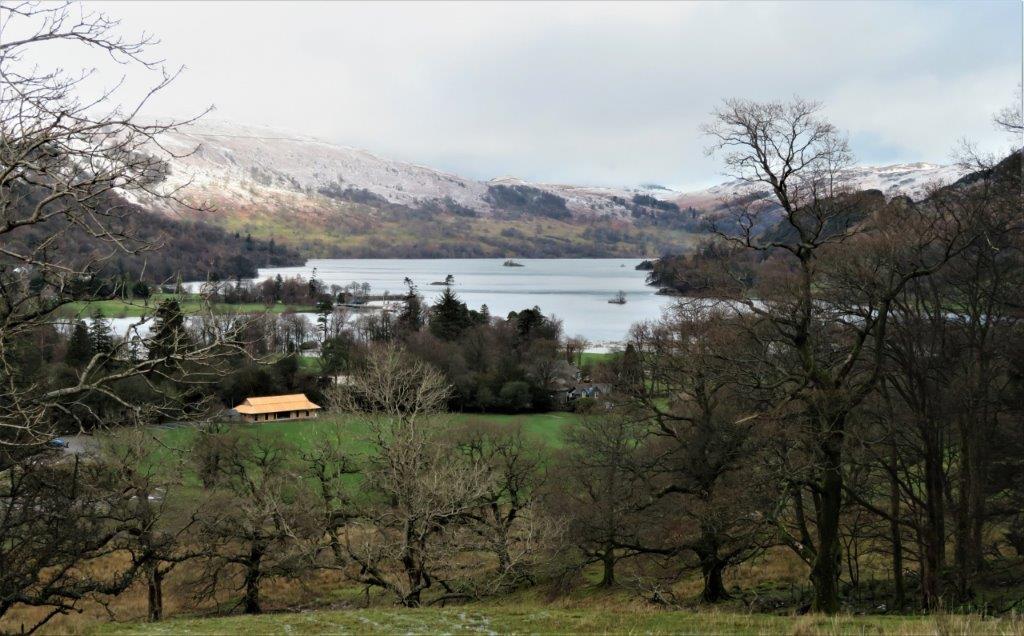 Ullswater below. Recently built hall in Patterdale to the left?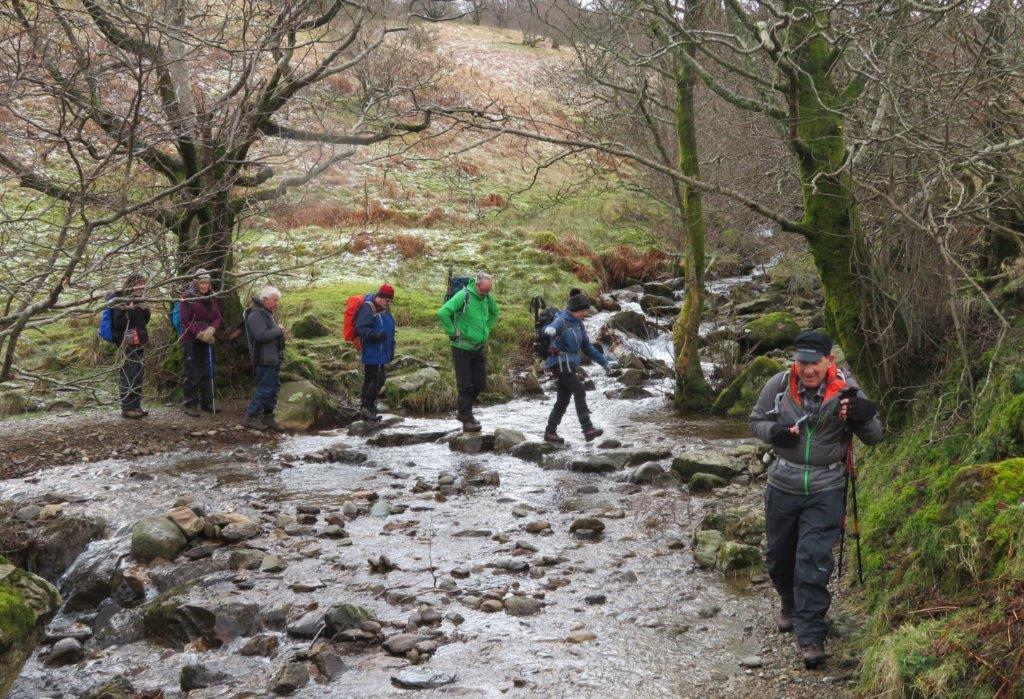 crossing Hag Beck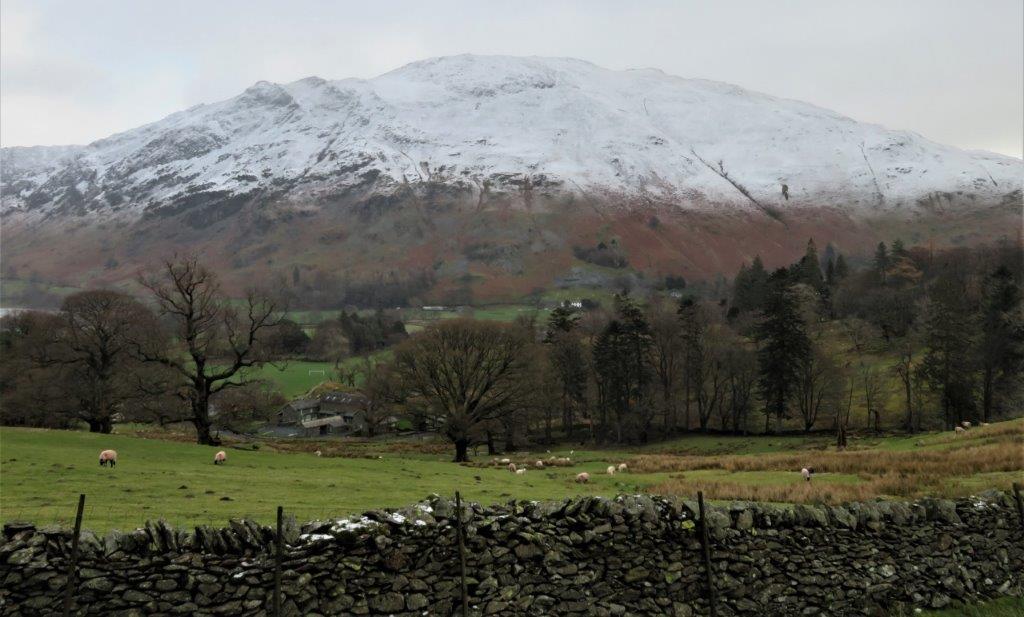 Place Fell behind us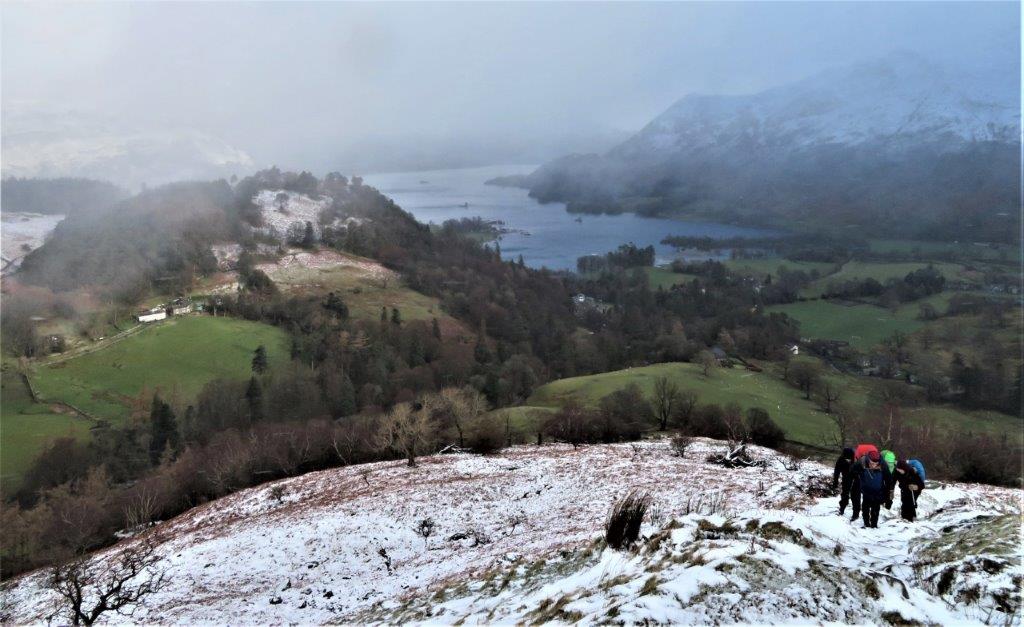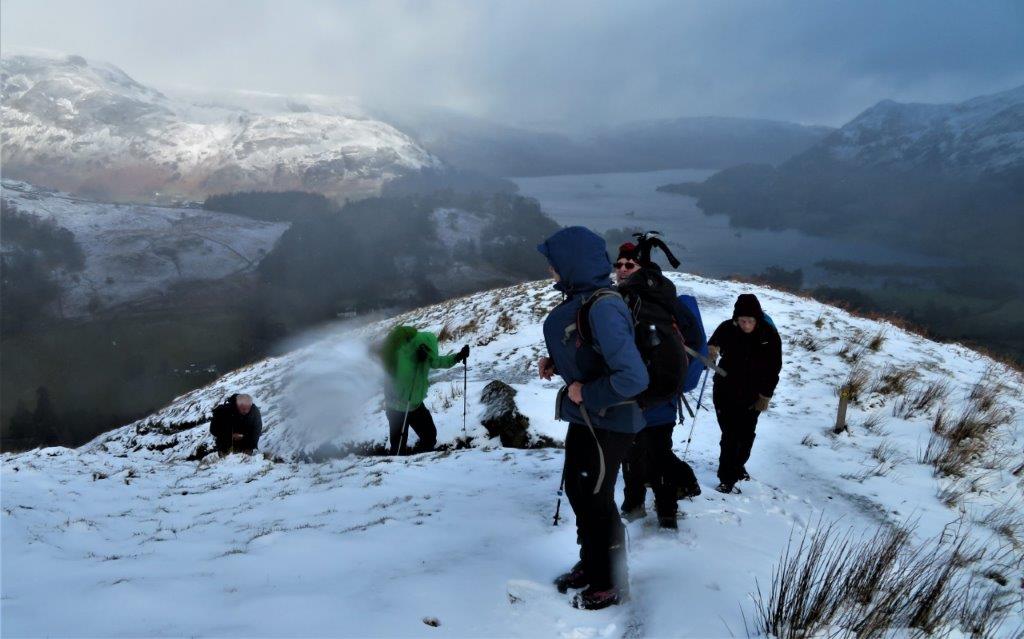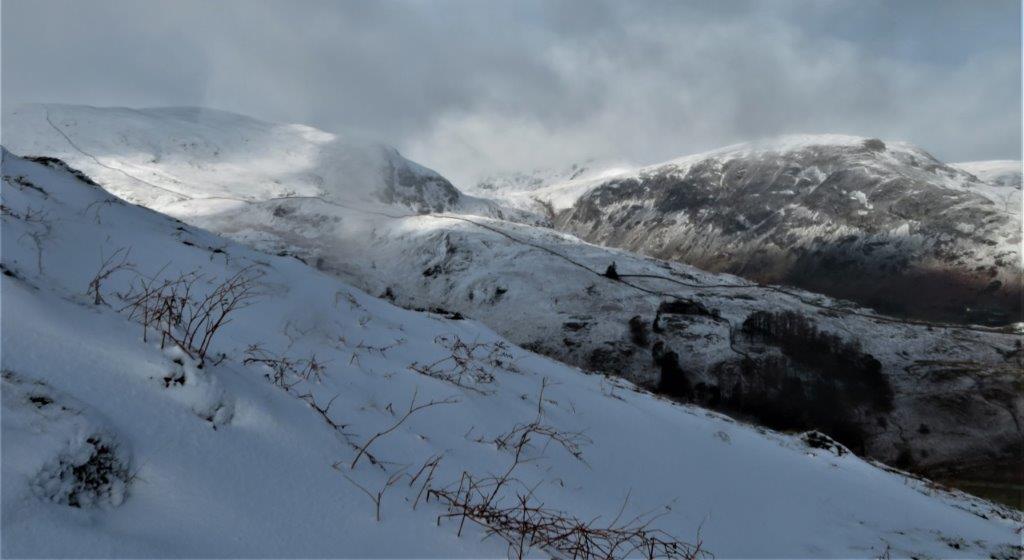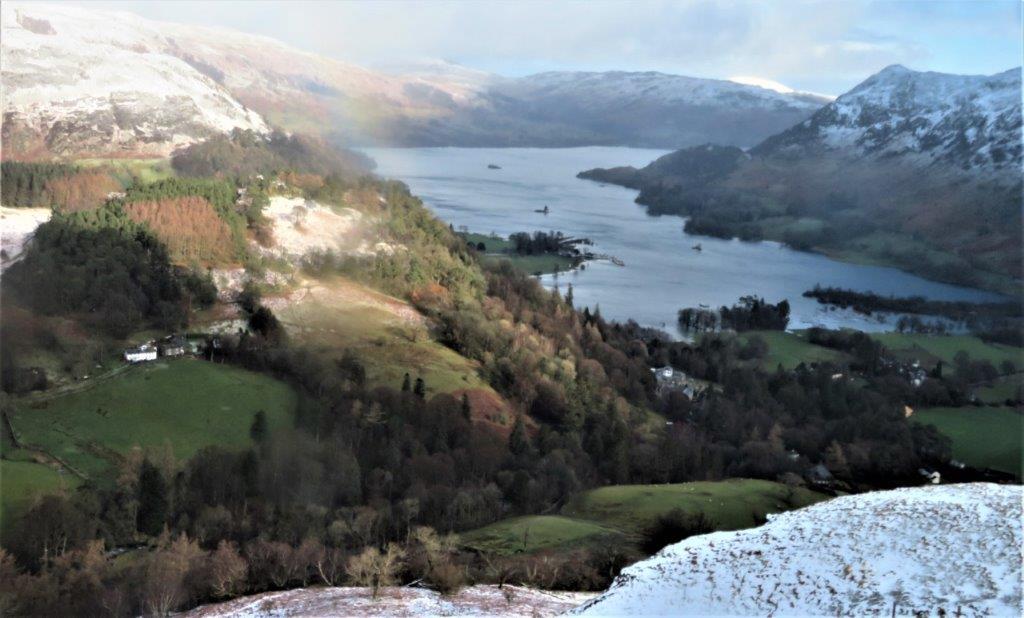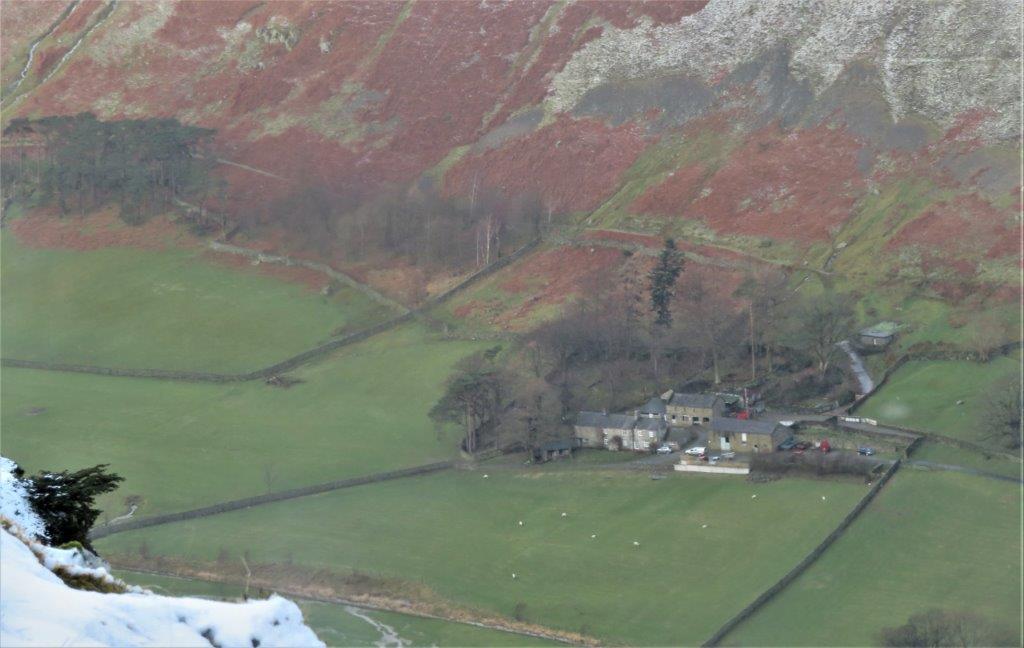 looking into Grisedale valley - Braesteads farm?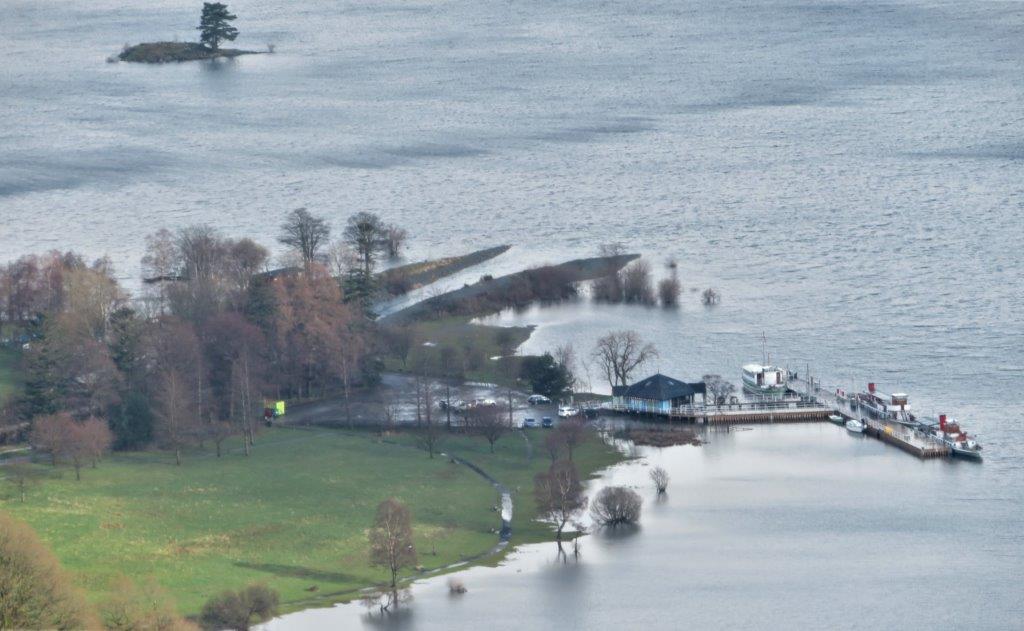 Glenridding jetty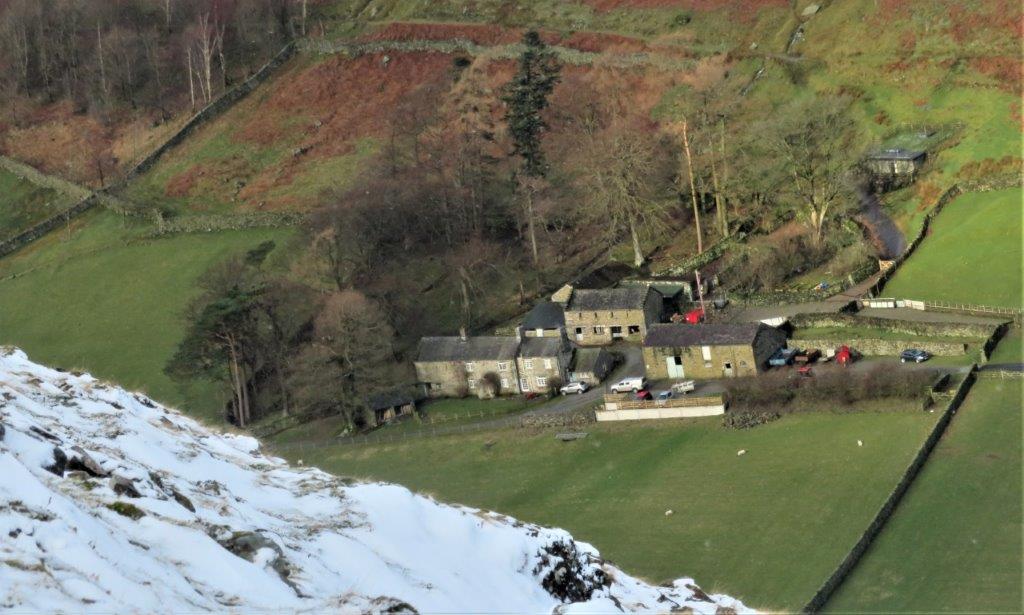 zoomed into Braesteads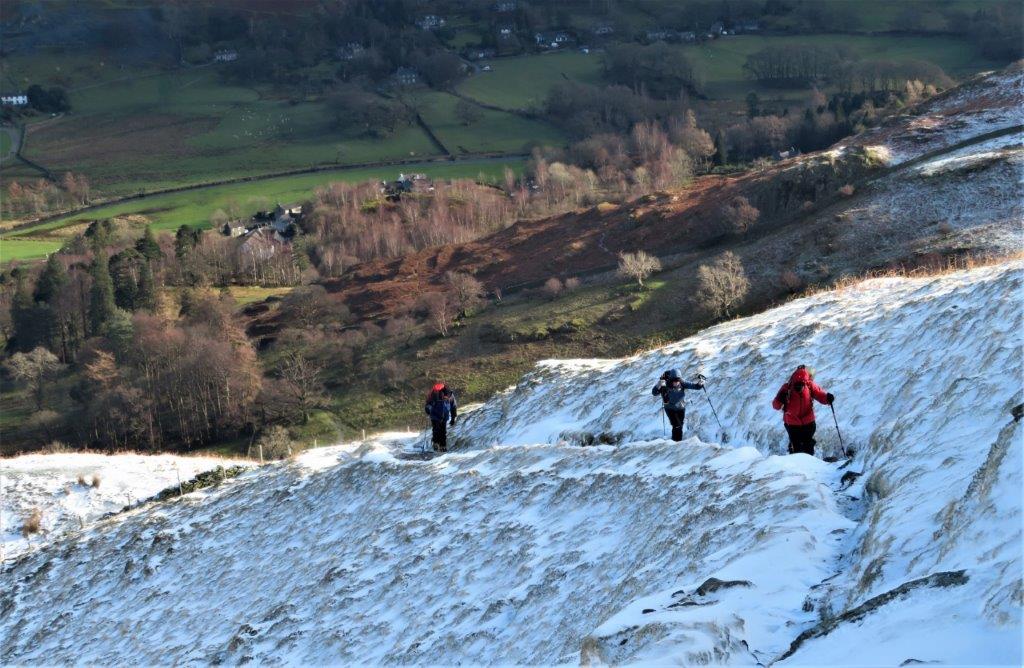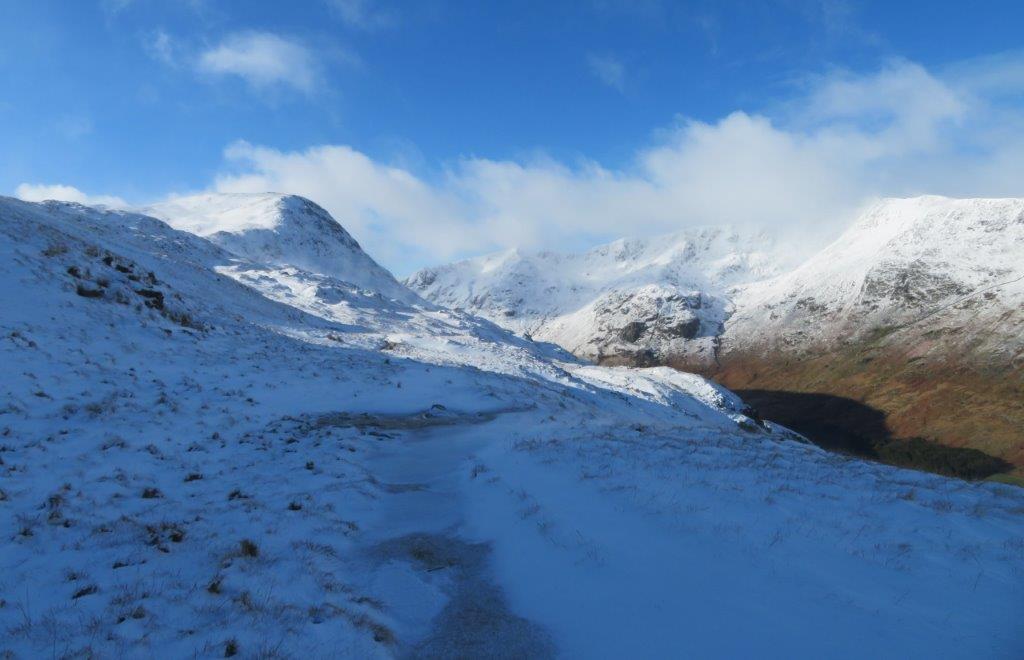 at top left upper part of St Sunday Crag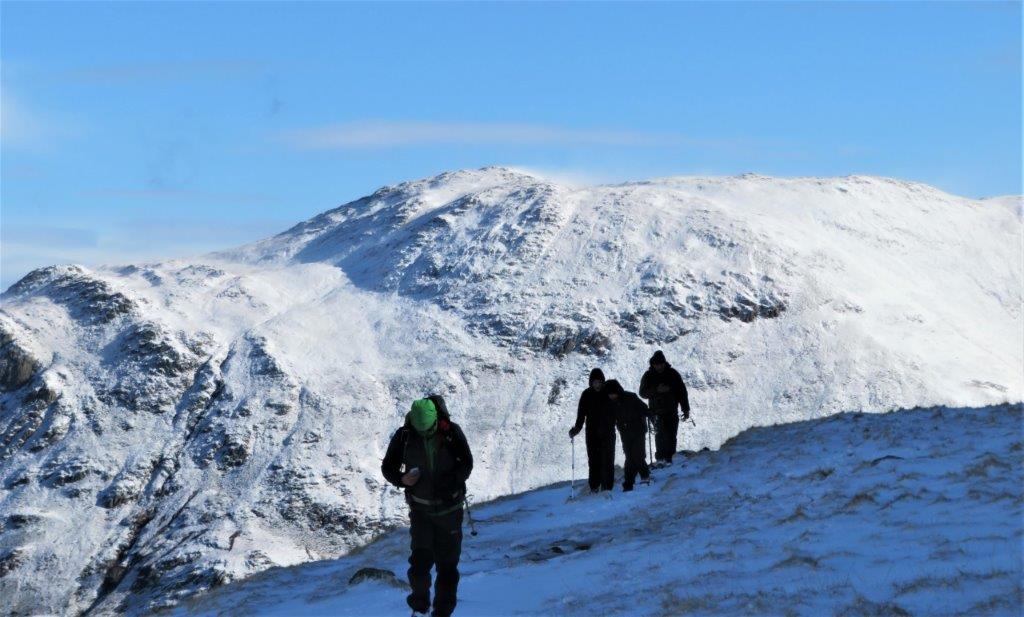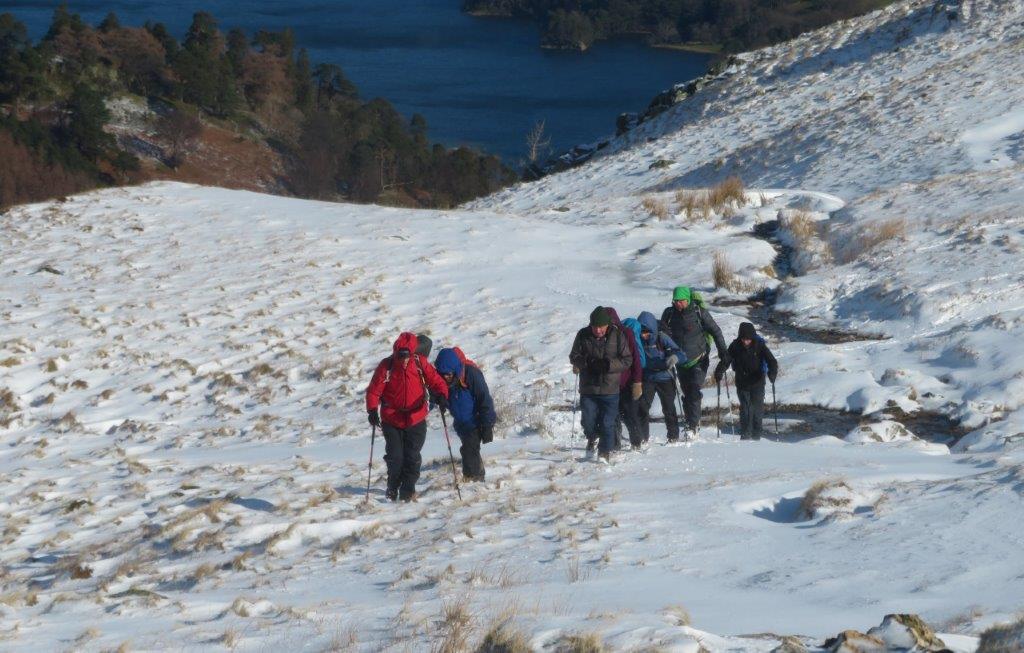 after strong buffeting by the wind which was difficult to stand up in, we retraced our steps and went down
Part 2 - from Hotel follow A592 Road southward to NY398149 and follow Footpath passing Greenbank Farm / Lane Head to Deepdale Hall then followed Deepdale Beck to NY377126 (time & weather limited distance and further exploration). Turned back and retraced steps.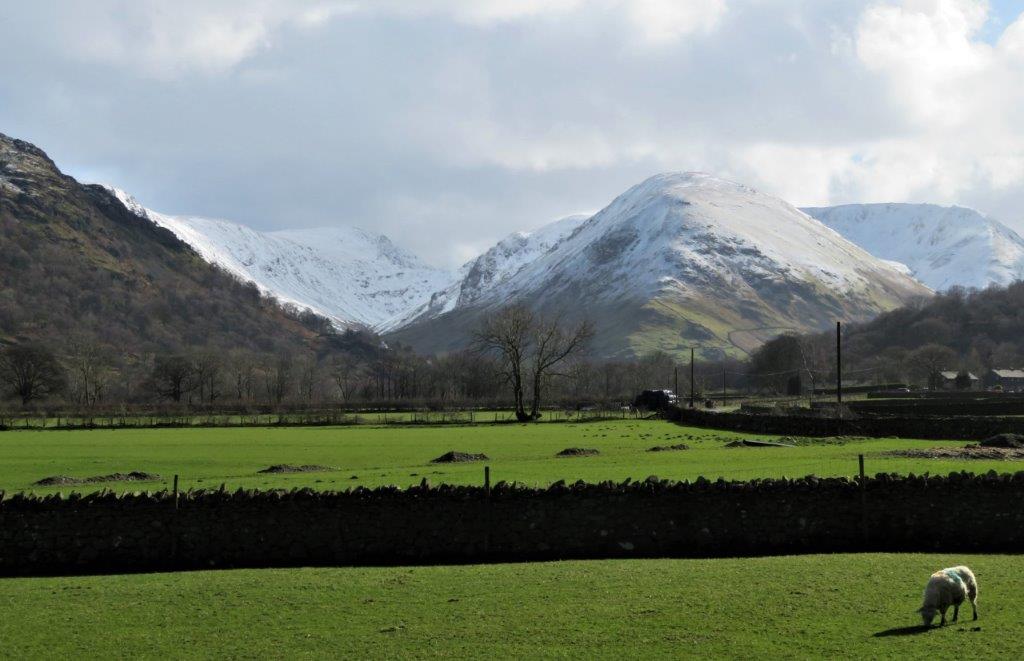 looking southward from the road leading from Patterdale to Kirkstone Pass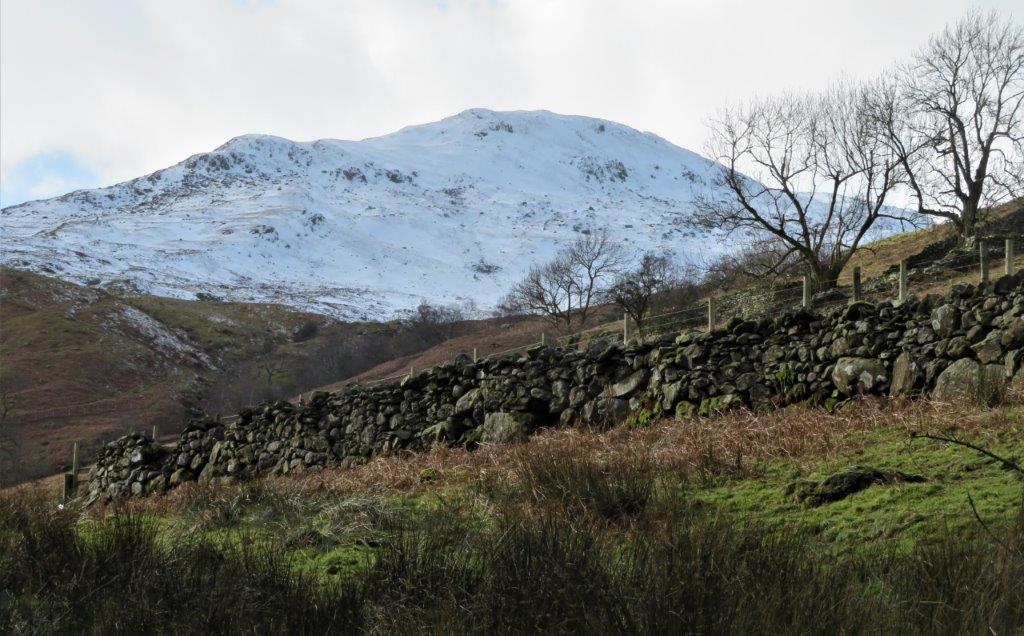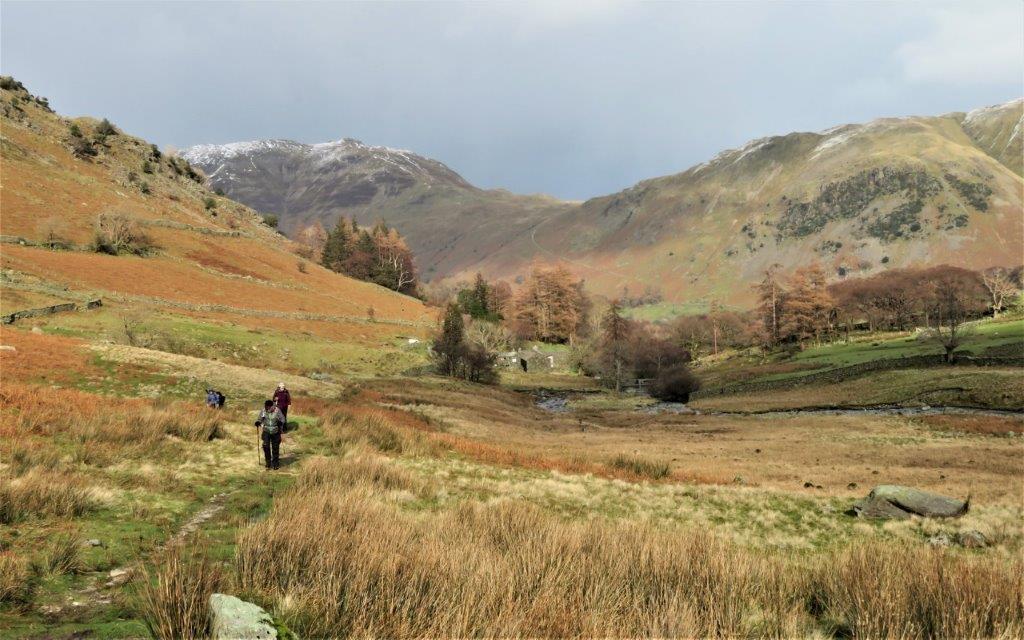 in Deepdale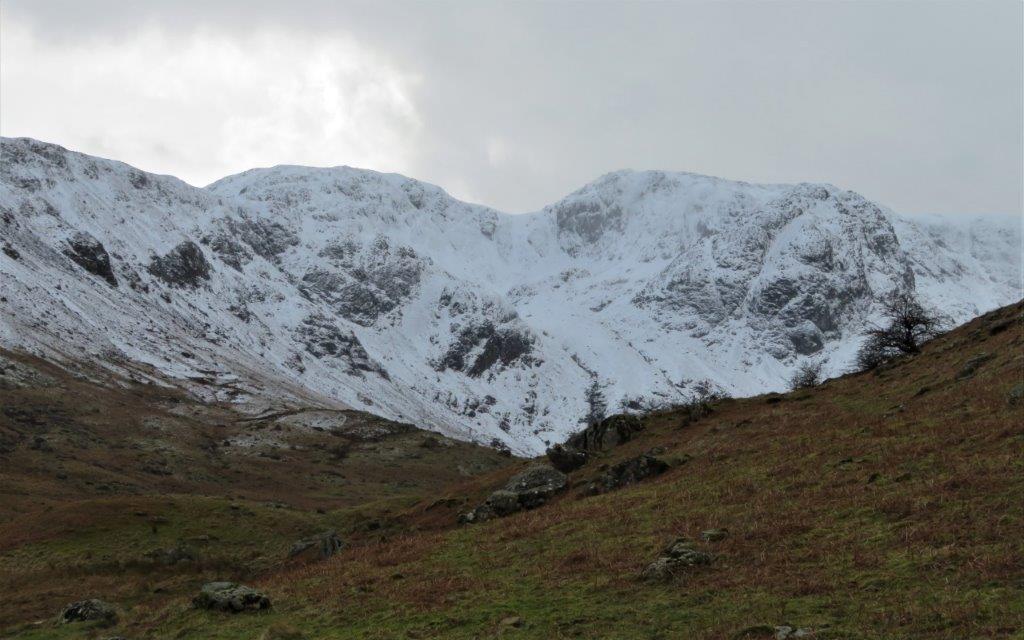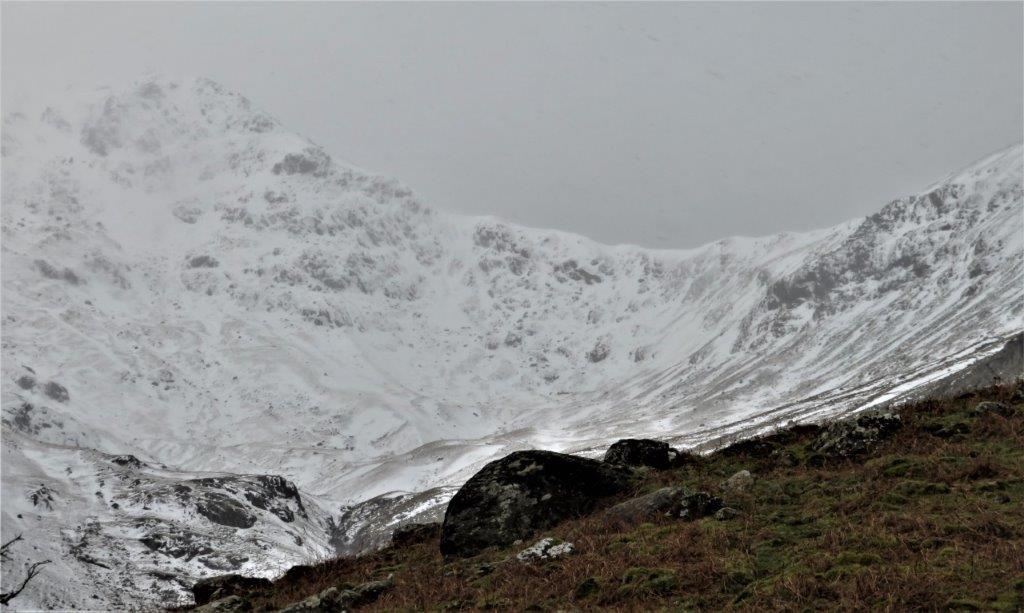 at top back the 'saddle' (Deepdale Hause?) between Fairfield / Cofa Pike and St Sunday Crag?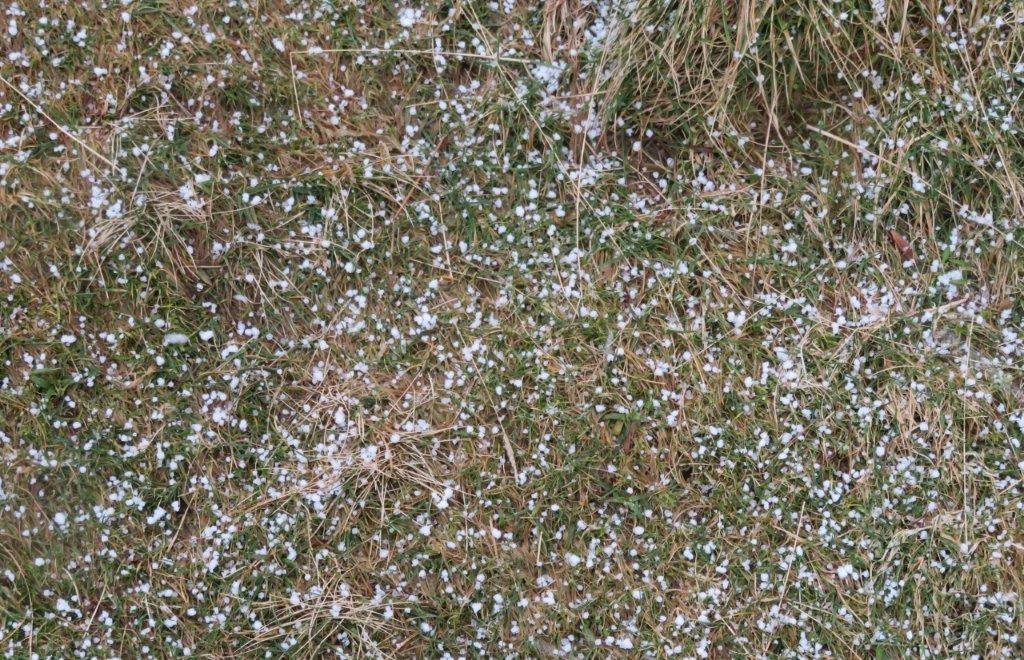 hail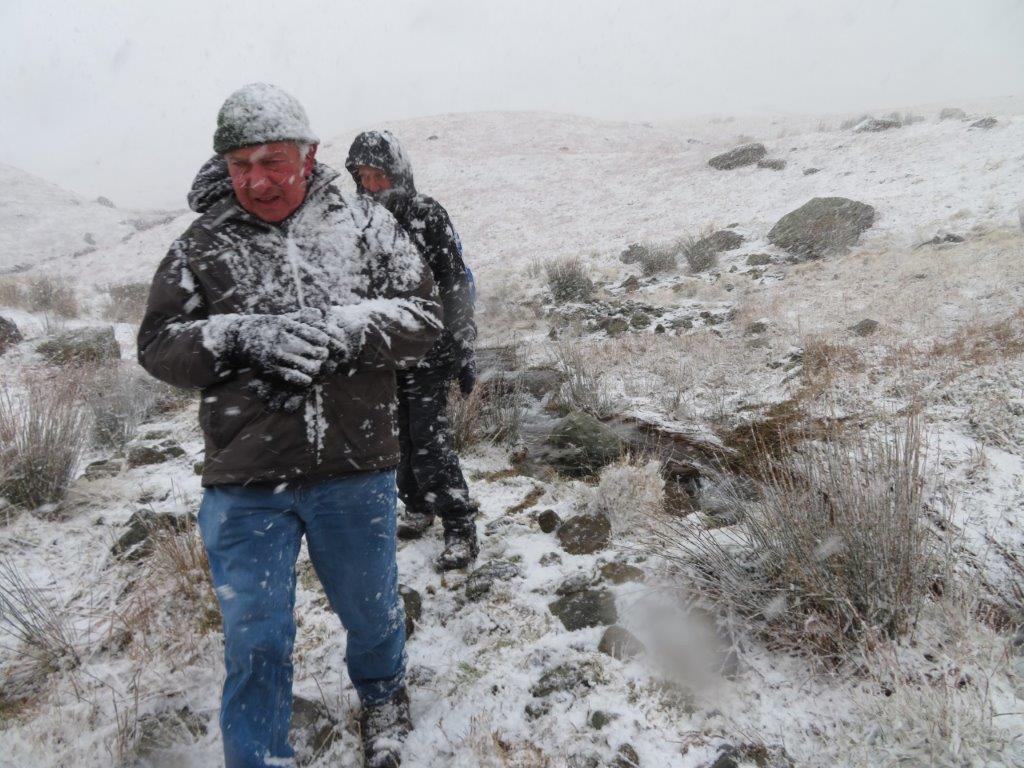 then flurries of snow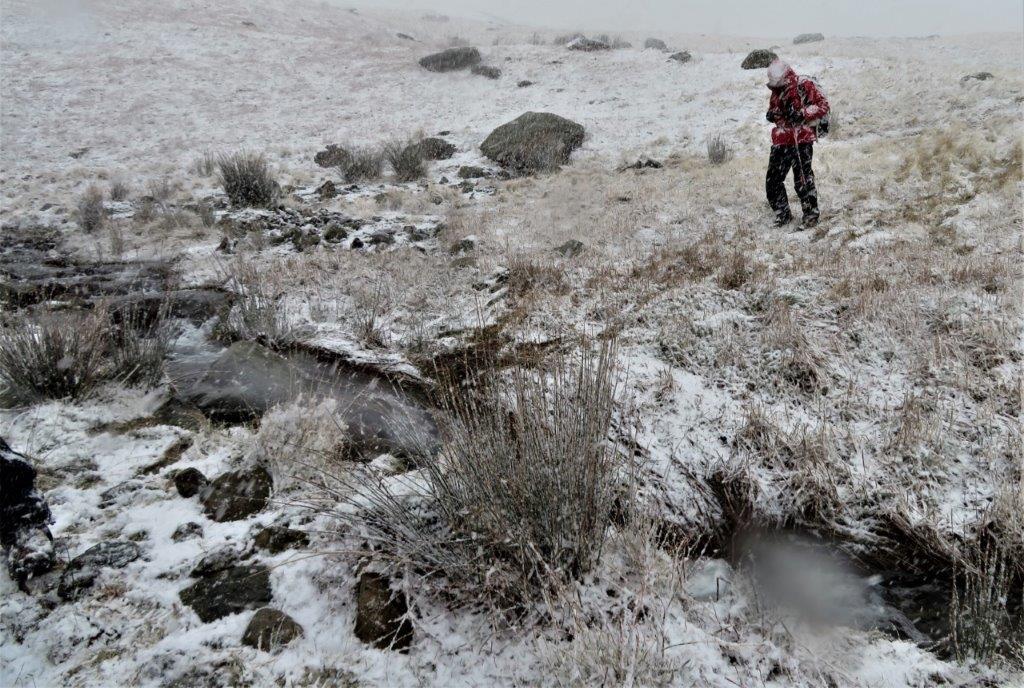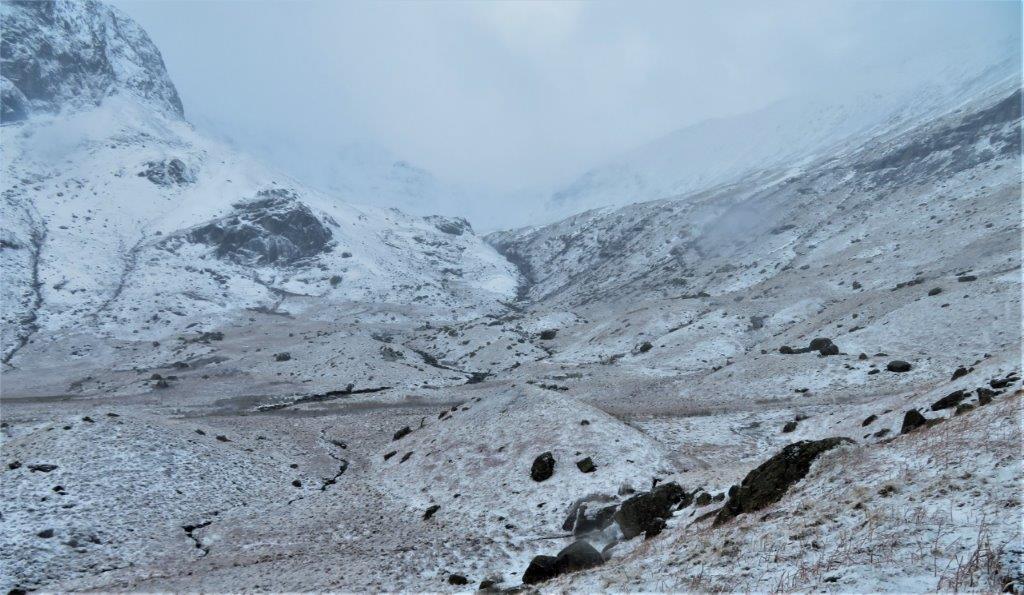 we stopped at about this point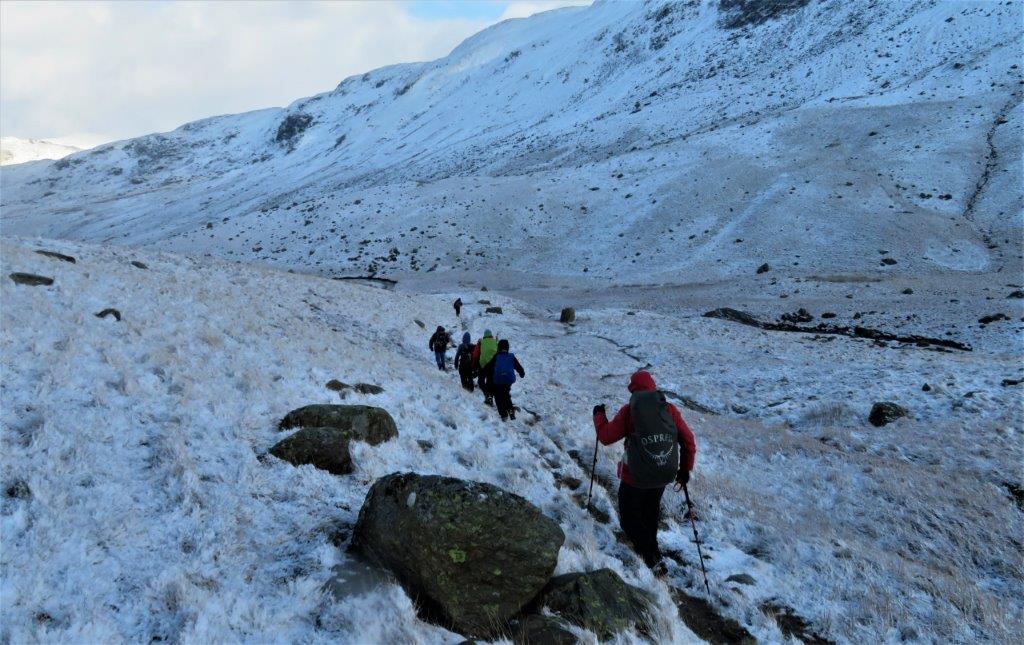 going back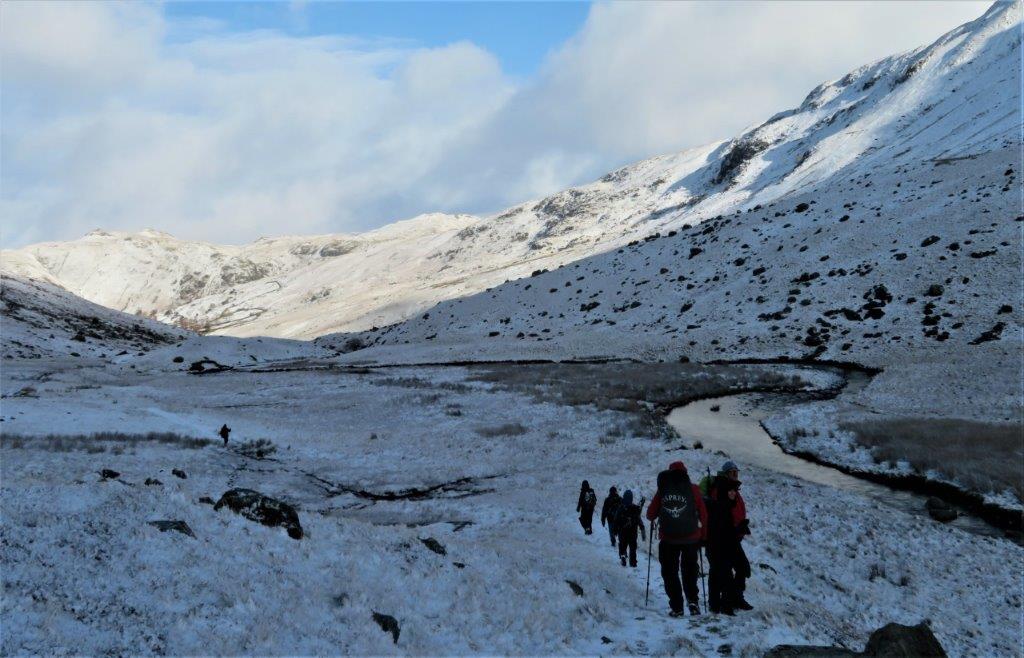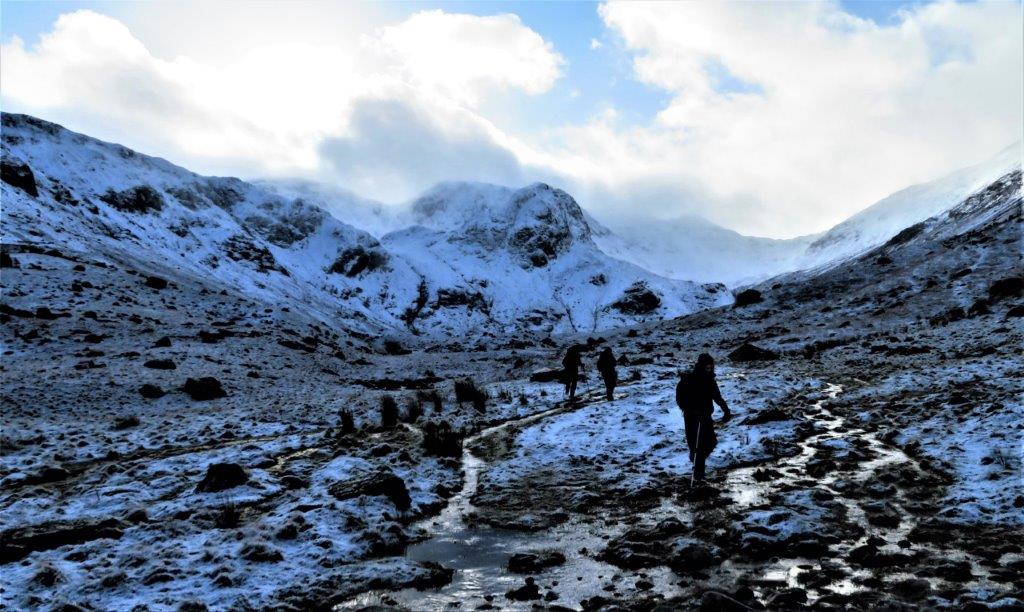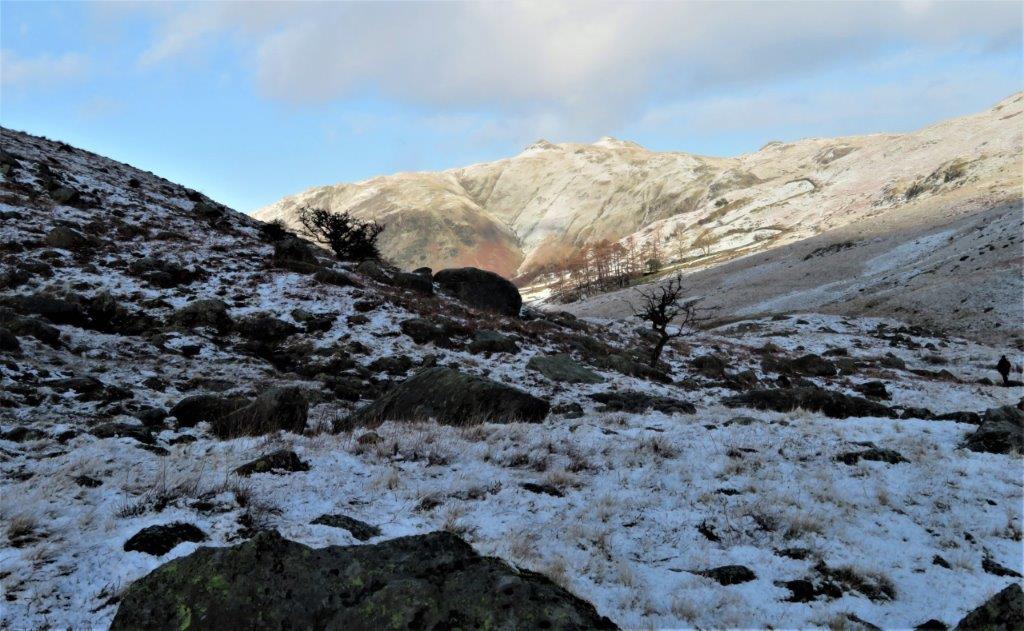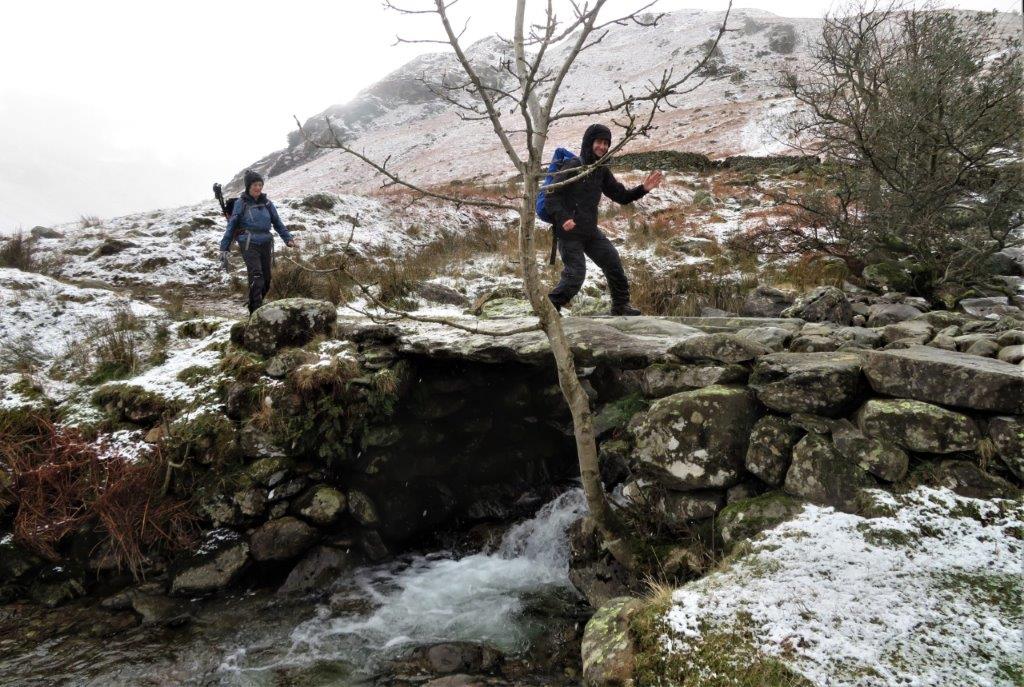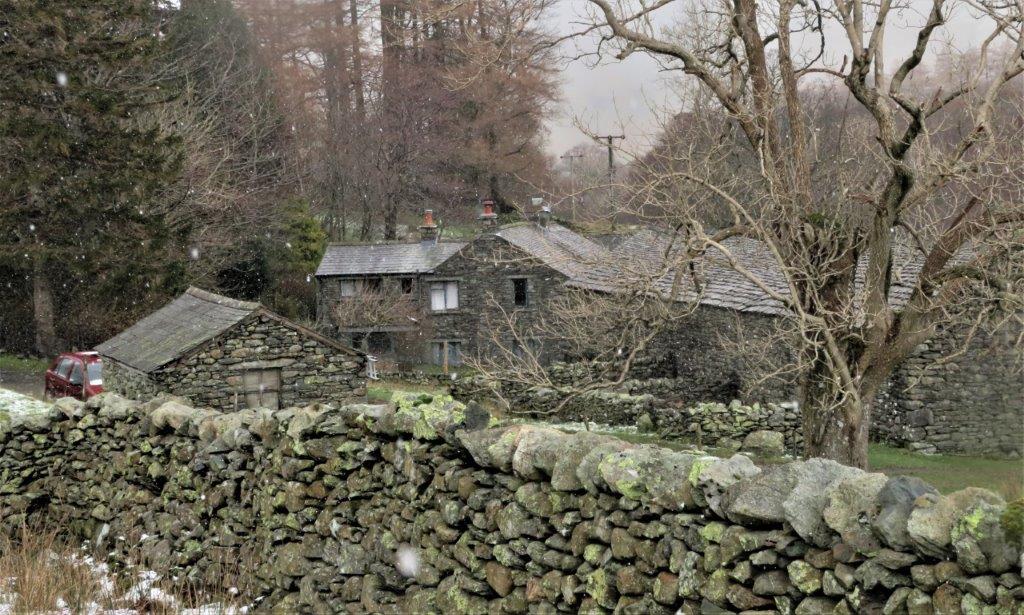 Deepdale Hall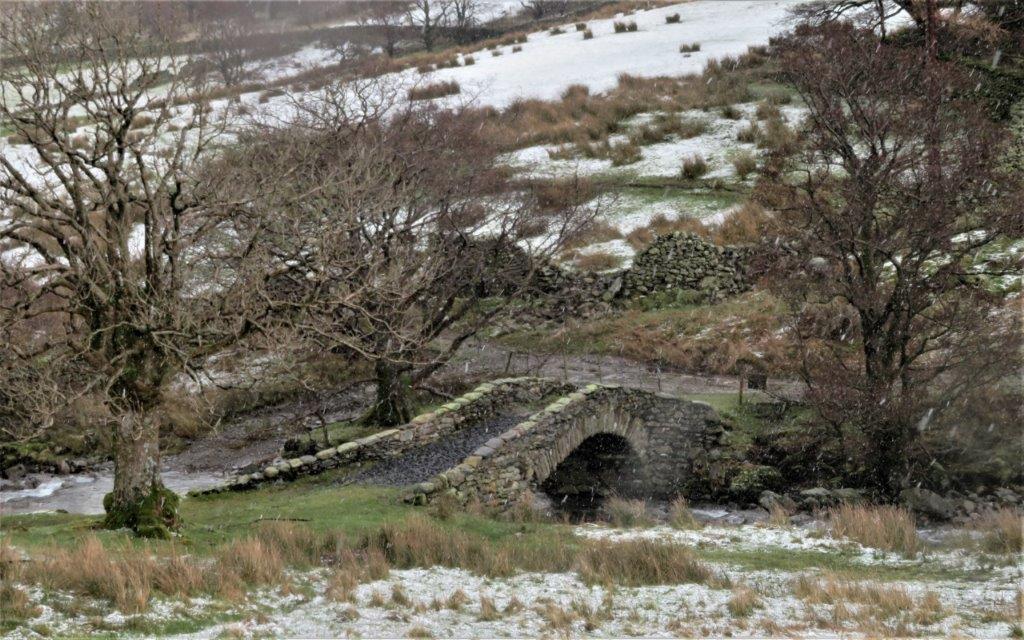 Footbridge near Deepdale Hale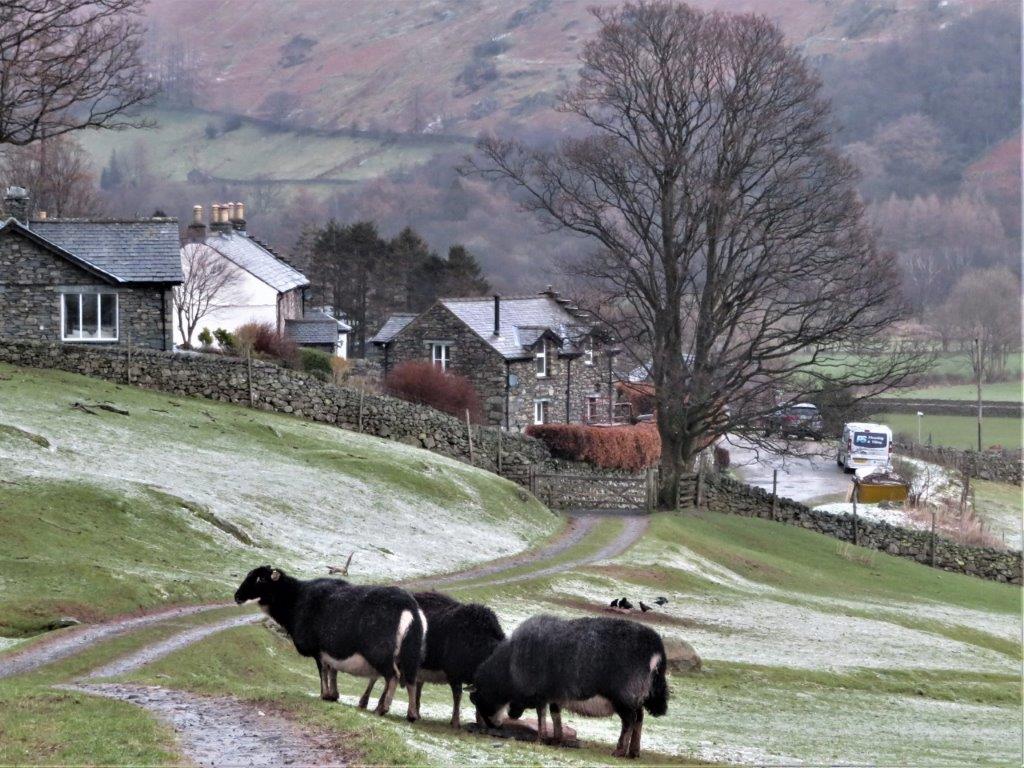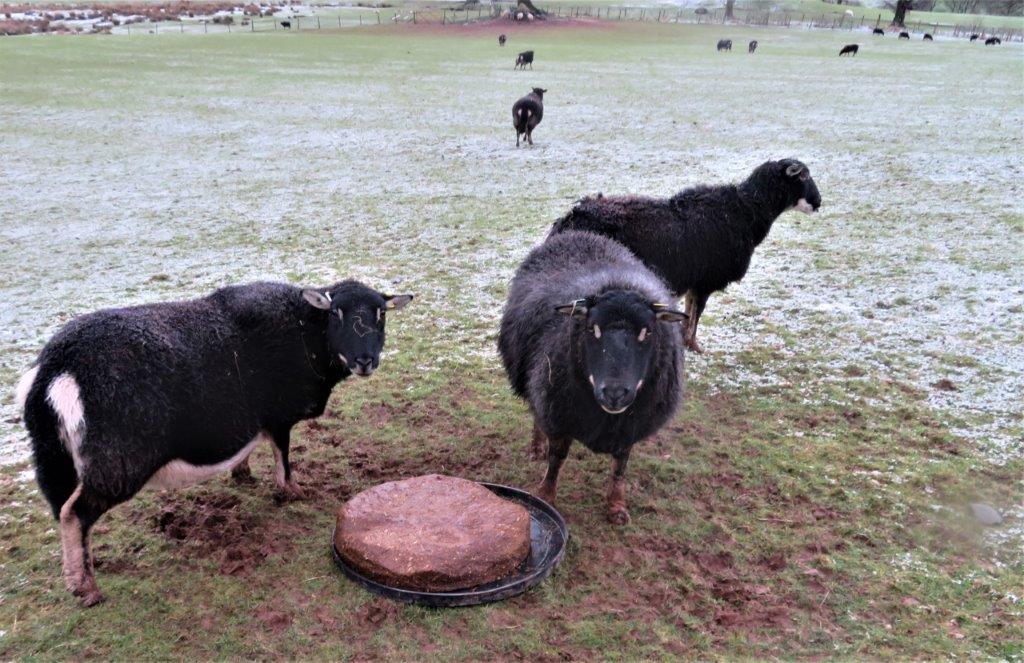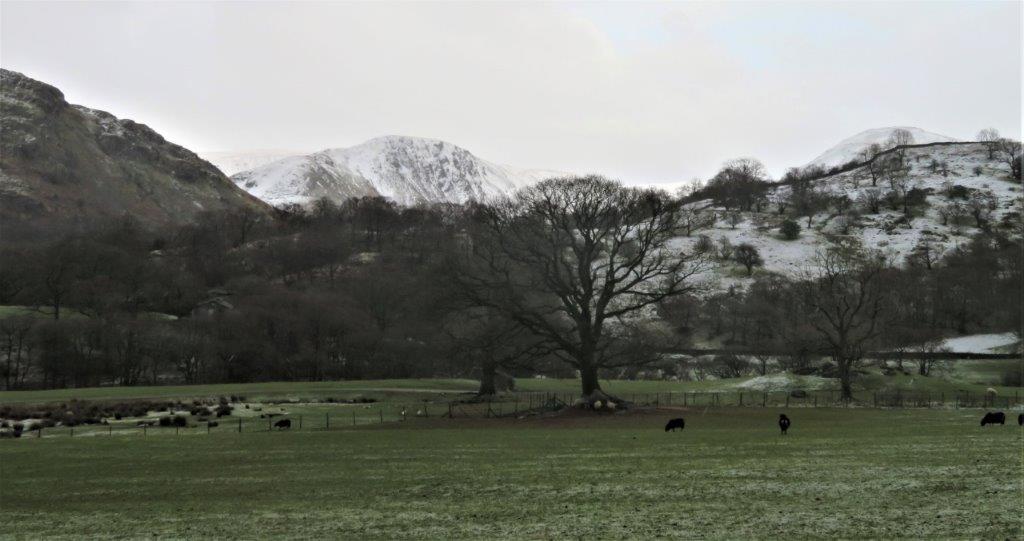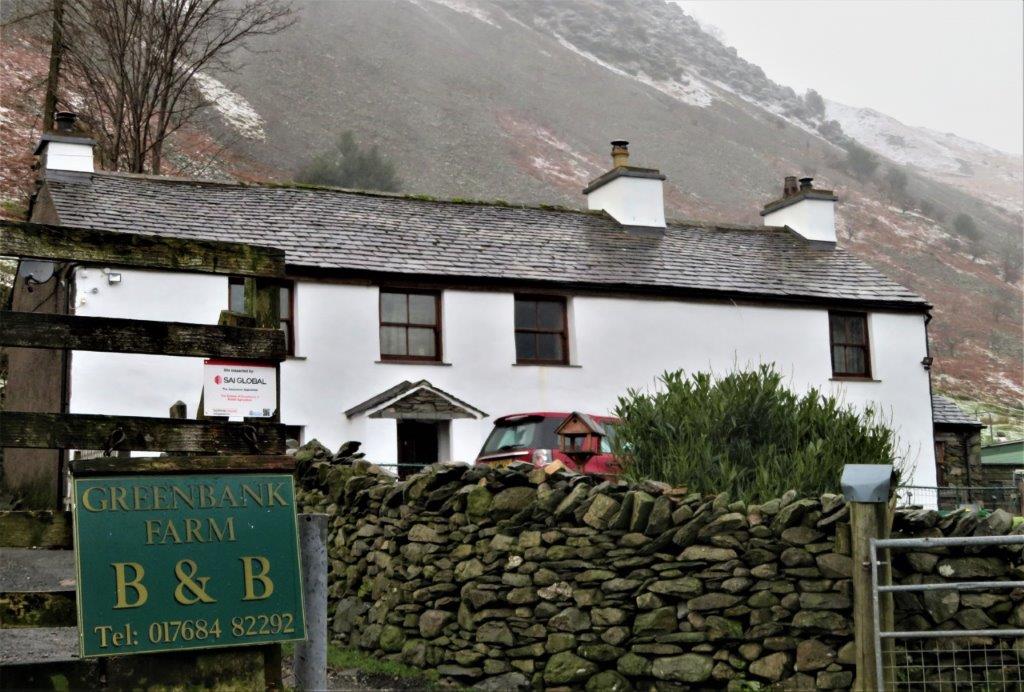 Greenbank Farm - an overnight stop for many walkers on the 'Coast to Coast walk'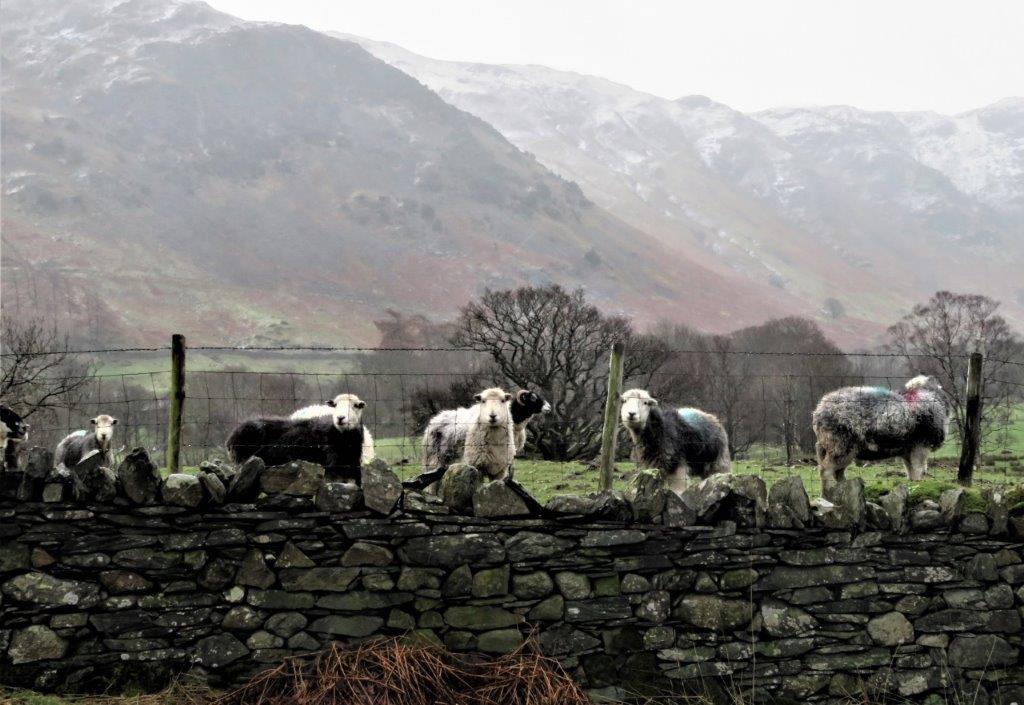 seen alongside the road back to the hotel
walks index
-
home page
- contact me at