walks index - homepage - contact me at

2019.09.03 ** Round walk from Reeth - cross road bridge over Arkle Beck / ~N then ~E up to & across Fremington Edge / ~NE to Owlands Farm / along Shaw Beck to just short of Manor House / U-turn & follow Shaw Tongue / Goats Rd / Hurst / ~S across & down Fremington Edge / ~W then cross road bridge over Arkle Beck / Reeth - leader Malcolm MacKay (with David Hogg & Judy Gathercole & Susan Rushworth considering possible routes for coach rambles) - Tuesday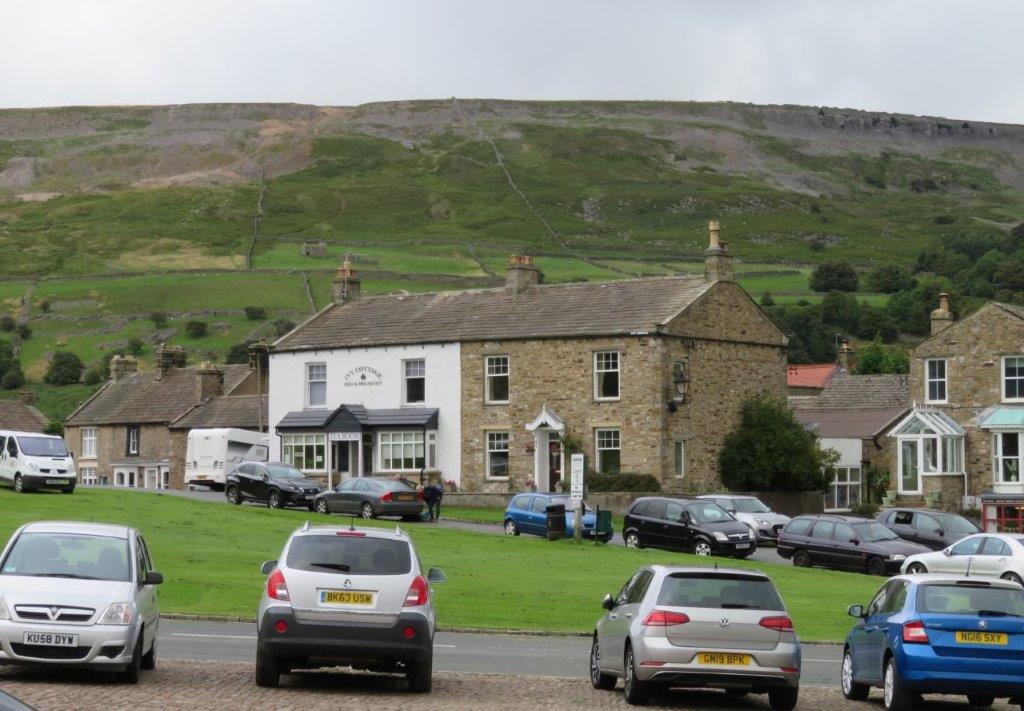 Reeth - looking toward Fremington Edge - we walked to the top & beyond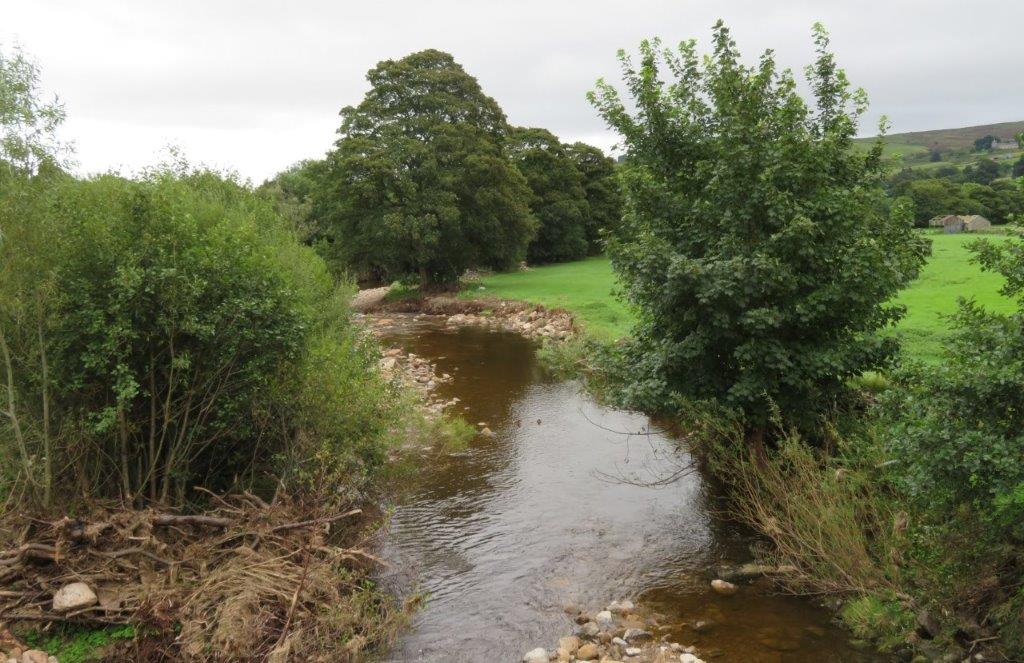 Arkle Brook seen from the road bridge just to the East of Reeth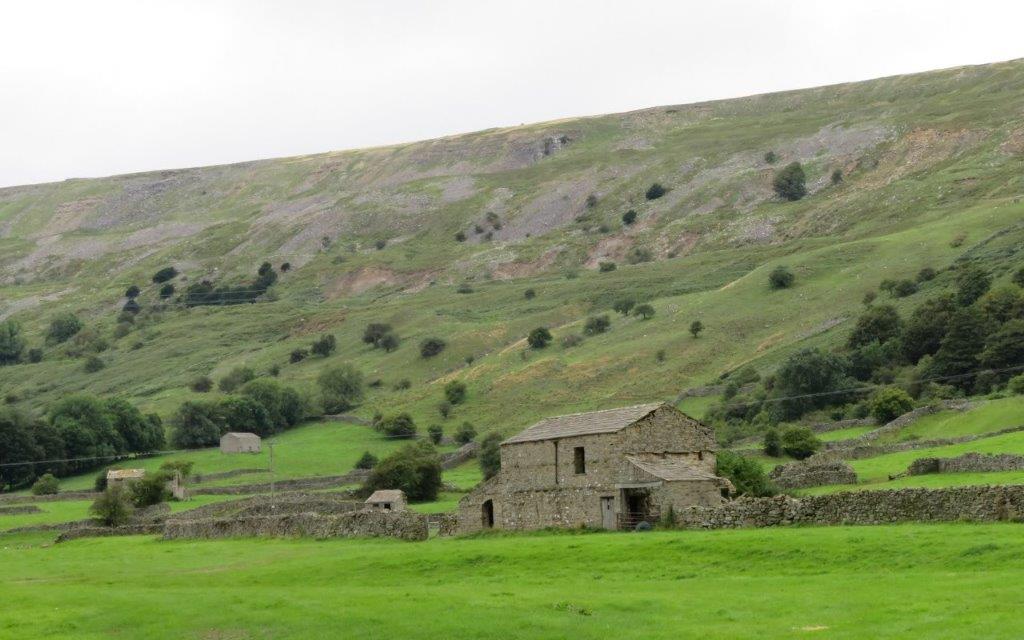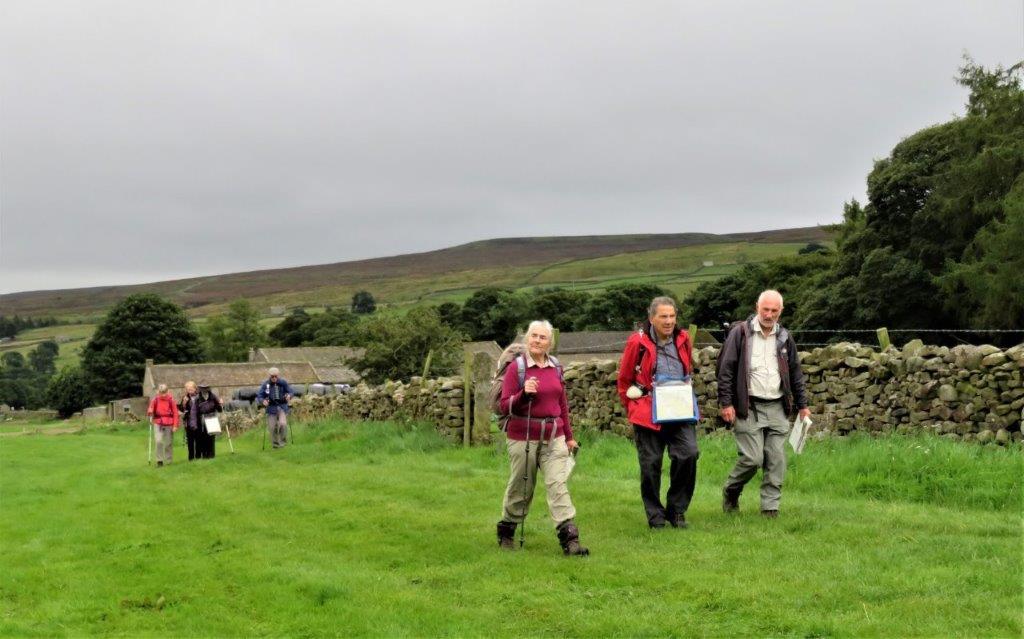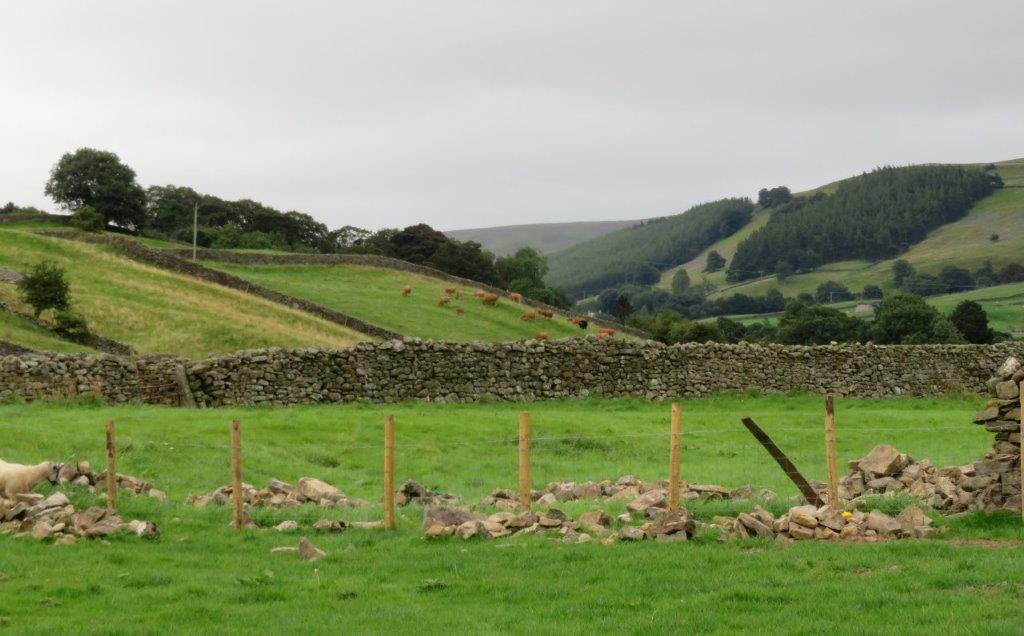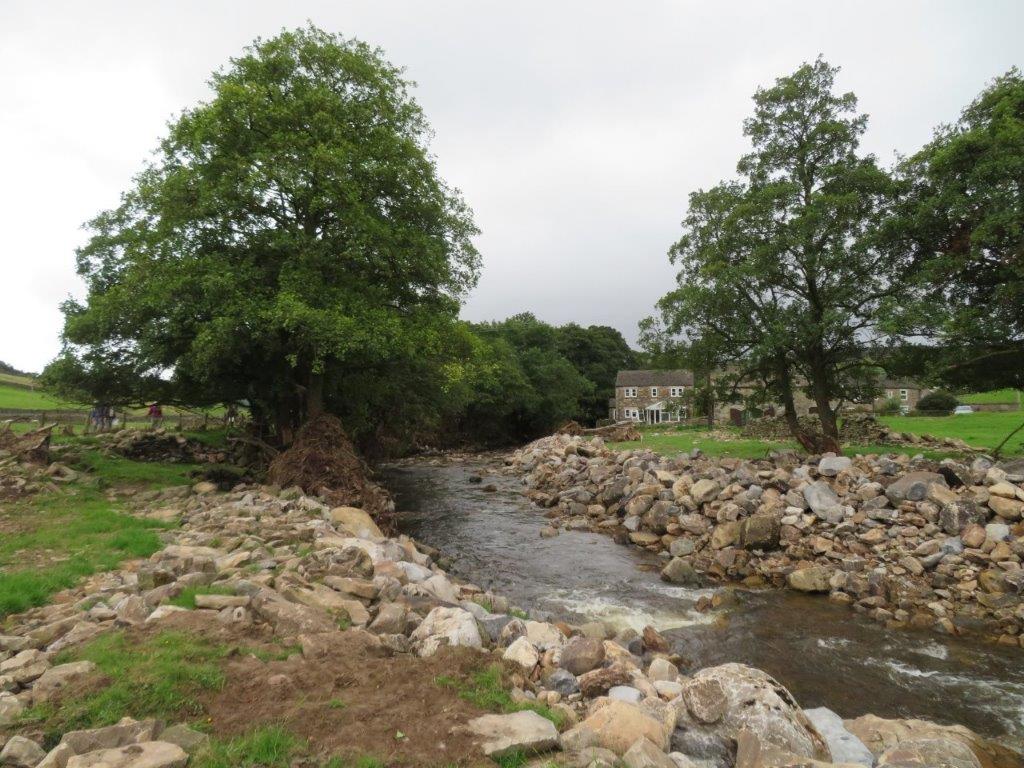 Looking back down Arkle Brook as we walked North along it for a short distance before ascending eastward up Fremington Edge. Boulders piled up on the Brook edges possibly moved in recent severe flooding. Houses in distance probably flooded.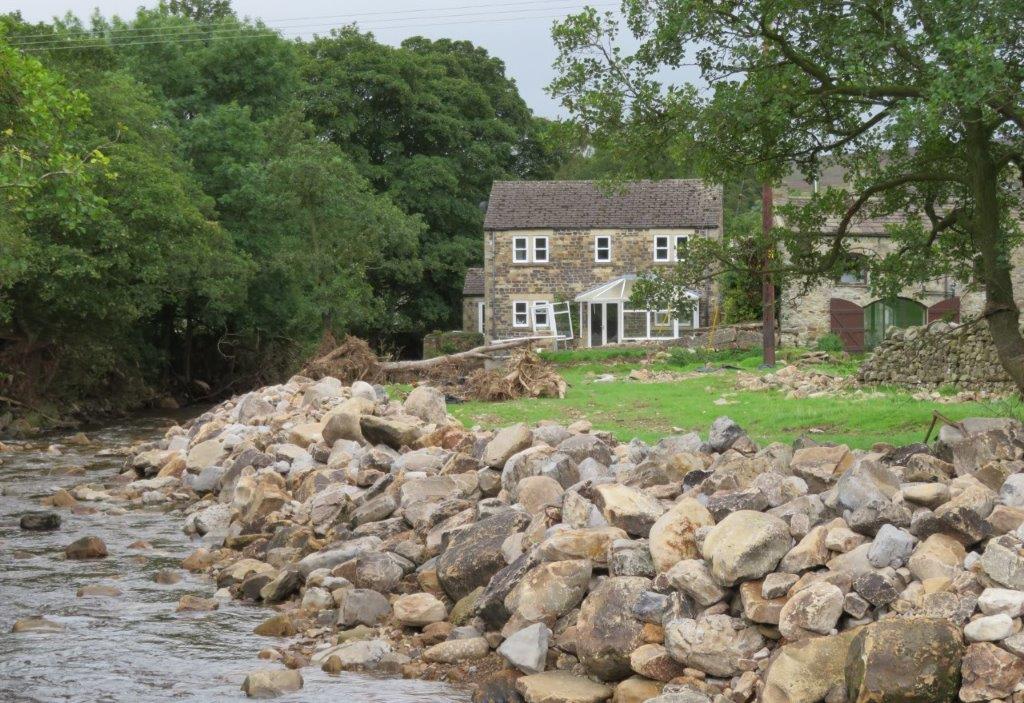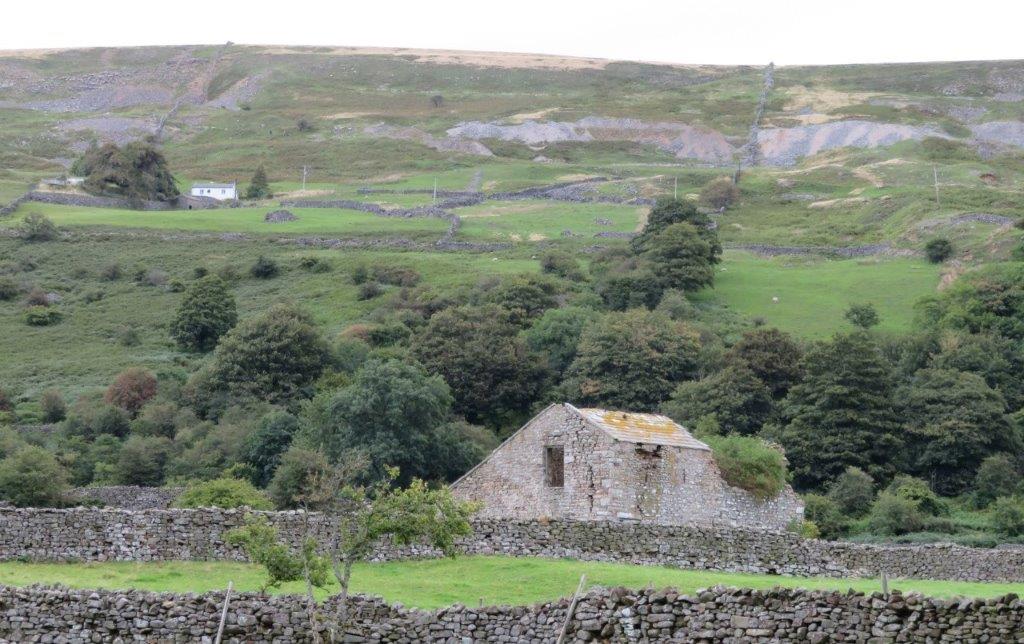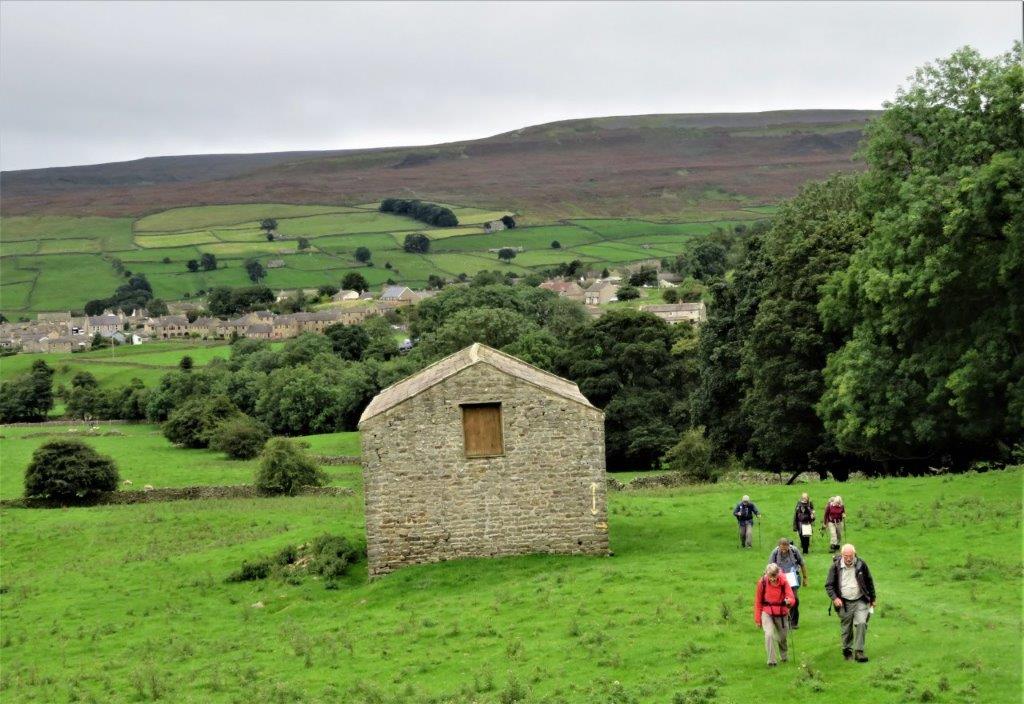 up Fremington Edge - many possible paths?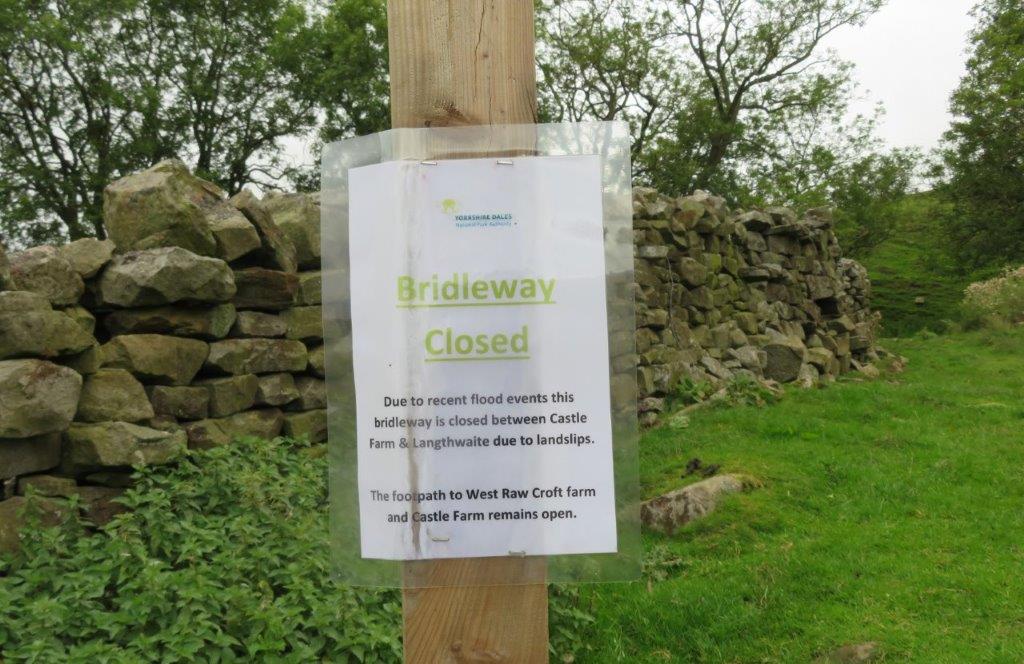 Effects of recent floods on Bridleway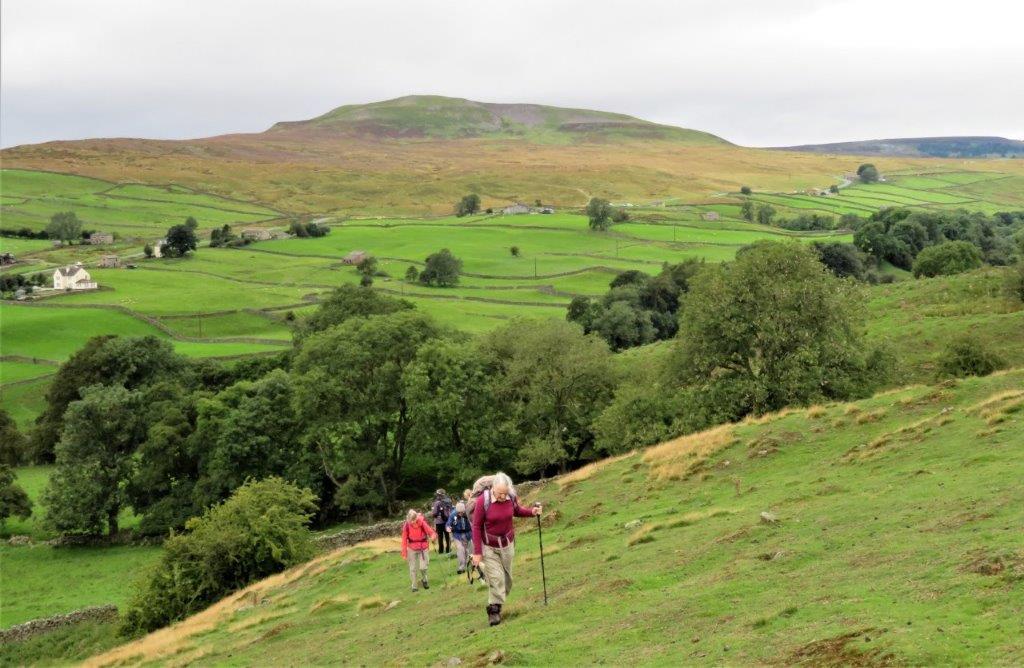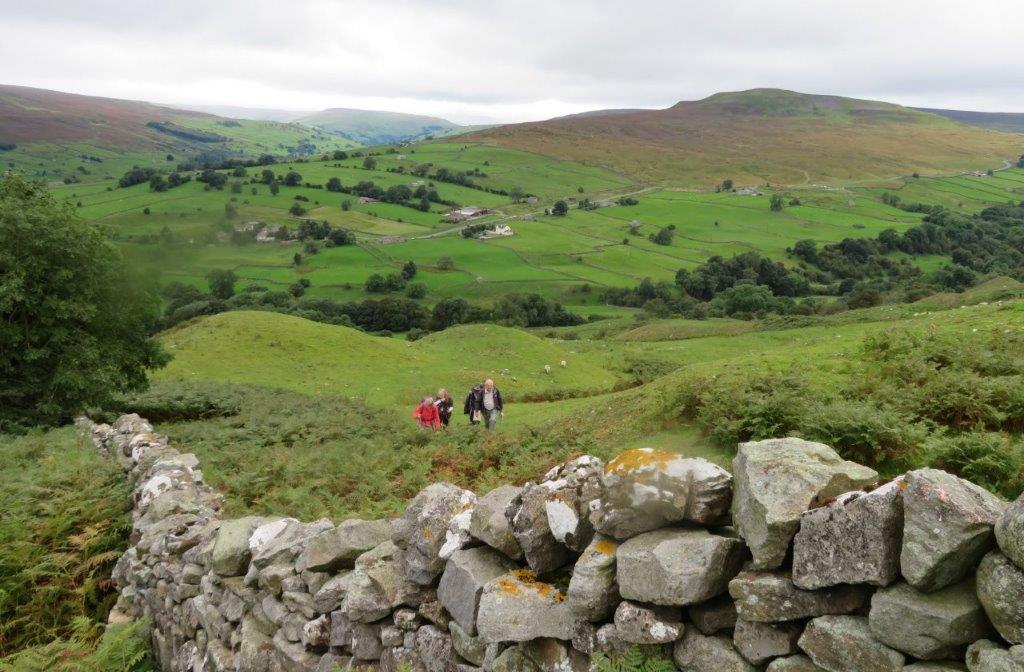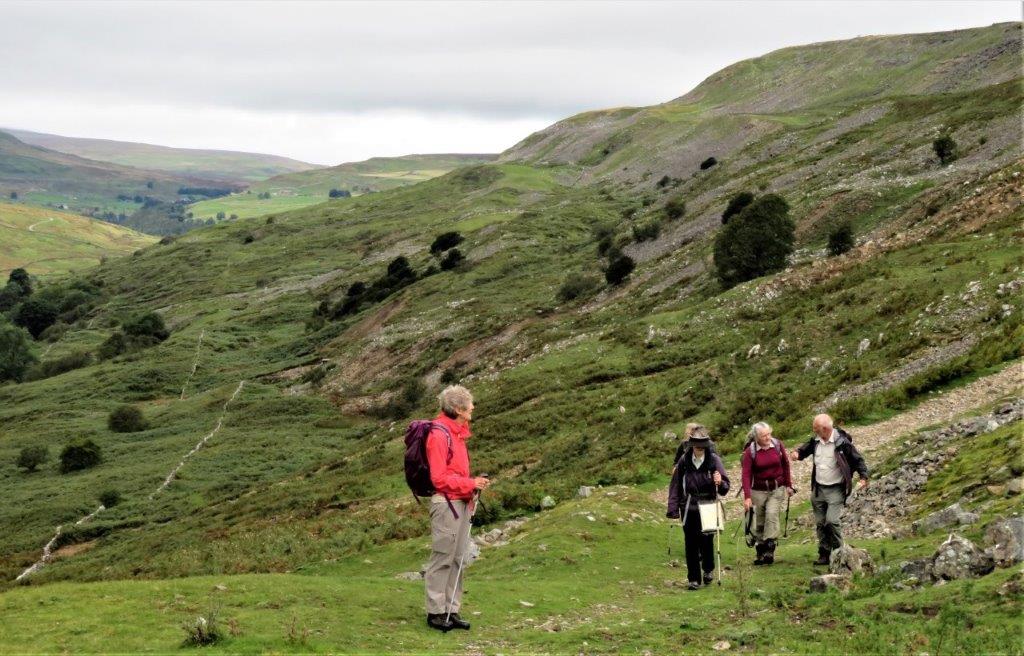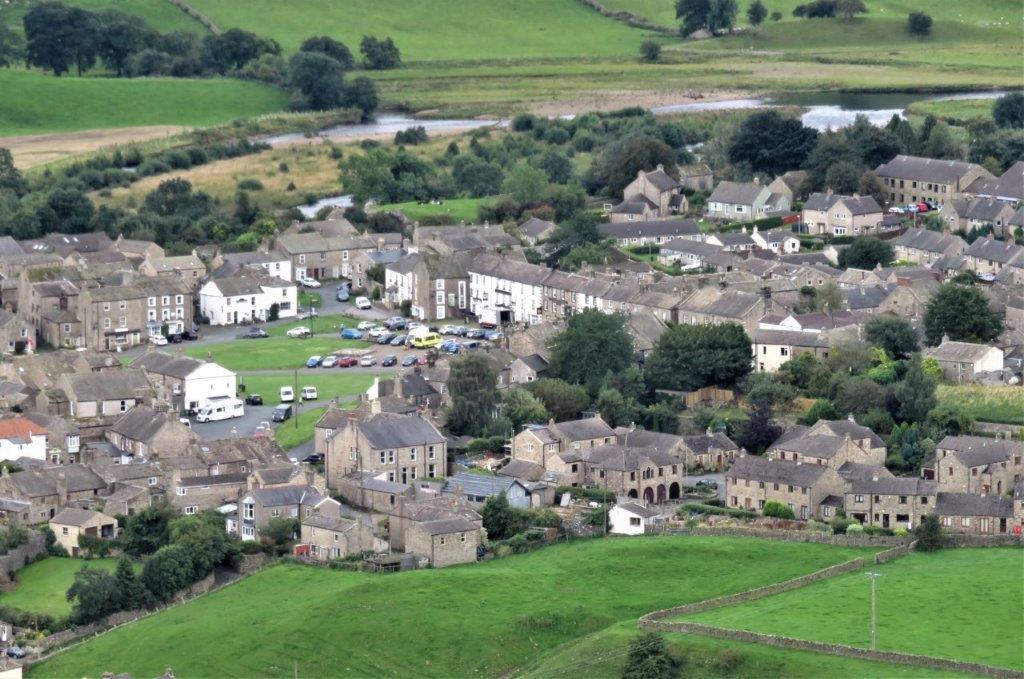 Reeth behind us with River Swale beyond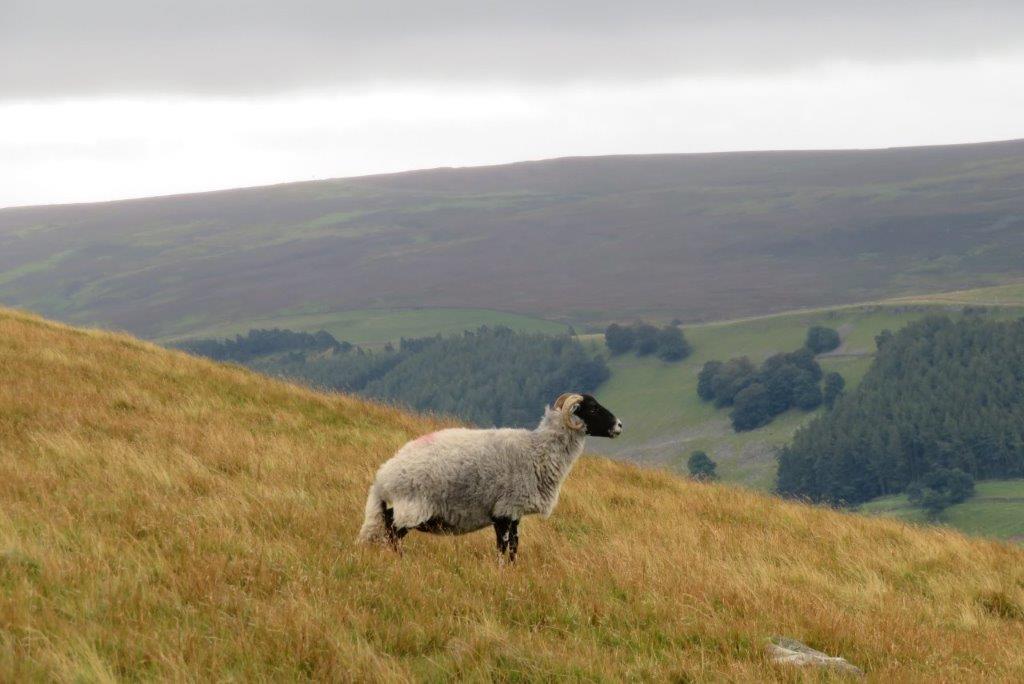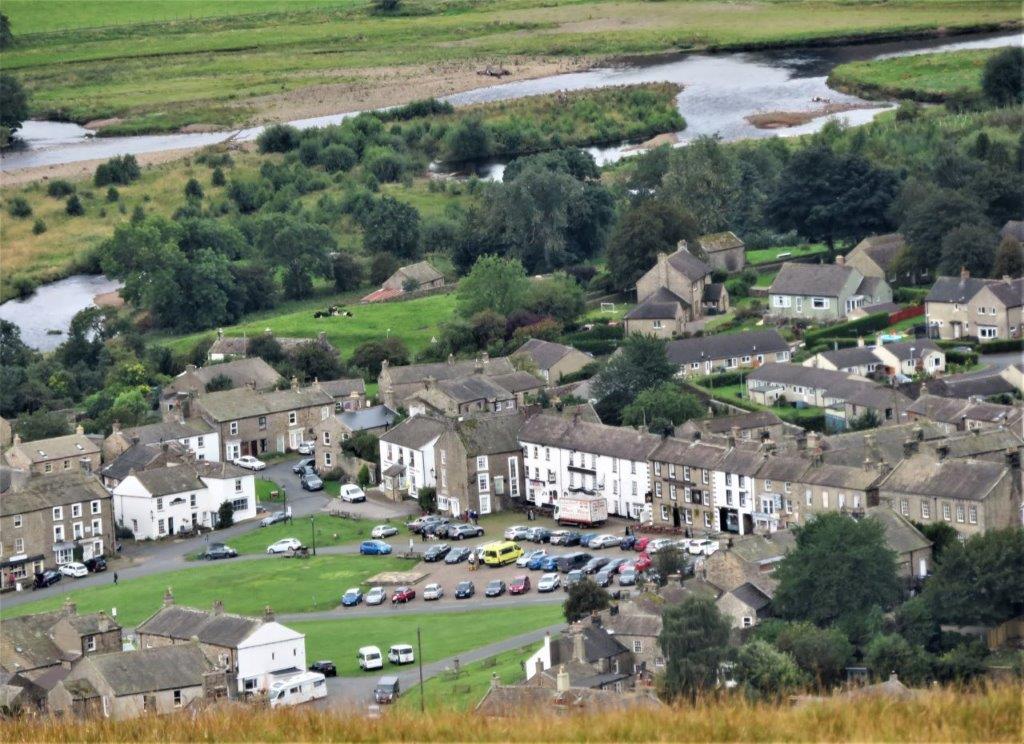 zoomed in closer to Reeth and River Swale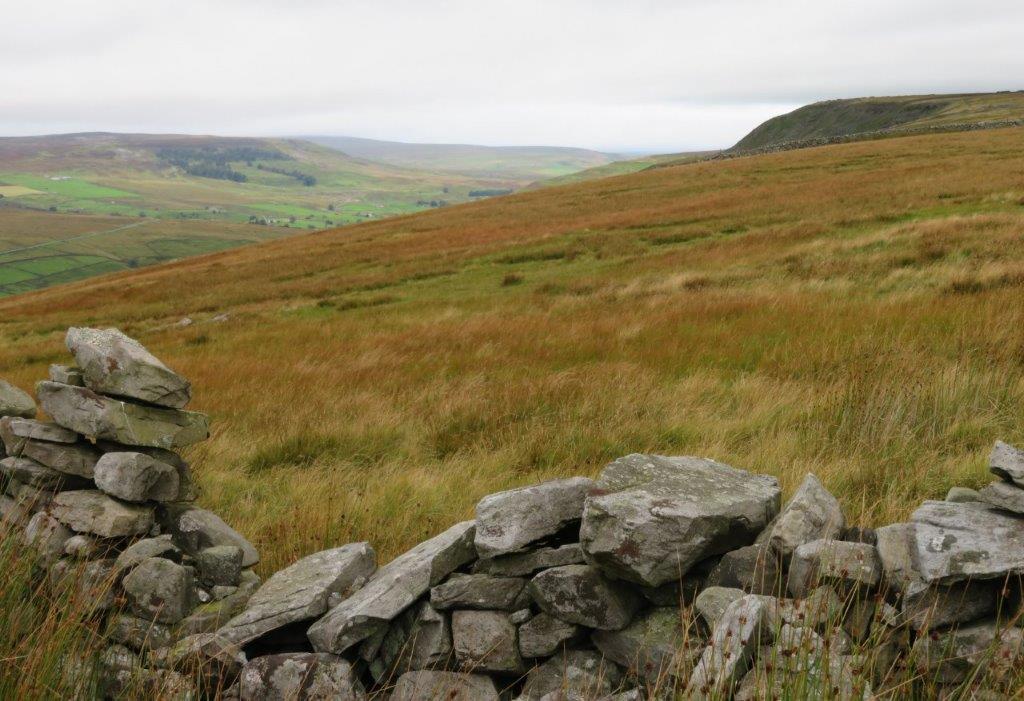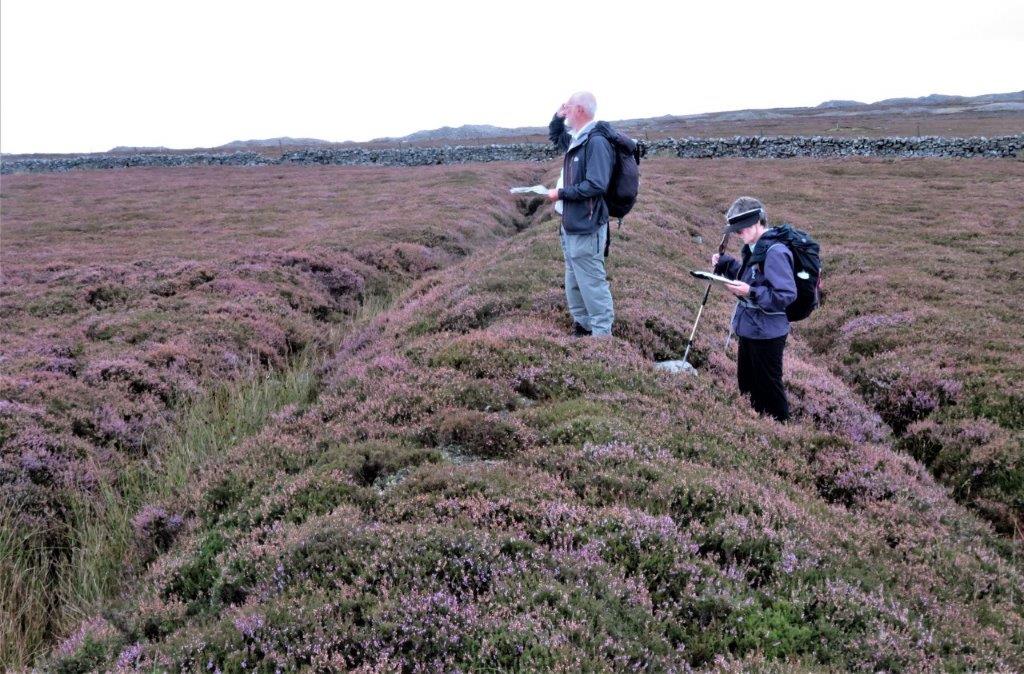 interesting earthworks / ditches on Marrick Moor covered by heather - not clear why it was constructed? - water control for mine workings?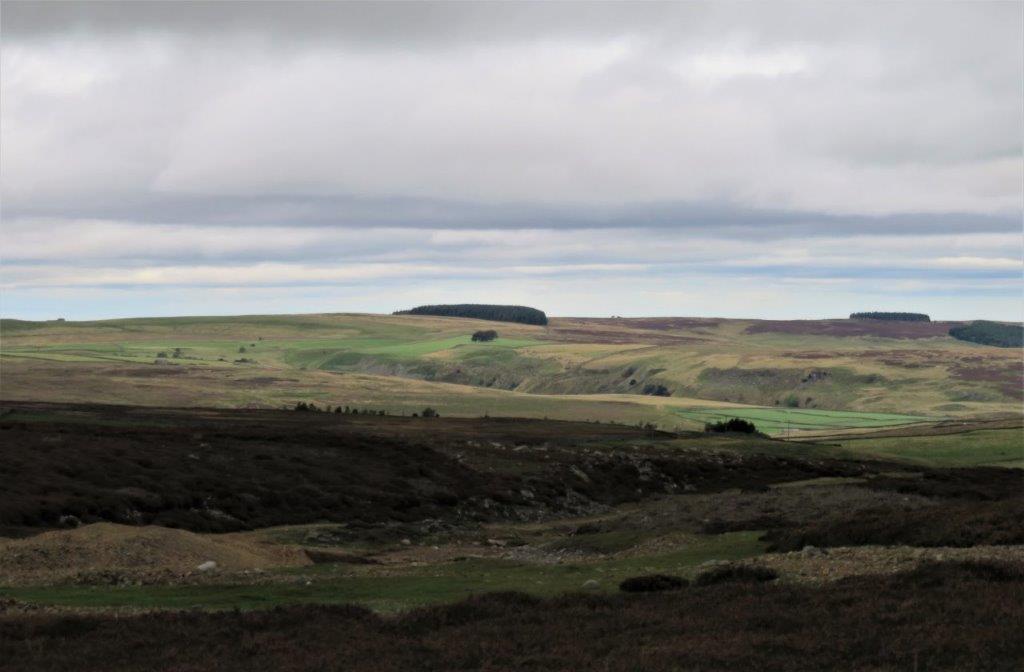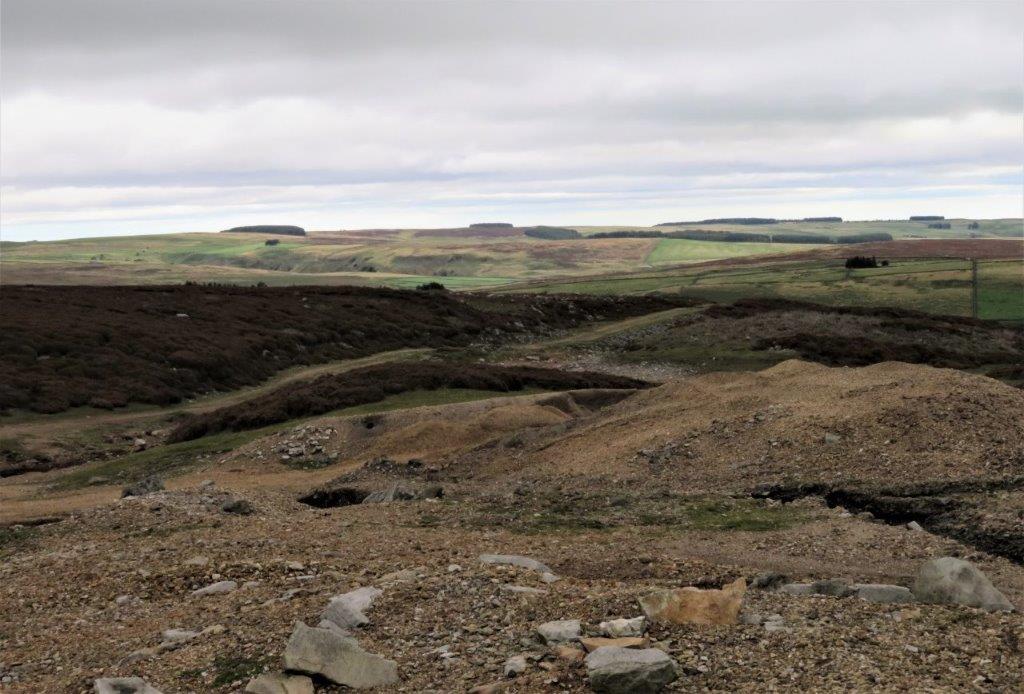 Old mine workings? no sign of vegetation recovering these barren areas or whether any reclamation work done?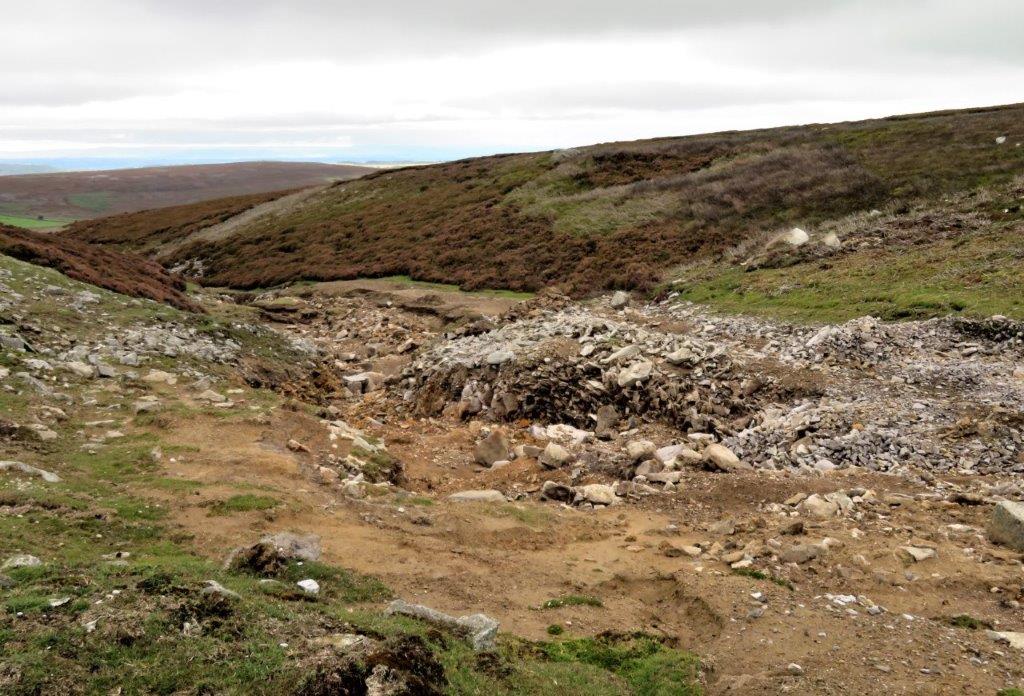 barren mining? areas eroded during recent floods?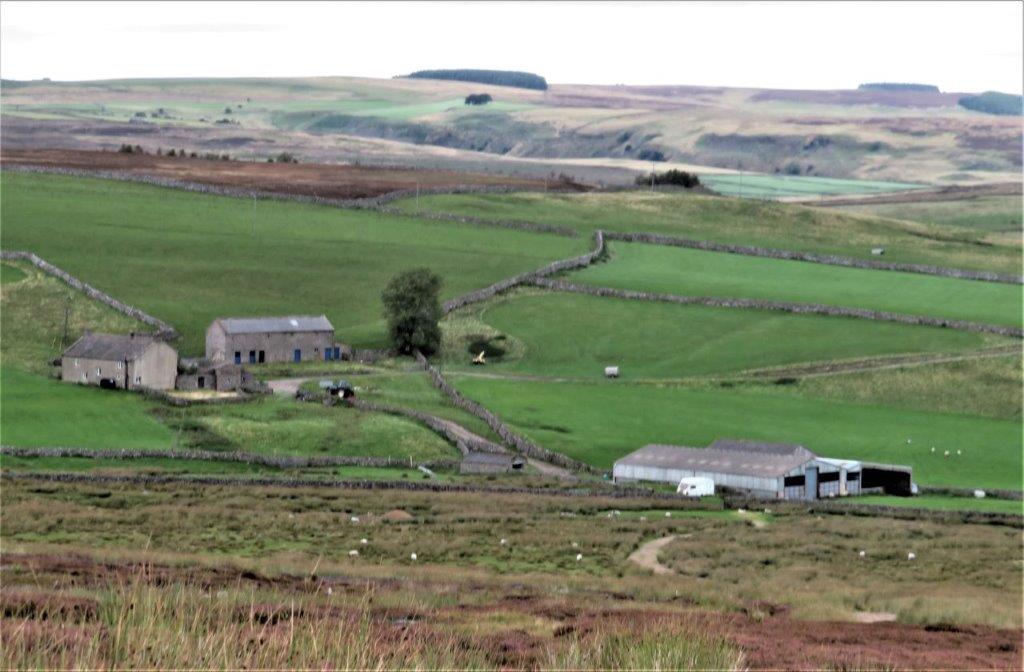 Owlands Farm - we passed between the farmhouse and barn to the left of the picture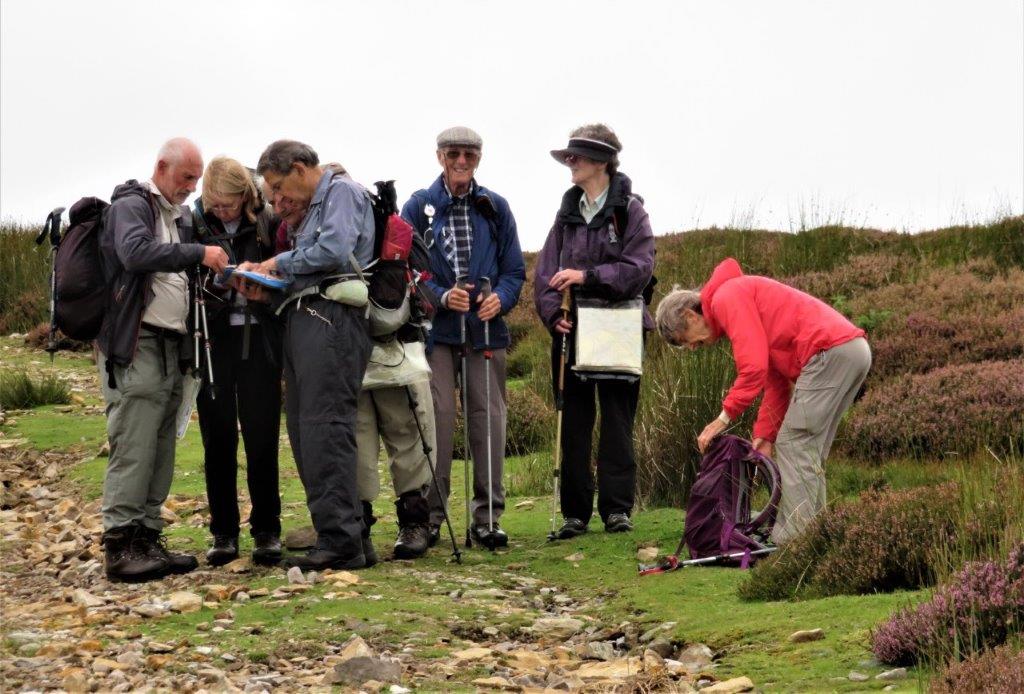 finding the route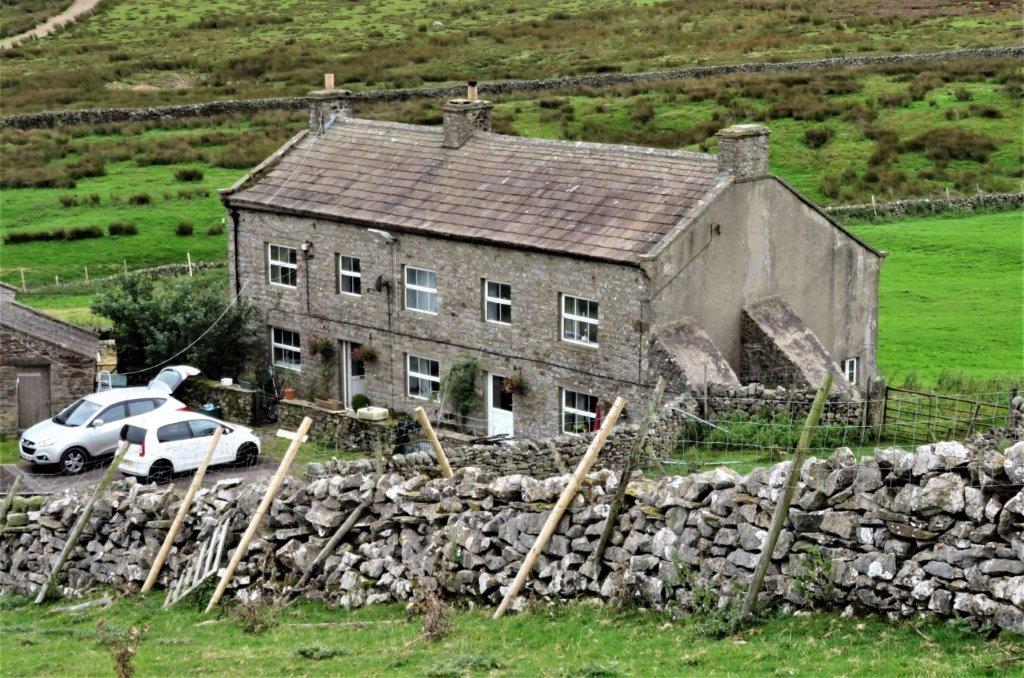 Owlands Farm House(s)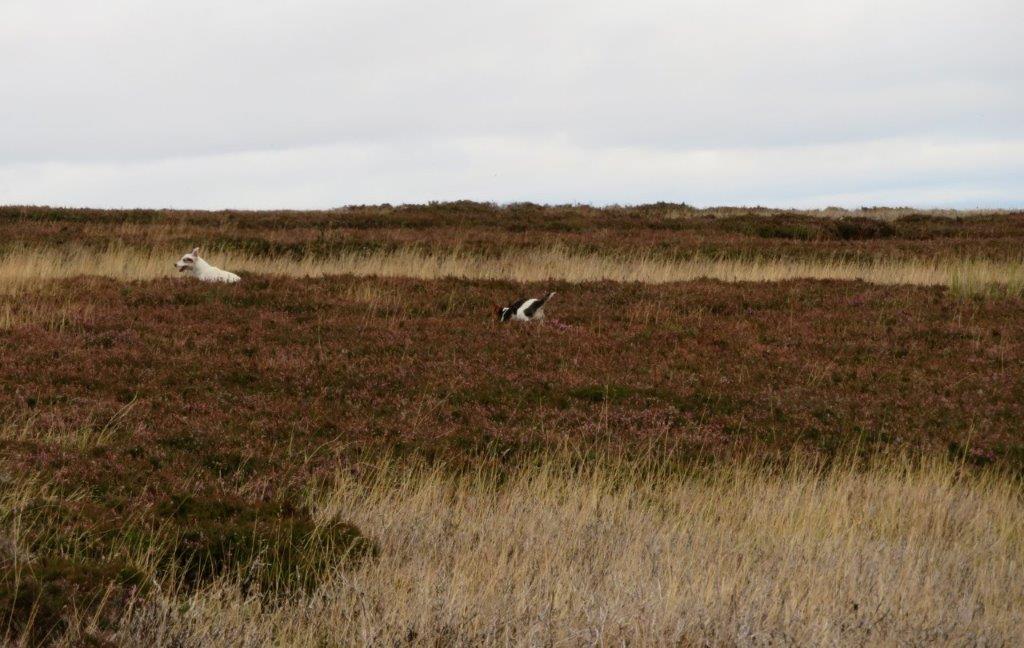 two friendly small dogs followed our party for some distance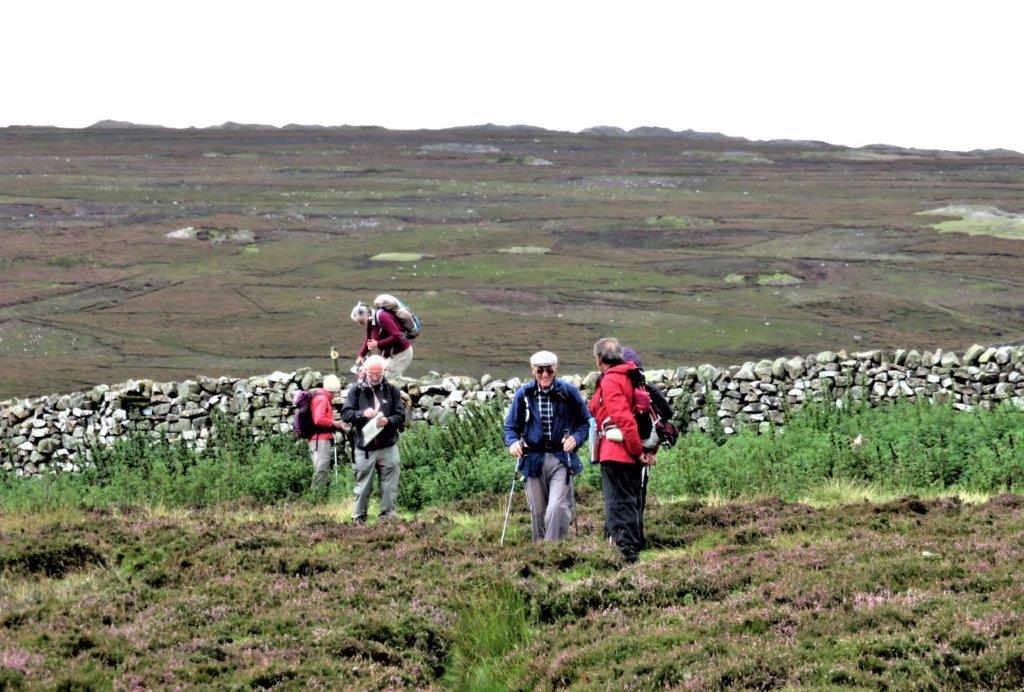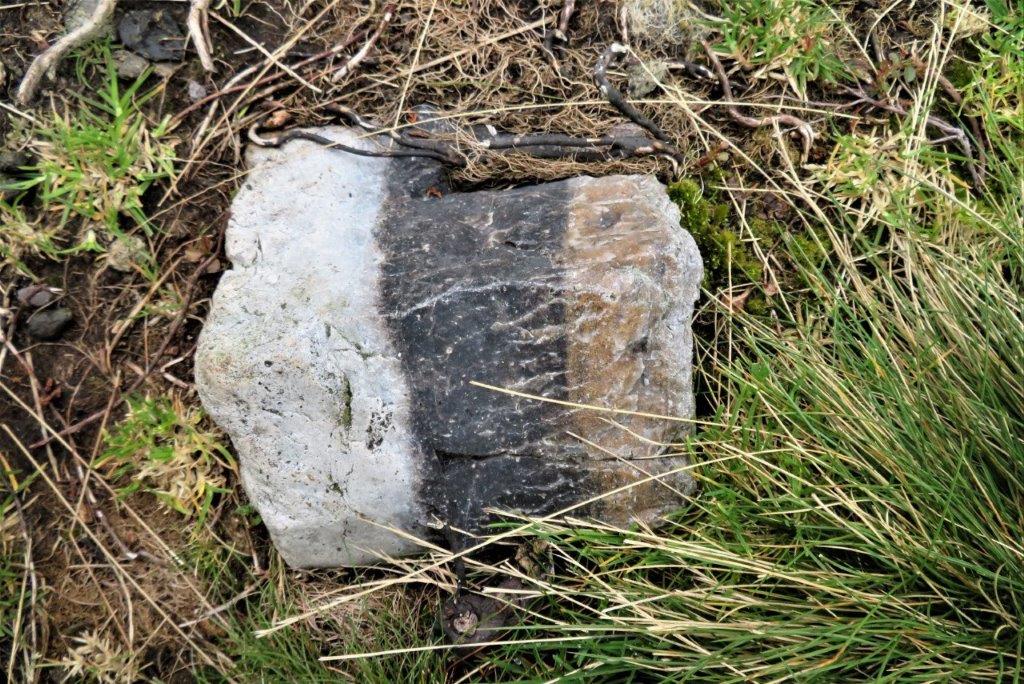 interesting banded stone about 5 inches wide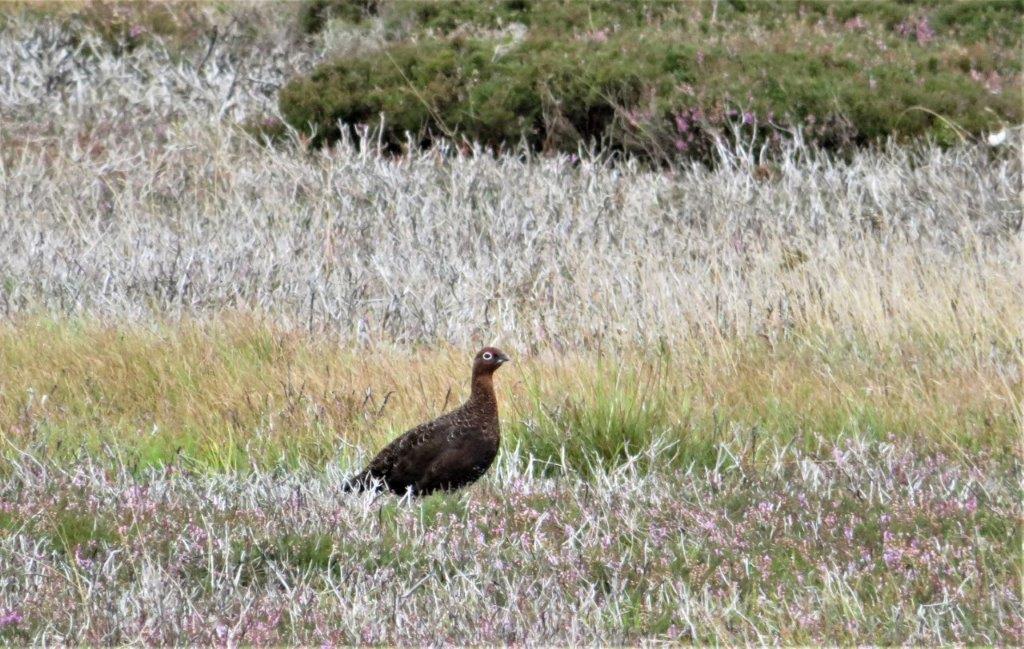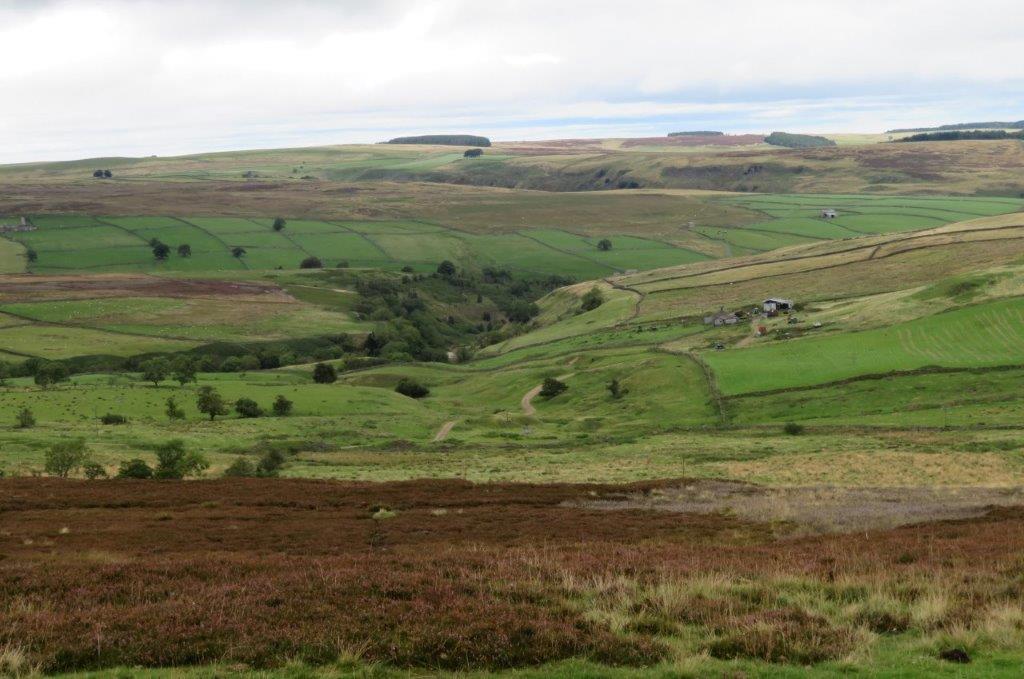 Shaw Brook (which we later followed) seen ahead of us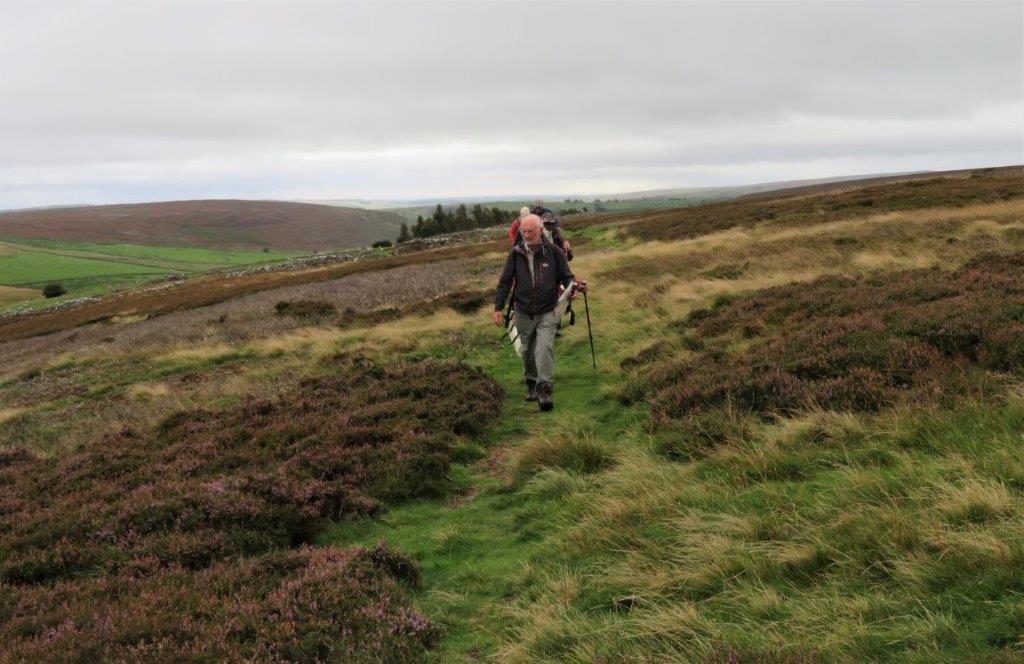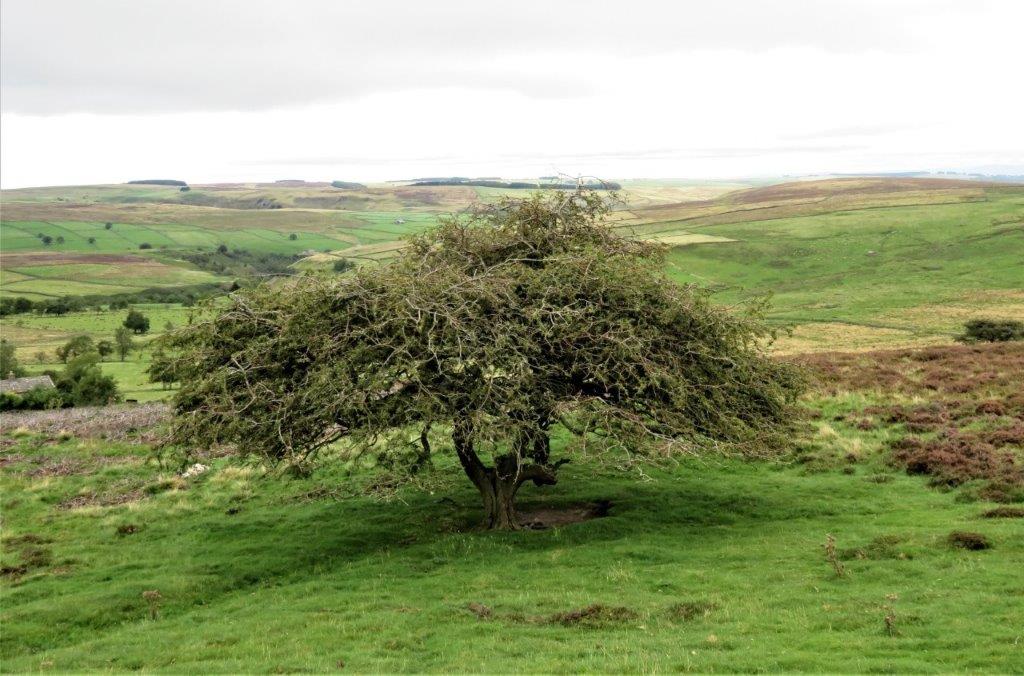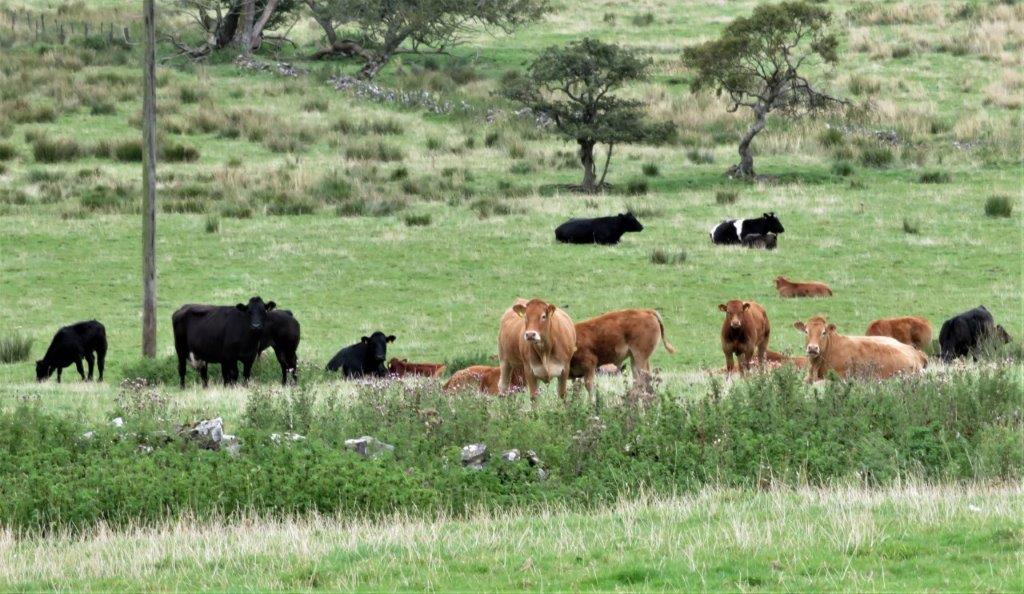 decided not to follow path through herd of cows near Ings Head because small following dogs had not left us and detoured around on road then Bridleway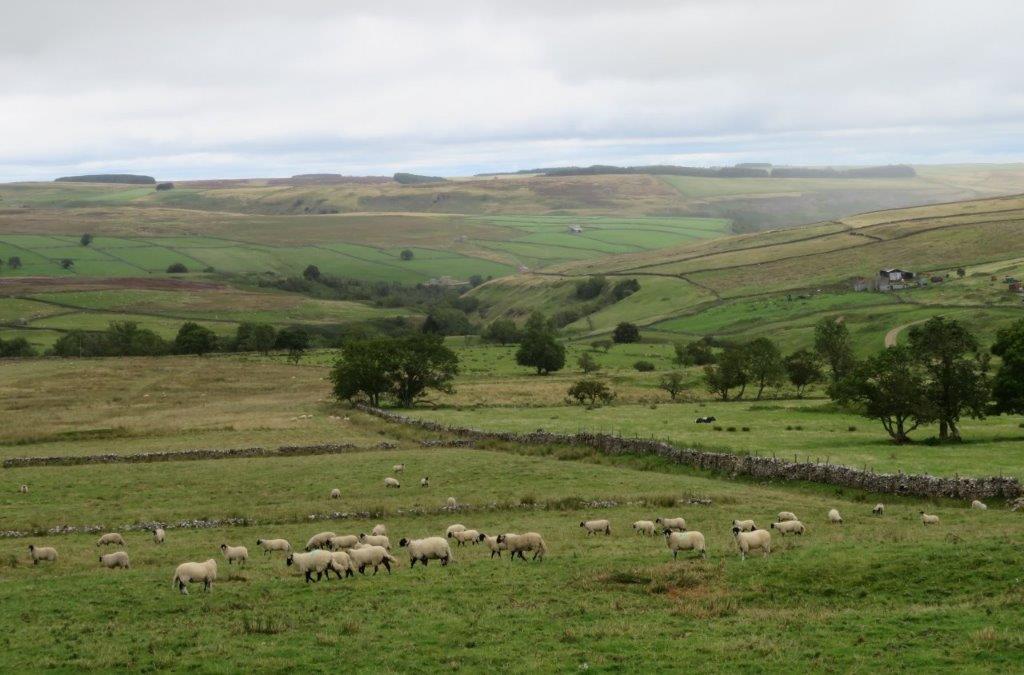 Shaw Brook ahead of us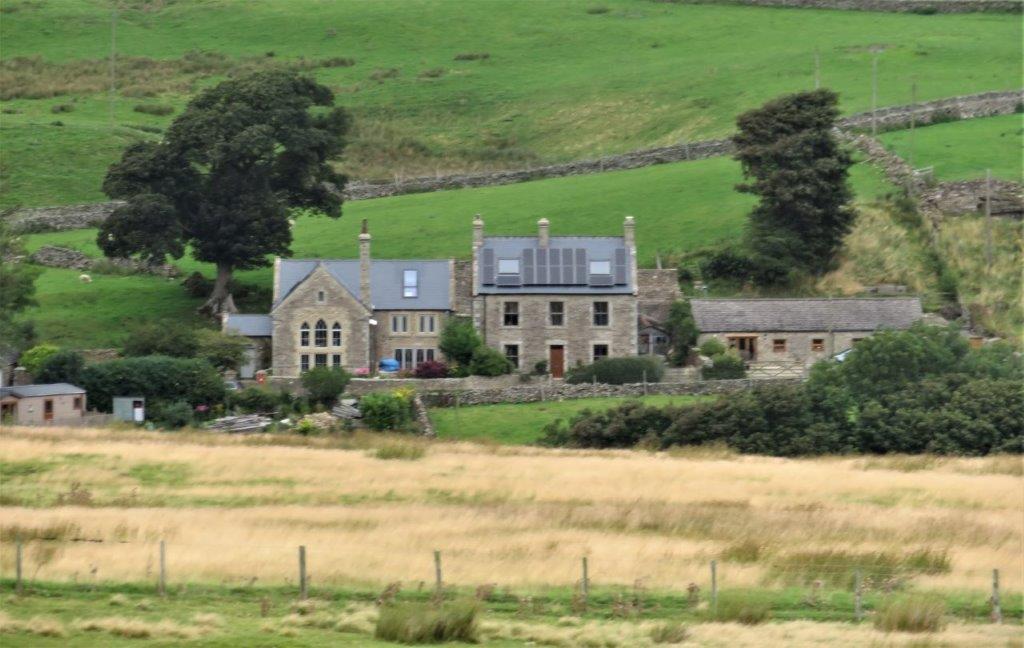 houses to North of us (below Washfold?) which we intended passing later but did not.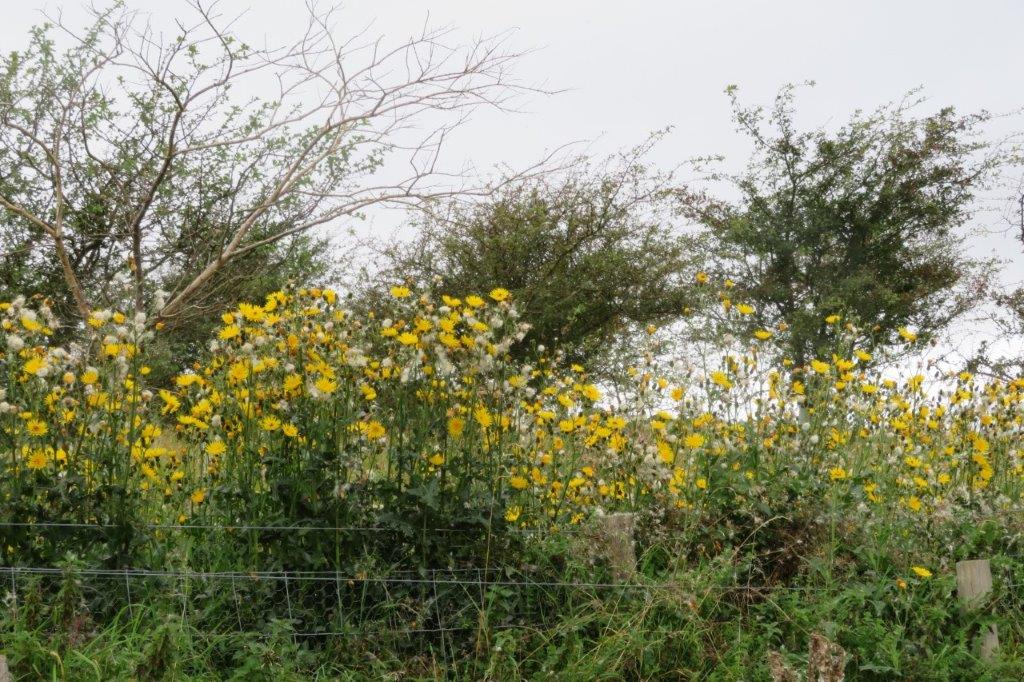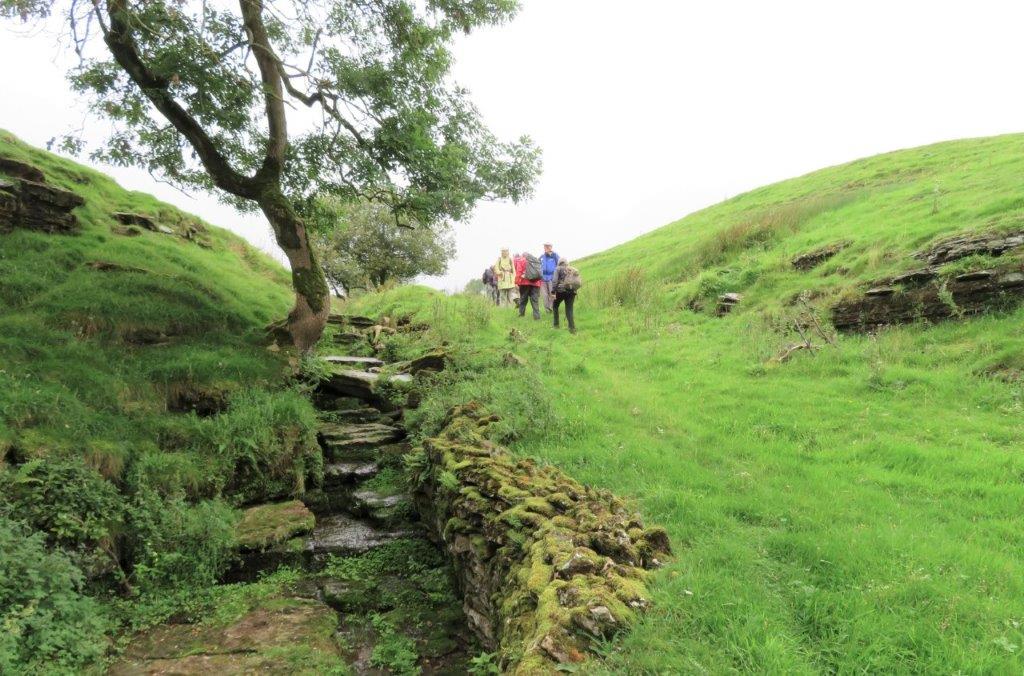 about to join Shaw Brook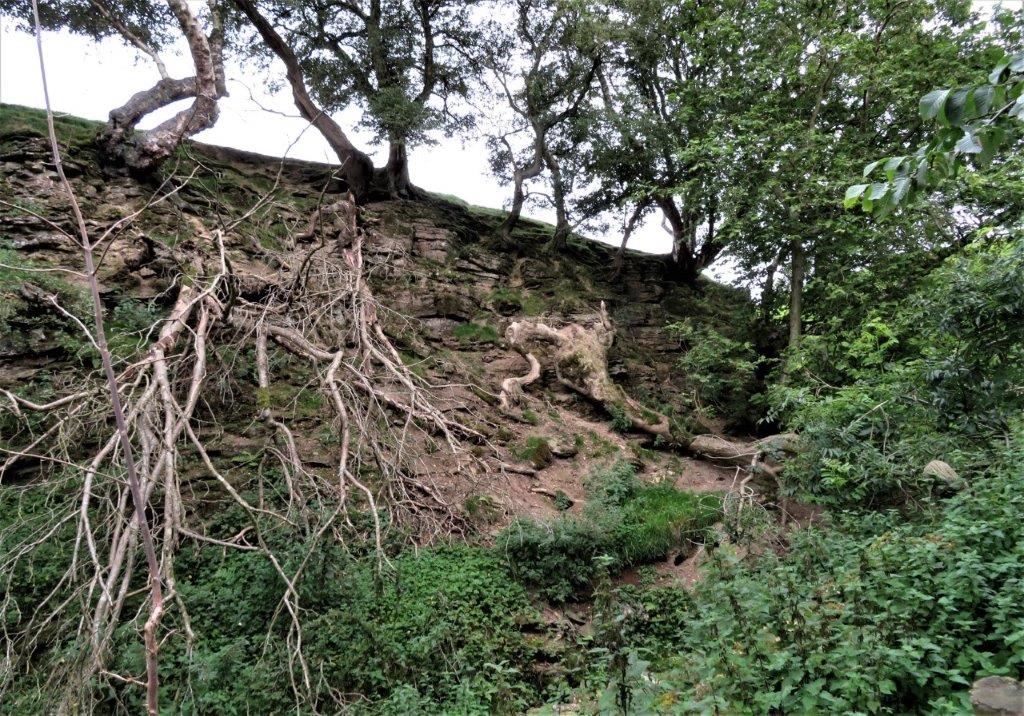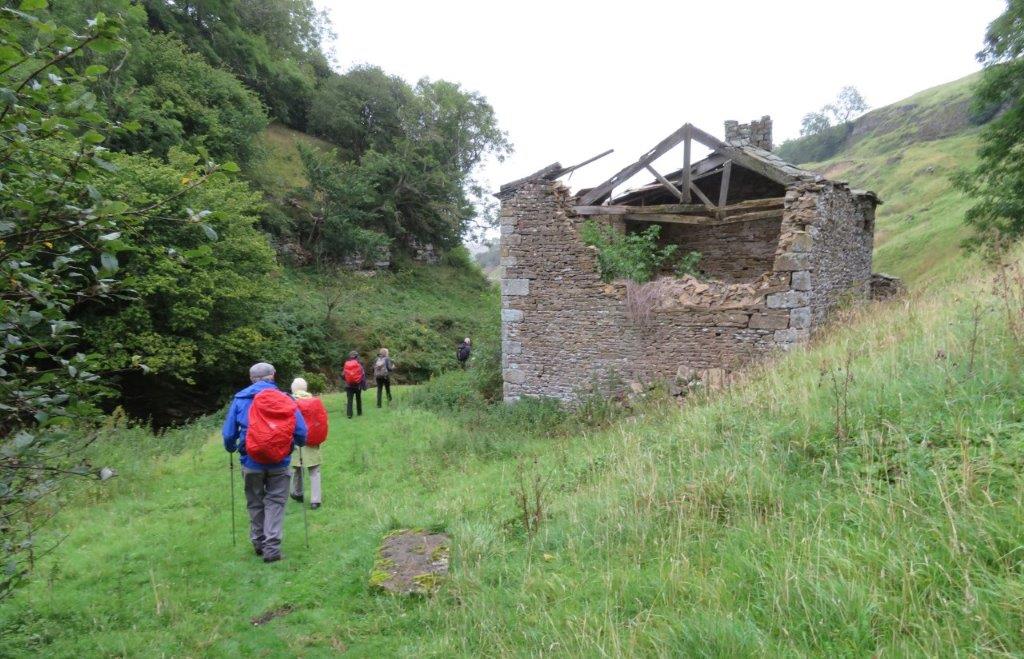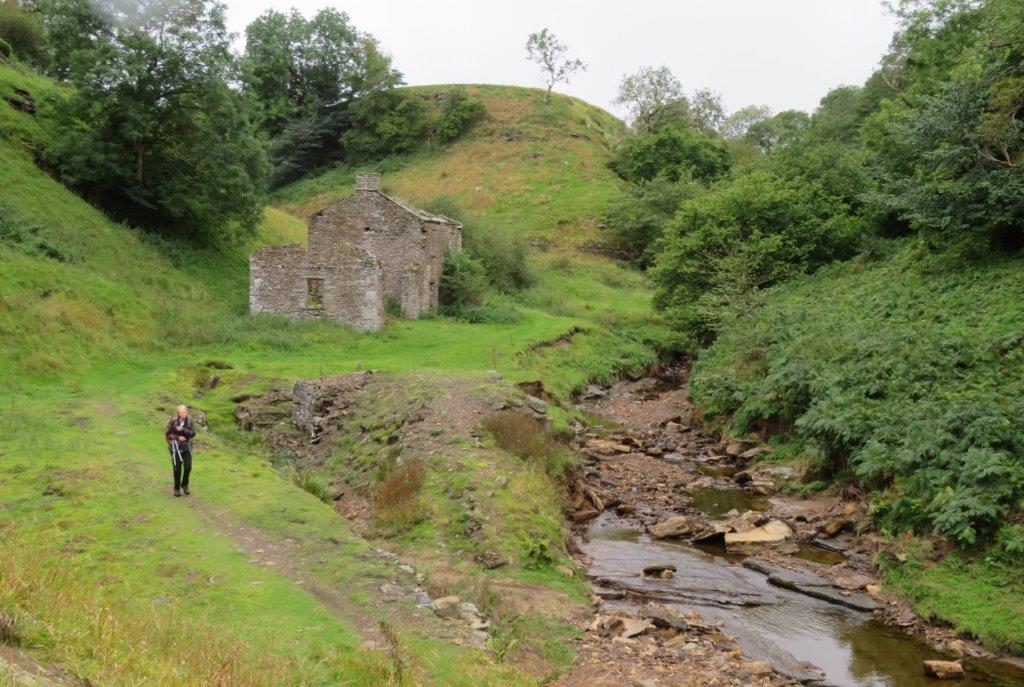 mining evidently done along Shaw Brook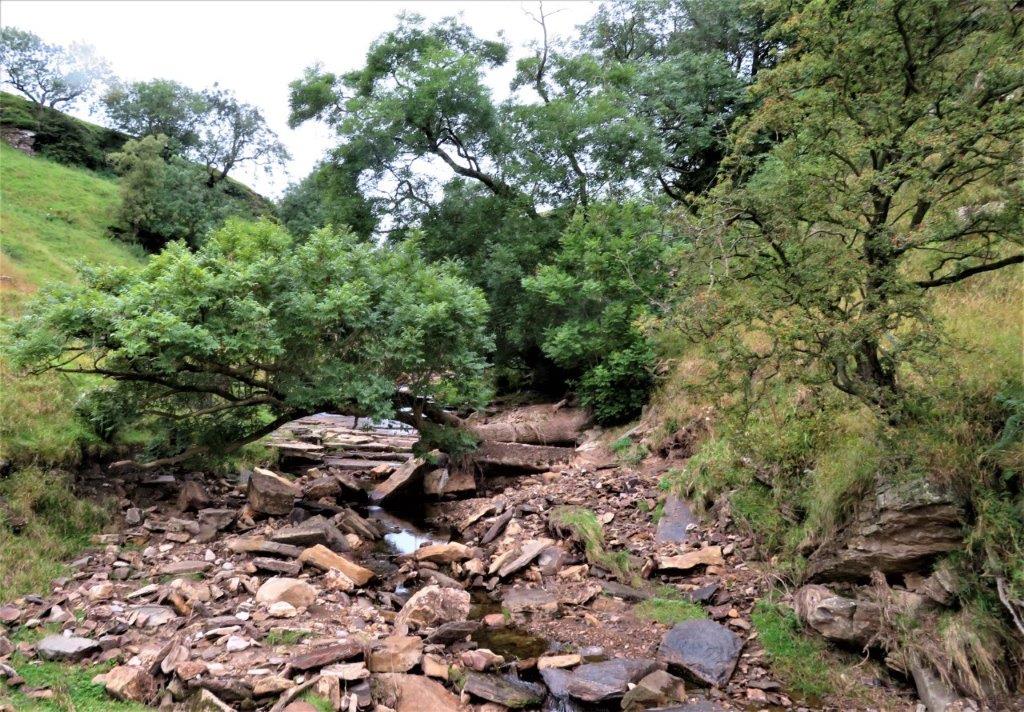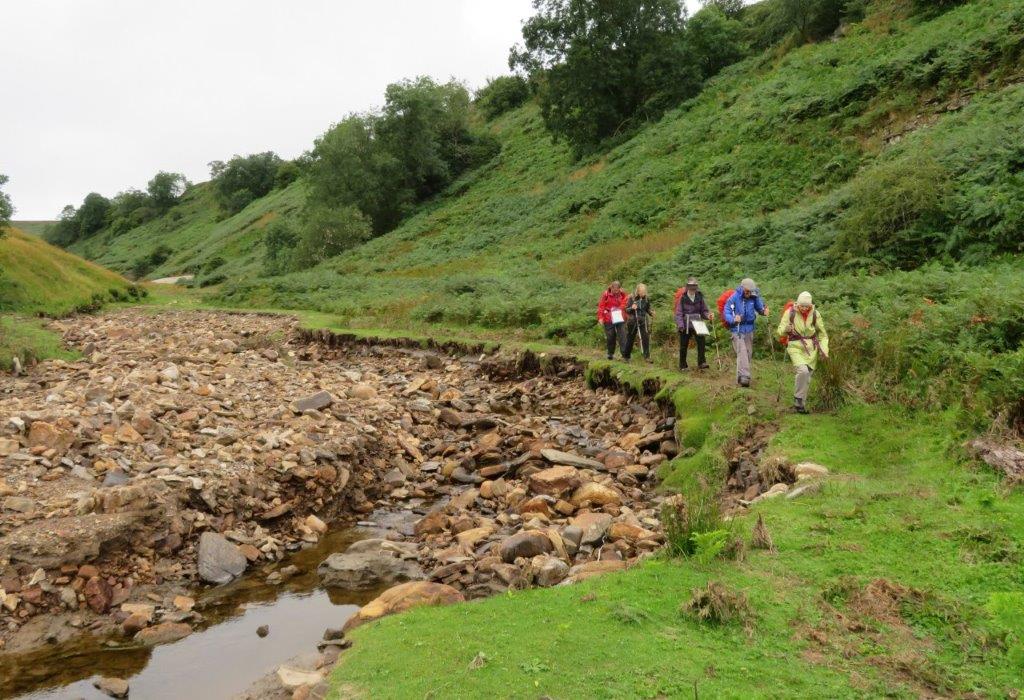 signs of erosion of path on edge of brook - grass sods falling down bank - possibly occurring during recent heavy rain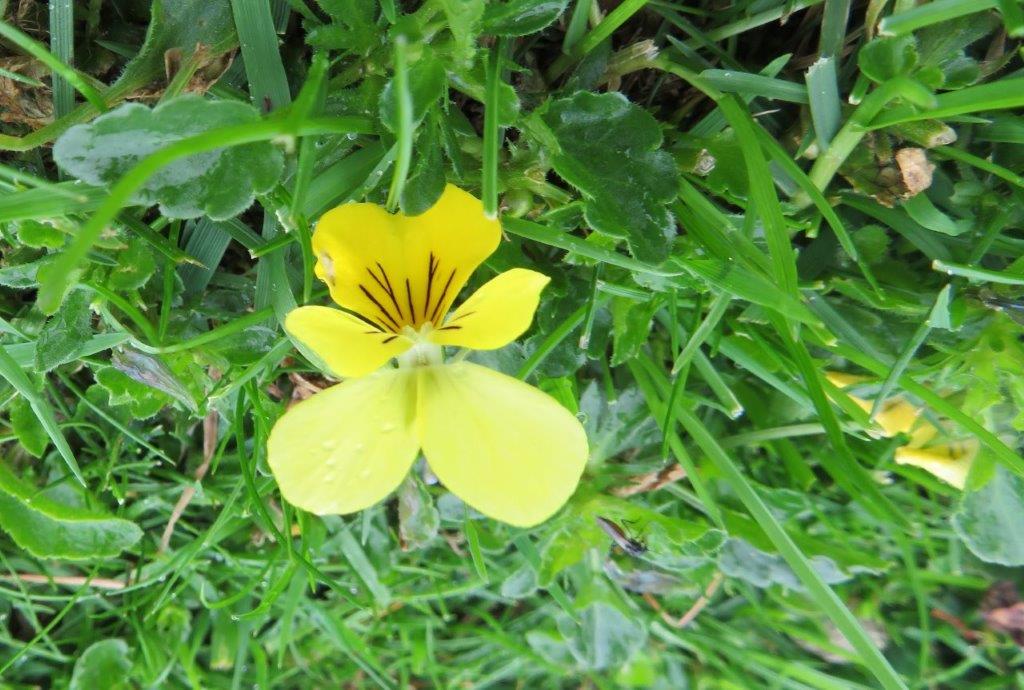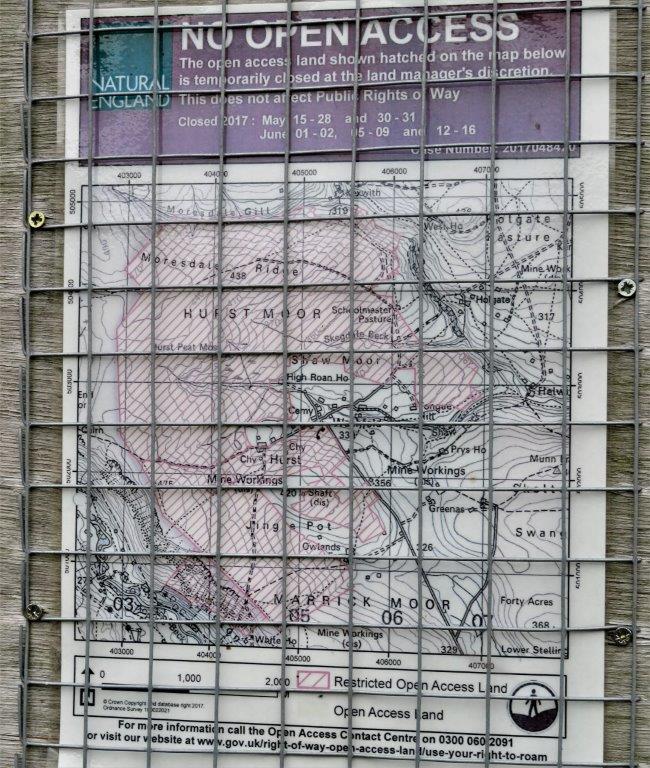 Open Access temporary closed at times but we were not affected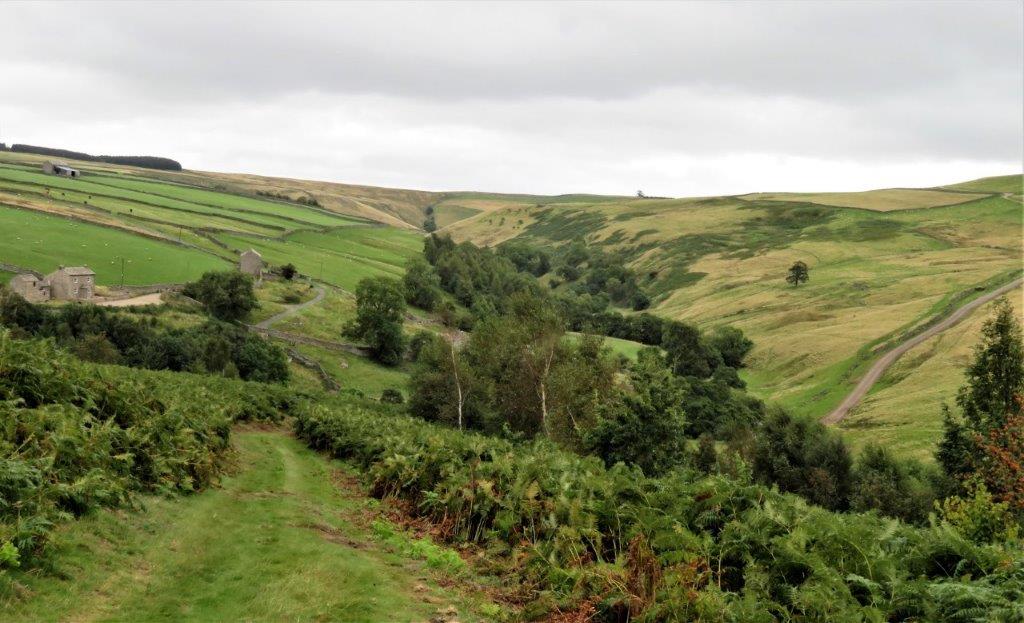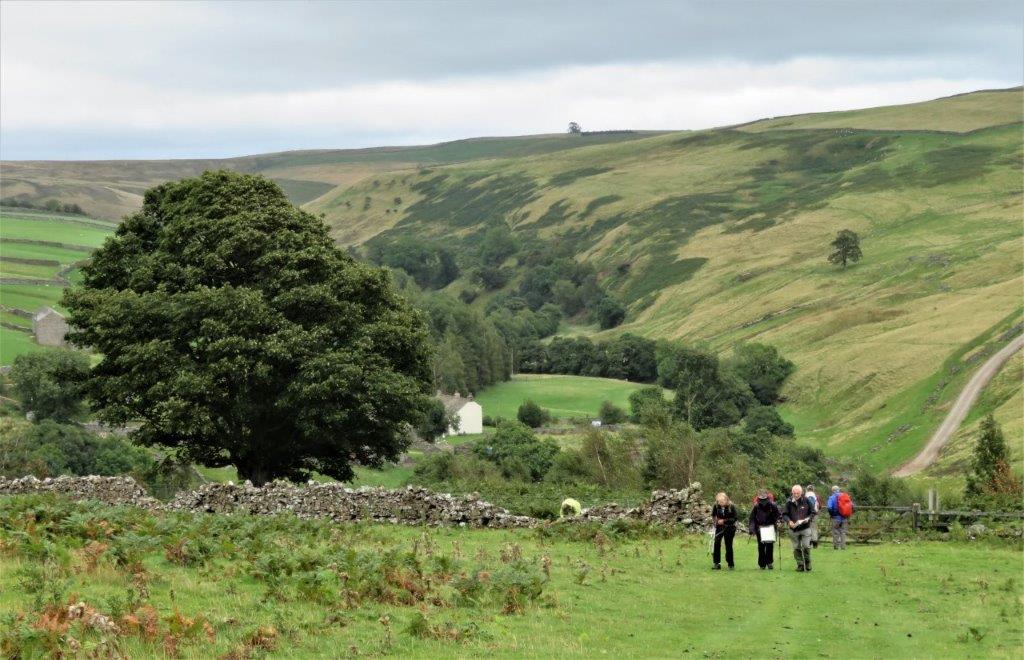 coming up ~WNW from Shaw Brook - near ford near Heiwith - Heiwith Footbridge marked on map not seen?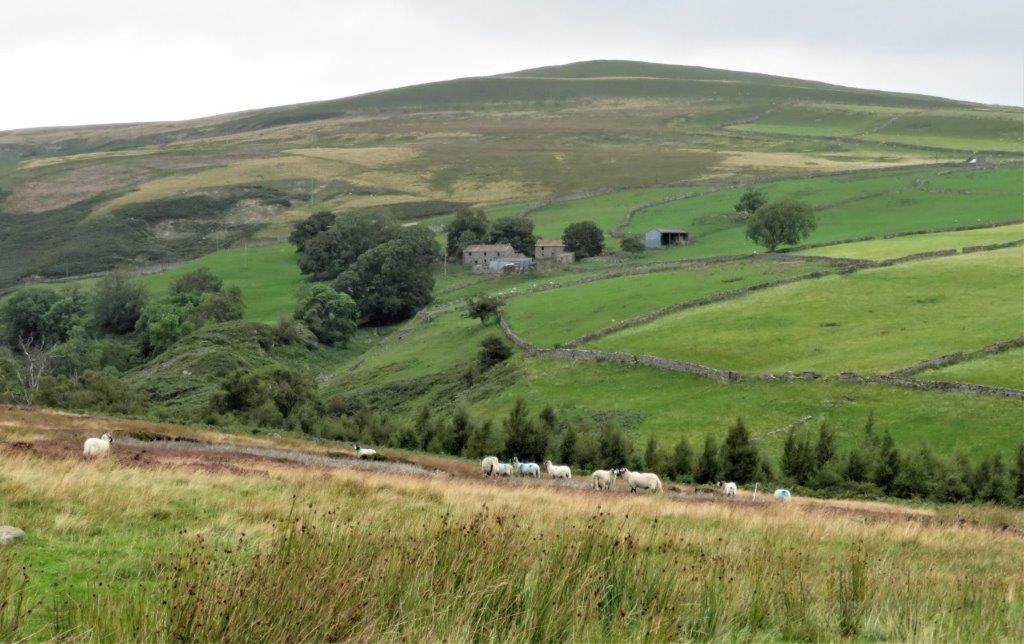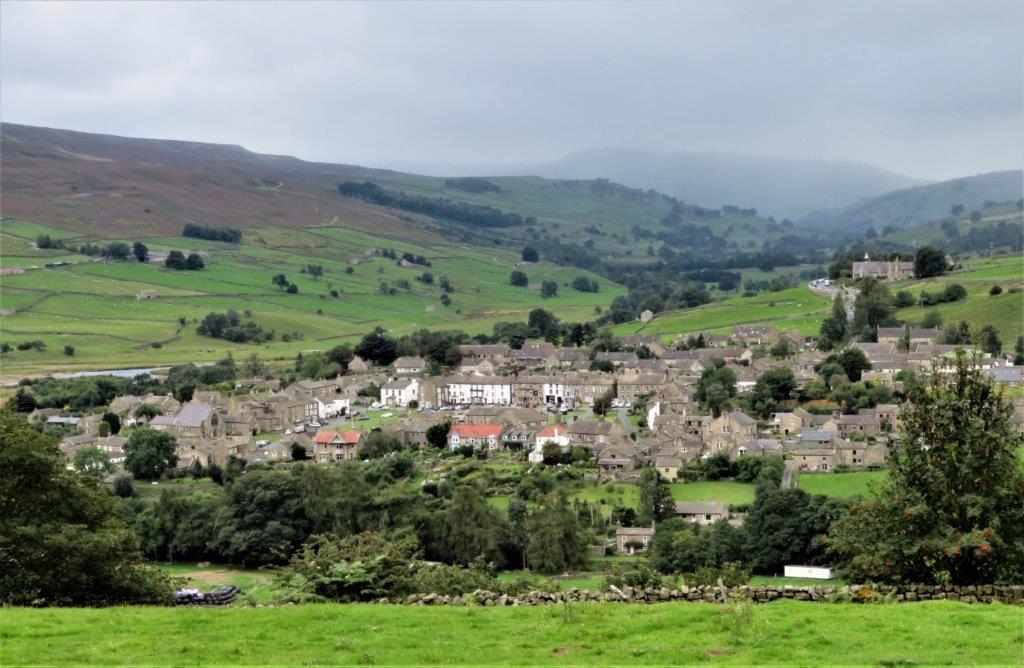 Reeth seen below us on our return journey via another route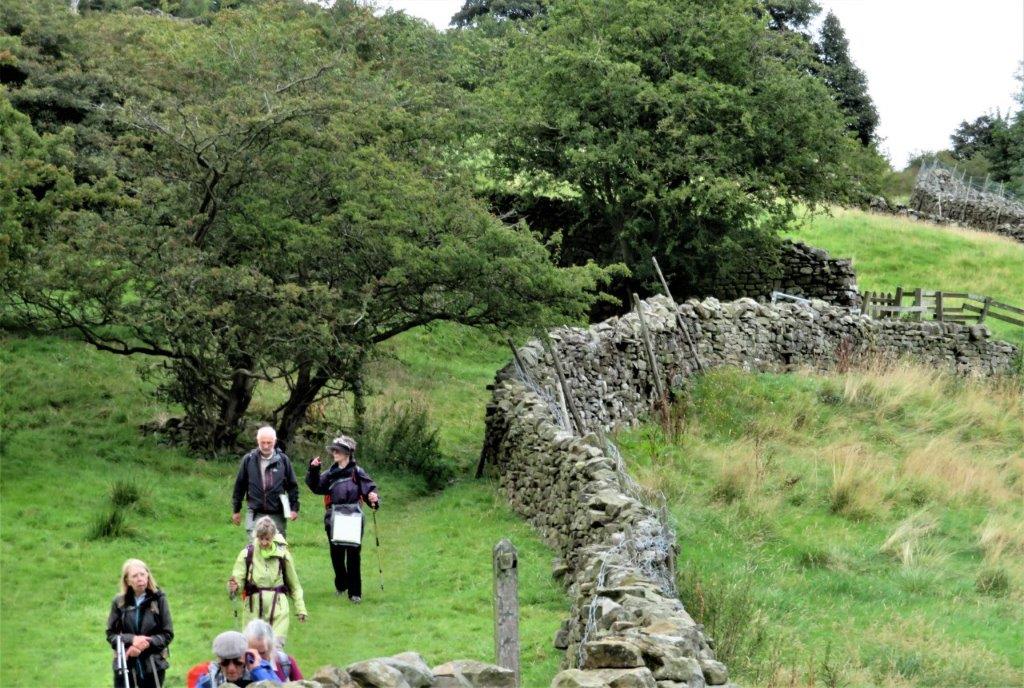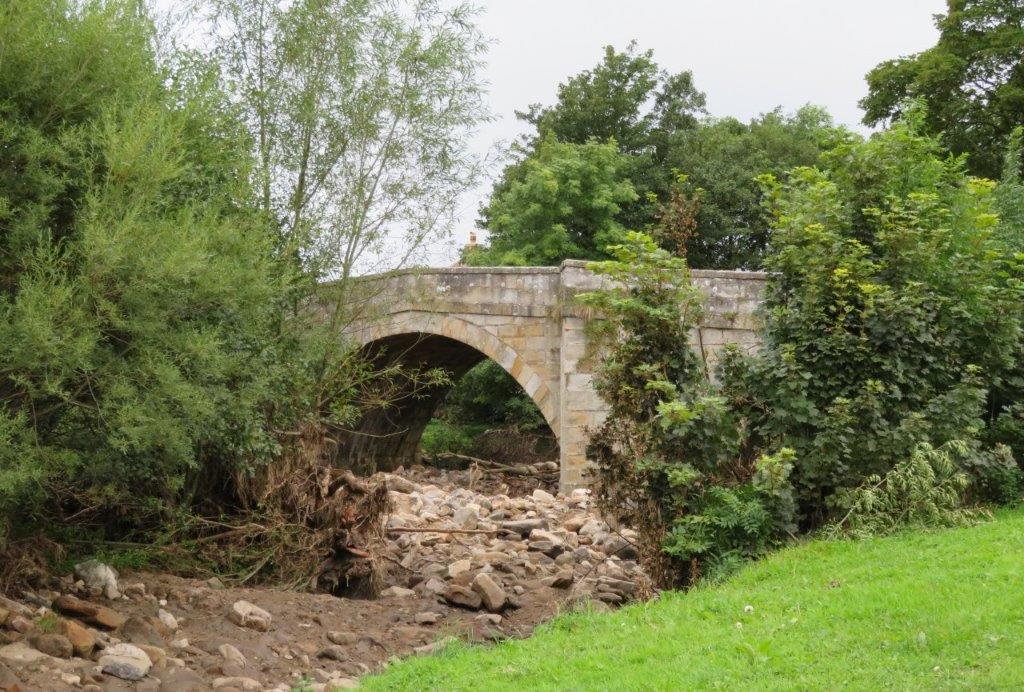 Bridge over Arkle Brook which we crossed again returning into Reeth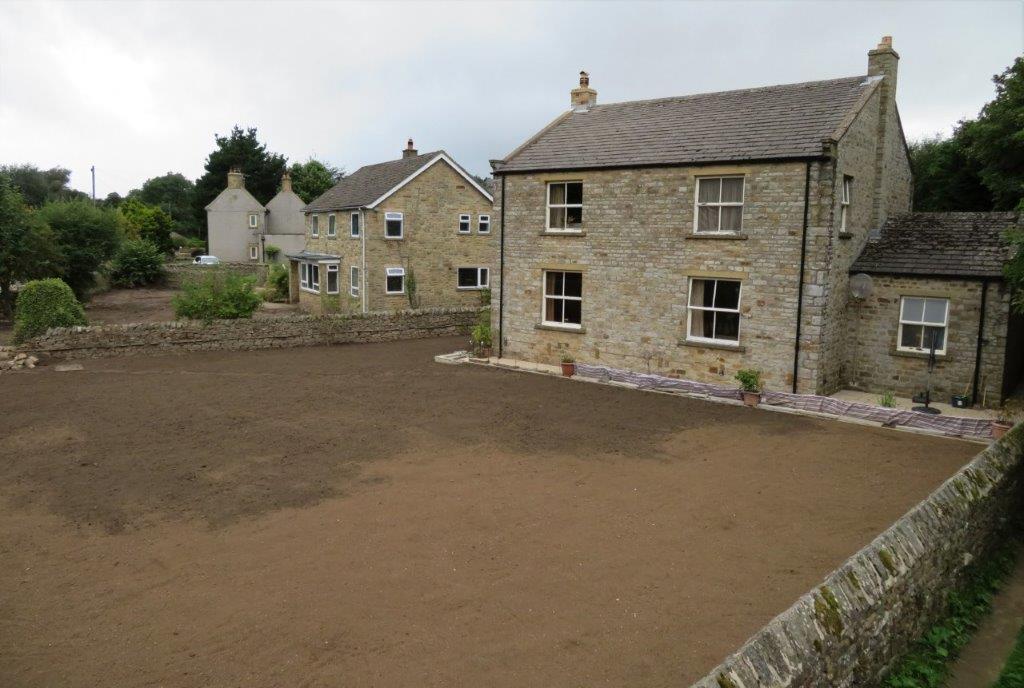 gardens tidied up after recent flooding by Arkle Brook?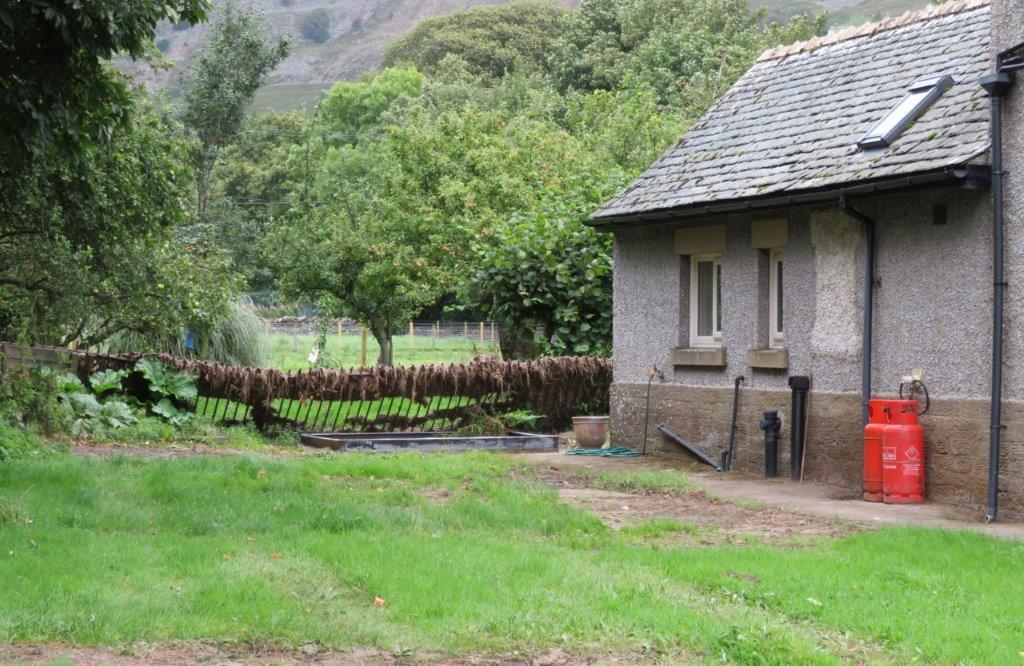 flotsam hanging on fence indicates level to which Arkle Brook rose
walks index - homepage - contact me at