walks index
-
home page
- contact me at

2019.02.27 - Ferry from Glenridding to Howtown, ~S thru town to BW at bottom of Steel End, ~WSW on BW then ~S on FP to Martindale, follow road ~S to + (church), ~SW on Christy Bridge over Howegrain Beck, FP ~NW to Winter Crag, ~S on ridge to Breda Head, continue ~SSW across Breda Fell thru Bredafell Knott, at ~NY419159 join BW ~SW (coming up from Dale Head in valley), cross Freeze Beck, ~WNW to Boredale House, ~S down BW to NY405146, sharp V turn ~N on FP thru Beckstones, Crookabeck, to Rooking, SW on road across Goldrill Beck, A592 Rd NW to Patterdale Hotel - leaders - Leonie Wood & David Kayley - Wednesday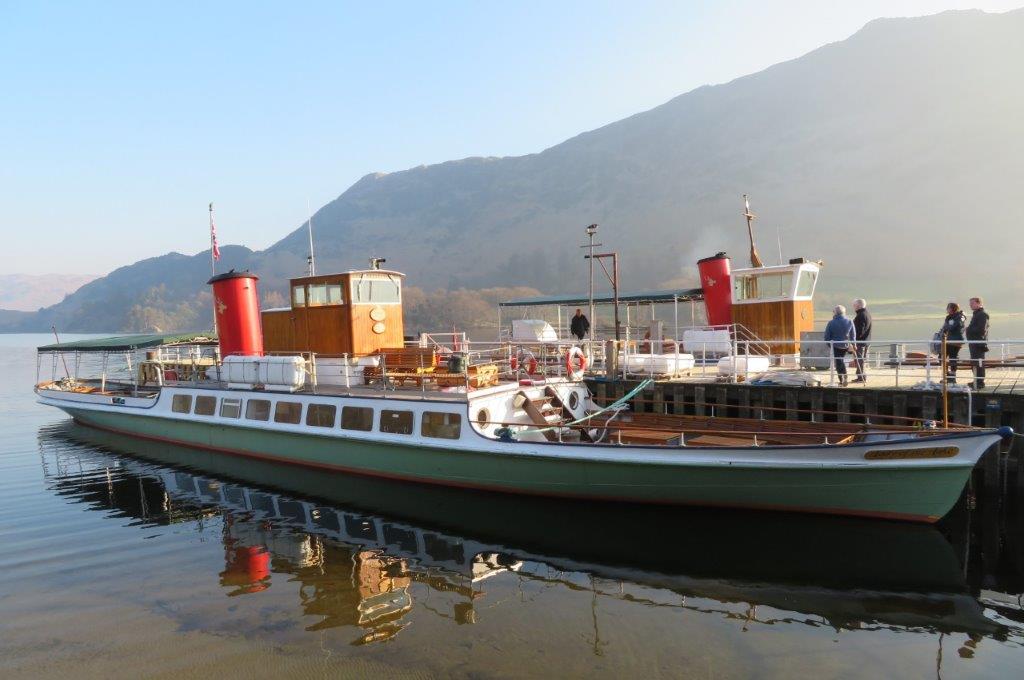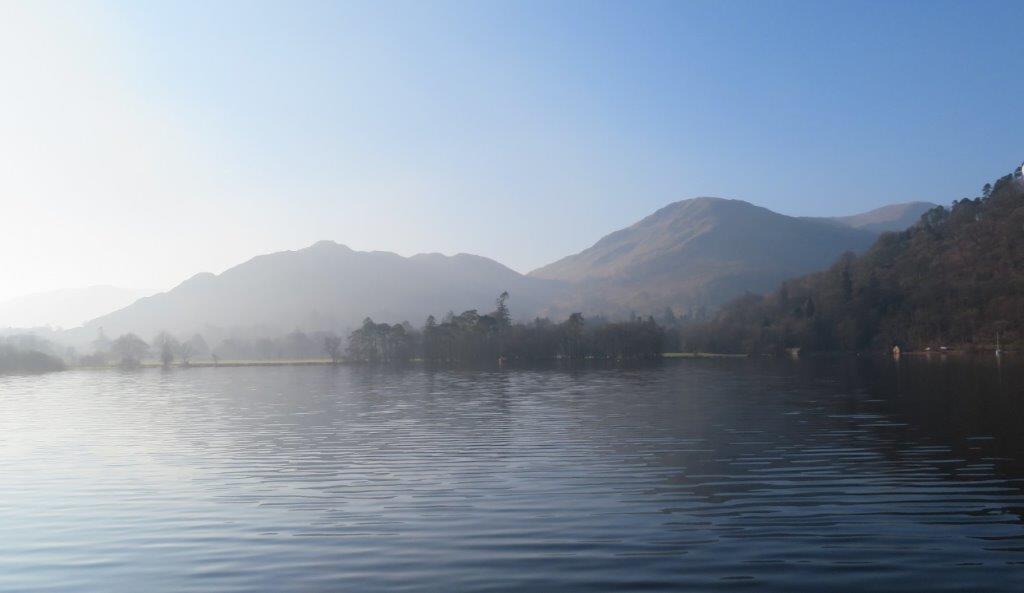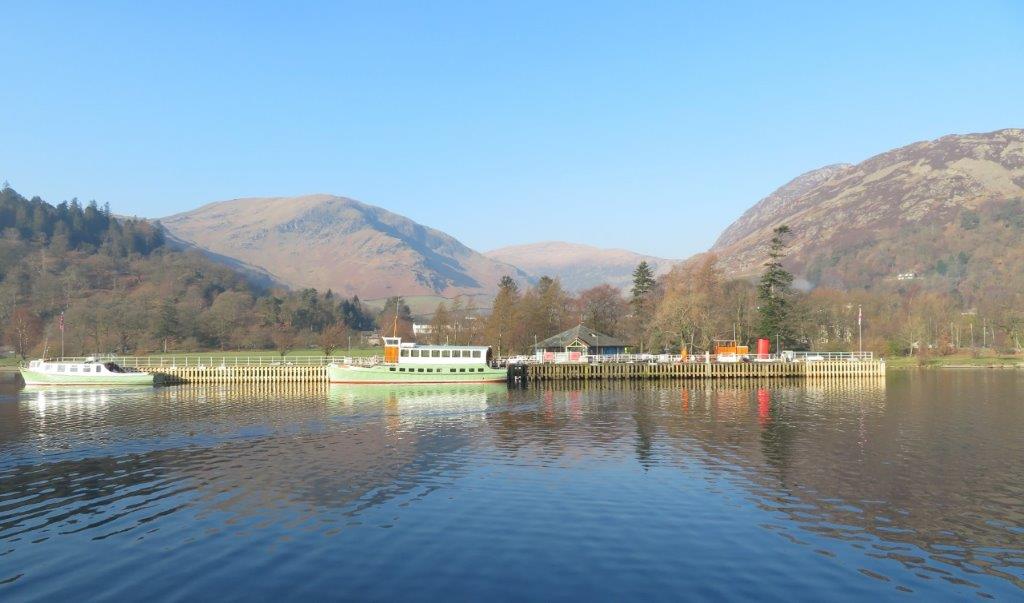 Glenridding Pier - start of our voyage to Howtown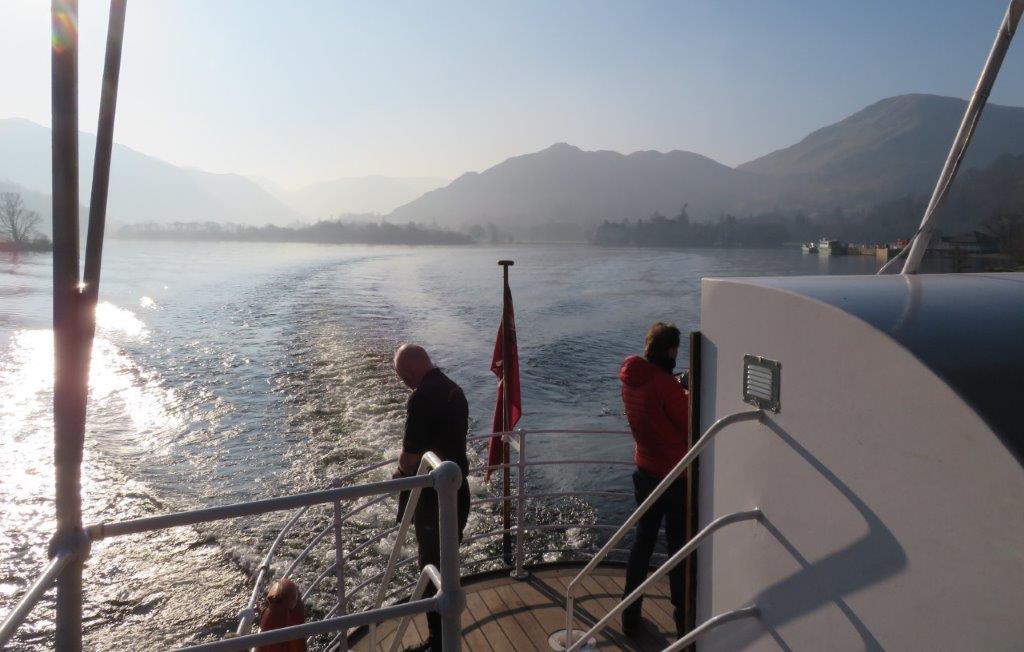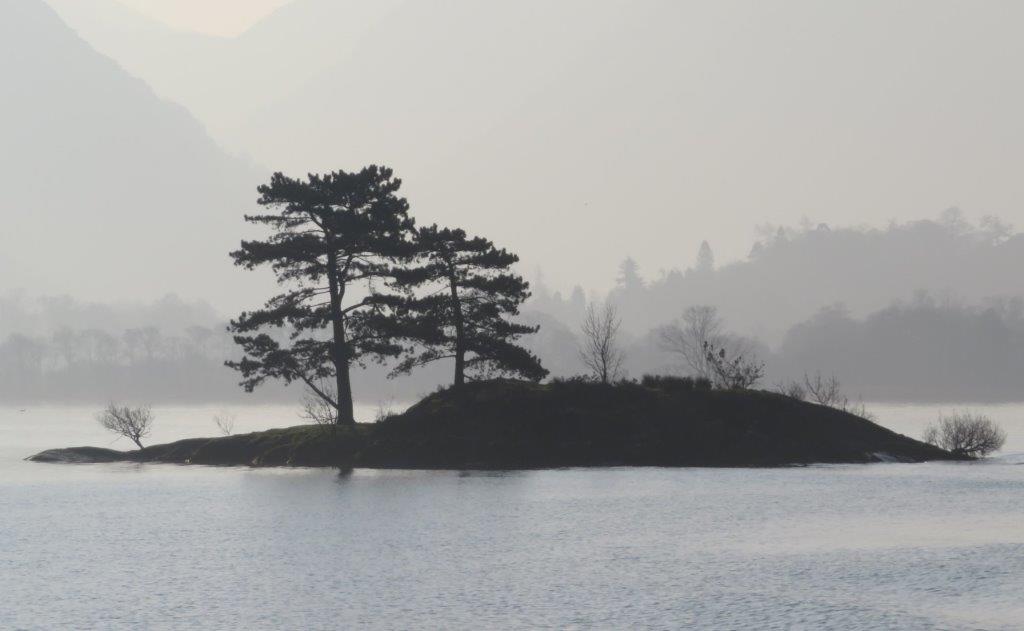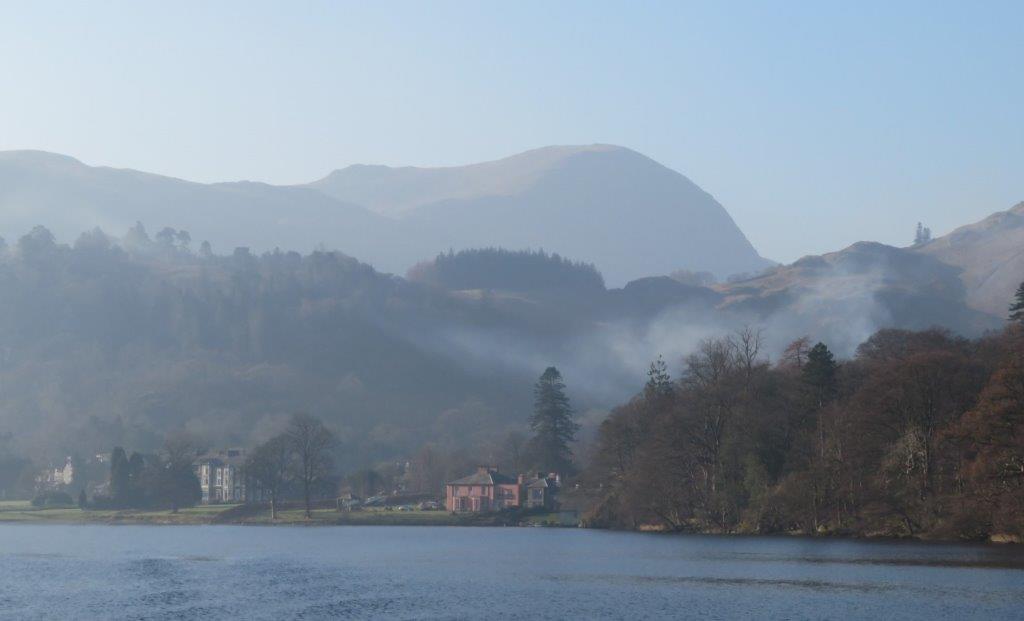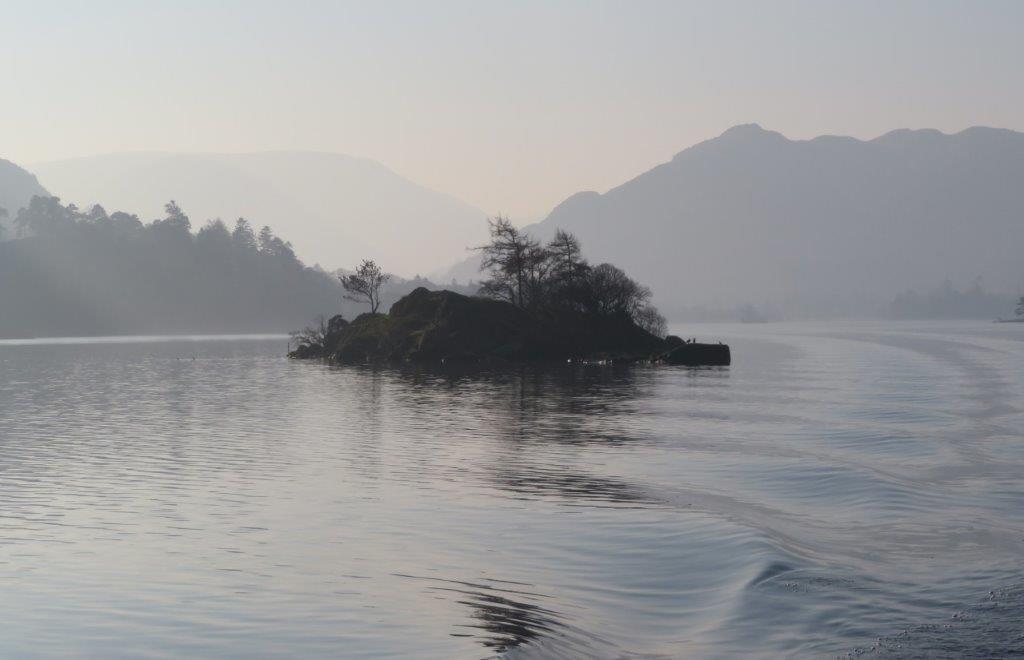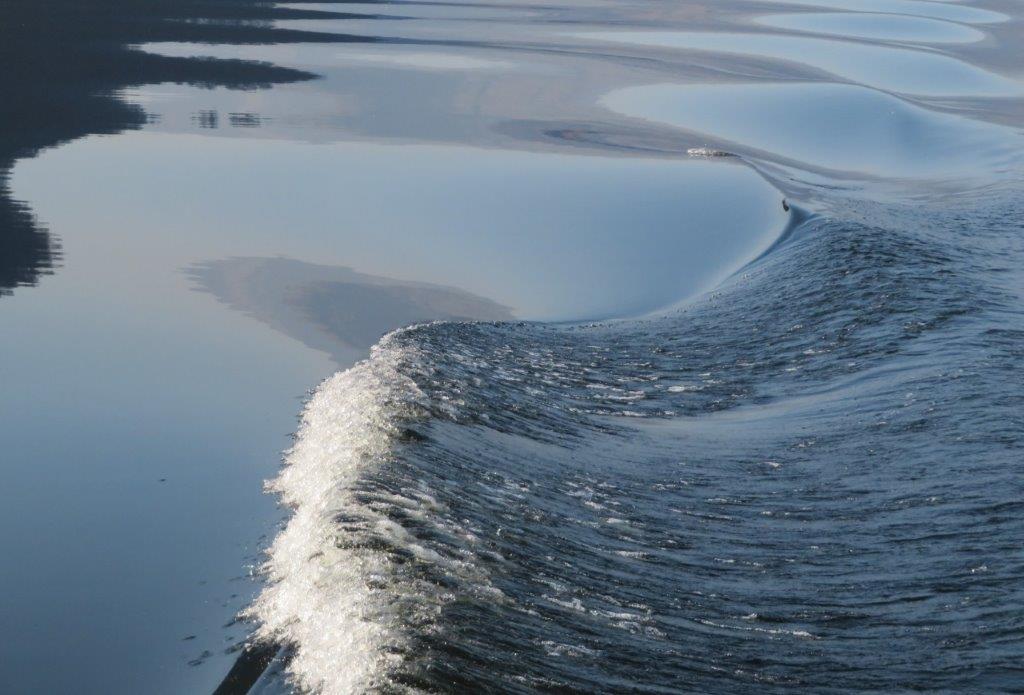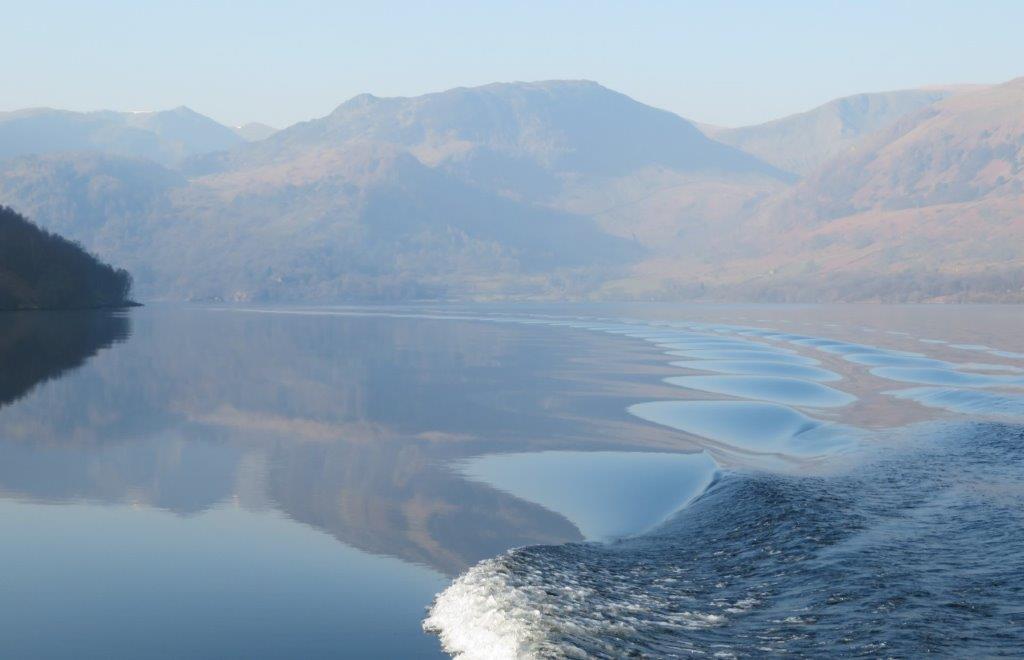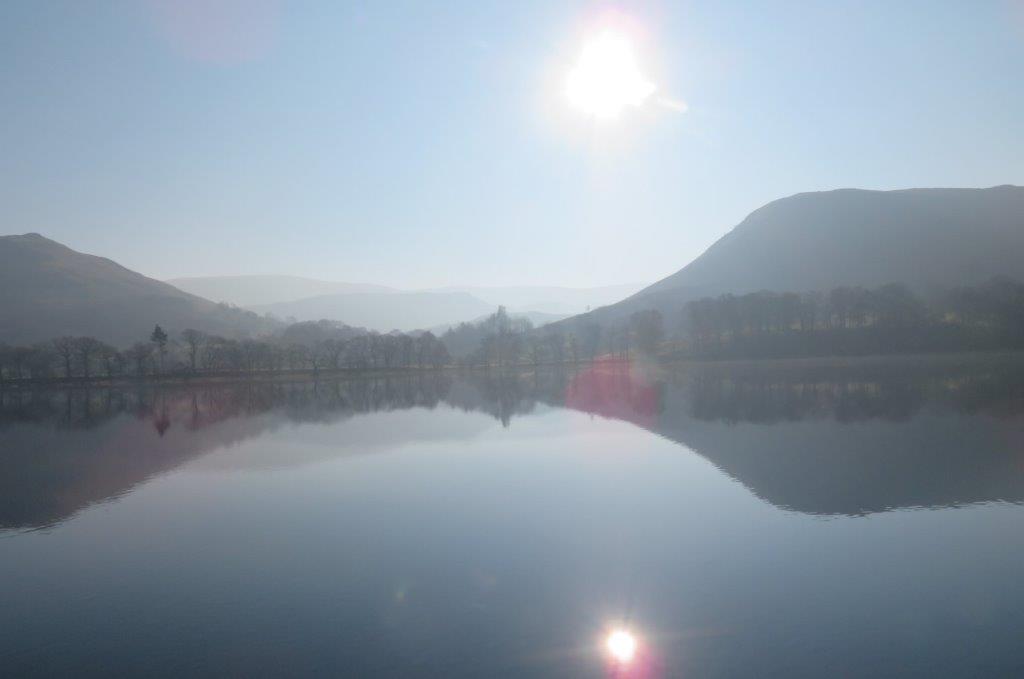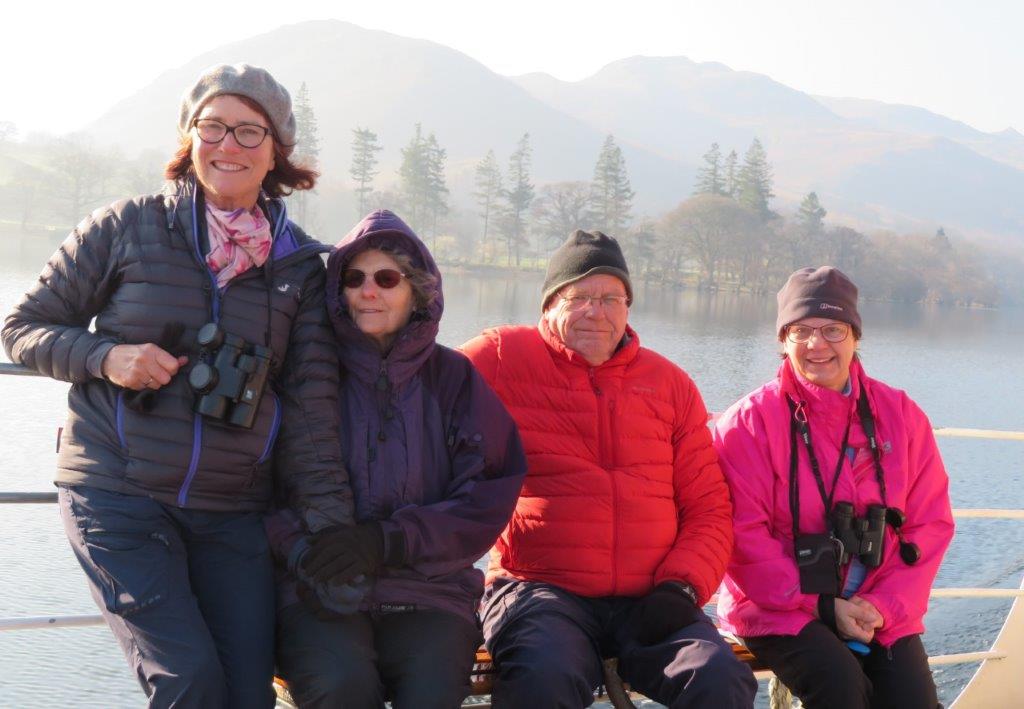 Outer pair followed route through Sandwick along shoreline back to Patterdale?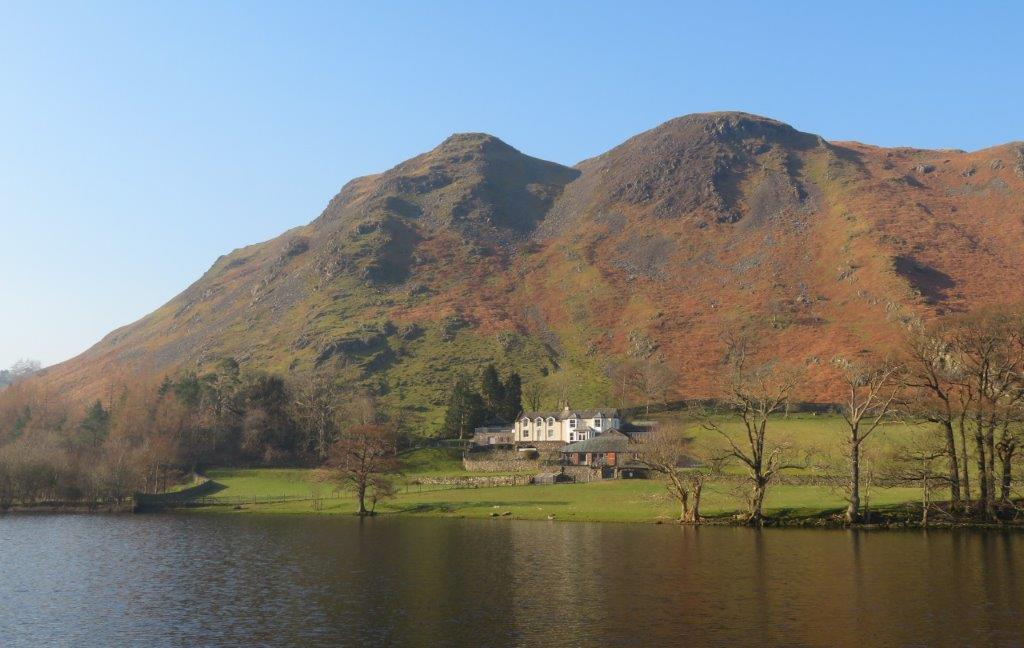 Mansion below Hallin Fell seen from boat nearing Howtown pier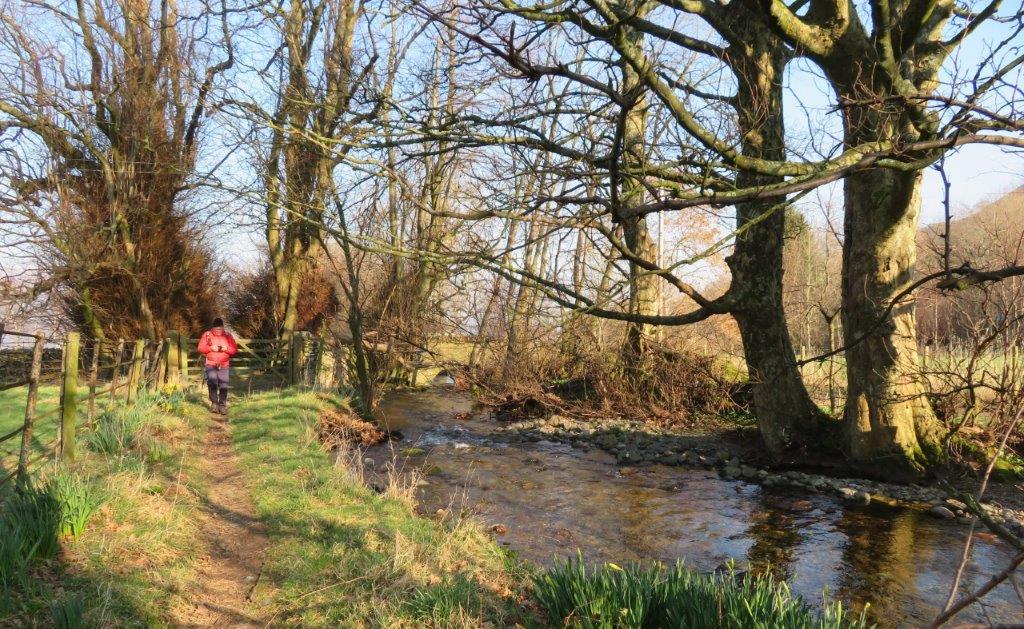 leaving the pier at Howtown along Fusedale Beck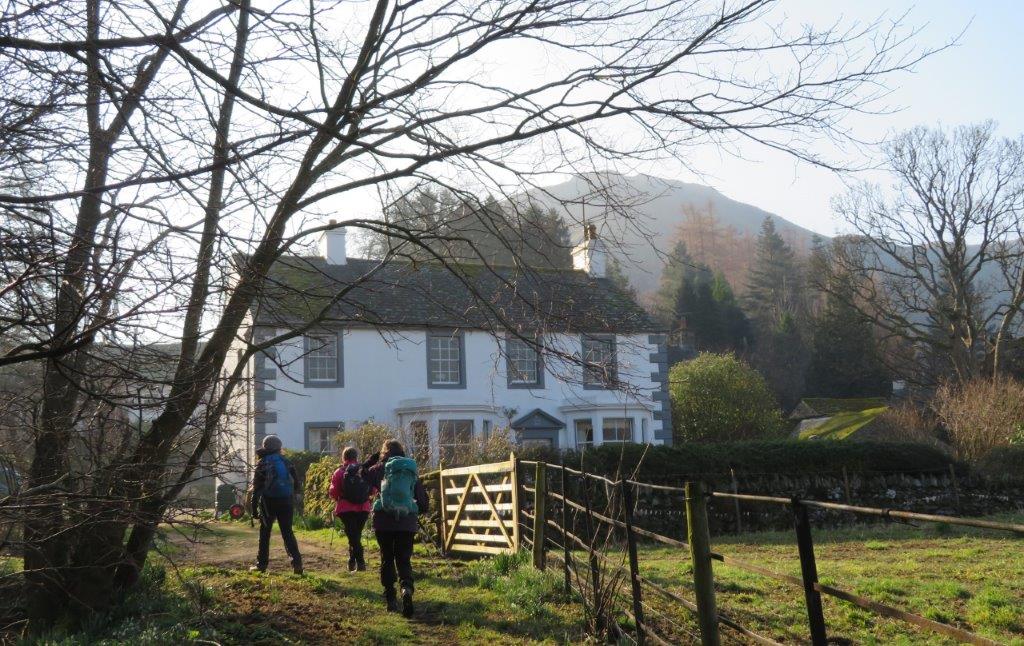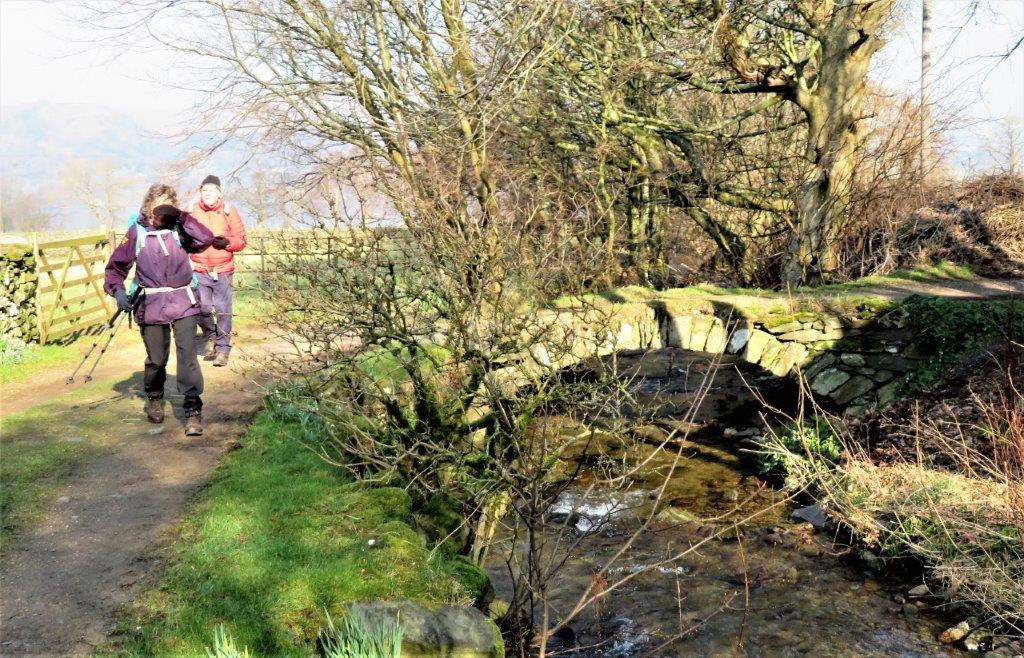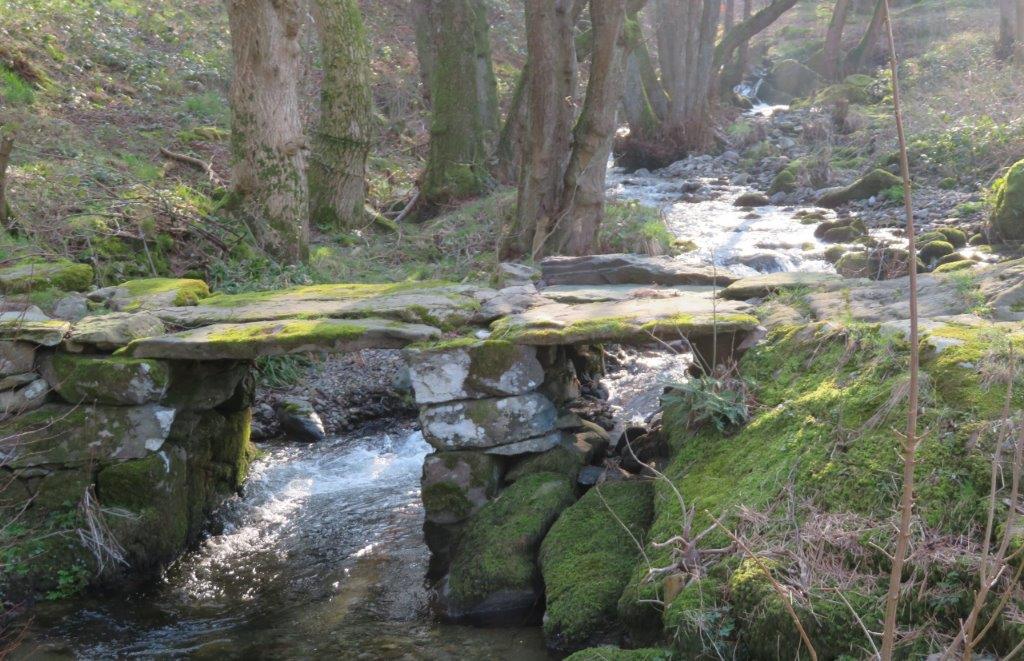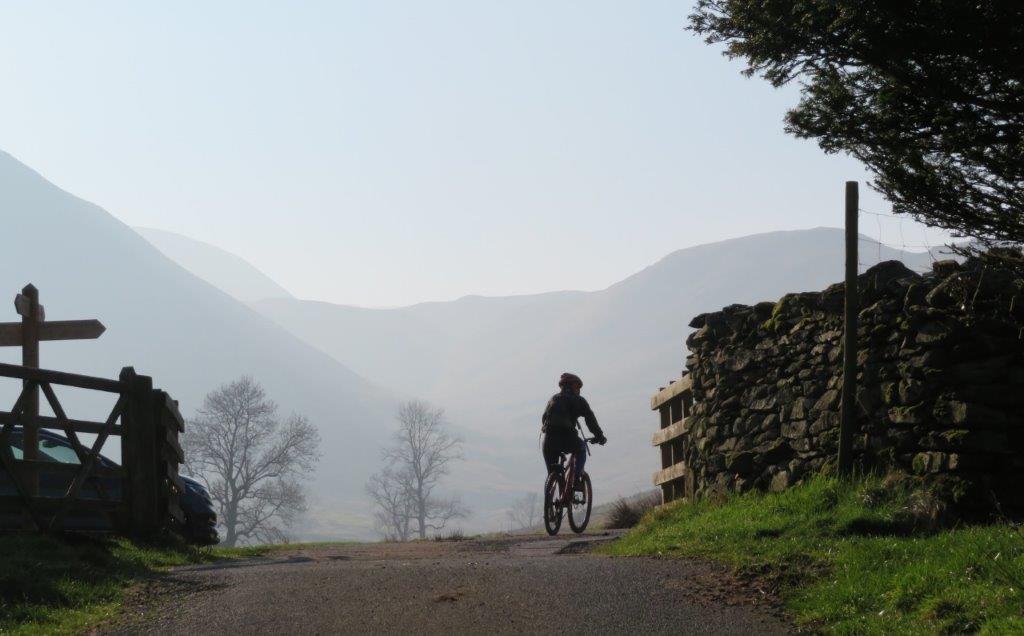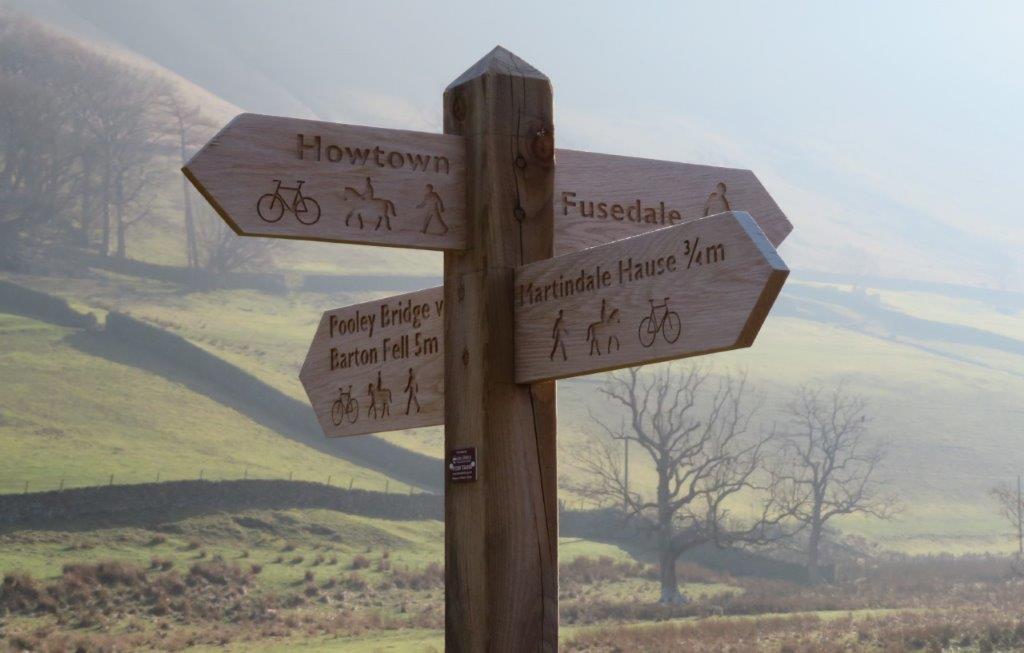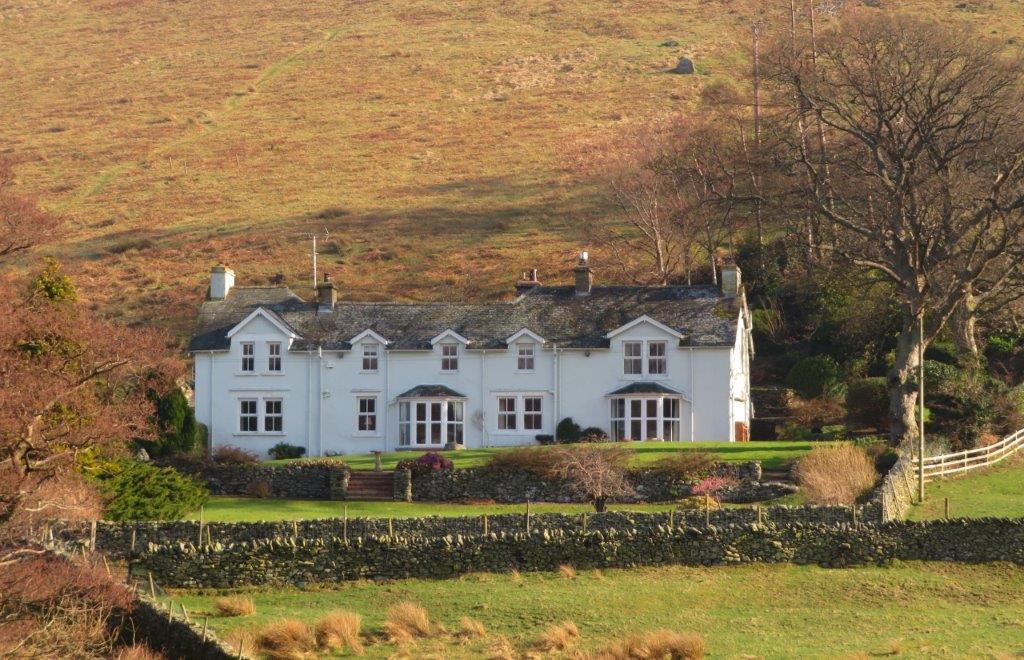 Mansion near Mellguards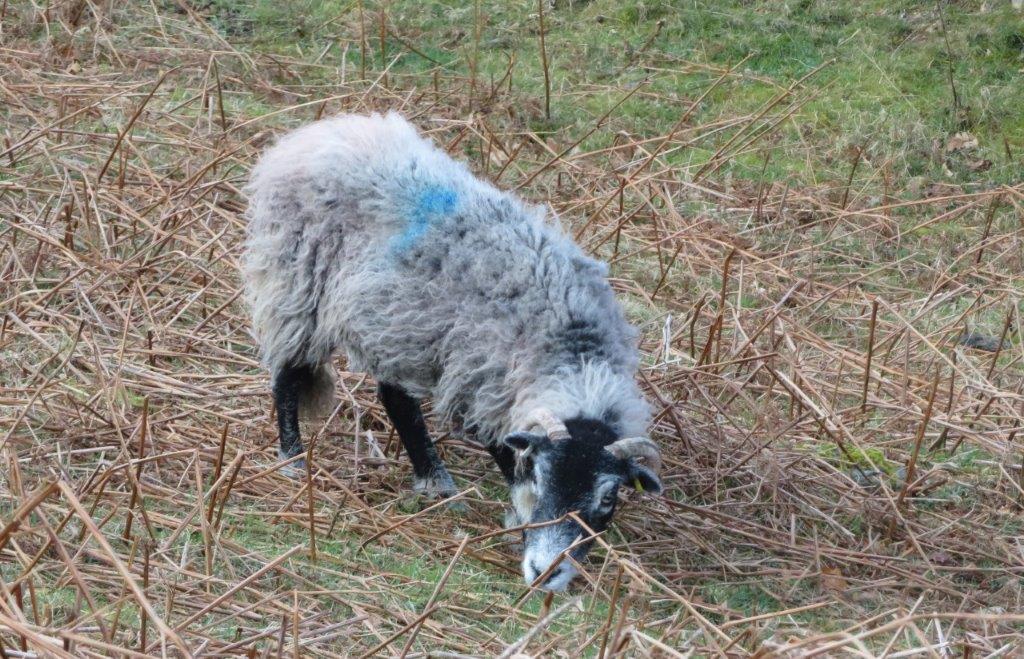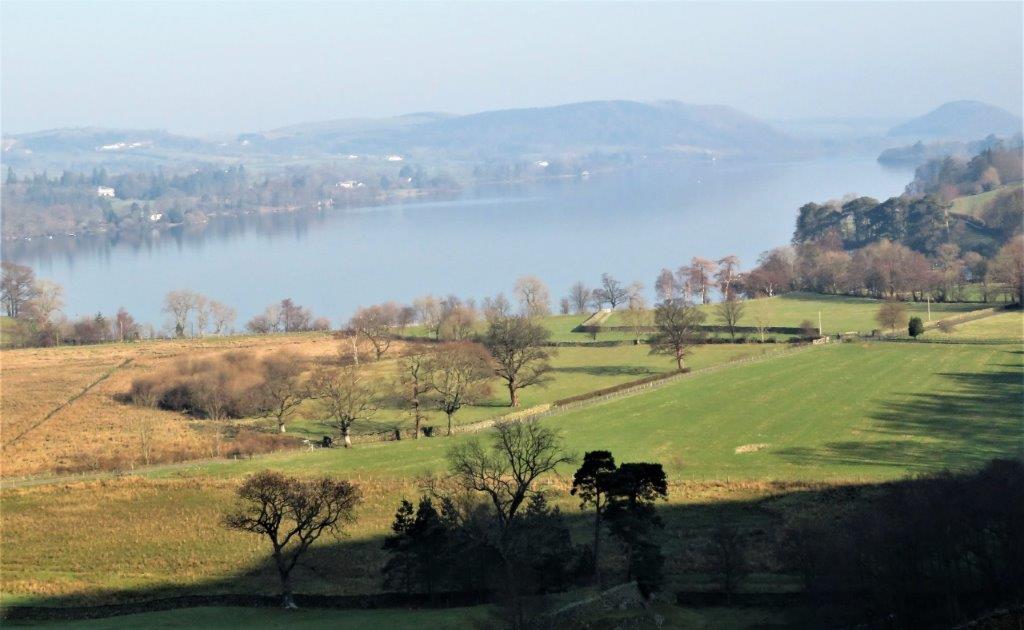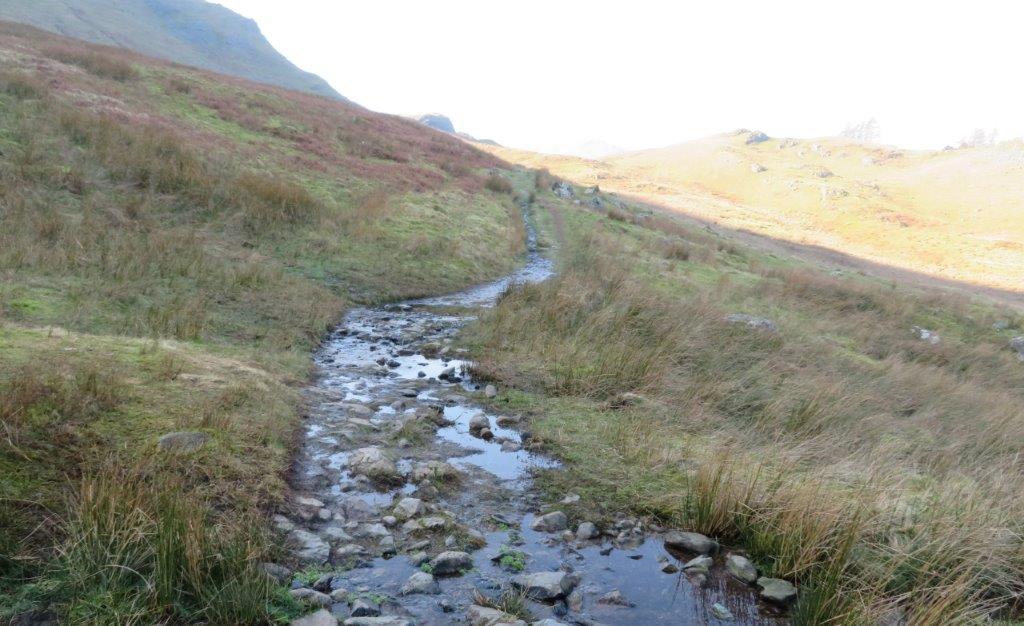 the BW followed by us running from Steel End which later forks with paths toward St Peters Church & Sandwick to Northwest and Martindale to South (our route)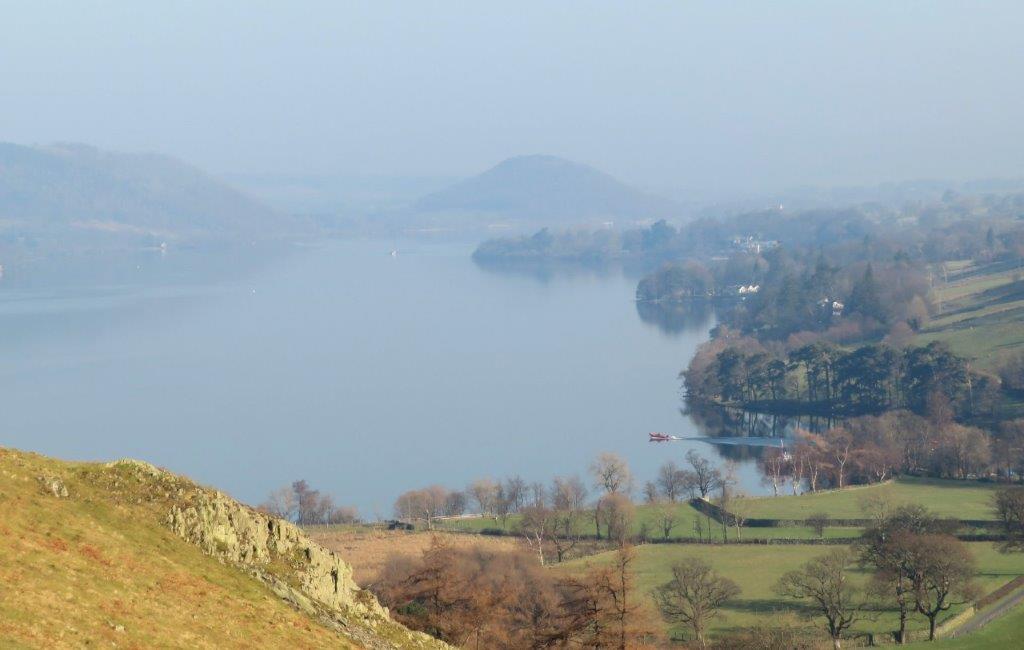 Boat emerging from near Howtown pier. Dunmallard Hill, just to the west of Pooley Bridge,seen at north end of Ullswater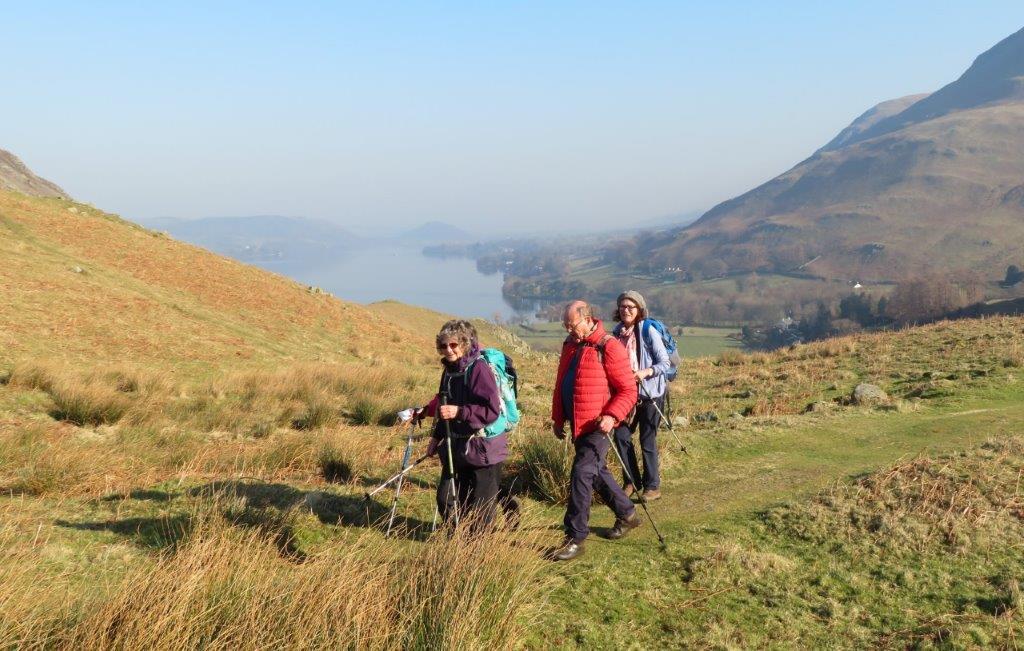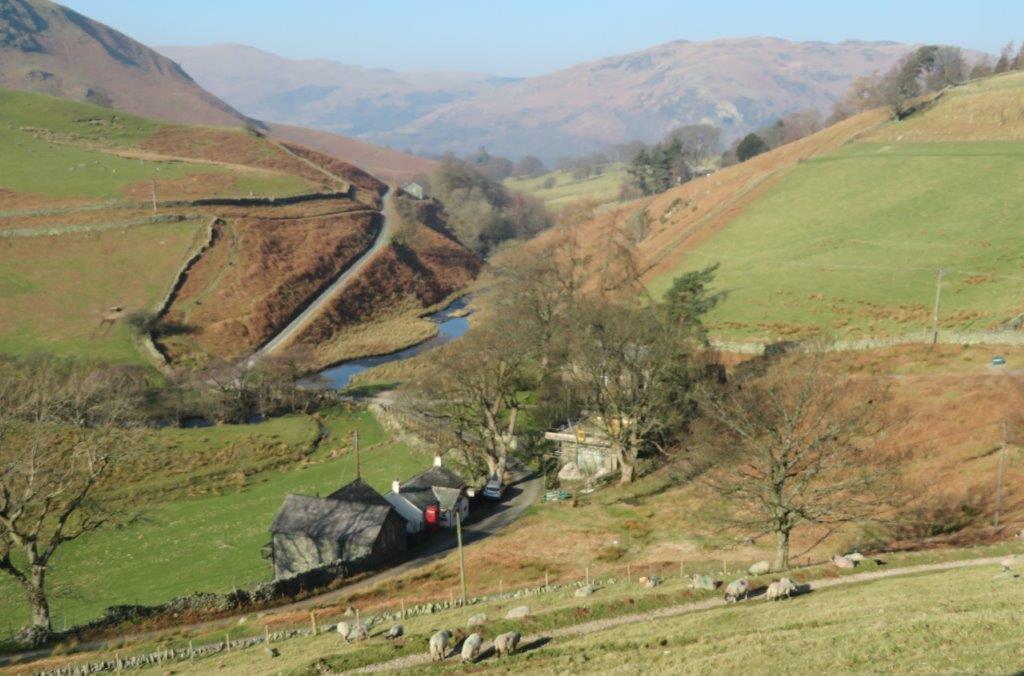 Howegrain Beck with the road to Sandwick on its left edge? Not our route.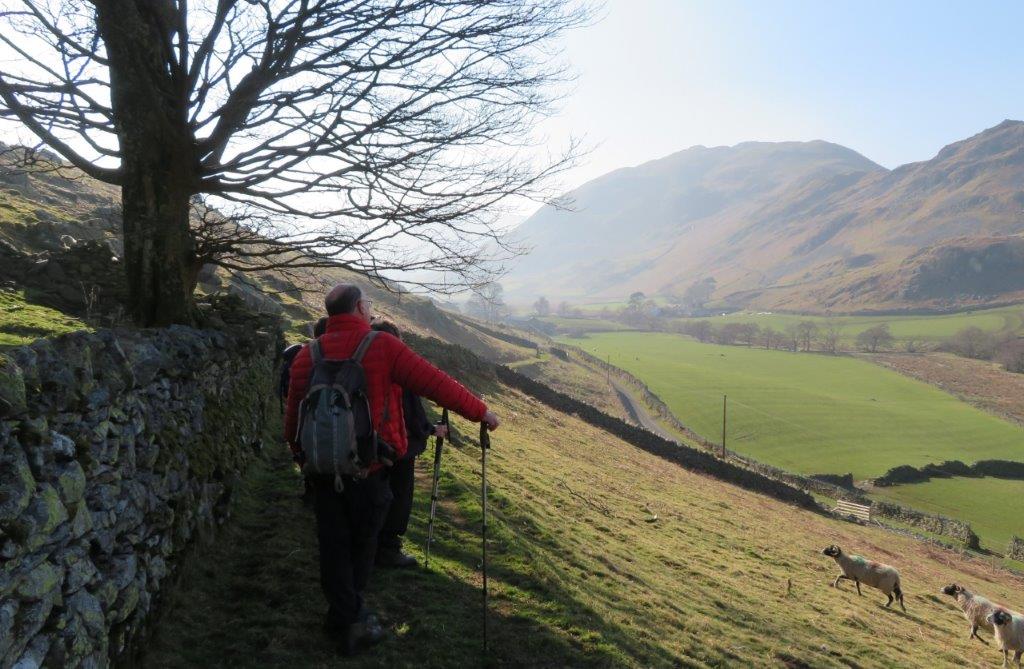 on FP southward towards Martindale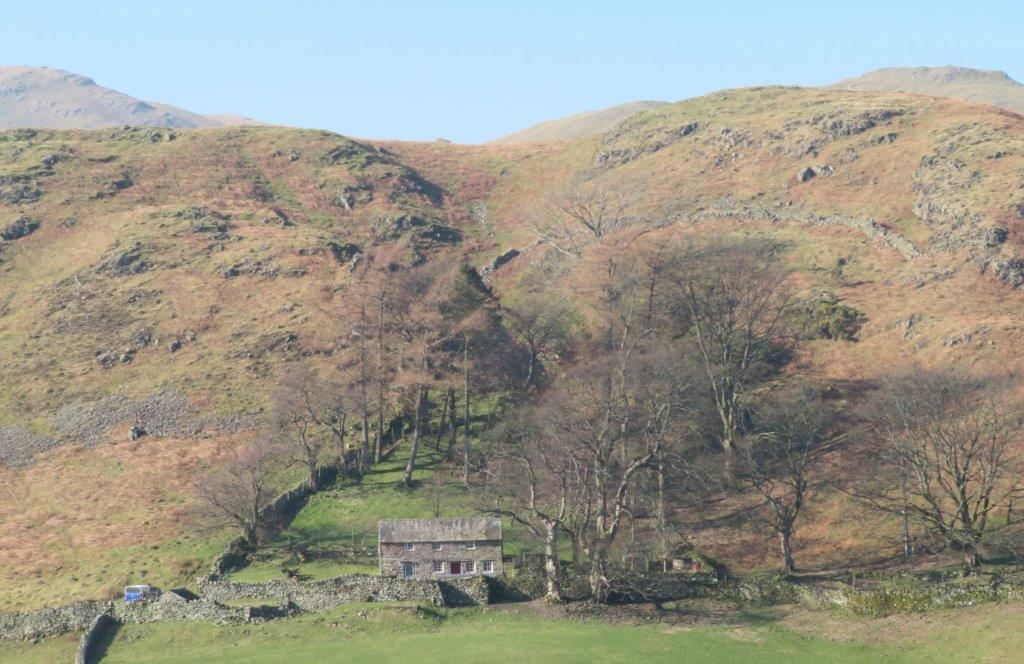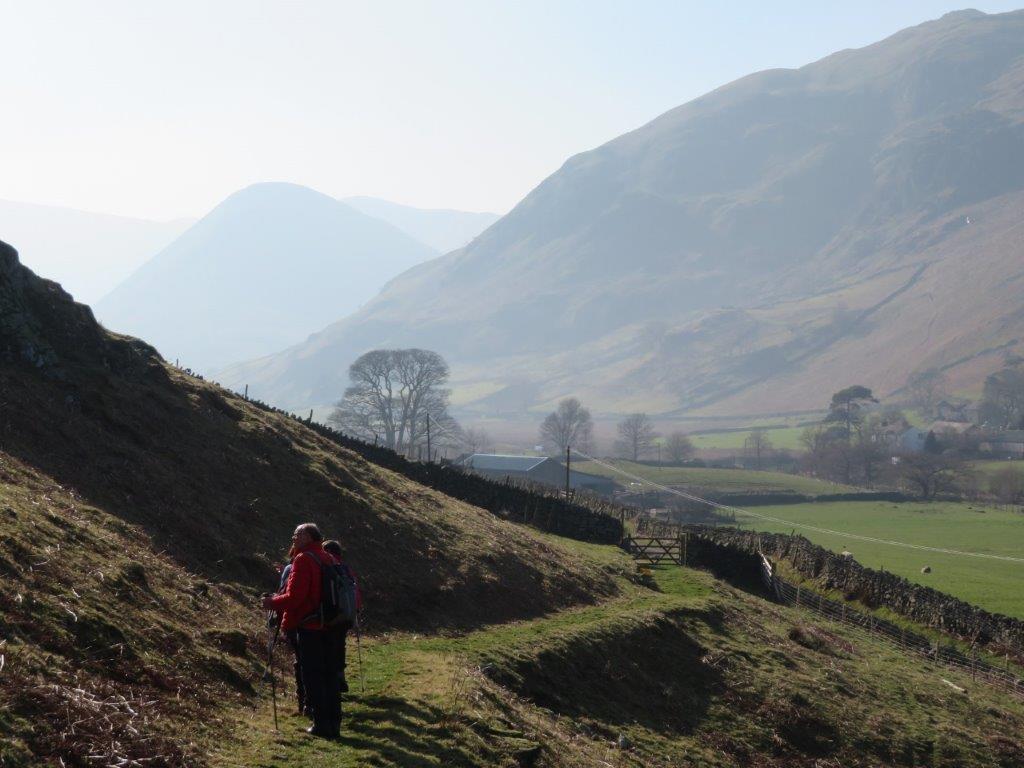 domed 'The Nab' seen to south in the murky distance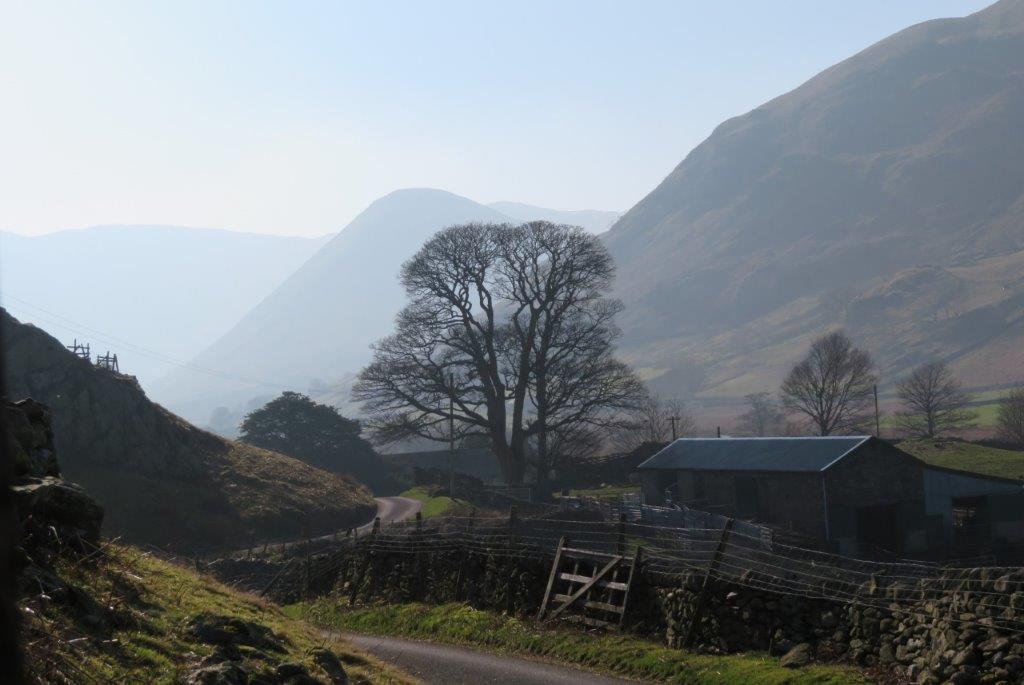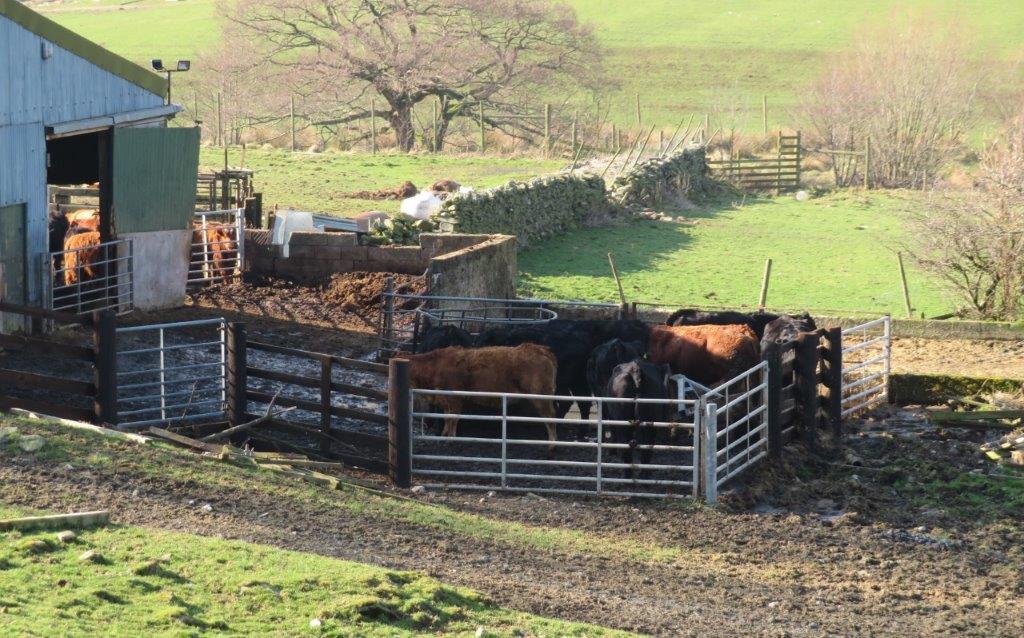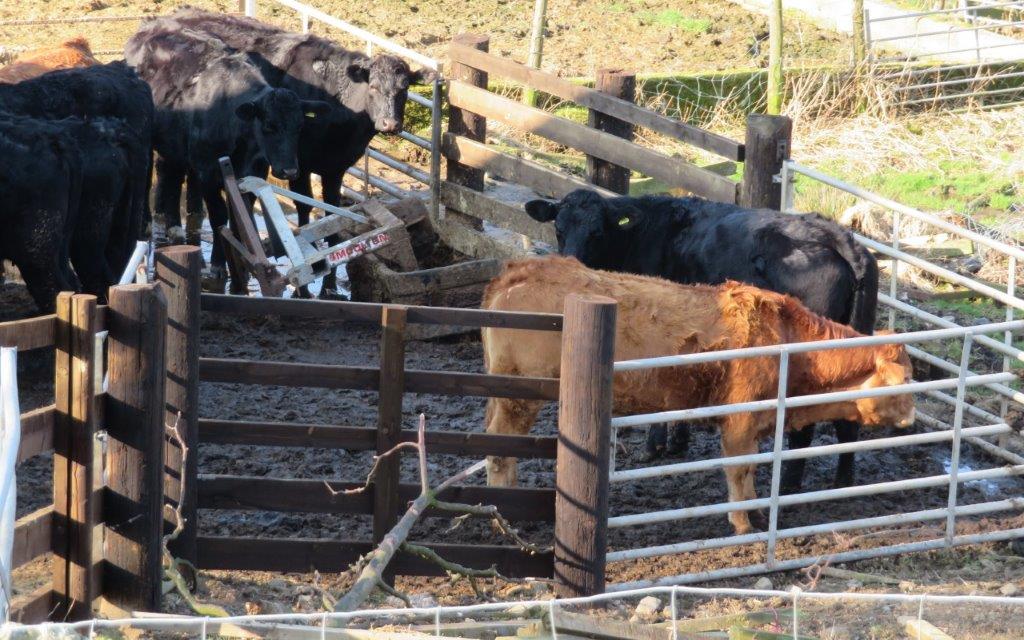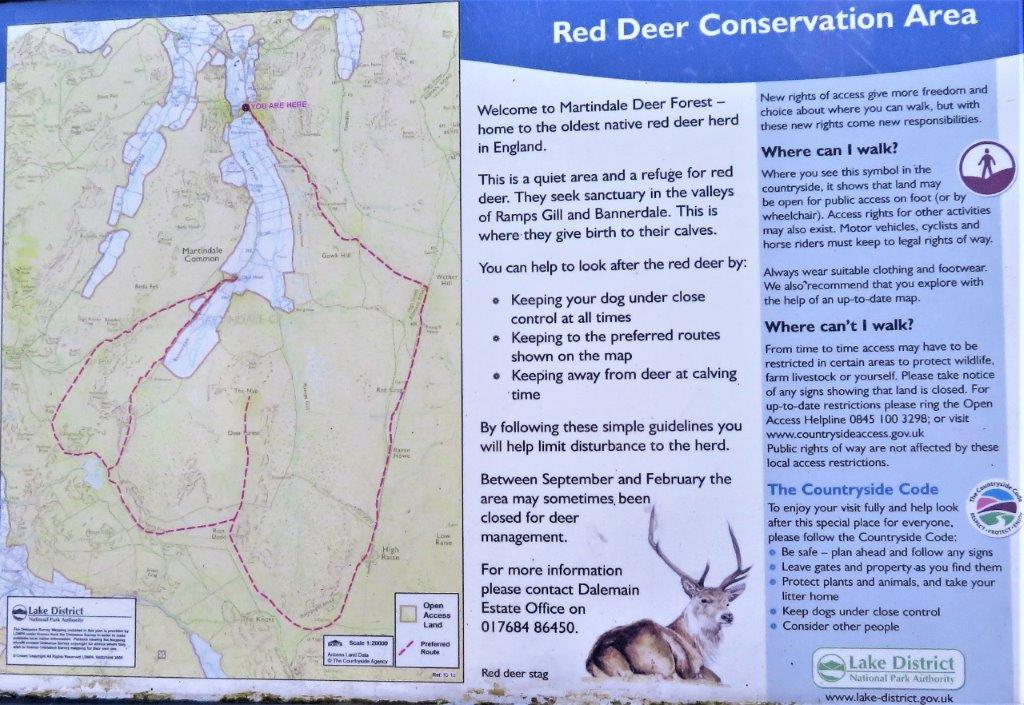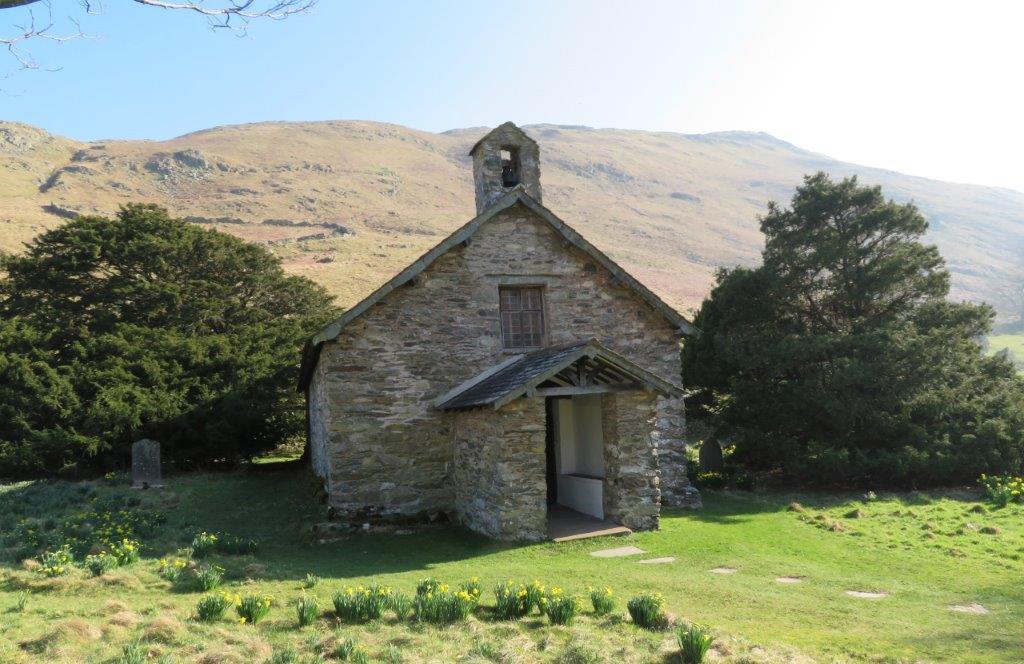 The Old Parish Church of St Martin of Tours - there has been a church here for about 700 year - see plaque inside church giving its history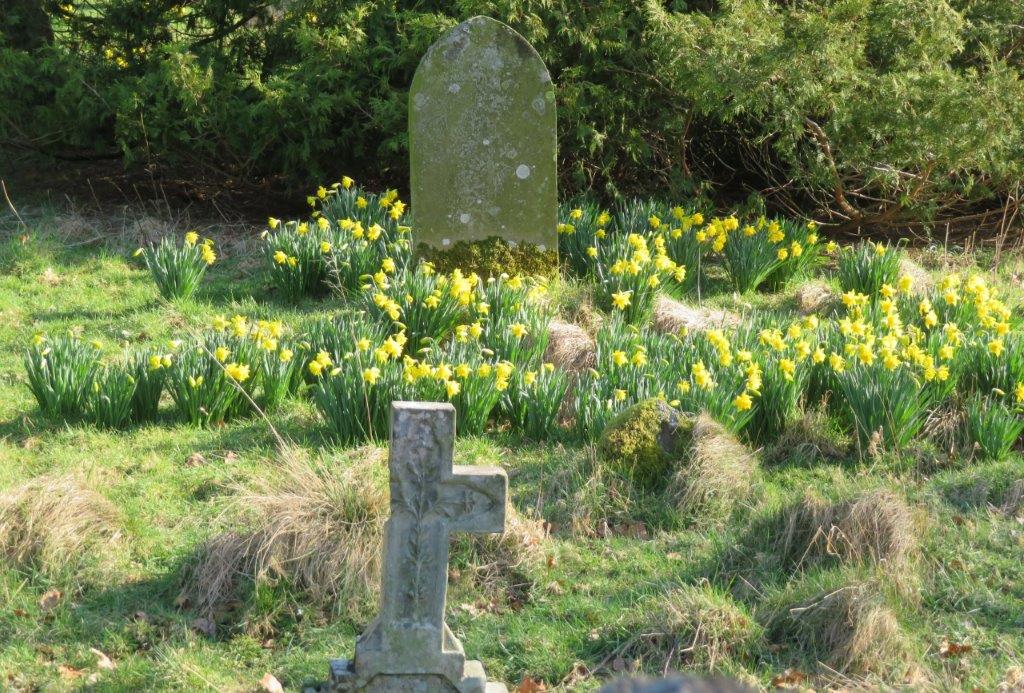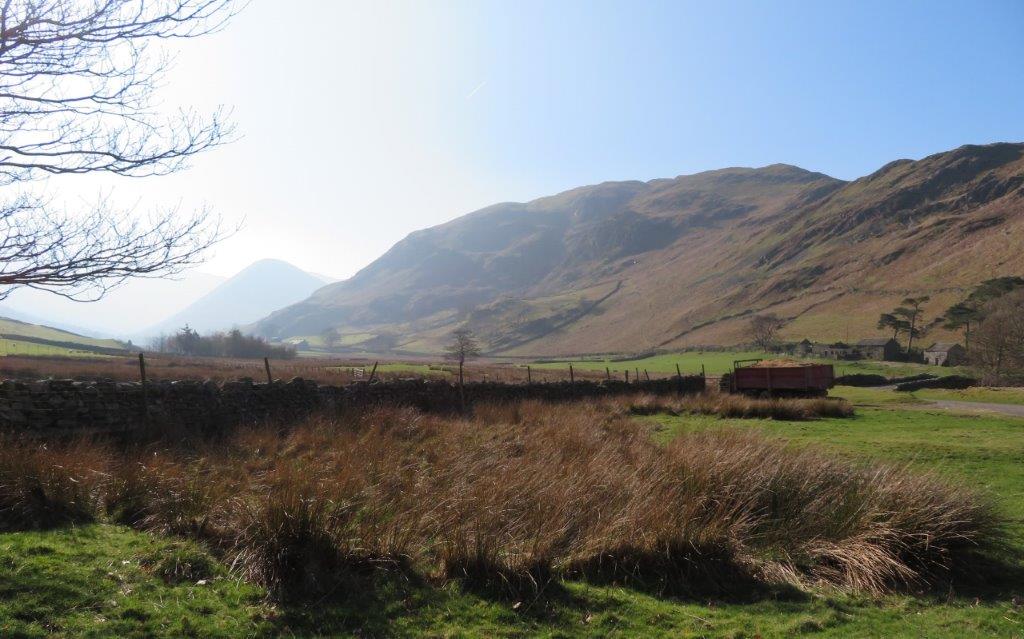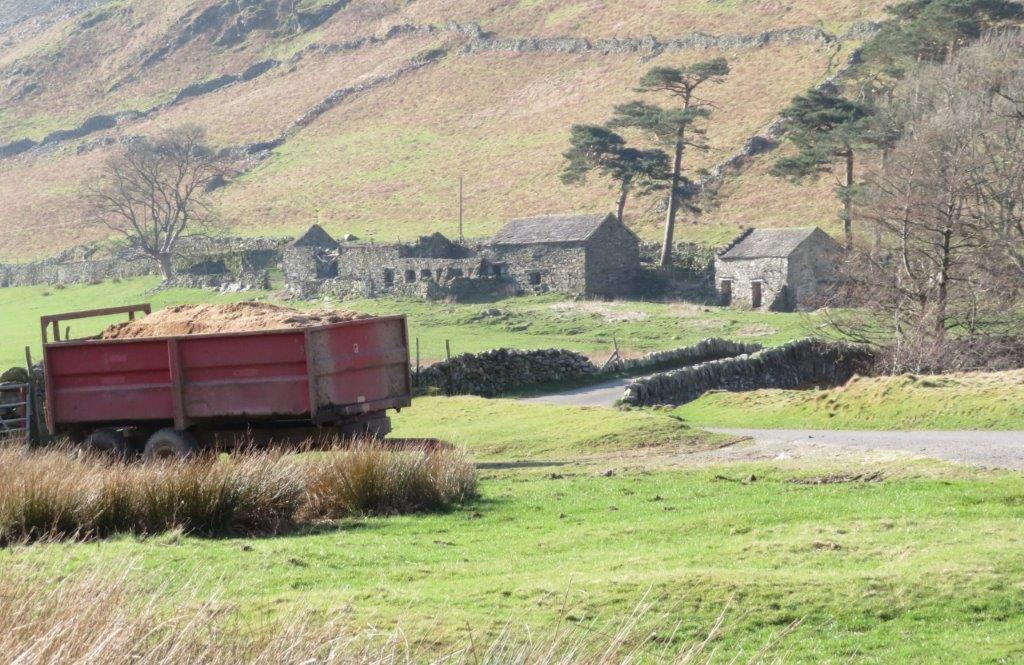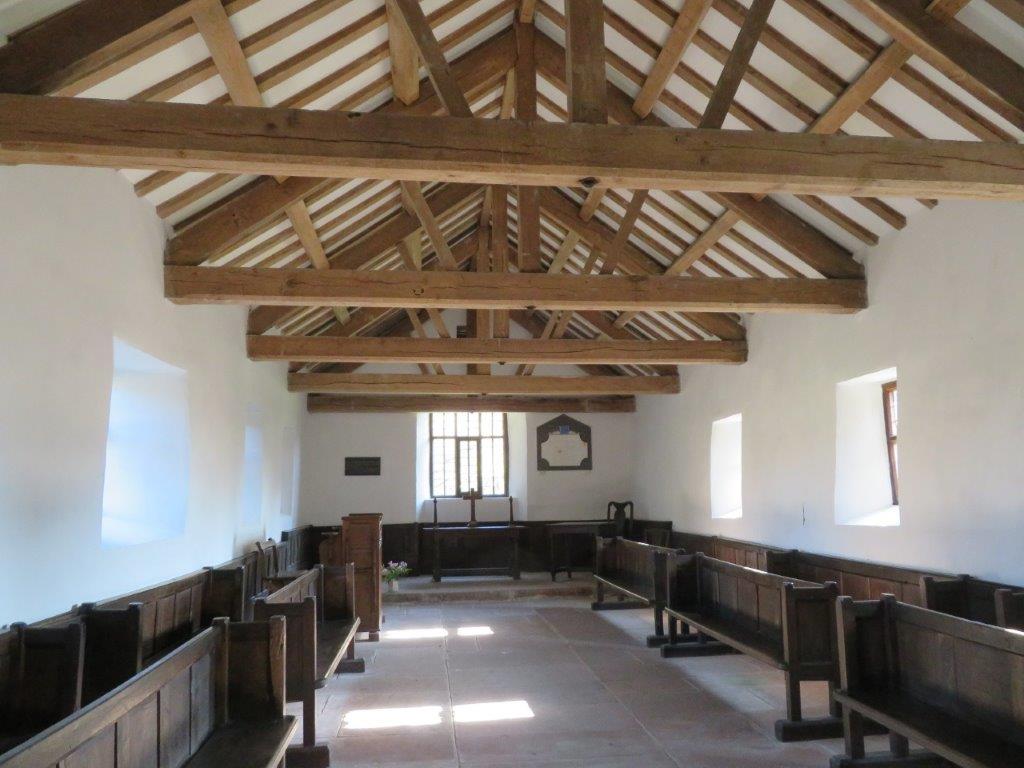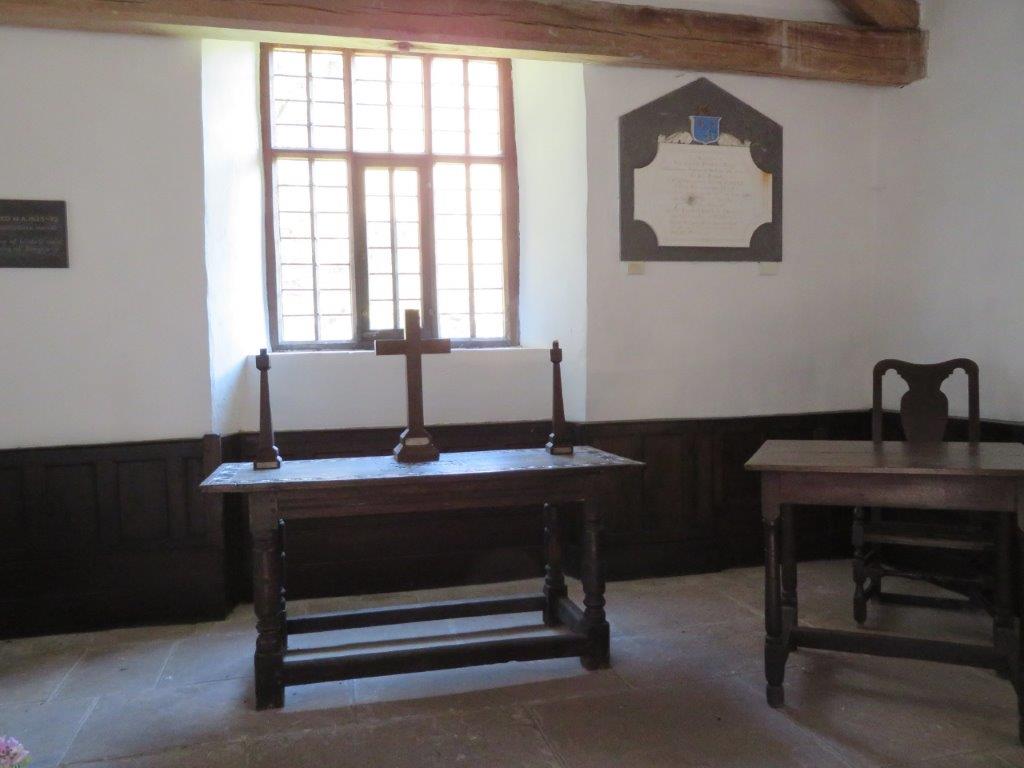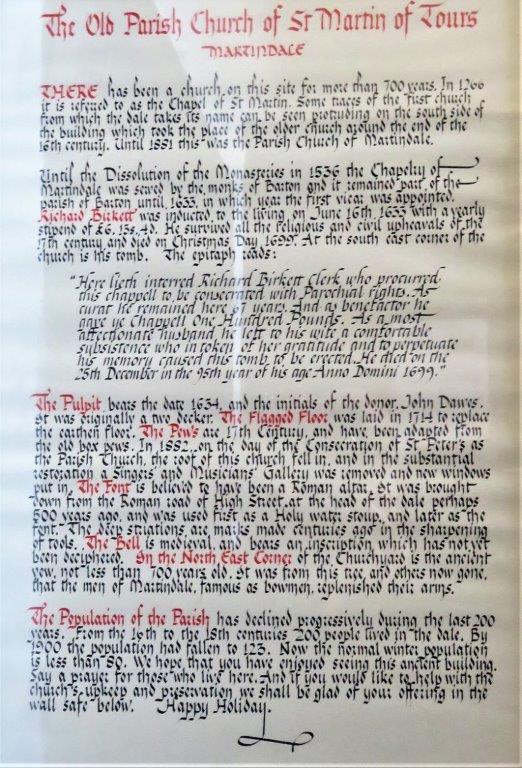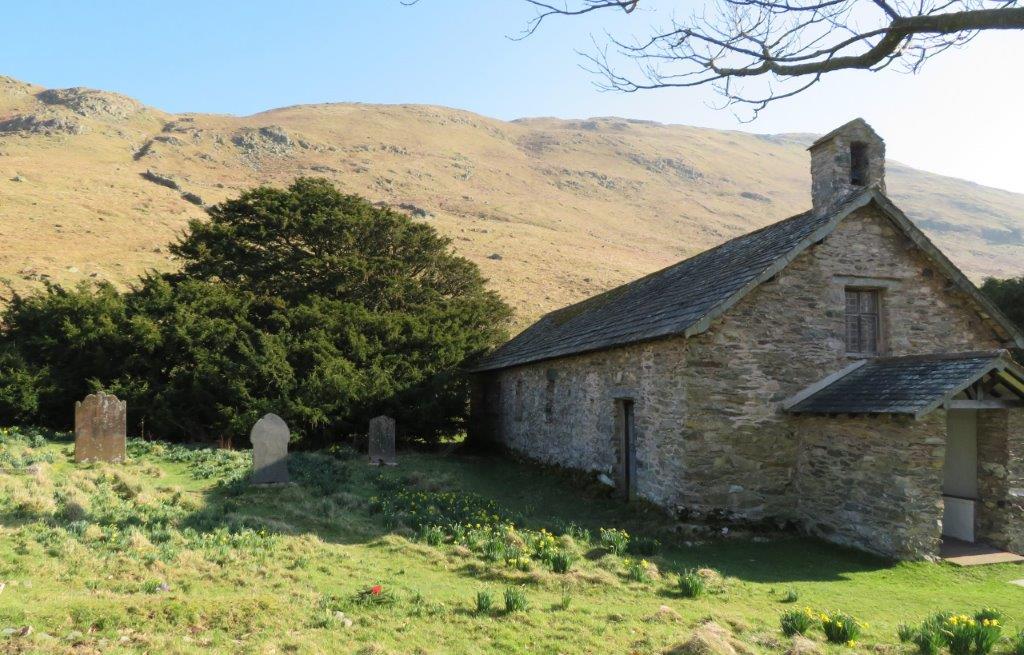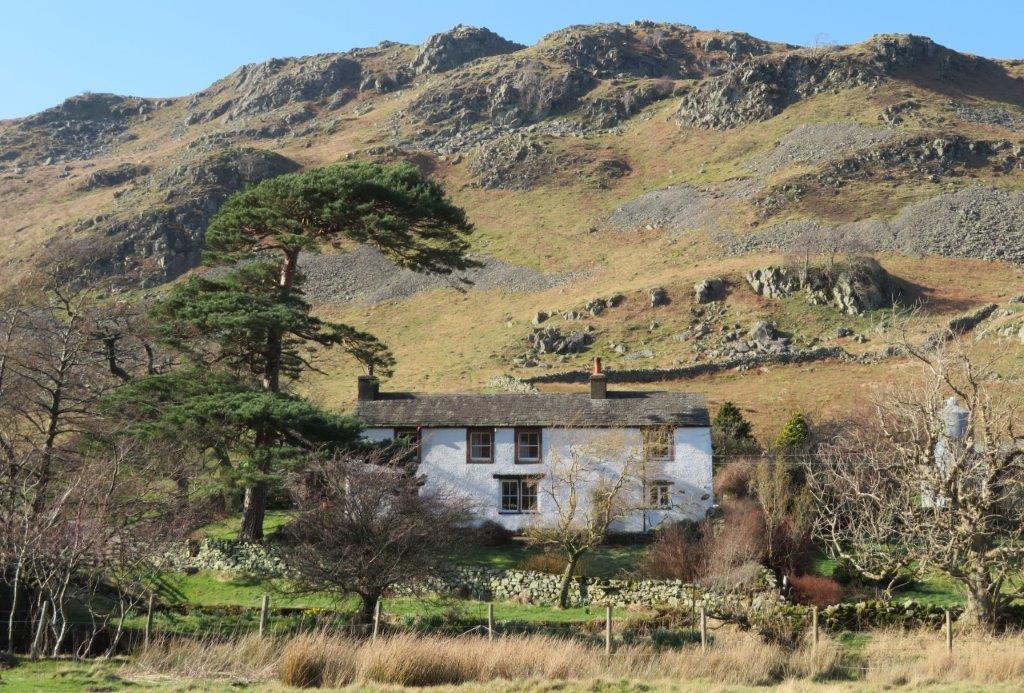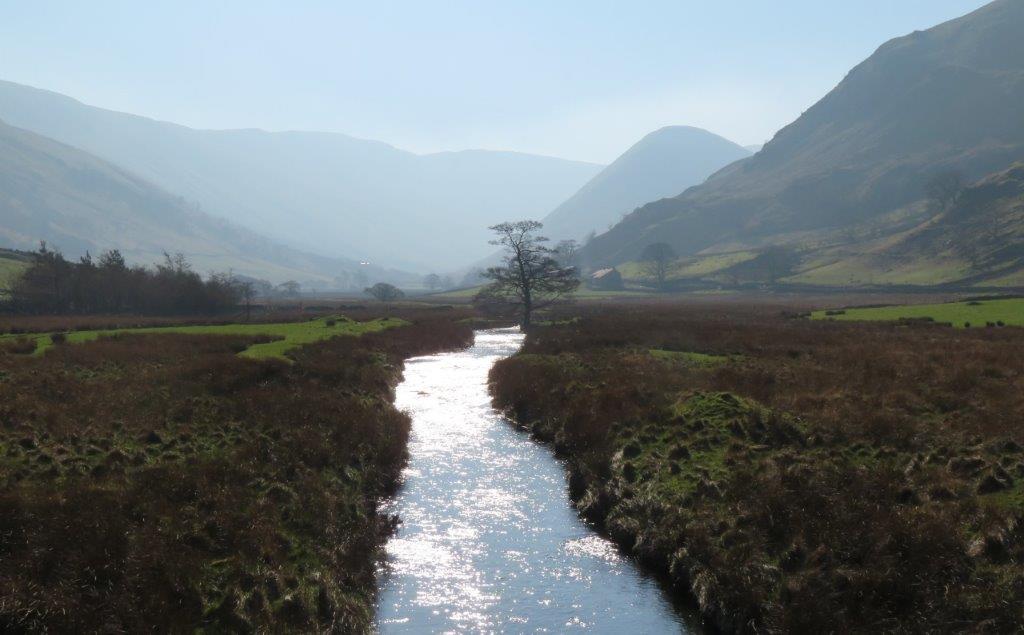 Howegrain Beck photographed to south when crossing Christy Bridge - The Nab again visible in the south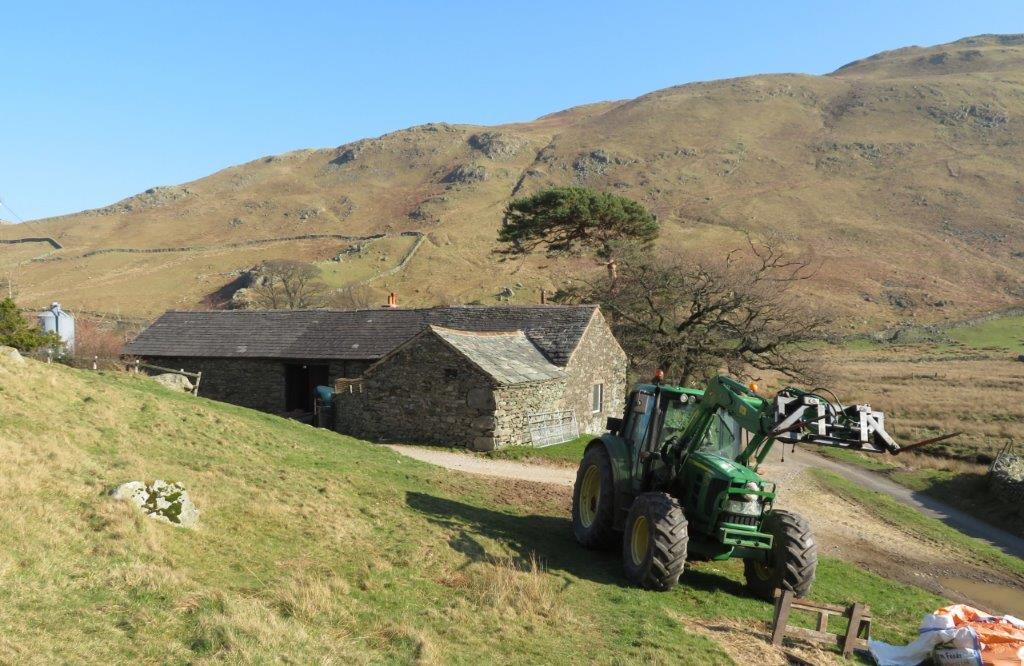 Farm close to Christy Bridge.- we turned ~NNW on FP behind farm and climbed up to Howestead Brow (the start of the ridge with an inform path N/S along Breda Fell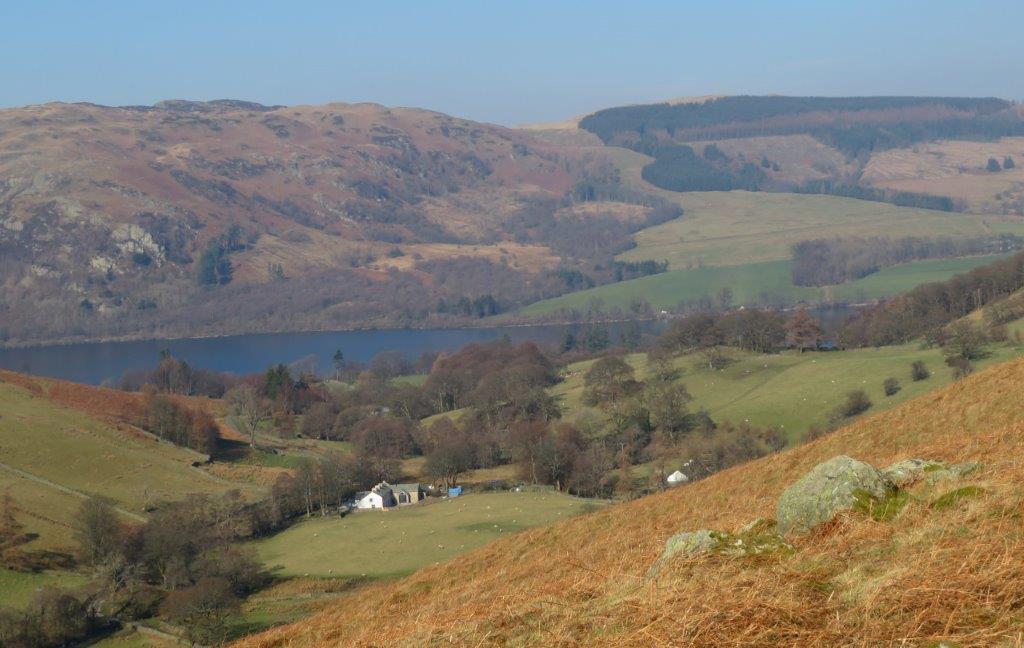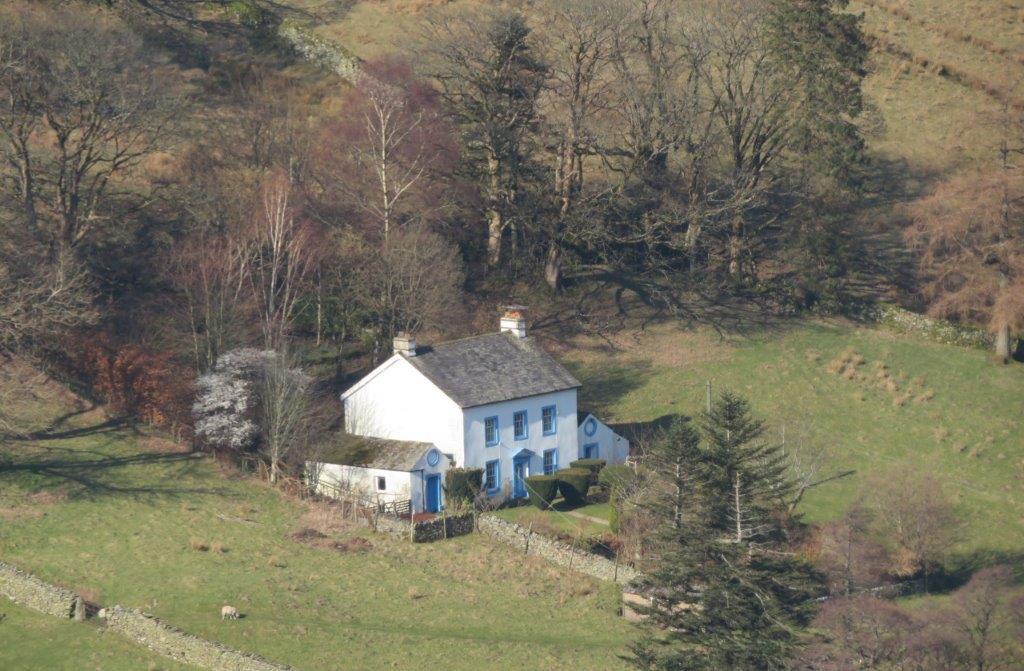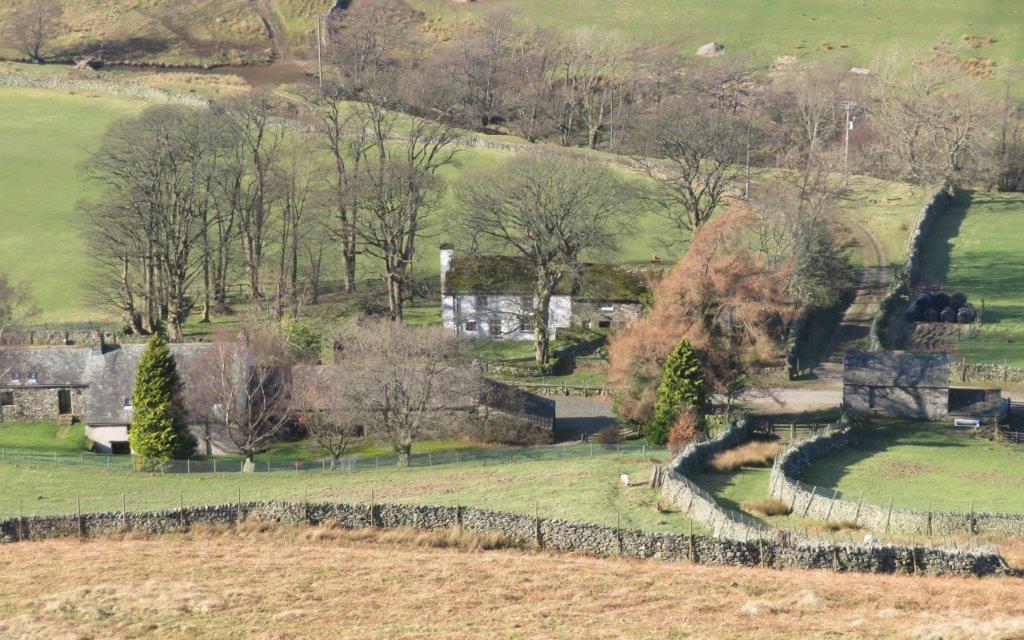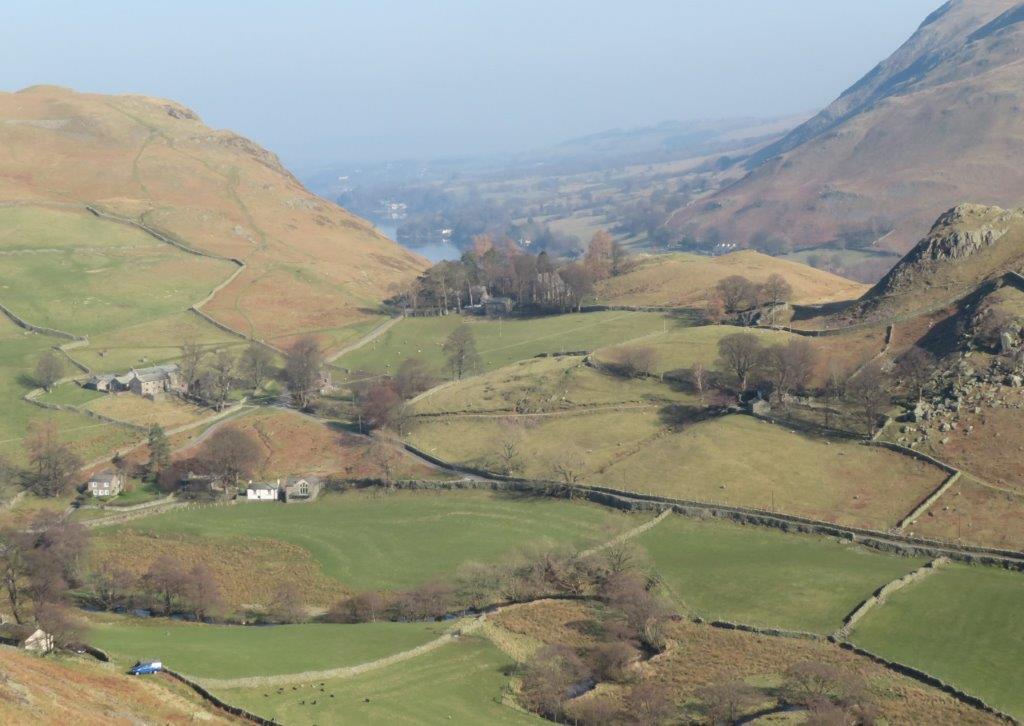 In the centre distance in the clump of trees is St Peters Church. The road to the right near bottom of picture runs into Martindale and the Old Parish Church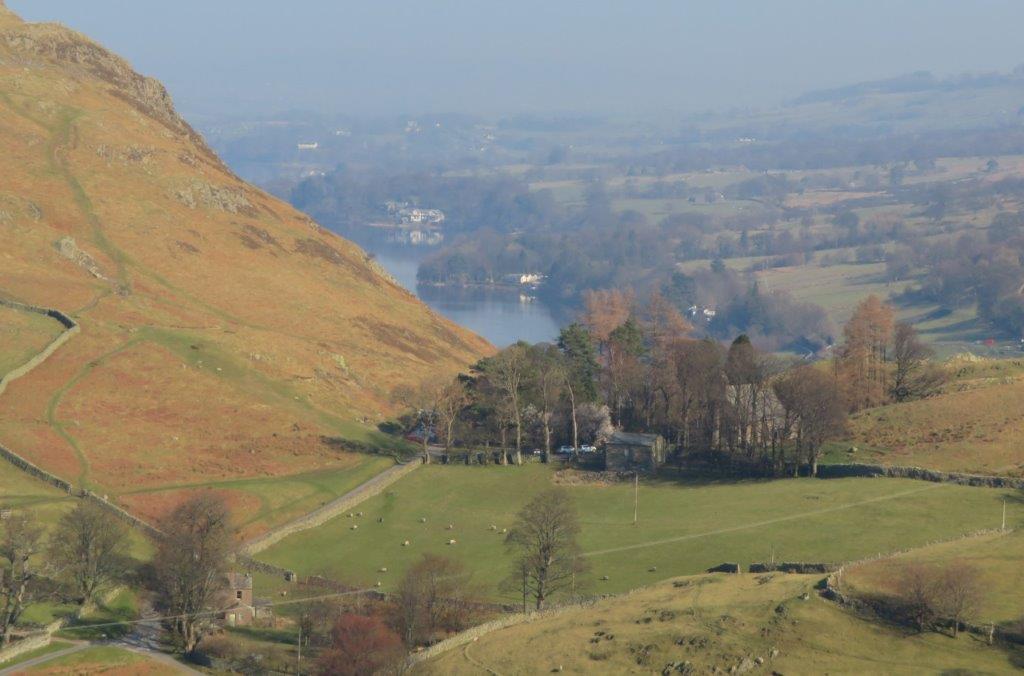 a closer up view of St Peters Church in the clump of trees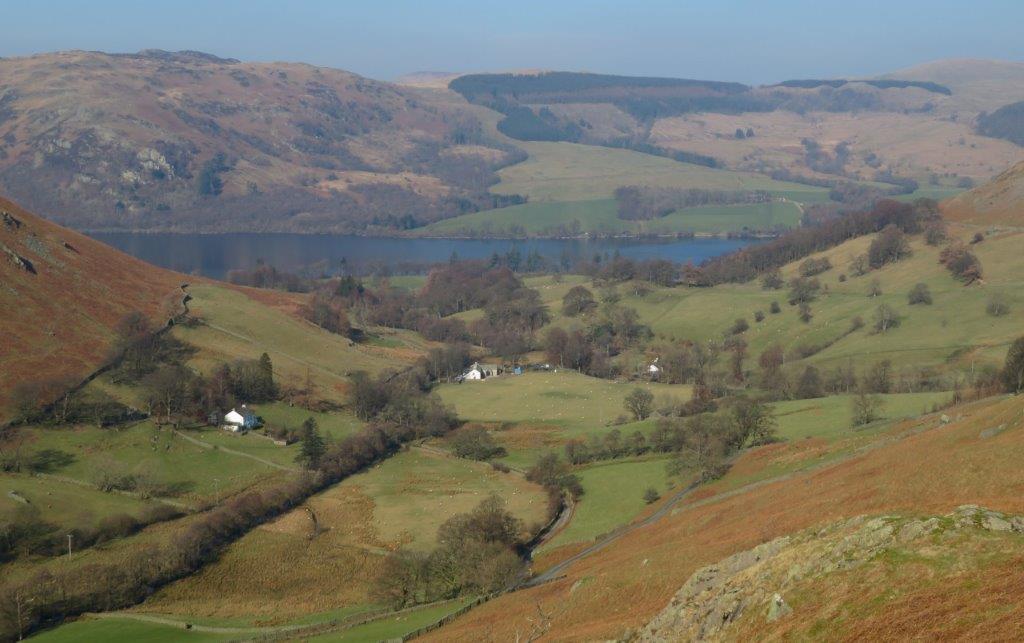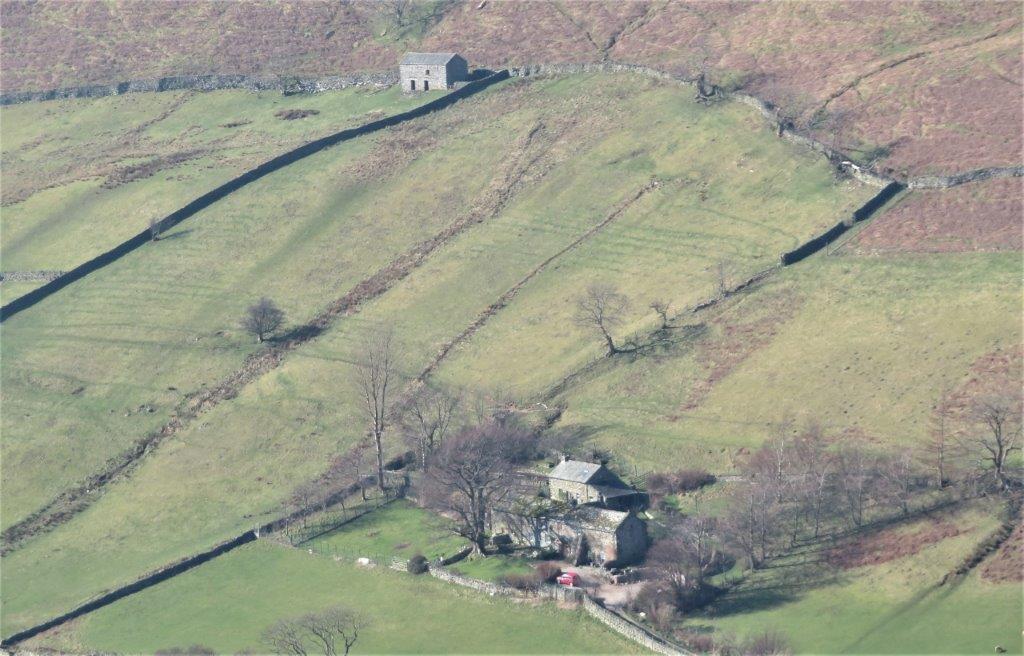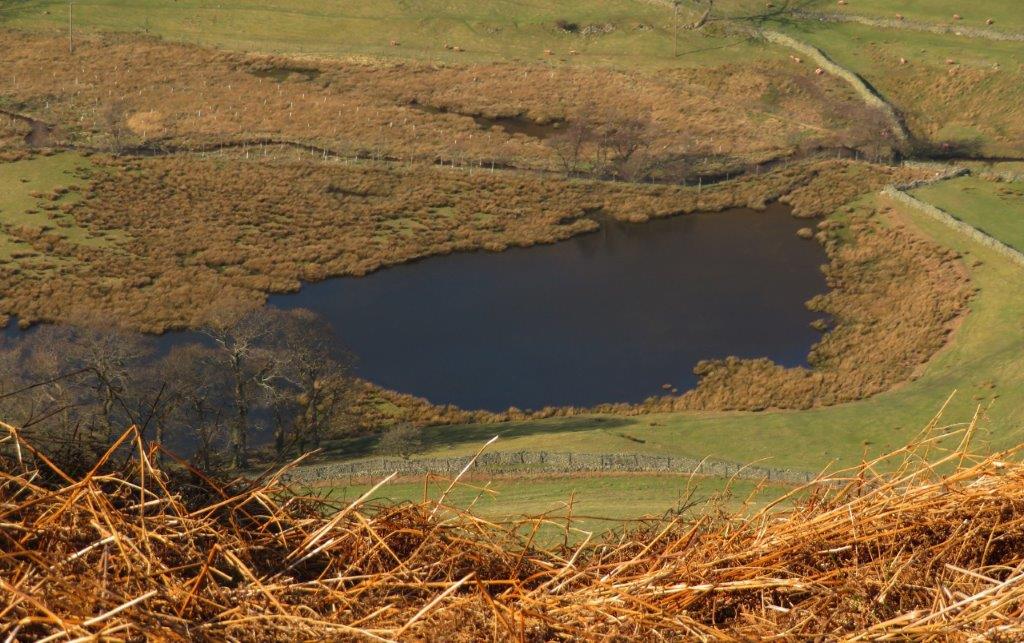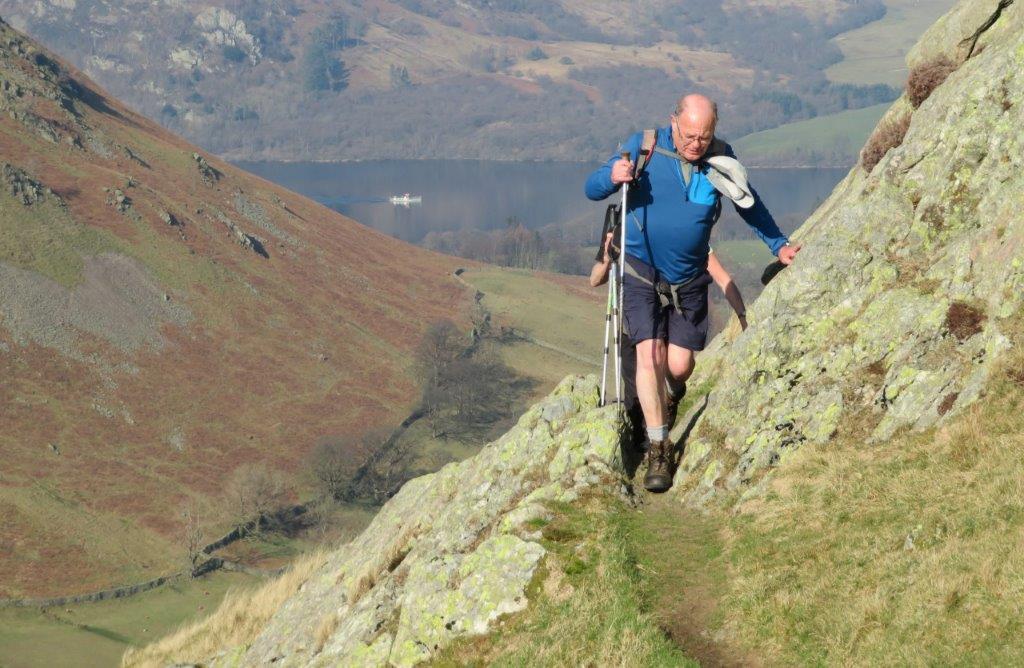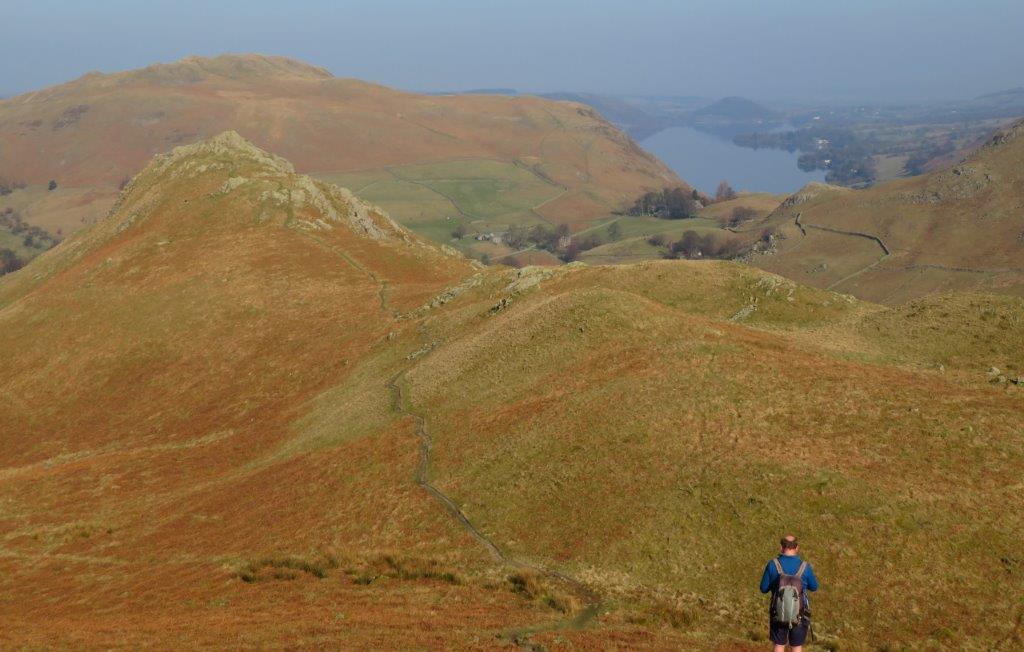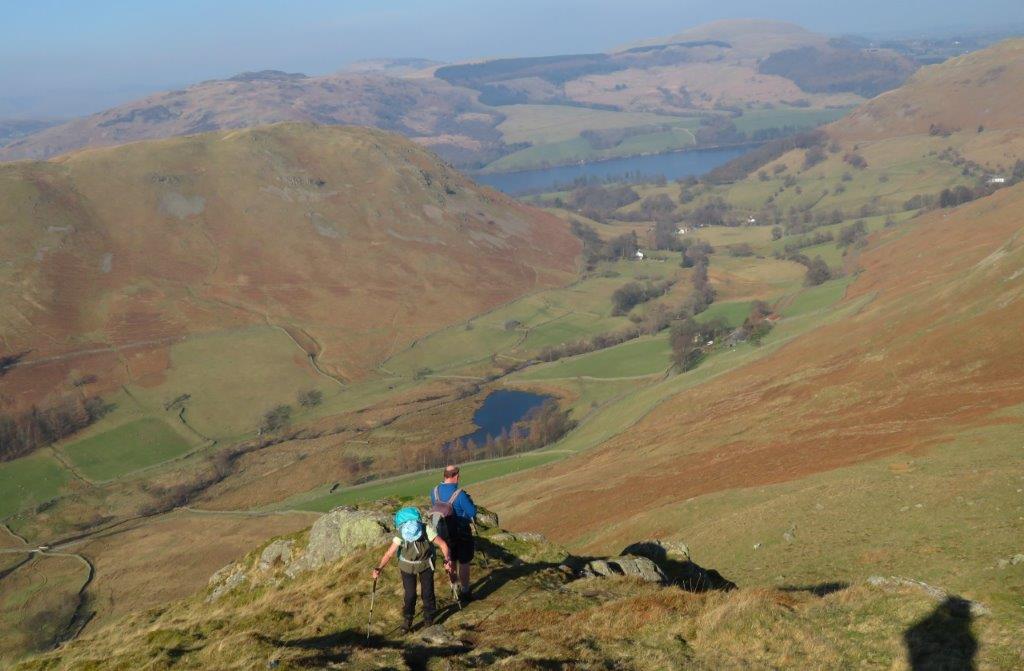 looking north down Boredale - fringe of trees marks Boredale Beck? Sandwick (near Ullswater) hidden by Cumbria Mountains to left?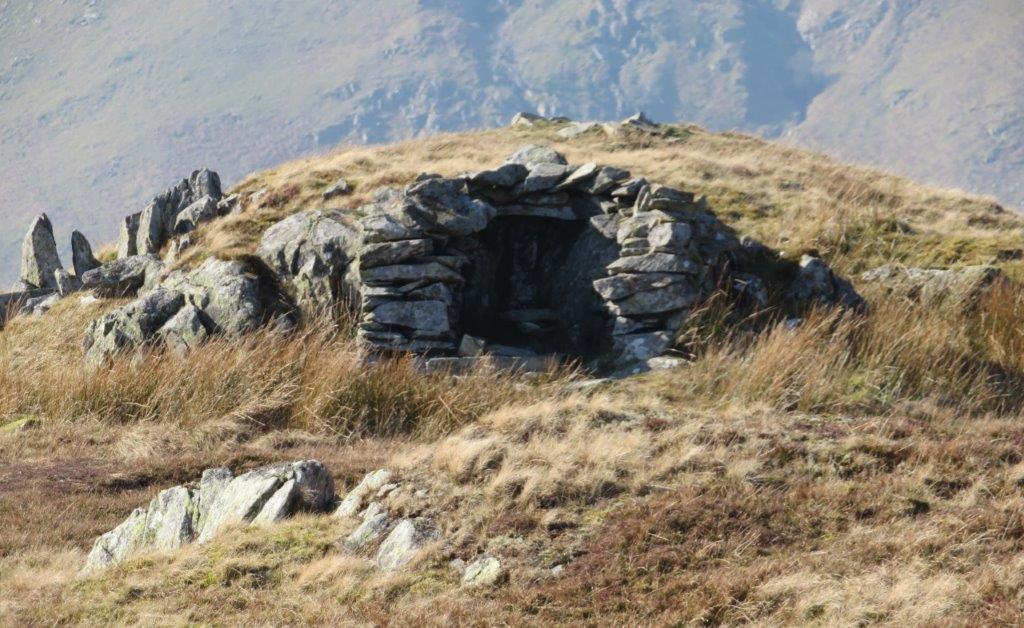 apparently a stone shelter - should have inspected it closer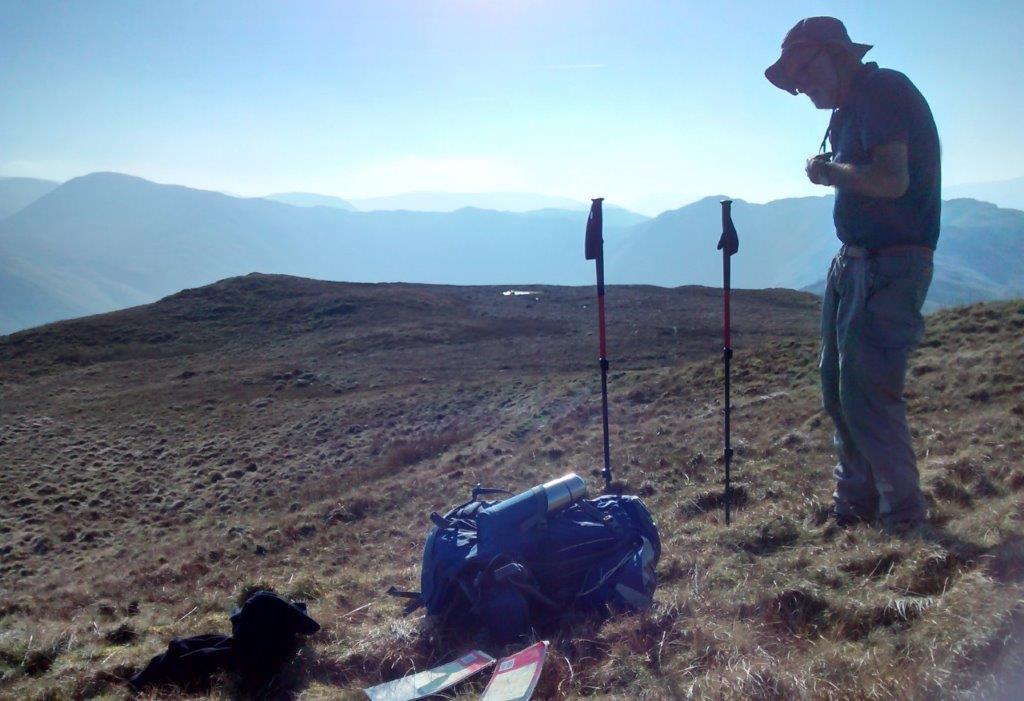 Me photographed by Leonie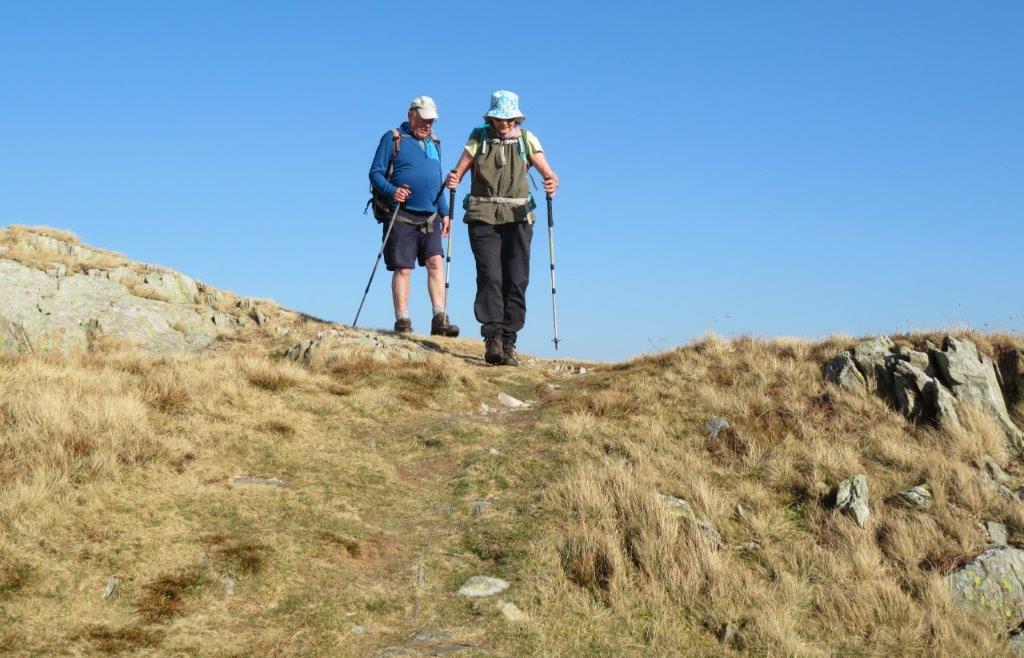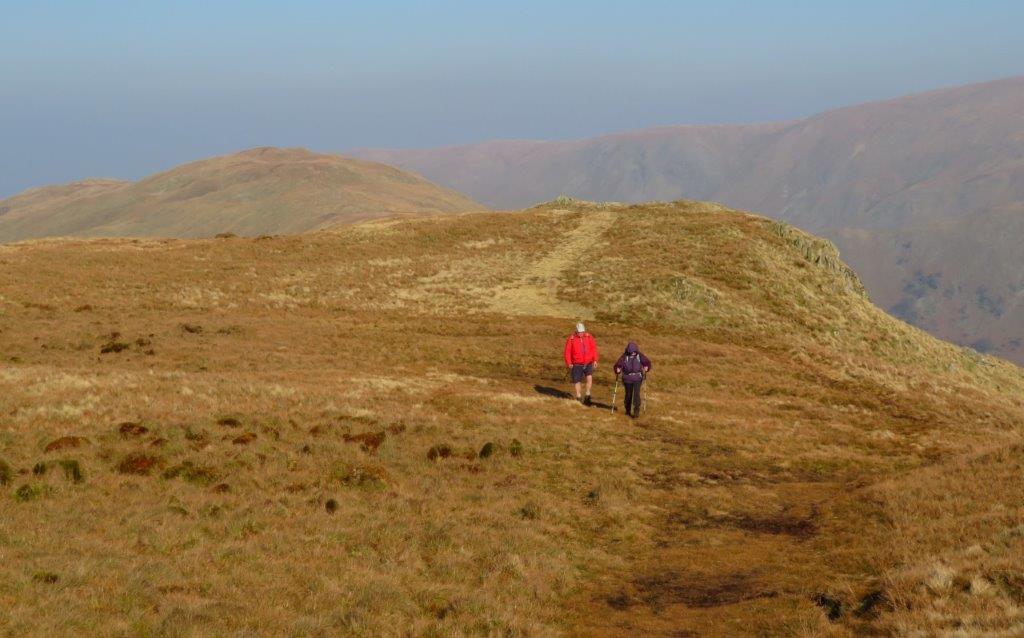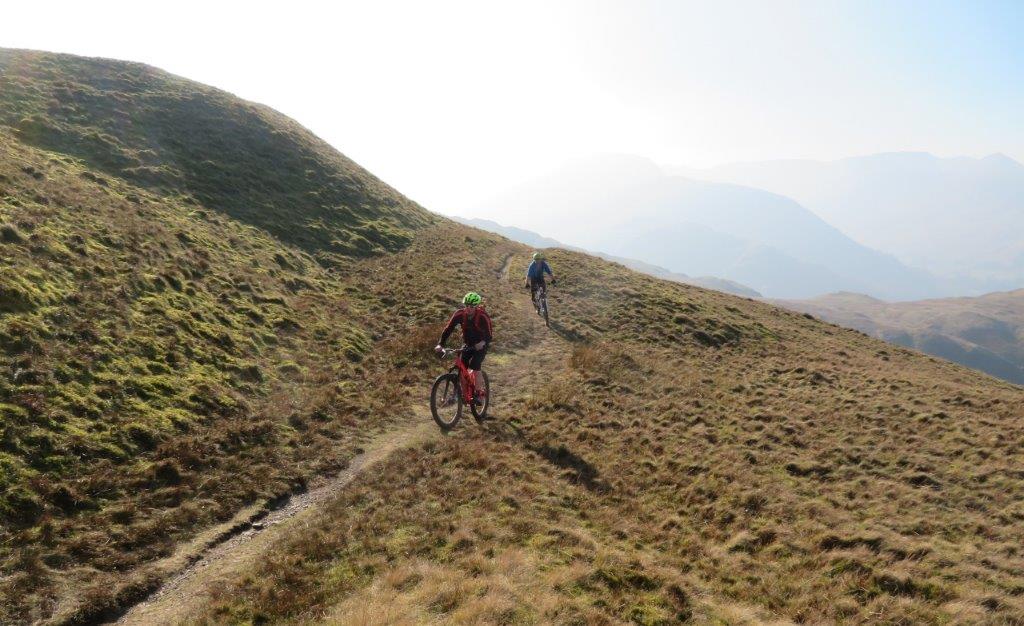 Cyclists on Bridle Way from Boredale Hause to Dale Head down in Bannerdale. This crosses the informal Breda Fell path and we turned to Boredale Hause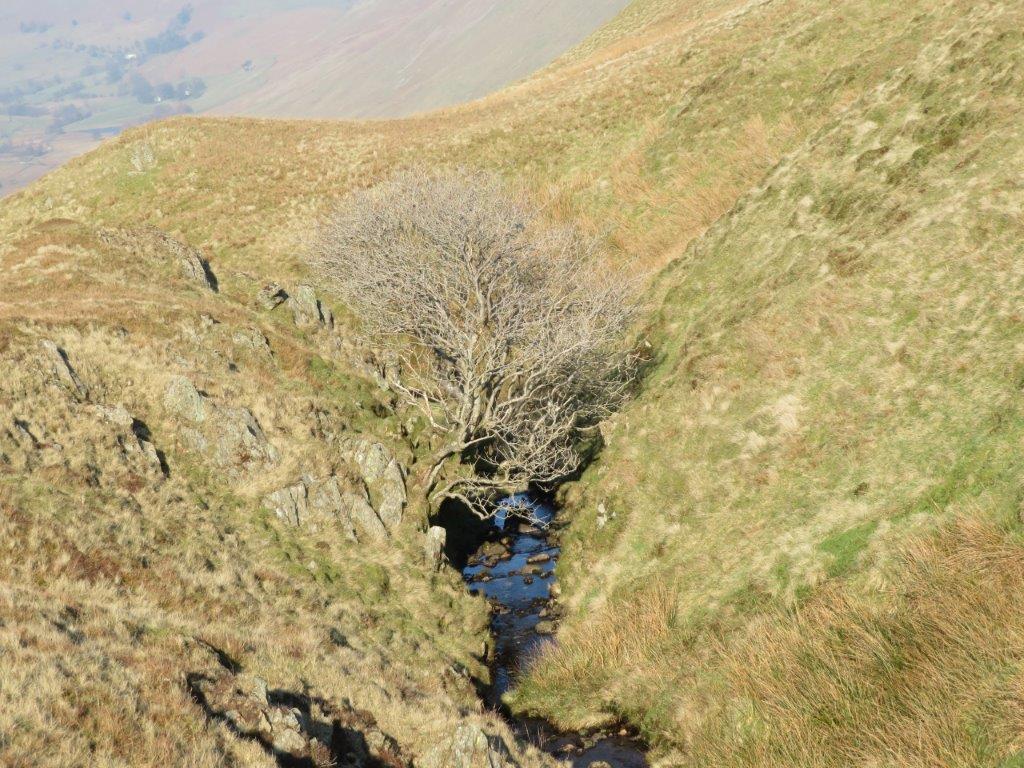 Freeze Beck which we crossed higher up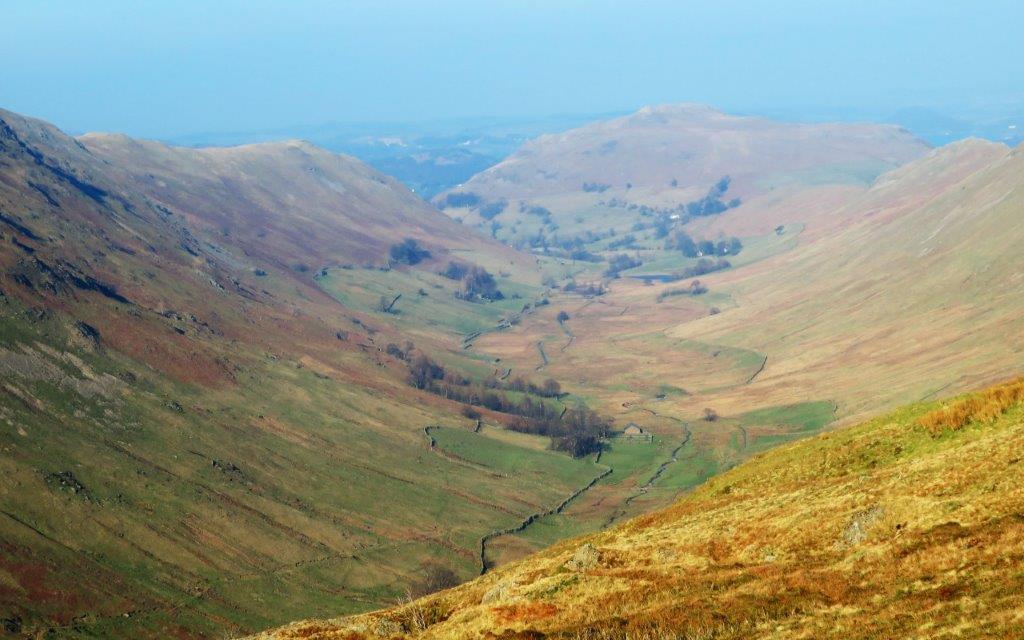 Looking down Boredale* - Place Fell and High Dodd are to the left - *some maps spell it Boardale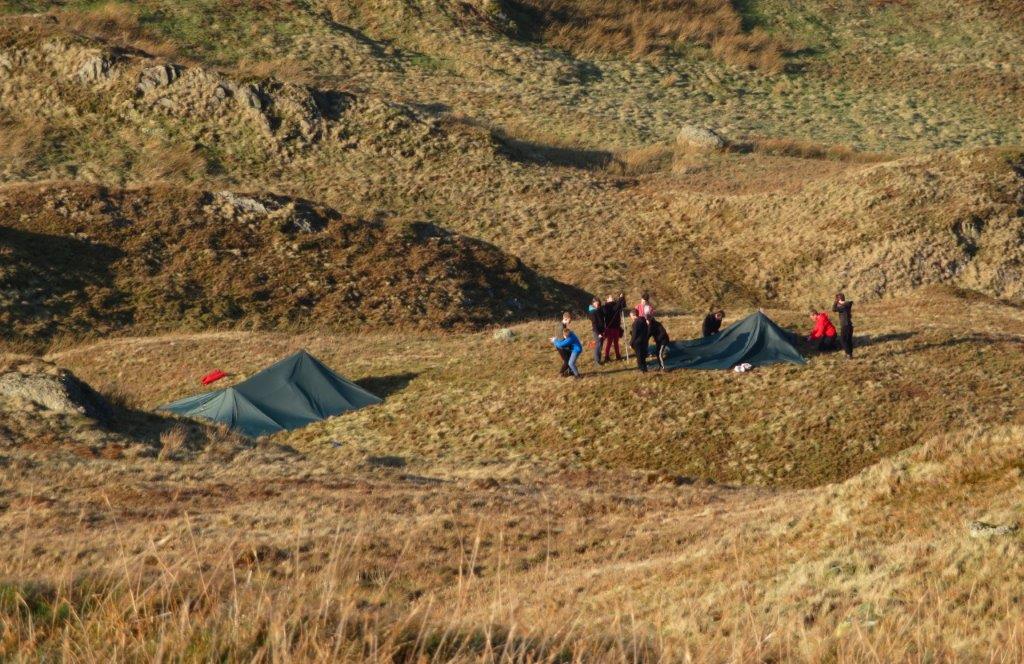 a youth group camping in the wilds?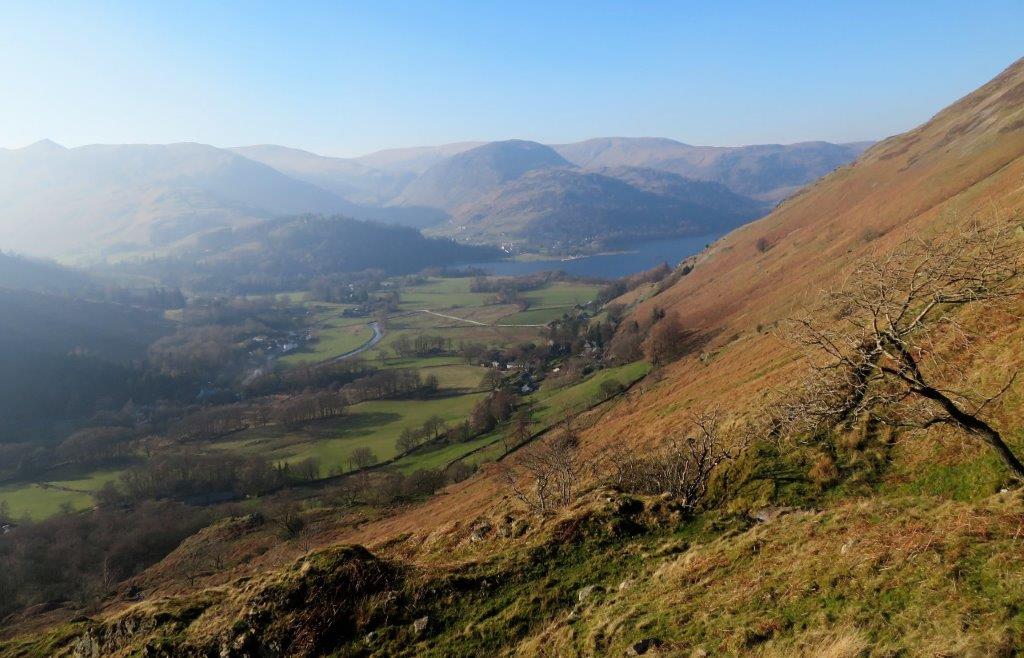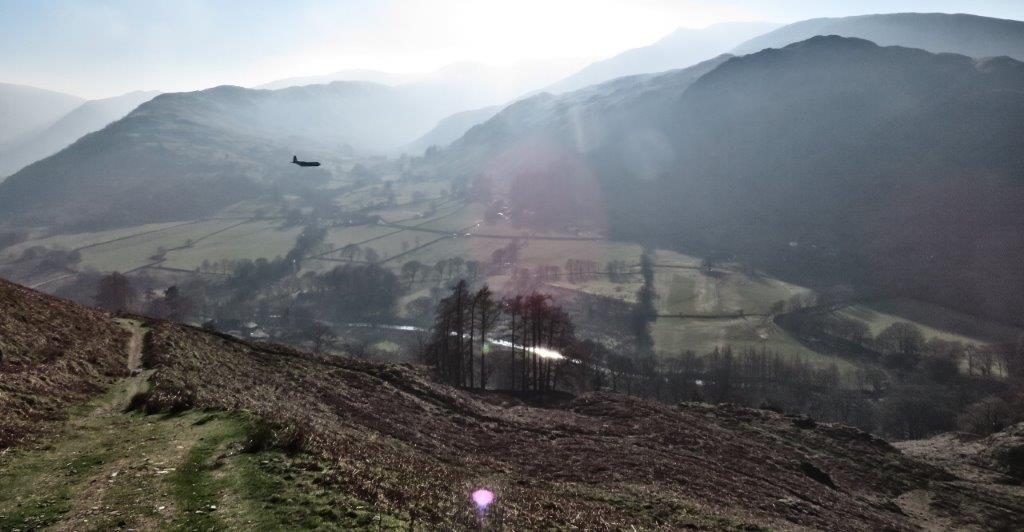 We took the less steep path running South from Boredale Hause before turning North lower down back to Patterdale. Goldrill Beck glistens below before flowing further to right (North) into Ullswater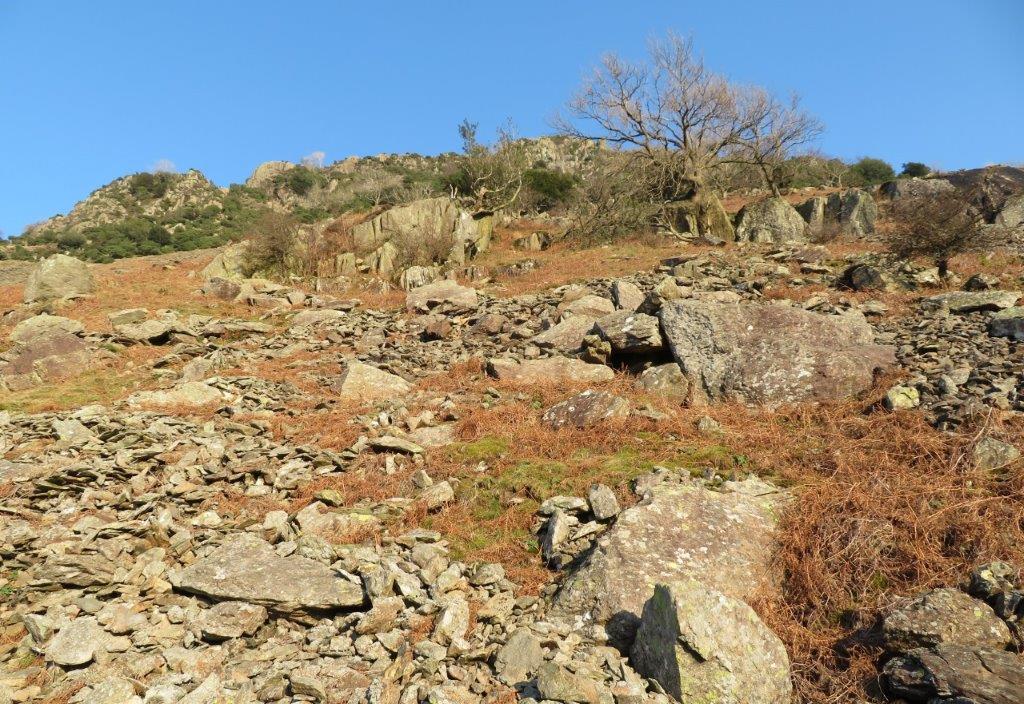 walks index
-
home page
- contact me at