2019.02.26 ~ SE on road past Patterdale Hotel for about 250m, take road ~NE across Goldrill Beck toward Rooking, turn ~SE steeply up to Bordale Hause, zig zag ~SE to Angle Tarn, continue ~SE to and around the north of The Knott, ~S to ~NY439123, V turn ~NE, then E to Kidstye Pike, retrace way back to The Knott, zig zag ~W down to the north end of Hayeswater, ~W (on south side) of Hayeswater Gill but then crossing it toward south side of Hartsop, take FP ~SE to cross A592 Rd at NY406128, follow FP parallel to road passing on the east side of Brothers Water to Sykeside (PH & Caravan Park), ~W to pass Hartsop Hall, turn ~N to pass along west side of Btothers Water, continue ~N through Low Wood, cross road onto Concessionary FP ~NNE on edge of Goldrill Beck, cross bridge onto FP passing ~N past Beckstones, Crookbeck and on to Rooking, retrace way to hotel - leader Judy Gathercole - Tuesday
Note there could be errors in descriptions on photographs - let me know if viewers find?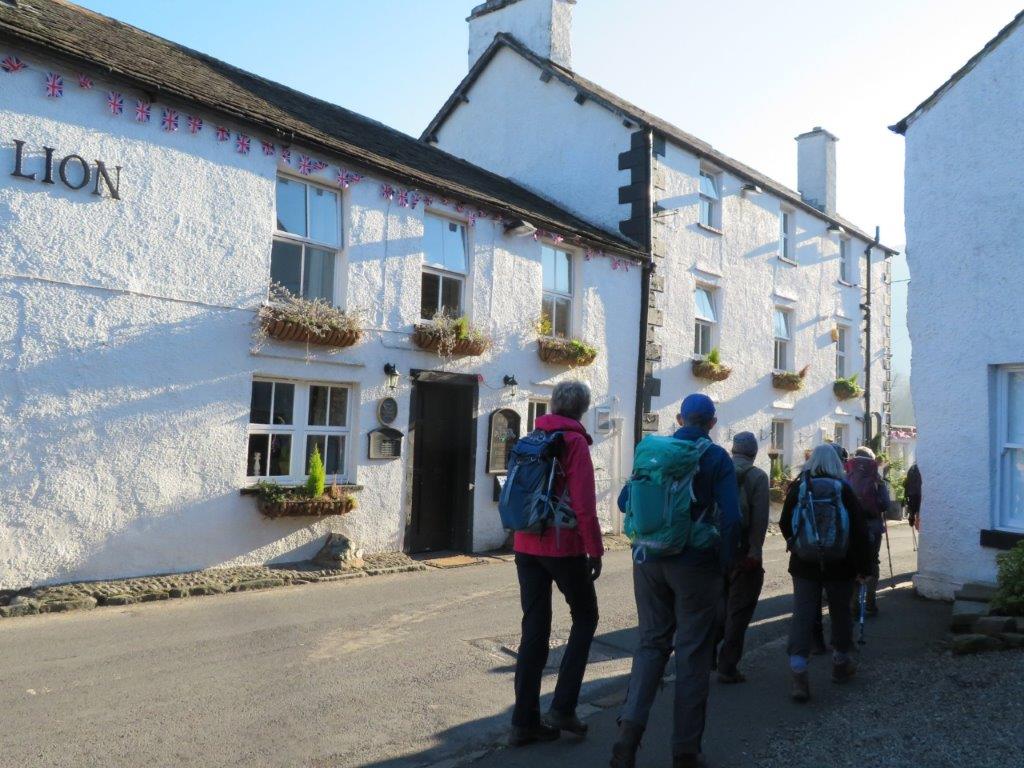 Passing the White Lion after leaving Patterdale Hotel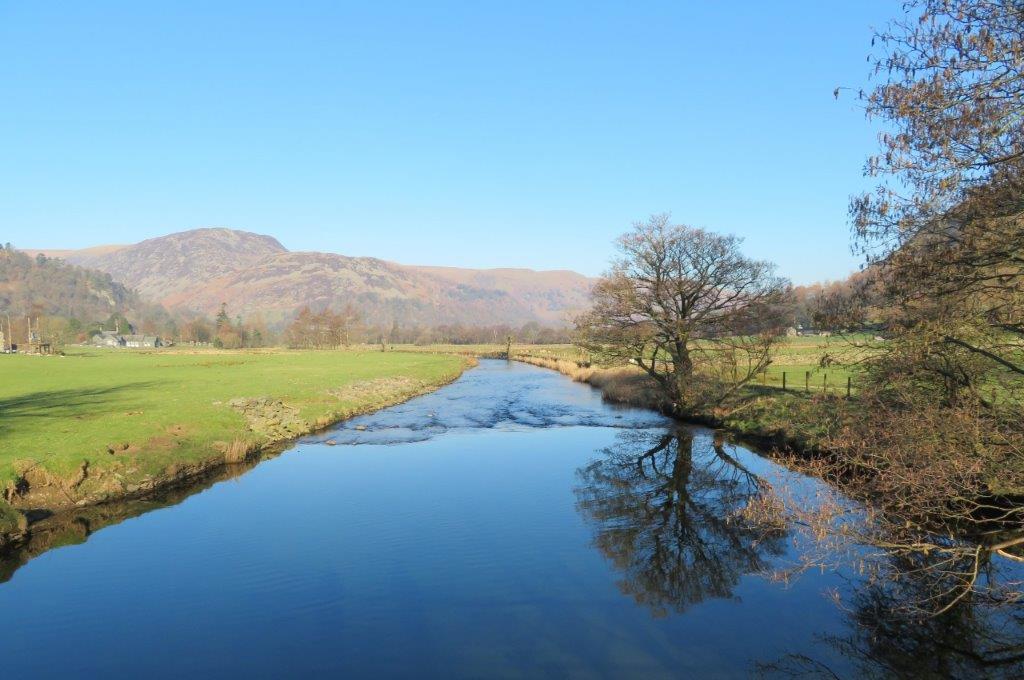 From the bridge going to Rooking, looking down Goldrill Beck which flows into Ullswater. Sheffield Pike and Glenridding Dodd seen to left.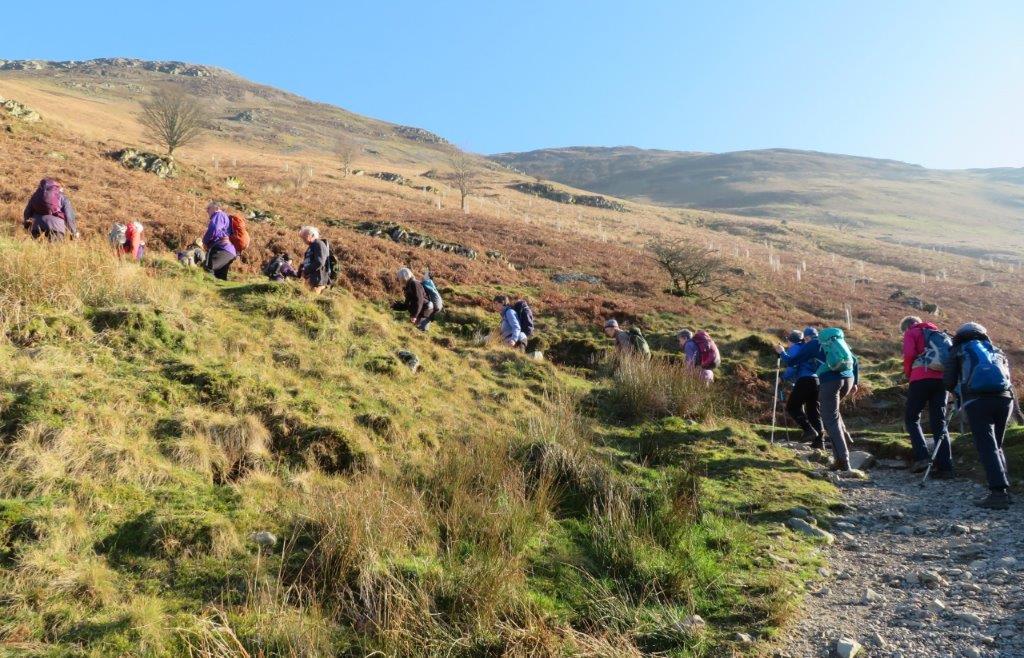 starting on the steep route up to Boredale Hause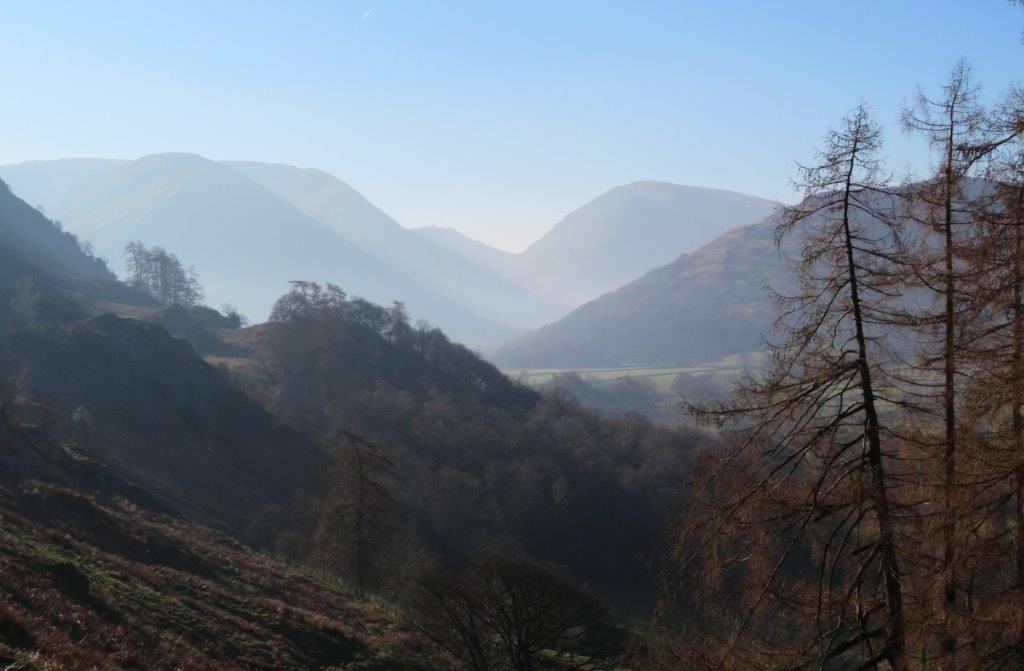 looking southward in the Brothers Water direction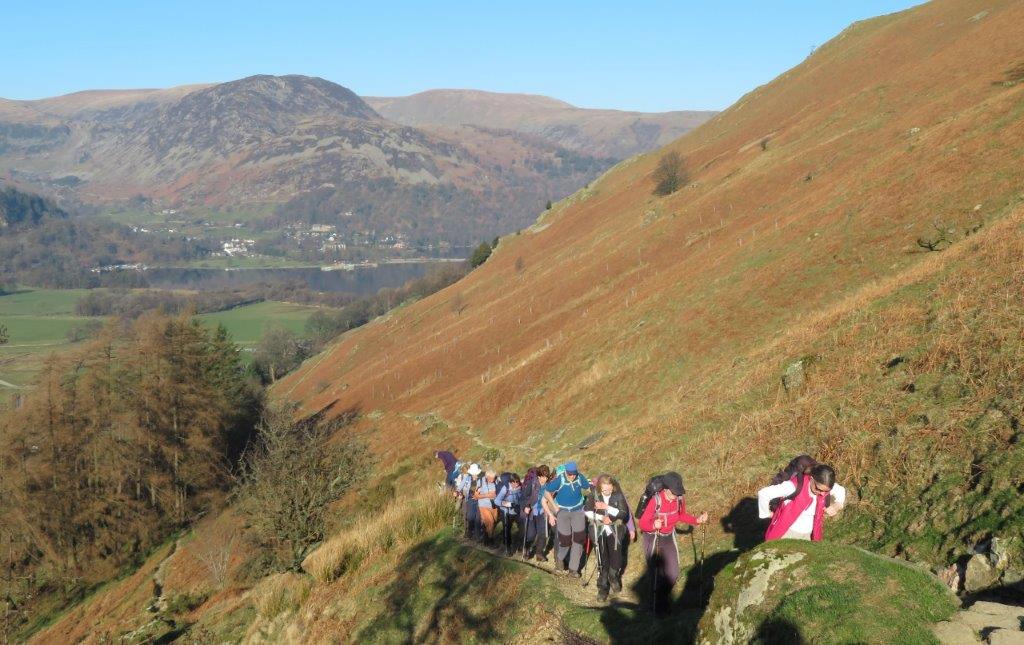 Ullswater Lake and Glenridding pier seen behind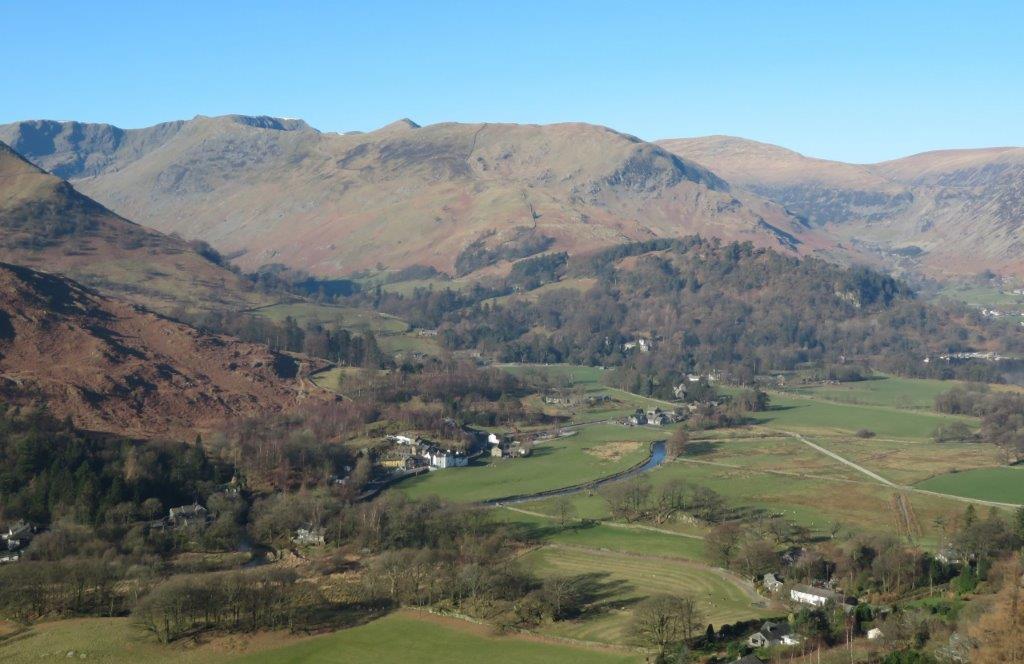 The White Lion left of centre below. Snow on Helvellyn at top with pyramidal Catstye Cam to its right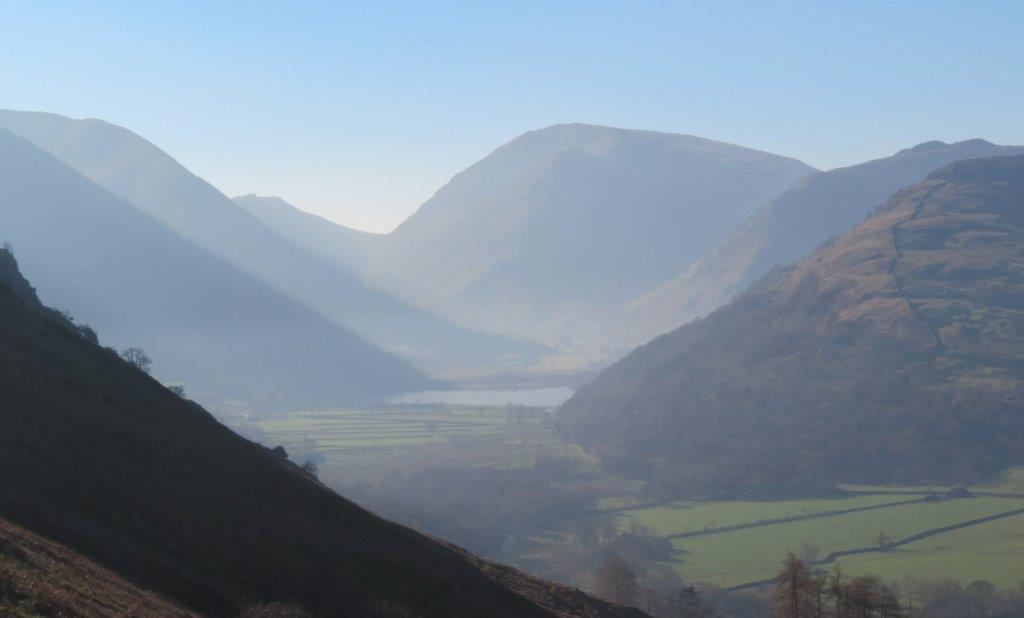 Brothers Water now seen to South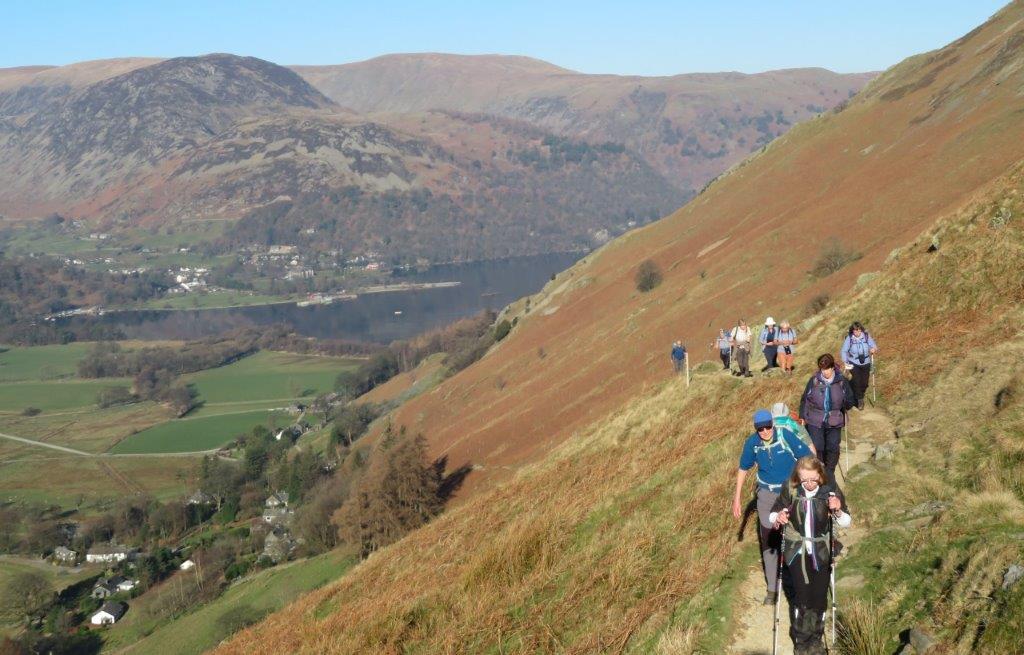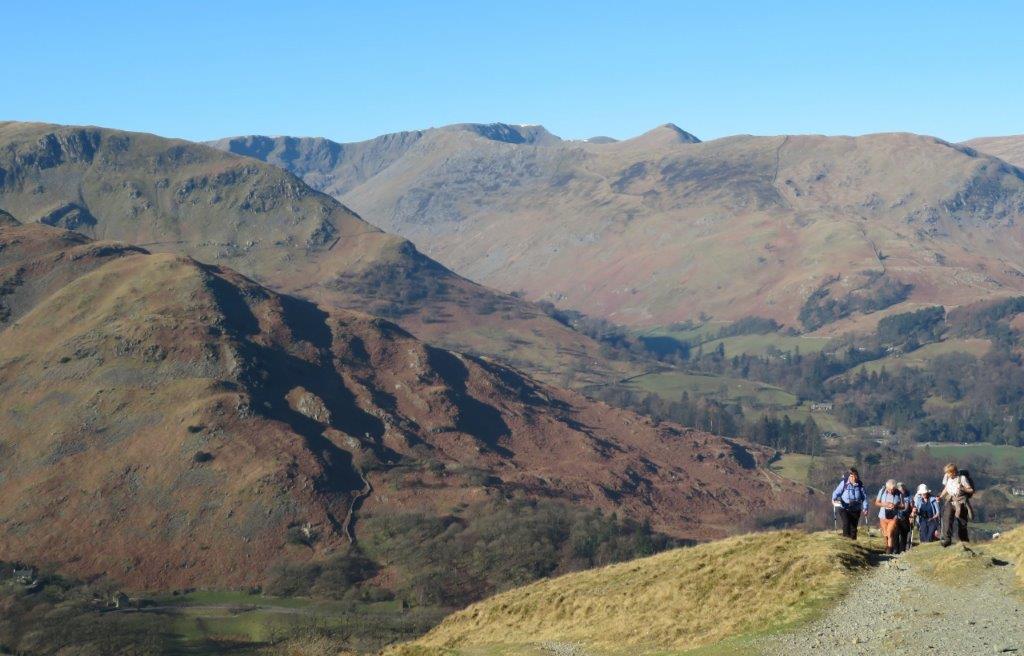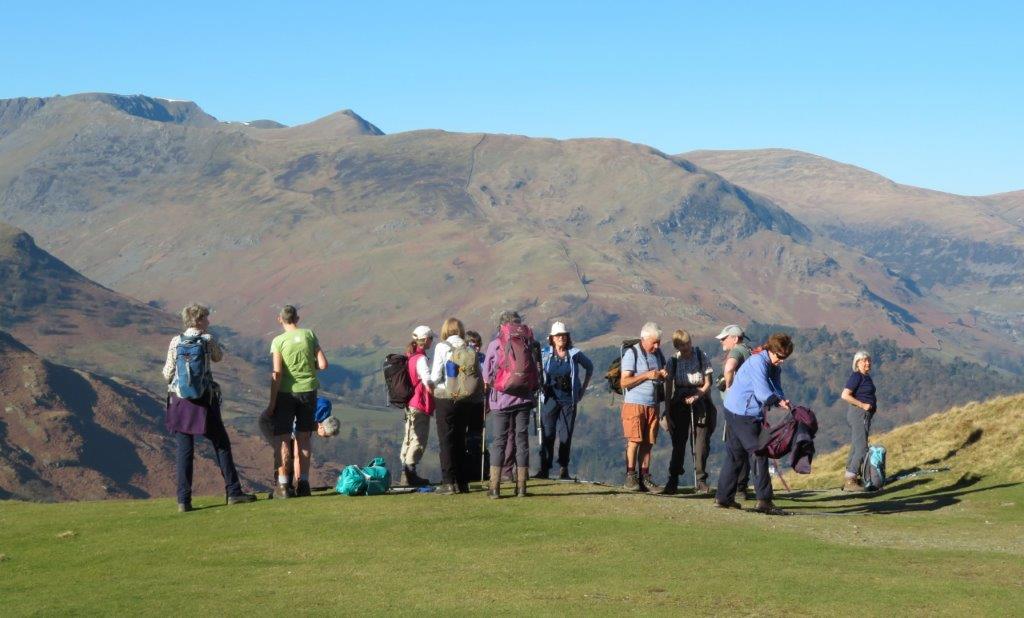 Boredale Hause - part of Striding edge now seen at top left before Helvellyn?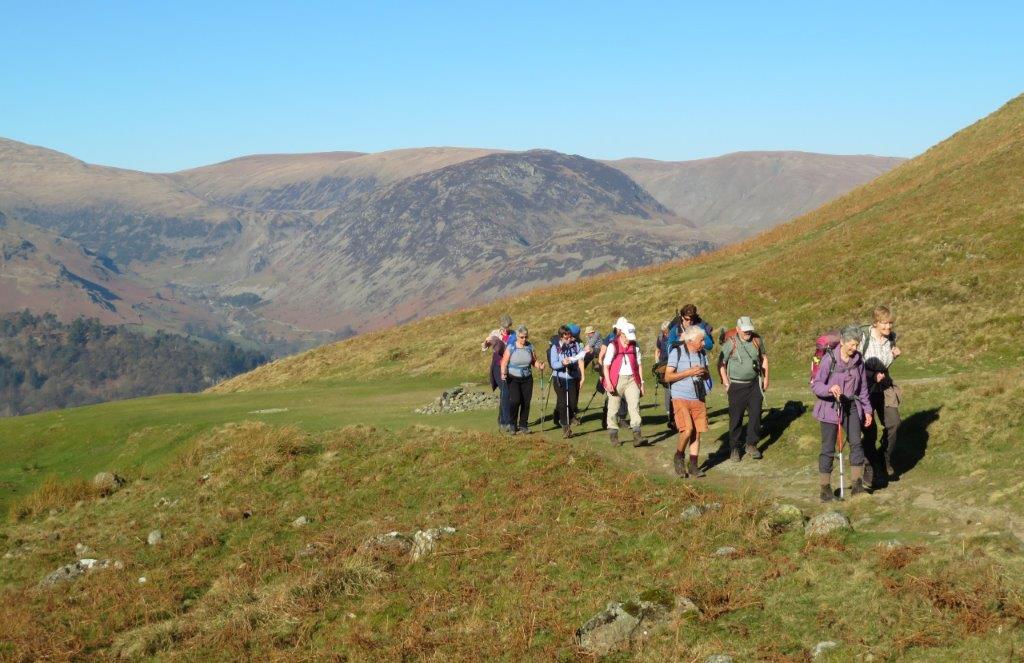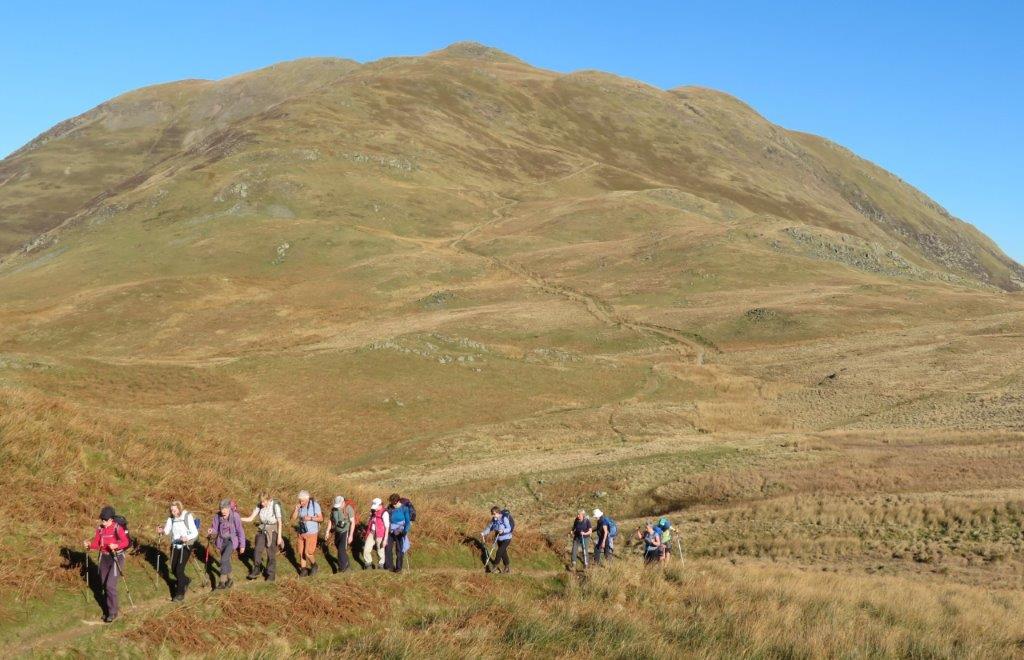 Place Fell behind us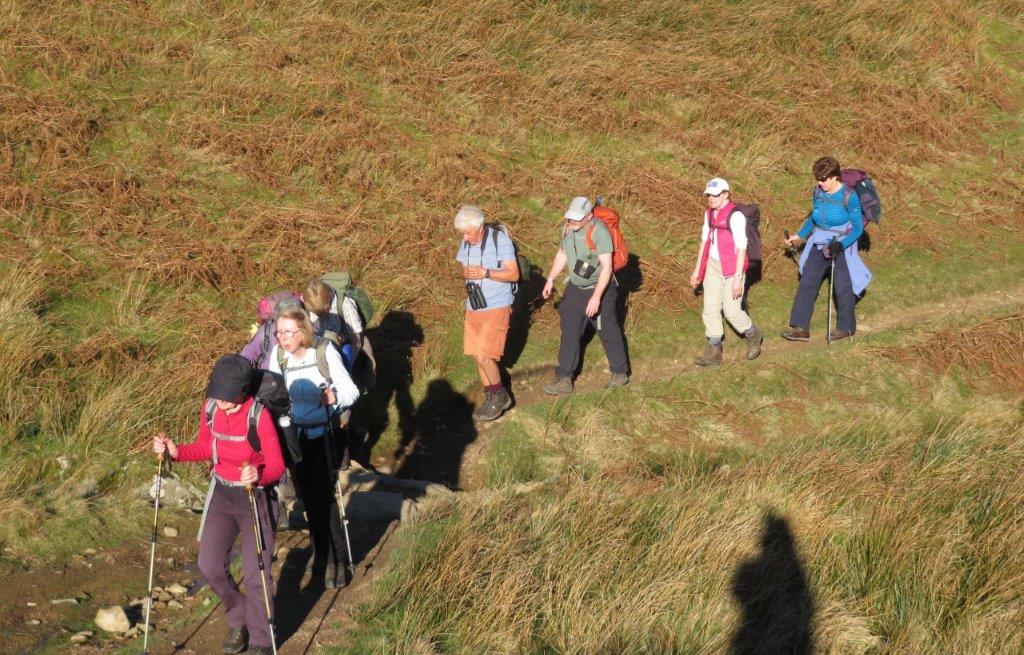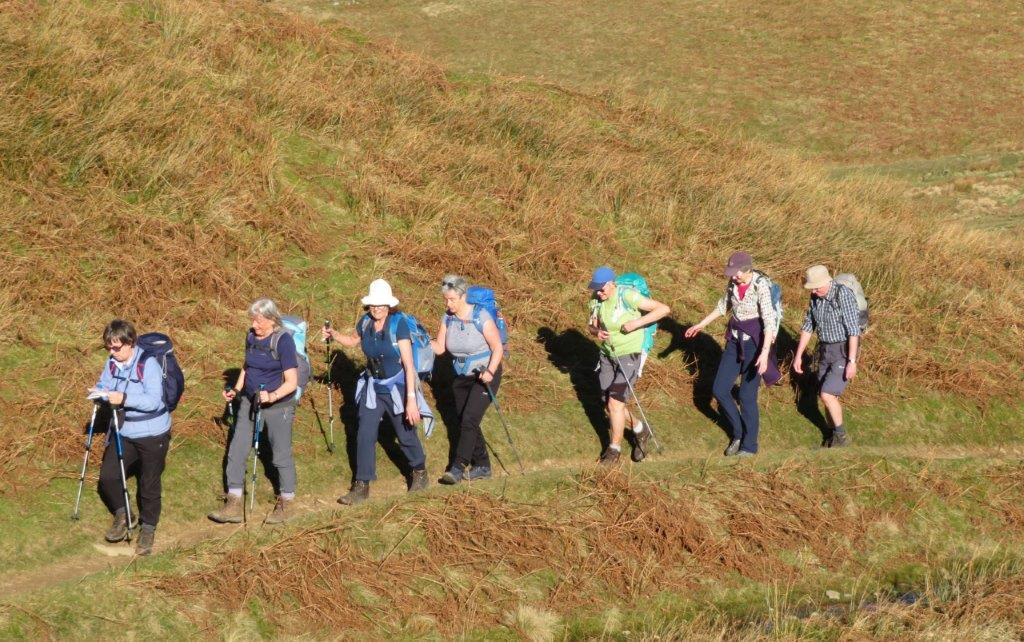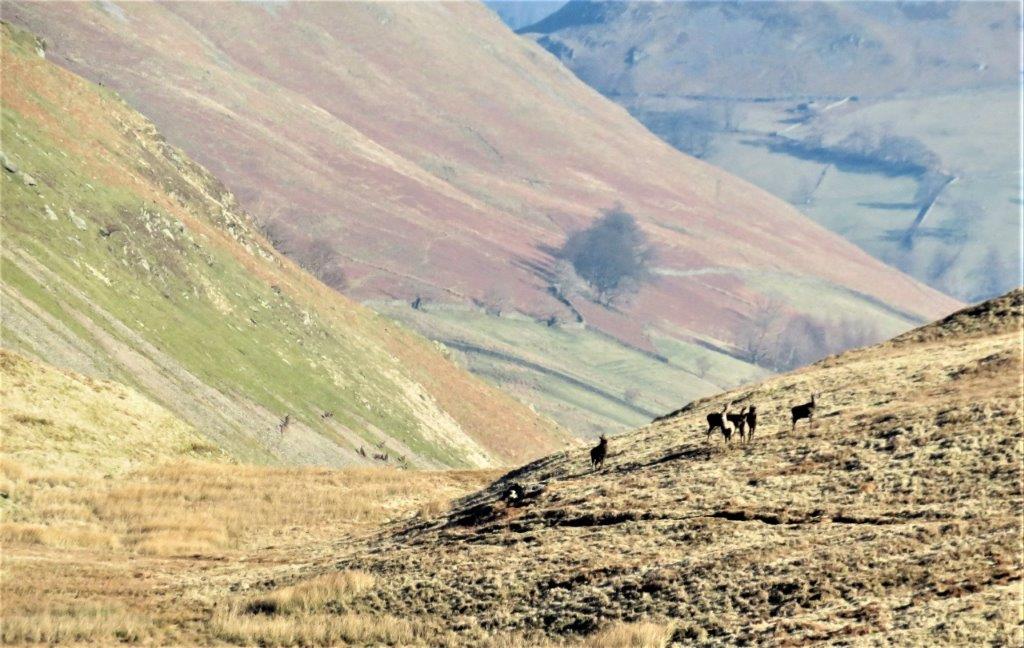 zoomed into some deer in distance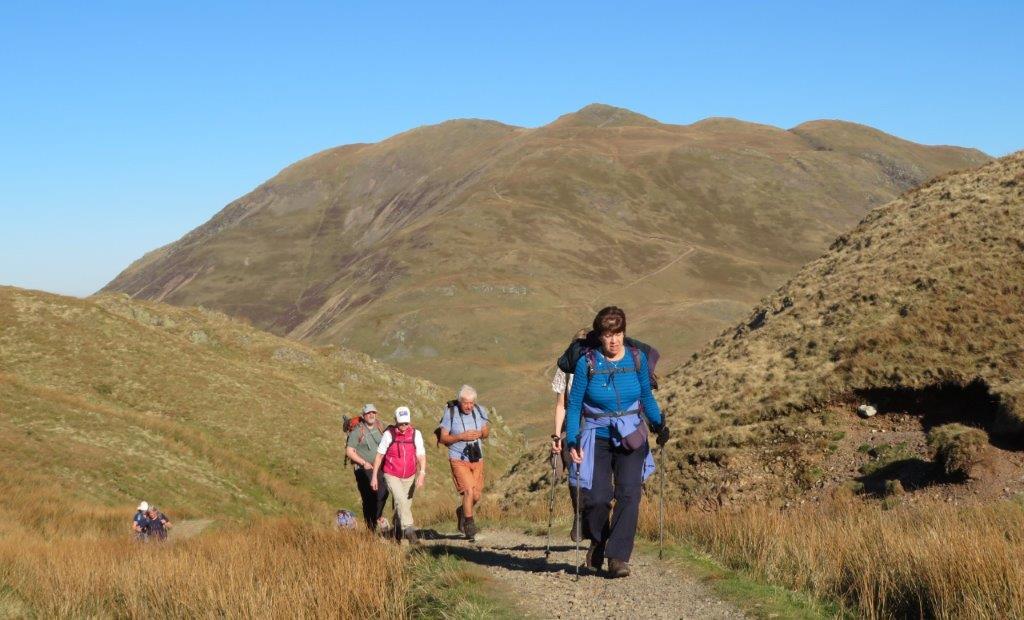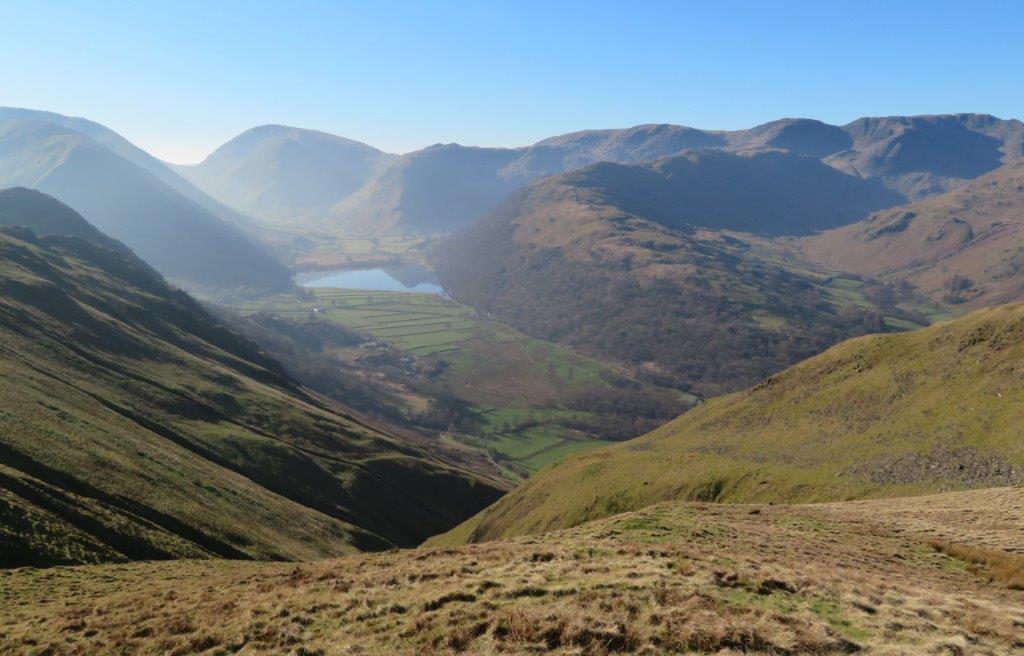 Brothers Water seen again below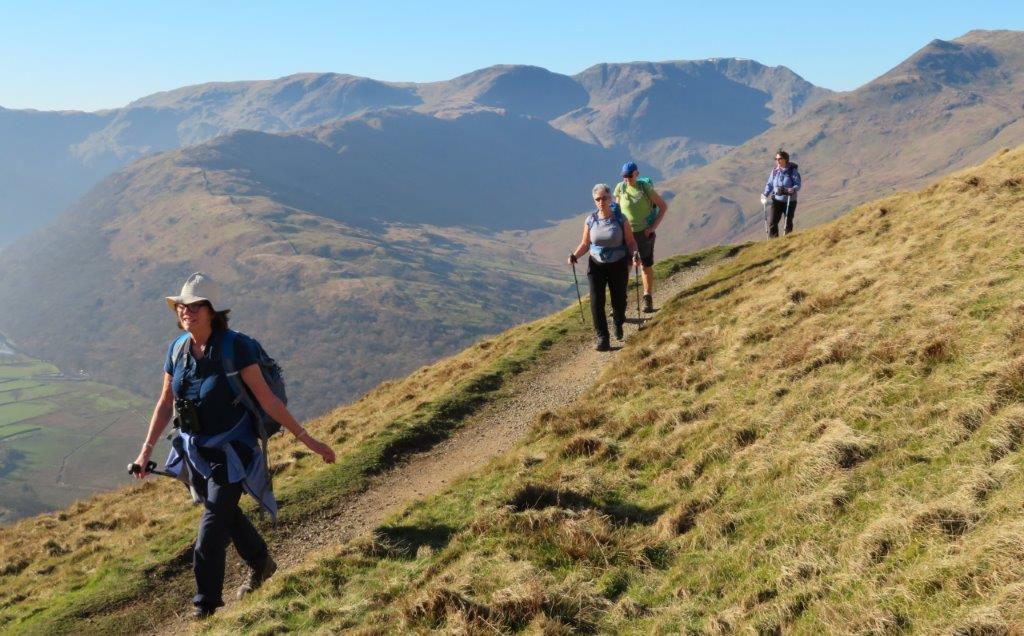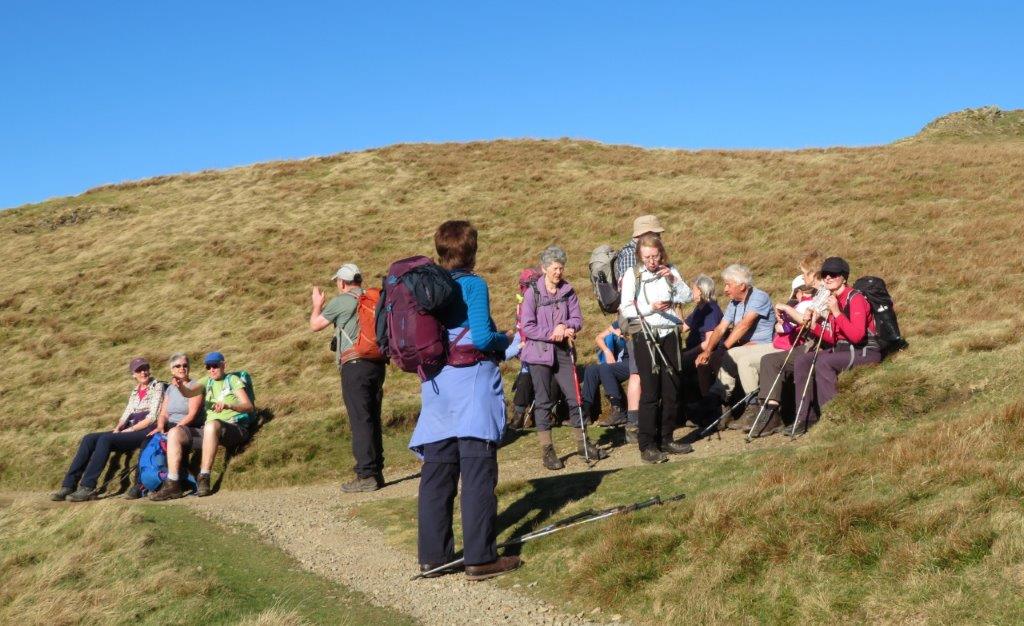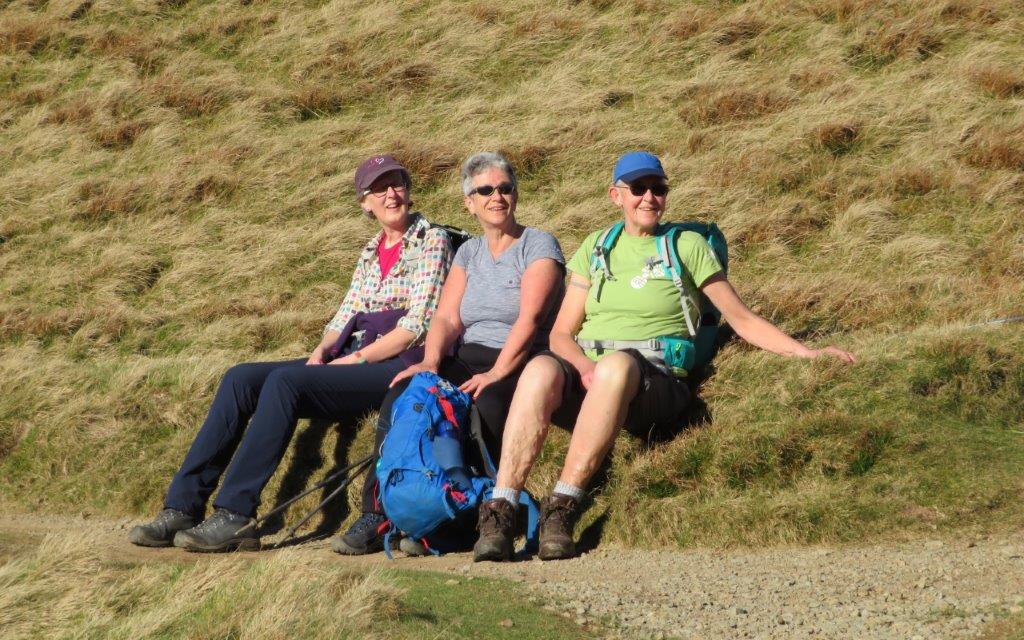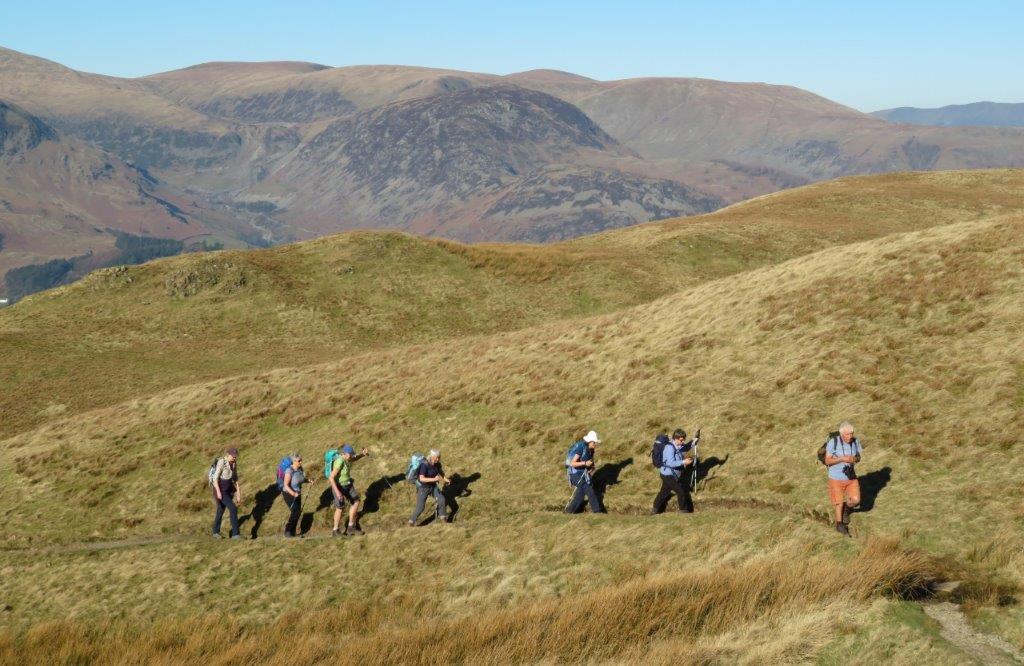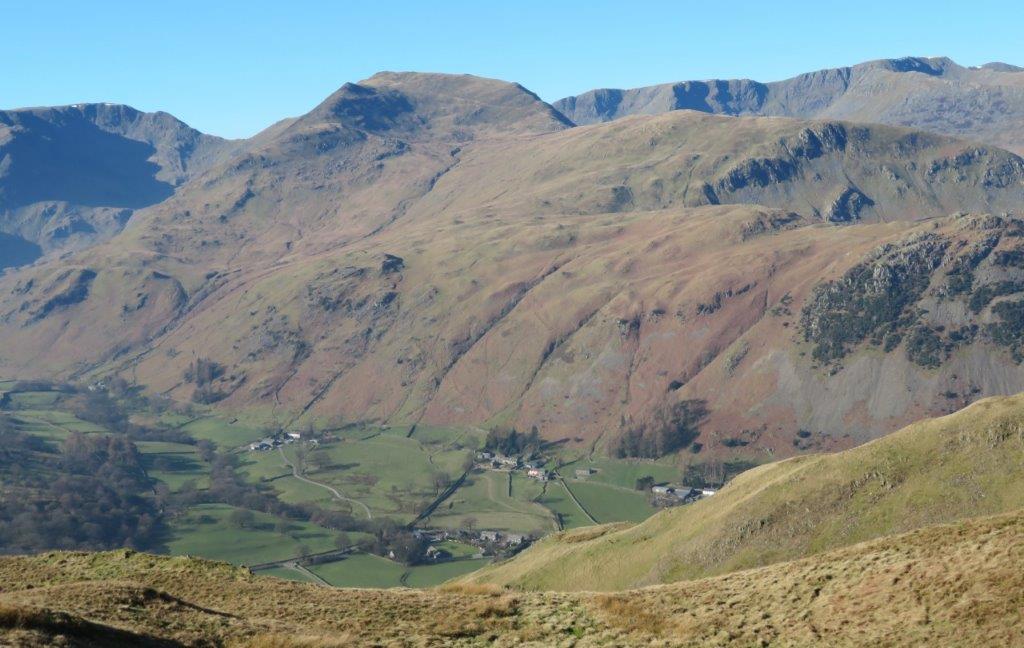 farms below in Deepdale
8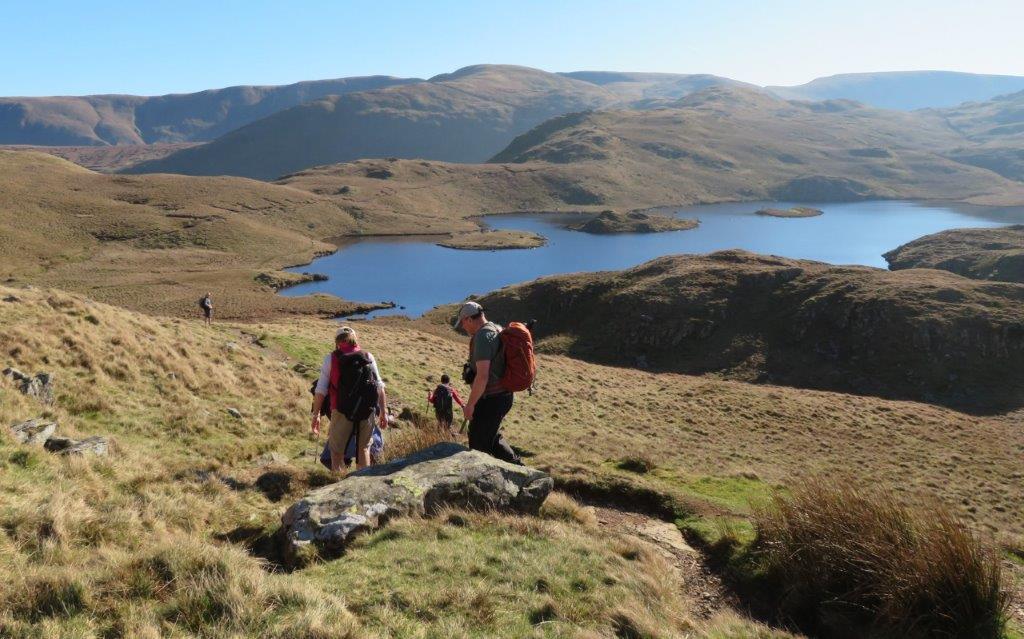 Angle Tarn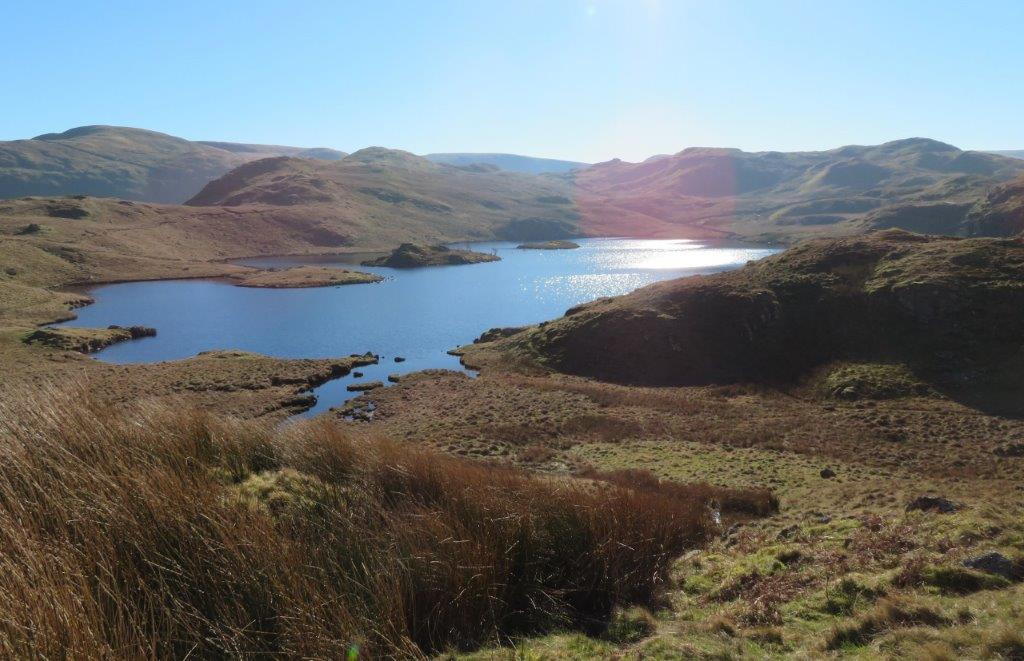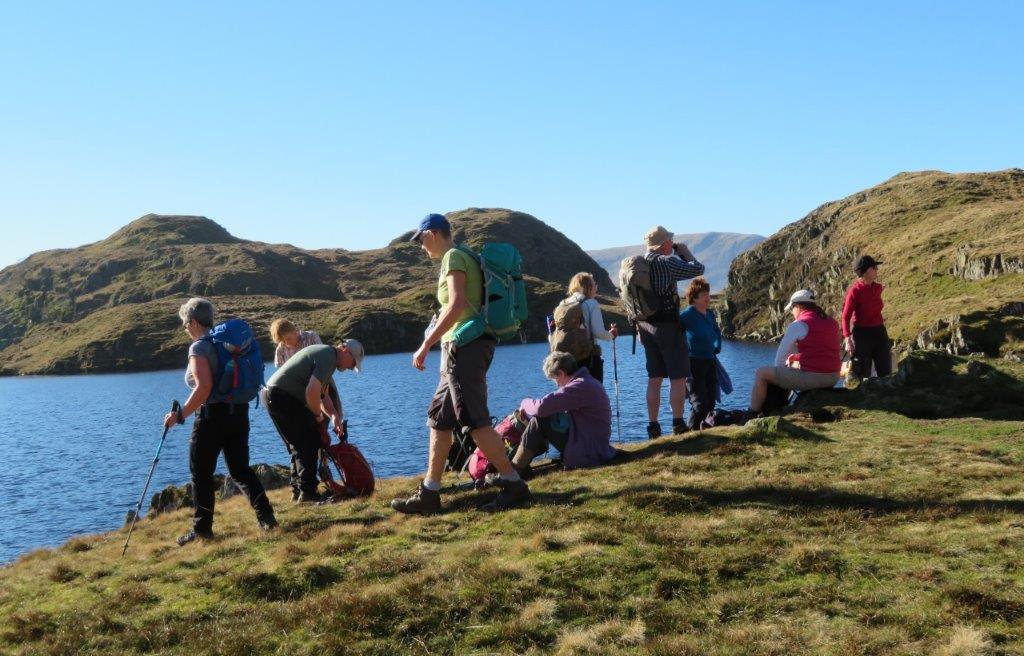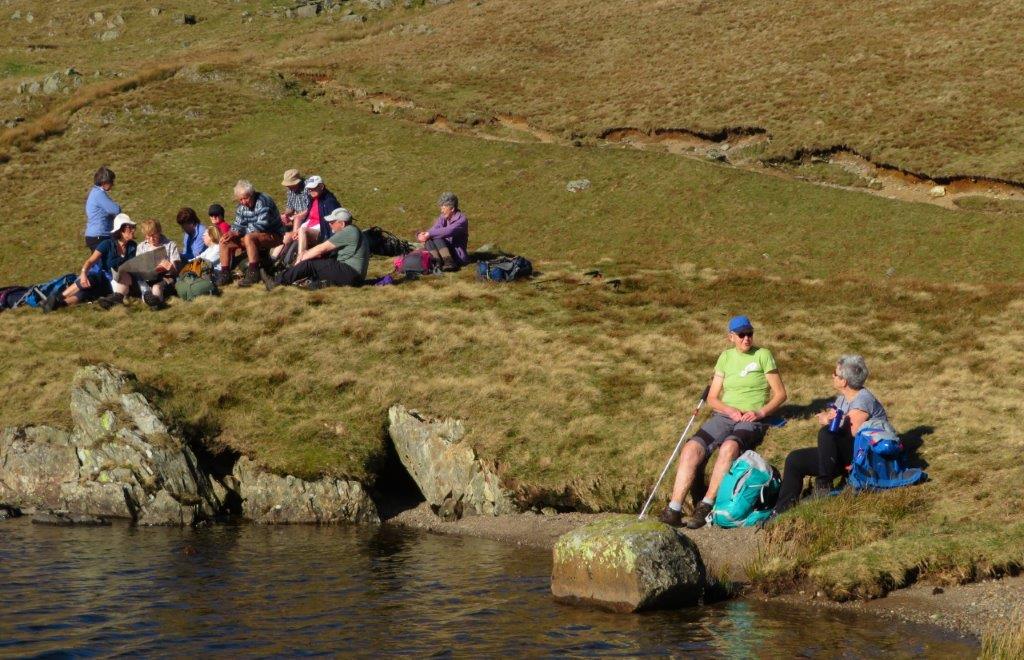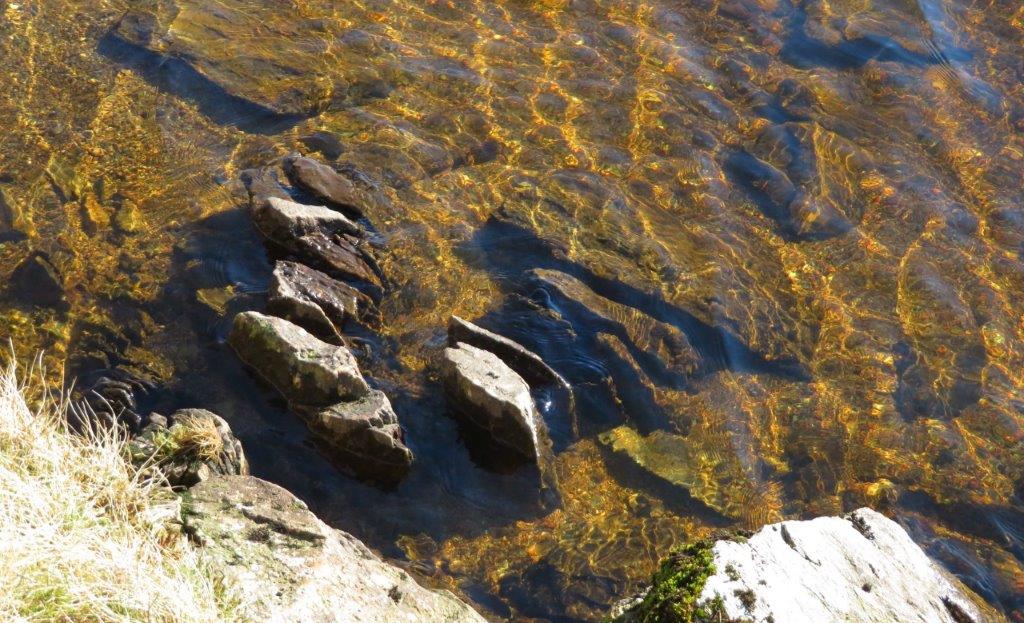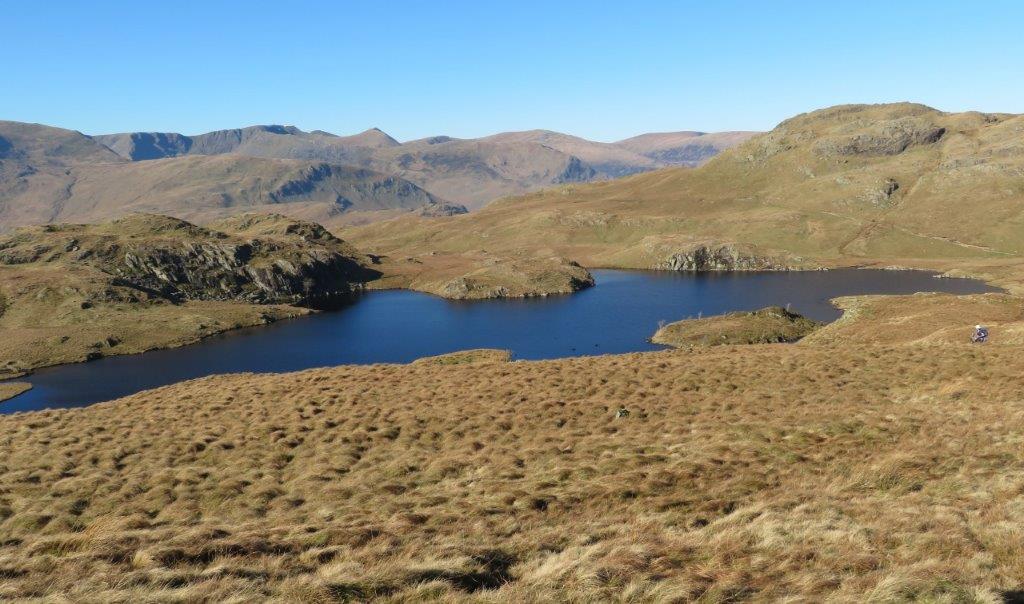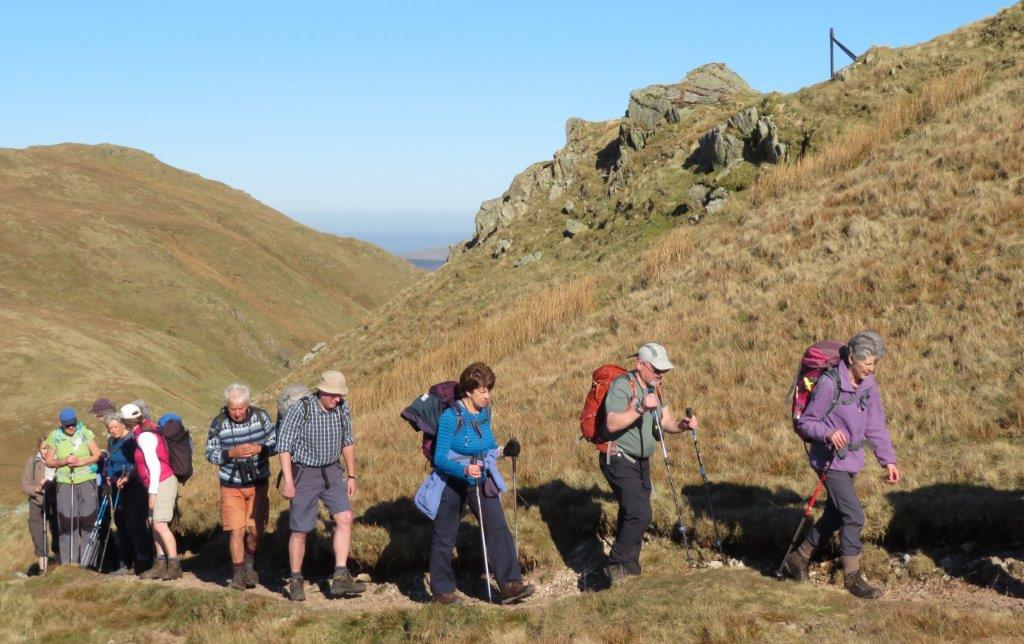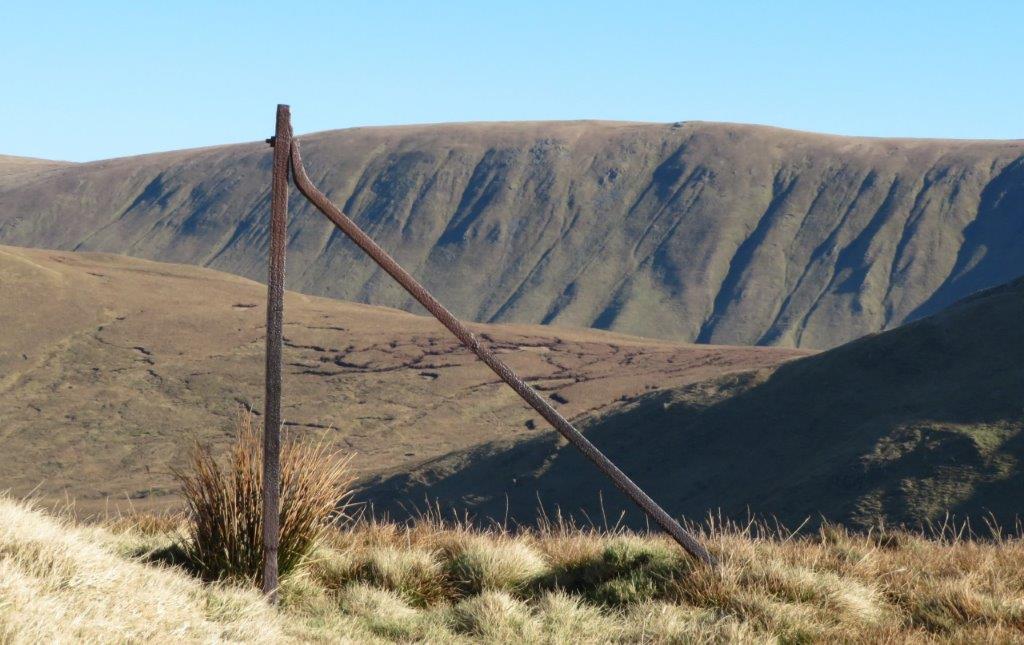 Part of High Street at back?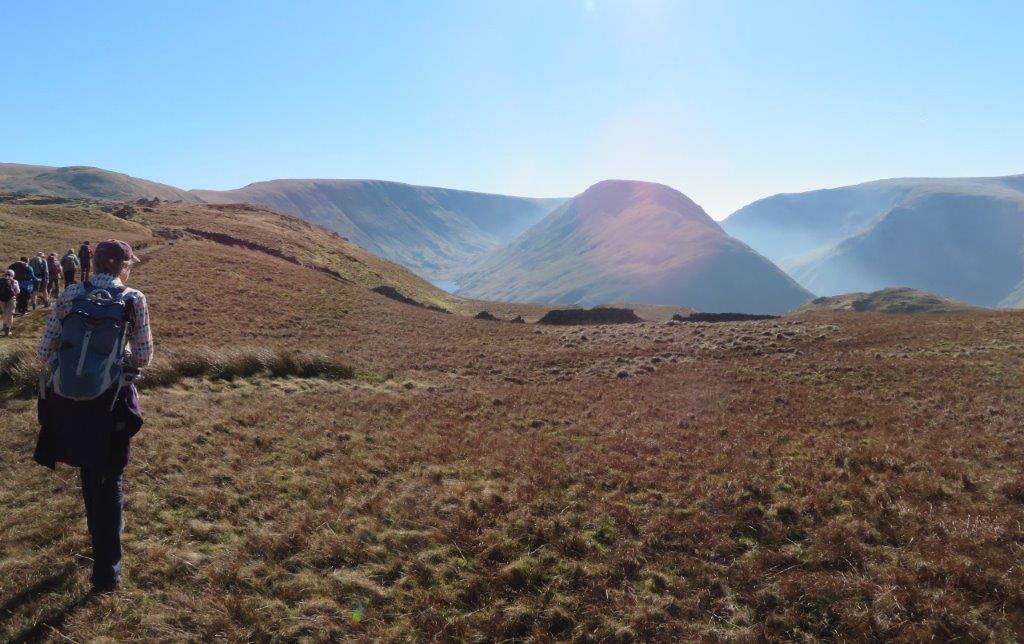 looking southward at Gray Crag with Hayeswater just visible to left and Pastures Bottom to right dusted with mist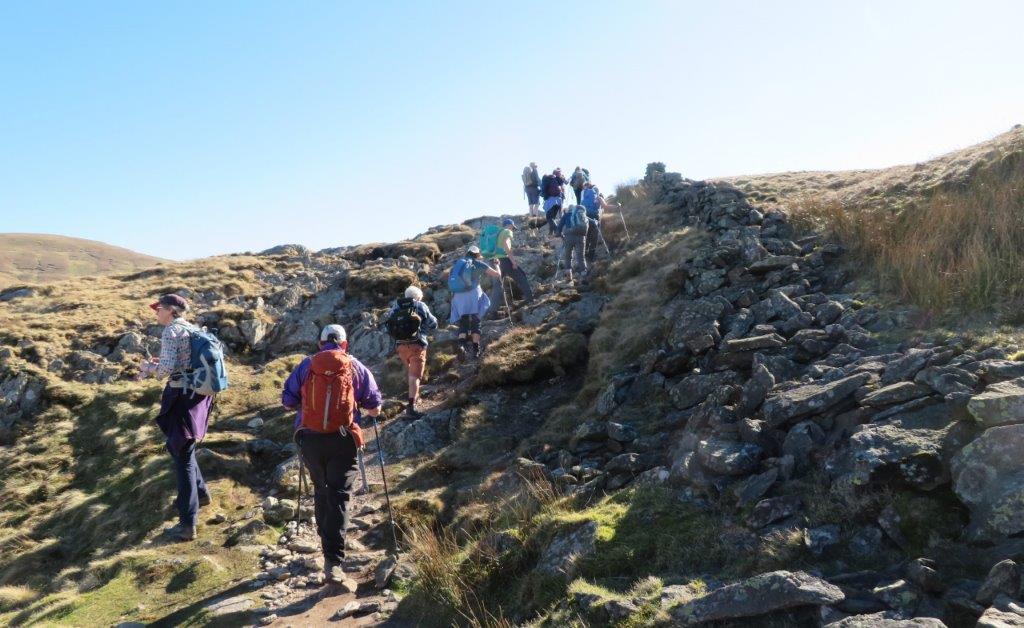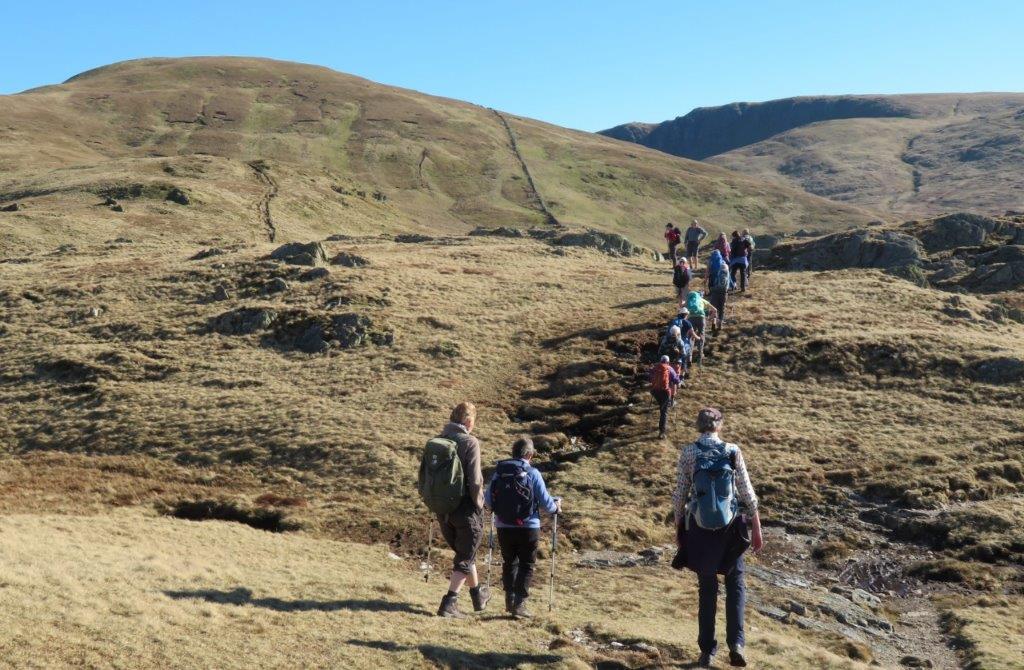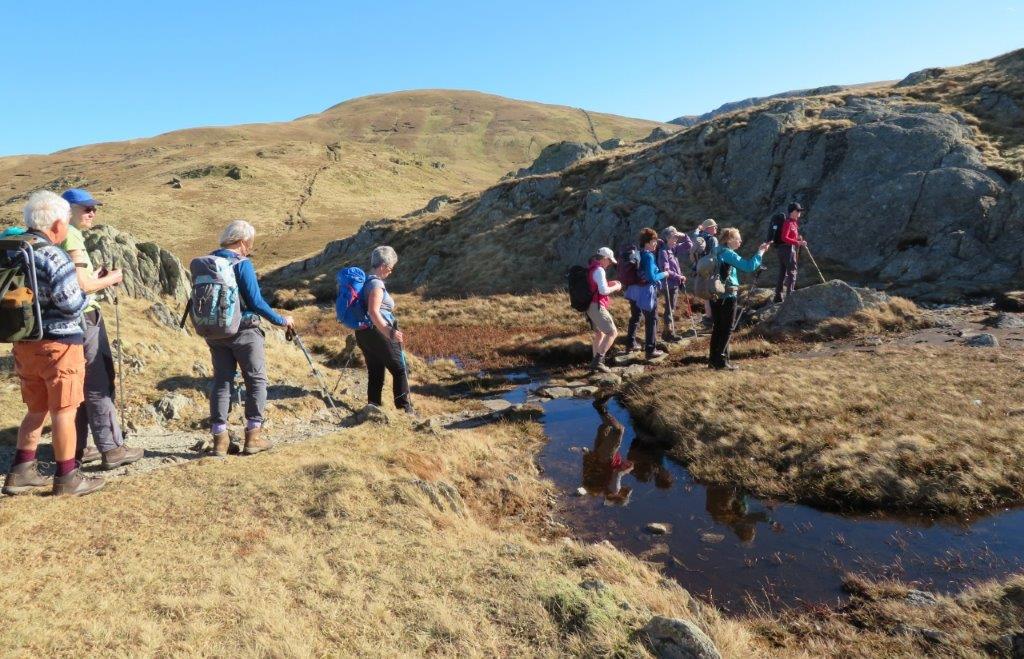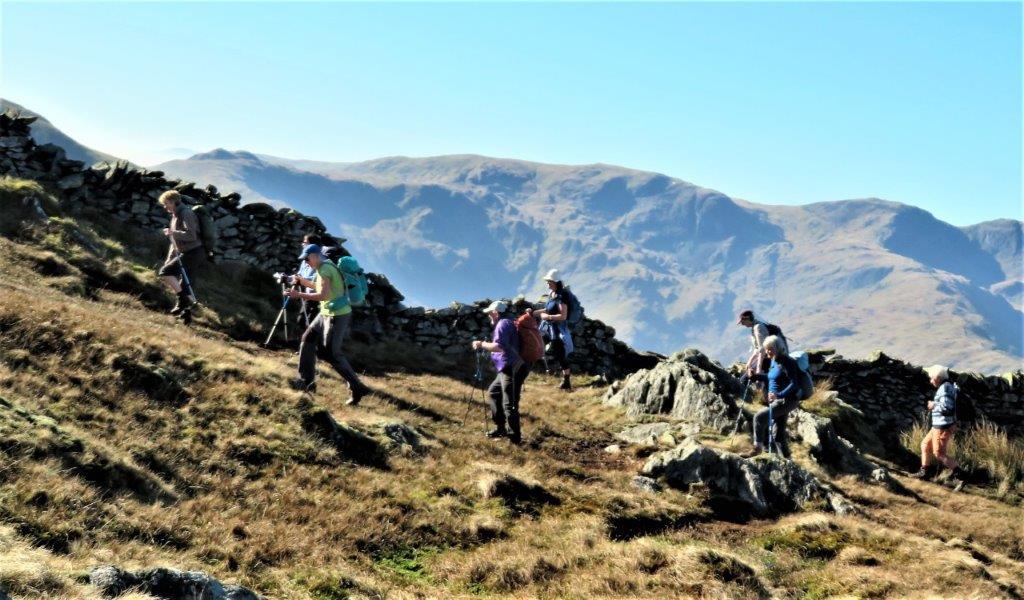 climbing up to the Knott?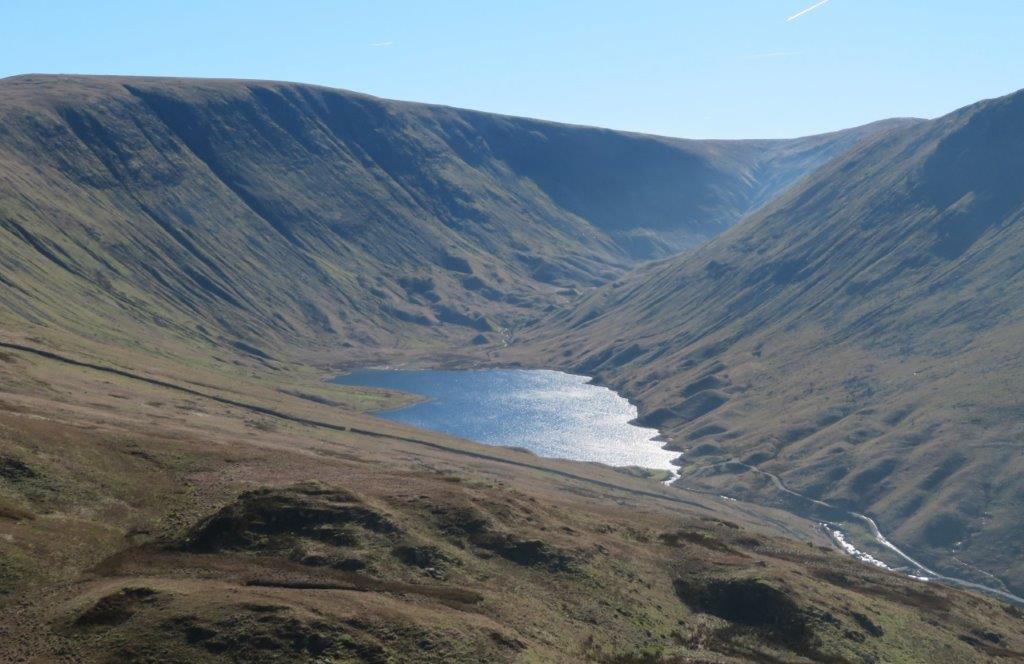 looking down at Hayeswater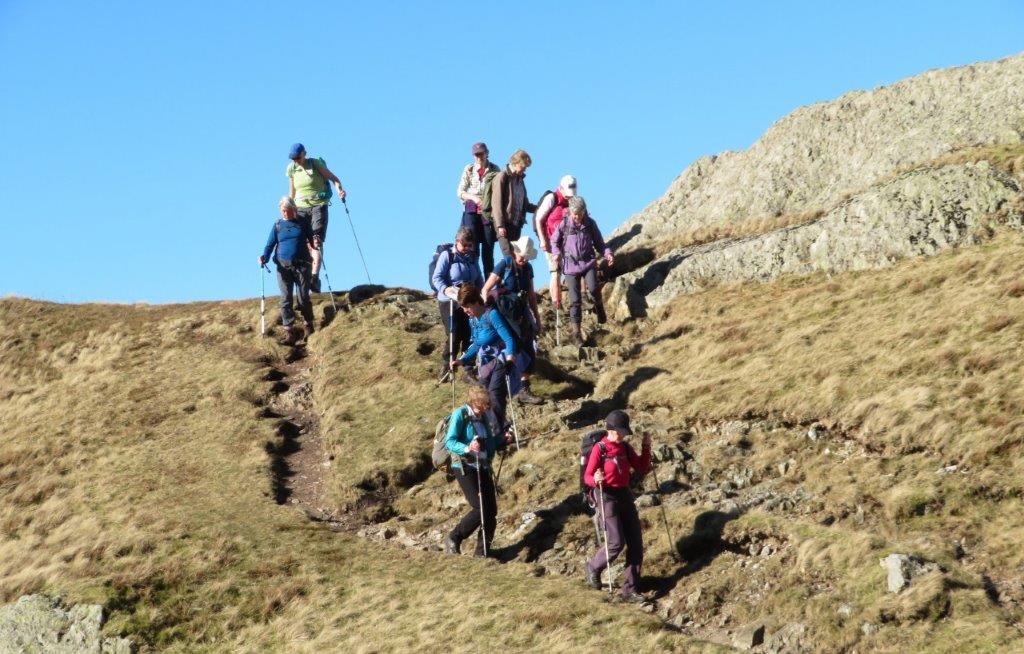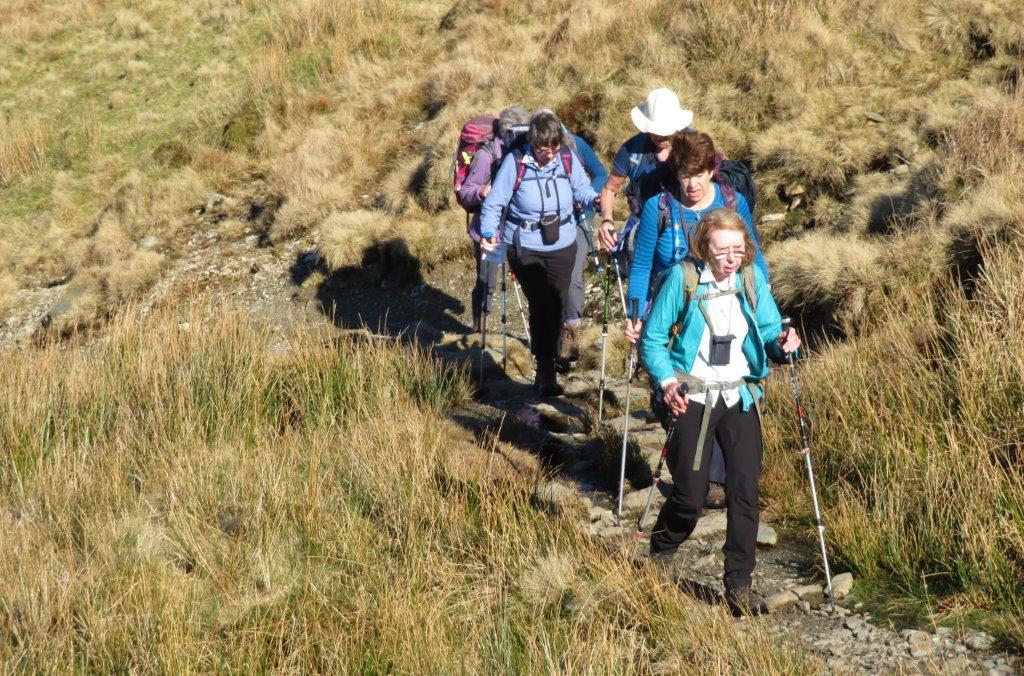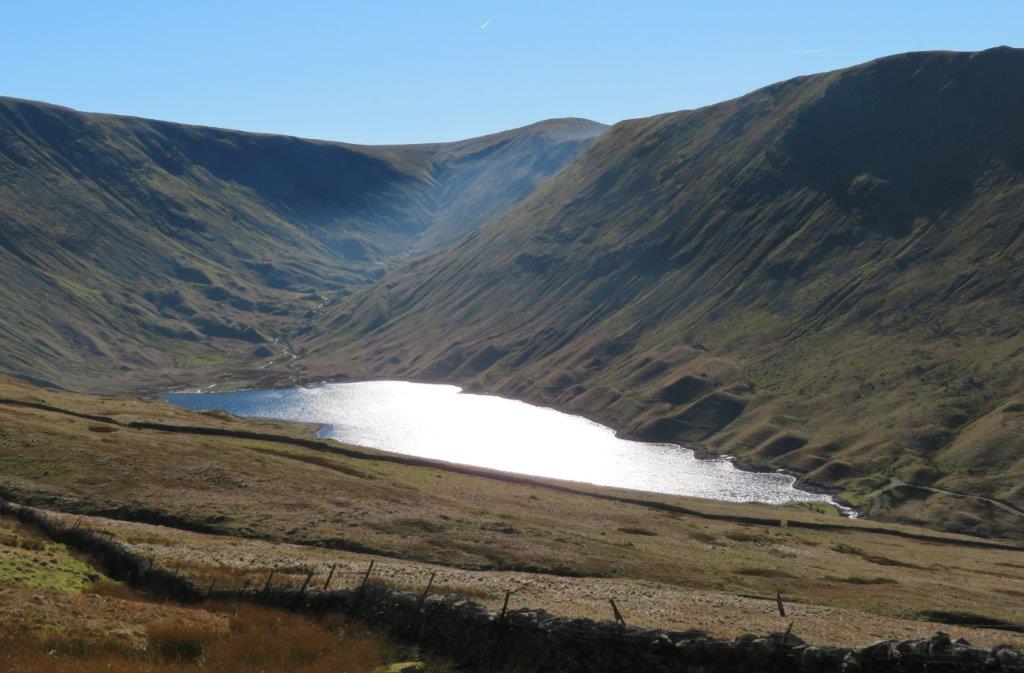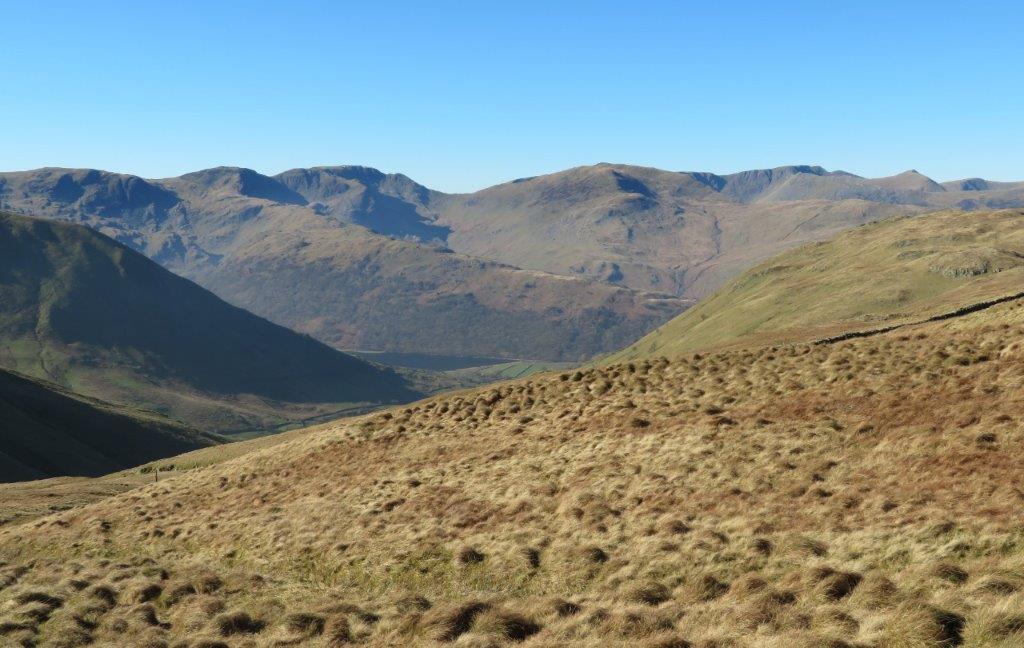 Brothers Water below?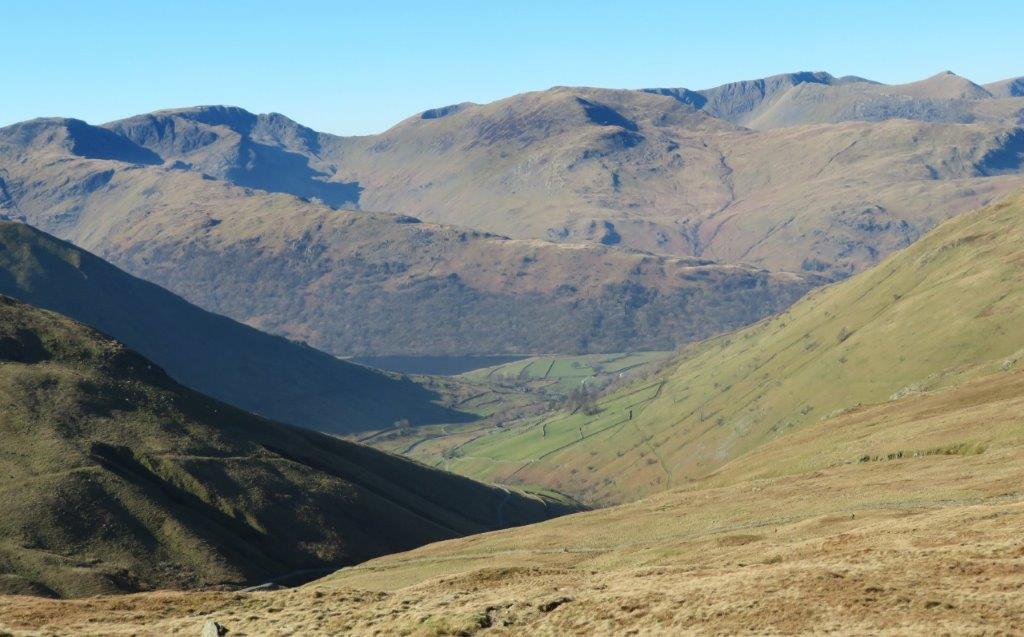 Brothers Water below? with Hartsop above How behind? St Sundays Crag behind? Helvellyn behind? with Catstye Cam top right?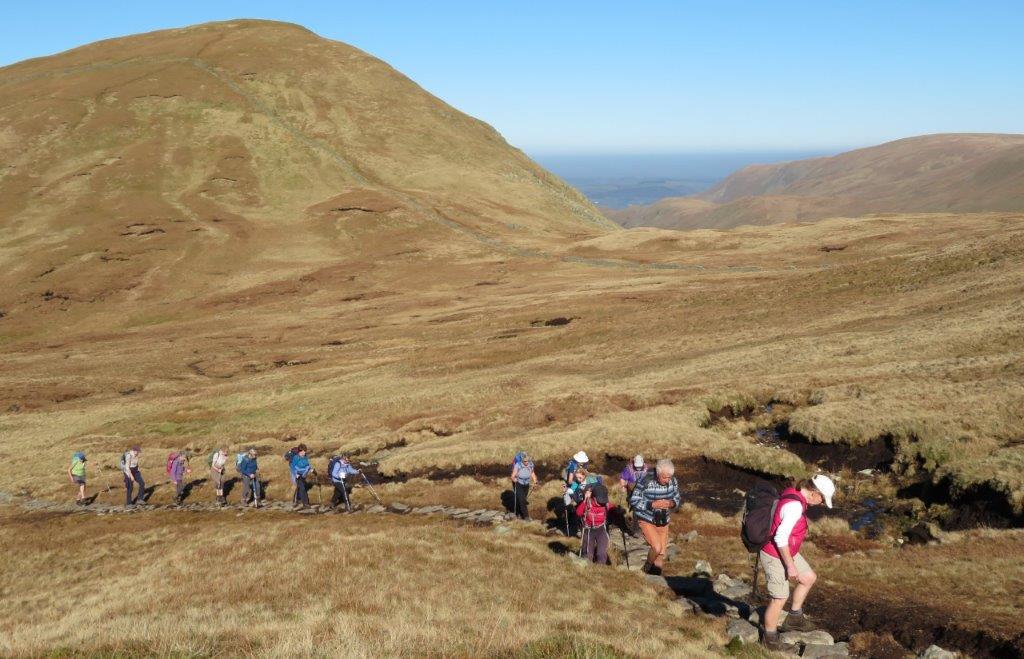 climbing up to The Knott? Rest Dodd behind?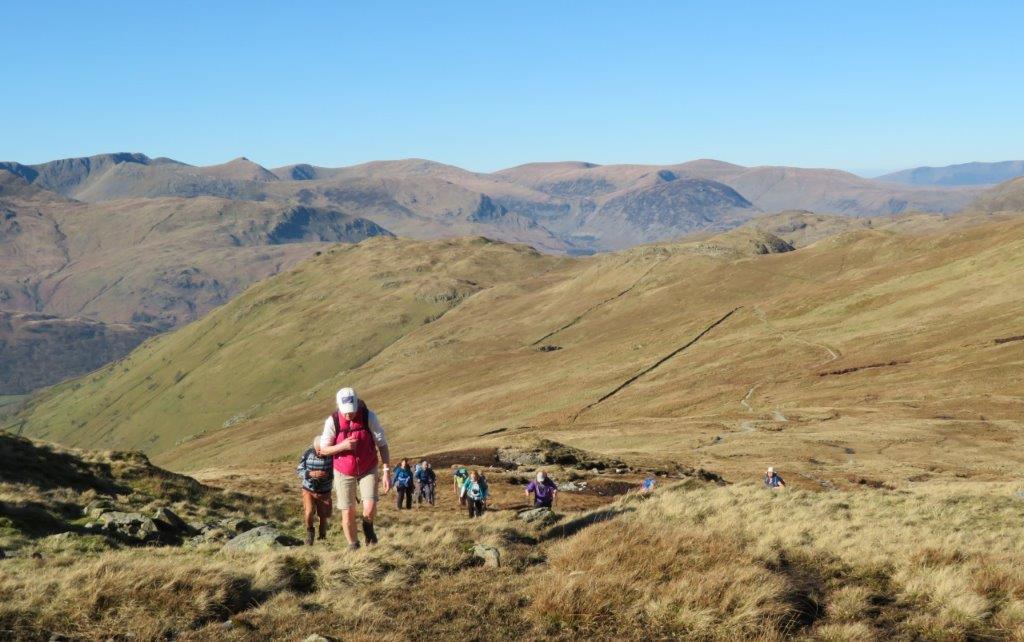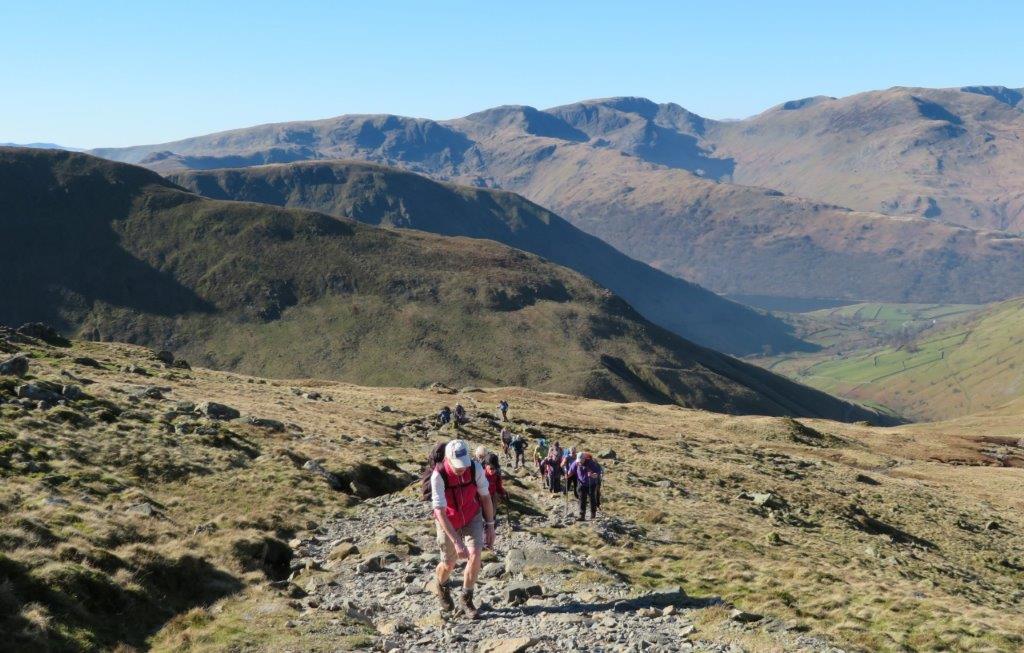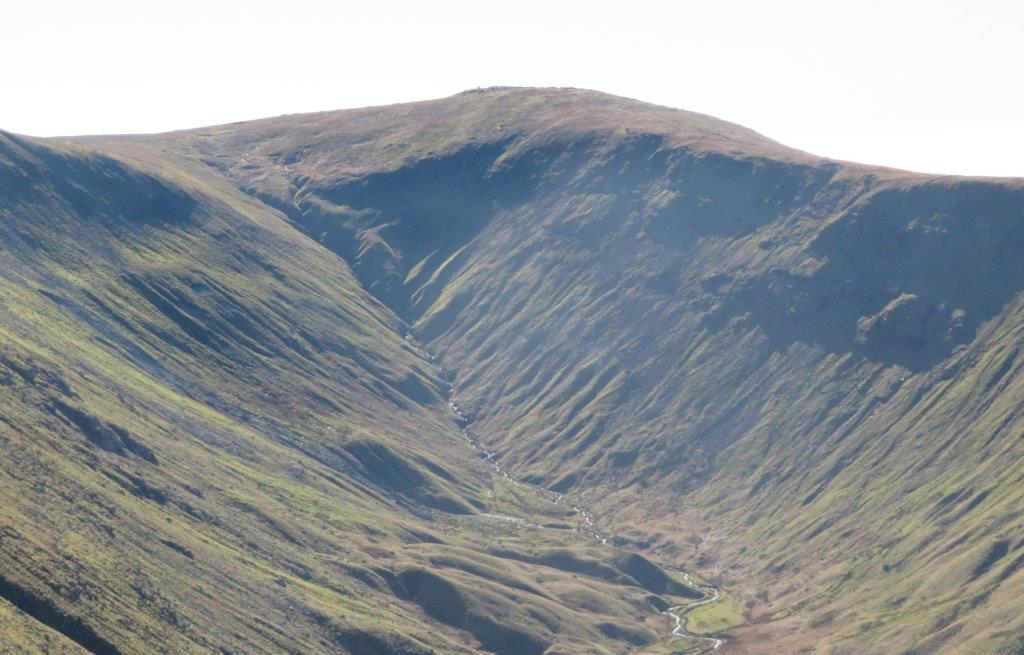 Hayeswater Gill with Thornthwaite Crag at top?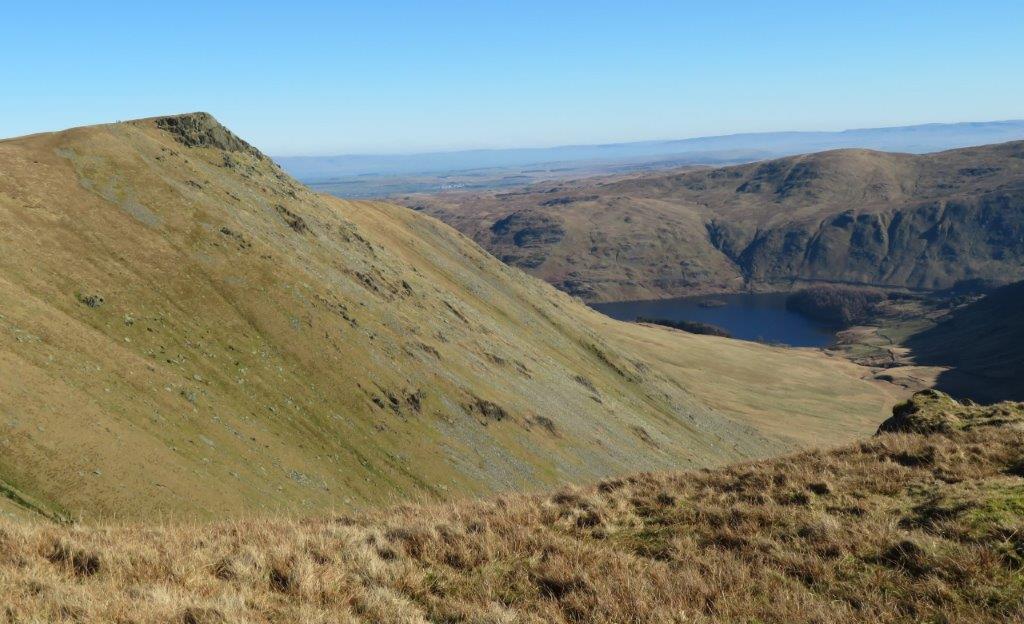 Kidstye Pike ahead - Haweswater Reservoir below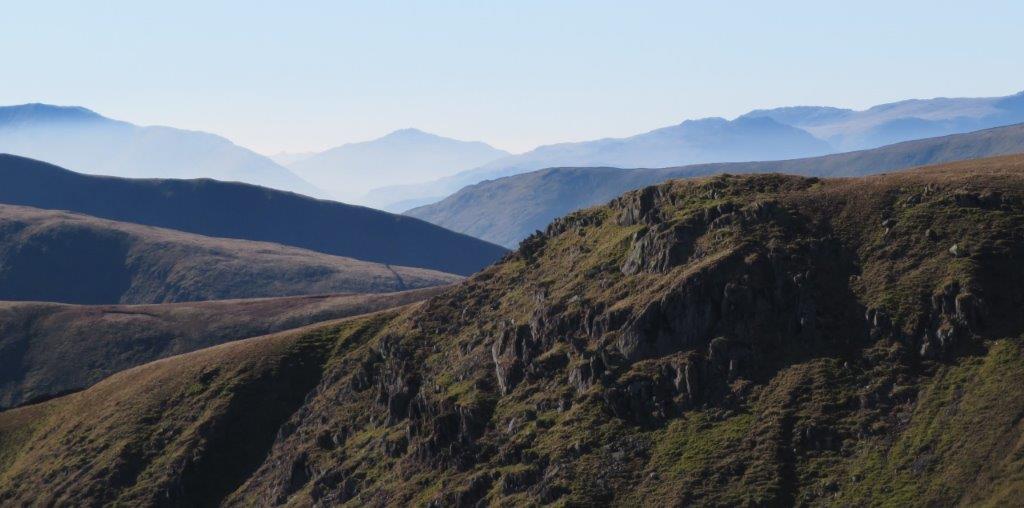 ?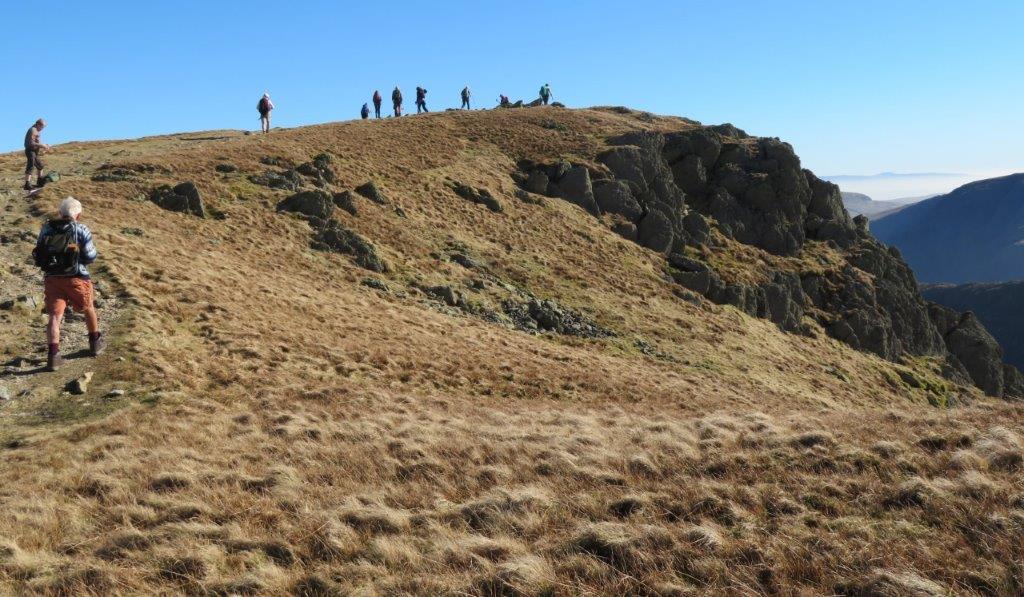 climbing up to Kidstye Pike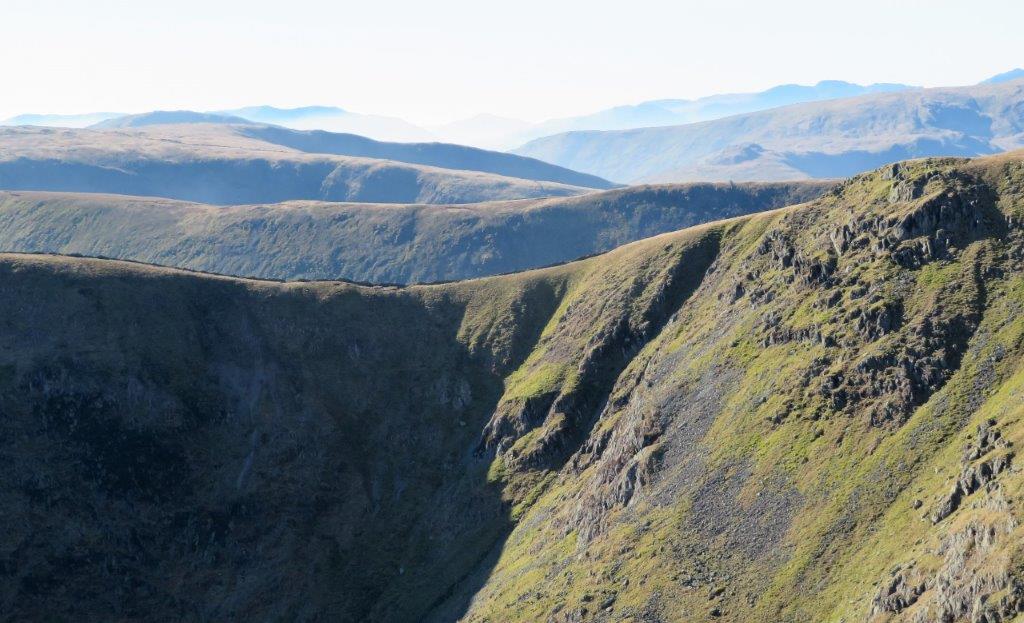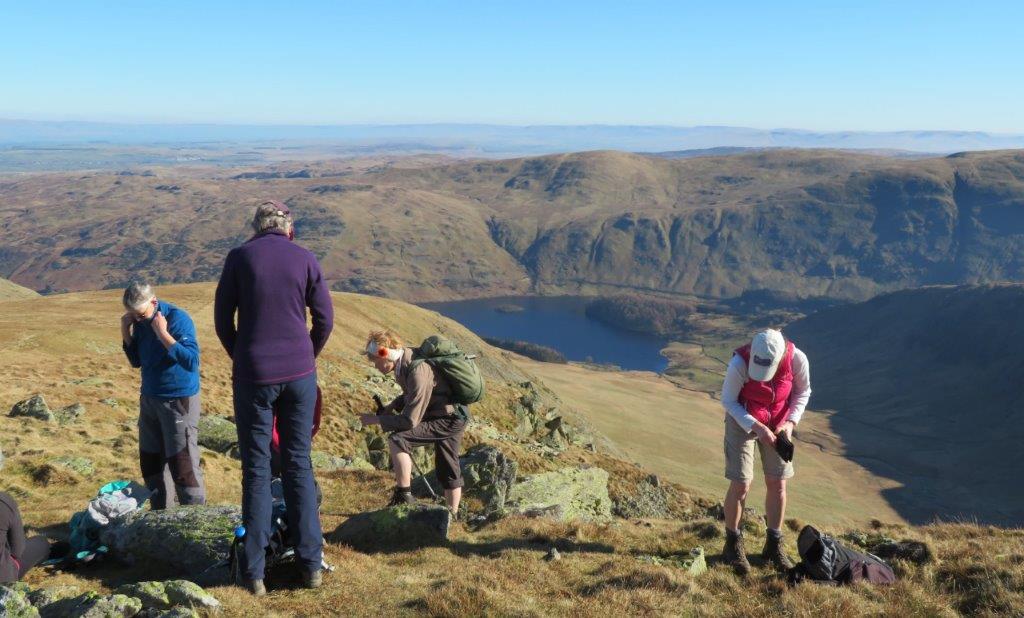 on Kidstye Pike - glimpse of Haweswater Reservoir below.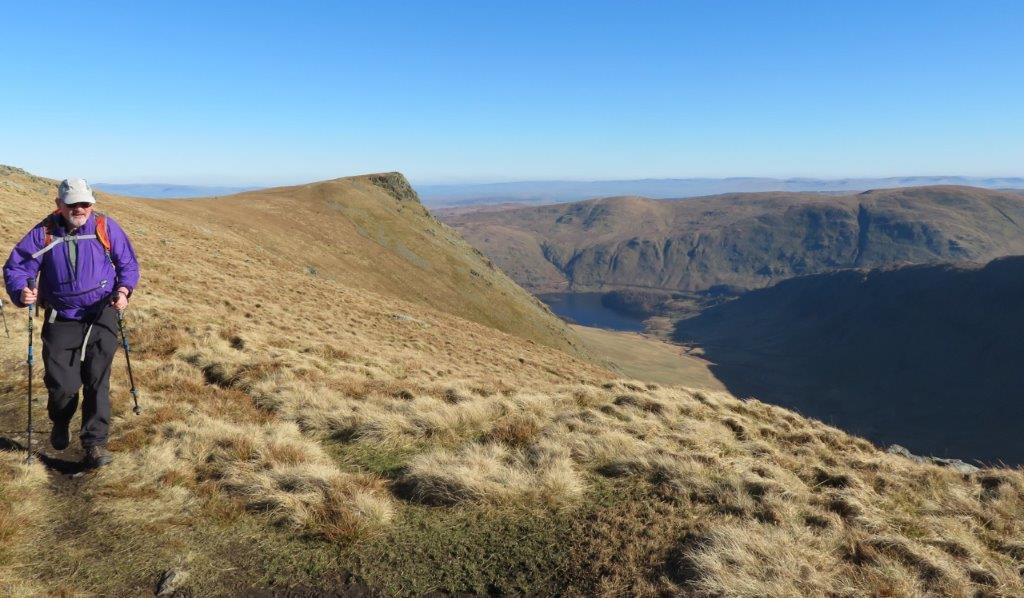 retracing steps from Kidstye Pike to The Knott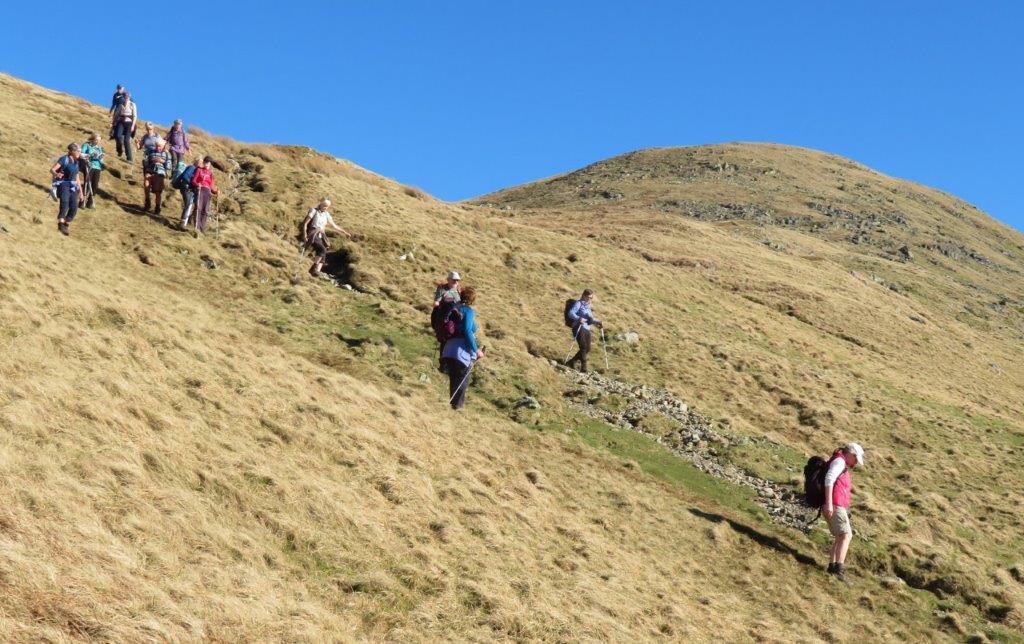 down from The Knott (dome top right?) towards the north end of Hayeswater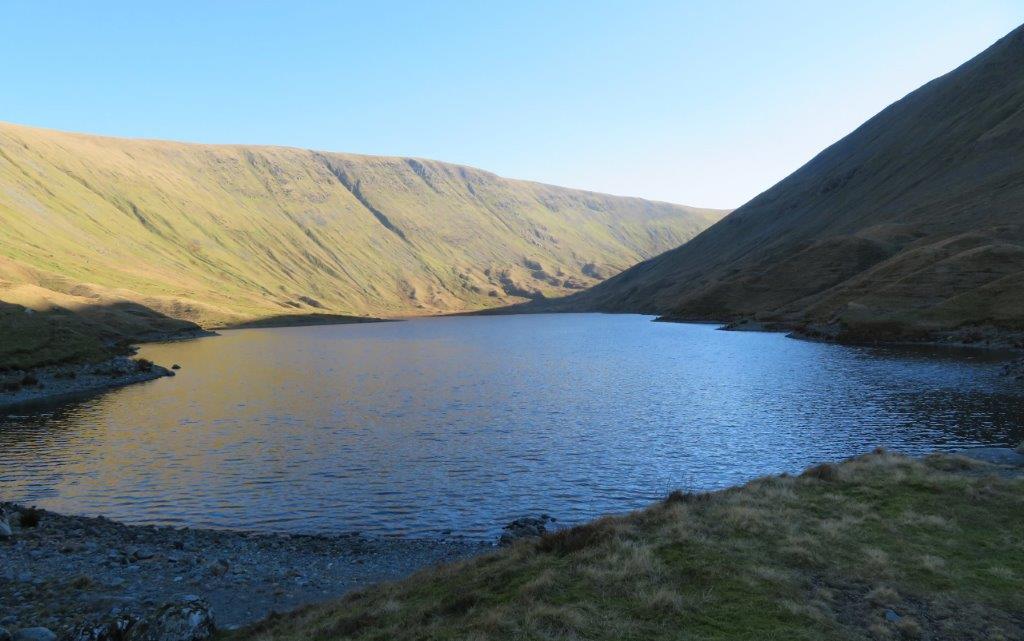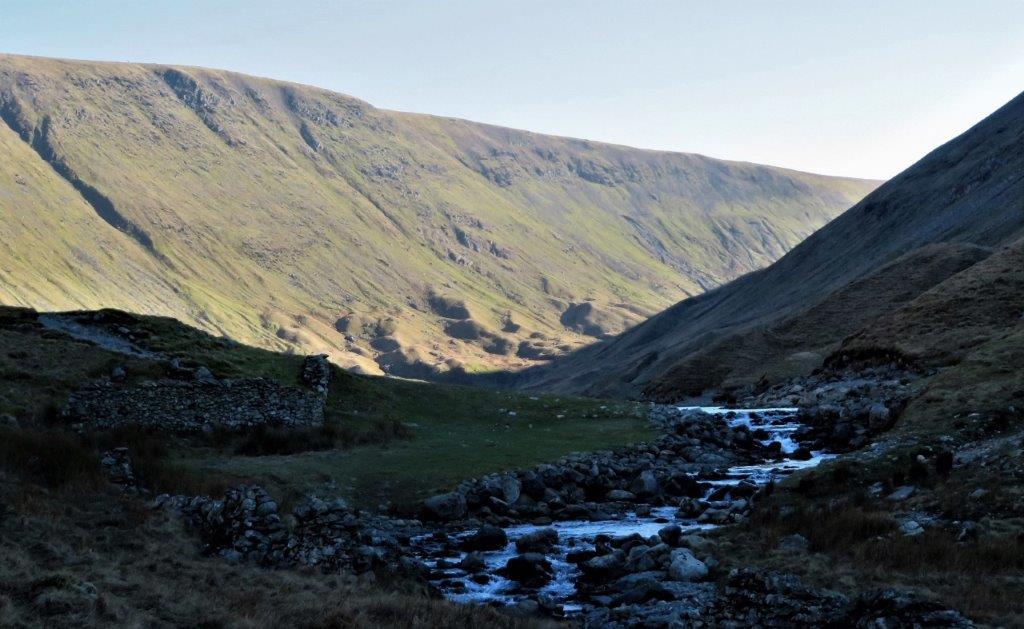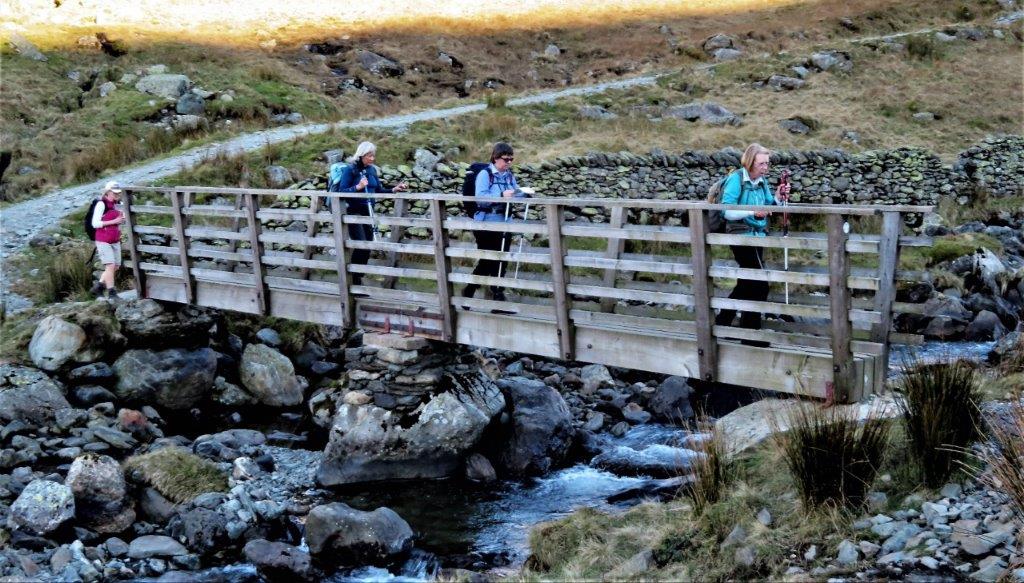 Footbridge over Hayeswater Gill to its southern side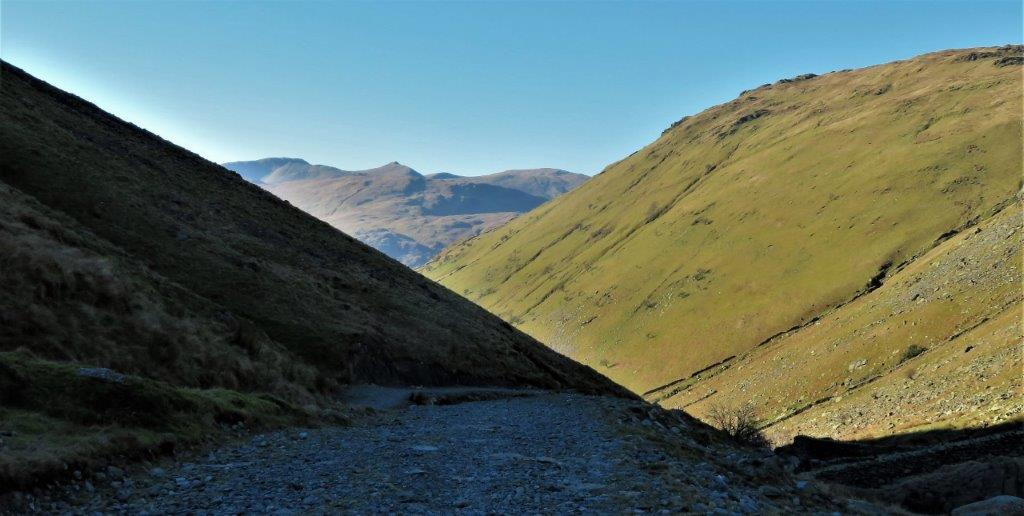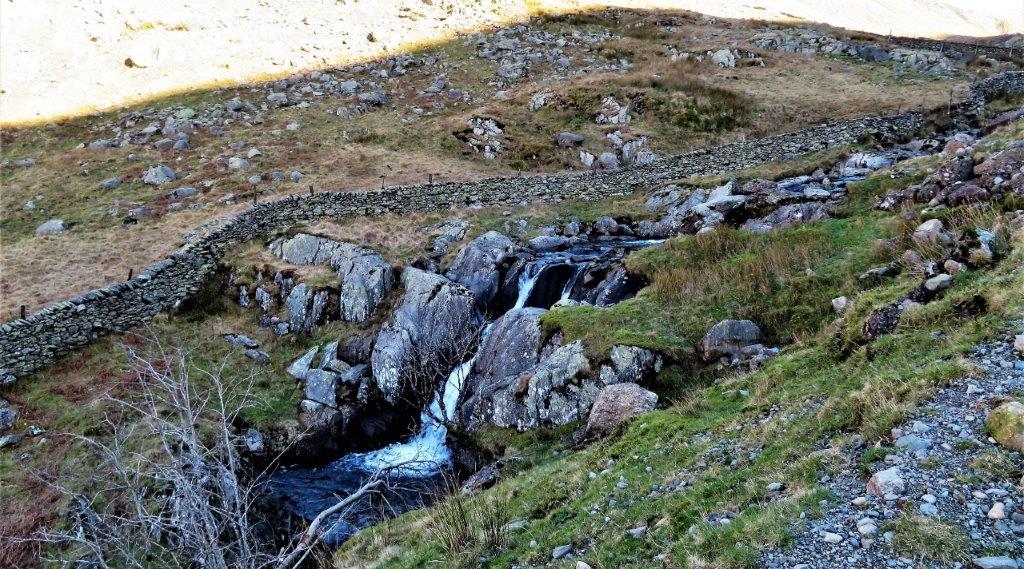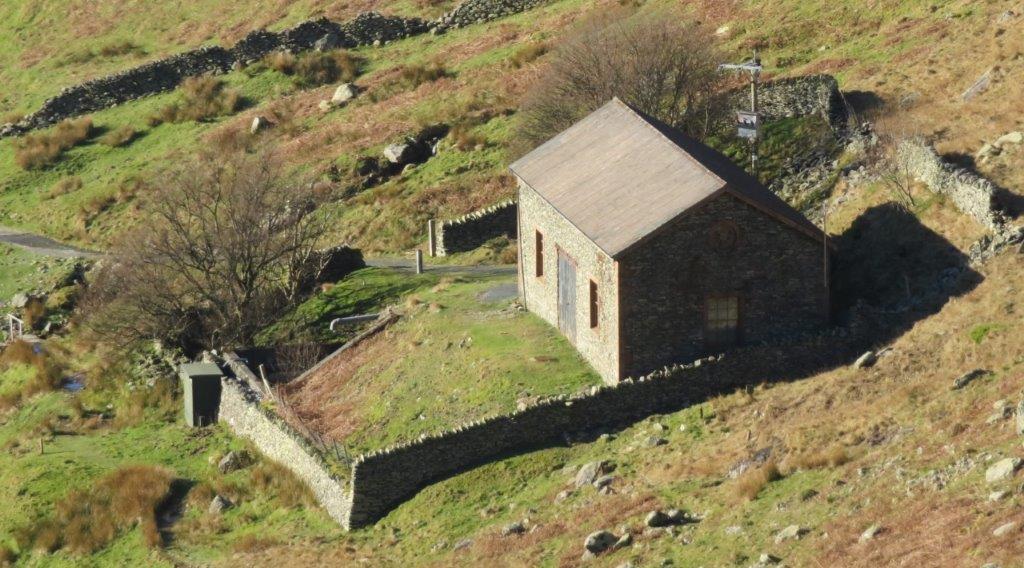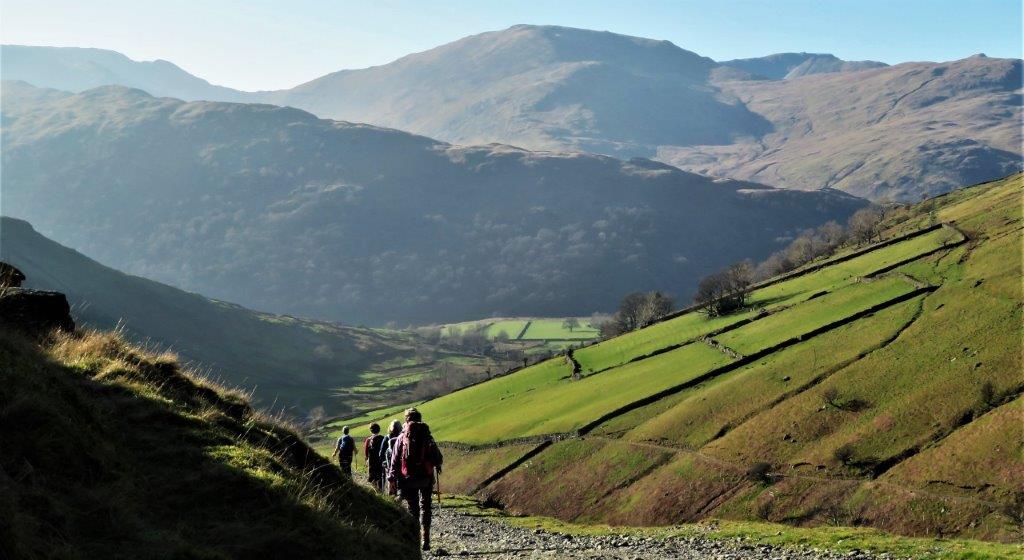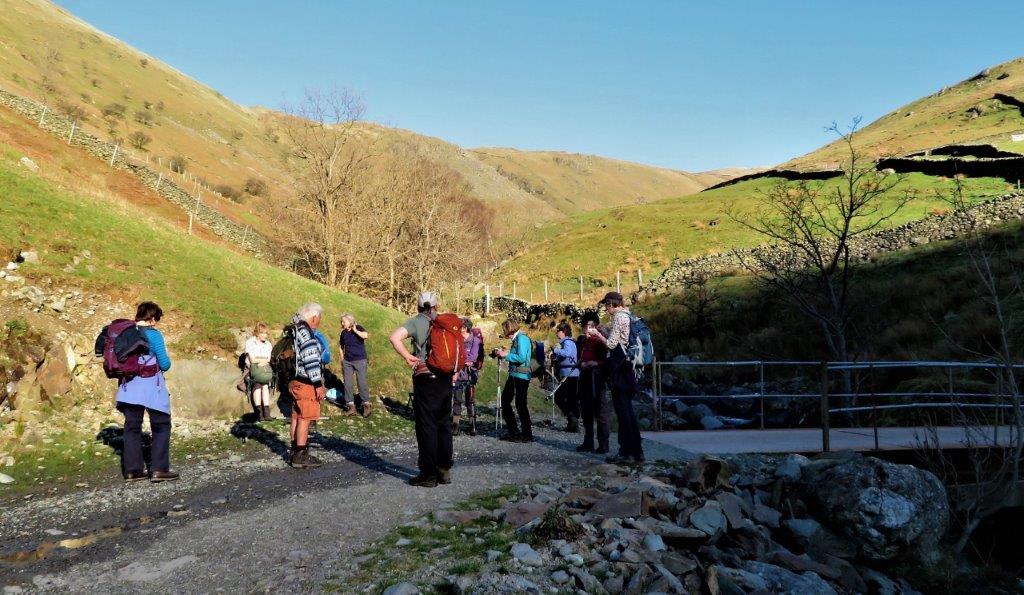 re-crossed Hayewater Gill on vehicle track bridge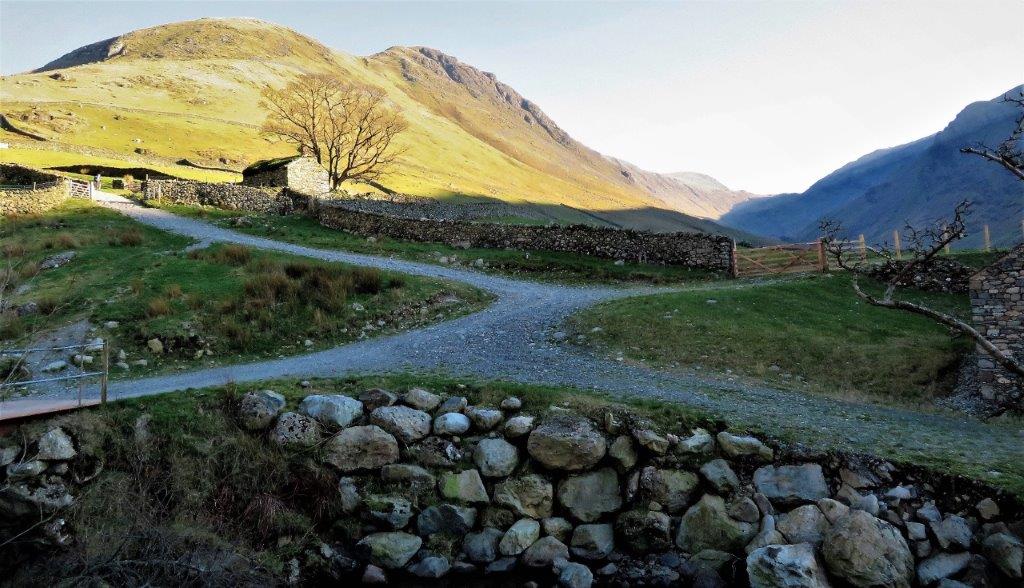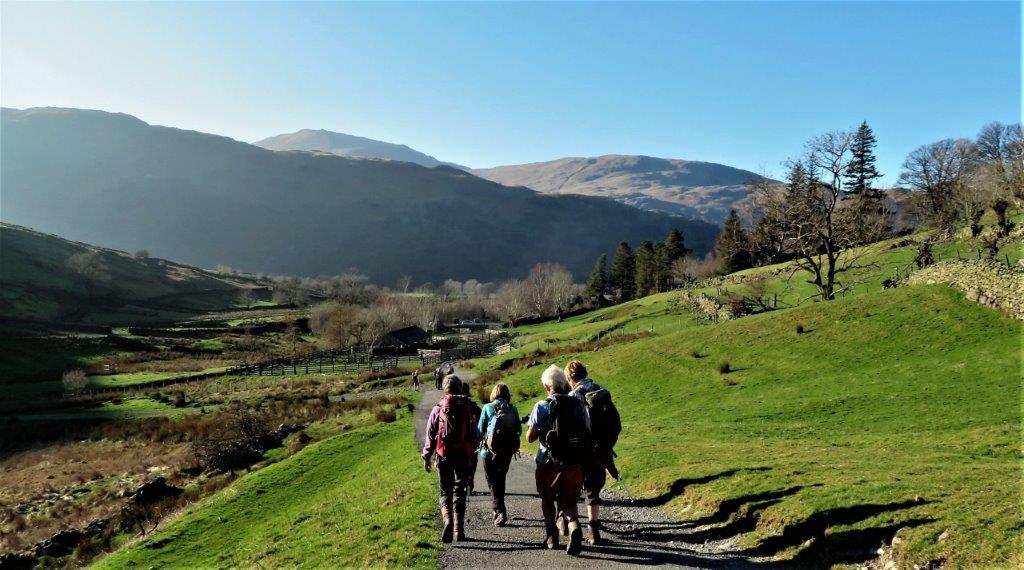 down towards Hartsop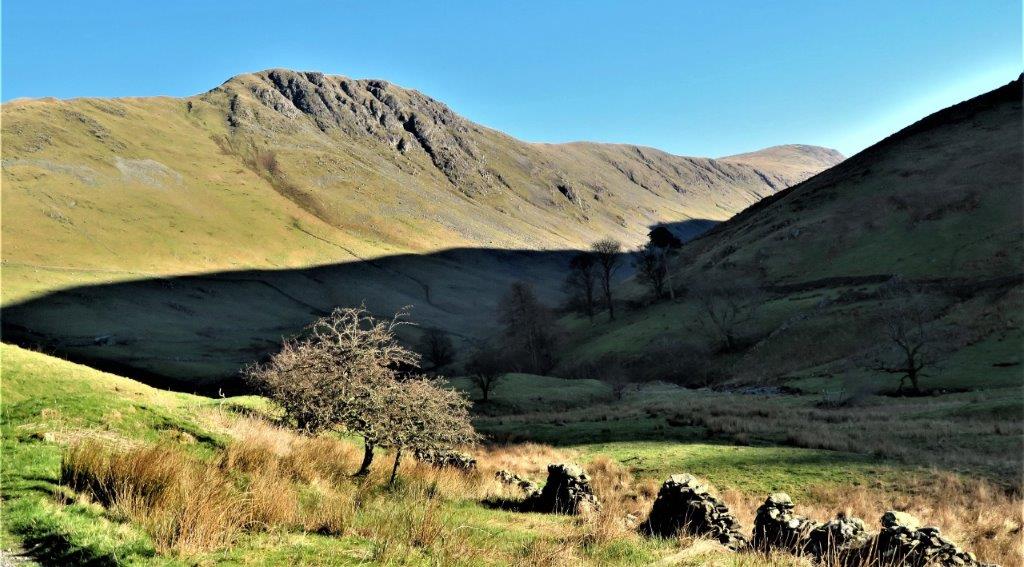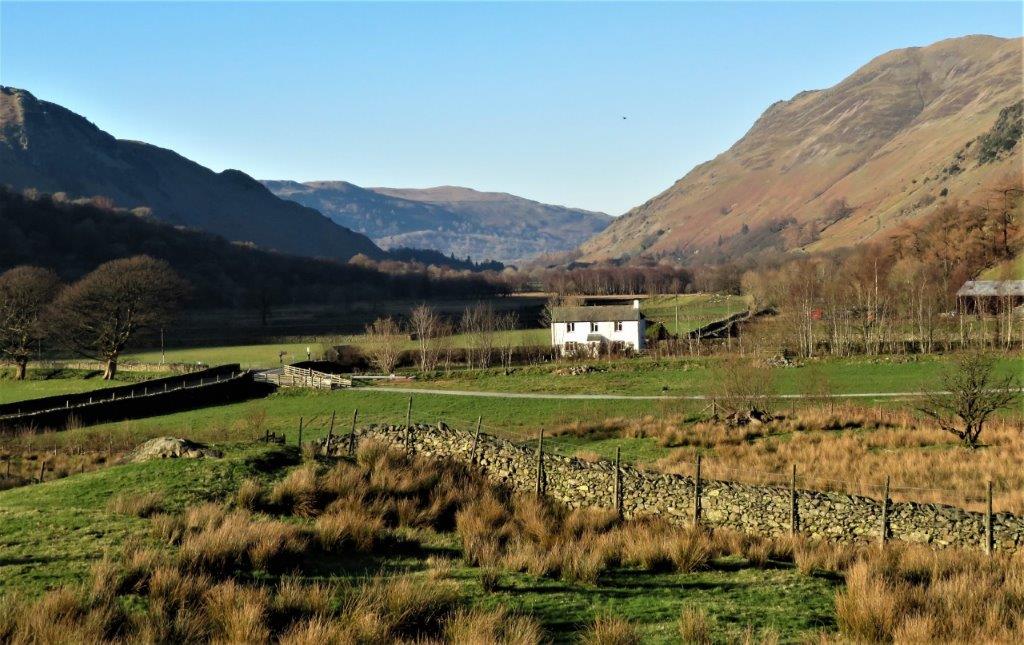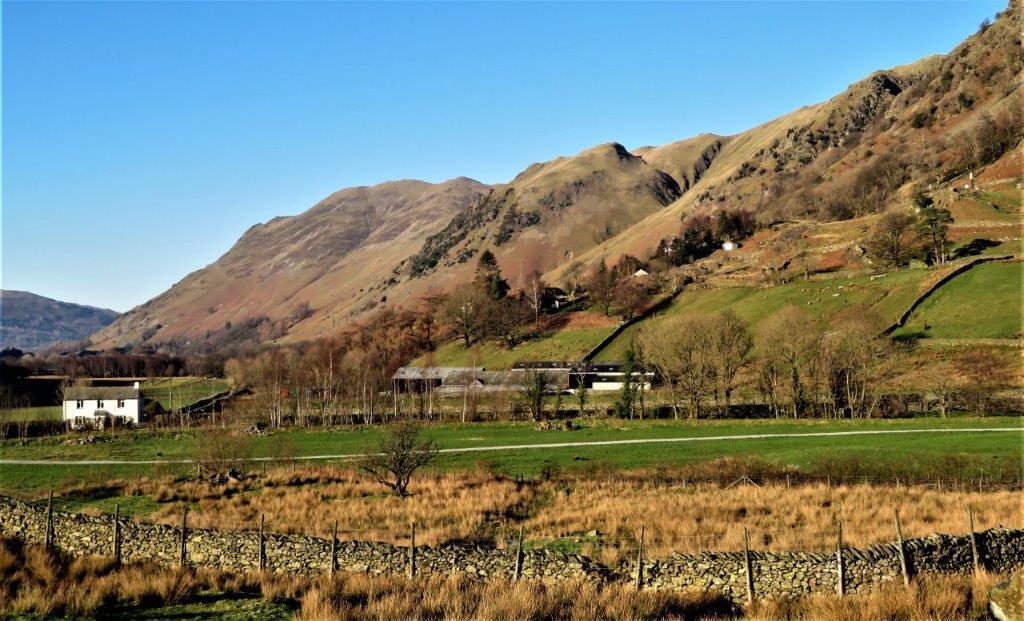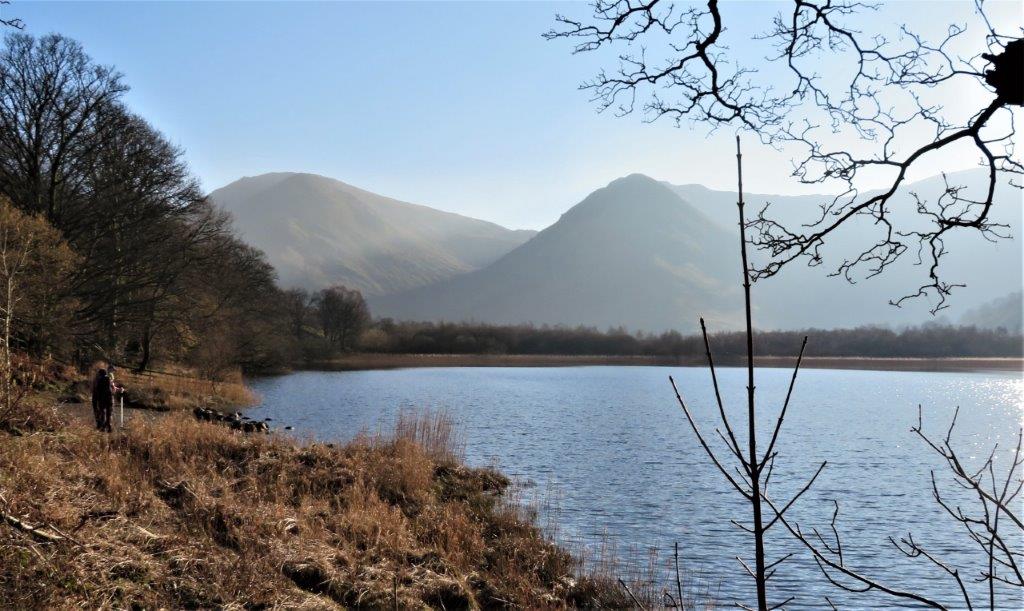 on path on east side of Brothers Water walking south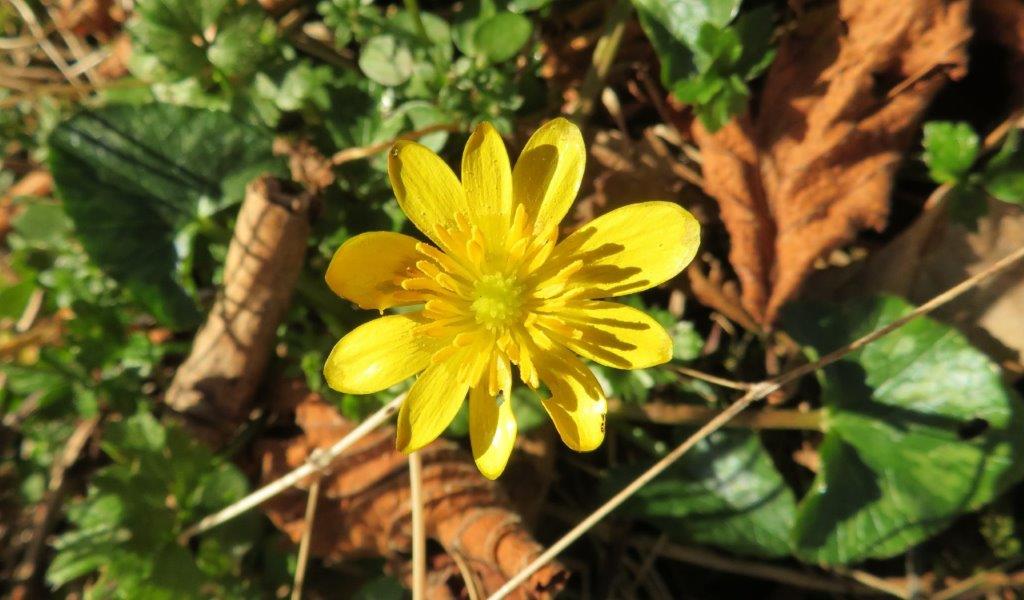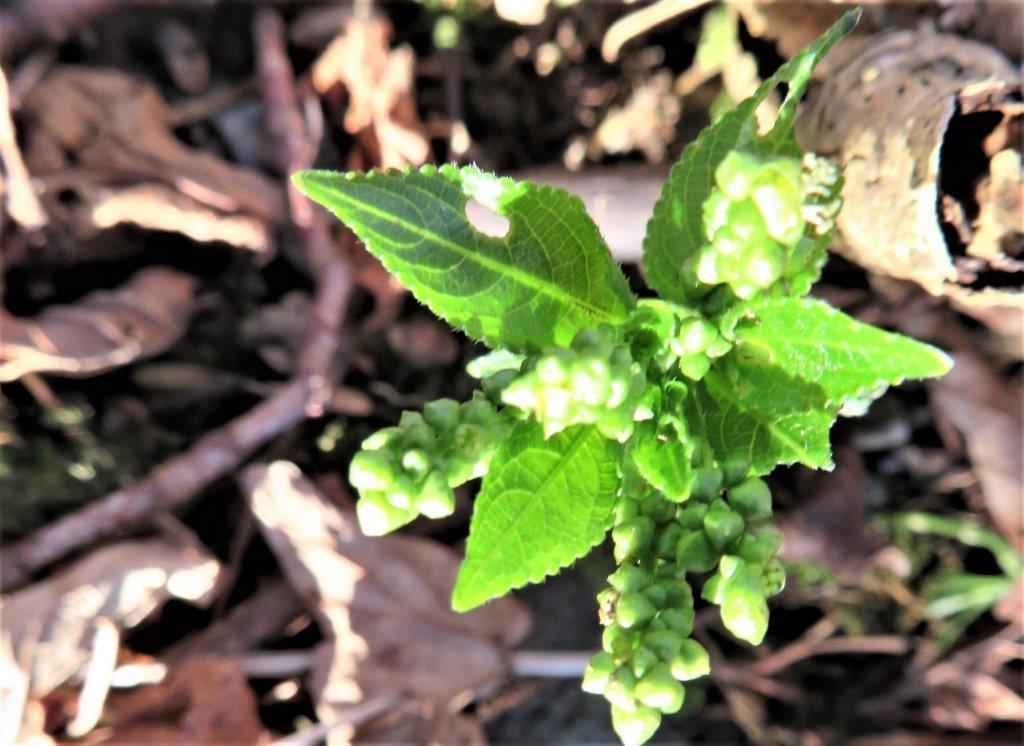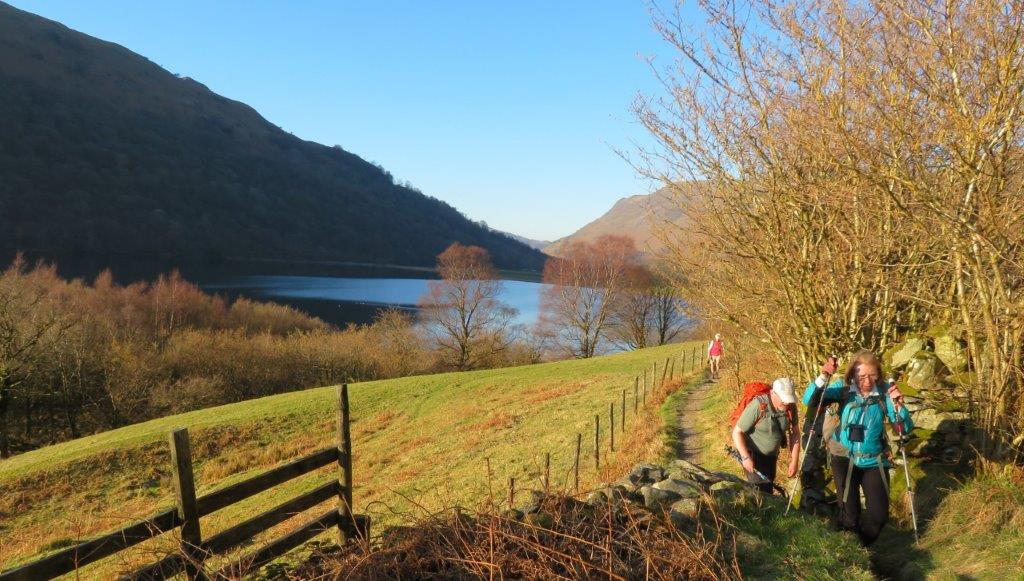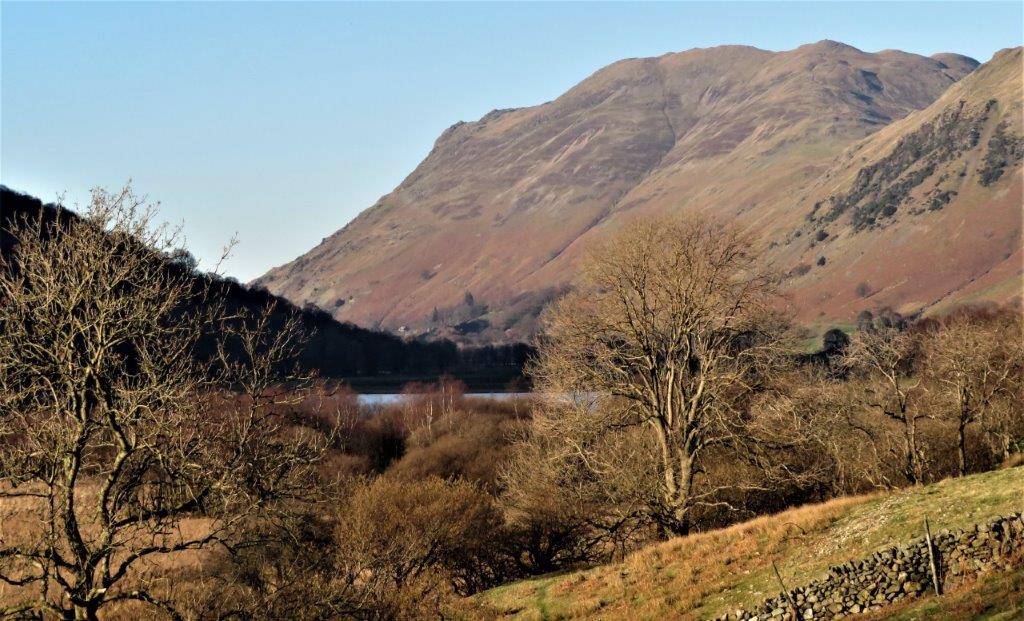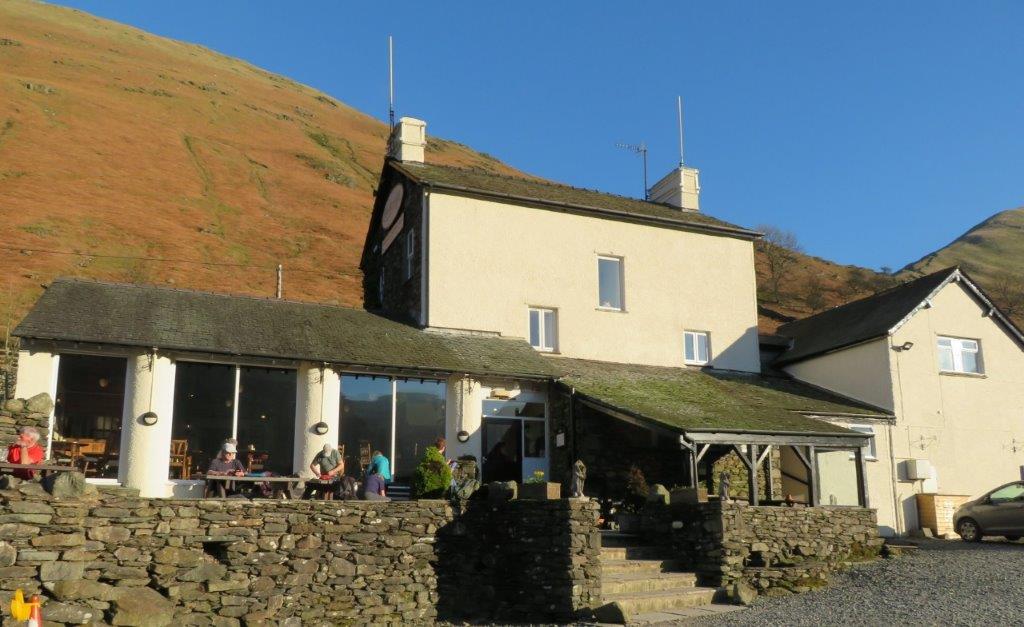 Kirkstone Foot Public House? & Sykeside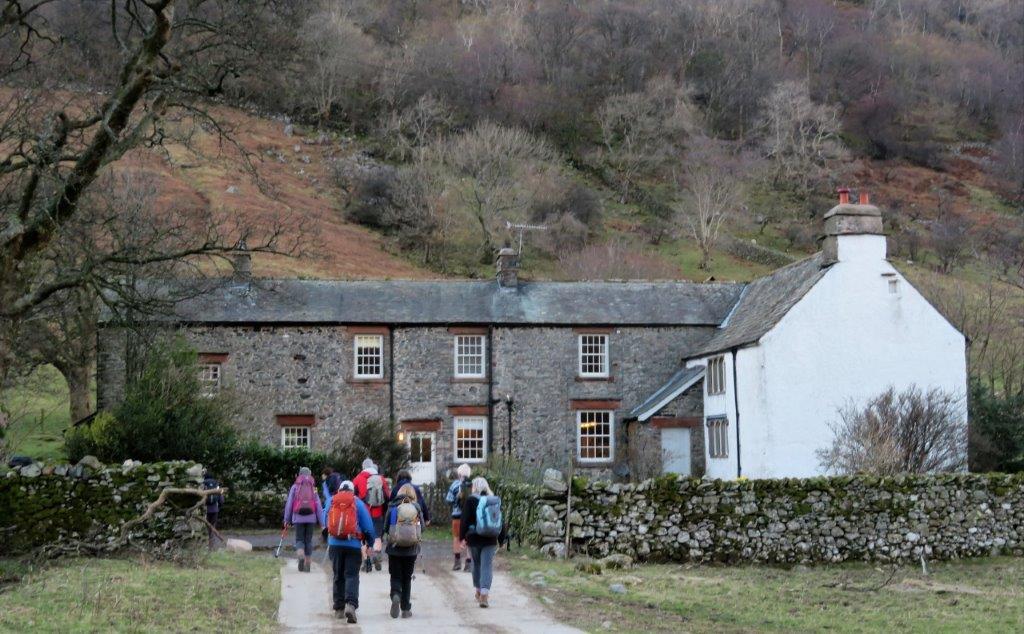 Hartsop Hall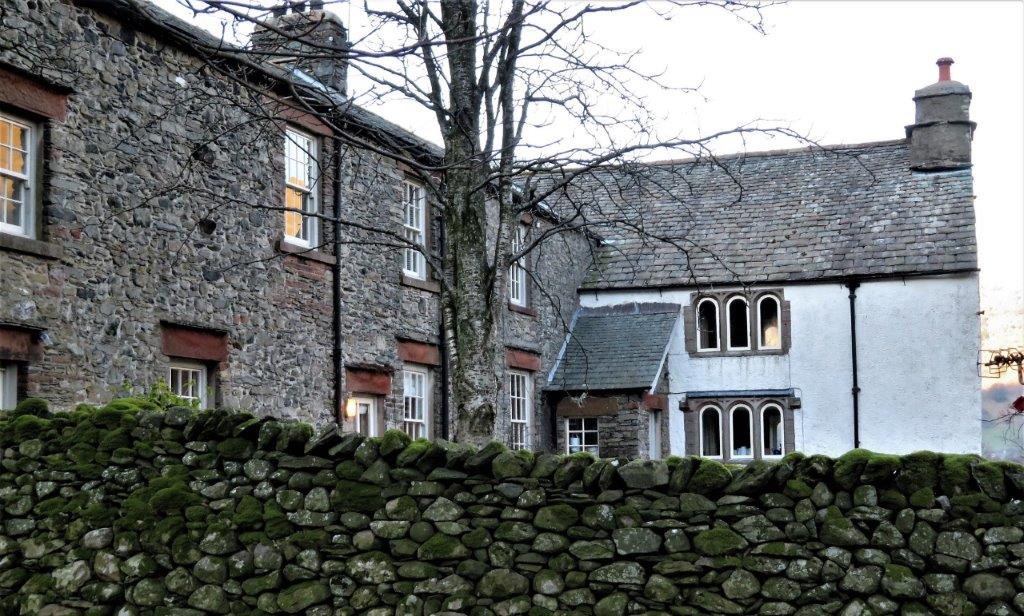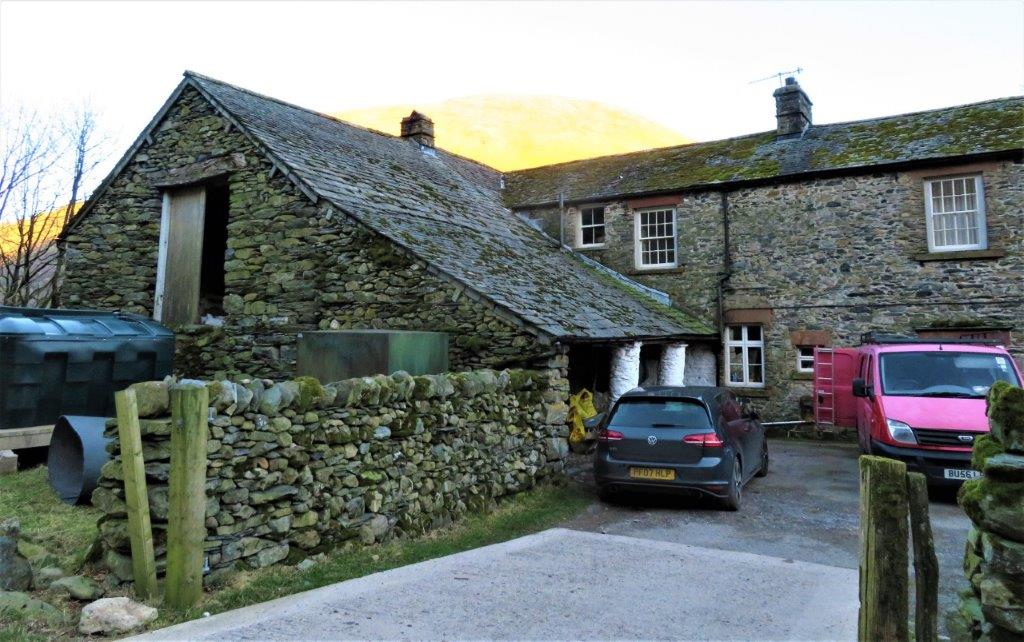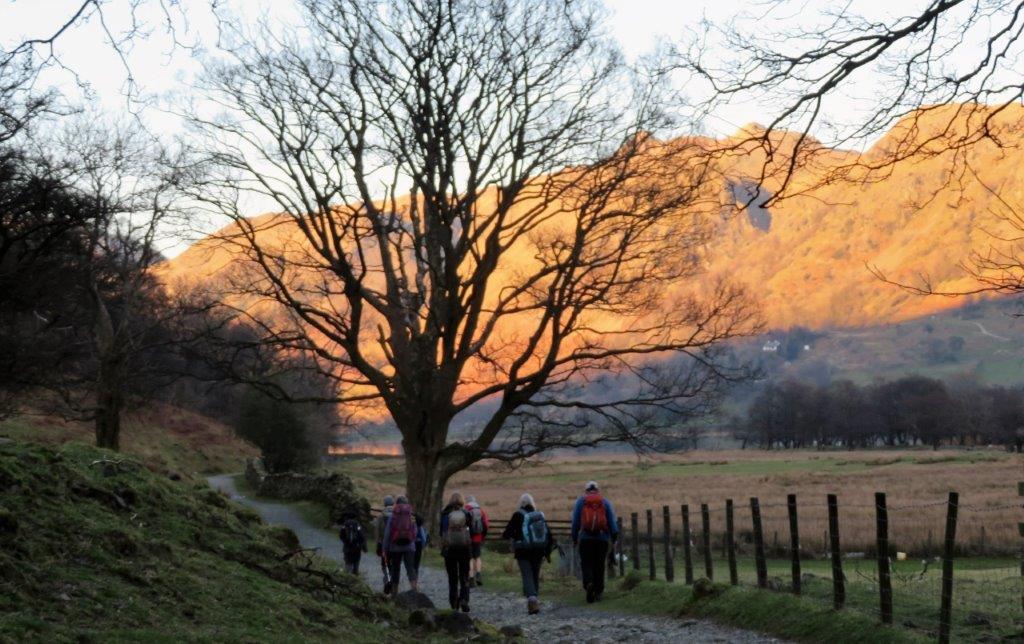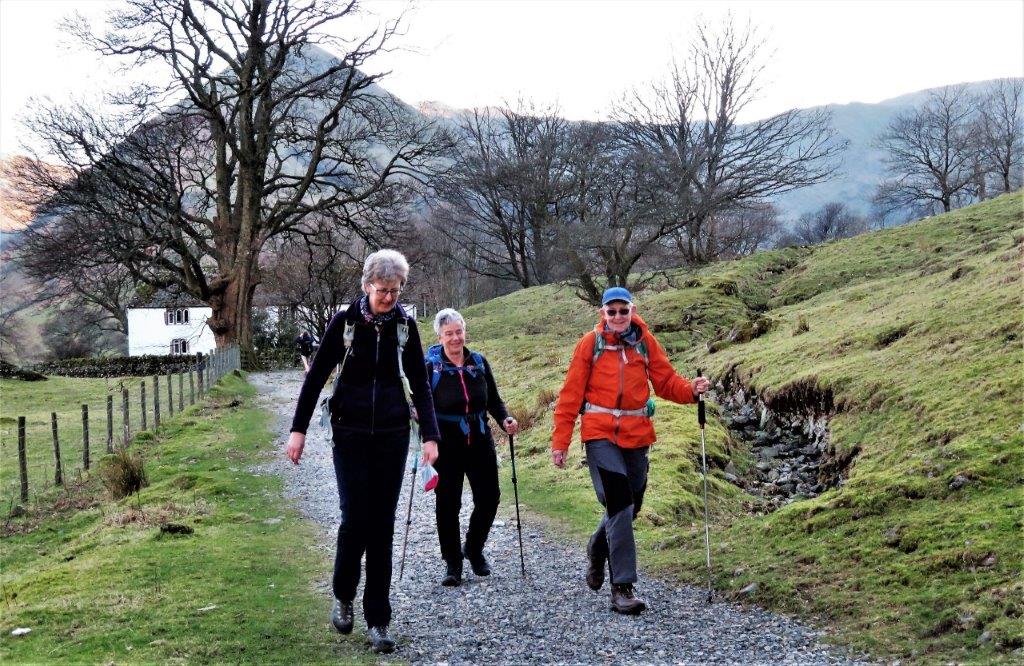 apparently this 'road' to Hartsop Hall was the first road connecting to Kirkstone Pass - the route to the East of Brothers Water was built later?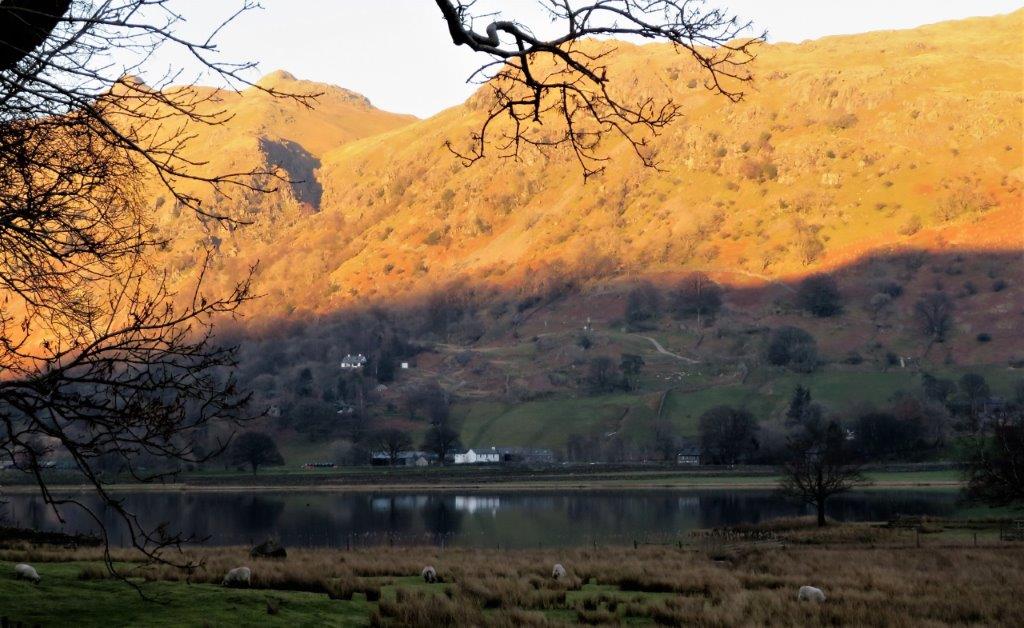 on West side of Brothers Water heading north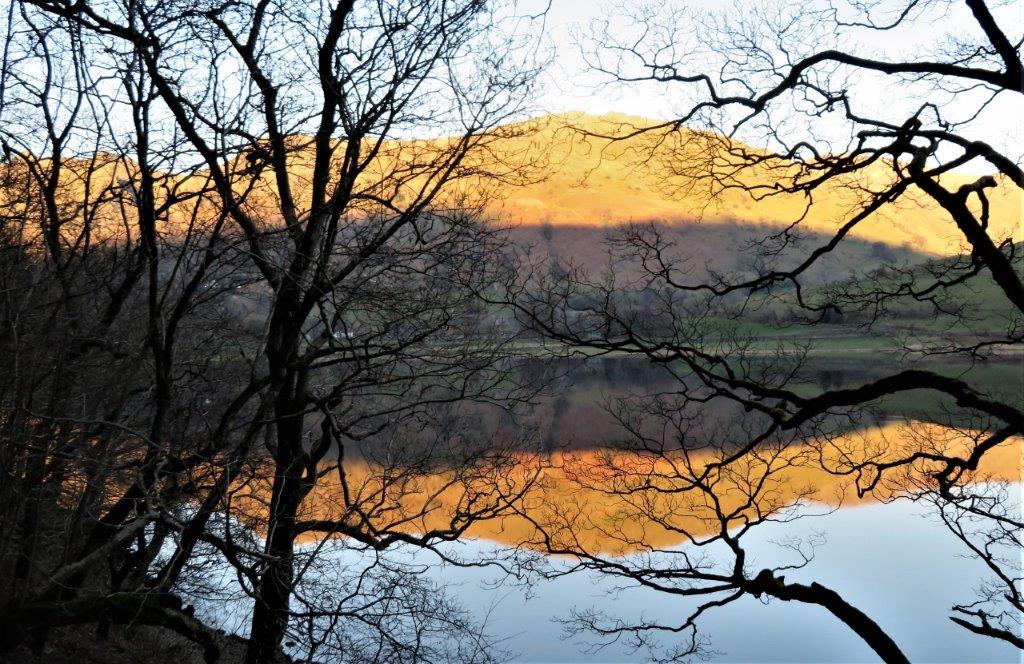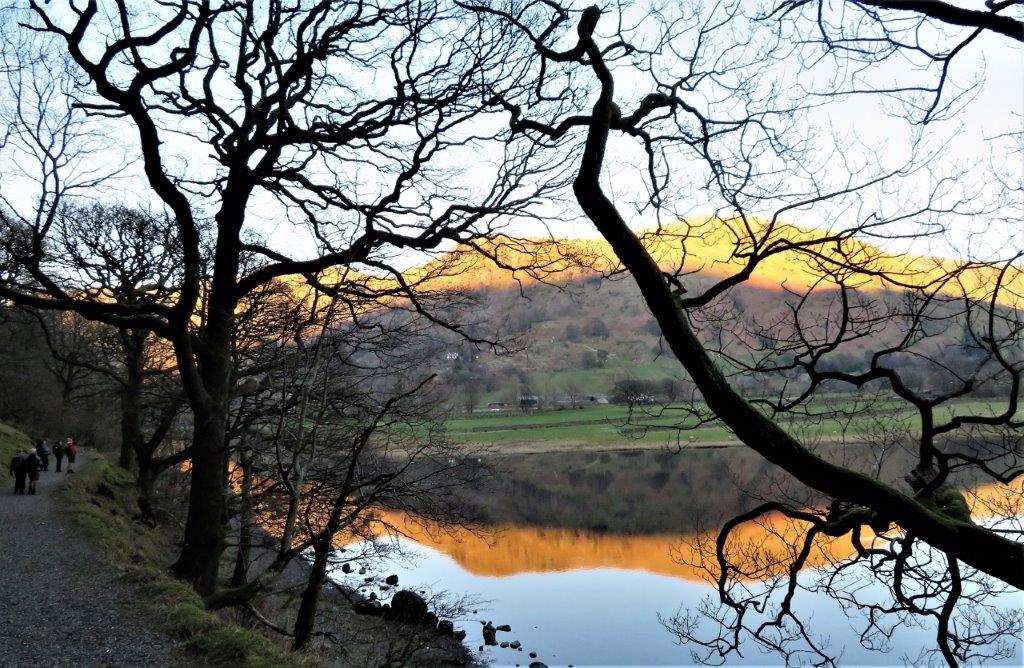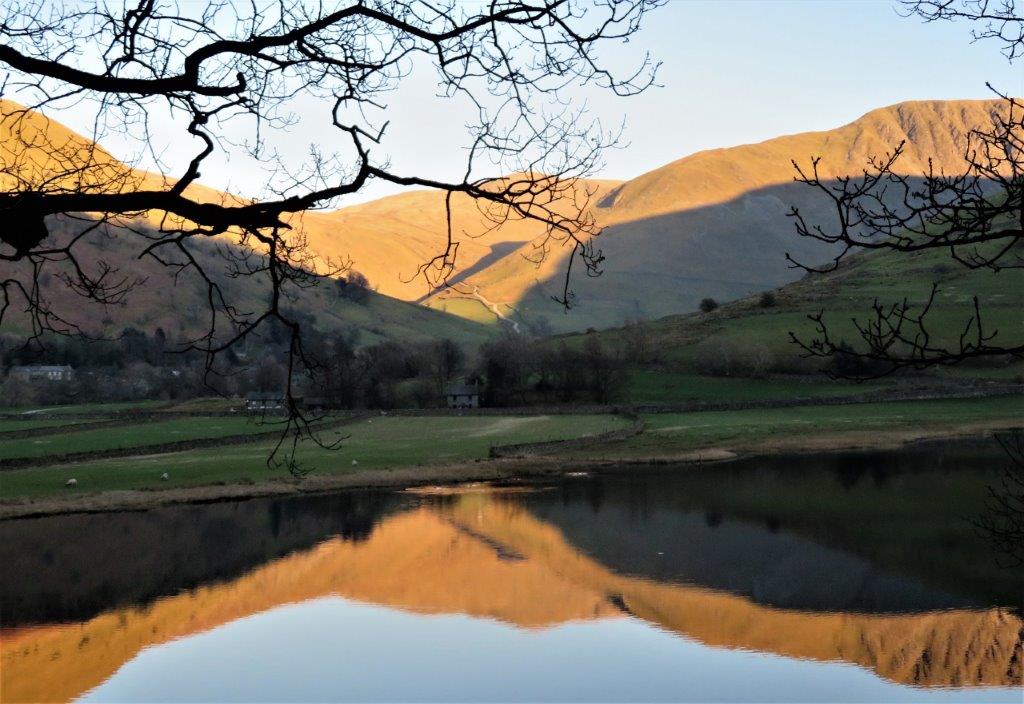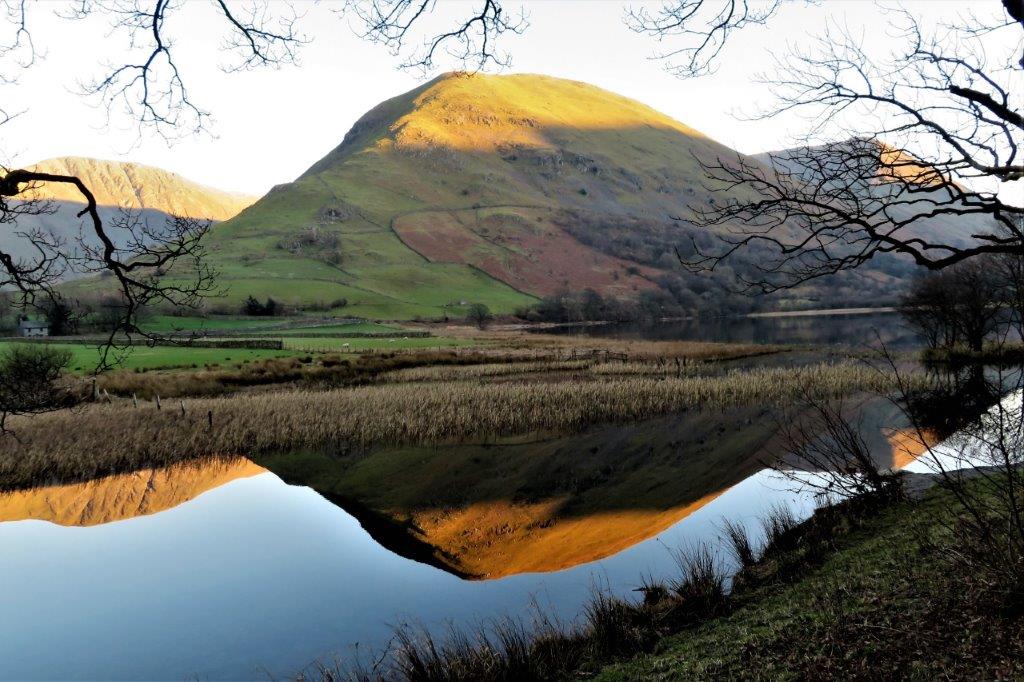 followed path through Low Wood after leaving Brothers Water -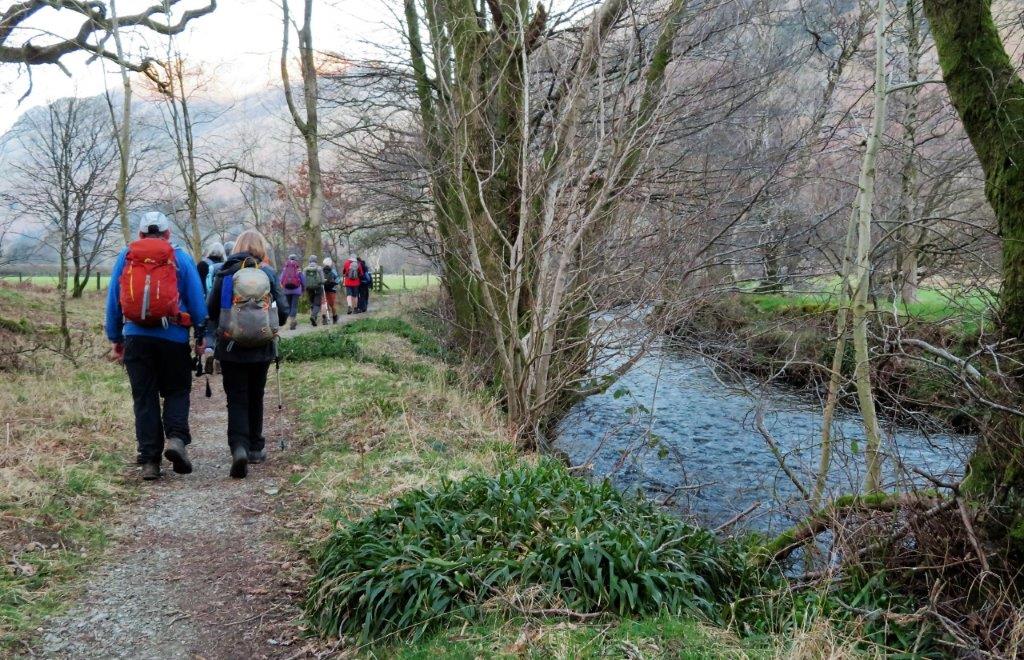 - then crossed road onto Concessionary Footpath following Goldrill Beck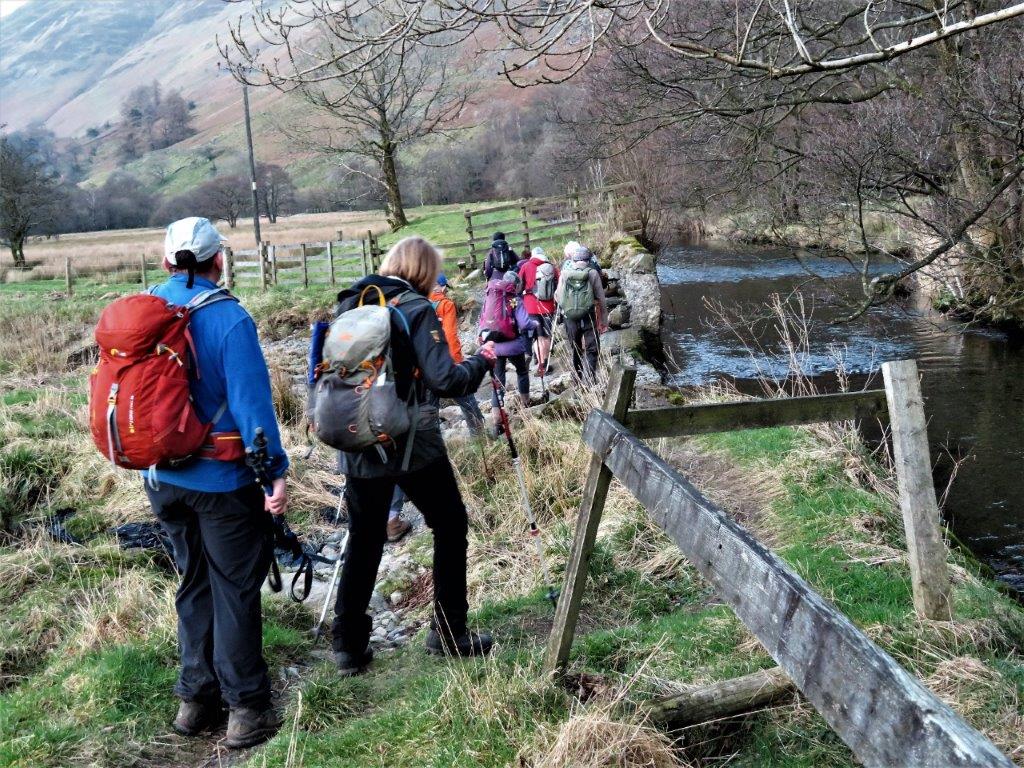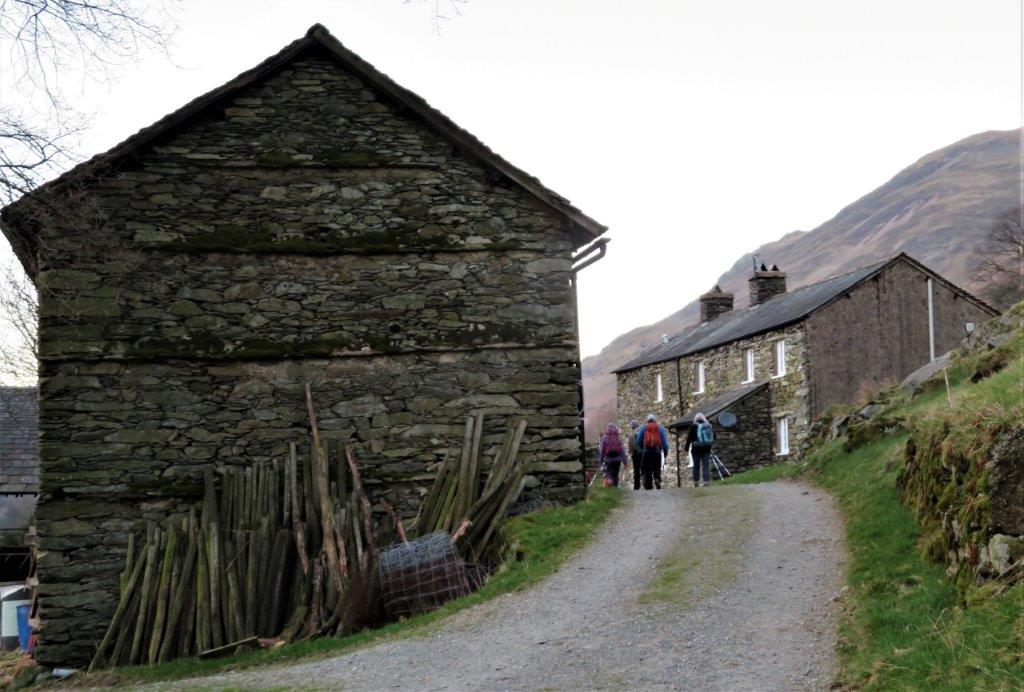 Footpath north towards Rooking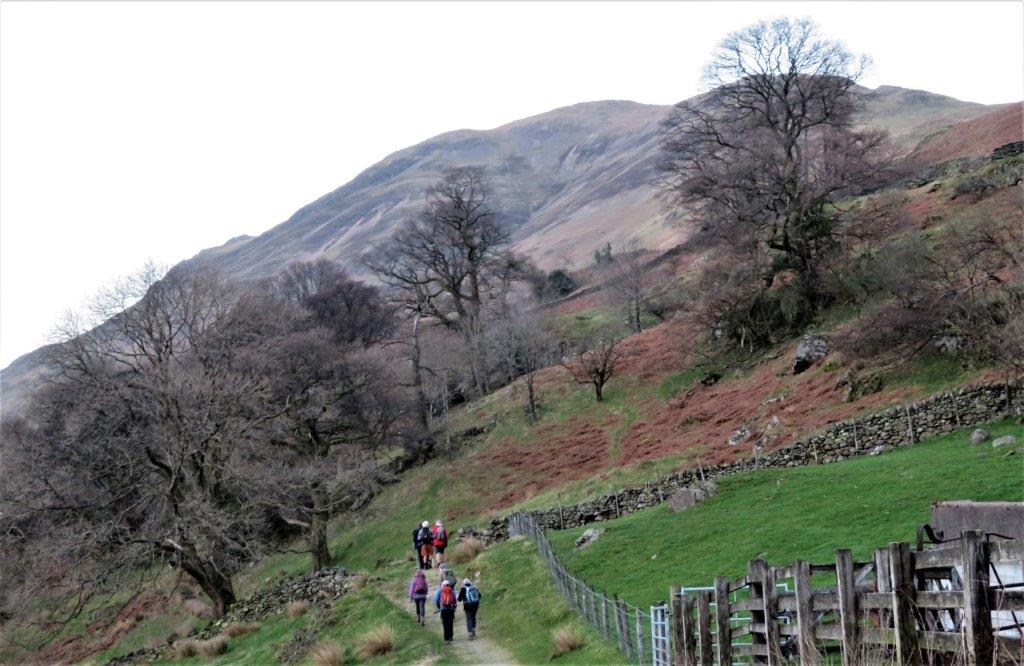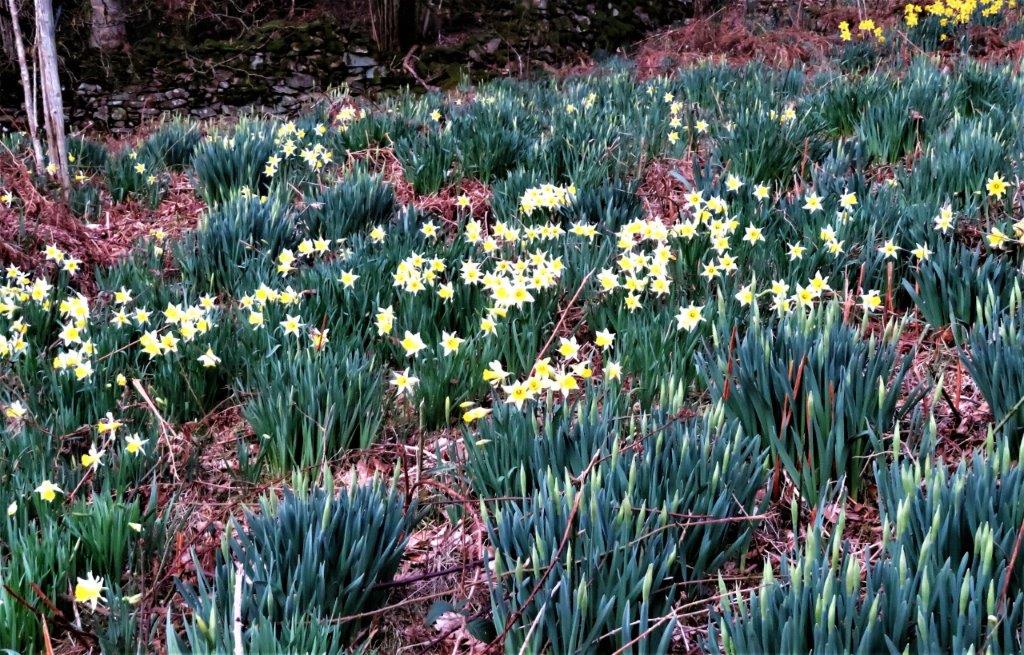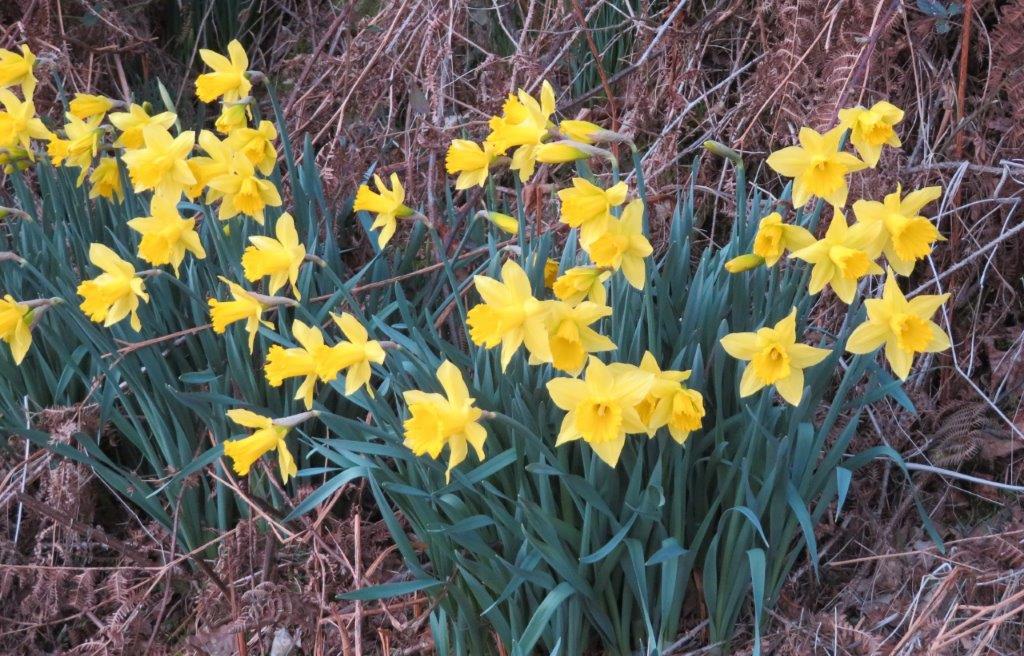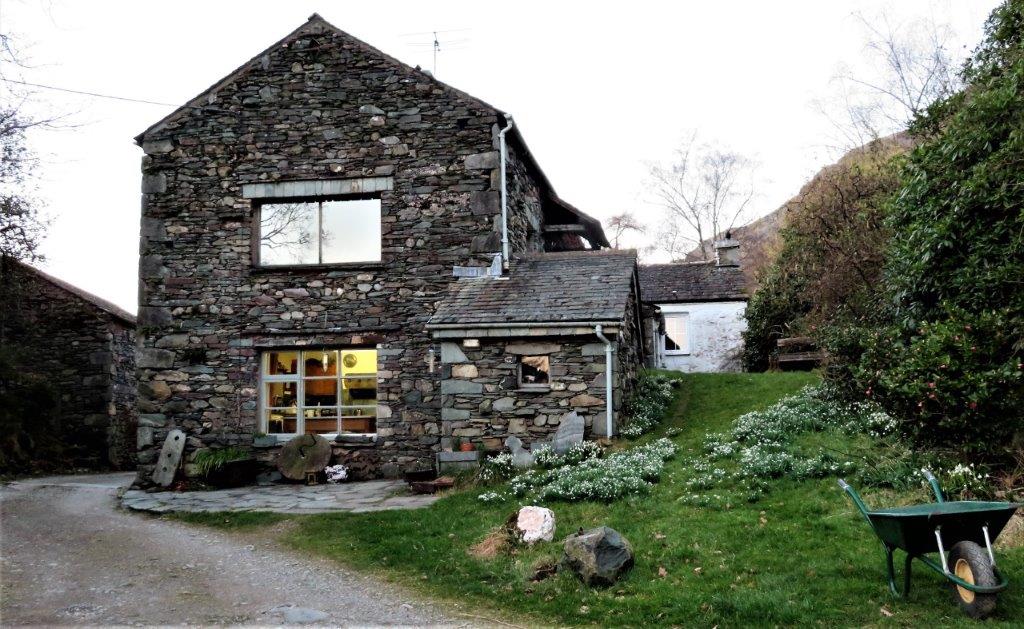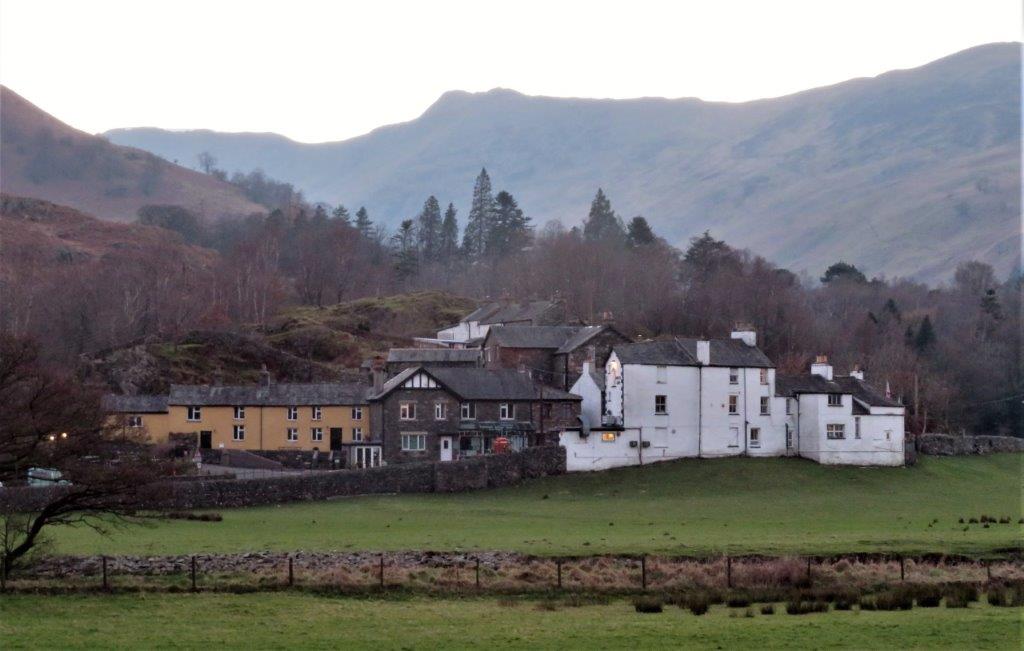 The White Lion and Post Office in sight - Patterdale Hotel around the corner.
walks index
-
home page
- contact me at