homepage - Day Walks Index 2018 - contact me at

2018.05.06 - Car Ramble - Torside Parking (SK068984), ~W on Longdendale Trail / TPT, at ~SK058980 join south part of Pennine Way, (Torside) Clough Edge, turnj at SK081965 ~E on edge of Wildboar Grain, turn ~S to Bleaklow Head (cairn) (~SK094961), Wain Stones - The Kiss (~SK092959), Leave Pennine Way to go to Bleaklow Hill (~SK106964), Bleaklow Stones (SK115963), ~WNW to Aeroplane Crash Site at ~SK106969 (close to Near Bleaklow Stones), ~NW to Lawrence Edge, follow ~W / ~S to Wildboar Clough & ~SE along it, cross Clough*1 to get to stile over fence at ~SK082977, ~WSW to above East side of Torside Clough, down to informal paths*2, back to Longdendale Trail & Parking Area - Andrew Irwin & Liz Savage - Sunday

*1-choose safe spot higher up stream and return on bank to stile?

*2-care required descending & following informal paths (maps of 'open access land' often do not show them - or safe access points)
Good navigational skills needed in moor land particularly if visibility is poor - GPS useful if landmarks ahead cannot be seen or identified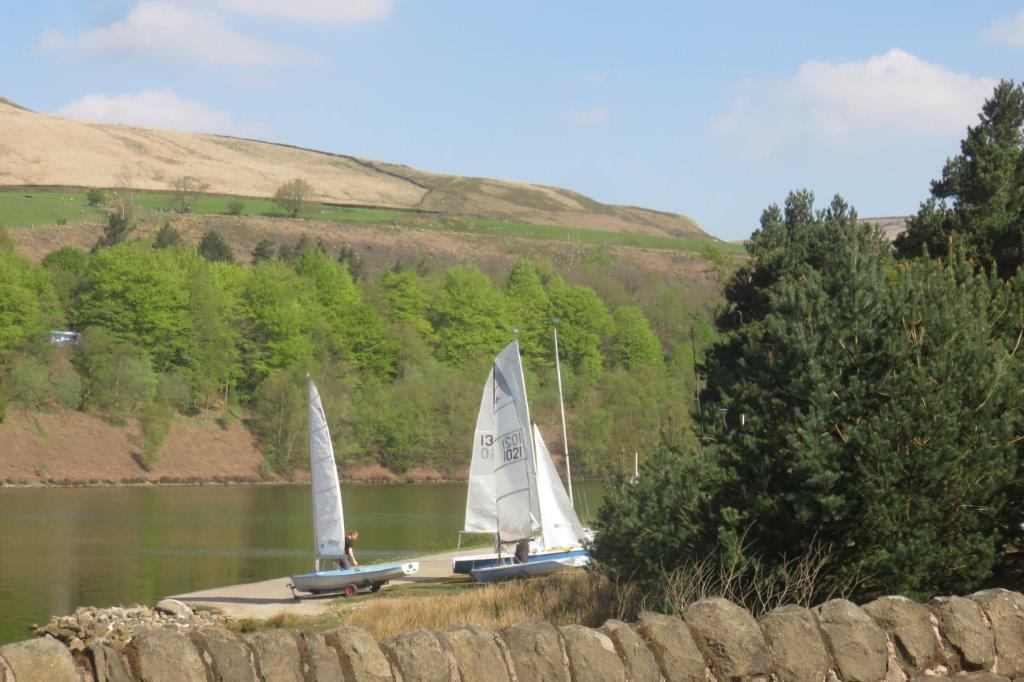 dinghy sailors waiting for some wind before launching their boats into Torside Reservoir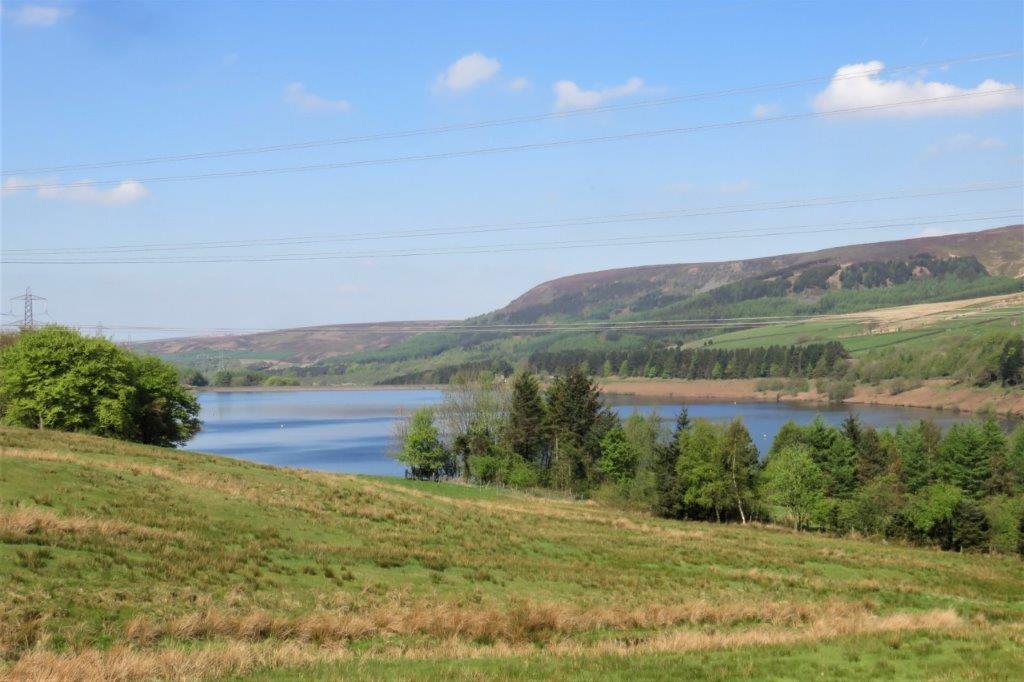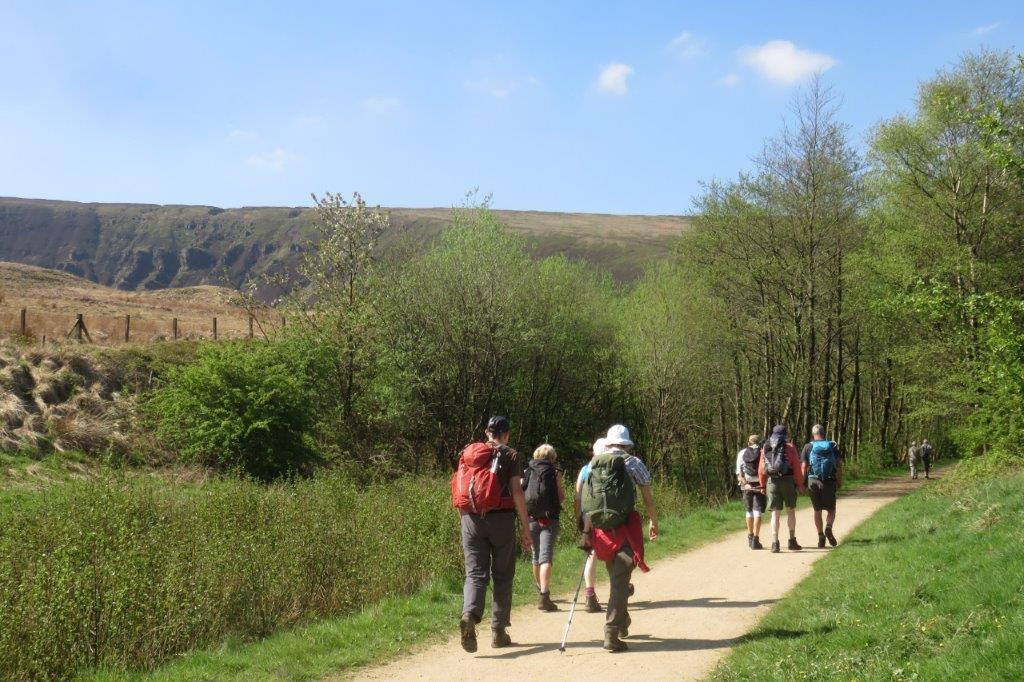 On the Longdendale Trail walking to The Pennine Way - part of it is on the top edge of Torside Clough seen at the back of foto.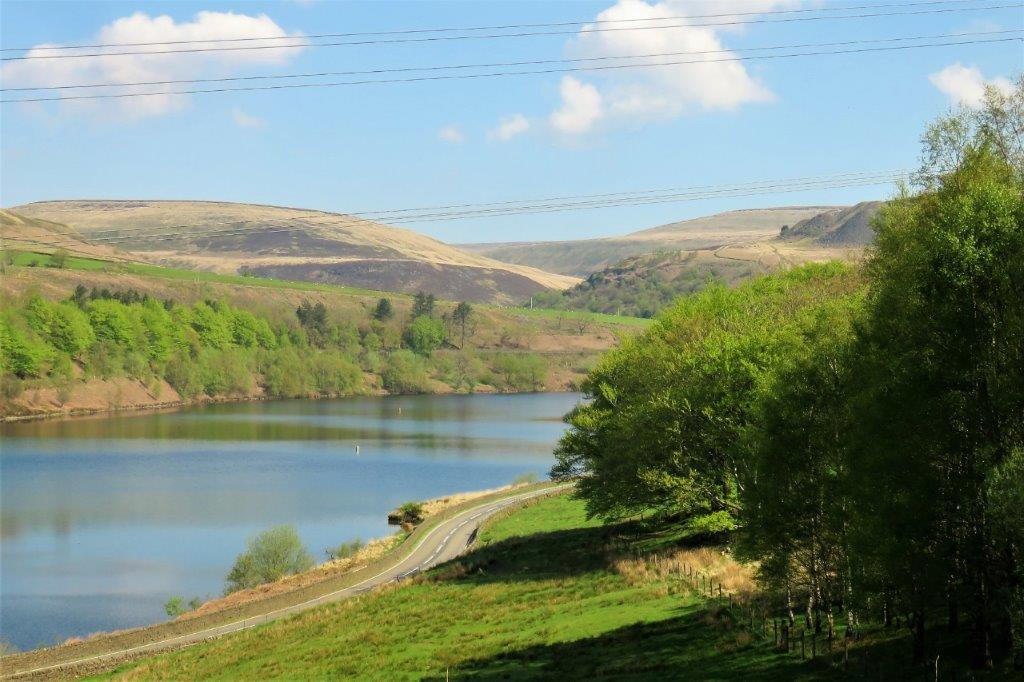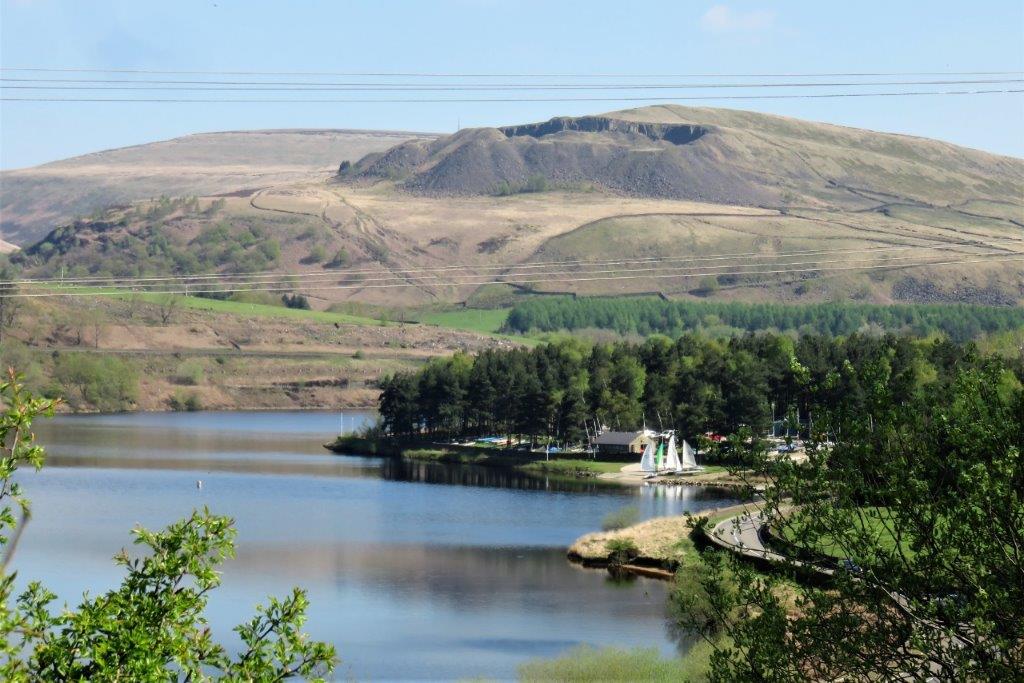 disused quarry behind Crowden on the far side of Torside Reservoir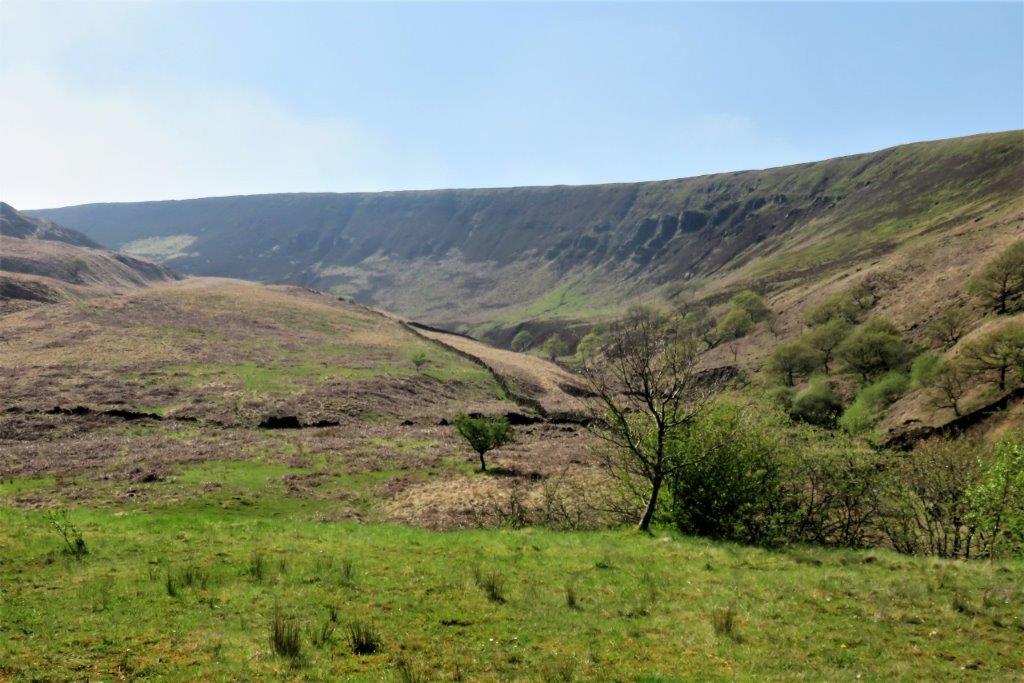 Torside Clough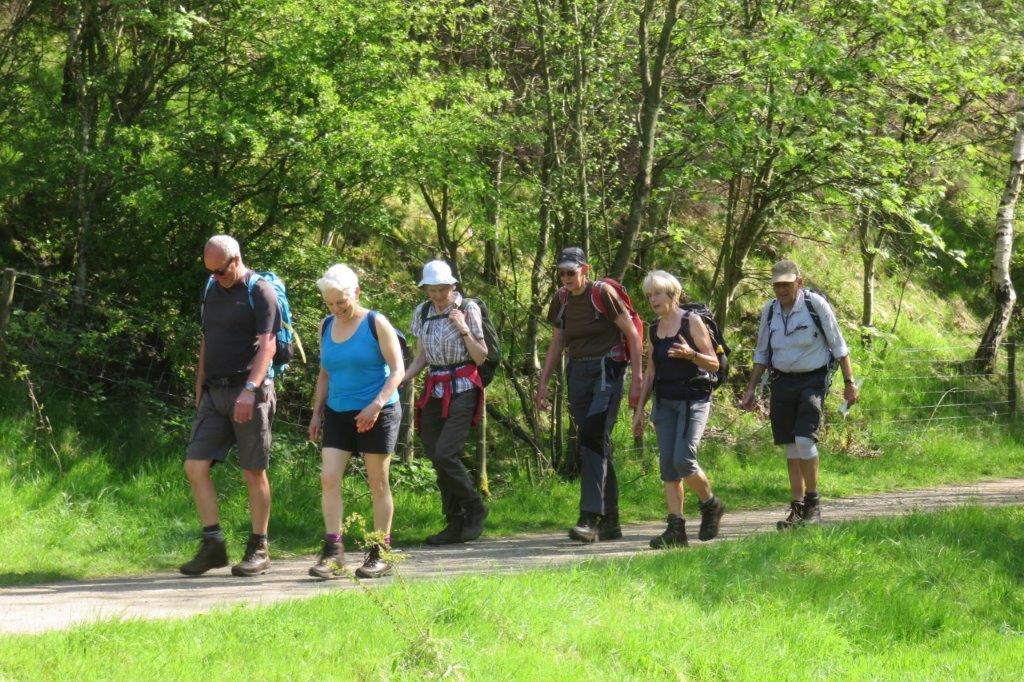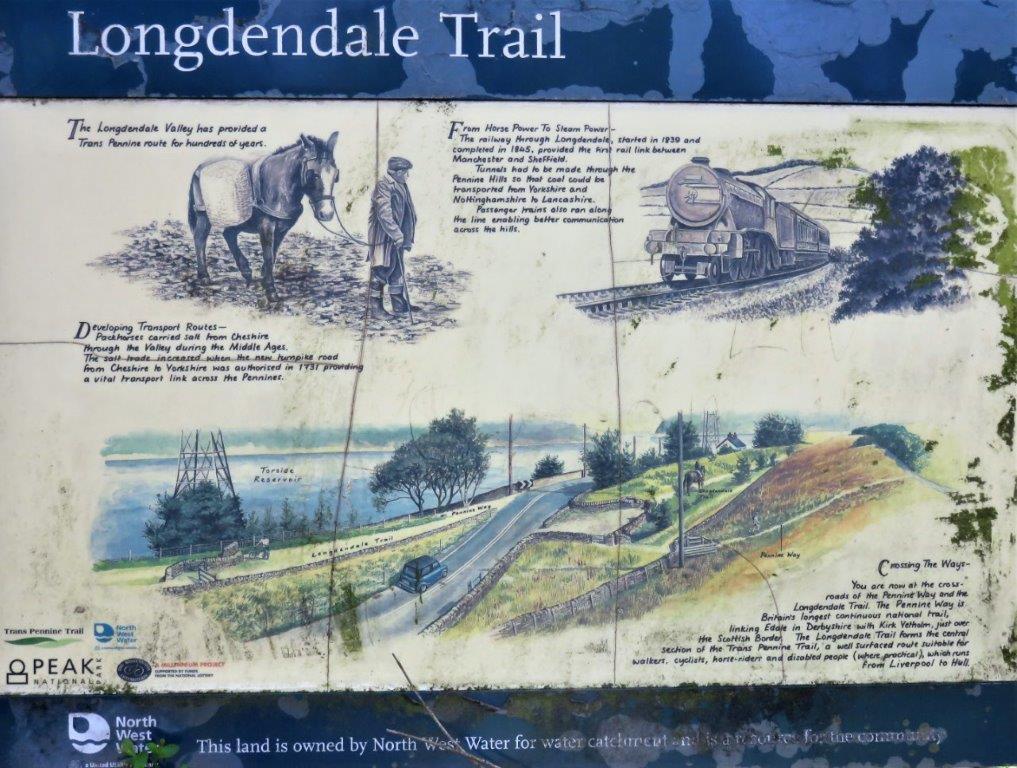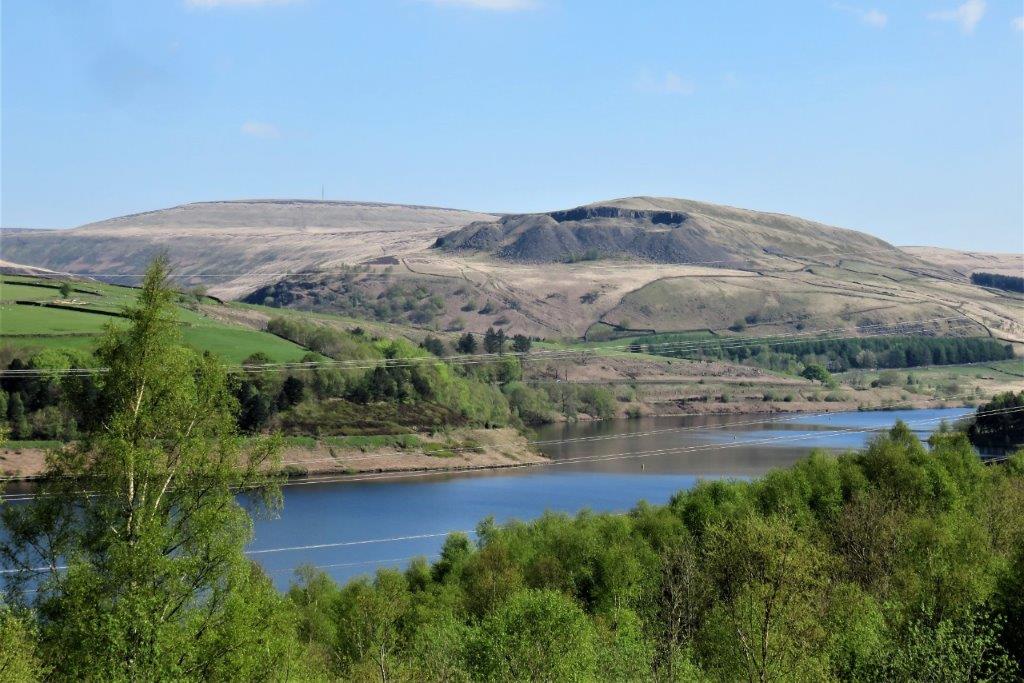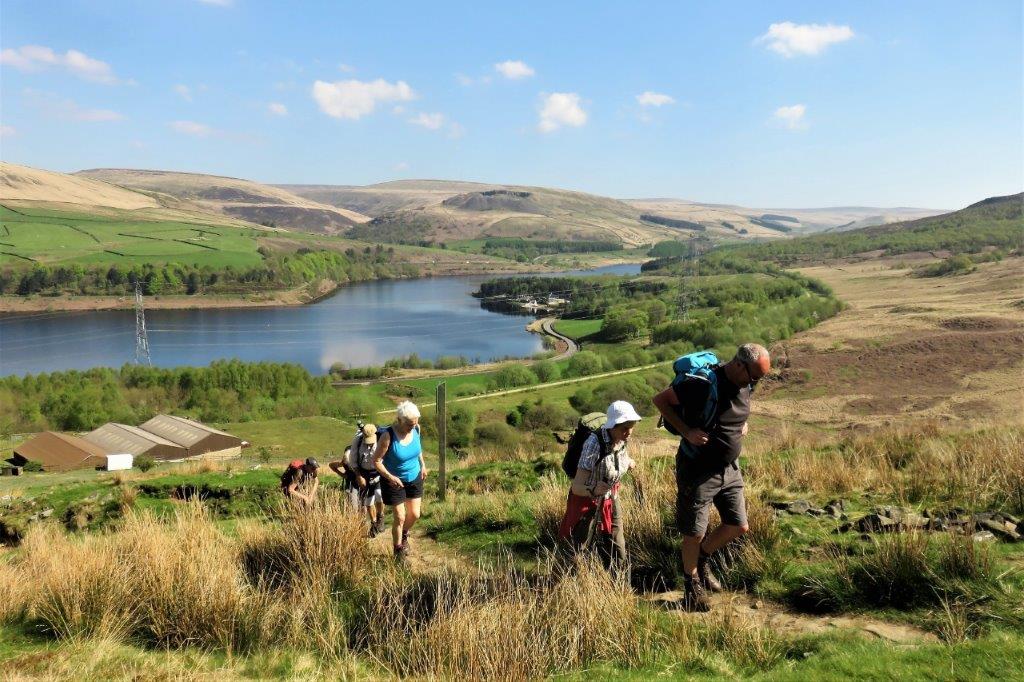 on The Pennine Way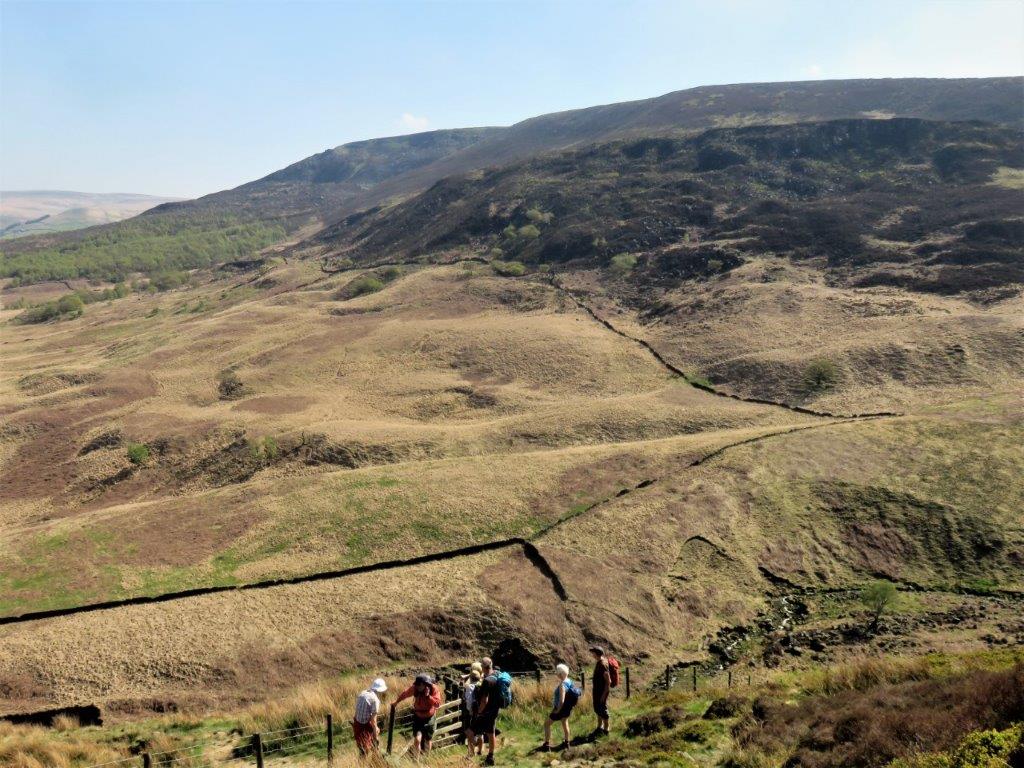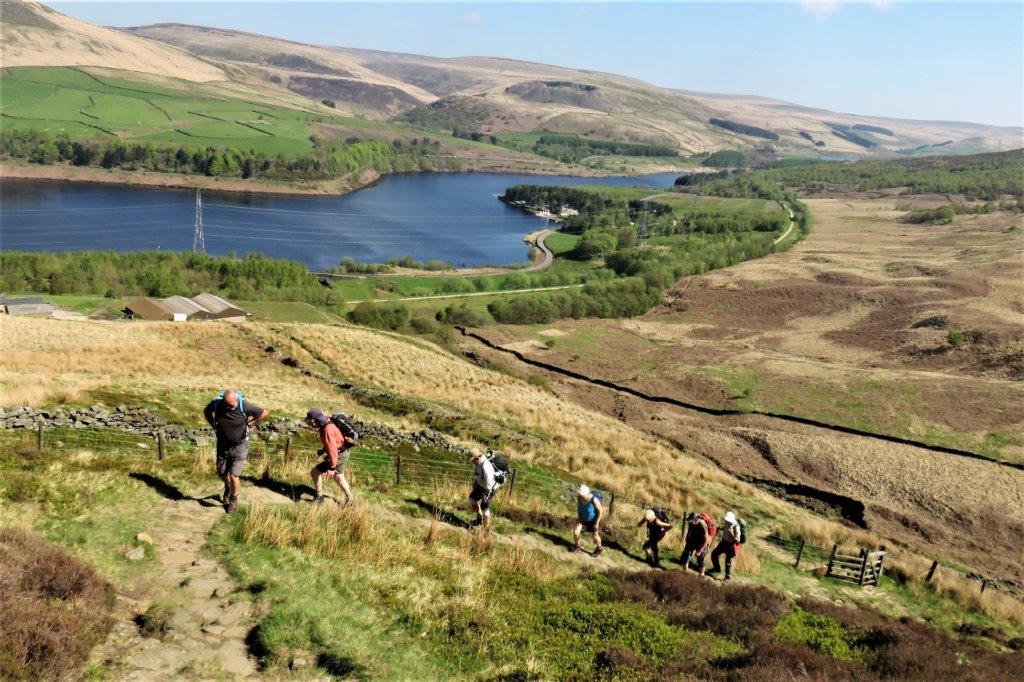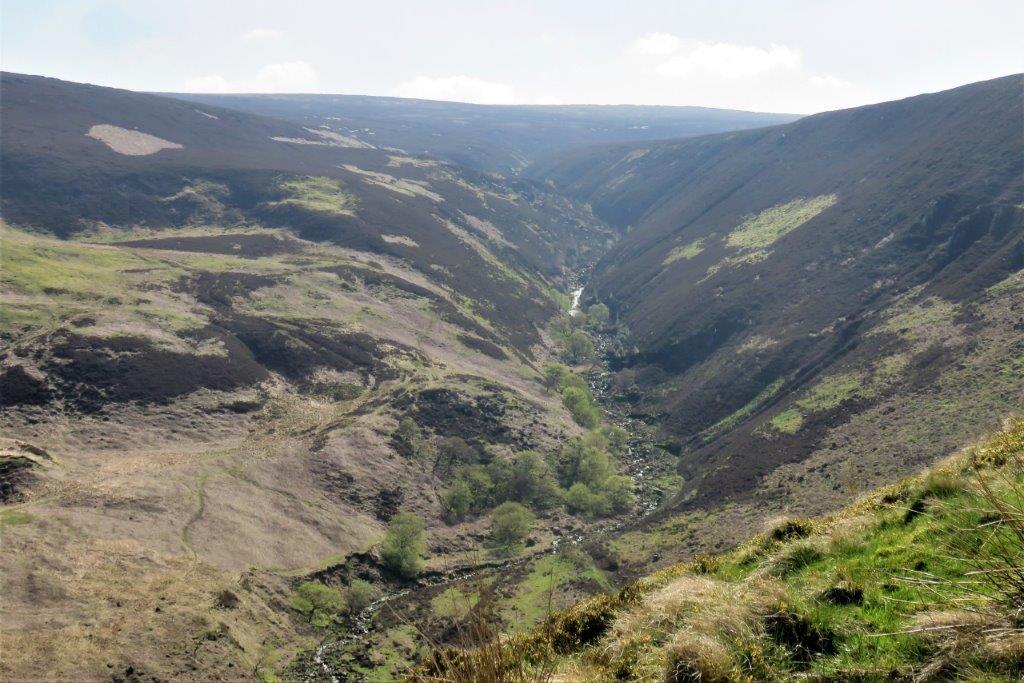 looking up Torside Clough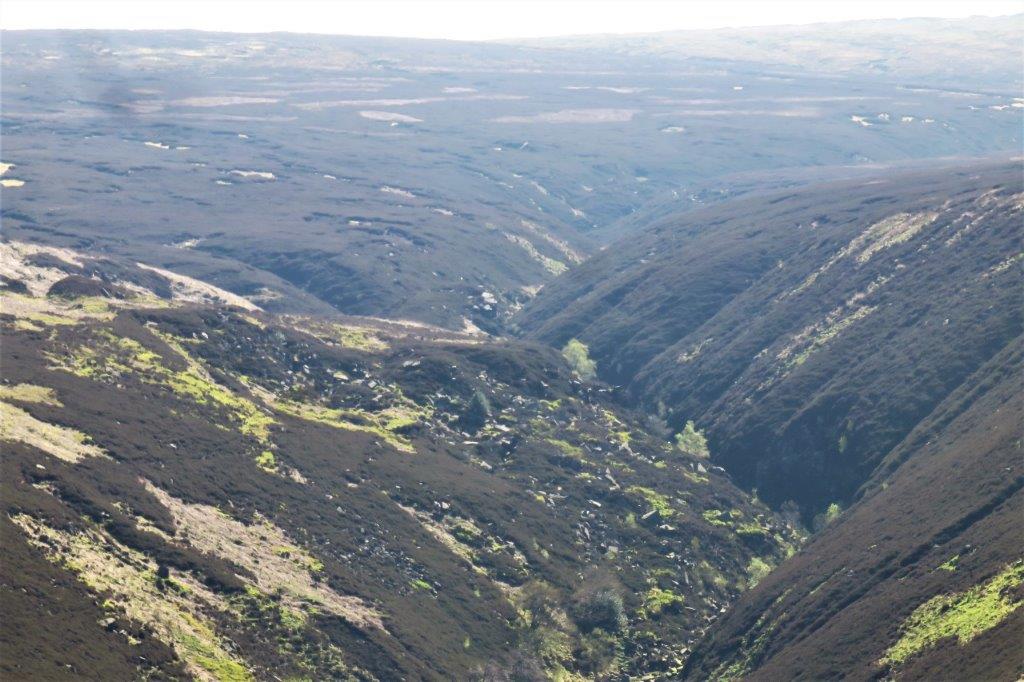 zoomed shot - but not too sure where?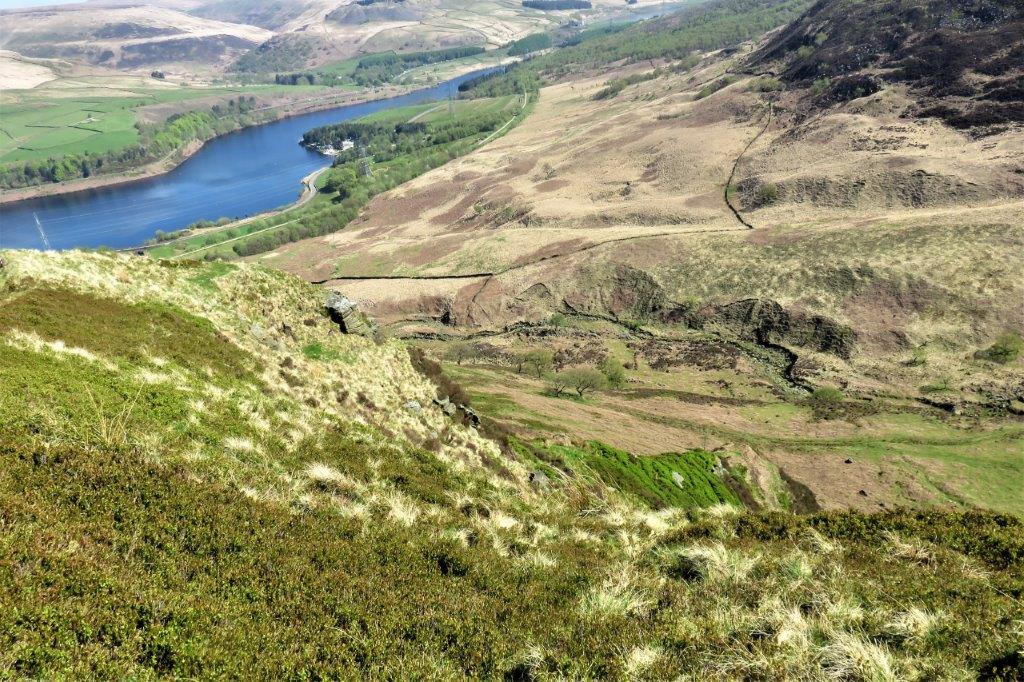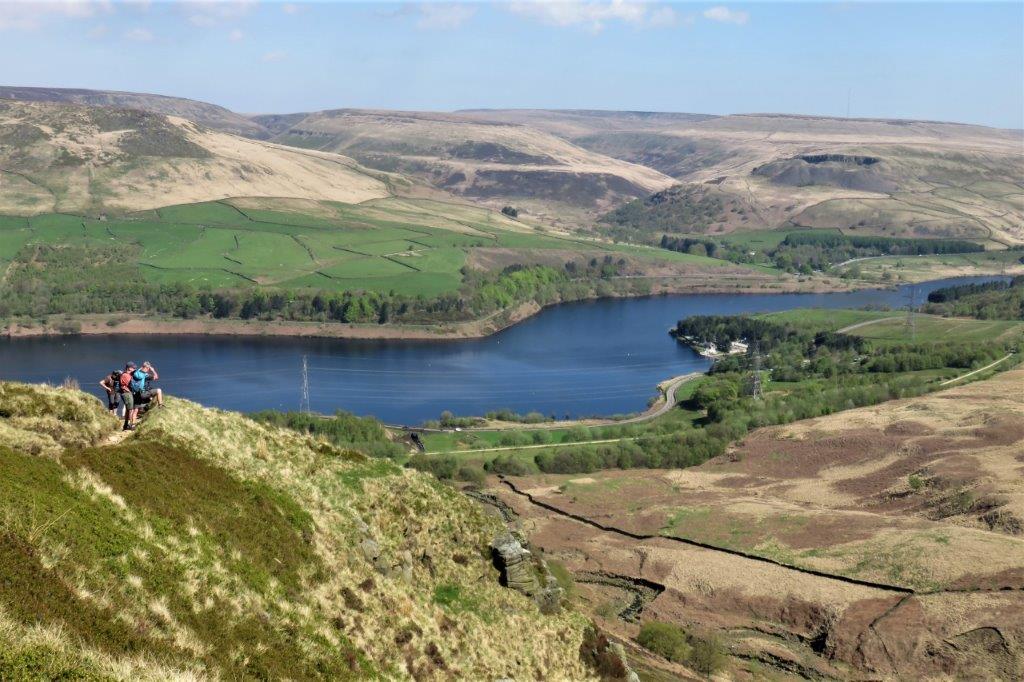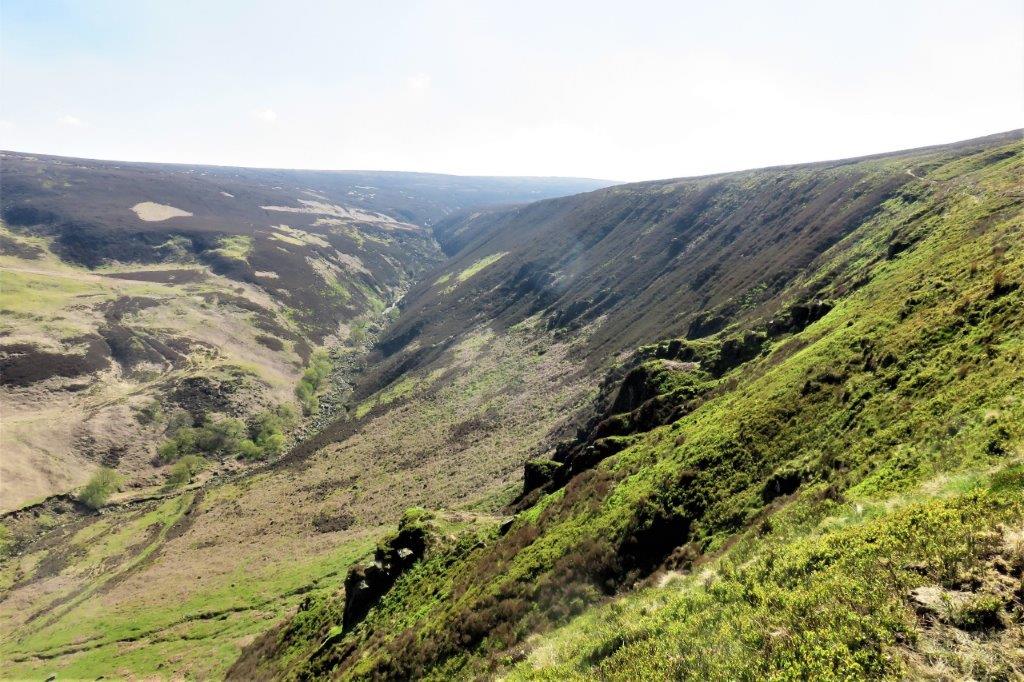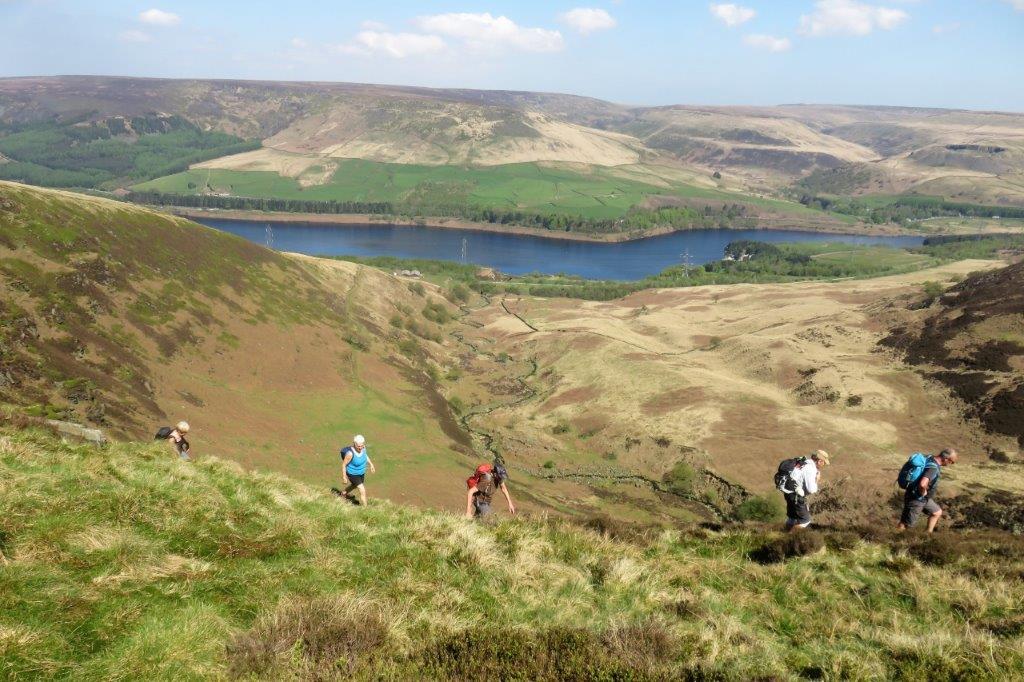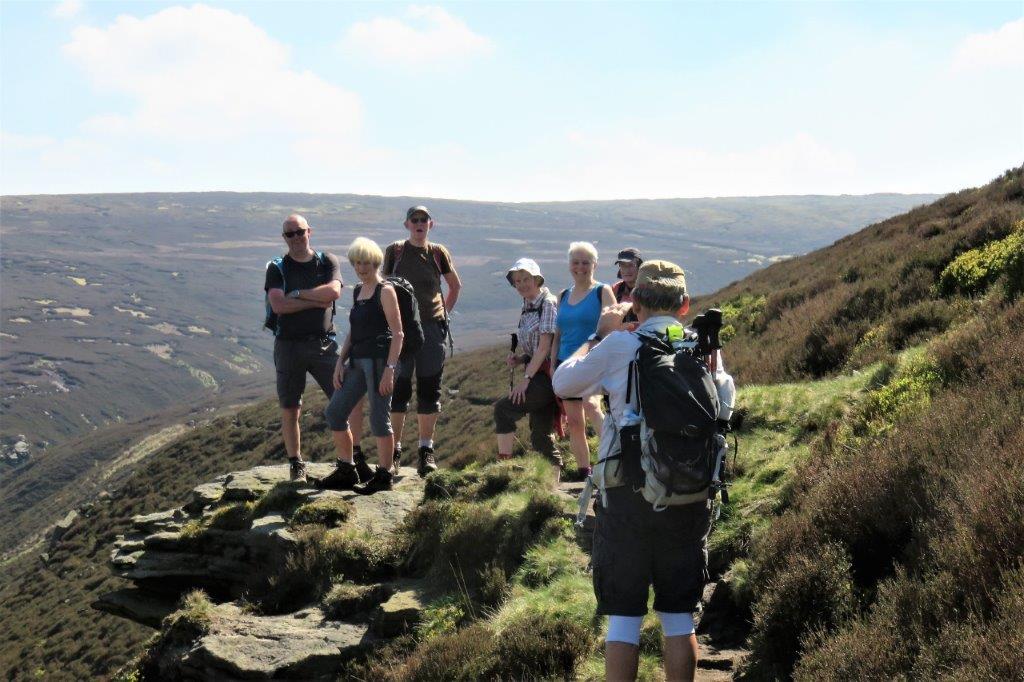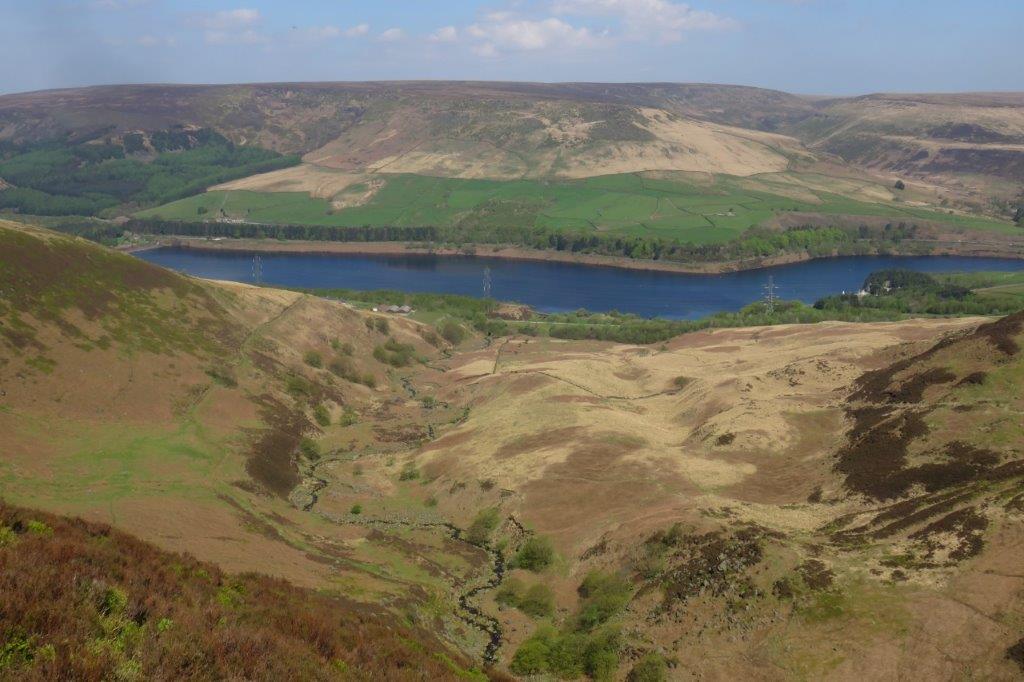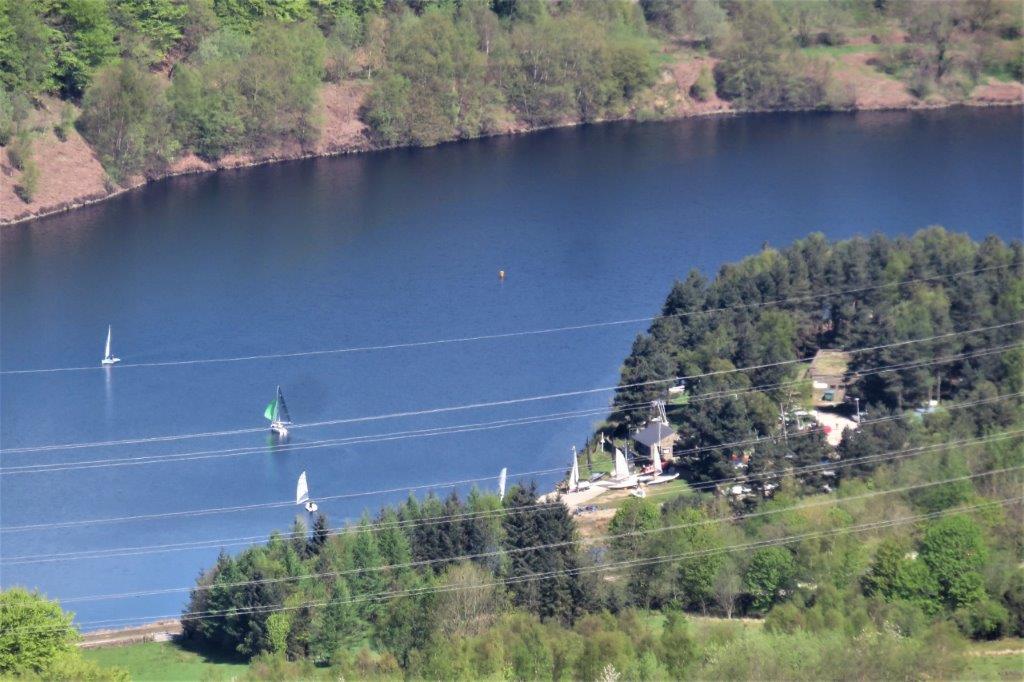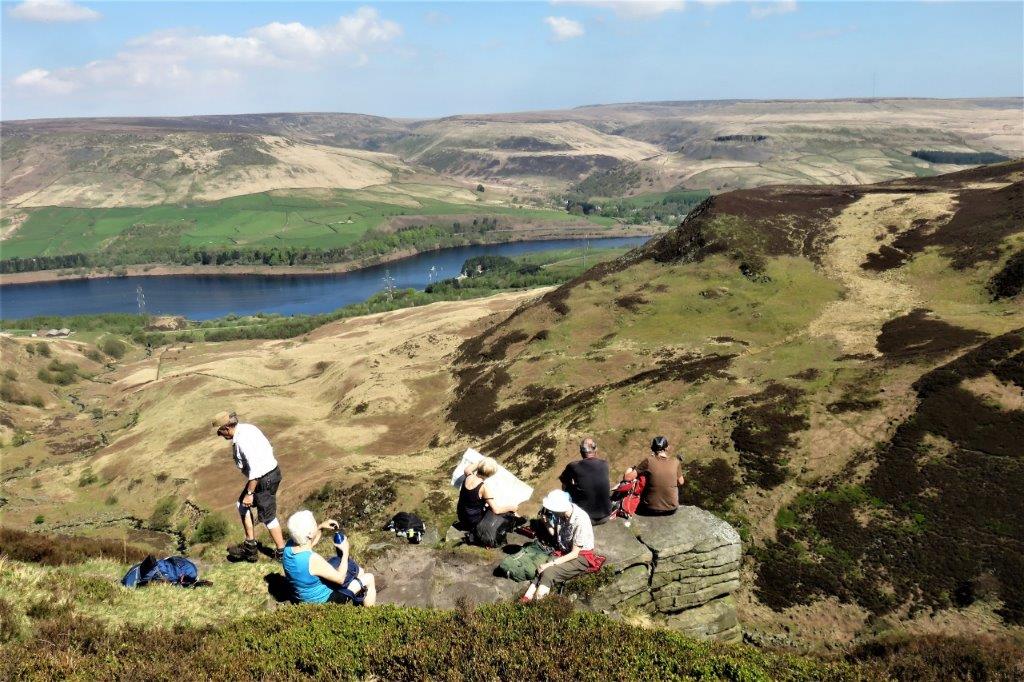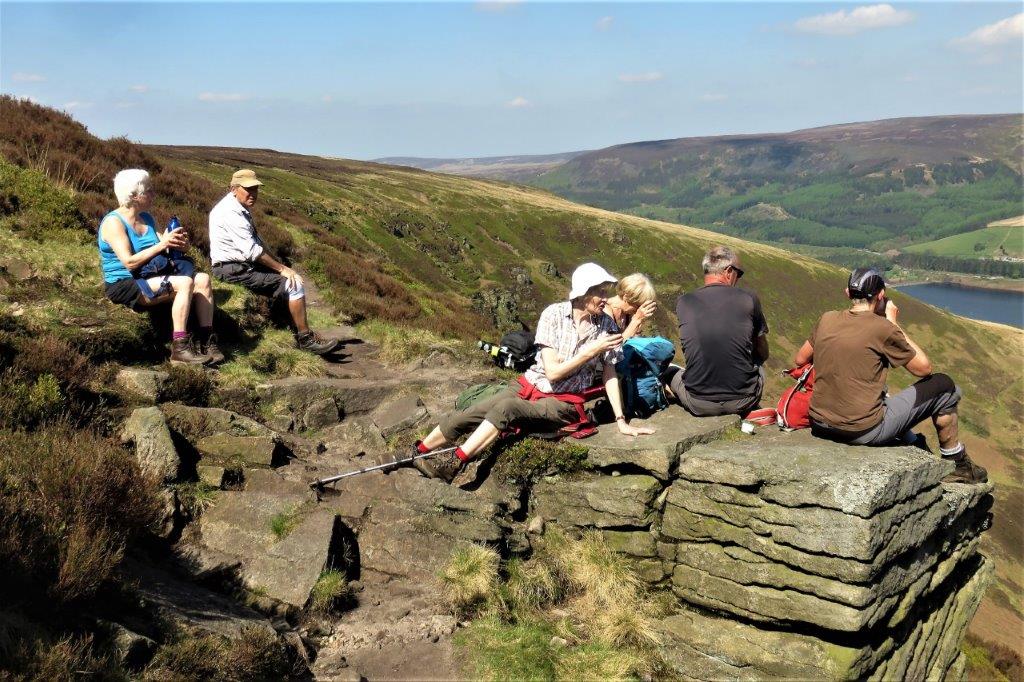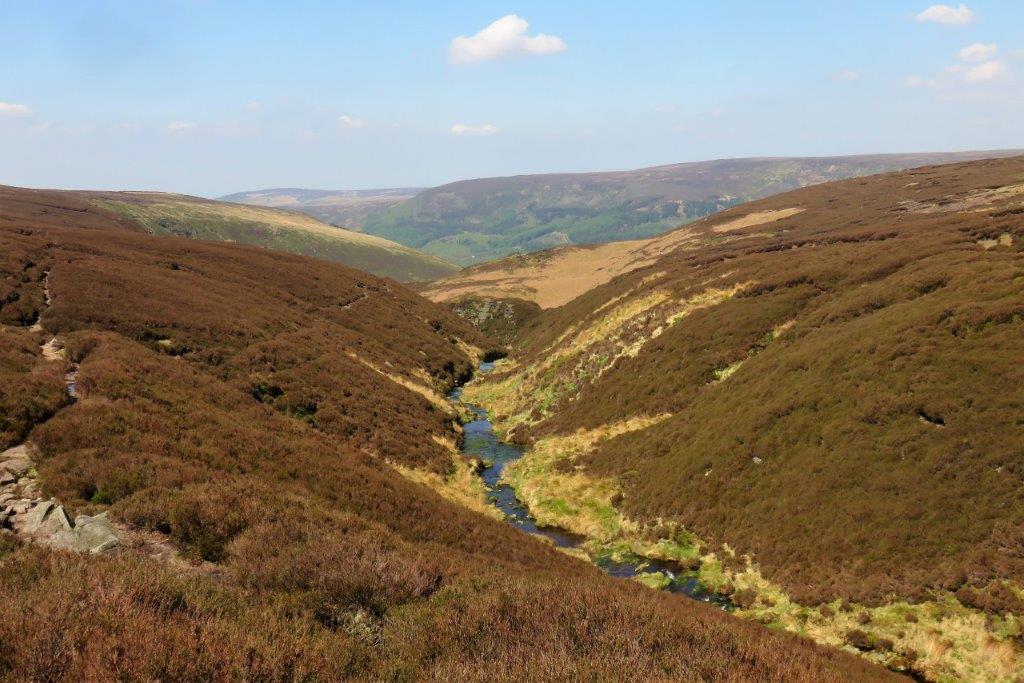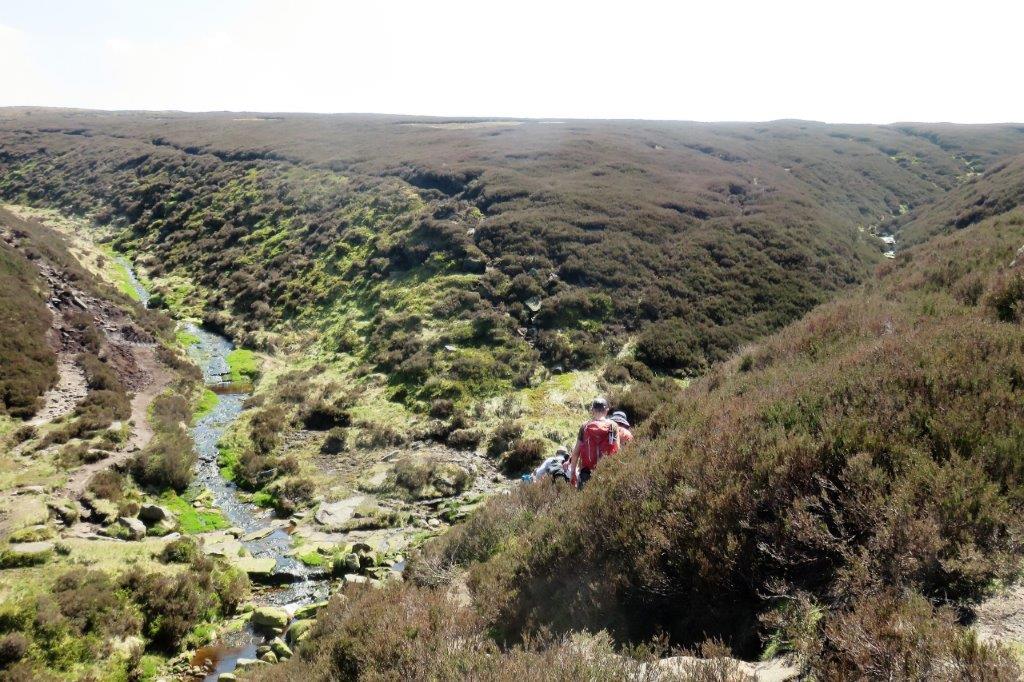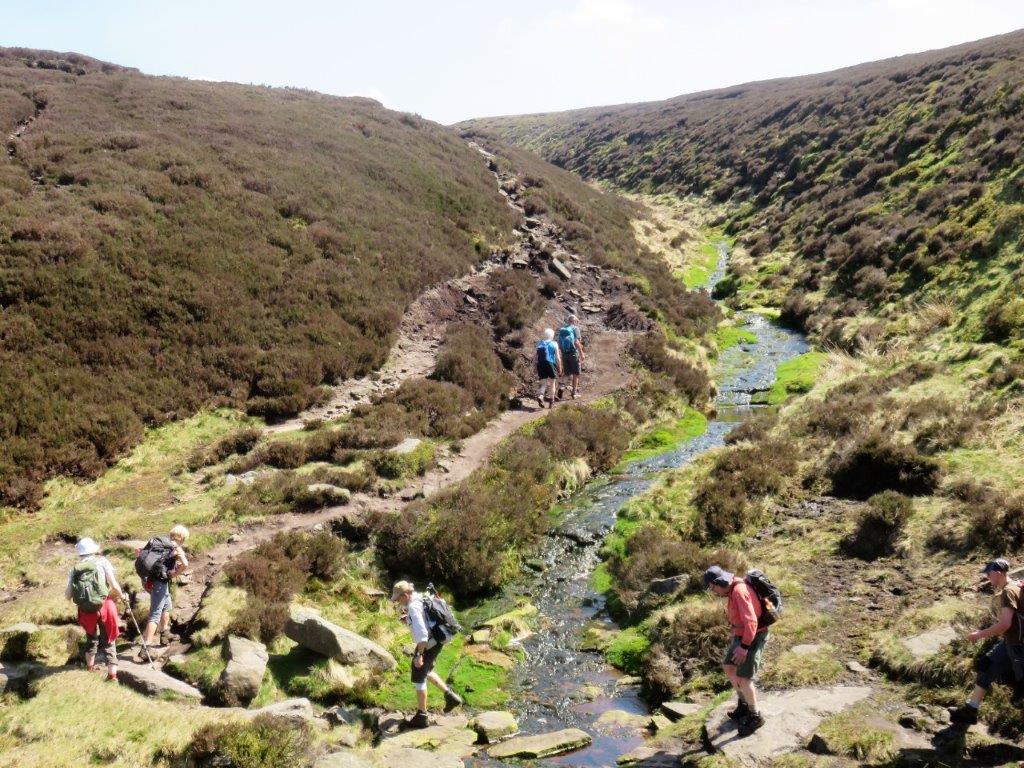 branching off Torside Clough to follow Pennine Way along edge of Wildboar Grains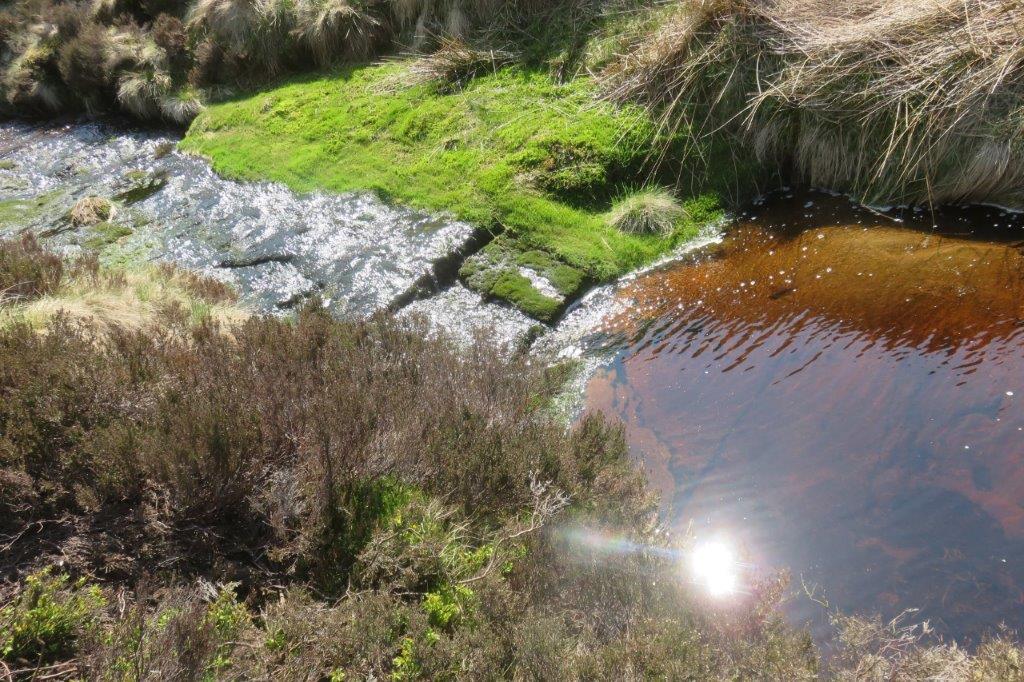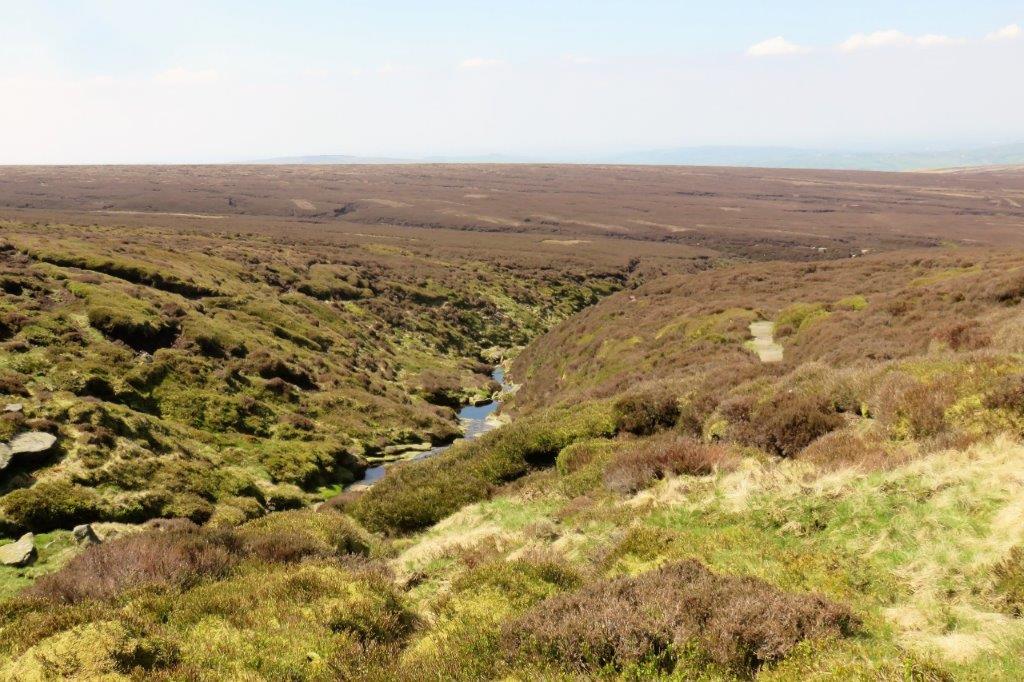 looking down Widboar Grains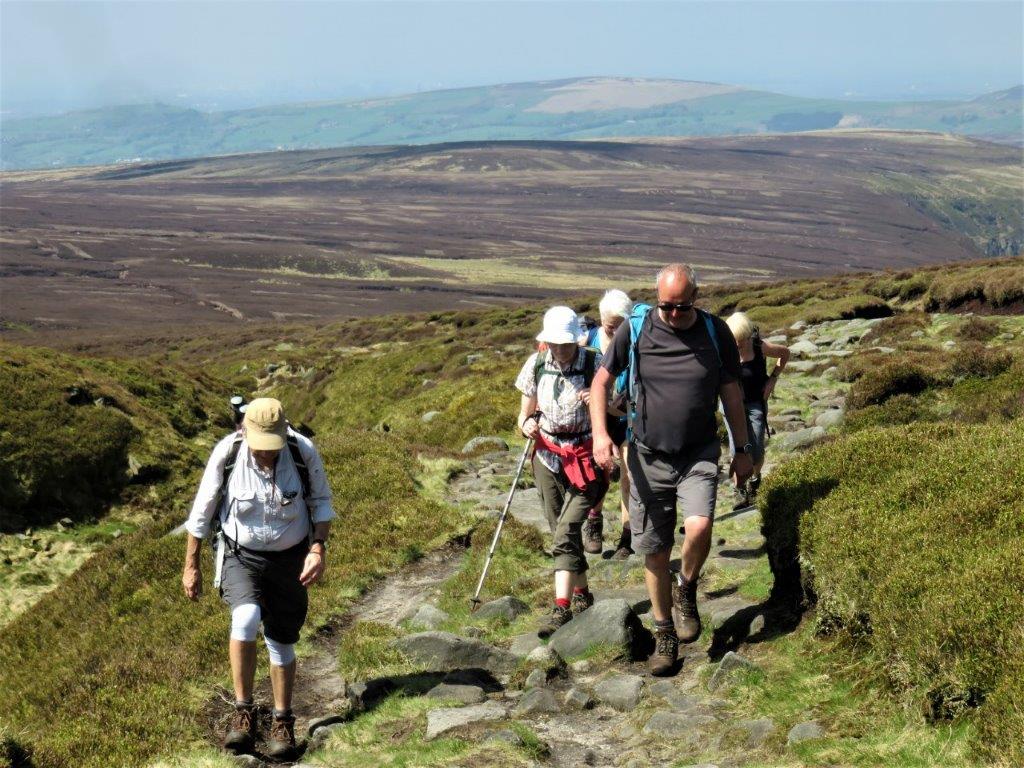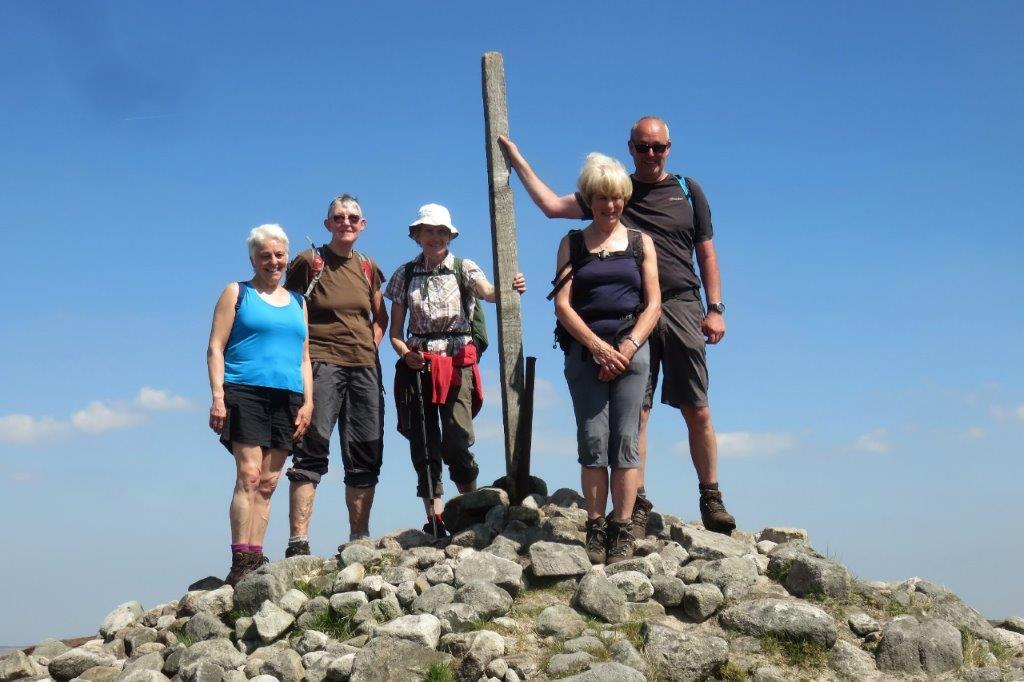 the cairn at Bleaklow Head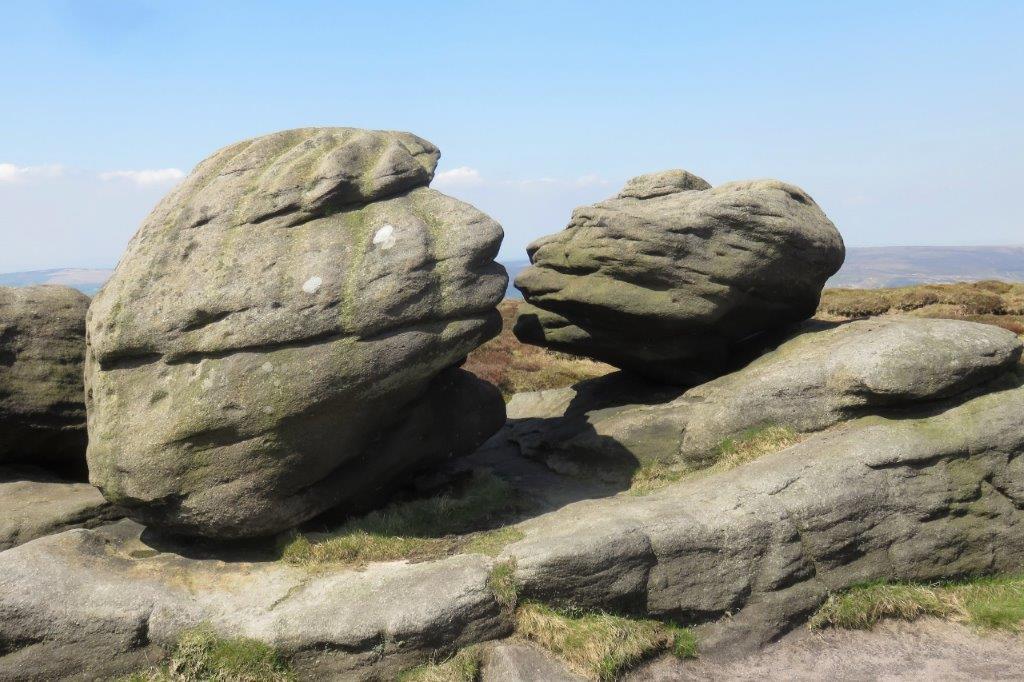 The Wain Stones (also known as the Kissing Stones)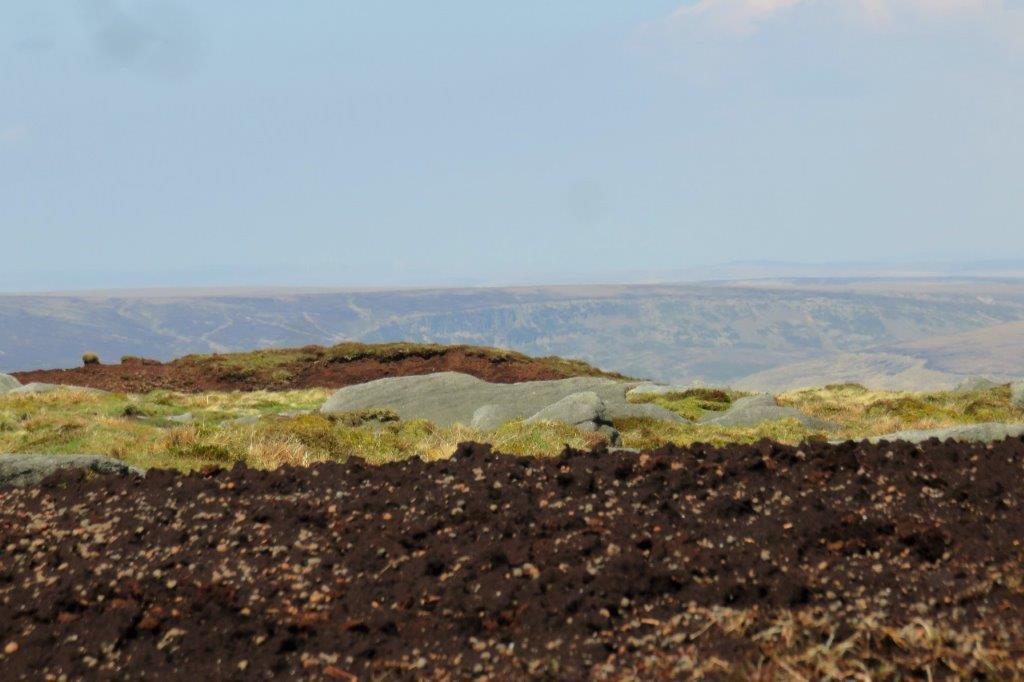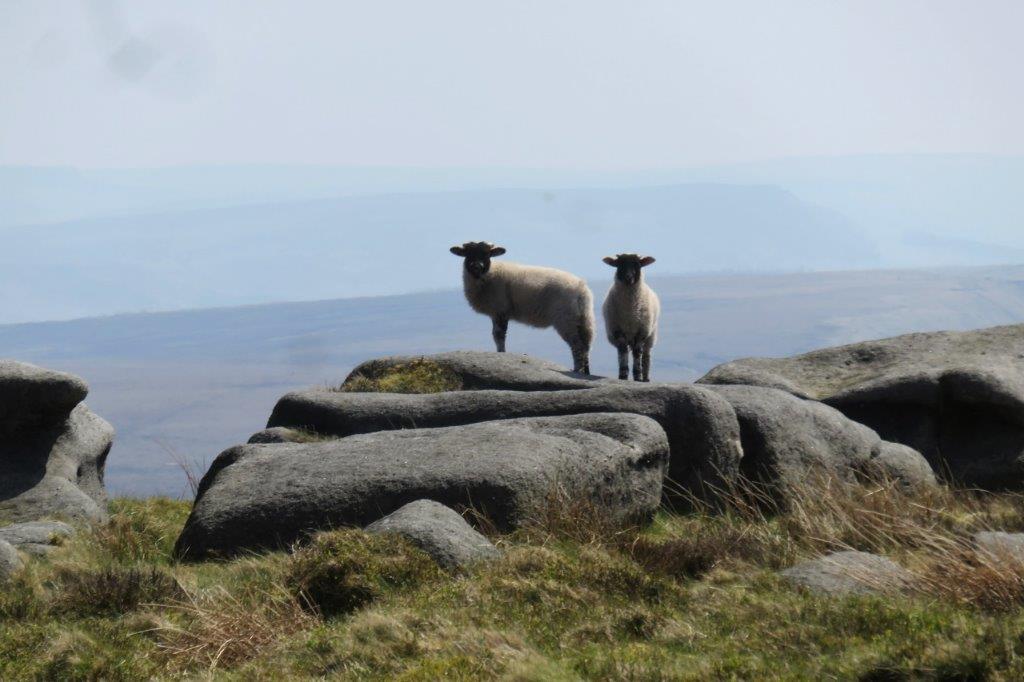 Posing for their photograph?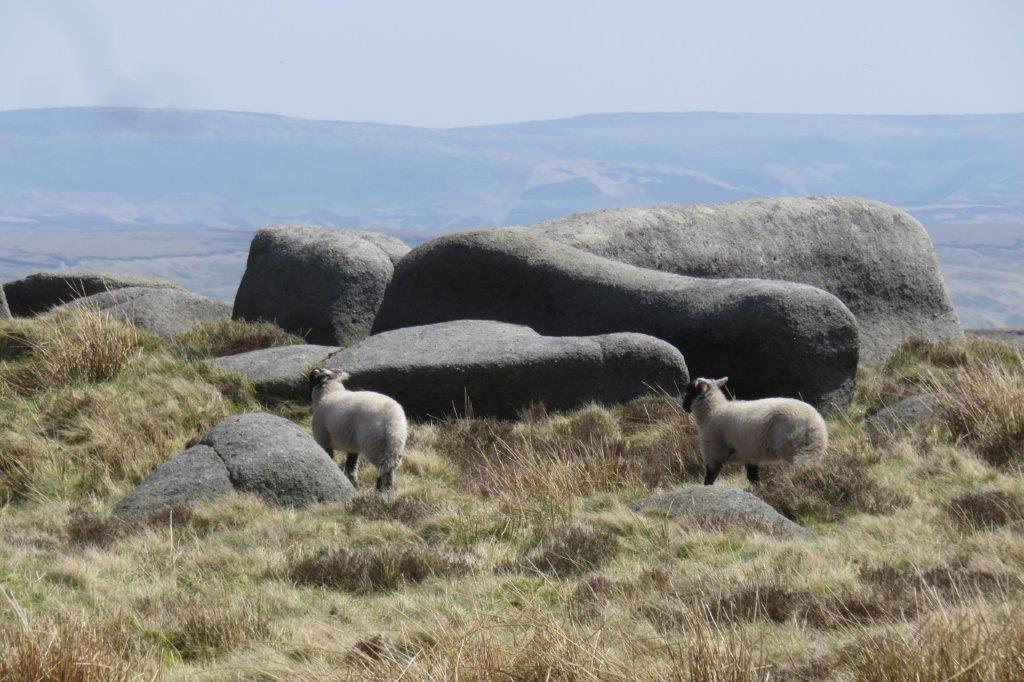 blending in with the weather worn boulders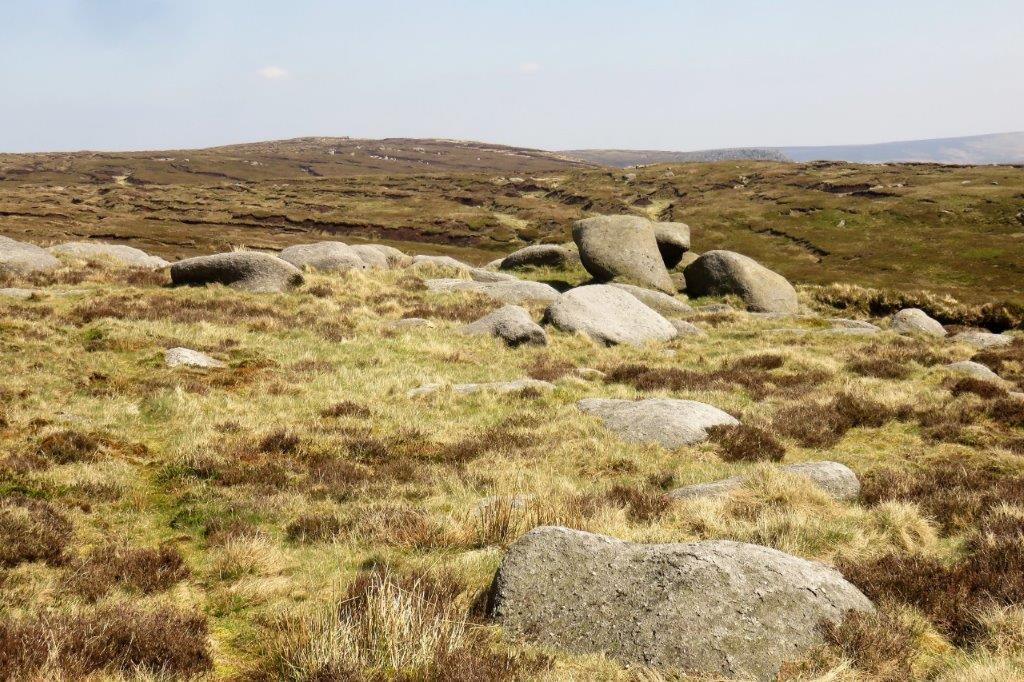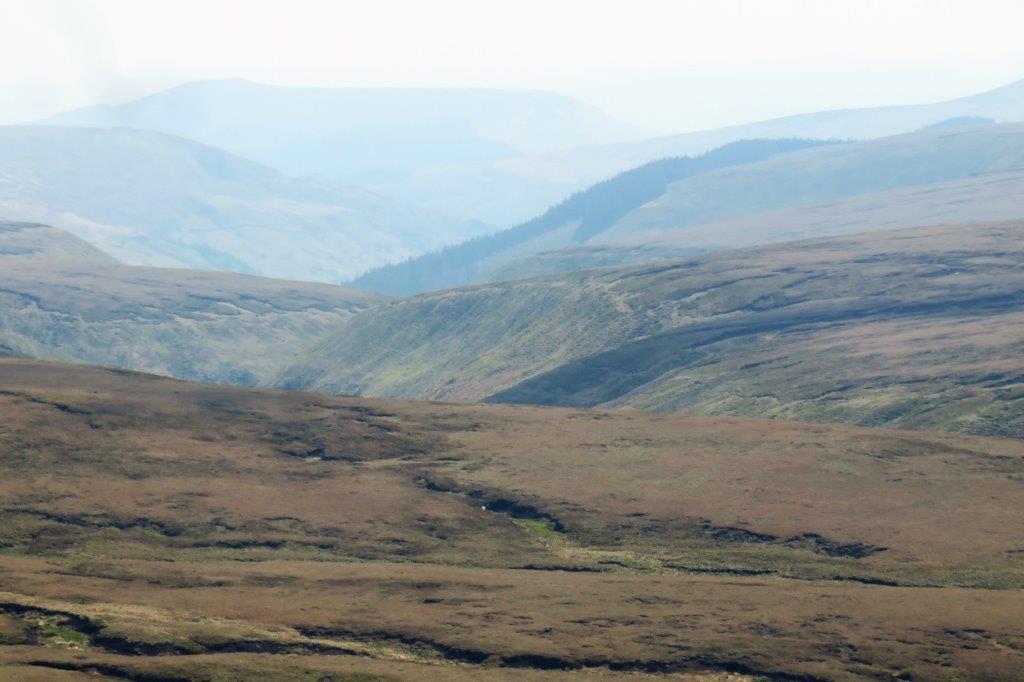 a zoomed in distant shot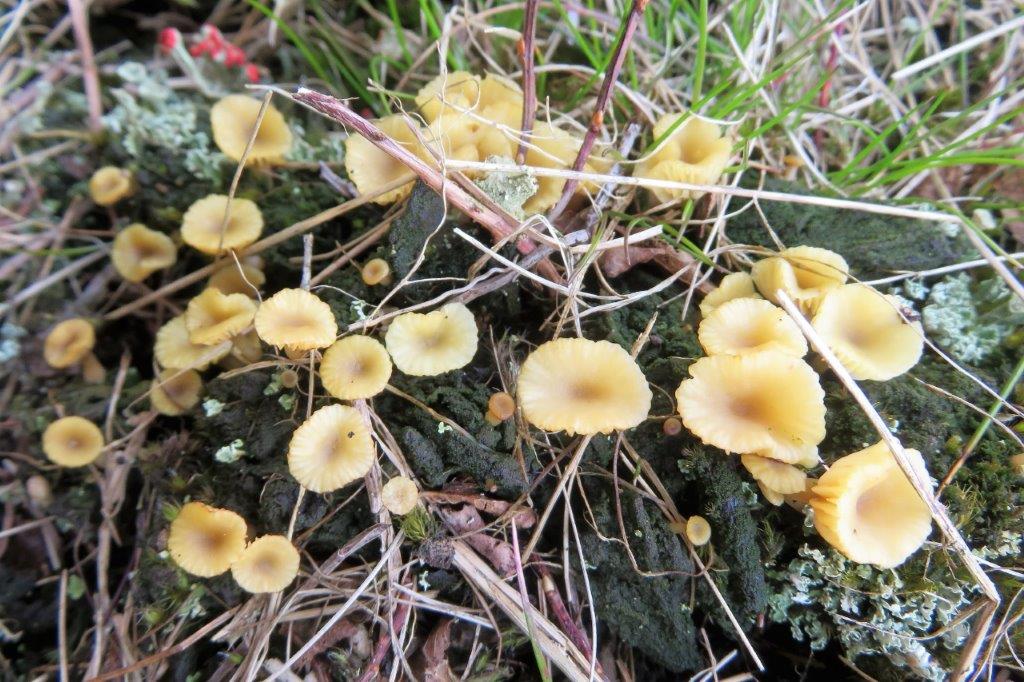 fungi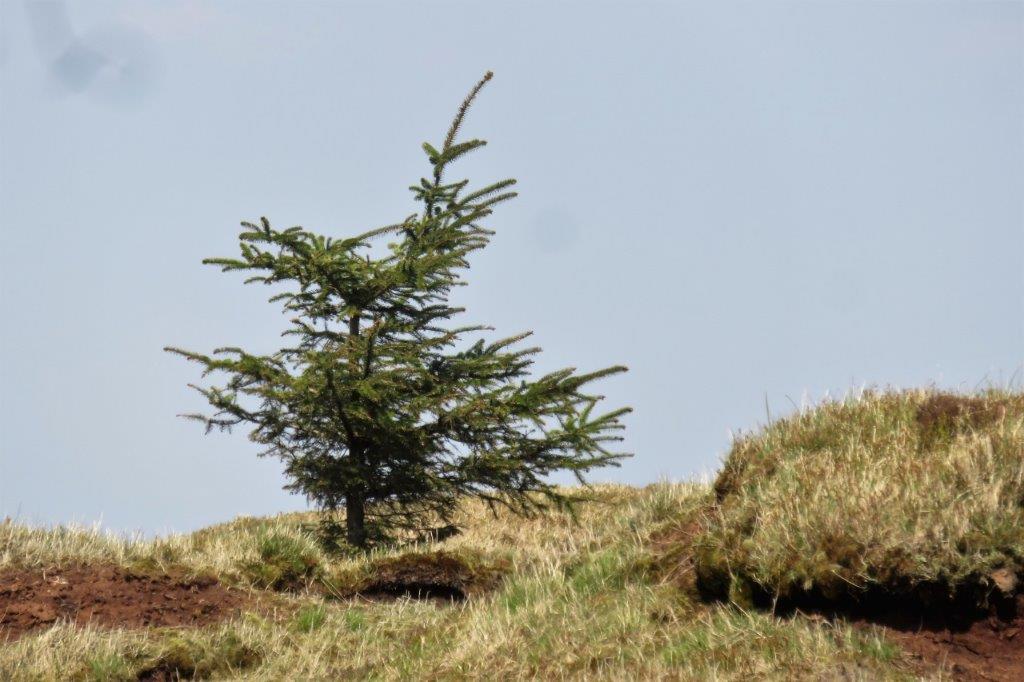 a lonely fir tree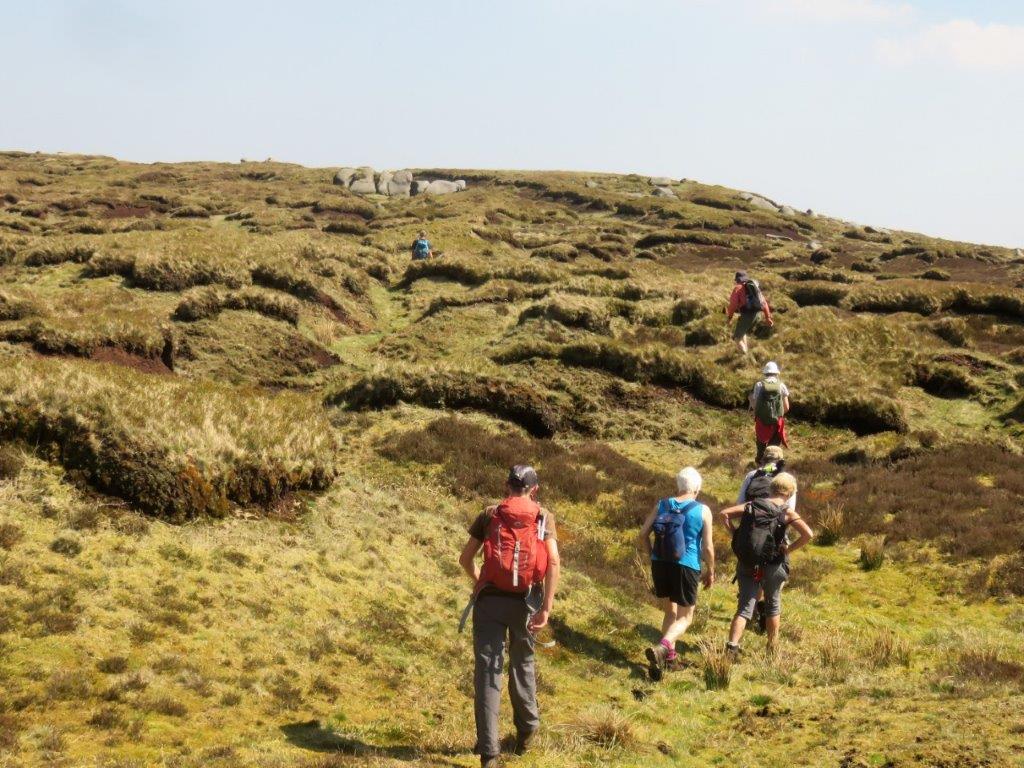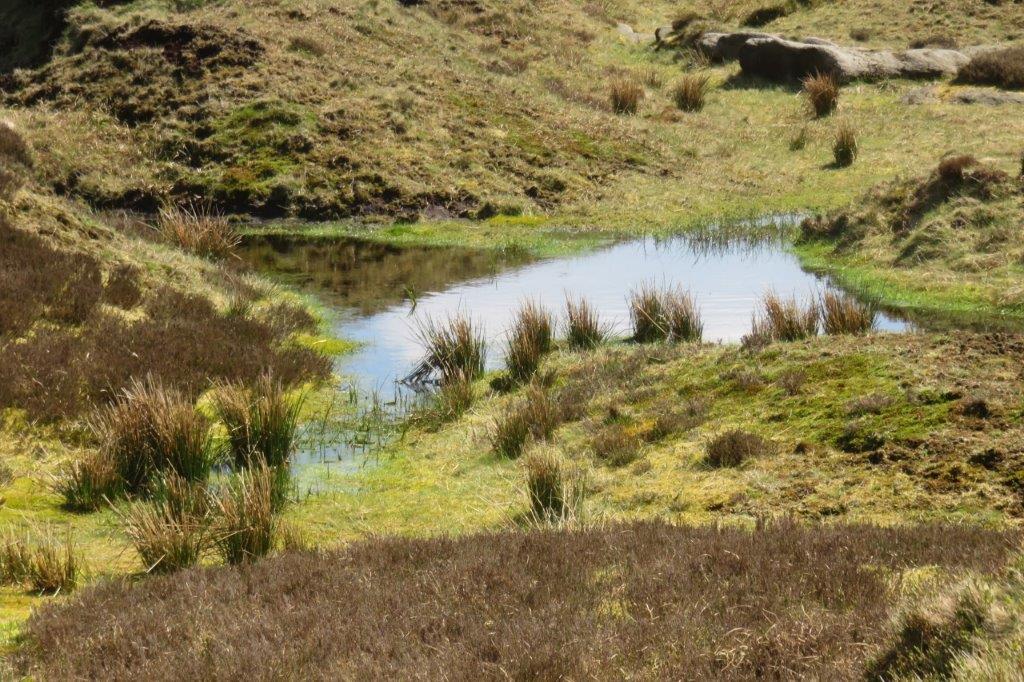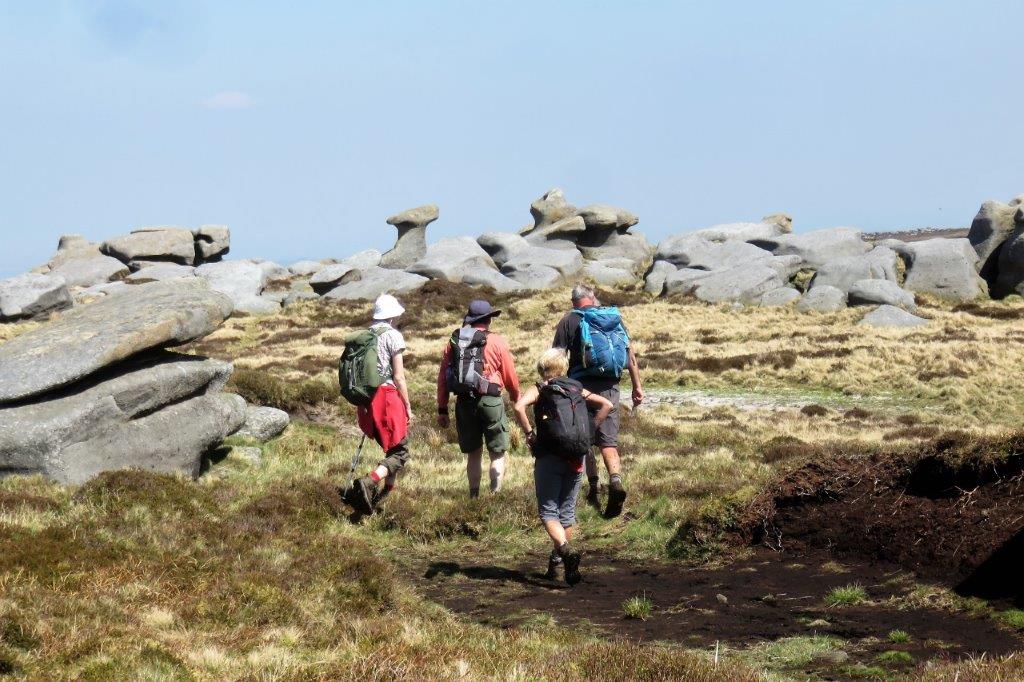 Bleaklow Stones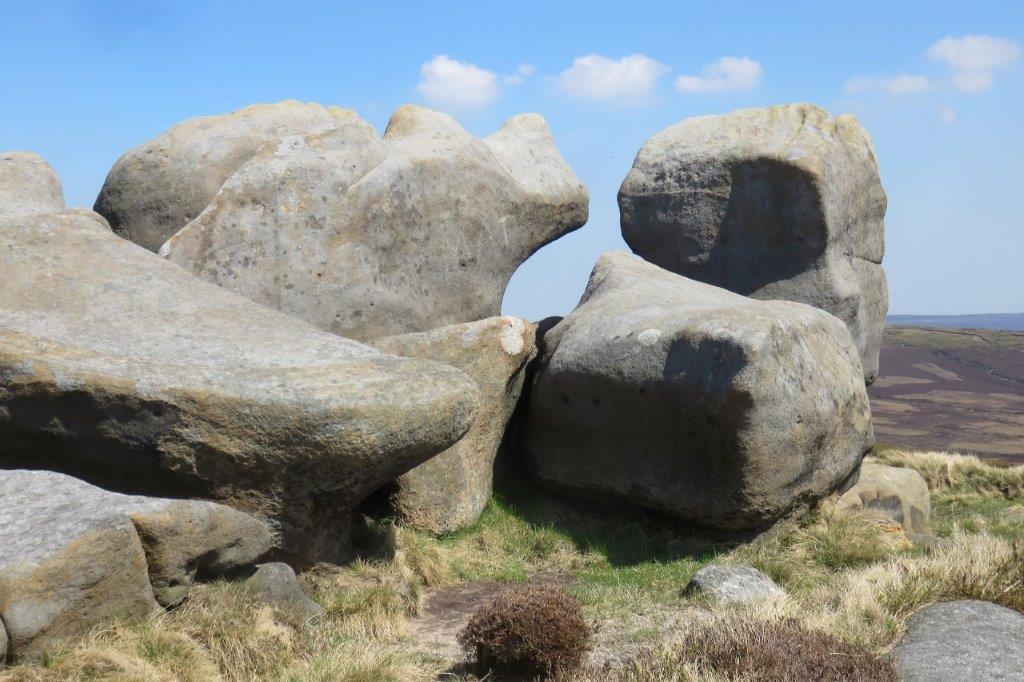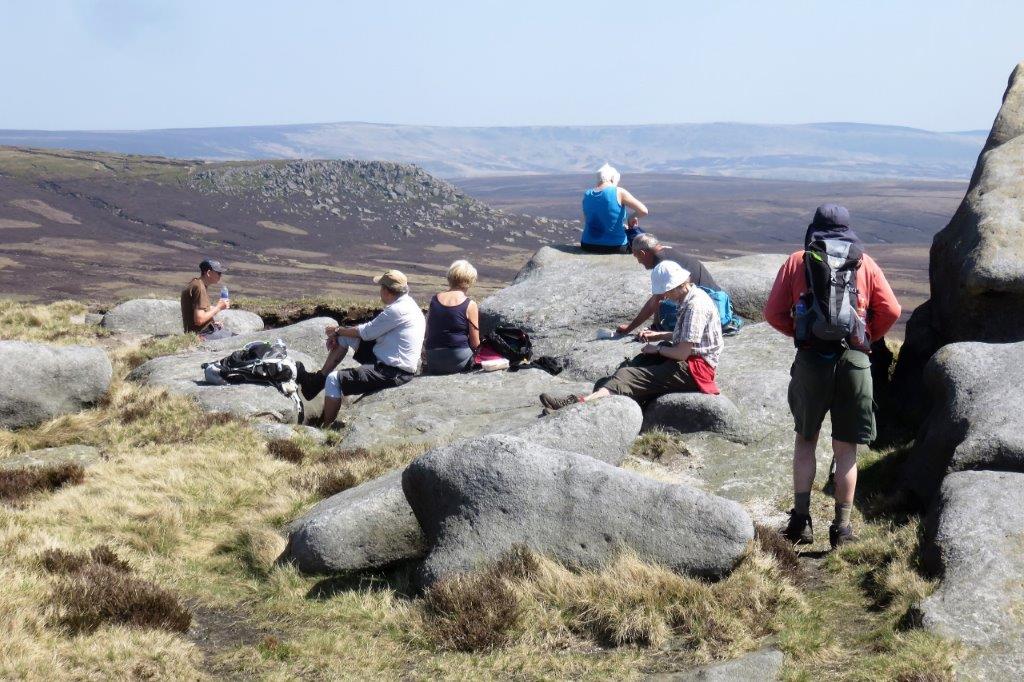 Grinah Stones seen from Bleaklow Stones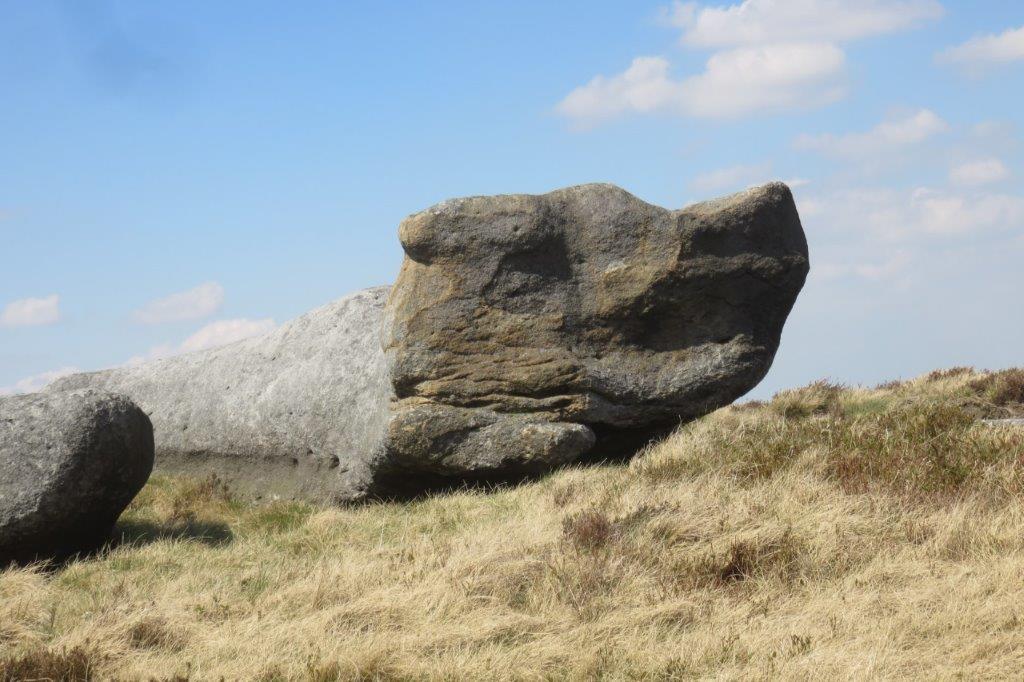 an animal's head - but which one?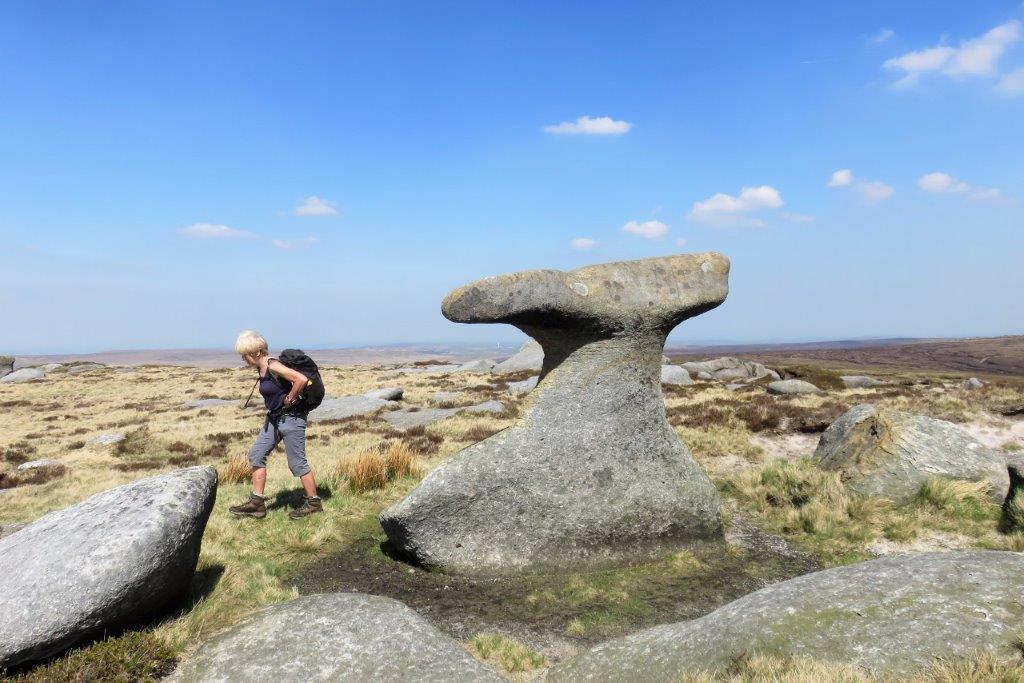 The Anvil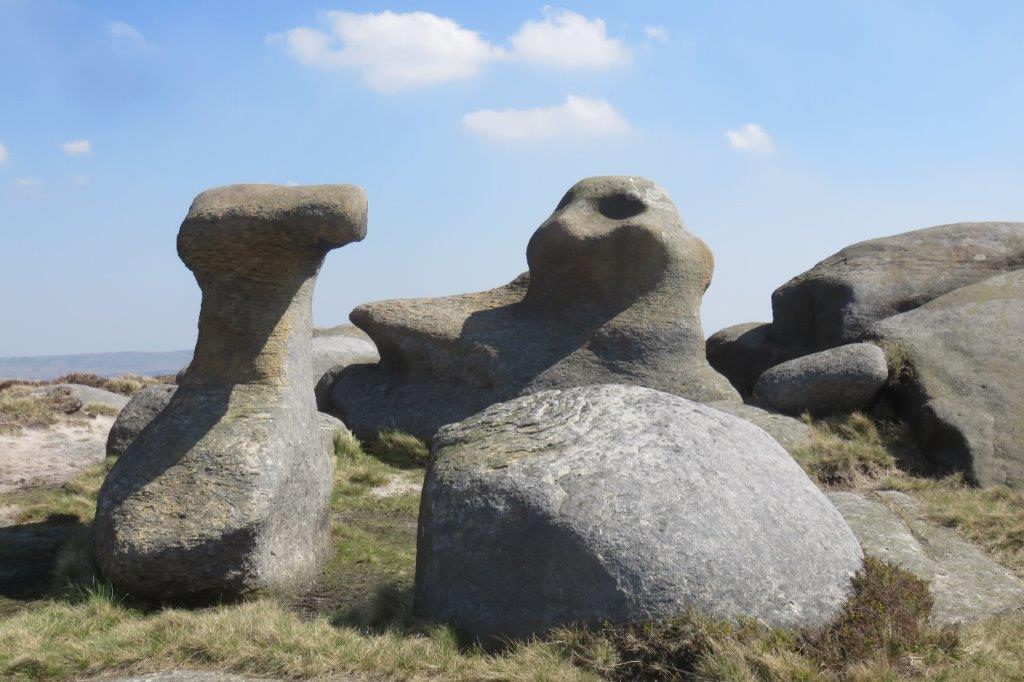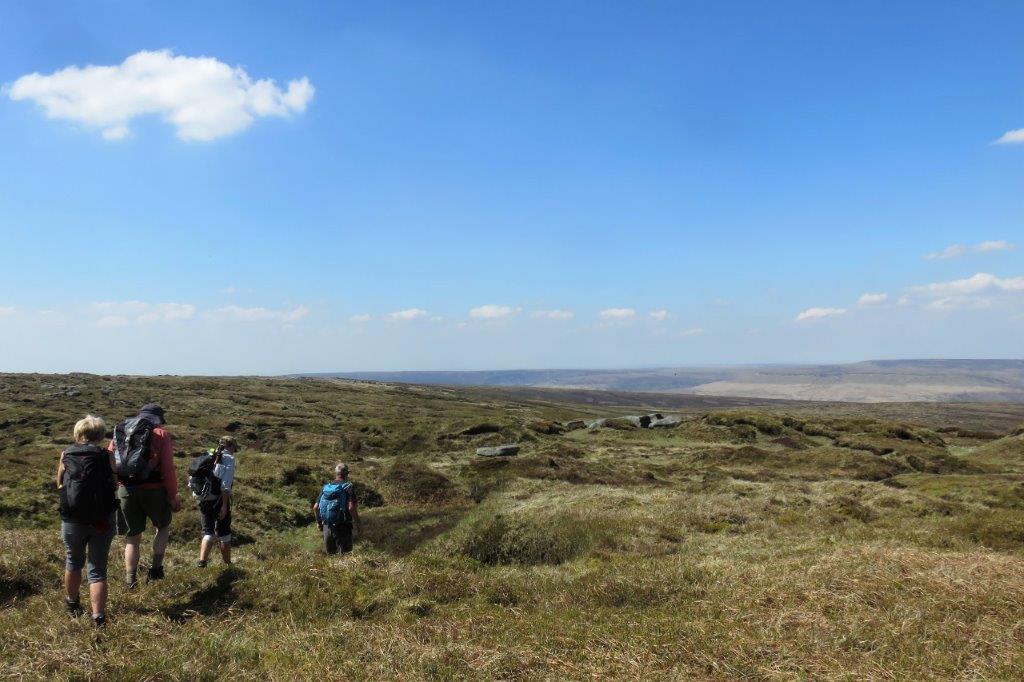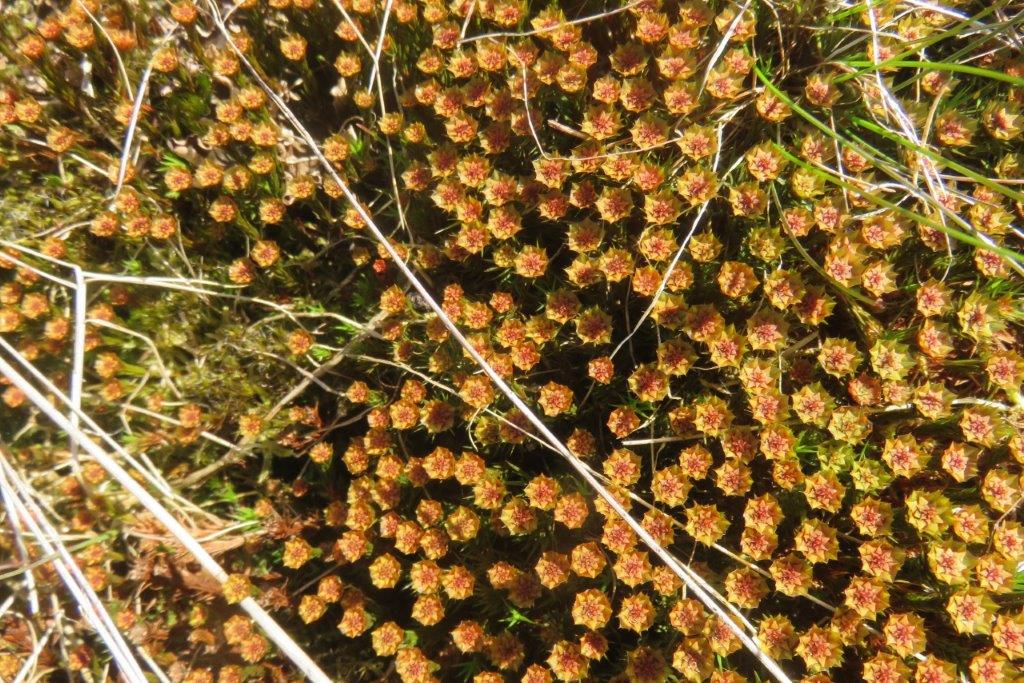 moss close up?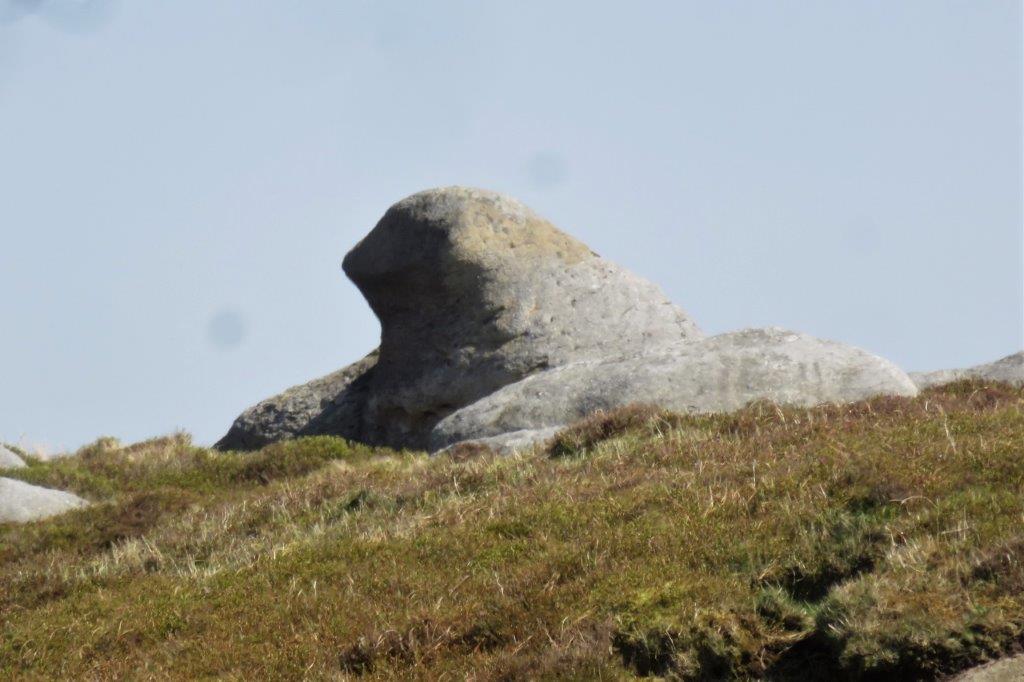 a seal?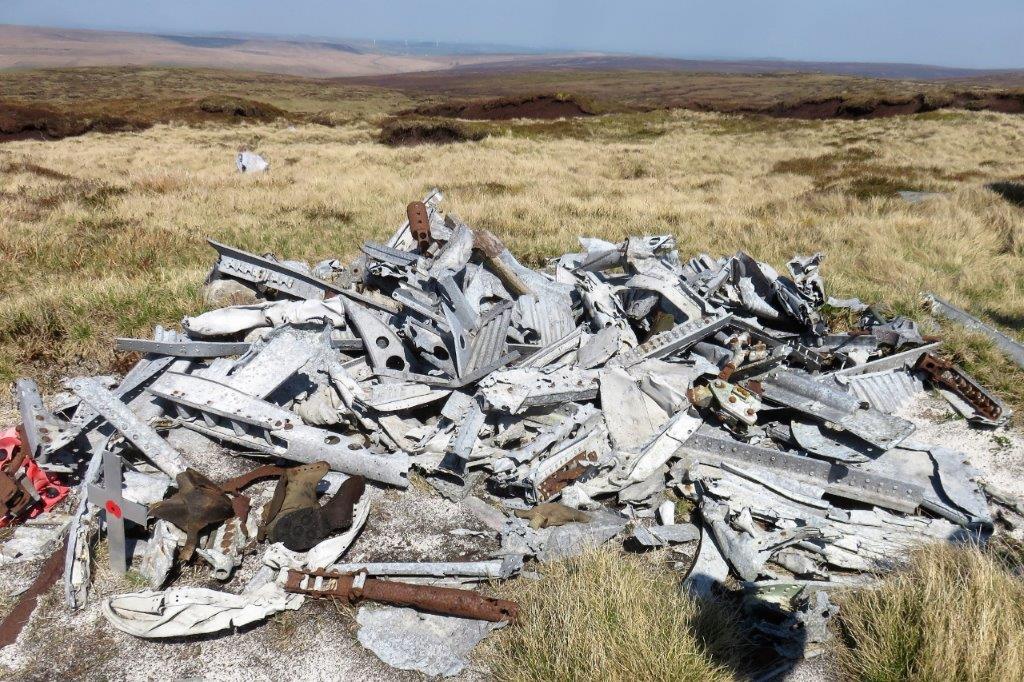 crash site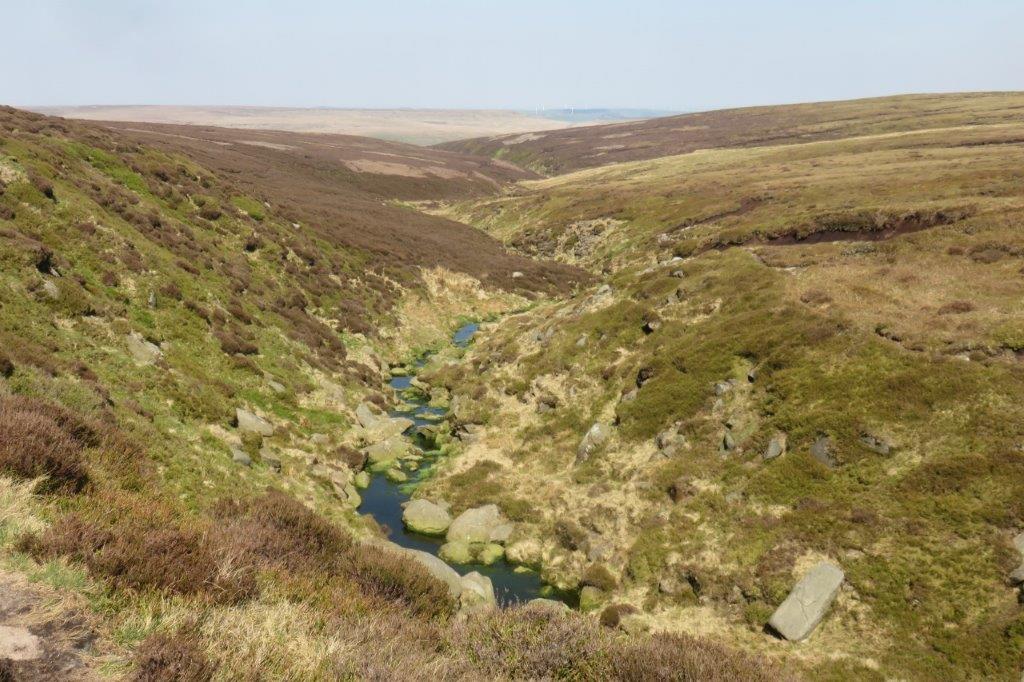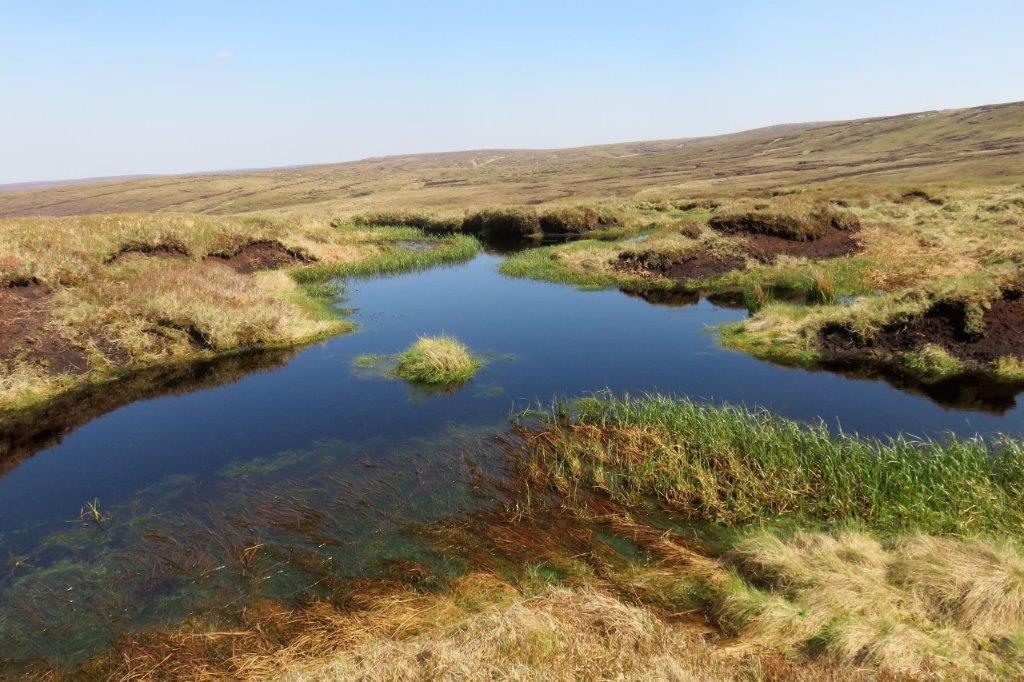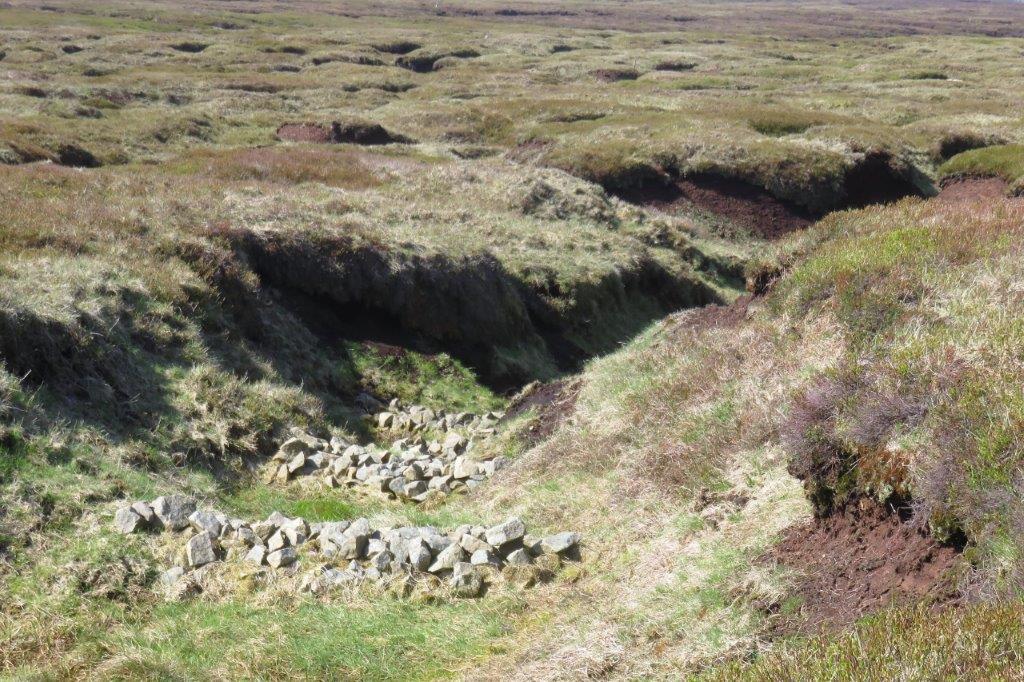 rubble dams to stop erosion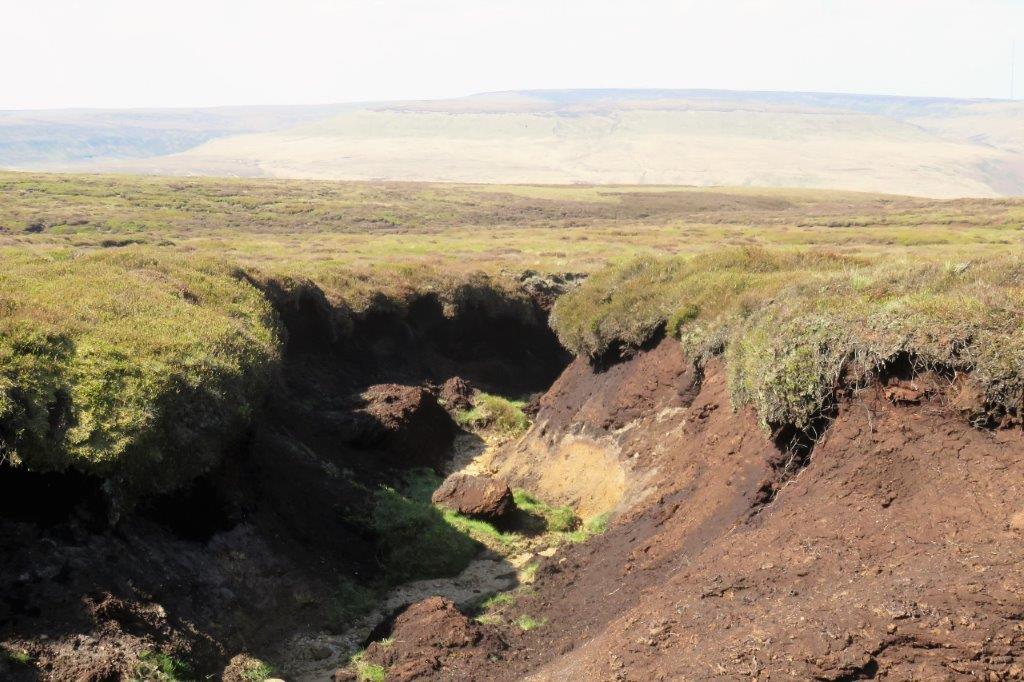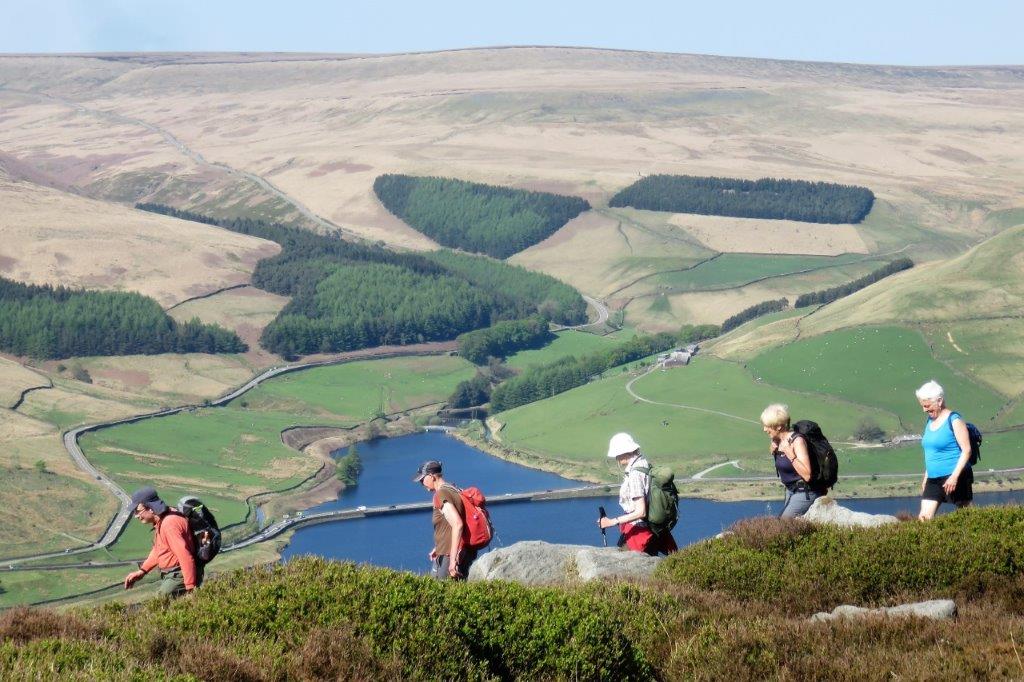 Woodhead Reservoir behind crossed by the A628 road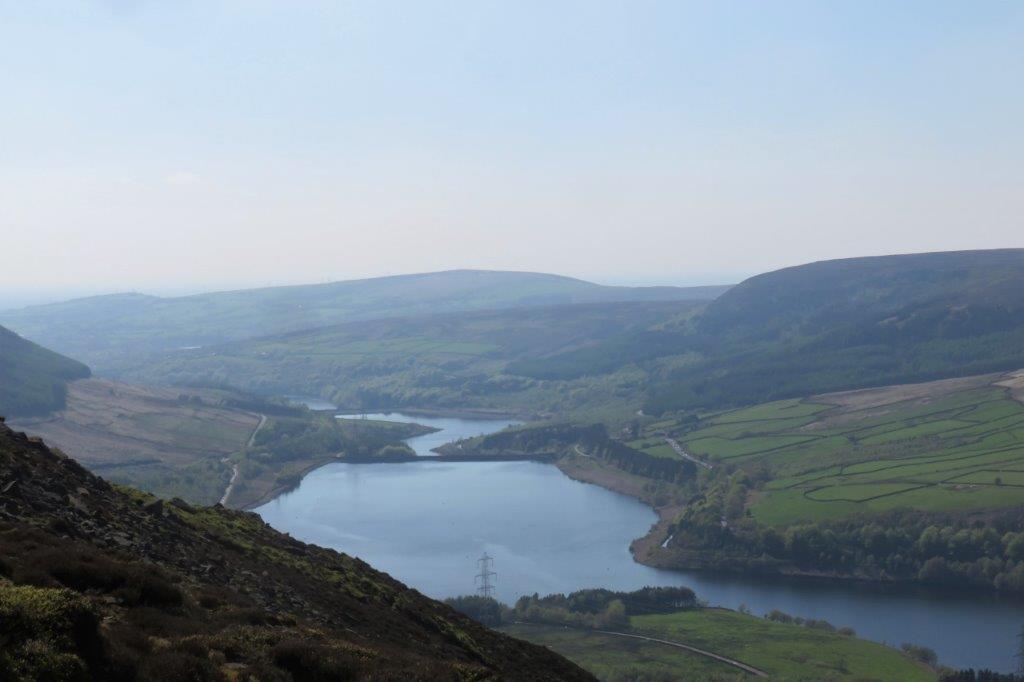 Torside Reservoir with Rhodeswood reservoir just below it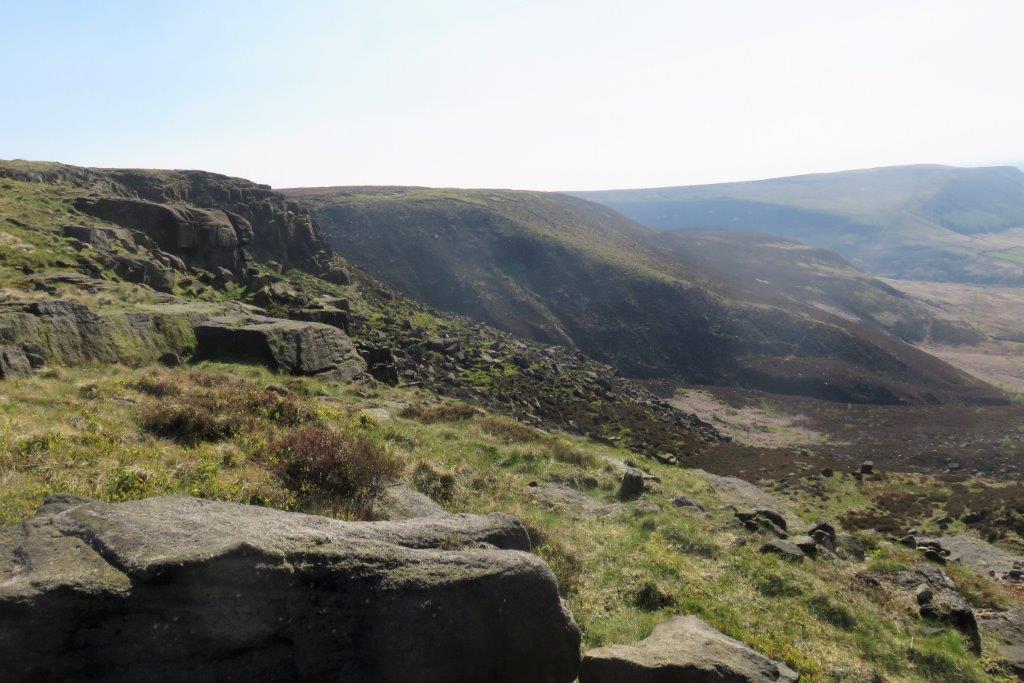 nearing Wildboar Clough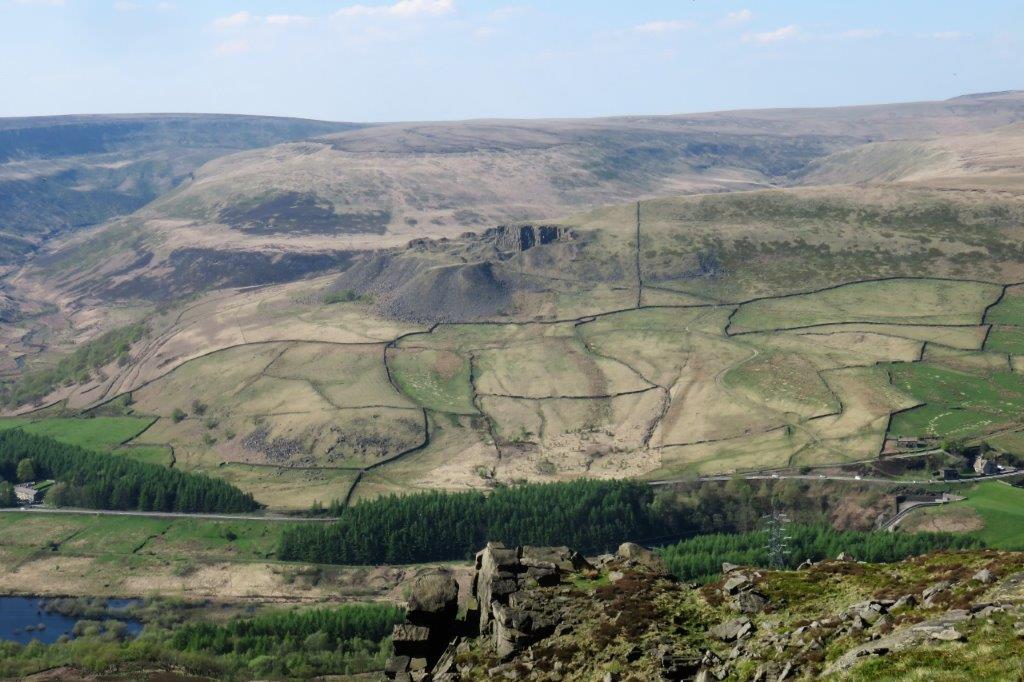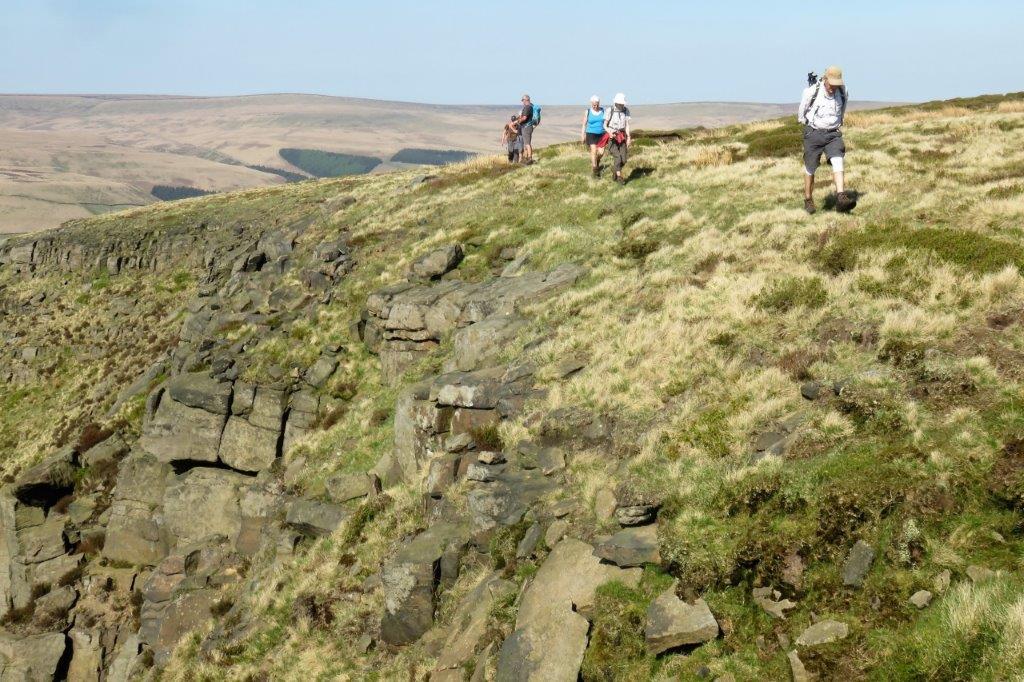 walking along the edge of Wildboar Clough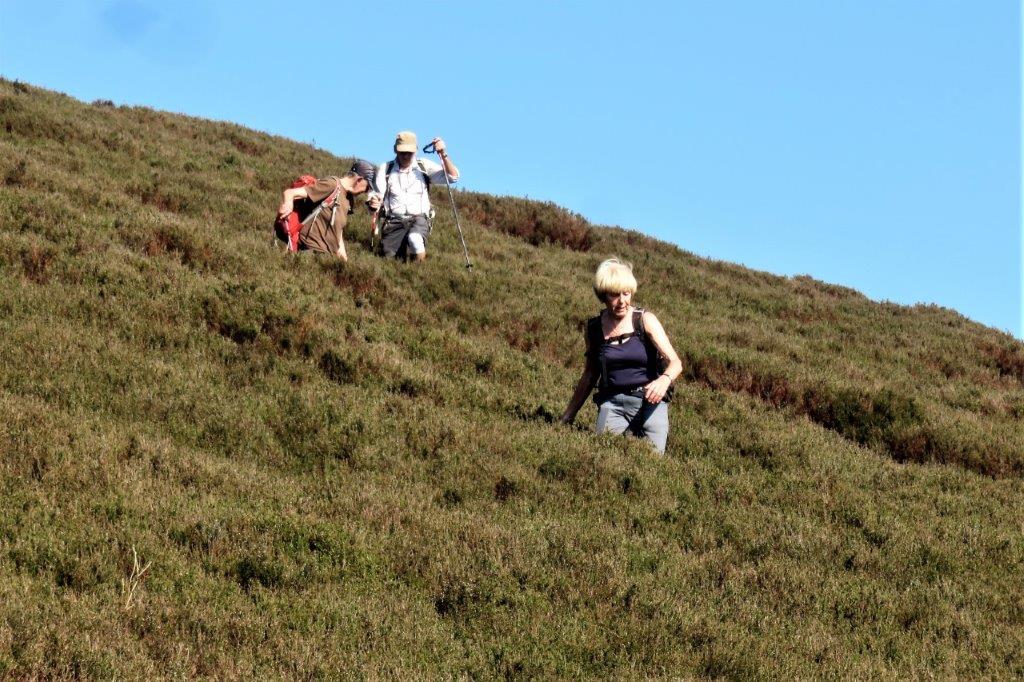 descending through heather to the informal paths on the East side of Torside Clough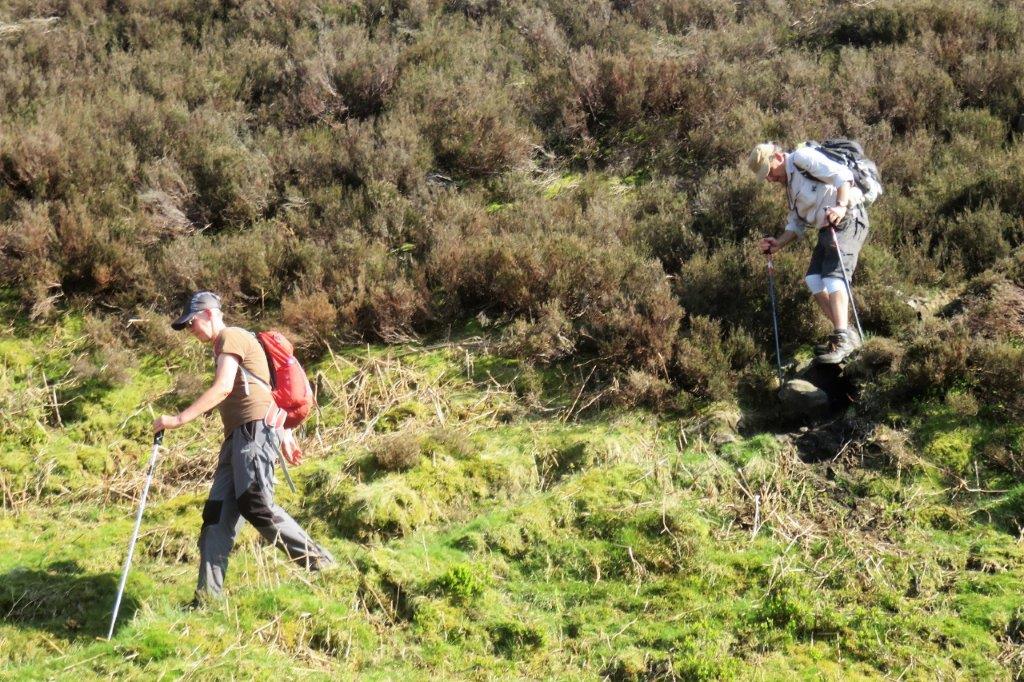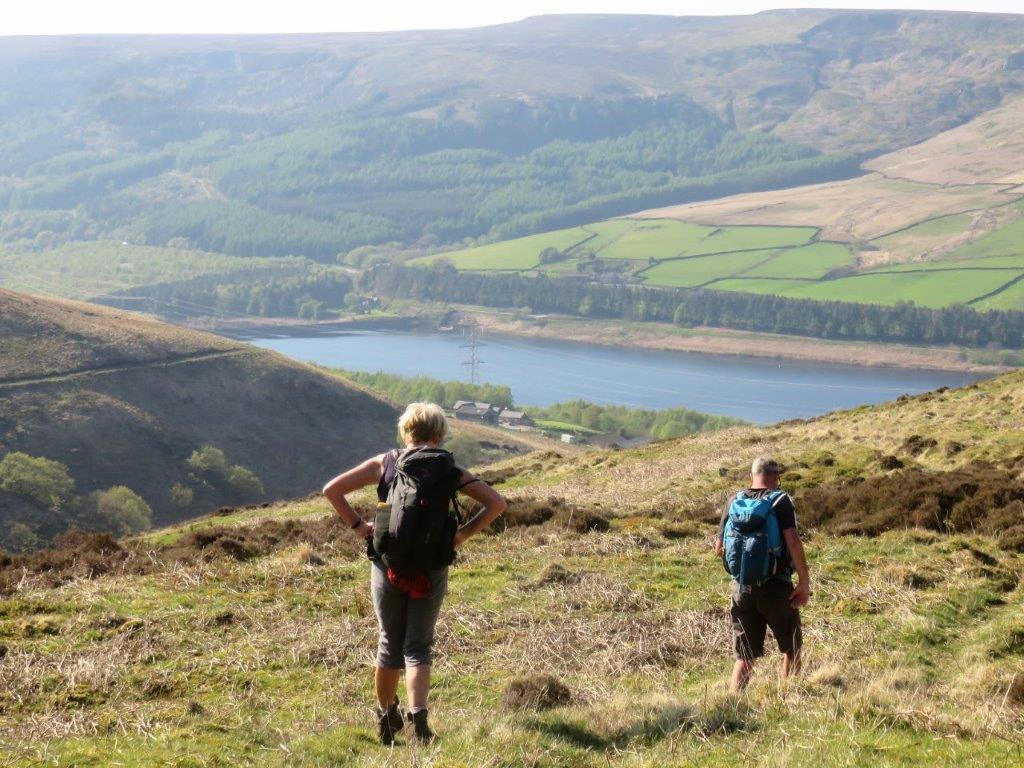 Torside Clough to left (West) - Torside Reservoir in view
homepage - Day Walks Index 2018 - contact me at