homepage - Day Walks Index 2013 - contact me at

7th August 2013 - Pre-walk - part Derwent Valley Heritage Way - Rowsley, Calton Lees, Chatsworth Park, Baslow, Bubnell, Calver Mill, New Bridge, Froggatt Bridge, Grindleford - leader Gillian Manasse - Wednesday
(a few pictures added from earlier pre-walk on Saturday 3rd August 2013. See also pictures on pre-walk on 22nd June 2013)
Pictures of actual walk on 14th August taken by David Hogg added at end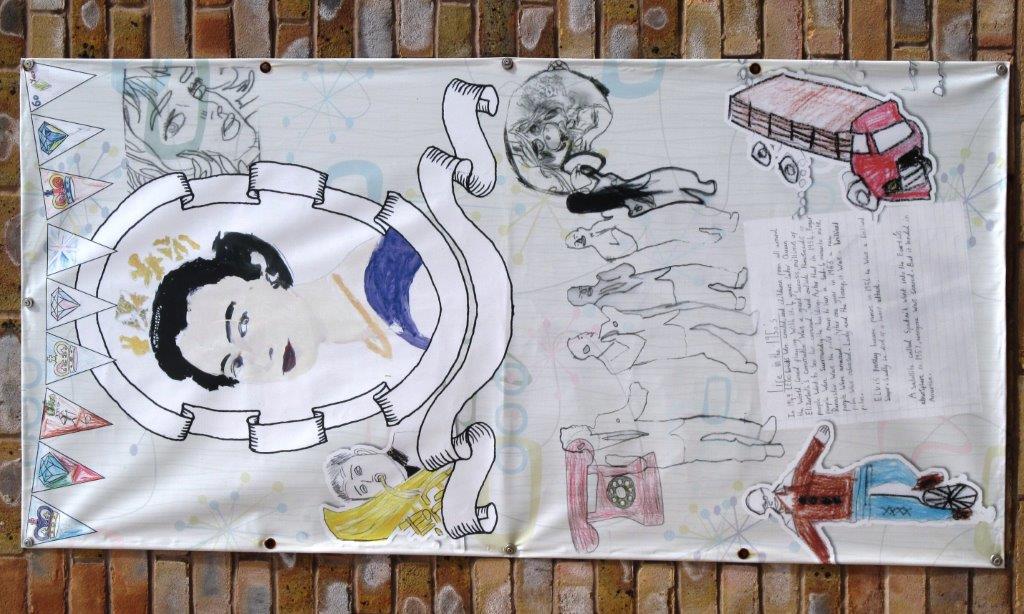 one of several School Children's posters at Rowsley's shopping centre (turned 90 degrees)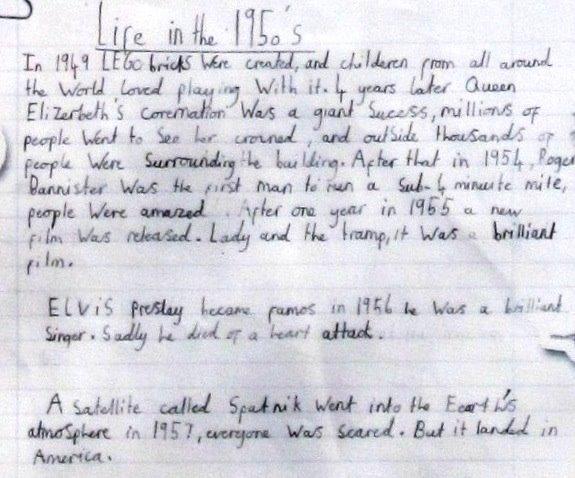 Sputnik was the first Russian satellite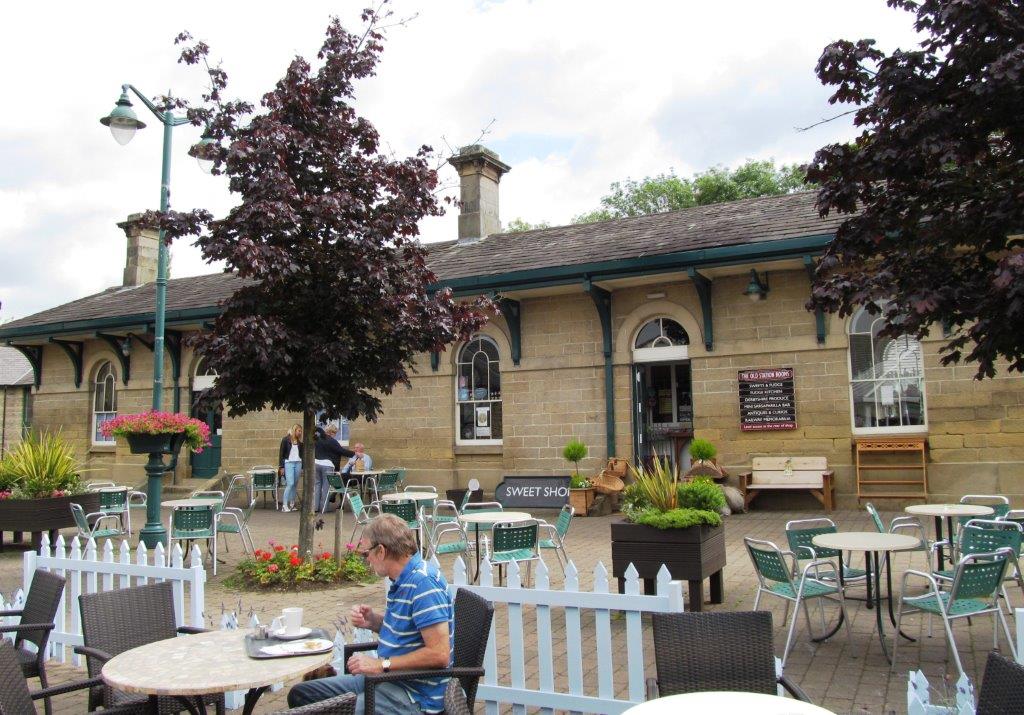 Rowsley Railway Station buildings incorporated into the new shopping centre. The Station buildings were designed by Joseph Paxton. The line from Matlock to Buxton was closed in 1968 by Barbara Castle the then Minister of Transport.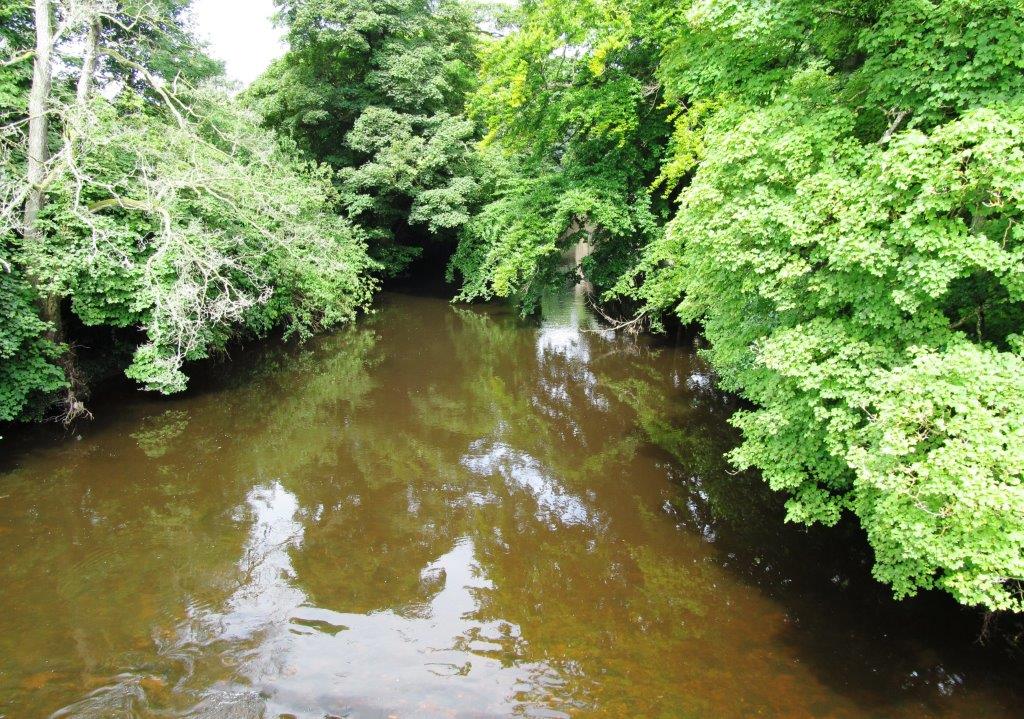 crossing over the River Derwent on the A6 road at Rowsley. The River Derwent & River Wye flow together about a half km south east beyond this point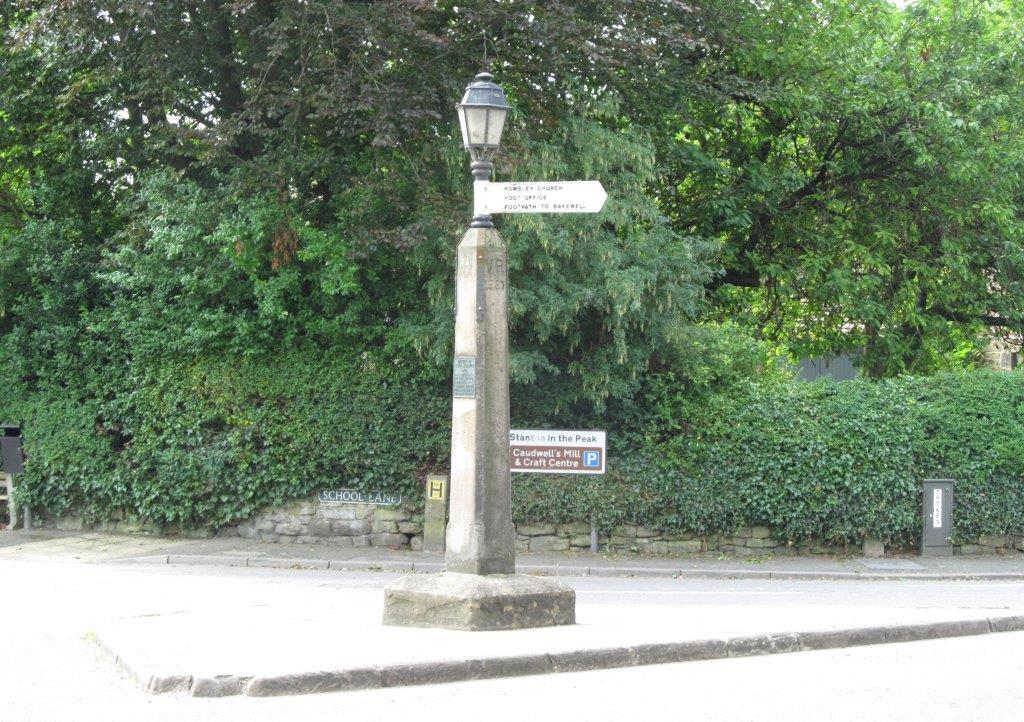 Memorial signpost erected by John Holmes in 1887 to celebrate living 50years in the same house - points to Rowsley Church, The Post Office, and footpath to Bakewell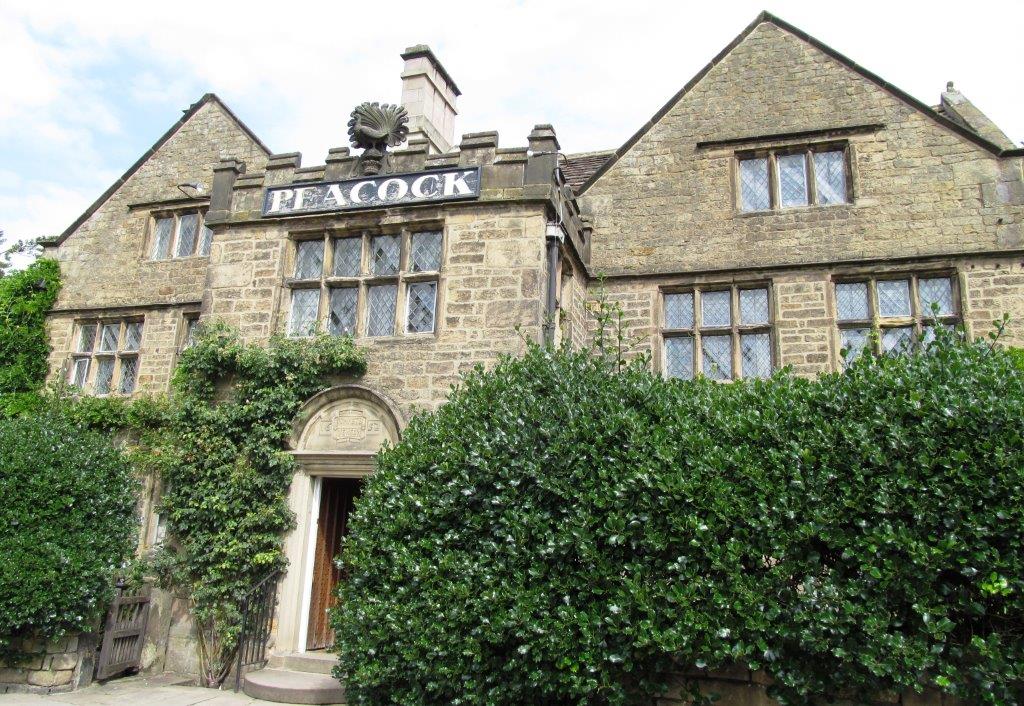 The Peacock Inn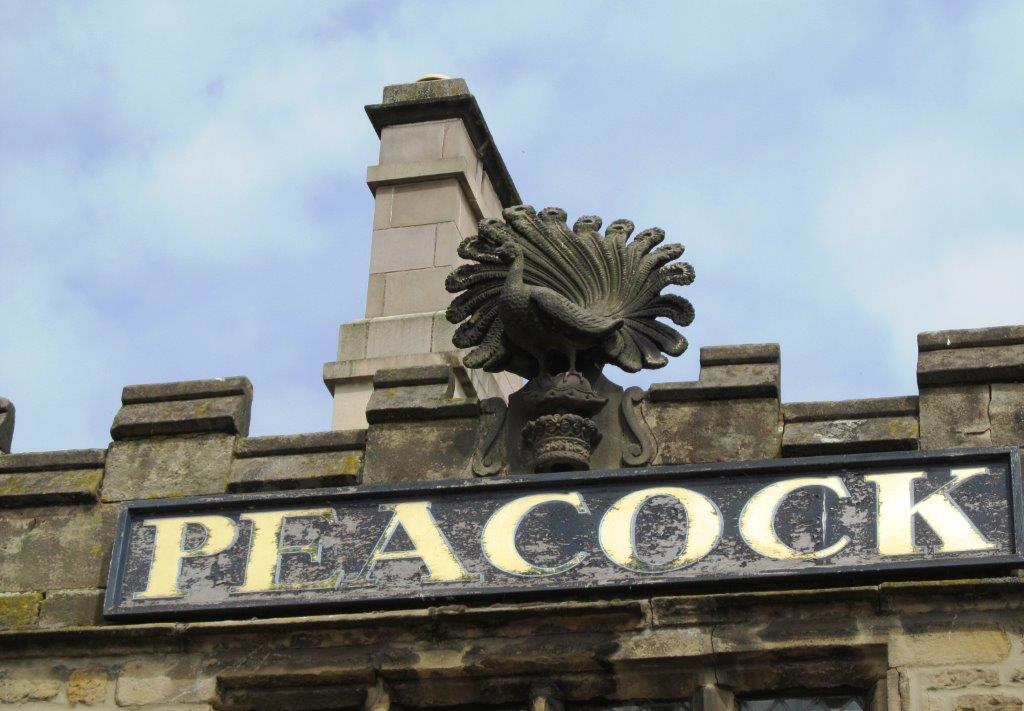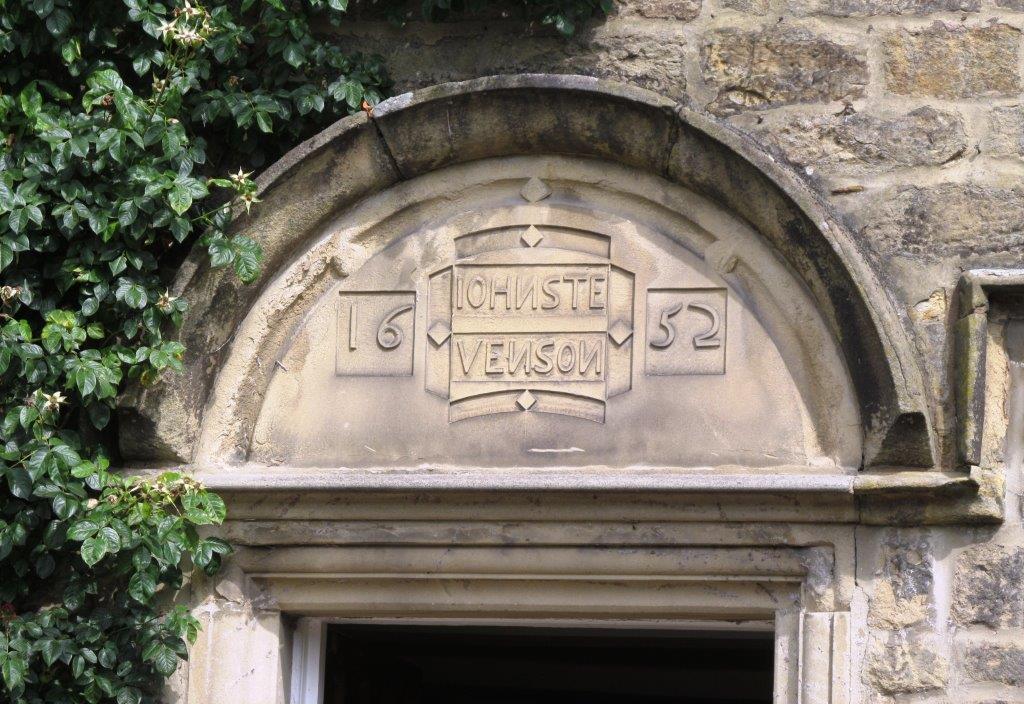 1652 John Stevenson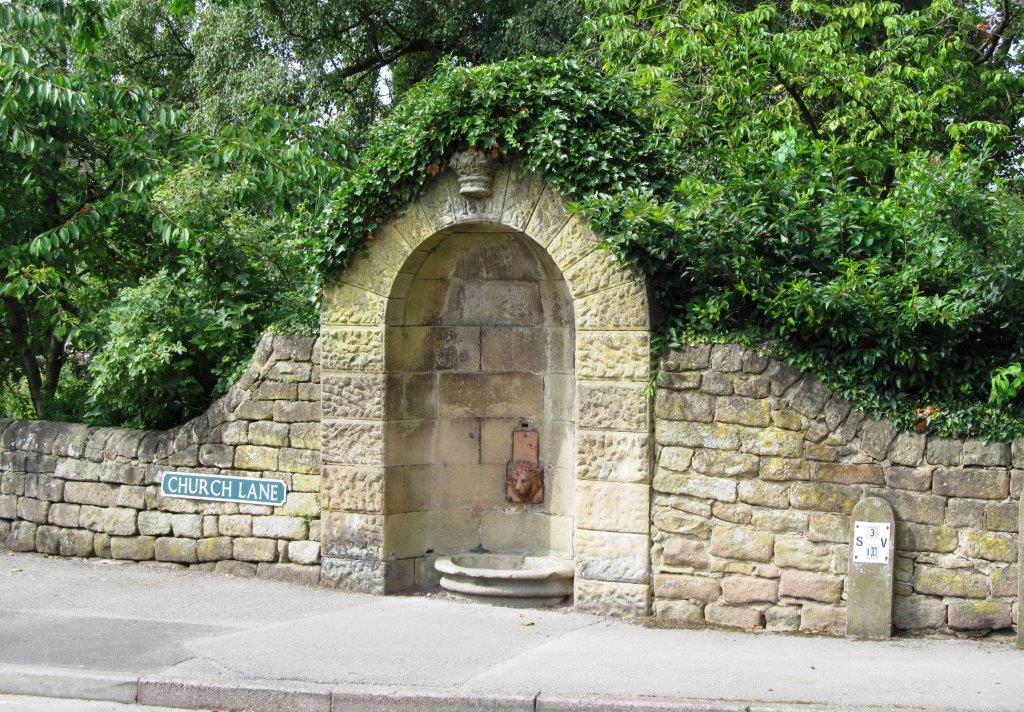 water fountain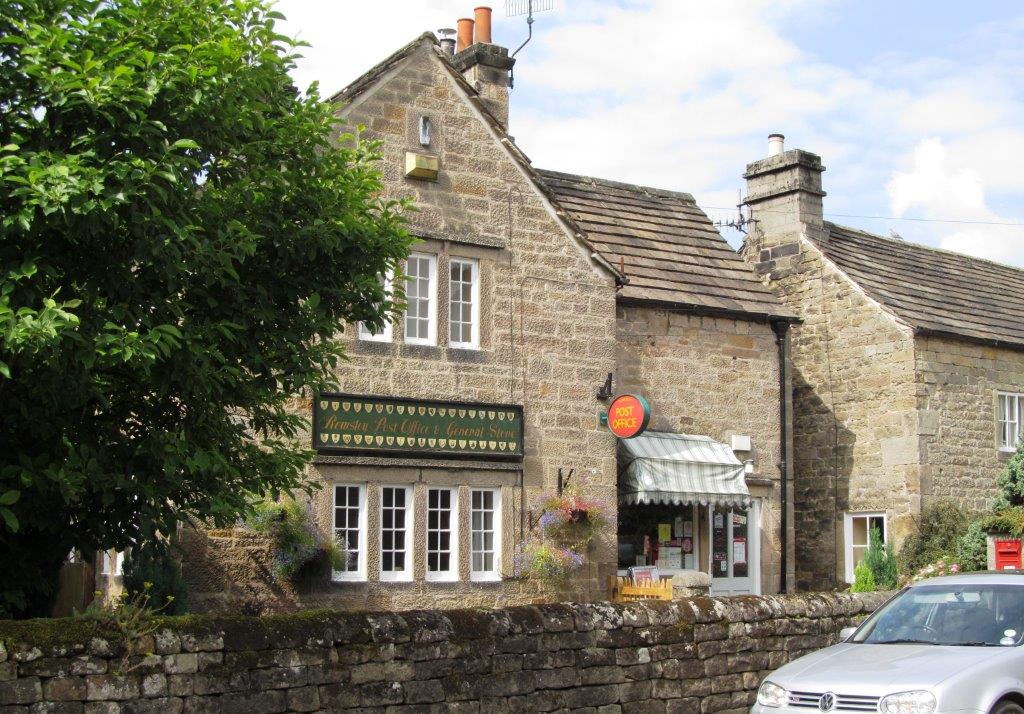 The Post Office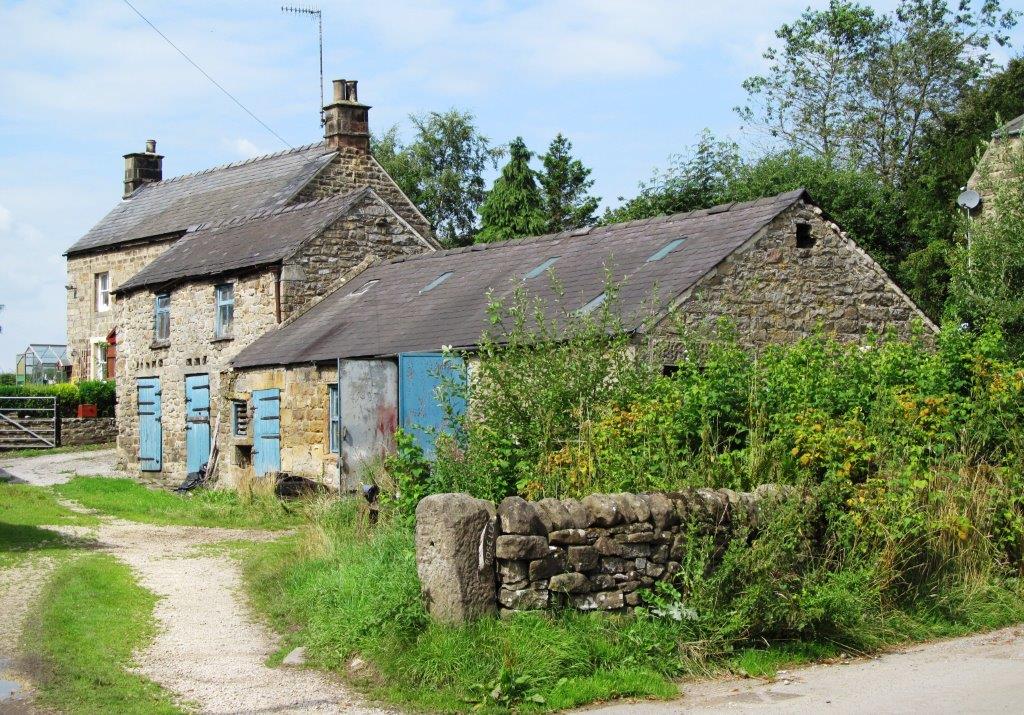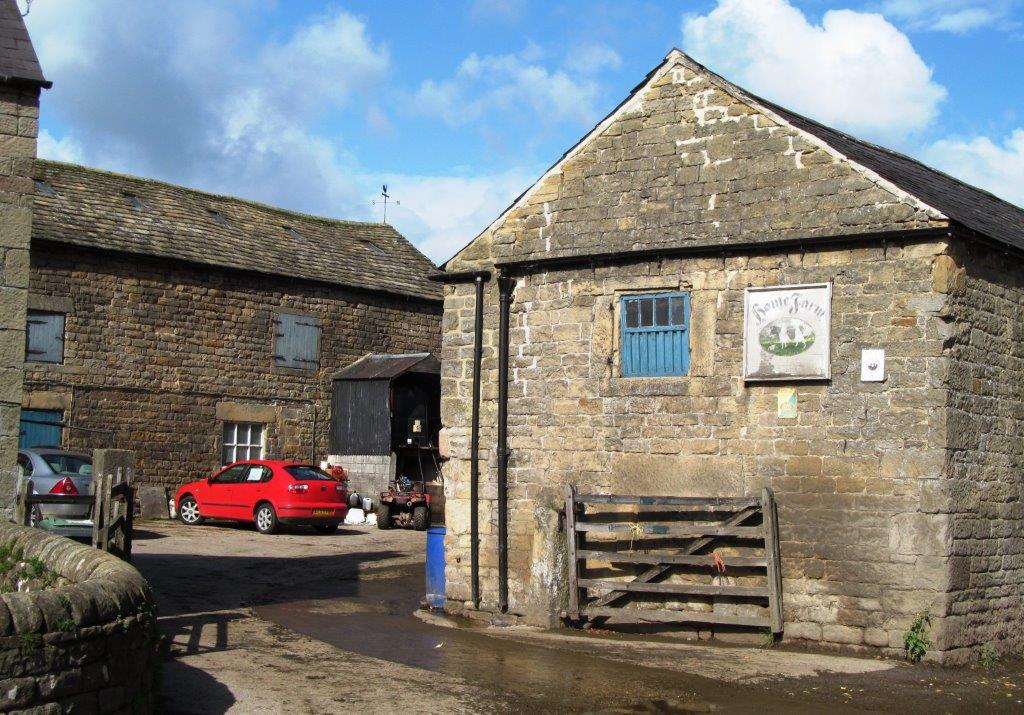 Home Farm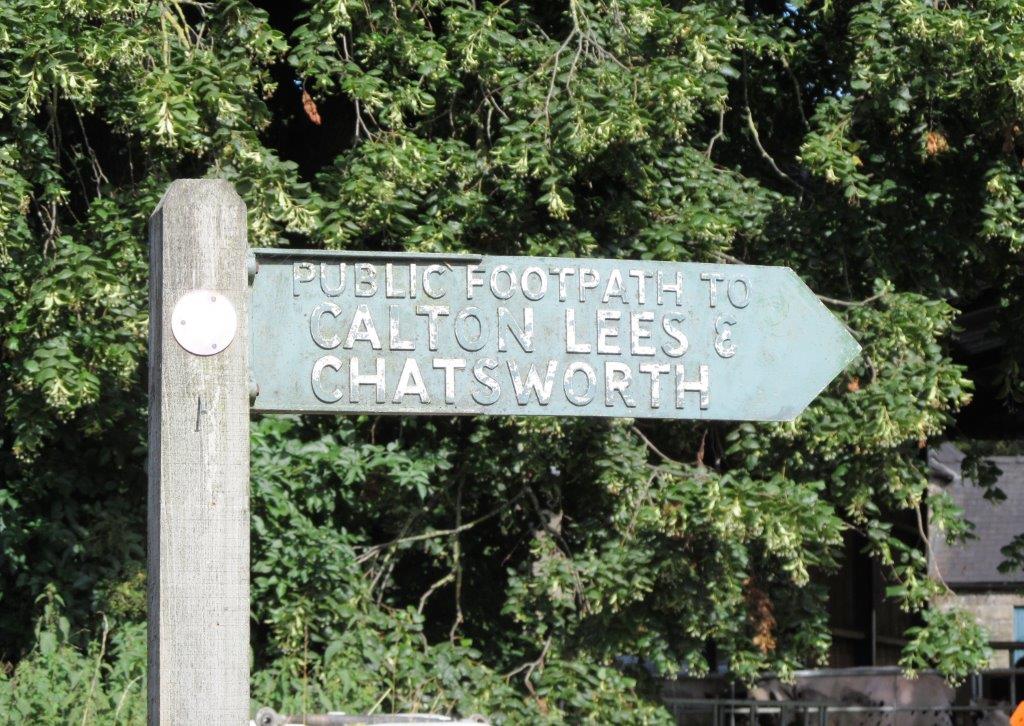 This footpath passes under elevated railway line (closed in 1968) to Calton Lees & Chatsworth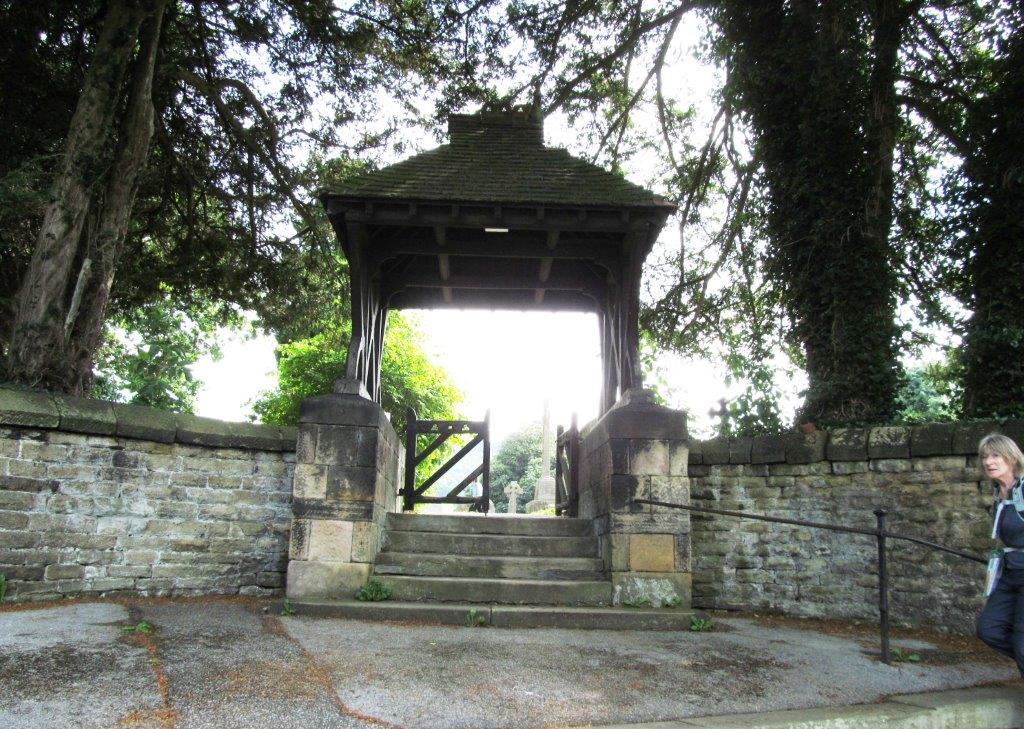 St Katherines Church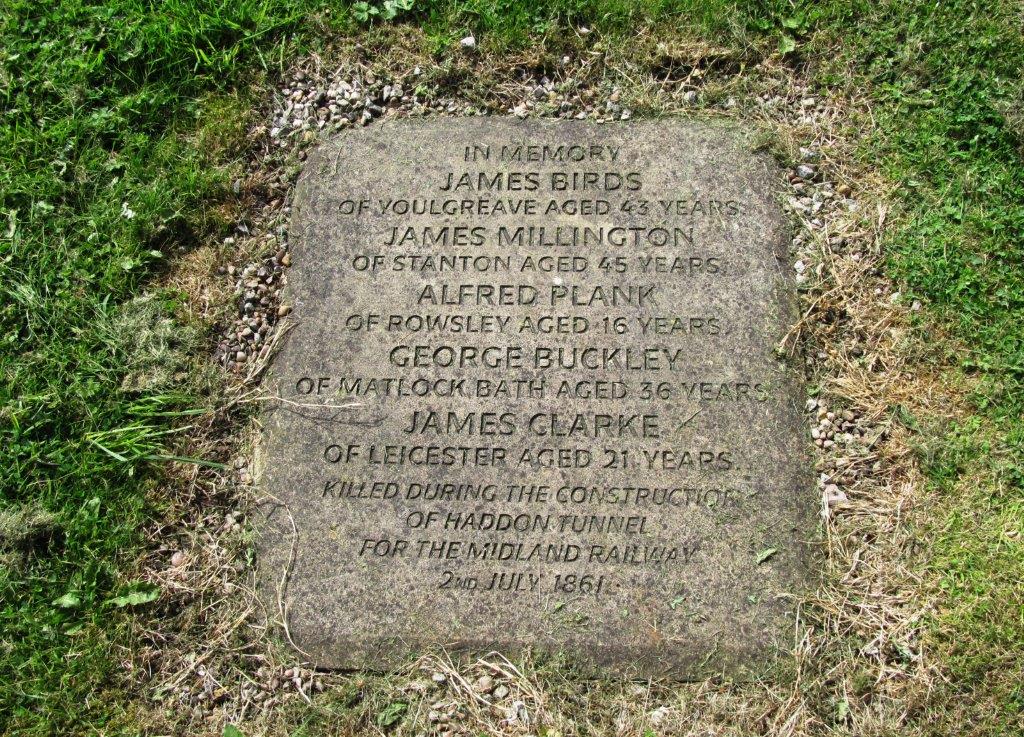 workers killed on 2nd July 1861 during the construction of the Haddon Tunnel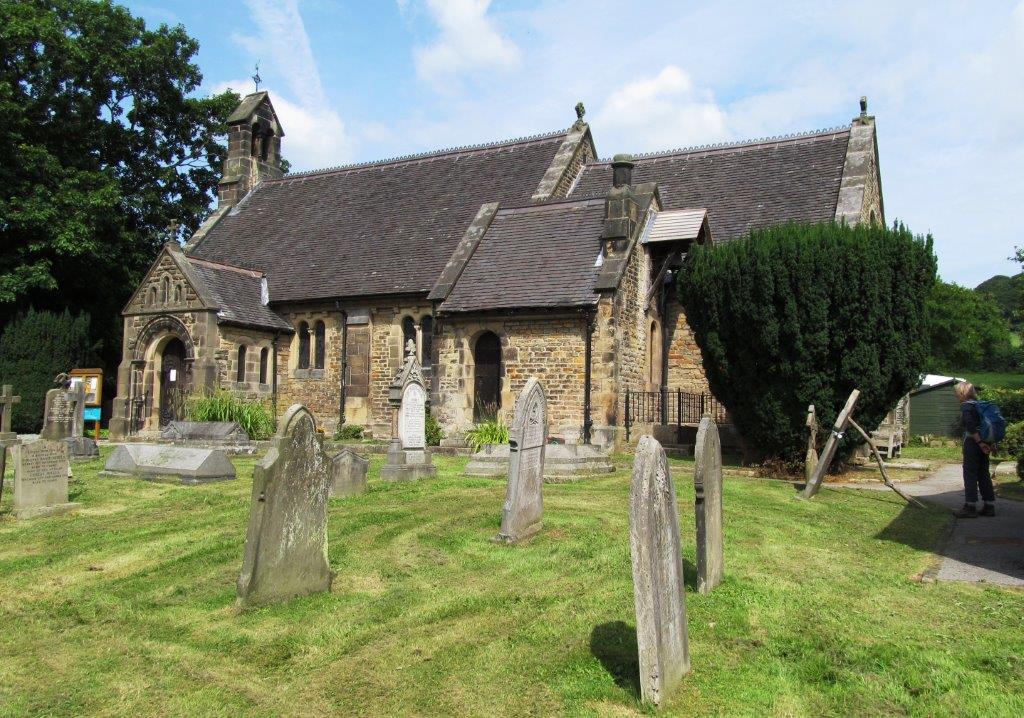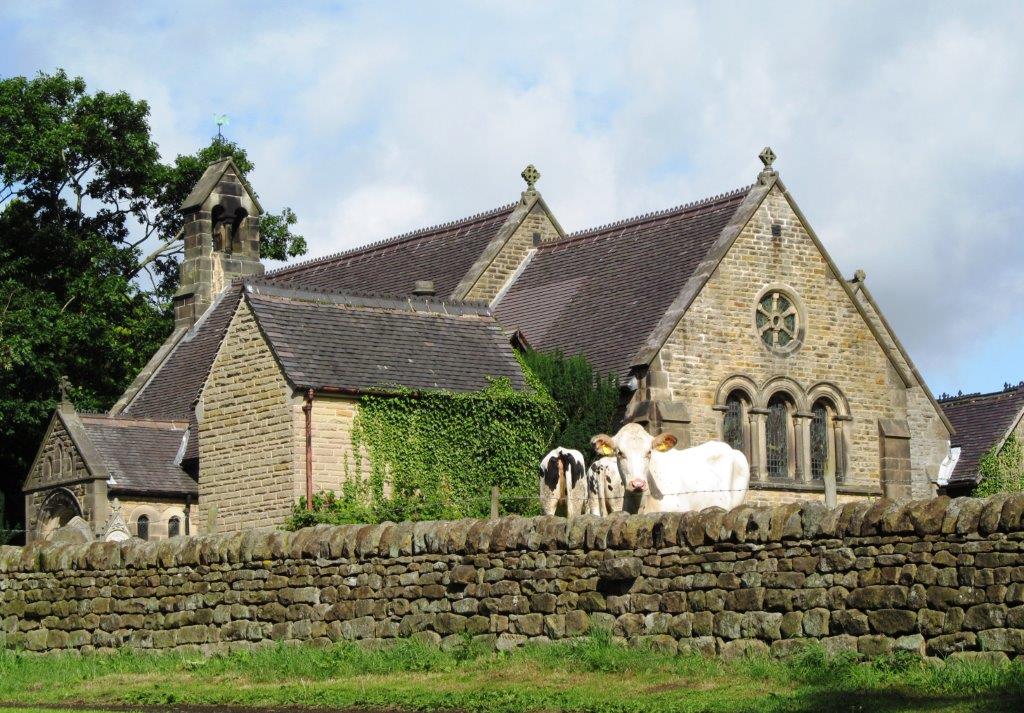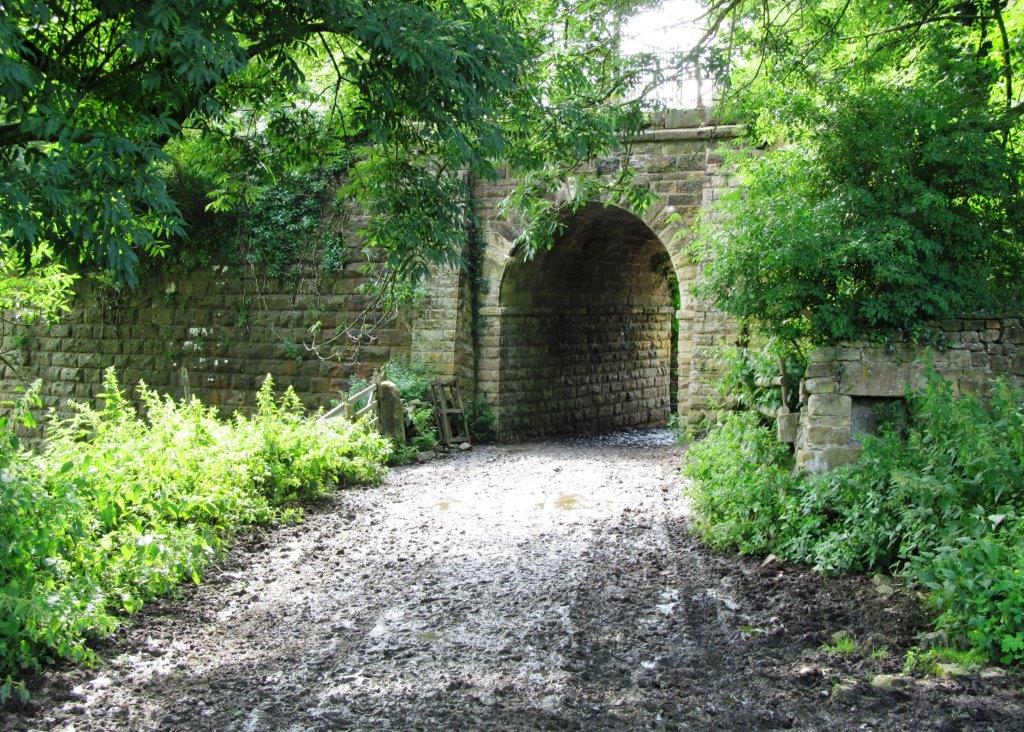 looking back at the path under the railway line which crosses the River Derwent just to the left - our walk passed through churchyard and joined main path further on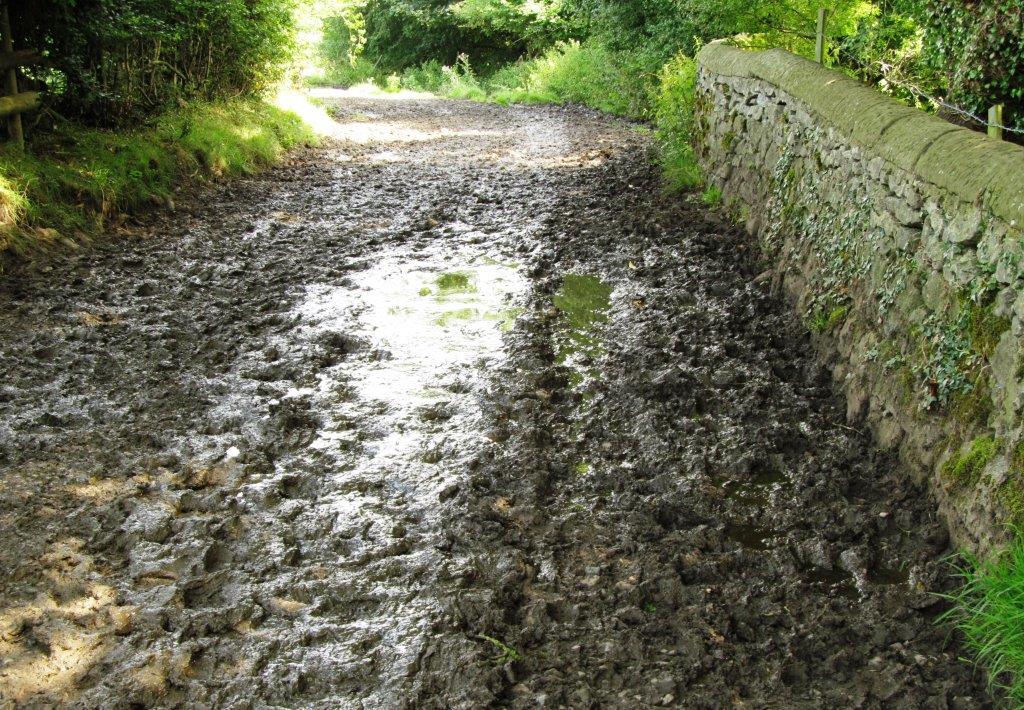 footpath, also the route for a herd of cows to / from milking sheds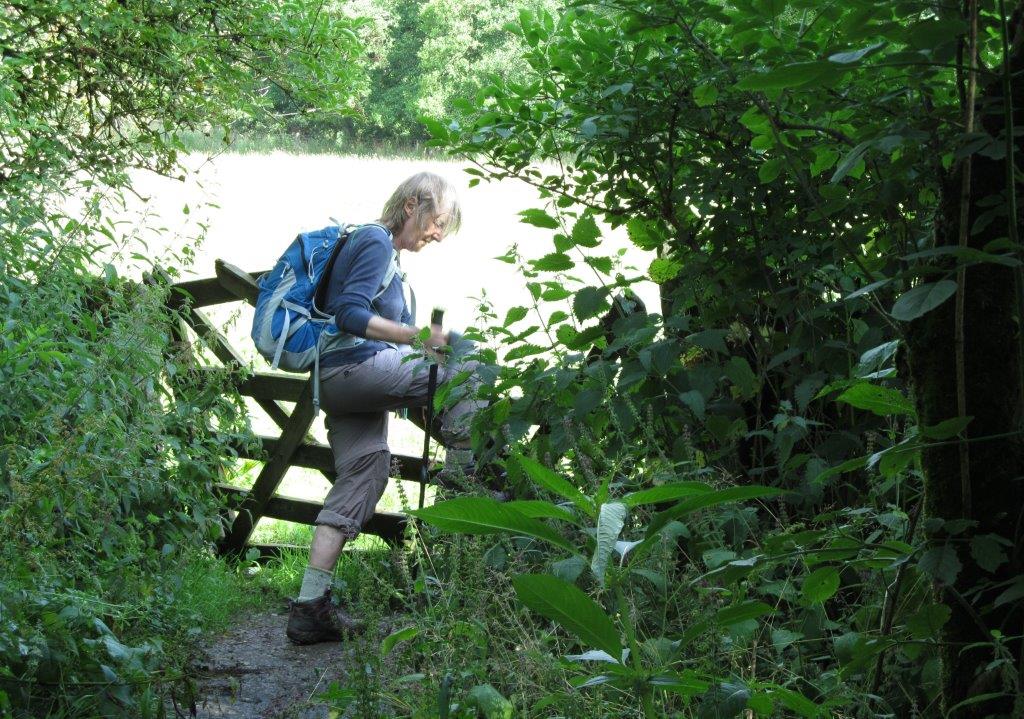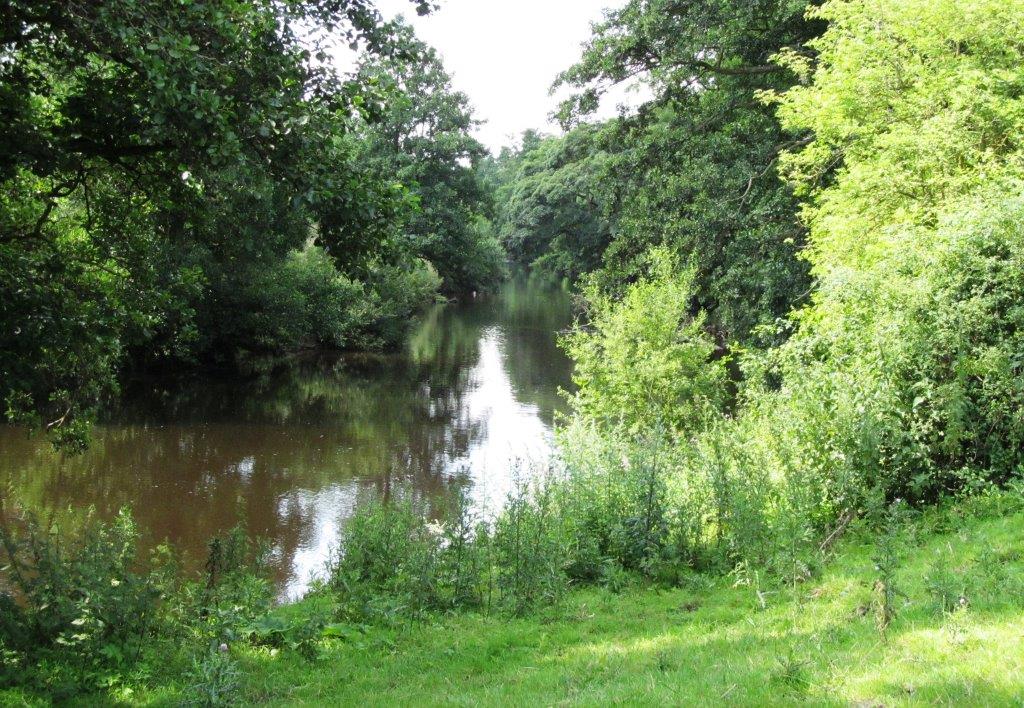 following along the Derwent River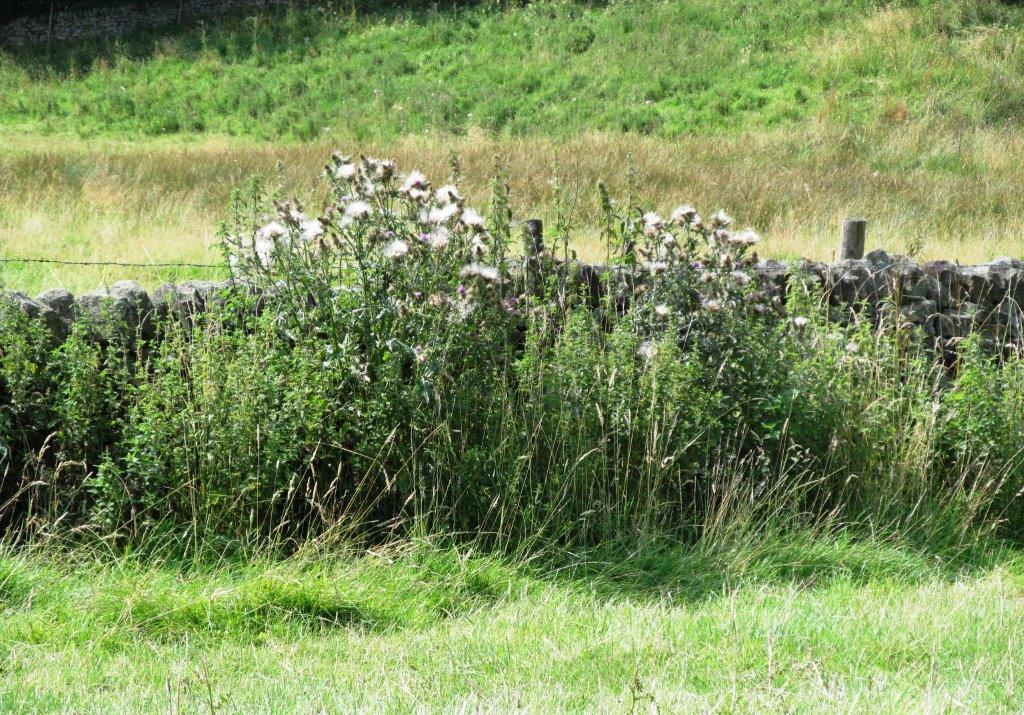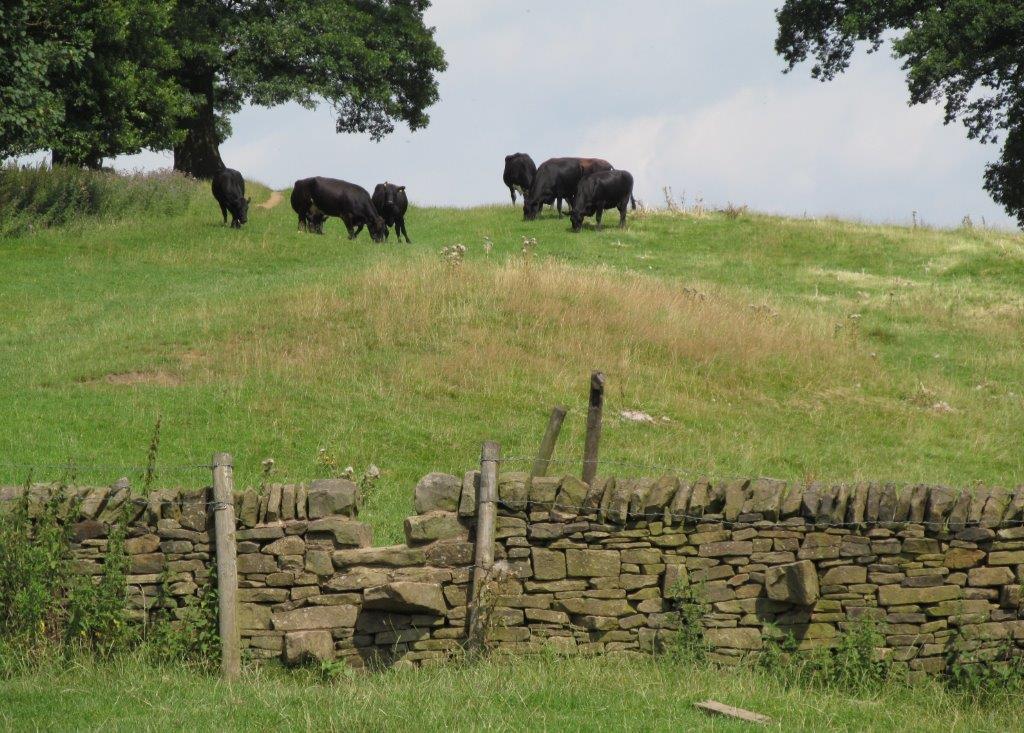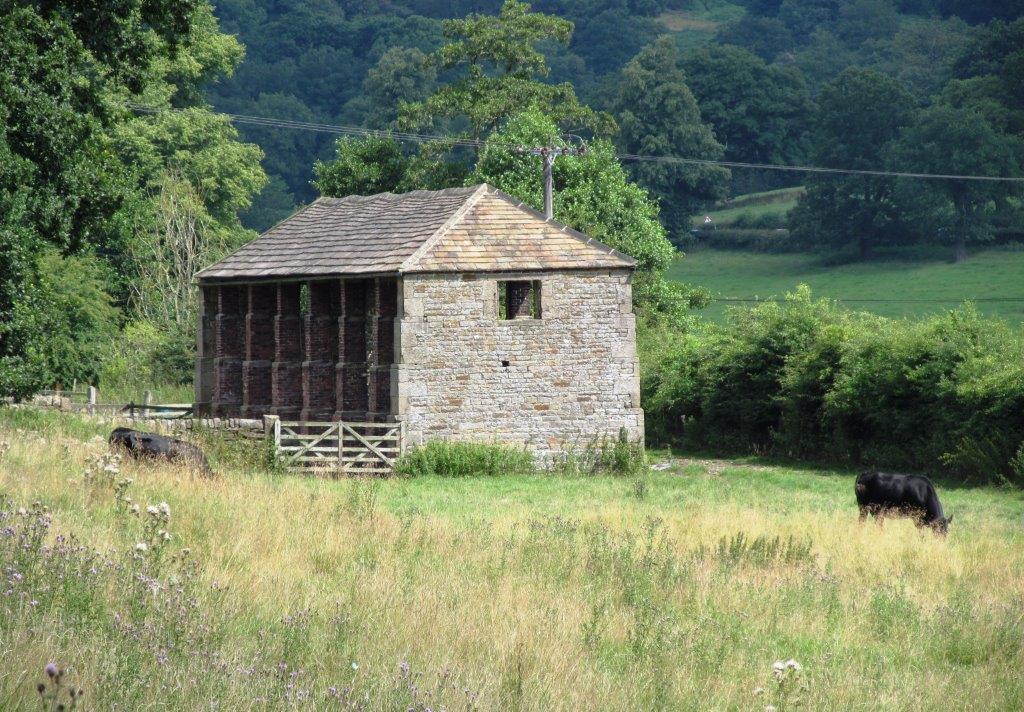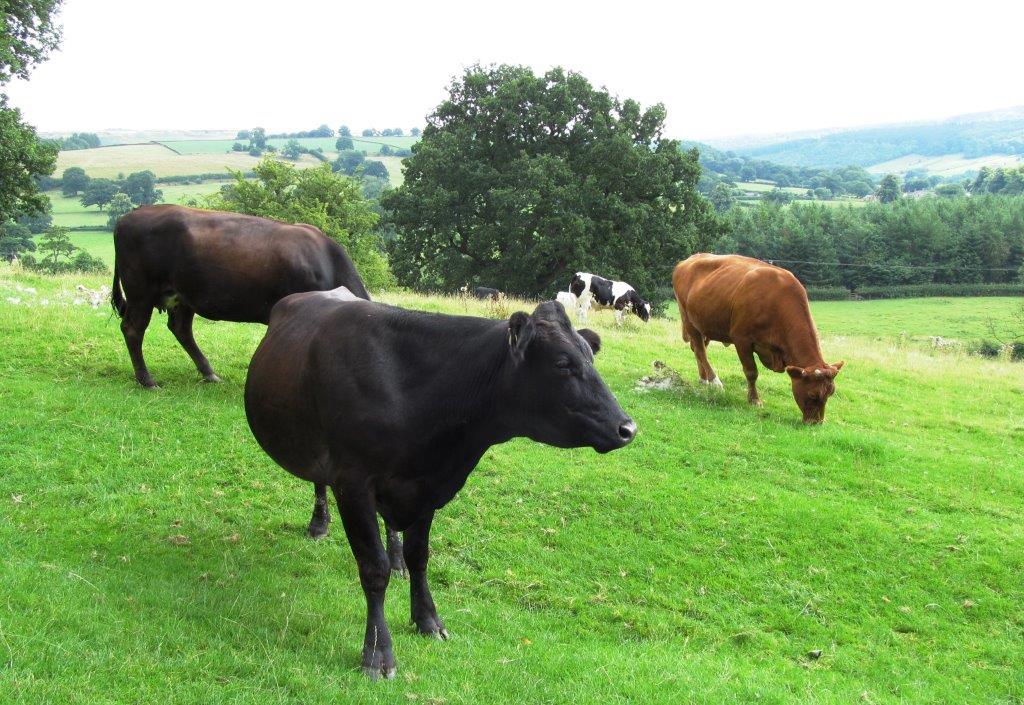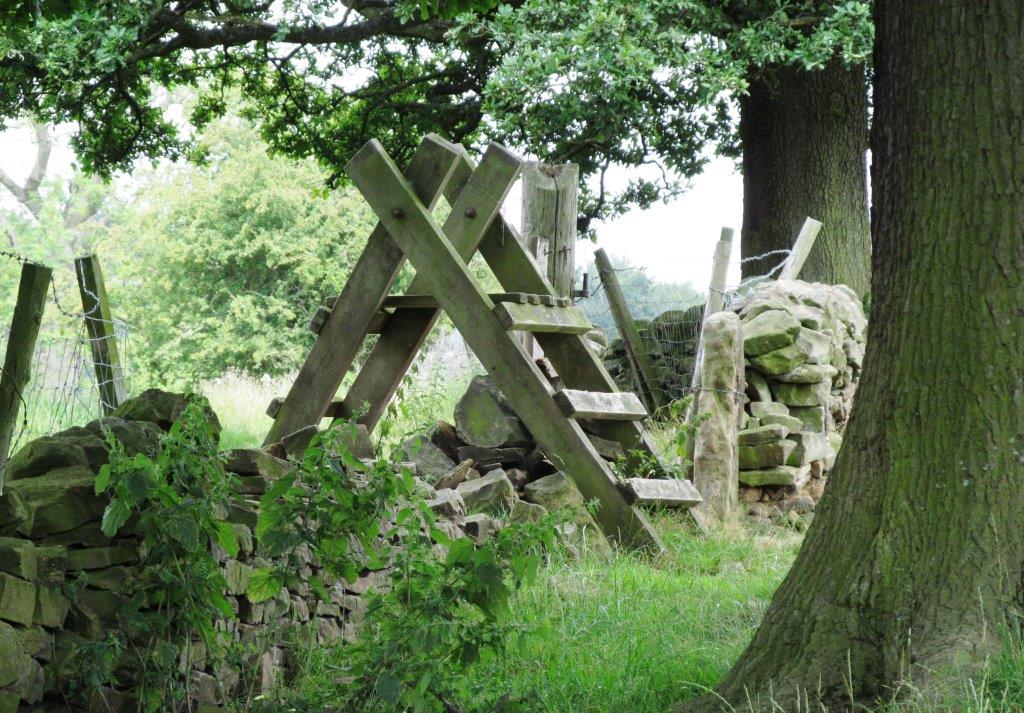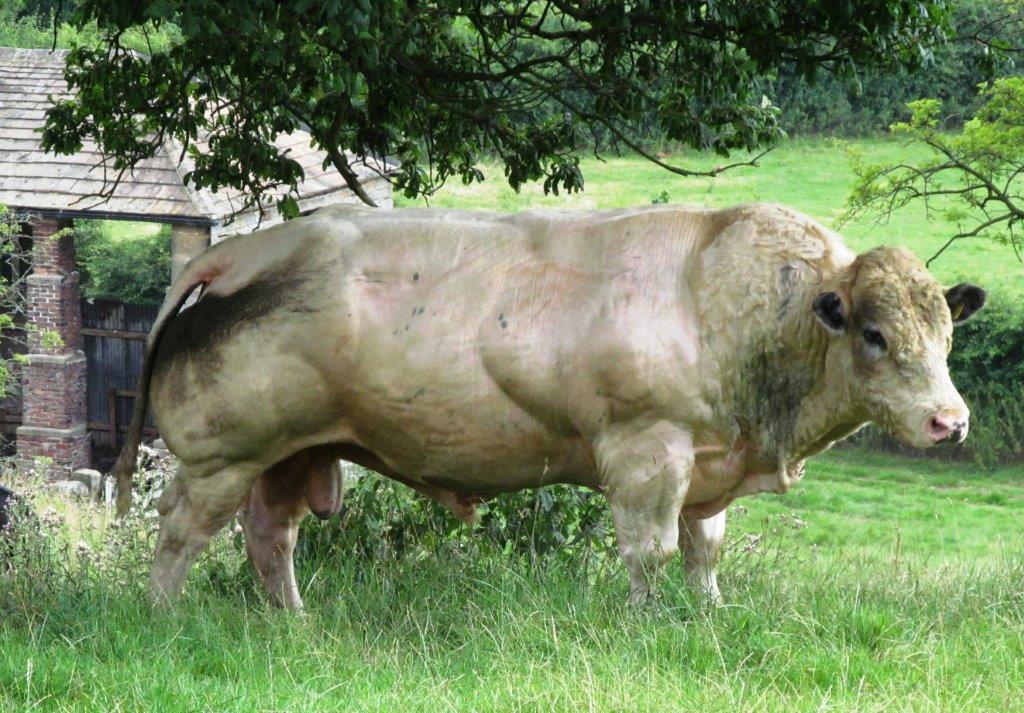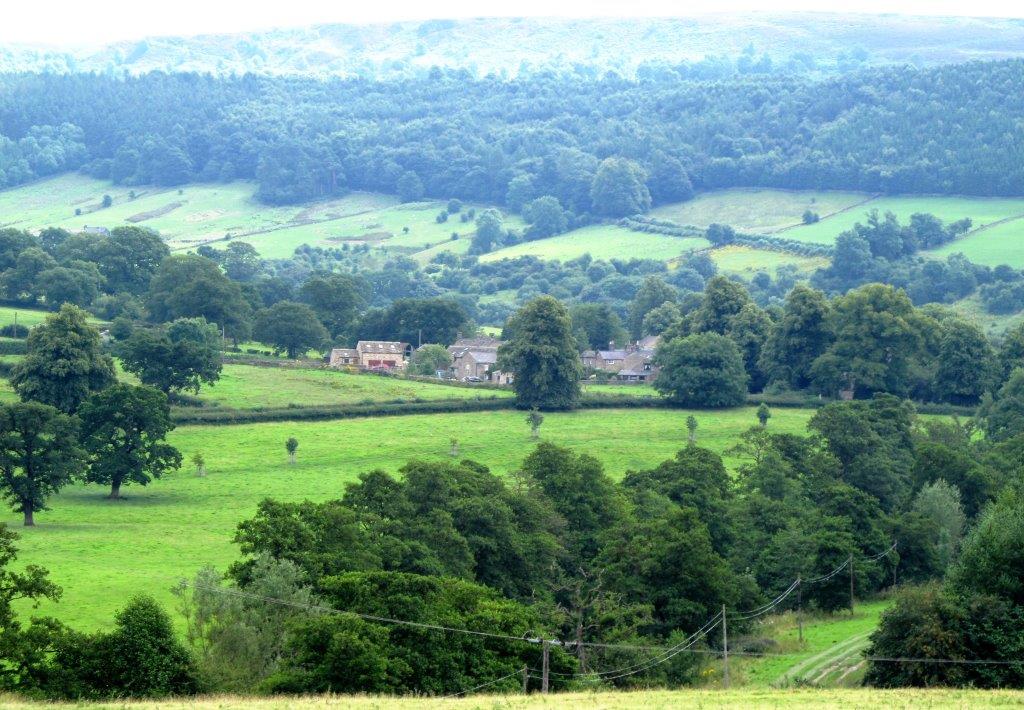 a glimpse of Beeley across the Derwent River / Valley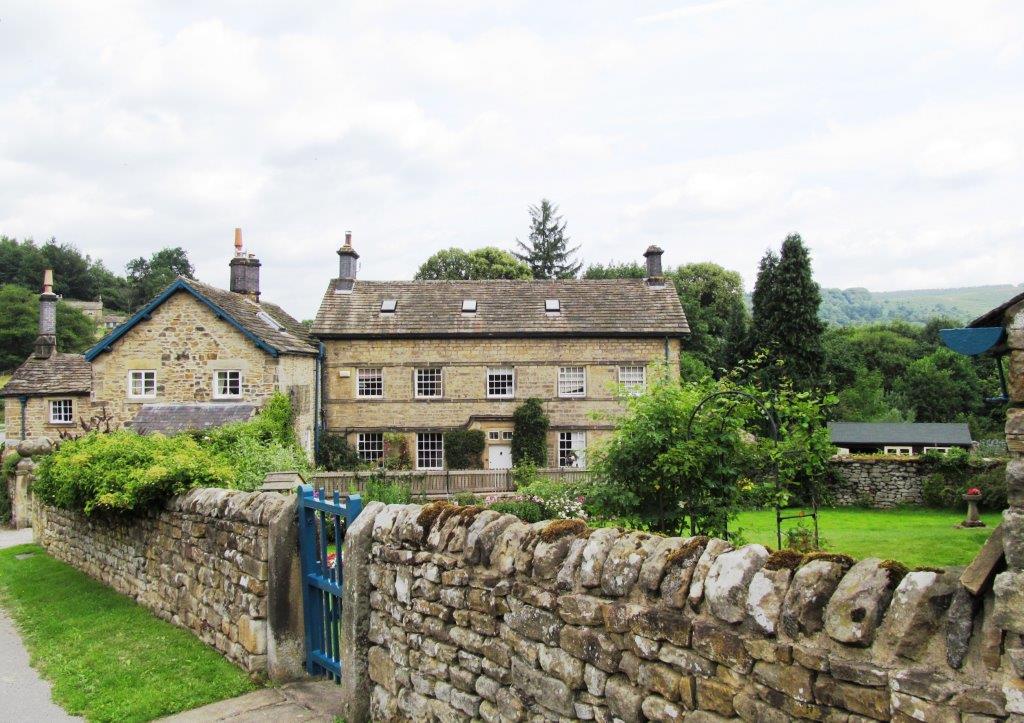 Calton Lees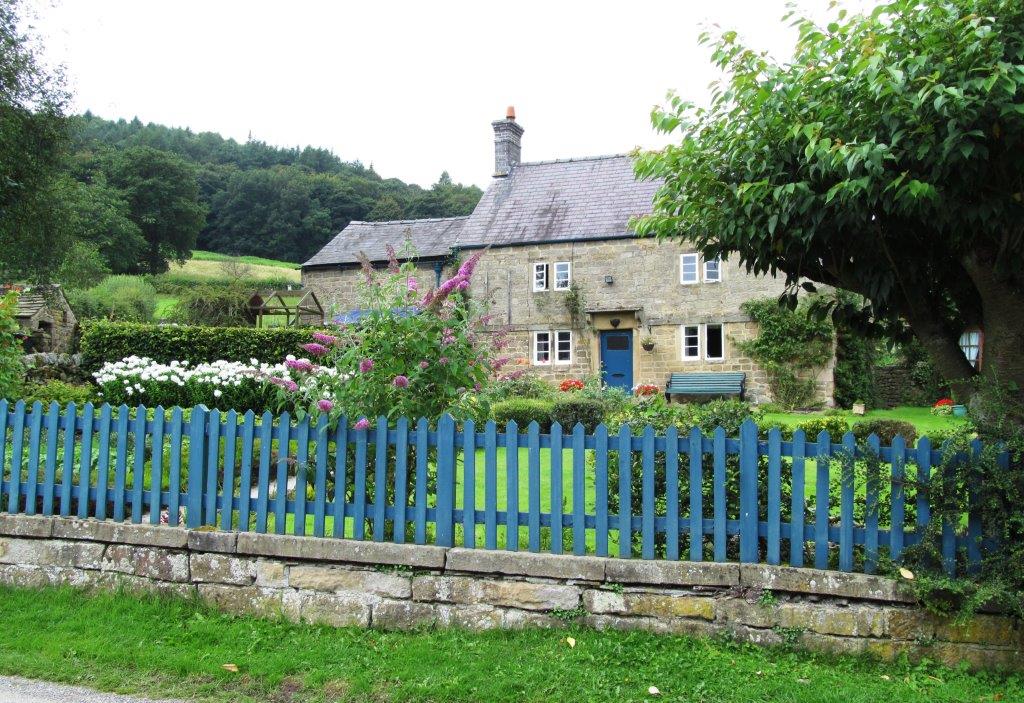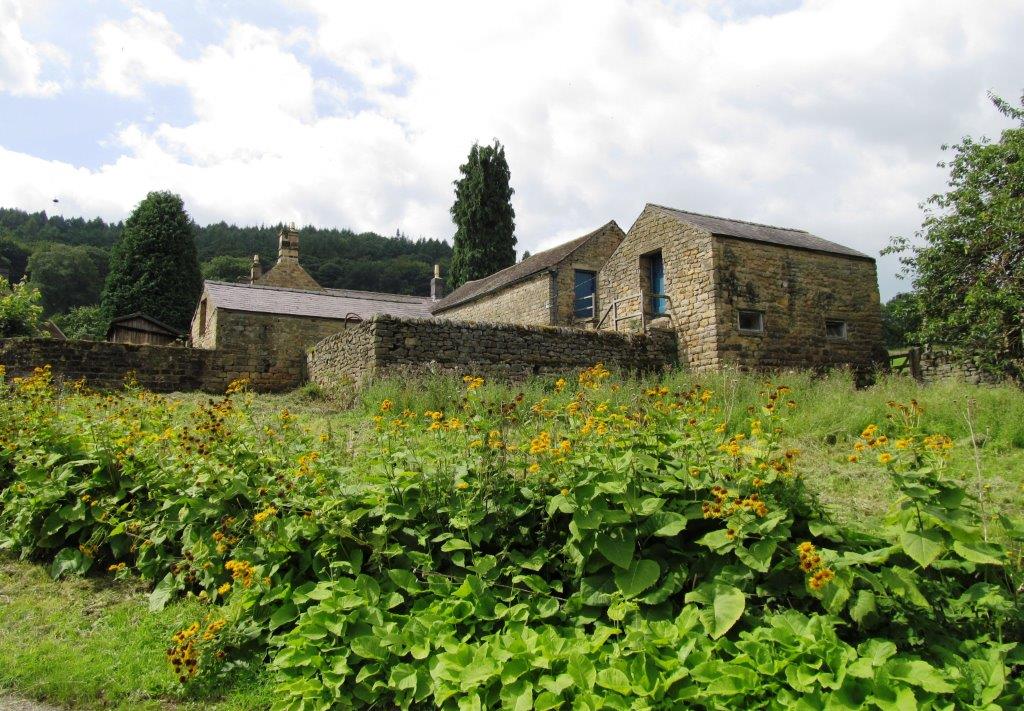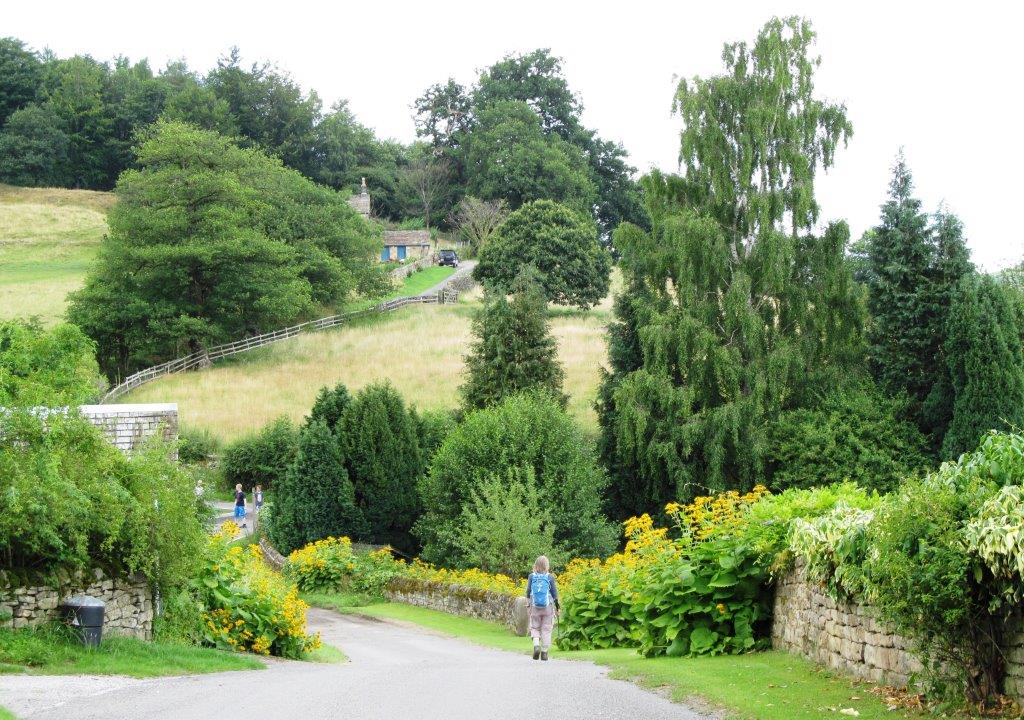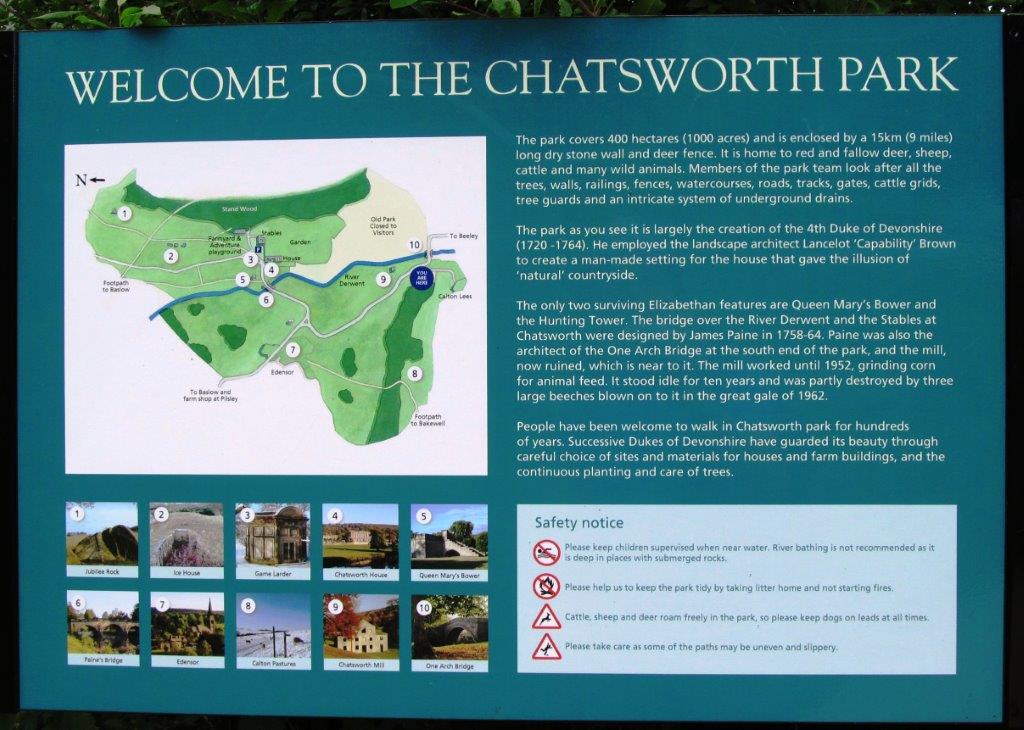 Chatsworth Park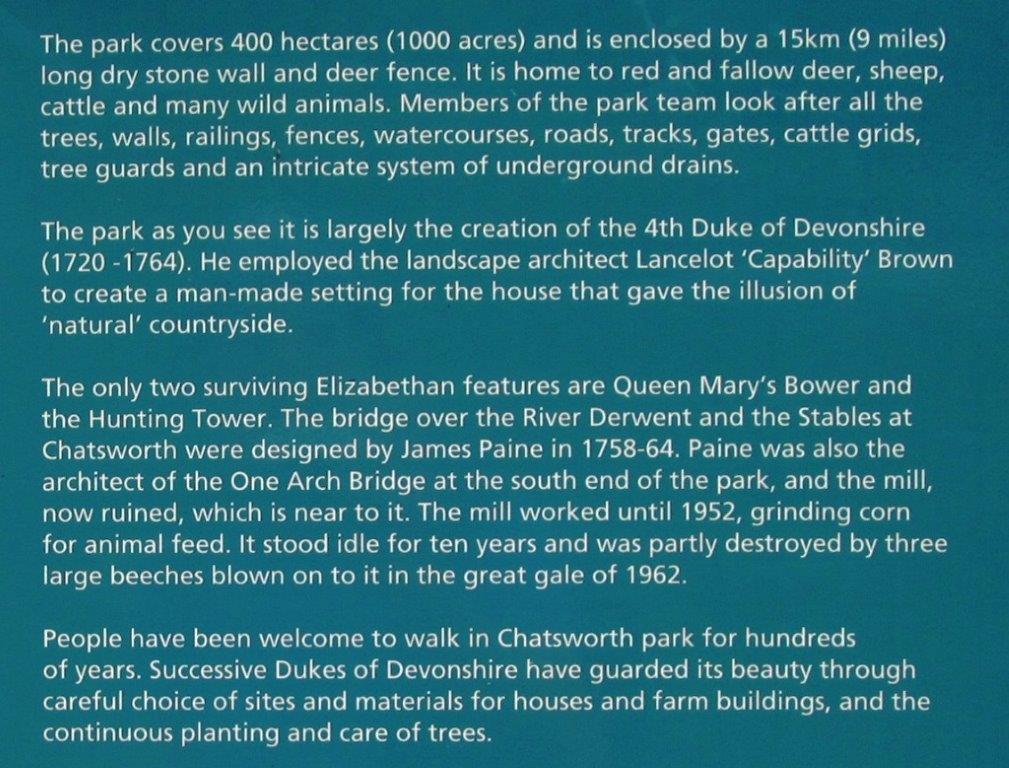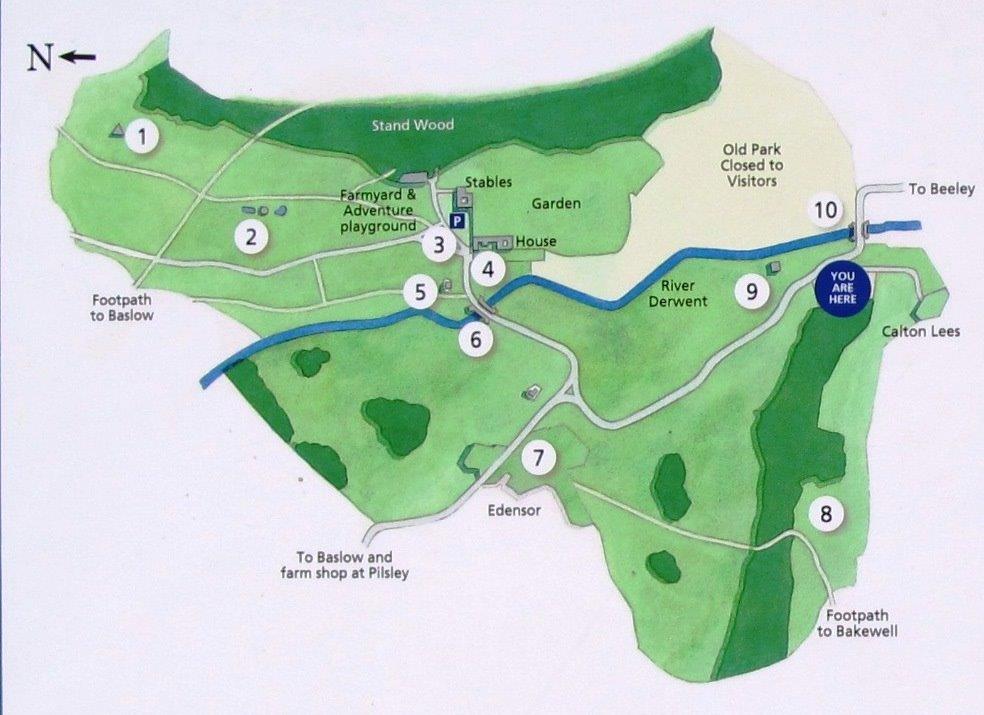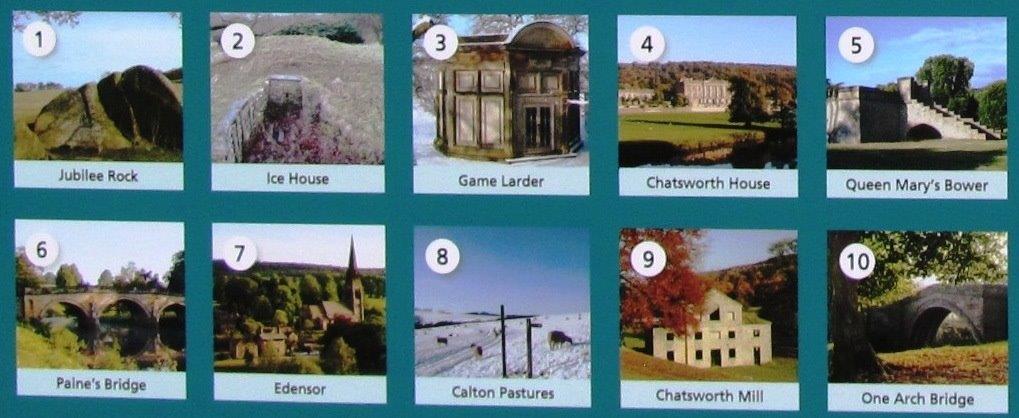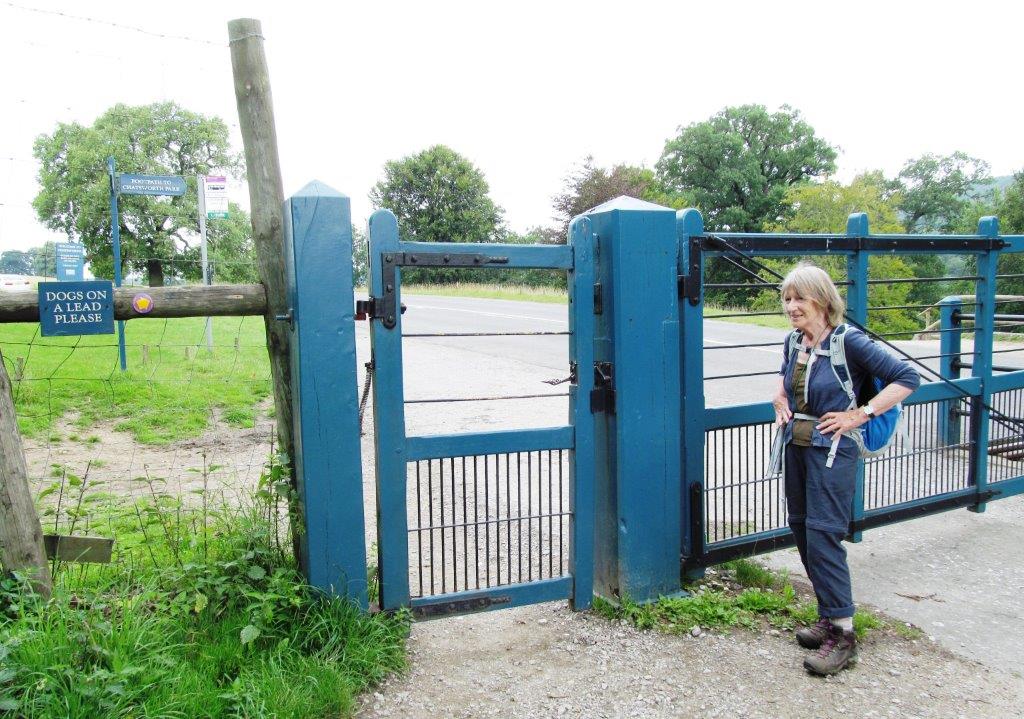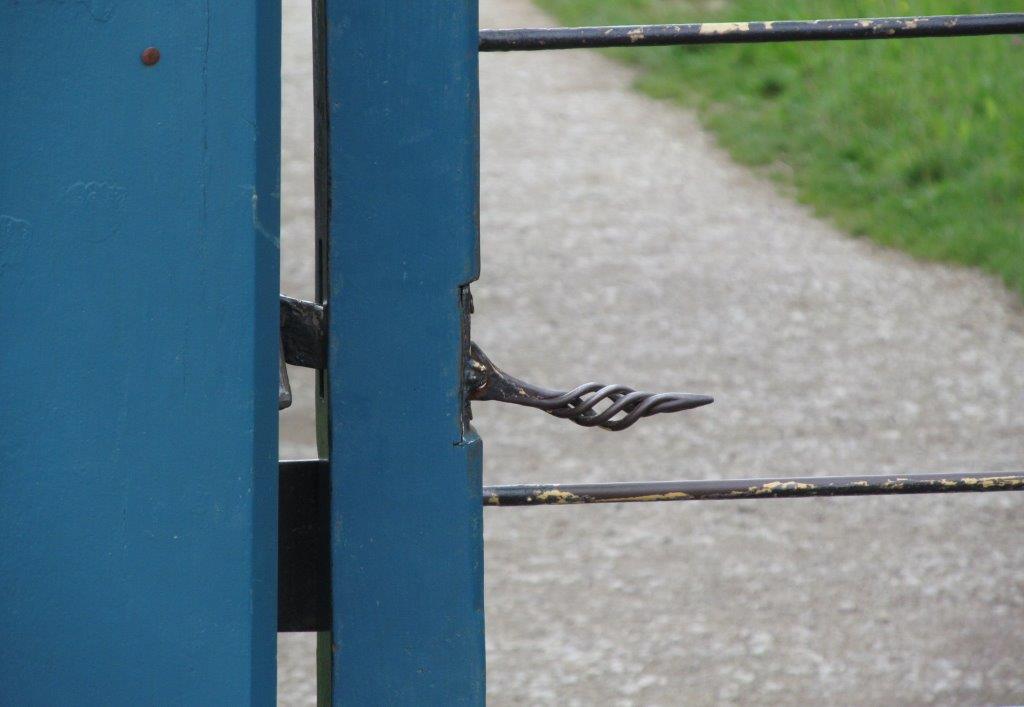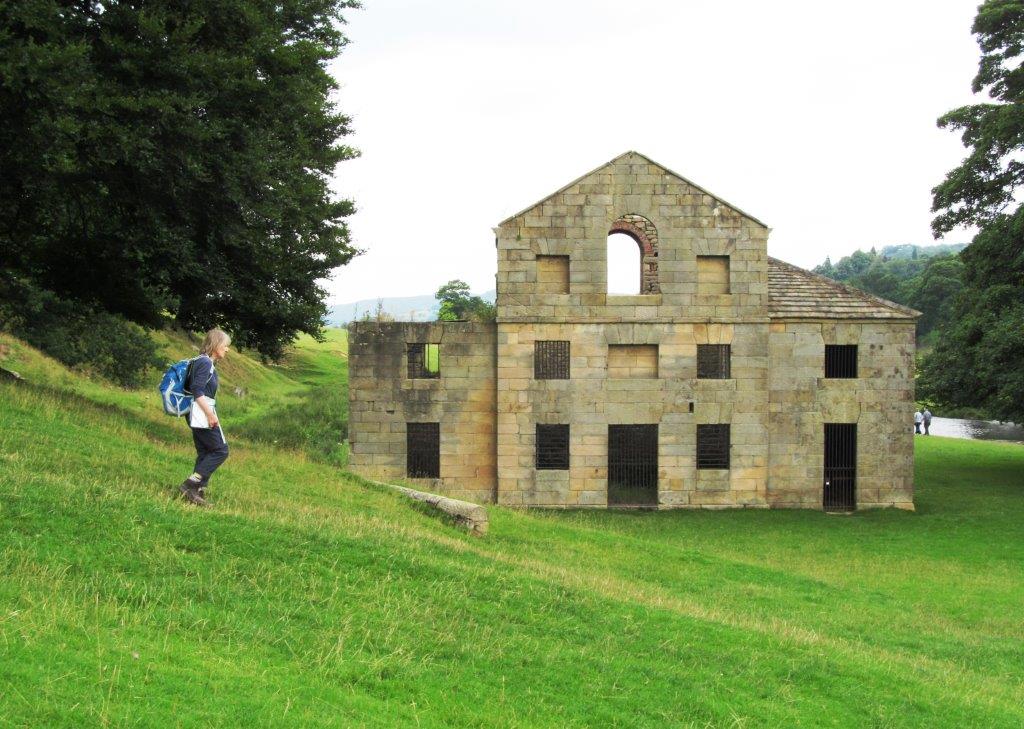 Chatsworth Mill - remnants of the headrace to the left?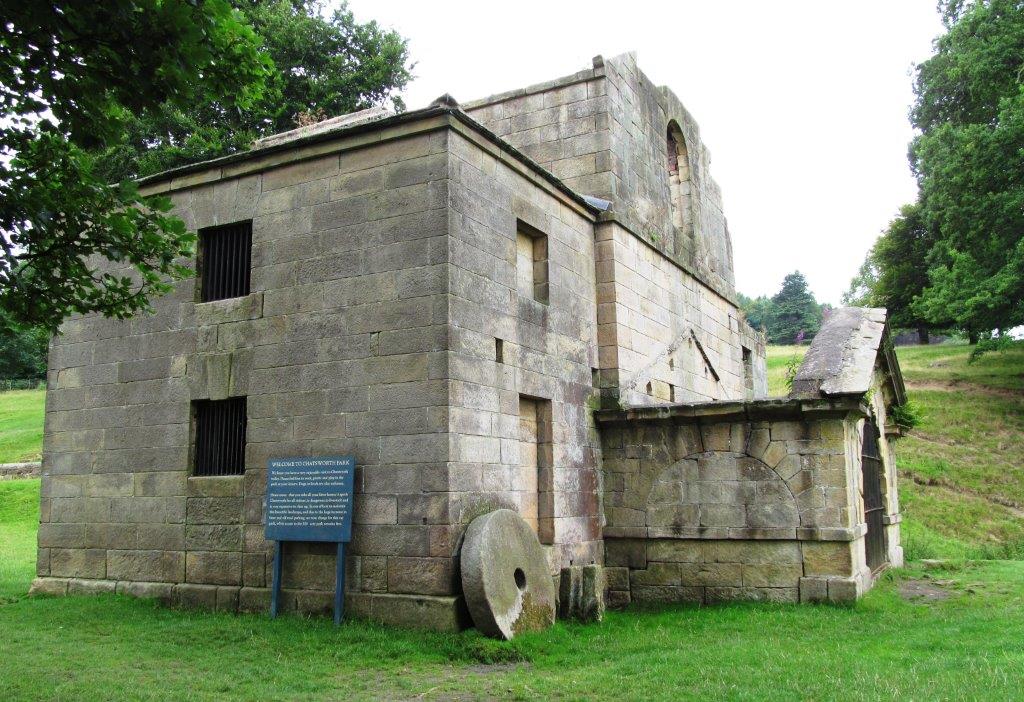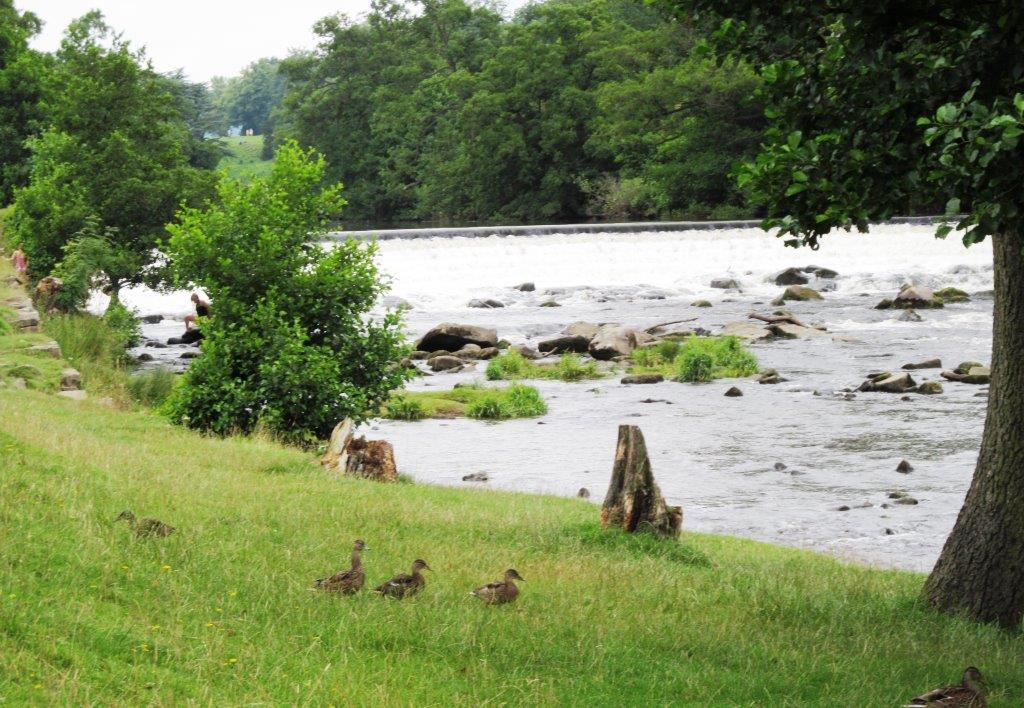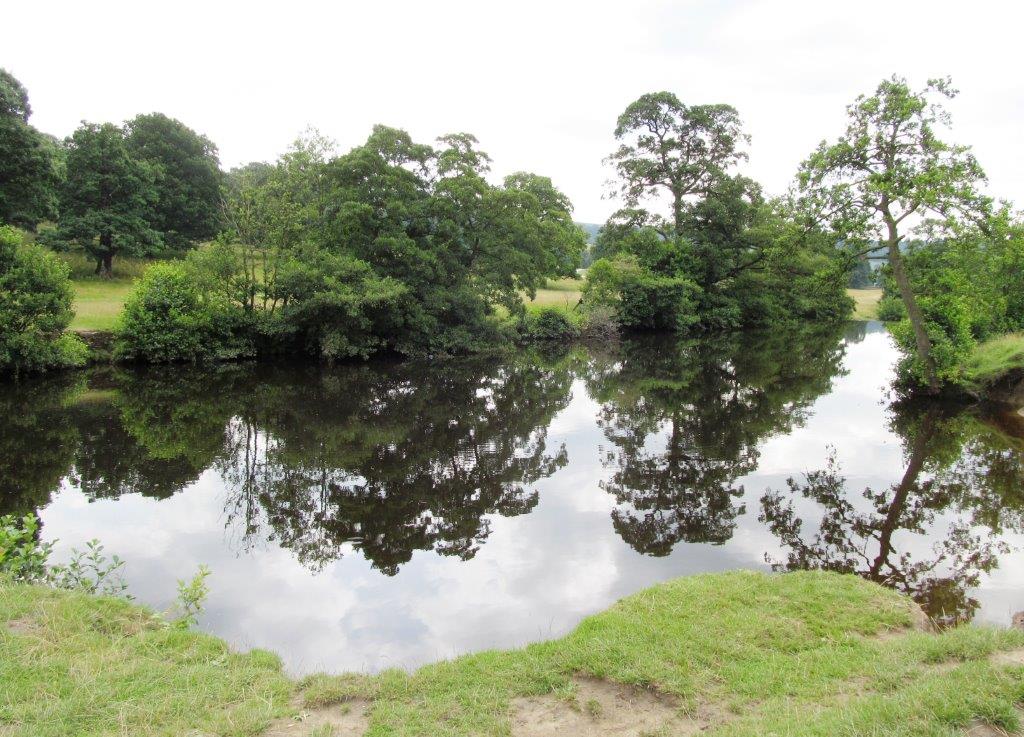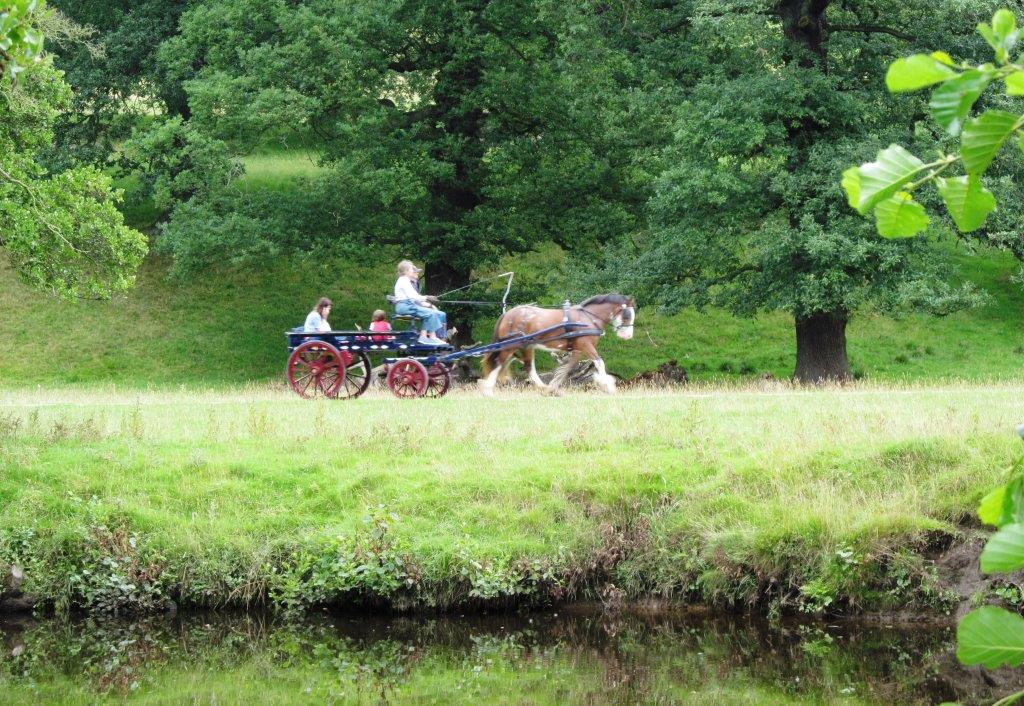 across the River Derwent on the north bank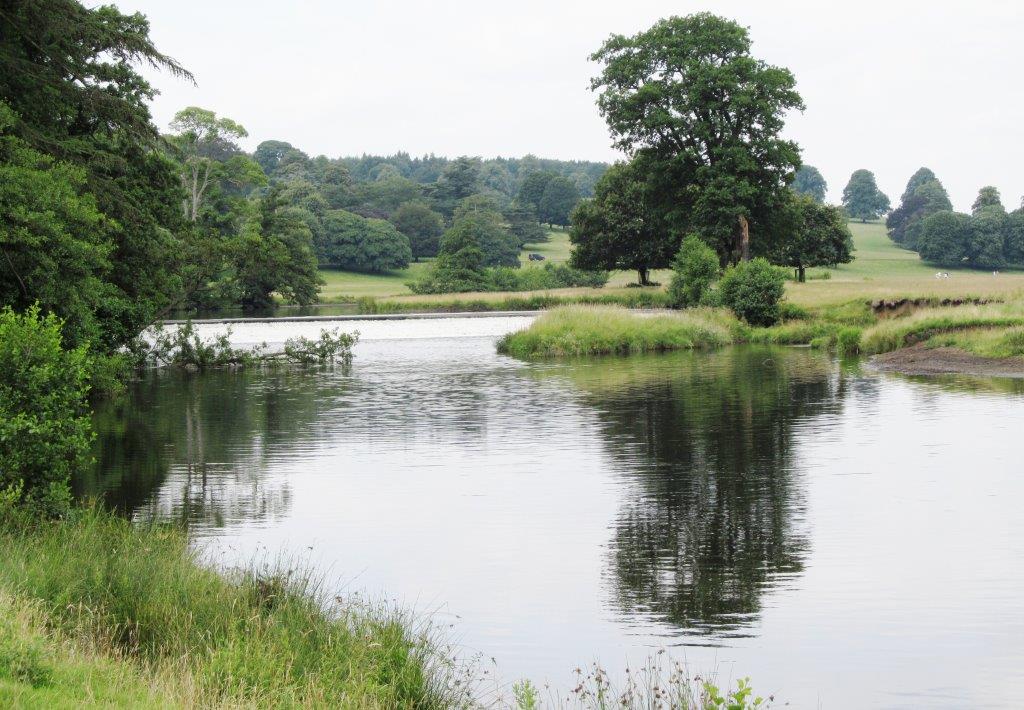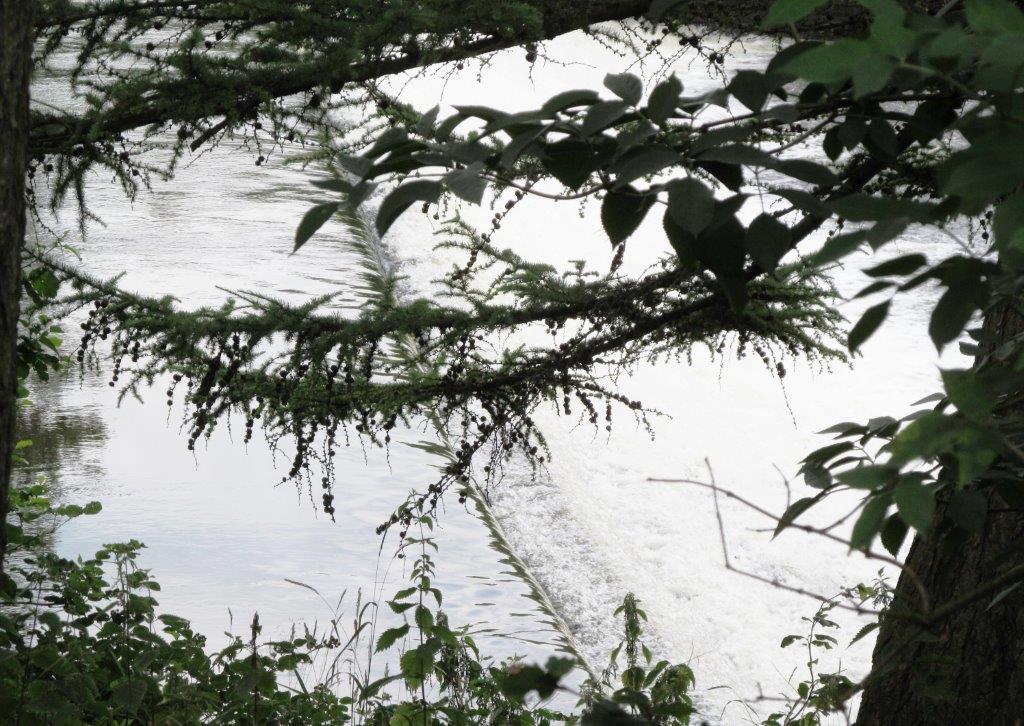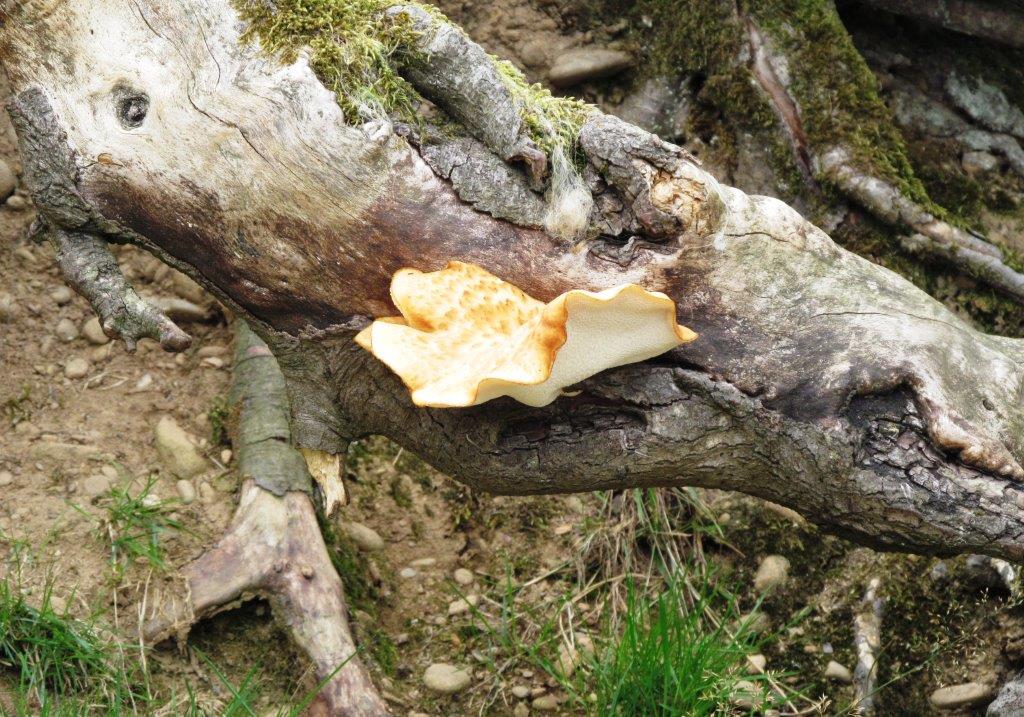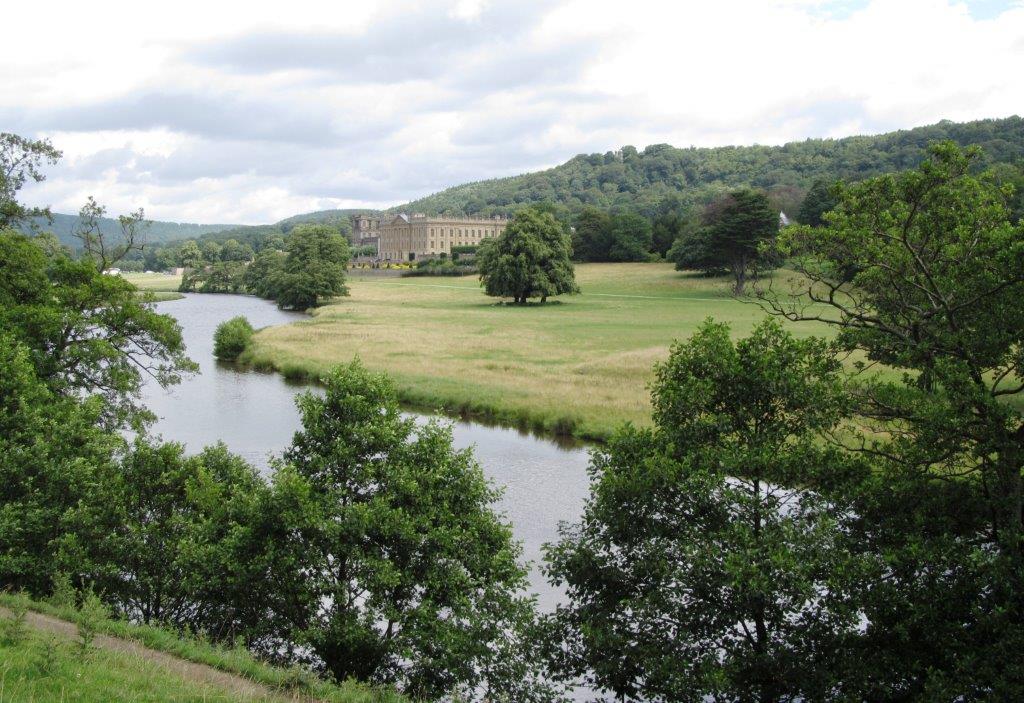 Chatsworth House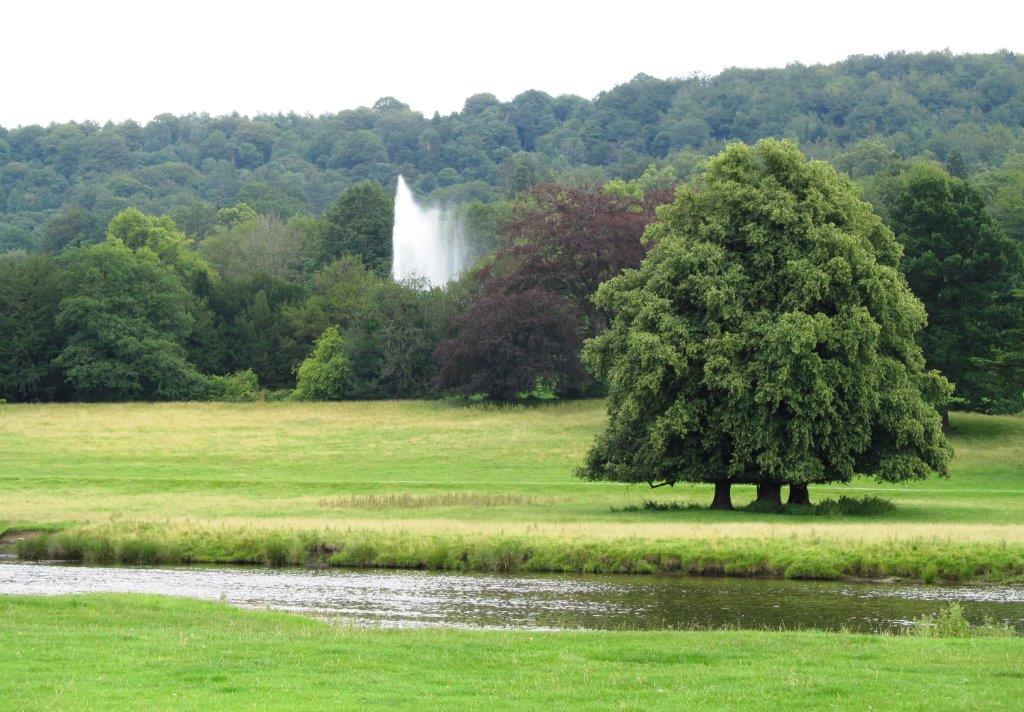 Fountain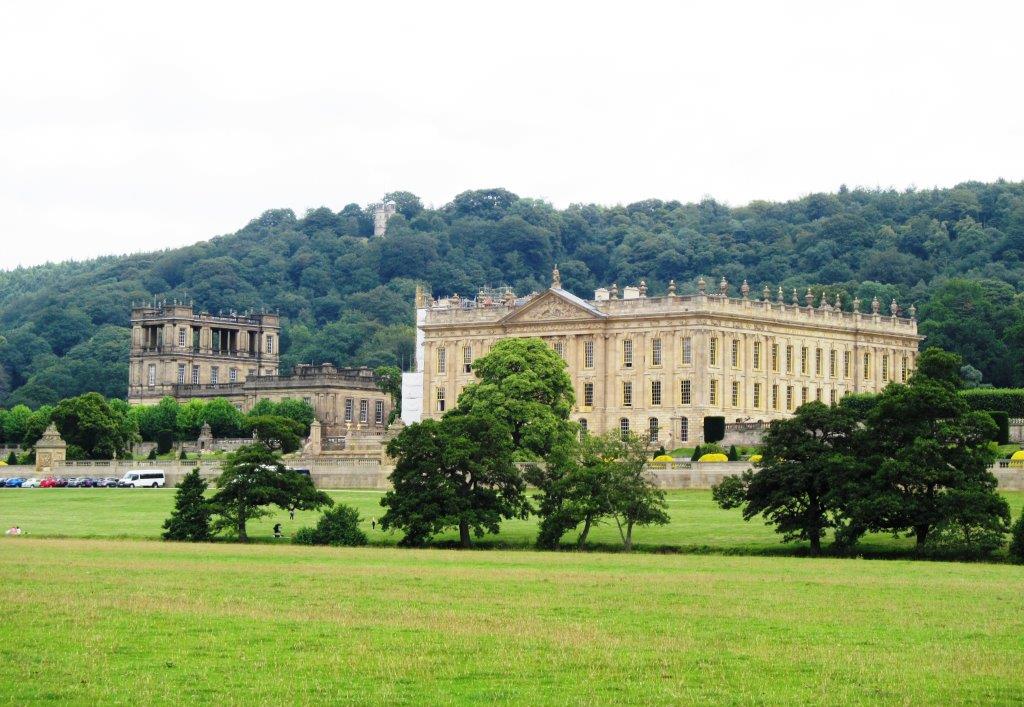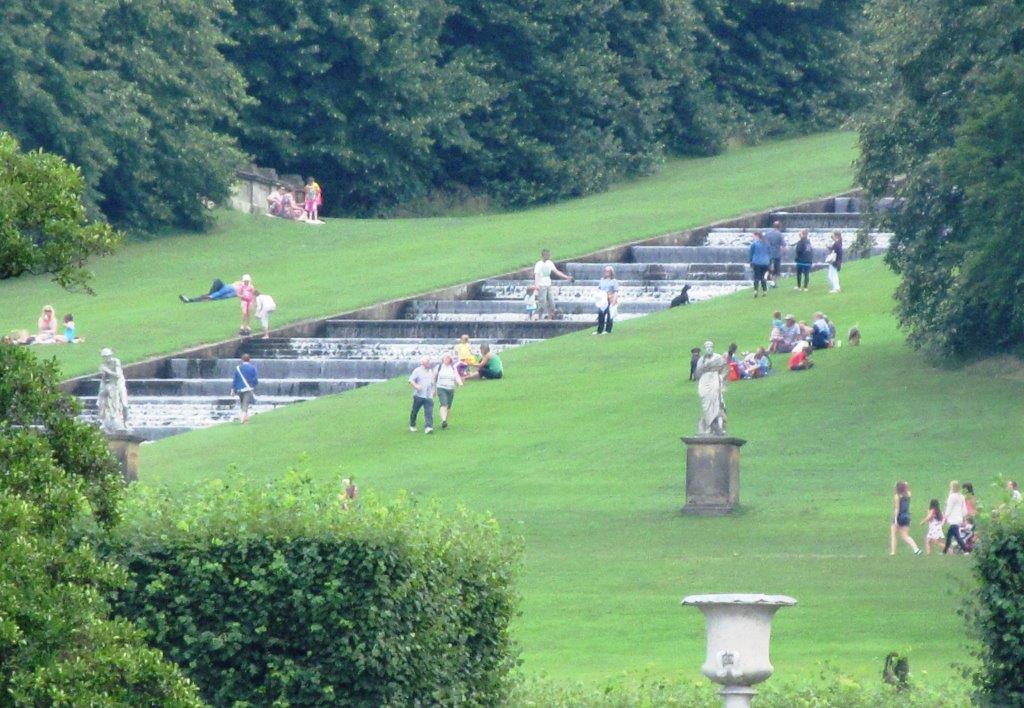 zoomed into Chatsworth House Gardens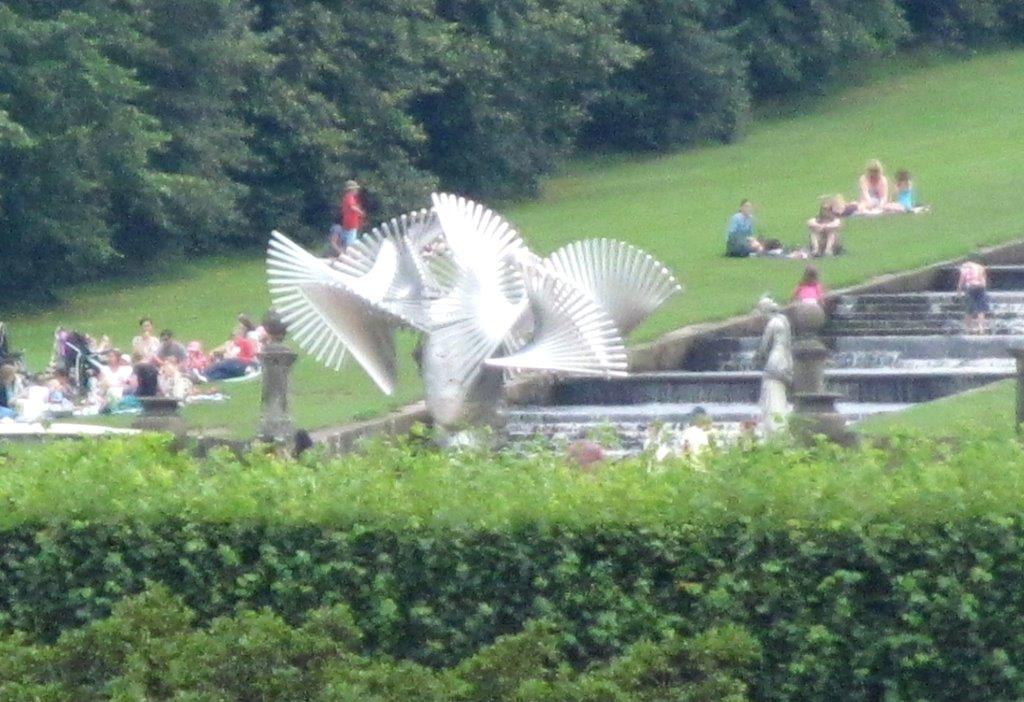 open air Sculpture Festival being prepared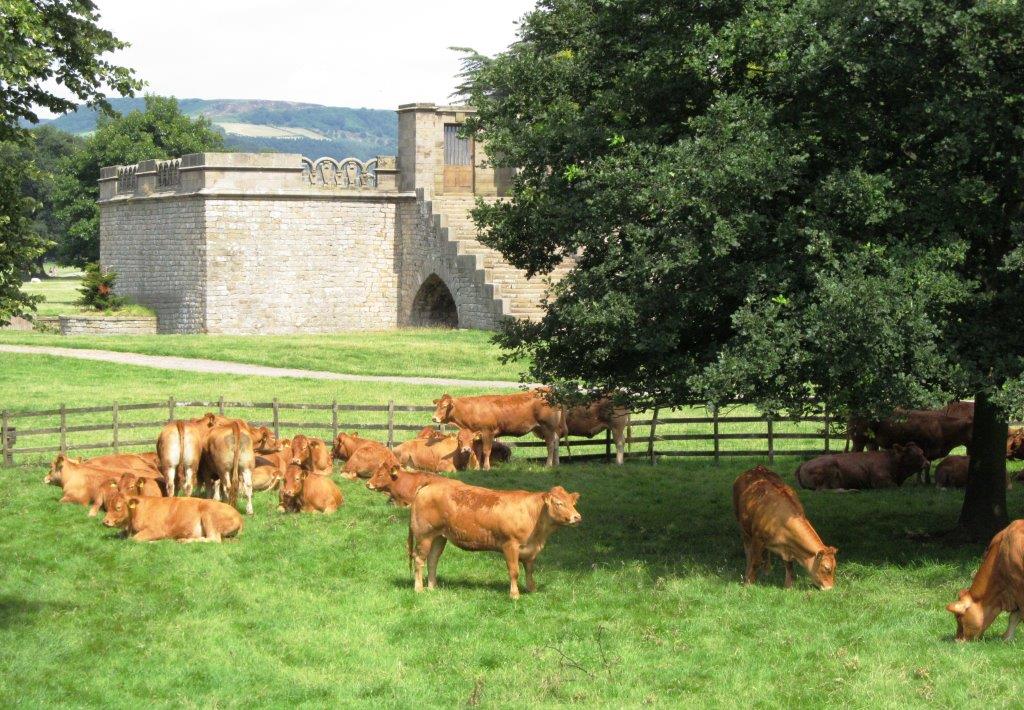 Queen Mary's Bower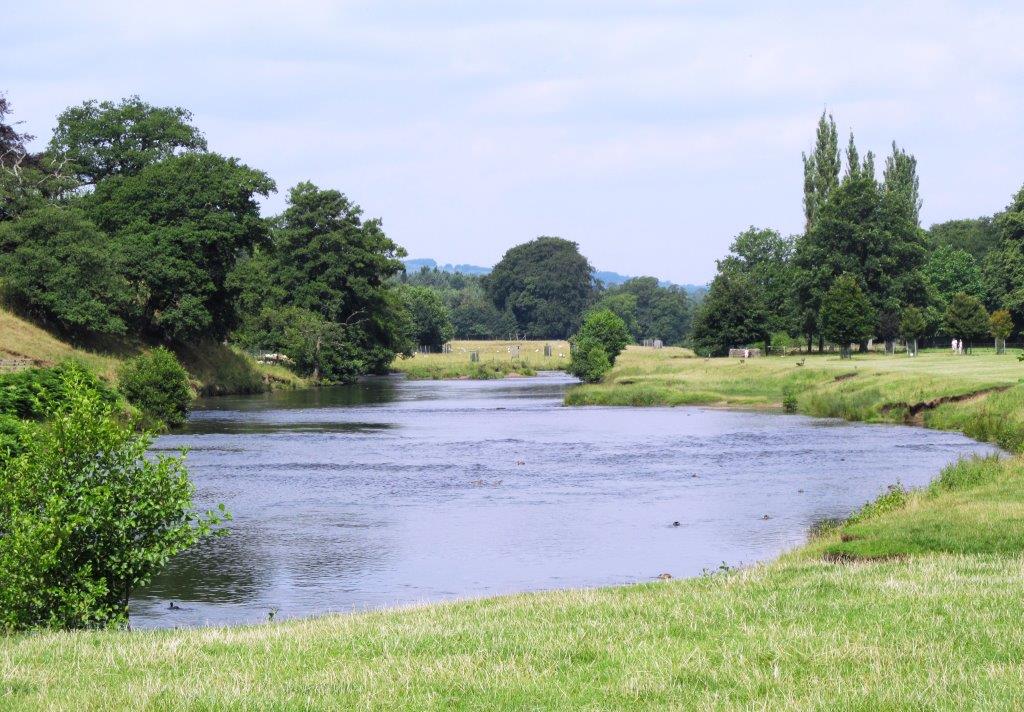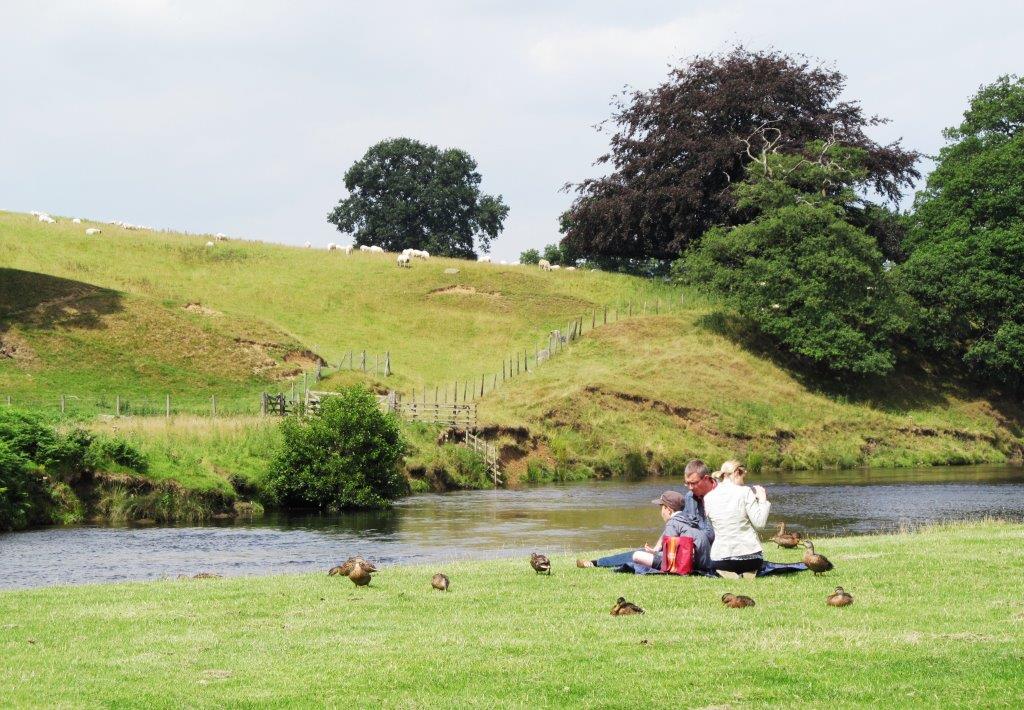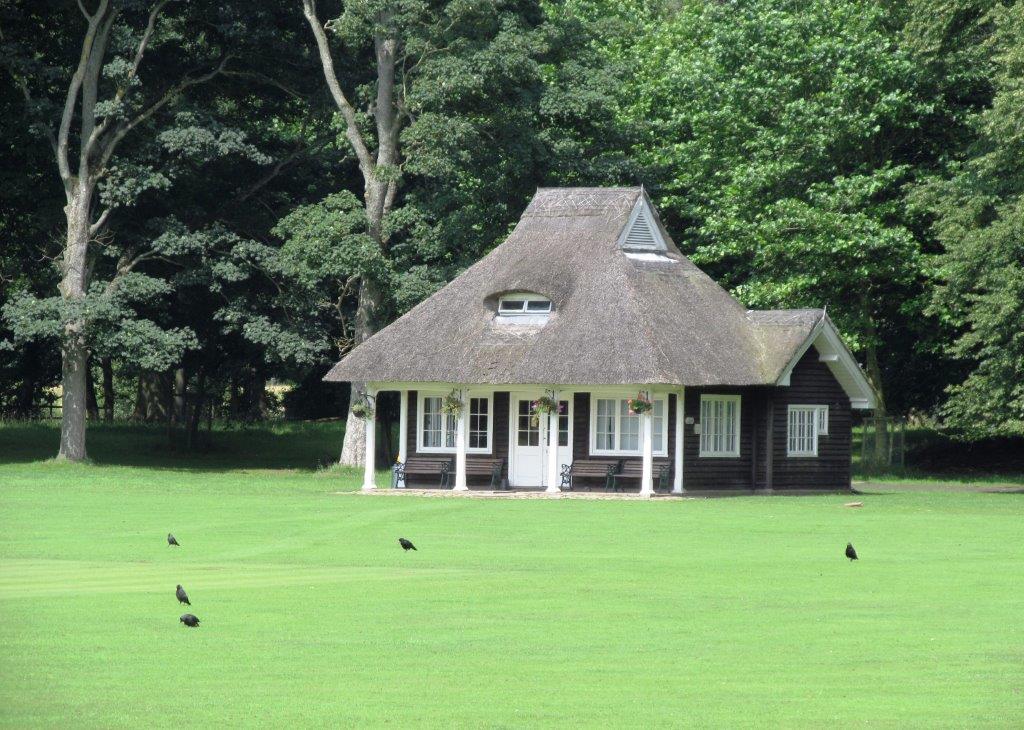 Cricket Ground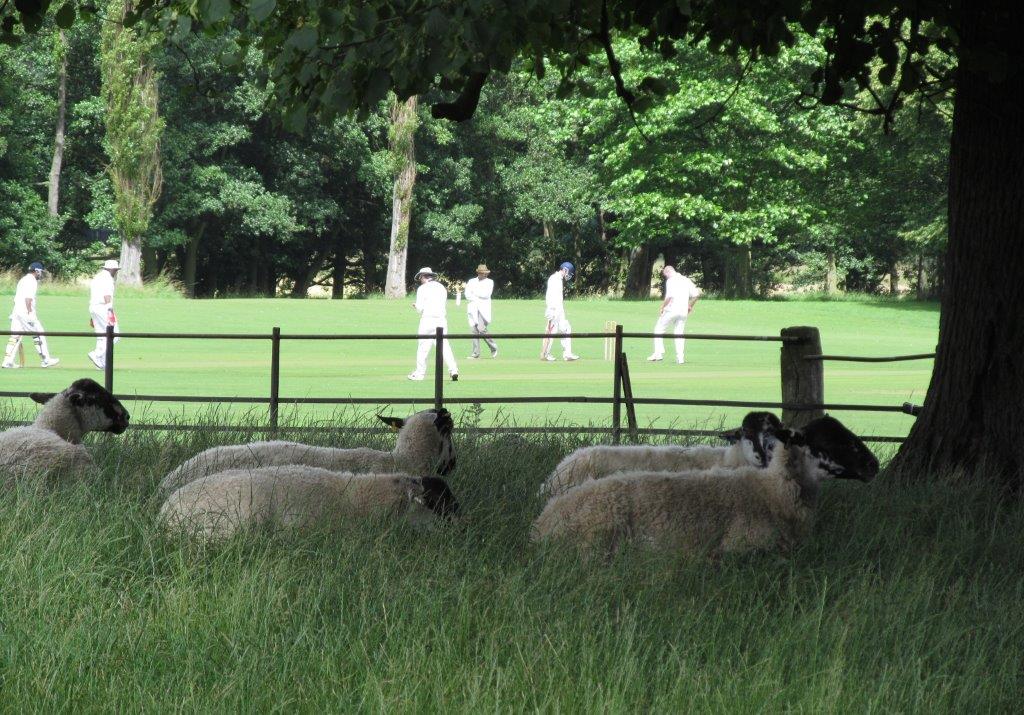 game in progress on Saturday 3rd August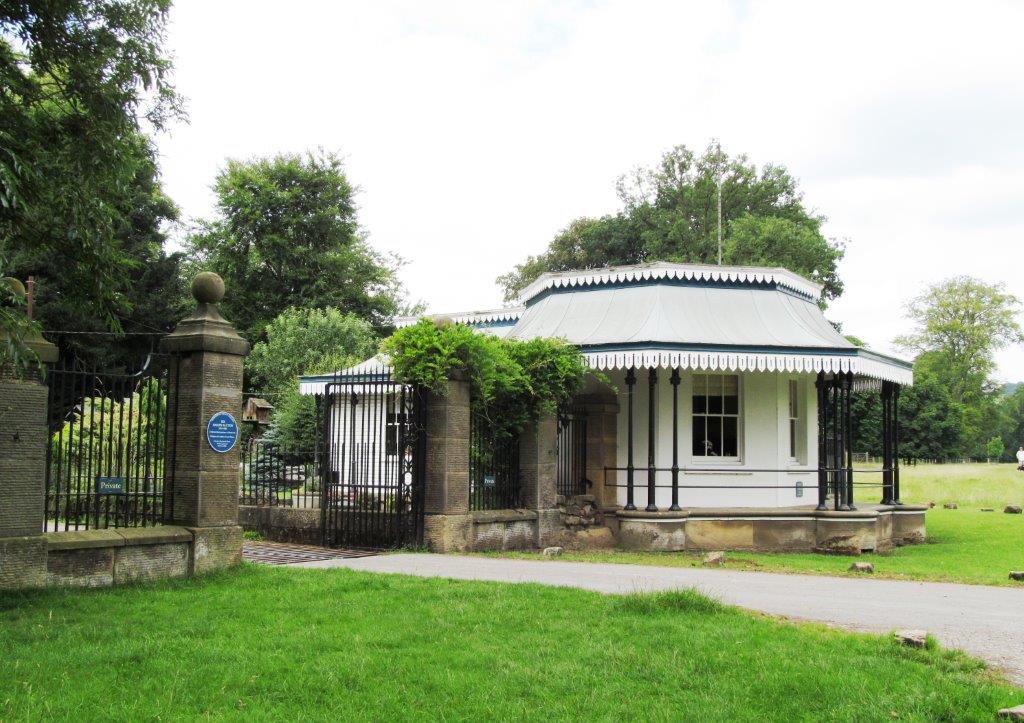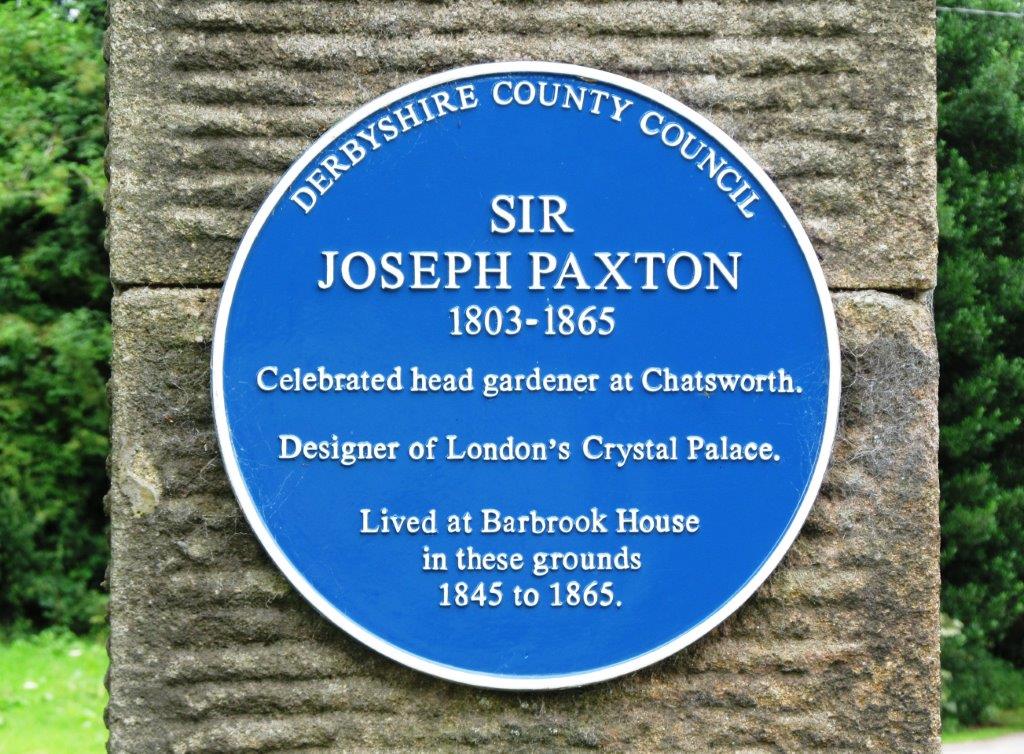 designer also of Rowsley Station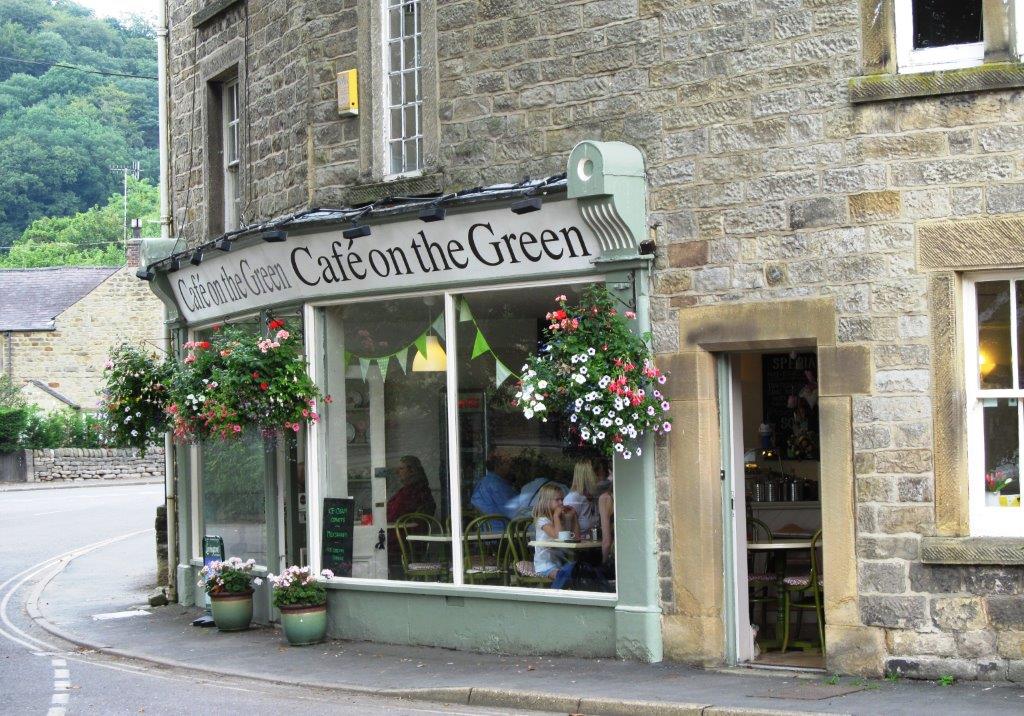 Baslow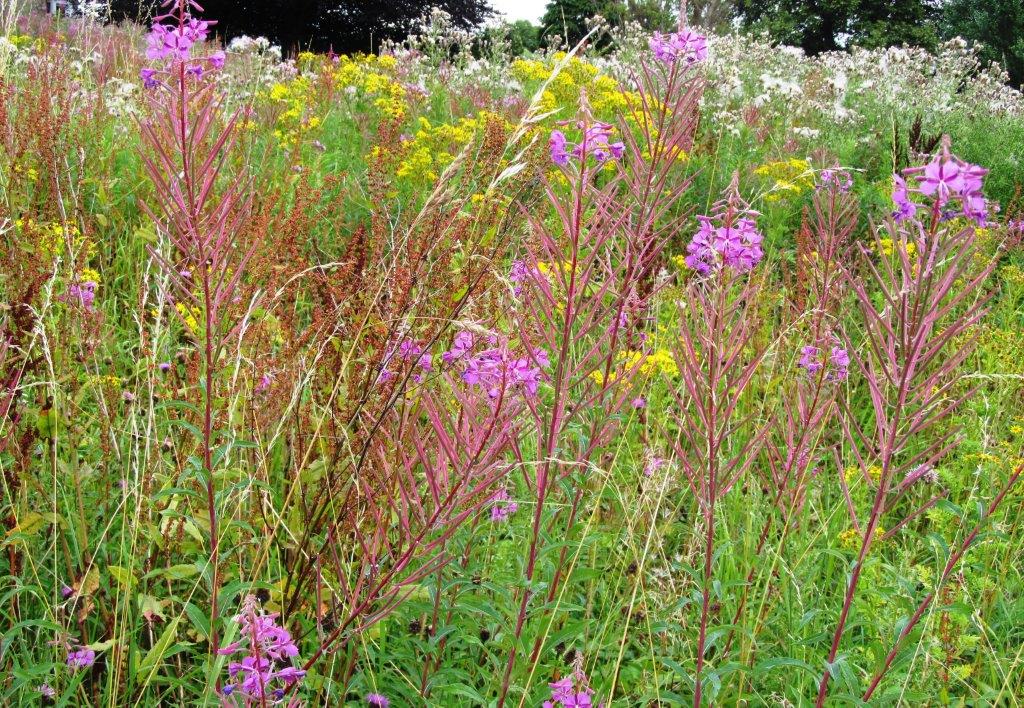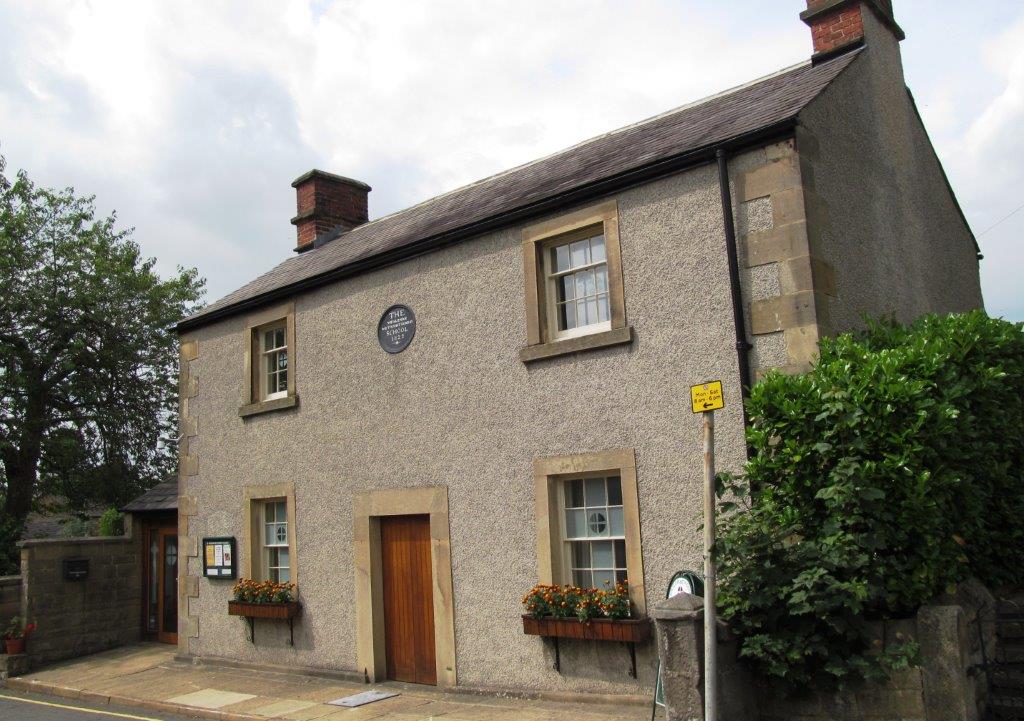 The Wesleyan Methodist Sunday School 1822. apparently now used as a chapel.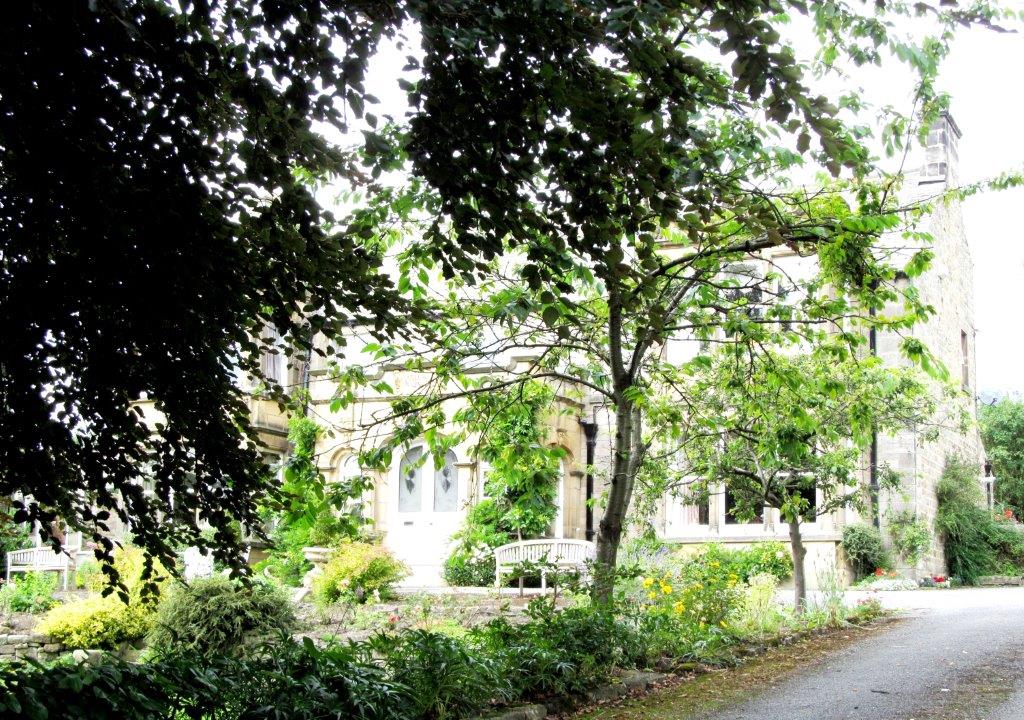 Baslow House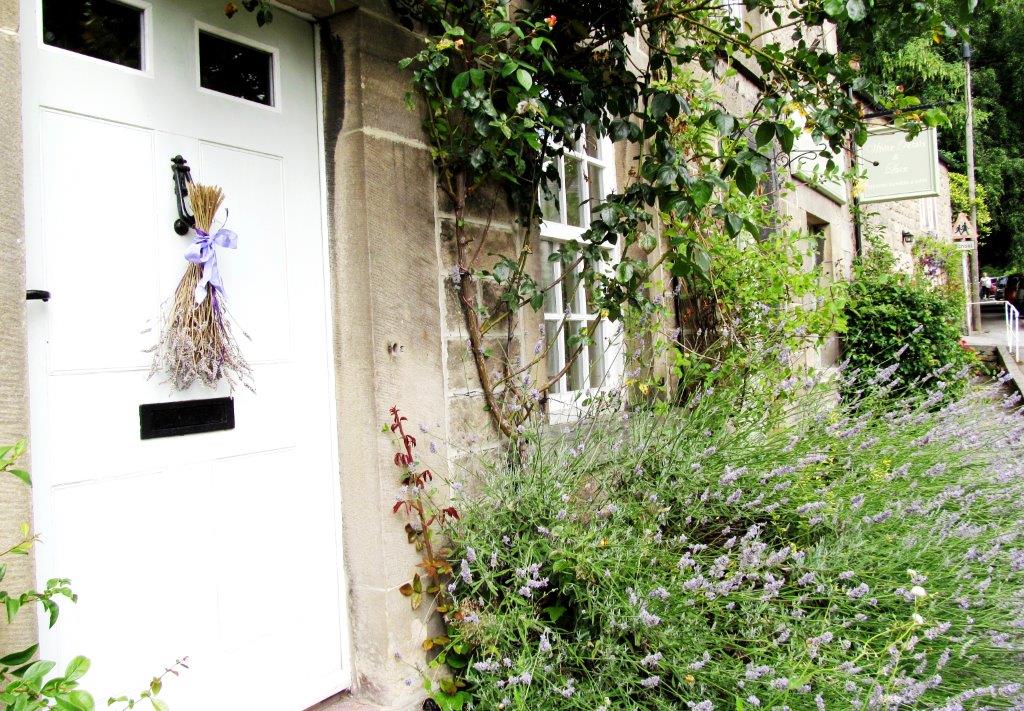 lavender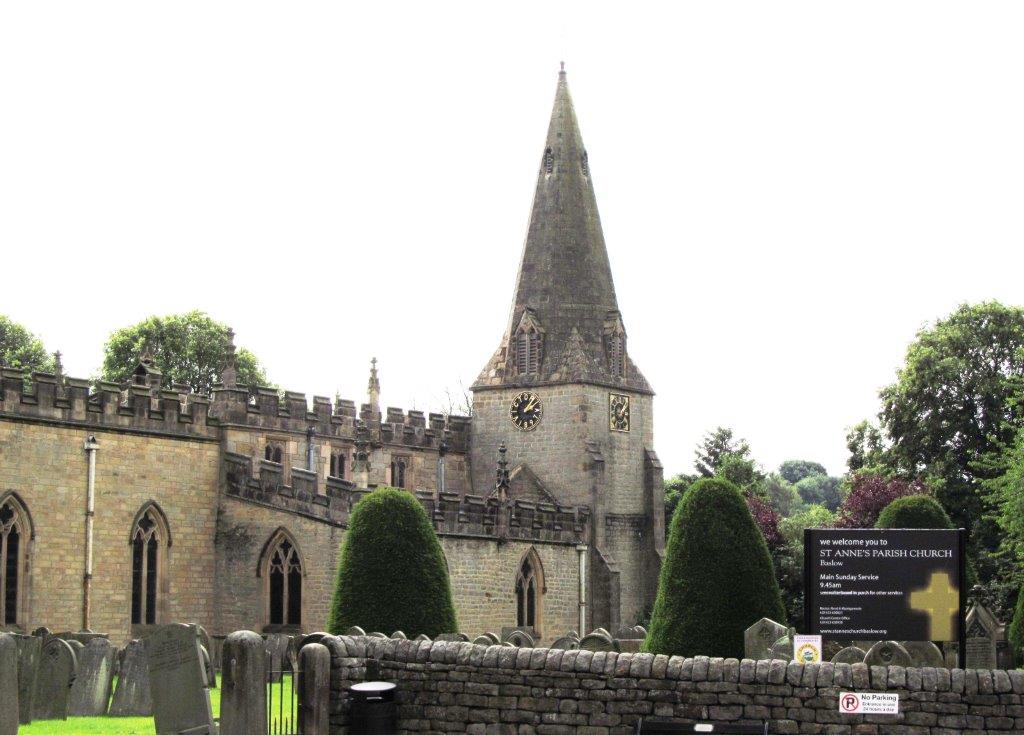 Baslow Church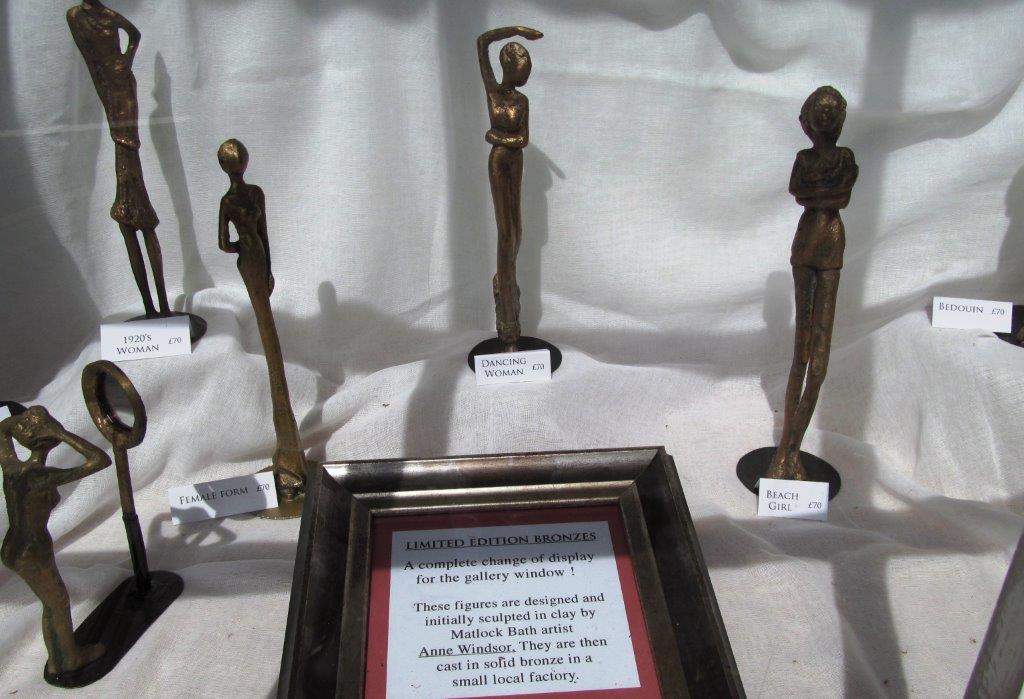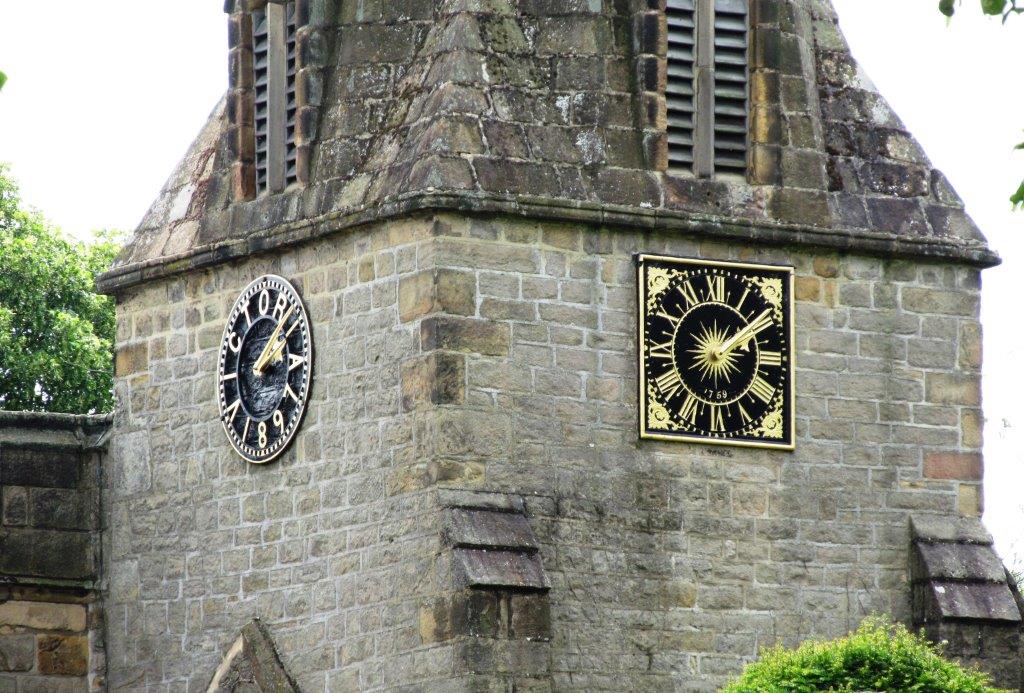 clock faces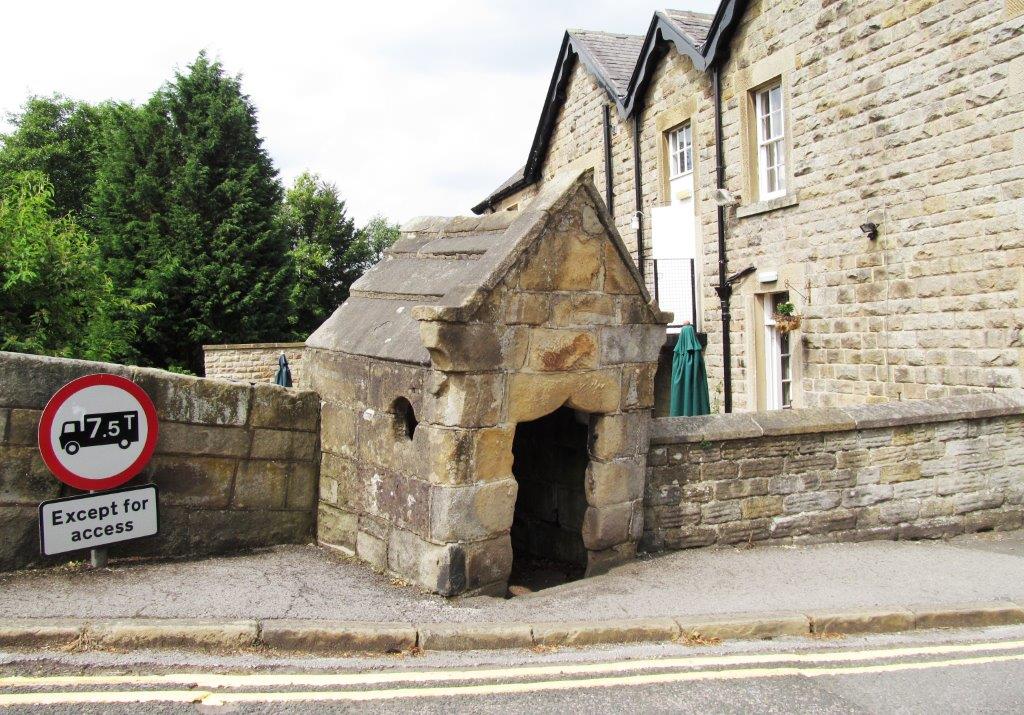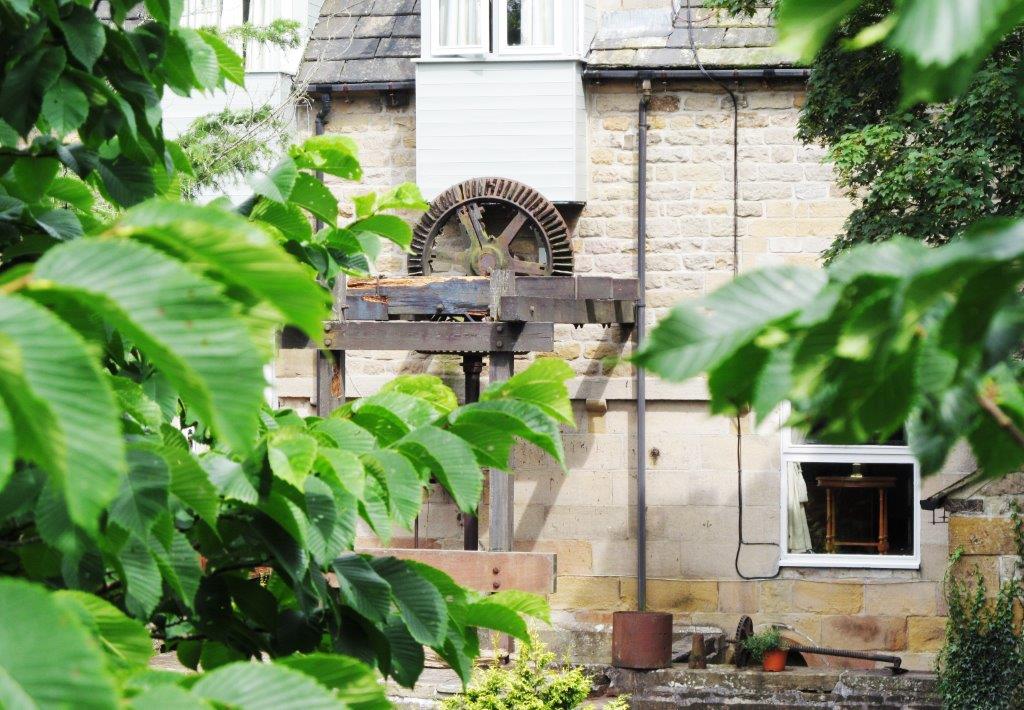 hydraulic works alongside river?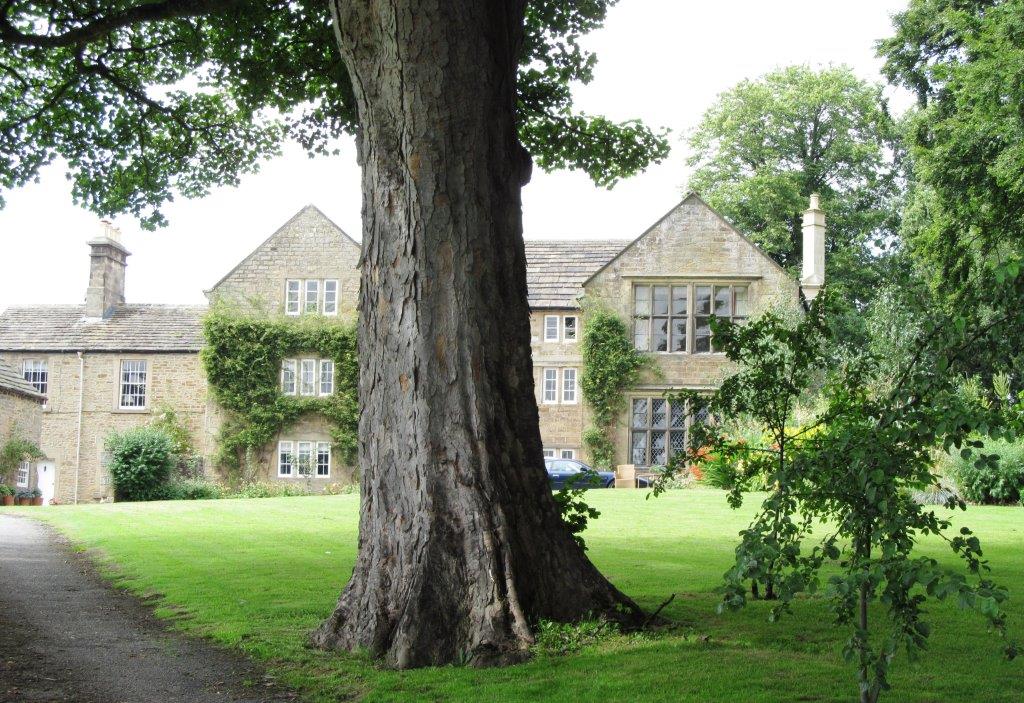 Bubnell Hall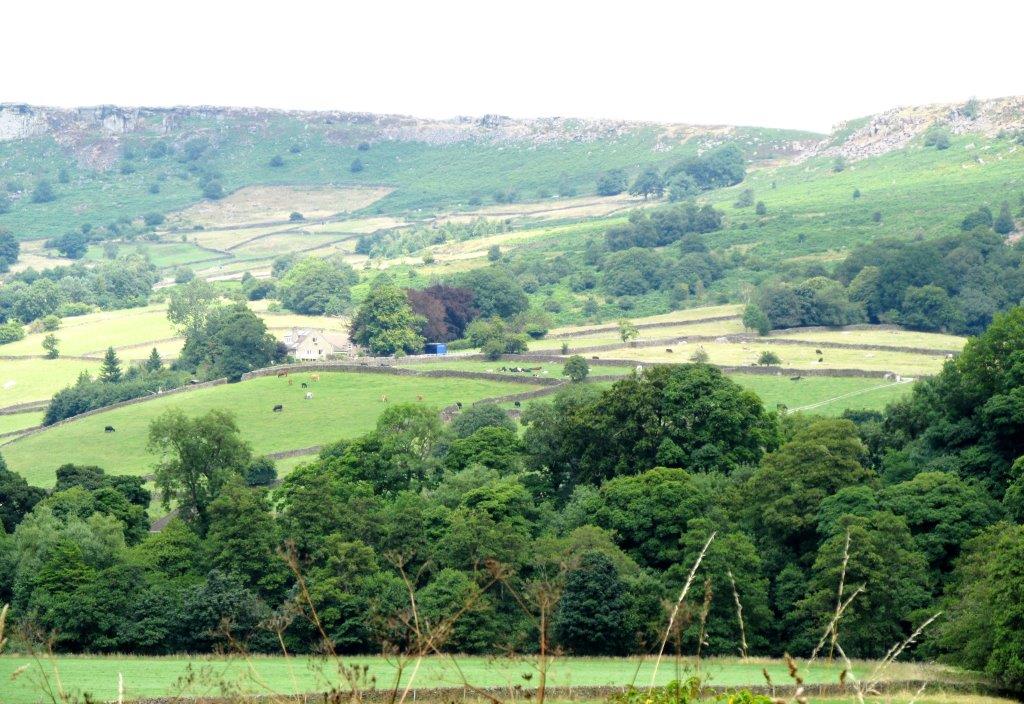 Froggatt & Curbar Edges, Curbar Gap, Baslow Edge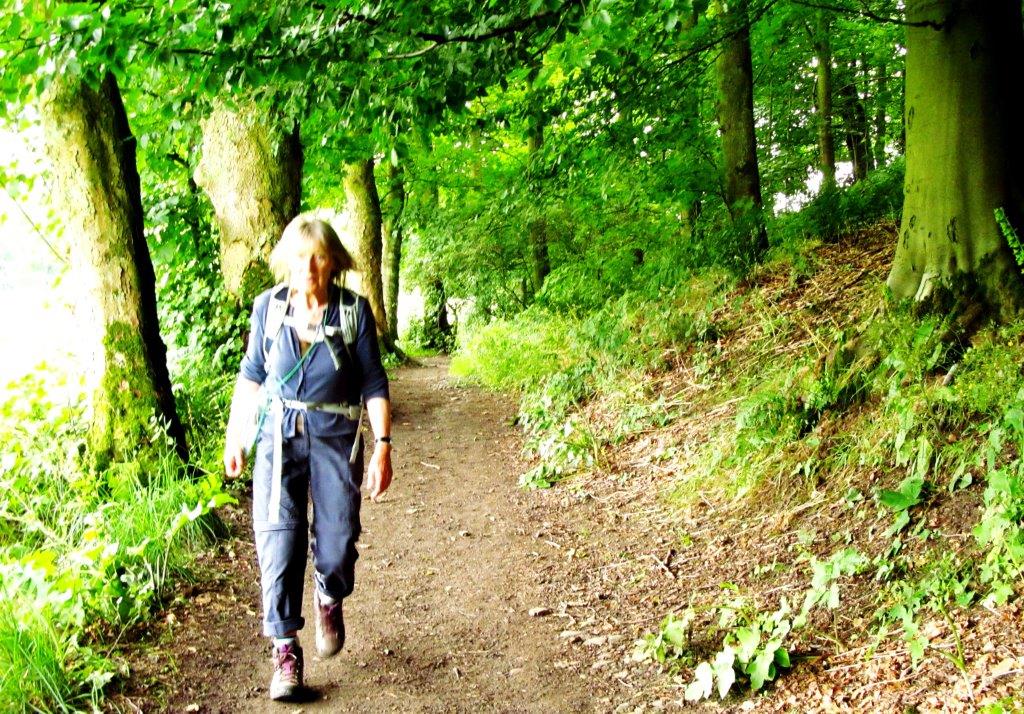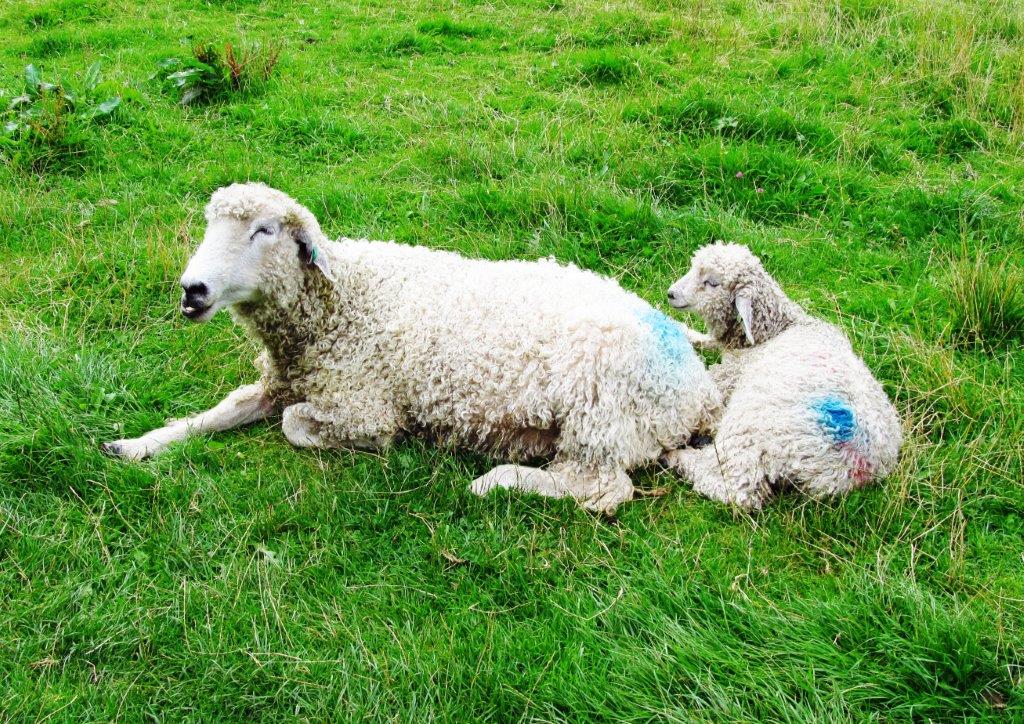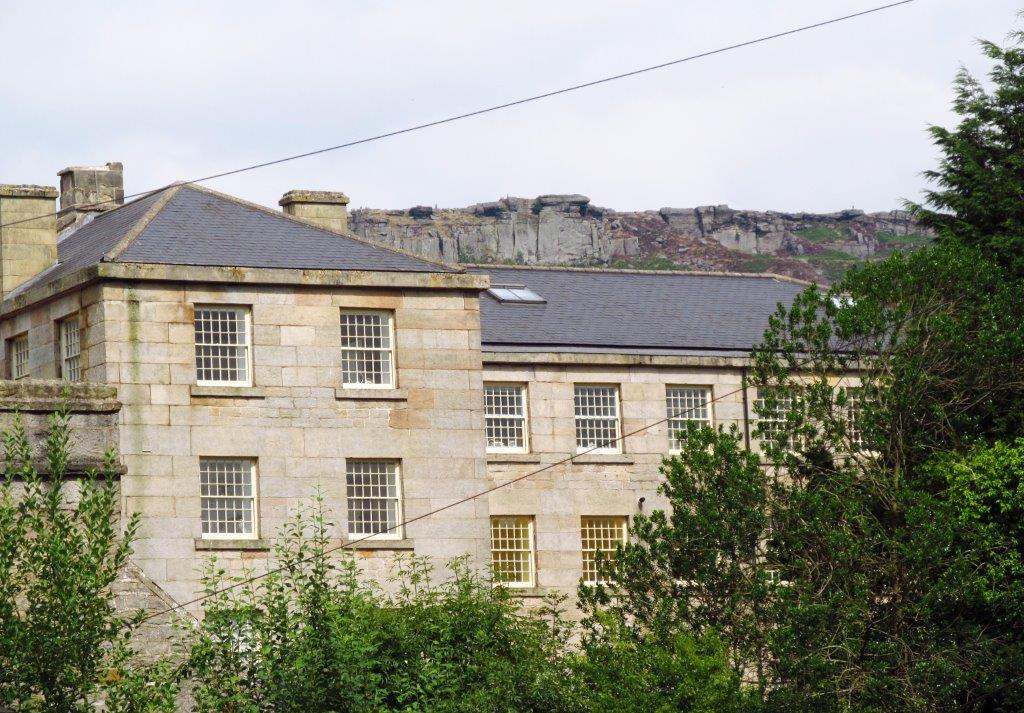 Calver Mill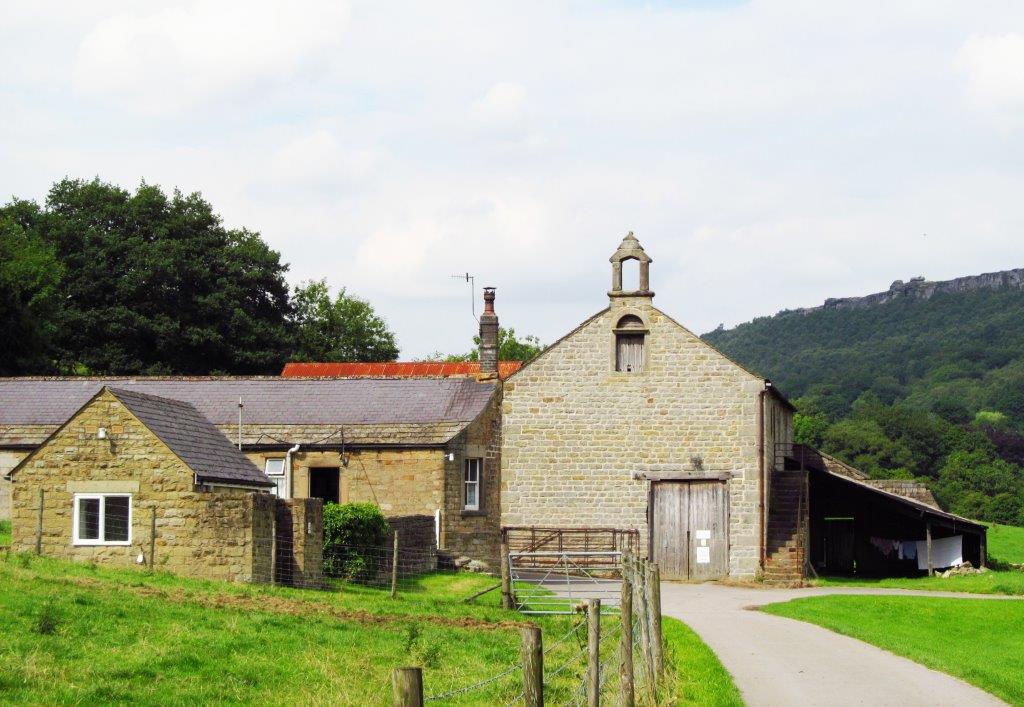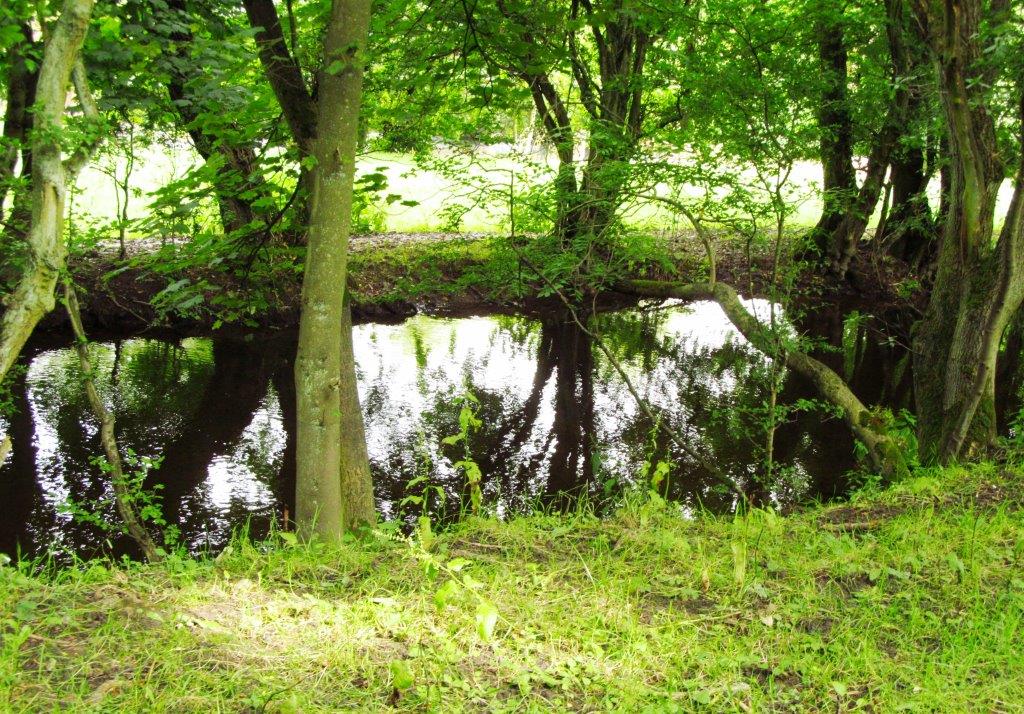 headrace to Calver Mill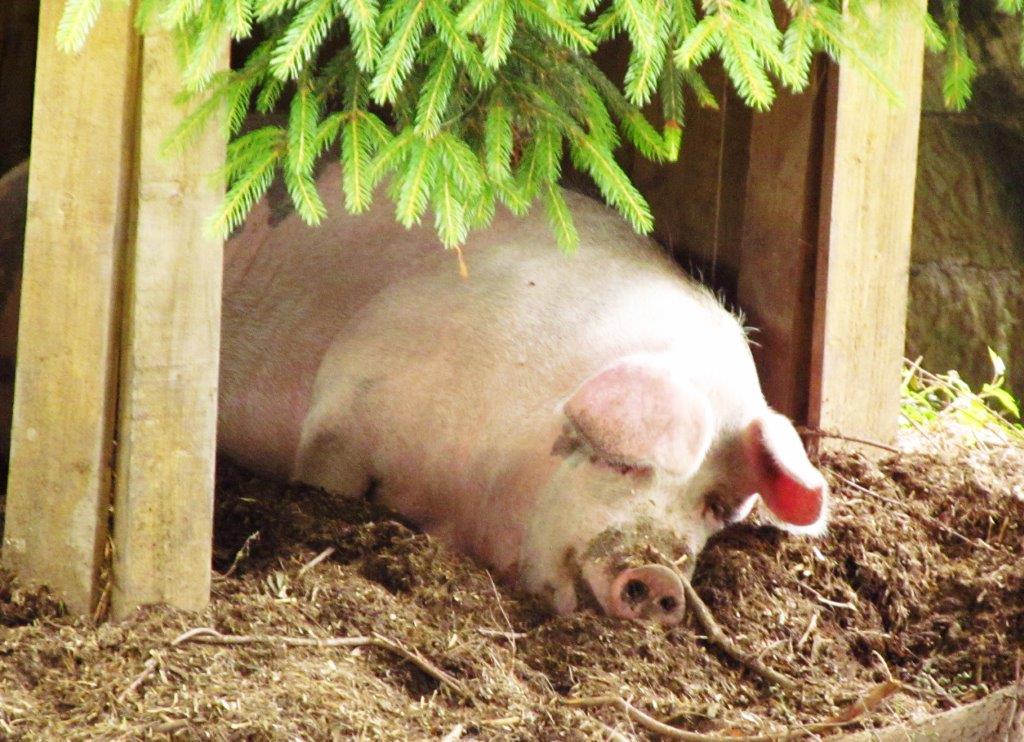 the sentry at New Bridge?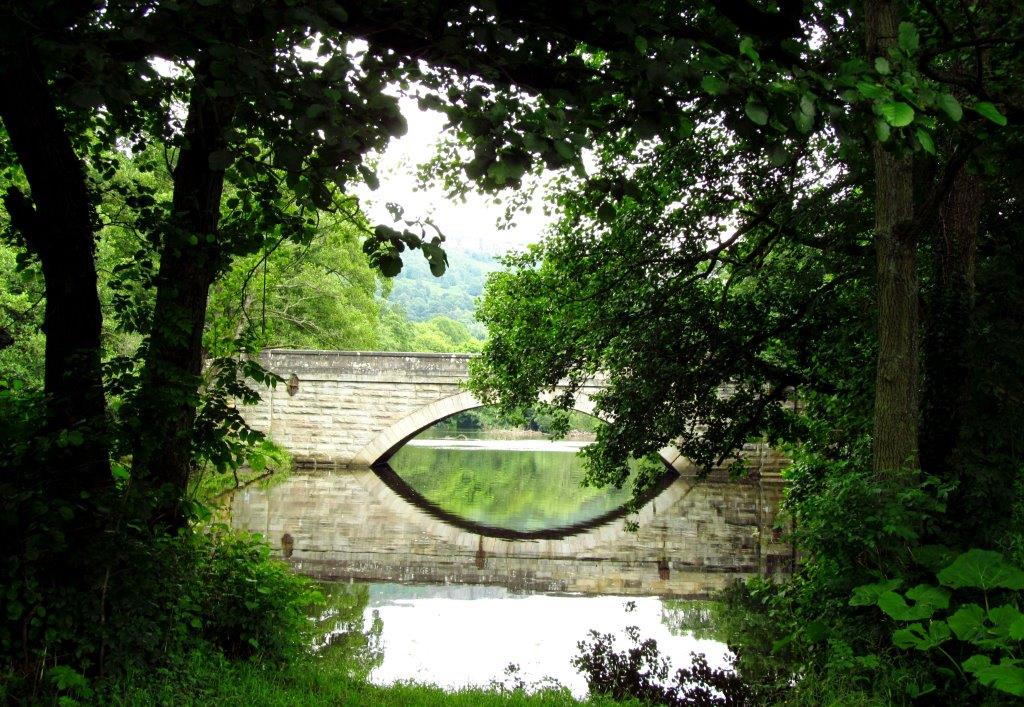 New Bridge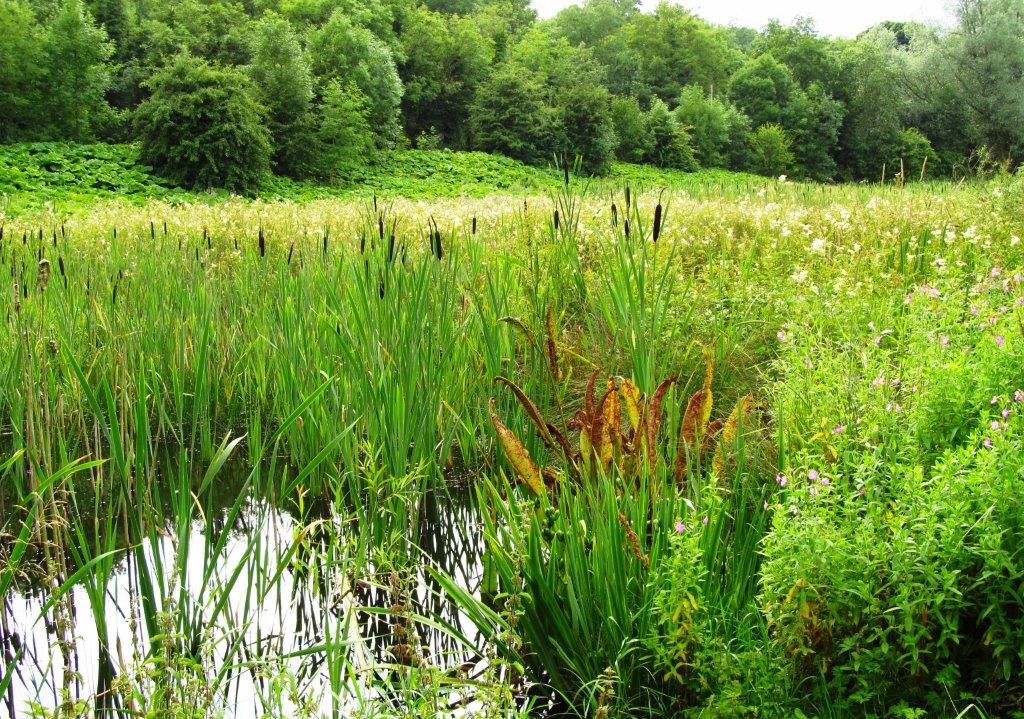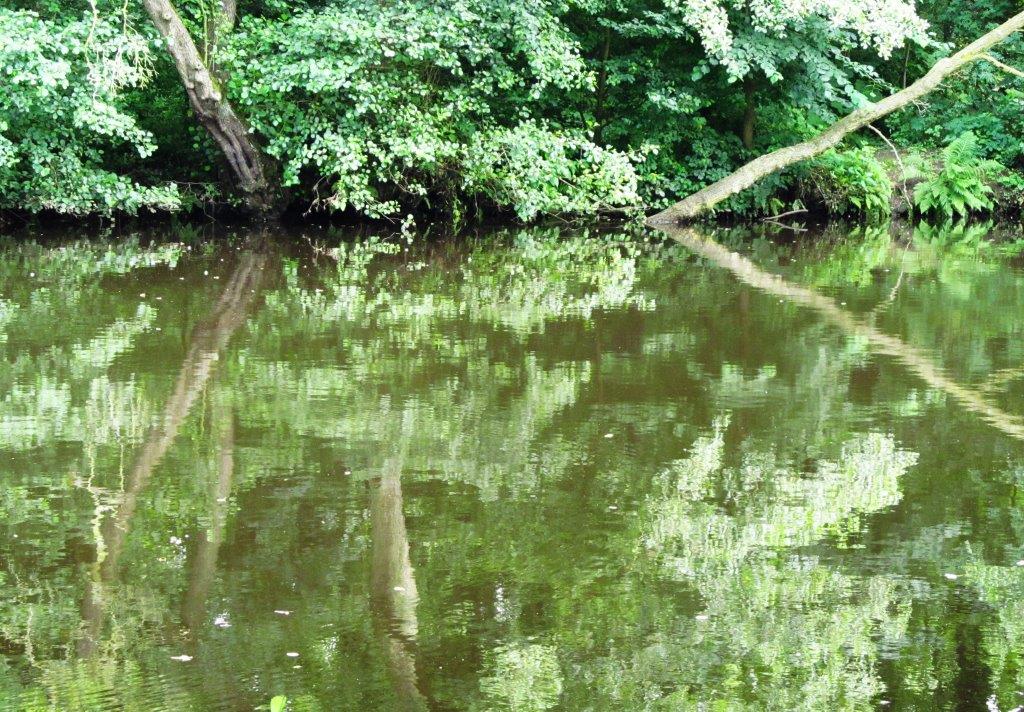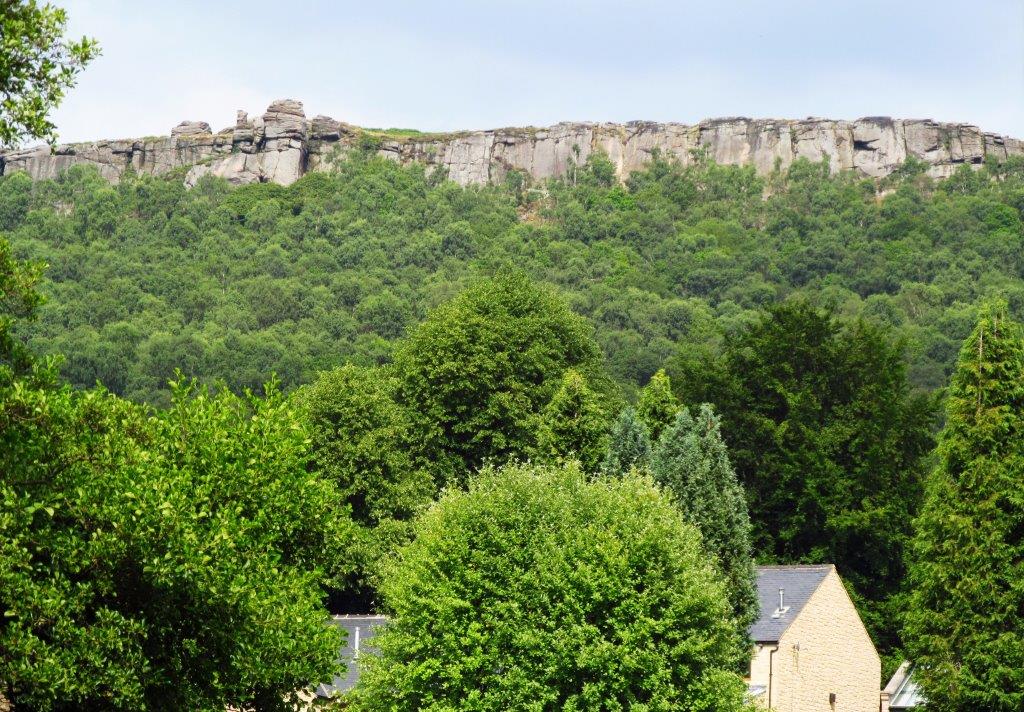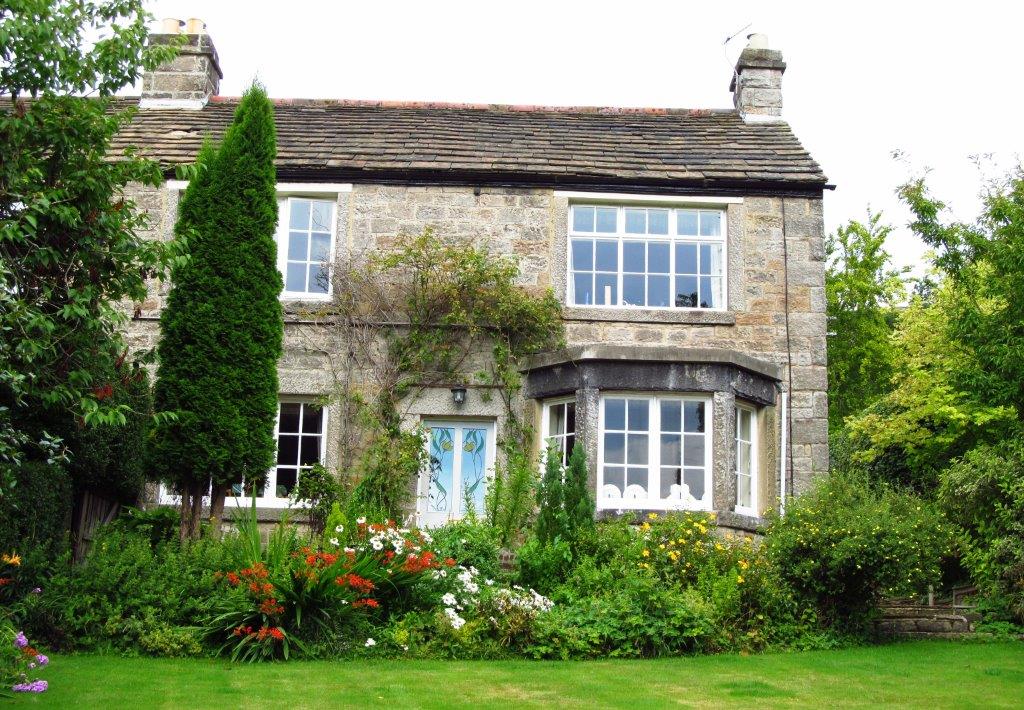 near Froggatt Bridge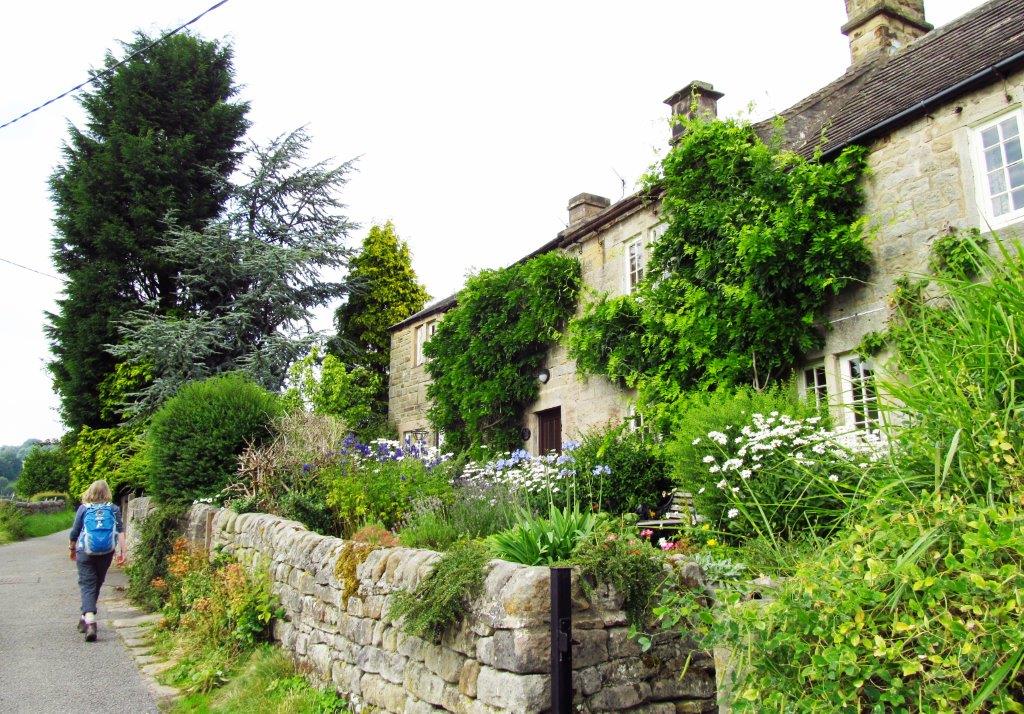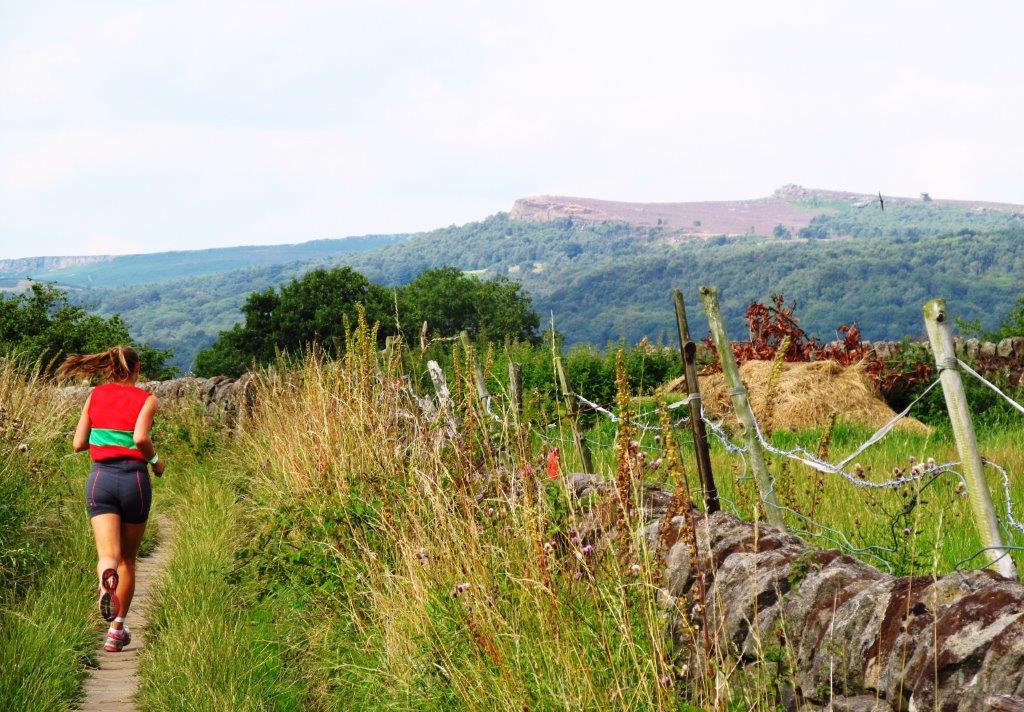 Jacobs Sheep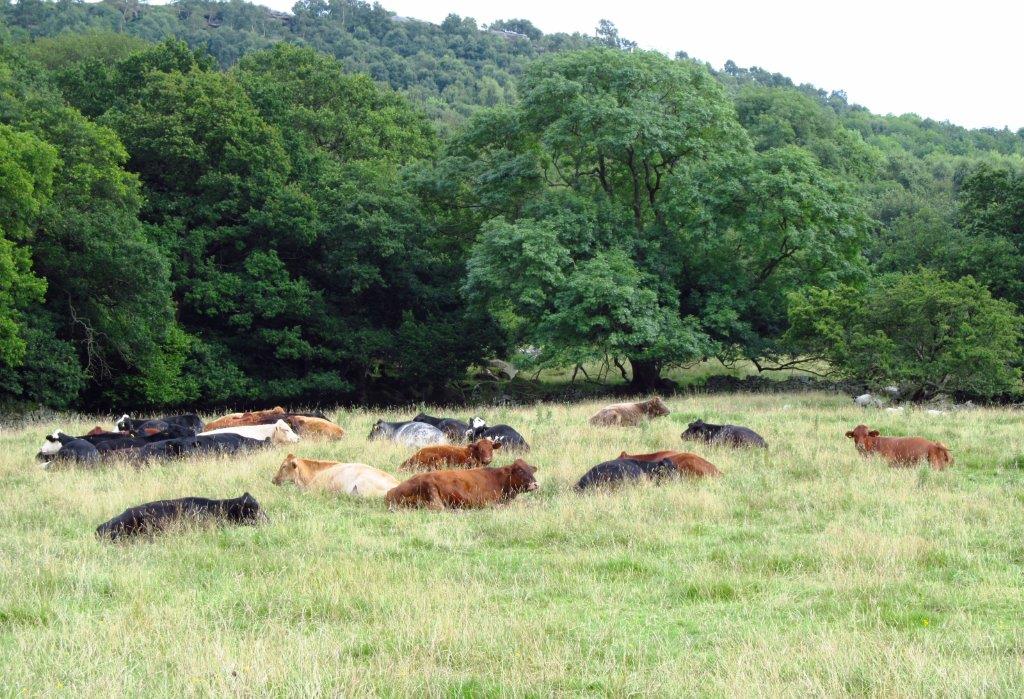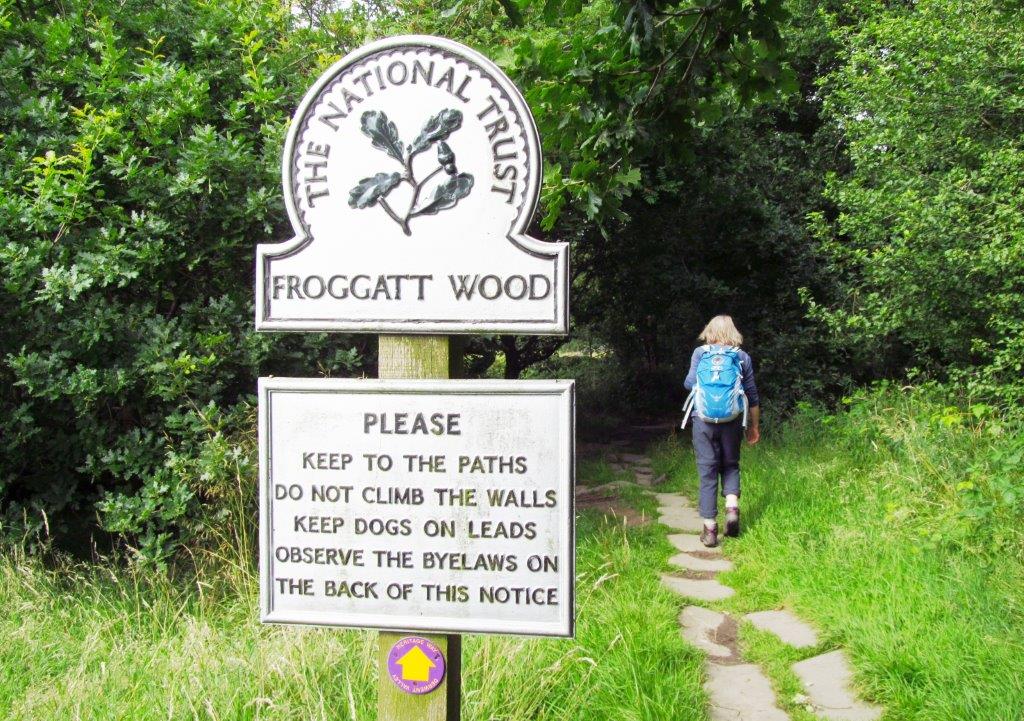 Froggatt Woods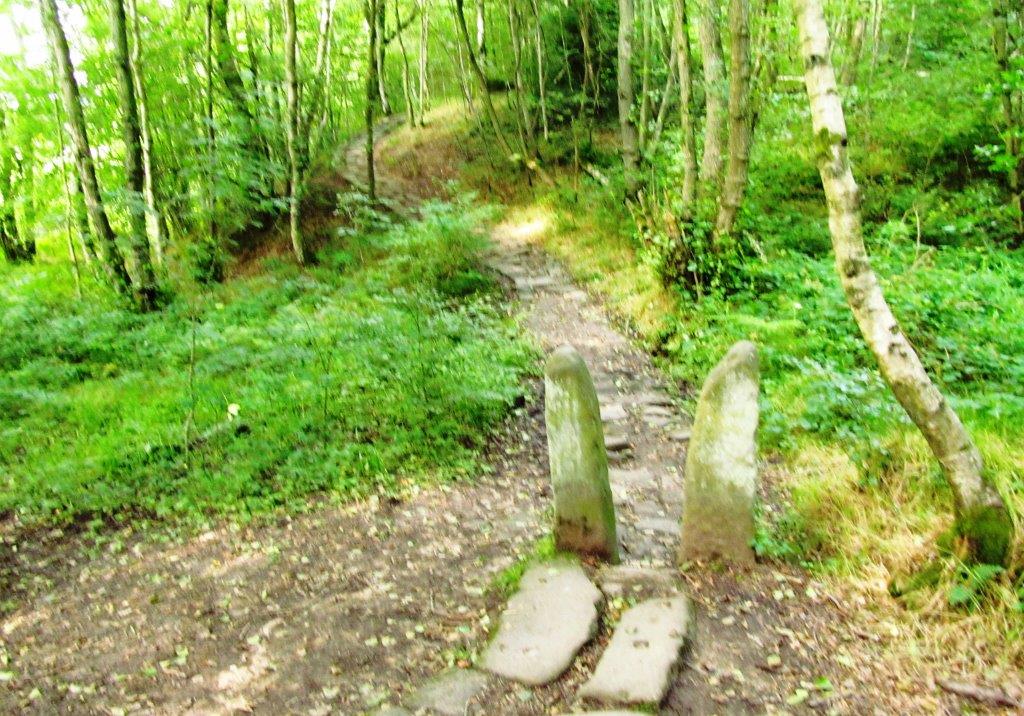 Pictures of actual walk on 14th August taken by David Hogg added here on
homepage - Day Walks Index 2013 - contact me at