Home page contact me at

VISIT TO AMSTERDAM - 30th January to 3rd February 2017.
I first visited Amsterdam in 1966 about 50years ago. At that time I was working on the E3 Schelde Tunnel in Antwerp, Belgium (see my memoirs) . My mother Bonny was visiting us from Cape Town seeing her grandchildren for the first time since we had left Cape Town in 1959. Two daughters Nicky & Karen came with us in our Skoda car while Cubby, my wife, stayed at home with our son Christopher and recently born daughter Andrea. We made this new belated visit so that Cubby could see the city and especially the Old Dutch Masters.
Below are photographs of places seen, paintings, other art works, and exhibits. These were taken where permitted (without using 'flash') in some museums only. We spent effectively about 5 days but missed seeing and visiting many other worthwhile sites & museums.
Contents:
Pictures taken while out walking in Amsterdam
Pictures taken on a canal trip
Artis (the name of the Zoo)
Vondelpark
Stedelijk Museum
Rijksmuseum
Tropenmuseum
Scroll down to find section you may be interested in
1) Pictures taken while out walking in Amsterdam (not in sequential order)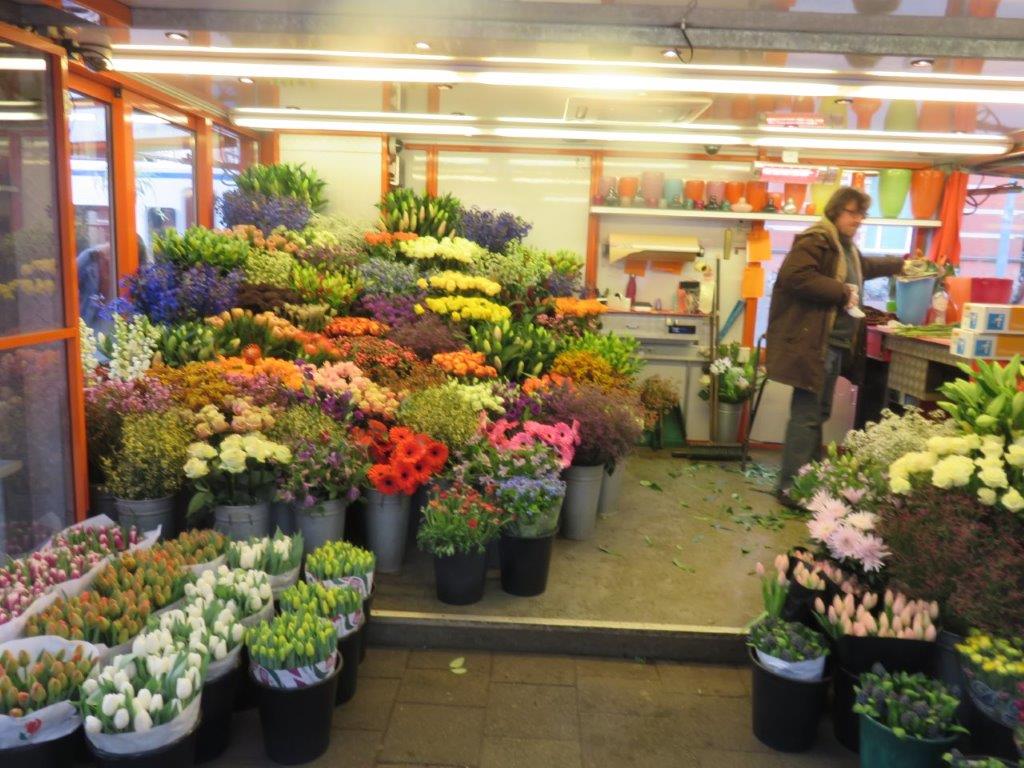 some Tulips in Amsterdam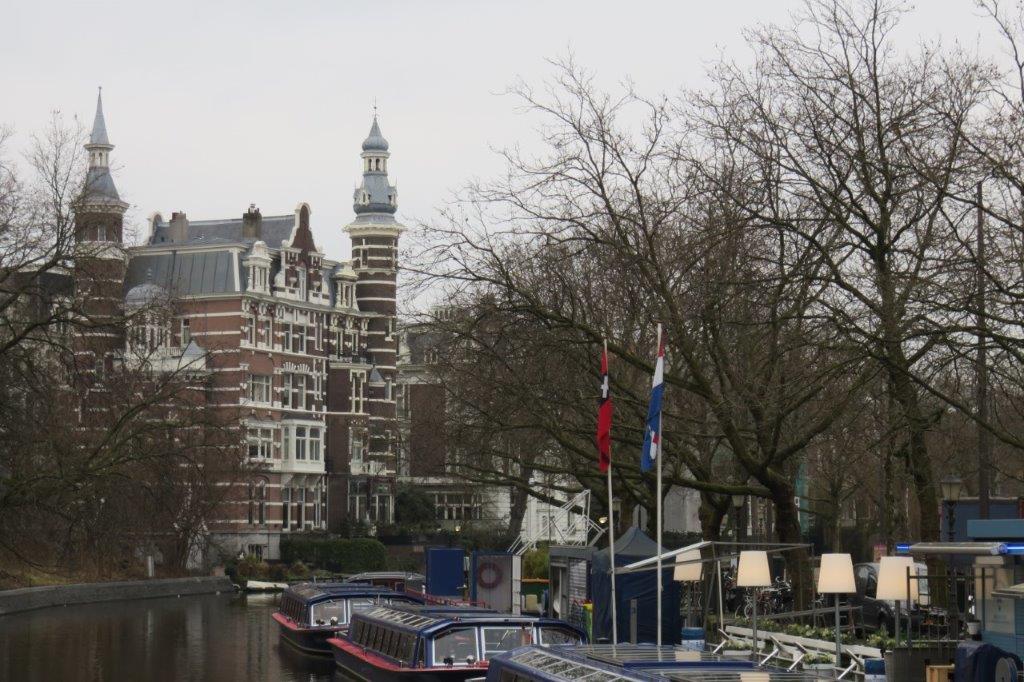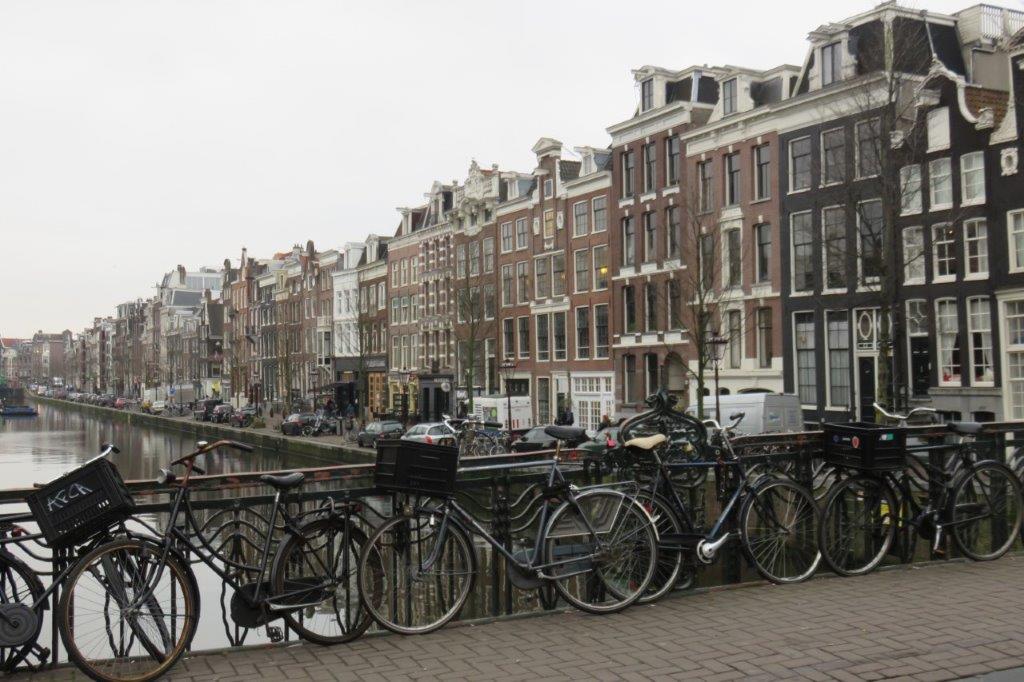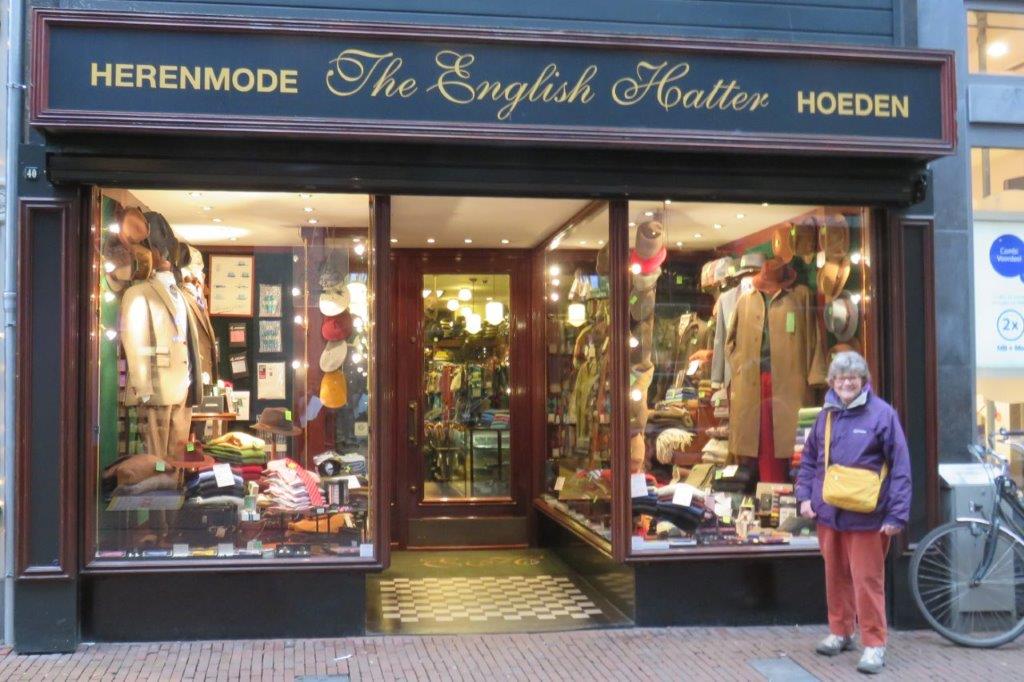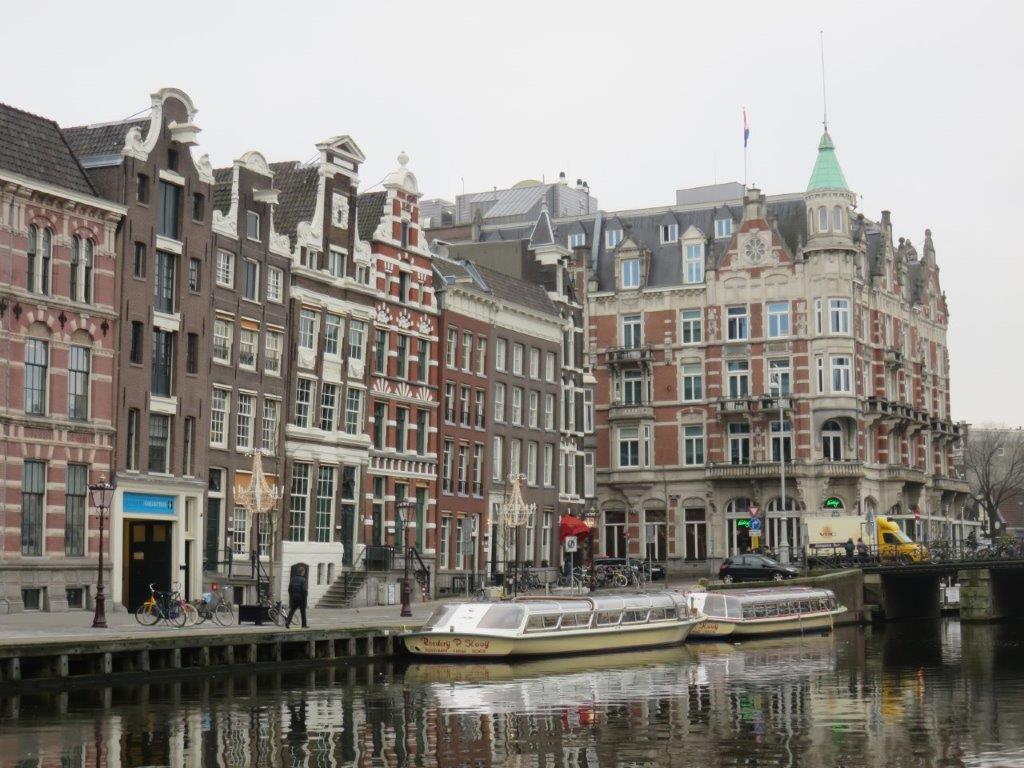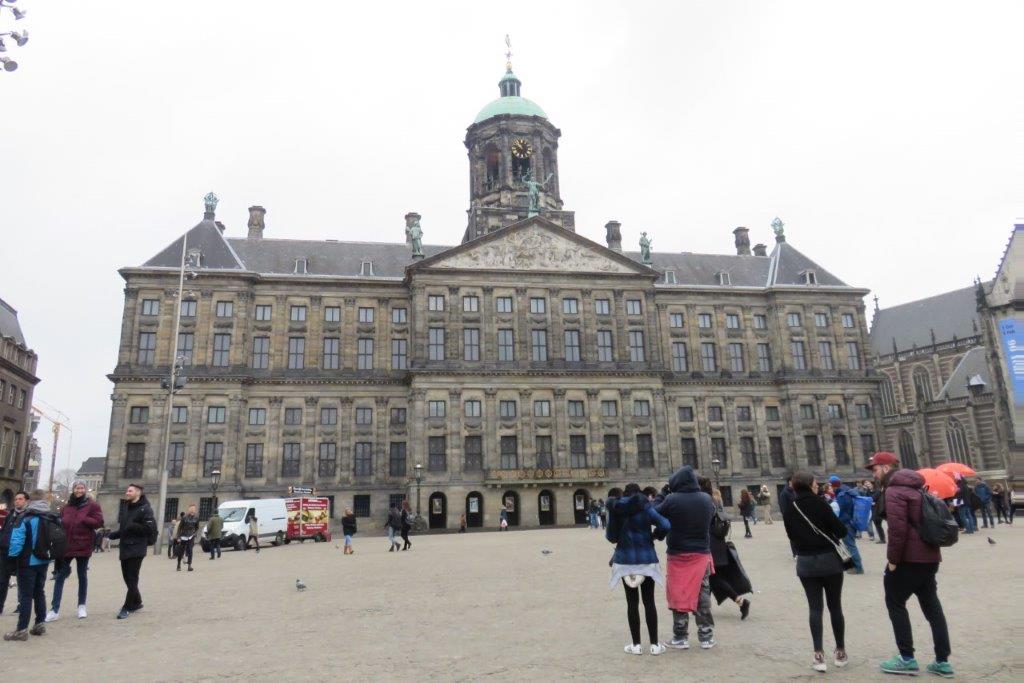 'Koninglijk Paleis' built 1648 as the 'Stadhuis' on 'Dam' (the square in front of the palace). Napoleon occupied the Town Hall the only building grand enough to house him.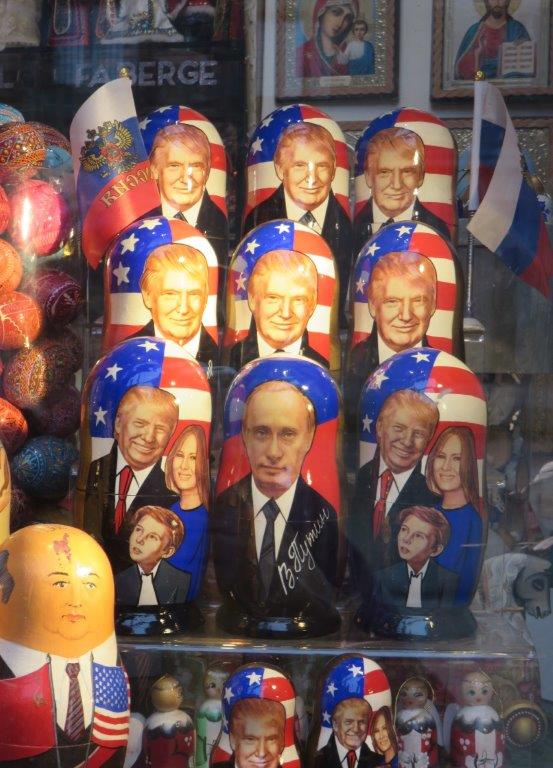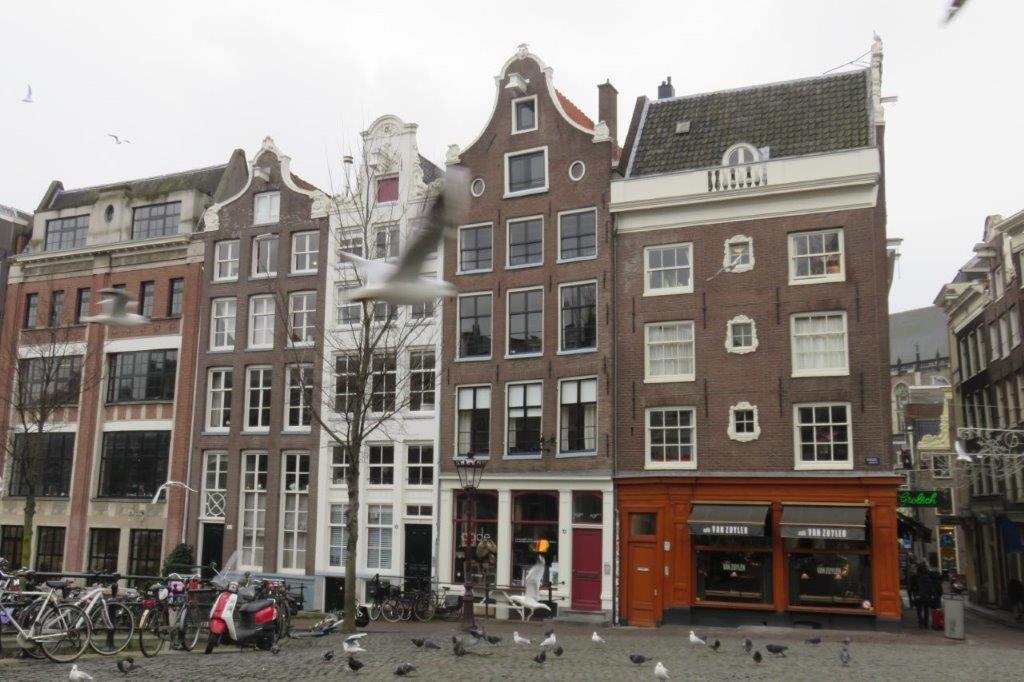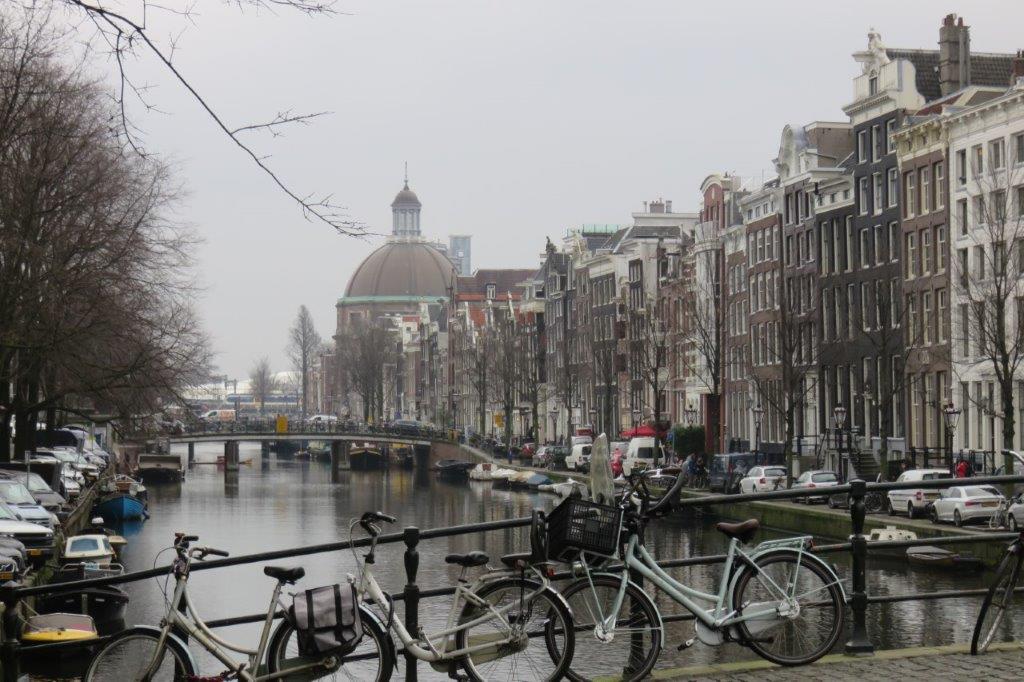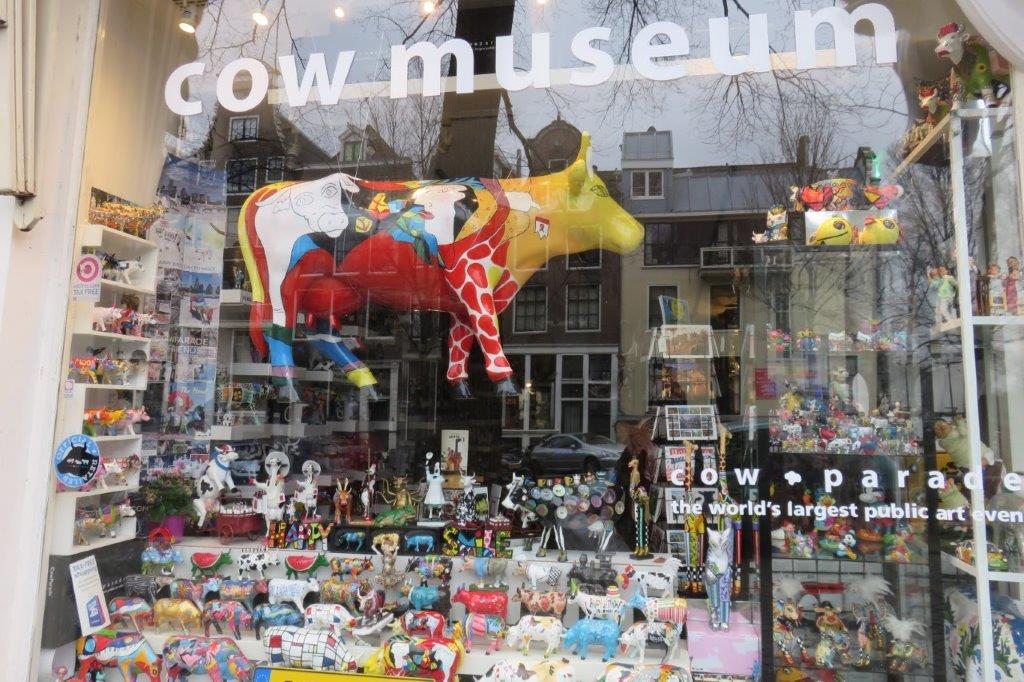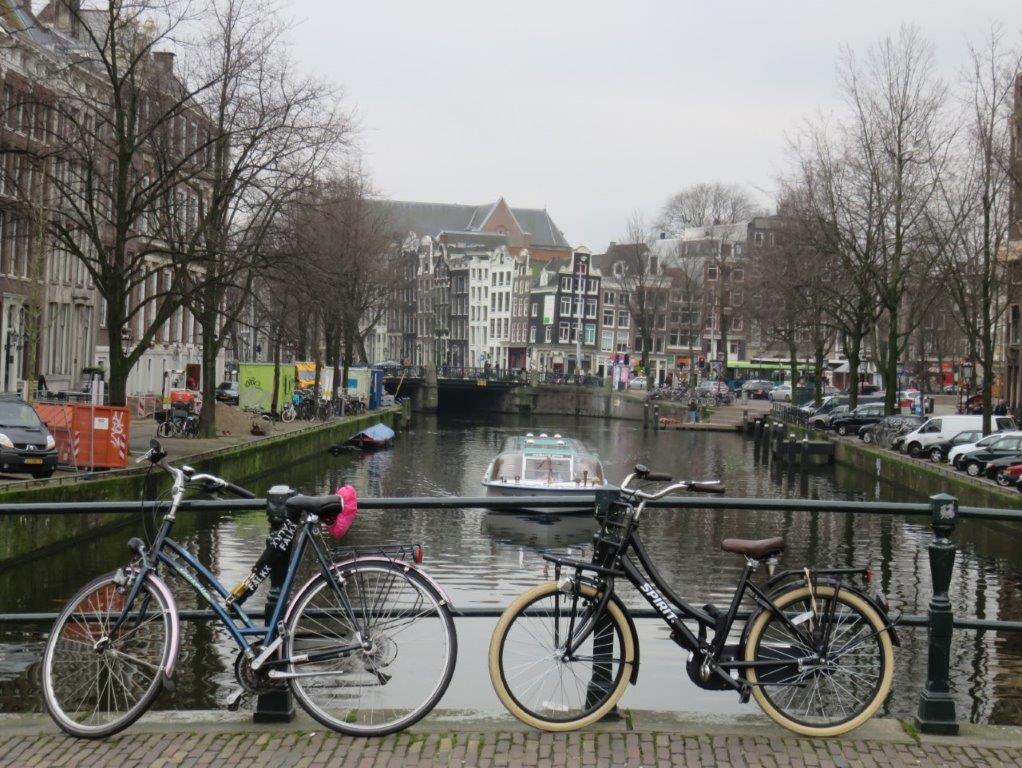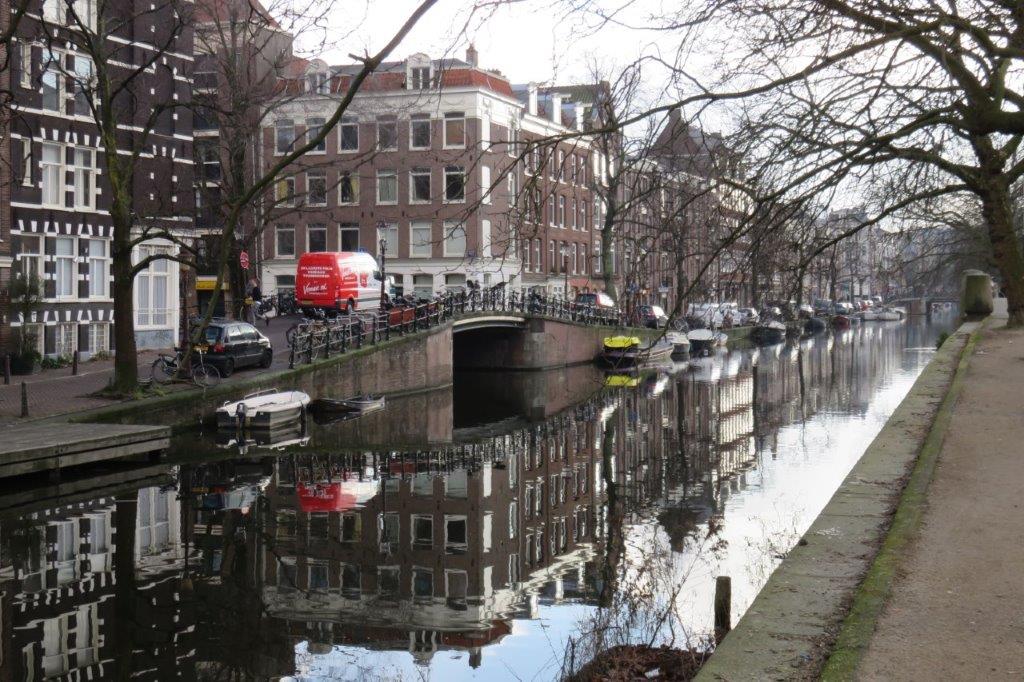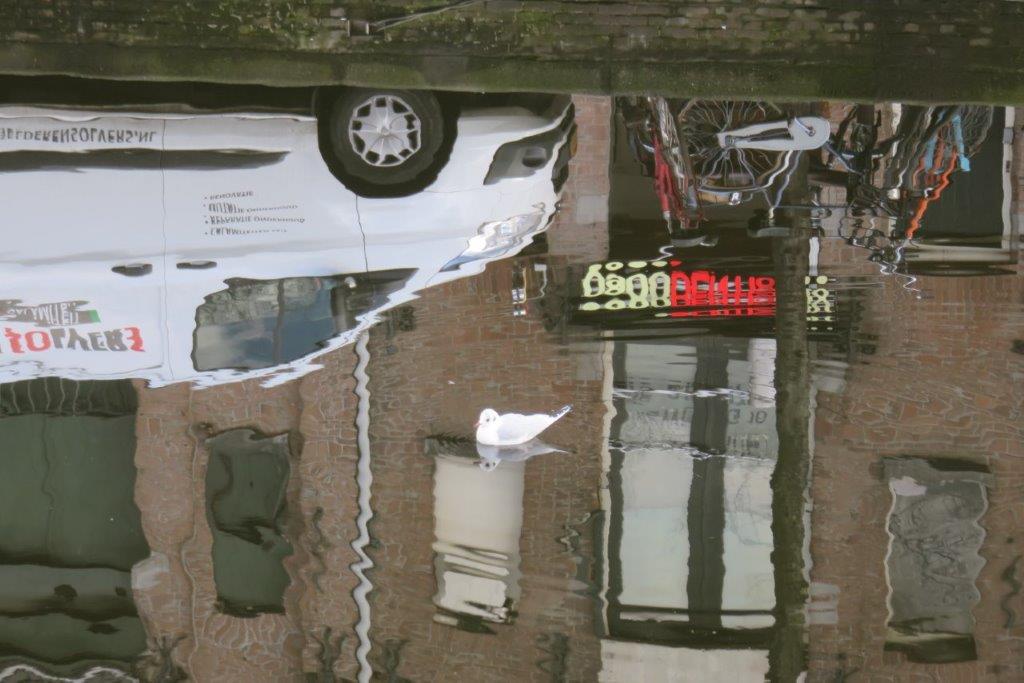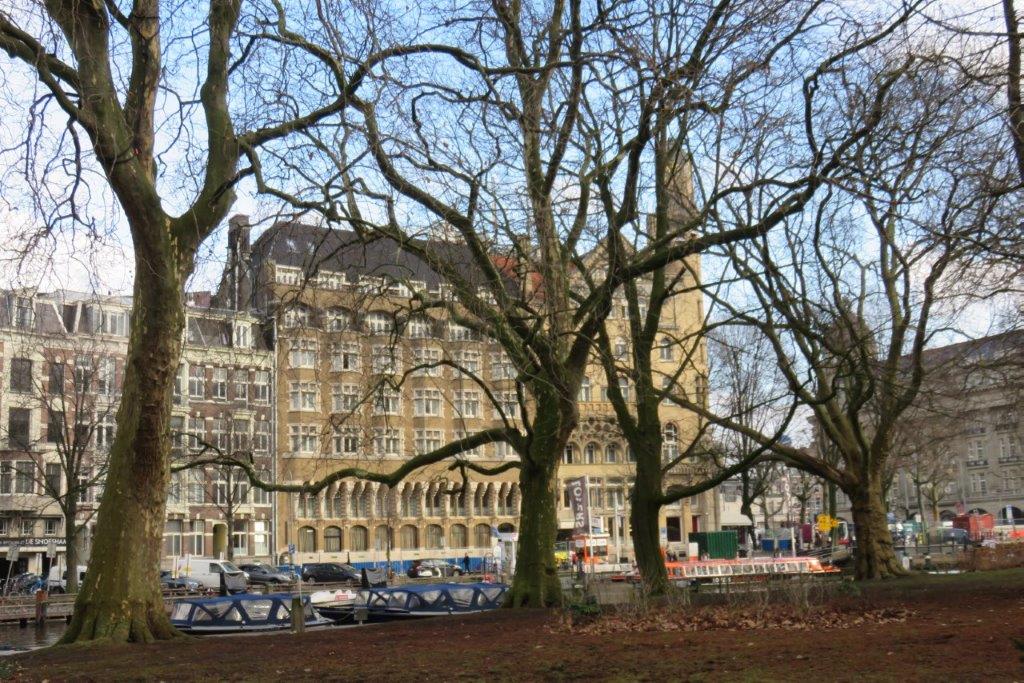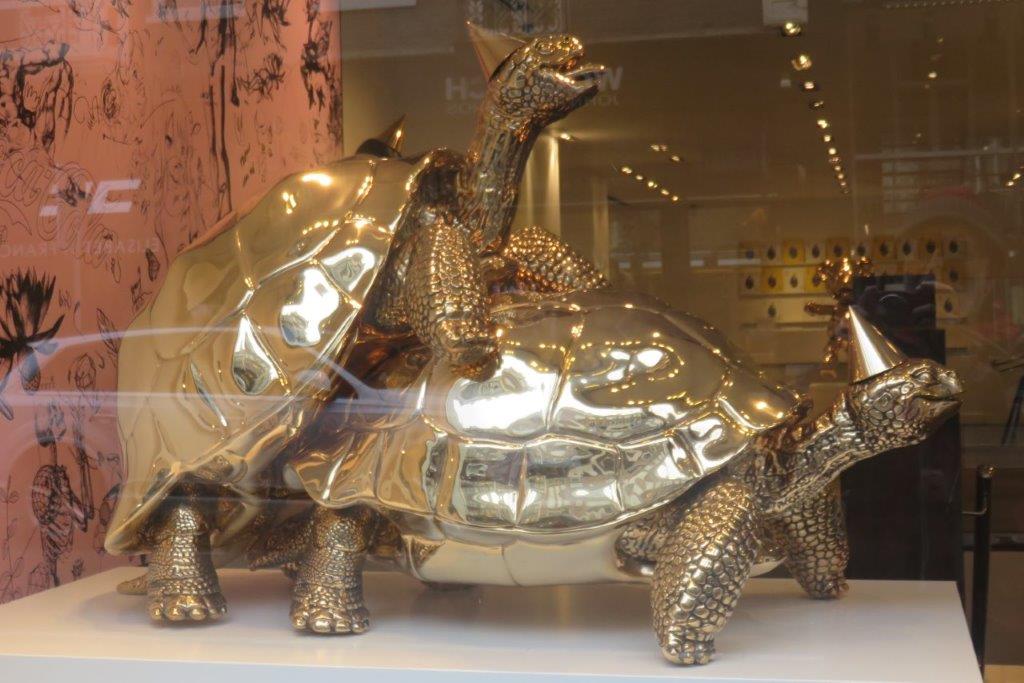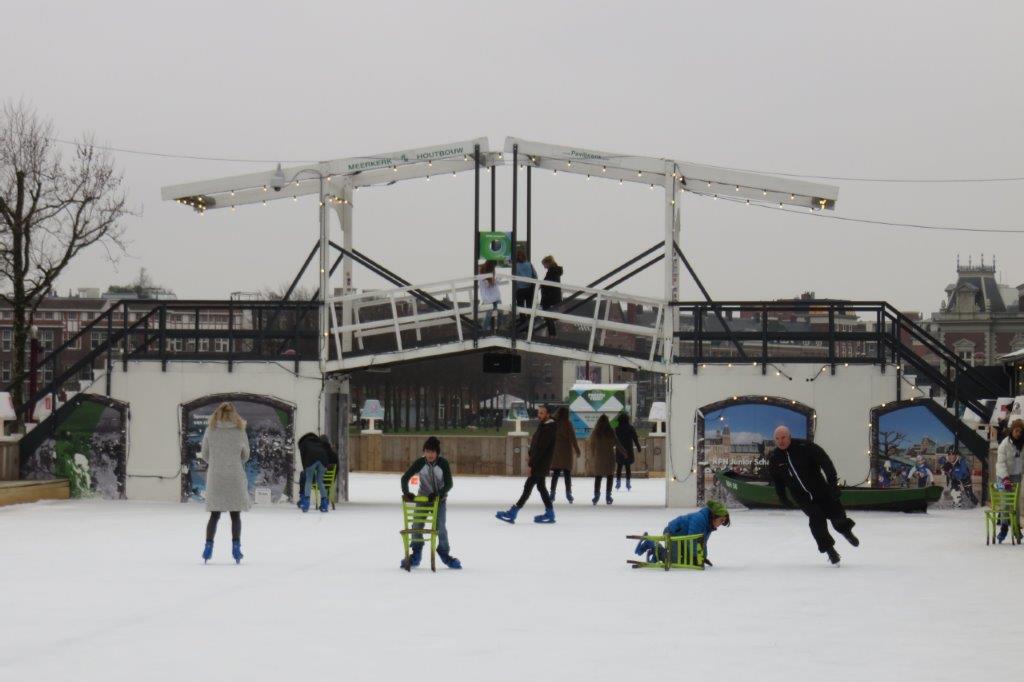 open air ice skating rink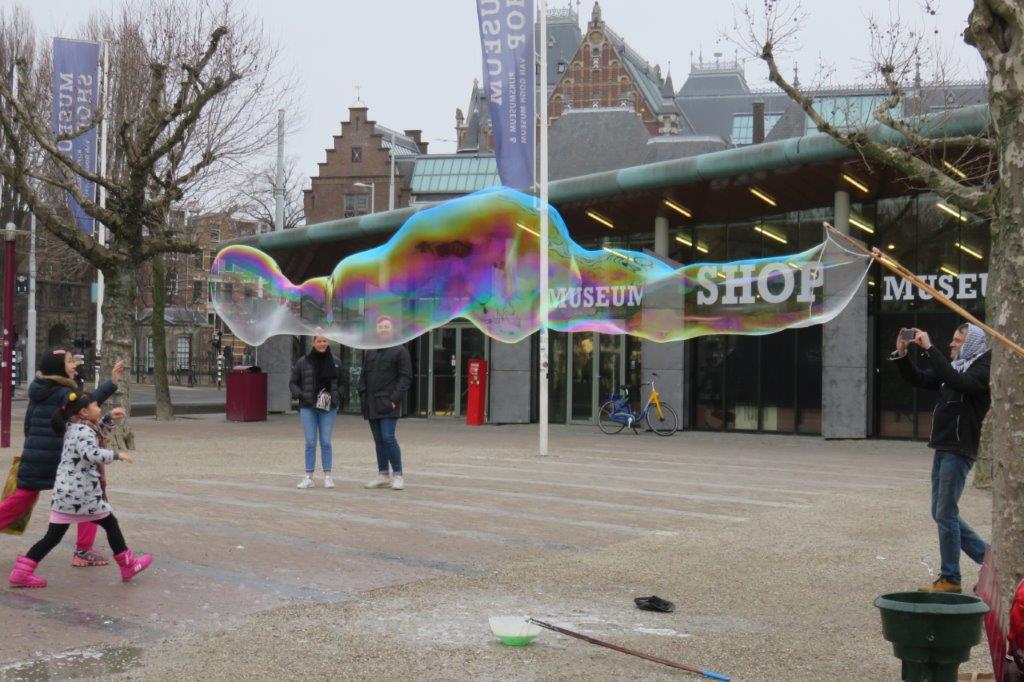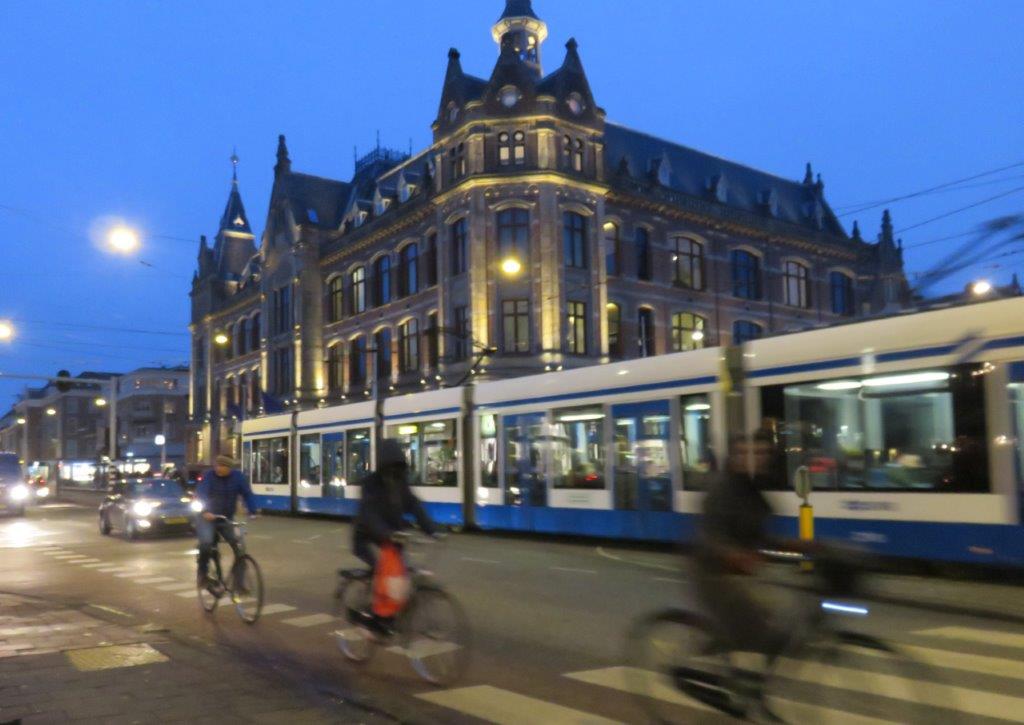 2) Pictures taken on a canal trip (some taken in front but most behind boat)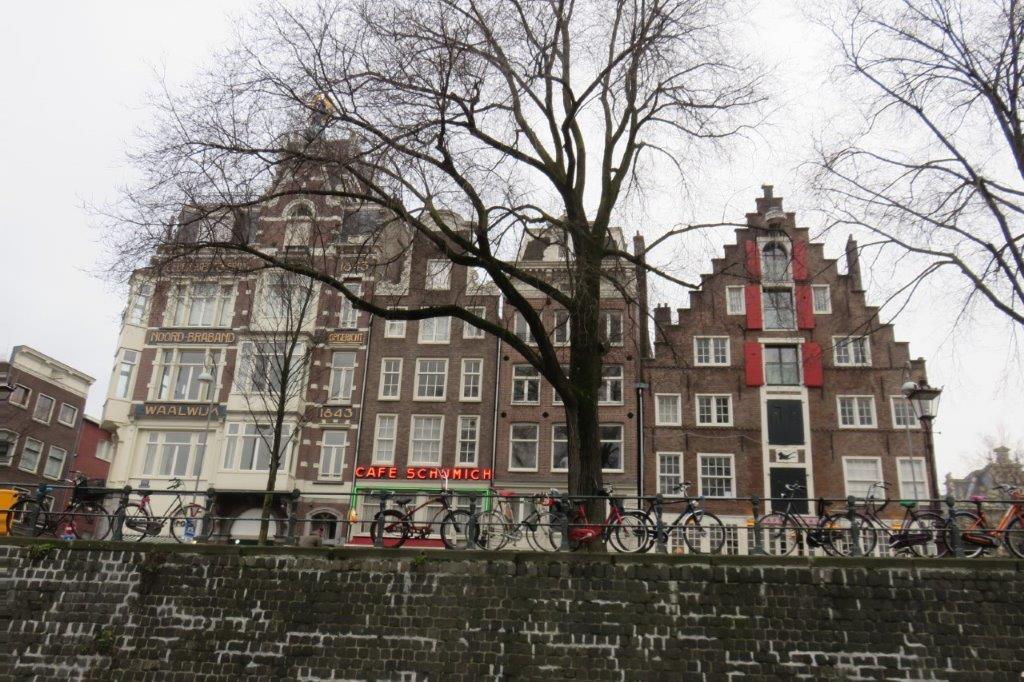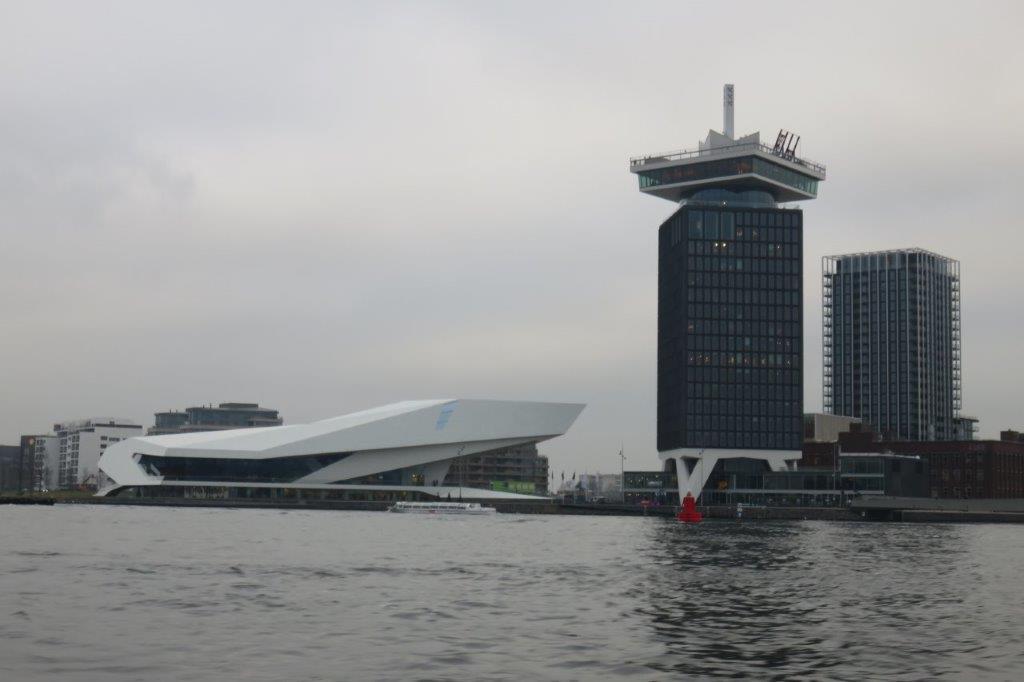 EYE - the film museum to left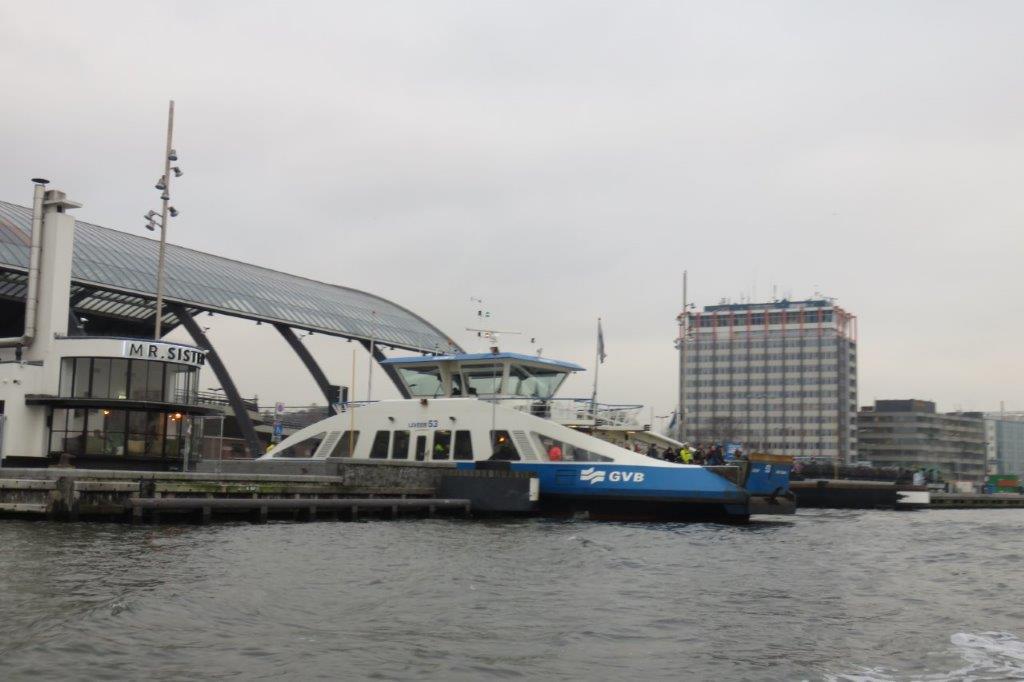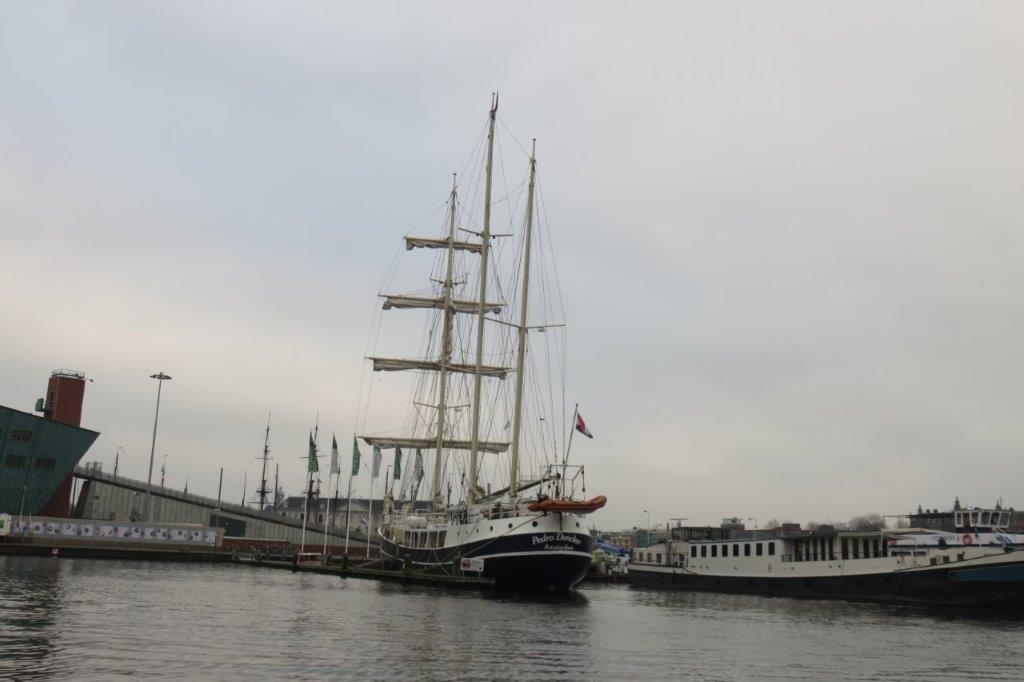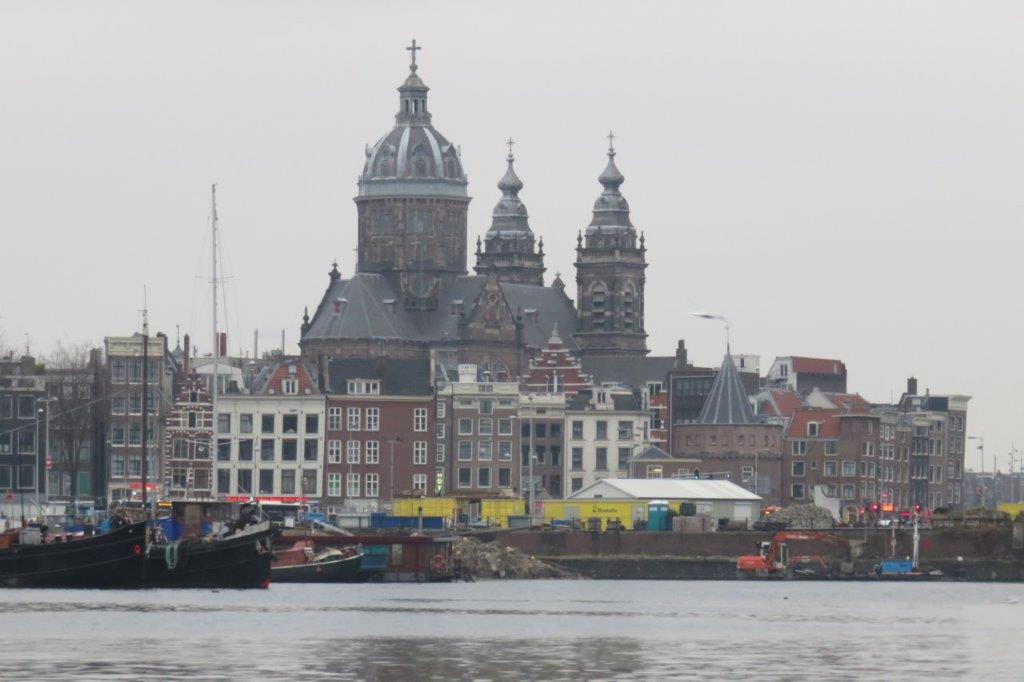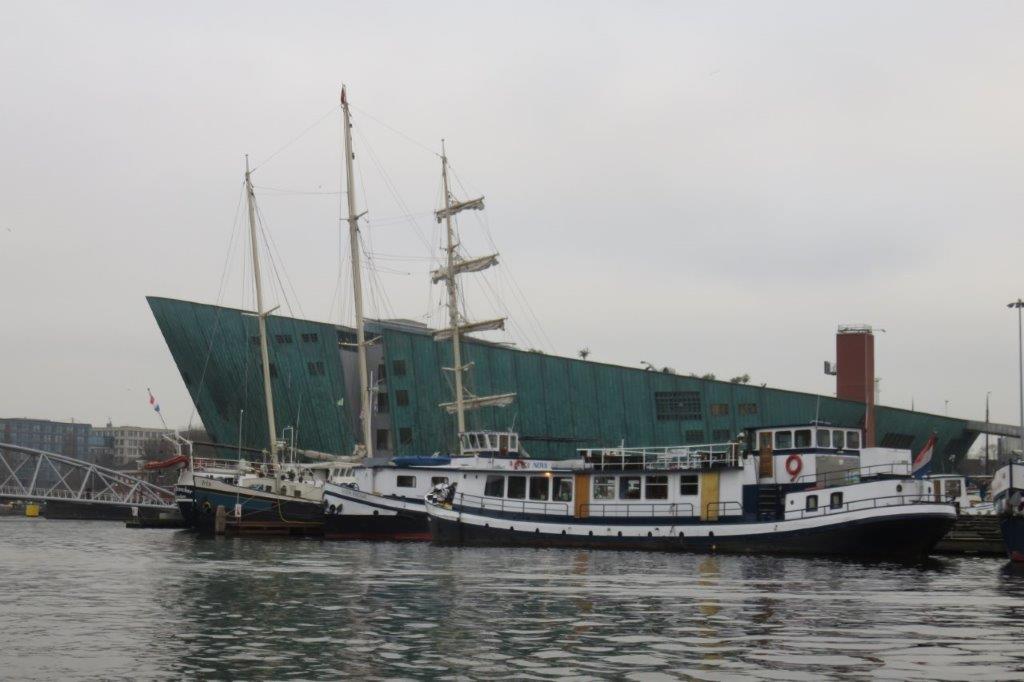 The blue building behind resembling a ship is NEMO - an Interactive science and technology centre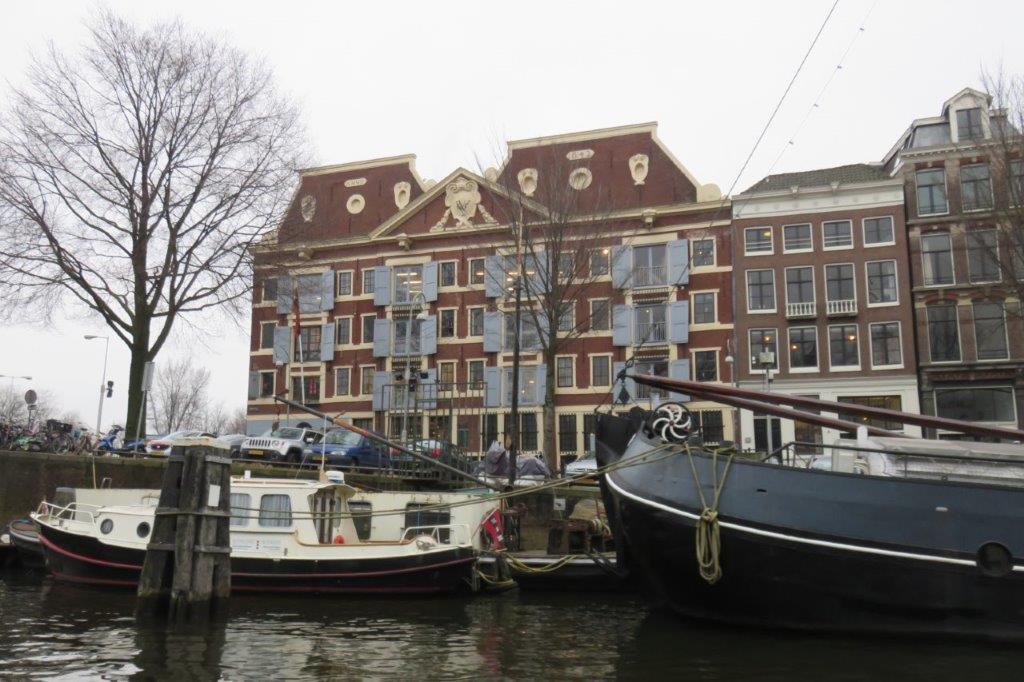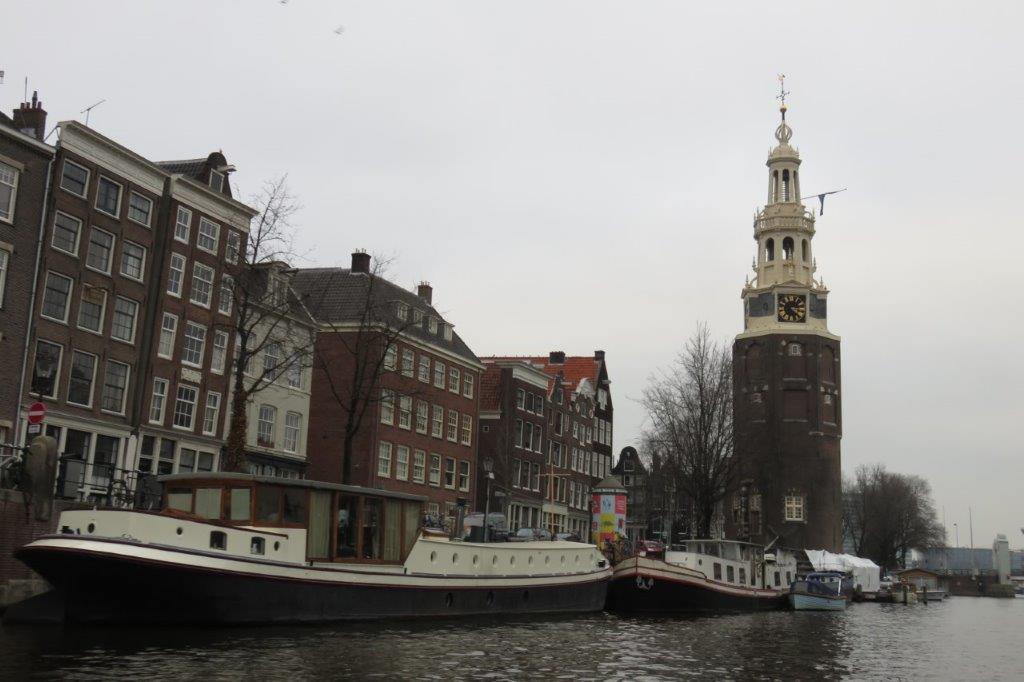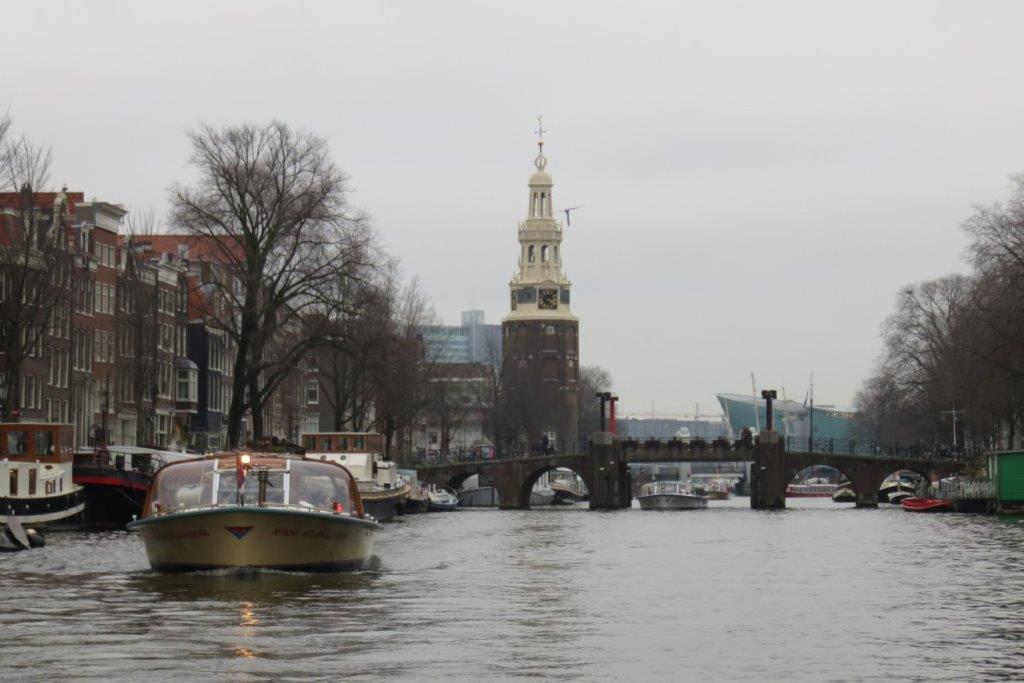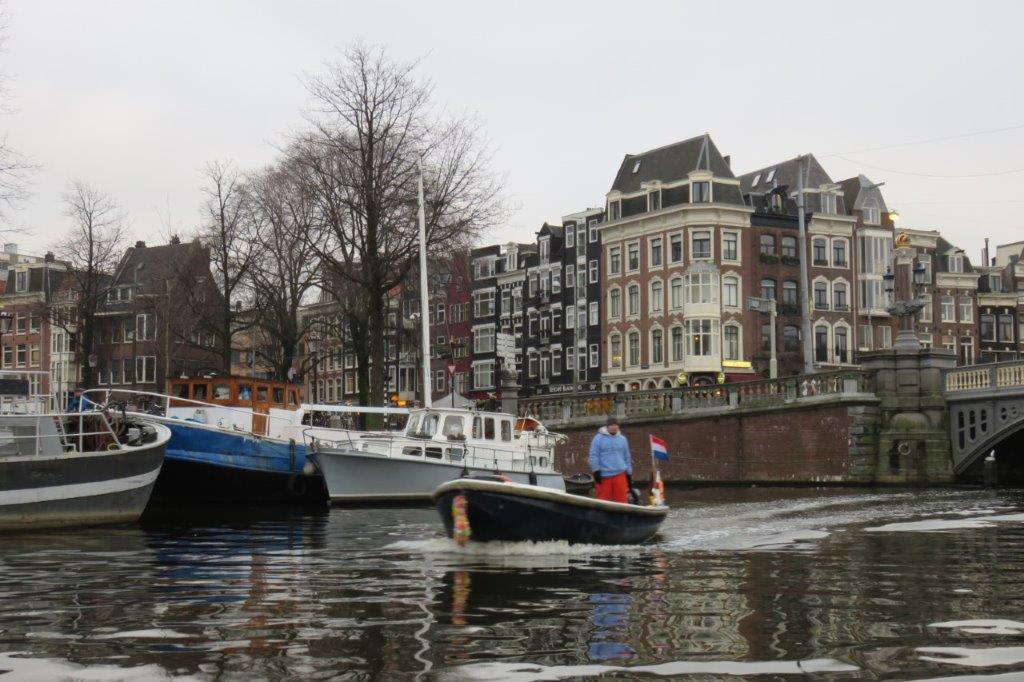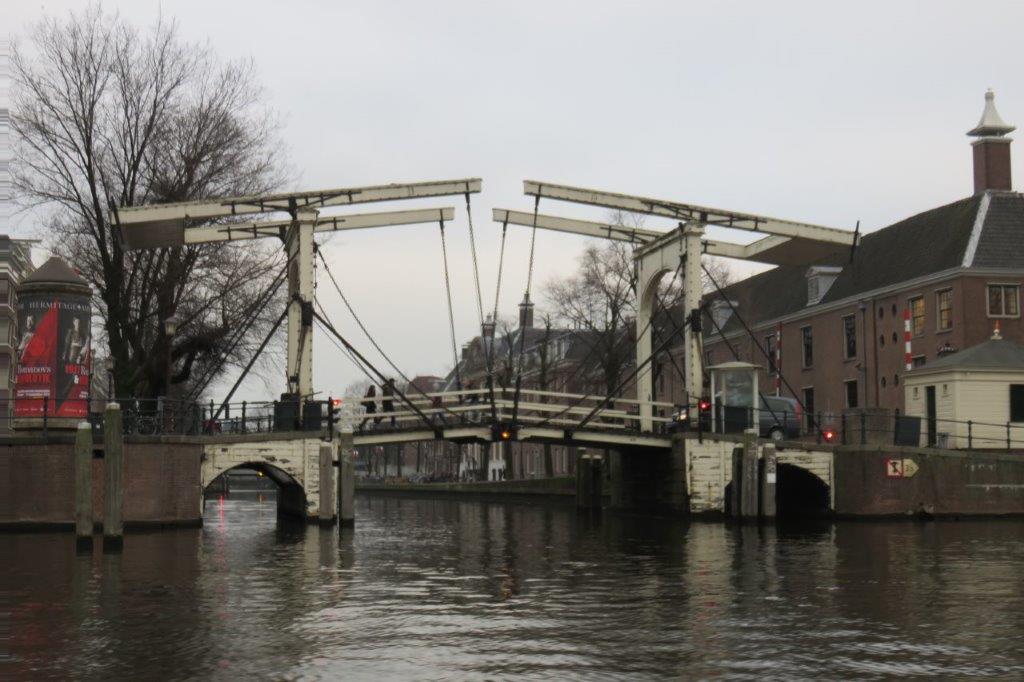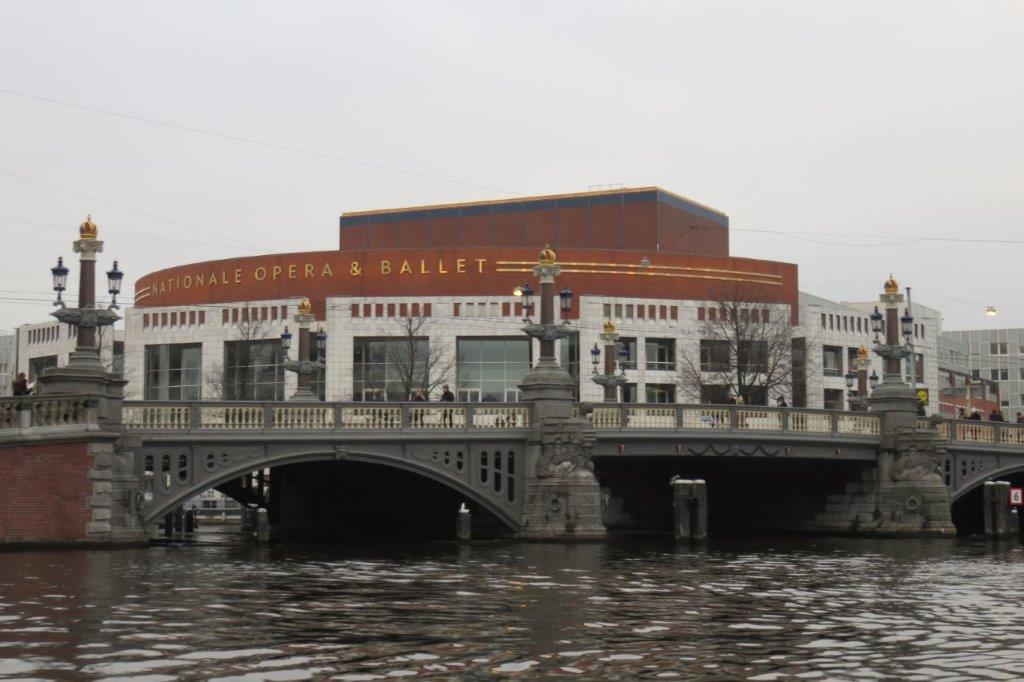 Nationale Opera & Ballet
3) Artis (the name of the Zoo)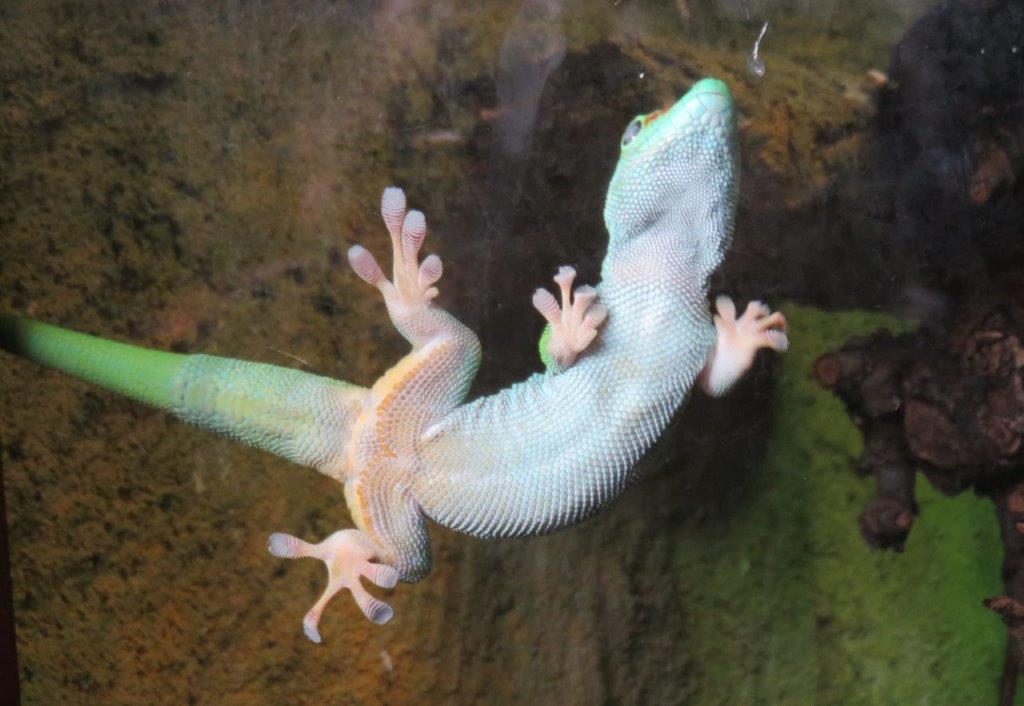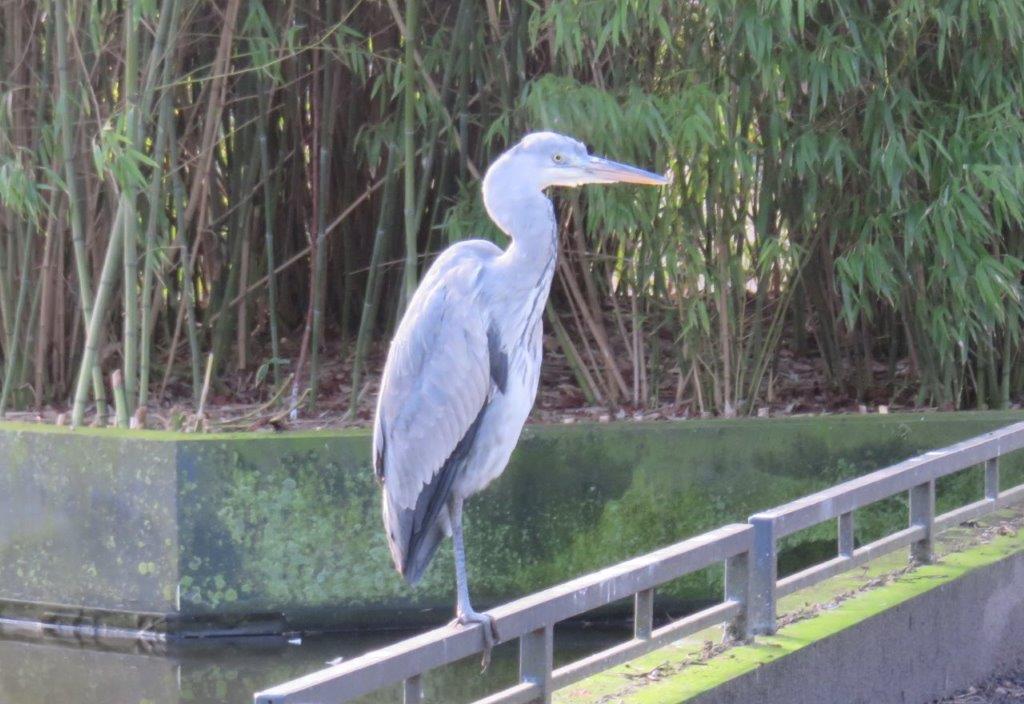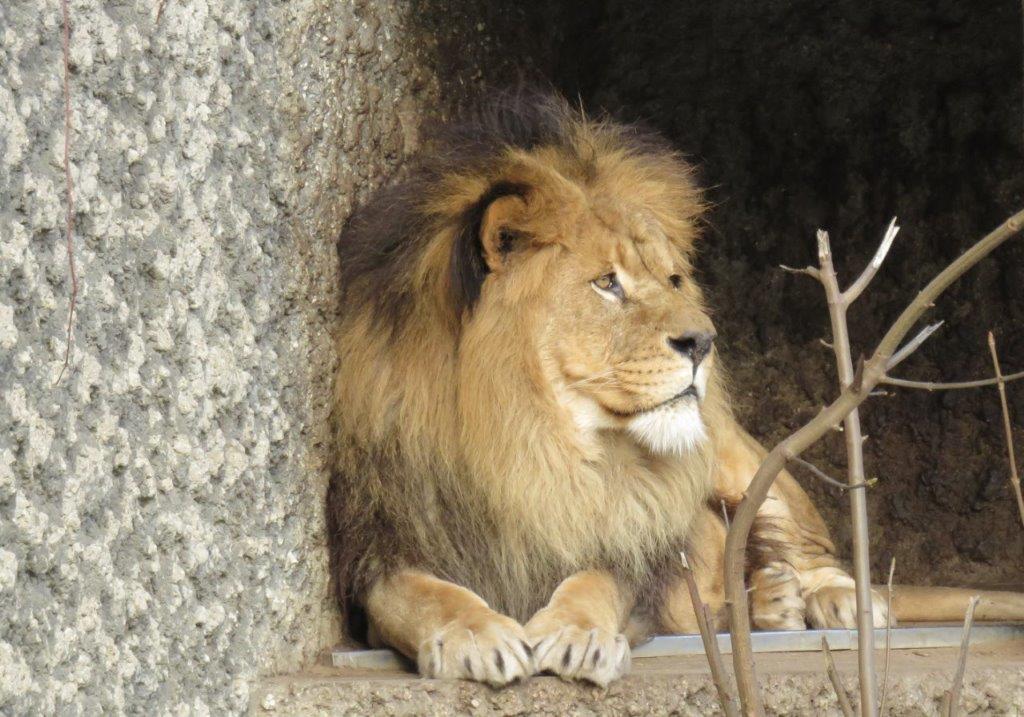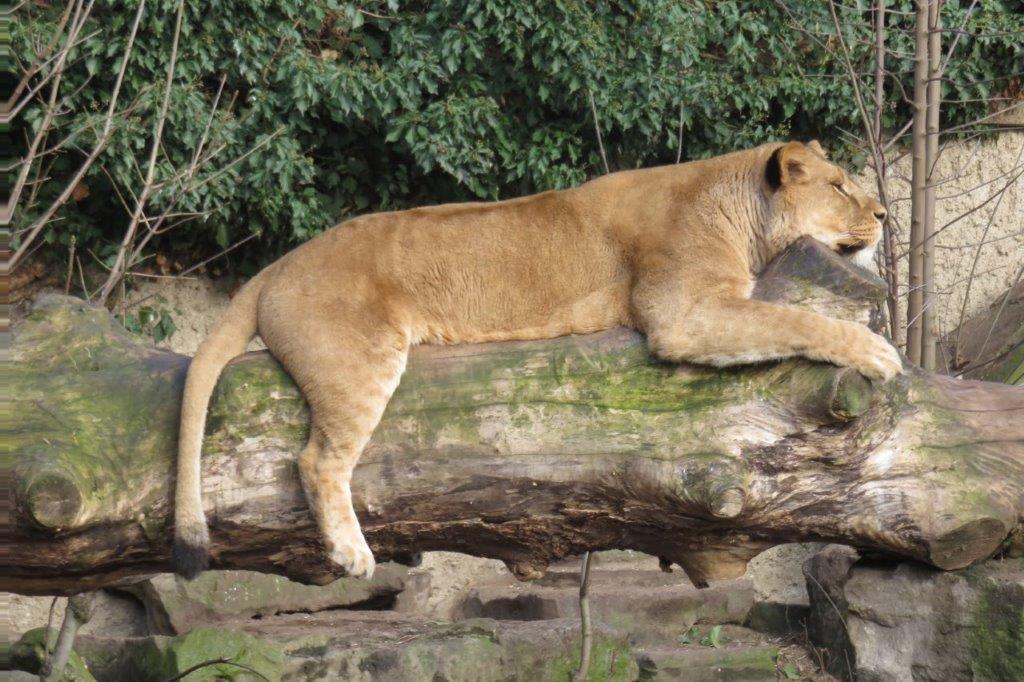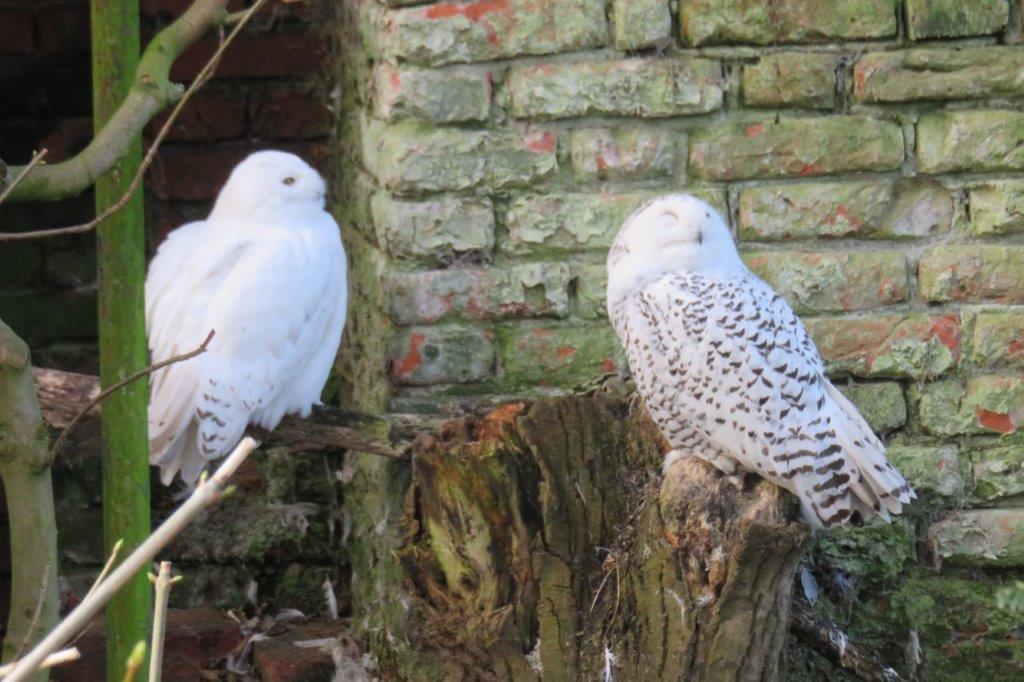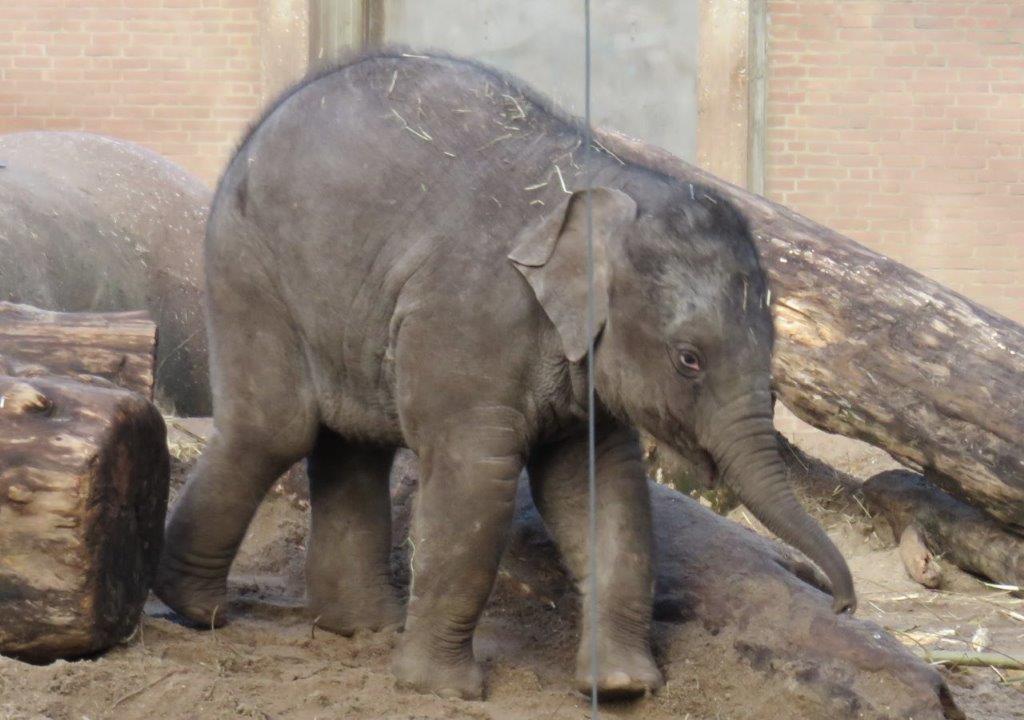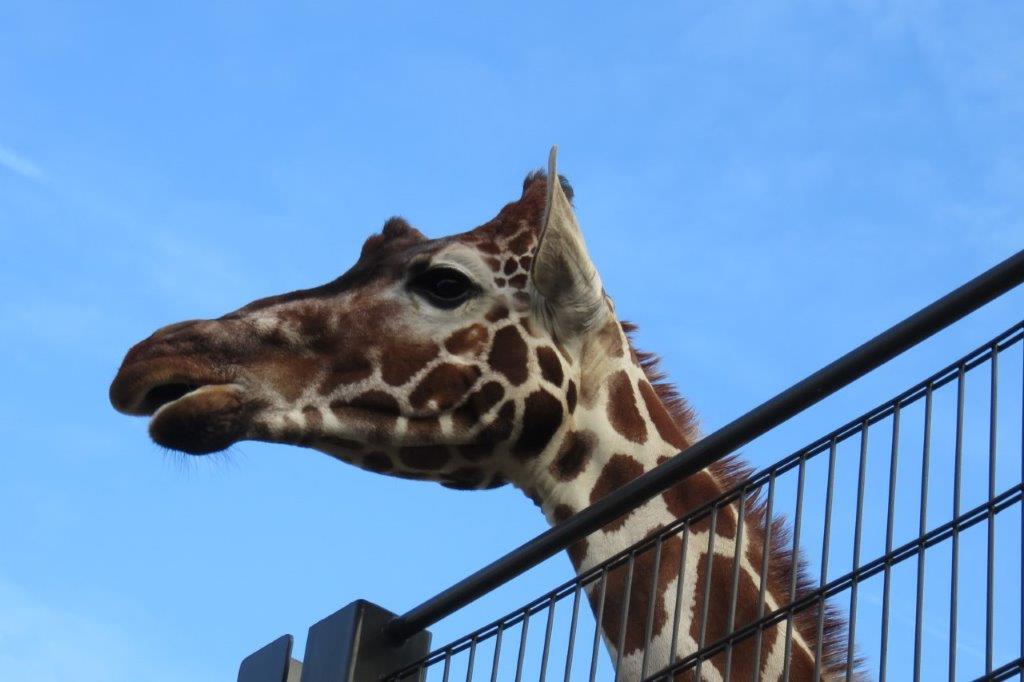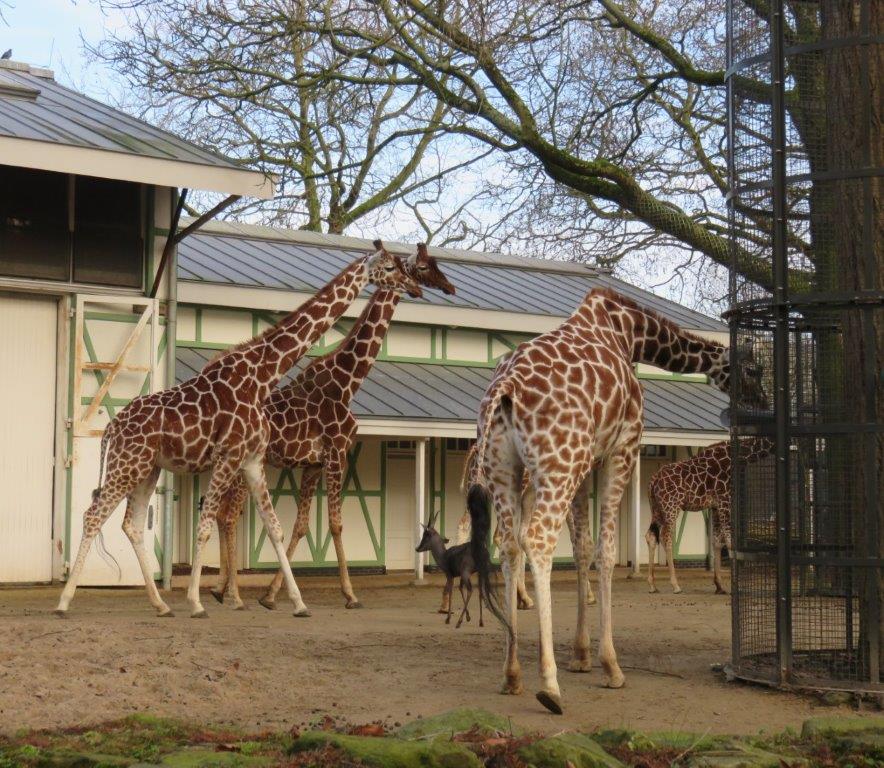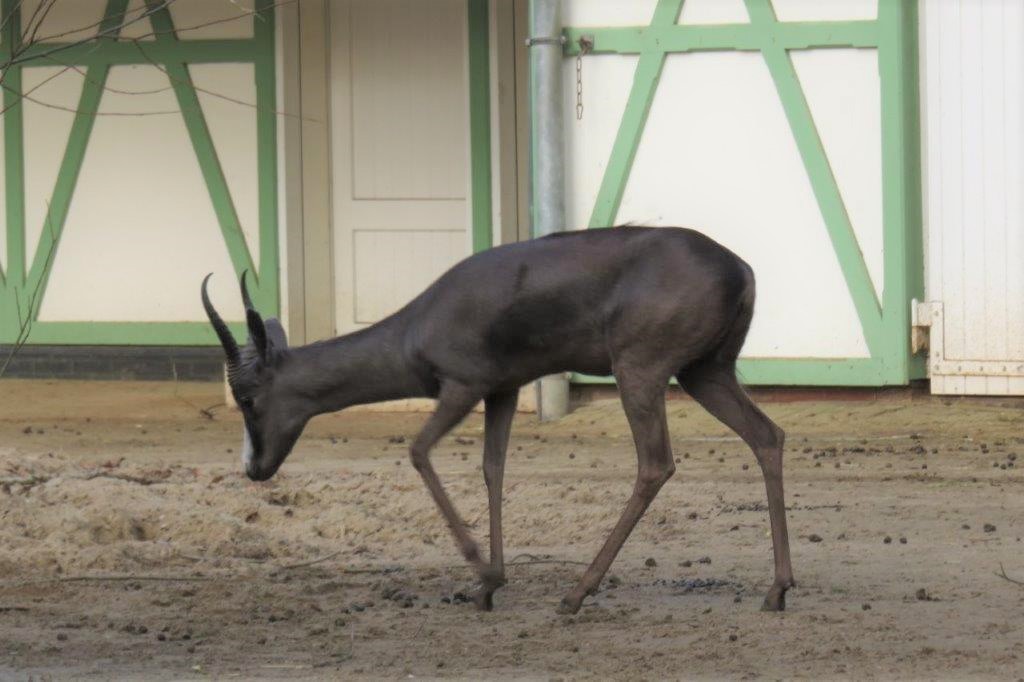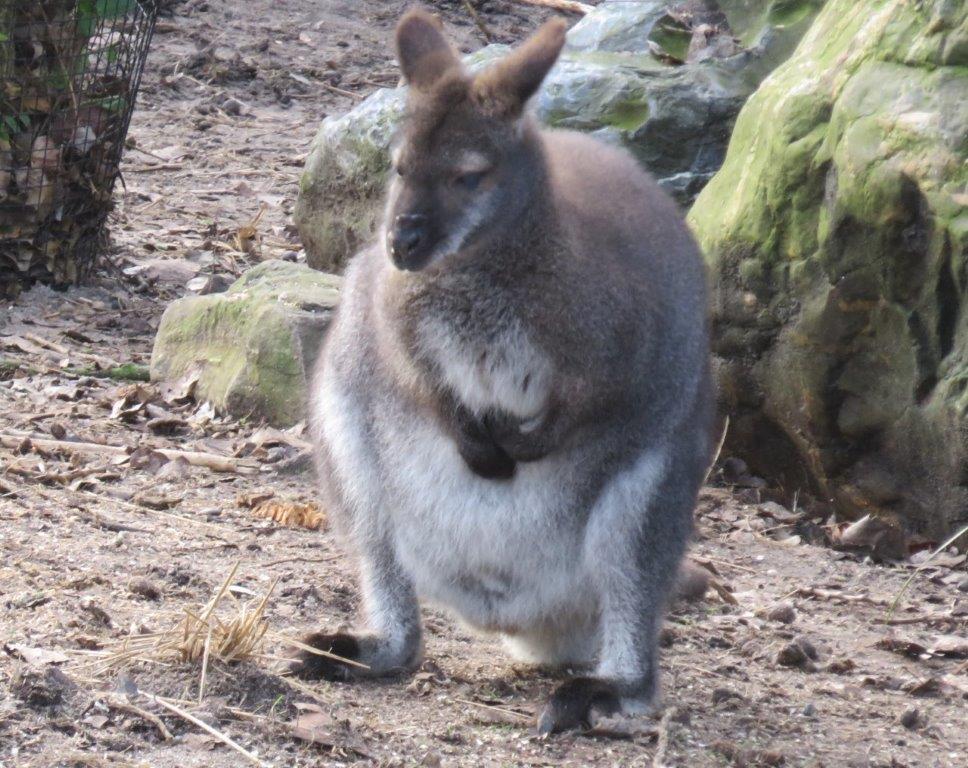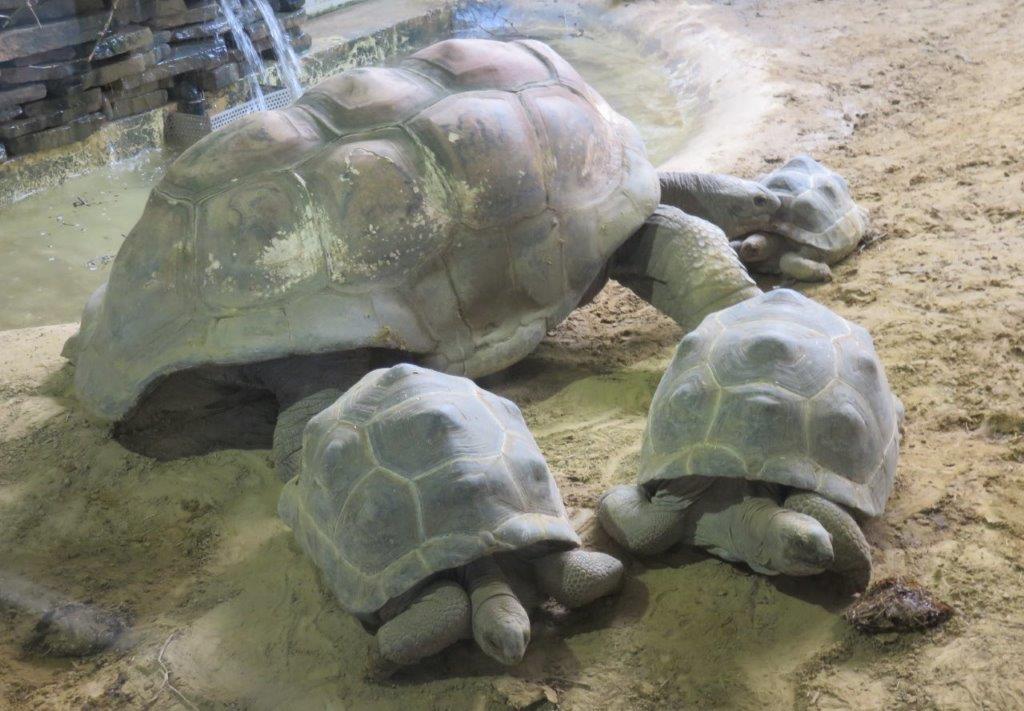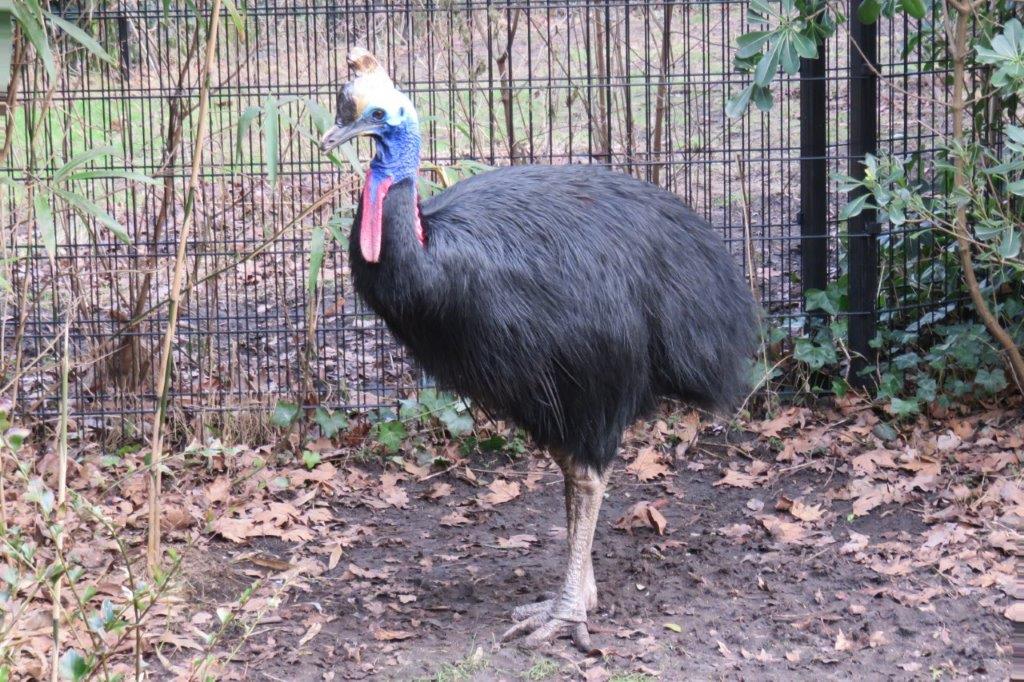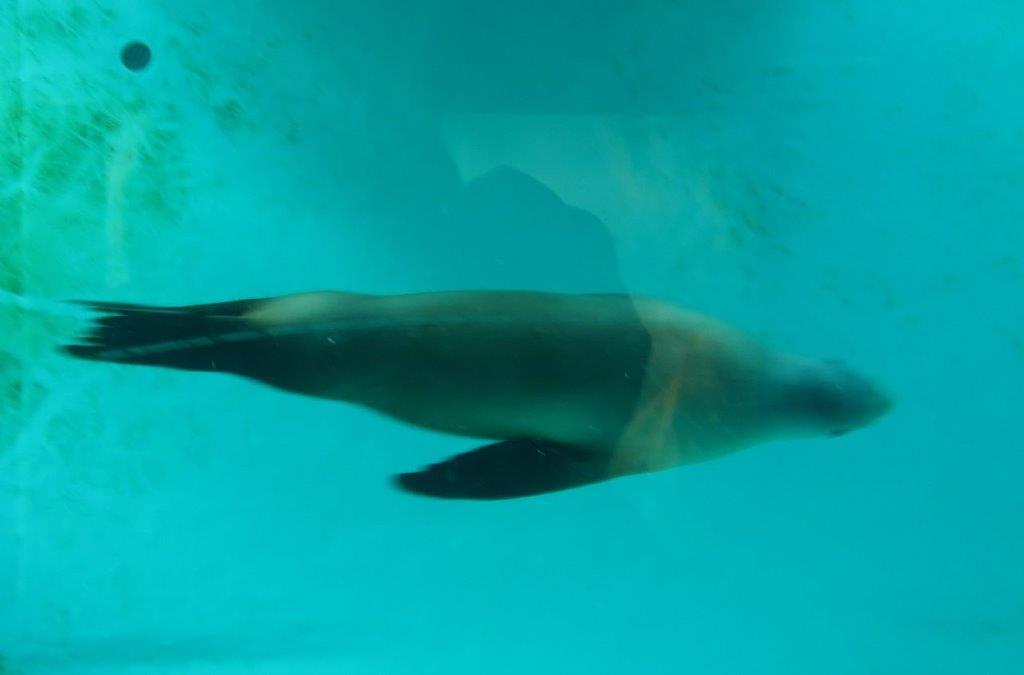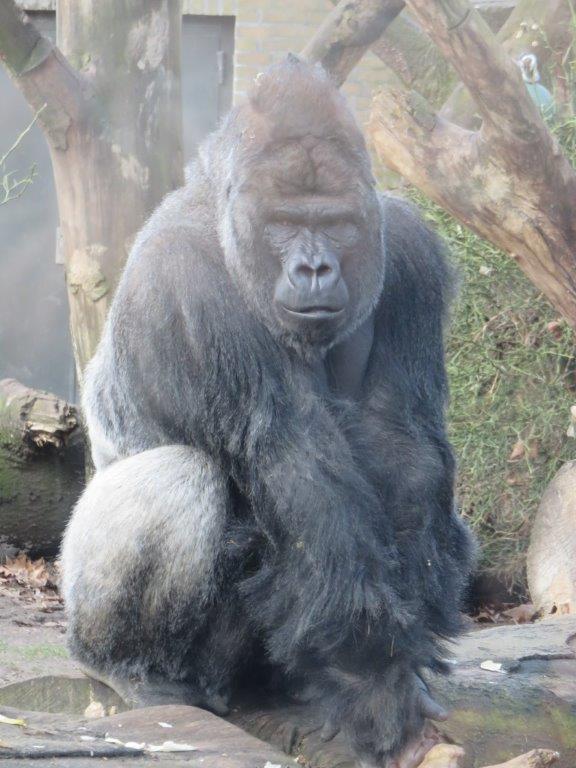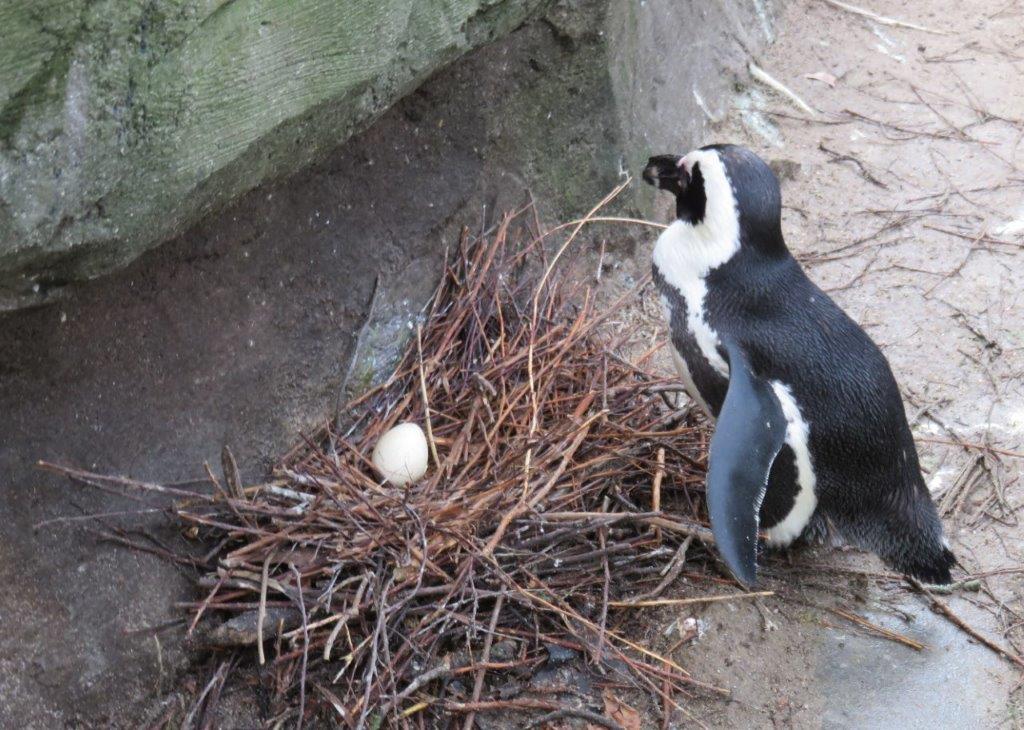 4) Vondelpark
5) Stedelijk Museum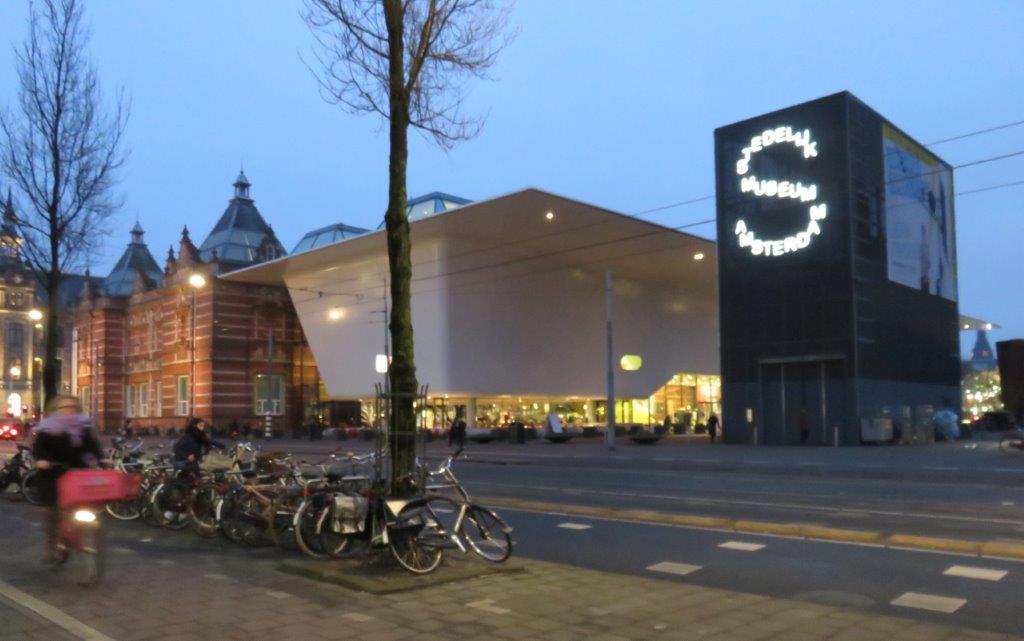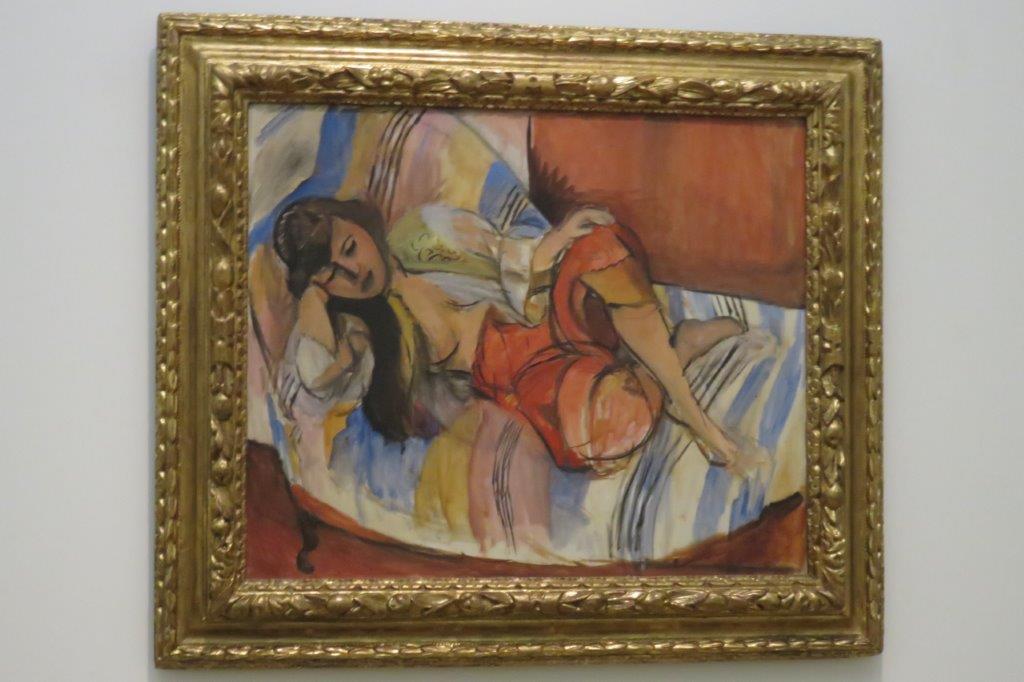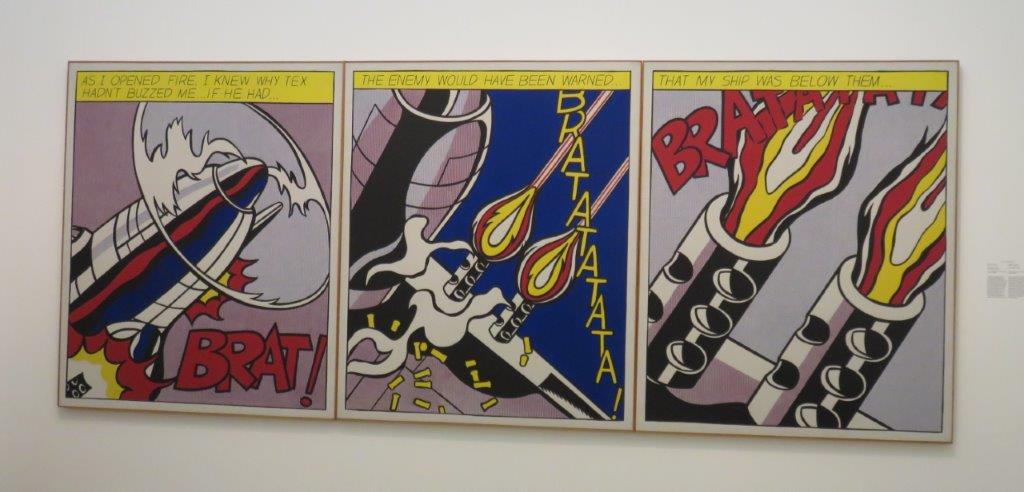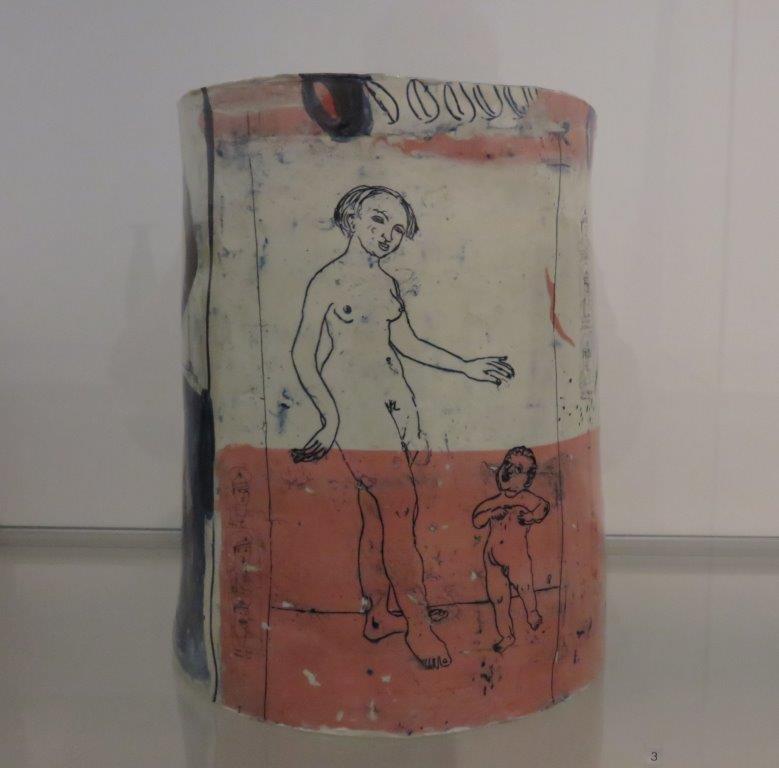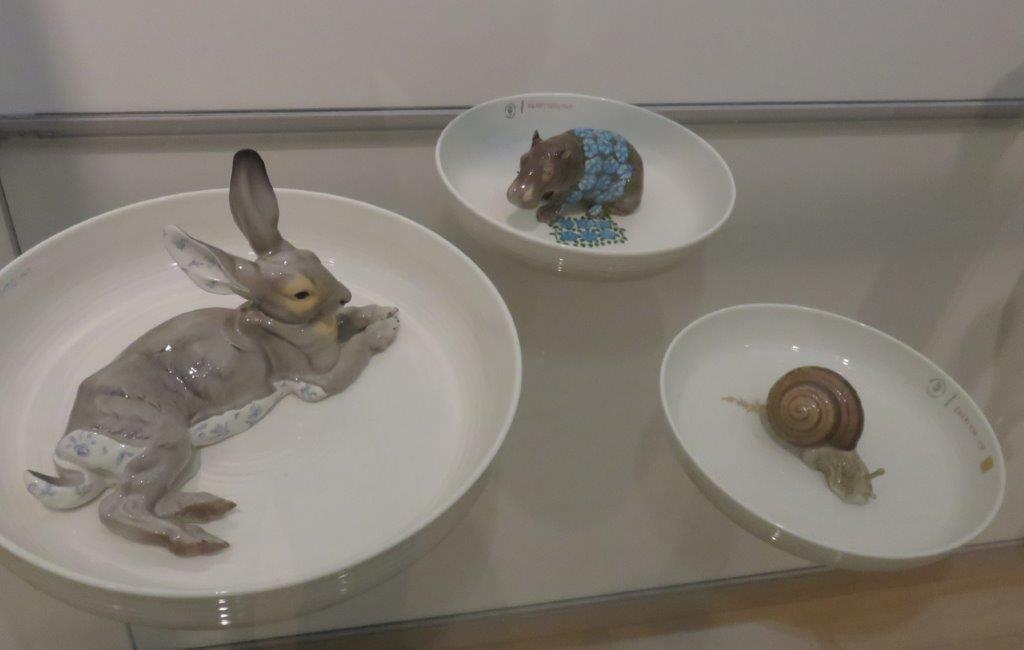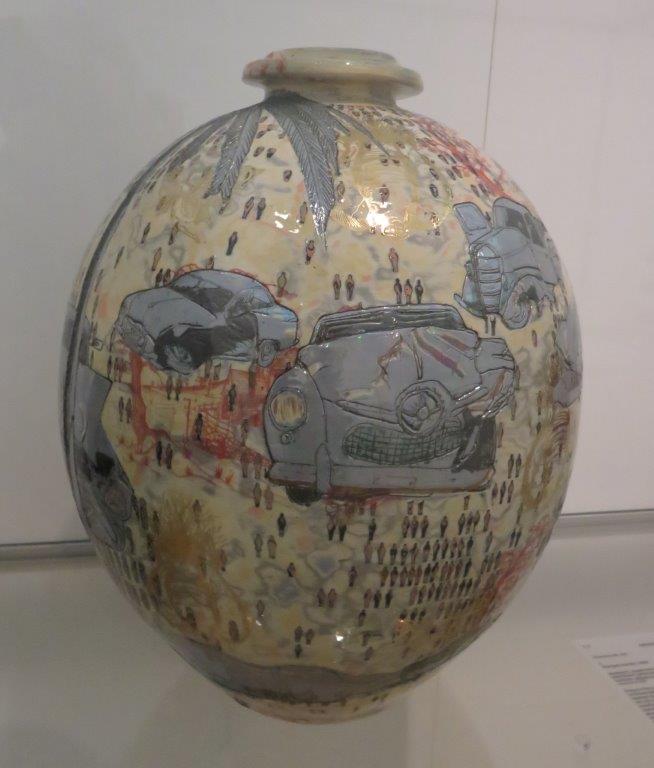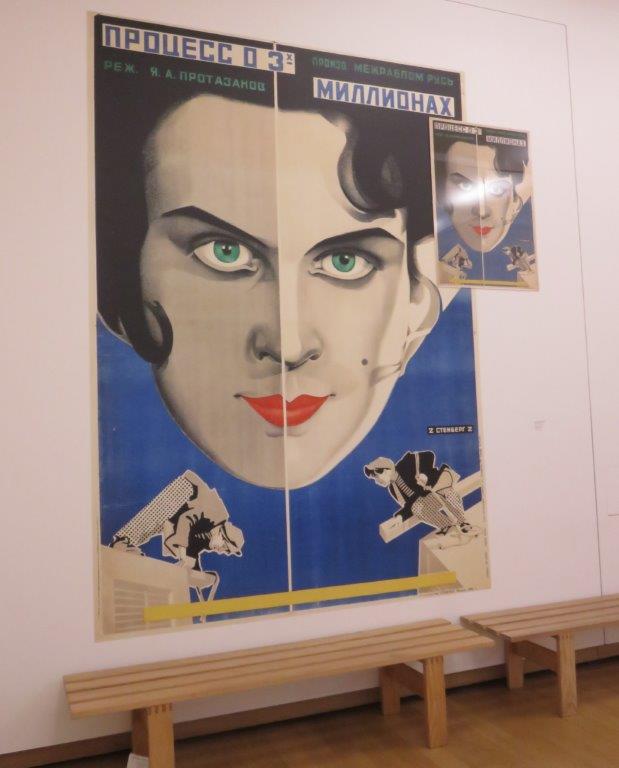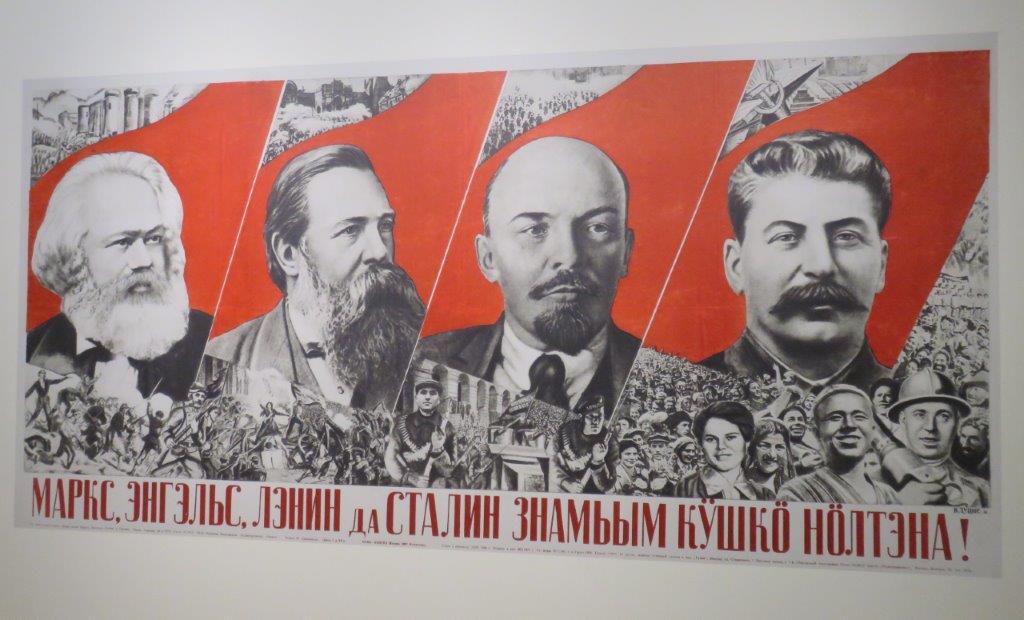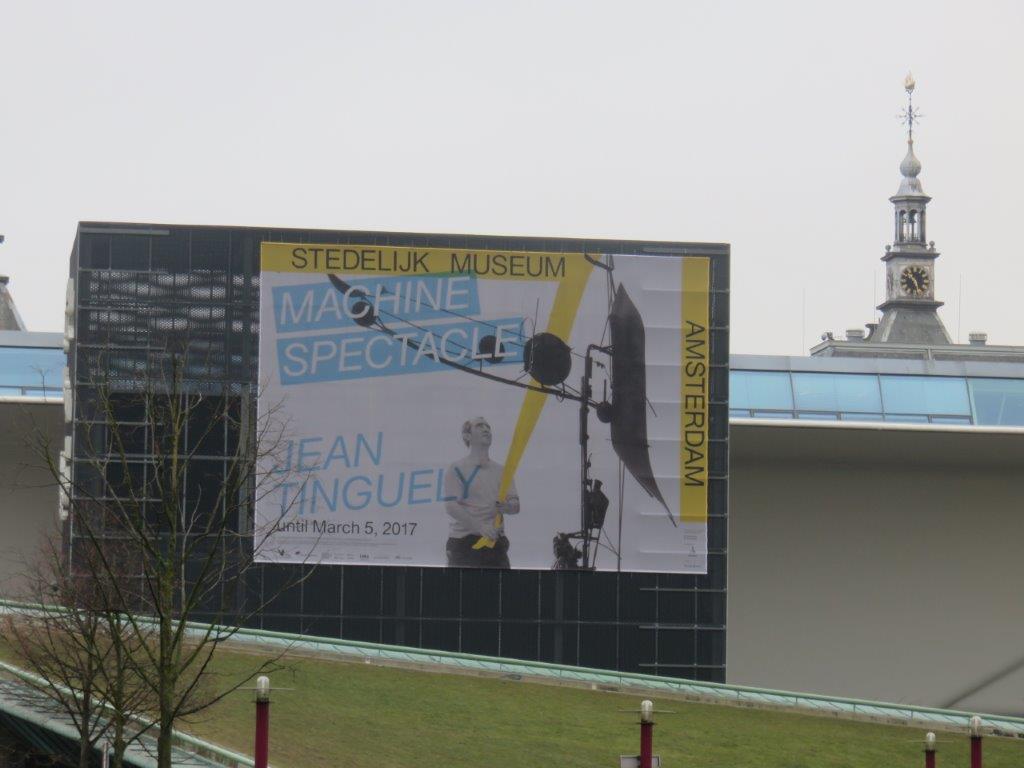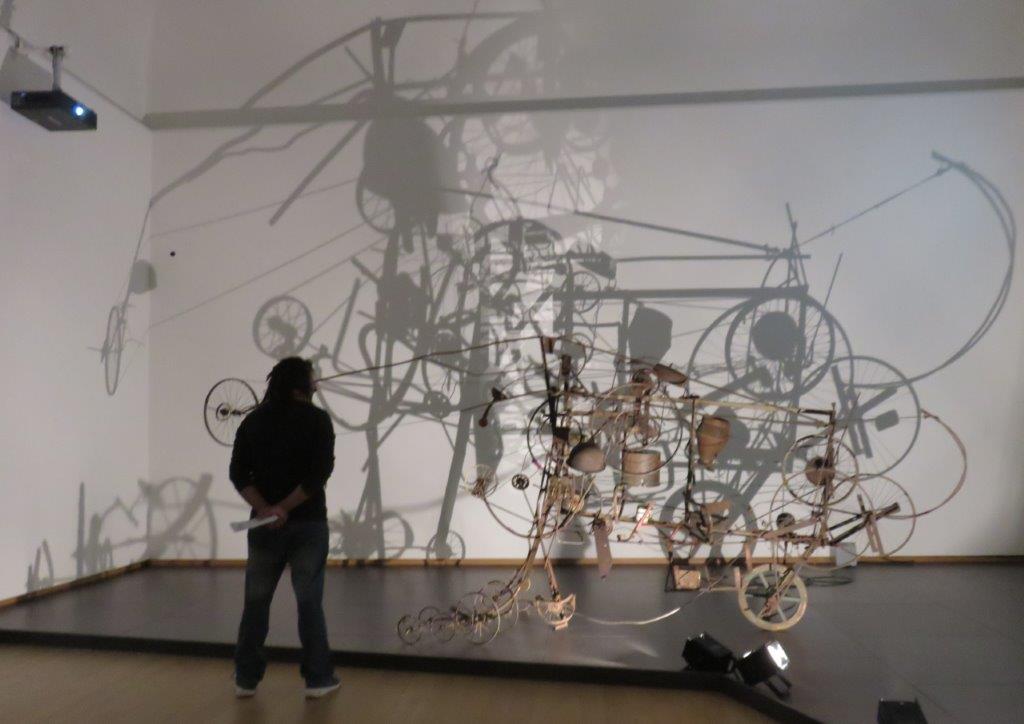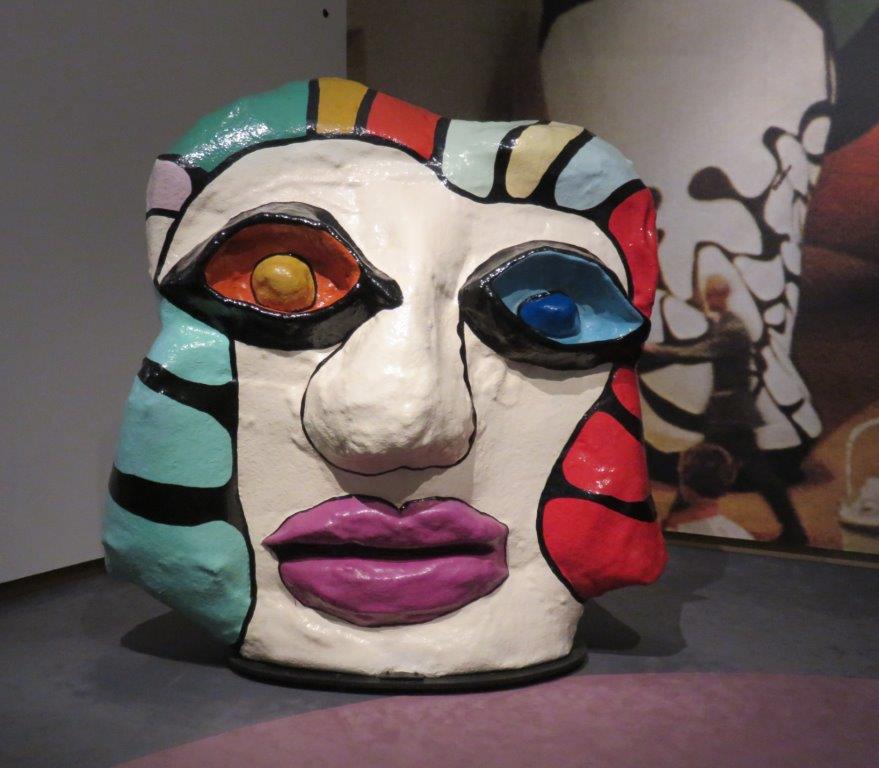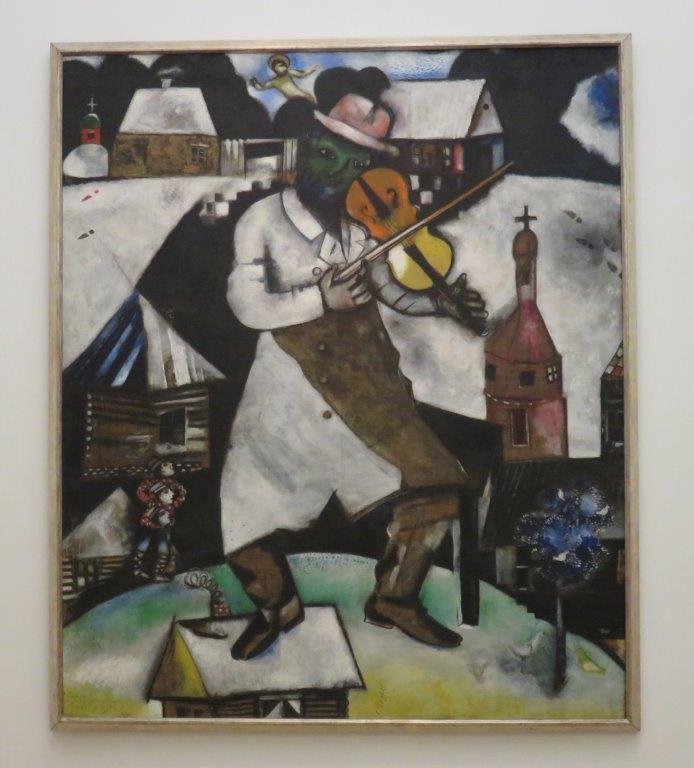 6) Rijksmuseum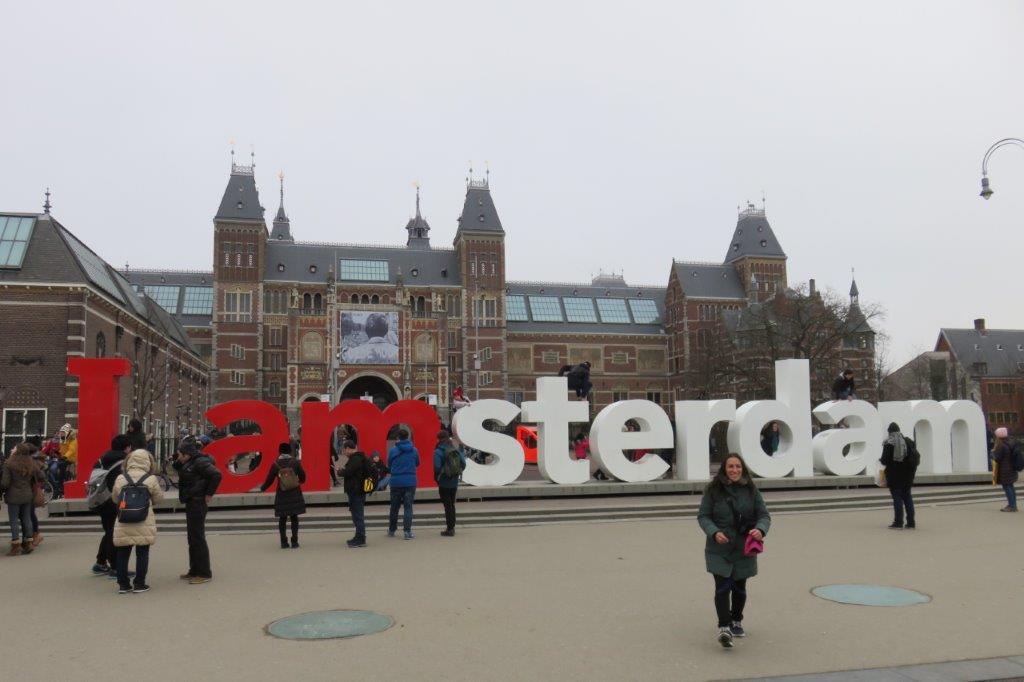 Rijksmuseum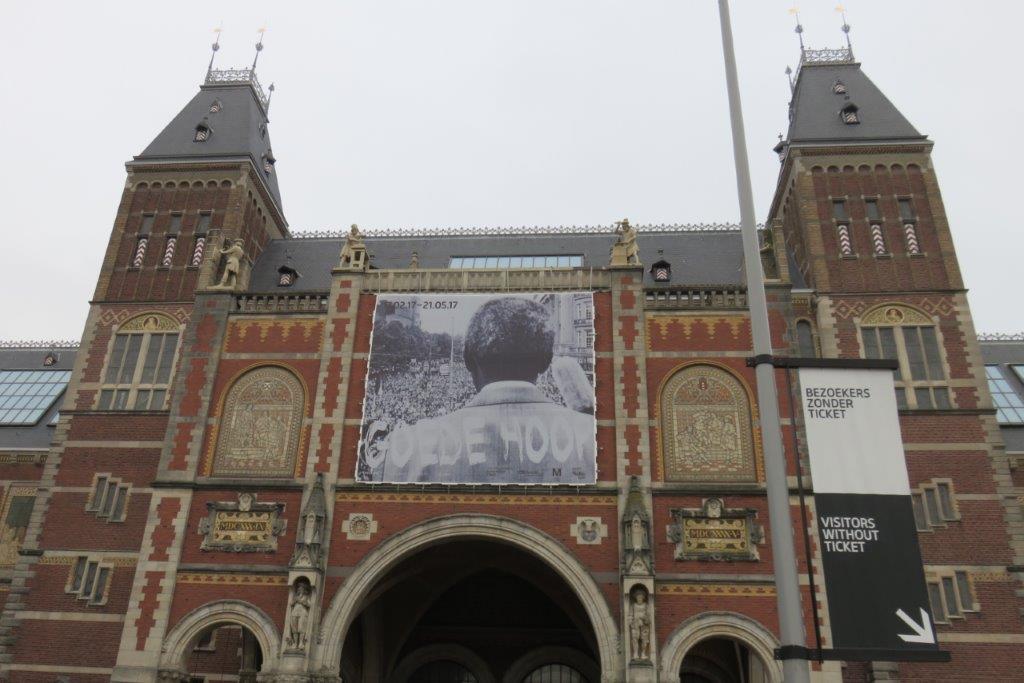 Back of Nelson Mandela - advertising an exhibition to come shortly 17th February to 21st May 2017 - showing the history of the Dutch with the Goede Hoop, Africa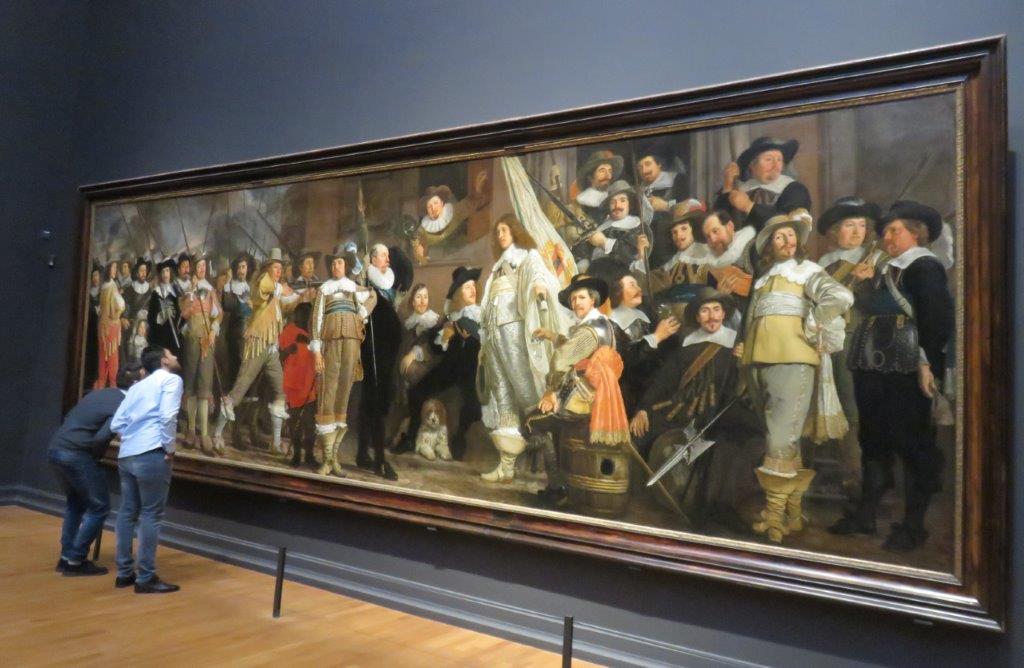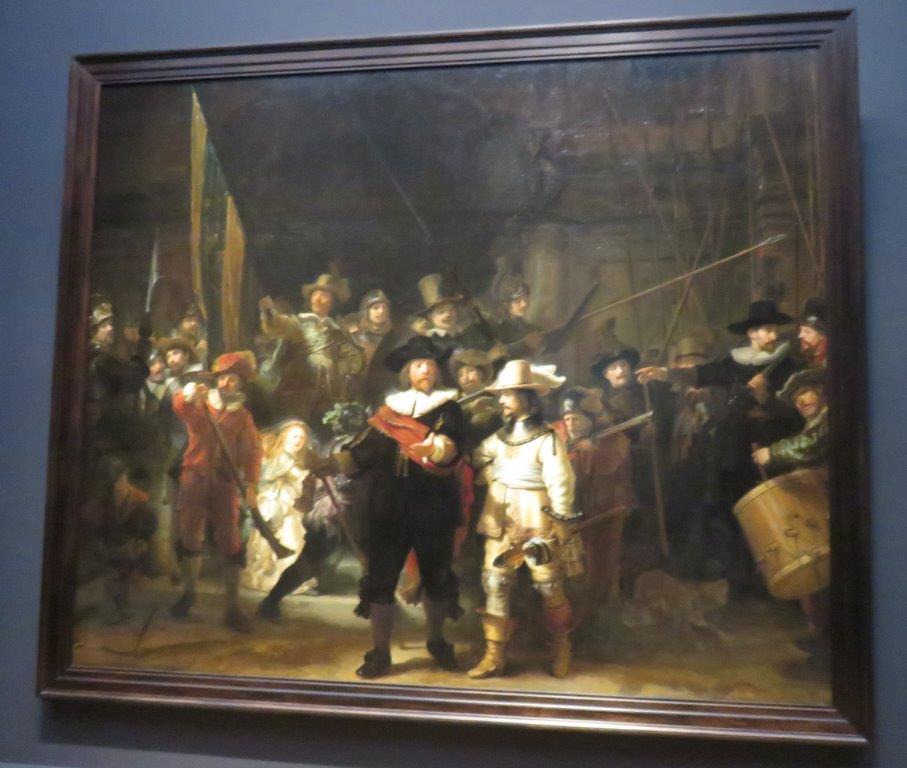 The Night Watch 1642 by Rembrandt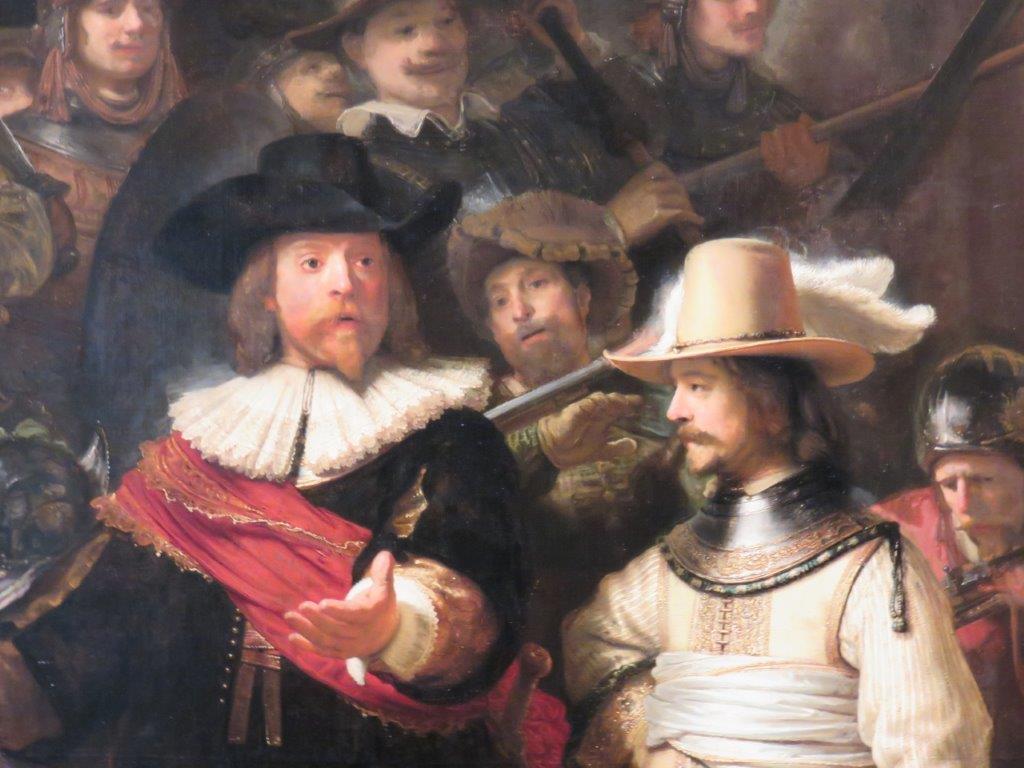 detail of above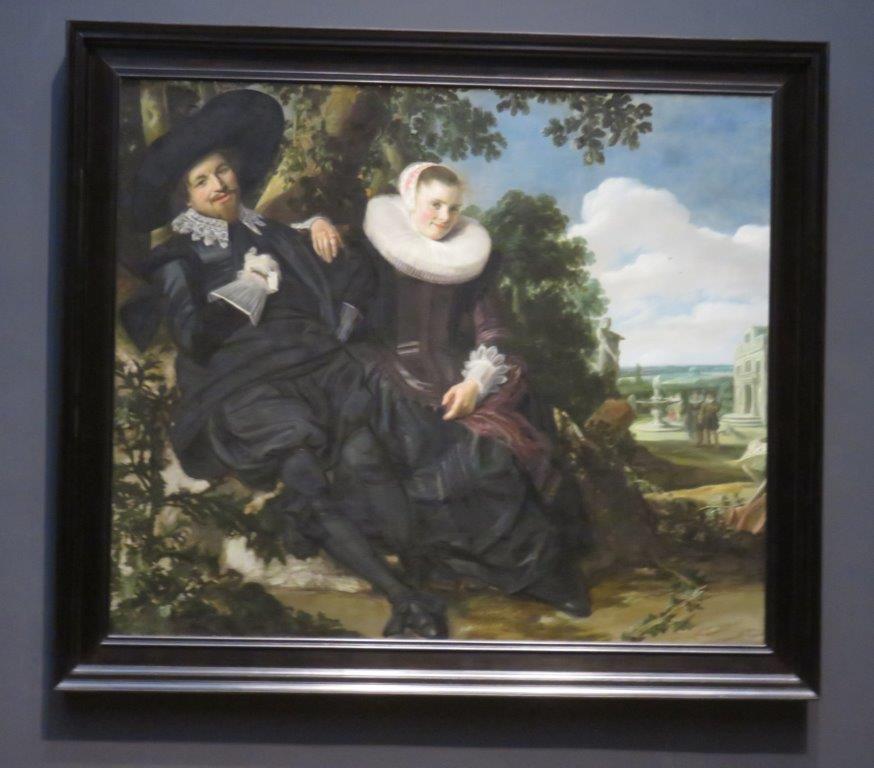 Marriage portrait of Isaac Massa & Beatrix van der Laen - by Frans Hals - 1622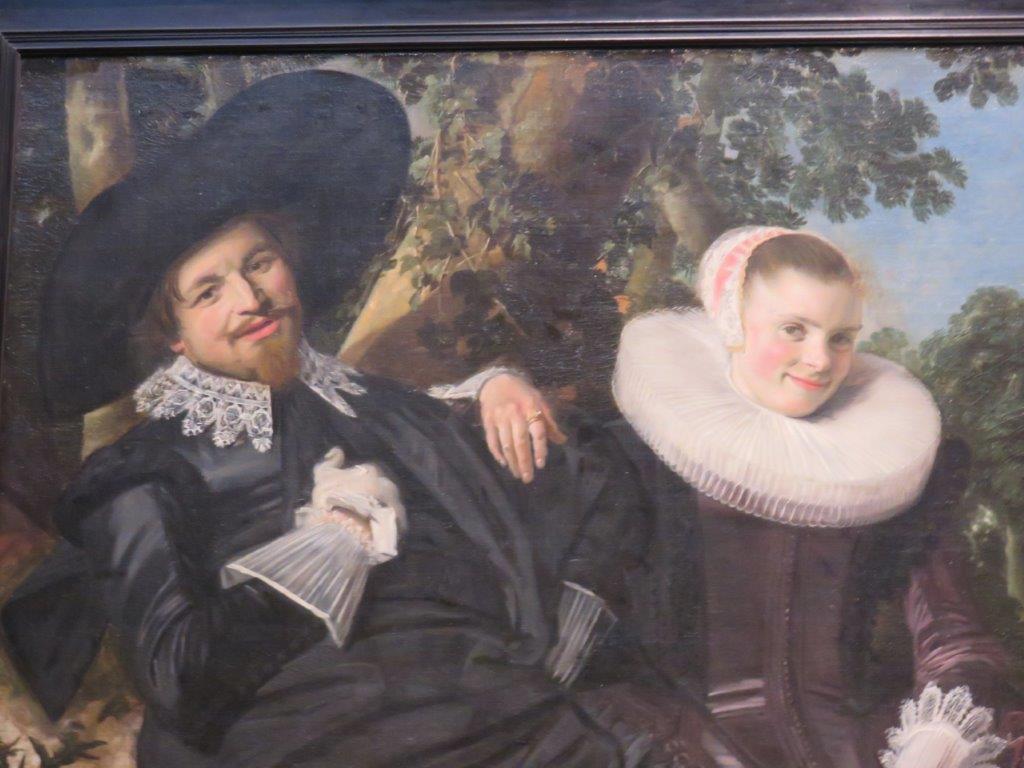 detail of above contented couple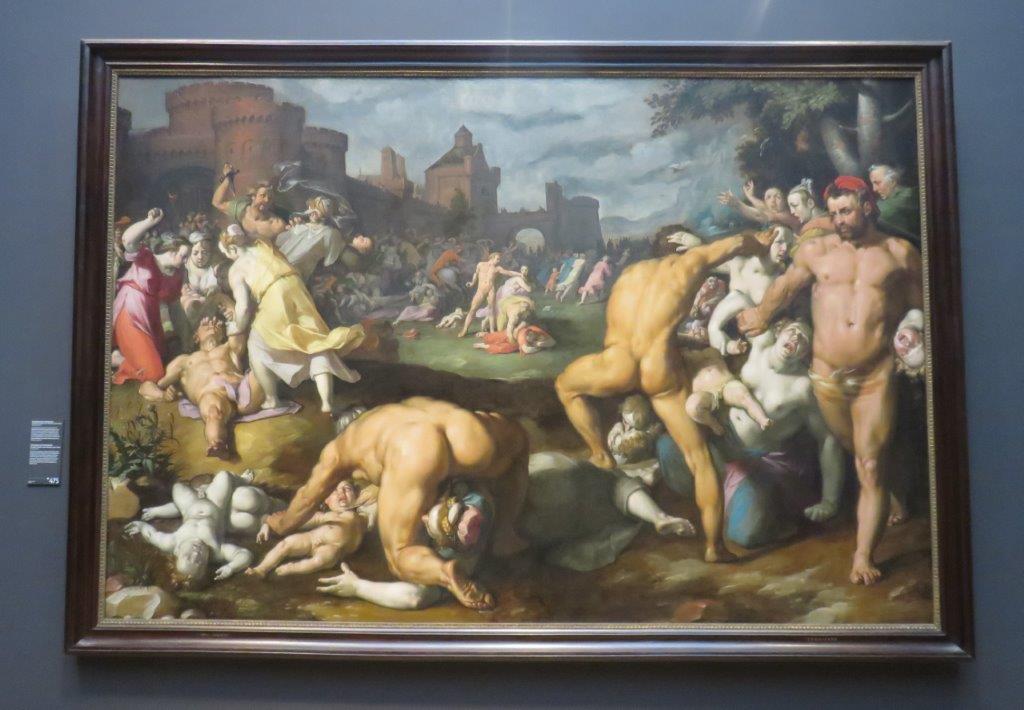 Massacre of the Innocents by Cornelis Cornelisz - 1590
Lot and His Daughters by Hendrick Goltius - 1616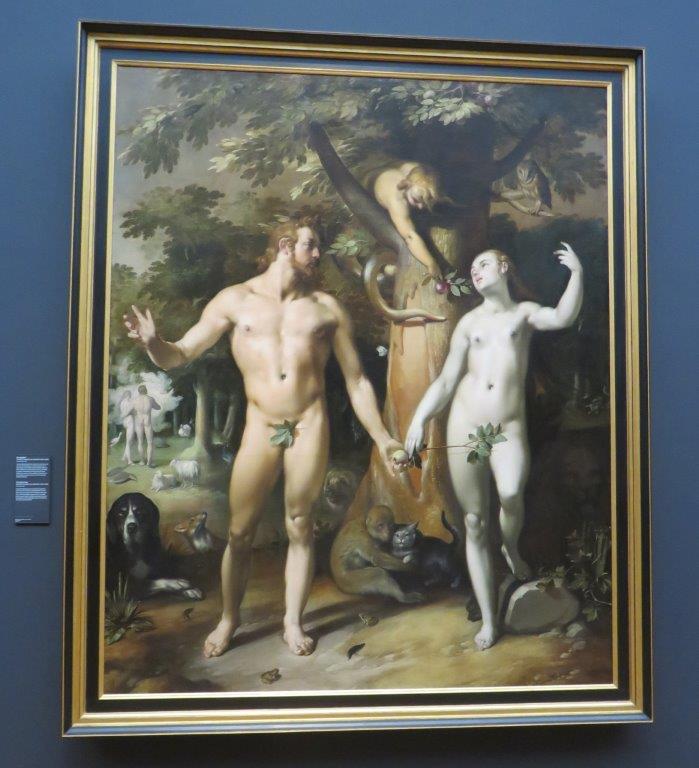 The Fall of Man by Cornelis Cornelisz - 1592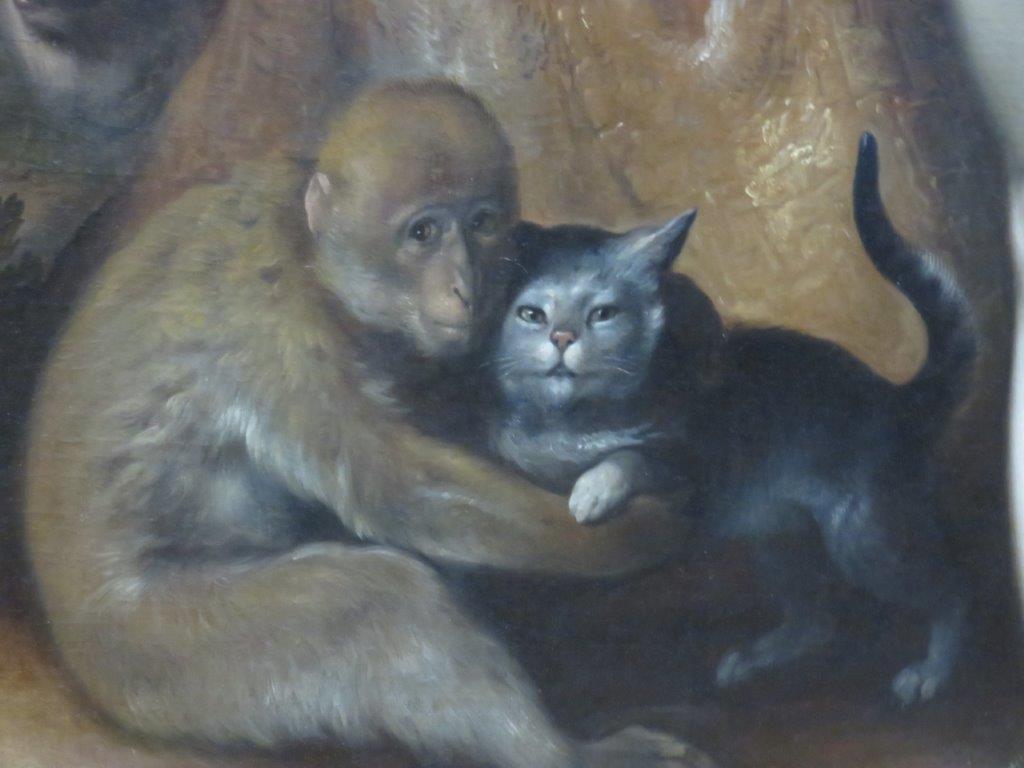 detail of above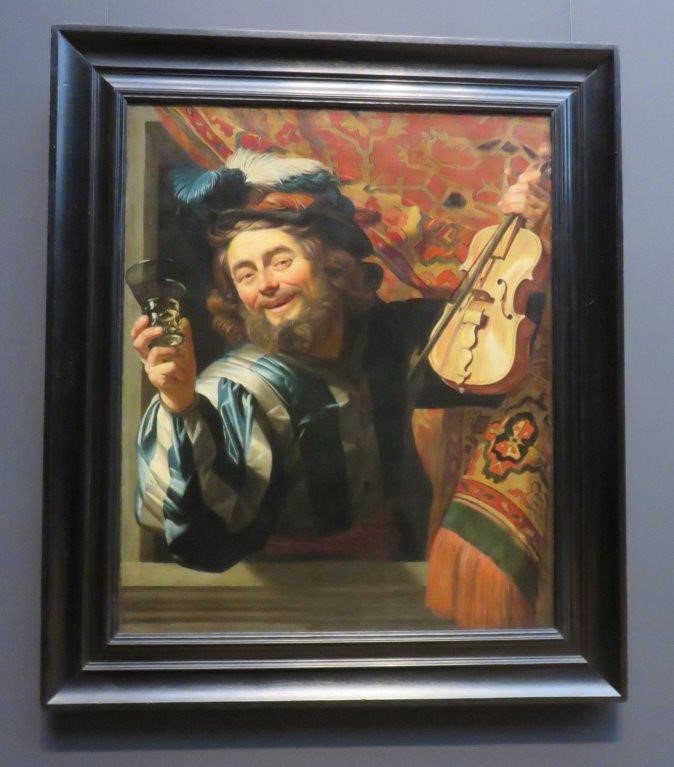 Merry Fiddler by Gerard van Honthorst - 1623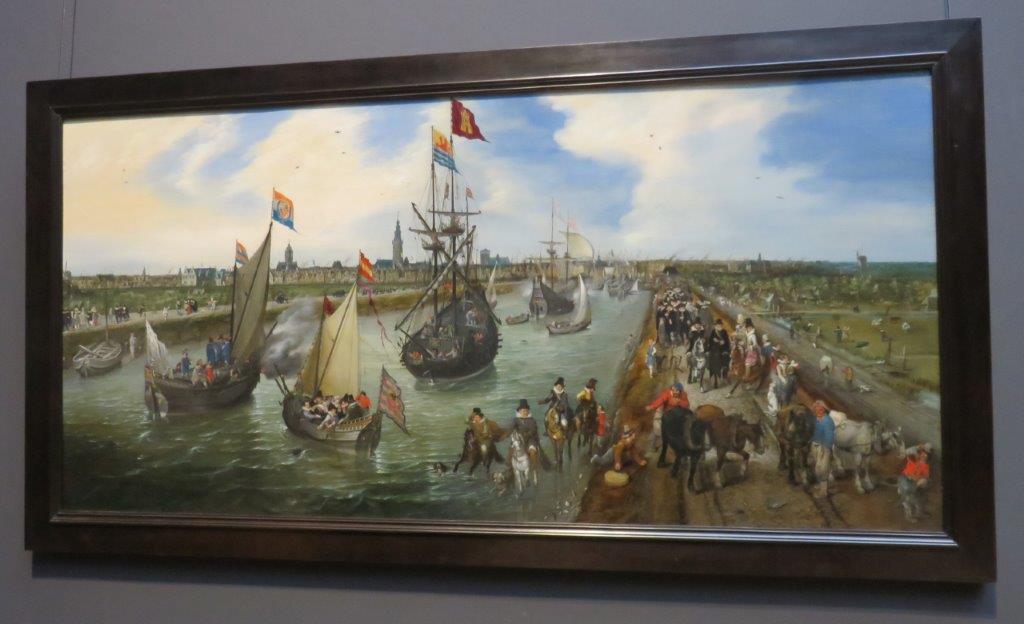 The Departure of a Dignitary from Middelburg by Adriaen Pietersz van de Venne -1615. The warship De Zeehondt is being towed to sea from the harbour of Middelburg by four draught horses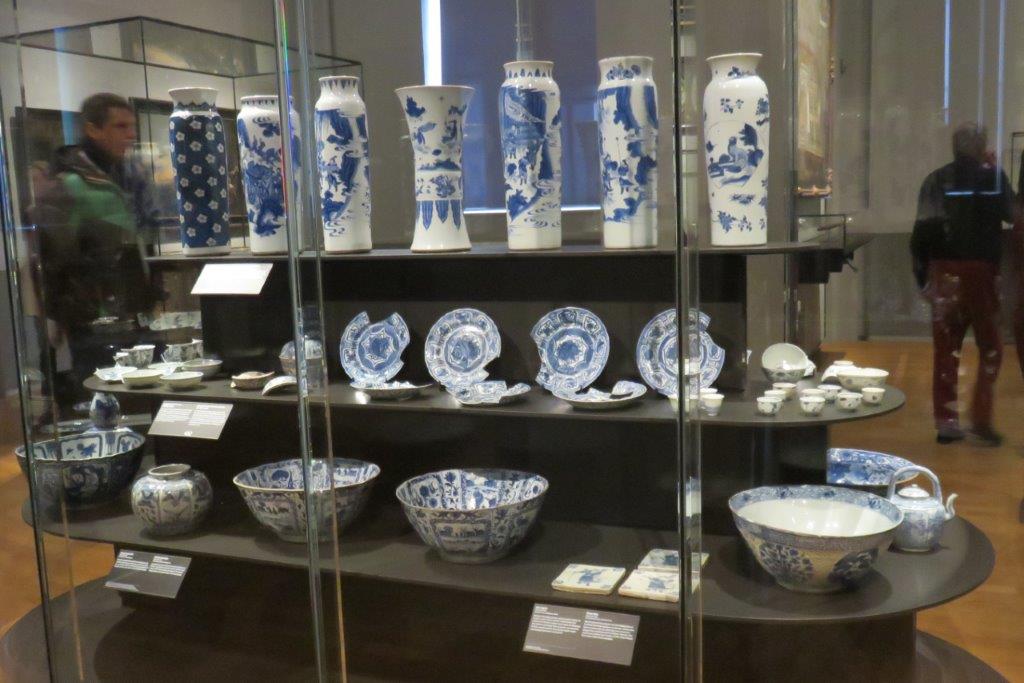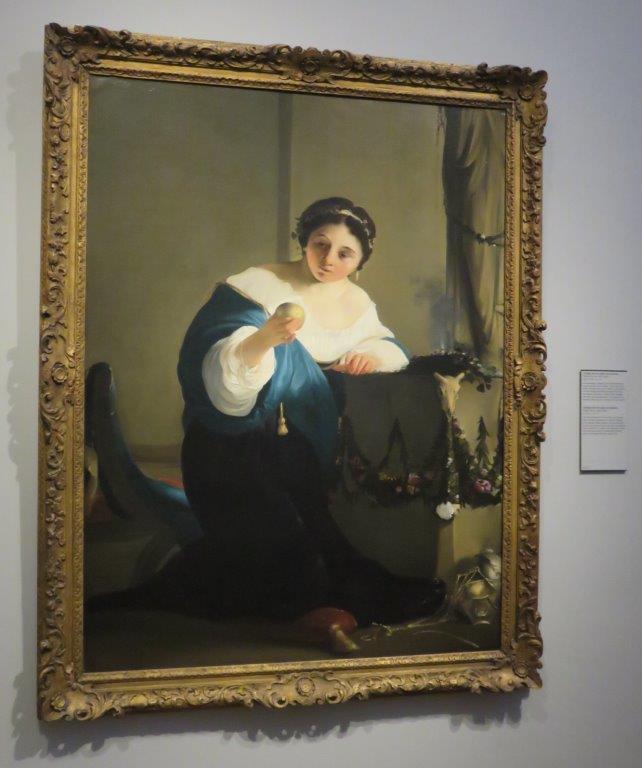 Cydippe with the Apple of Acontius by Paulus Bor c 1645-1655 The scene is taken from the Heroidus by the Roman poet Ovid. The apple thrown by Acontius to Cydippe says 'I swear by the sanctuary of Diana that I will marry Acontius'. Cydippe read the words aloud, thus turning them into a solemn vow.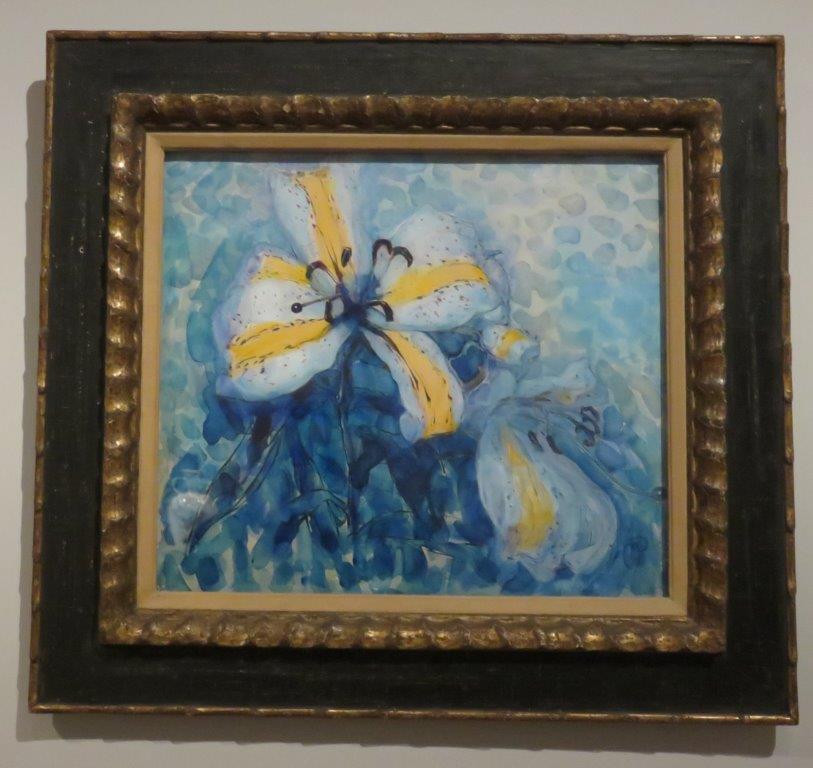 Golden-Banded Lily by Piet Mondrian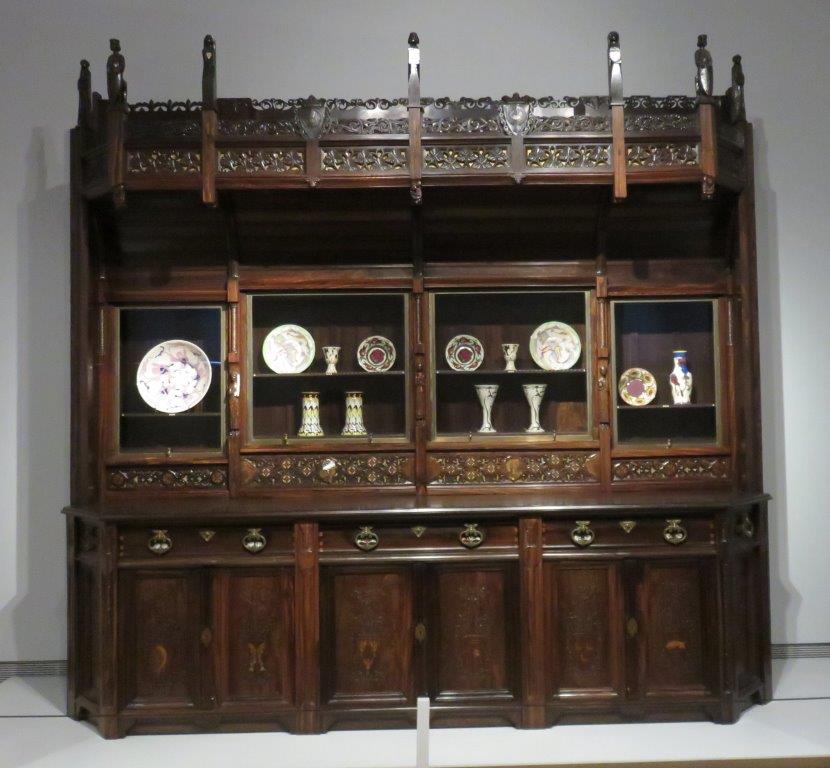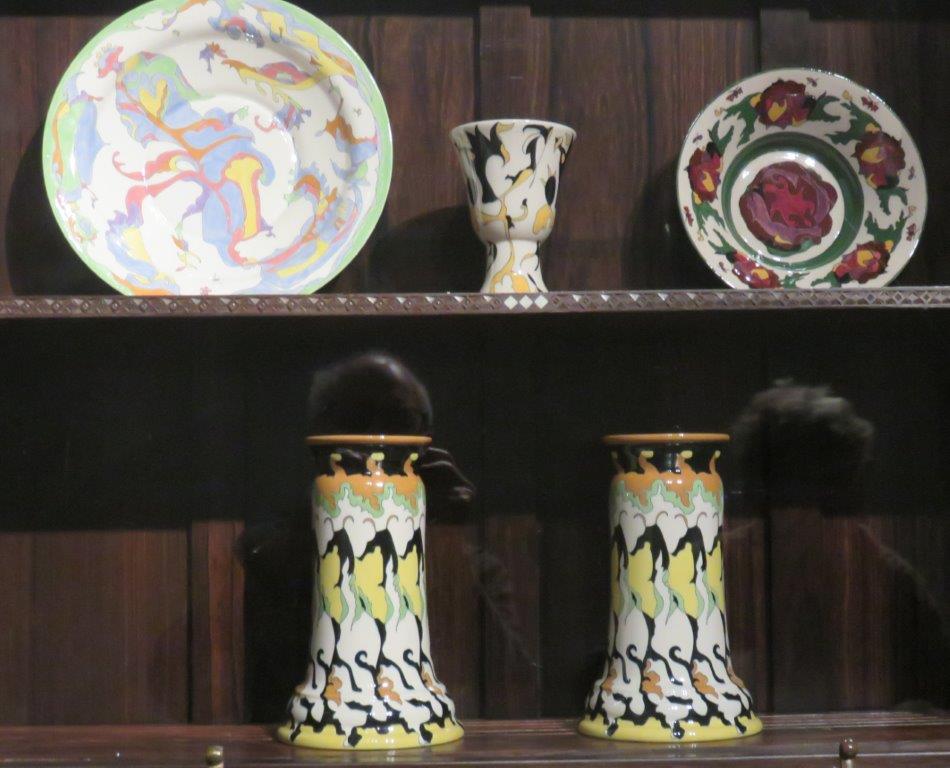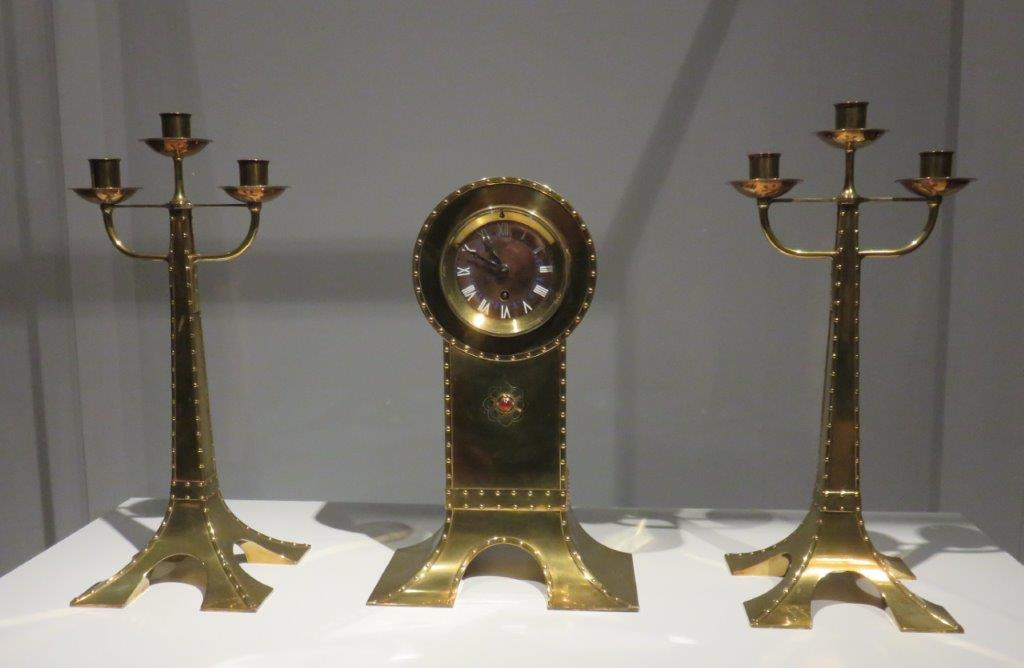 Mantle Clock with two Candelabra ~ 1900 - attributed to Hendrik Petrus Berlage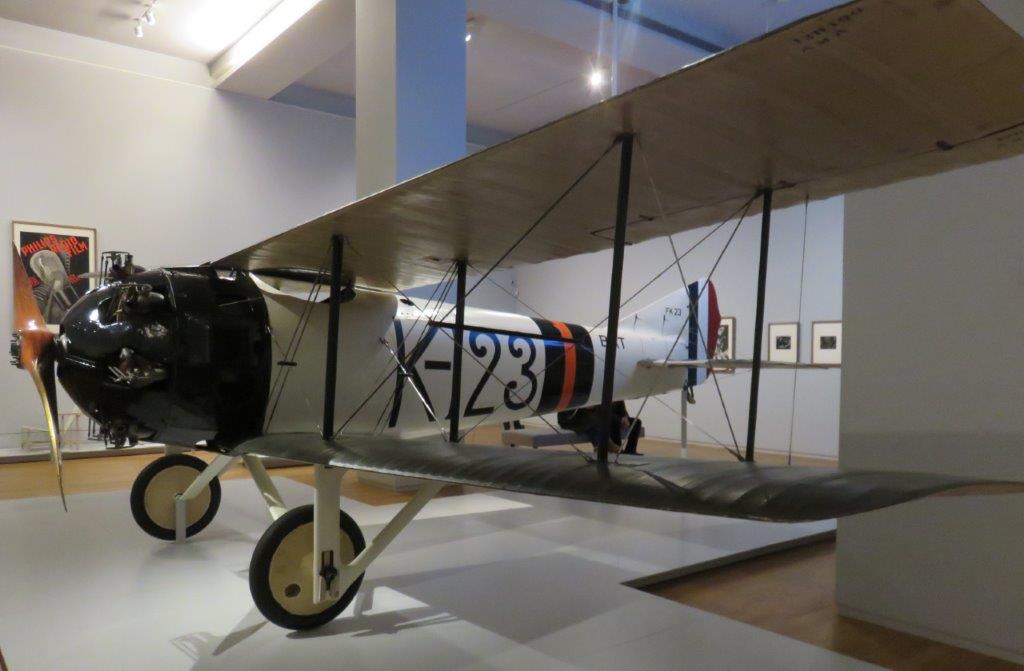 This aircraft was designed as a fighter plane in World War1 by the dutchman fritz Koolhoven, 1918.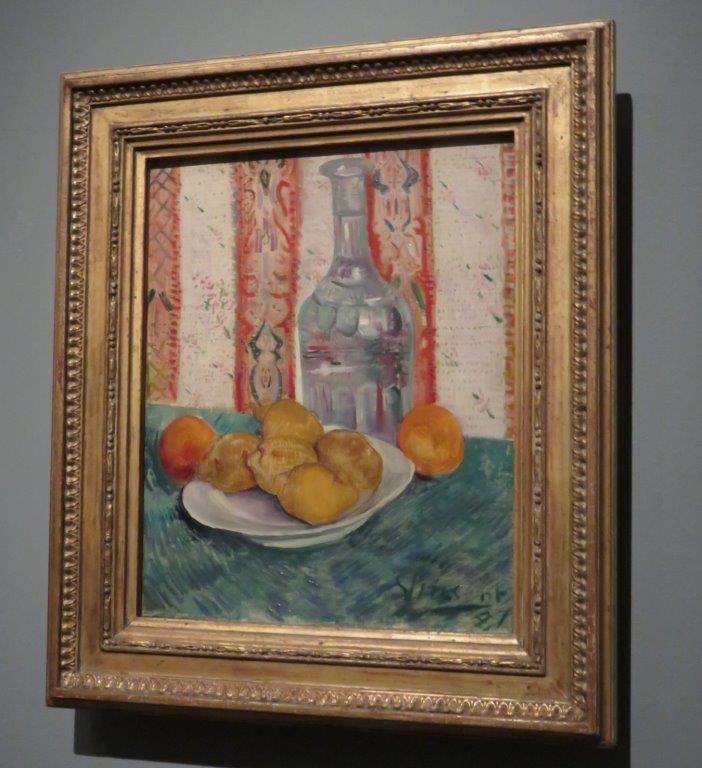 Carafe and Dish with Citrus Fruit - Vincent van Gogh - 1887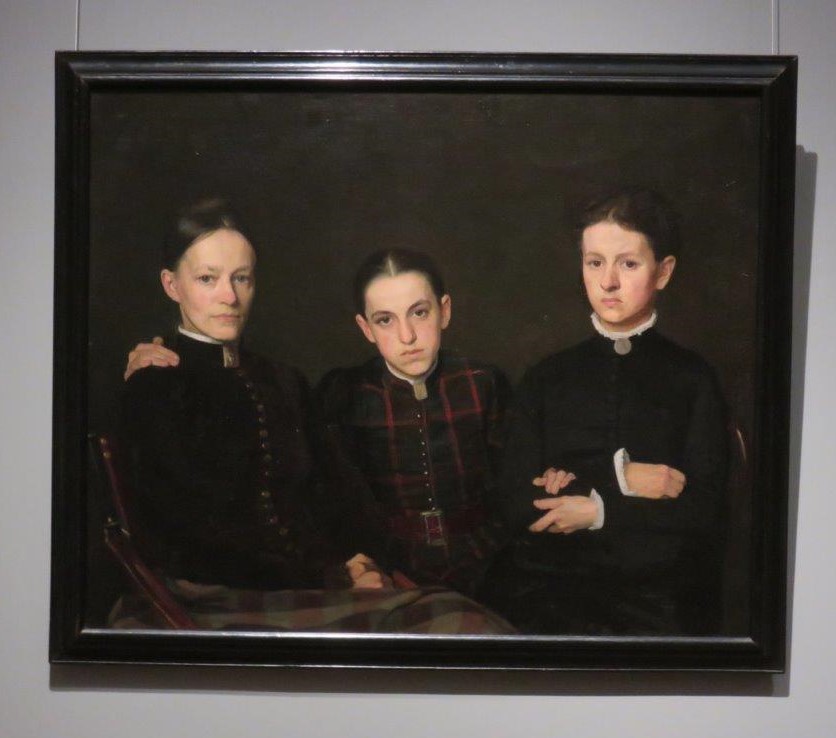 Portrait of Cornelia, Clara, and Johanna Veth by Jan Veth their brother -1885. His father thought they were excellent likenesses but unflattering.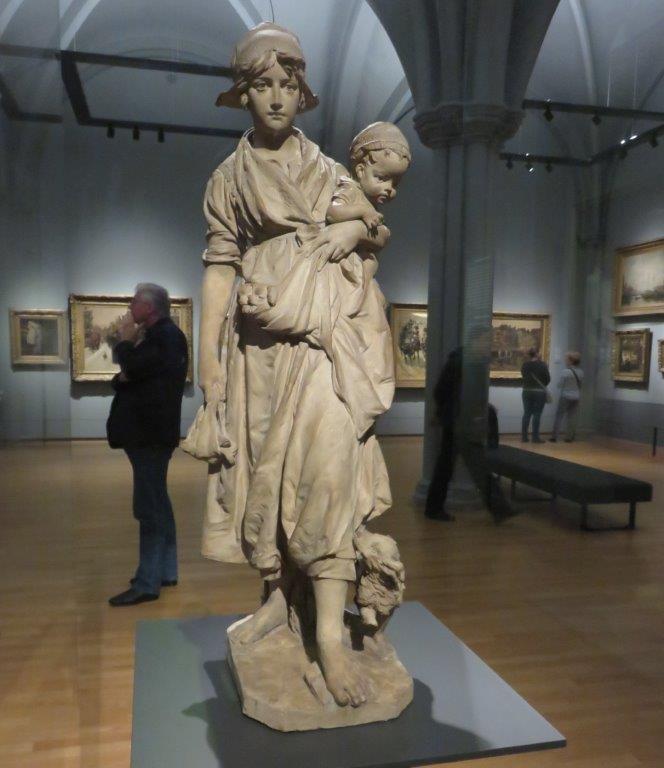 Two Mothers by Frans Strackť - terracotta 1893. Barefoot mother holding her child and her dogs puppies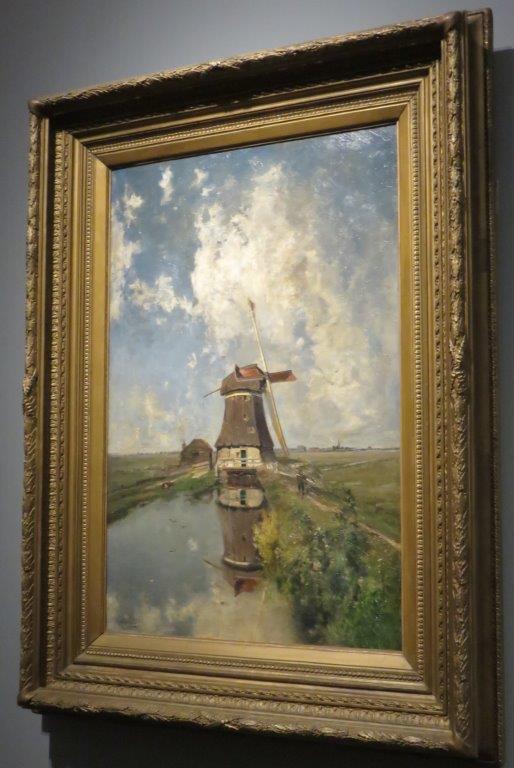 Windmill on a Polder Waterway by GabriŽl Paul Joseph Constantin 1889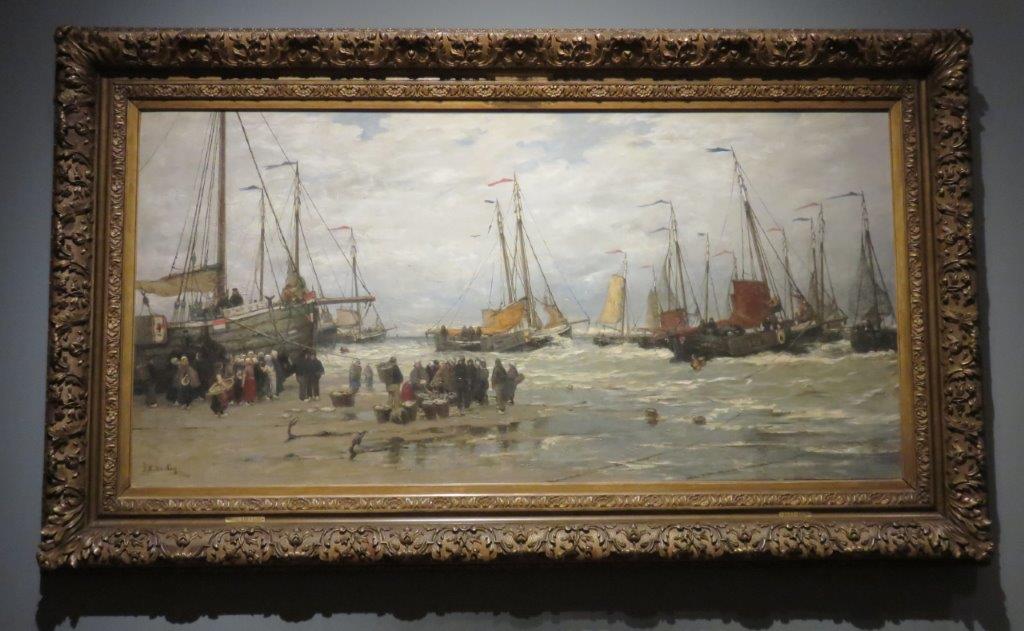 Fishing Pinks in Breaking Waves by Hendrk Willem Mesdag painted c 1875-1885. Catch from flat bottomed boats being distributed.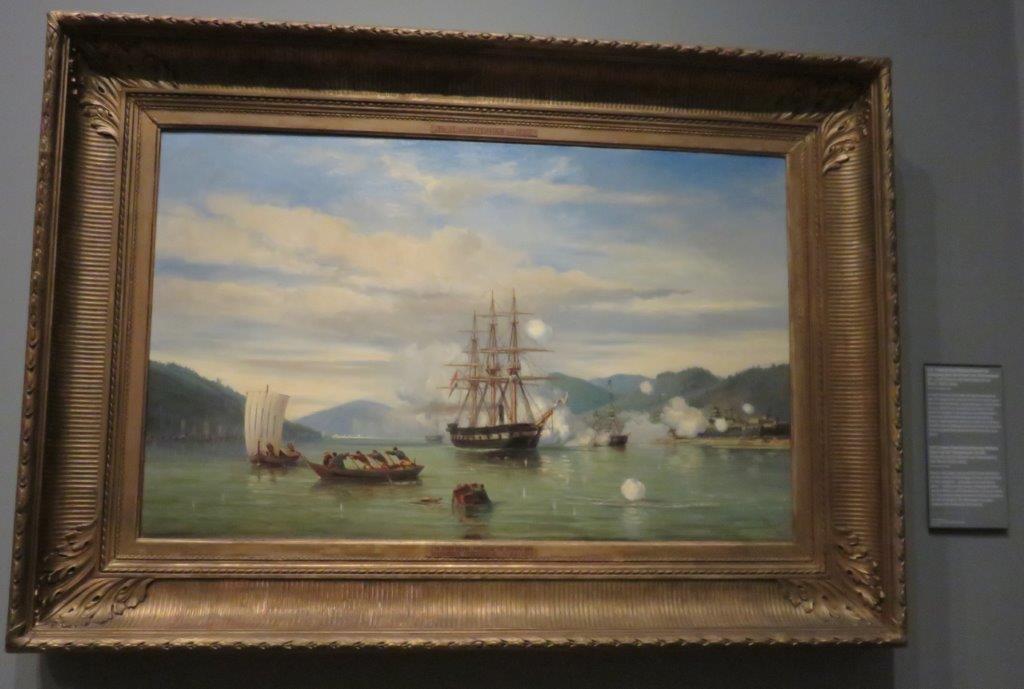 HMS Steam-Powered Battleship Medusa Opening the Shimonoseki Straits - by Jonkheer Jacob Eduard van Heemskervk van Beest - 1864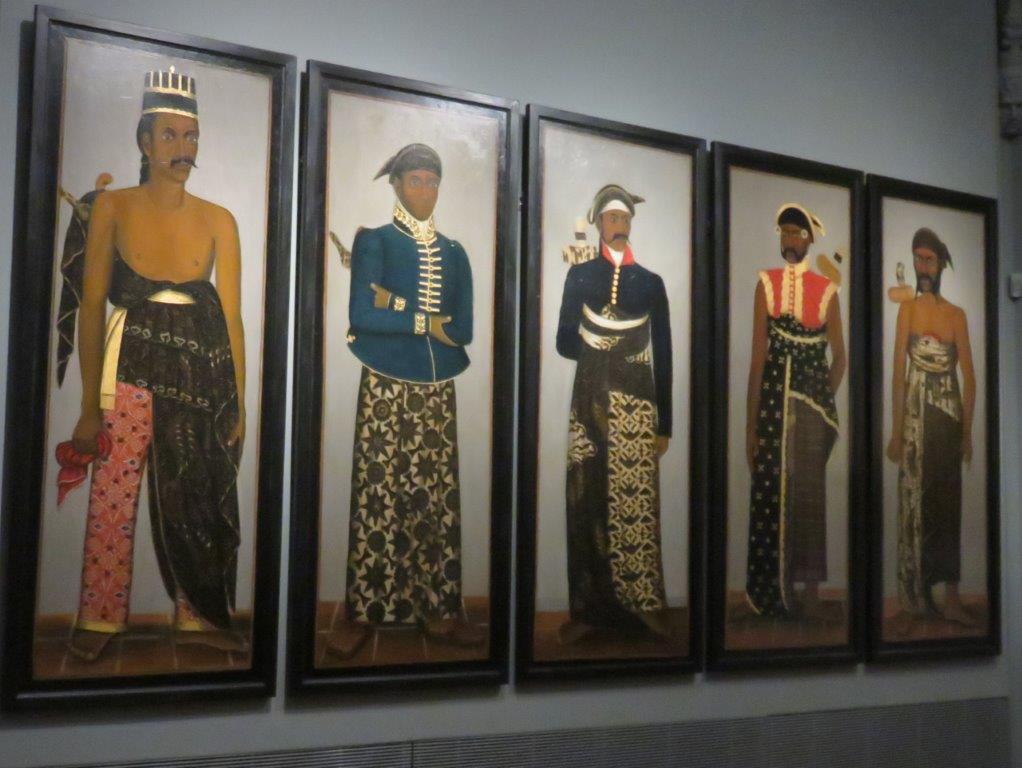 Five Javanese Court Officials - artist unknown but probably Javanese - painted probably between 1820 to 1870
7) Tropenmuseum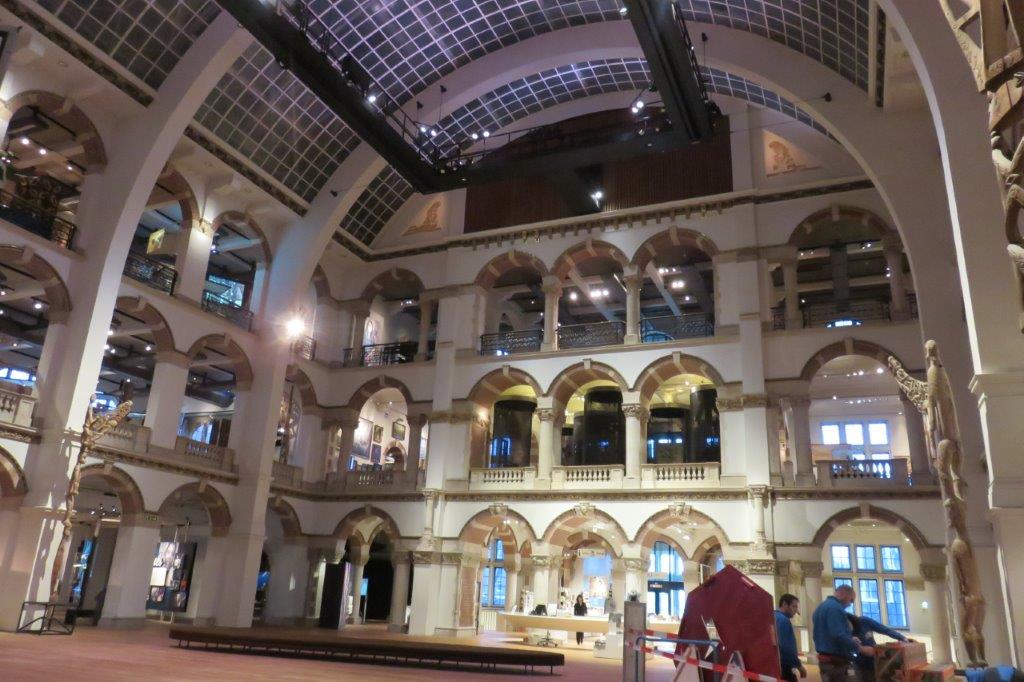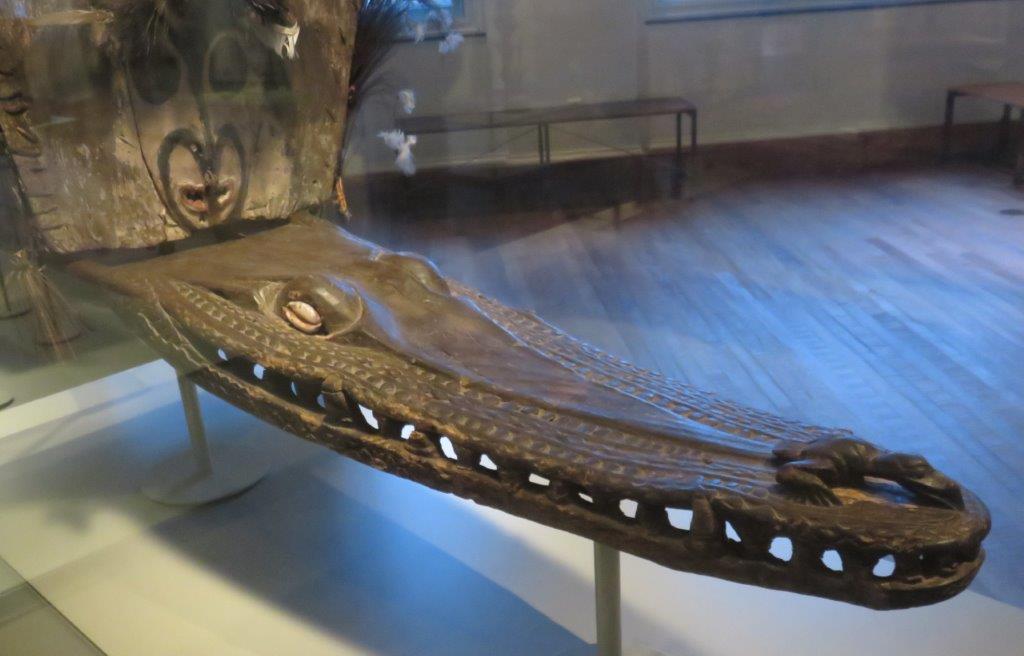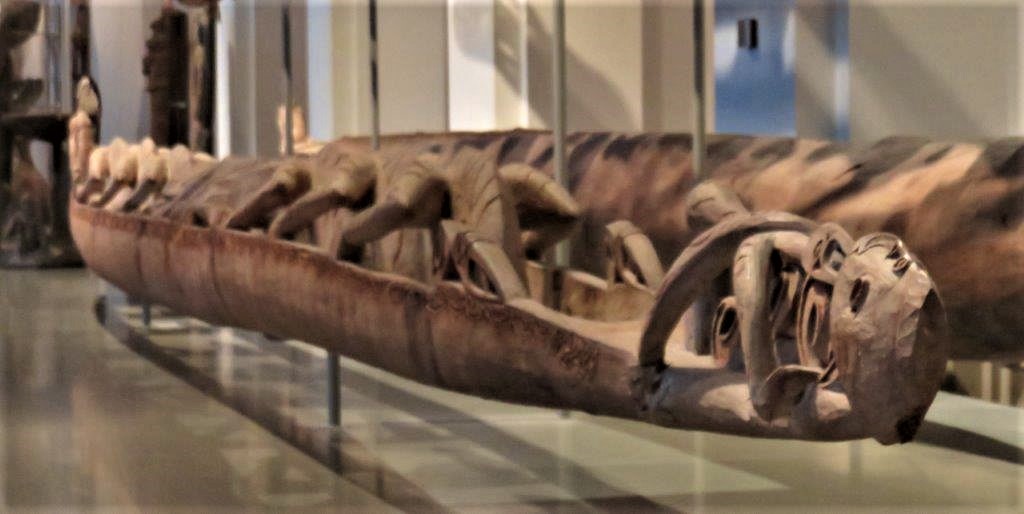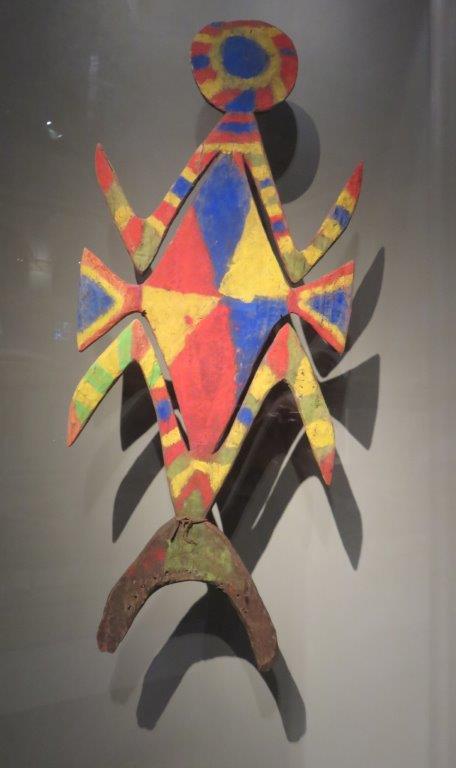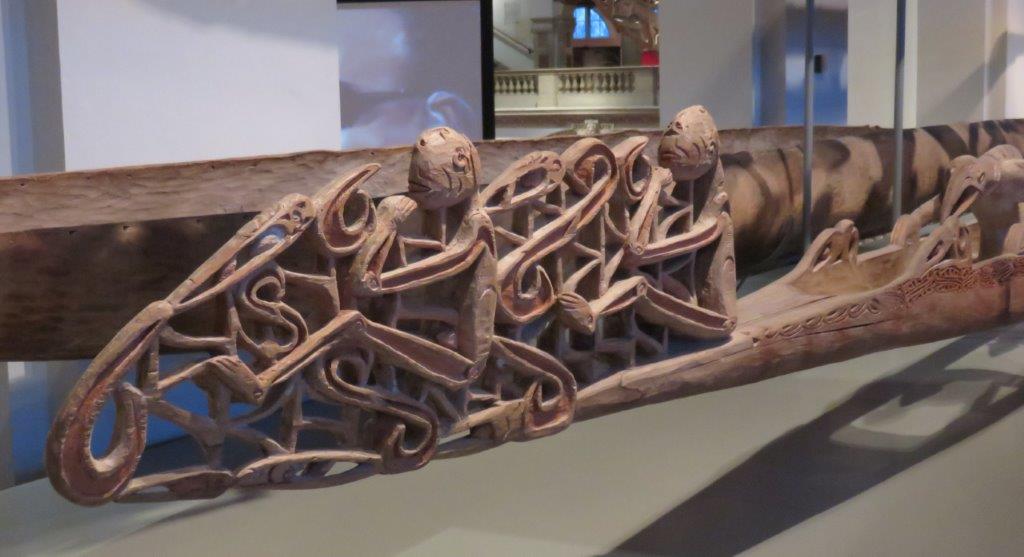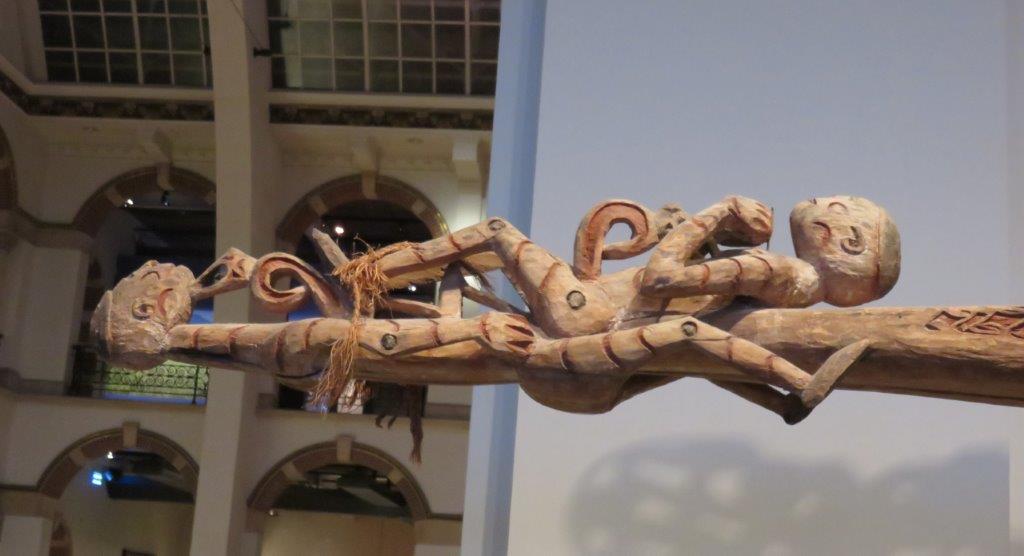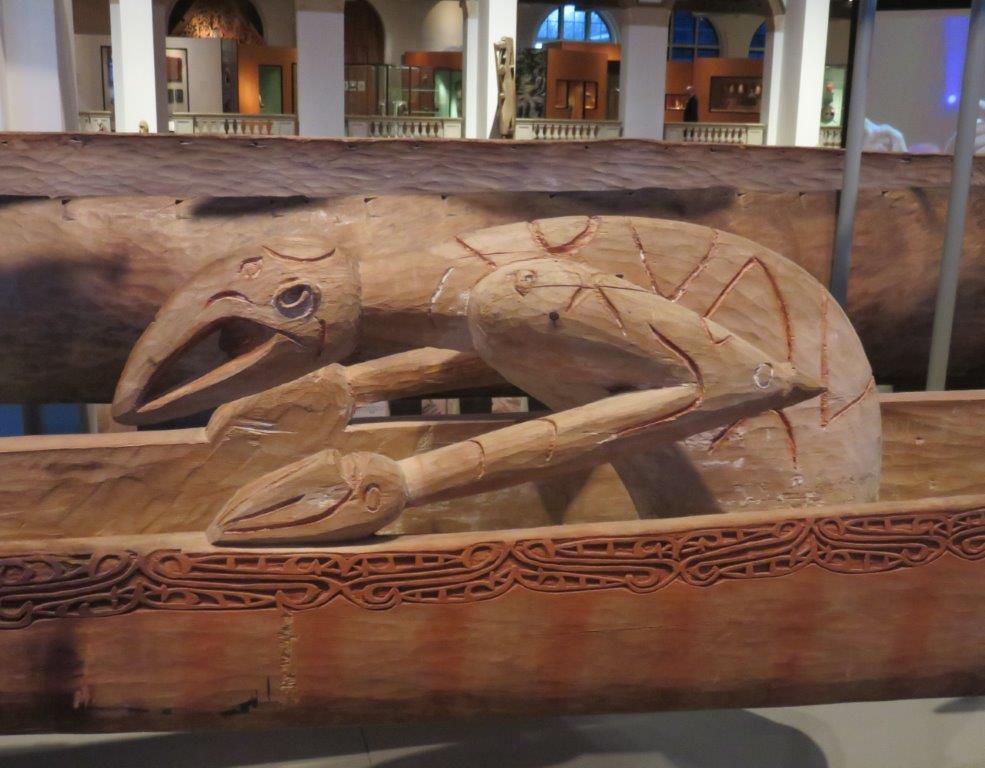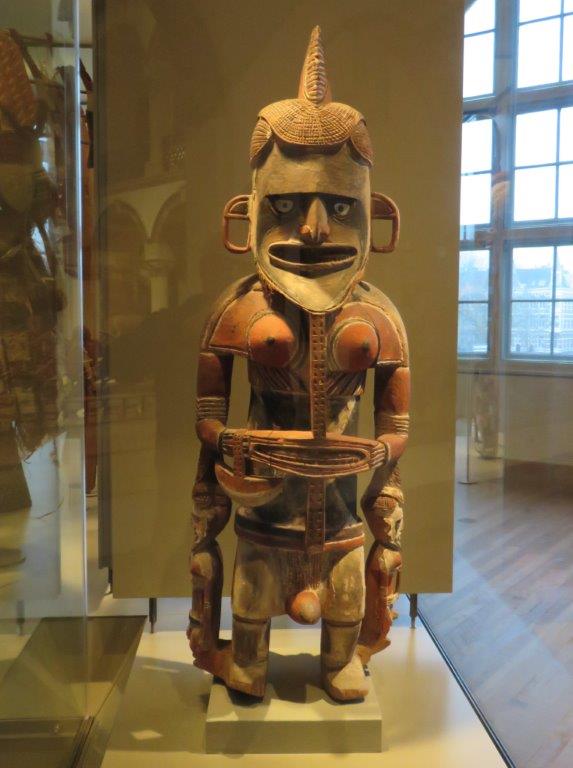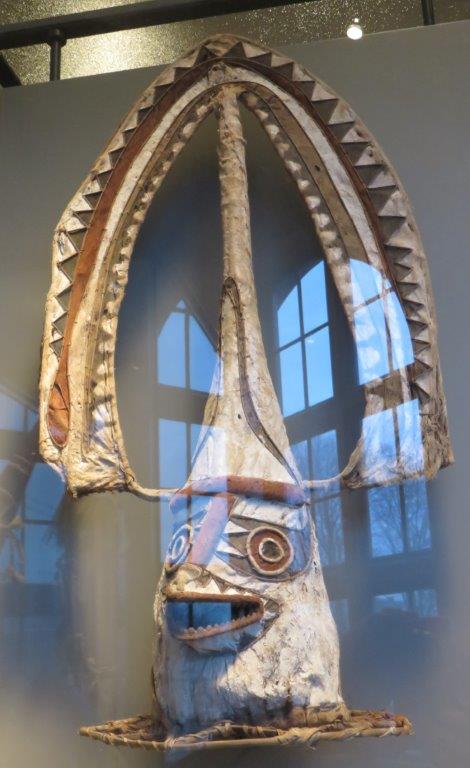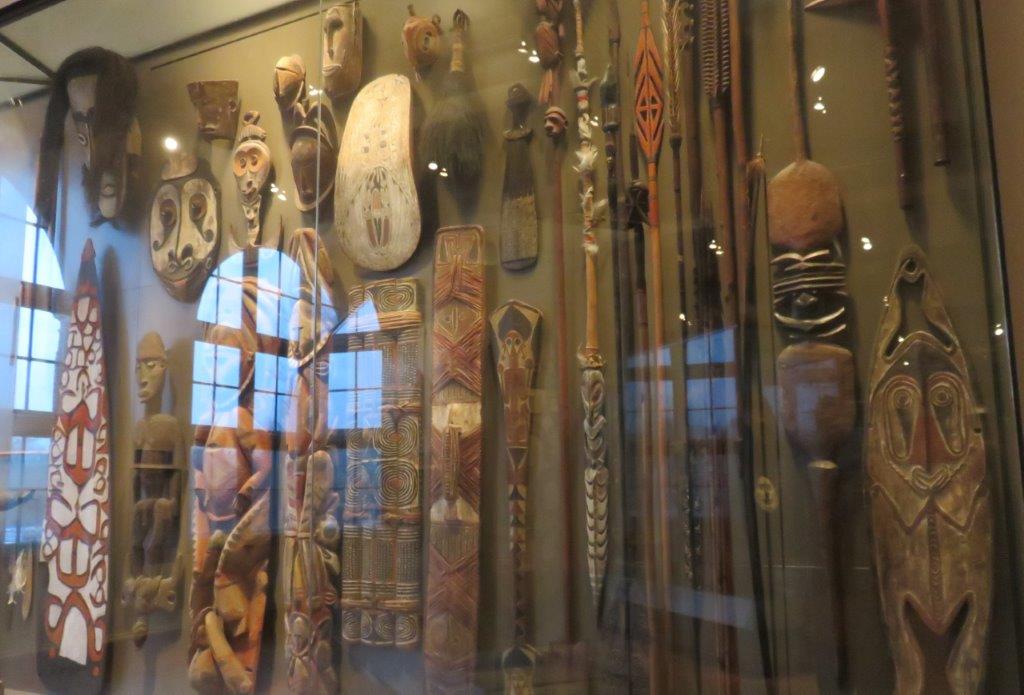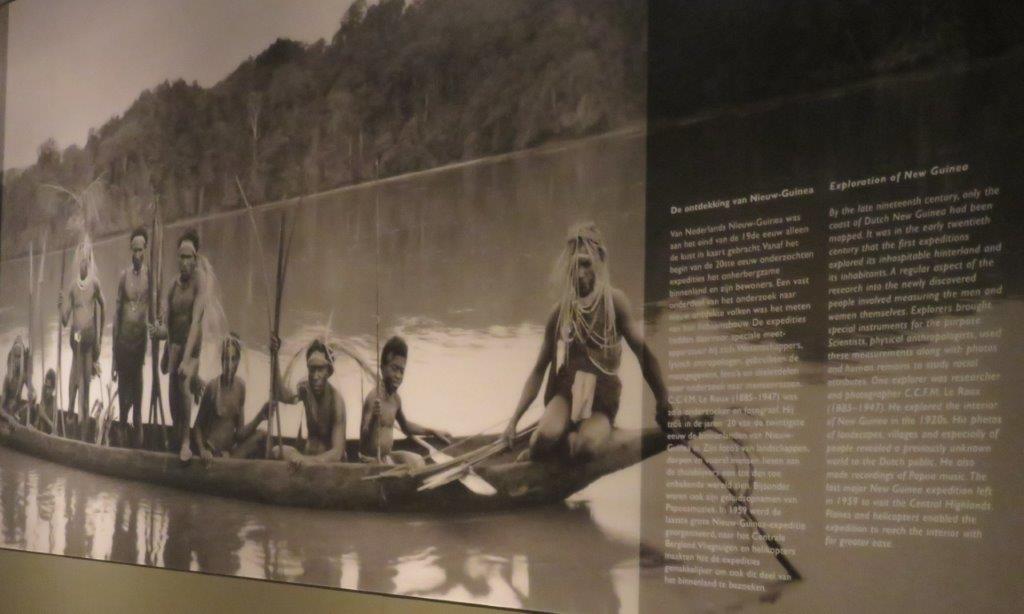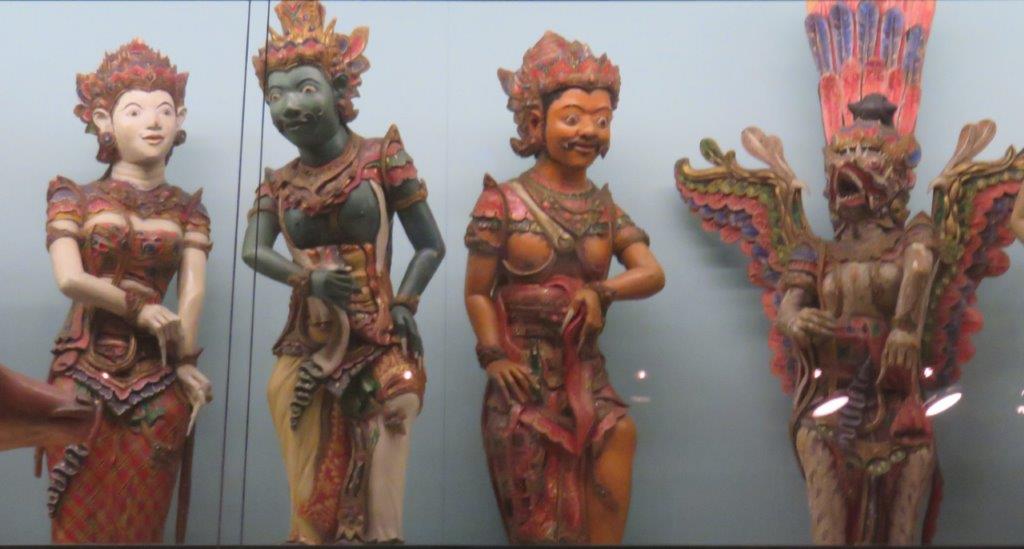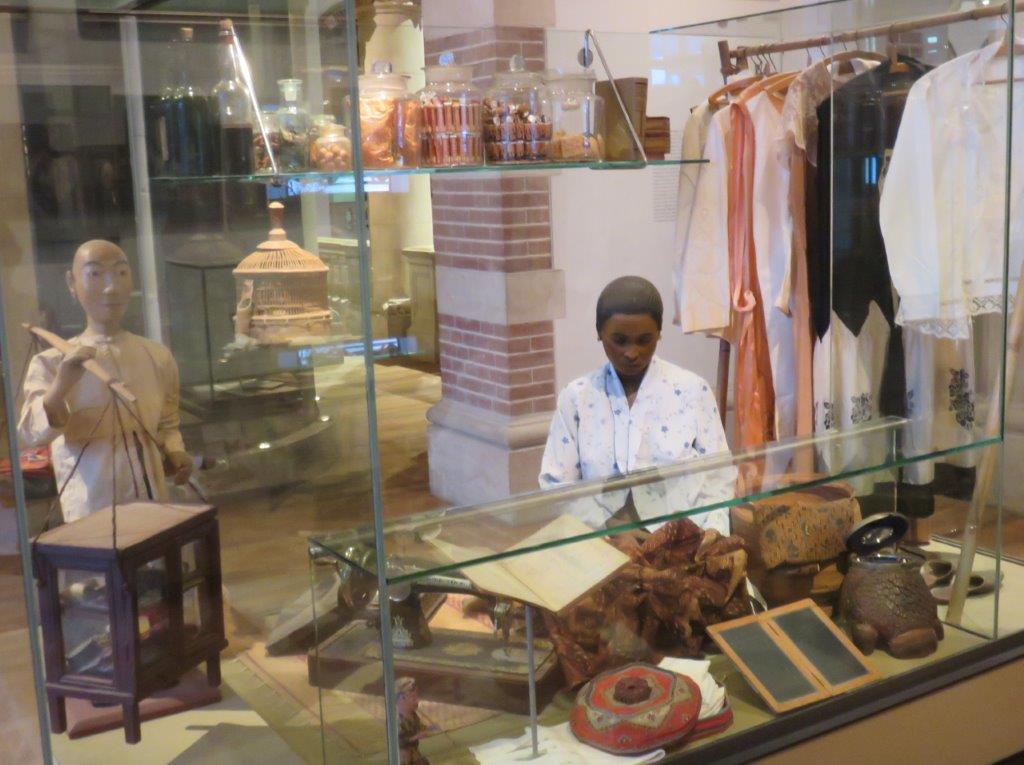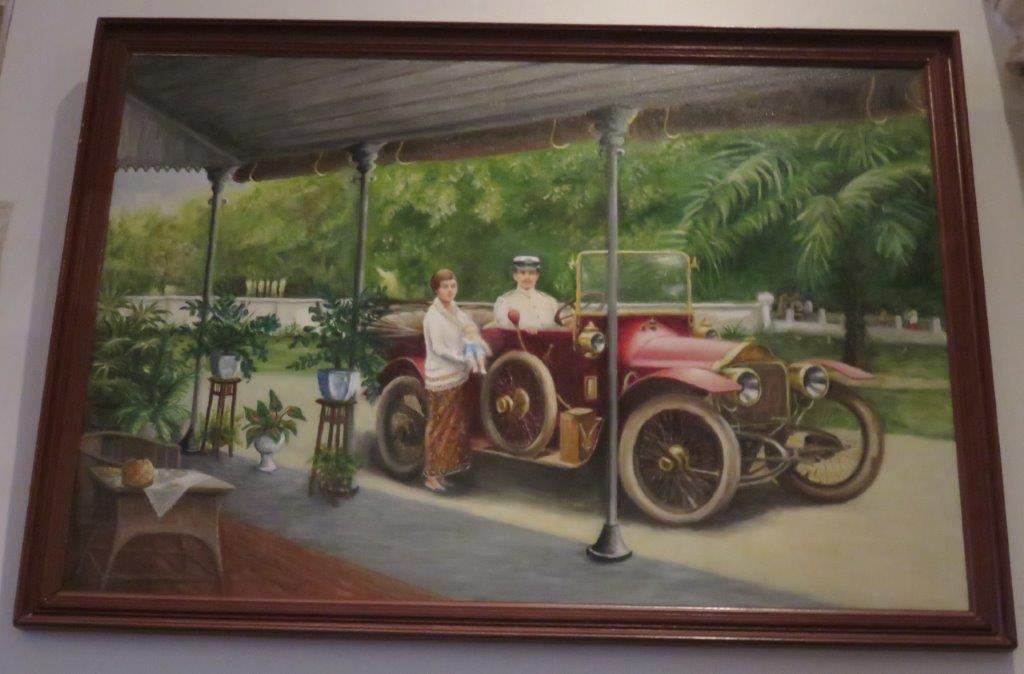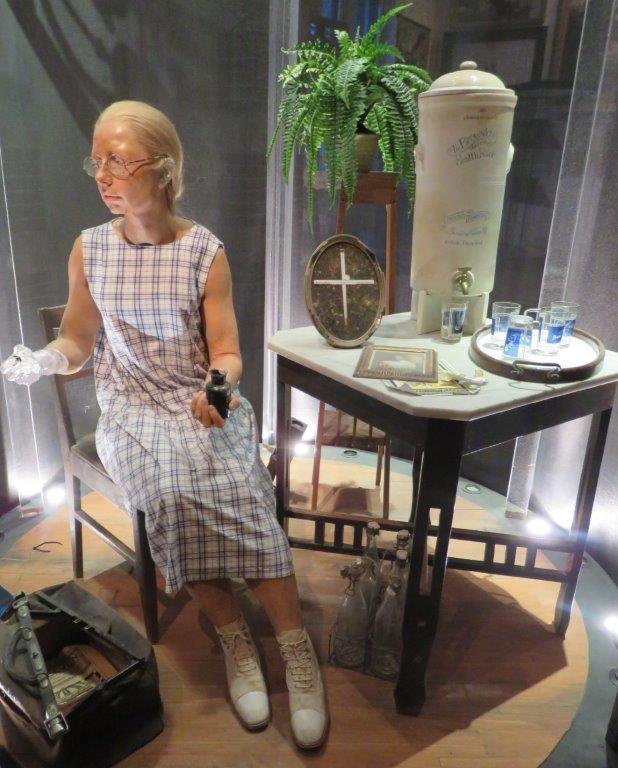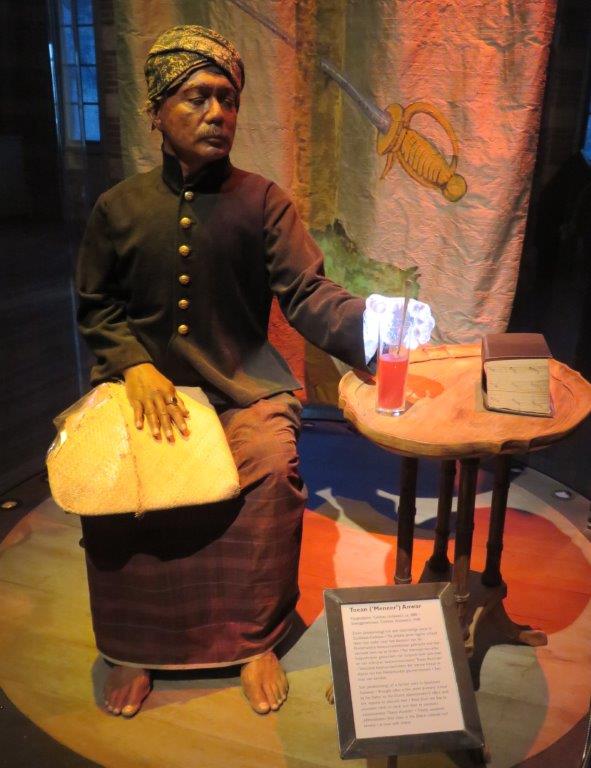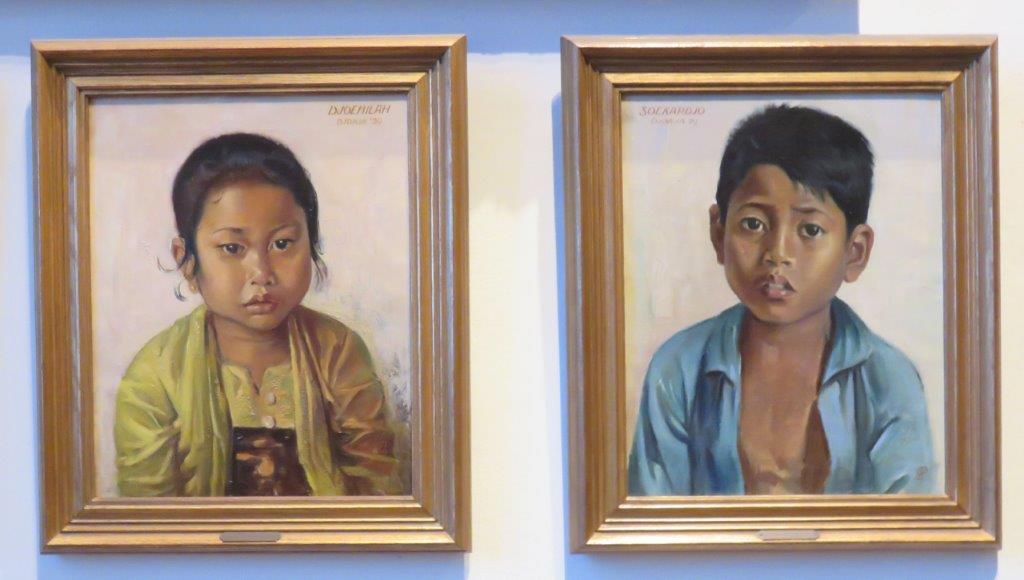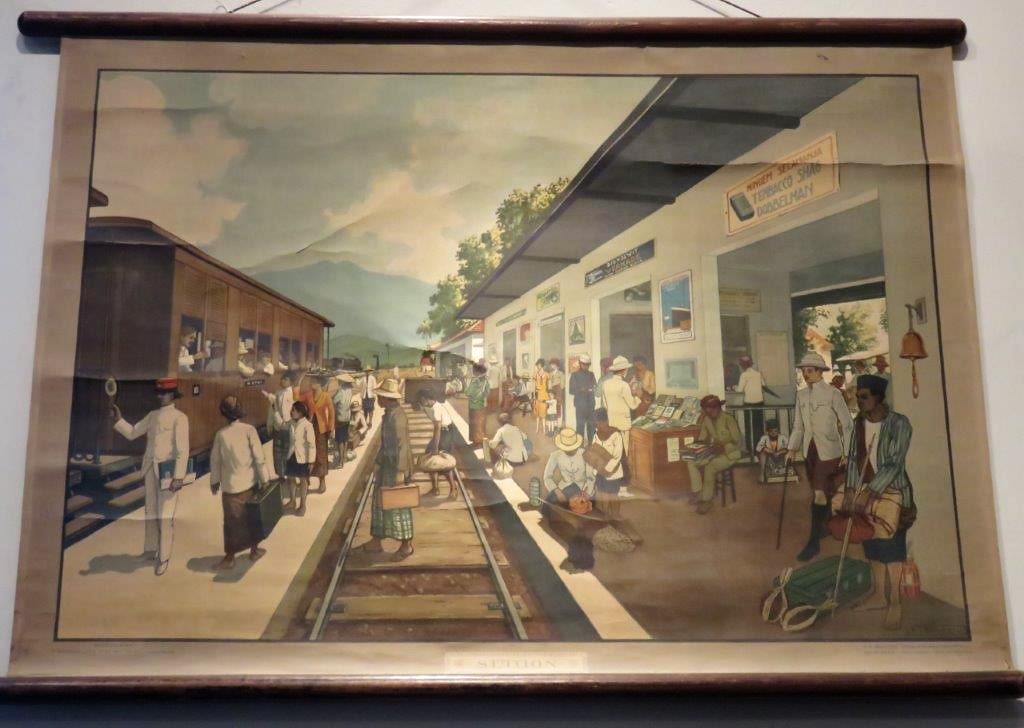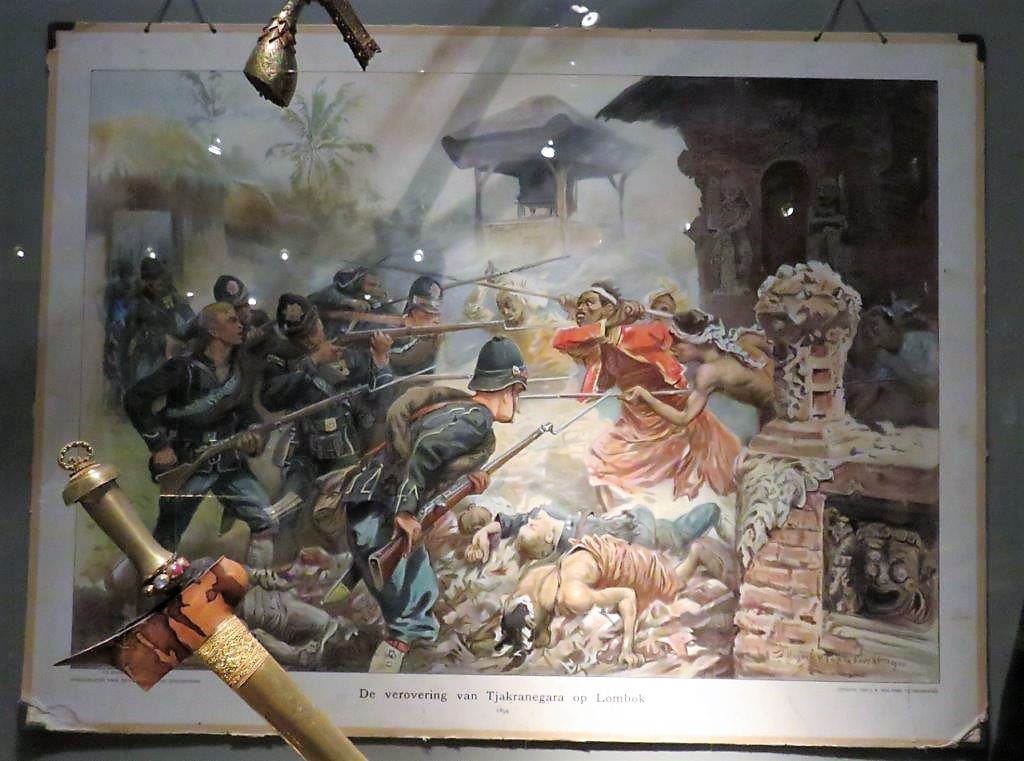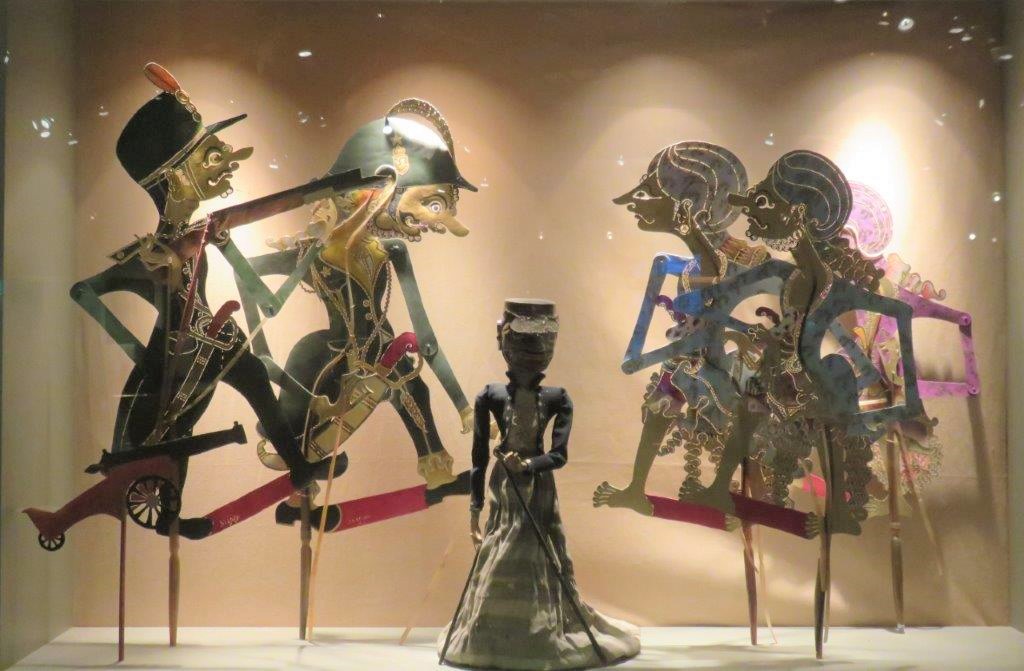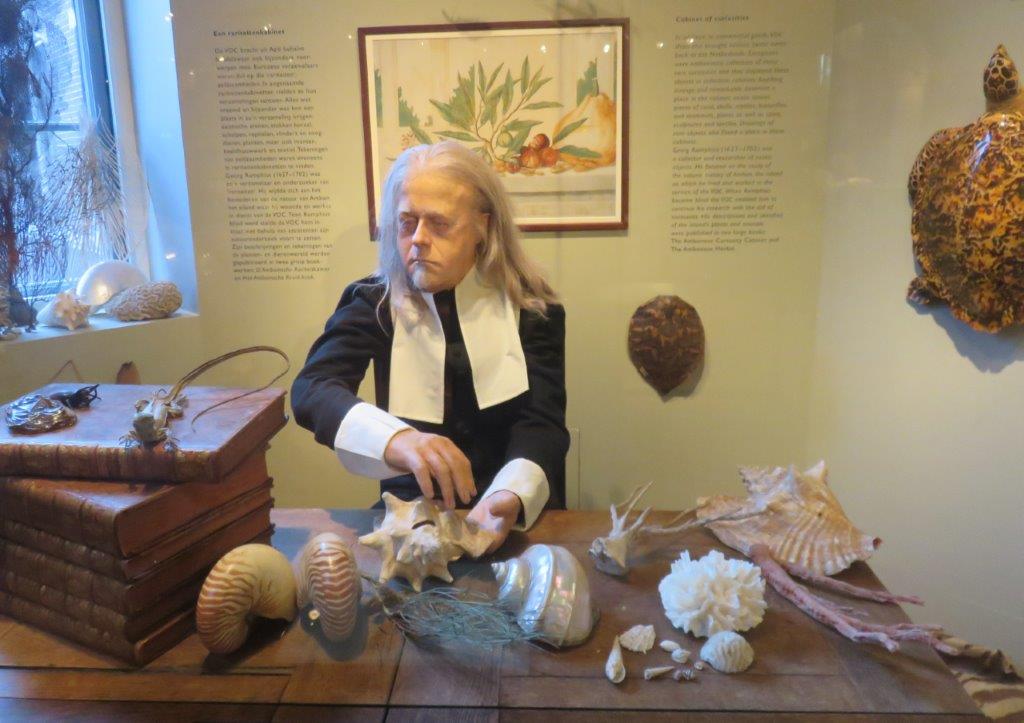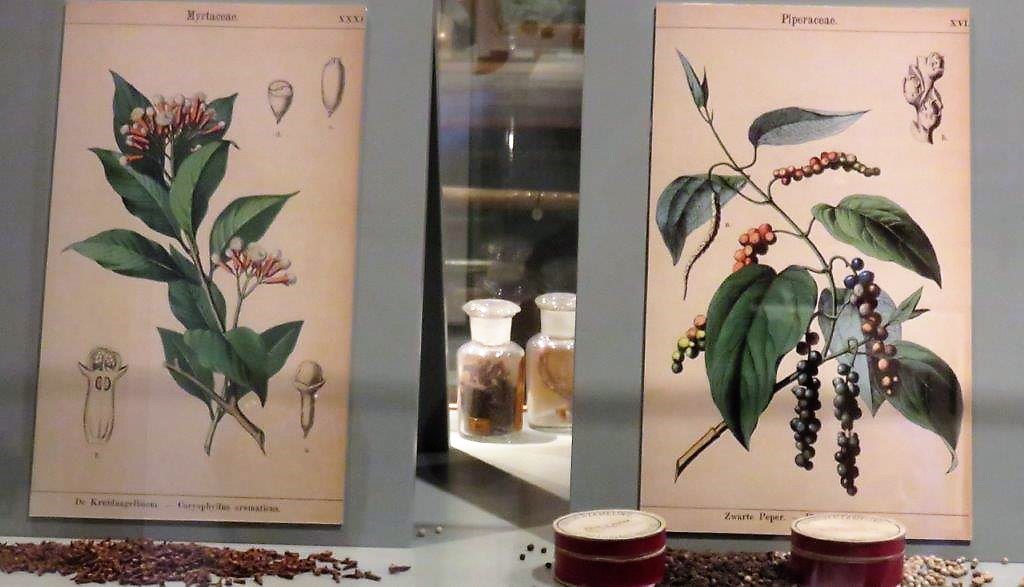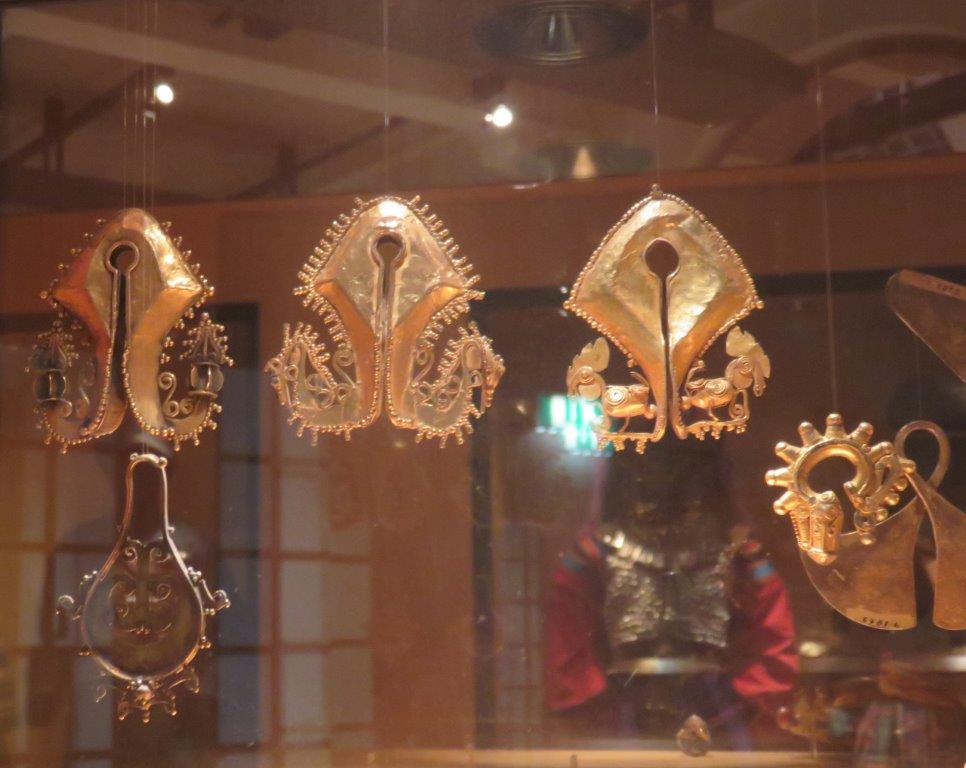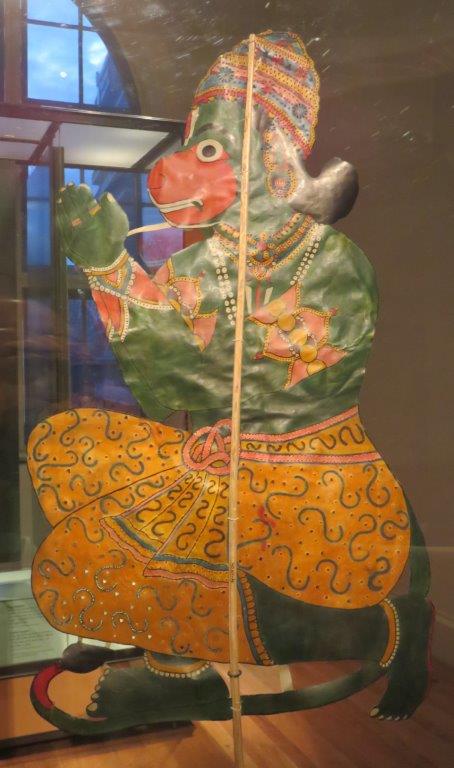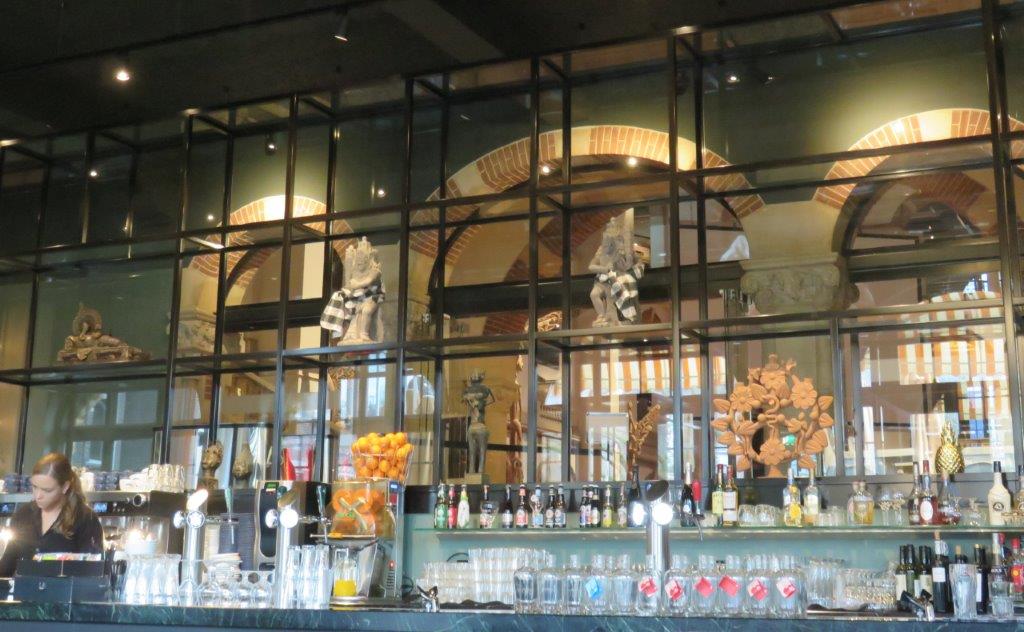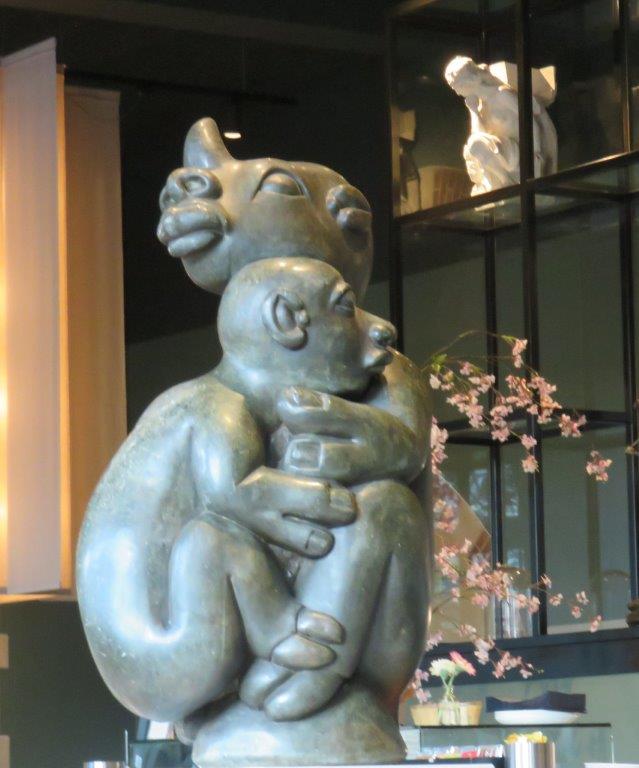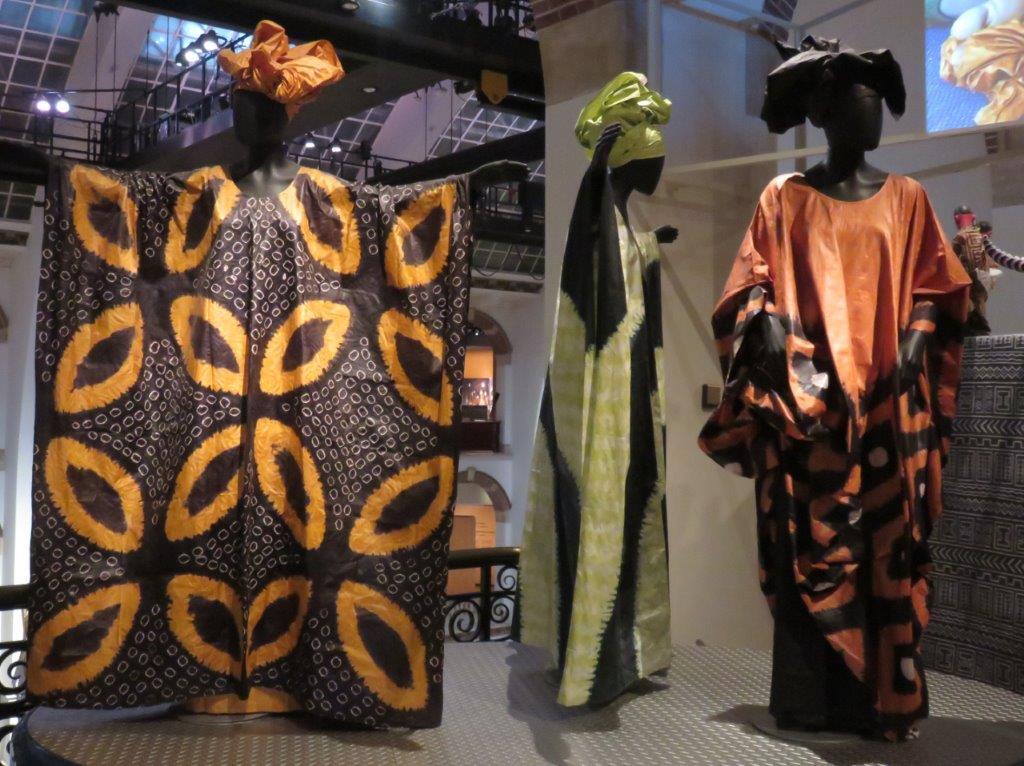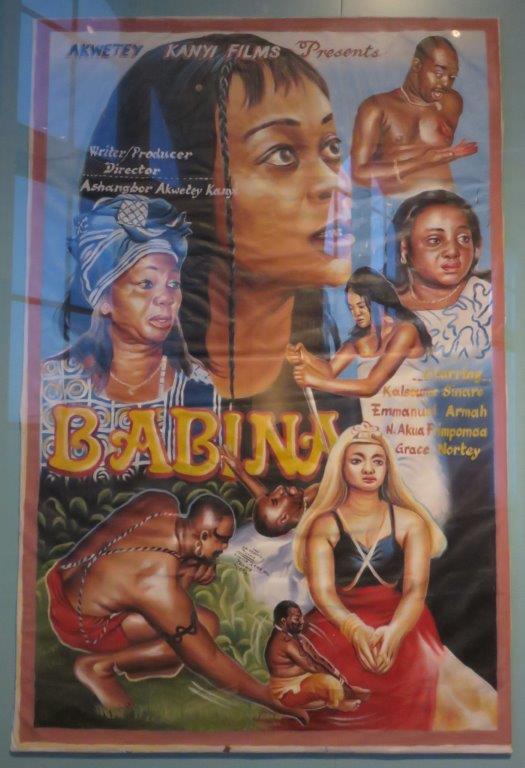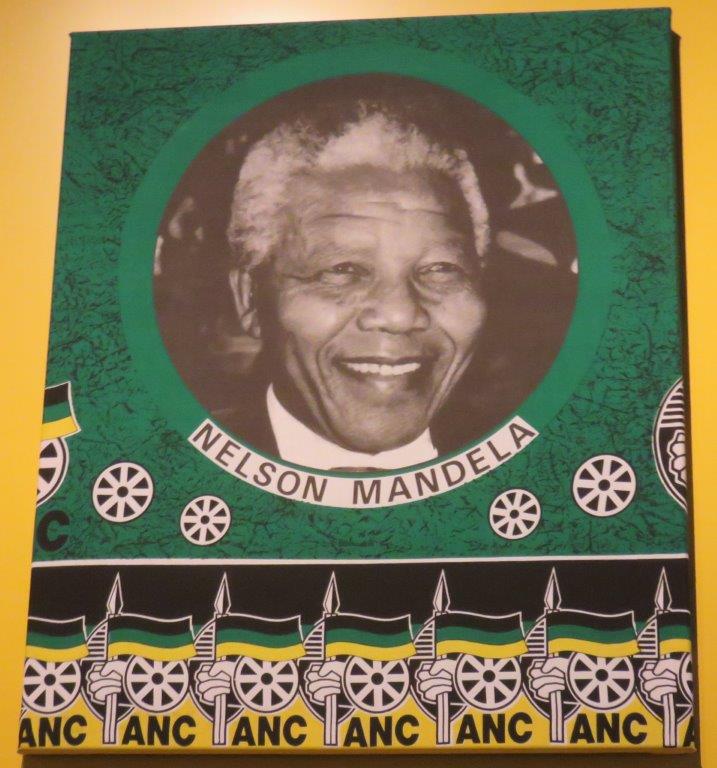 Home page contact me at