Pyrenees and Ordesa Gorge Oct 2019 index
2019.10.11 - Friday - 'C' grade walk - start from Somport Pass at 1640m, on part of Pilgrim Way, then on GR11 to Canfranc International Railway Station - leader Peter Walker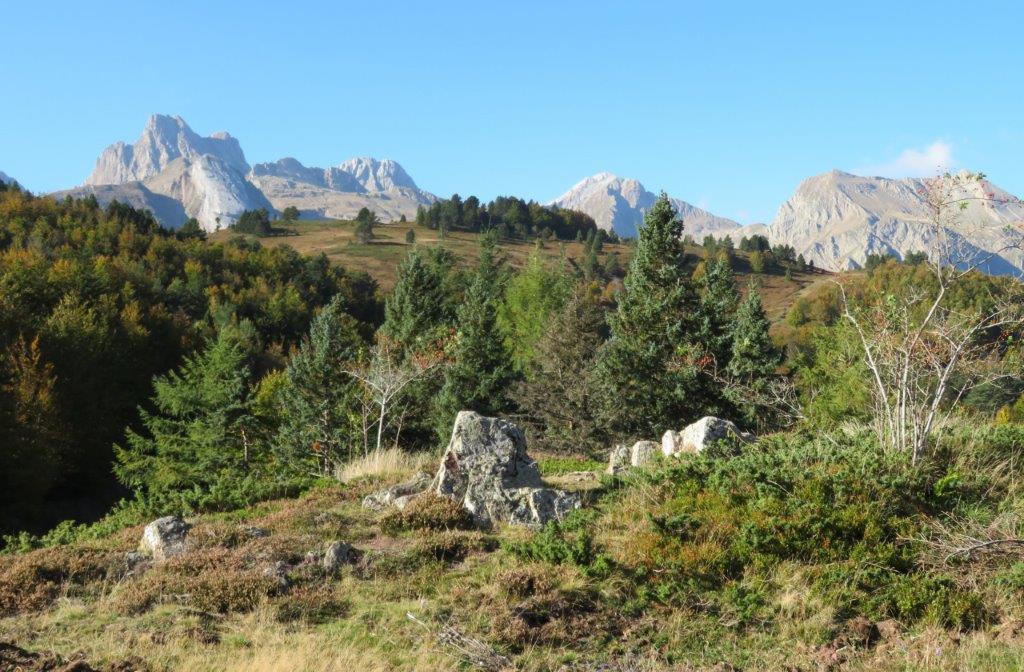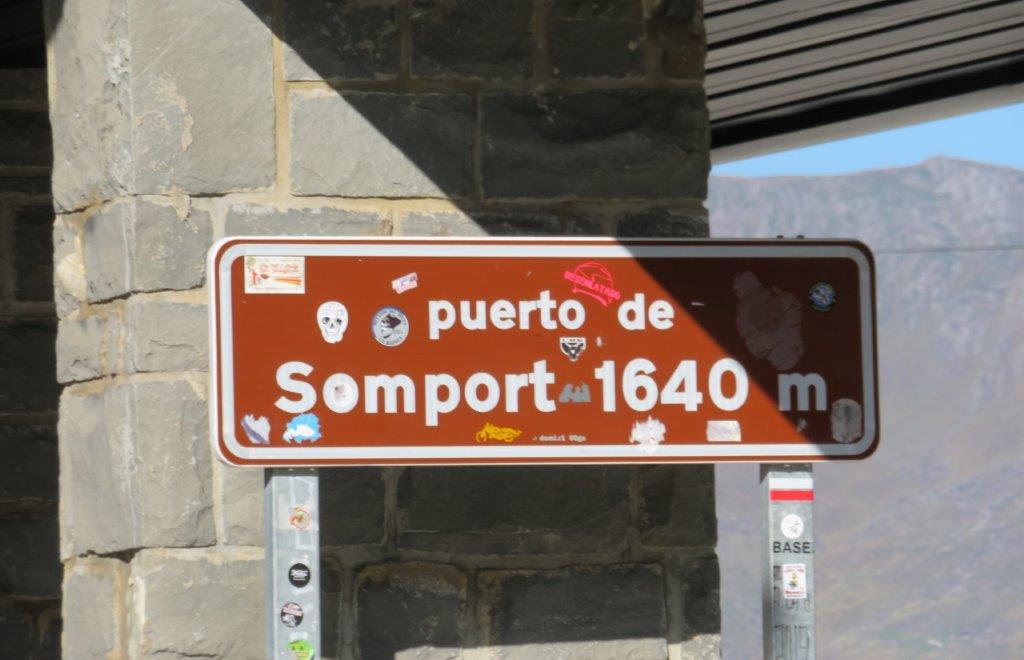 Peurto de (Mountain Pass of) Somport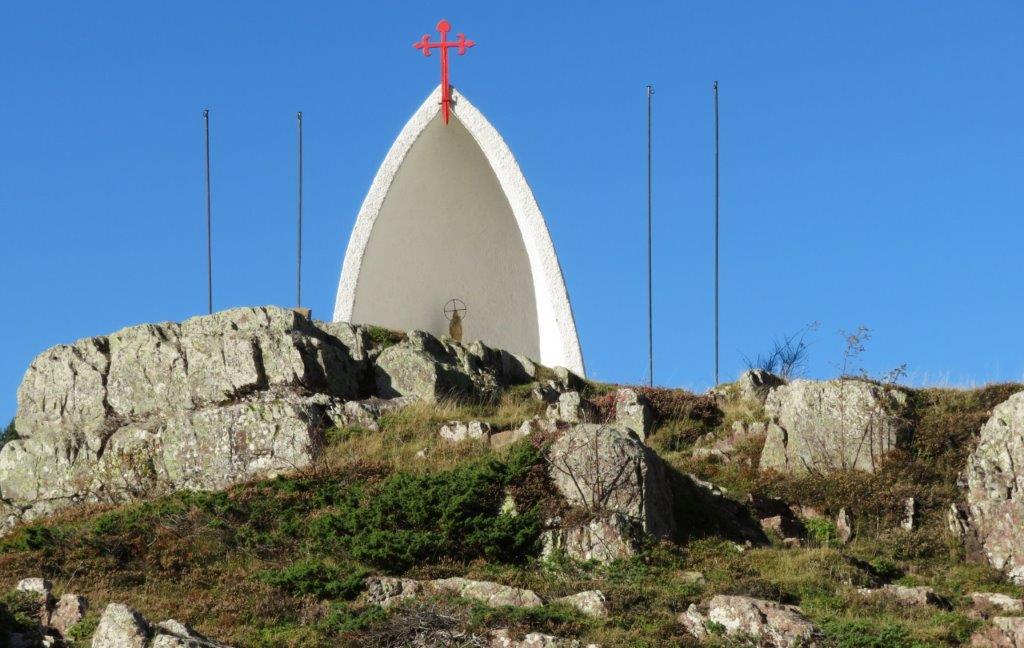 part of Pilgrims Way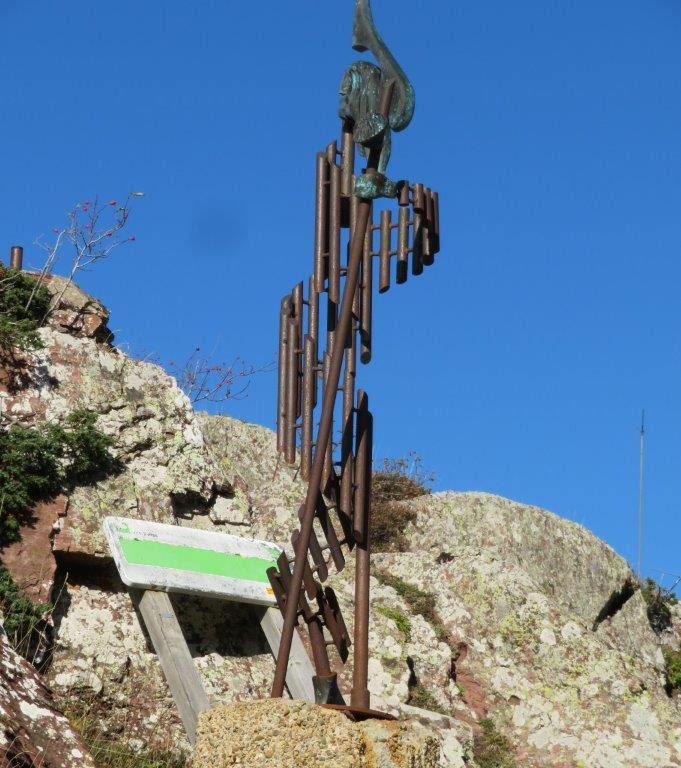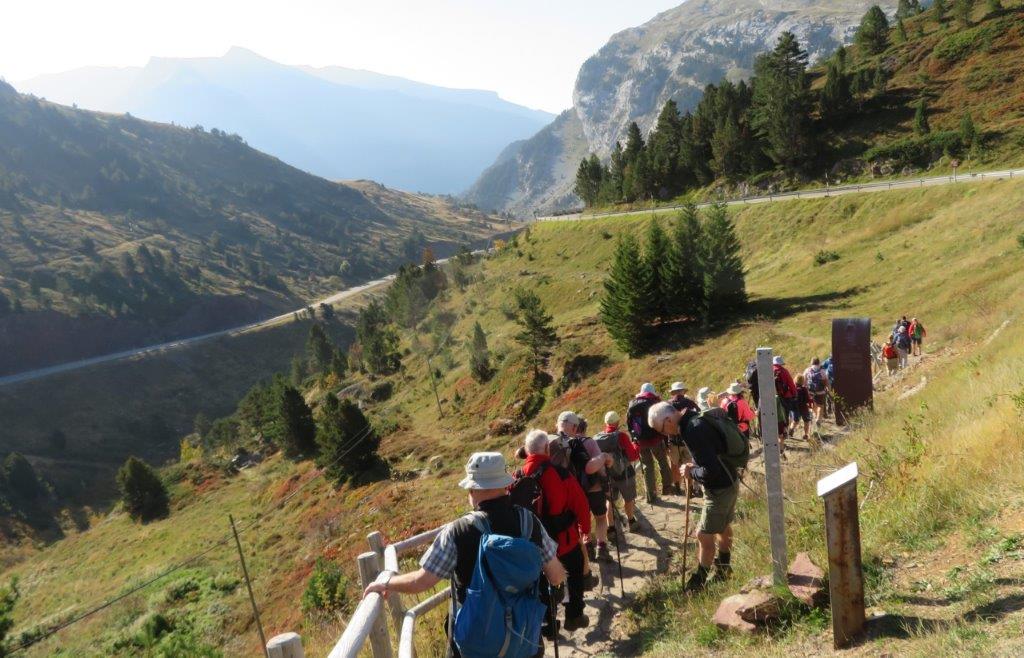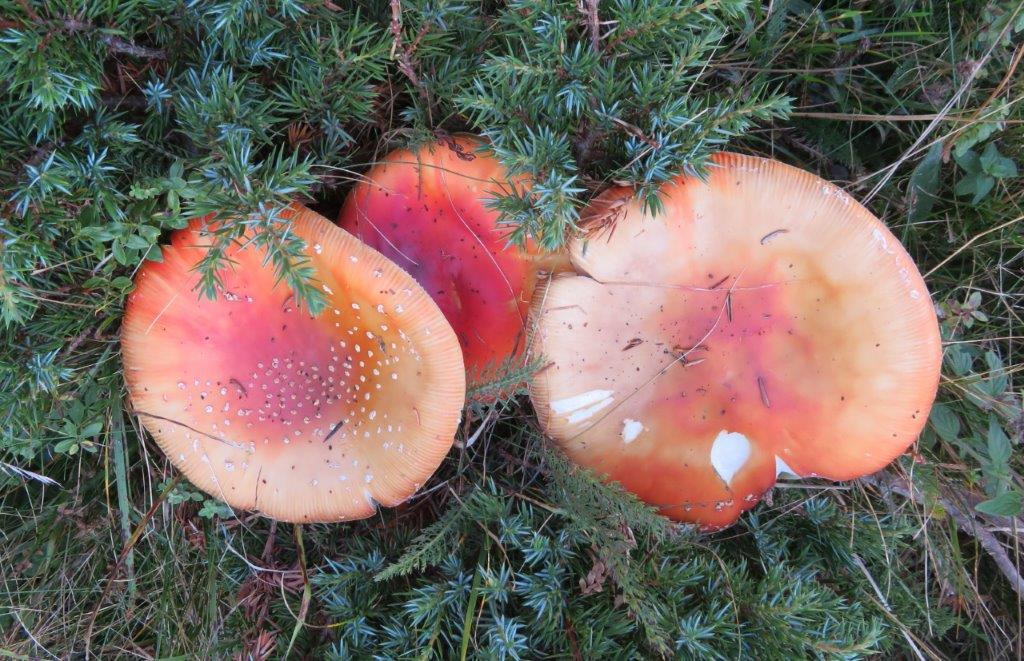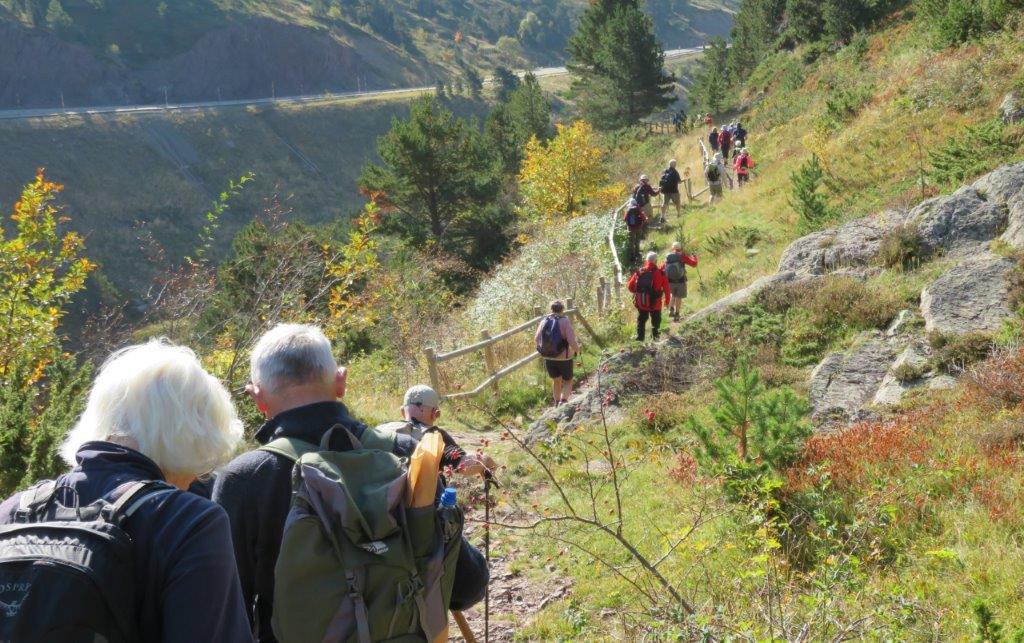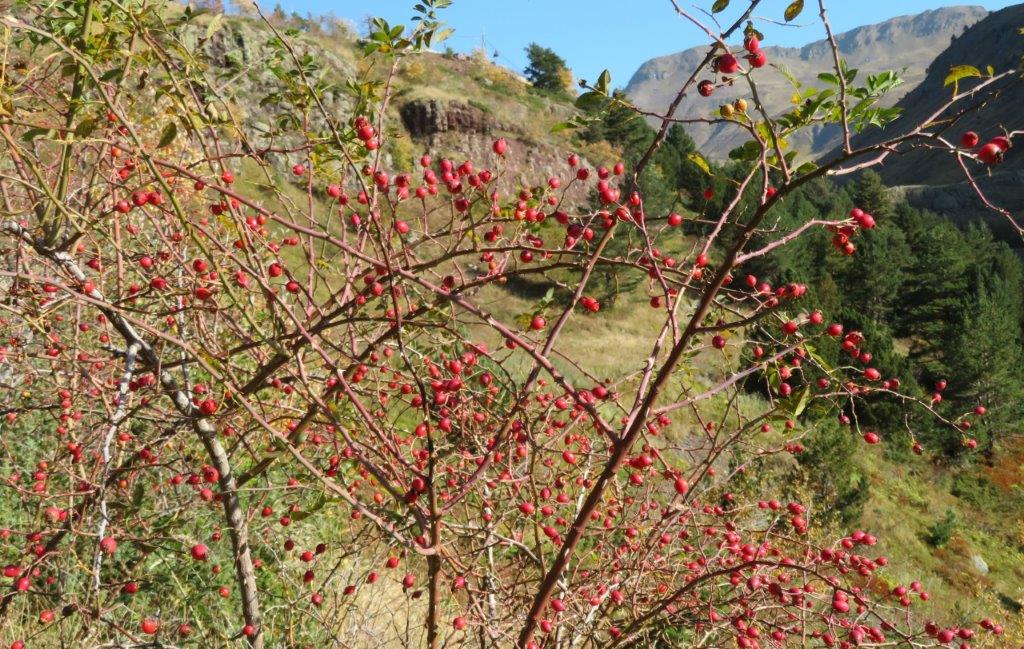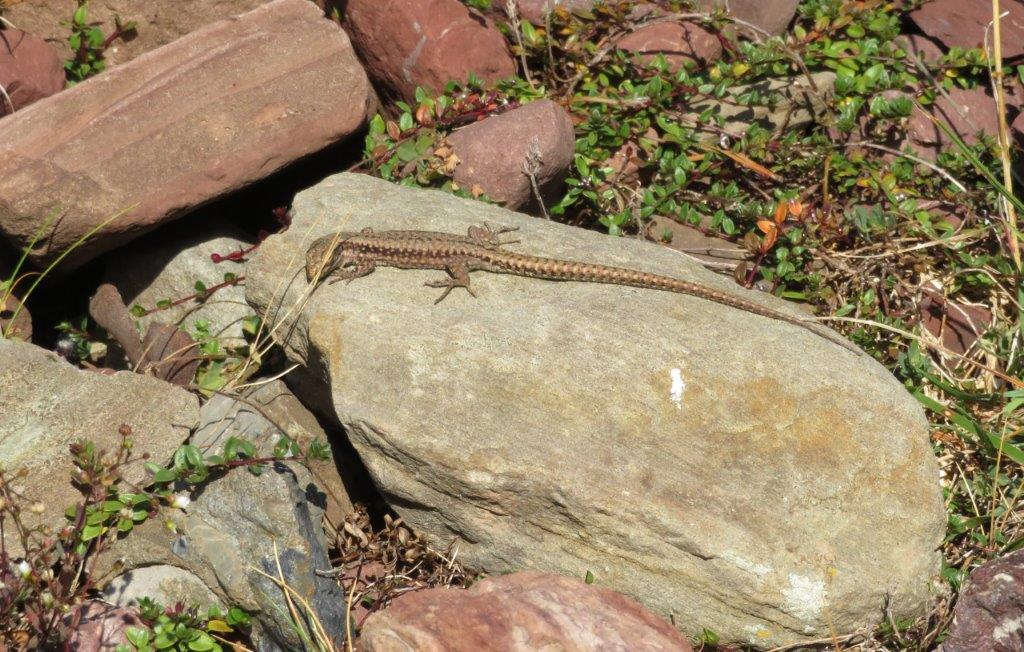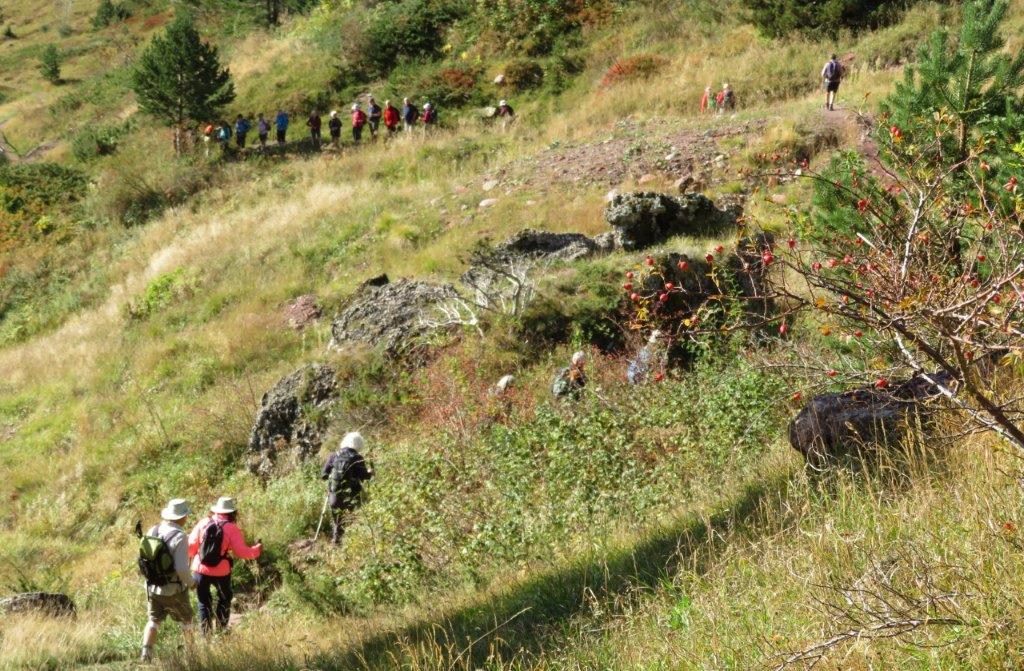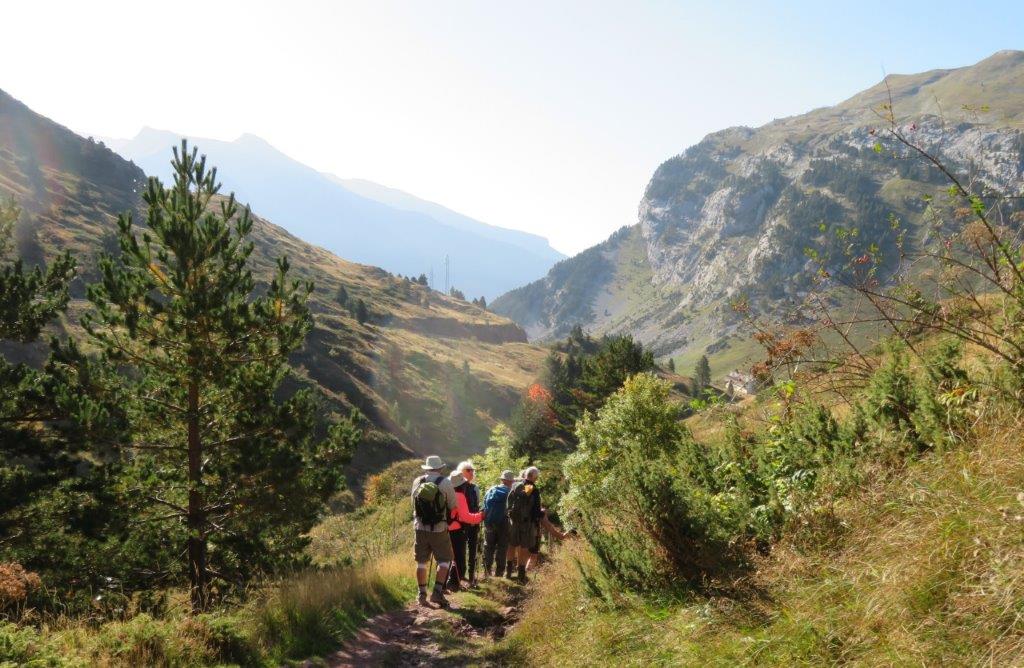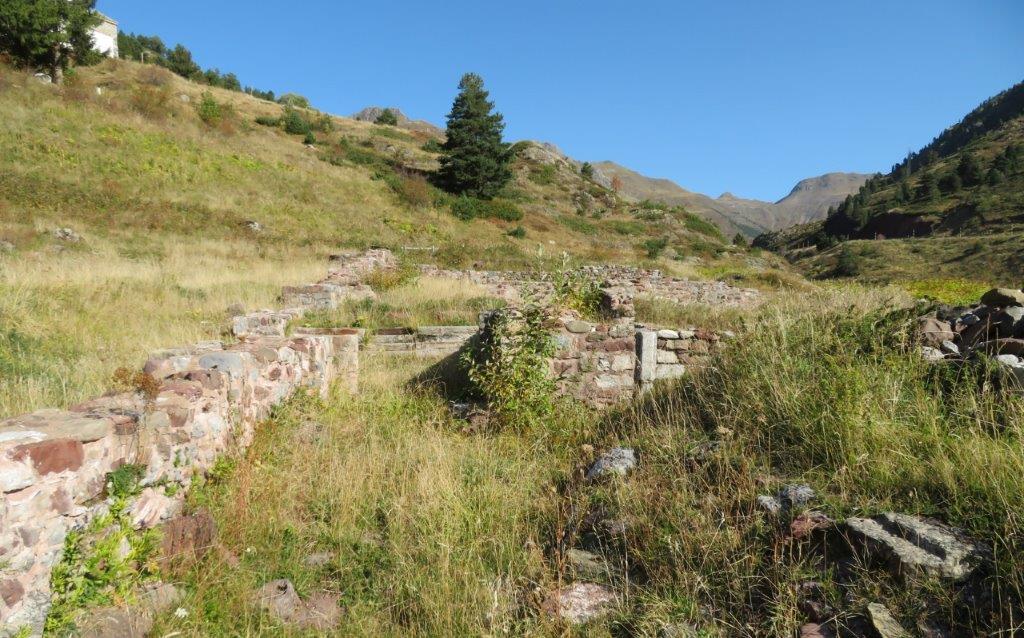 ruined 'hospital' Santa Cristina on Pilgrims Way?- information sign illegible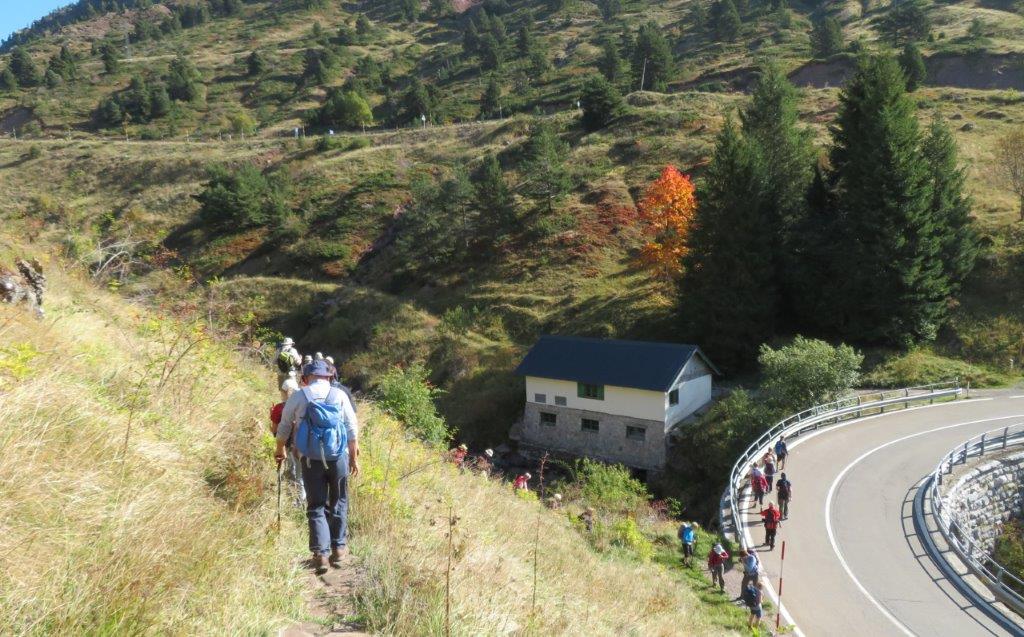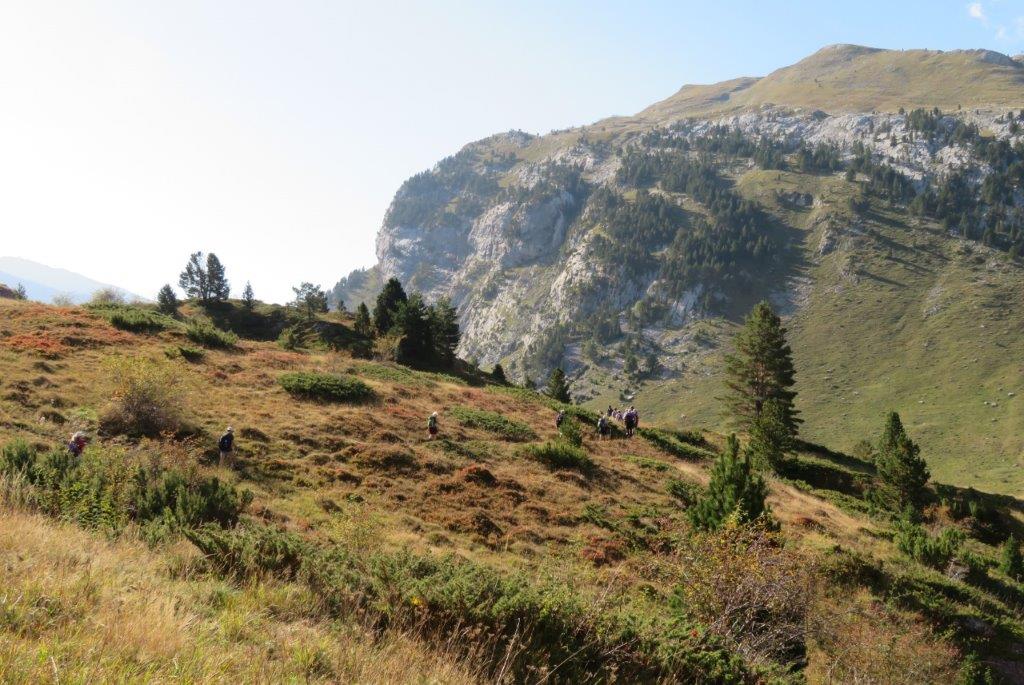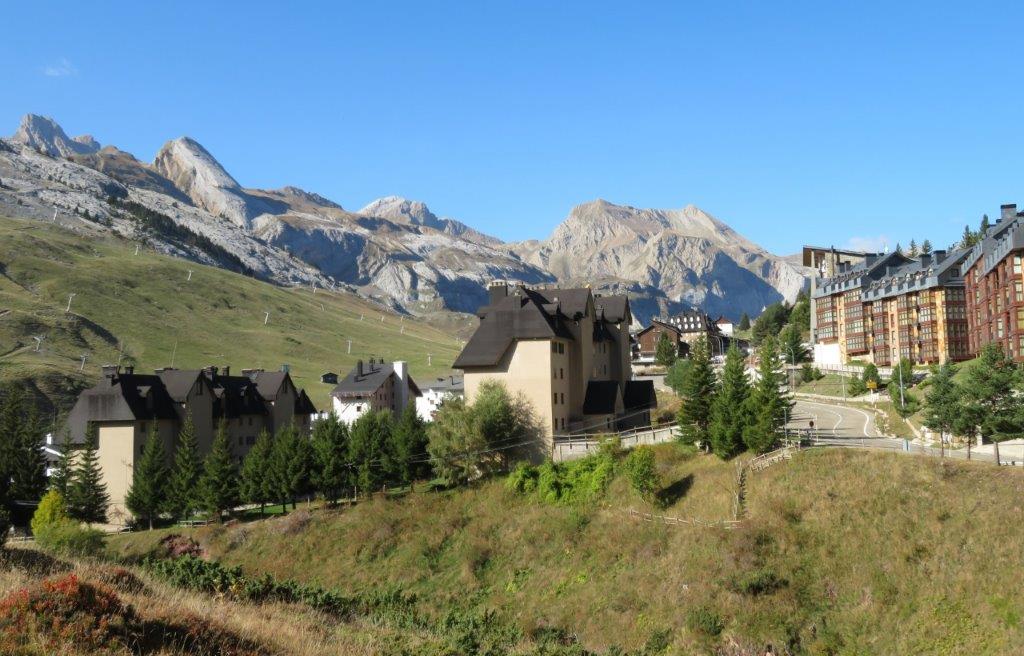 Ski resort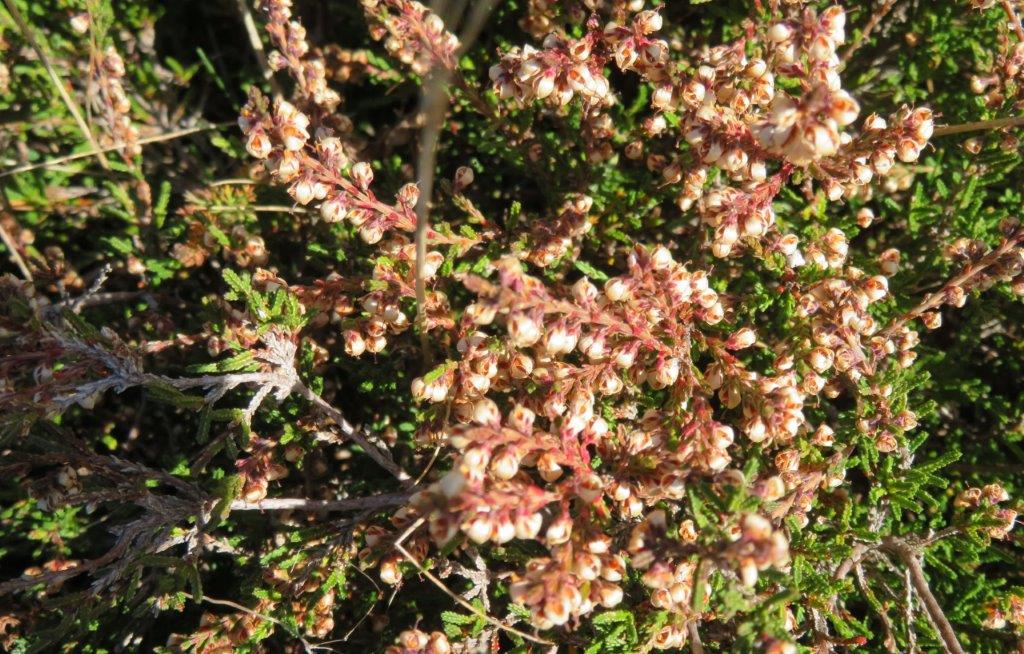 heather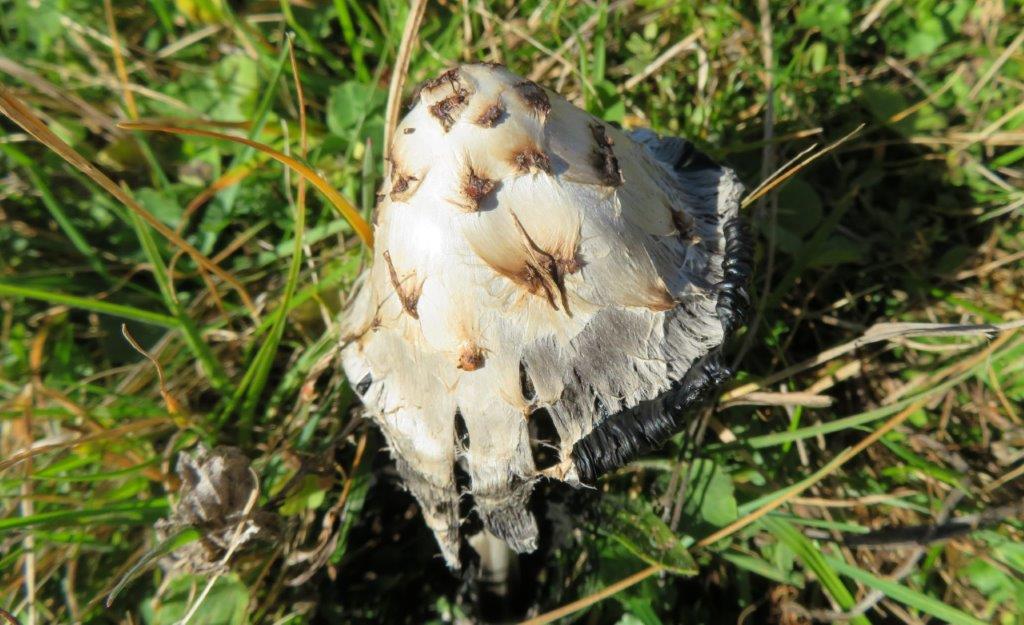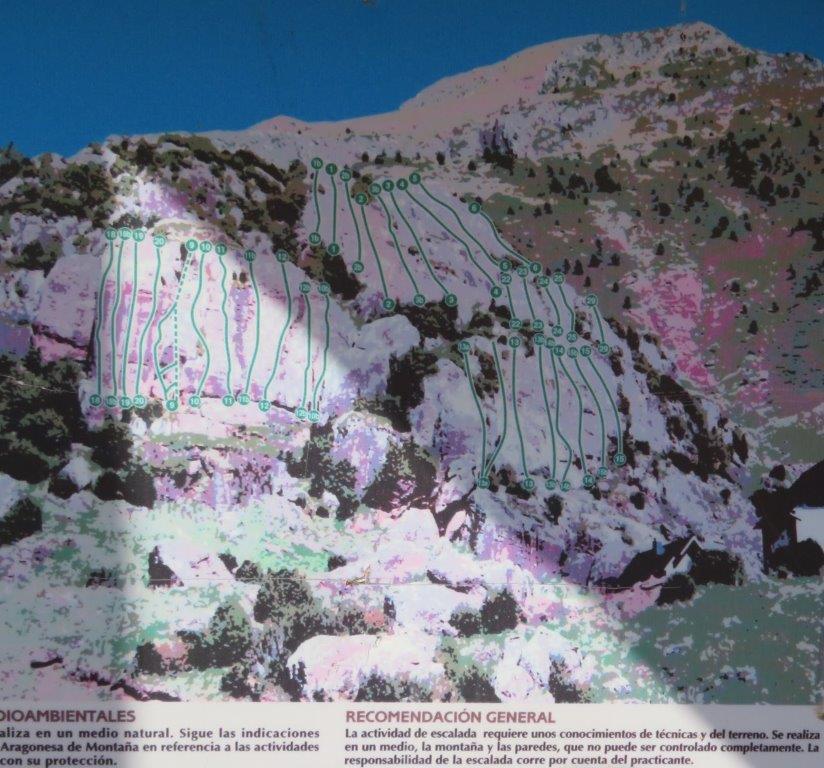 rock climbing pitches on the rocks in the next photograph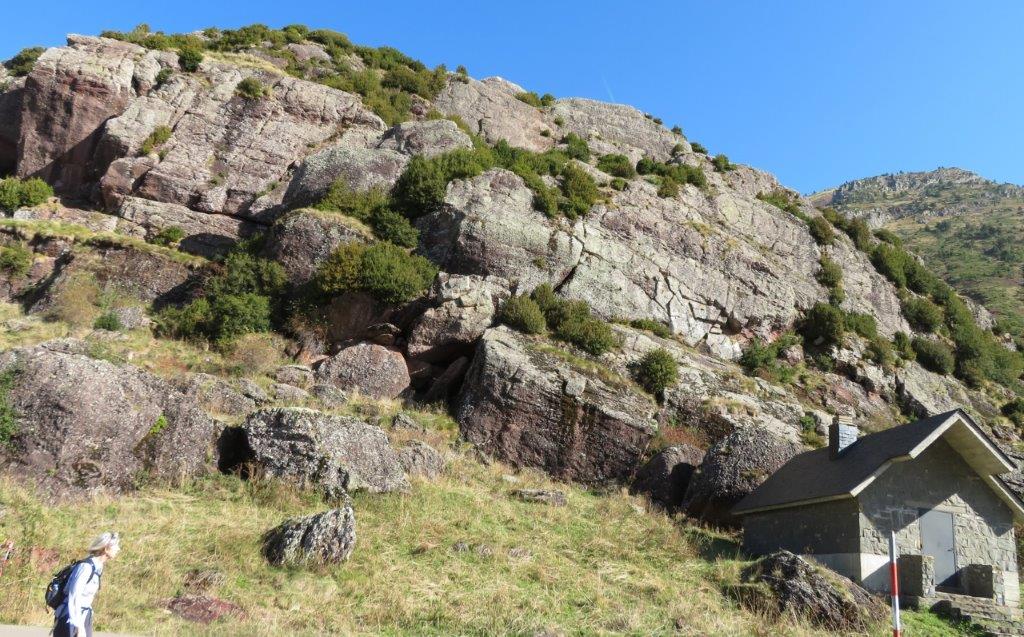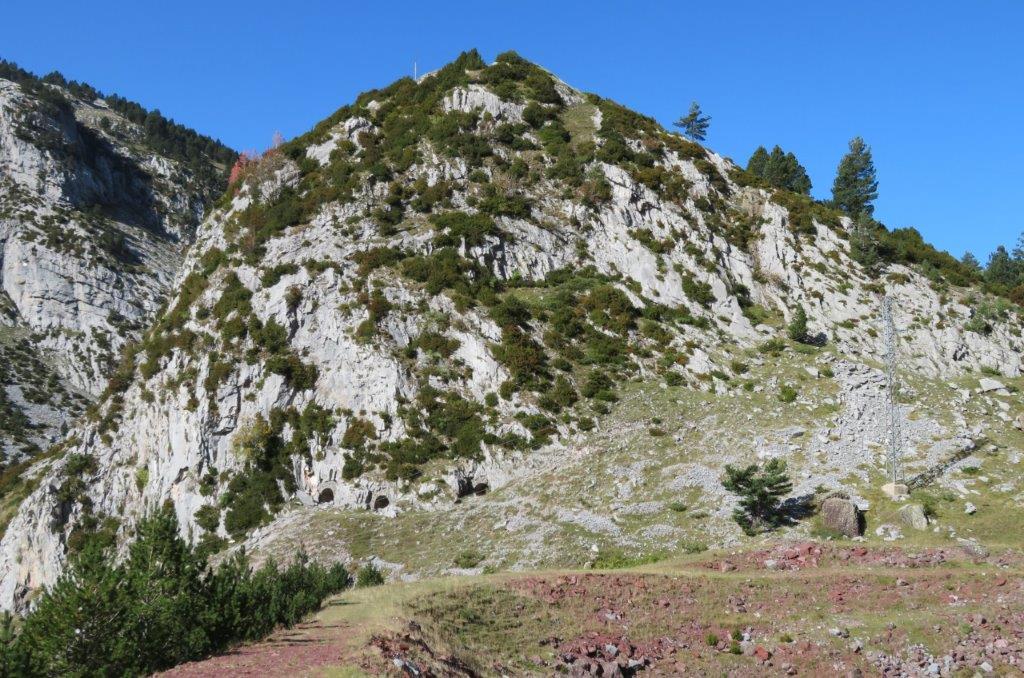 mines - what mined & when? - some ores apparently went through the Somport Tunnel during the 2nd World War? From these mines?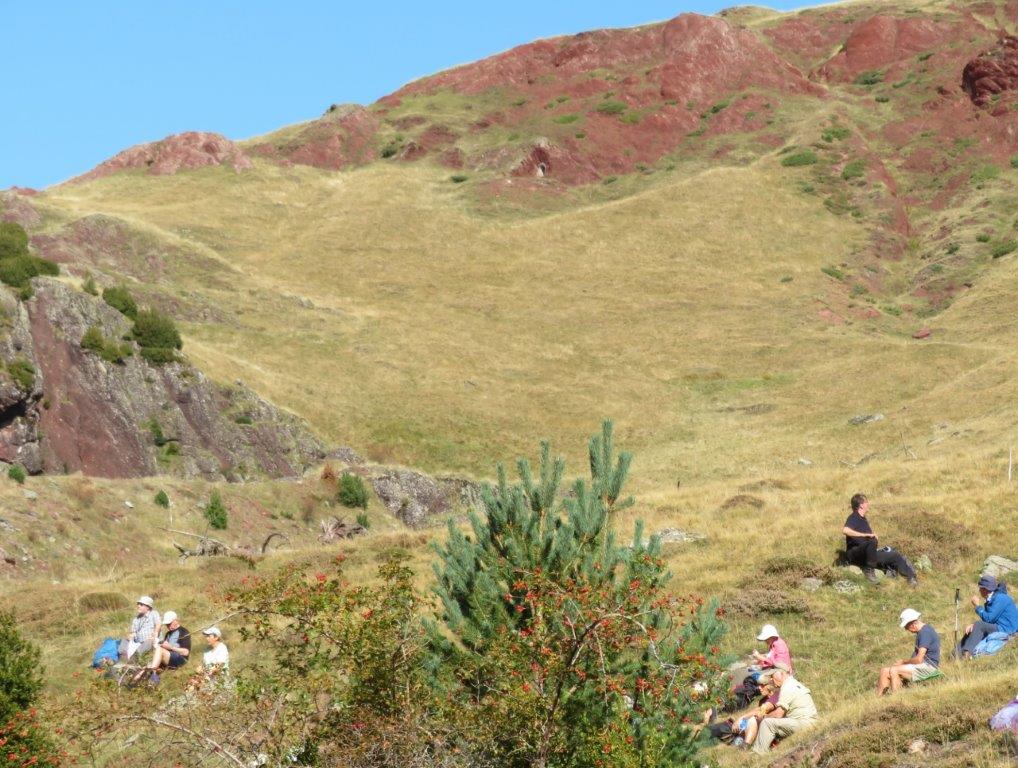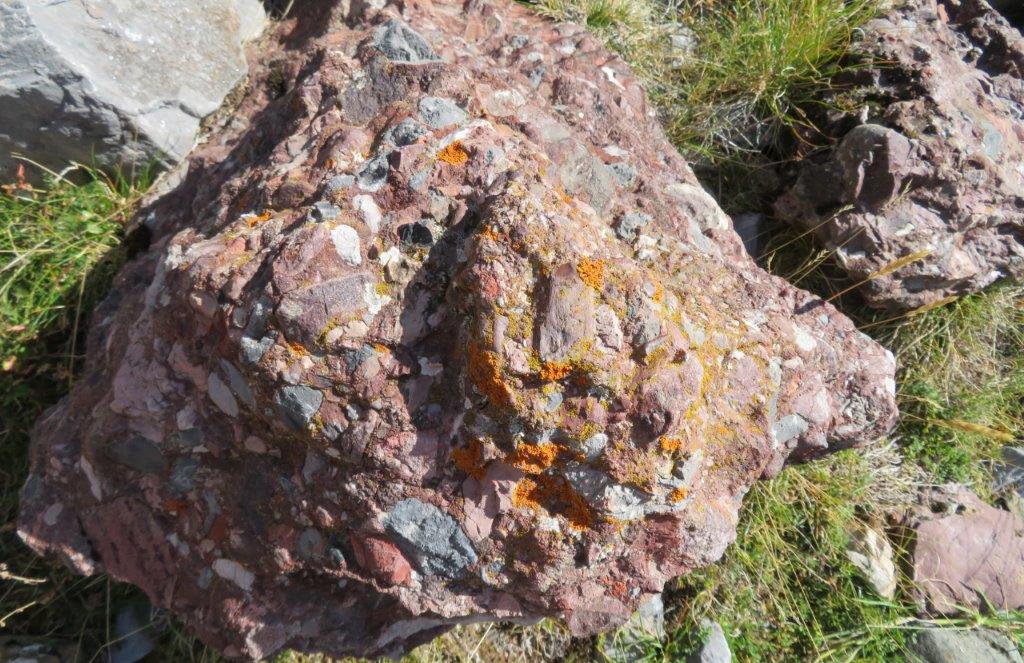 interesting conglomerate rock - not clear how formed and what the cementatious material is?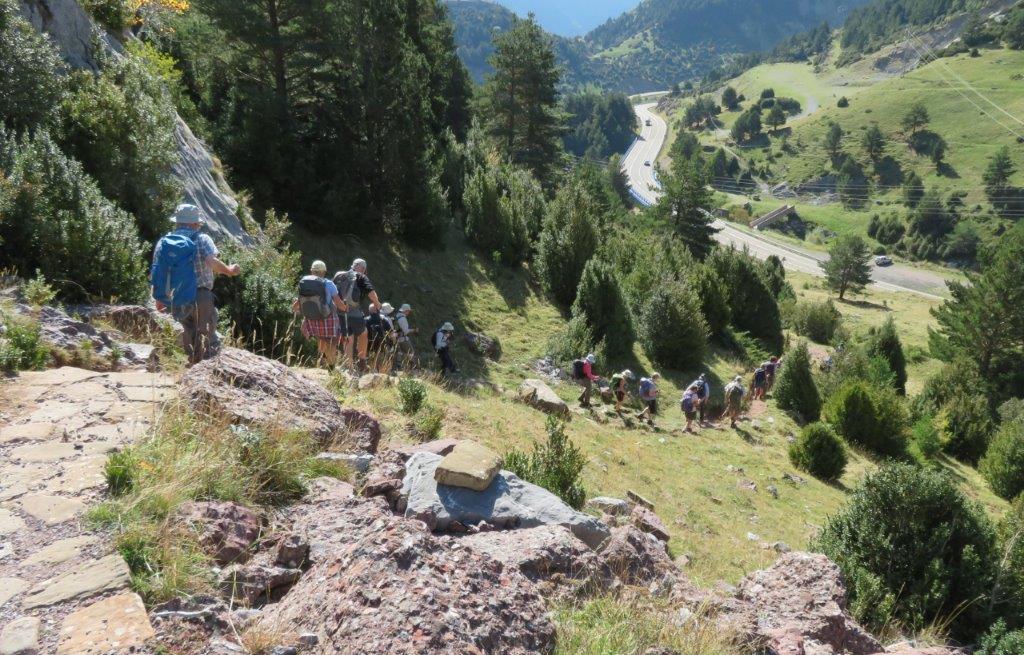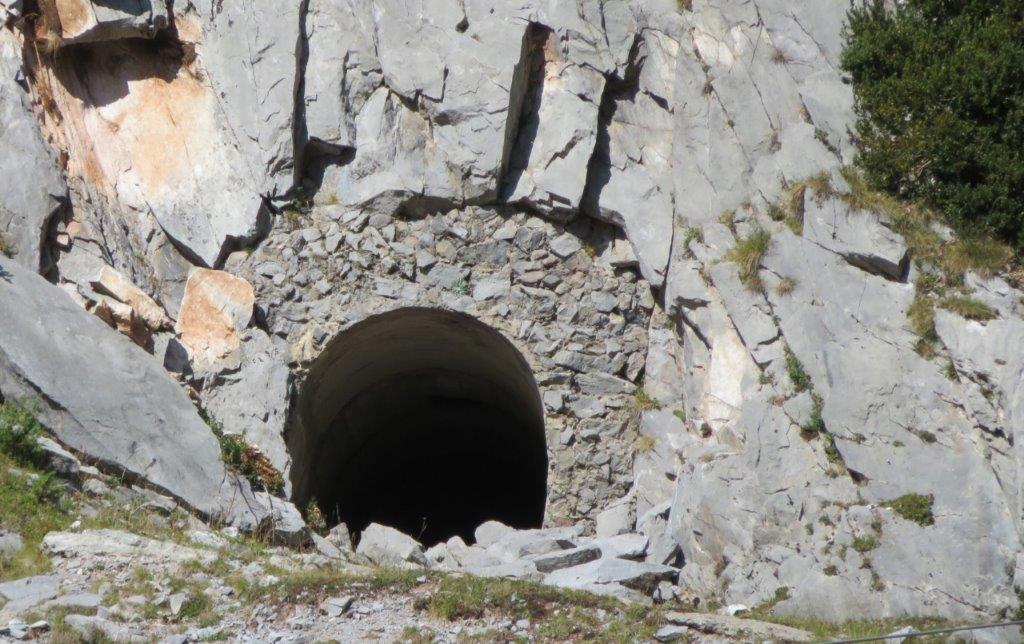 close up of mine adit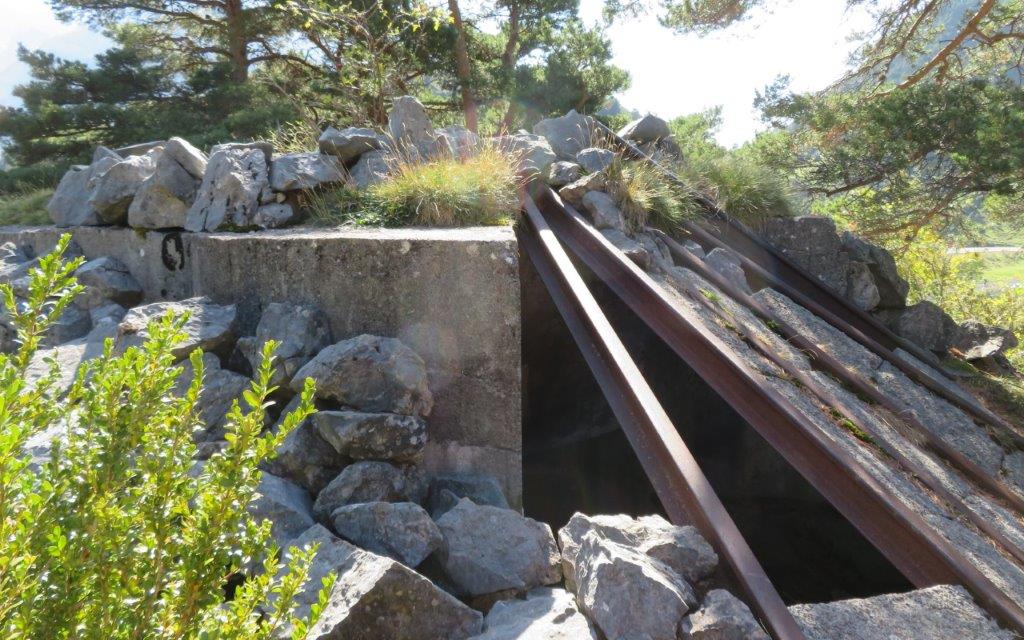 Blockhouse - entrance once covered but now removed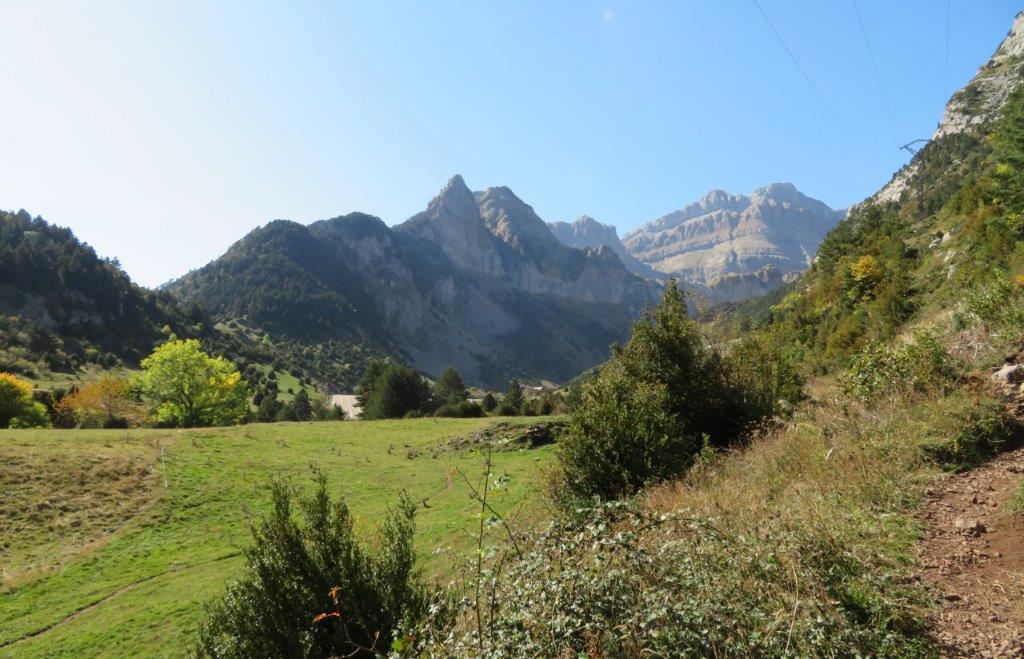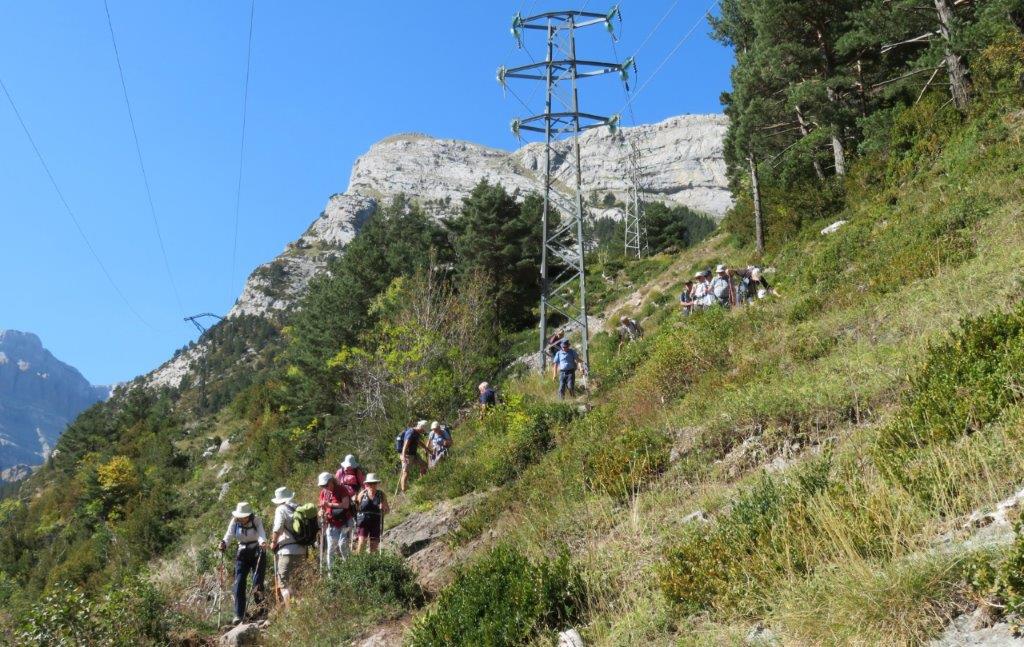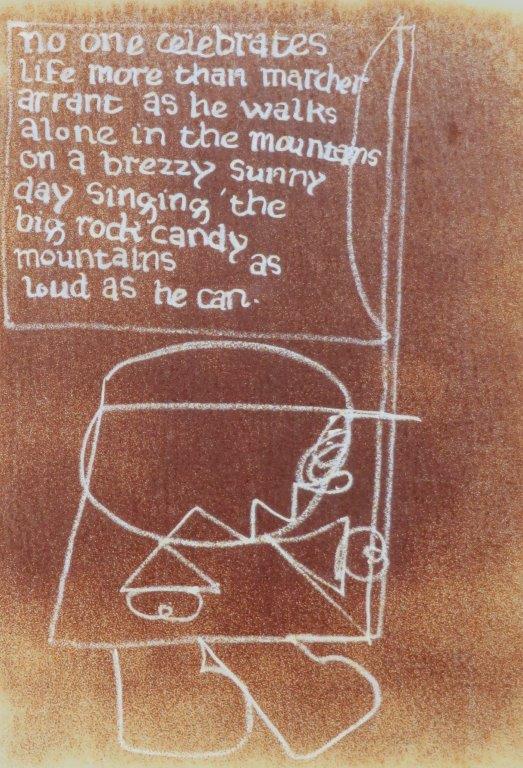 ????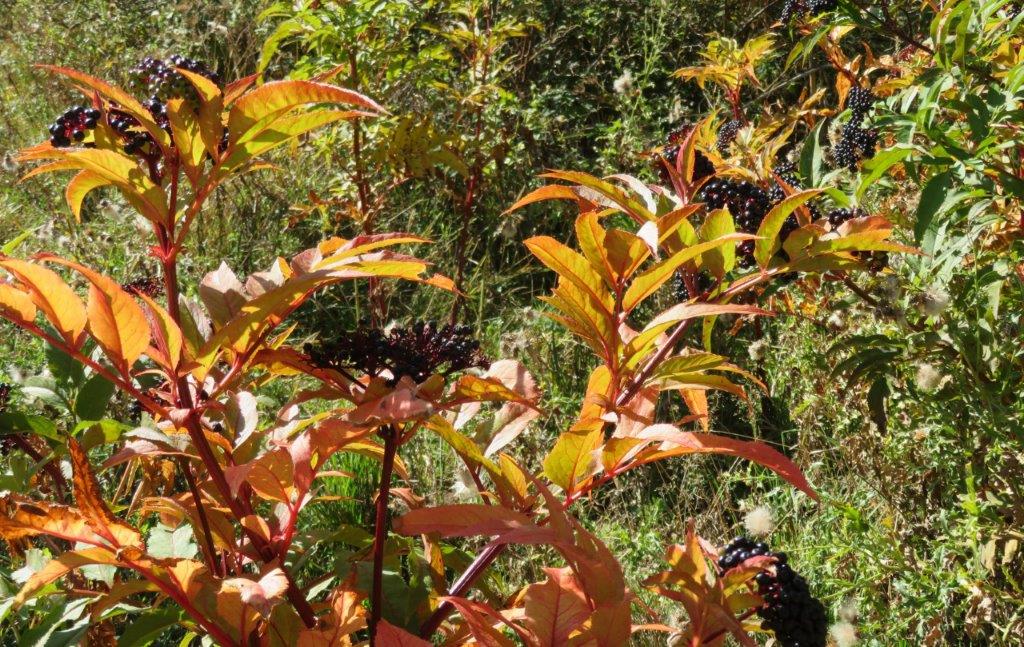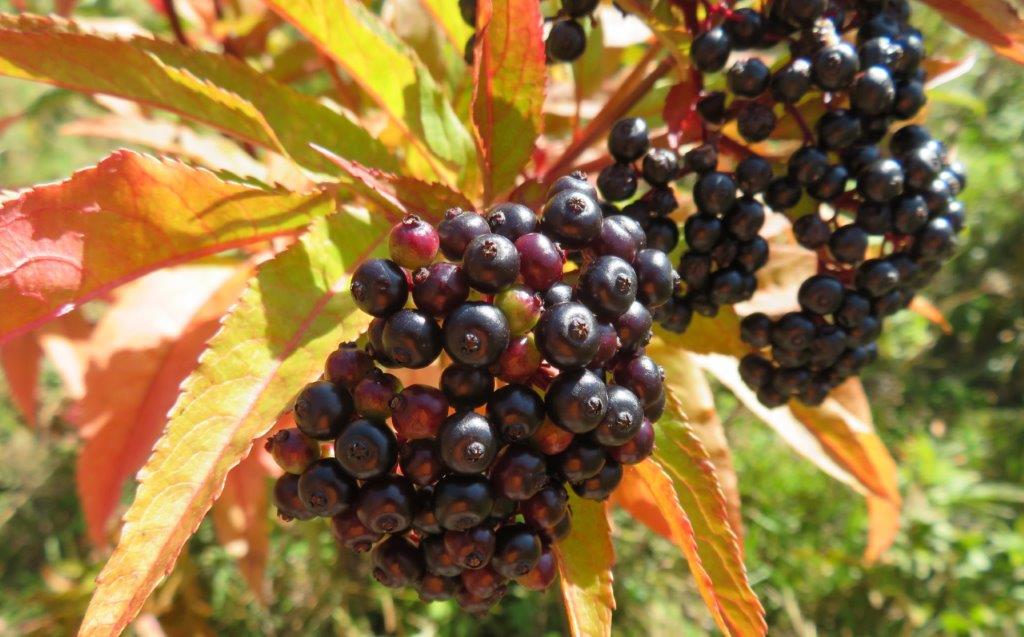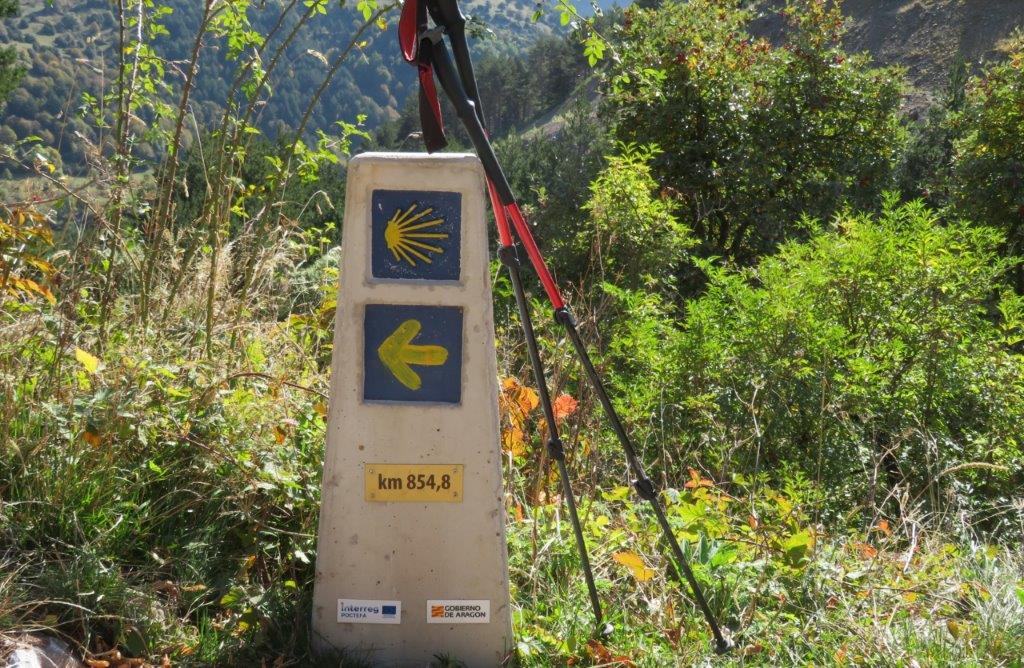 Marker post for the Pilgrims Way. There are several different Pilgrims Way routes in Spain mostly leading to Santiago de Compestela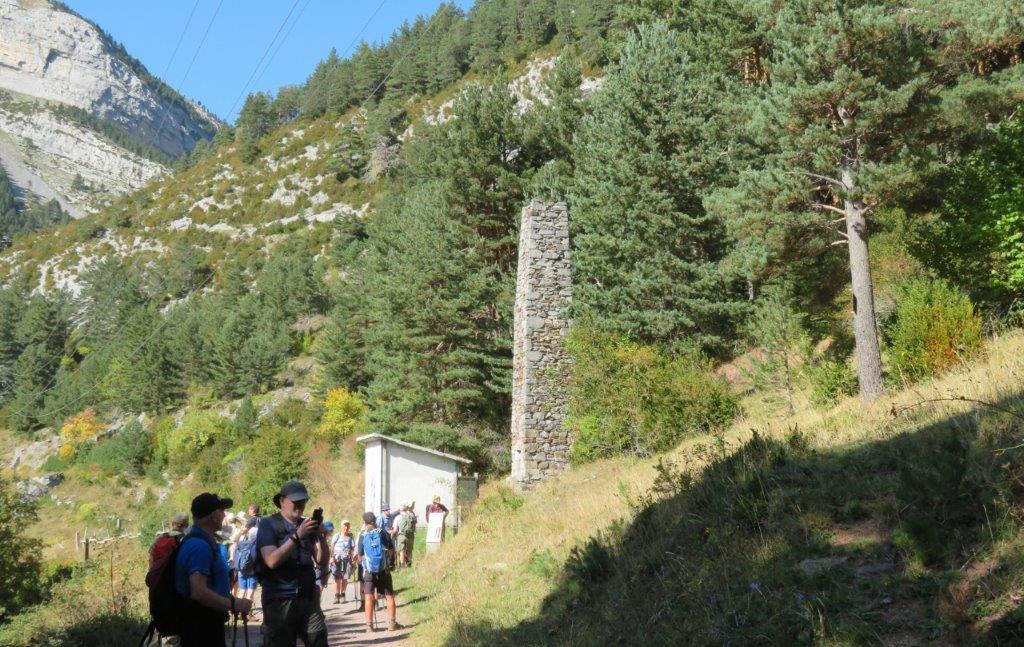 Chimney used when smelting lead and other minerals?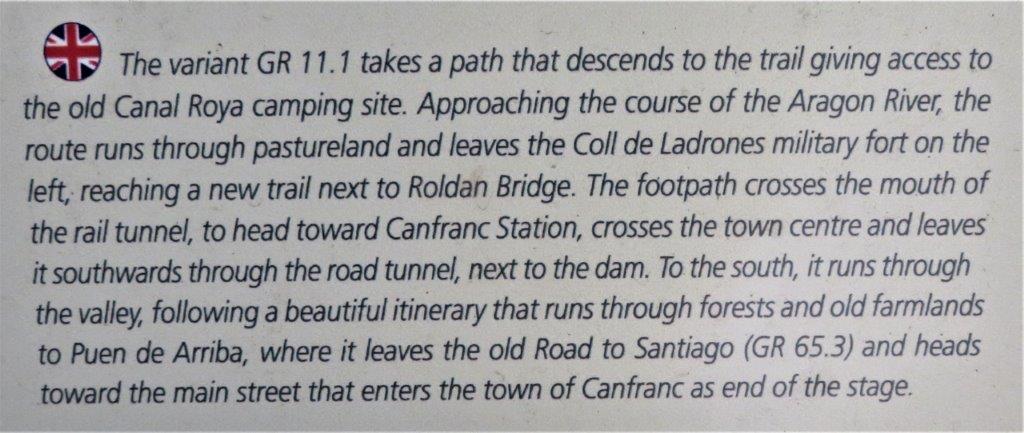 Seems like the route we took?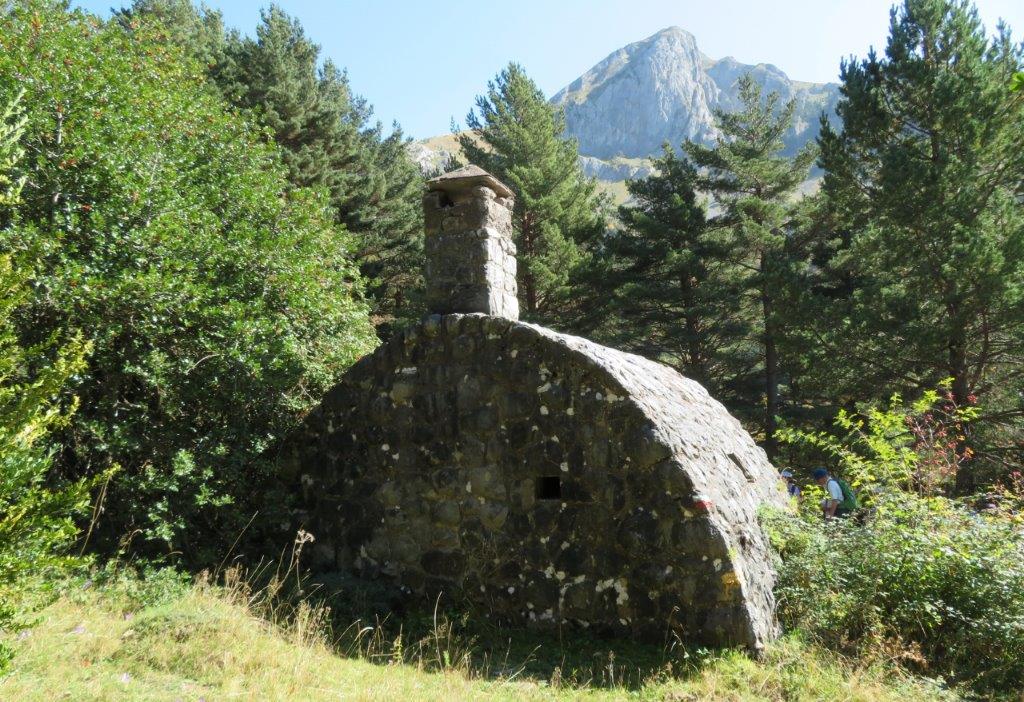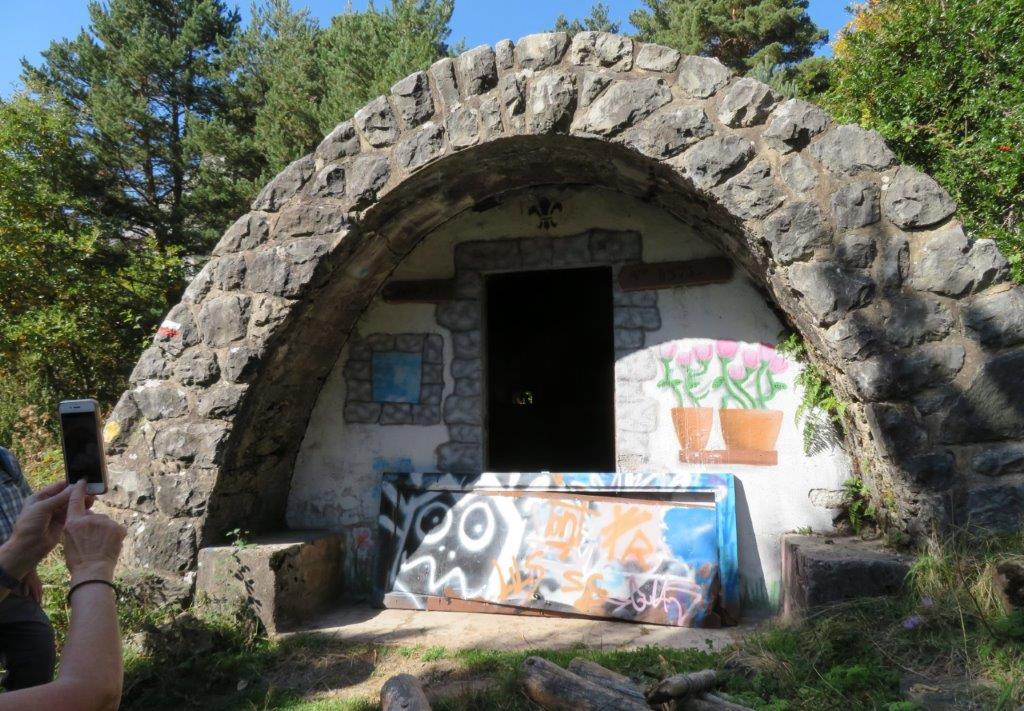 a bunker apparently used by Guides (the youth movement)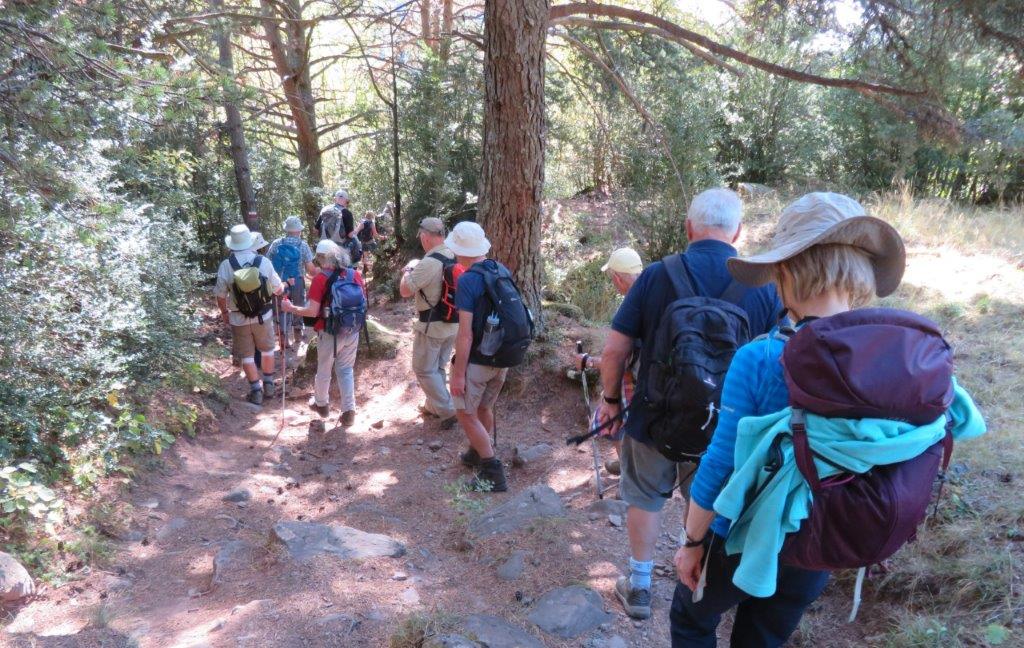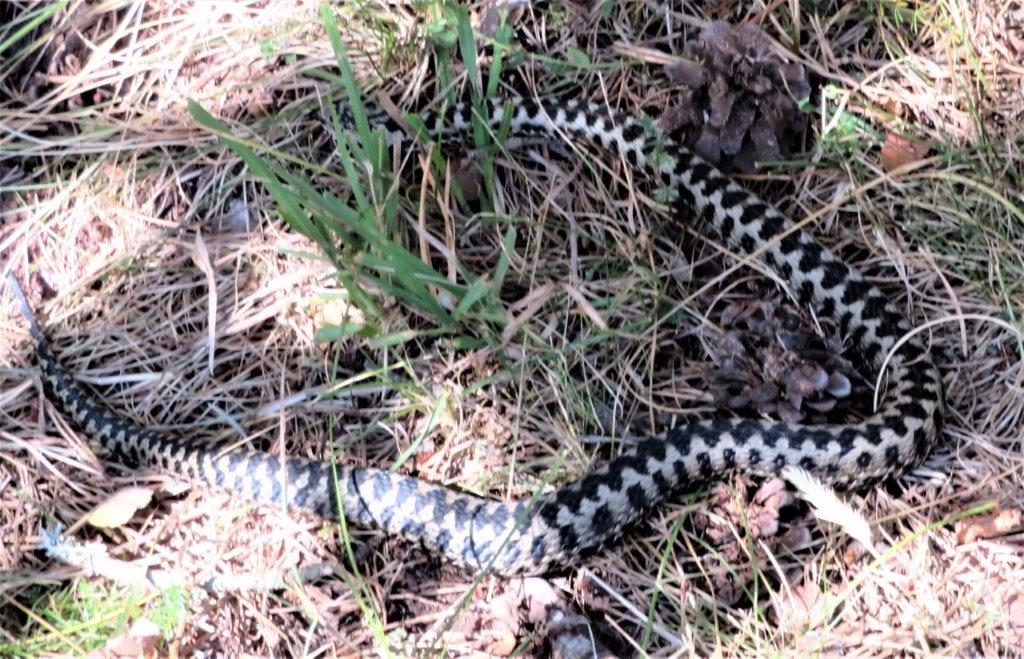 a snake disturbed by our break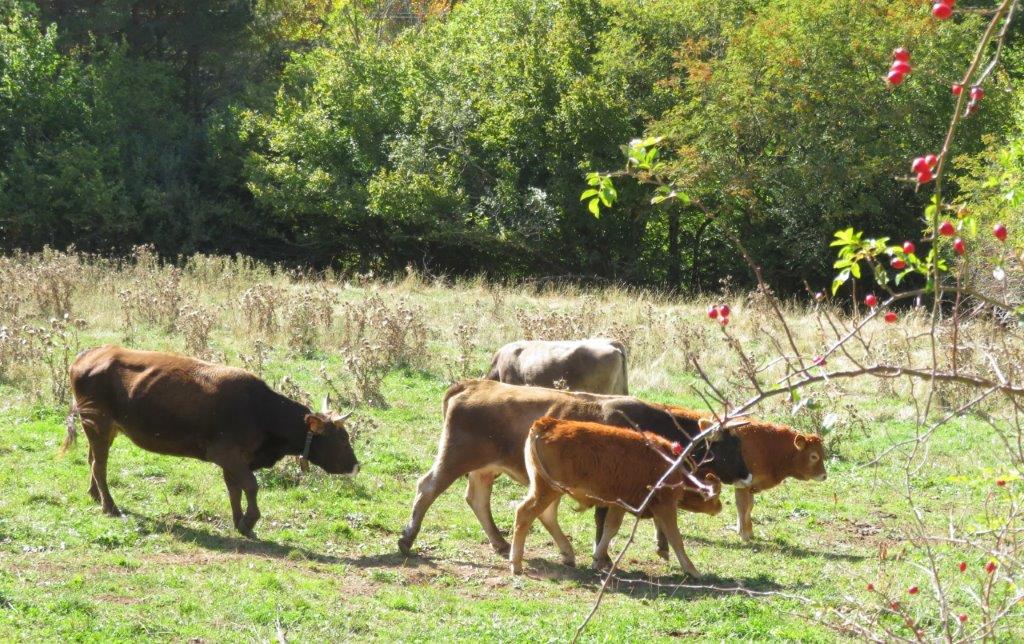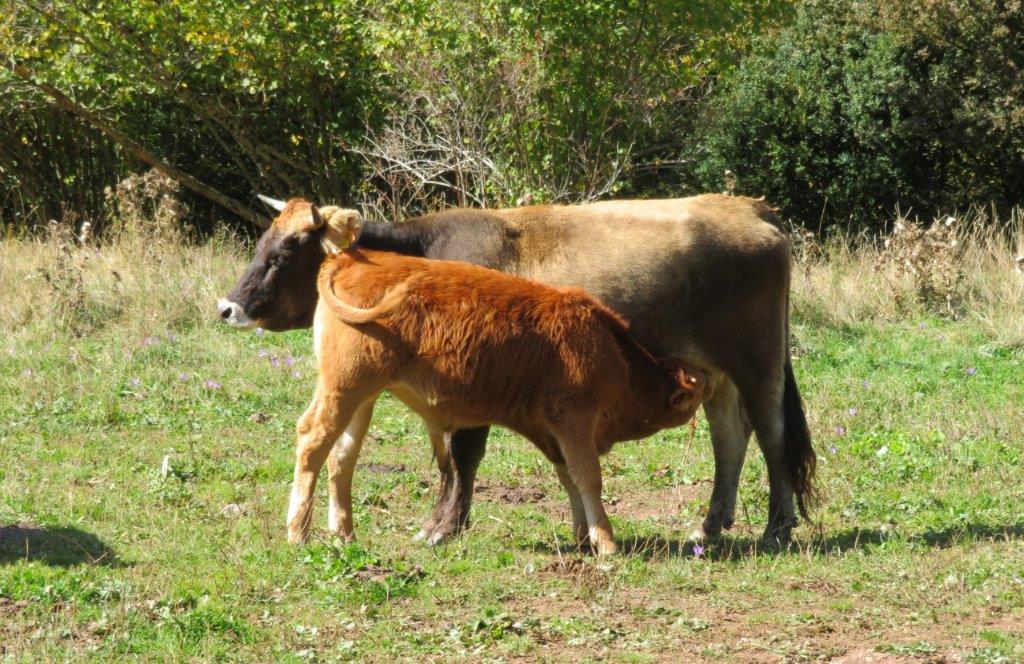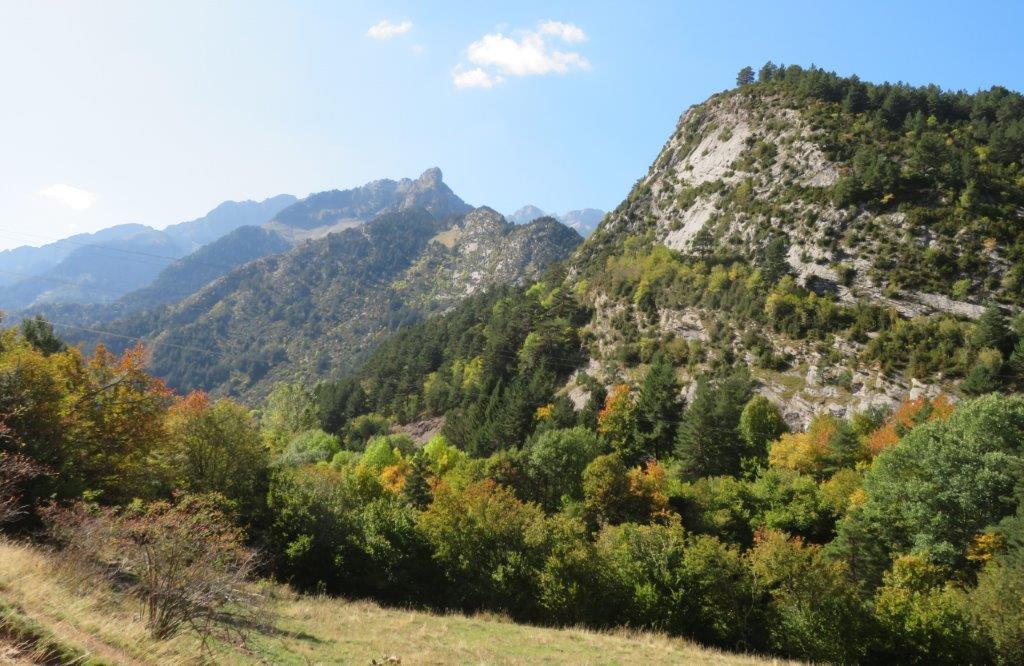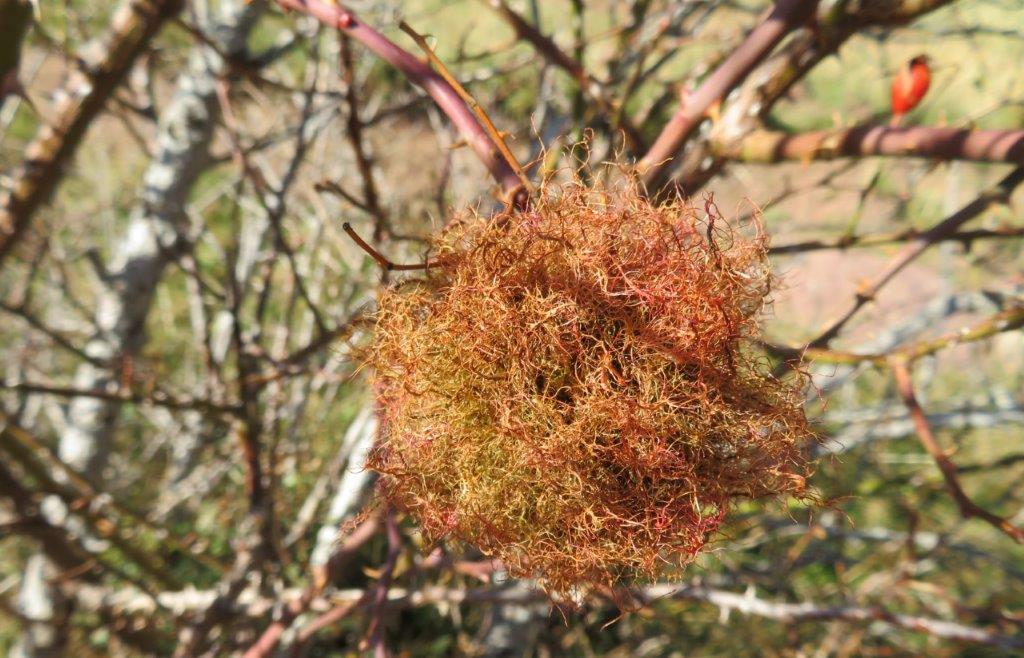 a parasitic growth on a rosehip bush?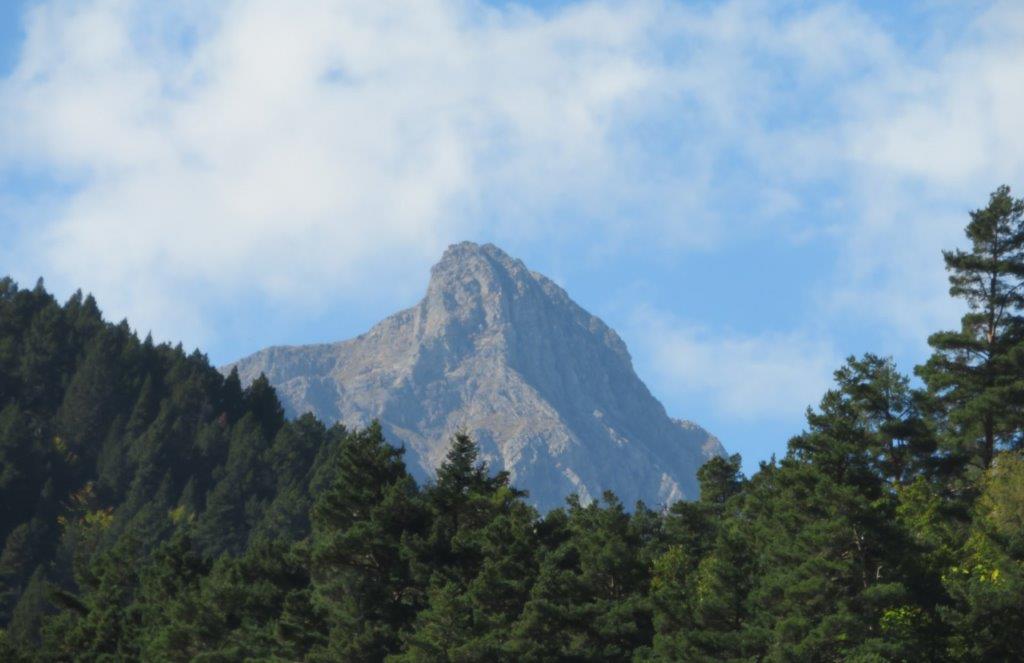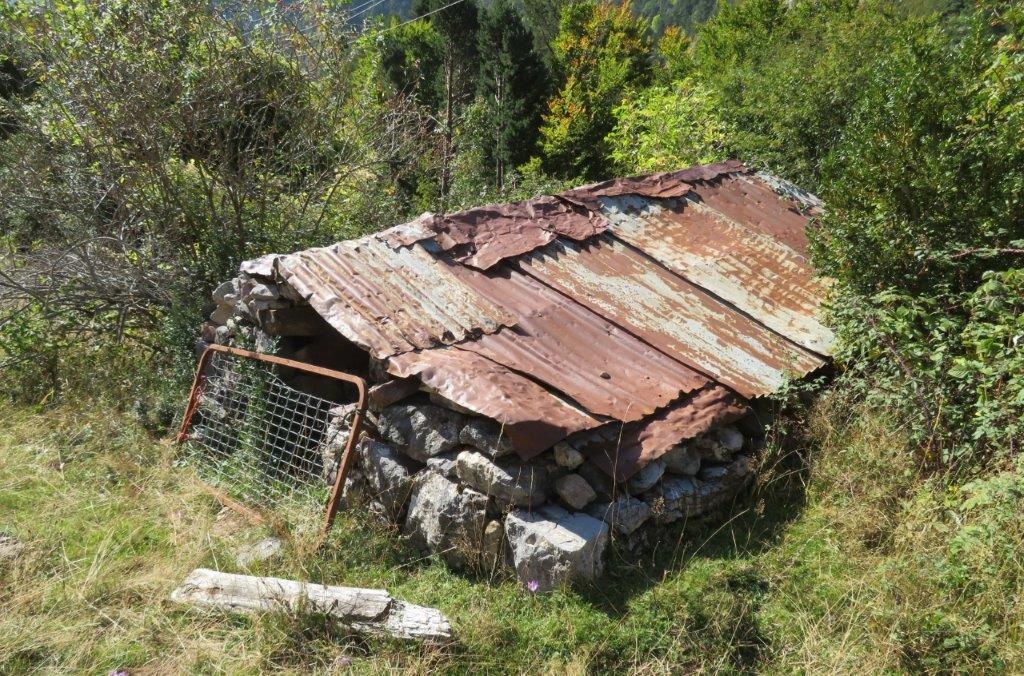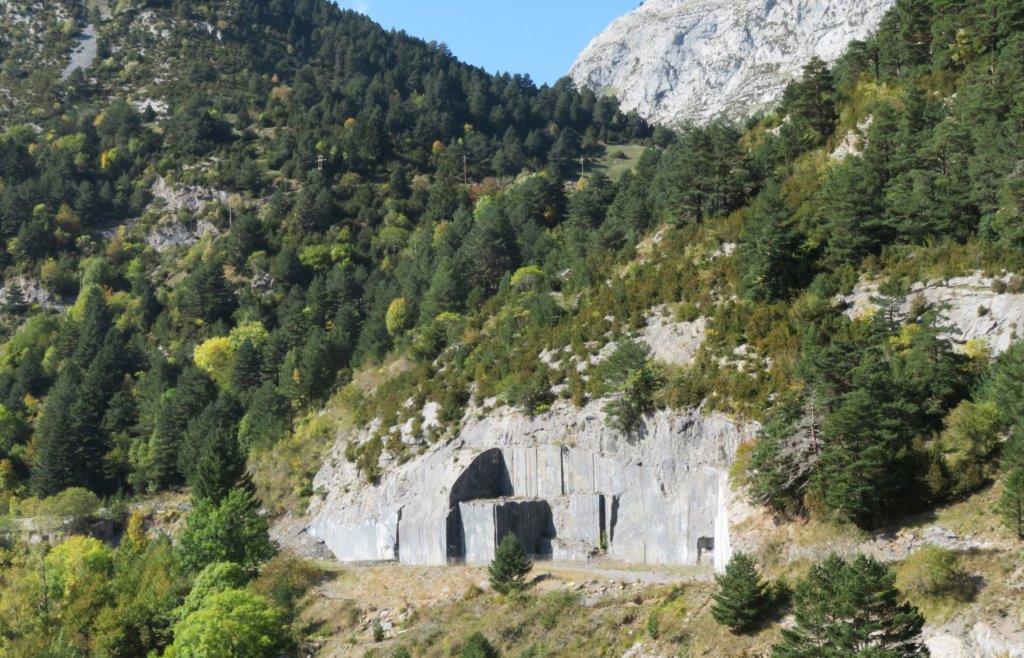 a quarry for large flat marble slabs? or something else?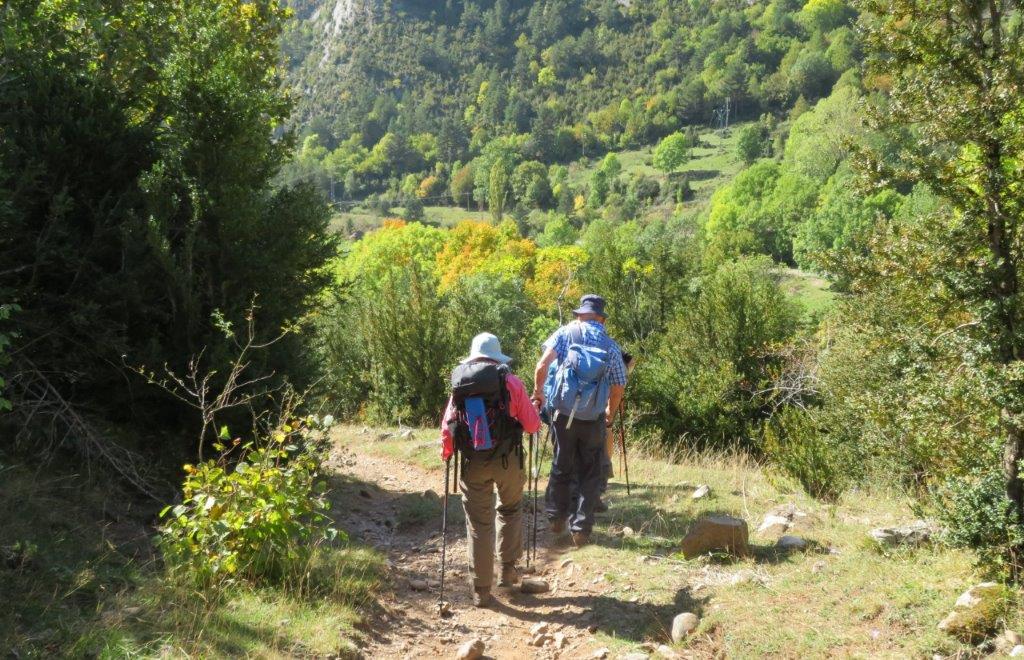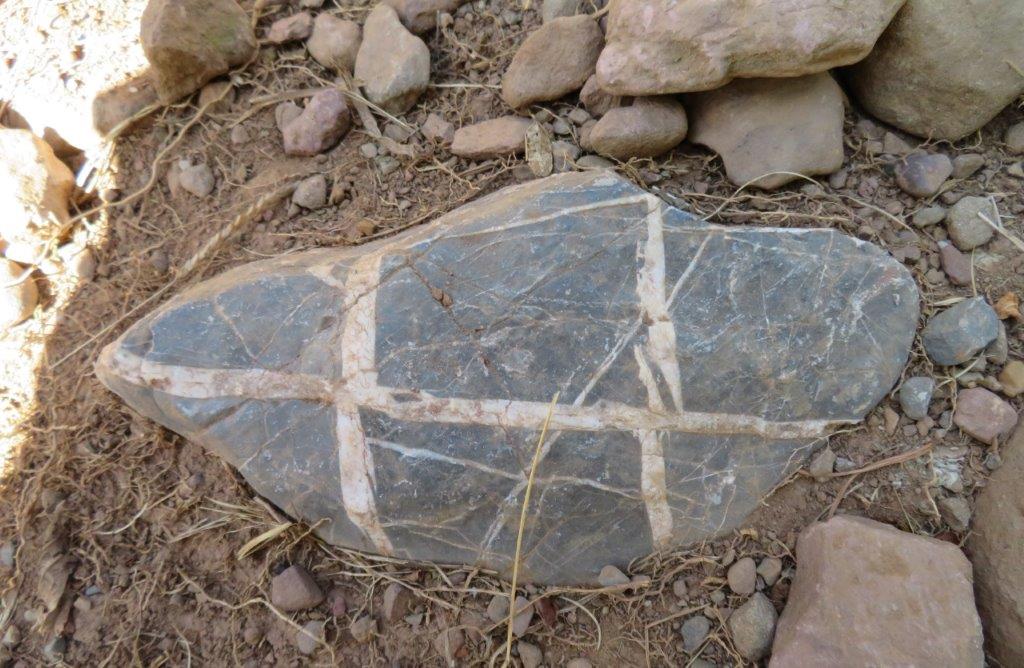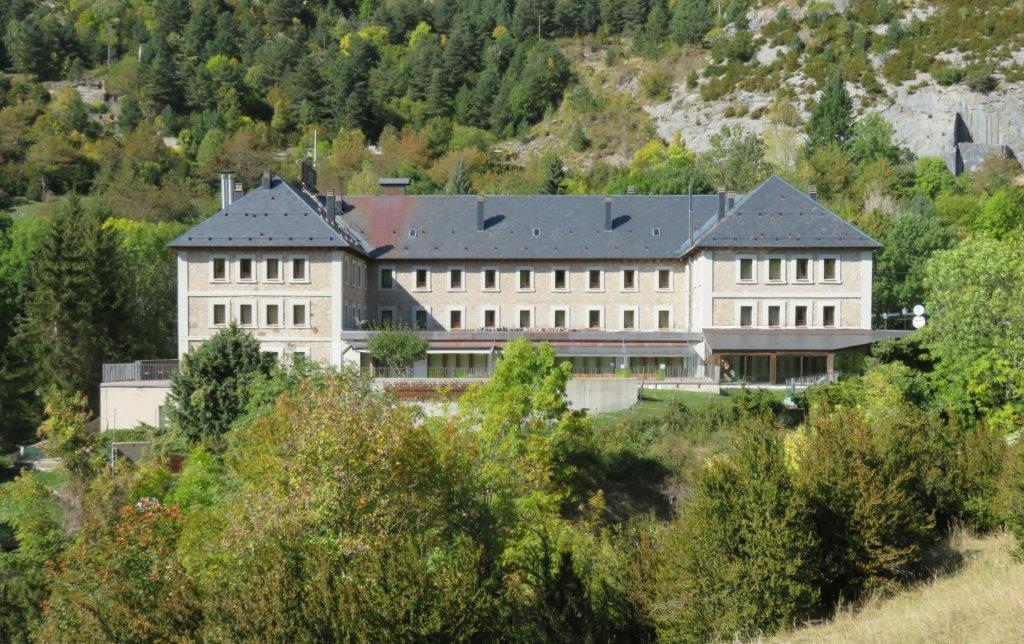 Hotel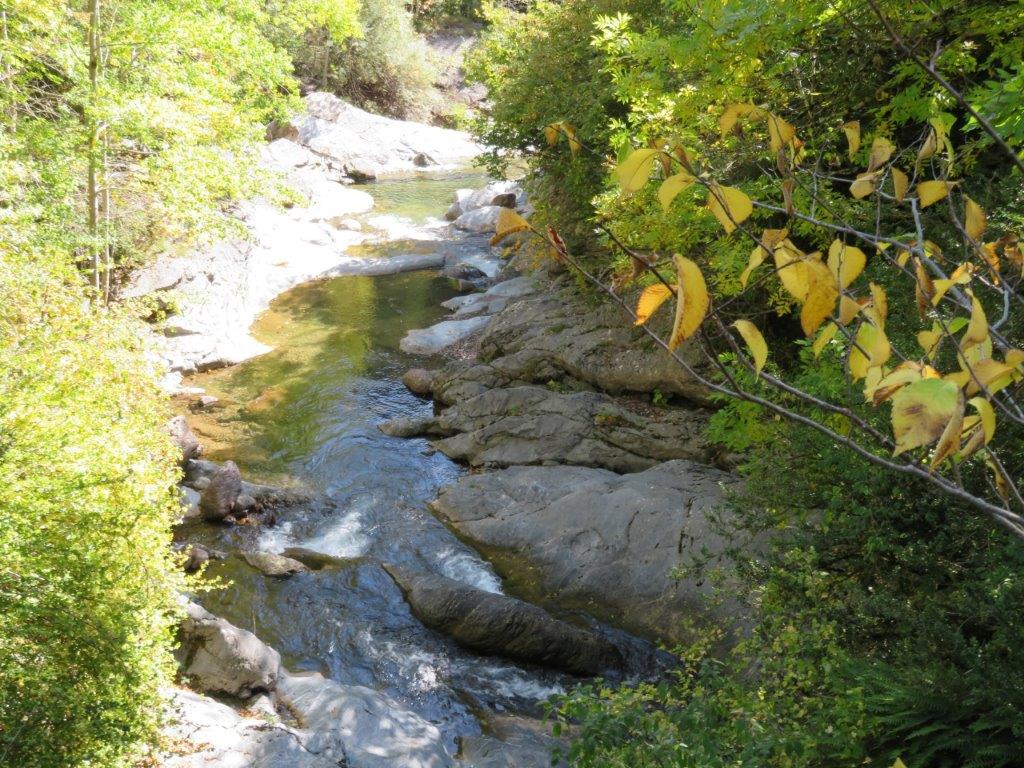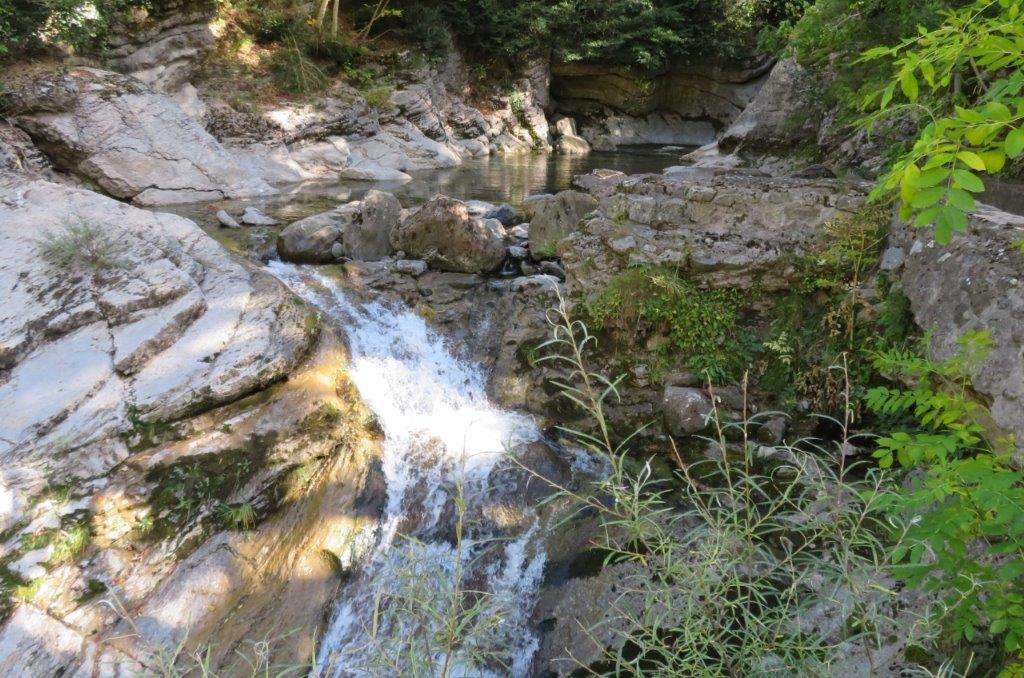 Low dam wall broken down - water draw off channel to right.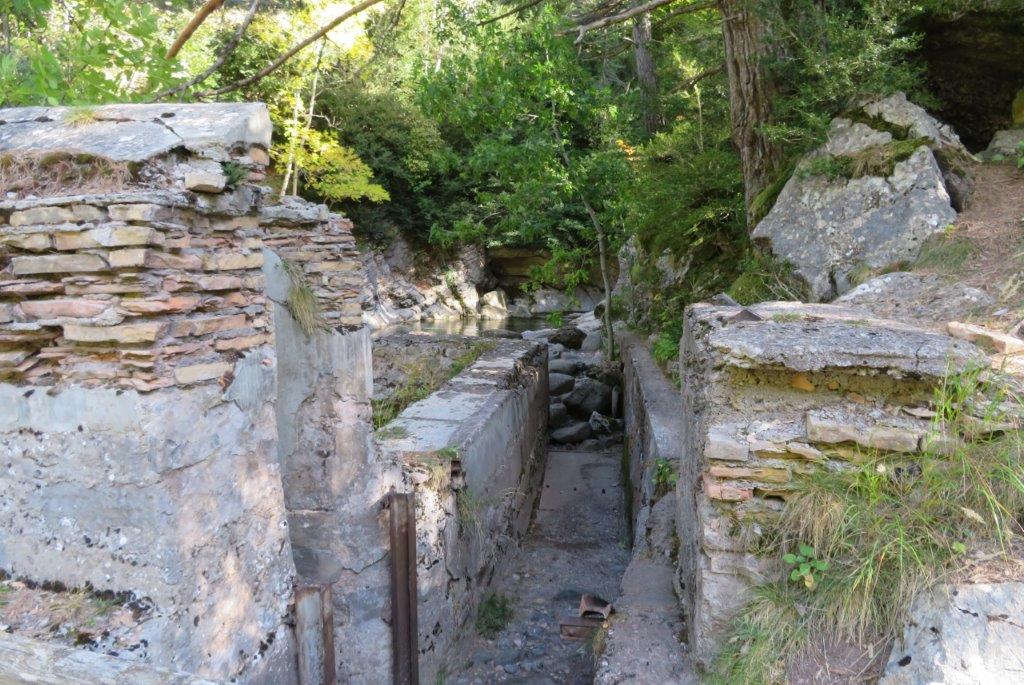 water channel possibly once led to water wheel?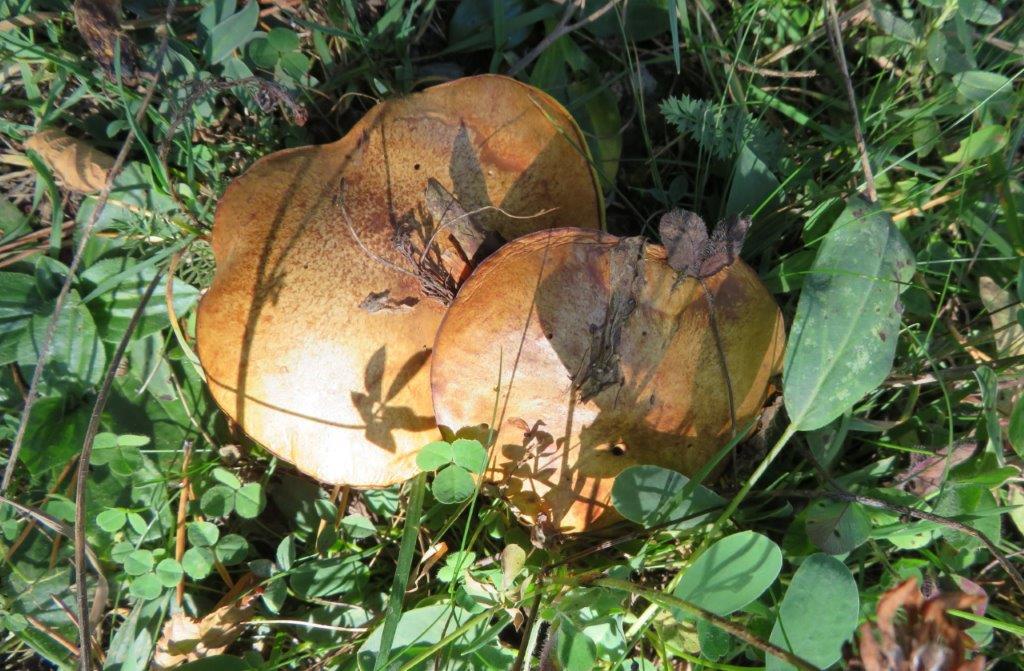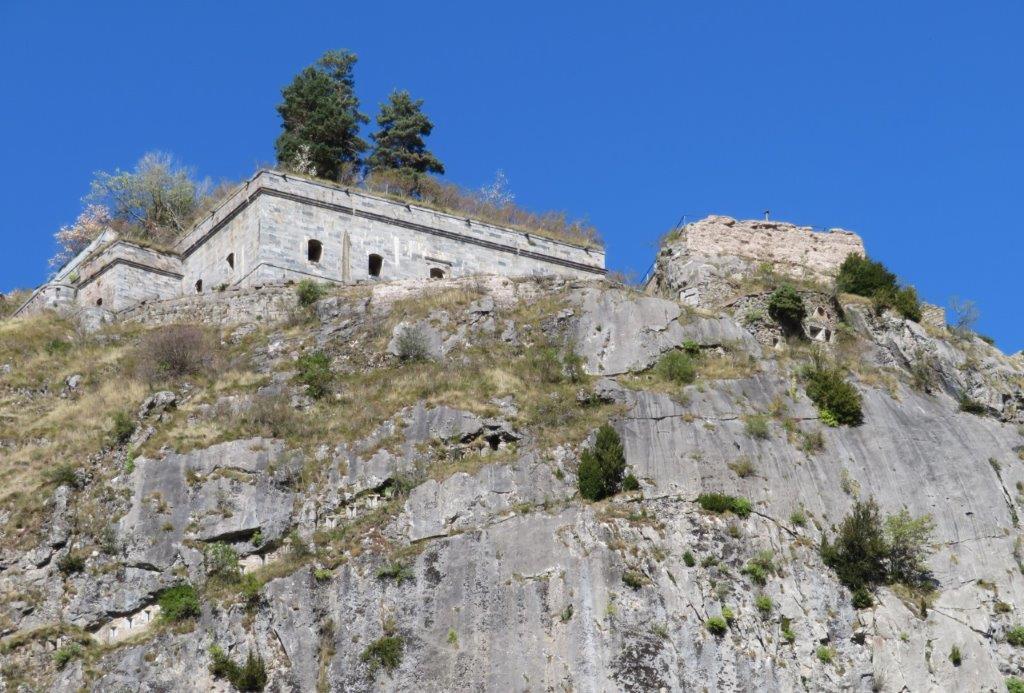 a glimpse of The Coll De Ladrone Military Fort (Thieves Pass Fort). Note gun slots built into crevasse below fort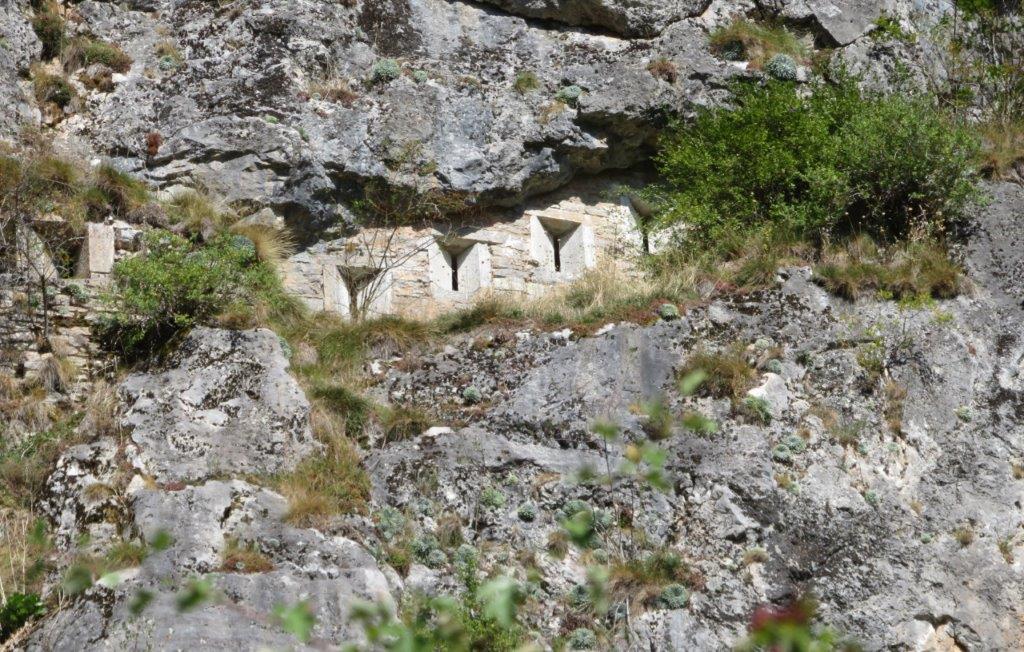 zoomed in close up of gun slots below fort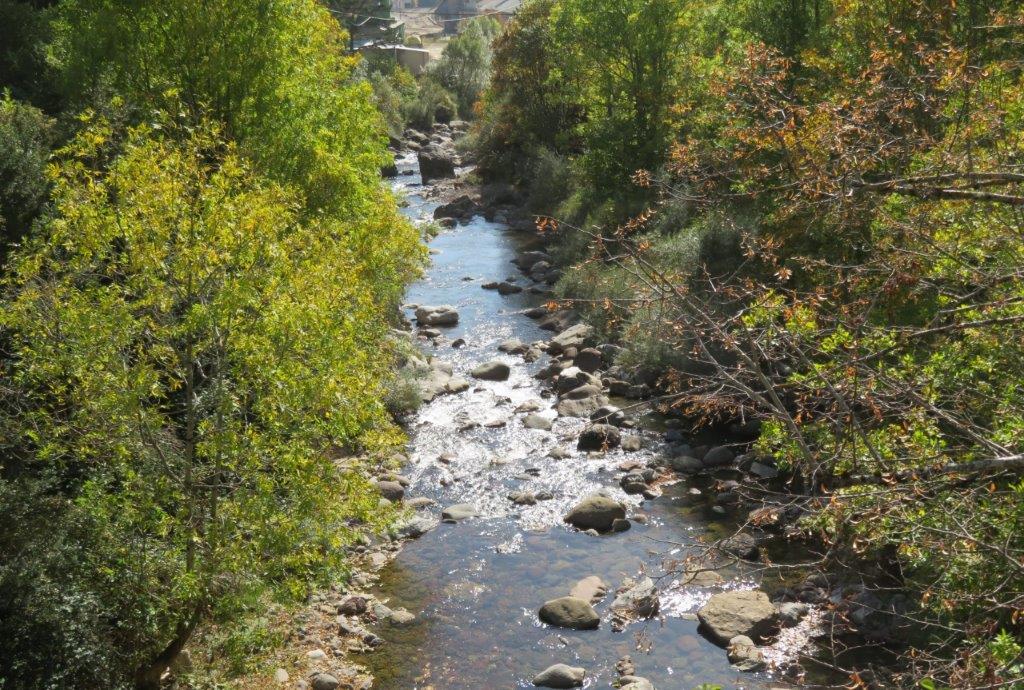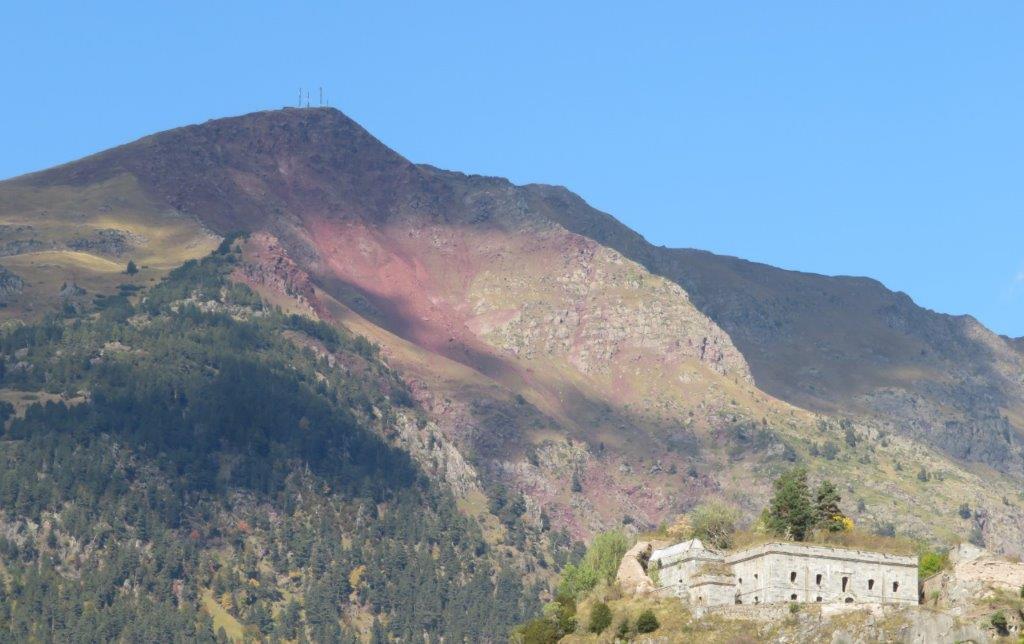 red capping rock - similar rock to 'cementing' material in conglomerate stones seen earlier?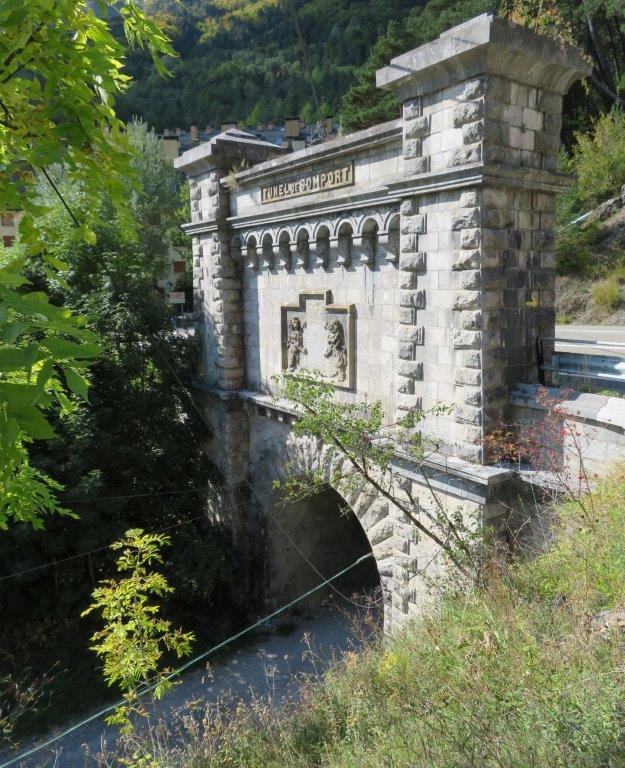 Tunnel De Somport - a rail tunnel not presently used for trains - no track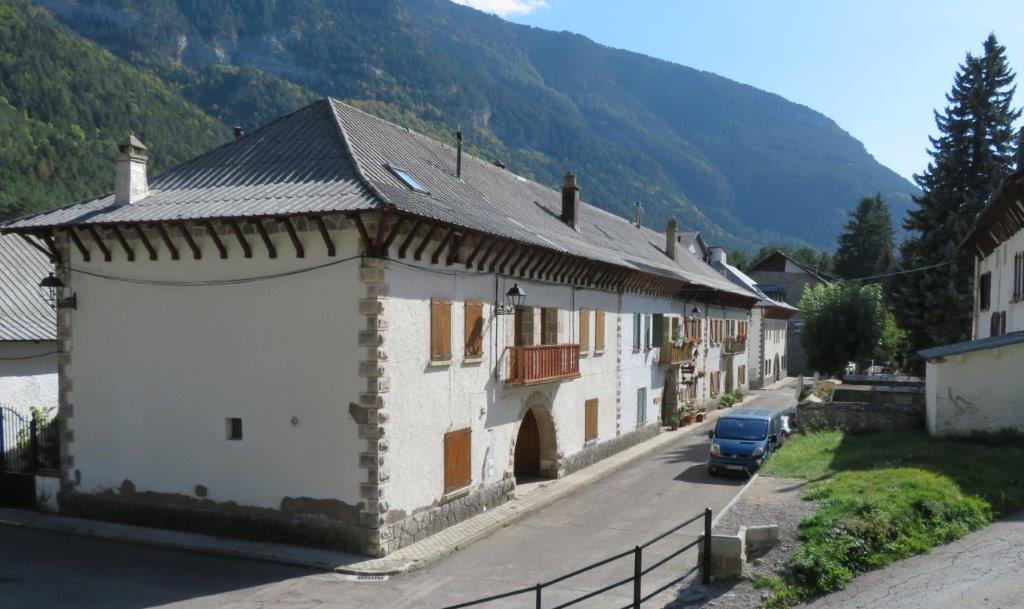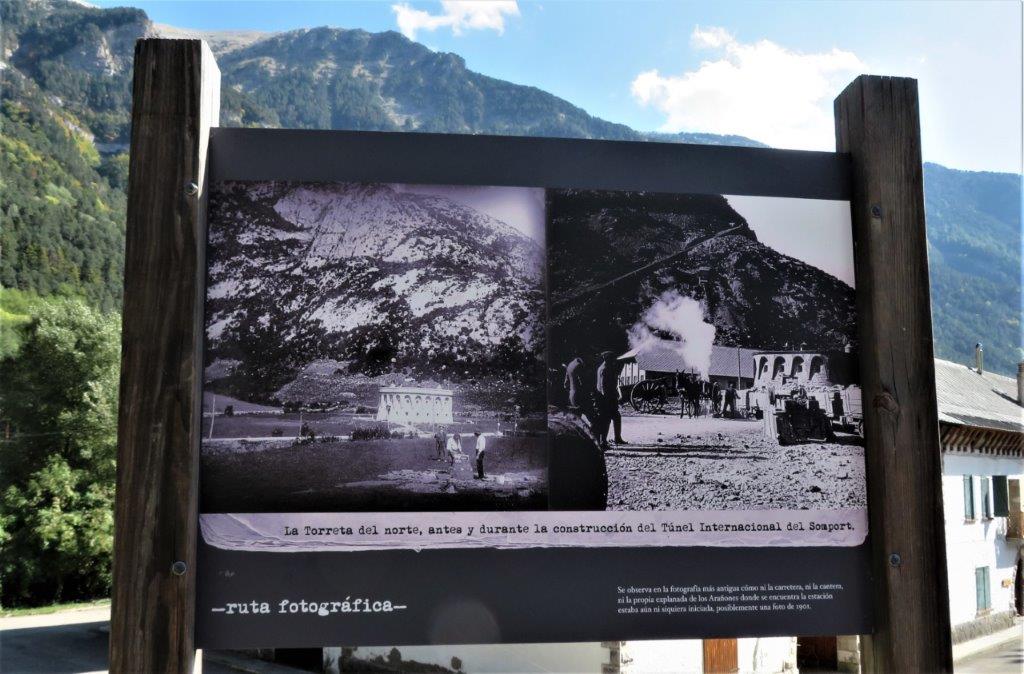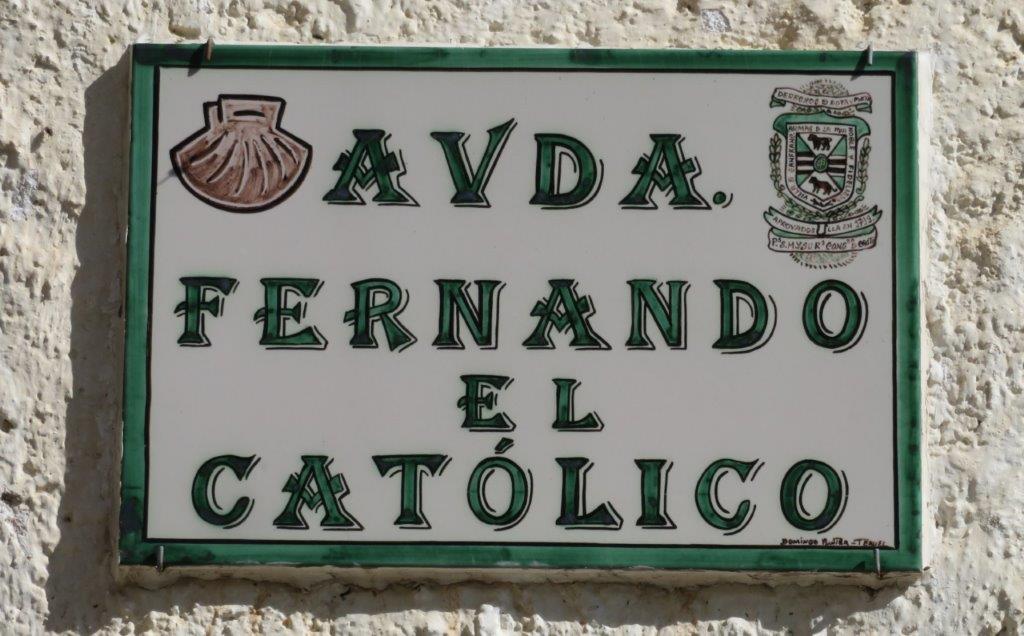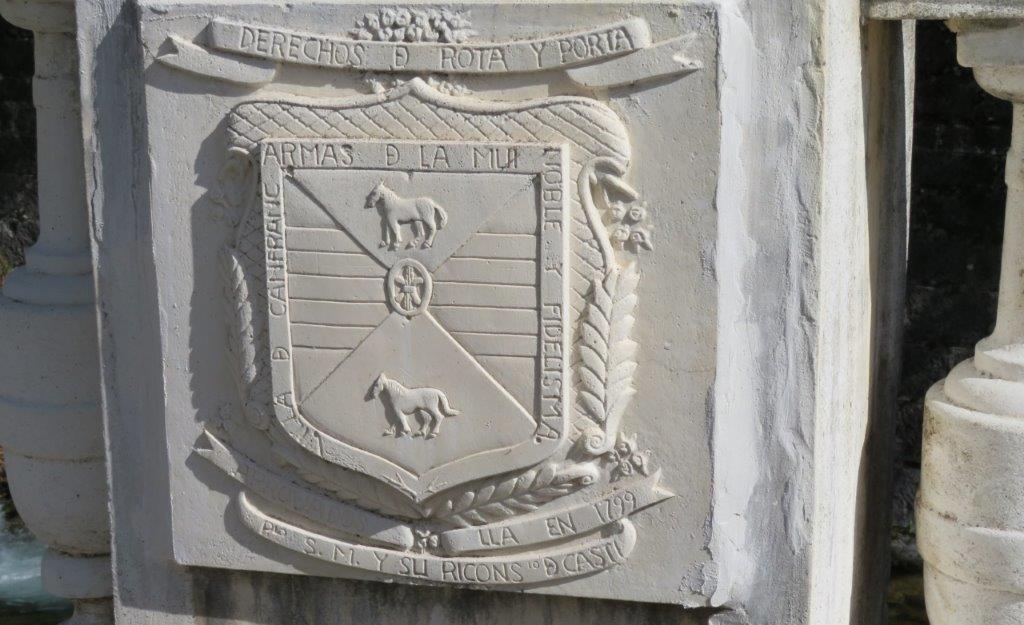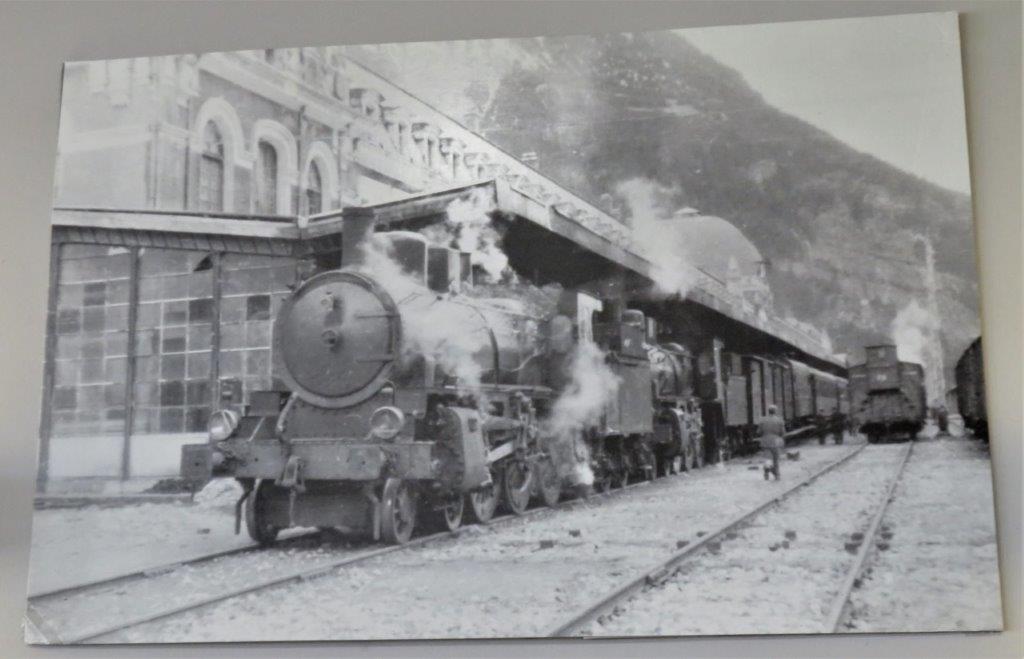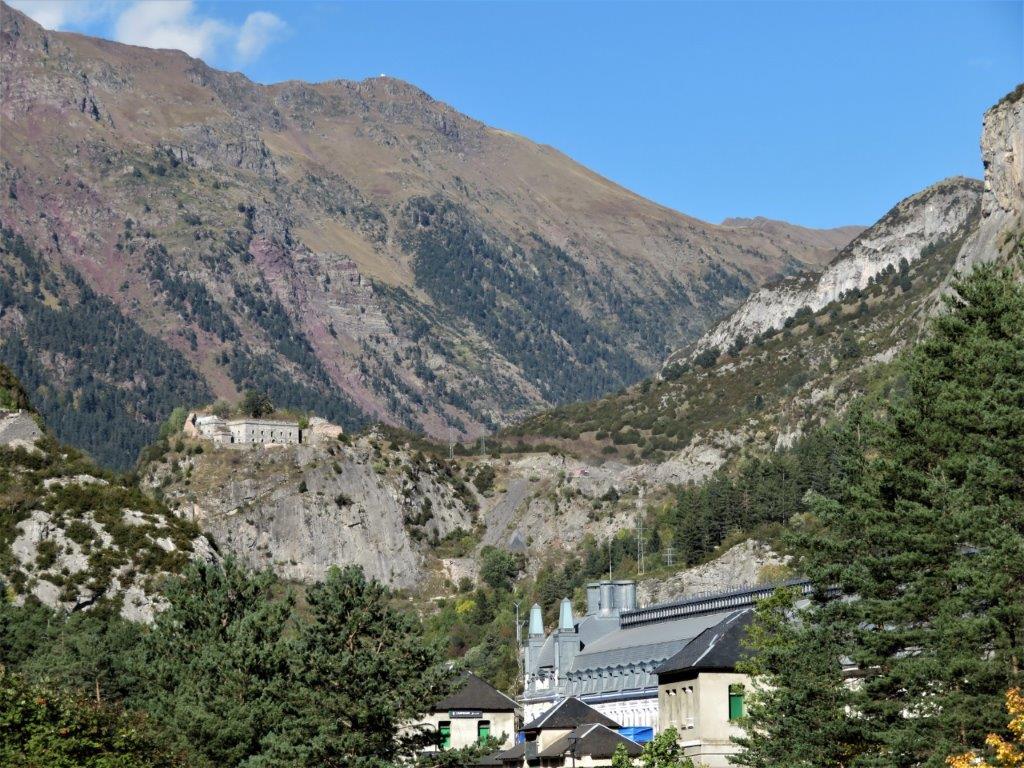 Coll De Ladrone Military Fort to left seen from Canfranc - railway station to right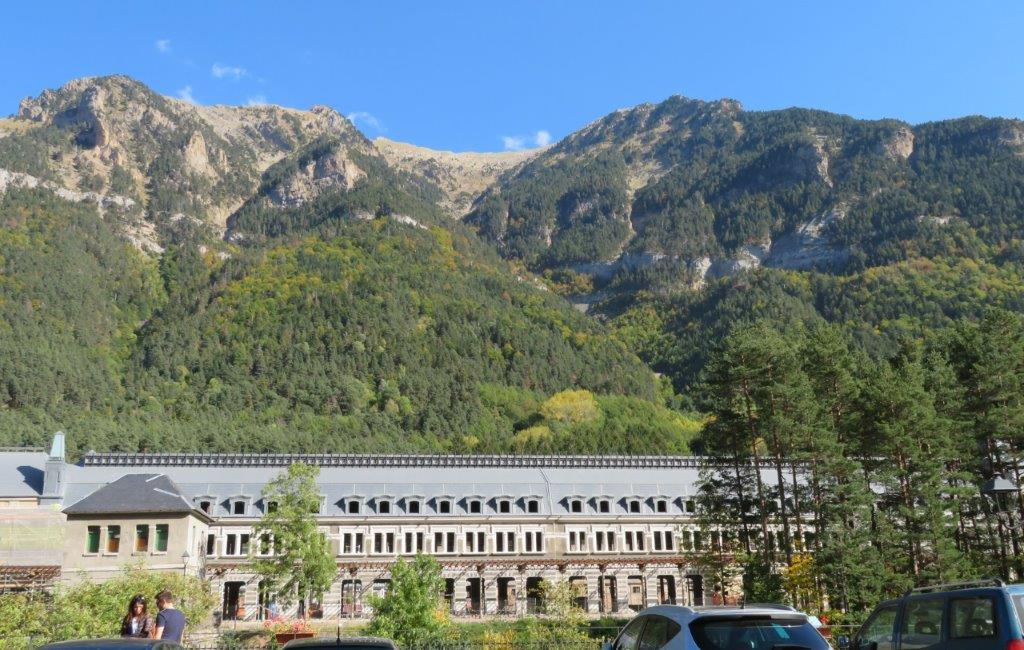 ESTACION INTERNACIONAL DE FERROCARRIL DE CANFRANC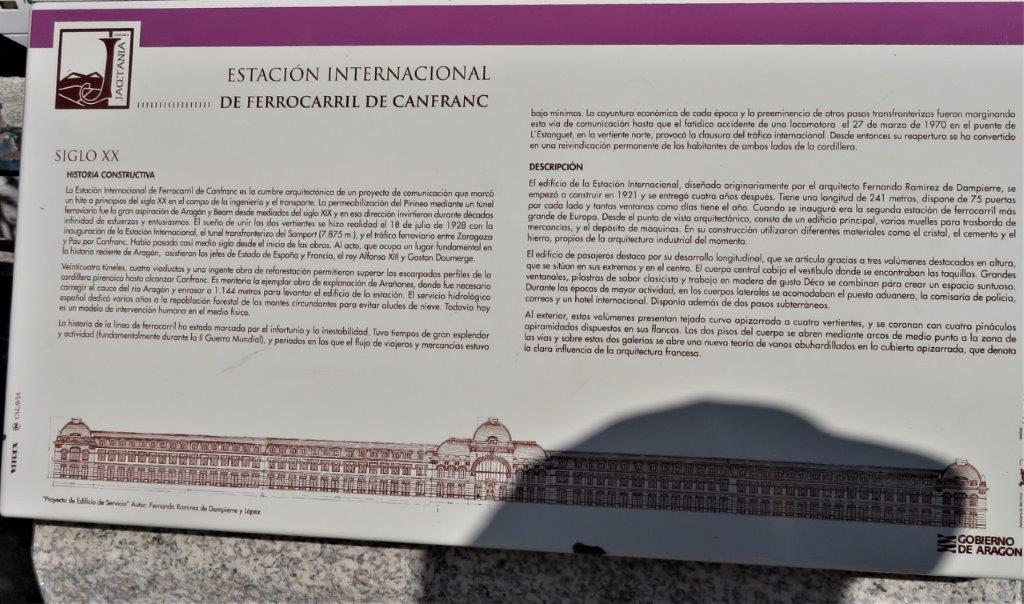 Notes on railway - mainly extracted from Wikipedia
- Somport railway tunnel was constructed between 1912 to 1915 - it is presently not used between France And Spain* - no track through tunnel. Local train traffic on Spanish side only.
- the station construction started in 1923 and was opened in 1928 - platforms are over 200m long. Buildings are presently being refurbished - but for what use is not known
- originally rail gauge sizes were different on the French and Spanish sides and through traffic was not possible - trans-shipment of freight was initially necessary at the station (not clear when uniform width track was installed)
- apparently some rail traffic continued through the Somport Tunnel in the 2nd World War
*The station's reason to exist came to an abrupt halt on 20 March 1970 when a train derailment, on the Pau-Canfranc railway line, demolished the L'Estanguet bridge on the French side of the Pyrénées Mountains. Under financial pressure from French national railway
company SNCF, the French government decided not to rebuild the bridge, and hence the cross-border line was closed.
Pyrenees and Ordesa Gorge Oct 2019 index