Pyrenees and Ordesa Gorge Oct 2019 index
2019.10.10 - Thursday - 'A' grade walk - start ski resort town Panticosa, ~S up ski slopes on winding track, ~E to Refuge Cabaria de Sabocos near lake Sabocos, ridge Sabacos, track ~ NW along Rio Ripera, footpath to Panticosa - leader Robert Jackson (ascent about 3000ft distance 11/12miles)

How it looks in the Ski season?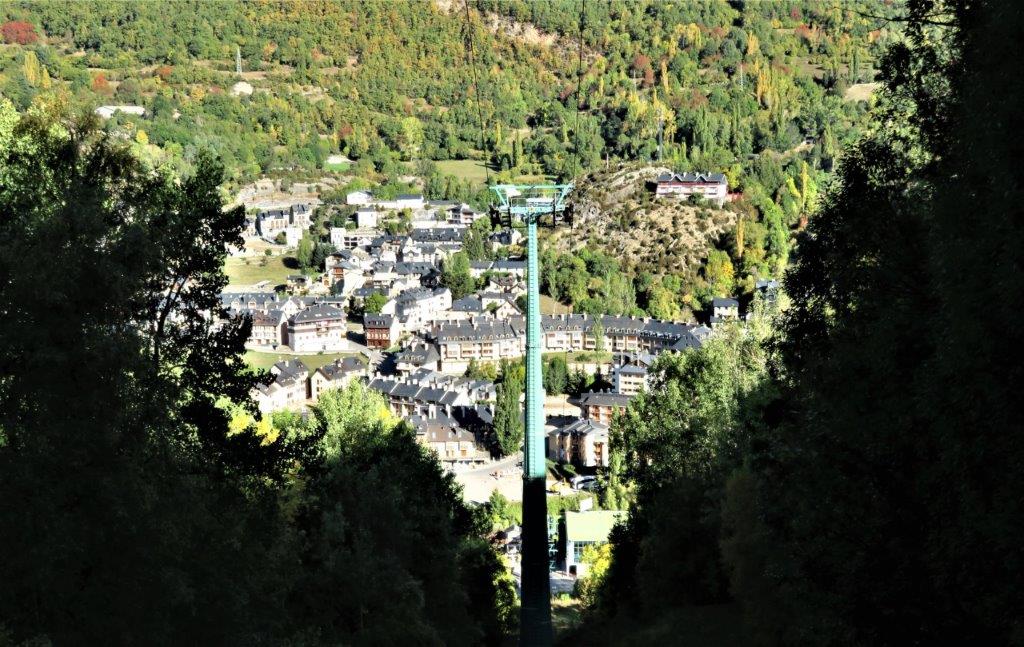 looking back at Panticosa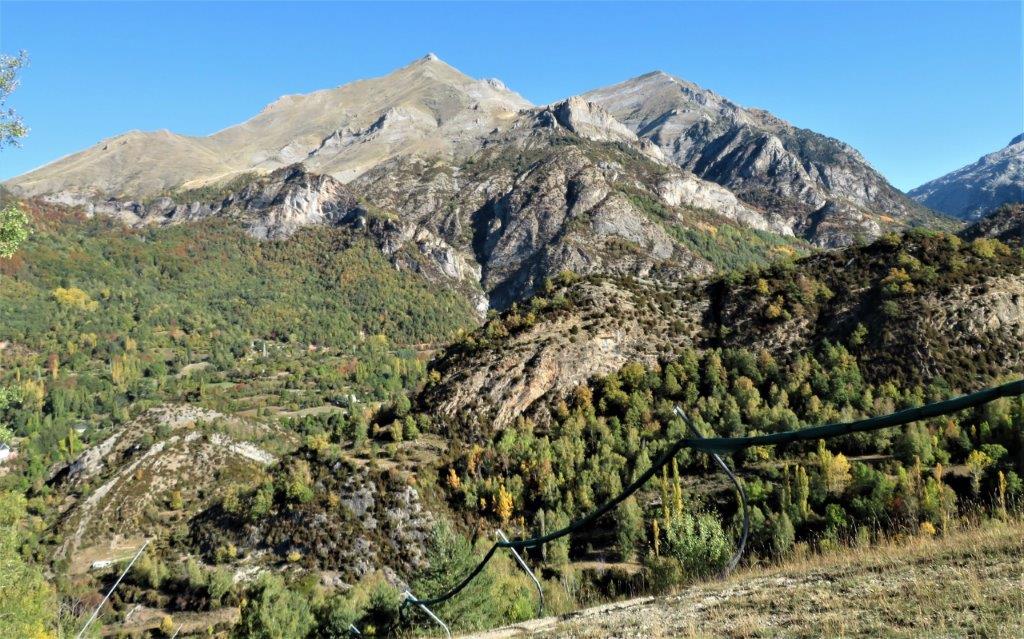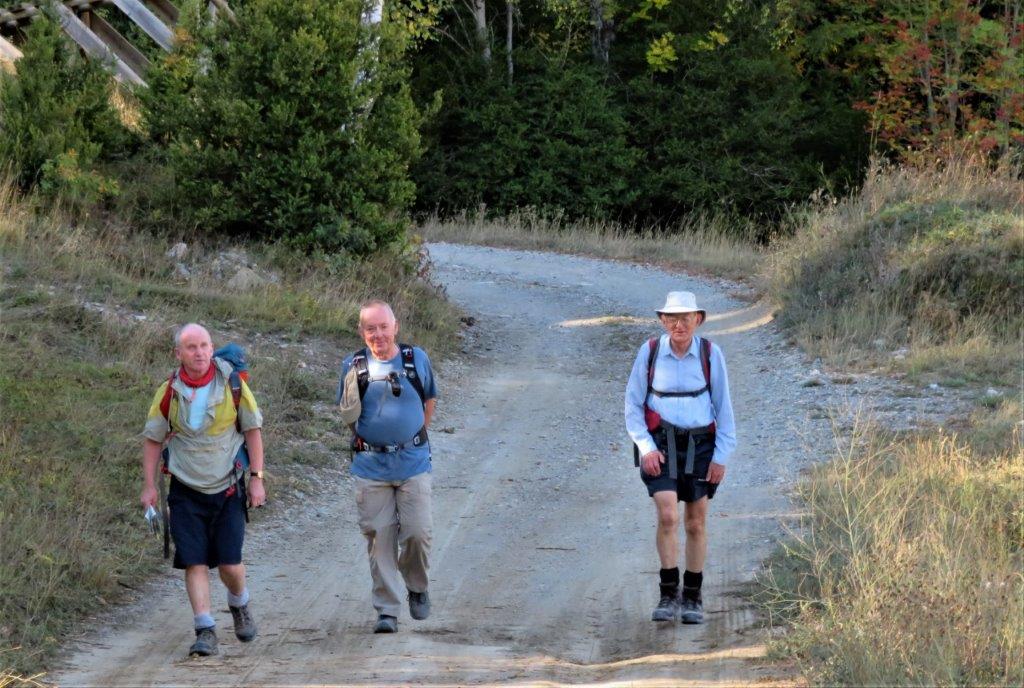 up the road track servicing the ski lifts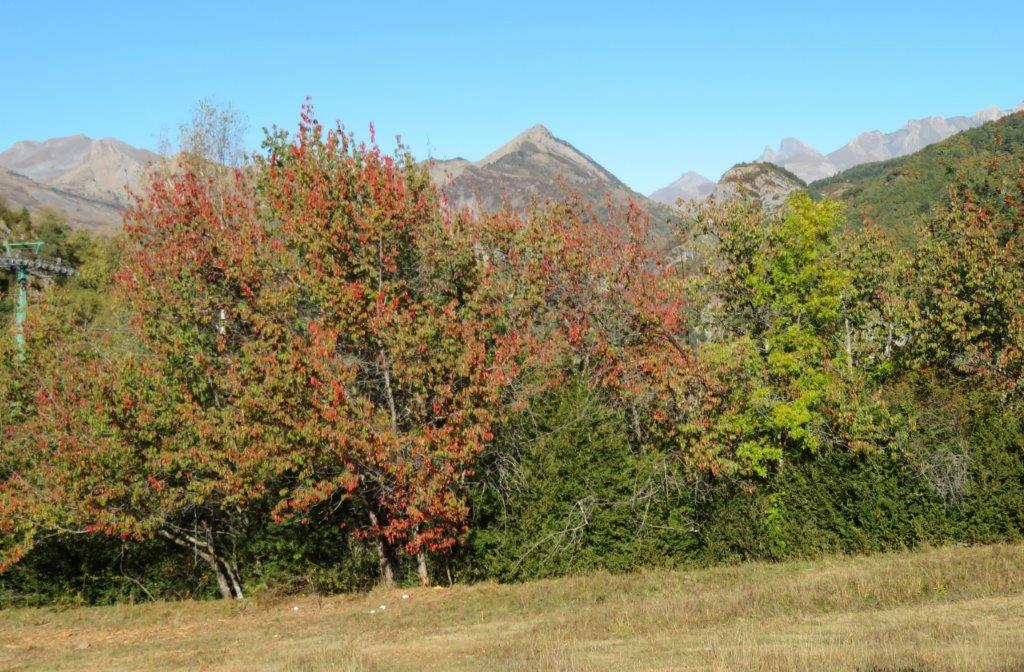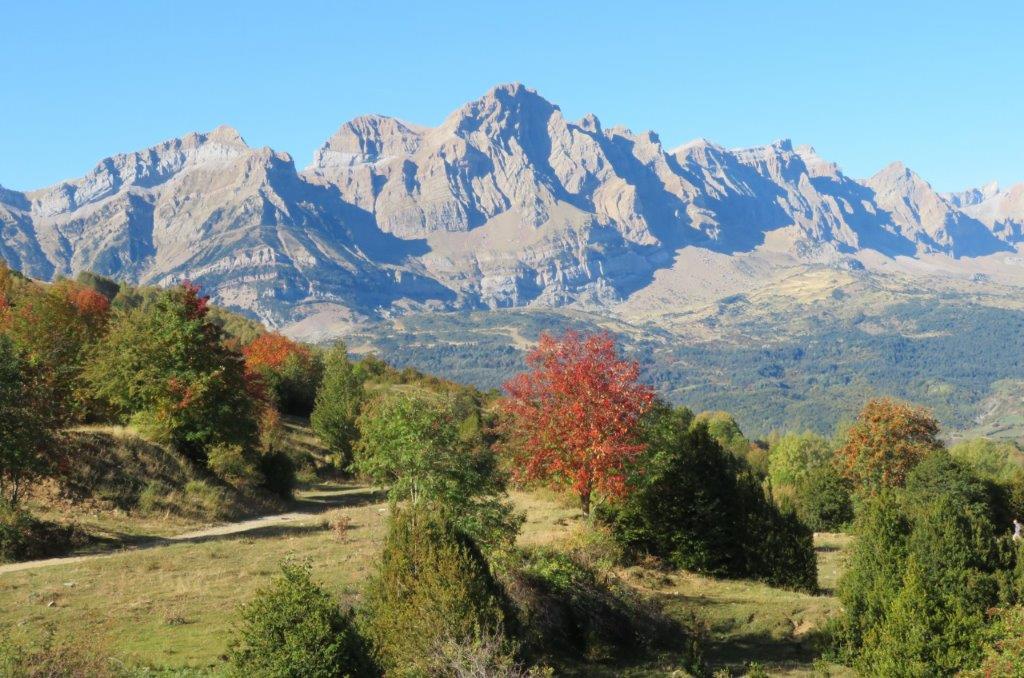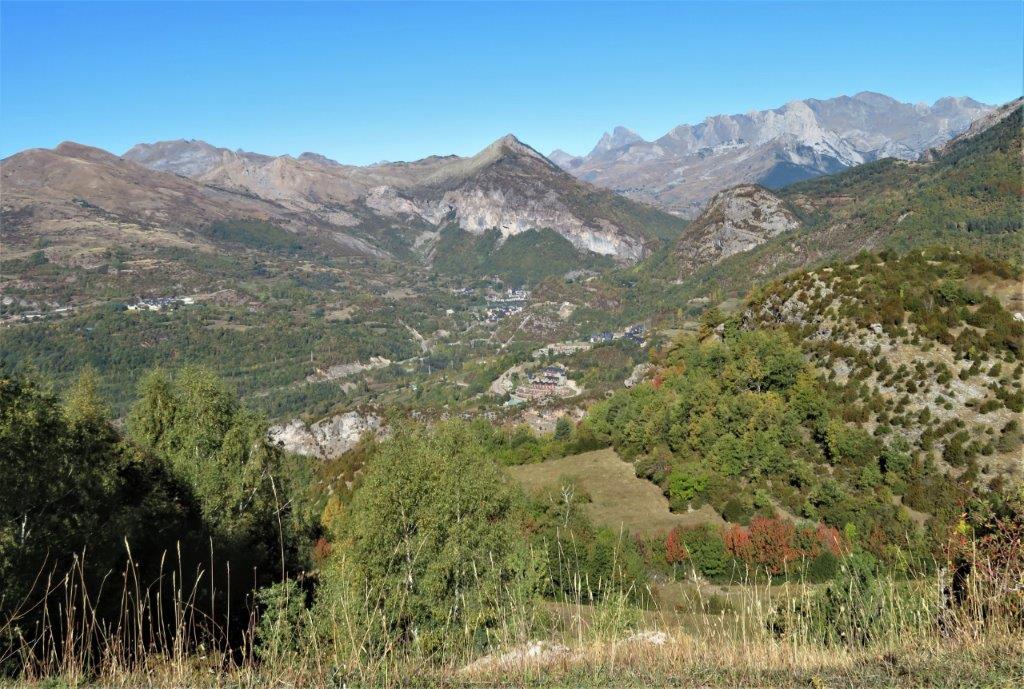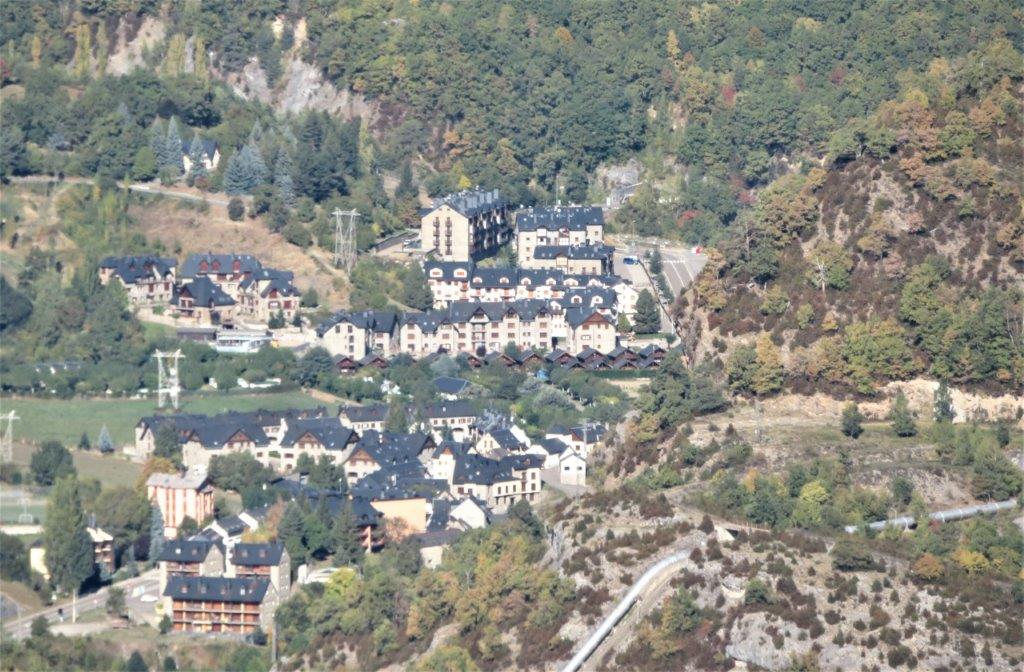 zoomed into village in previous picture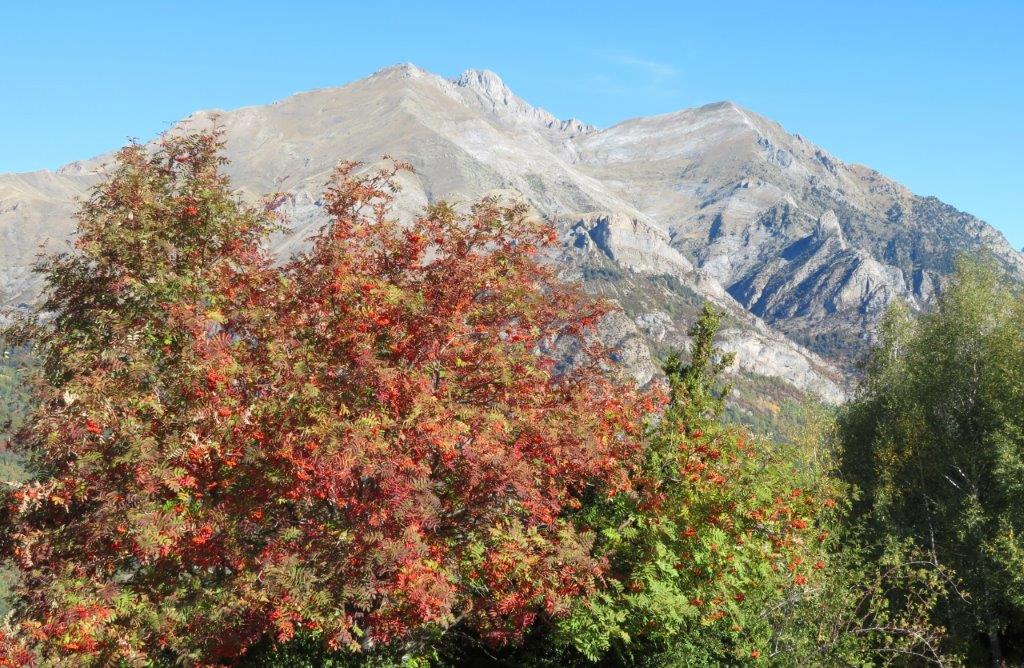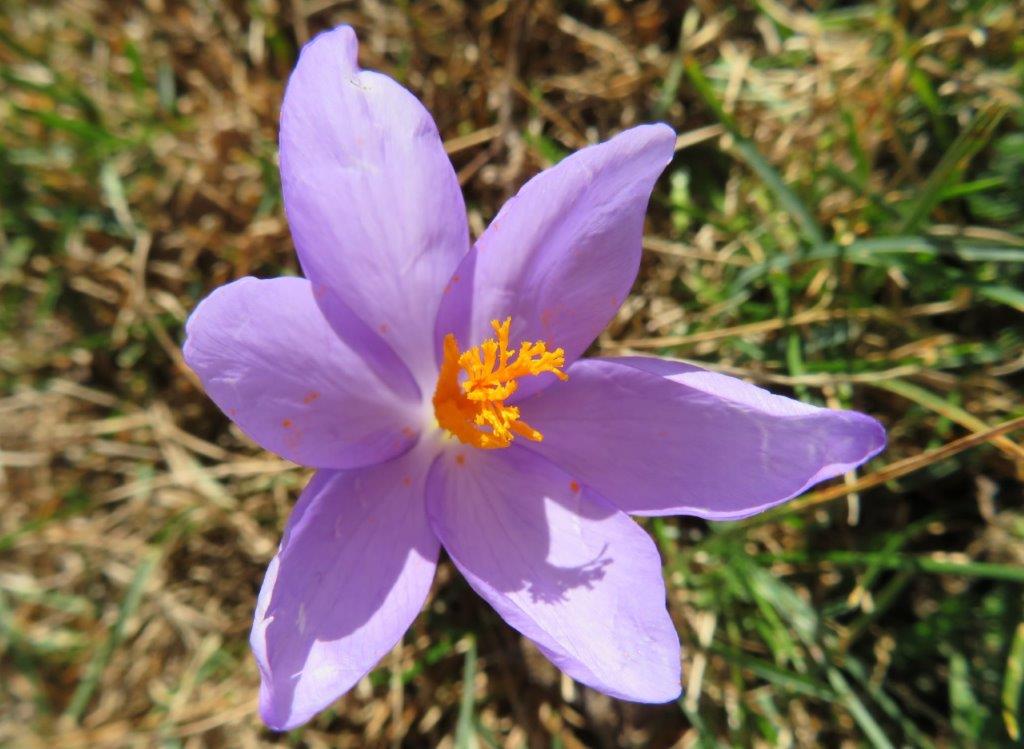 A Crocus?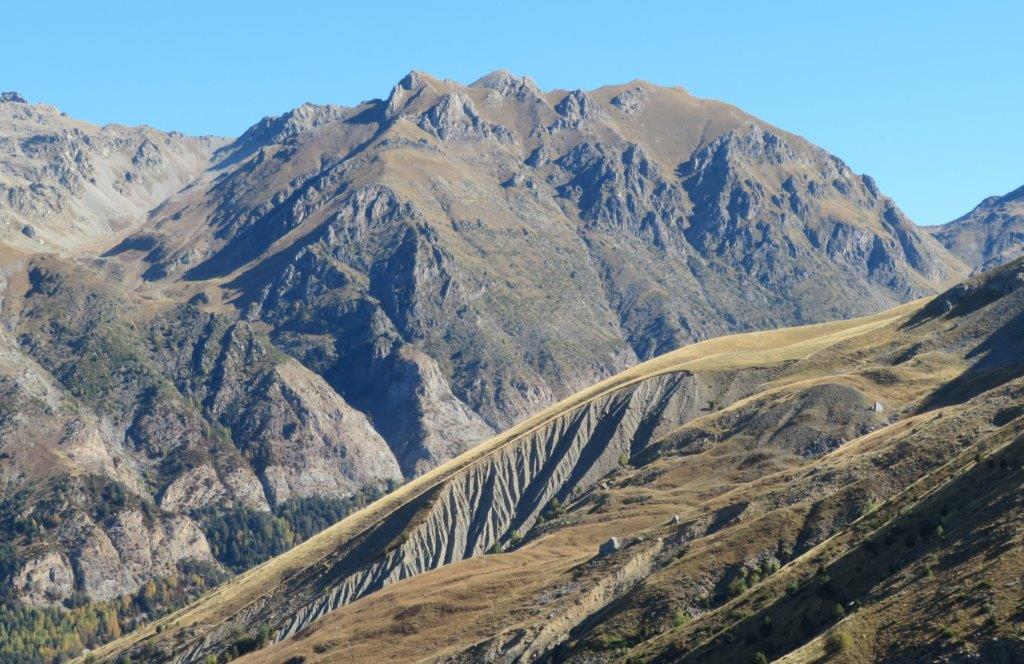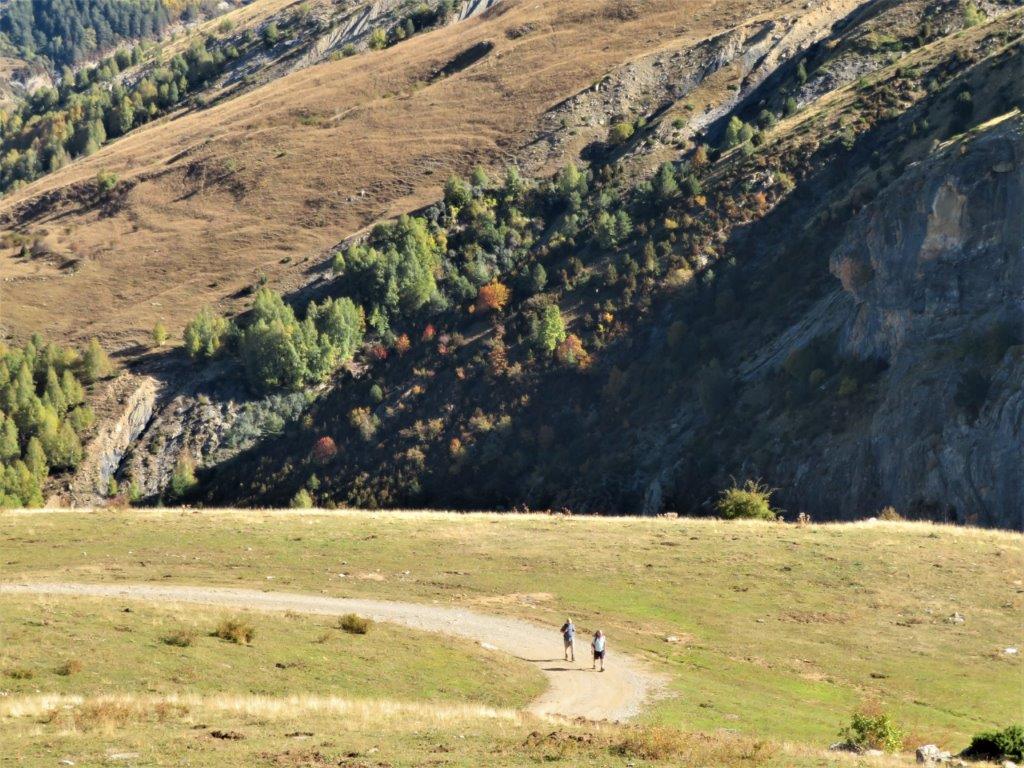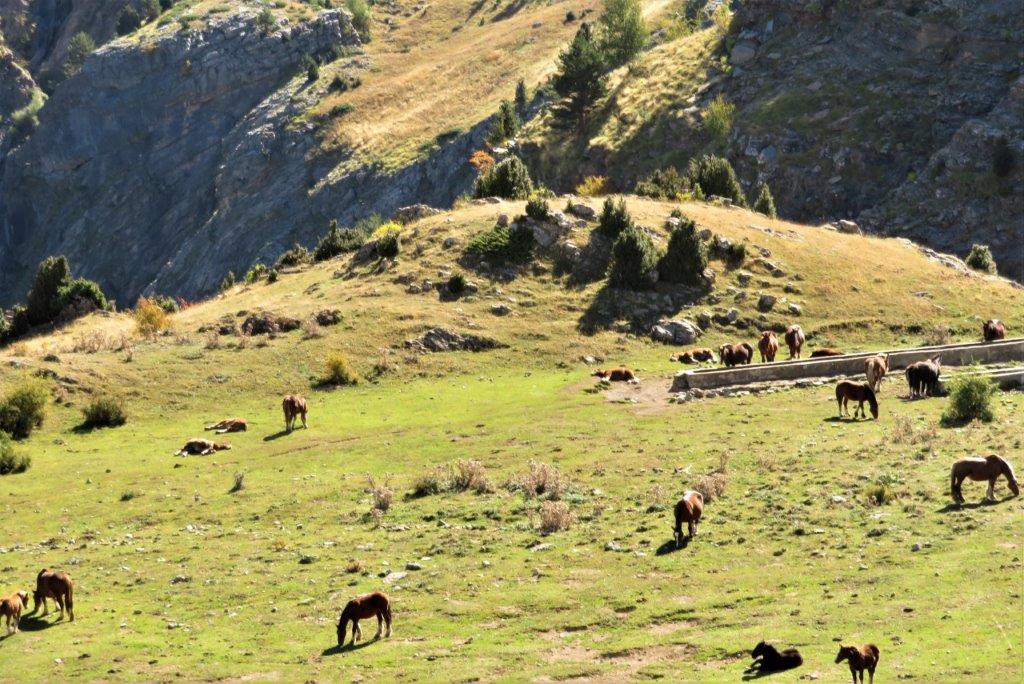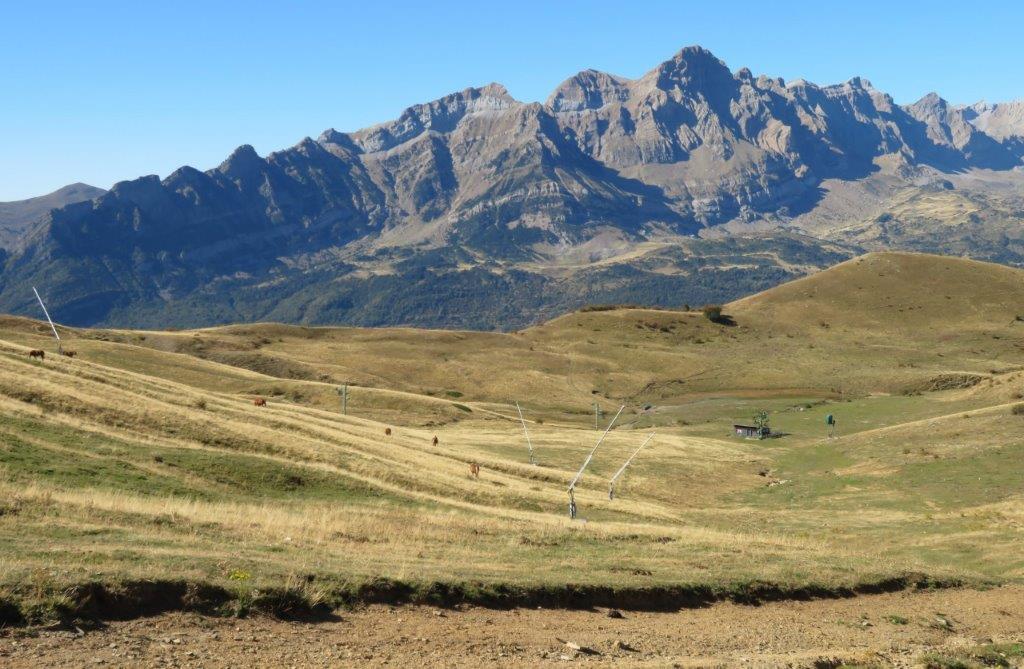 Masts for artificially spraying snow on slopes?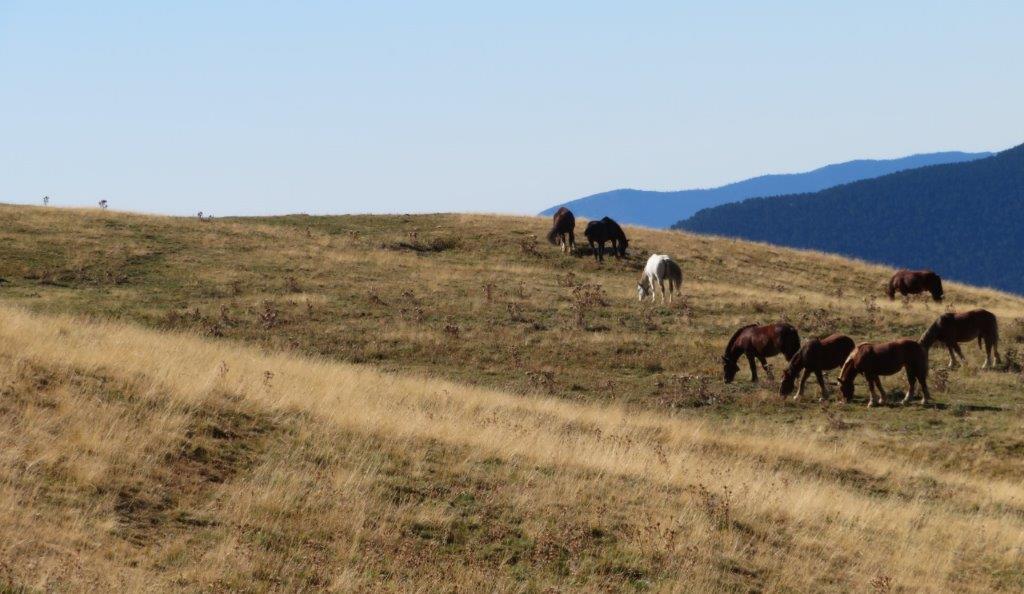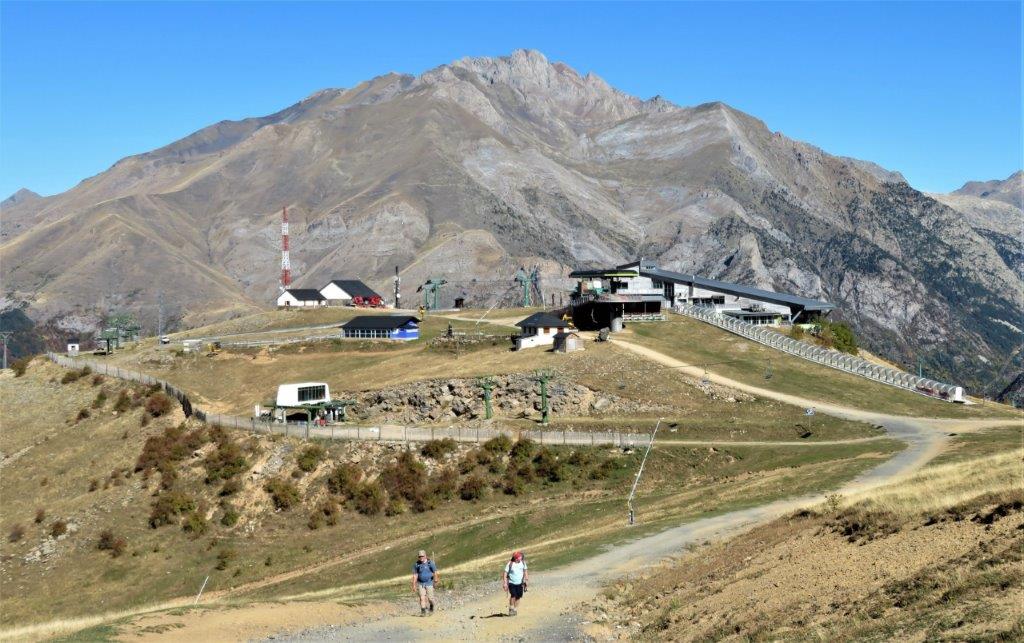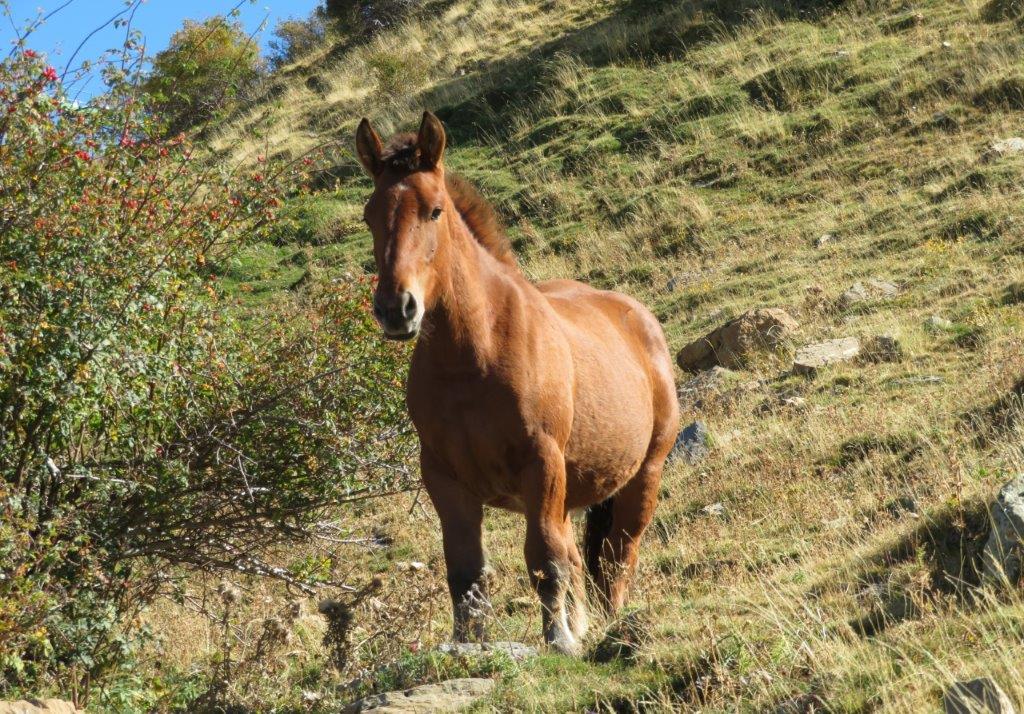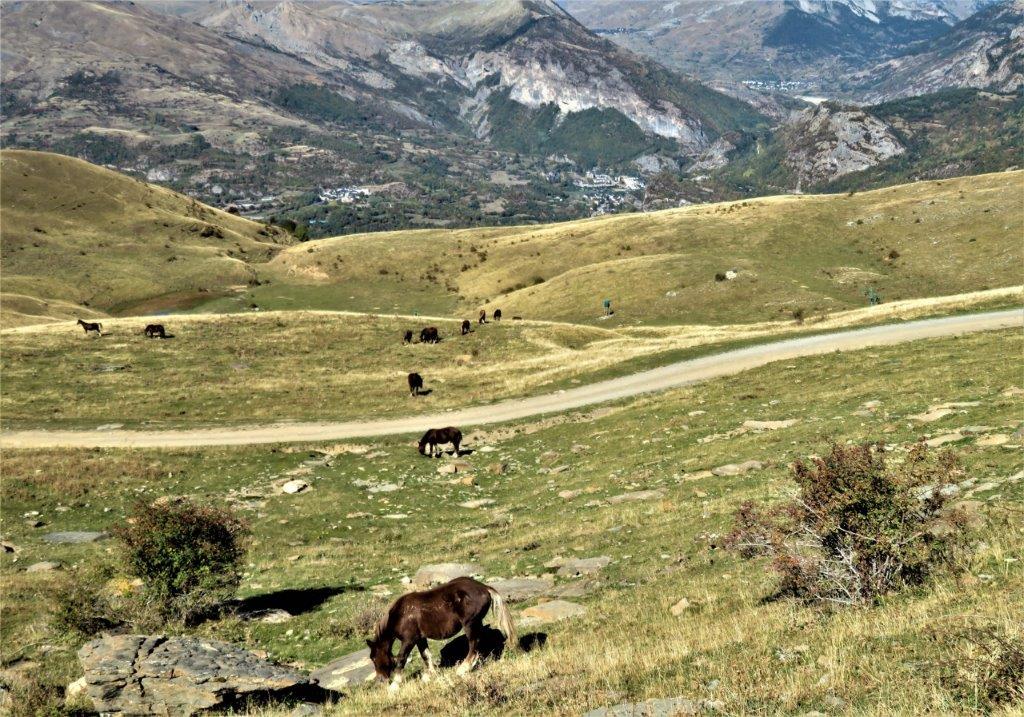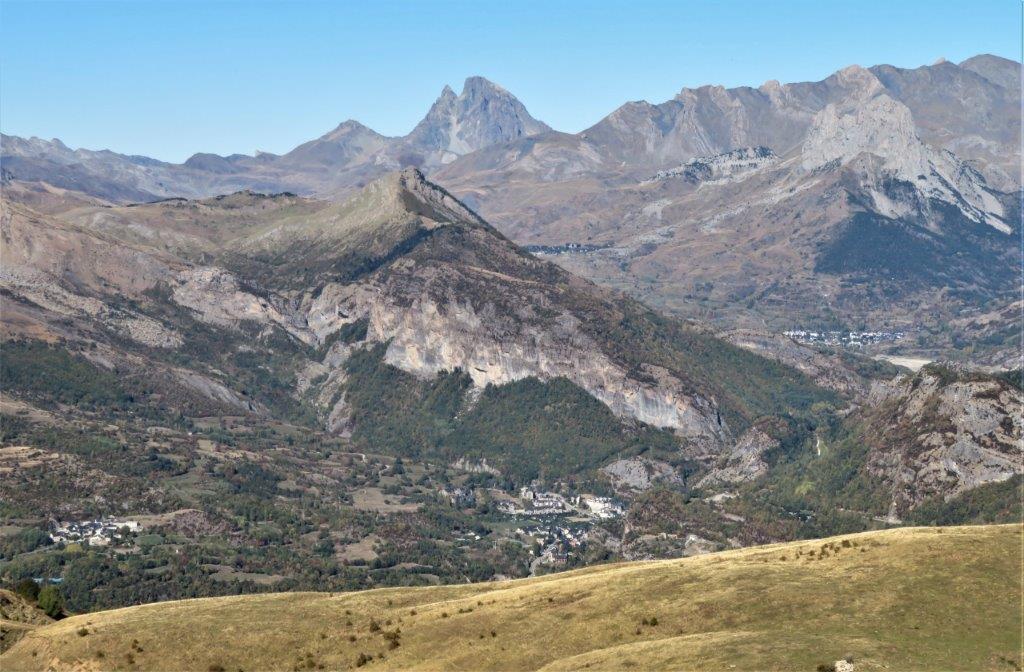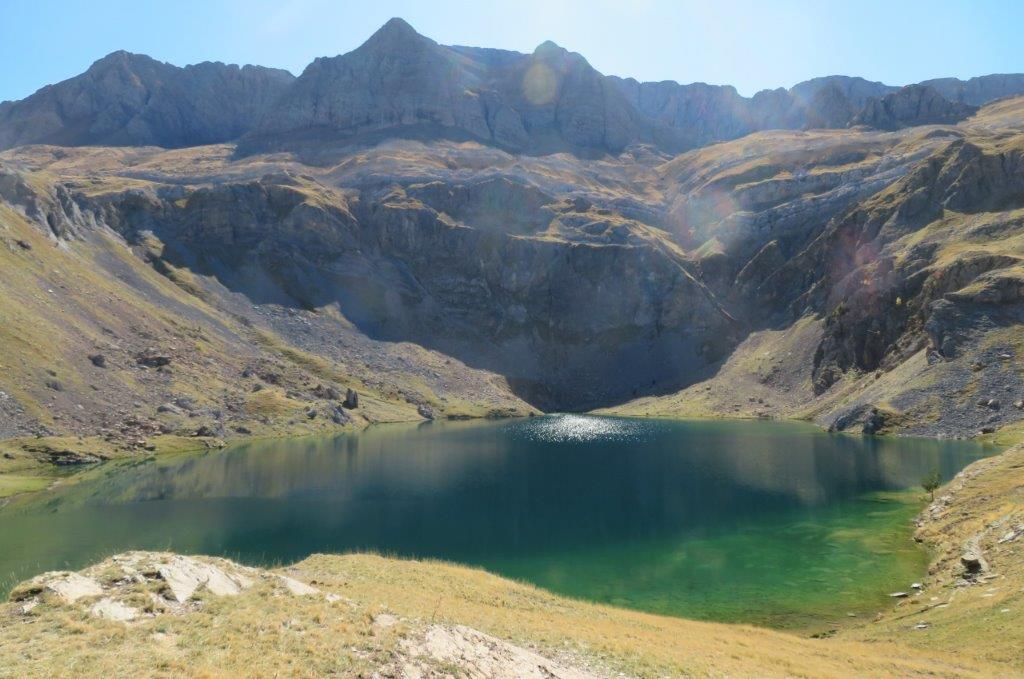 'lake' Sabocos - photographed into the sun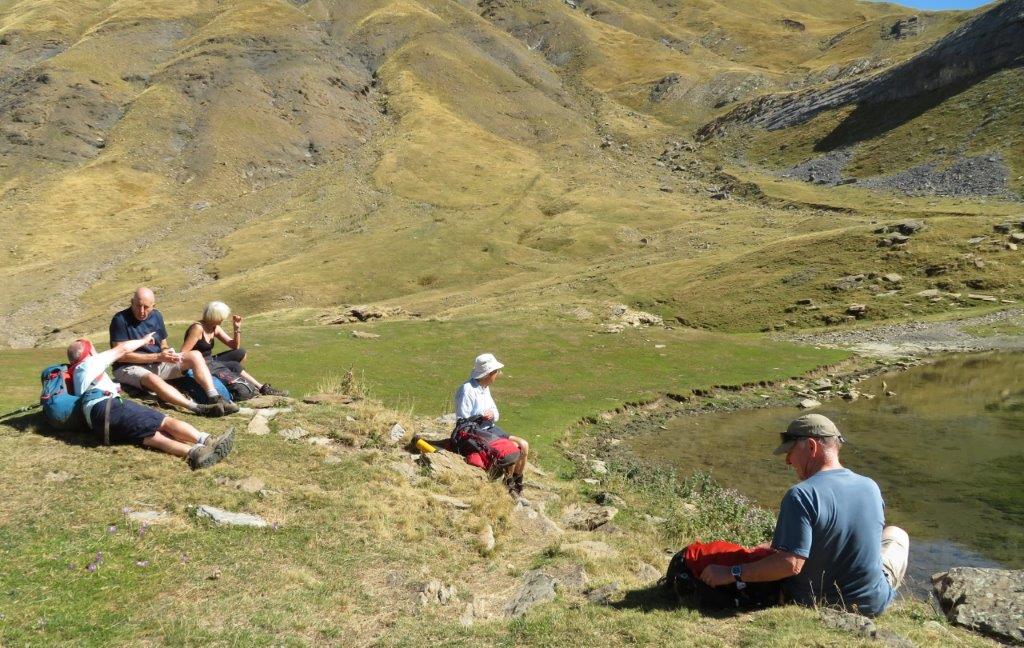 met perchance two other Alpine Overland walkers doing there own separate route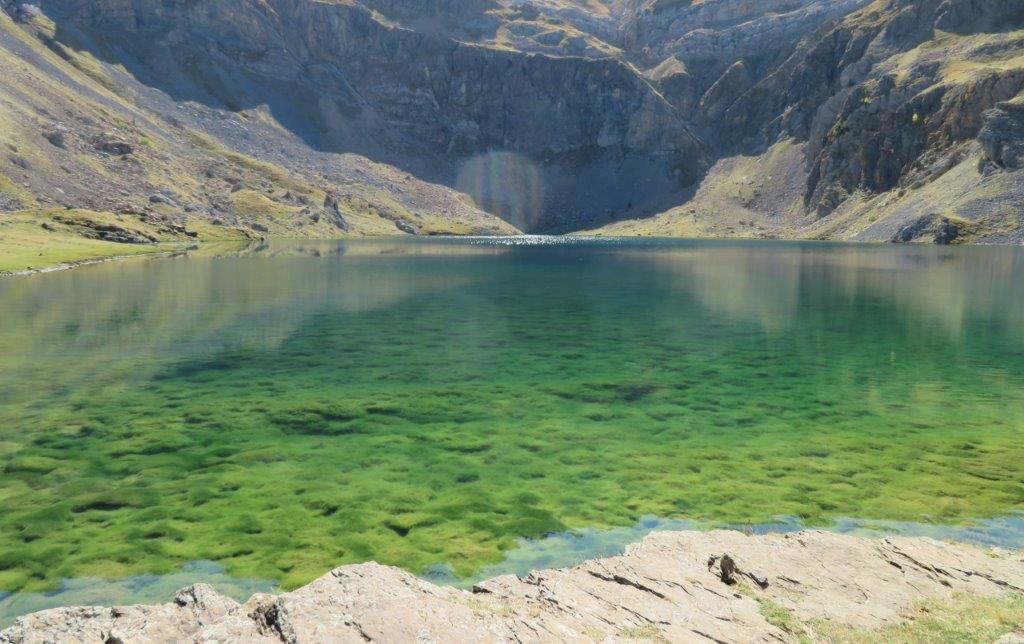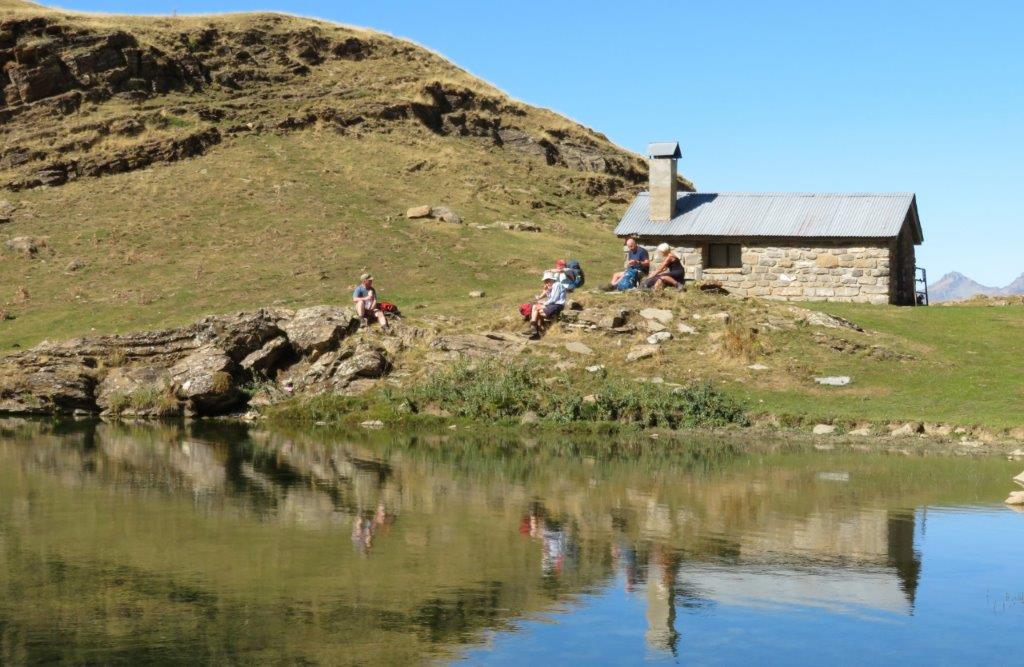 refuge at Lake Sabocos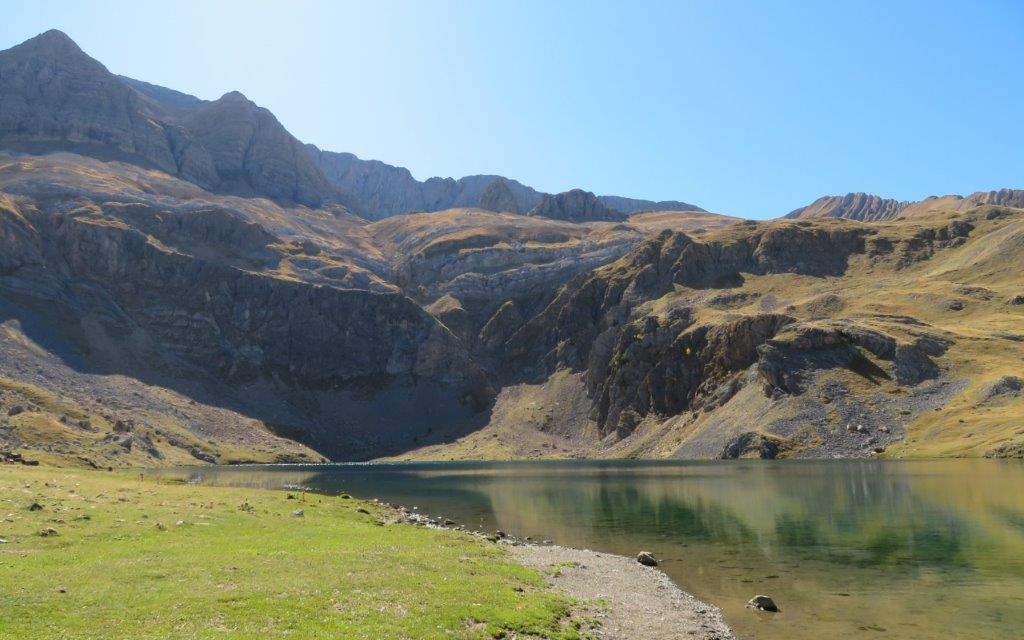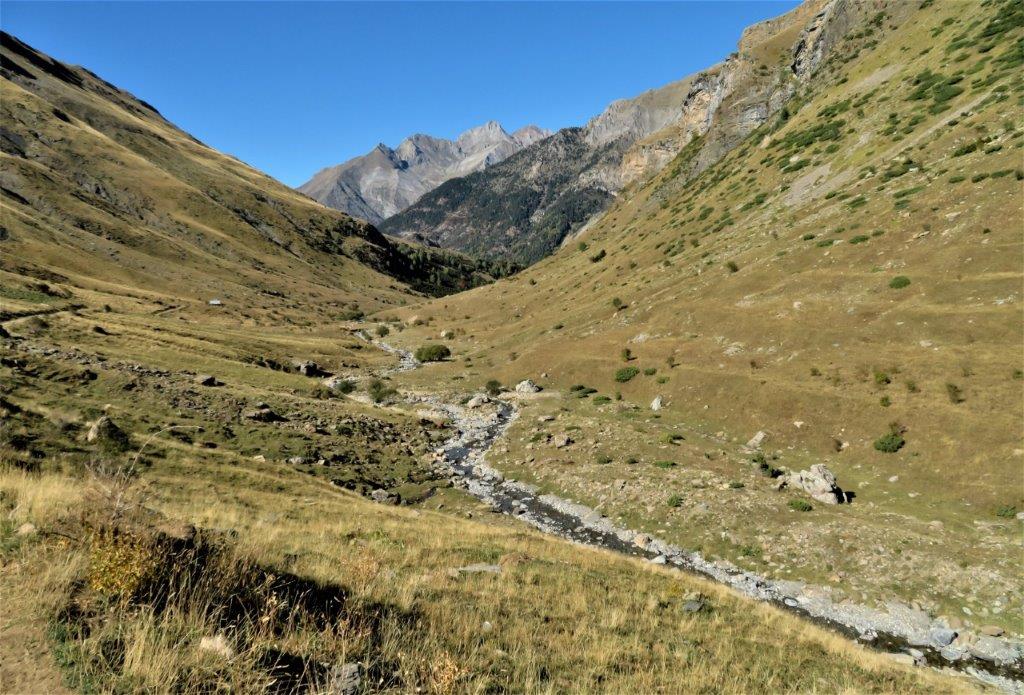 Rio Ripera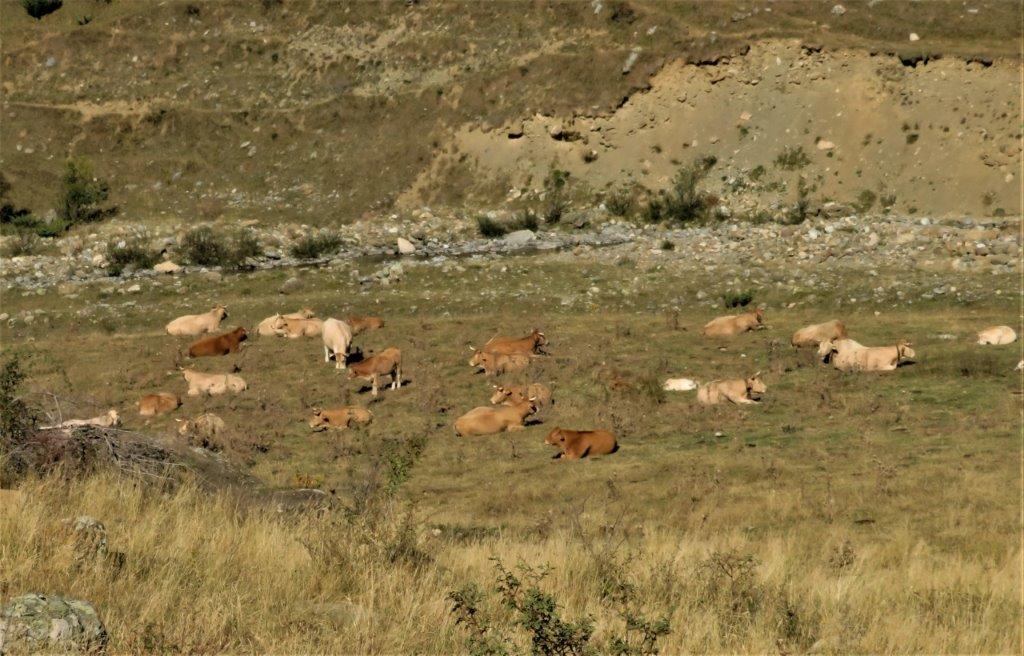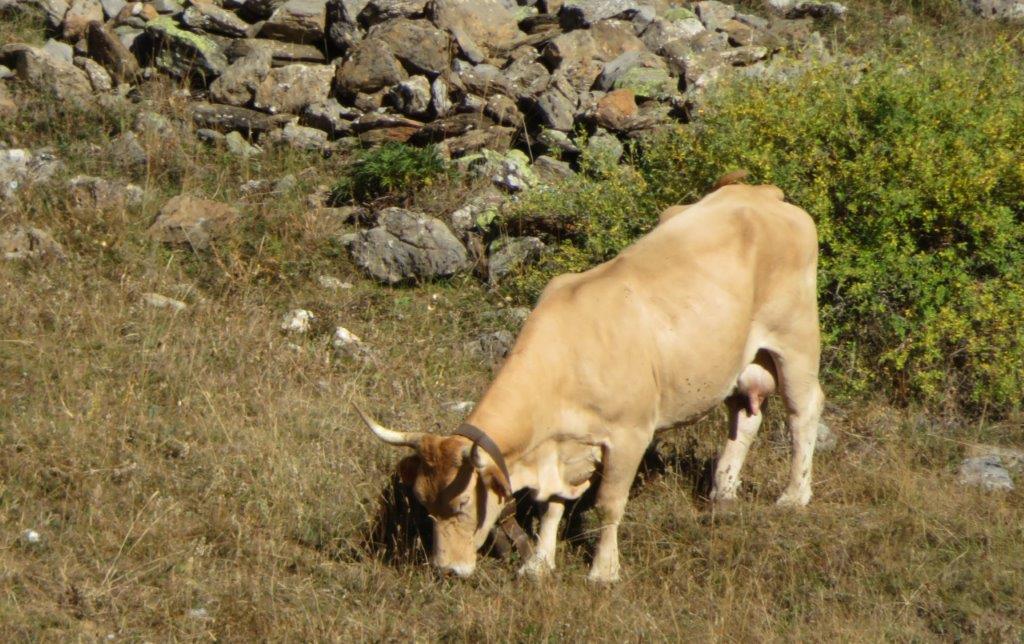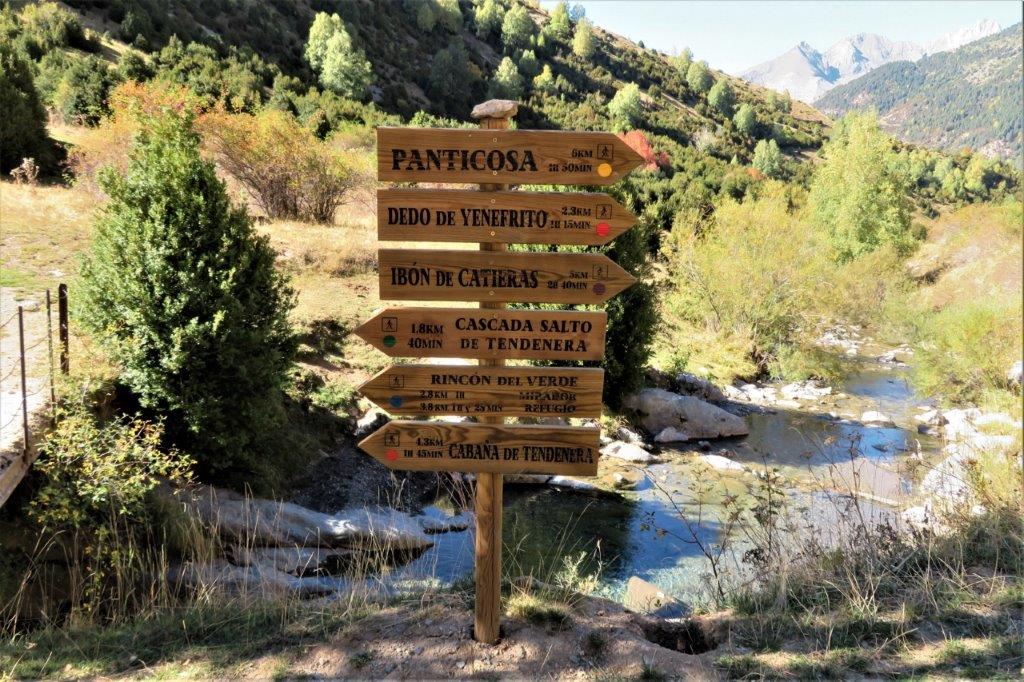 top sign indicates our end point PANTICOSA as being 6 km away and taking 50 minutes - a rate of 7 km (4.3mph) - quite a speed even for fit walkers!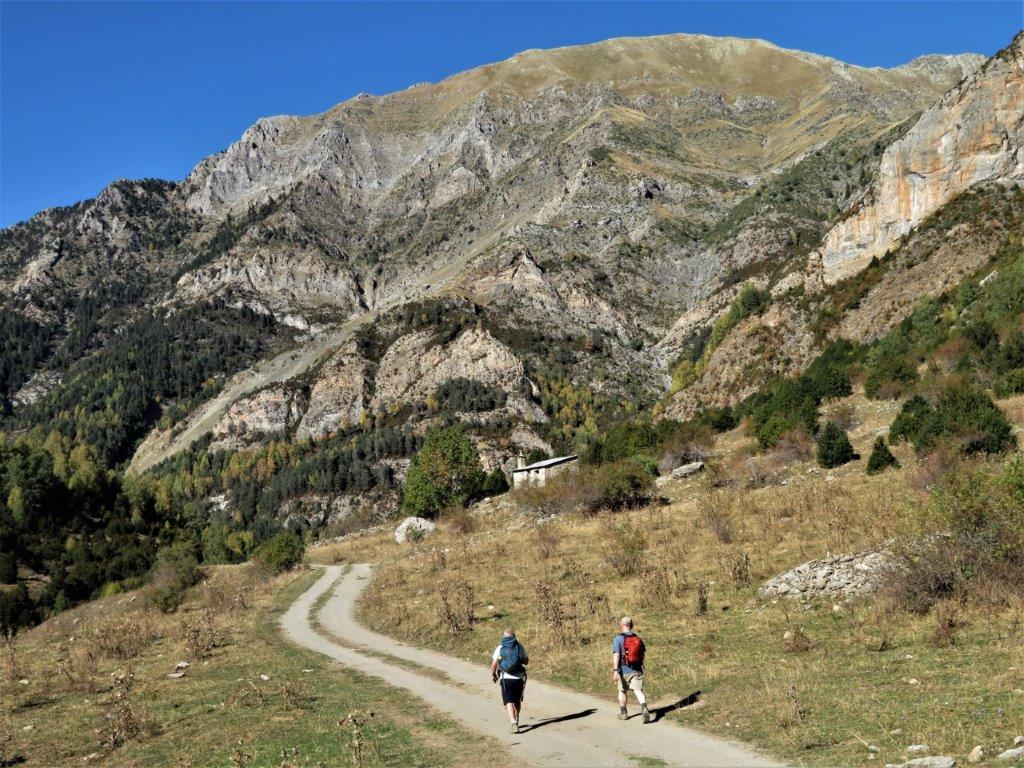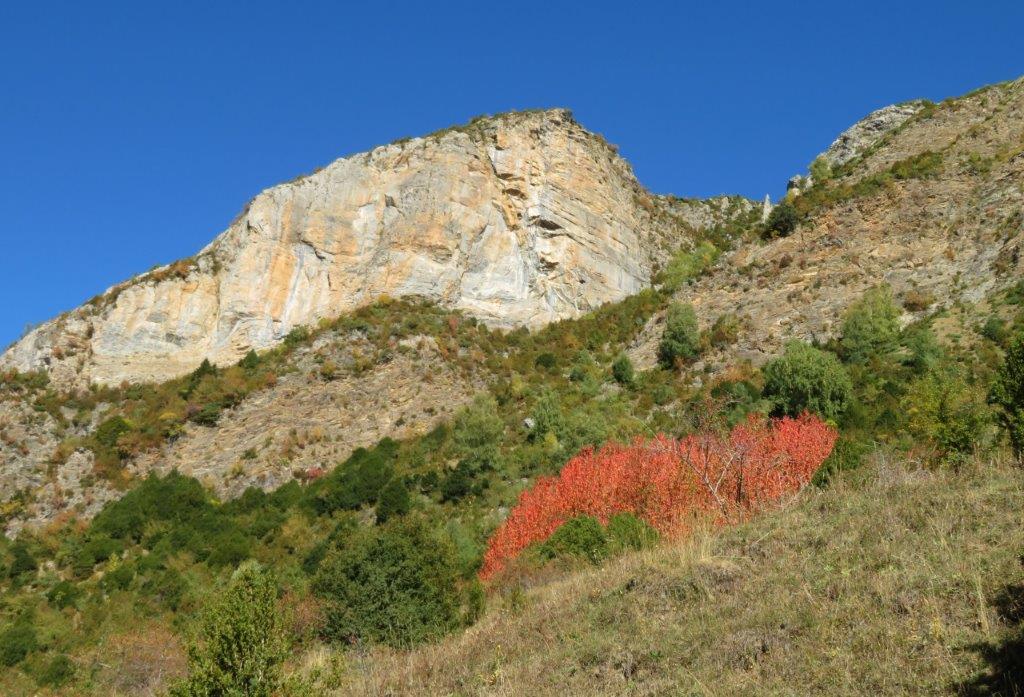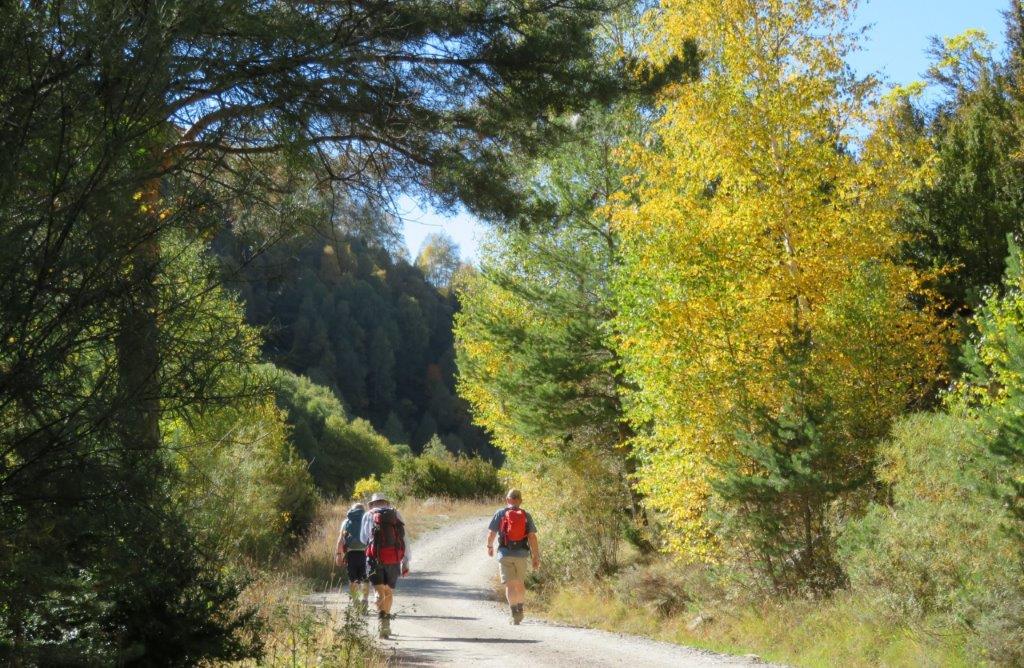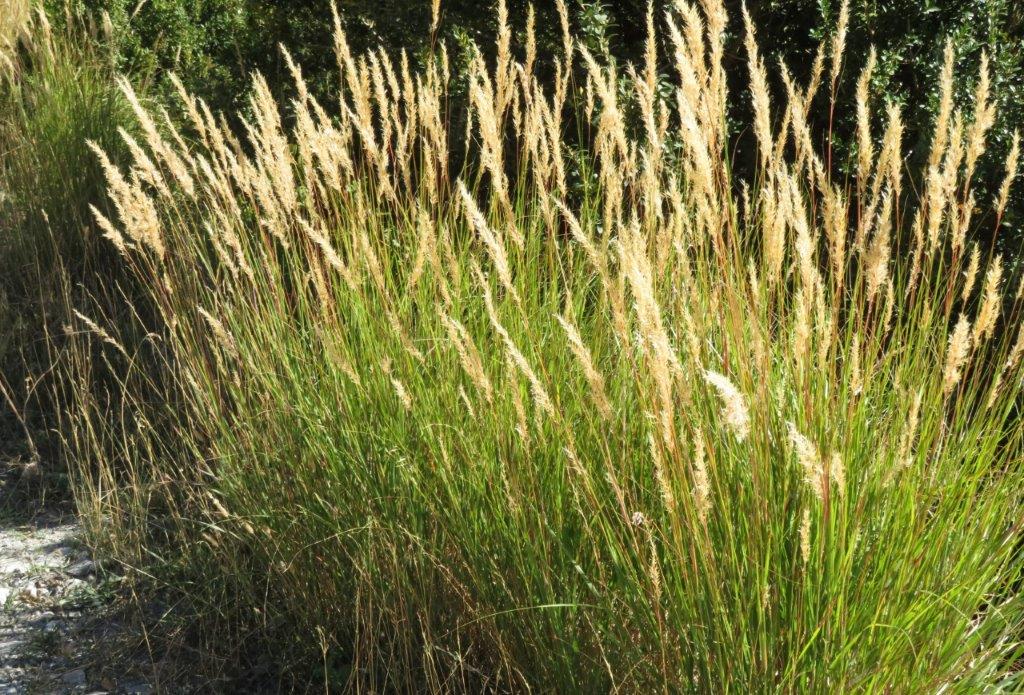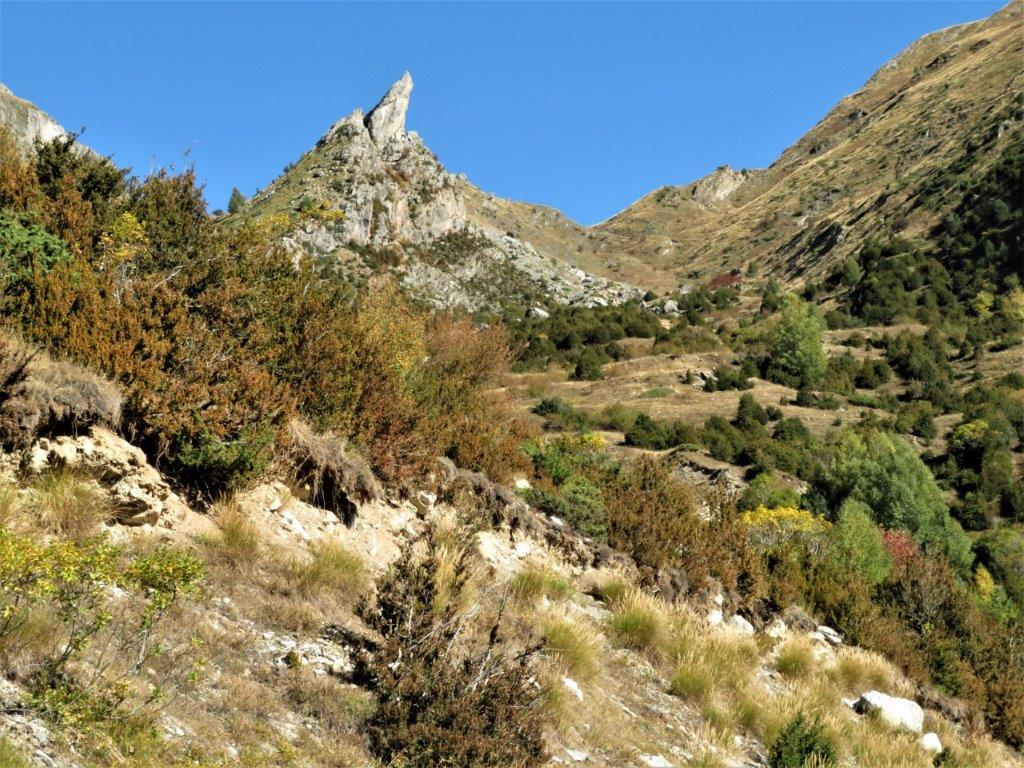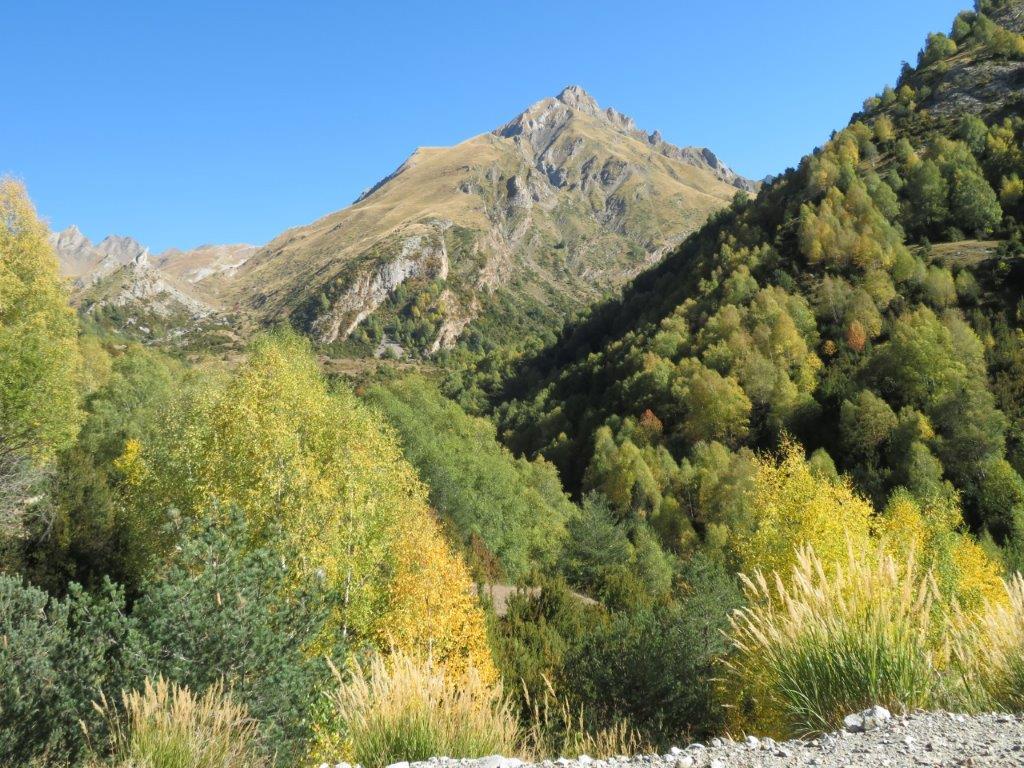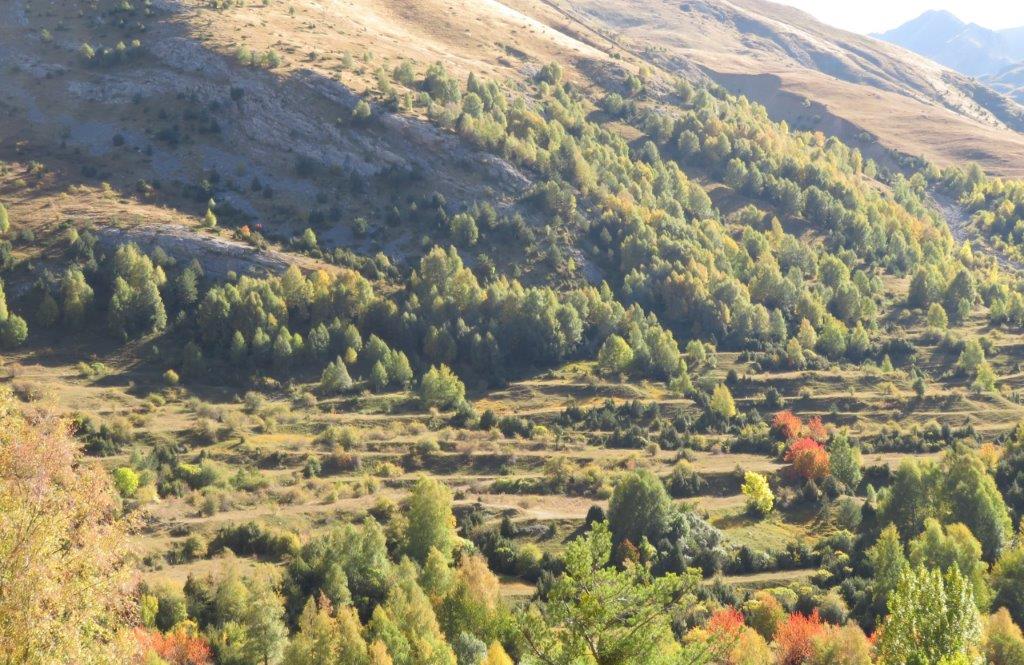 apparently un-worked small fields probably not worked for some time?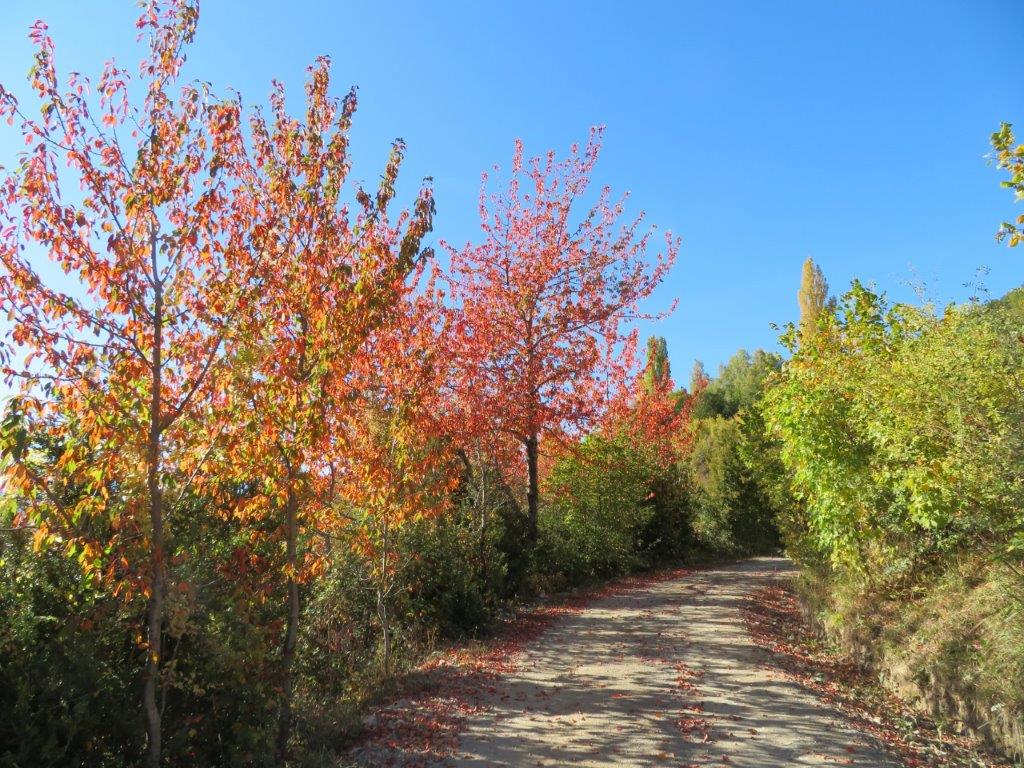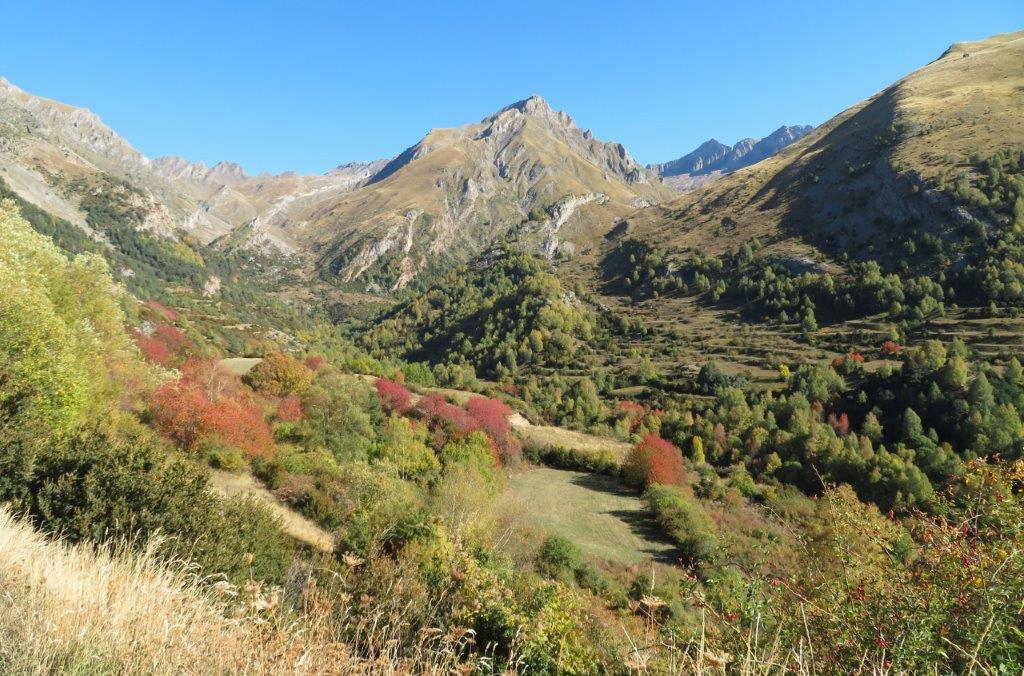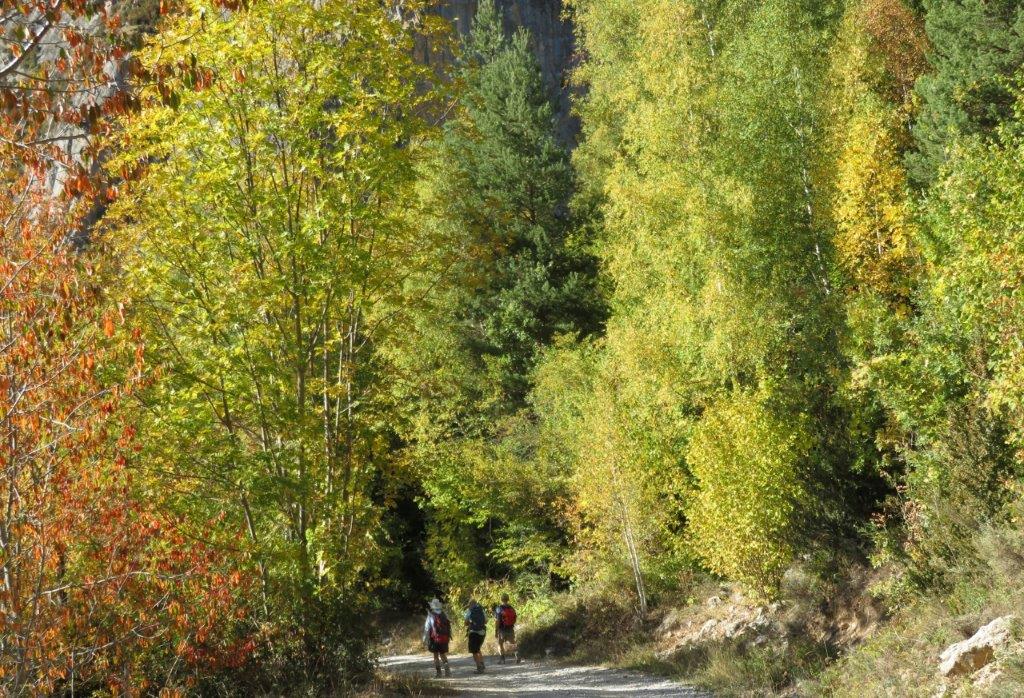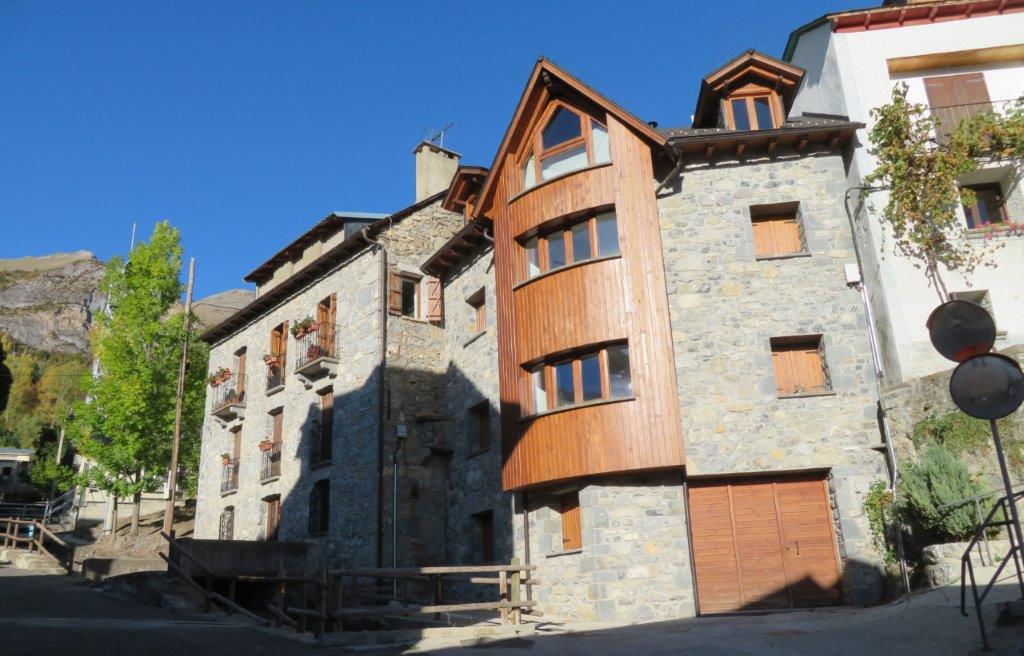 back in Panticosa