5th October 2018 (Friday)
'A' Grade Walk - Cordinanes, road & footpaths ~N to Cain, Footpath (track for old hydro-electric scheme maintenance) perched on 'very high vertical' sides of Cares Gorge ~N then ~E to Poncebos - leader Keith Sutton. The 'B' group did the same Cares Gorge walk from Cain to Poncebos ahead of the 'A' group. Both meeting up with the 'C' group and the coach at Poncebos.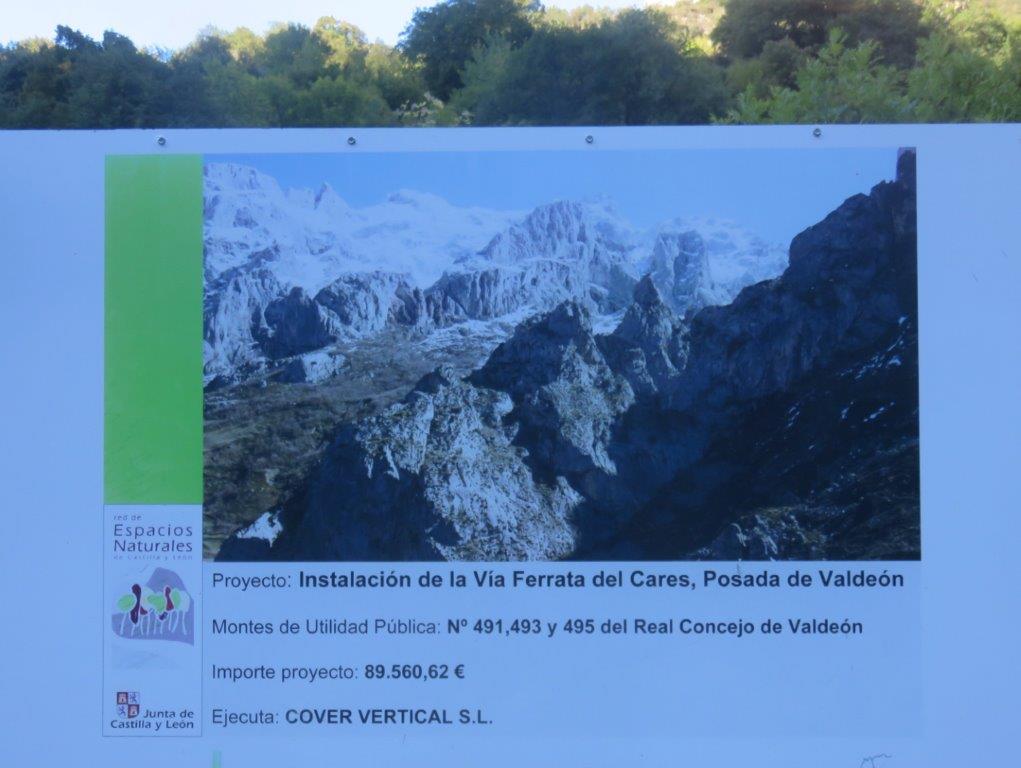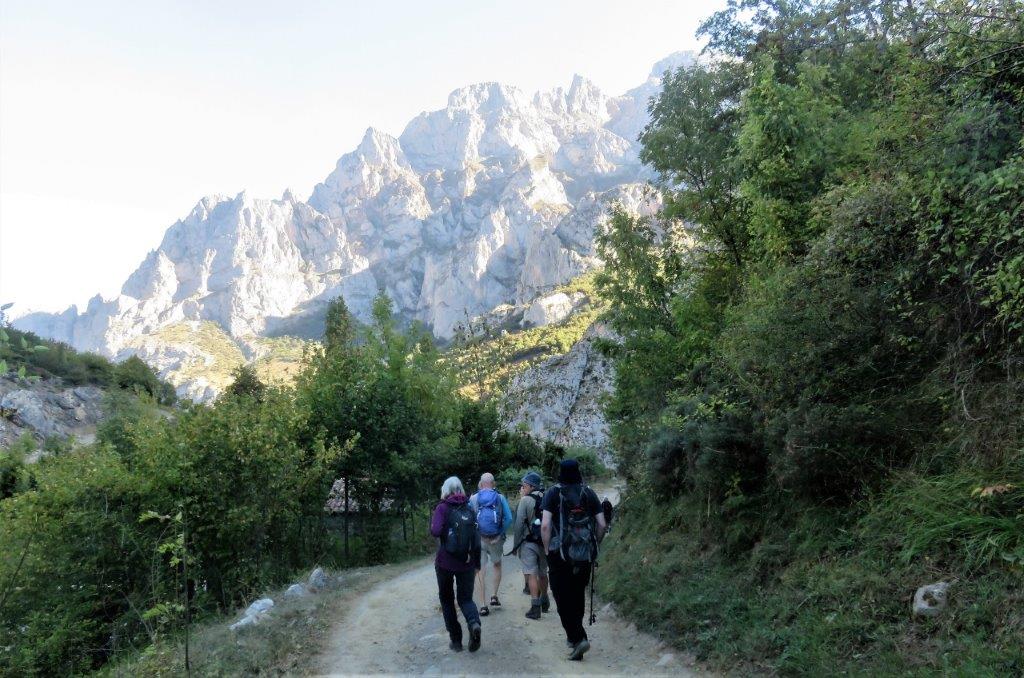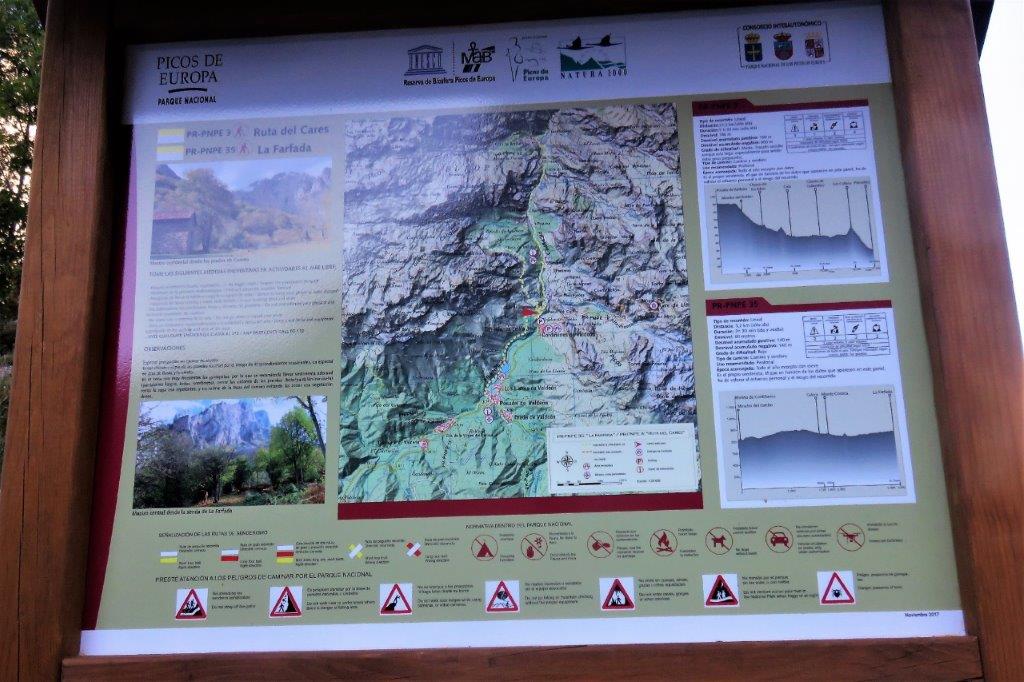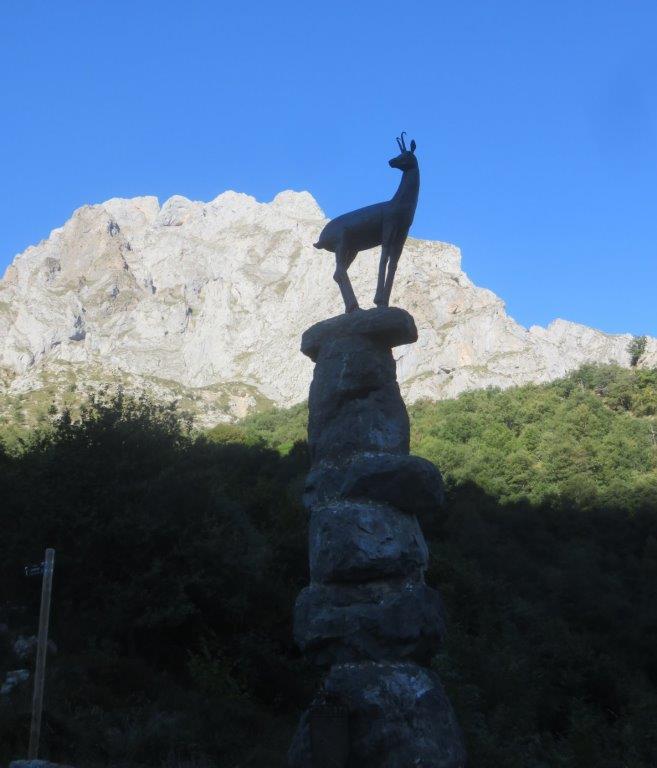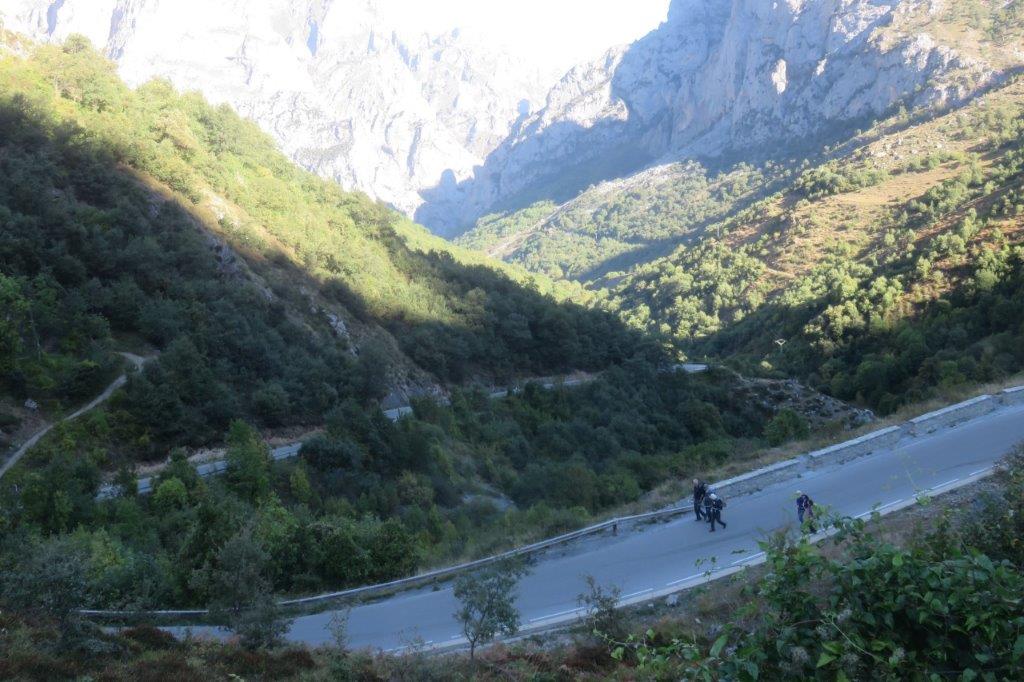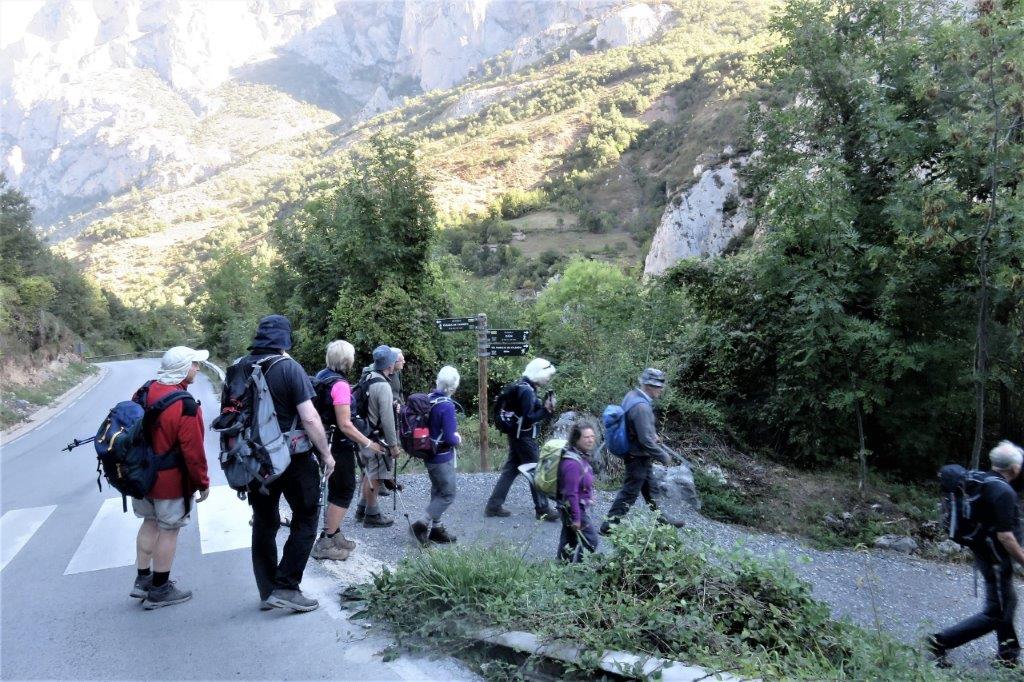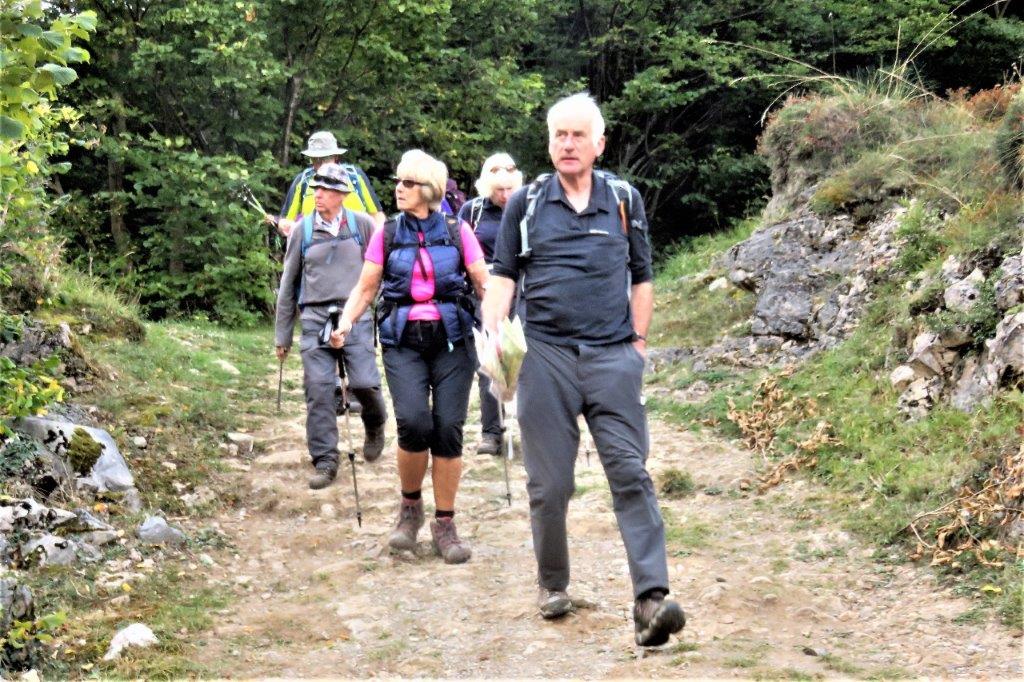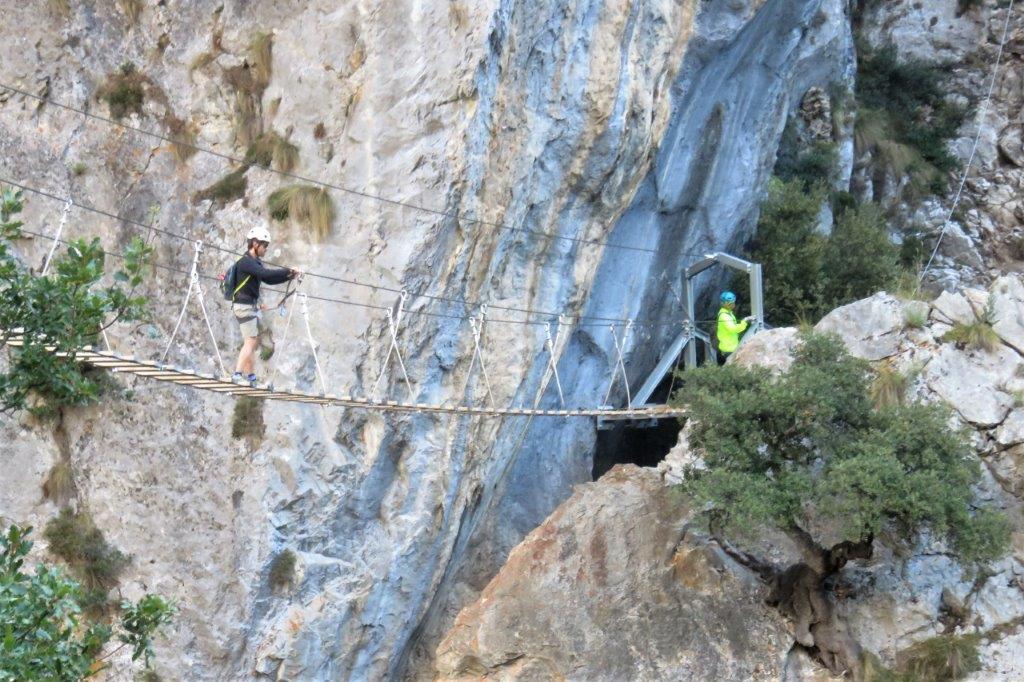 we passed part of Via Ferrata de Valdeon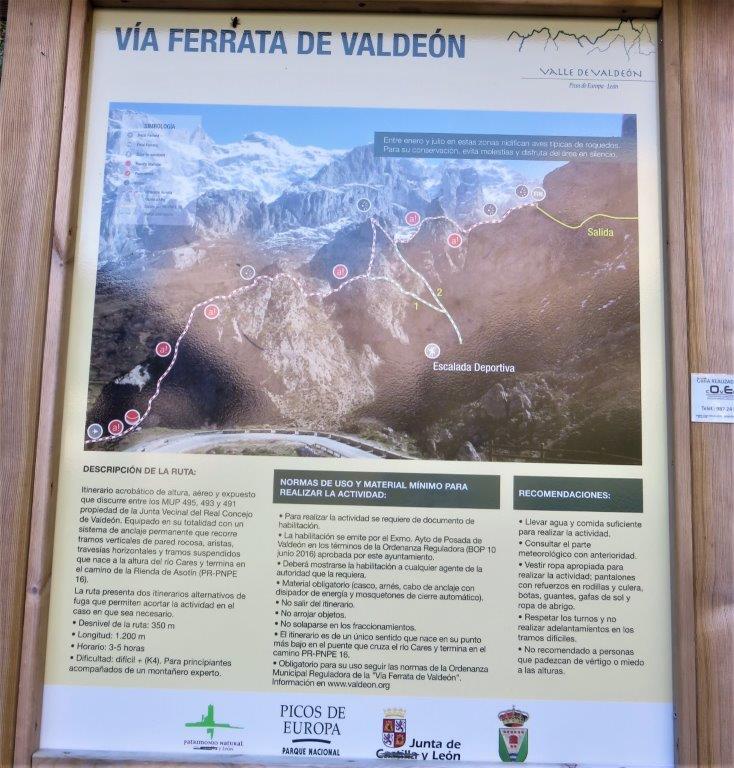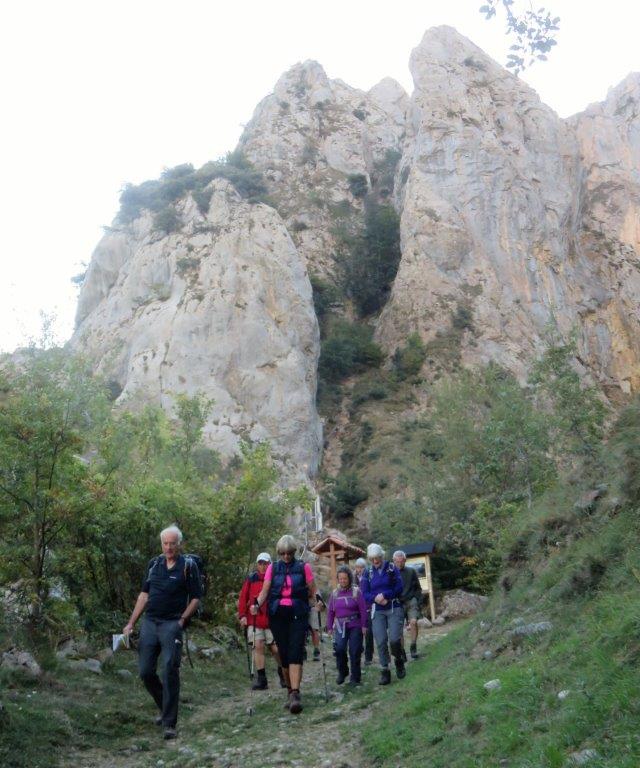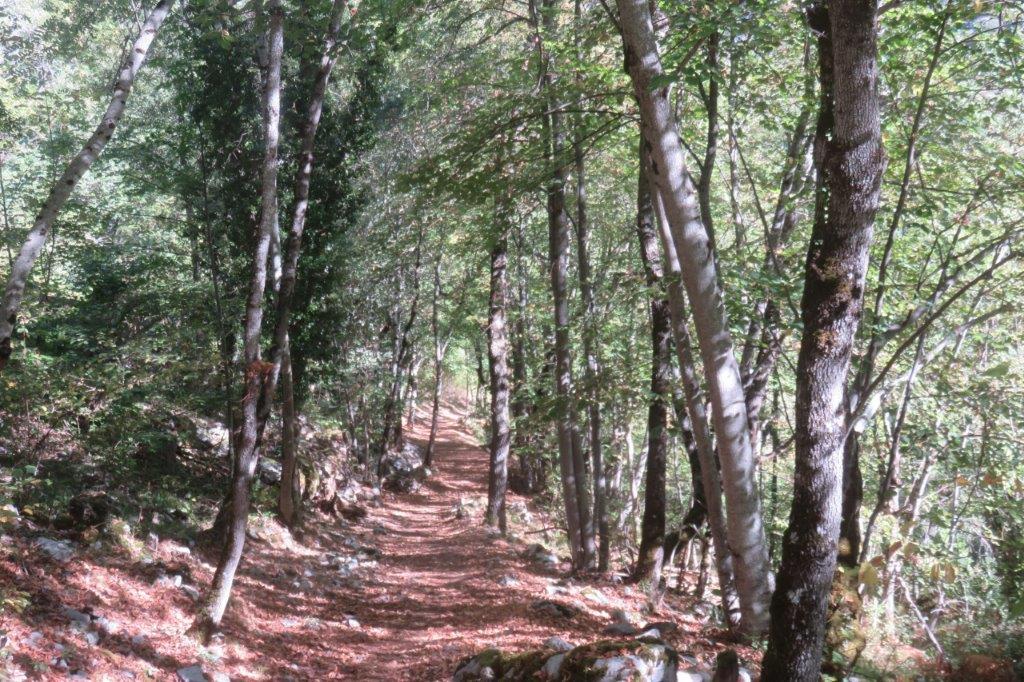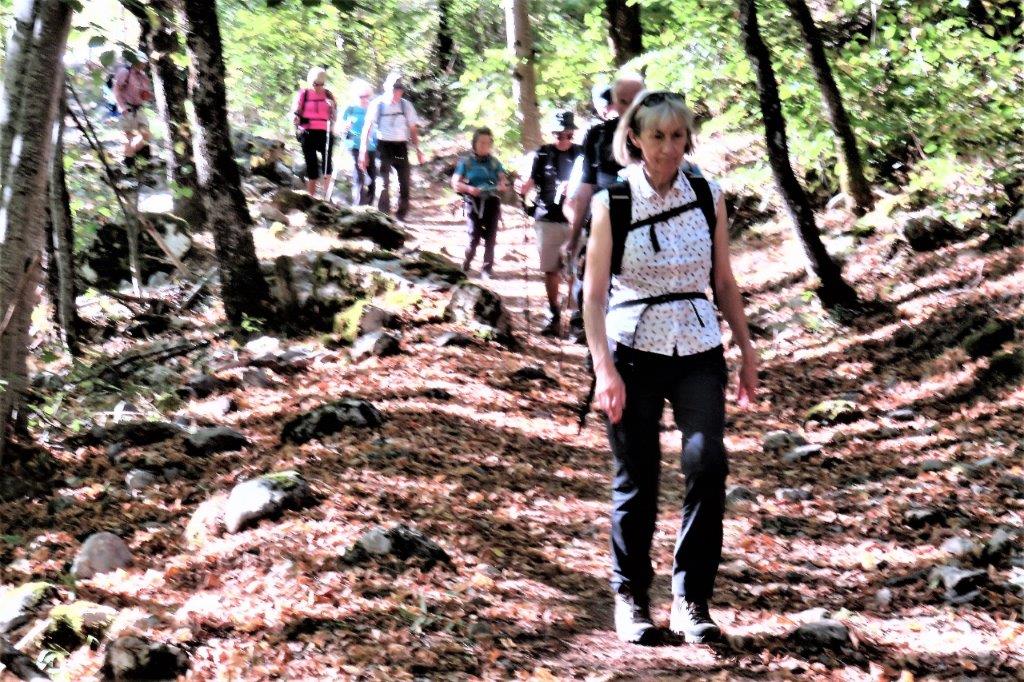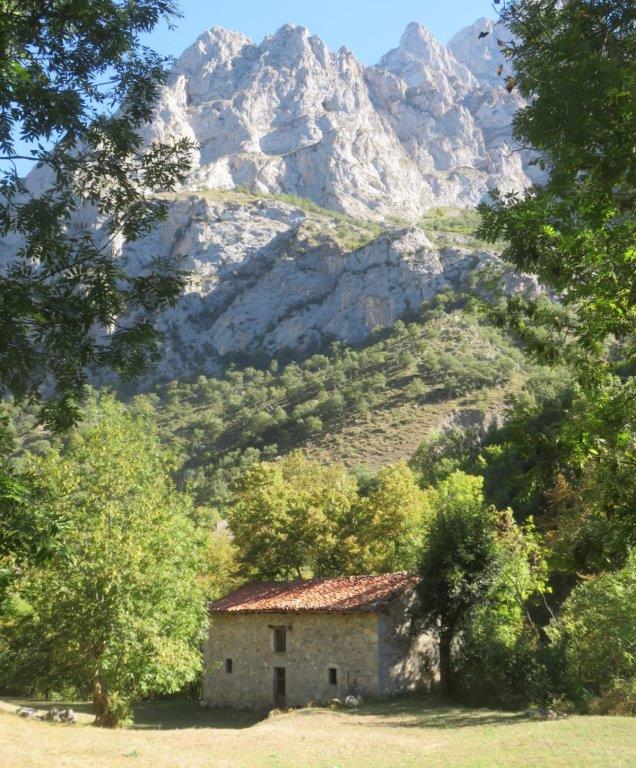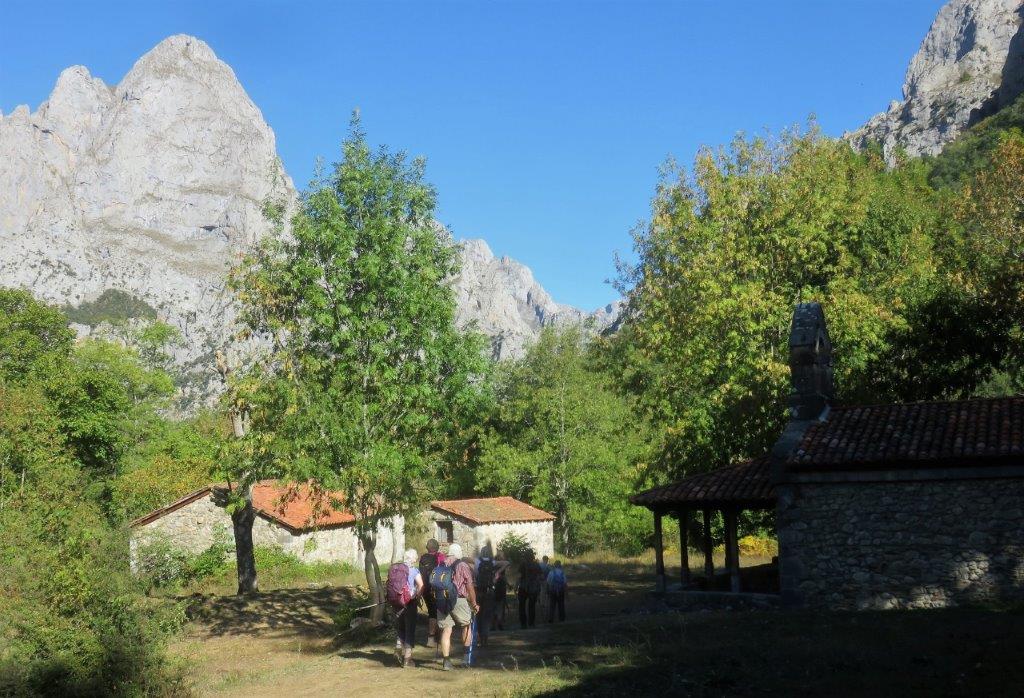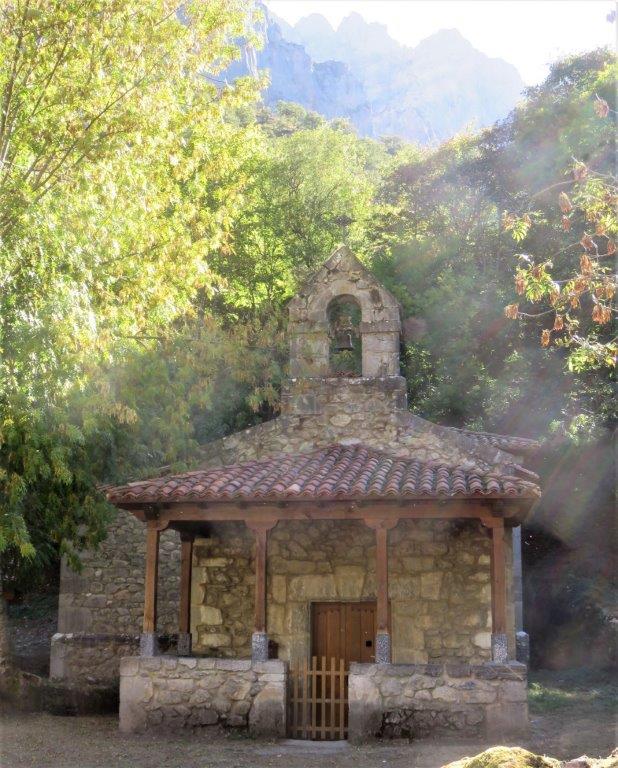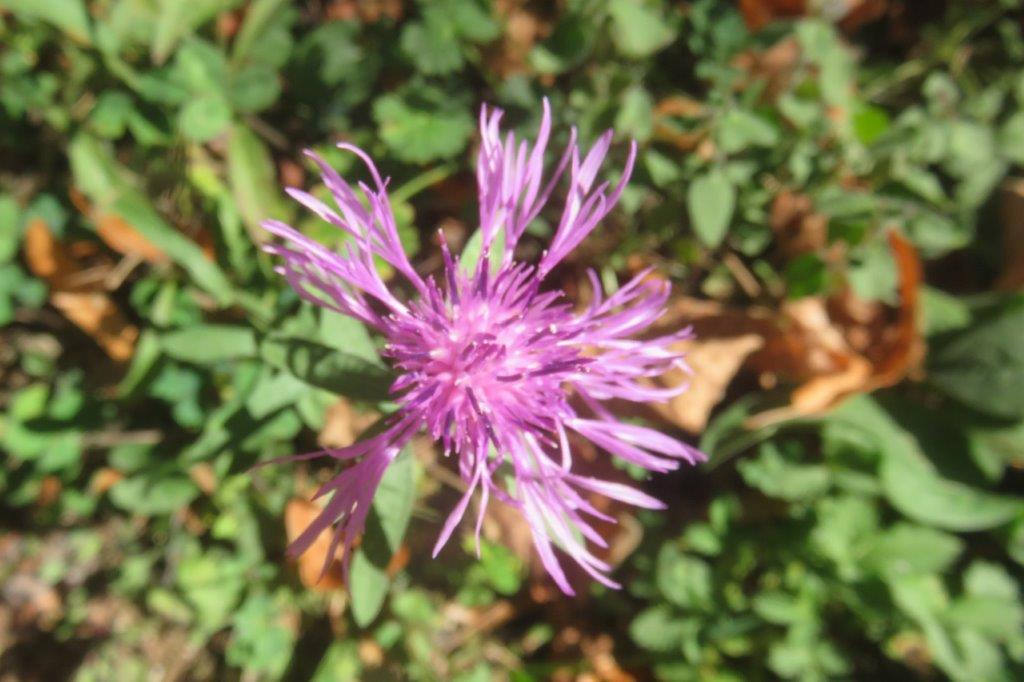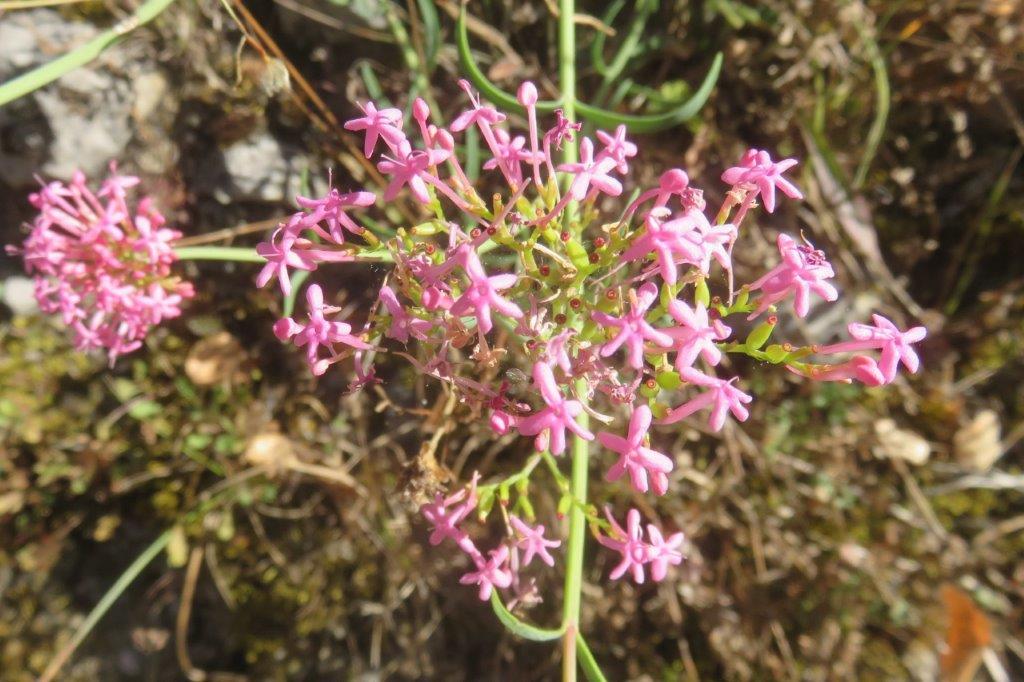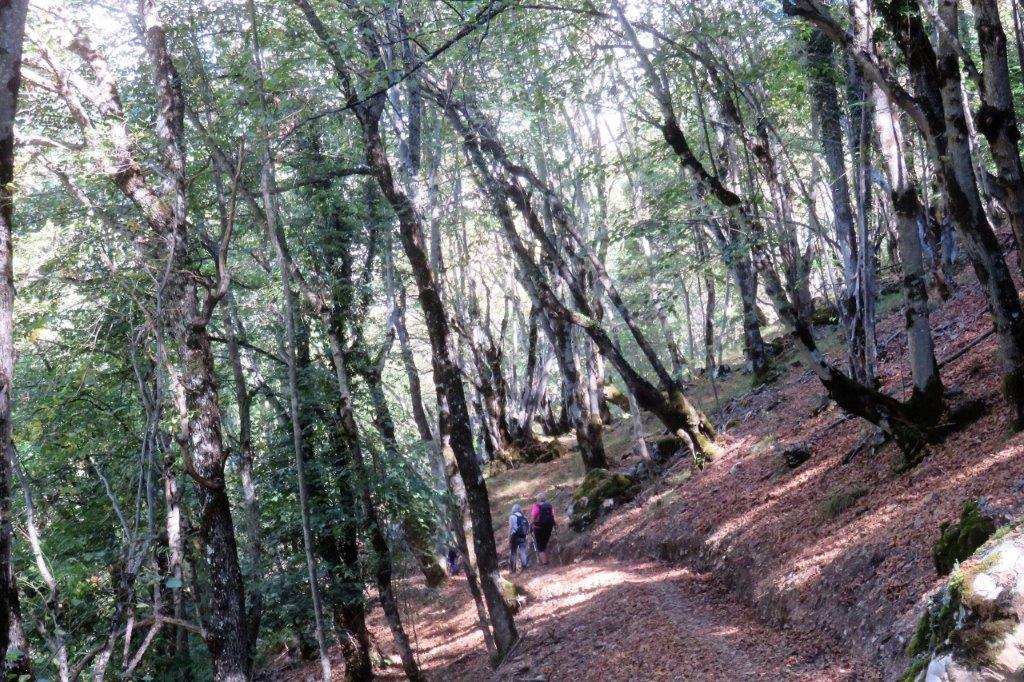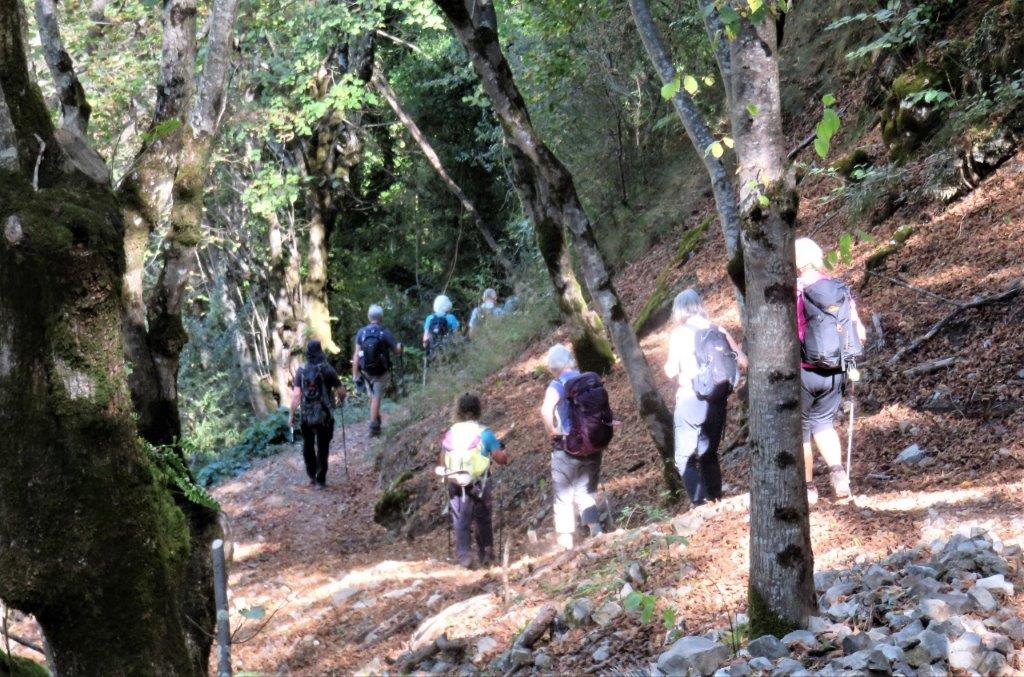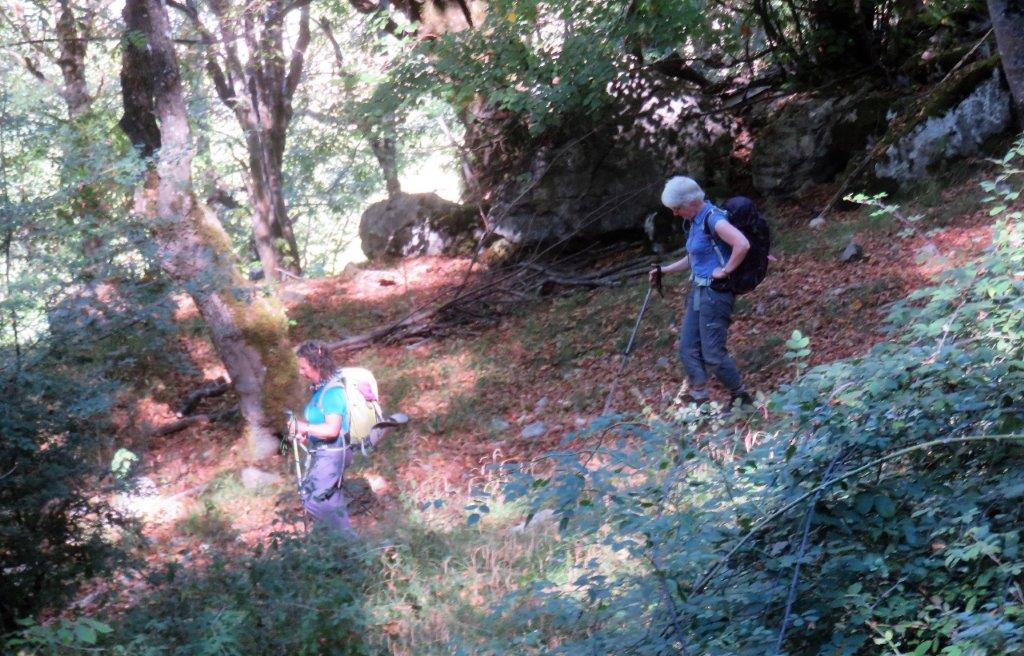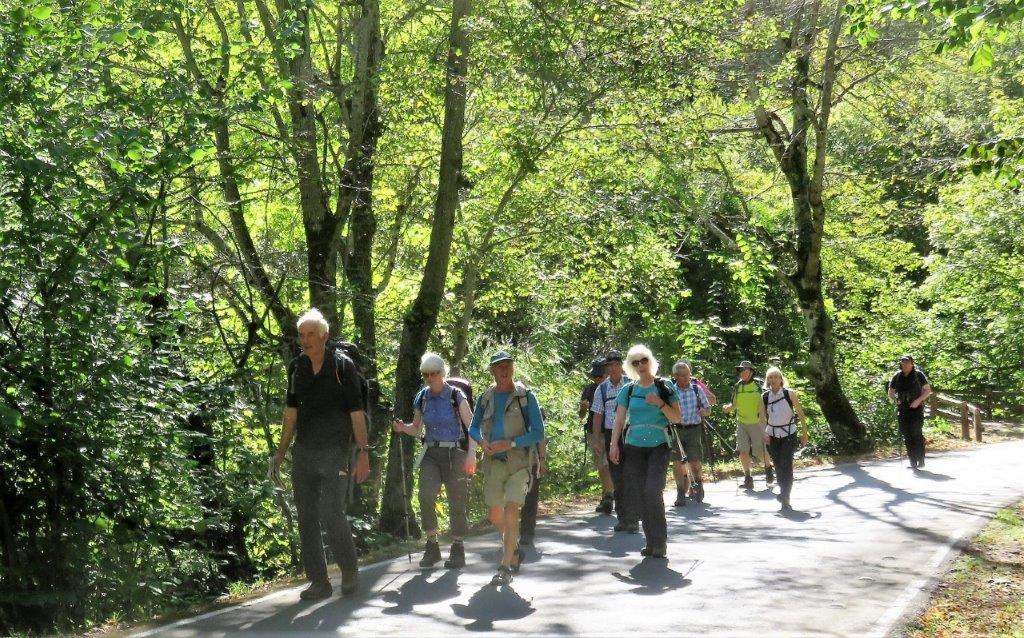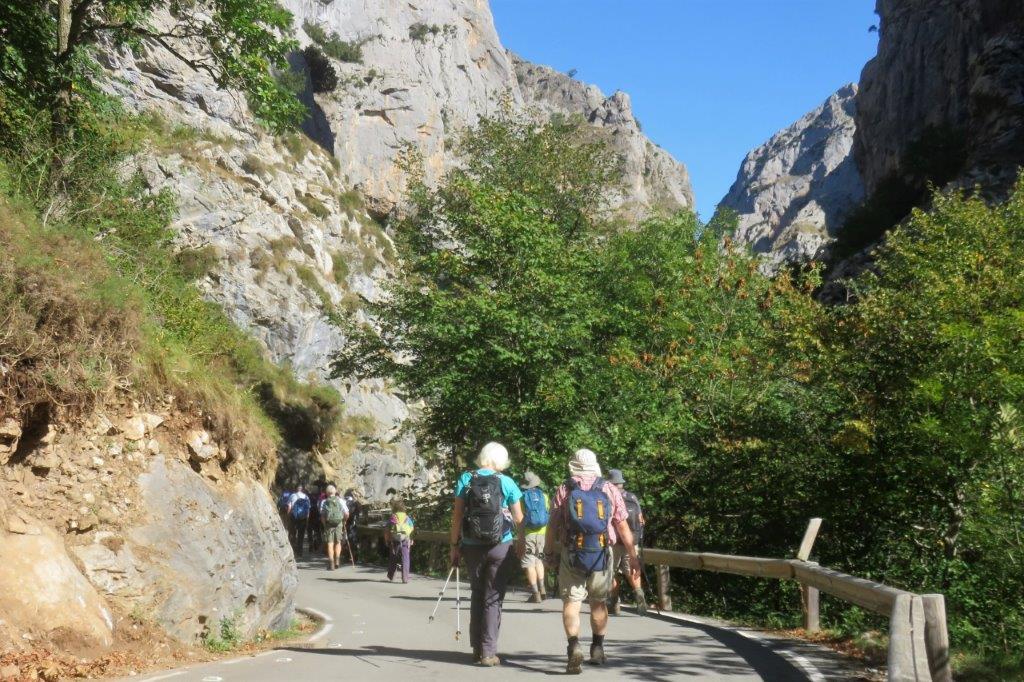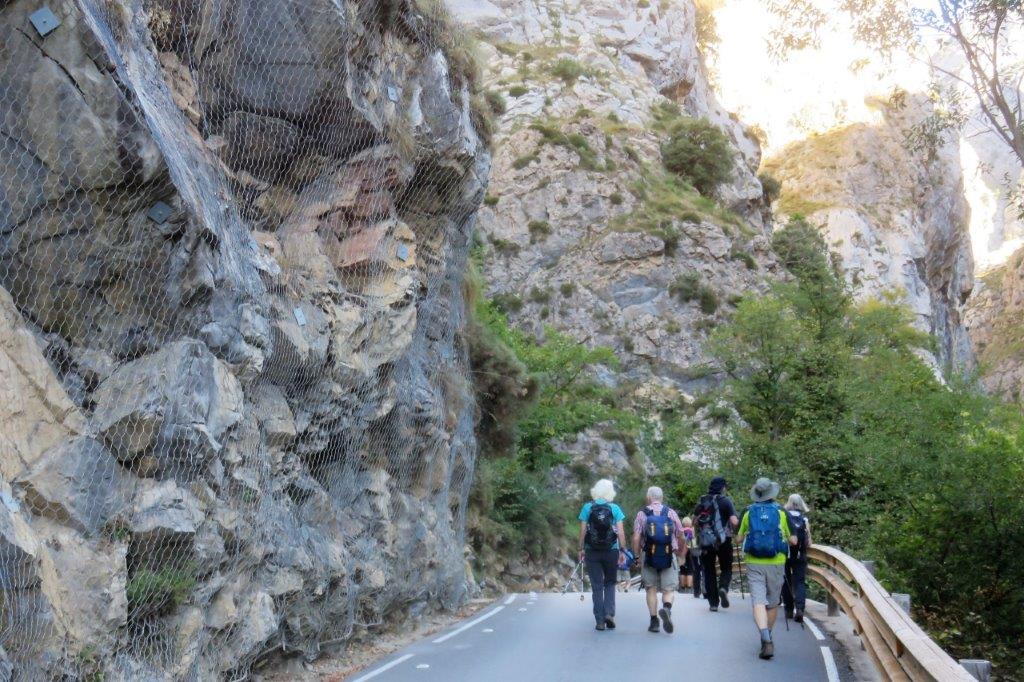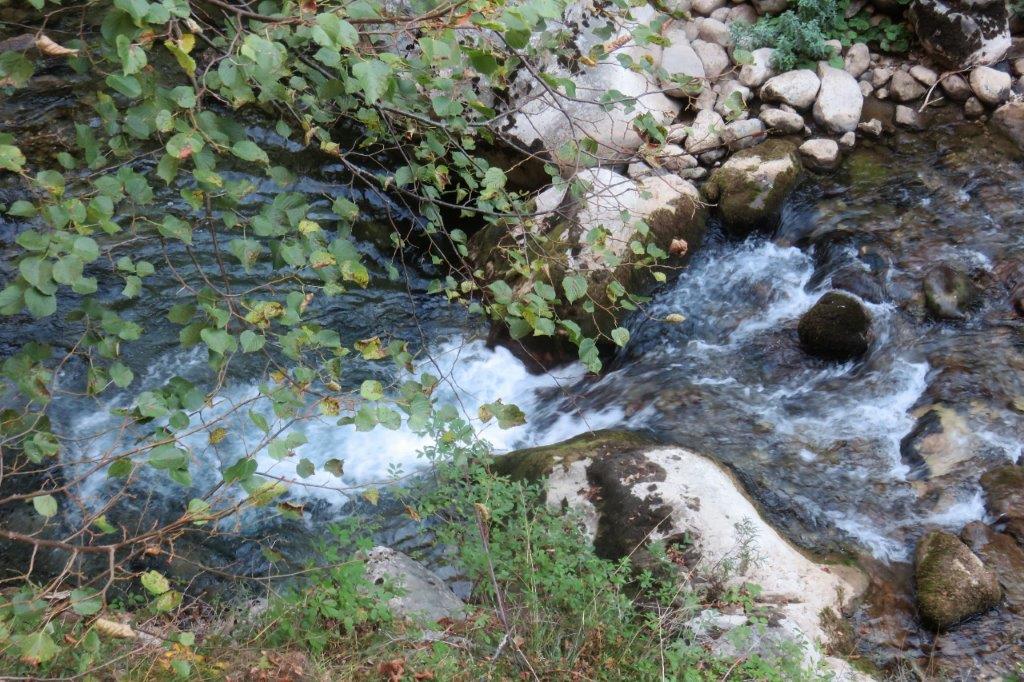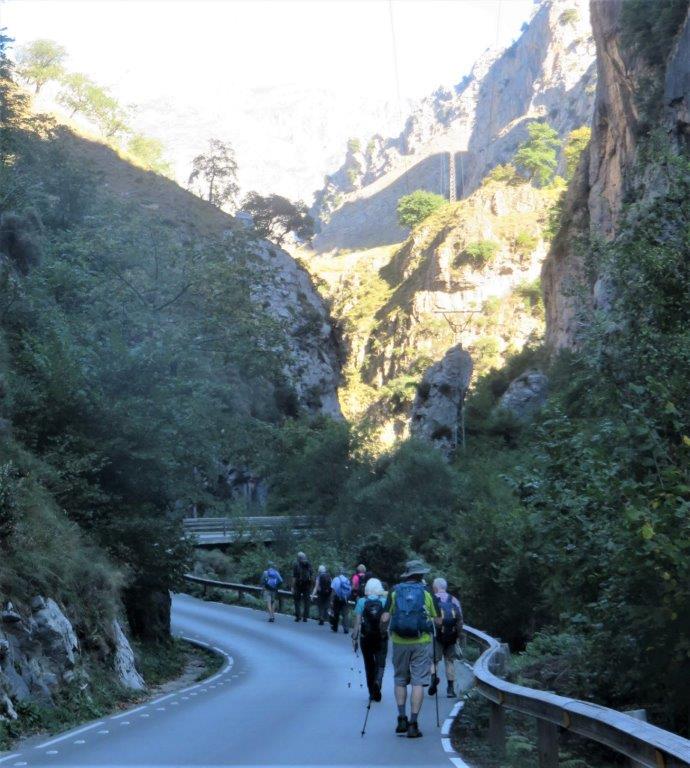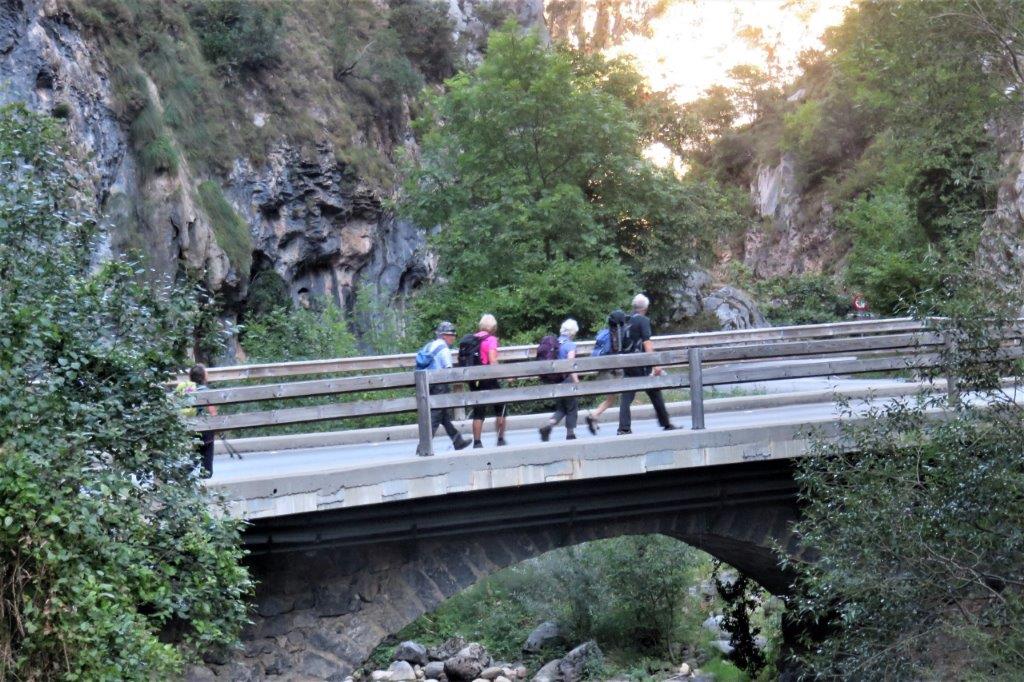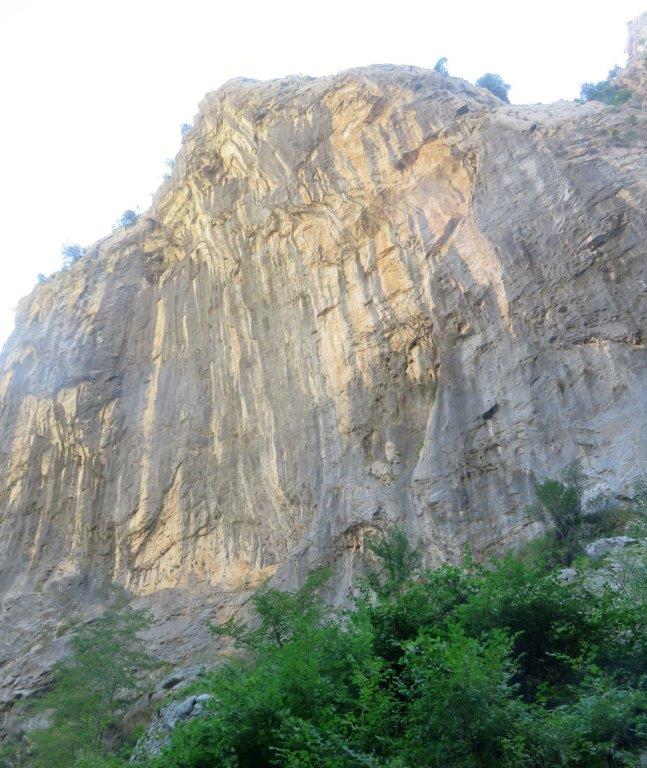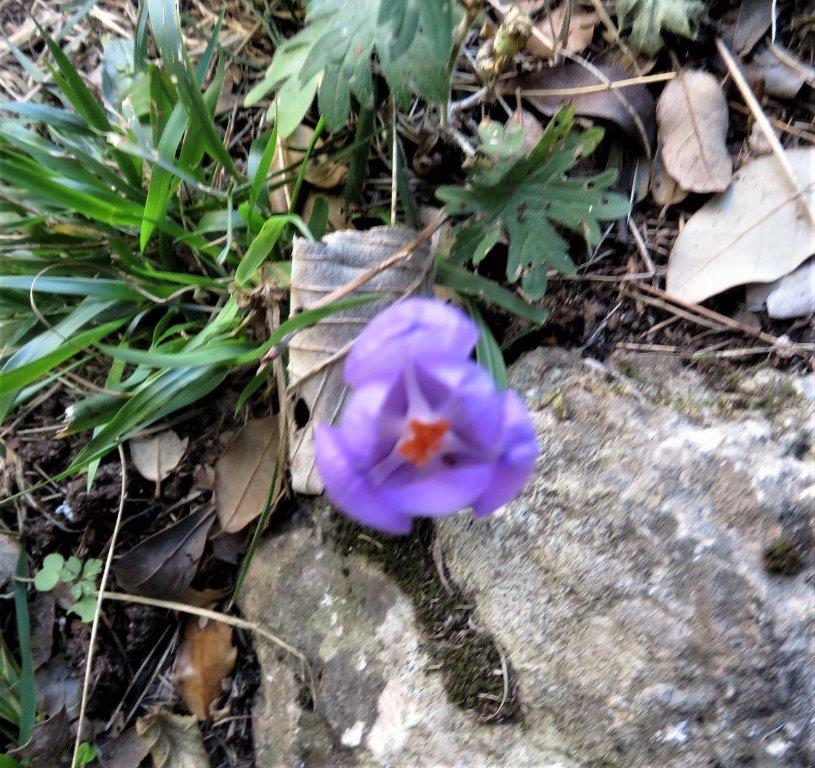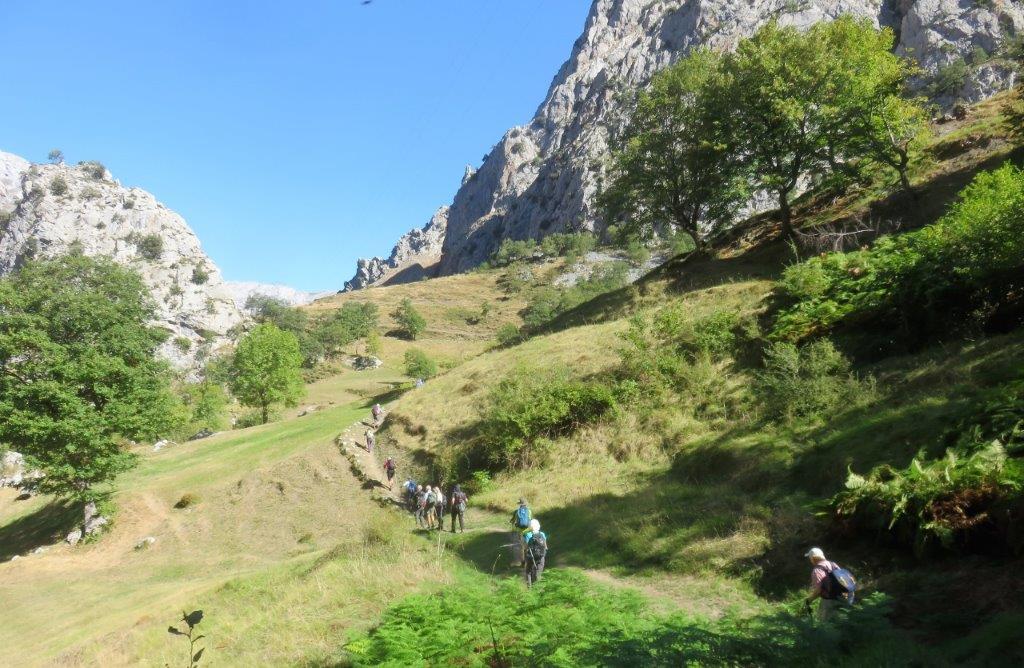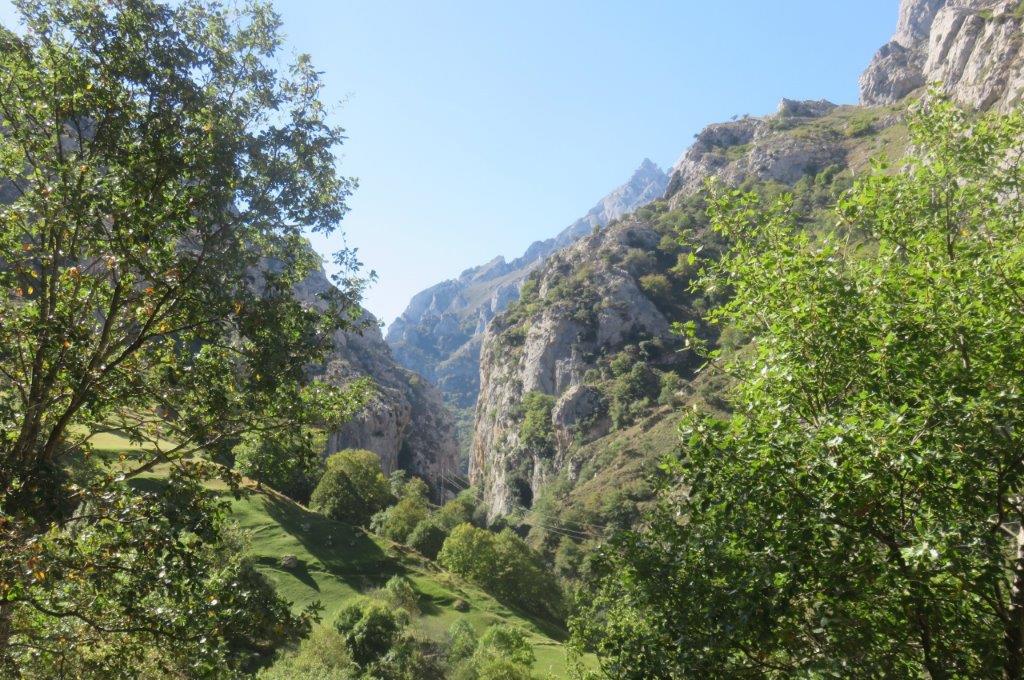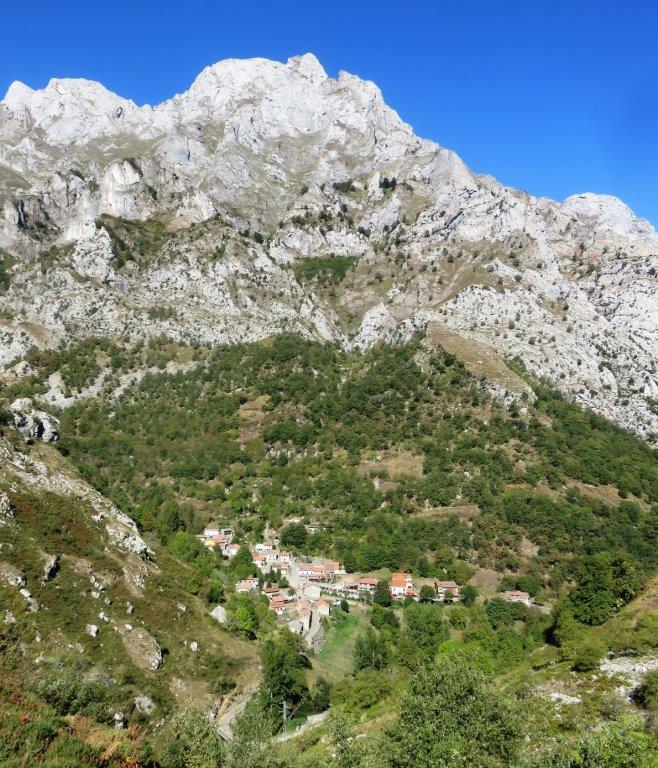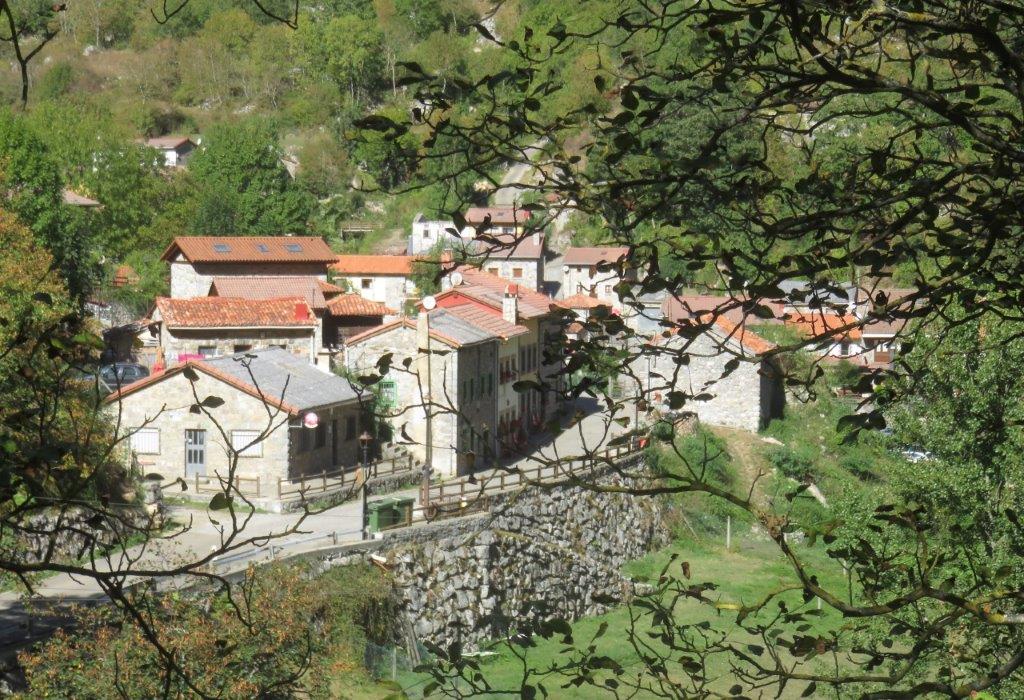 Cain - start point (or end Point) for the Cares Gorge Walk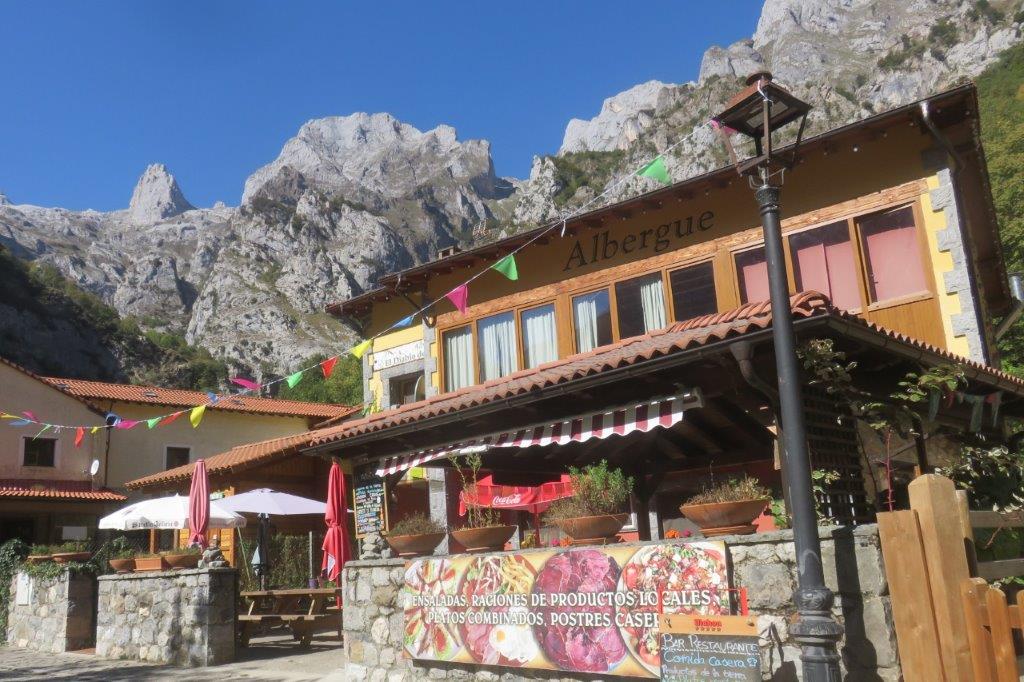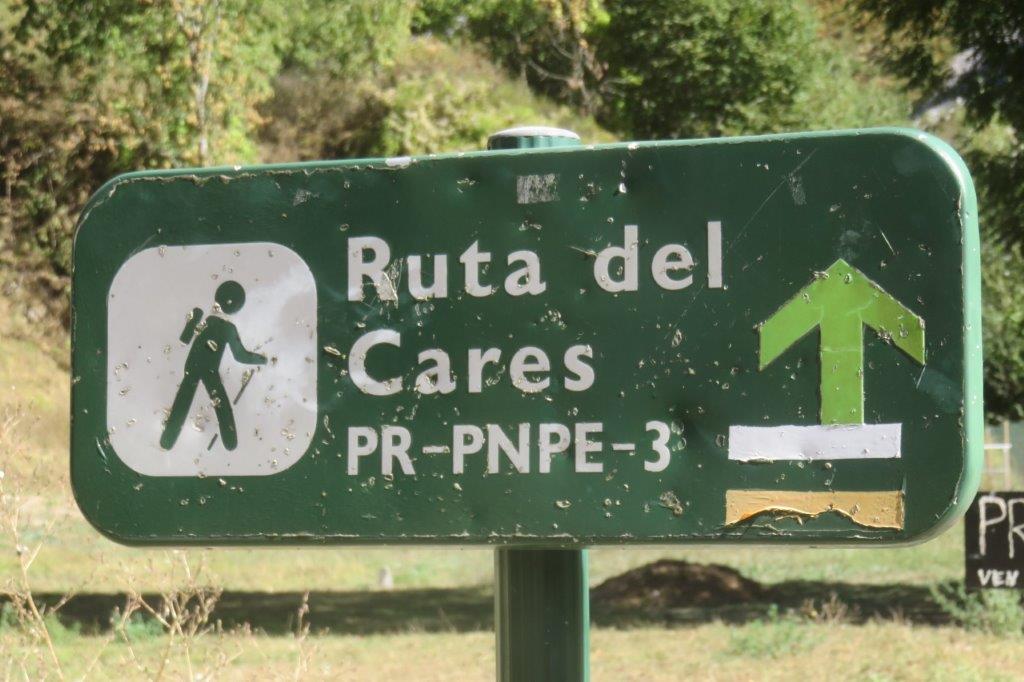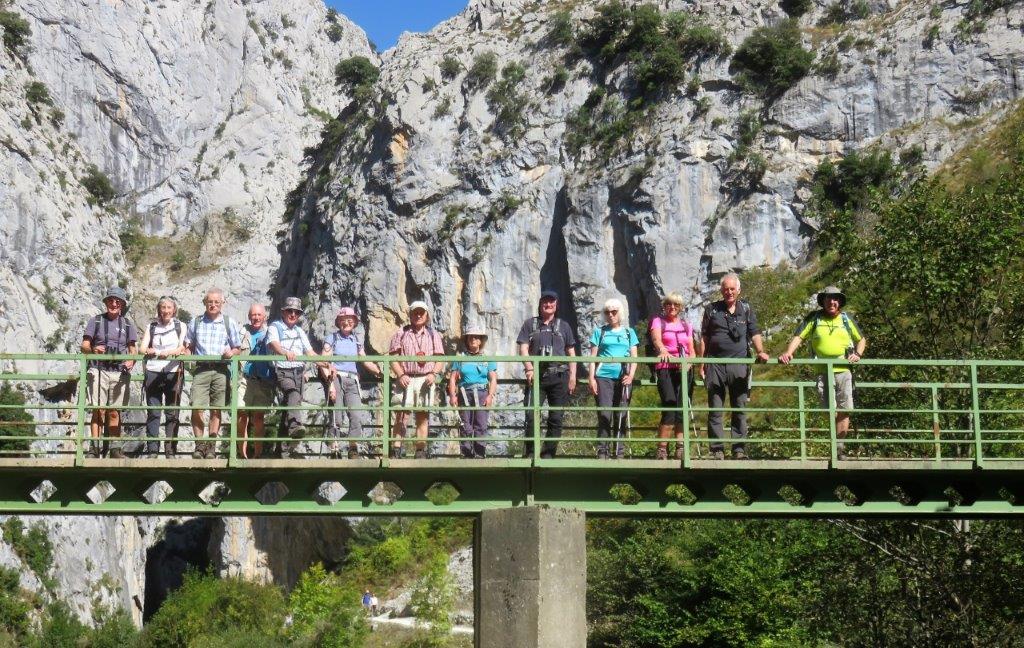 'A' group on bridge at the start of the Cares Gorge walk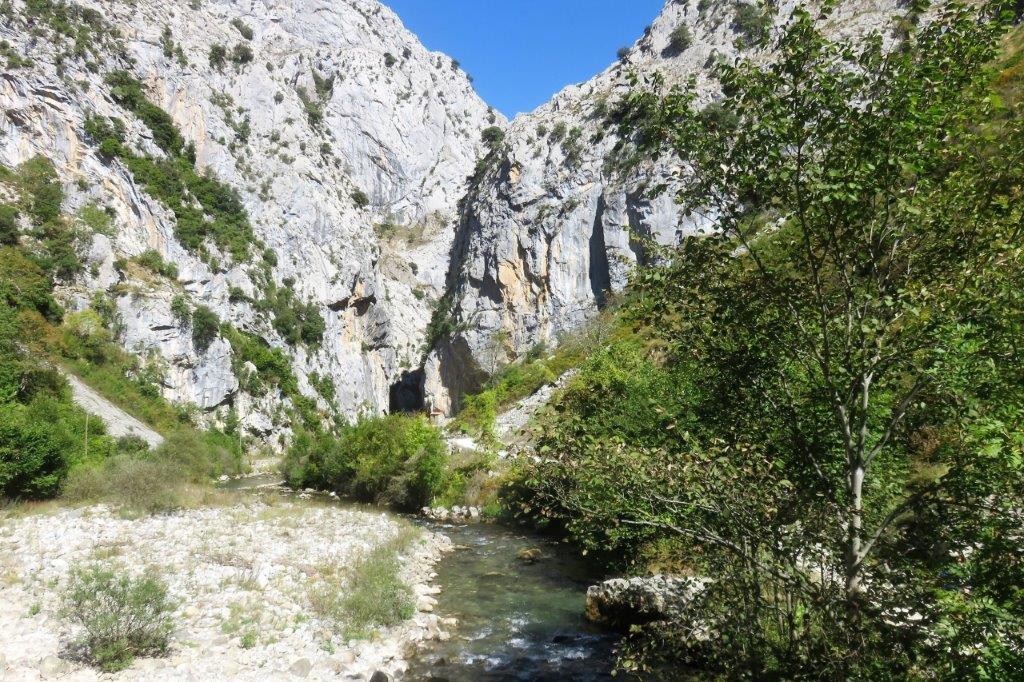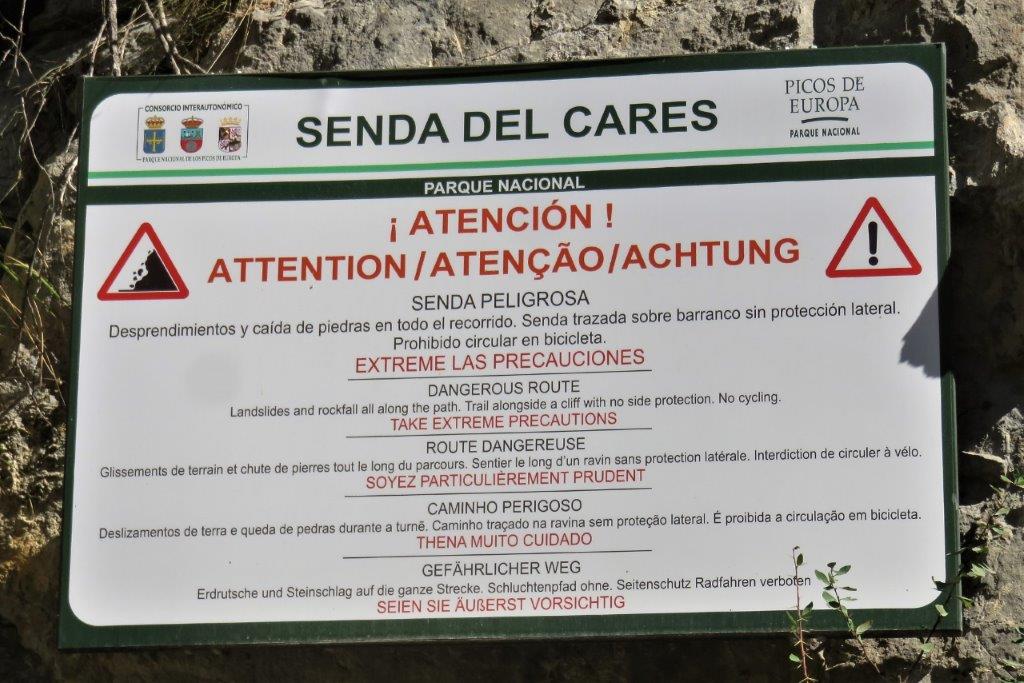 Warning notice of the dangers along the Cares Gorge route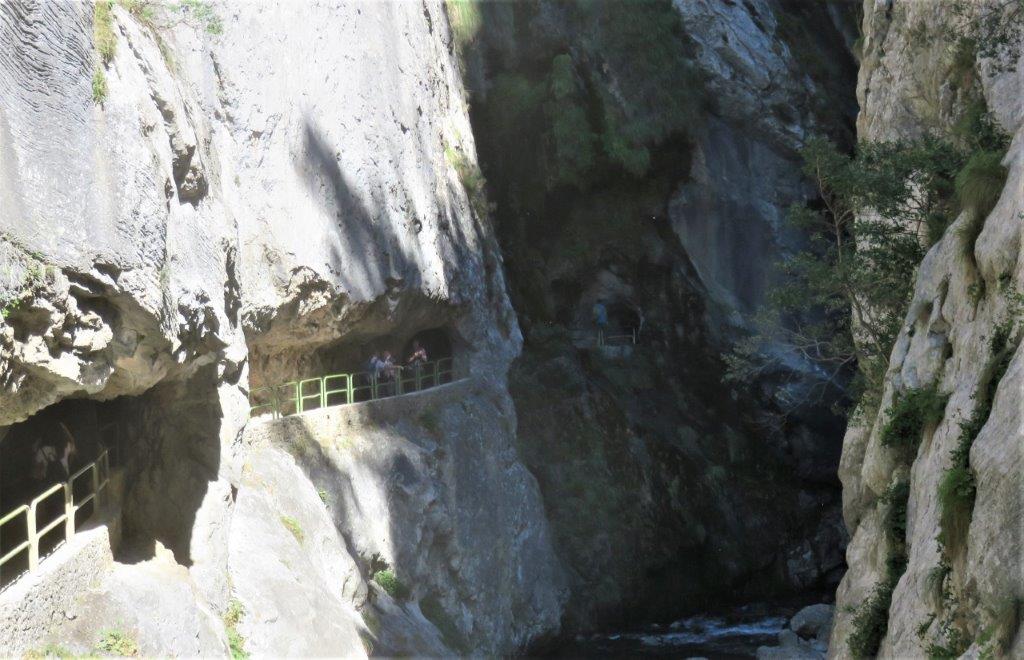 A torch is advisable in the dark tunnel sections near Cain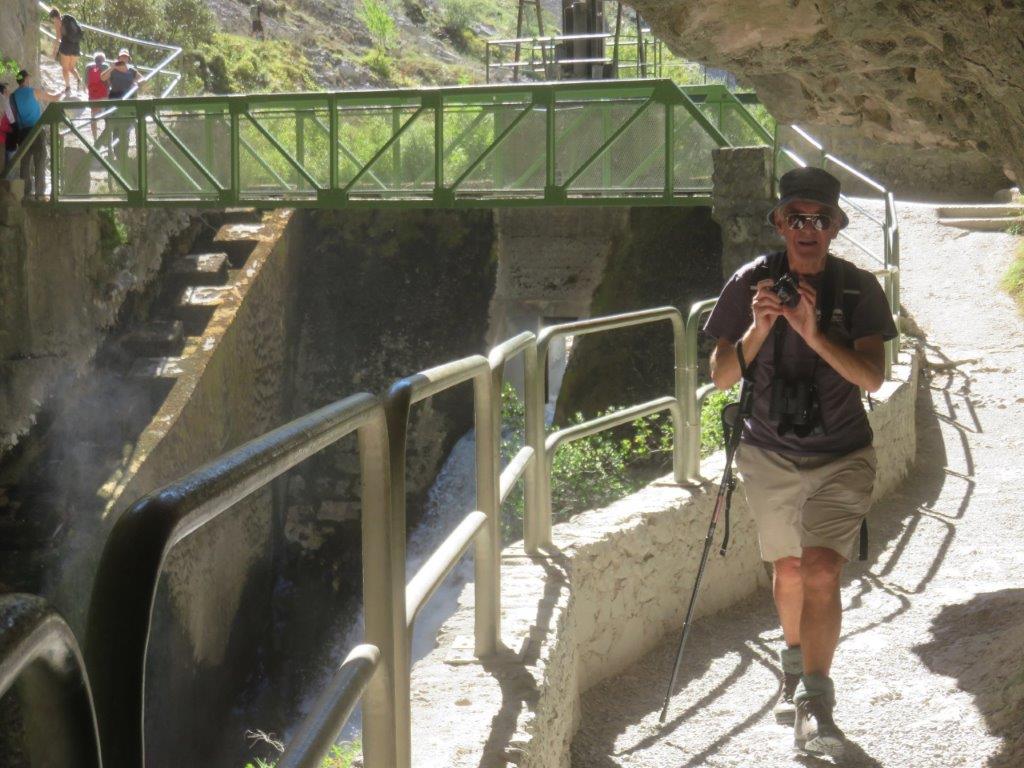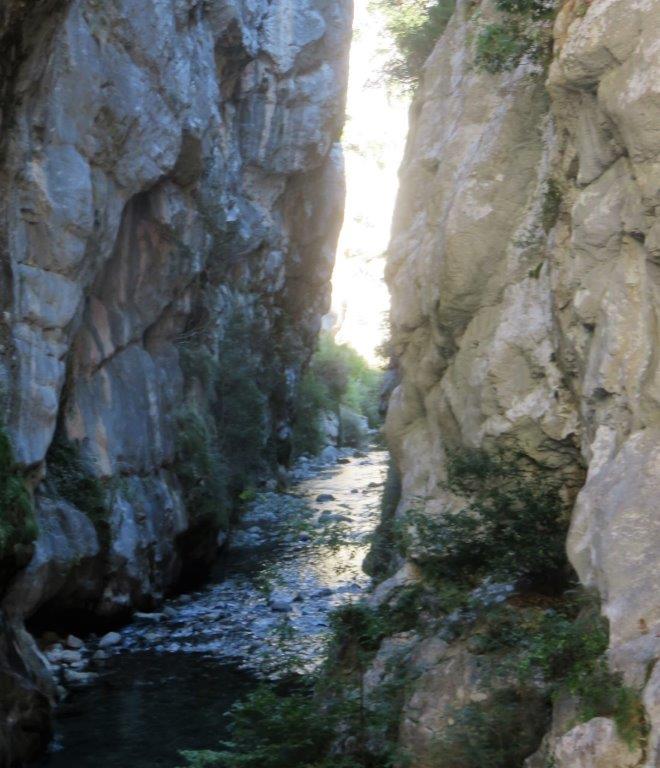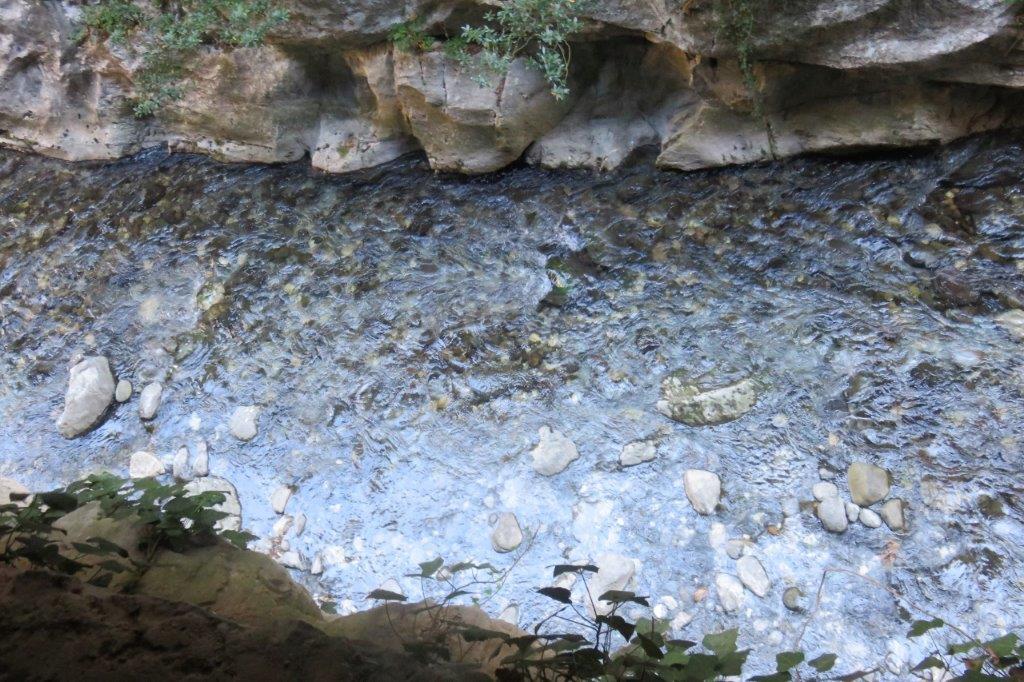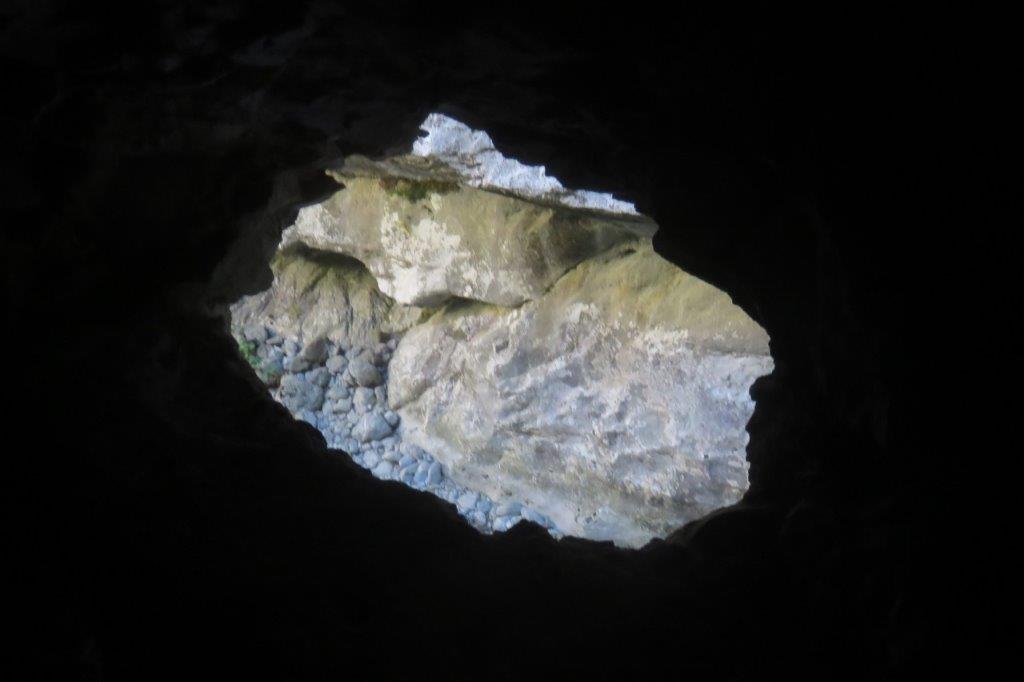 'window' through dark tunnel section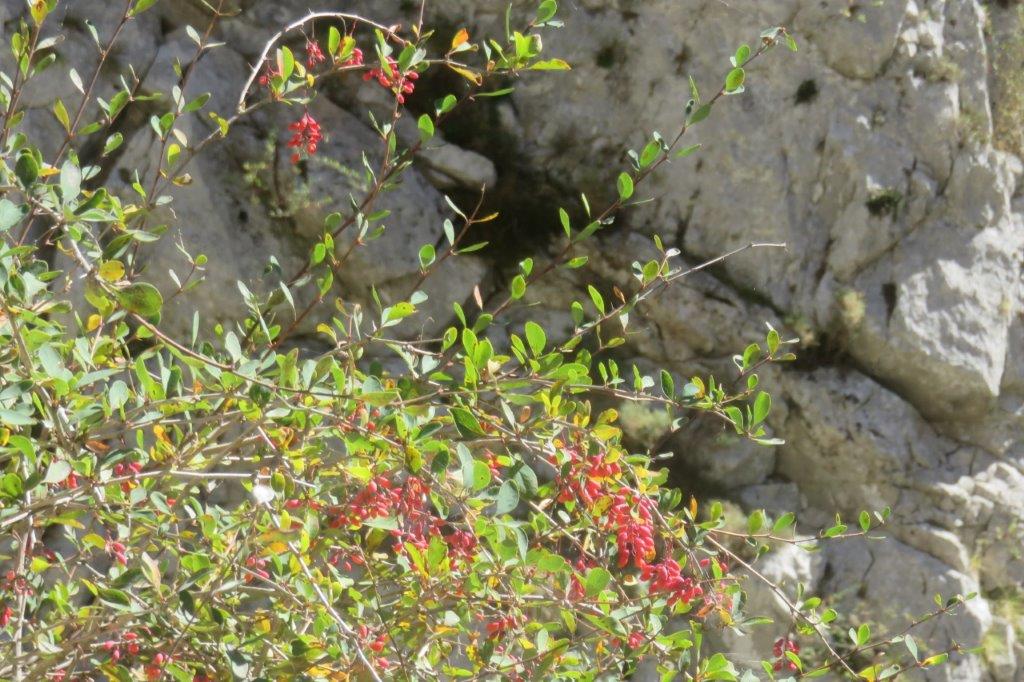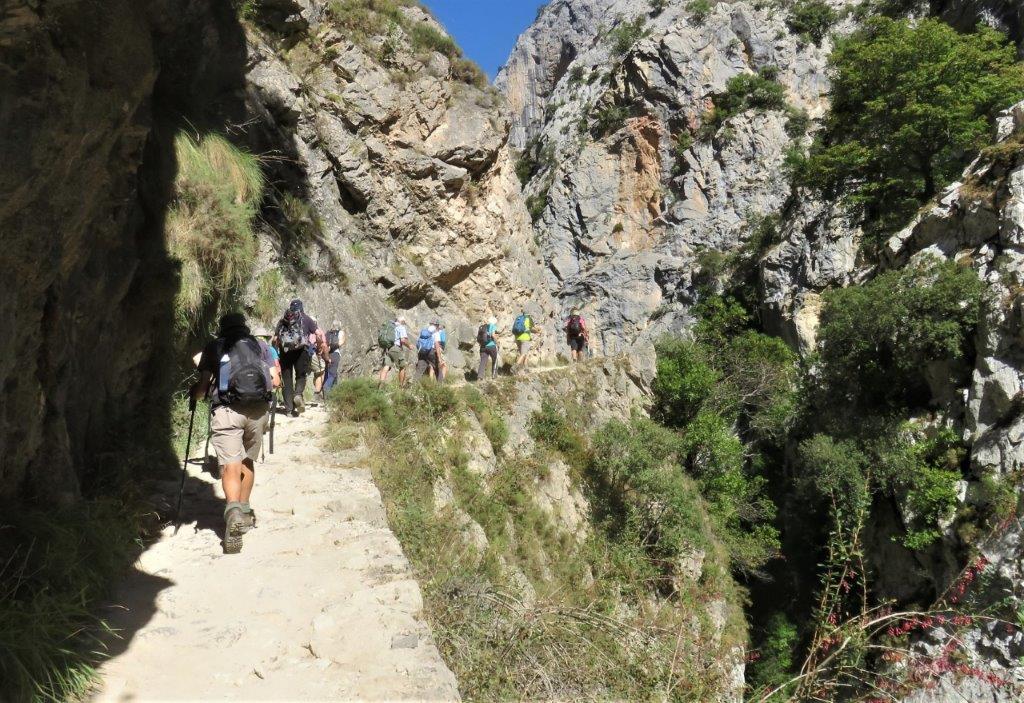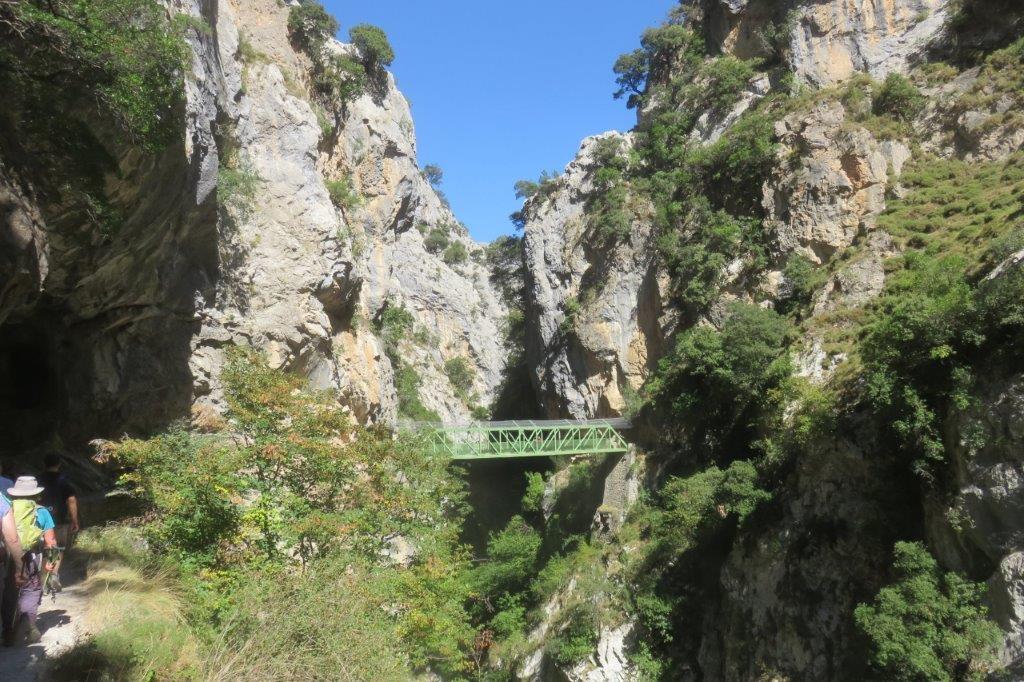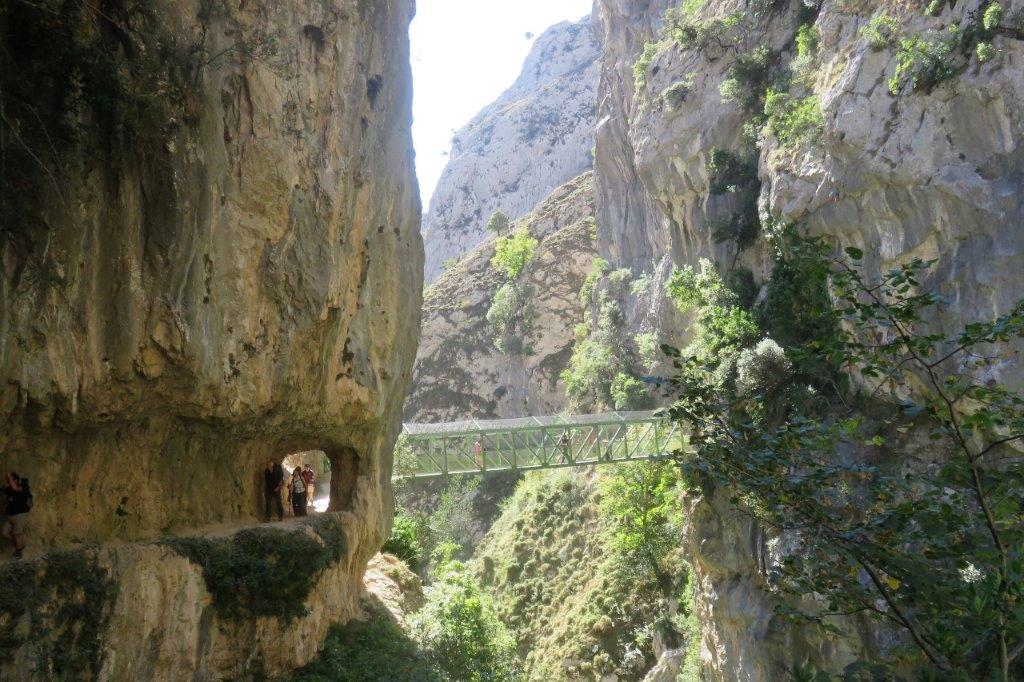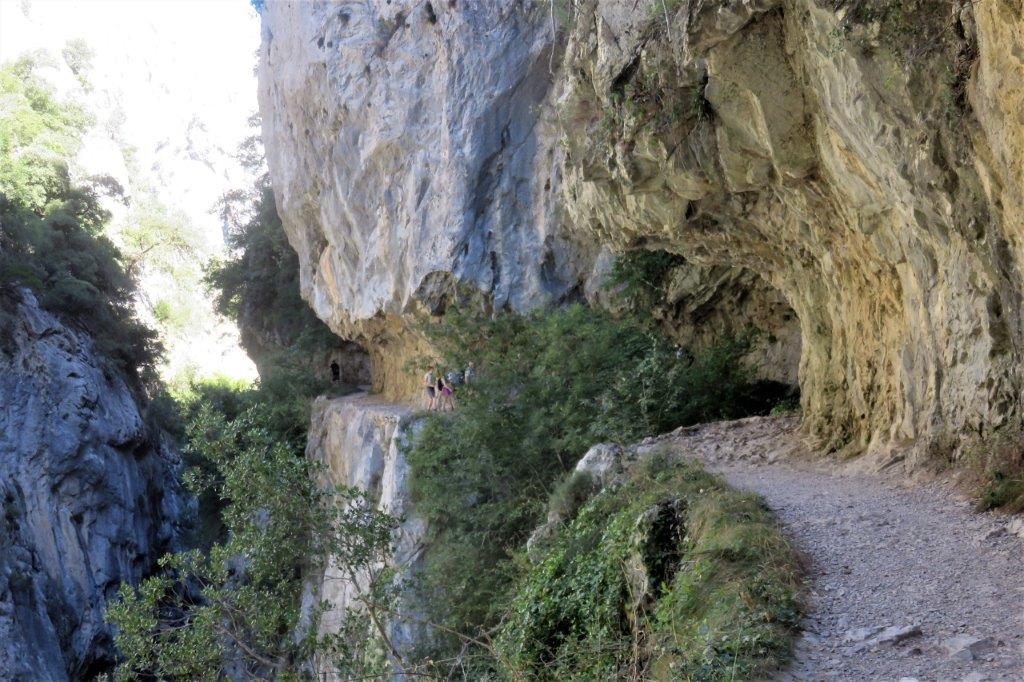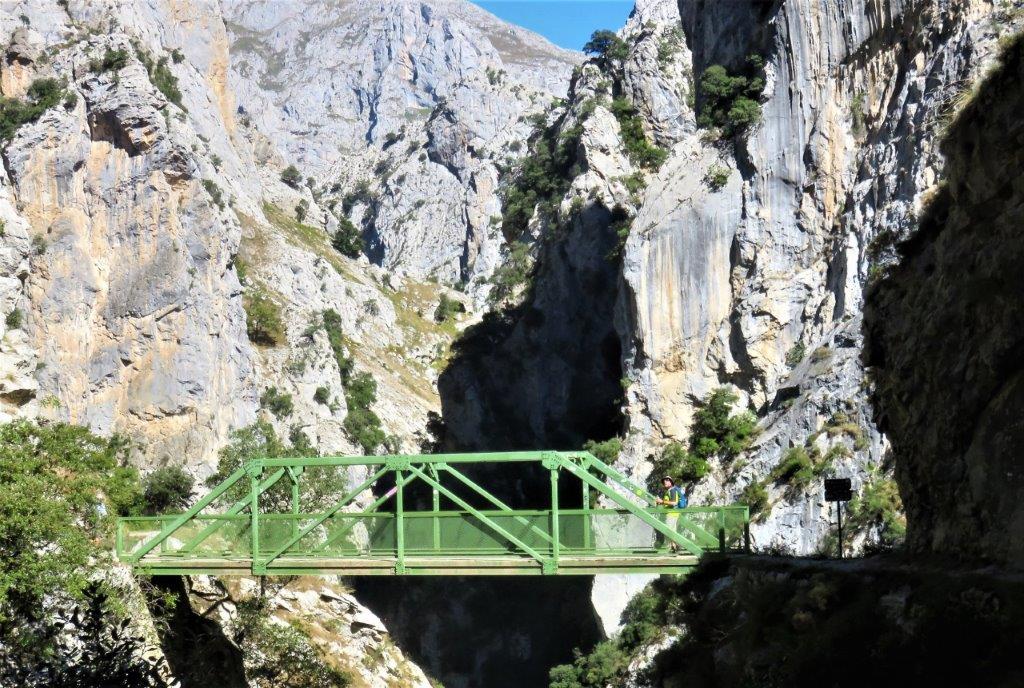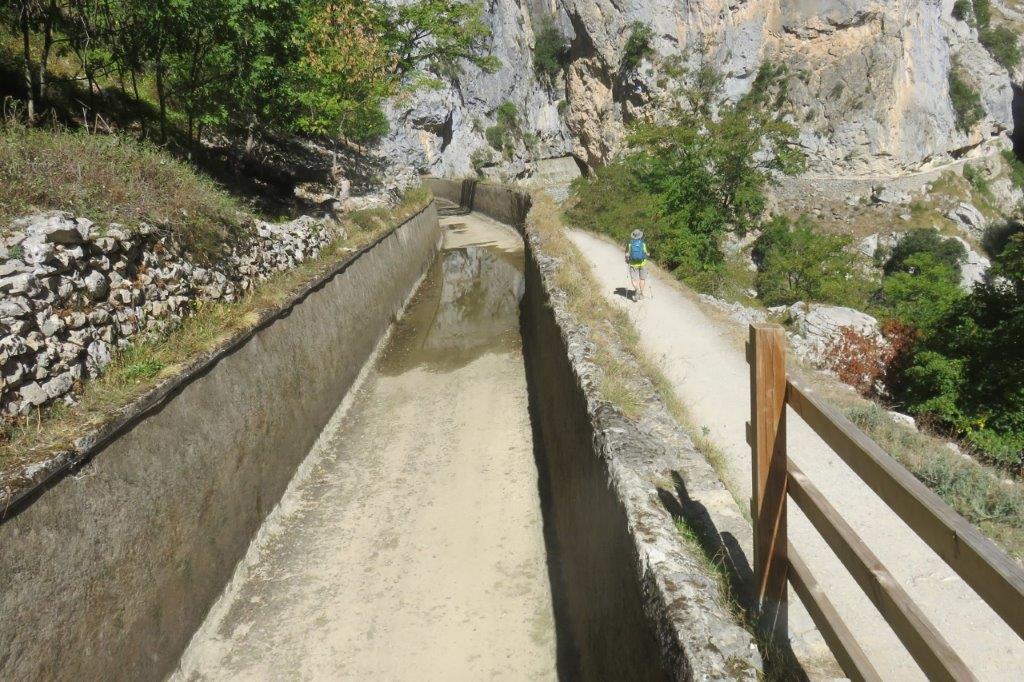 empty canal - presumably part of the scheme for which the access paths were originally built - no details of the hydroelectric scheme found yet on line?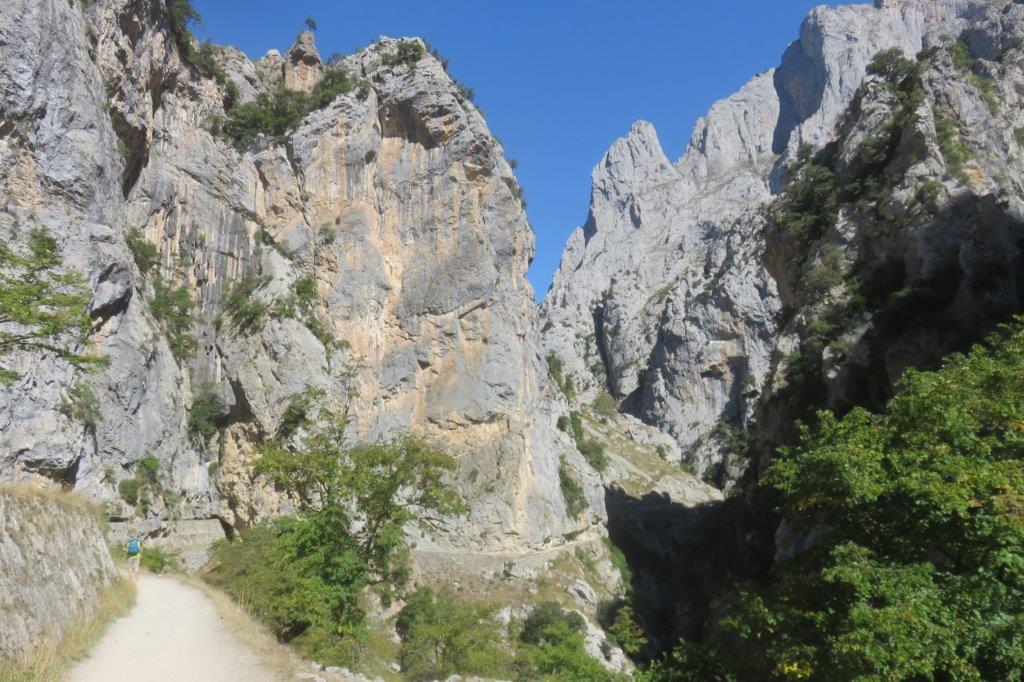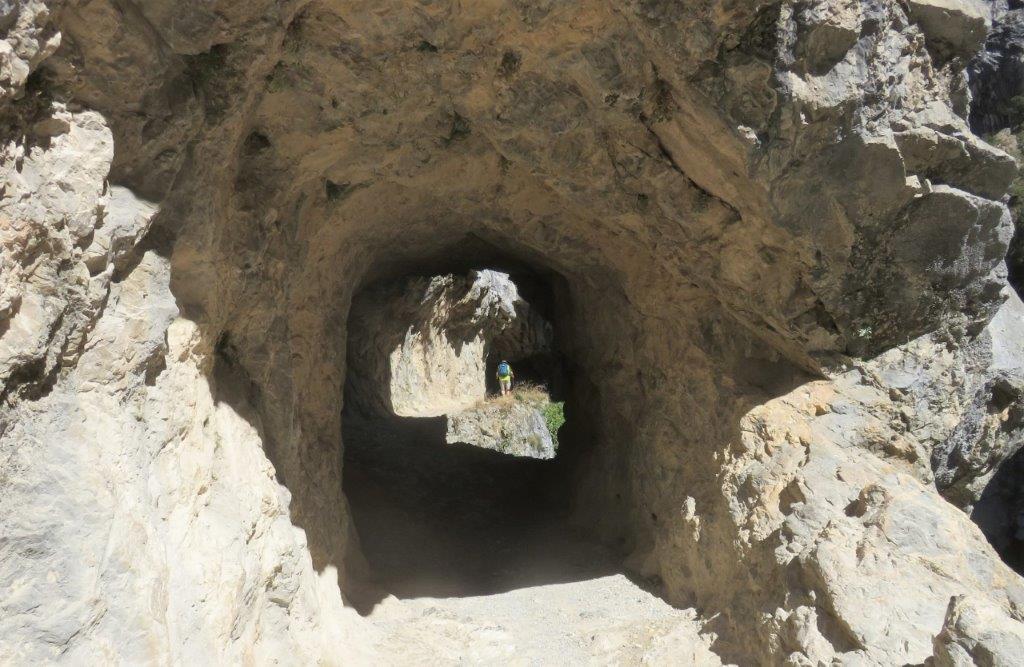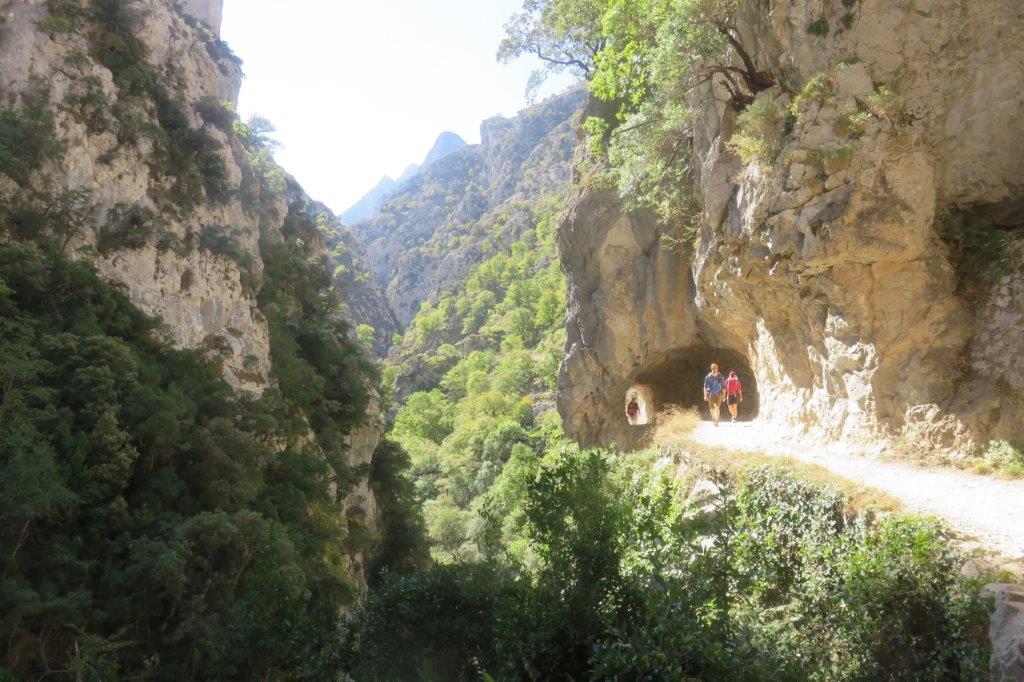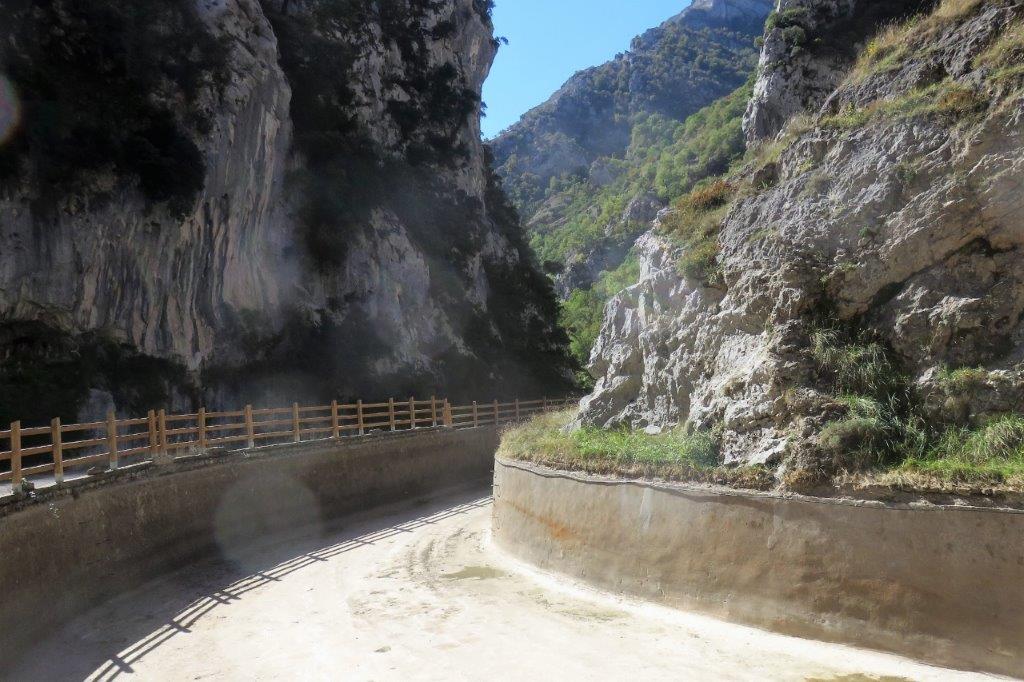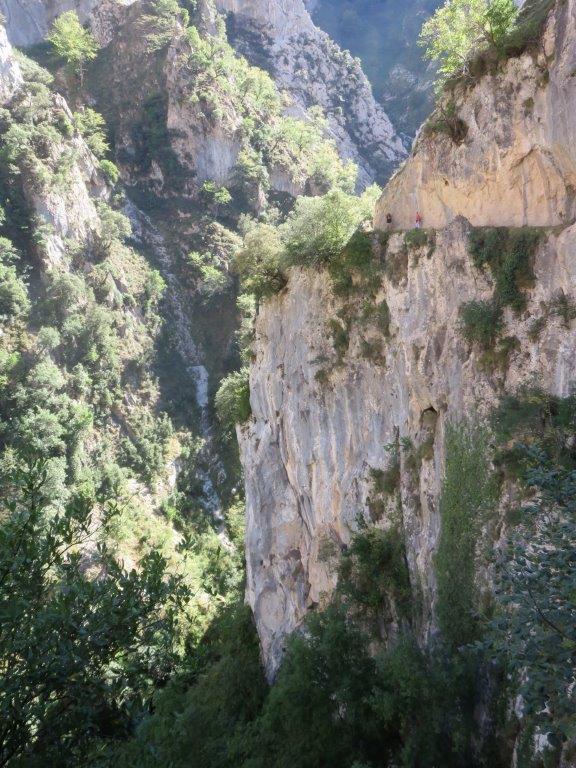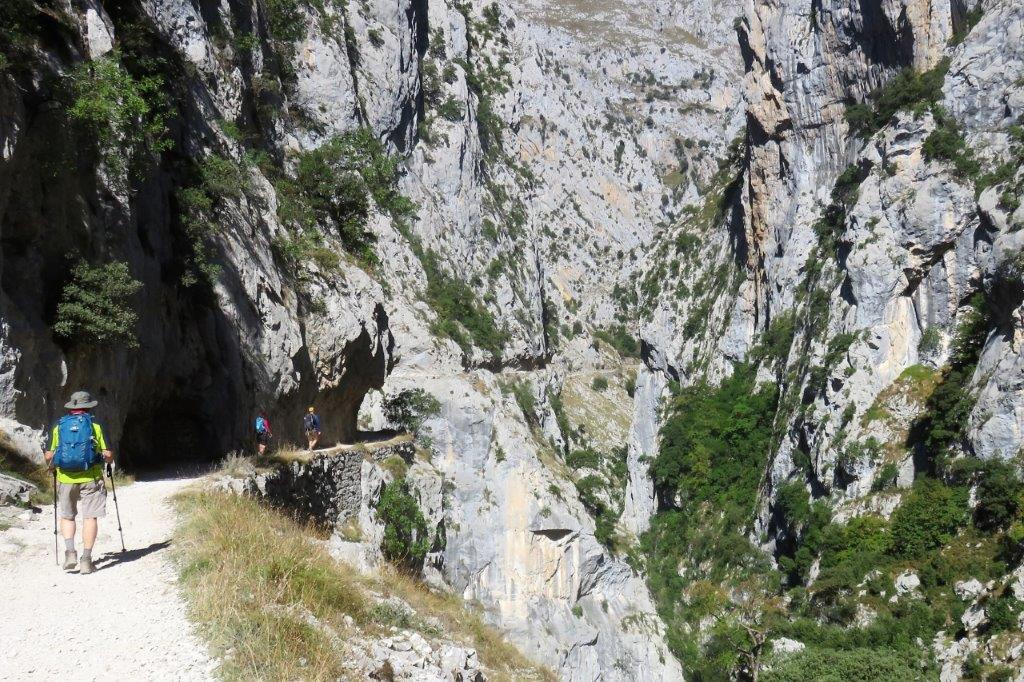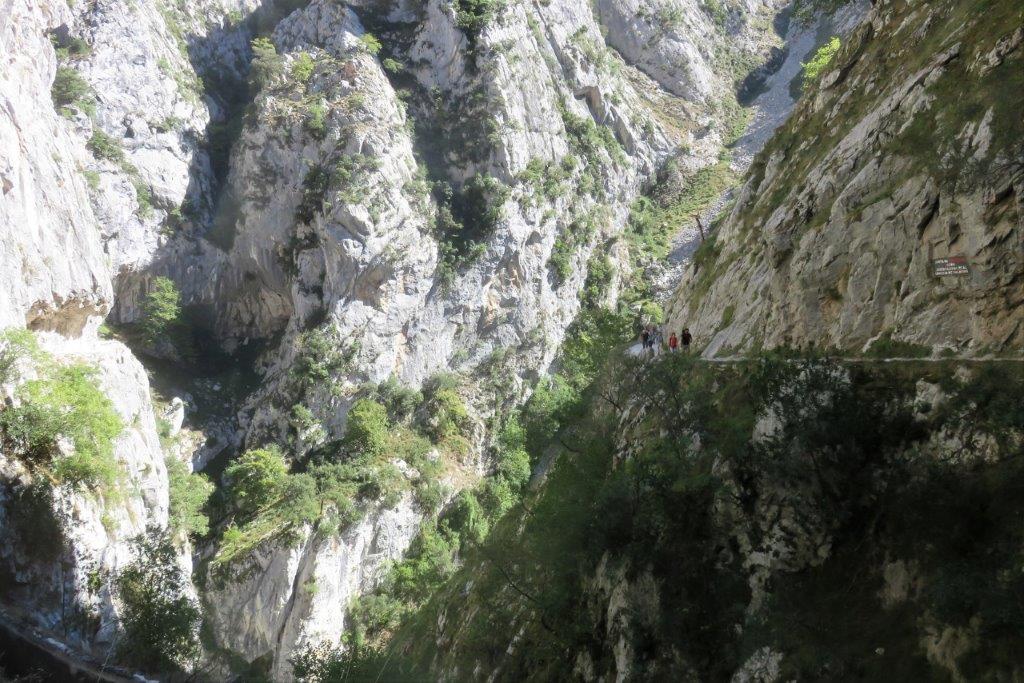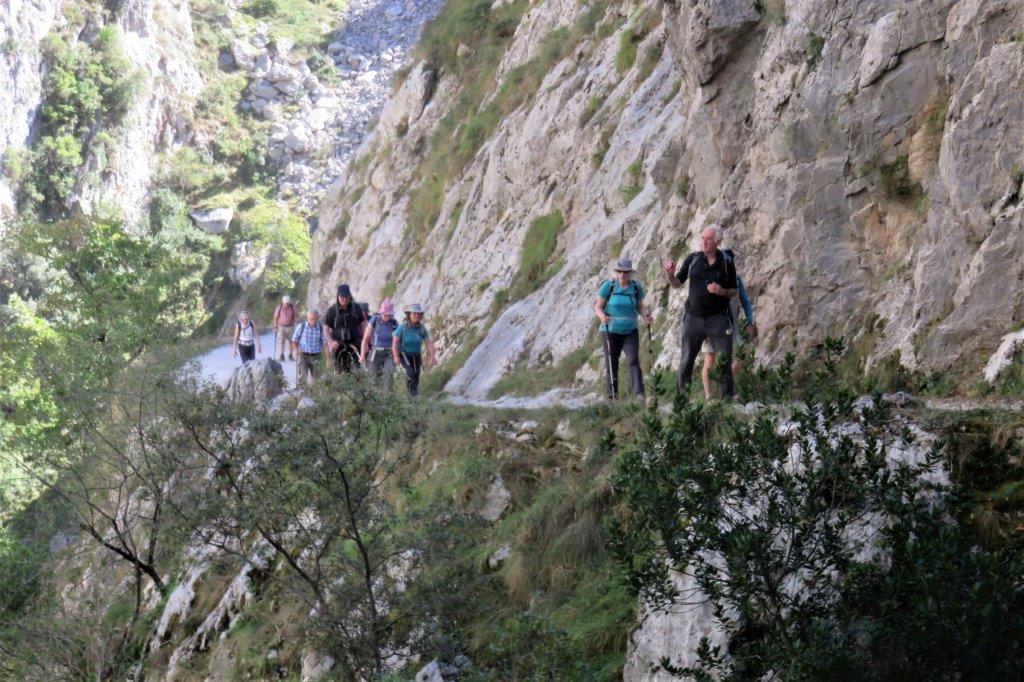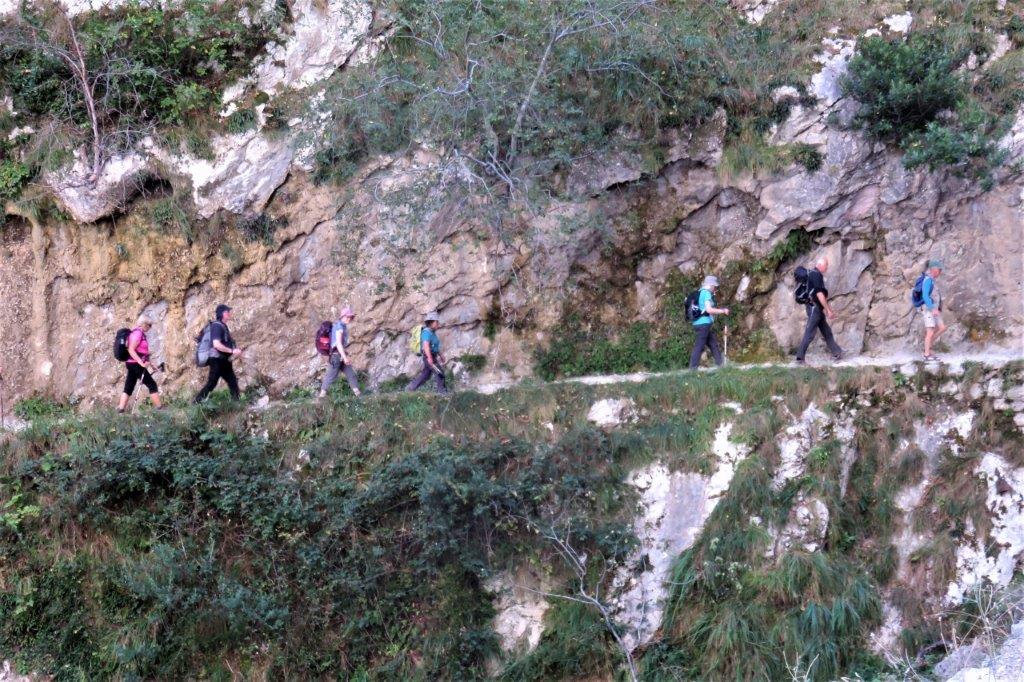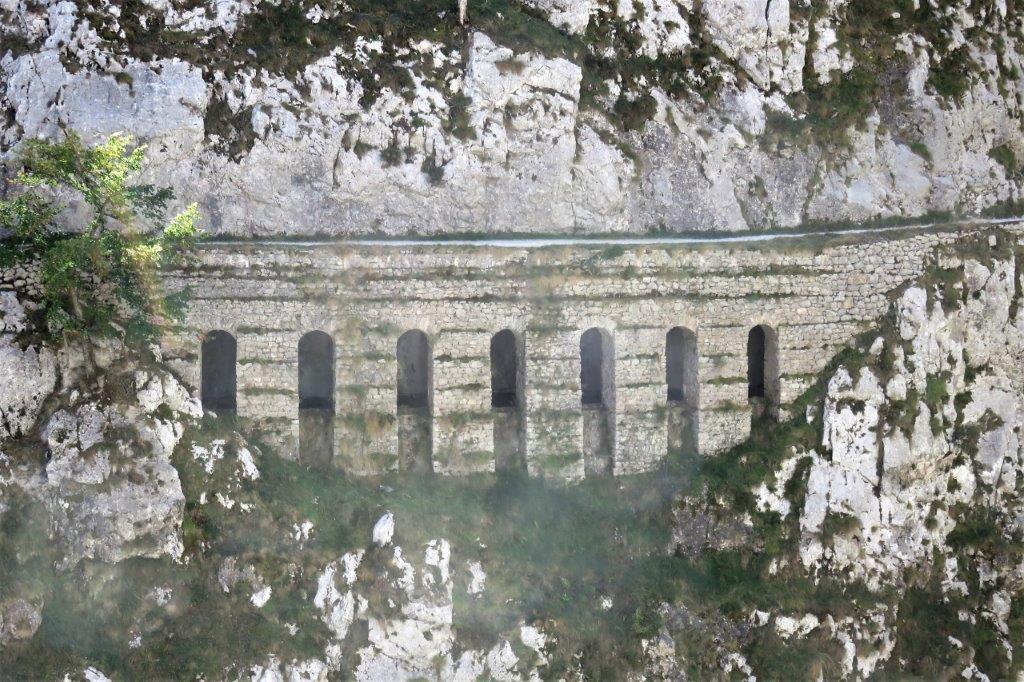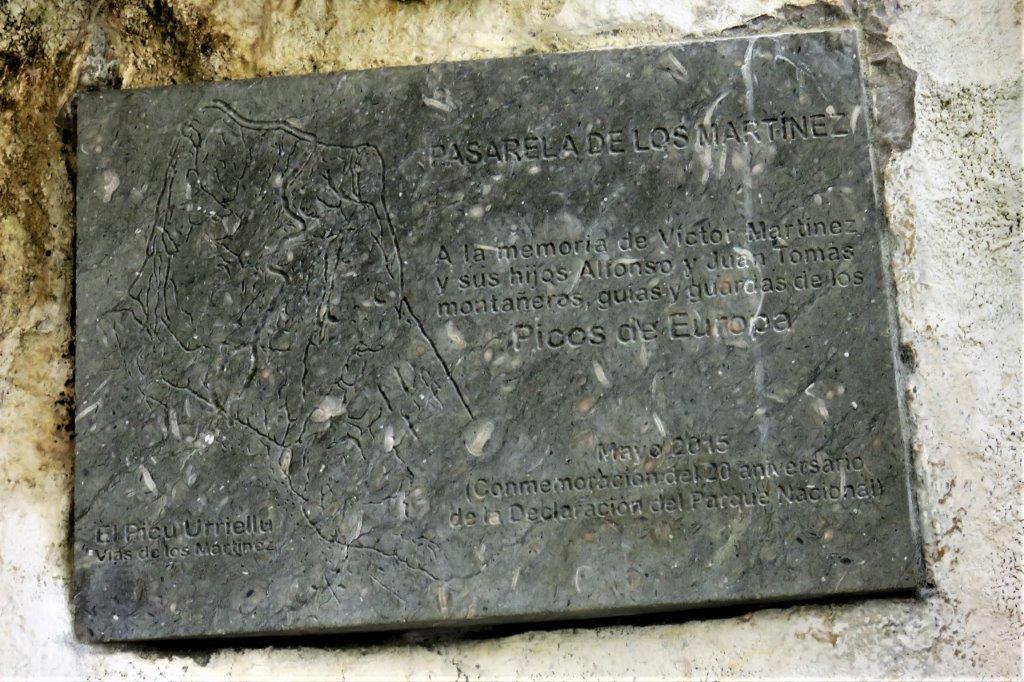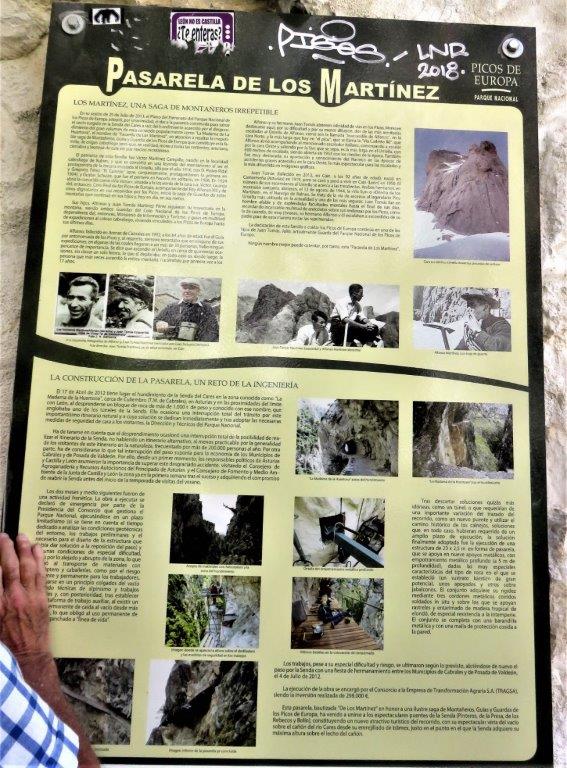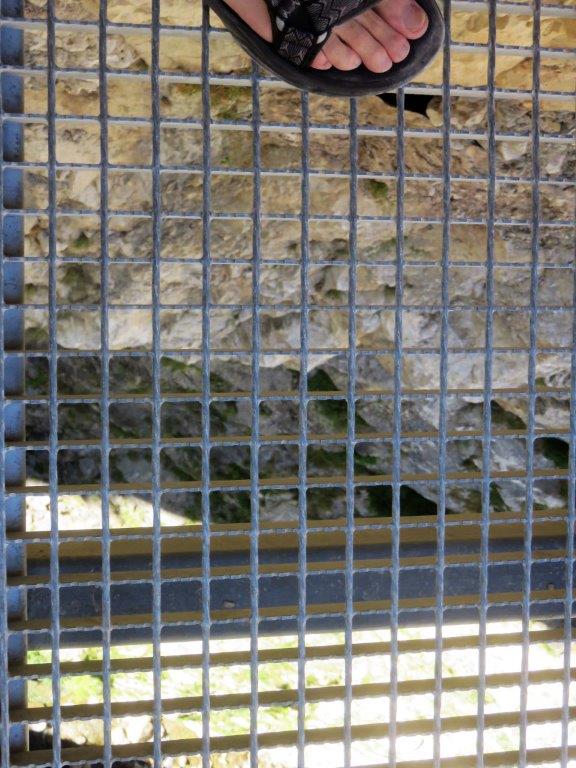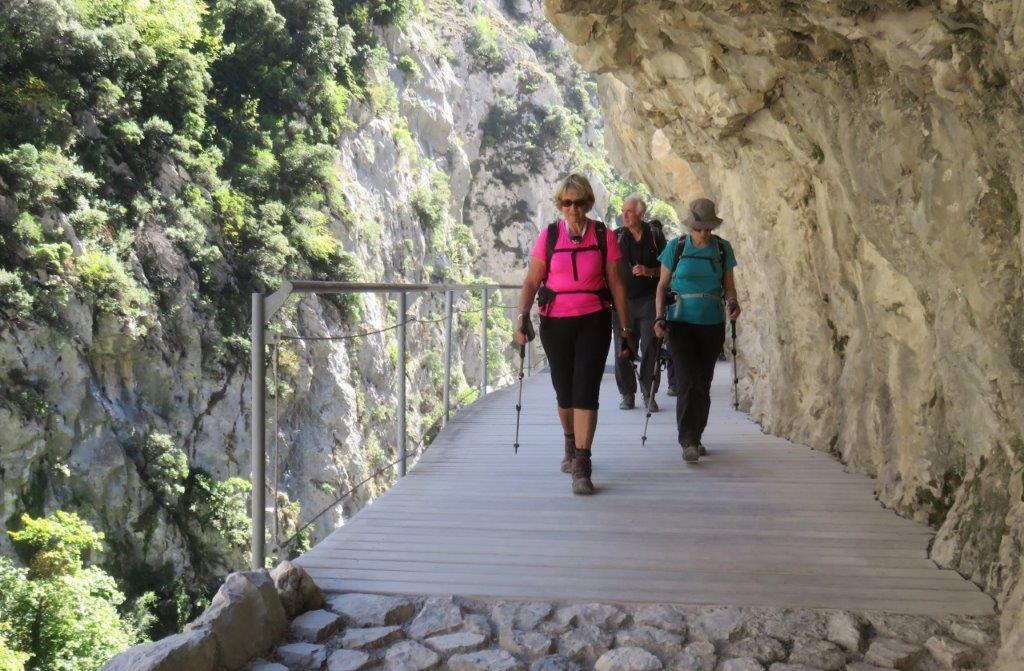 walking on the Pasarela de Los Martinez cantilevered from the Gorge Wall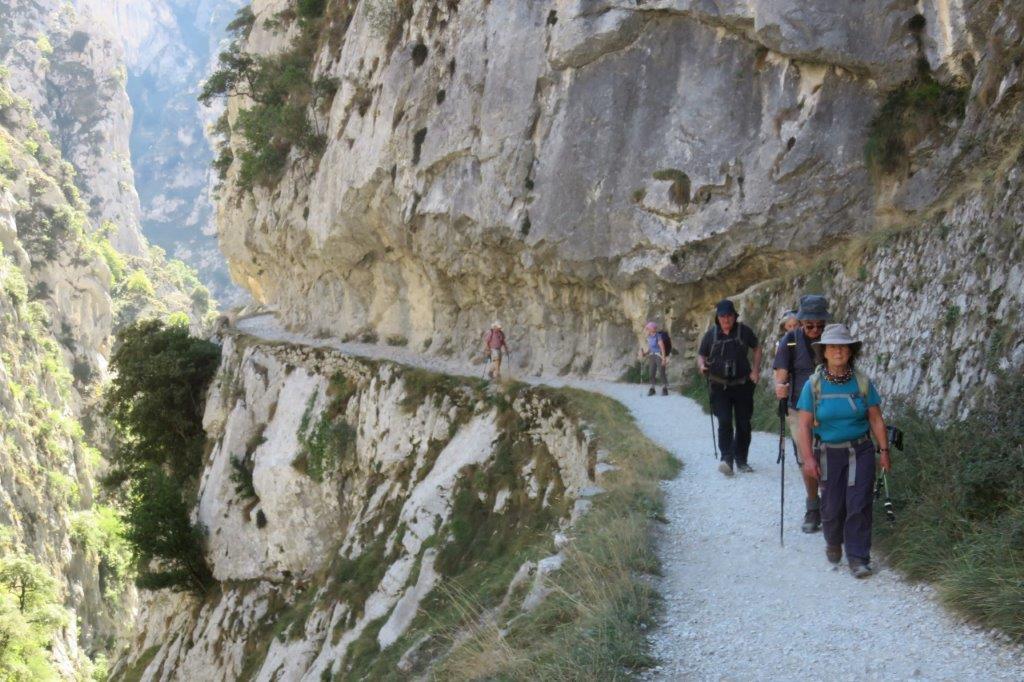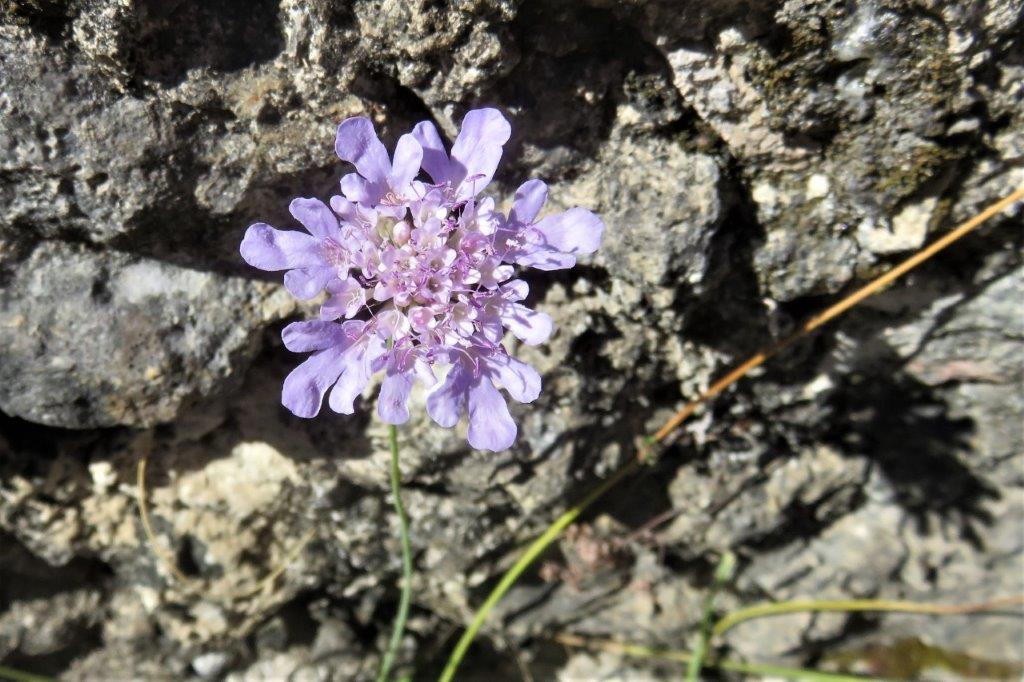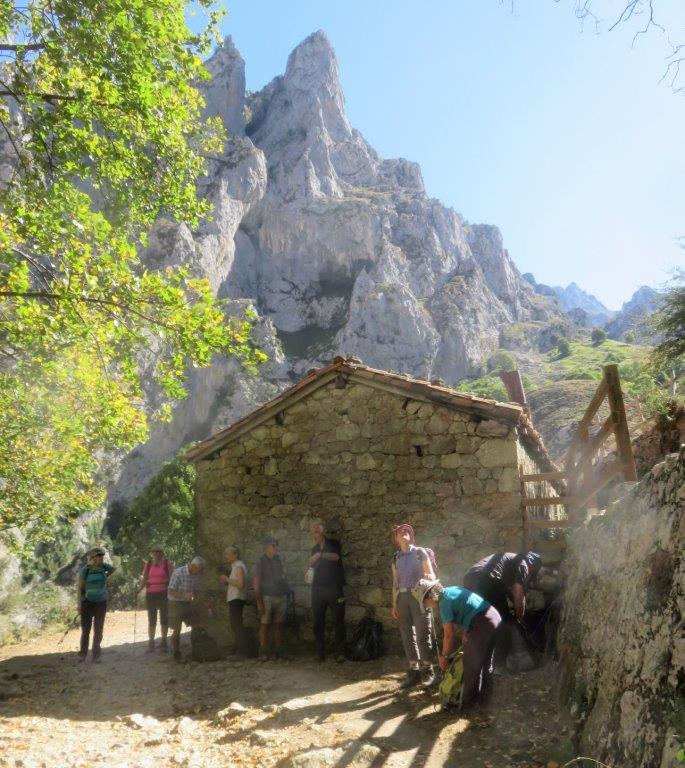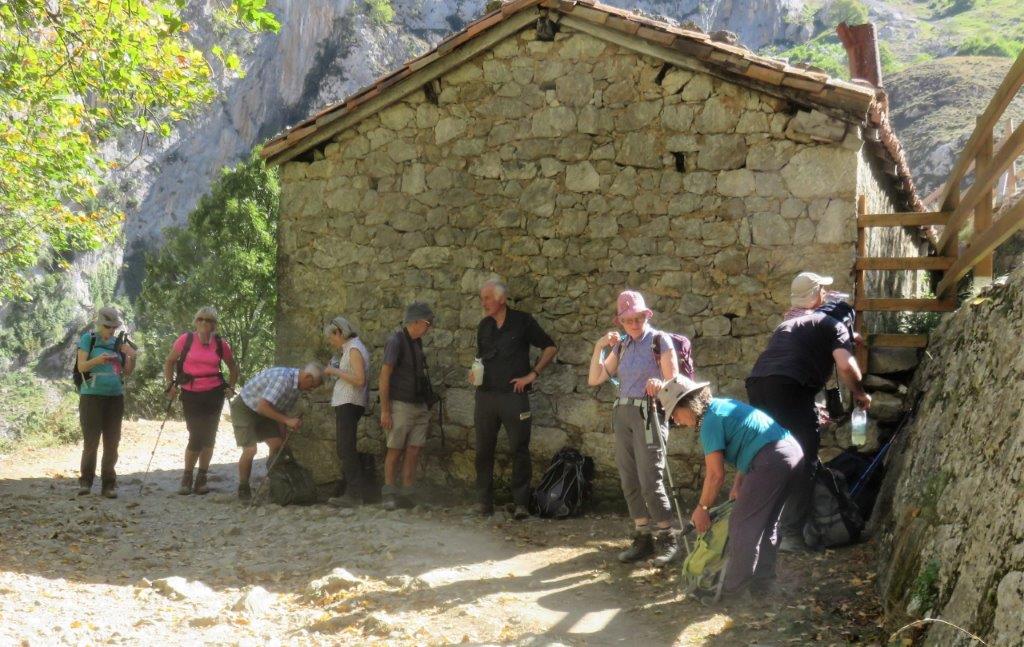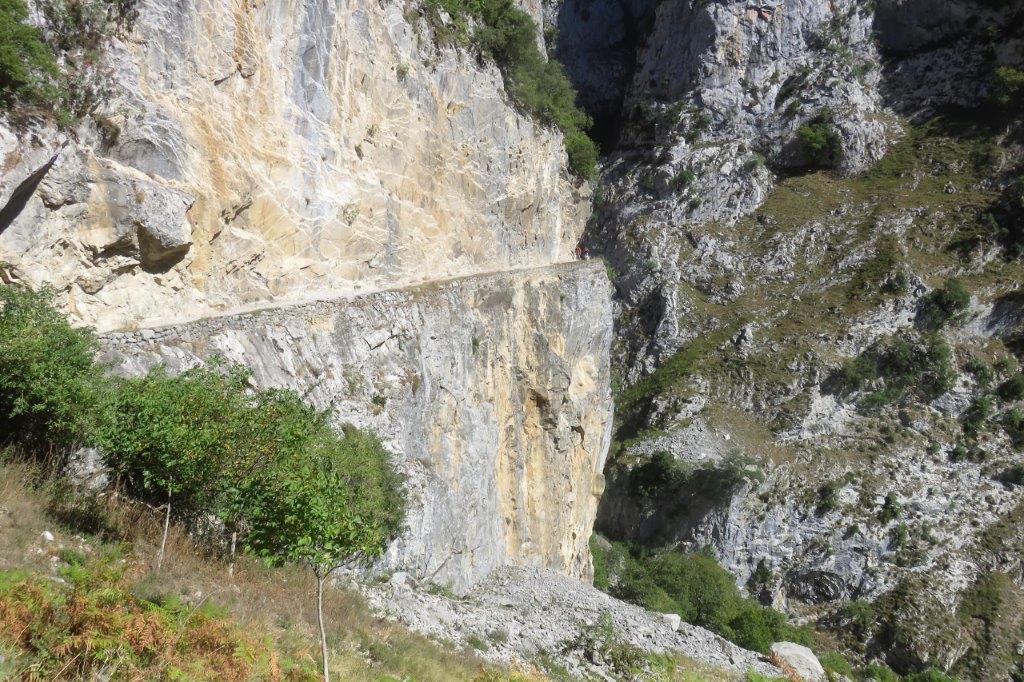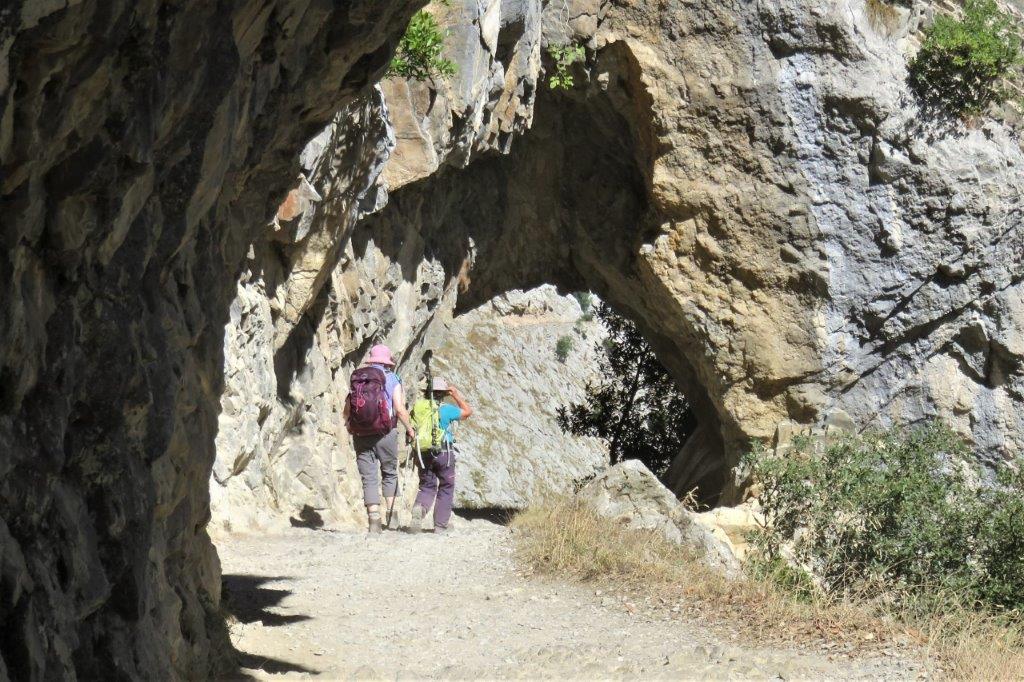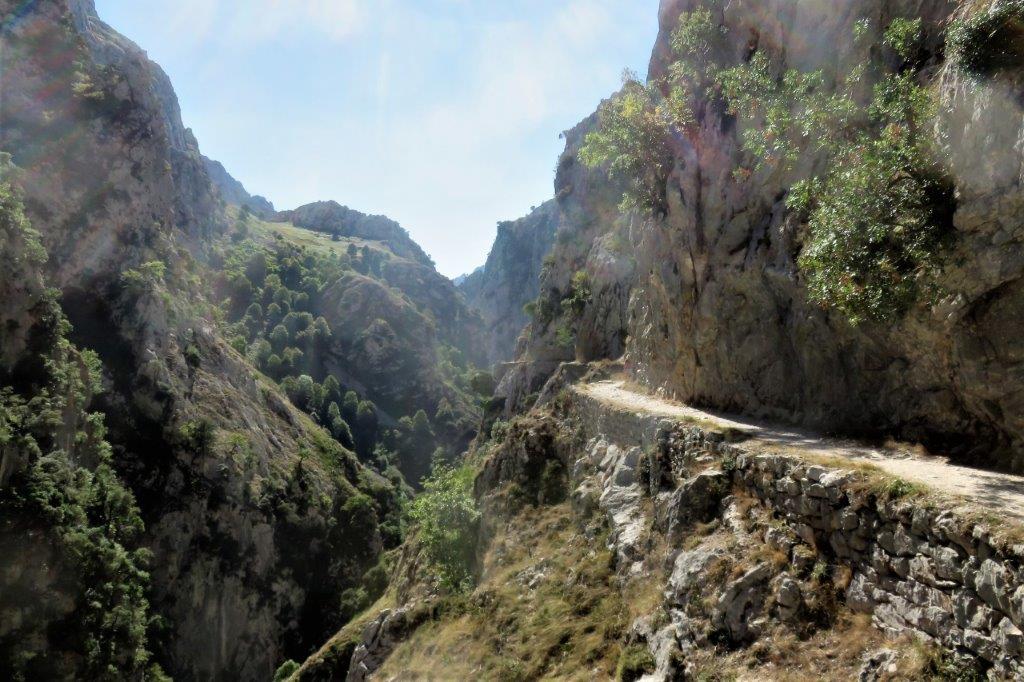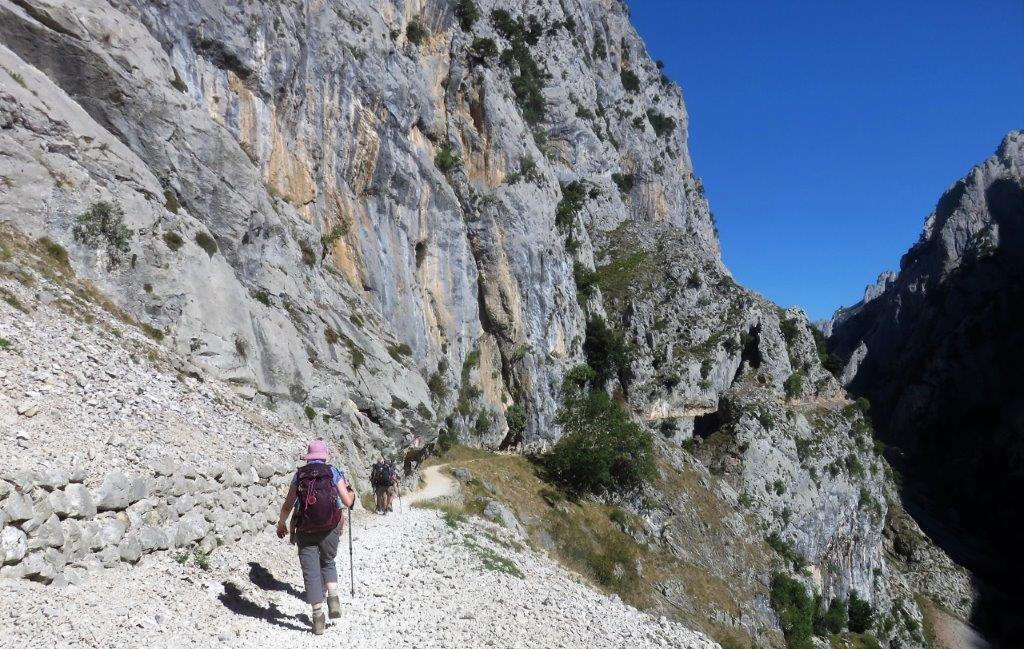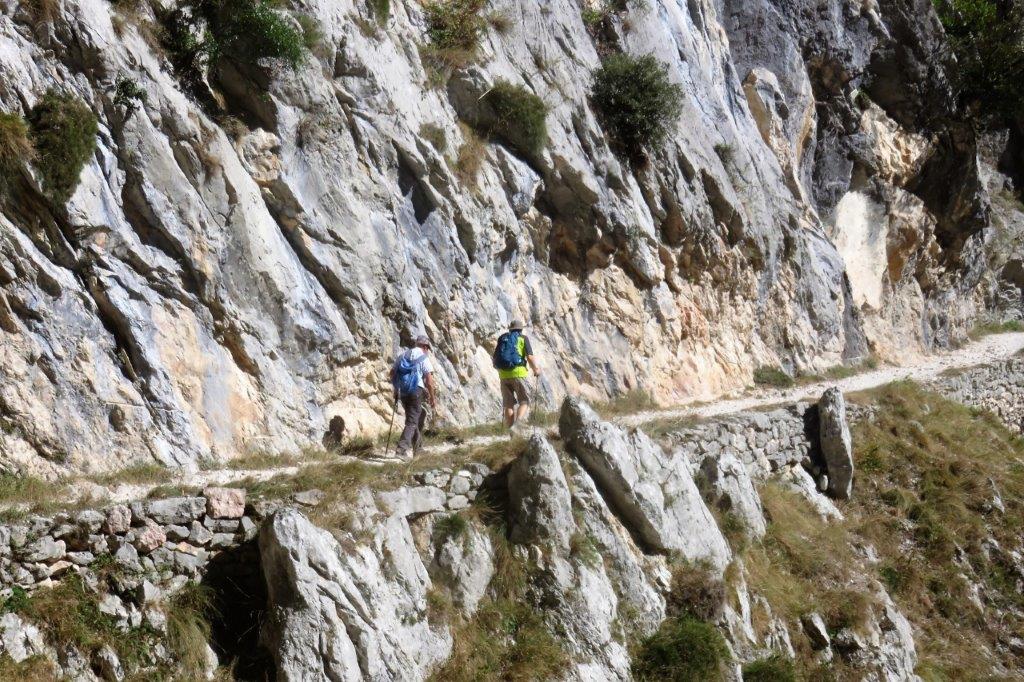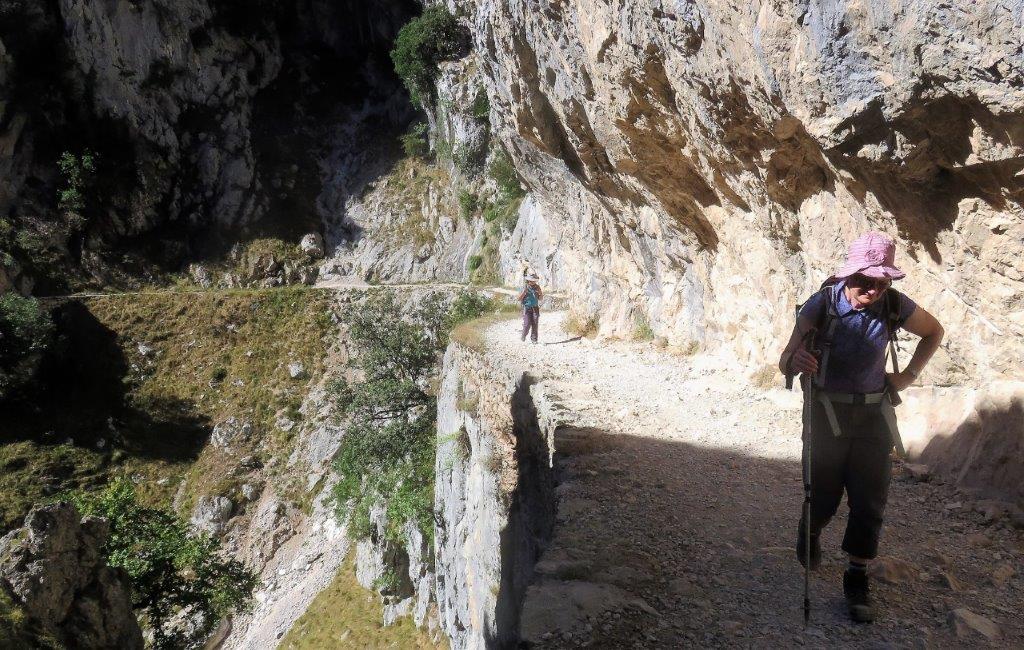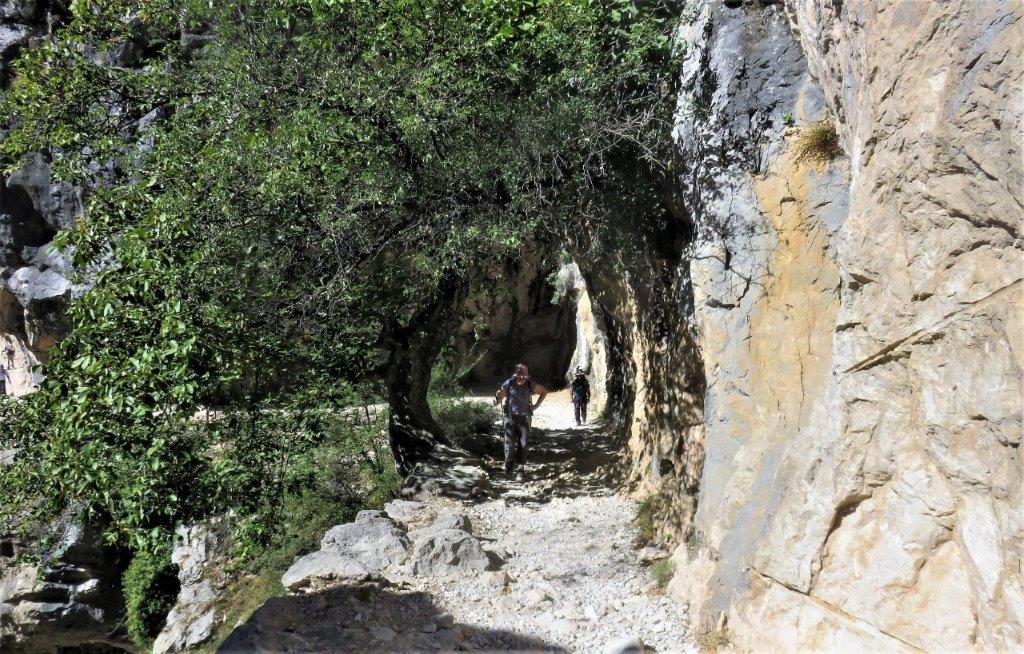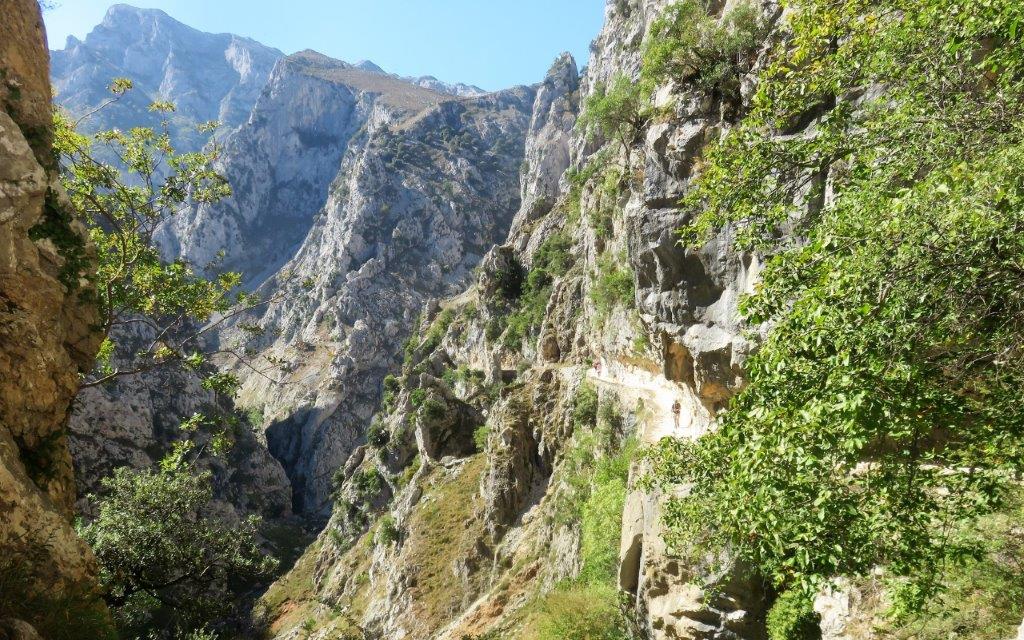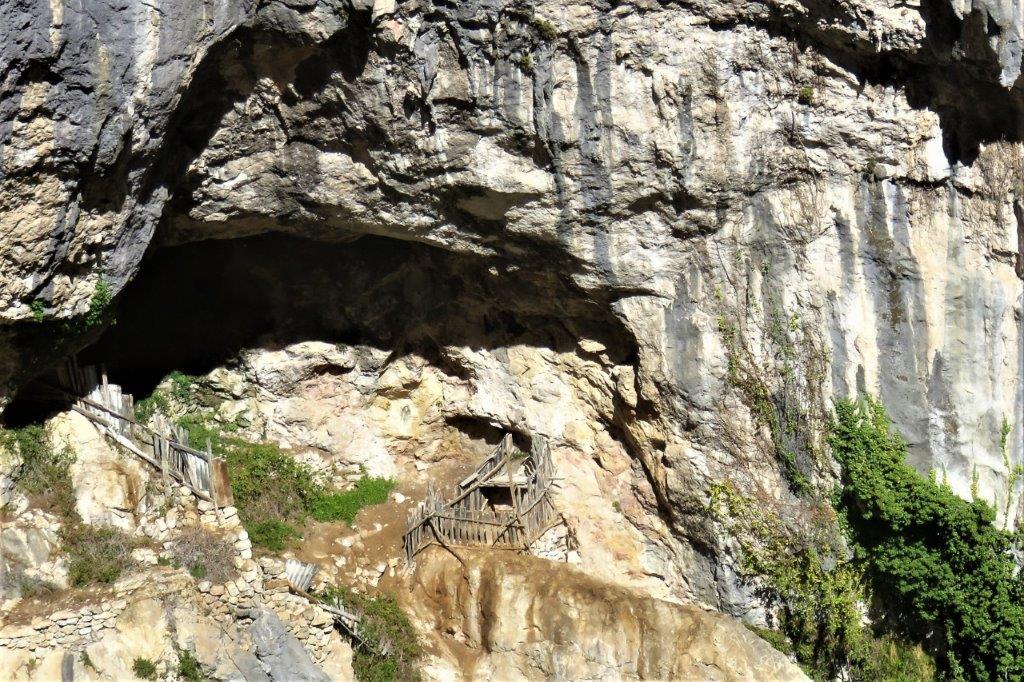 remnants of structures below the path level - not clear what they were and what access there was to them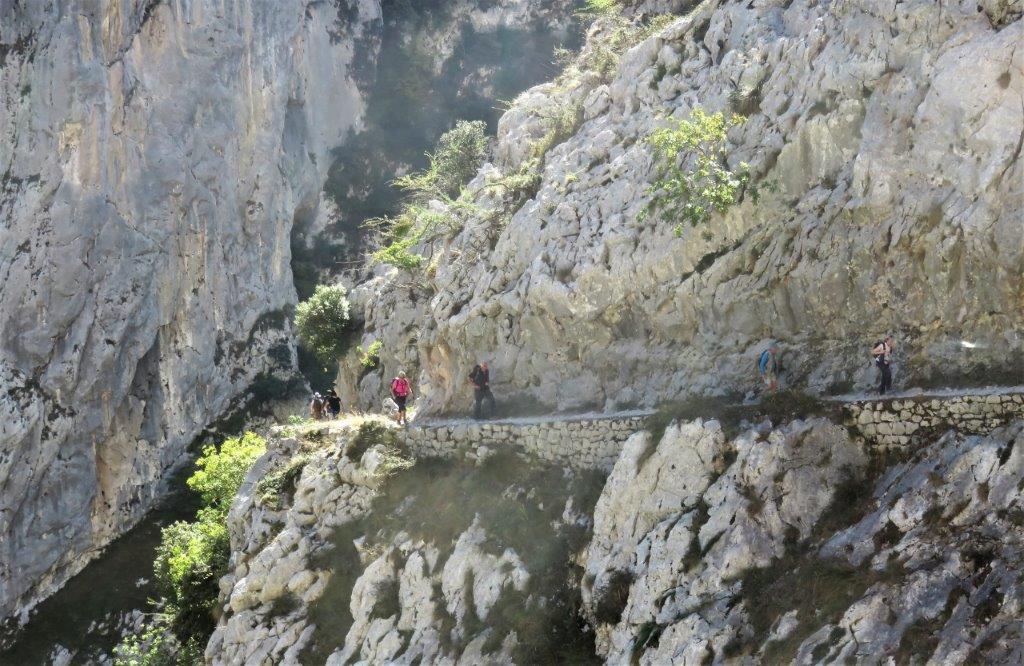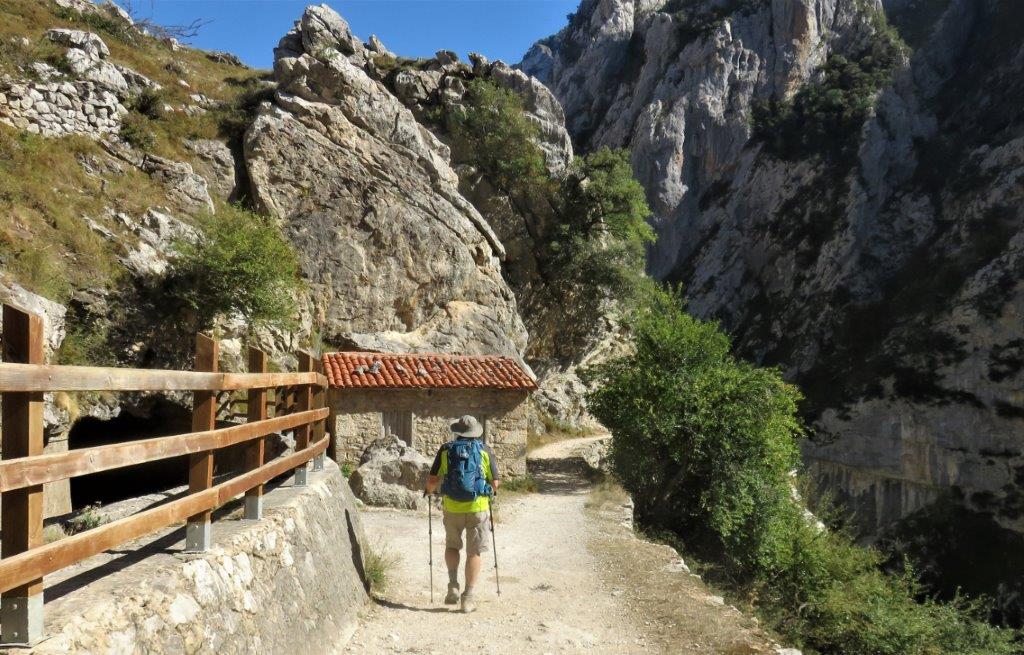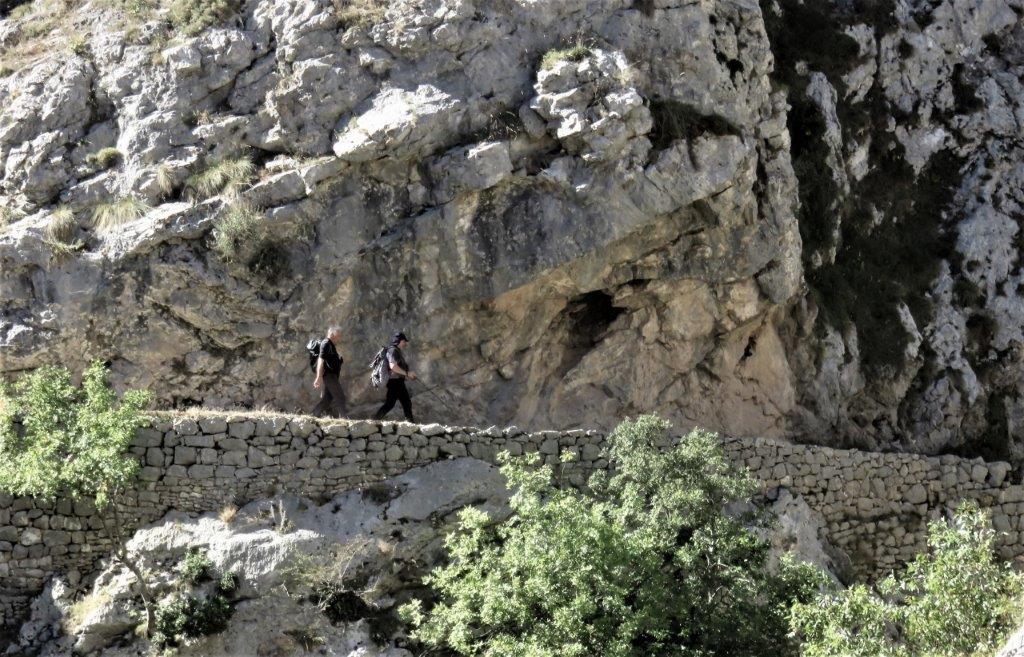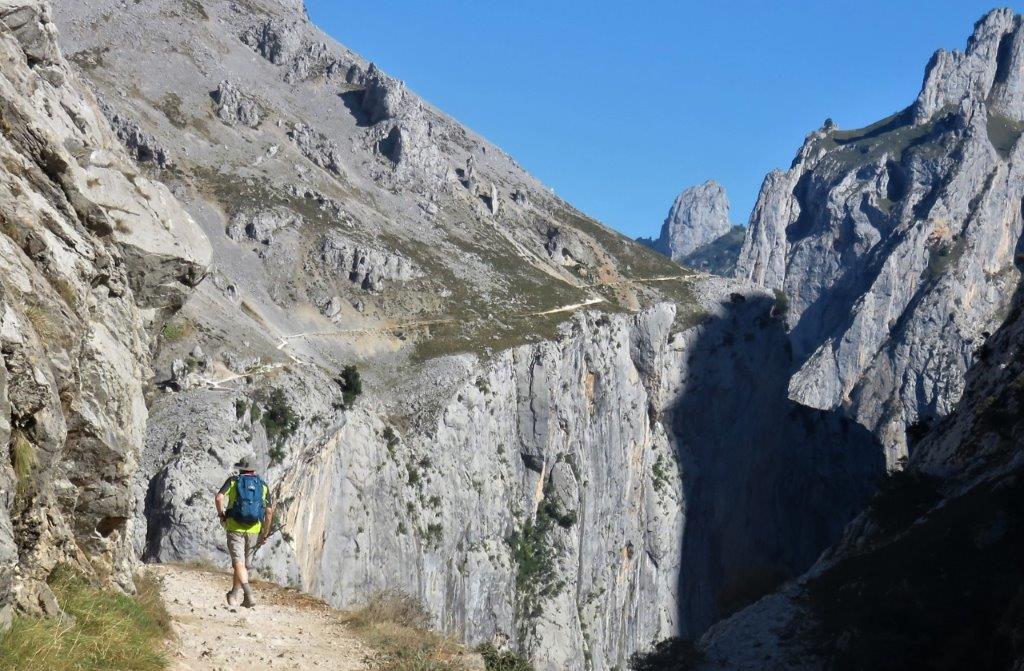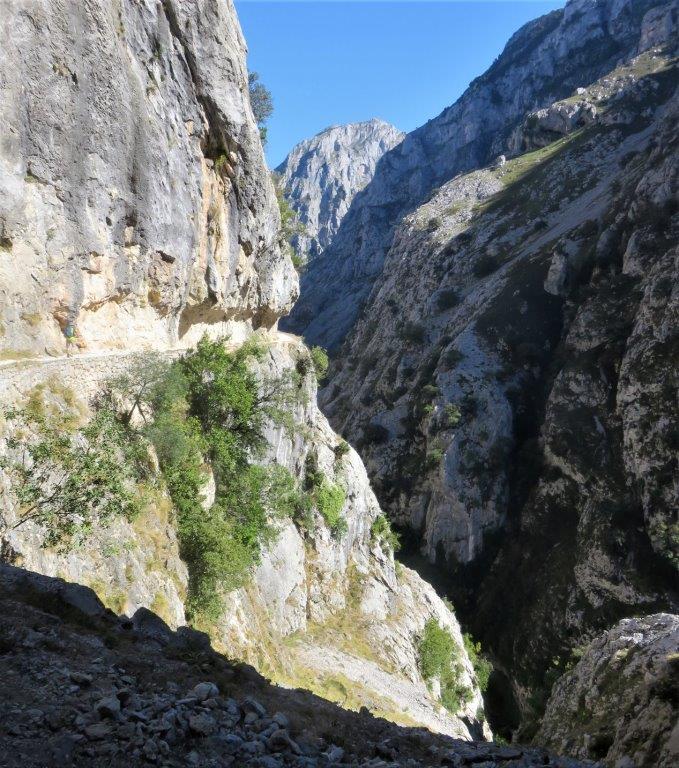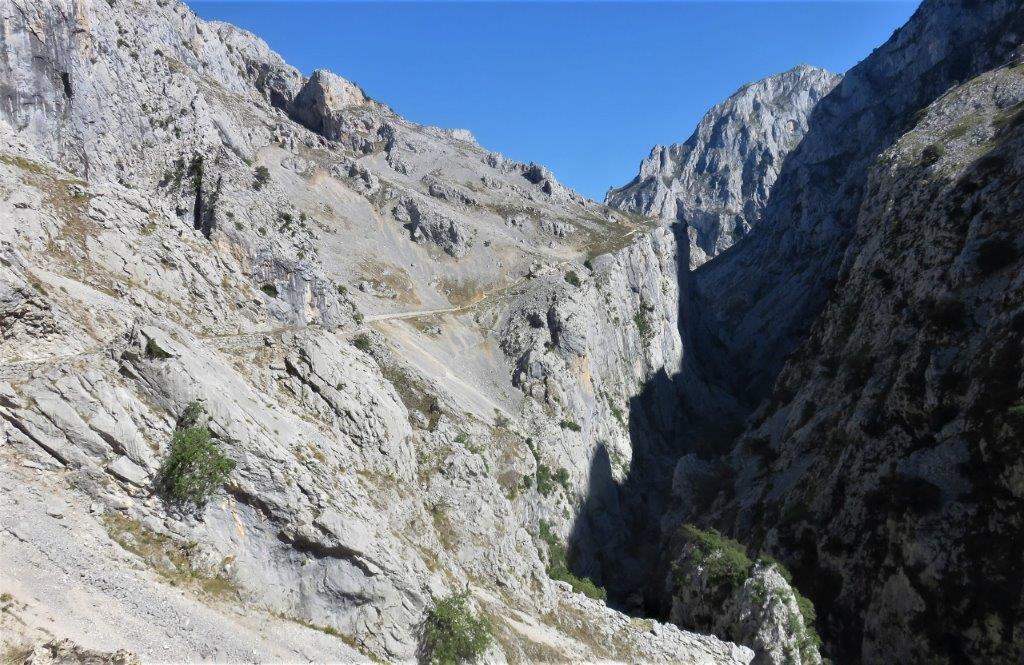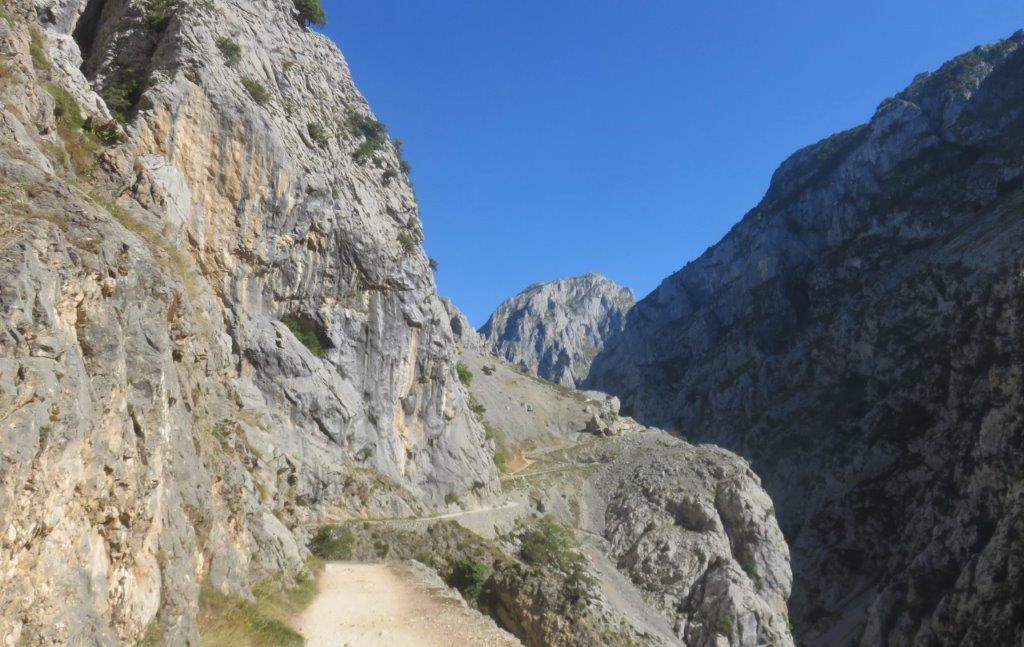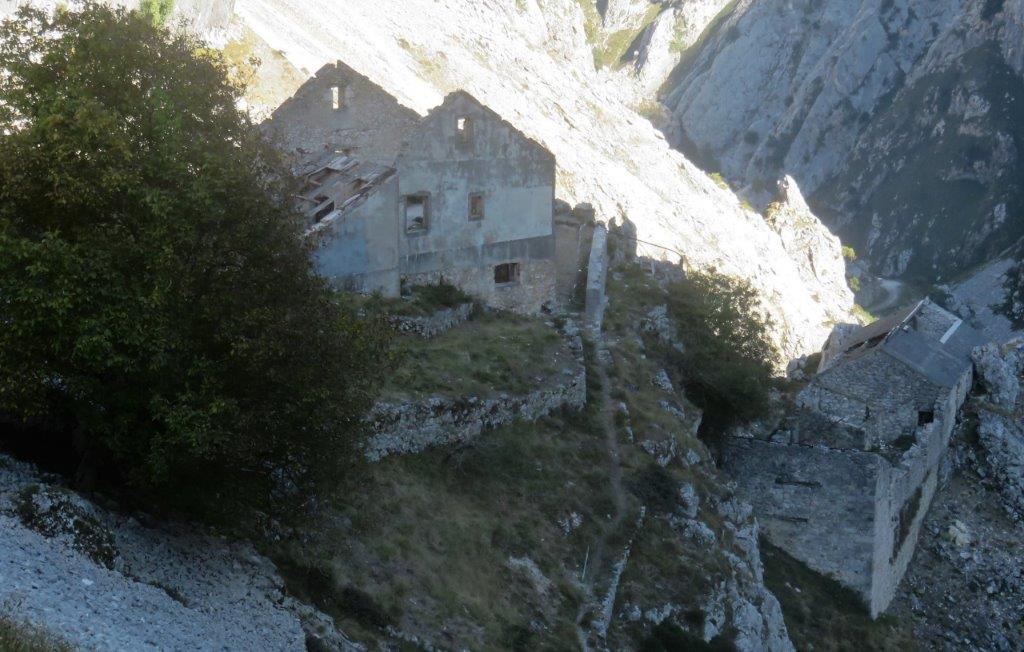 Not clear whether this was a remote farm house or used in the construction of the hydroelectric scheme?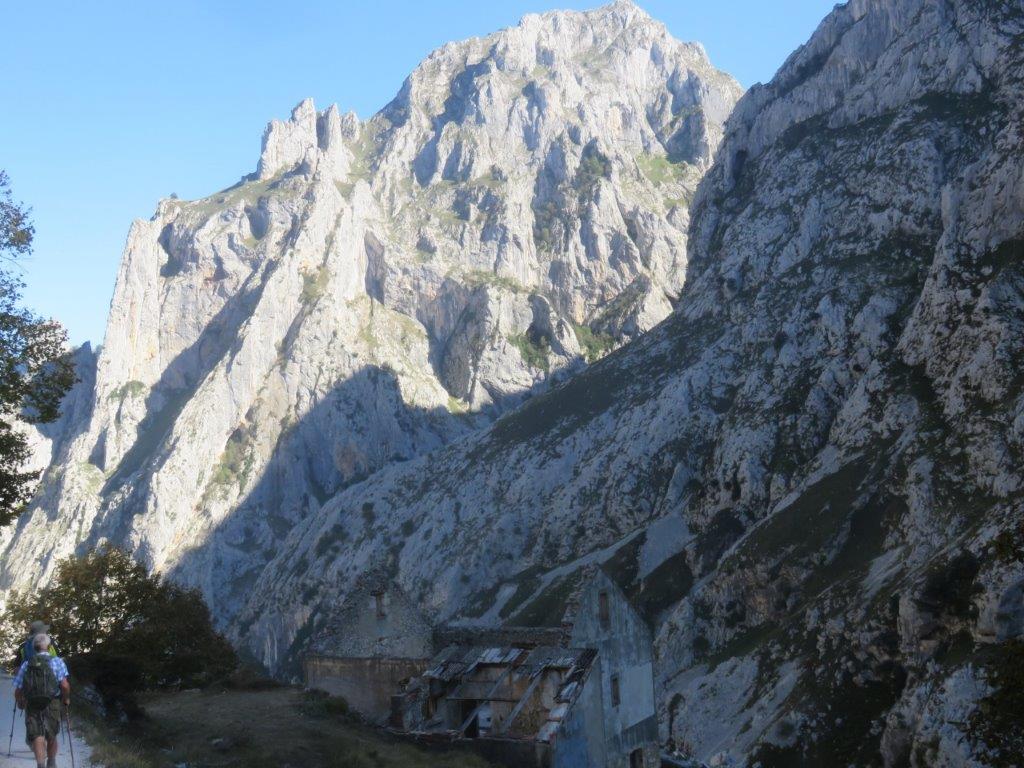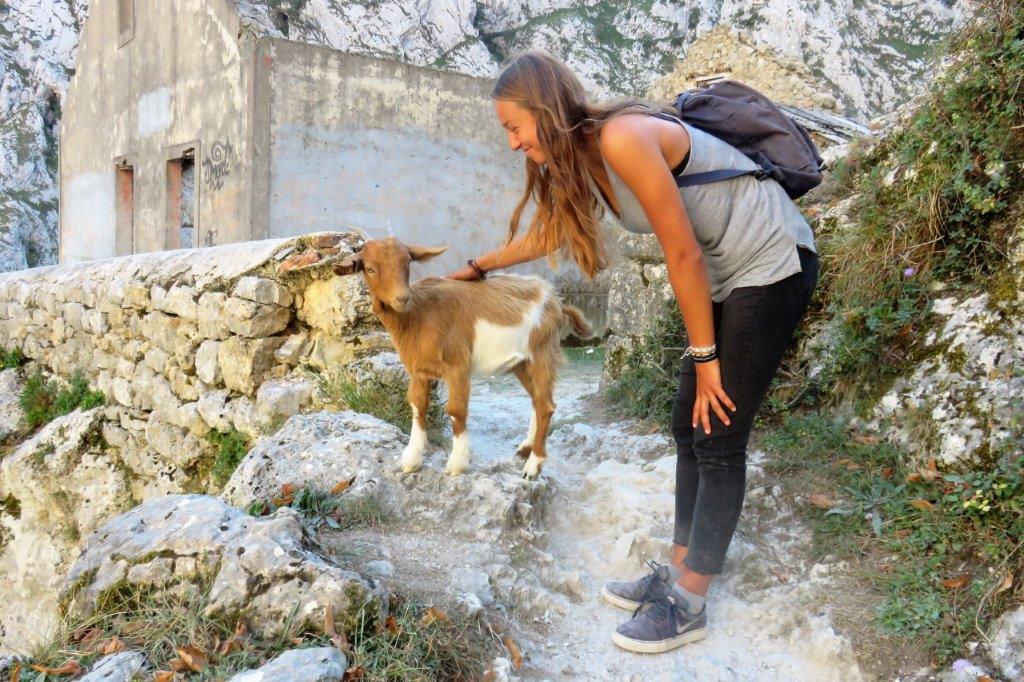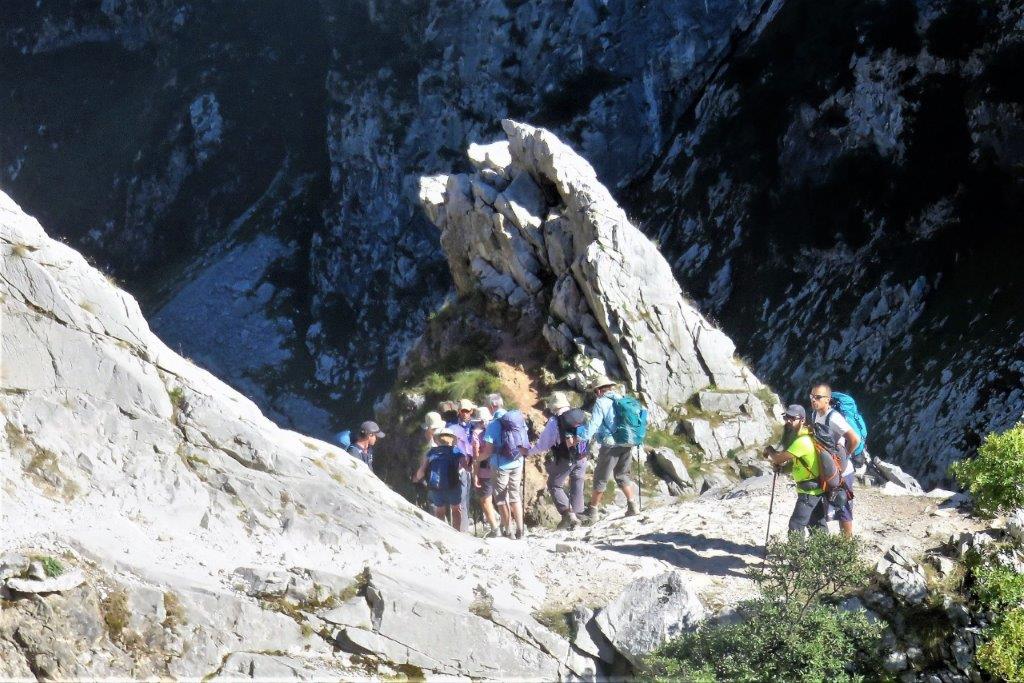 catching up with the group on the 'B' walk who started from Cain ahead of us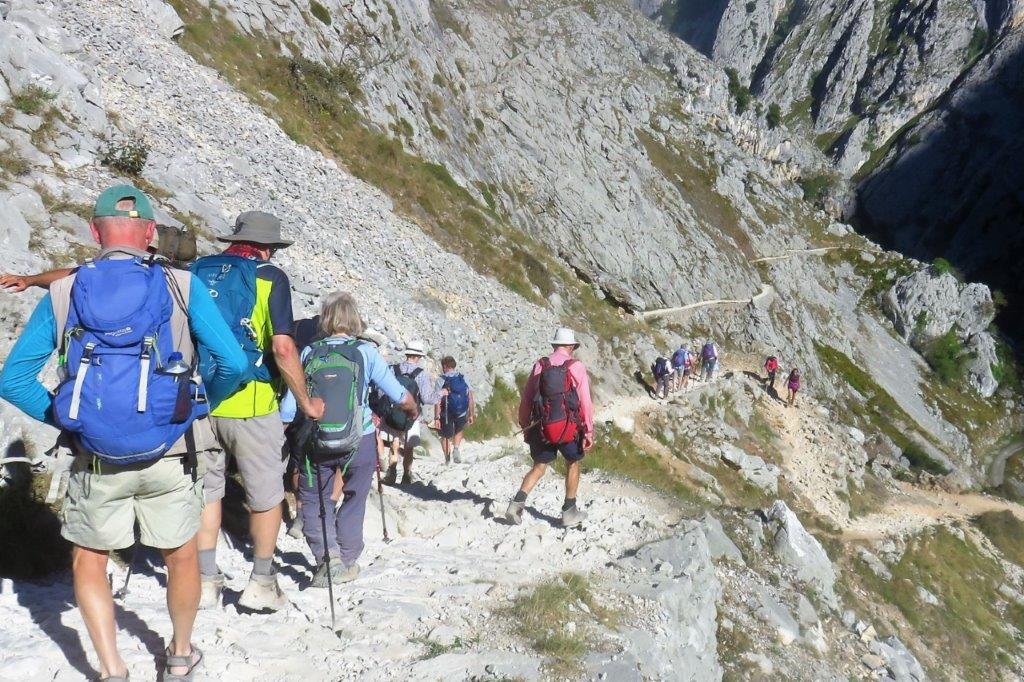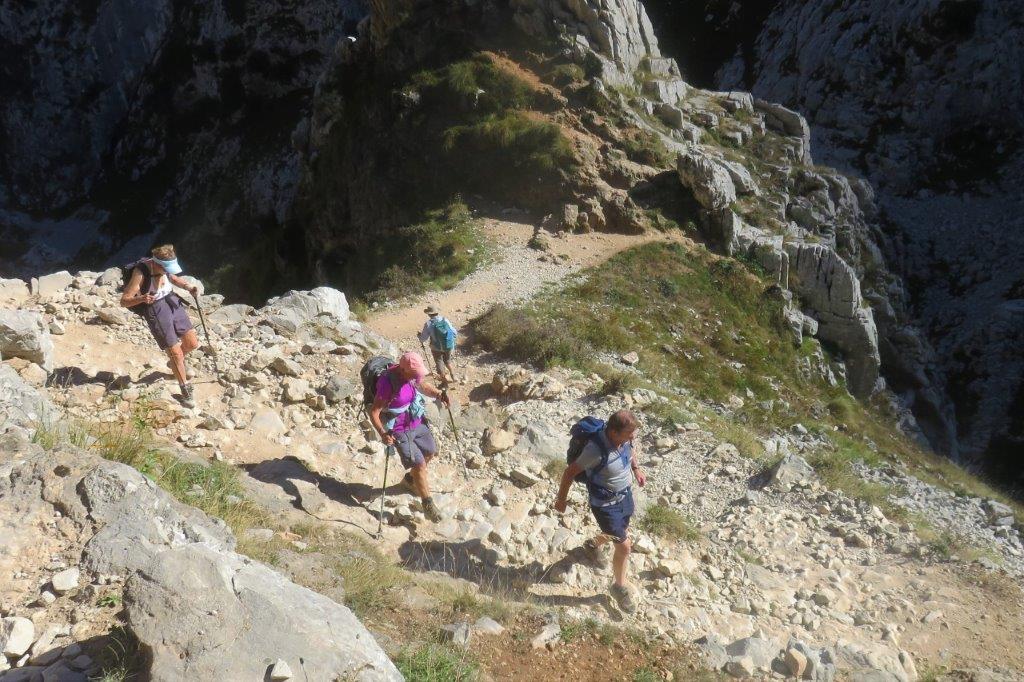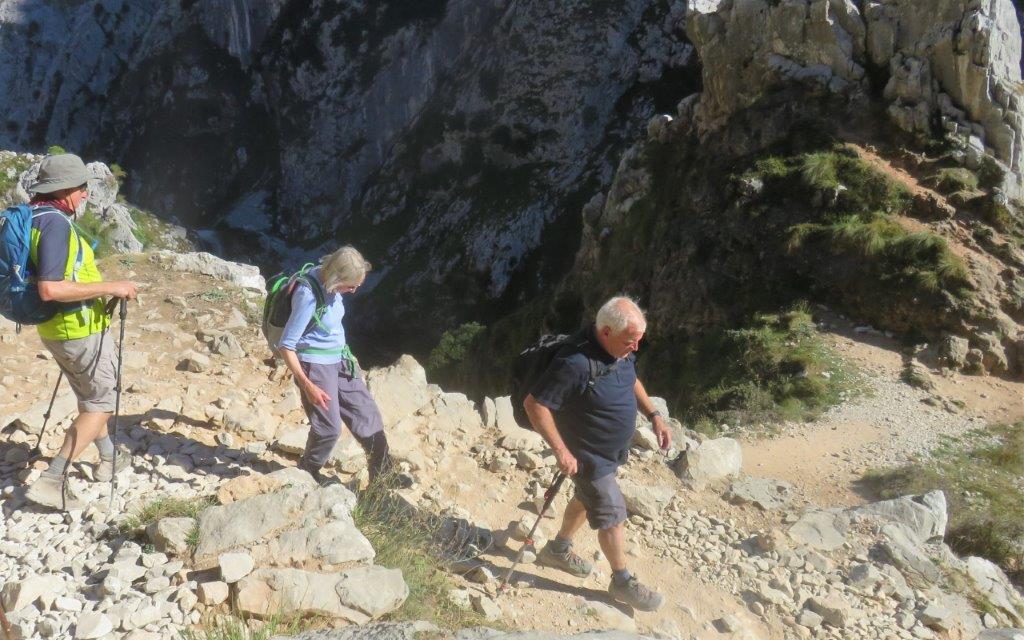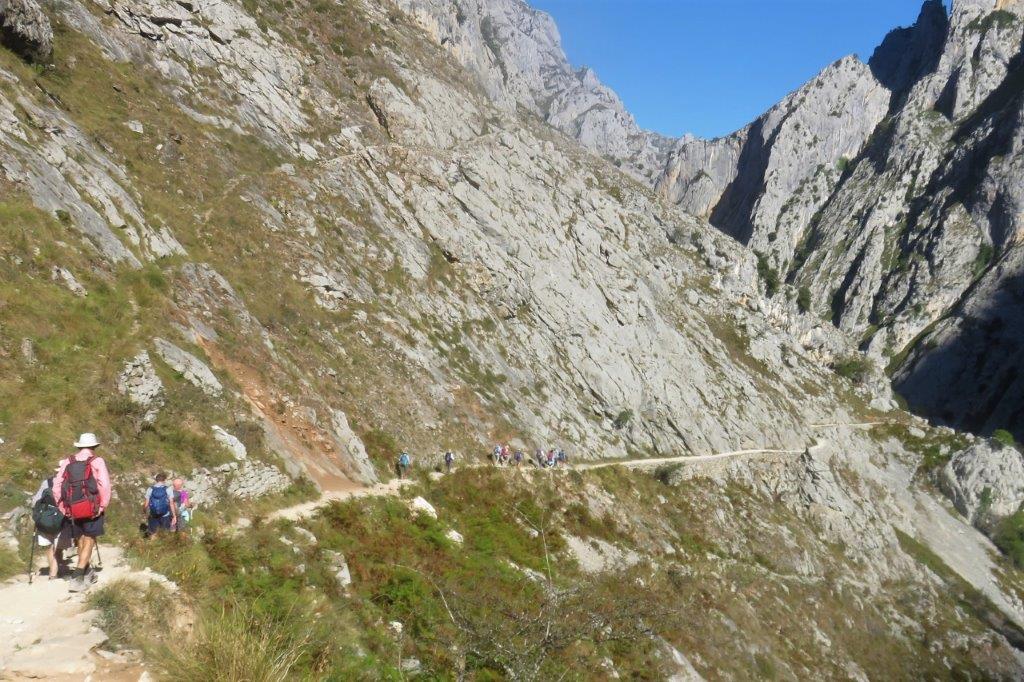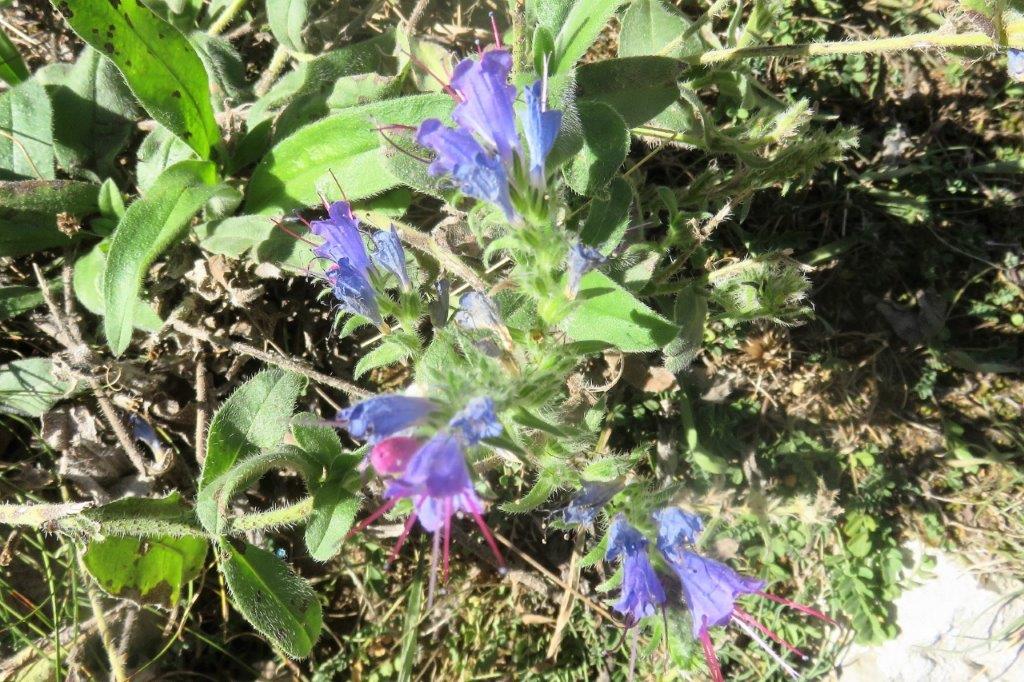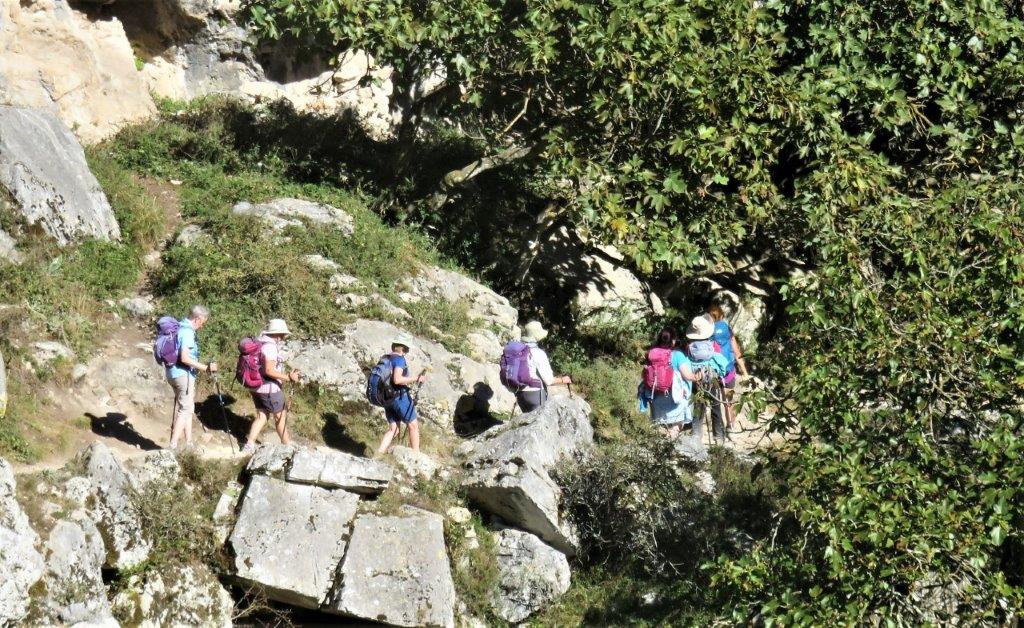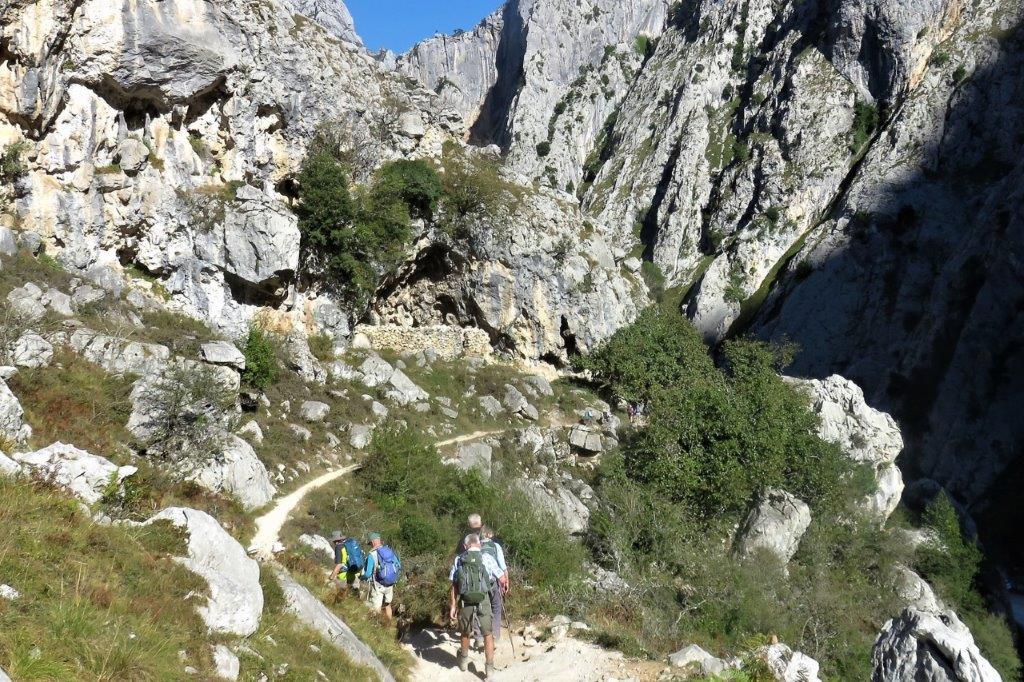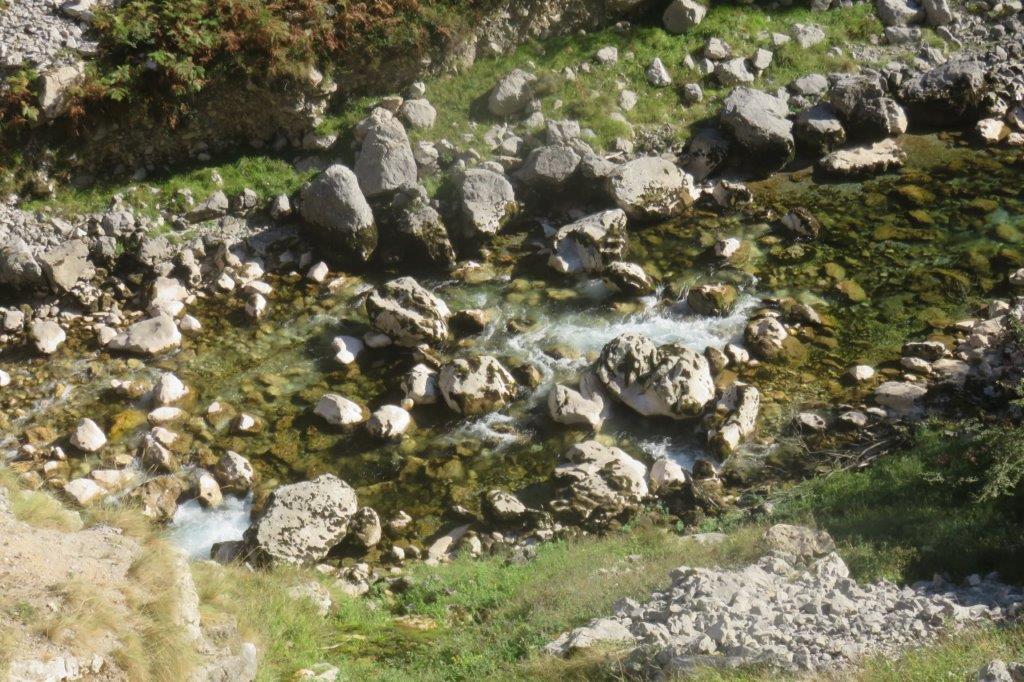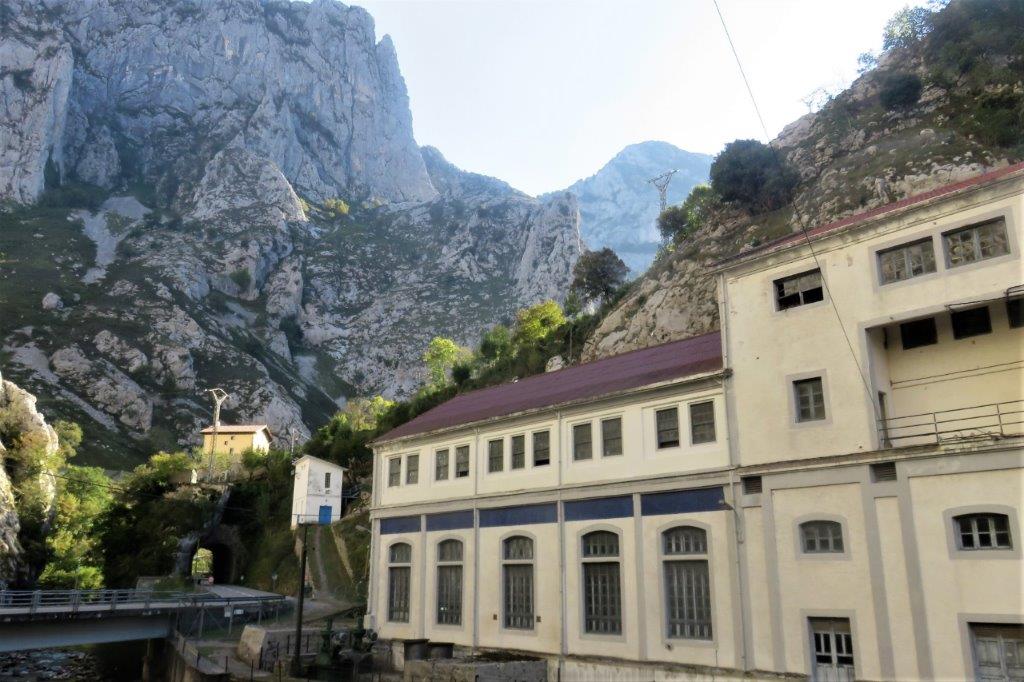 apparently a hydroelectric station?