homepage - Daywalks Index 2022 - contact me at

REV X
2022.08.12. Friday – Circular Walk in Bradfield around Reservoirs and some moorland - about 4 hours.
Start SK262:920 in Parking Area to West of Cricket Ground at Low Bradfield, ~NNE on stone paved path (possibly part of 'coffin path up to High Bradfield Church?), cross footbridge over 'Agden spillway stream' then up steps and steep path to road at SK264:923, NNW along road then along Agden Reser. edge boundary stone wall ~N to SK262:928, enter Reser. Area, on narrow path close to water WSW then WNW up to main path at SK258:928, follow path Westward then NW to cross Agden Dike at SK251:931, turn SW on FP (but after ~220m do not turn SE on FP over 'road' bridge which leads ESE back to Reser), continue WSW on the N-side of Emlin Dike to cross this dike / stream at SK248:928, then 'S-bend' S to Windy Bank Road SK249:928. ~W up road for ~400m to Mortimer Road, SW ~100m on M. Rd, then (just passed a BW (turning off SSE elsewhere) turn ~W into OAL (Bradfield Moors), follow stone wall Westward for ~ 1km to access thru wall onto Sheffield CC- Footpath (probably not marked on map?), ~SSW (on East side of wall) across Harrison Plantation, then SE along wall to find access thru wall into Thornseat Road (previously an access road to quarry but now very overgrown and no vehicular traffic), continue SE to and across Mortimer Rd, follow Thompson House Green (a road) down ~E for 300m, & take BW ~SSW to Hall Lane & then WSW along H. Lane toward Hallifield Hall, either take FP thru Hall's surrounding area / or take optional diversion path on East-side of hall (giving owner privacy) and re- join FP ~S turning slowly SSW passed Stubbing (Farm) and continue to North end of Strines Reser. embankment (in area called Brogging), take FP ~E down towards Dale Dike Reservoir, cross footbridge over spillway stream (from Strines Reservoir), continue ~E then follow Dale Dike Reservoir ~NE (on it's East – edge), at SK242:913 take FP thru woods ~SSE / NE / E to Blindside Lane SK245:913 , (now on The Sheffield Country Walk - marked on maps) – follow S C Walk back to start (Blindside Lane /over stile then FP to E above Dale Dike (on its South side) to Mill Lee Road & ~N back to start in Low Bradfield
Family Walk planned to be in 'cool' wooded reservoirs areas (but with some moorland) - to be about 8miles – starting 8.15 am and to be done in about 4 hours to avoid hot afternoon weather predicted. Four on walk including daughter visiting from Ireland.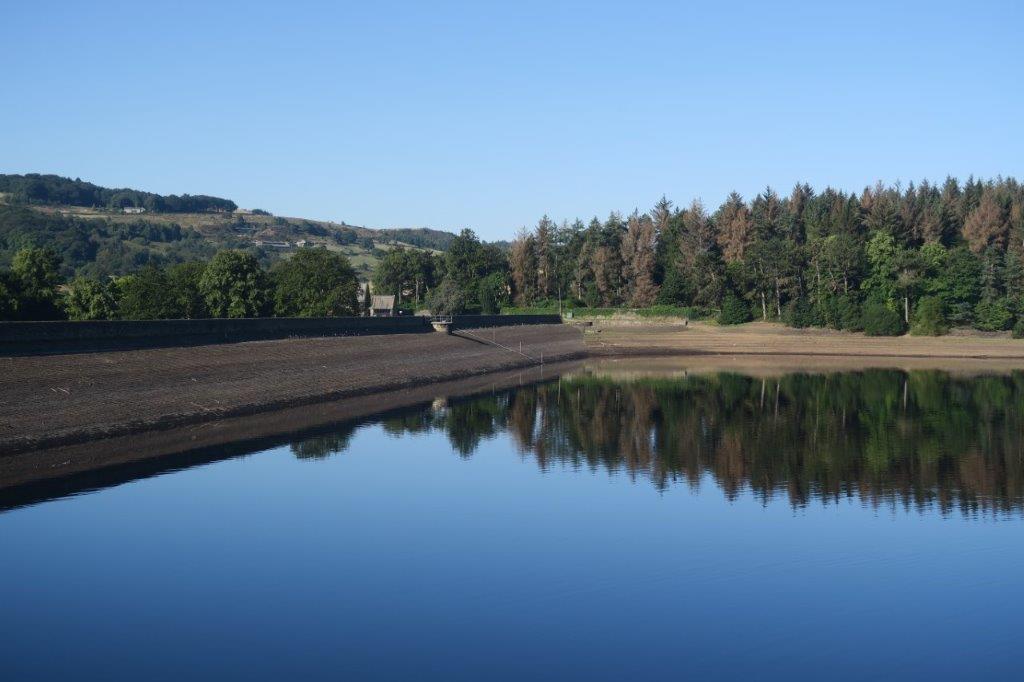 1 looking across Agden Reservoir at spillway which is 3m plus above water level - probably lower than normal at this time of year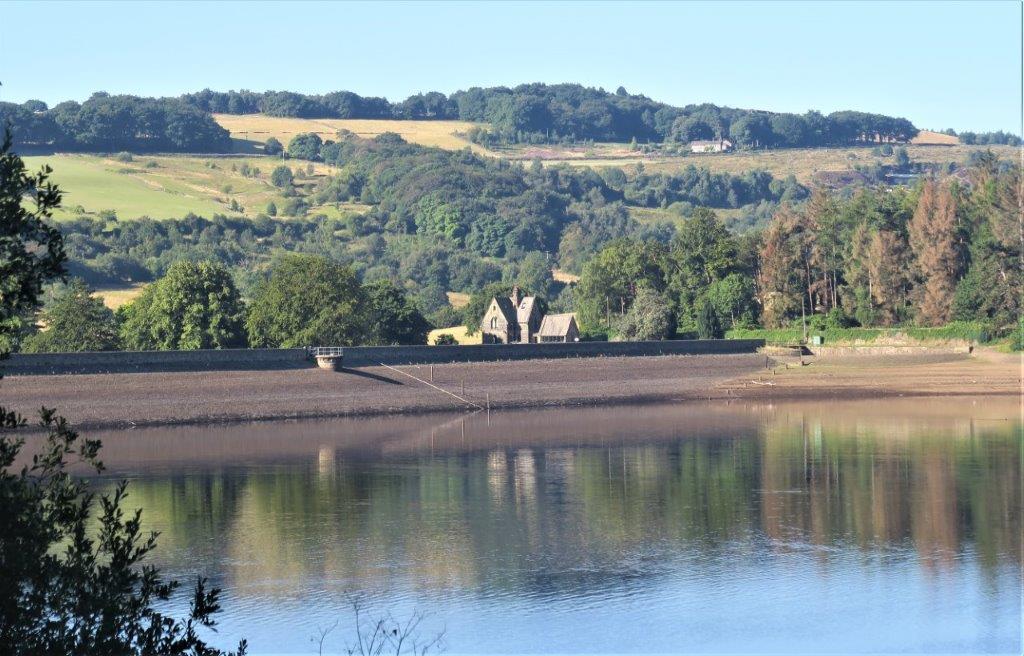 4 similar to above but closer in and top of spillway clearer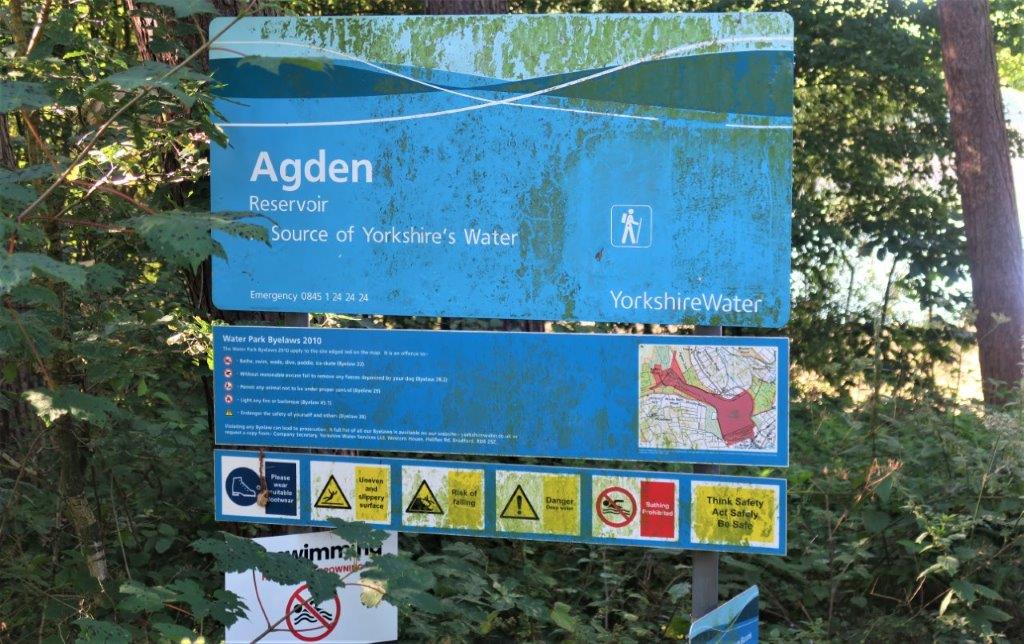 6 Yorkshire Water - notice board - note swimming not permitted but often breeched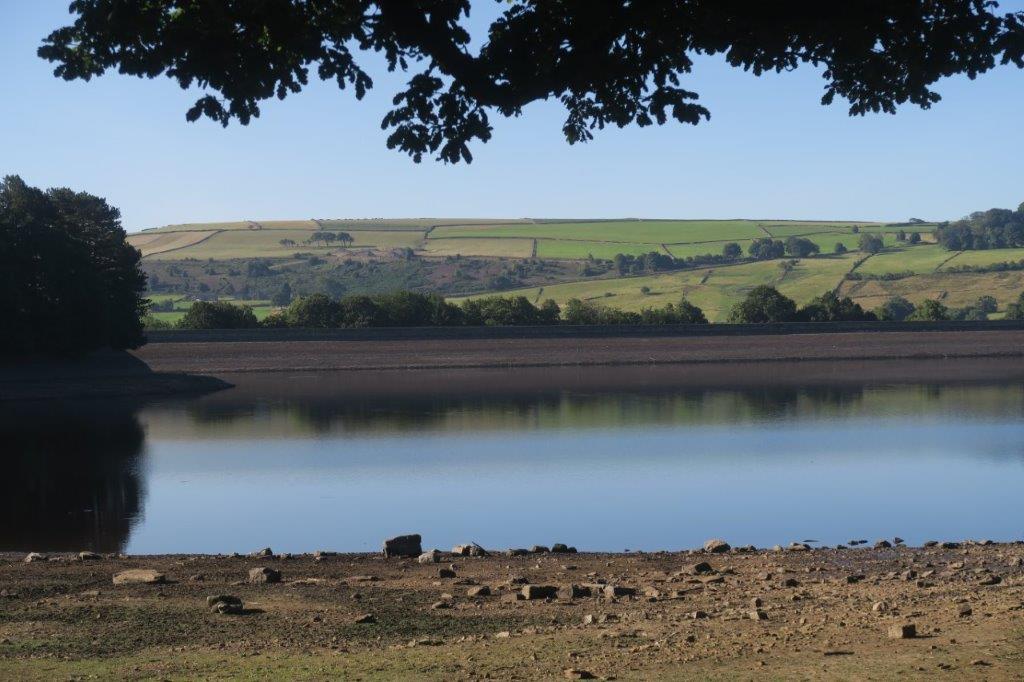 7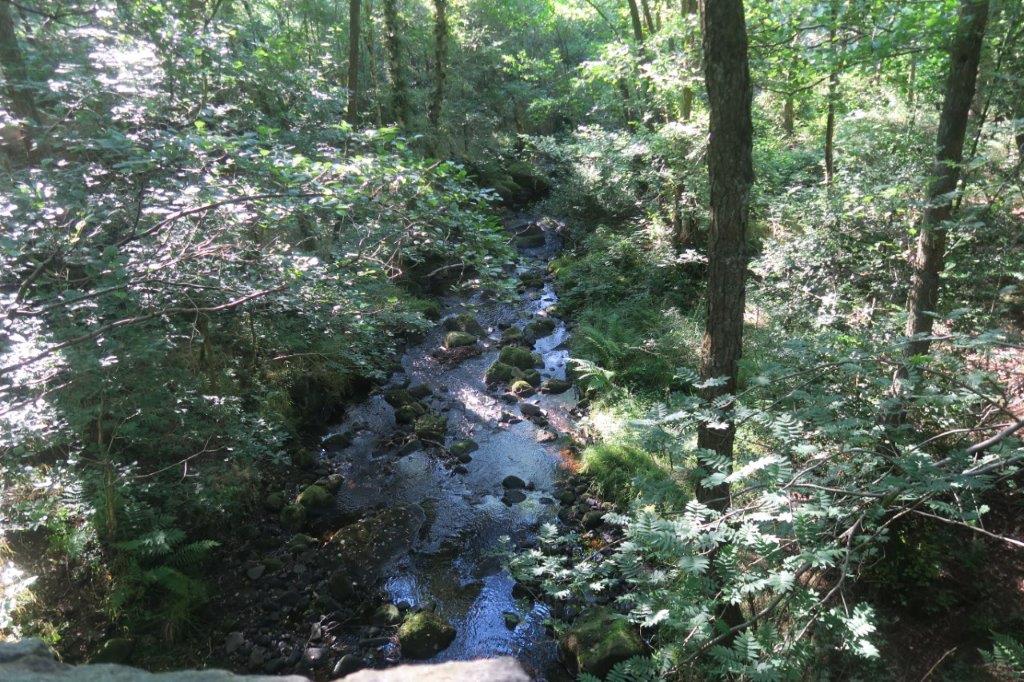 8 water still flowing into Agden Reservoir by Agden Dike (seen here) and Emlin Dike - both Dikes (streams) are fed from moor land. But reservoir drawdown now probably greater than inflow?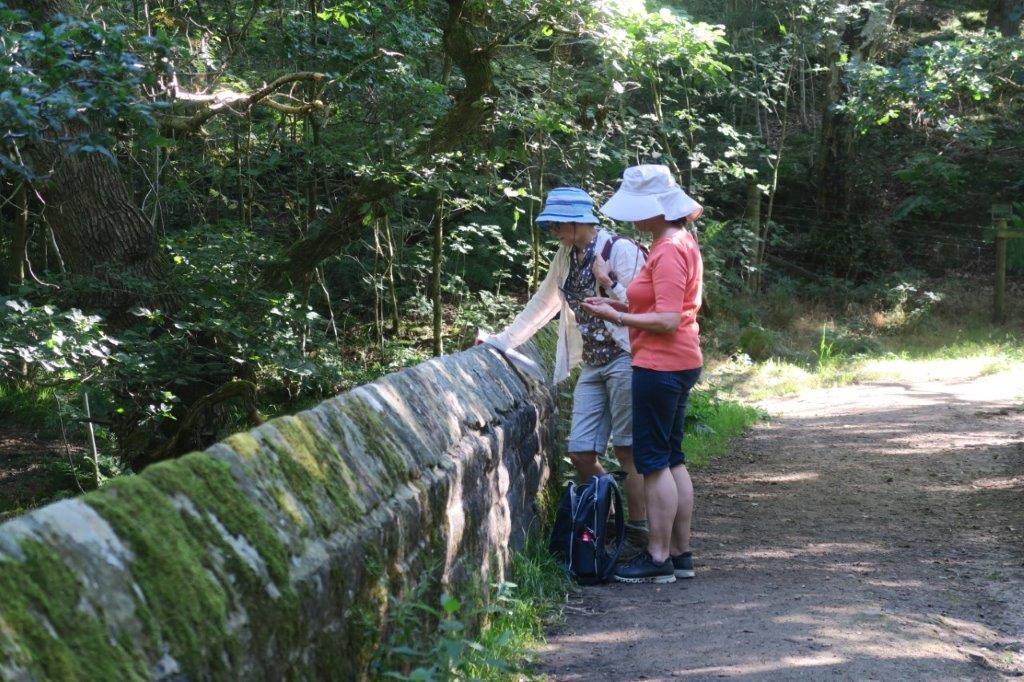 11 bridge over Agden Dike?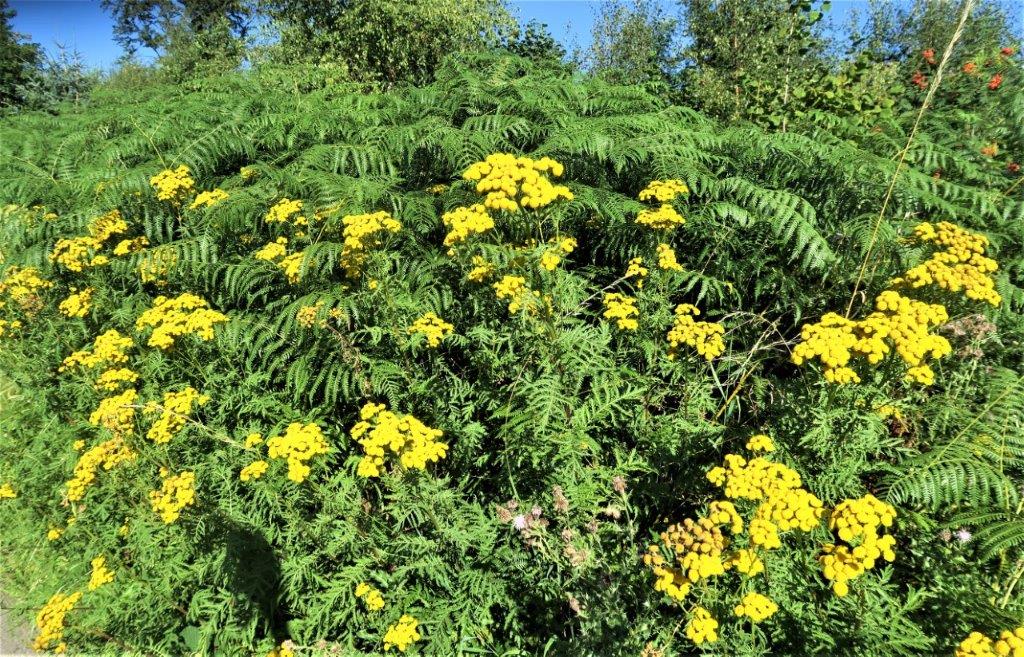 14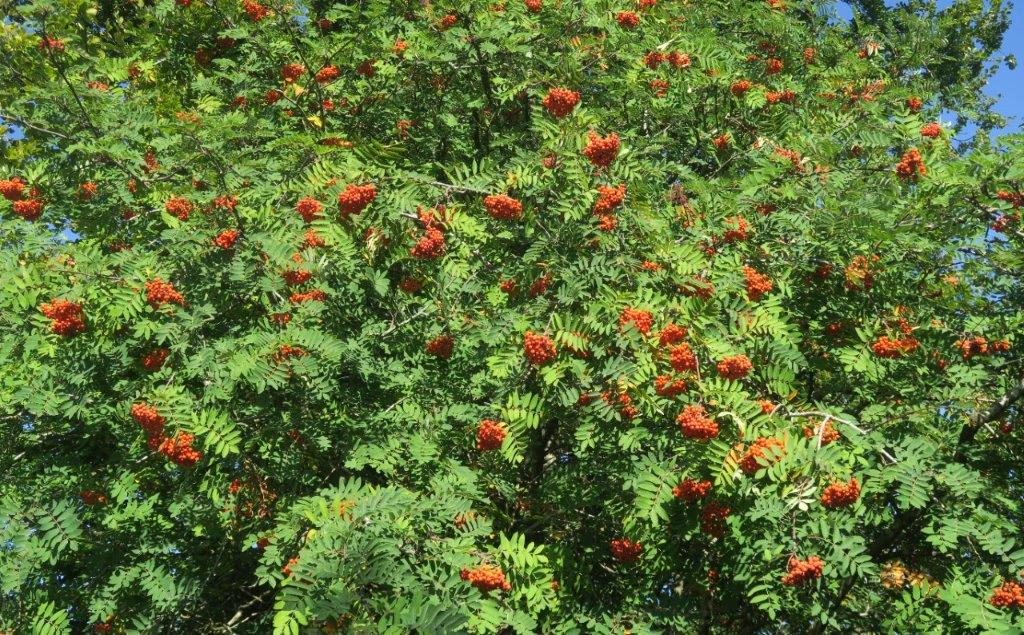 17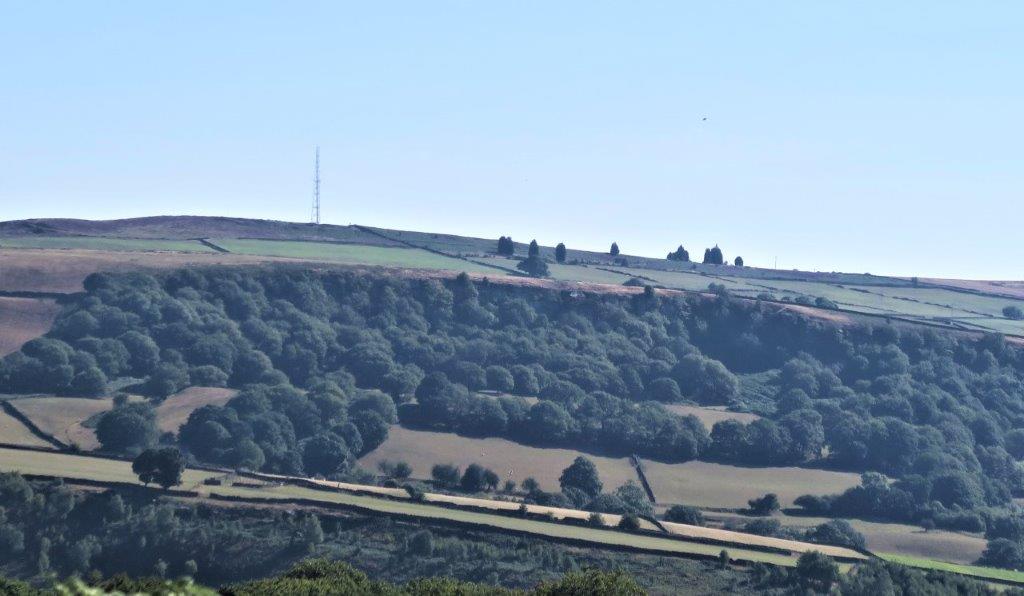 19 zoomed into Rocher Rocks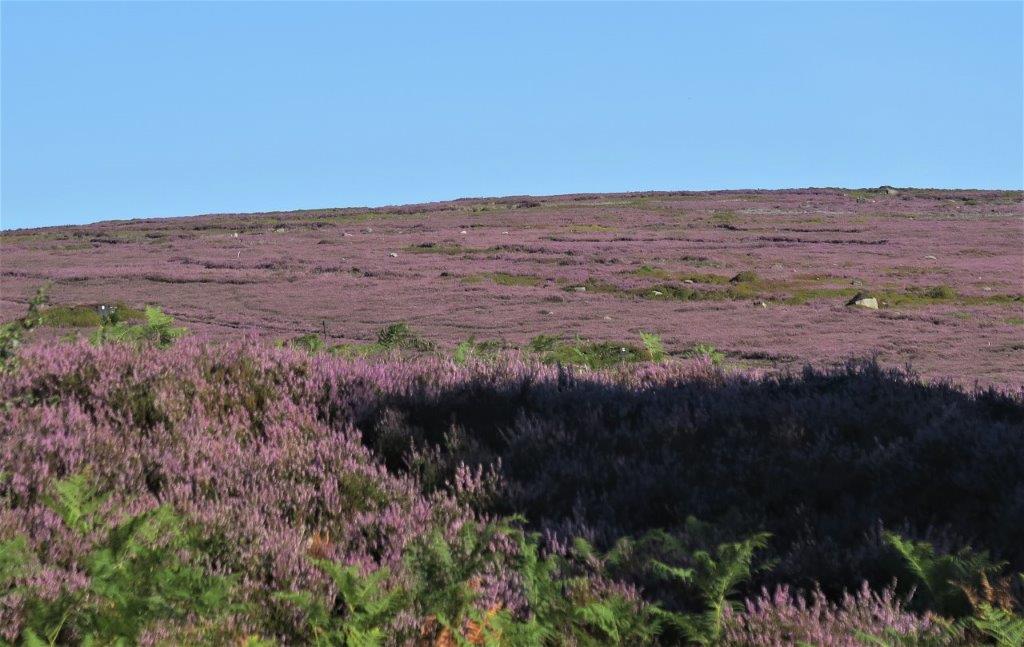 20 moor land with pink heather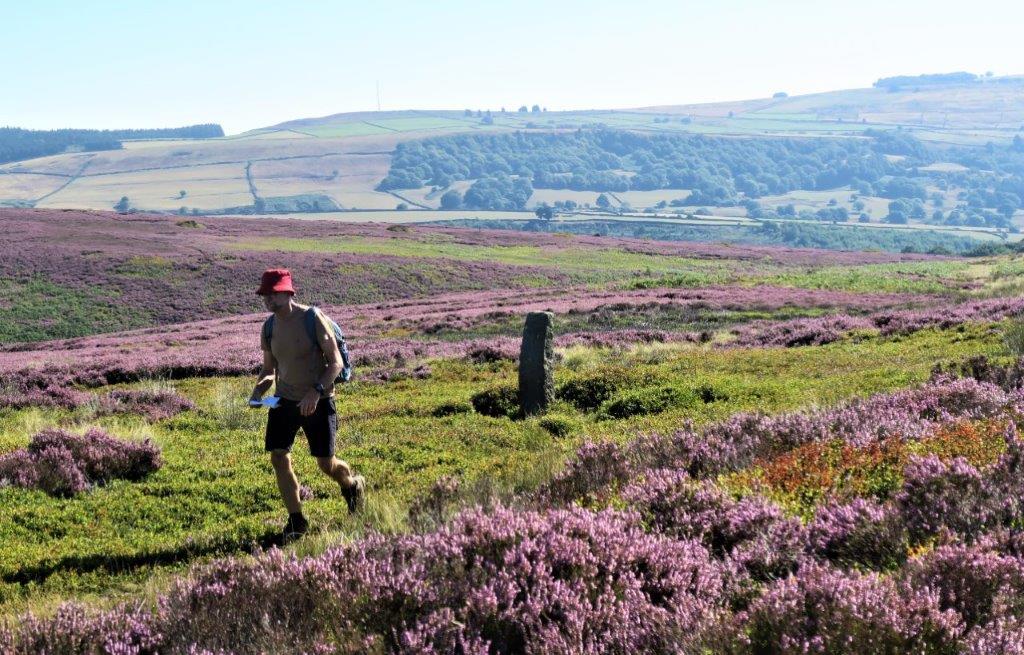 23 walking in Bradfield Moors to gate into Harrison Plantation
28 zoomed into Damflask Reservoir which is fed mainly by overflows from Agden and Dale Dike Reservoirs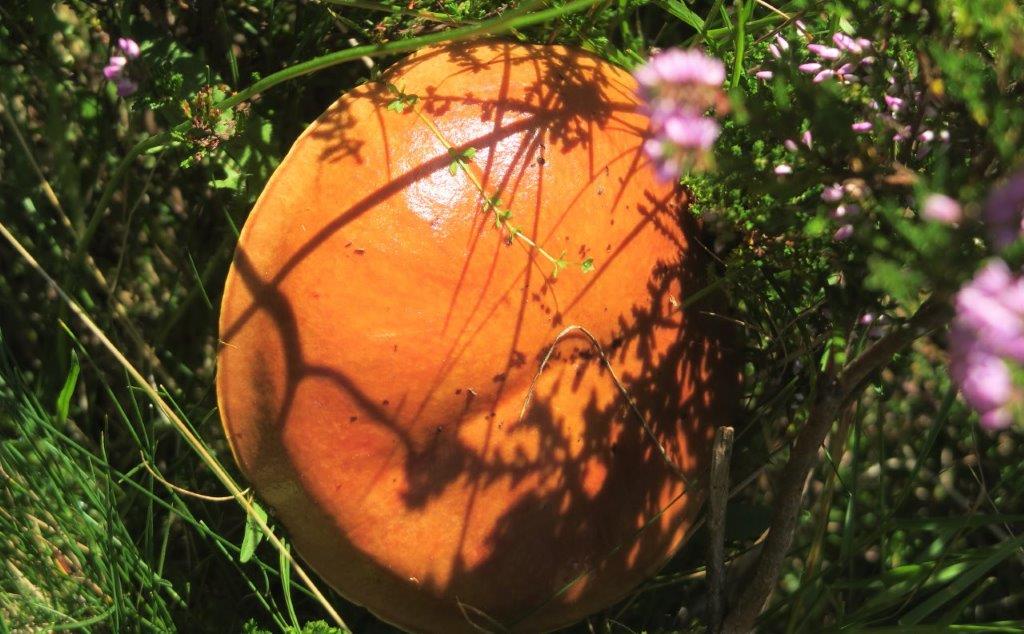 29 Fungi seen in Thornseat Road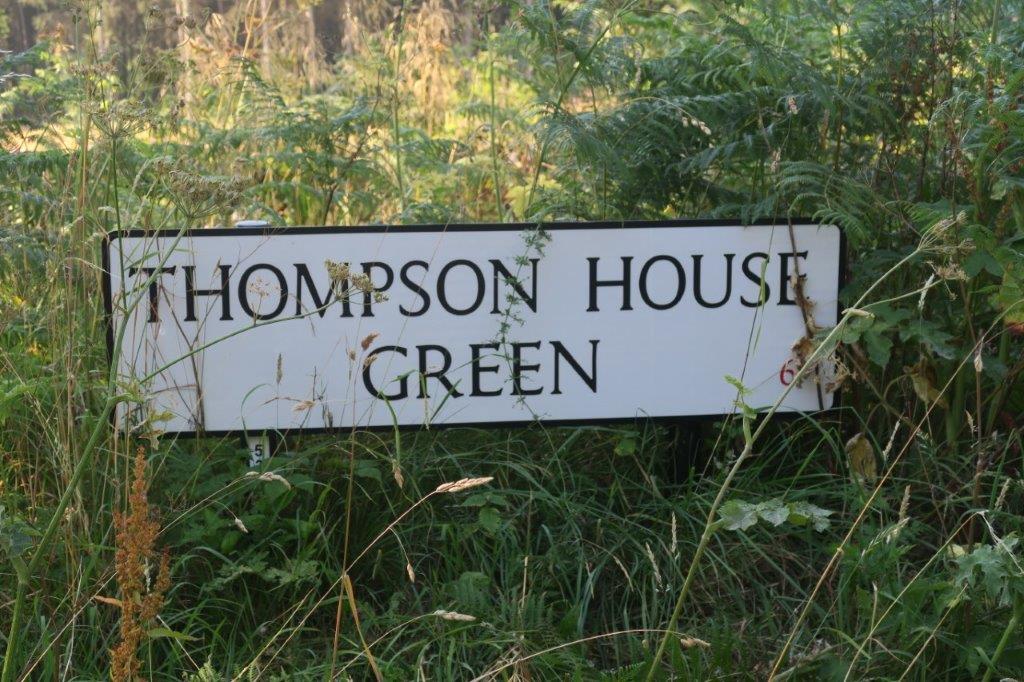 30 Thompson House Green - a road we walked down from Thornseat Road (after crossing Mortimer Road)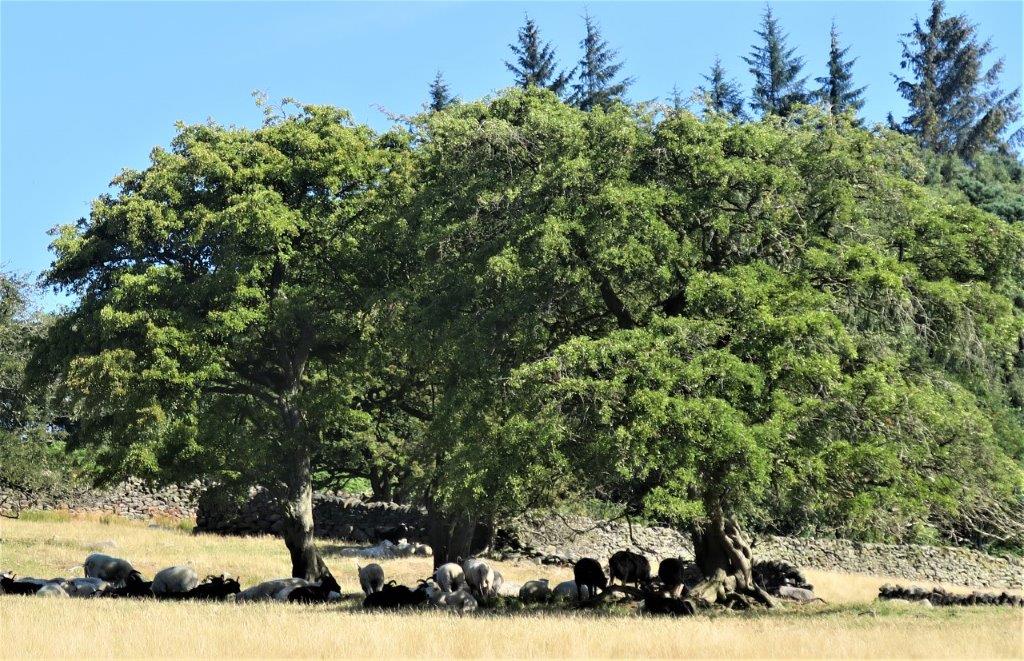 31 Sheep in shade seen alongside Thomson House Green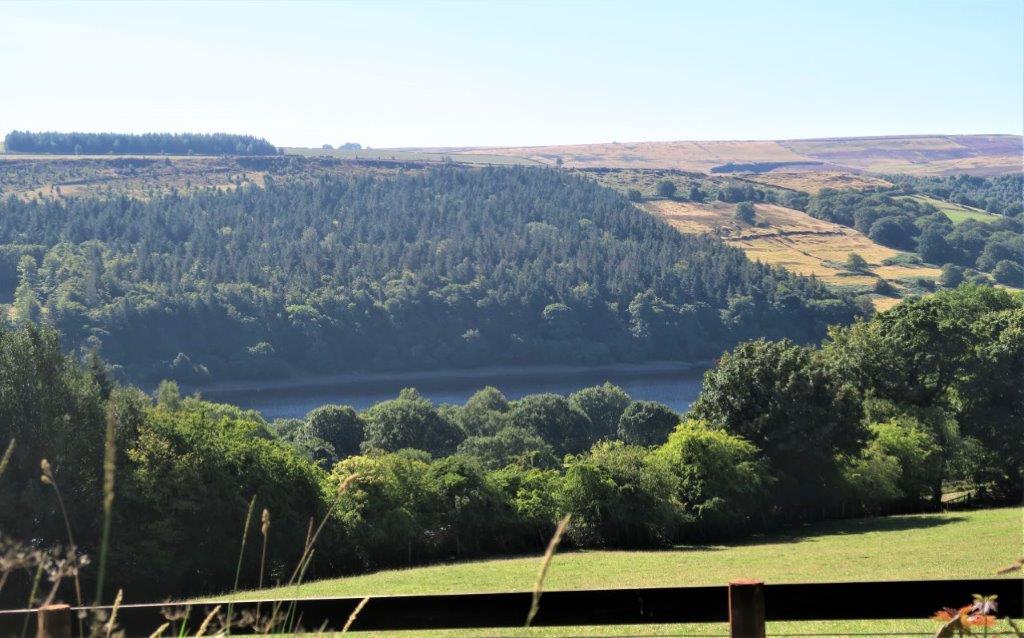 33 a glimpse of Dale Dike Resevoir ahead of us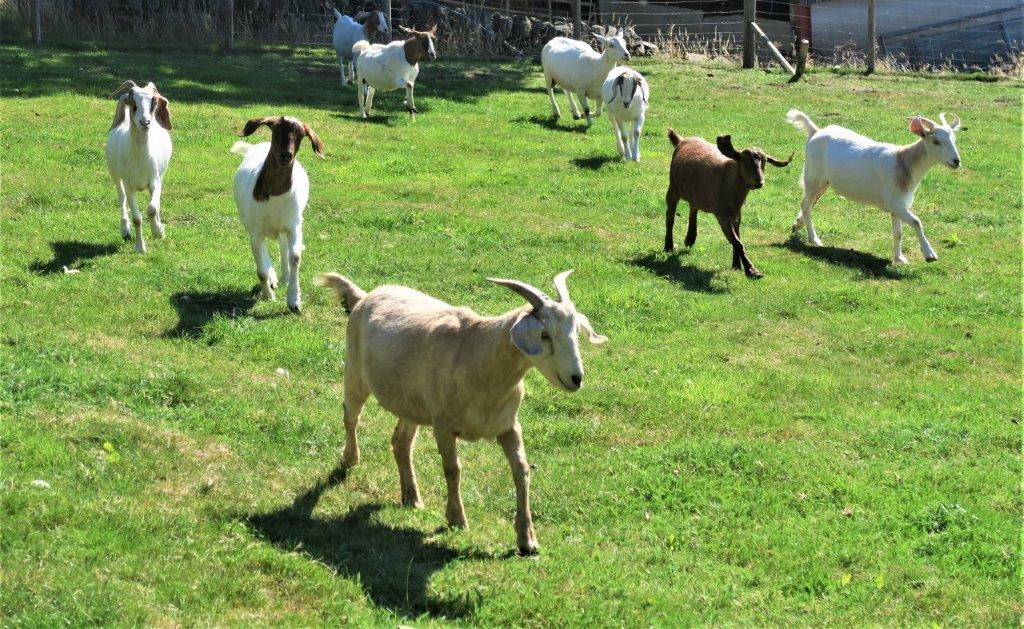 34 friendly goats seen from Bridleway to Hall Lane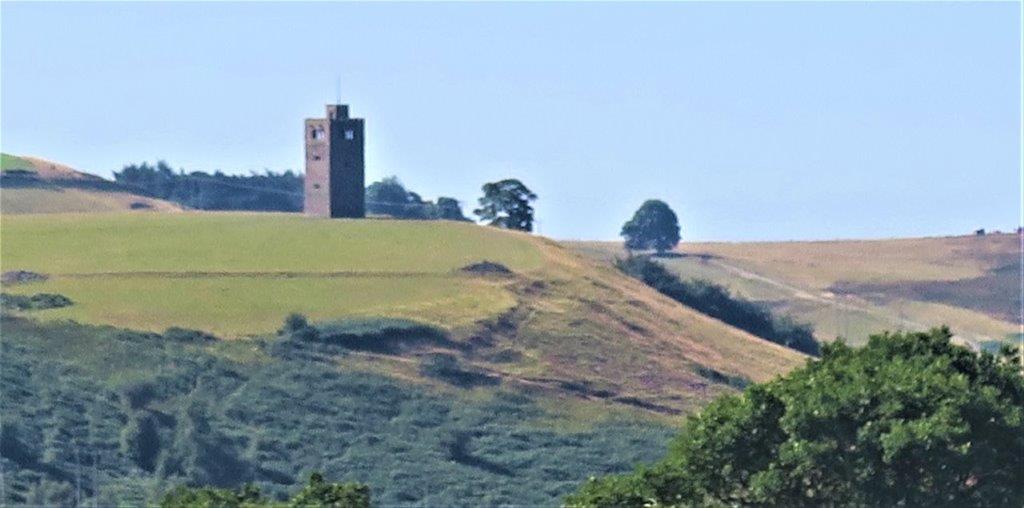 39 The Tower above Strines Reservoir (known as Boots Folly)
40 potrait of a Ram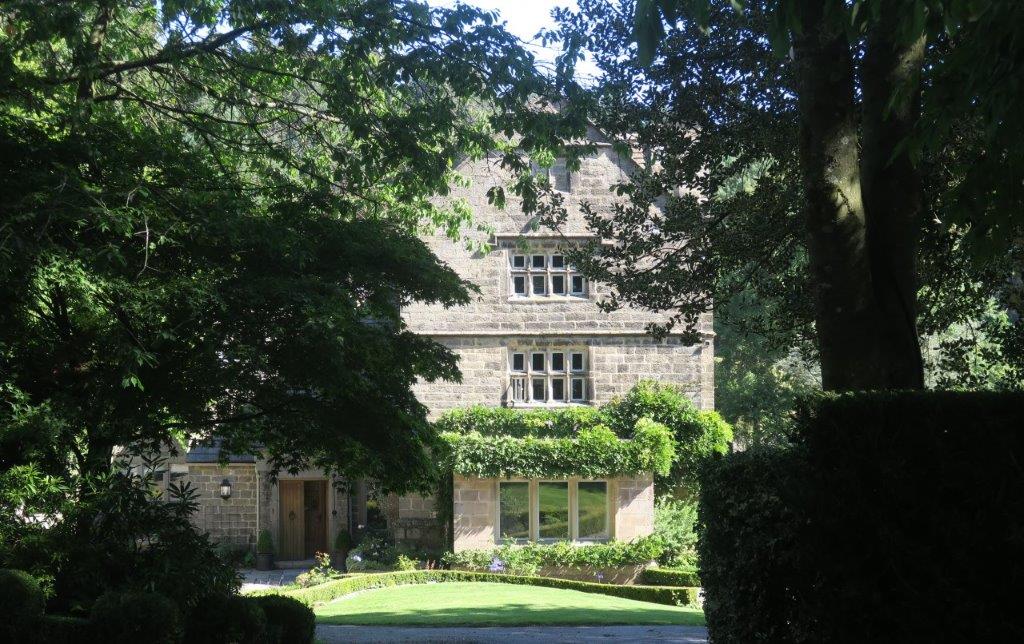 42 part of Hallified Hall (better views from across Dale Dike Reservoir as one can see from afar over surrounding hedge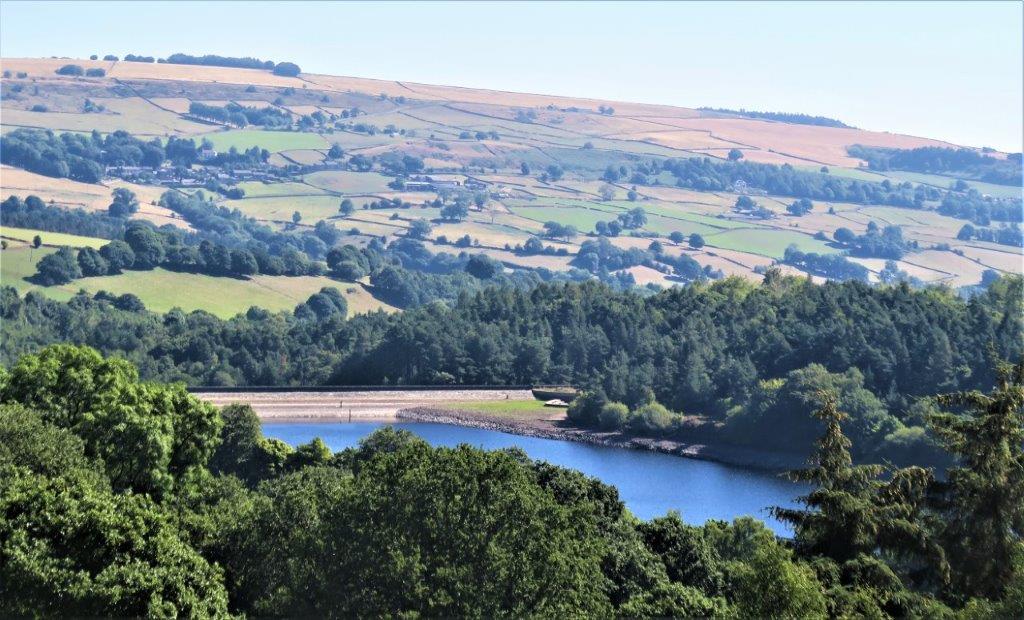 44 Dale Dike Reservoir with the embankment and spillway across the water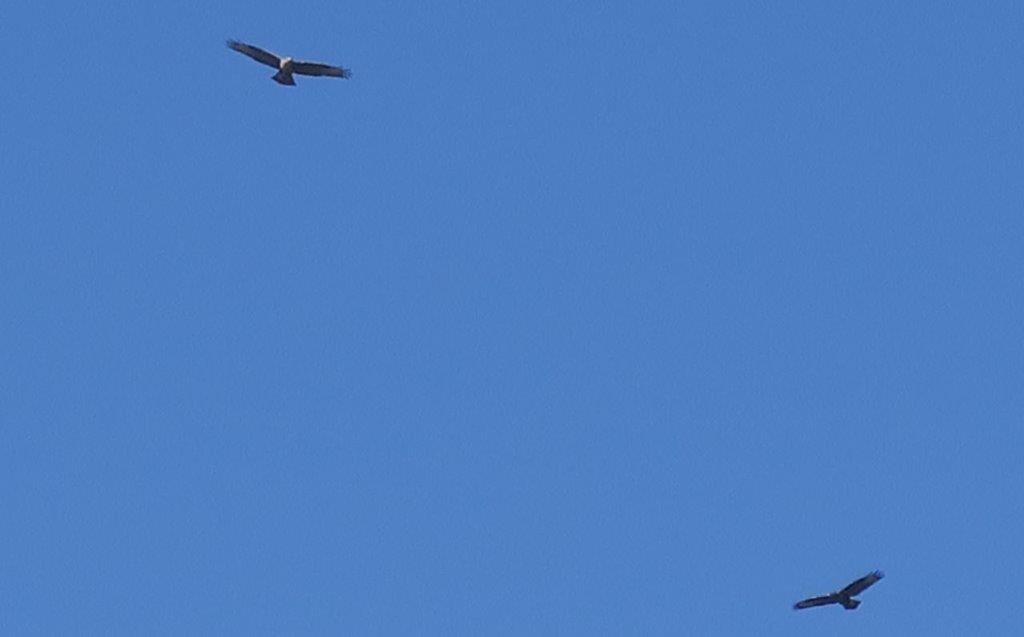 47 hovering buzzards?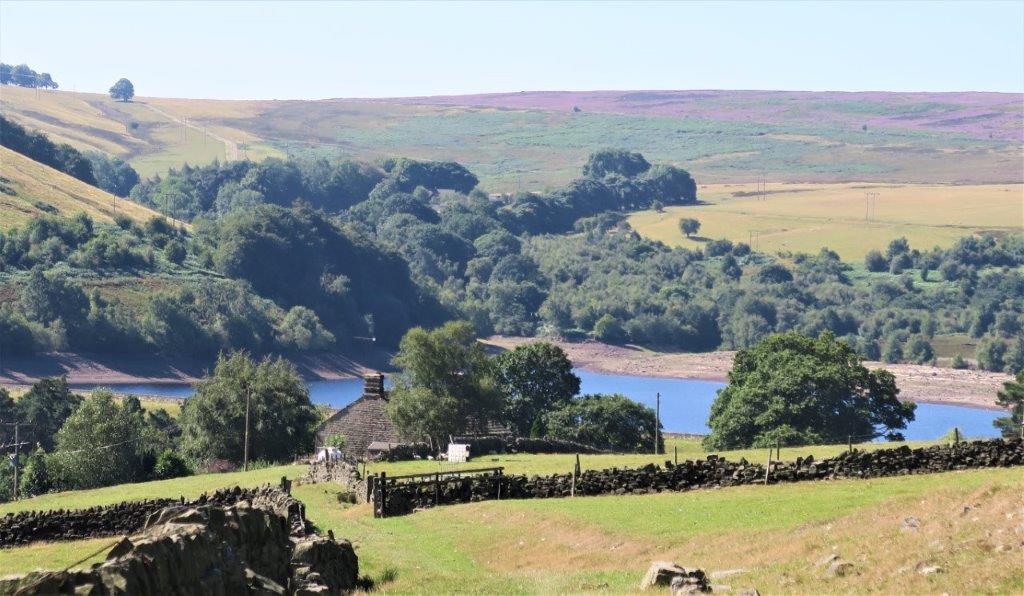 48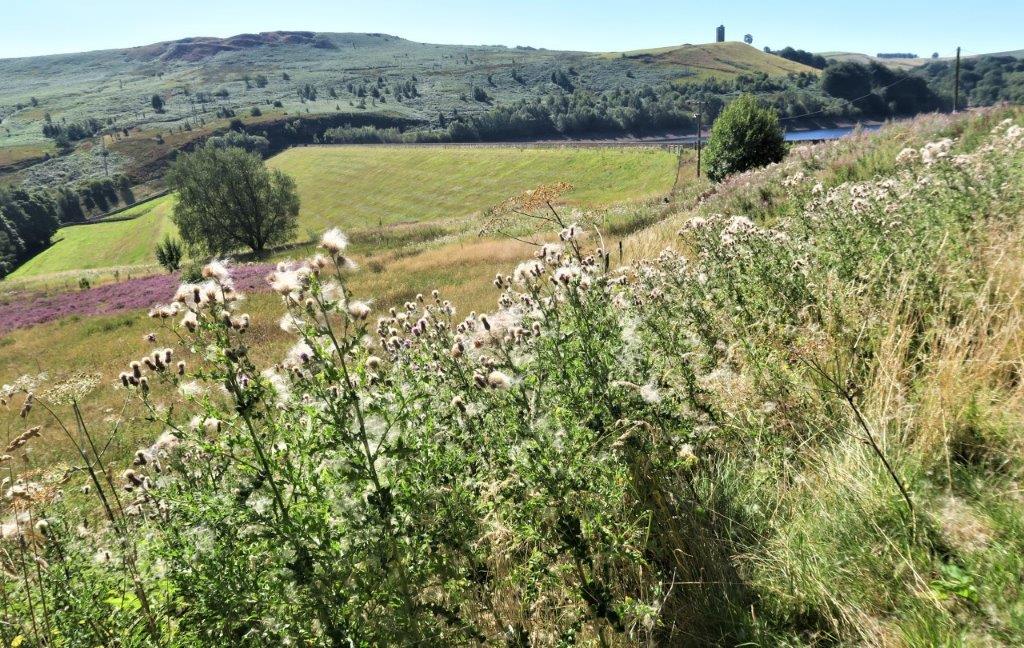 52 Strines Reservoirs Embankment with Boots Folly at top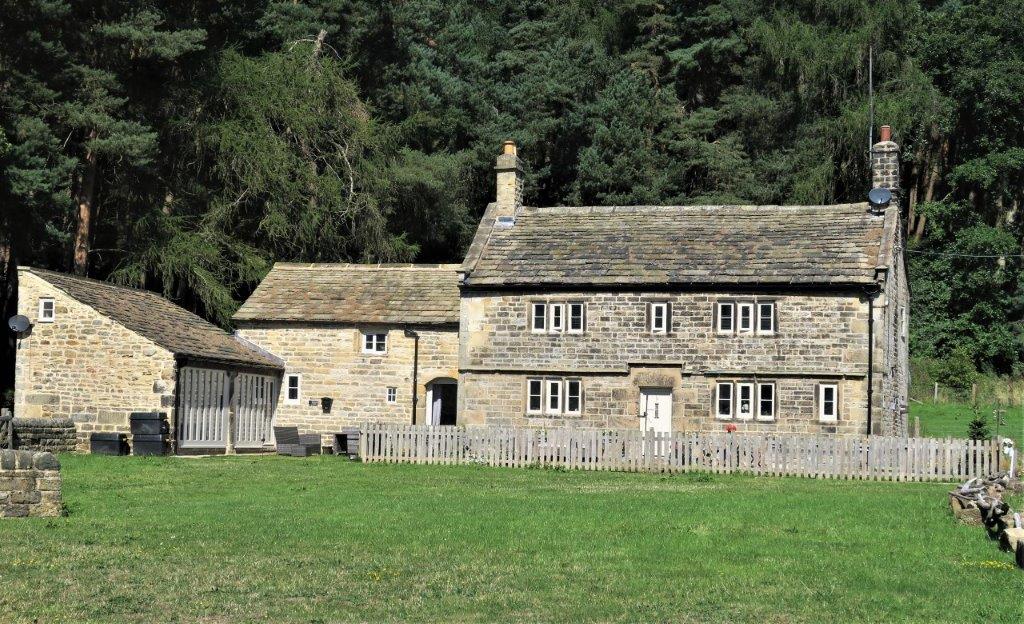 54 House and holiday accommodation at the North end of Strines reservoir Embankment - in 'The Brogging'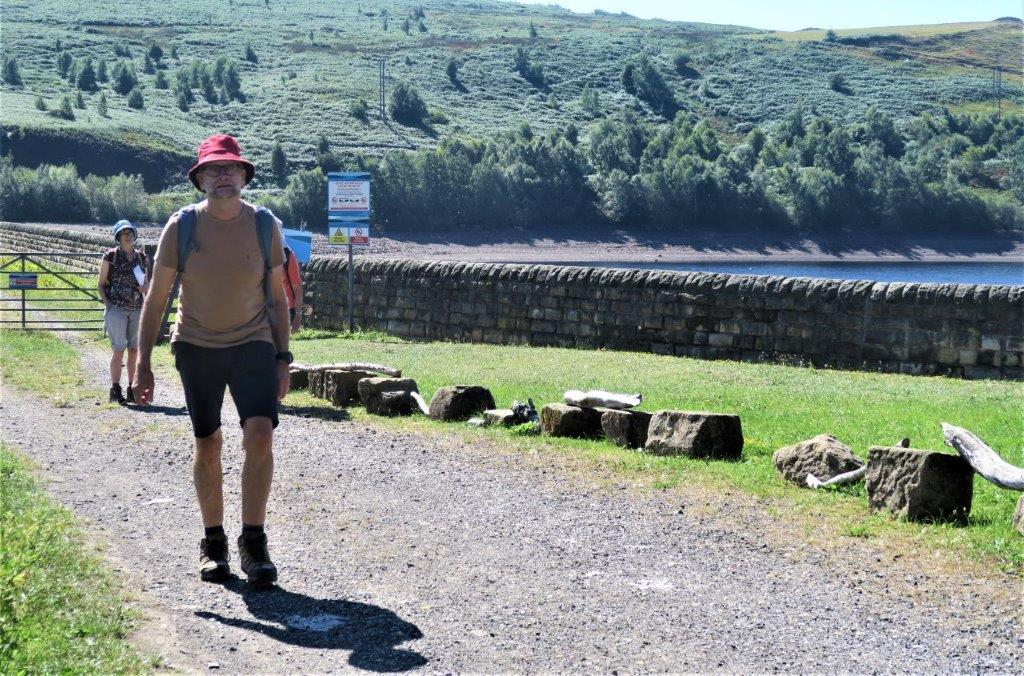 57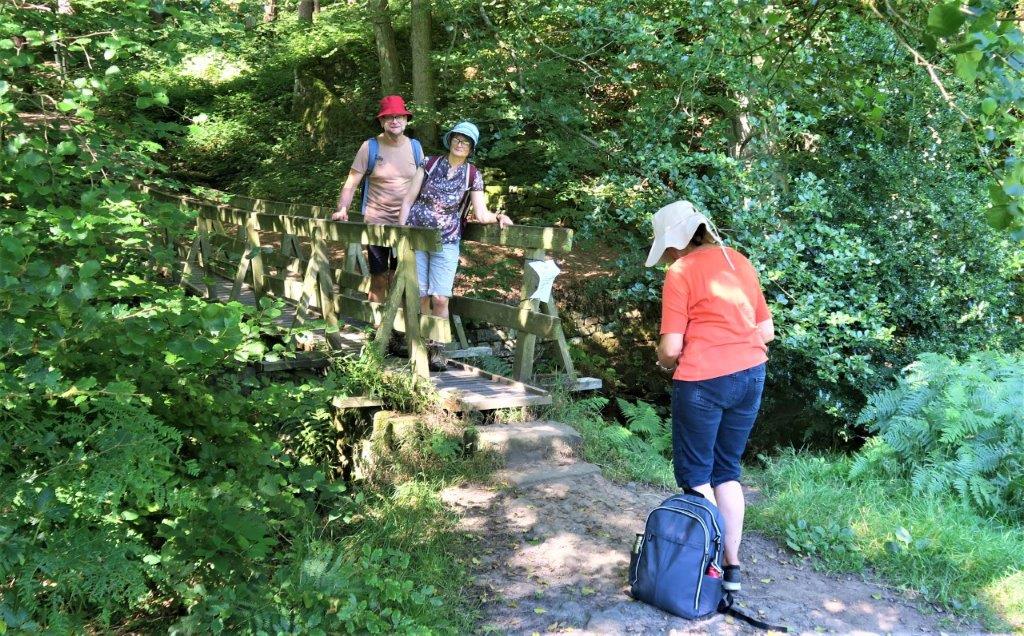 60 crossing bridge over spillway stream from Strines Reservoir to Dale Dike reservoir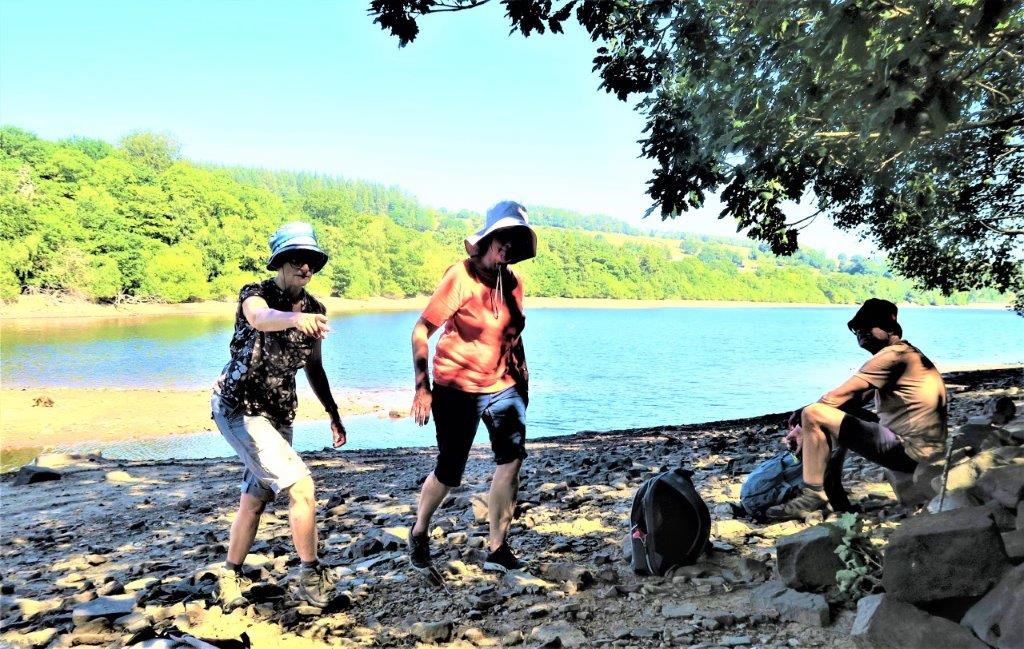 63 on a rocky beach exposed on dale Dike reservoir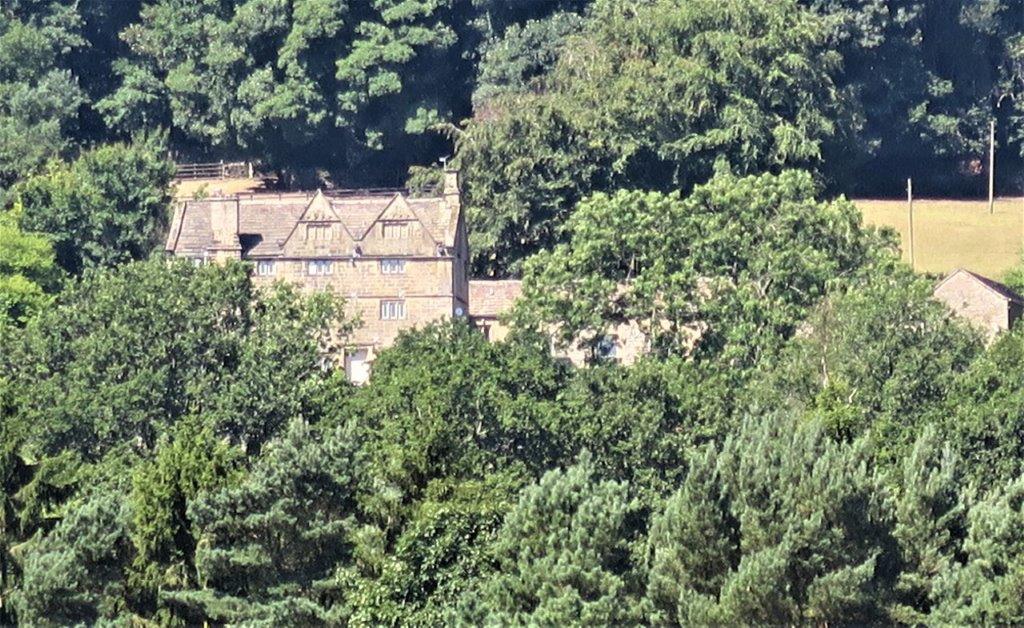 66 a glimpse across Dale Dike Reservoir at Hallifield Hall on the far side - see also picture 42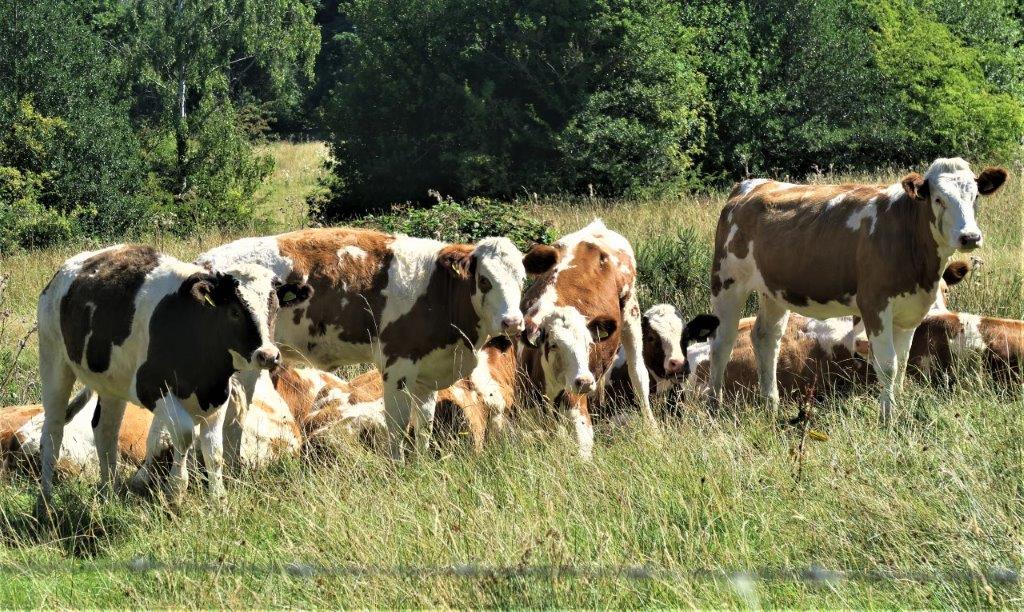 67 cattle alongside Blindside Lane
72 part of the spillway stream running from Dale Dike Reservoir toward Damflask Reservoir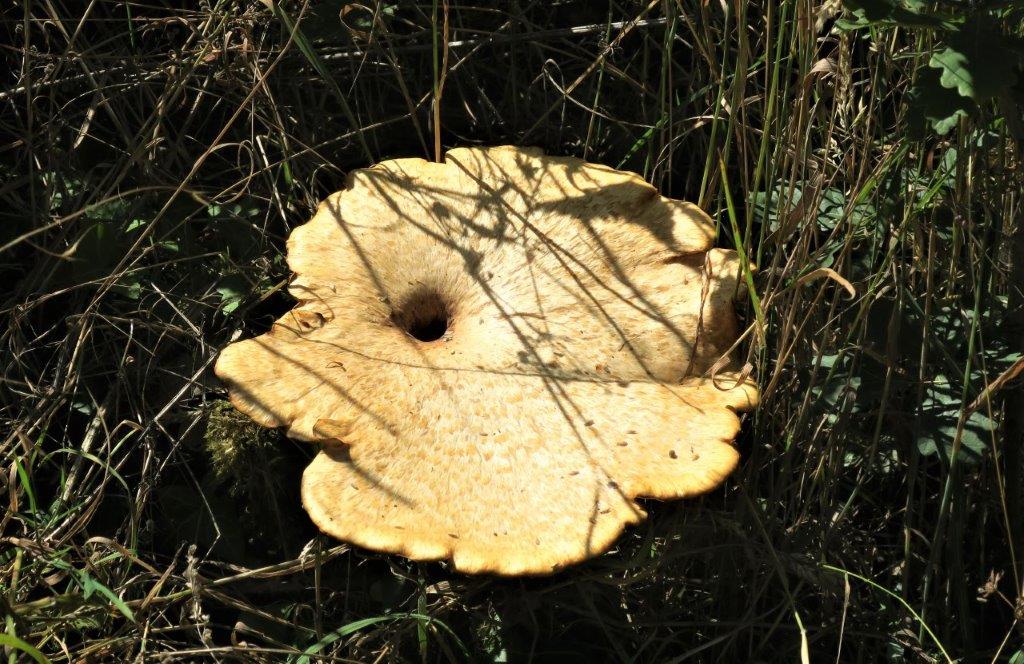 73 Fungi
homepage - Daywalks Index 2022 - contact me at

REV X