homepage - Daywalks Index 2022 - contact me at

REV X
2022.07.27 Coach Ramble, the 'A' walk started in Diggle on Huddersfield Road at SE002:078, ~S on road for ~250m then turn ~E on Ward Lane crossing over 'The Huddersfield Narrow Canal (now disused in this section) and then over railway line & turning directly NNE then ~E across road at SE007:077*1 & passing Kiln Green then ENE on BW but turn off ~E over Bridge over stream at SE015:081 then on FP slow turn back SW then SSW thru Back o' th Lee, continue ~S on FP to cross road at SE010:069 then ~S on Pennine BW for ~550m to cross road at SE010:063 (leaving Pennine Way), FP ~S to Primrose Hill OAL & follow its W-edge ~SSW to White Brook Spring SE008:065, follow FPs ESE then S (or possibly other tracks) to War Memorial Obelisk at SE012:051?, (lunch break nearby), join Oldham Way (marker stone) ~NE turning ~N above Shaw Rocks & then NNE above Slade Rocks, but where Oldham Way turns West at SE017:061, leave it and continue ~NNE toward Sykes Pillar / Trig Beacon at SE021:069, ~E from beacon to join informal path for about 2.7km to SE048:066, V-turning onto FP (or parallel informal track) WNW / N / NNW to the South- corner of Black Moss Reser. (SE034:085), NNE / NNW along Reser East-side to SE033:090, then ~N thru OAL to cross Mount Road at SE033:101,
2 members of party followed Mount Road into Marsden. 12 members of party climbed ~N to the top of Pule Hill, party split - one part of party following the top of hill on its Edge ~N and the rest of party just below the rocky edge (on narrow sideways slanting tracks requiring care – poles recommended - if used by walker). Party re-united (after the disused Quarry) at SE033:111 (to the North of the Stanedge Tunnels (unseen below).
In OAL we followed informal paths N then ~ENE. Some land along the A62 Road is not OAL but there are two FPs through this land to the A62 road – find and use either - then follow the A62 road ENE to SE039:118. Take minor tarred-road down NW then turn directly down NE. Turn ~E*2 to find 'tow path' ~E along (Huddersfield's Narrow Canal) to Marsden's railway Station and nearby Car / Coach Park.
Notes:
*1 if party had gone NNE along the road at this point for about 300m we may have reached the Southern 'portals' for the The Huddersfield Narrow Canal and Rail Tunnels? While footpaths are usually well marked on the ground unfortunately signs saying 'Footpath' and 'Bridleway' seldom give key destinations.
*2 access closer to the Northern entrance of the canal tunnel, café etc is possible.
If you are interested in the Huddersfield Narrow Canal suggest you also look at my solo walk 2018.08.22
Leader of 'A' walk Liz Savage -14 on walk, approximately 13miles walked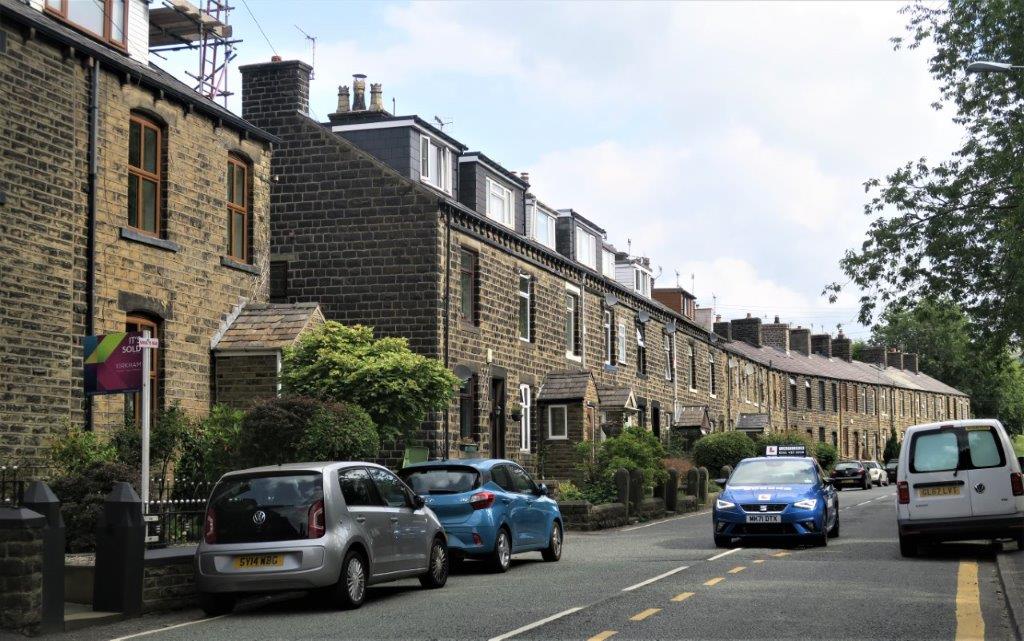 1 Huddersfield Road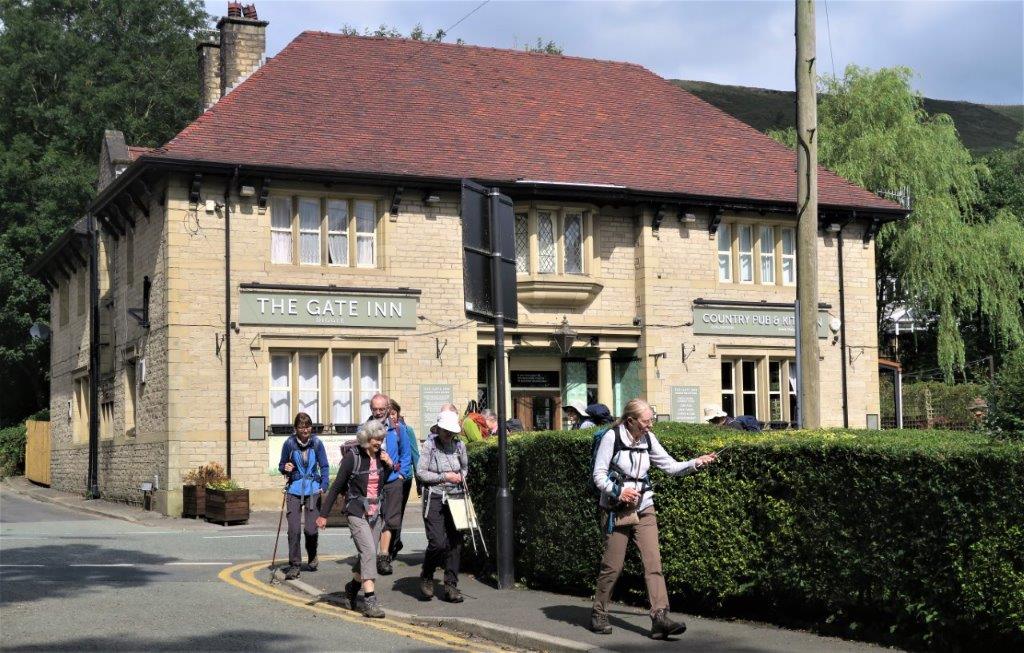 2 turning into Ward Lane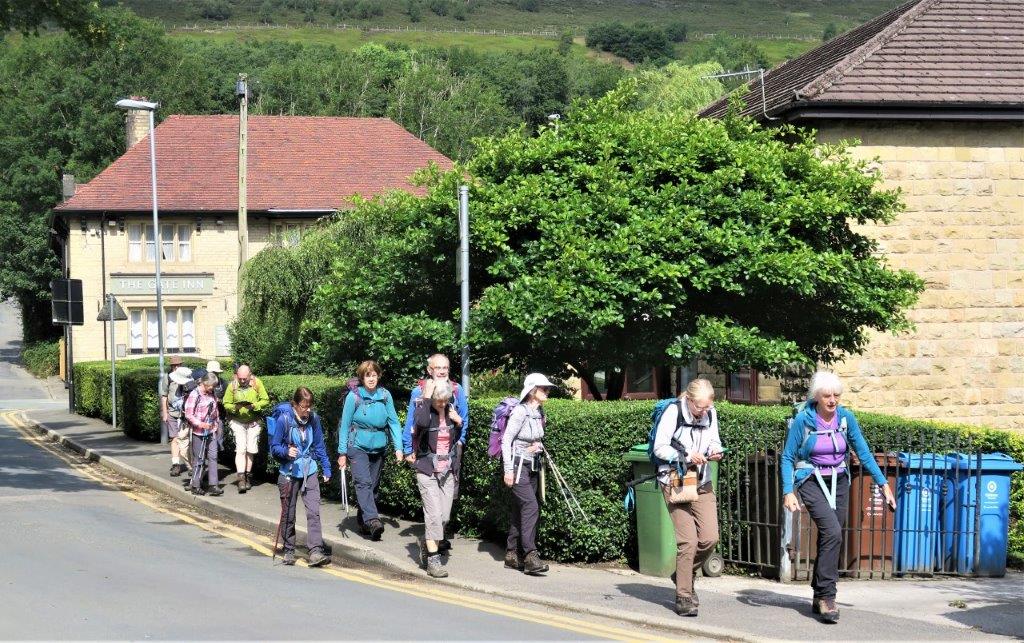 3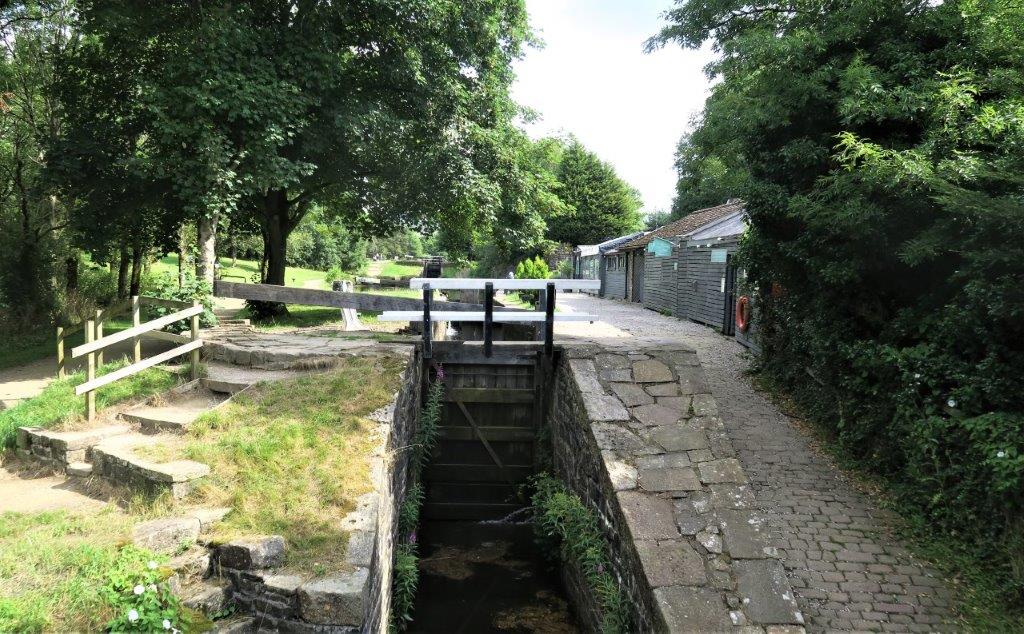 7 Upstream of road bridge - 'lock'? in Huddersfield Narrow Canal. The Canal is no longer in use here..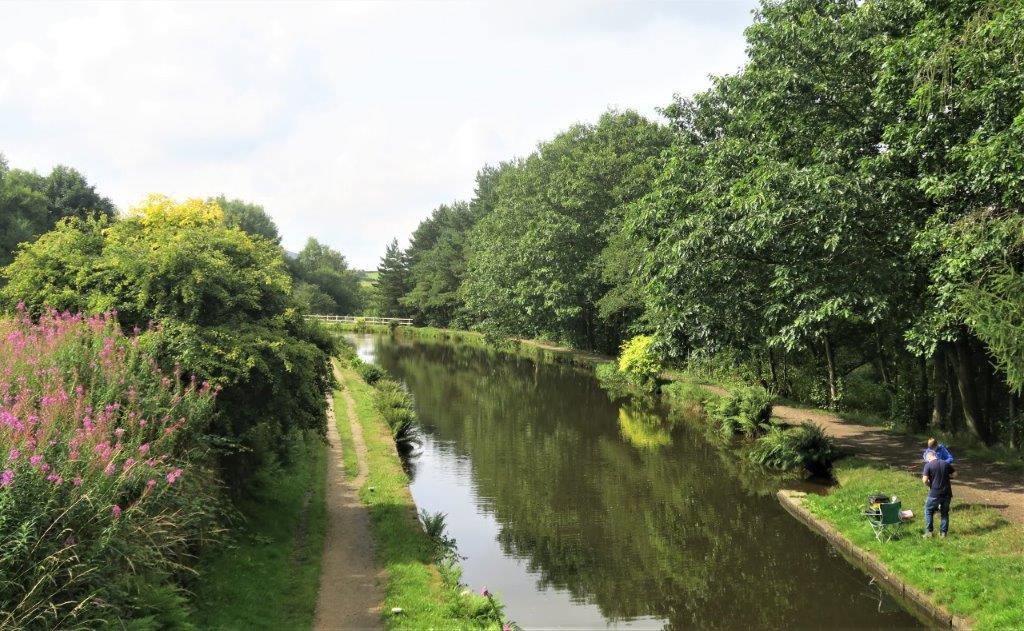 8 canal downstream of road bridge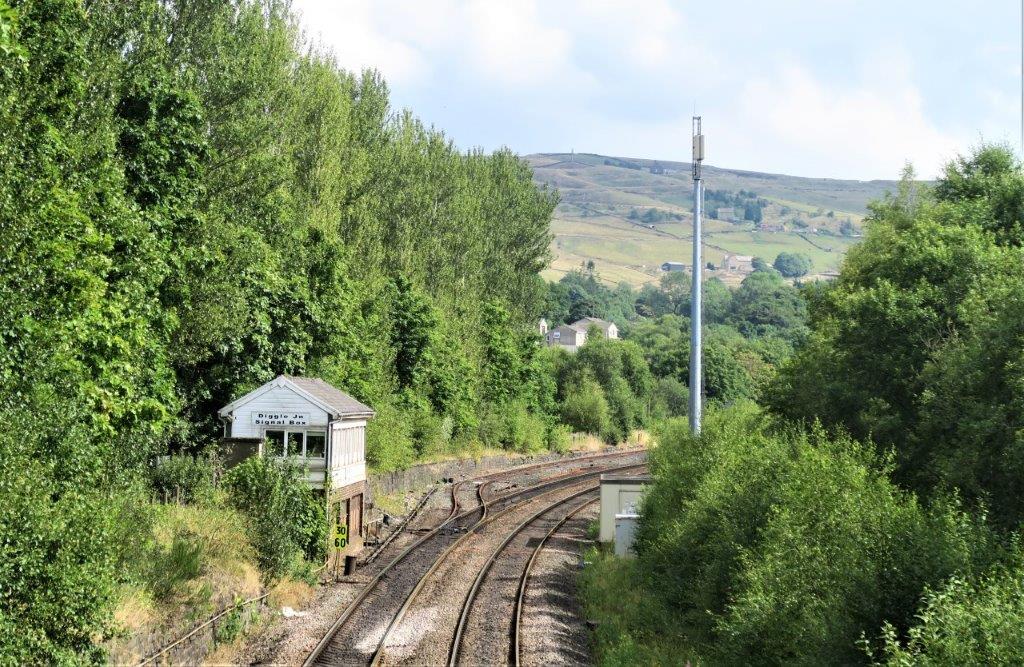 9 Railway lines seen from bridge still in use? Diggle junction Signal Box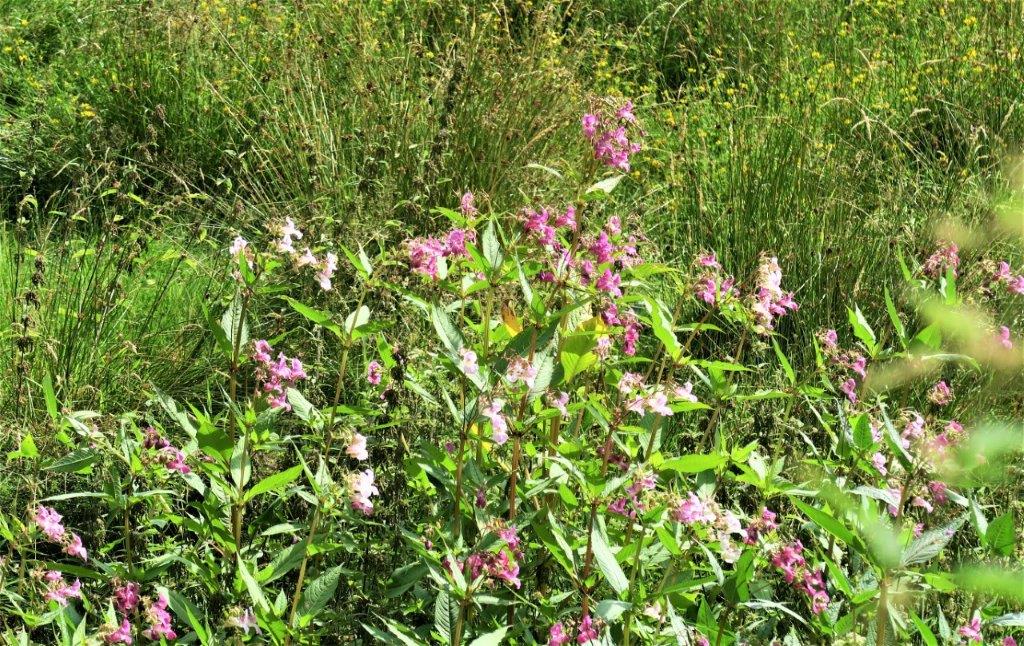 12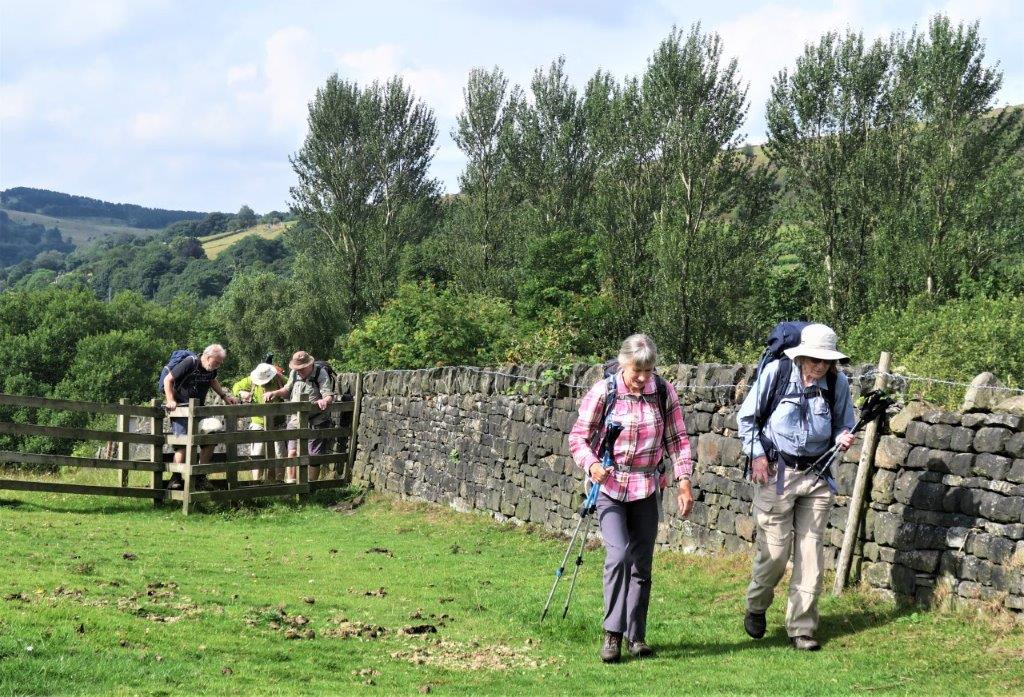 15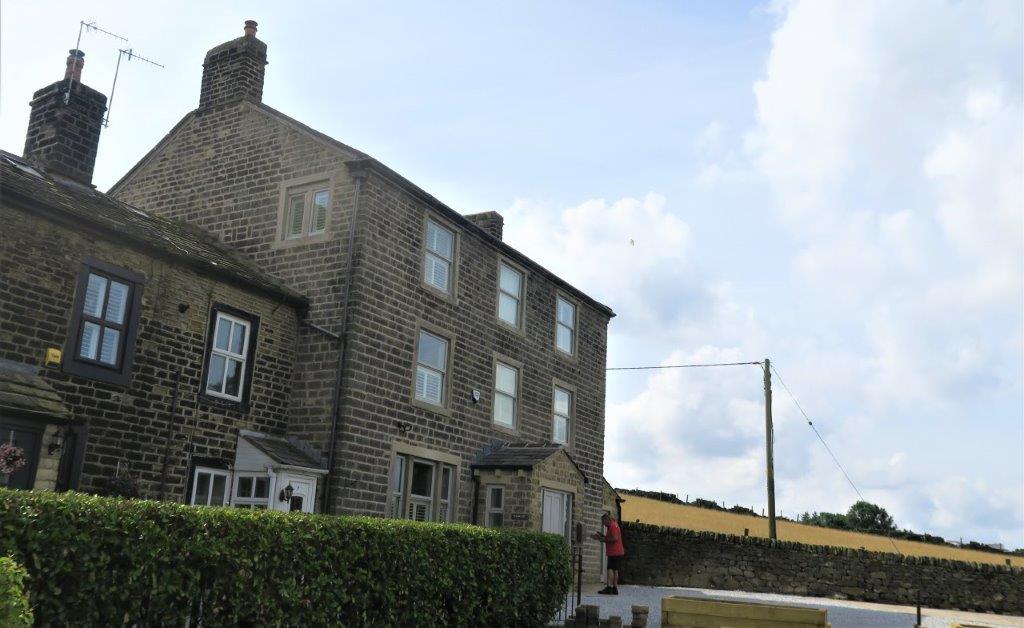 18 Postal delivery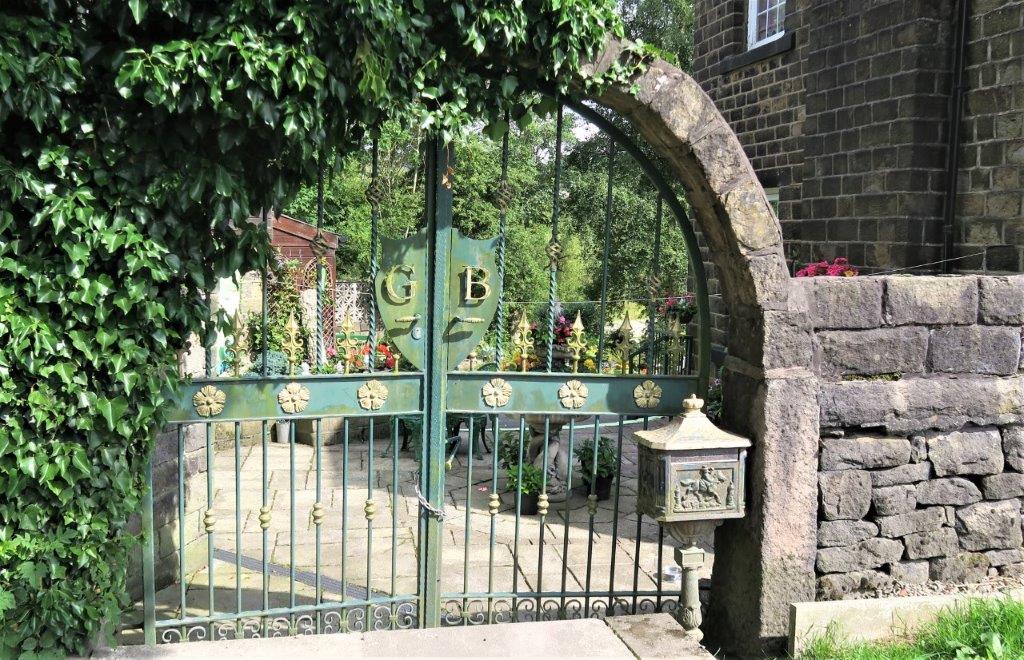 22 gate off path to house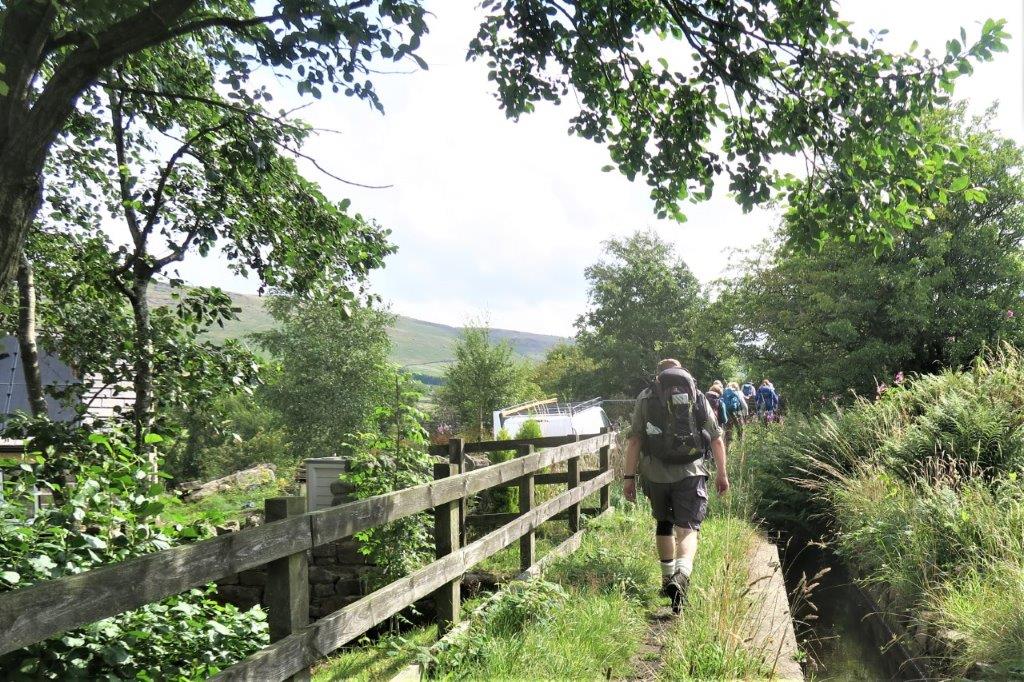 25 small stream along path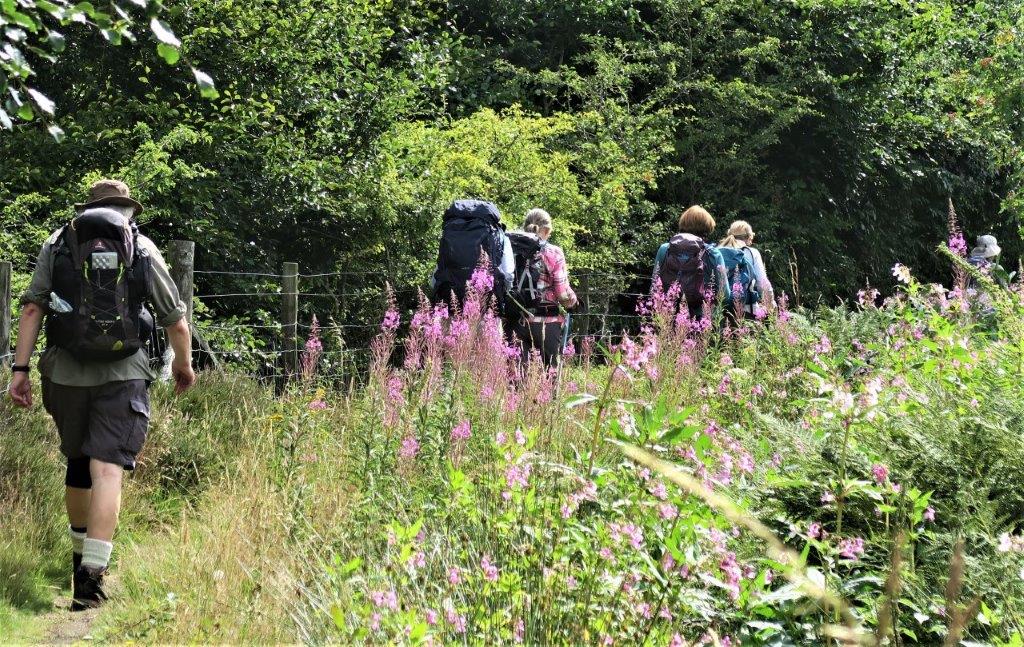 27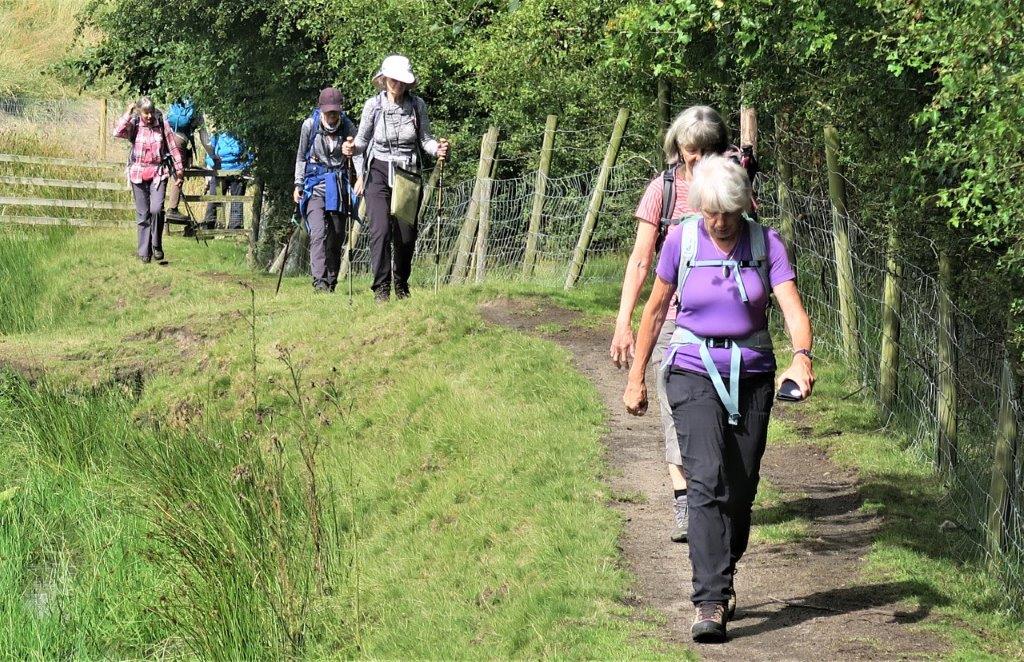 30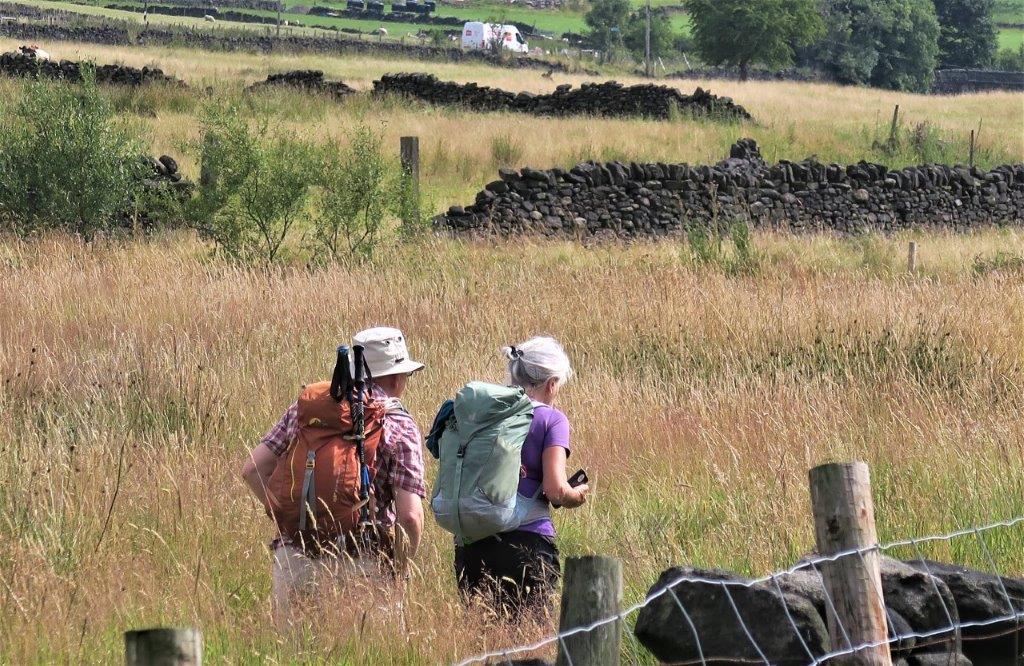 34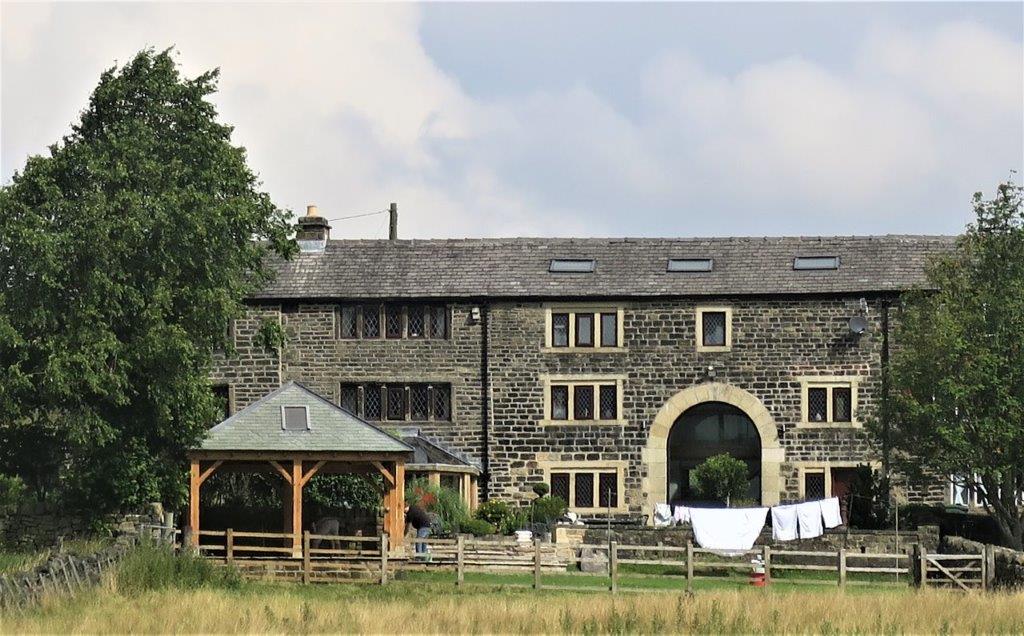 36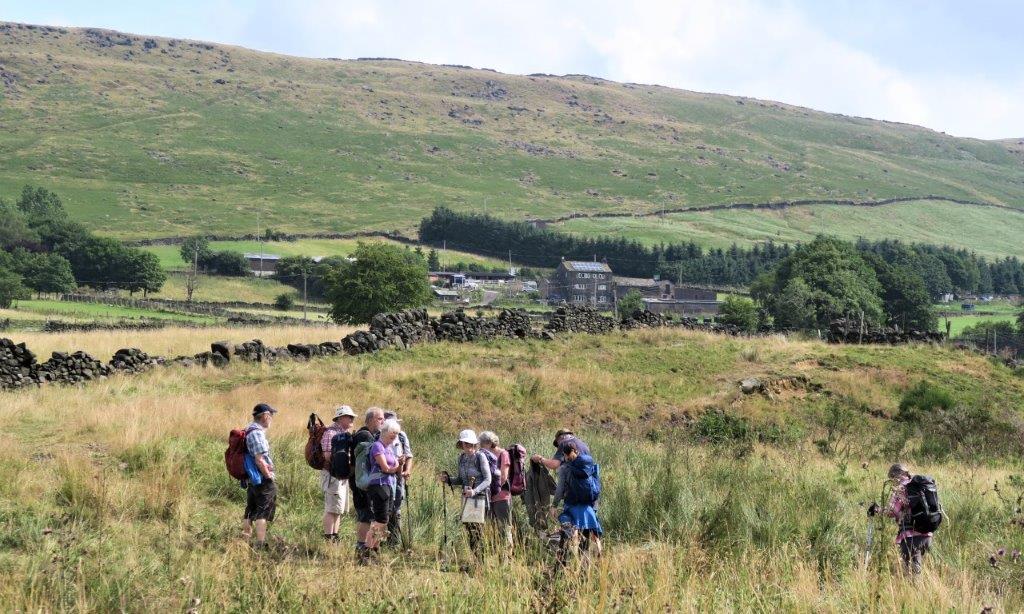 37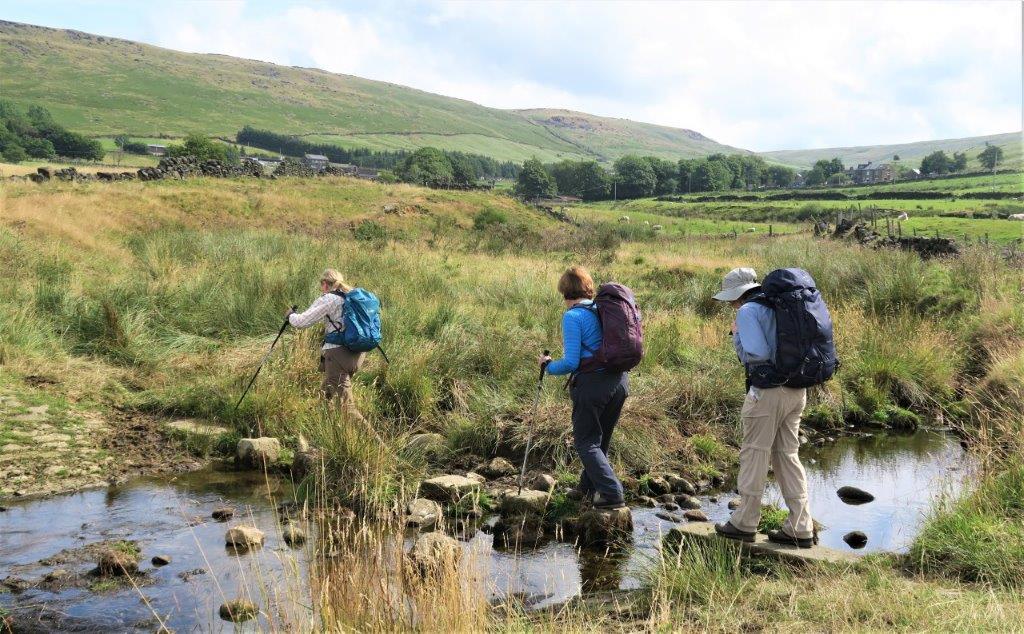 39 stepping stones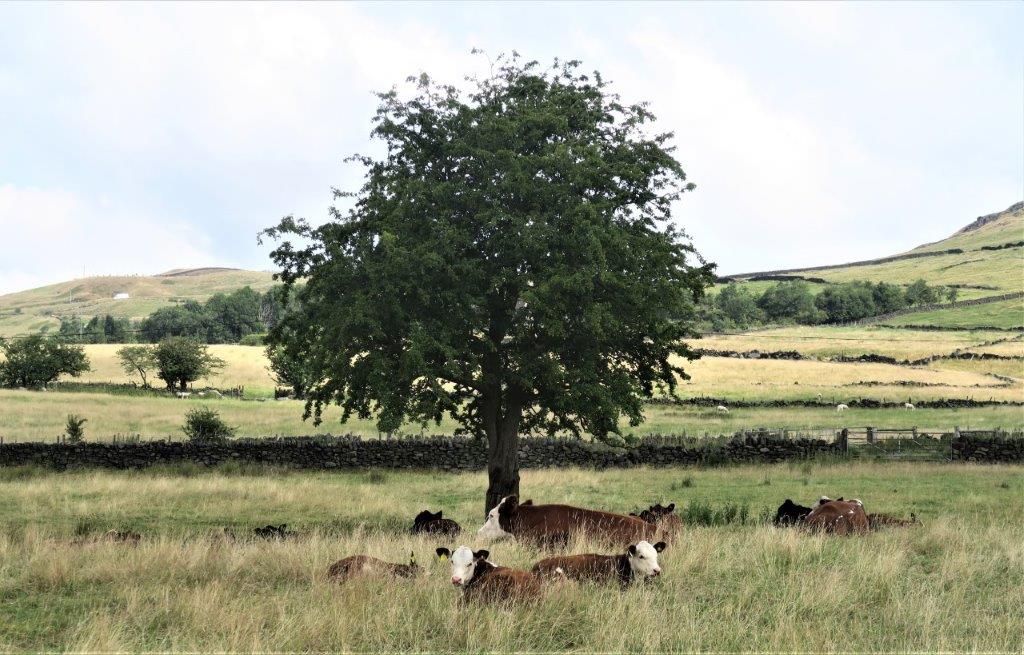 43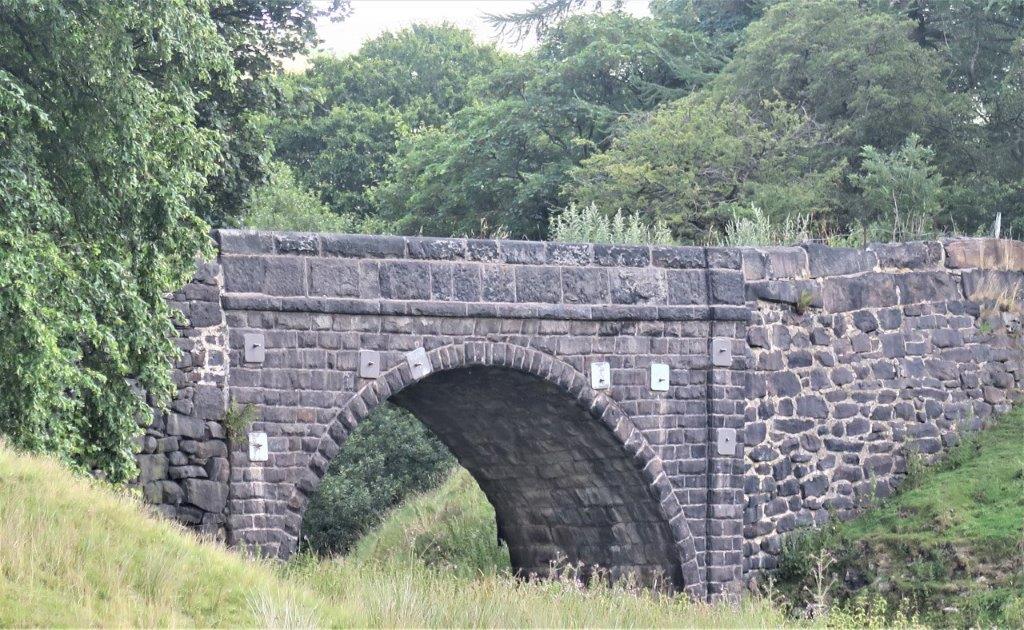 45 Road bridge crossed in 'U-turn'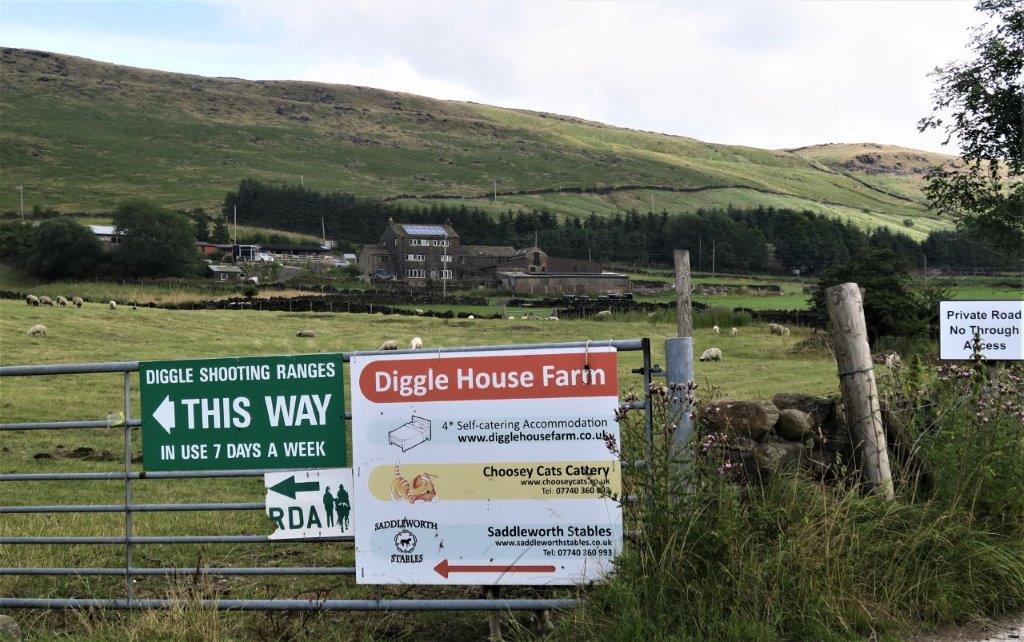 47 Diggle House Farm behind?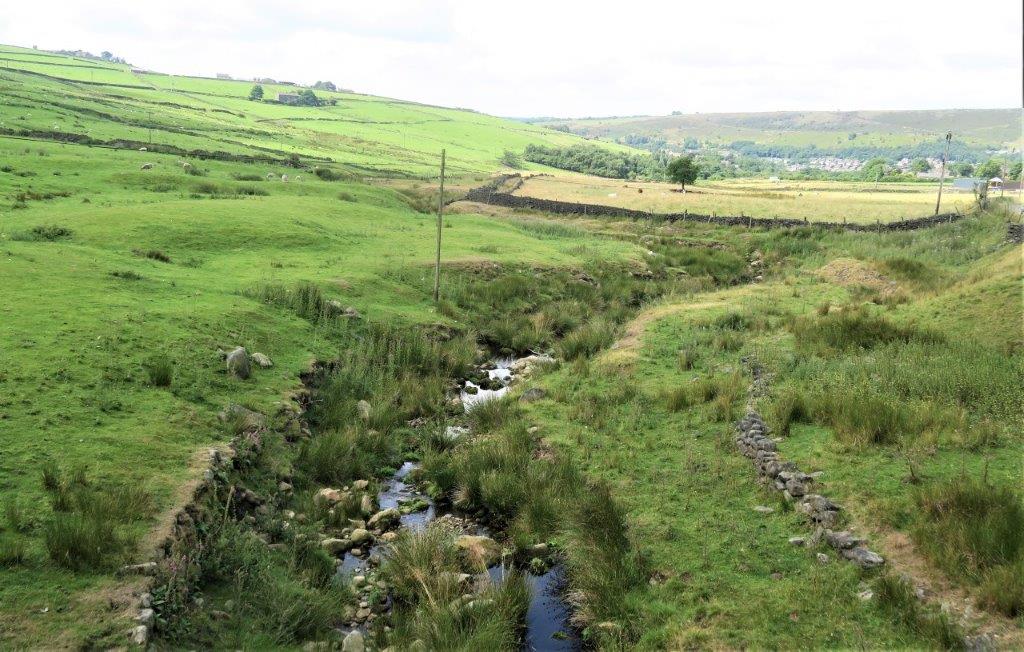 52 view downstream from bridge seen in picture 45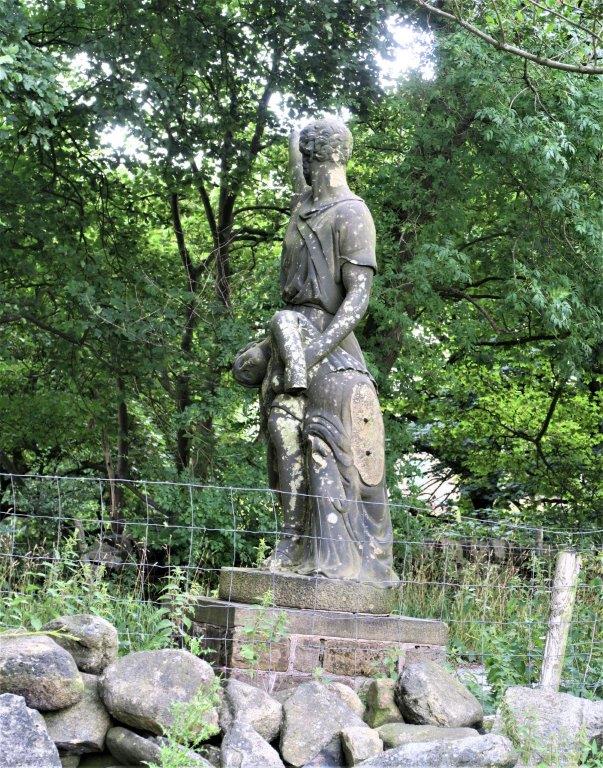 54 'Roman' Statue near bridge - do not know the reason it is here?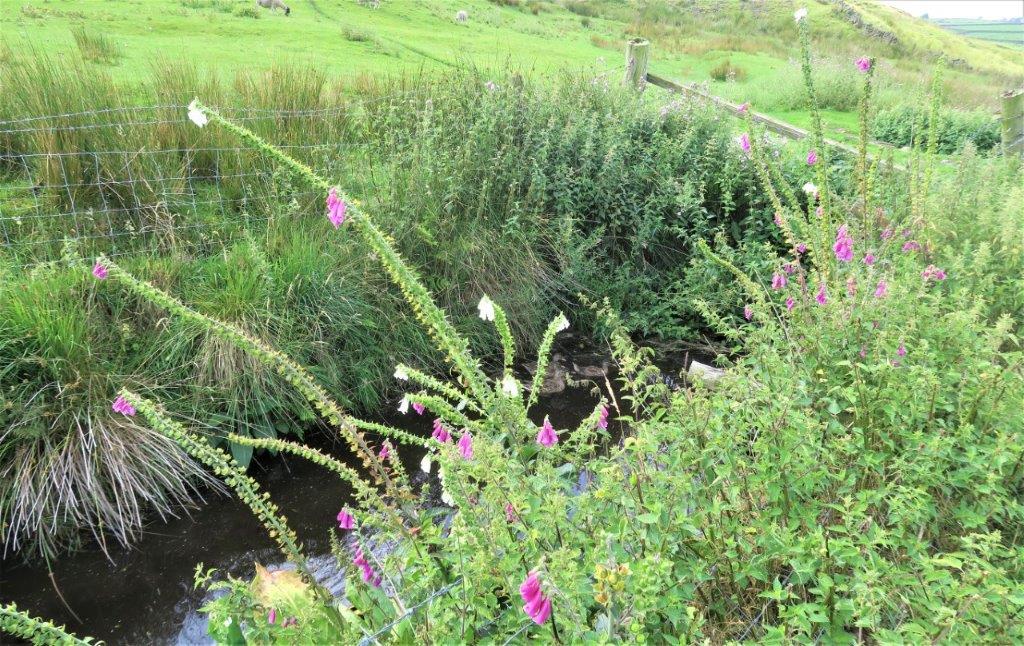 55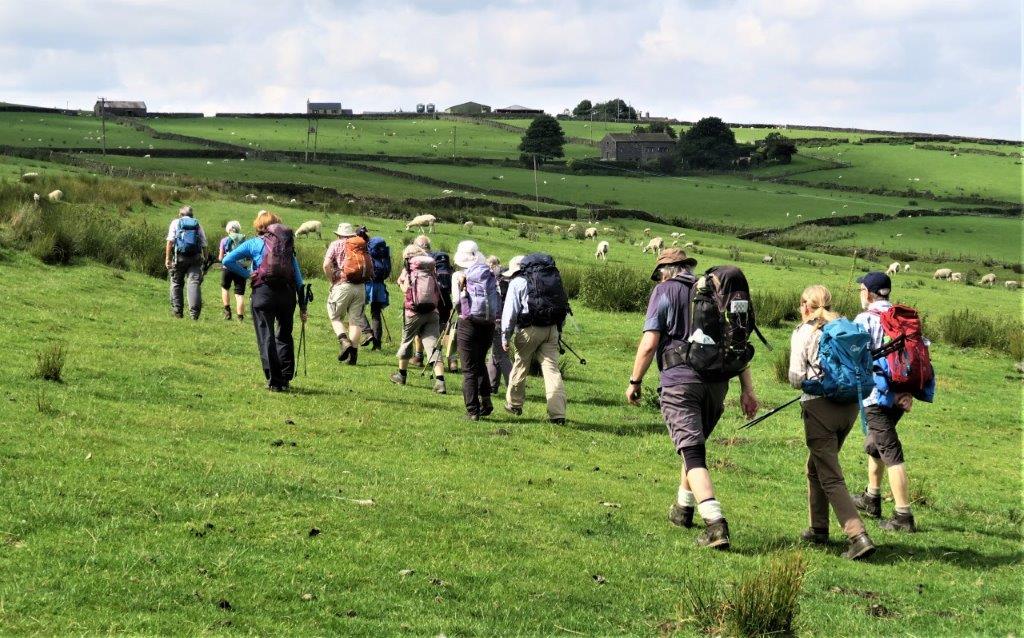 58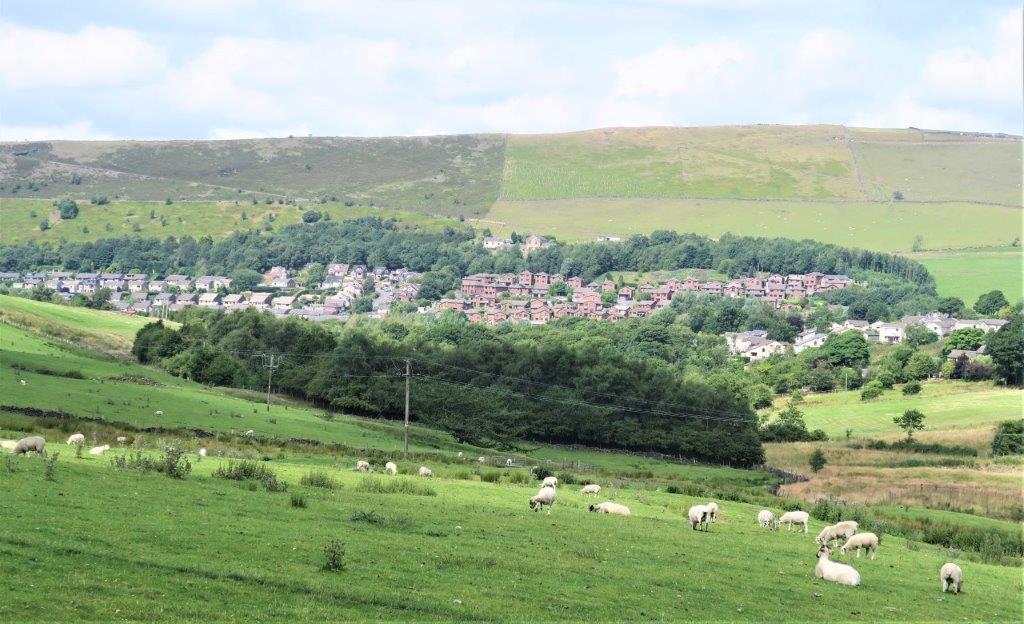 60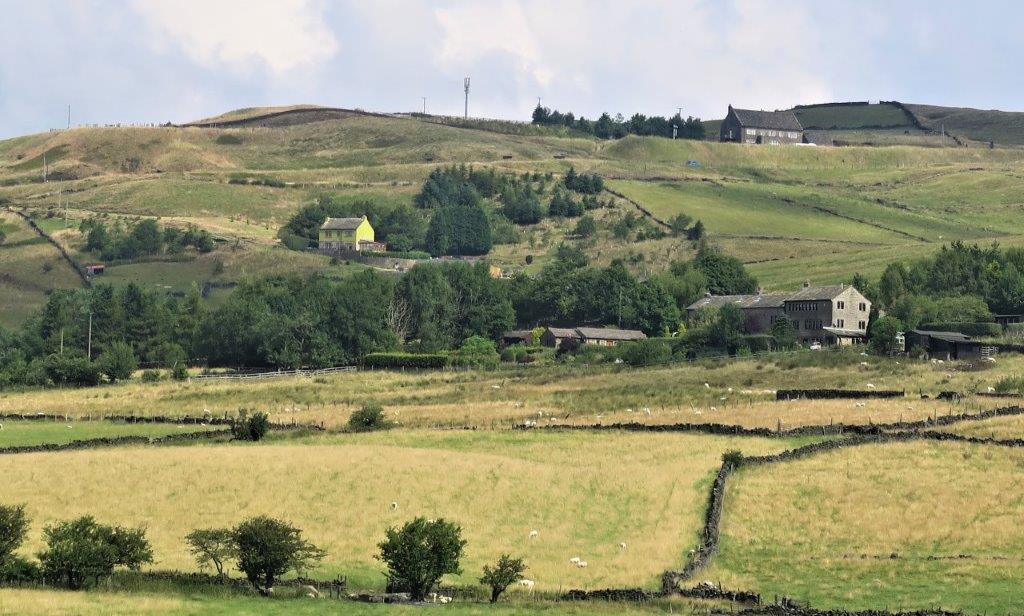 61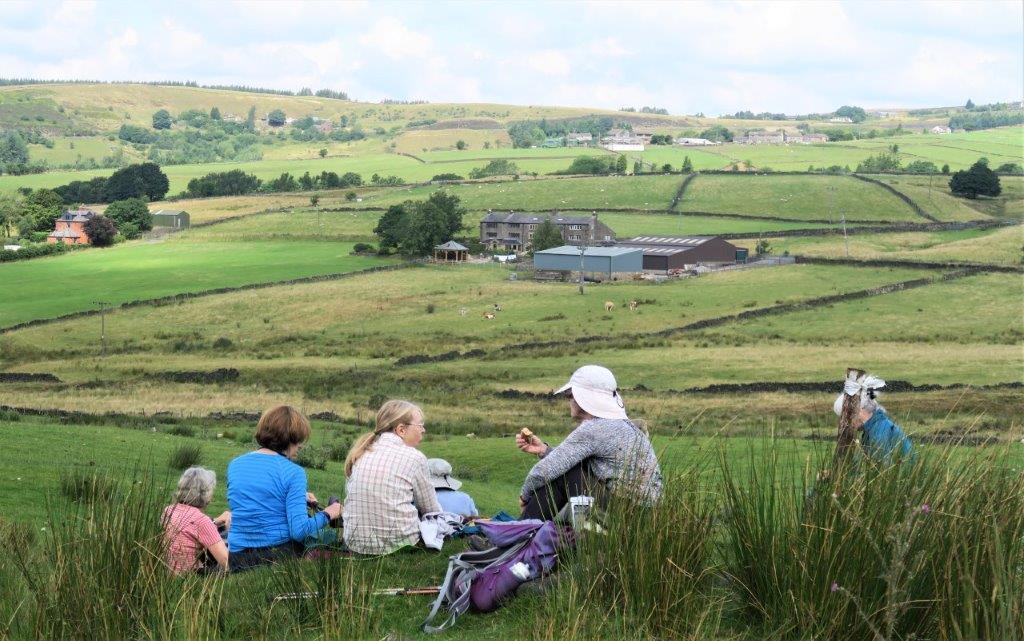 63 tea break - see same house in earlier picture 36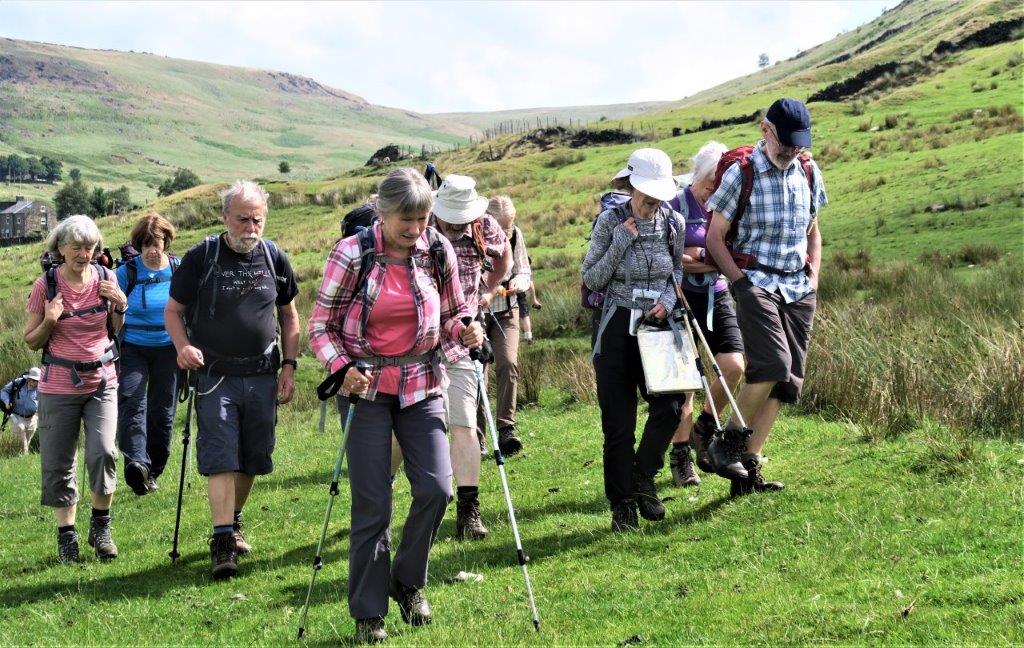 69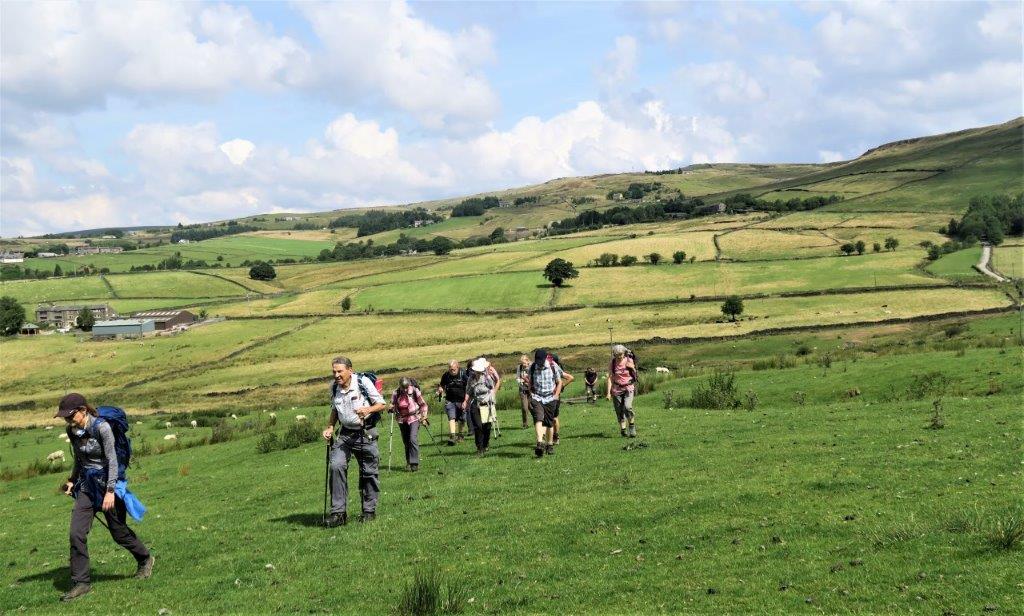 70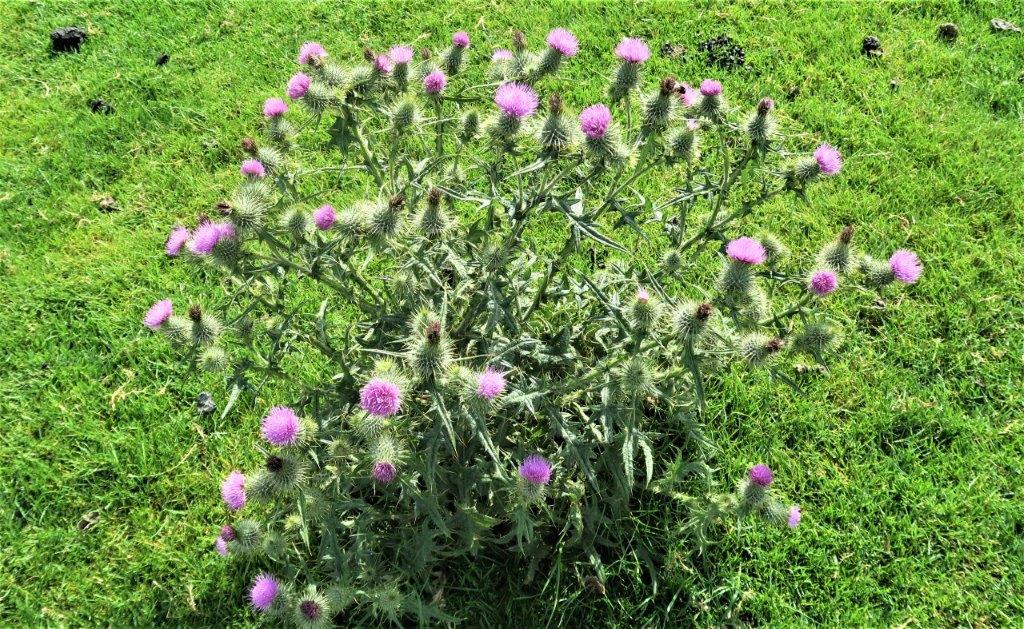 73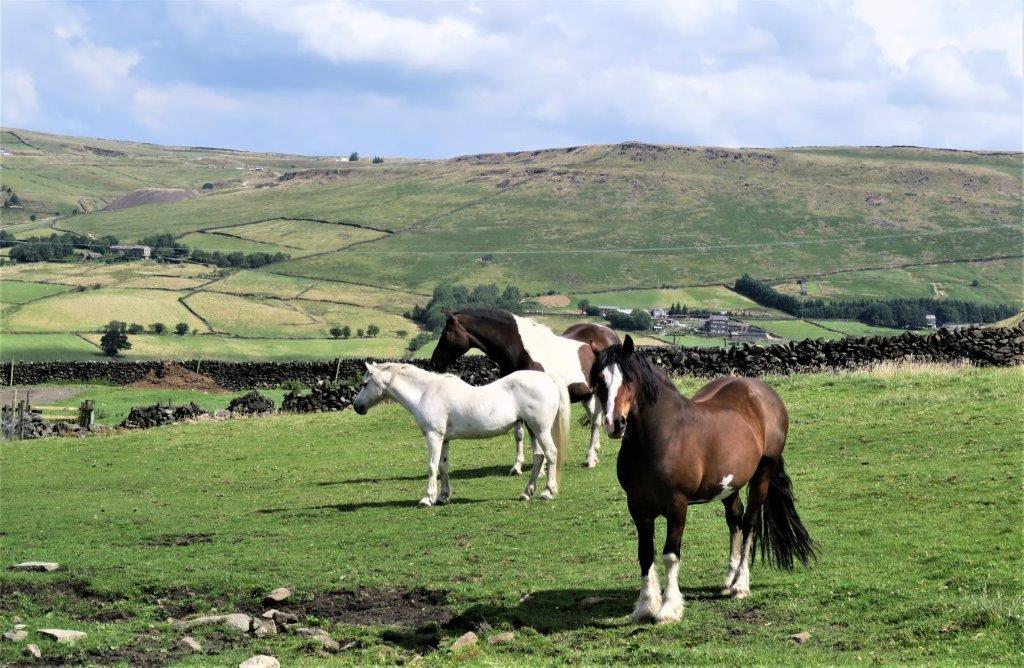 77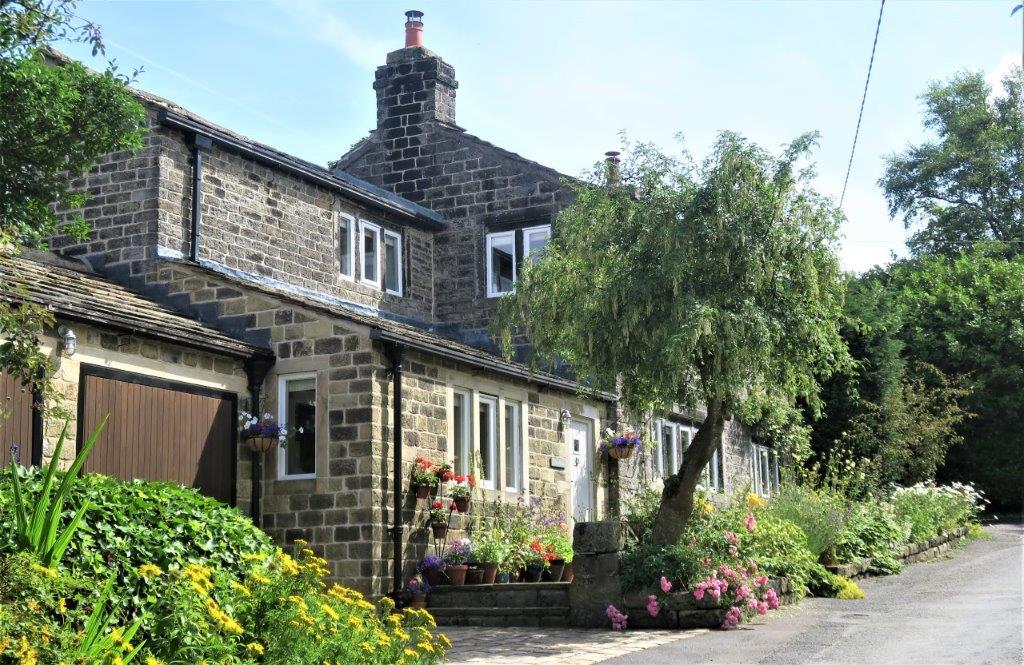 79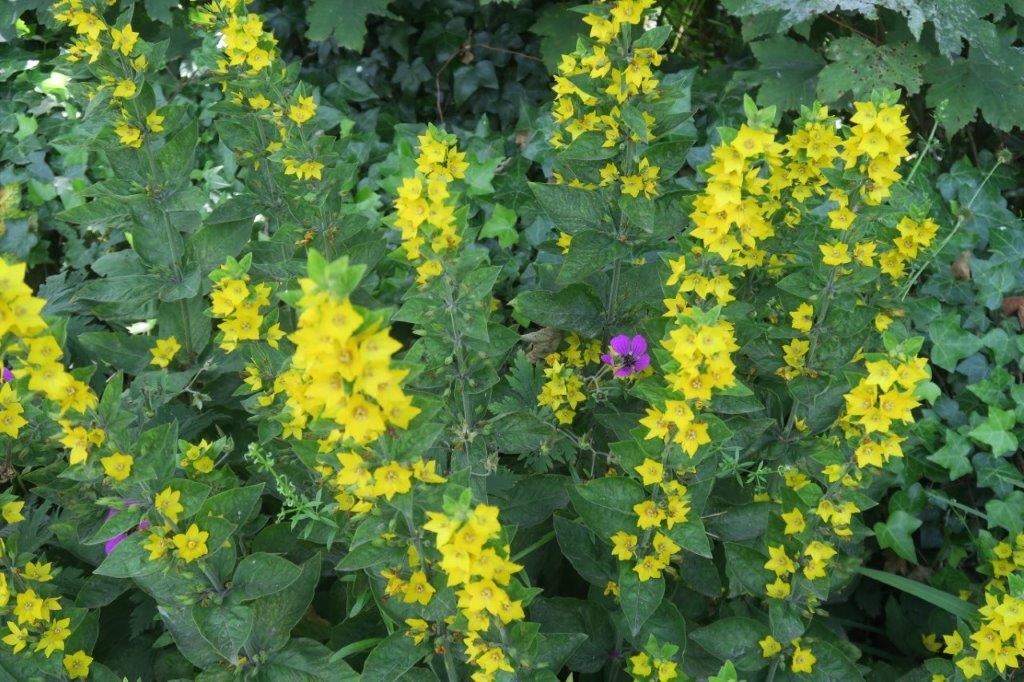 80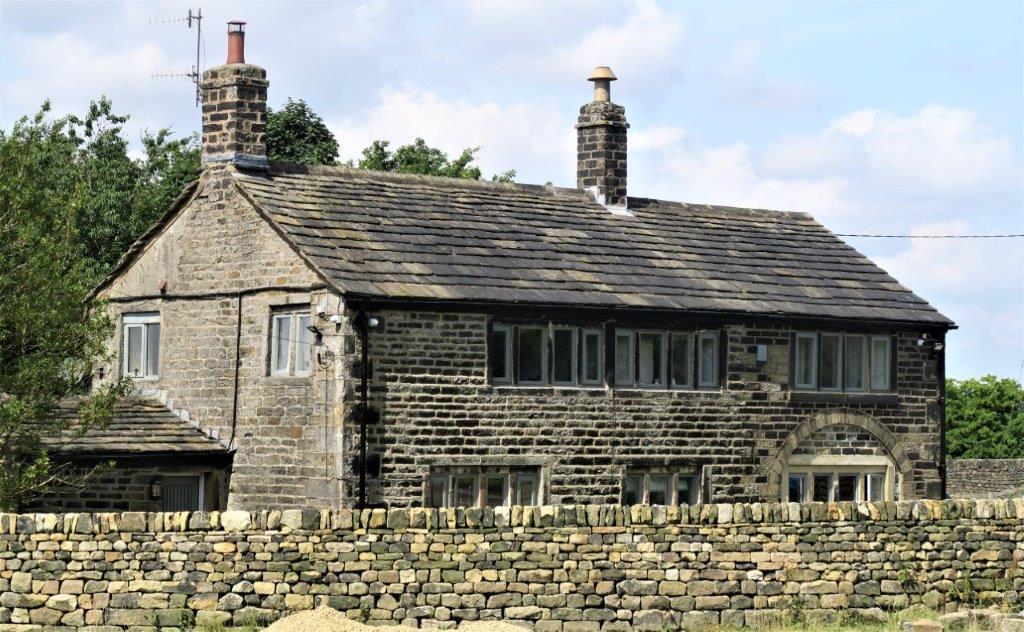 81 access arch bricked in to give more house space?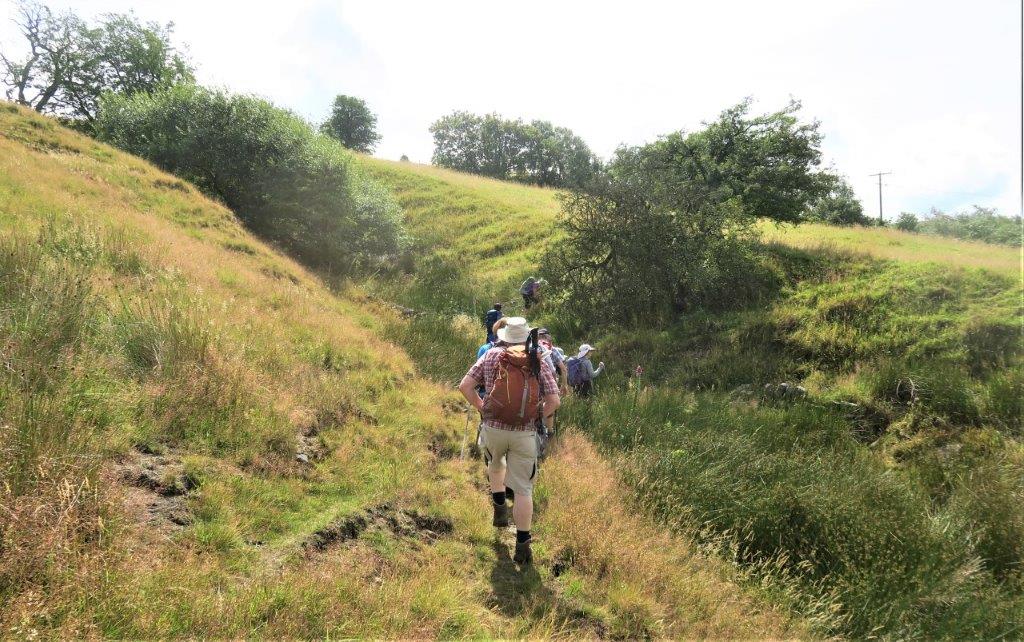 83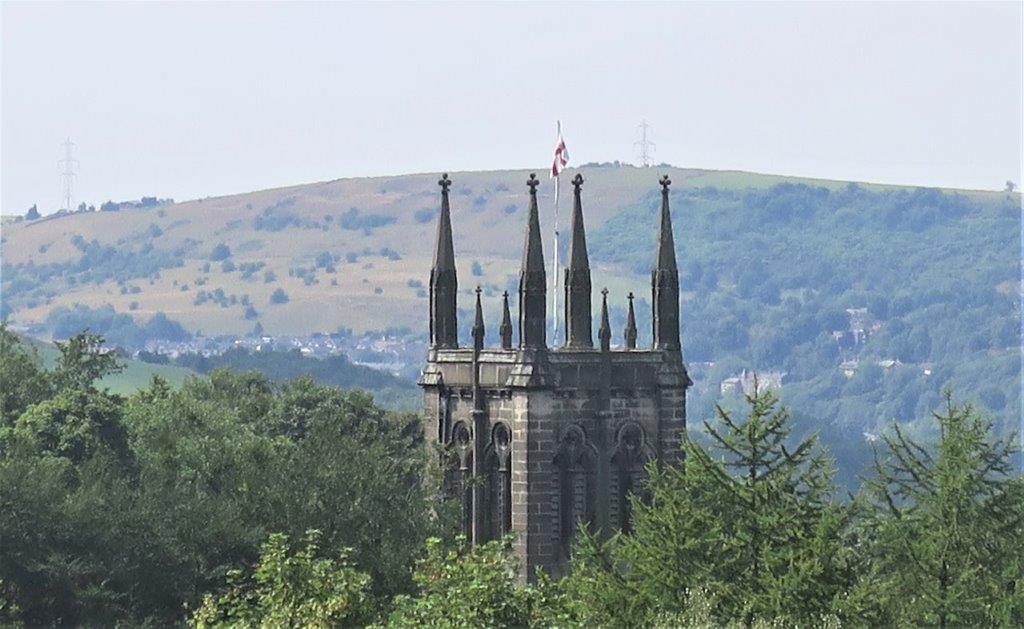 85 Church Spire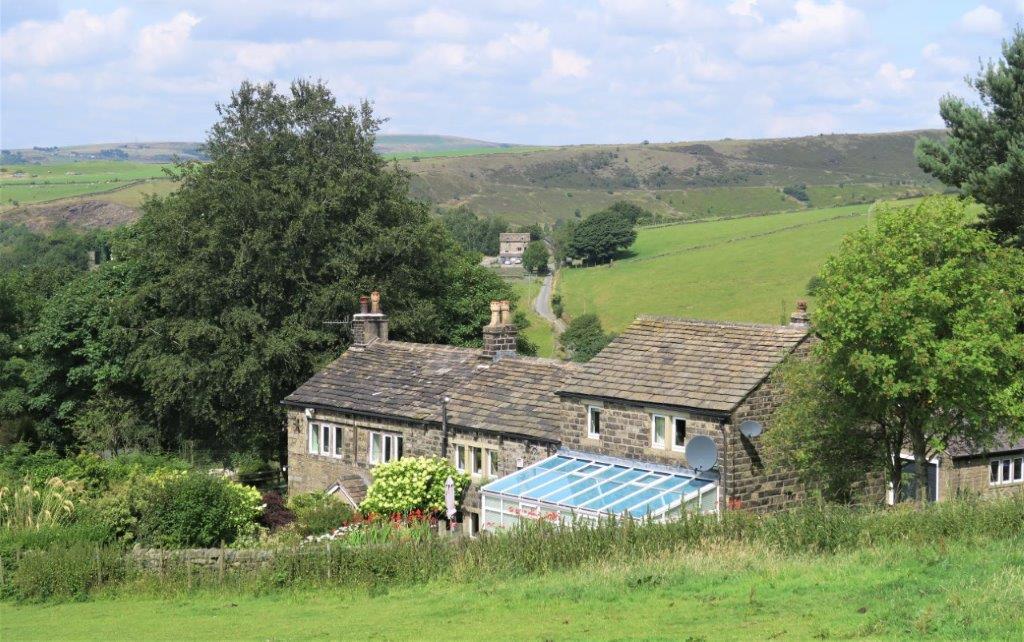 89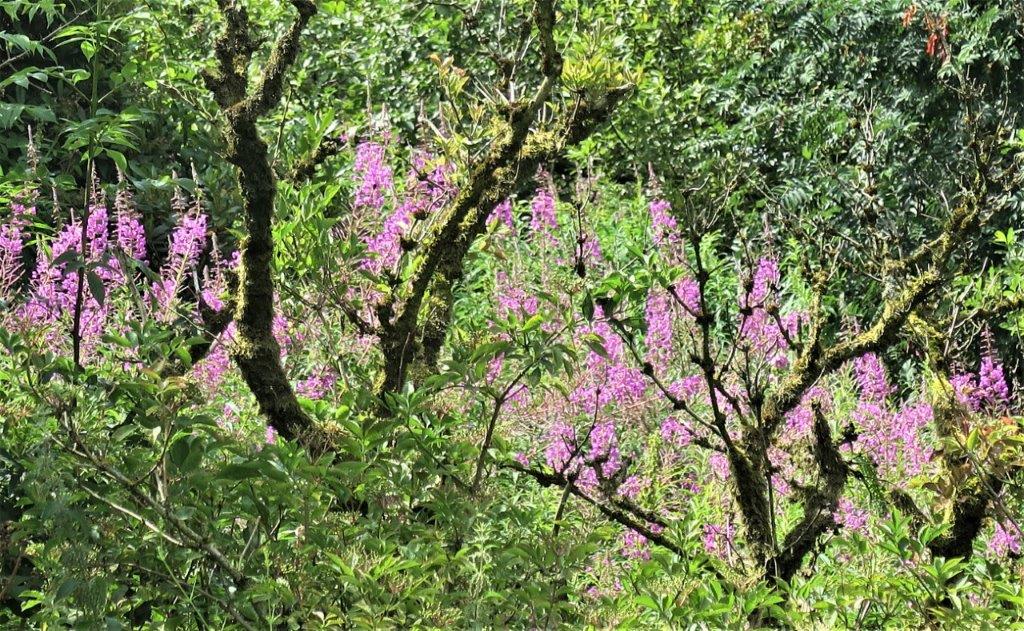 92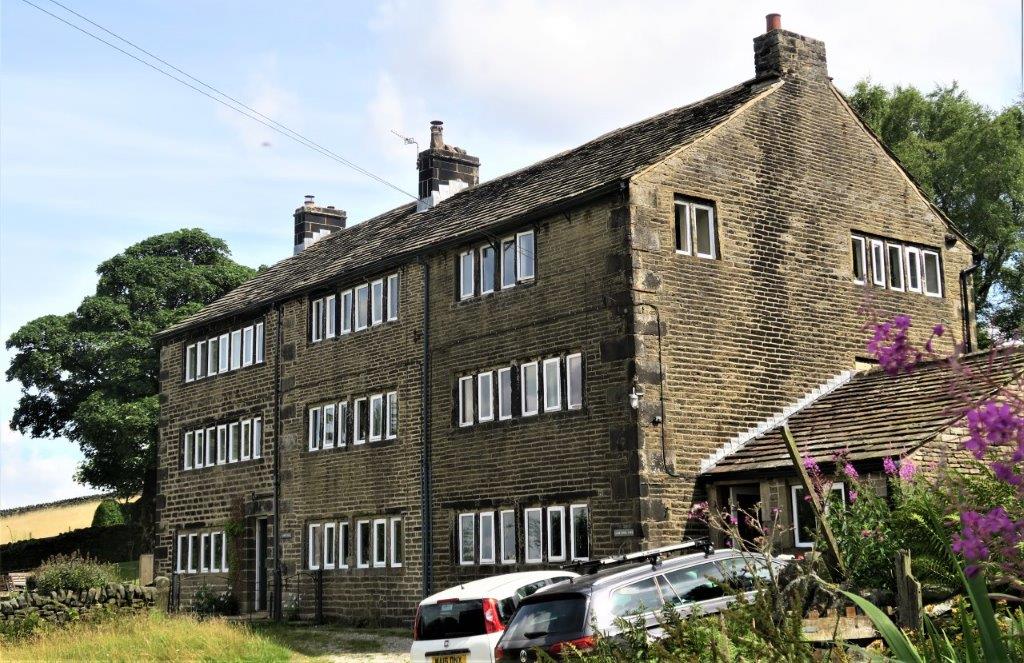 93 Lane Lodge Farm - huge property - is it divided into several houses - what was its original use? possibly a mill?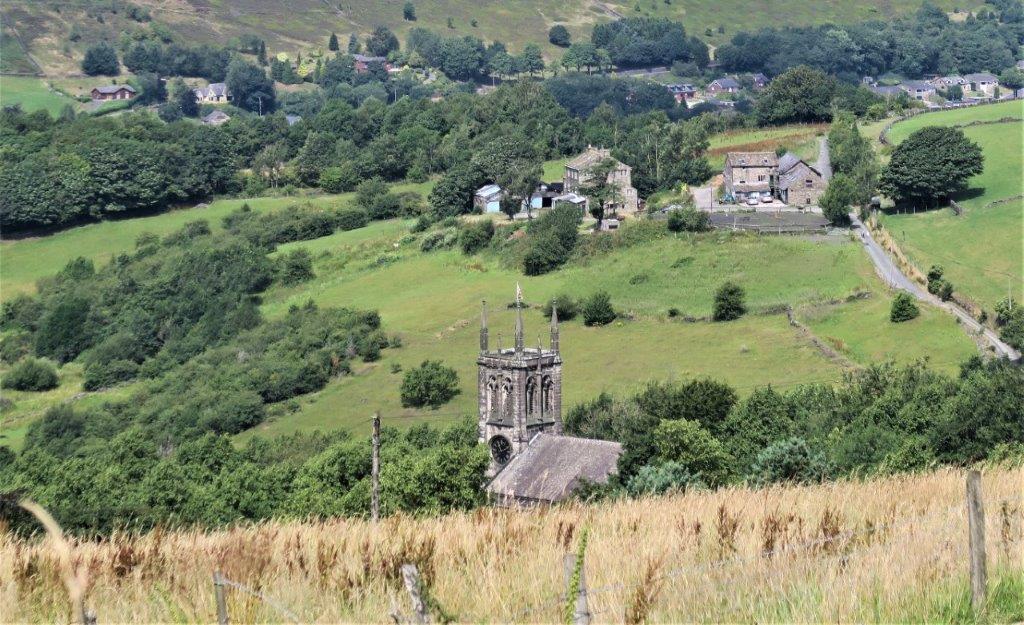 94 church steeple again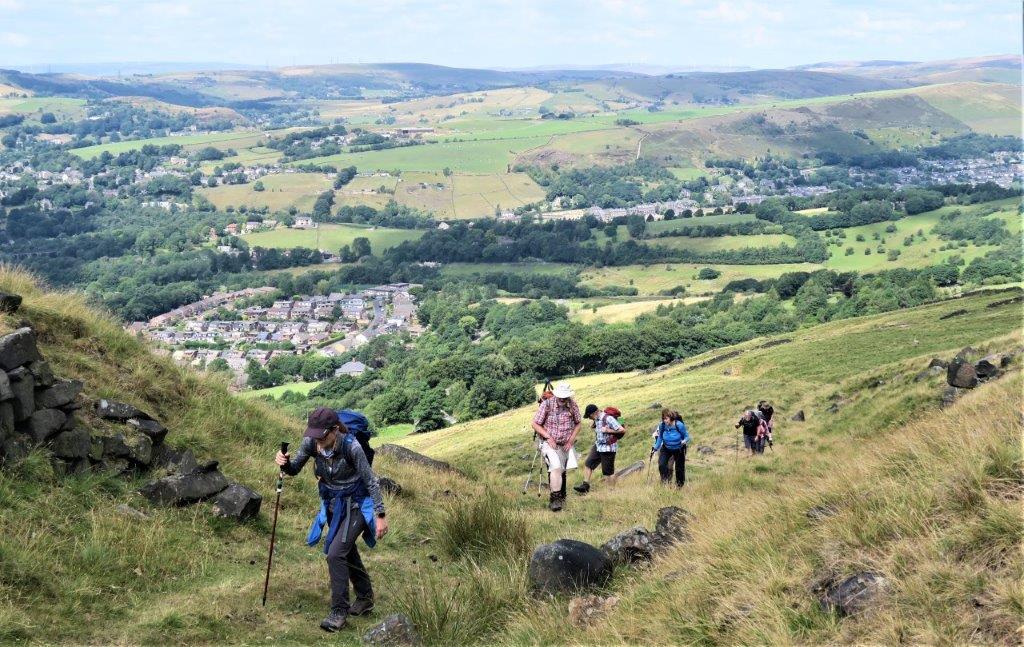 99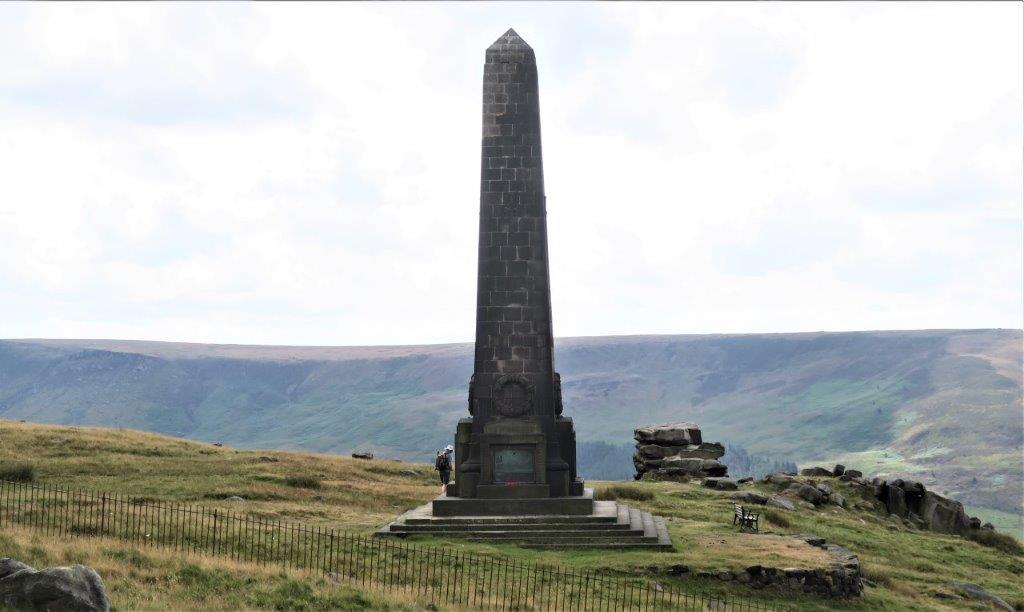 102 War Memorial - for both First and Second World Wars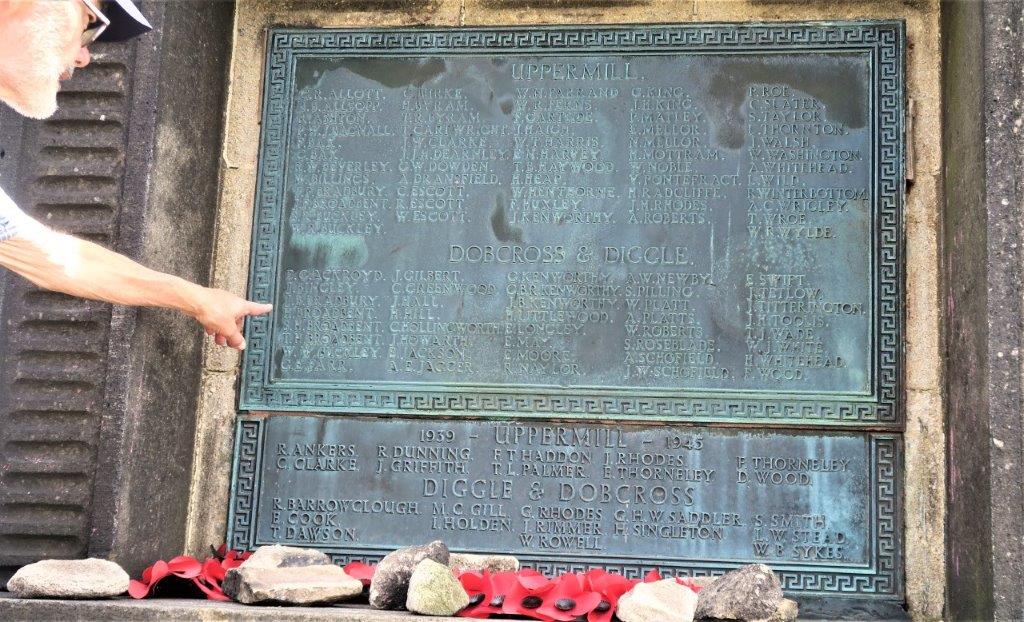 108 Plaques show names according to which War and area commemorated came from. Many family names are repeated.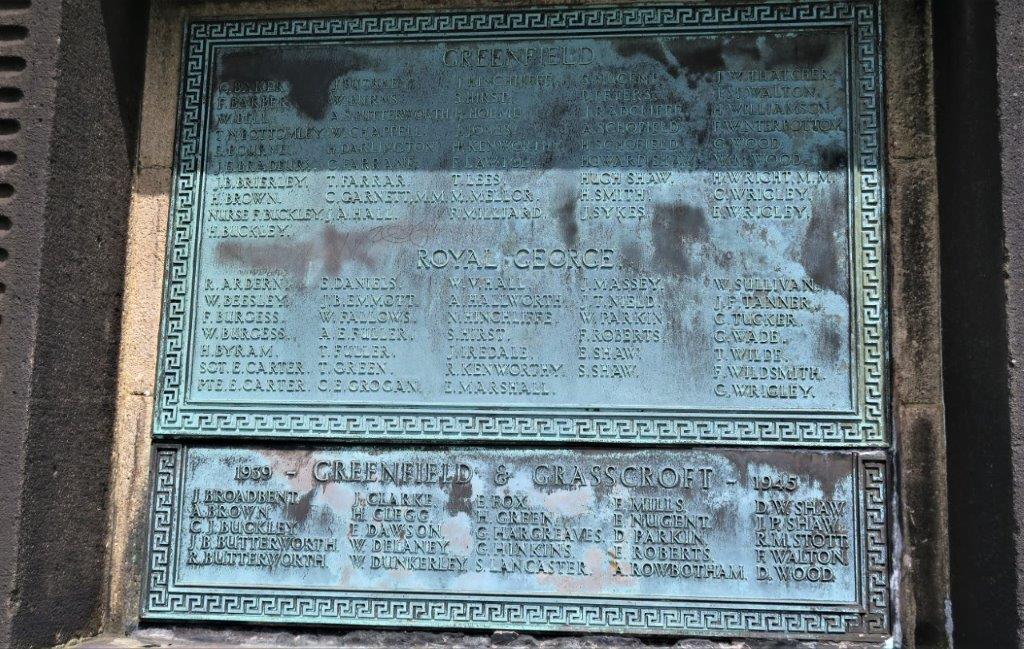 109 see above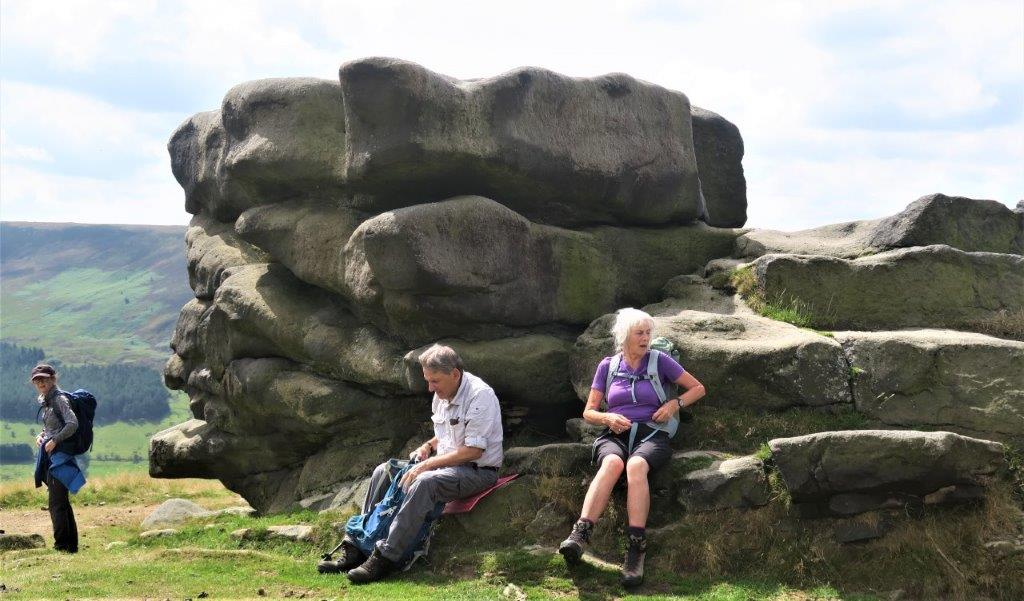 110 lunch break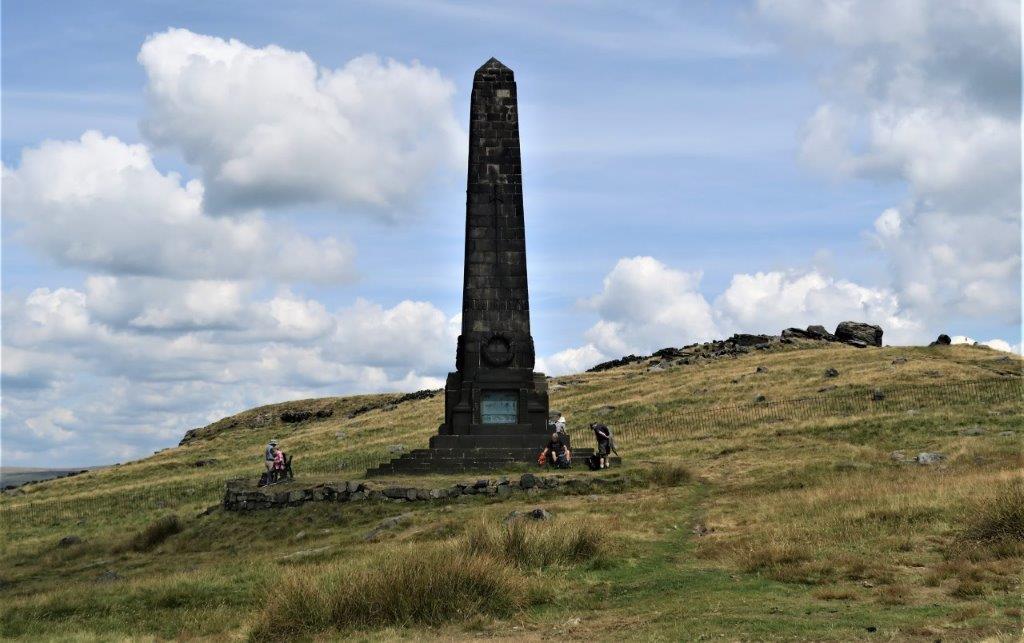 111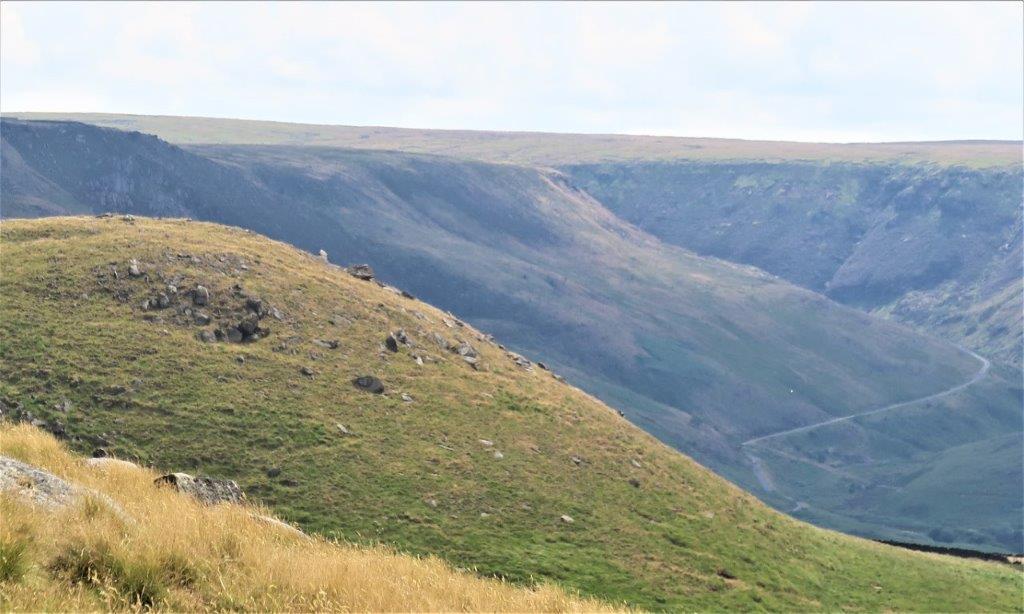 112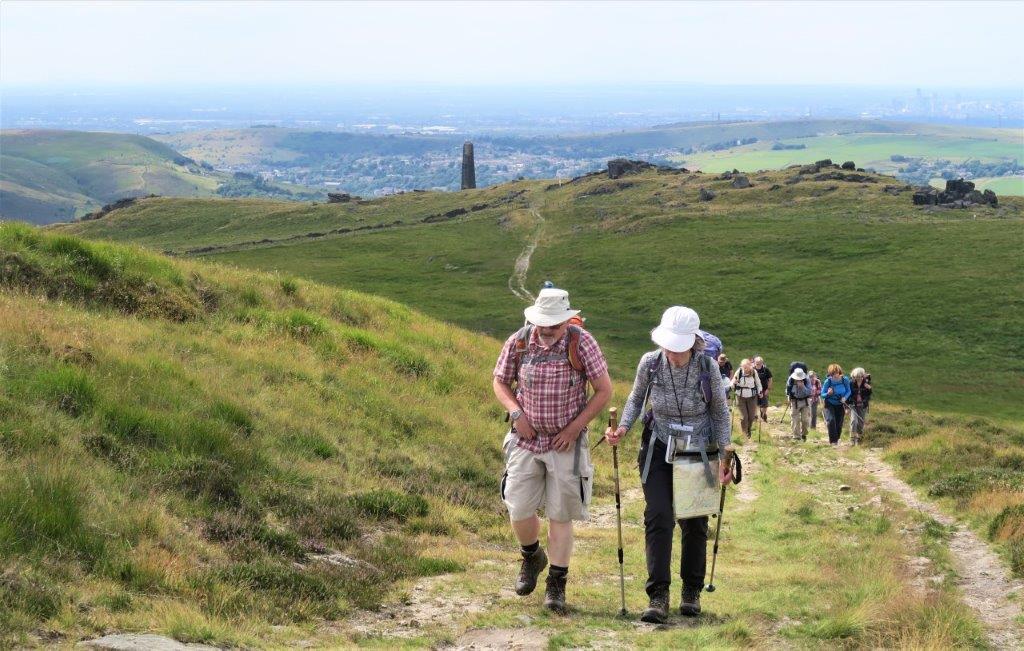 115 on the Oldham Way for a short distance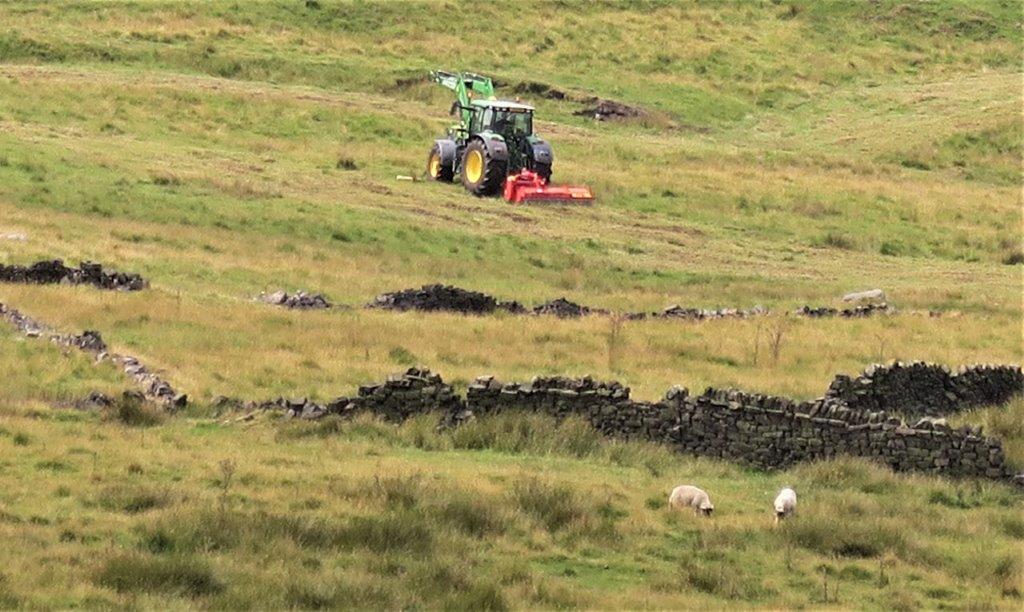 116 does not look like good hay making field?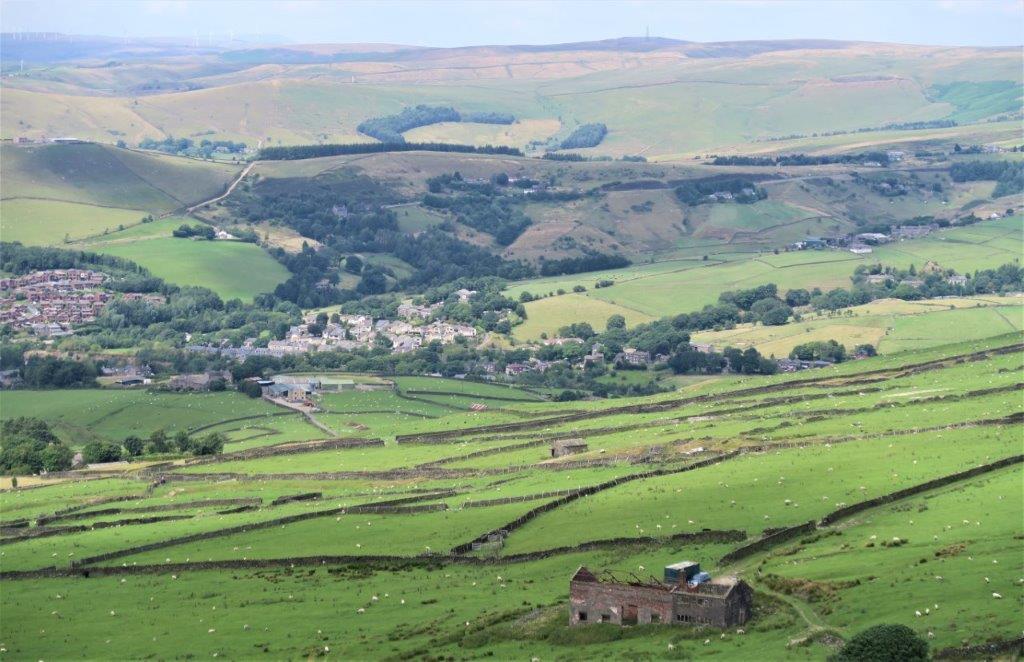 120 farmhouse ruins in foreground with extensive fields around it.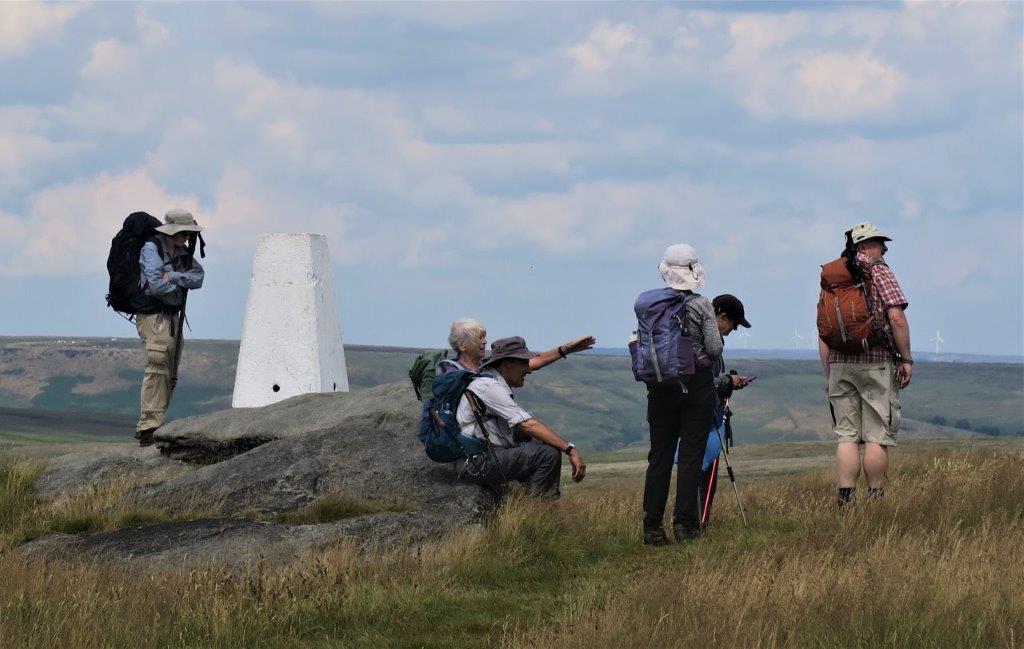 121 Trig Beacon (Sykes Pillar)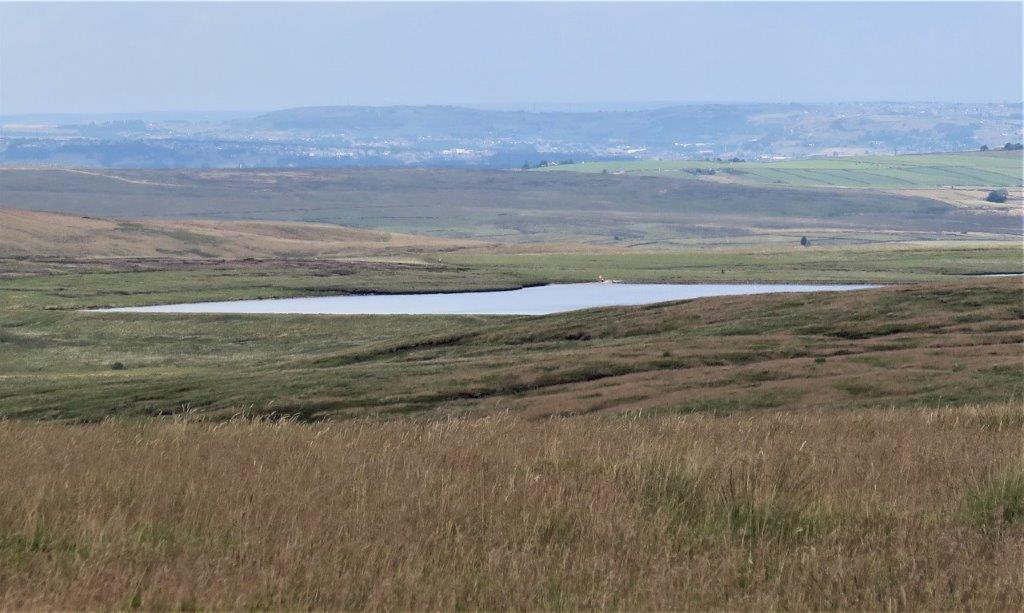 124 Black Moss reservoir zoomed into - we reached it later by a circuitous route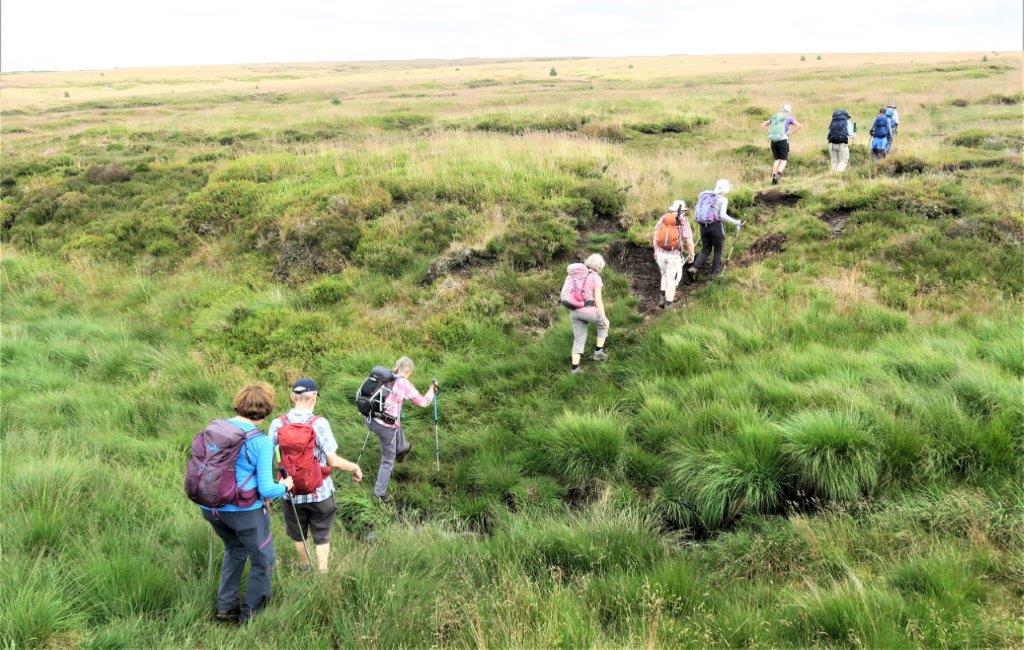 126
128 We walked to corner (on left) of Black Moss Reservoir then to right (NNE) along its edge, turning NW on its right edge. Pule Hill is in distance with the path up it.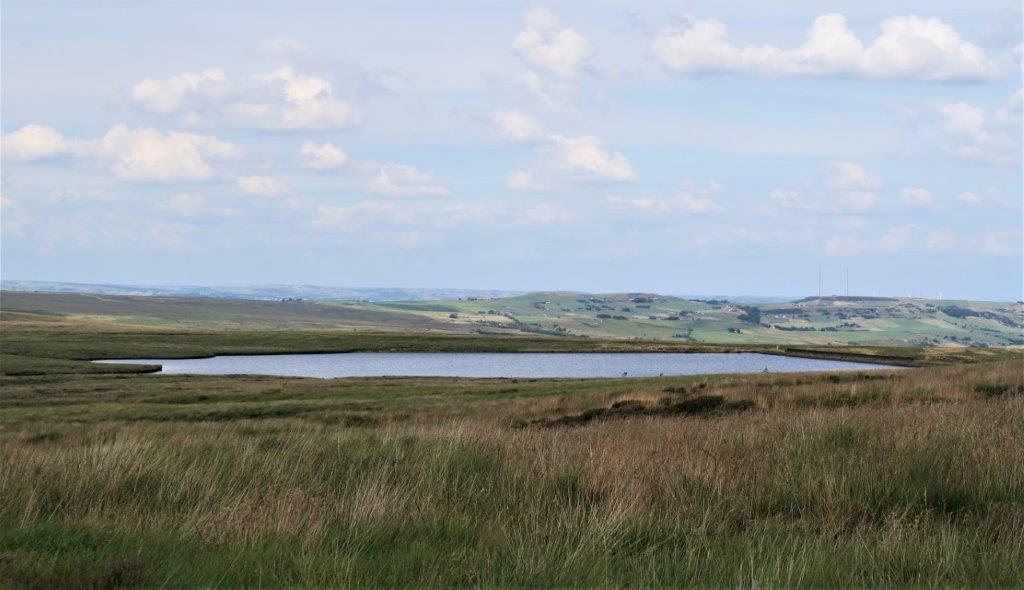 129 Swellands Reservoir to the East of Black Moss Reservoir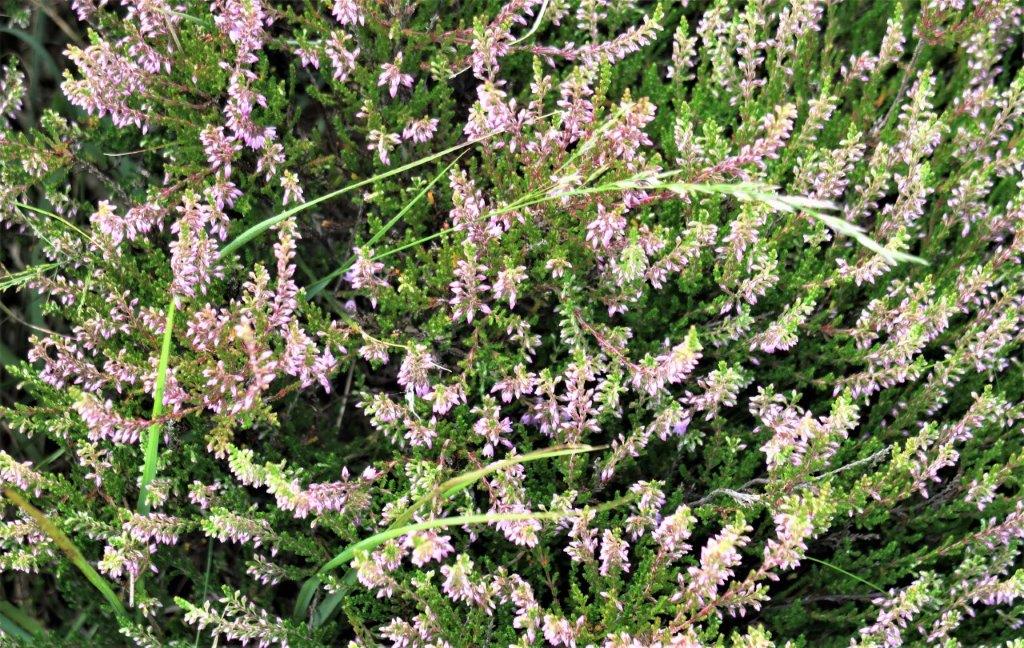 130 Heather?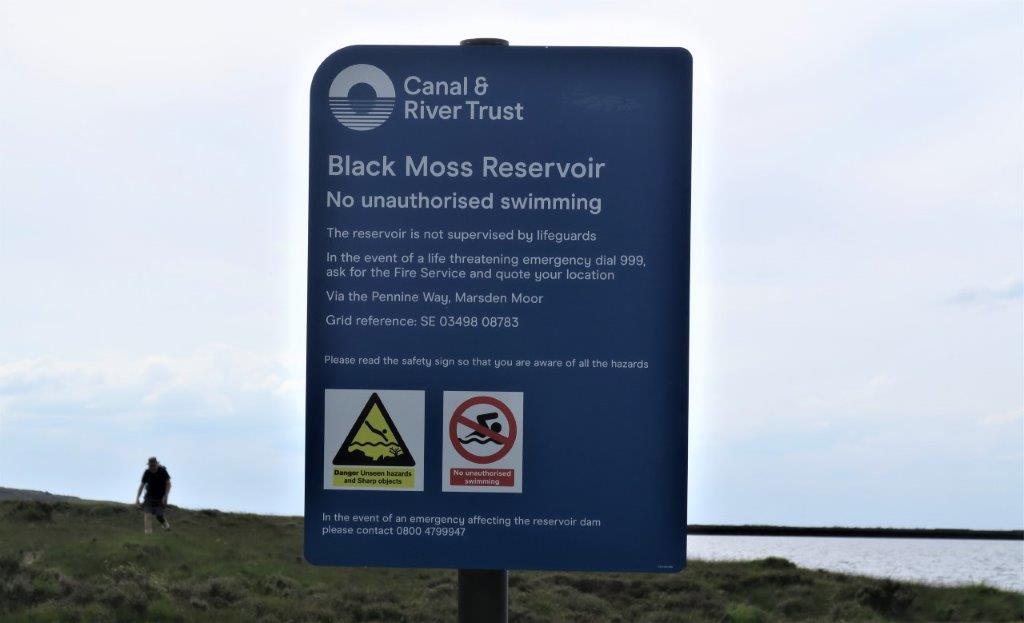 133 Black Moss Reservoir - no unauthorised swimming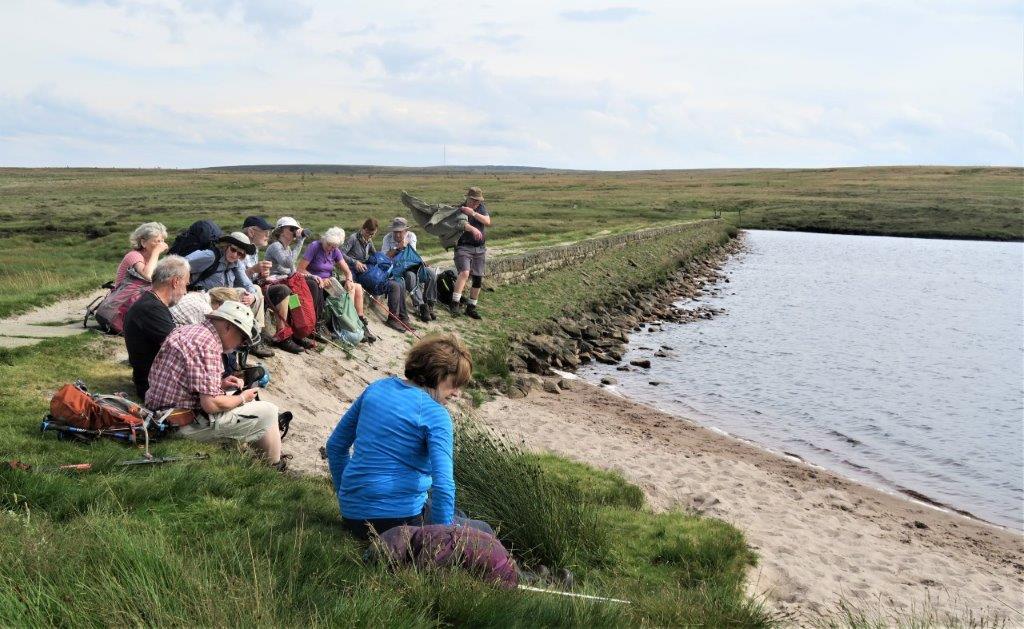 139 afternoon tea break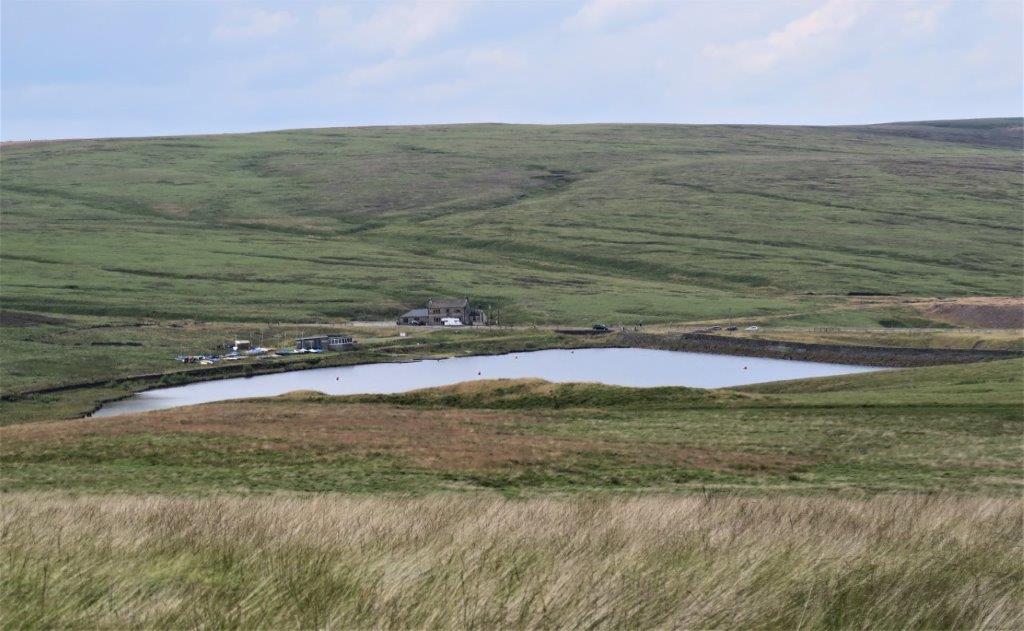 141 Redbrook seen when approaching Pule Hill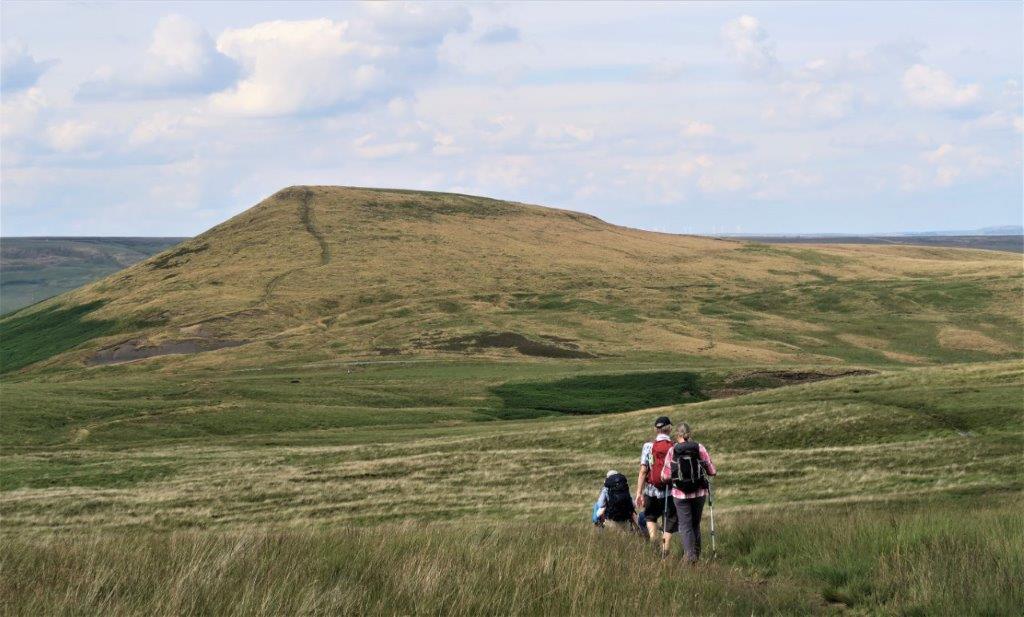 142 Pule Hill aheas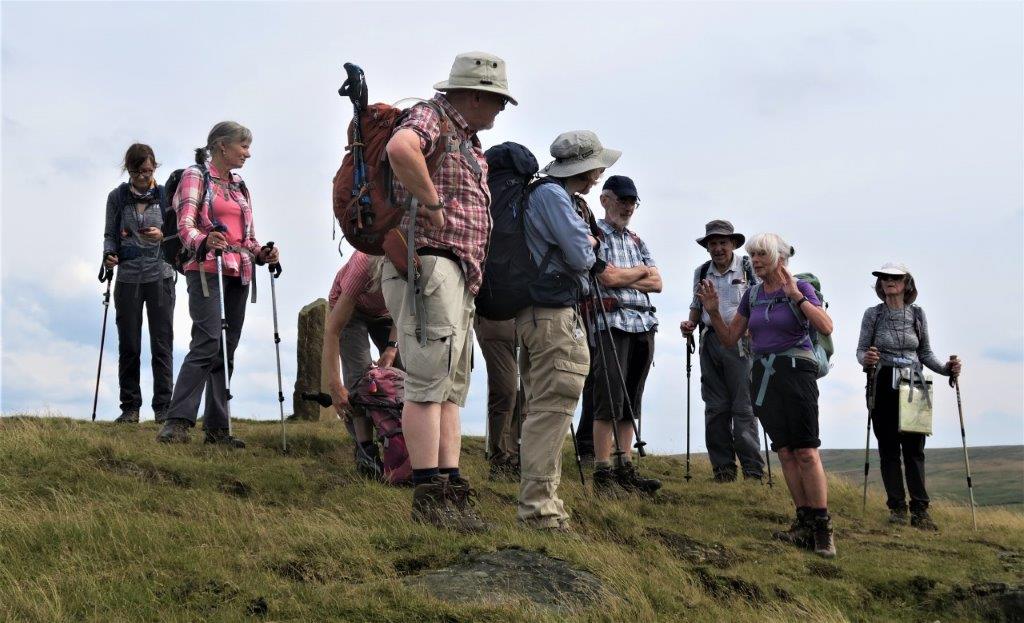 147 at top of Pule Hill - leader pus forward a choice of alternate routes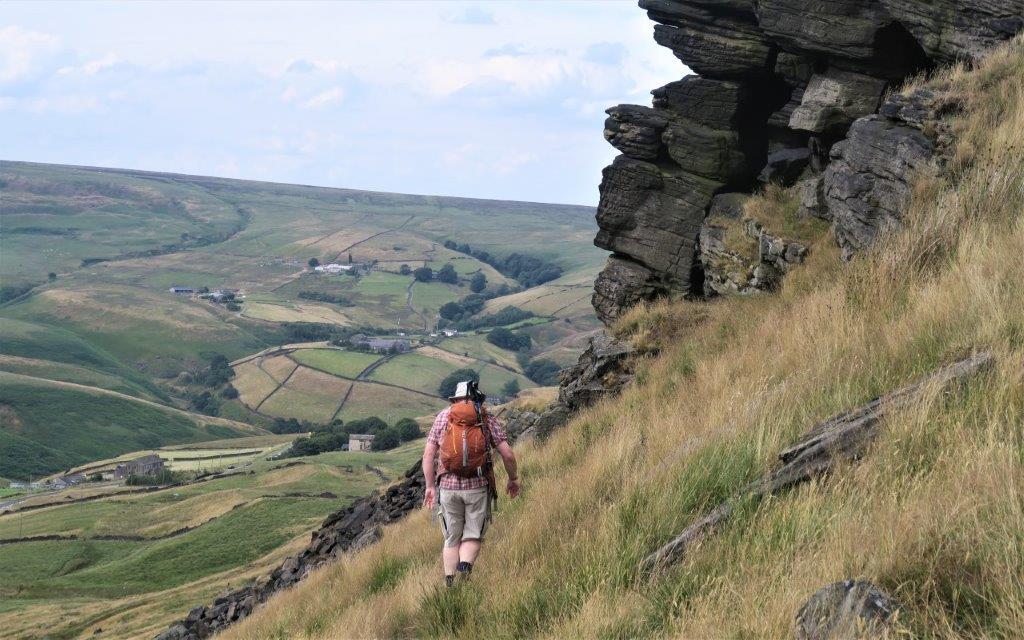 149 The route below the rocky top of Hule Hill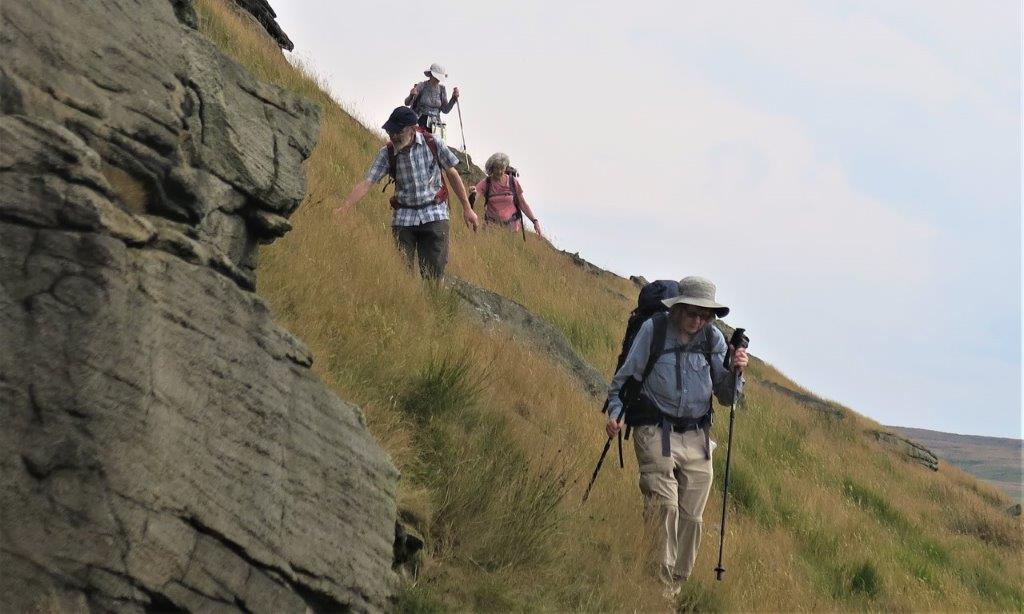 150 some of party descending to take this route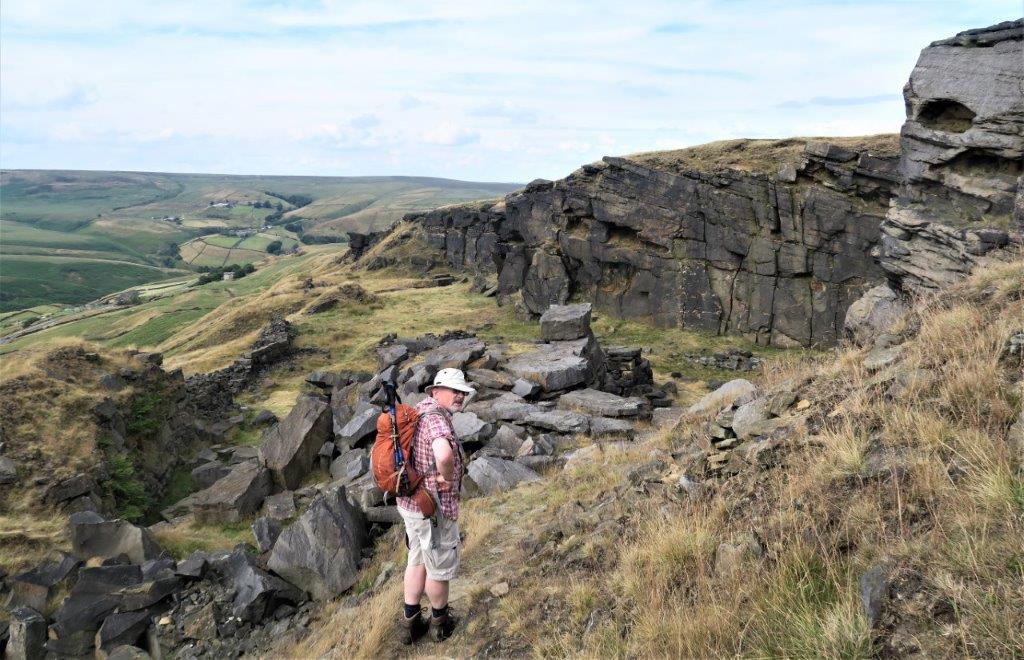 154 quarry no longer in use passed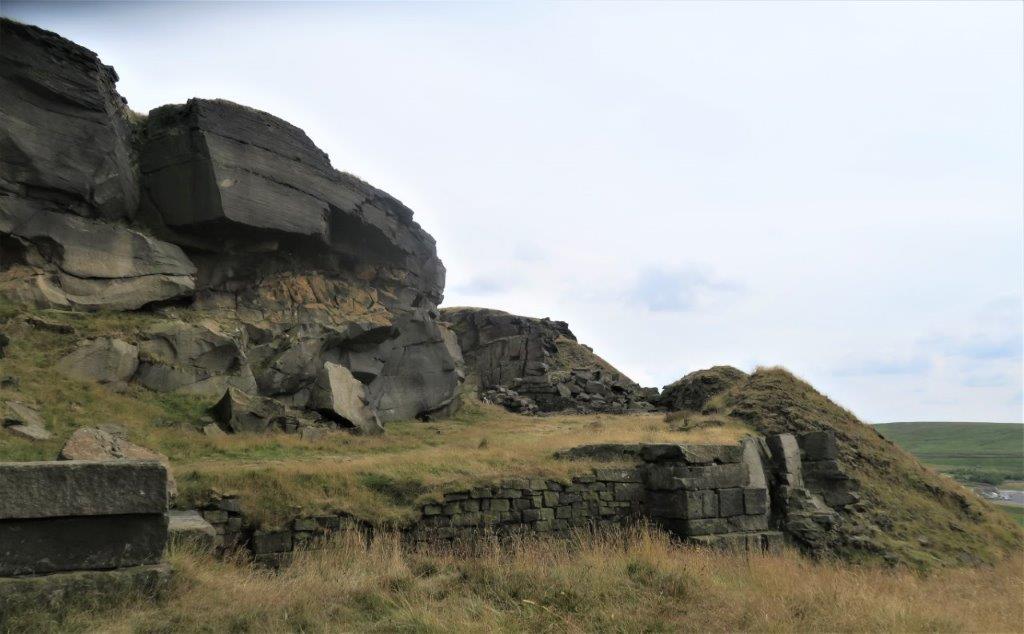 159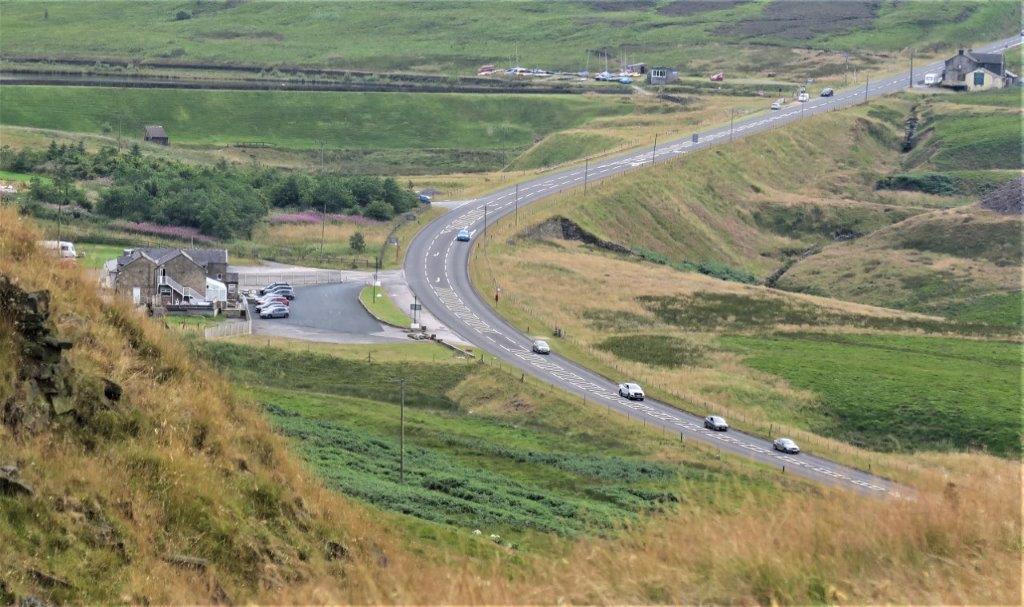 161 Manchester / Marsden Road (A62) below Pule Hill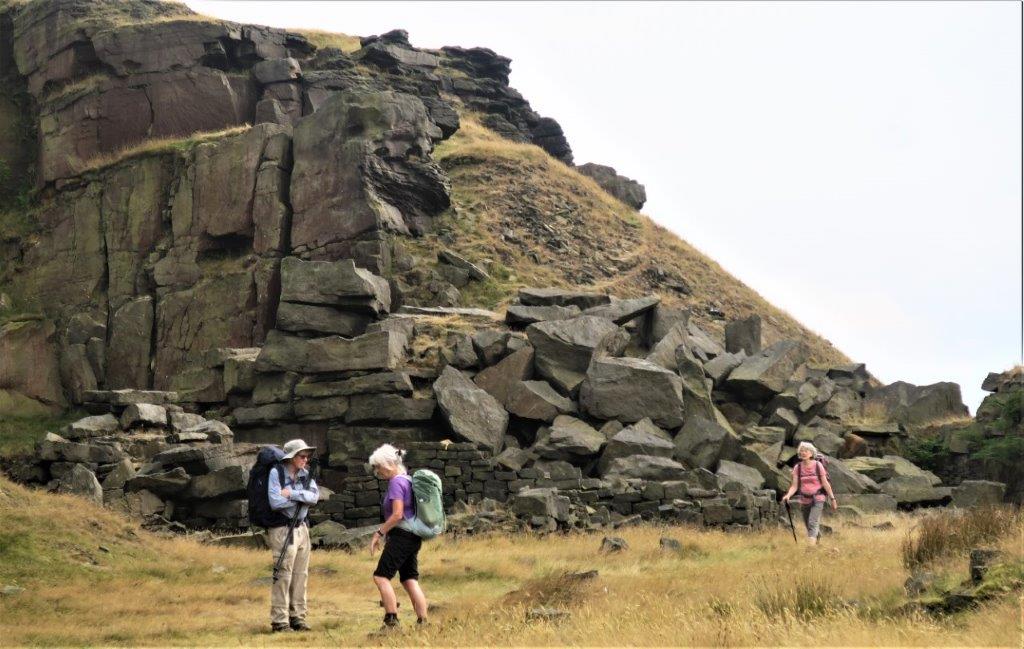 162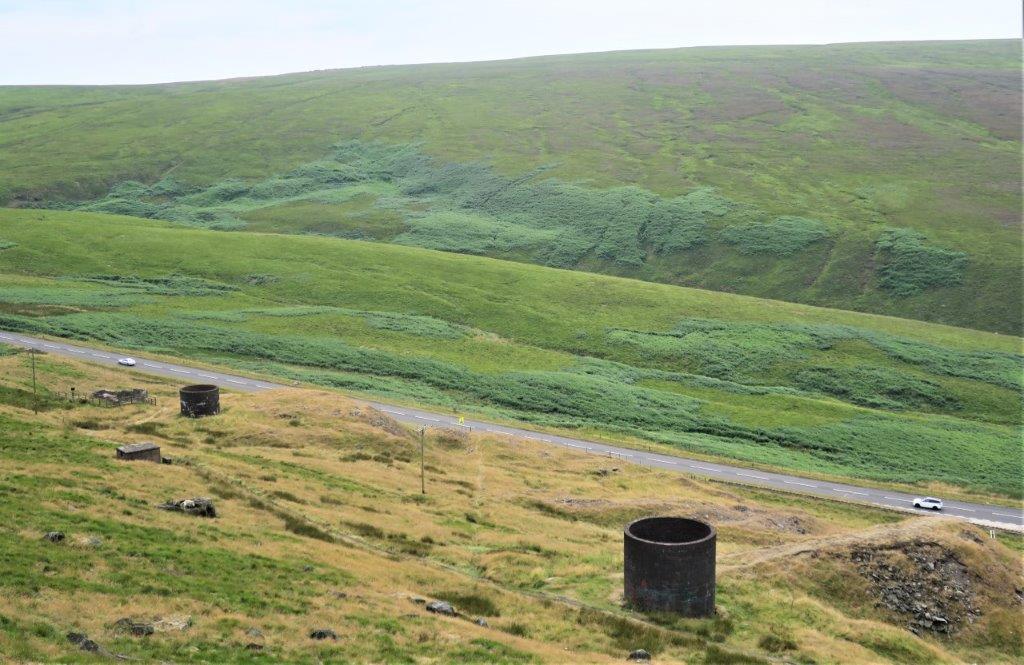 163 Ventilation Shafts for Stanedge's several Tunnels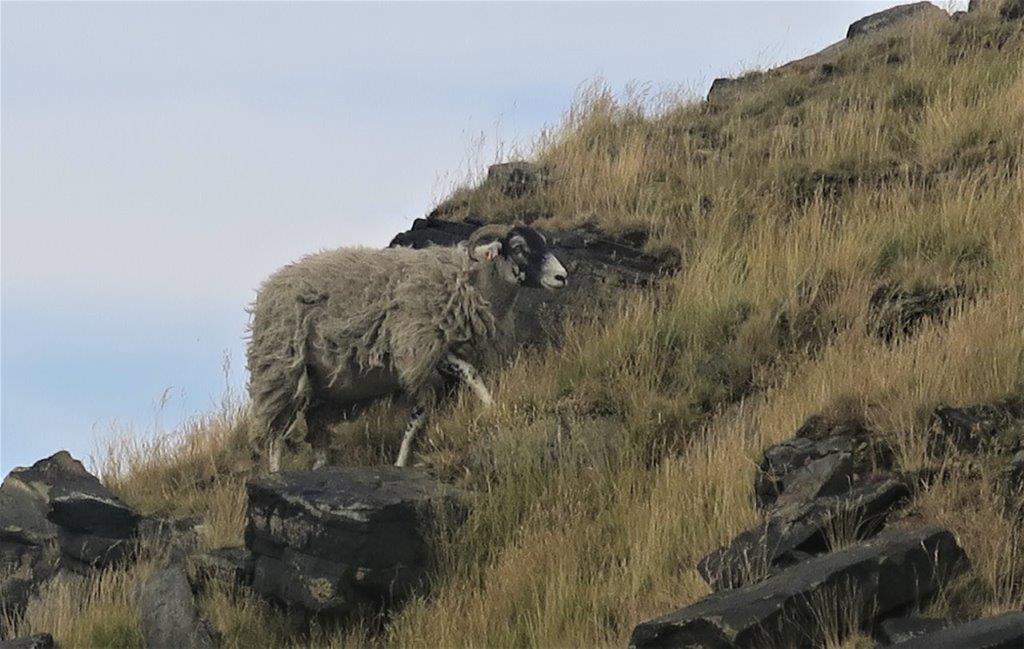 164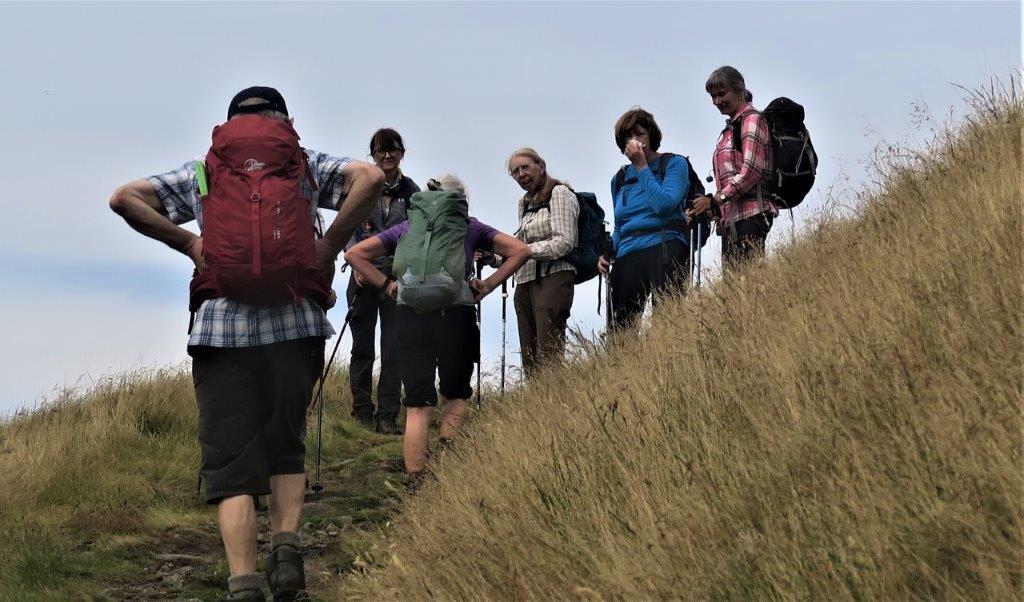 166 the 'top' edge and lower 'edge' parties re-unite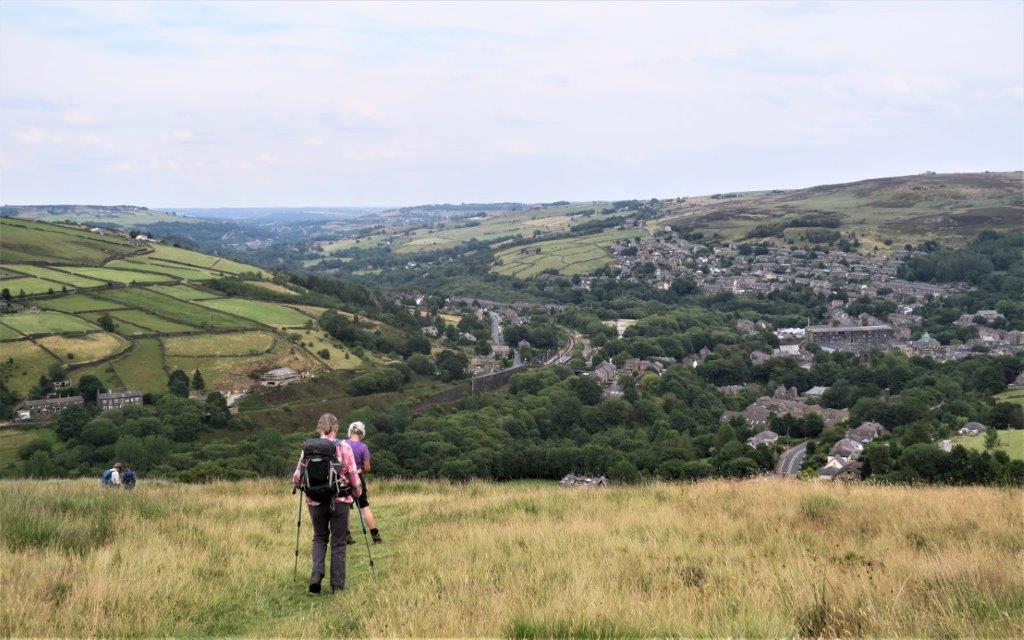 168 descending in OAL on informal paths to reach A62 road well above tunnel portals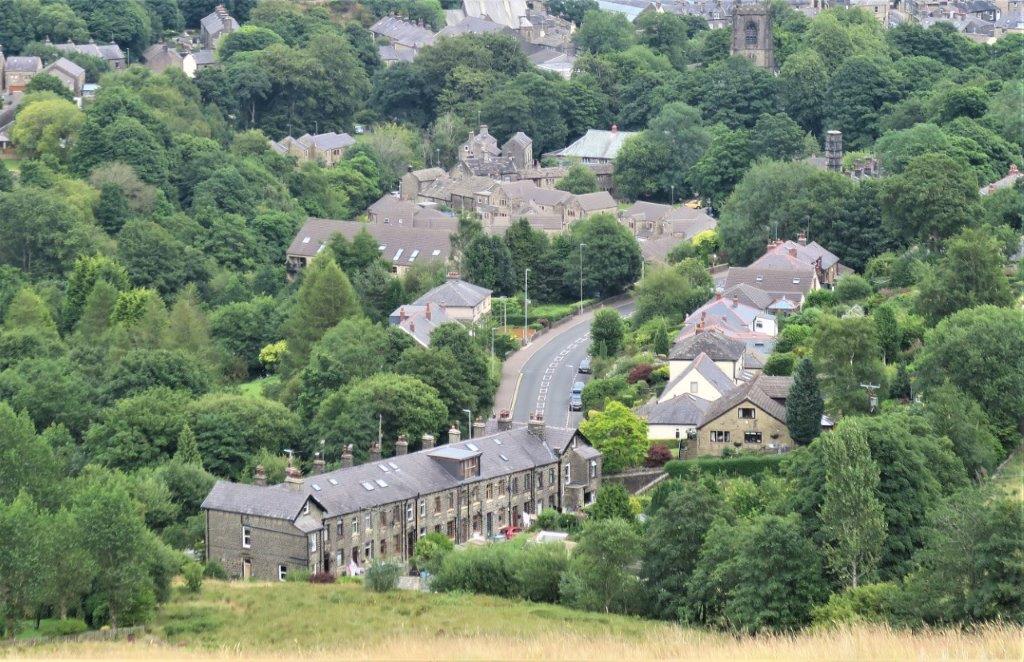 169 zoomed into Marsden below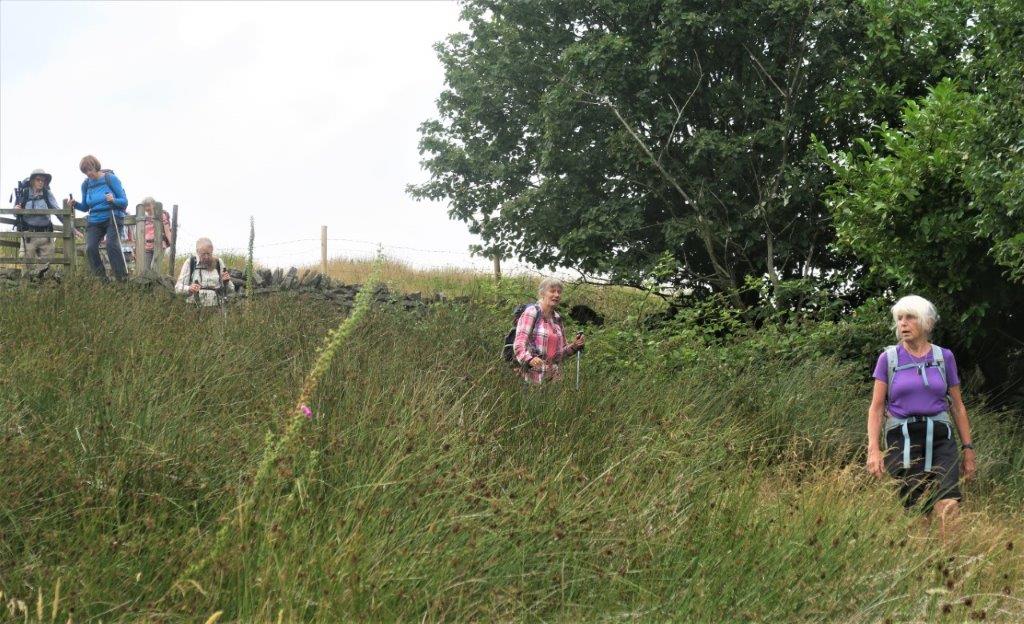 170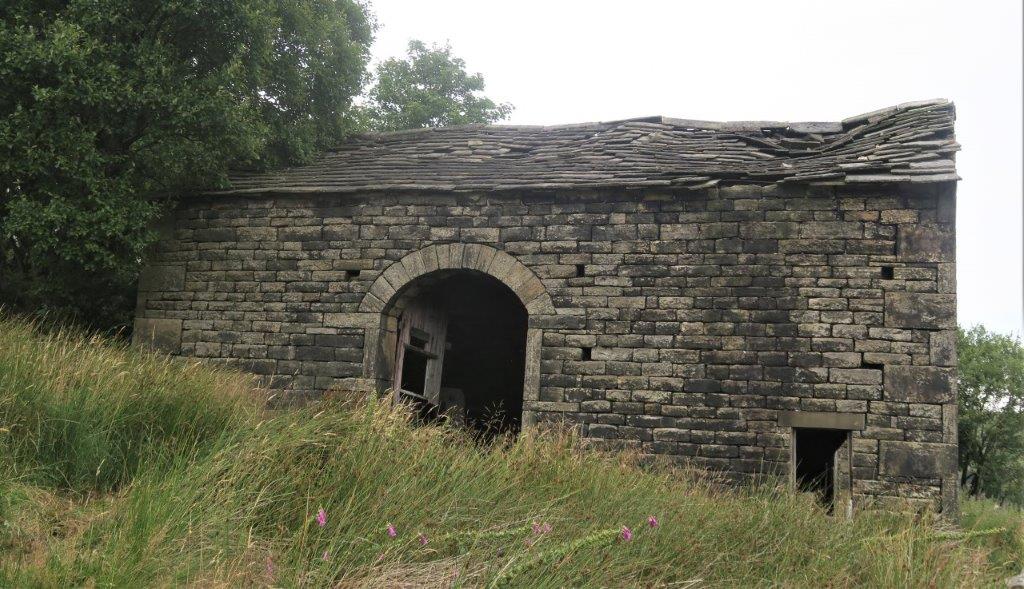 171 several ruined & decaying buildings passed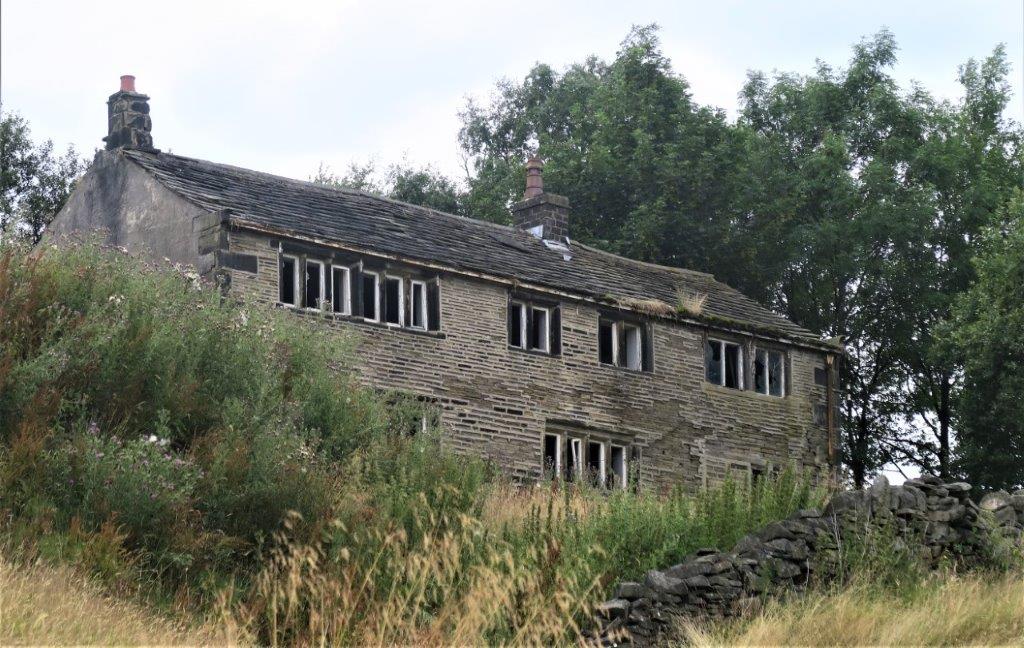 172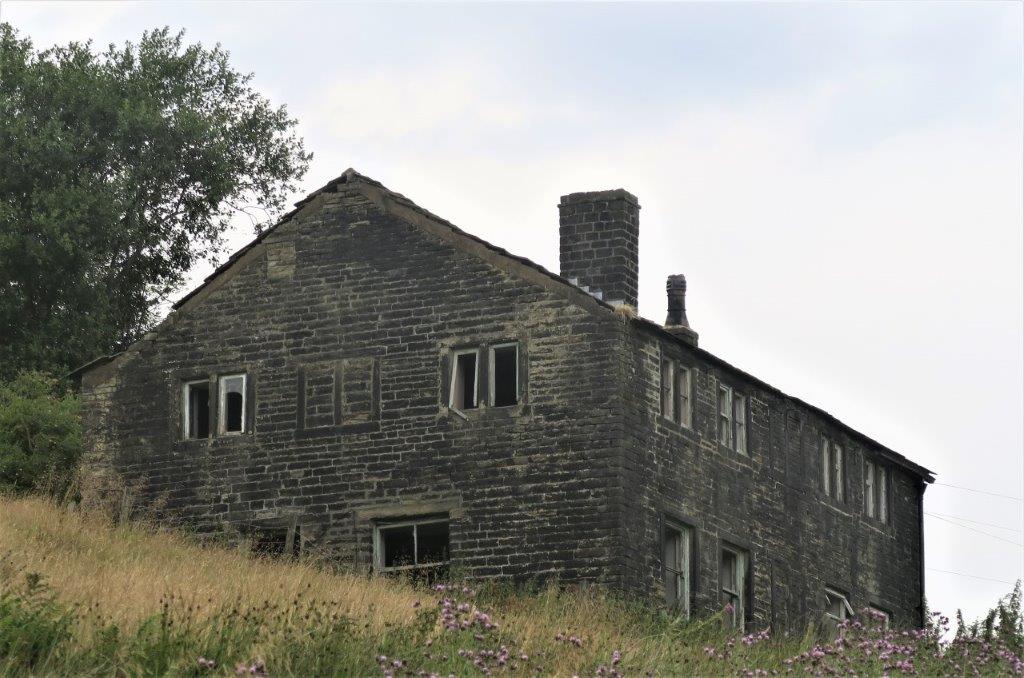 173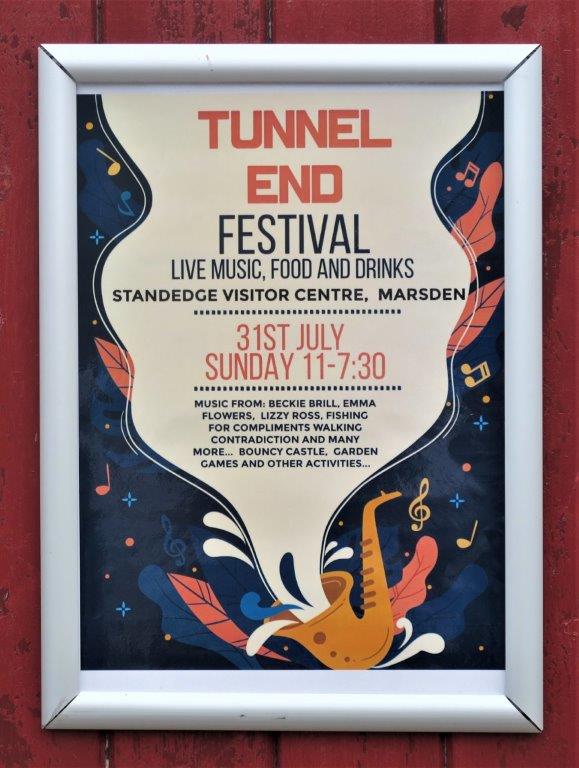 176 down below near the Huddersfield Narrow Canal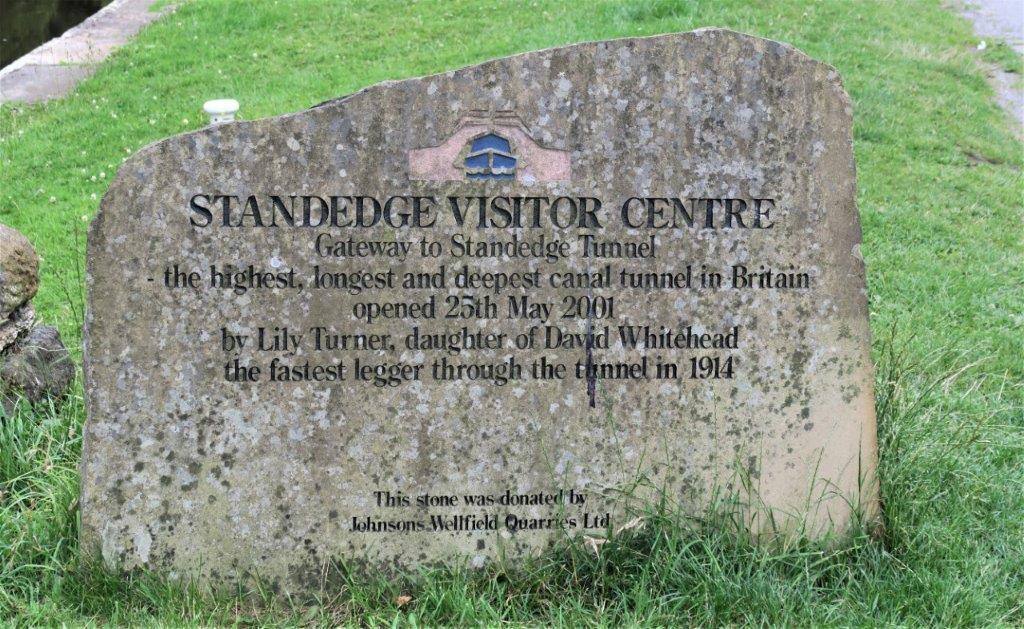 178 The fastest legger - apparently refers to barges being pushed by men on their backs pushing against the tunnel roof.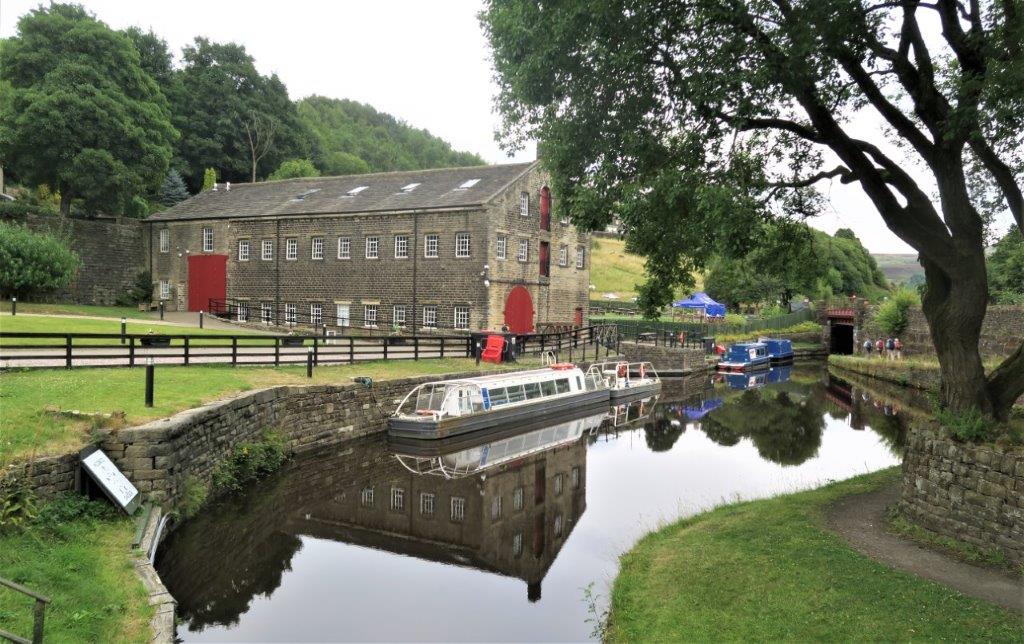 179 The Visitors centre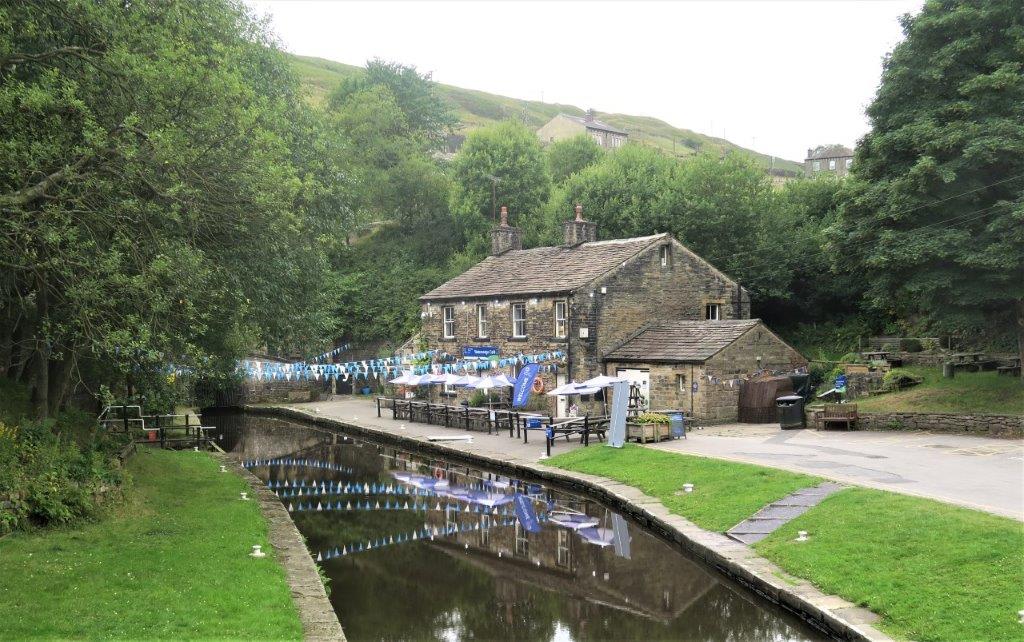 180 The entrance to the tunnel at its north end is just visible to left of picture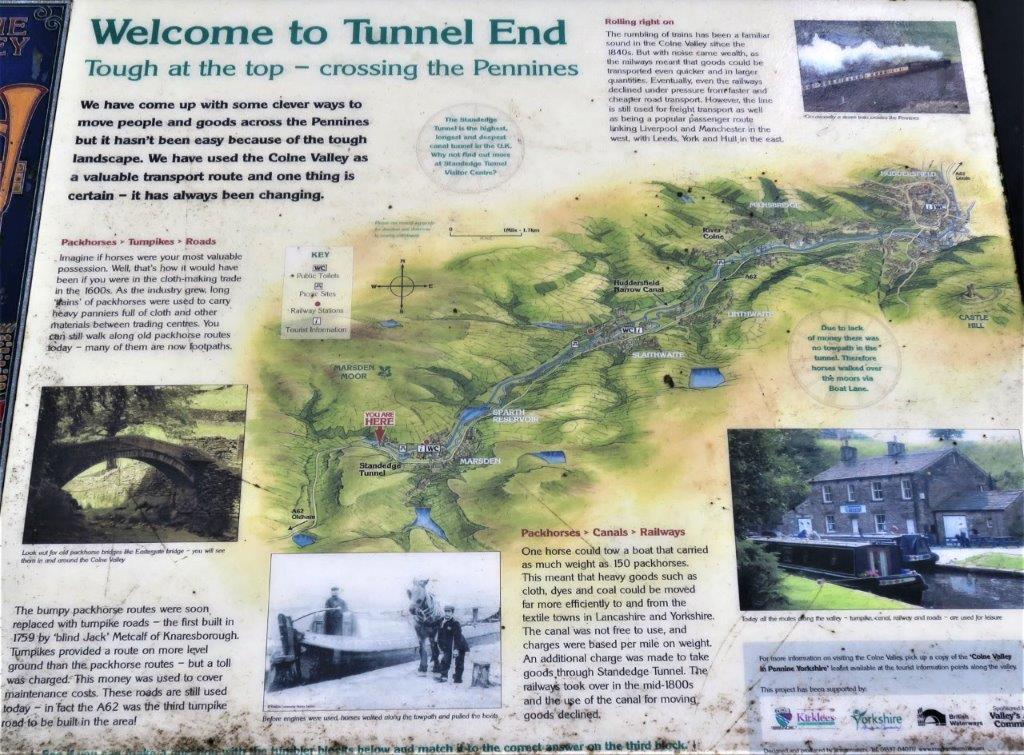 181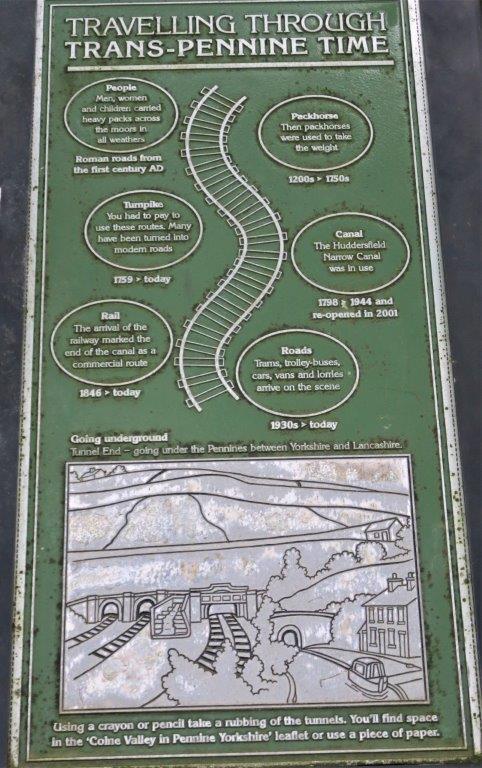 182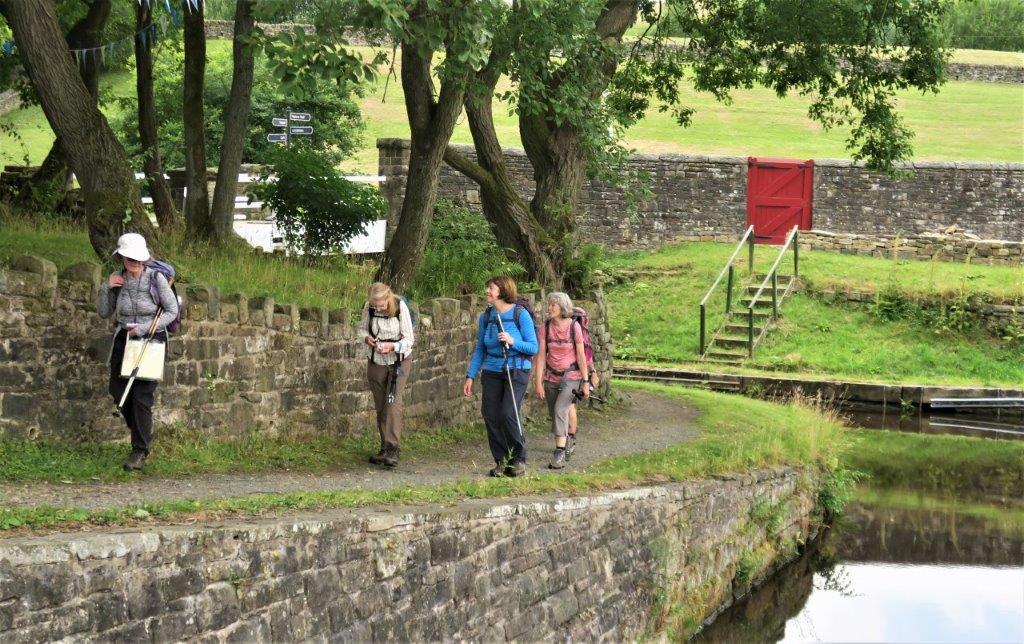 184 along a path towards Marsden Station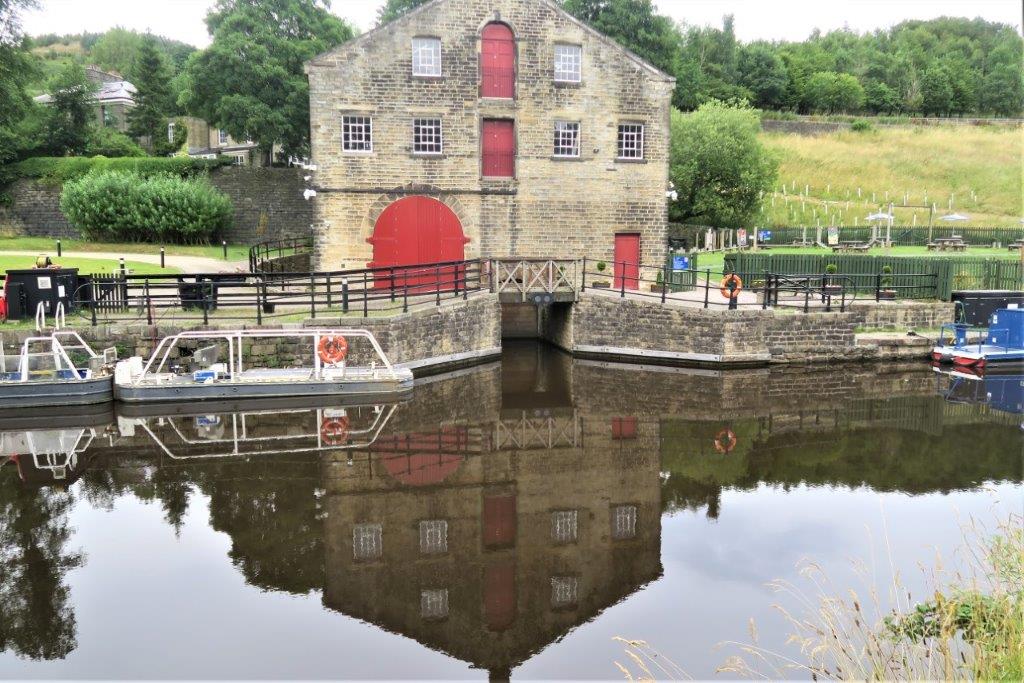 185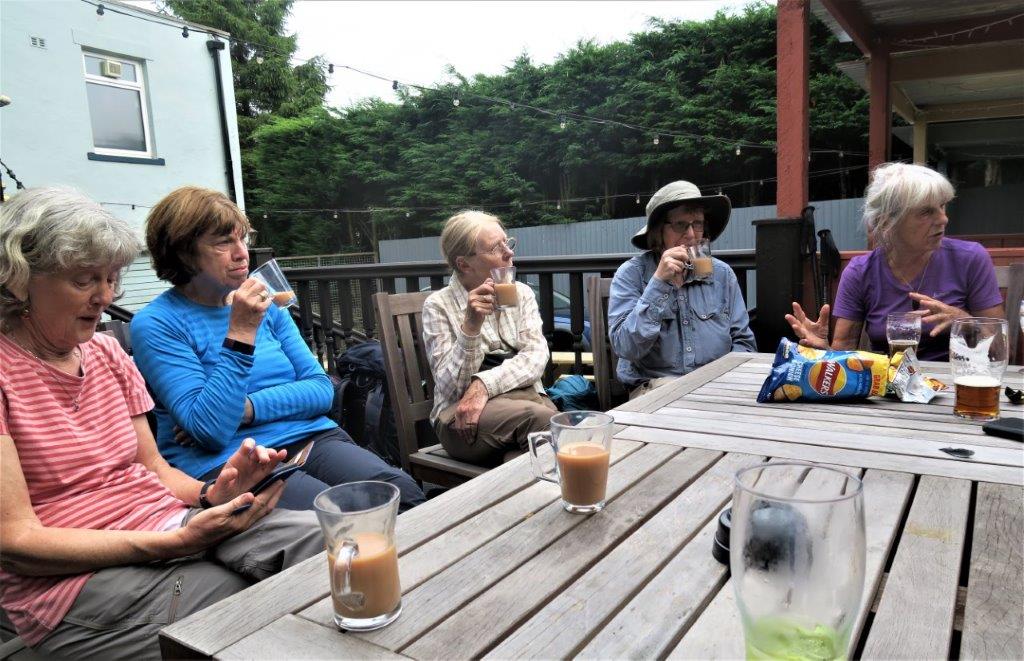 189 Refreshment at Marsden's 'The Railway'(Inn) at end of an interesting and energetic walk - before boarding our coach and returning to Sheffield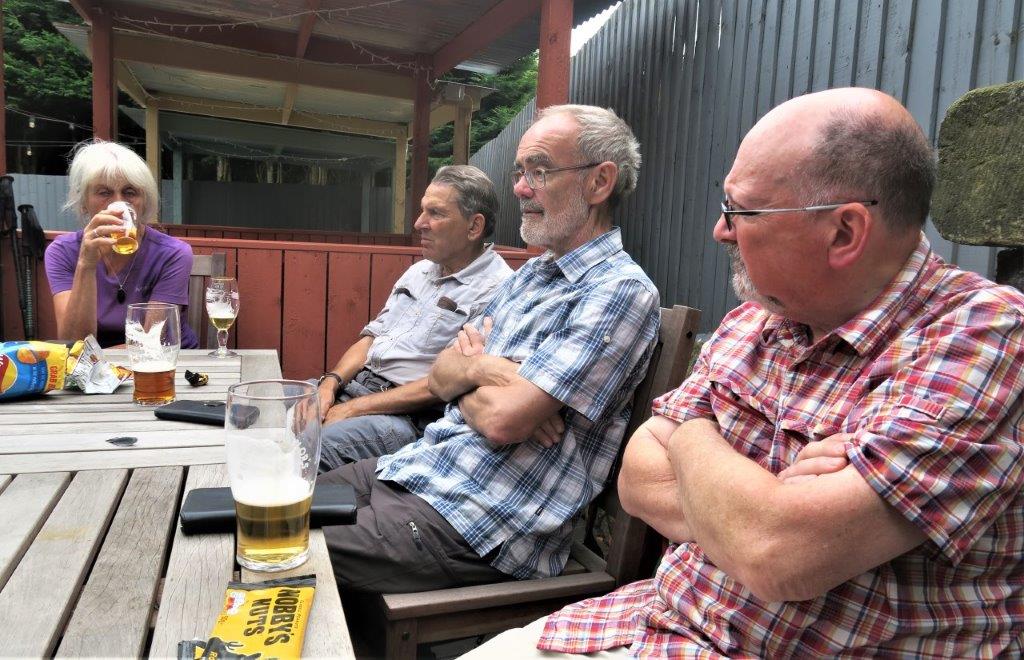 190
homepage - Daywalks Index 2022 - contact me at

REV X