homepage - Daywalks Index 2022 - contact me at

REV X
2022.07.06 Start Bakewell PCs SK219:685, WSW Granby Rd, NNW Matlock Street, WSW King Street, ~S up Butts Rd & Lanes, passing Cemetery, then on FP ~SSW then S thru fields (about 1,3km) to Road at SK215:668 & then ~50m to road junction (just short of Noton Barn Farm), take road W / WSW to join FP at SK212:665, WSW then W on FP to Over Haddon, ~W thru village to PC/Parking, (tea-break). ~S down Dale Road (winding at end) to Lathkill Dale, follow River Lathkill (on its North Bank) Westward for about 3km to Foot Bridge at SK175:655, ~SW in Cales Dale for 300m, then join Limestone Way ~ESE on FP up very steep steps then slope up to pass on North side of Calling Low Farm (lunch-break) & then Low Moor Plantation, thru fields to cross Back Lane joining Moor Lane for short distance E to Parking Area, at SK194:645 take FP ~SSE bending E down to and along road to the left for short distance to SK199:642, ~S for ~120m thru woods, joining rd ~S / SSW passing Lomberdale Hall, at SK197:638 take FP ~ESE steeply down to River Bradford, follow River B. ~NNE then E below Youlgreave, to where Limestone Way turns South at SK213:640, but leave L.Way & turn ~NE up minor roads and Join FP NE (well above the River Bradford (on its NW side), this path joins the rd ~E into Alport, at SK220:646, turn NNW and follow the River Lathkill ~WNW / NNW to Raper Lodge access Rd and turn NE on path to cross the River Lathkill at SK215:652 (tea-break), zig zag ~E then NW up the steep river bank to SK215:653 ~E to pass on North side of Barn and Join Bridleway ~ENE to SK226:658, then find Footpath ~N (Slightly W) then N to FB over Wigger Dale (on NE corner of woods at SK223:669) then thru Burton Ashes Wood to pass Haddon House and join Intake Lane, ~N down Lane to Haddon Rd (A6), cross and follow it for ~100m then take FP ~NNW thru suburbia, playgrounds, cricket fields back into Bakewell.
Leader Simon Gray – 14 started (including 2 joining the walk to Over Haddon only) – Wednesday – about 12 miles
2 On Kings Street - Bakewell's Church behind to right. We took first turn left off Kings Street up Butts Rd which later narrows to a walking lane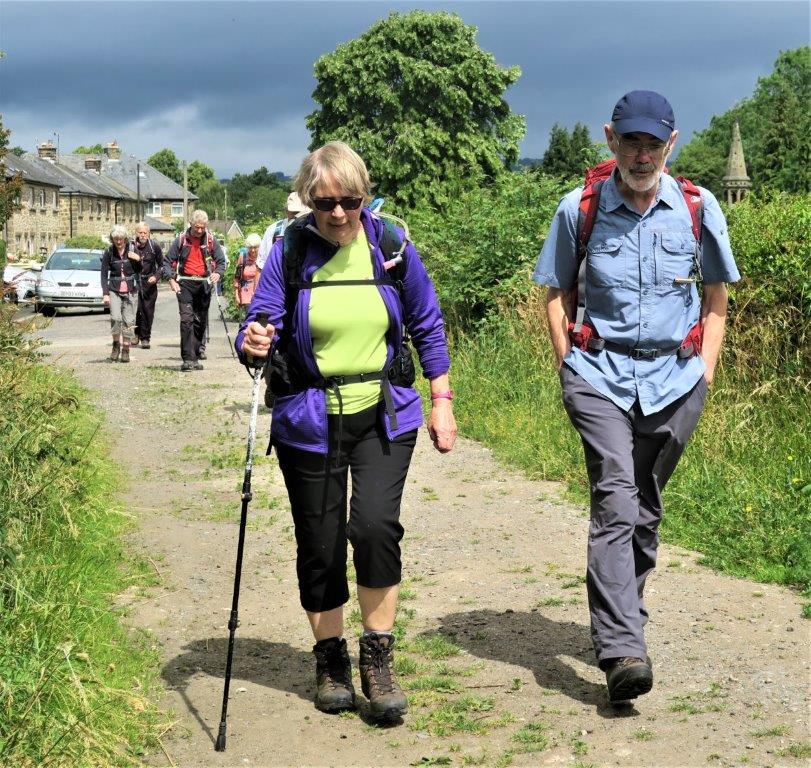 6 passing cemeteries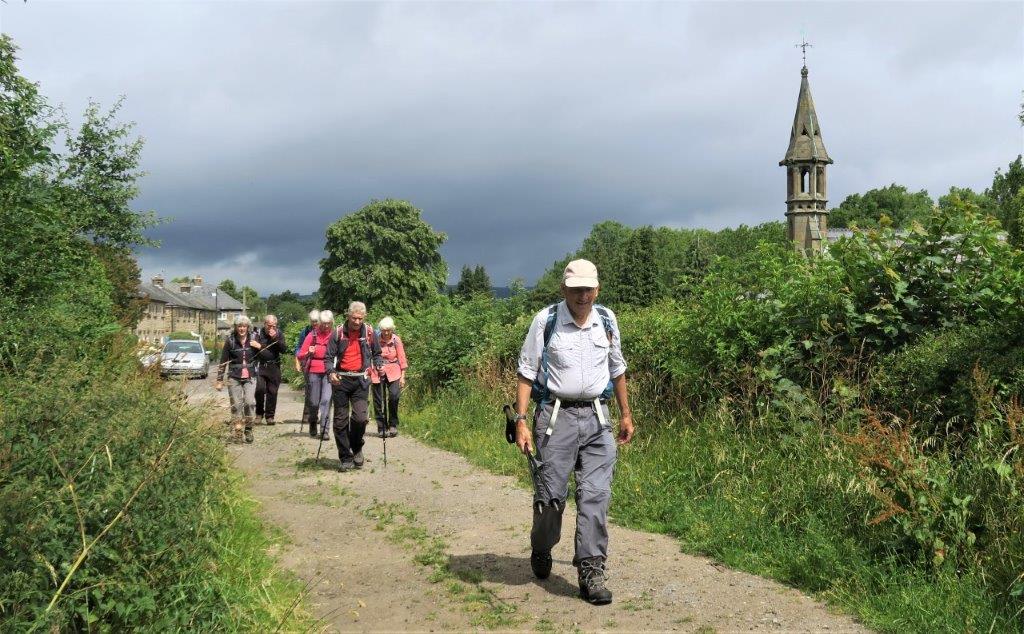 7 track leads to path down to fields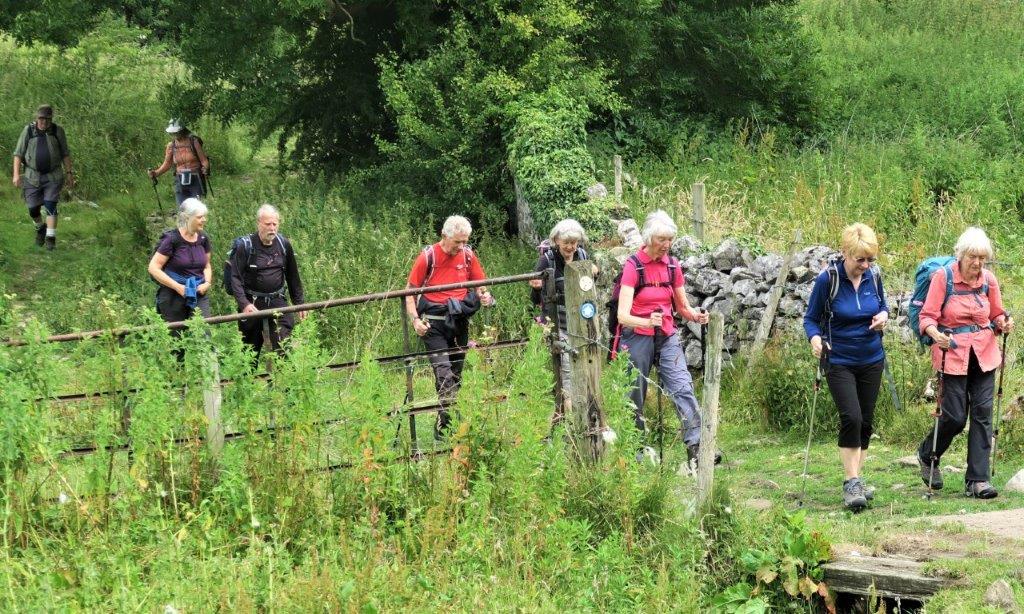 10 path towards fields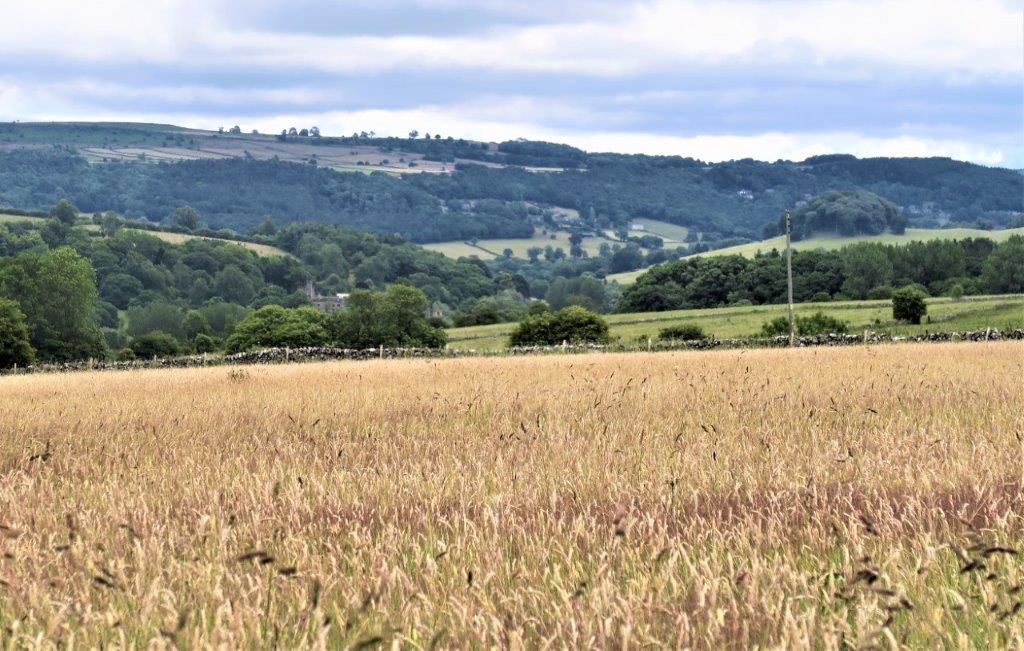 13 field of Barley?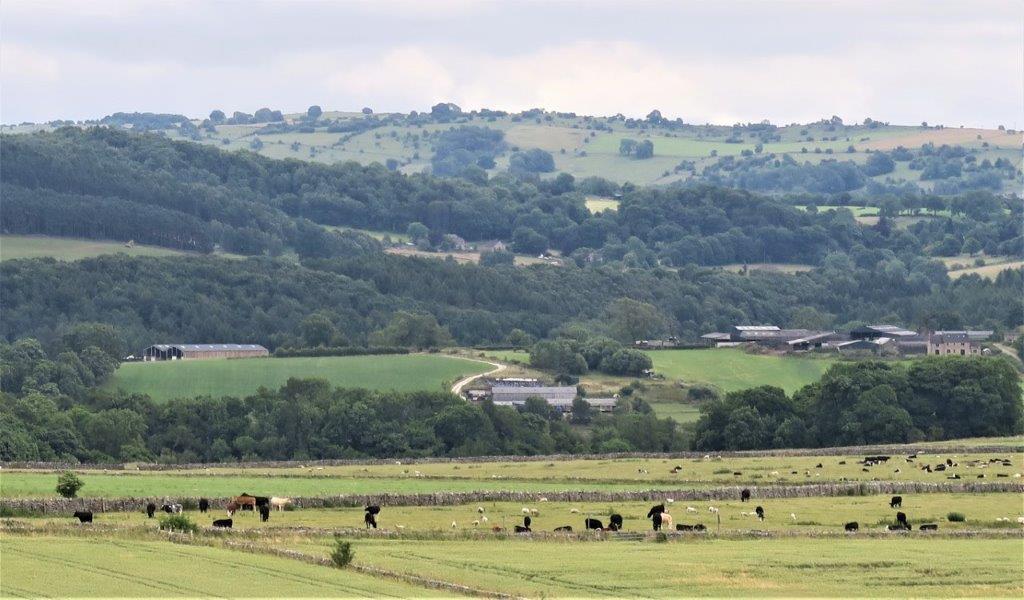 17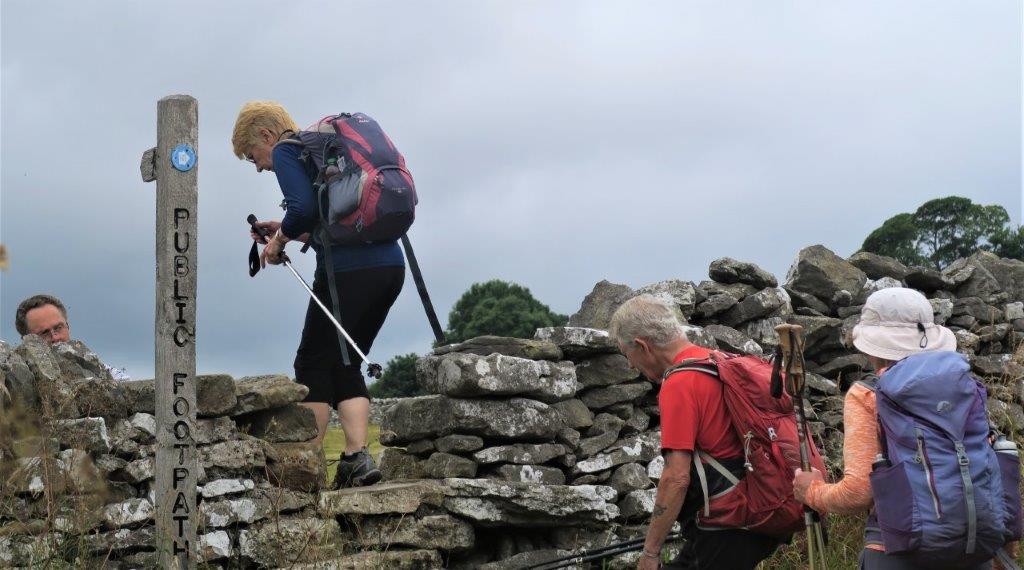 21 from road across stile to Footpath leading to Over Haddon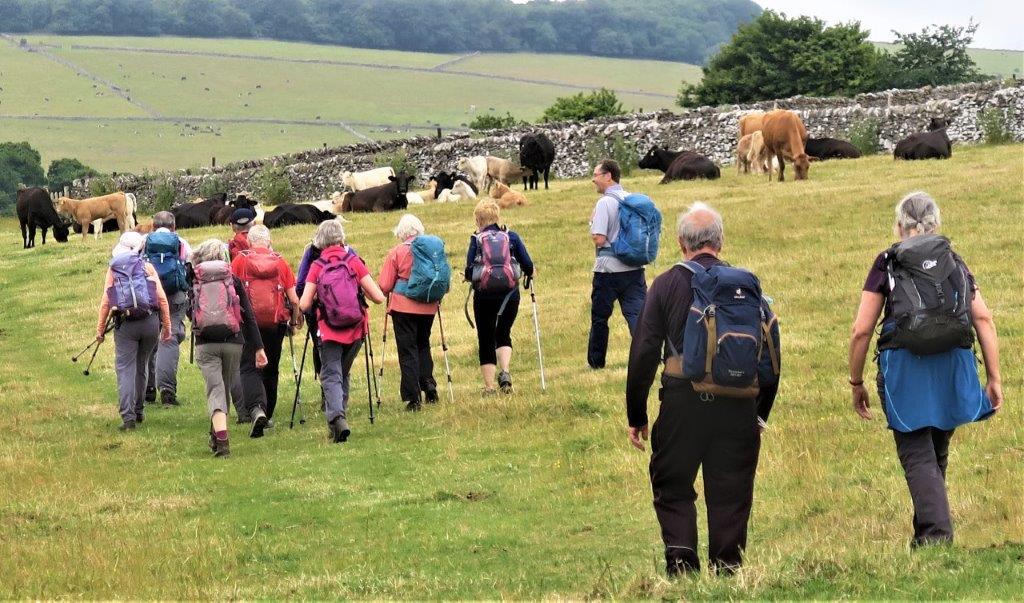 23 walking towards over Haddon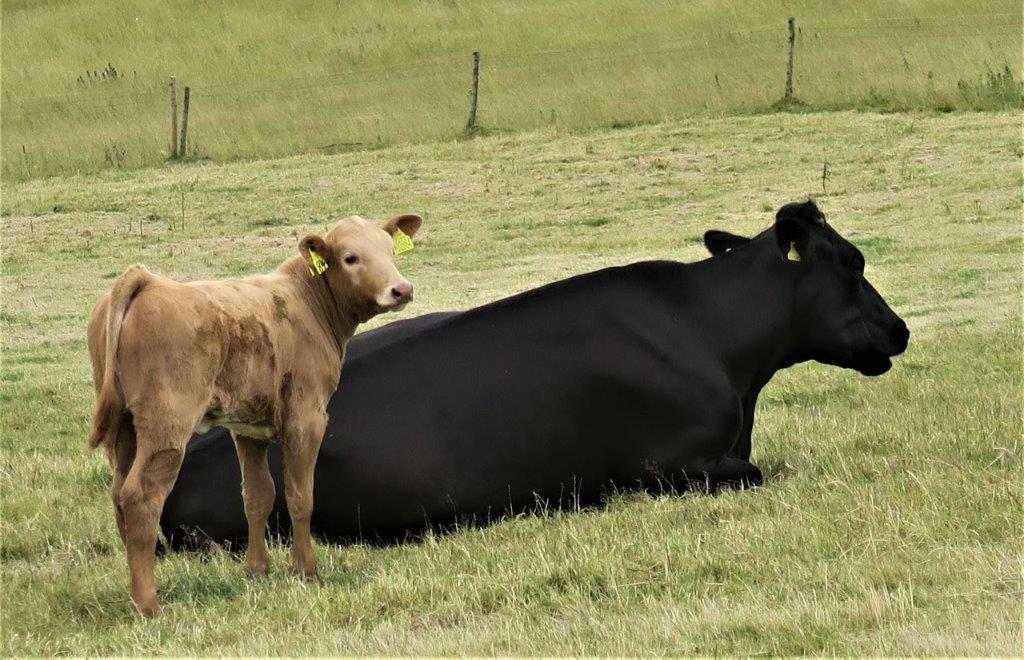 24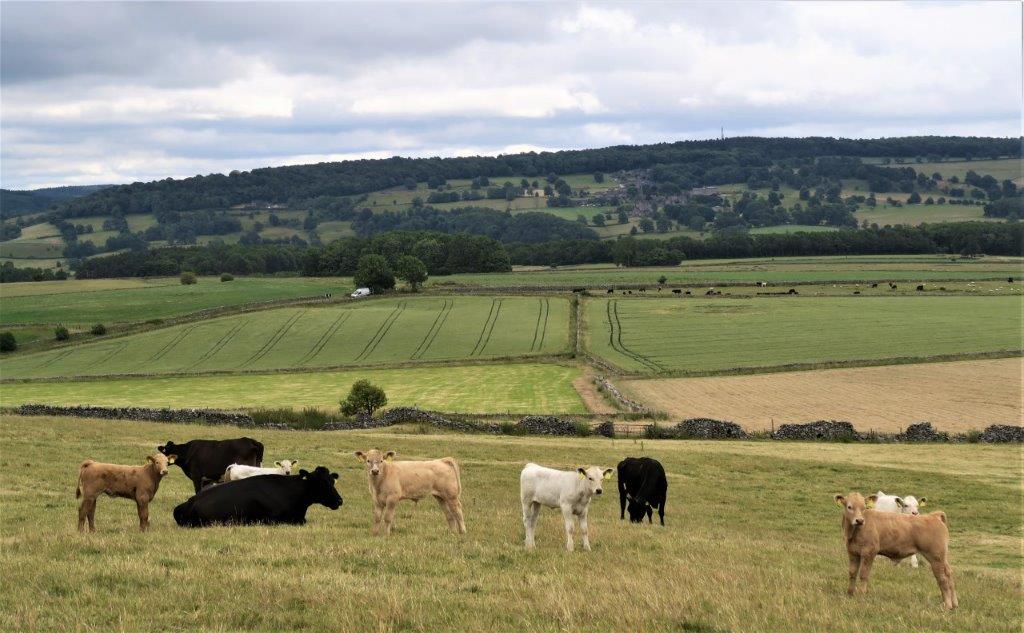 25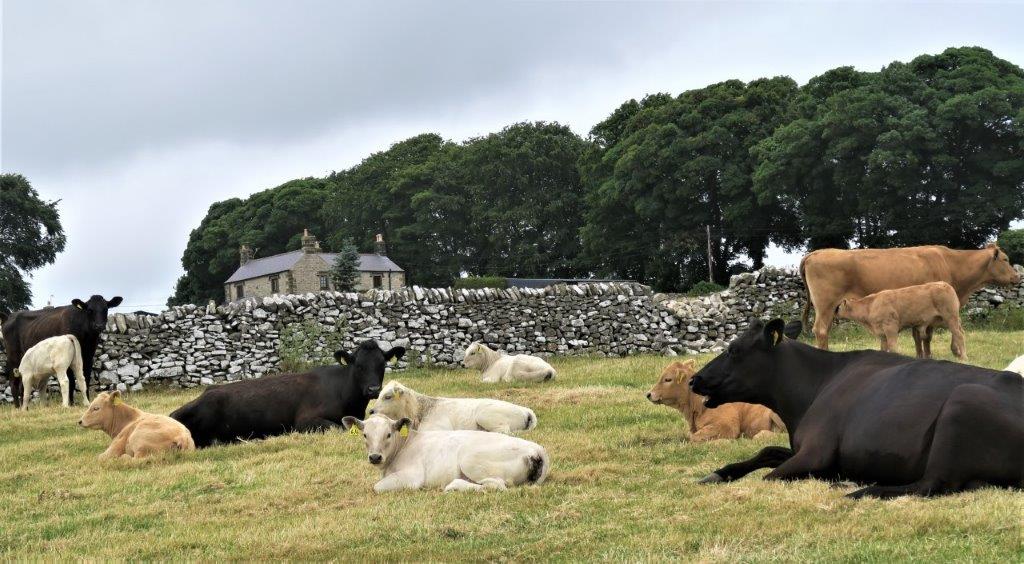 27 feeding calves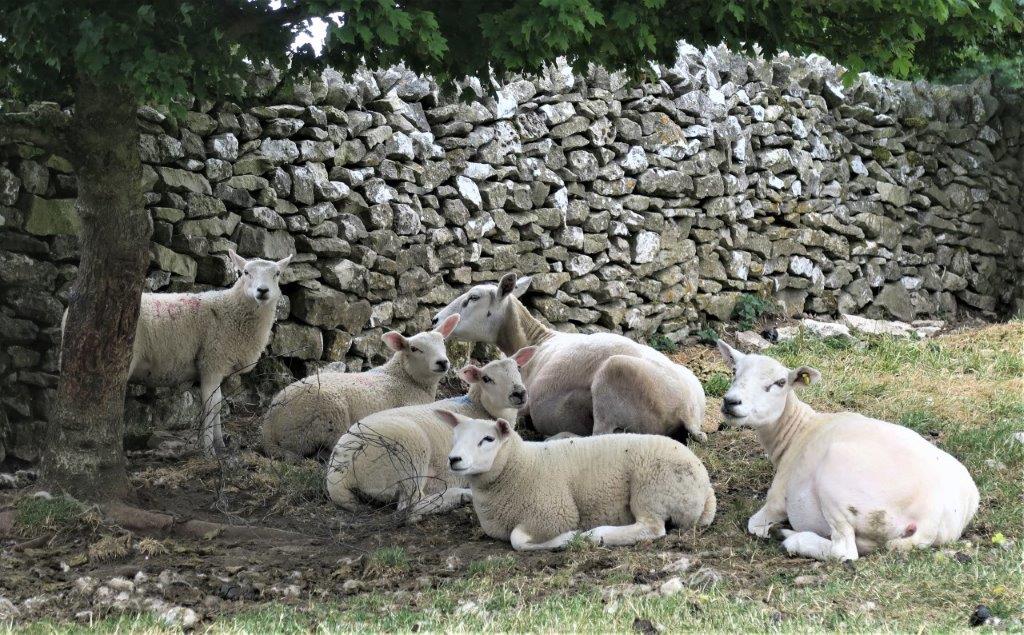 28 shorn sheep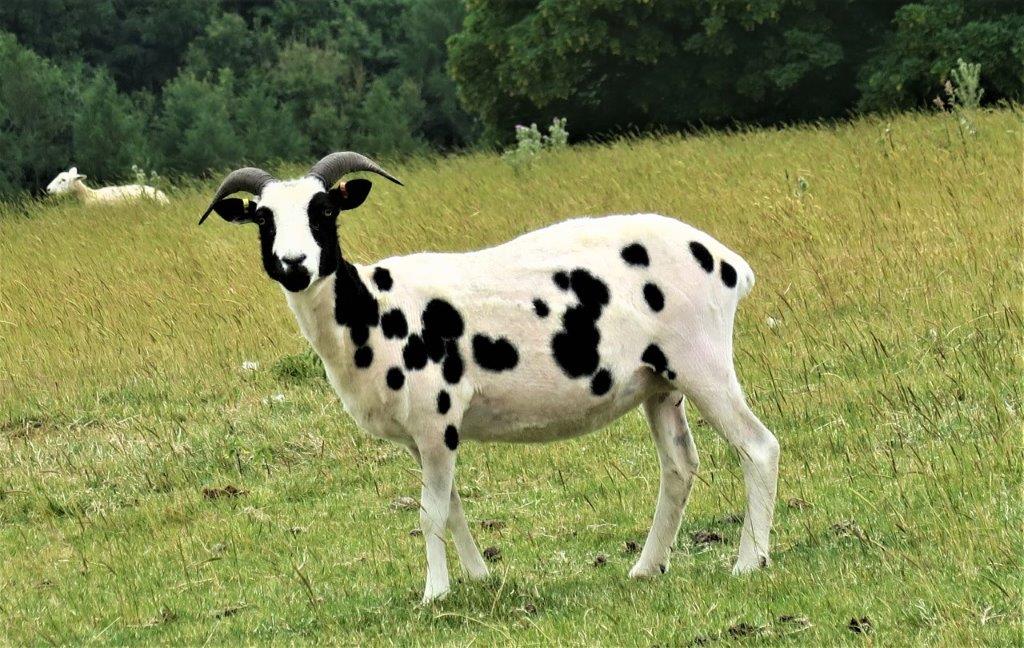 29 goat?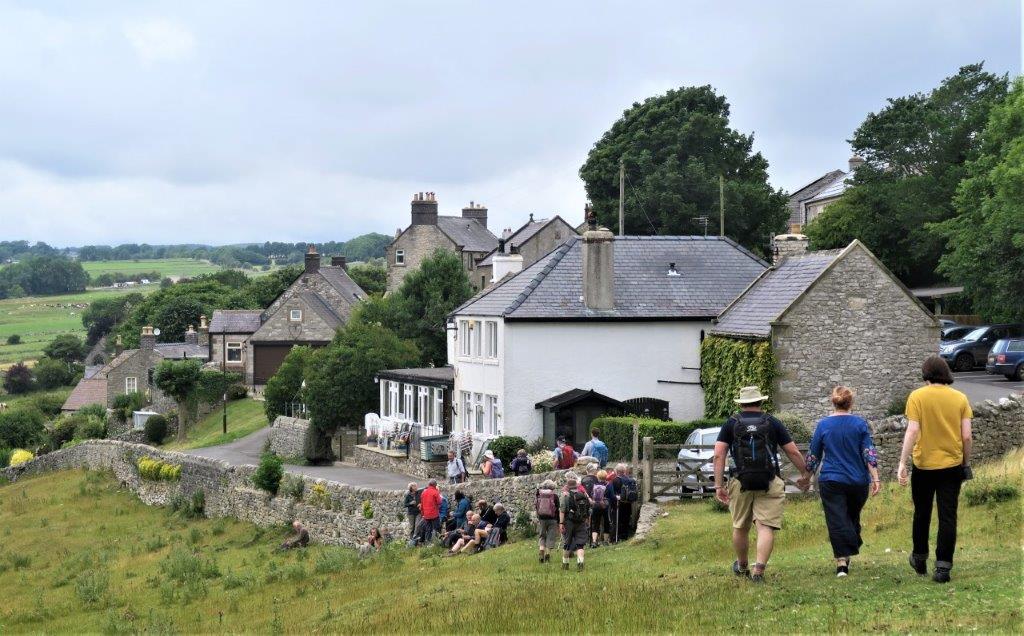 30 several walking groups near Inn in Over Haddon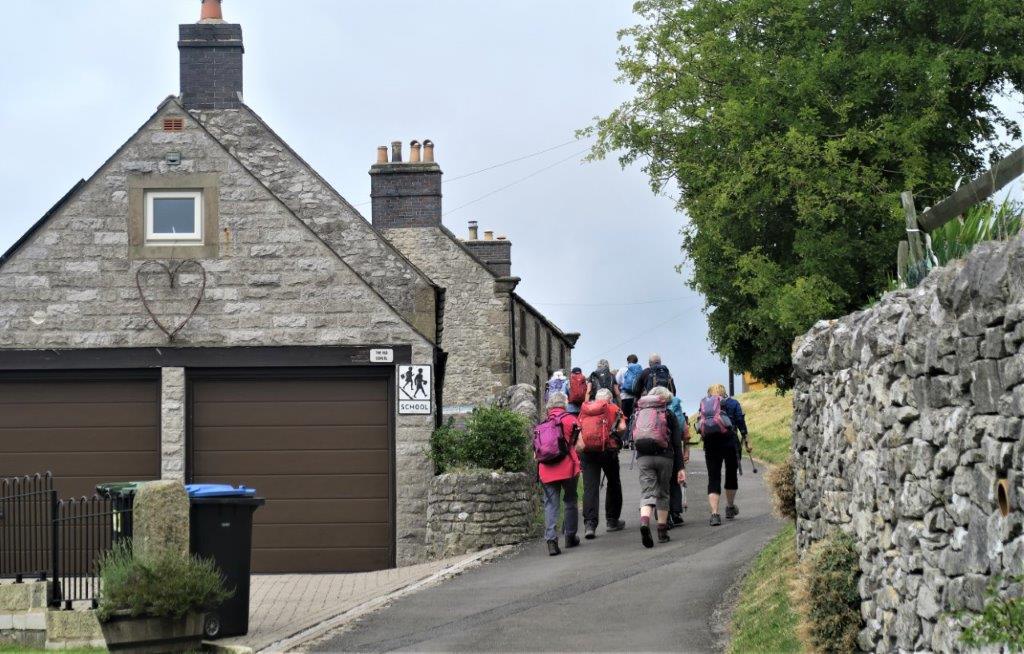 33 starting through village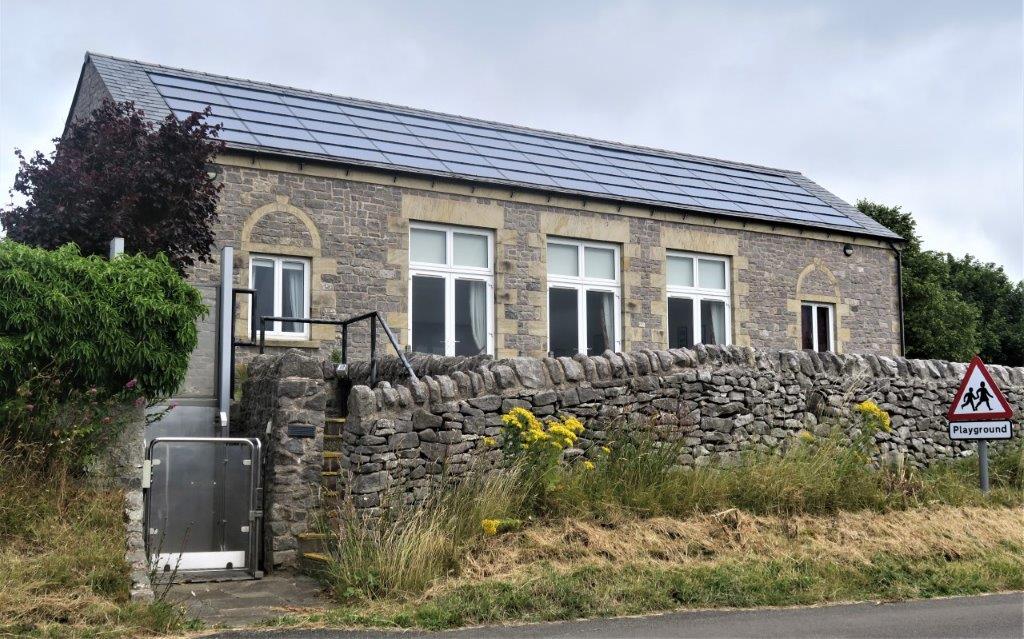 34 school?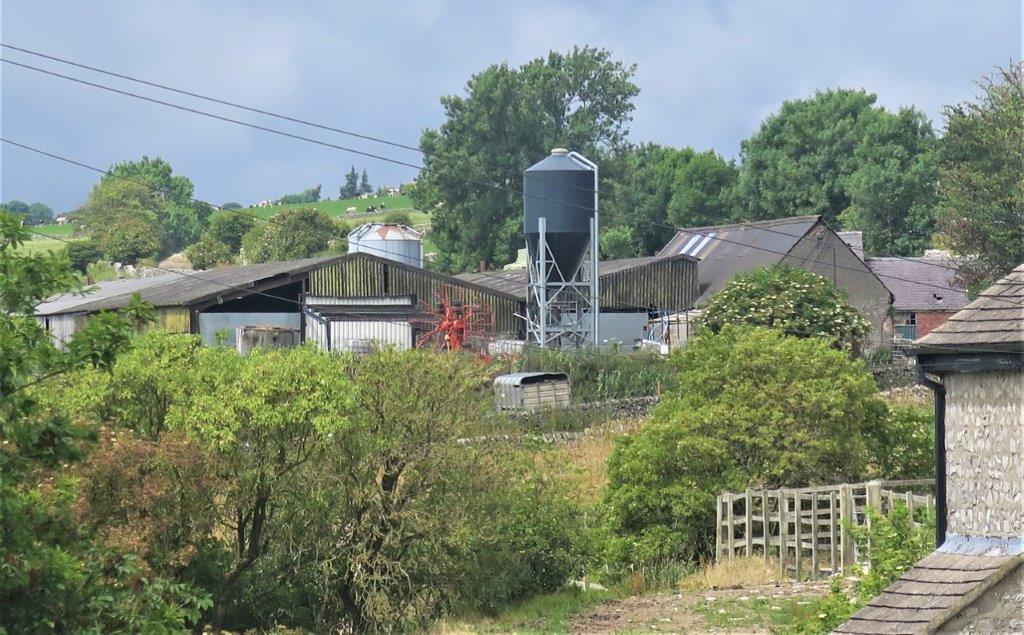 36 Farm zoomed into above PCs and Parking Area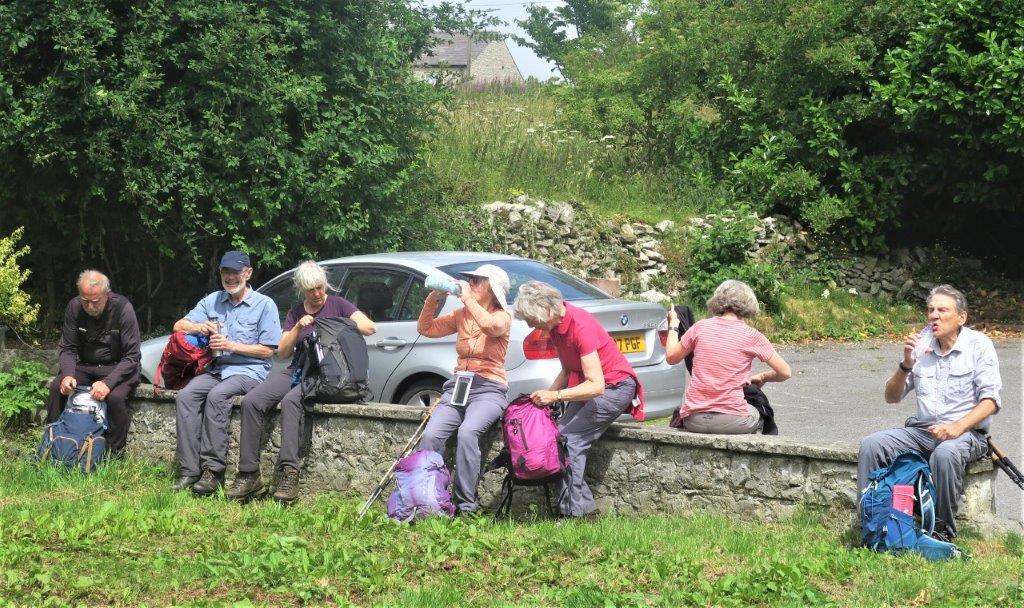 38 morning tea near Parking Area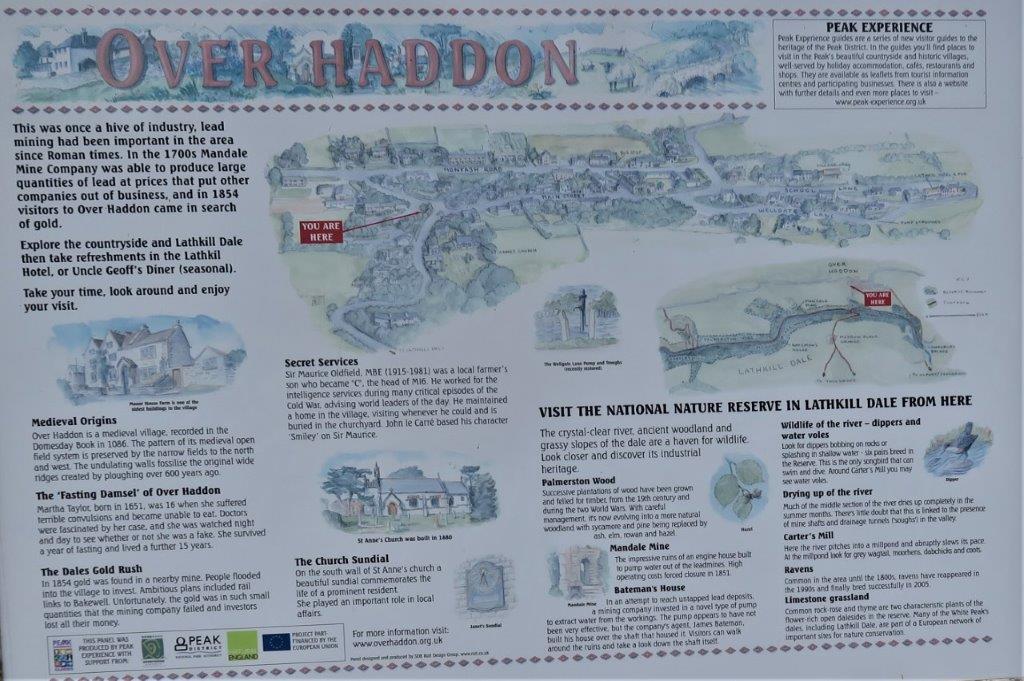 40 Poster giving notes about Over Haddon - village recorded in Domesday Book in 1066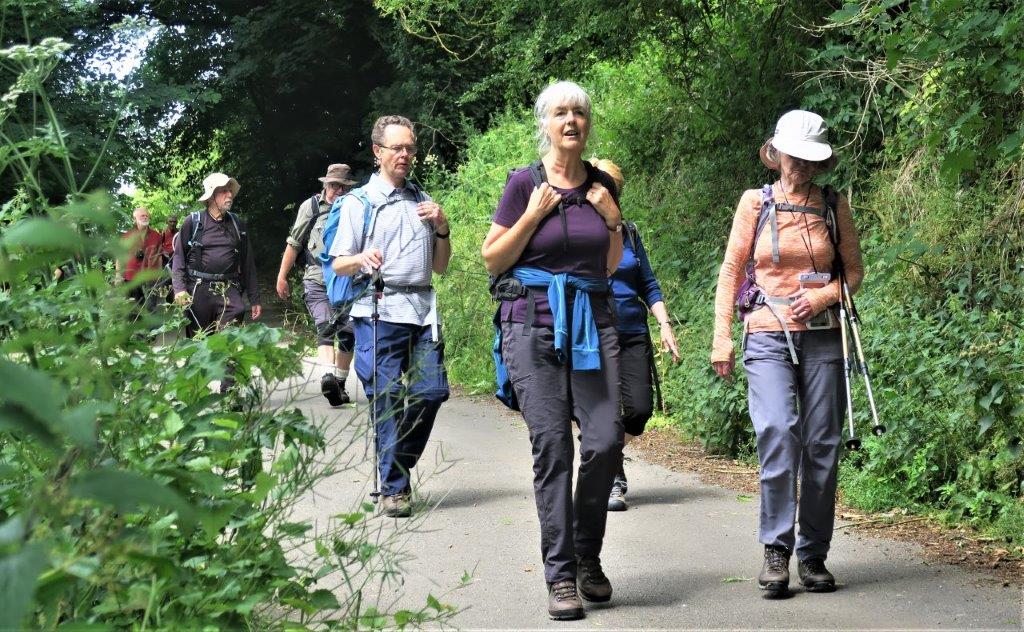 44 down to Lathkill Dale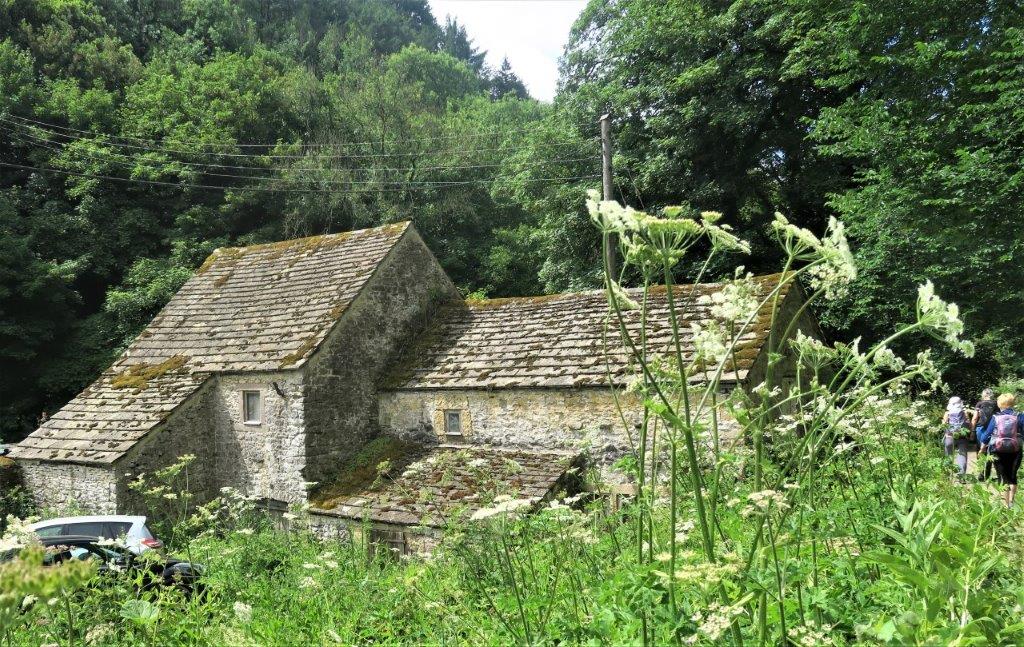 47 have just turned off road (before this building above the River Lathkill) onto path in Lathkill Dale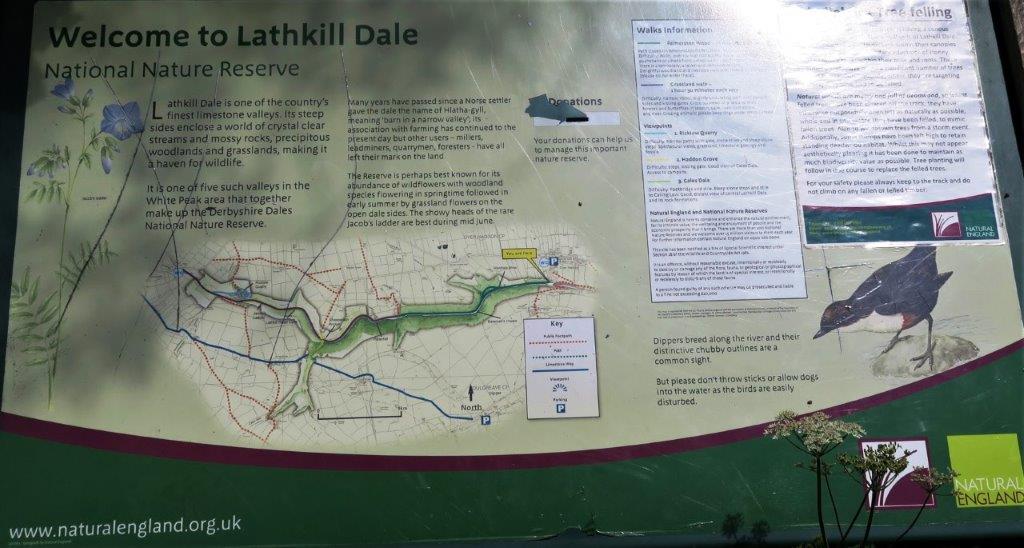 48 Notice about Lathkill Dale - note at top right mentions 'Ash die-back tree felling' much of which is cleared or hidden by summer greenery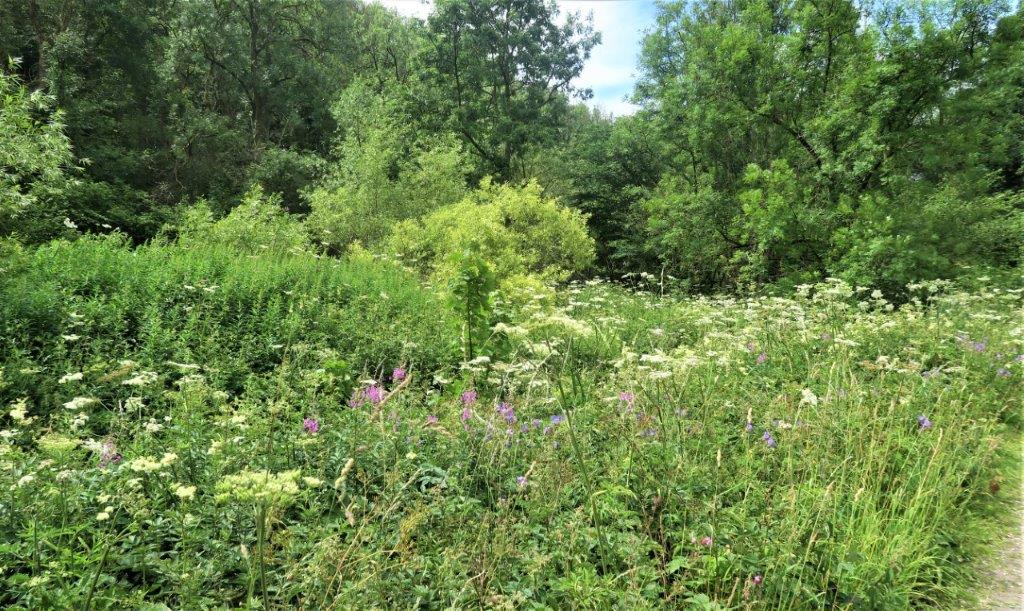 50 many wild flowers along the path edge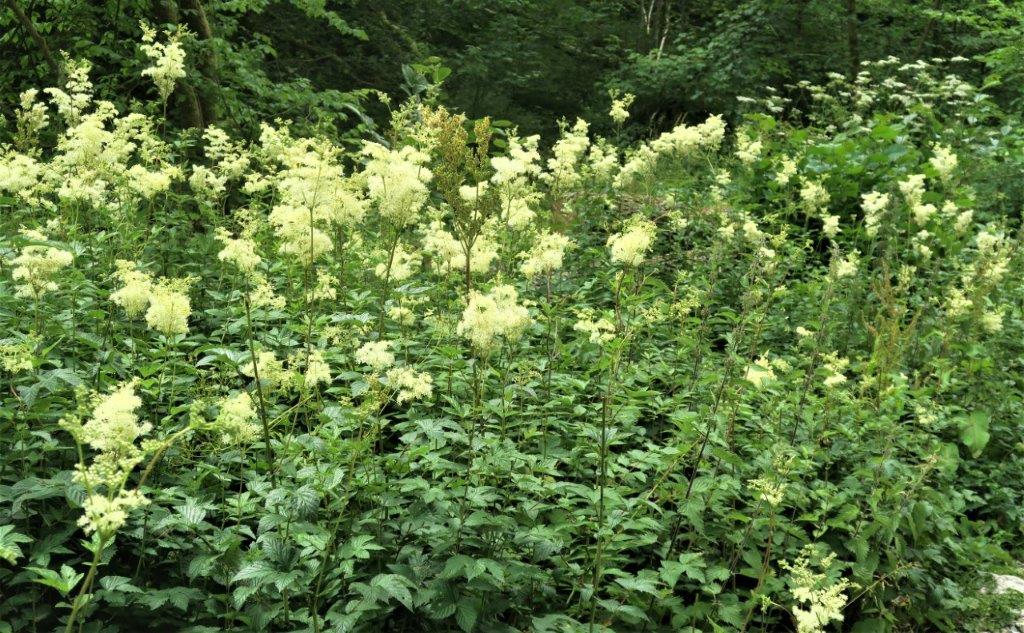 52 Meadowsweet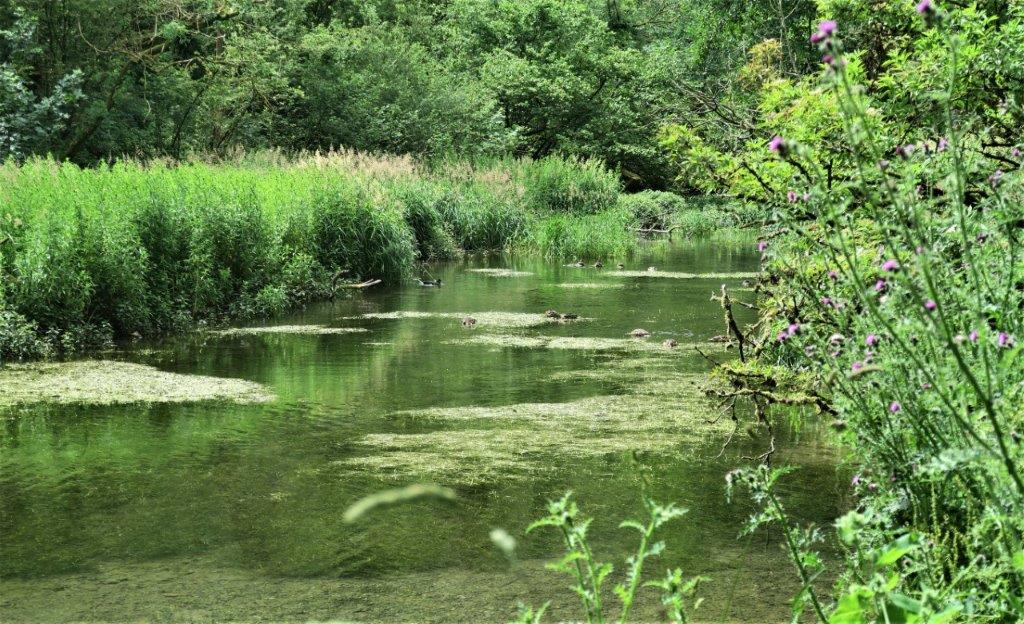 54 view of River Lathkill with ducks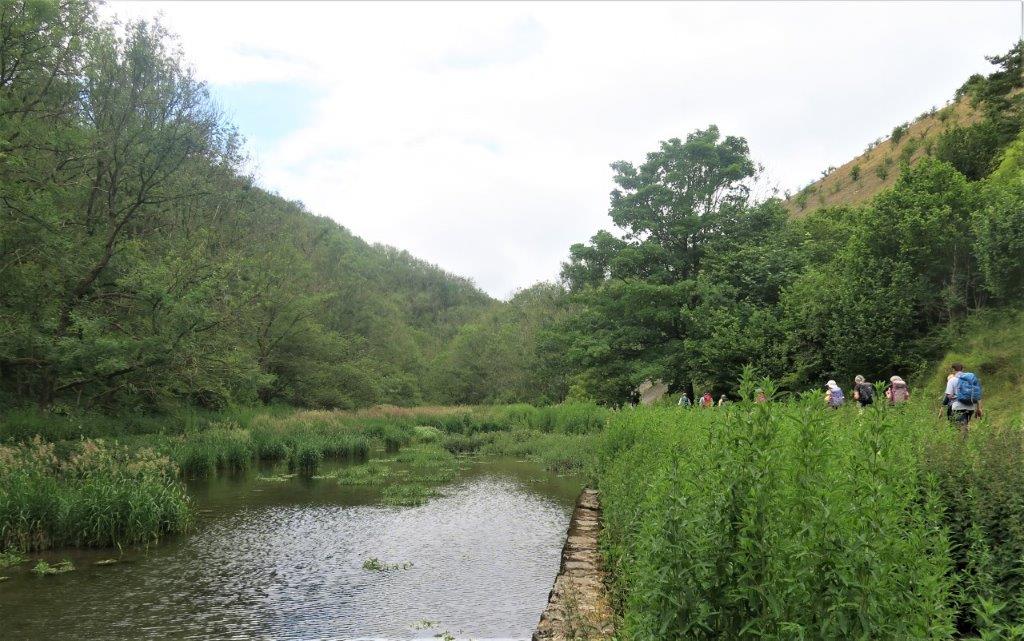 55 our party ahead on path alongside River Lathkill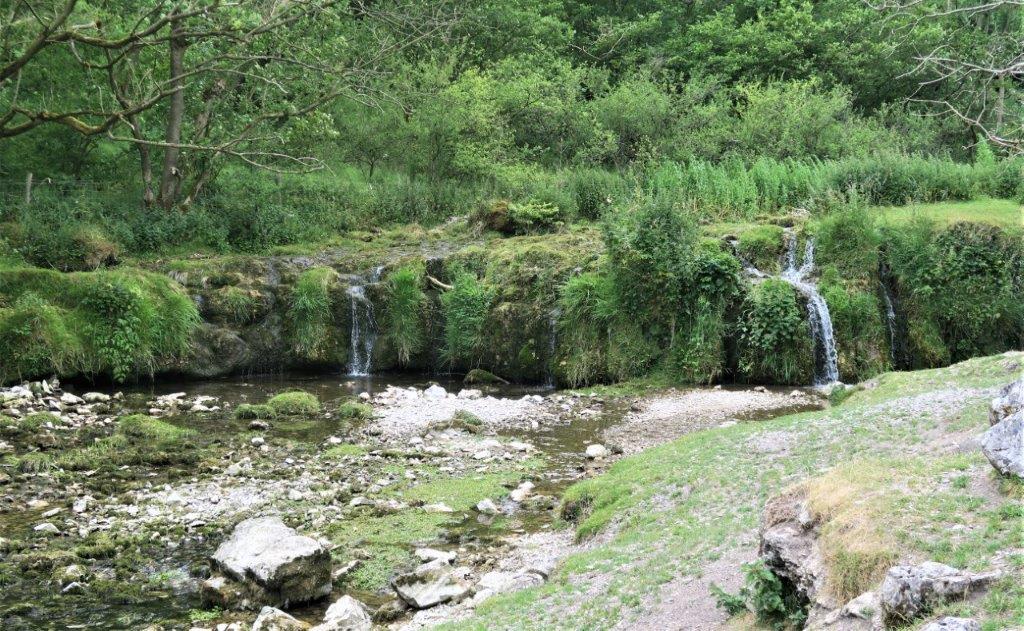 57 'waterfall' reduced to a trickle in summer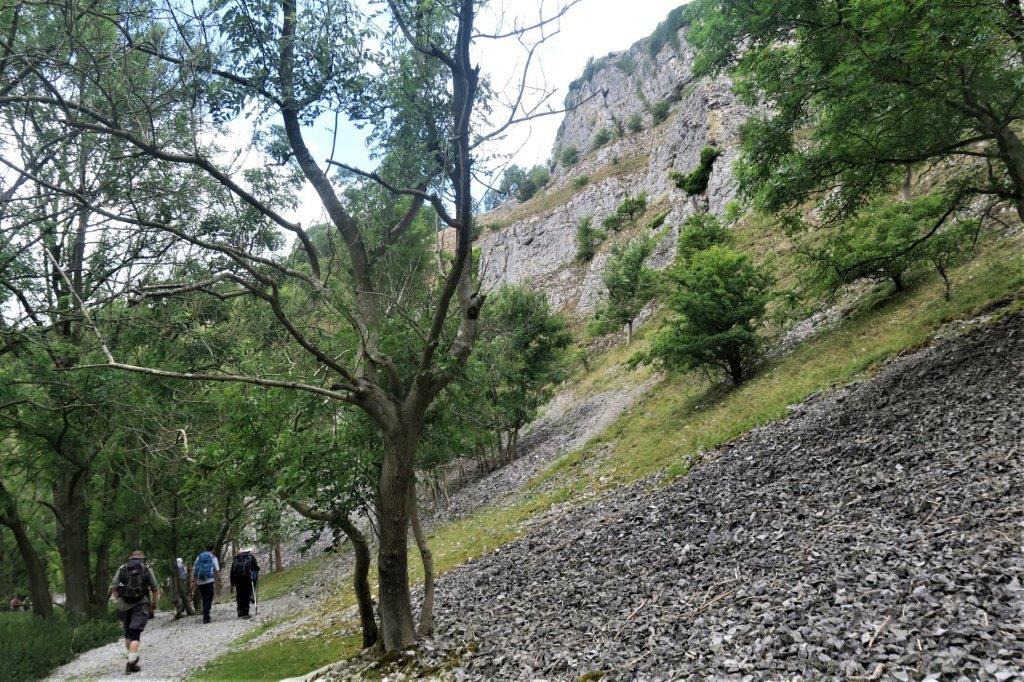 59 Limestone cliffs on edge of Lathkill Dale with screw eroded from it below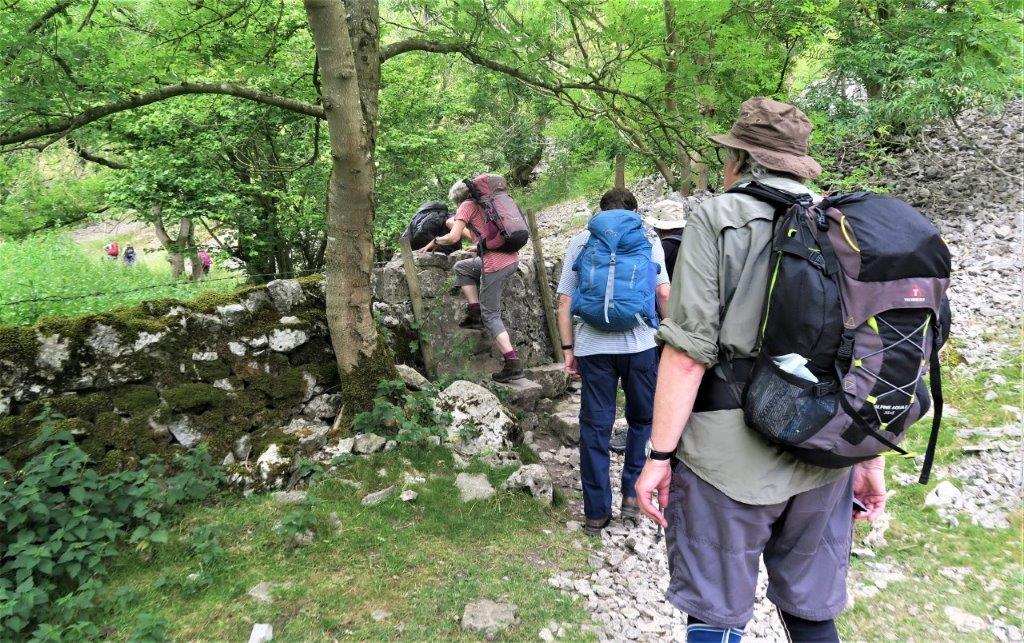 60 Not many stiles on path through lathkill Dale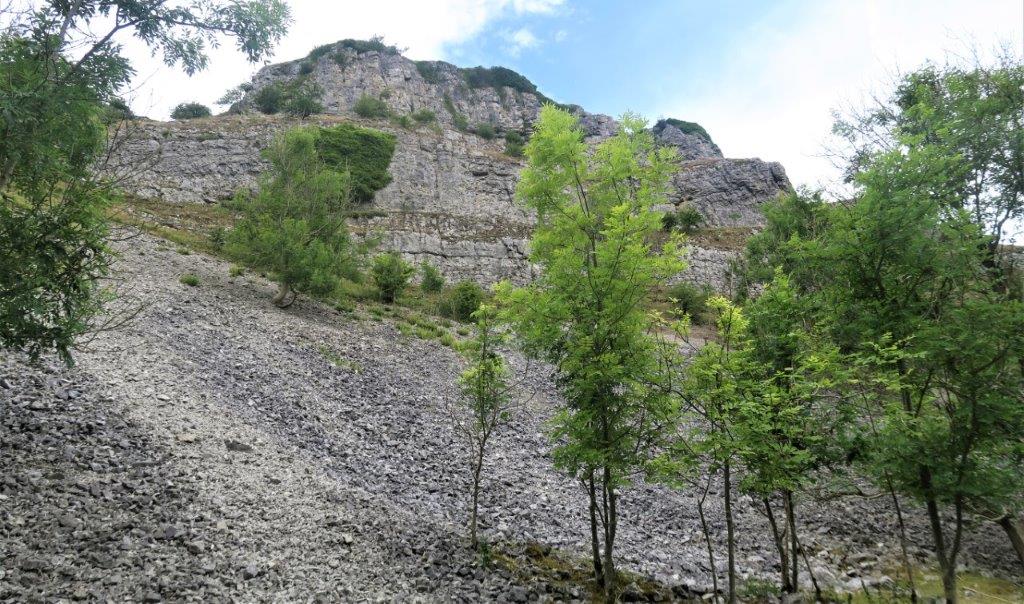 61 further cliffs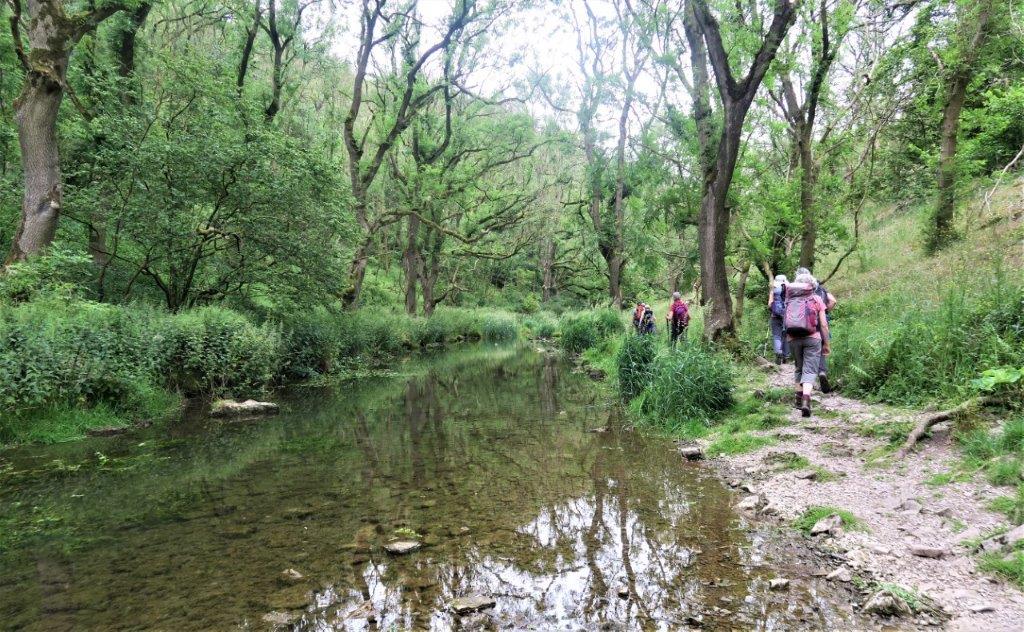 62 still along the river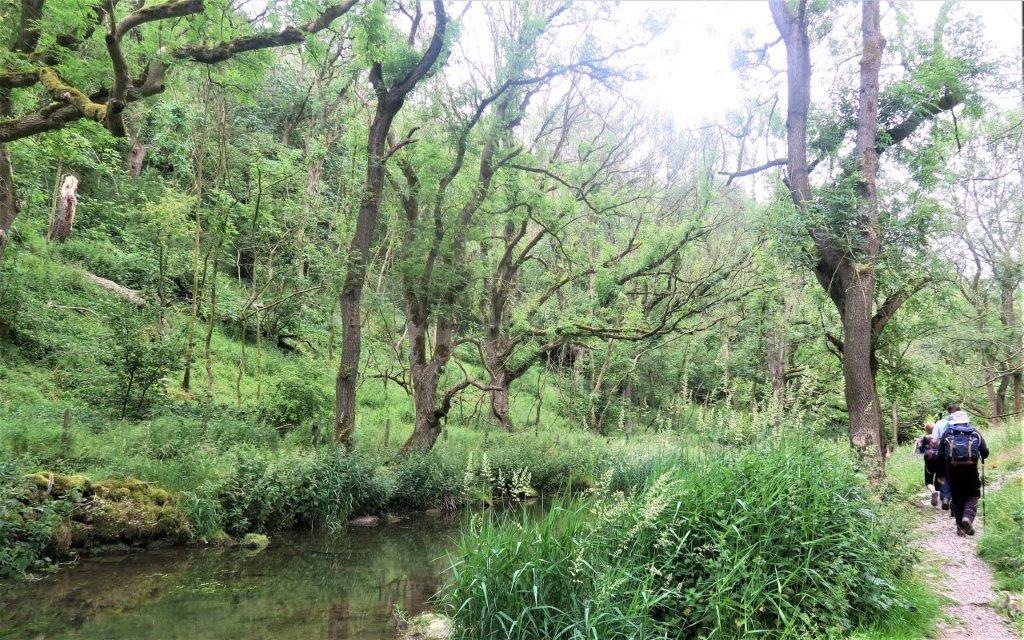 64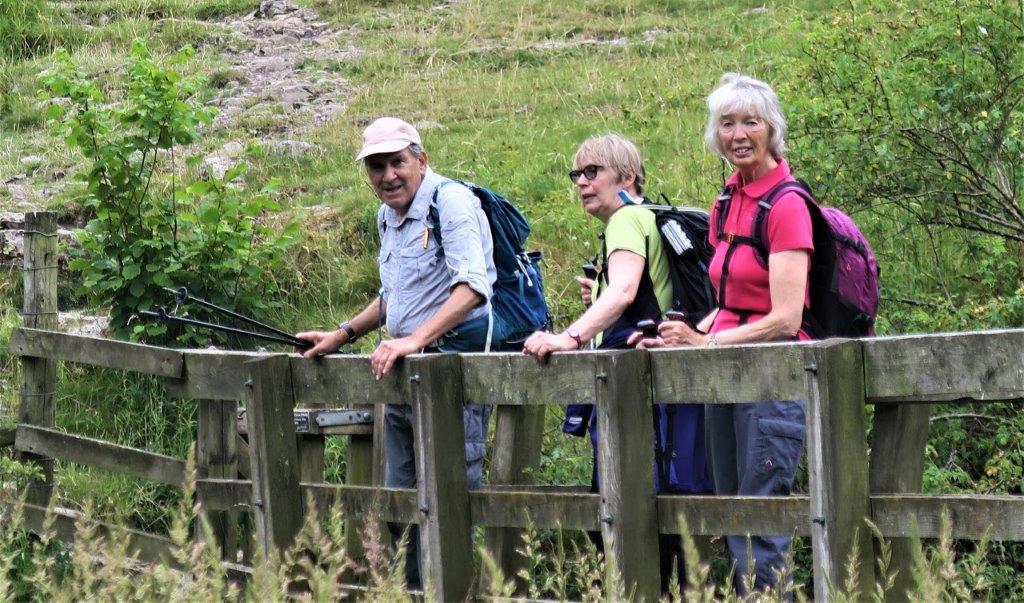 67 Footbridge over Lathkill Dale - leading into Cales Dale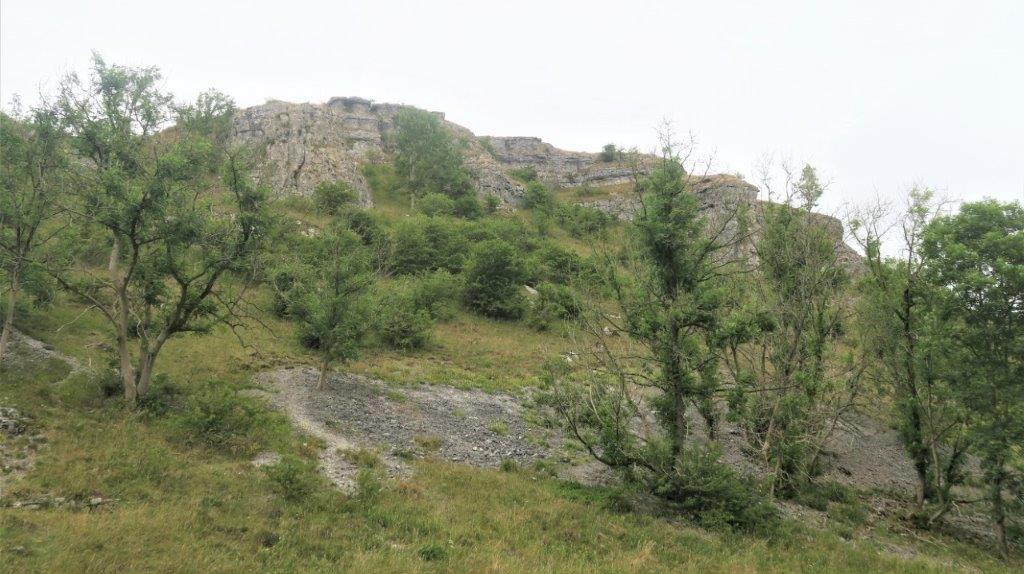 68 looking back from Cales Dale to Lathkill Dale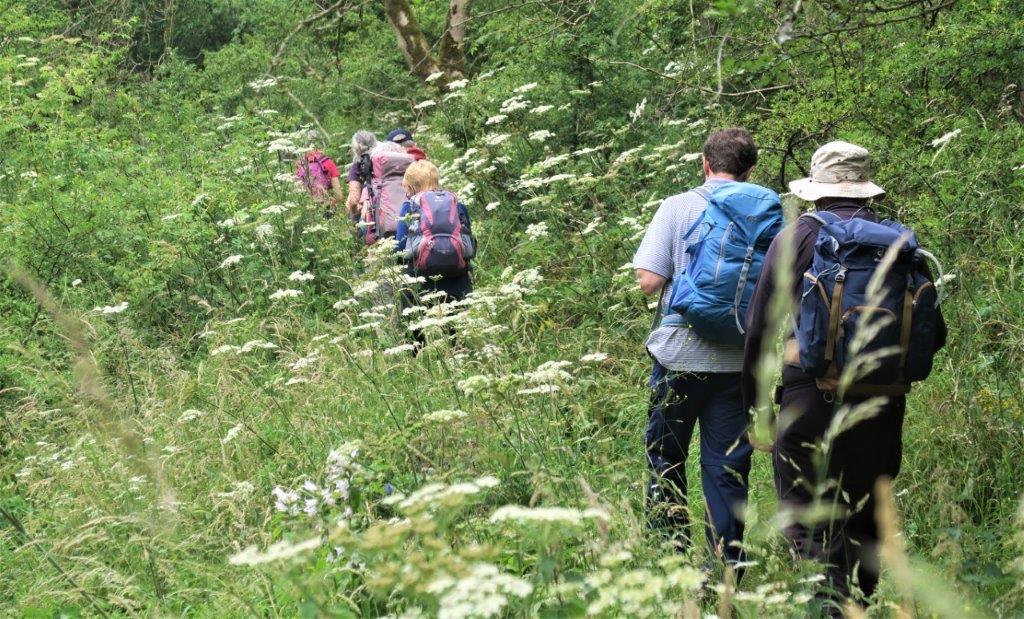 69 up Cales Dale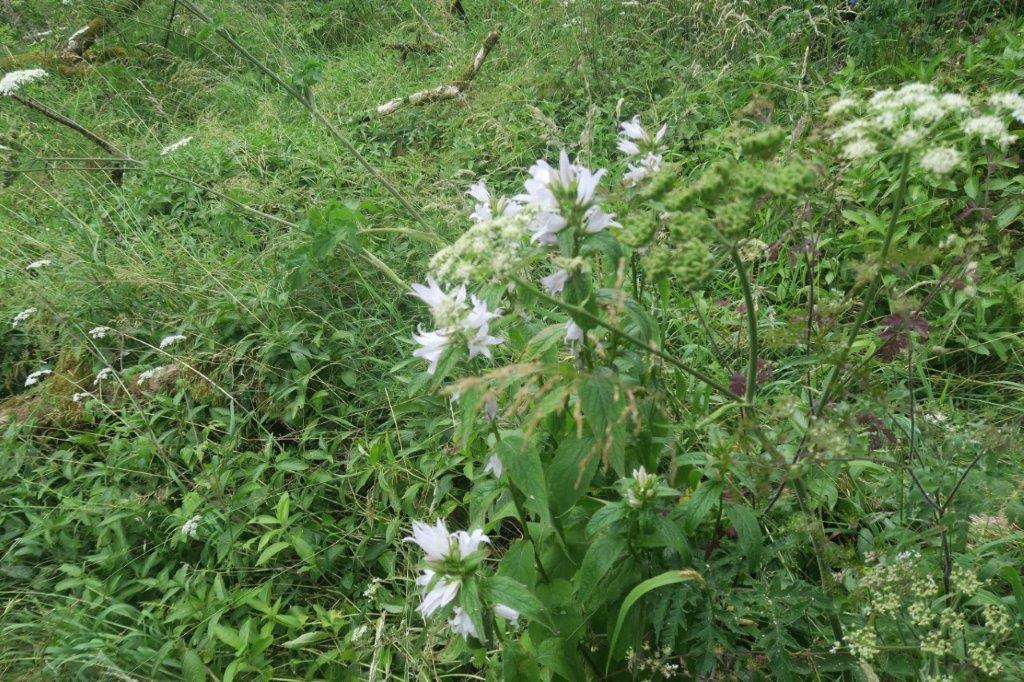 70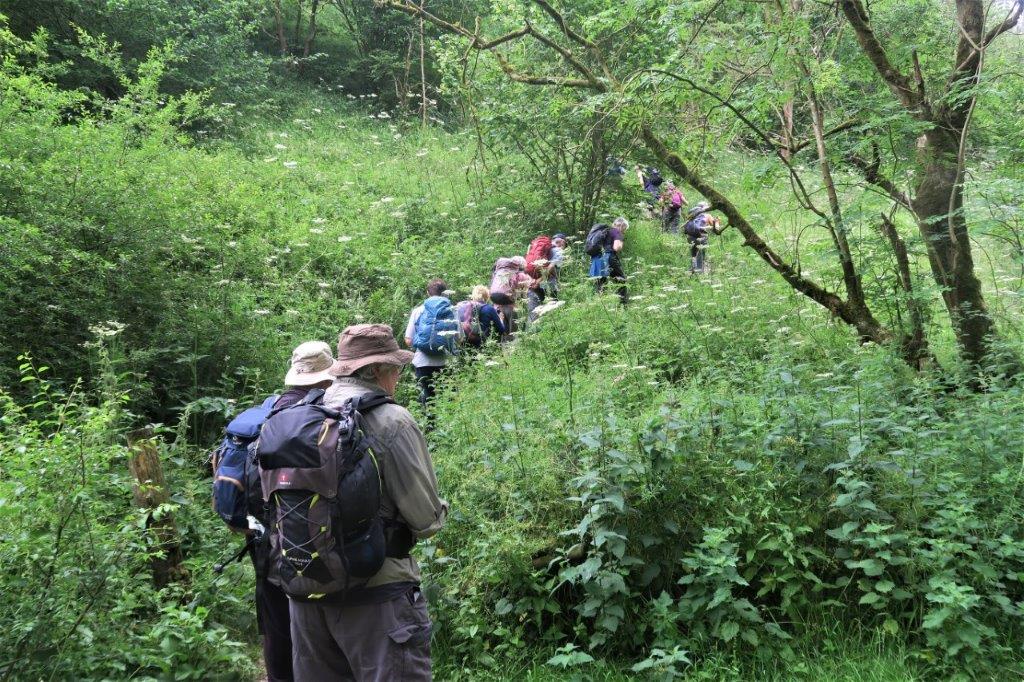 74 starting up toward steps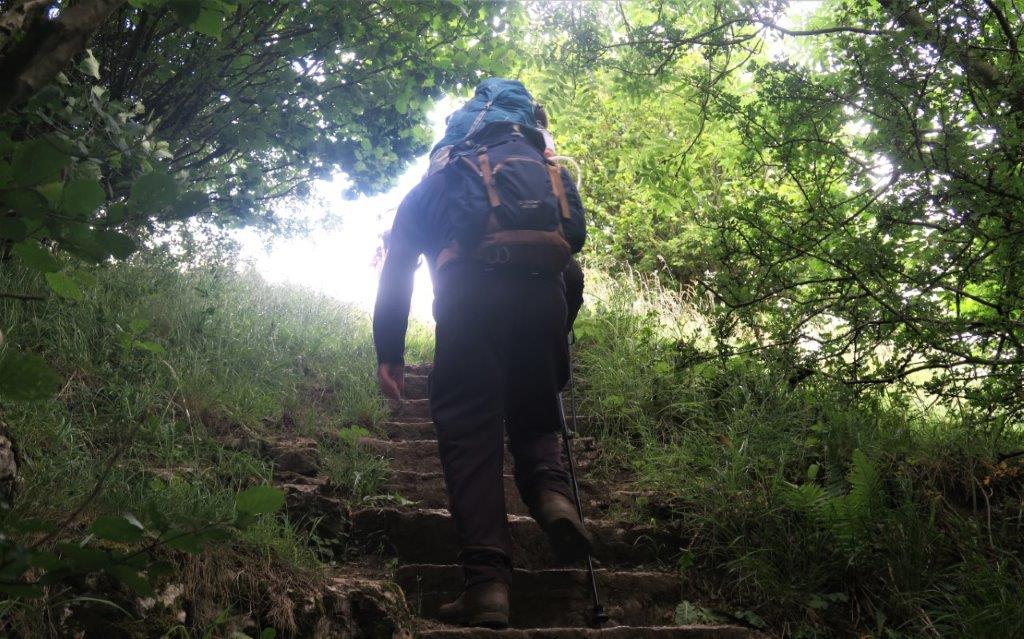 75 sun-blast at top steps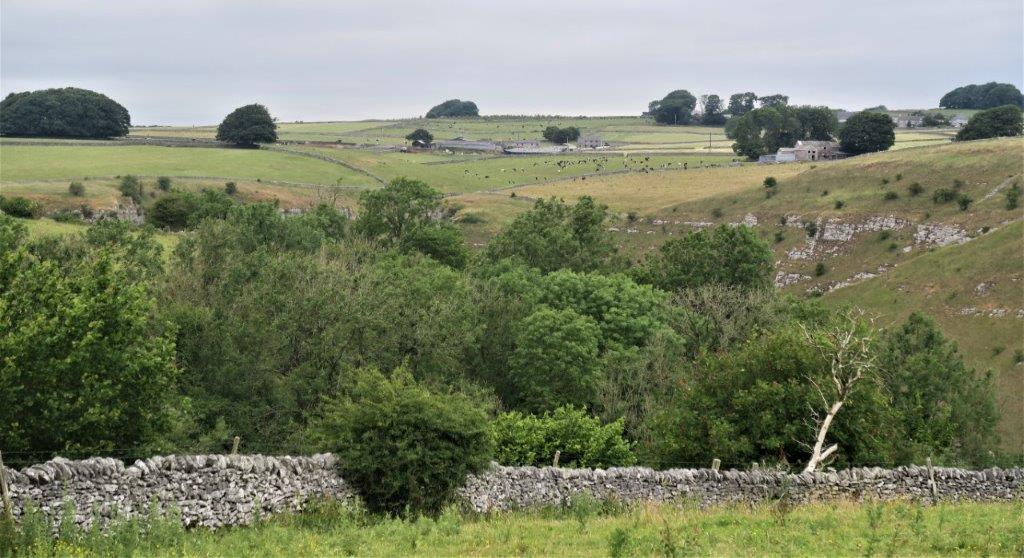 79 looking from near top of steps across Lathkill Dale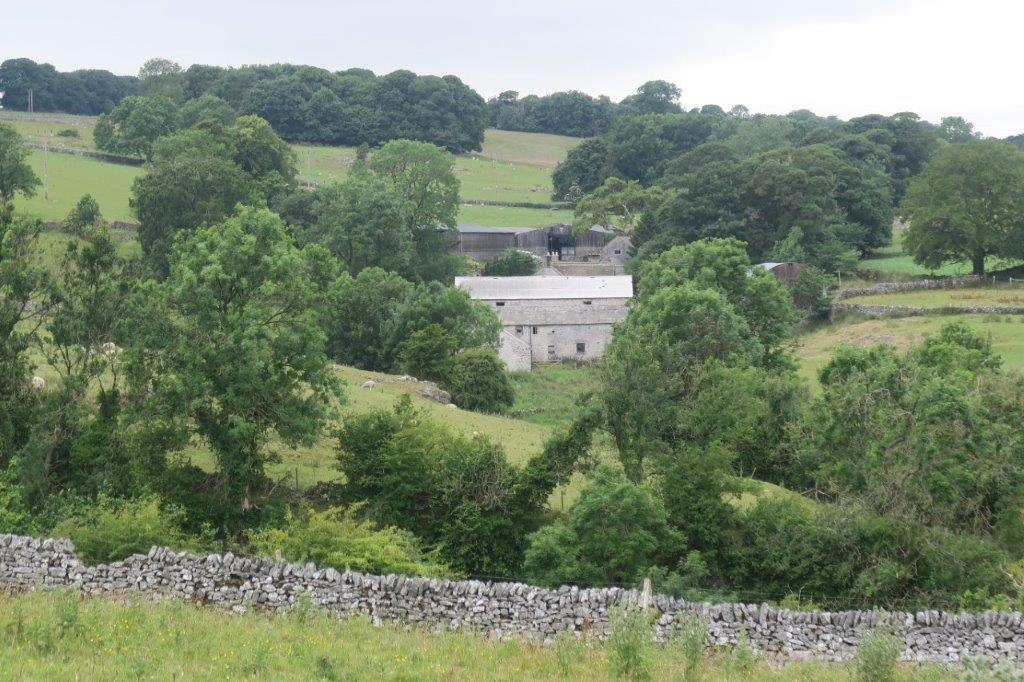 78 zoomed across Cales Dale to One Ash Grange Farm - once a monastery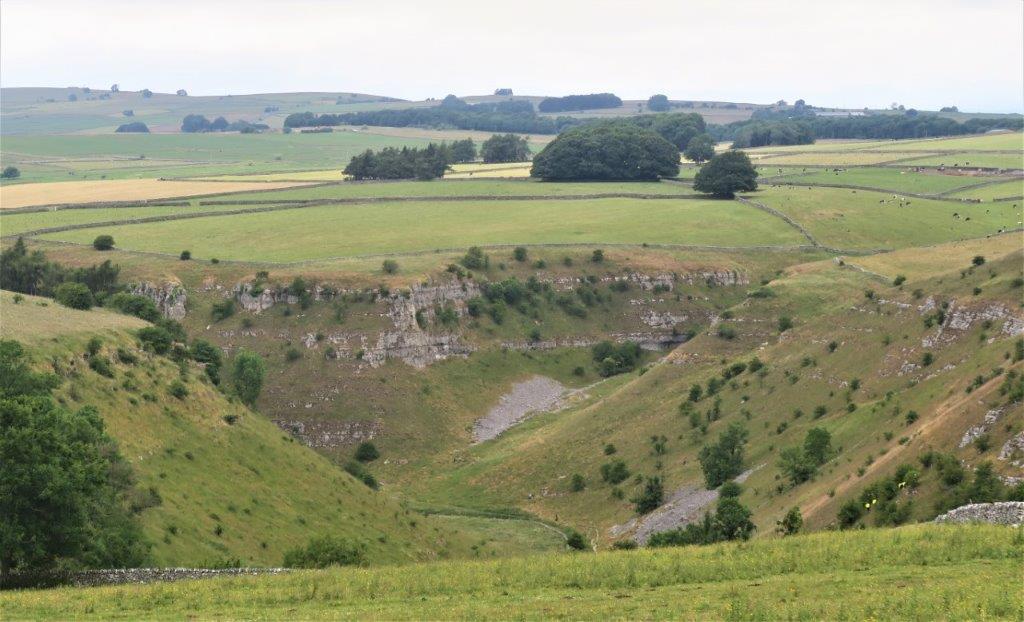 81 looking down Cales Dale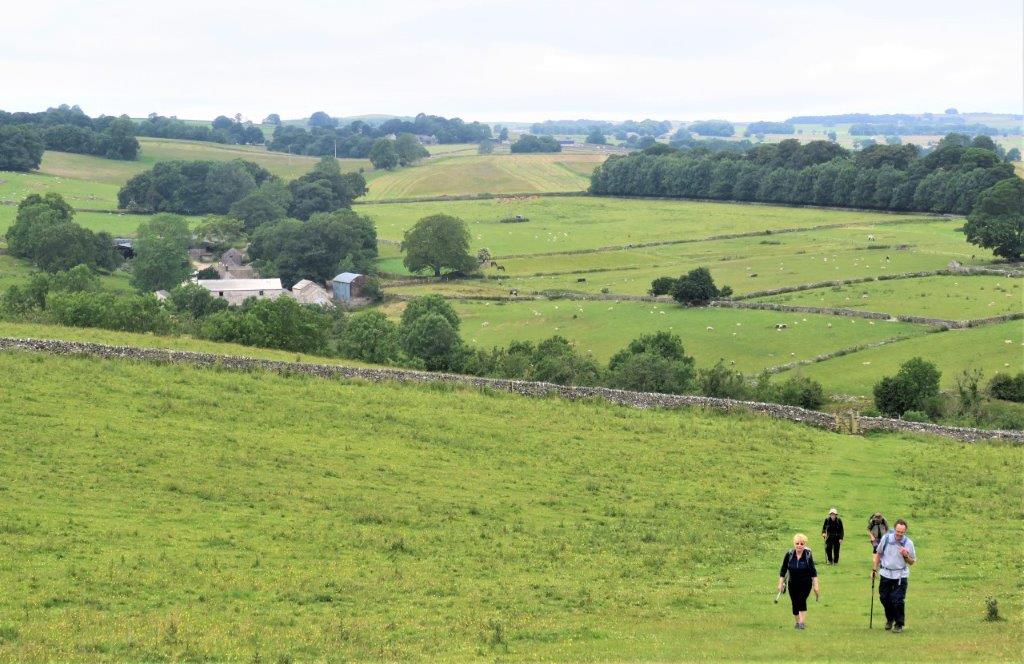 82 another view from higher up of One Ash Grange Farm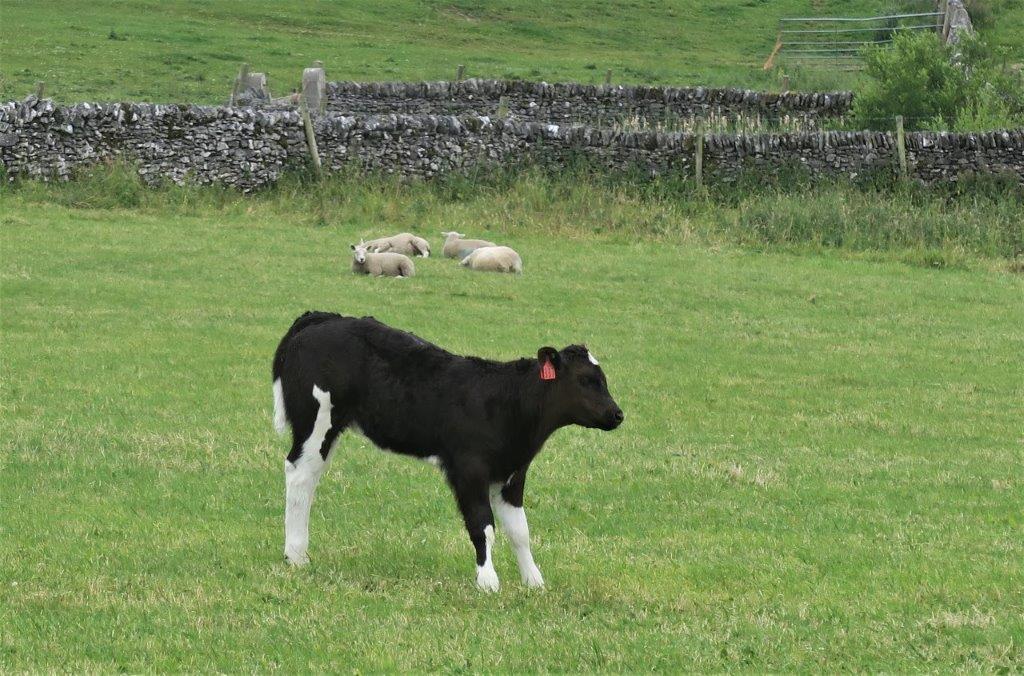 83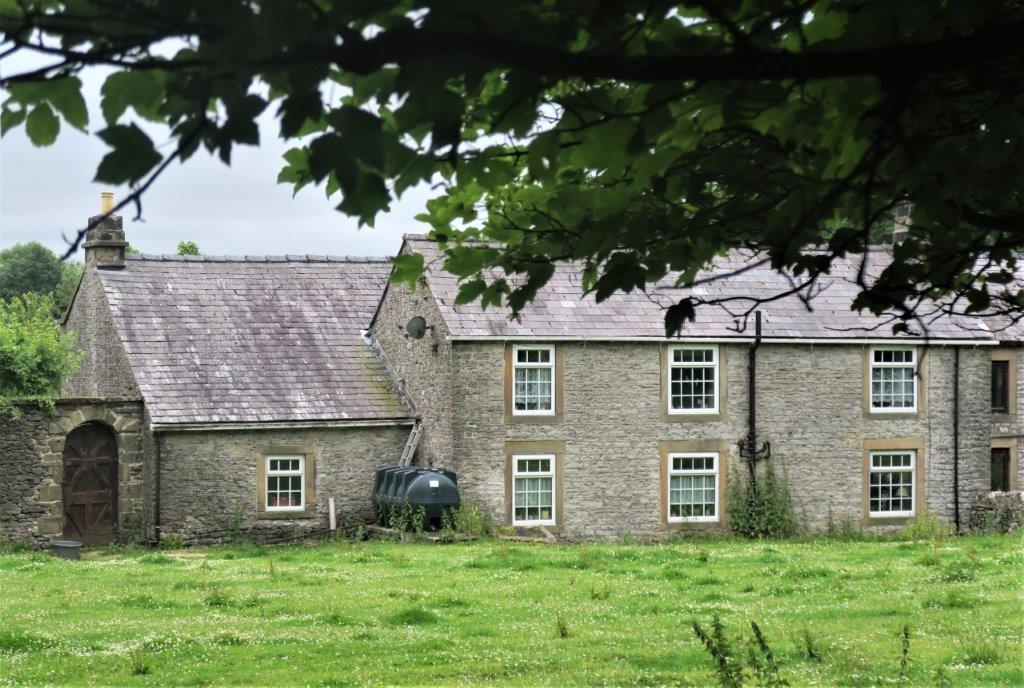 90 the back side of the Calling Low Farmstead (unfortunately could not see the front)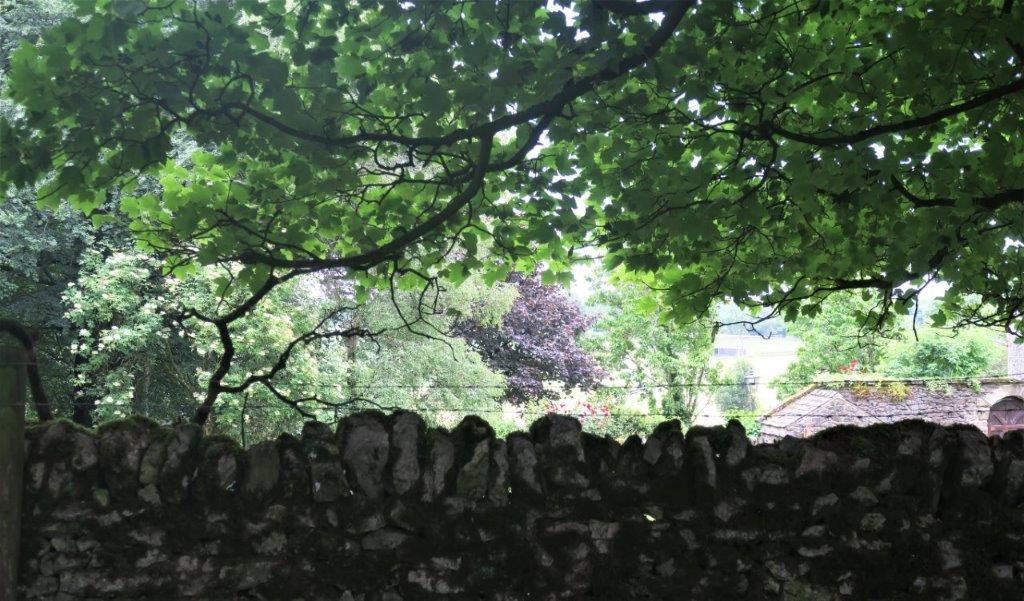 91 perhaps a glimpse of a hidden garden?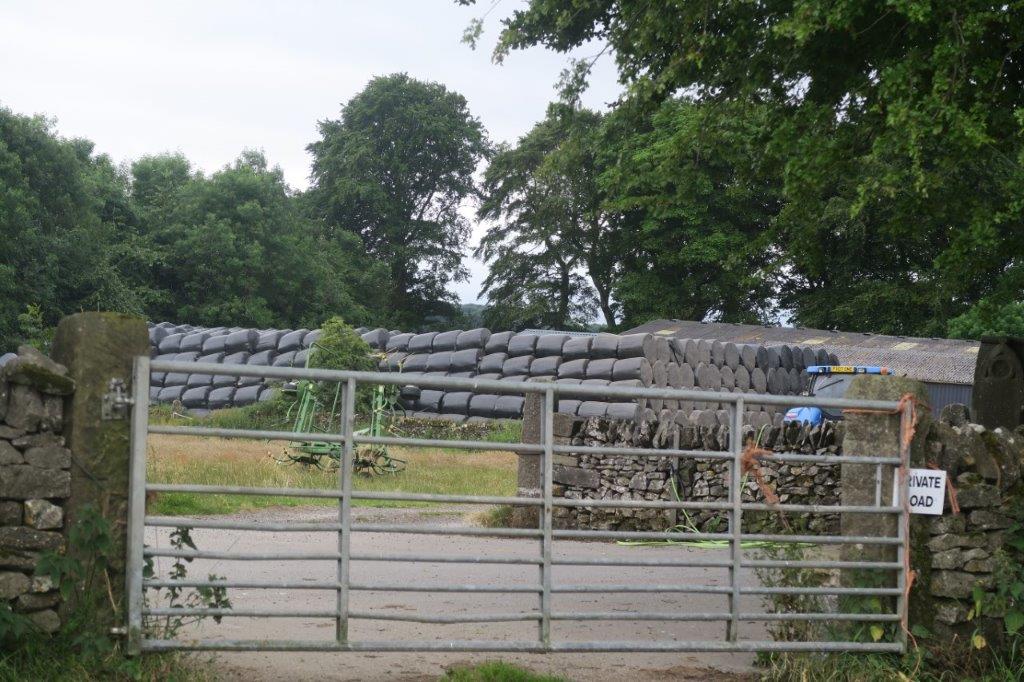 93 a fruitful supply of Bales for winter fodder or straw?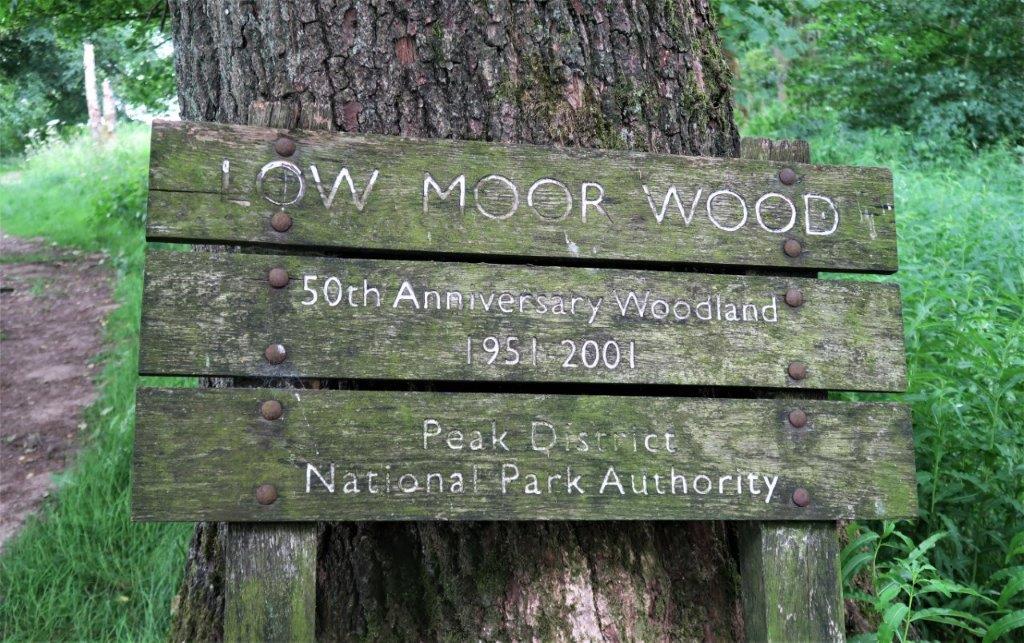 97 apparently Low Moor Wood was planted in 1951 when the peak District was established as a National Park. This notice celebrates its 50 years in 2001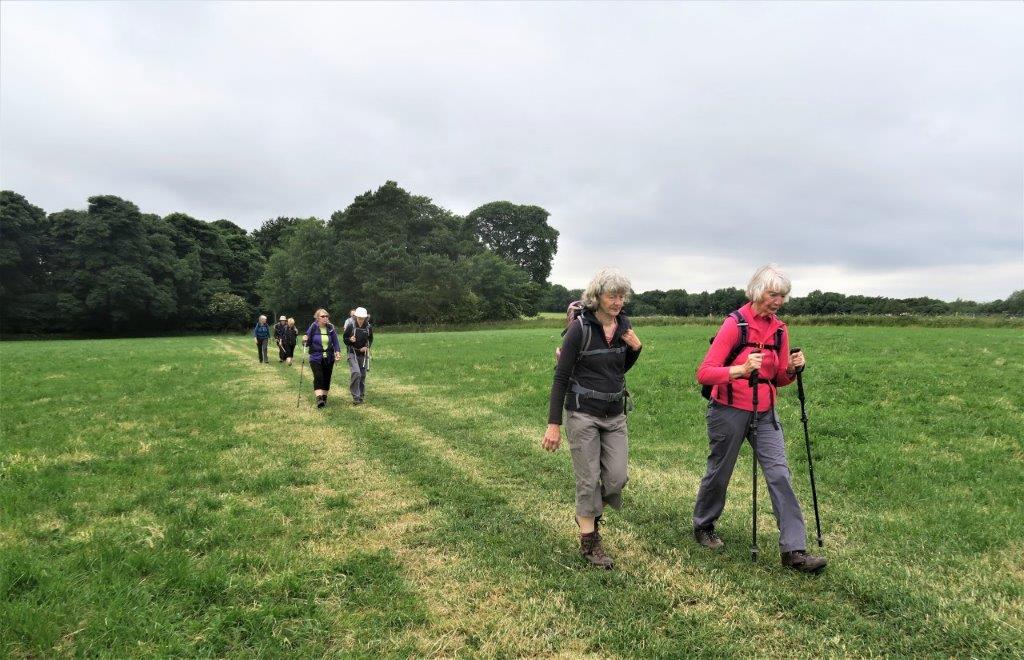 100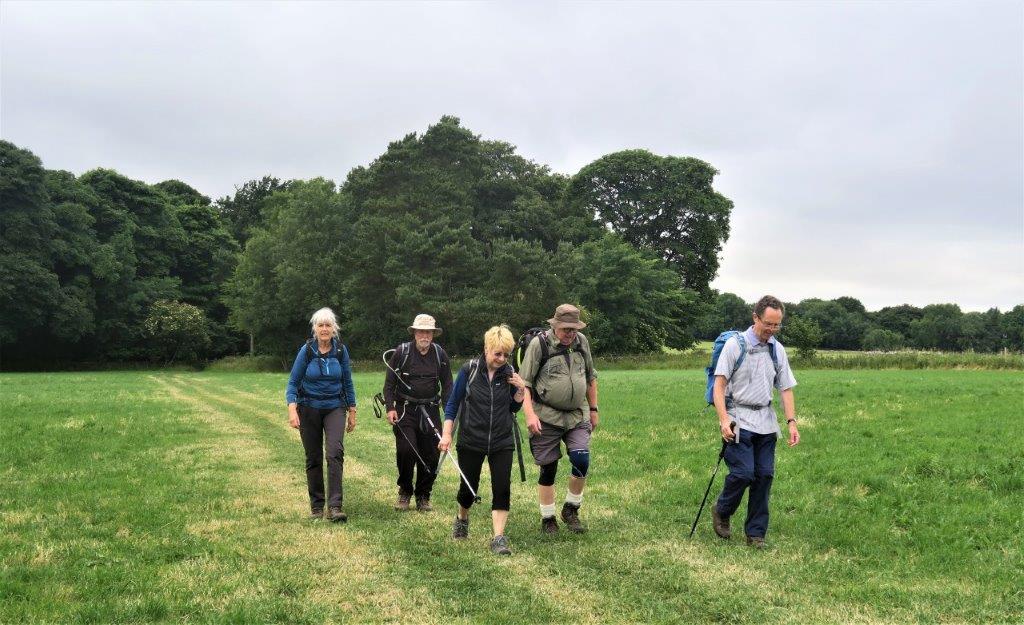 102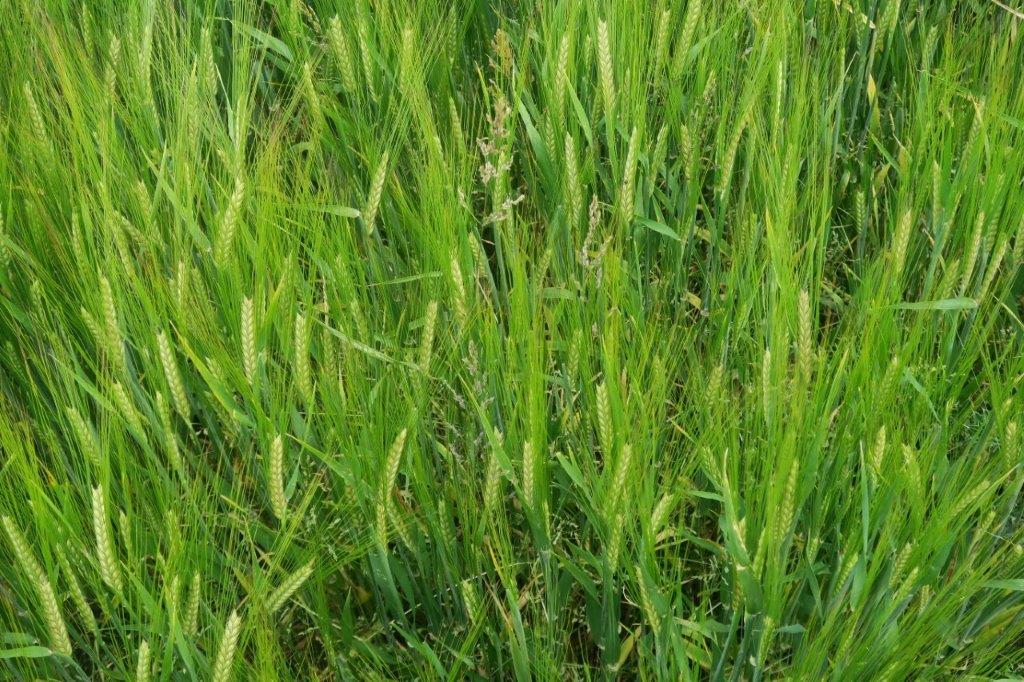 103 Wheat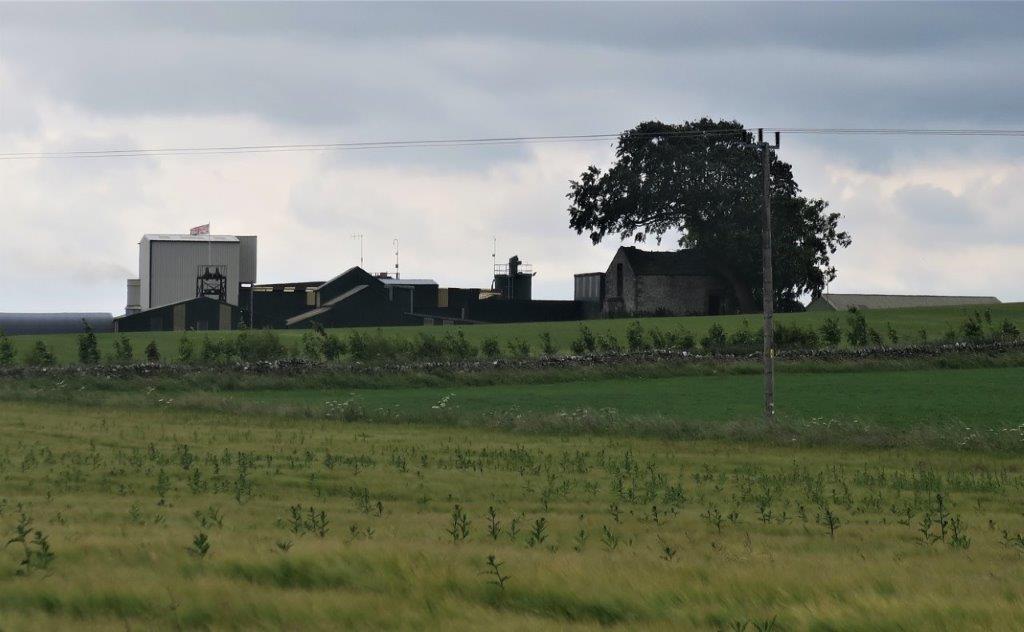 104 a working Calcite plant?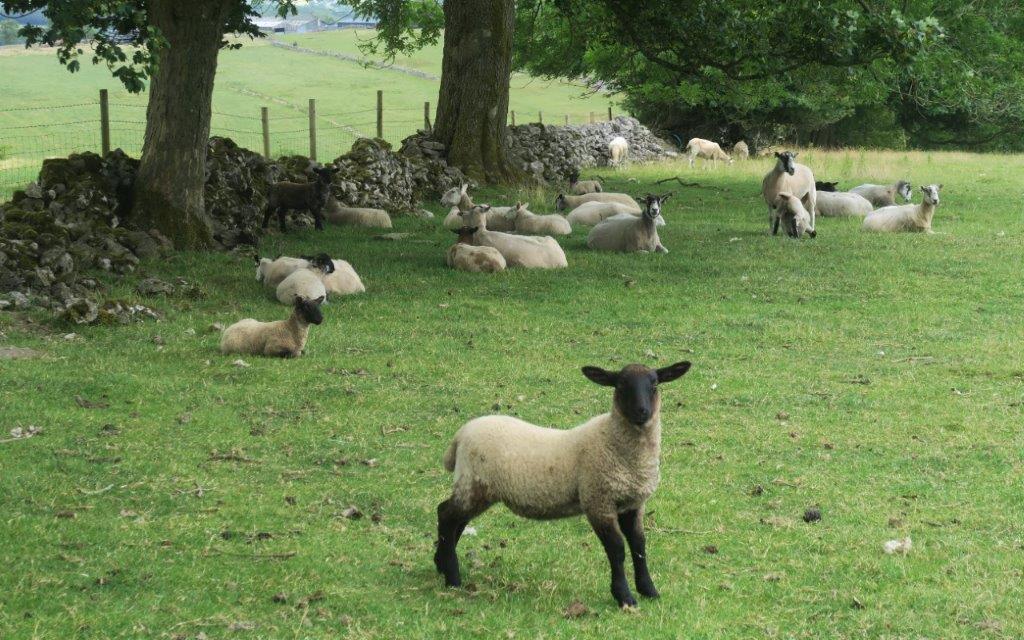 105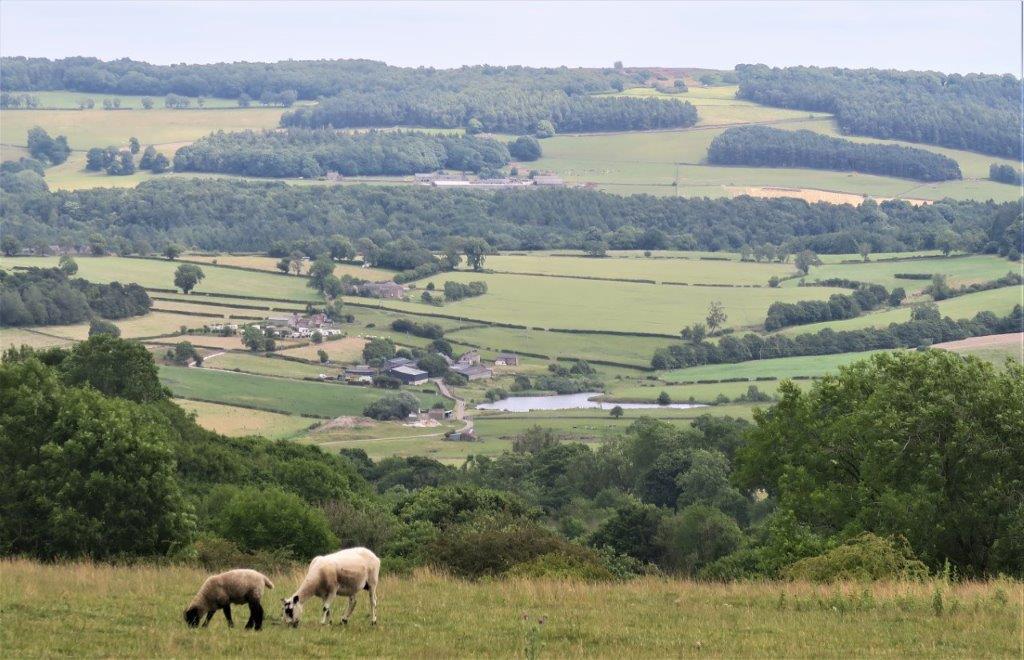 106 zoomed East into large pond near Hollow Farm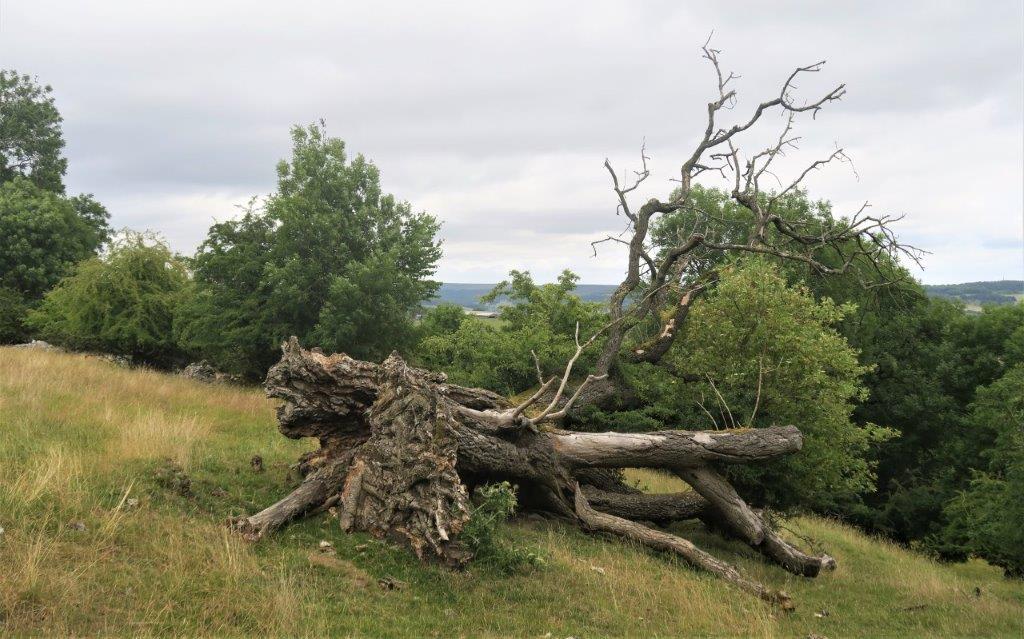 109 fallen tree with some foliage?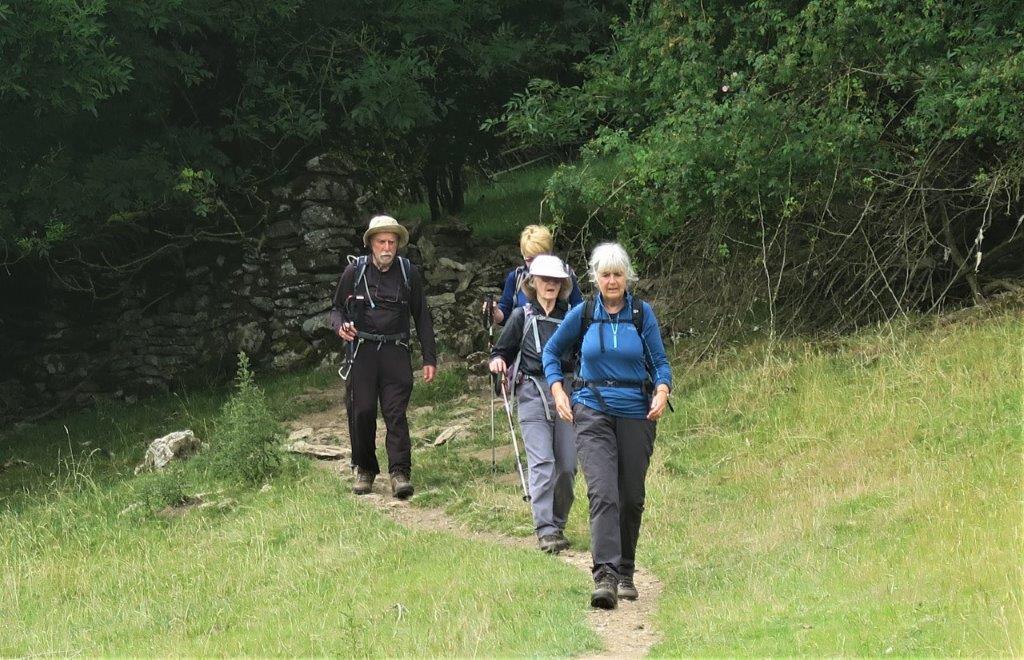 111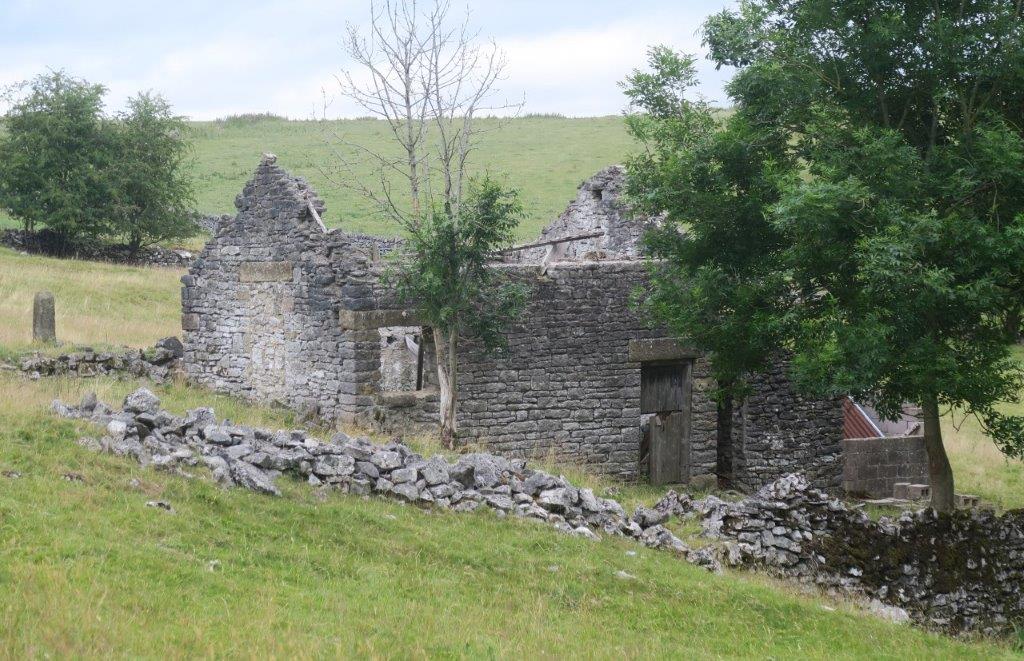 113 ruine building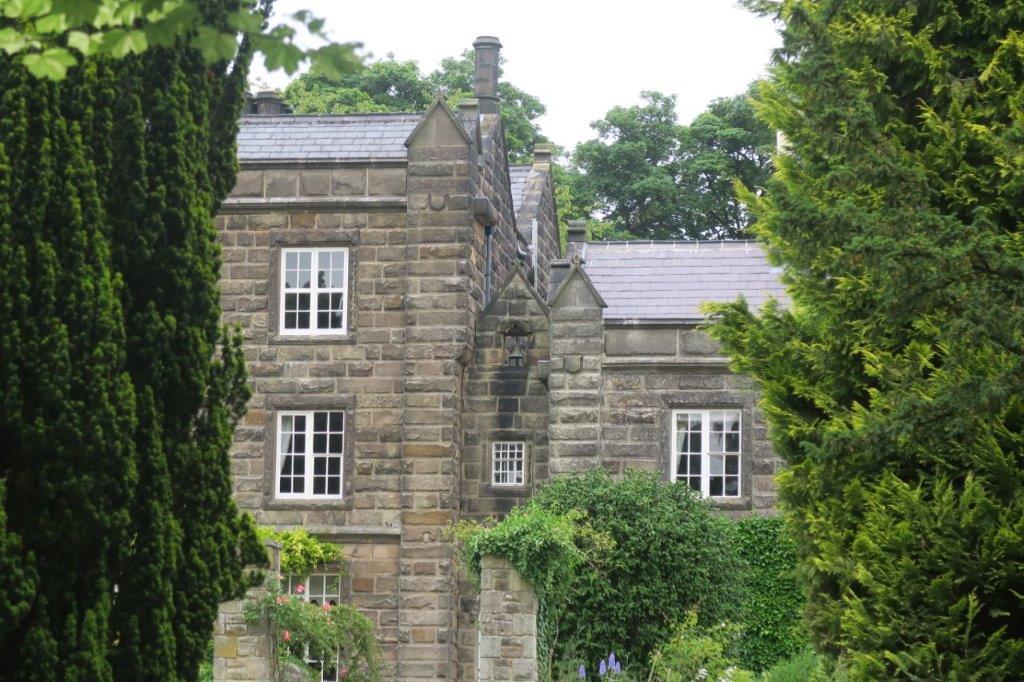 114 Lomberdale Hall taken from its gate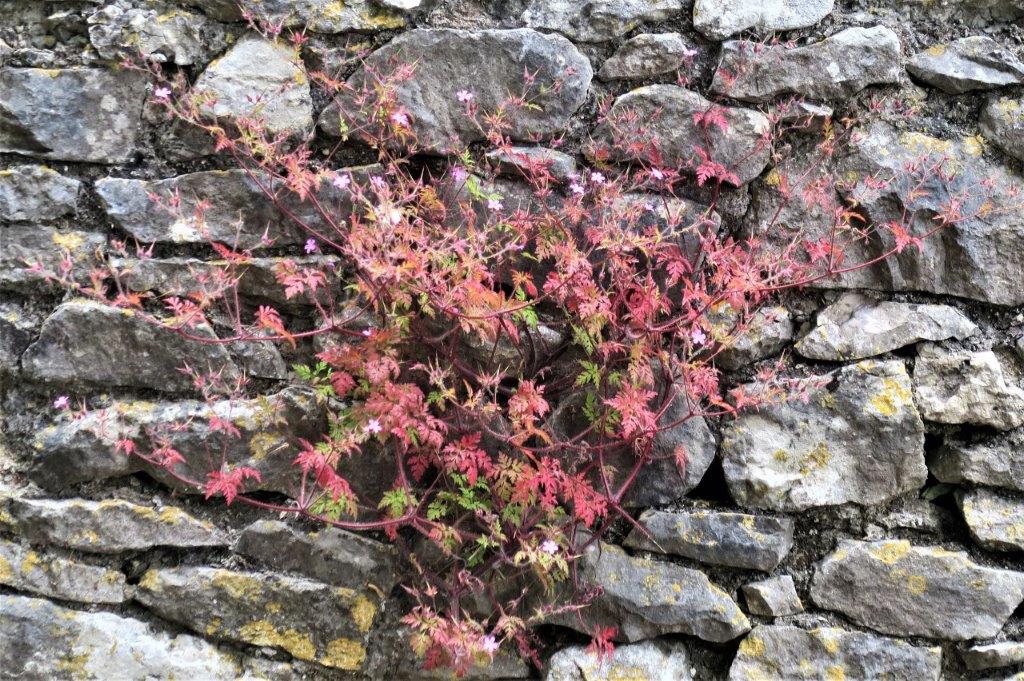 115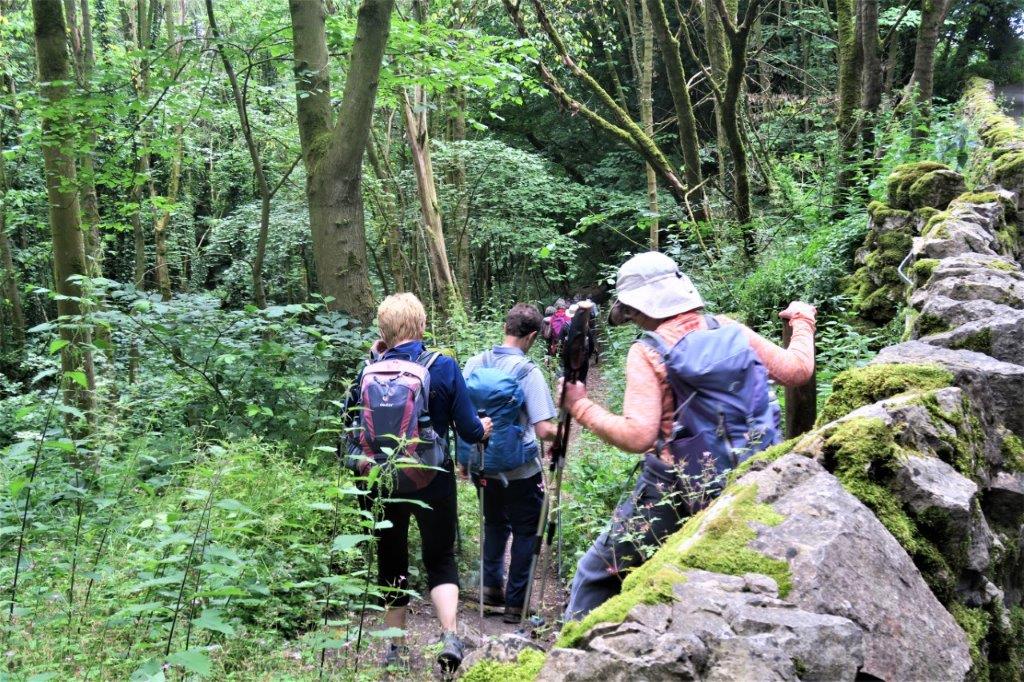 116 starting from road down steep footpath to Bradford Dale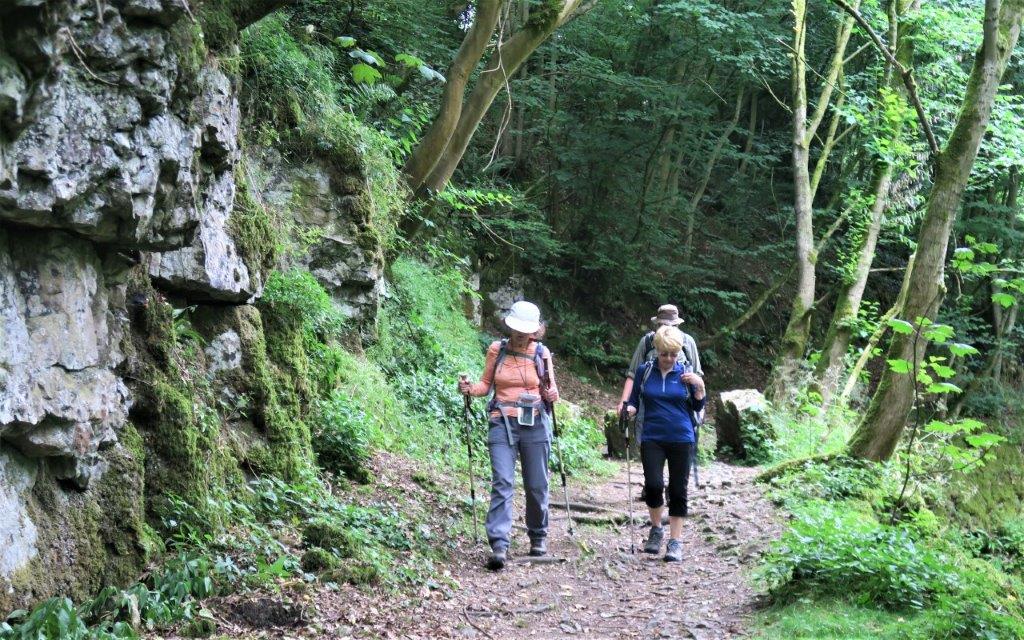 118 further down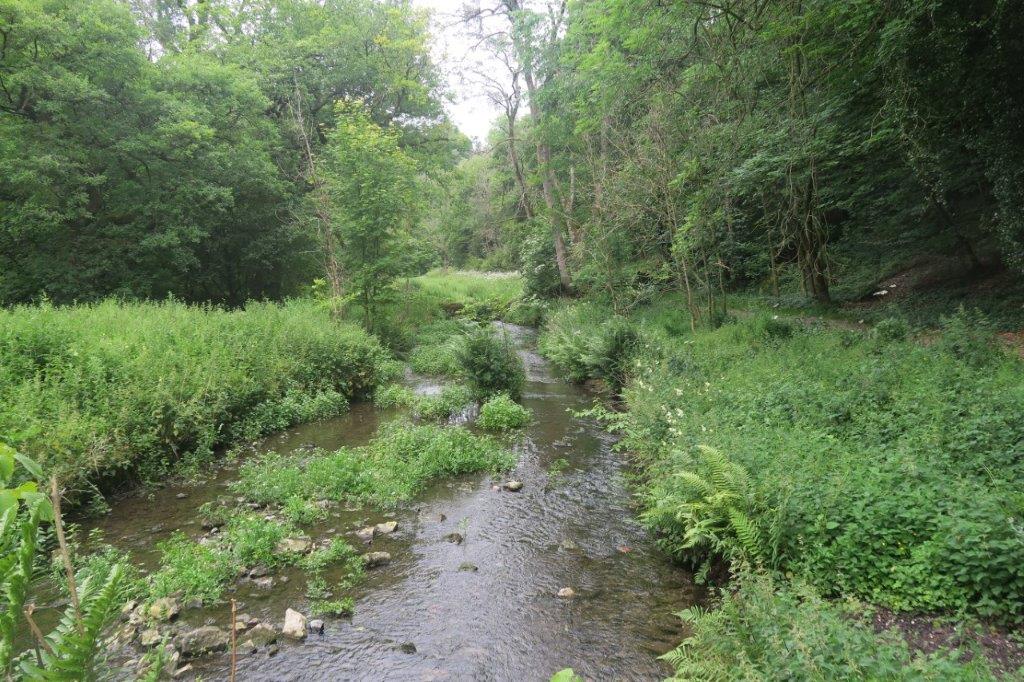 119 River Bradford in Bradford Dale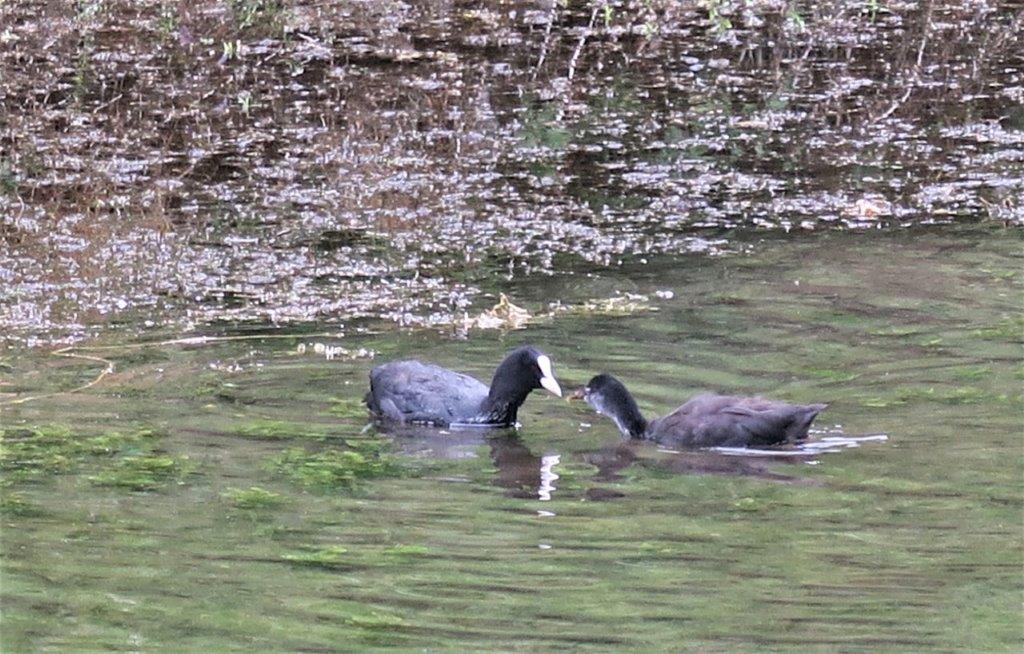 121 Coots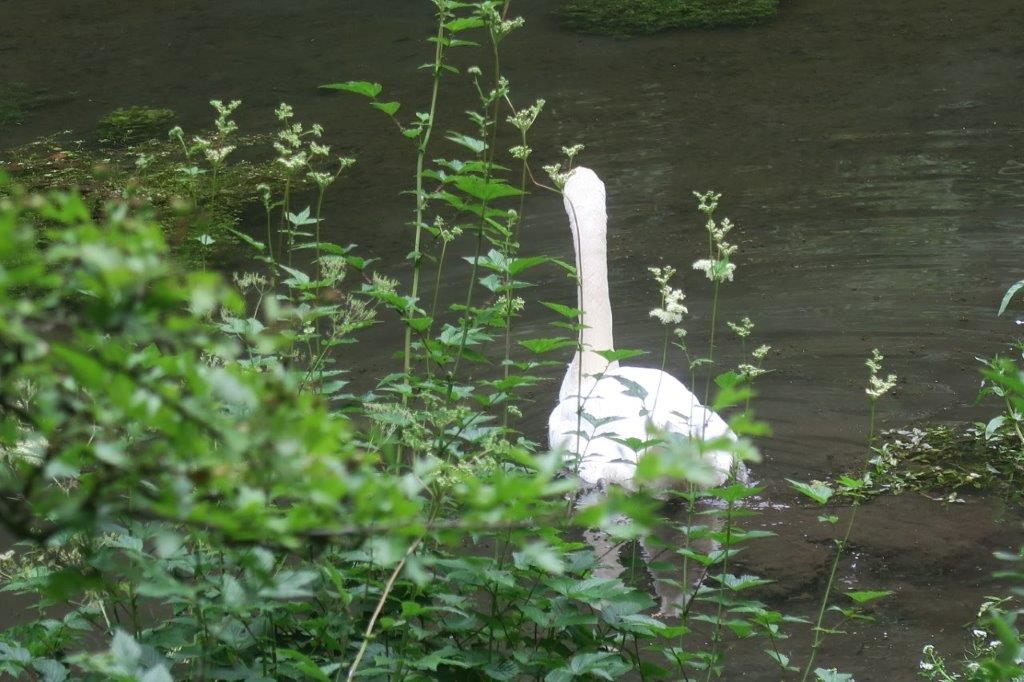 123 Swan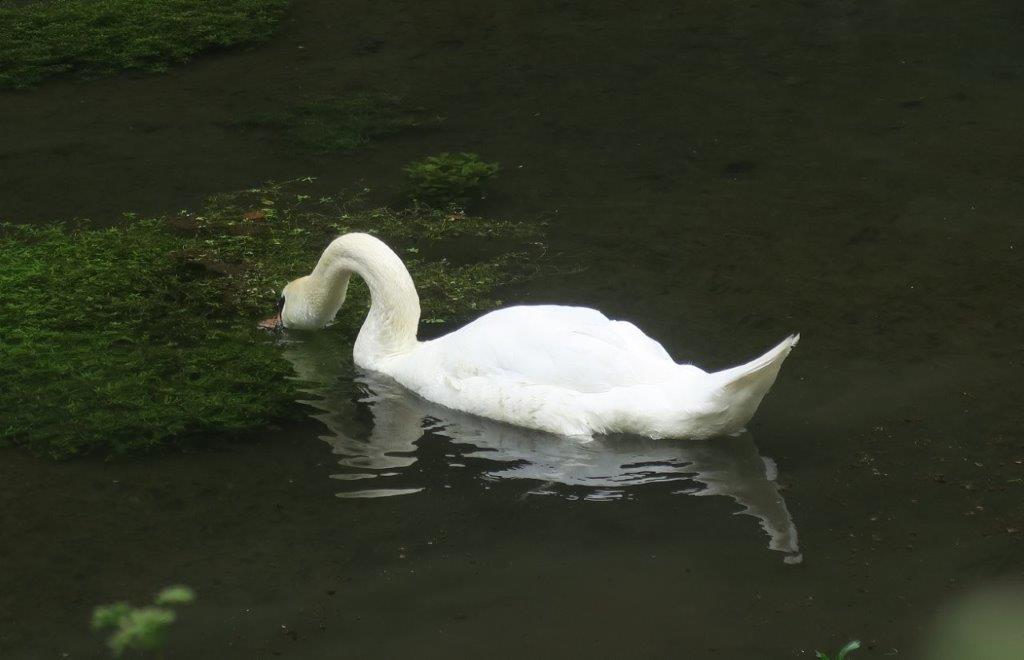 124 same Swan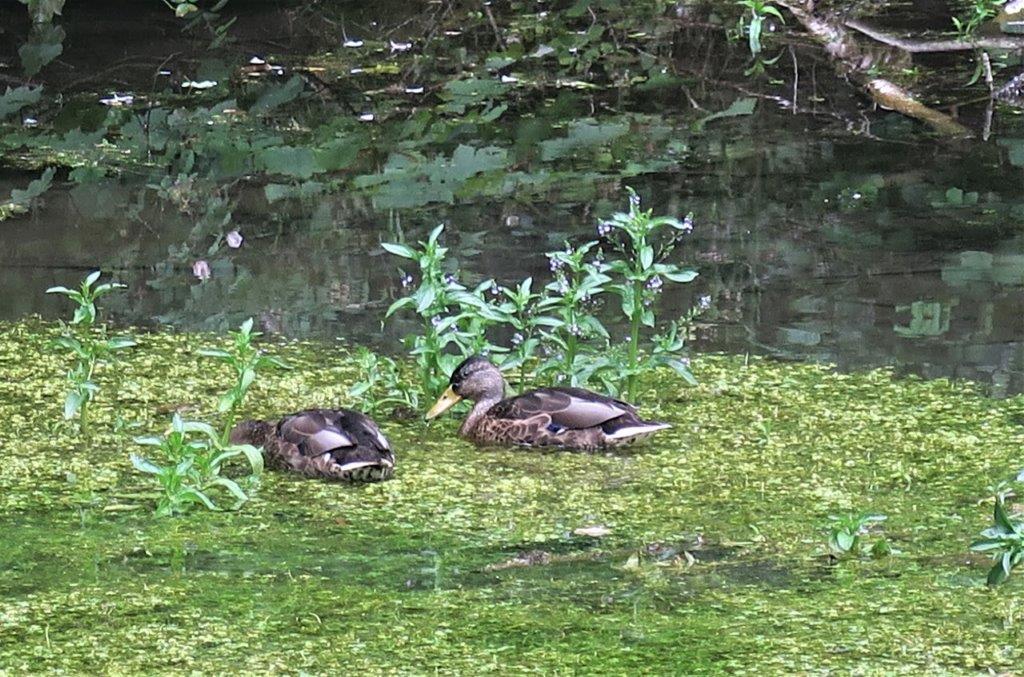 127 Mallard Ducks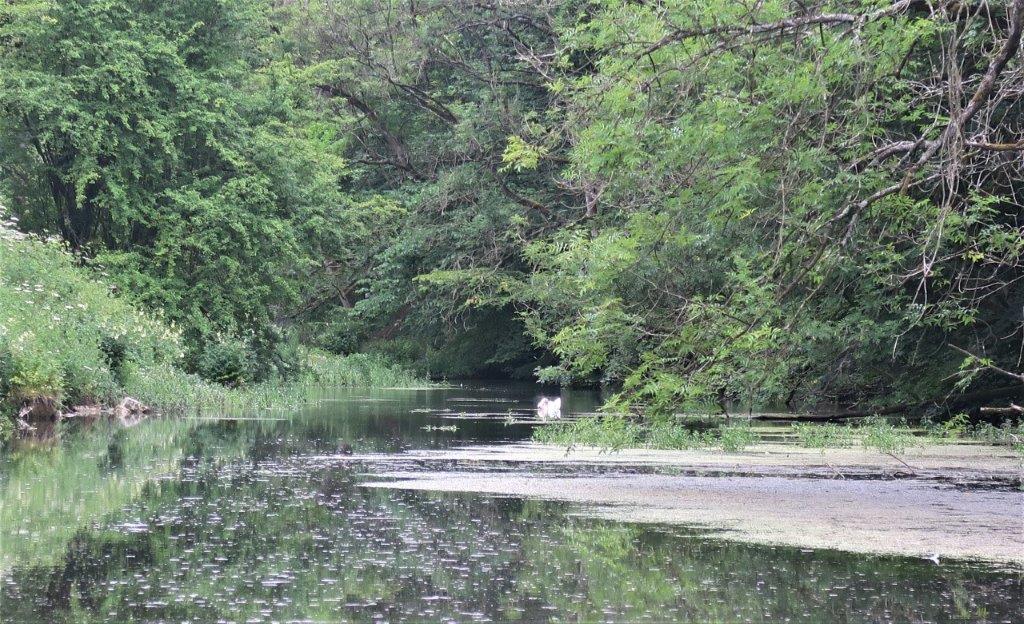 128 zoomed back up river to Swan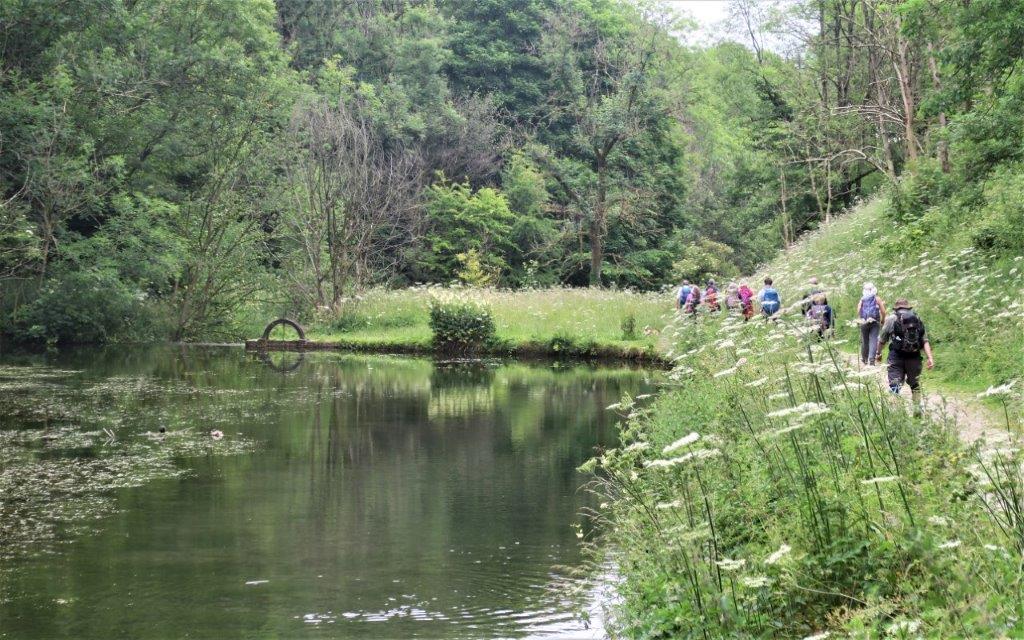 129 pond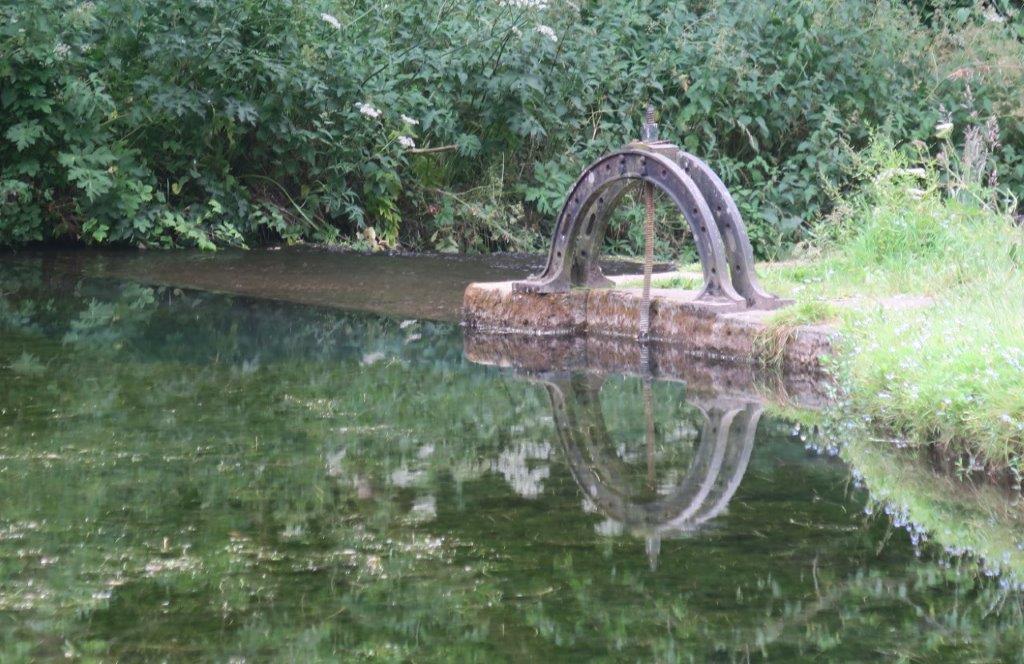 130 closer view of gate raising device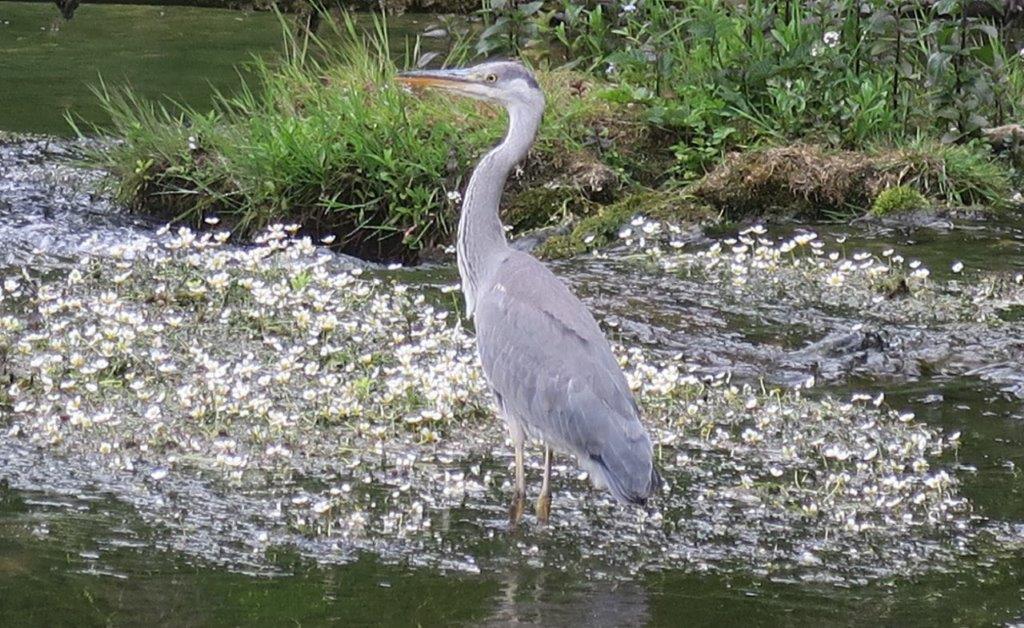 132a heron in River close to a point where we crossed river on a footbridge to its North bank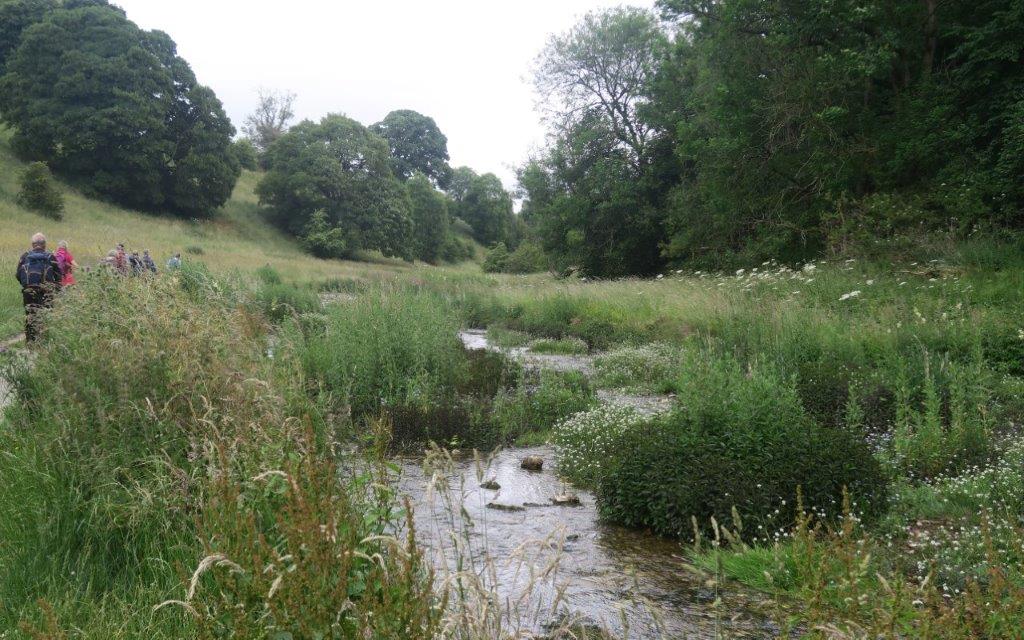 133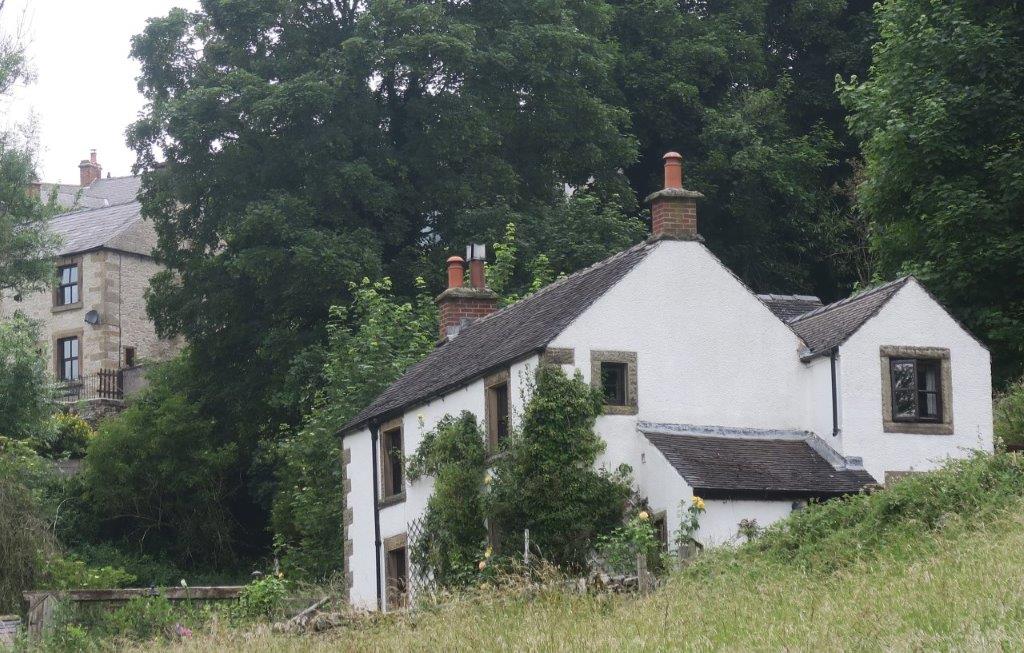 134Youlgreave Houses lower down from village above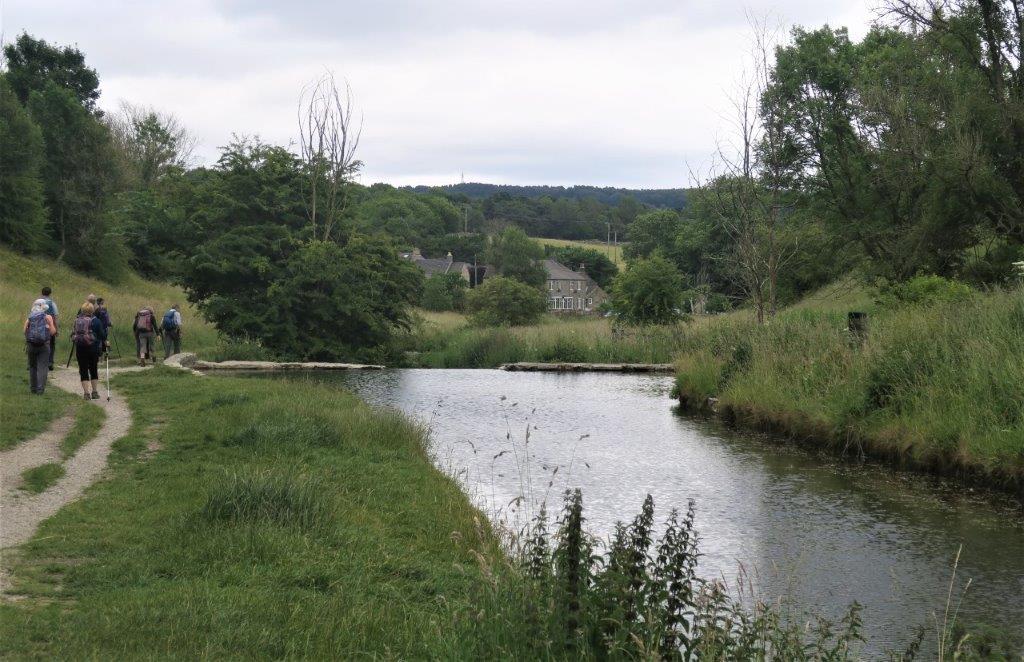 135 swimming permitted at ones own risk in this pond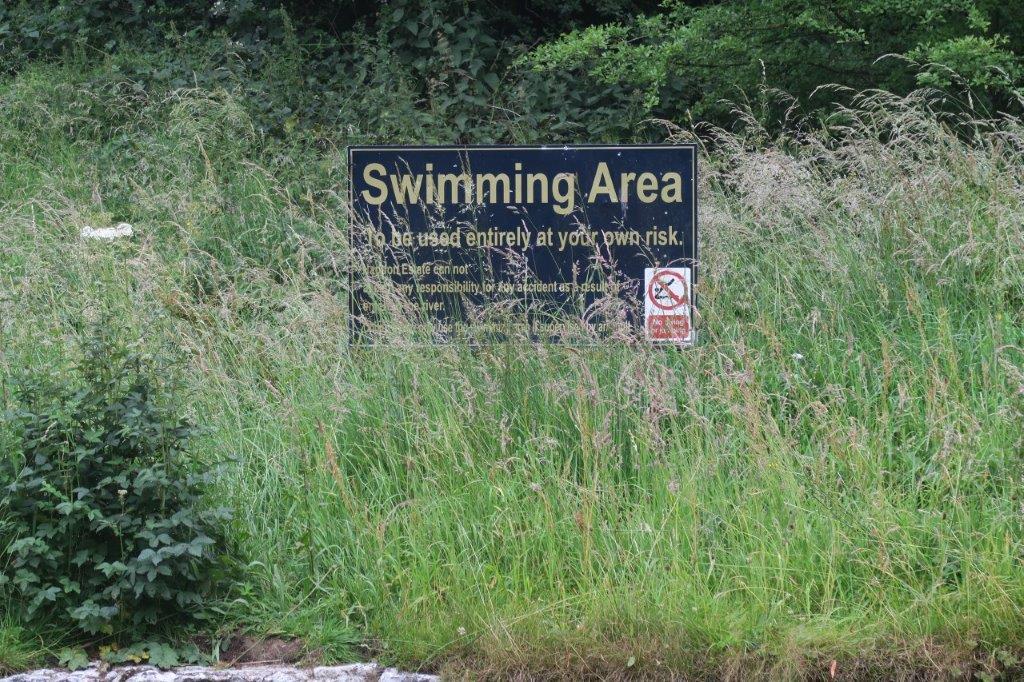 136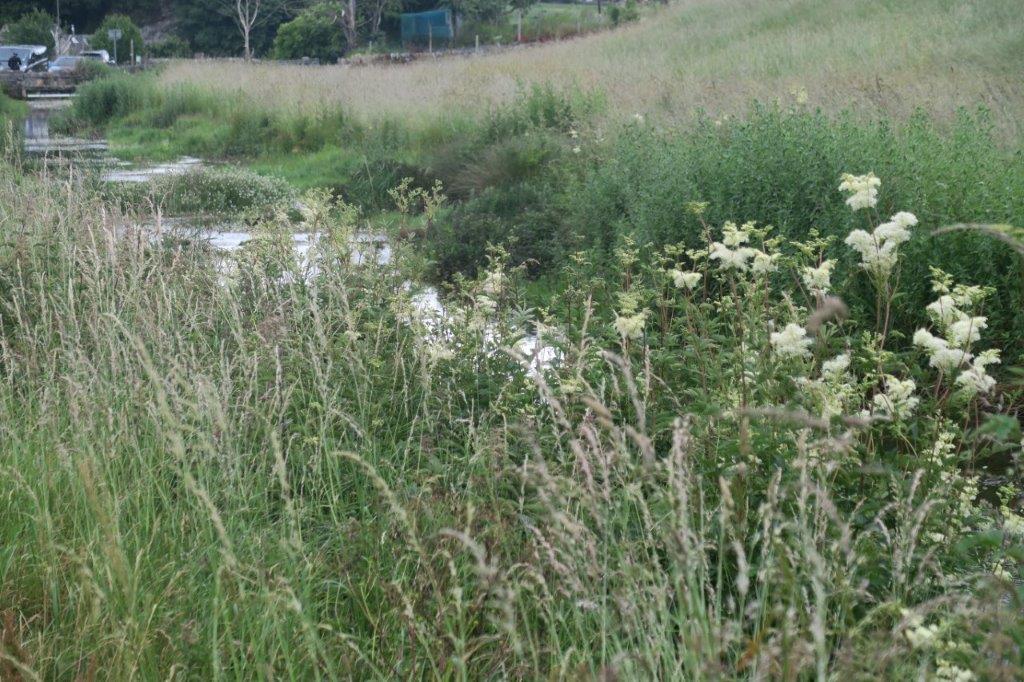 138 River Bradford crossing point at top left. We left the Limestone Way (which turns South here) and we turned NE to follow high path on the River Bradford NW side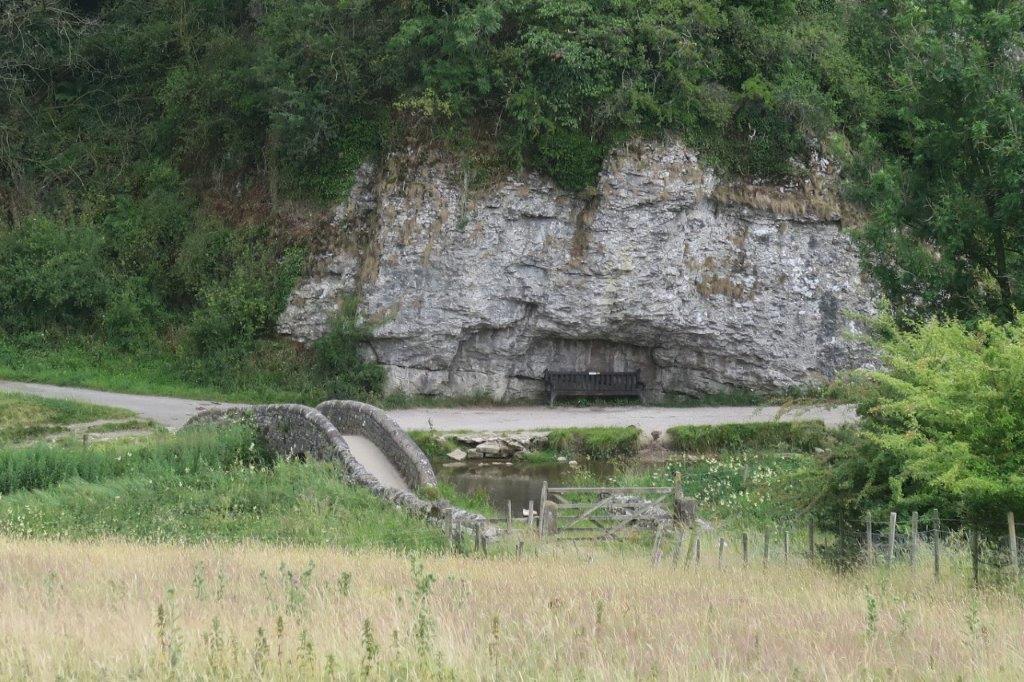 139 looking down to the stone footbridge over The River Bradford at SK215:654. The path seen also leads to Alport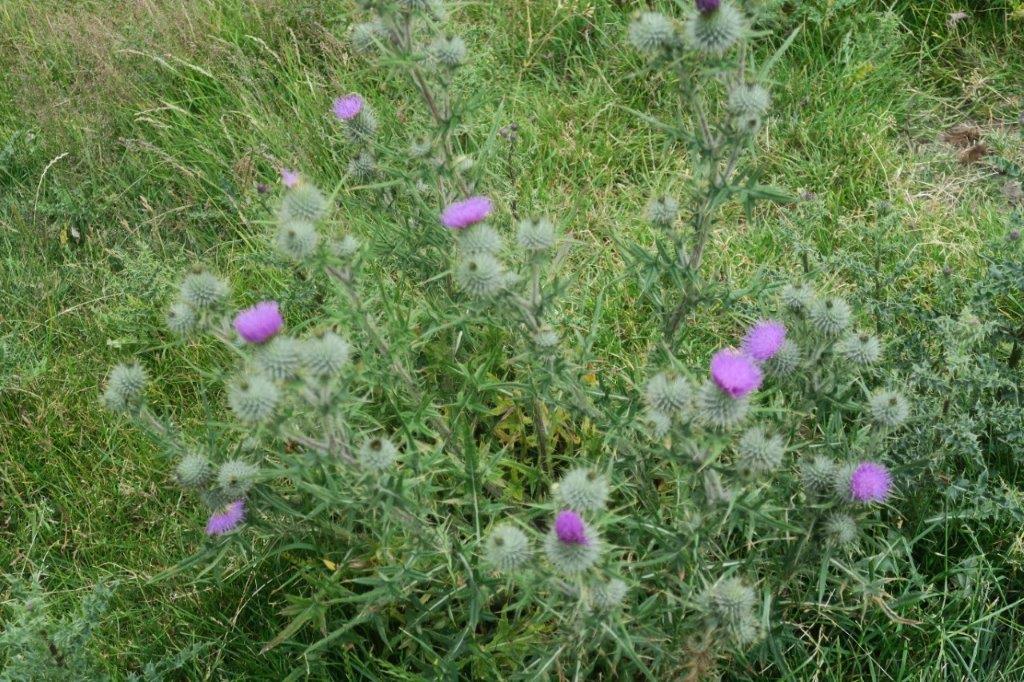 140 Thistles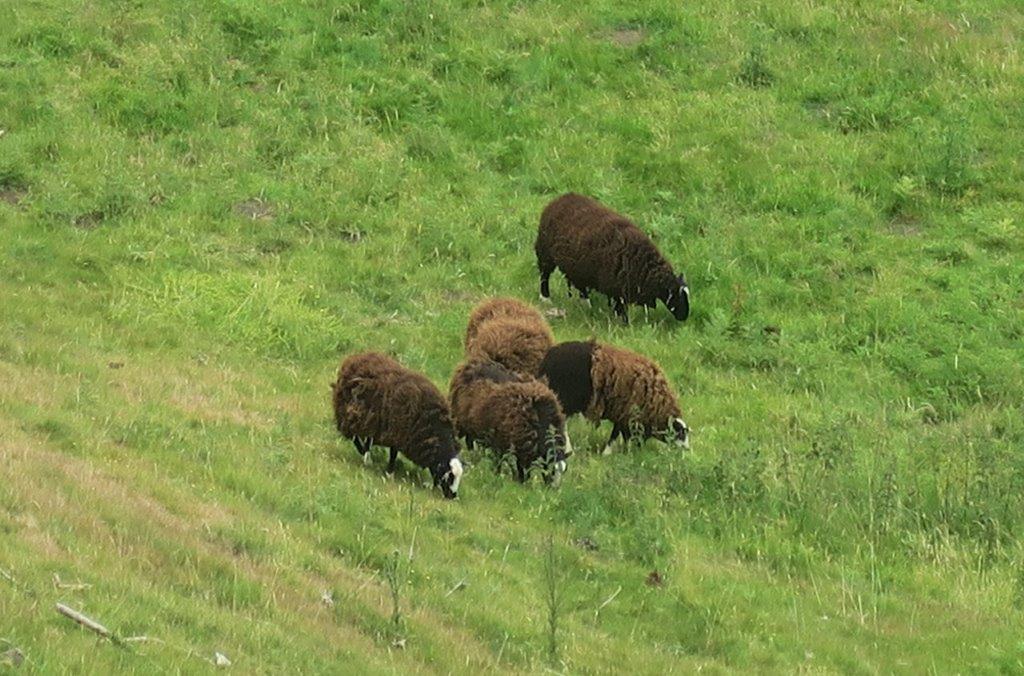 141 a rare breed of sheep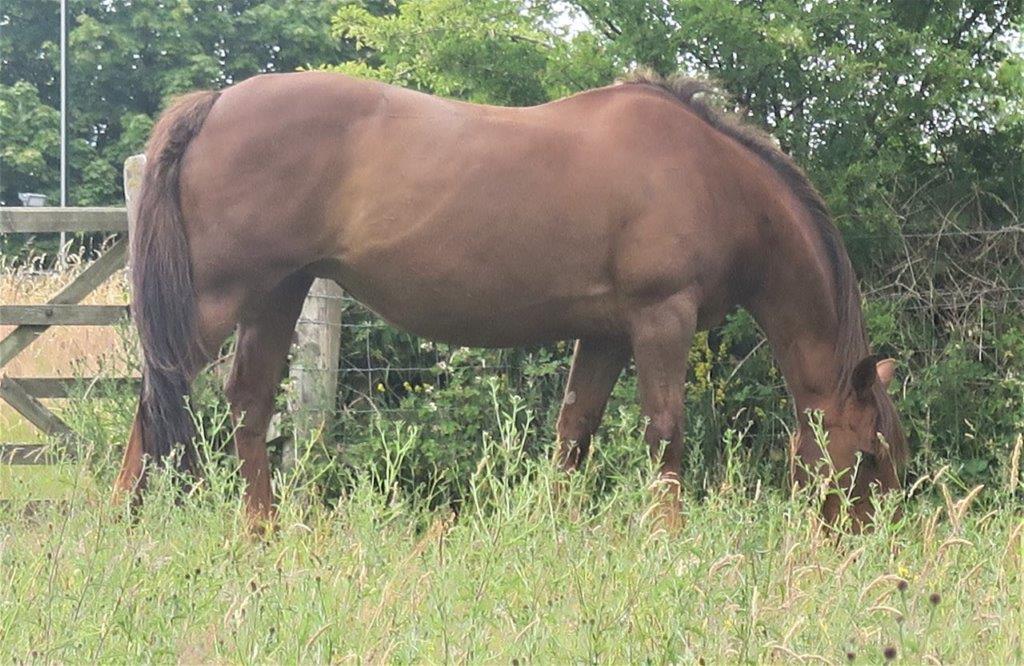 5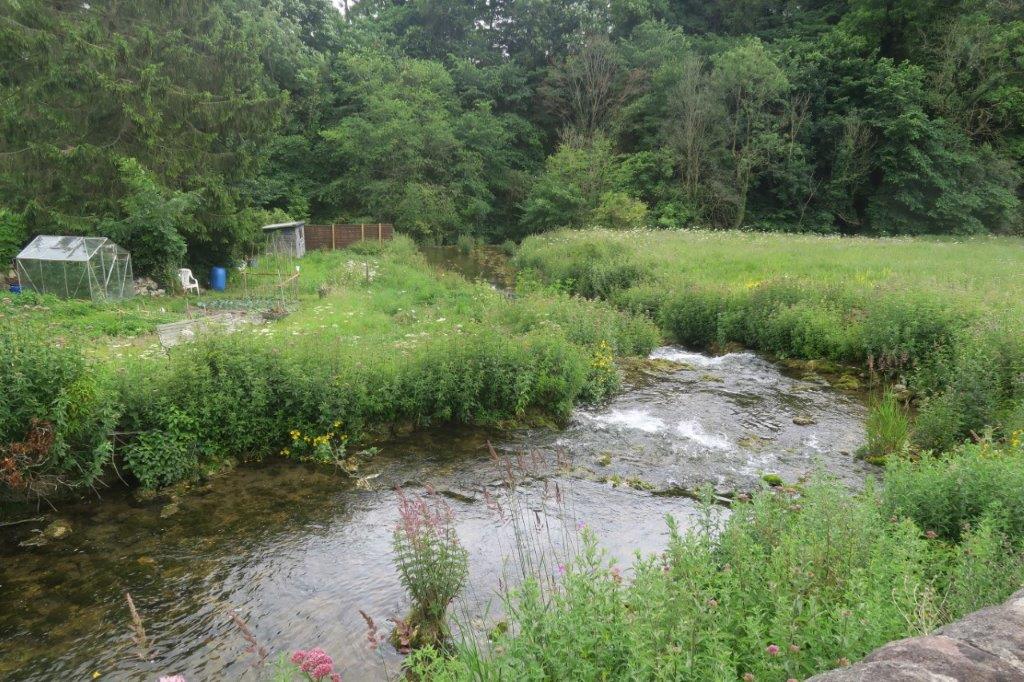 143 on Alport Road at point where River Lathkill cross under road and joins River Bradford near tree at back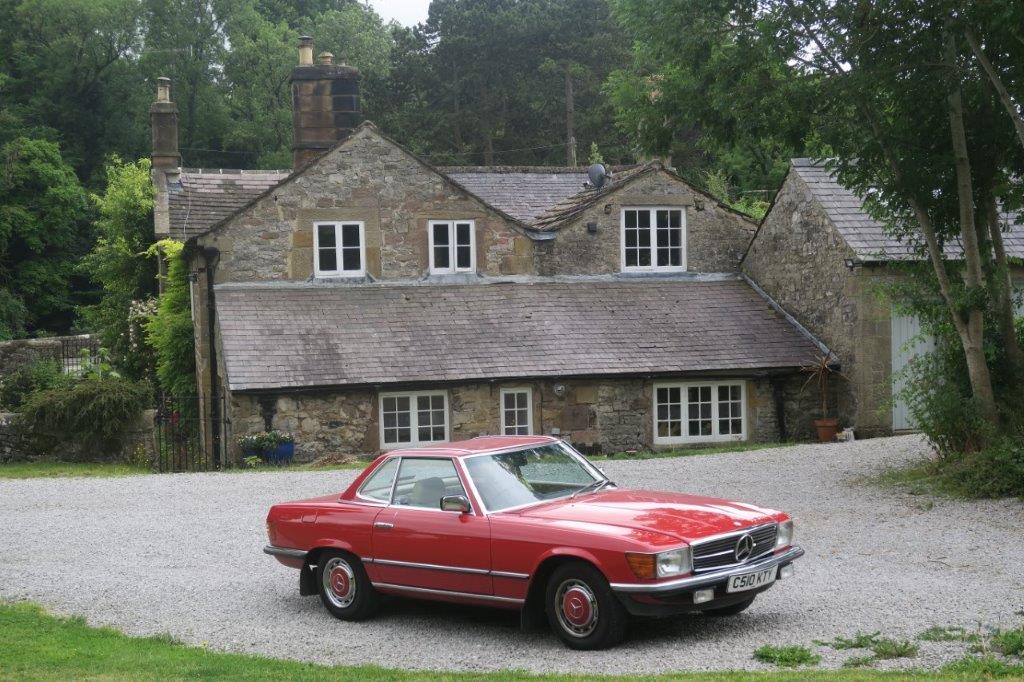 145 house passed as we followed the River Lathkill again but in a different area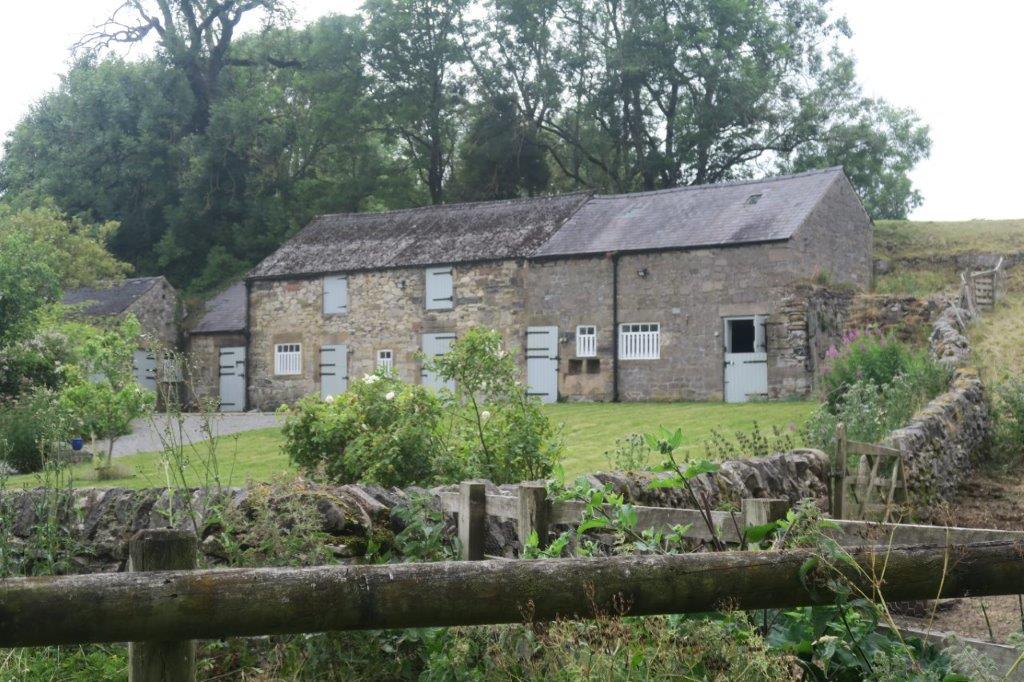 146 Stables?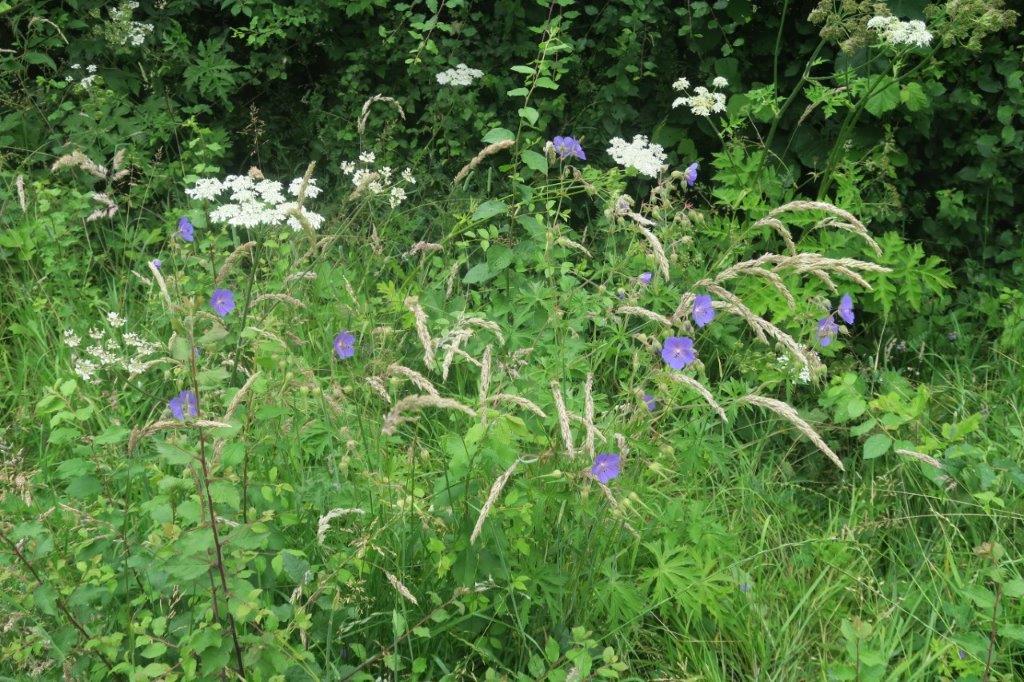 149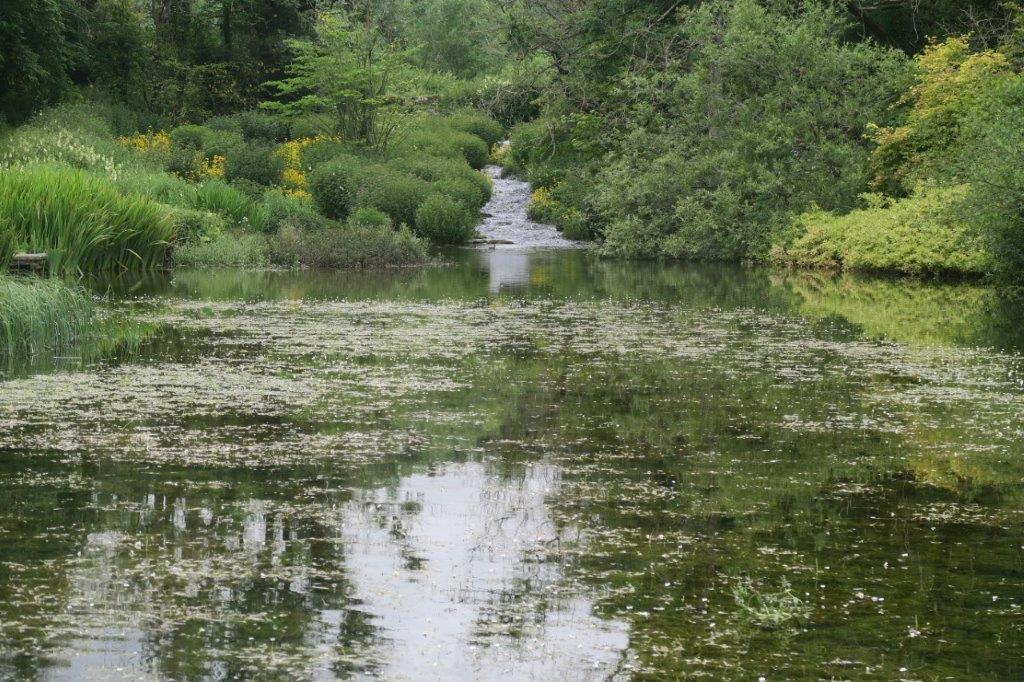 151 River Lathkill runs into pond close to Raper House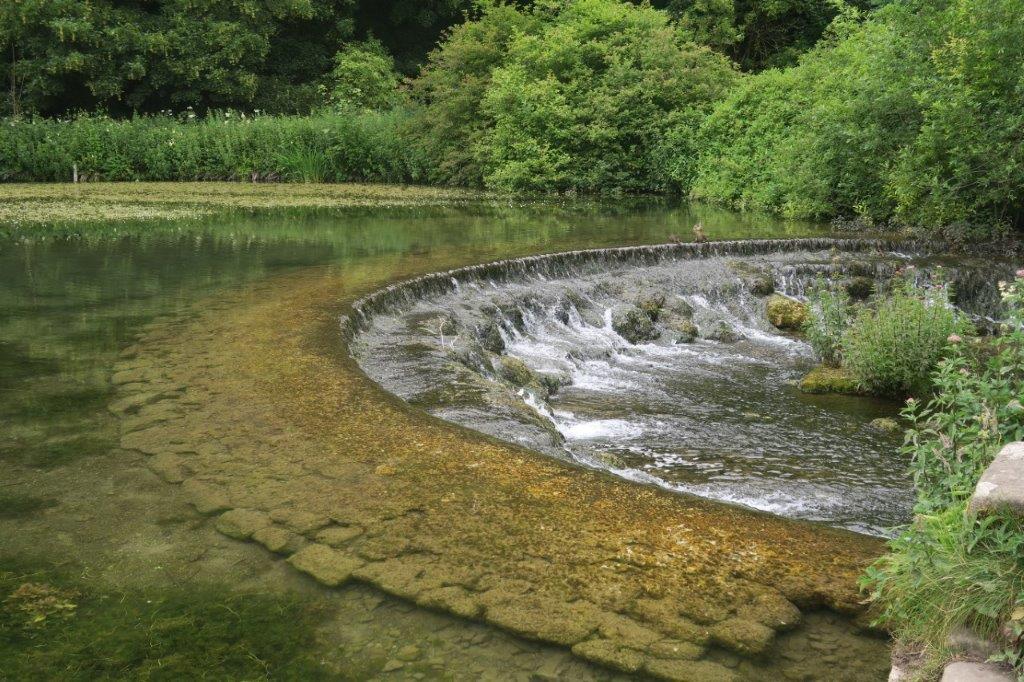 152 semi circular weir at stone footbridge crossing River Lathkill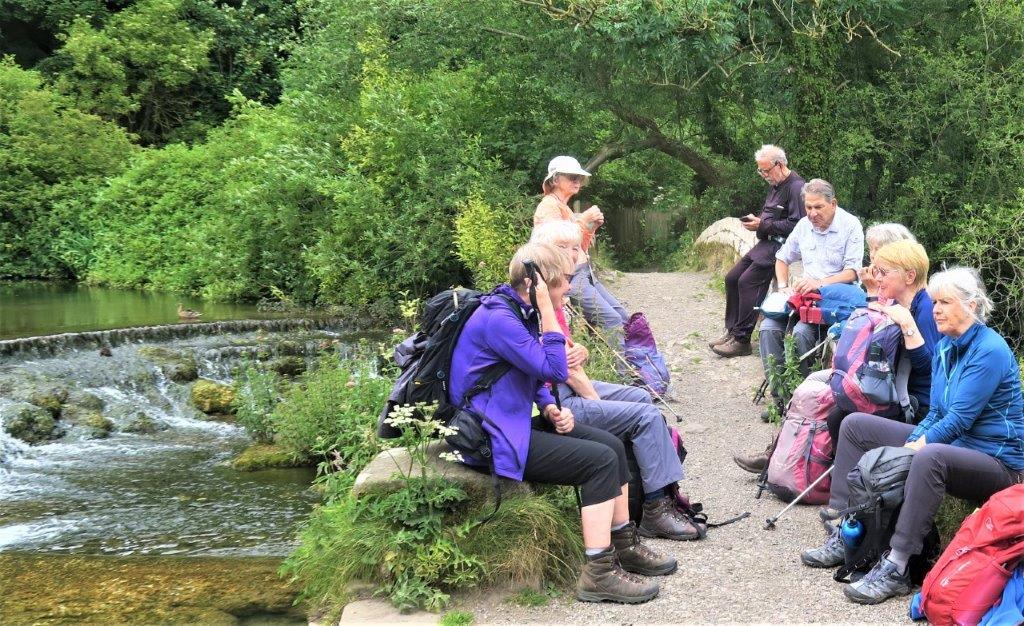 161 teabreak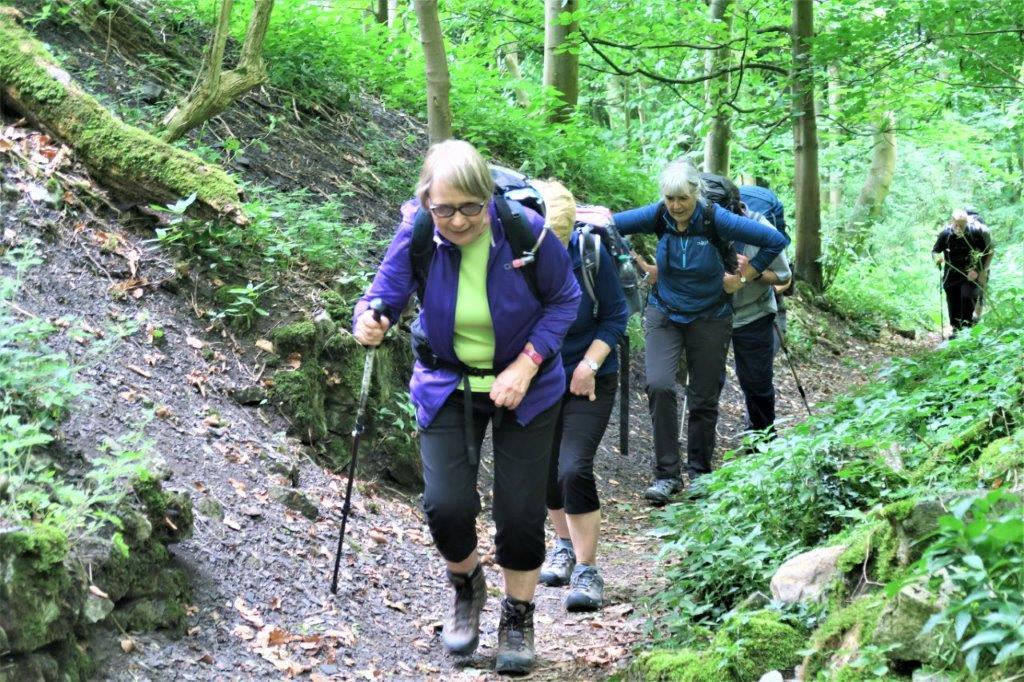 166 up from the pond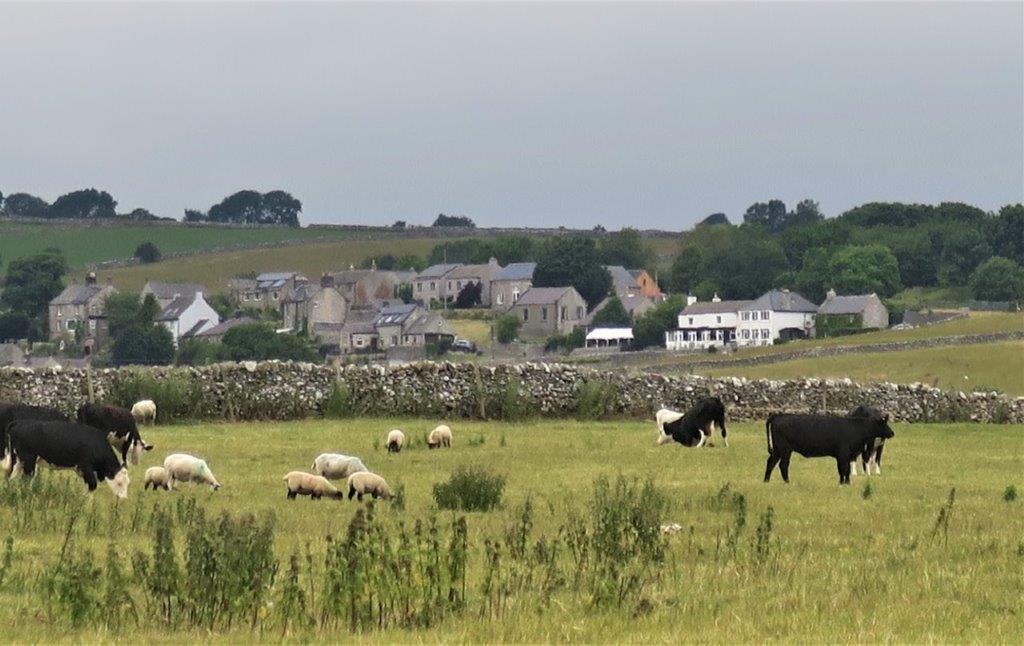 169 zooming across to Over Haddon passed earlier on walk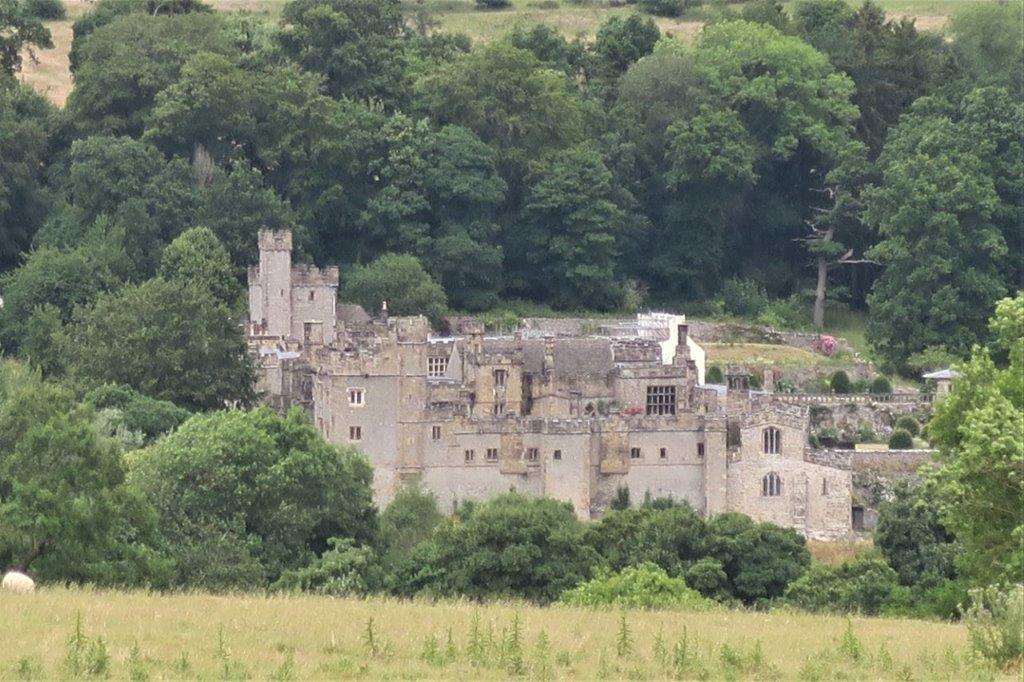 172 looking down ENE to Haddon Hall, but we turned N through farmland on FP to Barton Ashes Wood and Haddon House.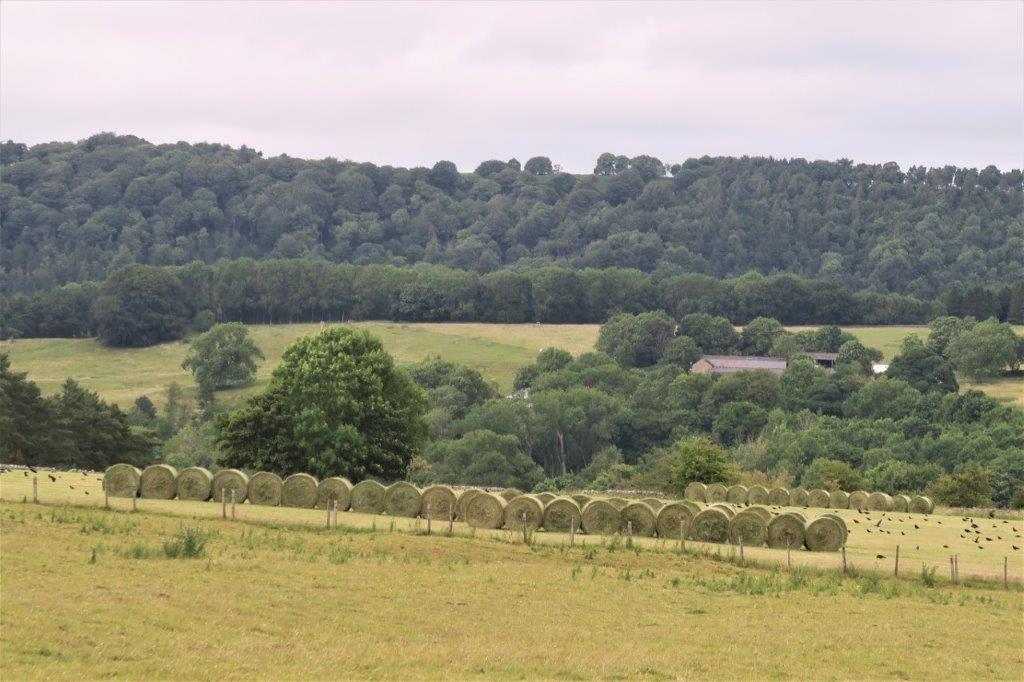 173 newly harvested bales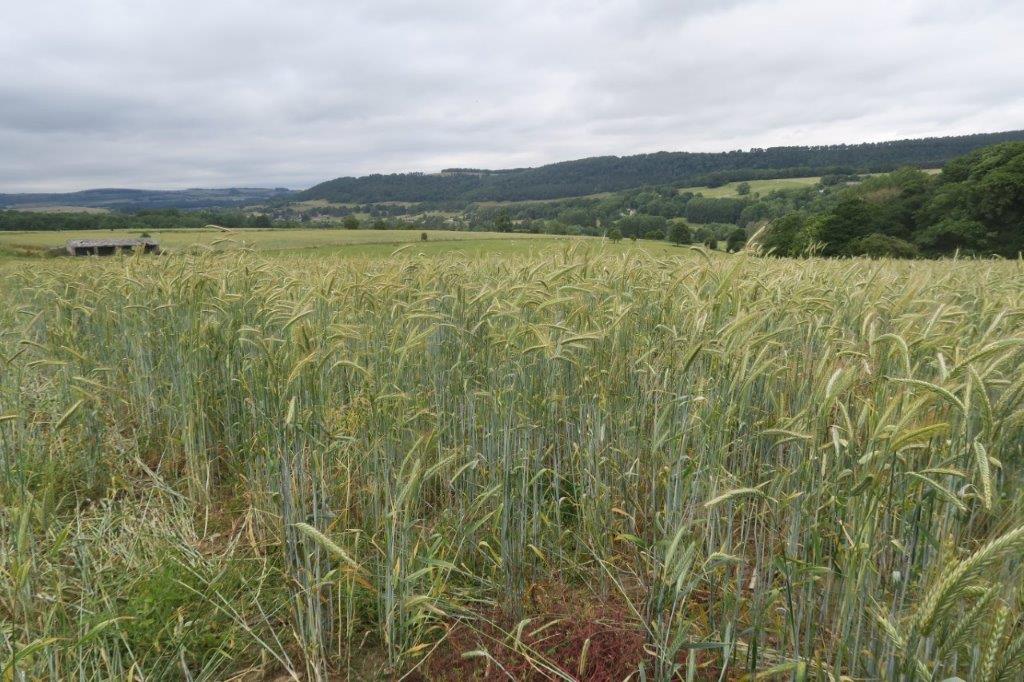 174 Wheat field - a Maize field last year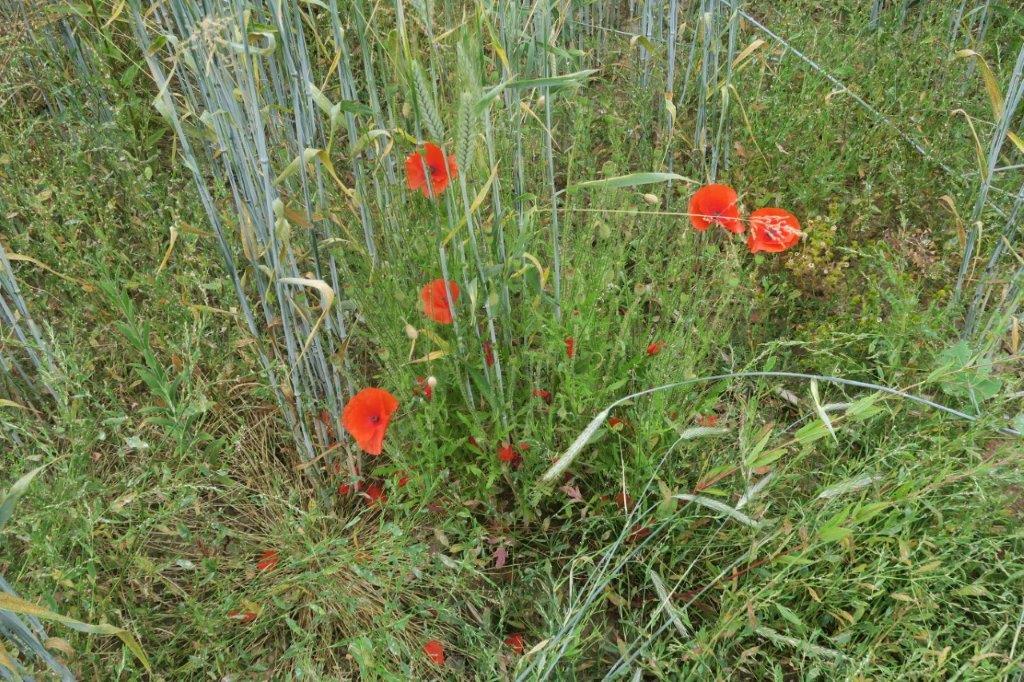 175 poppies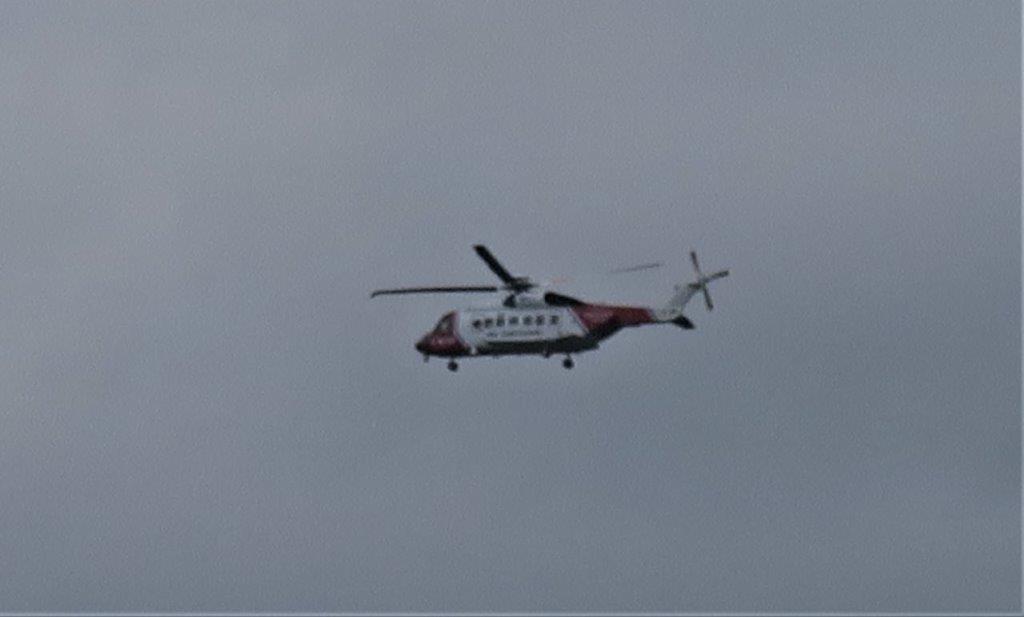 177 passing helicopter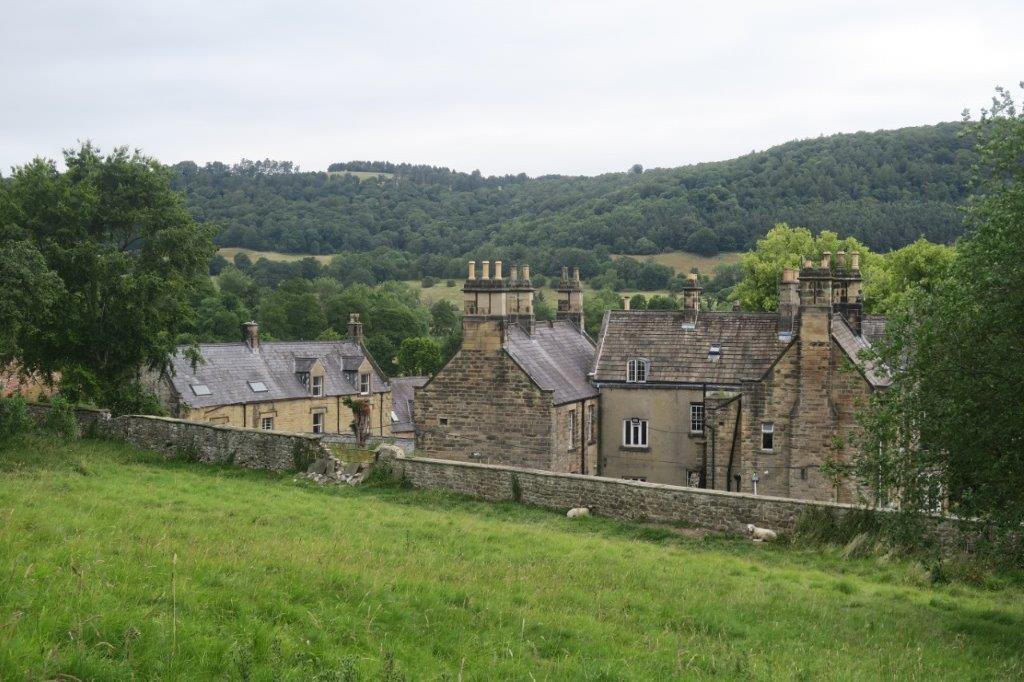 178 Haddon House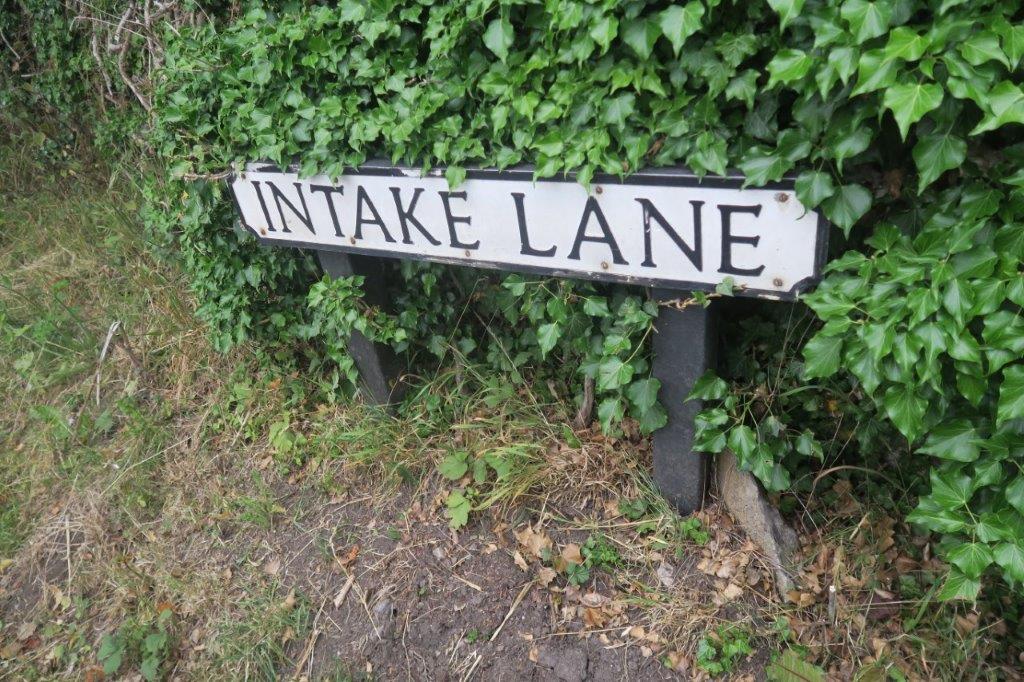 180 Intake Lane - what is the significance of this?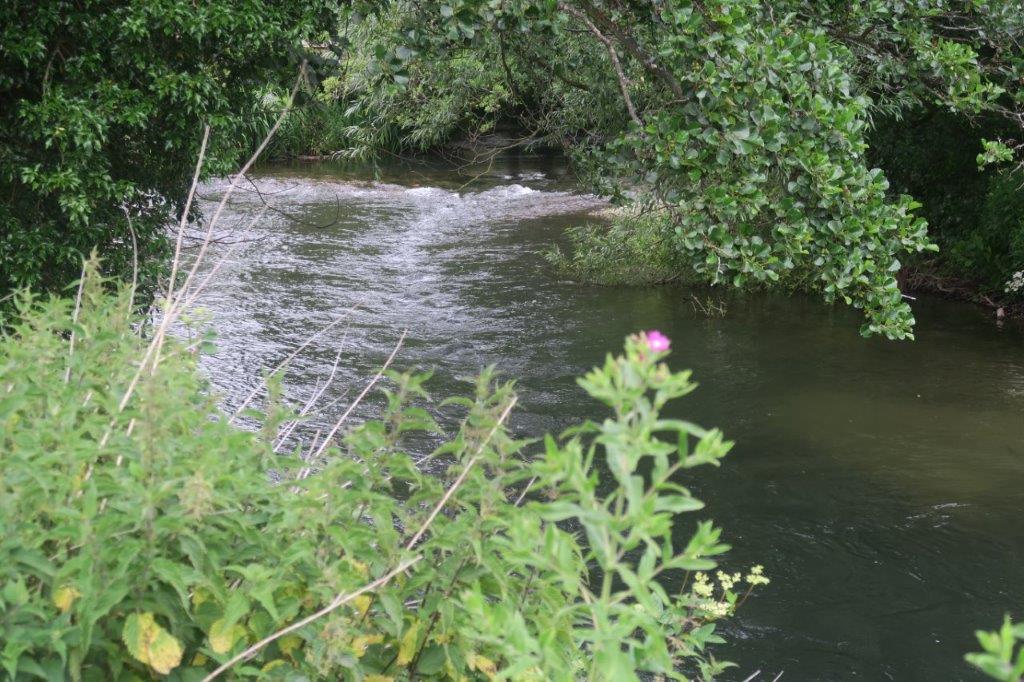 181 River Wye flowing towards Haddon Hall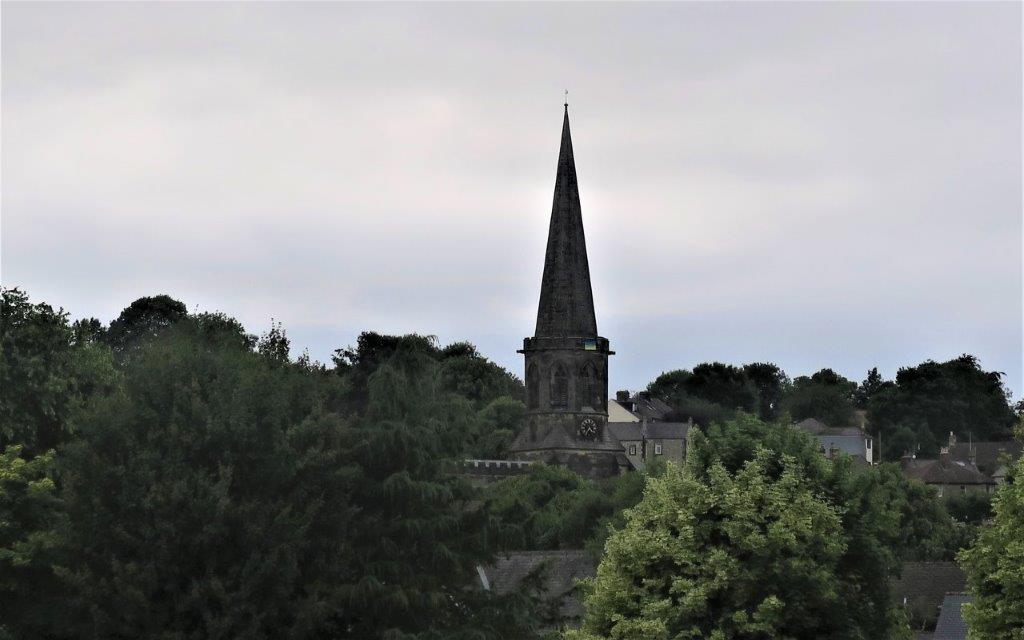 182 Bakewell's Church in view as we return.
homepage - Daywalks Index 2022 - contact me at

REV X