homepage - Daywalks Index 2022 - contact me at

REV X
2022.06.29 – Start Edale Station SK123:854, ~N then NE on 'Village Rd', after passing Tourist Information Centre take FP ~ENE crossing Grinds Brook and on to Ollerbrook Farm, ~E thru Ollerbrook then ENE / then NNE to above Woodhouse Farm, ENE then NNE to Youth Hostel and cross ~E over Lady Booth Brook at SK140:866, ~SSE (diverging from brook) for ~250m, ~ENE on path on edge of OAL above Clough Farm & continue to join vehicle track at SK149:869, on track ~ENE to SW corner of Backside Wood then NNW down to and ESE along Jaggers Clough, leave track (just before stream crossing up to Hope Cross) and continue on FP ~ E thru Backside Wood (on the S-side of stream), cross FB over stream then turn ~S to Upper Fulwood Farm, on access road ~S to Bagshaw Bridge but do not cross, turn ~E then SSE following above the RIVER NOE, join Edale Rd at SK167:857, follow road ~S for very short distance then turn ~W under the Railway Embkt, but take access road ~N to Normans Farm and across River Noe, follow edge of river ~W then SSW then ~S above River to Lose Hill Lane at SK166:845, ~SE to Edale Rd (South of Townhead Bridge), 300m ~SSE down Edale Rd. and take FP ~SW for 200m then FP ~SE crossing on FB (above rail track to Hope Cement Plant) and continuing SE then ~S to Hope Rd. SK172.835, continue S for about 240m to rd junct and take SSE branch for about 100m, take FP ~ESE then ~SSE to Roman Rd & cross it to Brough, continue ~E along Town Field Lane (or FP alongside it) to cross Ford then turn directly S into Shatton Lane and immediately E on FP about 200m long before continuing on tarred un-named Lane going E / S towards (but short of Offerton), at SK 213:815 take FP NNE to The River Derwent, follow the D.V.H.WAY eastward along the River (& turning with it) to Leadmill Bridge, and cross ~N over the river, continue ~N on the B6001 under the Railway Bridge and then right toward Hathersage Railway Station.
Leader Dave Jefferies, 12 on walk, about 12.3 miles long.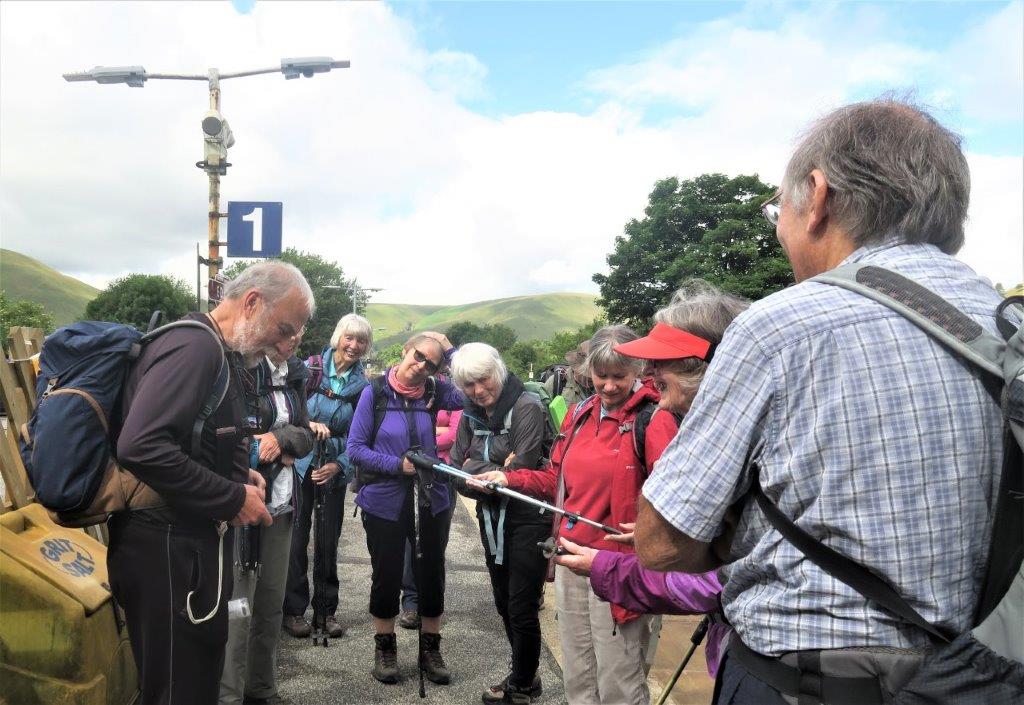 03 Leaders briefing at Edale Station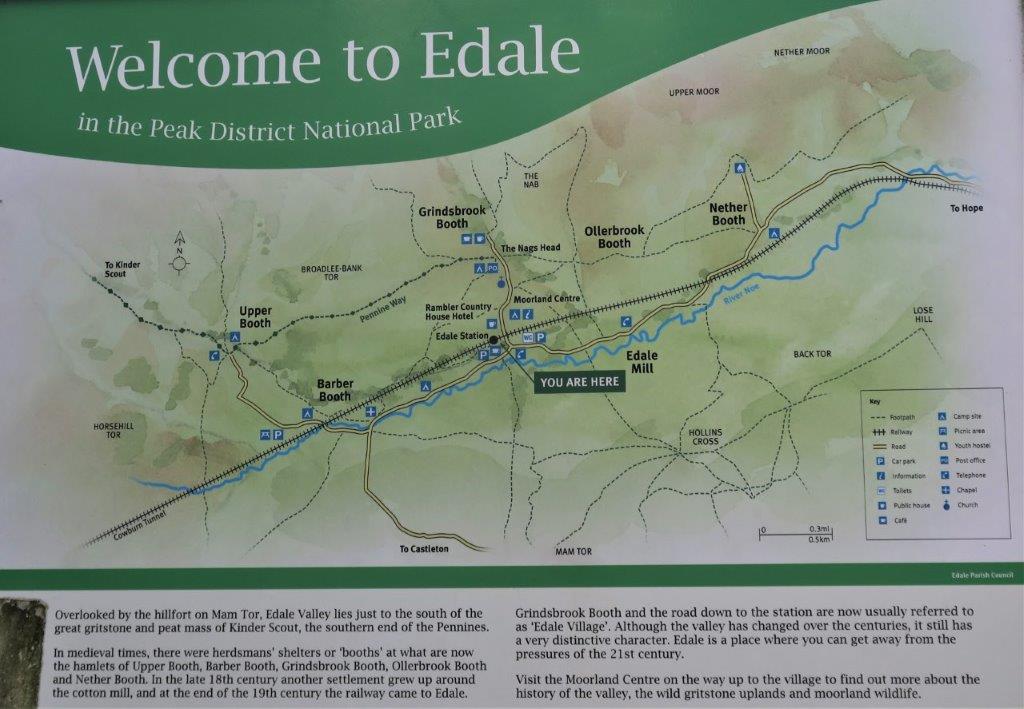 04 Map showing the Vale of Edale and in particular The River Noe alongside the Vale's road with no continuous Foot Path along it. Note also the comment about Booths - in medieval times - these were herdsmen shelters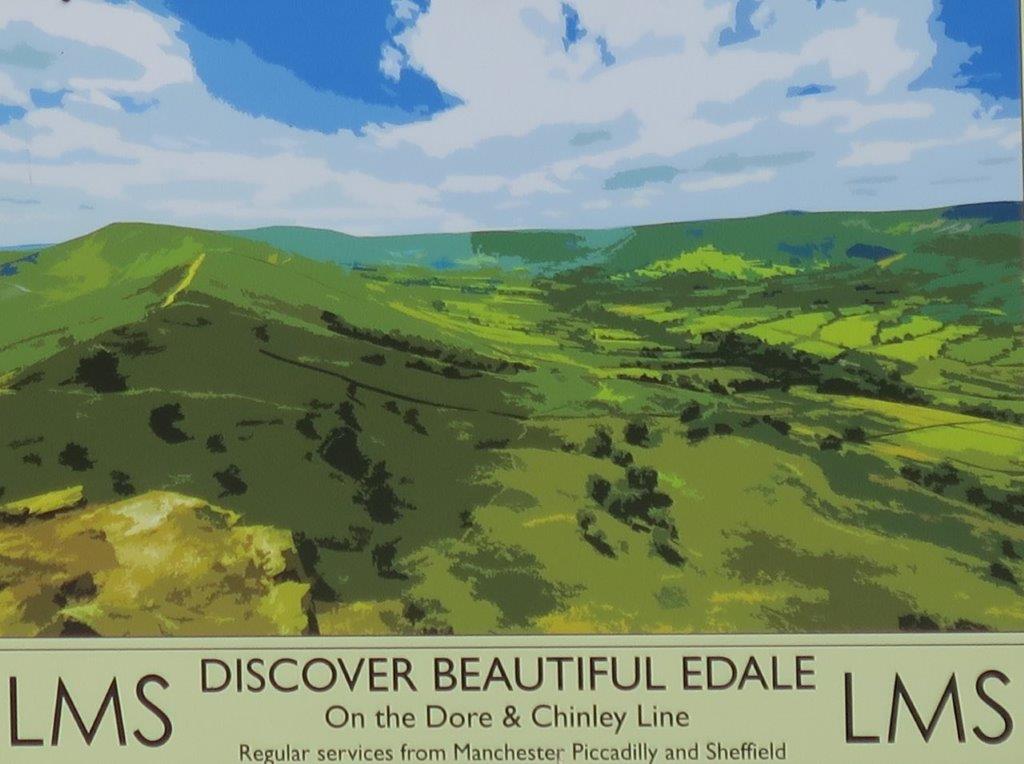 04a an artists striking impression of The Vale of Edale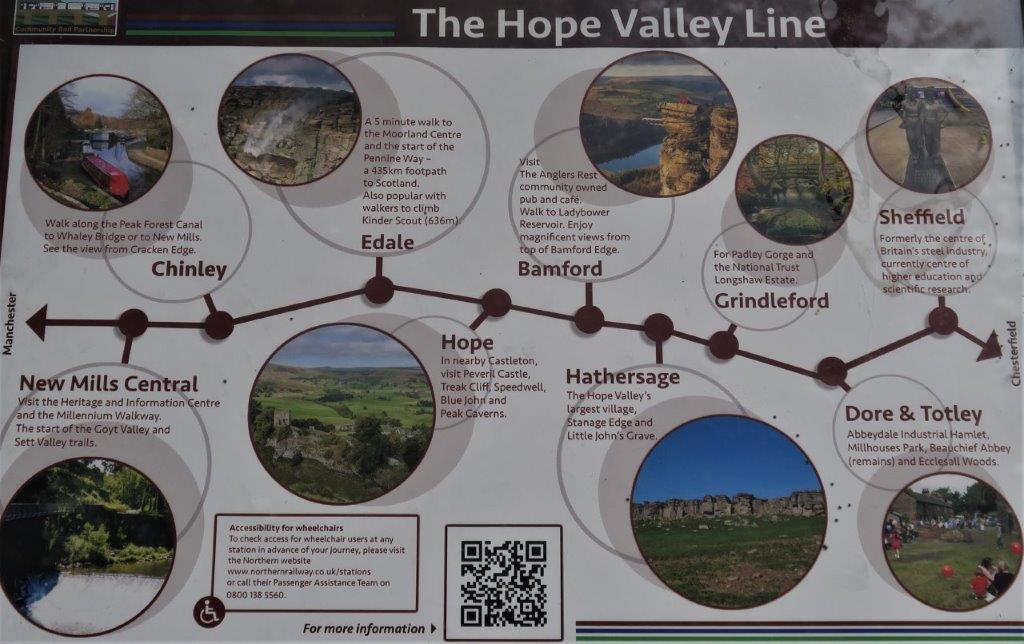 05 The Hope Valley Line - our access from Sheffield or Hathersage to Edale (this was fotunately an alternate week without a rail strike)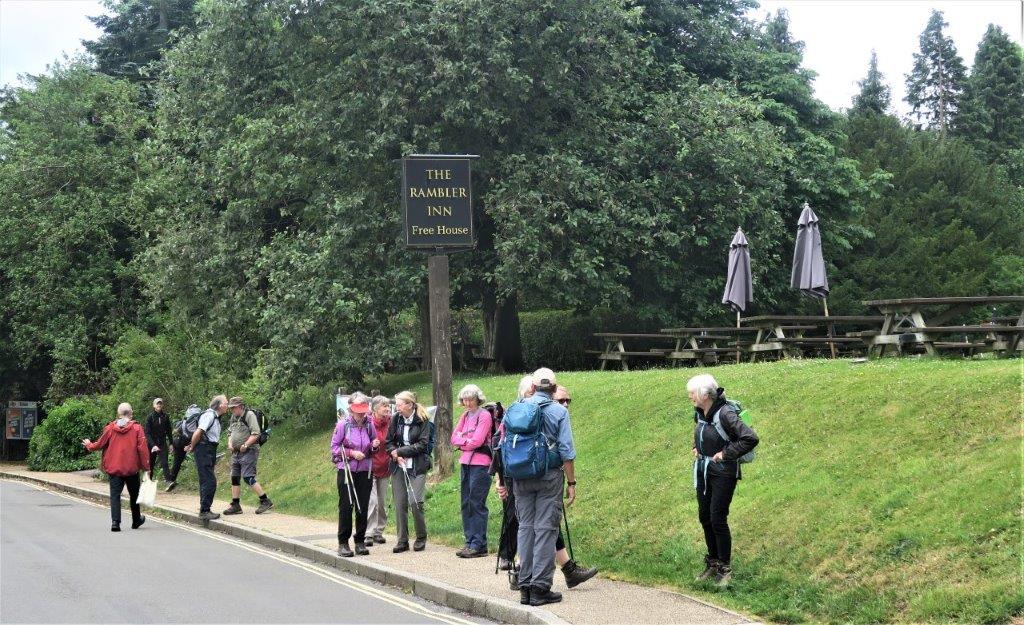 08 starting up the 'Village' road past the Ramblers Inn (which I first visited about 60 years ago when working on the construction of a Power Plant in Doncaster)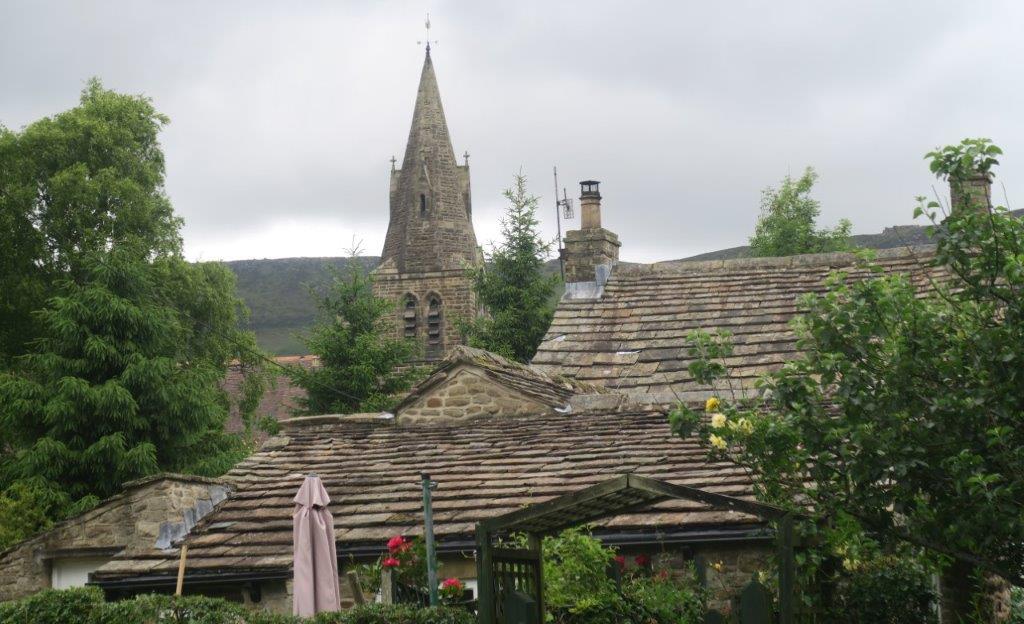 08a Edale Church Spire and some other stone slab roofs particular to The Peak District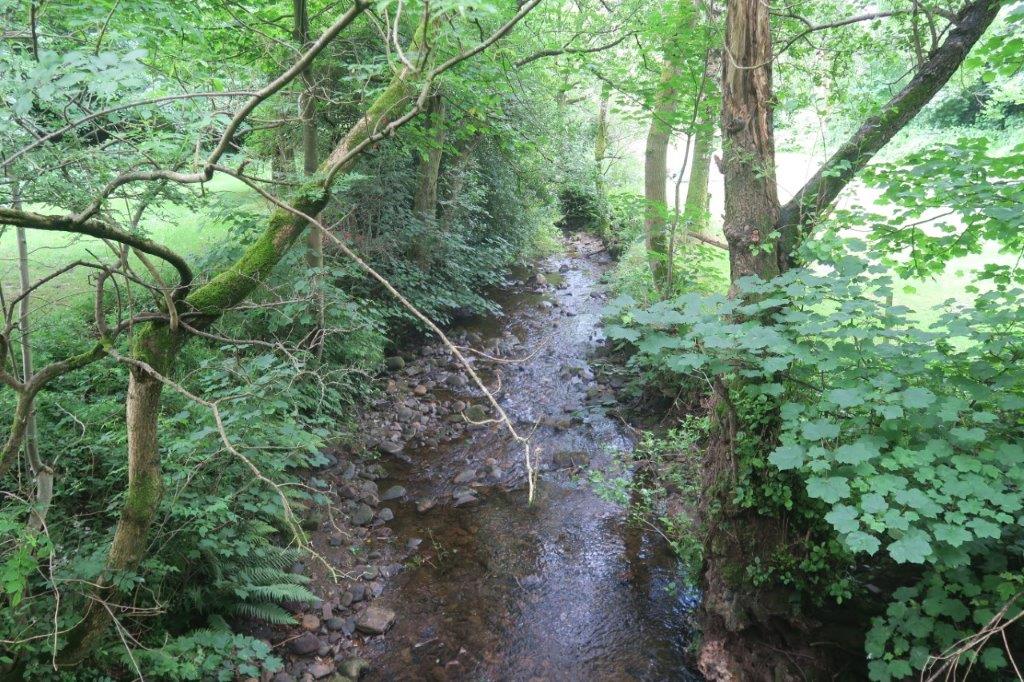 09 crossing a Foot Bridge after The Tourist Information centre East over Grinds Brook
10 looking back at Grinds Brook lined with trees with Kinder behind in centre and Grindslow Knoll top left?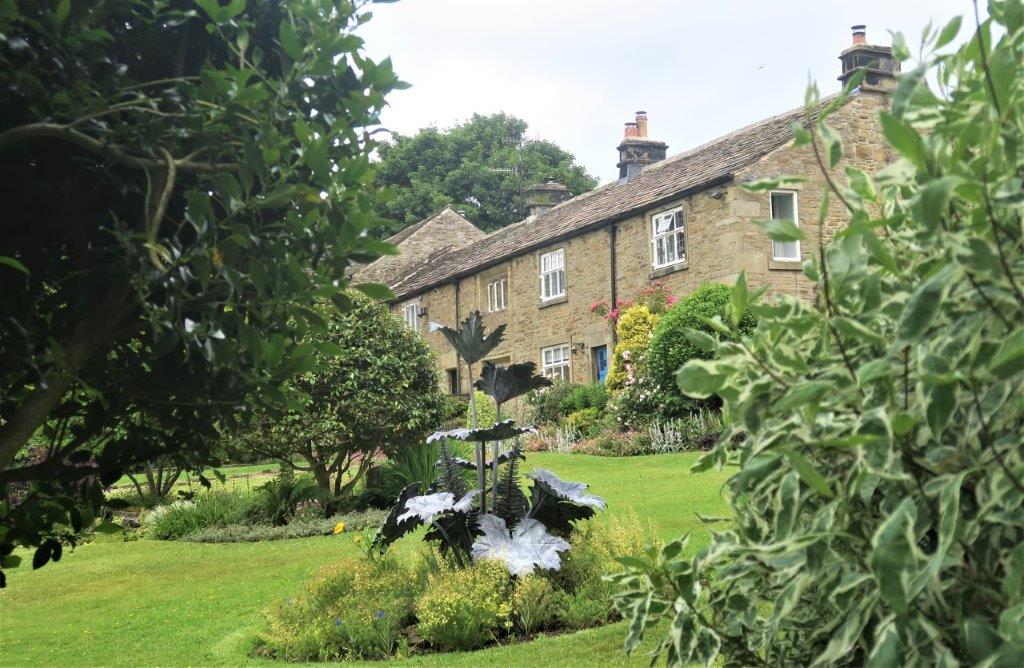 14 striking and unusual artwork in garden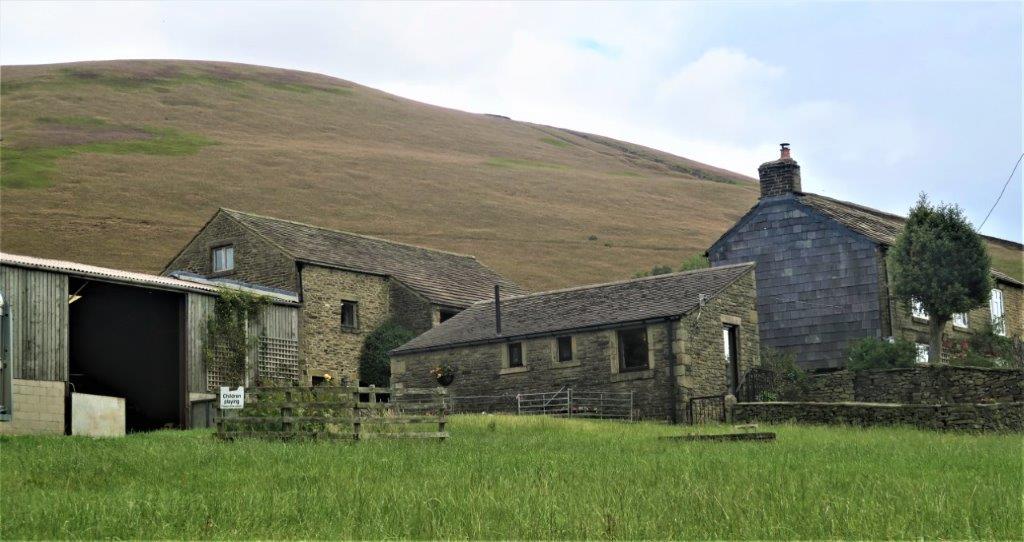 17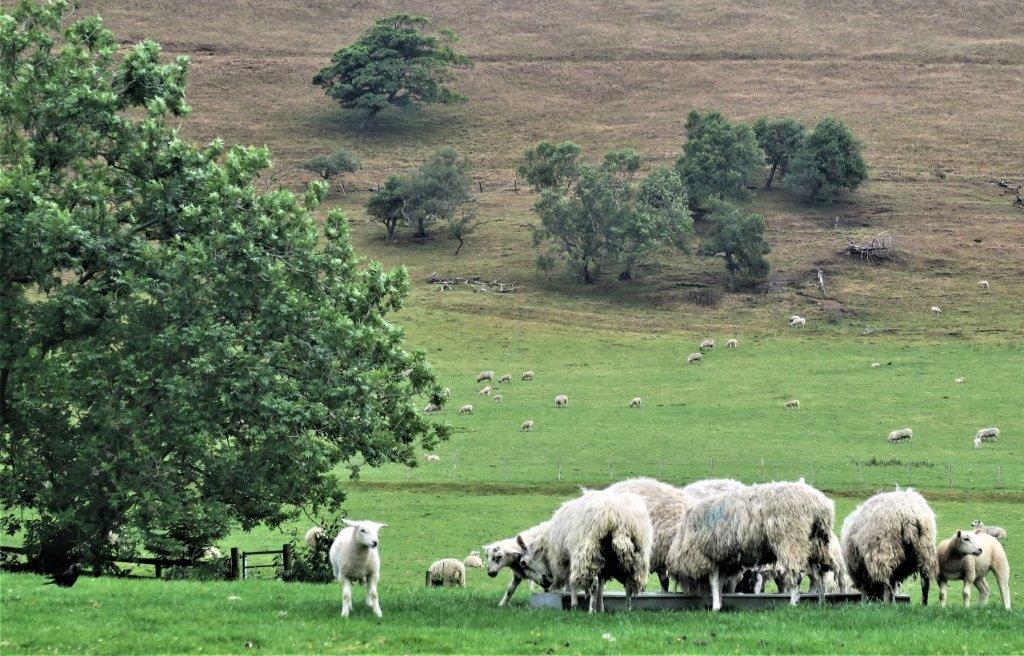 19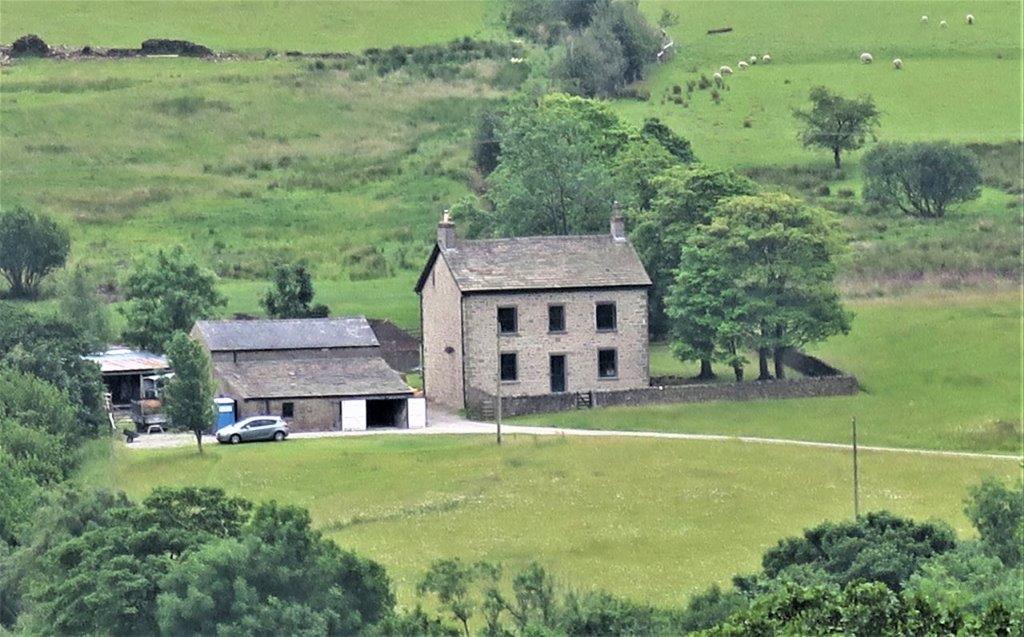 20 house zoomed into on the Southside of the Vale of Edale (see also next picture 22 where house is natural size (about 1/6 picture width from left)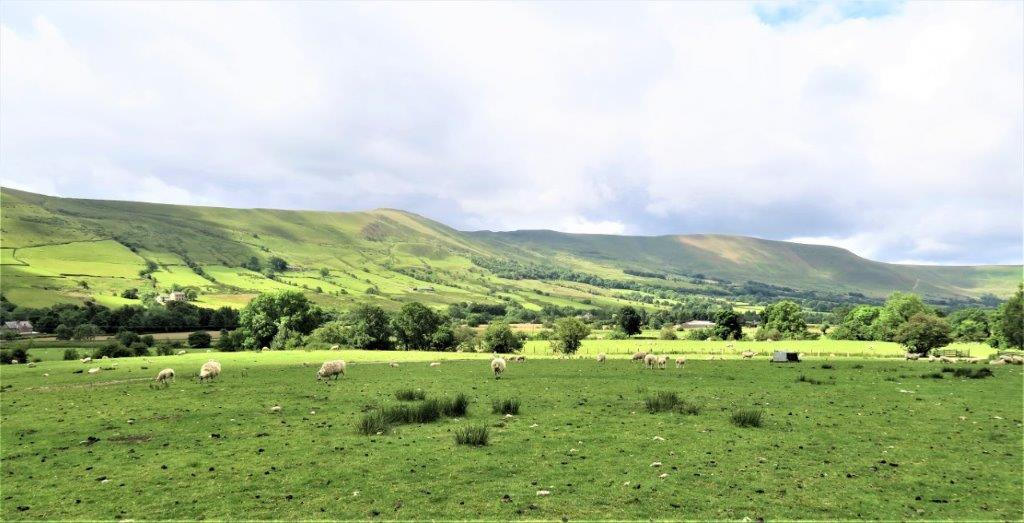 22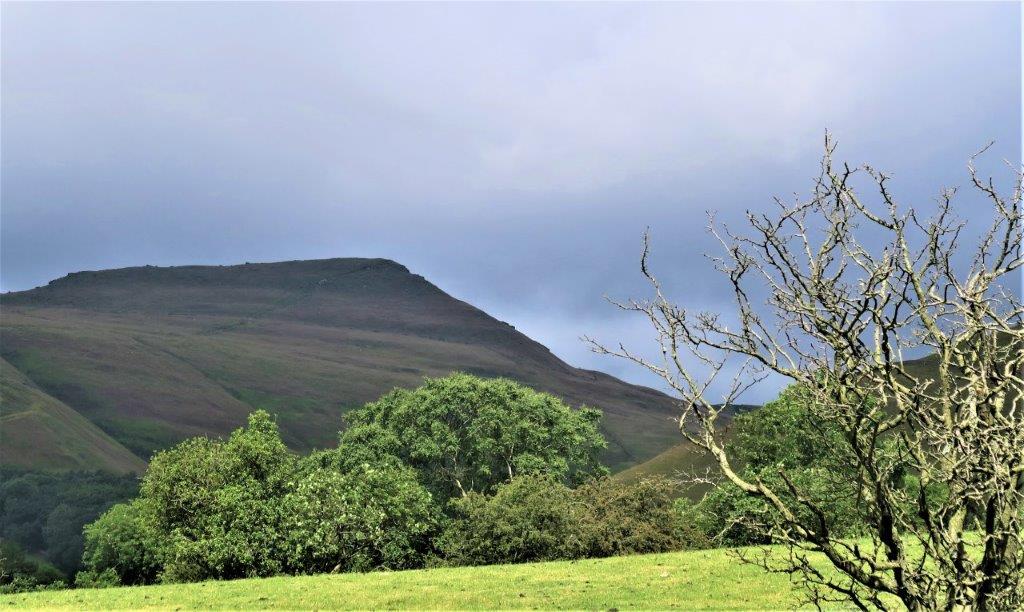 24 Grindslow Knoll again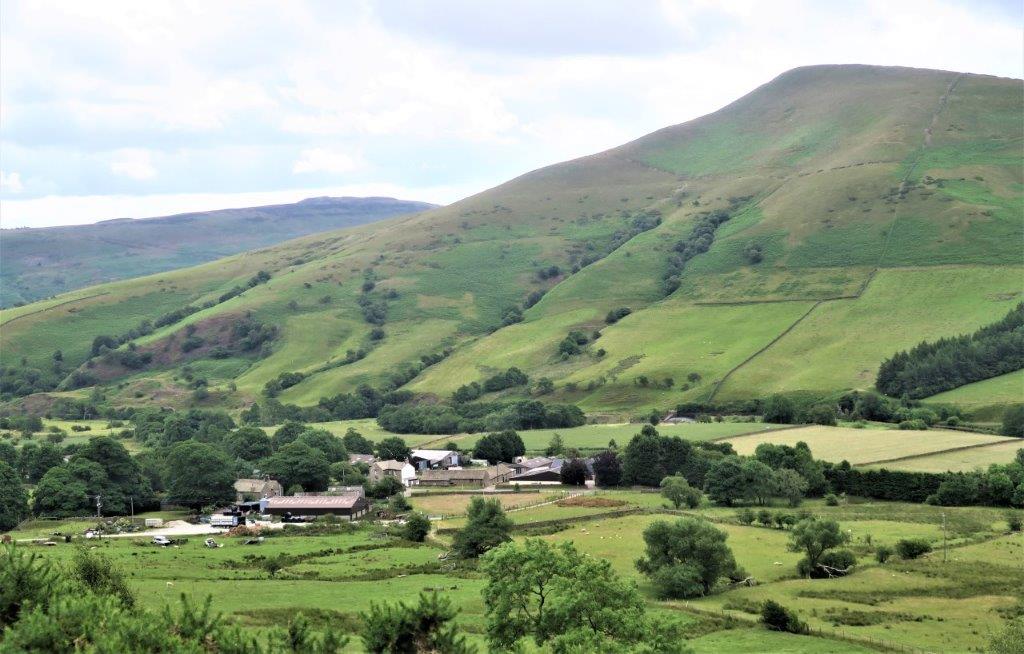 28 Lose Hill across the Vale with Nether Booth below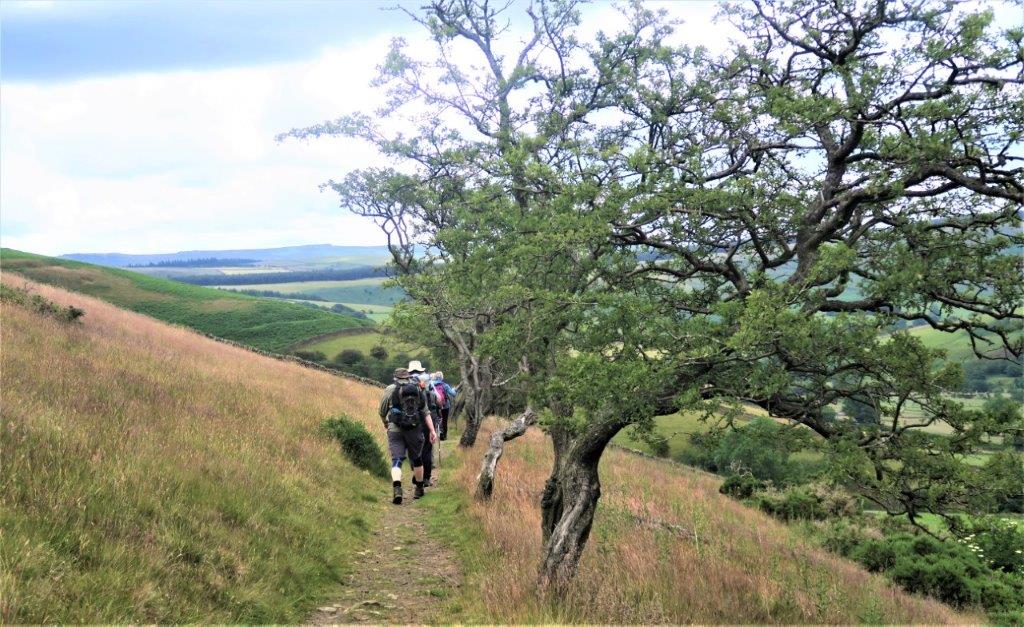 29 walking along a once boundary hedge which has outgrown it's purpose?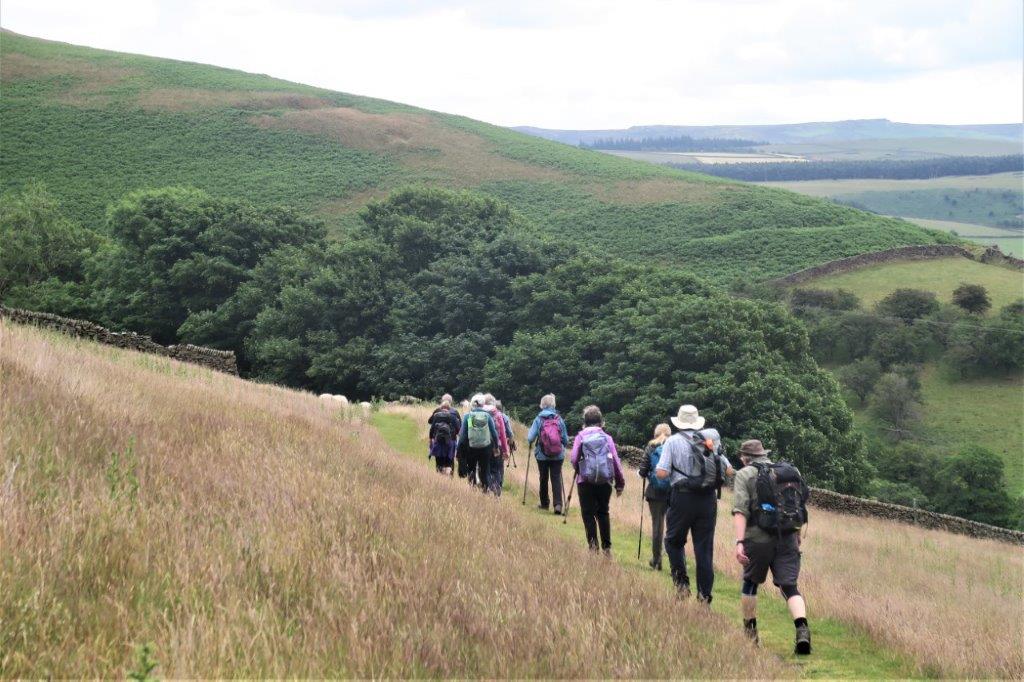 32 nearing Edale Youth Hostel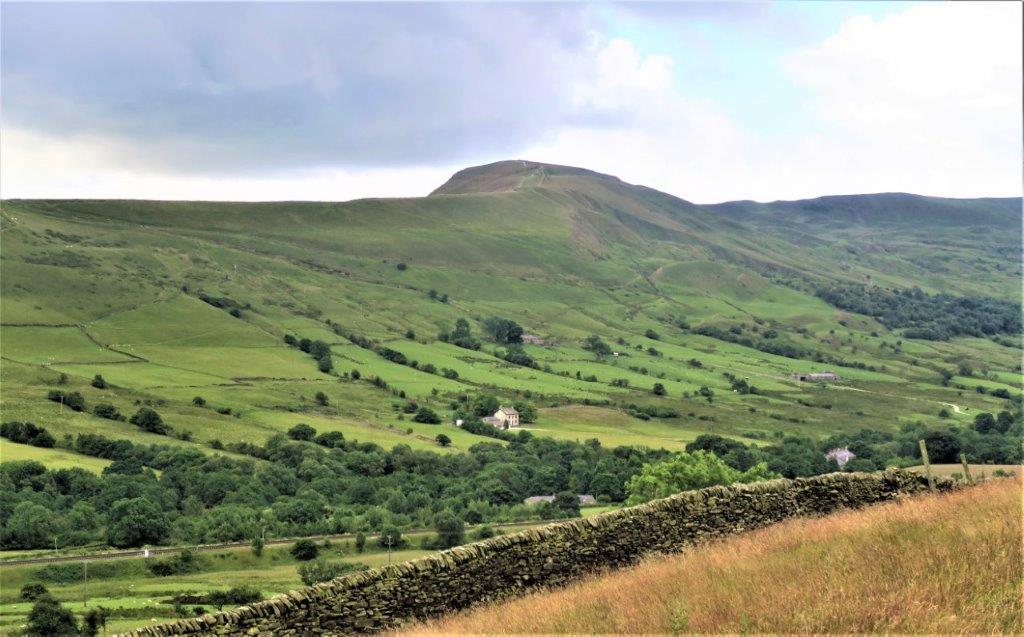 33 looking across Vale to ridge up to Mam Tor. House in centre picture - see pict 20 again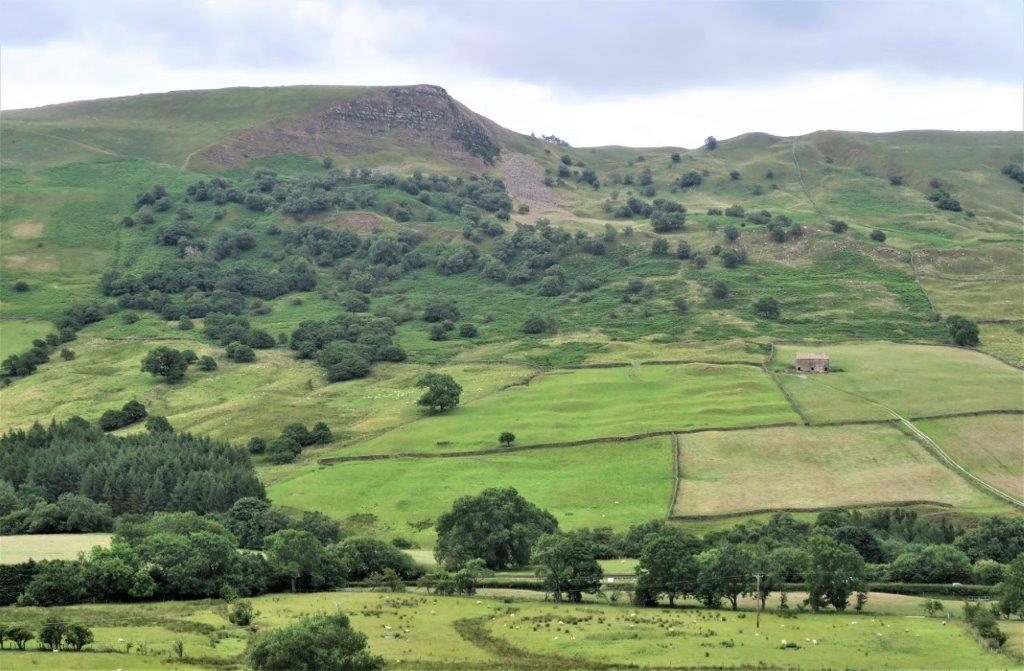 34 Back Tor across Vale
35 Rail track and road (below) curve towards Hope. Woodlands on slope lead up to Win Hill (unseen). The Roman Road inclines down from Hope Cross unseen to left.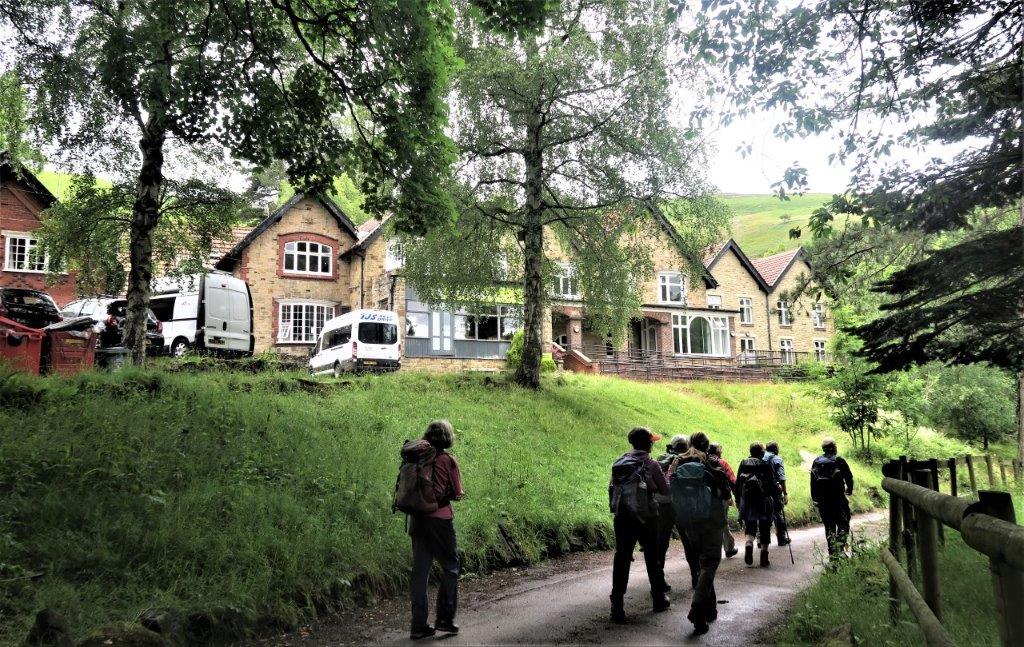 38a Edale Youth Hostel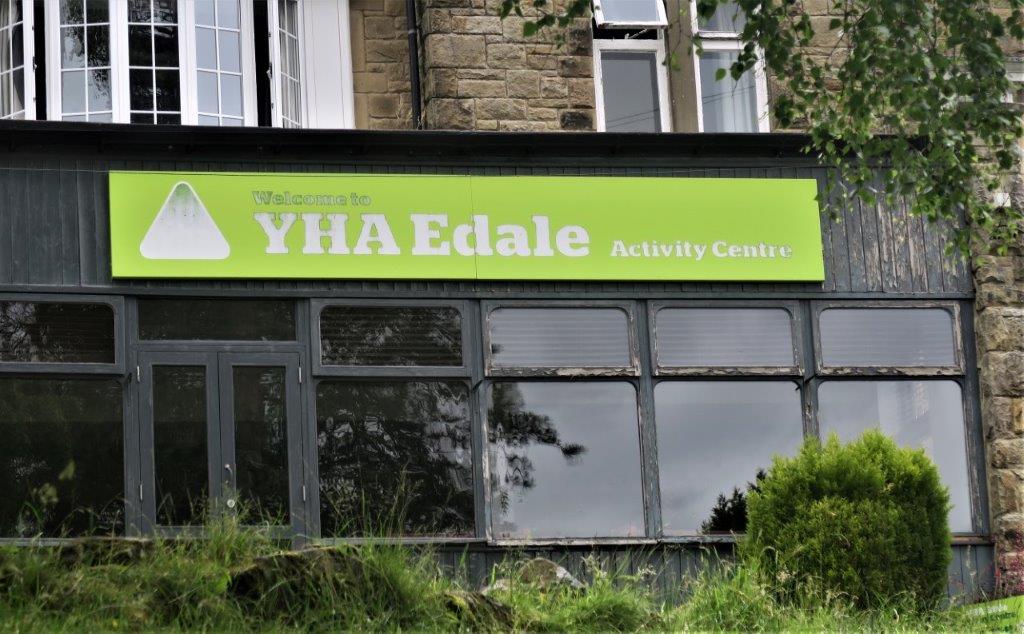 39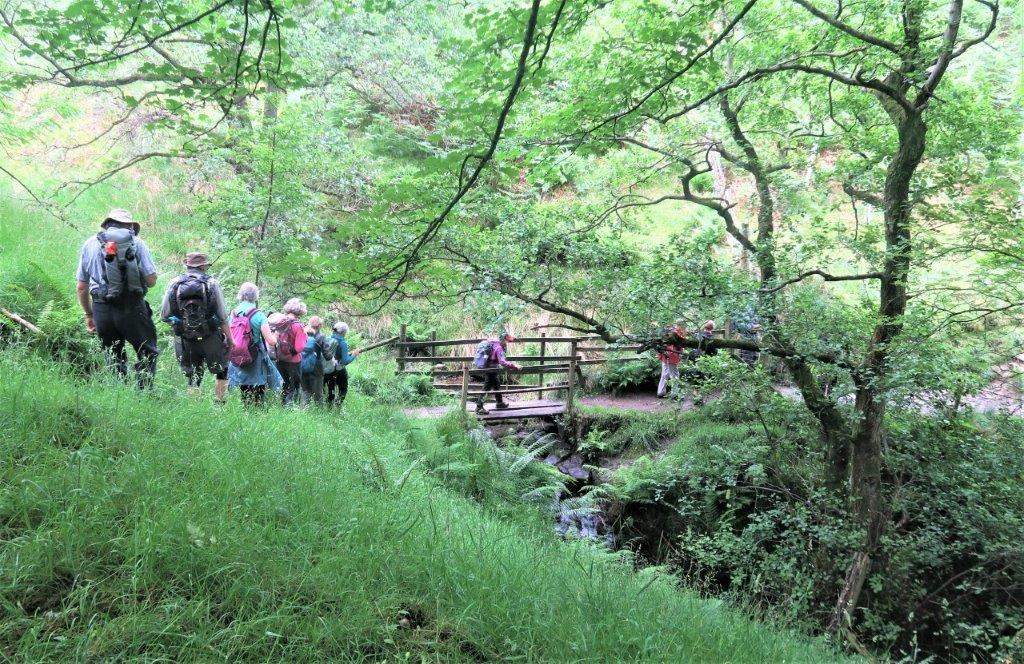 43 Footbridge beyond Youth Hostel over Lady Booth Brook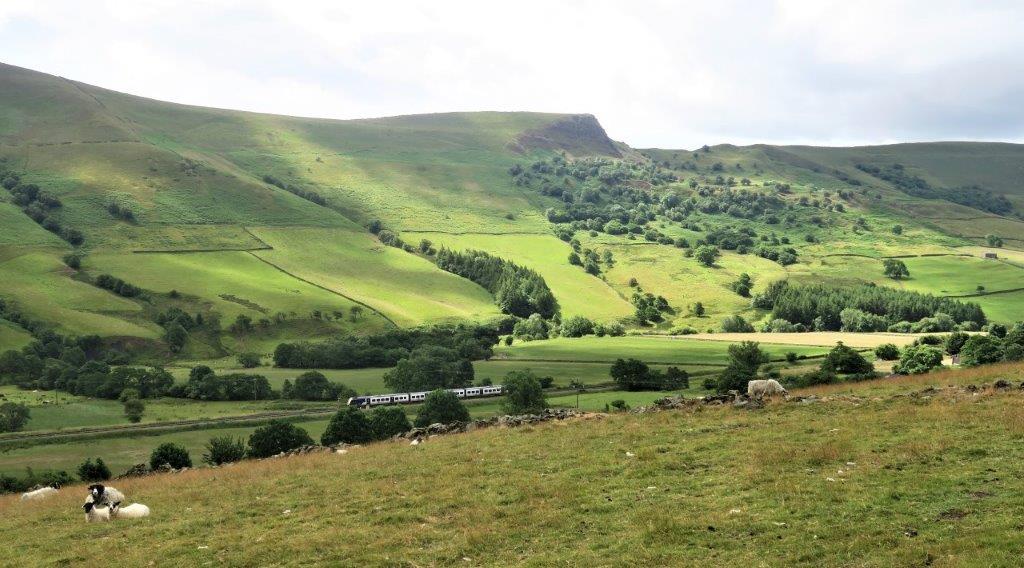 55 train below in the Vale of Edale below Back Tor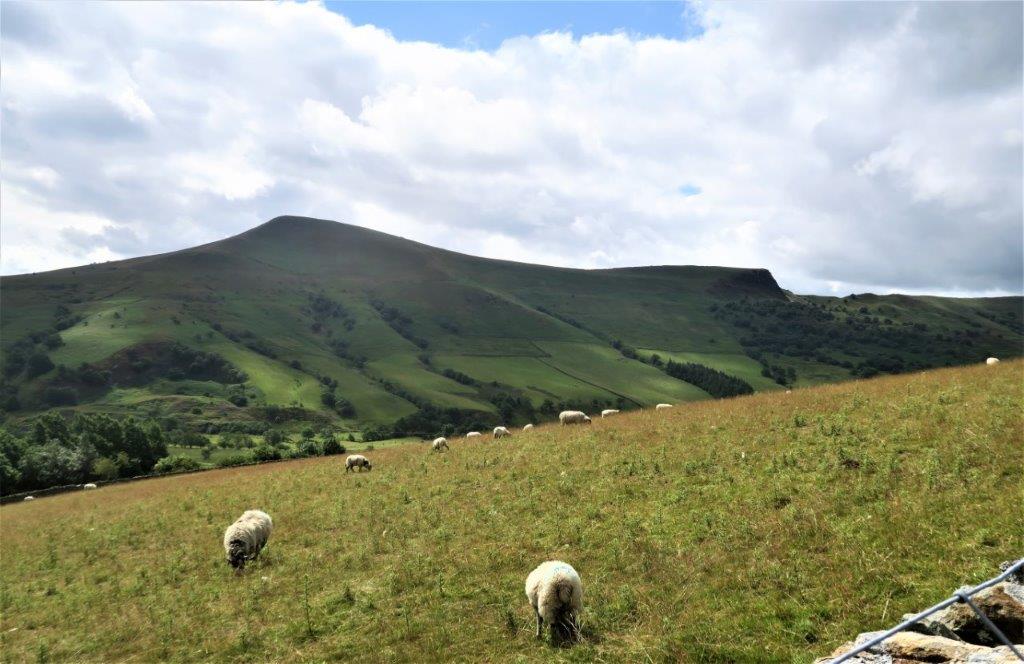 57 Lose Hill and Back Tor across the valley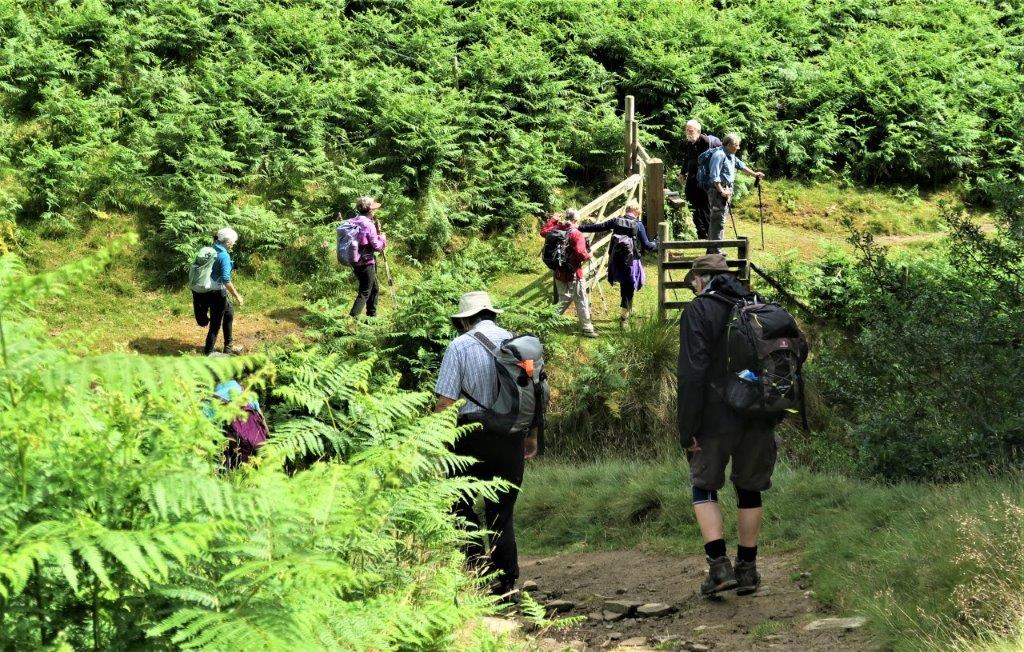 58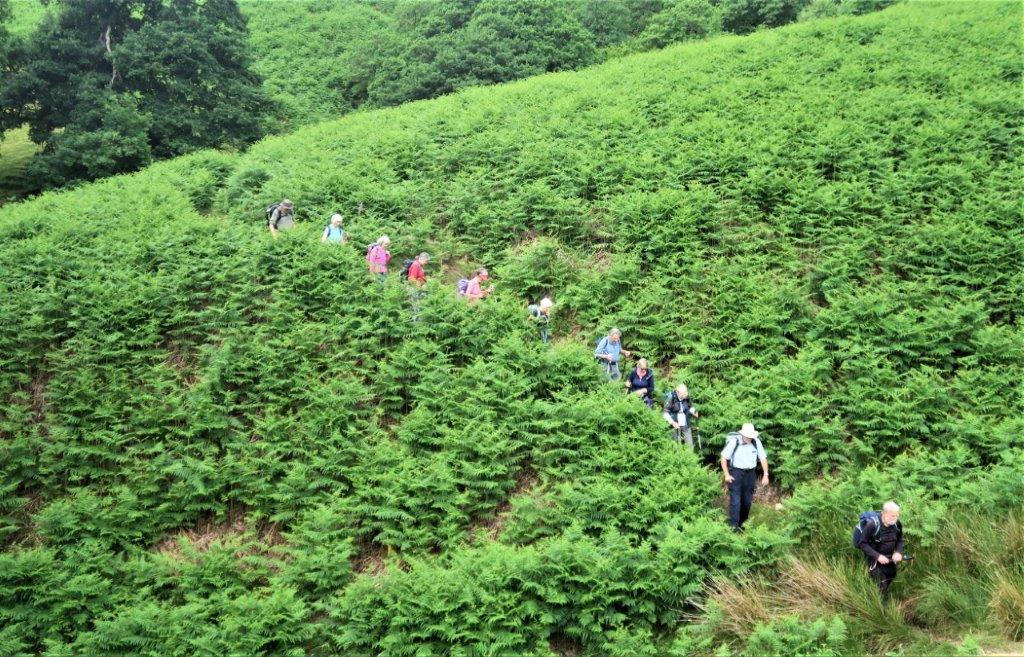 61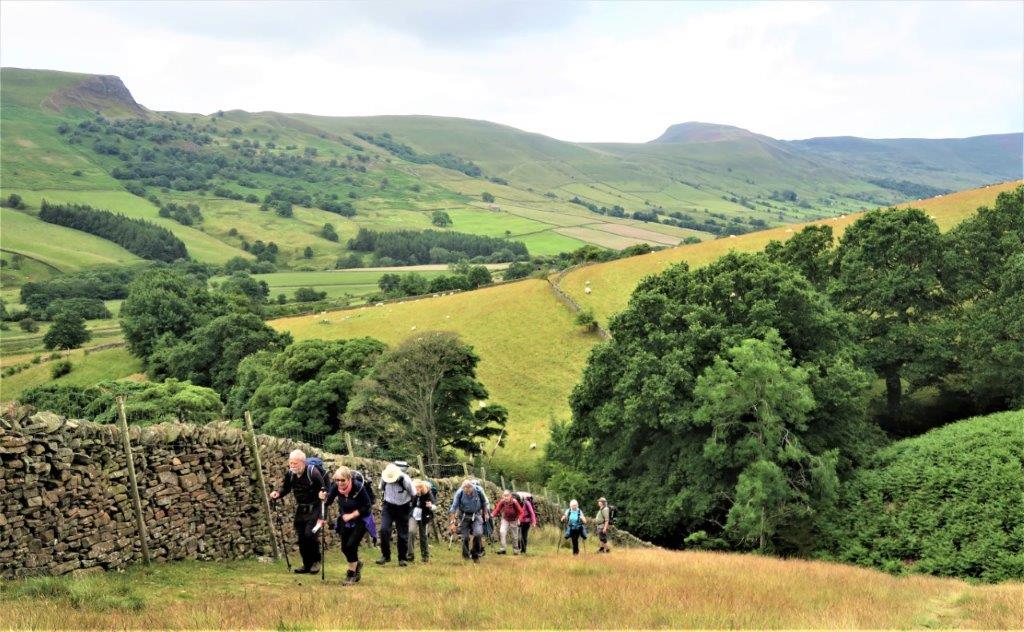 62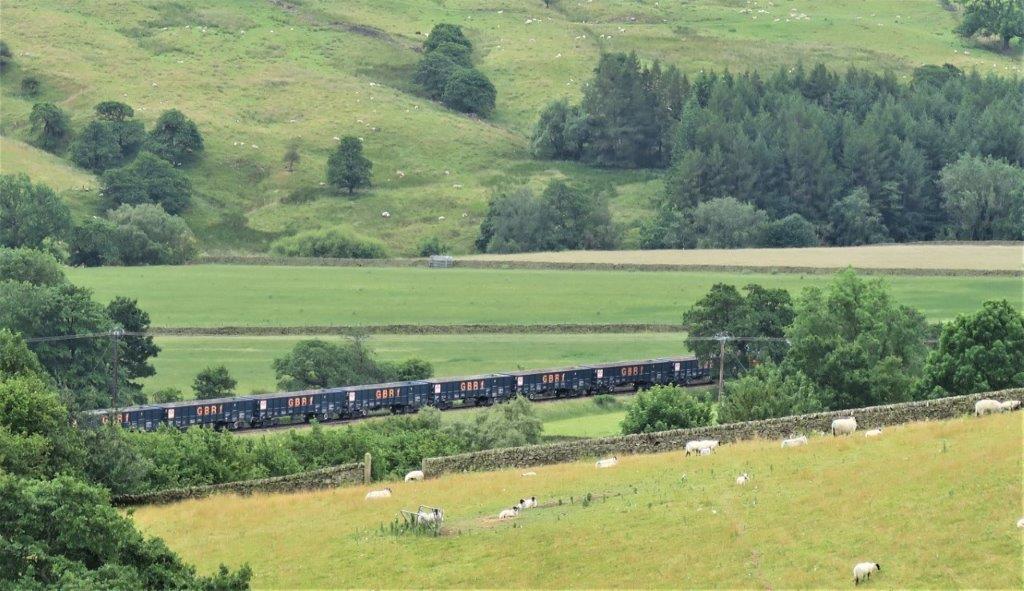 63 very long freight trains also use the Hope Valley rail route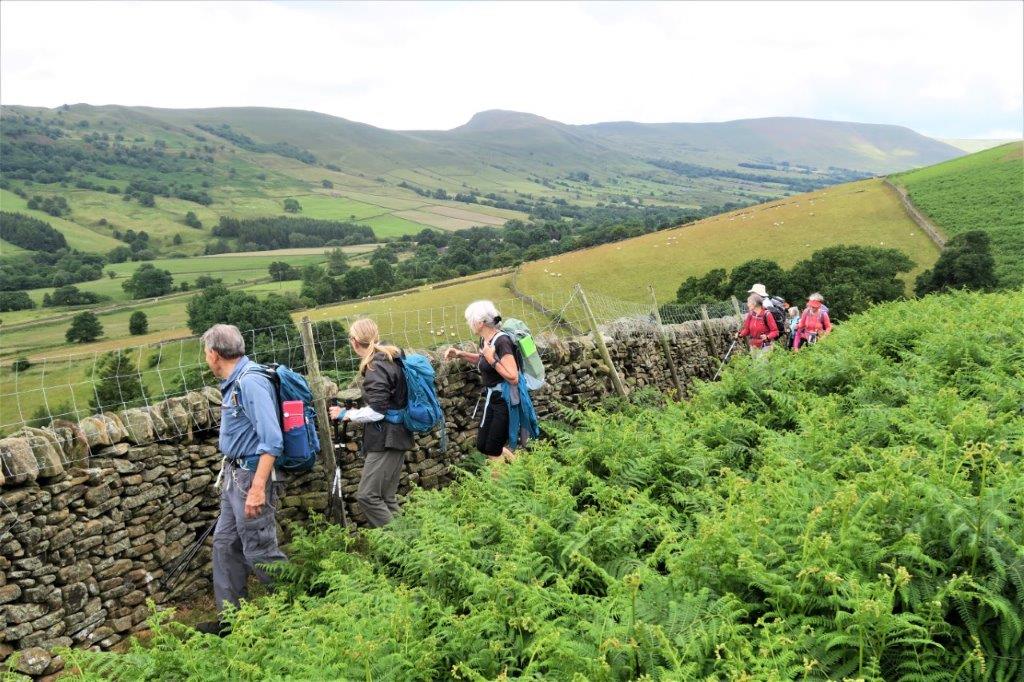 65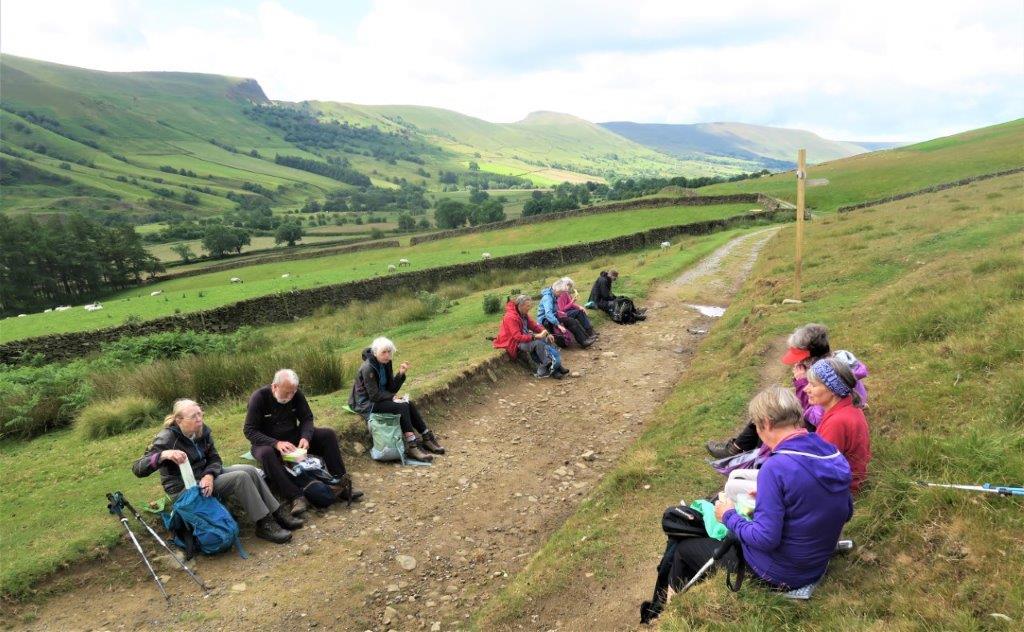 78 now on the vehicle track which runs roughly from below Clough Farm up then down to Jaggers Clough then up towaeds The Roman Road (near to Hope Cross)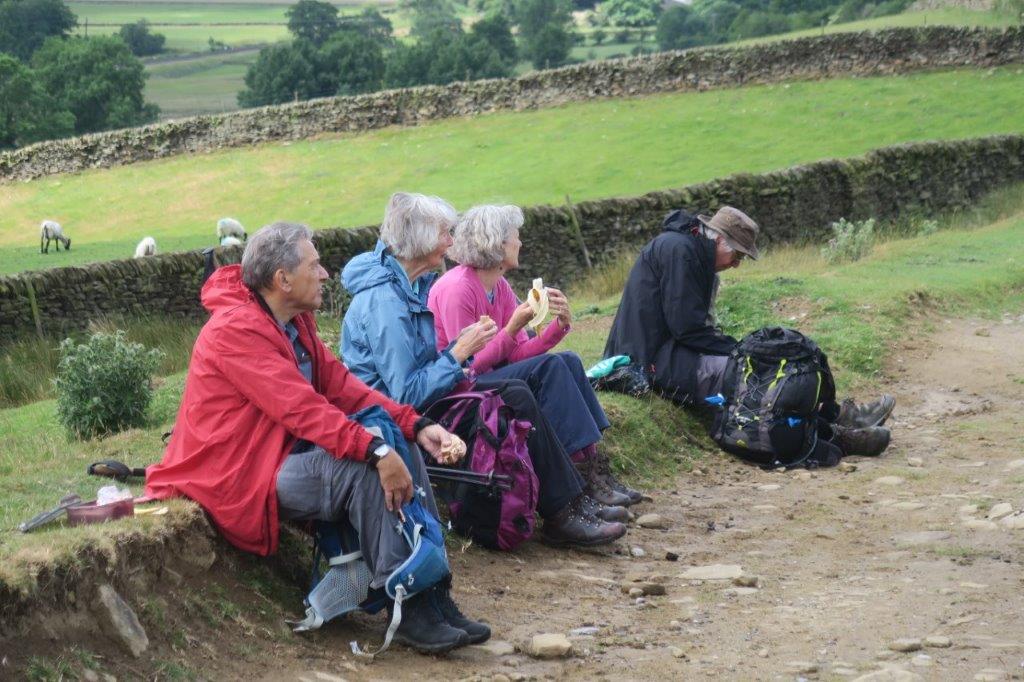 81 as above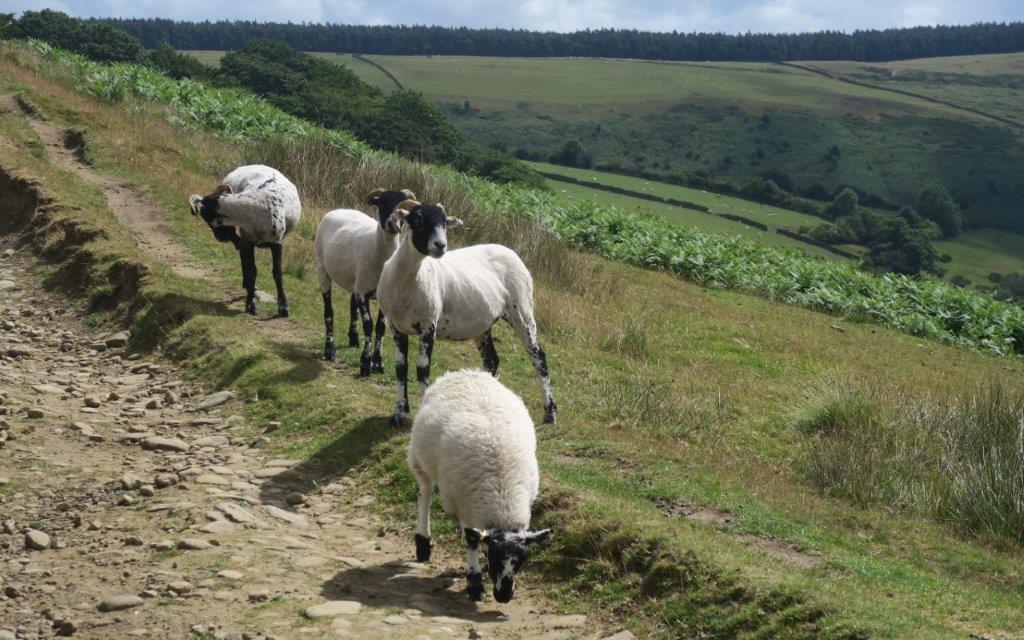 82 sheep on the scrounge for 'ham sandwichws'/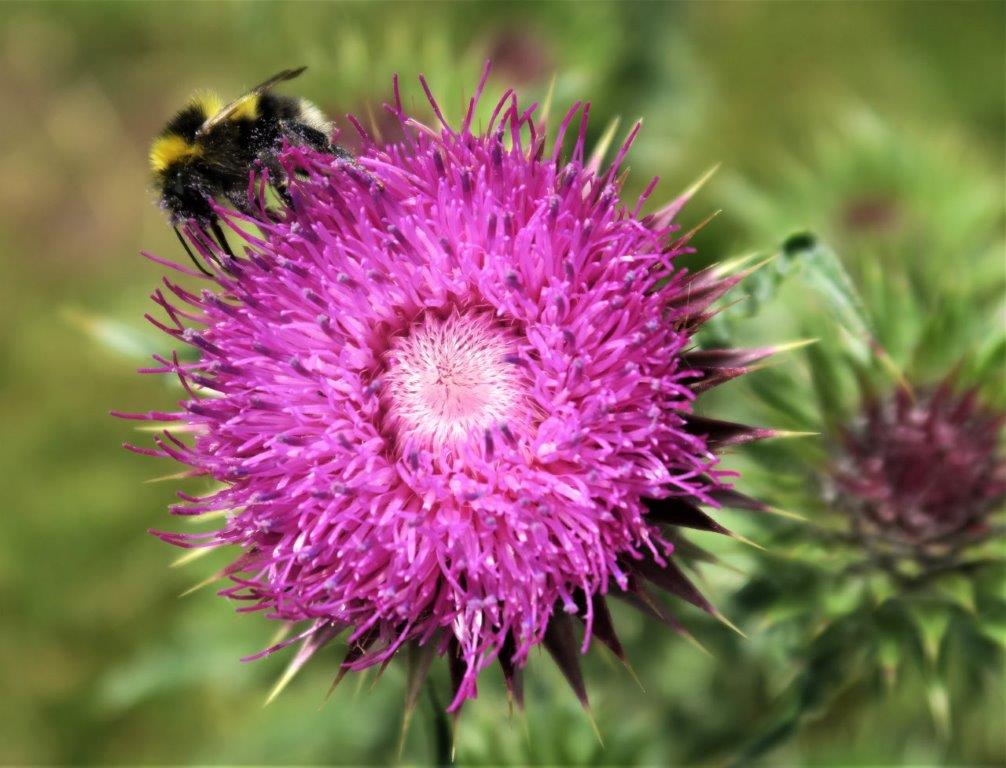 89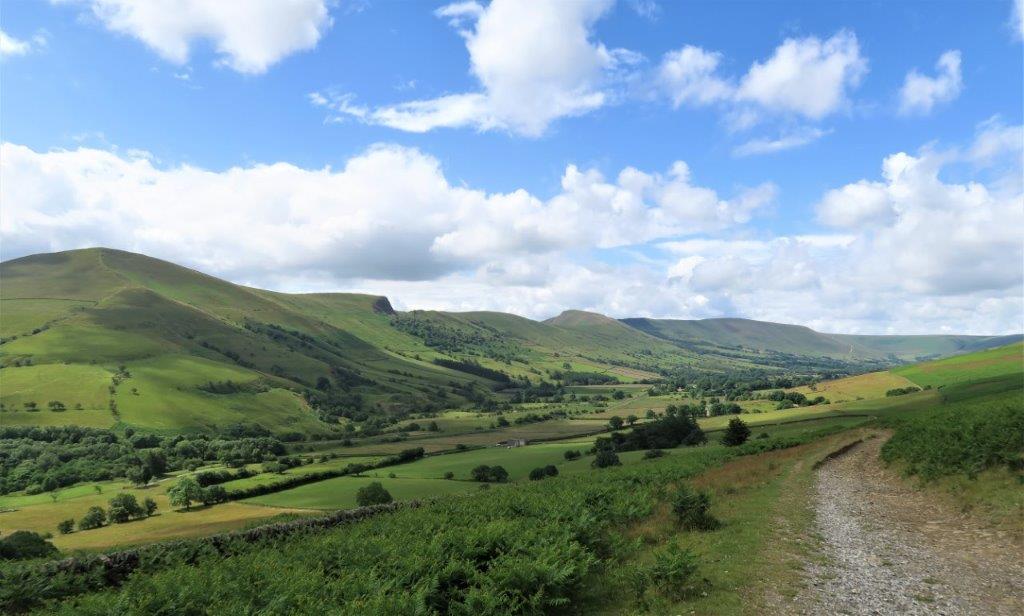 92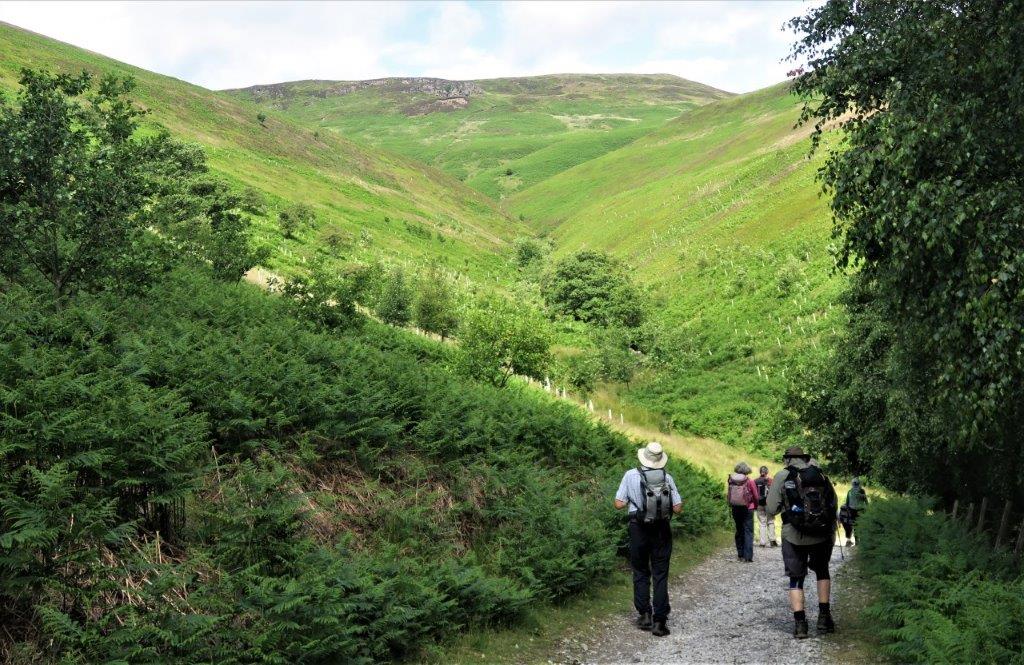 99 ascending on vehicle track towards bottom of Jaggers Clough - seen here in front of us going up towards - Kinder probably higher than seen here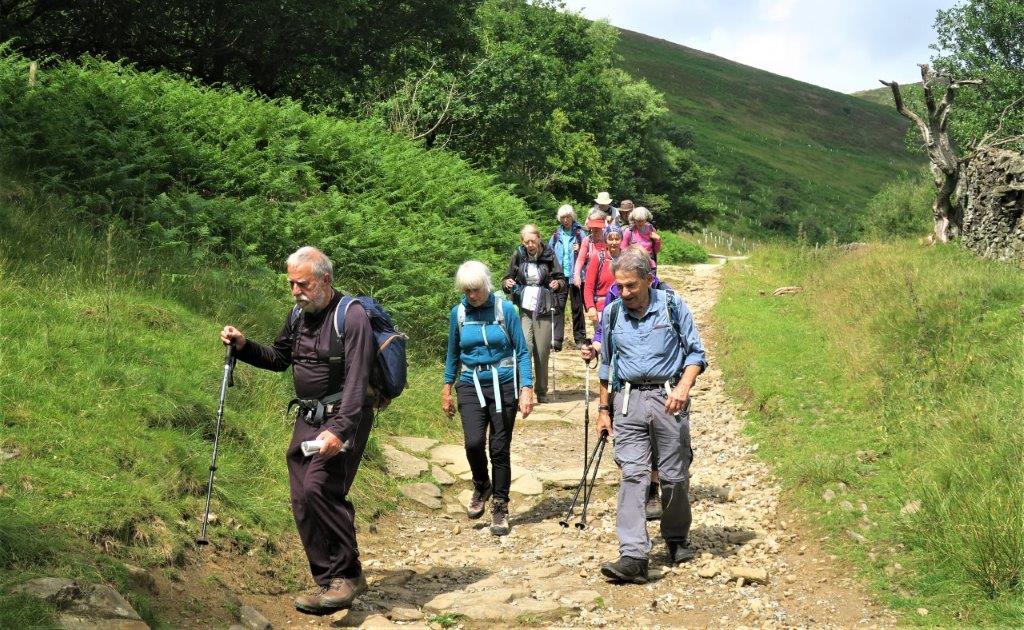 101 turning downwards towards stream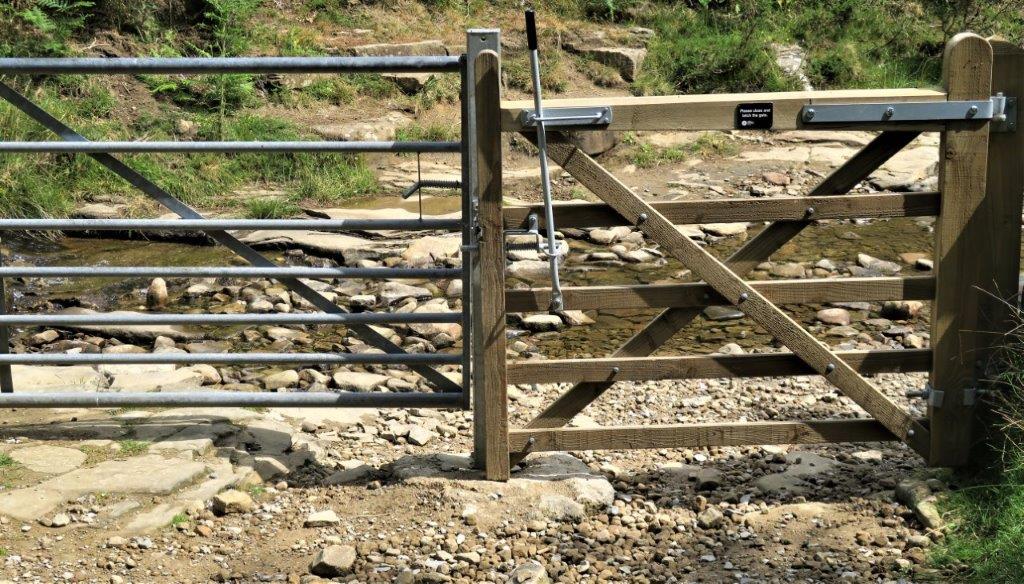 102 the vehicle track crosses the stream down Jaggers and goes up towards Hope Cross.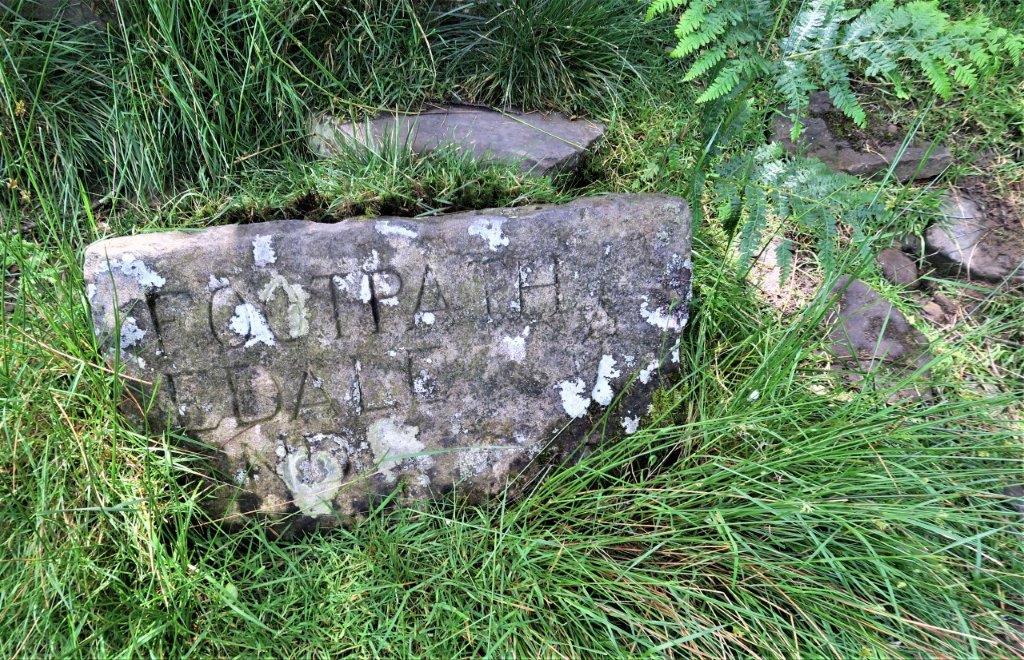 103 we left the vehicle track and took the Footpath through Backside Wood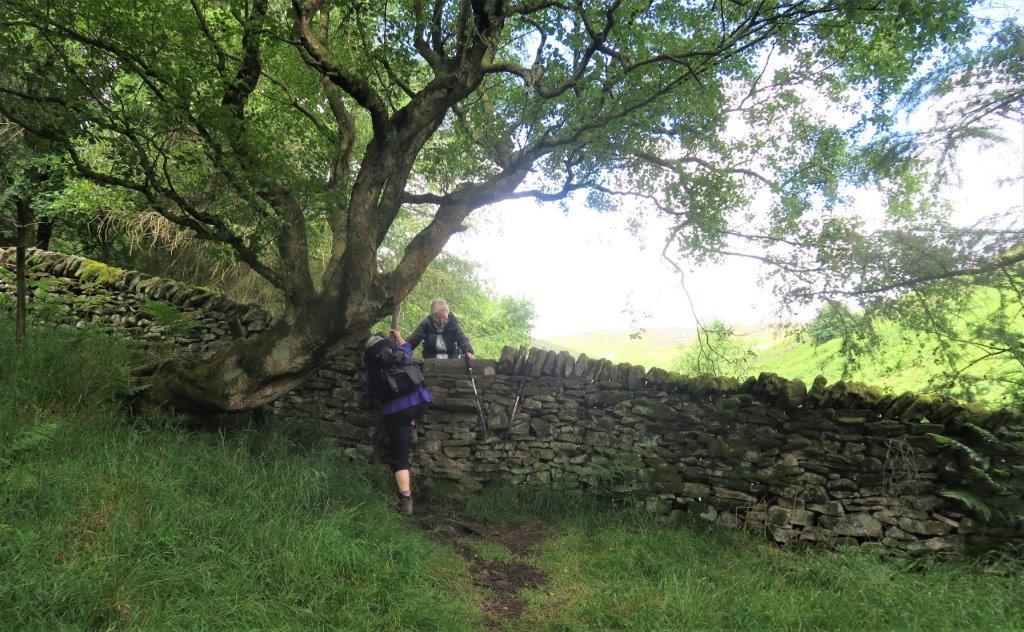 104 over the stile into Backdide Wood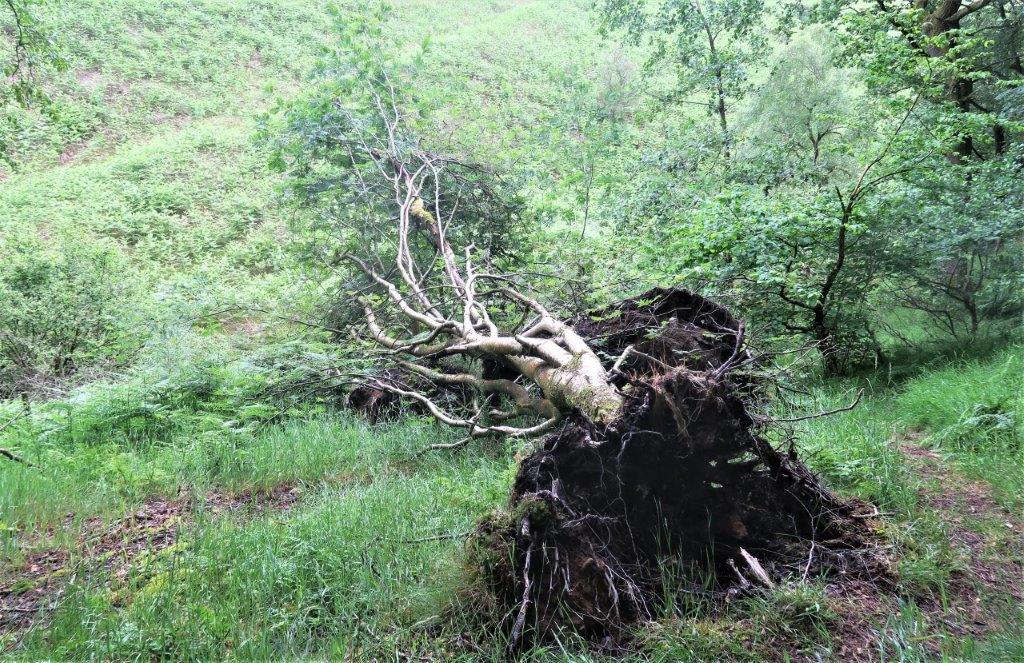 111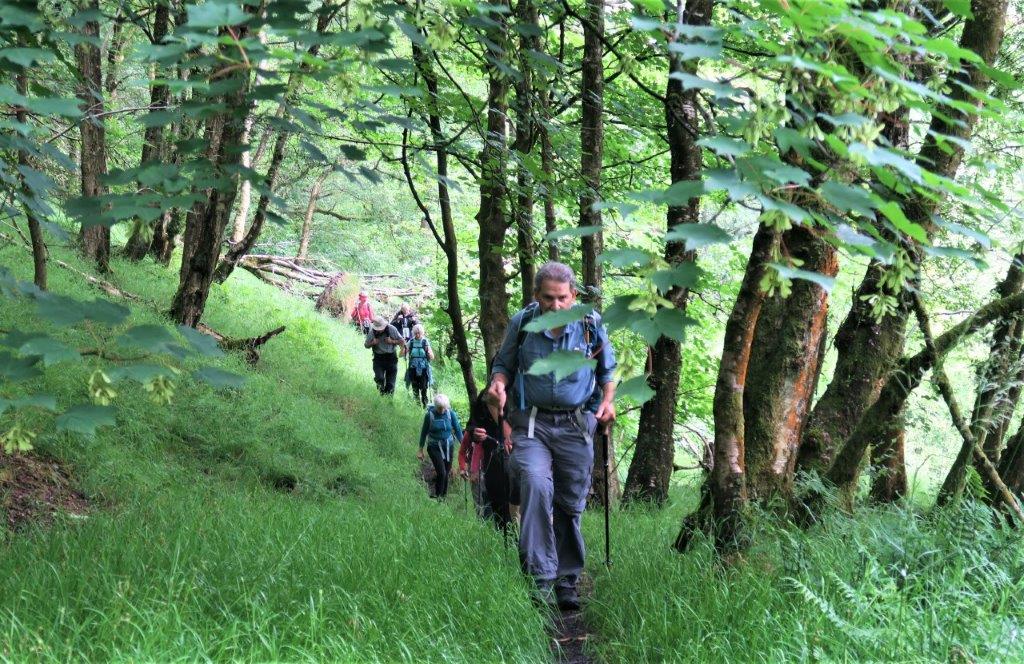 113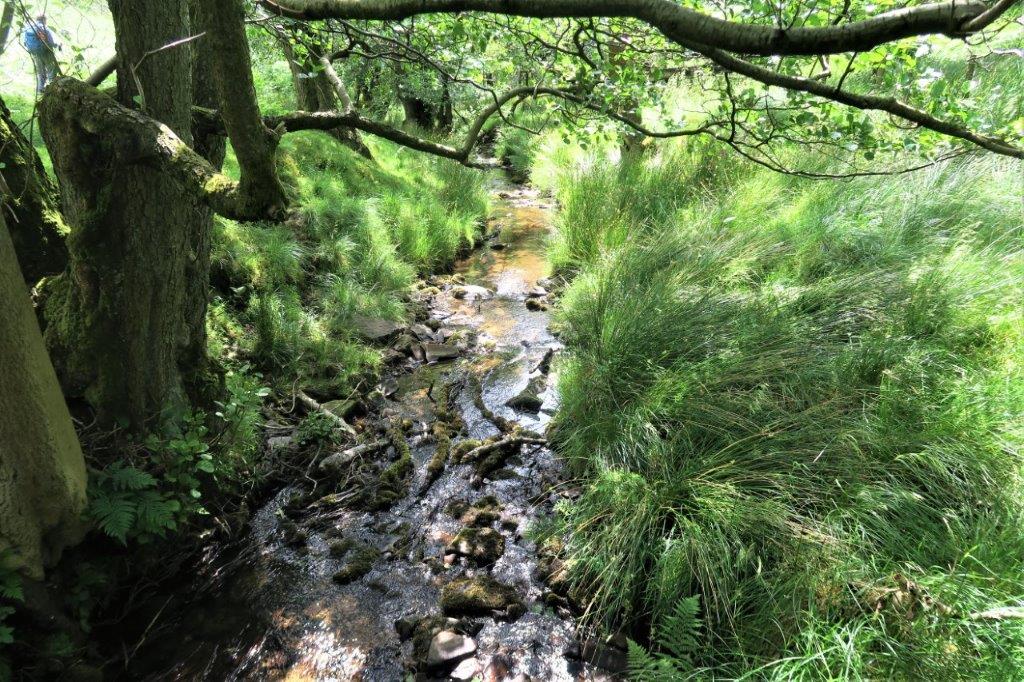 116 Jaggers Clough stream along Backside Wood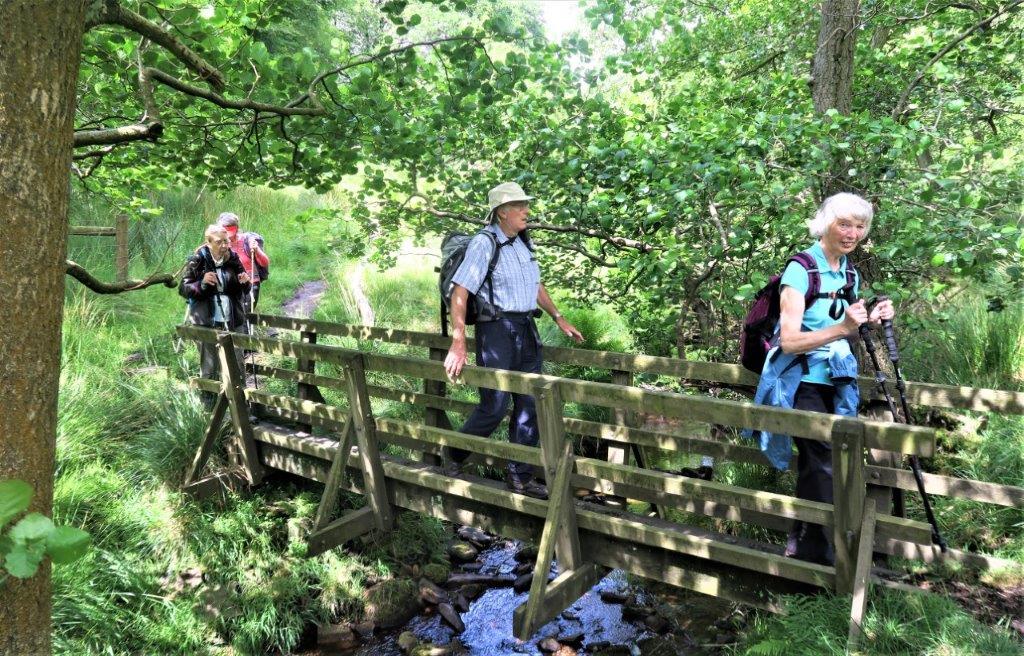 117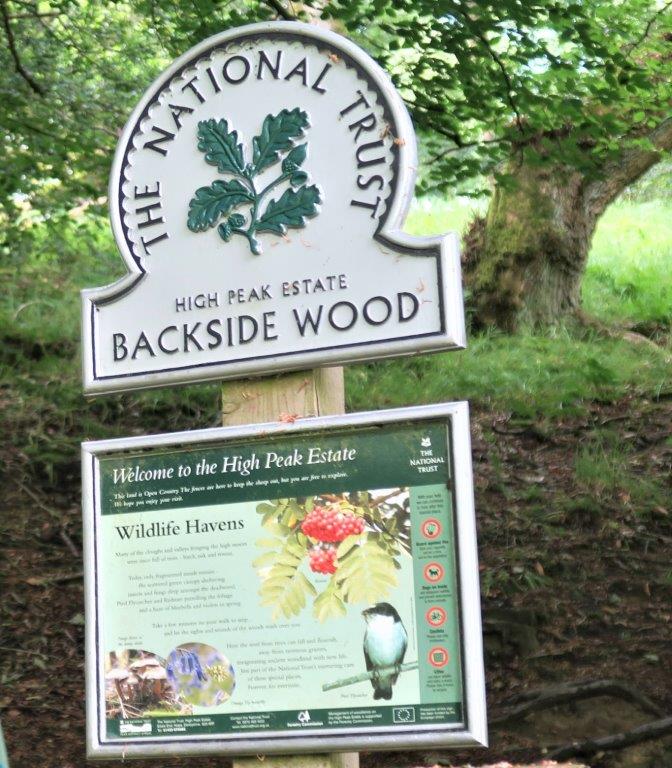 115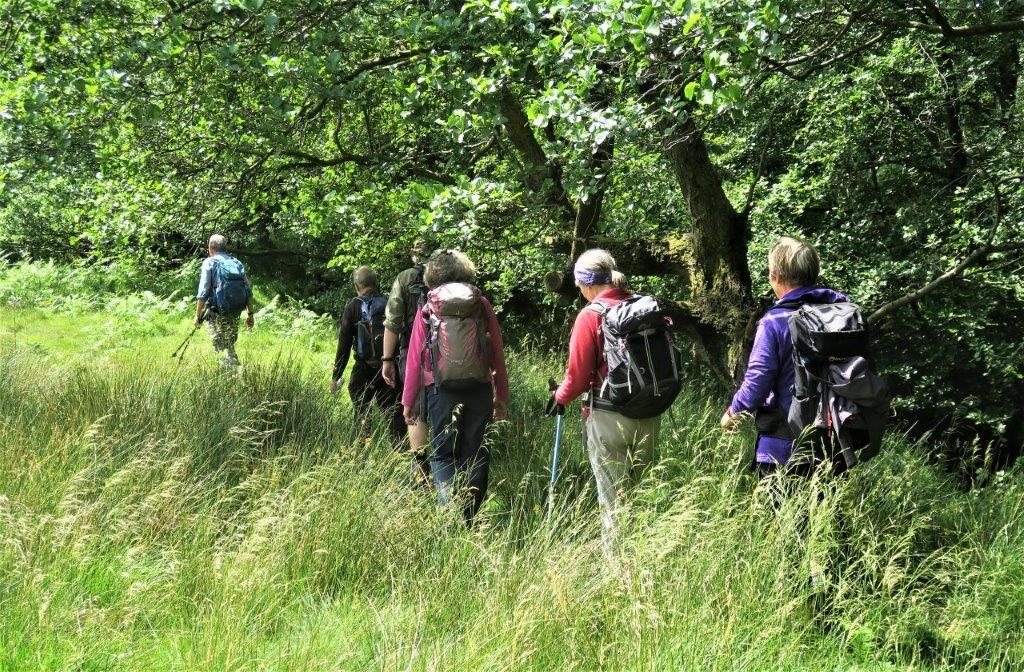 119 now outside the woods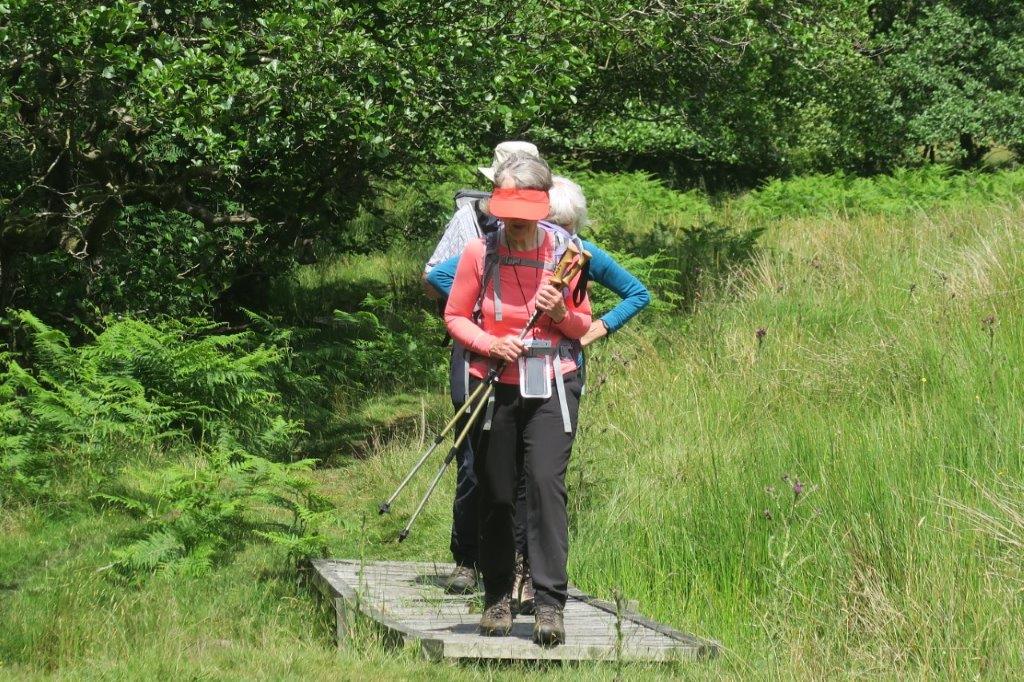 122 mini bridges over small gullies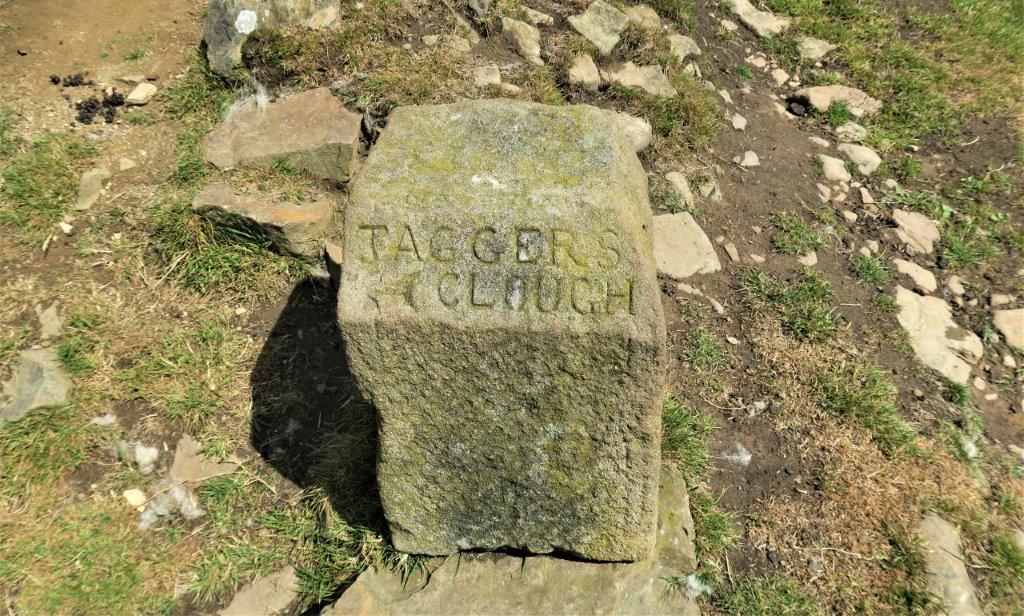 126 we passed sign back to Jaggers Clough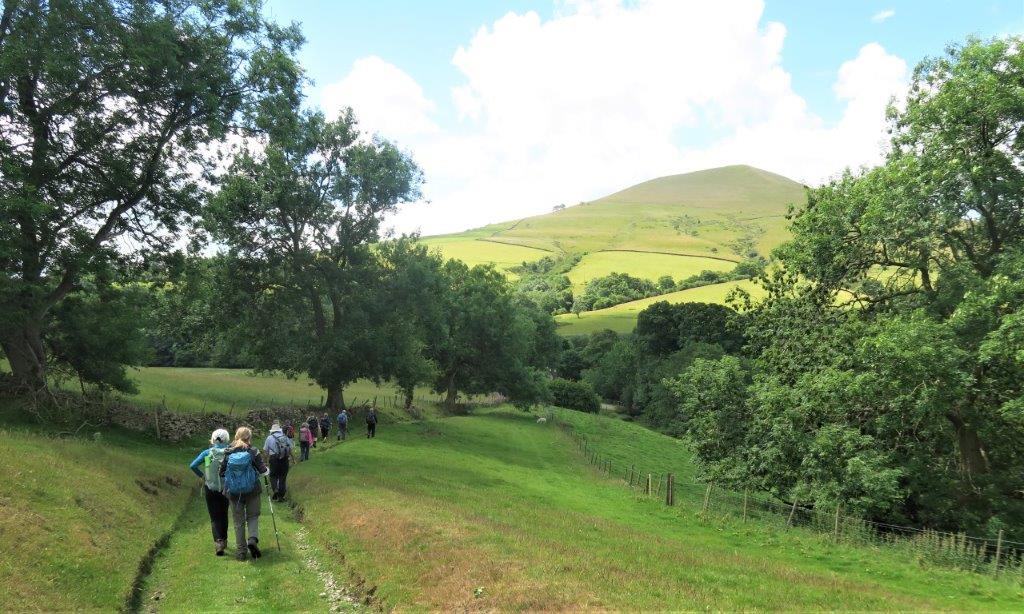 127 Lose Hill in view as we walk towards Edale End / Upper Fulwood farm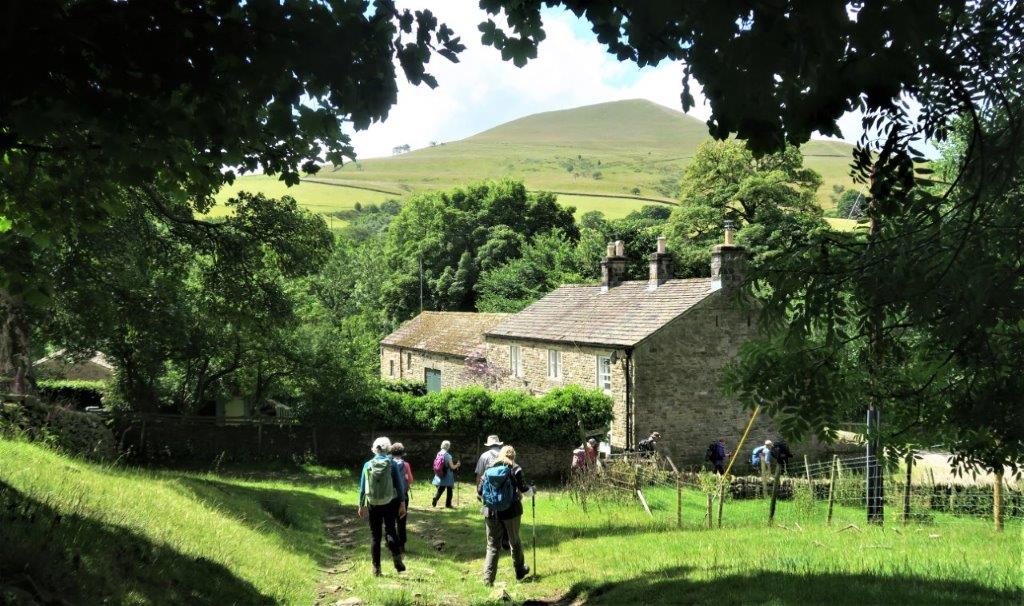 134 approaching Upper Fulwood Farm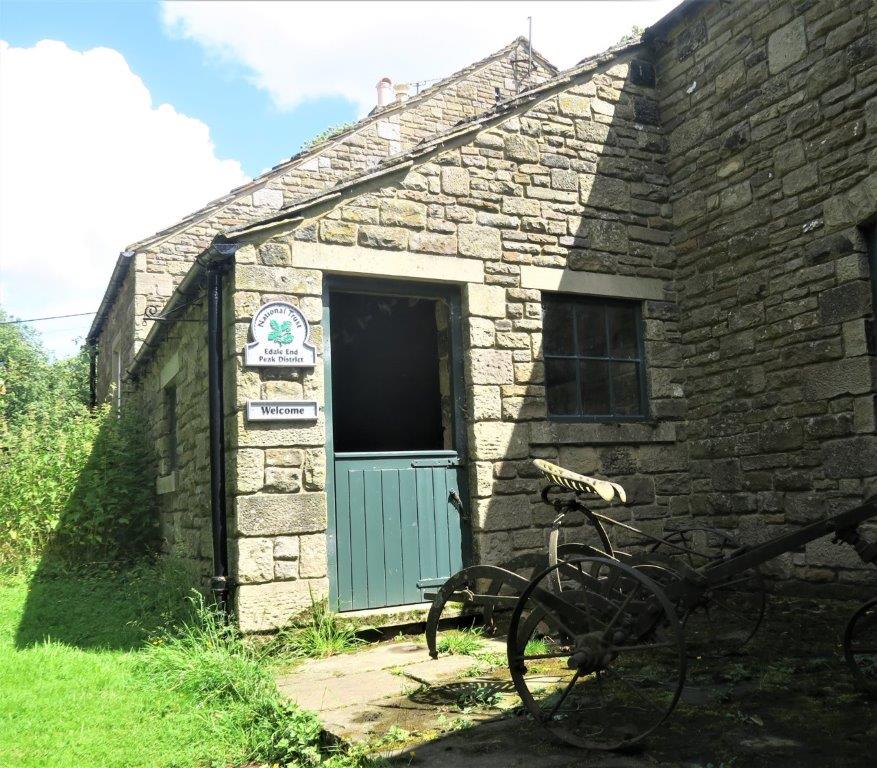 138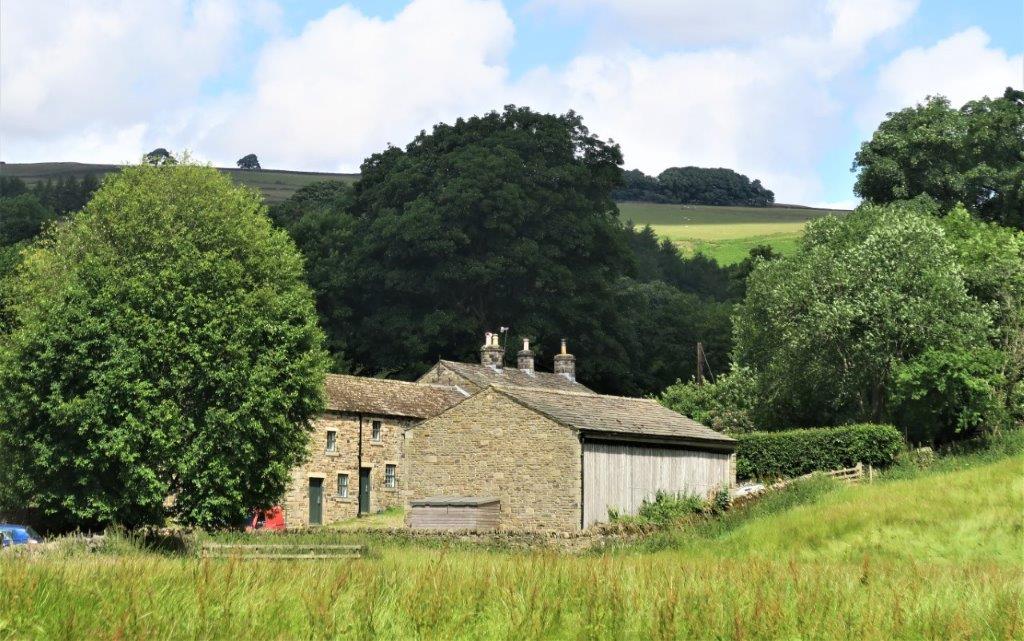 142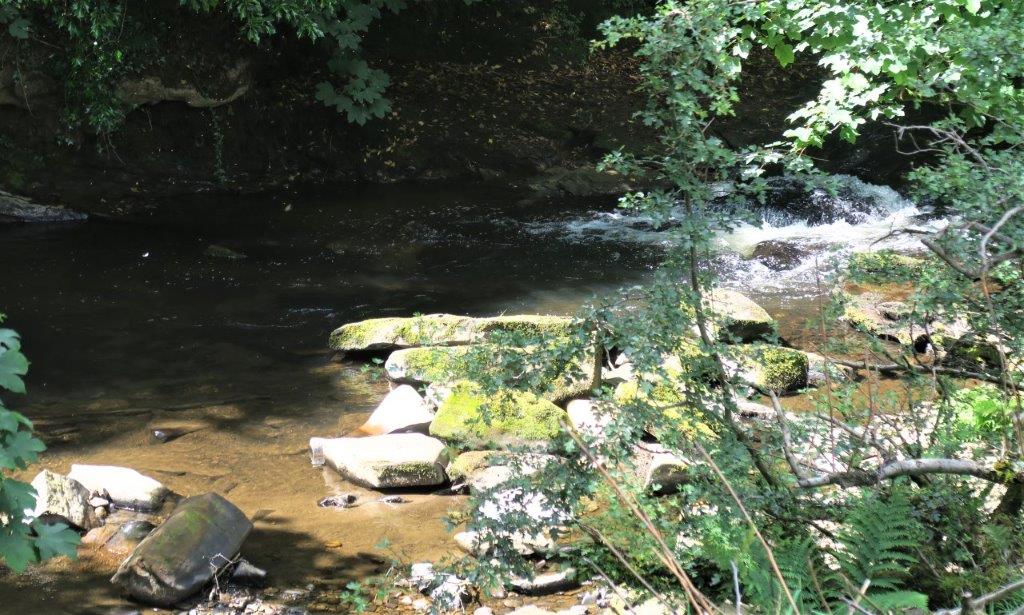 144 First view of The River Noe!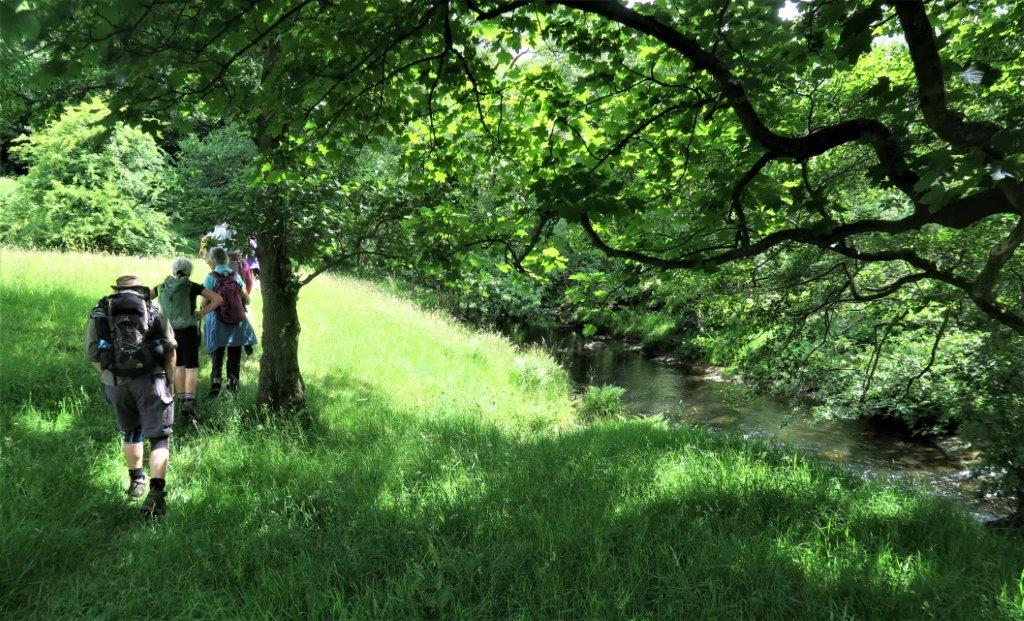 147 heading toward Norm,an Farm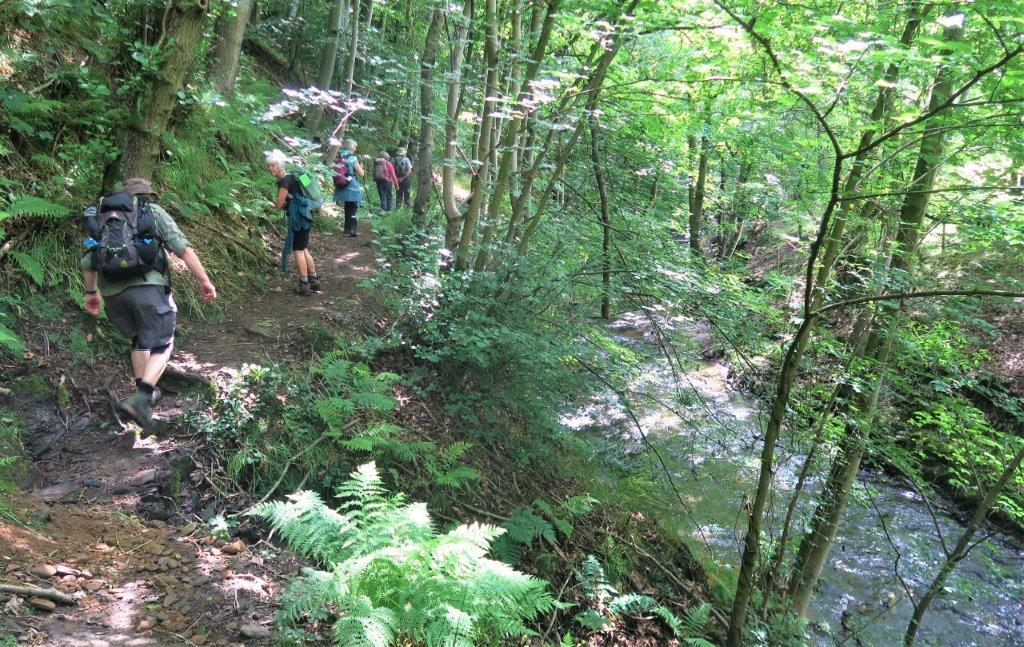 151 The River Noe now well below us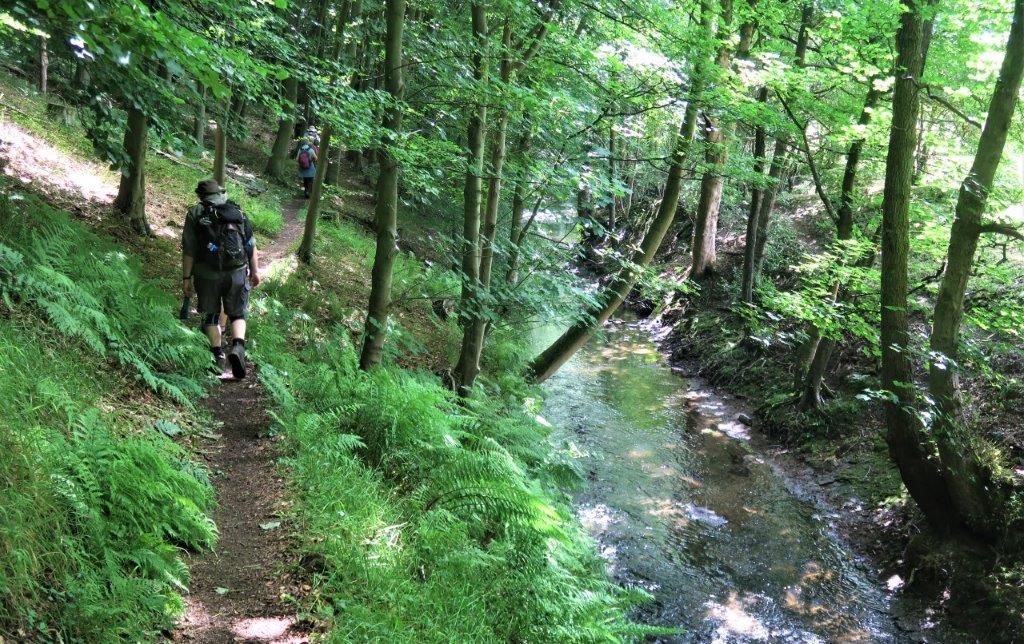 152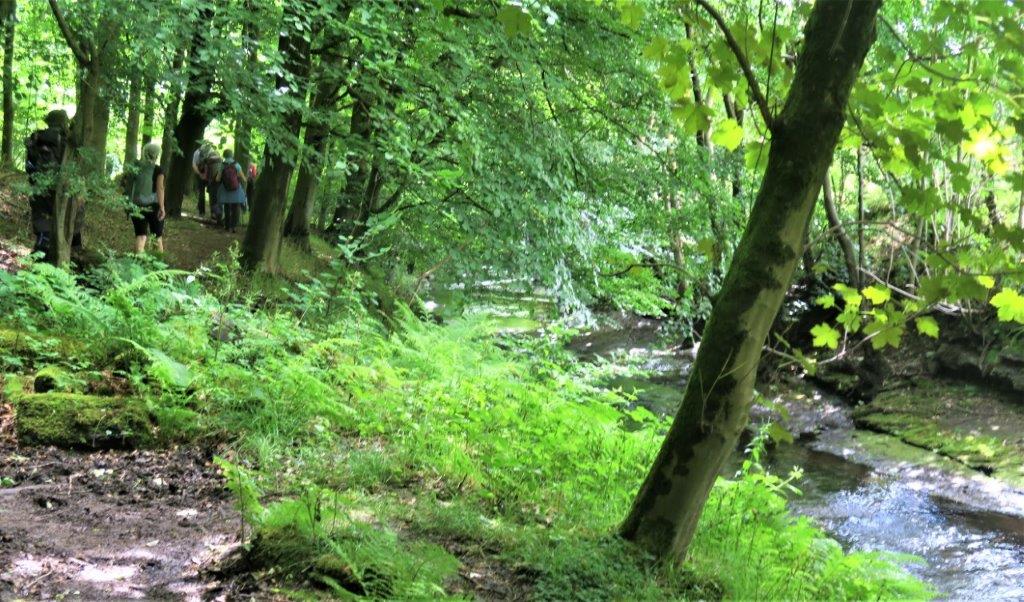 154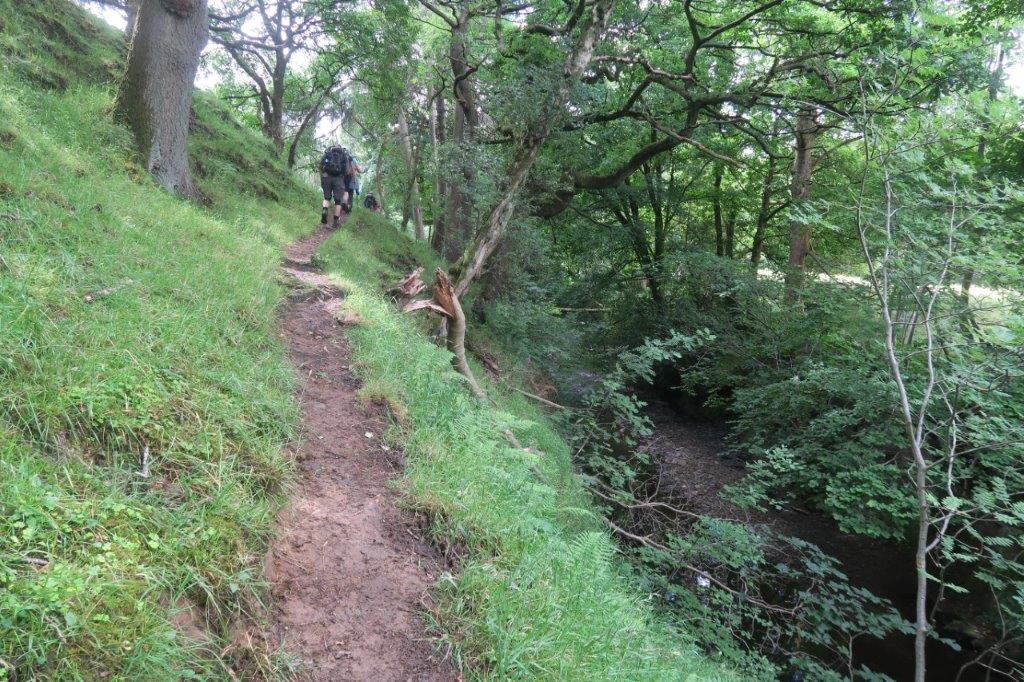 158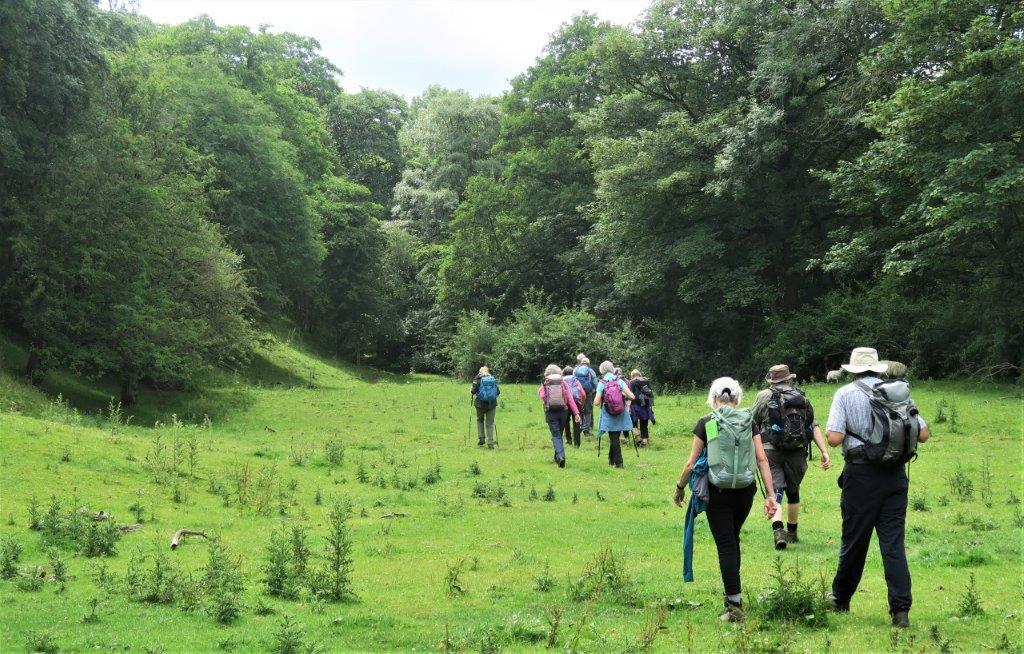 160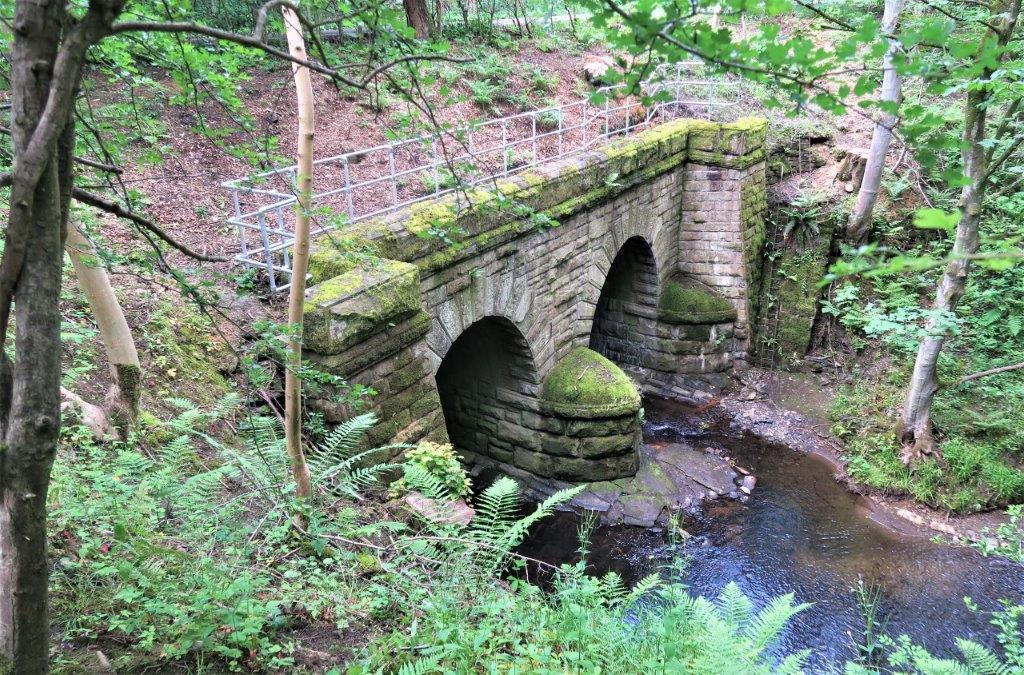 163 The River Noe passes under Edale Road (just visible at top) and the Railway track (much higher above the road)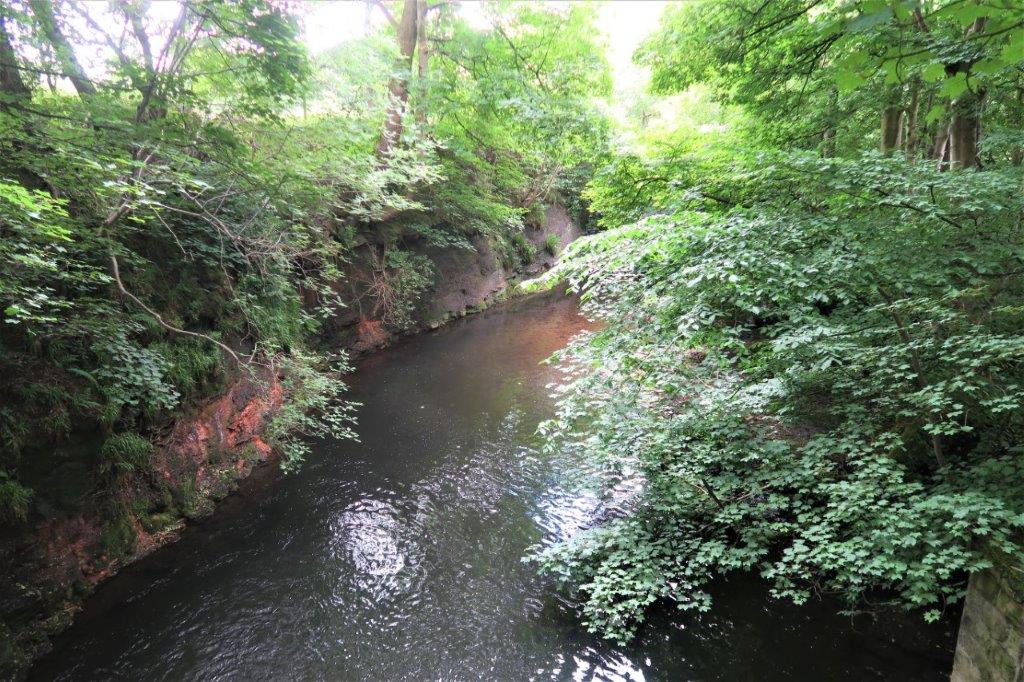 166 The River Noe seen from the access road to Normans Farm (after the river has passed under the Edale Road and the Railway Track From Hope to Edale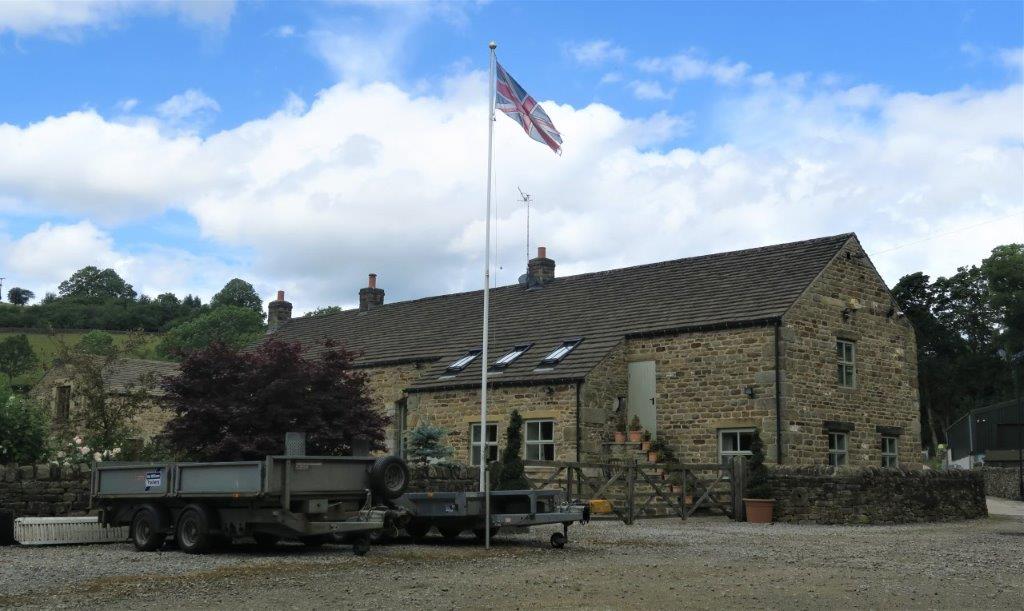 168 Normans Farm (1066 and all that?)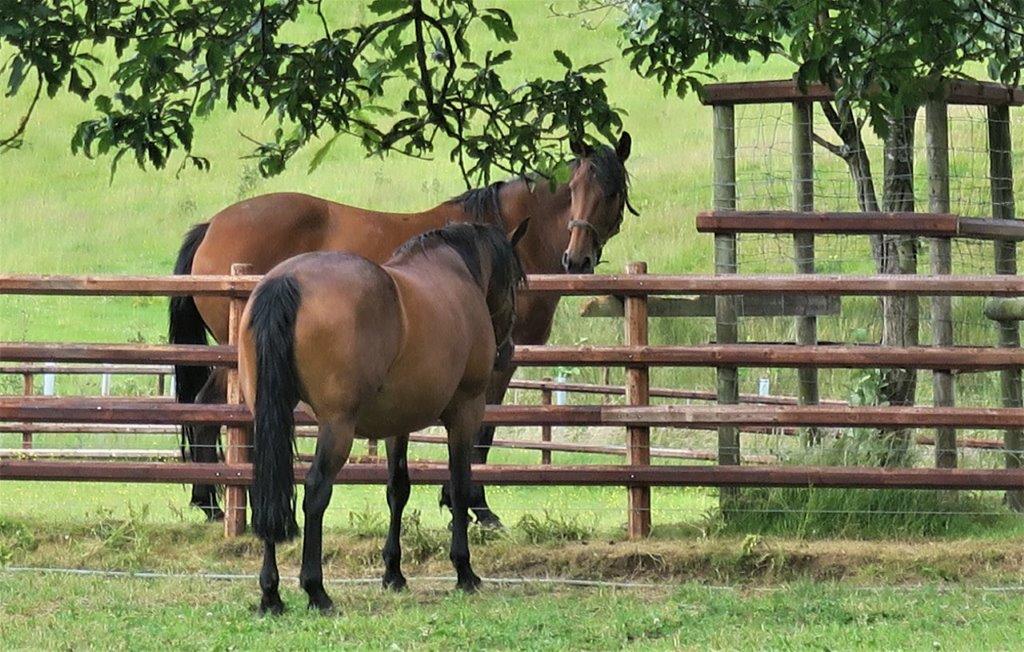 169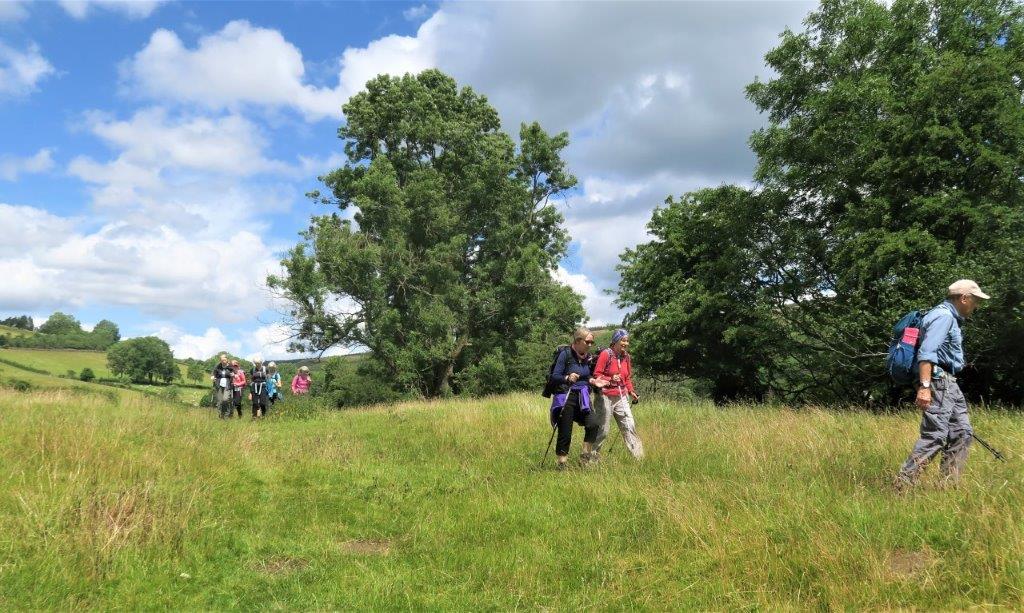 171 walking thru Normans farm near The River Noe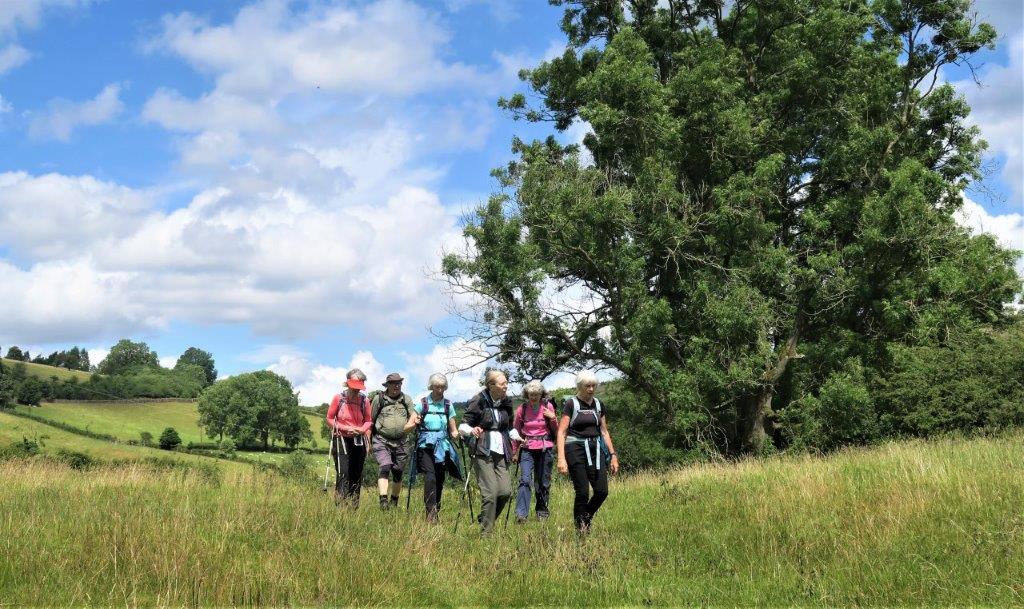 172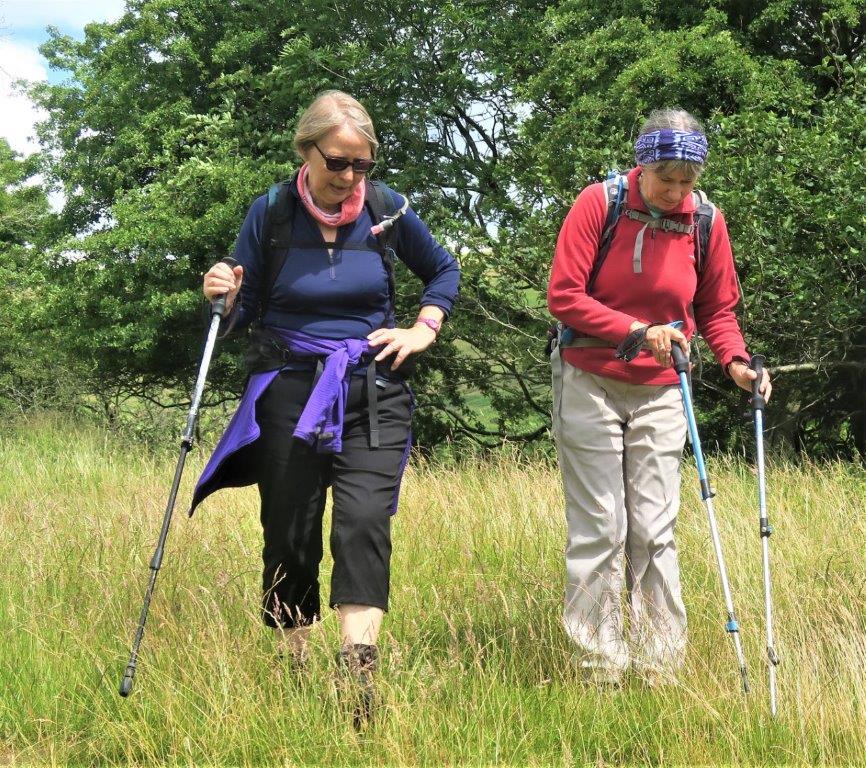 173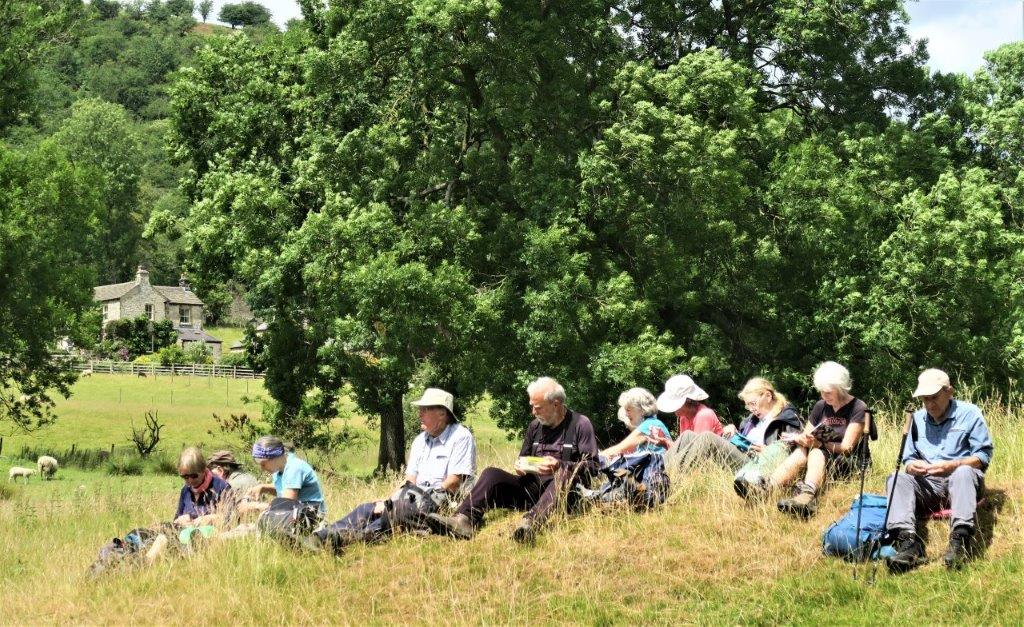 177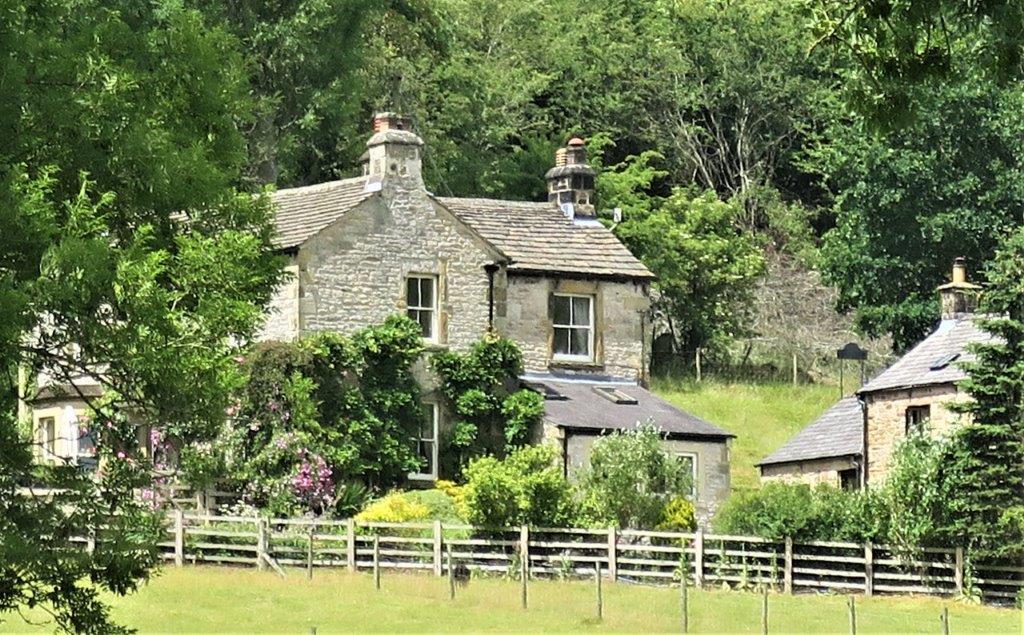 178 house behind us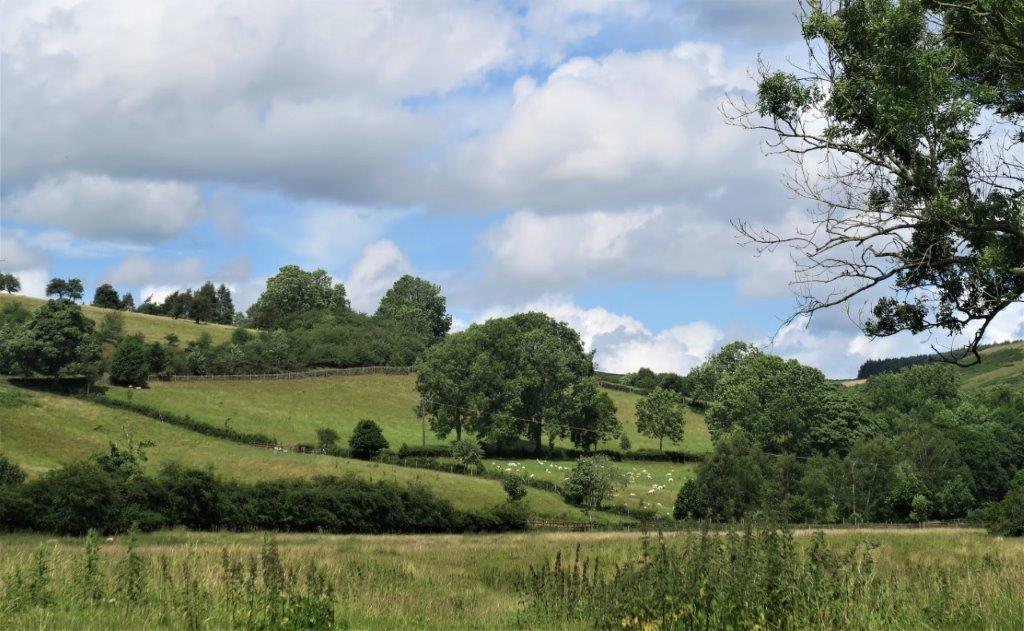 180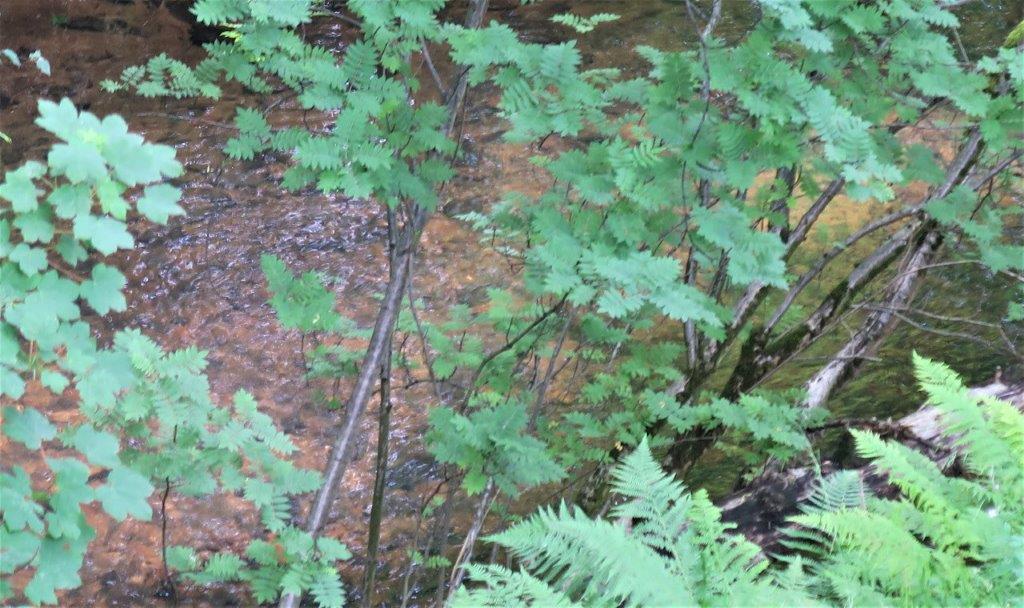 182 last glimpse of The River Noe?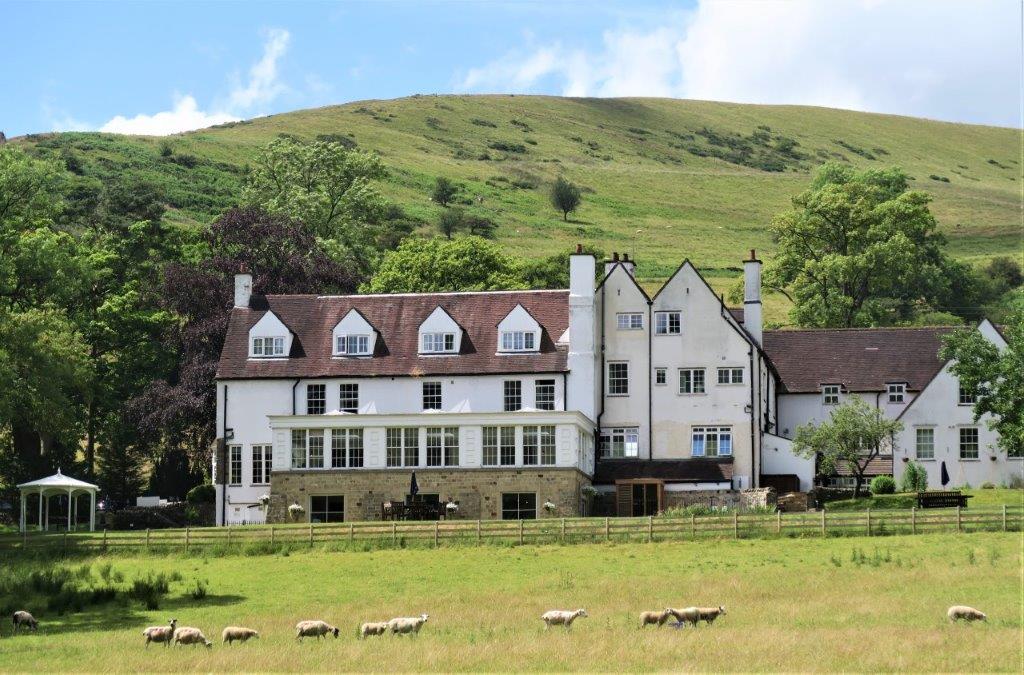 184 Hotel off Lose Hill Lane (one route up to Lose Hill behind)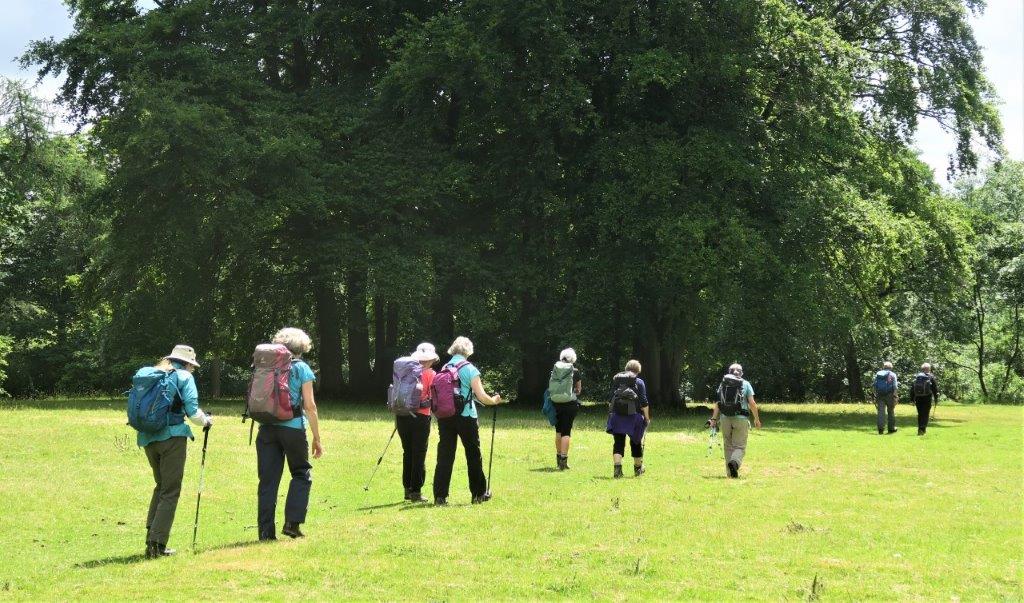 185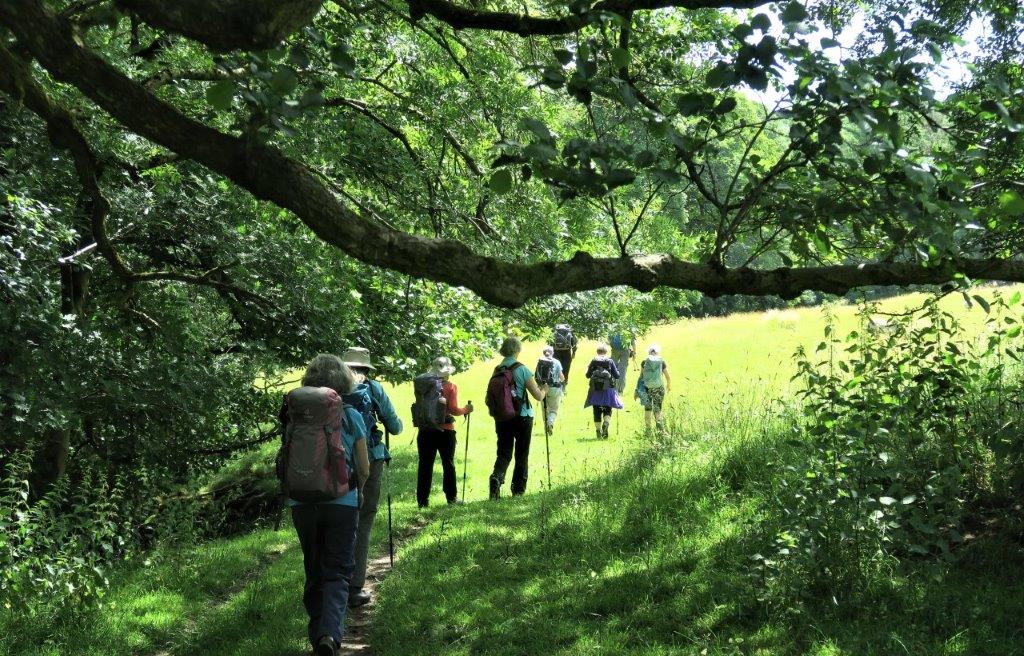 188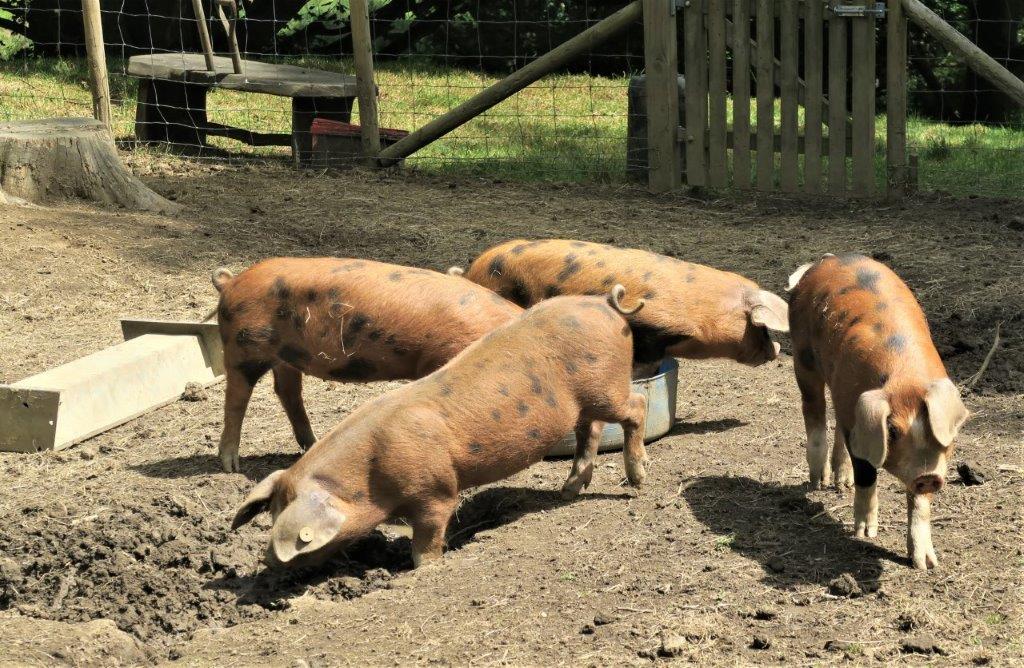 189 pigs behind a gate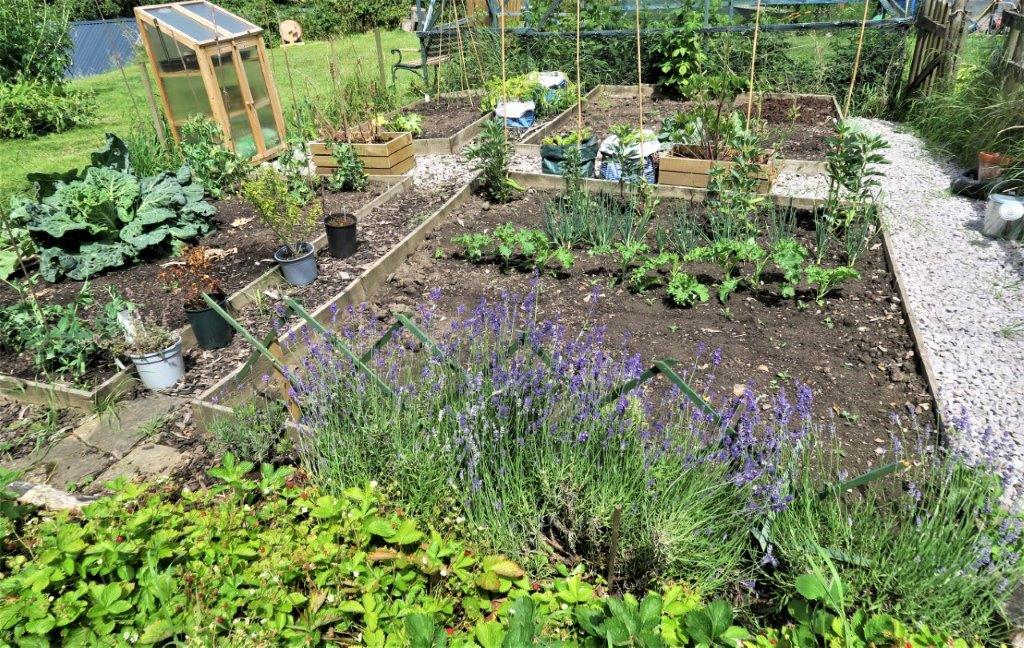 191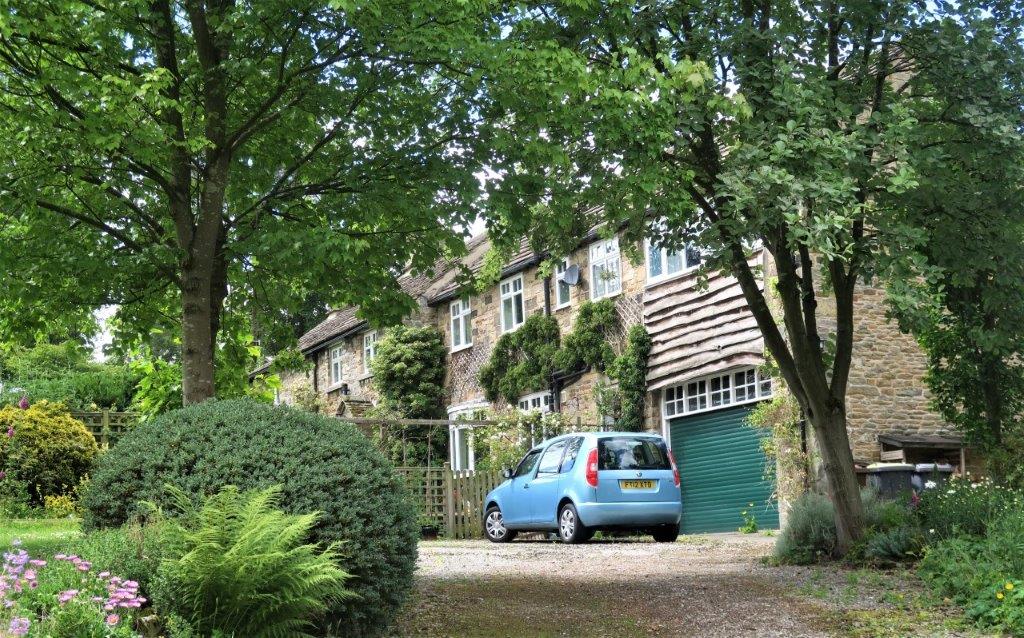 192 on the outer fringes of Hope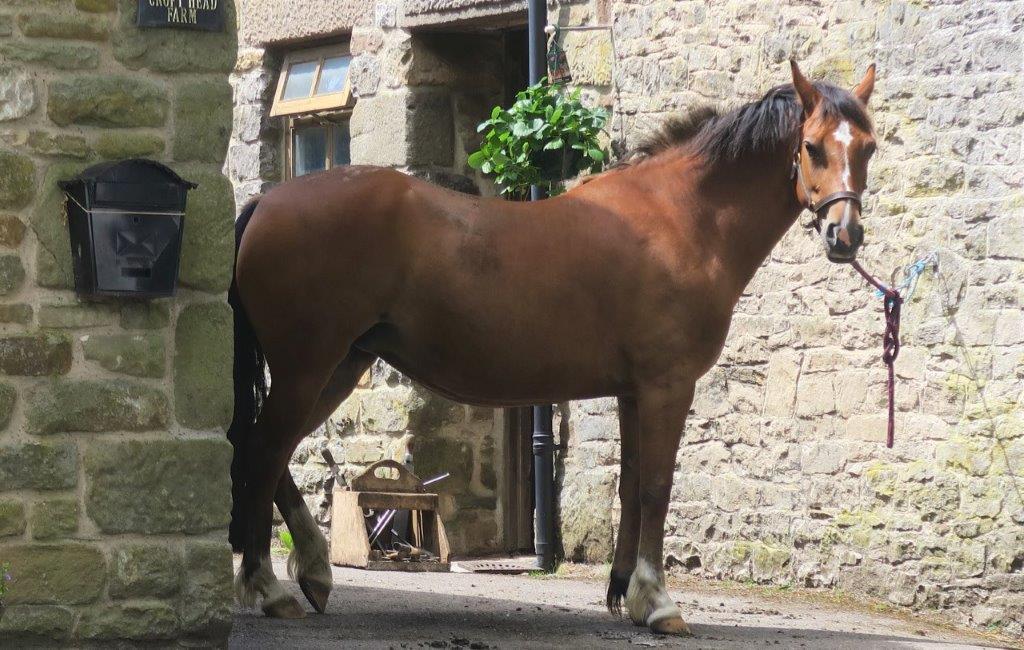 193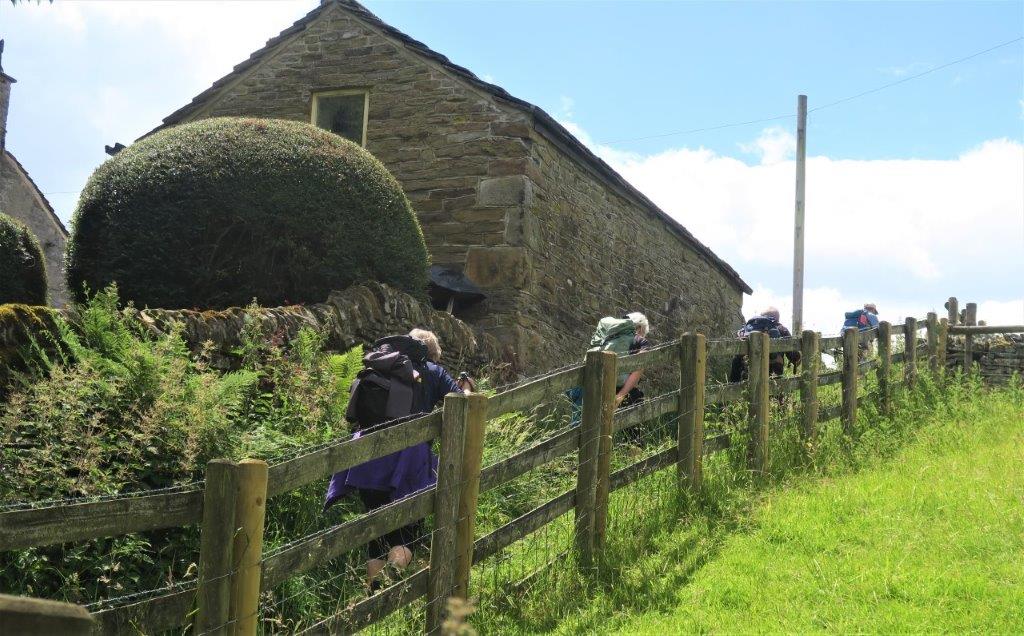 194 turning up from Edale Road (about 350m South of Townhead Bridge)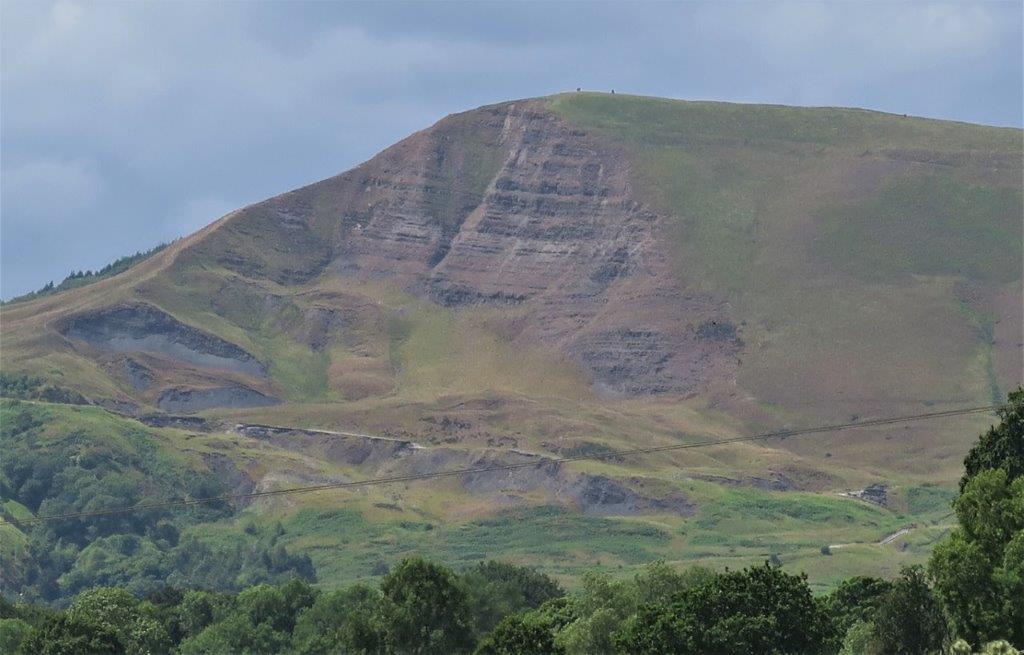 195 view of Mam Tor - see people above near Trig Beacon and landslipped road below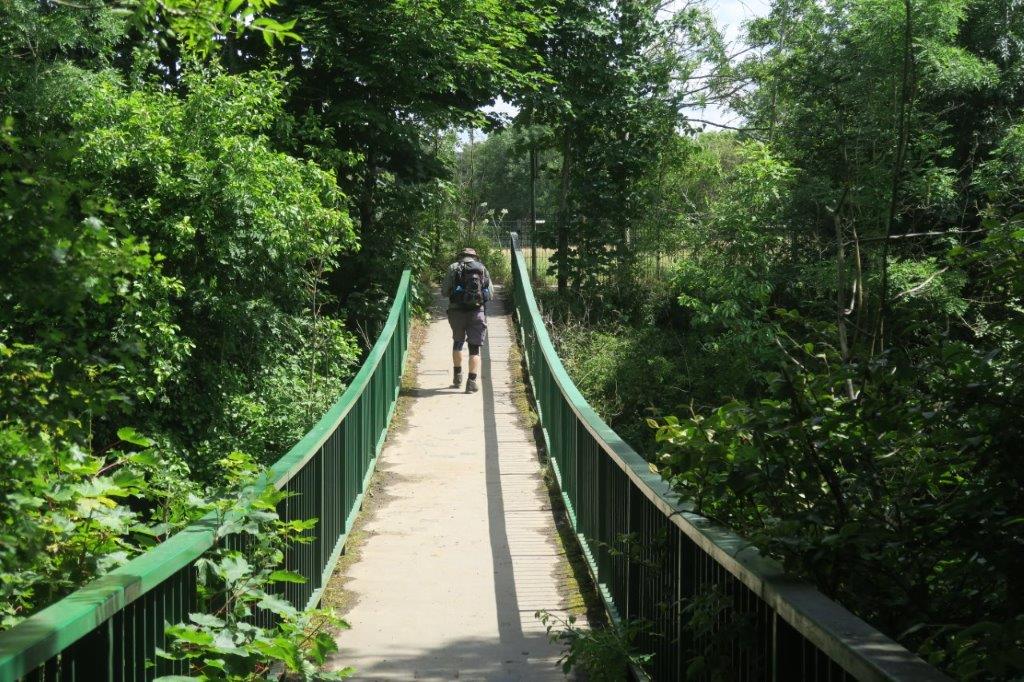 198 crossing footbridge over rail track to Hope Cement Plant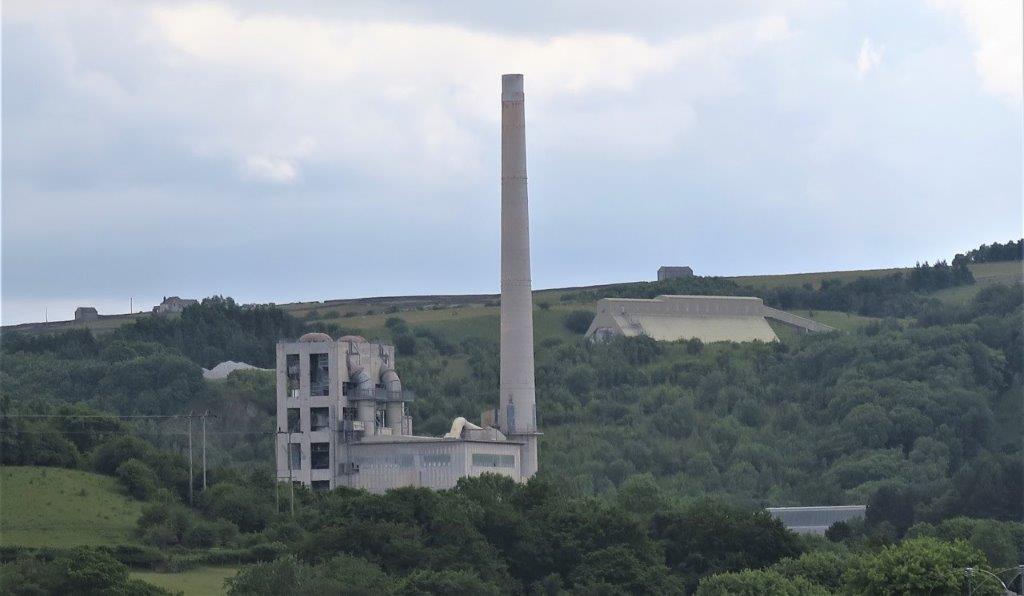 199 zoomed into Hope Cement Plant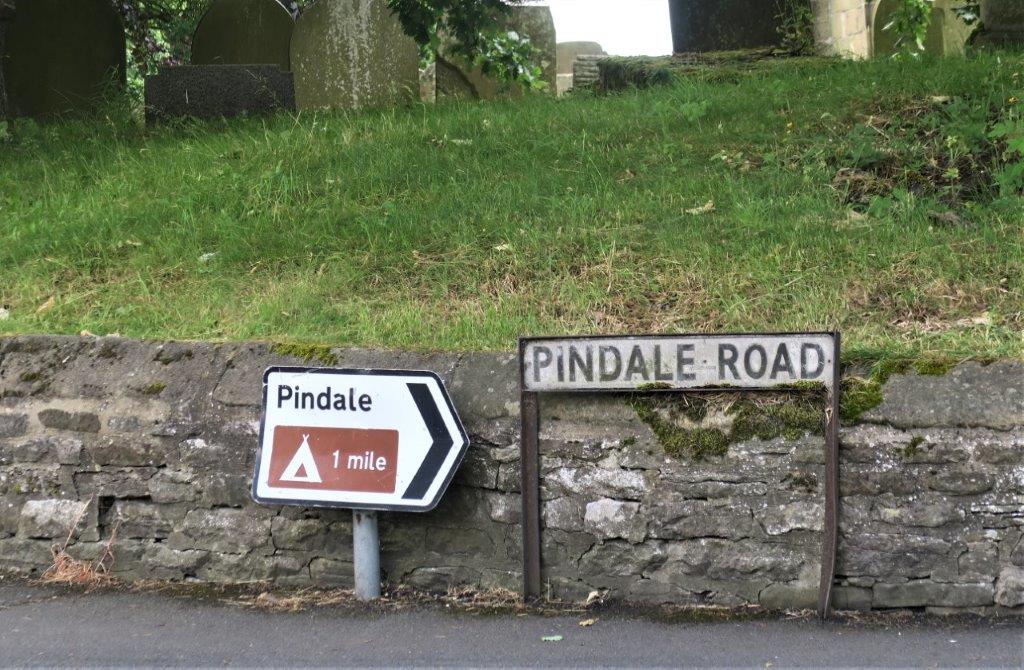 202 just across Hope Main Road and just West of Hope Church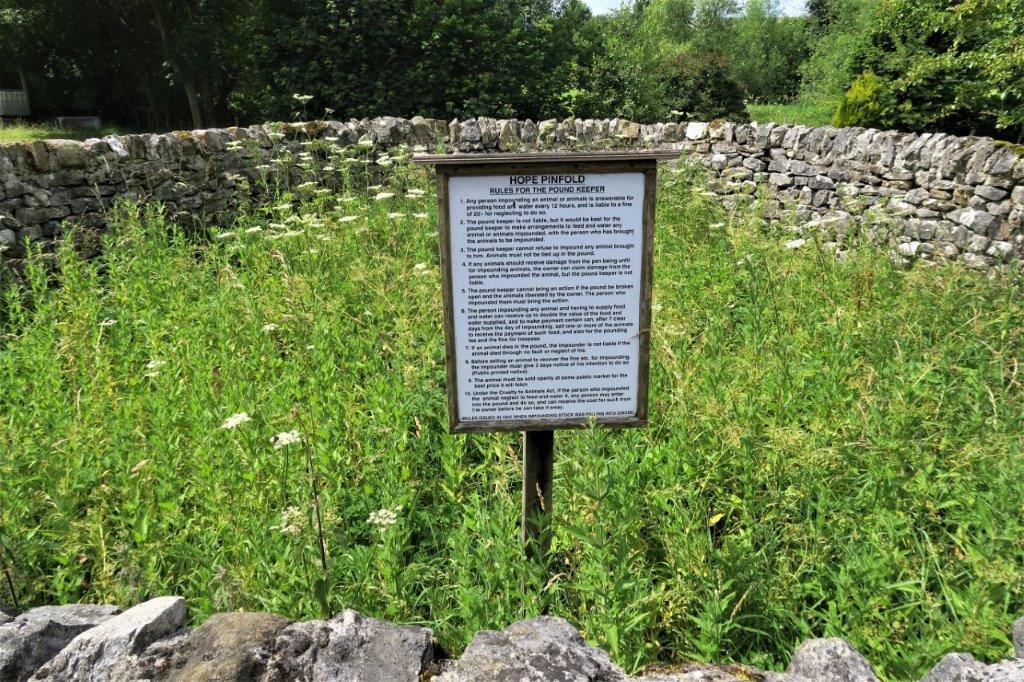 204 use 'control +' to enlarge and read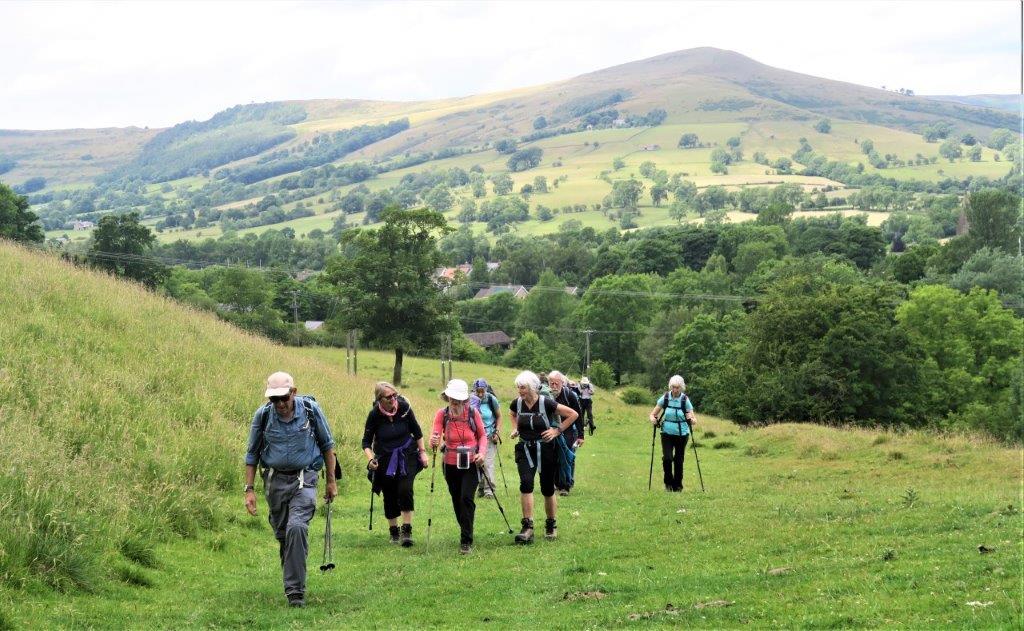 206 Lose Hill behind us as we head towards Brough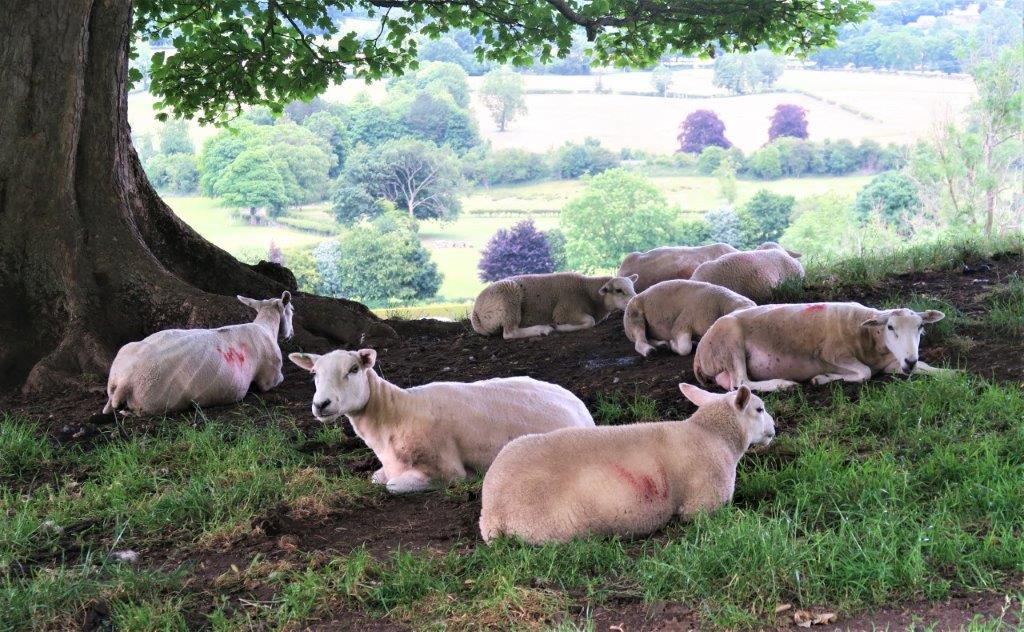 207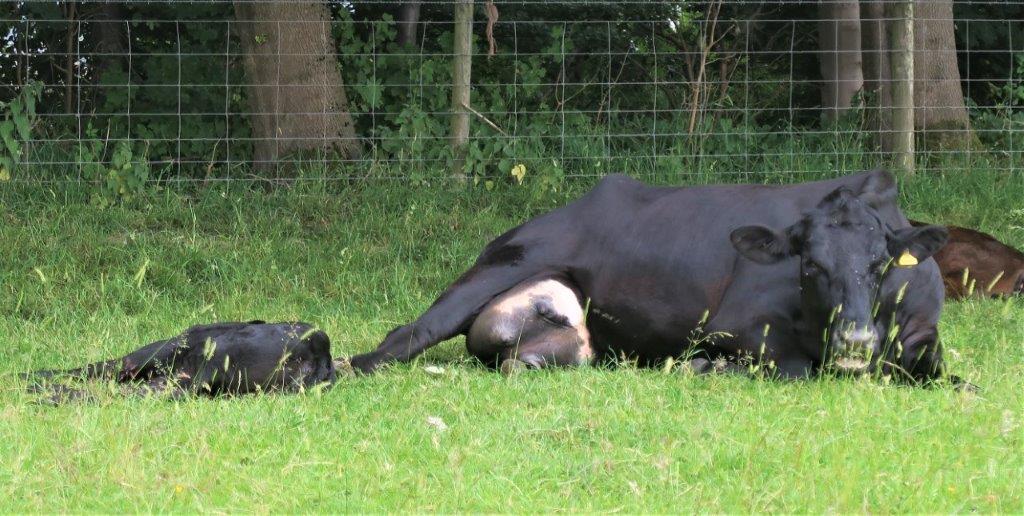 212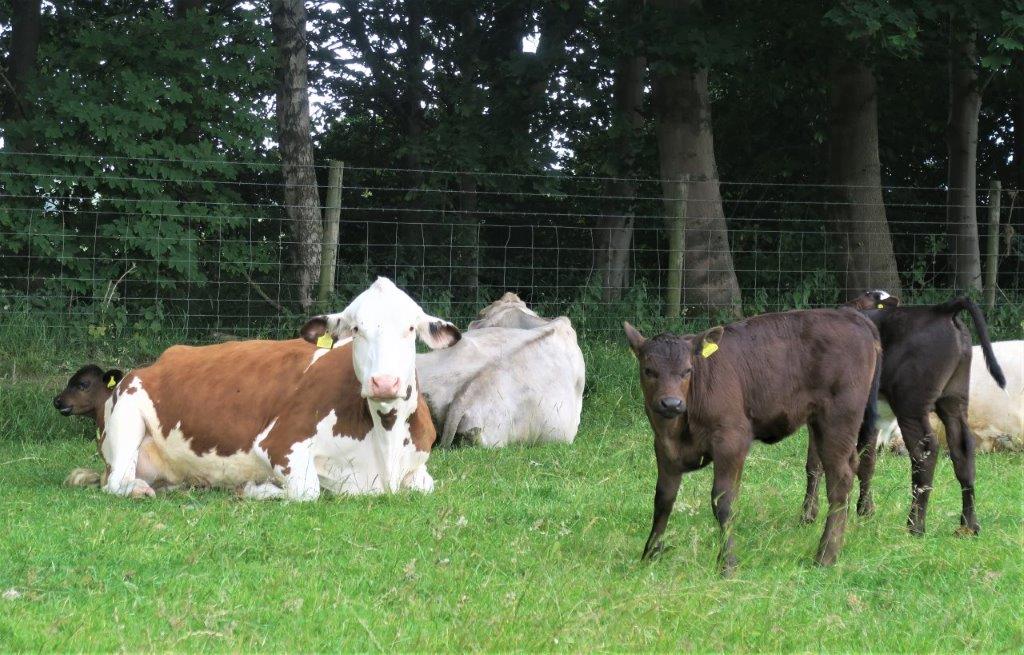 213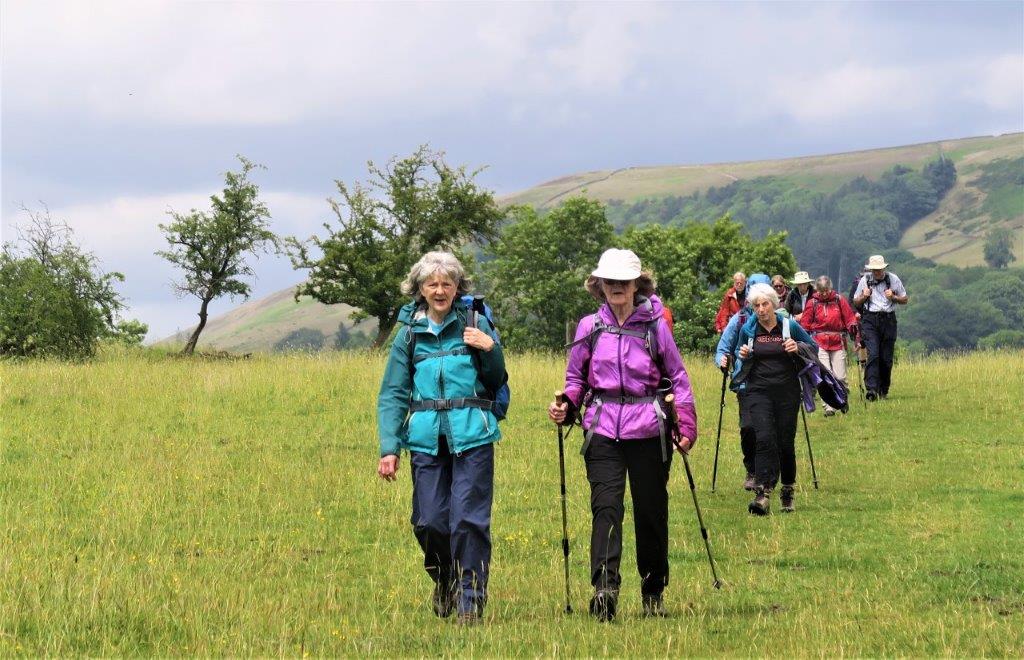 218 The River Noe is to our North below us and parallel to Station Road near Hope - unfortunately no footpath close to it.
219 reaching the B6049 Road - yet another Roman Road. We are about to cross it to Brough. The River Noe and the old mill is about 150m NE of this poin.t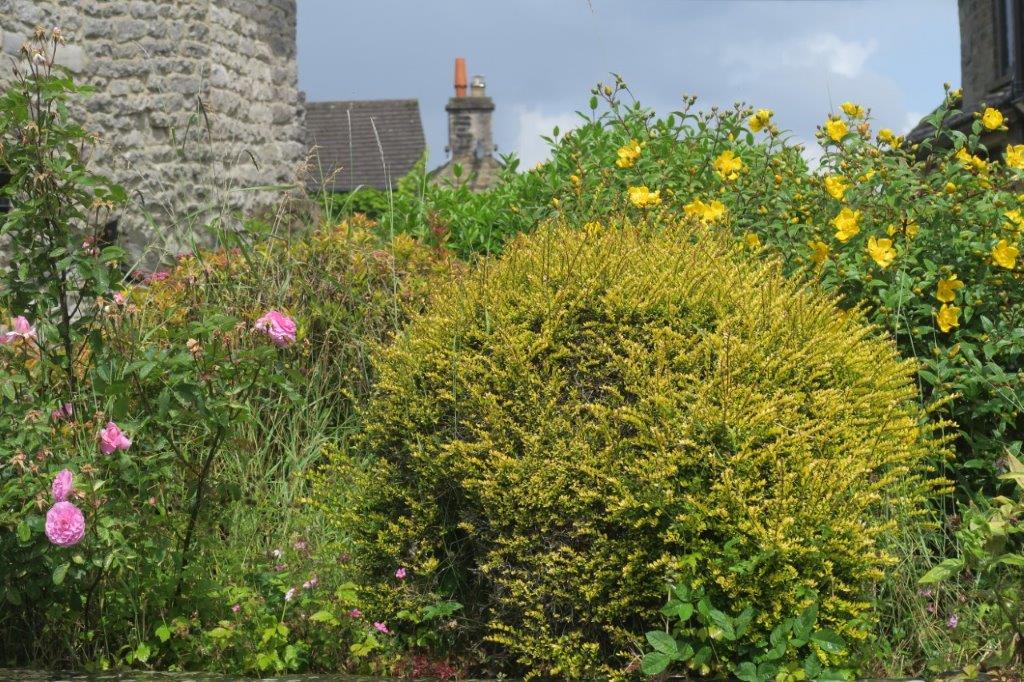 220 Brough in Bloom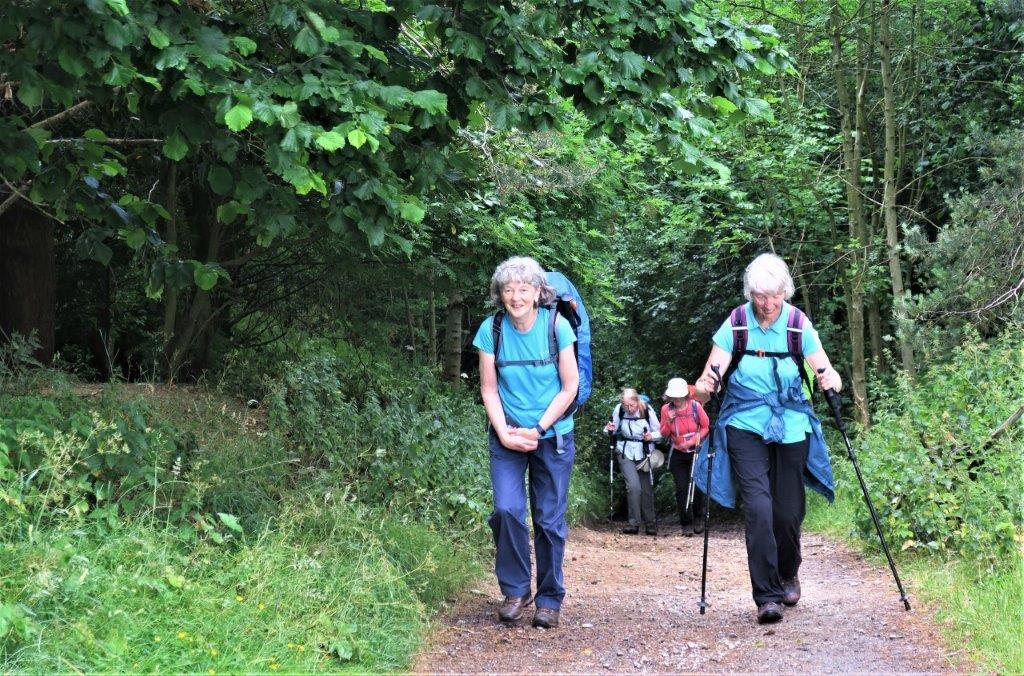 221 heading up East toward Townfield Lane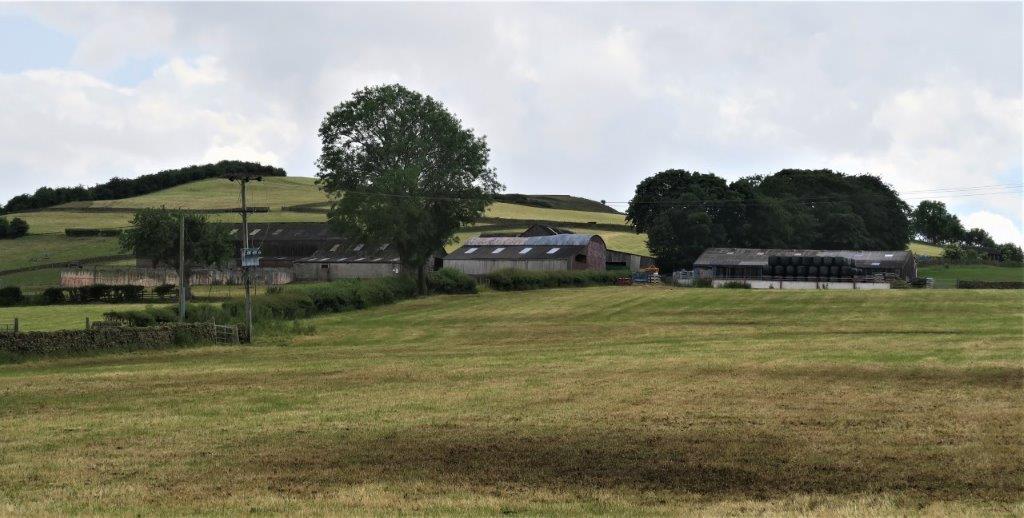 222 Elmore Hill Farm ~SW of us (there is a FP thru this farm)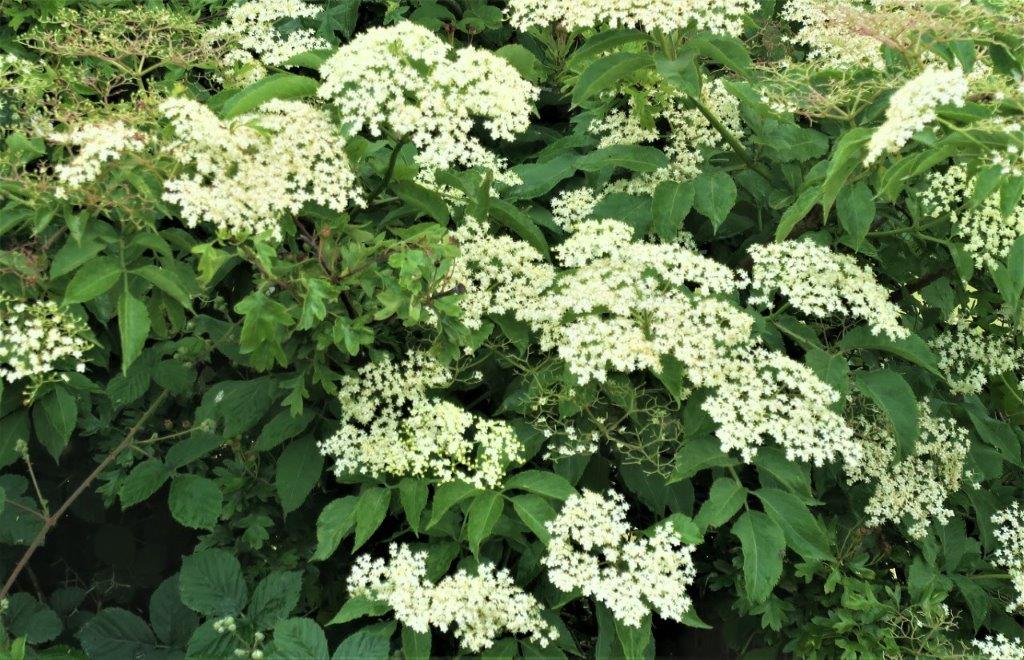 224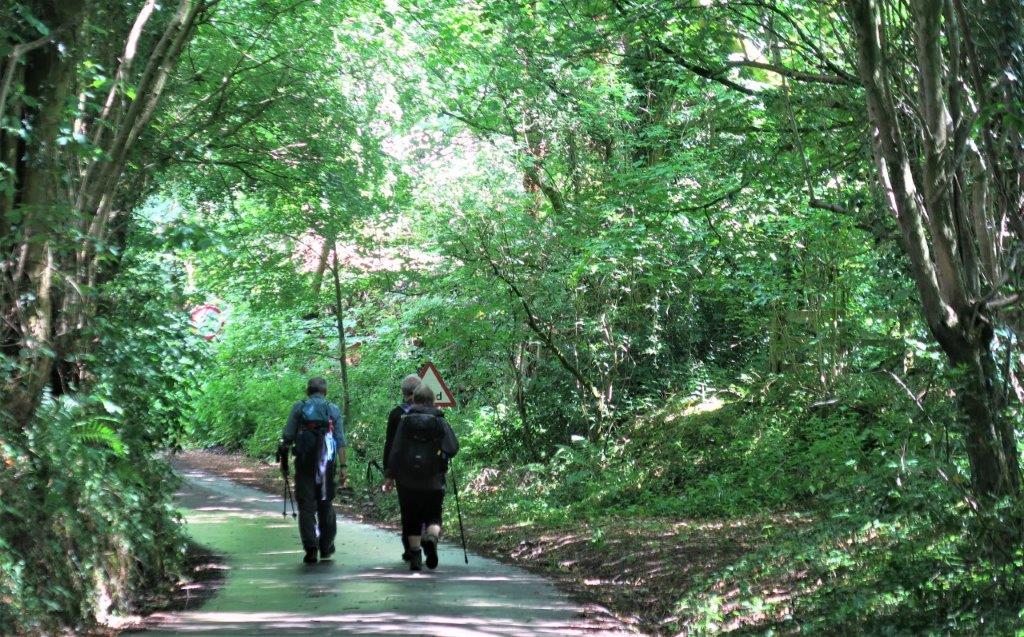 226 heading East on Townfield Lane - therr is a parallel footpath on it's edge for part of the Lane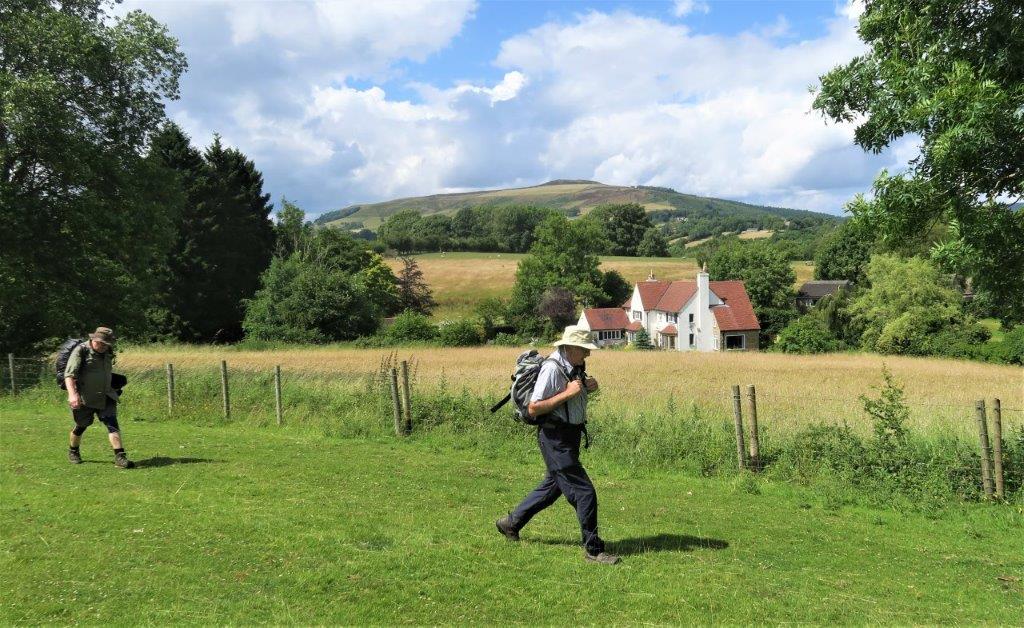 221 on short FP just to SE of Ford which joins tarred Lane passing - Westfield, Garner House and Glover Barn all to South of this Lane - leading toward Offerton Hall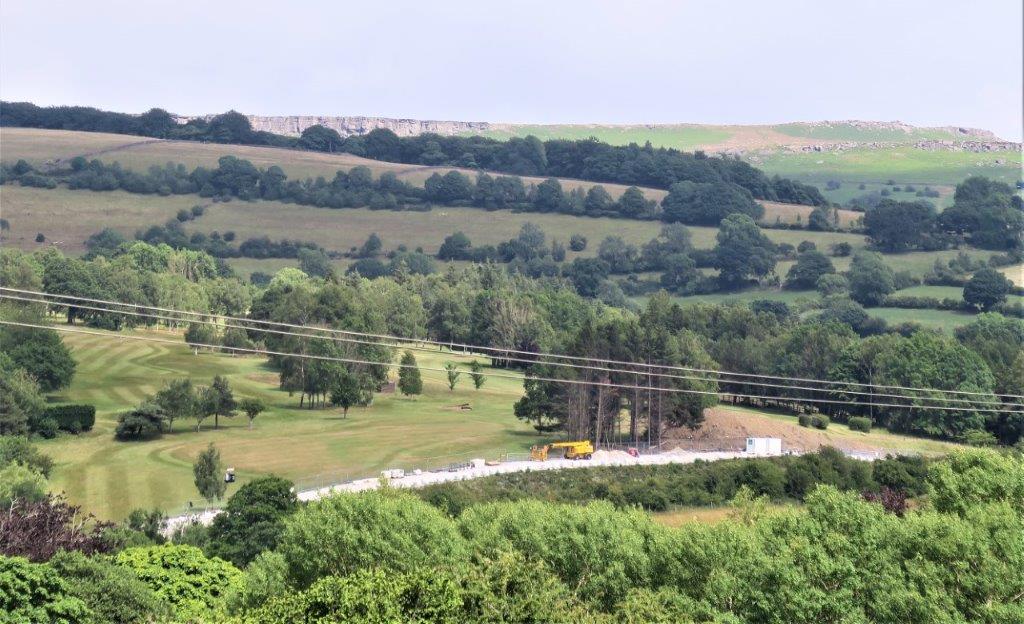 228 zoomed into 'rail works on Hope Valley Line' apparently to speed up both passenger and freight traffic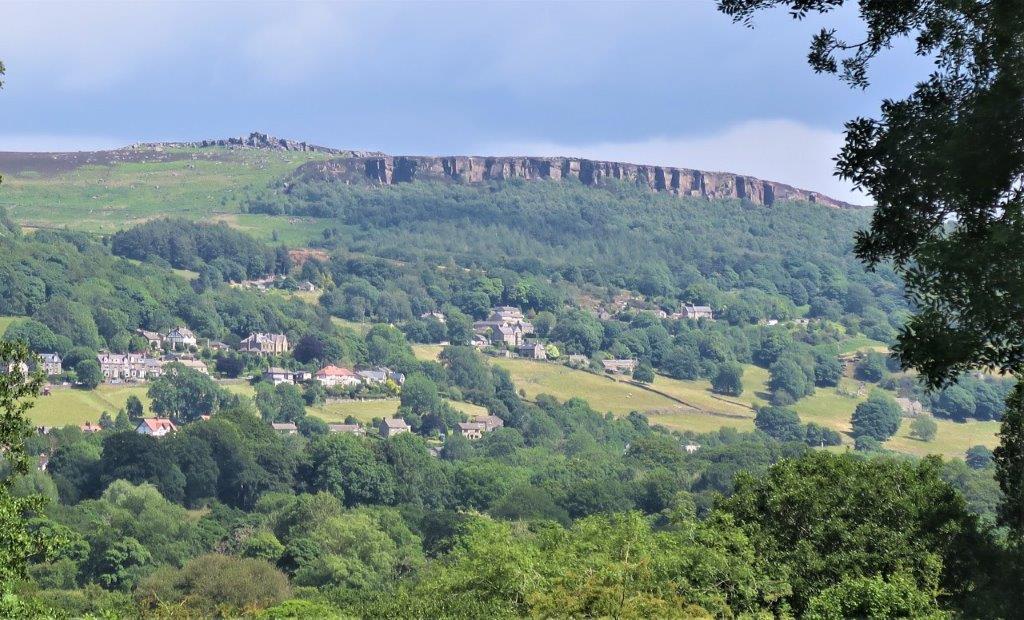 229 zoomed into Millstone Edge and Over Owler Tor? to the left above i.t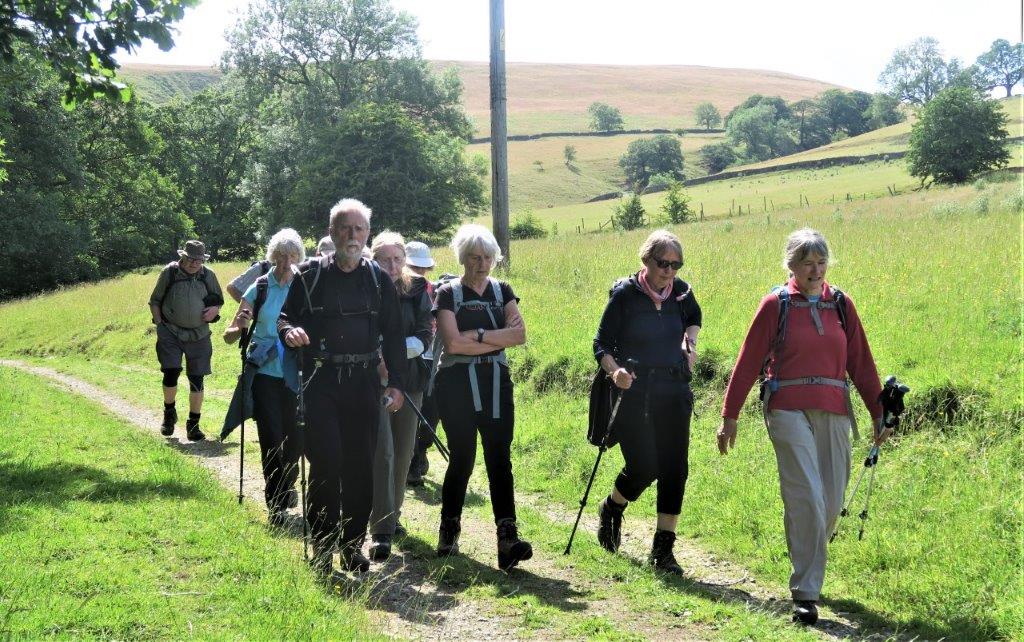 231 we did not go into Offerton but turned down On a FP SSE to The River Derwent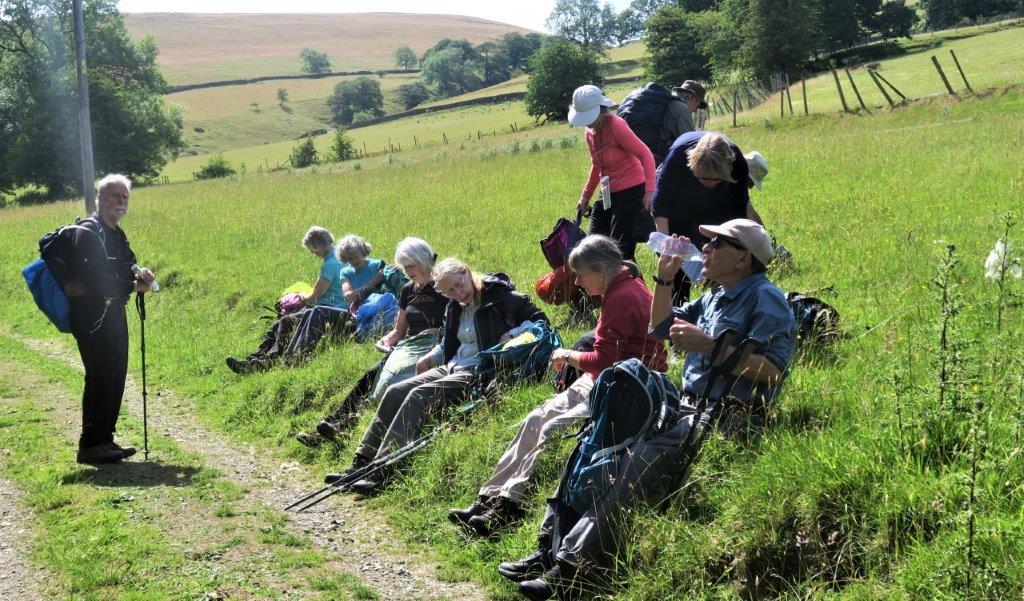 234 a tea break before reaching the Derwent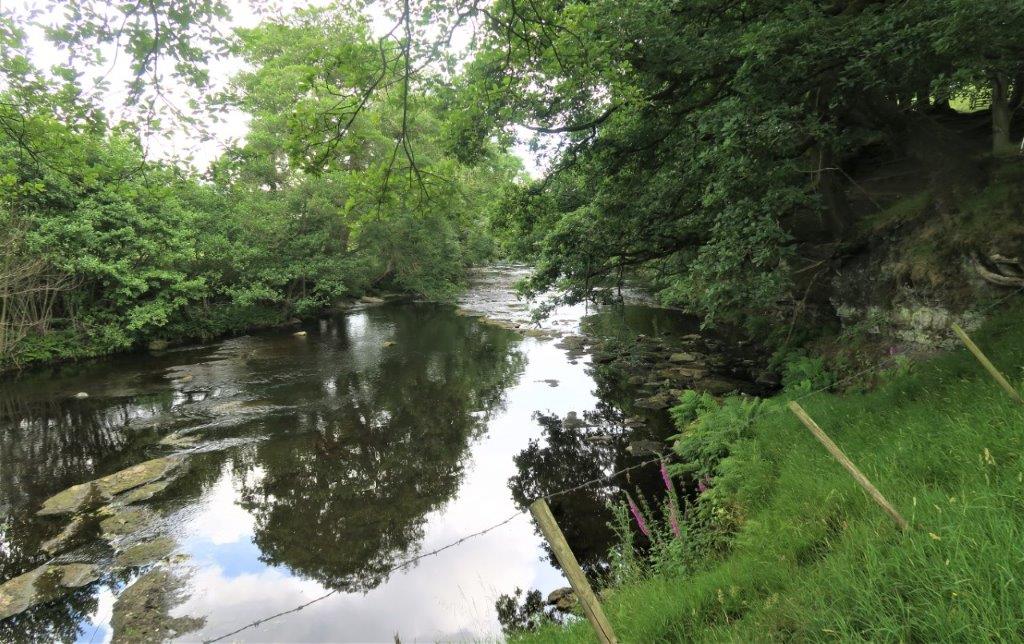 237 The River Derwent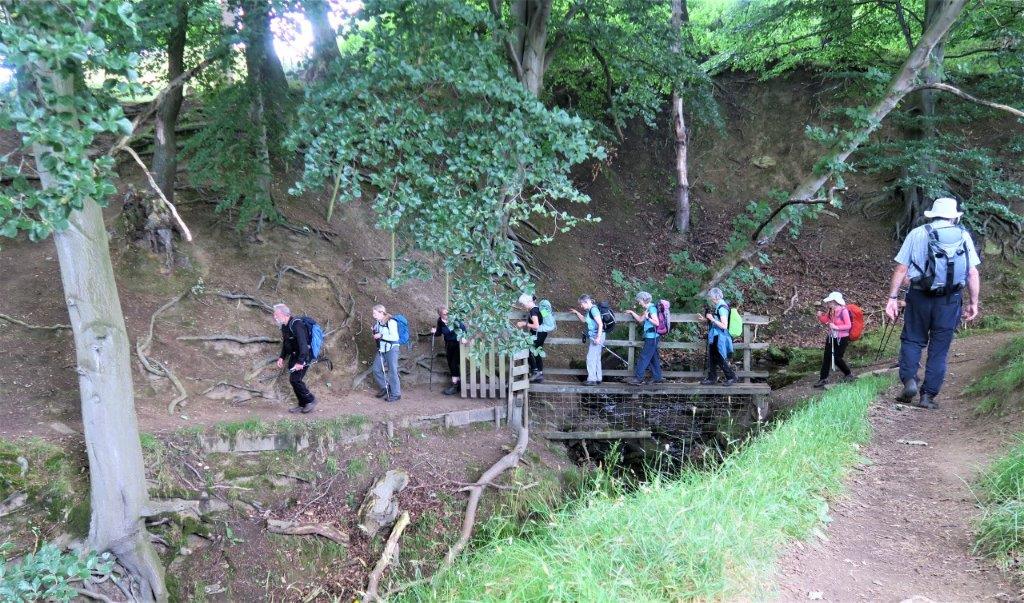 238 crossing Old Clough stream just before The River Derwent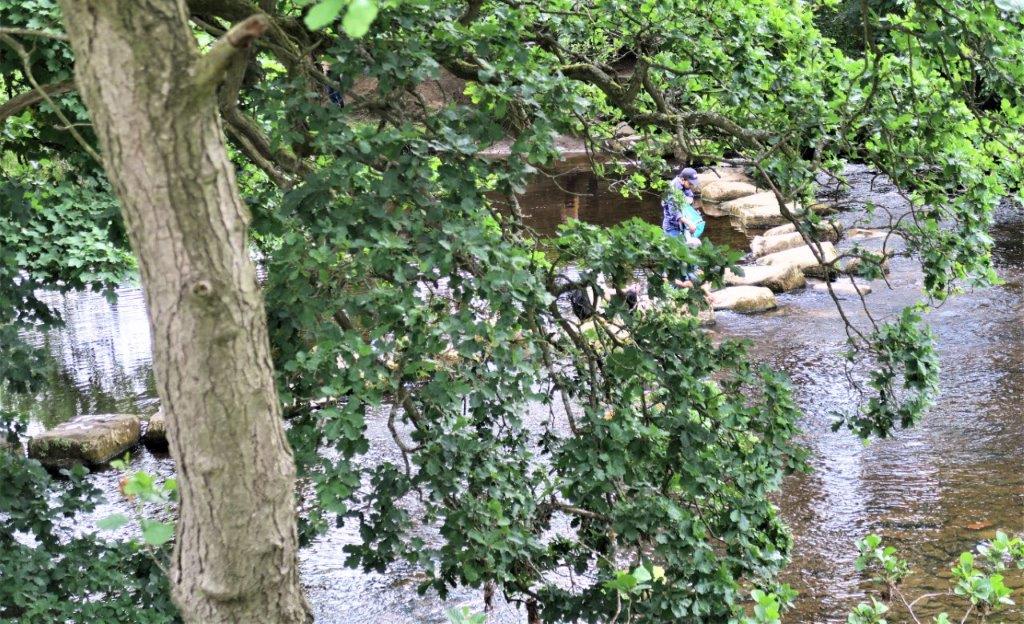 239 These stepping stones seem to be frequently disrupted (stones washed away by floods) so that safe crossing is uncertain. Access from the West Eastward into Hathersage (possibly planned, beforehand on maps by strangers to the area, is then found to be very dubious and continuing a long way further to Leadmill Bridge and then doubling back becomes the main route into Hathersage). Ideally there should be a footbridge at this point to maintain Footpath Right of Way safely. As this route is part of the popular The Derwent Valley Heritage Way it would seem important. Can it be crowd-funded? with a toll box for passing walkers?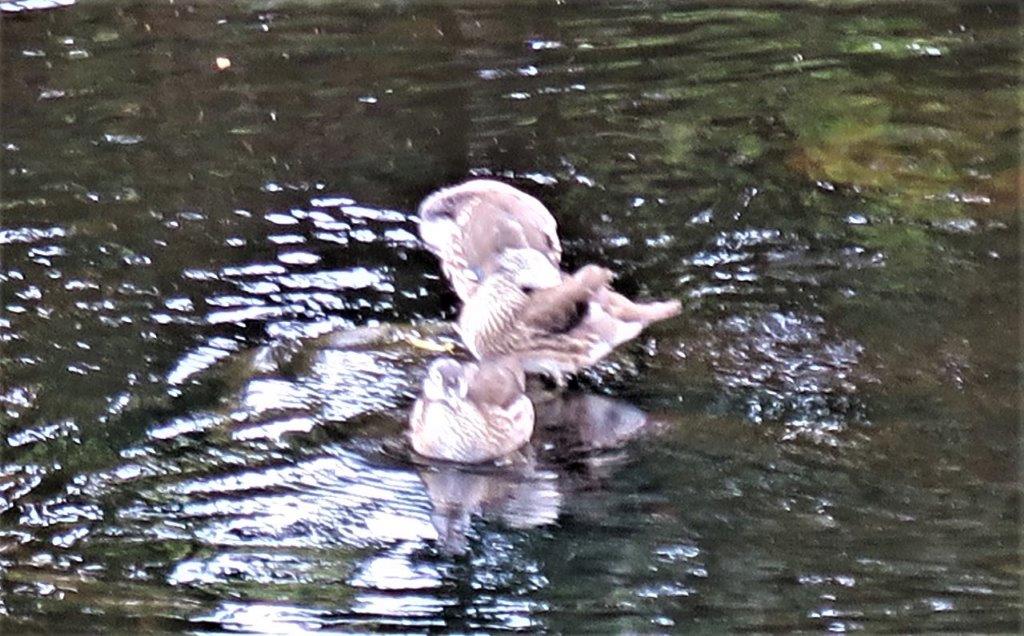 242 what birds are in this blurred picture?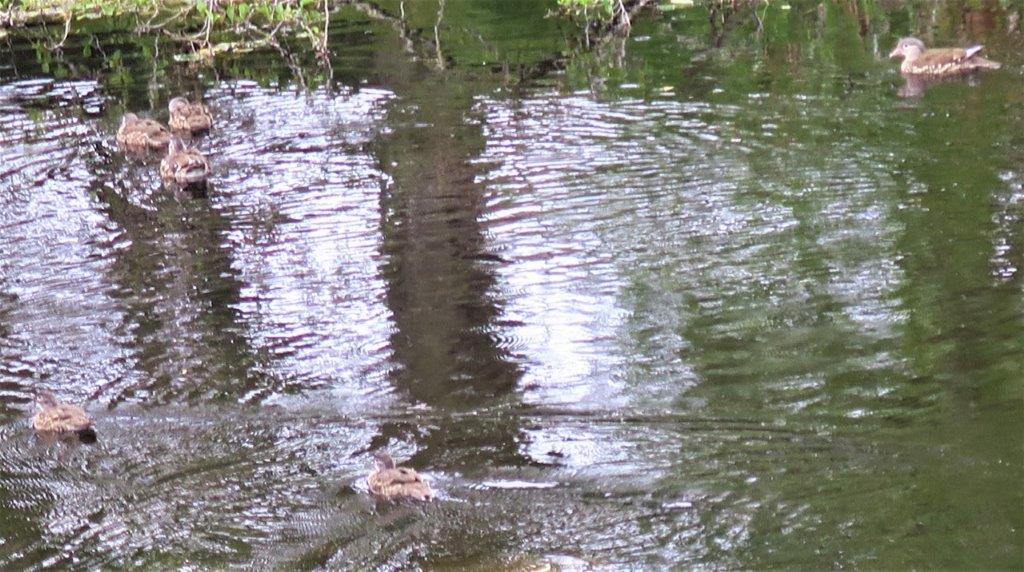 243 ducks / ducklings in the same area - photographed just after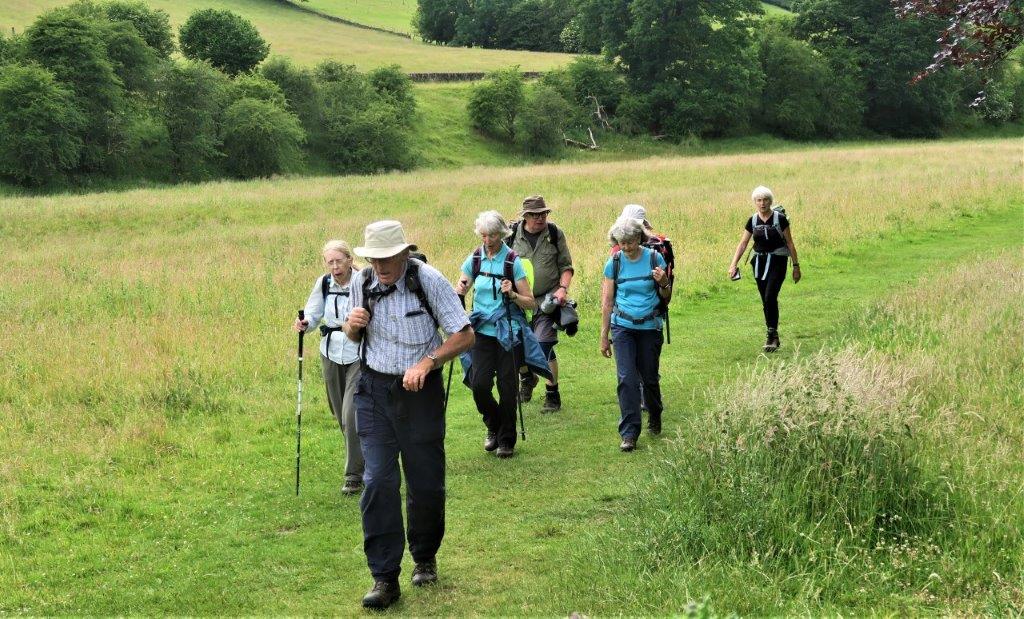 244 to Leadmill Bridge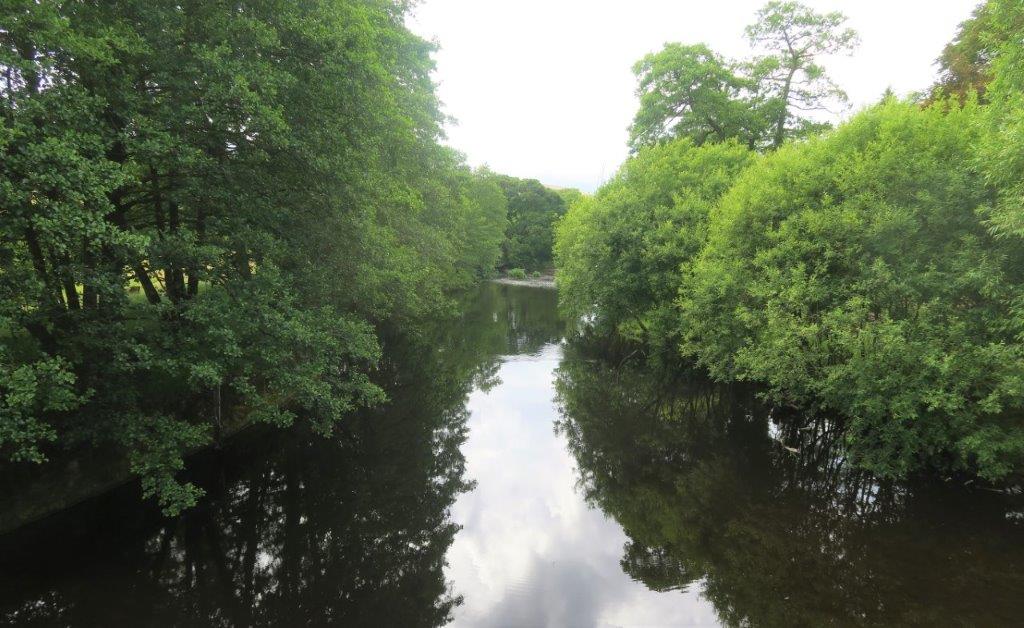 245 looking upstream at The River Derwent from Leadmill Bridge
It would be nice to have a full River Noe 'Heritage Way' from Edale to Bamford but footpaths close to the river appear to be lacking and discontinuous
homepage - Daywalks Index 2022 - contact me at

REV X