homepage - Daywalks Index 2022 - contact me at

REV X
2022.06.12 ** Linear 8 mile solo walk, start A57 Road bus stop at SK231.879, on Sheffield Country Walk (SCW) ~N passed Moscar Lodge to see Moscar Cross & then ~400m ENE, passing Moscar Cross Farm, FP at SK235.885 ~ NNW ~1km to Sugworth Rd, & 300m NE on rd to entrance Sugworth Hall, ~250m toward Hall then N on Path bypassing Hall (on its E-side thru Rhododendrons), (deviate to see Tower) then re-join SCW passing Strines Reser Embkt then ENE thru Andrew Wood to join at SK244.912 Blindside Lane (tarred narrow road with some traffic), follow lane Eastward for ~1.5km but about 100m before Annet Bridge take FP ~E initially above Dale Dike Reser overflow brook ~ 1km to Mill Hill Rd, ~N passing The Plough Inn, The Filter Works housing development, etc, to take Road Bridge ~E below Sports Fields (leaving SCW briefly) then N along the side of field to PC., rejoin SCW at end of FB across Agden Reser Spillway 'brook', going up NE to cross road at SK264.923, ~ENE for ~500m up to High Bradfield Church, leave SCW, & go NE on 'FP' crossing Brown House Lane at SK268.926, NE then ENE up to and across Delf Road at SK274.930, FP ~E then NNE to Onesacre Road & ~140m ~ENE to Road Intersection, ~500m ESE on Onesmoor Bottom Road, then (at SK284.933) FP E to and thru Lumbs Bush, initially well above brook but later crossing brook to path junction at SK293.932, follow path NNE along wall for ~100m to a joining wall & follow this wall ESE to & thru opening in wall then ~ENE to and over Ladder Stile continuing on FP to further Ladder Stile onto road near Onesacre at SK297.934, 200m on road ~E passing Onesacre, then take FP NNE for ~500m between fields to the E-end of Lumb Lane / Horse Croft Lane (un-named on map), N / E on Horse Croft Lane for short distance then FP ~E (close to Houses) to join Cockshutts Lane ~ESE down to Oughtibridge and River Don (and Road Bridge over it near bus stop)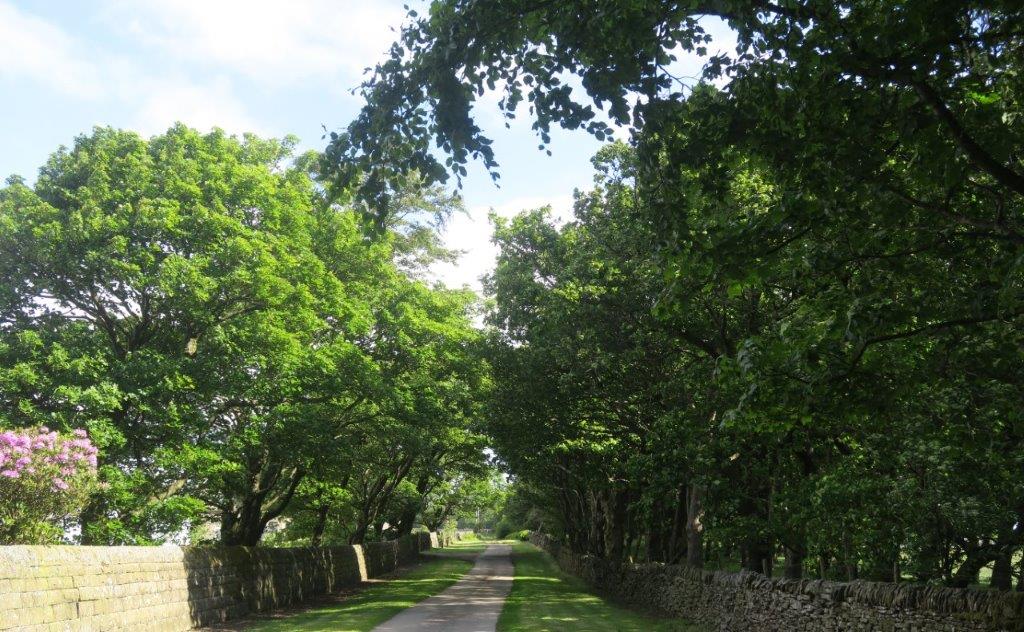 2 Avenue from A57 Road Bus Stop up to Moscar Lodge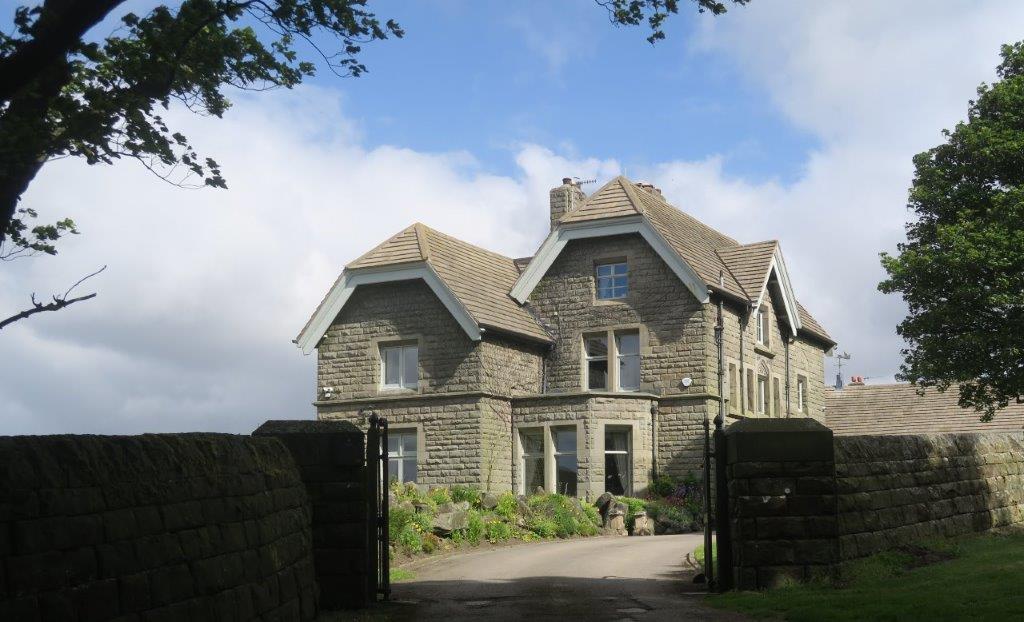 3 Moscar Lodge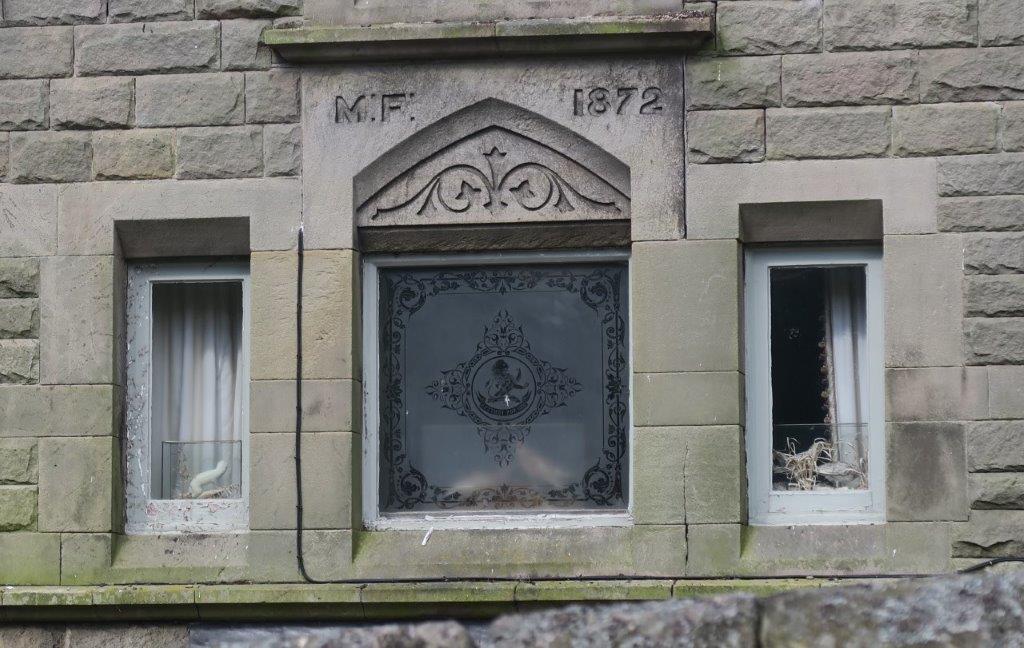 4 Window on Moscar Lodge giving date - not sure what MF stands for?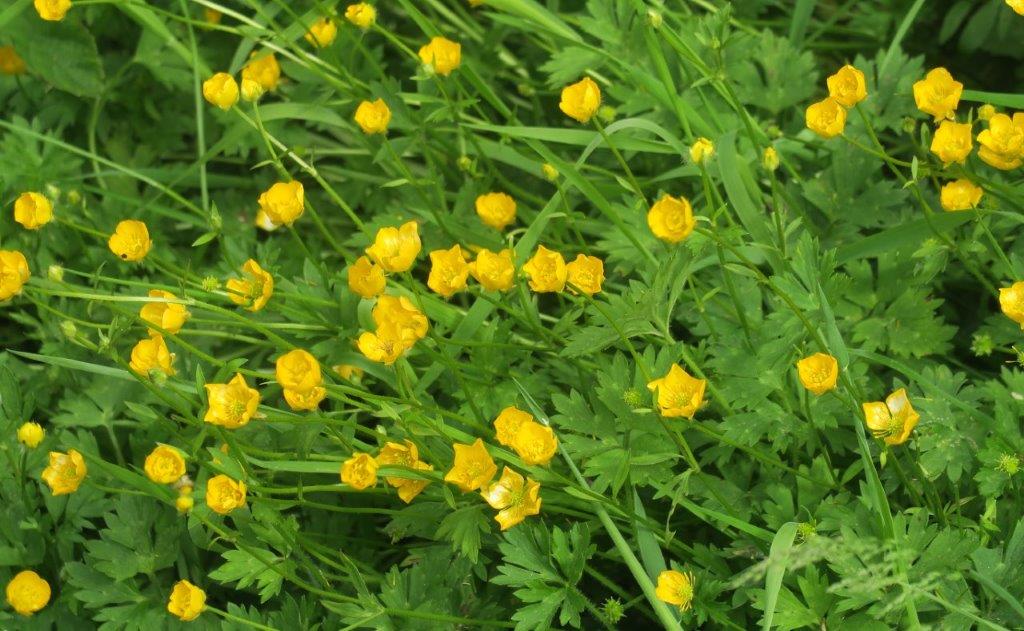 6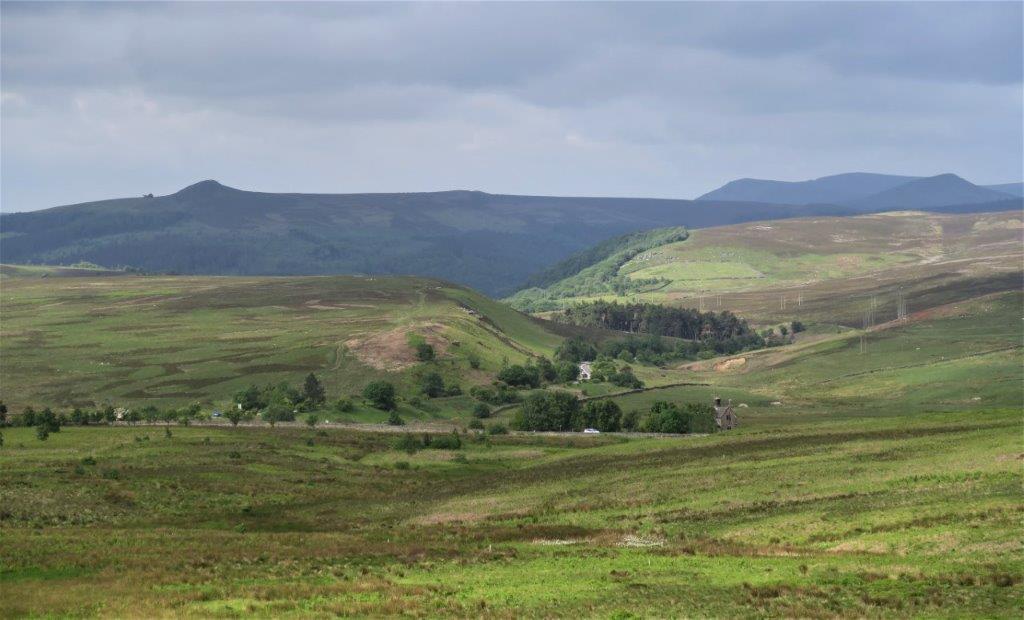 9 view from 'Avenue' with Winhill Pike top left, A57 road runs down alongside Ladybower Brook, part of Kinder Scout top right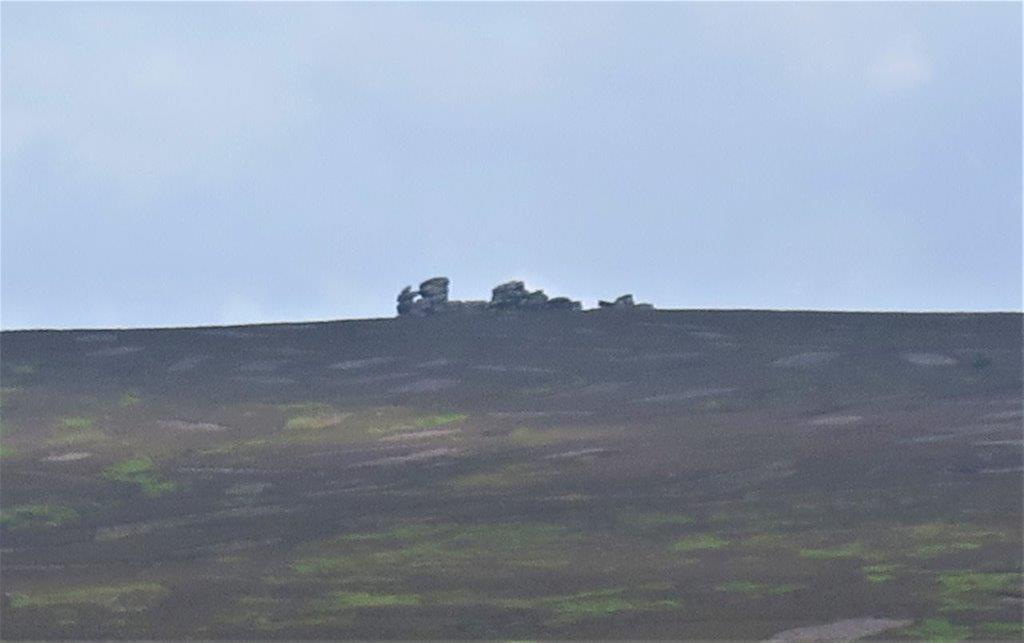 11 zoomed into Wheelstones on Derwent Edge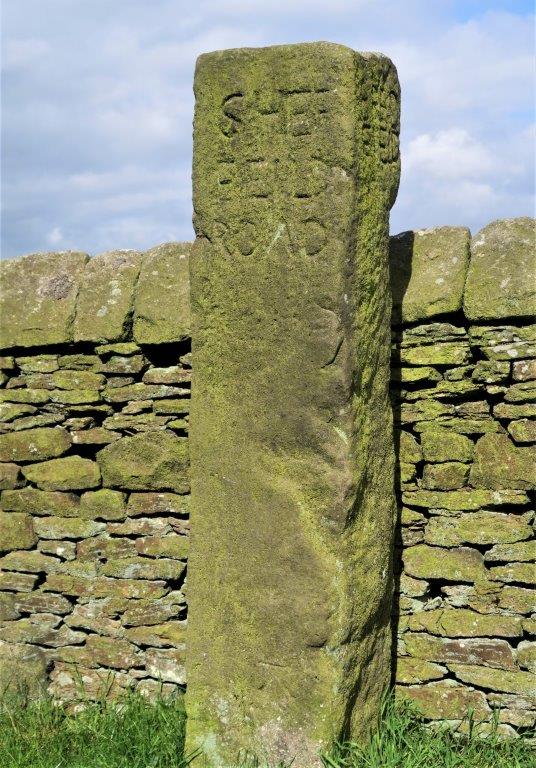 15 Moscar Cross - note E before I spelling in Sheffield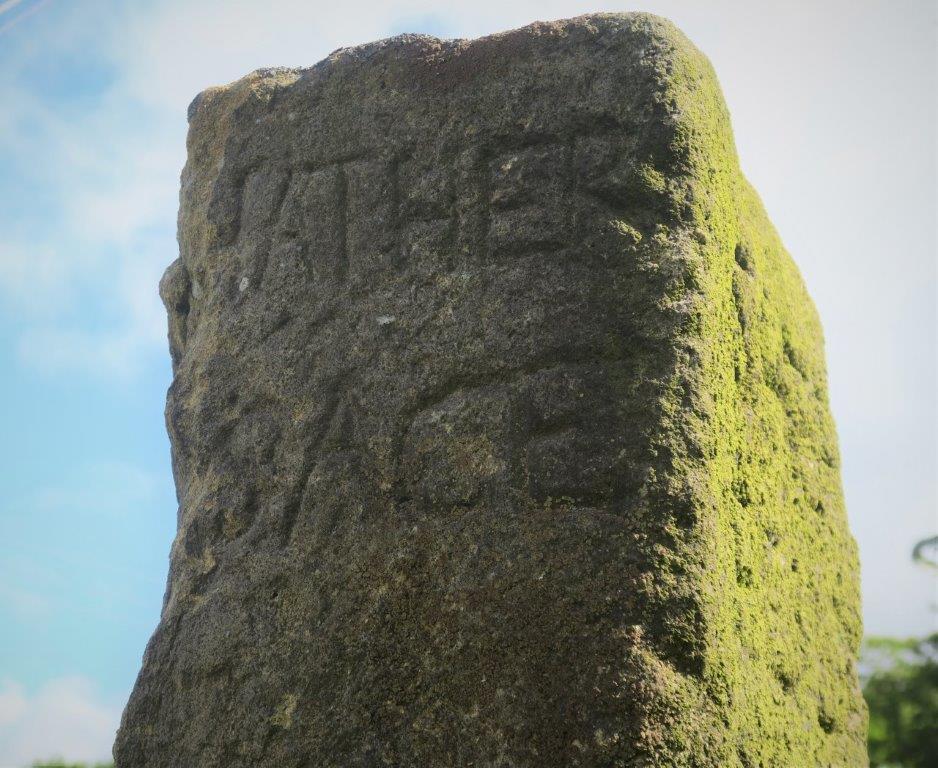 19 Hathersage on this face (could not see 4th face). Not sure what direction convention used here?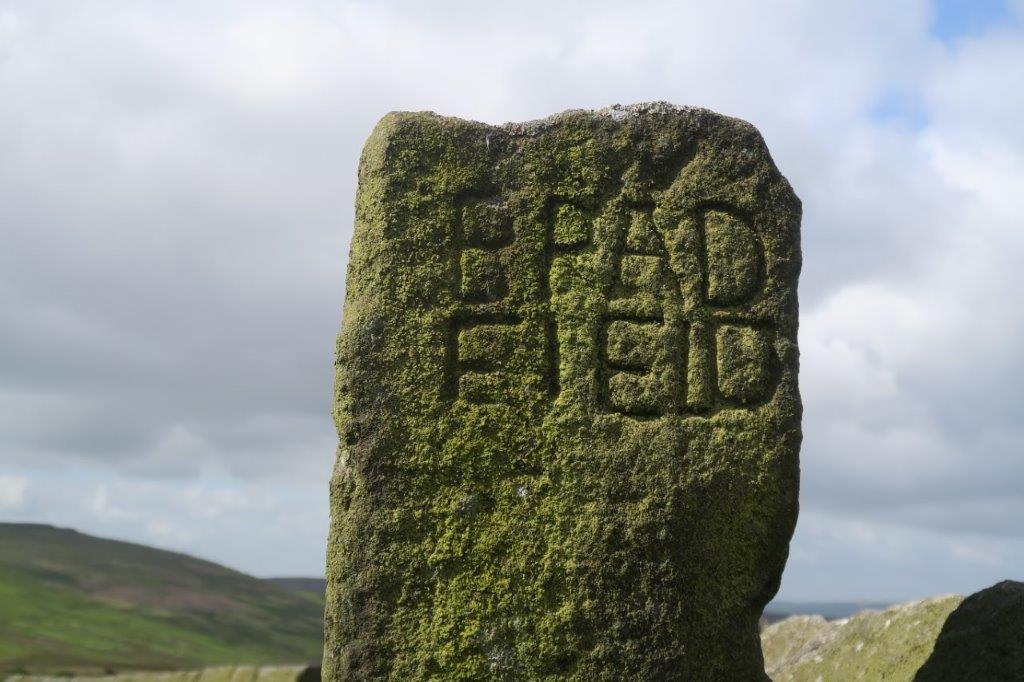 18 Bradfield on one face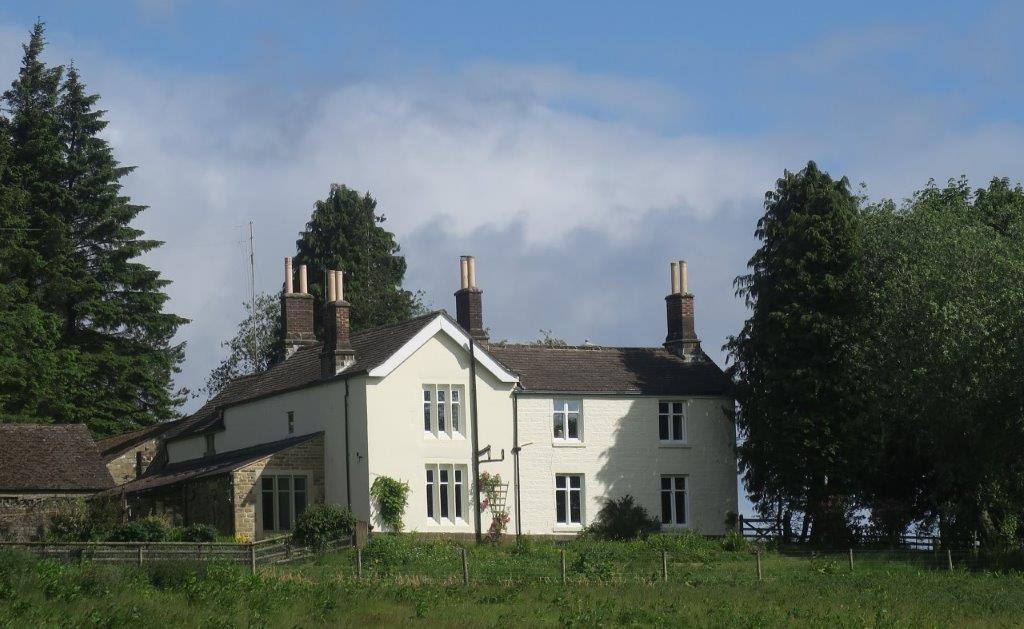 22 Moscar Cross House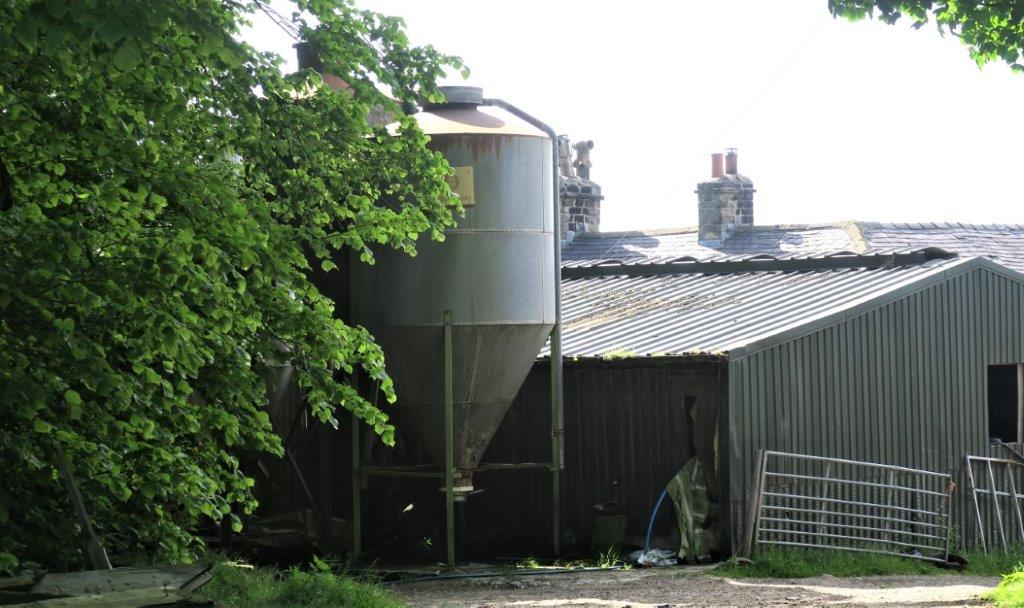 24 passed Moscar Cross Farm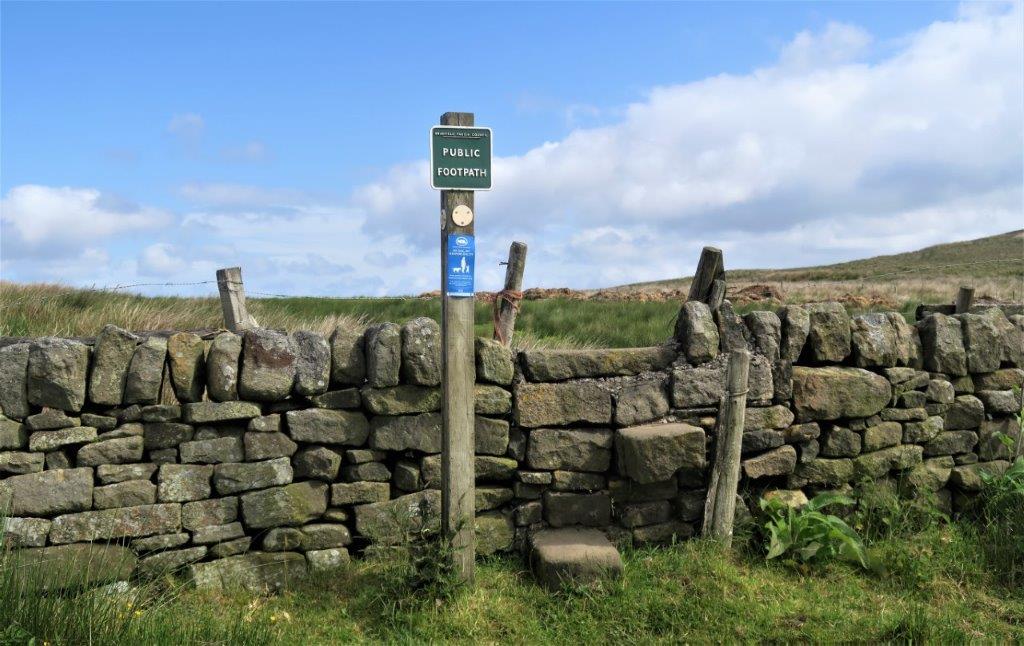 28 Footpath (after passing Moscar Cross Farm) goes down to Sugworth Road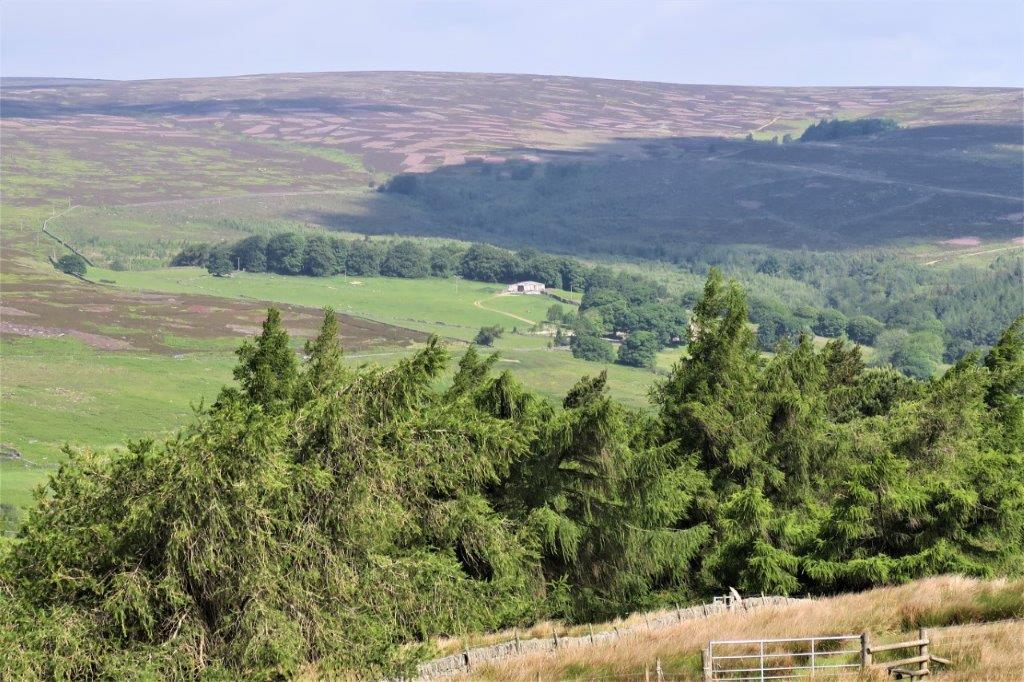 35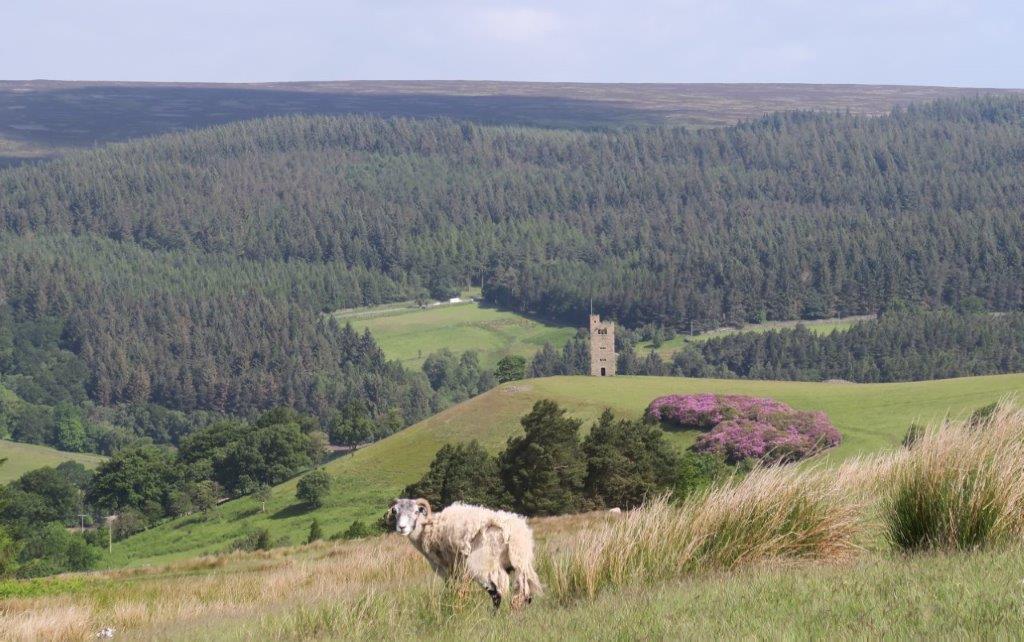 36 The Tower (often called Boot's Folly) seen below - visited it later. Note unshorn sheep moulting. Note the invasive Rhododendron.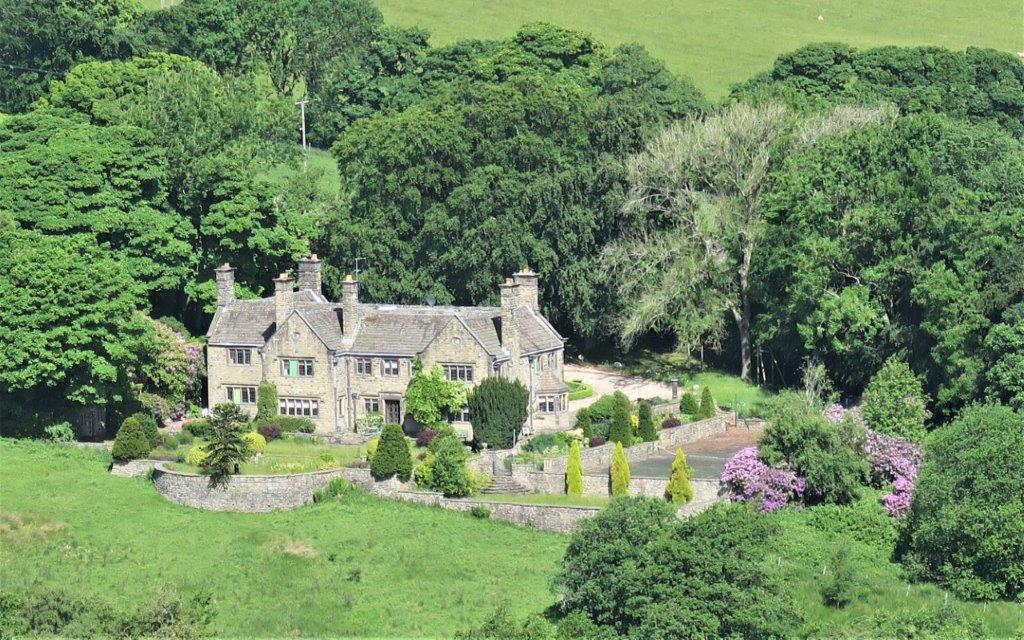 42 Bents House below Sugworth Road
45 another picture of Bents House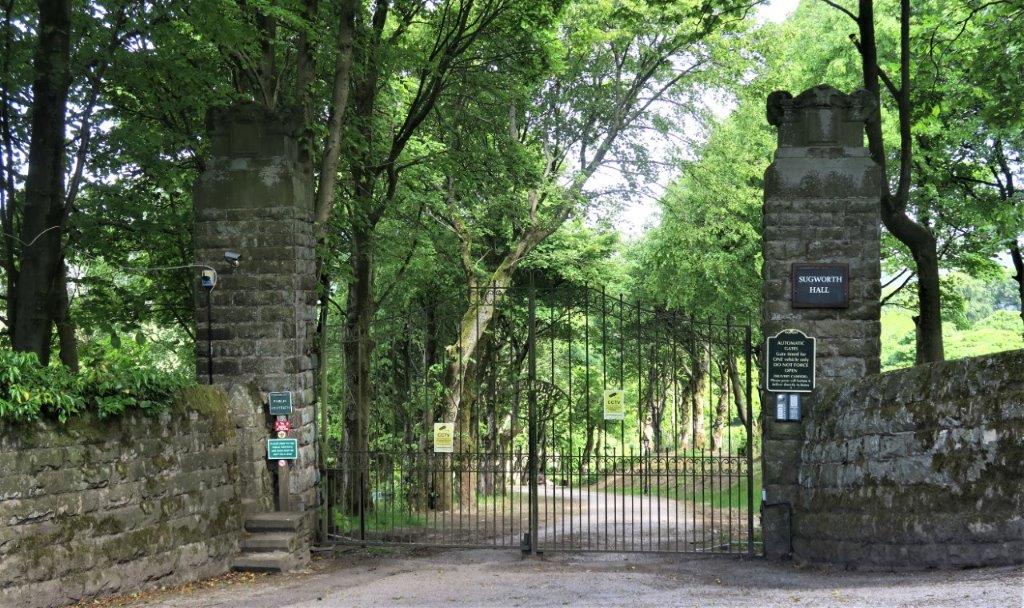 54 Entrance Gates to Sugworth Hall with Footpath entrance to left - no need to open gates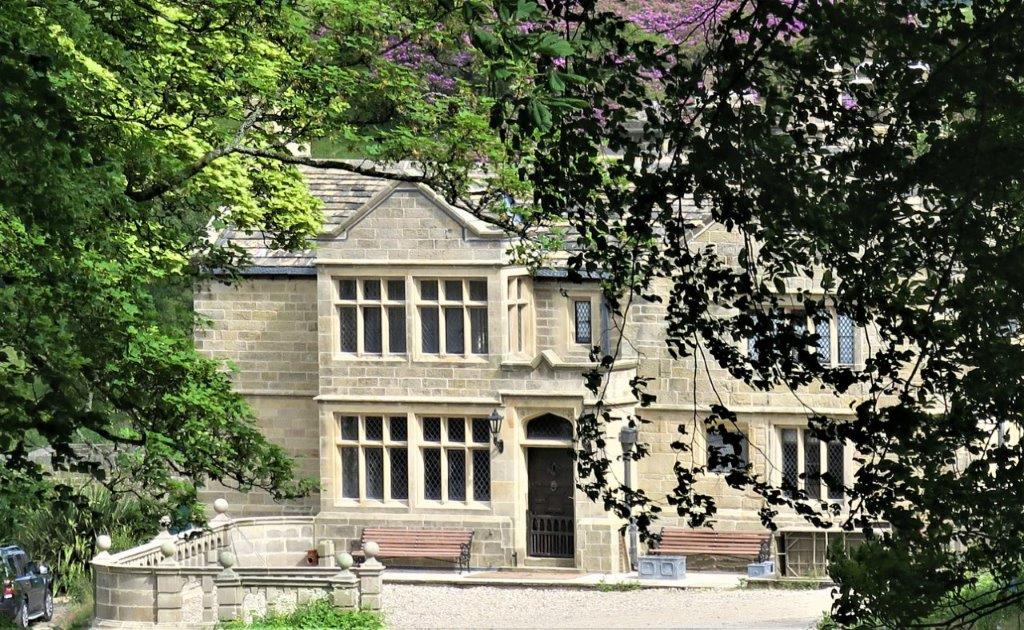 59 zoomed into front of Sugworth House without leaving footpath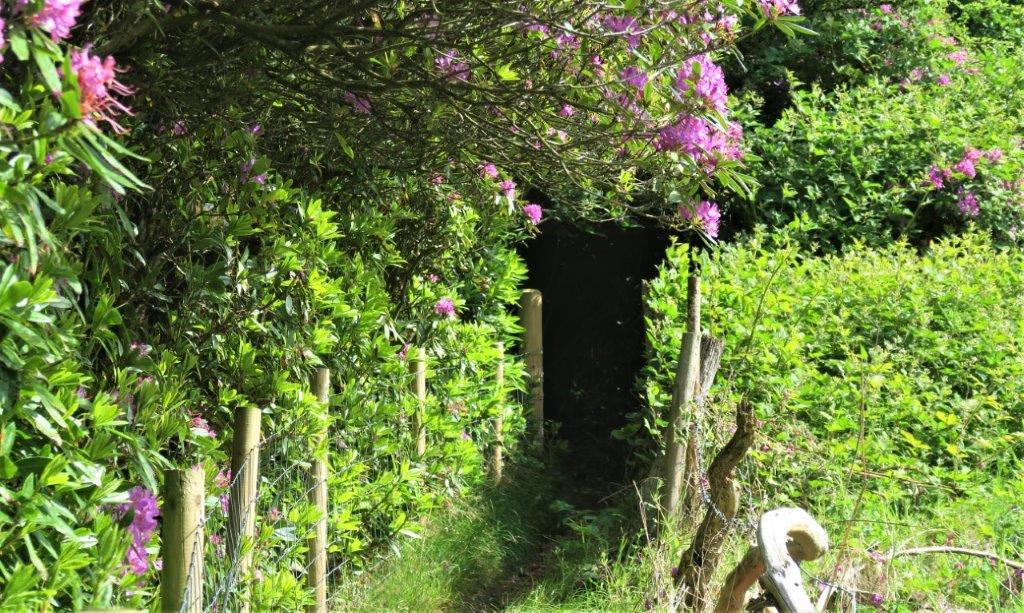 61 The footpath bypasses Sugworth Hall by 'tunnel' through the Rhododendrons which have been cut back somewhat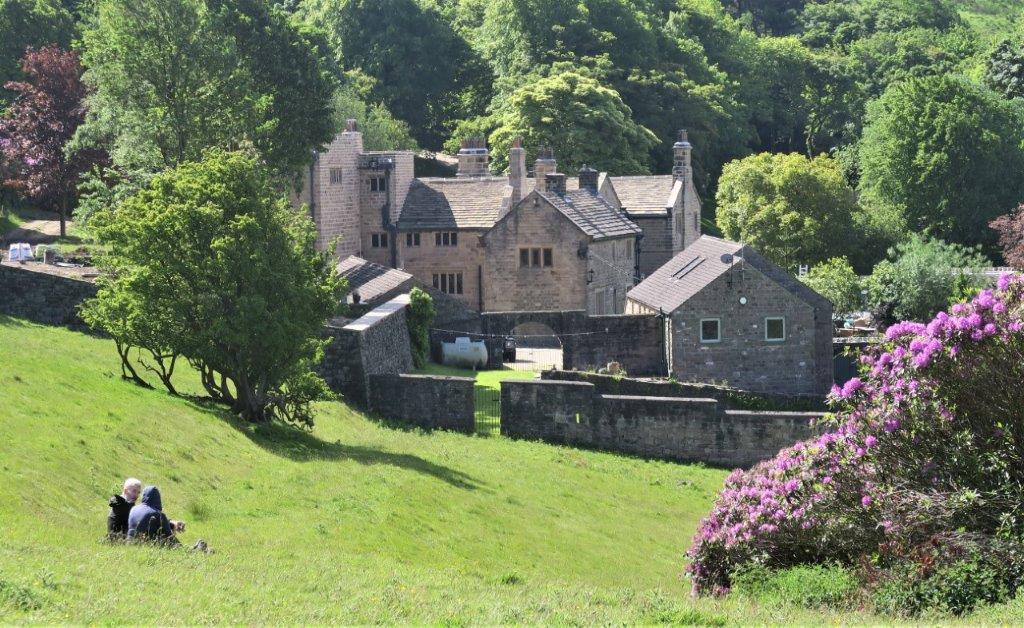 67 on visit to Tower turned round seeing Sugworth Hall complex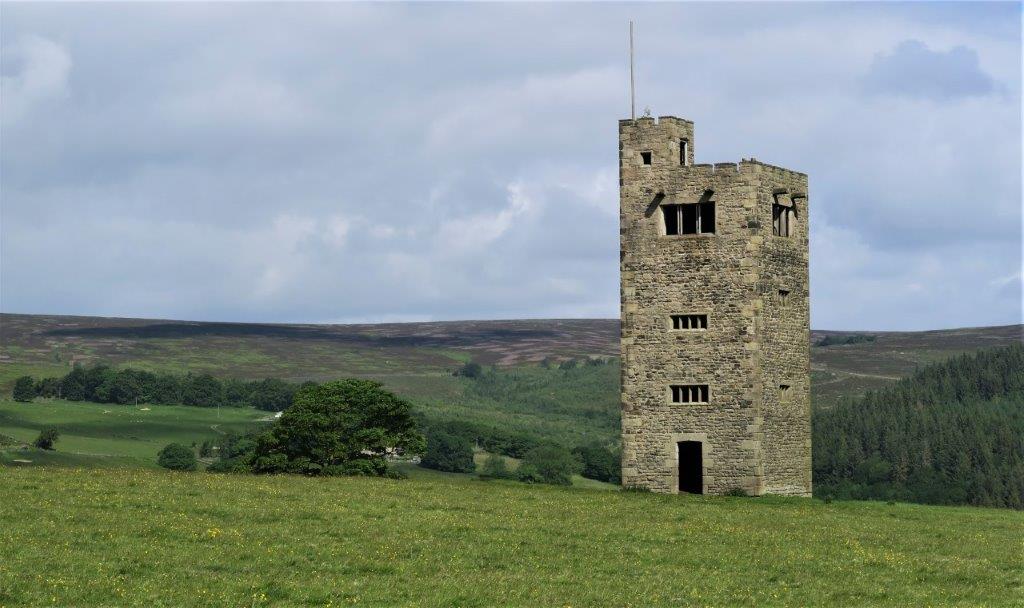 68 The Tower (Boots Folly)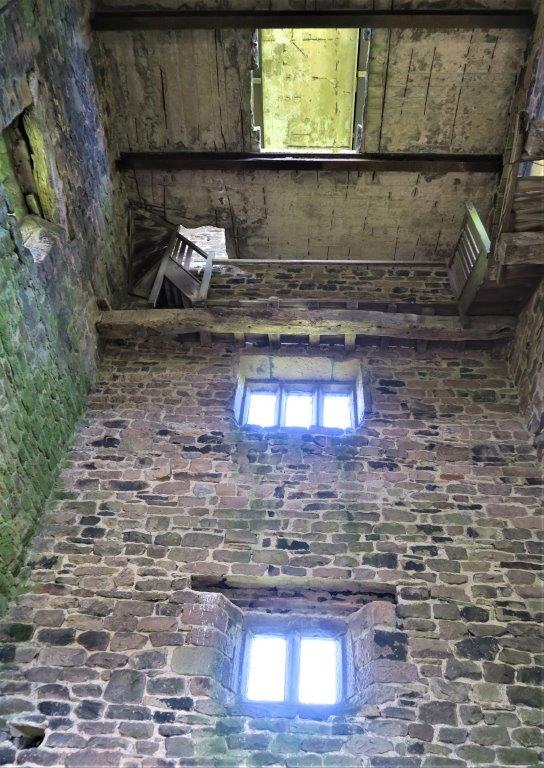 70 looking up Boots Folly where the original access up to viewing platform has been removed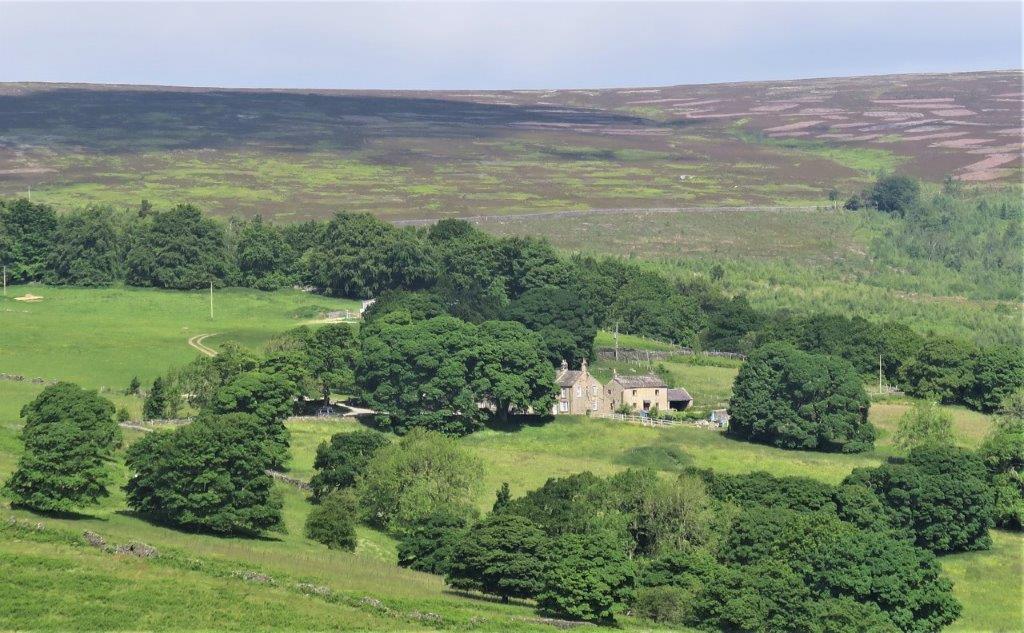 71 view of The Strines Inn with othe buildings?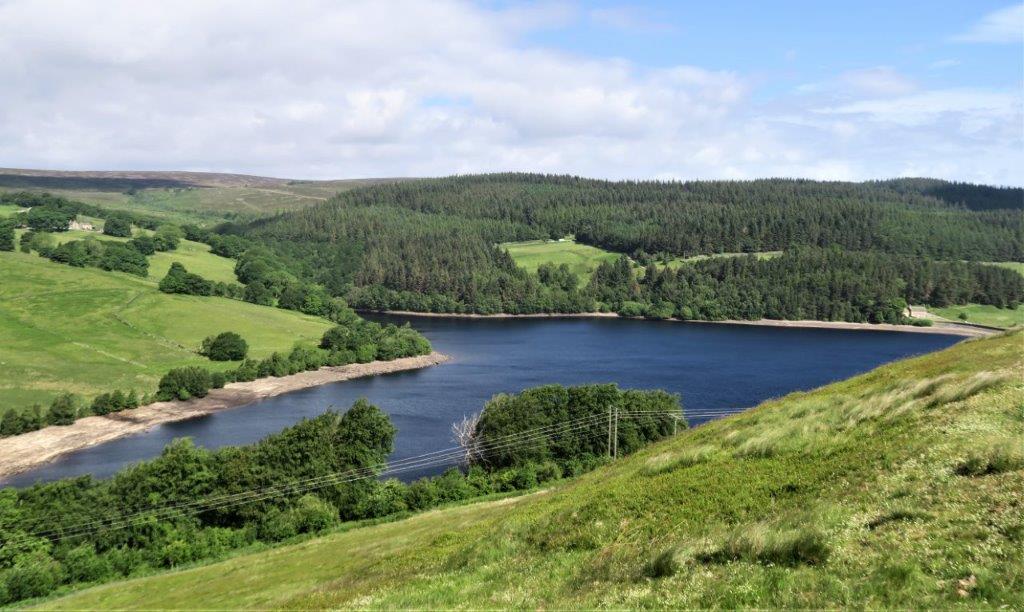 72 Strines Reservoir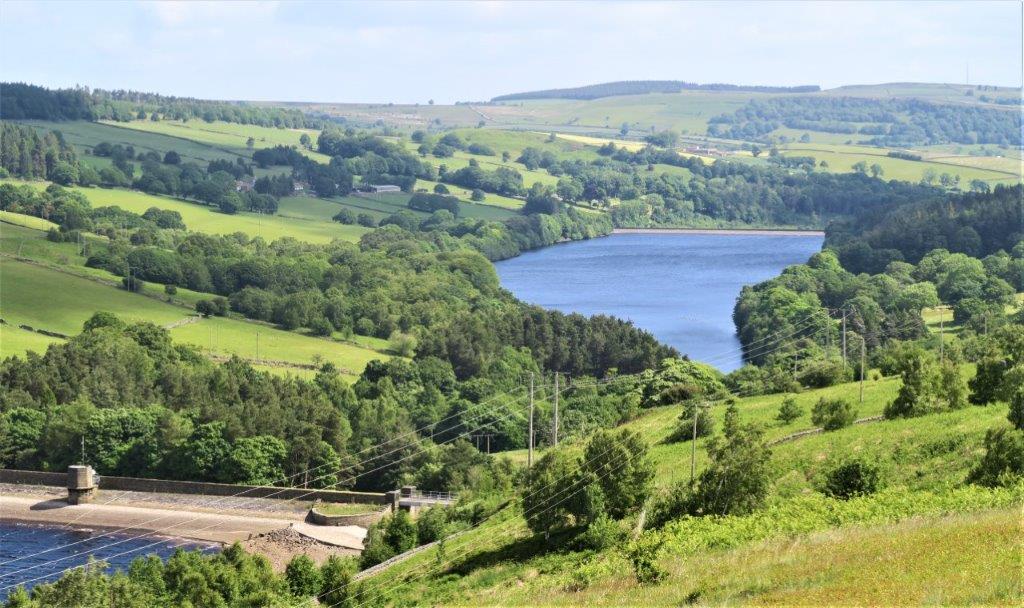 77 Strines Reservoir spillway under overhead lines, Dale Dike reservoir below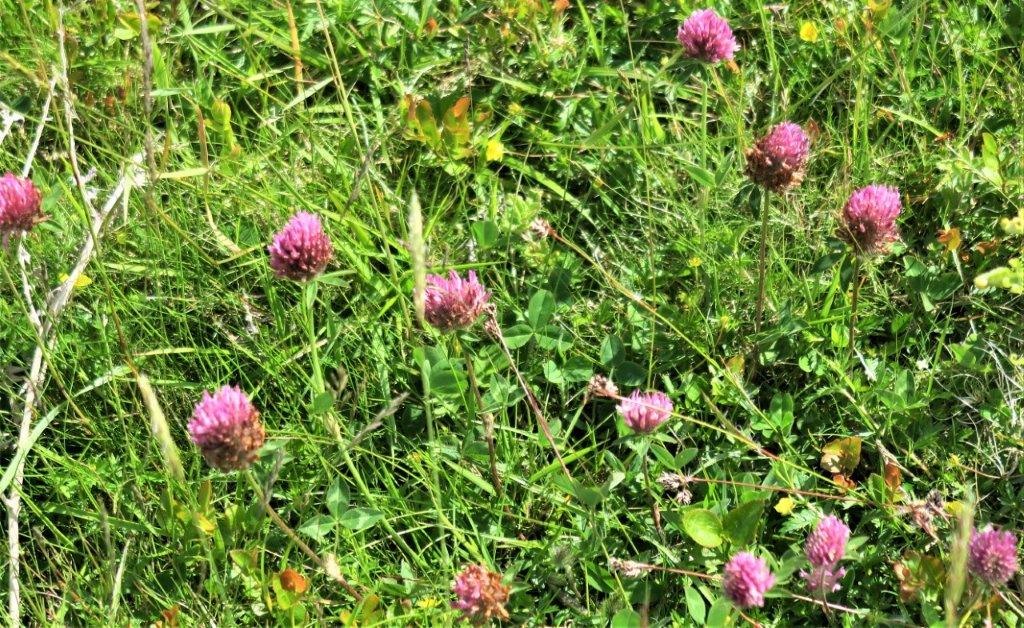 78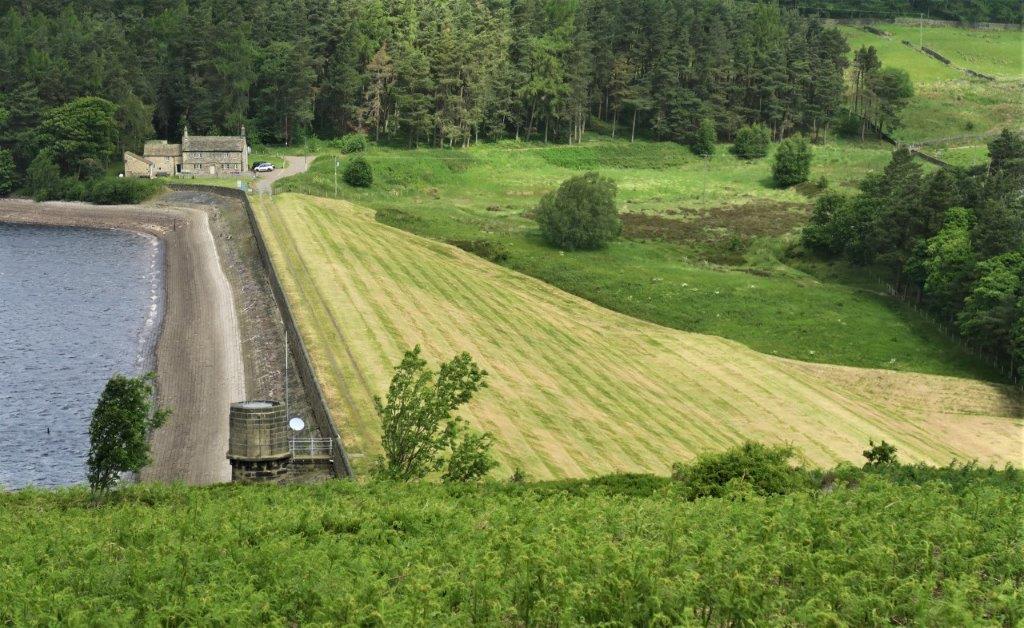 94 Strines Reservoir embankment - grass recently cut? House in 'The Brogging' at far side. Not sure what 'brogging' means?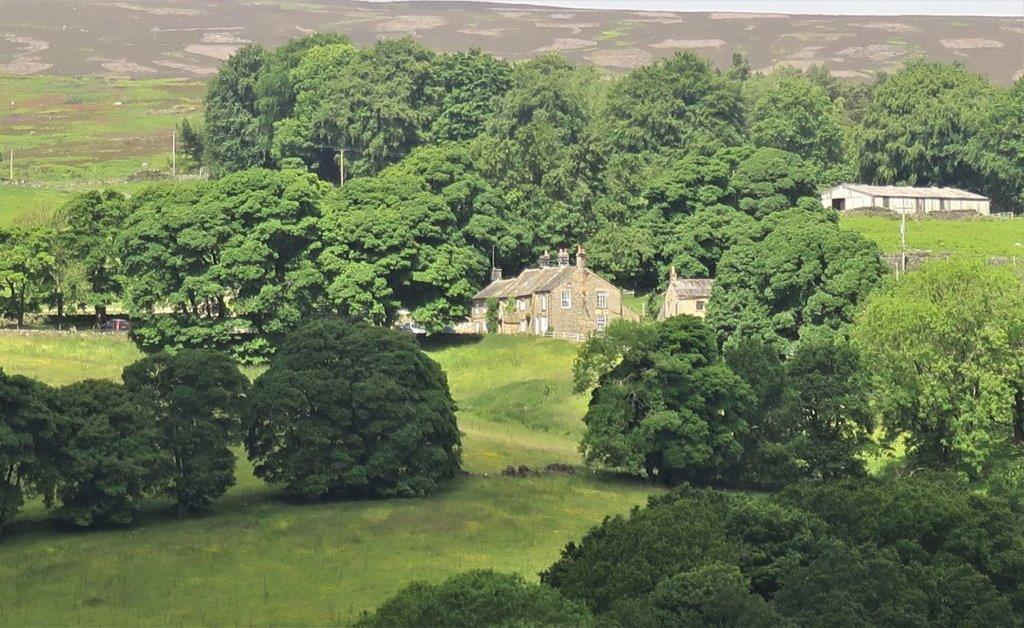 96 a better view of Strines Inn showing entrance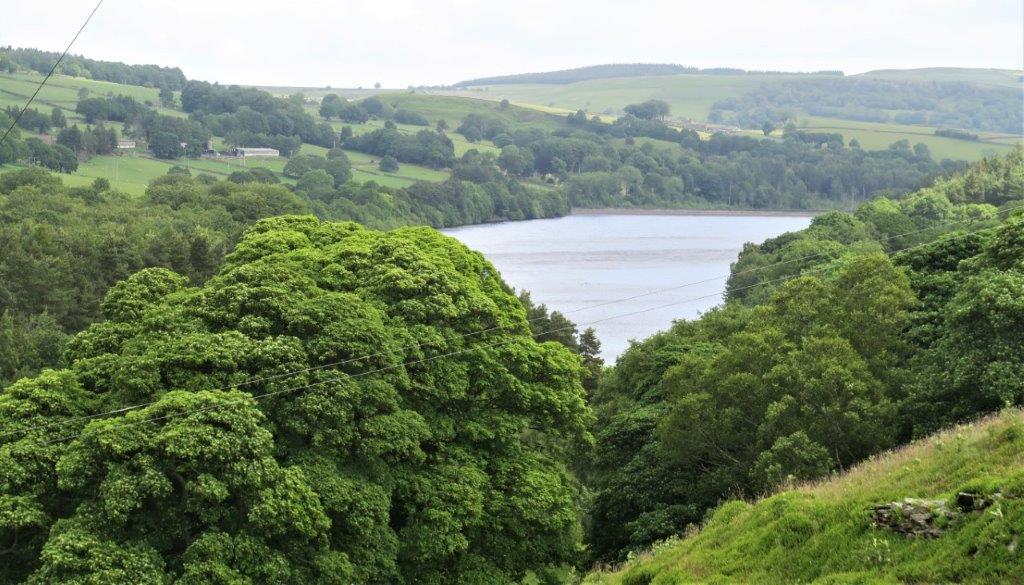 100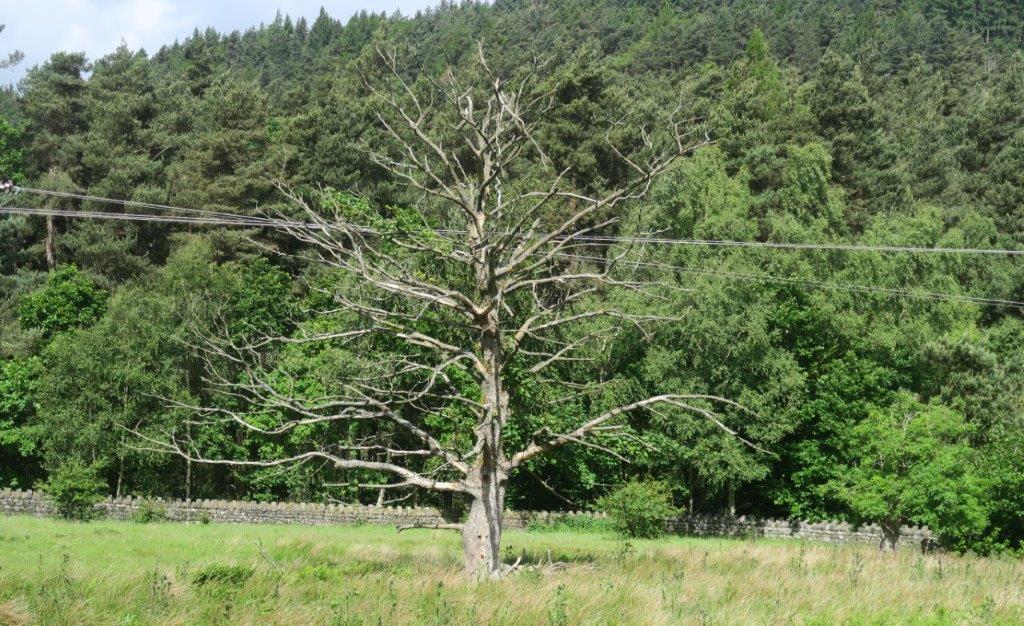 107 dead tree seen from Sheffield Country Way path down after passing Strines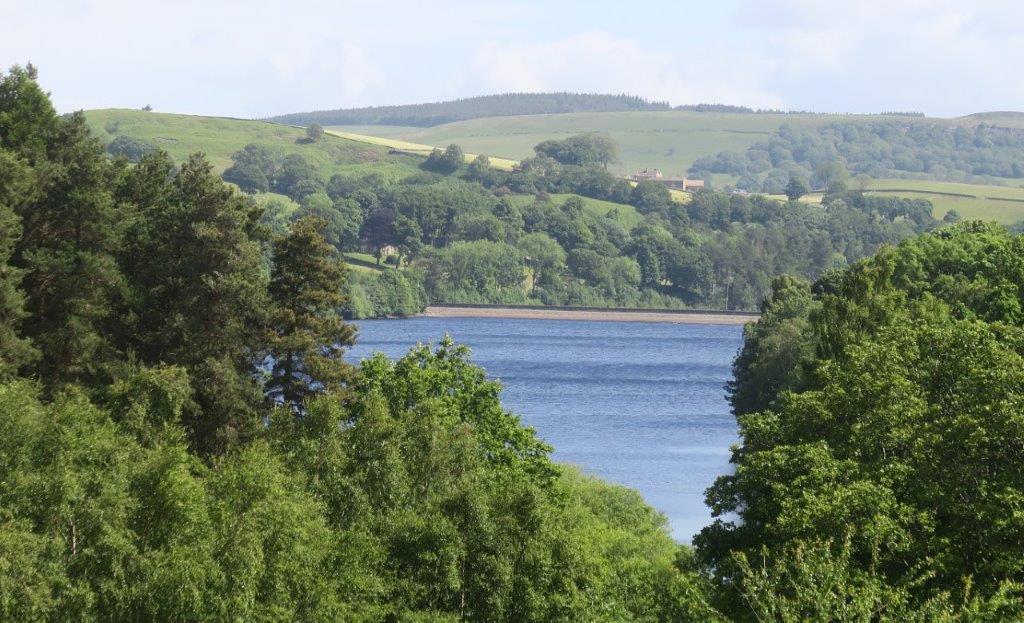 109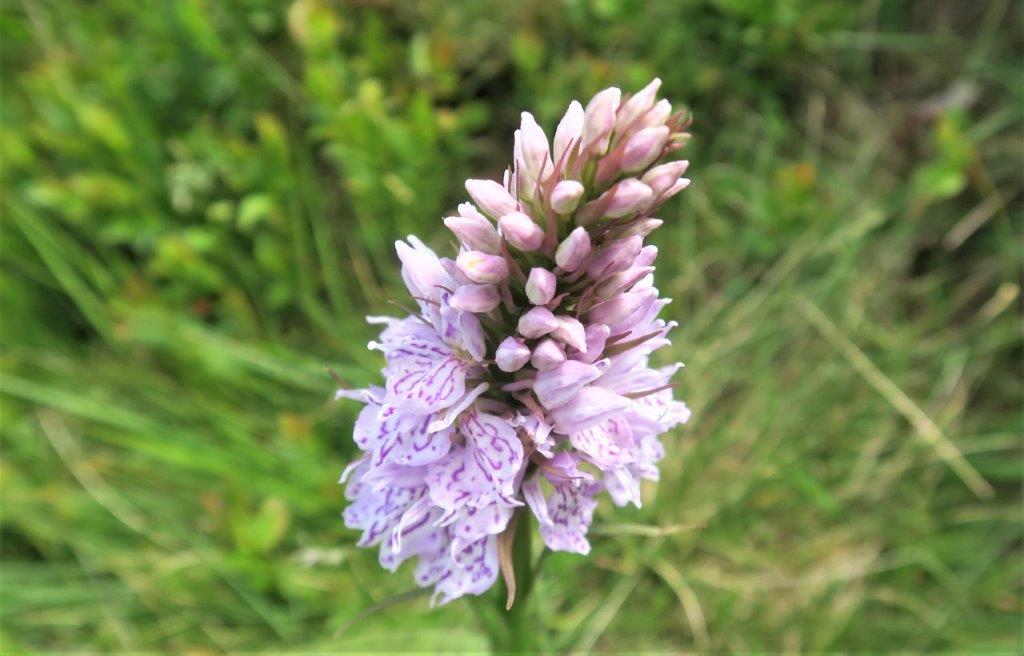 111 Orchid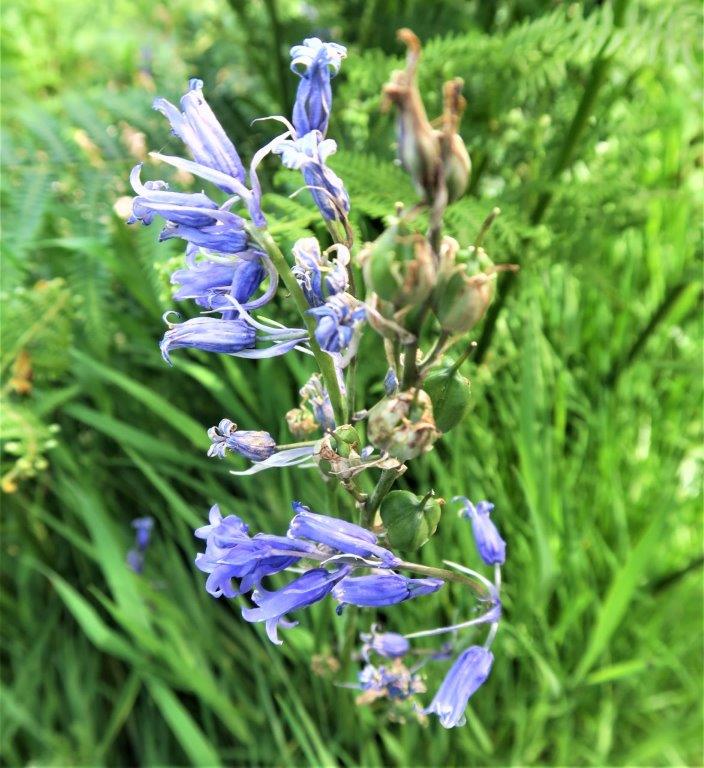 122 Blue Bells entwined with other species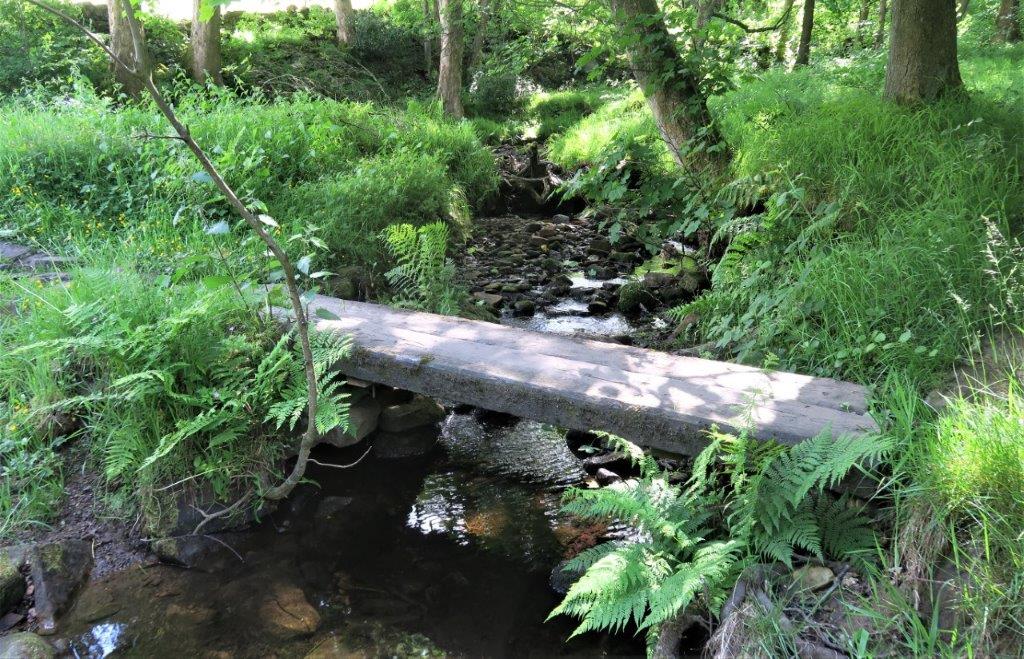 125 Footbridge over small 'stream'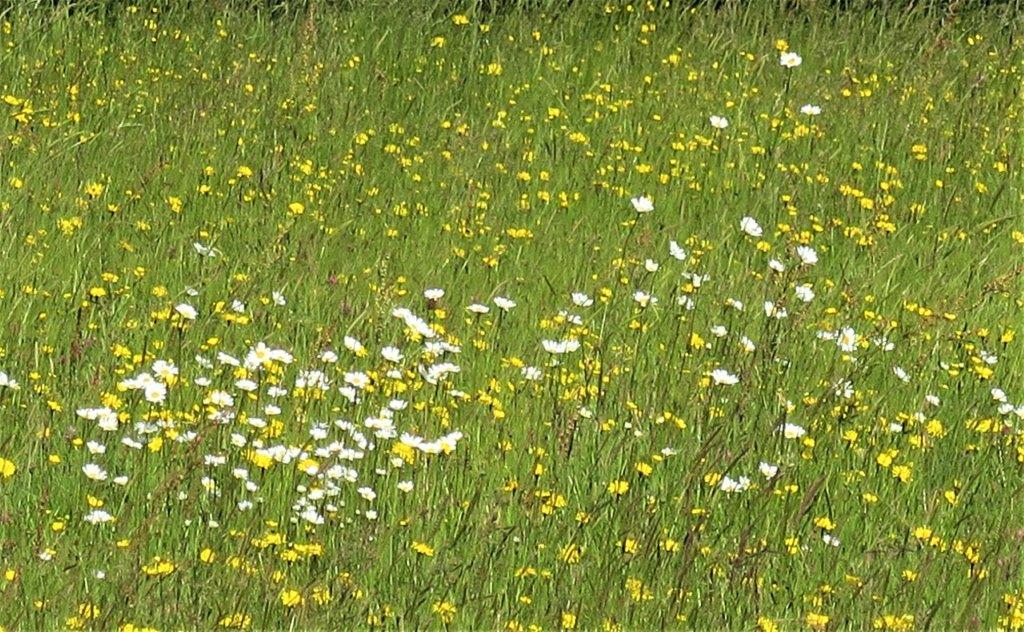 127 a meadow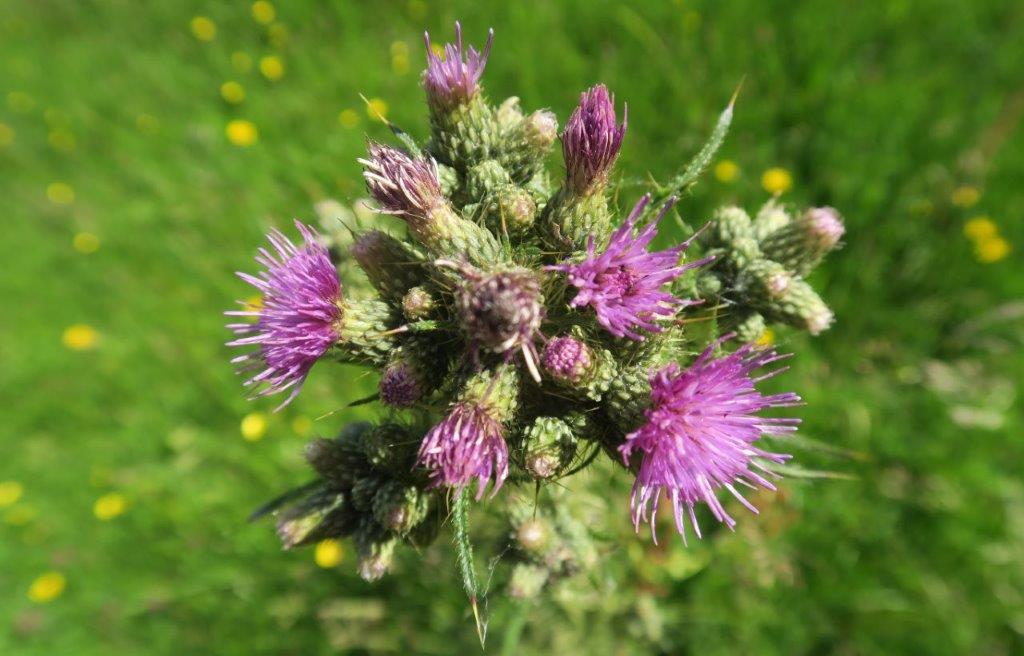 139 thistle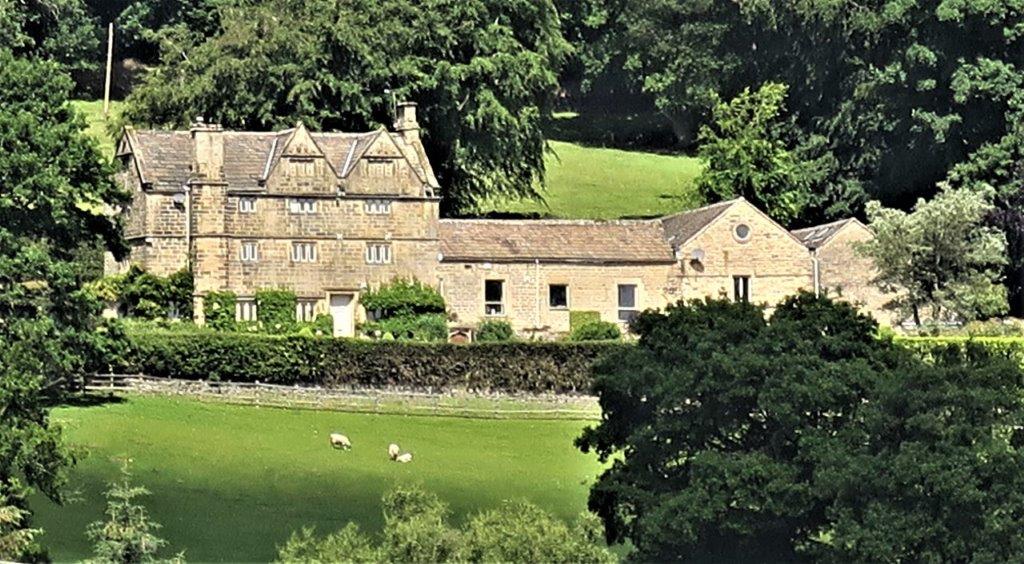 140 Hallfield on West side of Dale Dike reservoir zoomed into. Easier to see from far side as views from diverted footpath are blocked by close by high hedge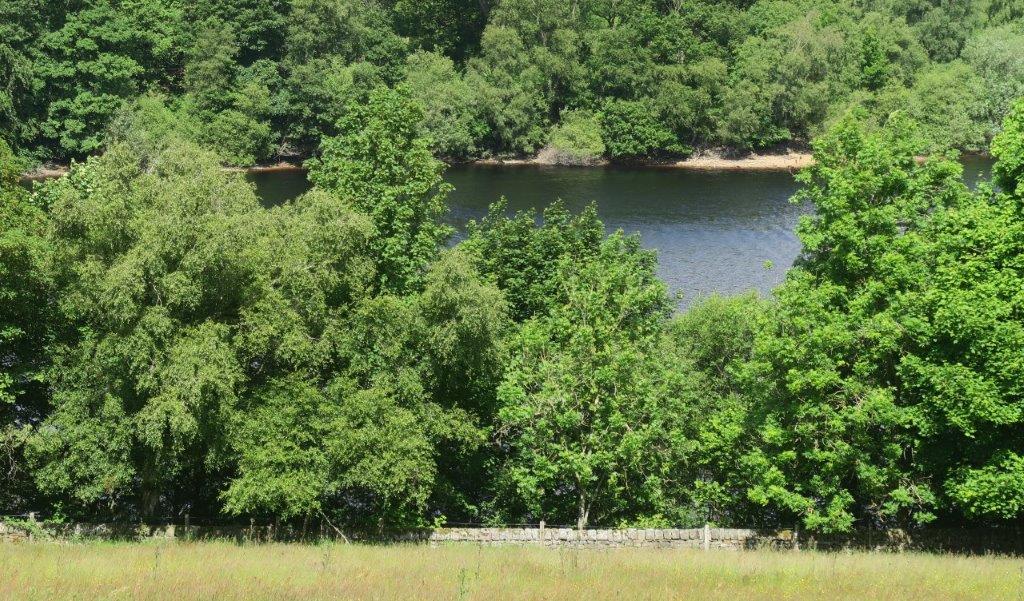 141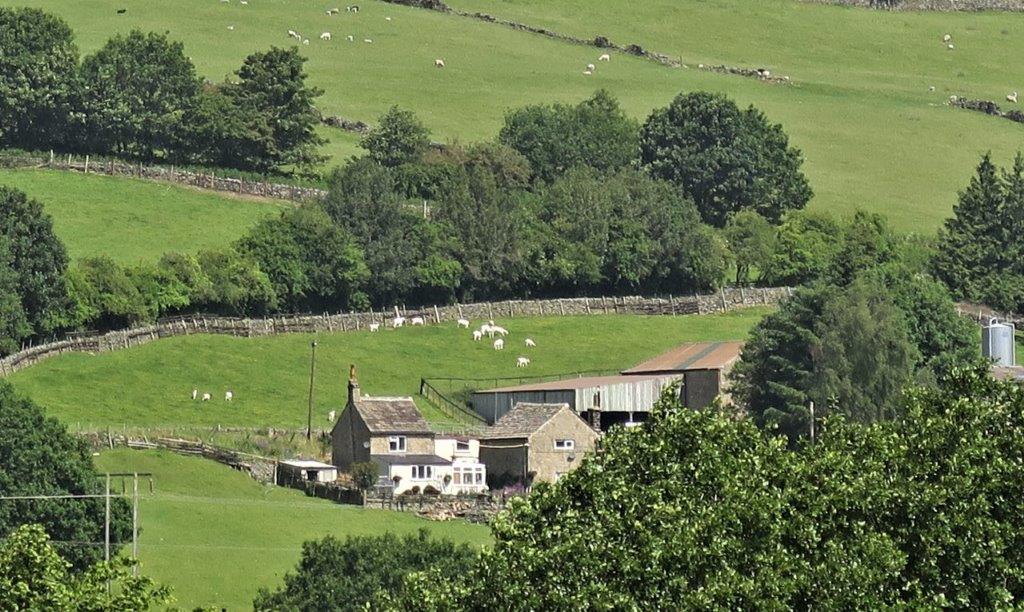 142 Thompson House Farm?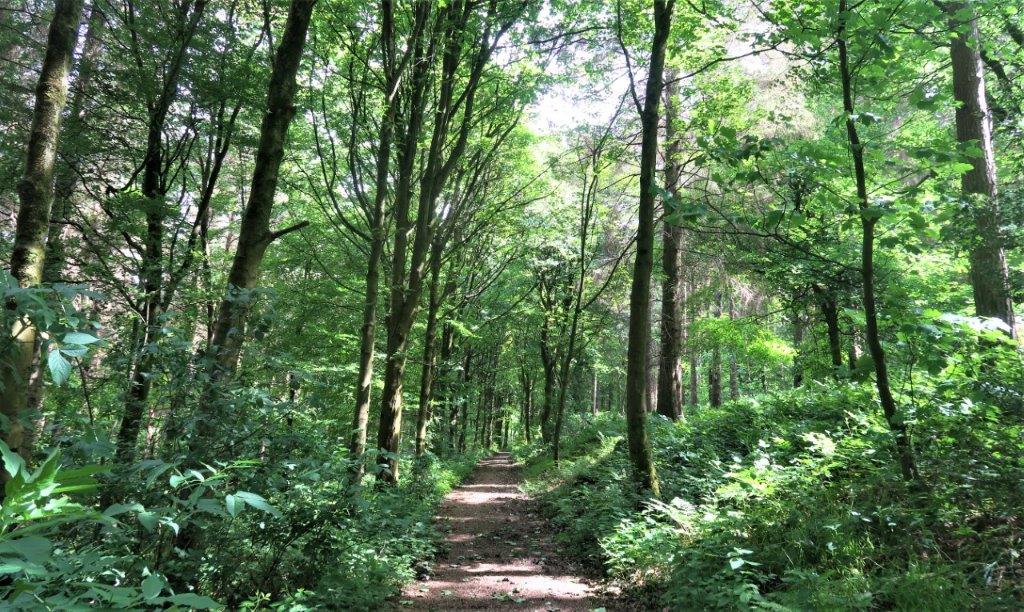 147 through Andrew Wood (and other Woods) toward Blindside Lane (narrow tarred road with some vehicle traffic)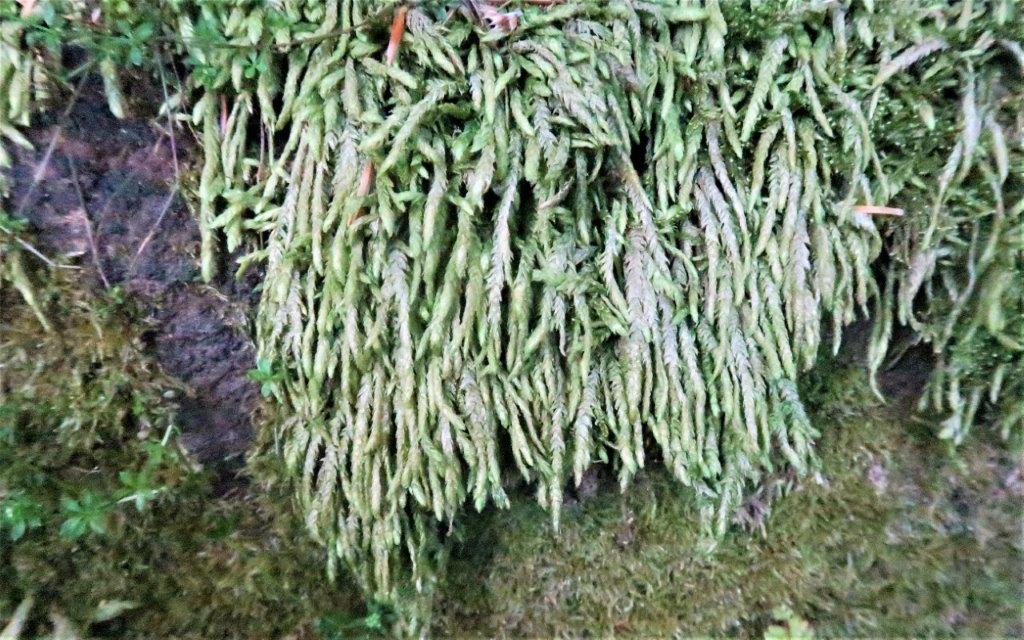 153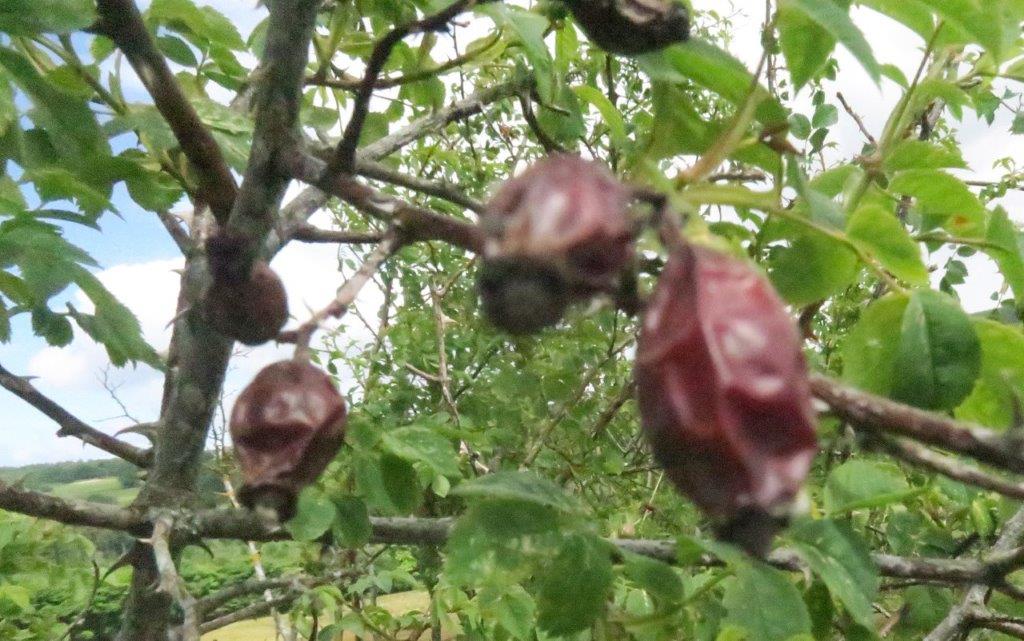 167 on side of Blindside Lane - rose hips from previous year?
171 wild rose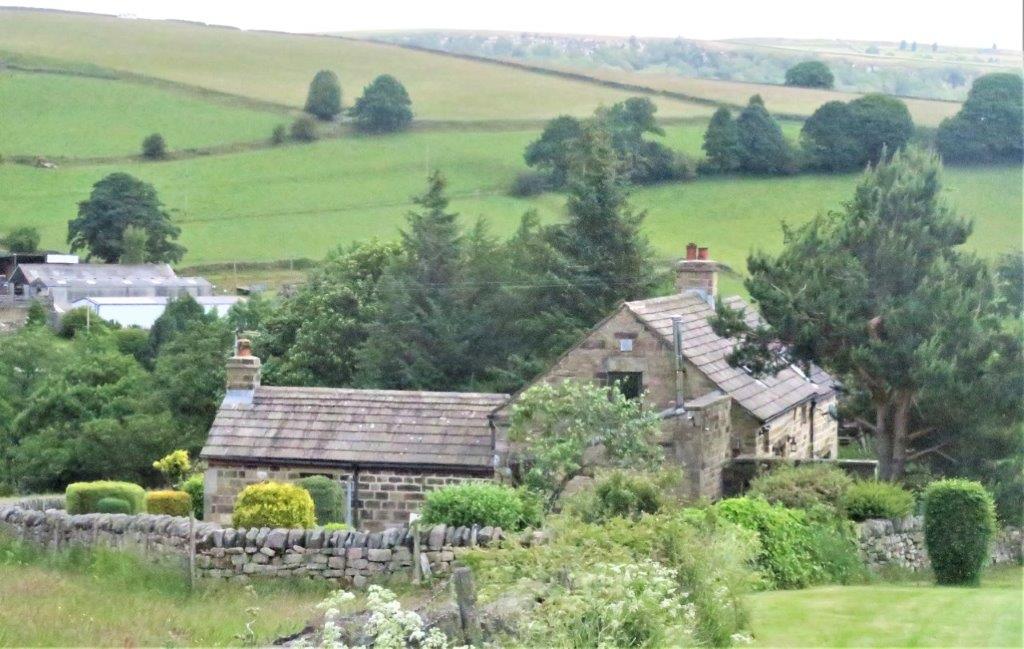 174 one of a few houses on Blindside Lane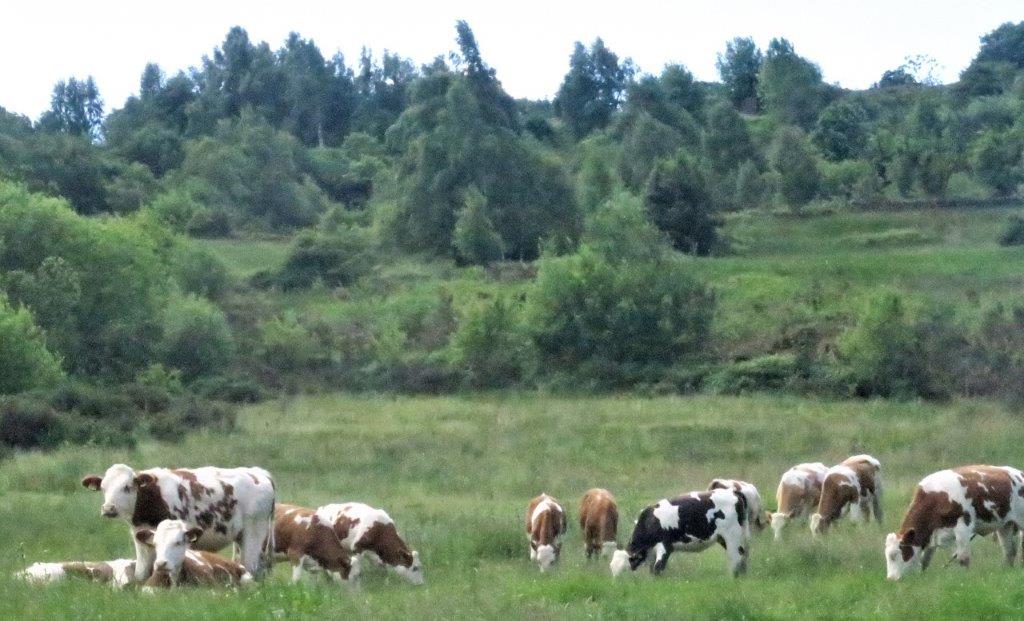 178 cows near above house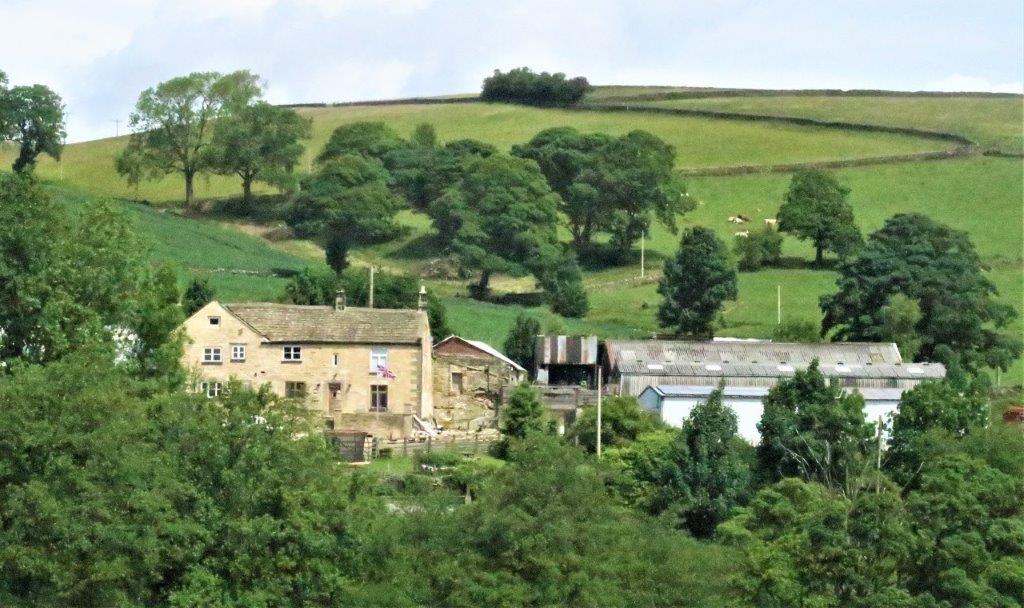 180 Walker House / Farm? across river below Dale Dike Reservoir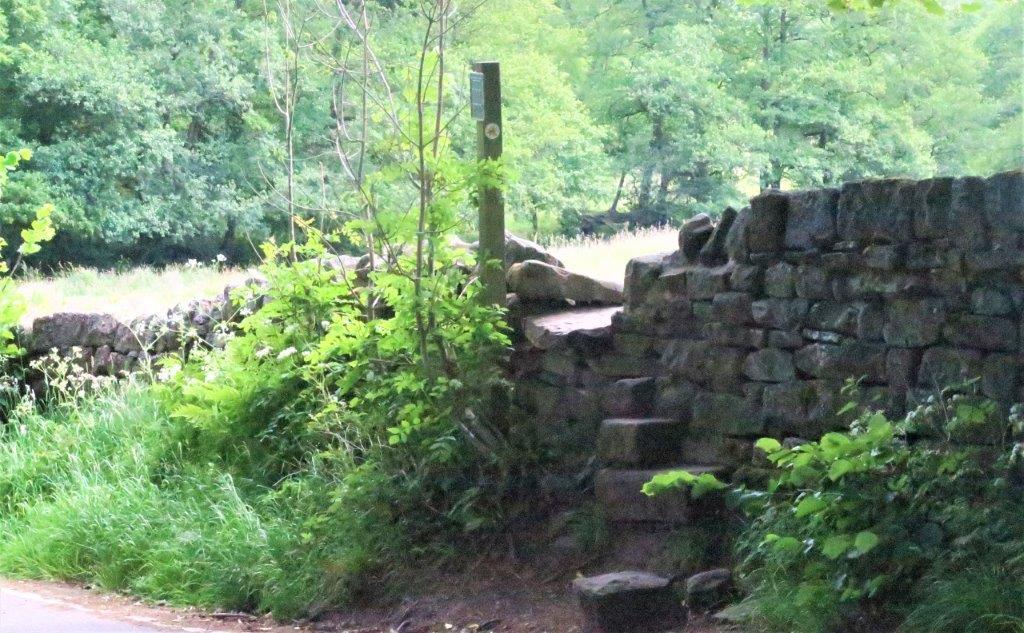 185 before Annet Bridge Footpath turns off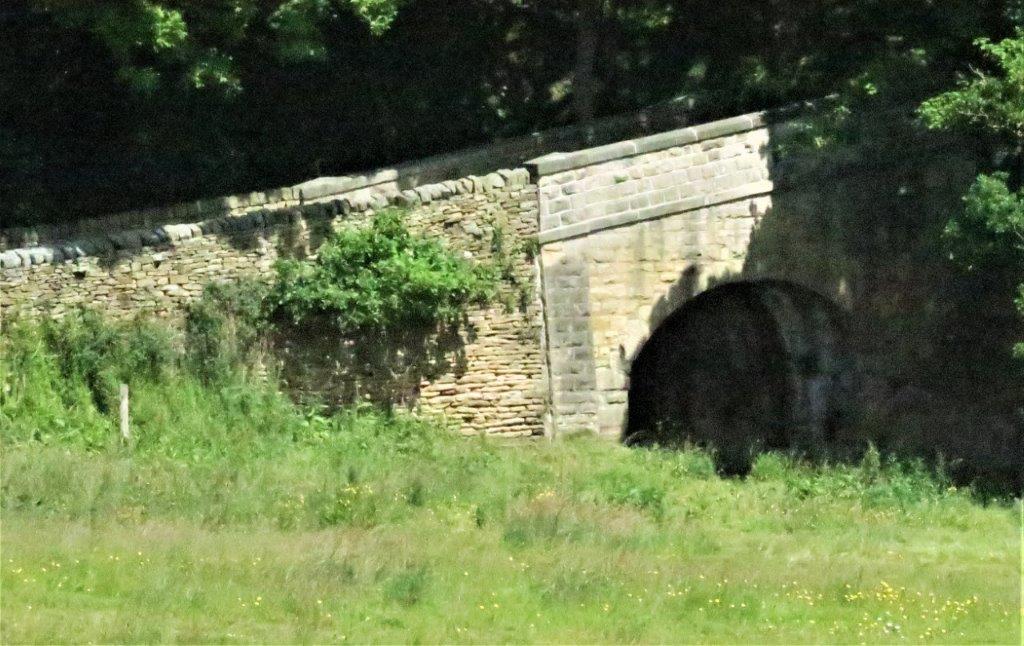 187 Annet Bridge seen skew behind from Footpath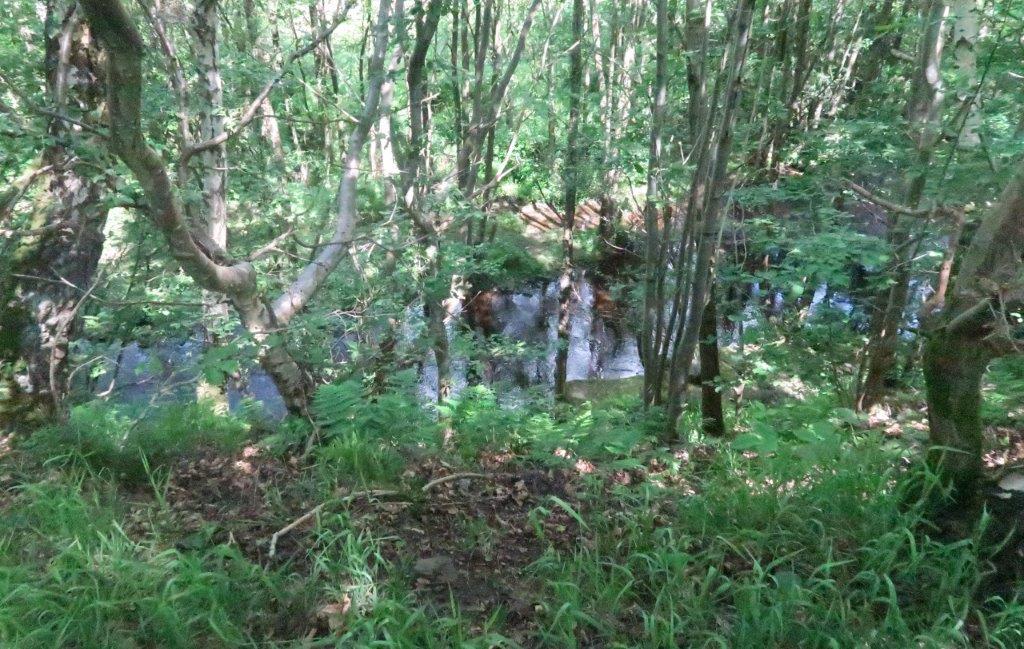 191 stream from Dale Dike Reservoir below us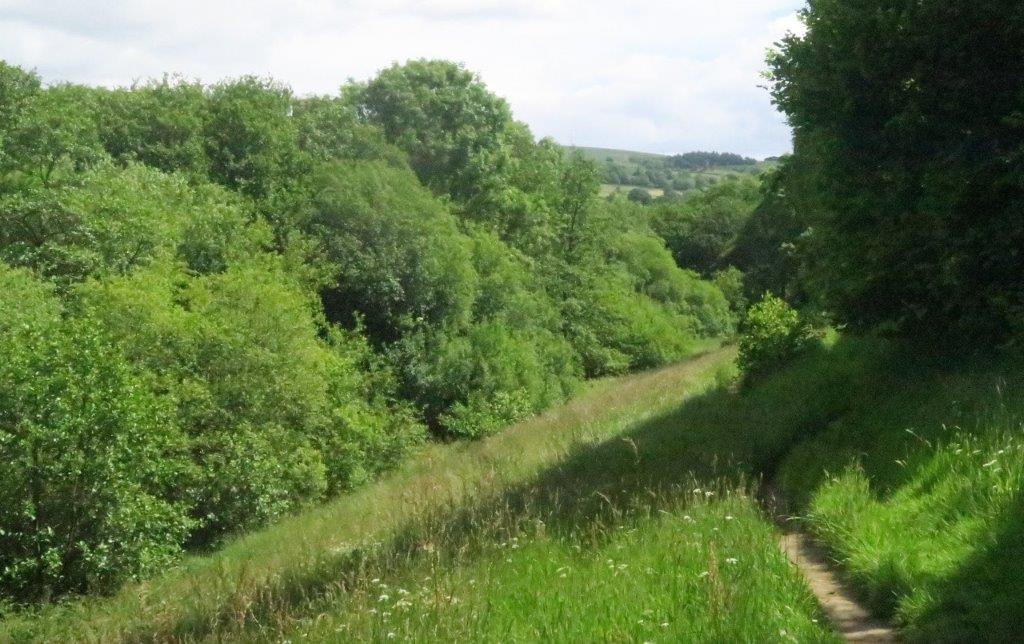 193 Footpath on slopes in part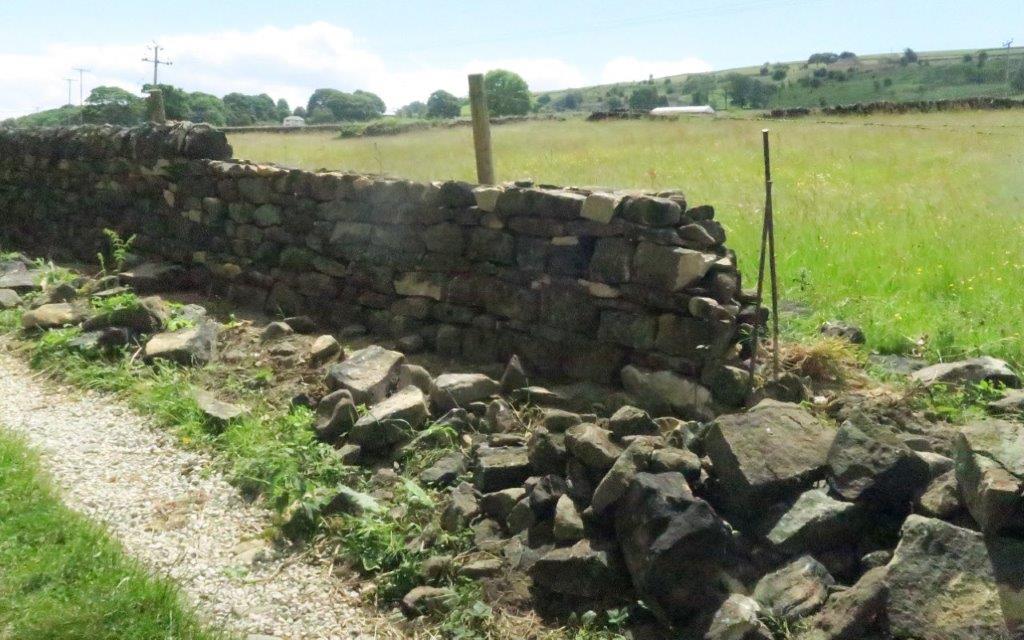 195 Dry Stone wall being rebuilt - nicer than barbed wire fences.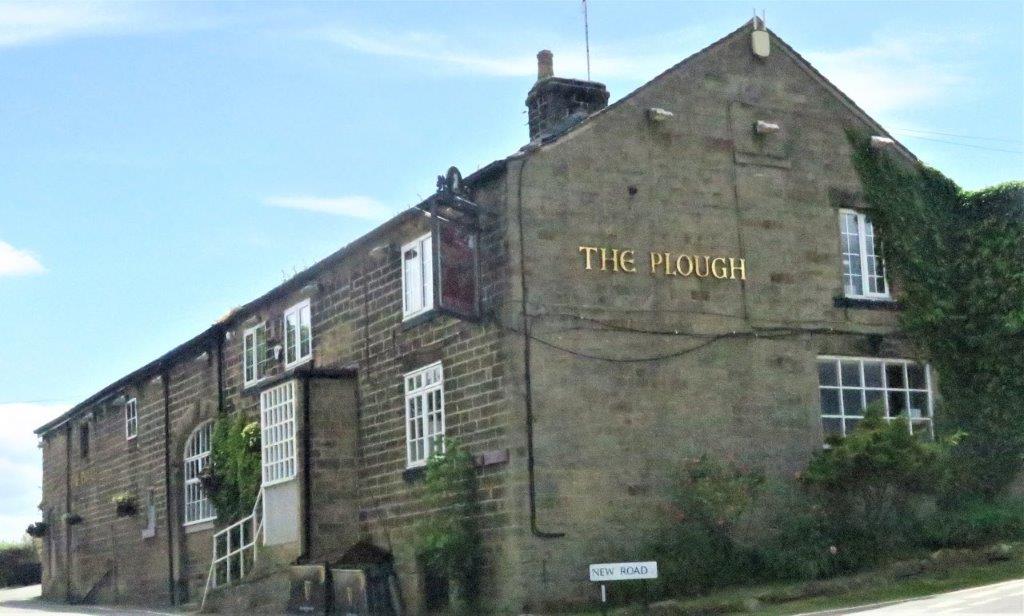 200 The Plough Inn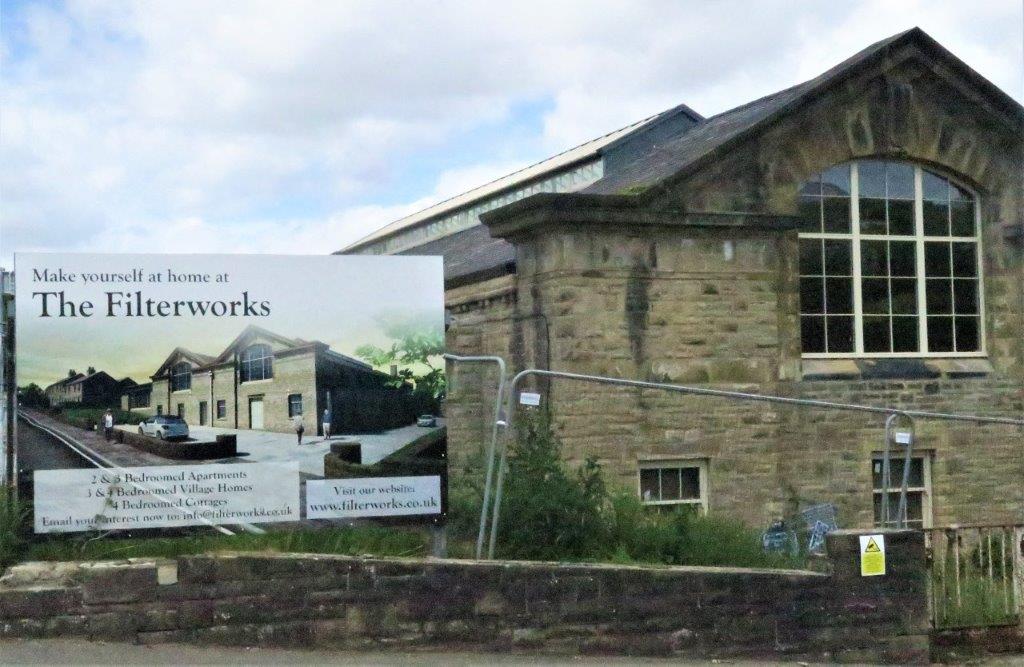 201 The Filterworks being rebuilt hopefully as a mini housing estate?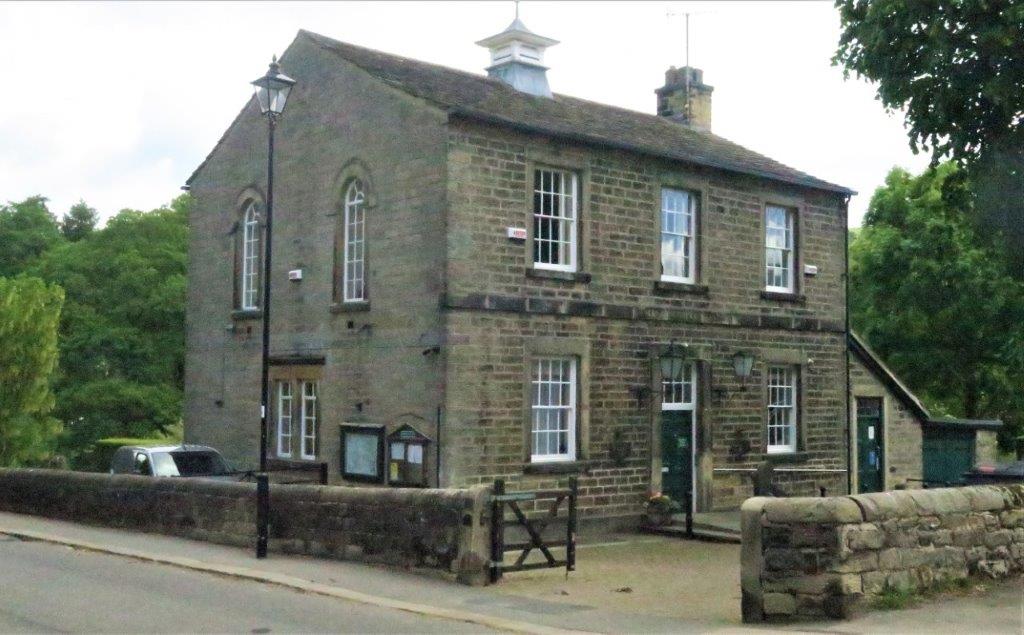 204 The Bradfield Council Buildings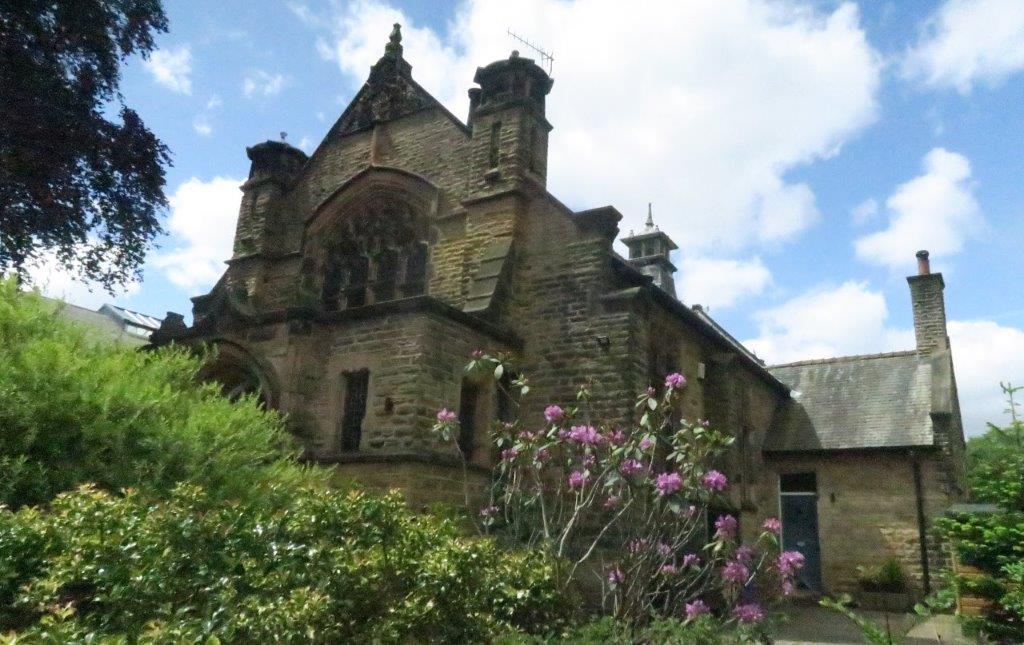 206 Church in Low Bradfield now a Private House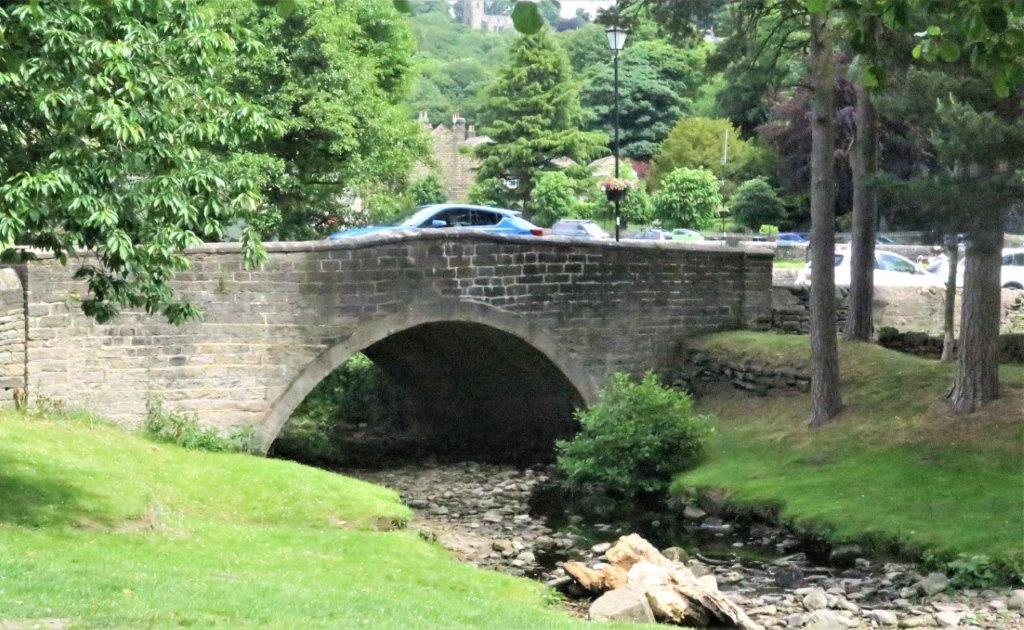 209 Bridge over Agden Reservoir stream overflow - turned across bridge (leaving Sheffield Country Walk) and passing around Cricket Field perimeter to PC and rejoined SCW at Footbridge just to North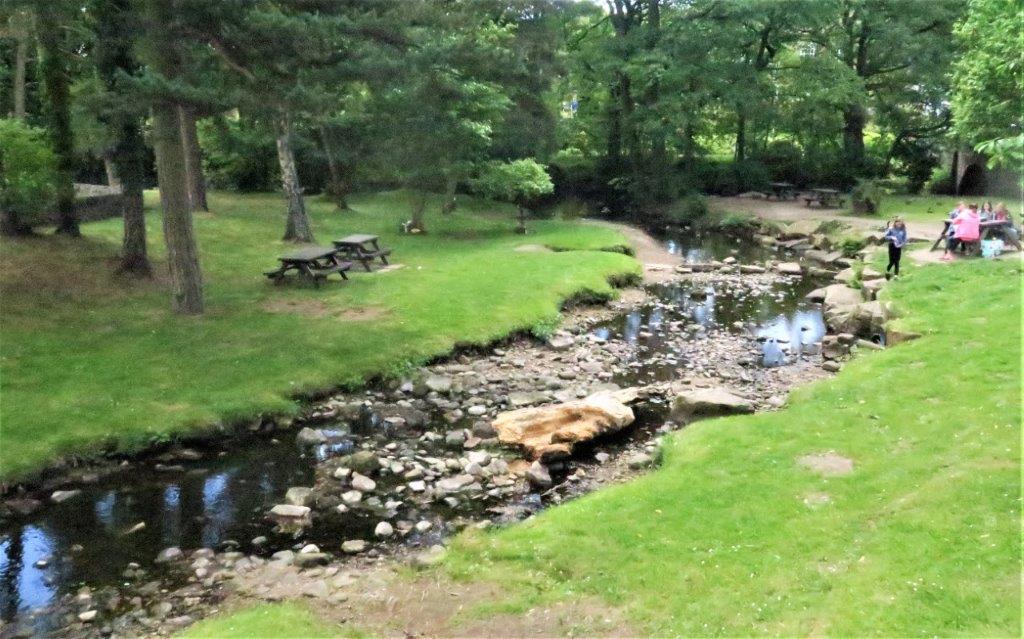 211 However, Agden Reservoir overflow stream seen below road bridge in previous picture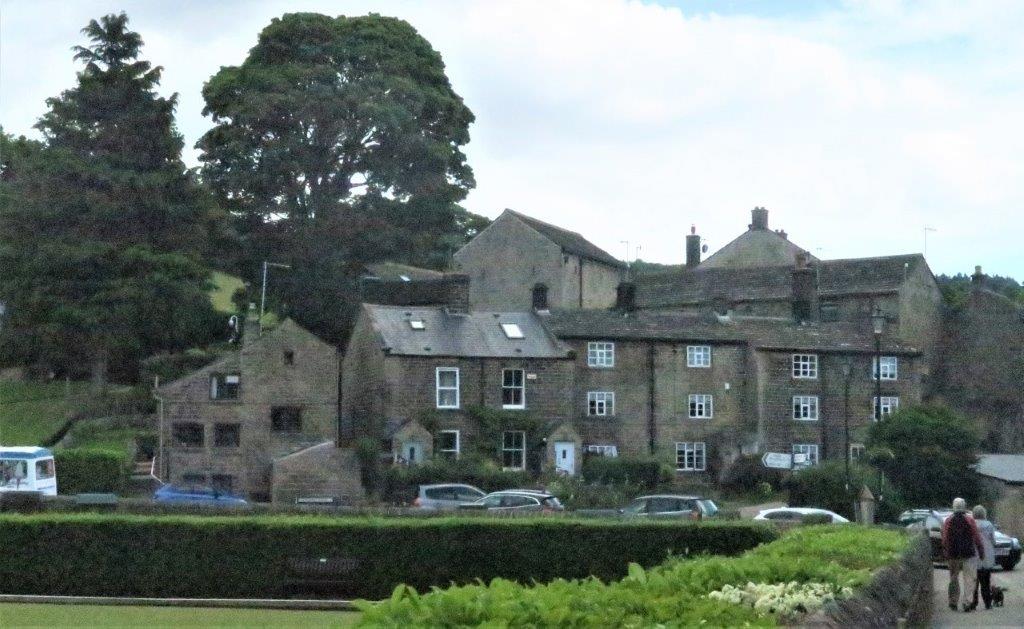 212 houses on edge of Bowling Green and Cricket Field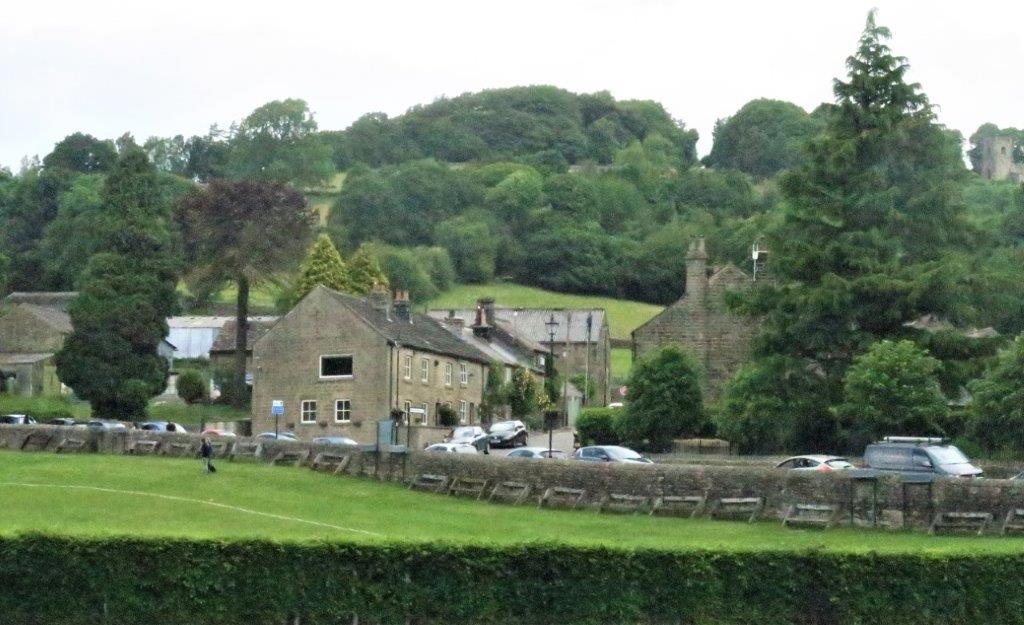 213 Cricket Field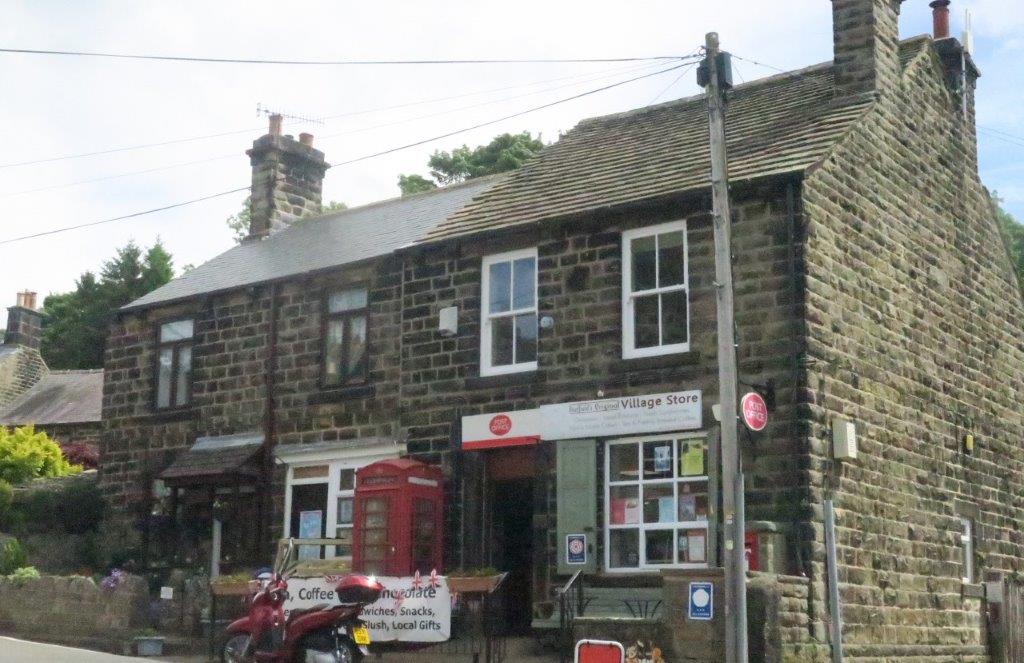 218 Post Office / local shop - for refreshments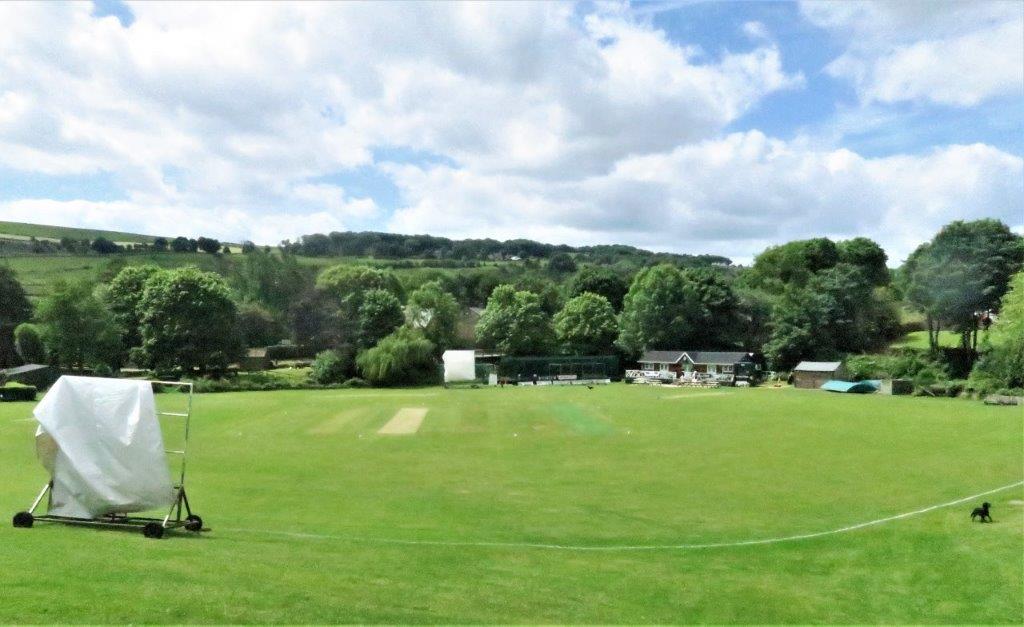 219 Cricket Field again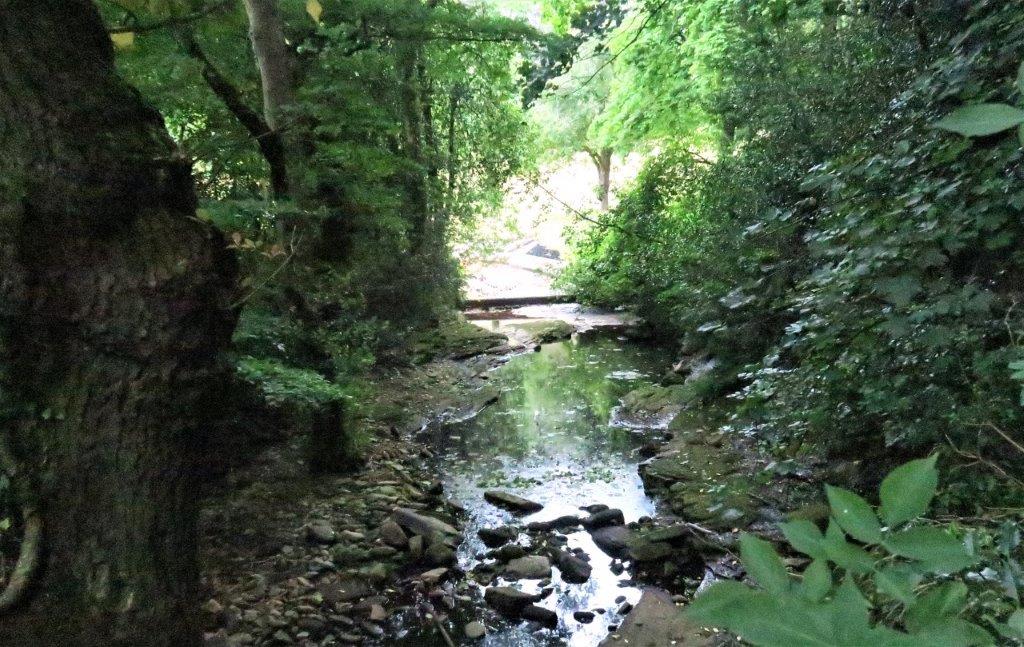 221 rejoined Sheffield Country Walk below concrete lined Spillway & at footbridge lower down over this channel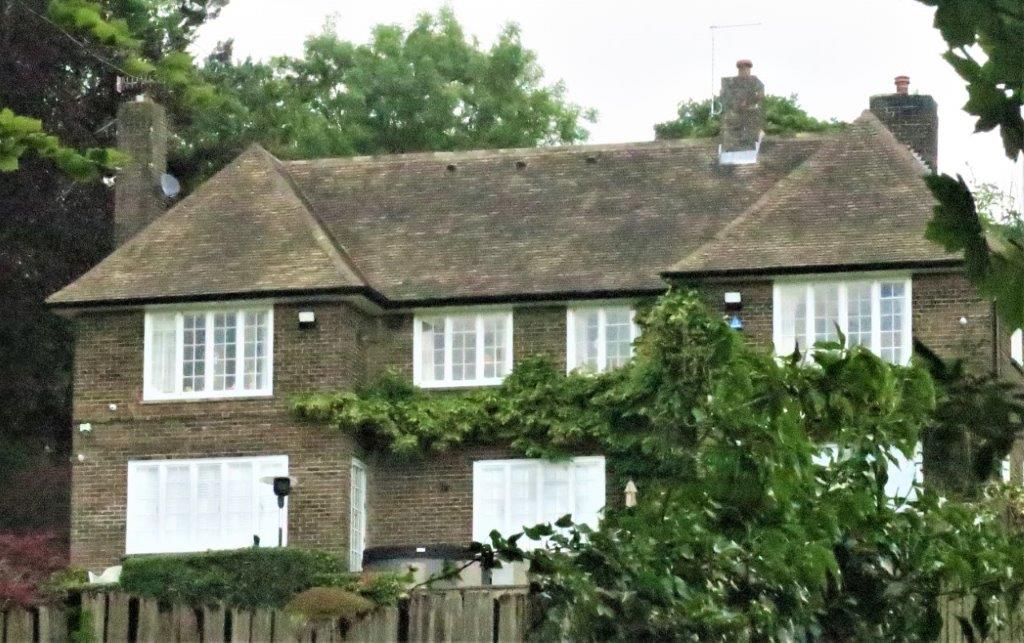 222 went steeply up Footpath to side of this house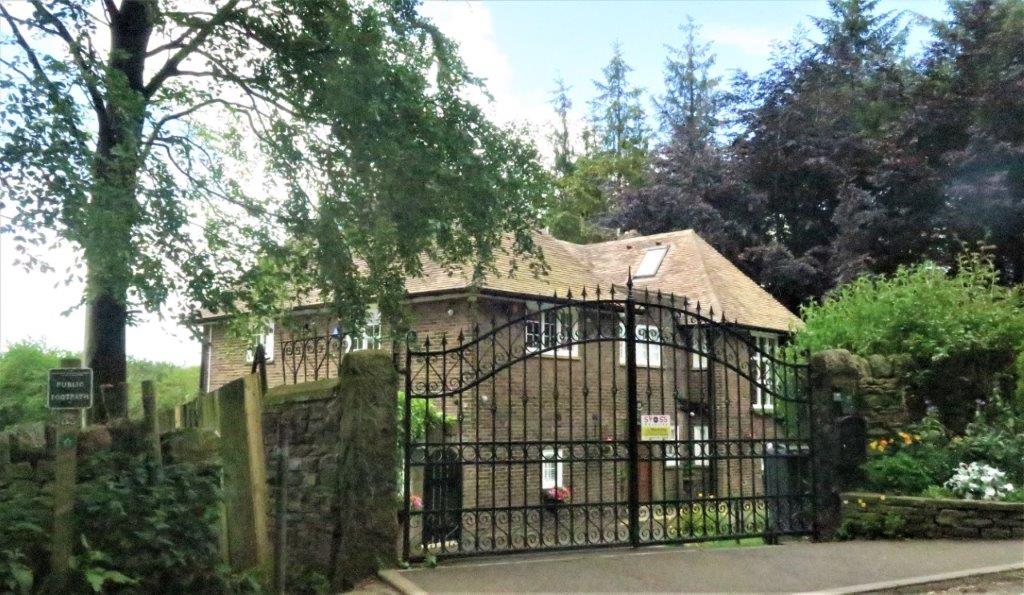 225 came out at this Footpath sign and crossed road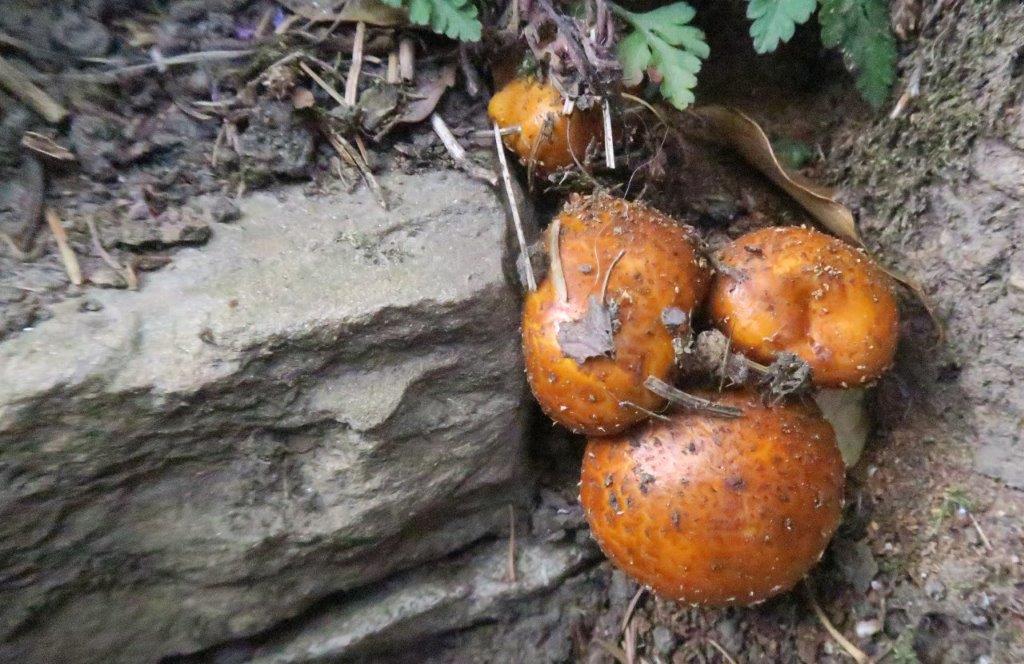 226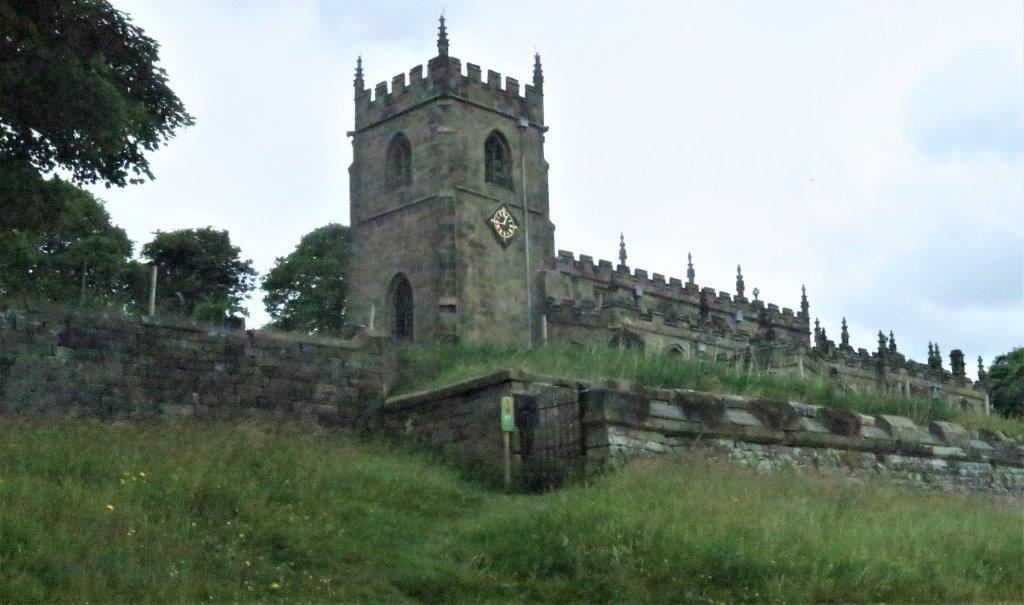 228 High Bradfield's Church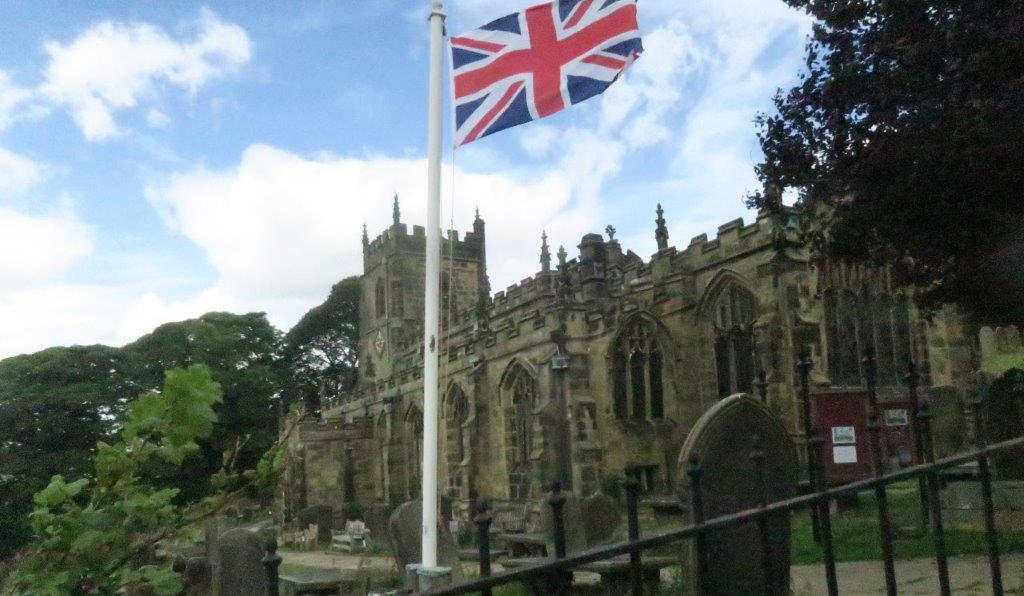 232 passed High Bradfield's Church and left SCW turning up Janes Lane below.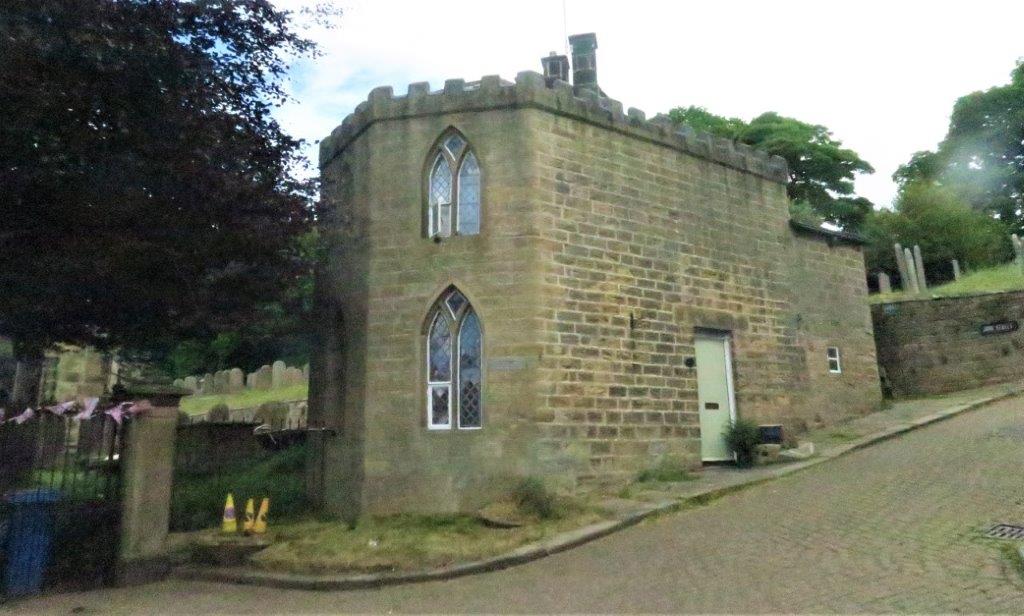 234 on leaving Church, followed Jane's Lane (road sign to right on edge of picture) up to Brown House Lane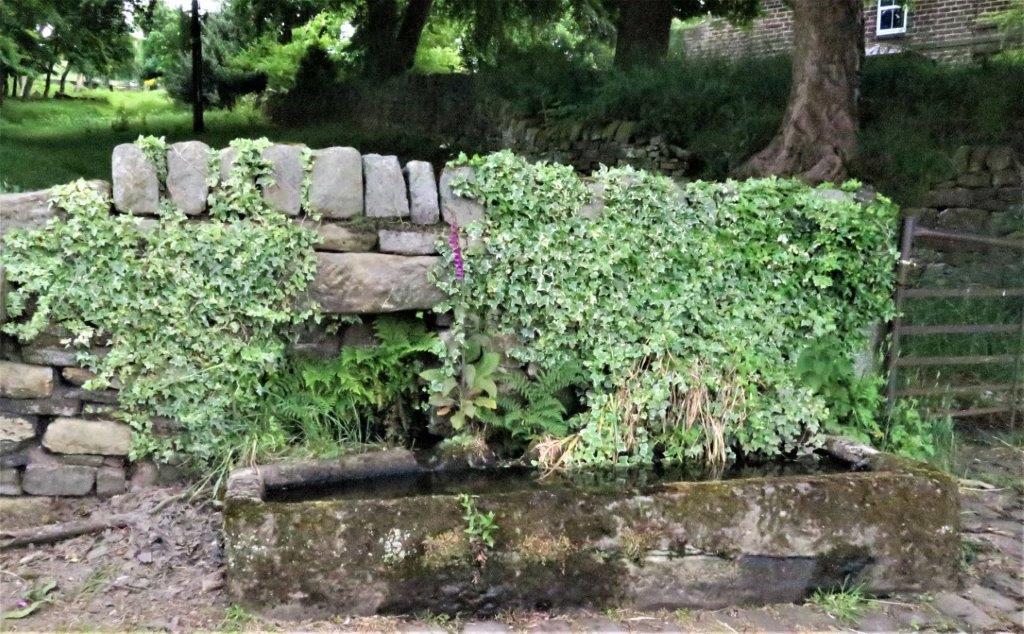 237 Crossed Brown House Lane above the horse drinking trough onto Footpath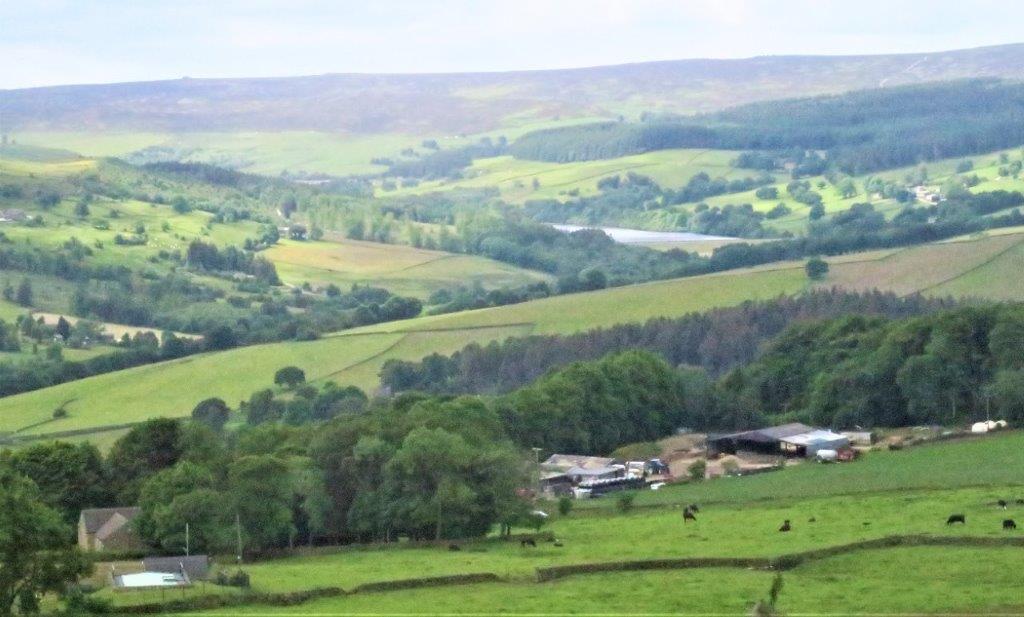 244 view back shows Dale Dike Reservoir and glimpse of Strines Reservoir higher up to left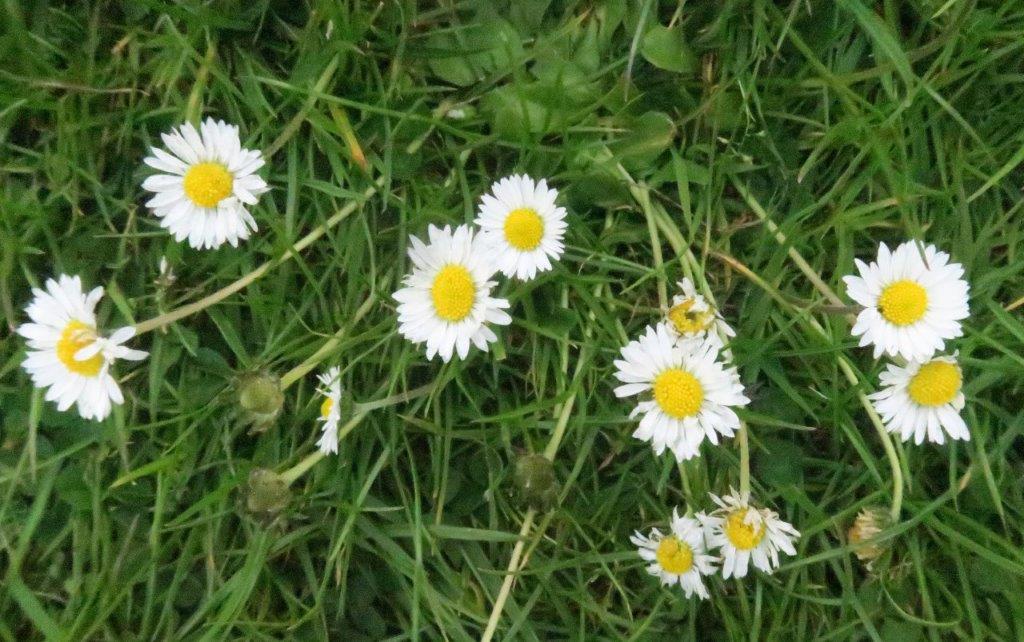 246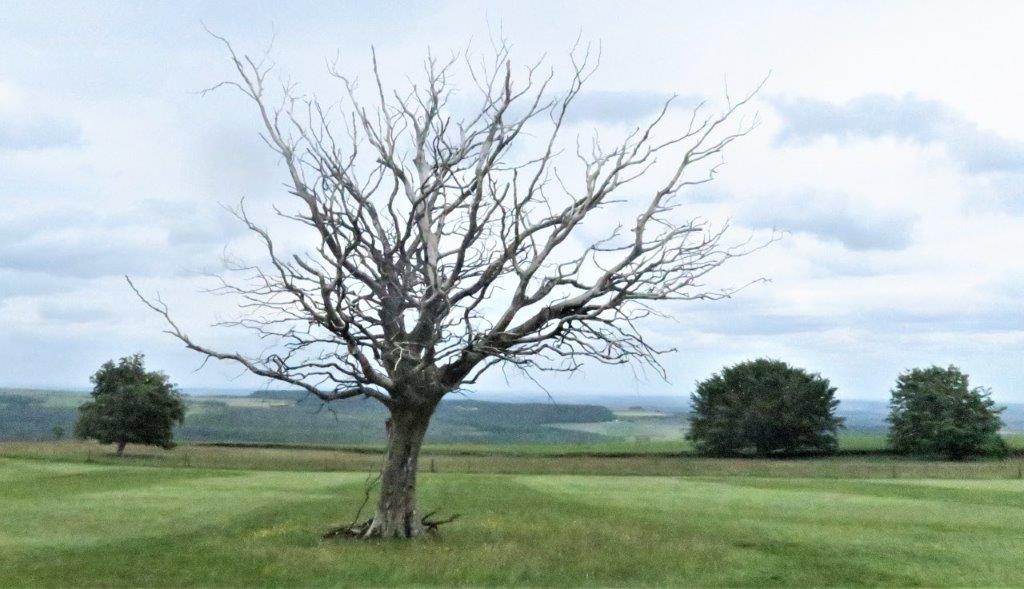 254 another dead tree - seen in Brittauins Plantation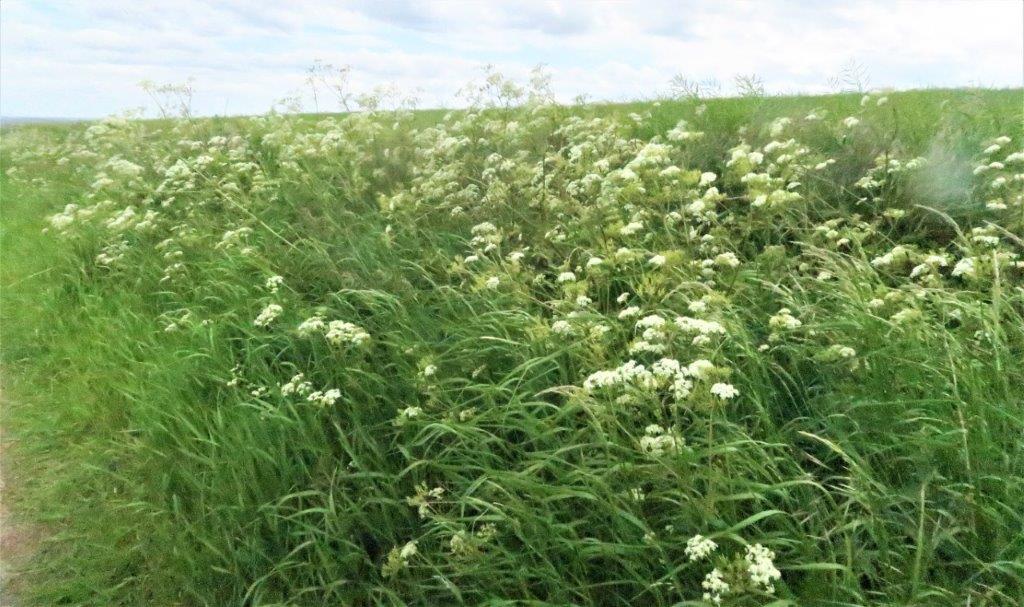 263 growth along Onesmoor Bottom (road)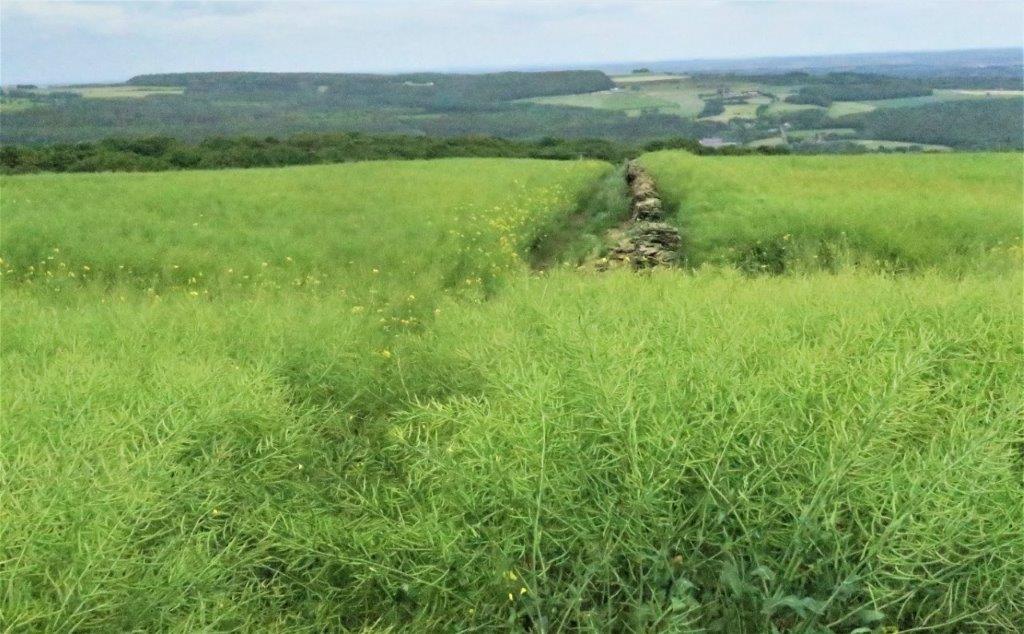 265 footpath through dense crop in part to Lumb Bush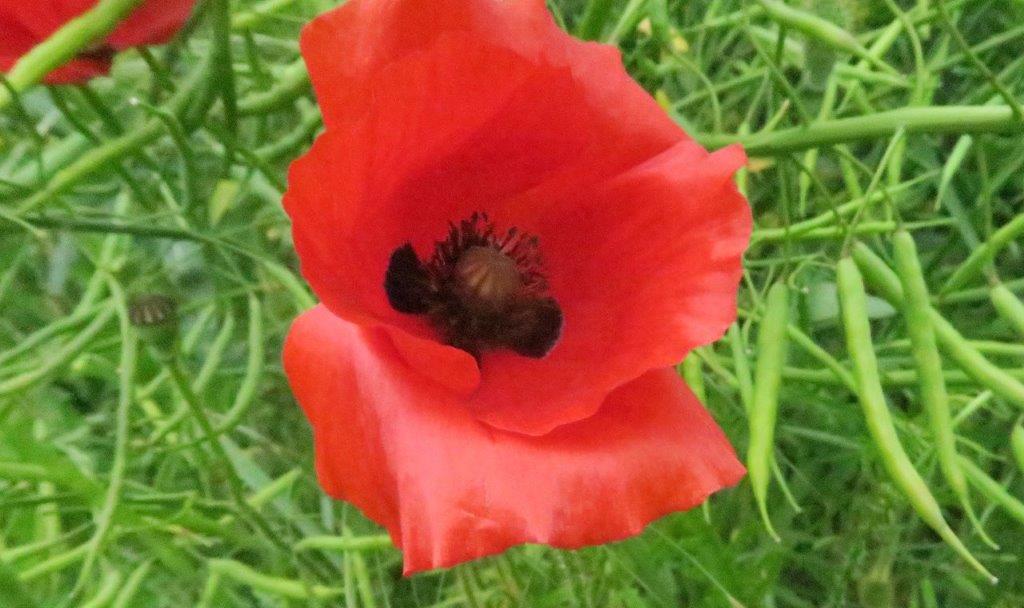 266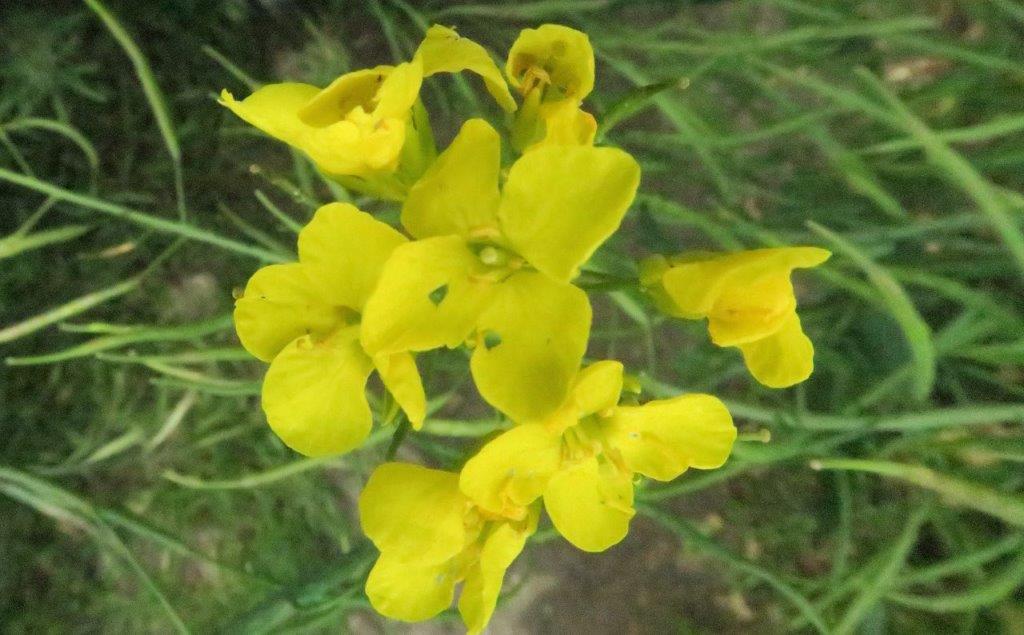 272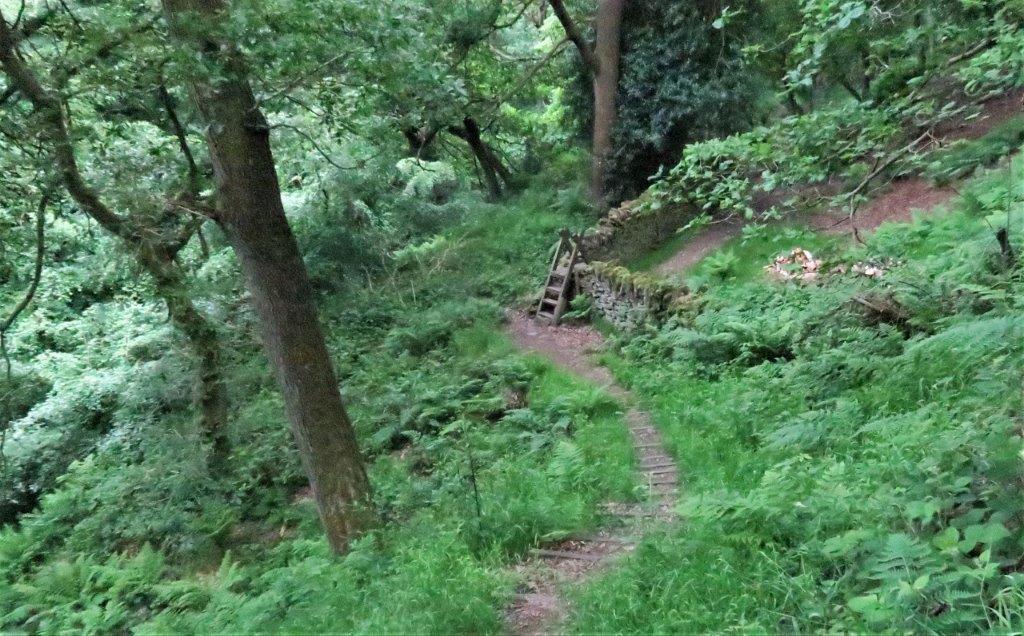 274 steep steps further down into Lumb Bush and then up / down ladder stile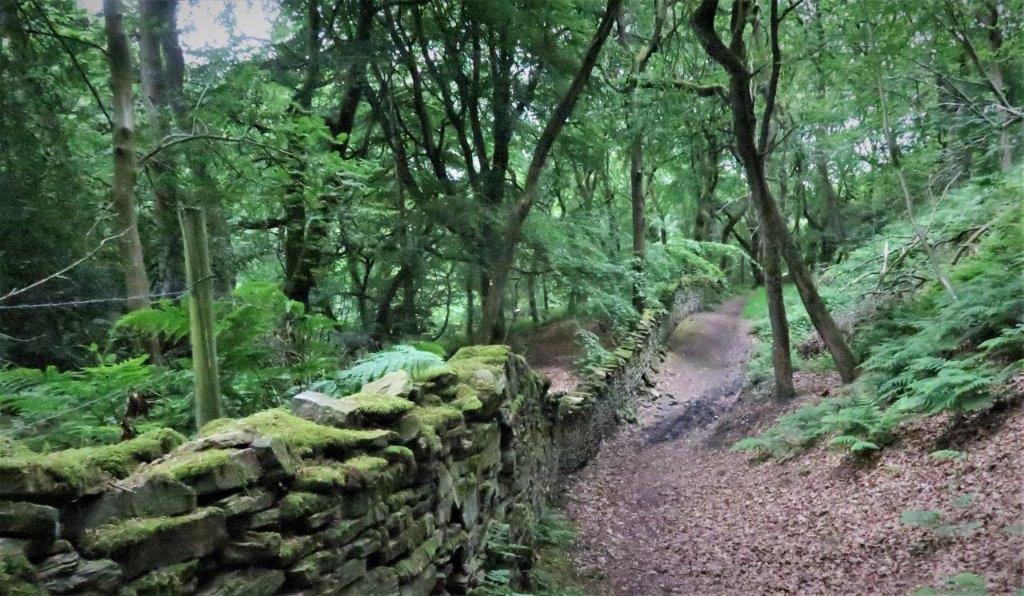 277 after ladder stile down this path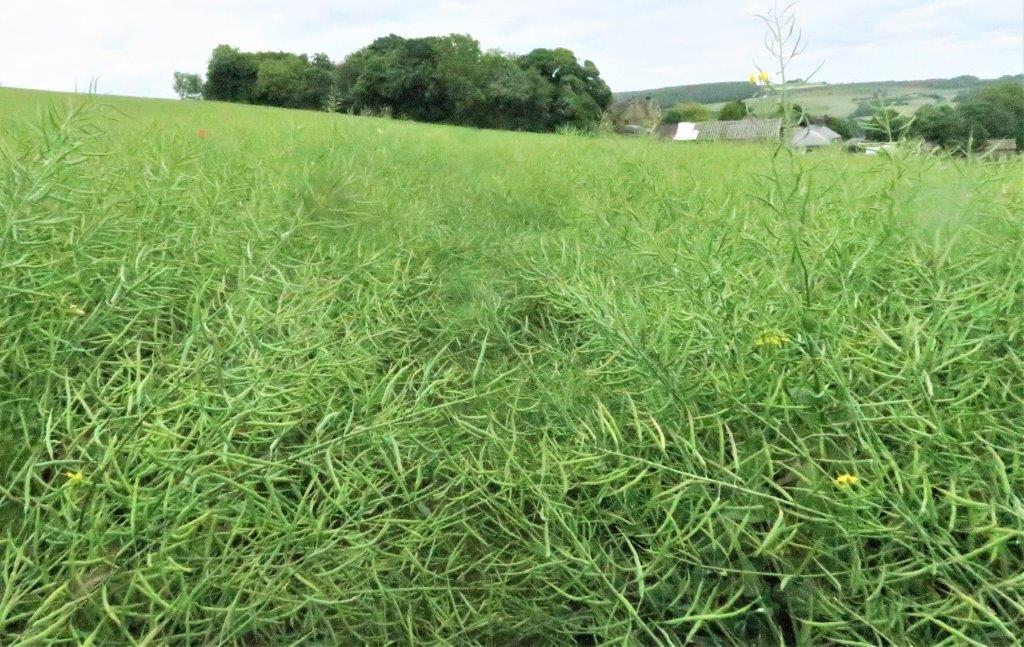 288 Onesacre seen in distance - some Footpaths through this dense crop (which overgrows FPs)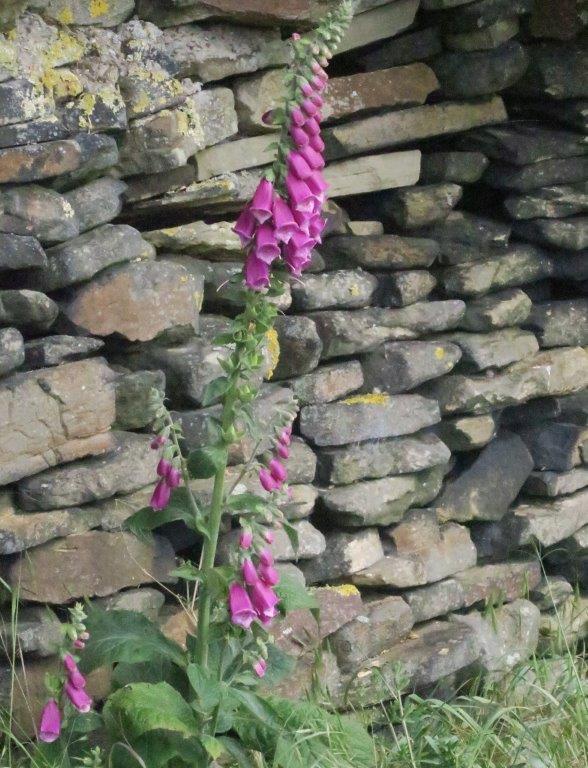 290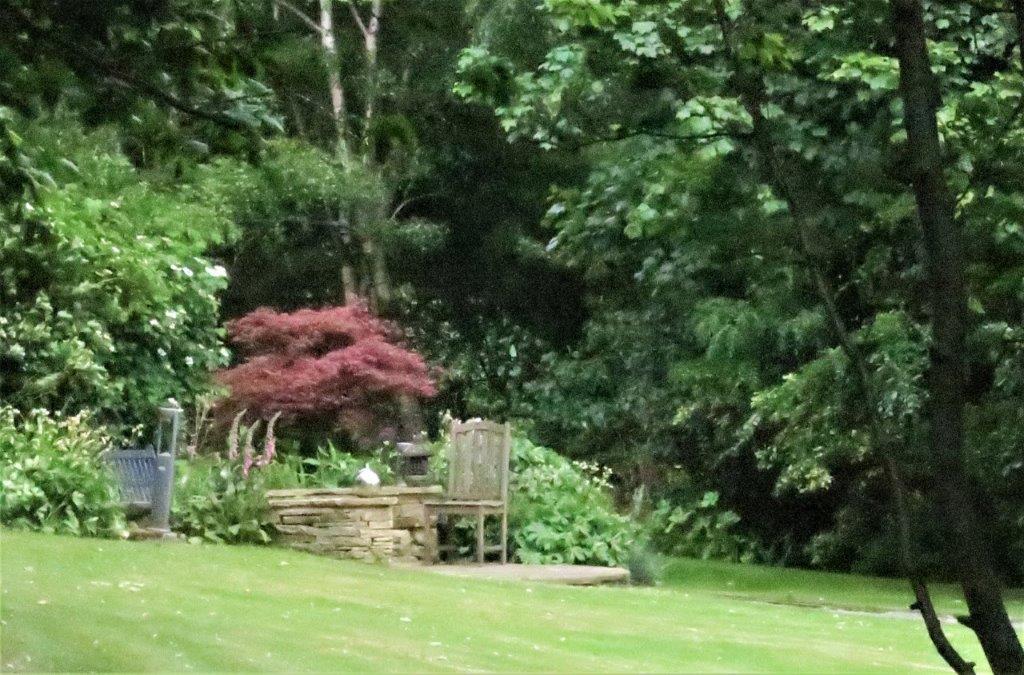 293 a glimpse of part of Onesacre's garden from Ladder Stile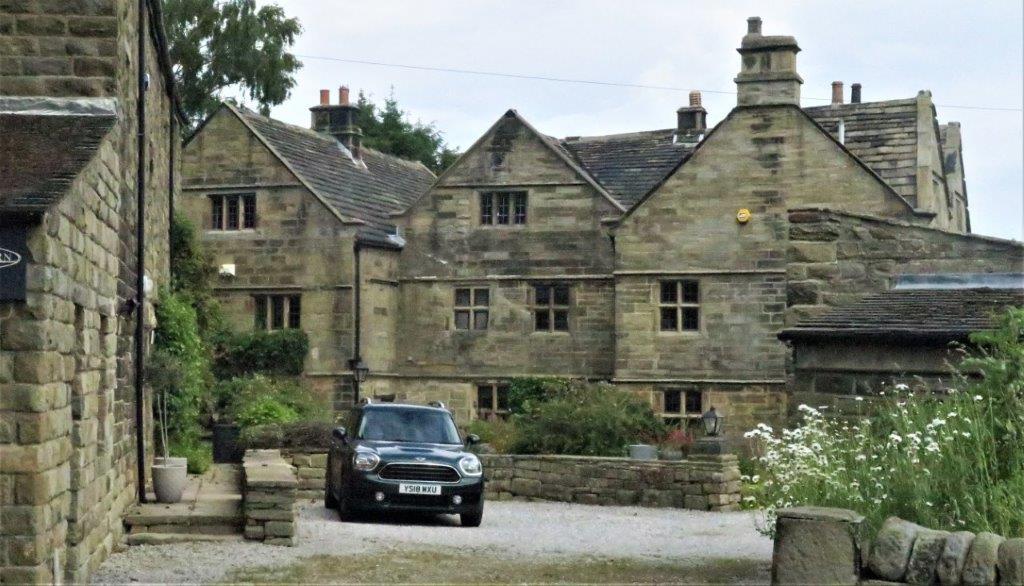 294 Onesacre (mentioned in Doomsday Book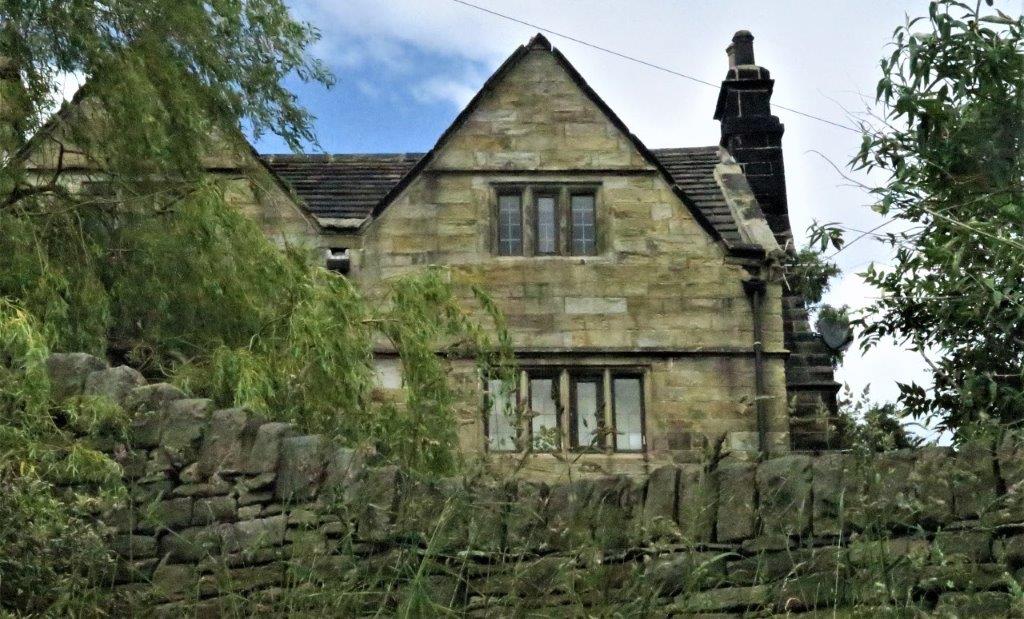 295 more of Onesacre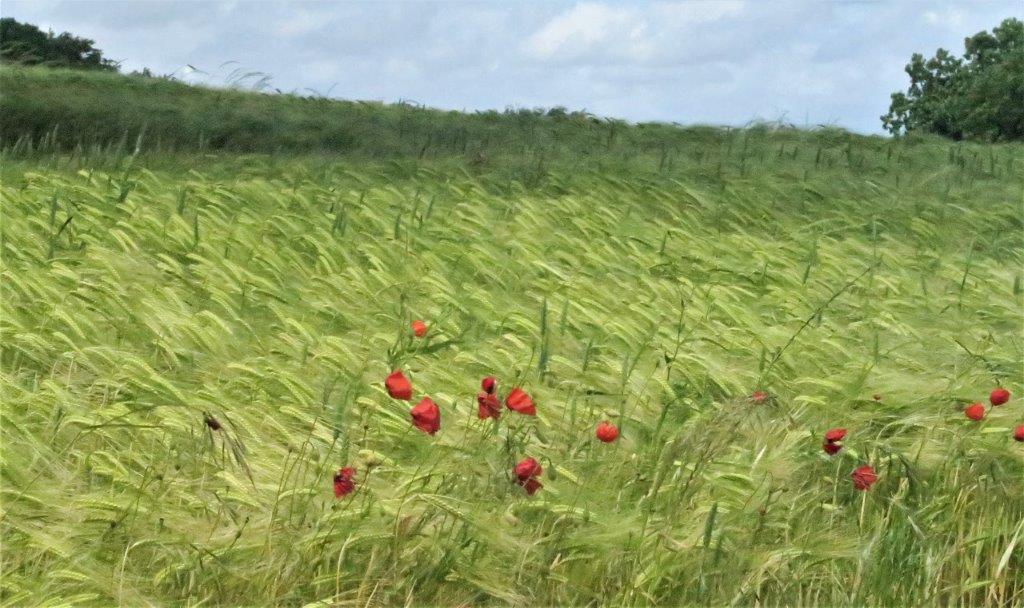 298 seen from Footpath going NNE (to later join Cockshutt Lane going down to Oughtibridge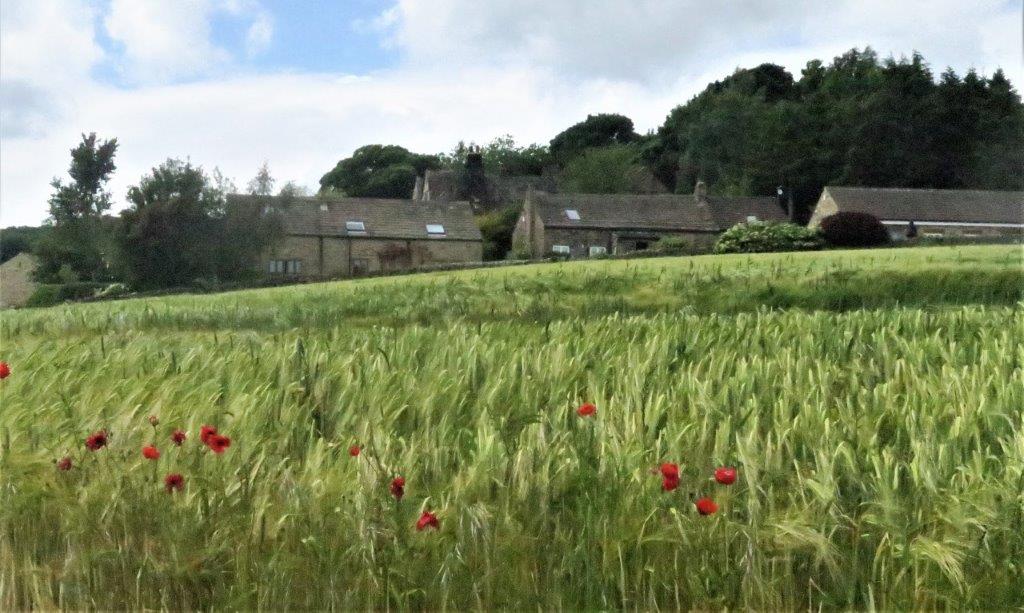 299 a glance back to Onesacre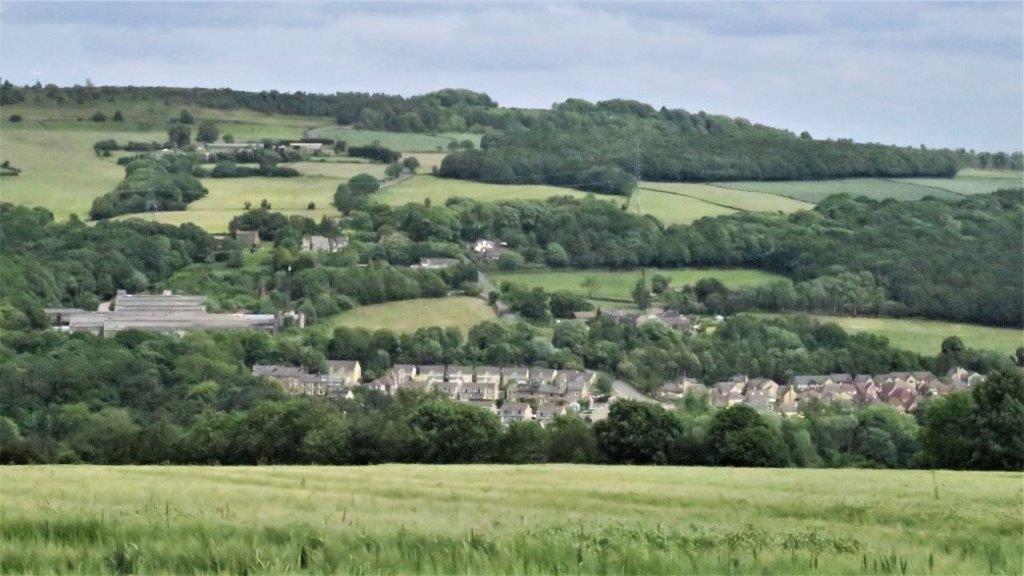 301Oughtibridge seen below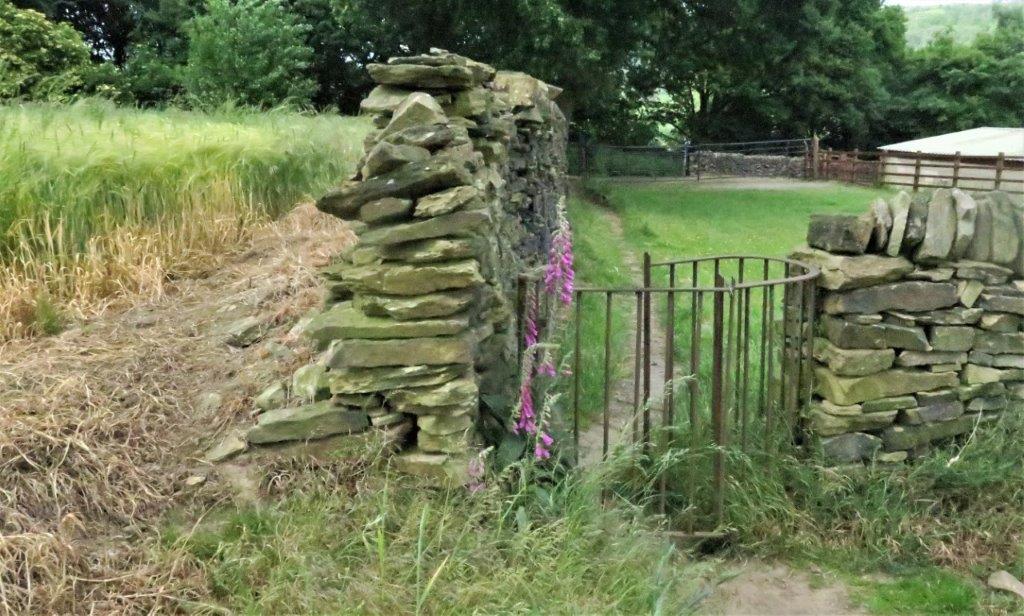 304 a very old Kissing Gate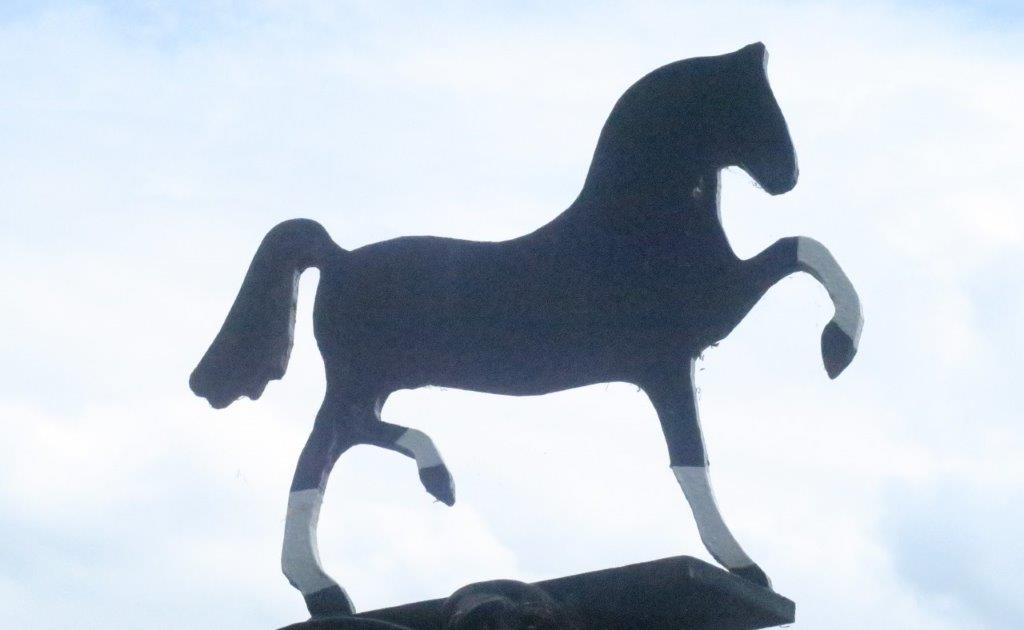 306 to find ones way from here down Cockshutts Lane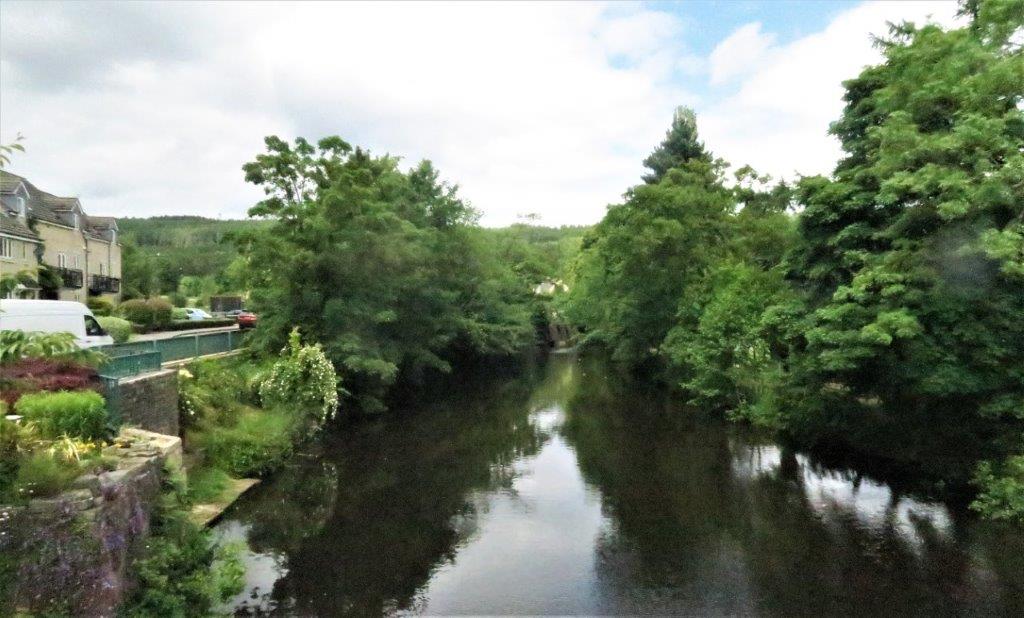 311 The River Don upstream seen from road bridge on Station Road crossing it.
homepage - Daywalks Index 2022 - contact me at

REV X