homepage - Daywalks Index 2022 - contact me at

REV X
2022.06.08 Car Ramble - Round Walk from Parwich – start (about 150m to East of Old Sycamore Inn) at Free Parking at SK189.542, then (on Limestone Way) ~E on road turning off NNW then turning NNE on FP then E on FP to Highway Lane at SK195.544, & S down it for ~240m, take FP ~ENE crossing road to small 'All Saints Church' Ballidon at SK204.544 (tea-break), Leave L.Stone Way & go ~N to join road into Ballidon & follow road Northward passing B.Hall Farm and the 'road' on the 'not to be crossed' boundaries of Ballidon & Hoe Grange Quarries toward, but at * SK200.566 (short of Reystone Grange) take FP ~ENE to pass under Pennine Bridleway (old rail track) at SK206.568, continue NE (crossing Byway) up to Minninglow Hill at SK209.573, return down to Byway SK208.570 & follow Byway ~ESE then E turning SW to cross under Pennine Bridleway at SK218.562, ~S on FP turning ~E thru Pinders Rock & S at end to join B6052 road, follow road SSW then WSW to take BW at SK221.553 ~SSW & turn NW up to Rainster Rocks (lunch break), ~ESE from R.Rocks to join a FP extension of Pasture Lane to E to SK226.546, turn SE then E to emerge below the Church in Brassington SK230.543, circle Clockwise thru town on main roads but turn off SSW to above the Sports Grounds to SK231.540, take FP ~SSW then ~S Passing the Sewage Works then turning along brook Southward to Brackendale Lane SK222.523, on road to West passing Netherton Hall, just passing Bradbourne stopping on road at Monument (directly south of Church) for tea break, leave Mill Lane about 180m passed Monument taking FP ~WSW to cross road at SK201.523 continue W steeply up to junction of paths at SK195.523, turn North down thru woods and passed Sitterlow Farm and back to Parwich. * took side trip just before this to some ruins (19th century pump-house) seen & passed earlier at SK200.565
Leader Liz Savage – walk about 12 to 13 miles - 13 in party
Additions and corrections welcomed to picture captions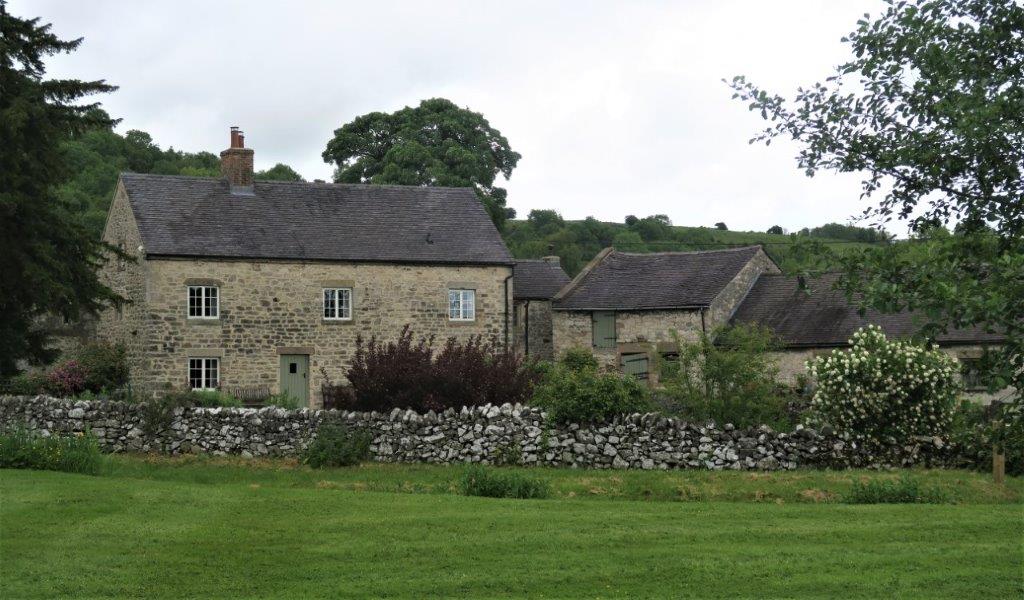 10 in Parwich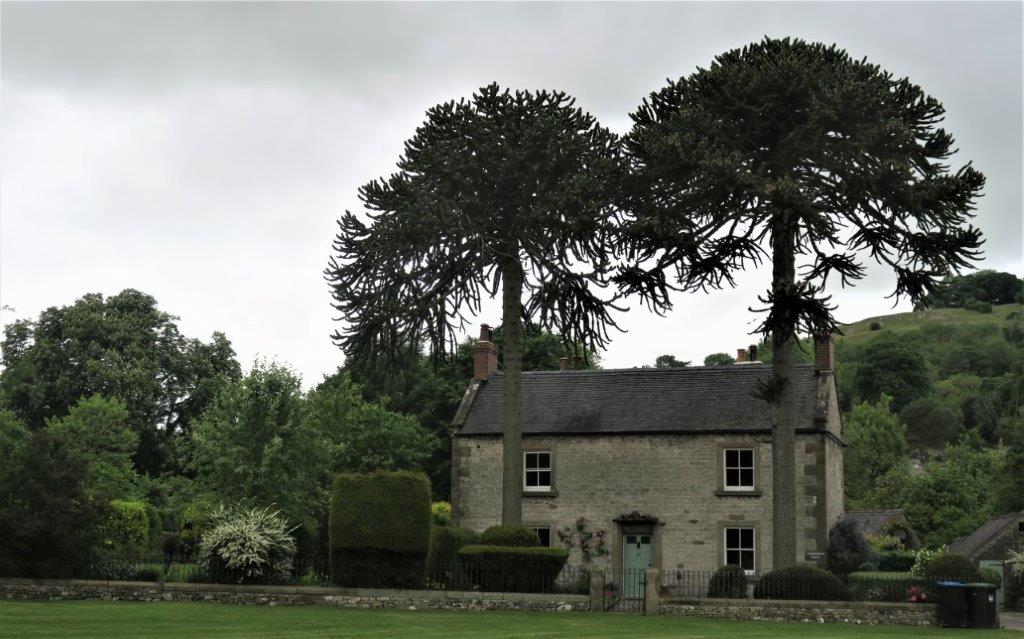 11 in Parwich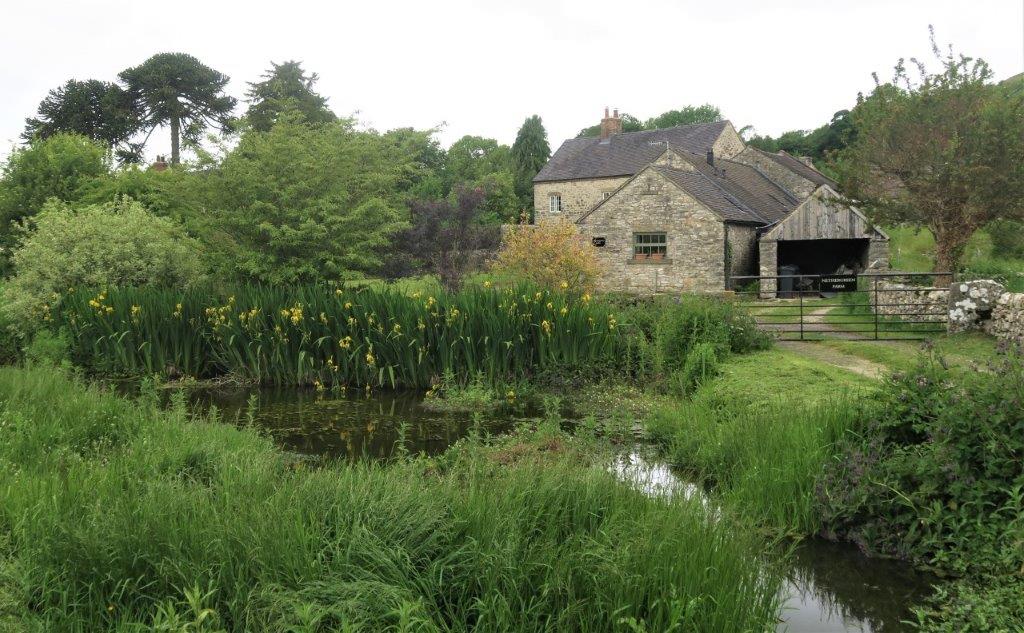 12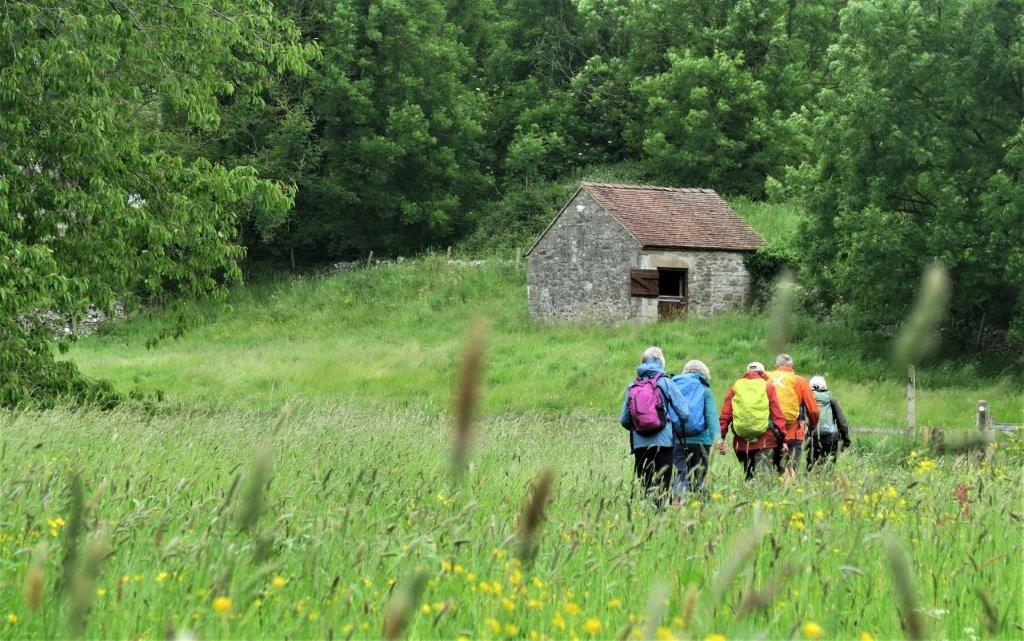 16 leaving Parwich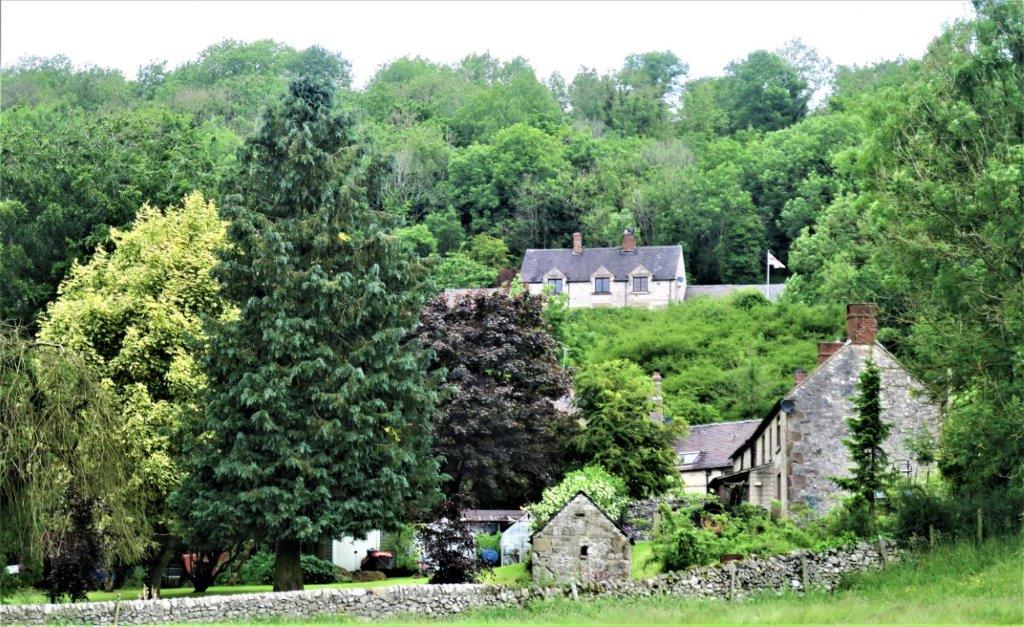 17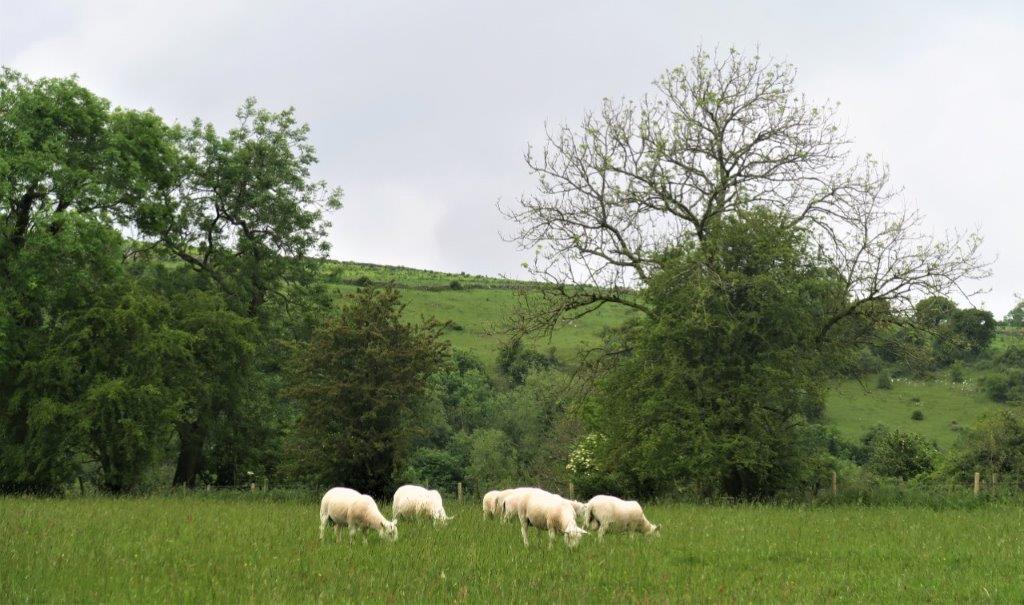 19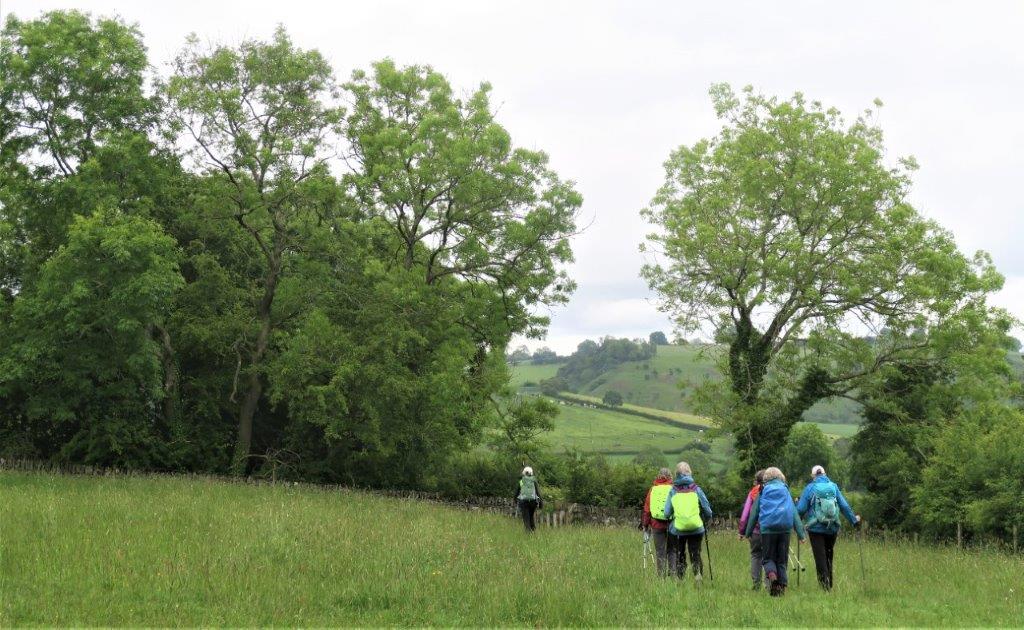 20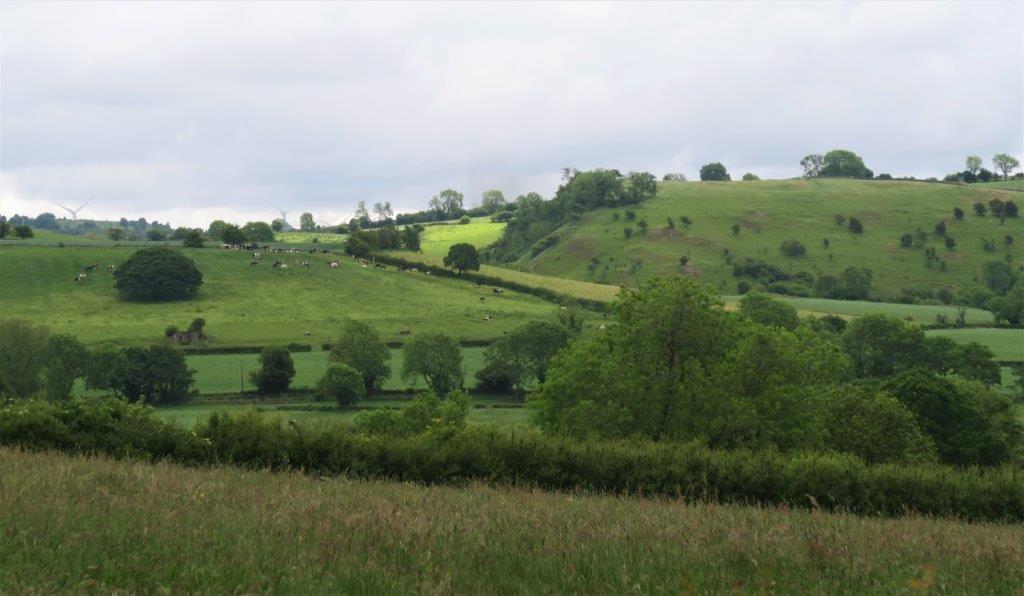 26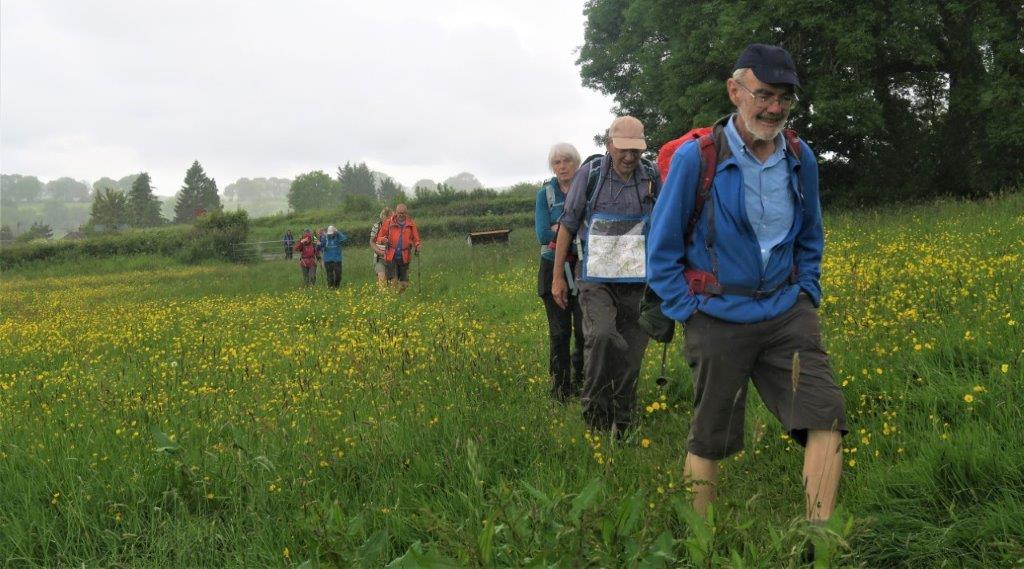 28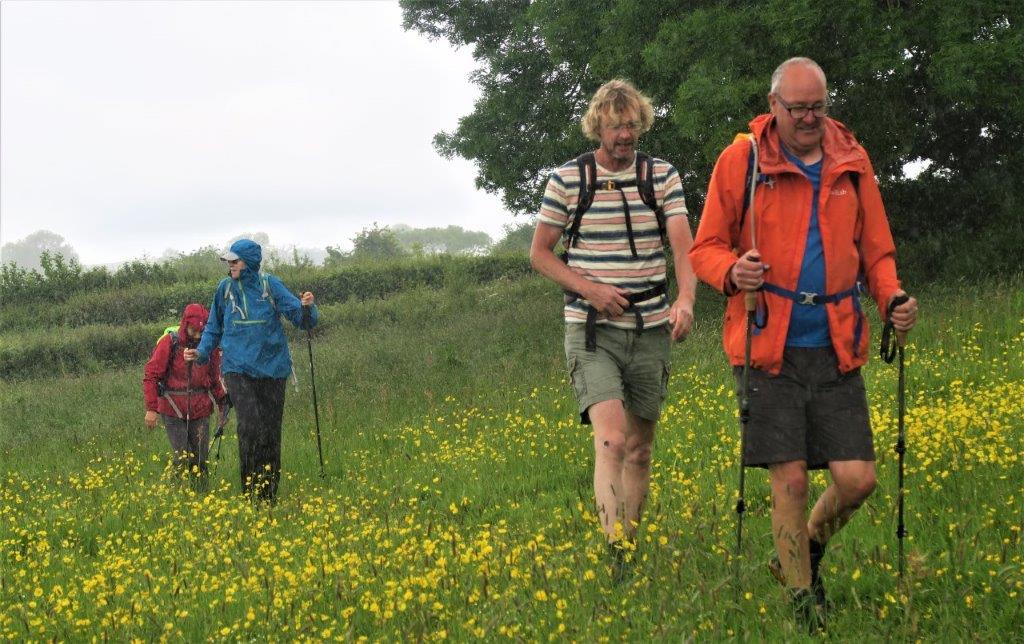 29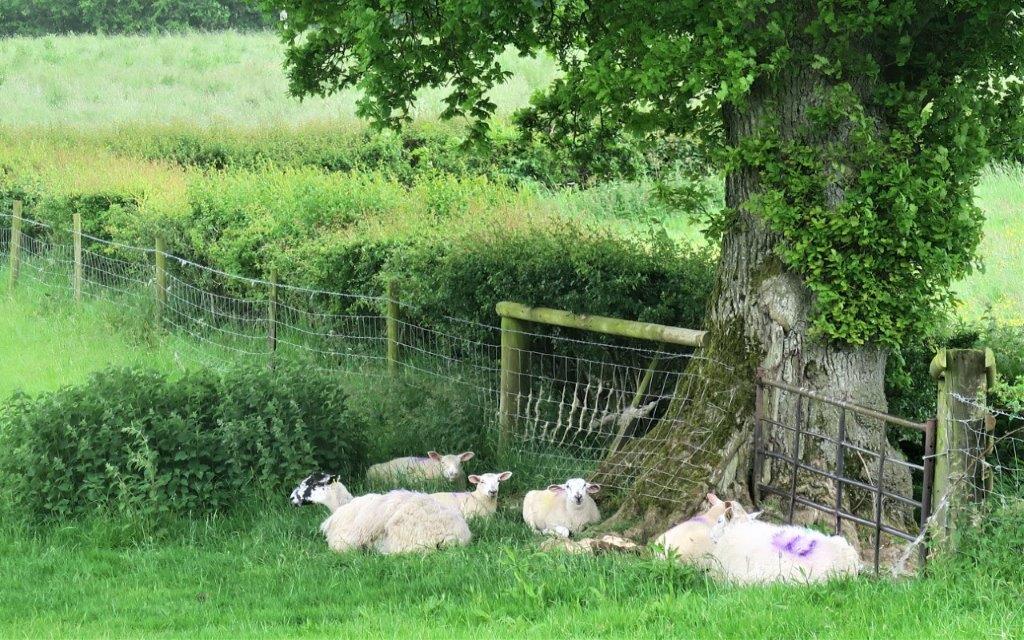 31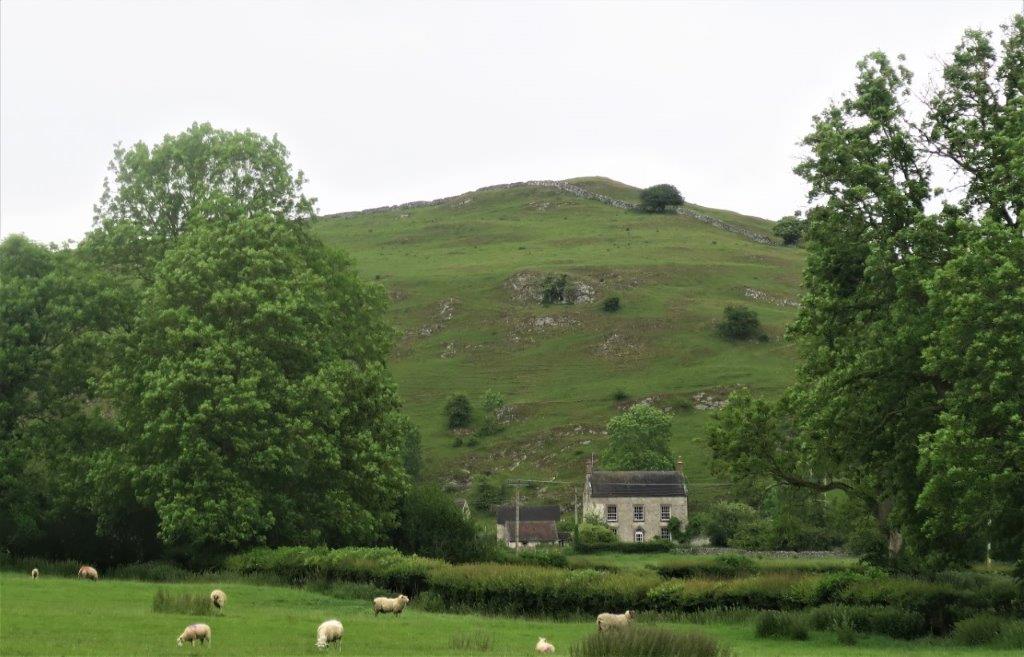 34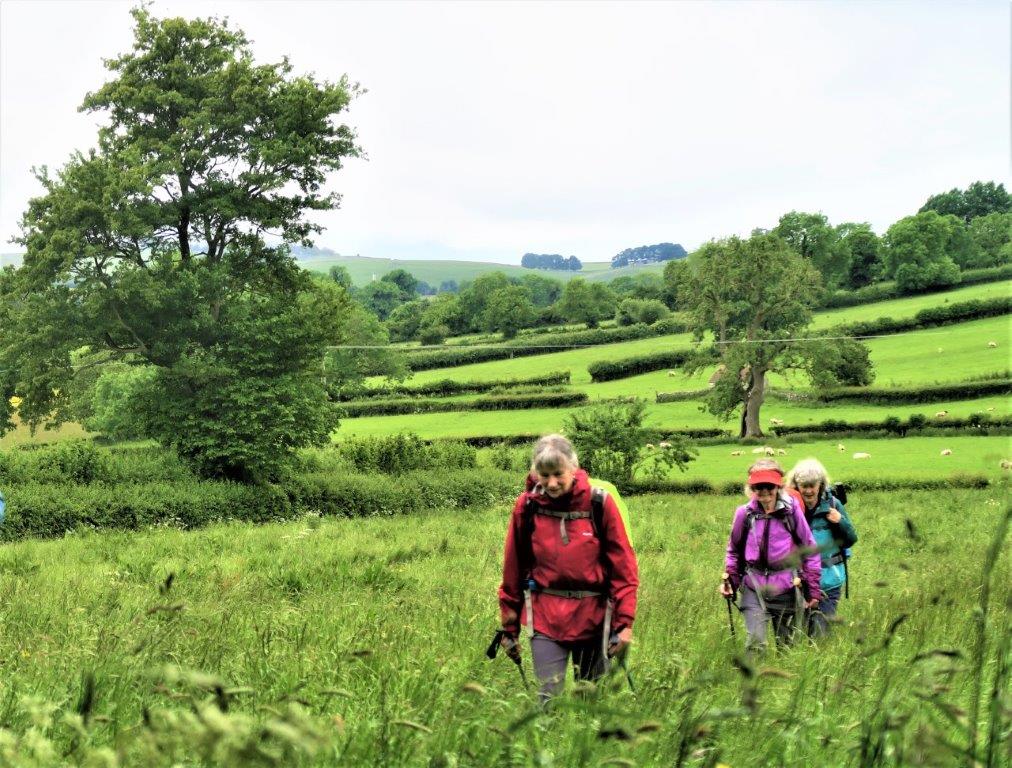 38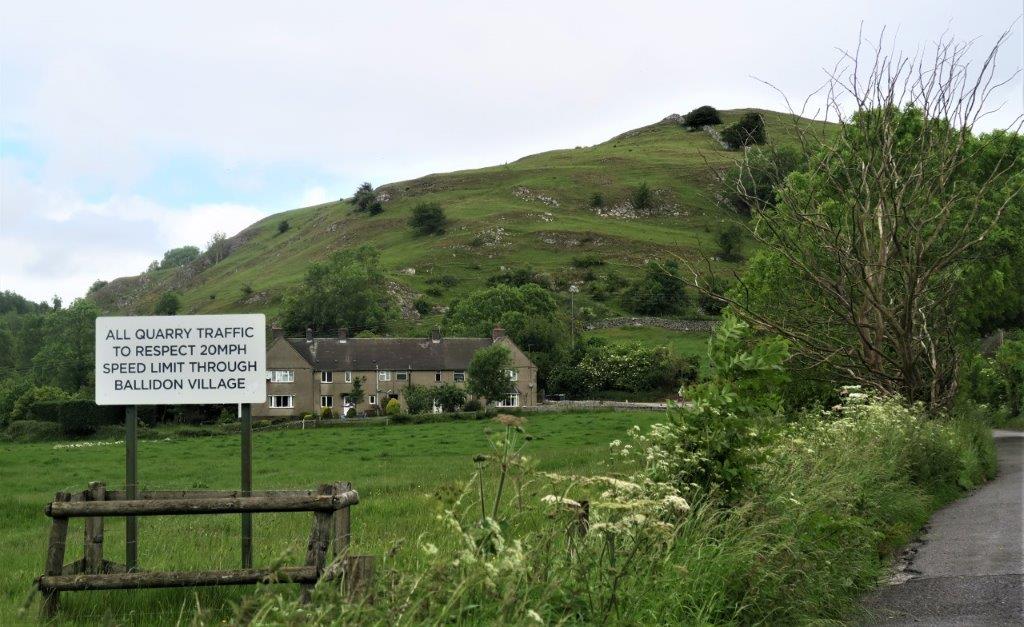 39 road to Ballidon Village was crossed on way to church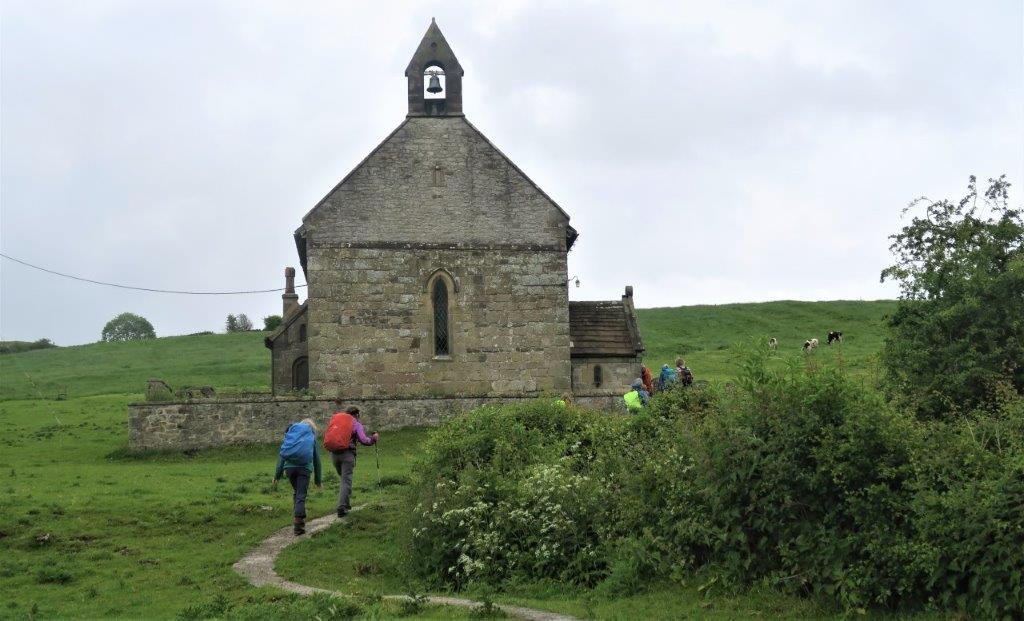 40 All Saints - Ballidon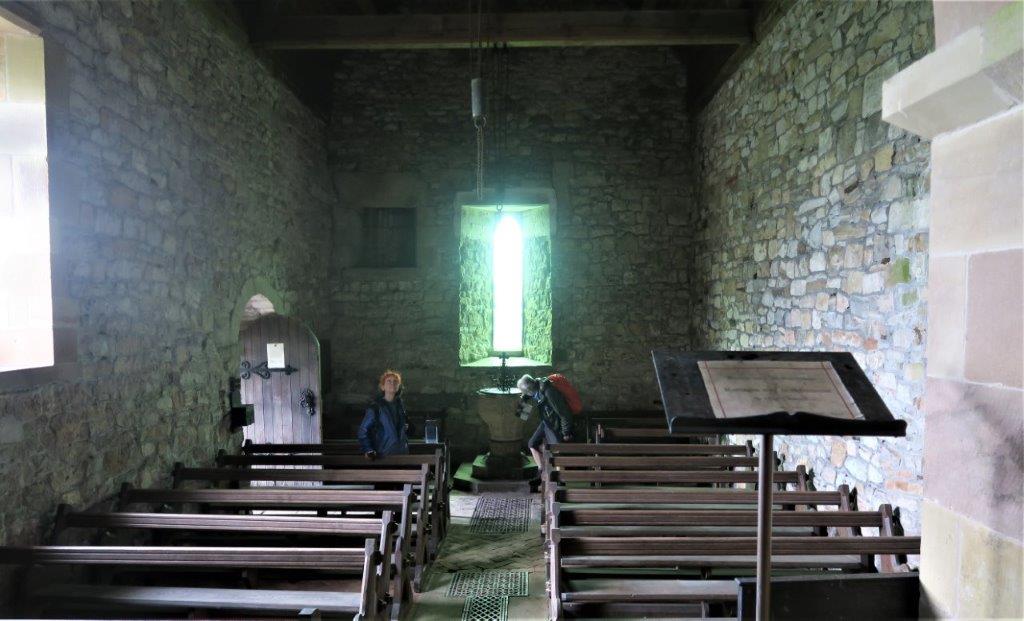 56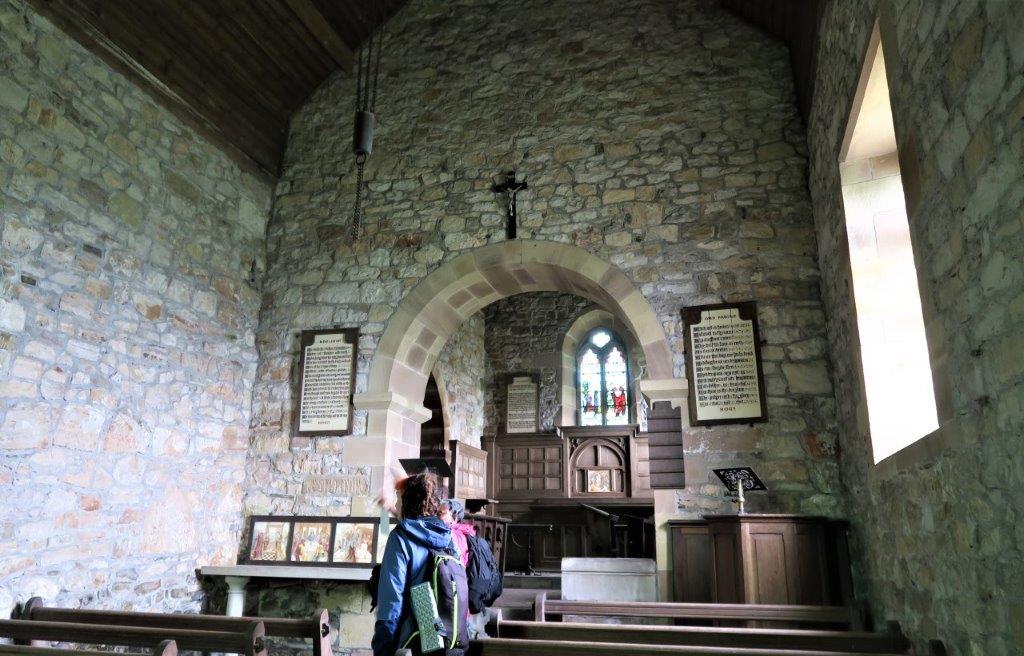 58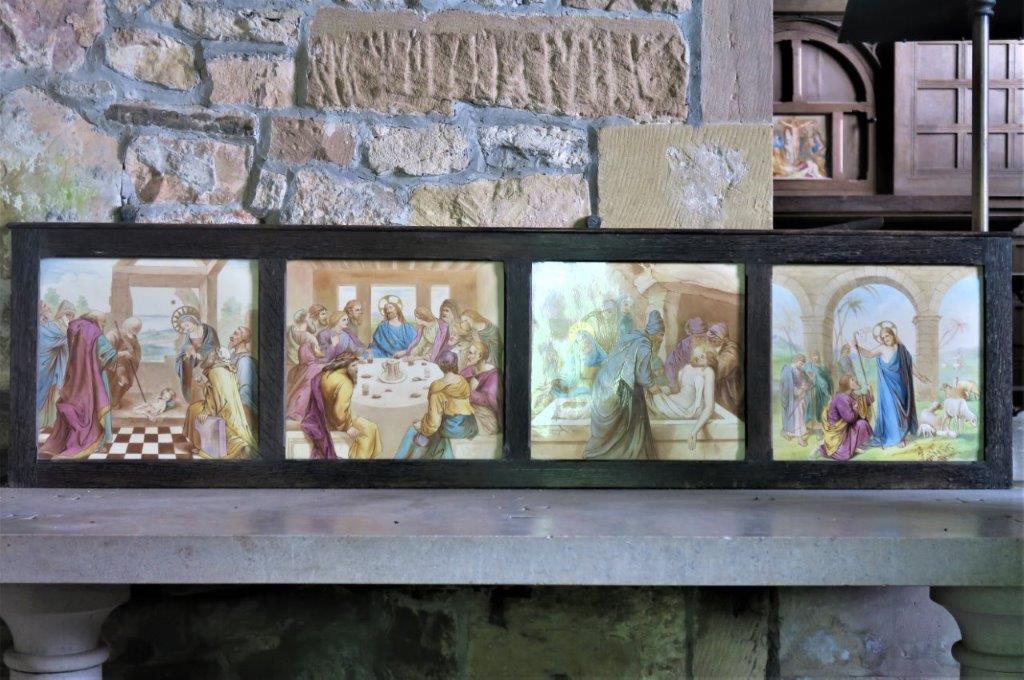 46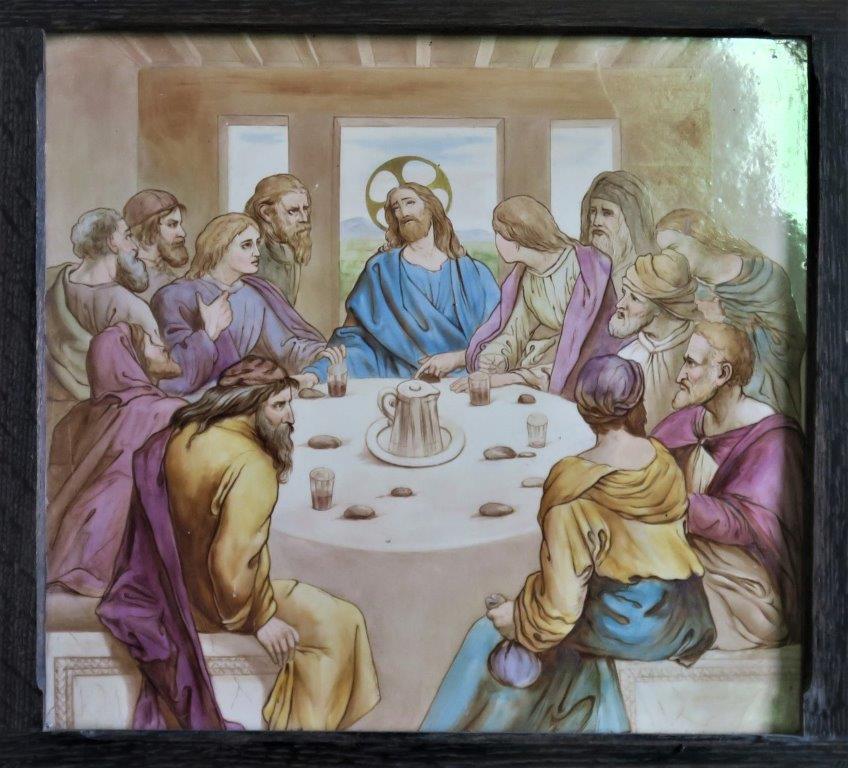 51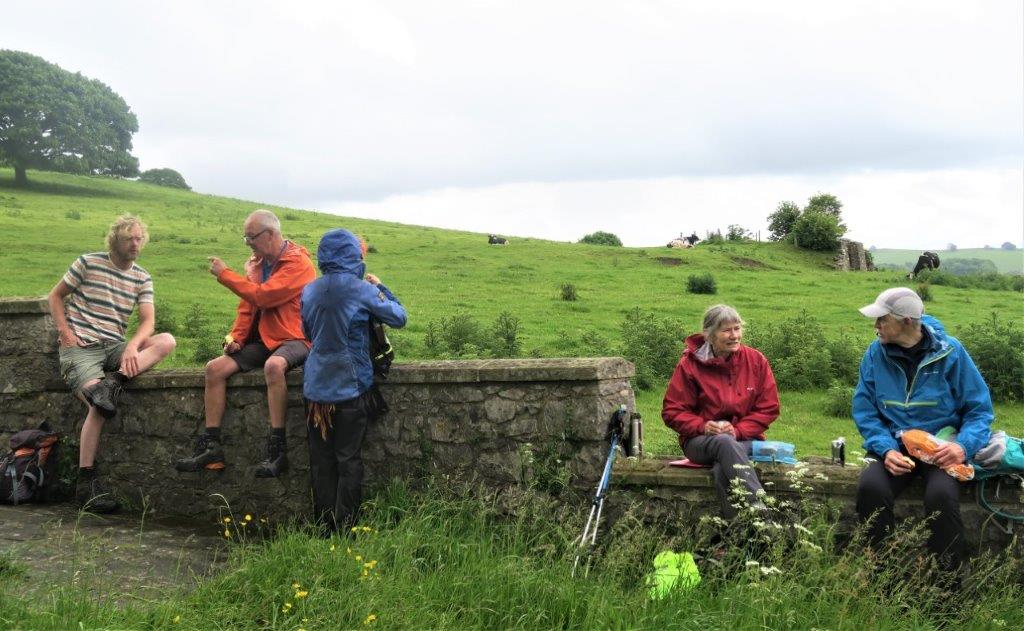 62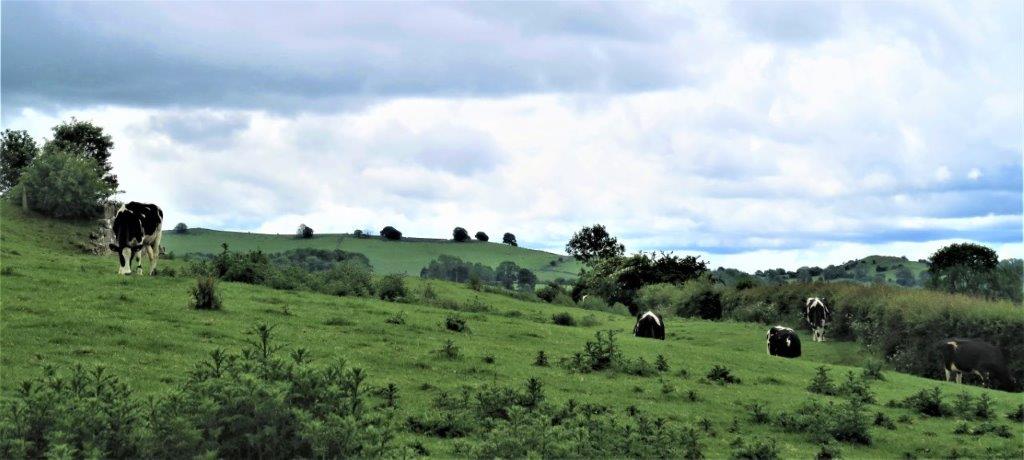 63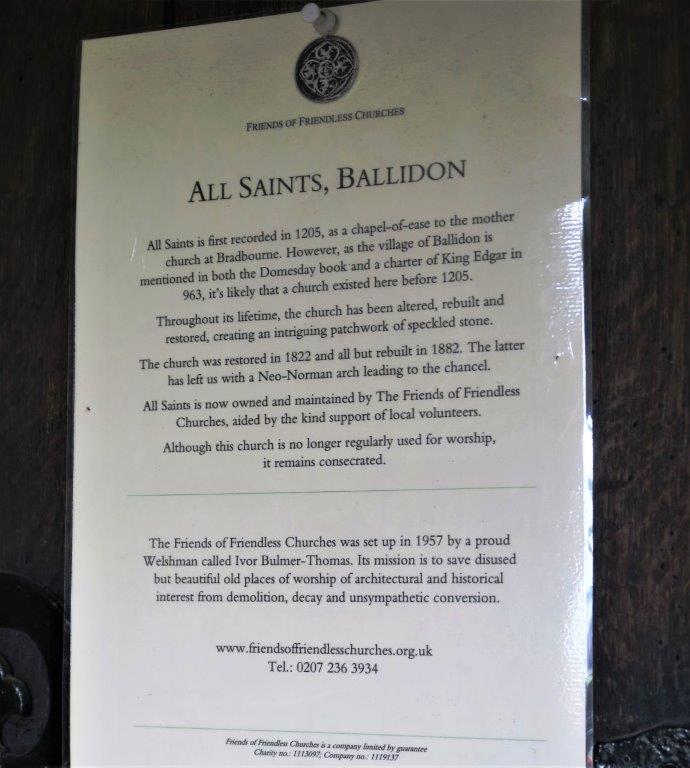 68 The Friends of Friendless Churches look after this Church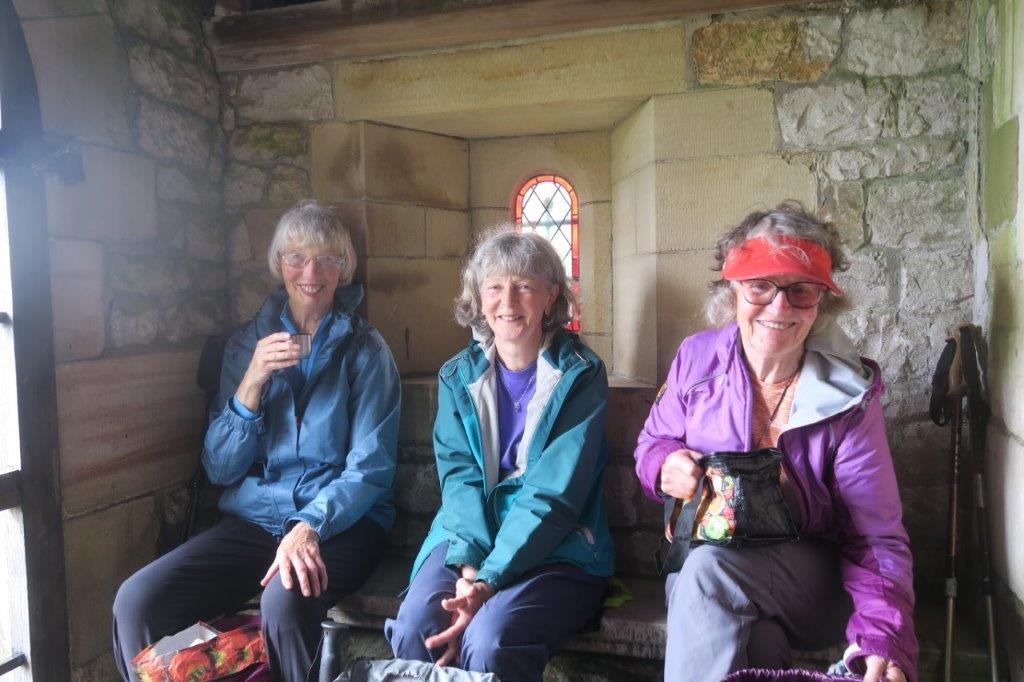 69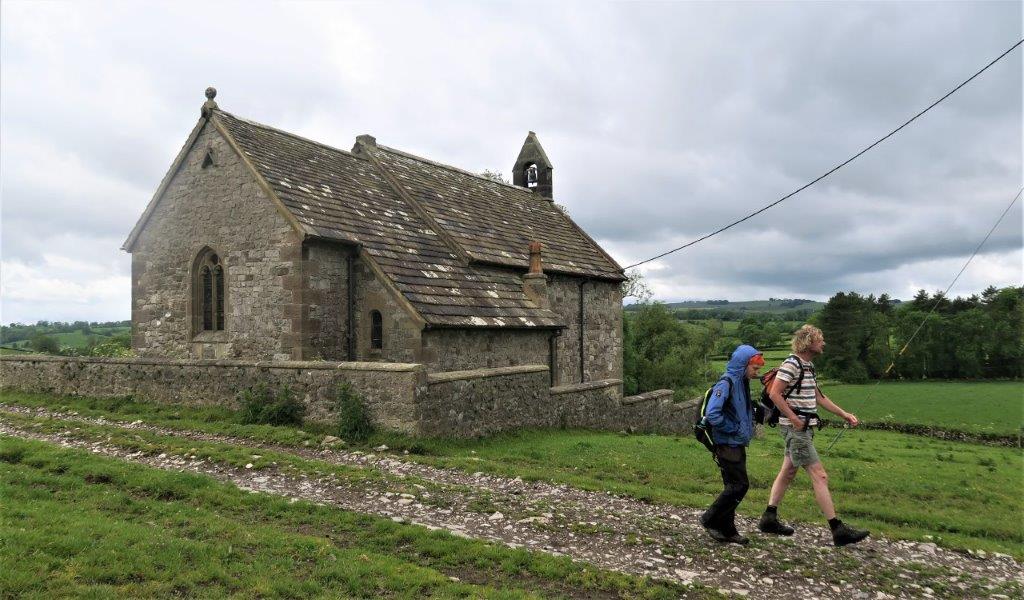 72 heading from All Saints Church toward Ballidon Village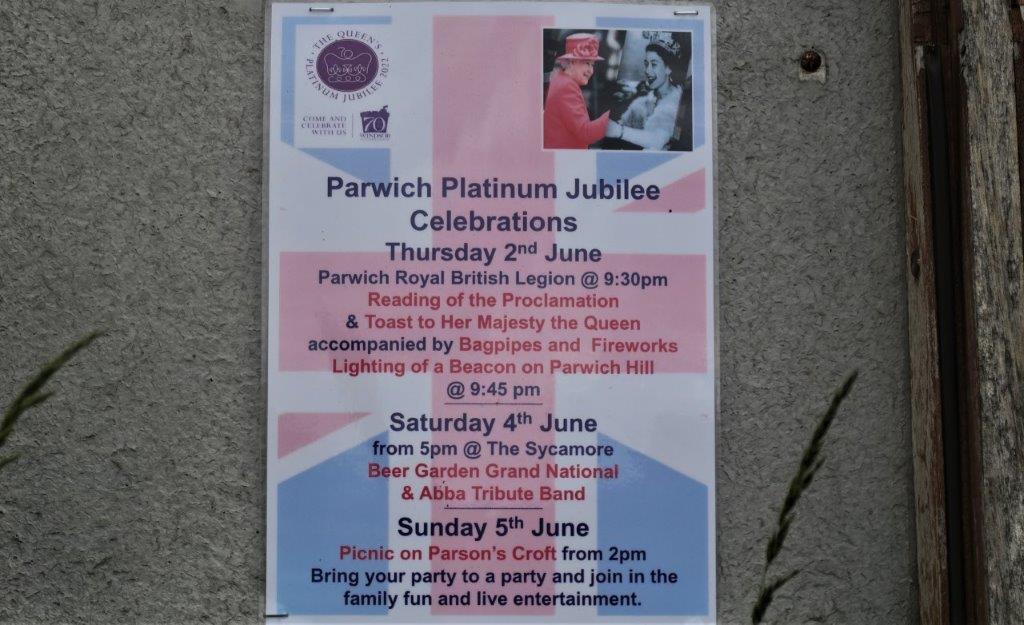 77 Parwich Platinum Jubilee Celebrations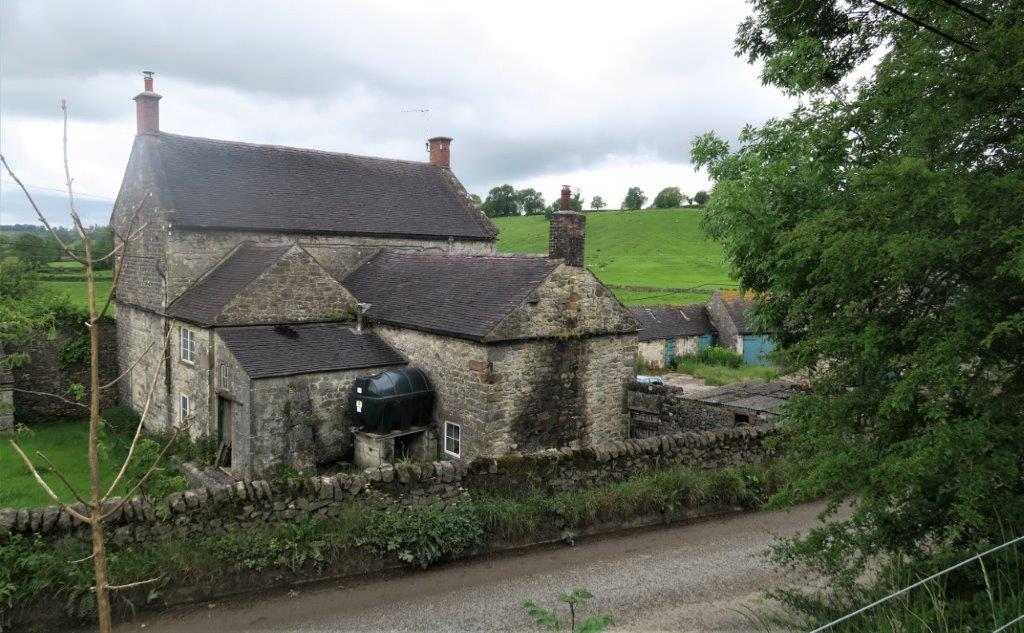 78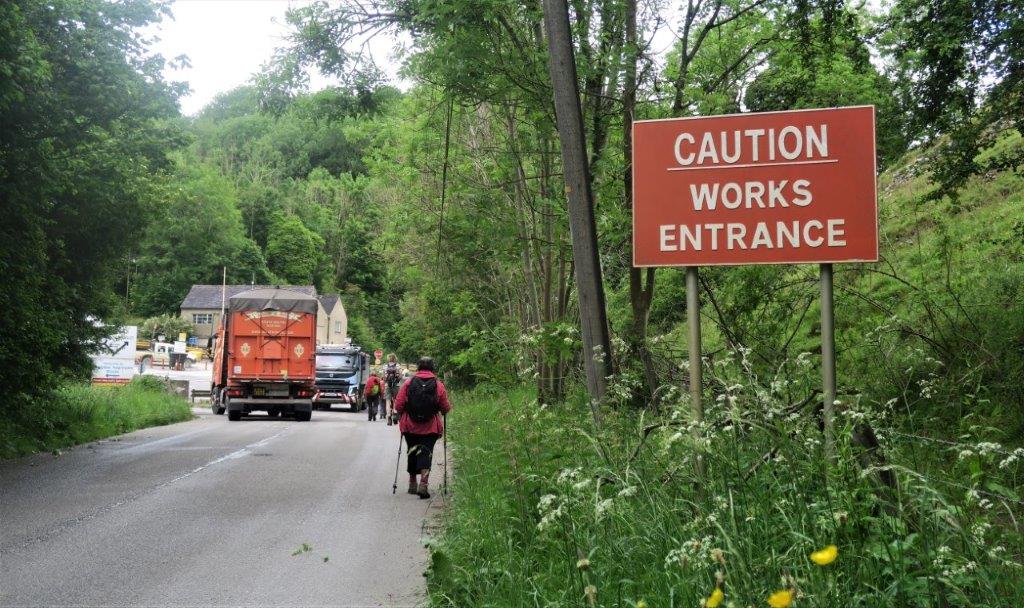 80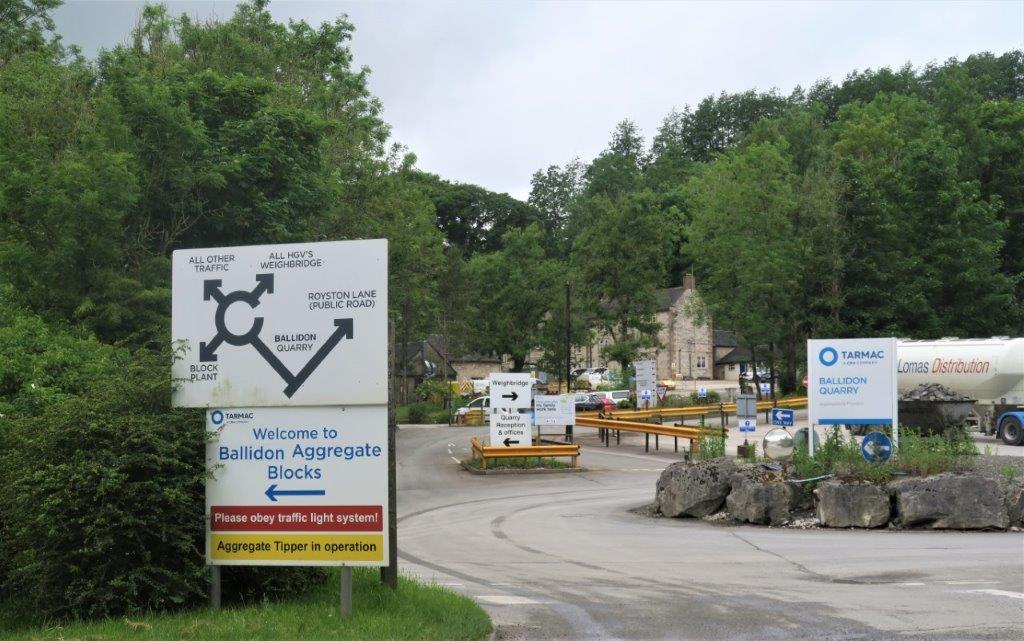 81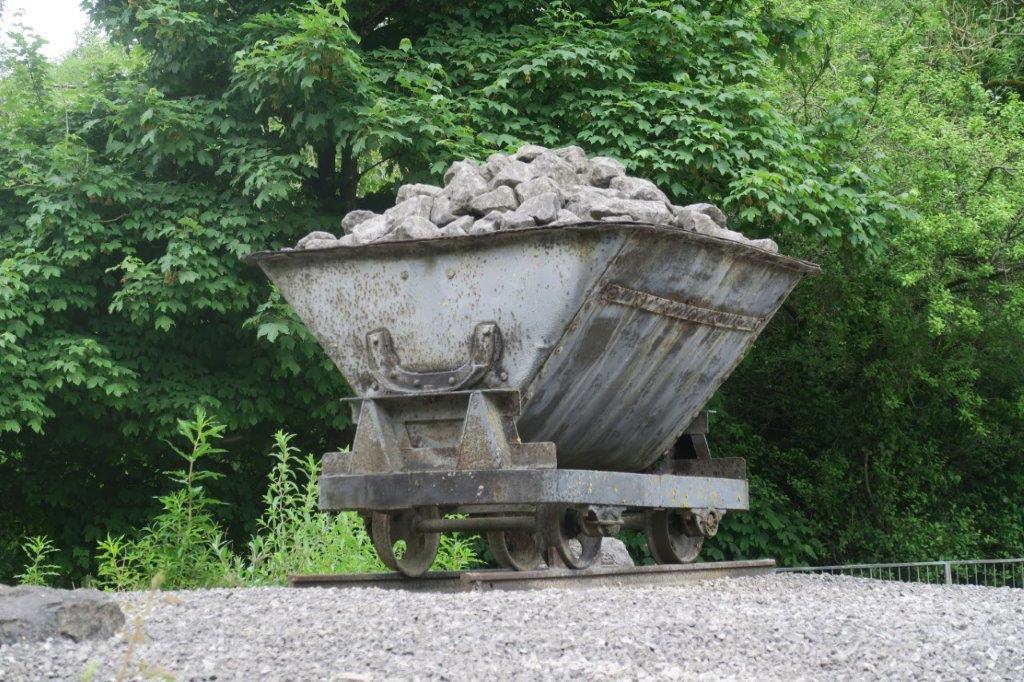 82 a method of material transport now out of use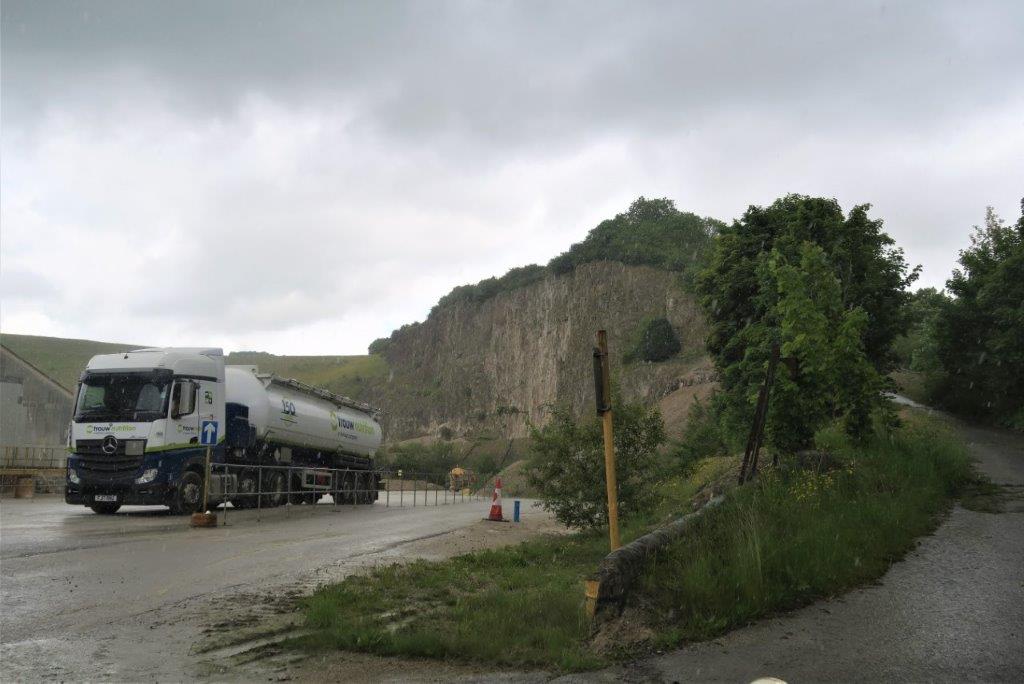 86 Quarry face seen in light rain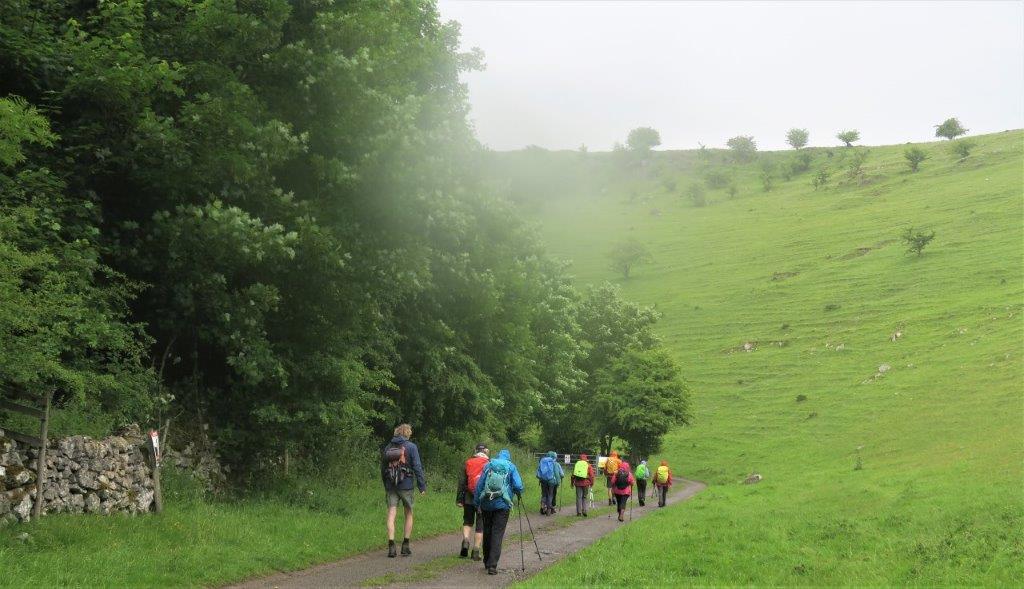 88 light rain above walkers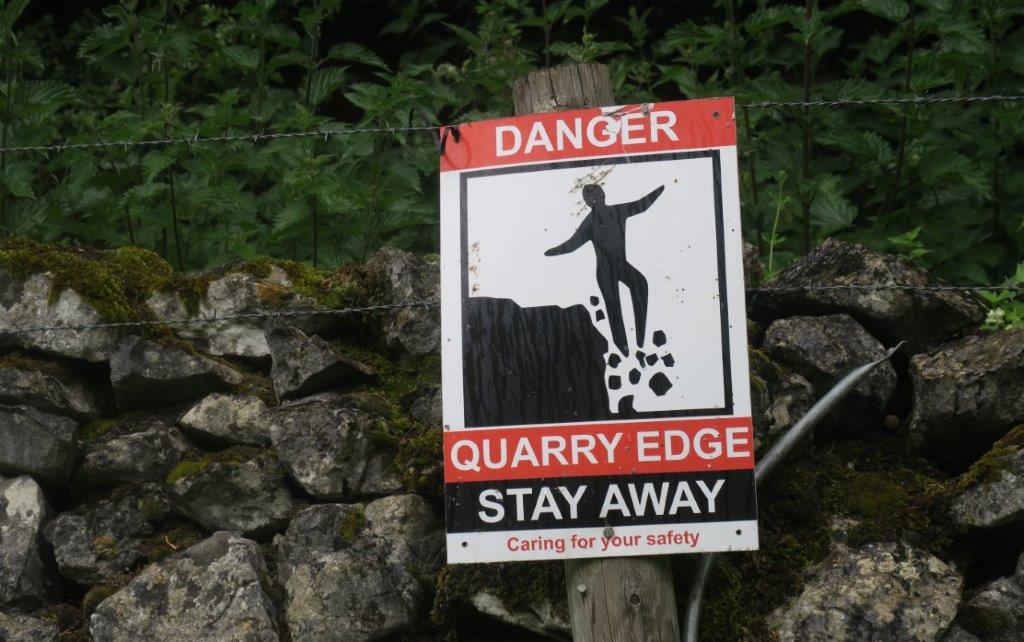 89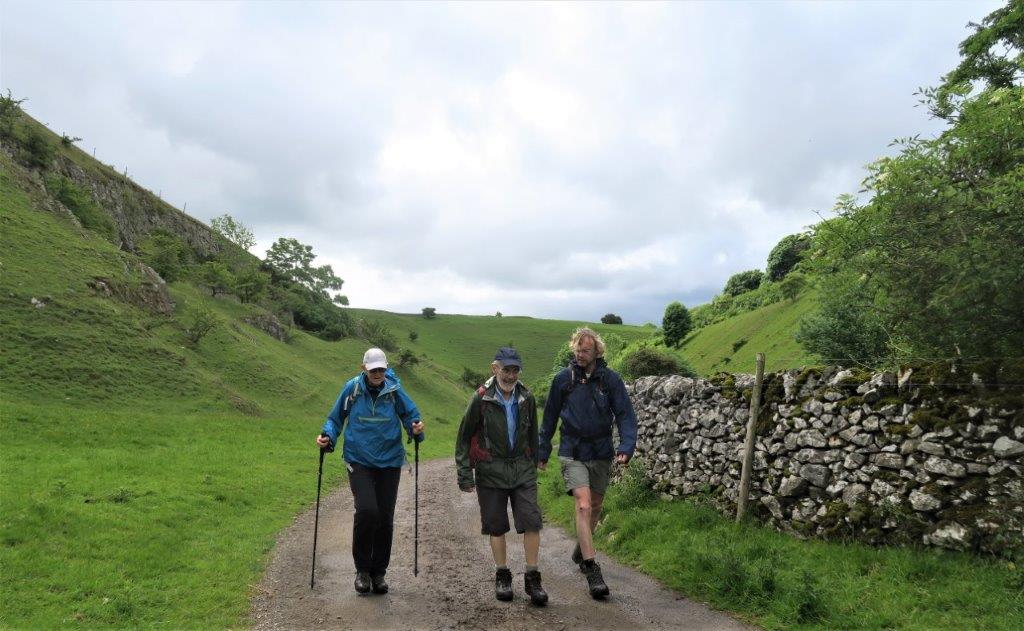 92 on the boundary 'road' along the quarry (indicted as Other Routes with Public Access)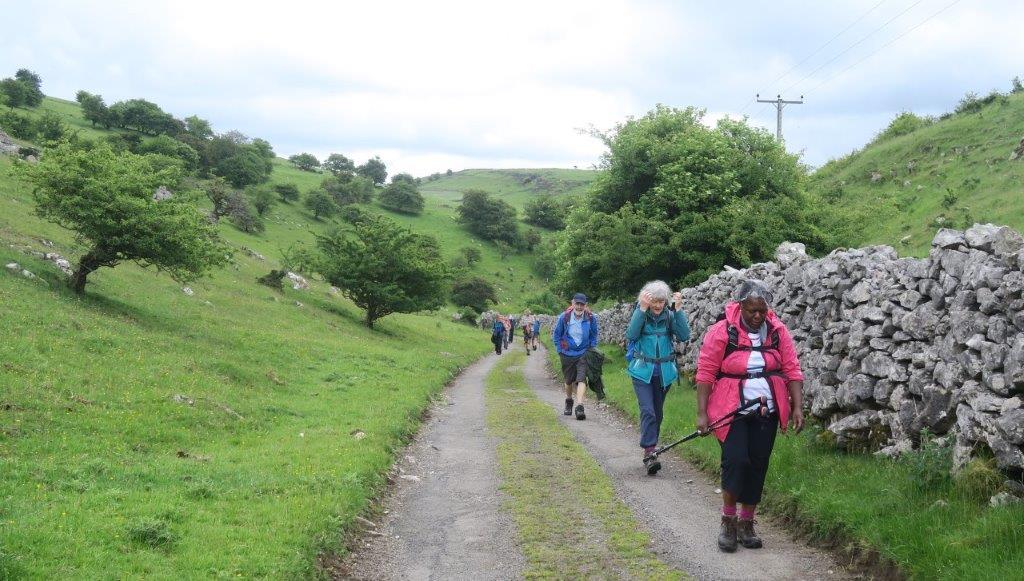 94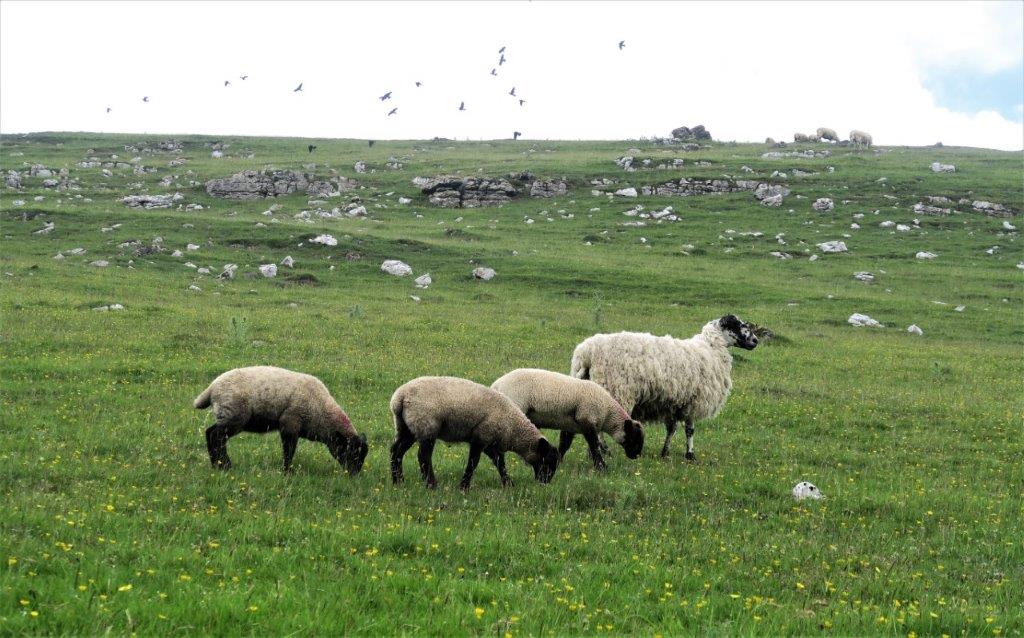 96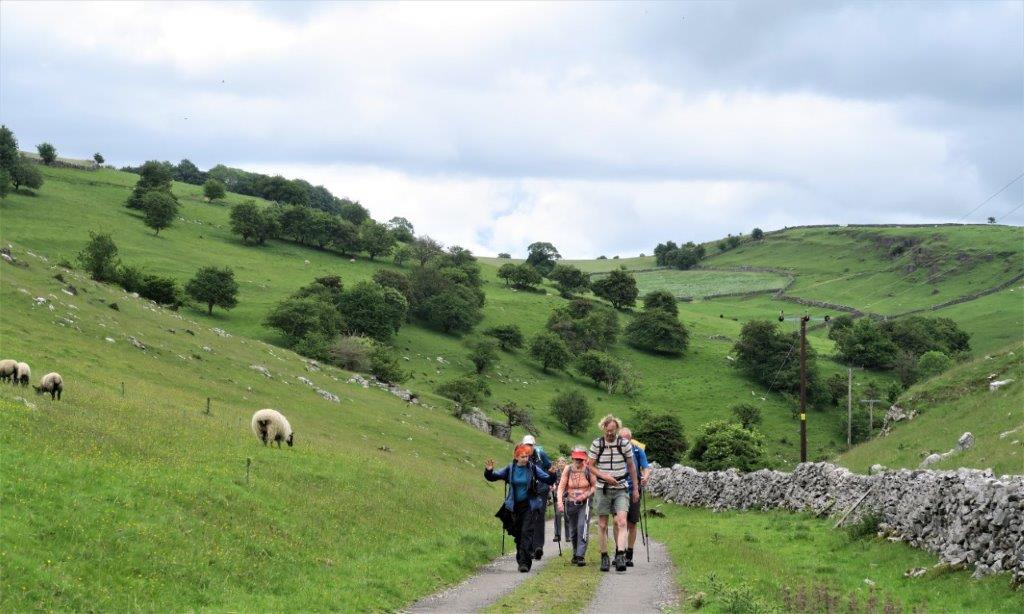 98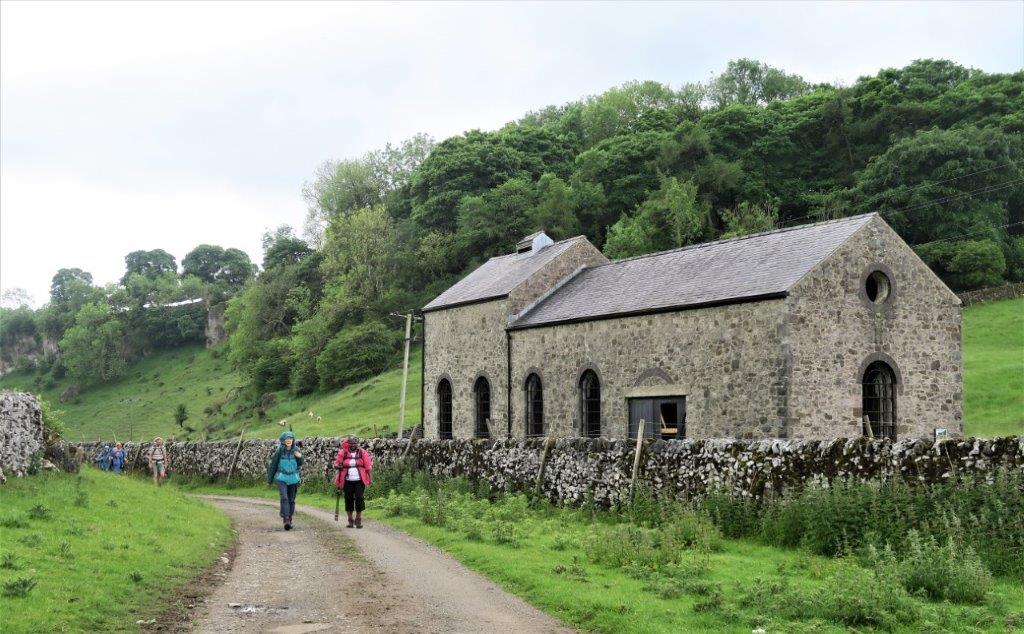 100 we passed a 19th century pump house which supplied compressed air through cast iron pipes to power rock drills at several quarries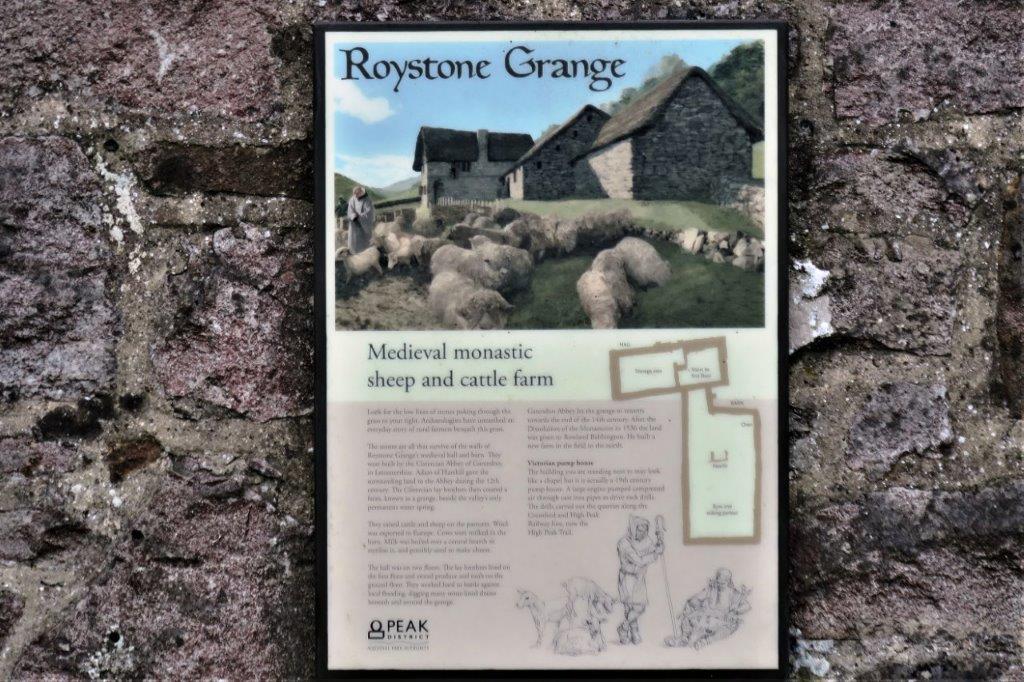 102 This informative notice is placed on the remains of the 19th century pump house (the existing building) but there were other interesting buildings - Roystone Granges Medieval hall and barn - of which some stones may still be on the site.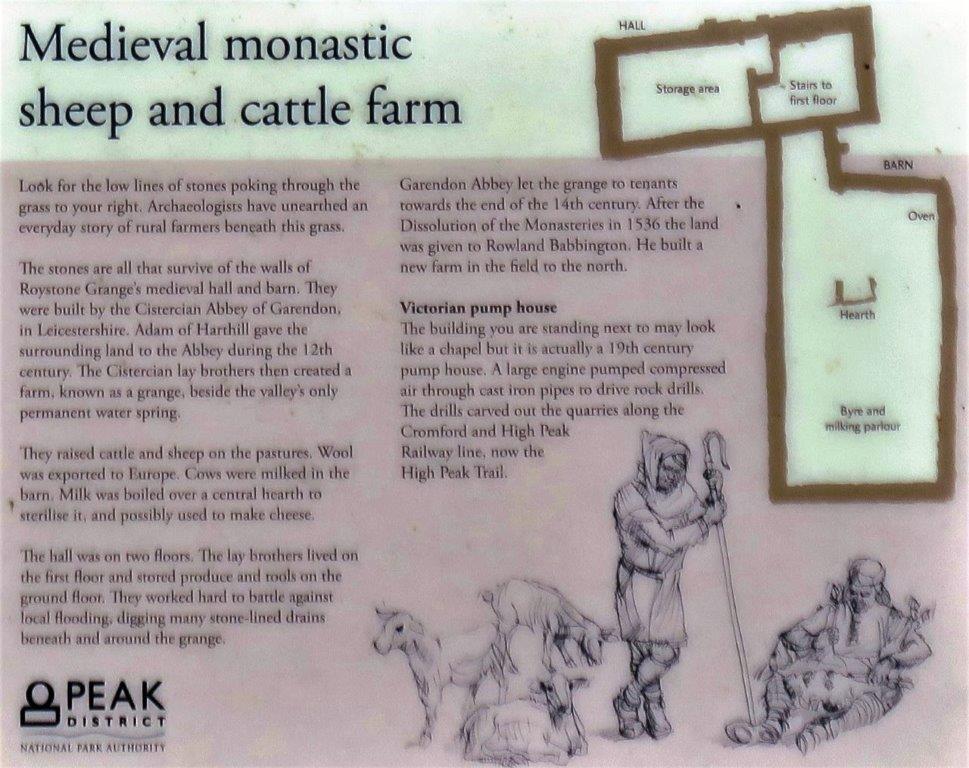 102a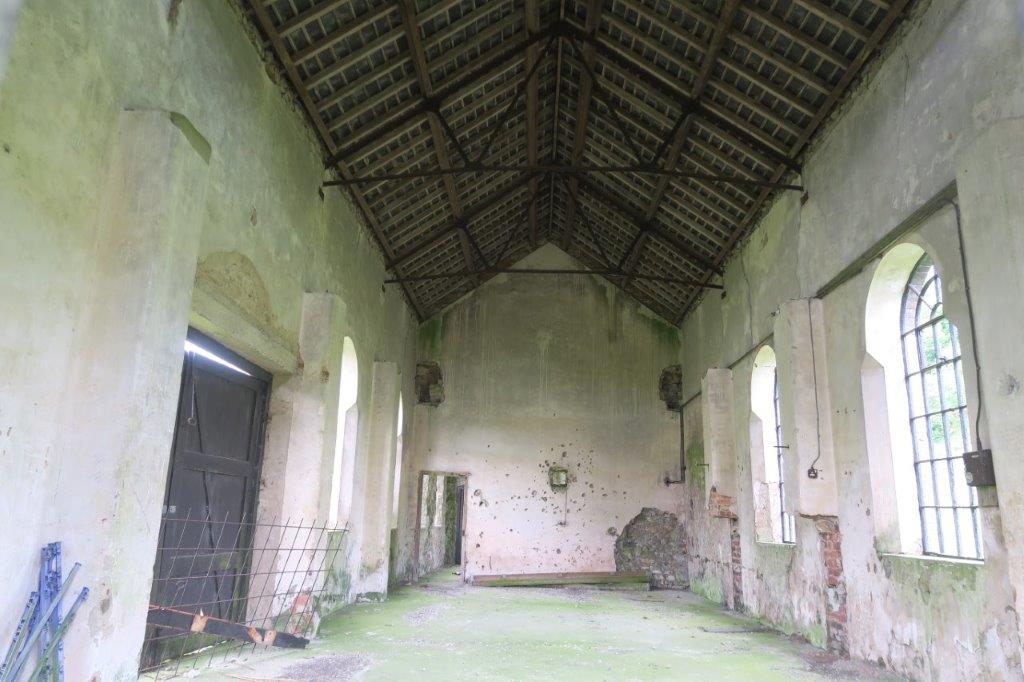 104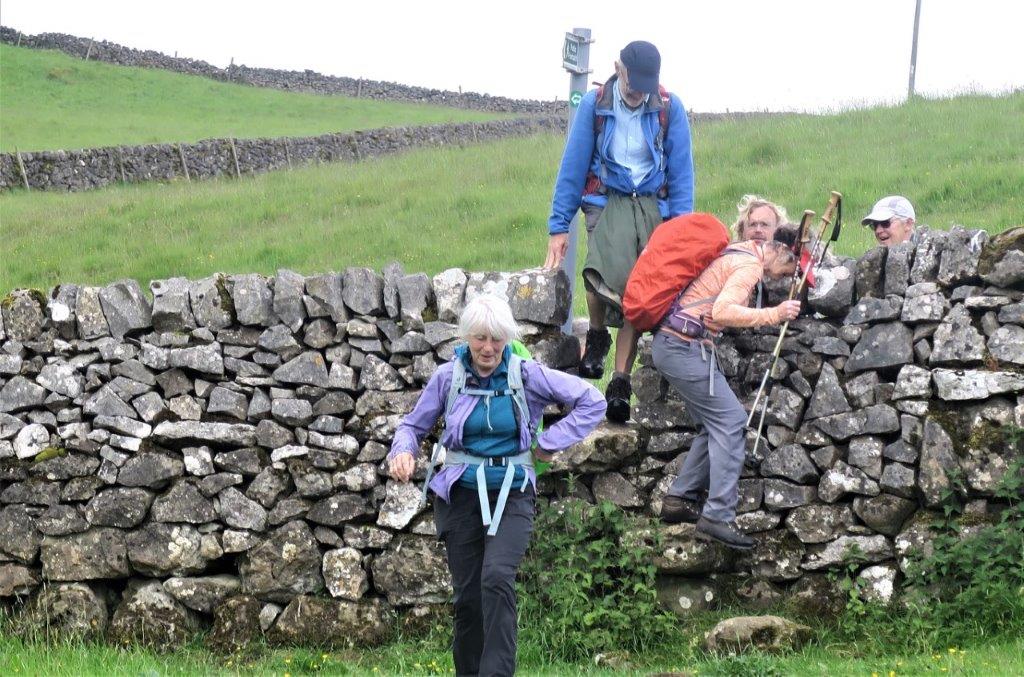 110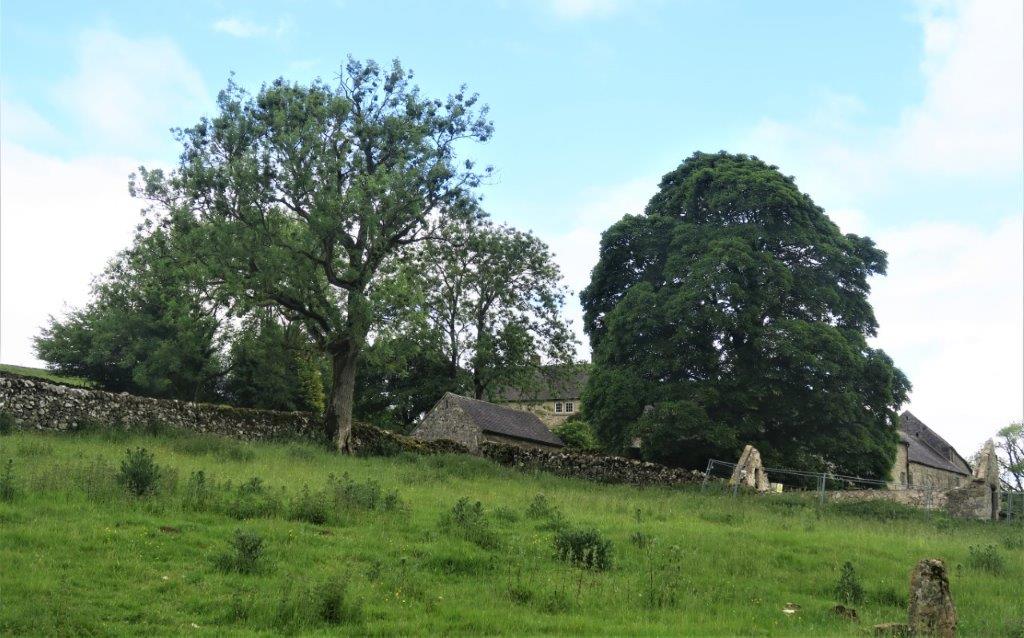 111Ahead is Roystone Grange - mentioned in picture 102 - but the poster only shows the medieval hall and barn There is, according to the OS map, public access through the Grange which was seen on a walk led by The Ramblers - led by Trevor Moss some years ago (and possibly photographed?) His walk also went up to Minninglow Hill with The Pennine Bridleway as the main access route, I recall?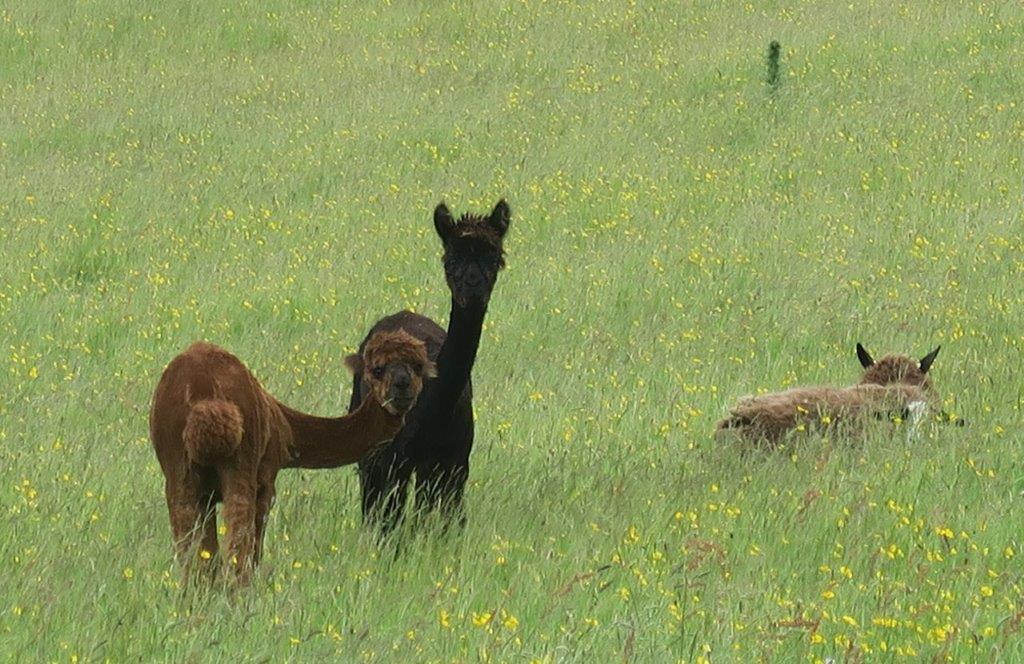 114 Alpacas I think, but what strange animal is to the right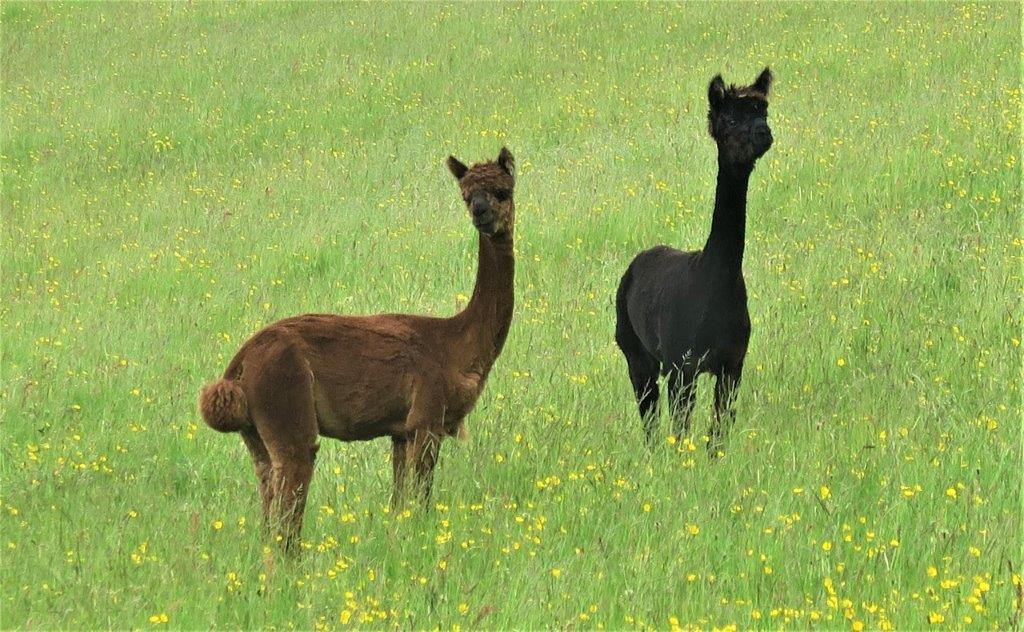 116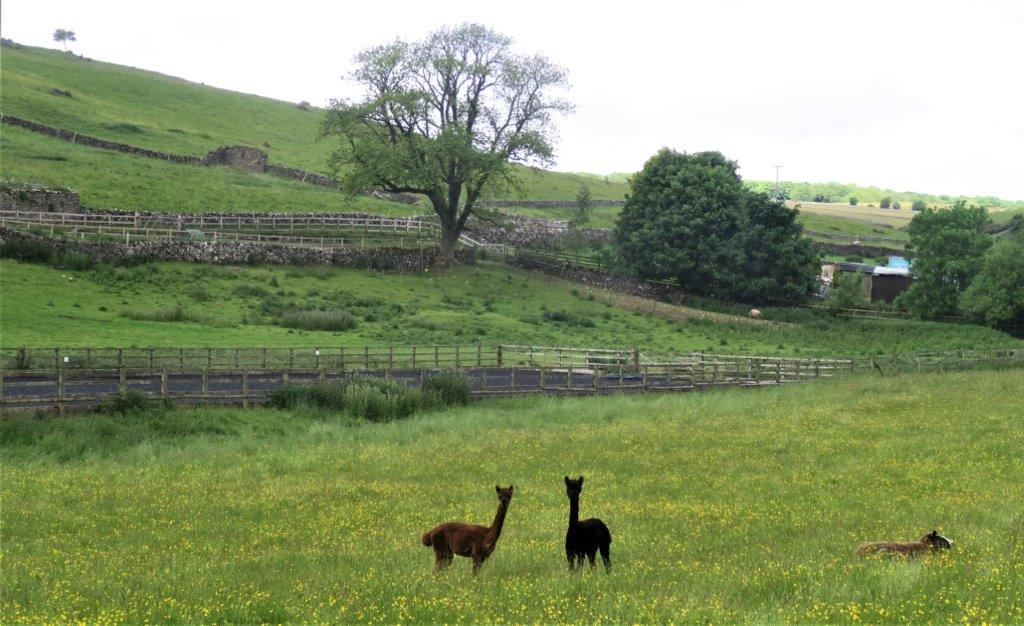 119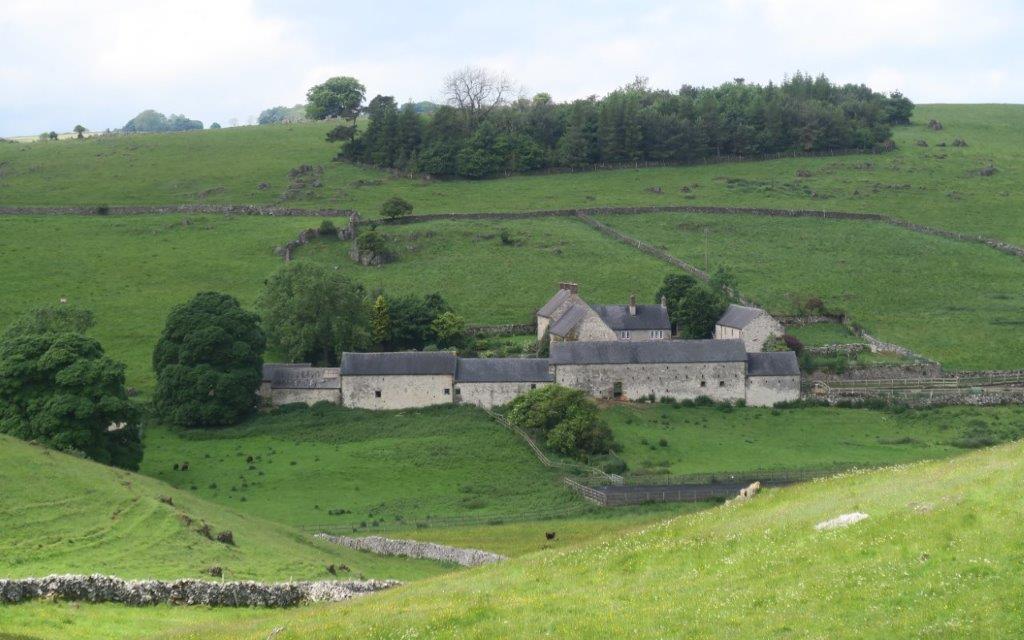 121 a fuller view of Roystone Grange - possibly some holiday cottages to let?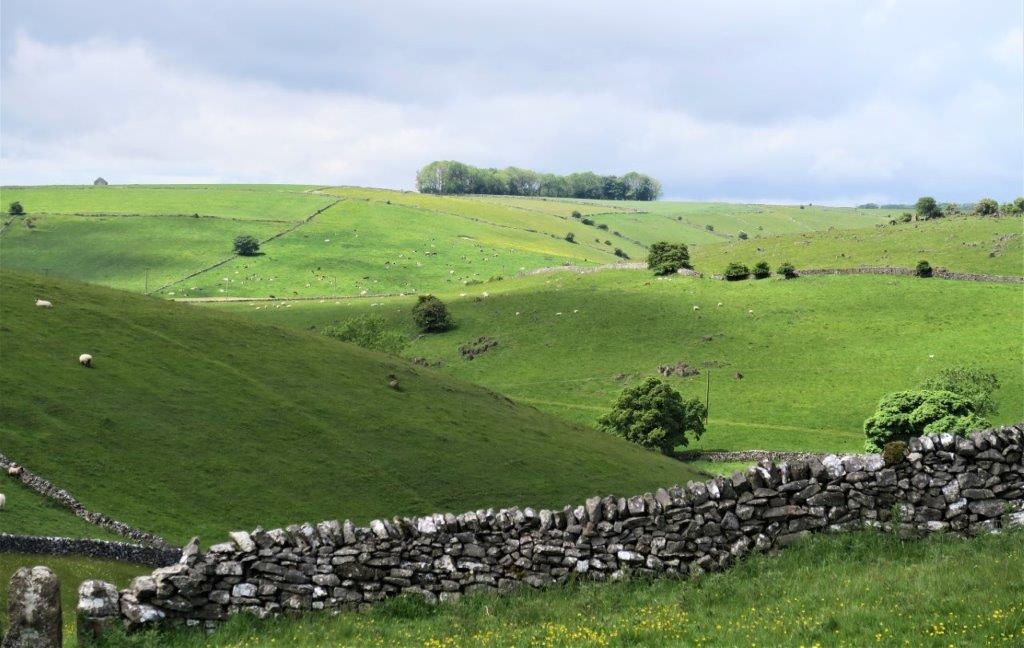 122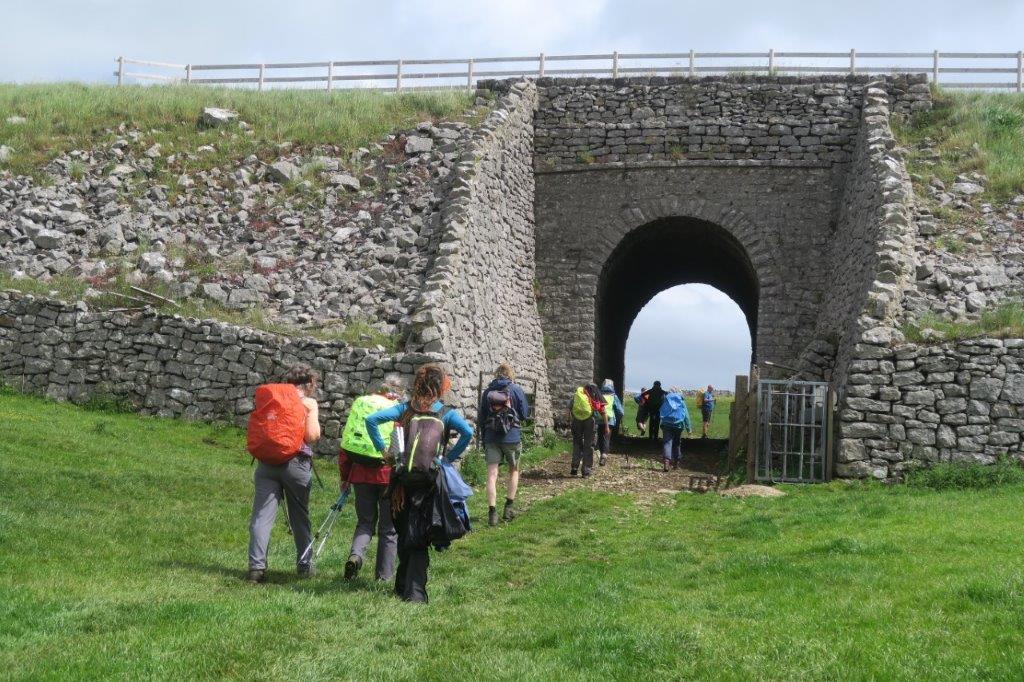 125 This access under The Pennine Bridleway, looks like an access through an old railway embankment possibly used for milk trains?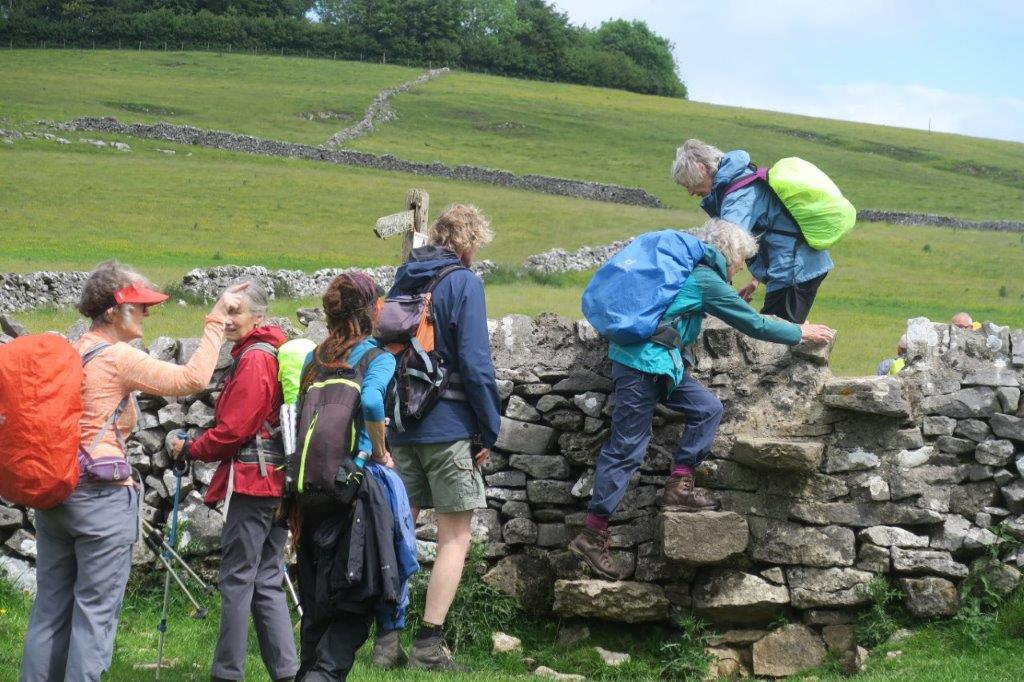 129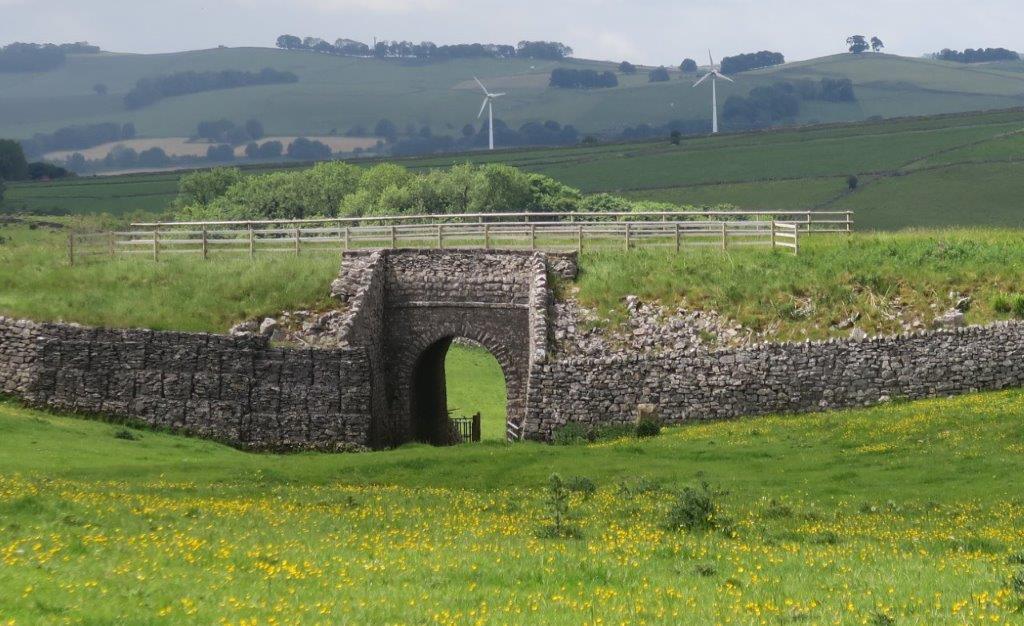 130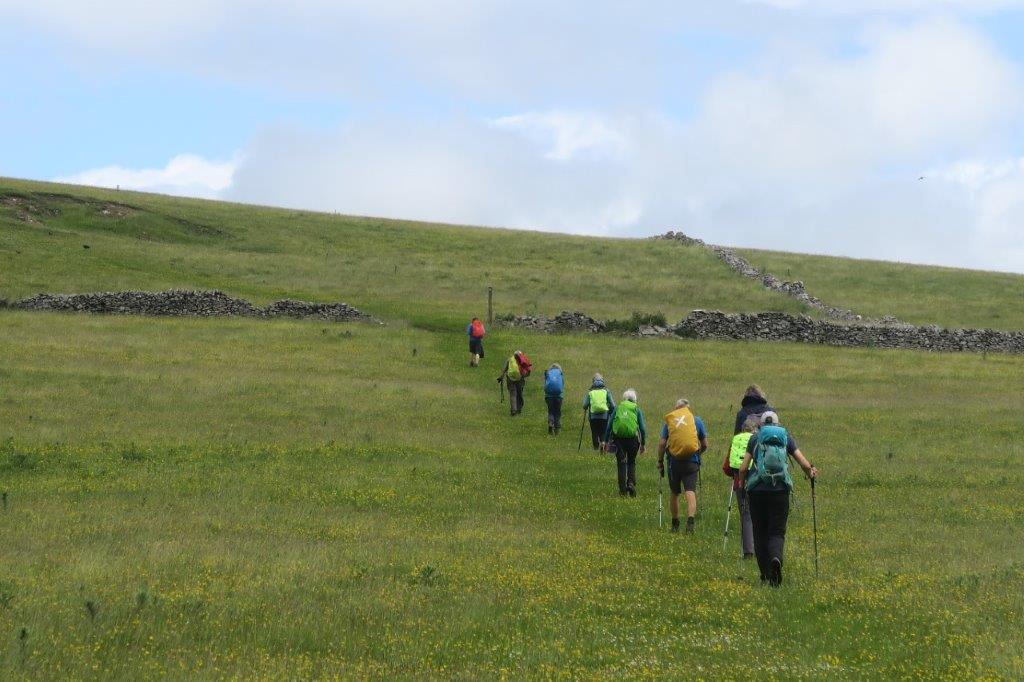 137 up towards Minninglow Hill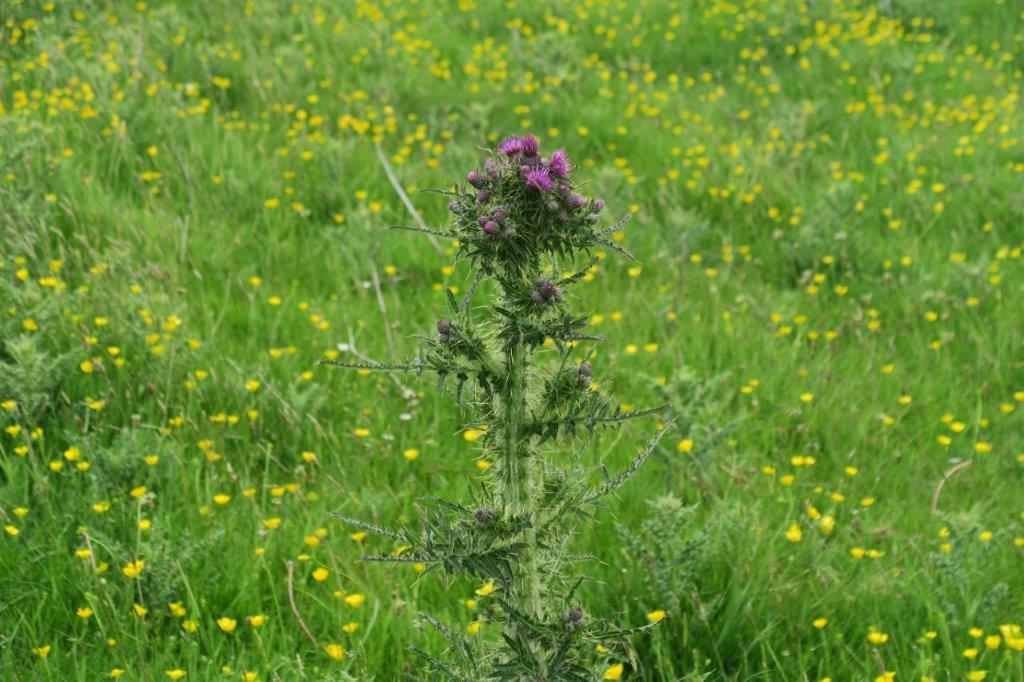 140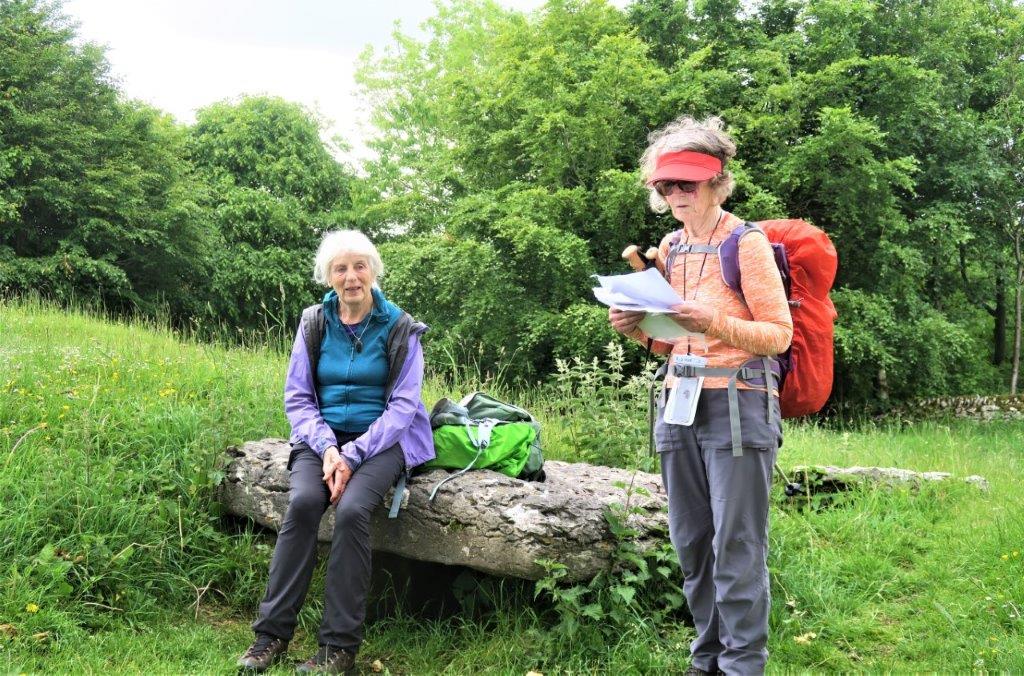 148 atop Minninglow - within the clump of trees crowning the hill are a Neolithic chambered tomb and two Bronze Age bowl barrows - see Wikipedia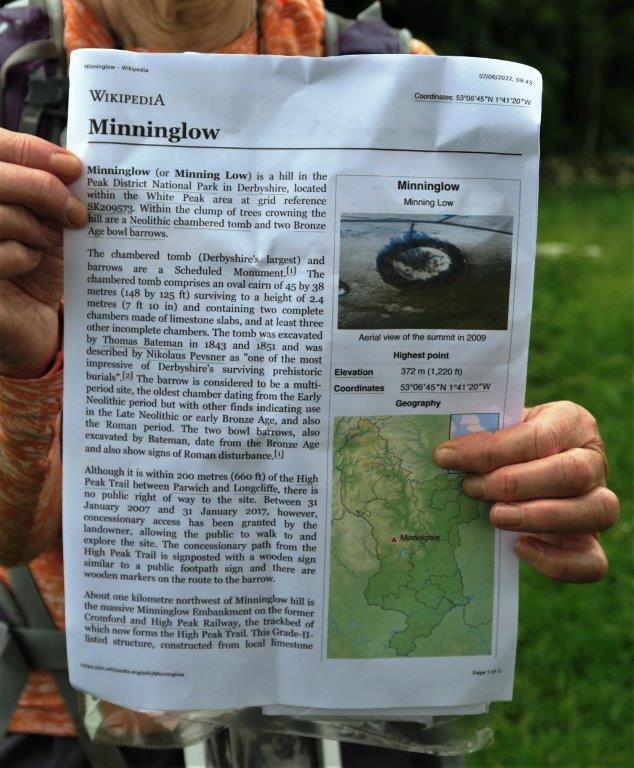 149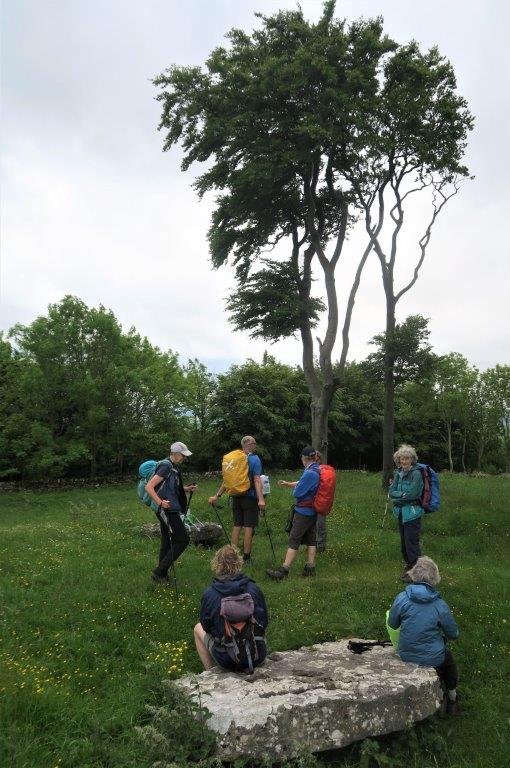 151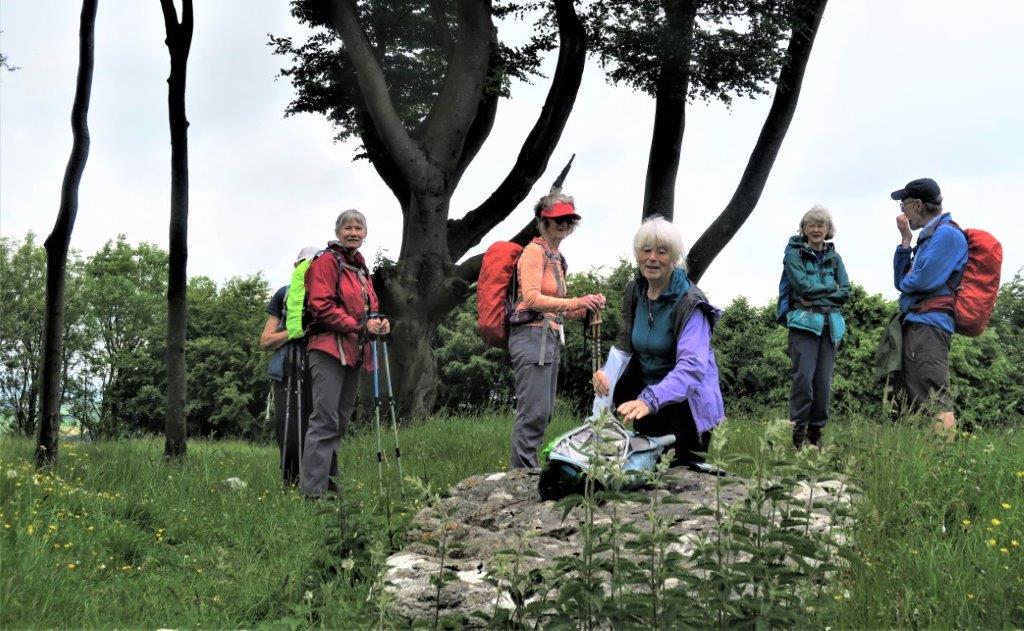 152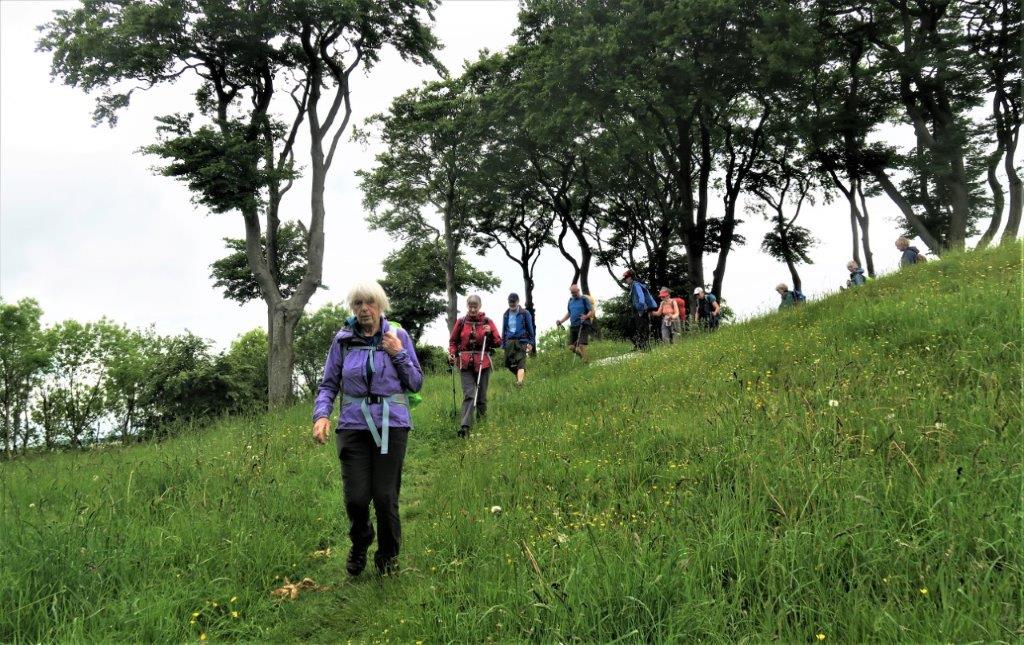 155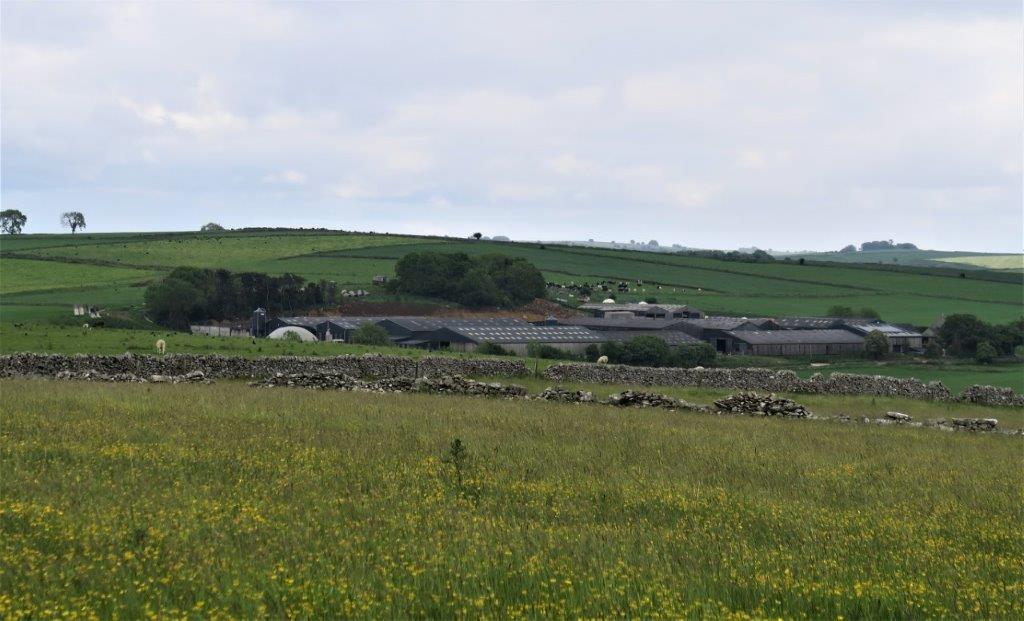 157 Slipper Low Farm?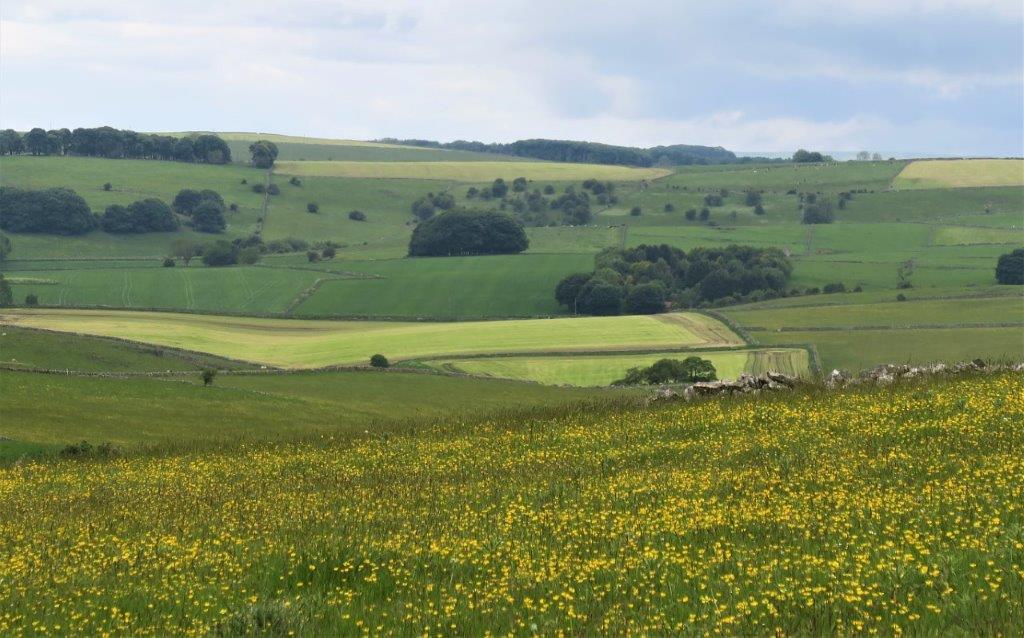 160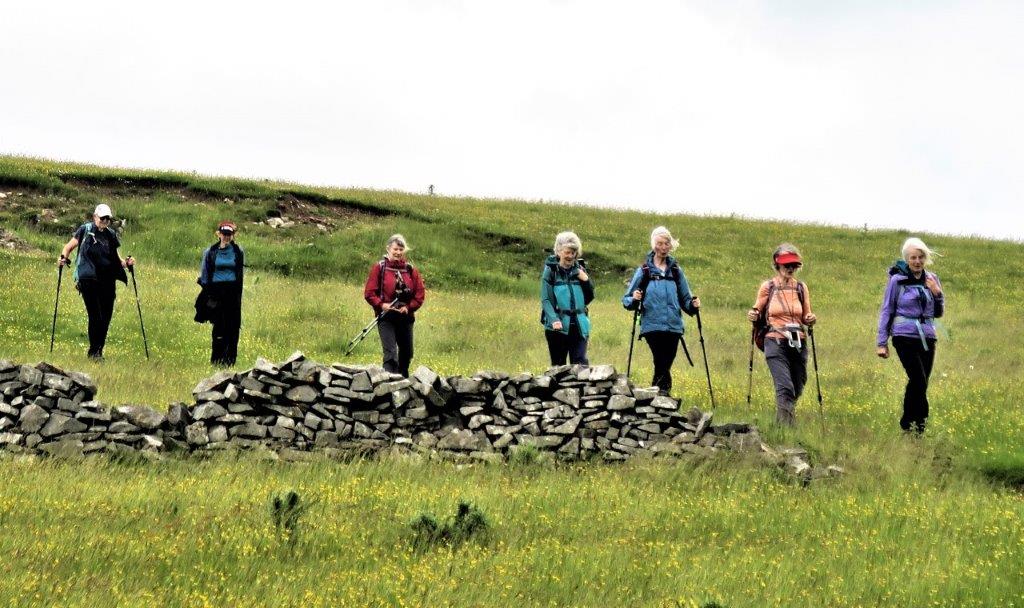 161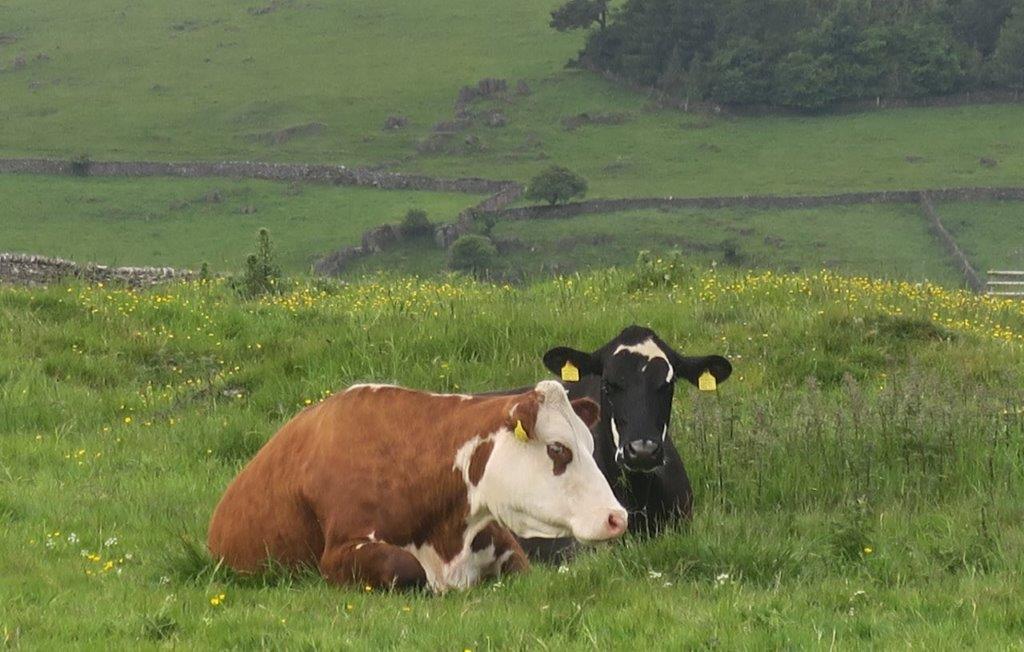 162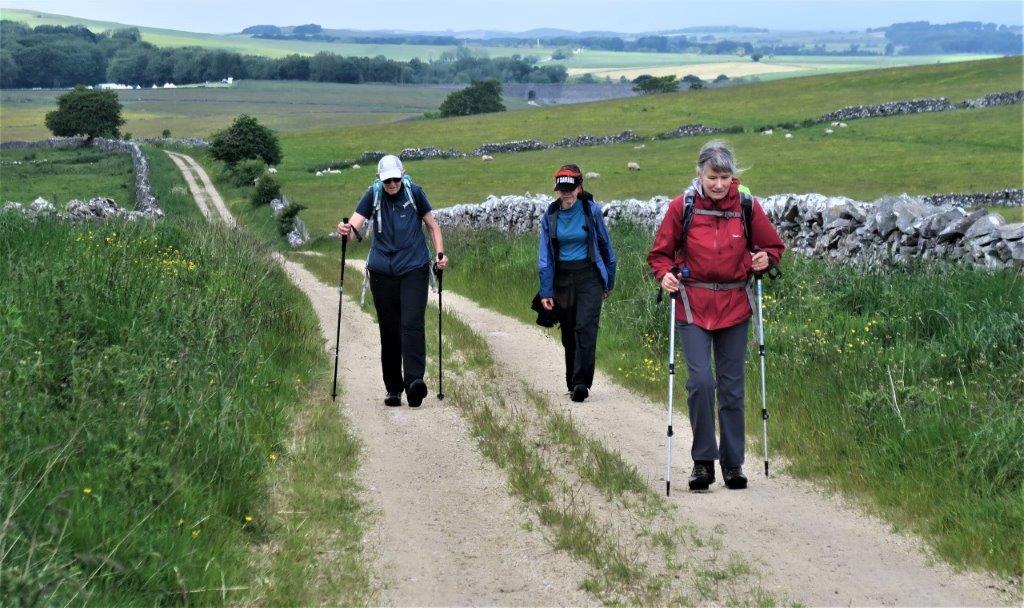 164 On Byway (open to all traffic) walking toward another tunnel under The Pennine Bridleway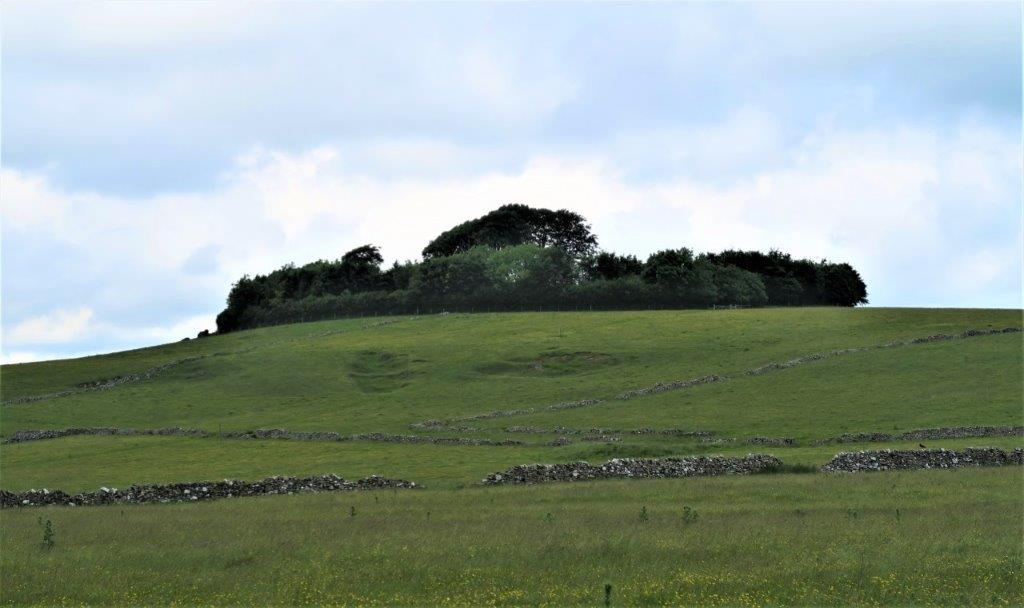 165 looking back at Minninglow Hill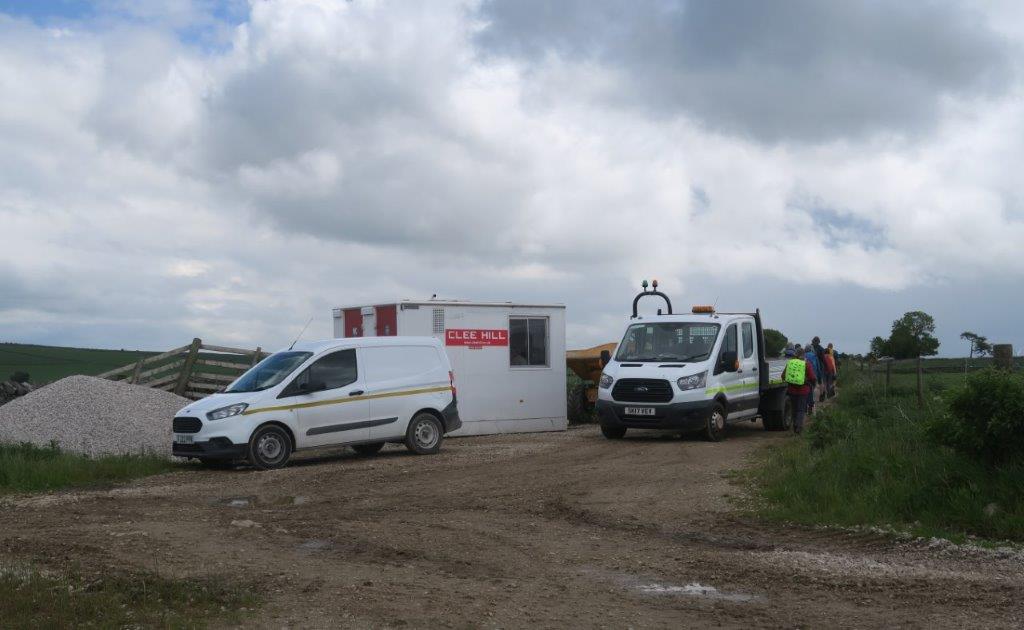 167 repairs / rebuilding of the Byway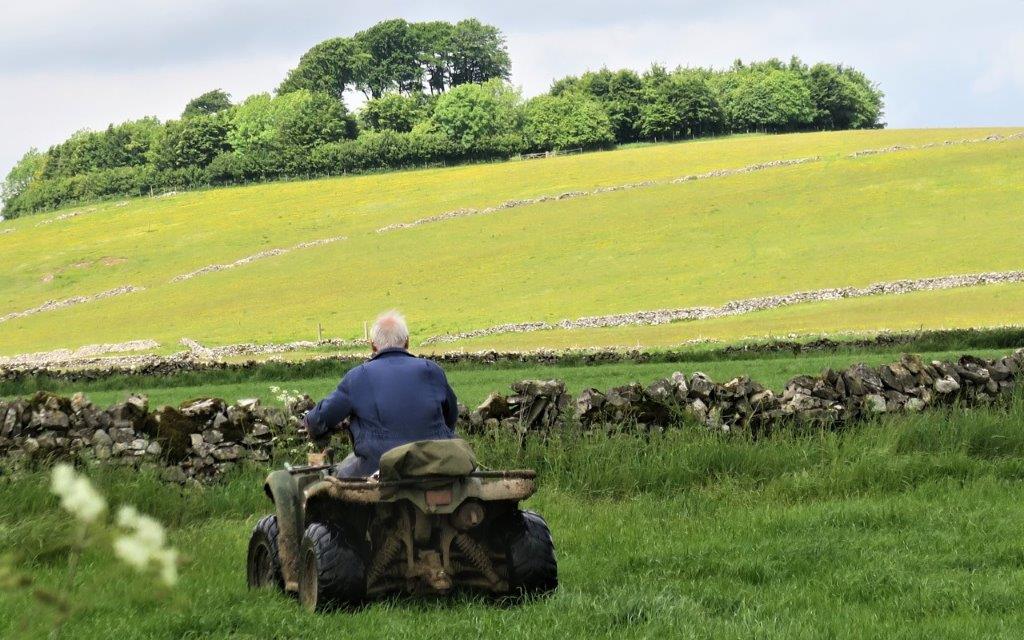 169 Minninglow Hill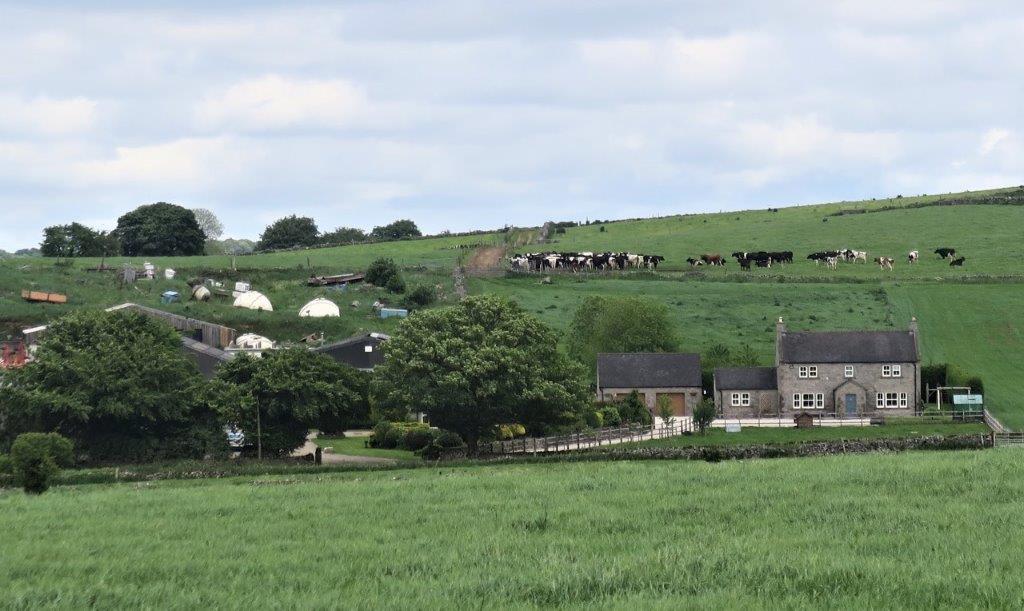 172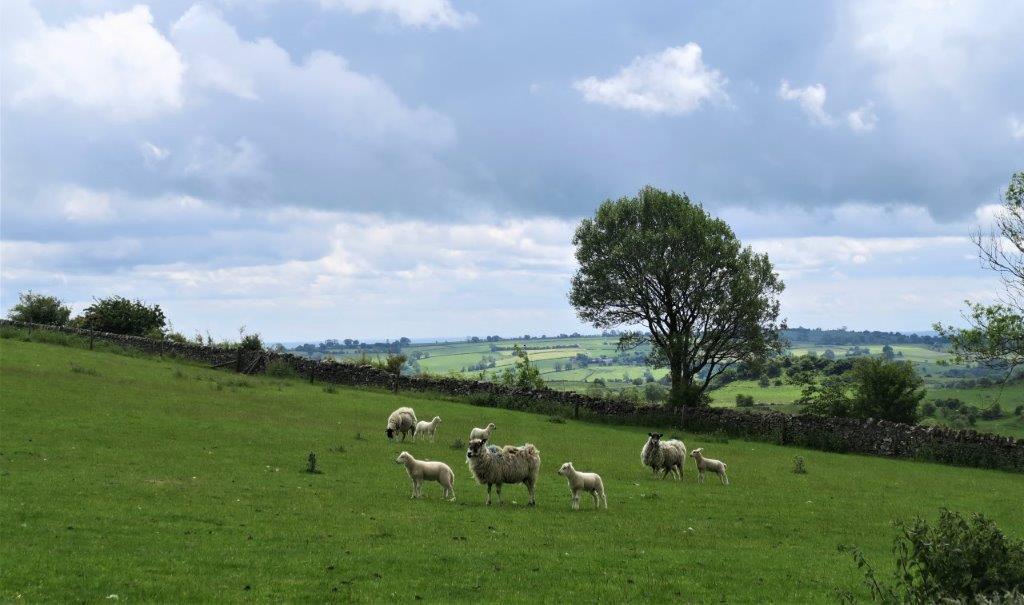 173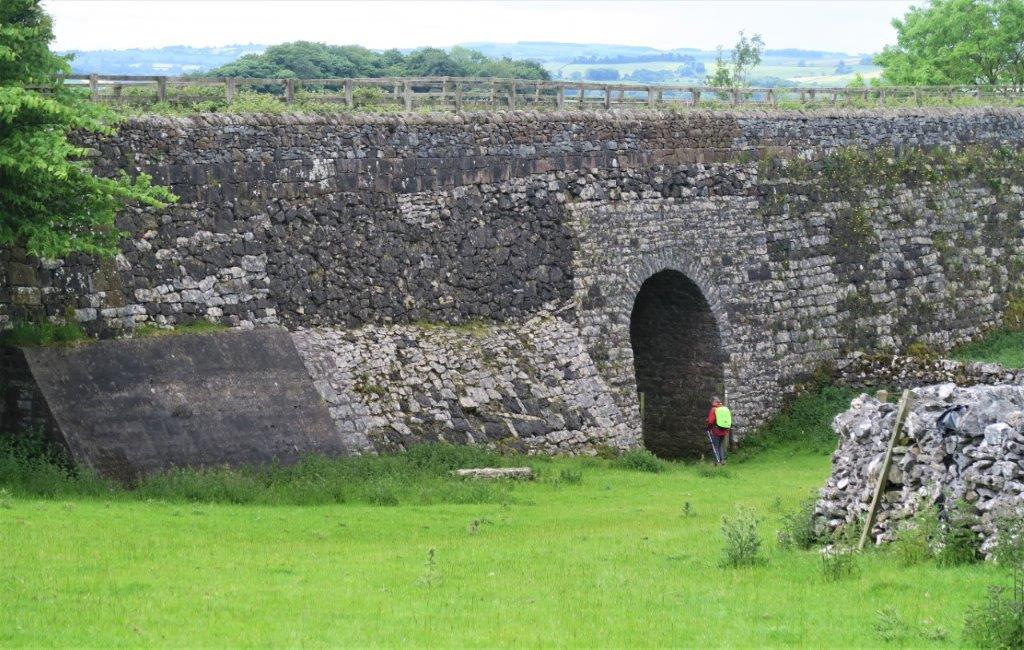 174 The second tunnel we crossed under The Pennine Bridleway. Roughly between Haven Hoe Farm on this side and Hoe Grange on the far side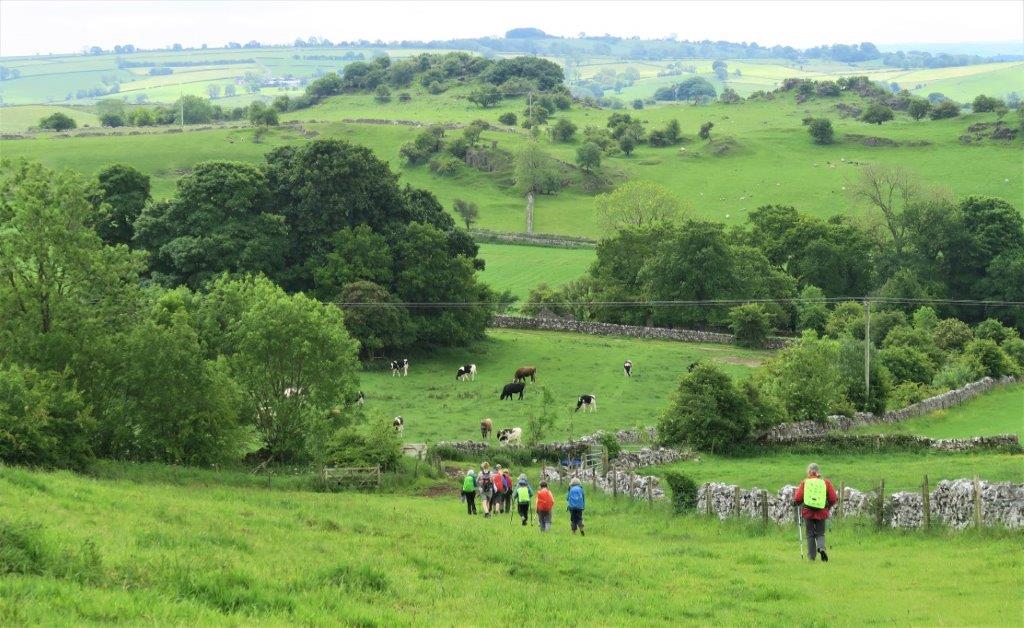 175 down towards Pinder's Rock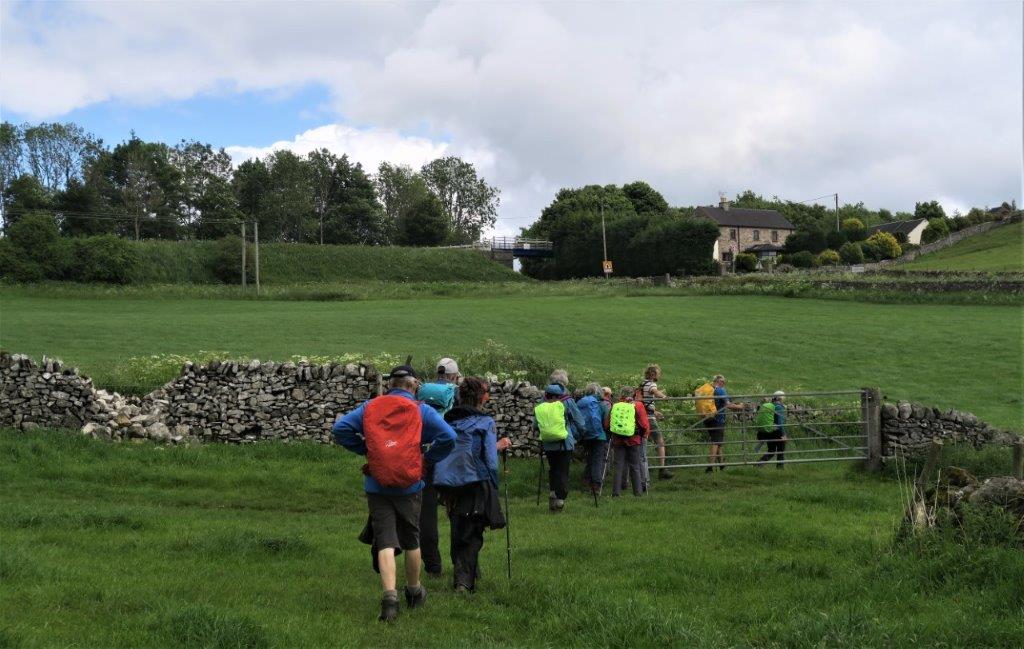 177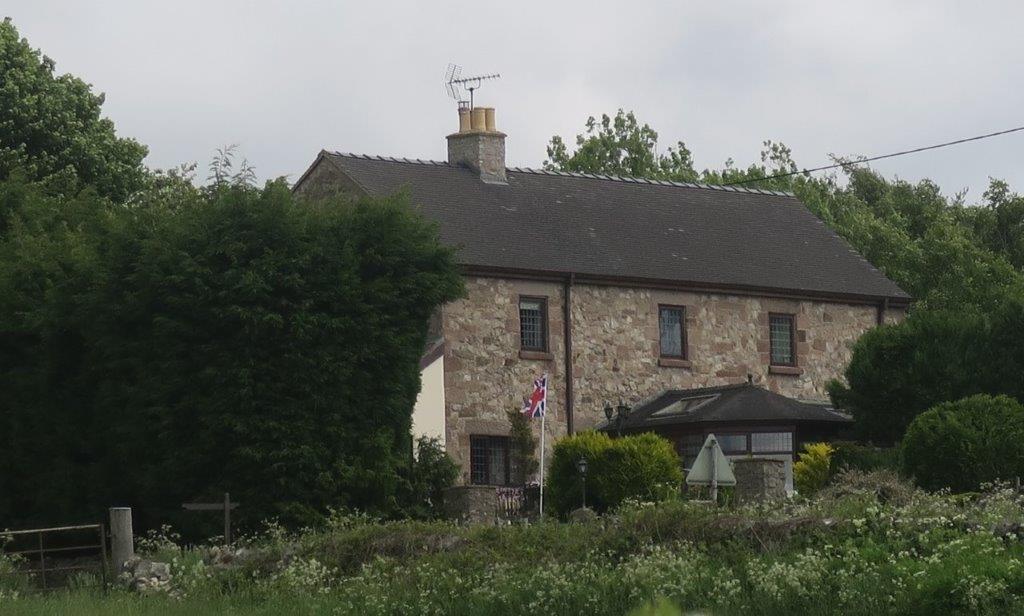 178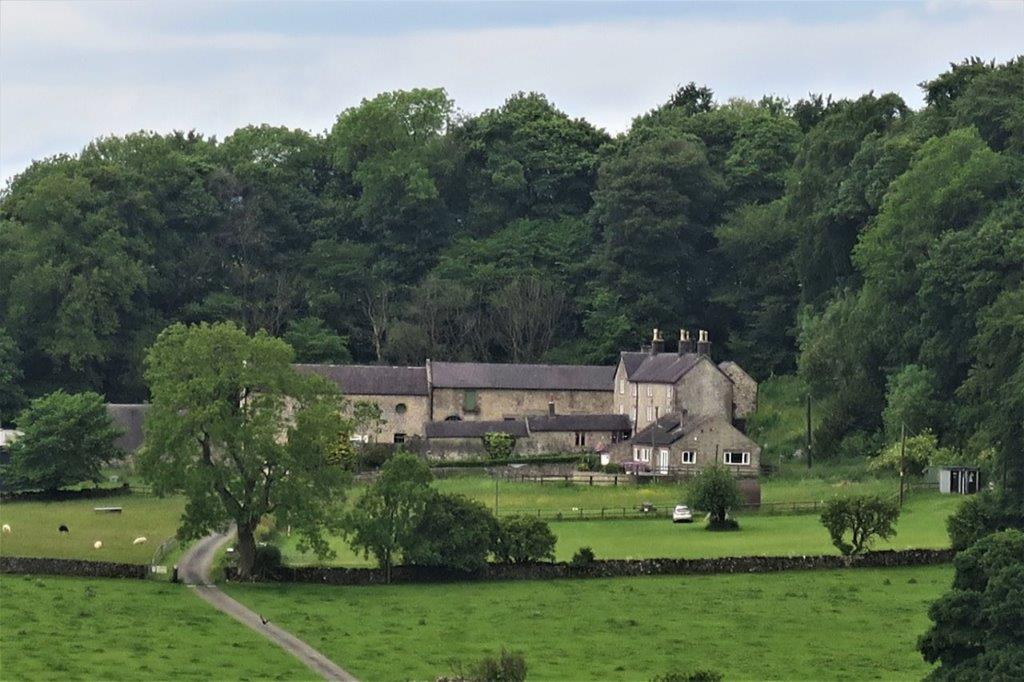 182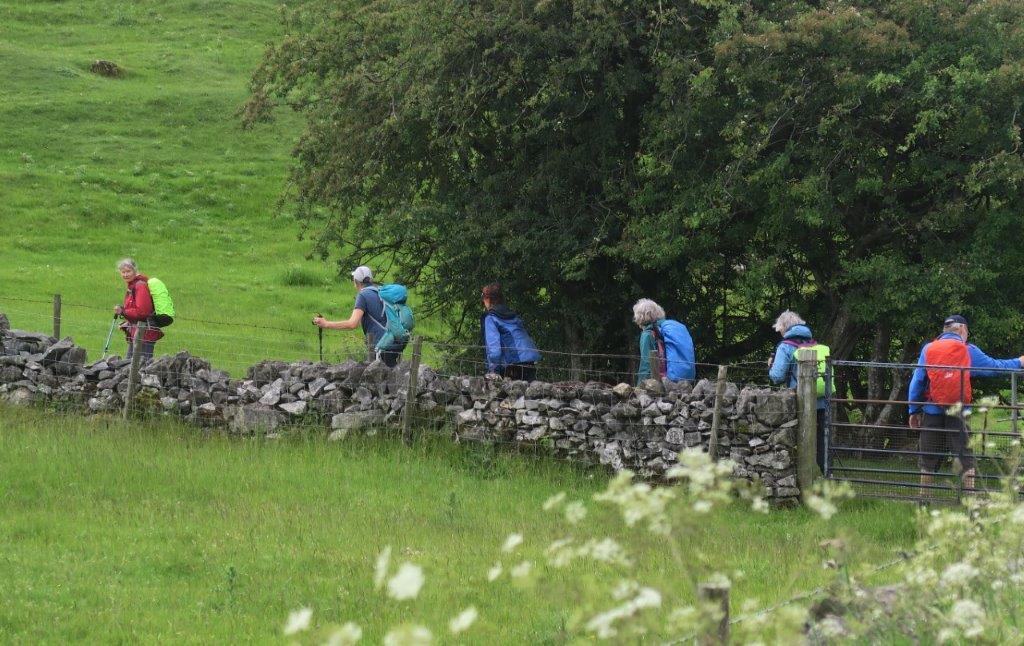 183 have just turned off the B5056 Road and heading for Rainster Rocks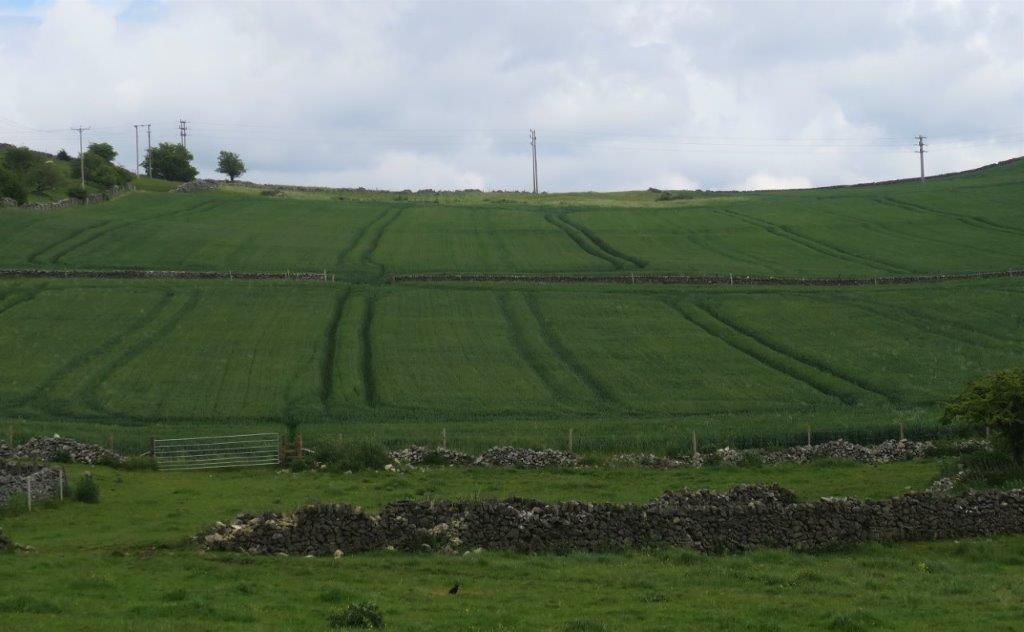 187 tracks for crop spaying & irrigation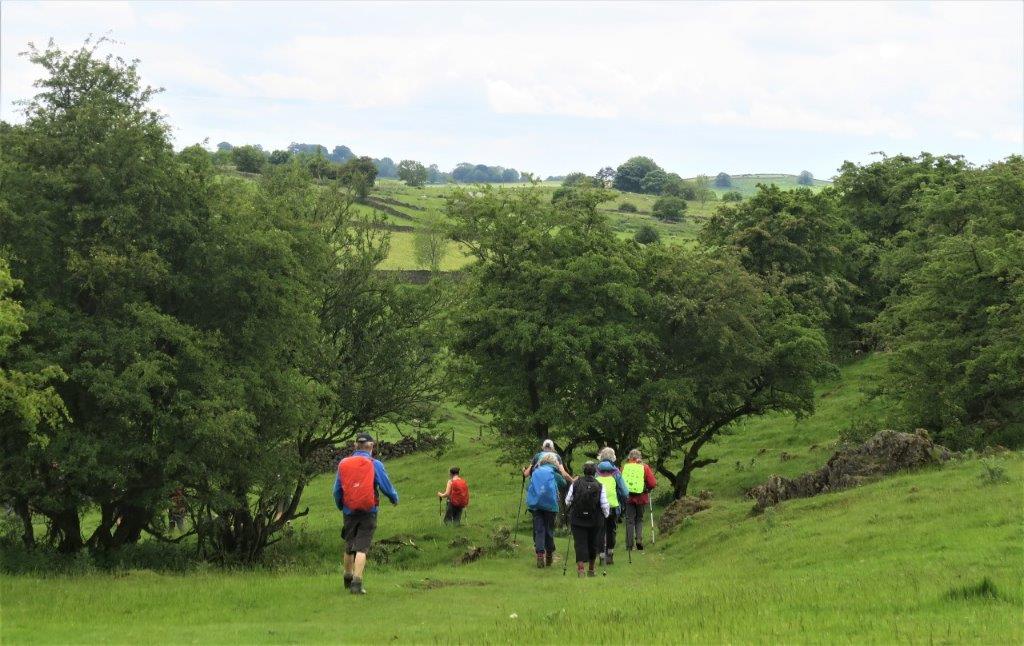 188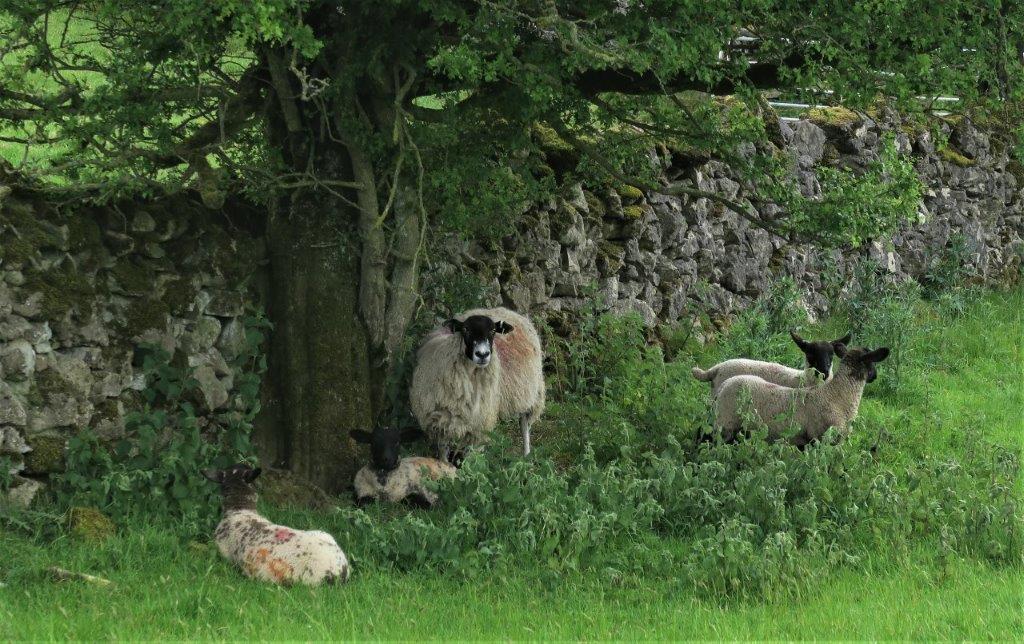 189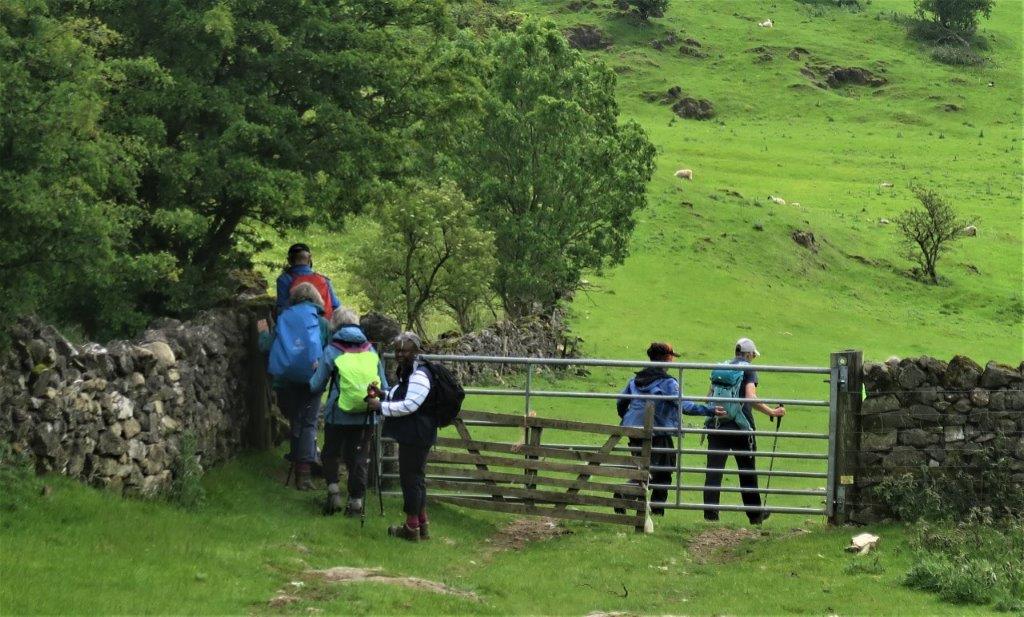 191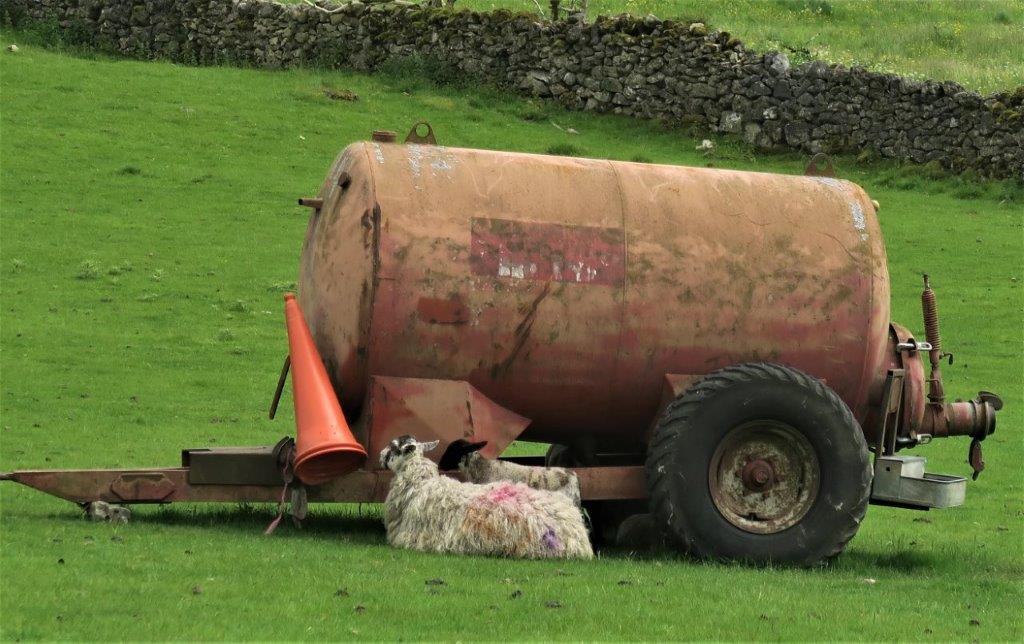 192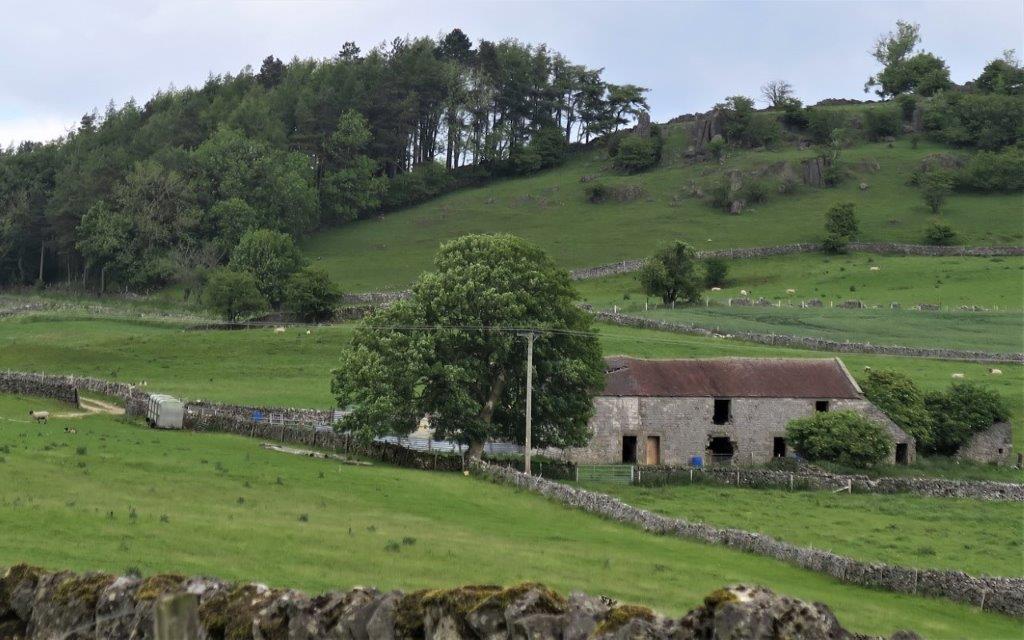 193 looking back at building passed earlier near crop spraying ? irrigation field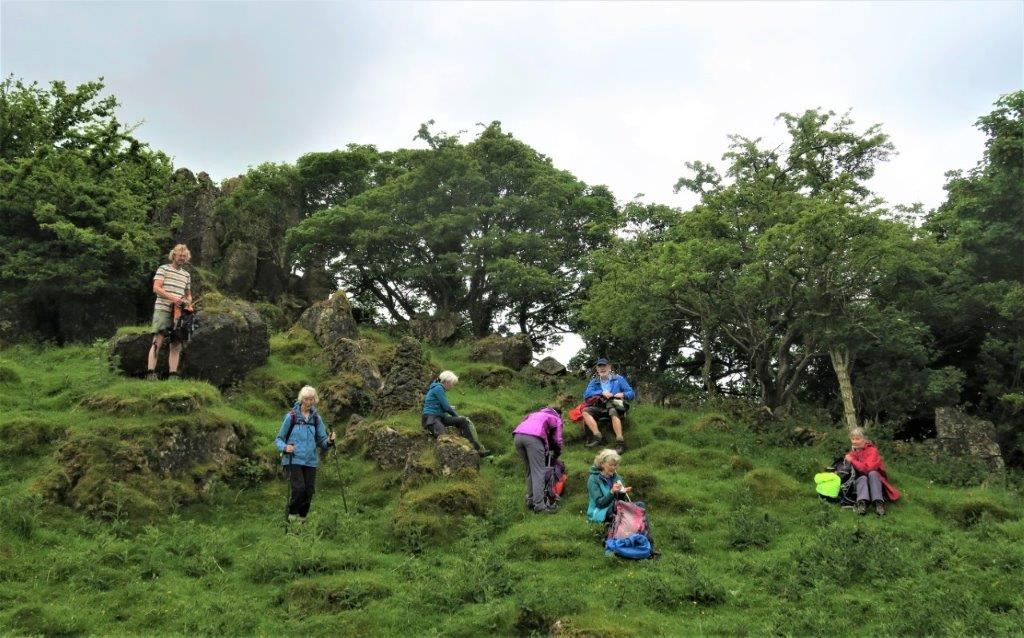 194 lunch in Tainster Rocks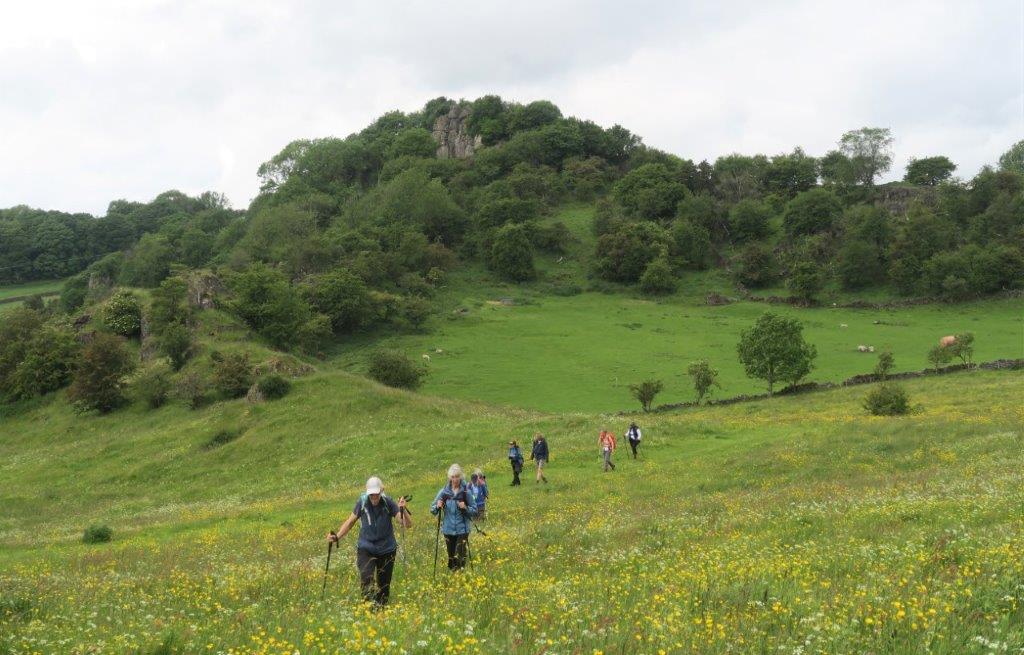 197 back down from Rainster Rocks behind and heading toward Brassington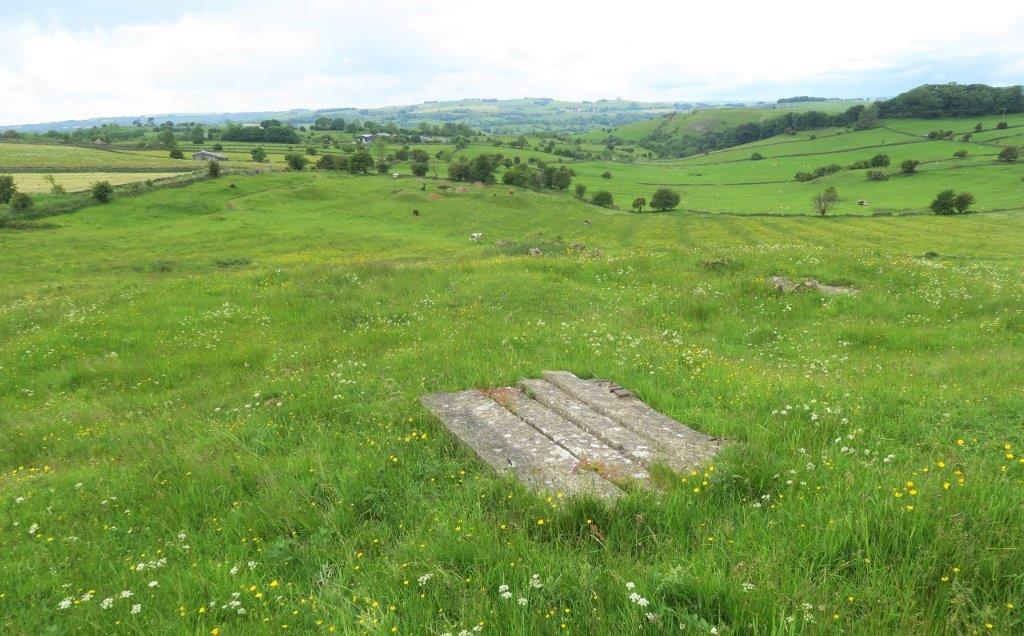 198 several 'capped' mine shafts passed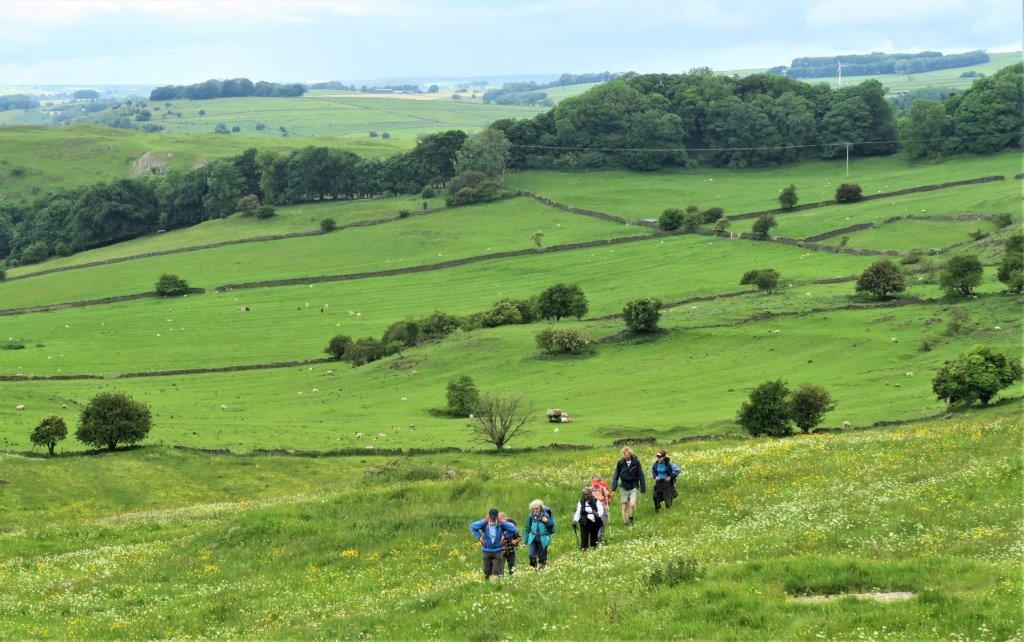 200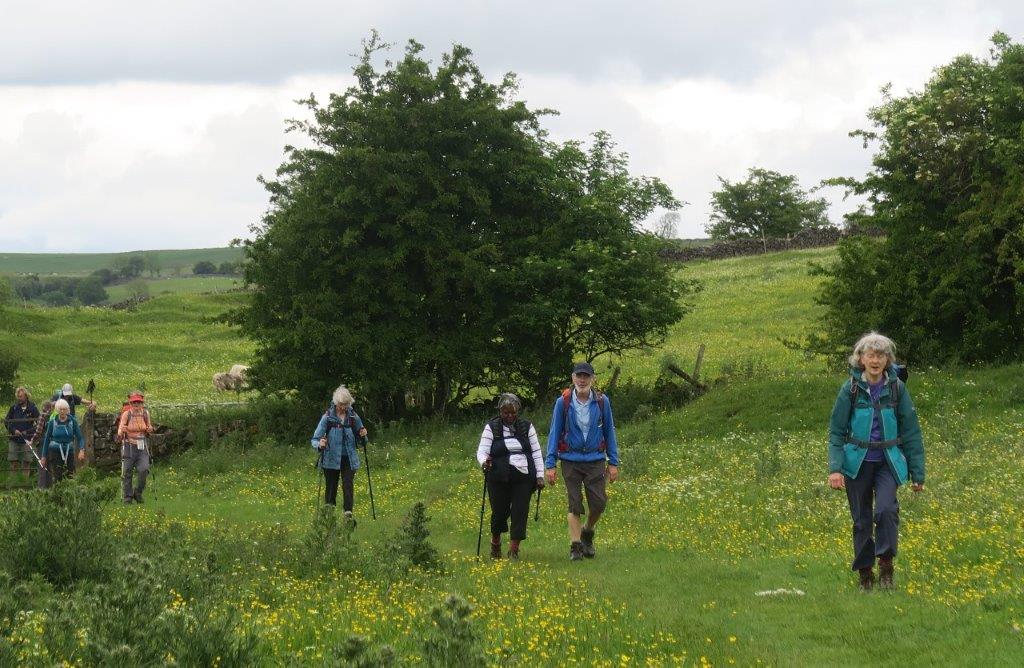 203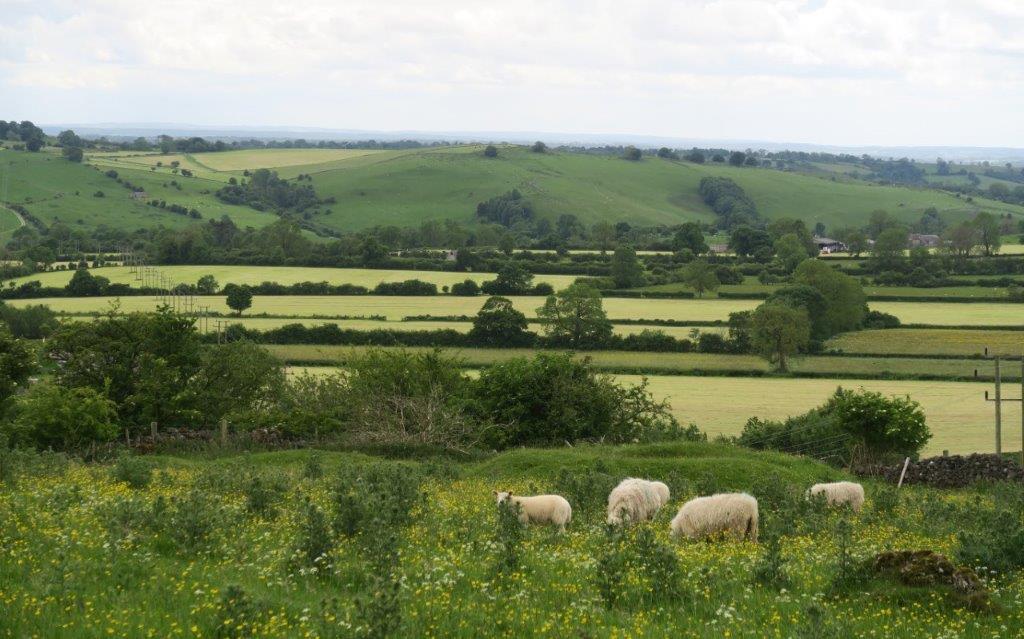 204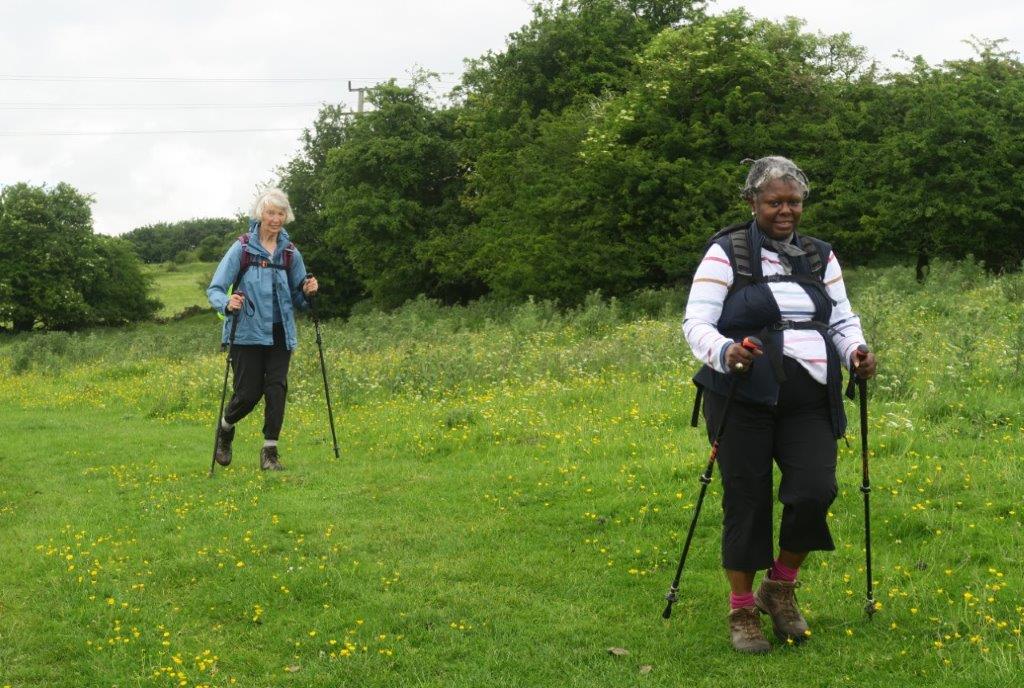 205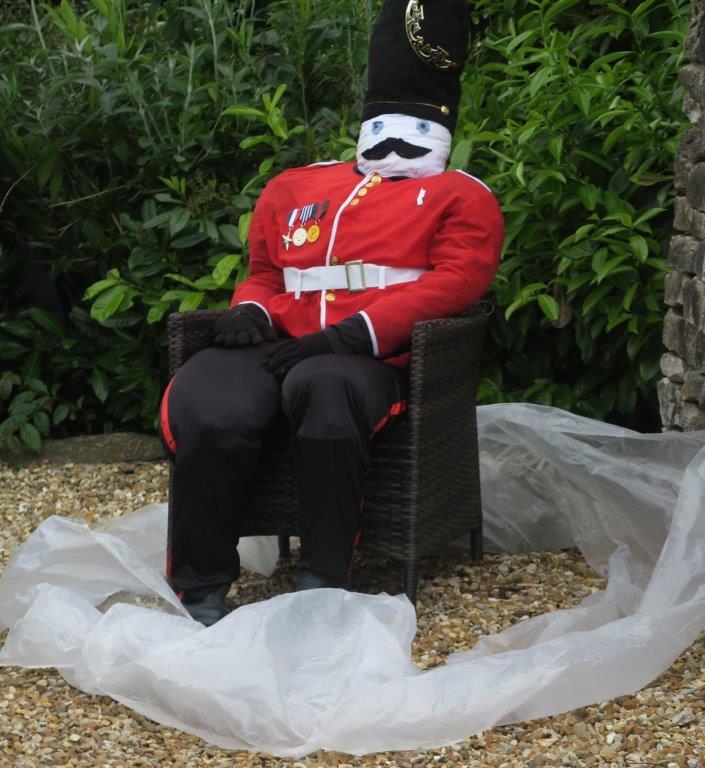 210 nearing Brassington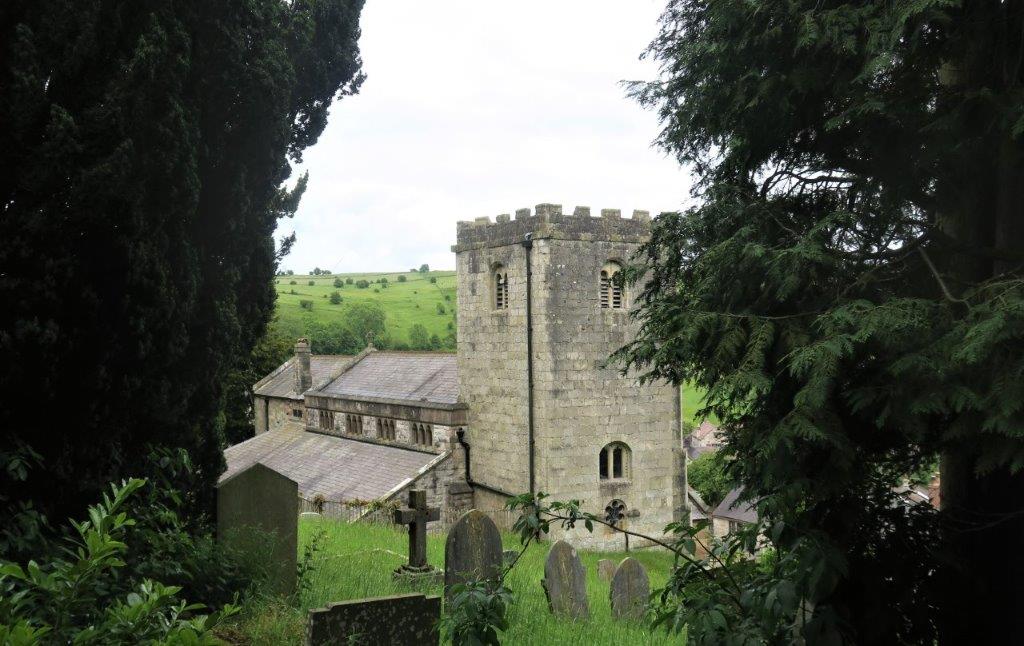 212 Brassington Church of St James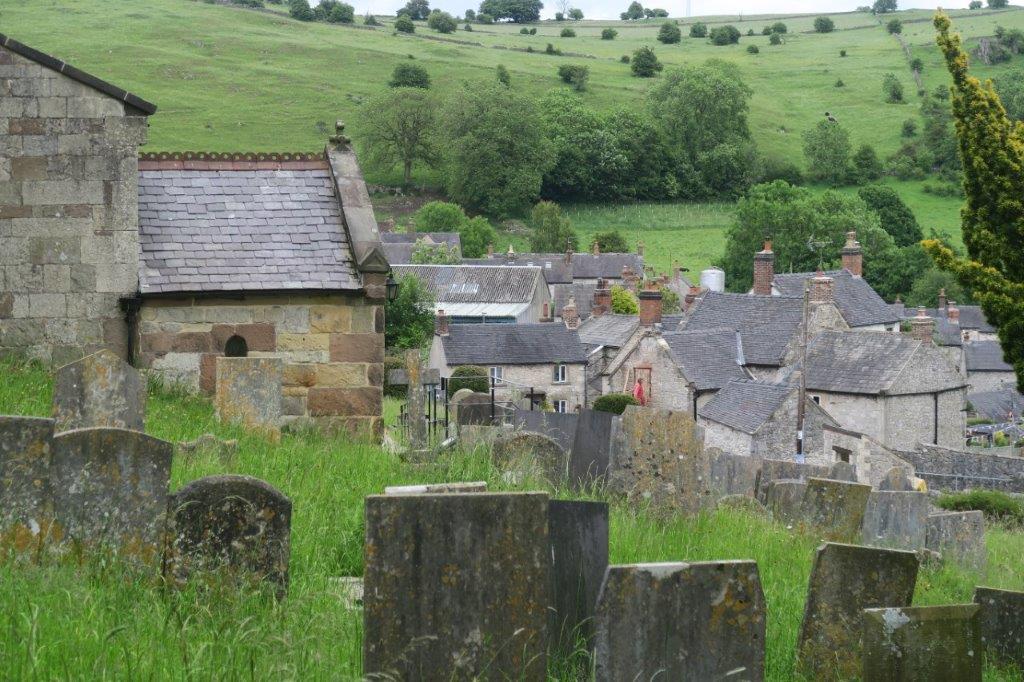 214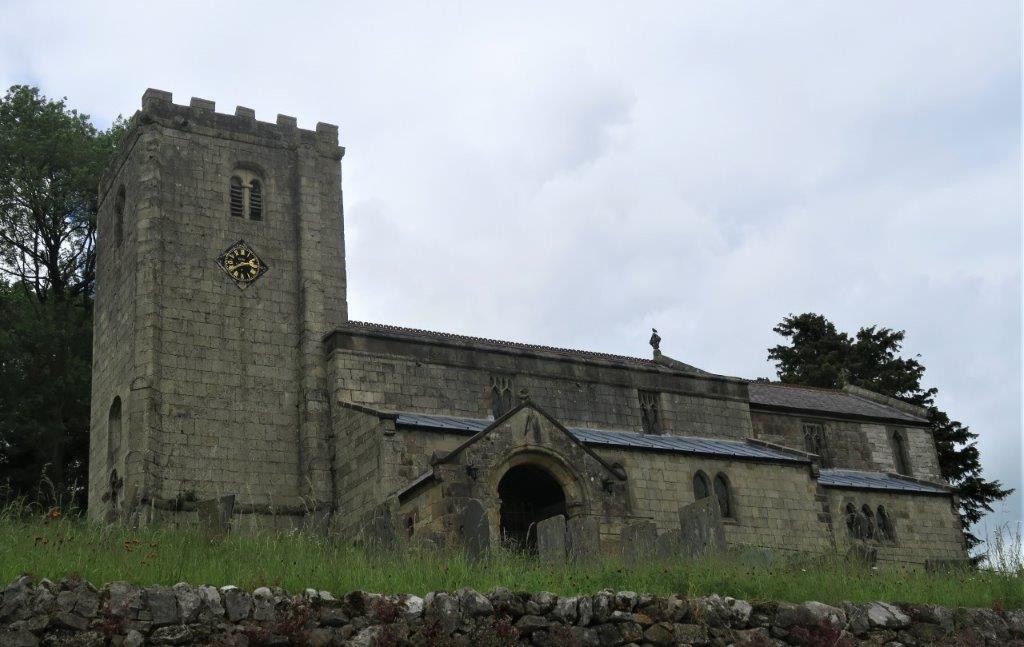 216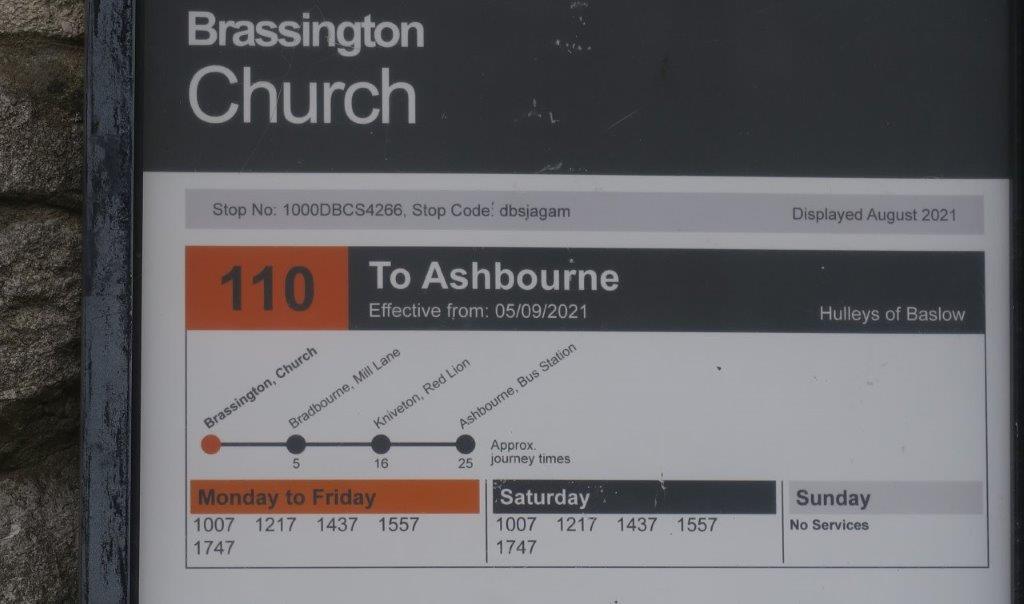 218 buses fairly infrequent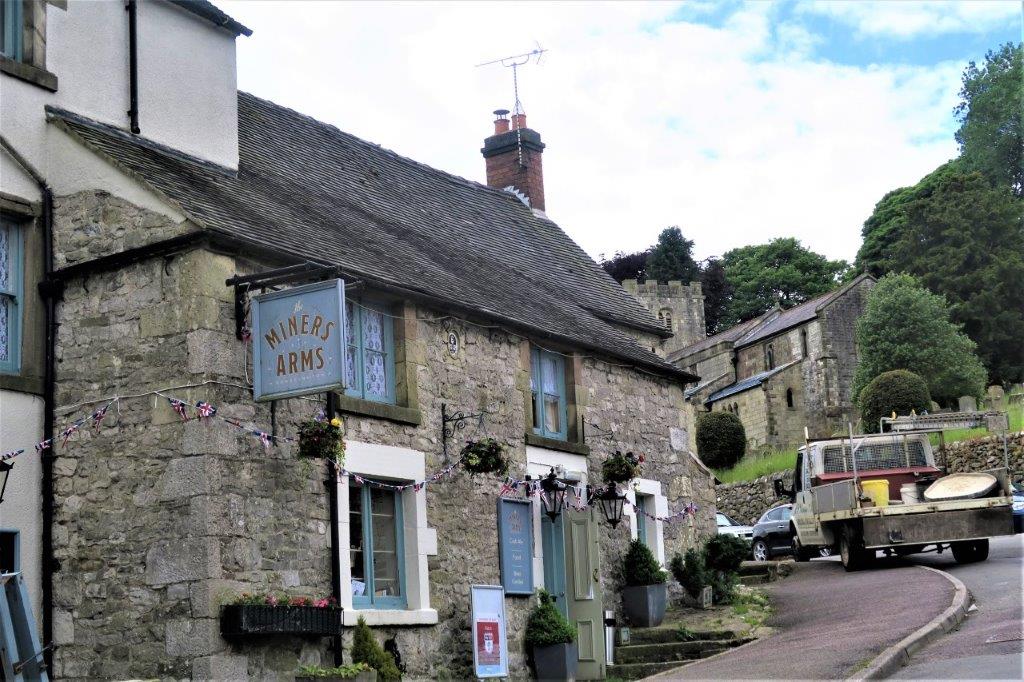 220 Miners Arms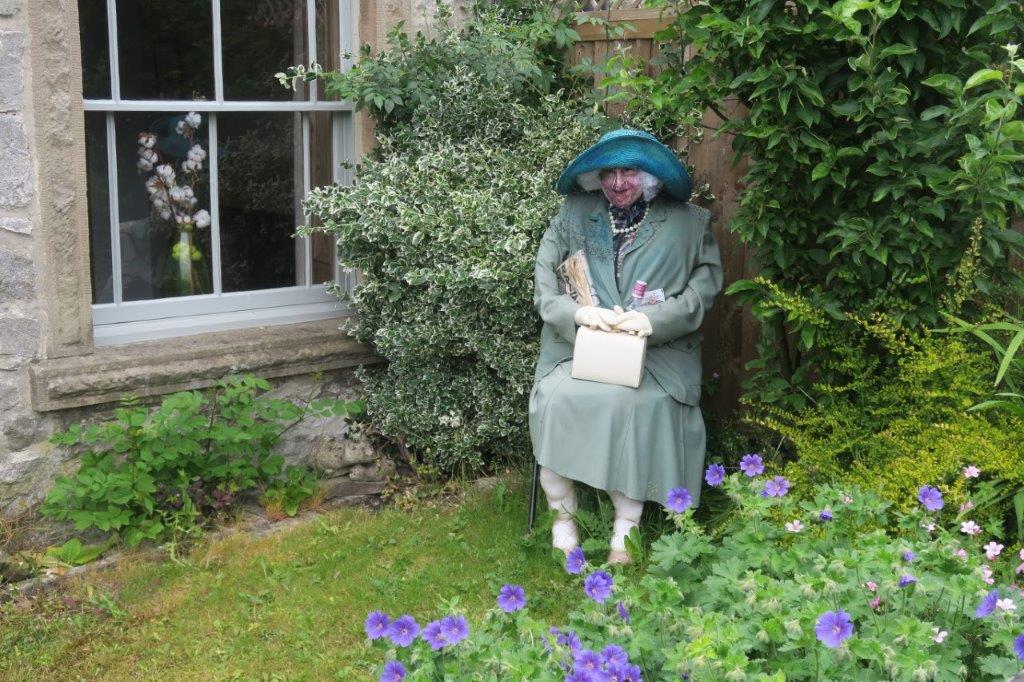 222 companionable bottle of whiskey for the festivities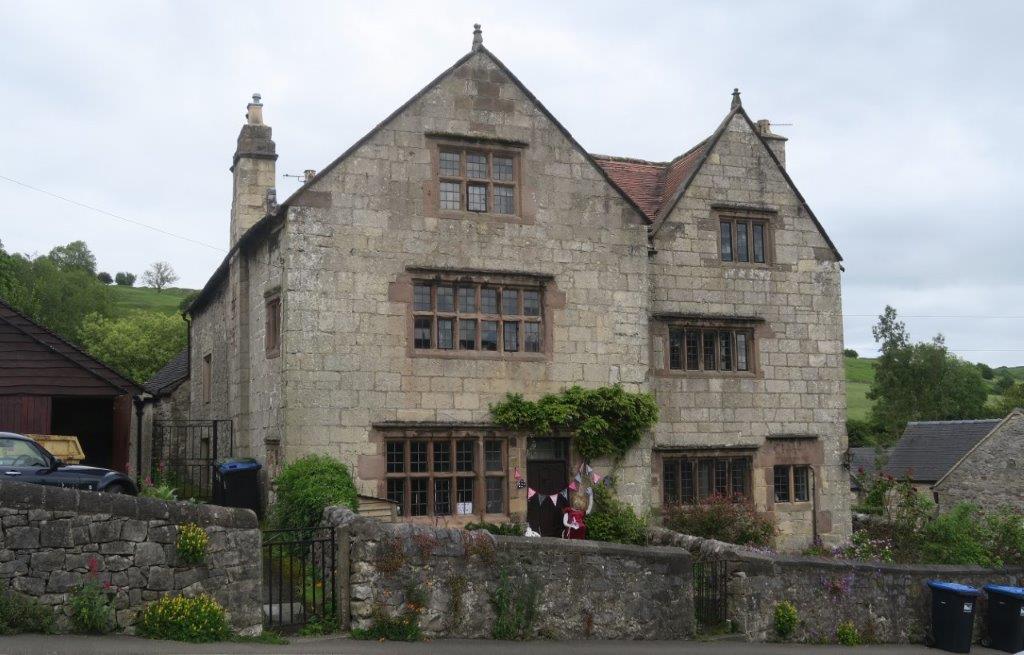 223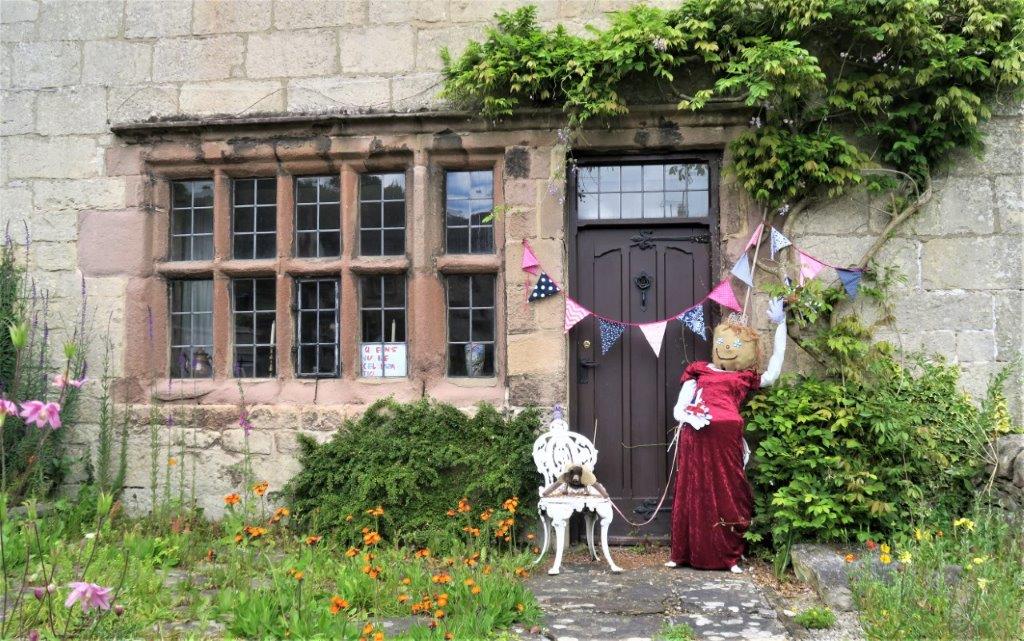 224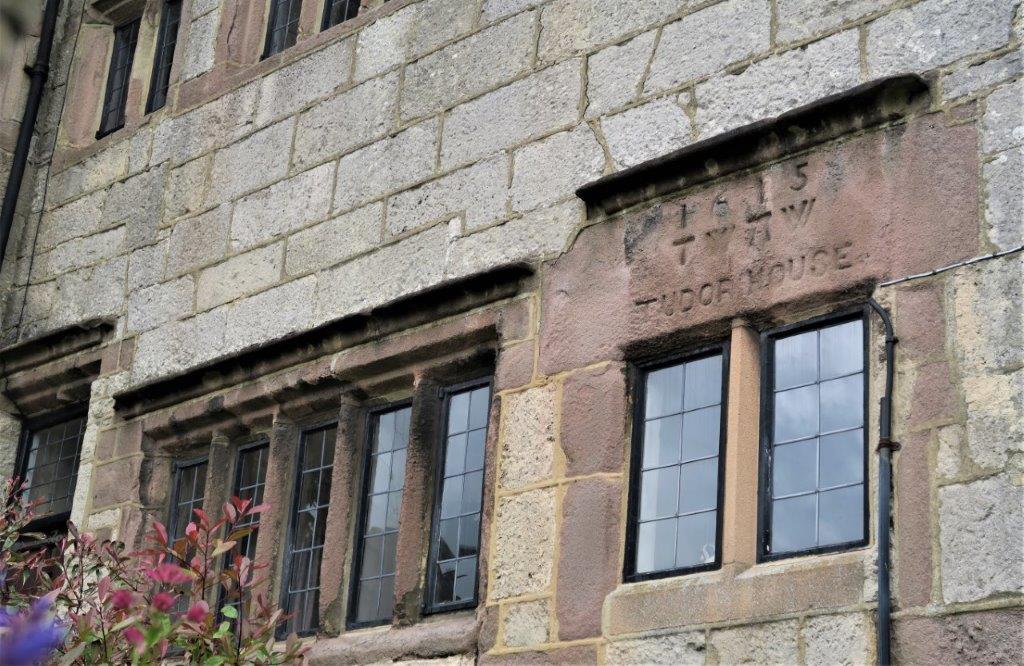 226 Year 1615 - Tudor House - the word between the date and Tudor House is apparently THAW (what does it mean?). Although it looks like a second W (TWAW) This house was once used as the workhouse for Asbourne Poor Law Union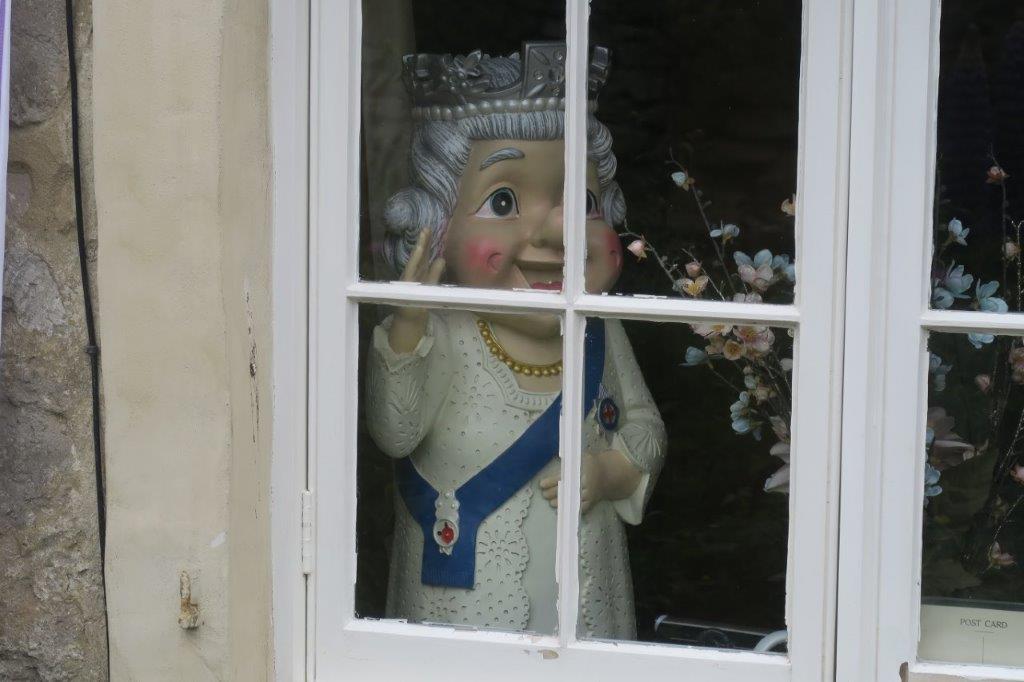 228 Brassington waves us goodbye?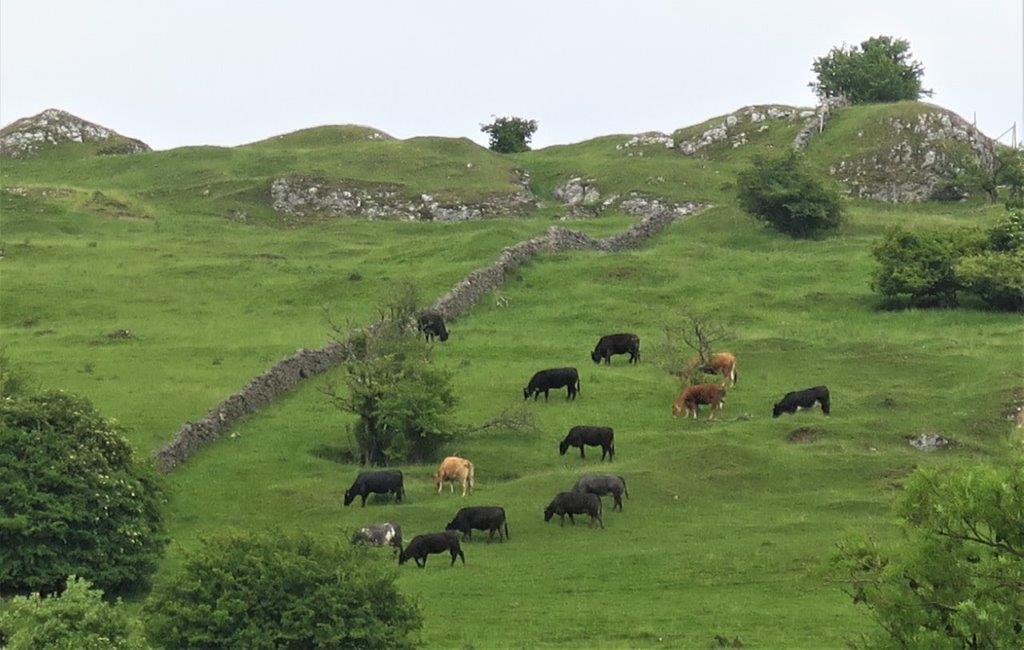 230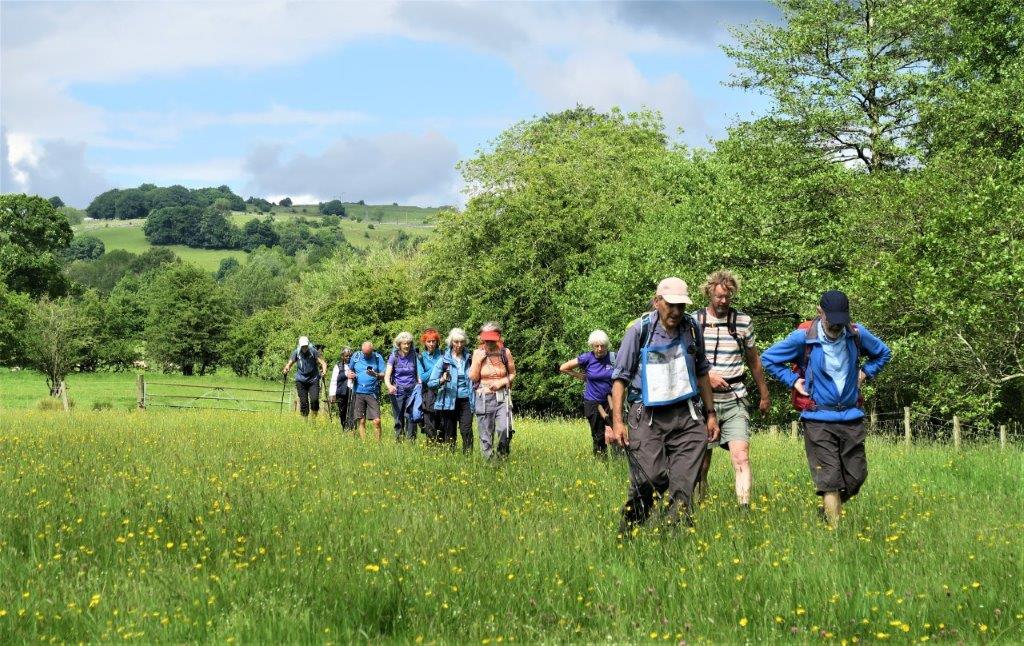 234 about 1.5km from Brassington to Netherton Hall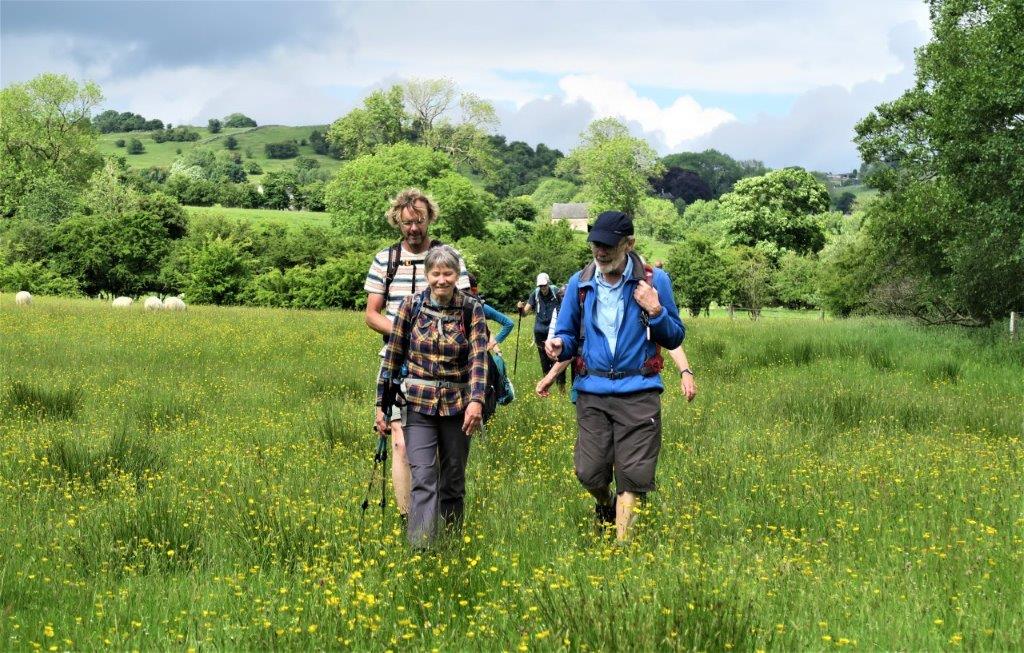 235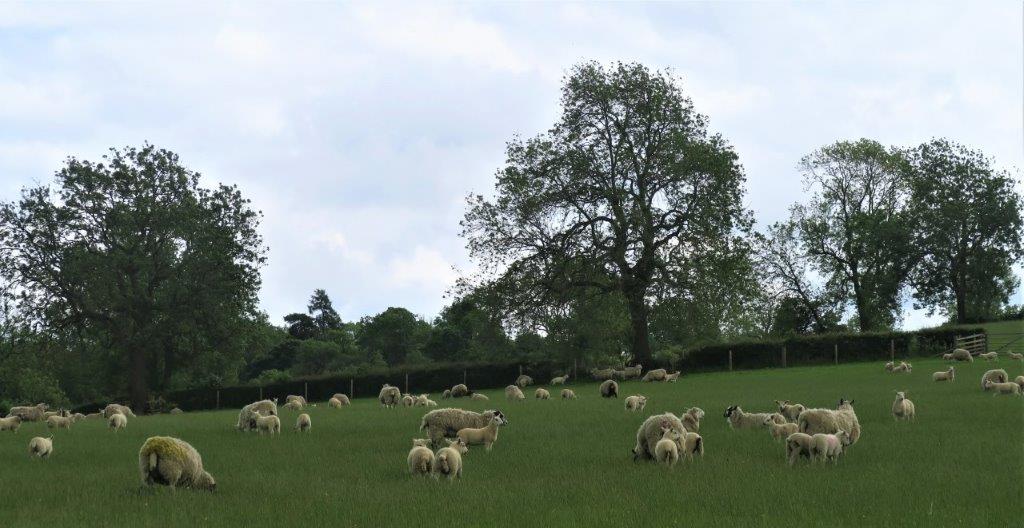 237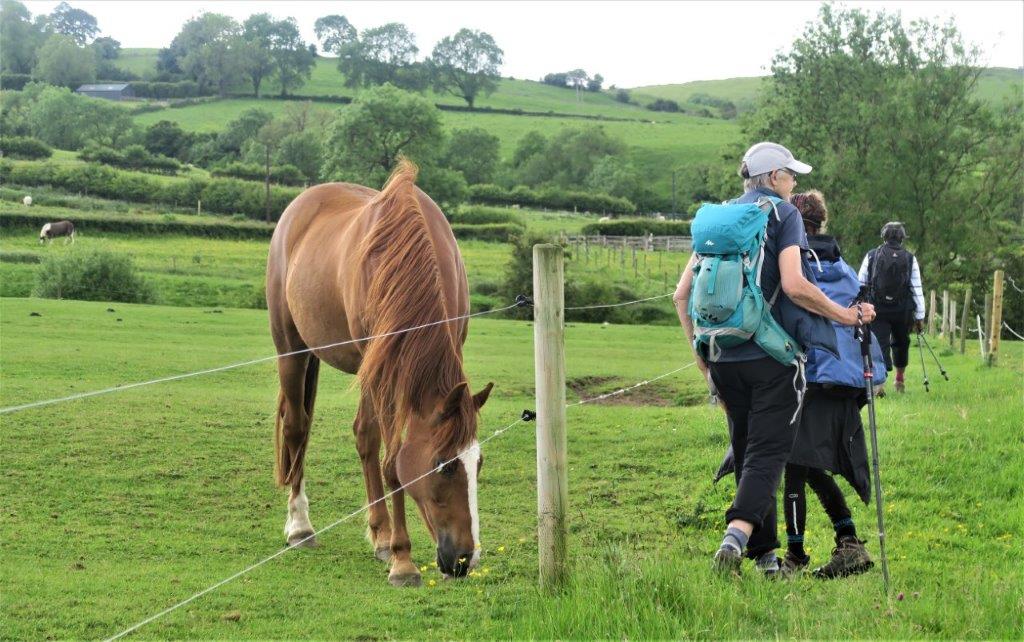 239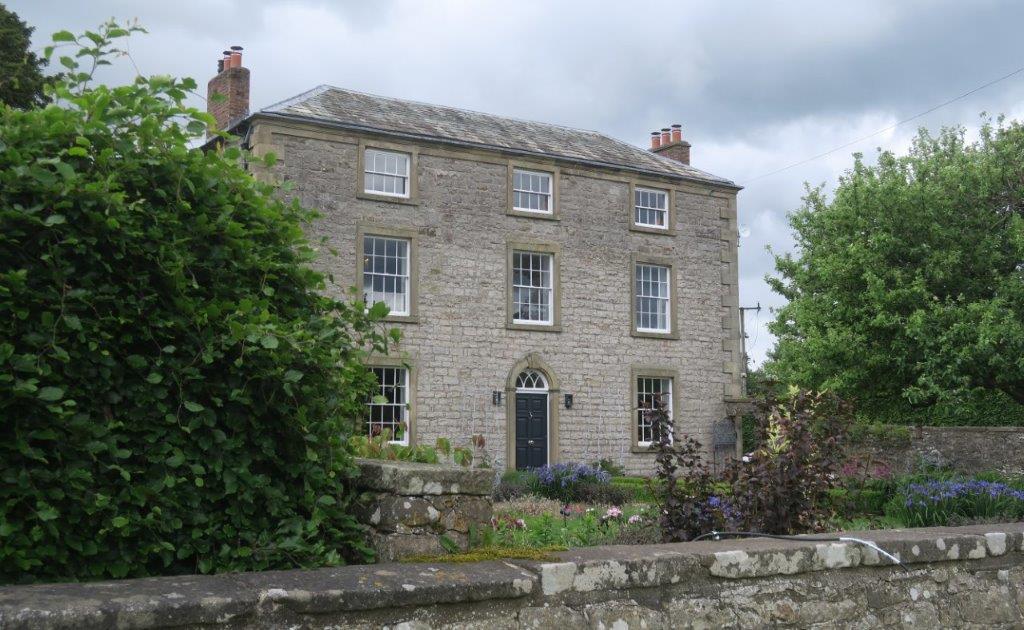 242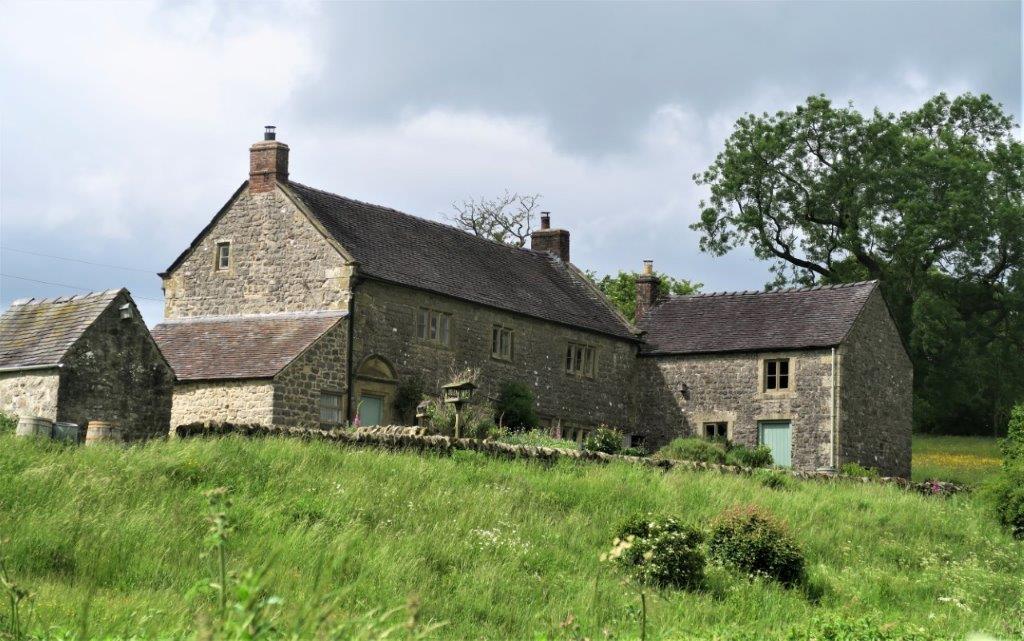 244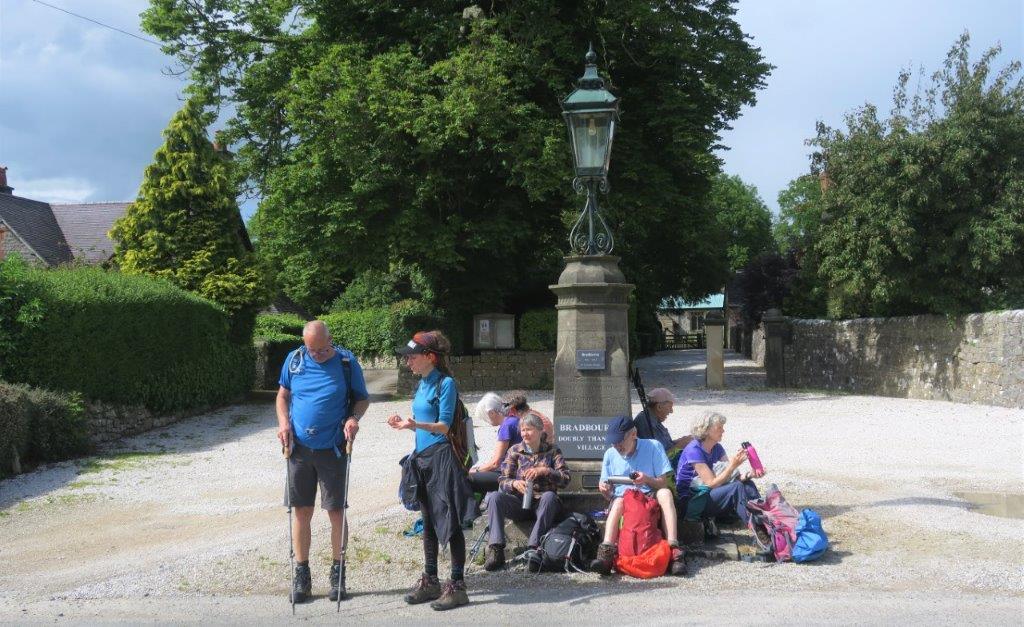 246 The Lamp Monument near Bradbourne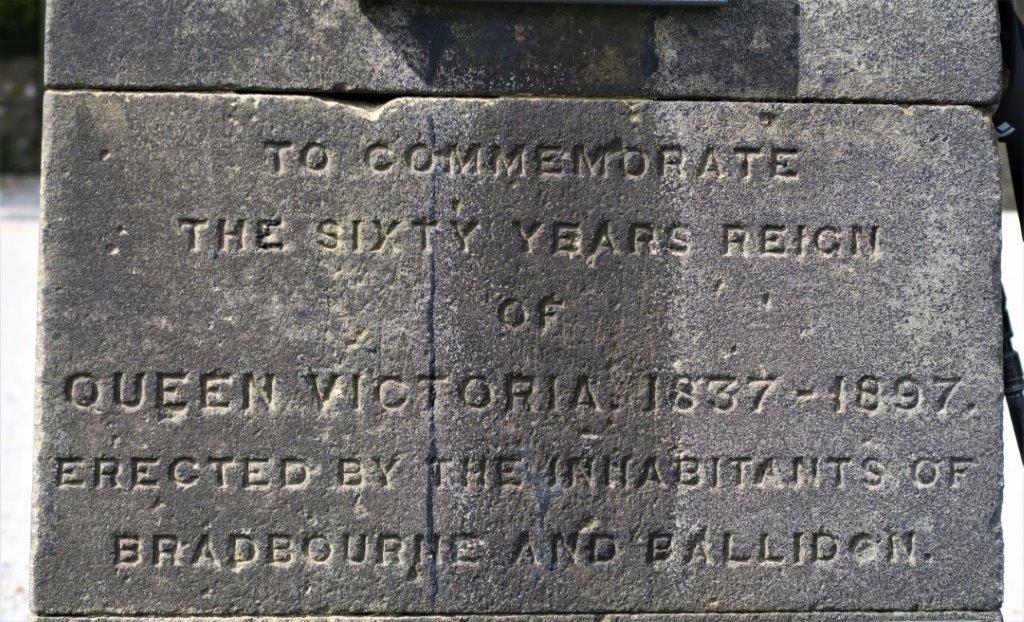 245

"Commemorates Queen Victoria's sixty year reign.

Also "Bradbourne doubly thankful Village" (thirteen villages had no servicemens deaths in both world wars)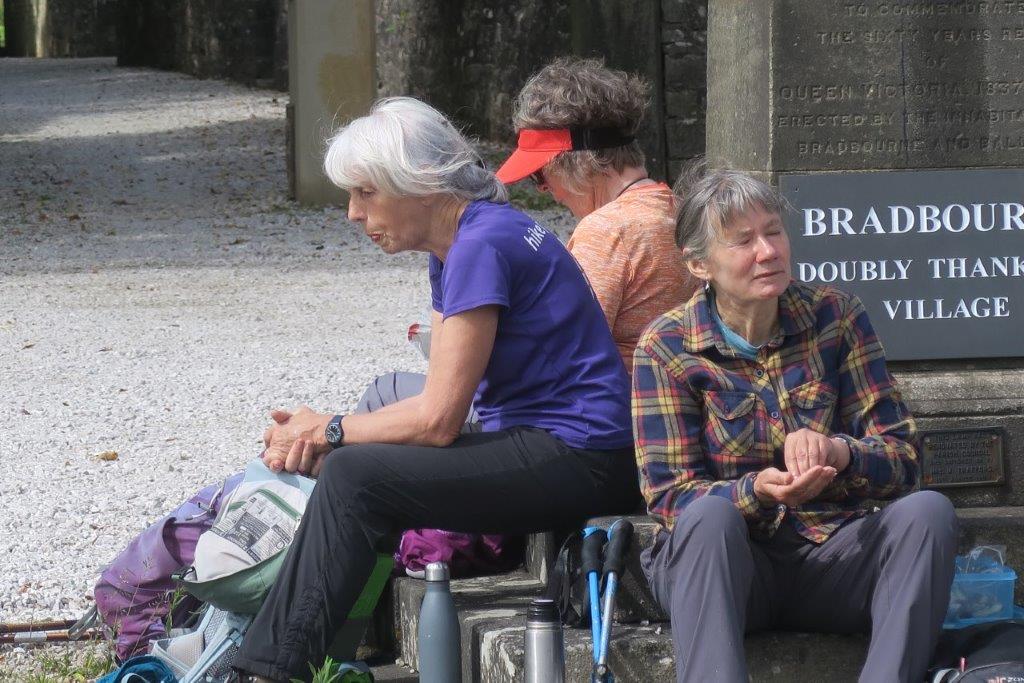 249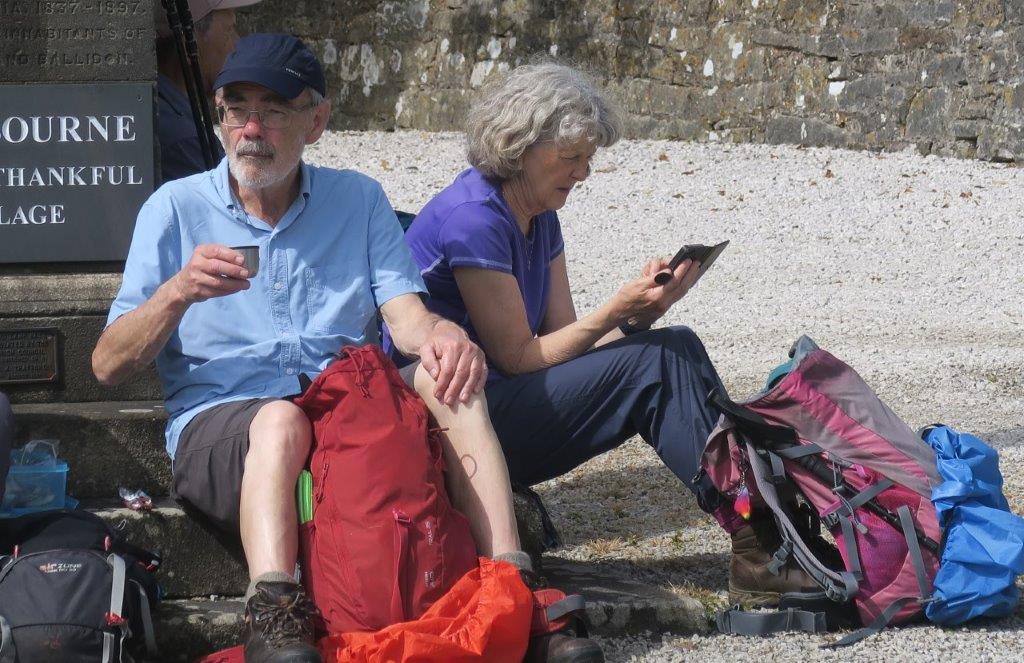 250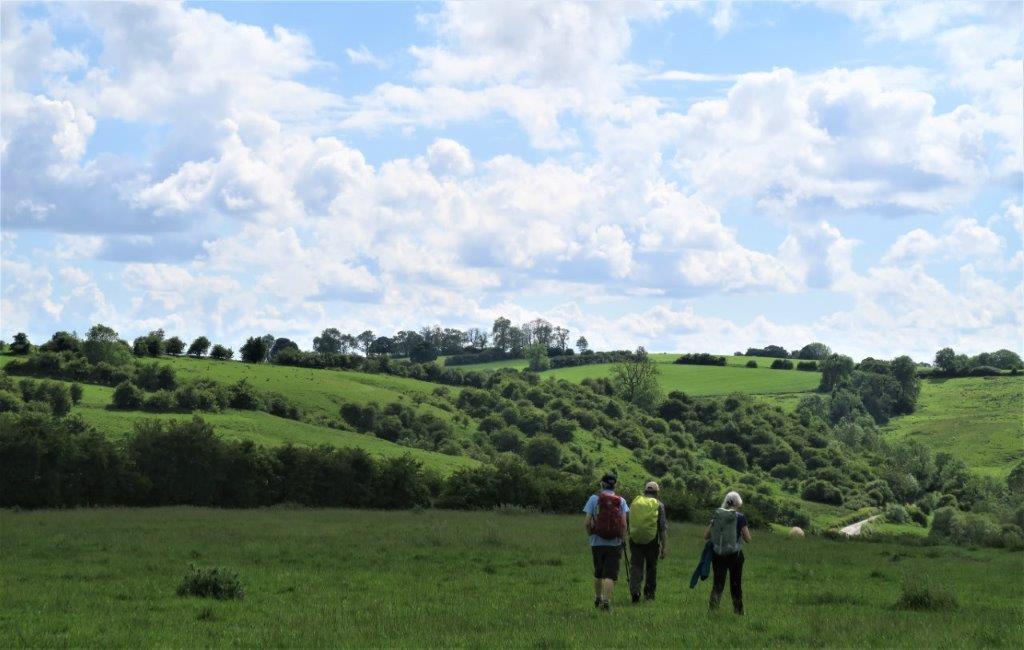 253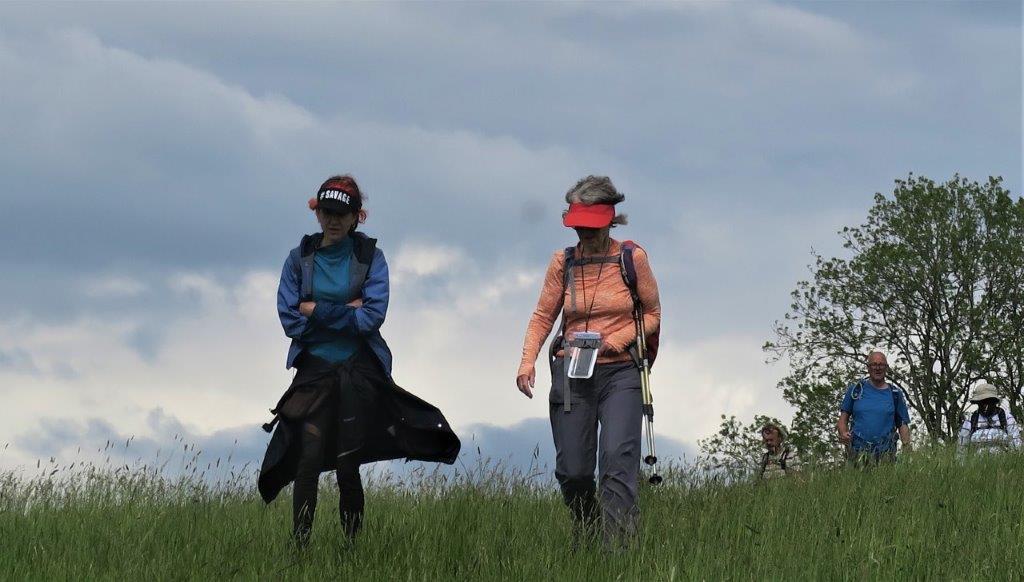 255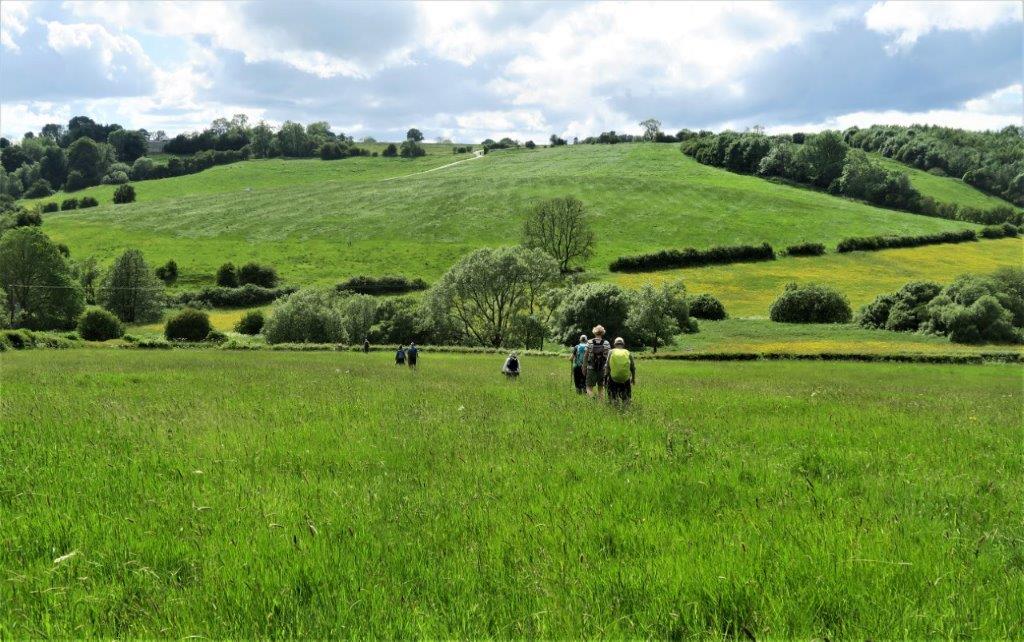 256 across a road a steep haul upward
257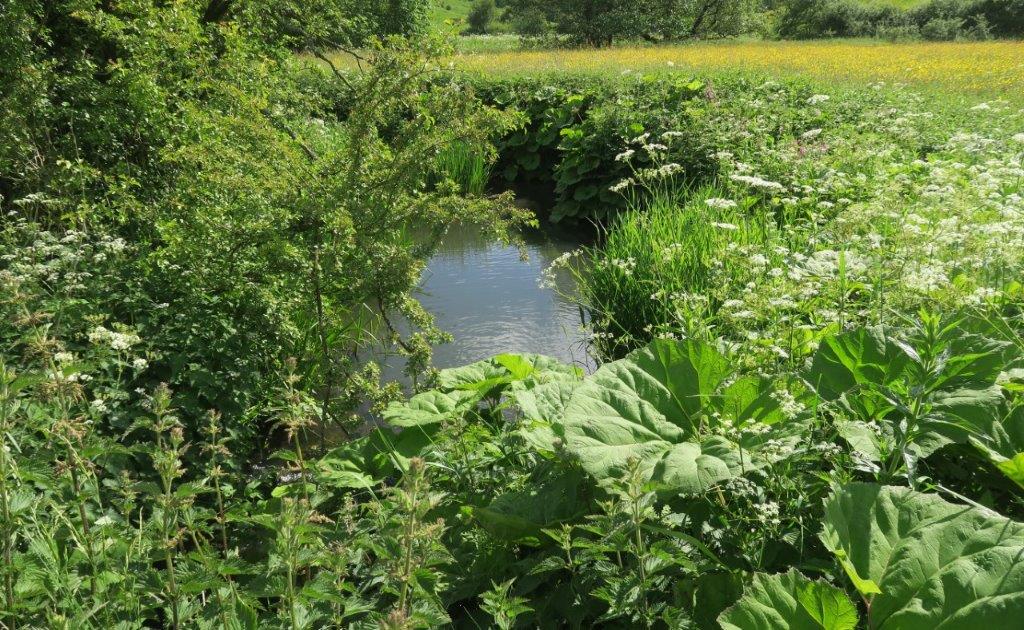 258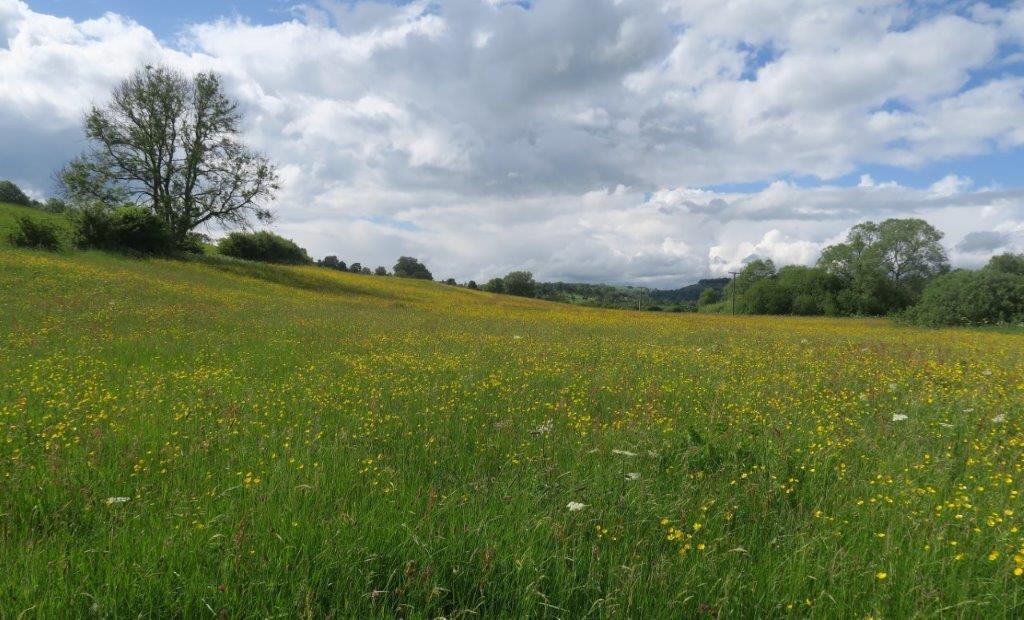 259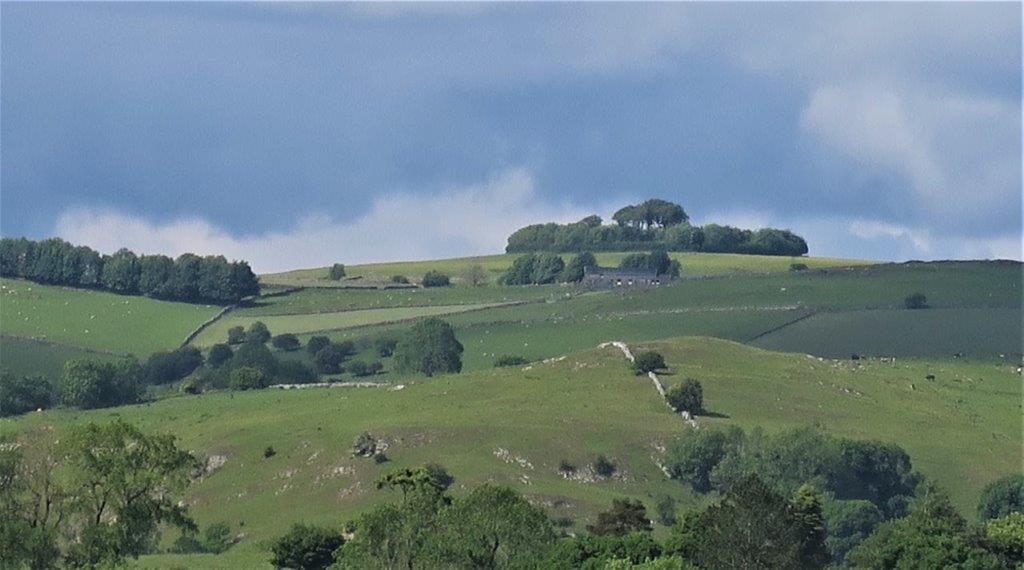 260 zoomed into Minninglow Hill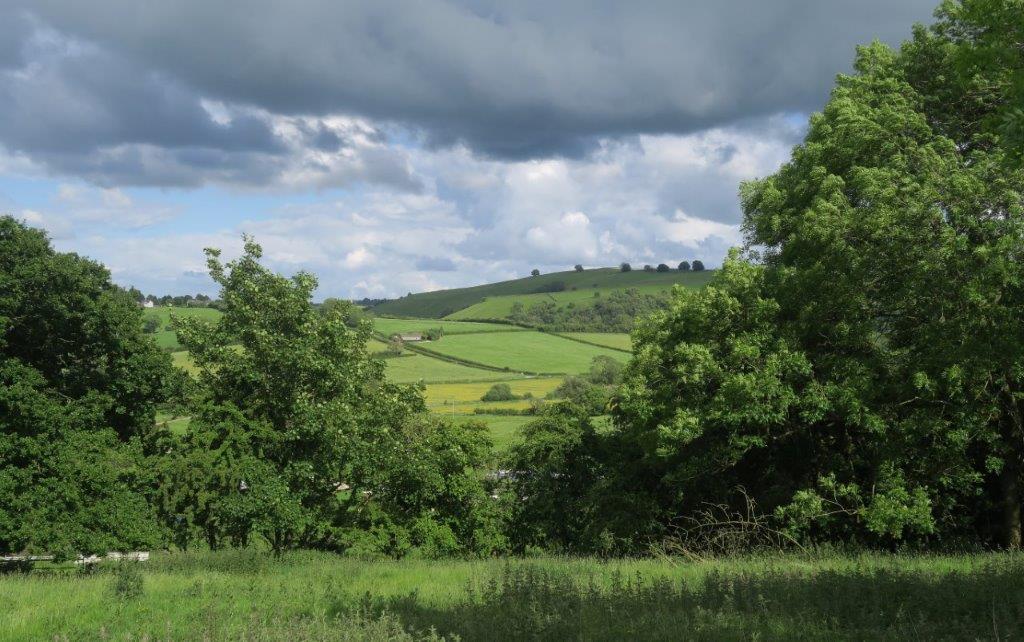 261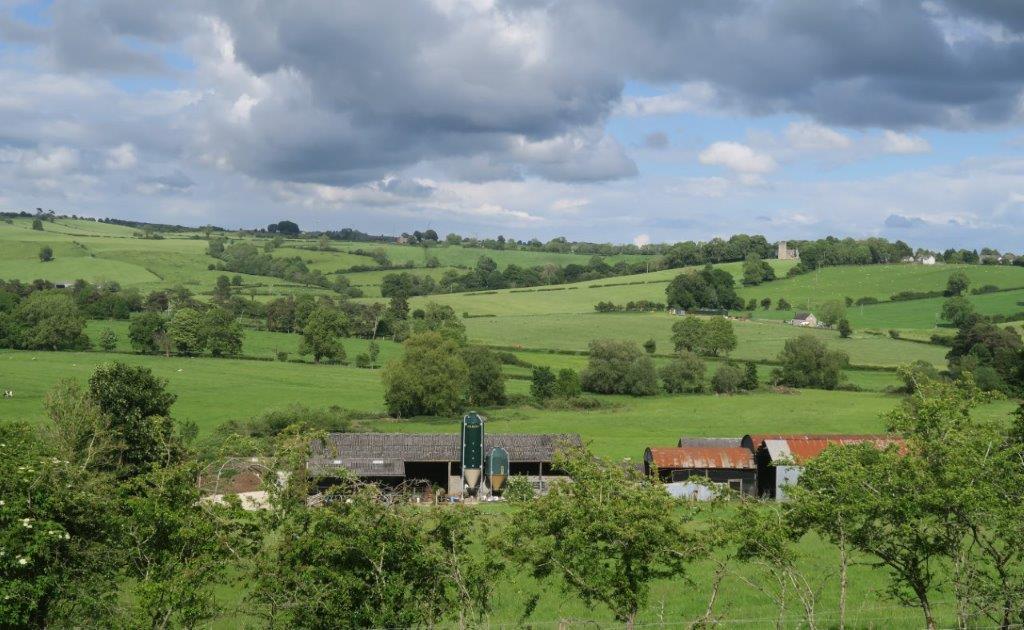 264 Gorse Hill Farm?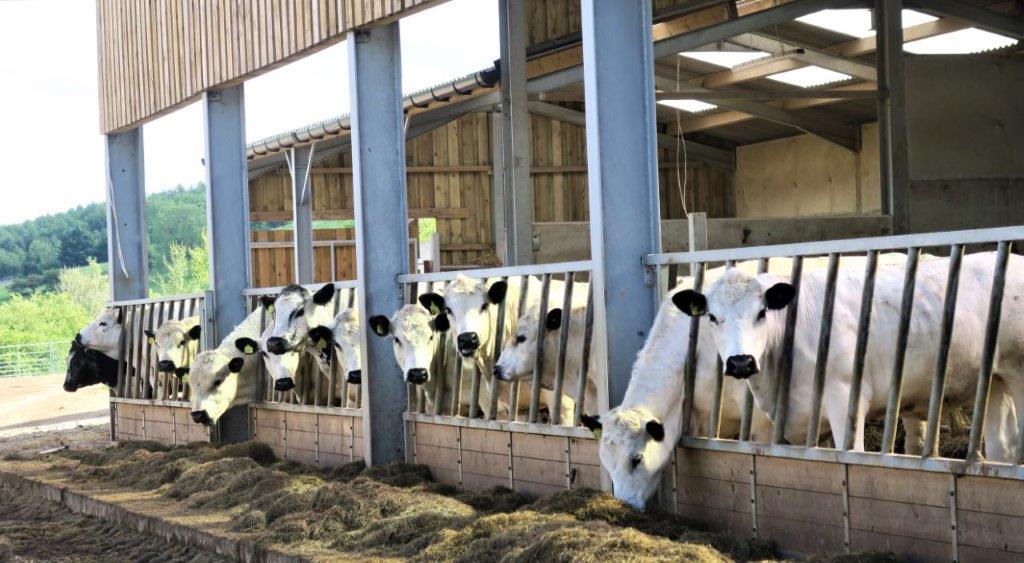 268 Sitterlow Farm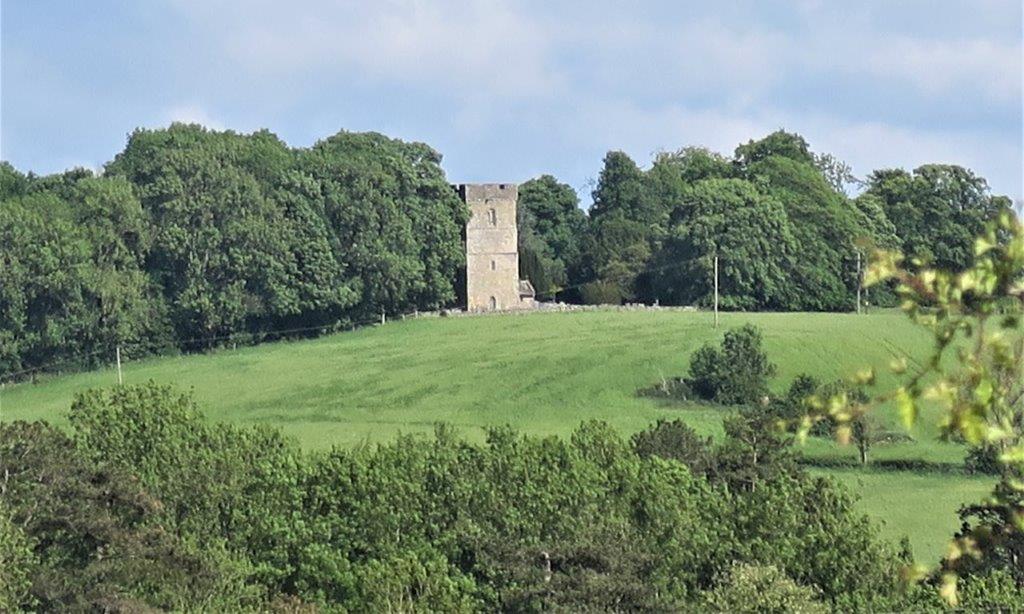 269 zoomed into tower but what is it's name and Location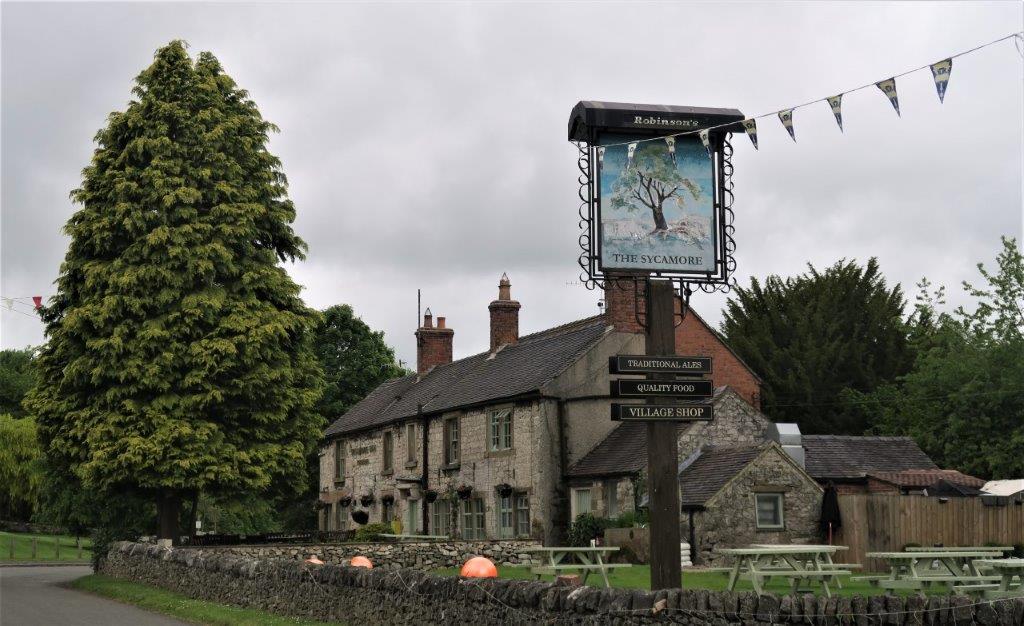 269a The Sycamore where we quenched our thirst in Parwich at the walk end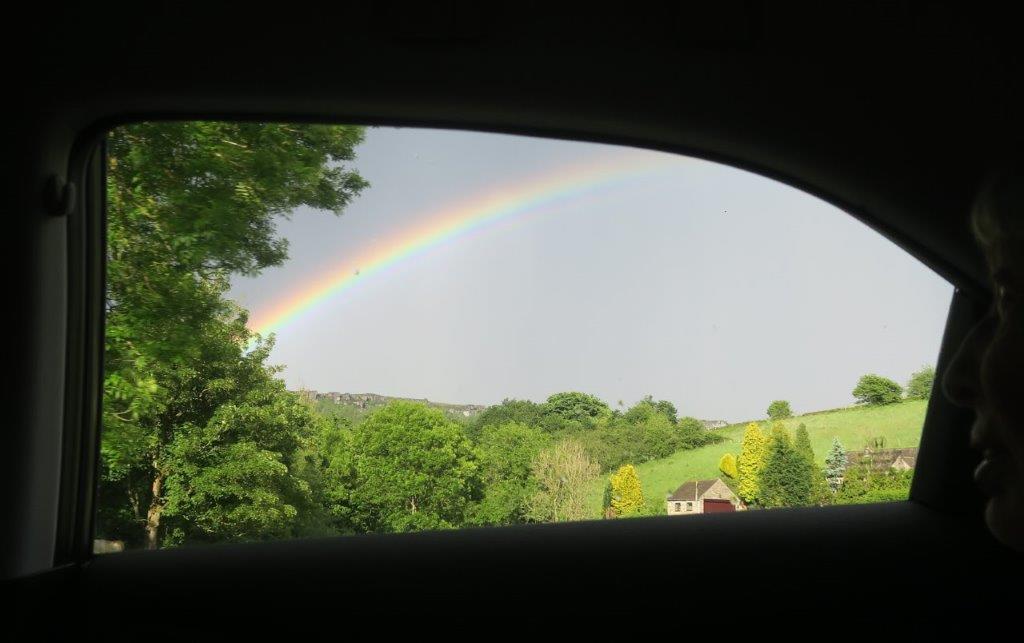 270 full rainbows seen from car windows on our return from Parwich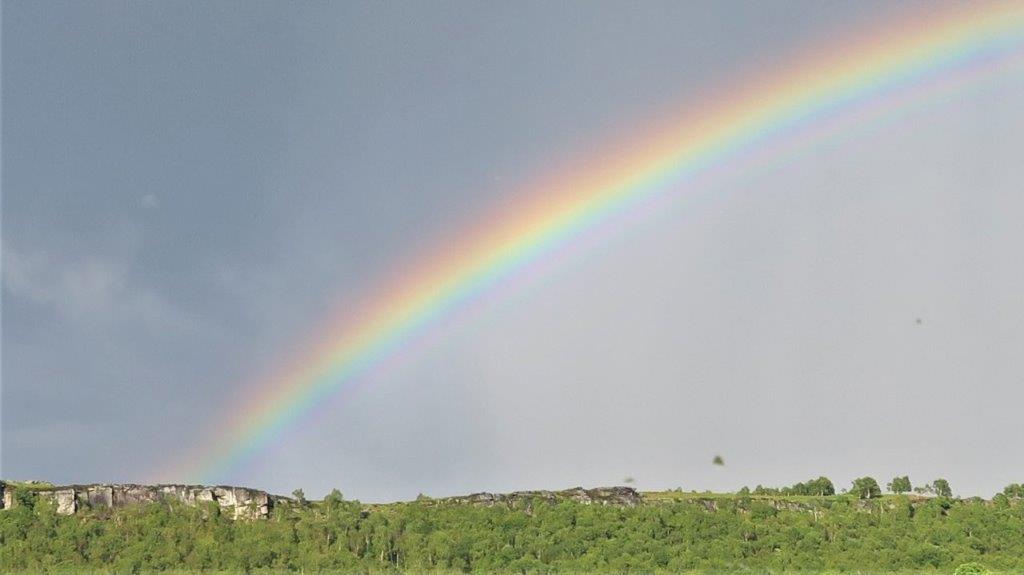 272
homepage - Daywalks Index 2022 - contact me at

REV X