homepage - Daywalks Index 2022 - contact me at

REV X
2022.05.25 The walk from Ilkeston Station (SK474.426) is described in two separate sections. Leader Jam Tidy - 20 on walk
Canal & Viaduct Walk
Leave Station on Coronation Road, right on Wentworth Street, FP on left to The Erewash Canal at SK471.425, follow canal southward to Gallows Inn at ~SK476.406 on the edge of Nottingham Rd (A609) – tea break – follow road ~ESE crossing Furnace Rd & River Erewash, leave Nott. Rd at bend and cross over railway tracks and continue to Grange Wood, and follow Footpath NNE along Wood up to the junction of the disused Robbinetts & Nottingham Canals, turn ~W along the Nott. Canal for ~ 270m then cross the canal NNW for about 200m and take BW ~E to Rd bend, ~N on Rd to St Catherine's Church in Cossall, (see the Willoughby alms houses, the house where D H Lawrences fiancée lived etc), ~N from Cossall to FP junction ~600m ahead (SK485.428) & take FP ~WNW to Road thru Cossal Marsh, ~N up road and take 'FP' (a track or Rd) ~W passed Common Farm, then FP ~S then ~SW to the Nottingham Canal, ~WNW along it & cross the A6096 Rd, follow the canal ~N (and after about 500m look NW for view of Bennerley Viaduct), at SK476.441 slow v-turn WSW and climb up steps to the Bennerley Viaduct and cross over it, (and over rail tracks beyond) descending to The Erewash Canal & go Southward, (we had lunch at the Stenson Lock), passed pair of swans with many cygnets, continued along Canal to Station Road.
Picture Captions largely by Walk Leader - Jam Tidy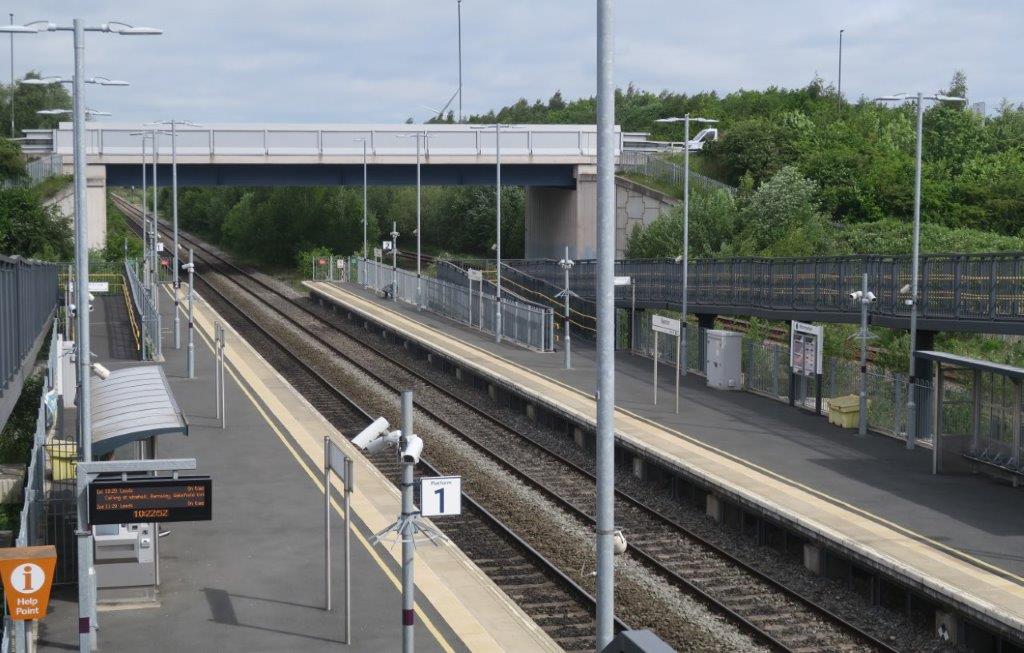 3 Ilkeston Station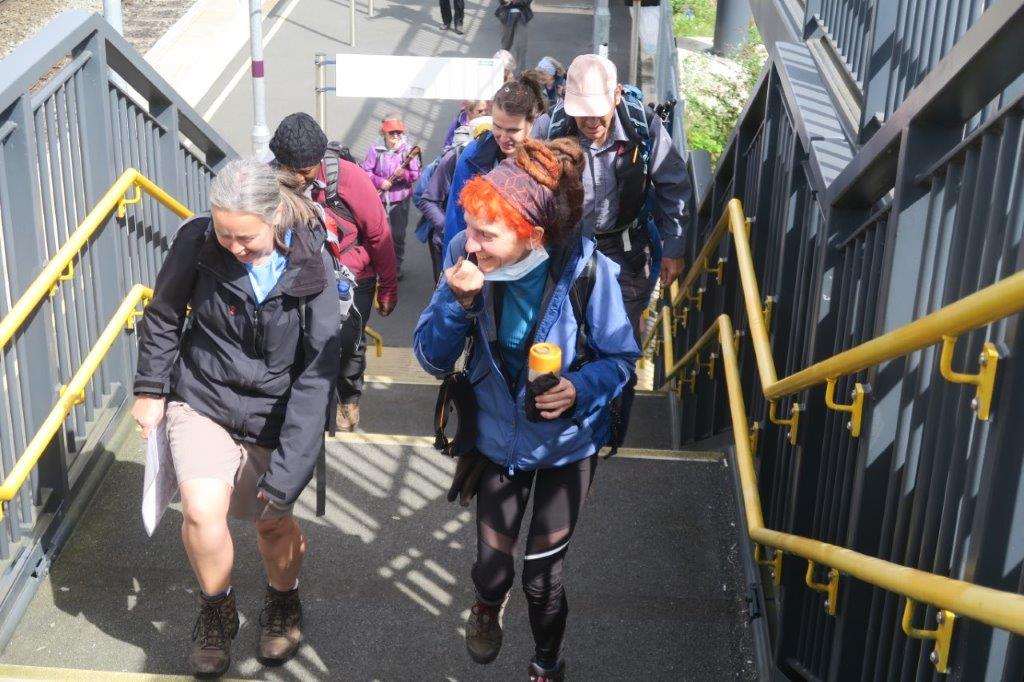 2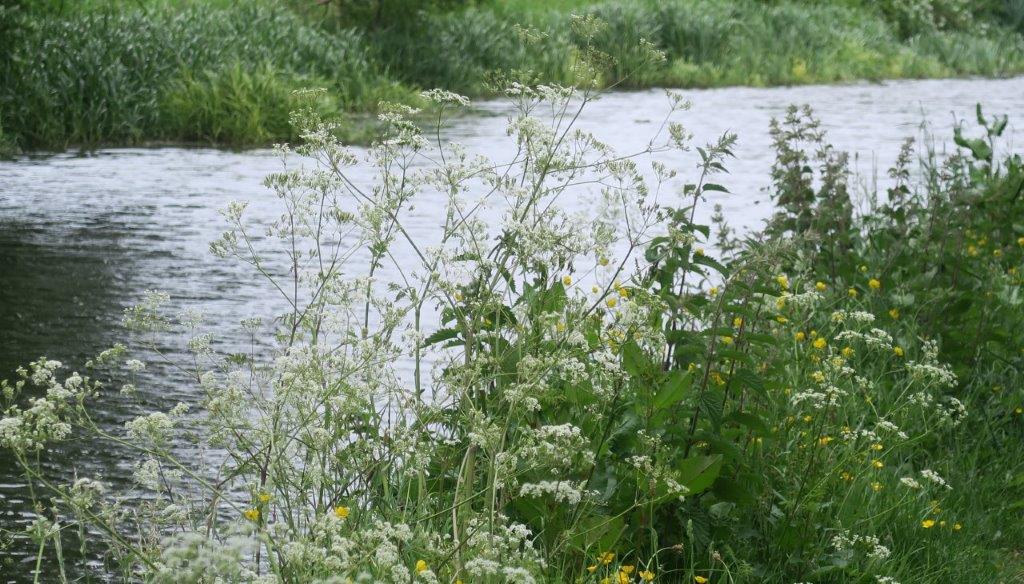 12 Erewash Canal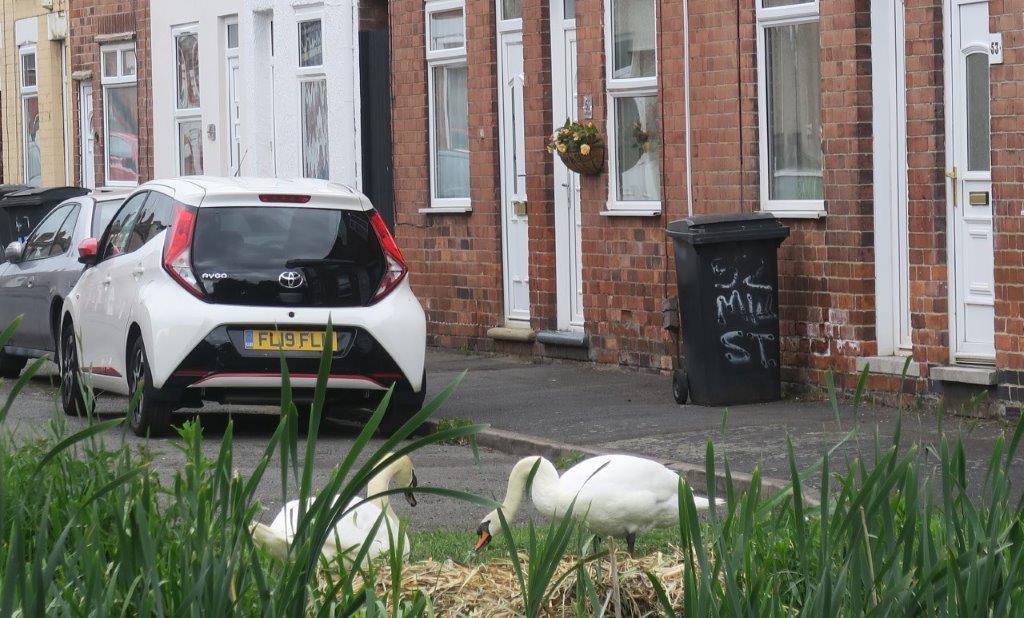 14 Swans Nest at the end of Mill Street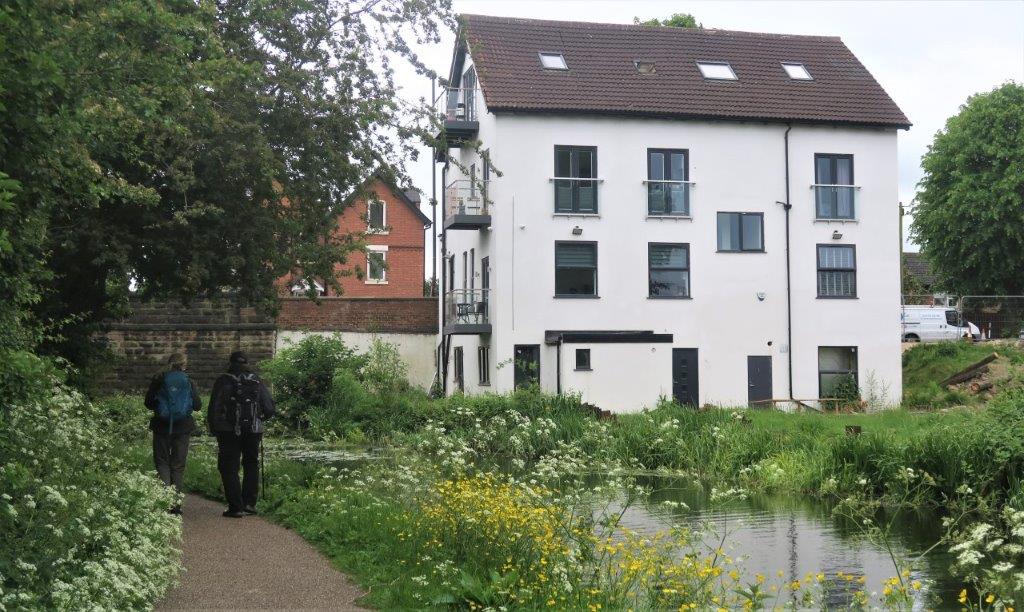 15 approaching Station Road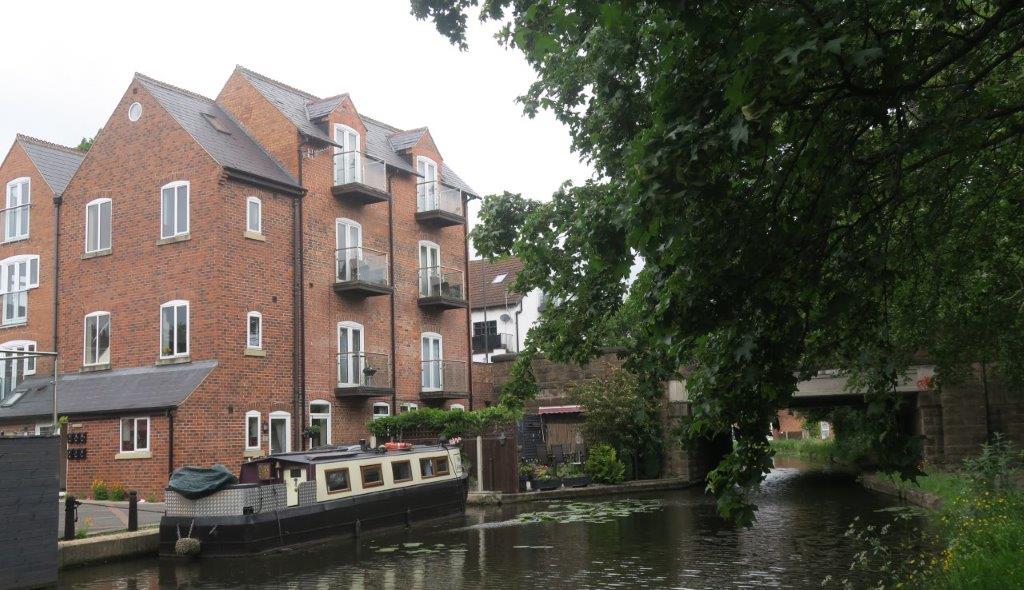 18 looking back to Station Road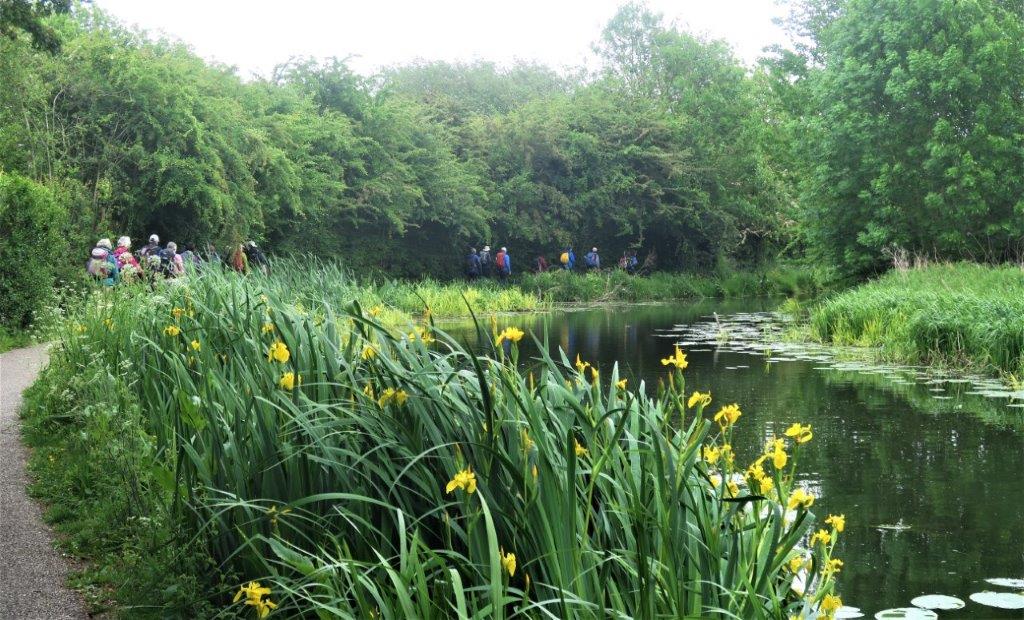 23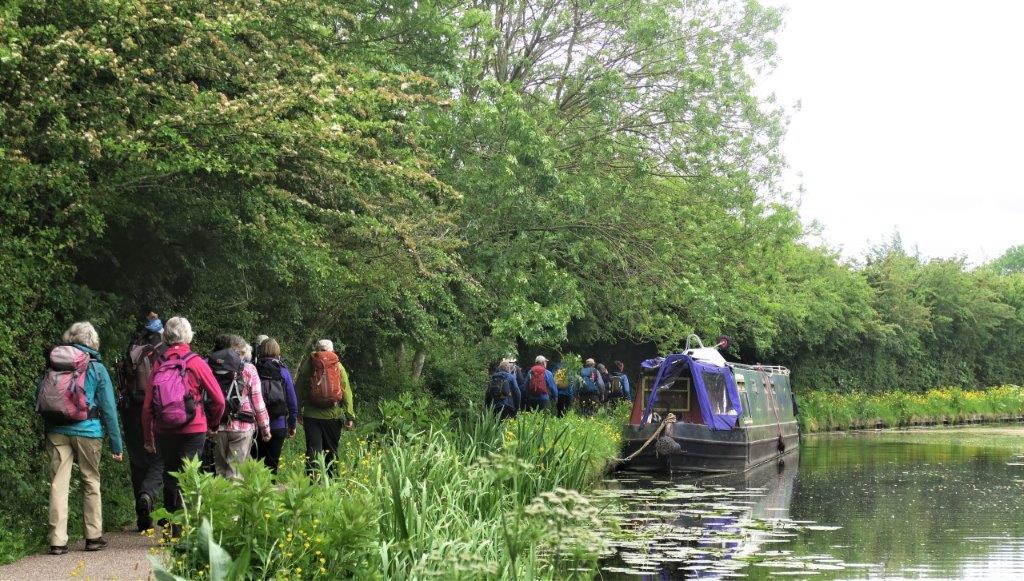 24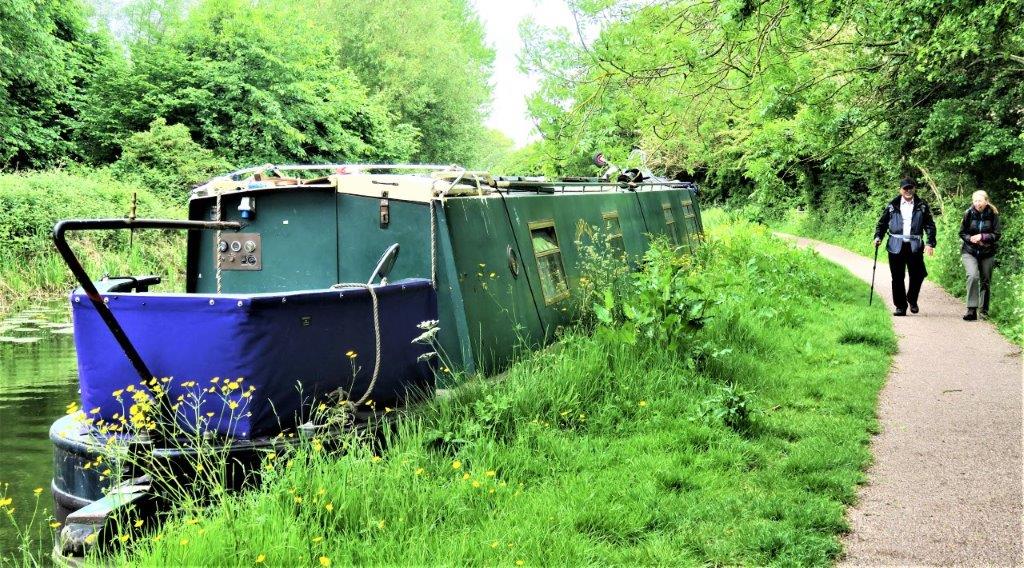 26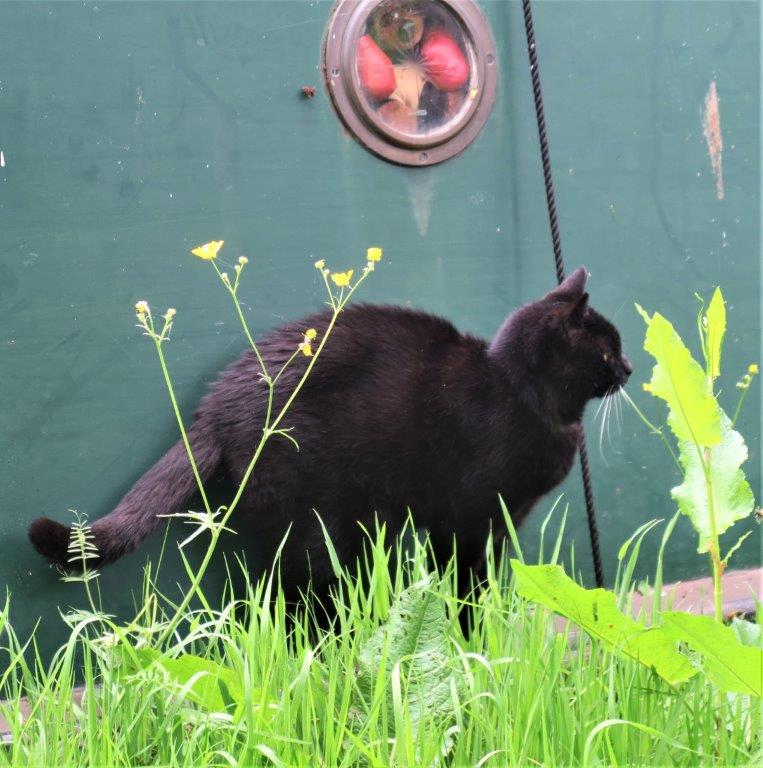 25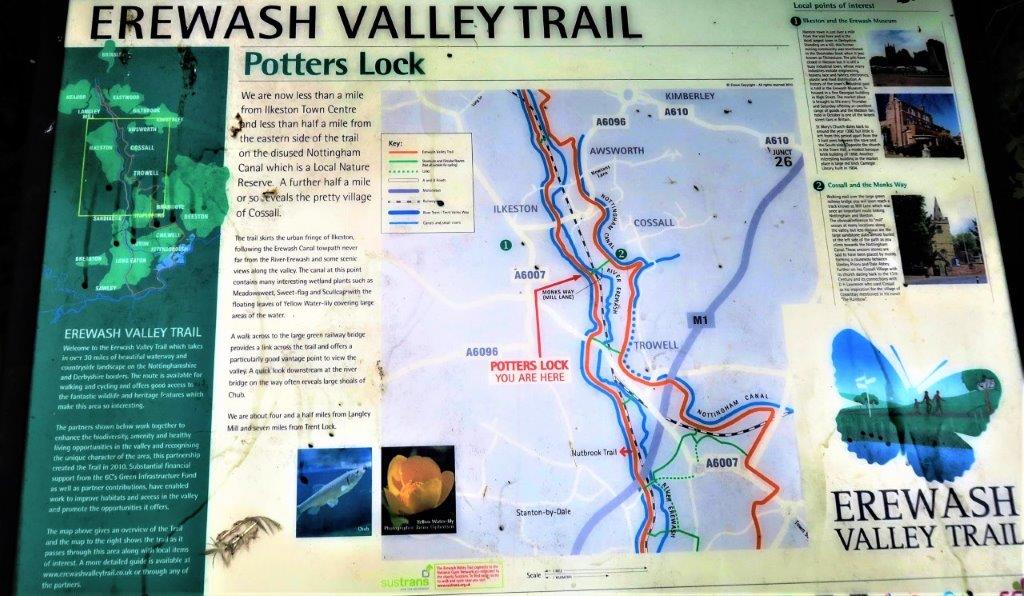 31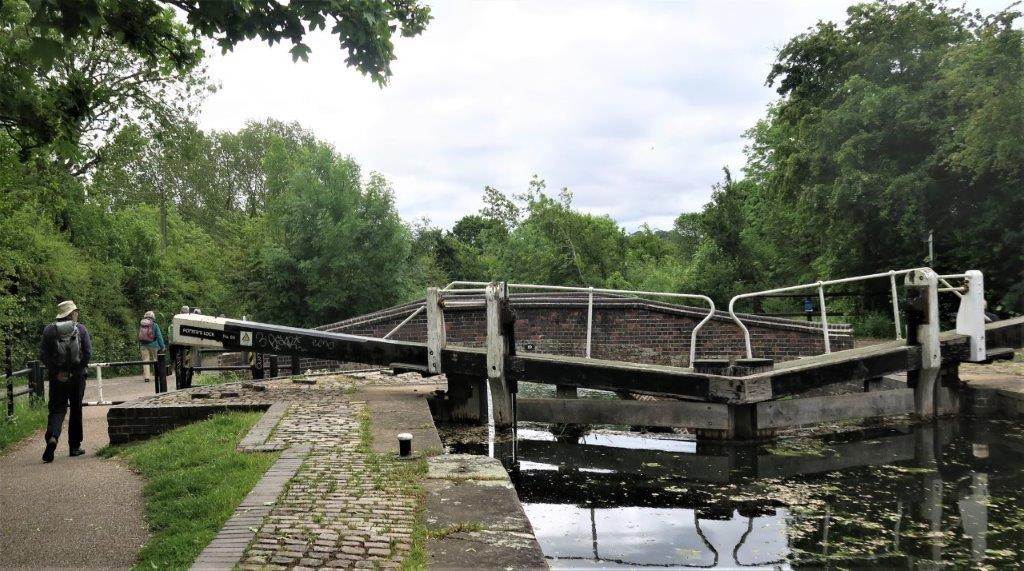 33 Potters Lock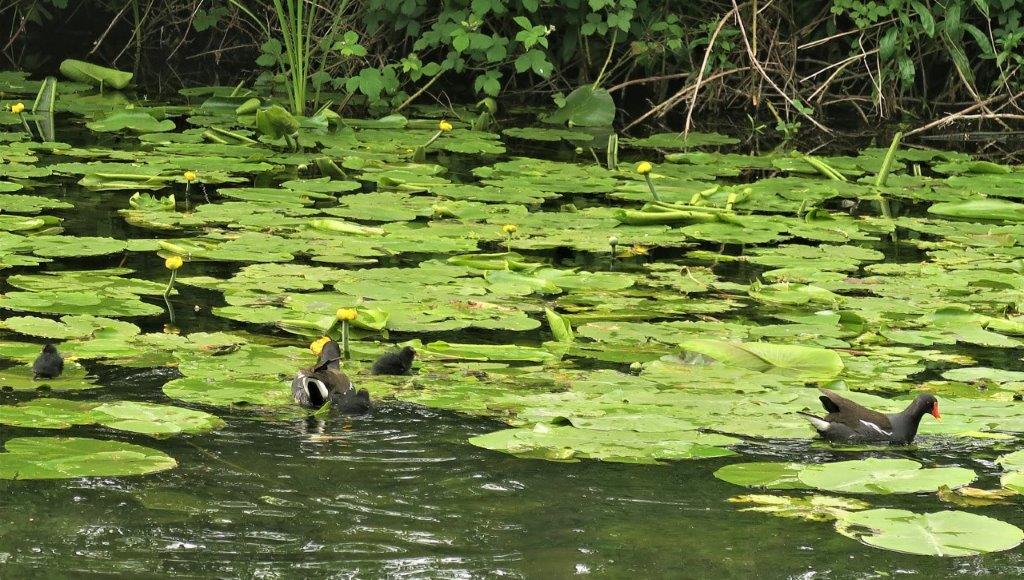 35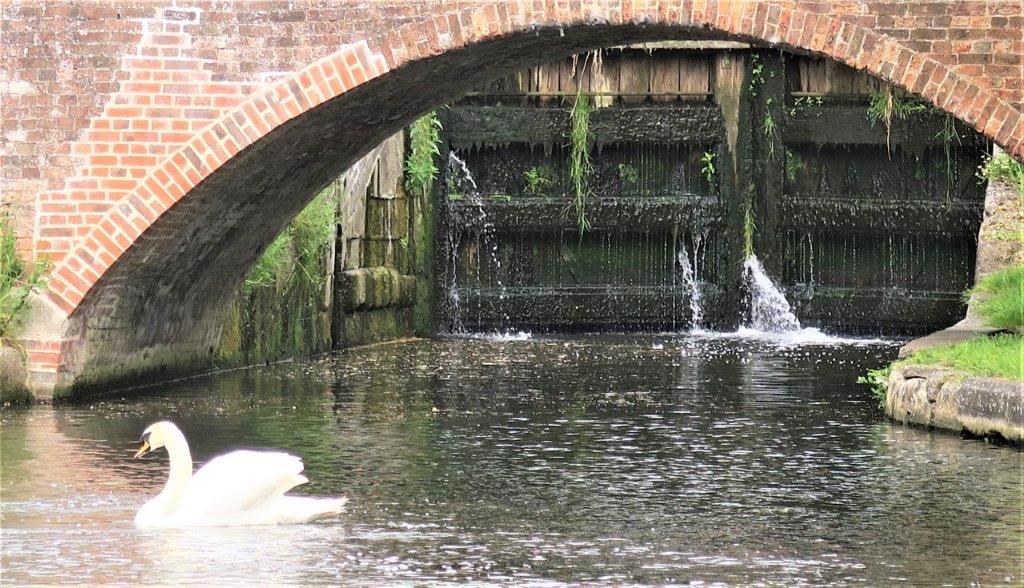 37 Potters Lock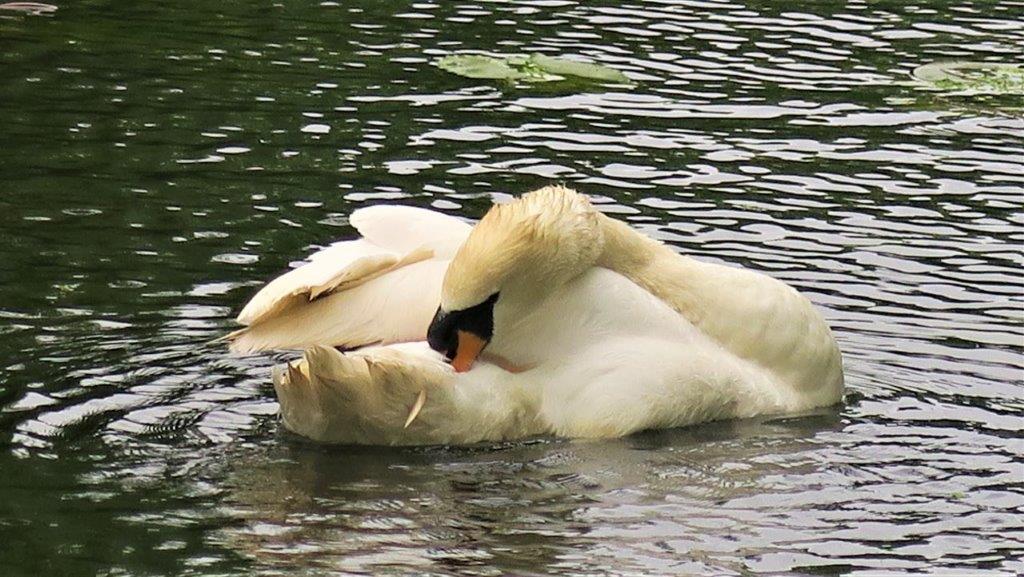 39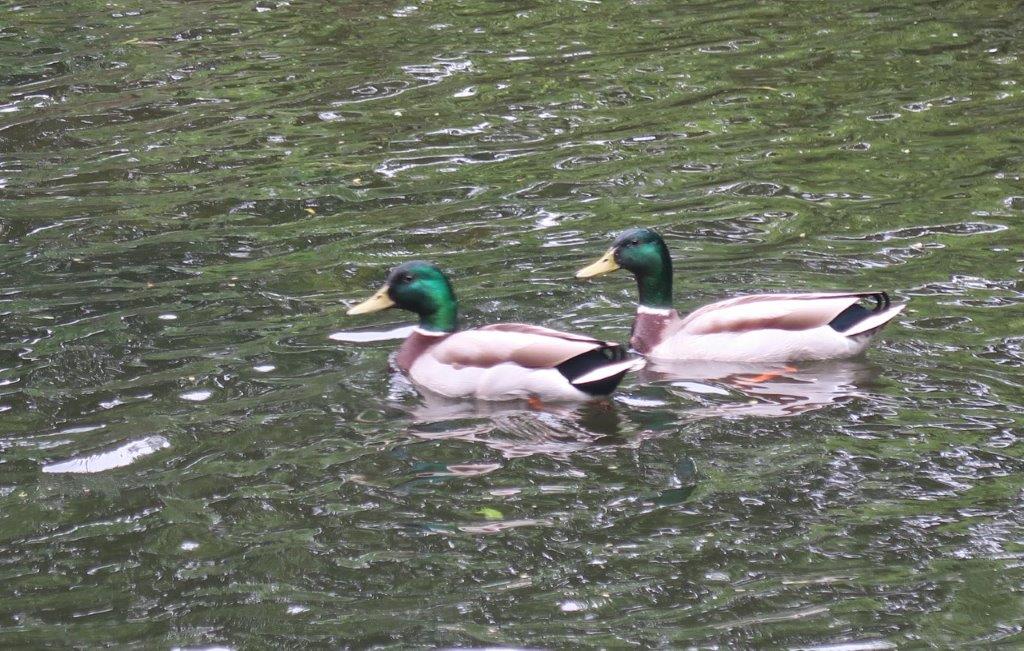 43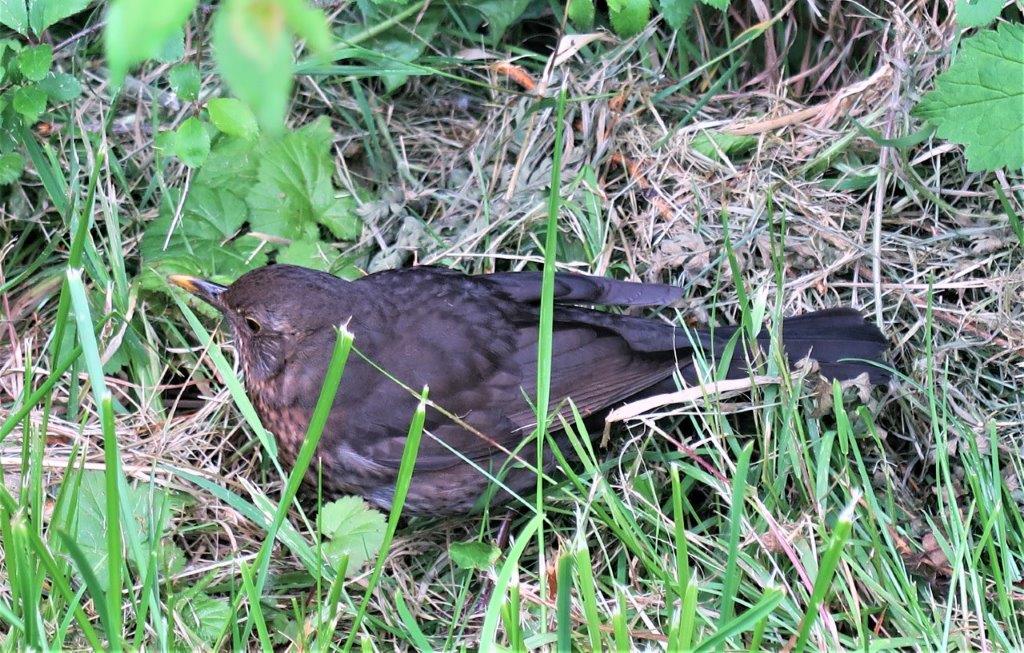 45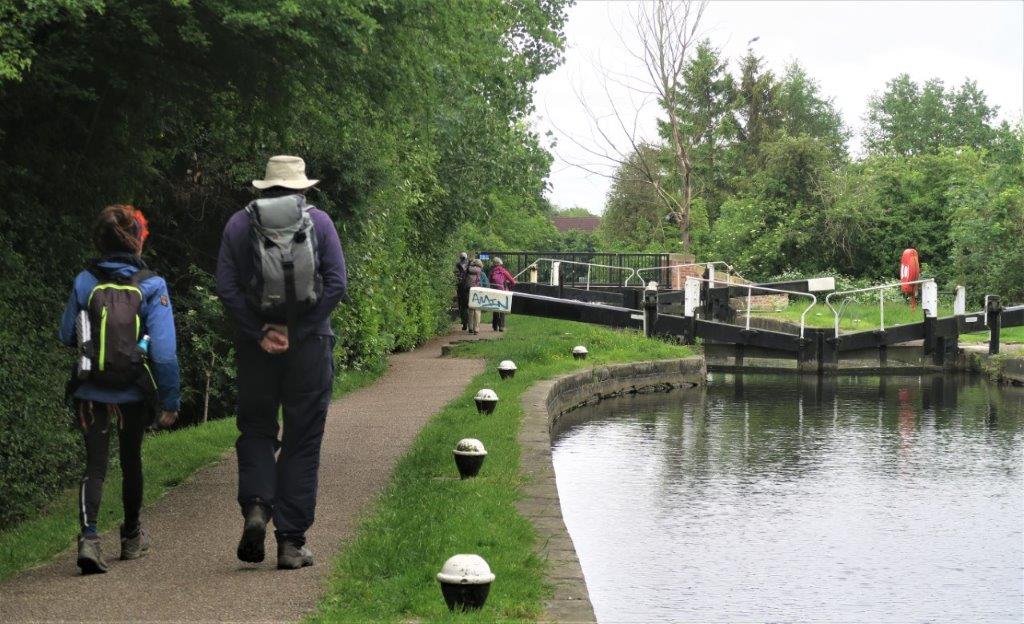 46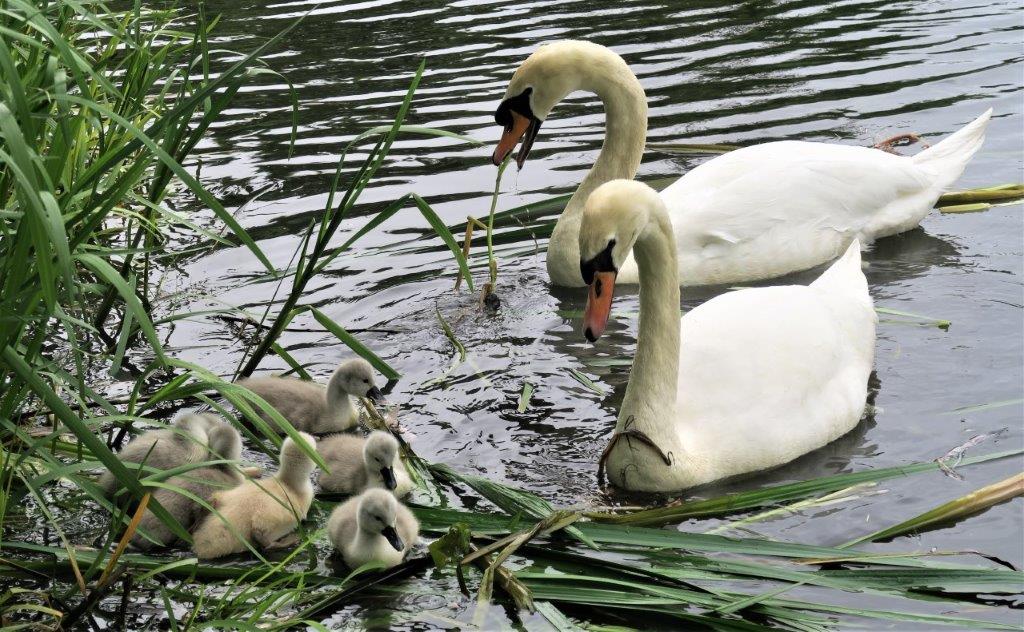 57
59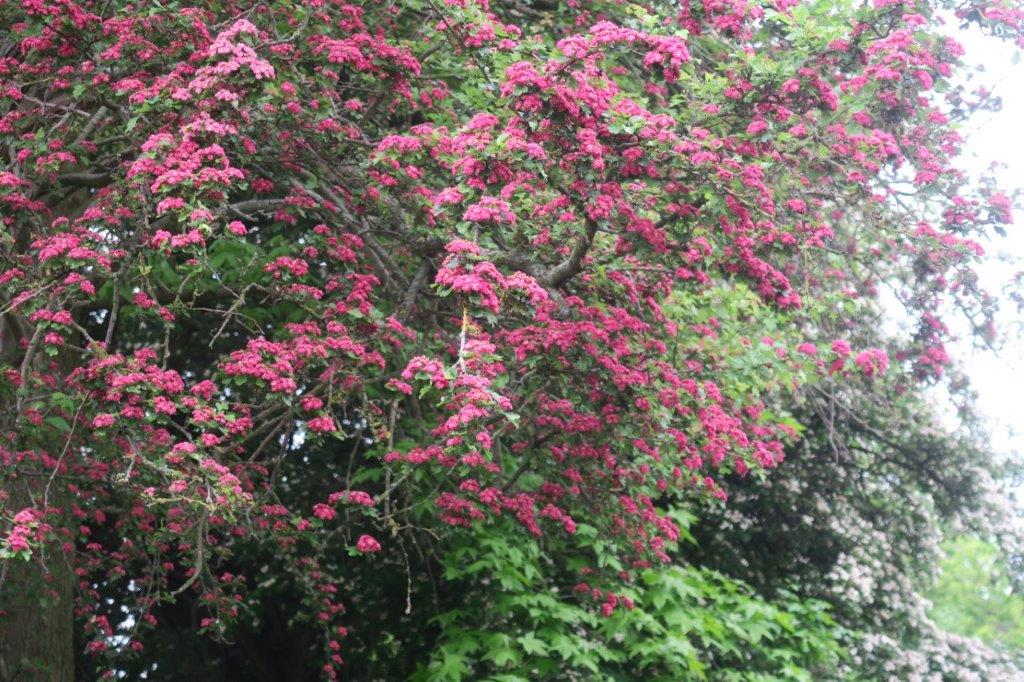 63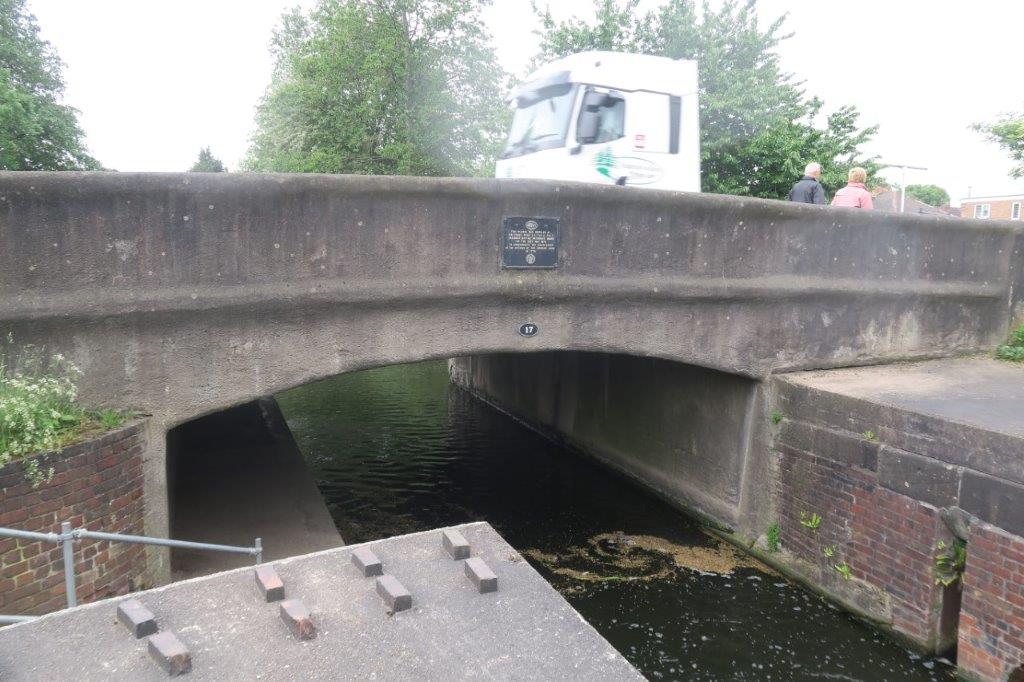 70 Gallows Inn - end of Lock. bridge carries Nottingham Road over Canal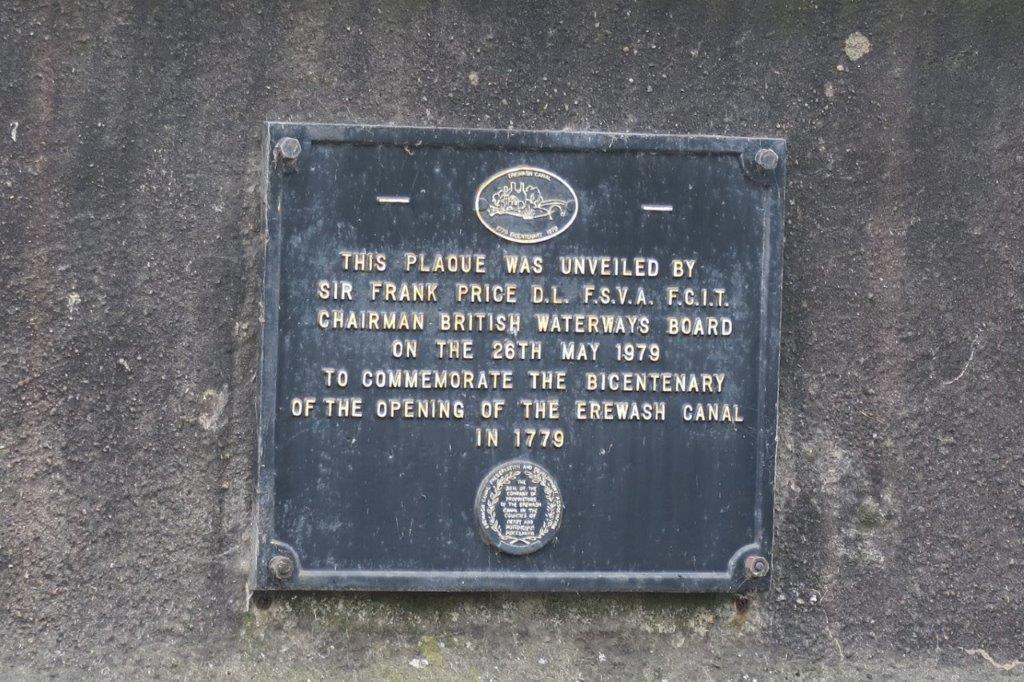 69 Erewash Canal now 243 years old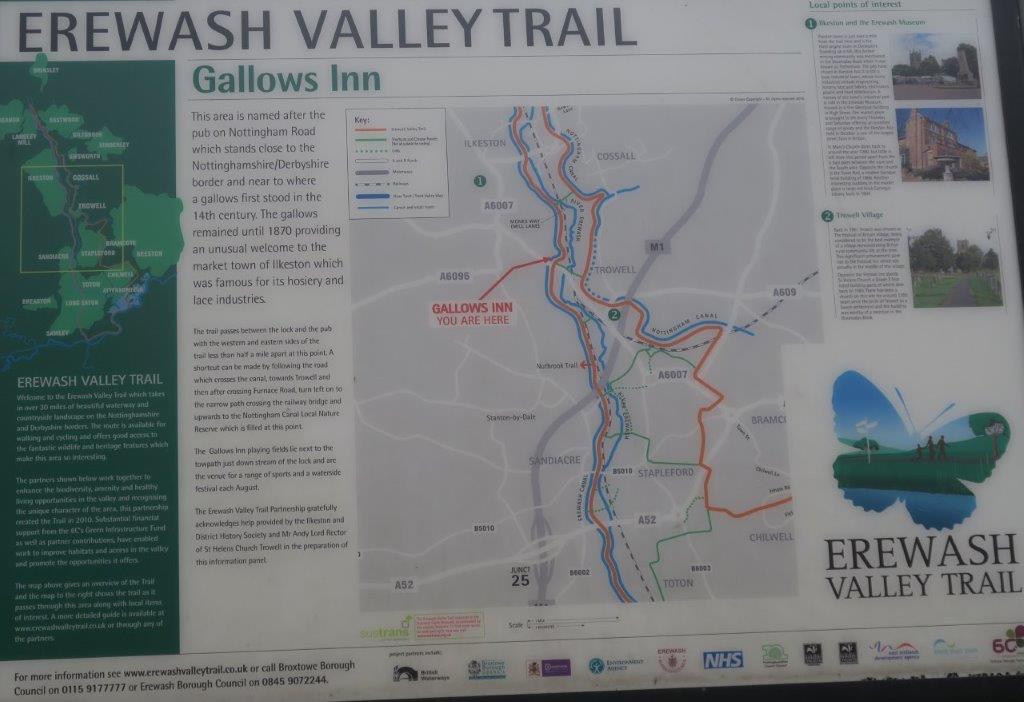 74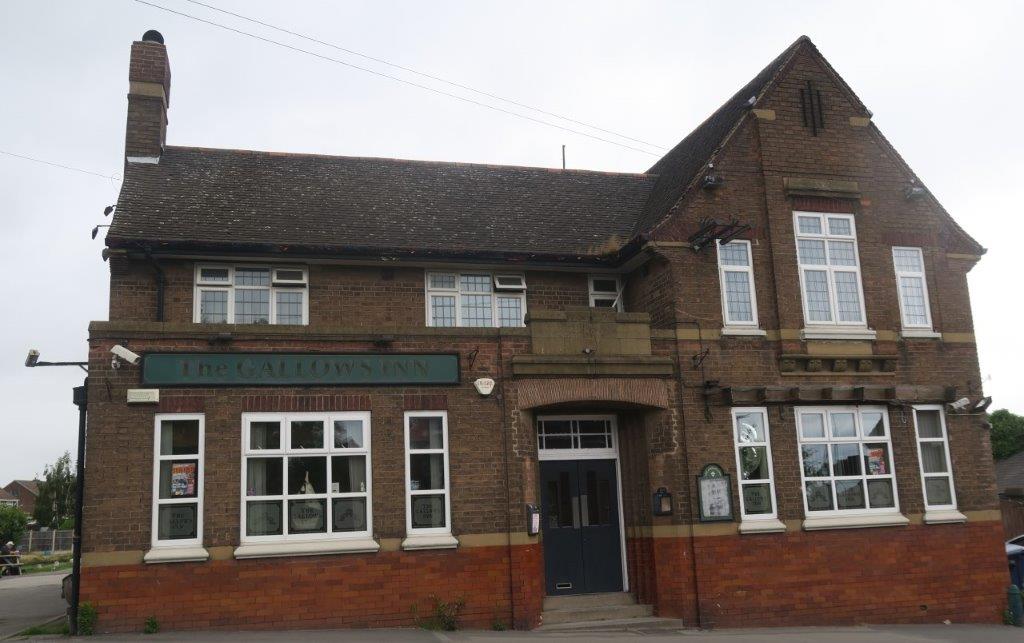 77 The actual Inn at Gallows Inn (not open when we reached there)
79 Tea break next to Gallows Inn lock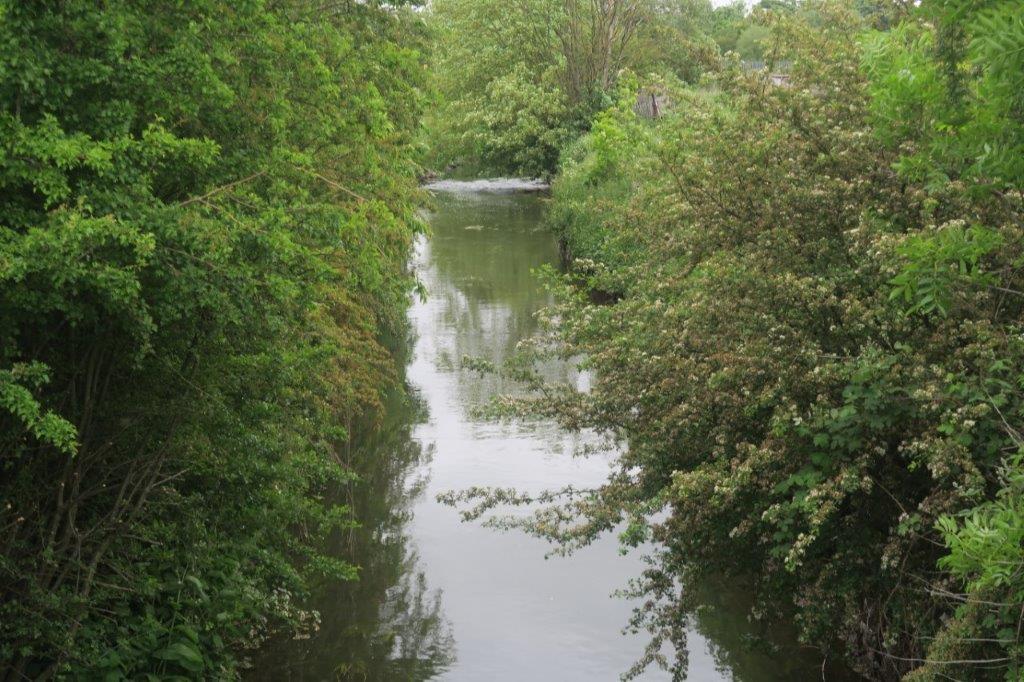 84 The River Erewash taken as we crossed over it after leaving Nottingham Road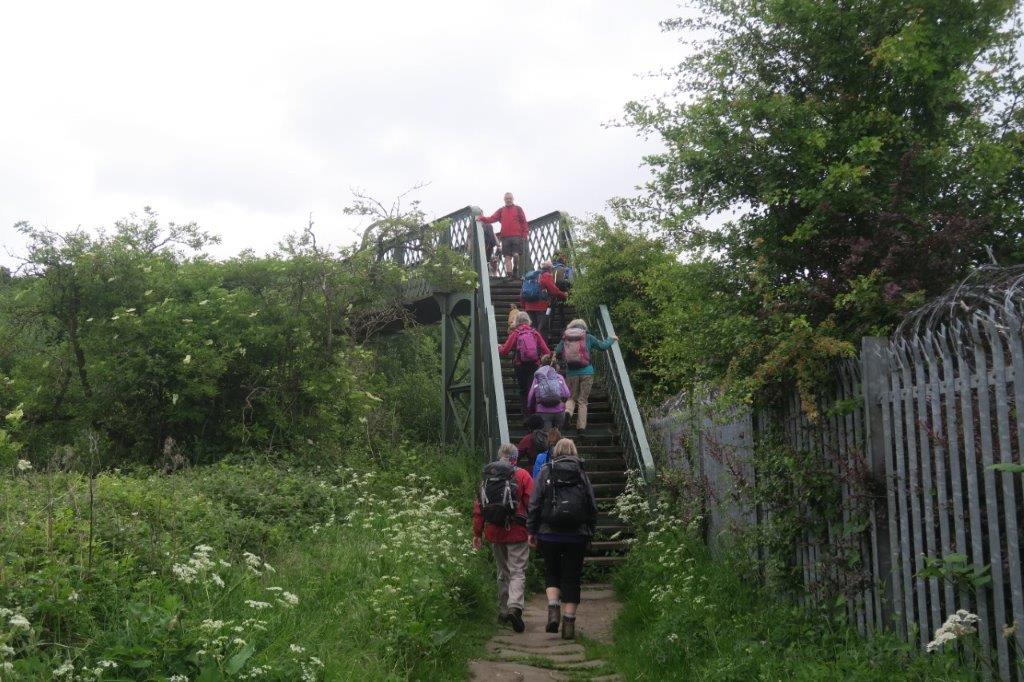 87 Footbridge crossing Erewash Valley Line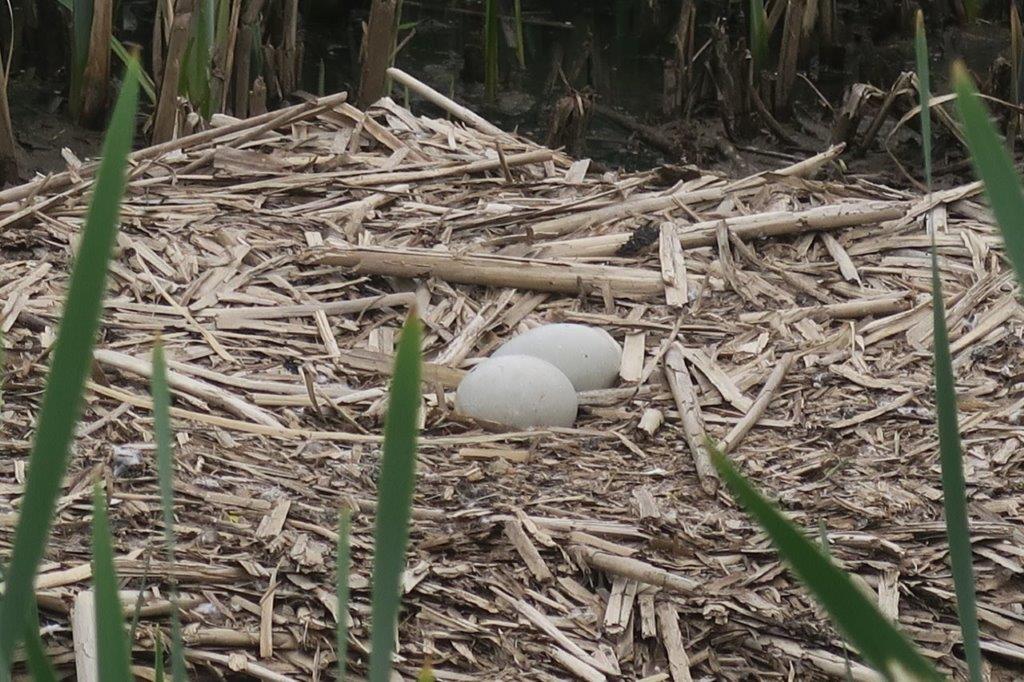 100 Unfertilised (and abandoned) Swan's eggs in nest on Erewash Valley Trail. Swan was nesting here on 26th April and was seenl with four cygnets on 18th April.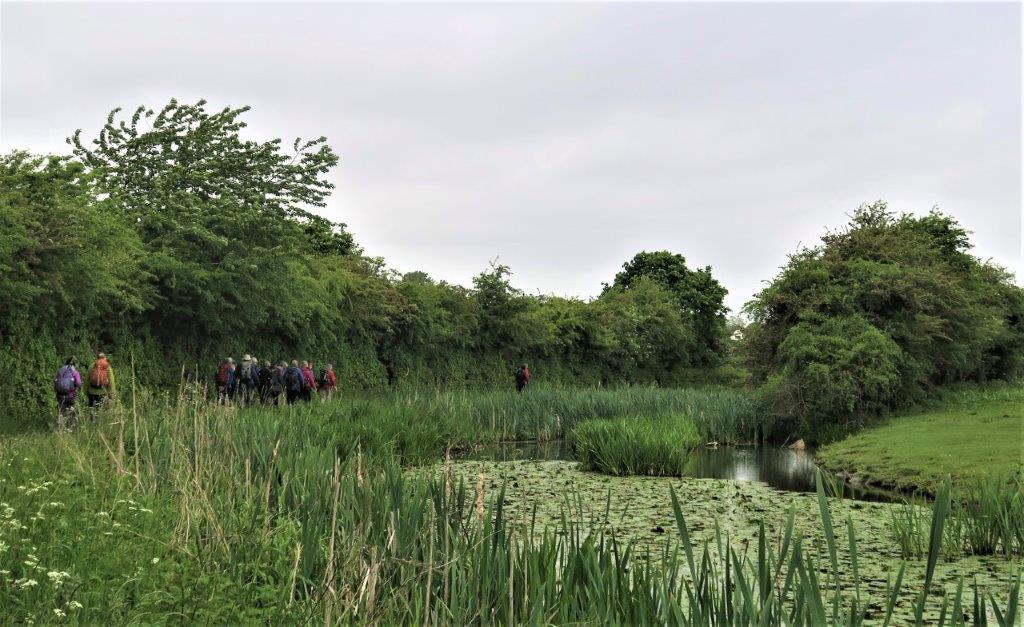 106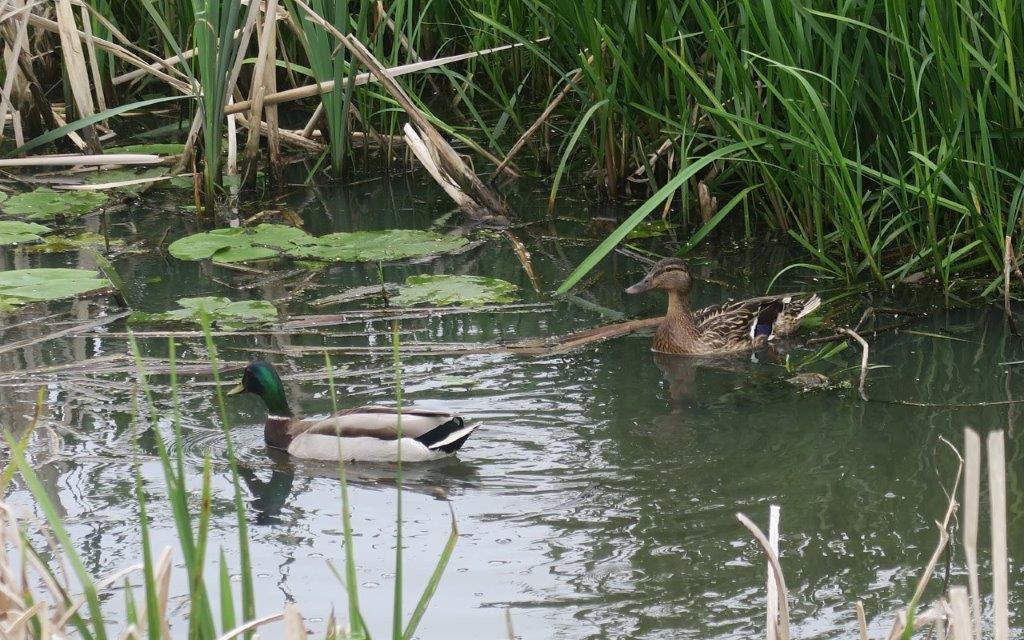 109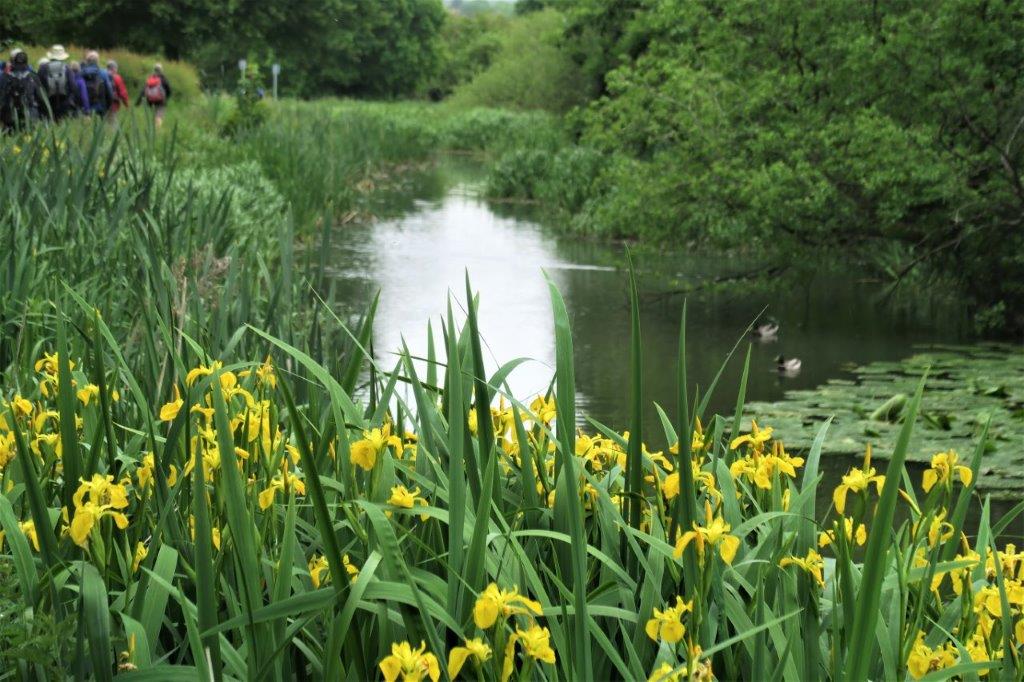 114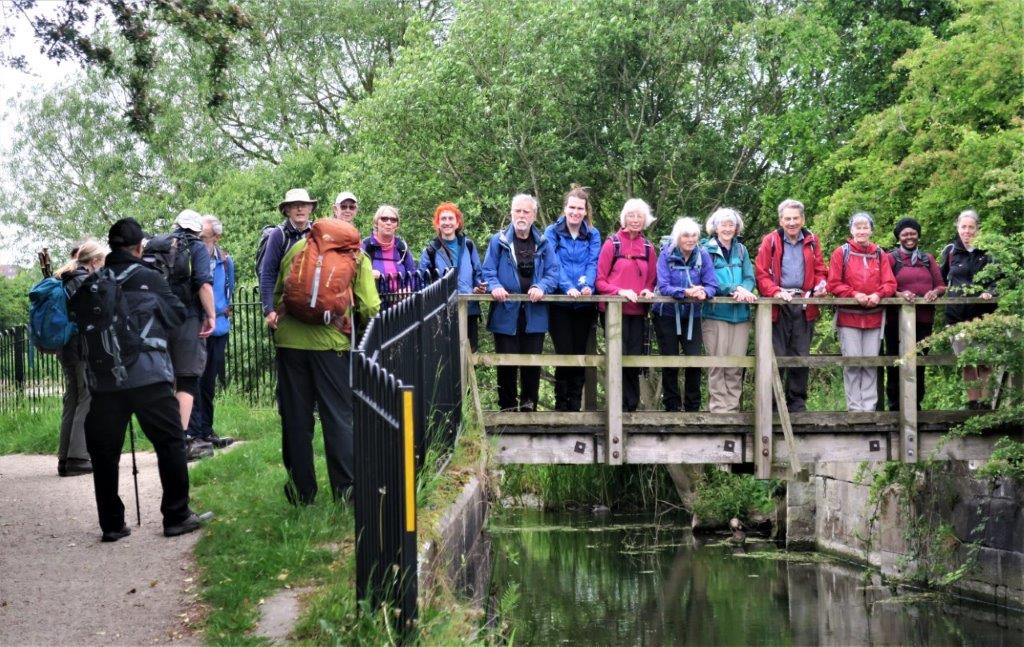 129 on foot bridge leaving Erewash Valley Trail (heading for Cossall)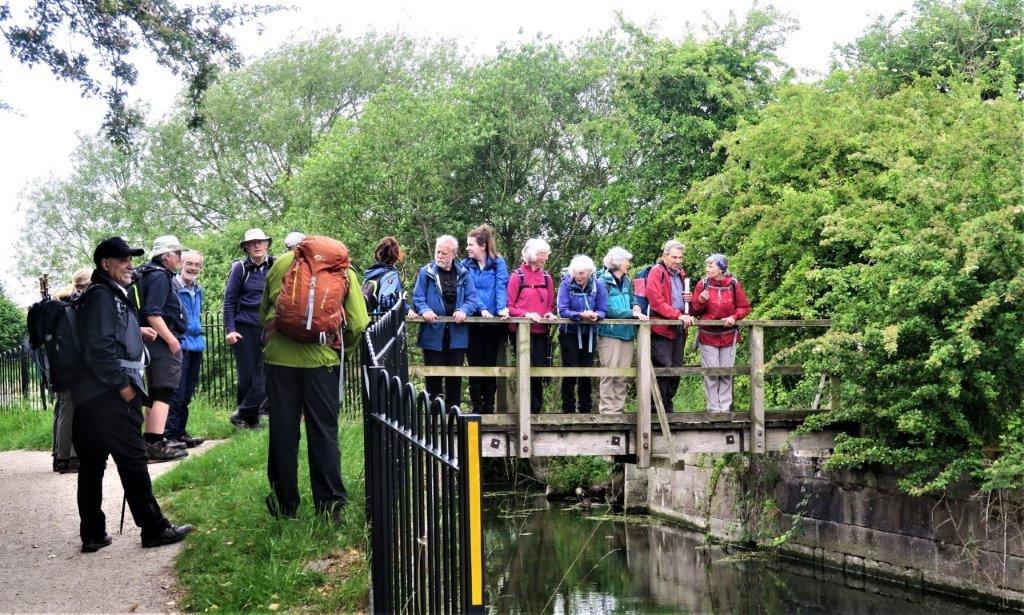 130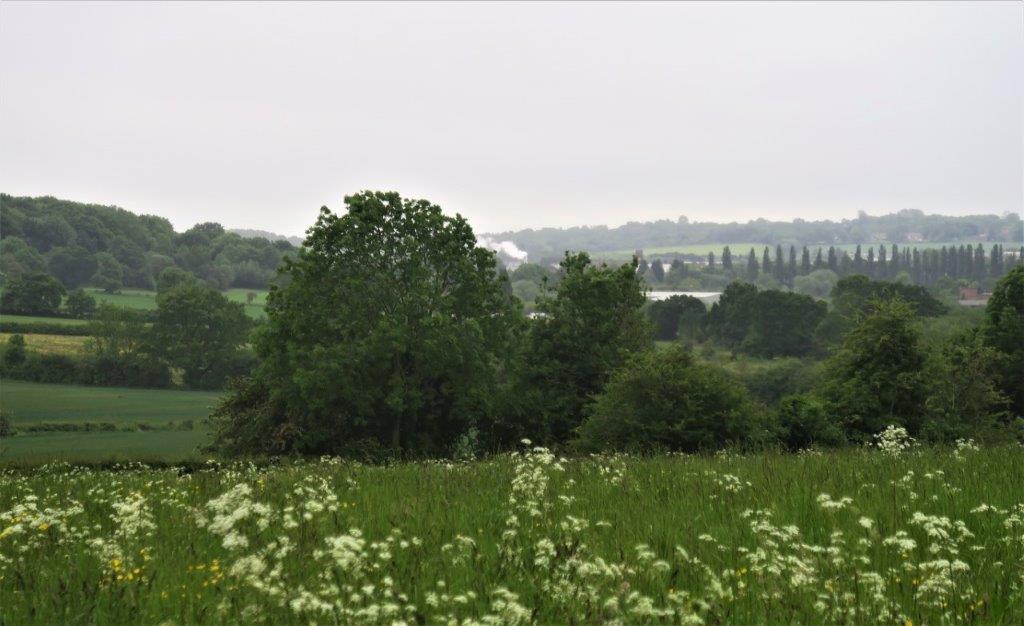 136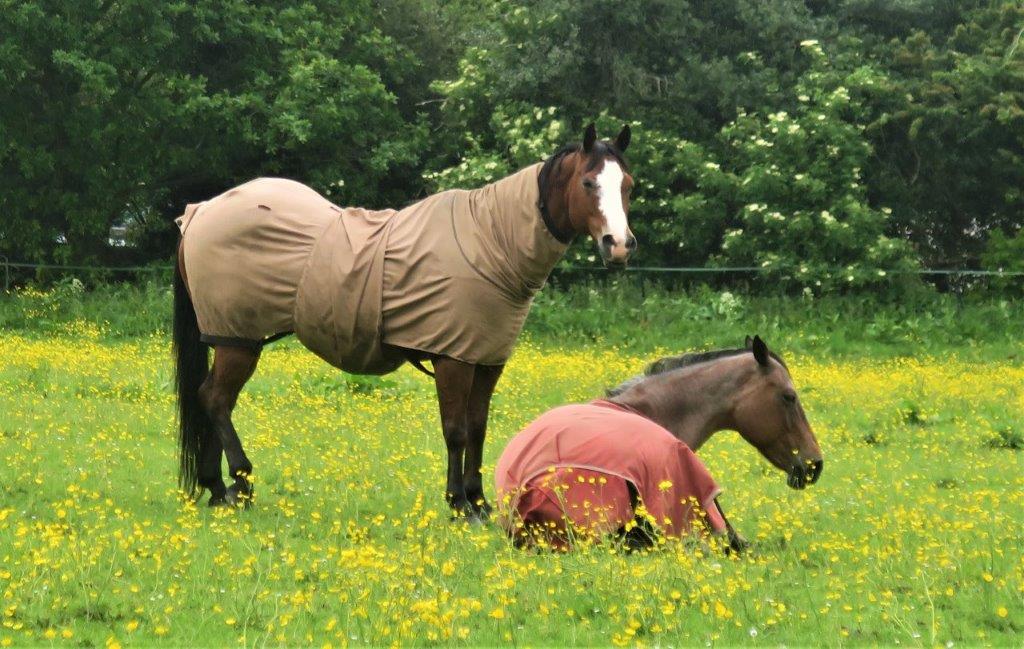 141 horses seen off Mill Lane some distance before reaching Church Lane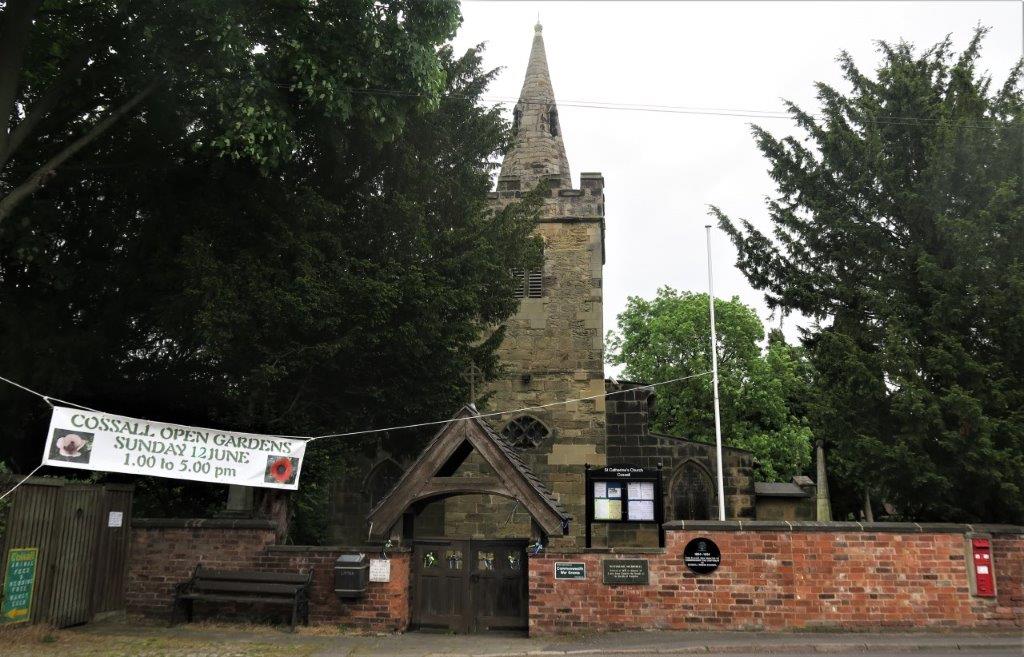 148 St Catherine's Church (on Church Lane) at Cossall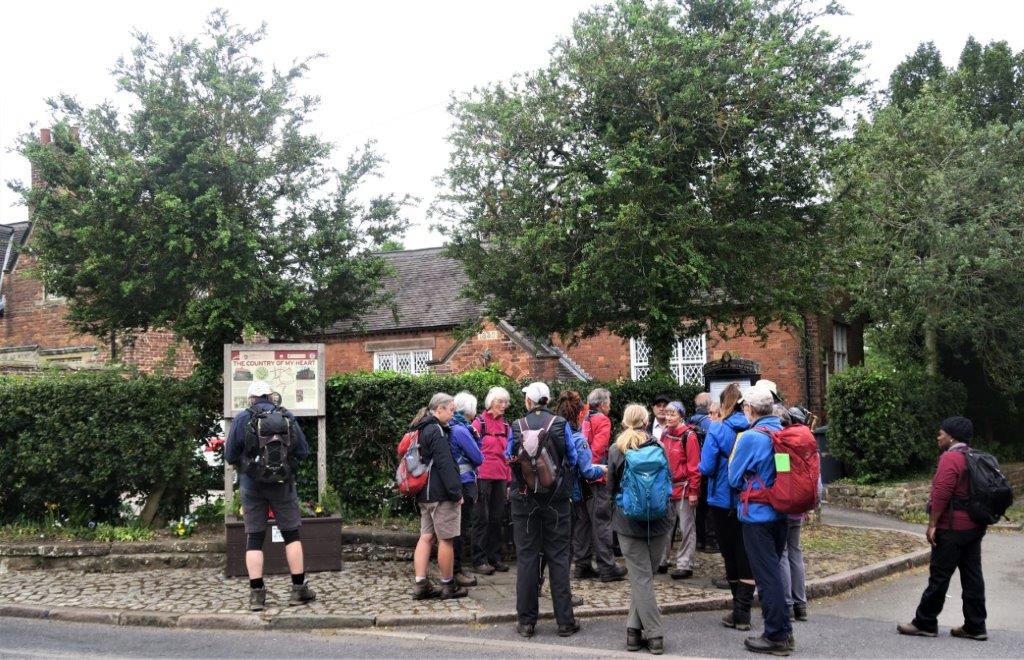 150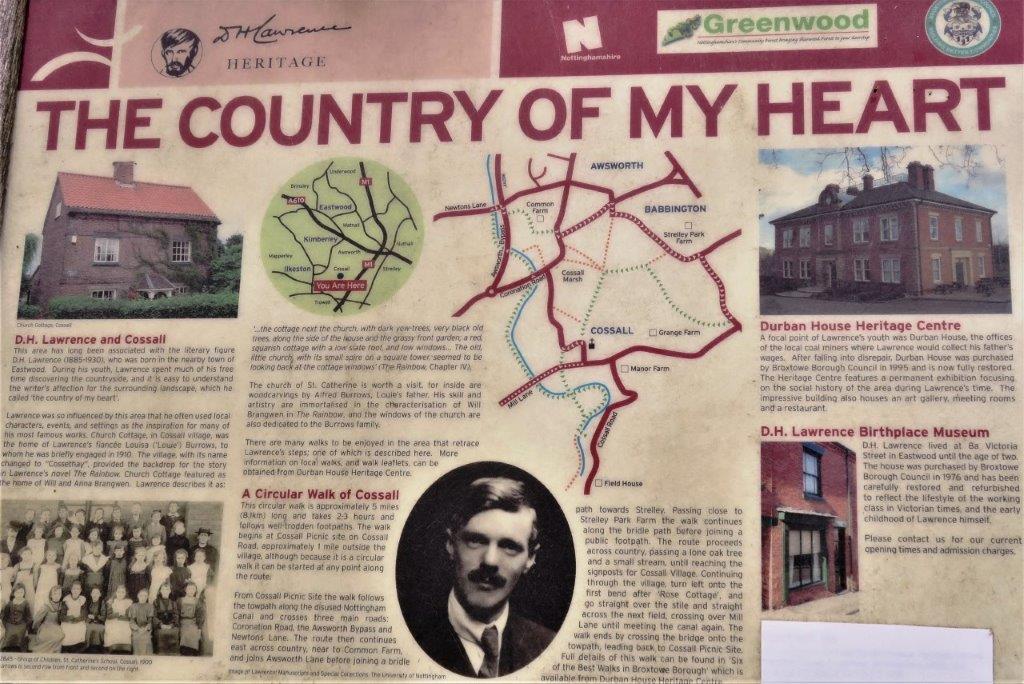 152

Cossall was the village that D H Lawrence used as the background for his 1915 novel "The Rainbow" calling it Cossethay. In real life, this was actually the home of Louie Burrows to whom Lawrence was engaged for a time.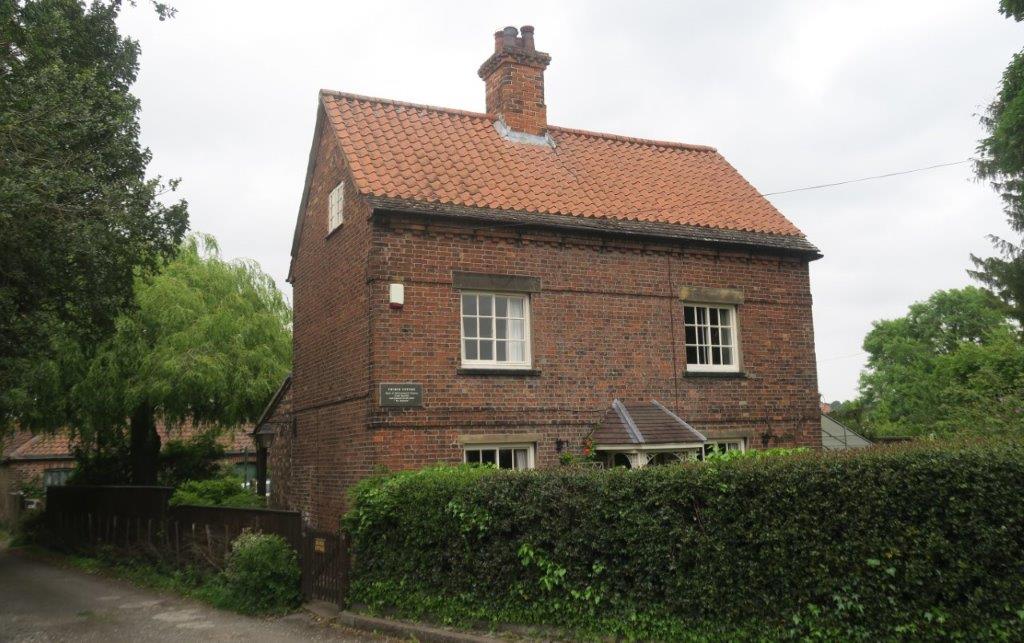 155 The home of D H Lawrence's Fiancee - Louie Burrows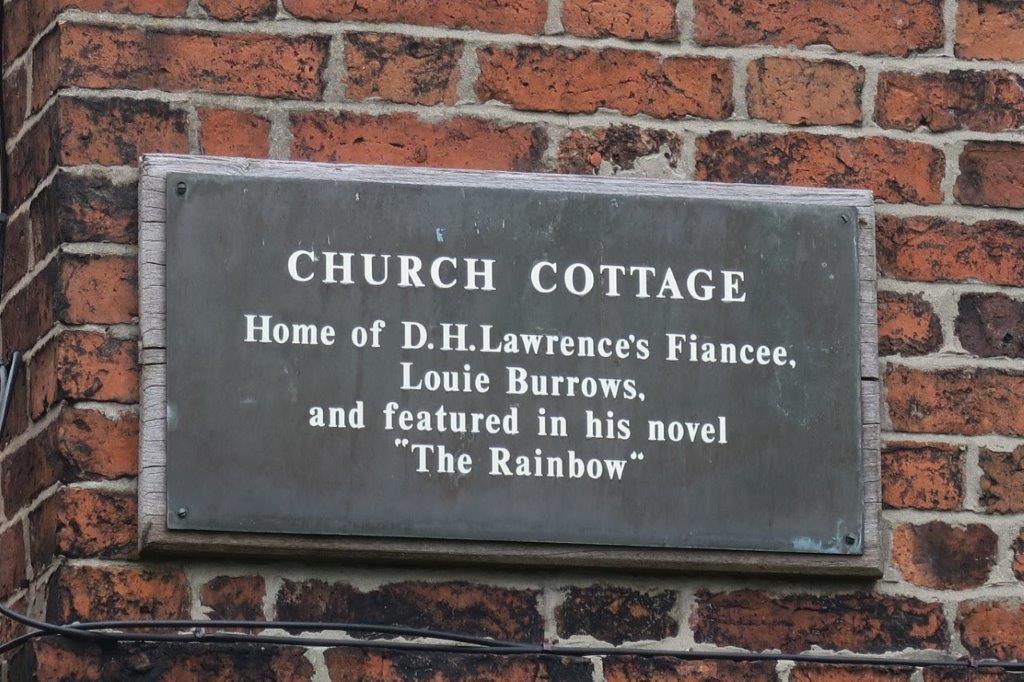 156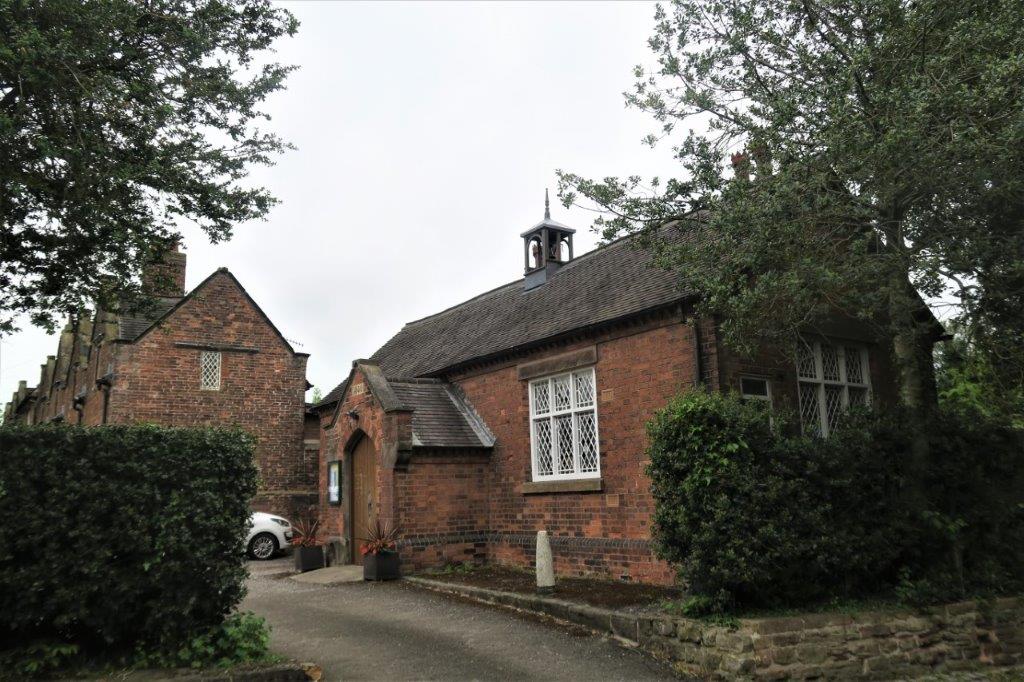 157 The old school room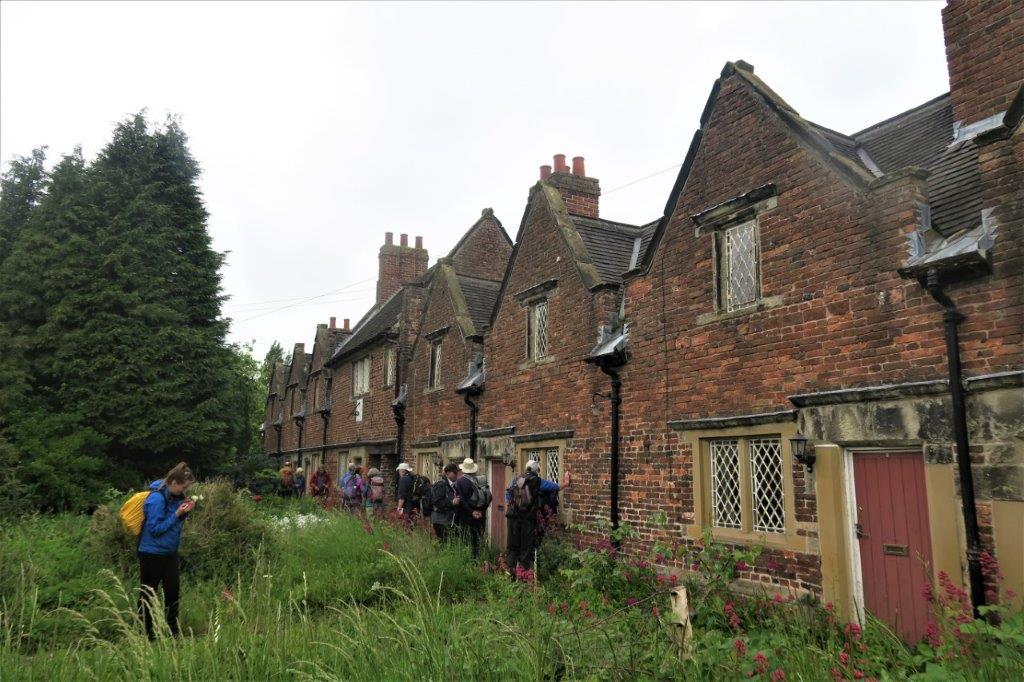 159Willborough Almhouses C1685. For 4 single poor men and 4 single poor women. The Charity214252 is still administered by Lord Middleton (descendant of George Willoughby). These interesting houses are presently empty - not sure what is planned?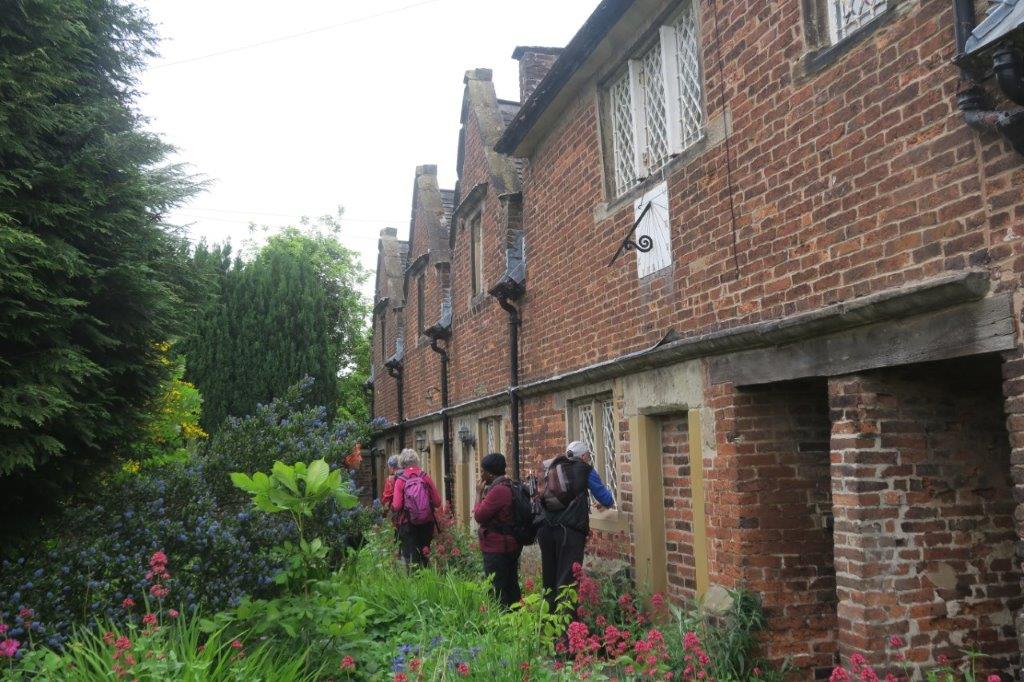 161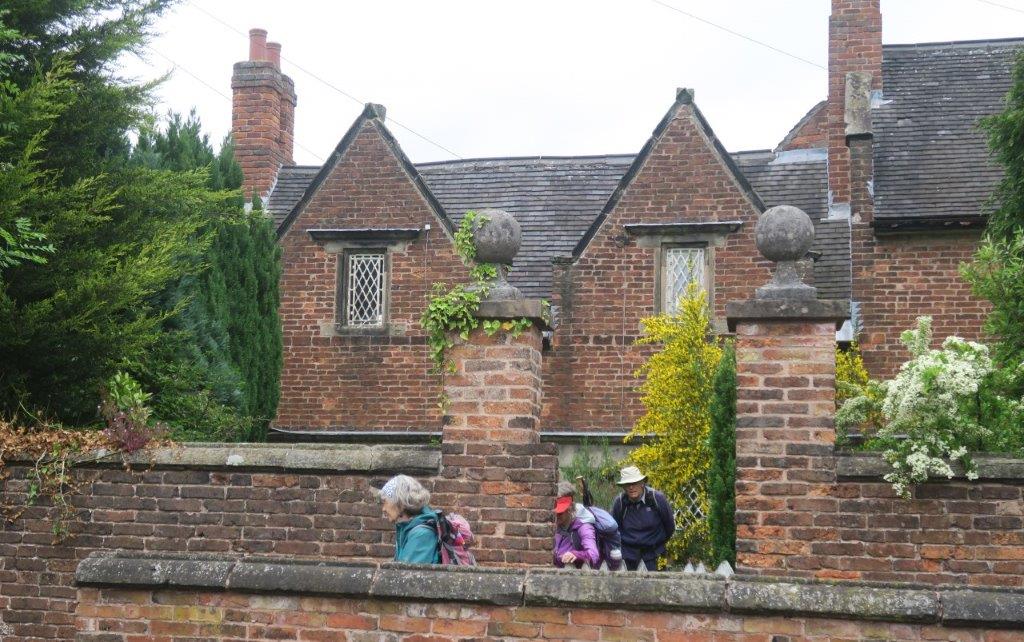 164
More on Cossall try - http://www.nottshistory.org.uk/articles/doubleday/cossall2.htm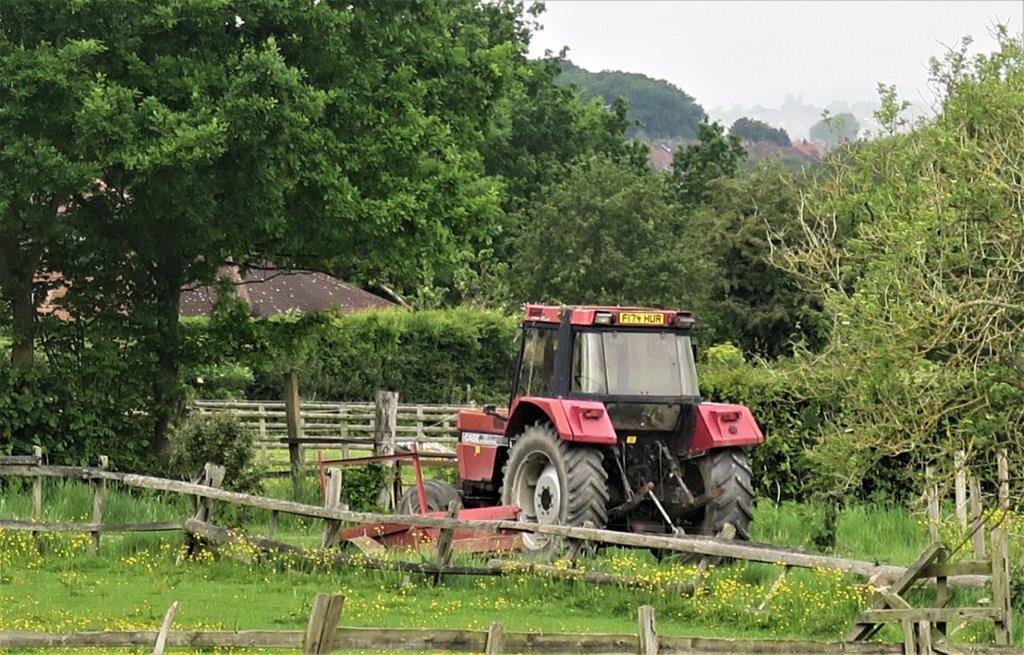 169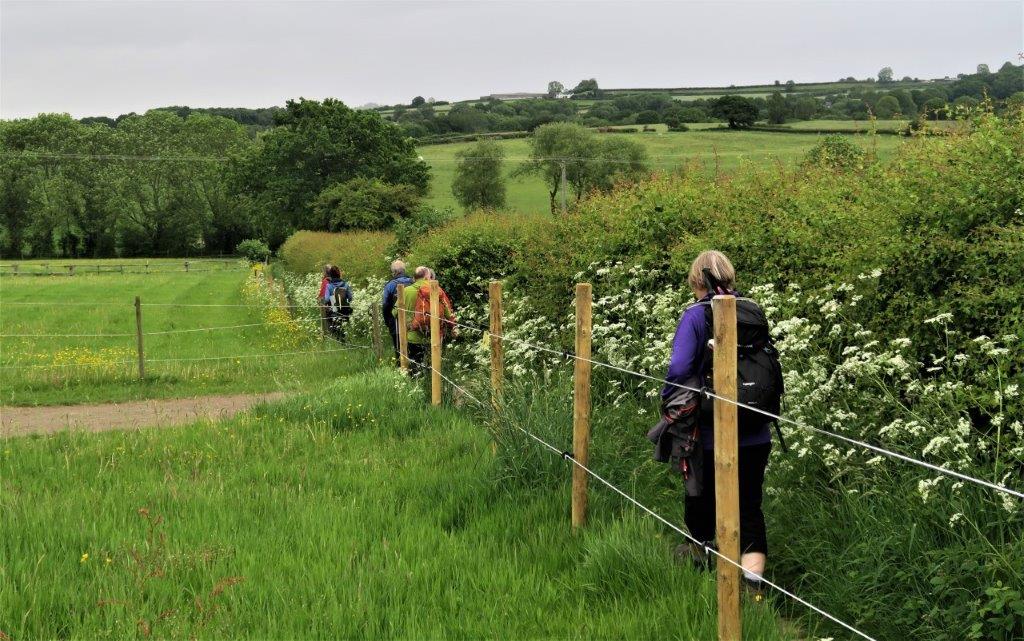 171 to 178 heading NE through fields to join path to Cossall Marshes
177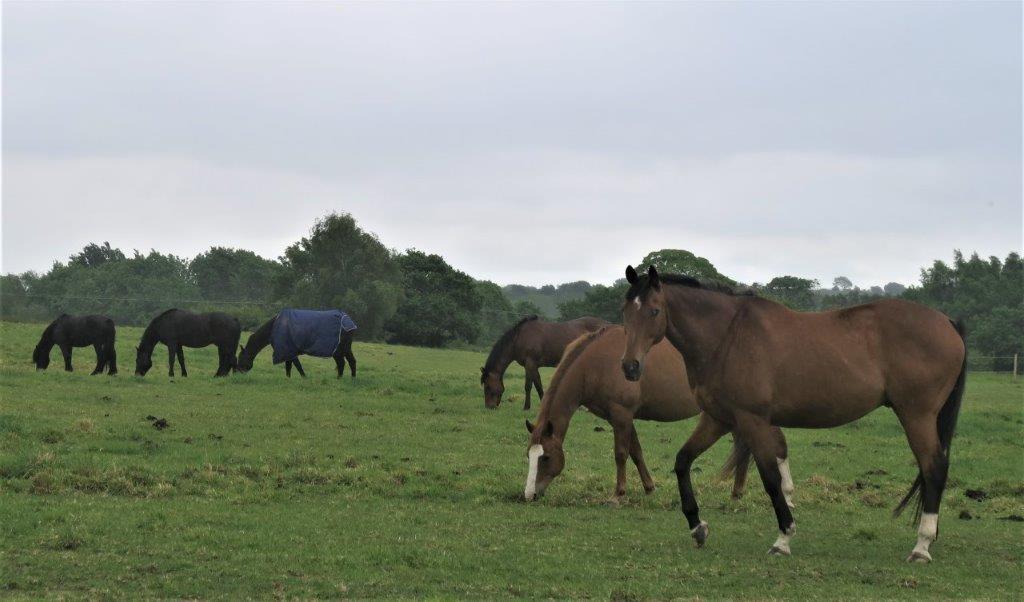 178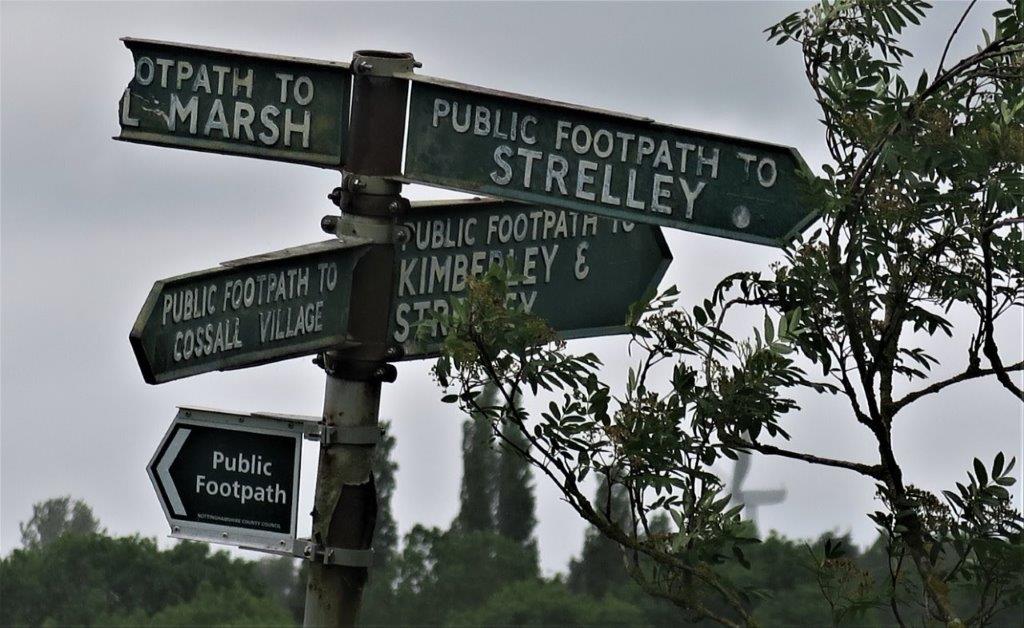 179 signpost at path junction pointing to Cossall Marshes (hopefully not disturbed?)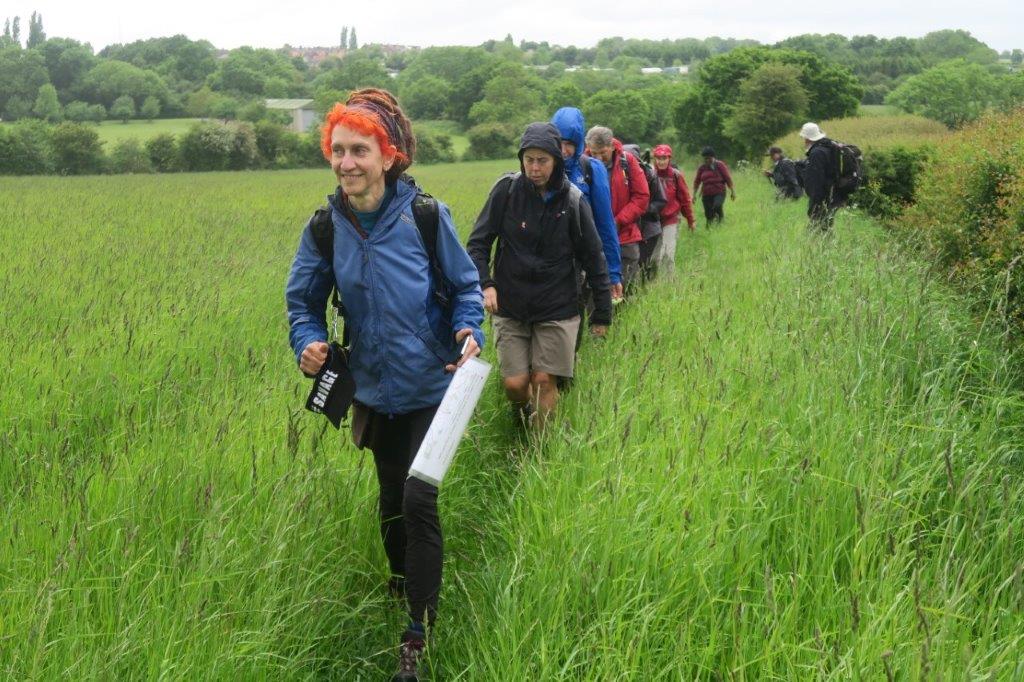 183 detour changing to shorter path to Cossall Marshes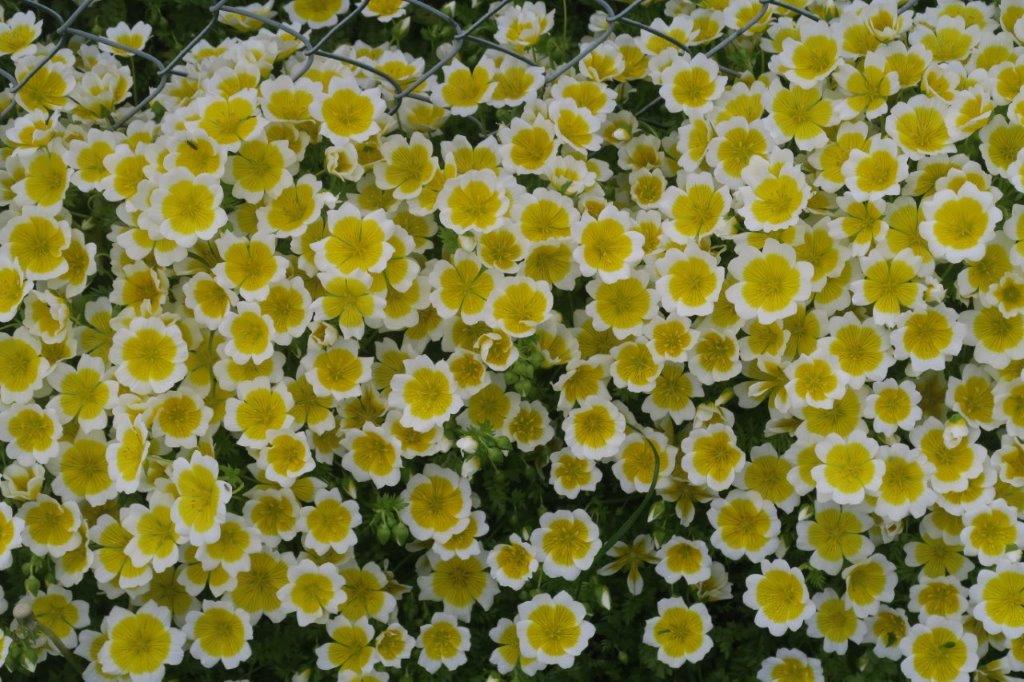 186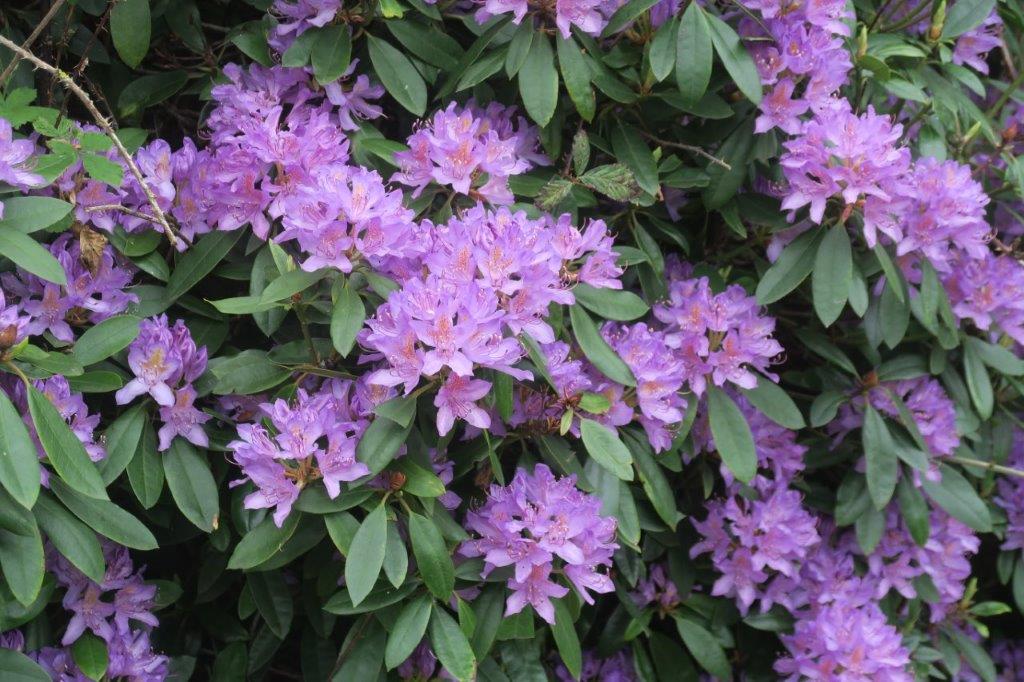 187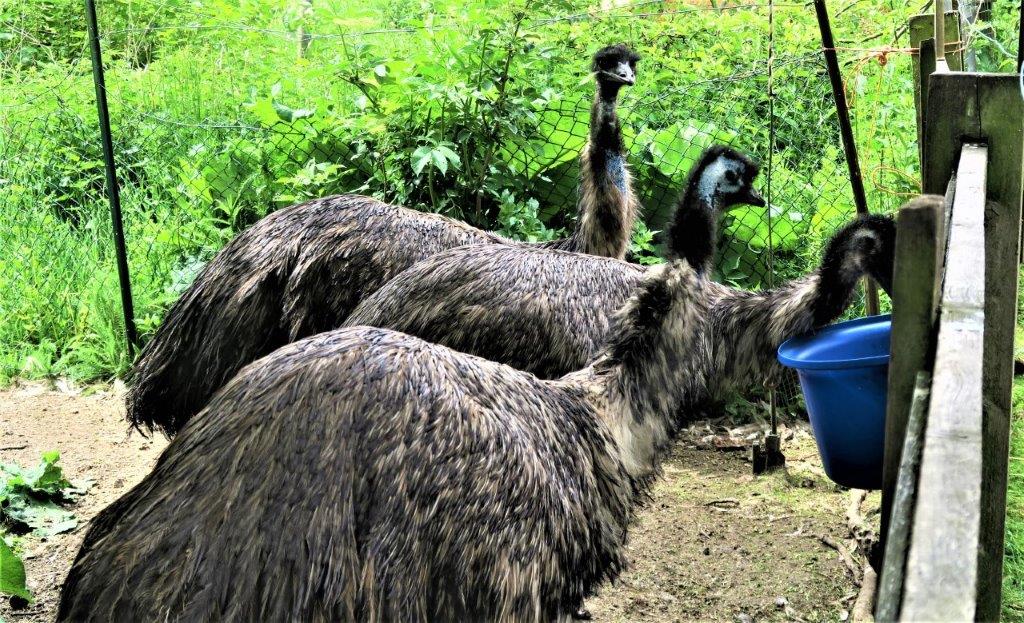 192 Emus (on track to West of Awsworth Lane to Common farm)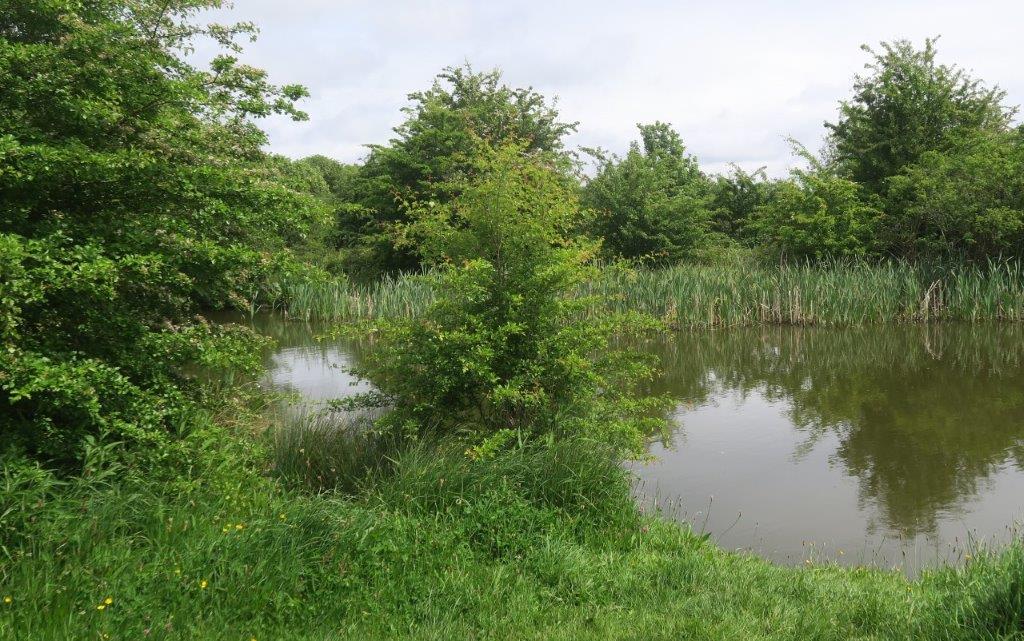 198 Joining the Nottingham Canal and Nature Reserve before crossing the A6096 Road (Shilo Way)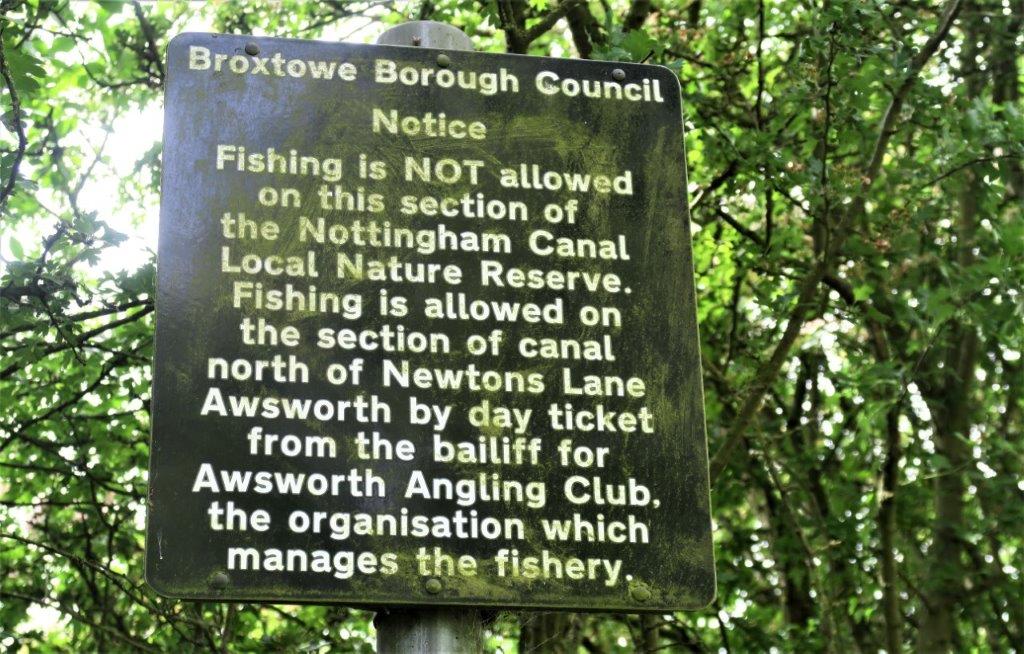 204 canal follows parallel to Shillo Way ~N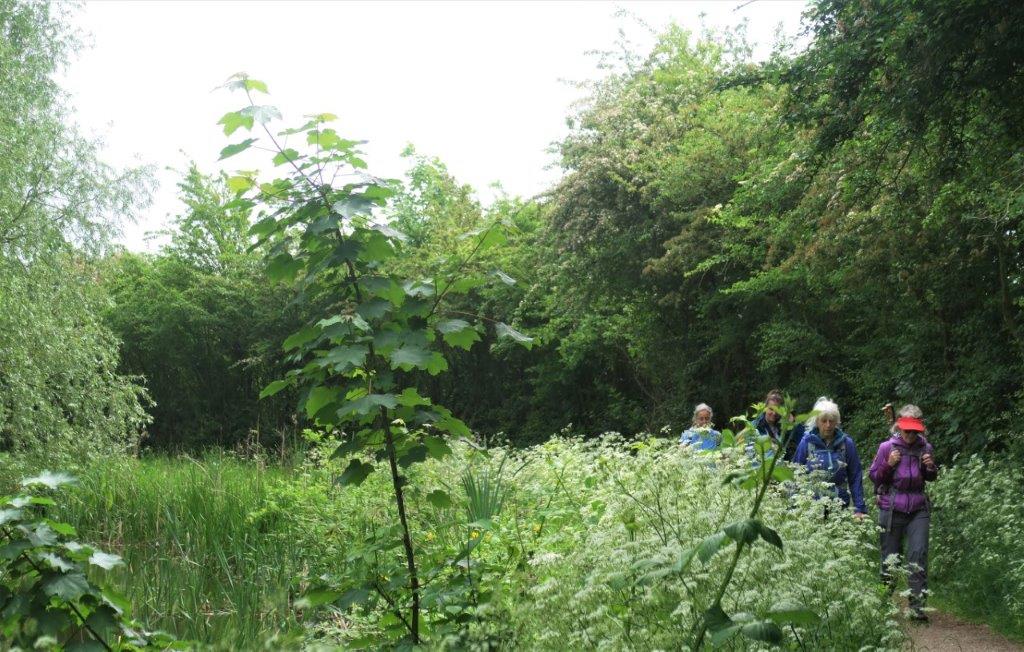 206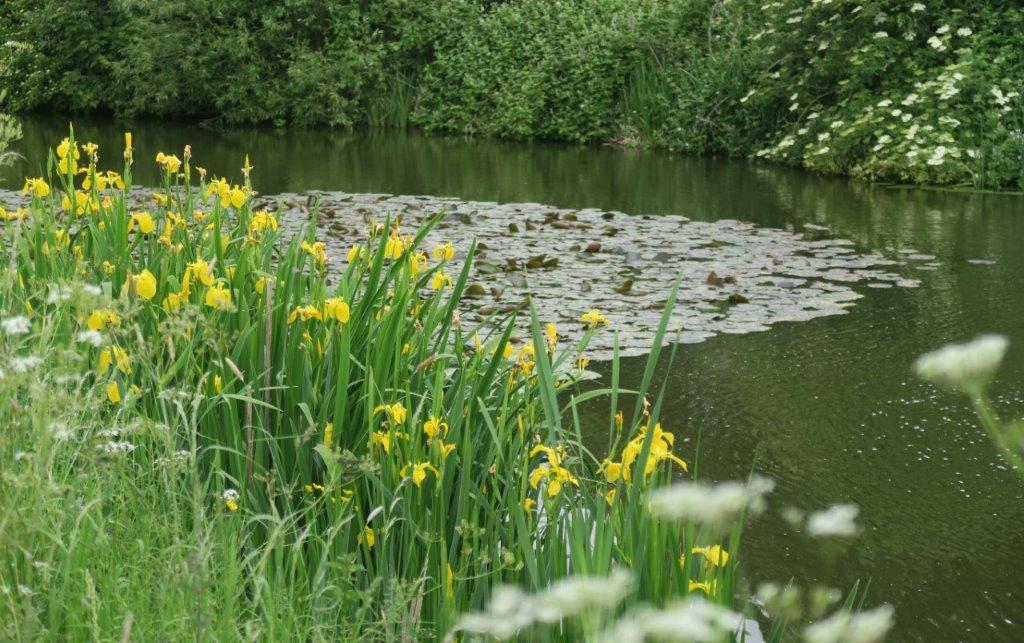 211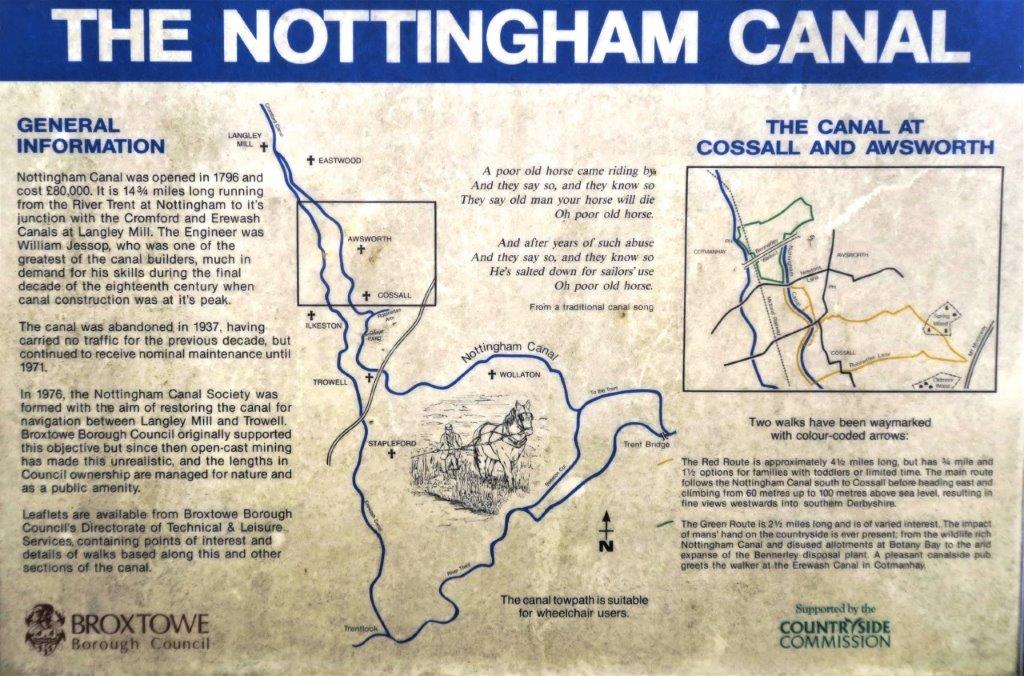 214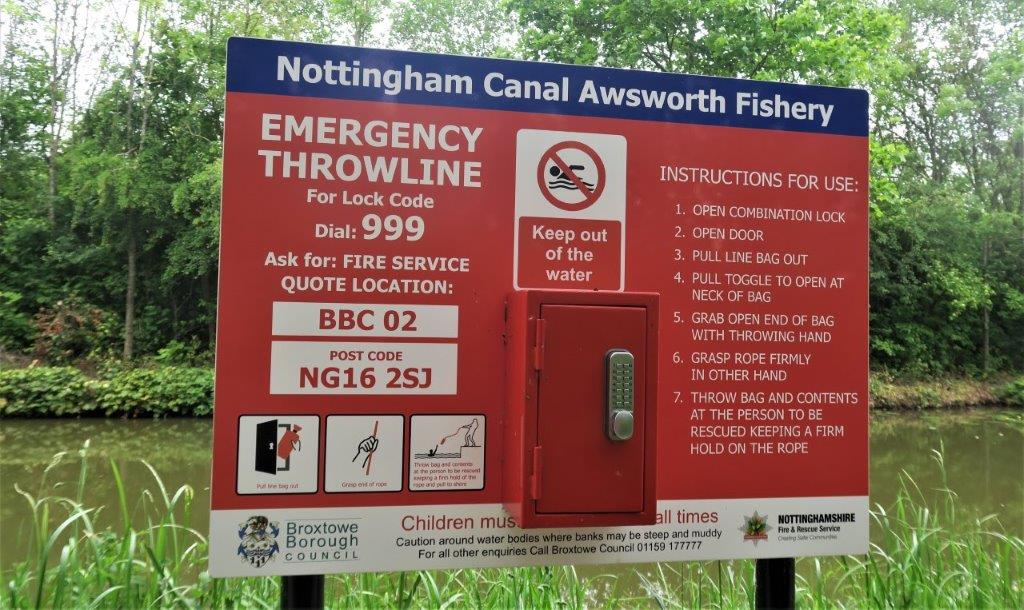 219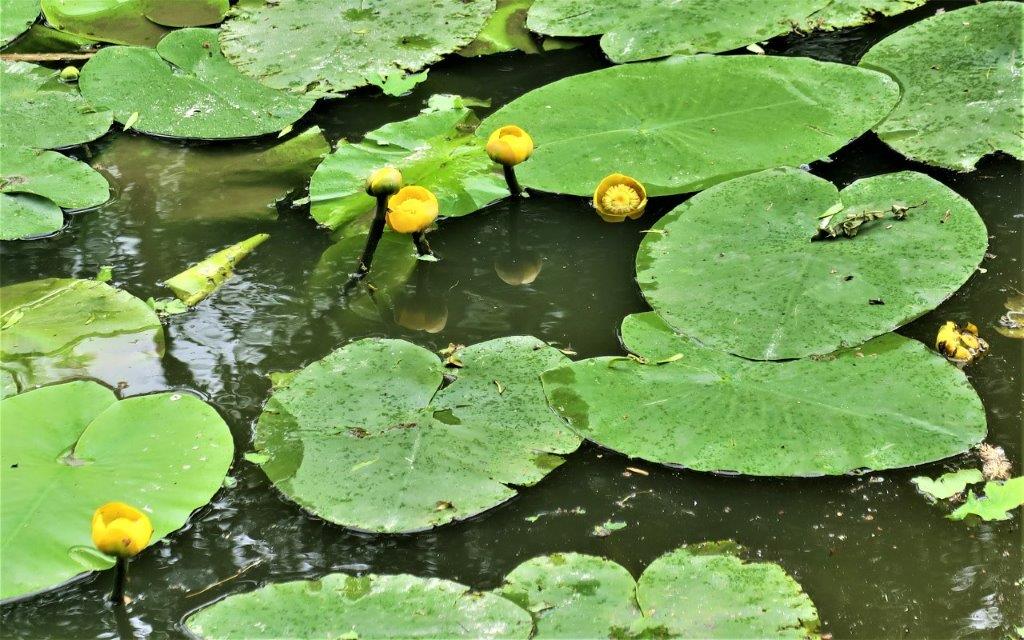 221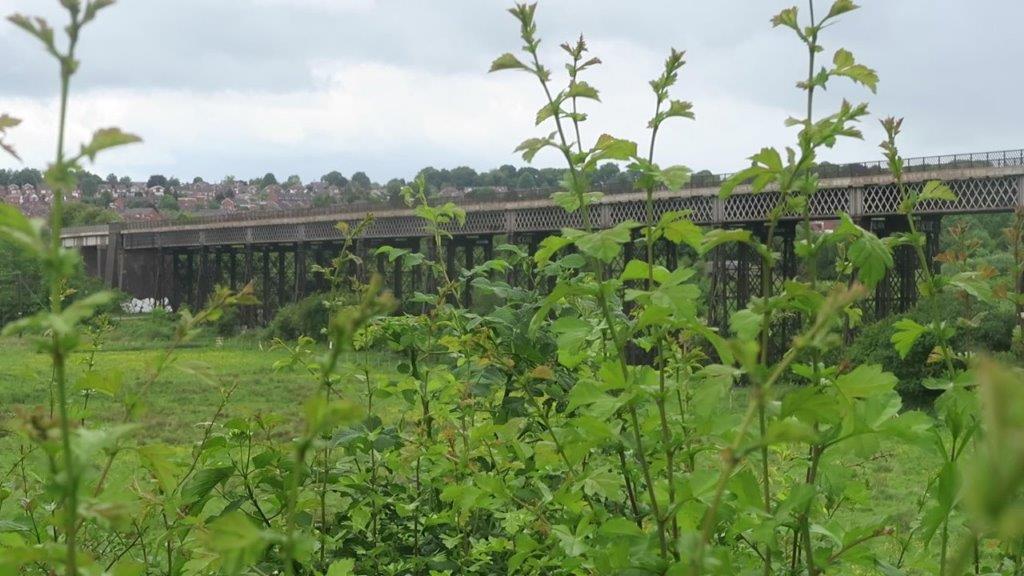 224 Views of Bennerley Viaduct from Nottingham Canal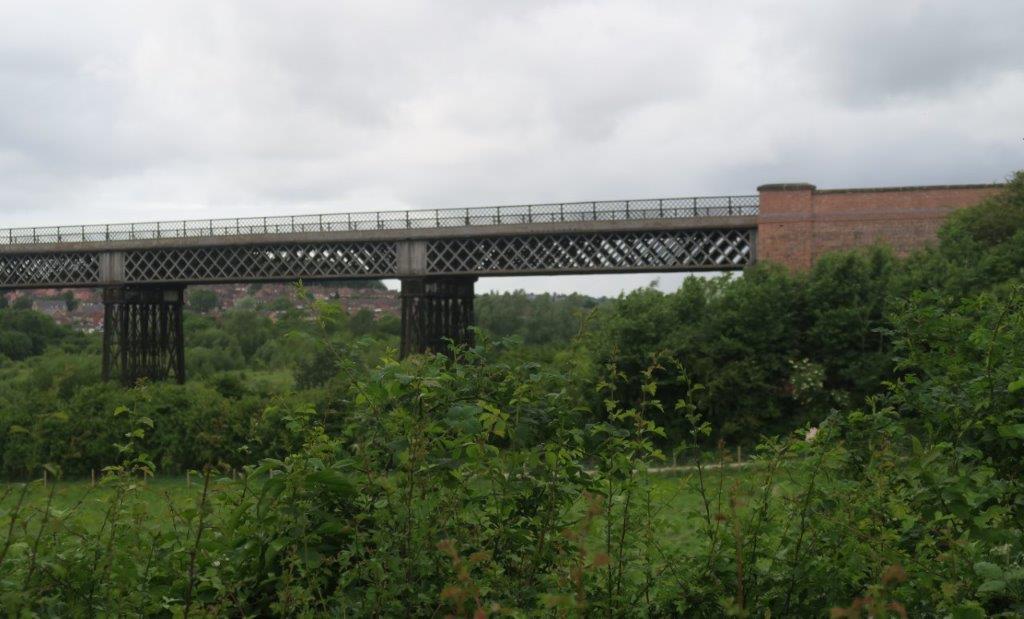 225 as above
Thanks to Wikipedia for this extract concerning Bennerley Viaduct
This wrought iron lattice work viaduct is 1452 feet long with the rails 60 feet 10 inches above the Erewash River. Most railway viaducts at the time were brick-built but the foundations of the Bennerley Viaduct were subject to a great deal of coal mining subsidence therefore, the lighter wrought iron design was chosen.
The viaduct was built between May 1876 and November 1877 and formed part of the Great Northern Railway Derbyshire Extension which was built in part to exploit the coalfields in Derbyshire and Nottinghamshire. The contract was given by the Great Northern Railway (GNR) to Benton & Woodiwiss with the line laid out by, and the viaduct designed by Richard Johnson (Chief Civil Engineer of the GNR); Samuel Abbott was the resident engineer. The viaduct consists of 16 lattice work deck spans, each 76 feet 7 inches long supported on wrought-iron columns with stone capped blue brick foundations. There were three additional iron skew spans at the Ilkeston end of the viaduct which carried the railway line over the Erewash Canal and the Midland Railway's Erewash Valley Line.[8] A skew span crosses its abutments and or piers at an angle other than a right angle.
At the Awsworth end of the viaduct there was a section of embankment (including bridges of more conventional brick construction) which has been demolished. The Nottingham Canal passed under this section. The viaduct was built for the railway line between Awsworth Junction and Derby on the Derbyshire and Staffordshire Line and opened in January 1878.[9] Bennerley Ironworks was originally due north of the viaduct served by sidings connected to both the Great Northern line and the Midland Railway Erewash Valley line. After the demolition of the ironworks a British Coal distribution depot served by sidings from the former Midland Railway occupied the same site. This has now also been demolished.[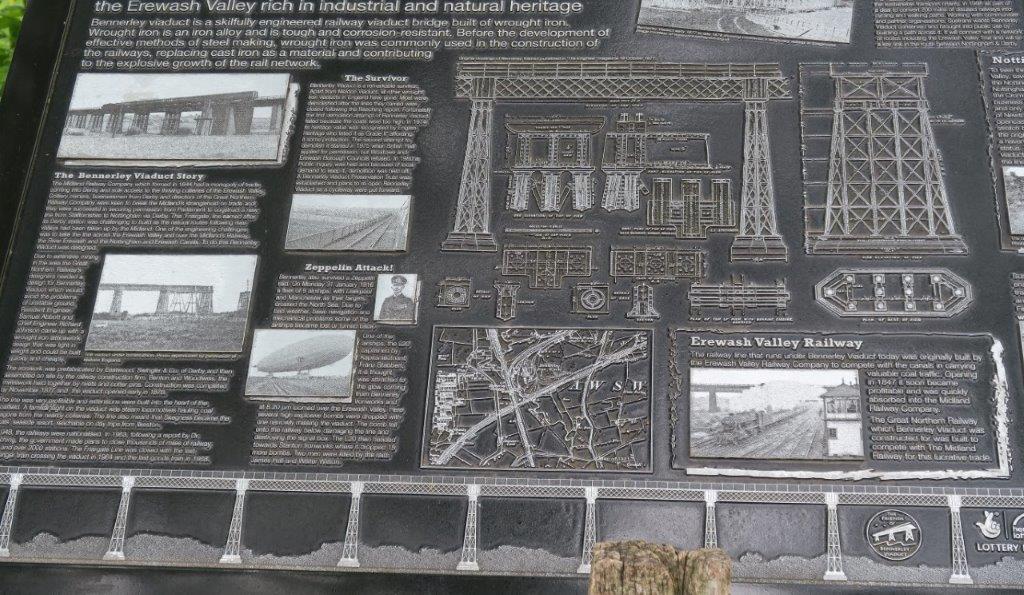 228 indestructible notice - but takes a party of 20 persons too long to read. Also too small print to photograph and read later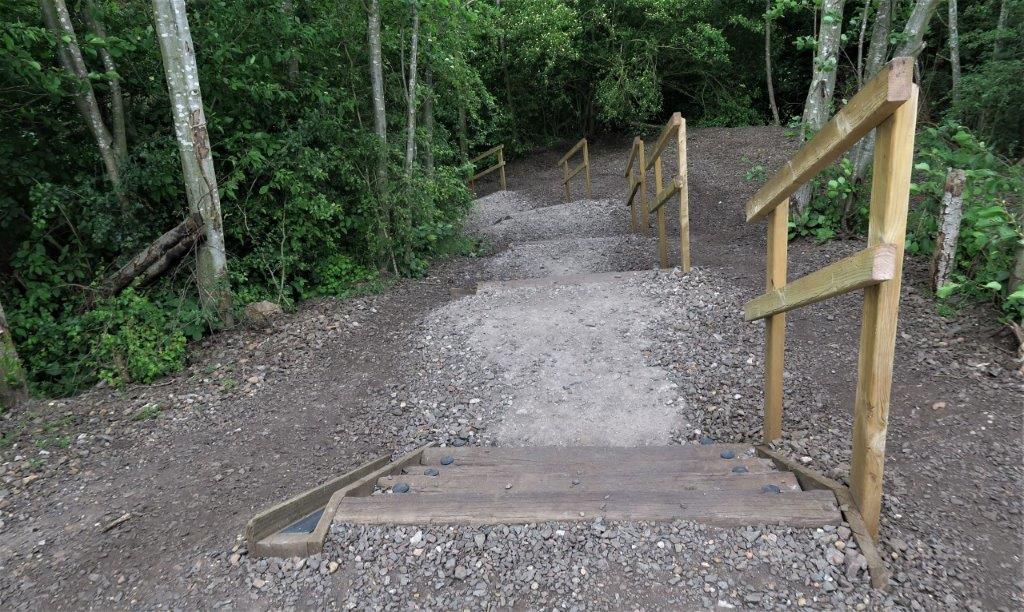 230 steep stairs up to viaduct - note trough for cycles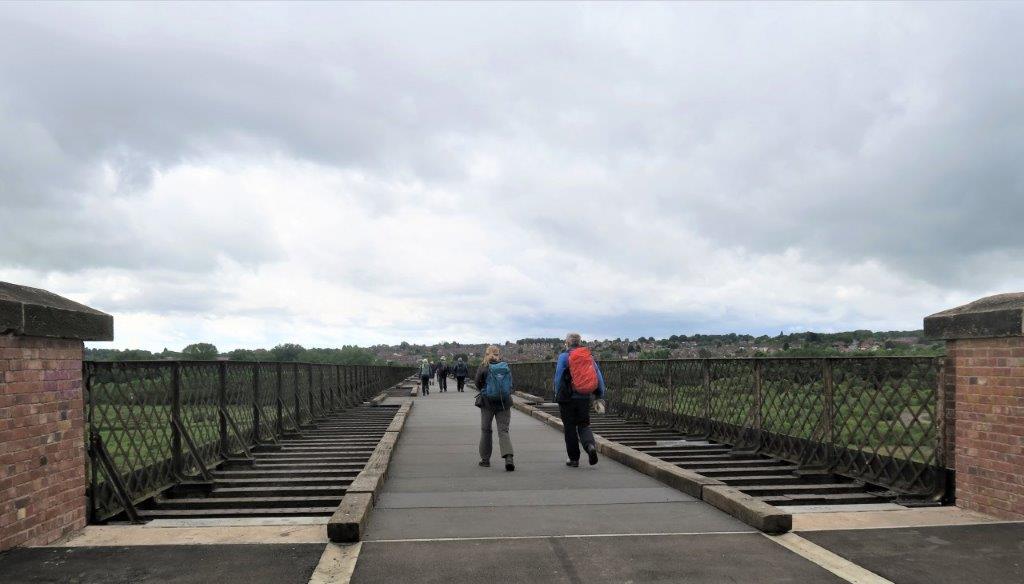 231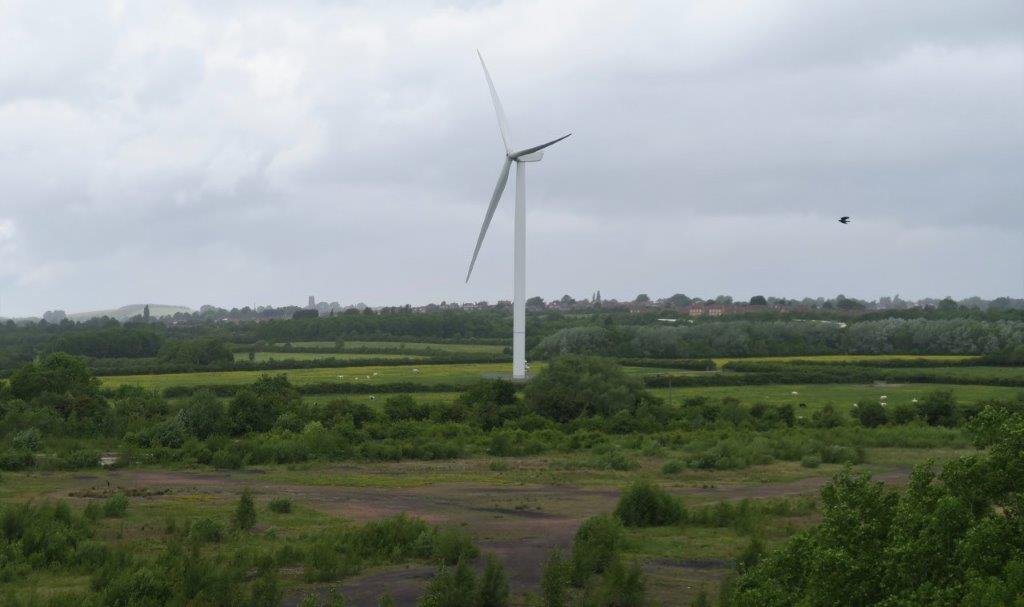 233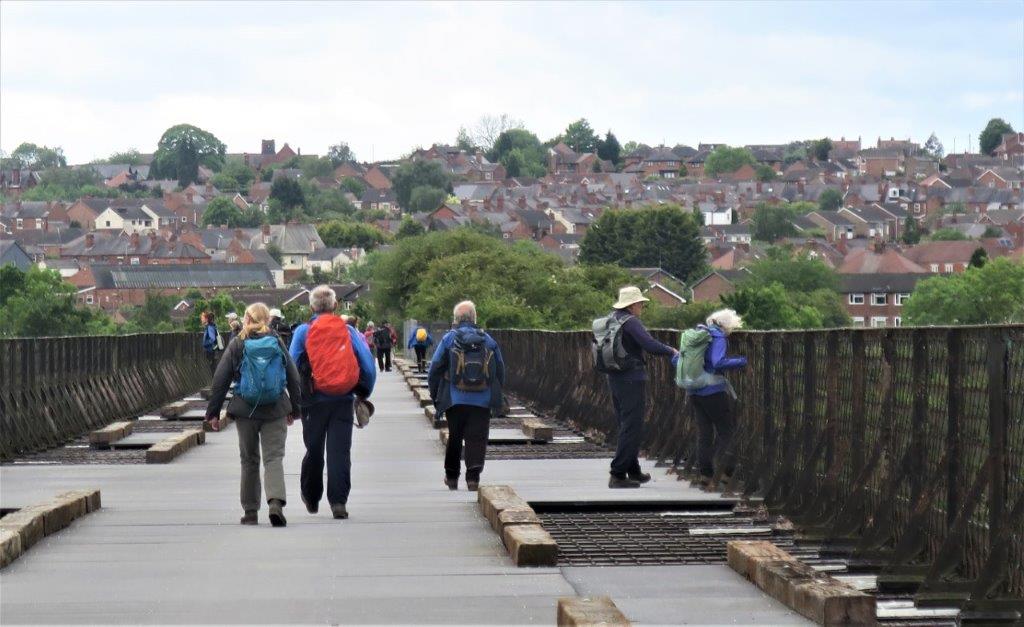 236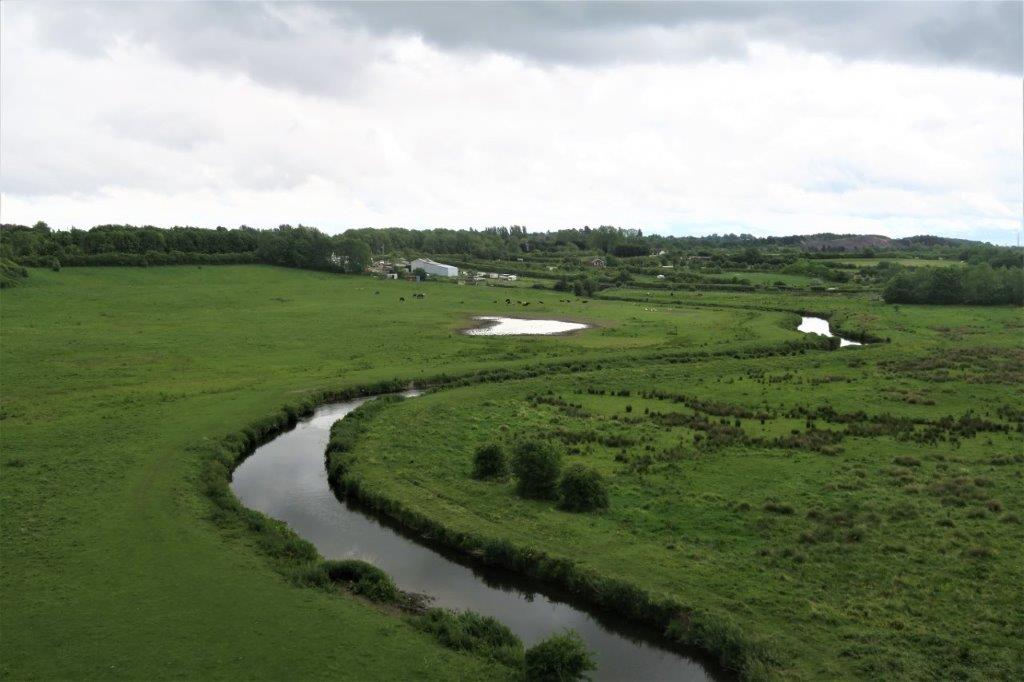 239 SSE vie from Bennerley Viaduct over Erewash Basin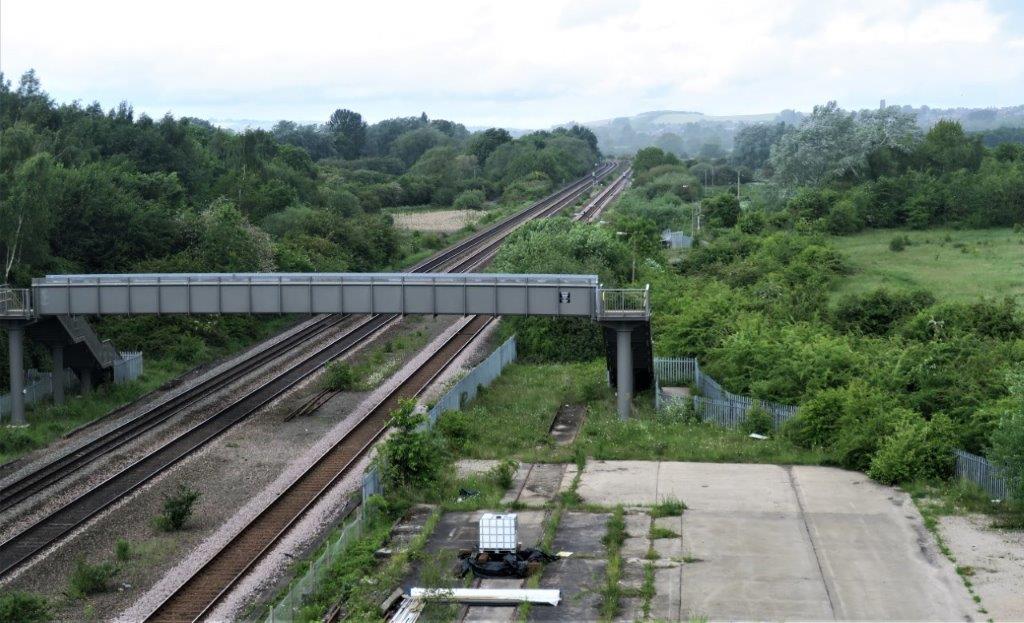 240 NNW view from Bennerley Viaduct over Erewash valley lines and Trowell to Kirkby Line (right)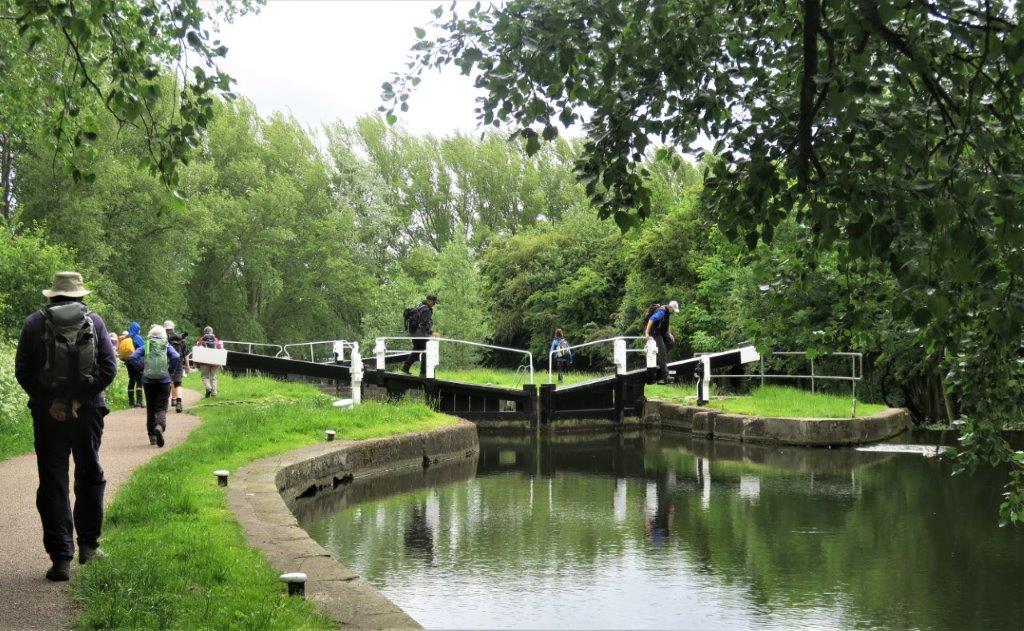 242 upstream side of Stenson Lock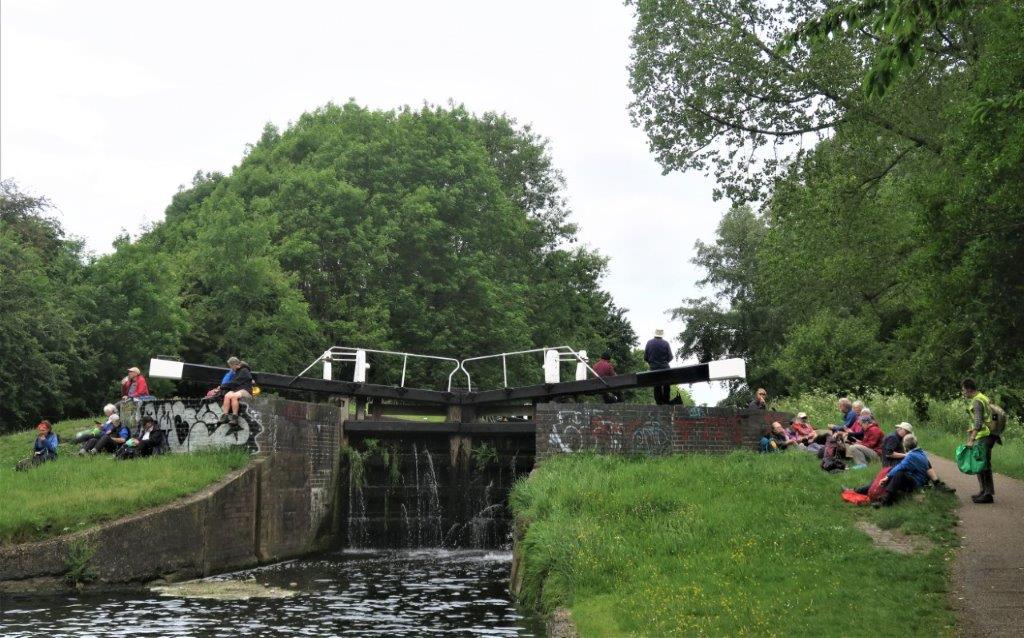 246 downstream side of Stenson Lock (name on far side of this lock)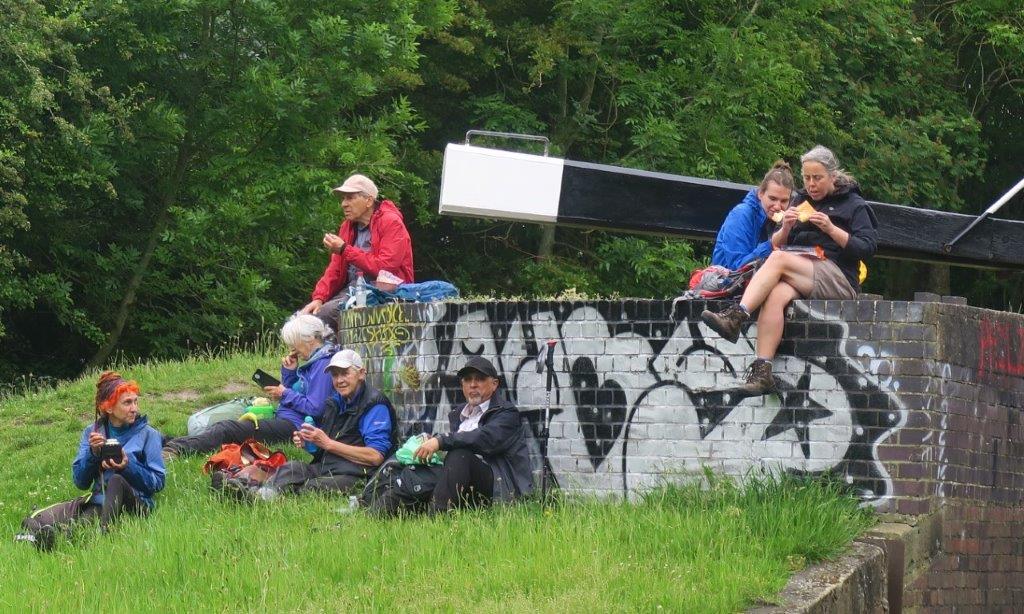 248 Lunch break at Stenson Lock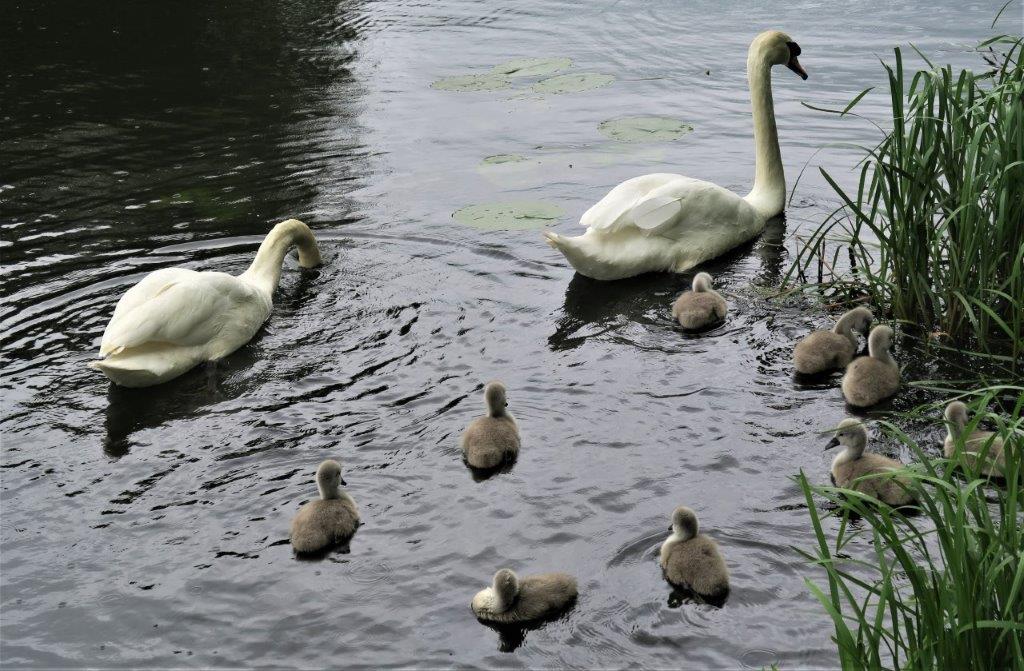 252 - 274 heading toward Ilkeston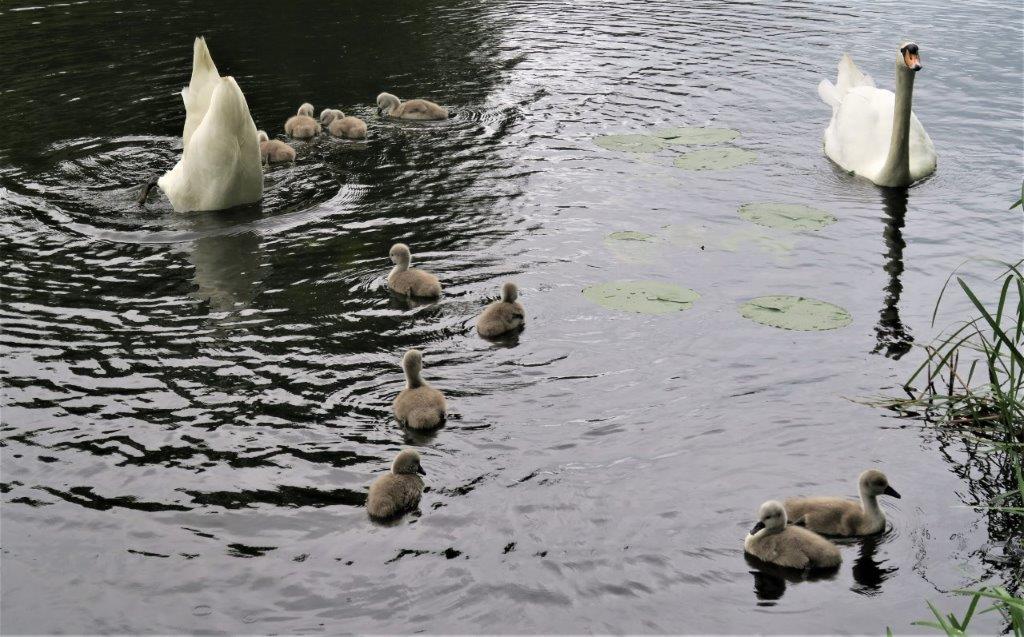 255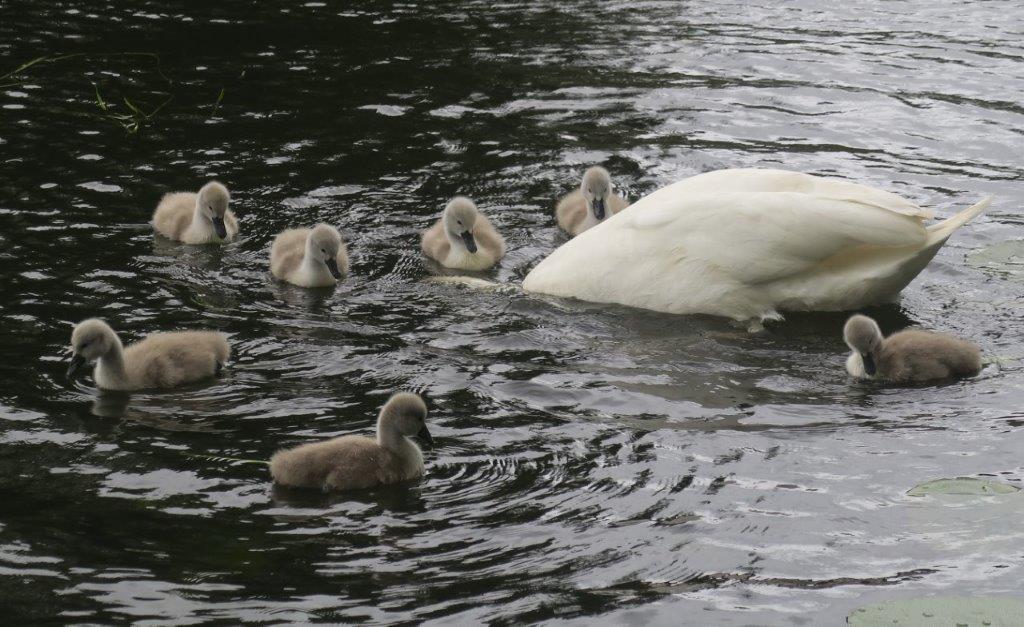 258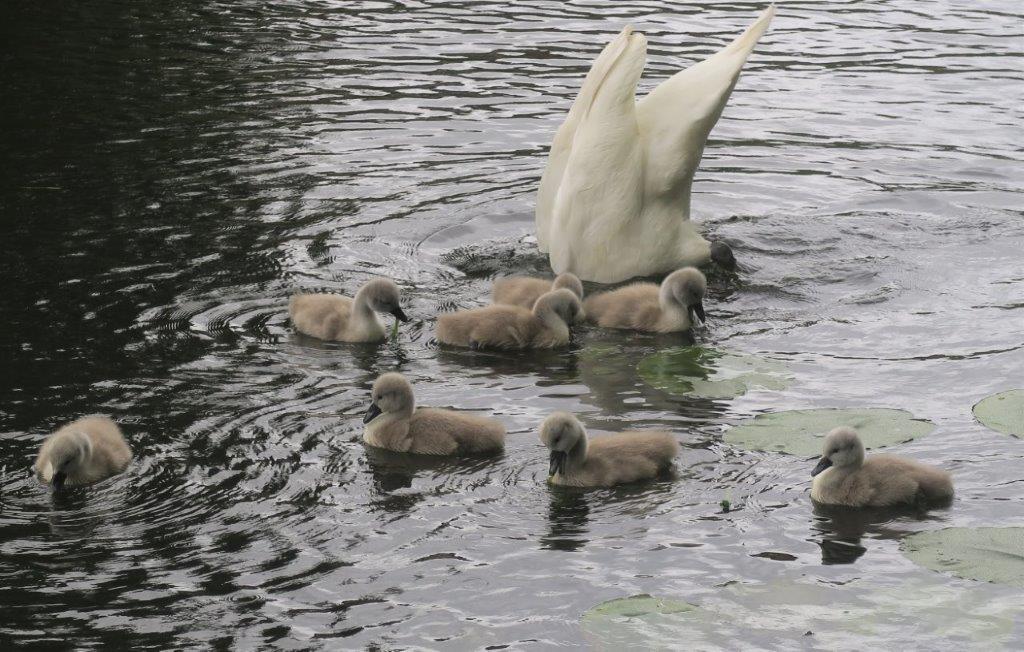 261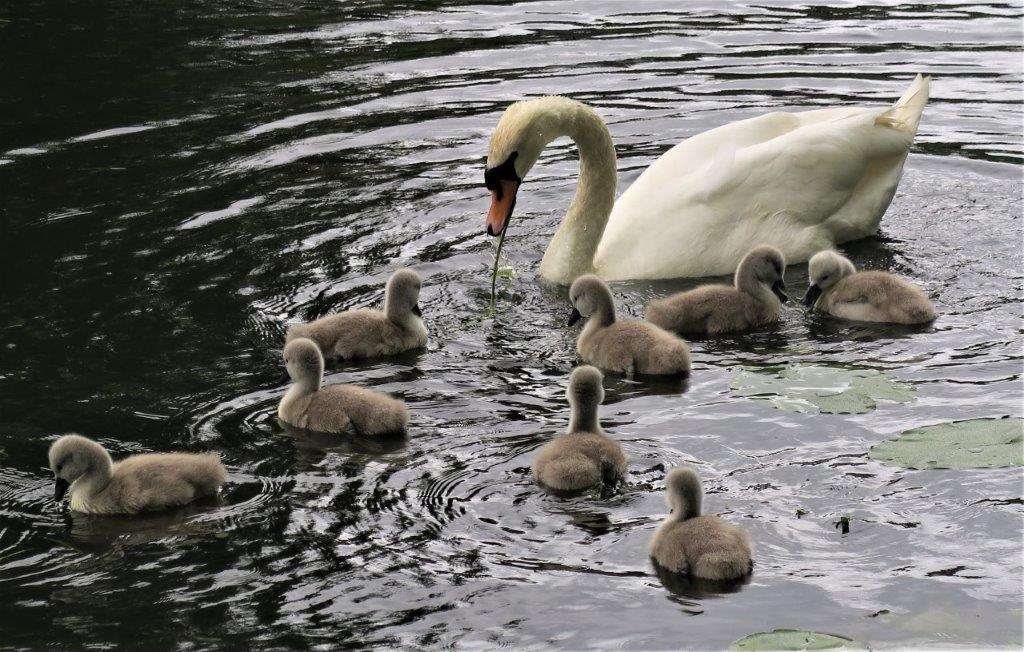 263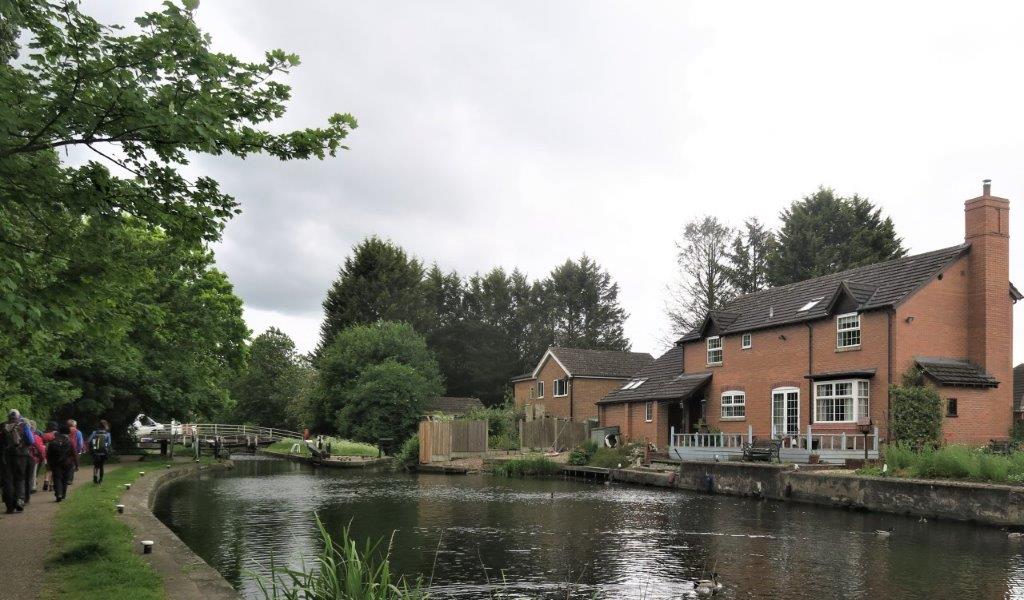 264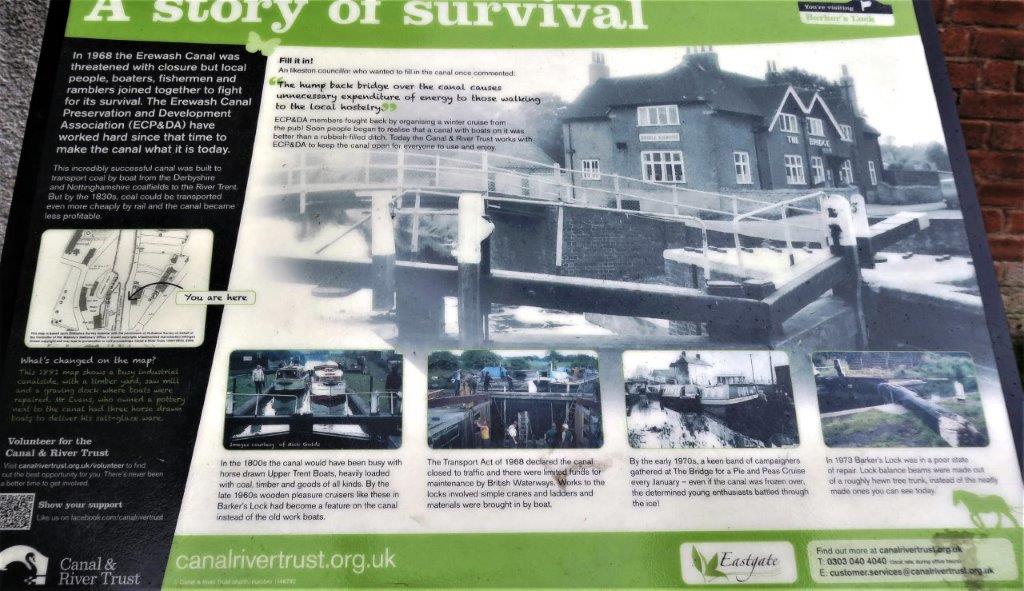 265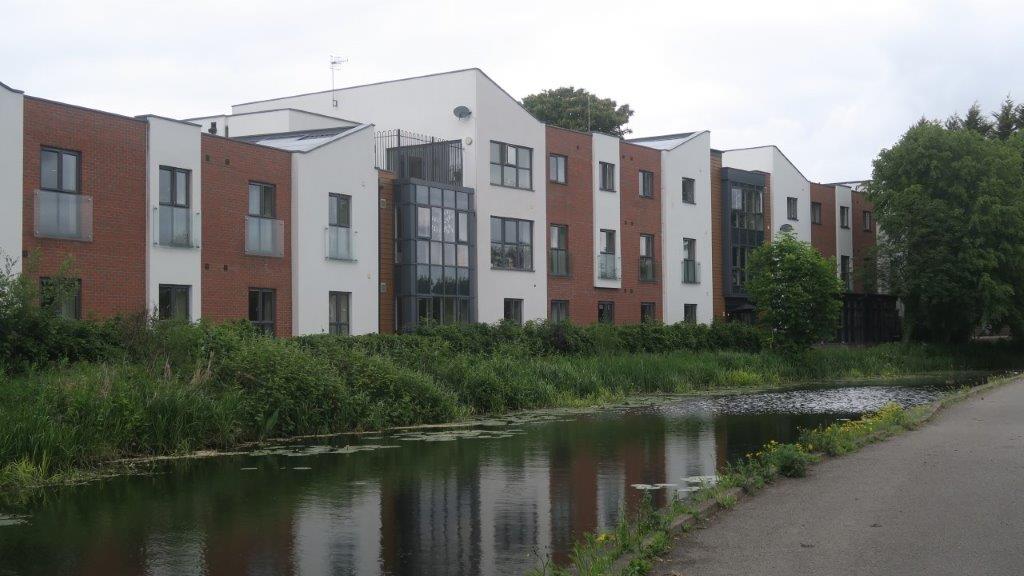 270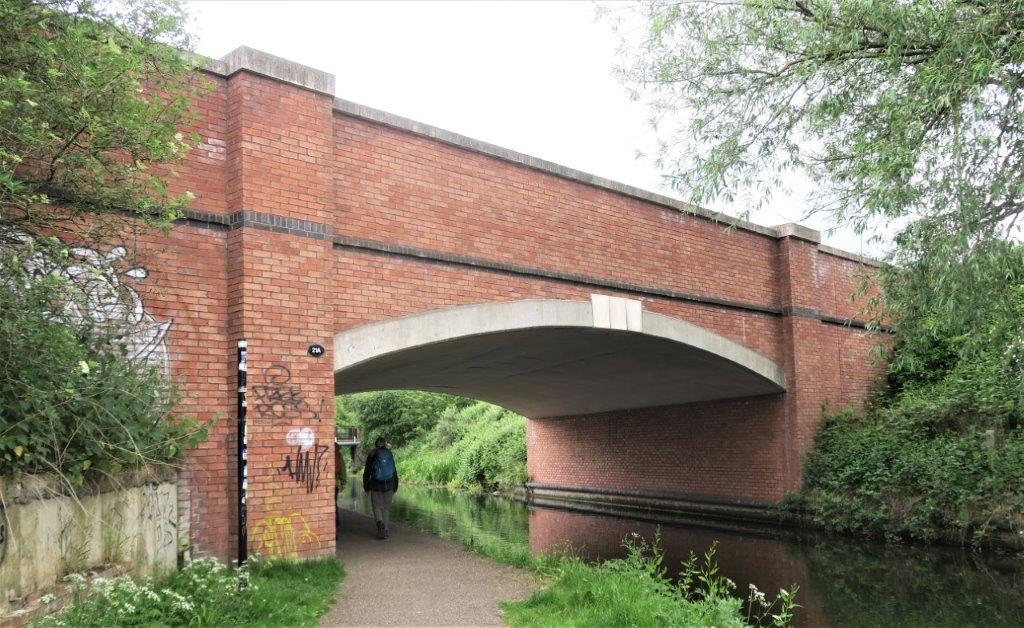 272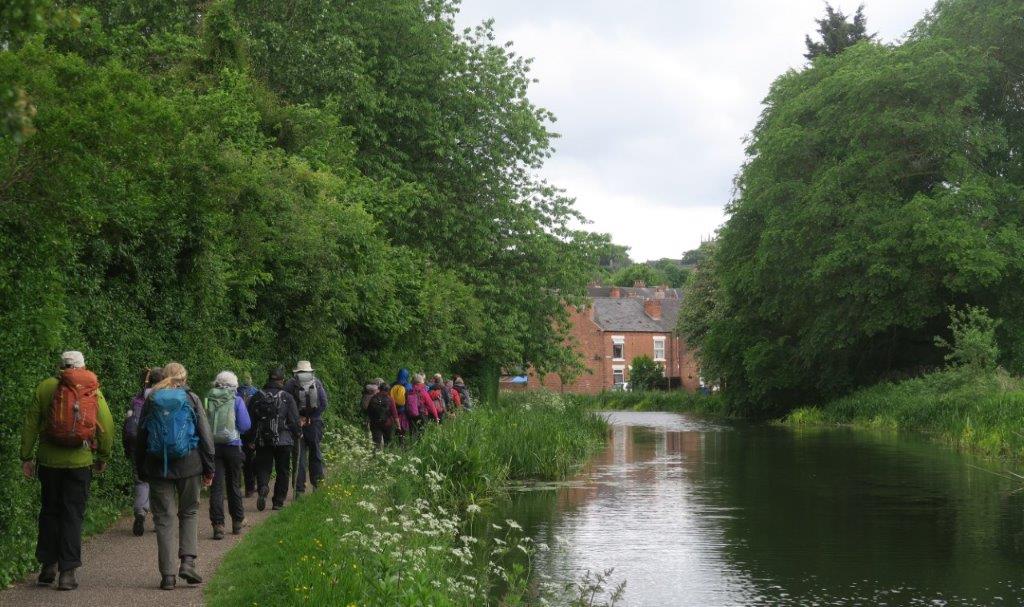 273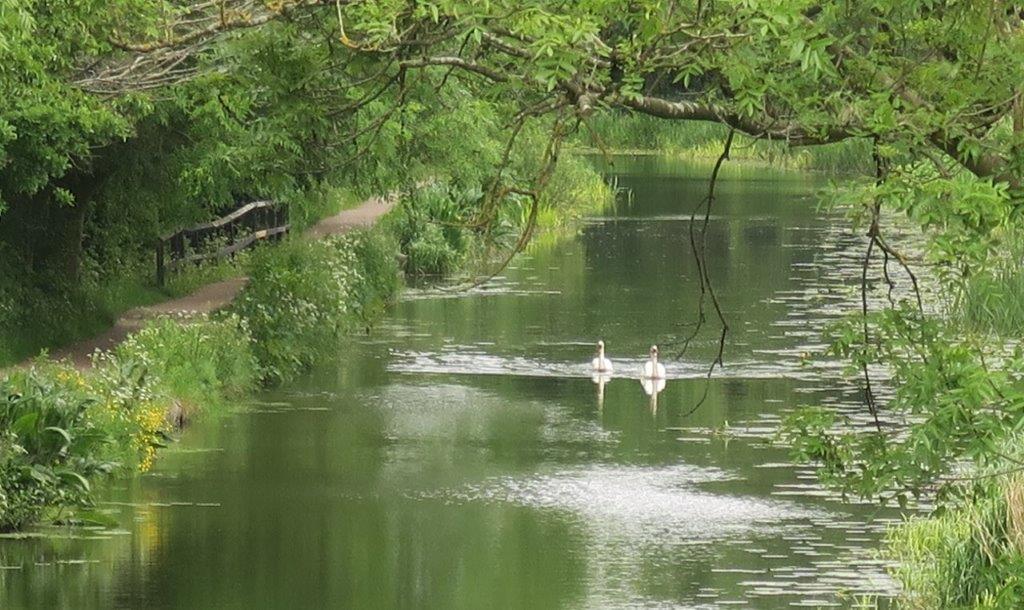 274
Pewit Car Nature Reserve walk (very brief description – plot before doing)
~From canal SW to School at SK468.418, ~W to Museum, Market, Church, ~W along Centenary Way, W to SE corner Pewit Carr Nature Reserve, anti-clockwise around P.C.N.Reserve, SSE then SW to School at SK458.410, ENE / N to Derby Rd and ~E along it to Oakwell Drive & ~N to Queens Drive & ~E along it to Market Street, go down 'dead -end' off it turning ~N to use elevated footpath to cross A6007 Rd, ~E across to Cemetery & NE then N thru it, ~E to The Erewash Canal, ~N along it to Station Rd, ~ENE along it to Station.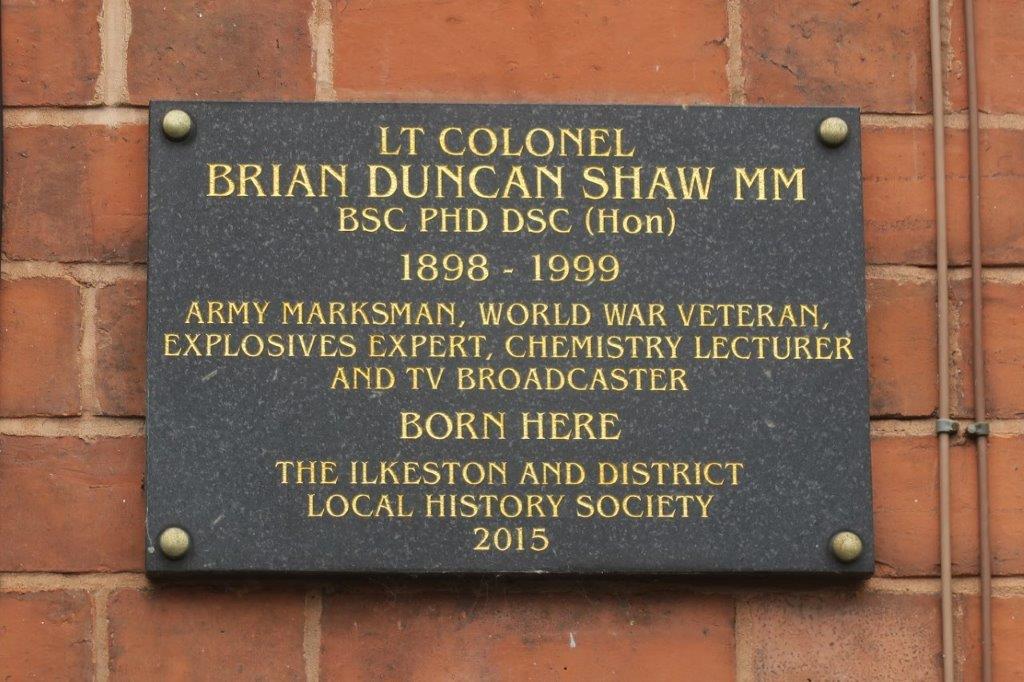 275 Station Road near corner of Rupert Street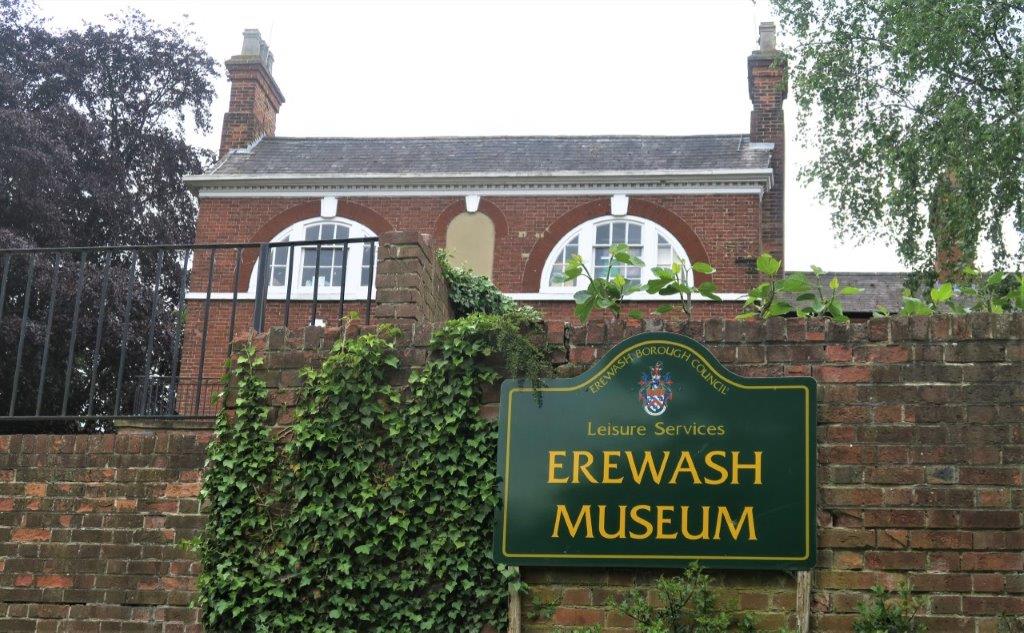 283 - 292 Ilkeston Town Square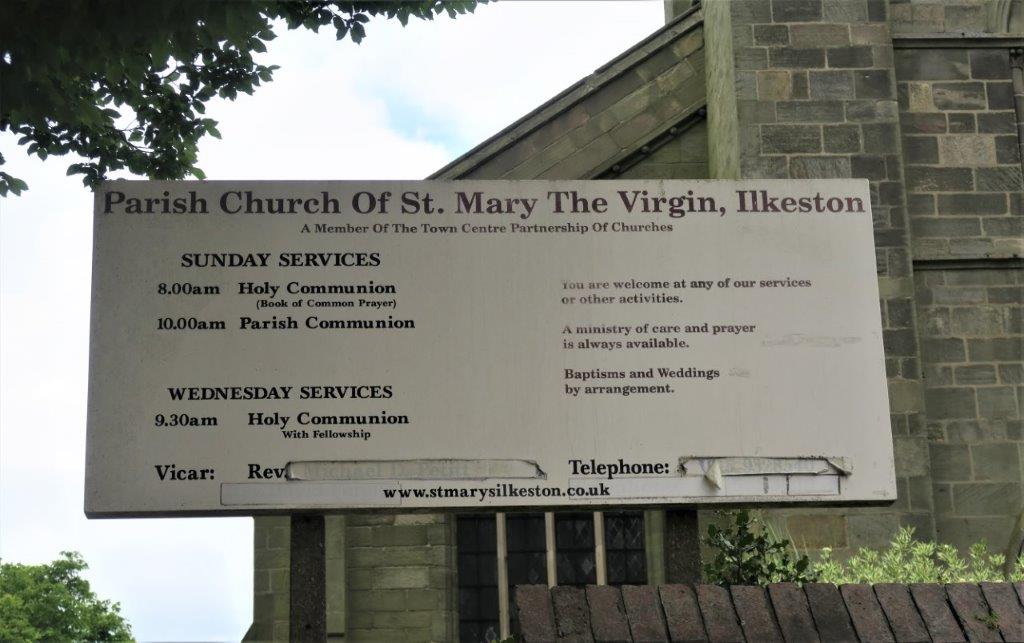 285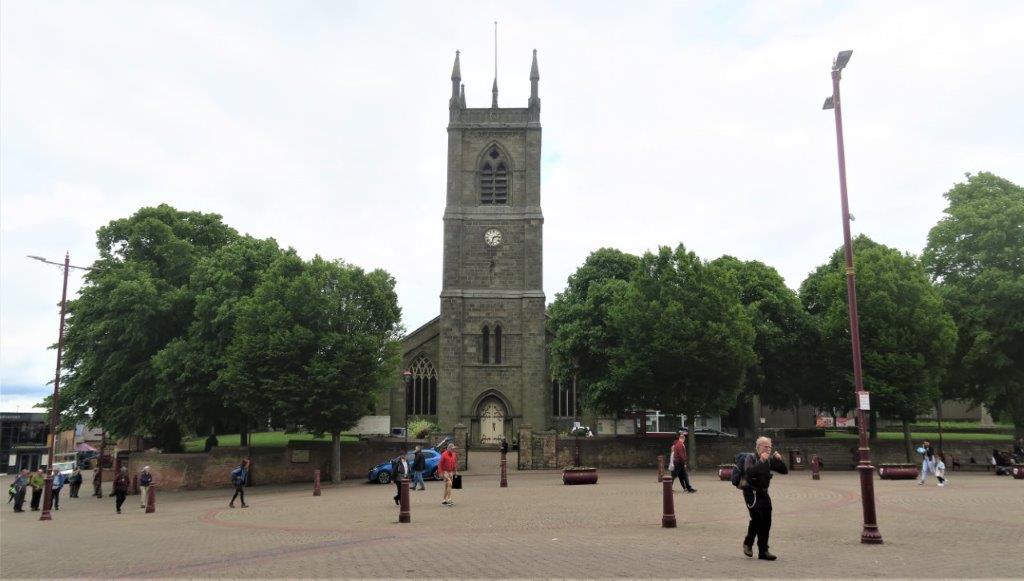 286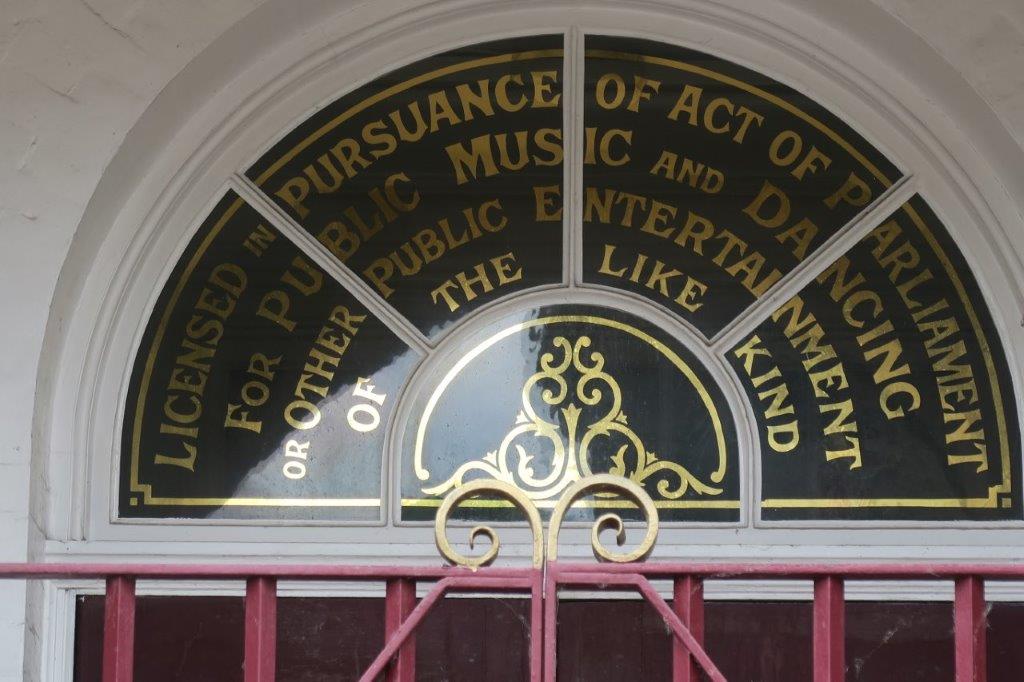 287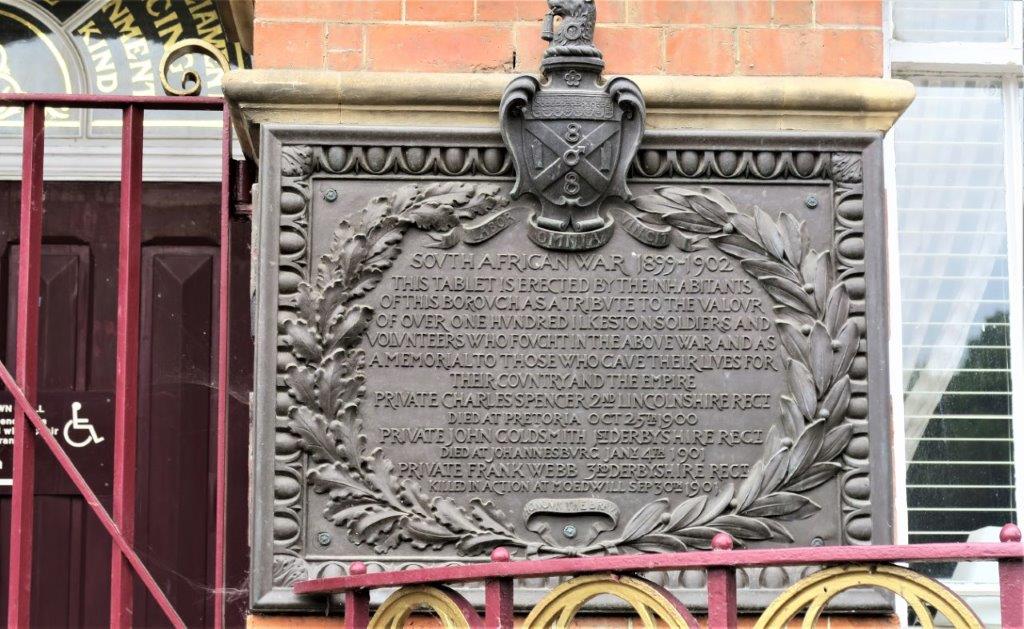 288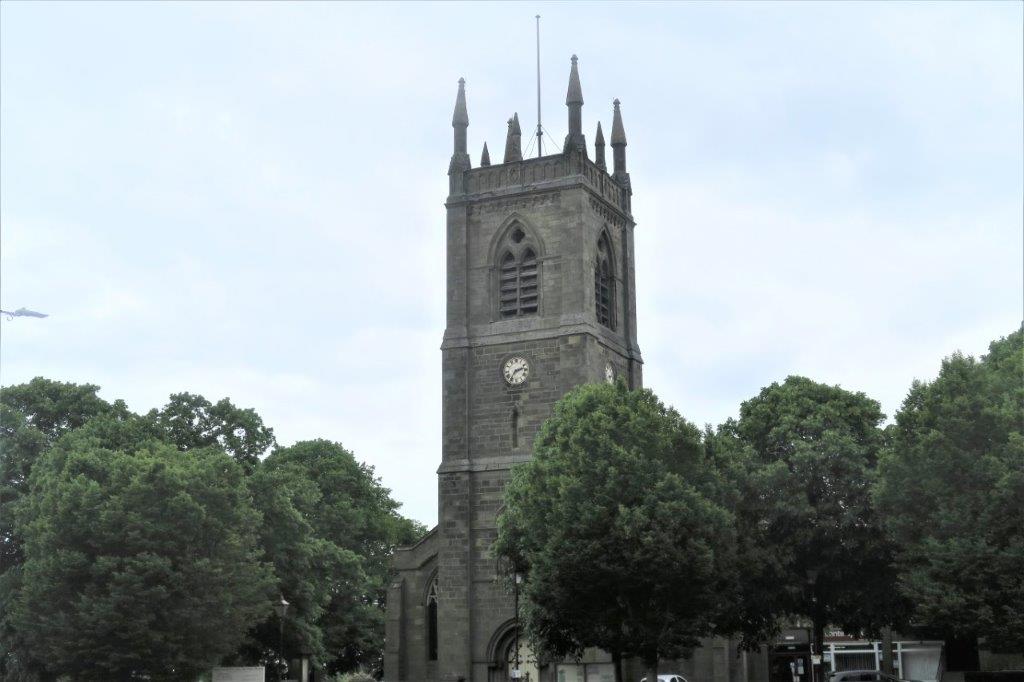 292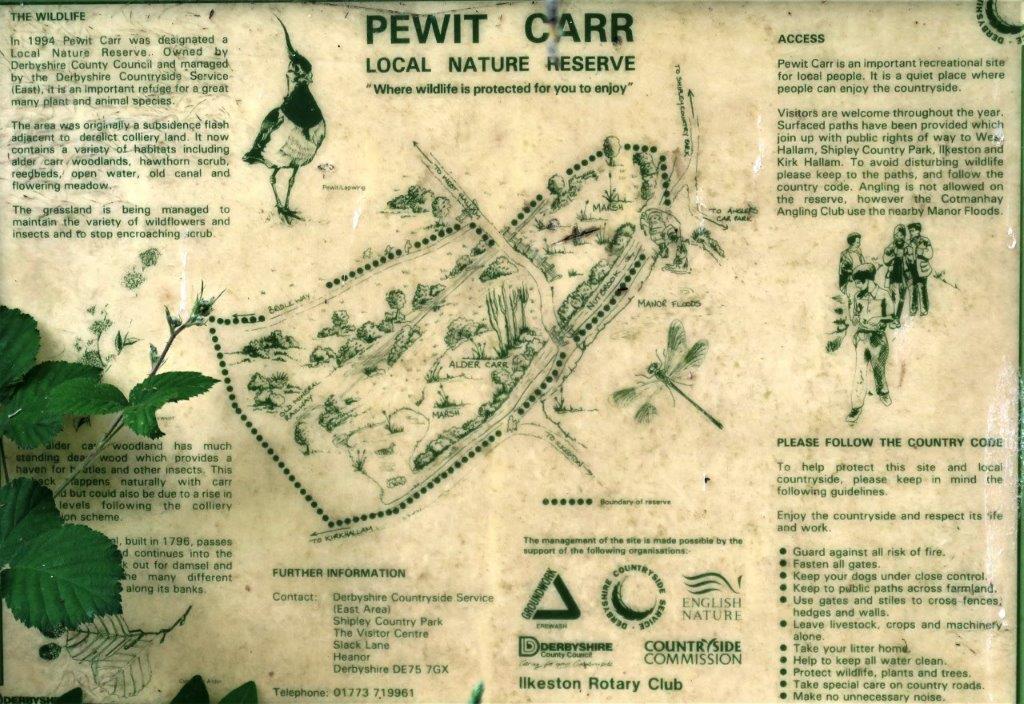 297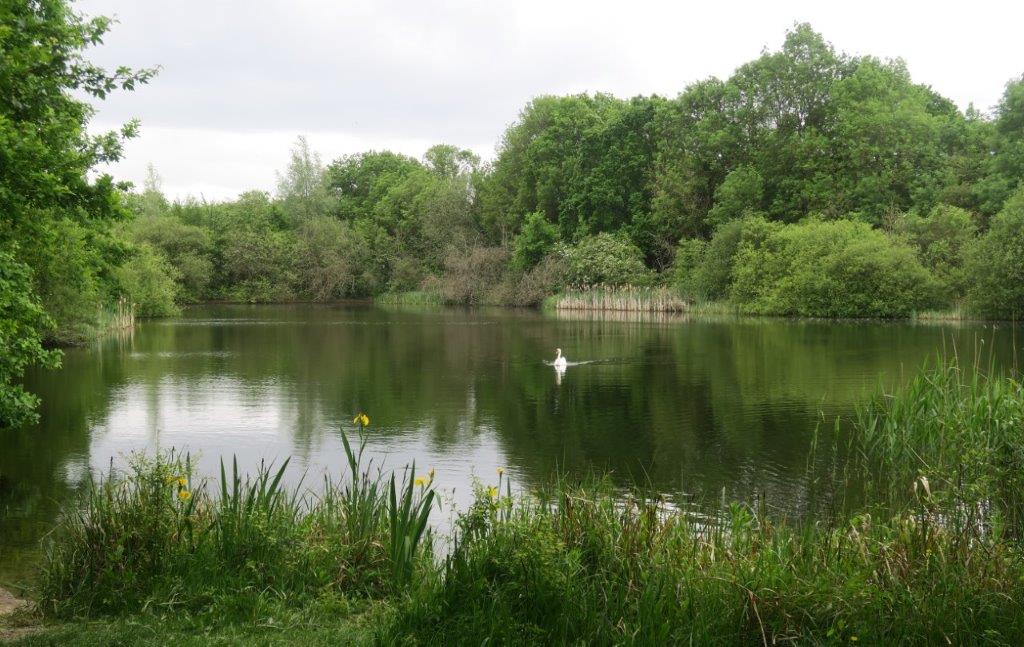 302 &303 Largest of 2ponds in the Manor Floods Nature reserve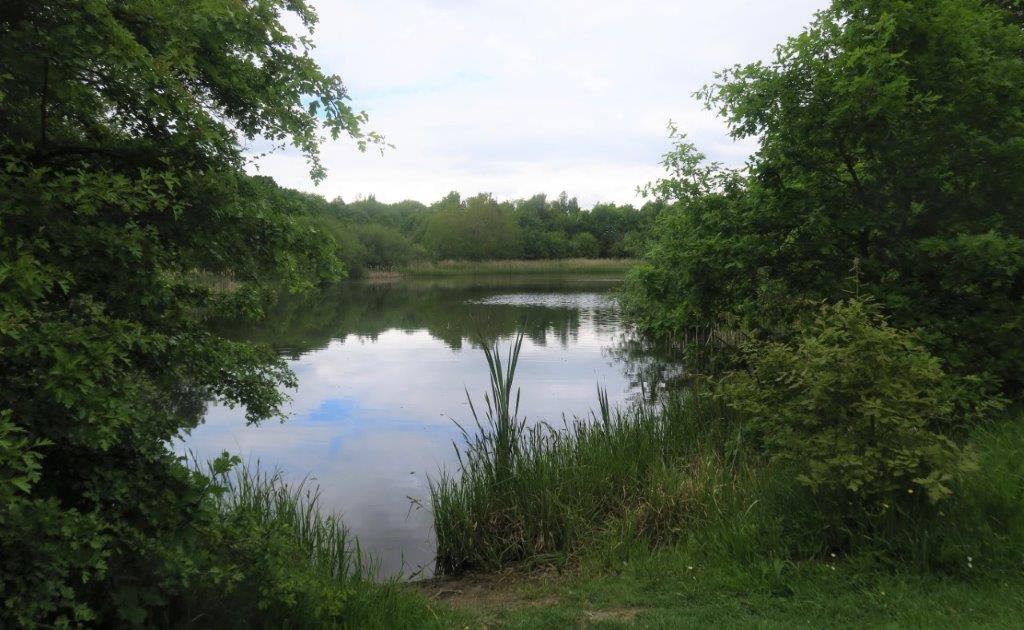 303 see above (might see the Great Crested Greeb?)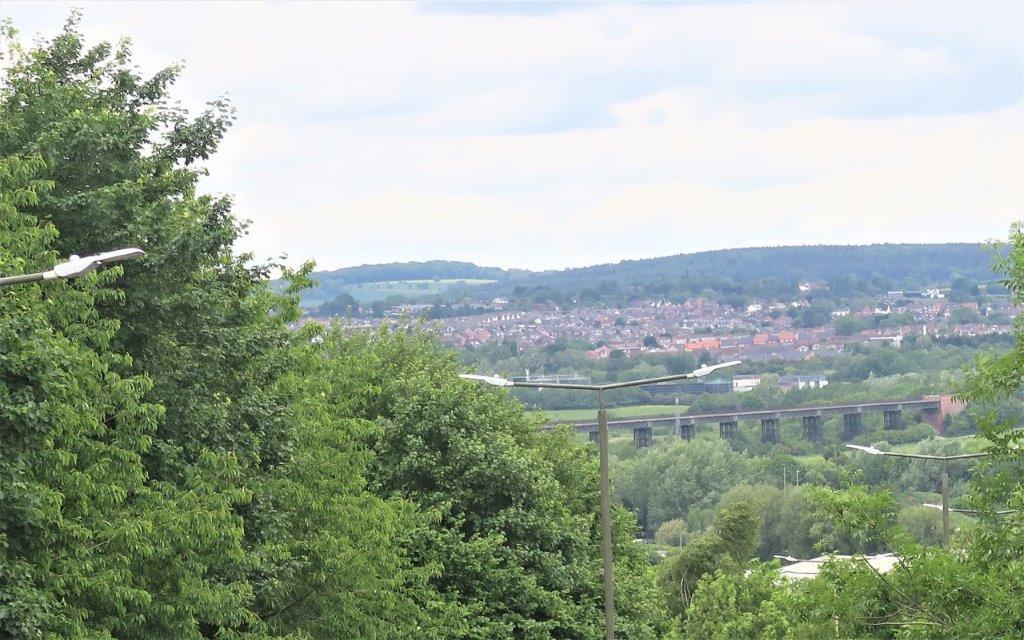 310 View of Awsworth and Bennerley Viaduct seen from the footbridge over the A6096 Rod (and looking above Chalons Way) ~N / NNE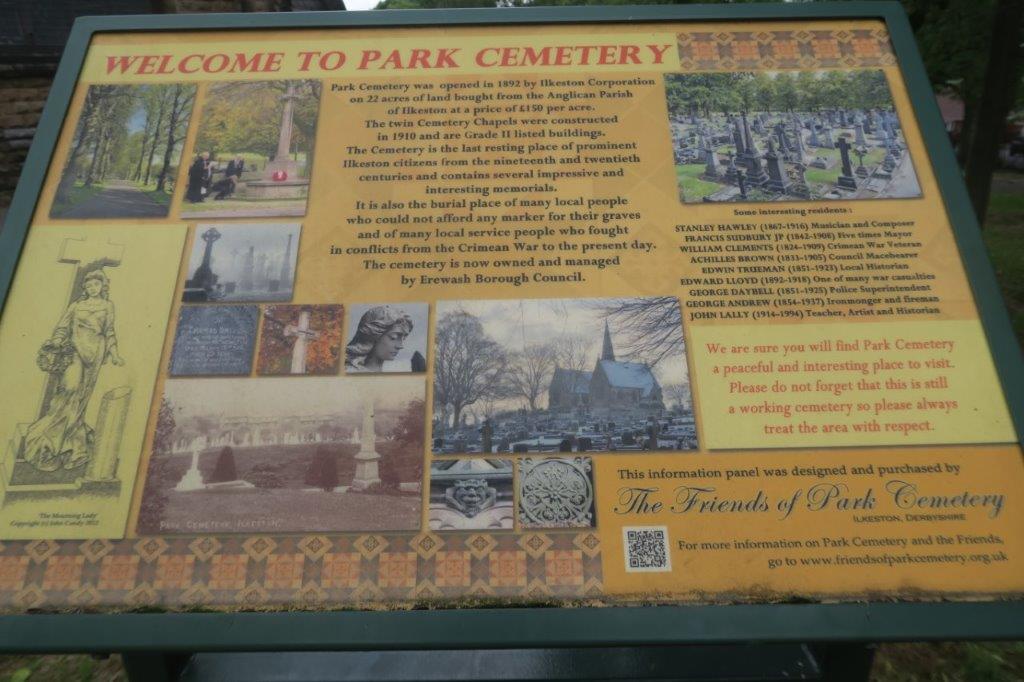 313 Park Cemetery main entrance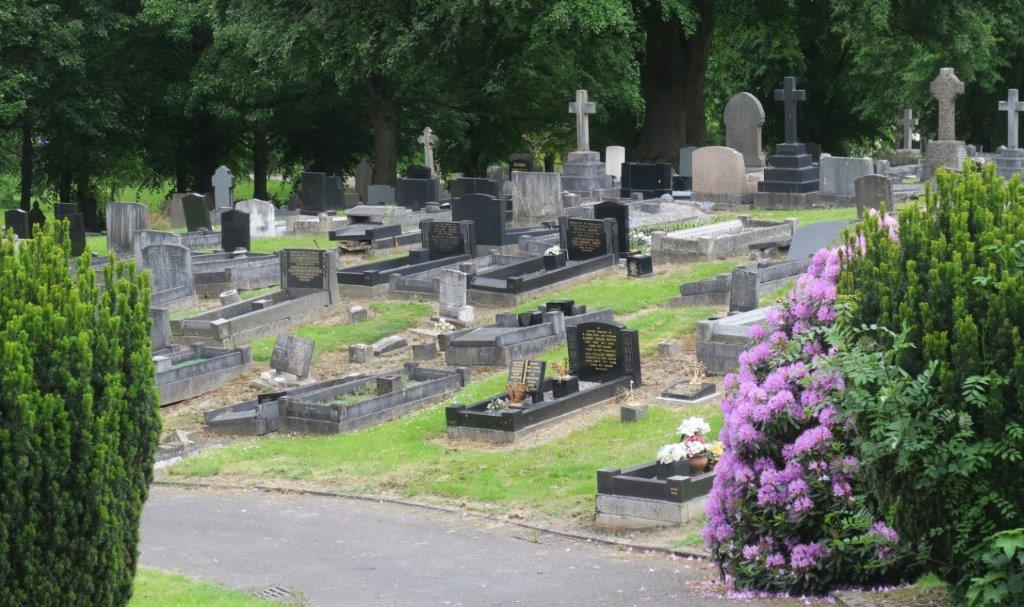 314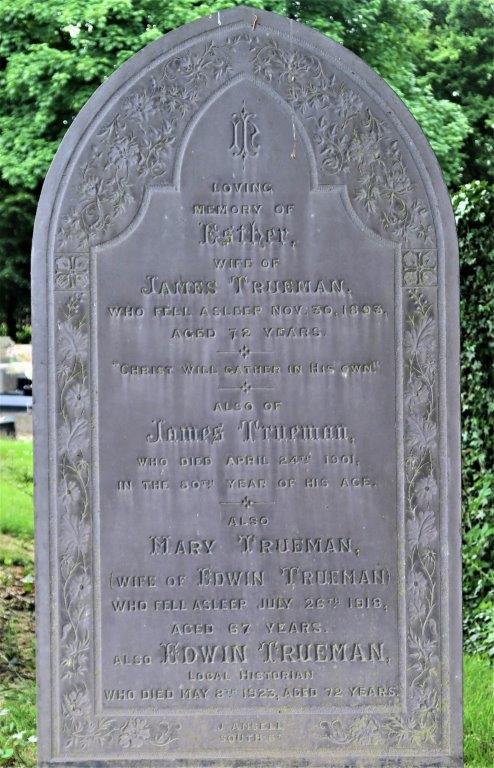 315
homepage - Daywalks Index 2022 - contact me at

REV X