homepage - Daywalks Index 2022 - contact me at

REV X
2022.05.15 Start at Parking Area on A57 at SK217.874, Follow South edge of Road ~W down to Cut Throat Bridge, ~S on track (initially thru woods) and further on find & take narrow path down to and across Jarvis Clough , ~WSW to Bamford Edge and ~S along it to Great Tor, then SE along Edge and then down to New Road at SK215.840, some meters ~S down road then WSW down steep narrow Bamford Clough (now tarred) to small park in Bamford, and cross Ashopton Rd, enter track (un-adopted Rd) marked 'no access' (which applies to vehicles only), follow down ~SW then follow FP NNW then SW to and between Bamford Mill and its Headrace pond, cross FB over River Derwent and follow FP ~WSW to cross Derwent Valley Heritage Way and a parallel access road at SK200.836, take FP ~W turning directly NNW up to SK197.837, follow path / FP NNW up to OAL at SK193.834, find easiest way ~NNW thru OAL to West of Winhill Plantation then path ~W up Win Hill Pike and the Trig Beacon, descend on the South side and follow FP ~W then cut WNW thru moor land (with a lunch break hoping to see a commemorative Dam-Buster Fly Past) to the edge of Wiseman Hey Clough Plantation, and then followed FP an it's edge ~Eastward to a locked 'road gate', roughly North down to Ladybower Reservoir's South Edge access path and ~E then ~S along it to the Reservoir Embankment, East across it, ~N on the A6013 Road (an alternative would be to cross road at the Embkt and follow the DVHW to the toilets, then thru the parking area, and back to the road) on to the A57 ENE up Ladybower Inn (where some caught the bus later), others followed the BW starting at the Inn ~NE (S at very end) to Cut Throat Bridge and returned to Parking Area. Leader - Andrew Irwin - 8 in party - 10.5 miles (back to cars) - perfect weather - no predicted rain.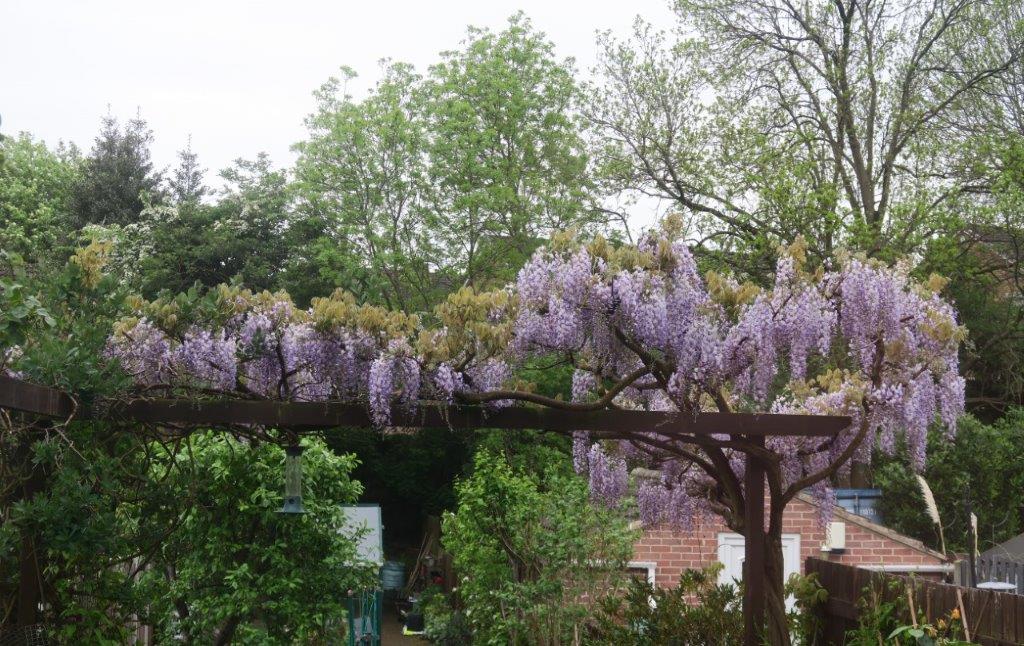 3 Wisteria outside our window heralds a new good day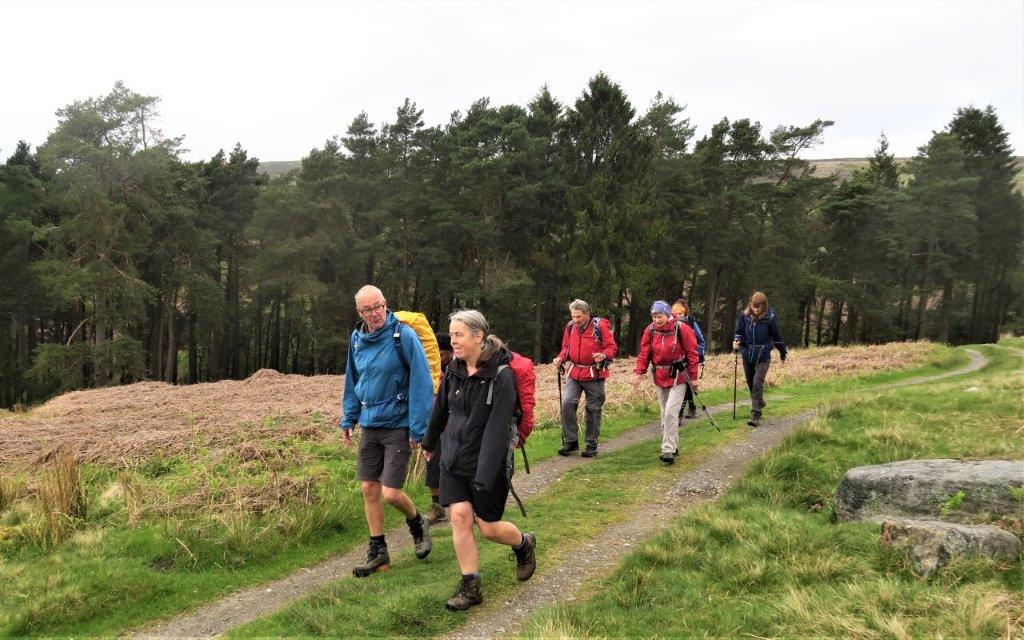 4 up from Cutthroat Bridge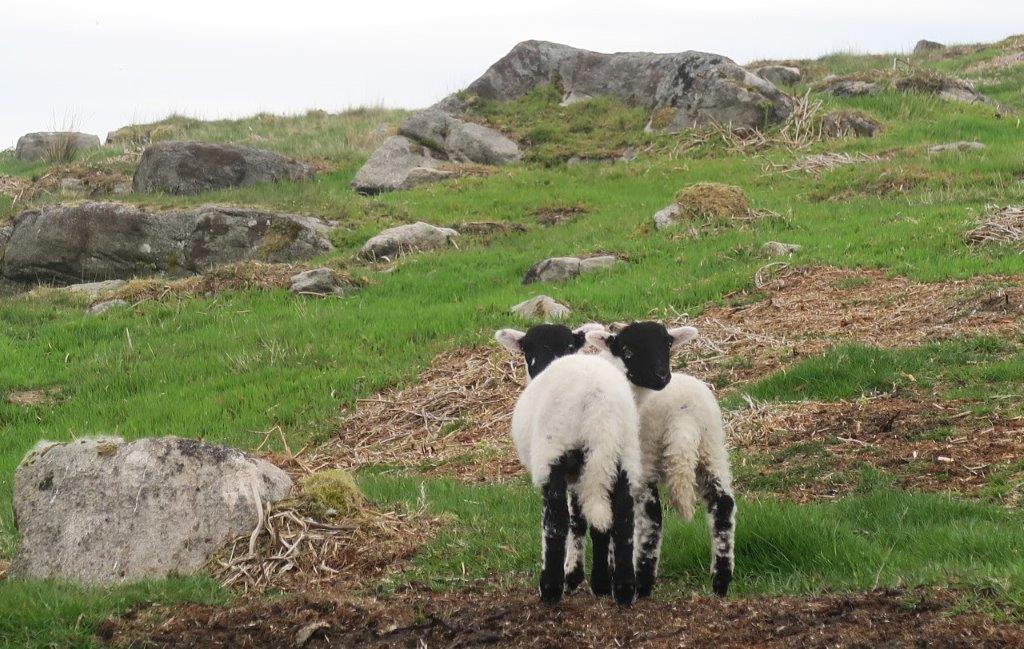 5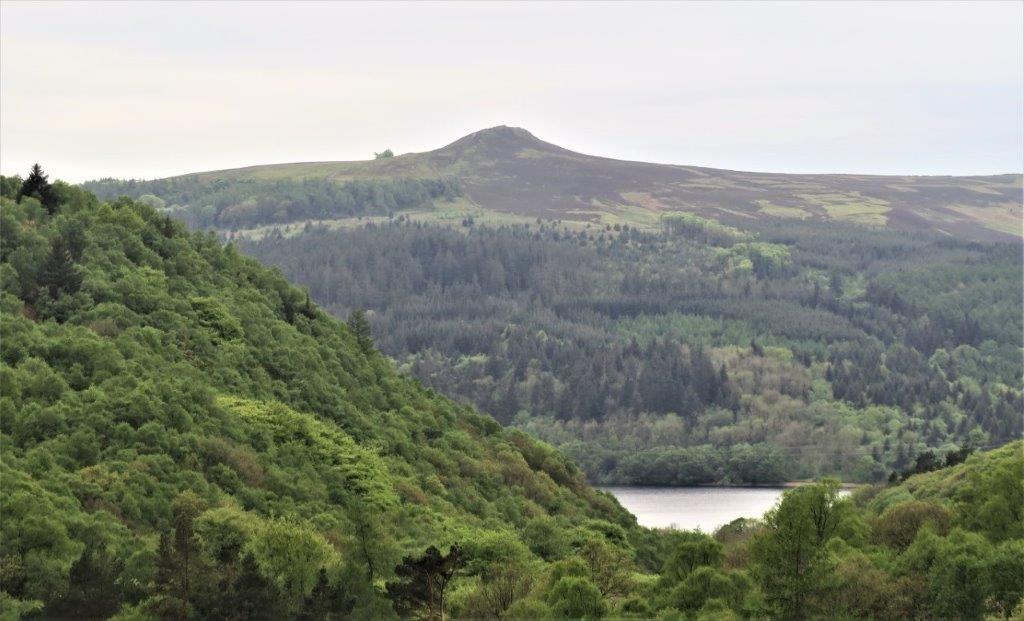 7 Winhill Pike at top with a first glimpse of Ladybower Reservoir below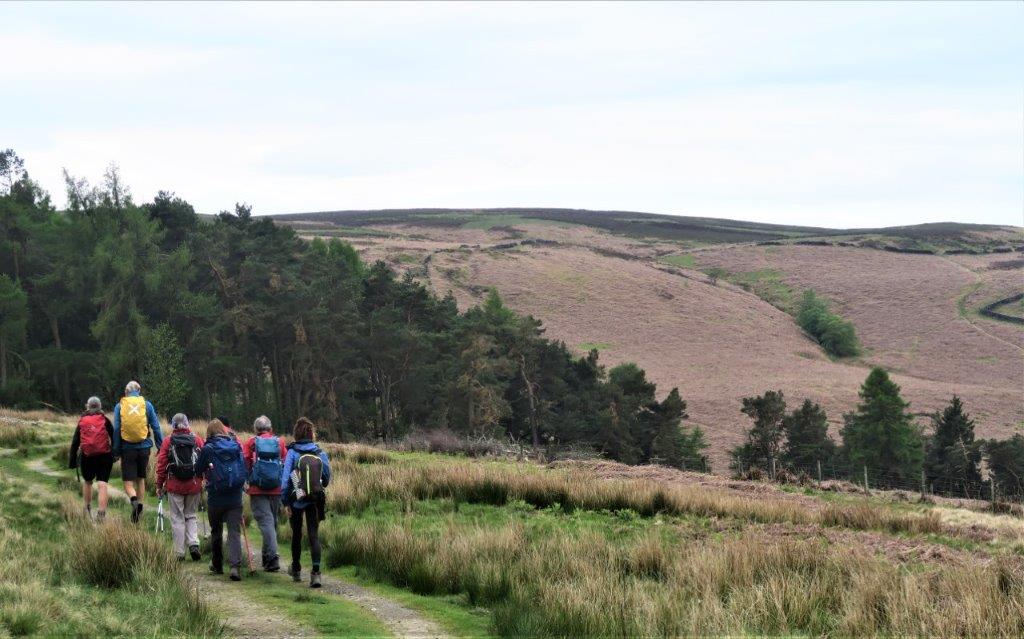 8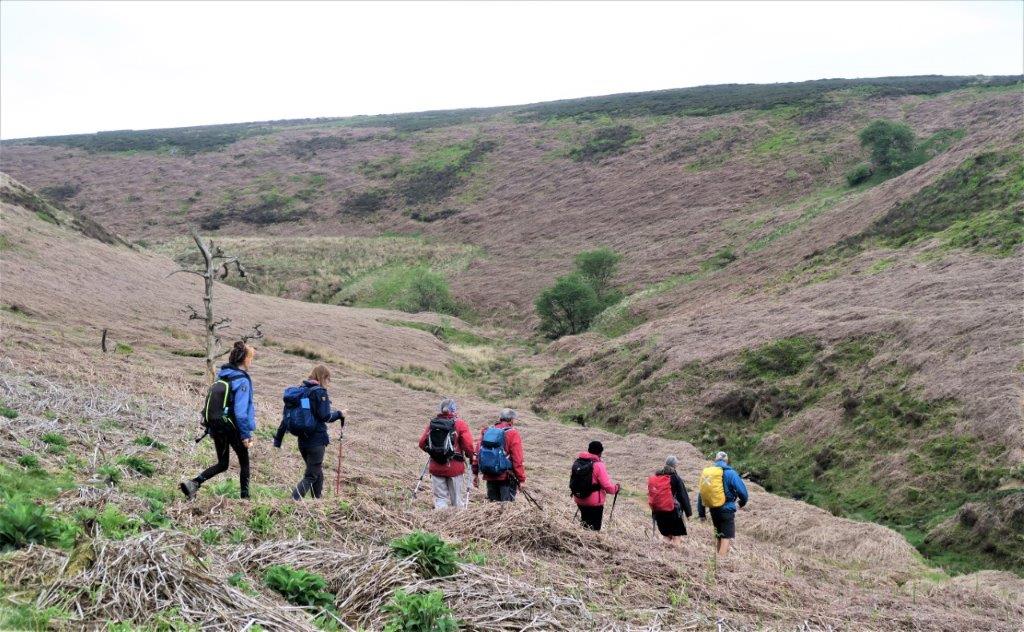 12 moving down to cross Jarvis Clough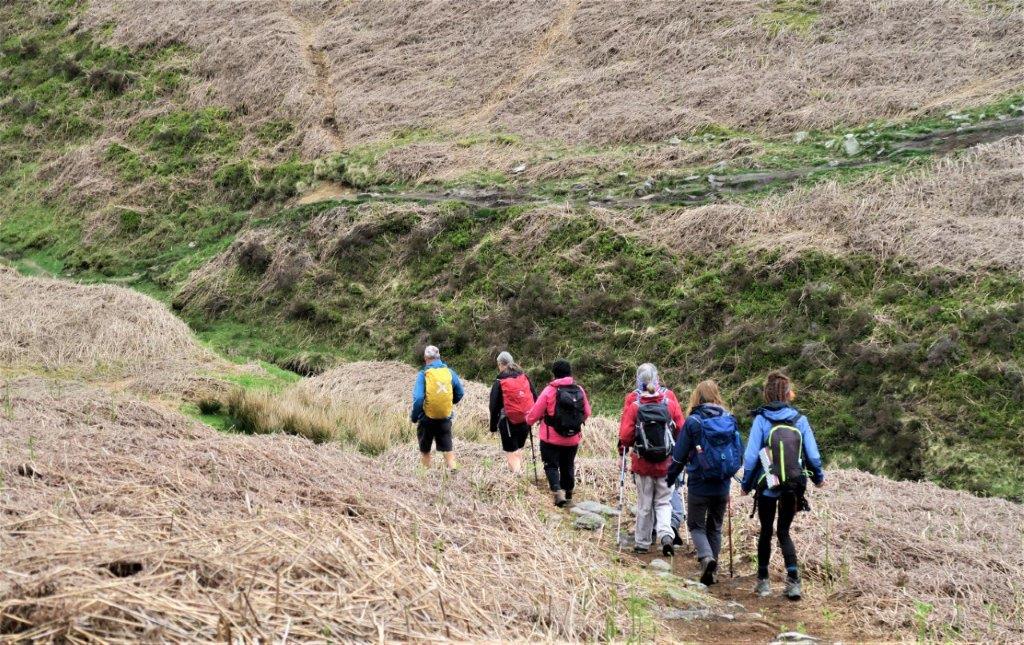 13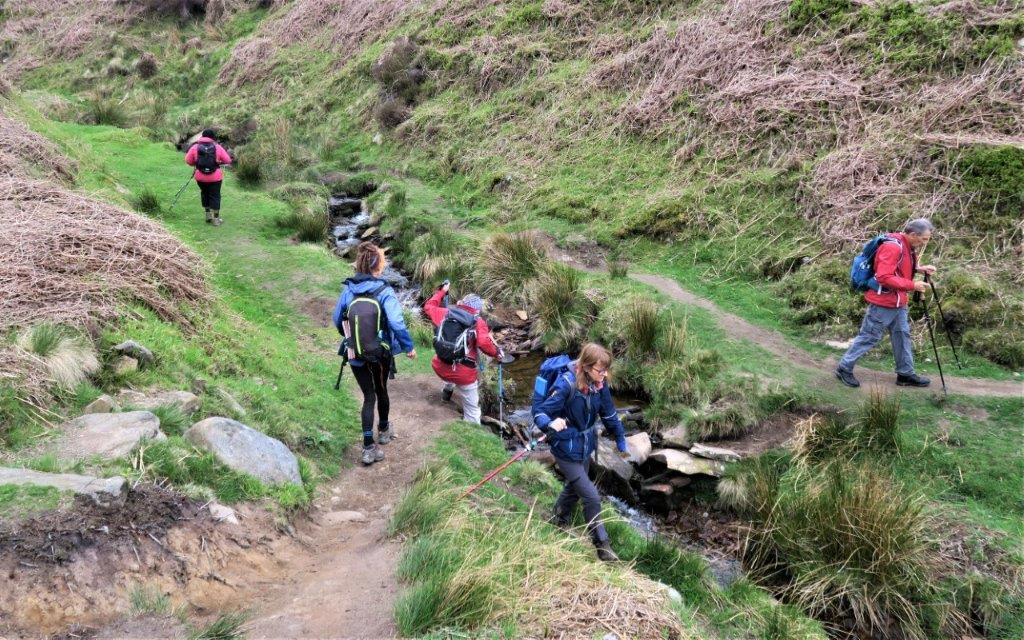 16 crossing Jarvis Clough - a choice of crossing points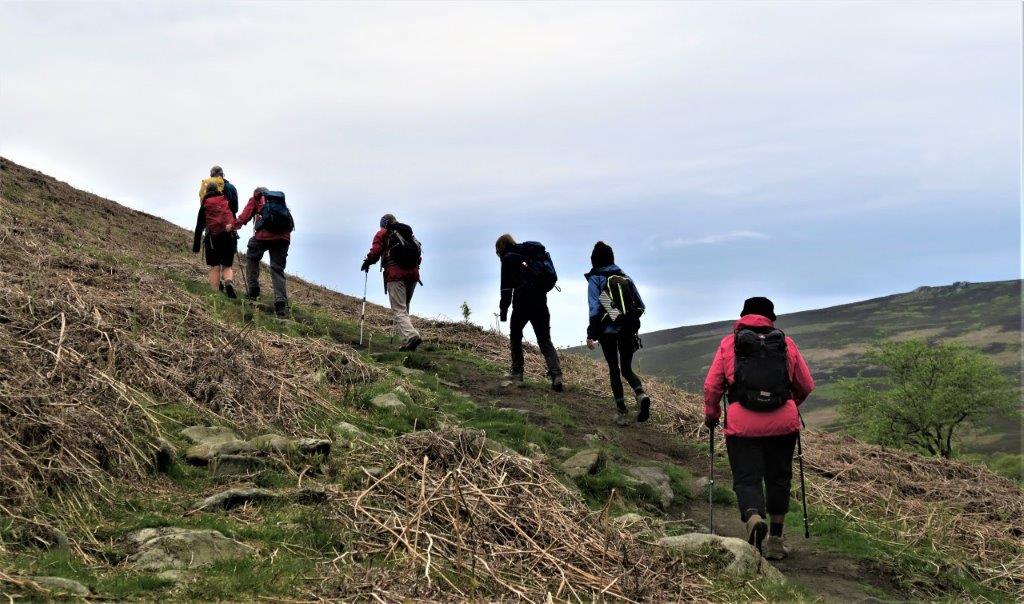 17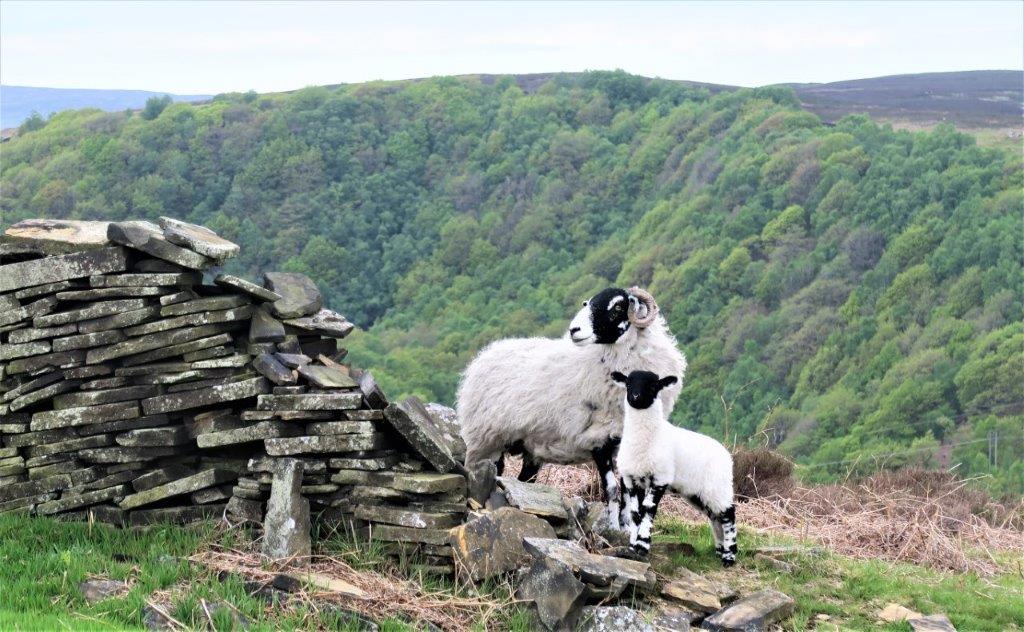 18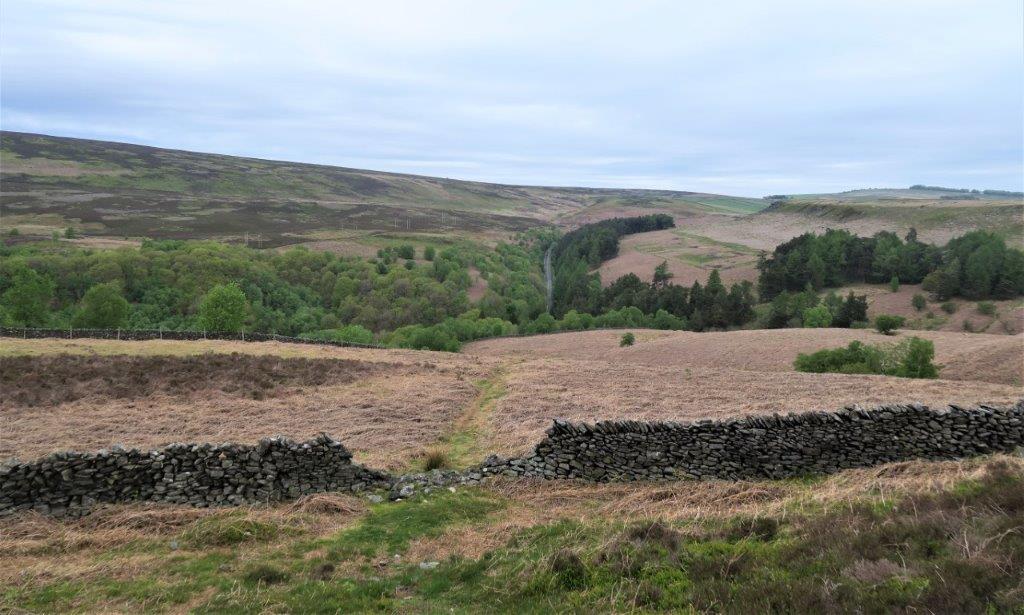 21 looking back at the A57 Road (Manchester / Sheffield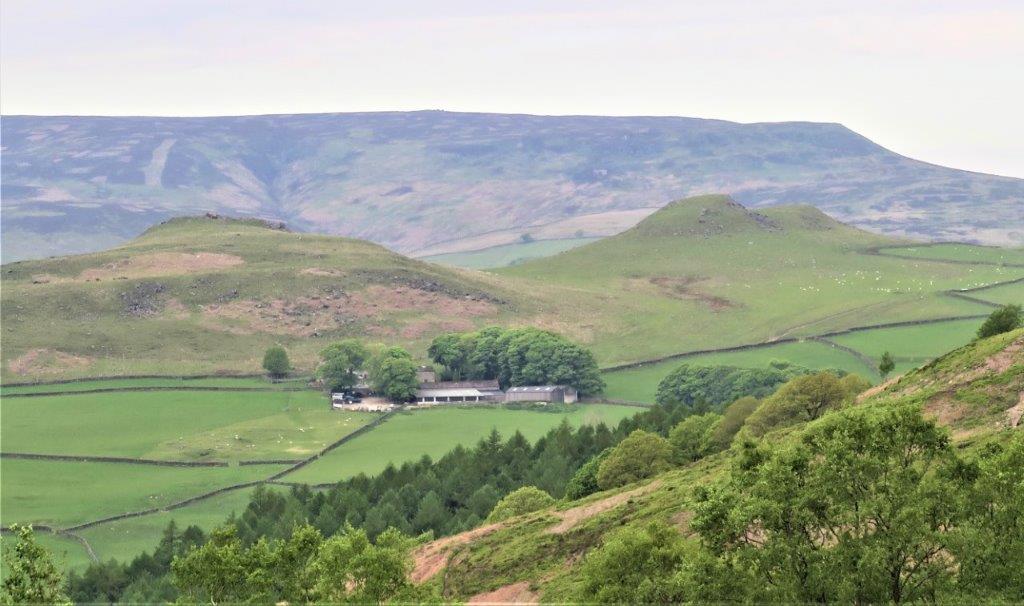 24 Crookhill Farm with Kinder in distance behind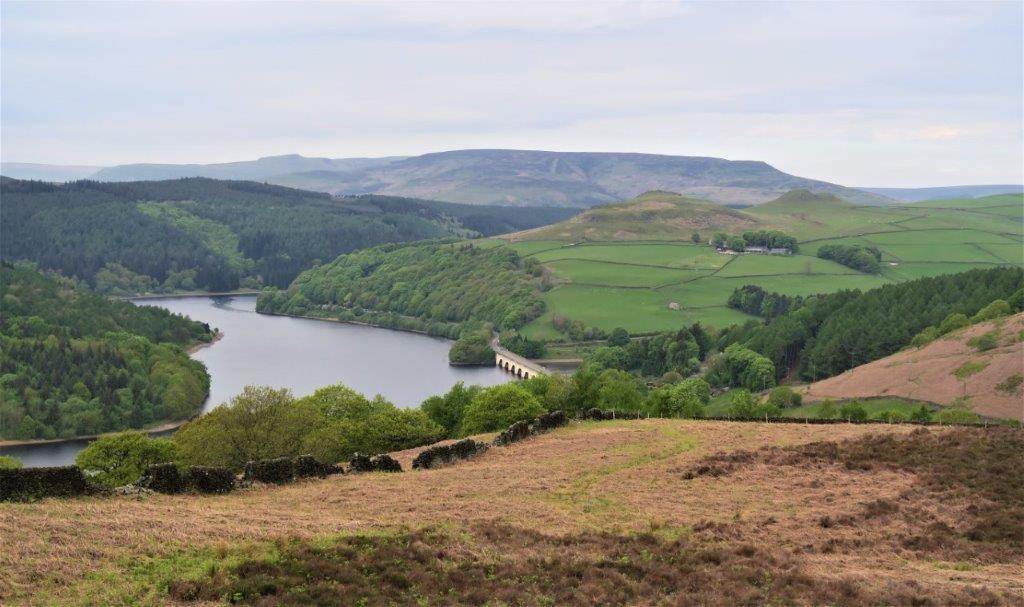 27 Ladybower Reservoir (mainly West arm in front of us). Ashopton Viaduct below - turn to right into Fairholmes - now mainly by cars - buses from Sheffield no longer run to this popular destination! Some buses now apparently come from Chesterfield on Sundays. Someone has taken back control??/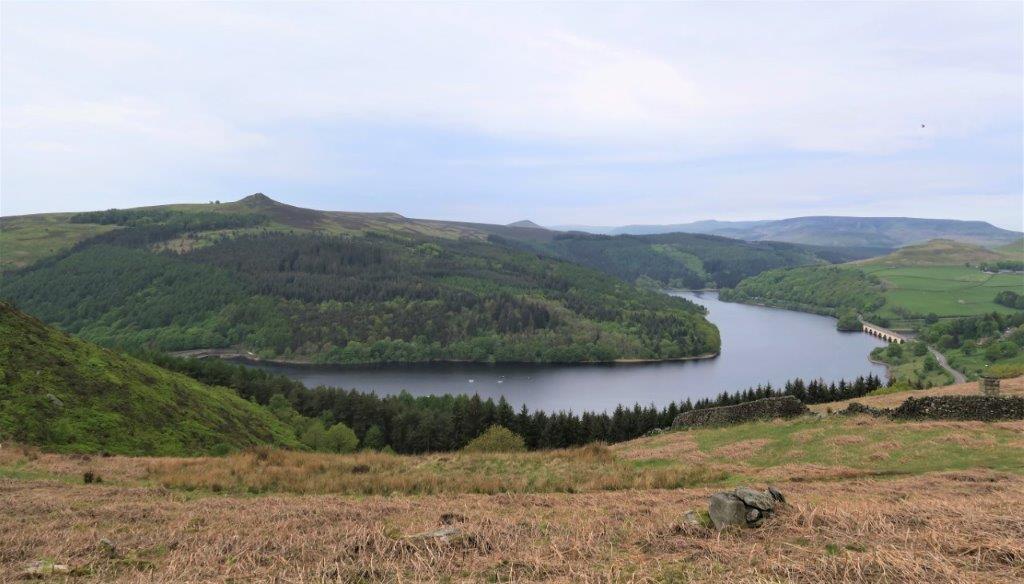 30 Winhill Pike at top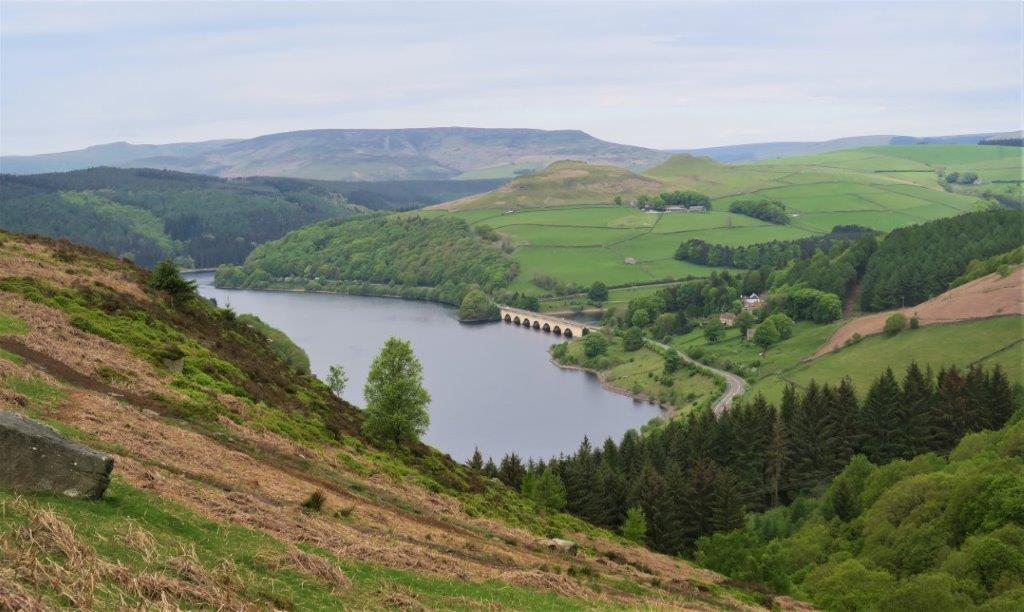 34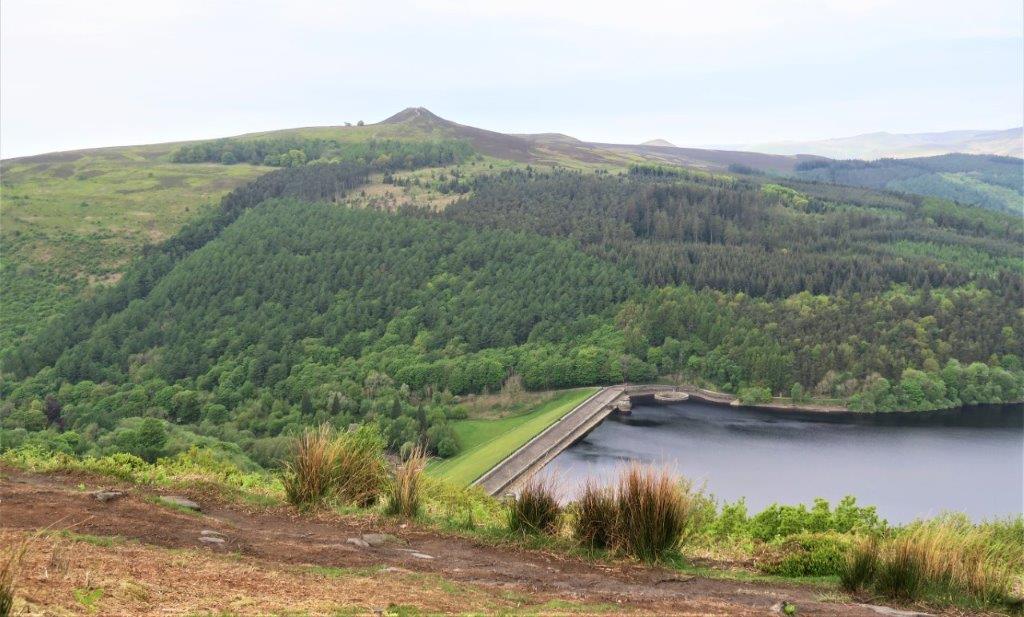 39 Ladybower Reservoir's Embankment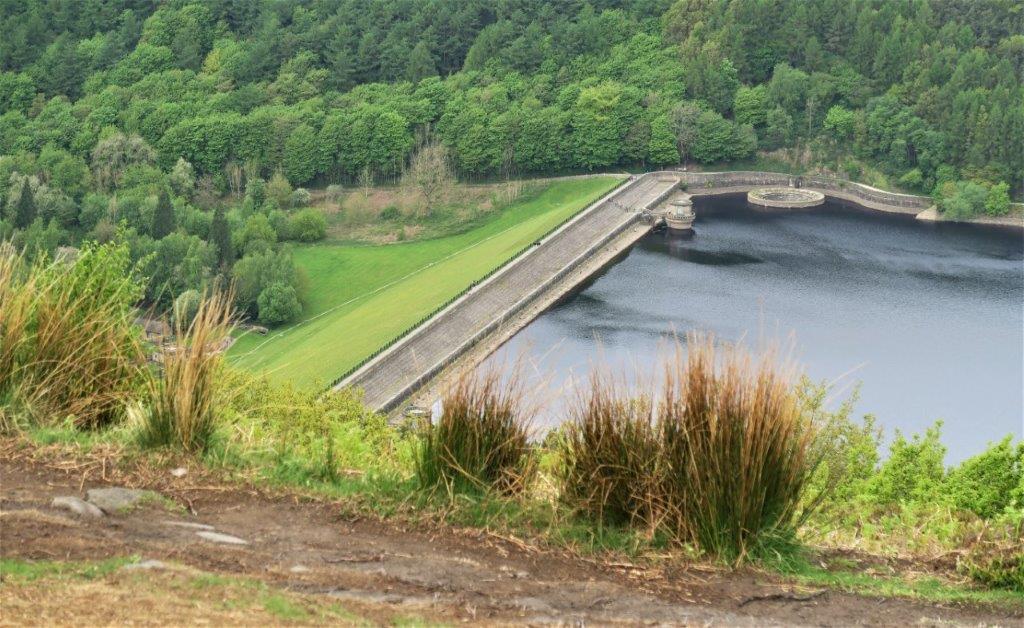 40 closer view - see bell mouth spillway and water draw off tower (similar pair unseen this side)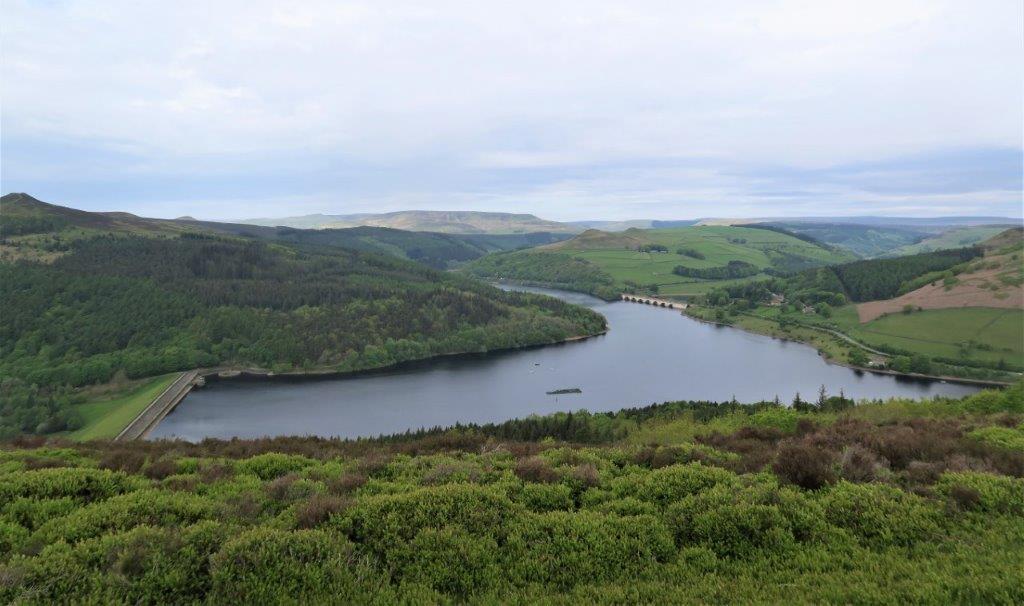 41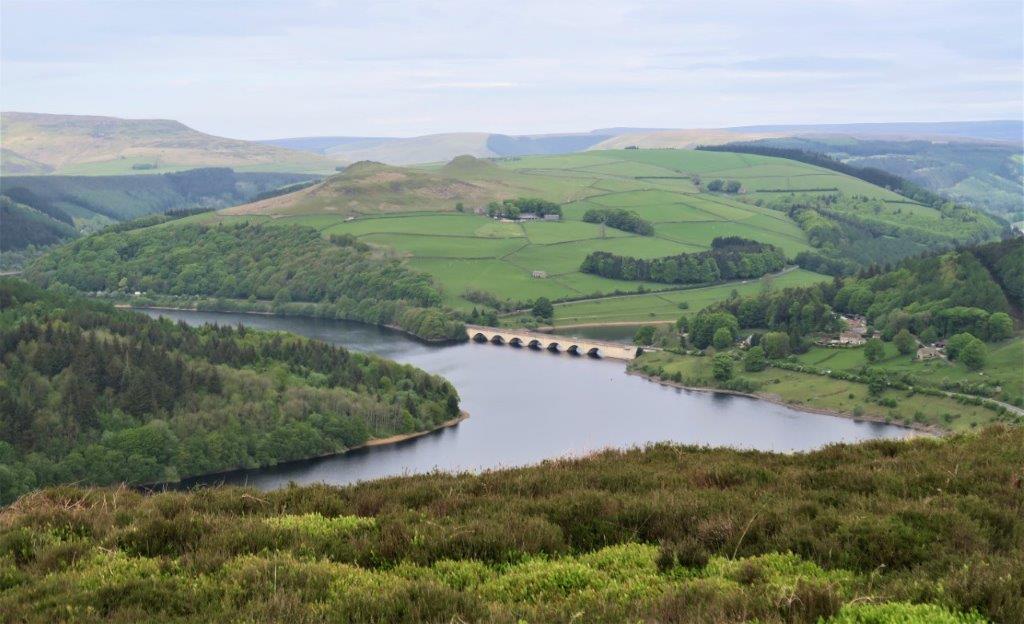 43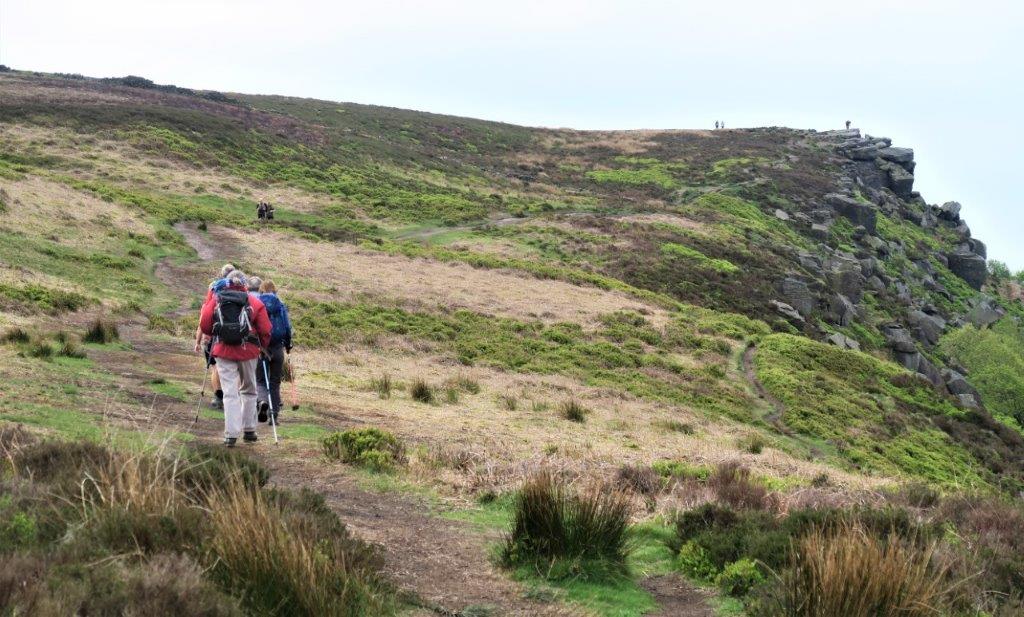 44 climbing up toward Great Tor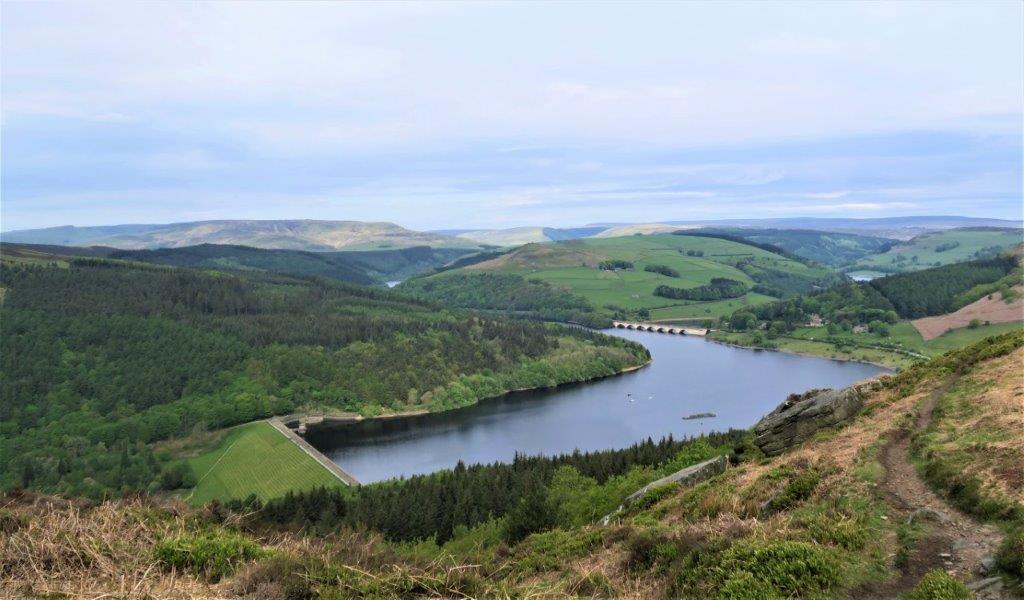 47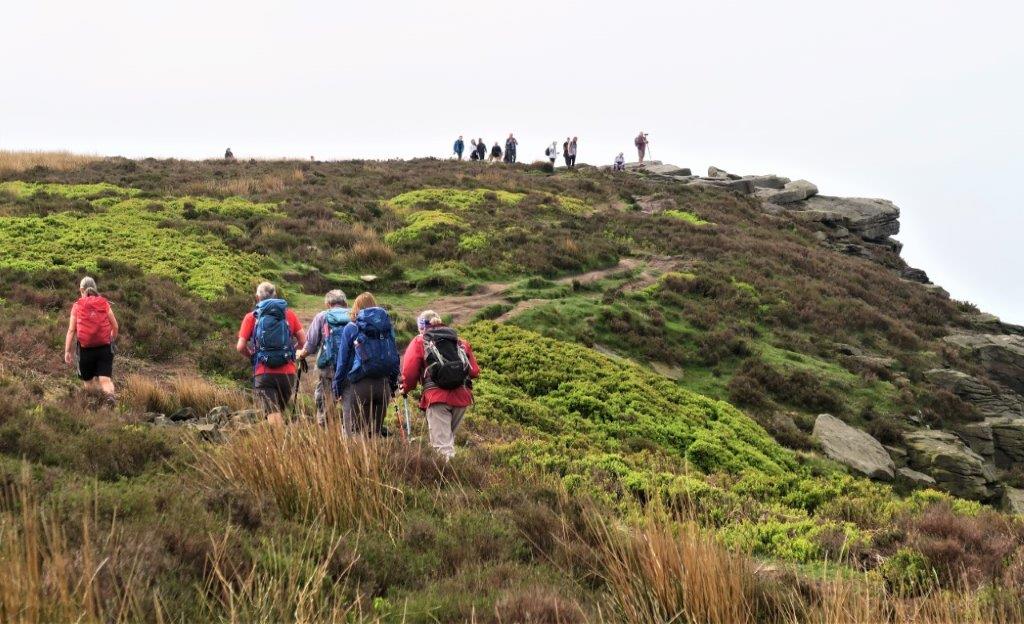 48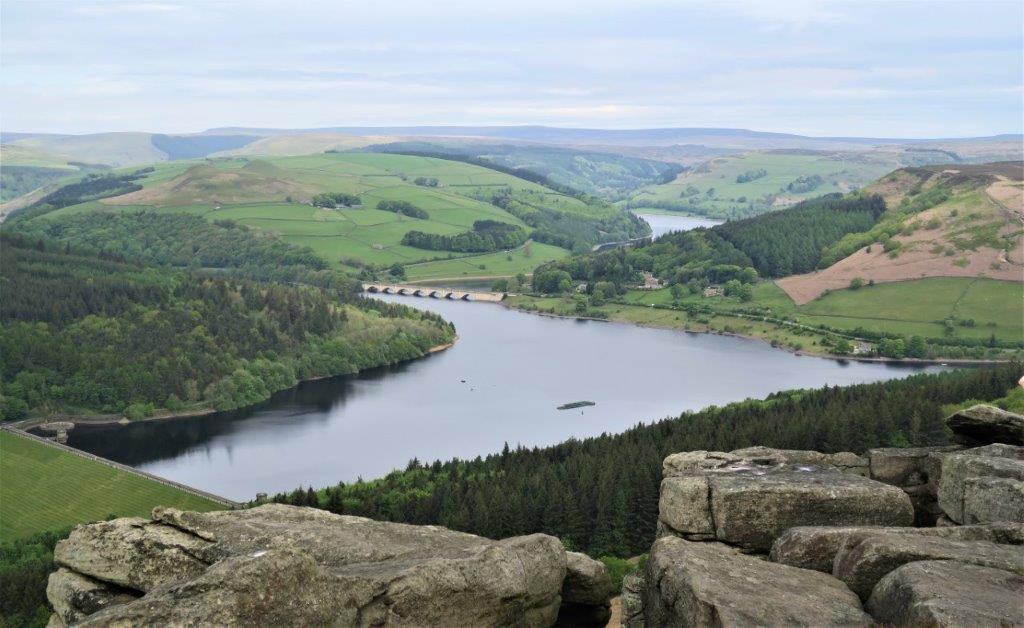 51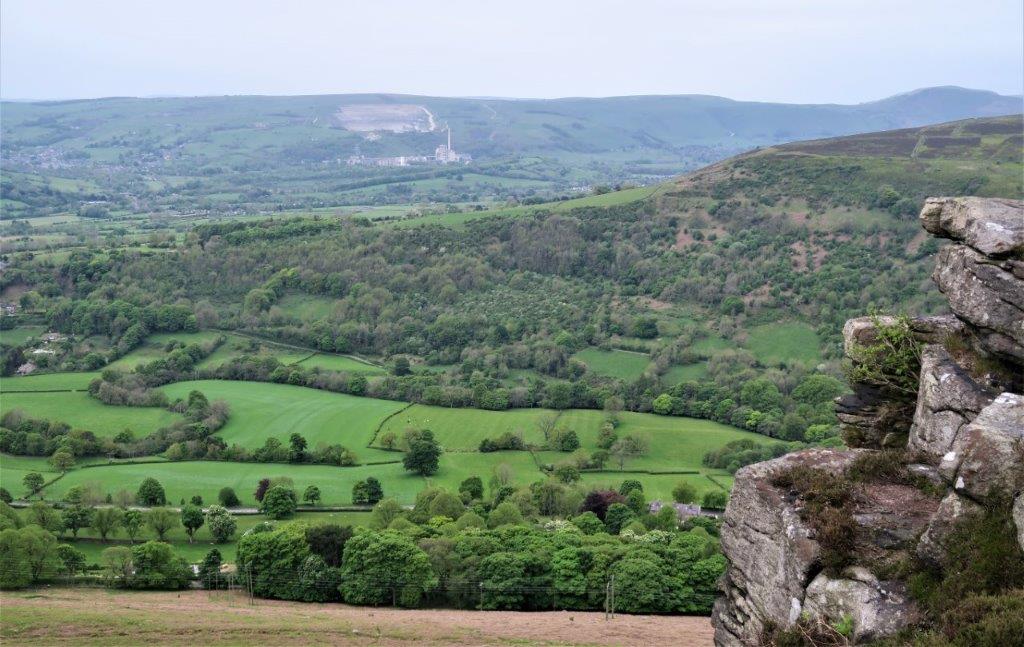 53 Hope Cement Plant in distance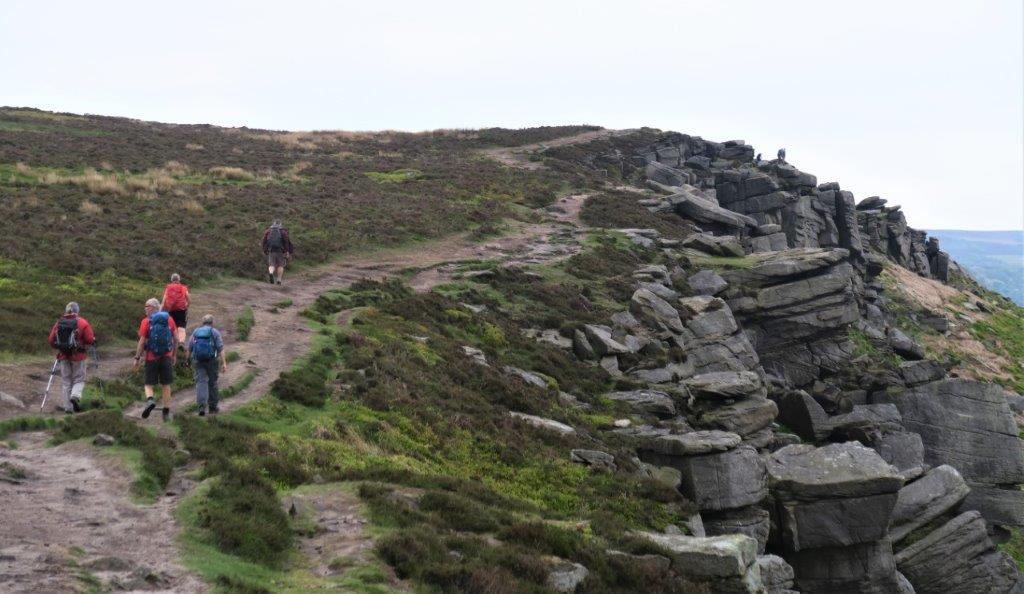 54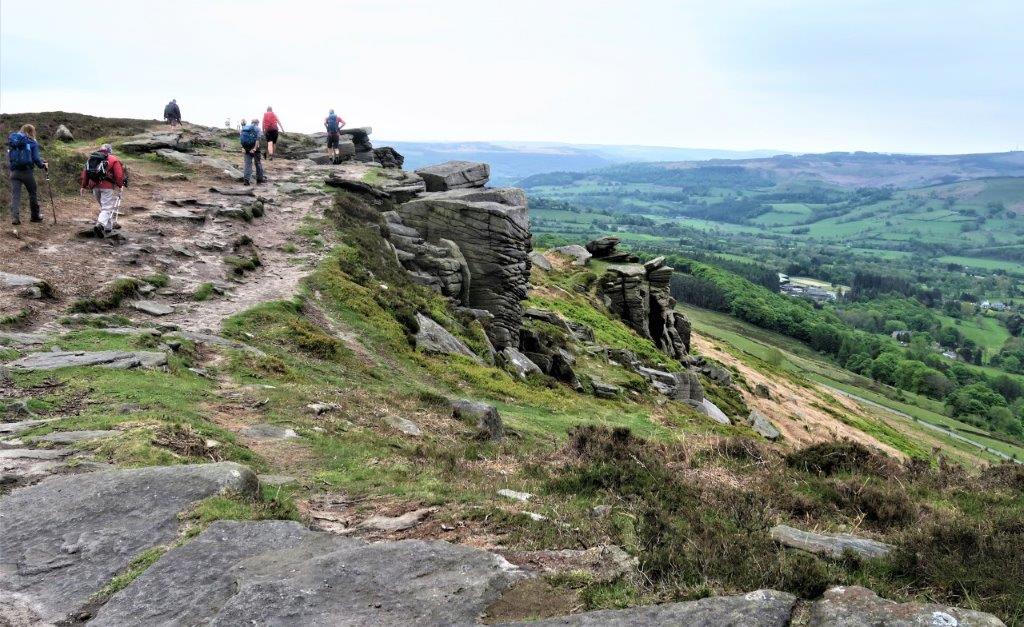 57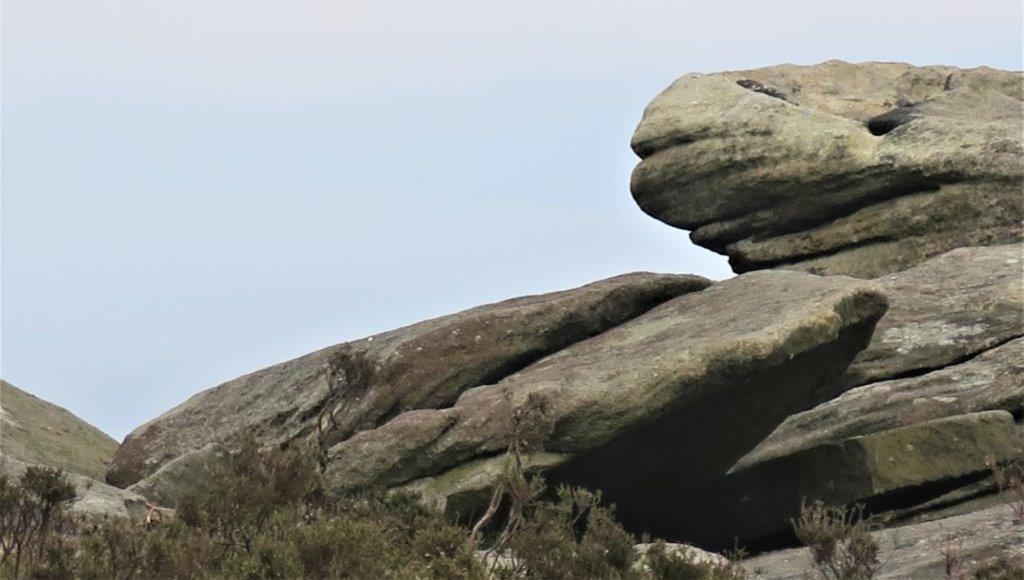 61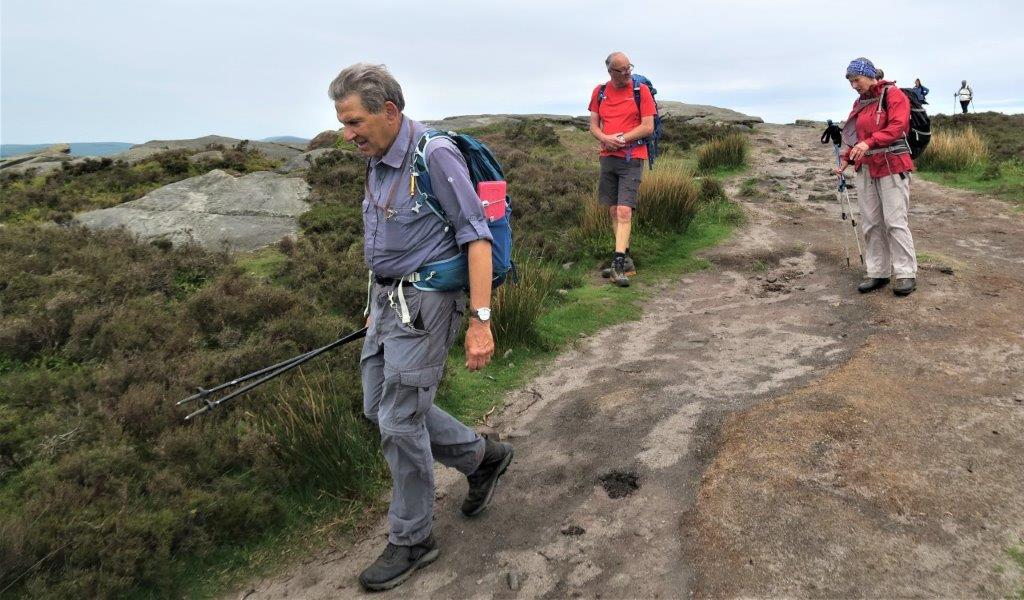 62 starting down to New Road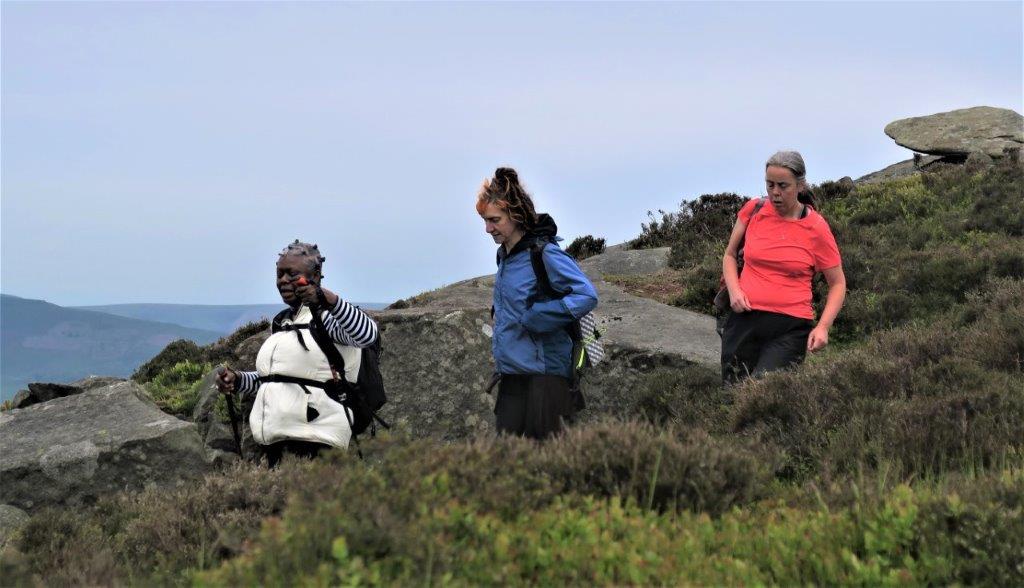 64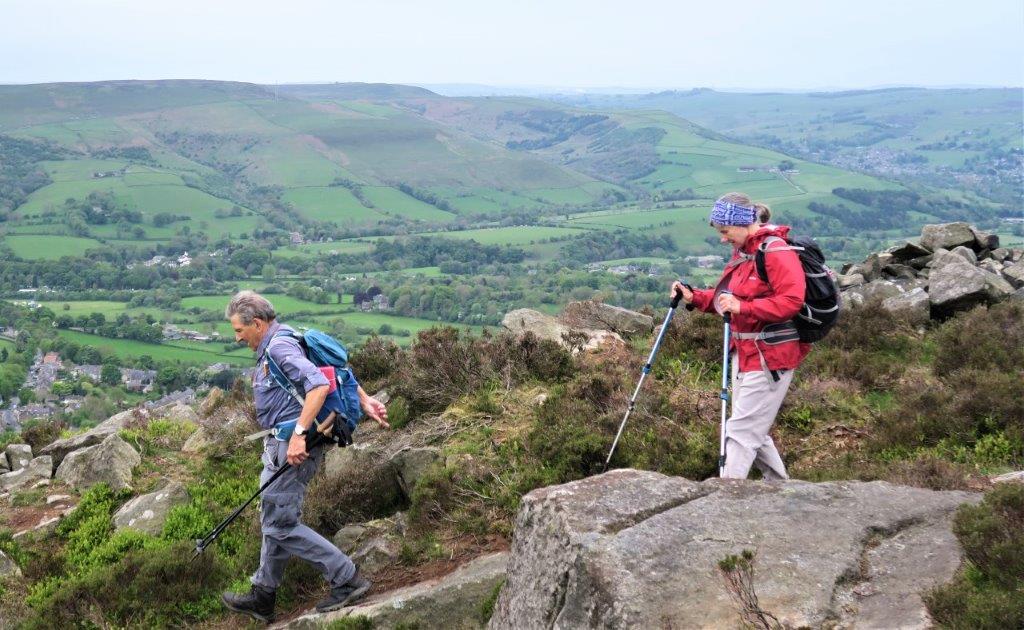 65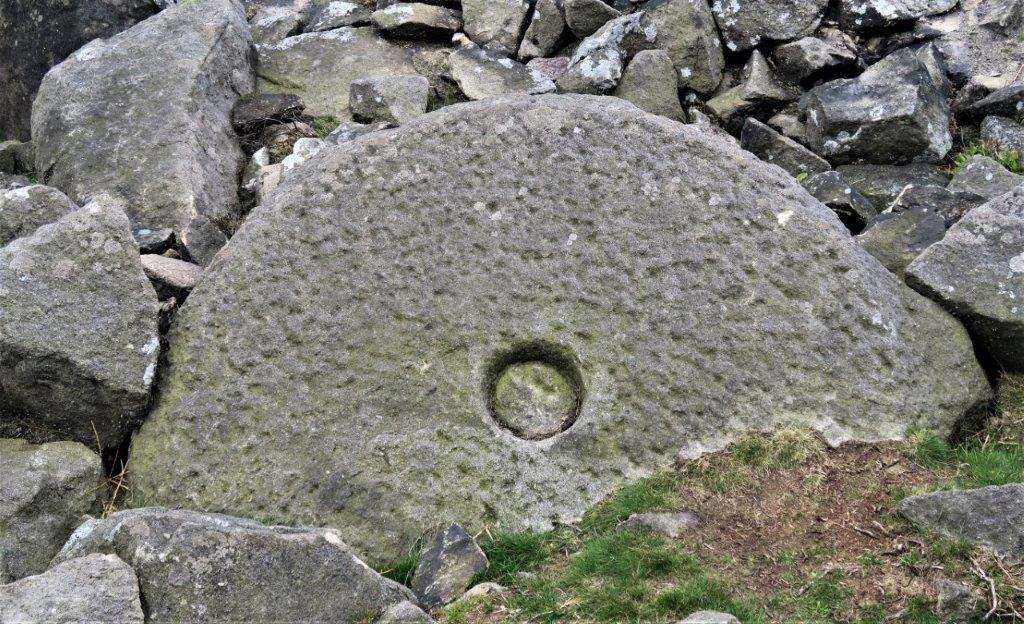 66 another lost industry to the French, who apparently had a better quality stone for milling, making this industry redundant in this area.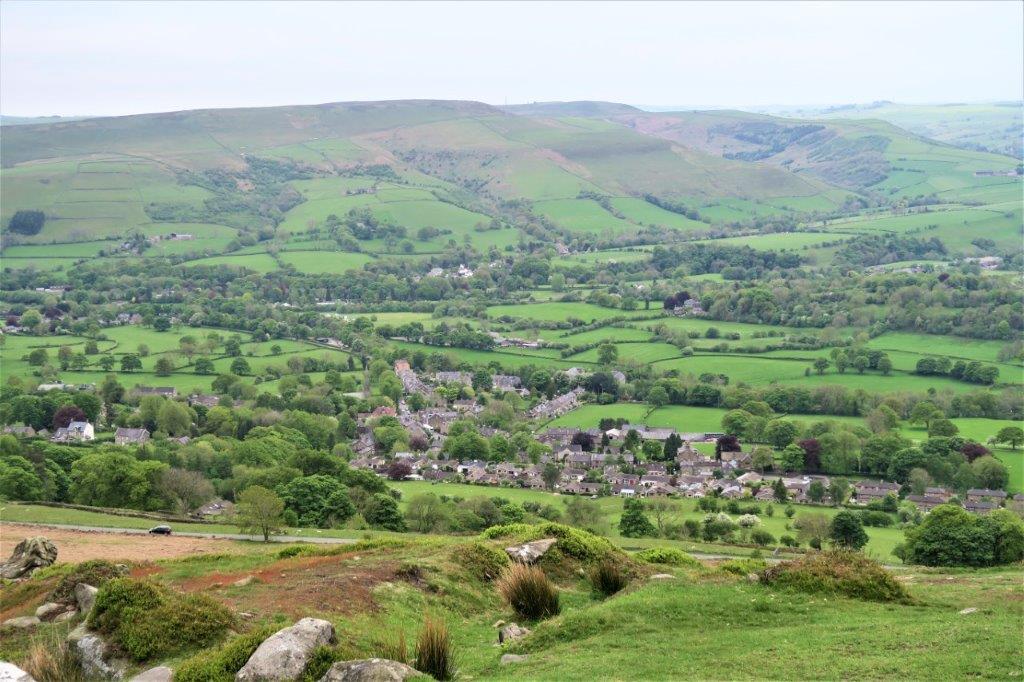 68 looking below at Bamford.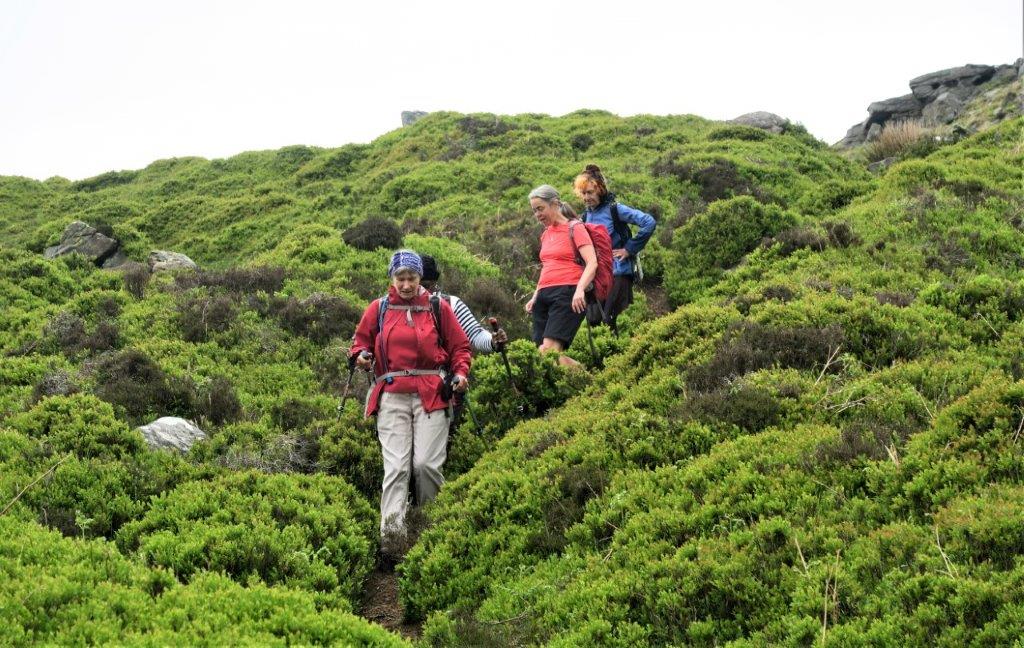 69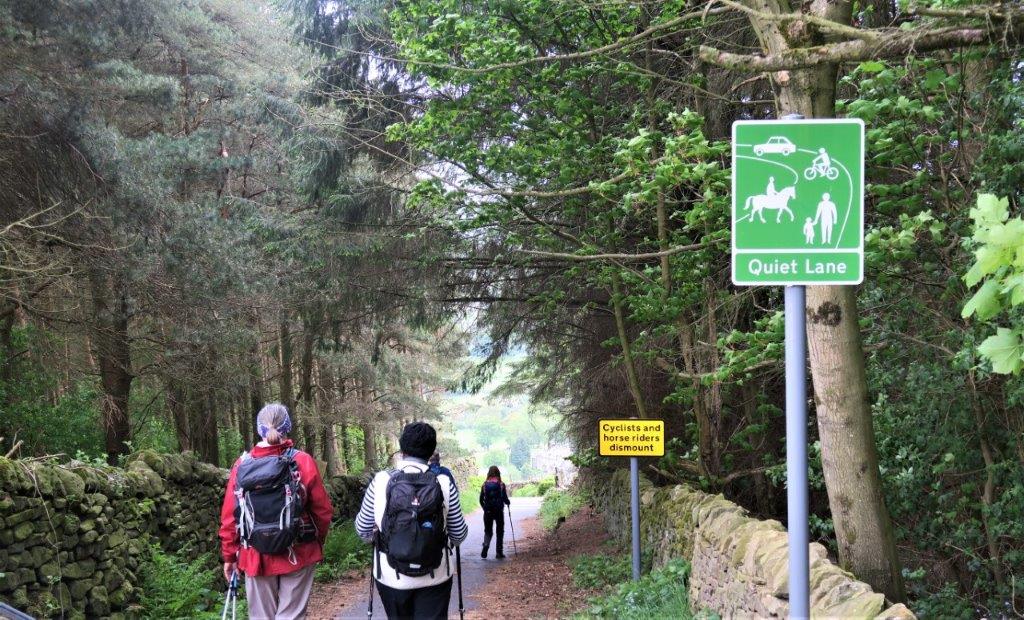 70 This lane has fairly recently been rebuilt & resurfaced. The Quiet Lane sign is misleading in that motorcycles and cars are not allowed on it in any circumstances? And cyclists and horses must dismount. This was, apparently, once a competitive hill climbing course for motorbikes? Also not sure what the rules apply in snowy & icy conditions?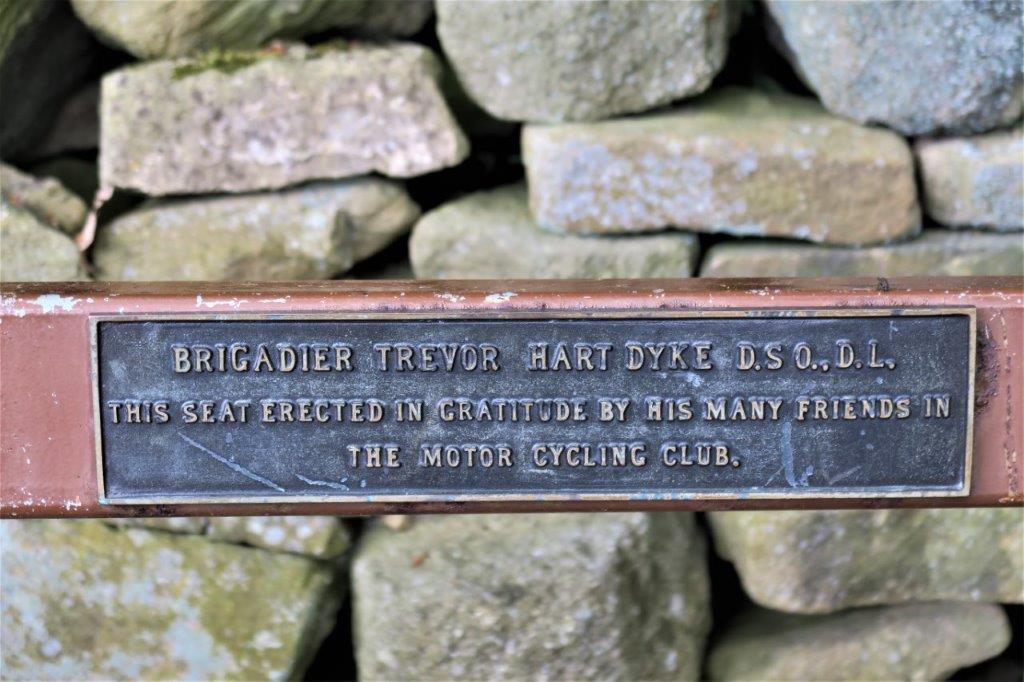 71 an earlier era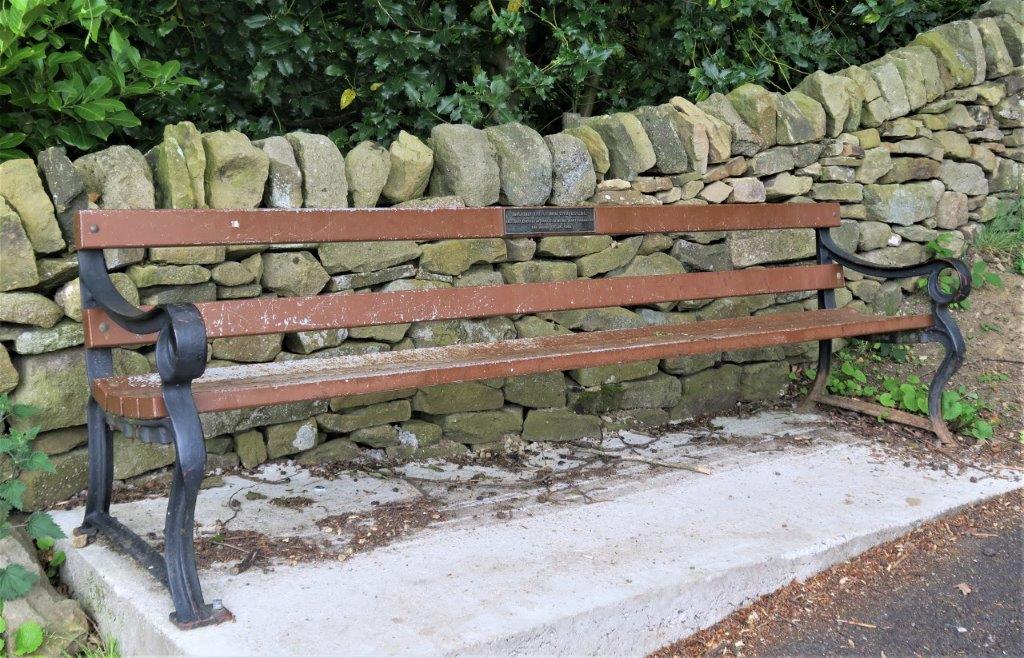 72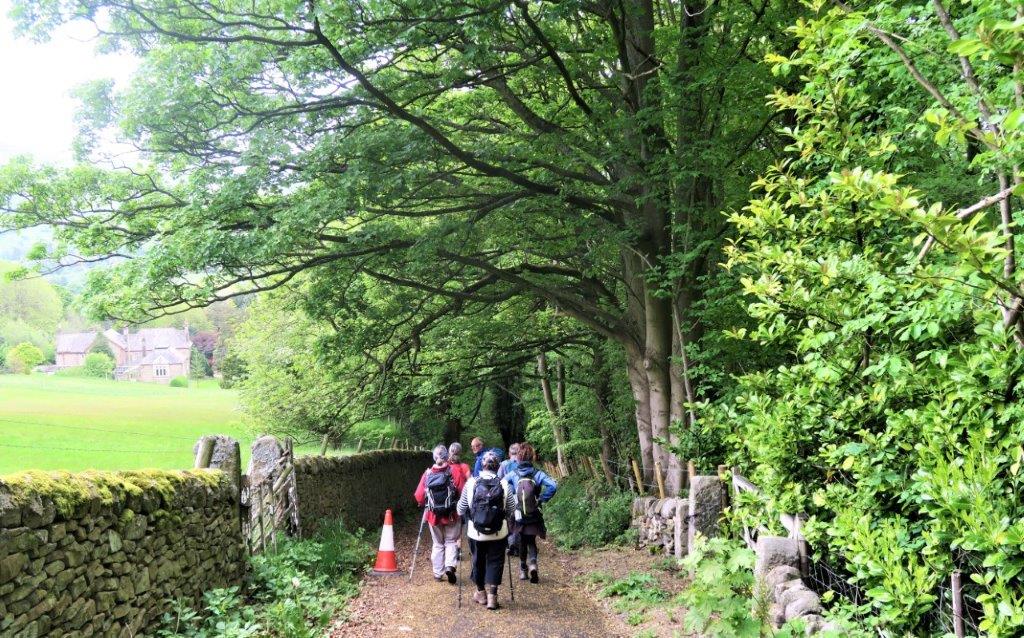 73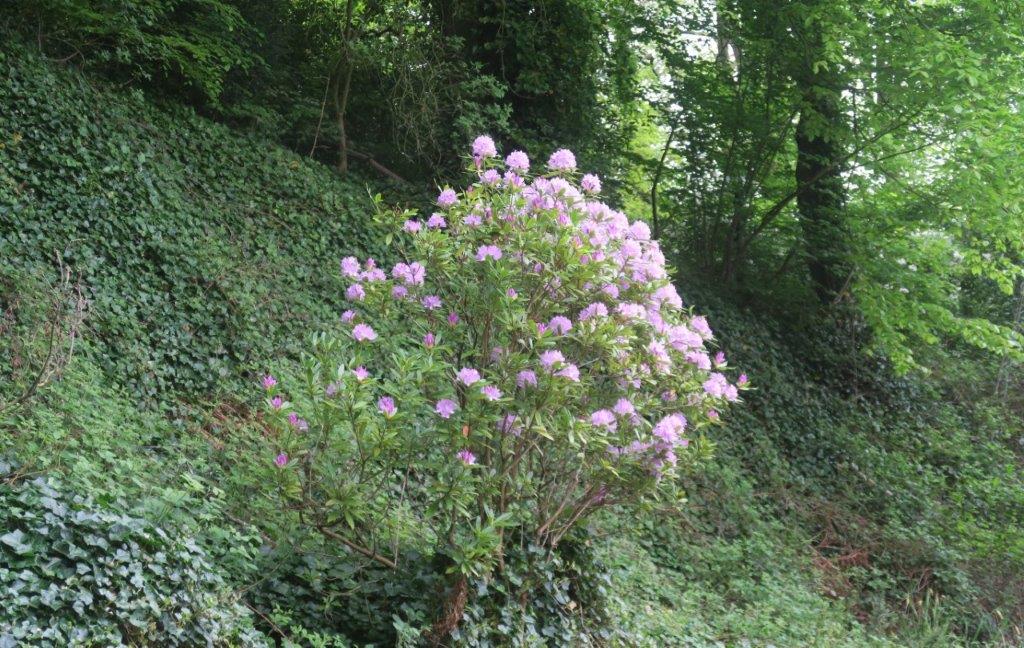 77 Rhododendron spreading wild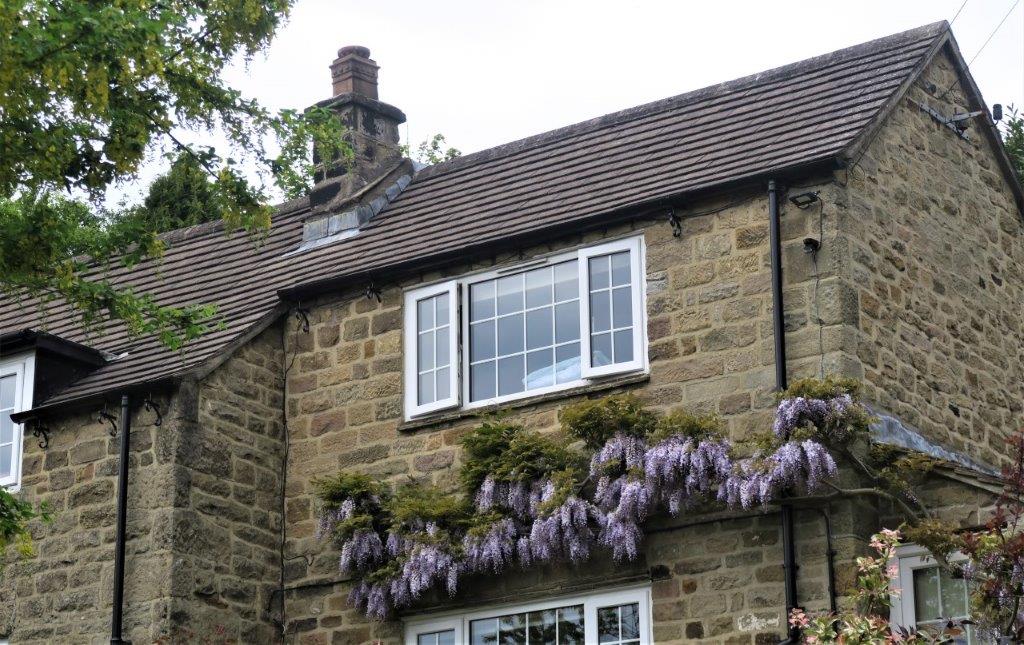 78 Wisteria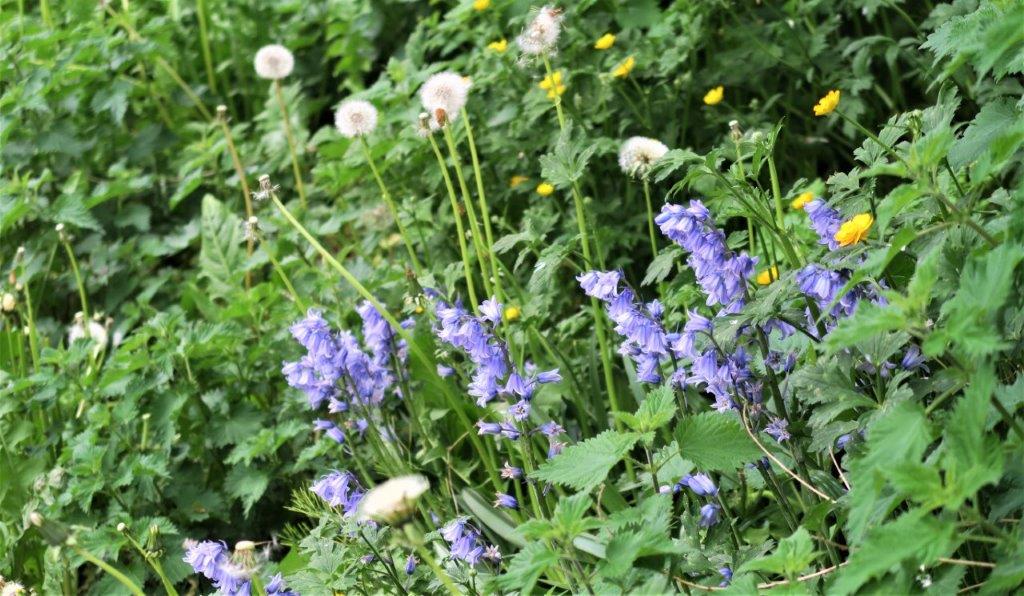 81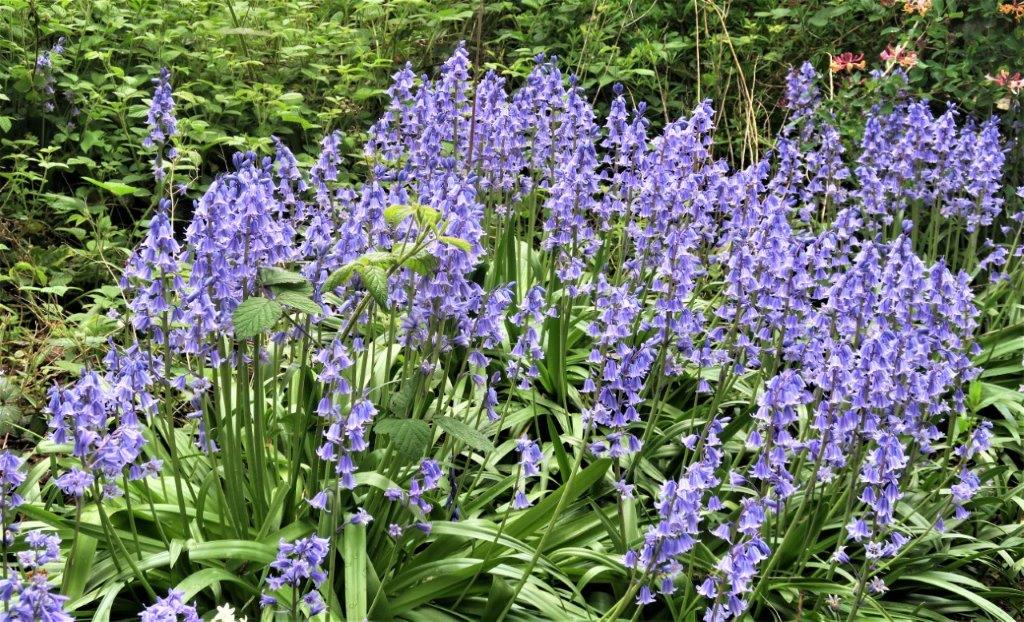 82 bluebells but not the original wild sort?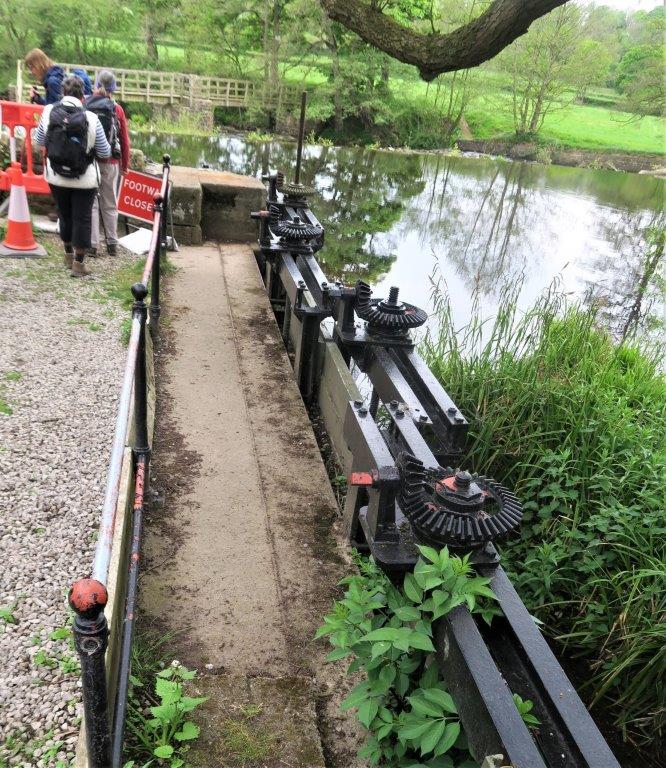 84 gate control works from pond to waterwheels (a poster showing rhe system would be interesting)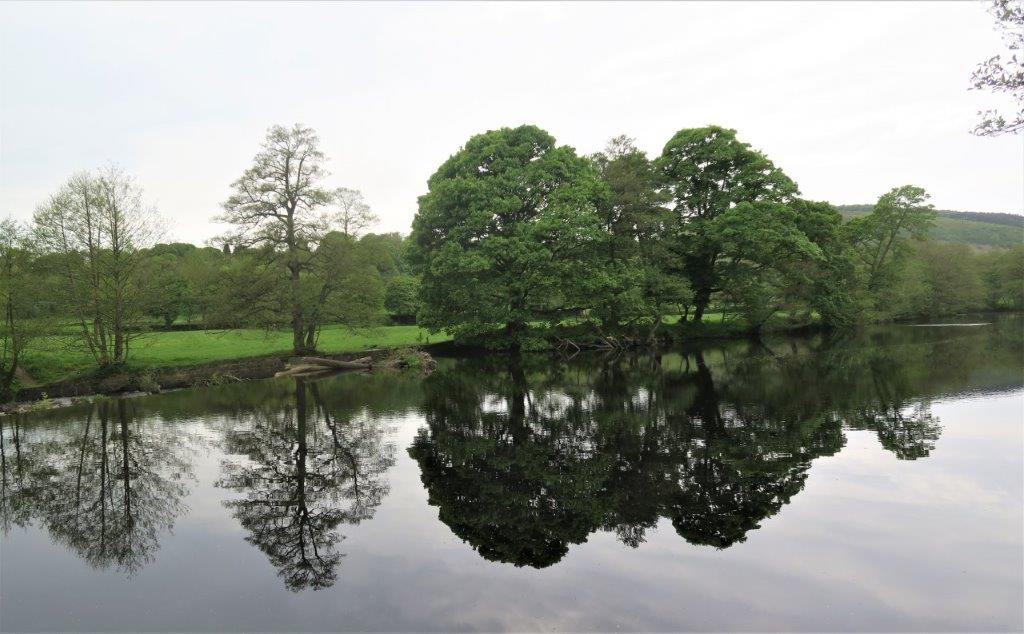 85 reflections in Headrace Pond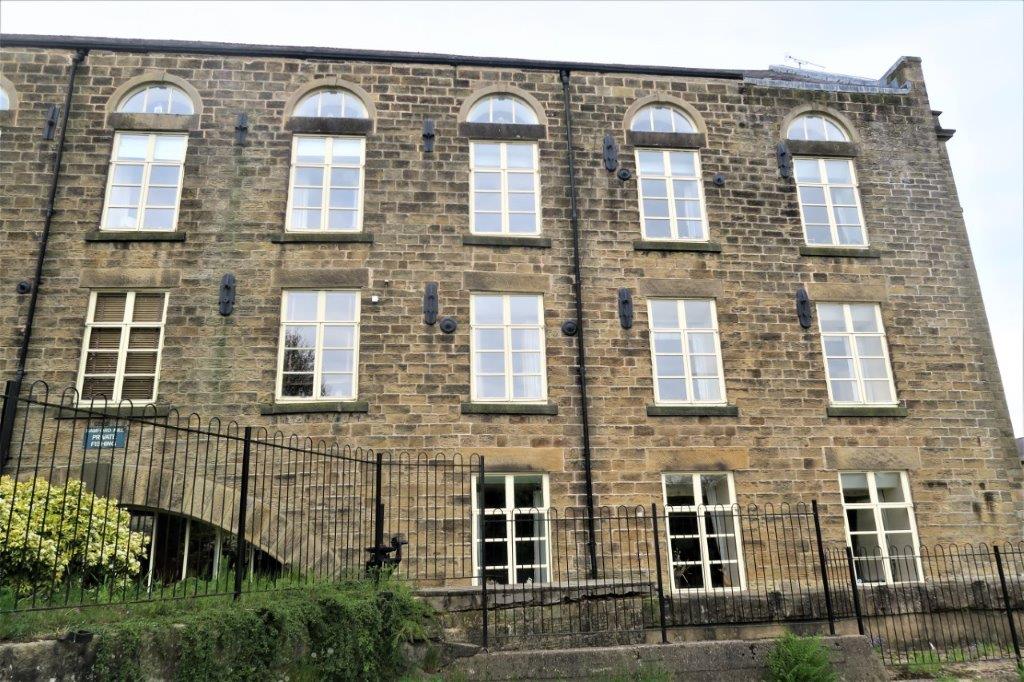 87 part of Bamford Mill passed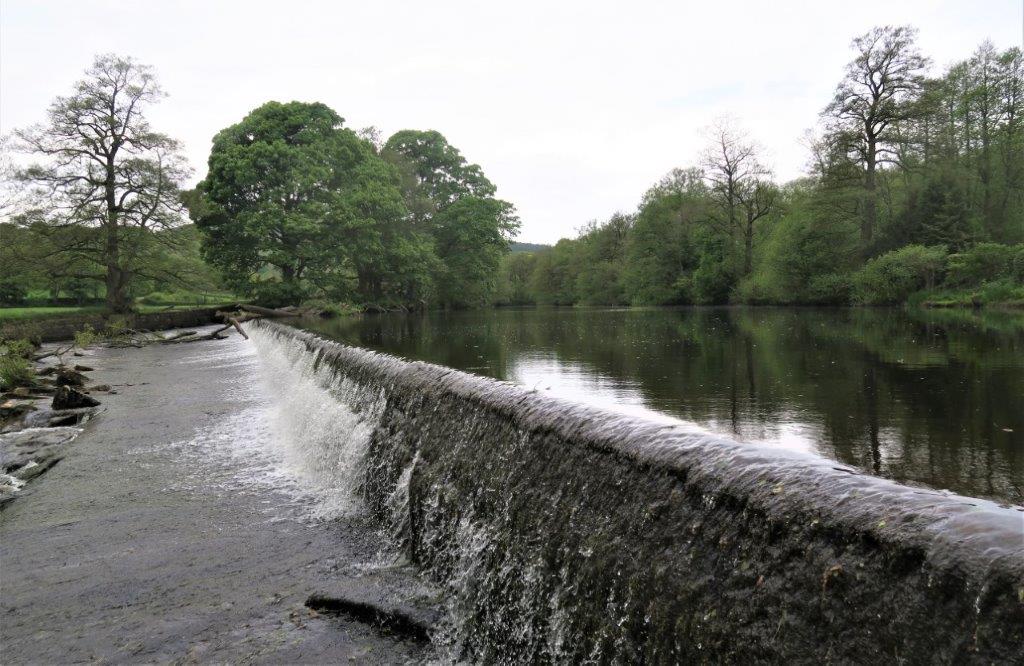 88 The pond overflow wall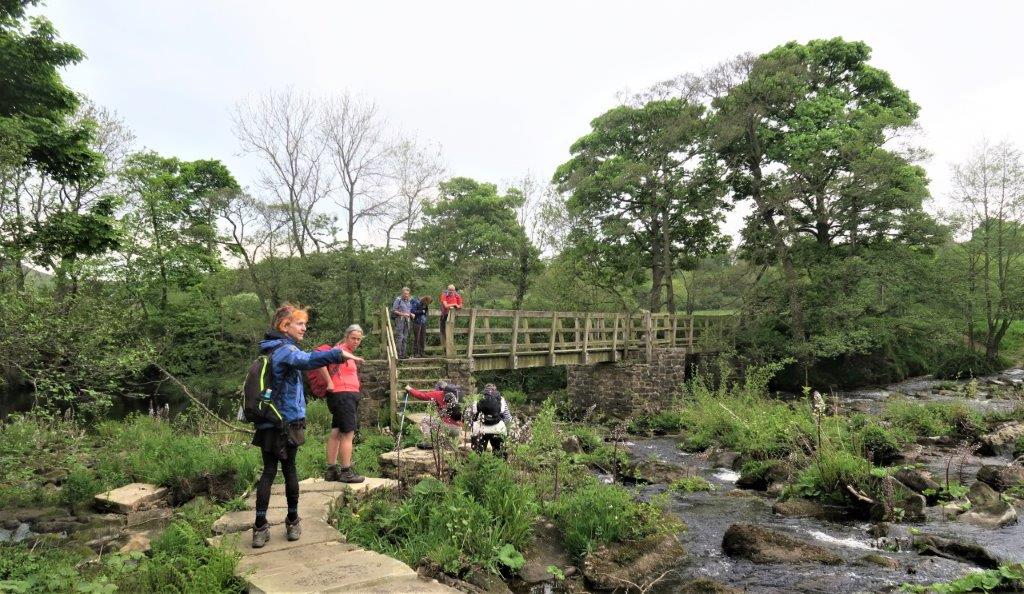 91 some damage by floods to path to footbridge now bring repaired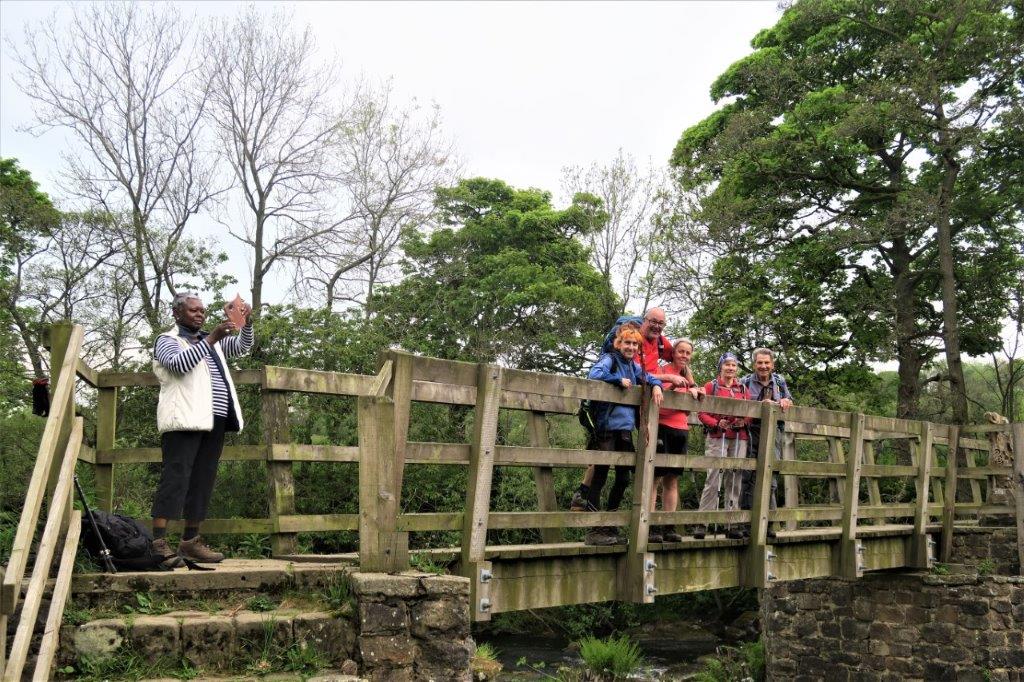 93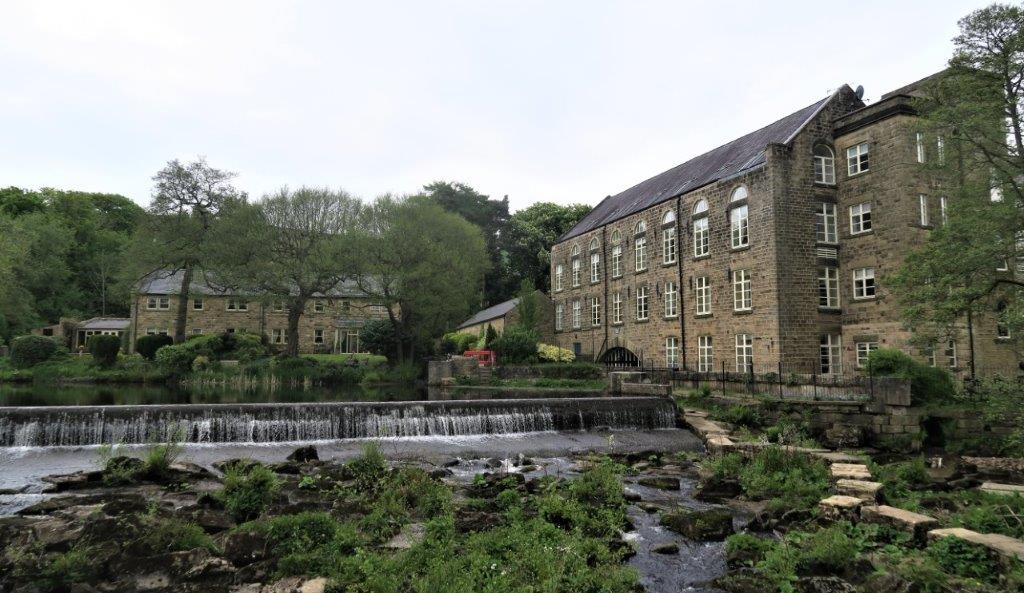 94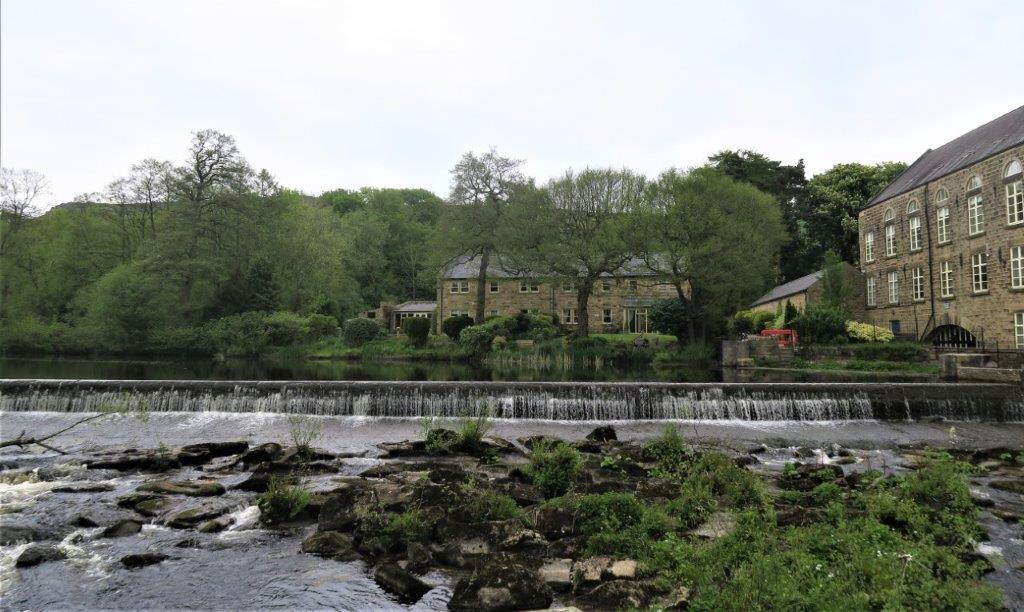 95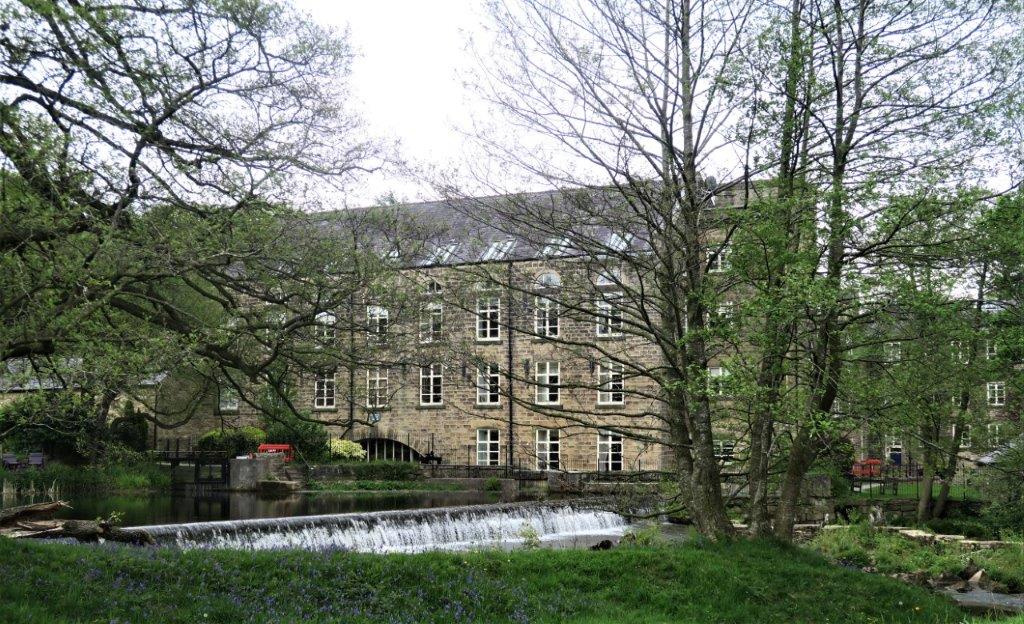 98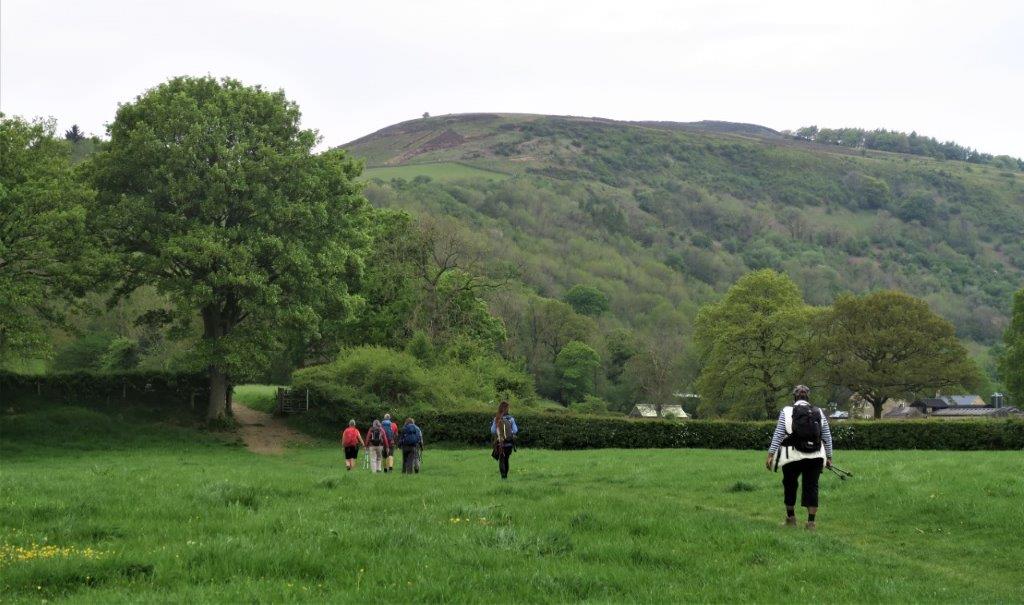 99 on footpath towards the Derwent Valley Heritage Way (this portion was once a rail track used in moving materials for Dam construction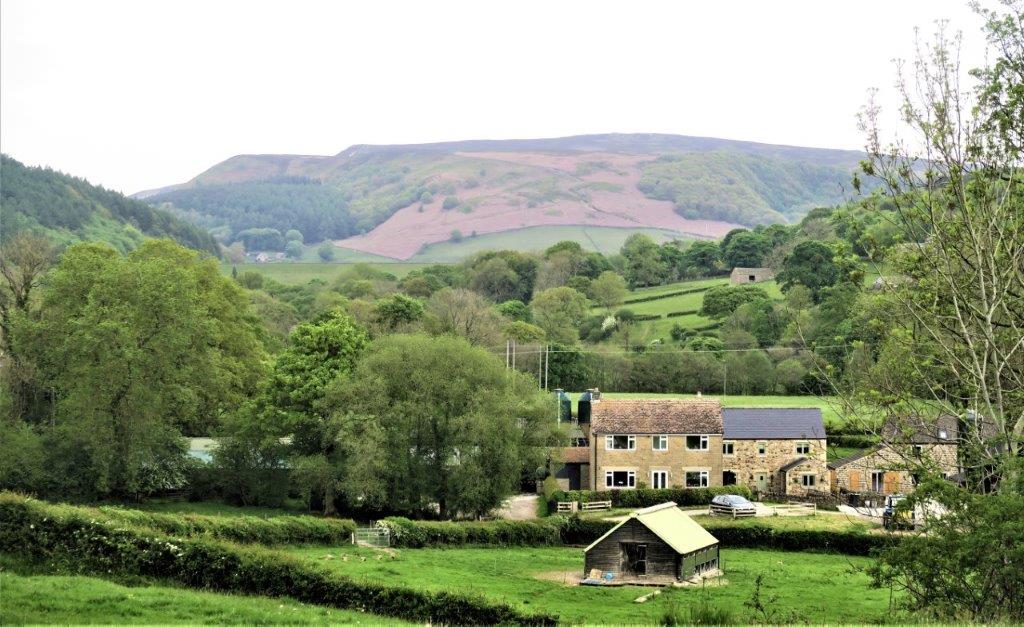 101 a portion of Bamford Edge above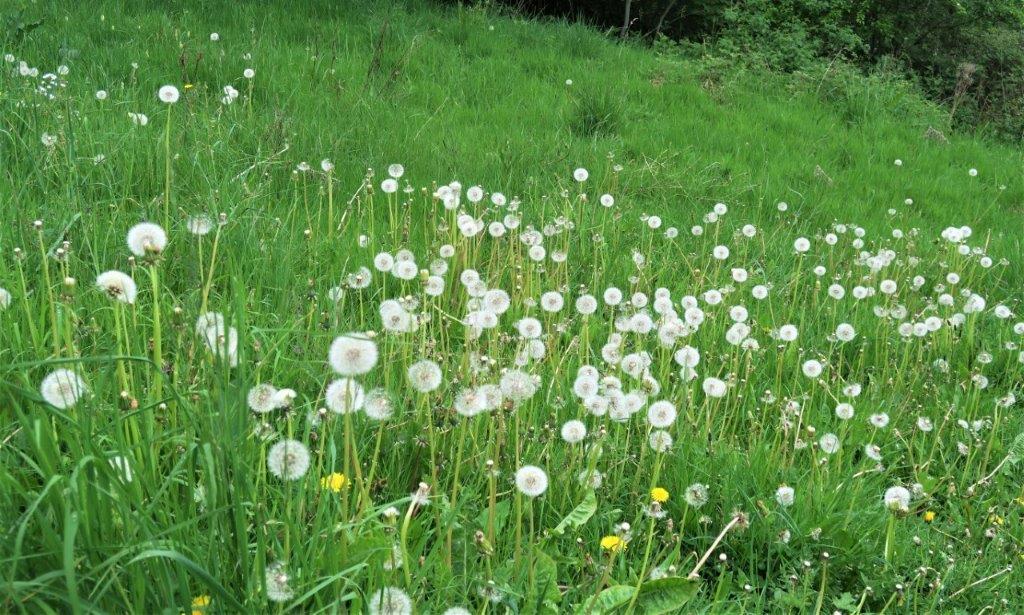 103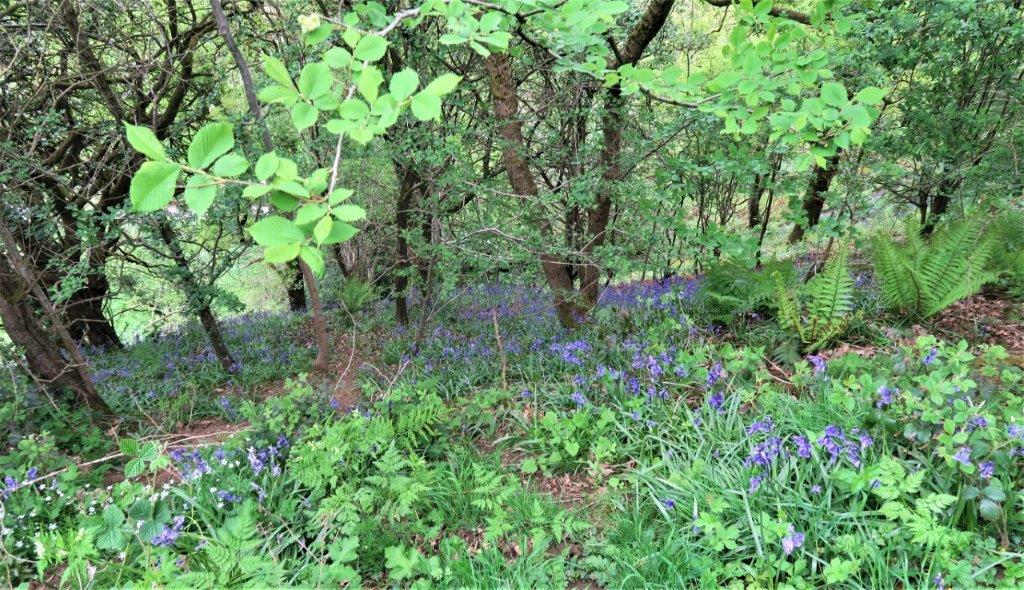 104 bluebells on a near vertical slope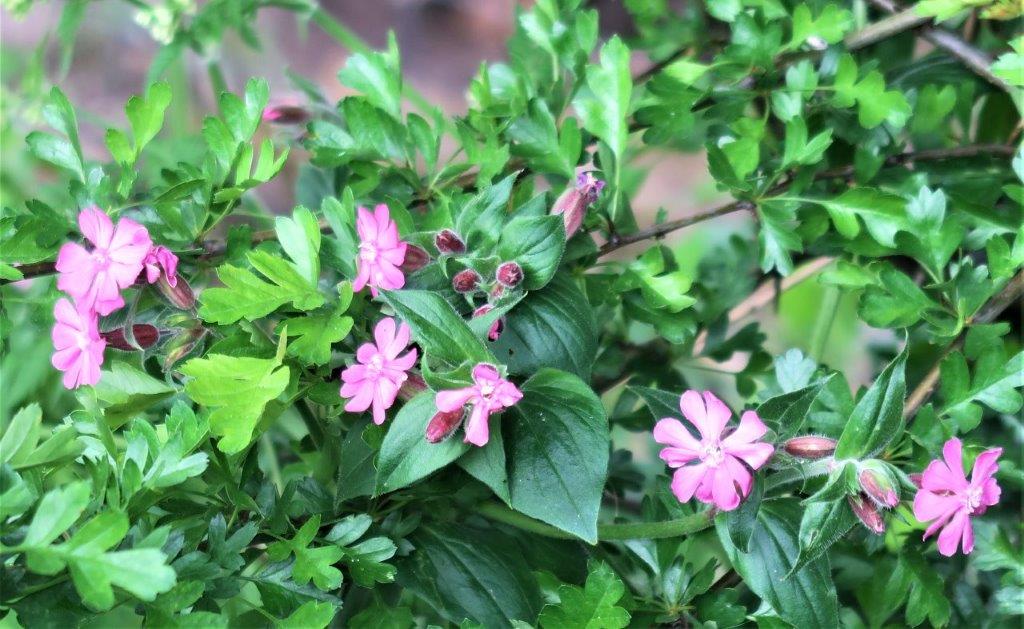 107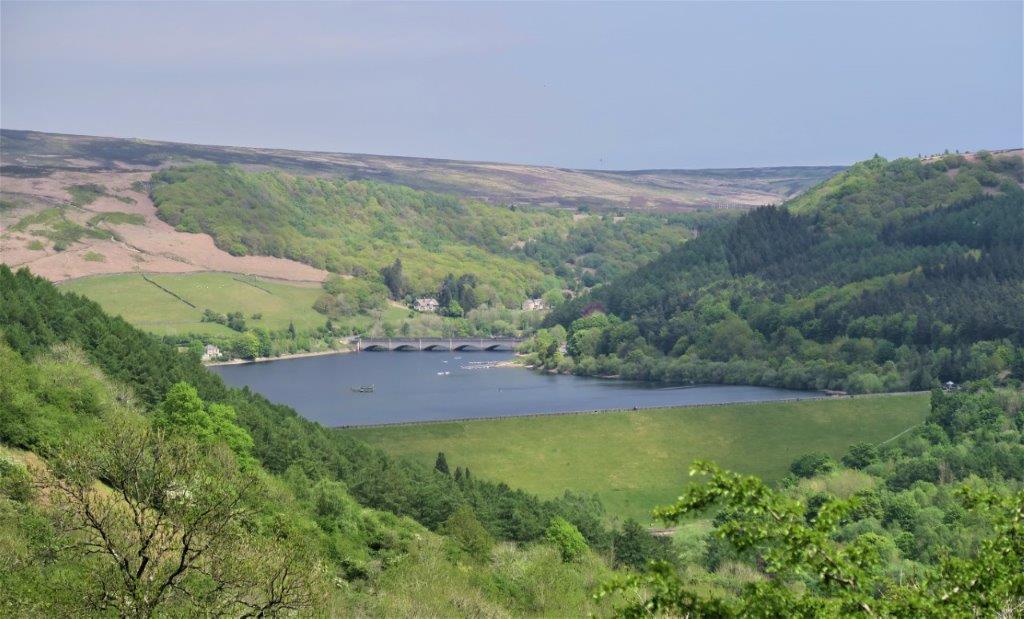 110 another view of Ladybower Reservoir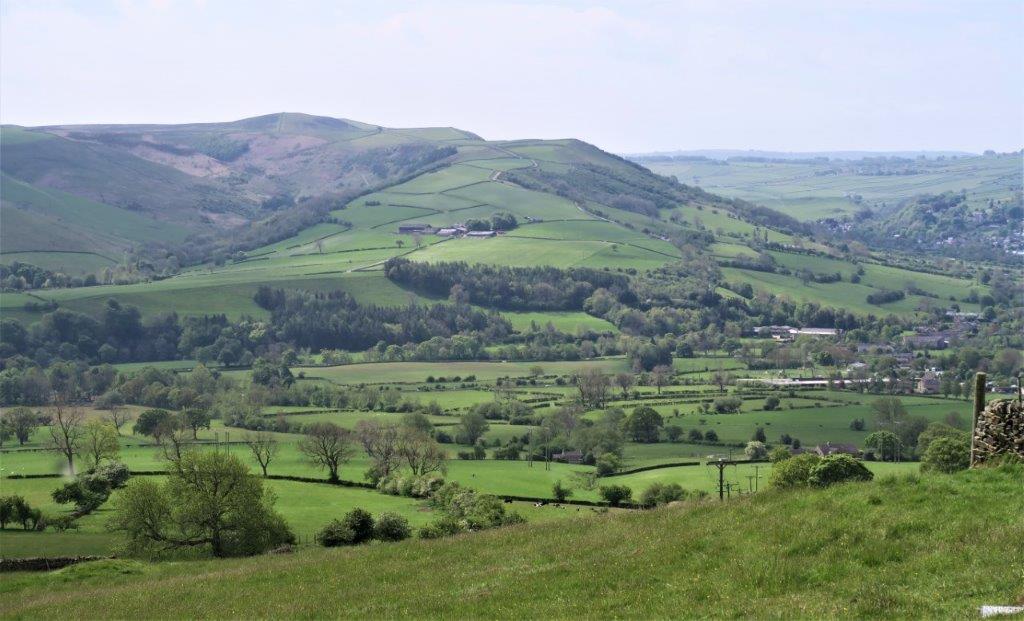 113 looking South across Hope Valley - farm in middle - Elsmore Hill Farm? with Brough Lane visible above it?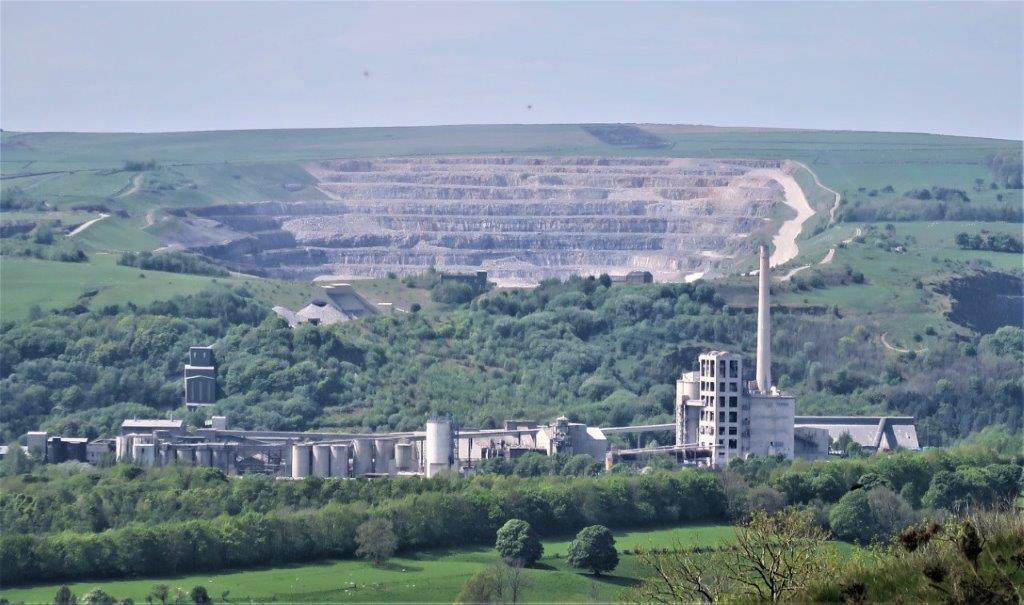 115 Hope Cement Plant & Quarry zoomed into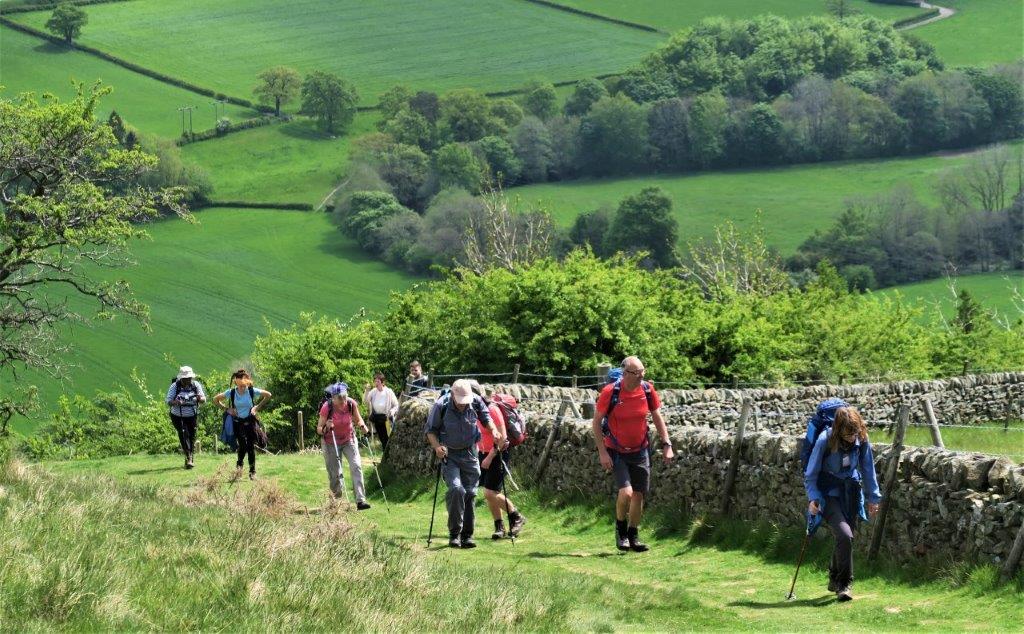 116 up toward Win Hill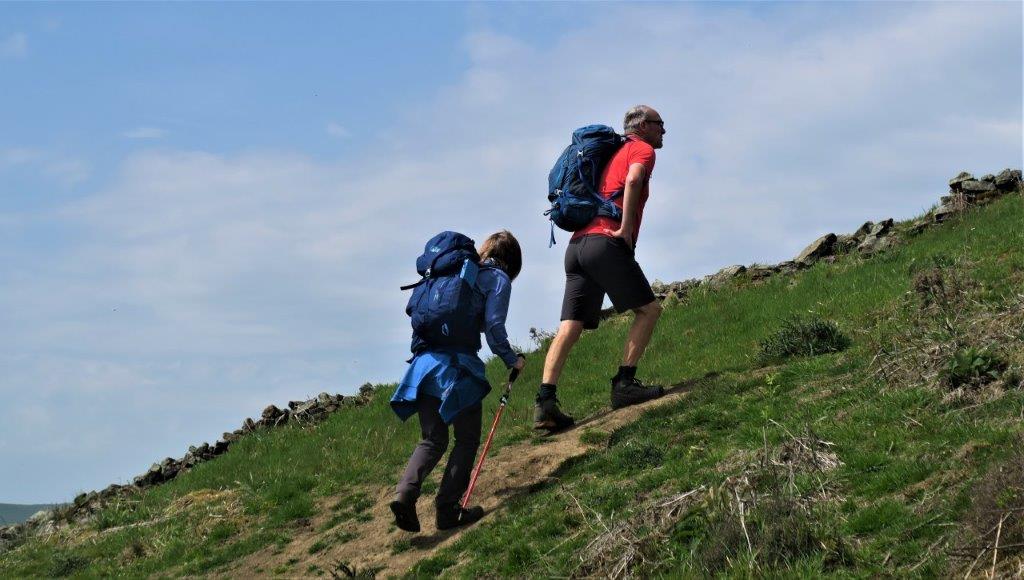 118 route here through Open Access Land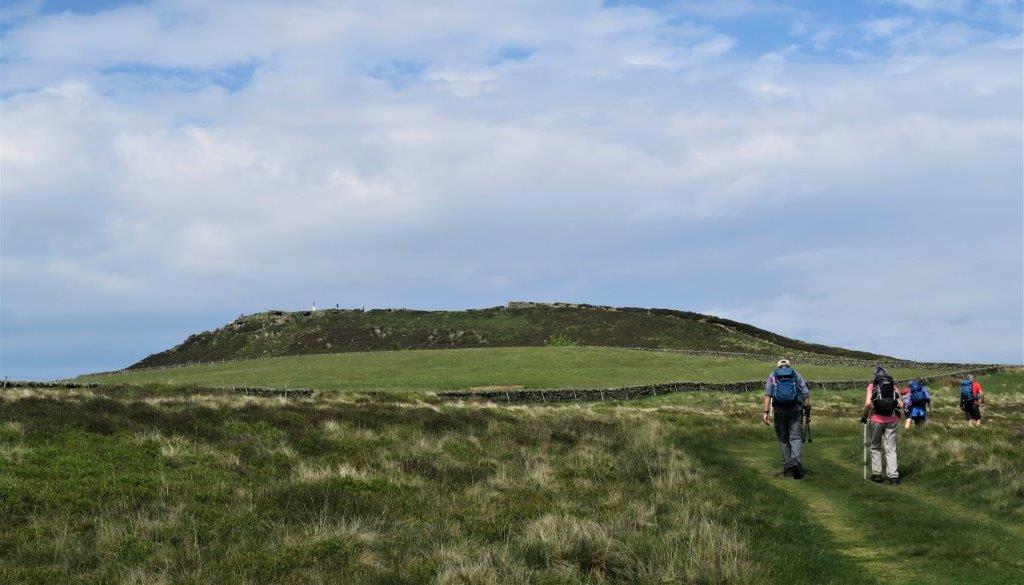 122 Winhill Pike with Trig Beacon to left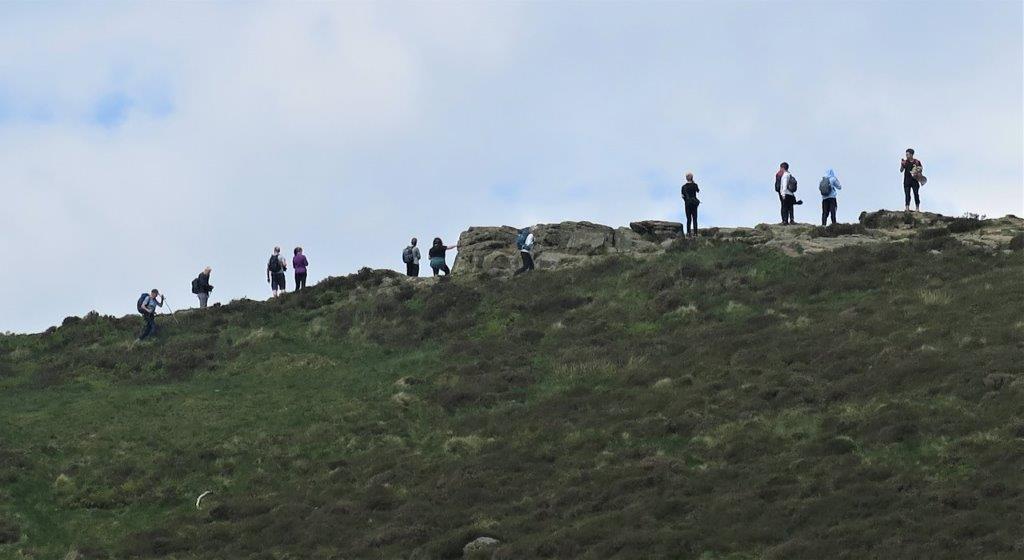 125 people somewhere on Winhill Pike in distance well ahead of us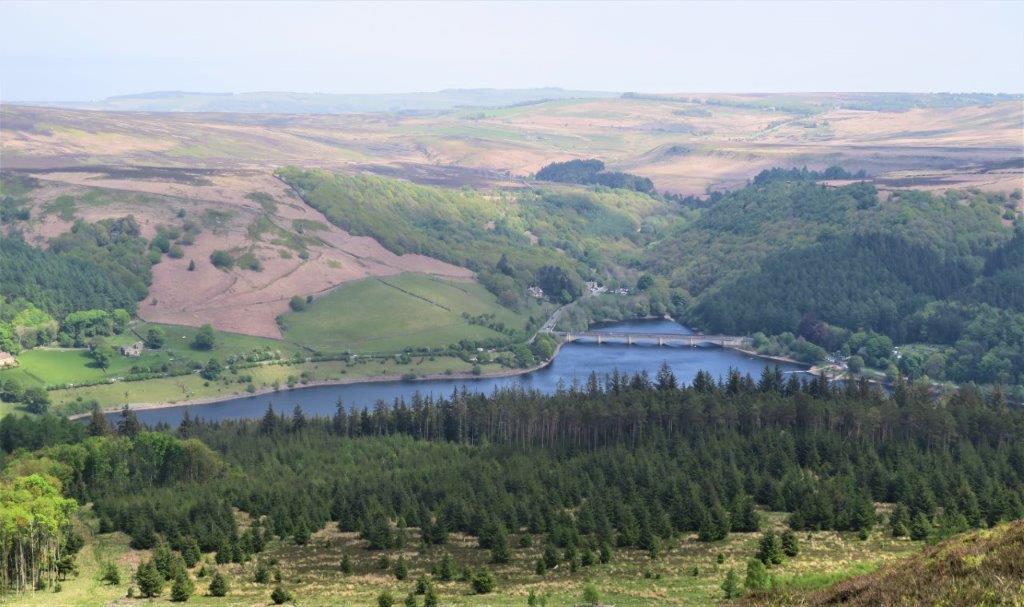 127 Snake pass (A57) on far side of Ladybower Reservoir. Viaduct to right goes to Bamford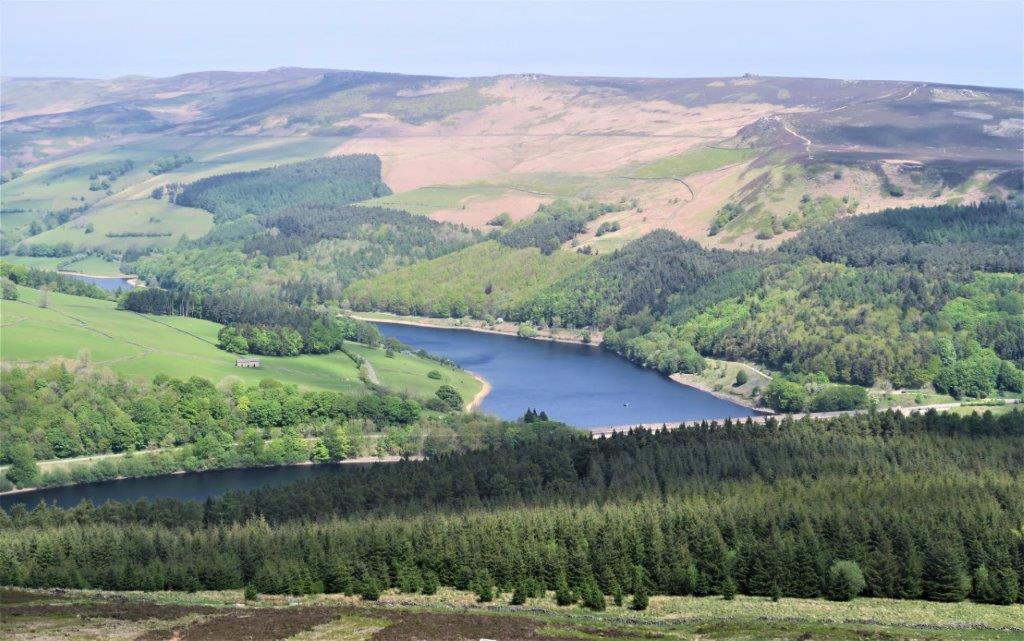 128 taken from top of Winhill Pike - Ashopton Viaduct is screened by trees here or I did not get up high enough?. Path on Derwent Edge visible top right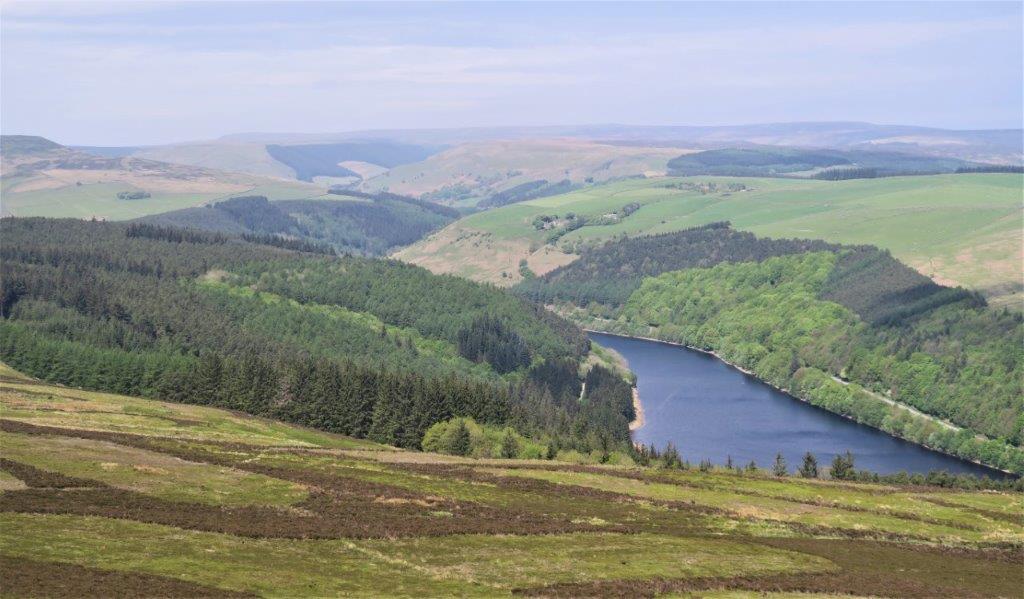 130 A57 / Snake Pass visible alongside/ above the West arm of Ladybower Reservoir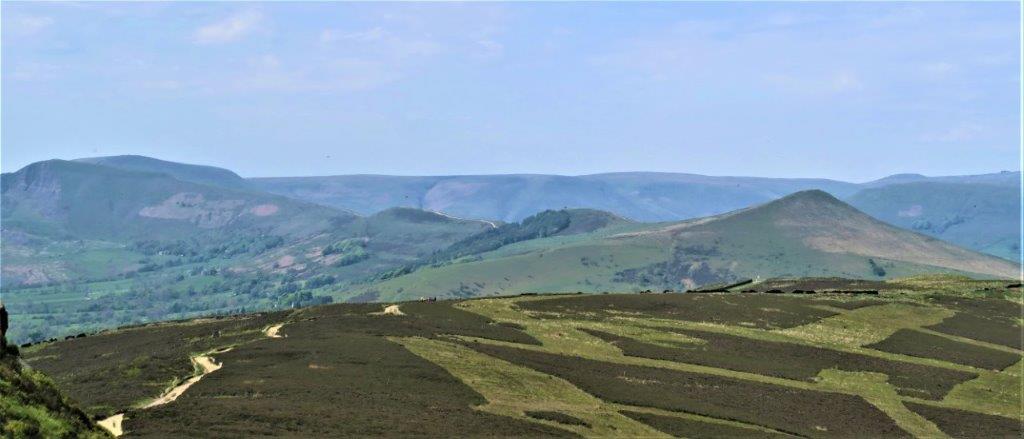 131 The Mam Tor / Lose Hill Ridge with The Vale of Edale hidden behind but Kinder visible behind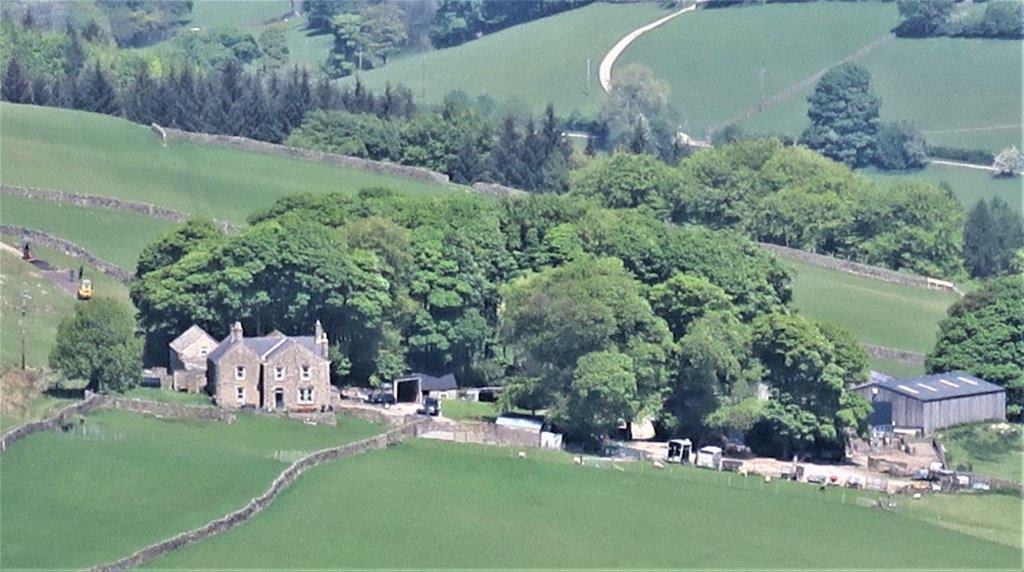 133 close up of Crookhill Farm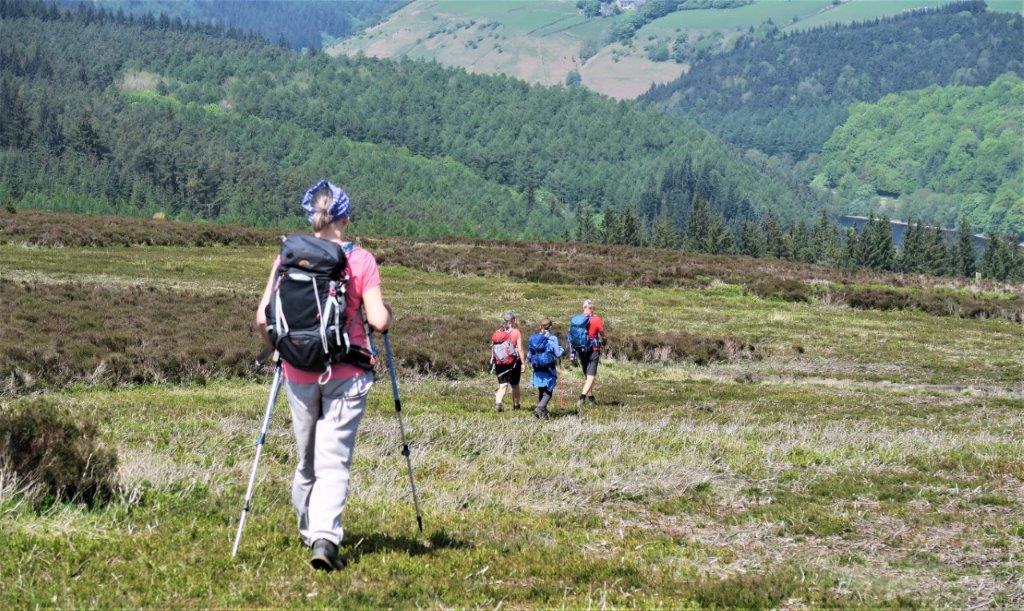 134 down toward Wiseman Hey Clough Plantation
136 where we hoped to see a Lancaster Bomber fly over the Ashopton Viaduct and the Ladybower Reservoir below - in vain.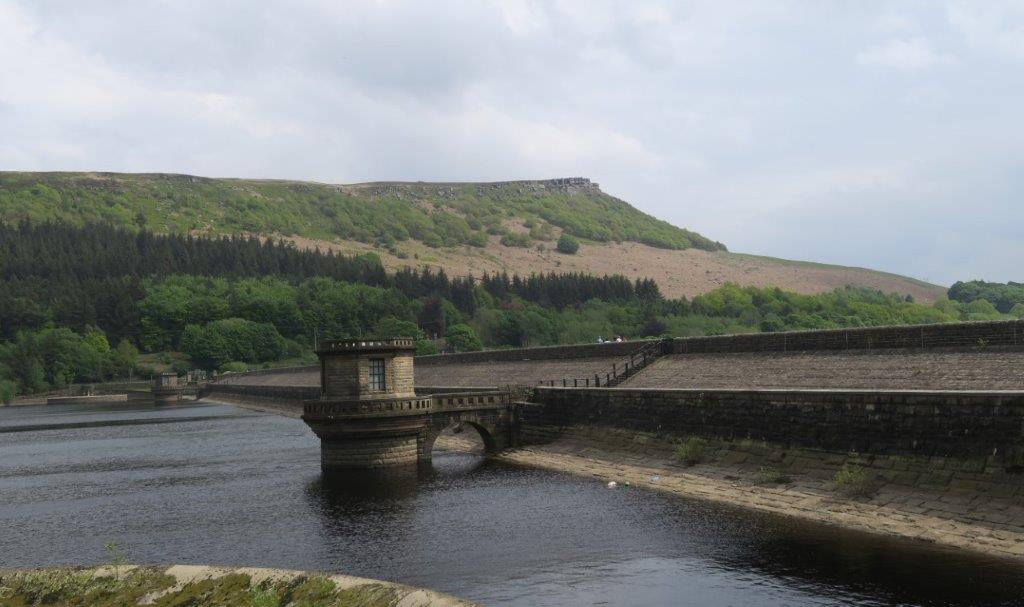 145 The Ladybower Embankment upstream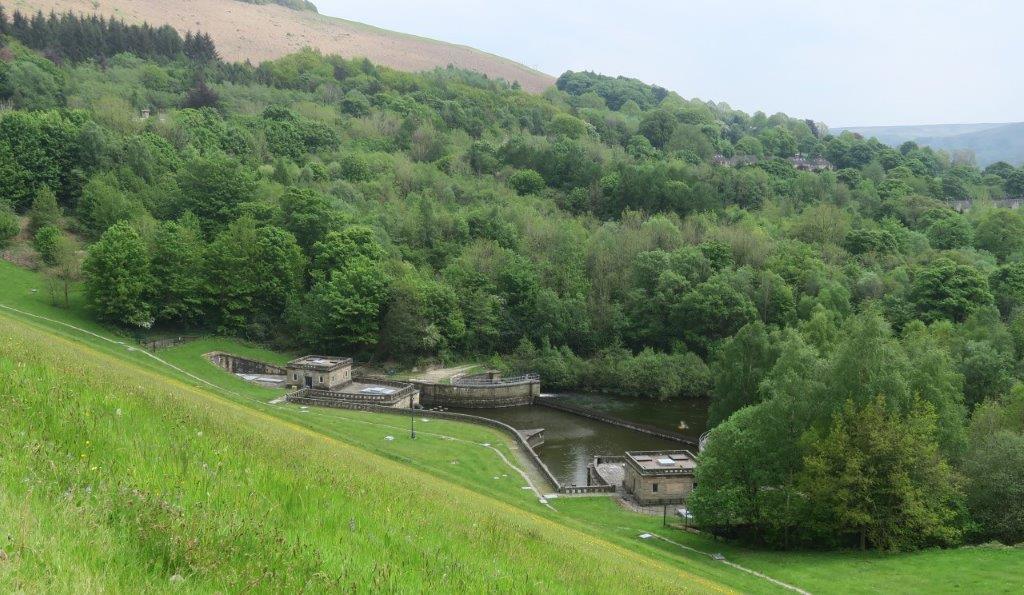 146 water control works below the embankment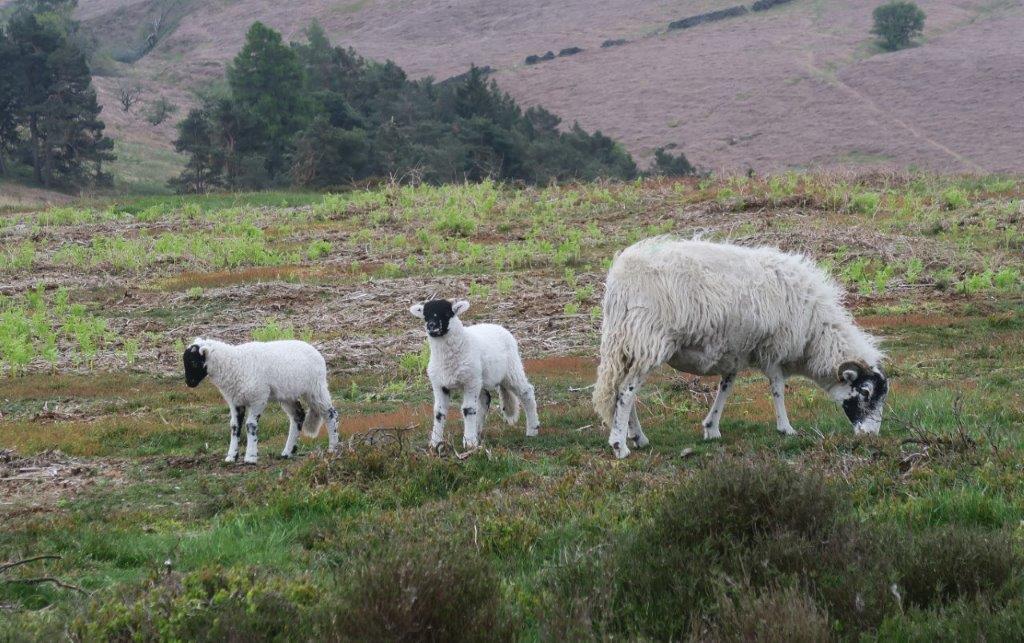 147 seen on route from Ladybower Inn back to Cutthroat Bridge and caepark
homepage - Daywalks Index 2022 - contact me at

REV X