2022.05.08 Sheffield to Chinley Station SK038.826, ~S for 120m to Lower Lane (Rd) & ~300m ~W along it, cross bridge over tracks ~N and head for 'road bend' between Stubbins Lane & Over Hill Rd up O.H.Rd ~N bending ~W (for ~400m total), at SK034.831 take FP NE for about 500m then in OAL head N (slightly E) to Whiterakes (Farm House) continue on FP bending ~E to Peep – O – Farm on Hayfield Rd, ~100m N on rd then FP ~NNE past Quarry (dis) up to bend in Pennine Bridleway and ~E along P.B. for 300m leaving it and turning ~SE to and up Mount Famine in OAL (E / S / SE) to cross P.B. and head ~ESE up South Head then ~E down it crossing P.B. and ~N on FP for 700m and turning ~NE (or if wet on side tracks) to cross The River Sett but head for V-turn in FP at SK065.856 (Grove of Trees low down in Oaken Clough for lunch break), follow FP ~W bending ~N across FB / Ford and join BW at SK062.860, follow BW ~E for ~400m, turn ~N for 550m and join steep path (many steps) ~E up Kinderlow End and on flat to SK077.867, turn ~NNE for ~400m to Trig Beacon at SK079.871, find way ~E (for ~1.6m as crow- flies) to the top of Crowden Clough & Kinder South Edge Foot Path at SK095.873, follow K.S.E. FP ~ E for ~900m and leave it on informal (but paved) path turning ~ESE towards but about 100m short of Grindslow Knoll, turn ~S for ~600m then ~SW (flat to start then steeply down) to SK105.858, joining informal path on the edge of Broadlee Bank Tor ~ESE for about 600m joining the Pennine Way ~ENE to Grindsbrook Booth, down road to Edale Station.
NOTE – this route is strenuous - 3 stiff uphill climbs – parts thru moorland on Kinder without paths – should only be done in good weather with Leader who knows area.
Leader Richard Bennett – 5 in party - ~12.3m long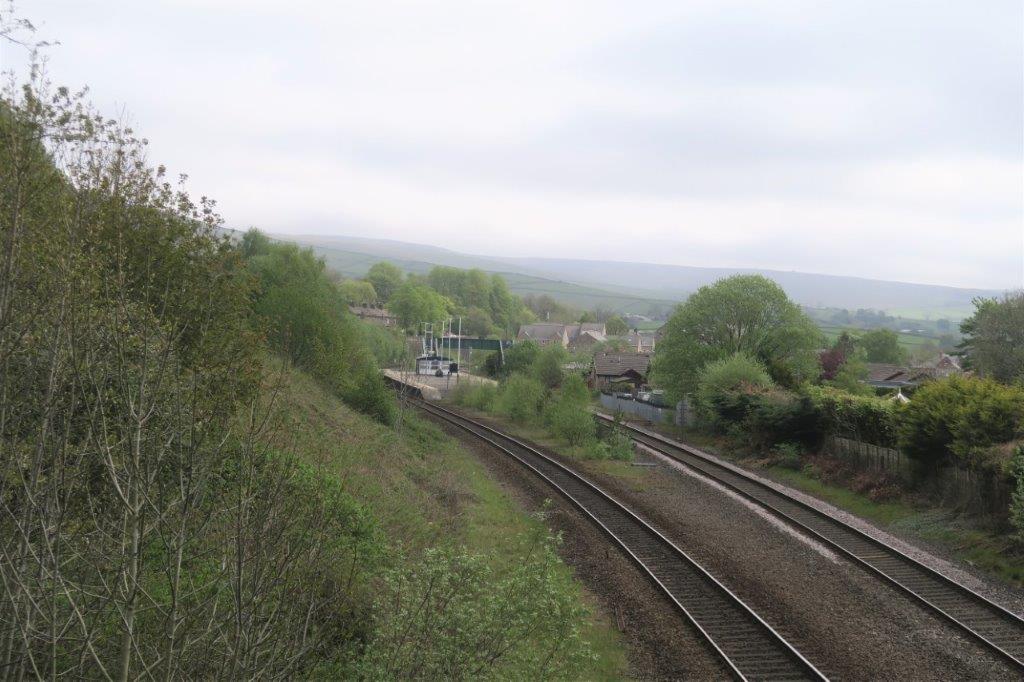 1 zoomed into Chinley Railway Station while crossing Footbridge over tracks leading to Cracken Edge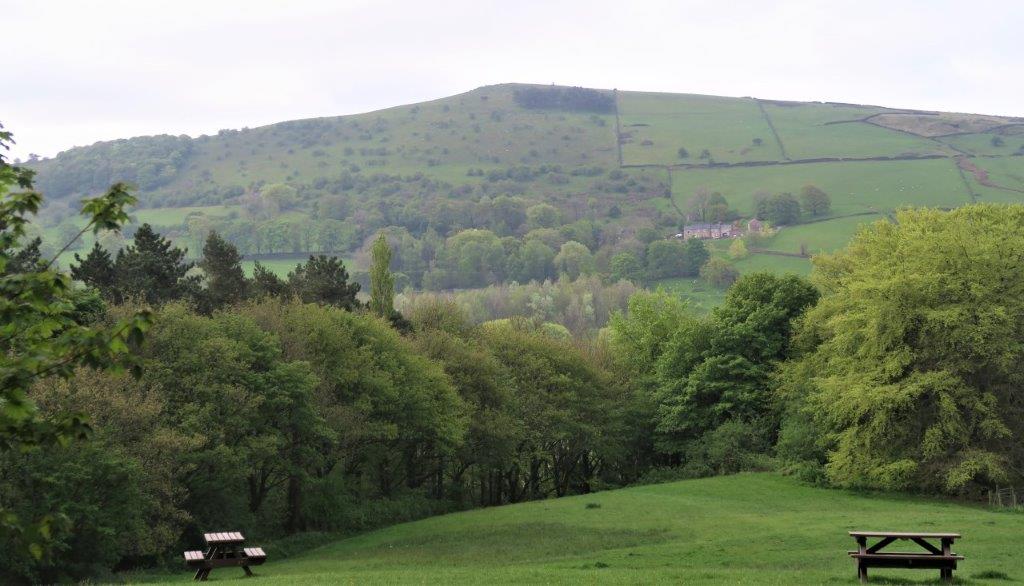 2 looking behind before starting up Over Hill Road
3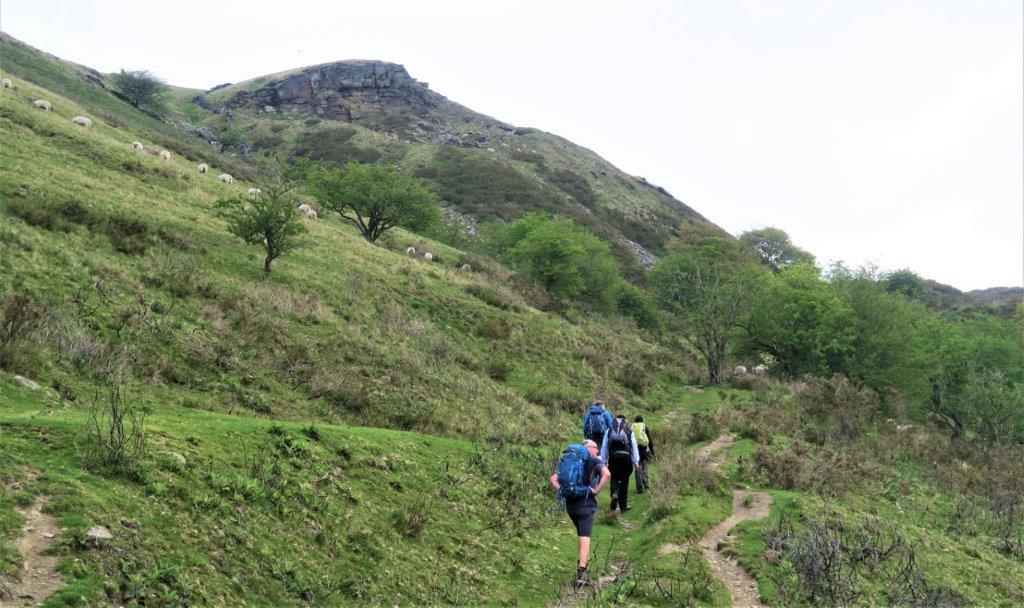 4 on footpath starting up to Ceacken Edge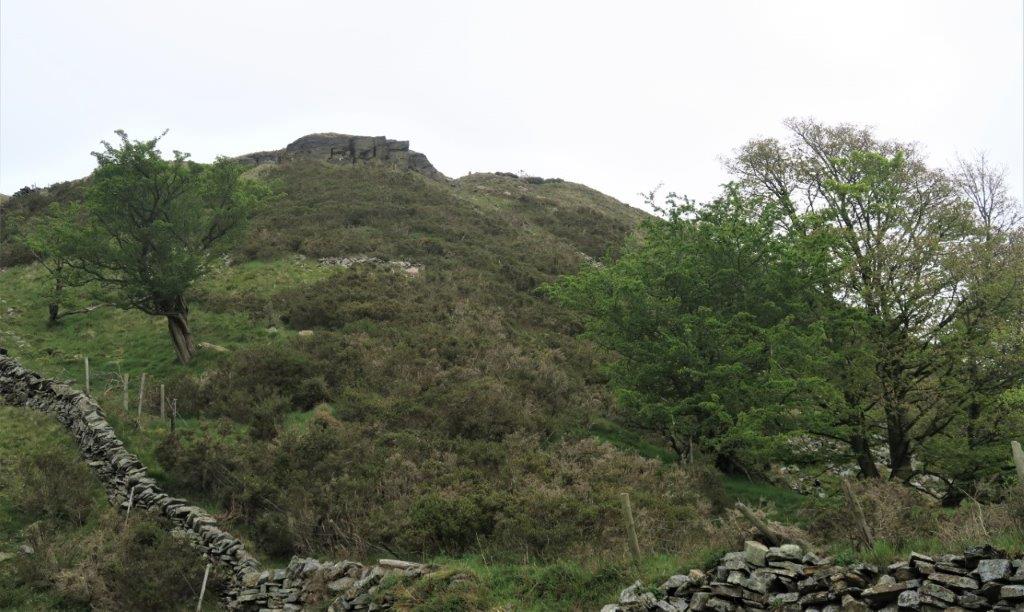 5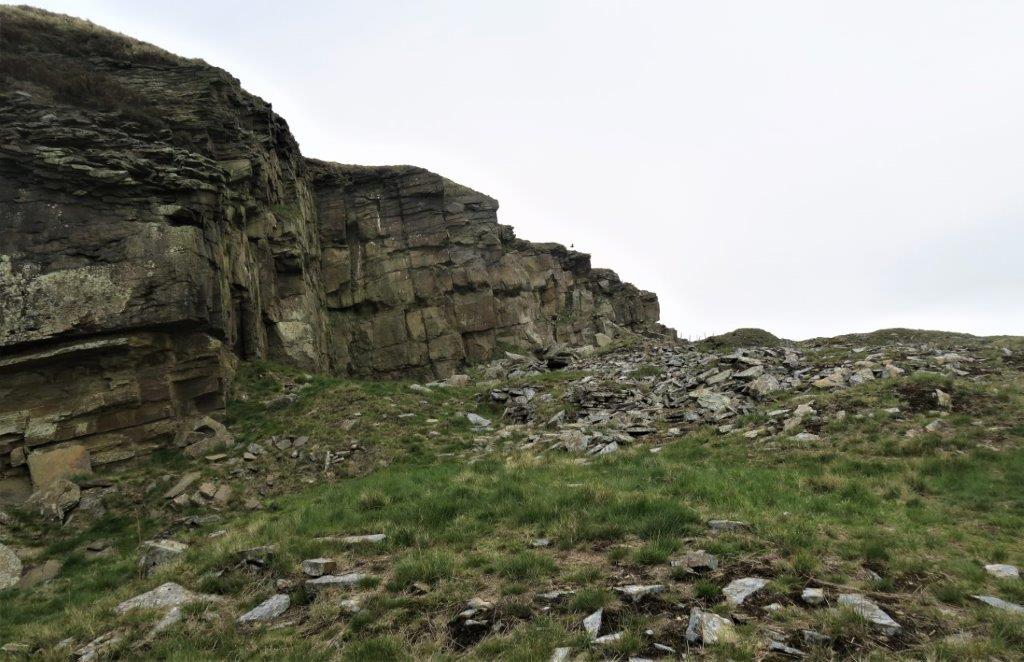 7 Cracken Edge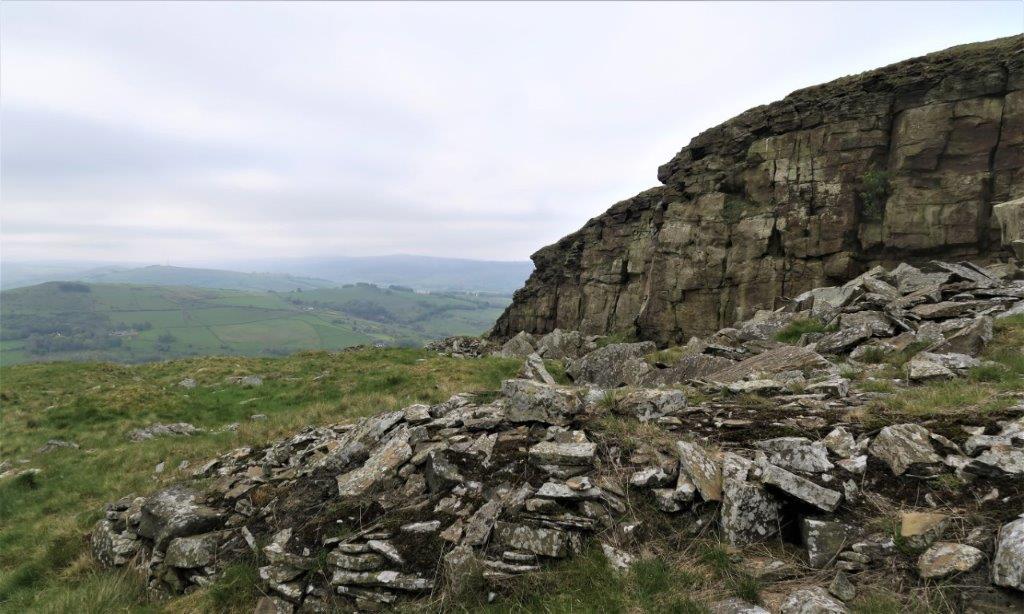 8 Cracken Edge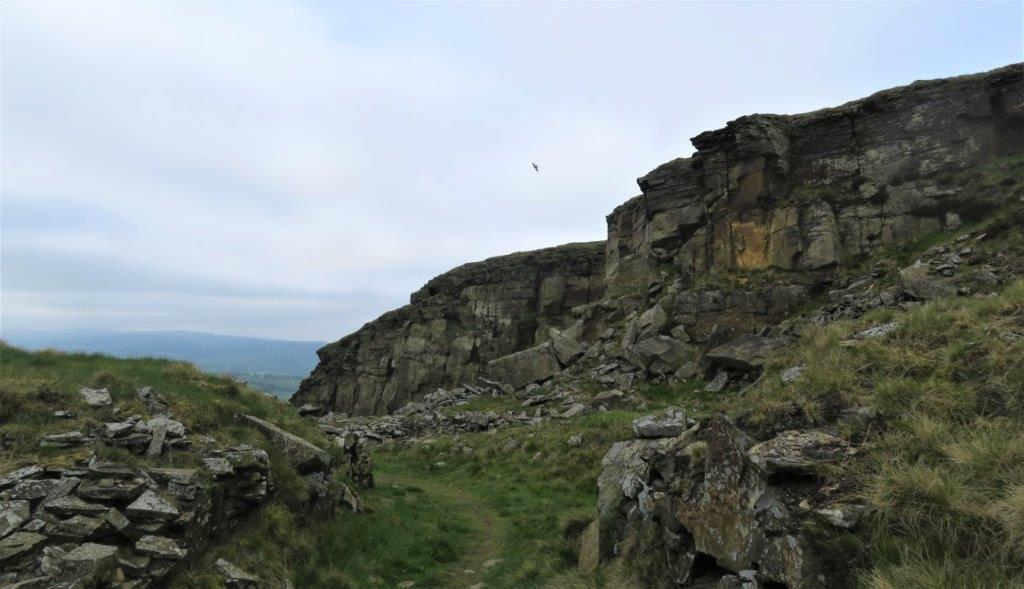 9 Cracken Edge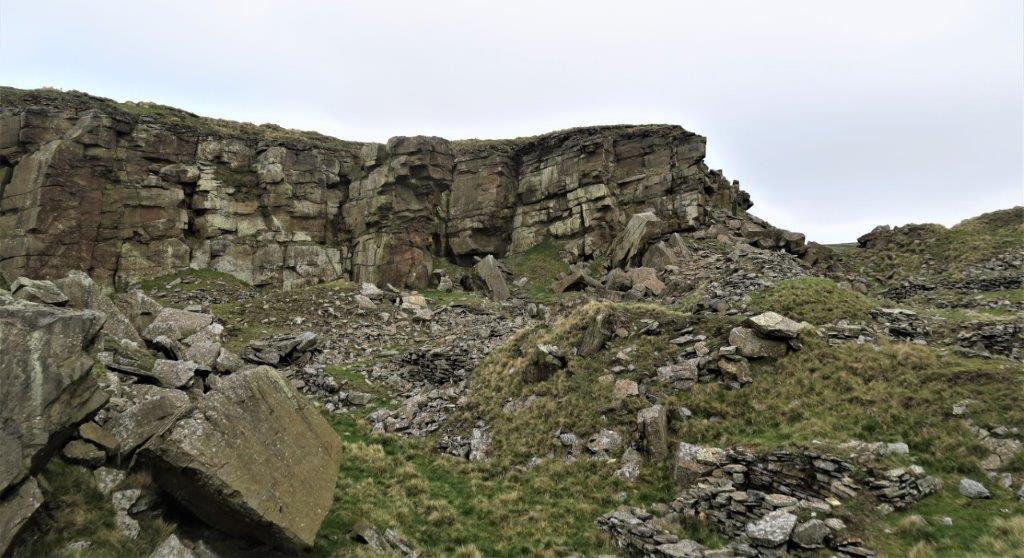 10 Cracken Edge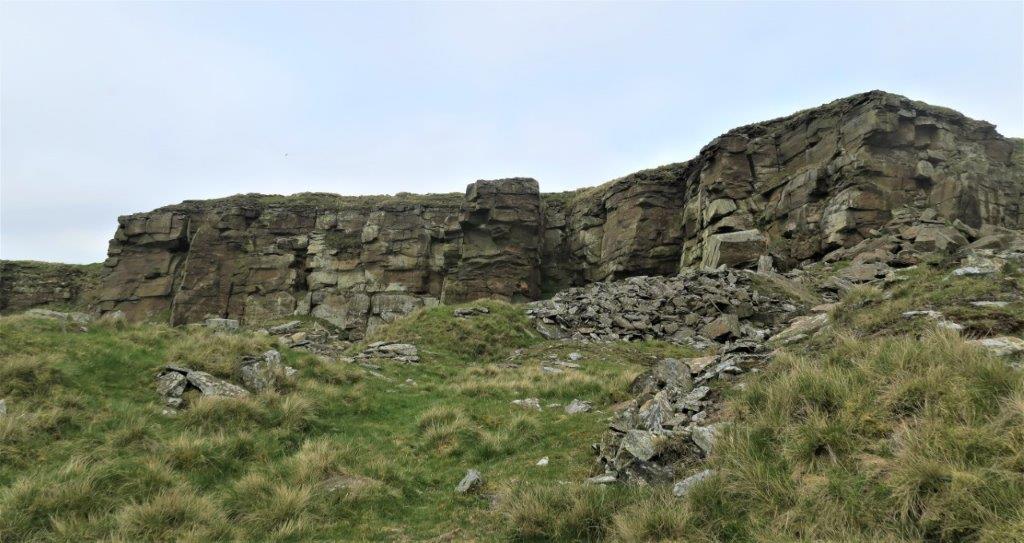 13 Cracken Edge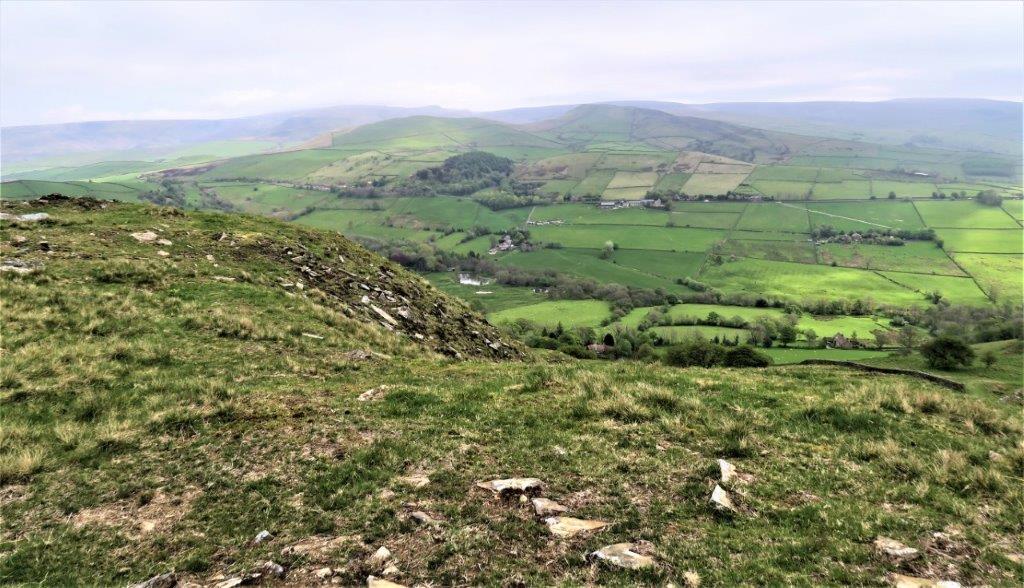 14 looking out at Mount Famine & South Head at top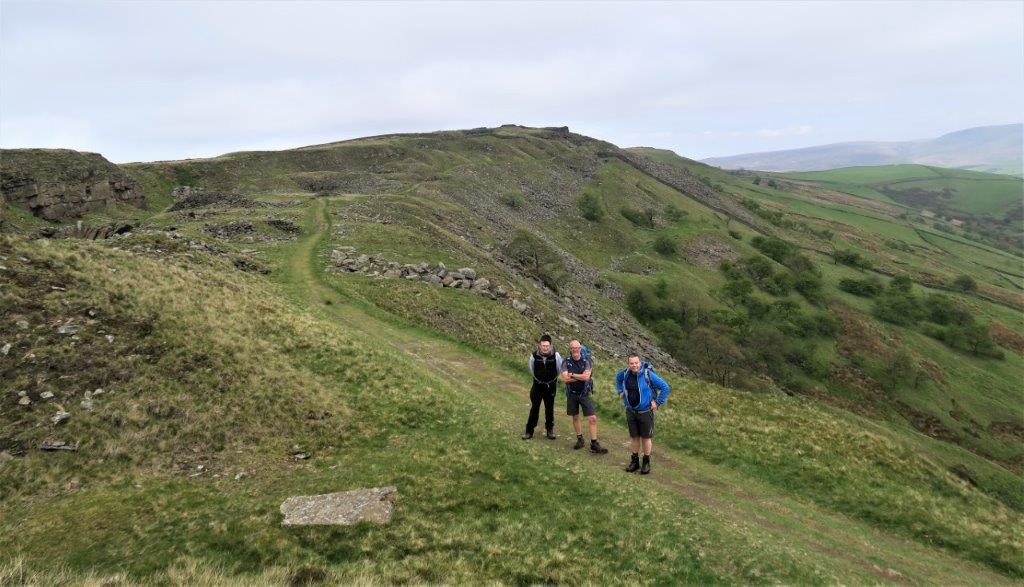 16 still on Cracken Edge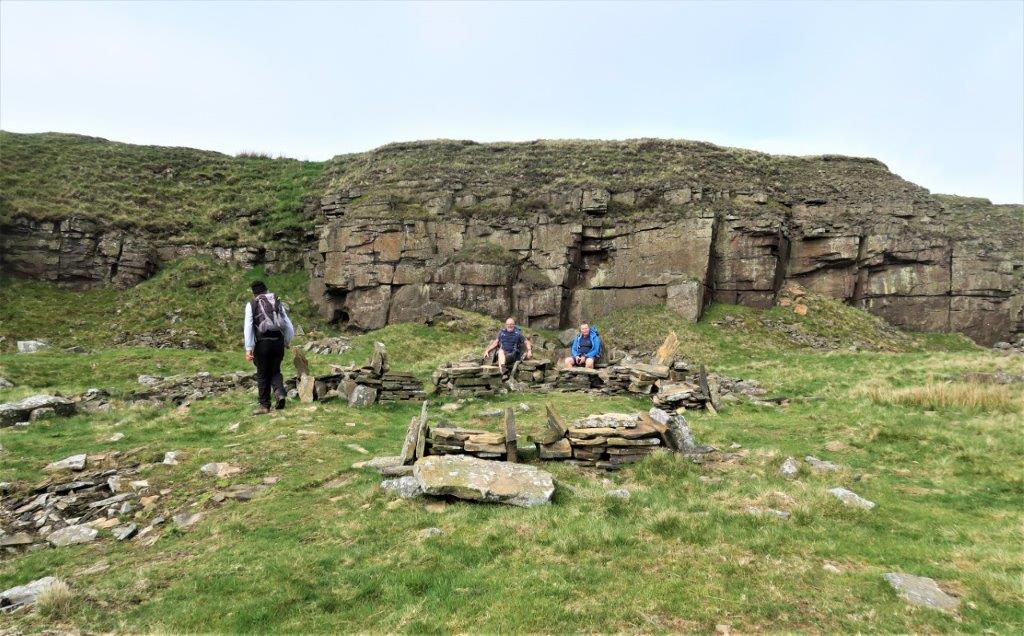 19 Was this a Covid project constructing tables, chairs and benches out of stone?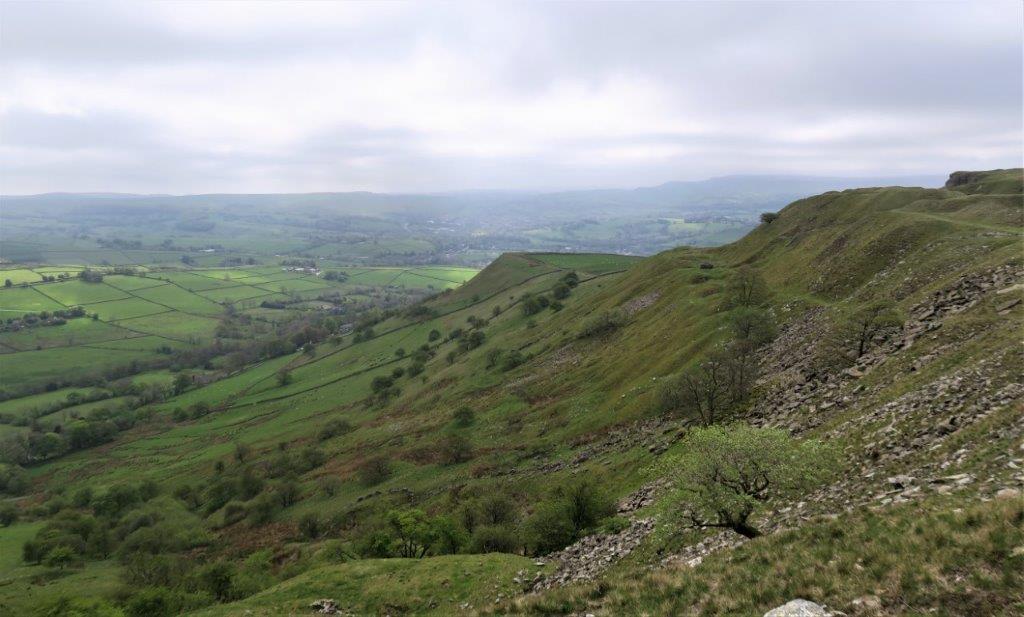 22 looking back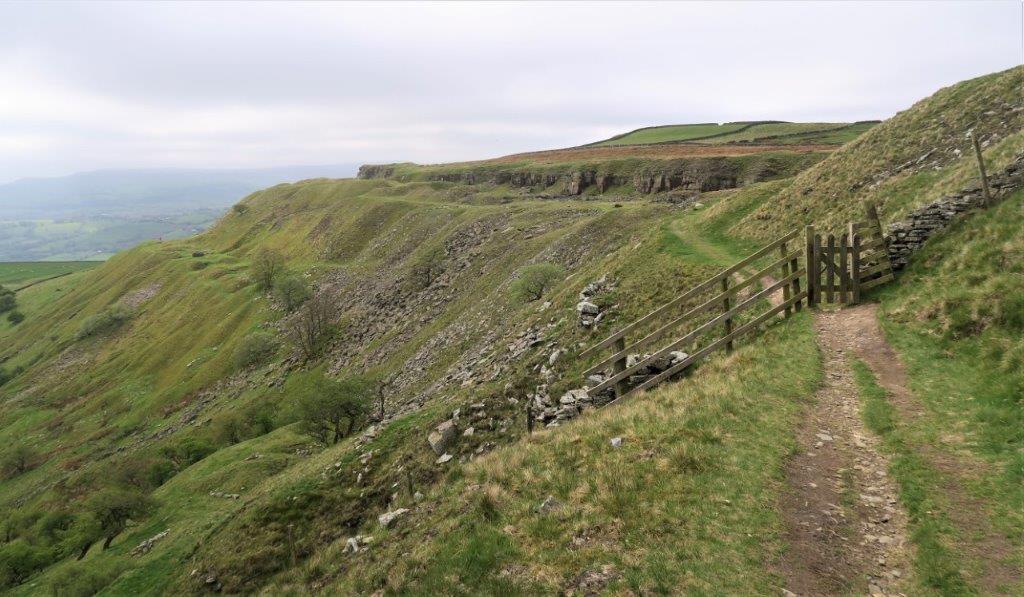 23 looking back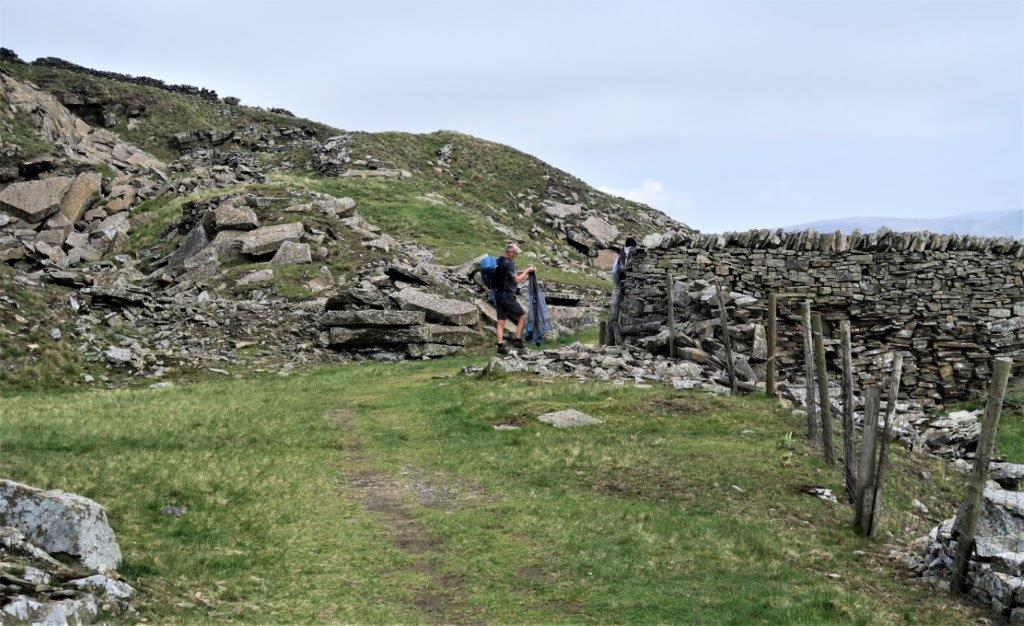 24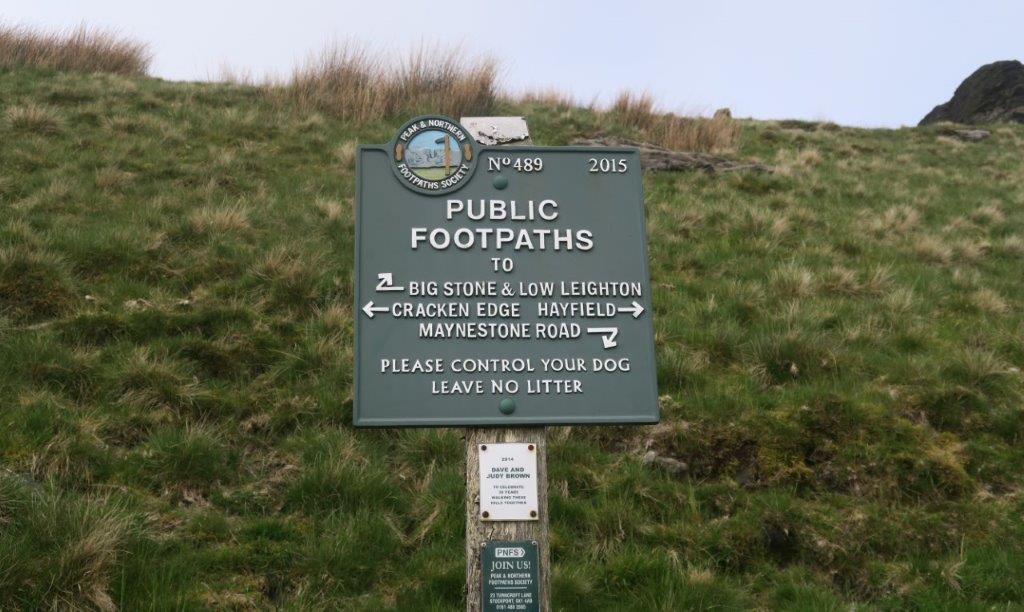 26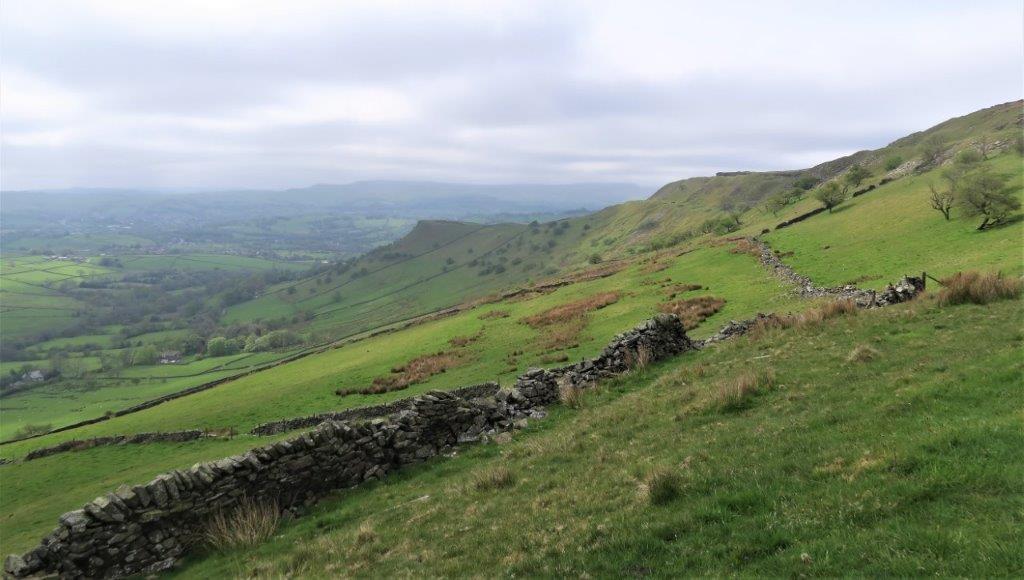 28 looking back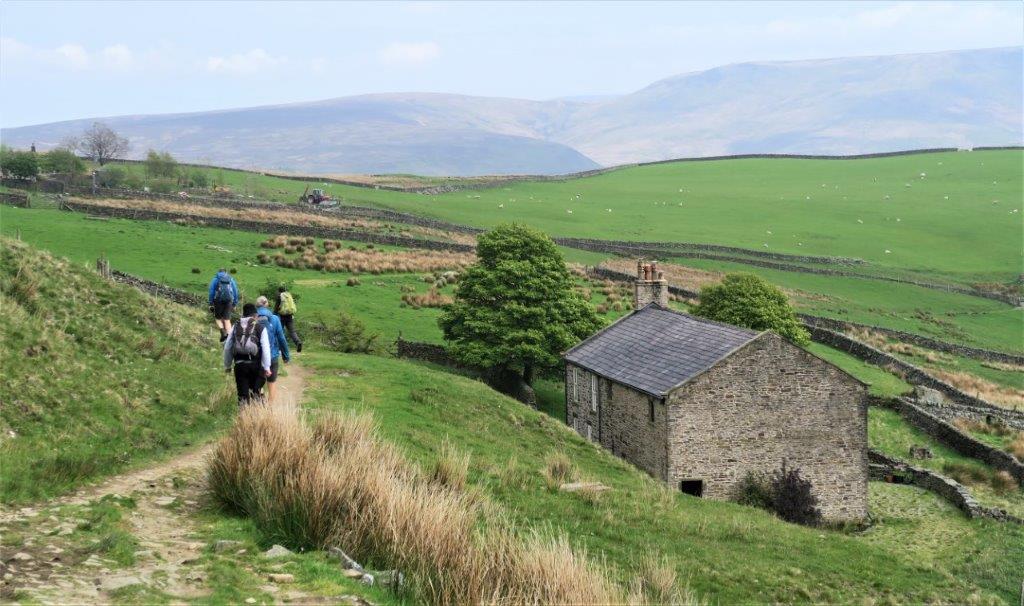 29 passing farm house at Whiterakes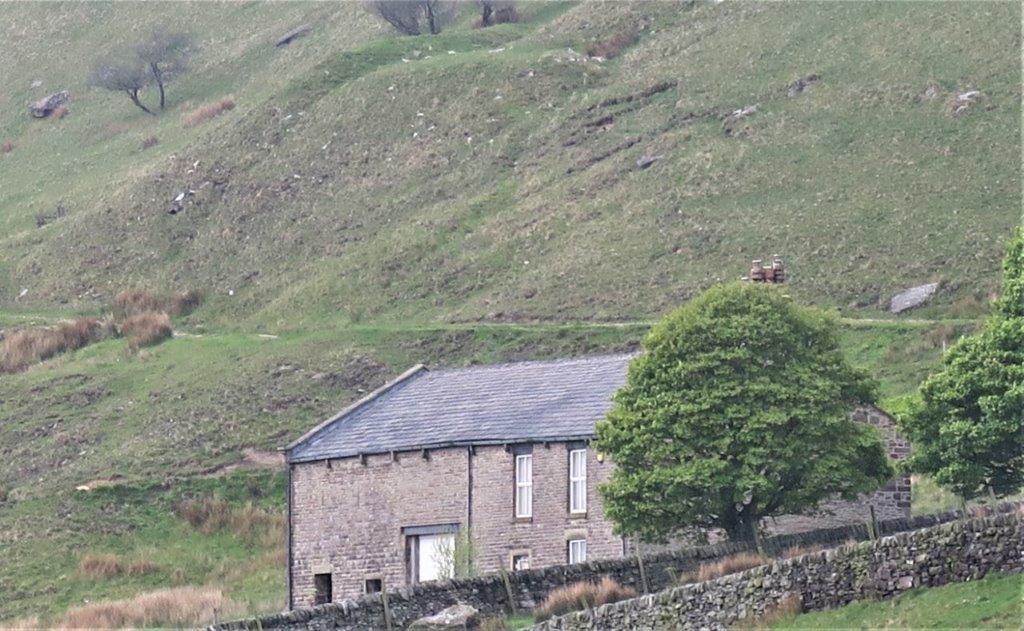 34 another view of Whiterakes Farm House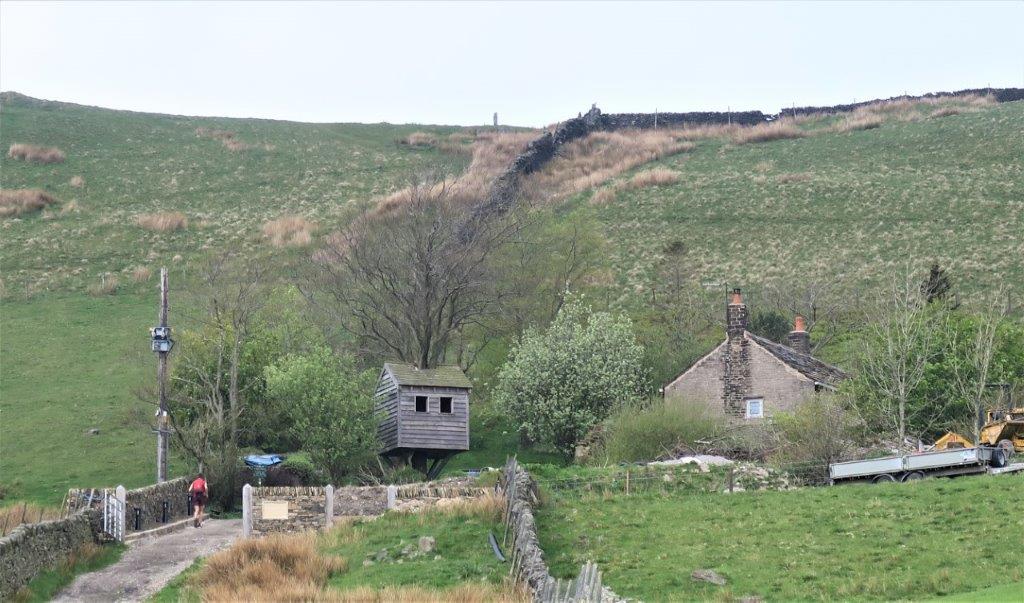 35 zoomed into Higher Hills Cottage apparently connected to Whiterakes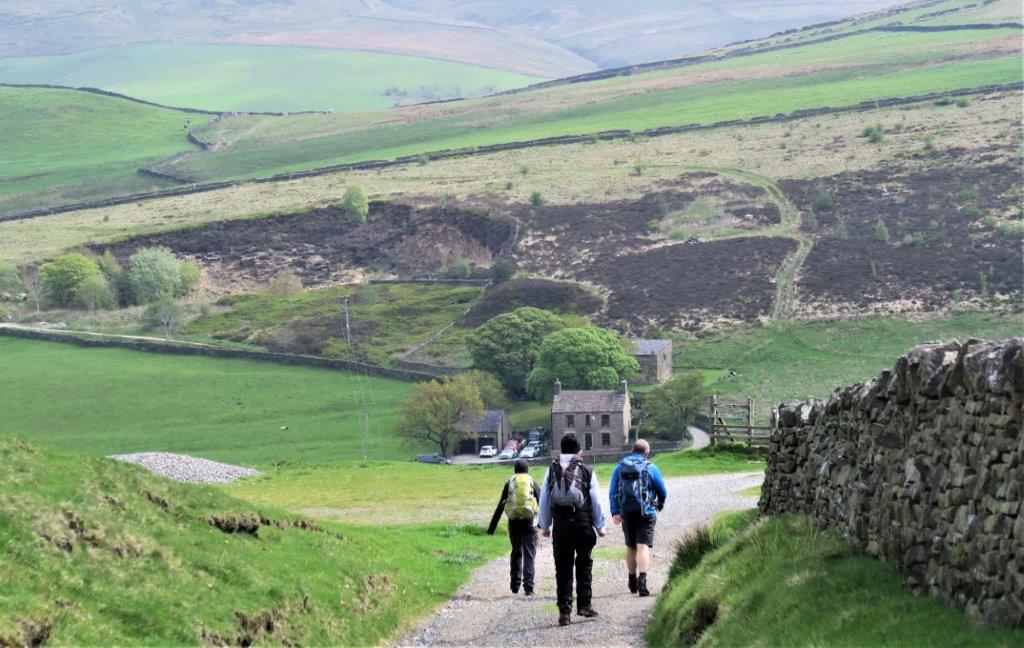 37 down toward Peep -O-Day Farm House - but house in front is a Camping Barn house on Hayfield Road which is hidden below in front. We passed the disused quarry behind on the track just visible behind the stone wall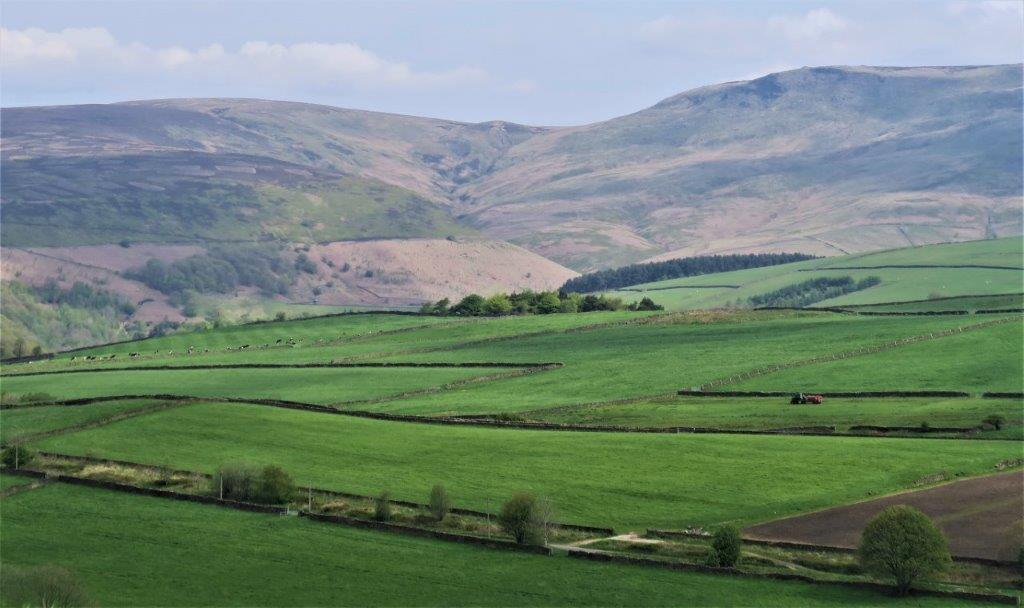 38 Sir William Clough behind top centre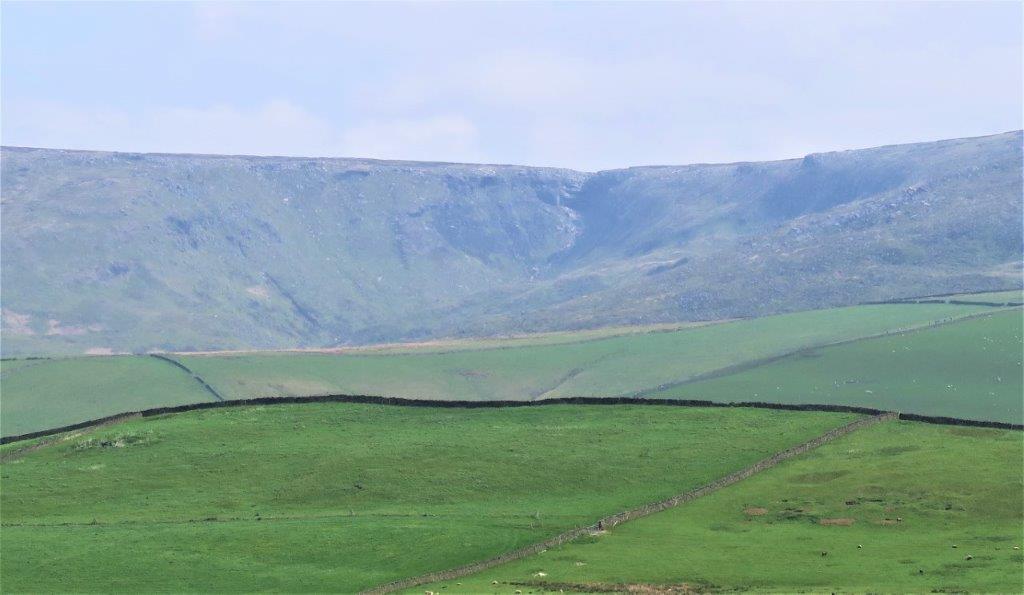 39 Kinder Downfall at top - no spray - no water & no wind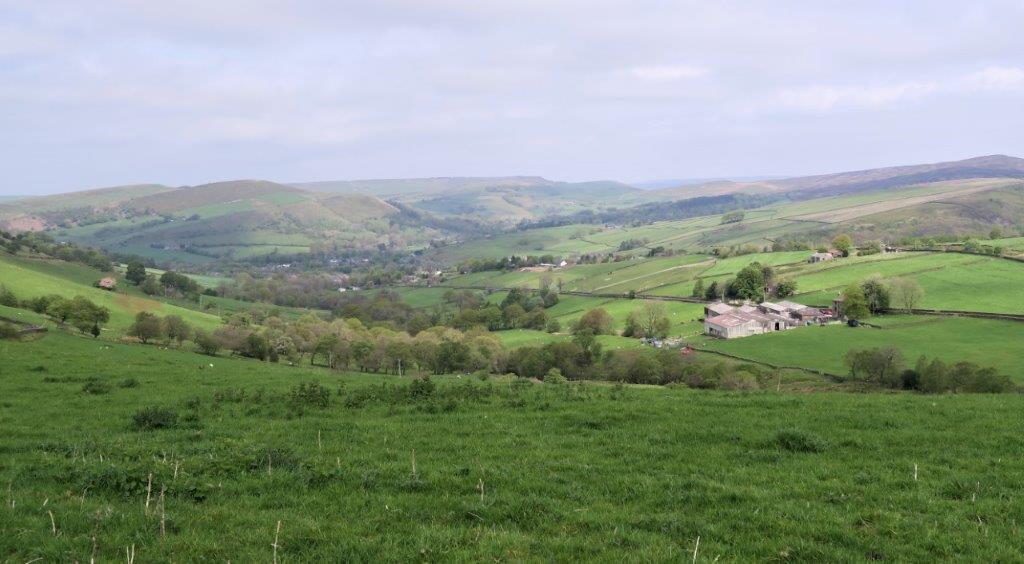 40 The wall adjacent to the farm follow the road into Hayfield unseen below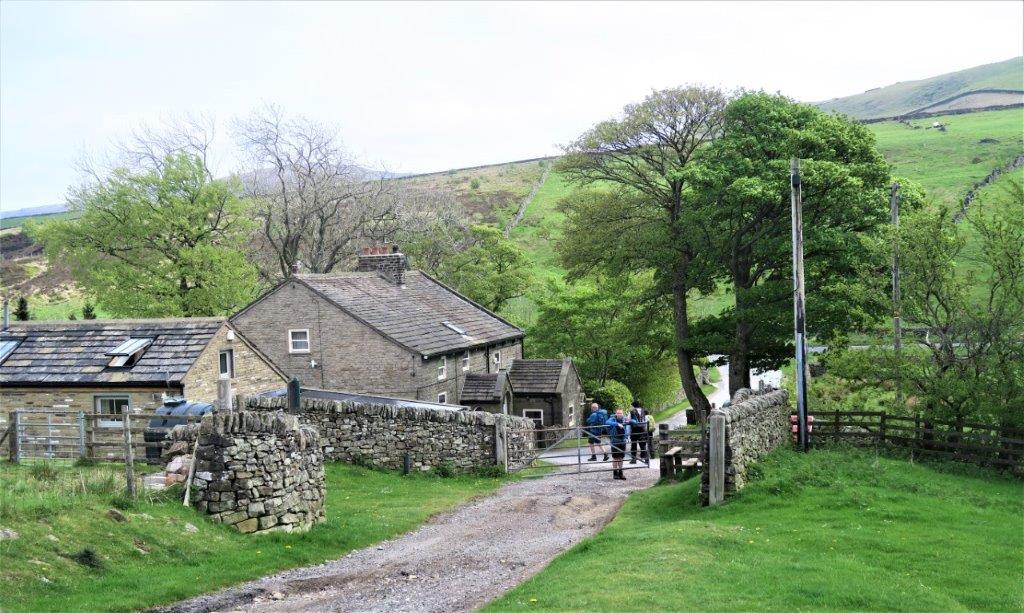 42 Peep- O-day Farm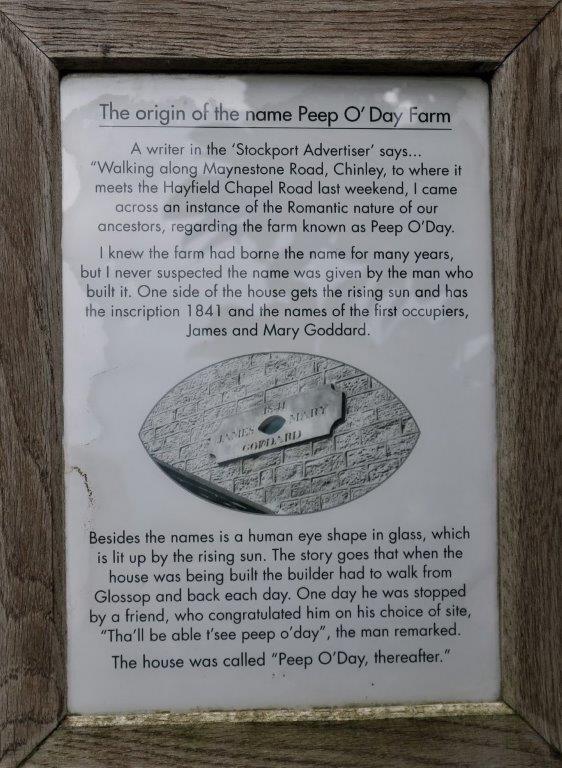 43 name origin of Peep O'Day Farm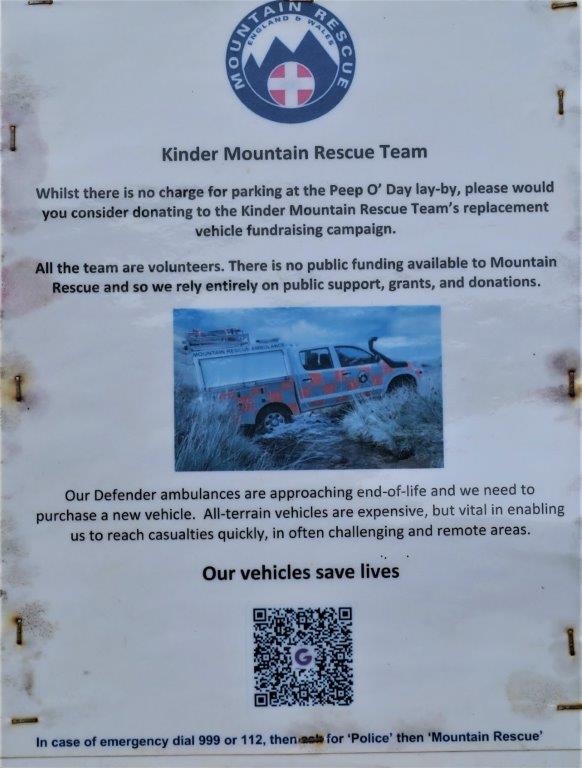 44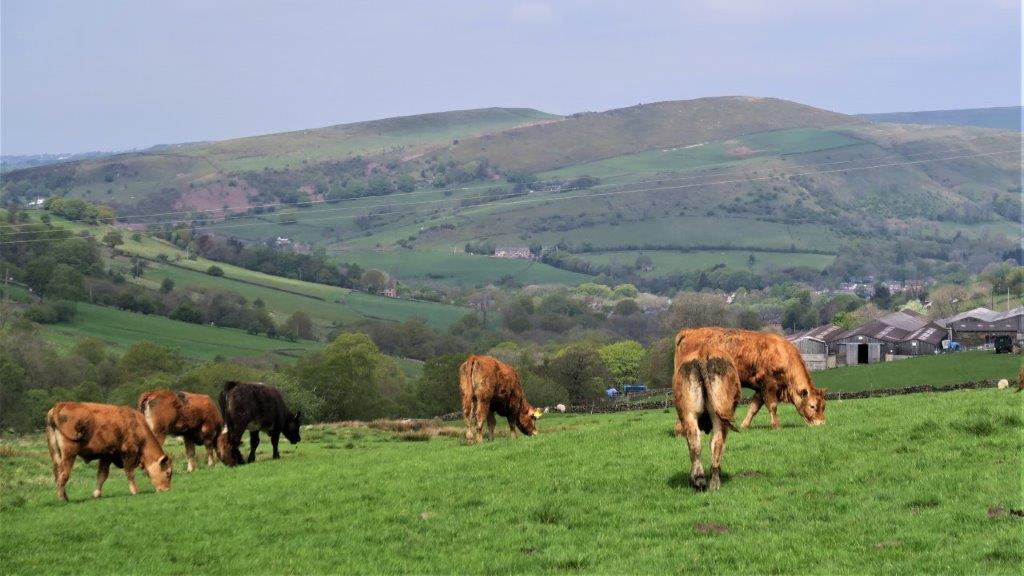 45 cattle seen from the road into Hayfield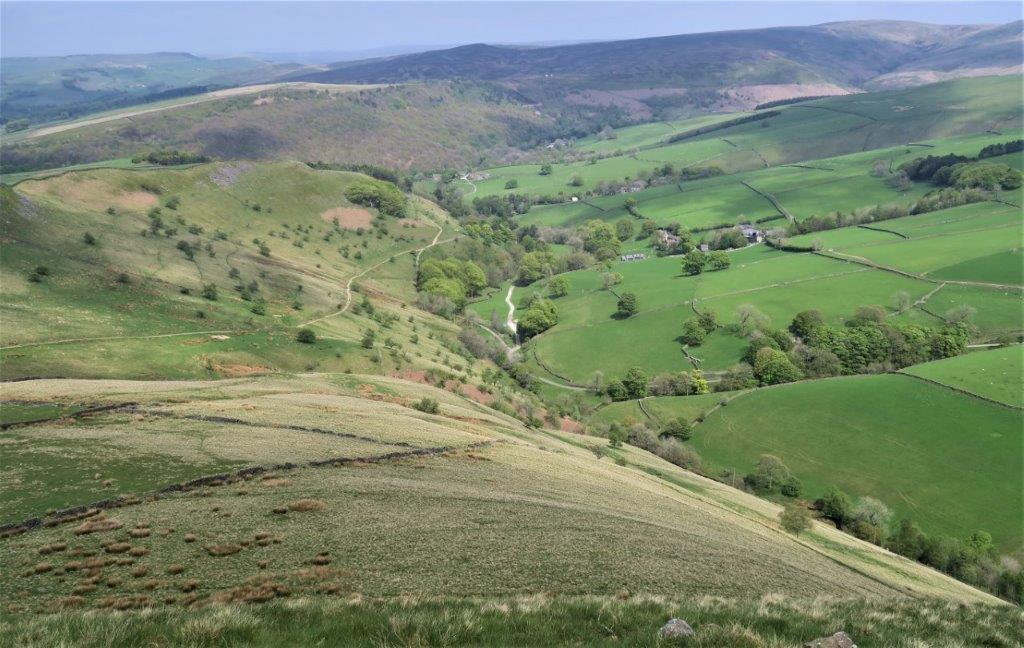 49 The trail seen coming up on the hillside is part of Pennine Bridleway (which we follow higher up for about 300m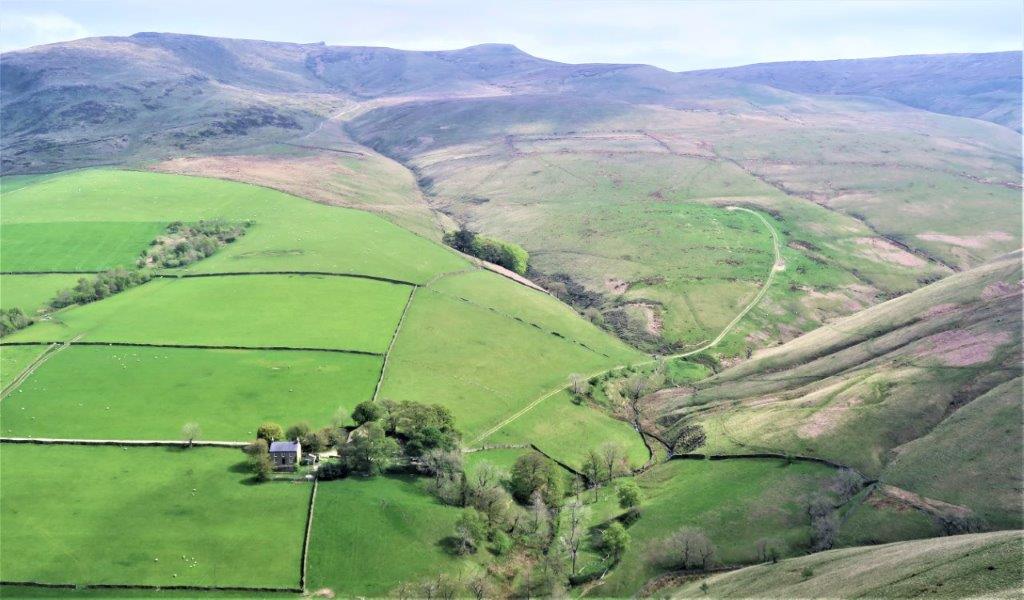 53 Is the building on South Head Farm ?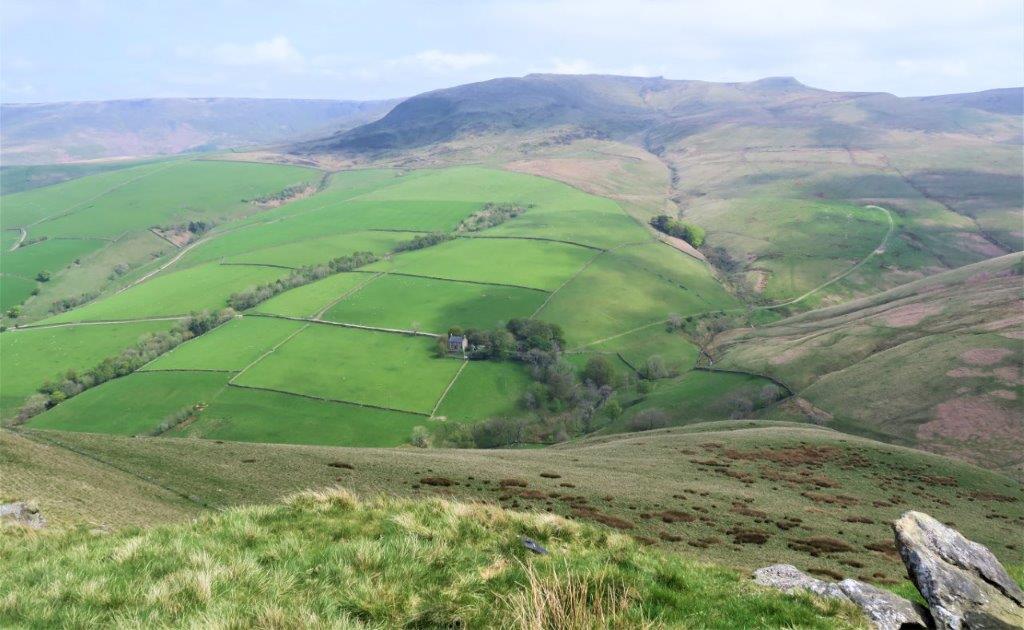 54 Is steep ridge to left of centre Kinderlow End?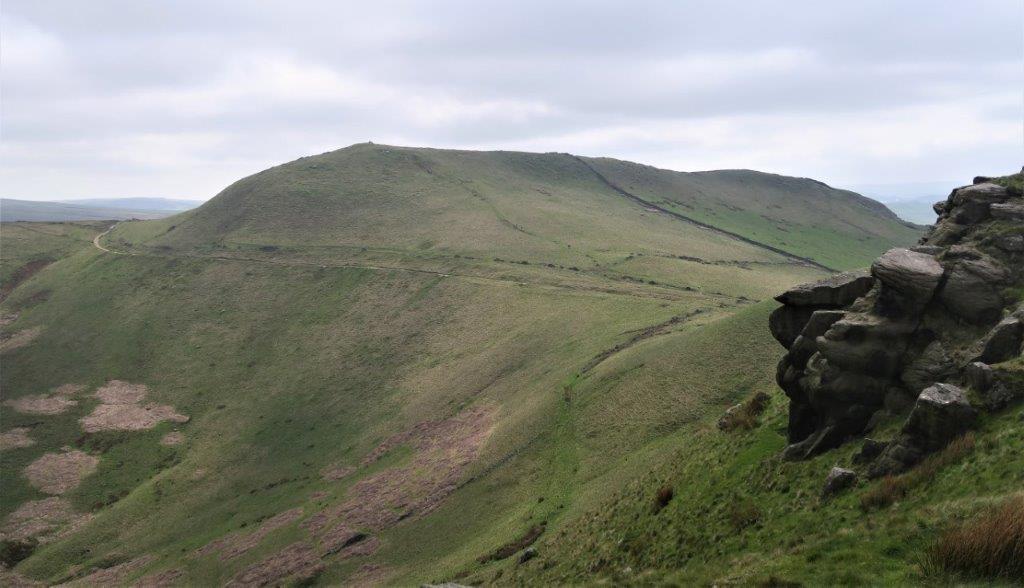 55looking at South Head from Mount Famine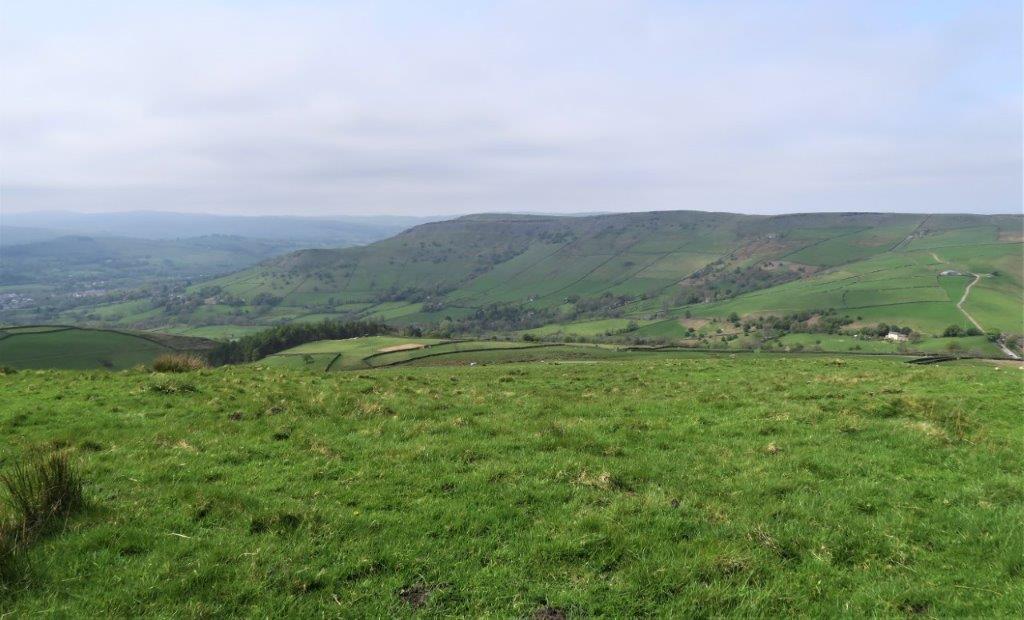 56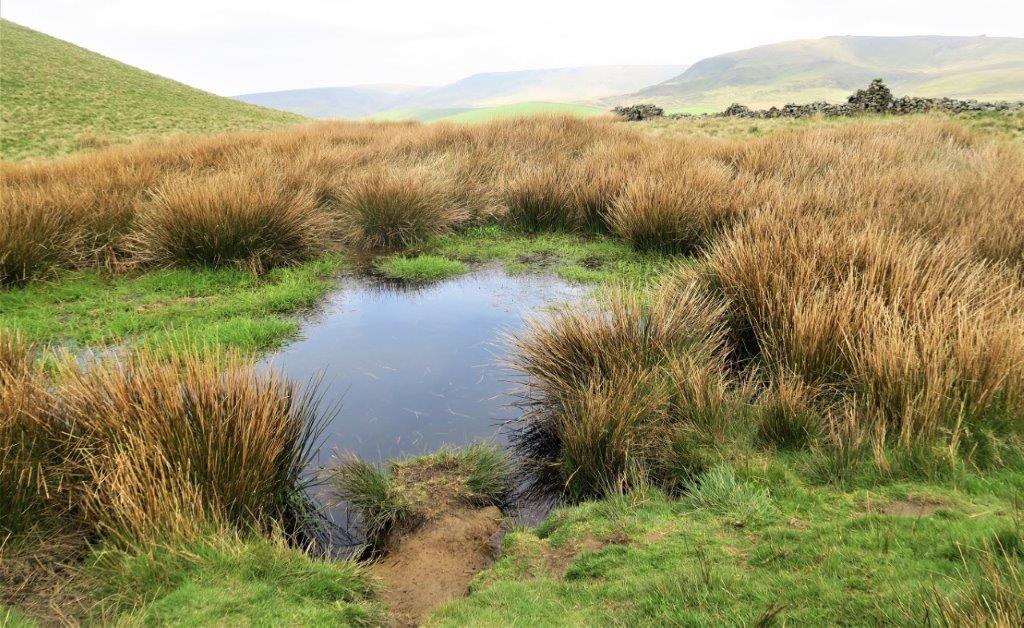 59 small pond between Mount Famine and South Head on edge of footpath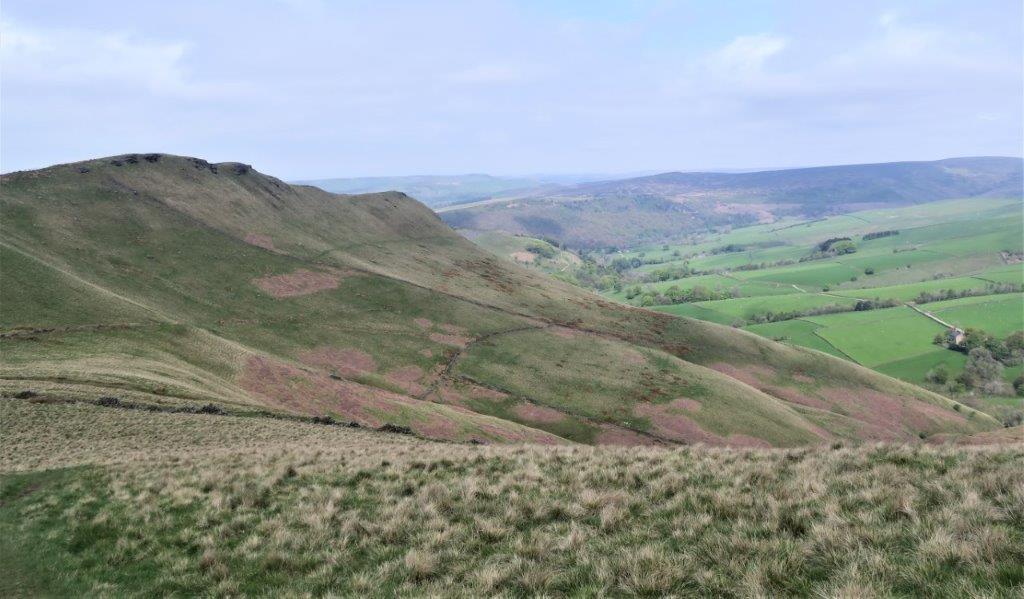 60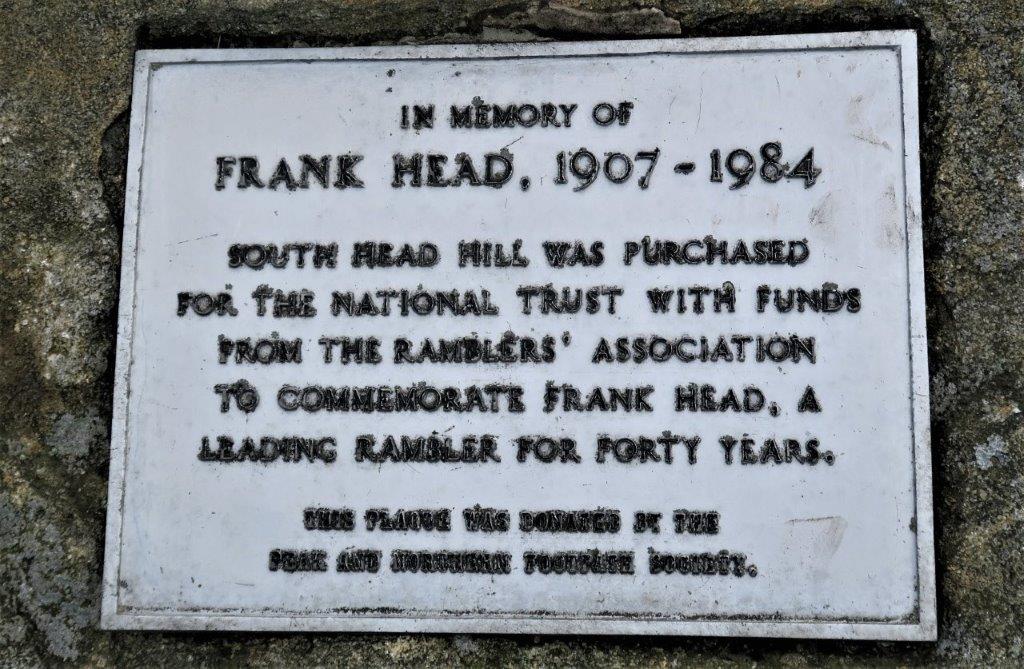 61 Plaque in memory of Frank Head just below top of South Head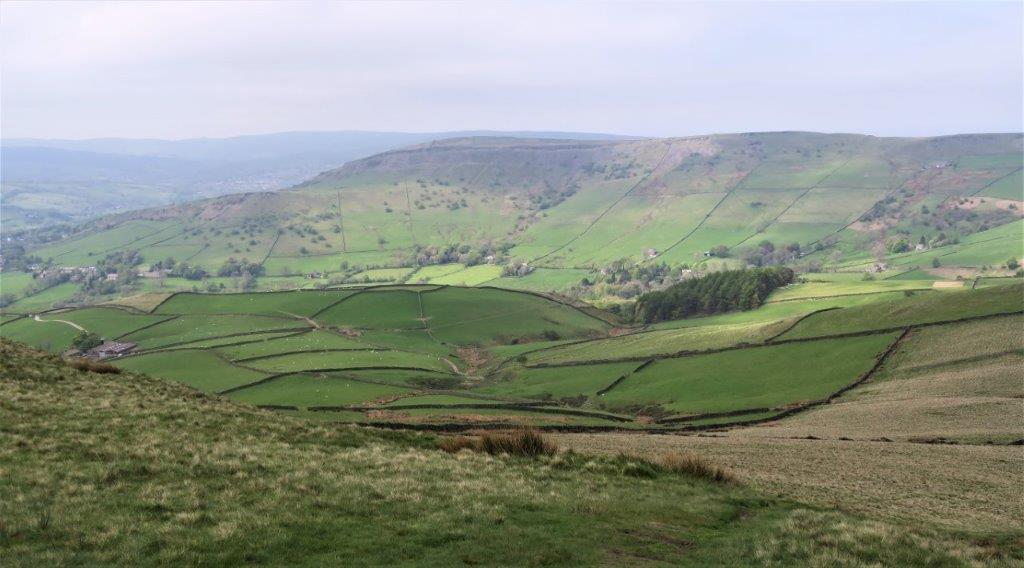 63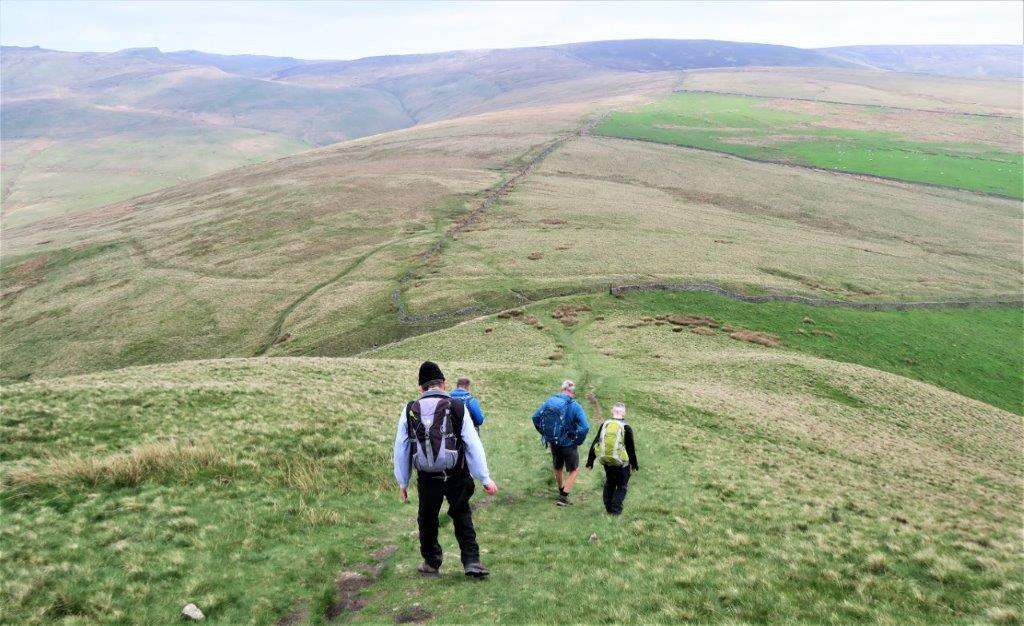 64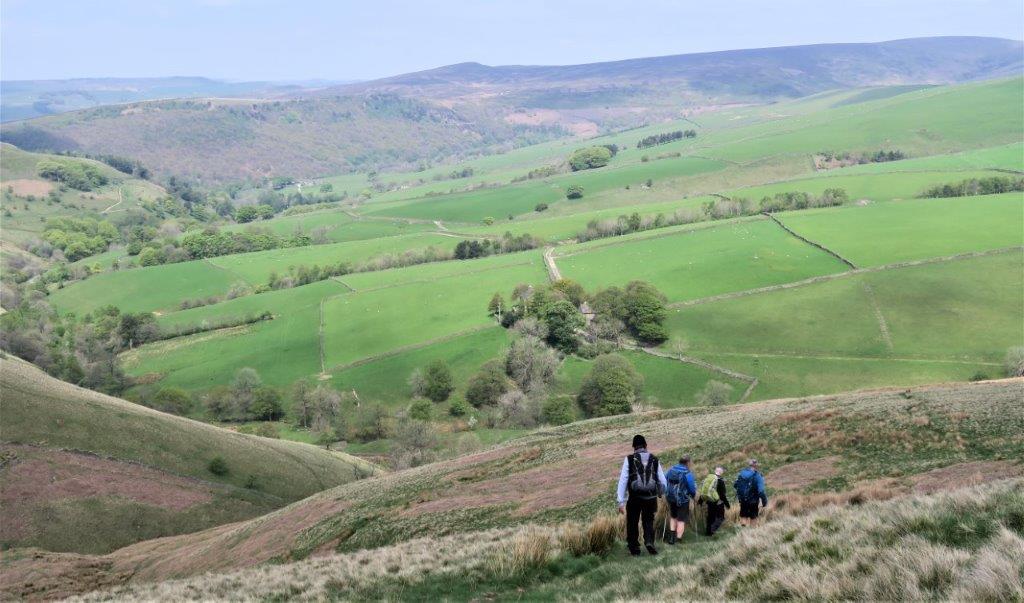 66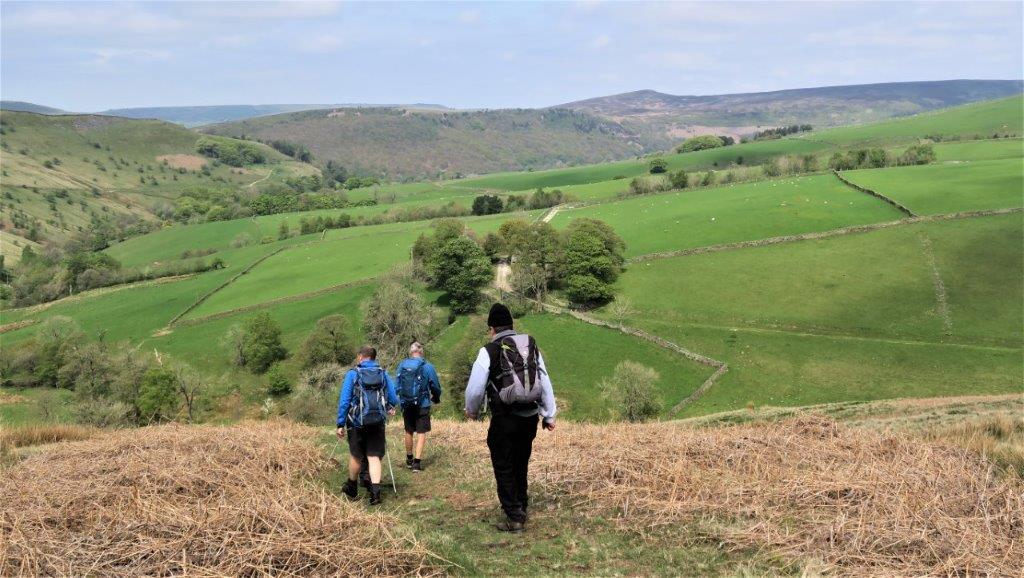 70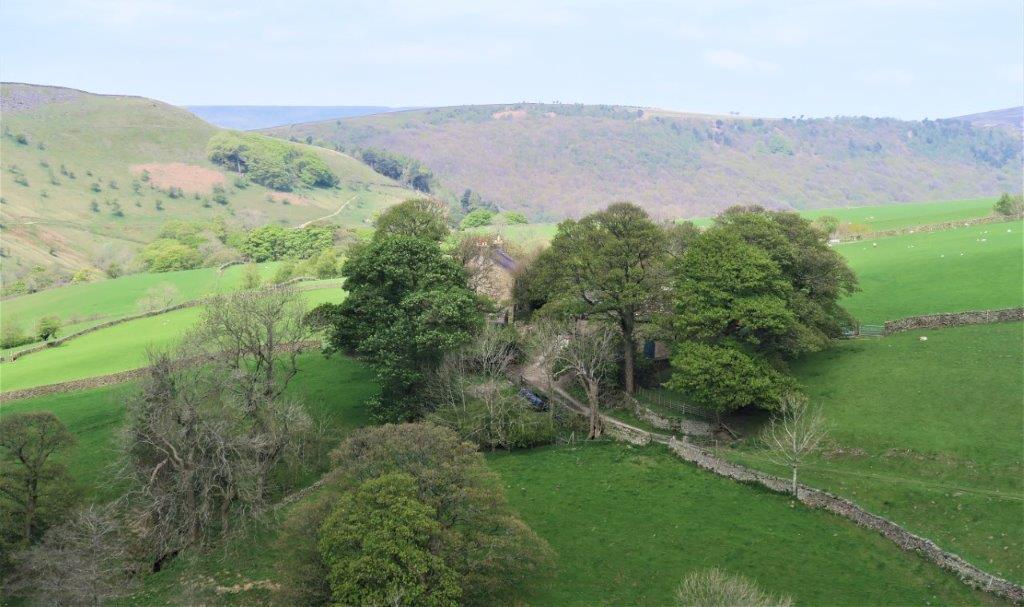 71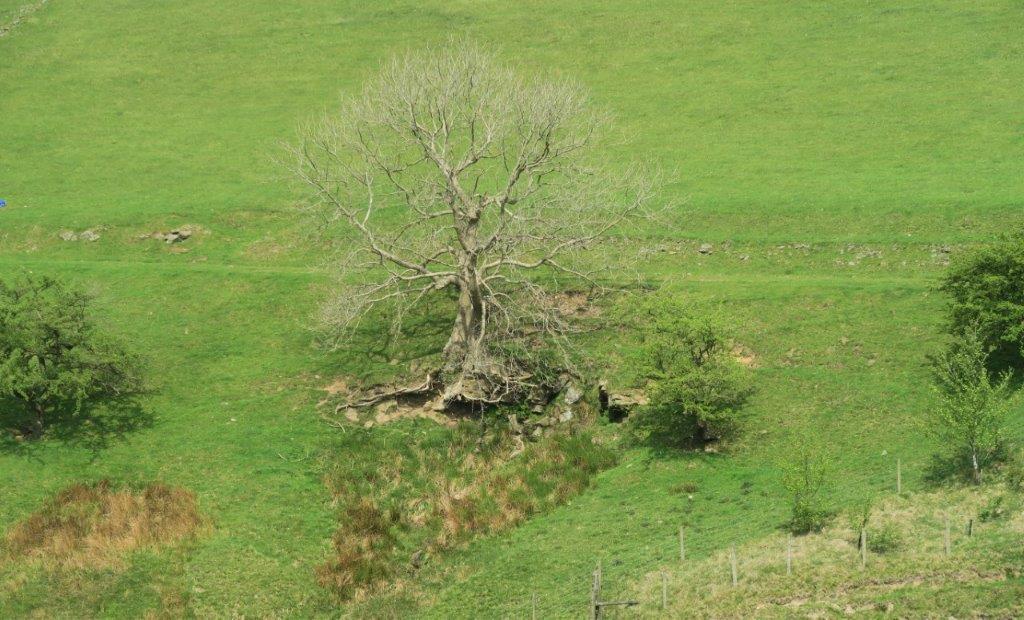 72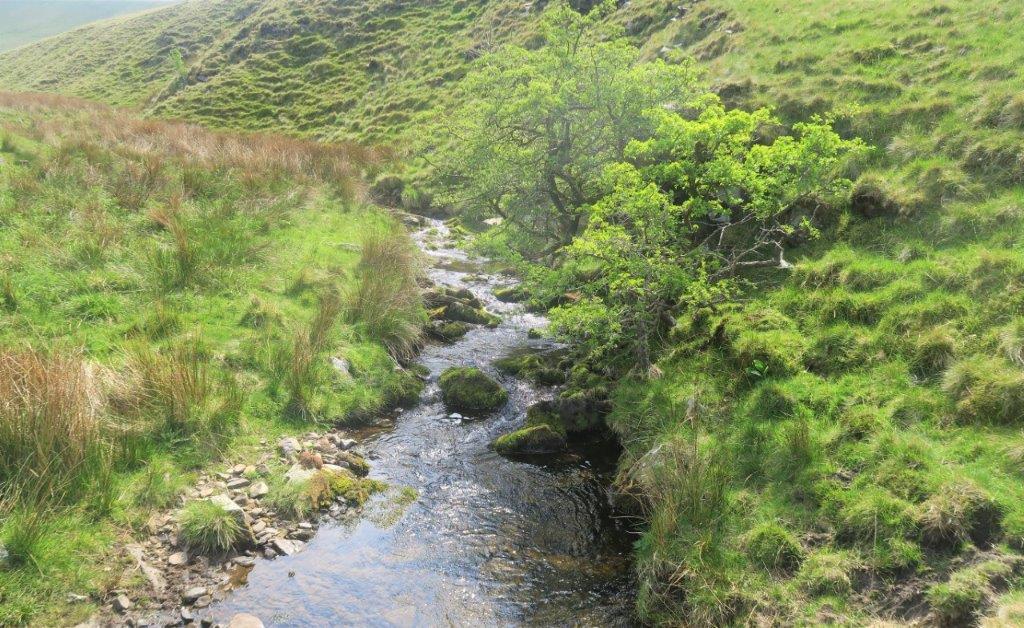 73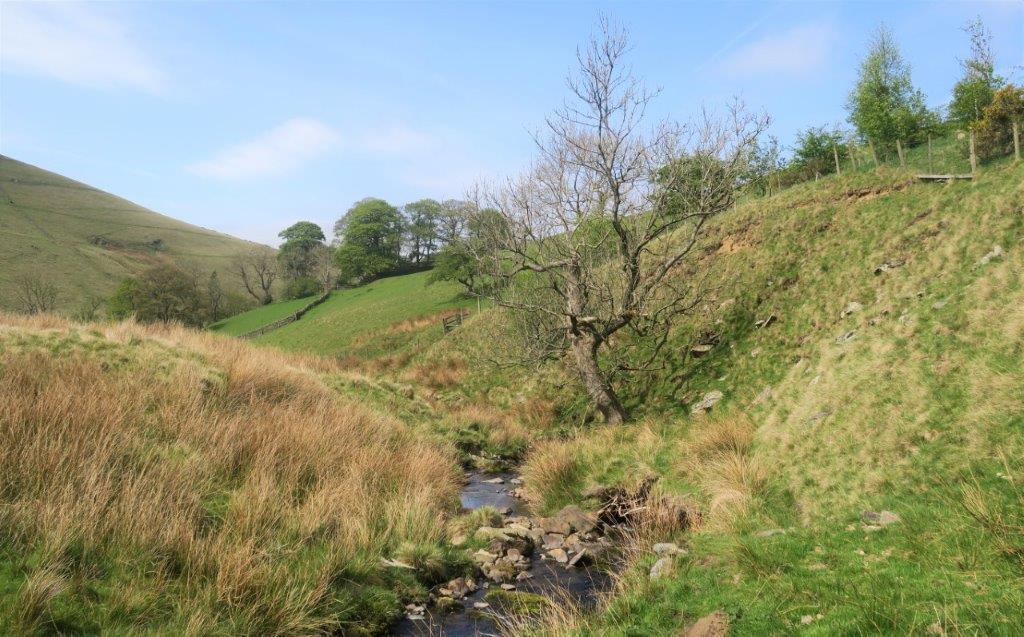 74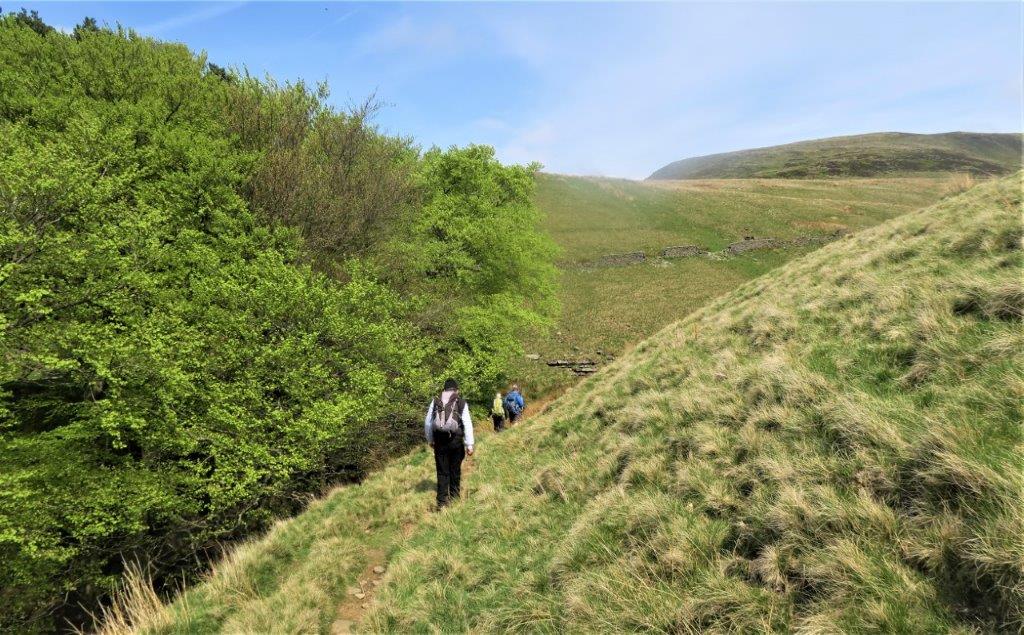 75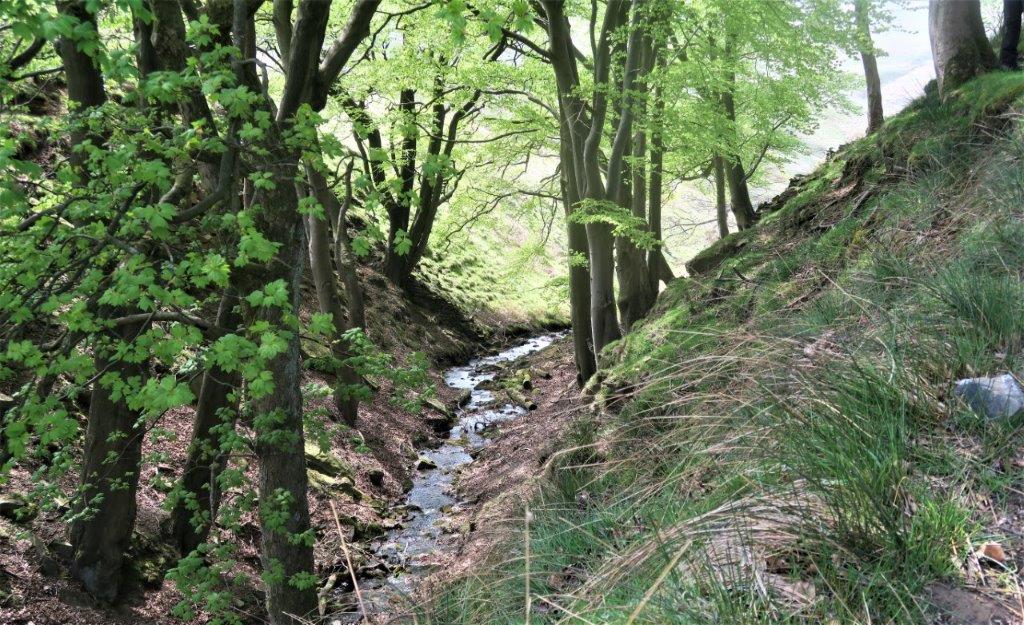 76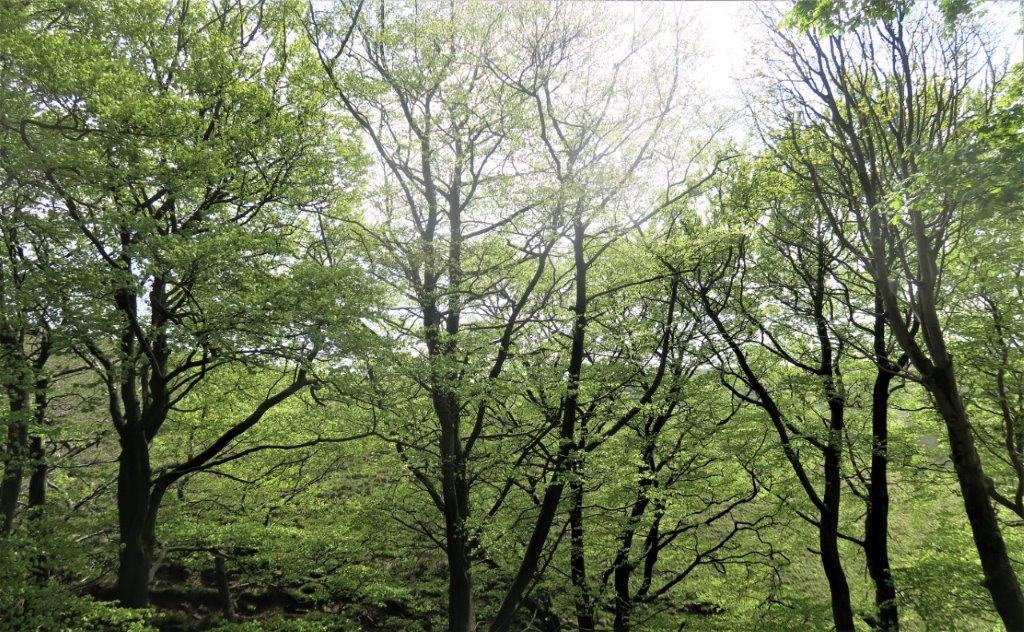 78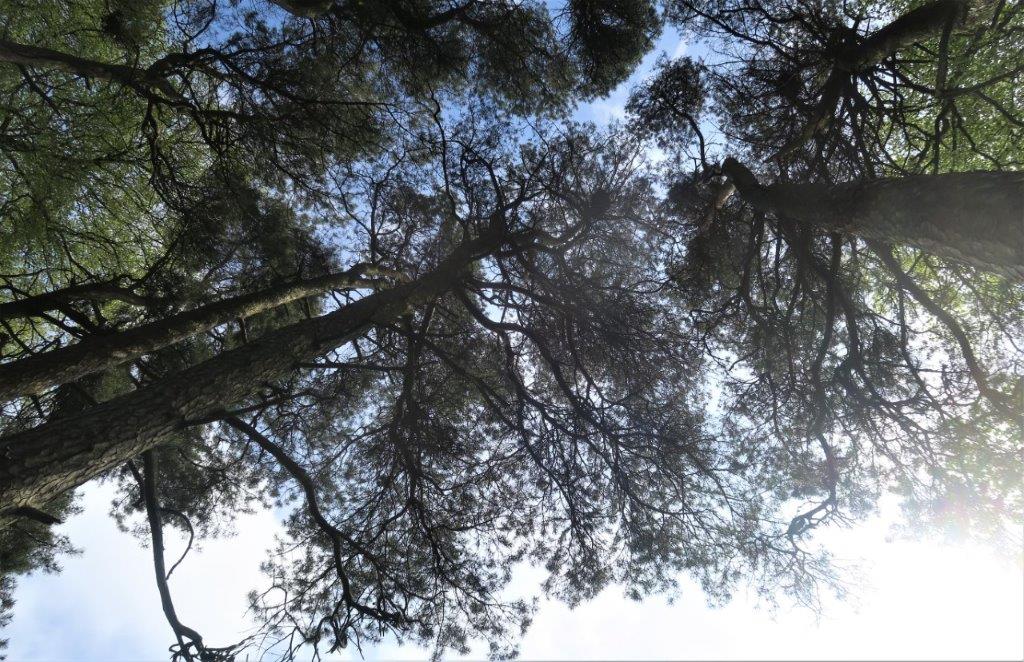 79 looking vertically up at pine tree tops (before taking a nap)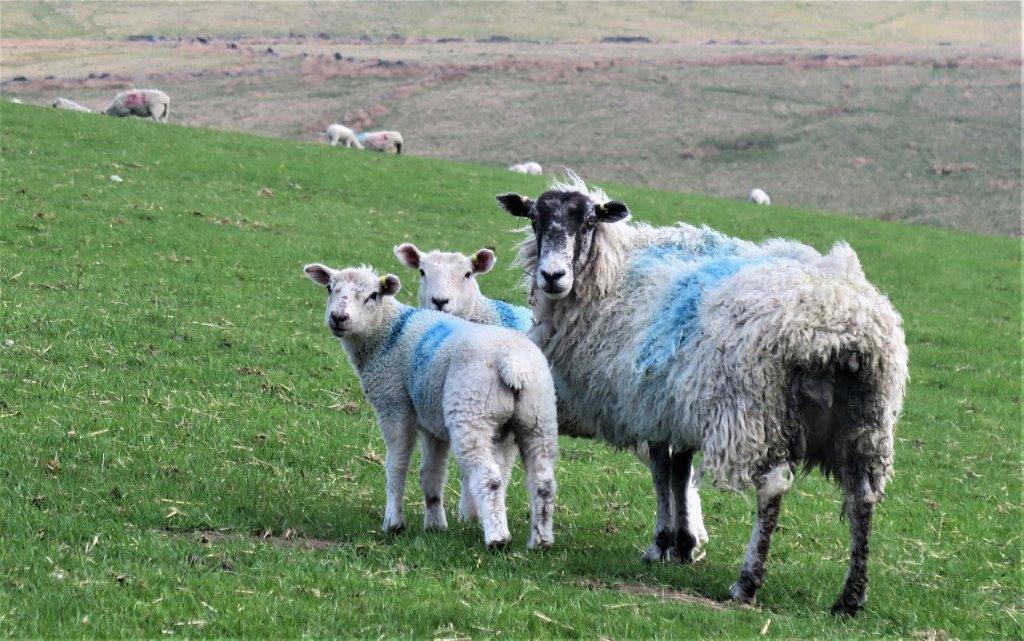 80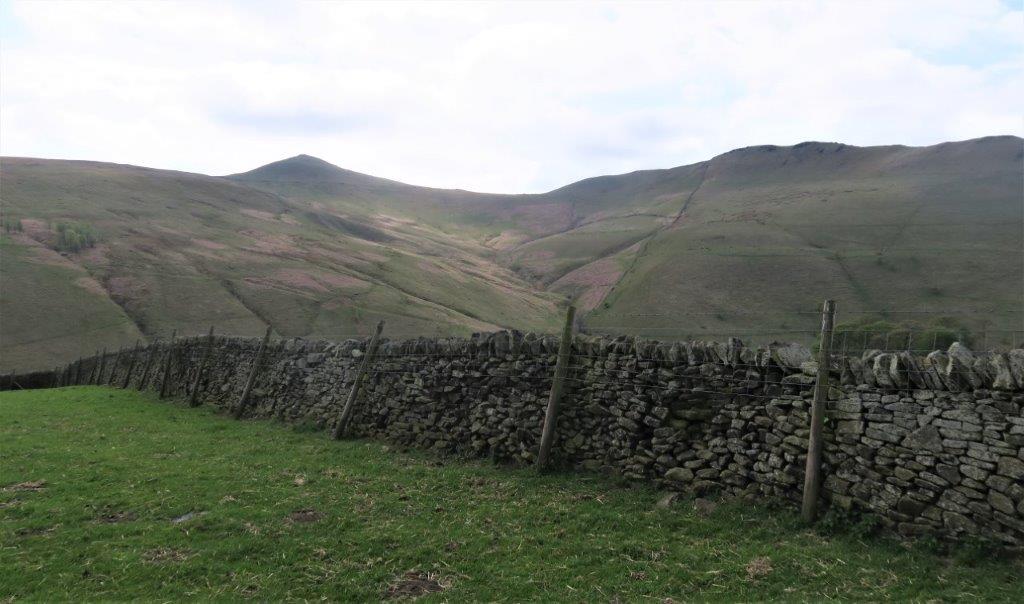 81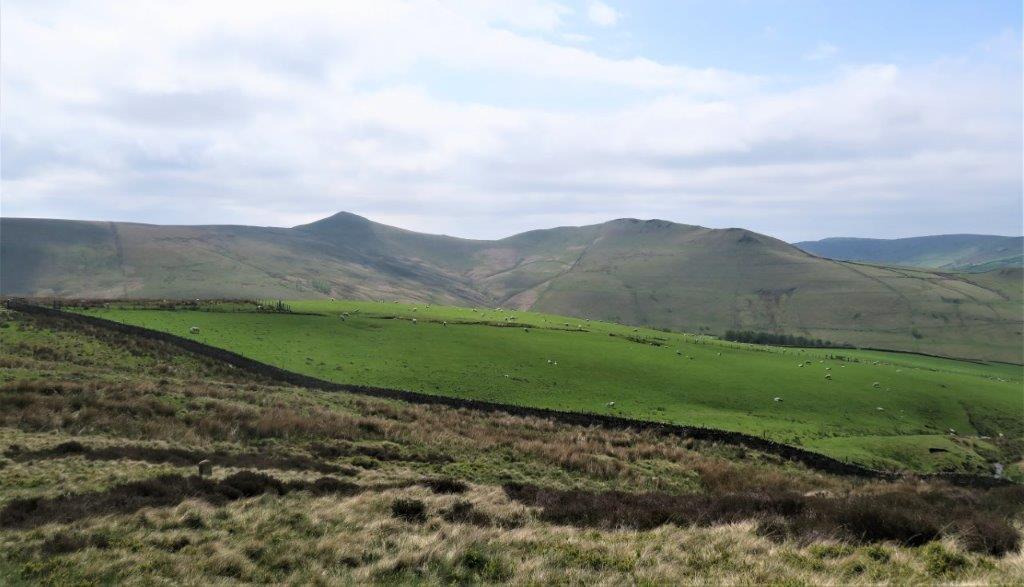 83 looking back at South Head and Mount Famine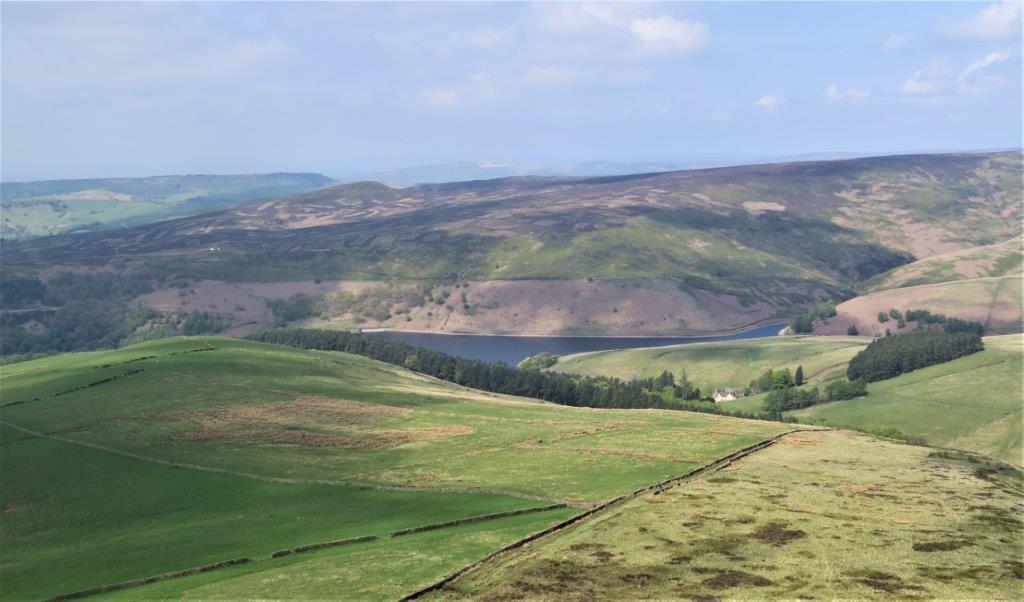 86 Kinder Reservoir zoomed into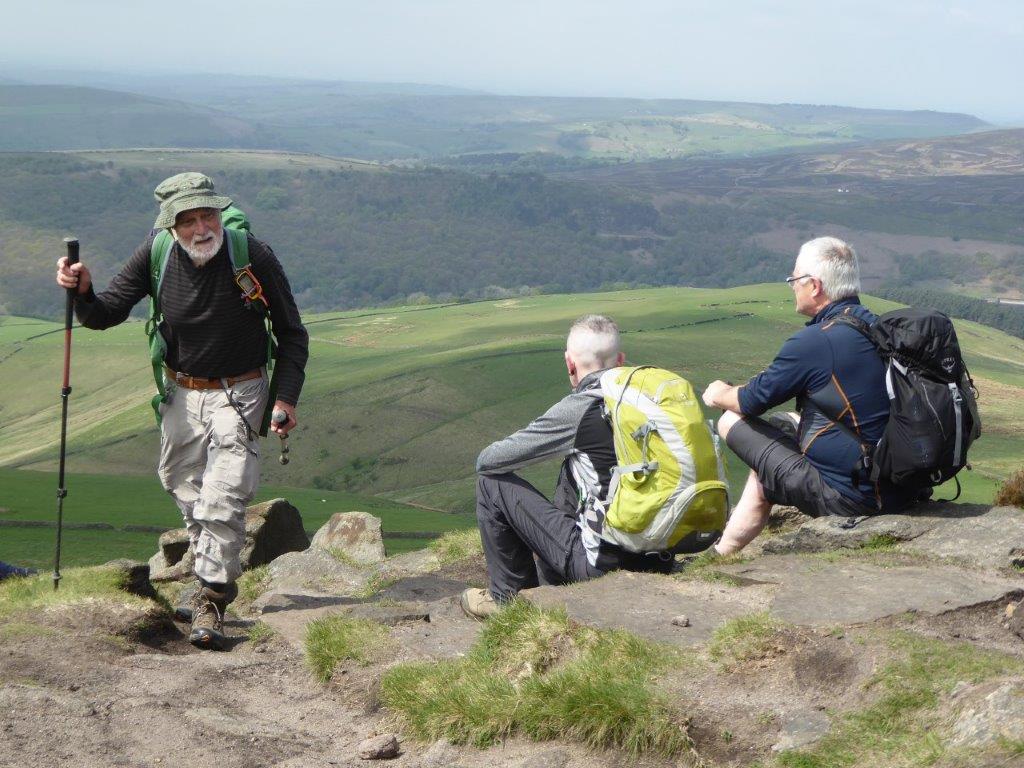 88a Tony Allsopp - tired after climbing up Kinderlow End steep steps - photo by Richard Bennett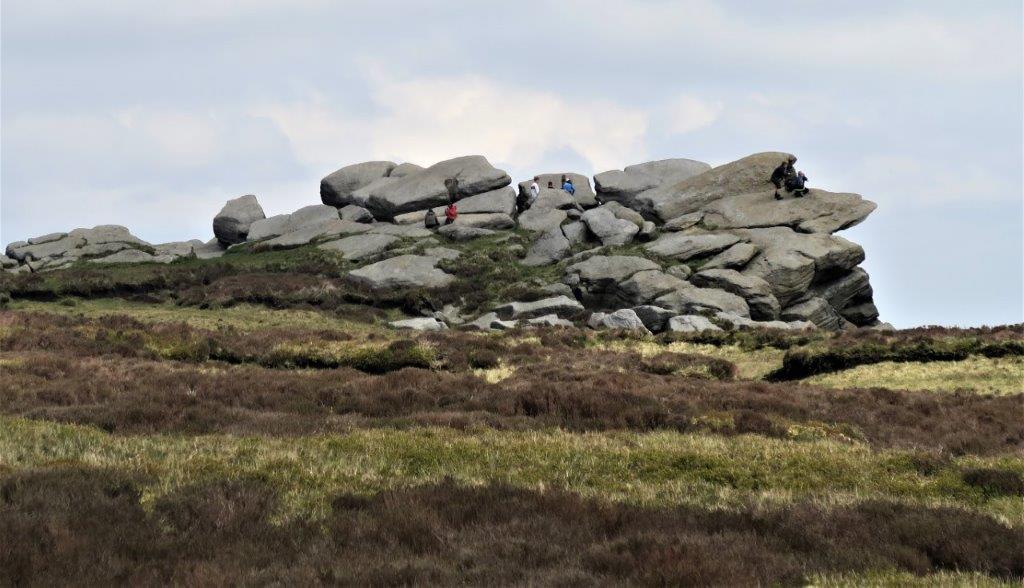 89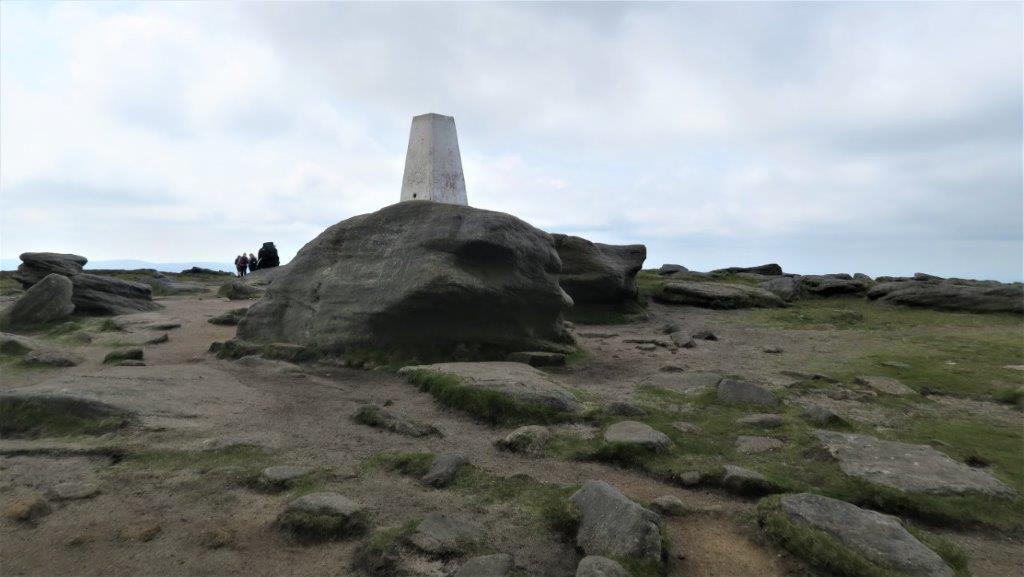 90 Trig Beacon at Kinder Low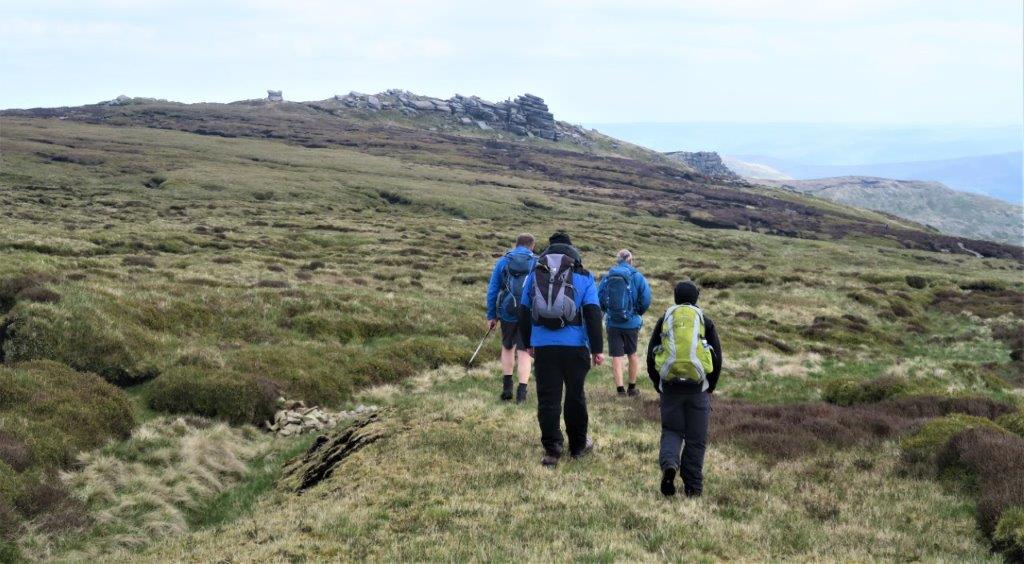 93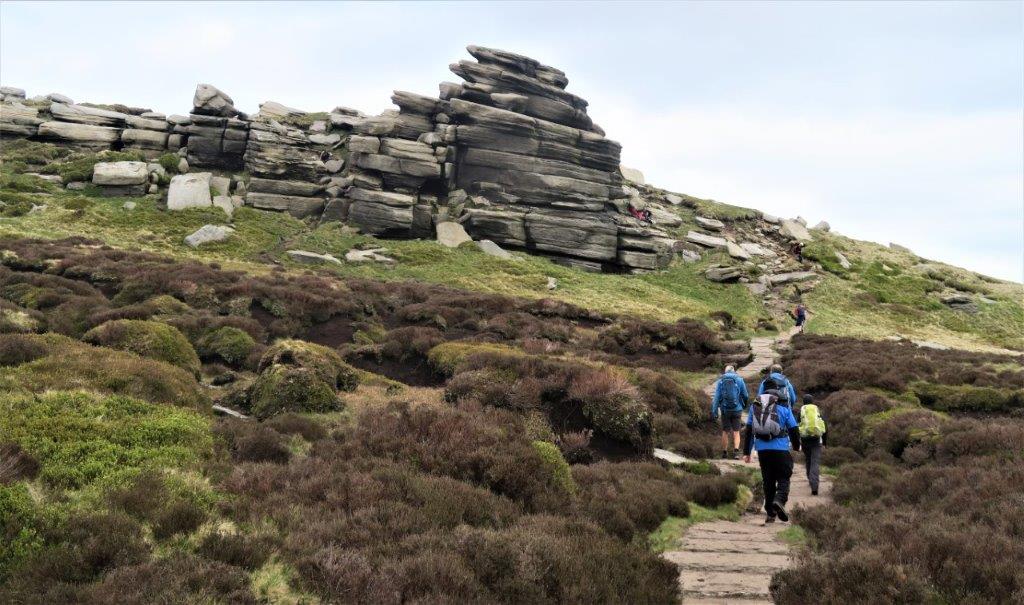 95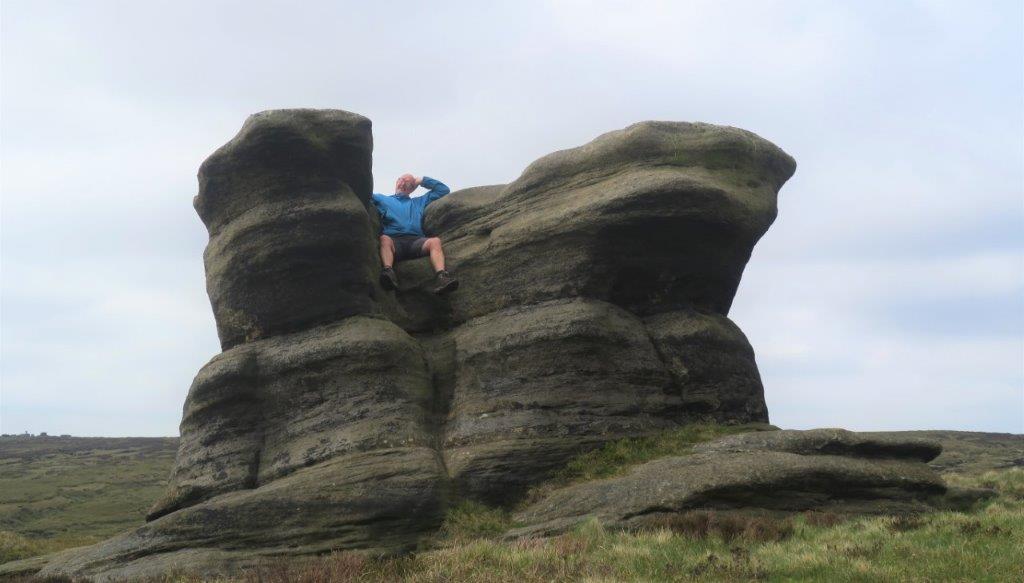 96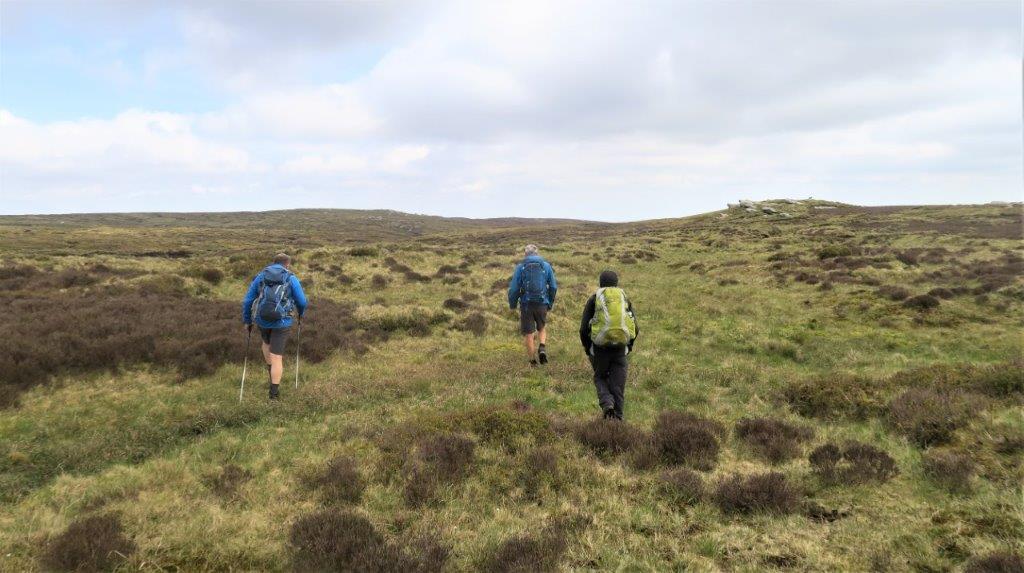 97 across the moors - no path here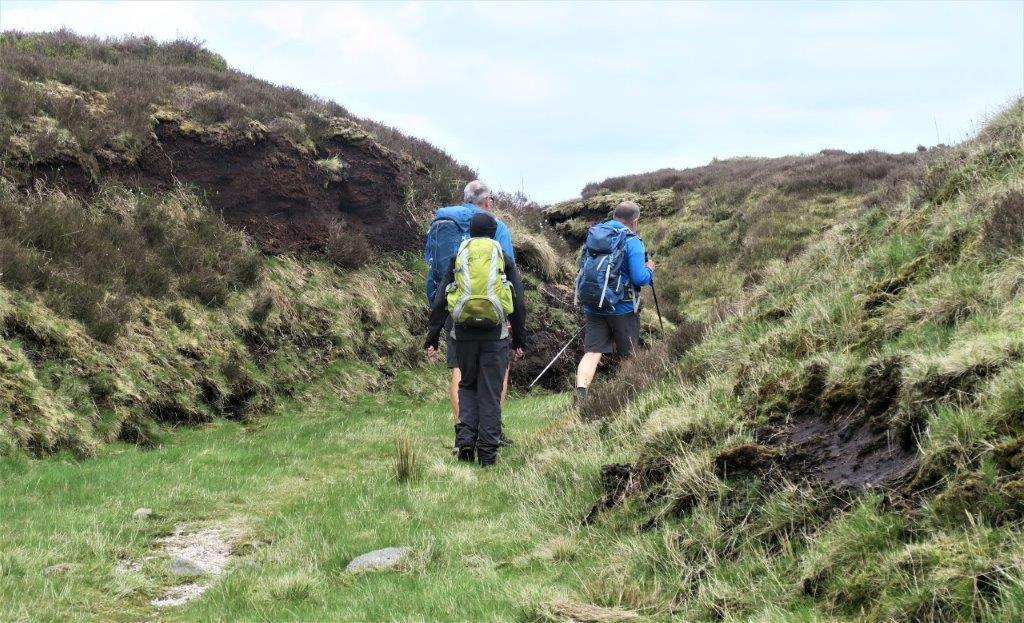 98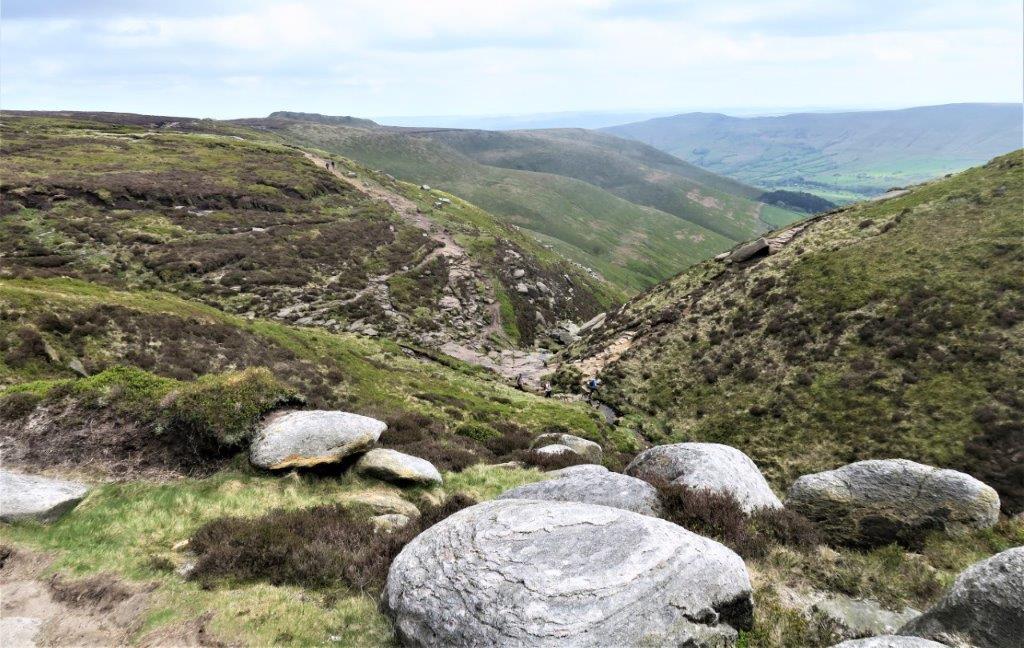 100 looking at the top of Crowden Clough - walkers on the footpath on the South edge of Kinder. Grindslow Knoll at top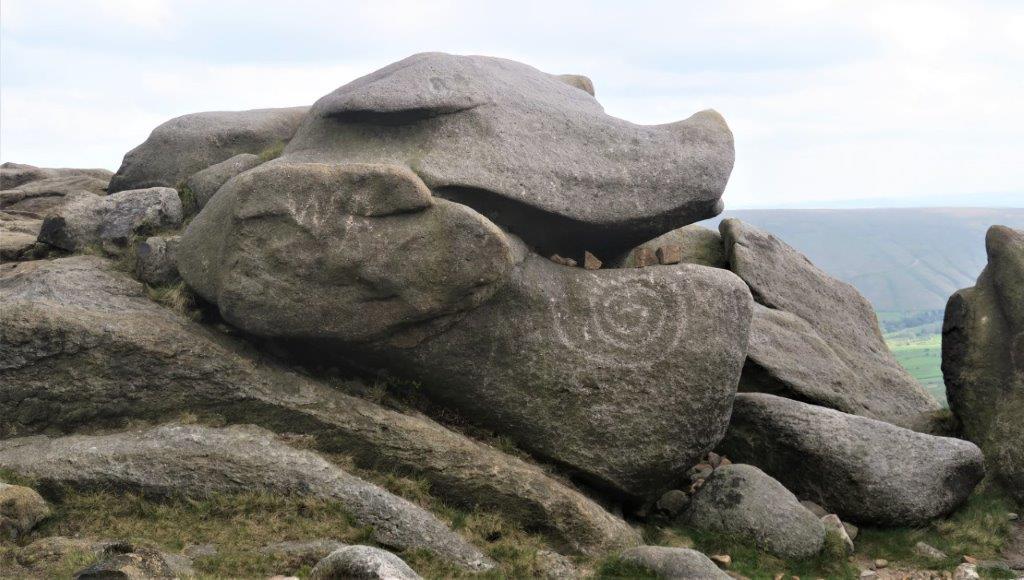 101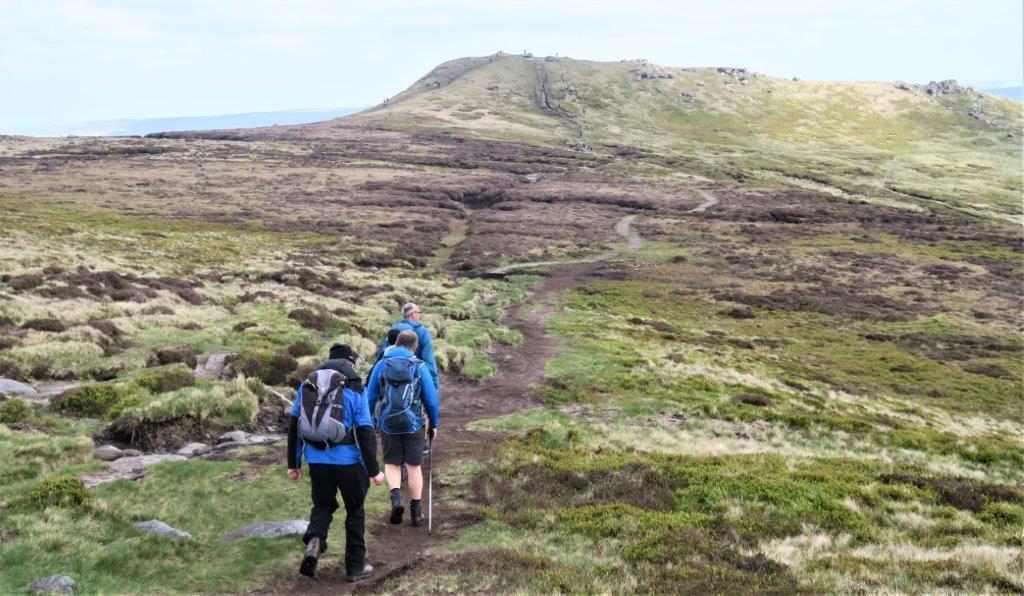 102 taking a path going towards Grindslow Knoll, but we turned ~ South before reaching it, then steeply Southwest down to a path East around Broadlee Bank Tor which joined the Pennine Way back to Grindsbrook Booth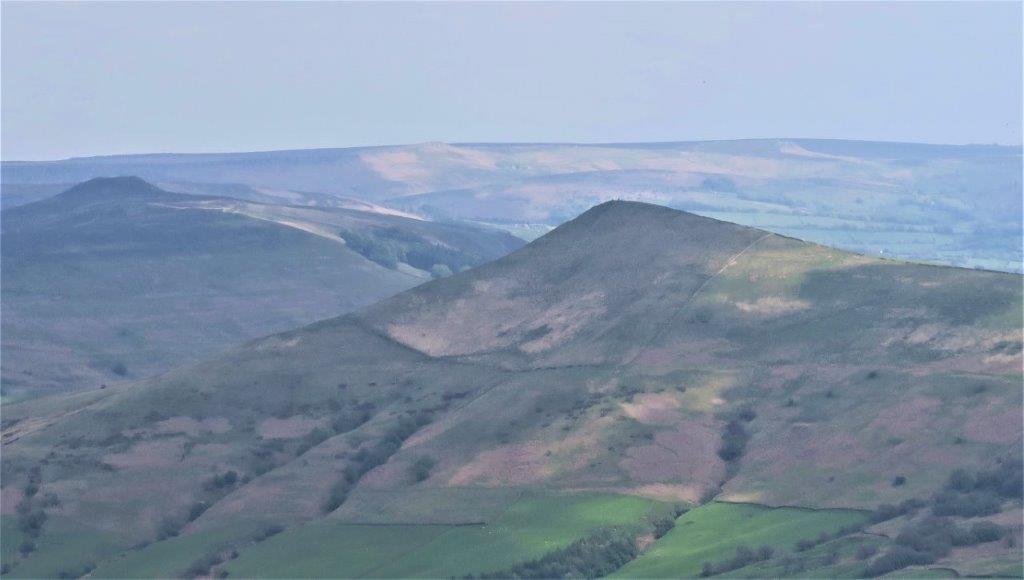 108 Winhill Pike in distance to left, Lose Hill right of centre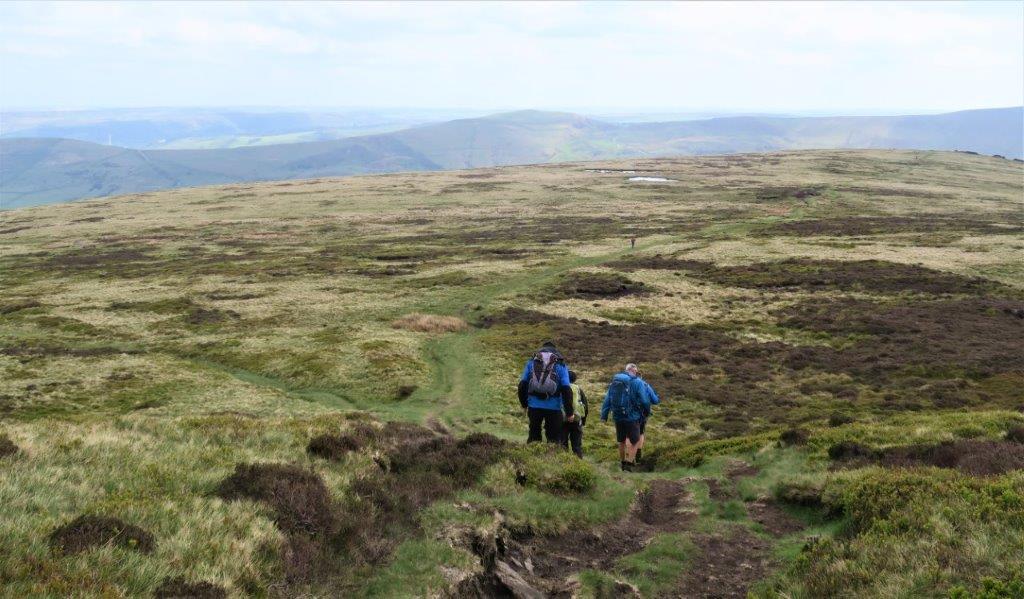 109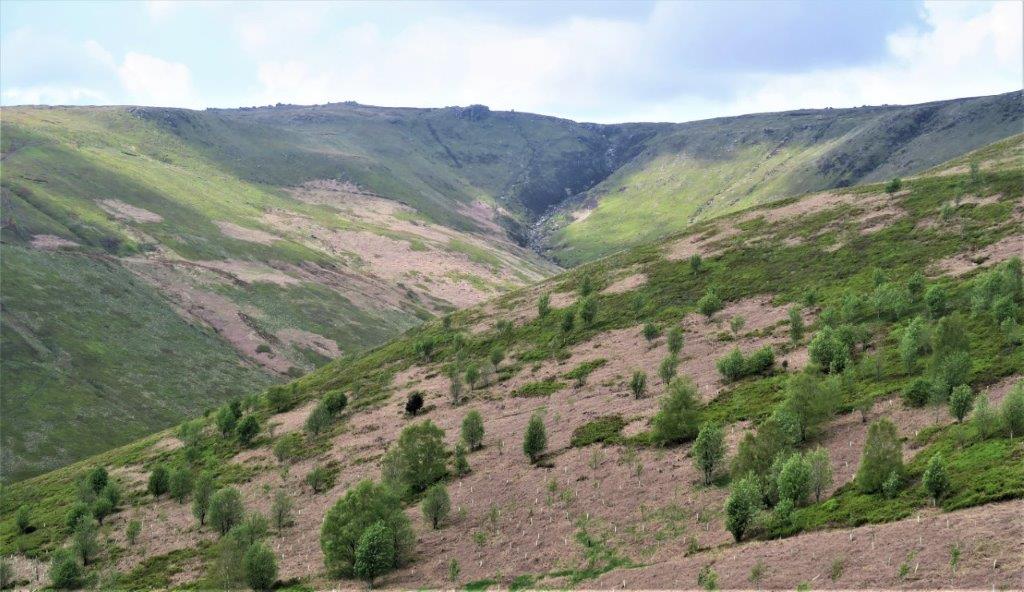 114 in the middle are the top reaches of Crowden Clough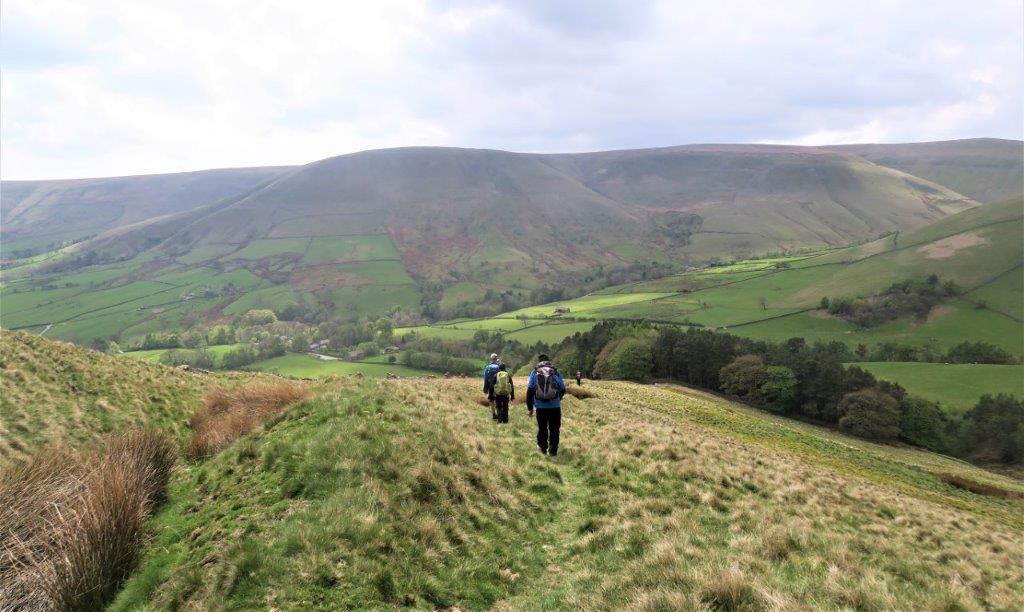 115 still going down to the Broadlee Bank Tor path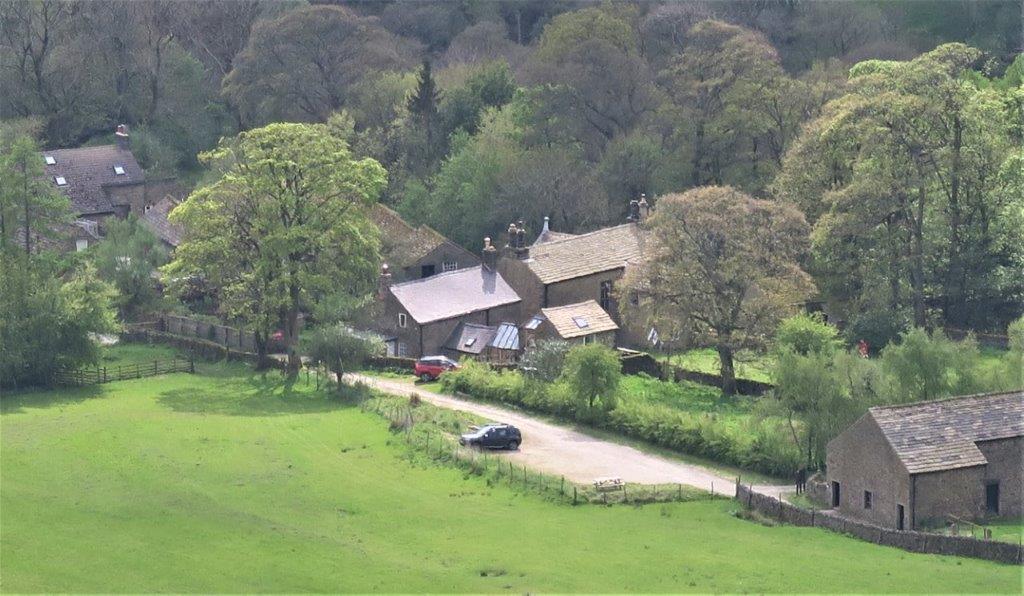 116 Upper Booth? zoomed into.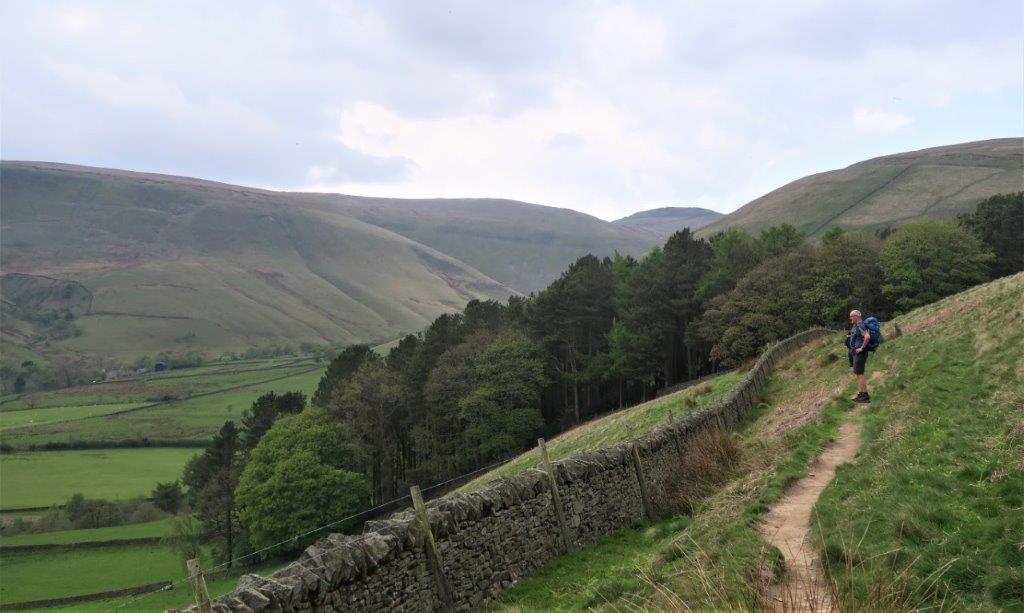 117 on the path passing around Broadlee Bank Tor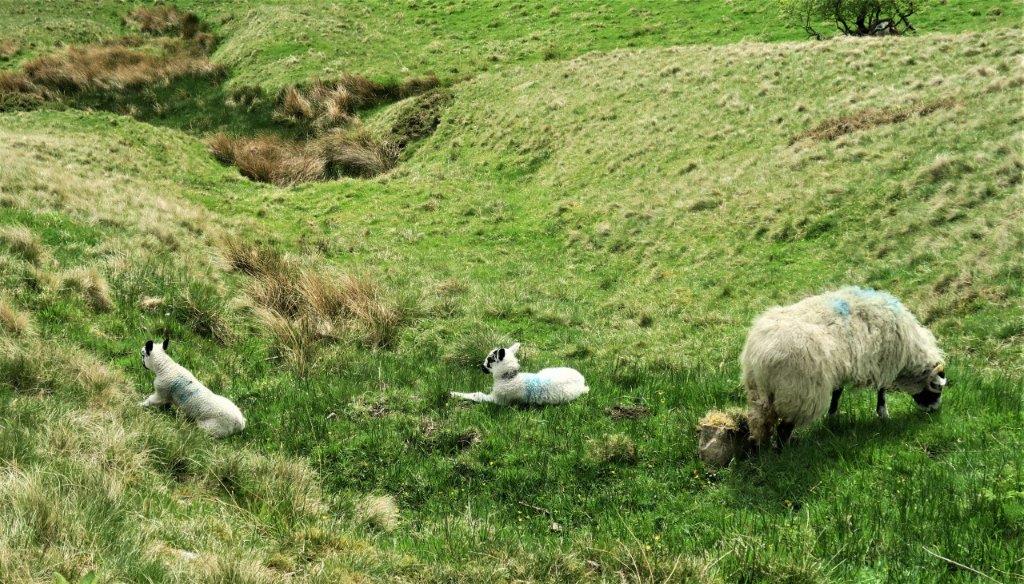 120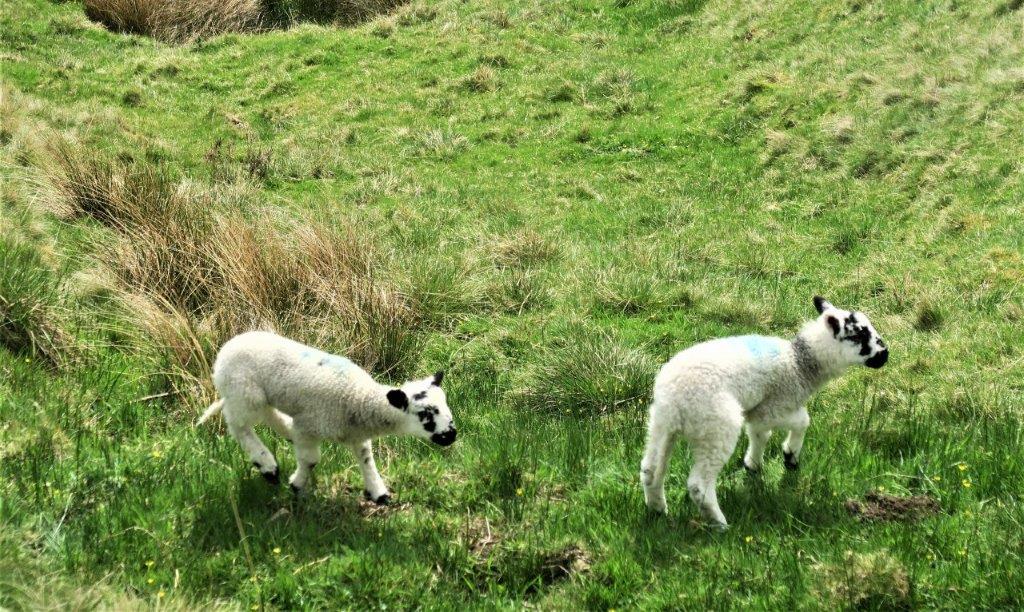 121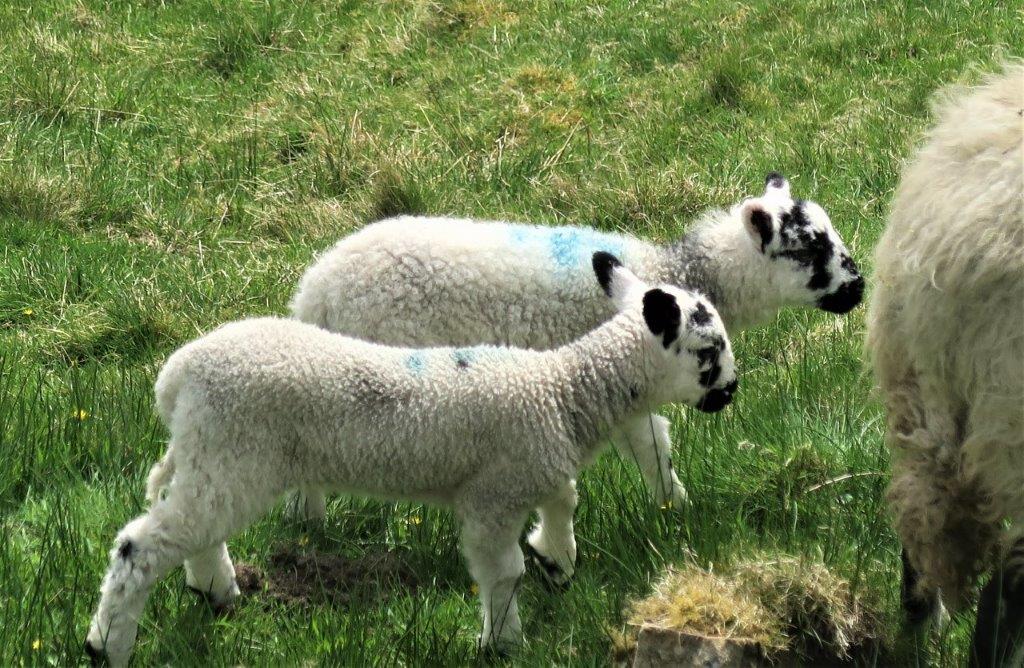 122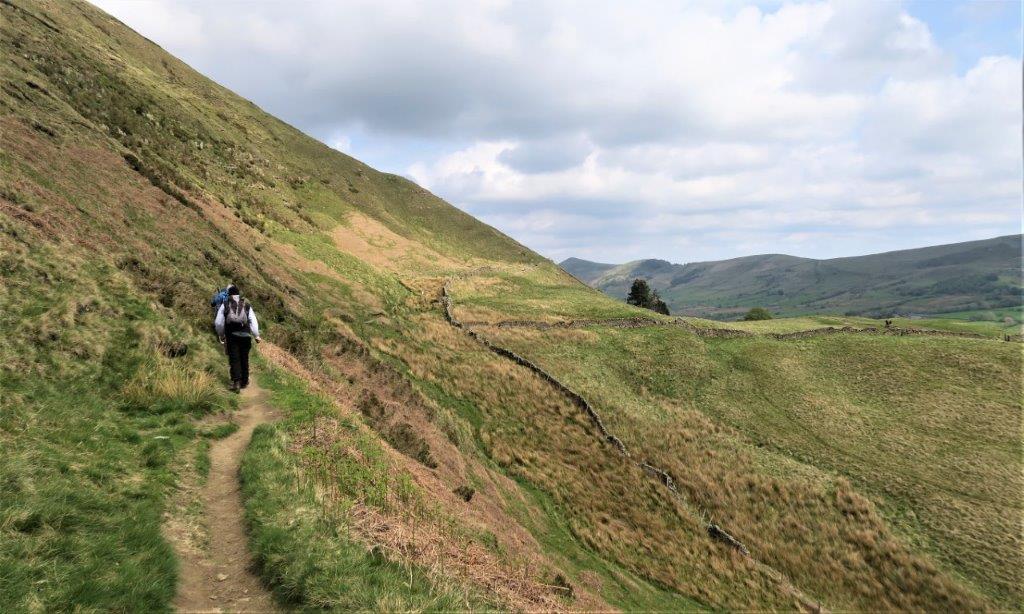 123 see 117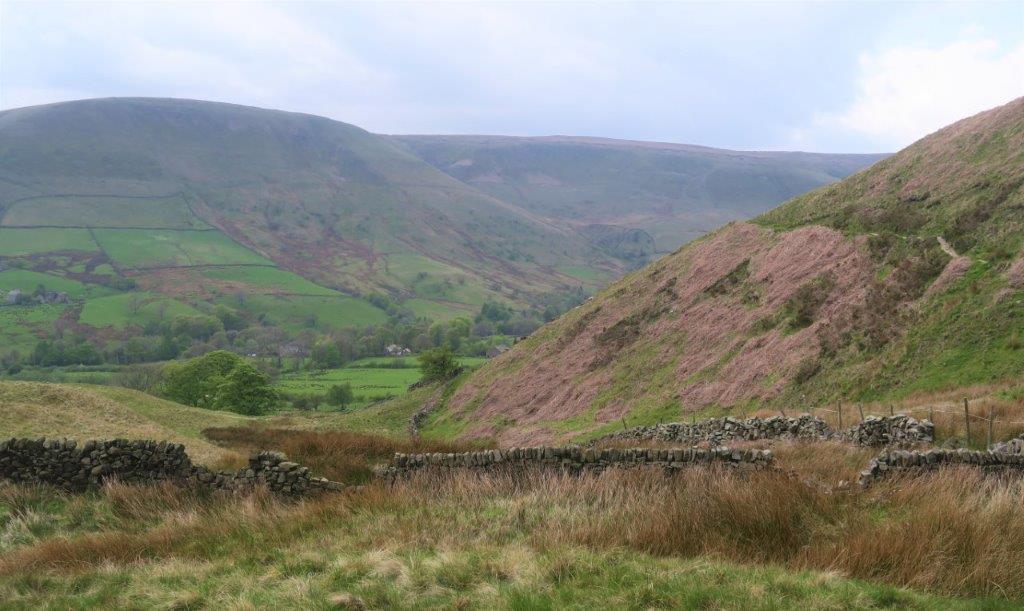 124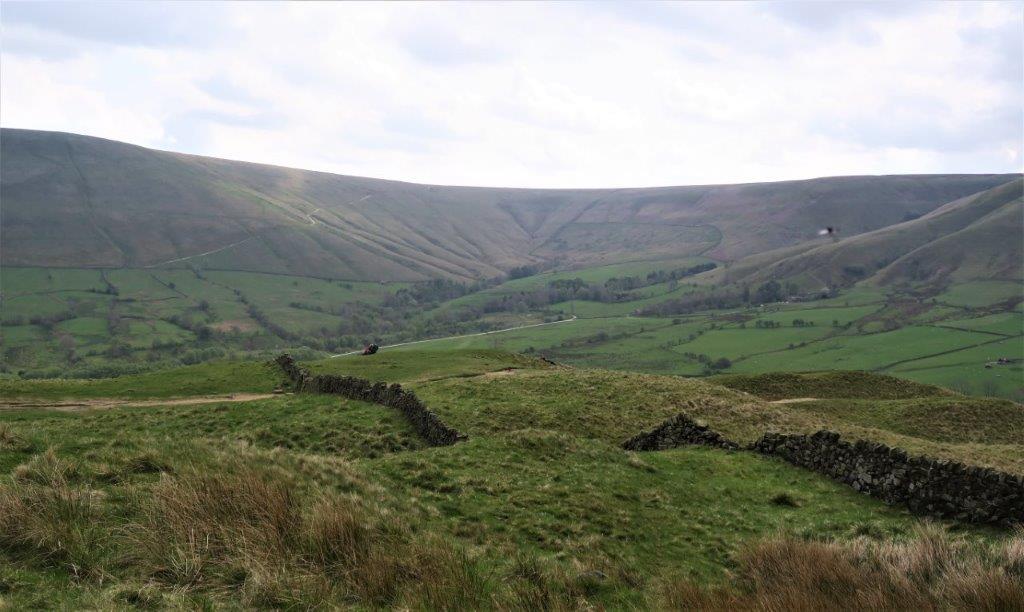 125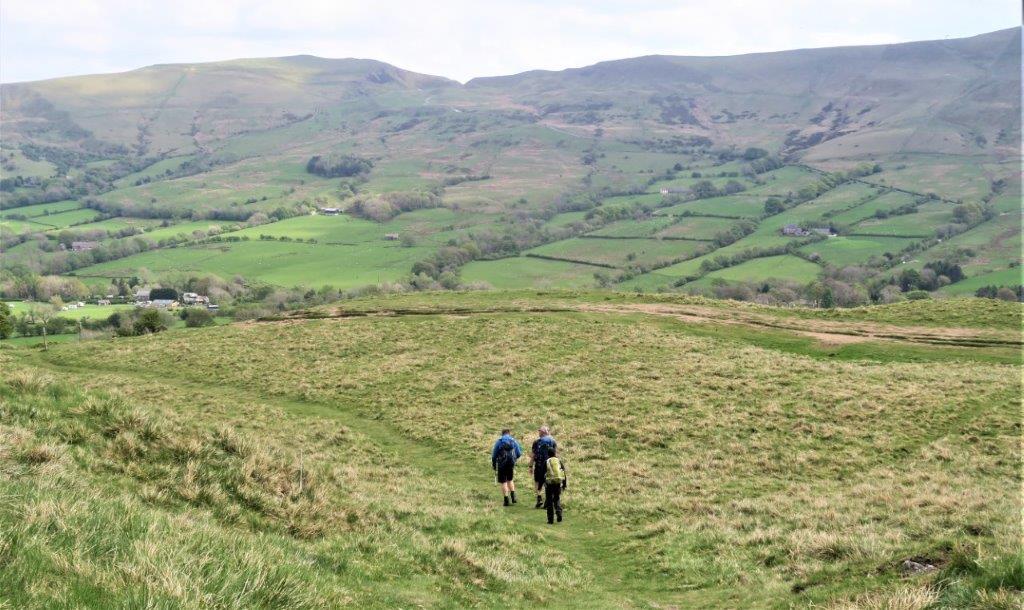 126 Mam Tor and the nick for the Castleton / Edale road at the top across The Vale of Edale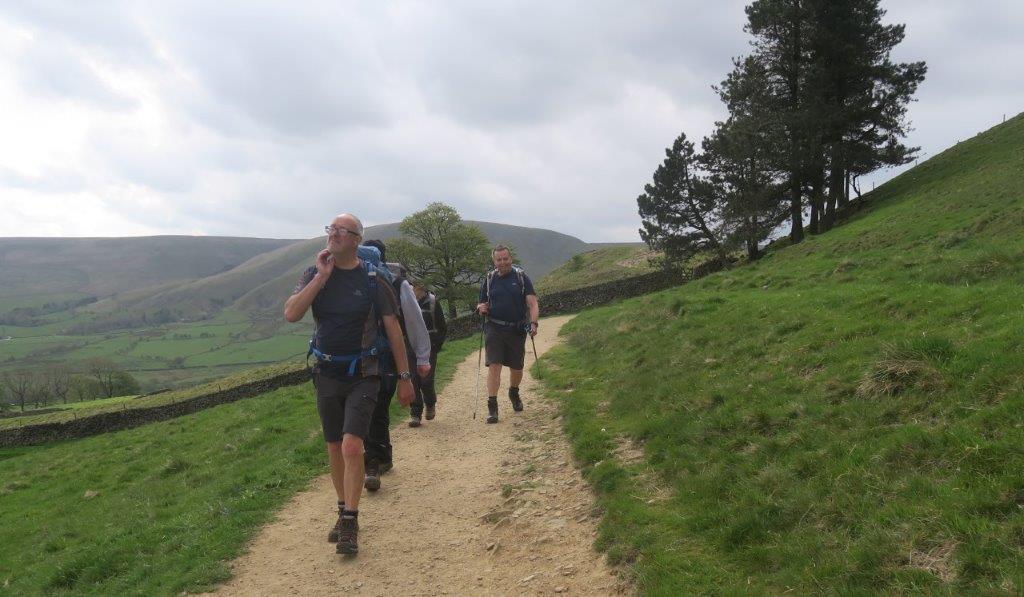 127 on The Pennine Way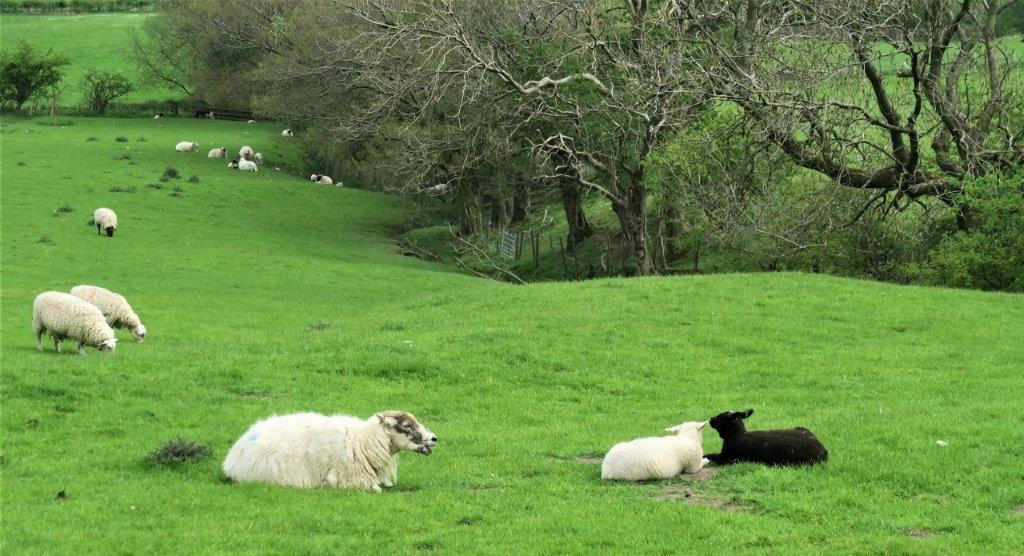 131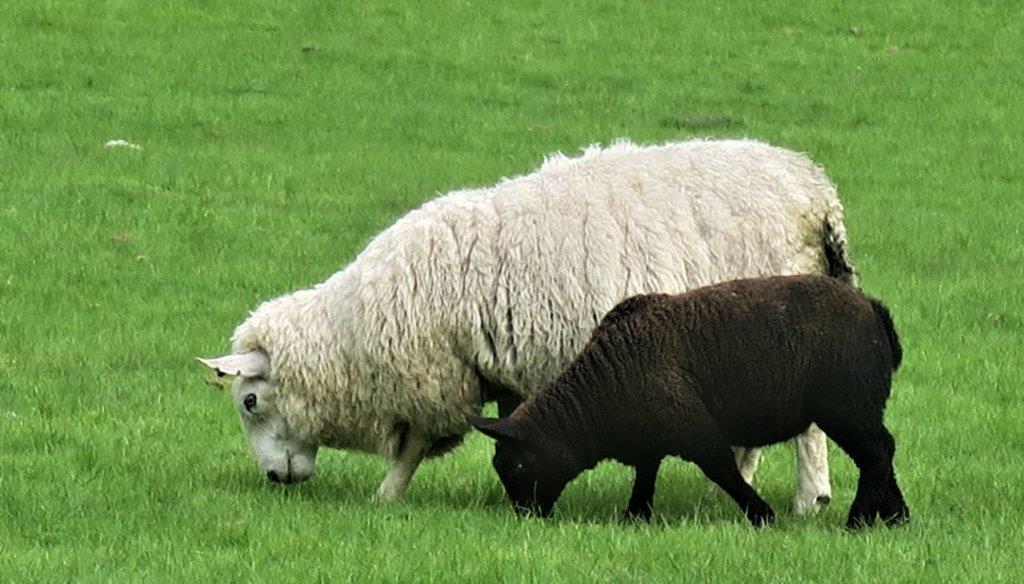 132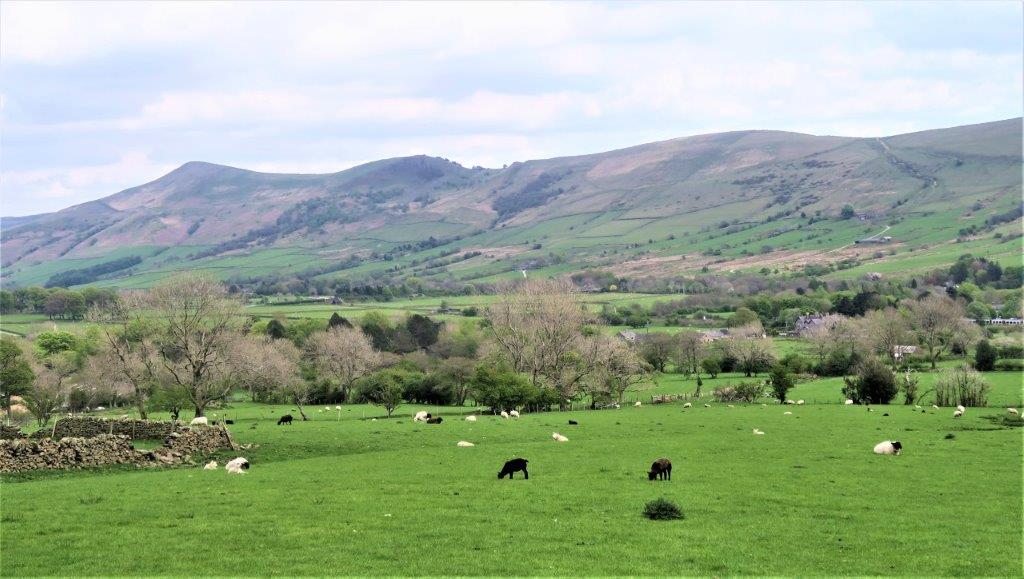 133 Lose Hill to the left of the ridge running between The Vale of Edale and Hope to Castleton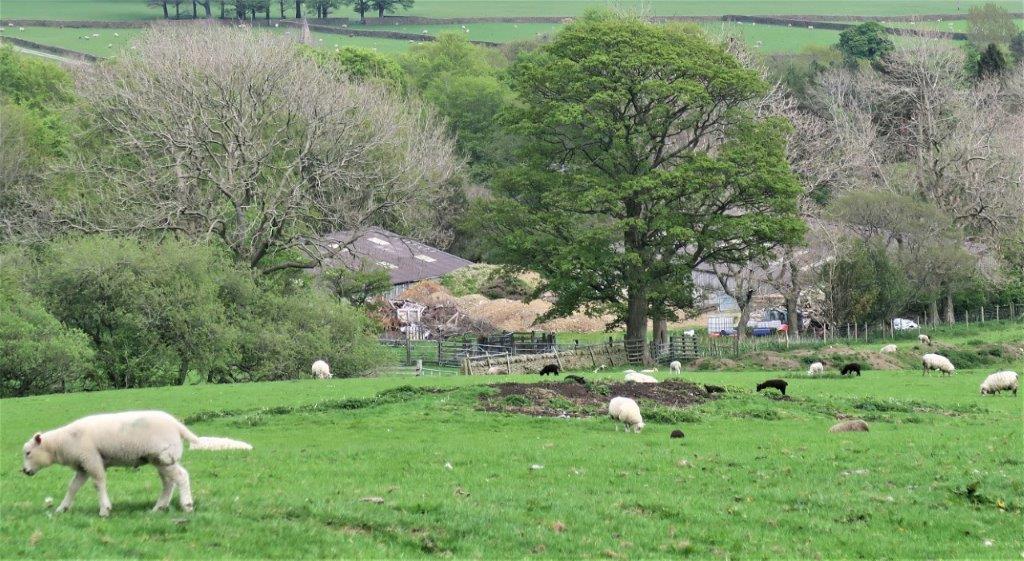 134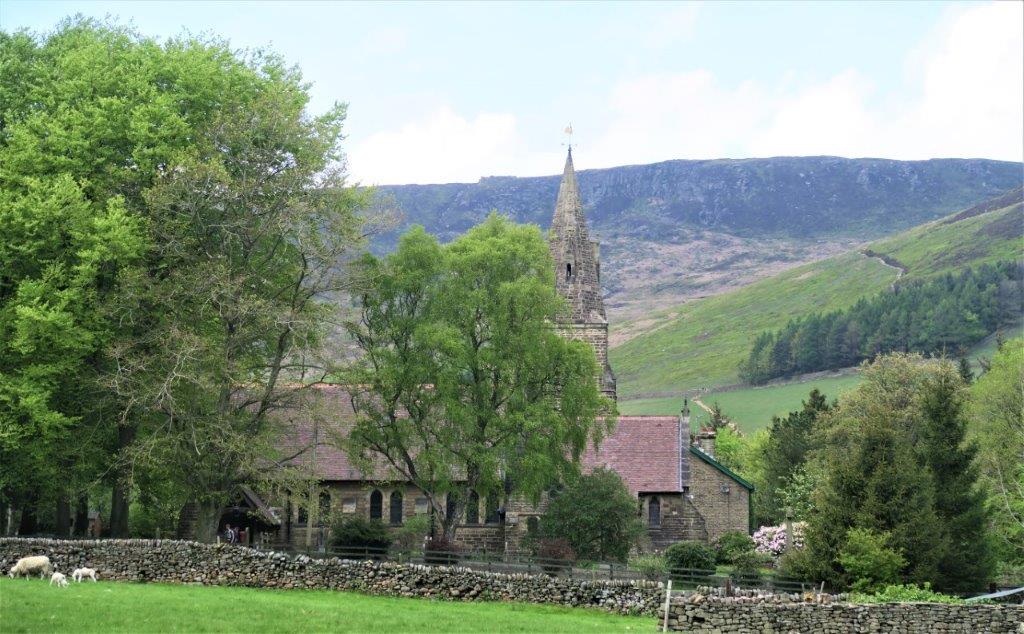 136 Edale's Church