homepage - Daywalks Index 2022 - contact me at

REV X
2022.05.04 Start Malin Bridge Tram Terminus SK328.894, ~W along A6101 road and then a very short distance along B6077 Loxley Road & skew slightly down on a track to The River Loxley. Follow the River generally Westward (some places a fair bit above the River) to & SW across Rowel Lane (SK299.896), follow 'concrete track' ~WNW / NNW to pass below a well-kept Bowling Green then NW on the edge of the pleasant pond of Old Wheel Farm, then WNW on 'roads' thru an 'industrial wasteland'* to the immaculate Fishing Pond, going ~W then ~N along it's edges, then NNW / NNE on a track on the edge of Stacey Bank up to Loxley Road. Follow the road ~WNW passing on the North side of Damflask Reser. Embkt. and turn in & follow (the north edge of the Reser.) ~WNW. At ~SK268.917 one joins a road (Lamb Hill Rd) running ~NW along / above the reservoir. Near the West end of the Reser (~ 50 to 100m before a FB across the river into the reser.) at SK265.818 V-turn ~E on a FP to cross Loxley Road at SK274.918, follow track SE up for ~200m thru a small farm and turn NNE to join The Sheffield Country Walk & V- turning up towards Cliffe House Farm, ~ E (on South side of Large Shed), below New Lathes, on North Side of Holdworth Hall (unseen), onto road ENE / ESE thru Holdworth to take FP at SK288.915 running ~E below Low Ash Common to road bend at Low Ash Farm, (left Sheffield Country Walk, FP ~SSW / ESE / E to cross Long Lane at ~SK305.910, ~ESE above Loxley Rdge then ~E thru Wadsley Common then SE to / thru Stour Lane, SSW down Luke Lane to find Bridleway ~WSW & pass above Loxley House, turn on BW ~SSE down to Ben Lane, ~E on Ben Lane for ~150m to glimpse to N at Loxley House. ~W on Ben Lane & take BW ~SSE thru 'parkland' down to Loxley Rd at Sk316.898, SW down to track (taken along 'The River Loxley near start of walk), but follow route SE / E back to Malin Bridge Tram. Leader Christine Gamble – 9 on walk – about 11 miles * now that houses are not to be built in this area, what plans to demolish and clear area and re-instate 'natural state' are being made?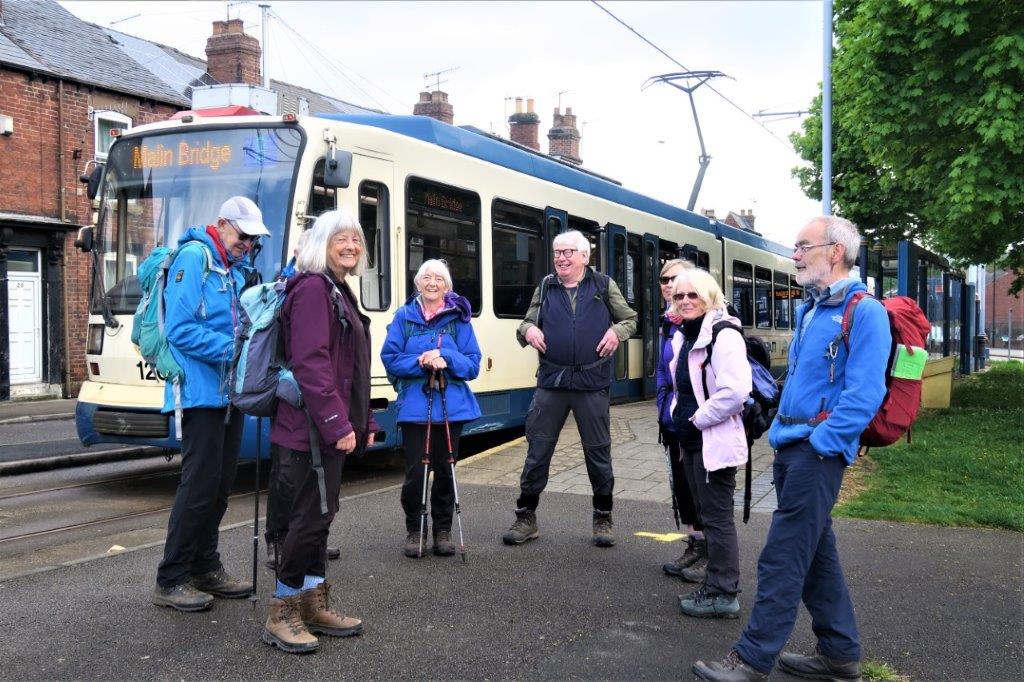 10 group meeting at Malin Bridge Tram Terminus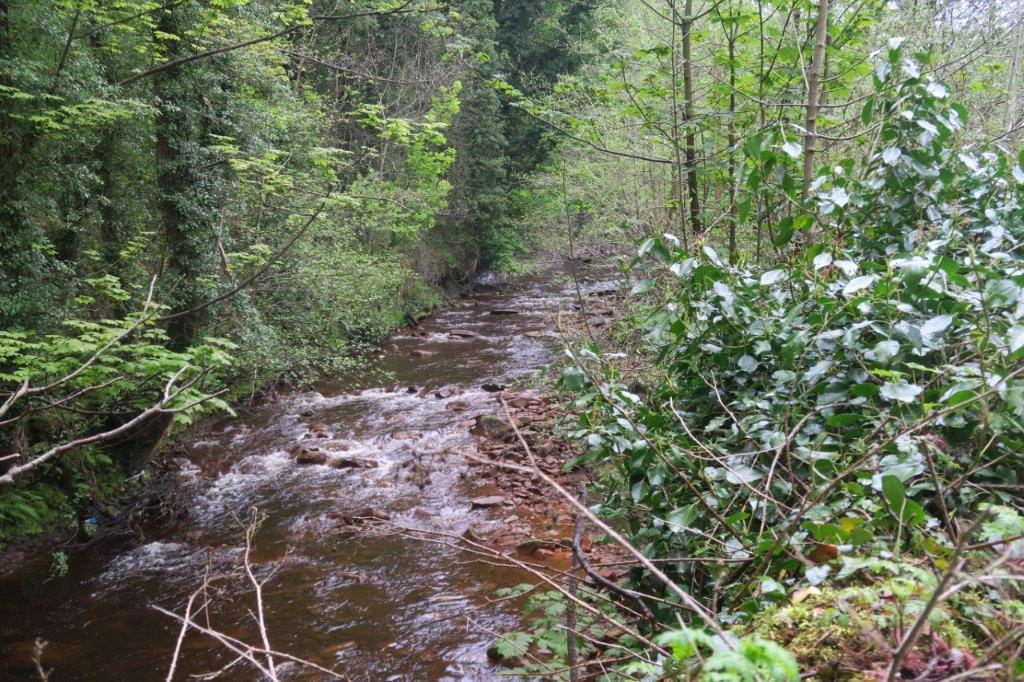 13 The River Loxley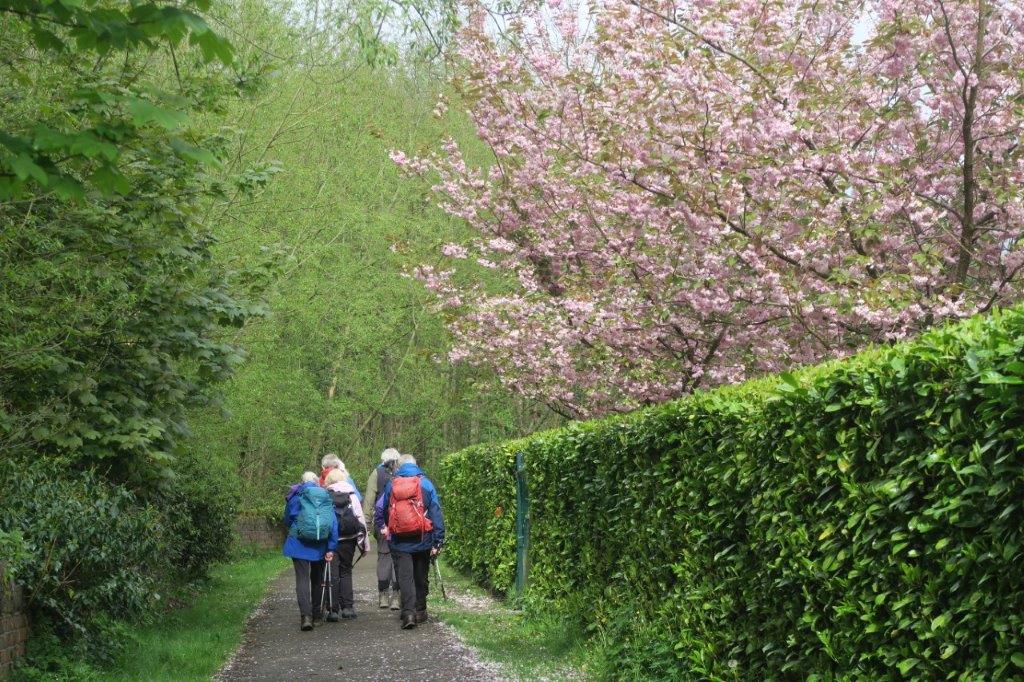 14 path in some places fairly close to The River Loxley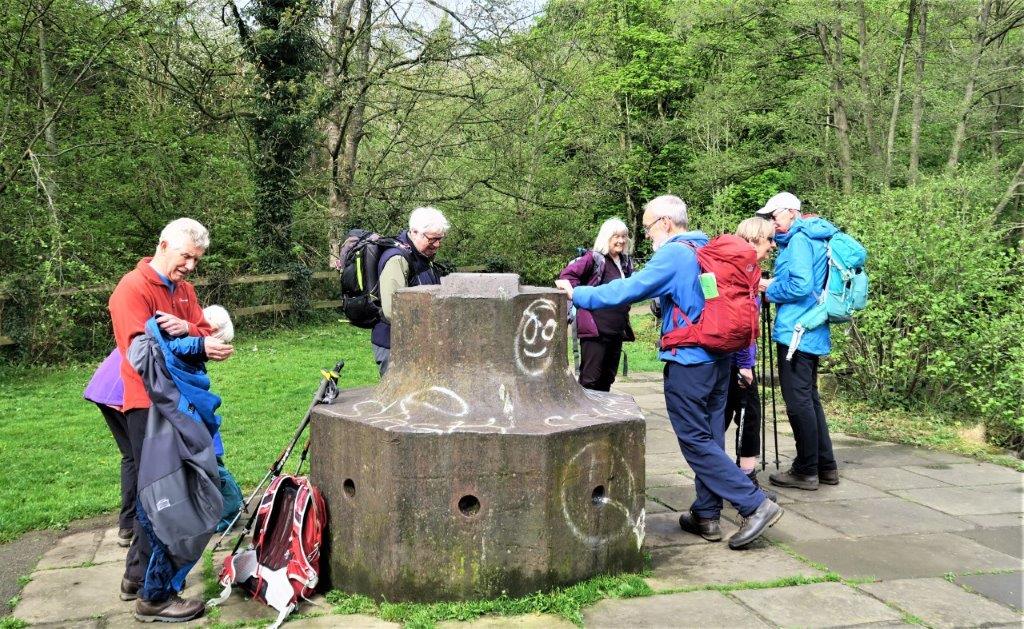 16 apparently a drop hammer used in Sheffield's Steel Industry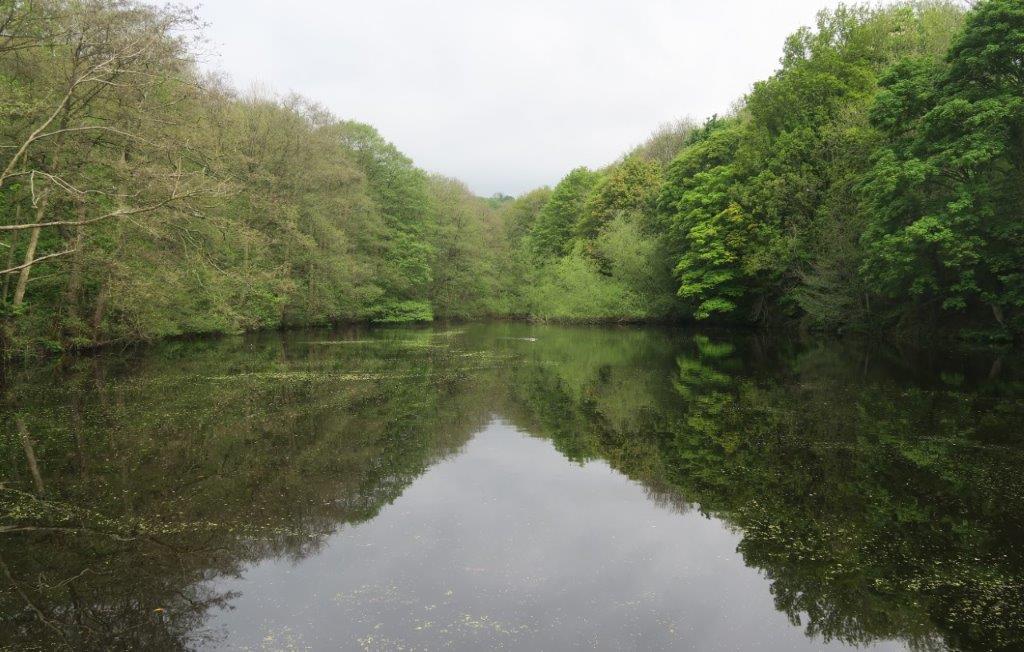 17 a headrace dam - the 'mill' below it has long since disappeared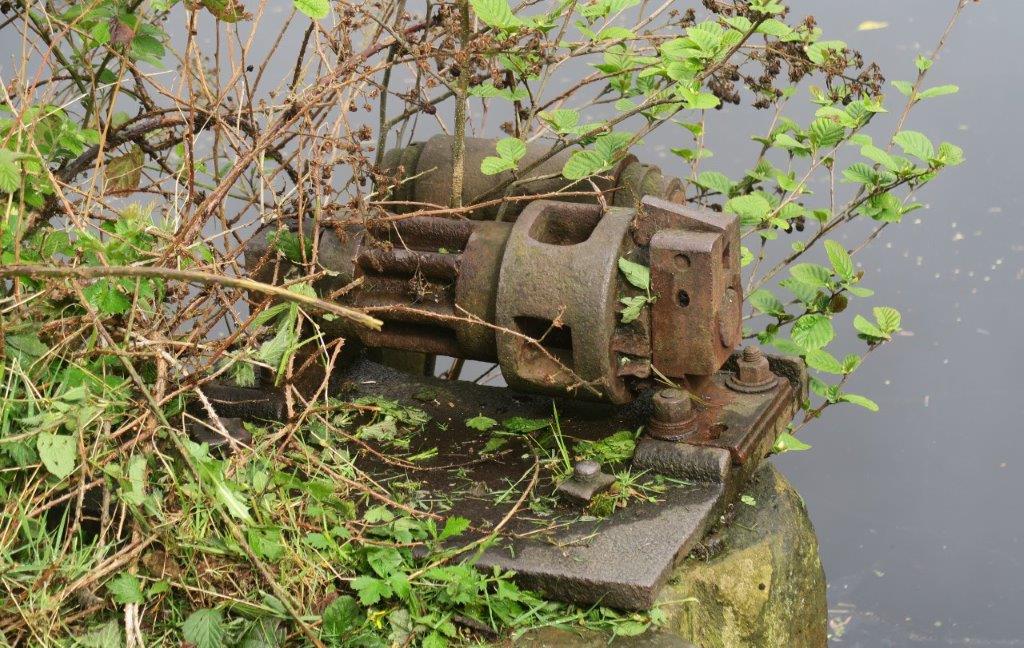 20 apparently cast iron gate mechanism for lowering & raising gates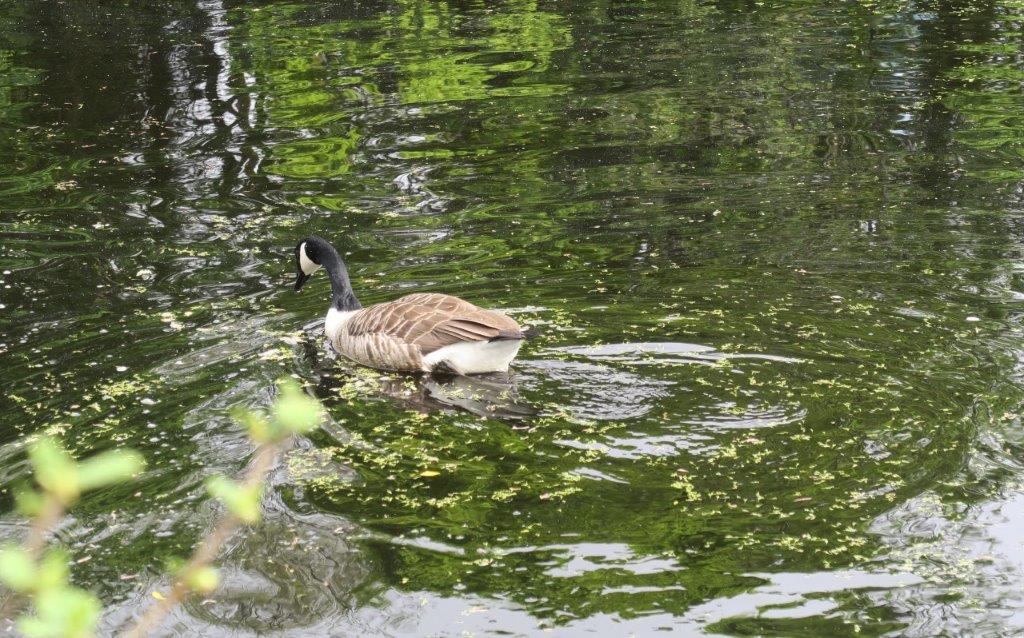 22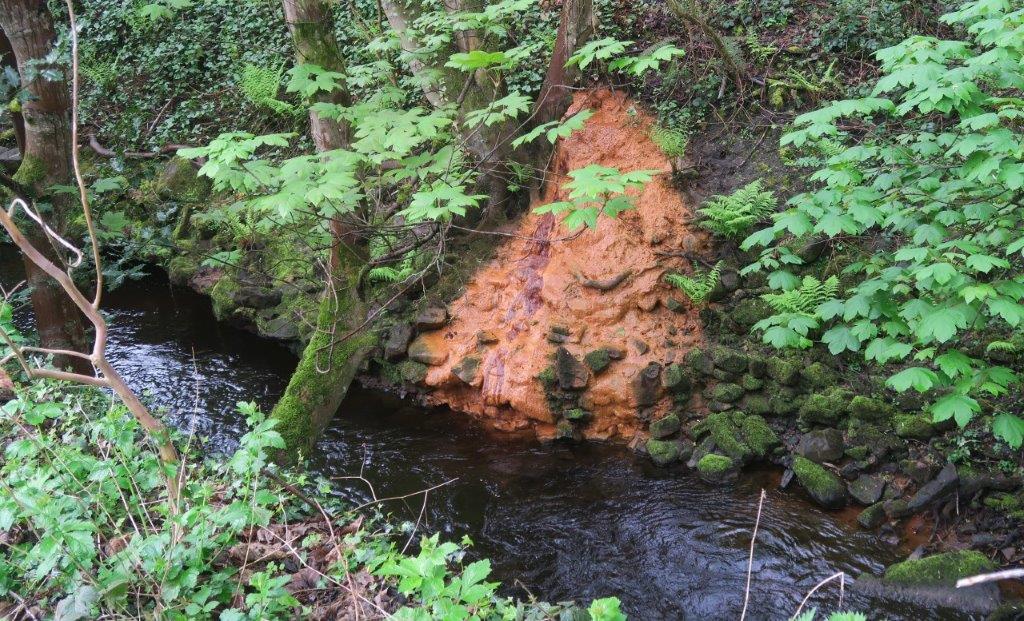 24 iron ore staining bank side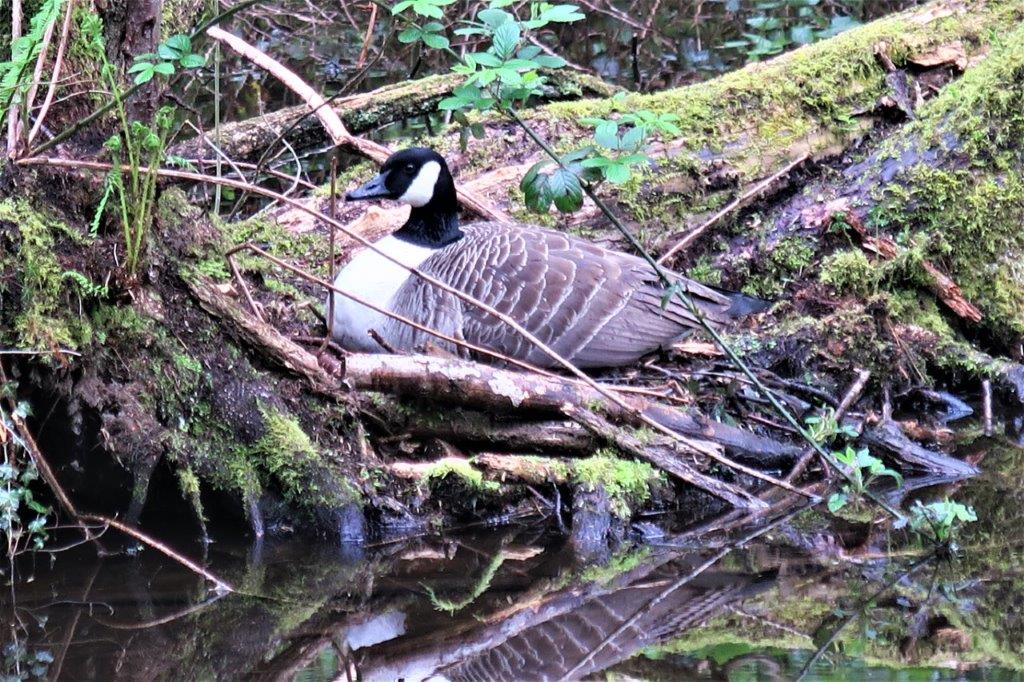 26 a Canada Goose in its nest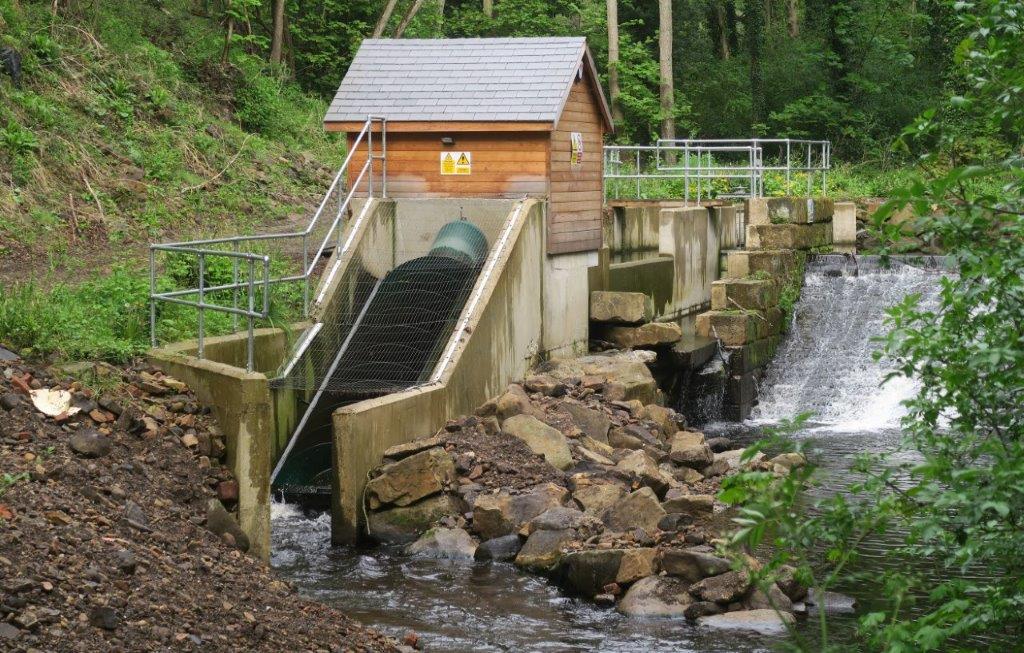 27 mini hydro plant with Archimedes screw is working. Not clear whether many more will be built contributing to clean energy?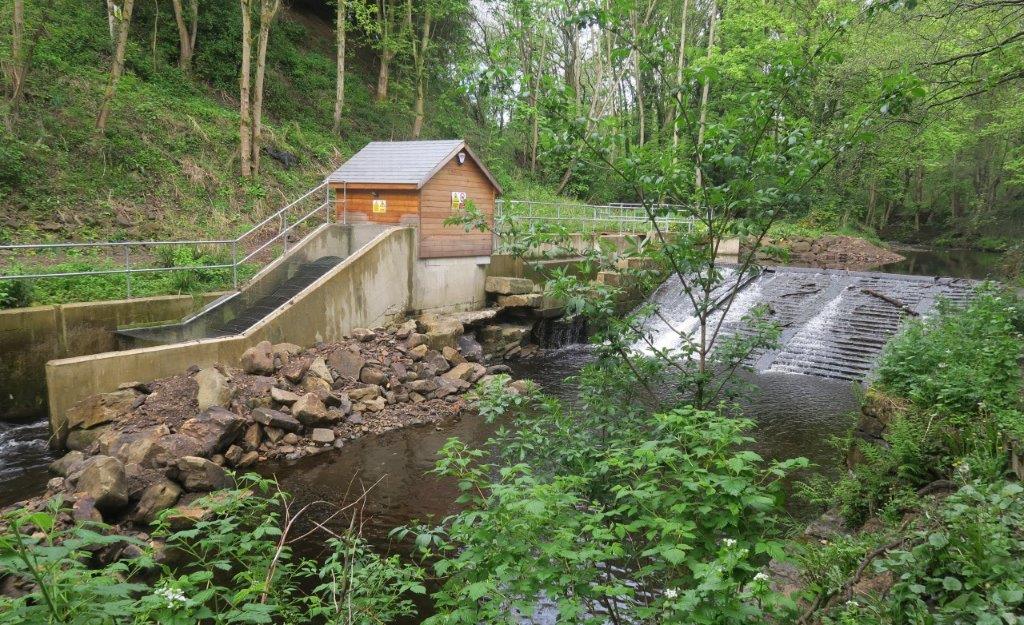 29 as above with clearer view of weir which possibly drove a water-wheel at a mill in earlier days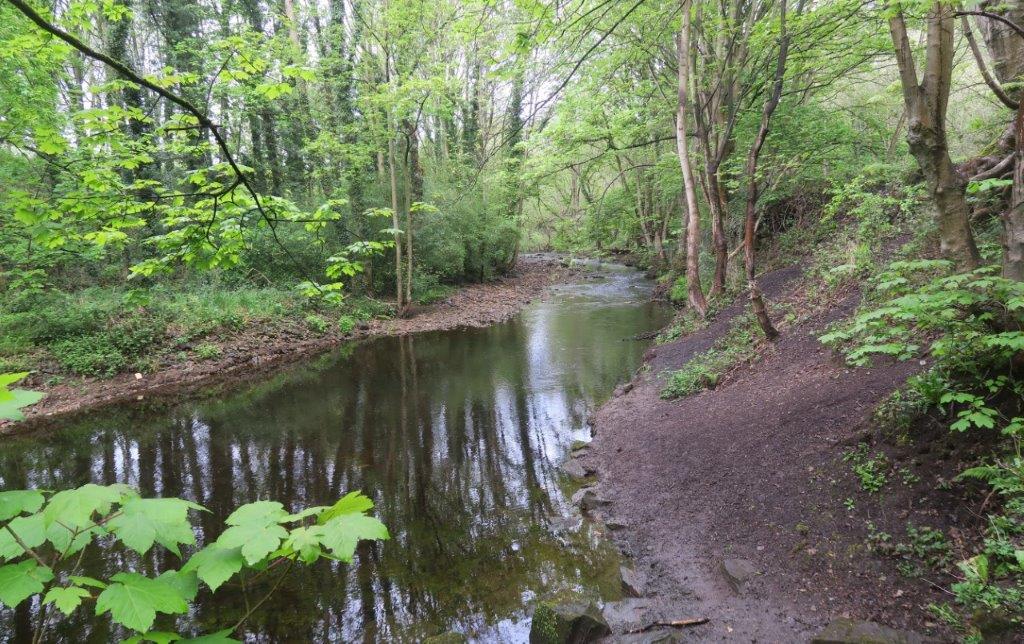 31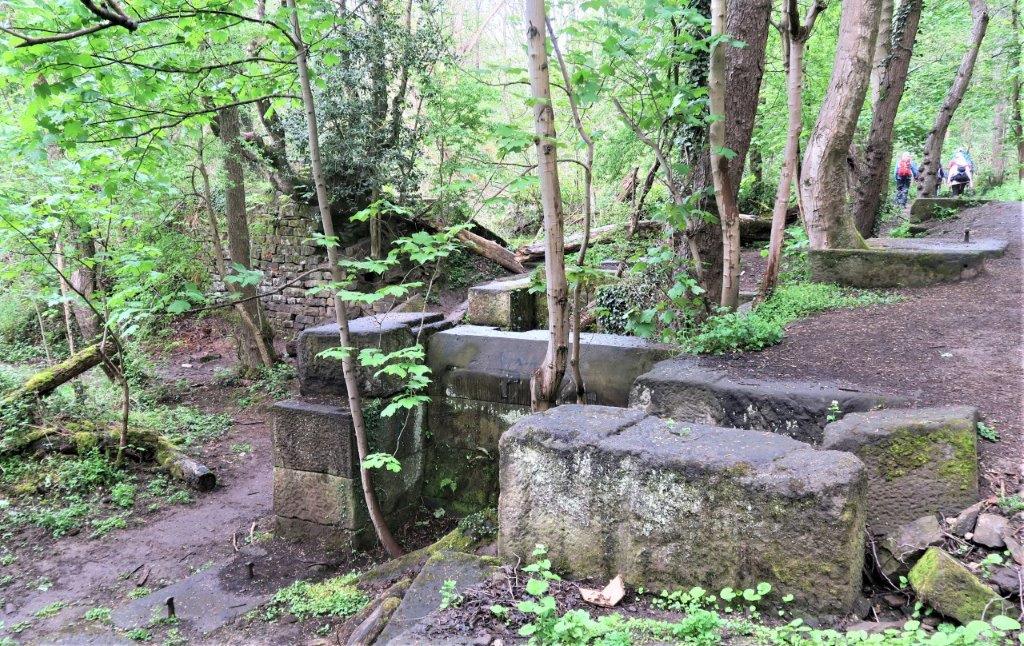 34 large stone blocks indicate earlier industrial production of possibly various kinds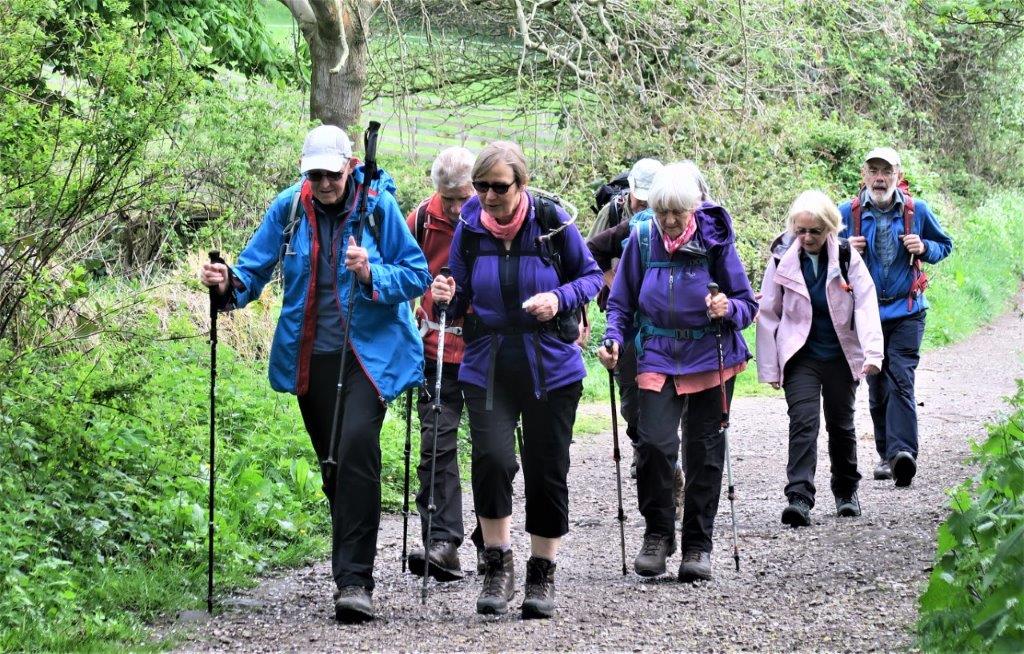 41 the footpath is away from the River Loxley in many parts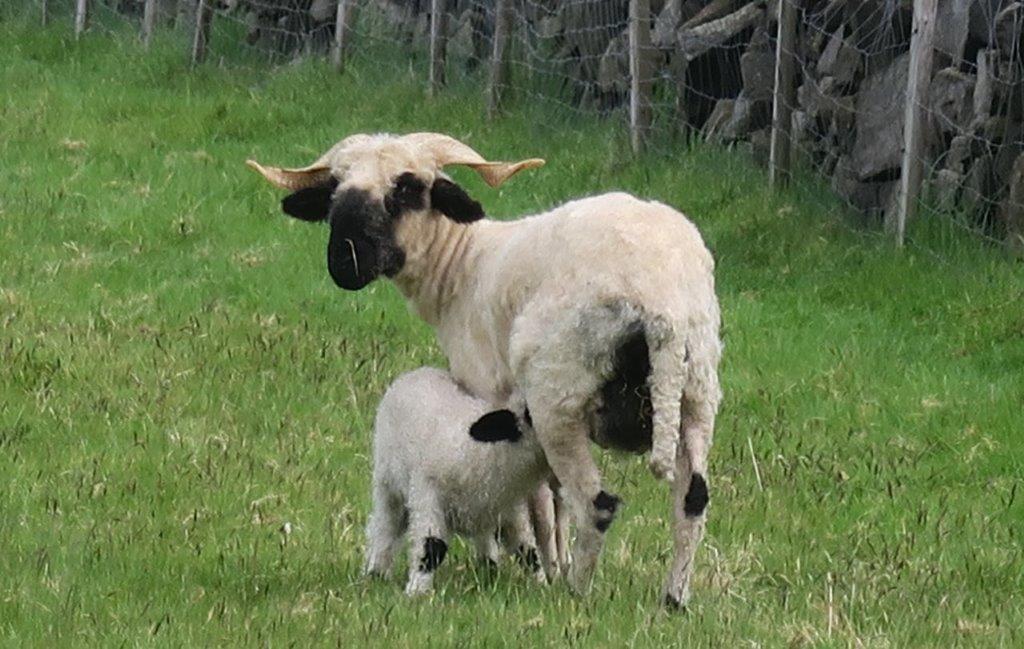 43 interesting horns on this sheep - can you identify the breed?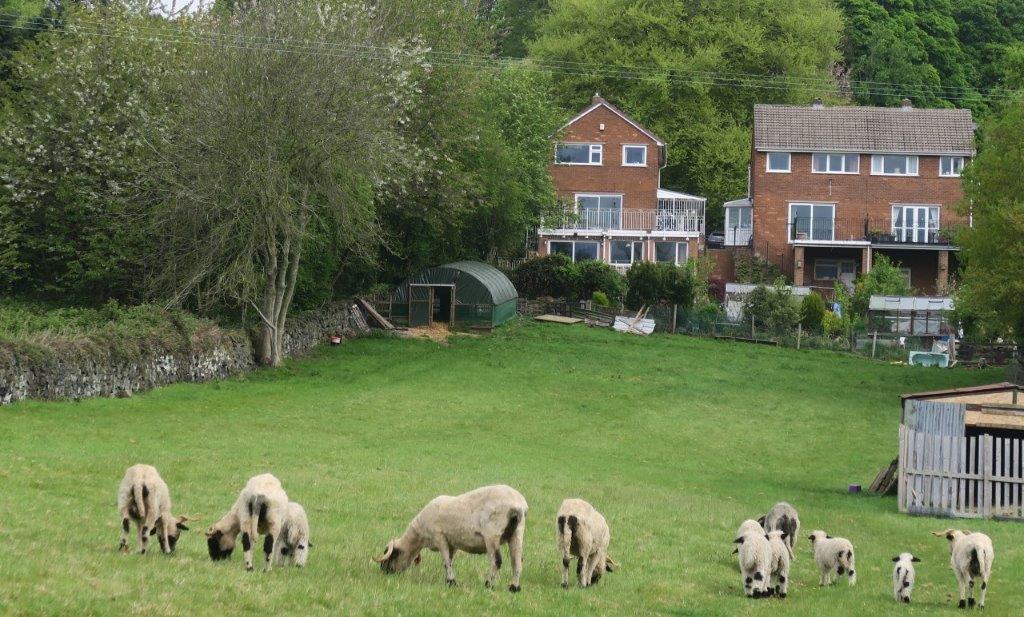 45 a flock of sheep in one's back garden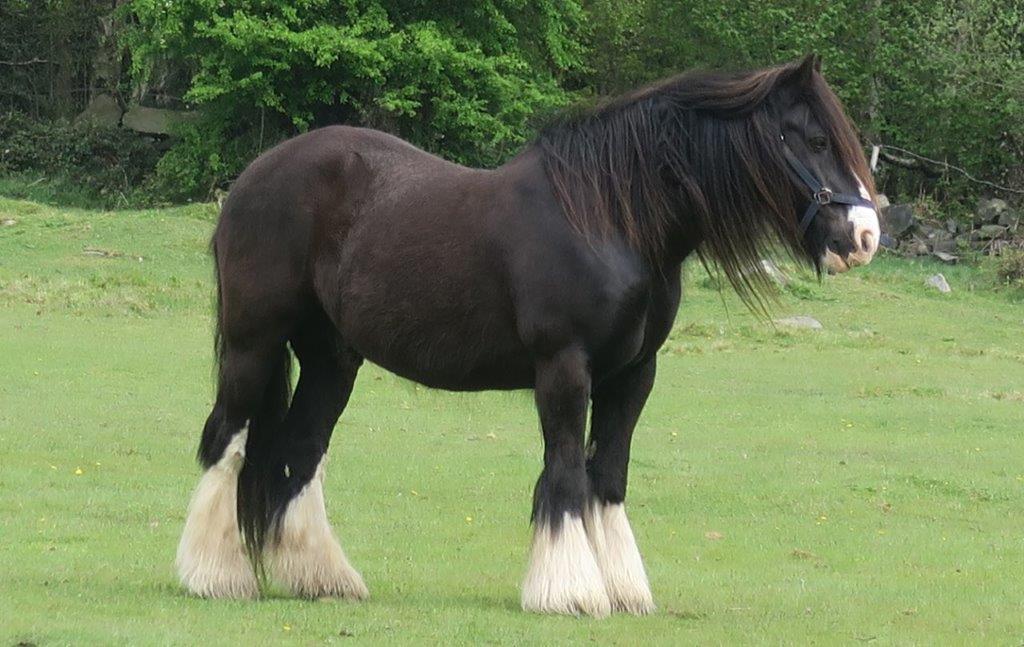 47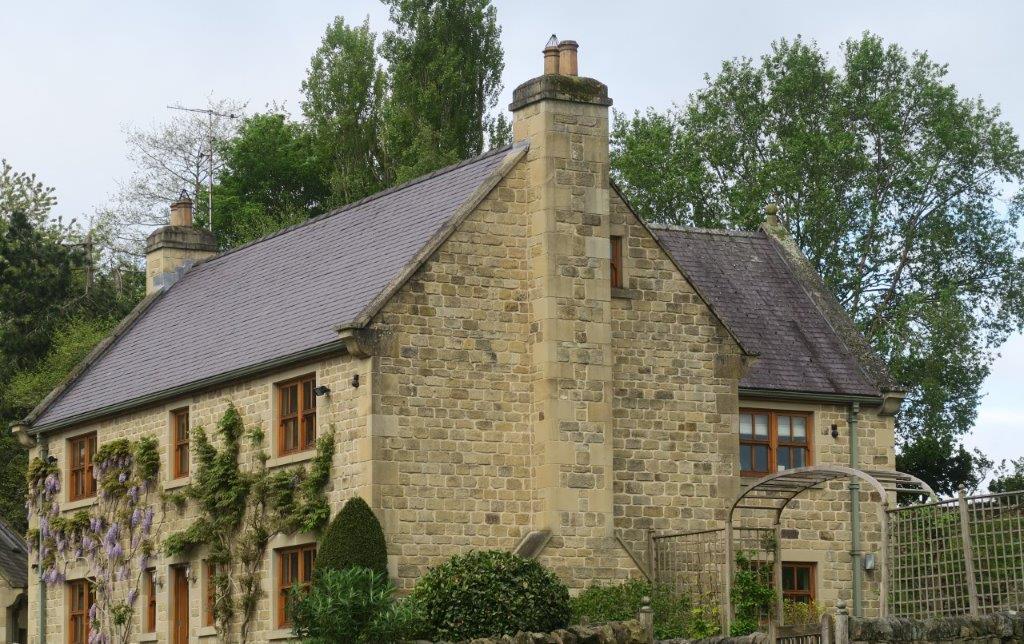 49 several house are near the path edge from earlier times, but fortunately no modern housing developement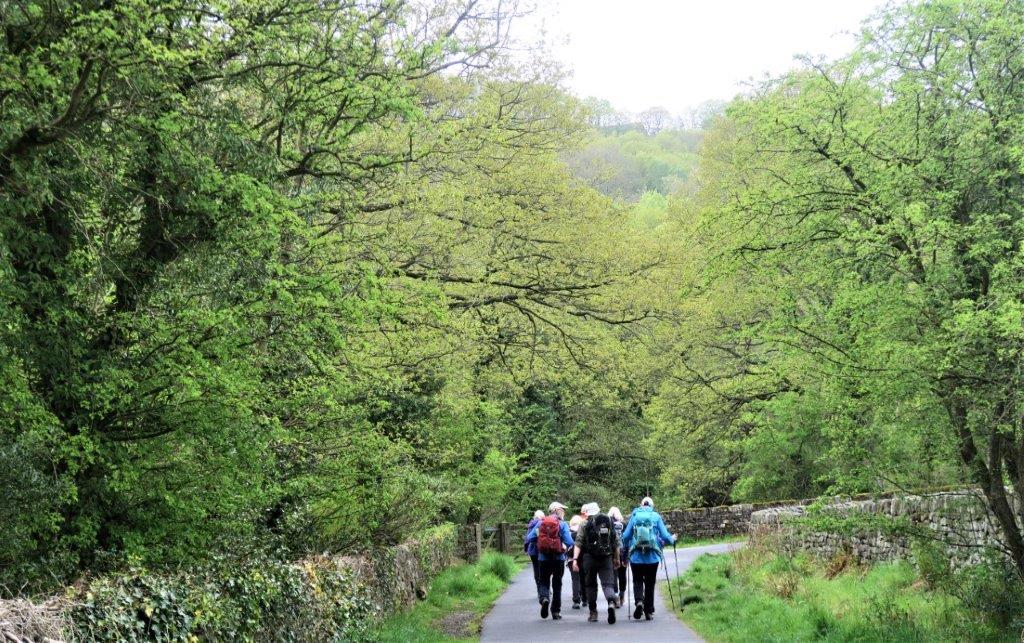 53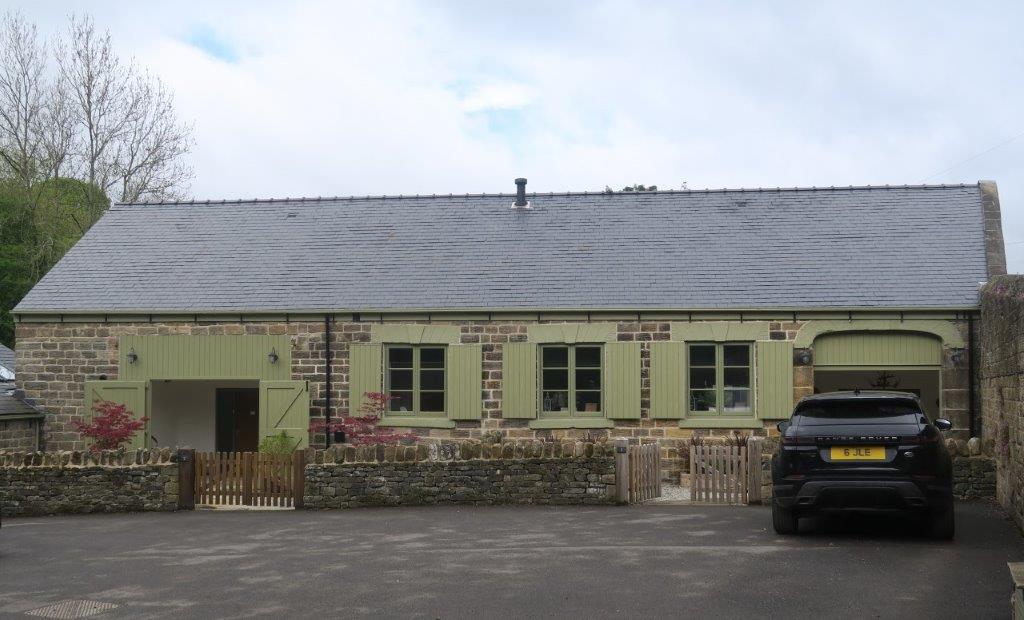 57 about 15years ago this was still a factory although water power was not used from the headrace dam behind it.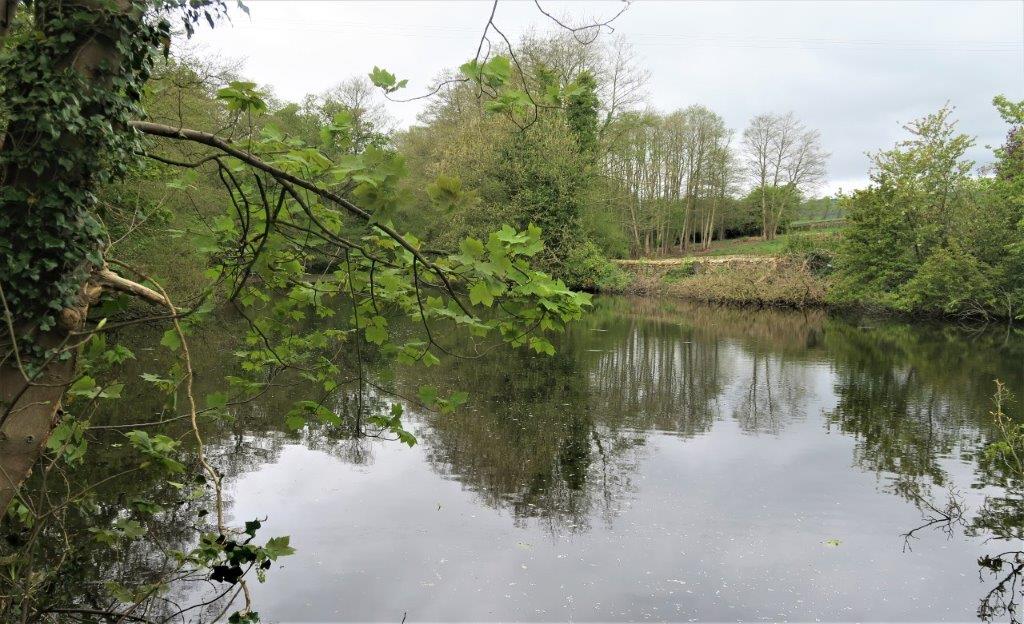 59 the dam behind the factory in the previous picture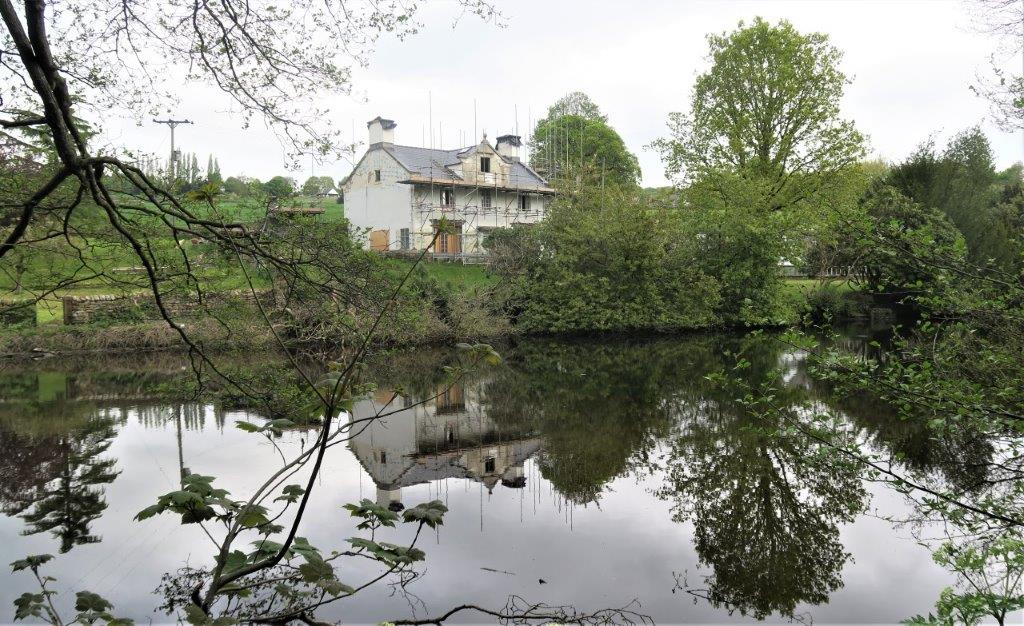 61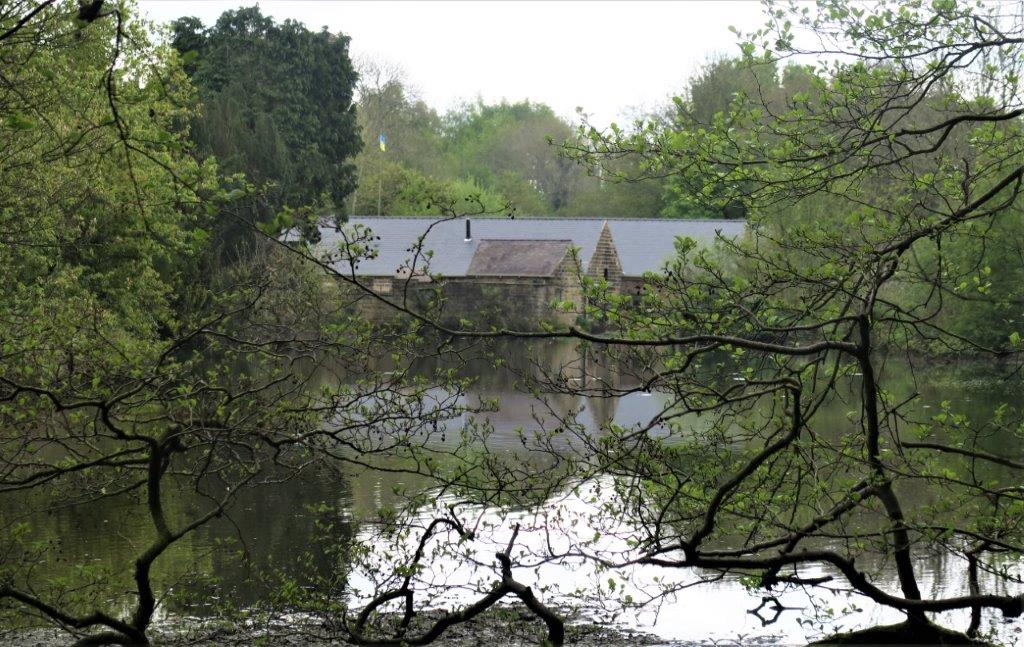 62 A water wheel was somewhere behind / alongside the factory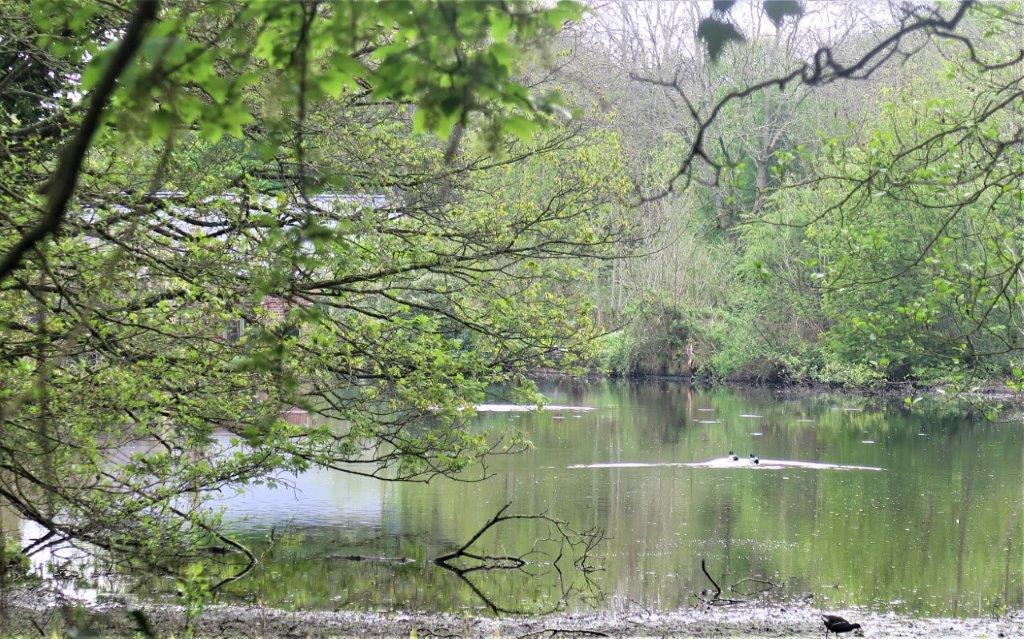 63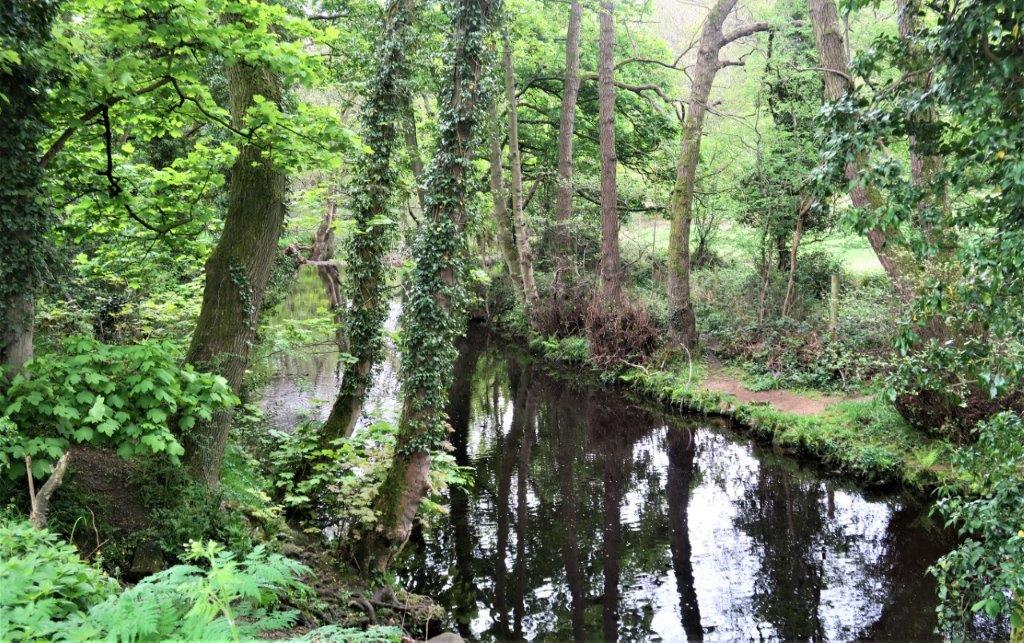 68 The River Loxley again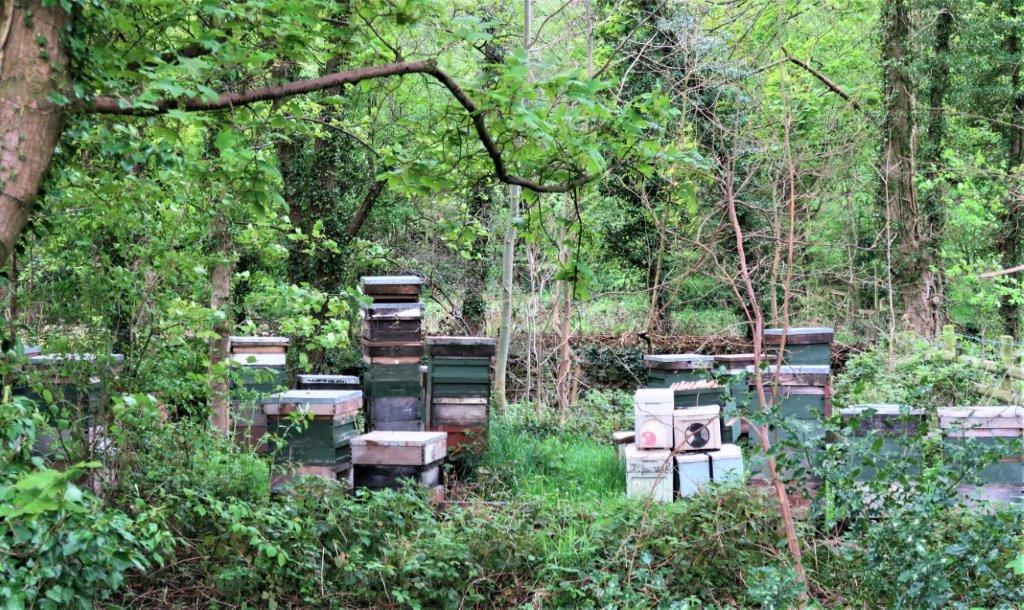 70 not sure what this is - thought at one time that they were 'bee hives'?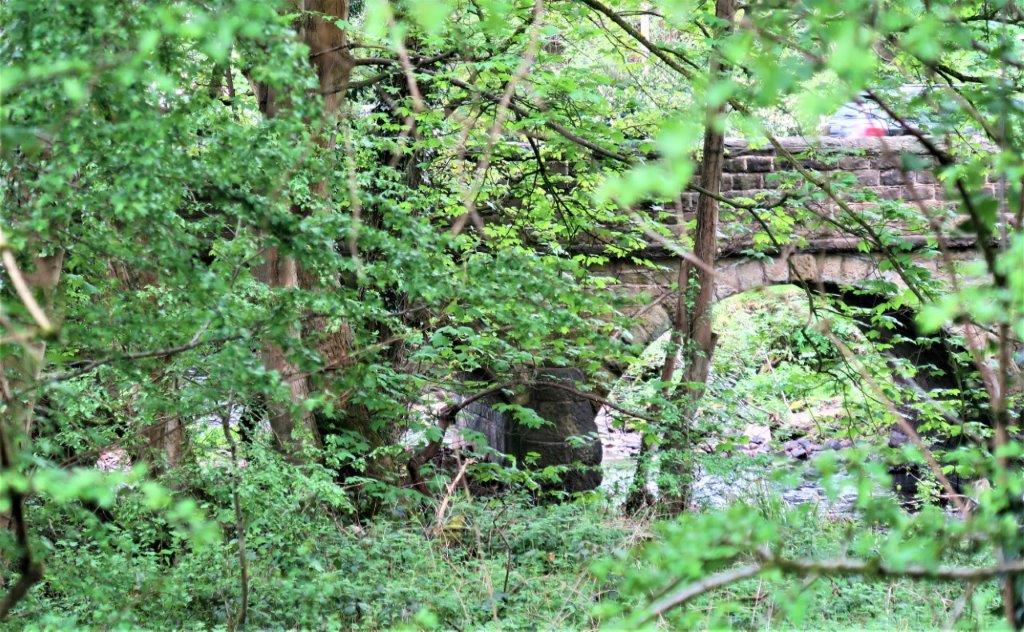 71 The bridge across the River Loxley carrying Rowel Lane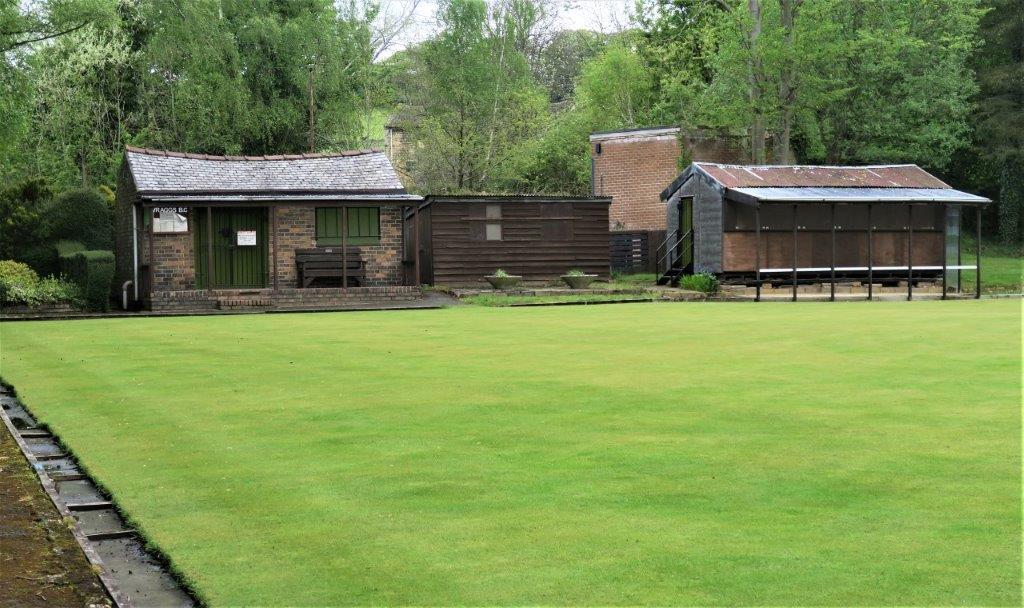 75 a bowling green in good condition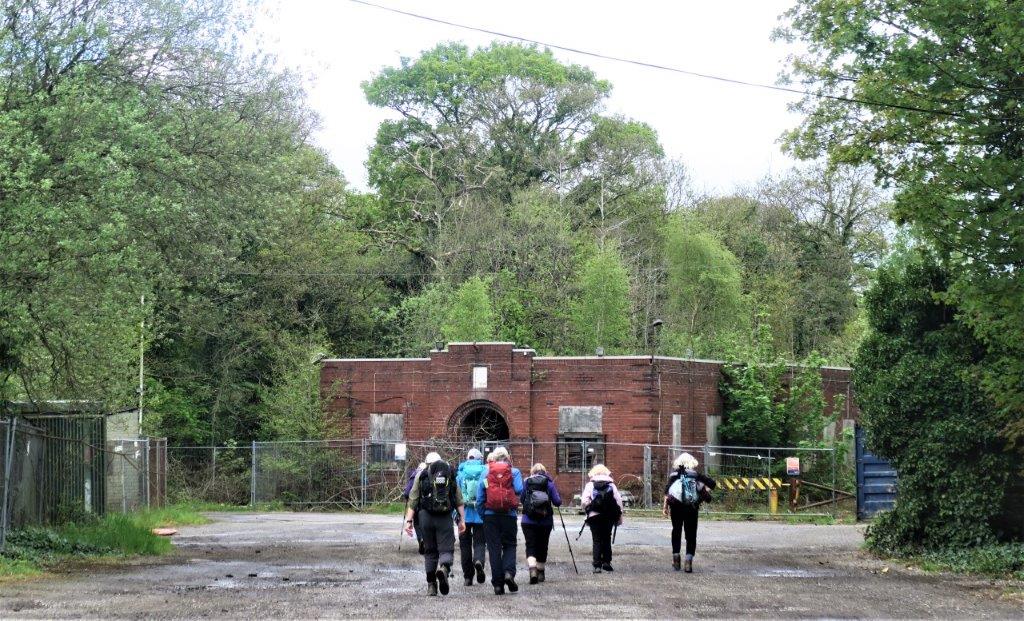 76 abandoned industrial buildings and infrastructure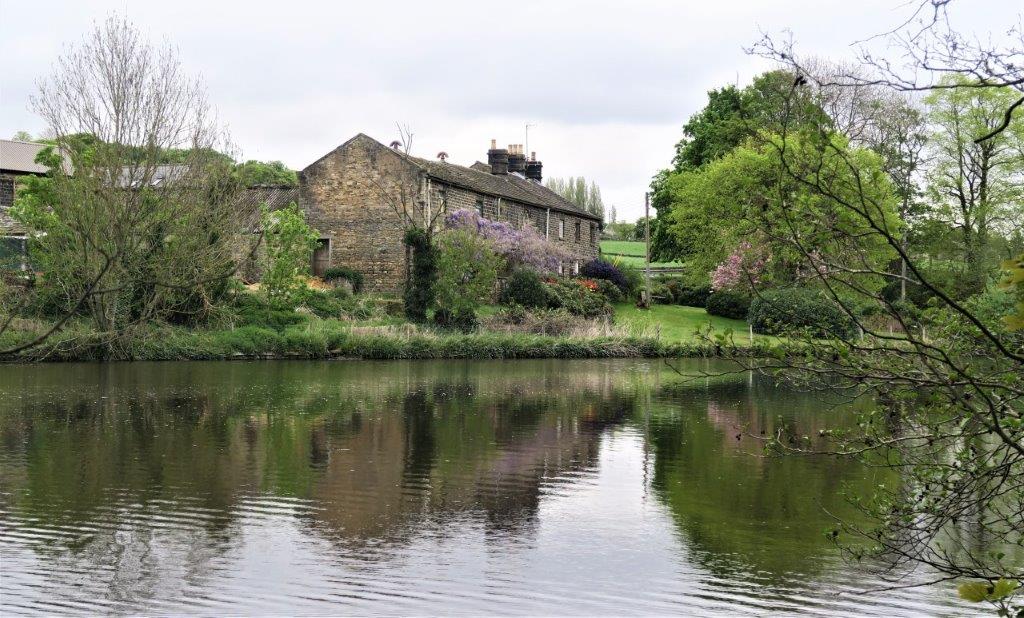 79 Old Wheel Farm - the pond no doubt drove a water wheel - but where? In Rivelin Valley (a close-by valley) 'wheels and mills' are labelled on site. Loxley could usefully do the same once later industrial detritus is cleared away)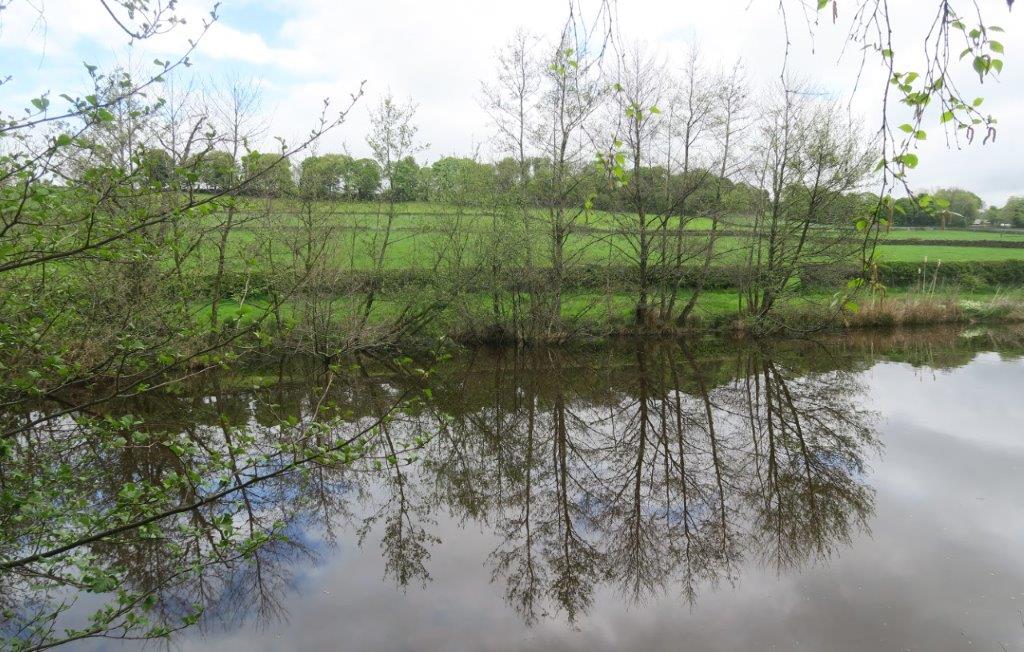 82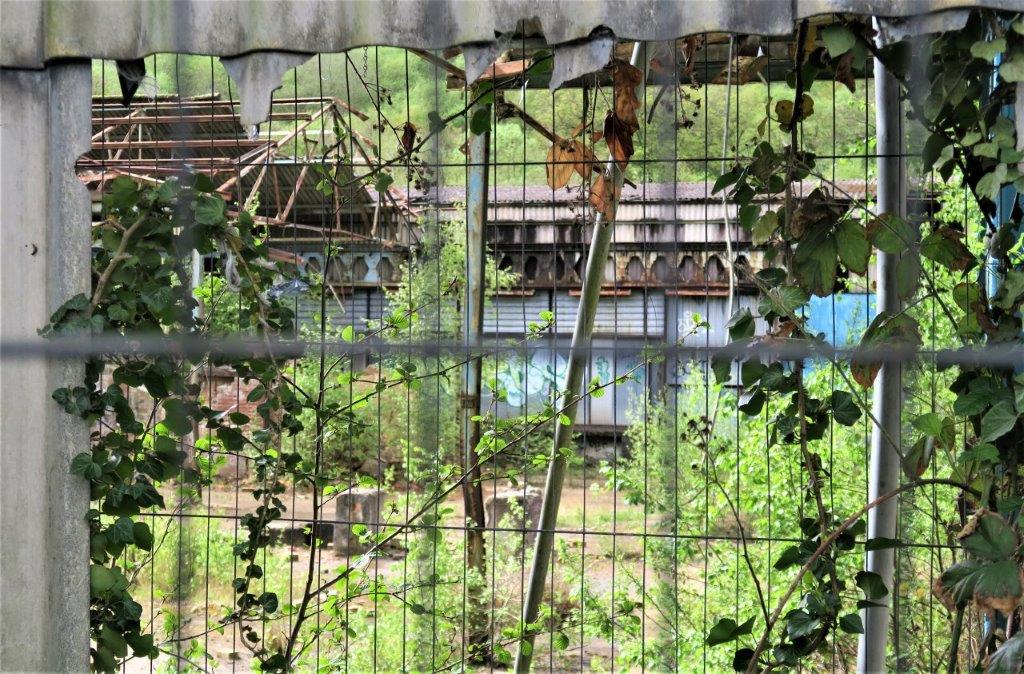 84 Industrial detritus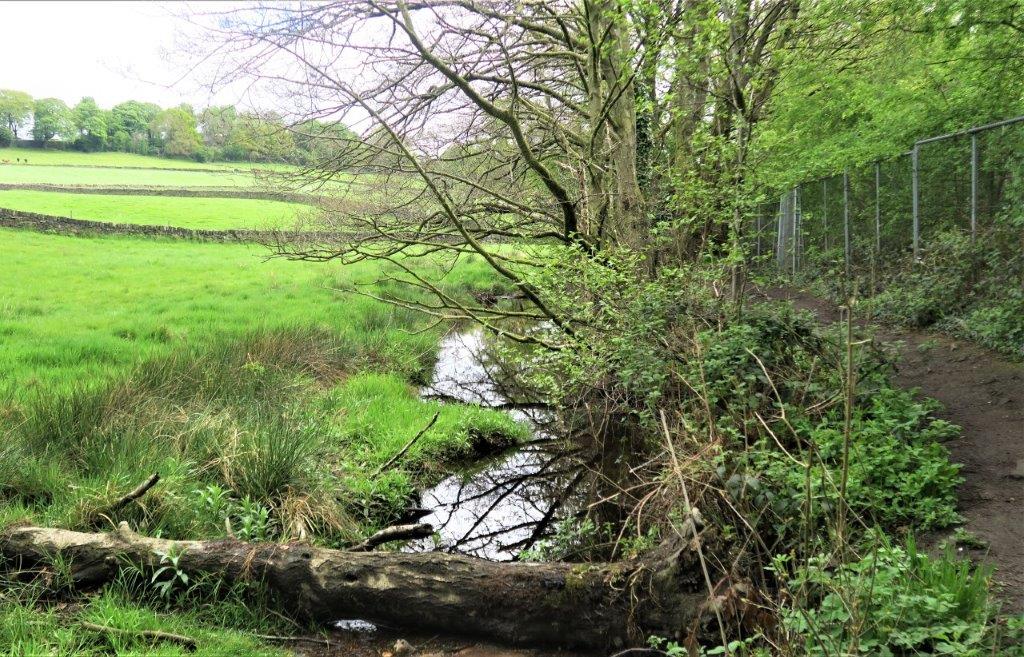 85 a goit (canal to a headrace pond) - virtually blocked up
89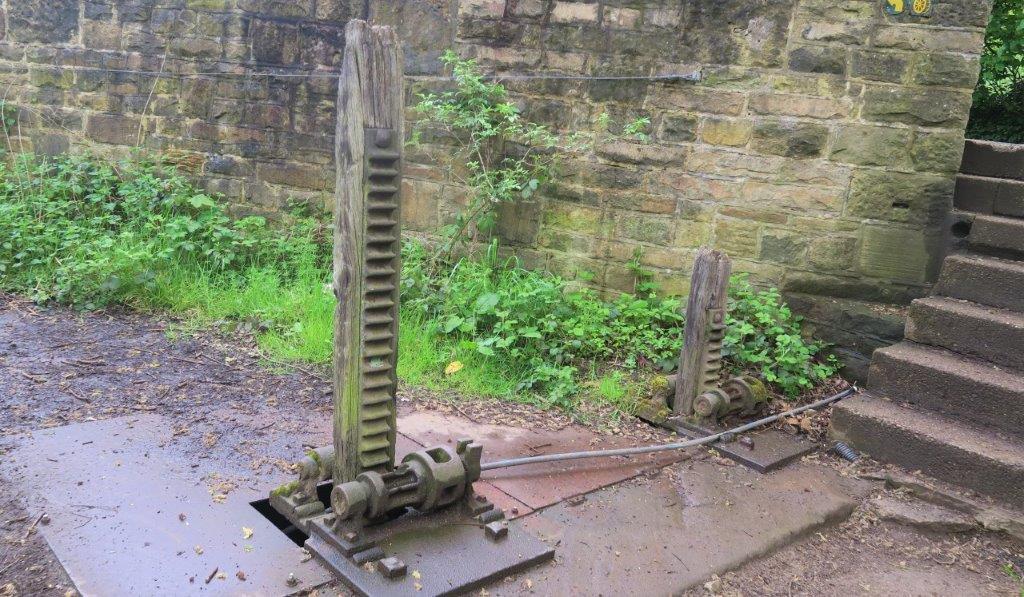 91 gate lifting gear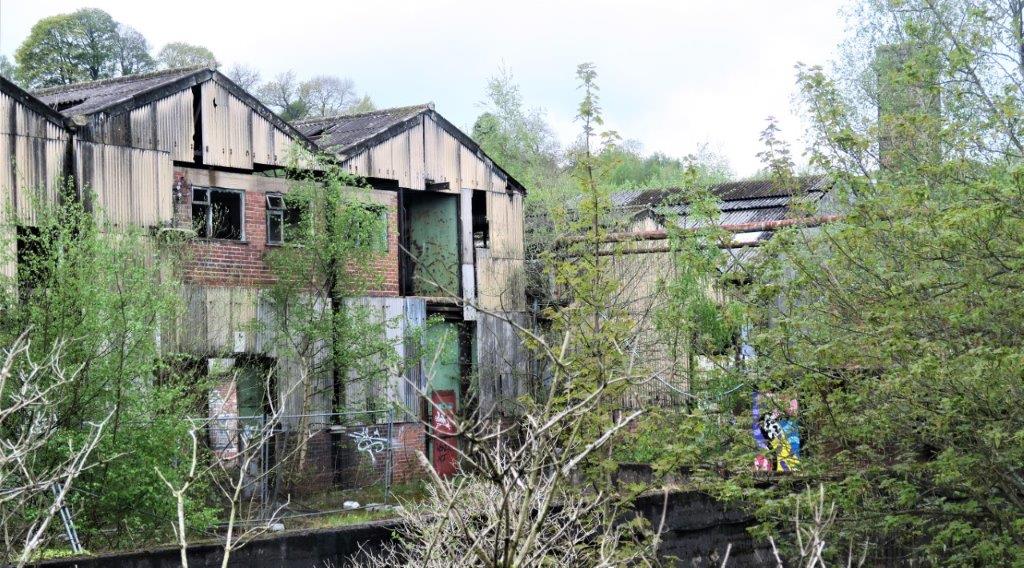 93 abandoned industrial buildings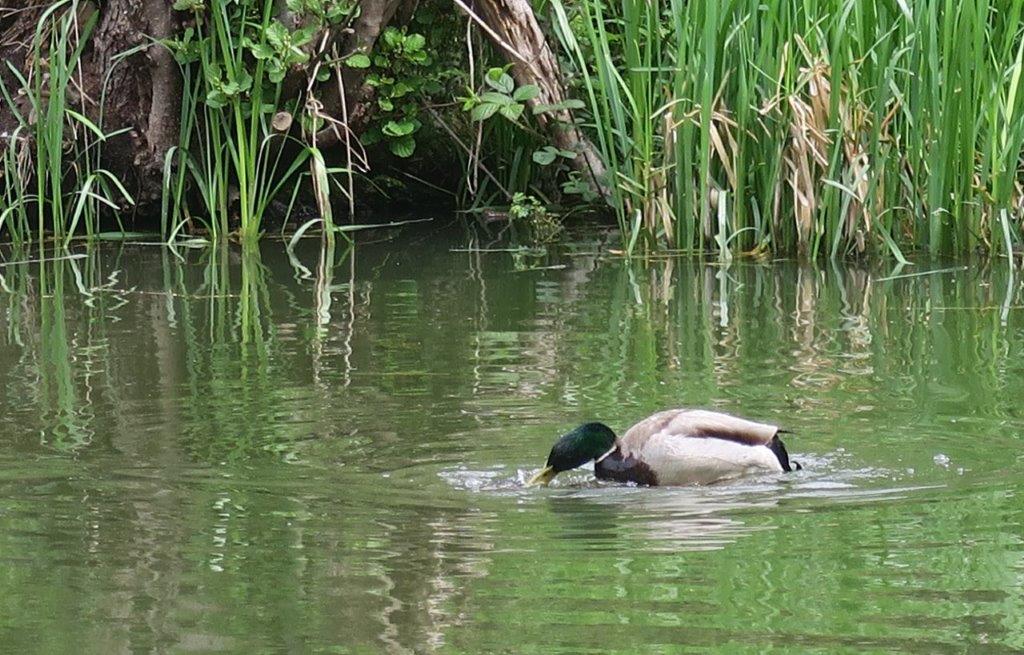 98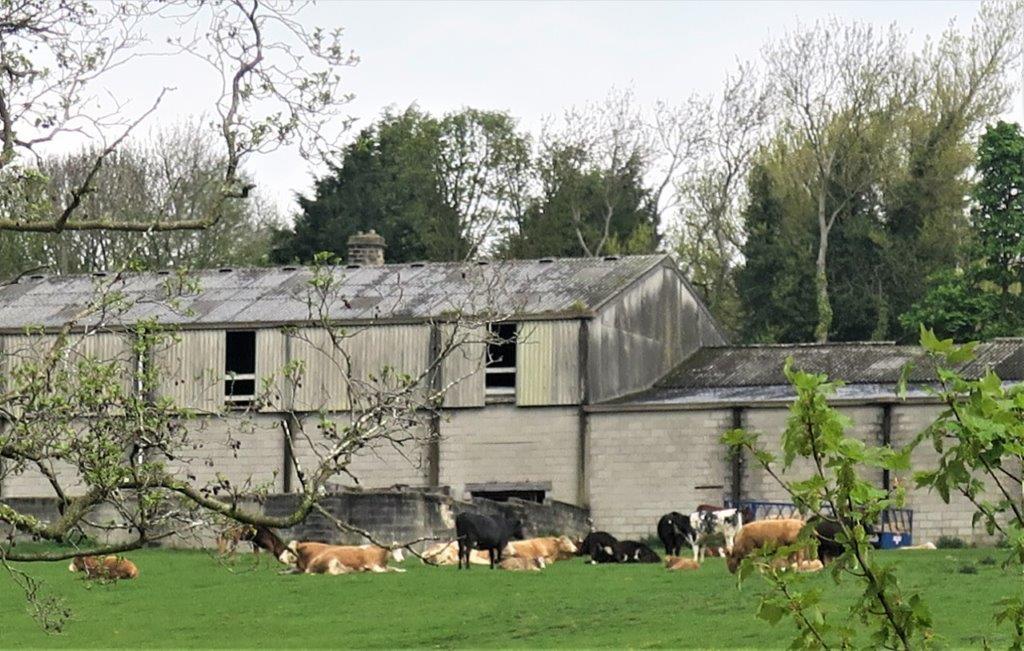 99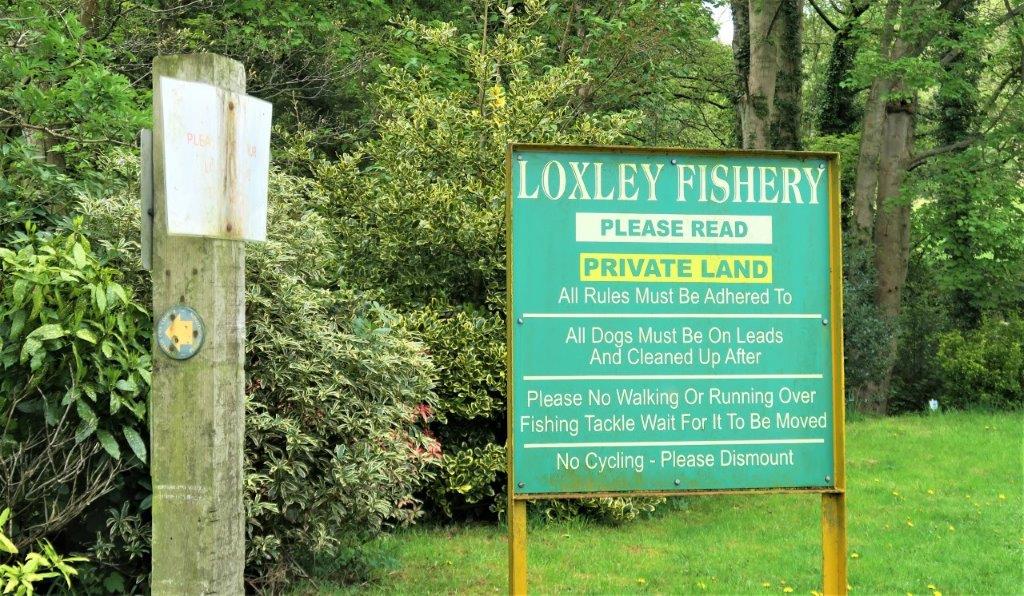 101 Loxley fishery - a well kept large pond used by anglers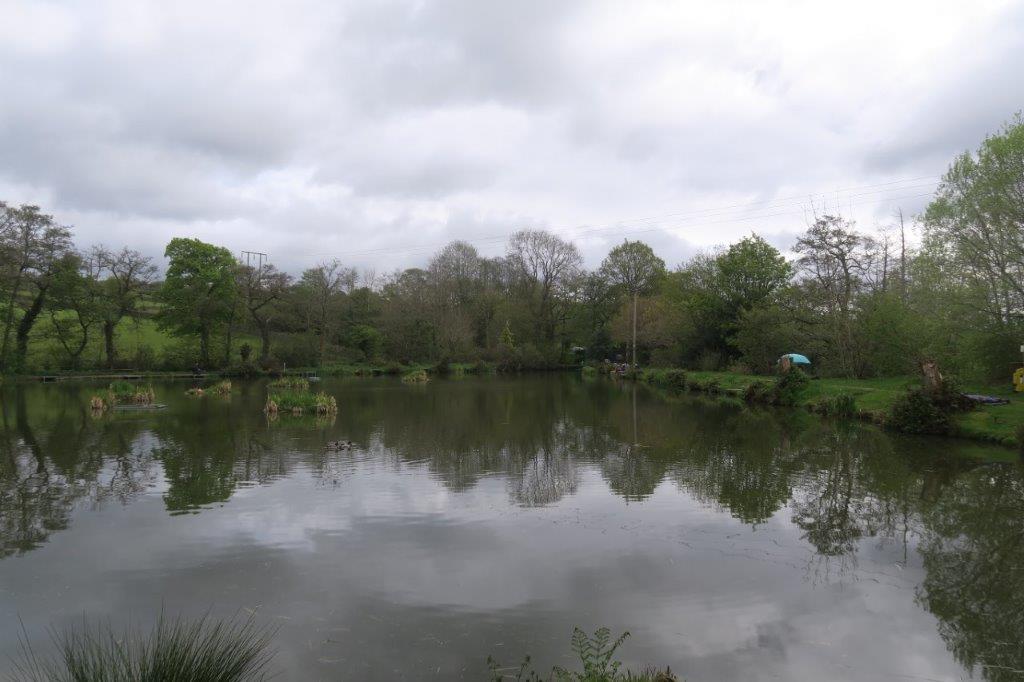 103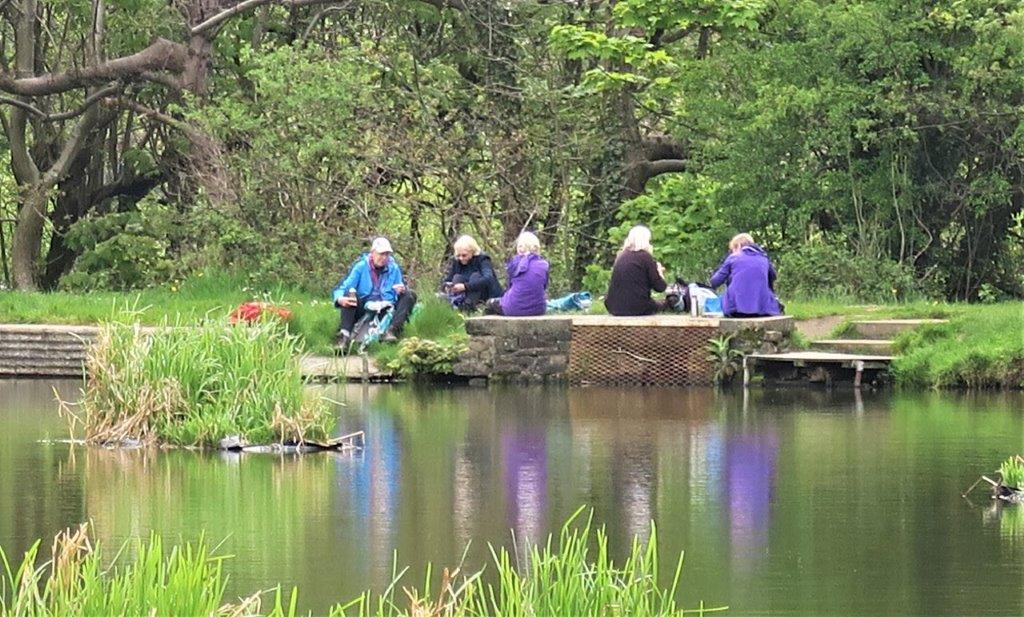 109 a morning tea break on the pond edge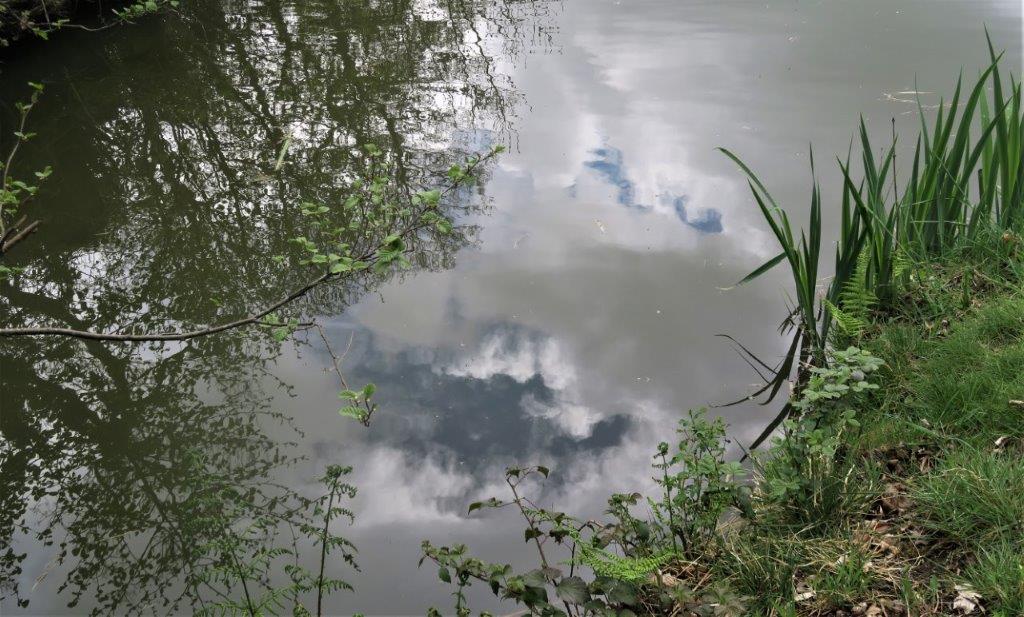 117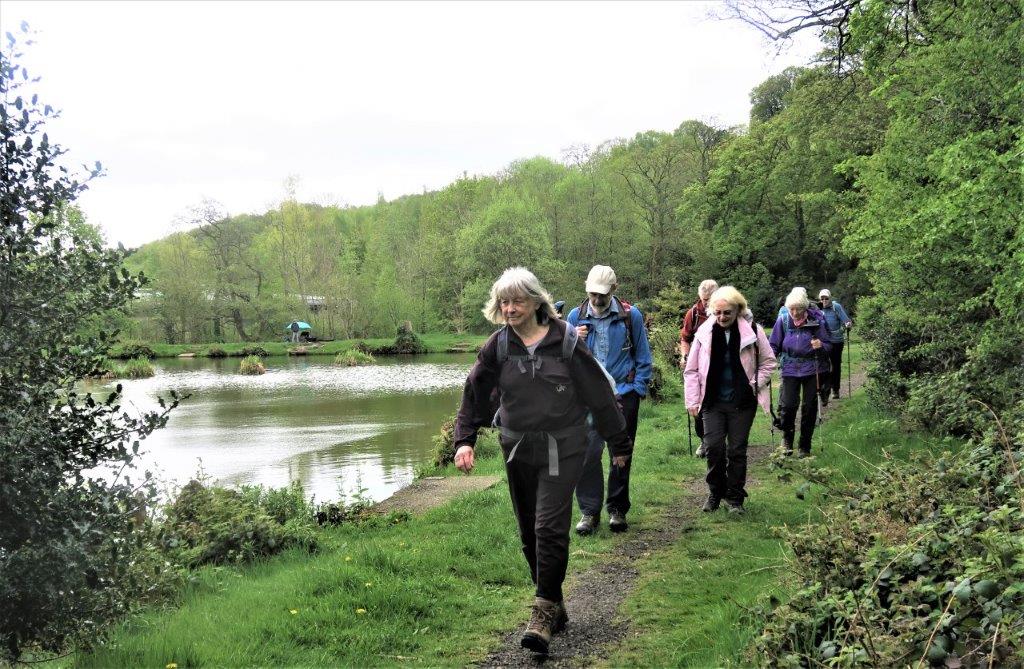 119 leaving the fishing pond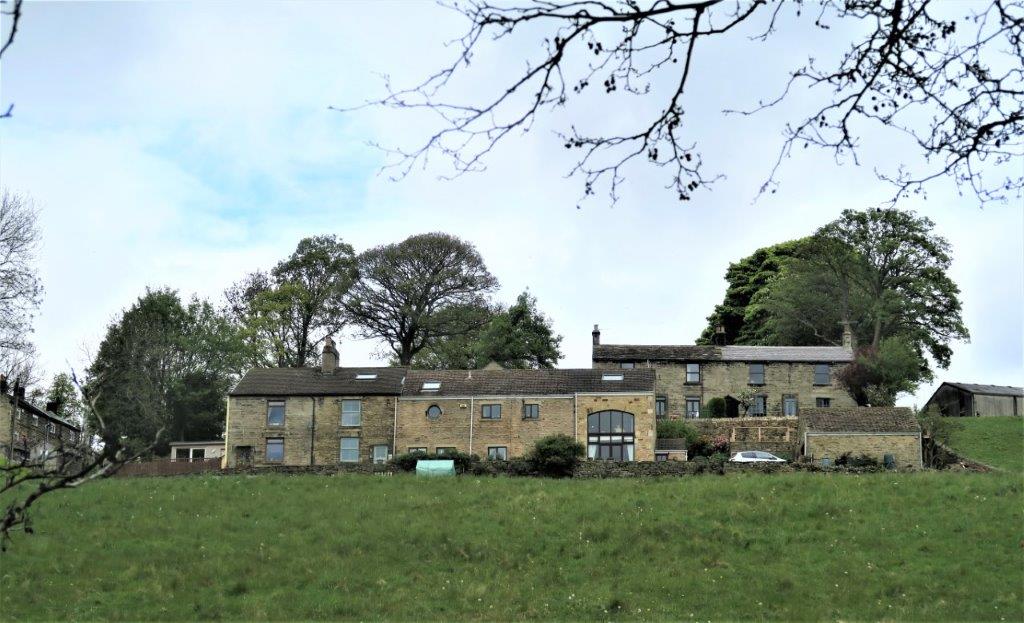 121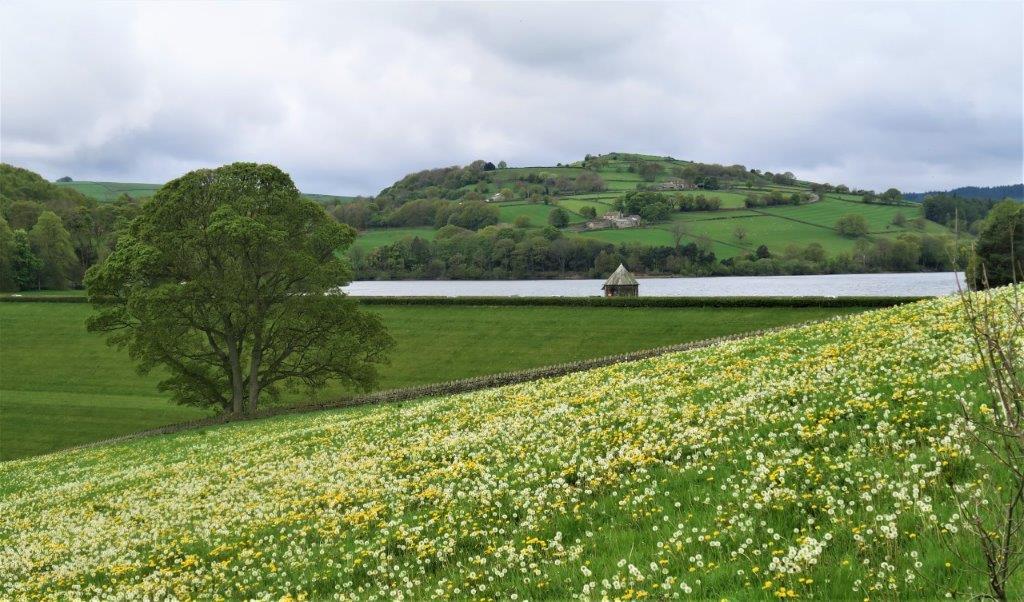 128 Ughill height? above Damflask Reservoir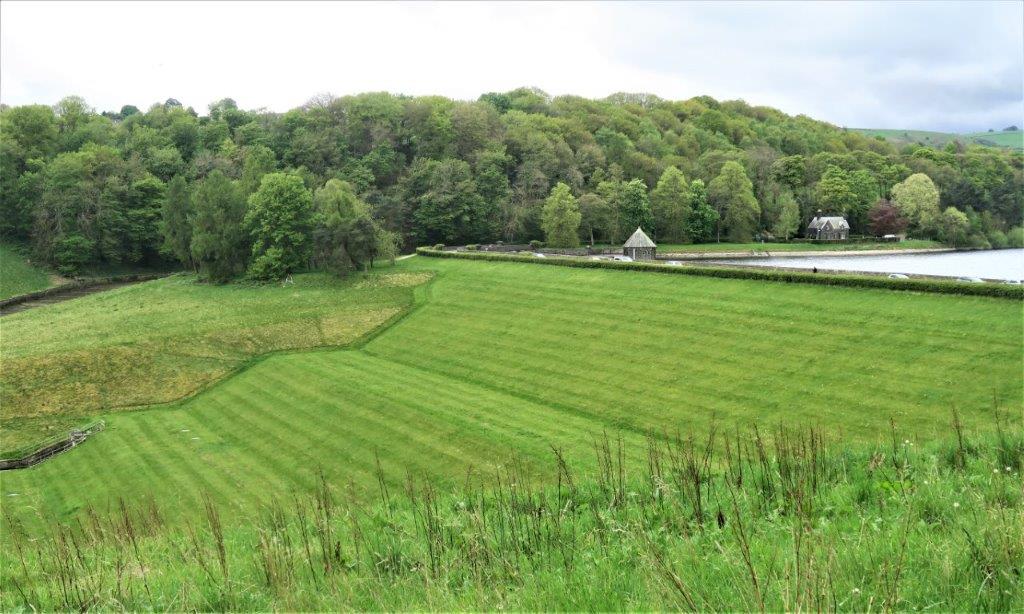 132 Damflask Reservoir Embankment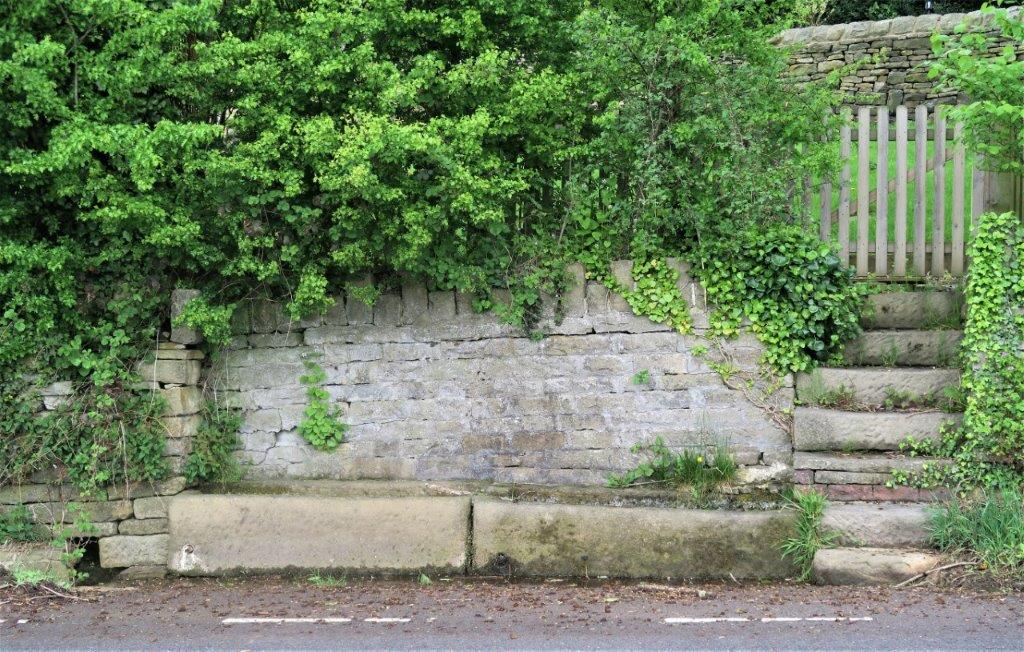 134 horse watering troughs - to be converted into charge points for electric vehicles?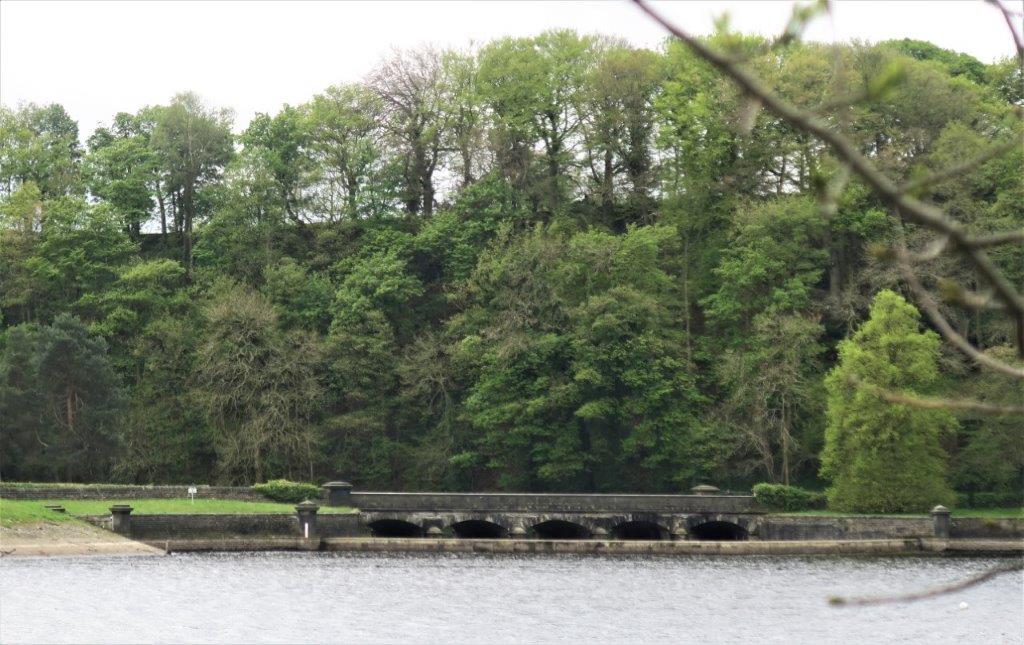 136 Damflask's spillway - water not overtopping it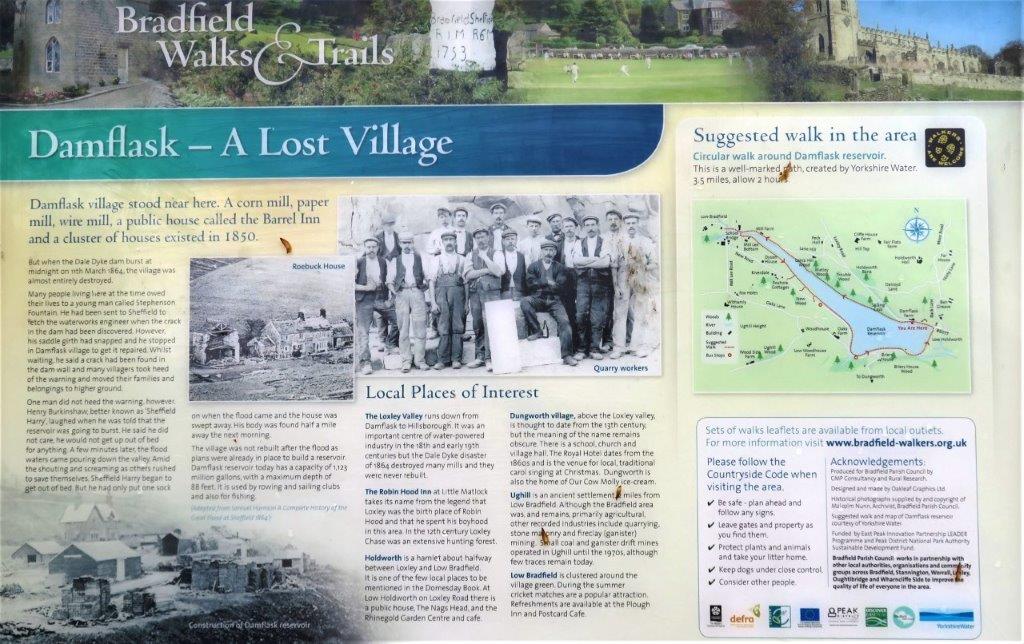 137 The village coved by Damflask Reservoir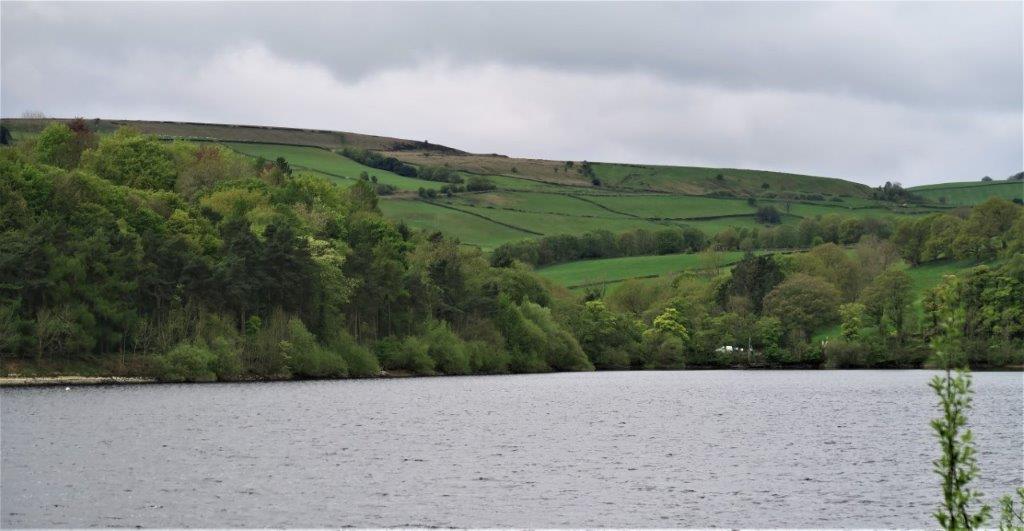 139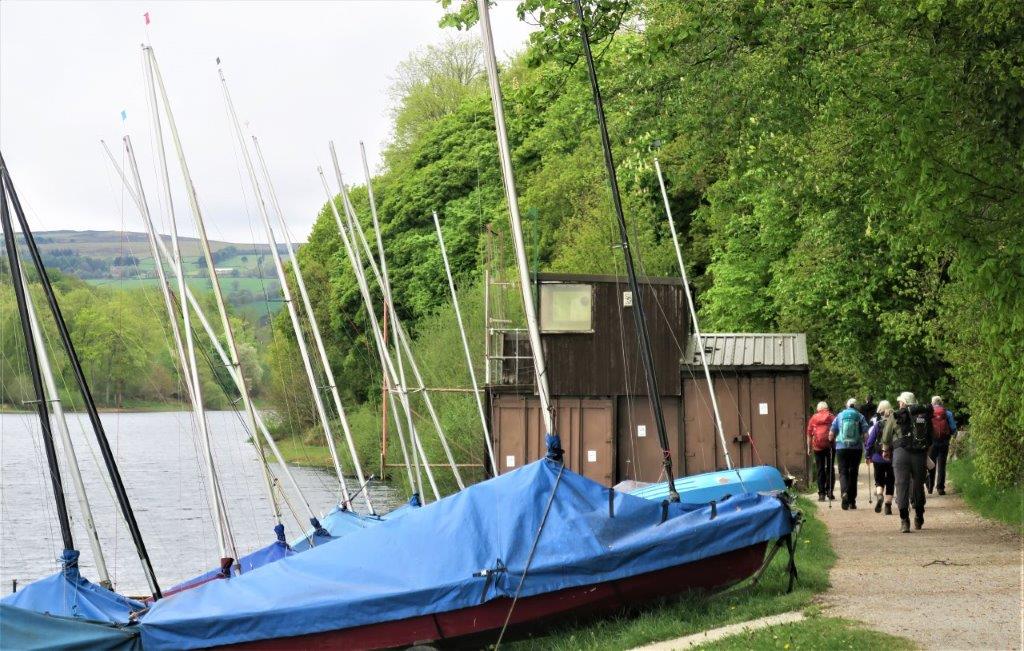 142 a yachting club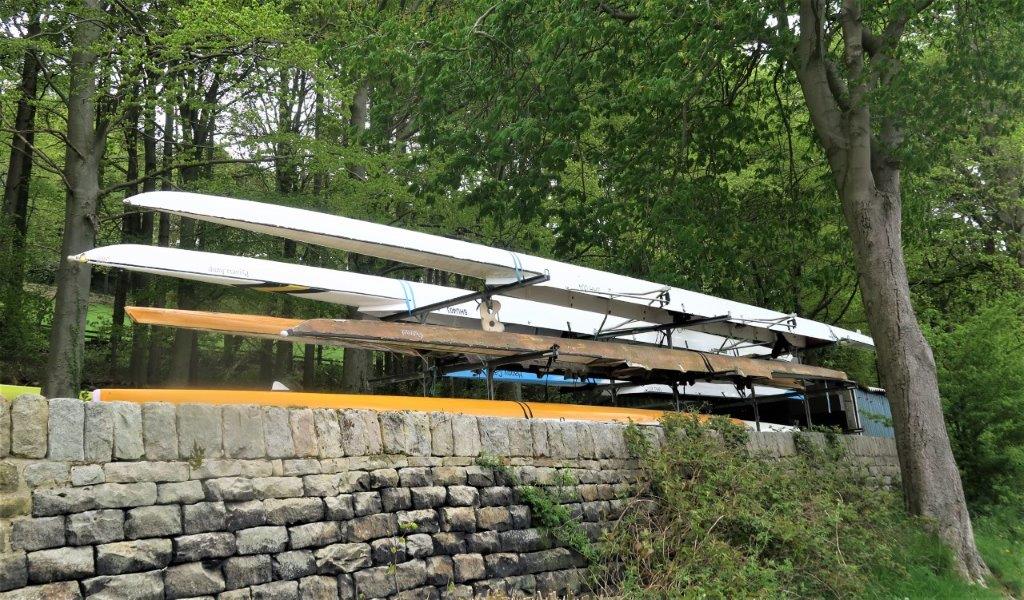 143 and also used by oarsmen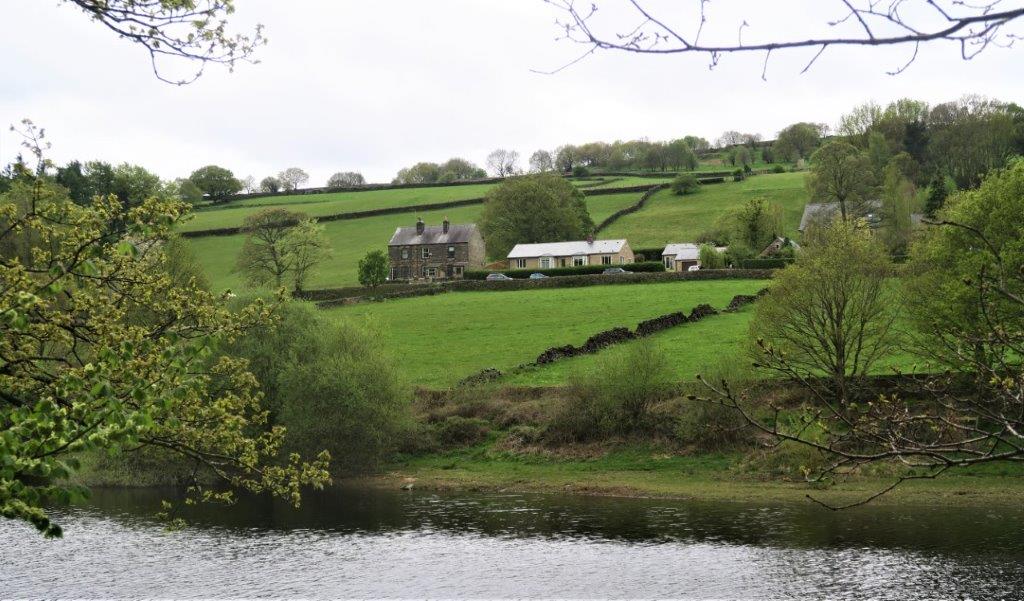 155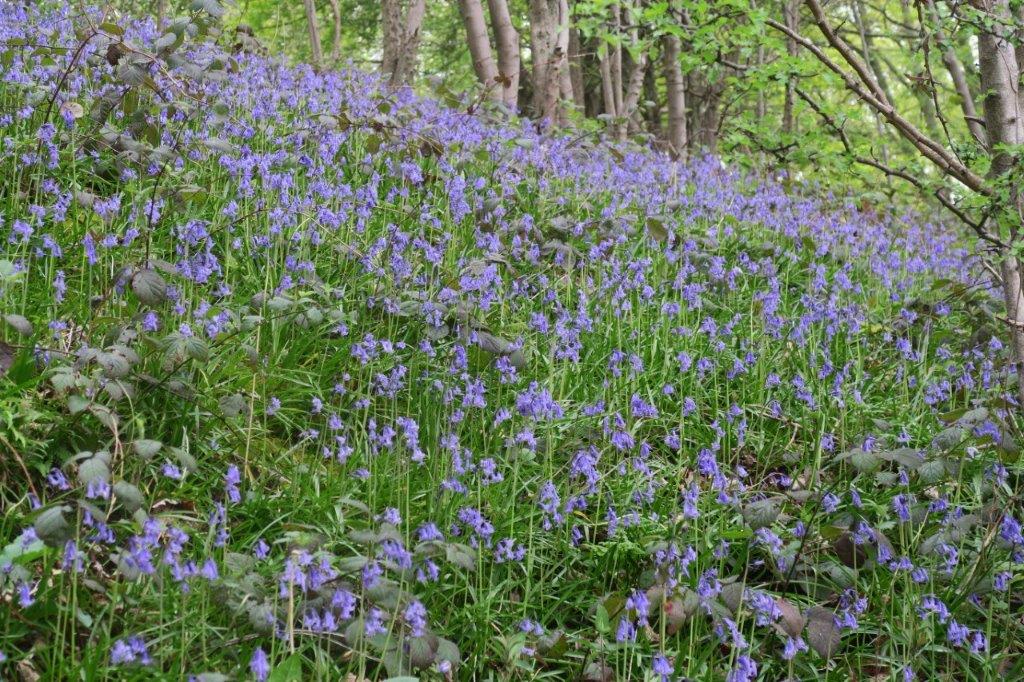 157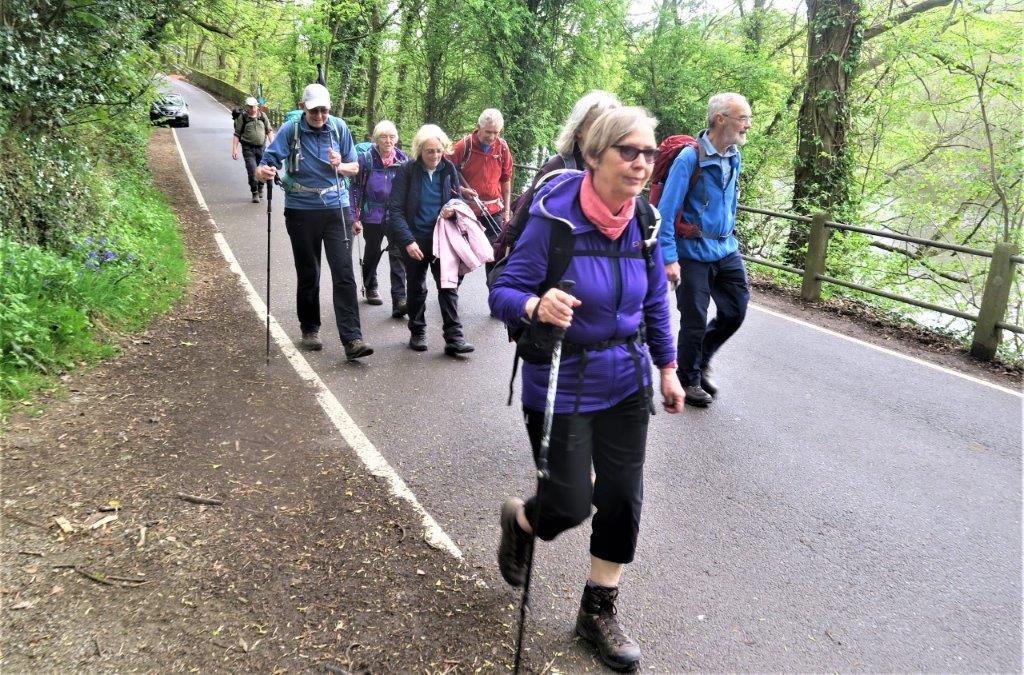 158 a road alongside Damflask Reservoir leading into Low Bradfield. We V-turned up a foot path before reaching the village and headed for Cliffe House Farm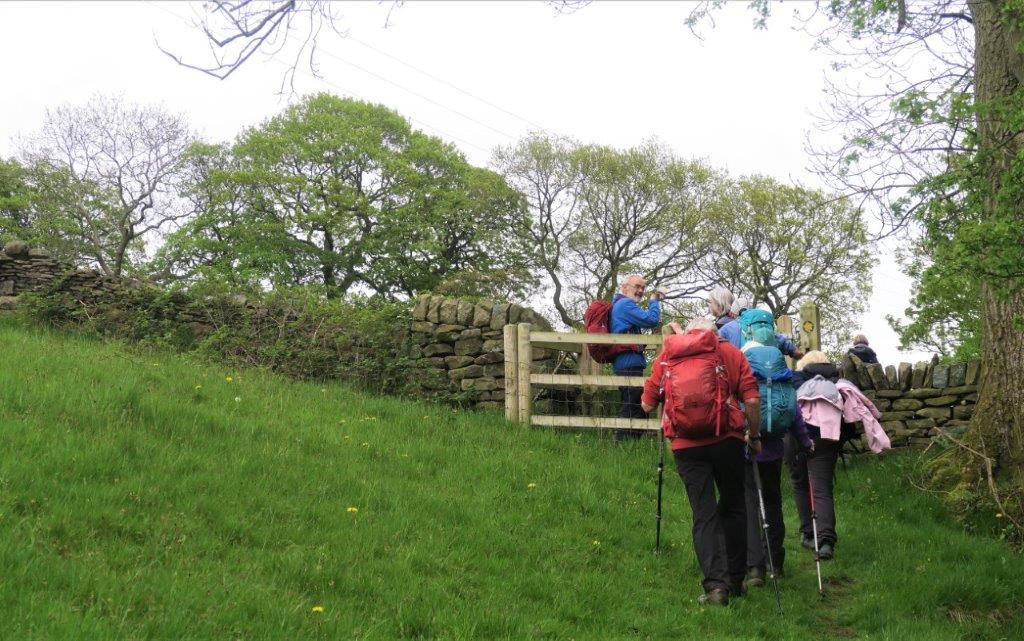 164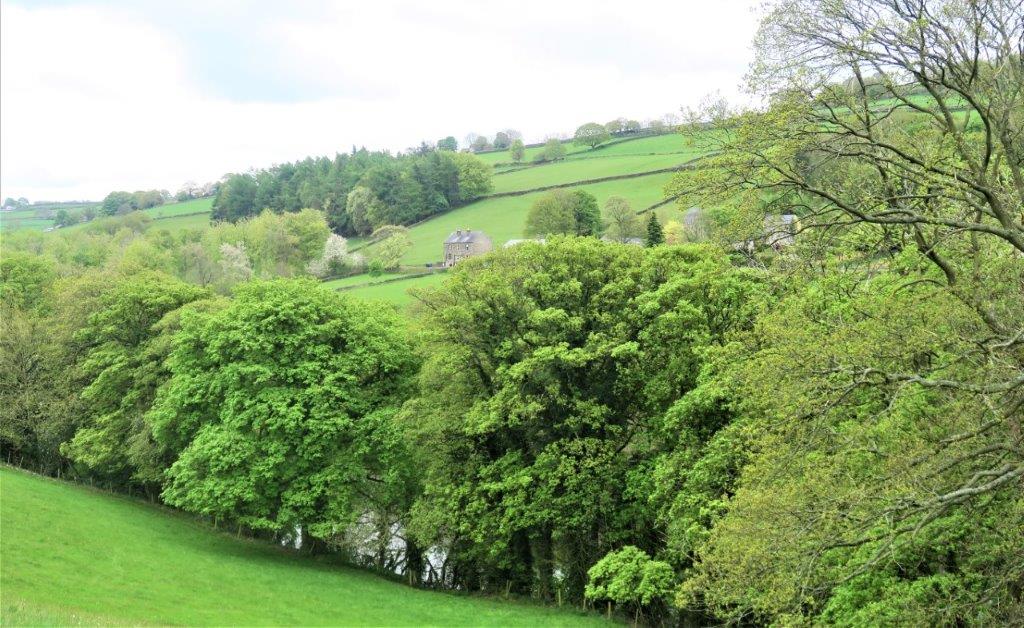 167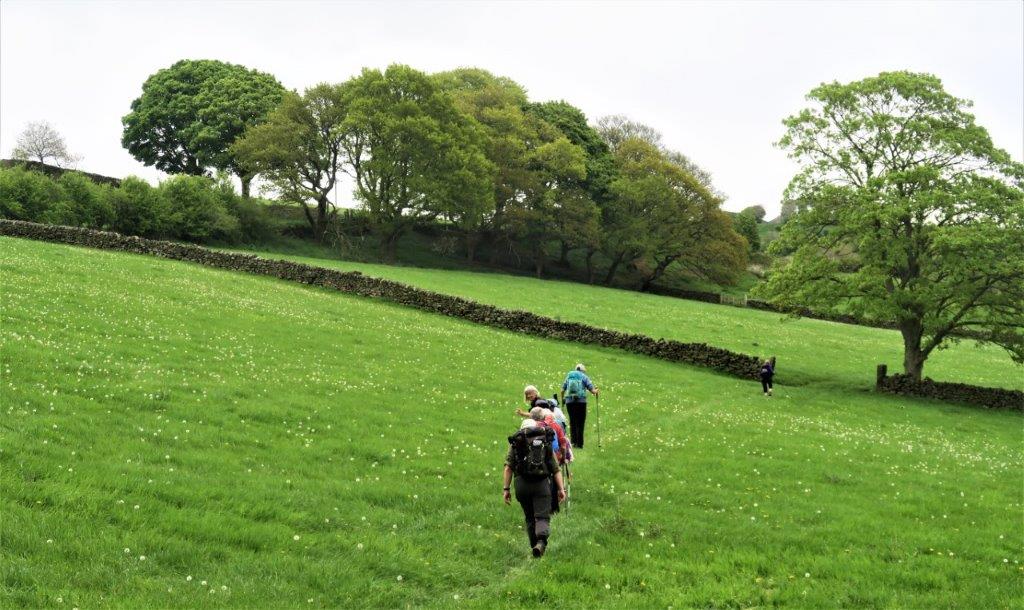 168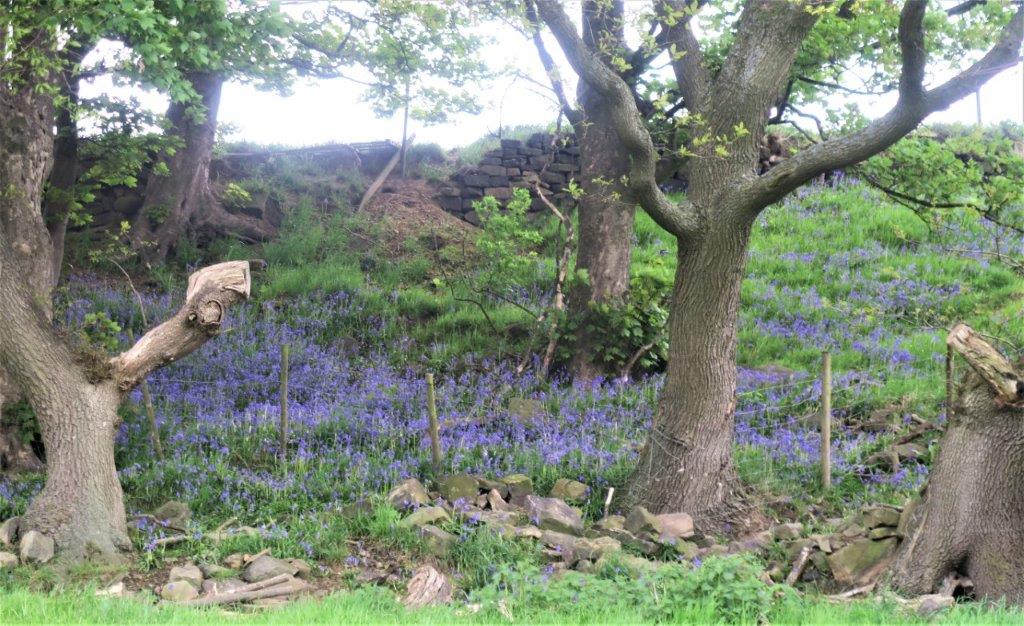 172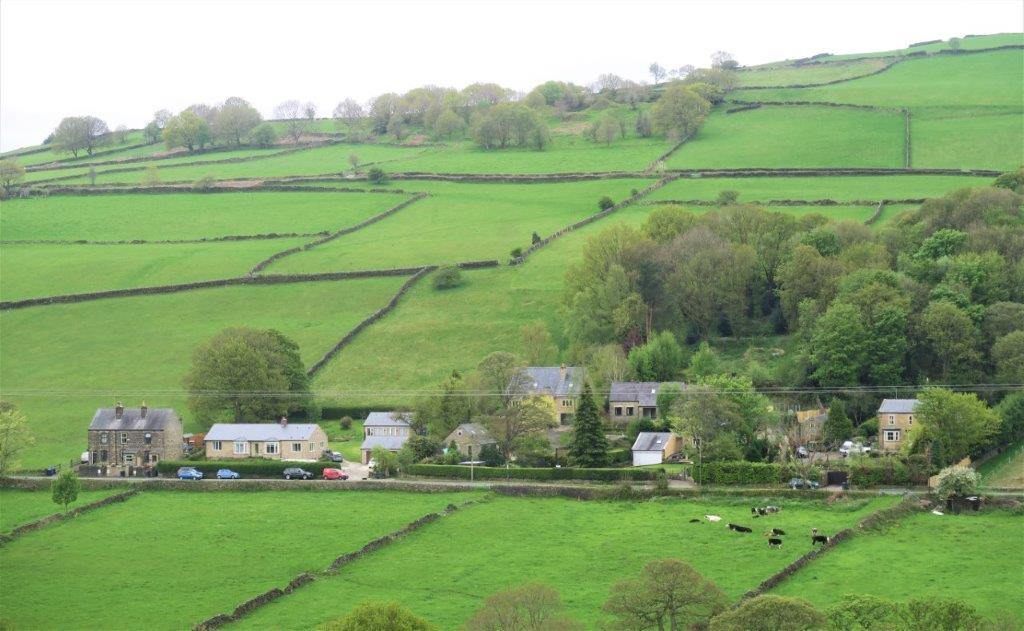 173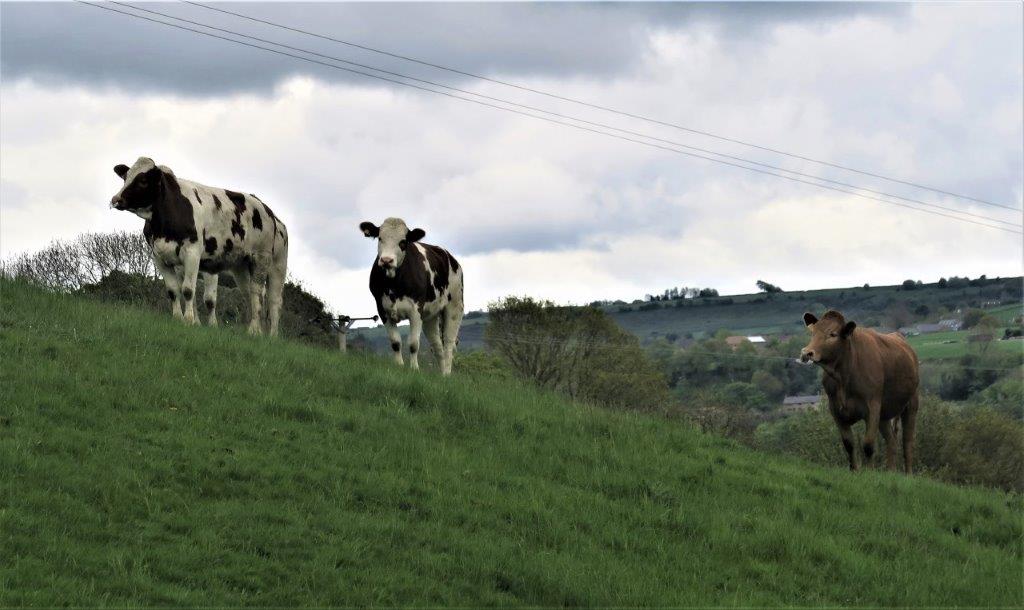 174
175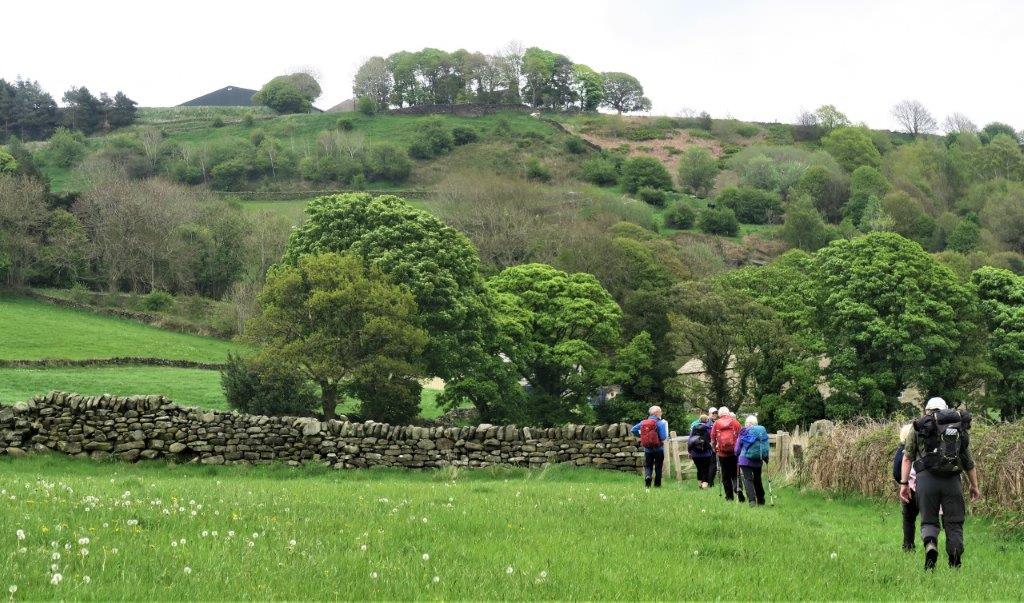 179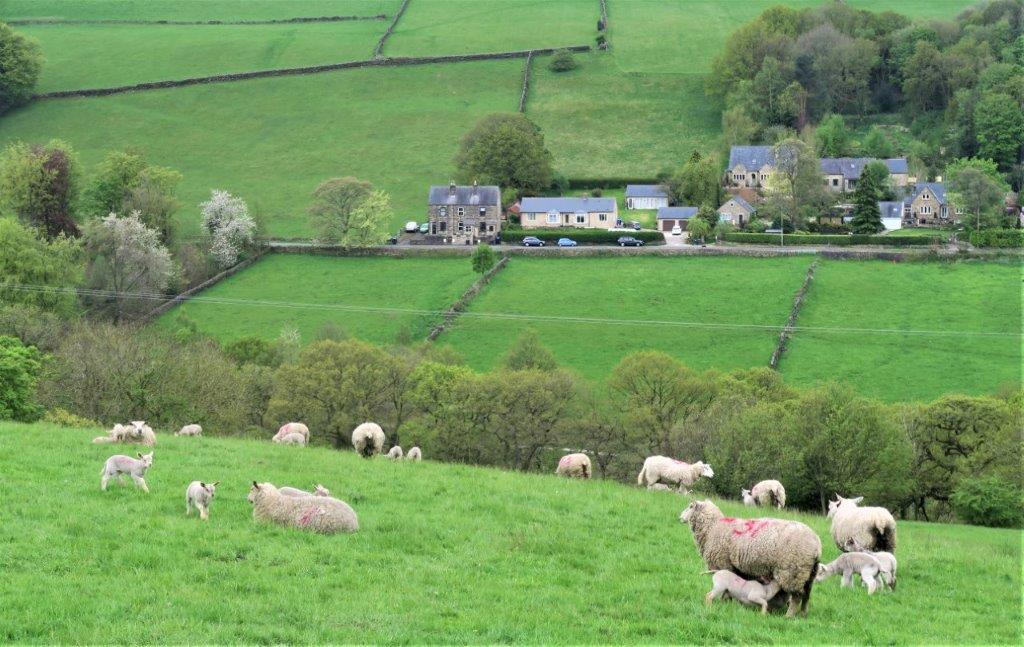 180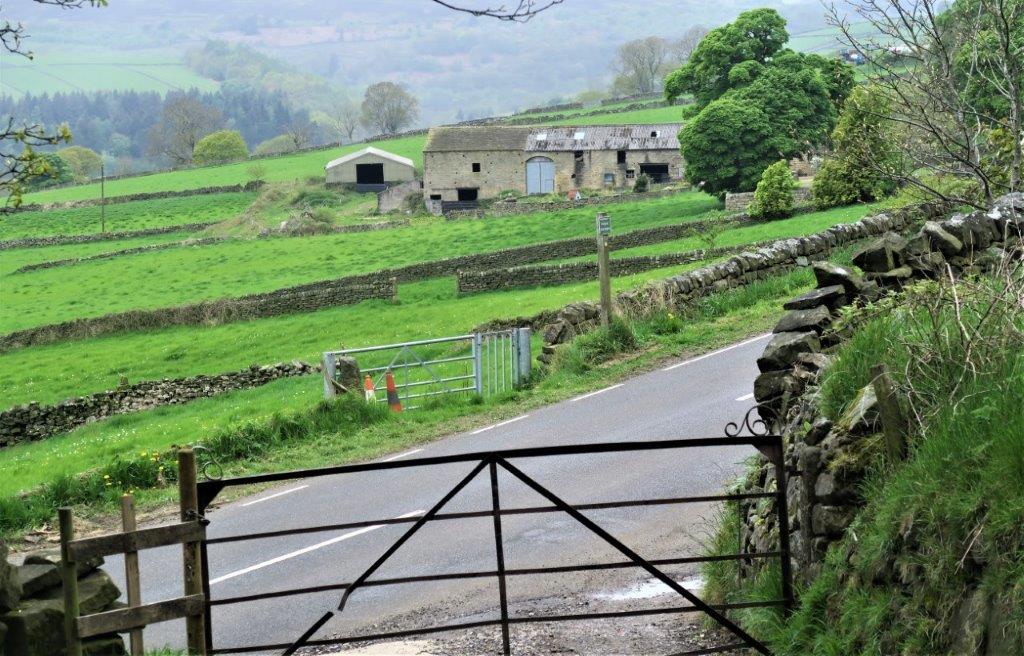 188 looking behind at Loxley Road crossed on our way up to Cliffe House Farm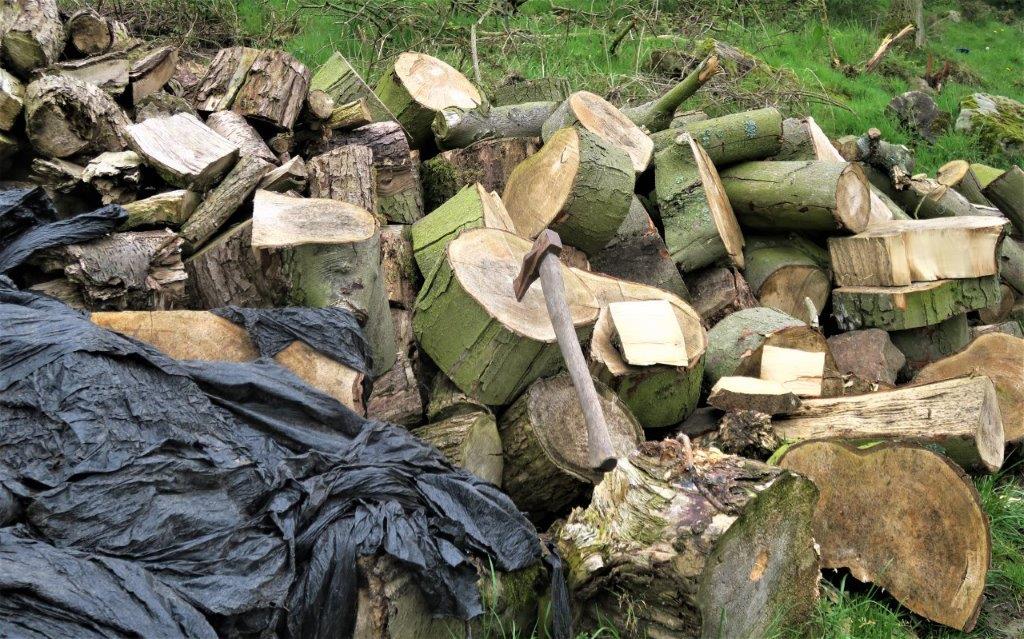 189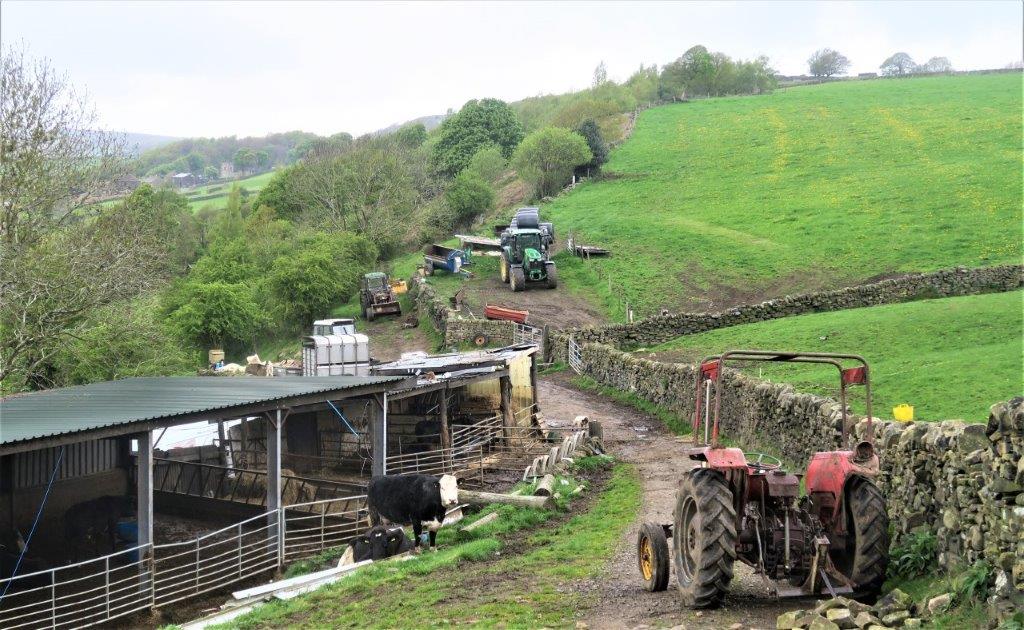 192 the path taken by us up to Cliffe House Farm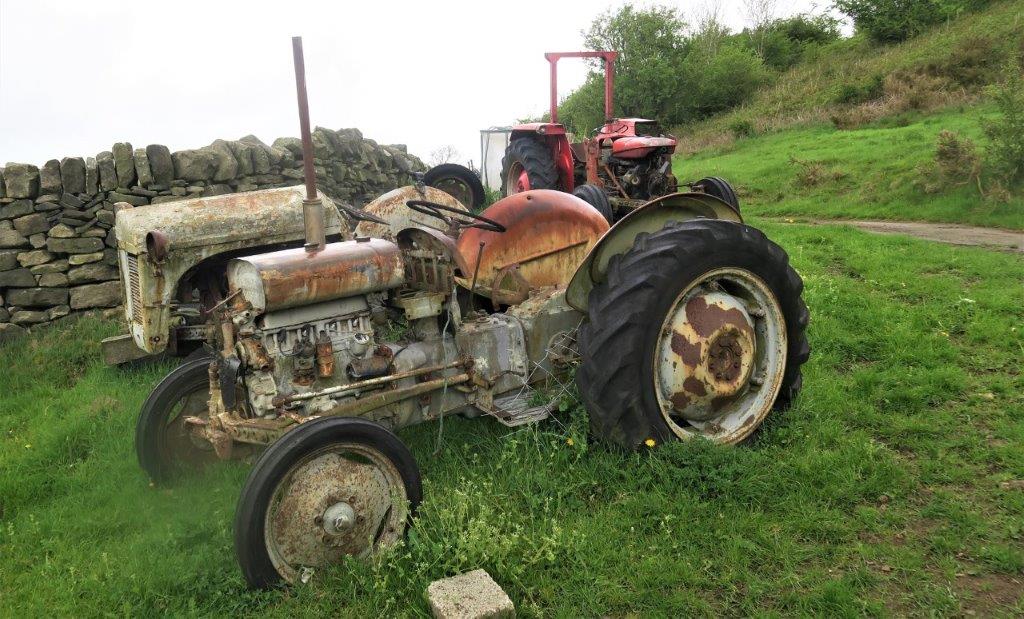 193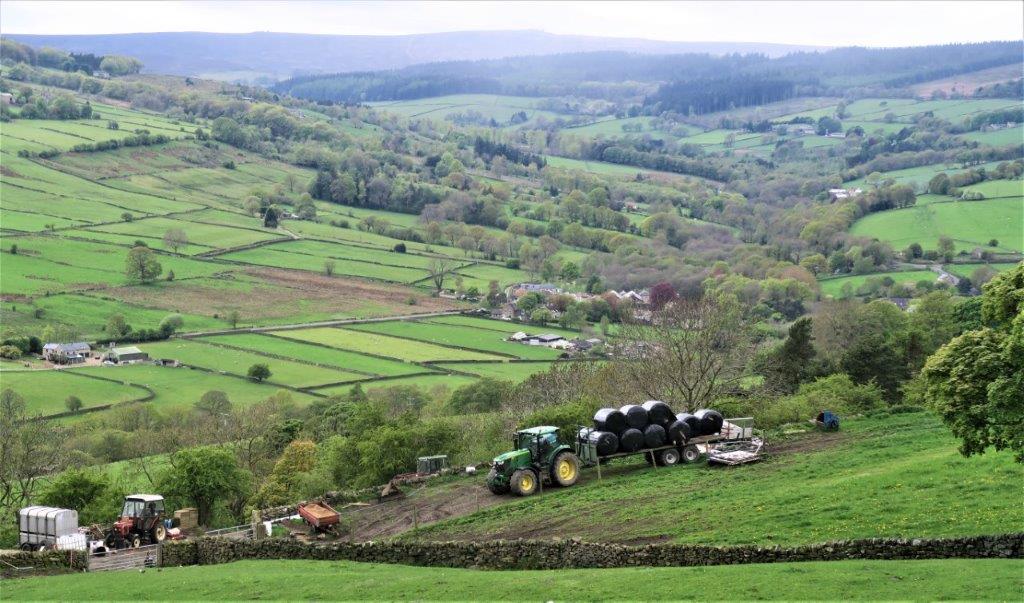 194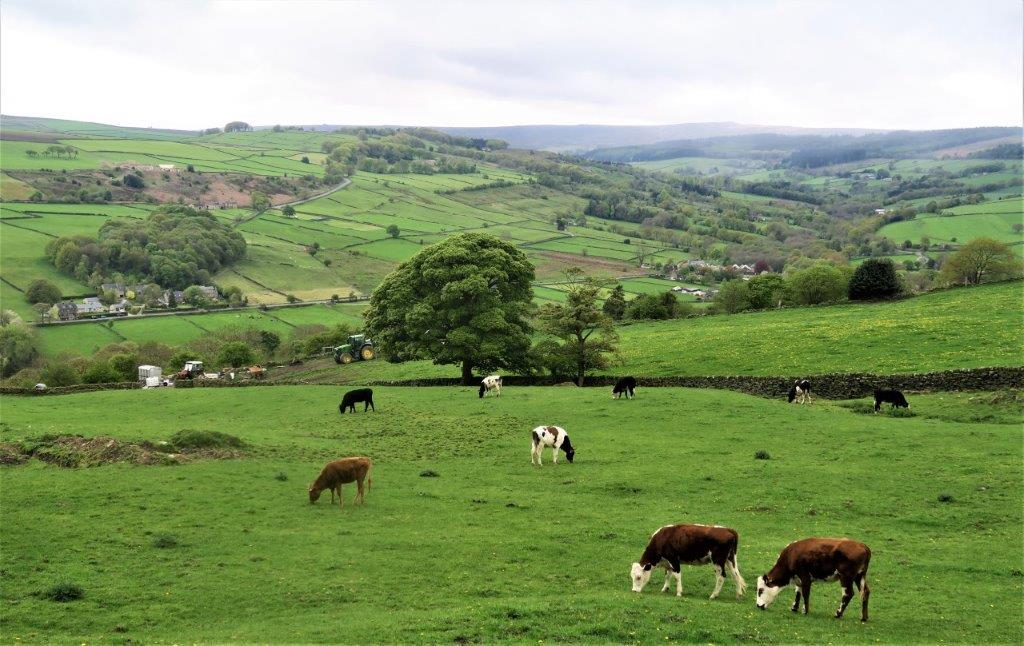 195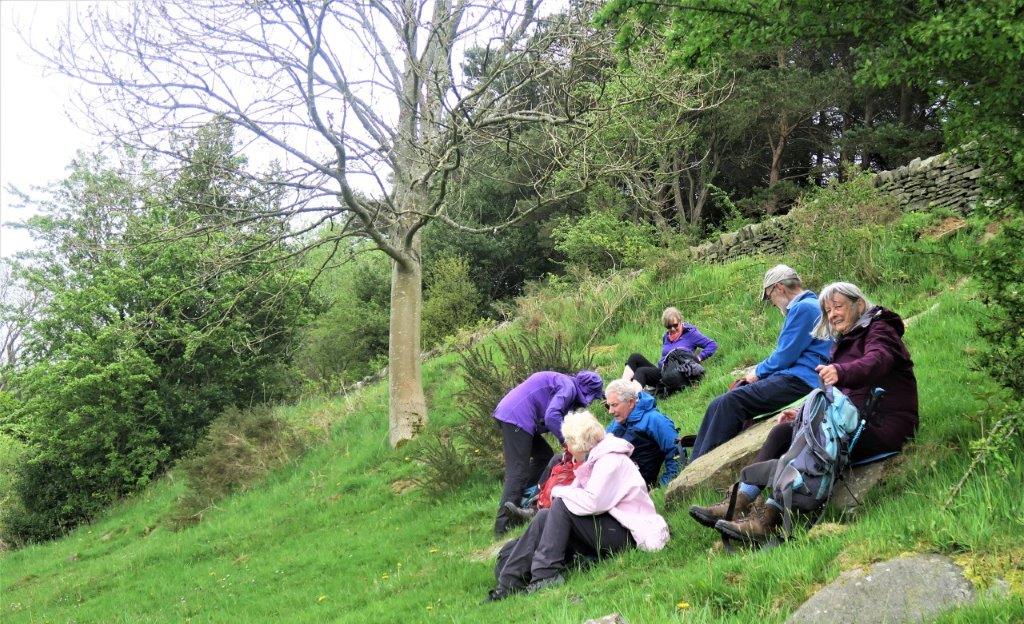 197 lunch break not far below Cliffe House Farm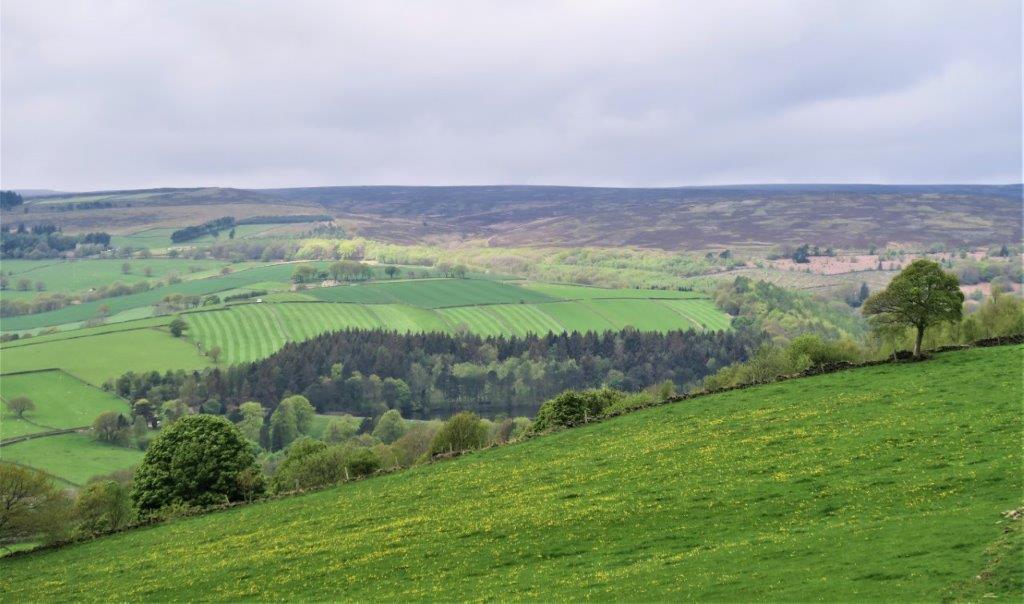 200 moor land in the distance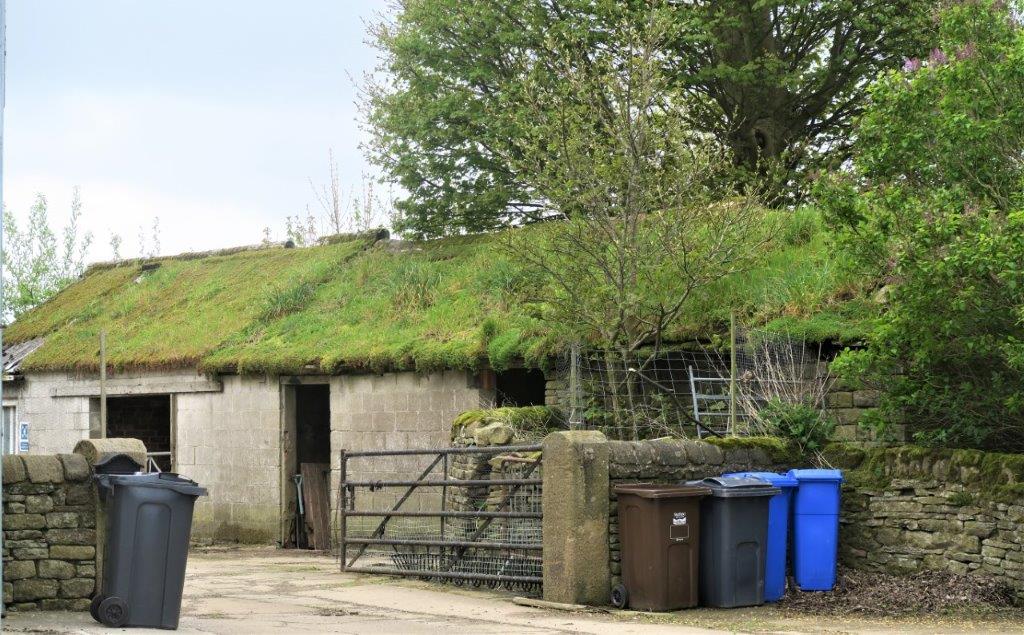 203 sedum on Cliffe House Farm out buildings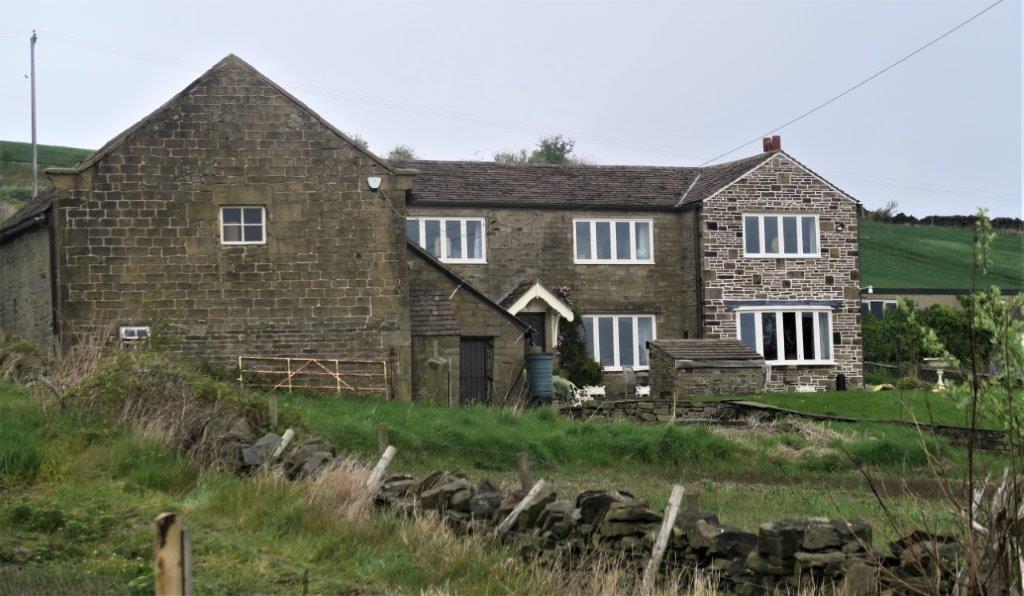 205 New Lathes?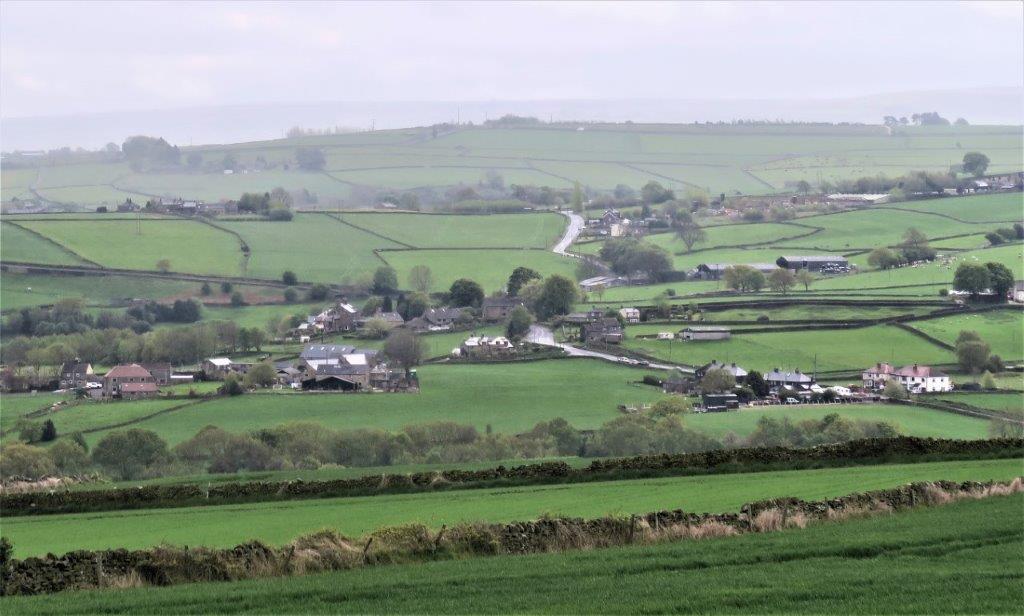 206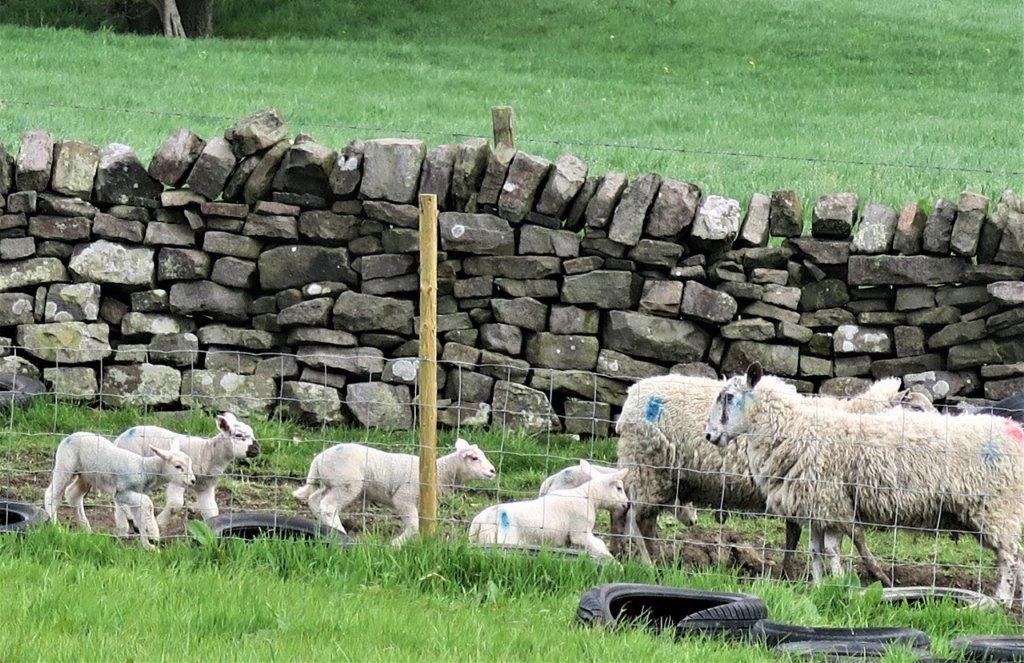 210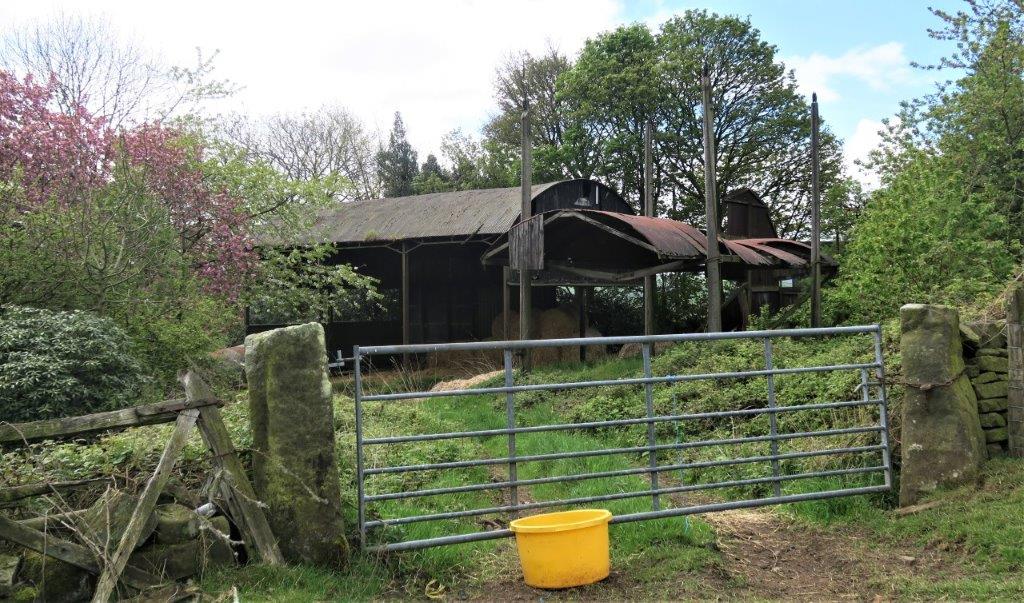 214 decaying 'straw store' with raising' roof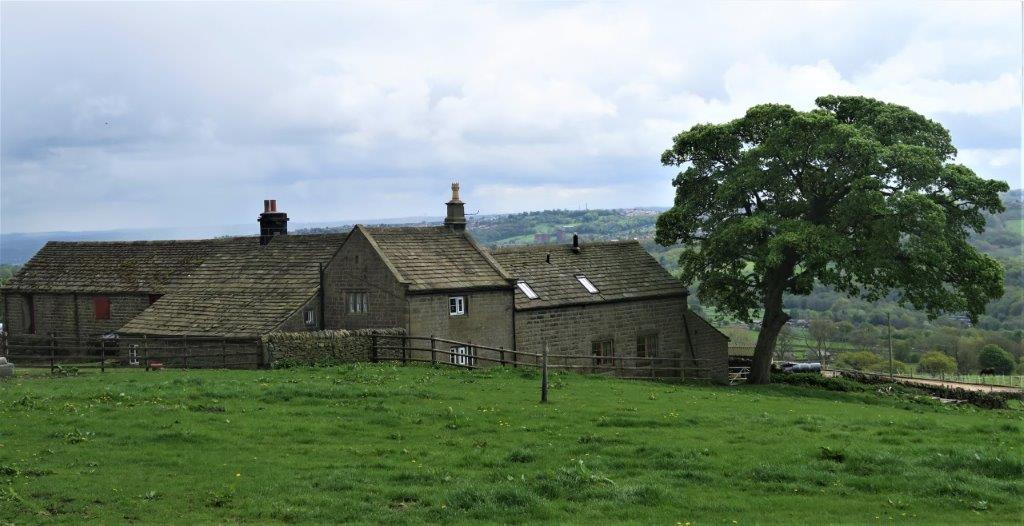 216 some of buildings in Holdworth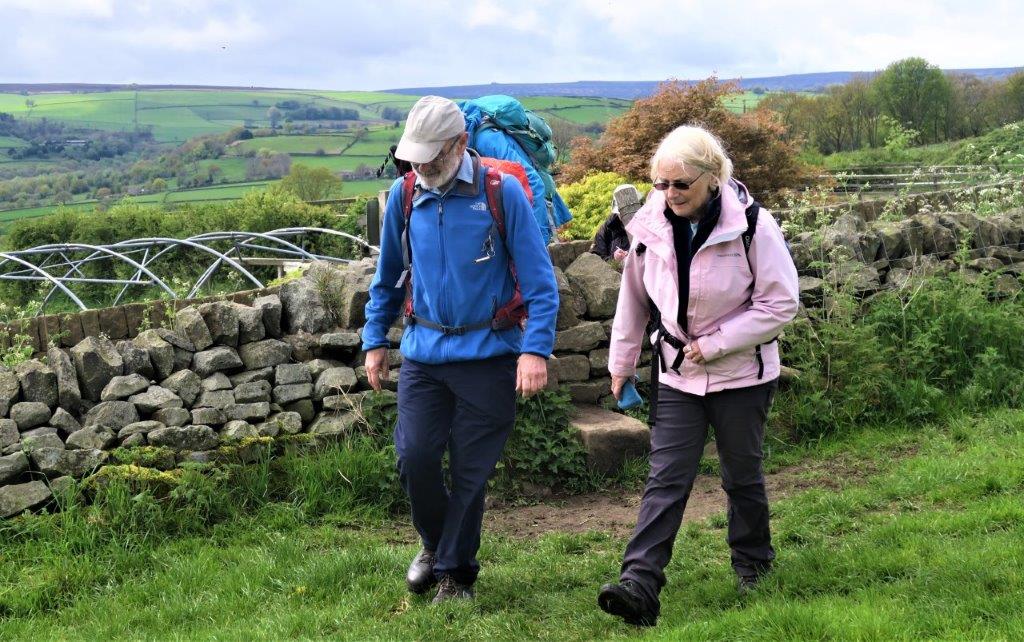 220 turning onto footpath leading to Low Ash Farm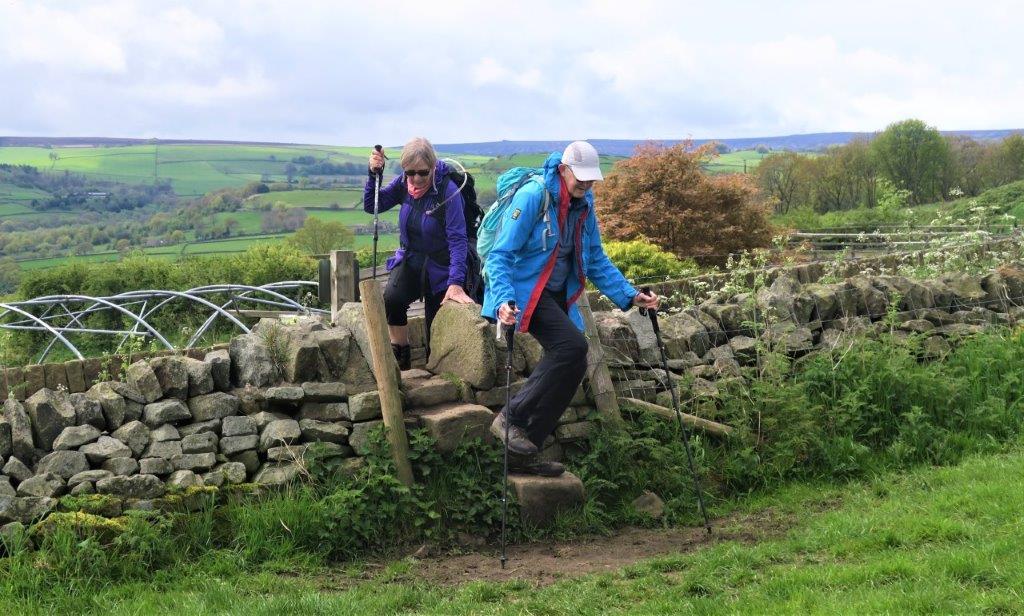 221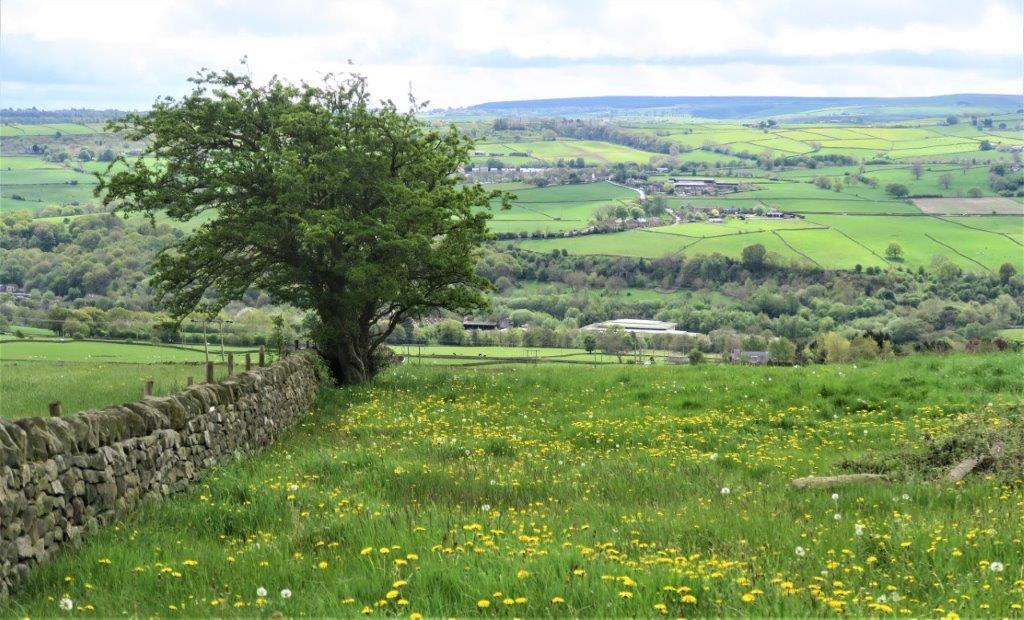 226
229 up to Low Ash Common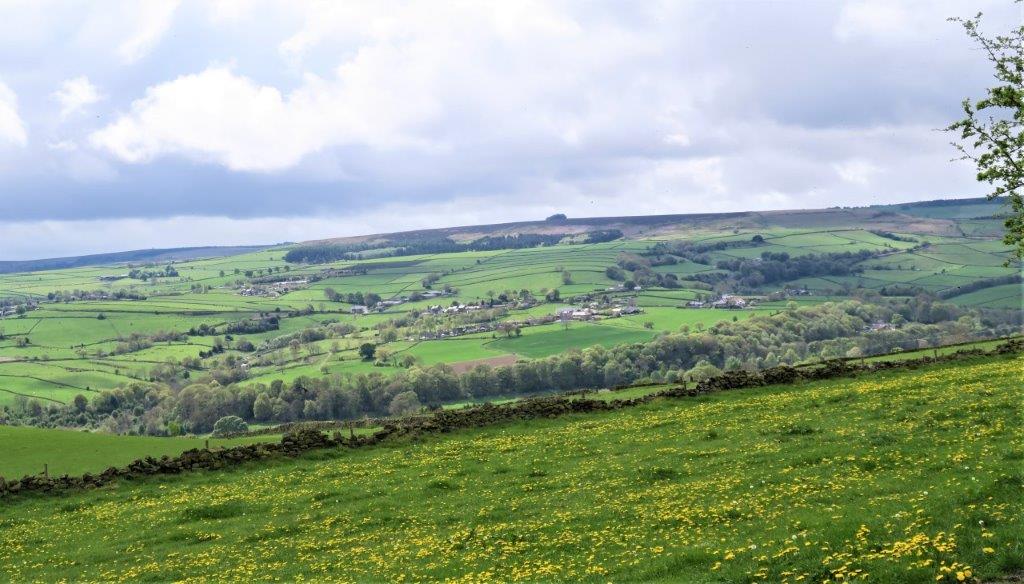 232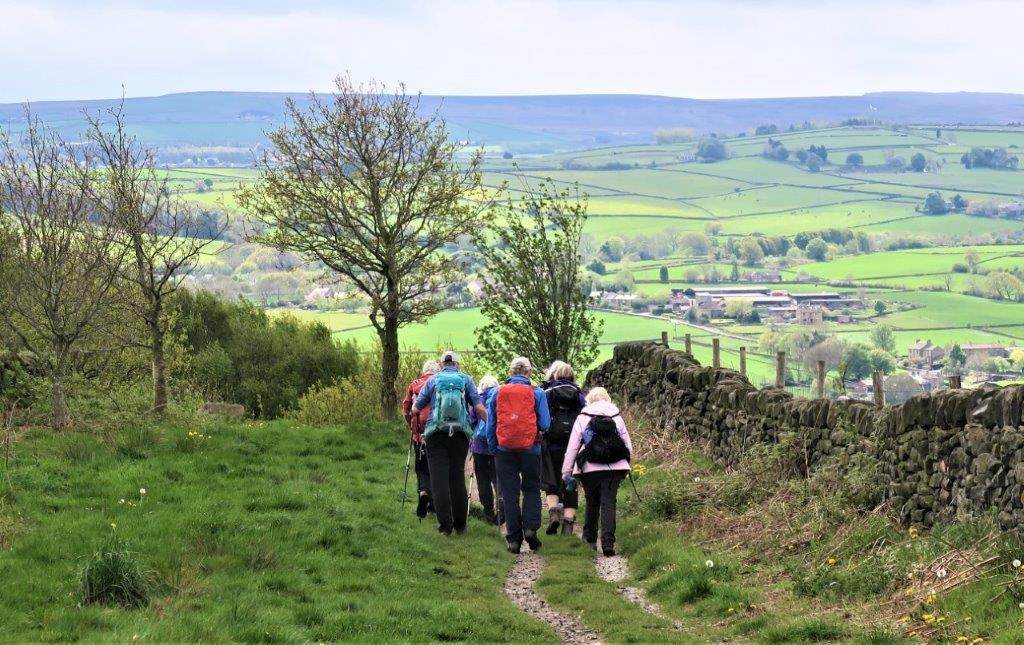 237 Footpath down from Low Ash Farm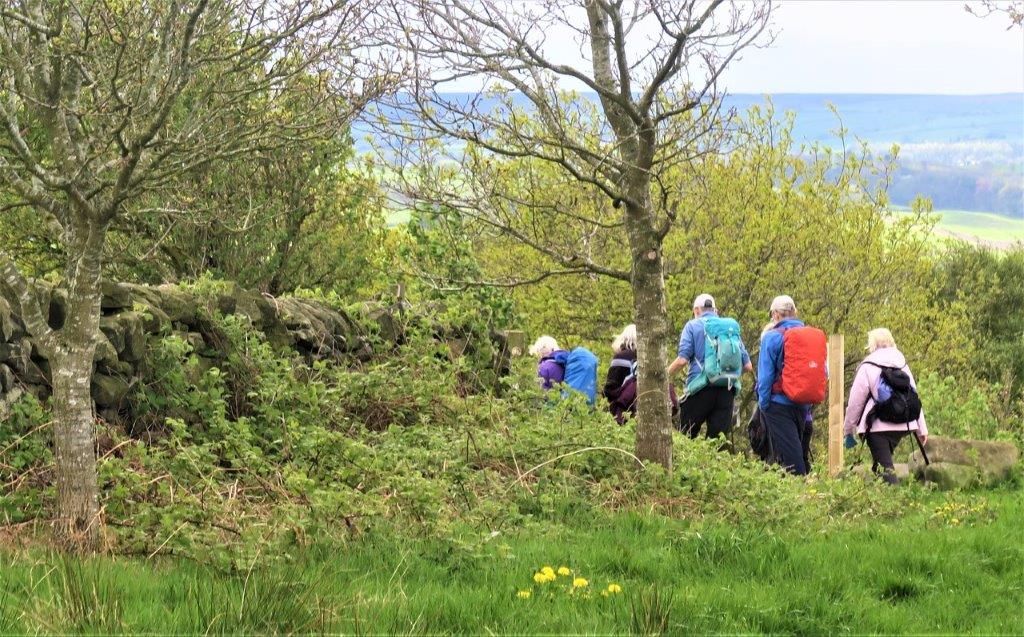 238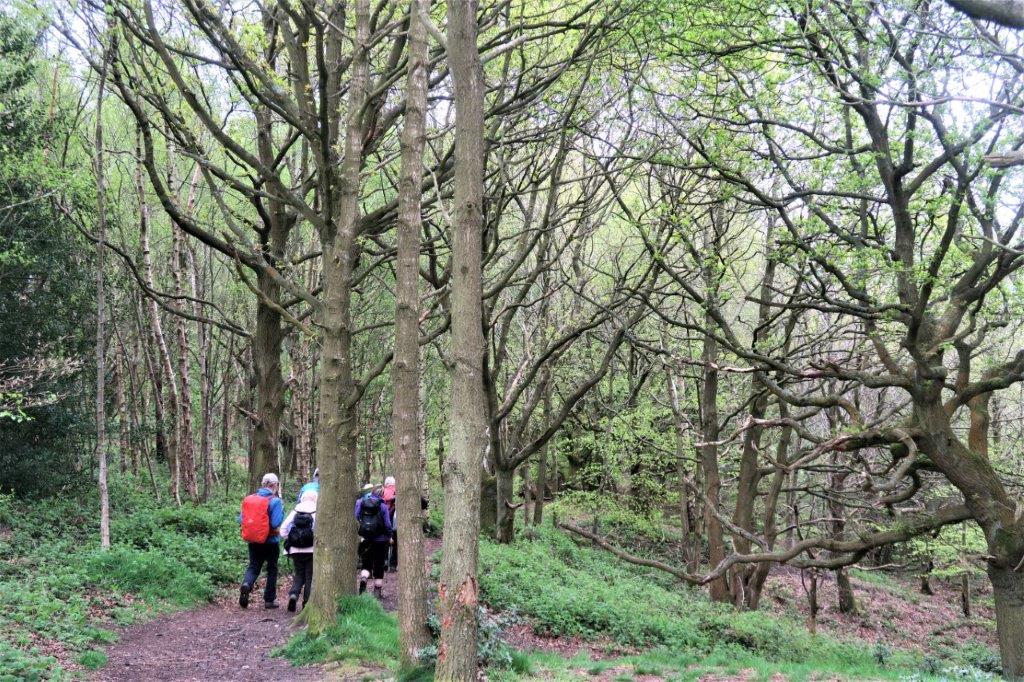 241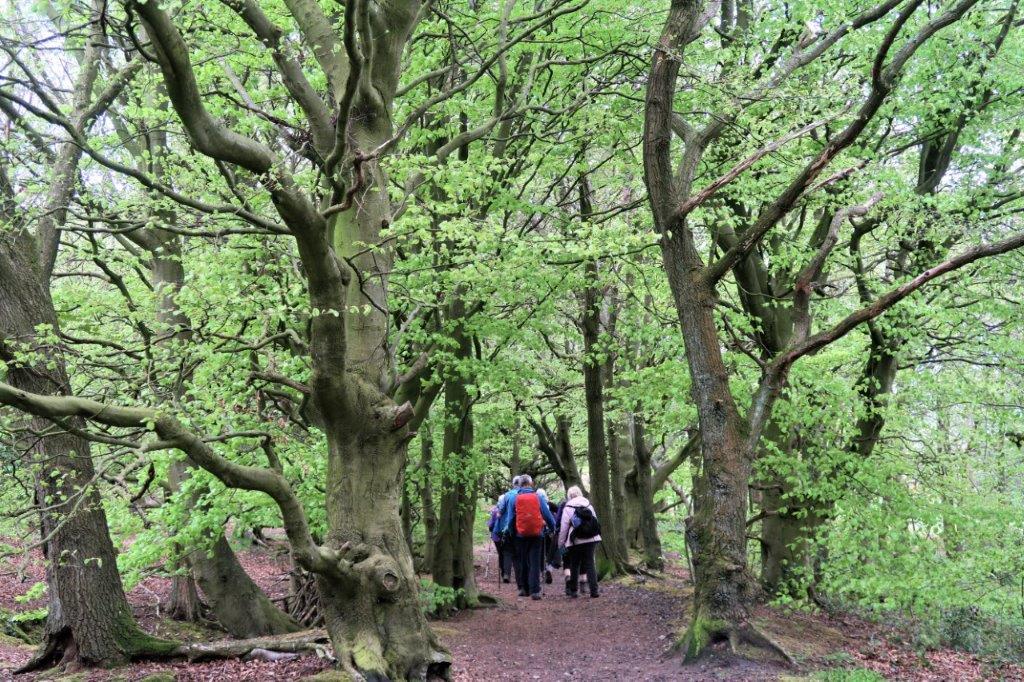 243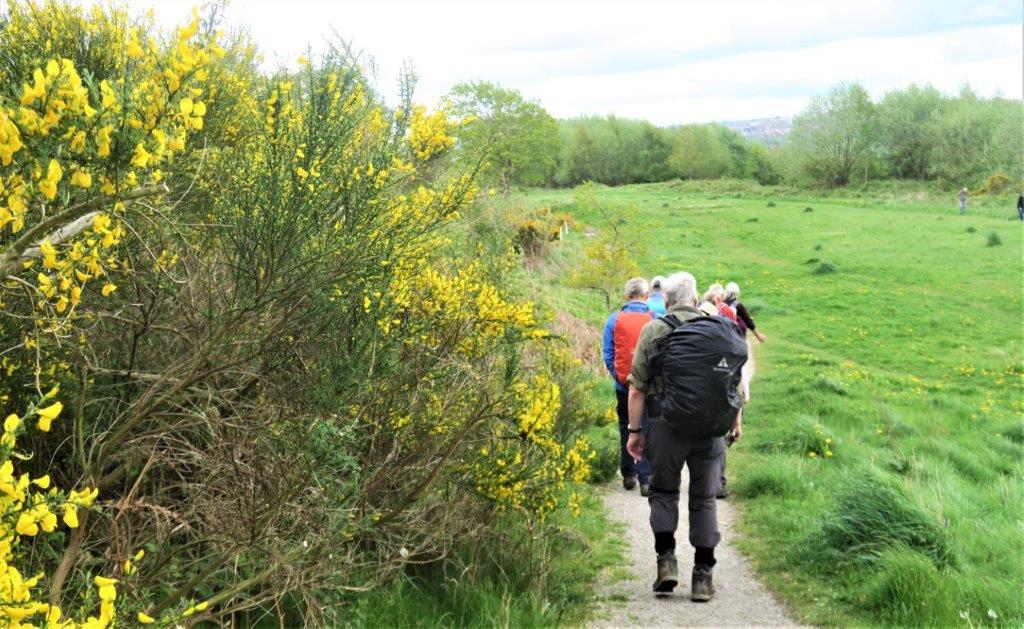 246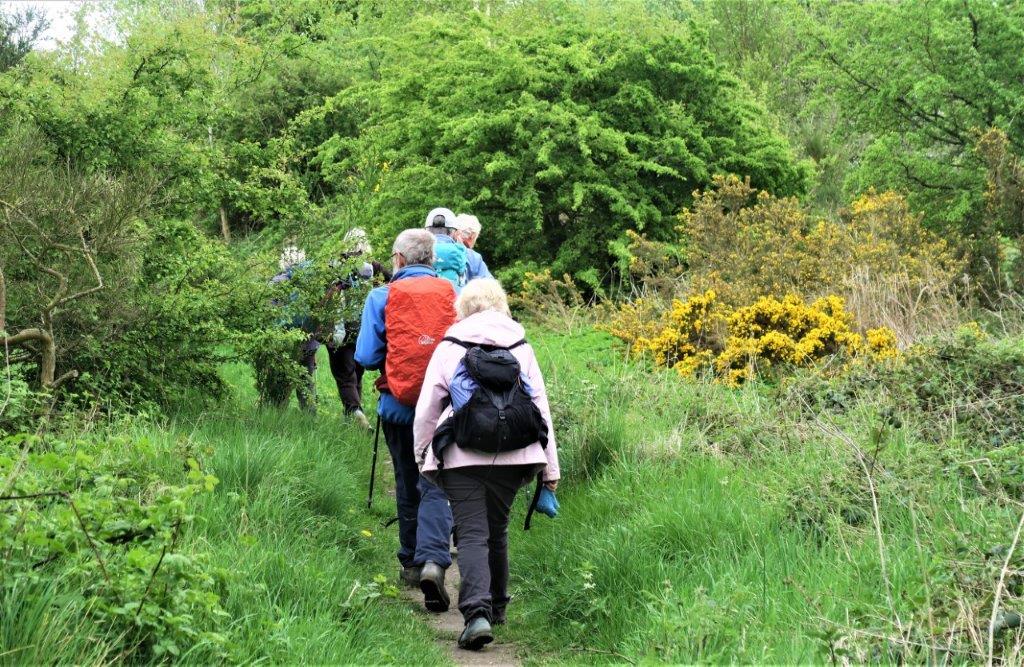 250 heading toward Long Lane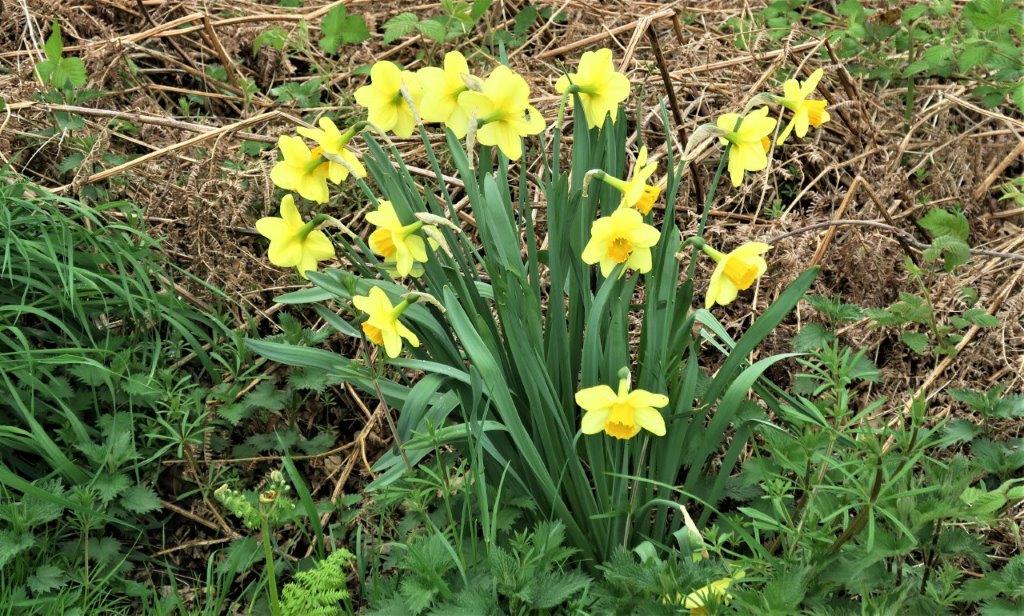 252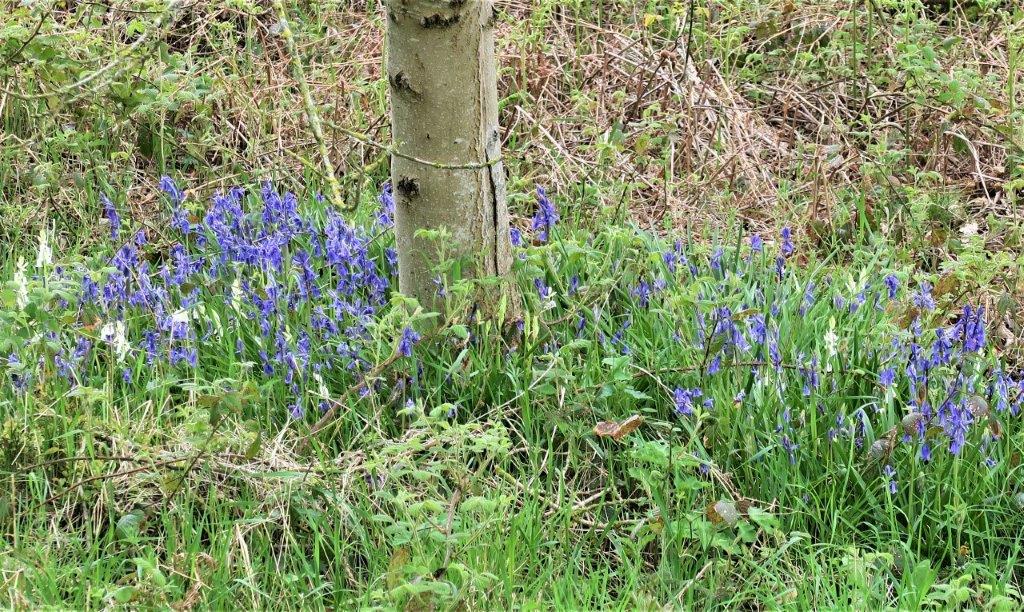 253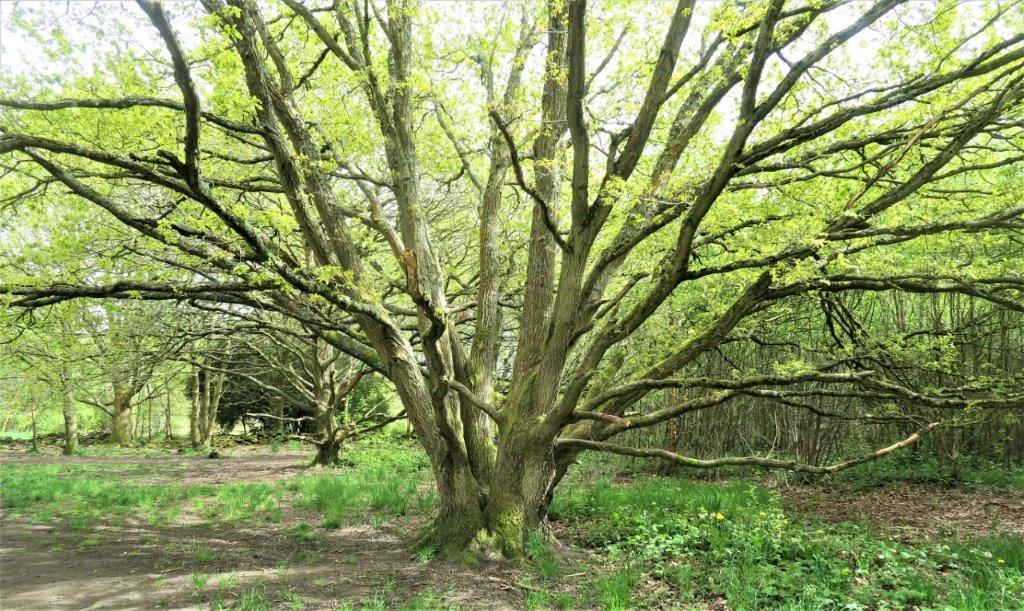 260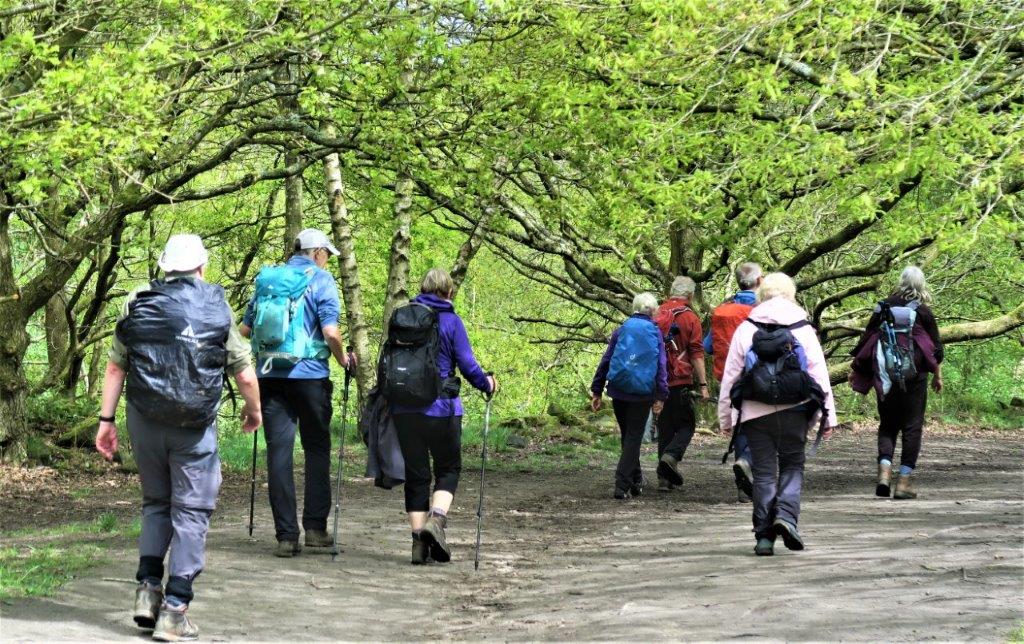 262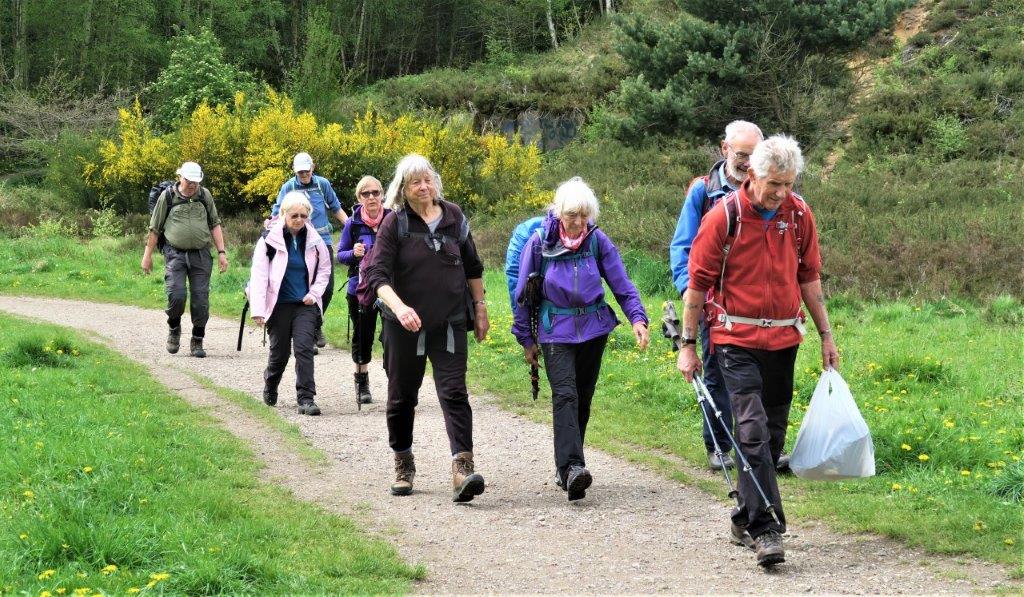 265 In Lowley Common?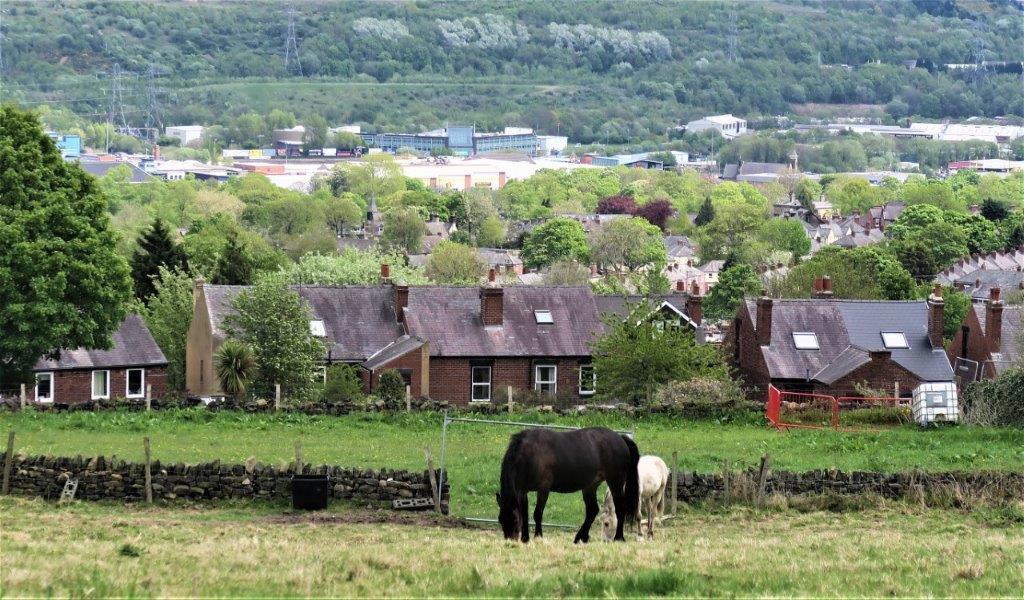 266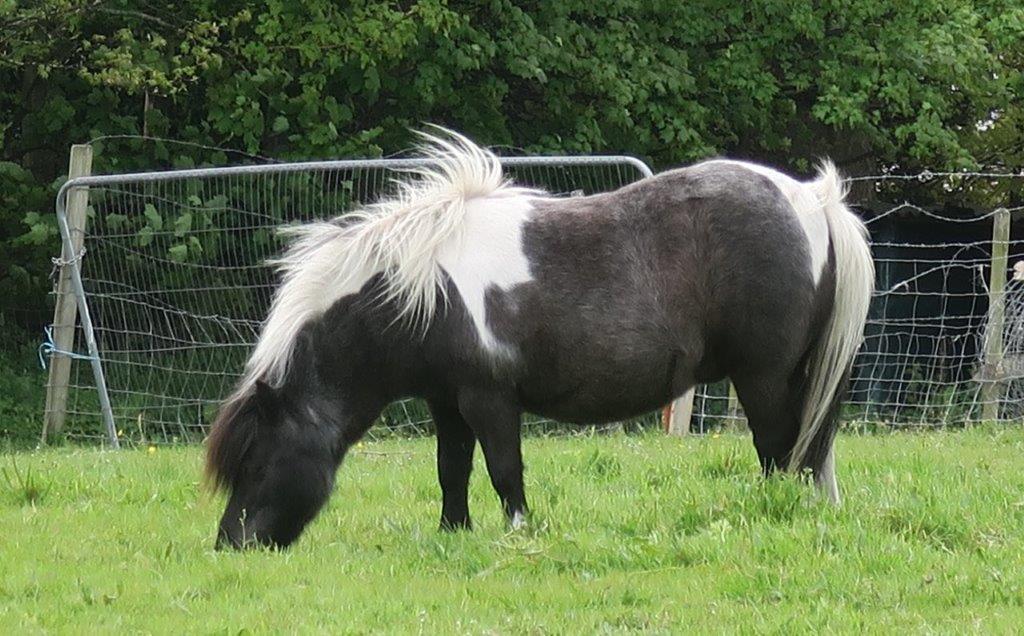 272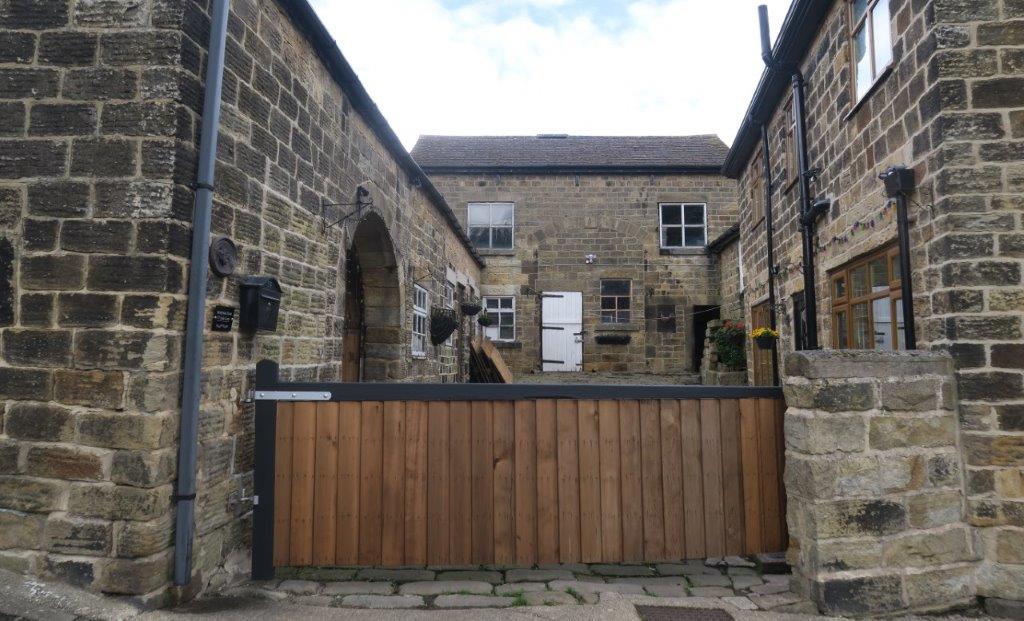 276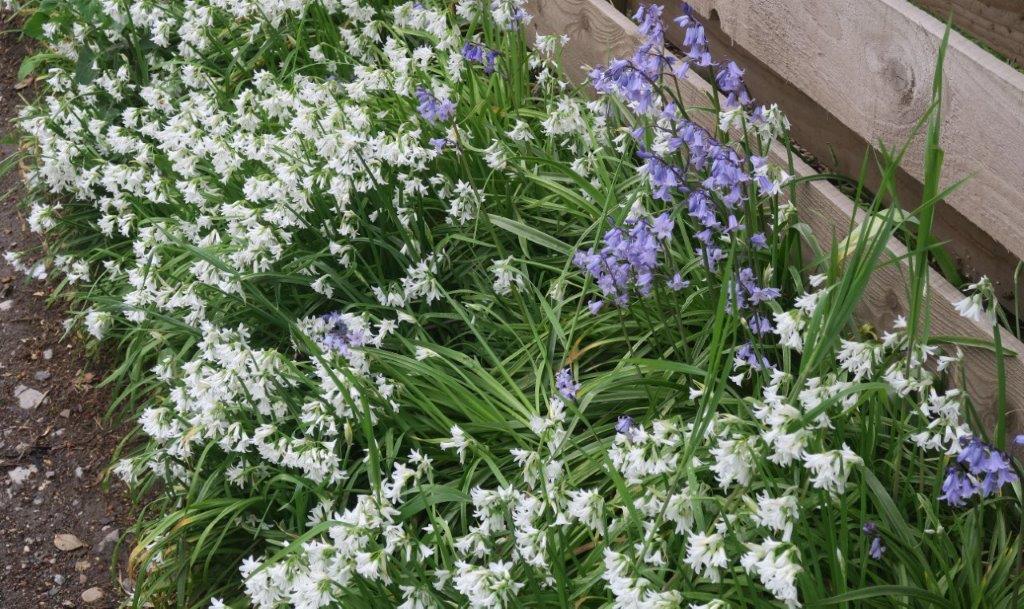 277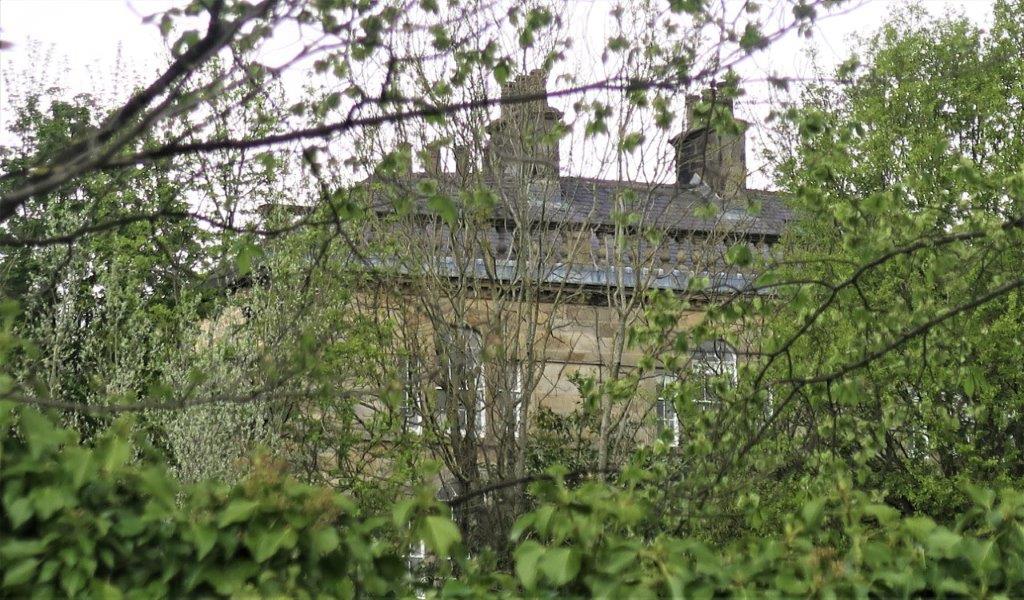 278 Photo taken from Ben Lane. Loxley House - first building in 1795 by Reverend Thomas Halliday - Unitarian minister for Norton and local entrepreneur. Present building built in 1825.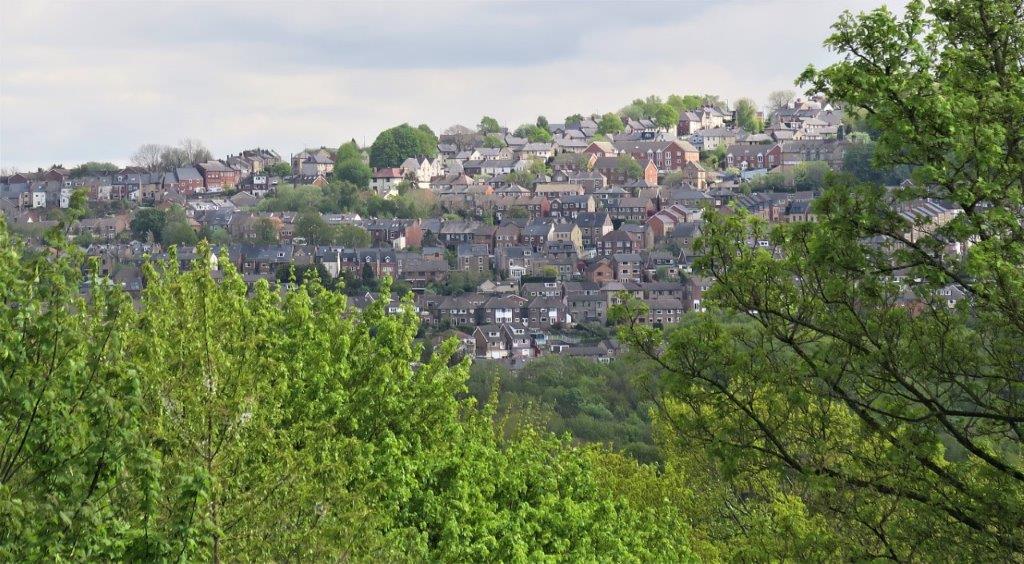 282 Stannington?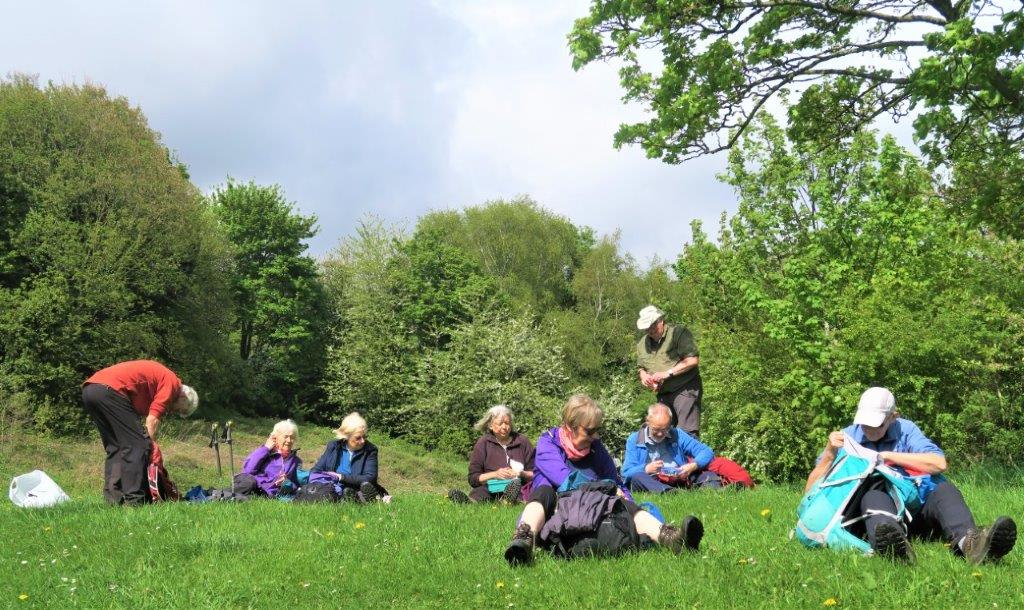 285 last tea break before heading back to Malin bridge
homepage - Daywalks Index 2022 - contact me at

REV X