homepage - Daywalks Index 2022 - contact me at

REV X
2022.04.13 New Mill Central Station SJ997.854, ~E down to River Goyt and across FB at SJ994.853, up very short distance NE & U-turn to go ~S on Worksmoor Torval Rd, cross Albion Rd (A6015) and down short Victoria Str to The Peak Forest Canal. Follow Canal for about 6 km initially ~W then turning ~NNW toward short of the P F Canal locks (descending to / thru Marple). At SJ961.884 branch off ~W across Suttons Lane to join and follow The Macclesfield Canal which turns roughly Southward for about 5.5km past Poynton Marina to Bridge at SJ945.832 taking Lyme Road ~E across the Canal and continuing ~ESE for ~2km and turning ~ENE behind the Lyme Park Hall passing the East Lodge (a park FP entrance) and on to Longside Cottage and Redmoor Farm then ~NNE on Redmoor Lane to the A6 Rd at New Town, ~W for ~100m on A6 to just past Newtown Station then NE on A6015 to cross The Peak Forest Canal and return to New Mill Central Station – leader Gordon Pursglove – Wednesday – 17 on walk – about 12.5 miles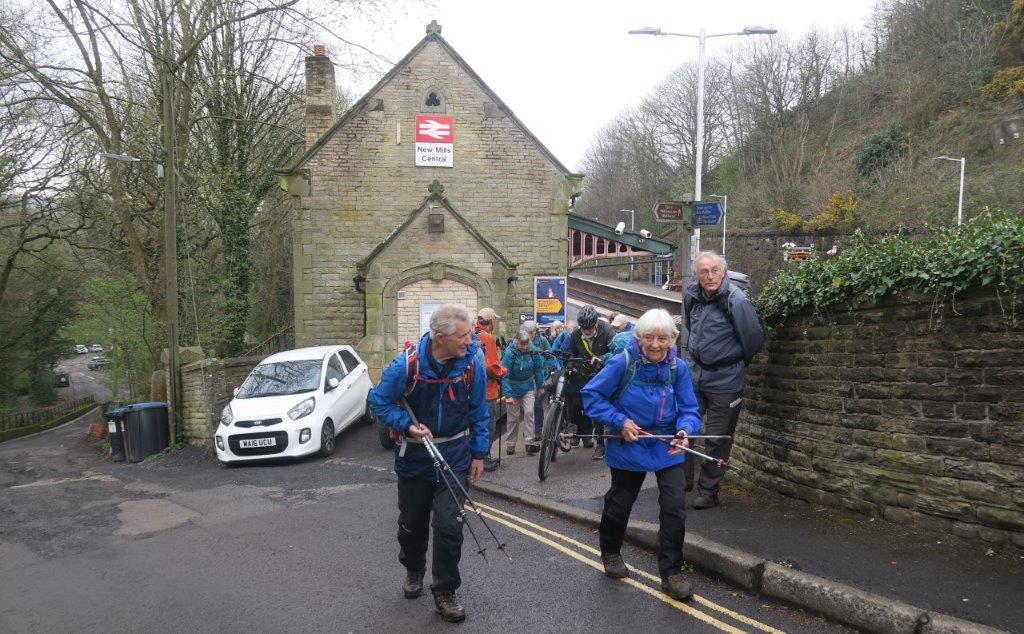 1 New Mills Central railway Station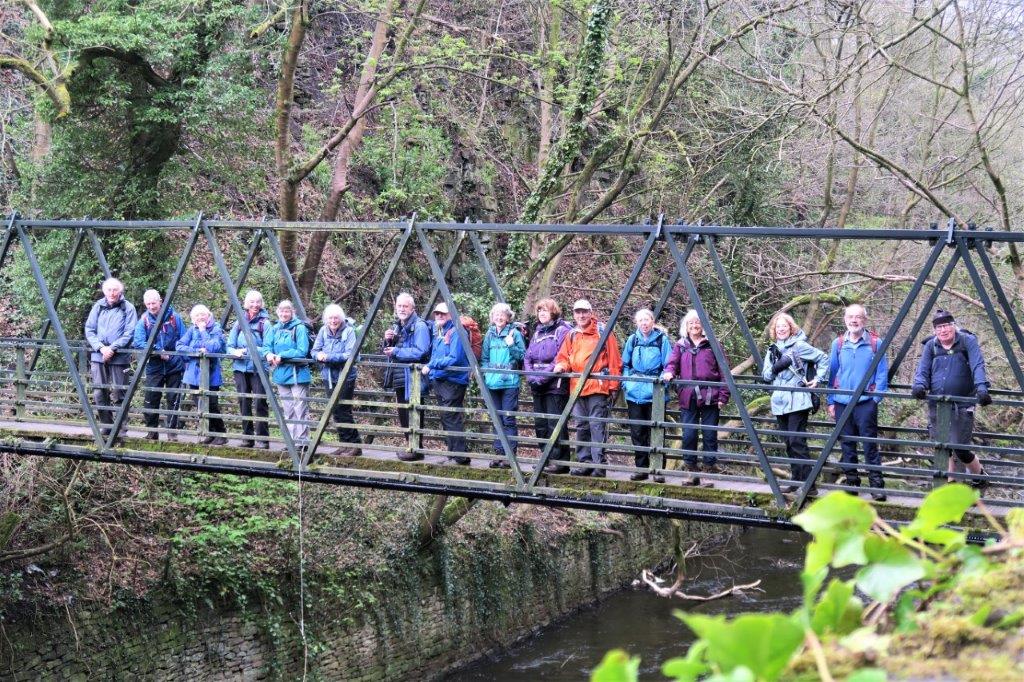 7 Group photo standing on footbridge over River Goyt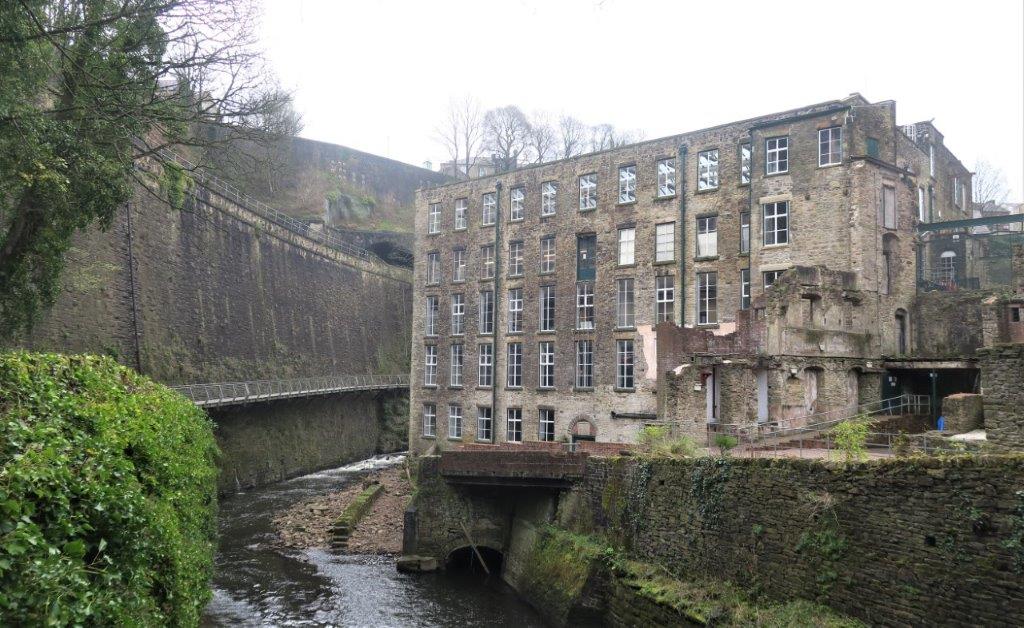 8 The once New Mill? The Millenium walkway is fixed to the high retaining wall to the left (not used on this walk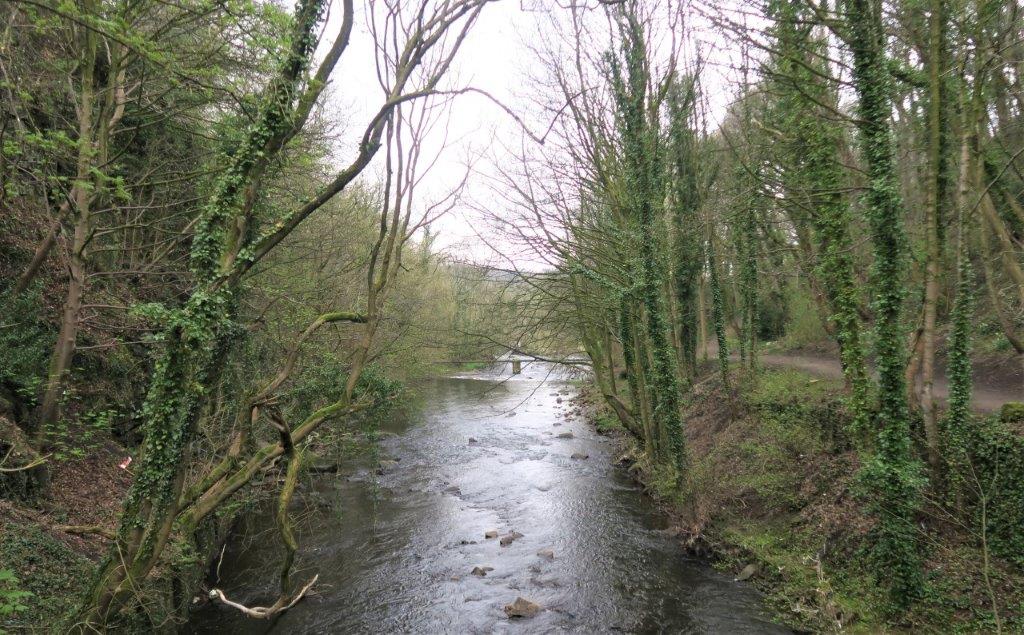 9 The River Goyt downstream of the Footbridge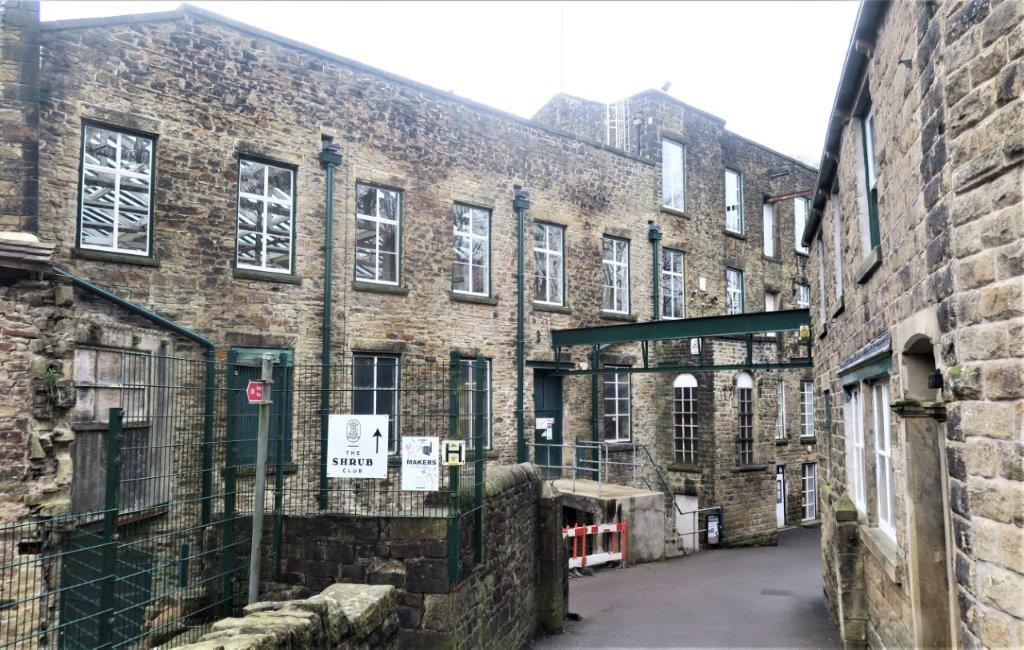 10 we came up from the Foot br4idge and U-turned here (away from building to go toward the Peak Forest Canal some distance on.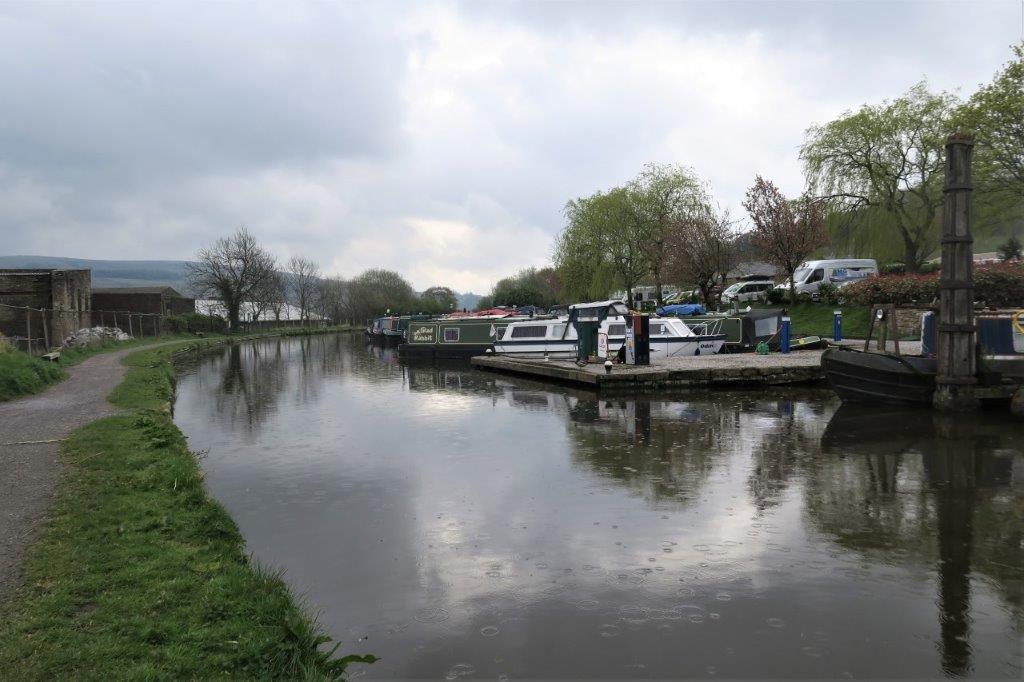 17 first sight of The Peak Forest Canal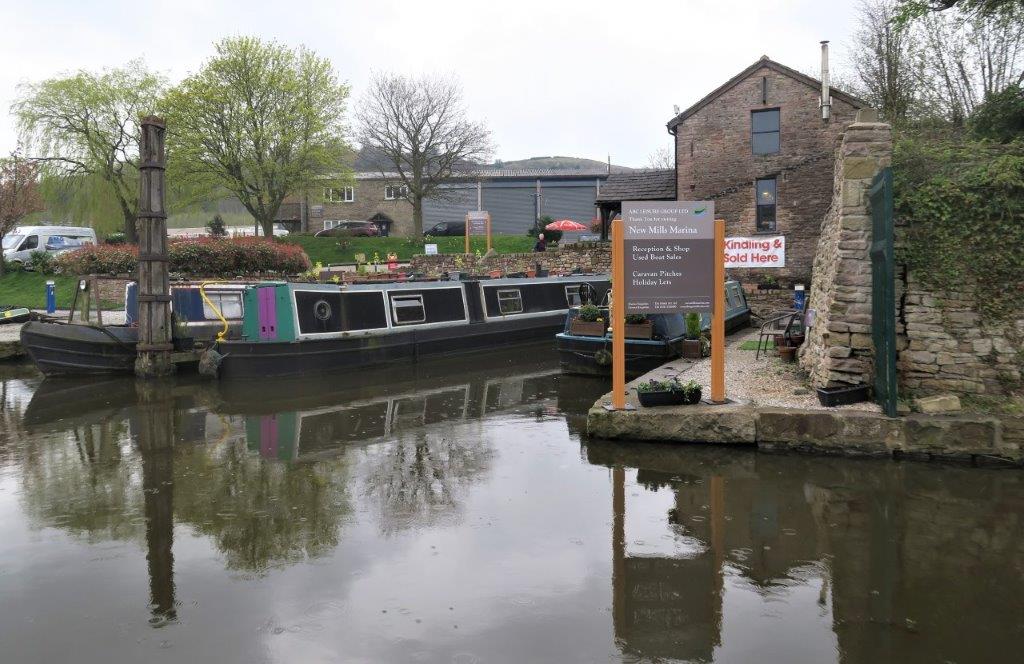 18 Sign says 'New Mill Marina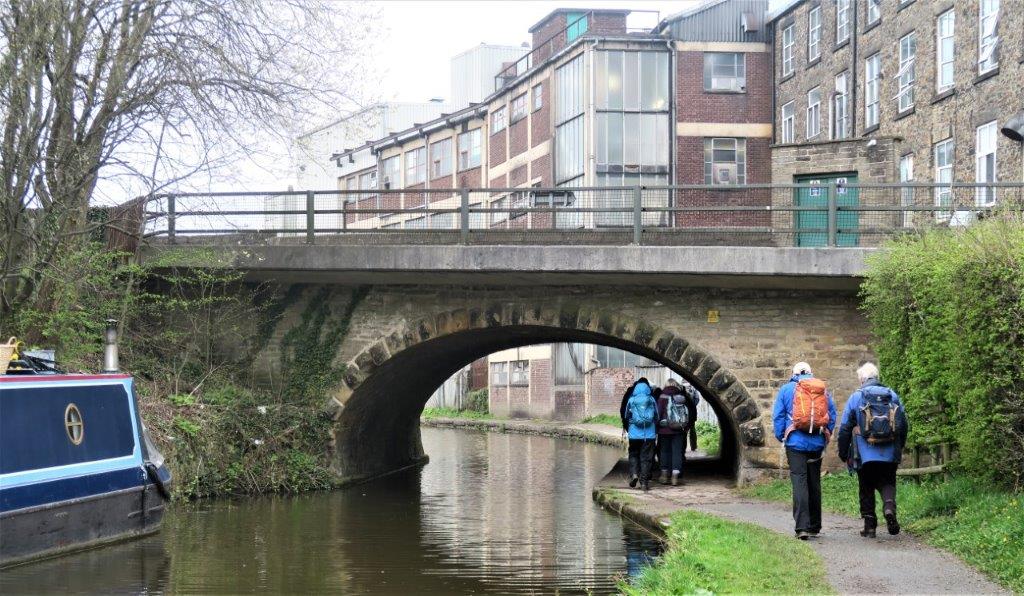 19 one of the factories next to the canal presumably using barge transport in earlier days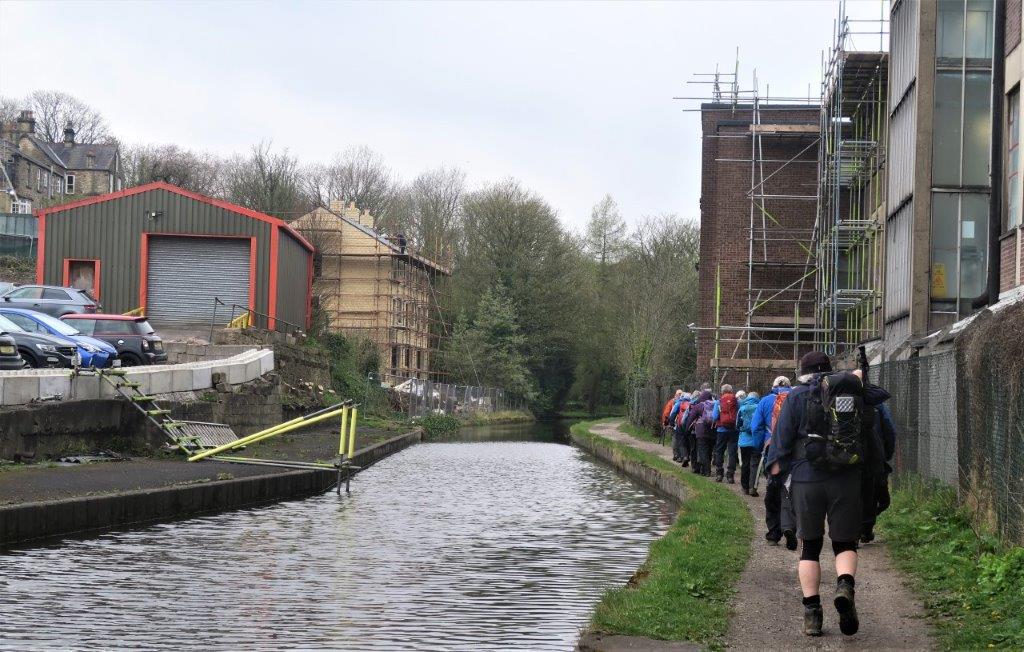 21 buildimg works in progress along the canal - probably for housing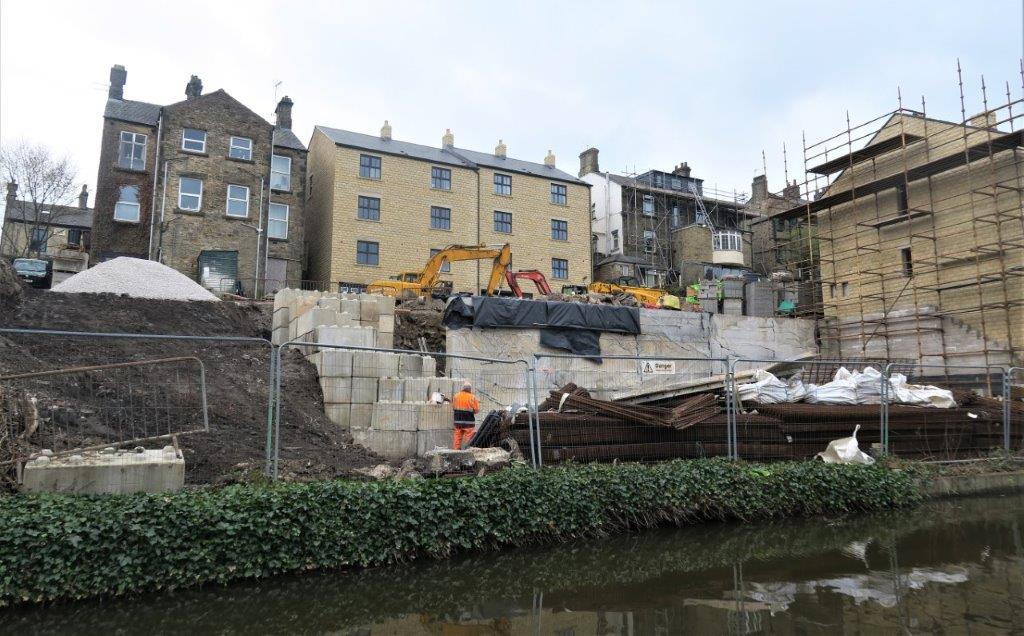 22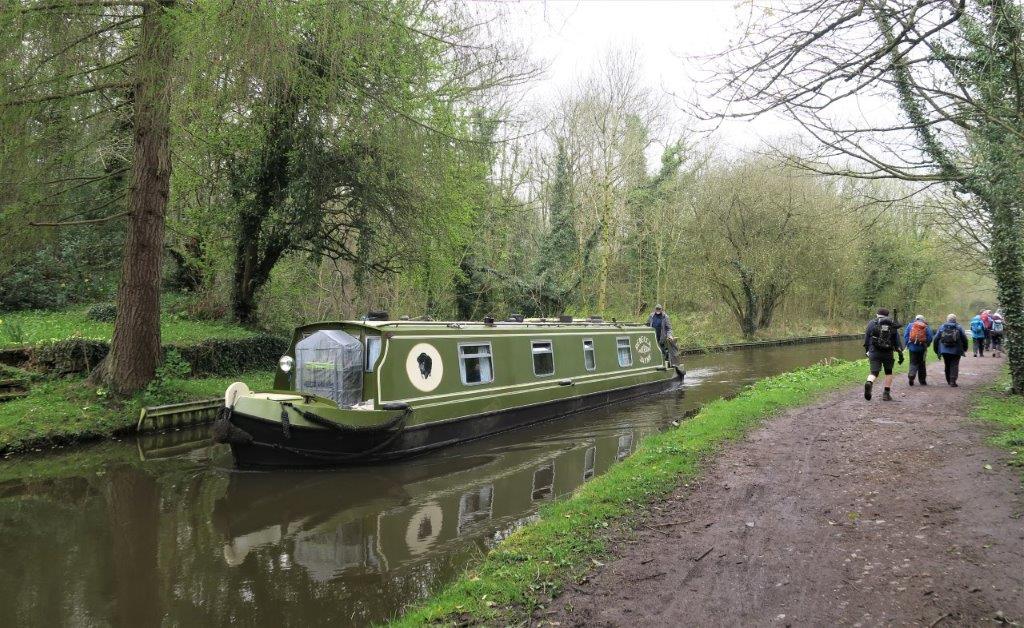 25 narrow barges are mainly used for pleasure or sometimes as mobile homes. Some take trippers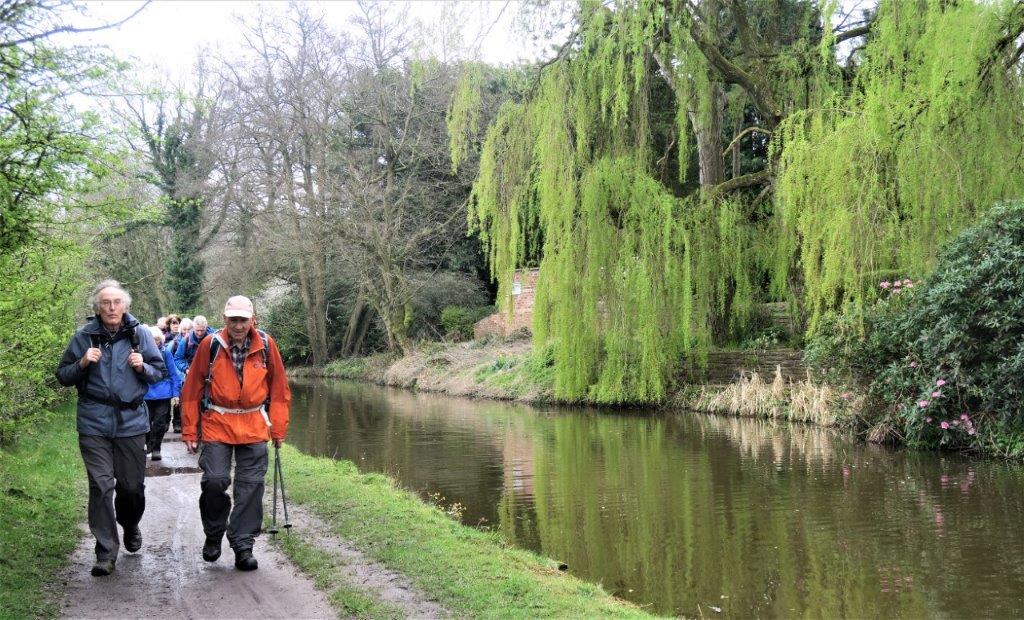 29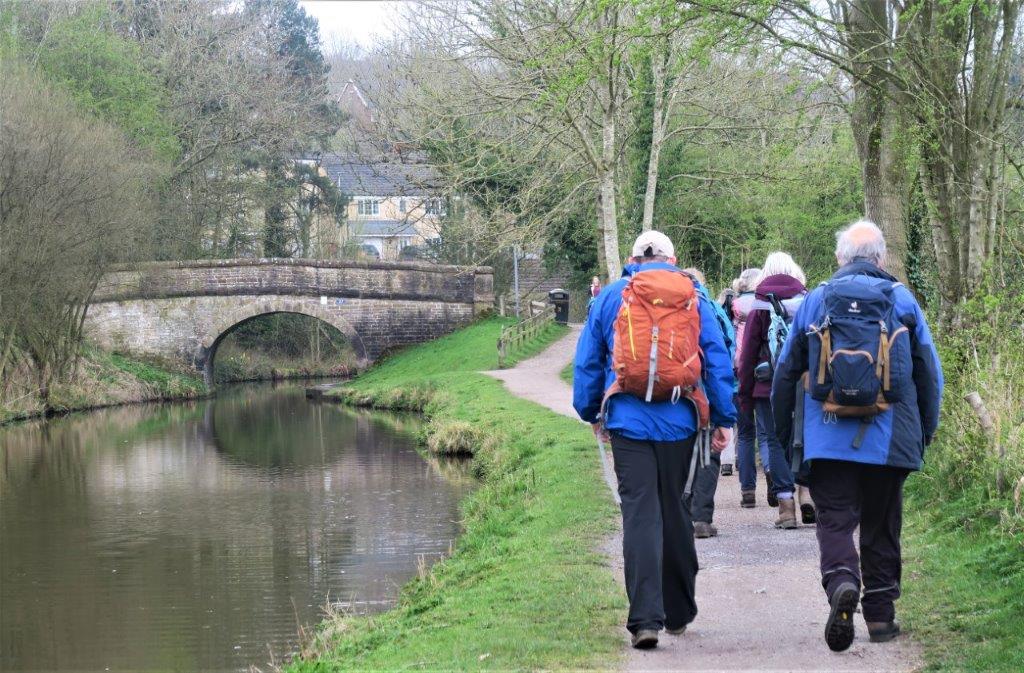 32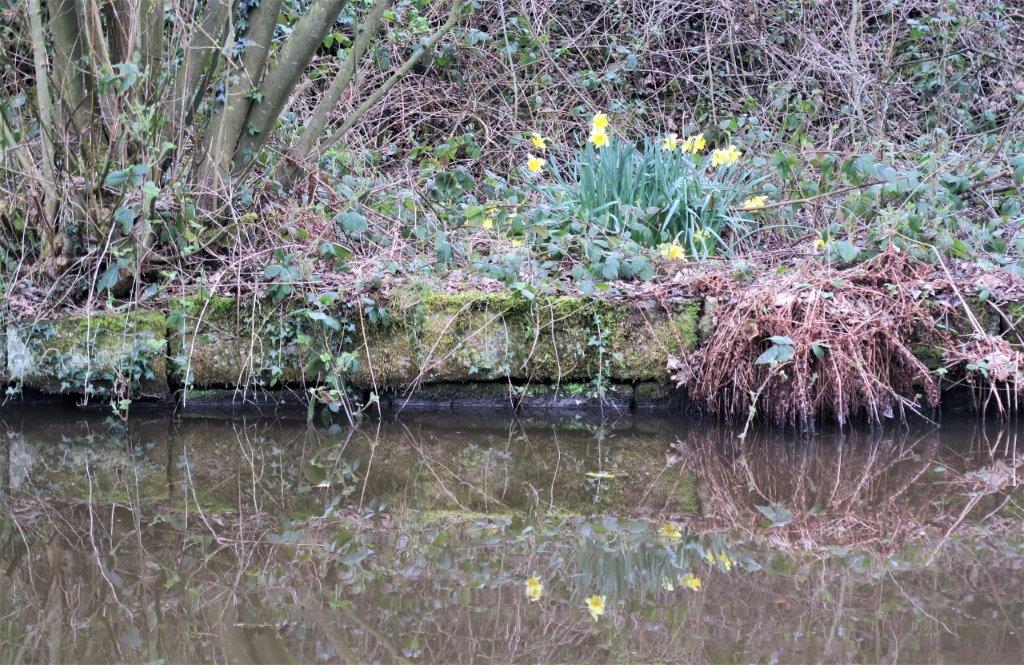 35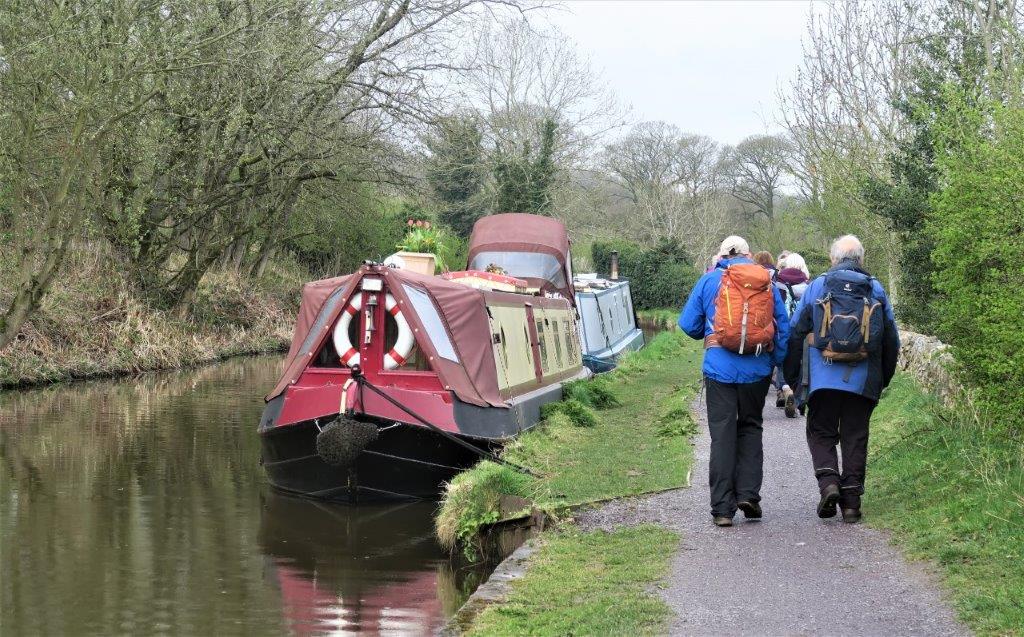 38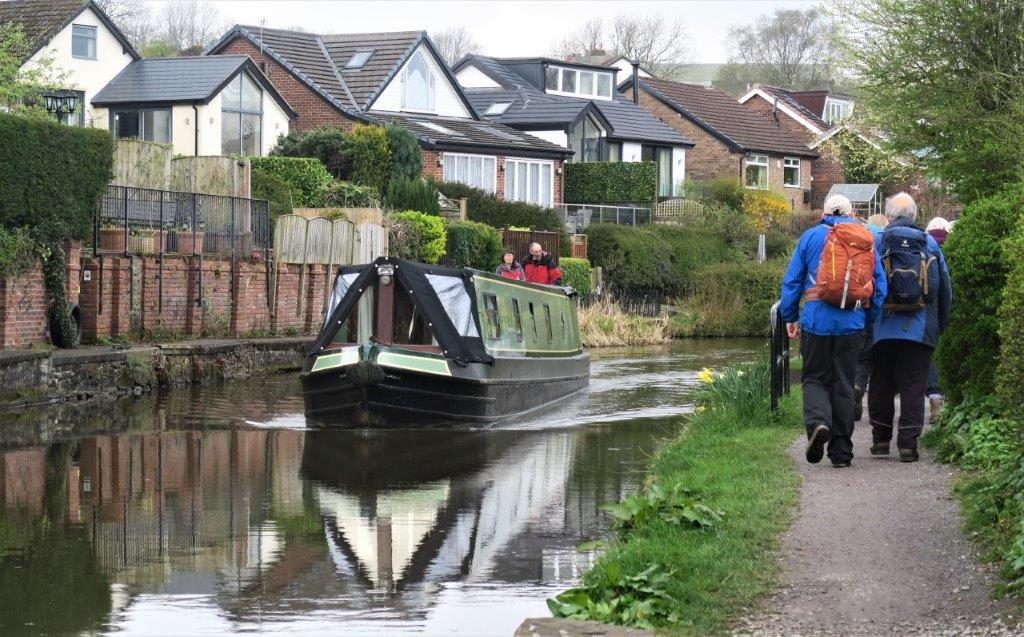 42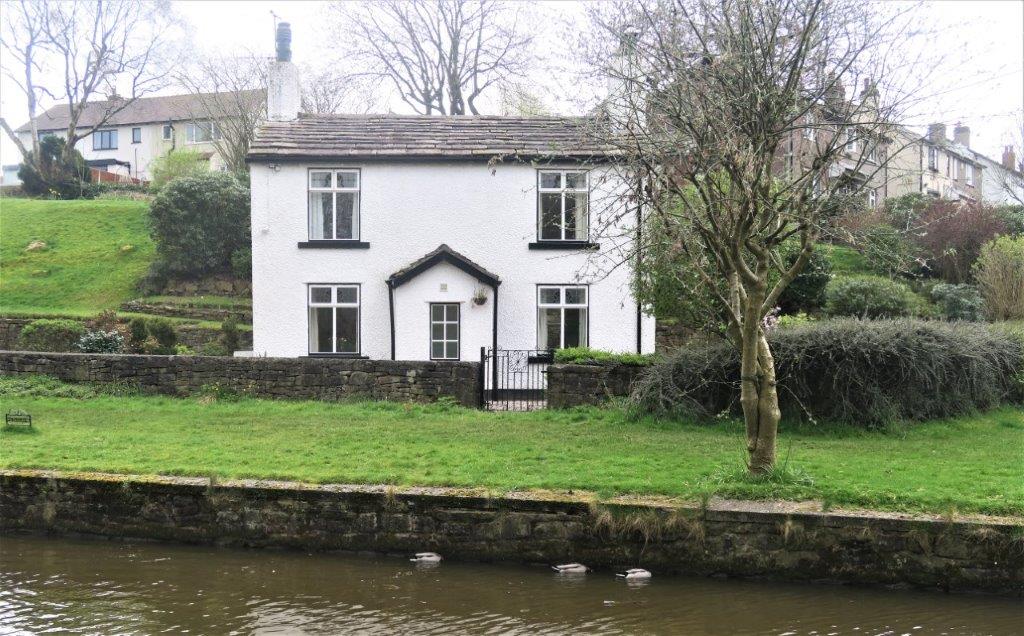 47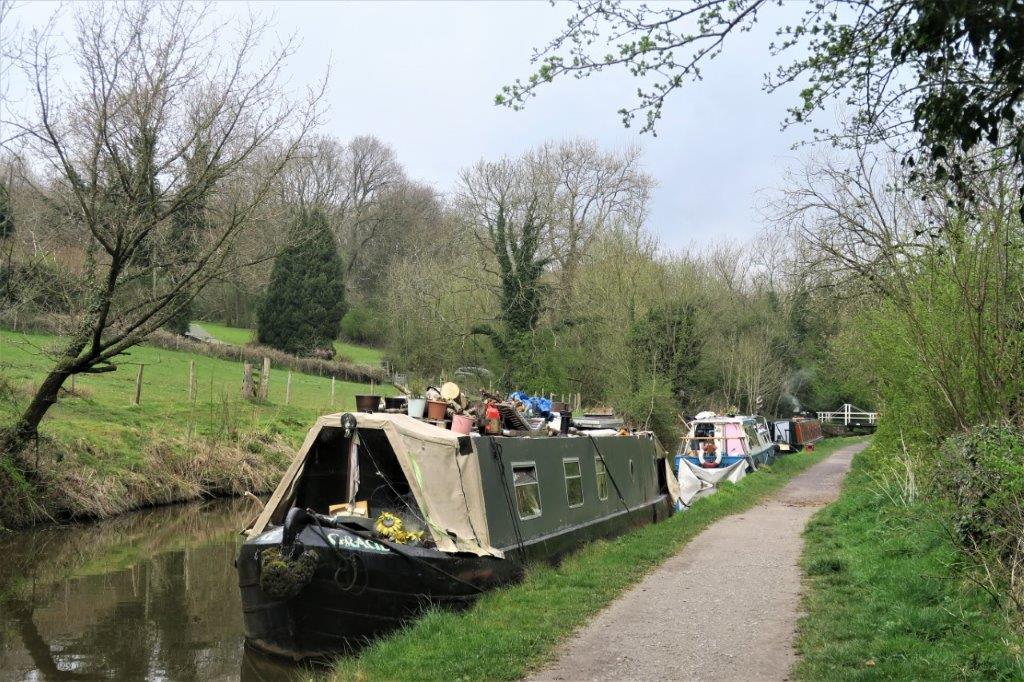 49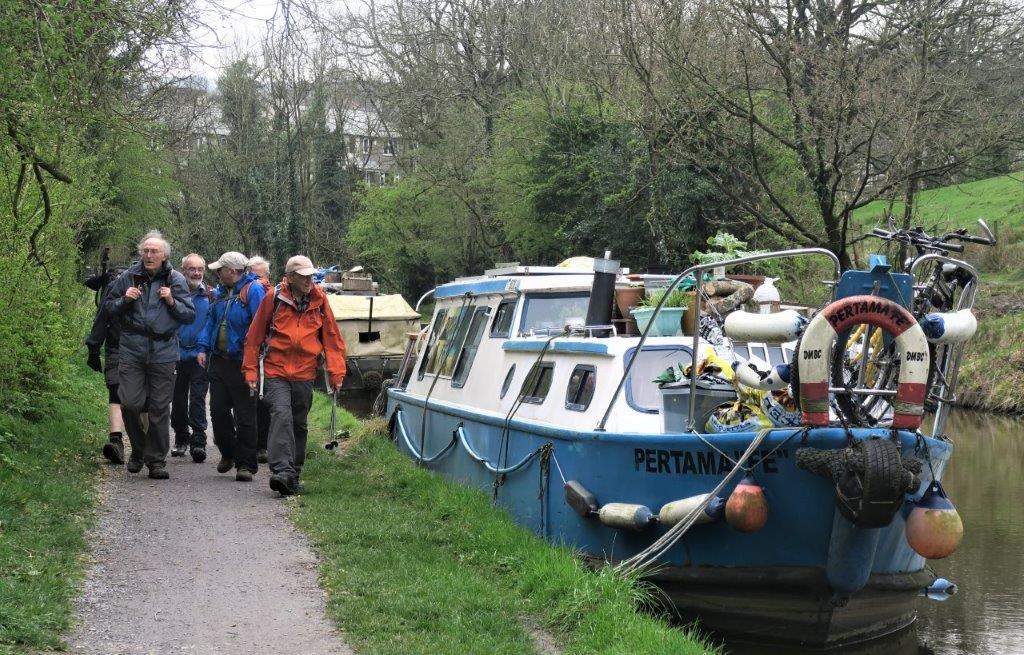 52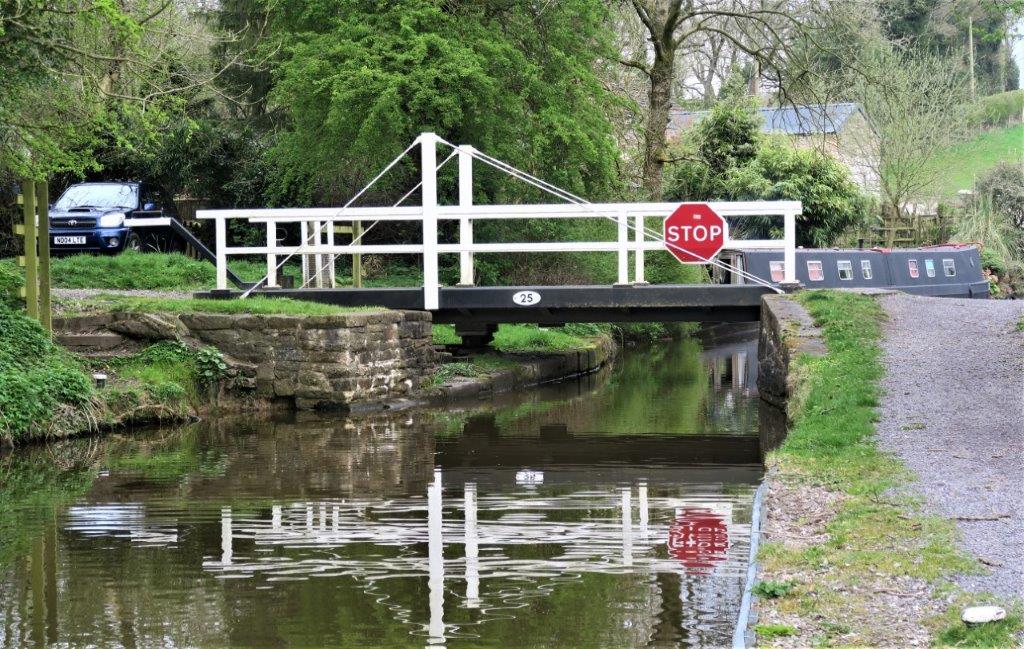 56 looks as if this bridge is pulled back to let barges pass?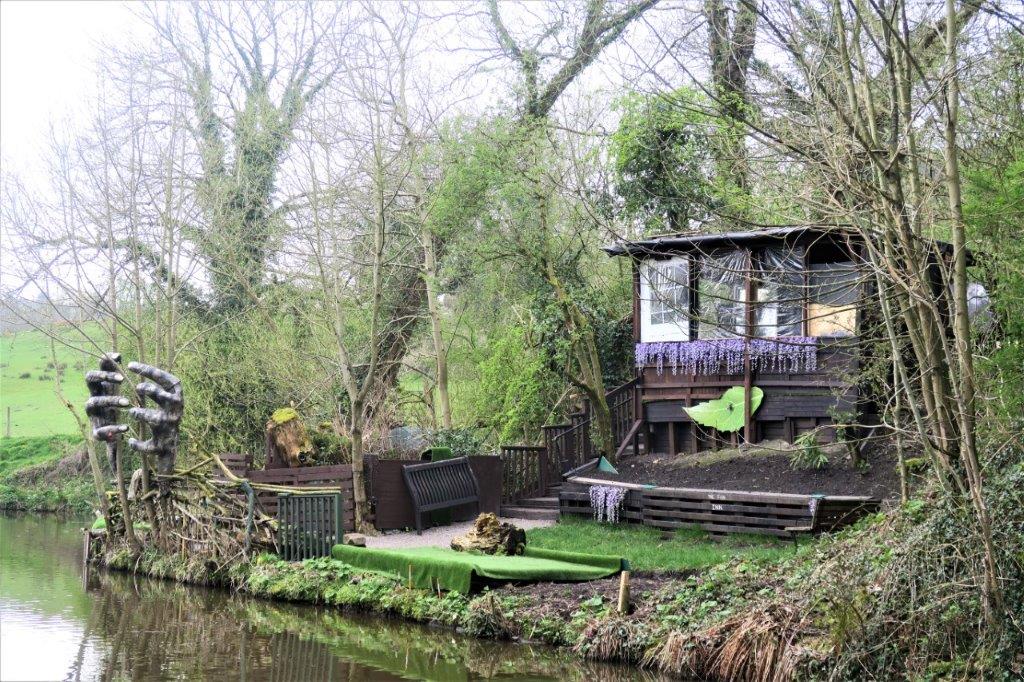 58 inhabited by a ghoul?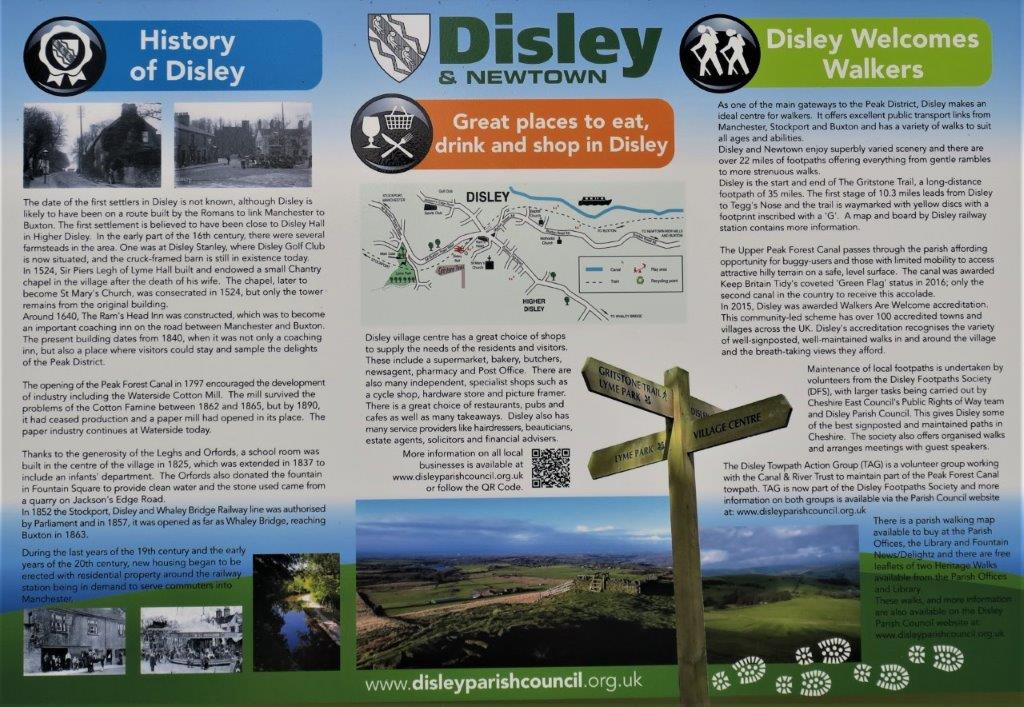 60 push Control + to enlarge and hopefully read about Disley parish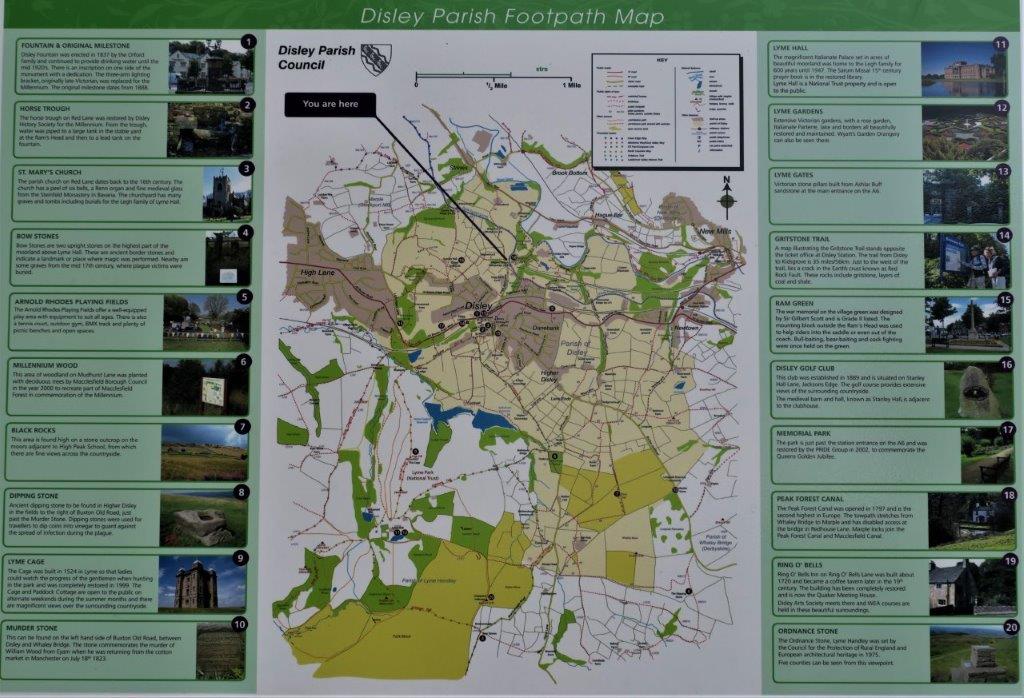 62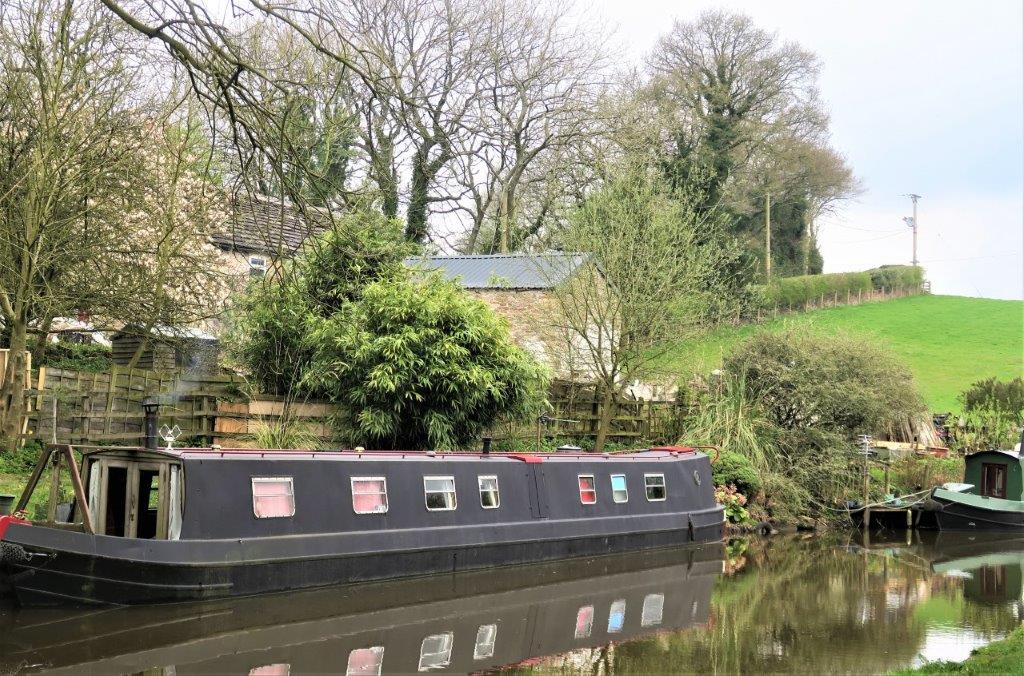 63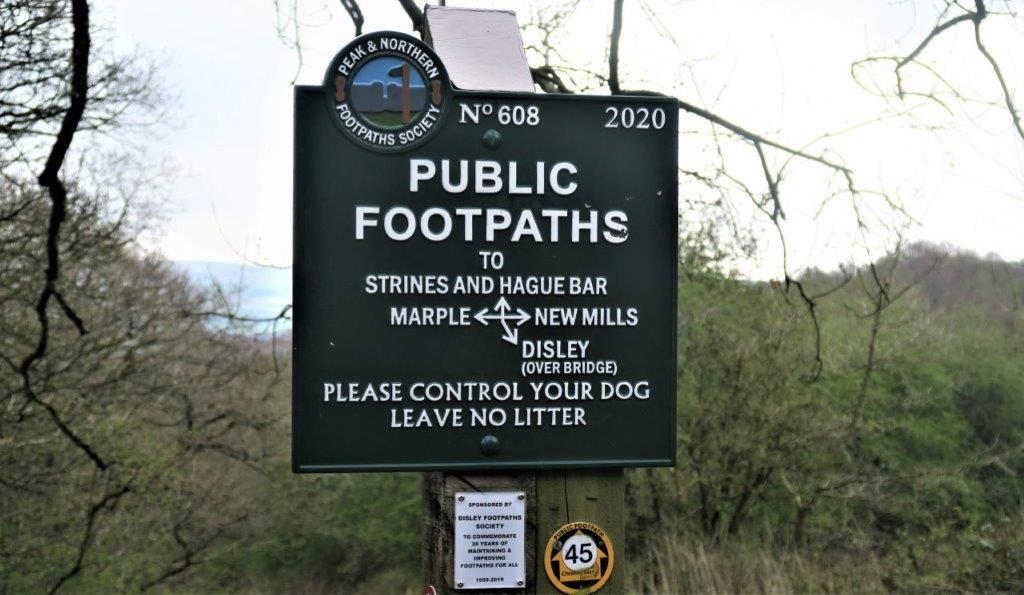 64 Peak and Northern Footpath Society sign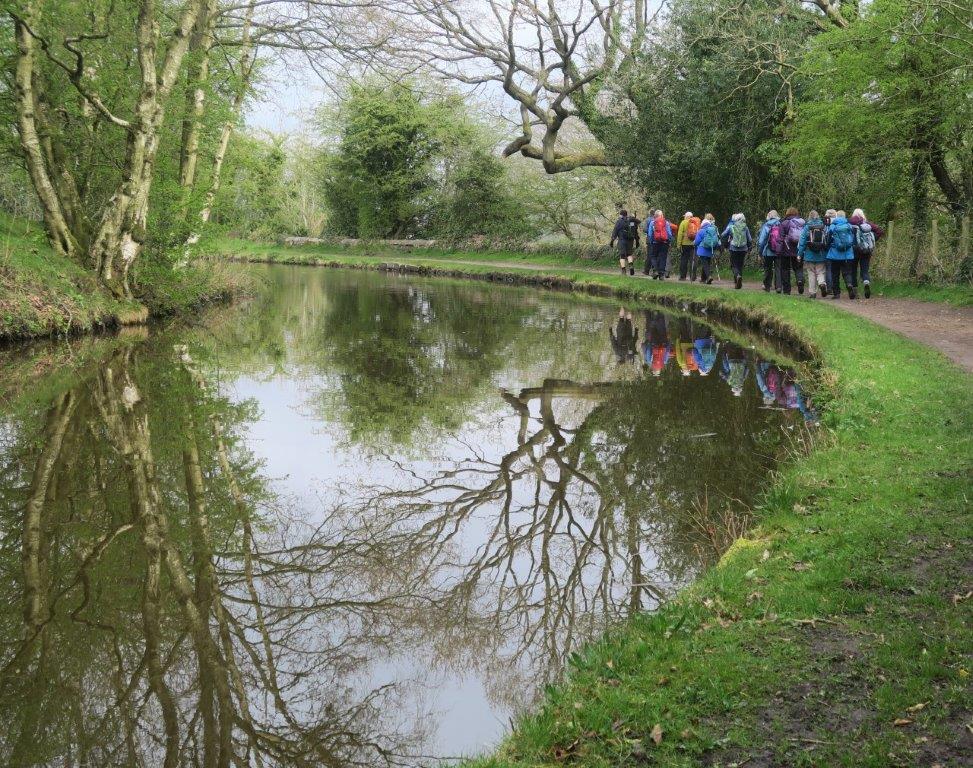 71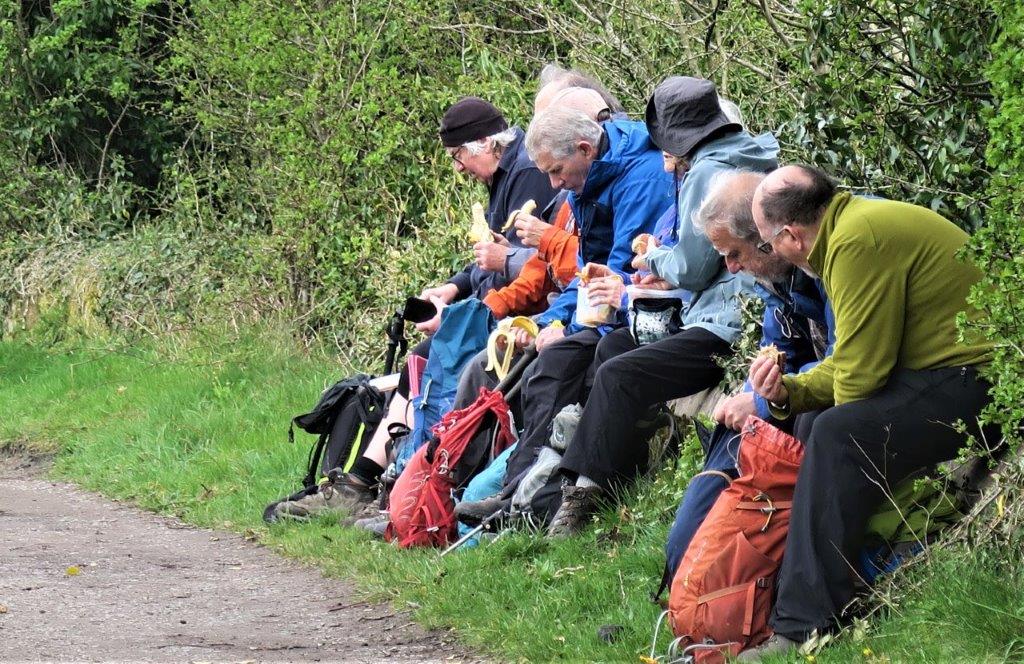 76 morning tea break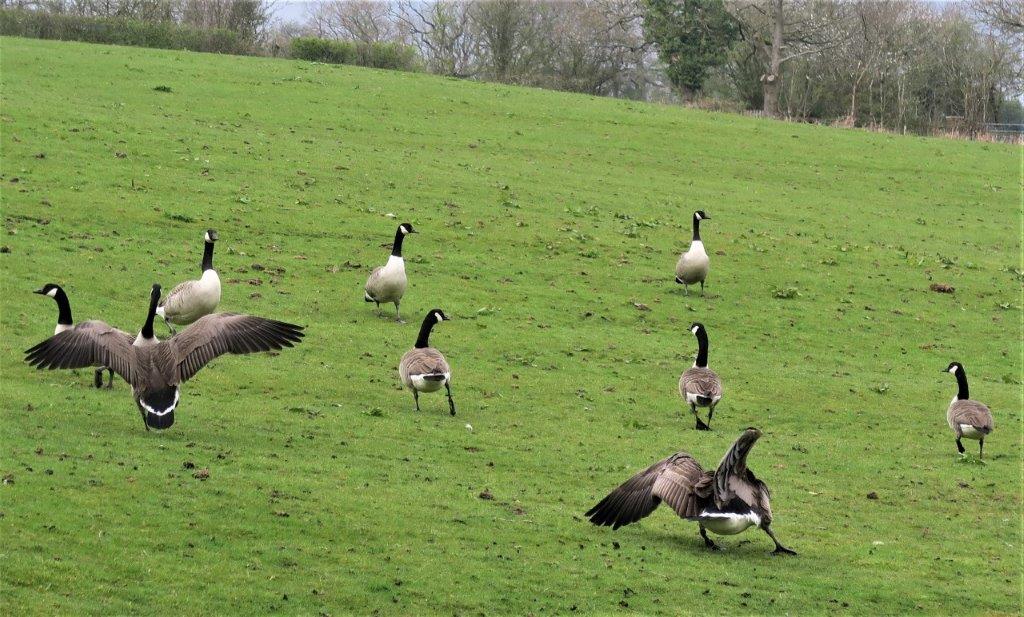 81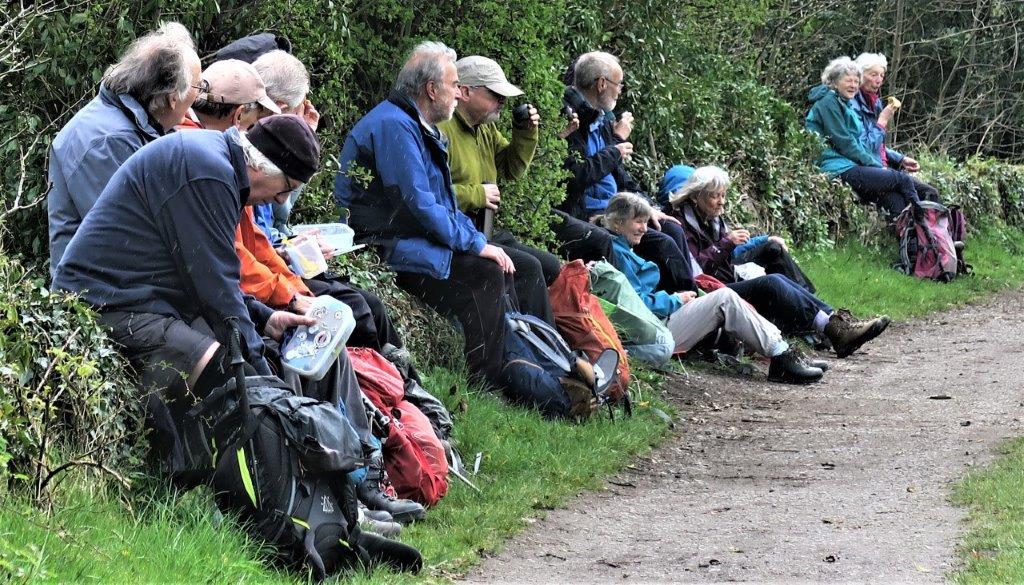 83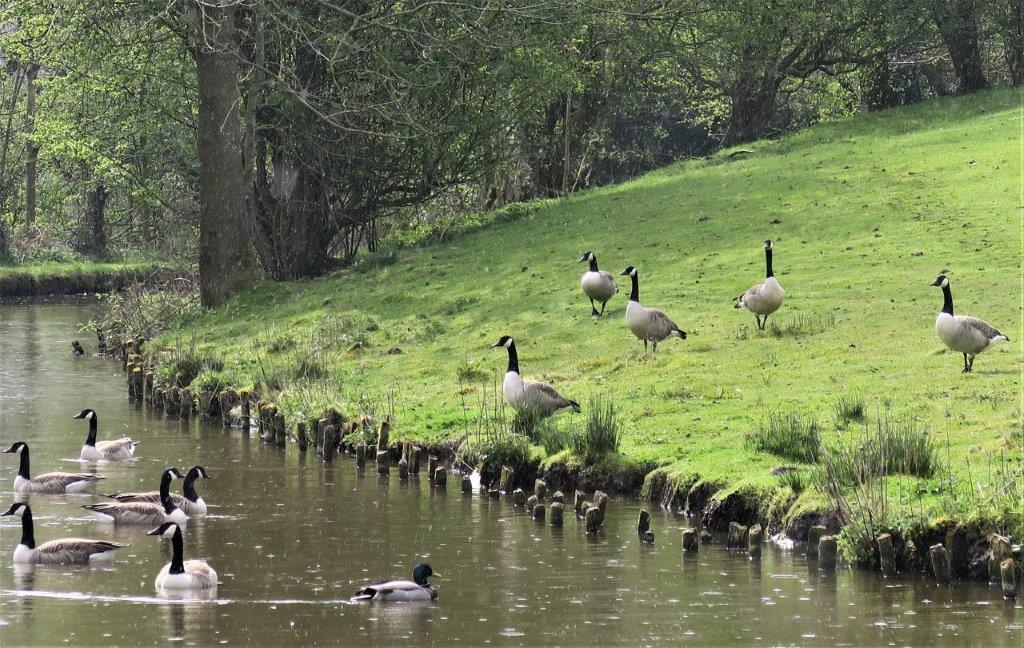 86 geese hoping for tea break scraps?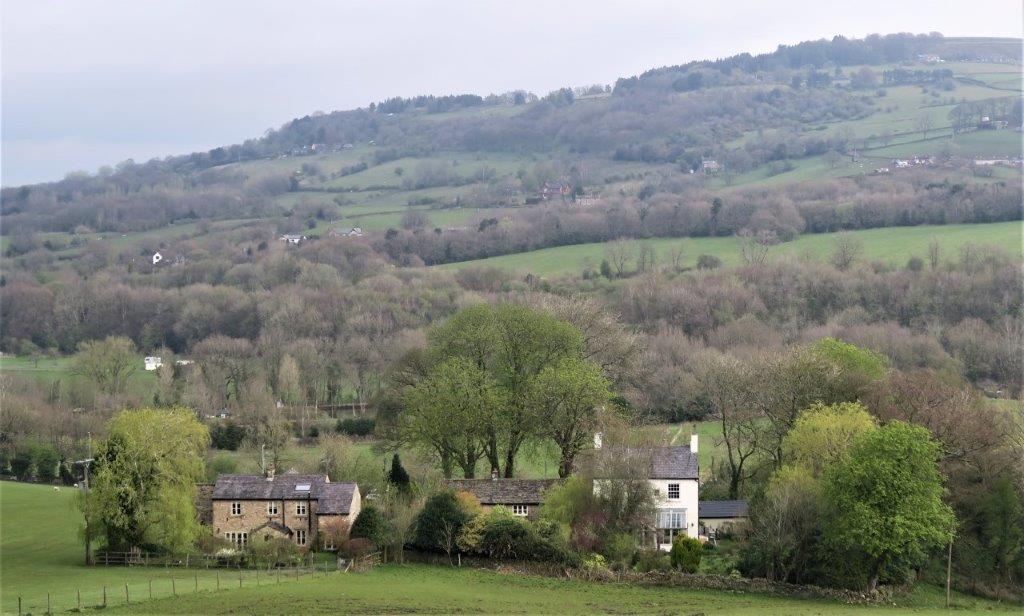 90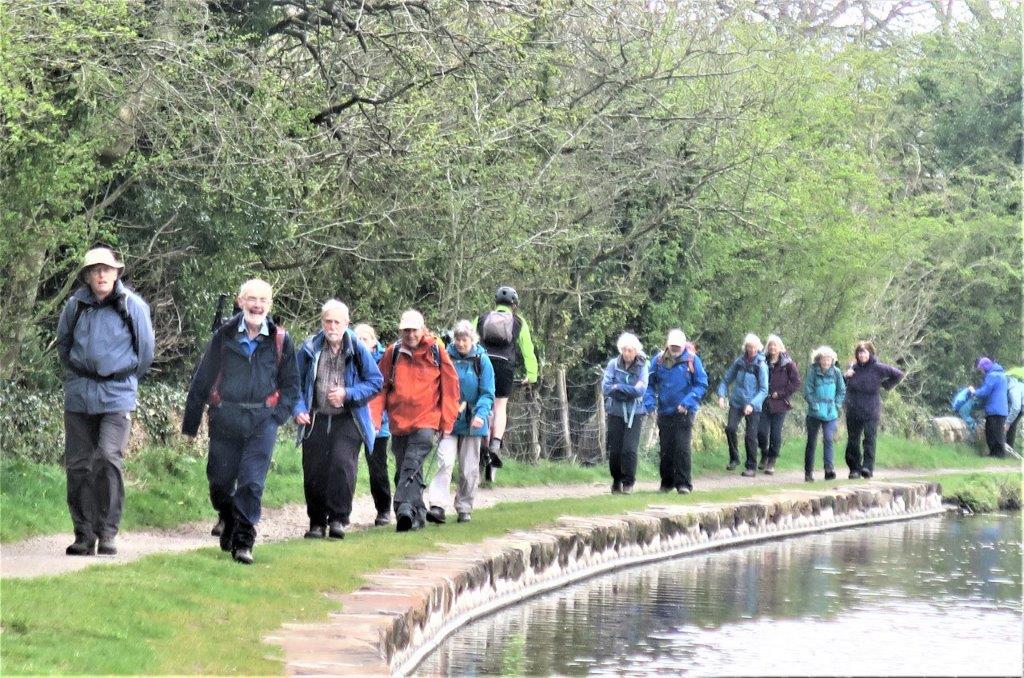 92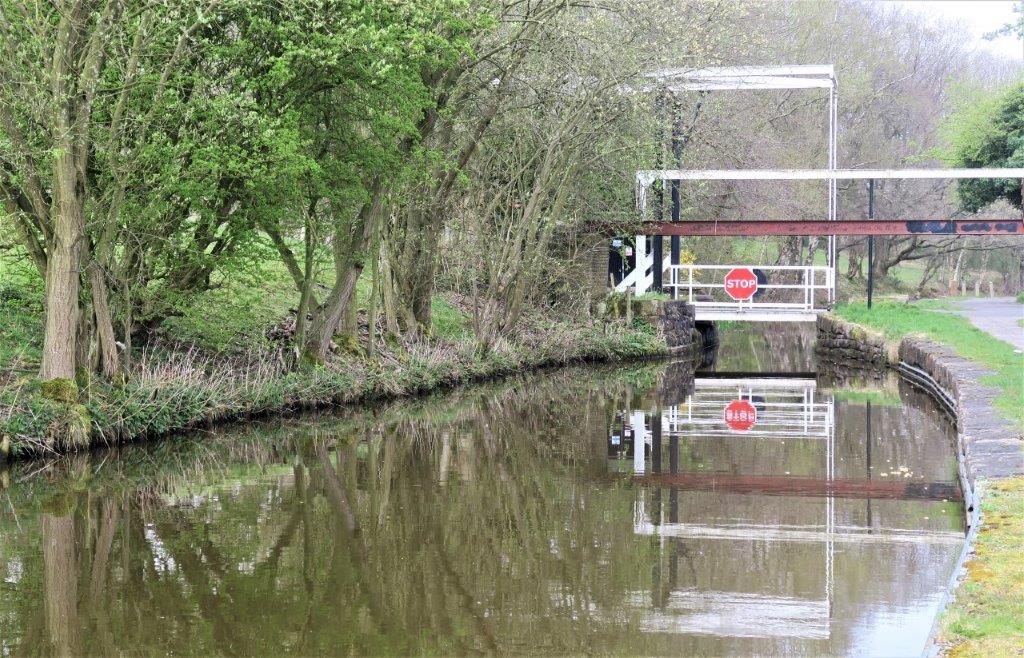 95 not sure how this bridge is moved?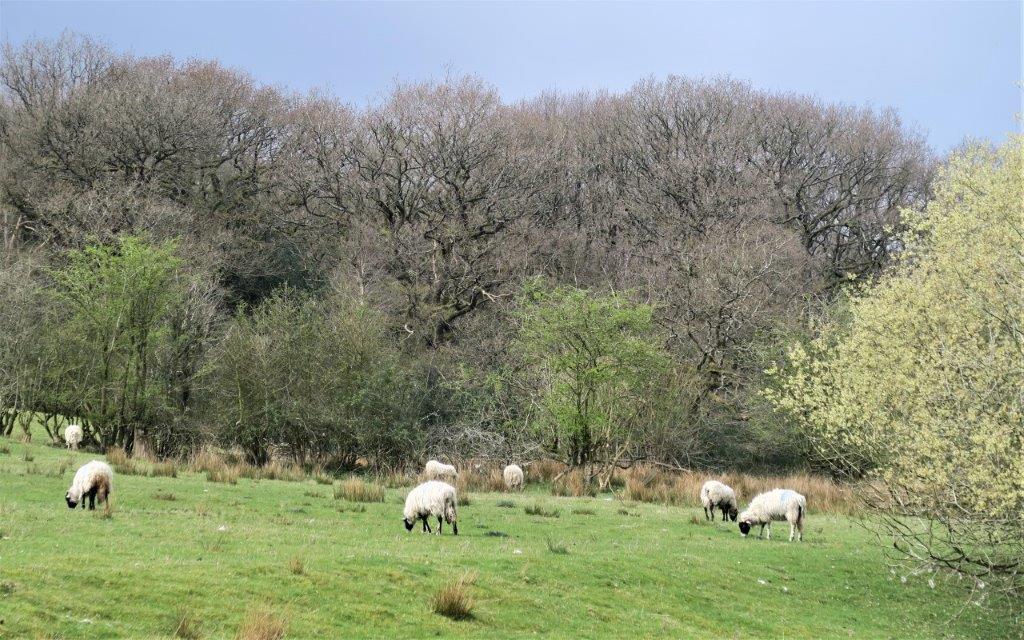 103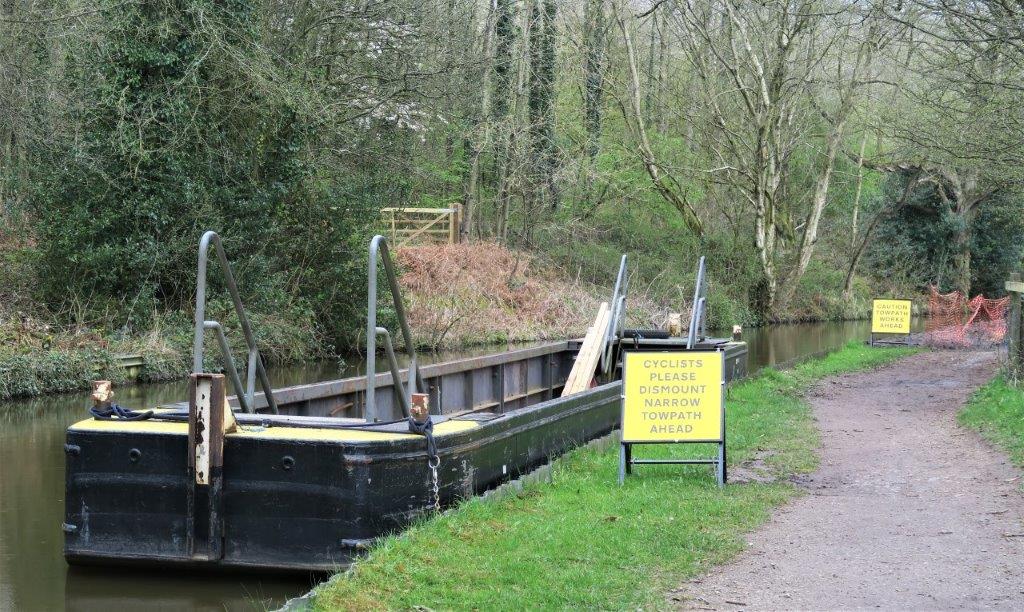 106 canals and paths require continuous maintenance. Cyclists can use towpaths but are asked to dismount in certain circumstances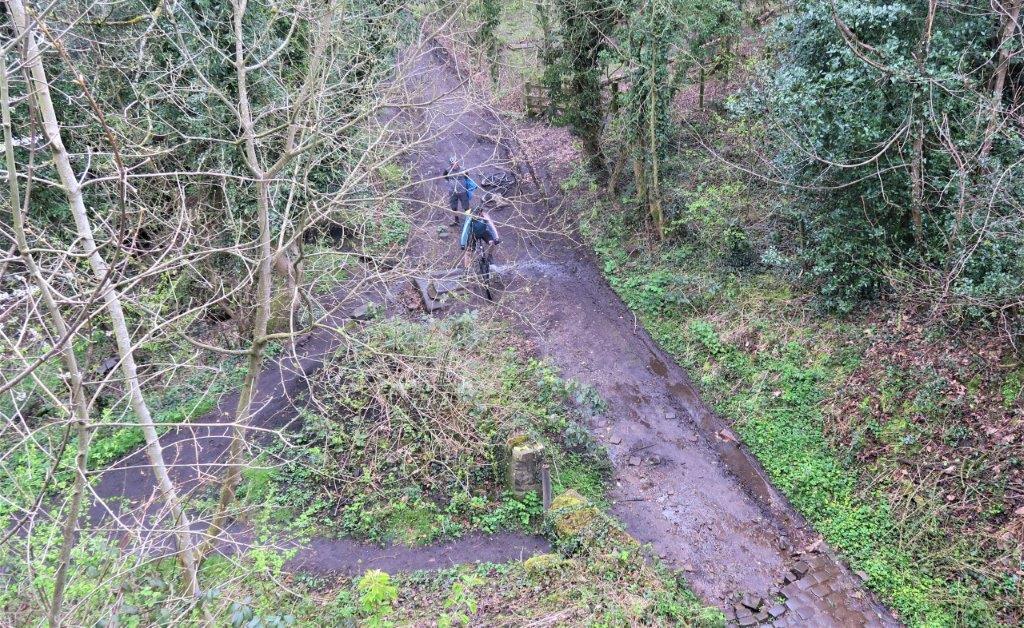 108 an ancient track over which the canal is bridged by a tunnel / viaduct - see next picture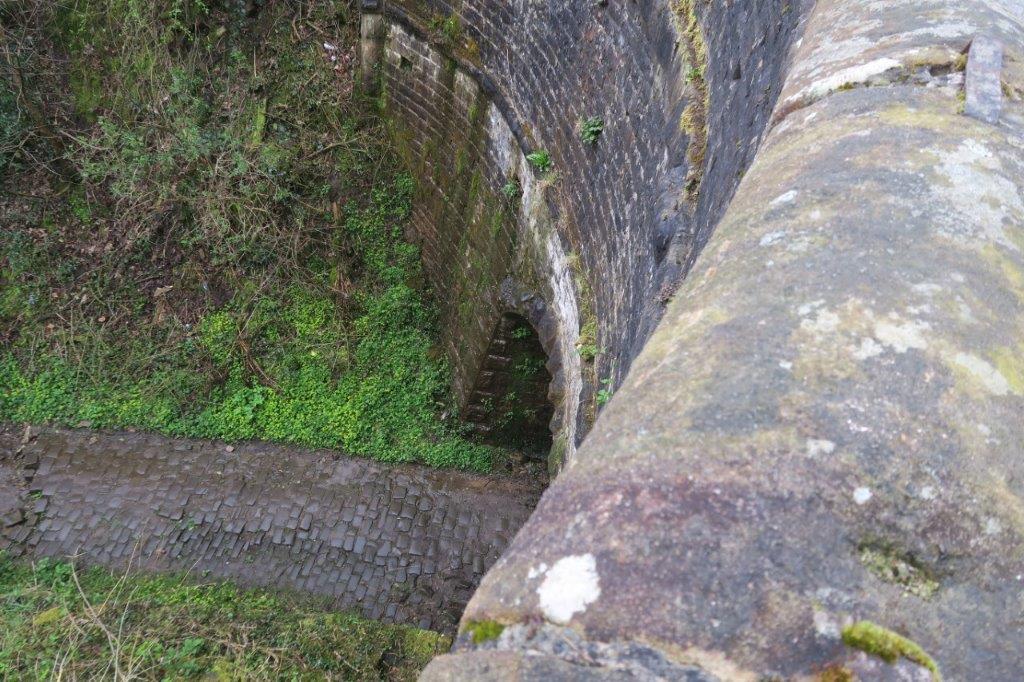 109 the 'tunnel' under the canal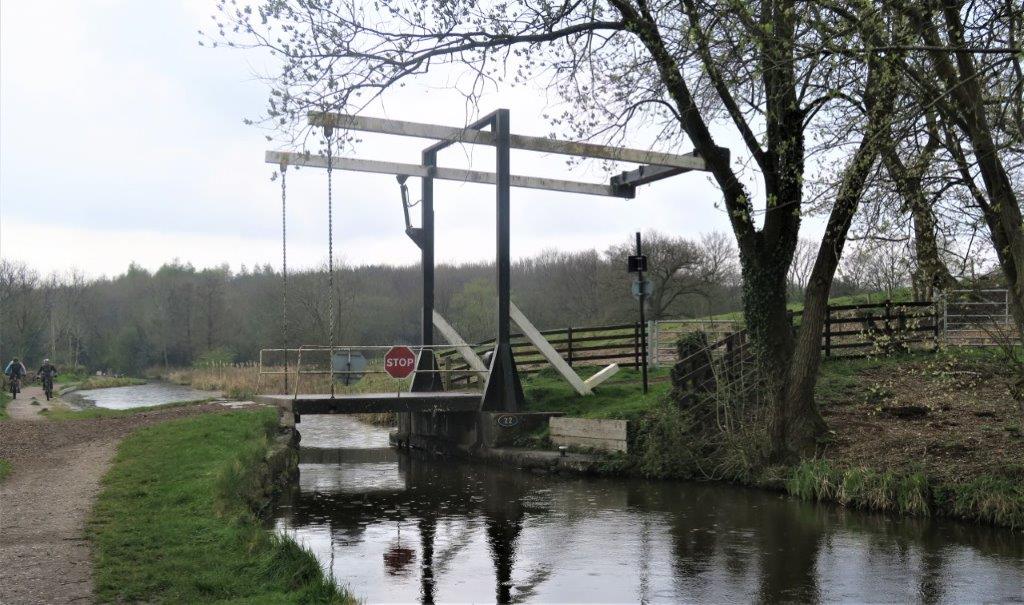 111 this looks like a tilting bridge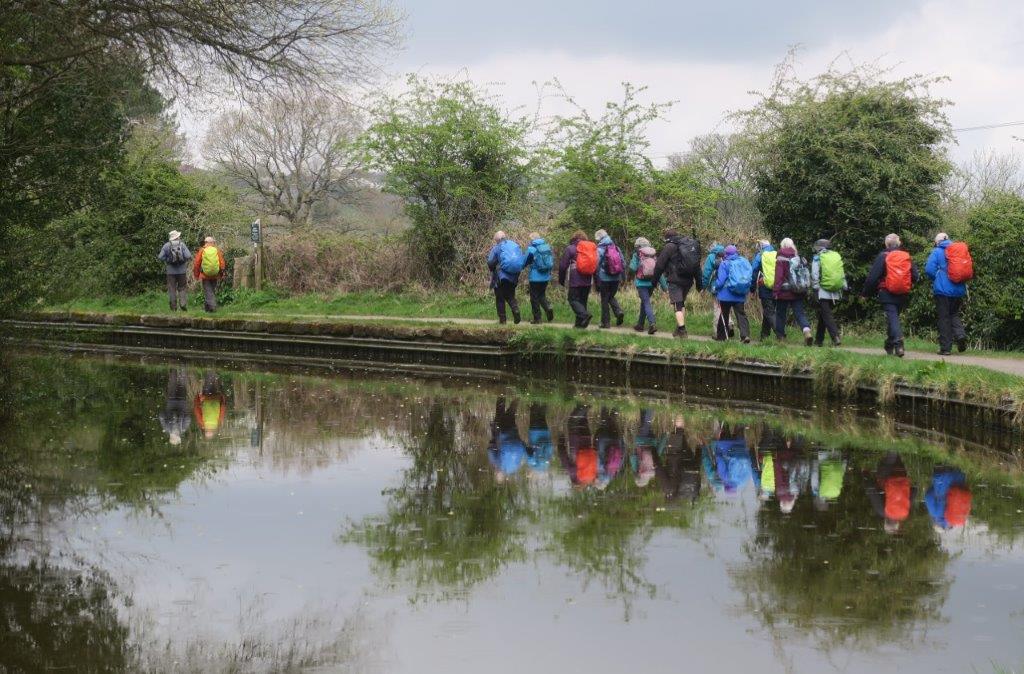 114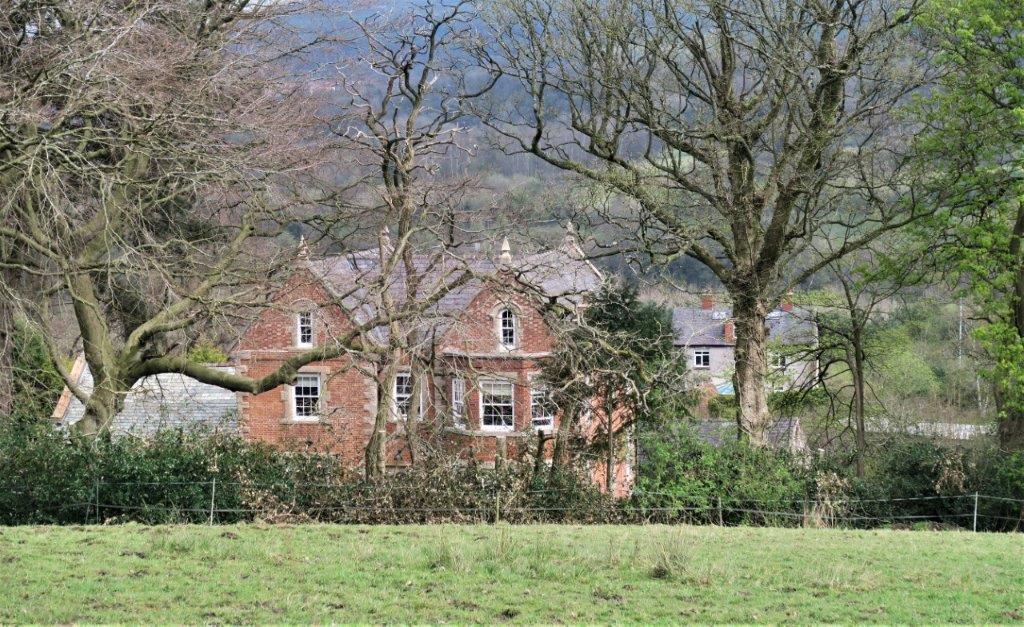 120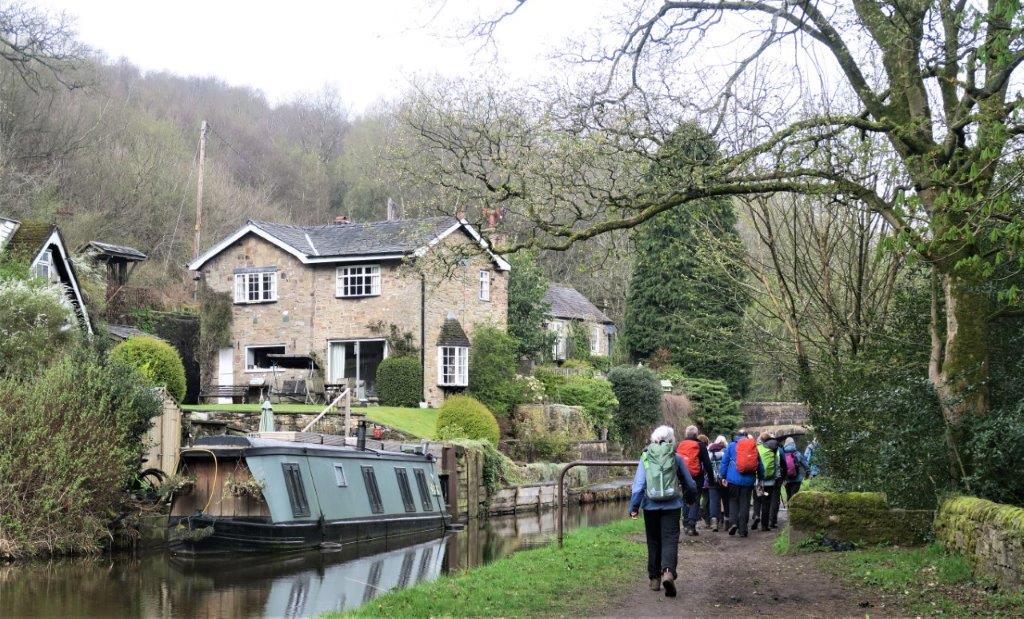 121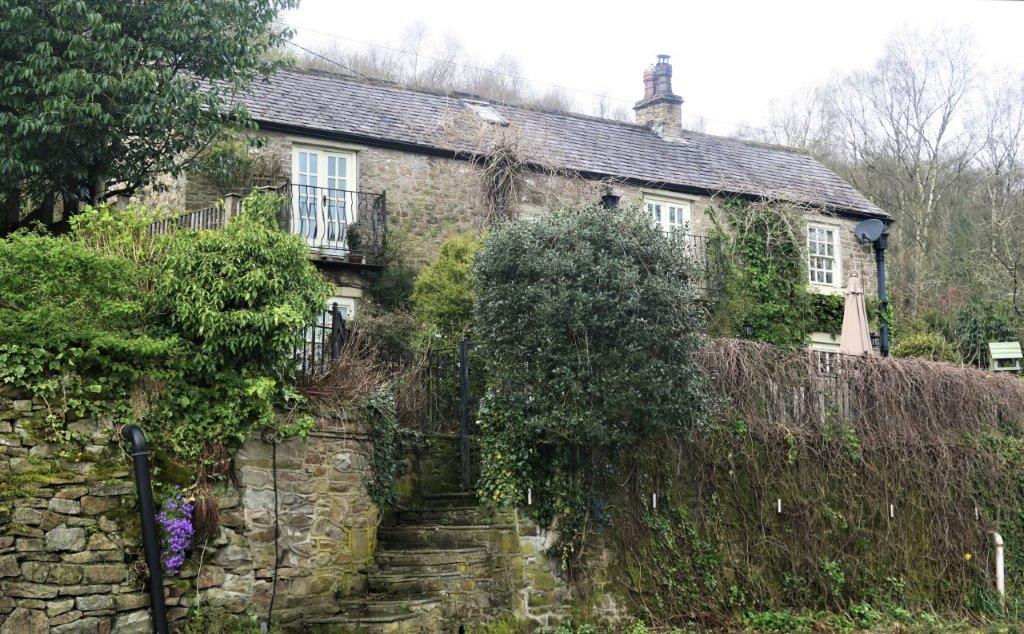 123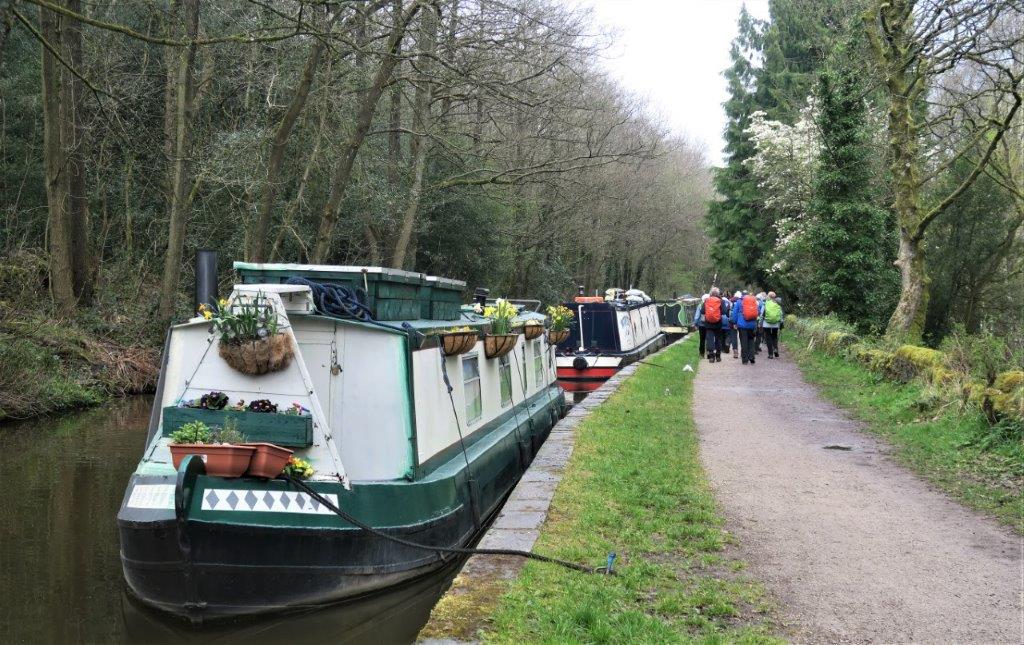 124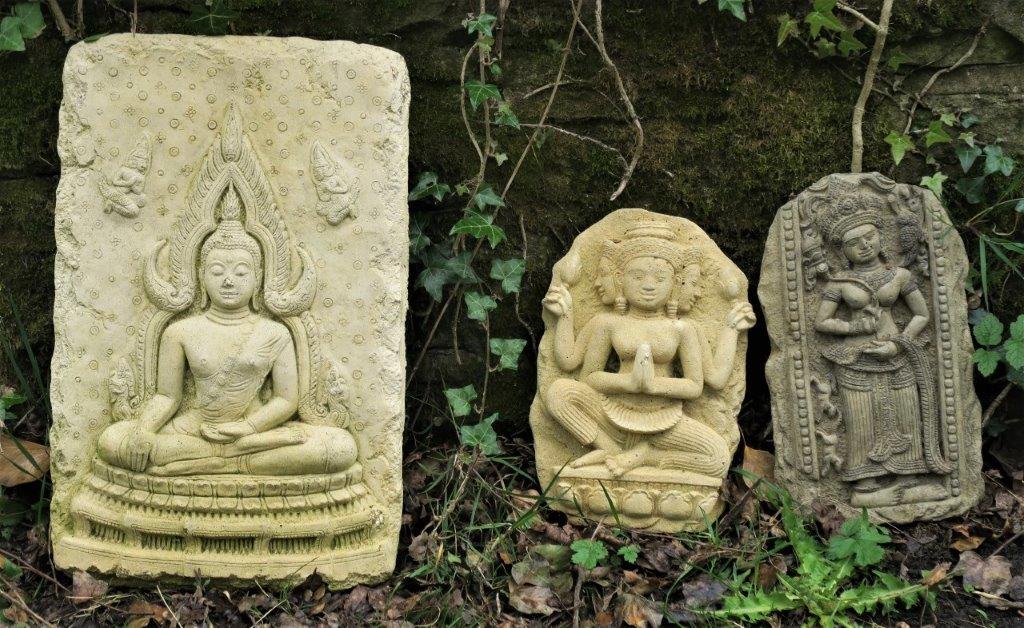 128 interesting oriental artwork but no salesman in sight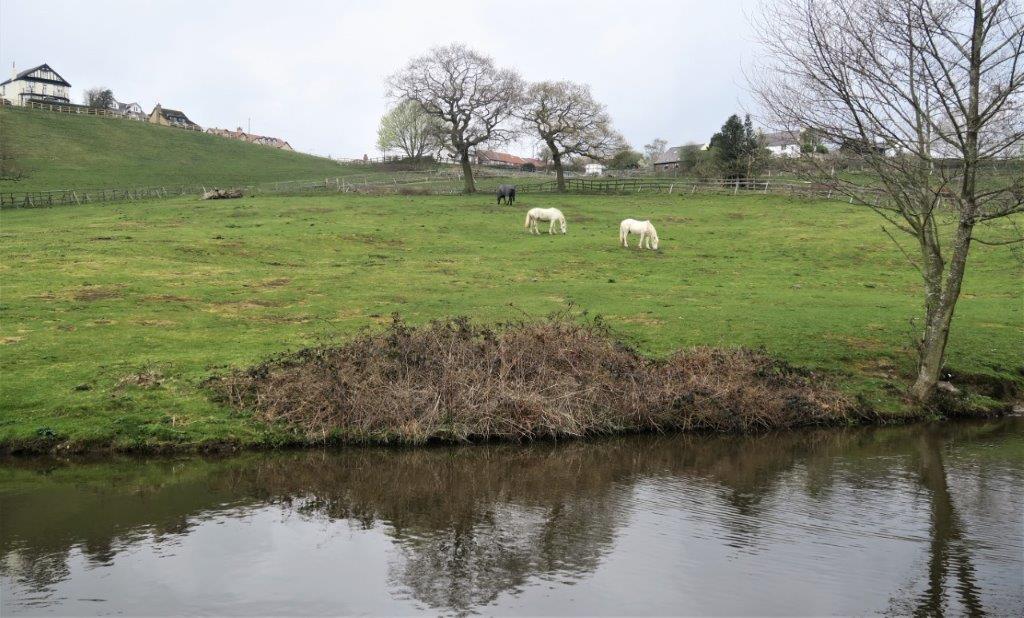 130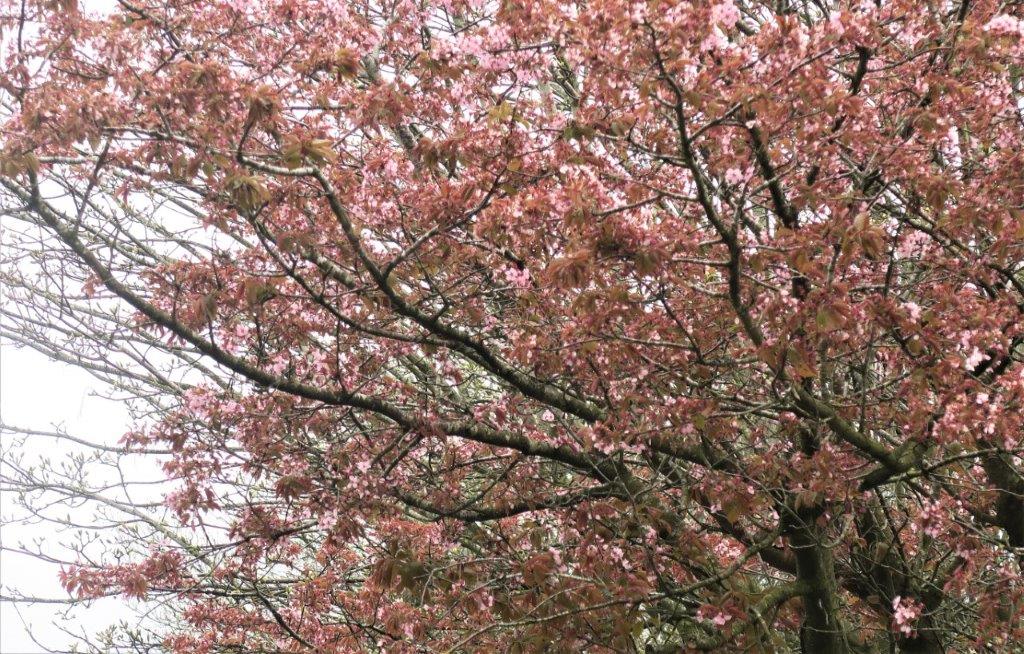 133 Spring blossom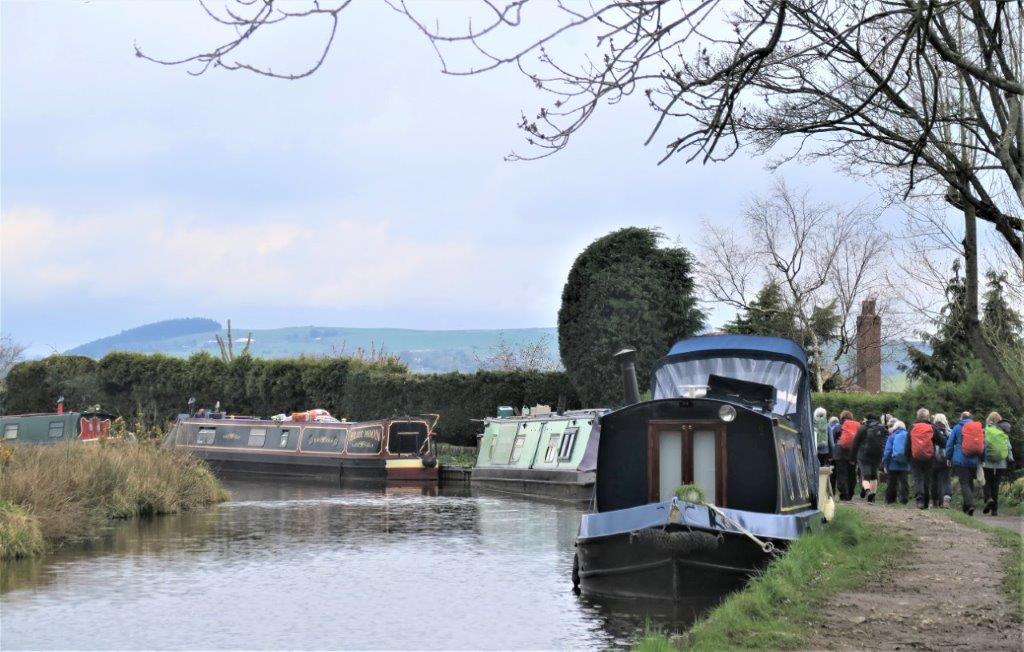 135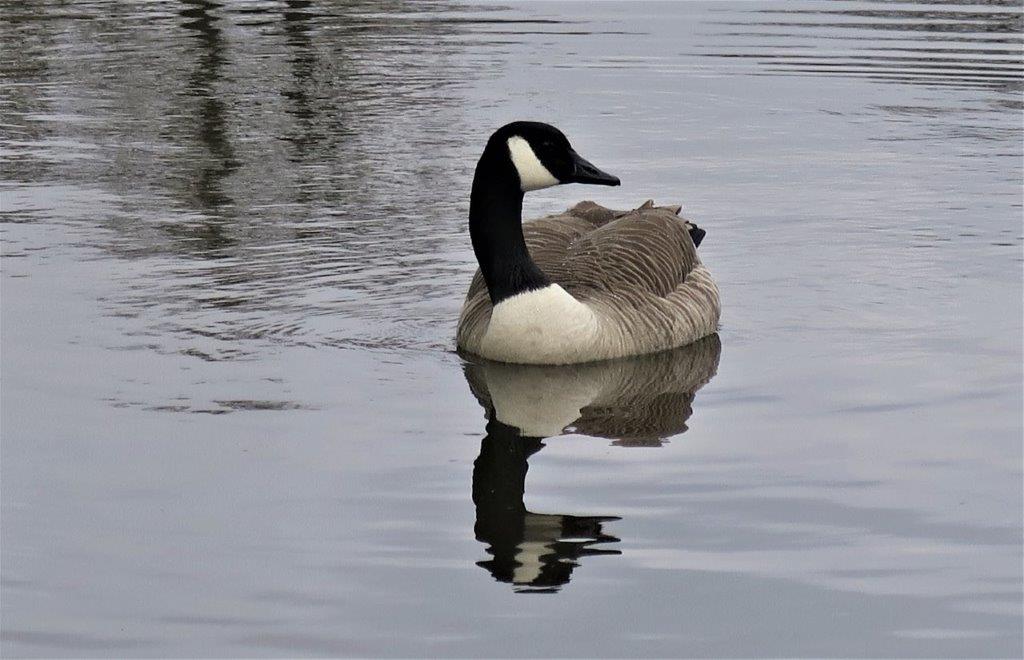 137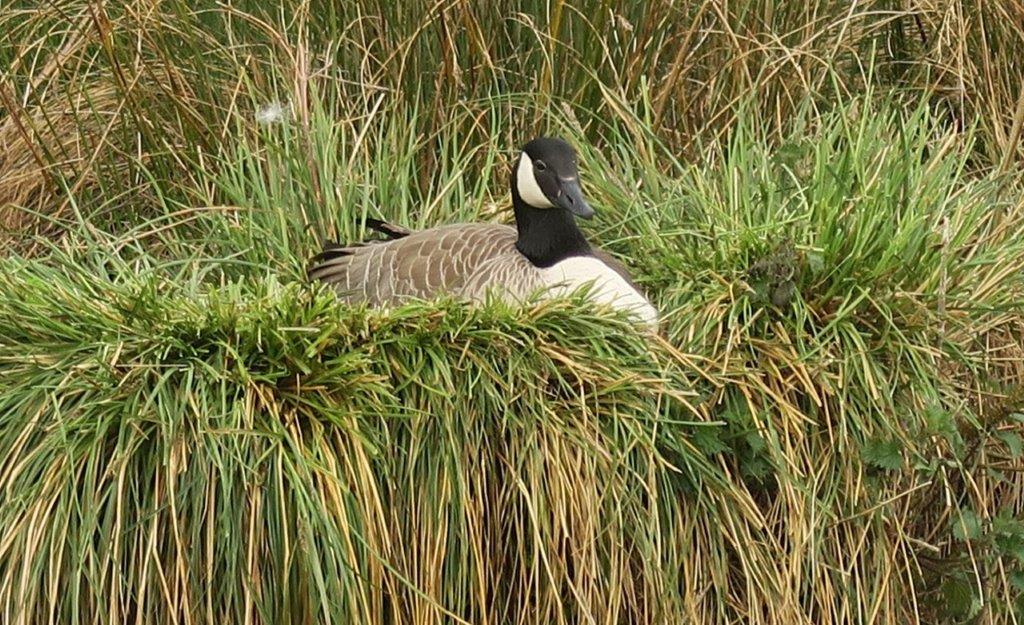 138 Goose in it's nest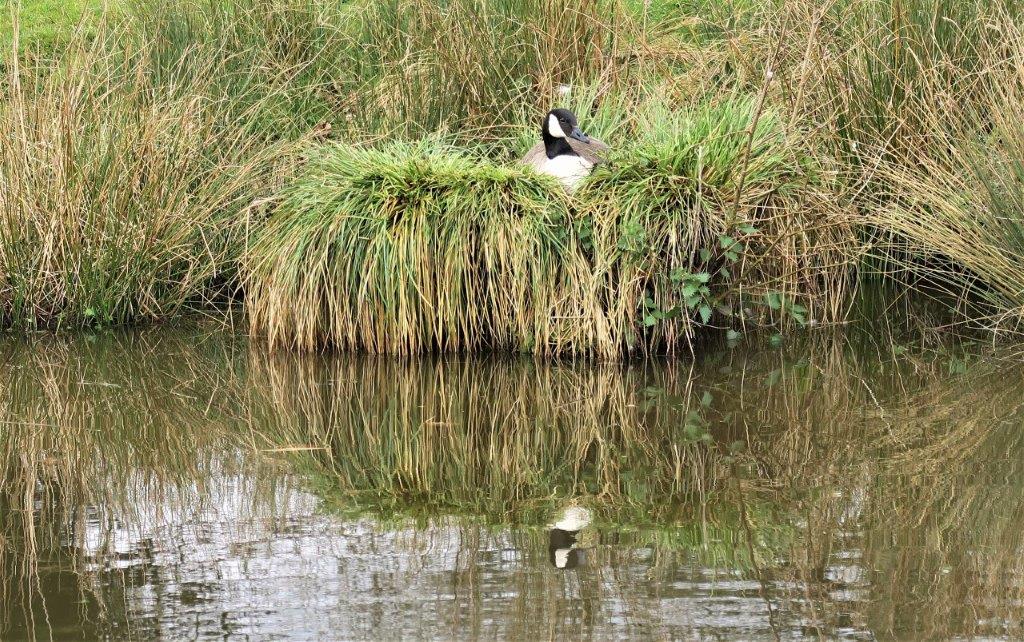 139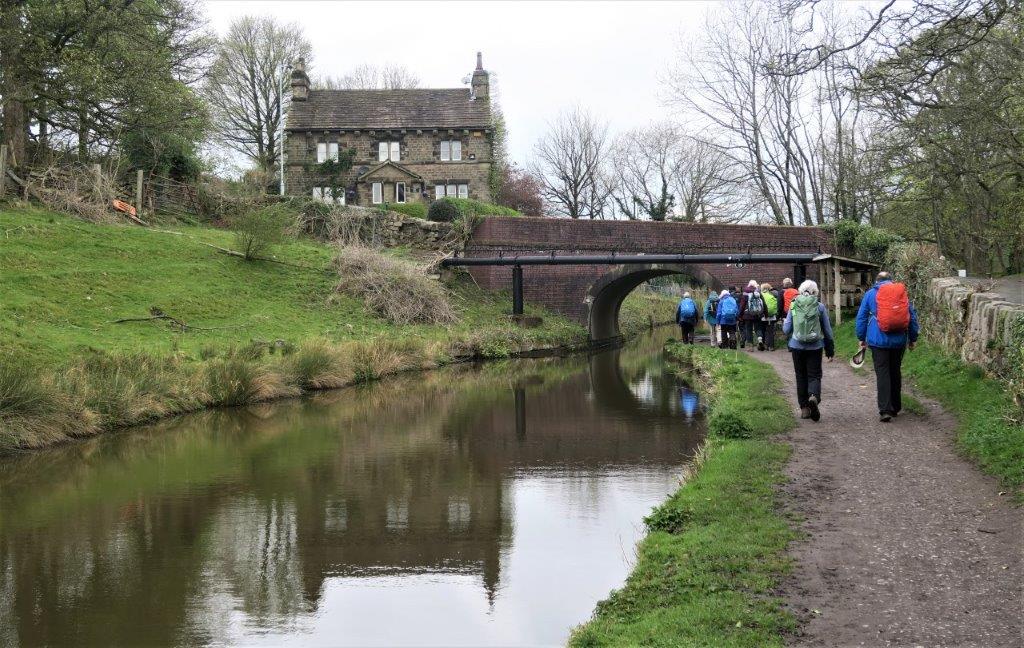 144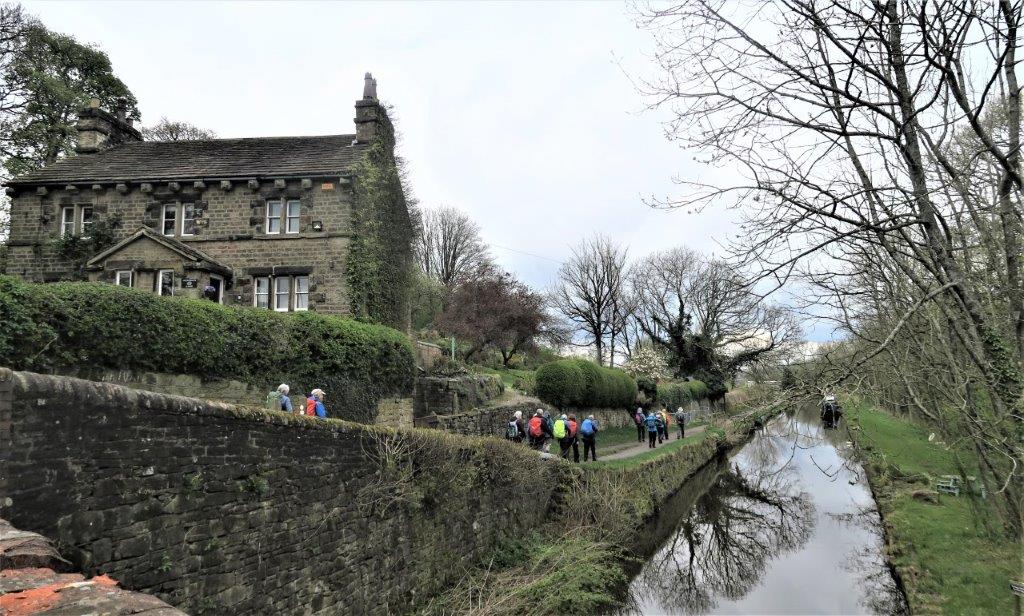 147 the towpath has switched from one side to the other over a bridgr just before this point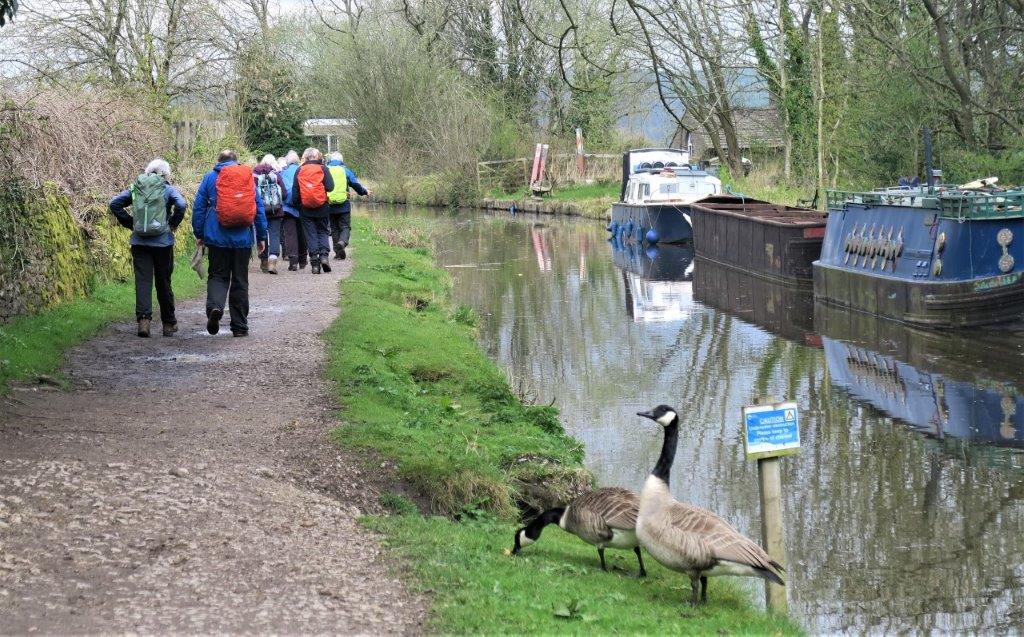 149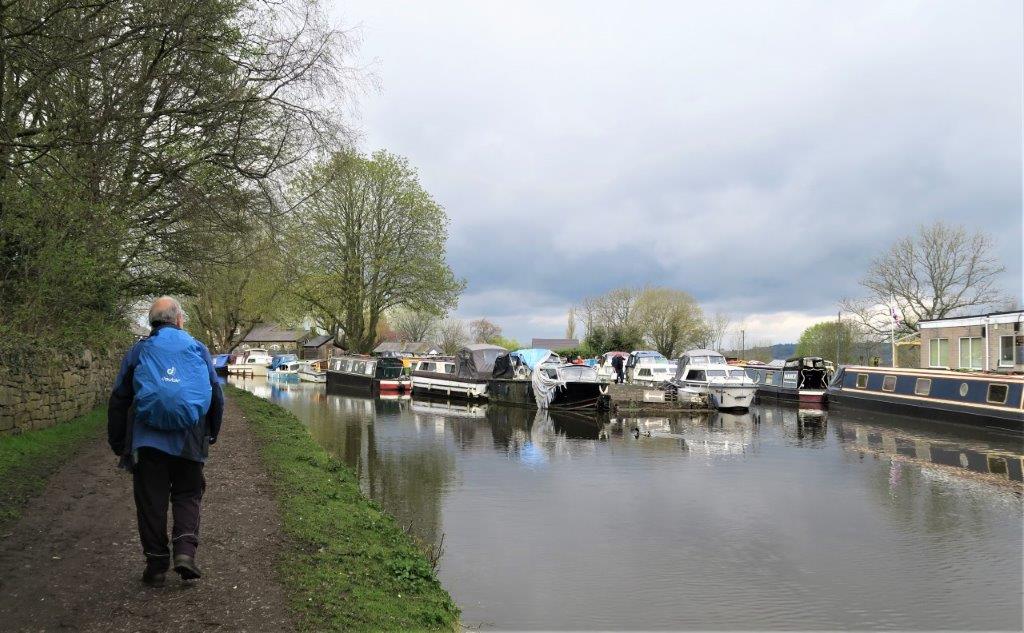 151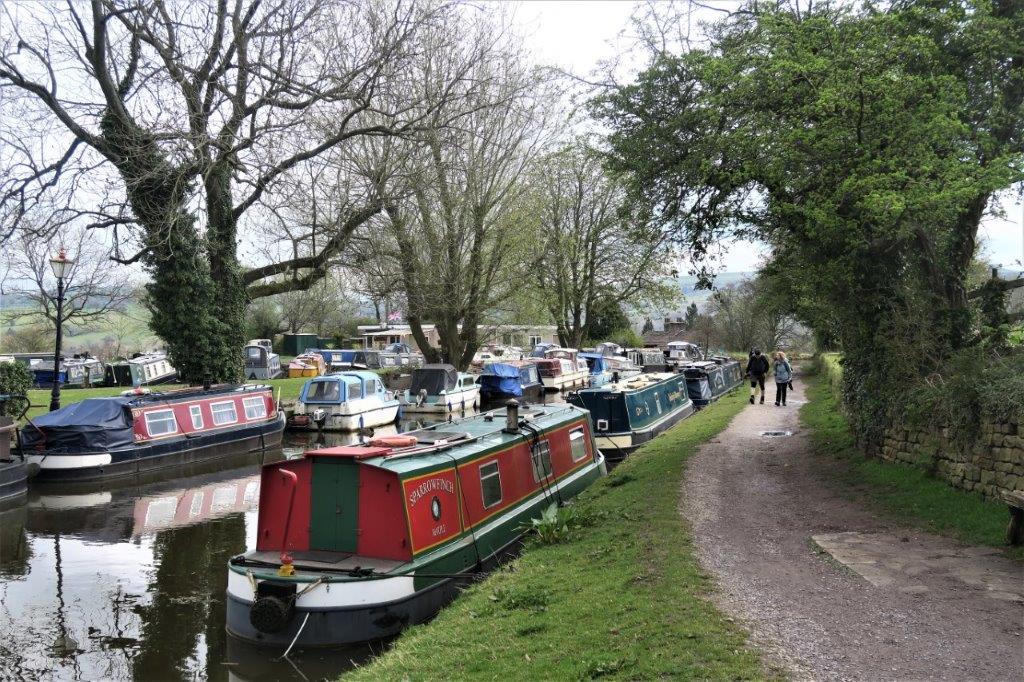 154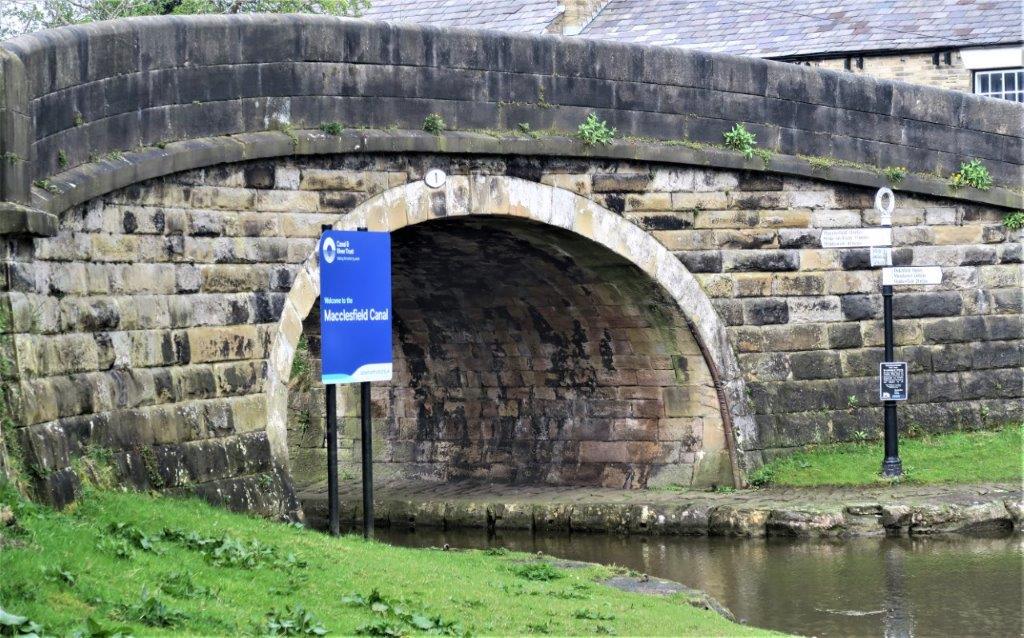 155 The turnoff into Macclesfield Canal from Peak Forest Canal (we went above tow path on wrong side for us)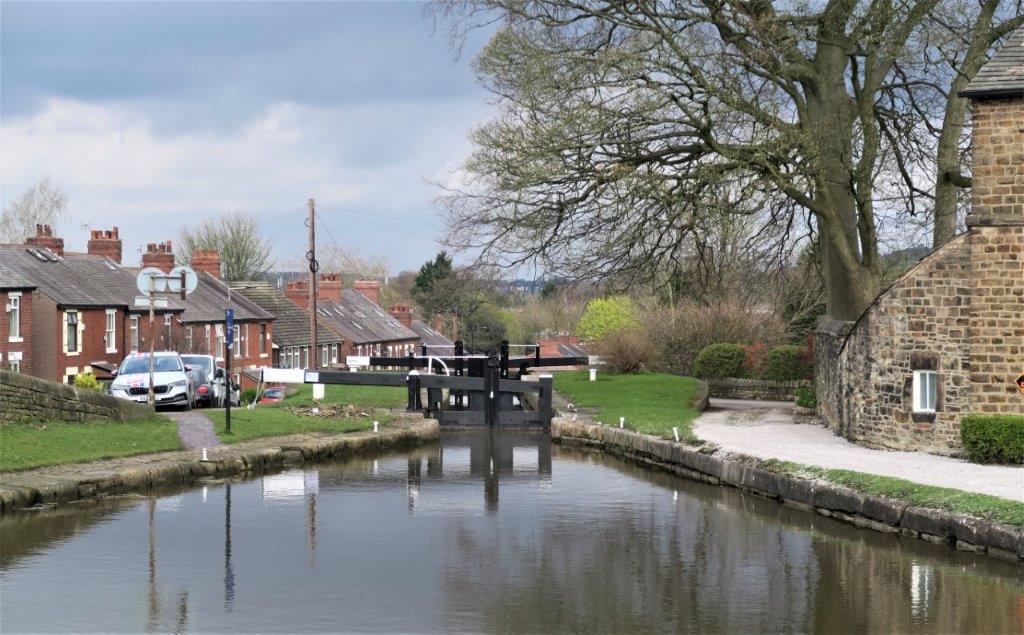 156 Locks of Peak Forest Canal descending down / through Marple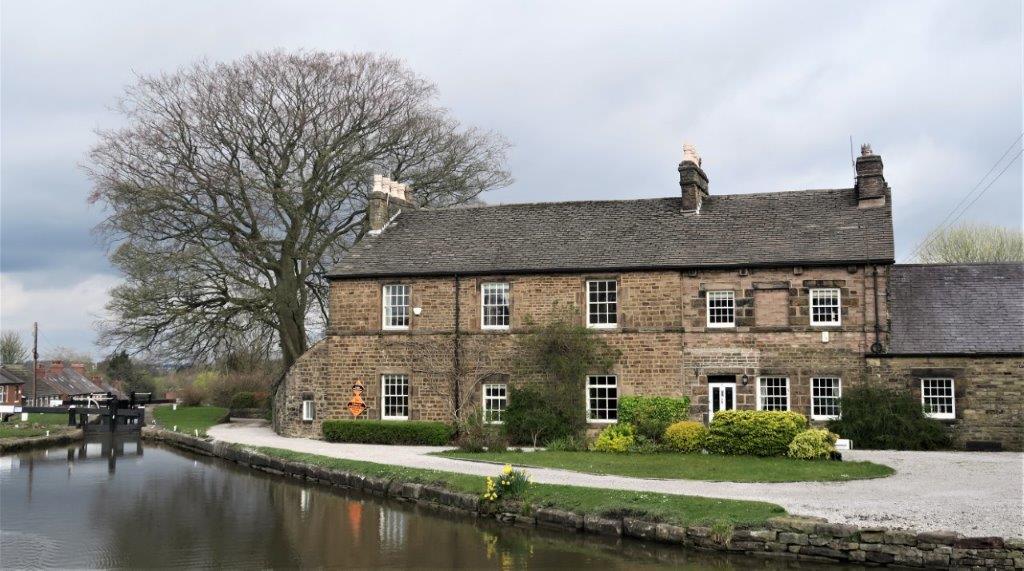 158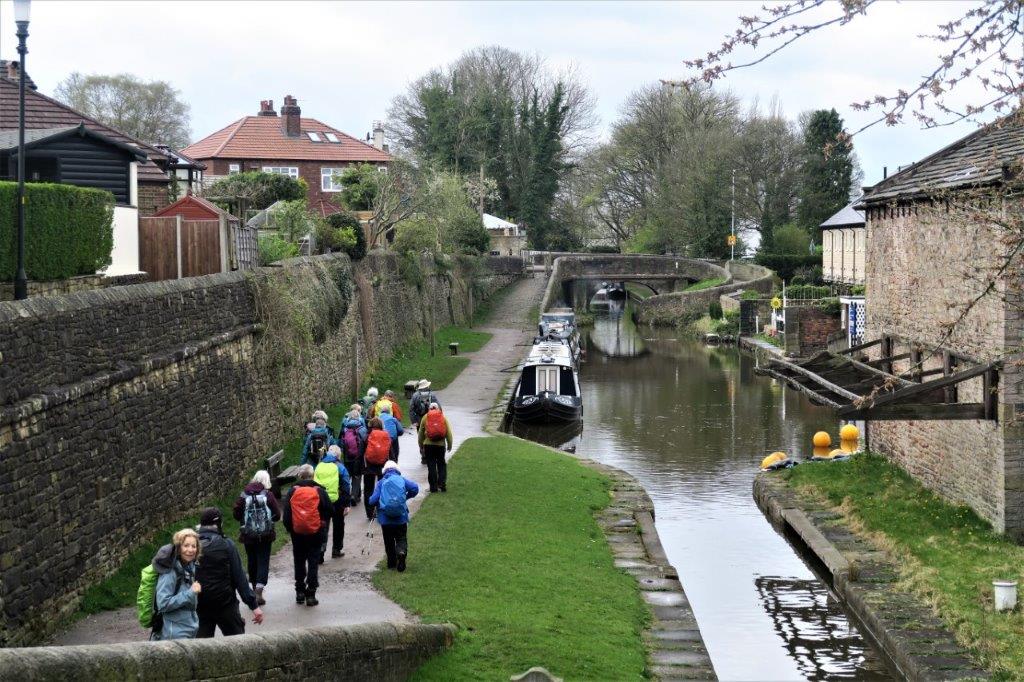 160 Down to Macclesfield Canal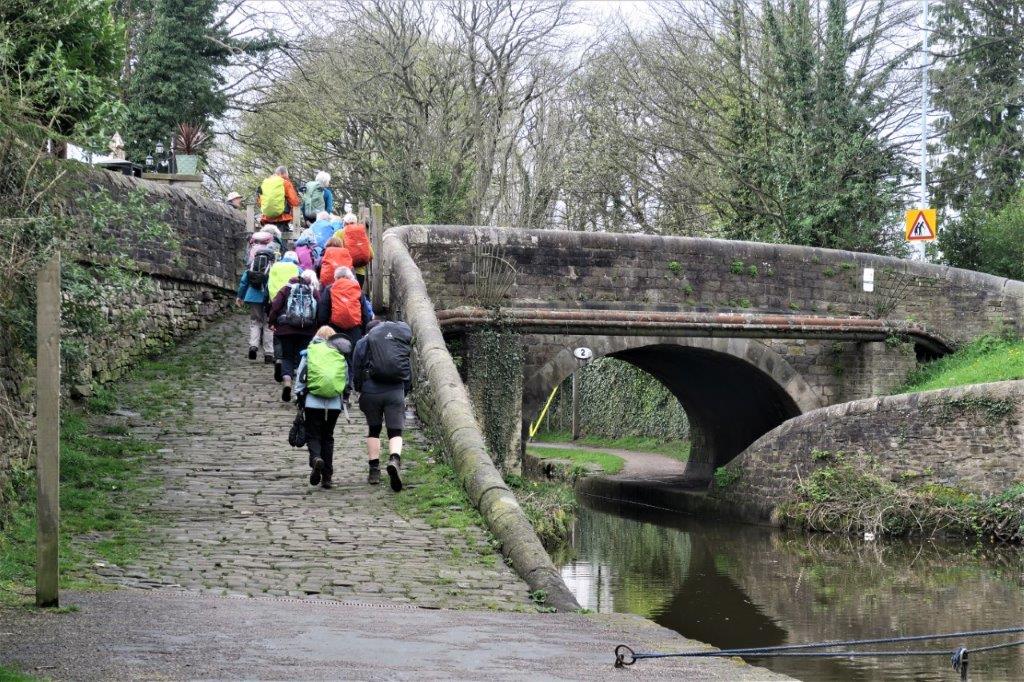 162 up and down here - towpath on far side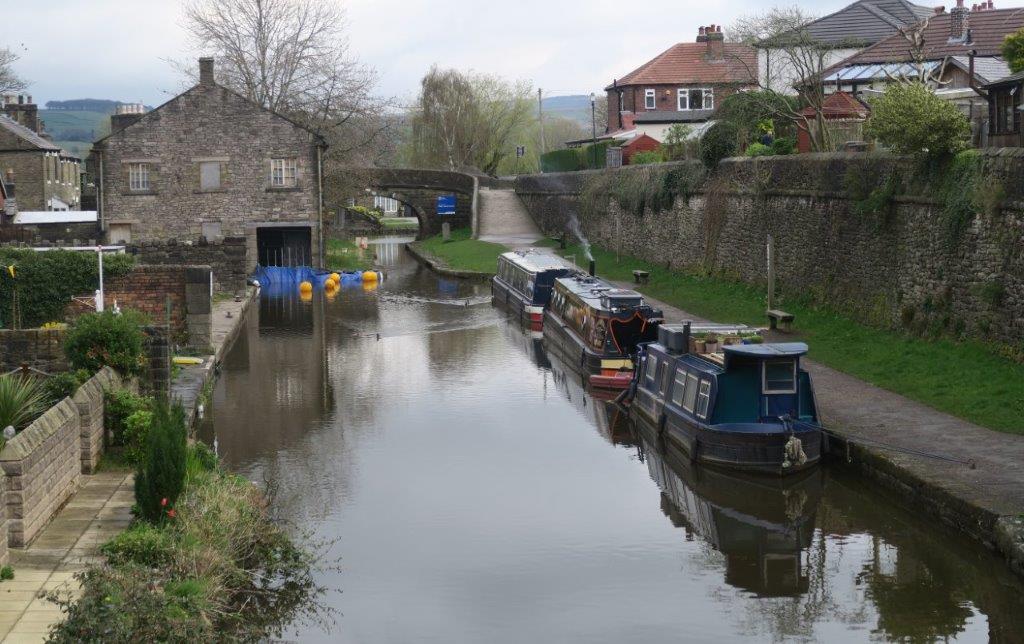 163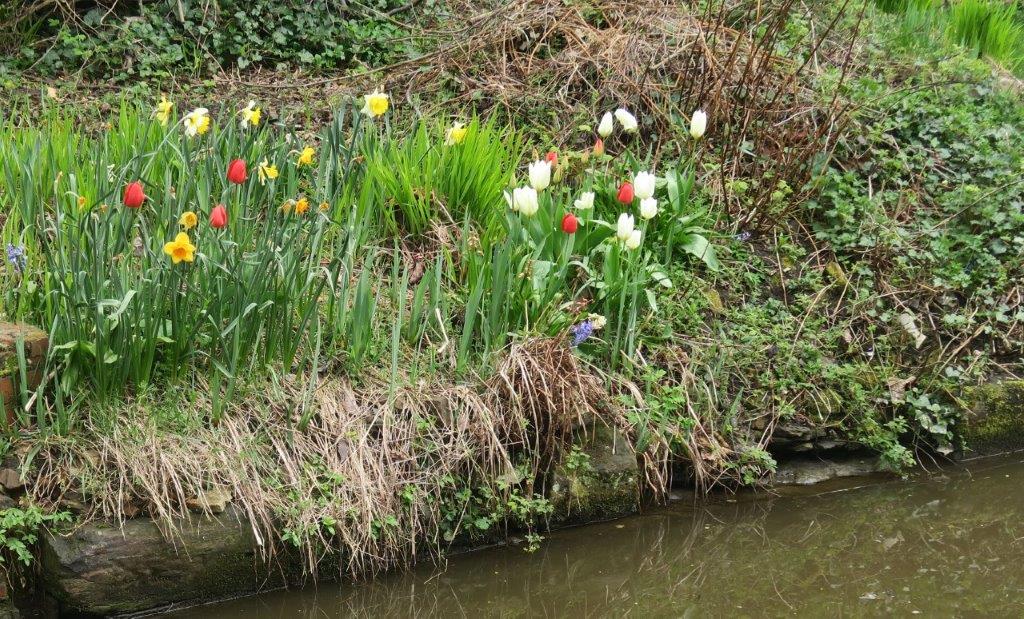 165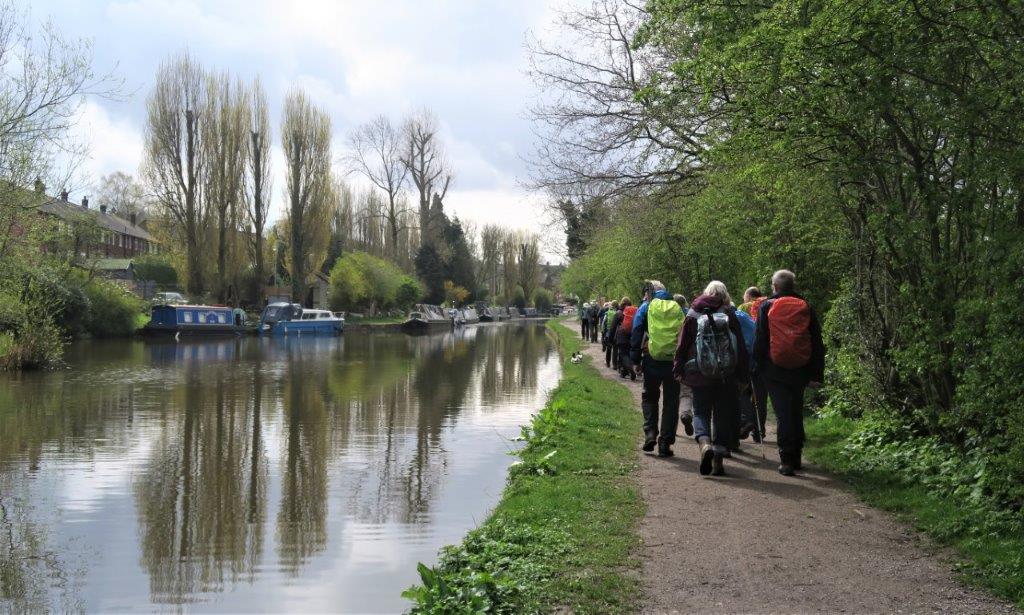 166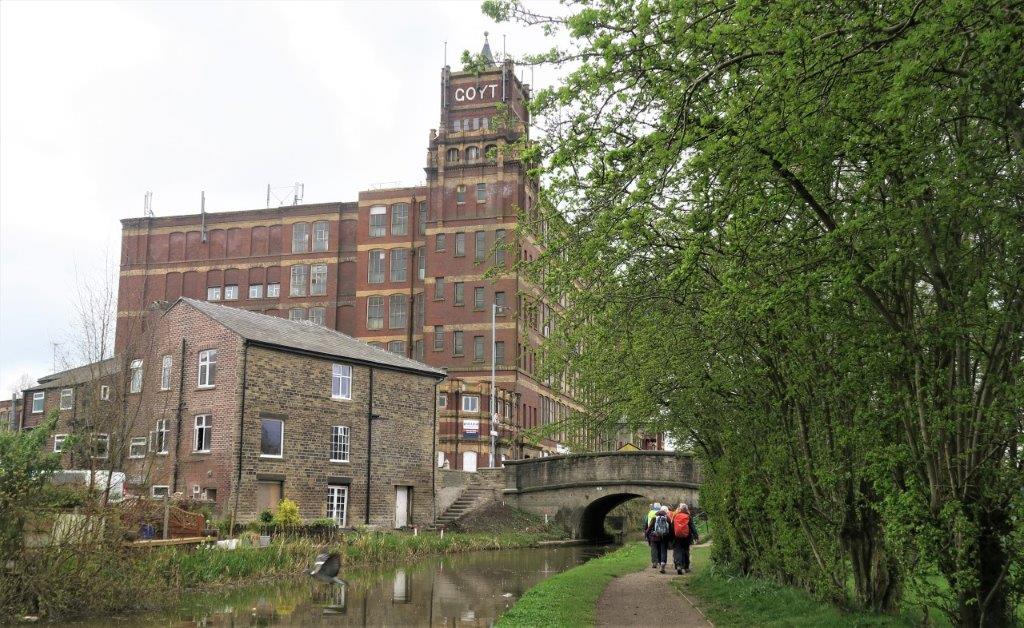 171 Old Mill (Goyt))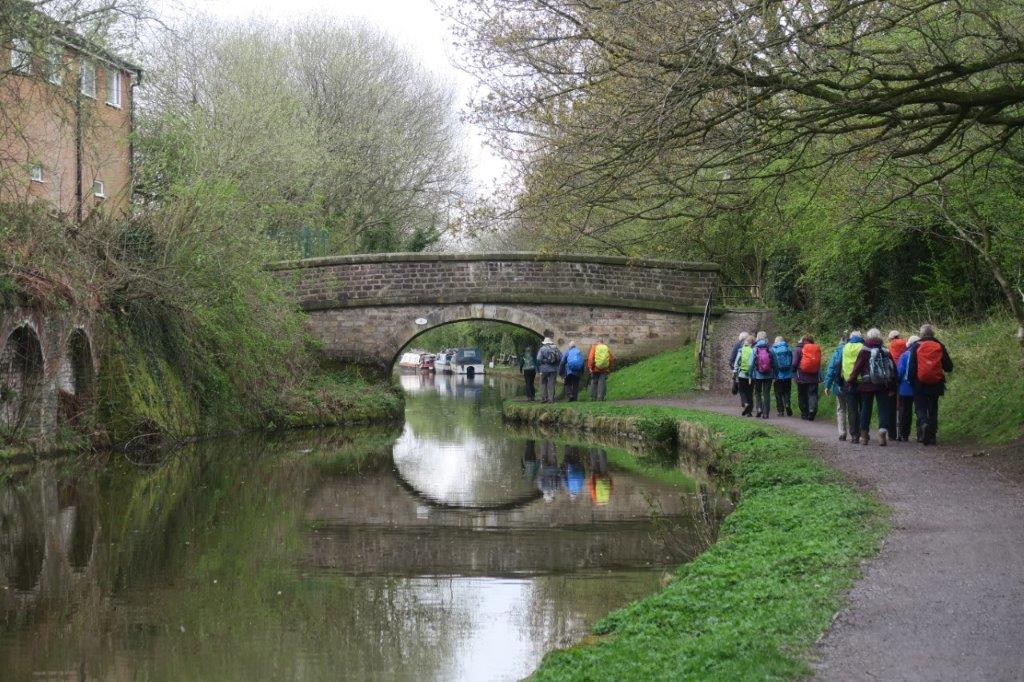 174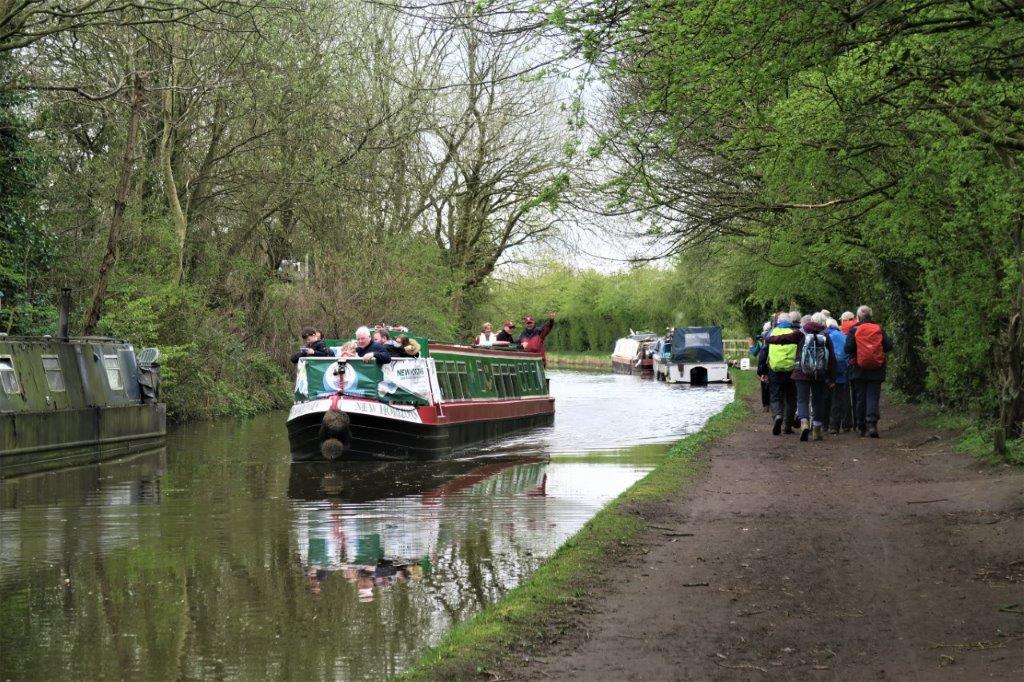 178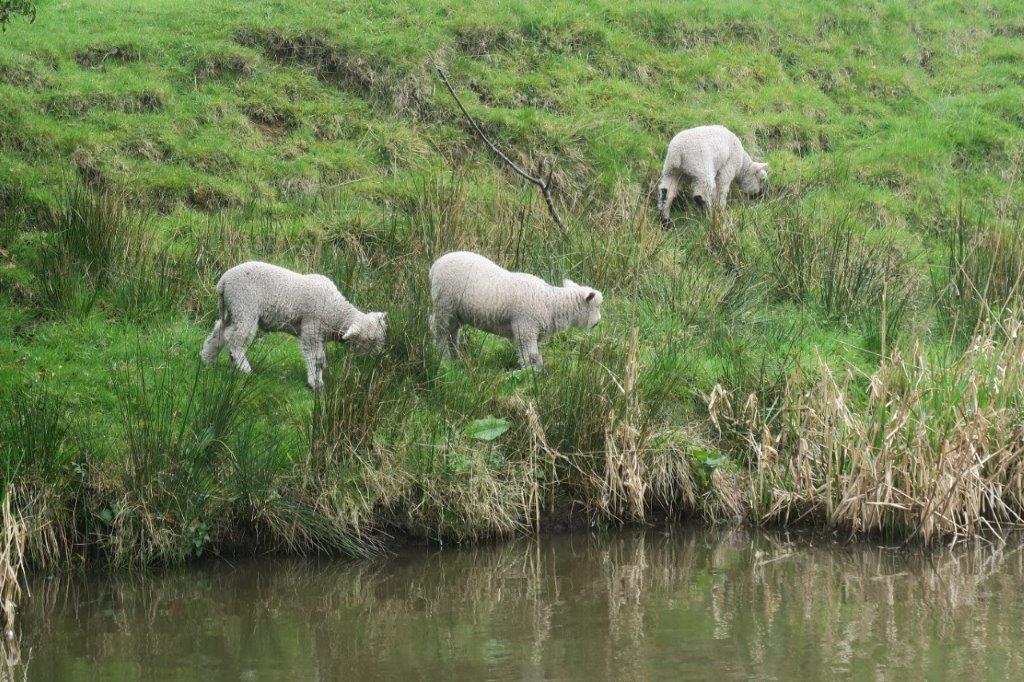 180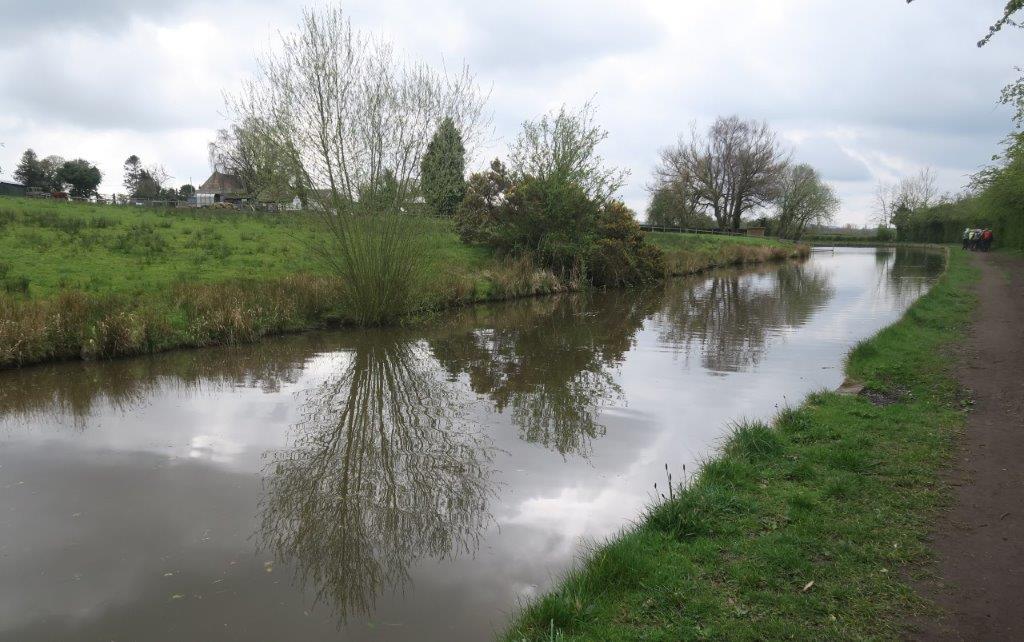 183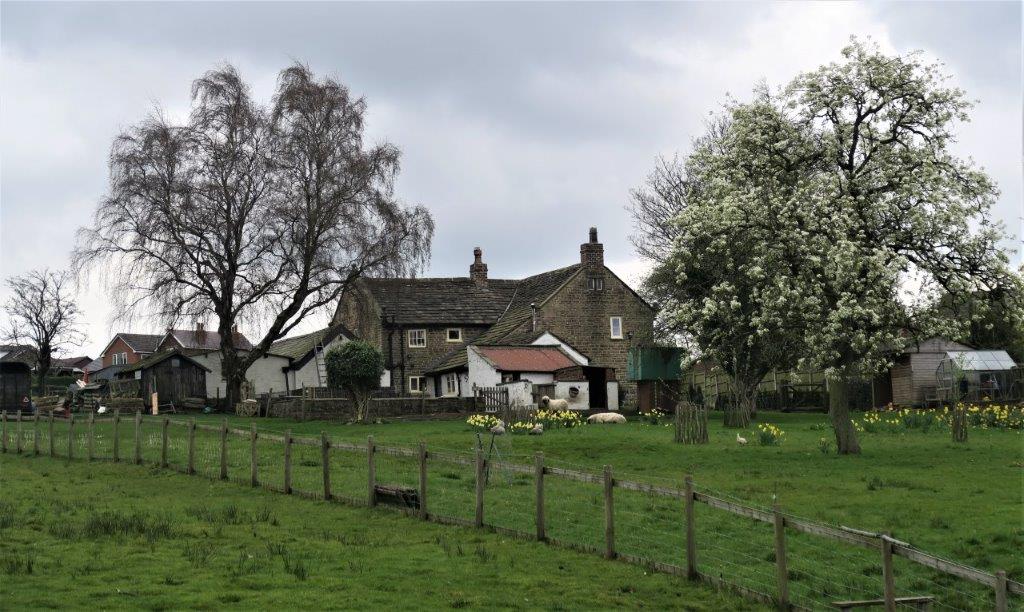 184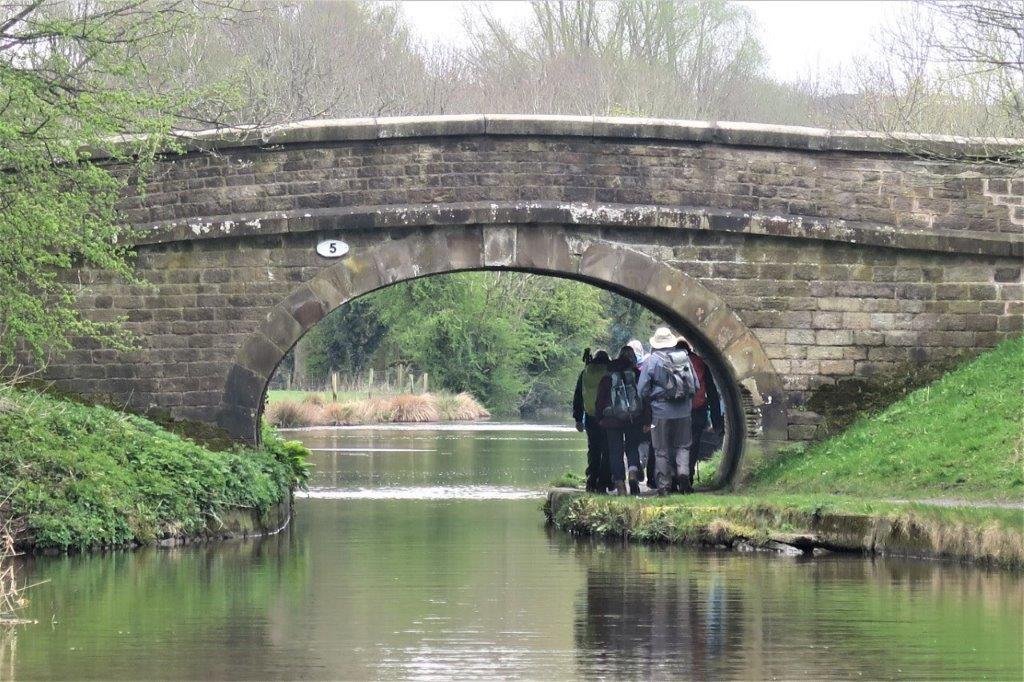 185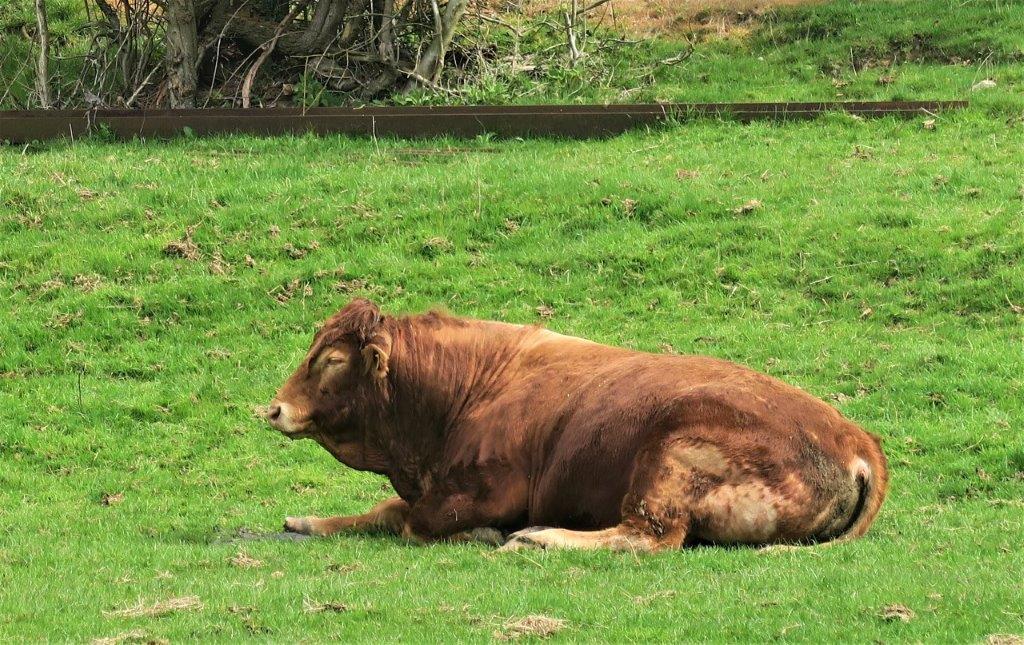 189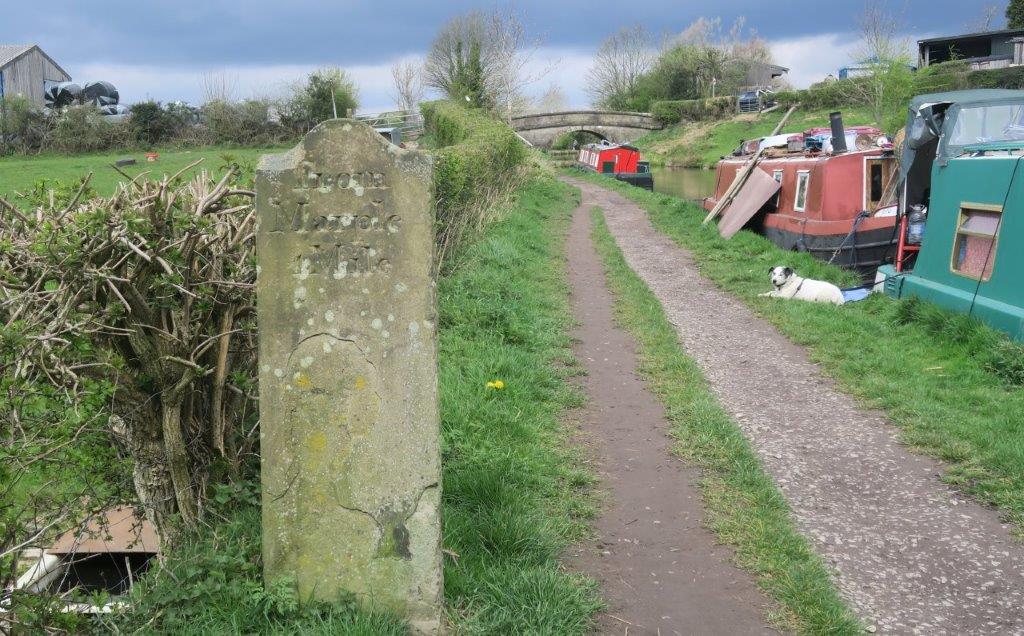 192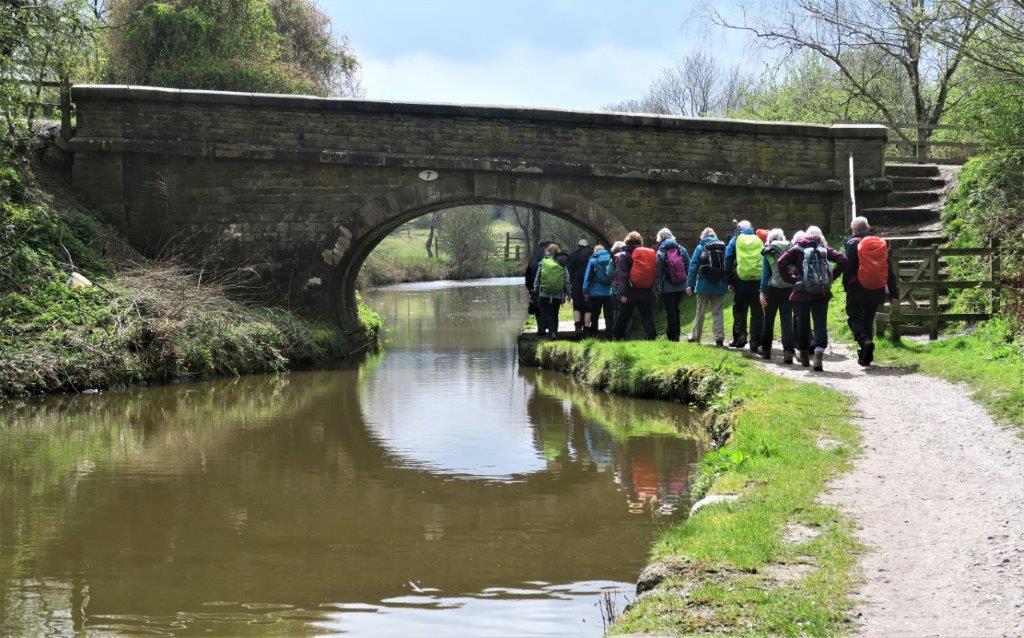 193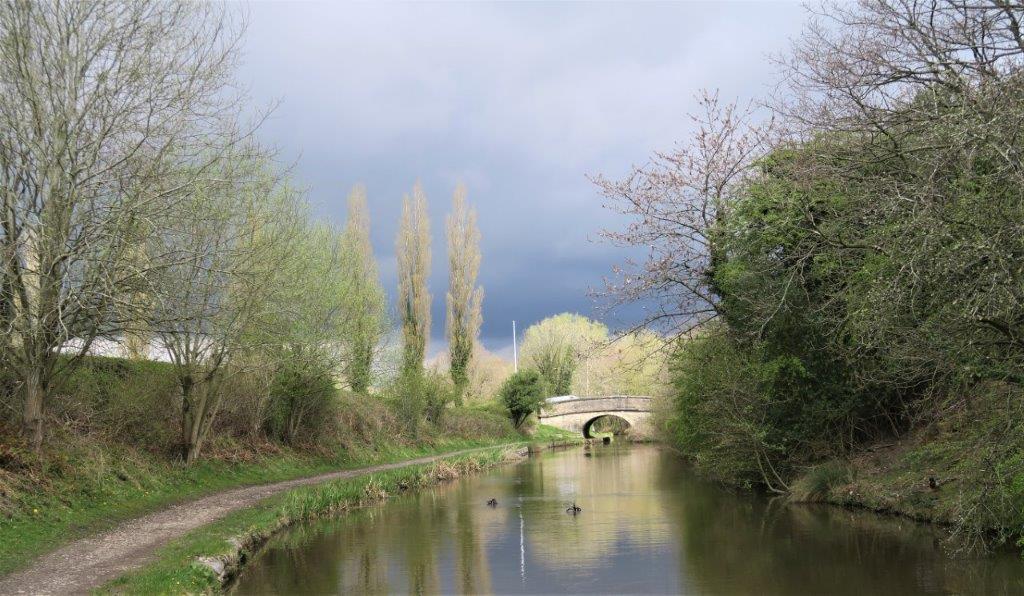 196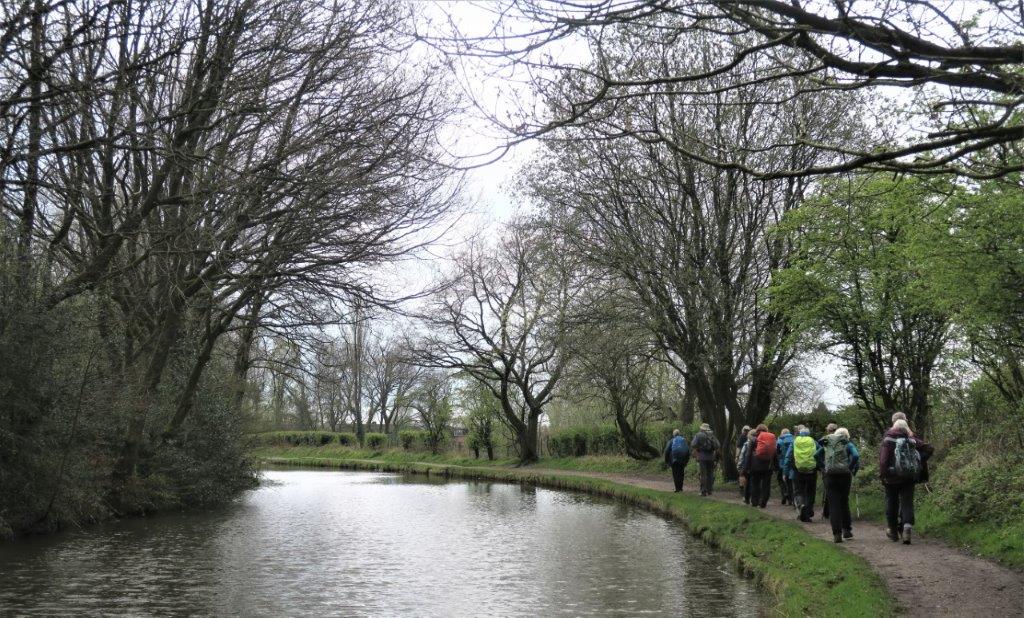 201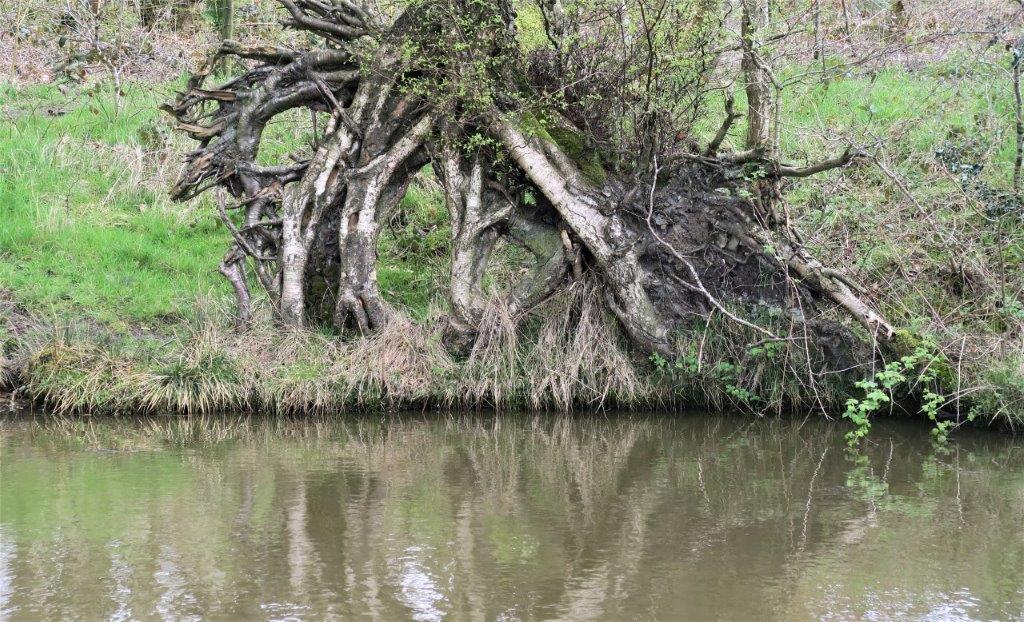 202 Mangrove tree growing alongside canal.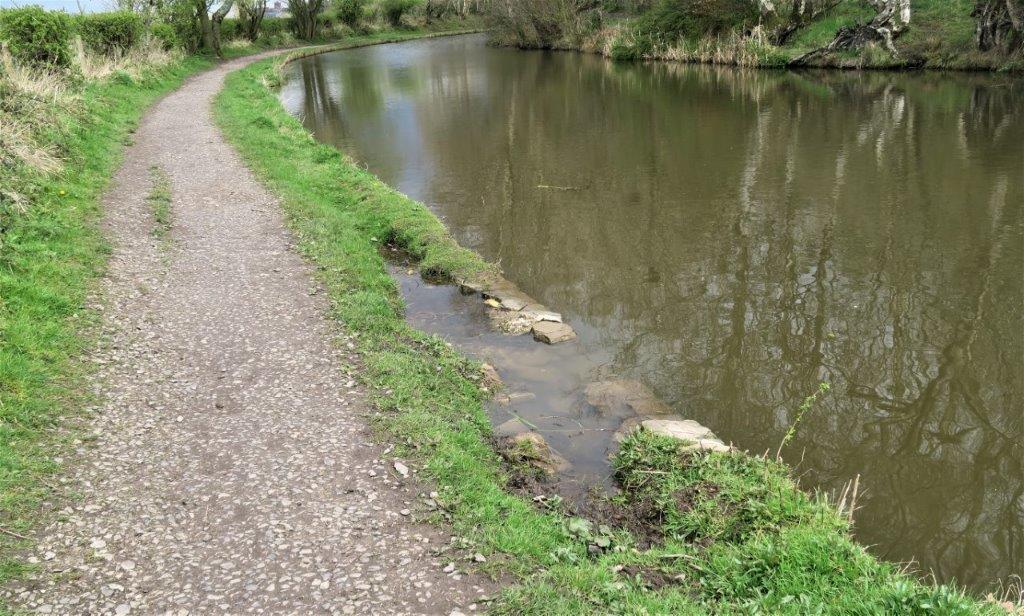 203 Stone walls on canal edge has collapsed here. Dredging to keep canal to correct depth could be a factor. Walls often replaced in such places with galvanised trench sheets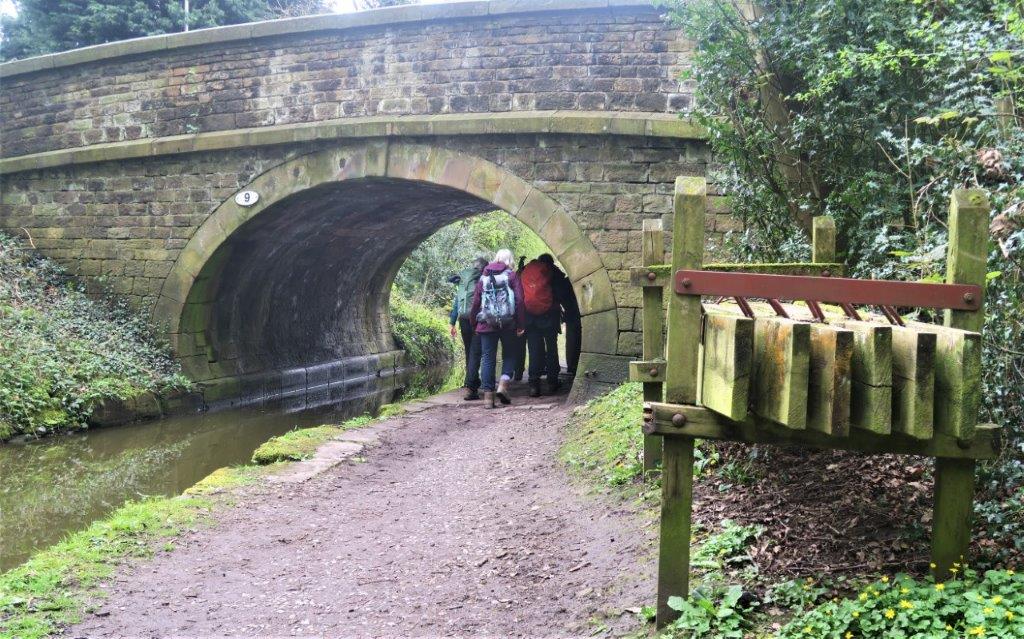 204 stop-logs stored in various sites along canals. can be used to isolate lenths of canal which can be pumped out for maintenance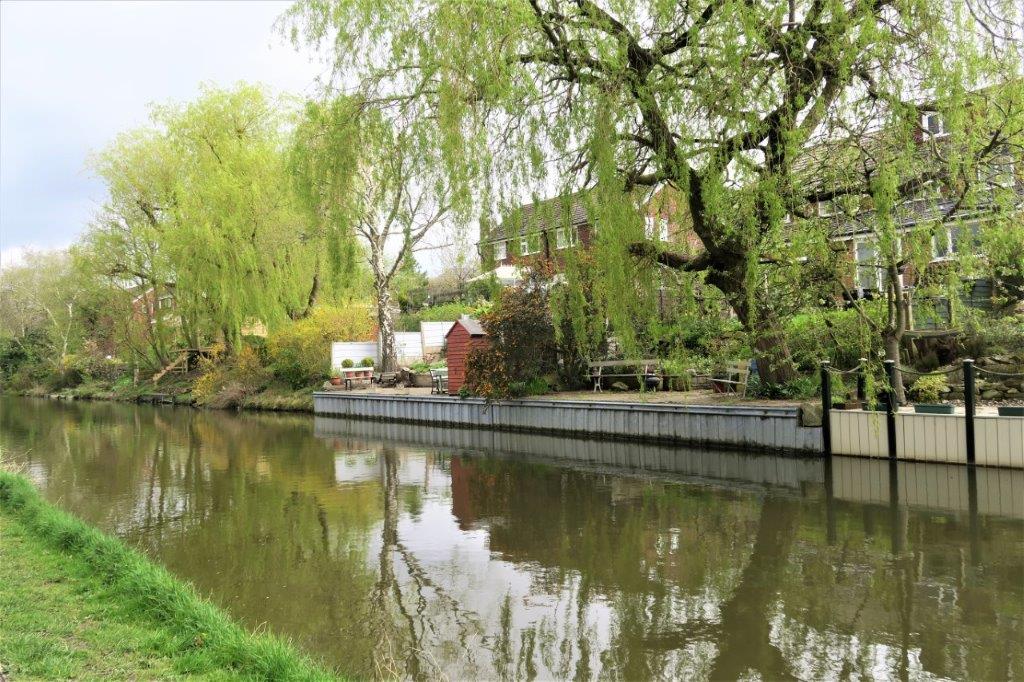 205 ptivate quay possibly with trench sheets?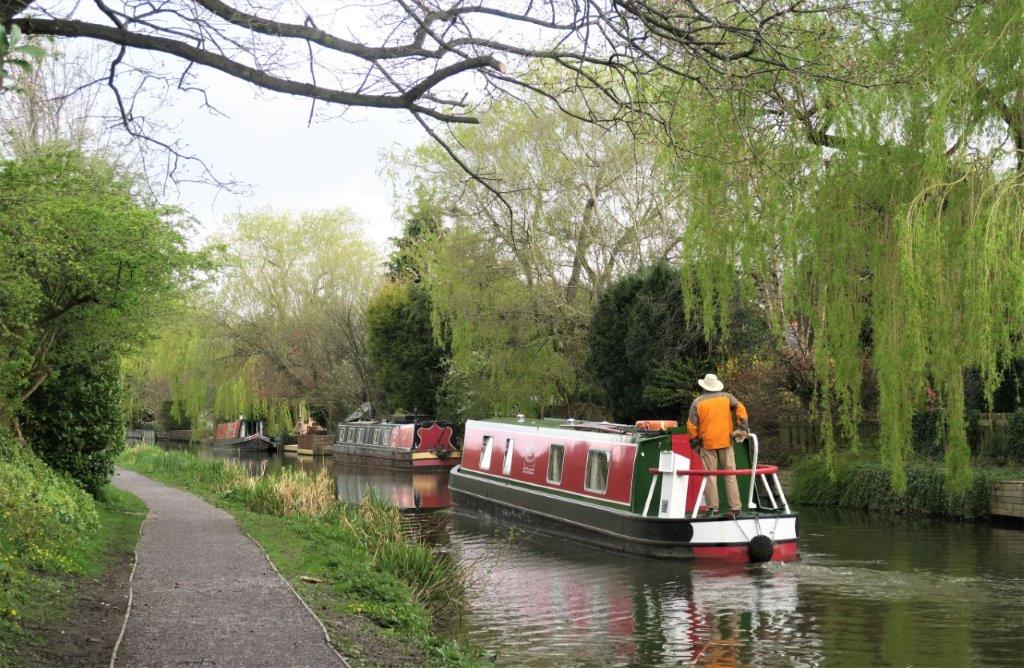 207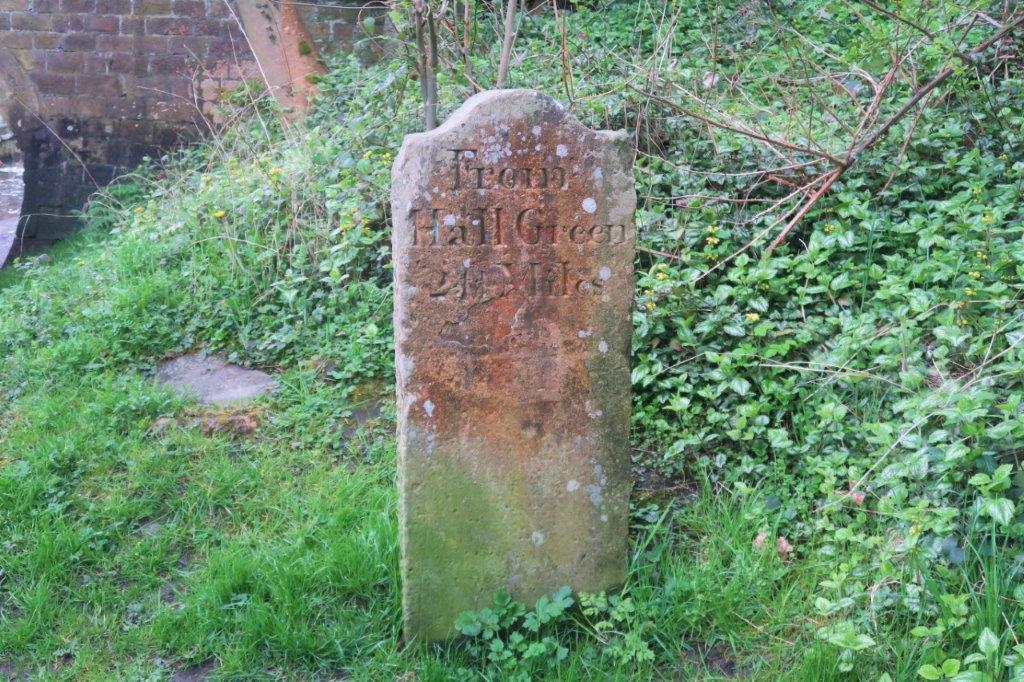 208 Stone Milestones - many now eroded.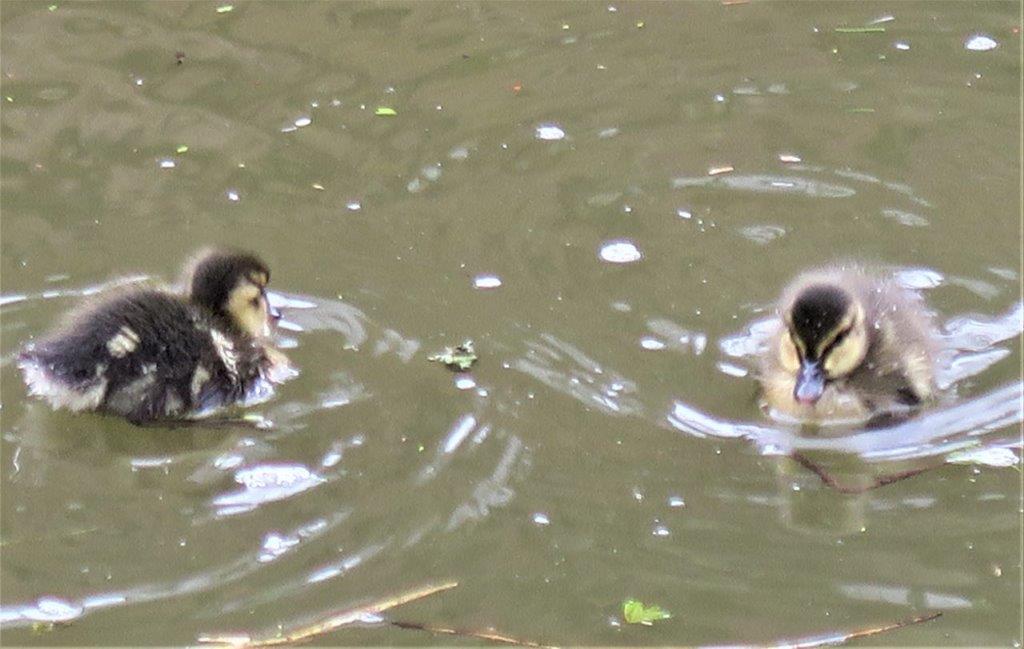 215 ducklings - some on the bank with mother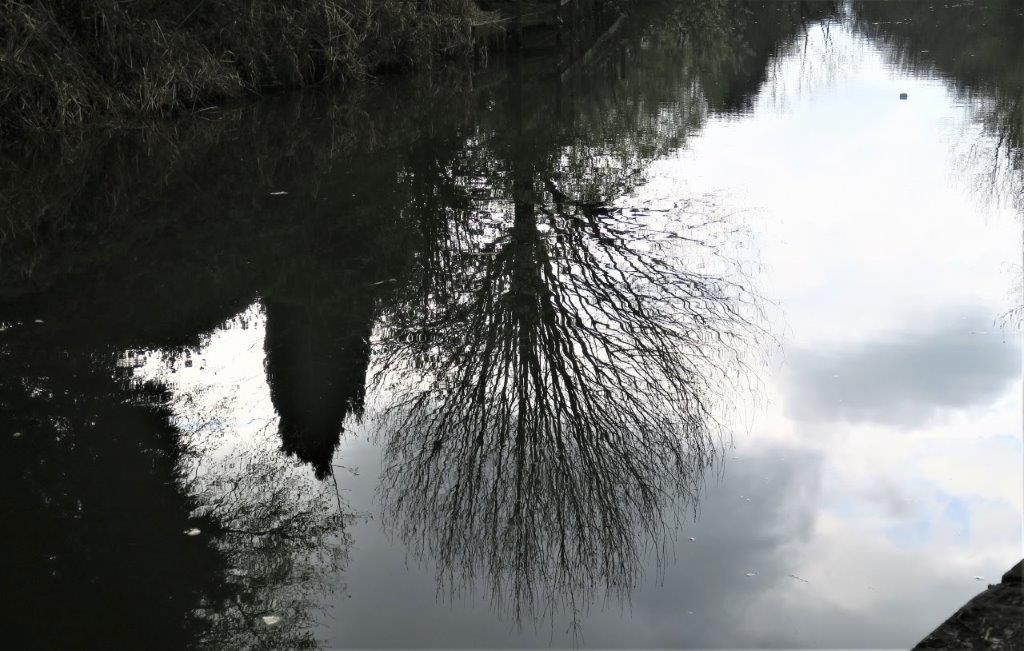 218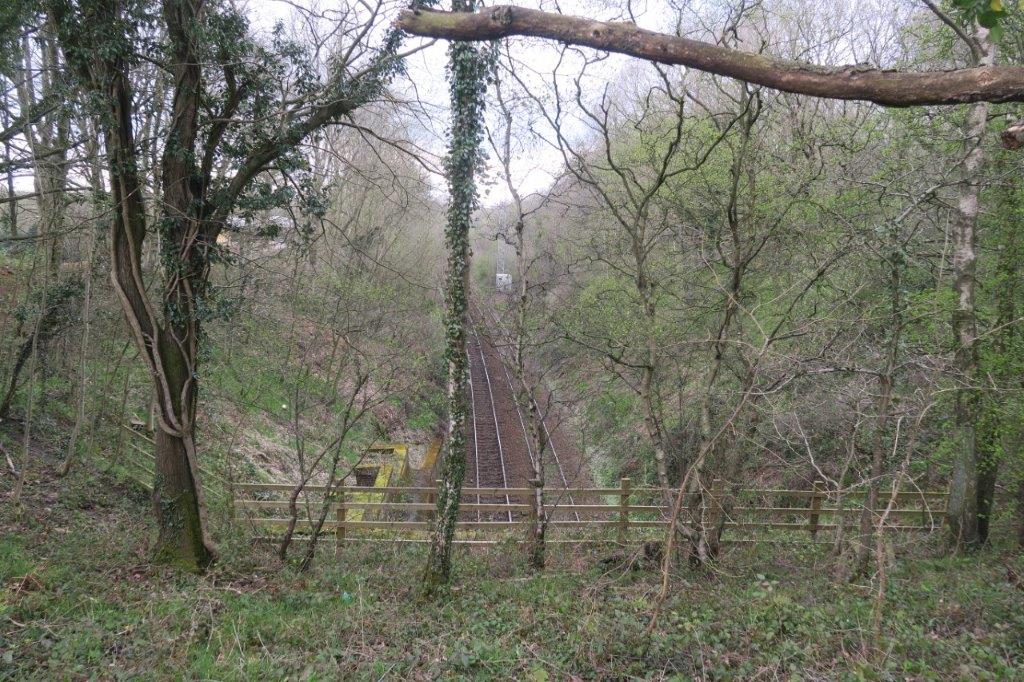 223 railway line built after canal constructed would have given some planning & execution problems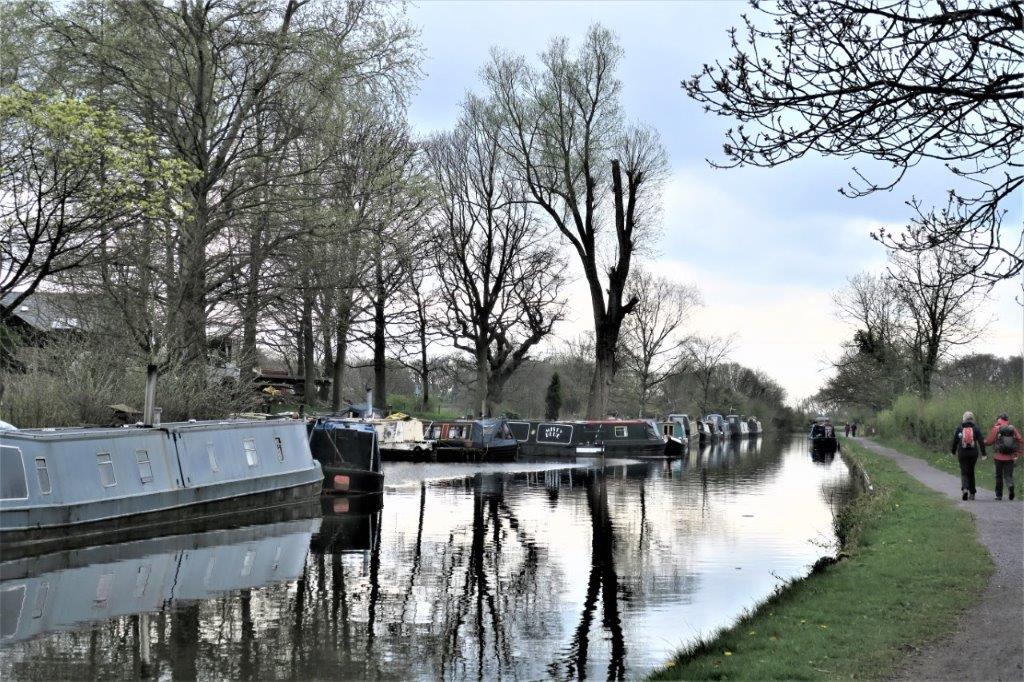 227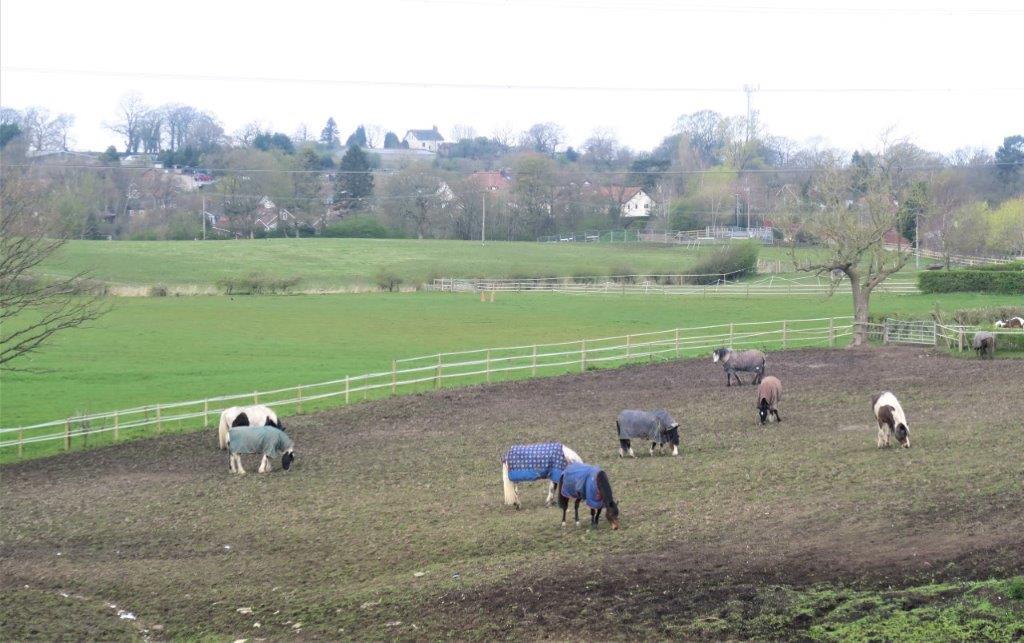 232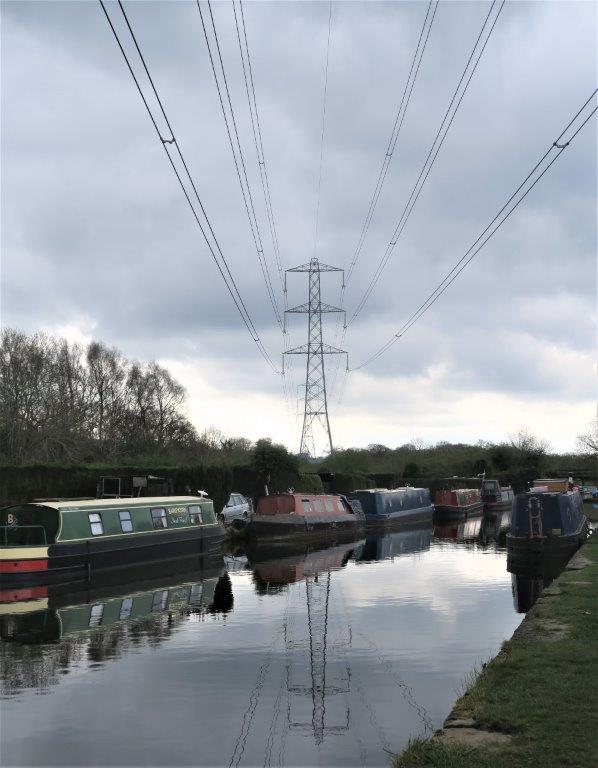 238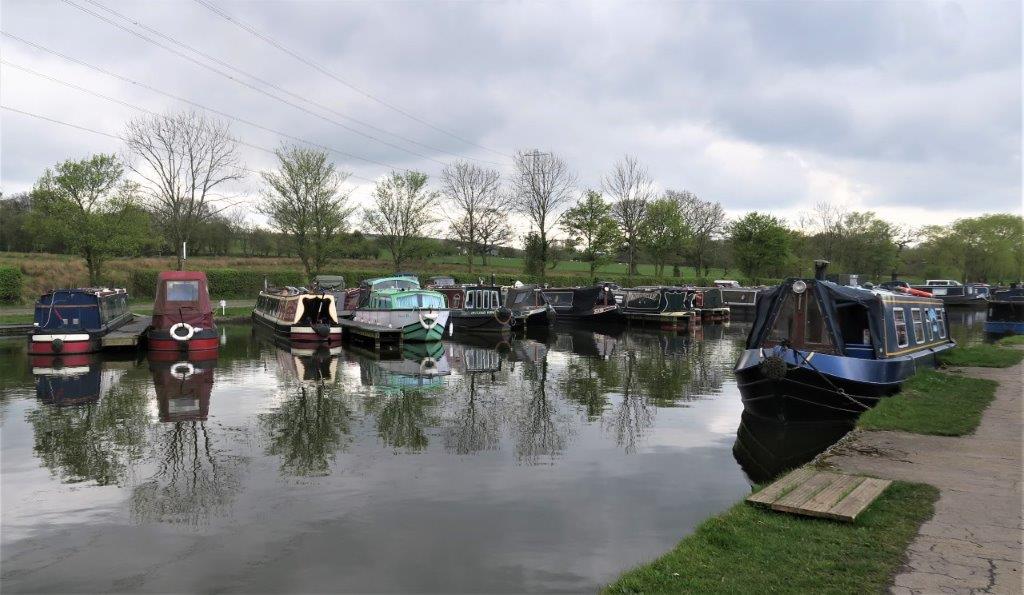 240 Poynton Marina? or part of it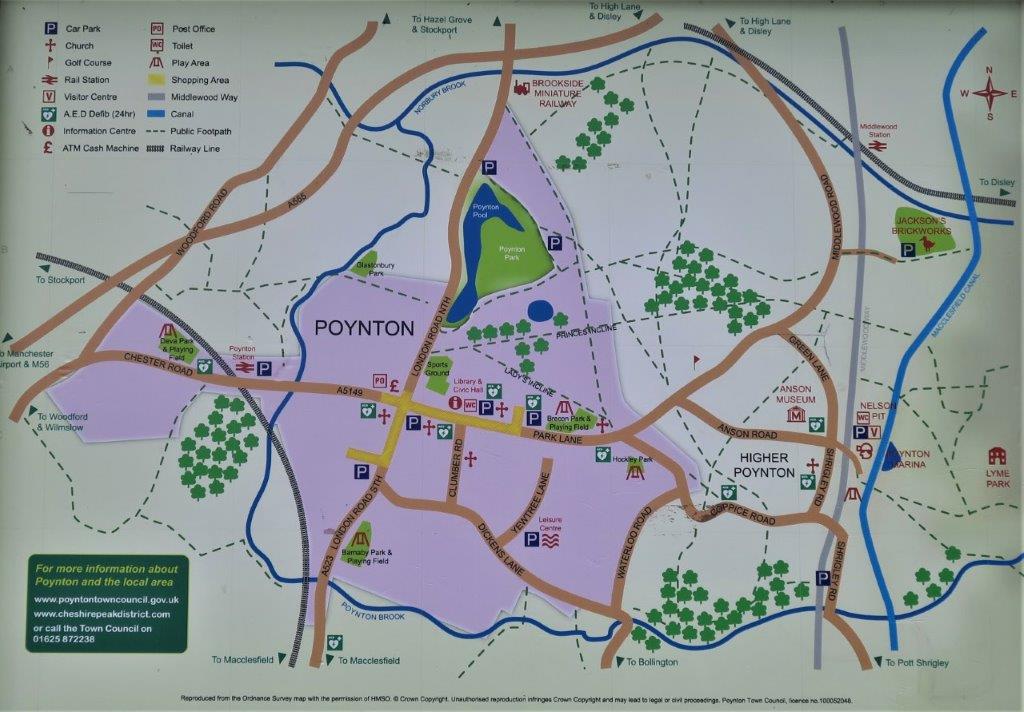 244 Map of the Poynton area. The Macclesfield Canal is shown on the right side. The turn off bridge over the canal to Lyme Park and hall is not clearly indicated but is quite close to the repair yard in next picture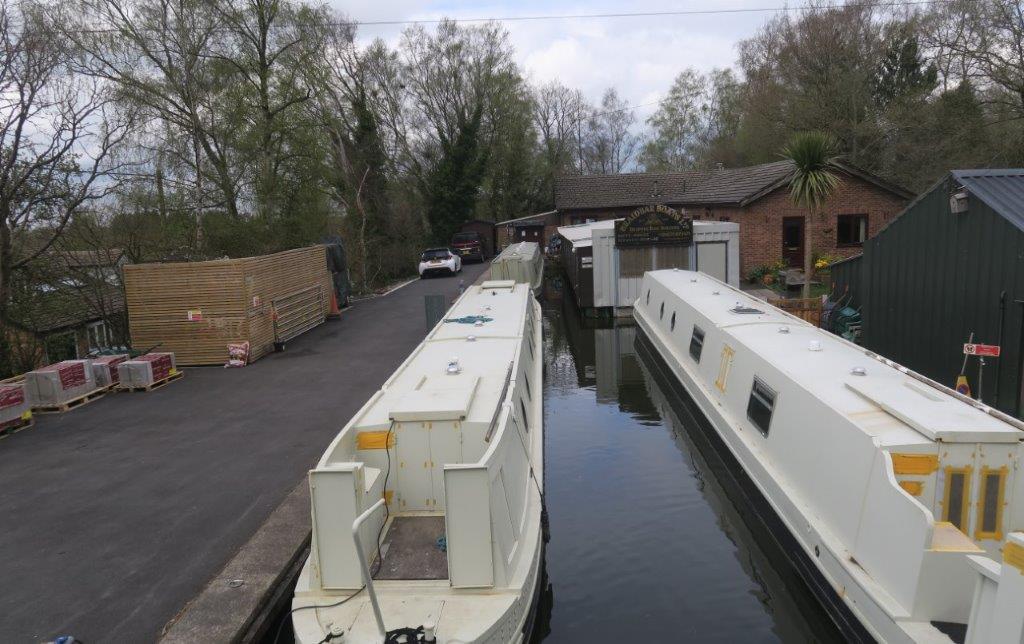 245 a barge building / rebuilding yard alongside the canal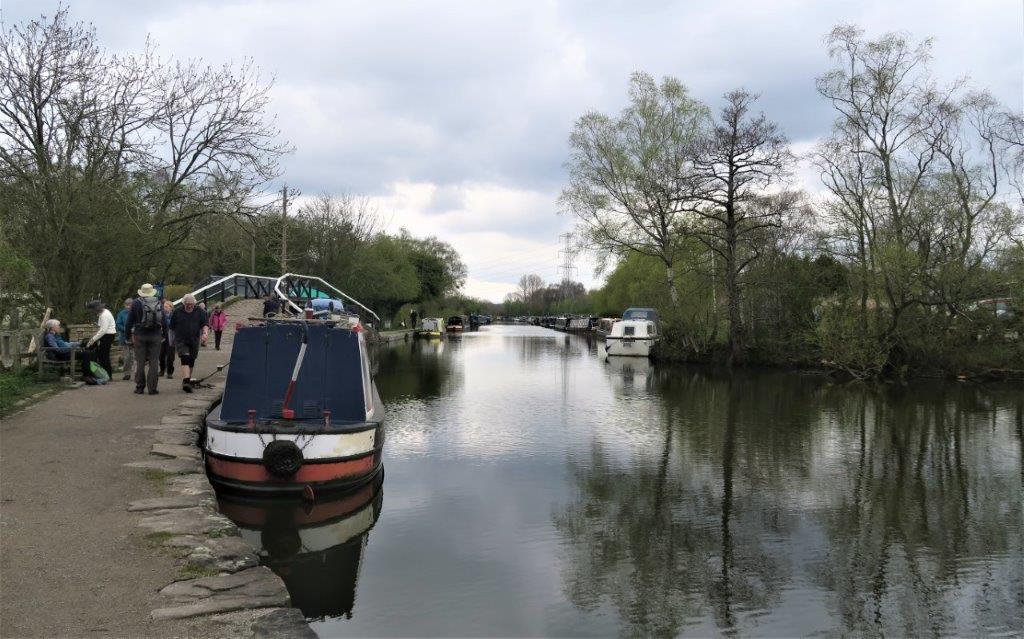 246 in middle left the bridge over the entrance to the barge repair yard. The turn off bridge crossing the canal to Lyme Park is close to this point where picture taken.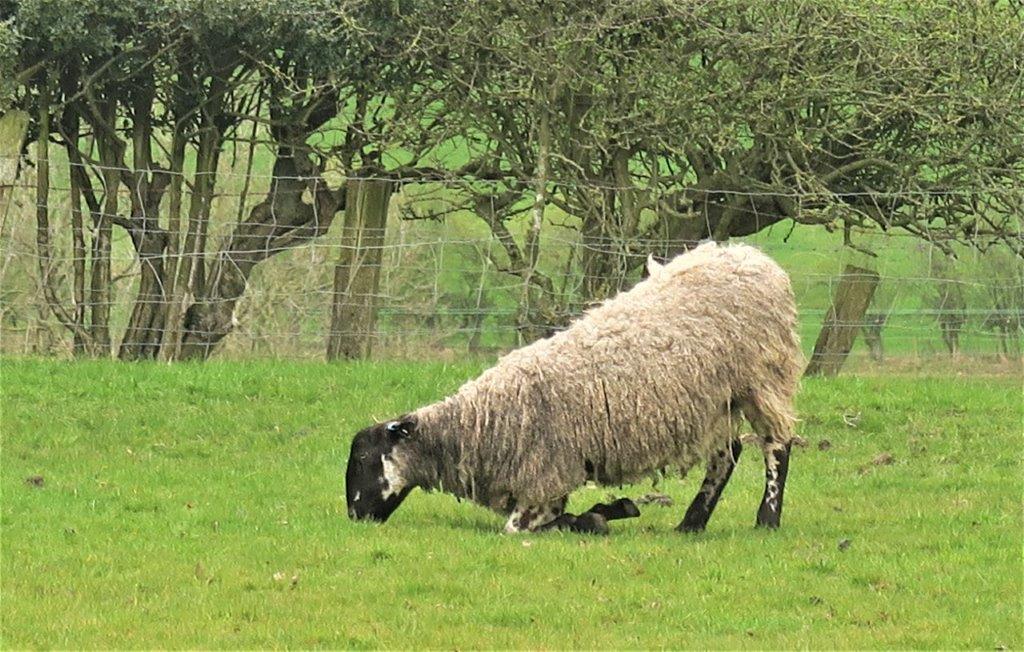 250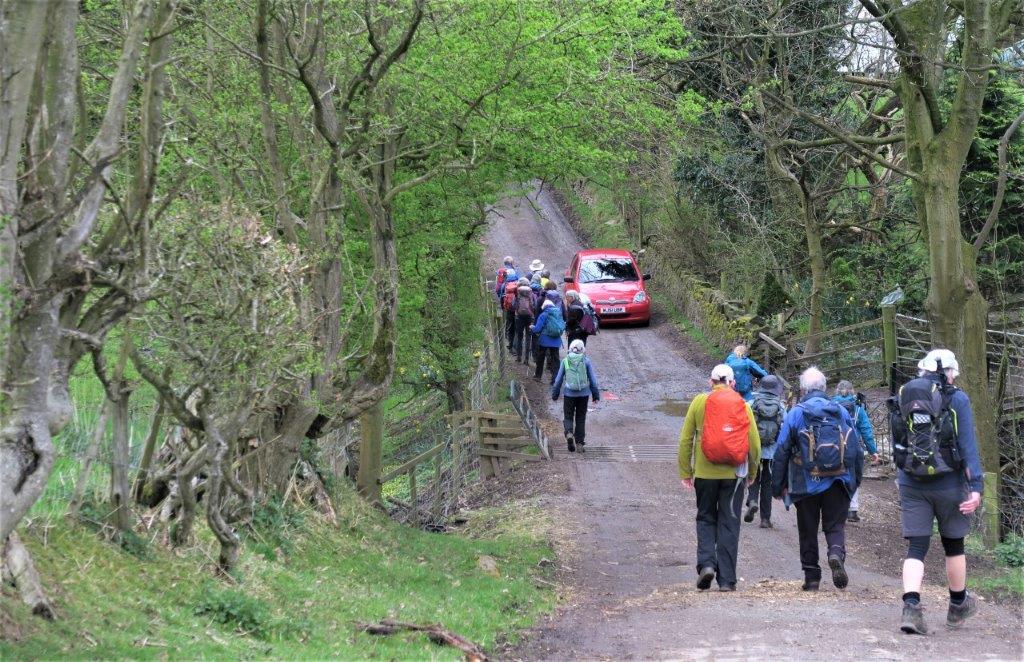 251 on the way to Lyme park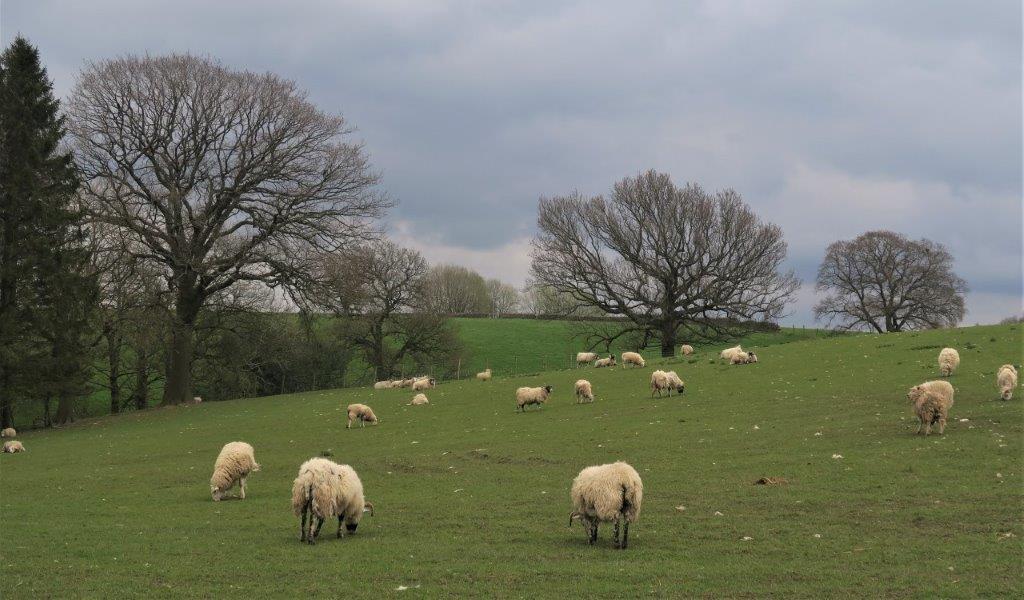 252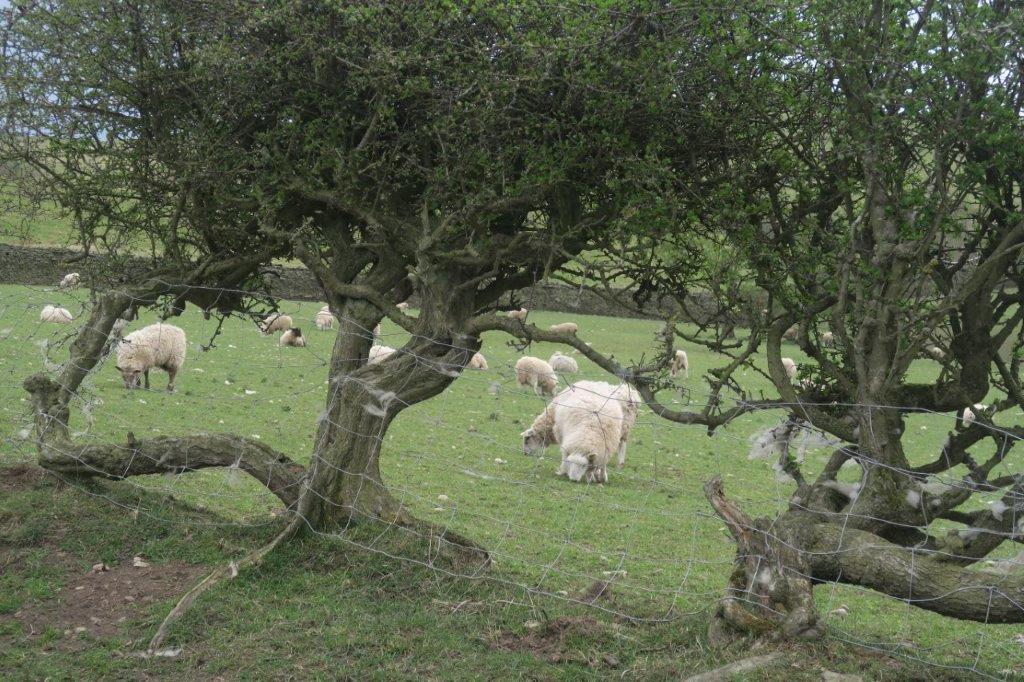 253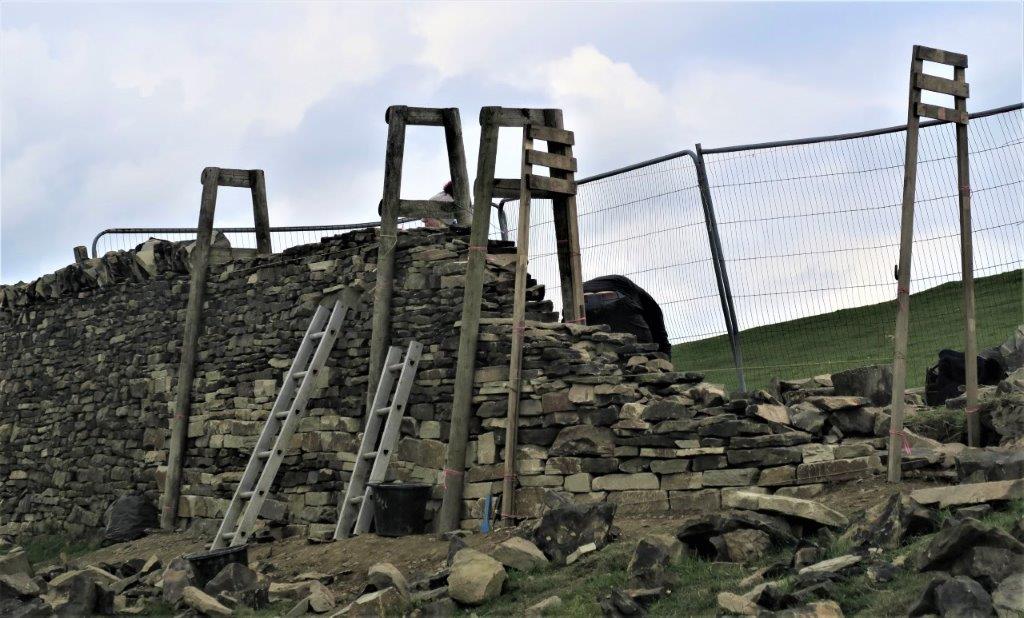 257 a fairly high dry stone wall being rebuilt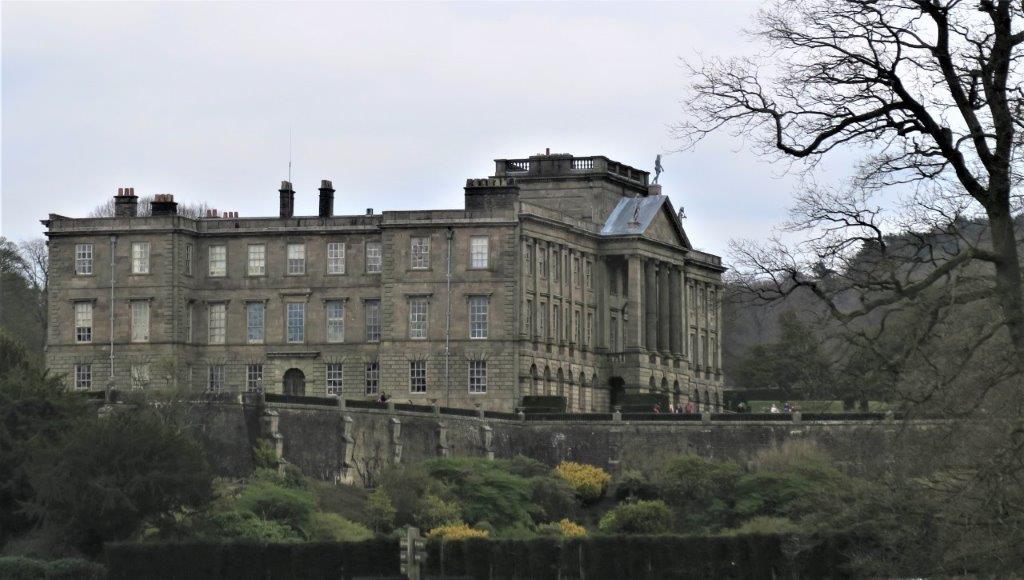 258 The Hall in Lyme Park. We turned left and the passed behind it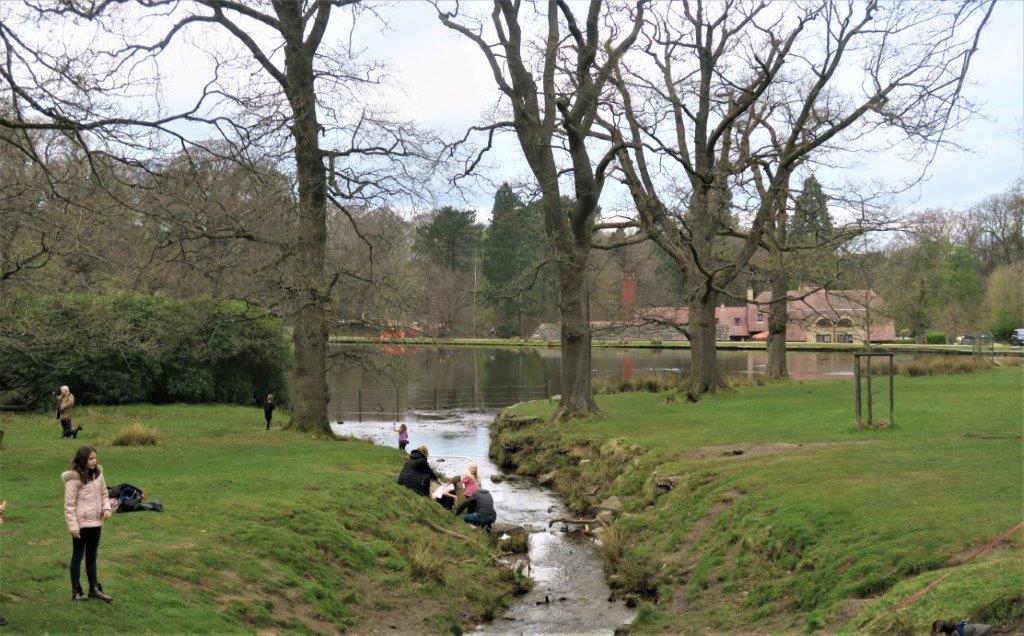 260 the lake in lyme park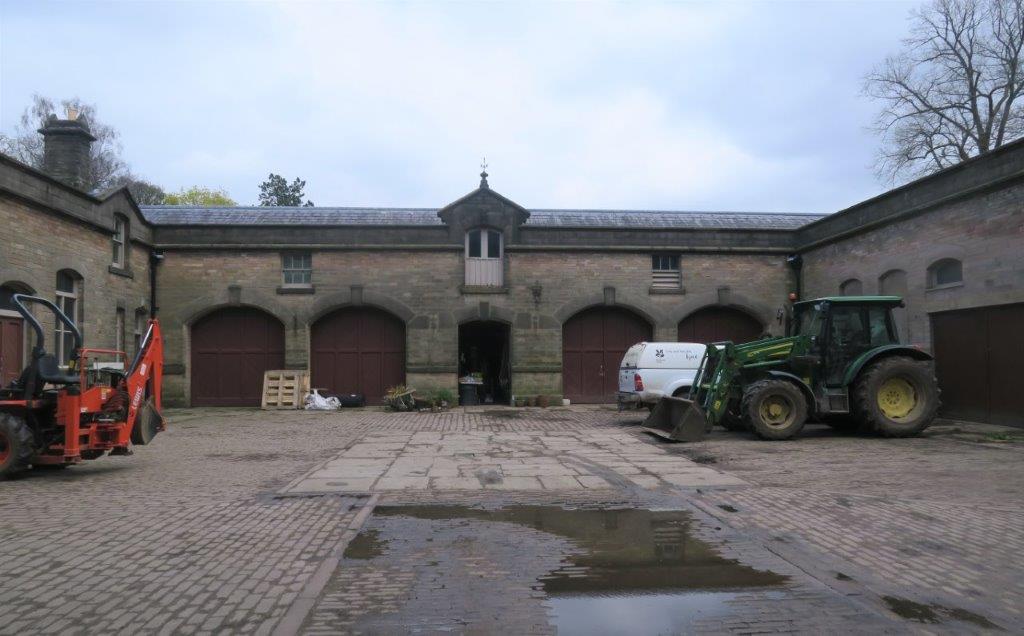 263 zoomed into the Lyme Hall stables
265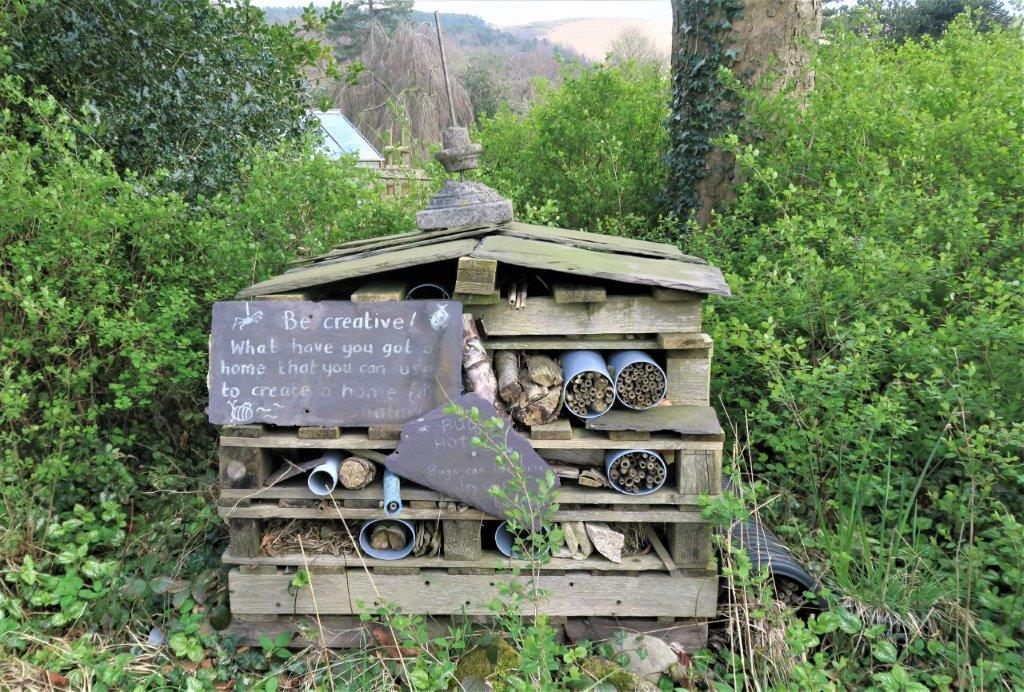 266 not sure how successful these 'bee' stations have been?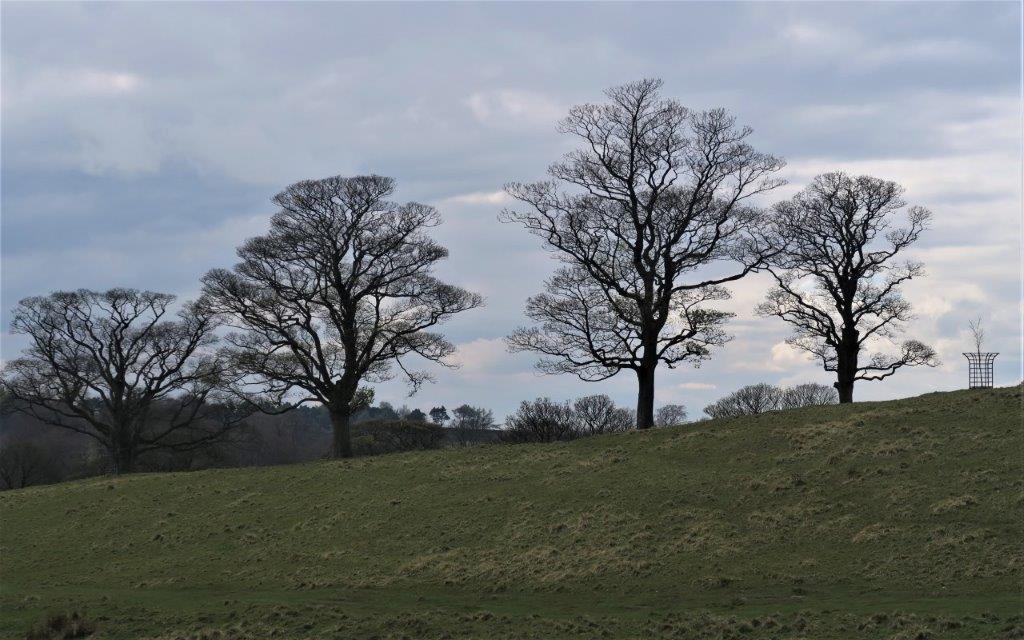 268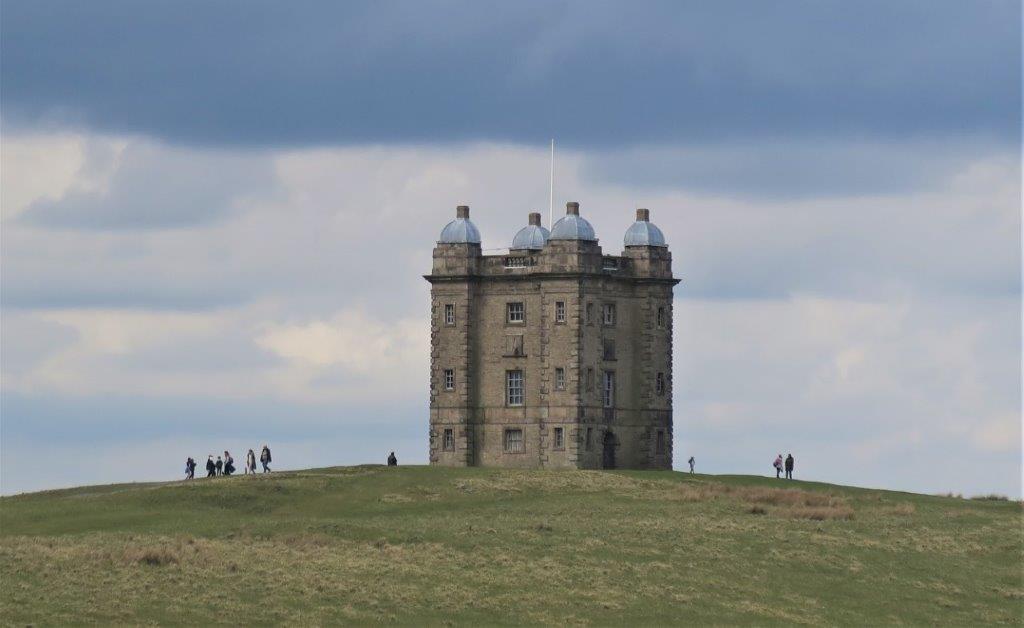 269 The Cage (hunting tower or watch tower in earlier days)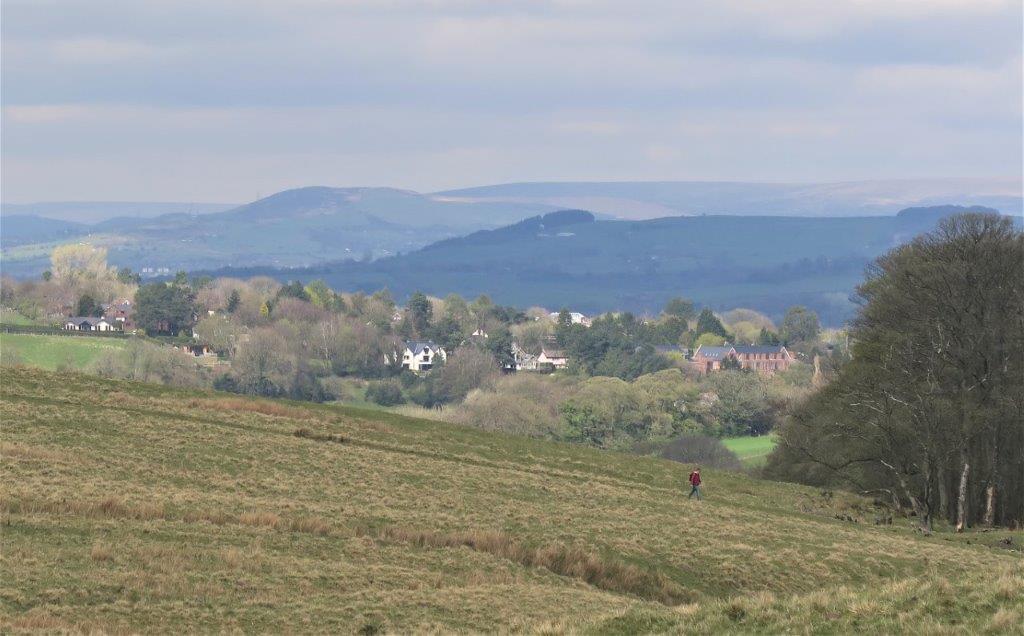 270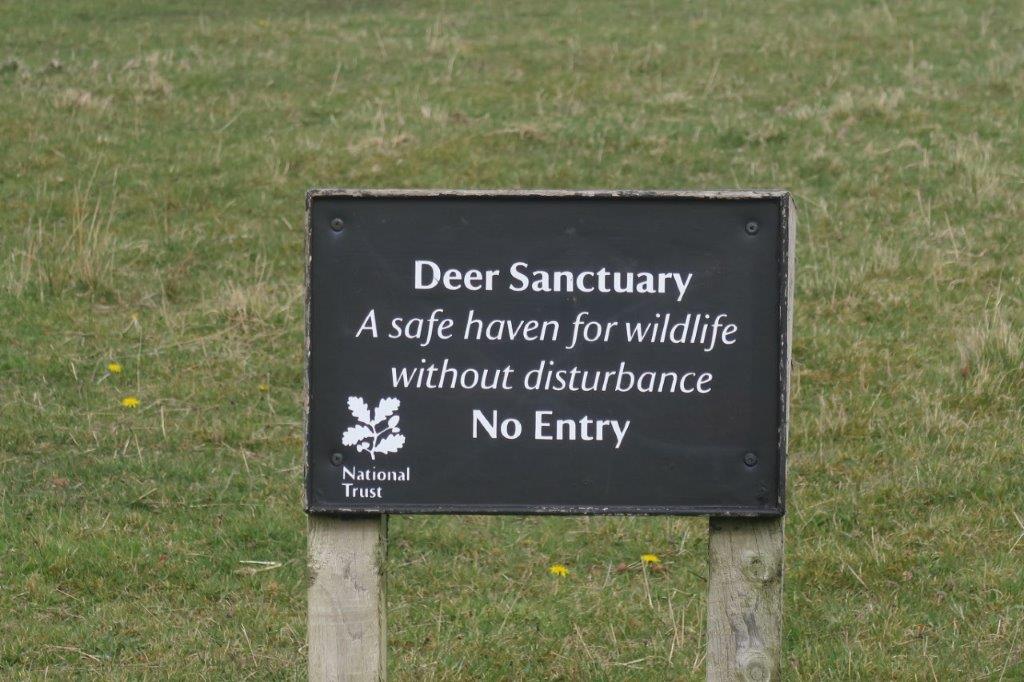 273 Deer Sanctuary passed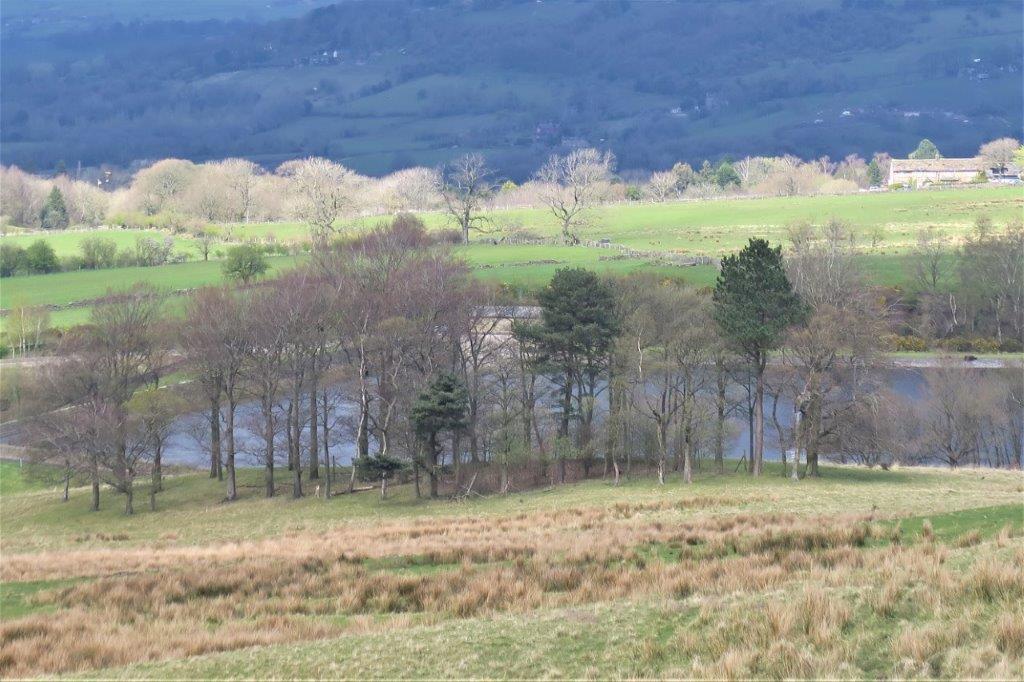 275 Horse Coppice Reservoir - Bollinhurst reservoir closeby above it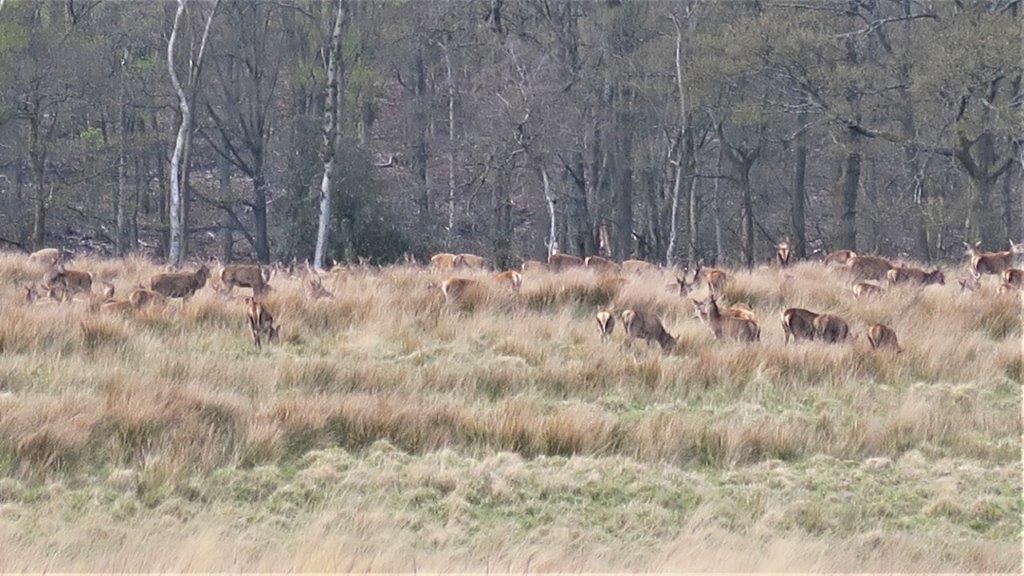 276 zoomed into some deer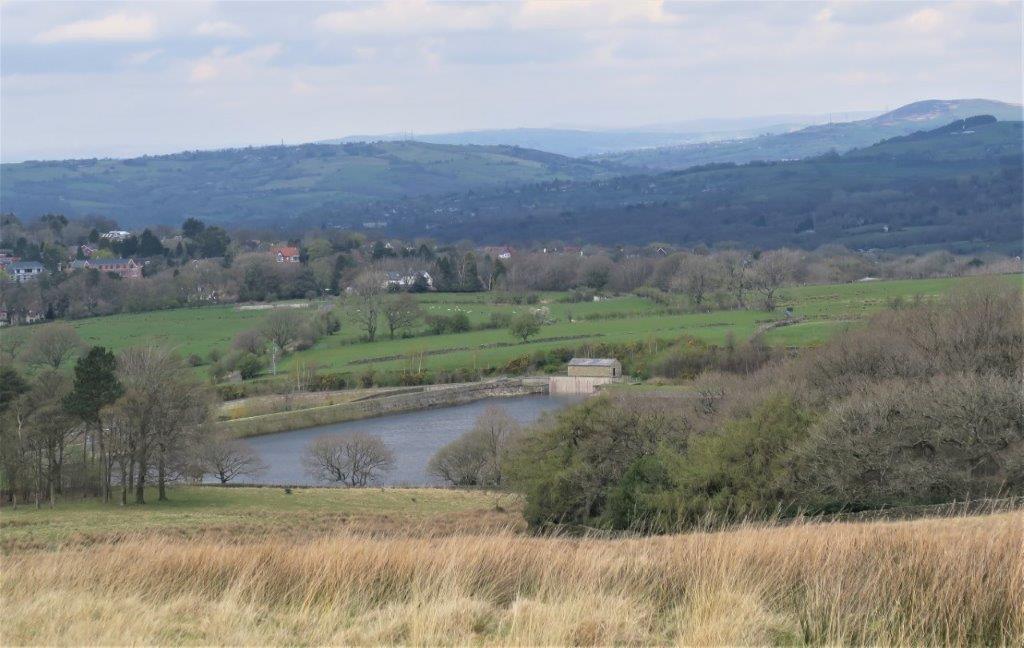 279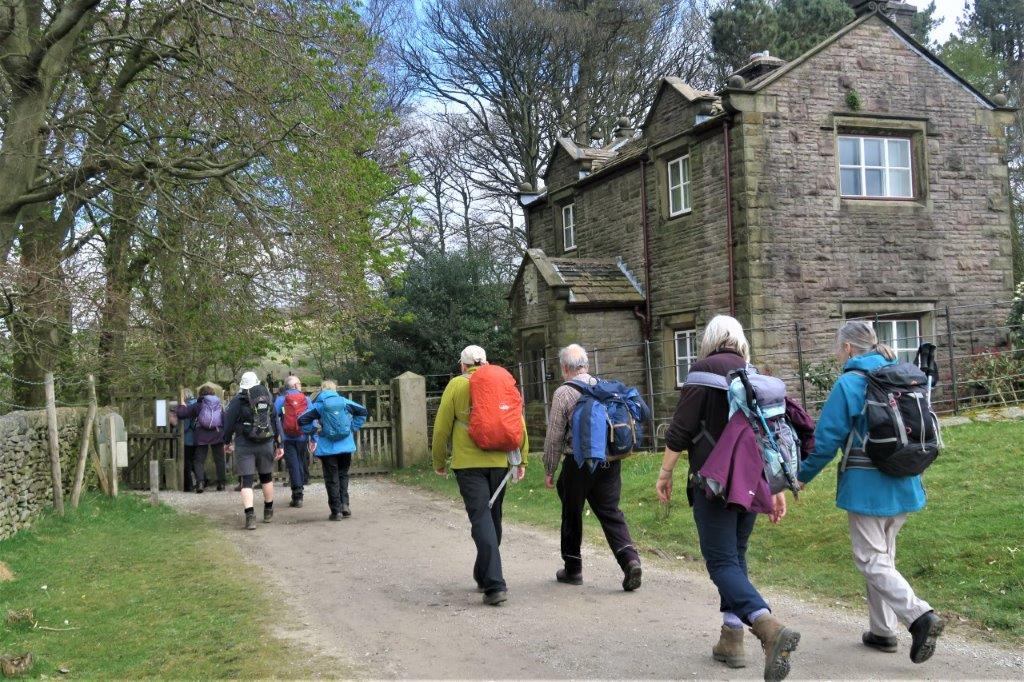 281 East Lodge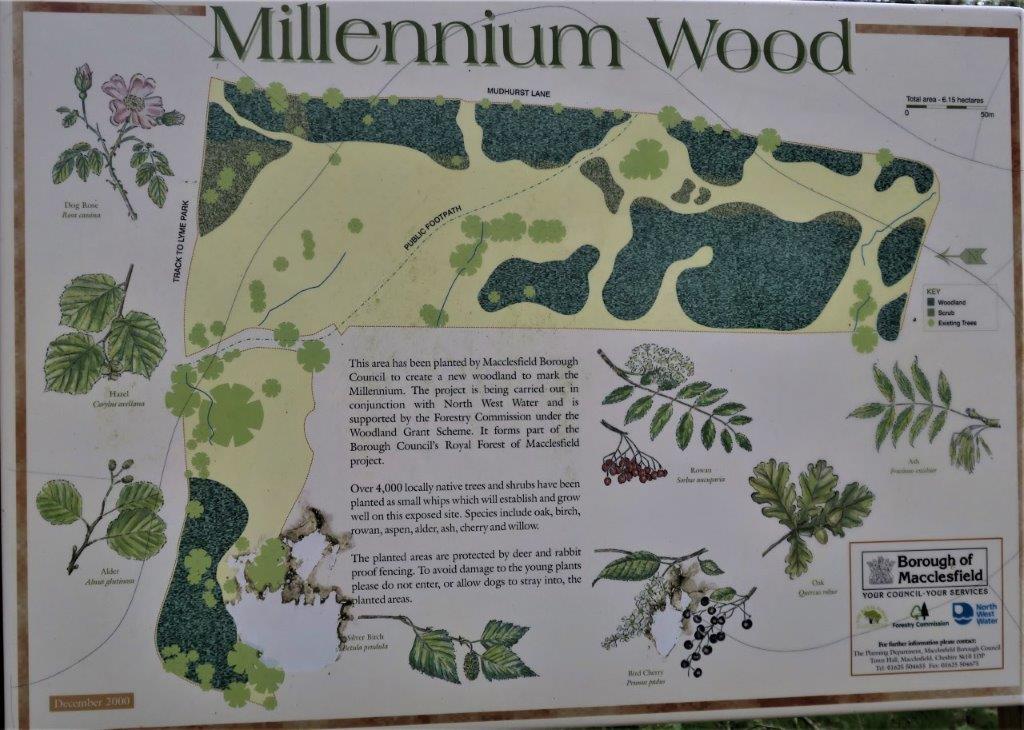 282 Millenium Wood (created by Borough of Macclesfield)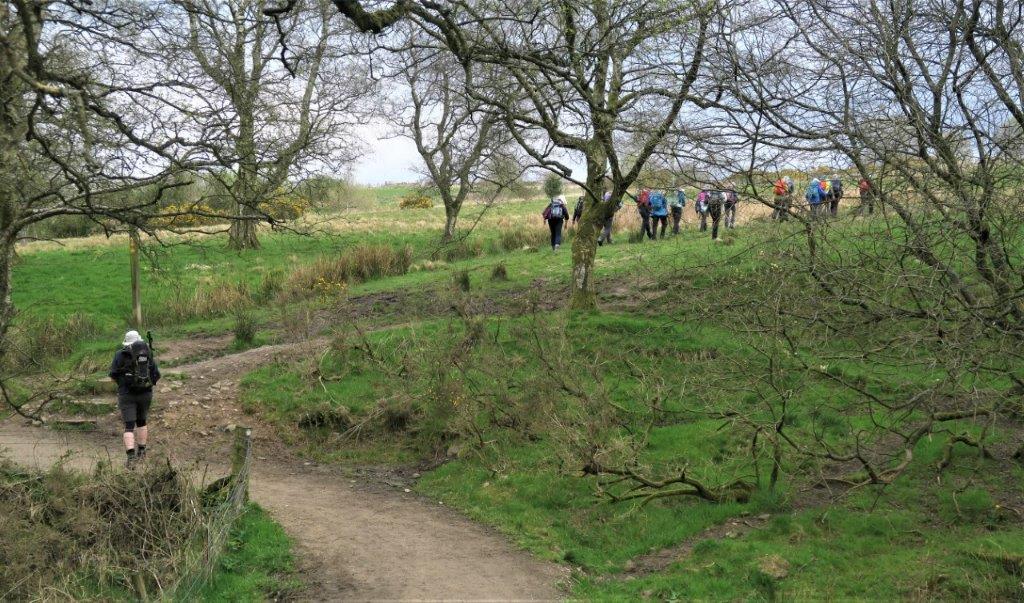 284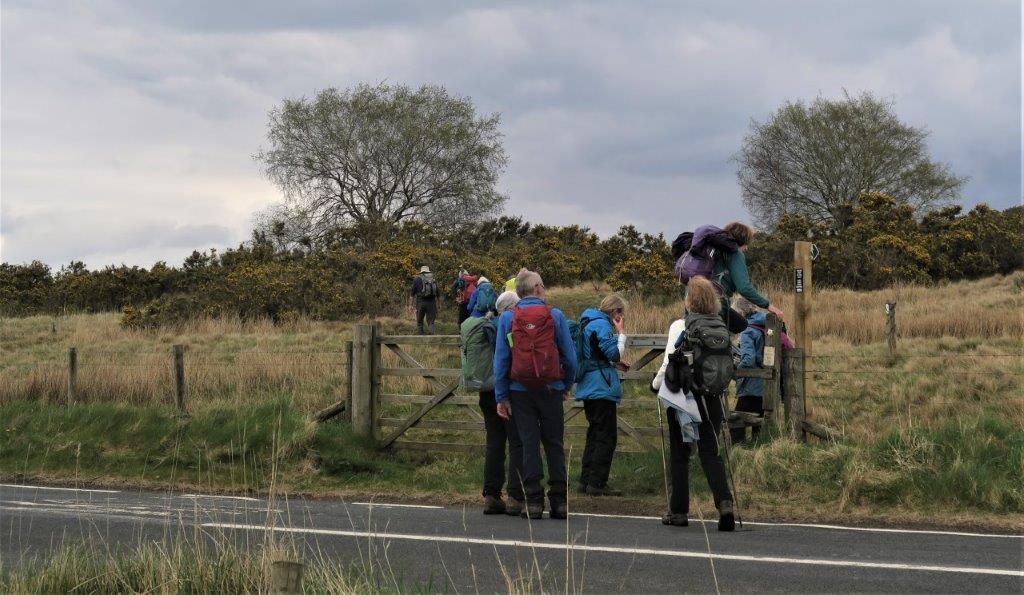 285 crossing Whaley Lane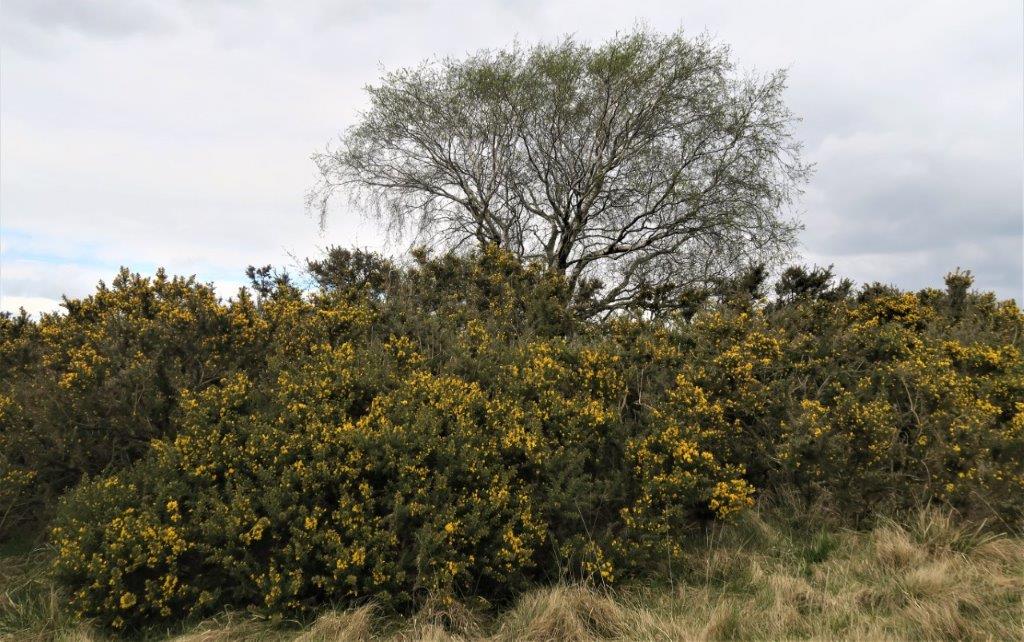 286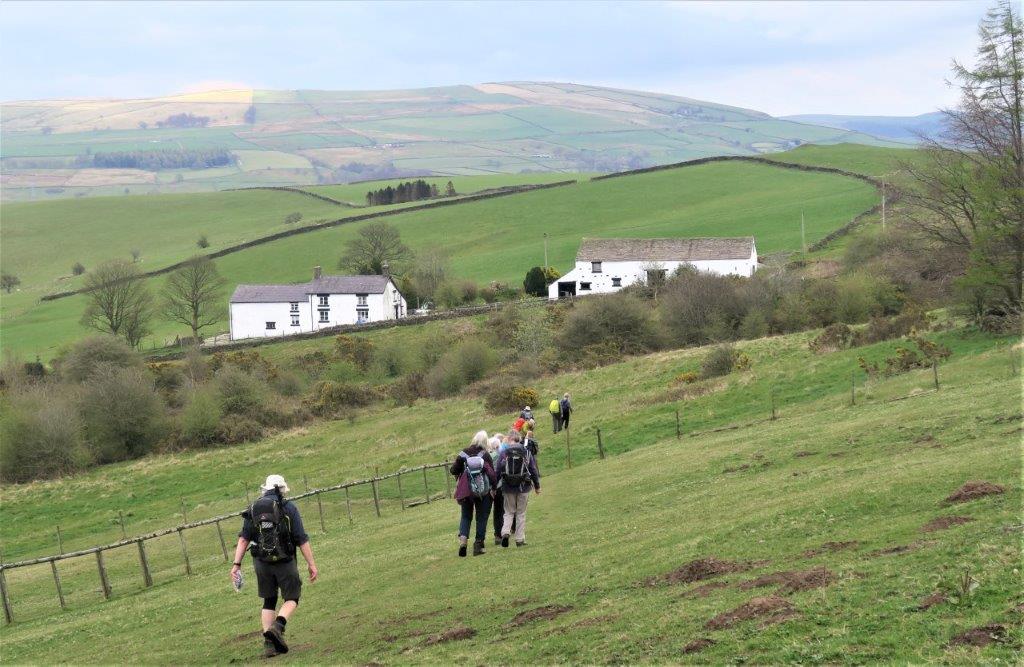 294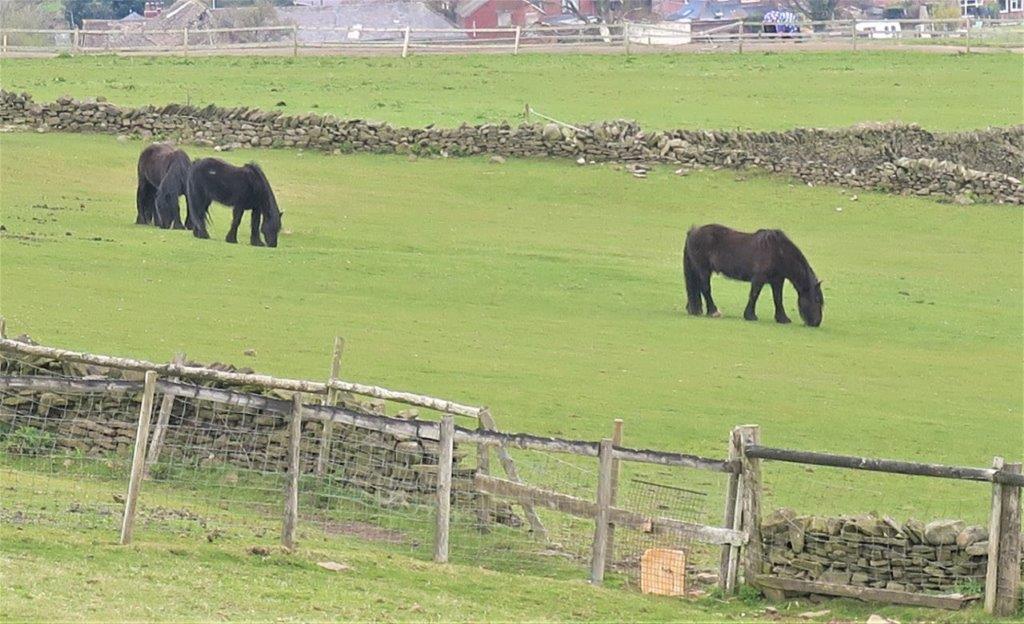 297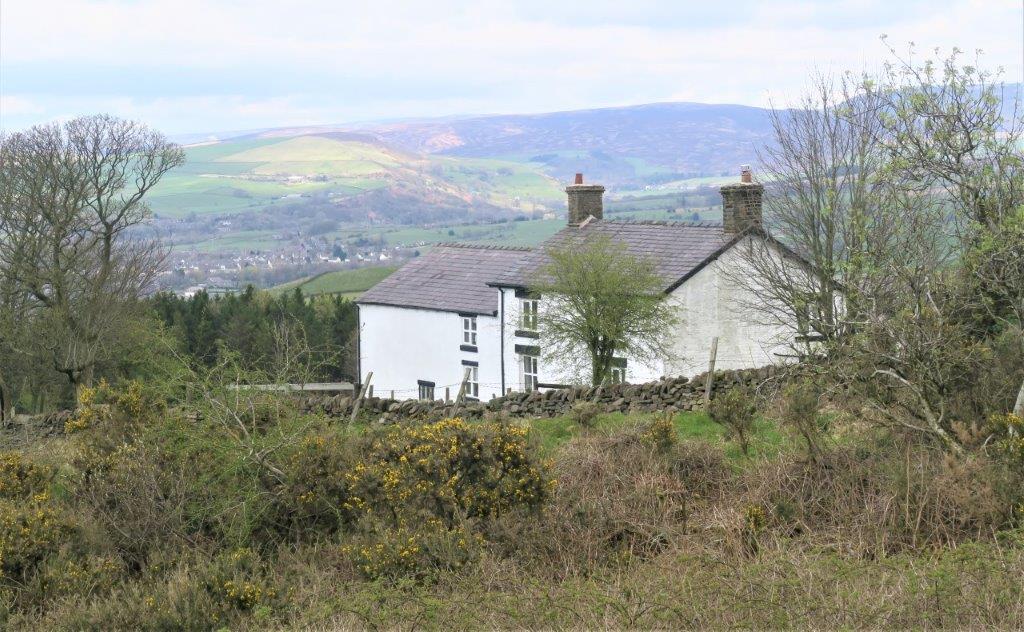 298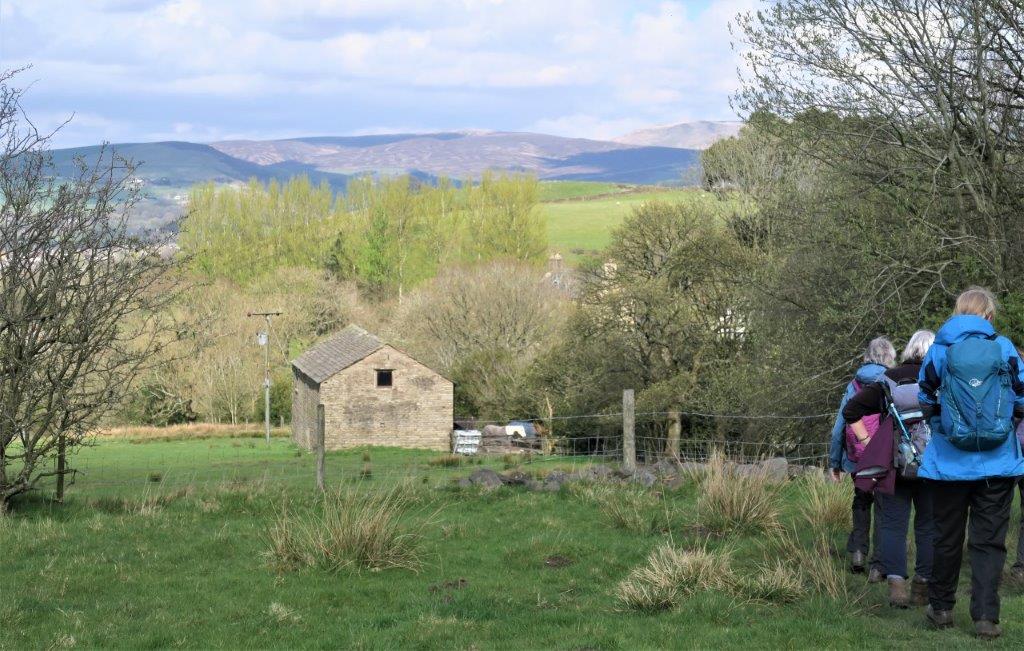 303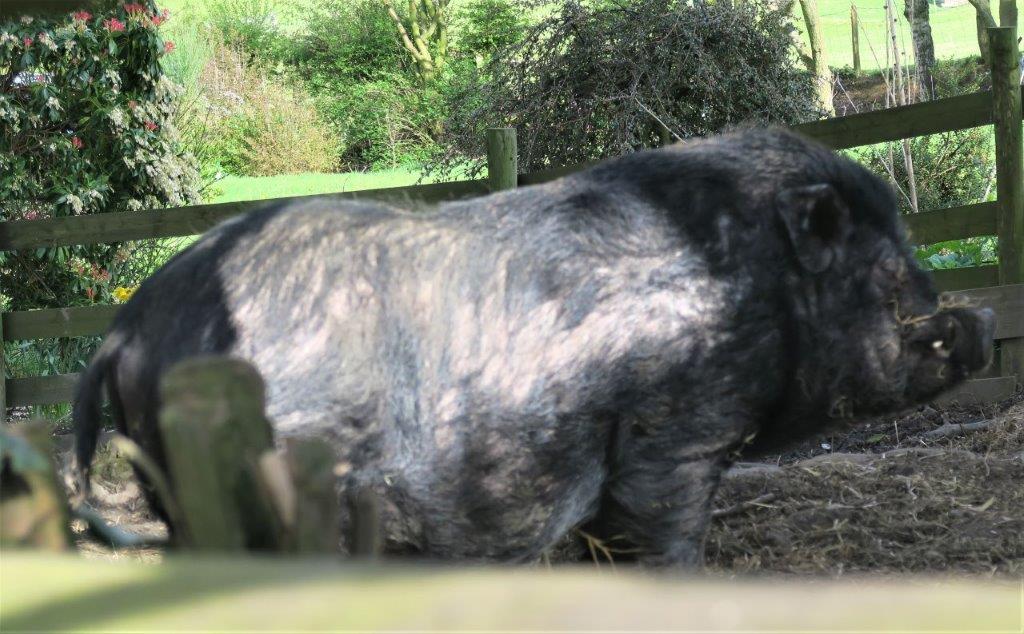 304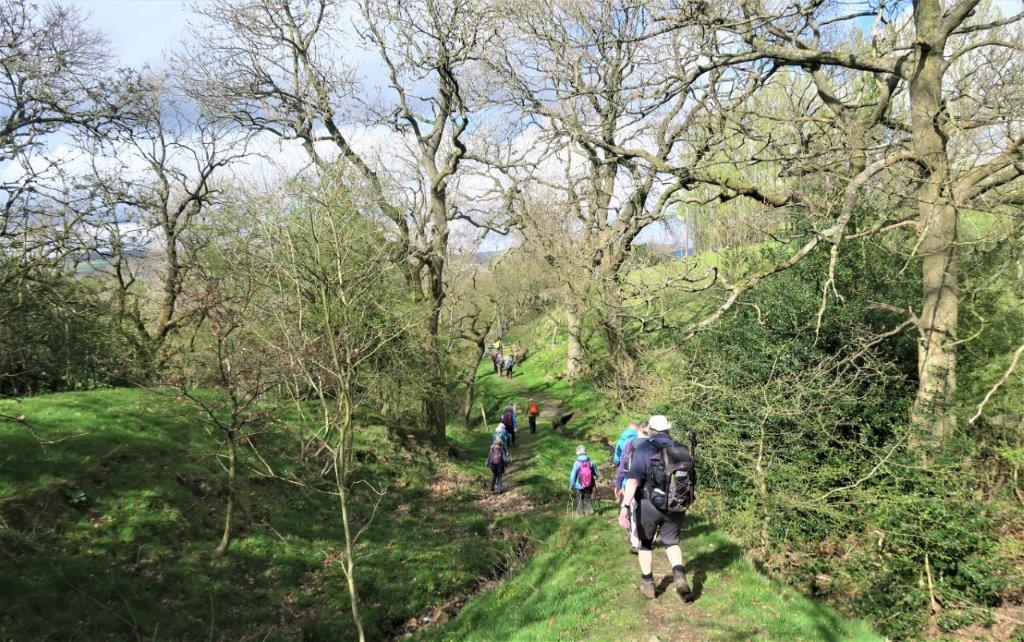 307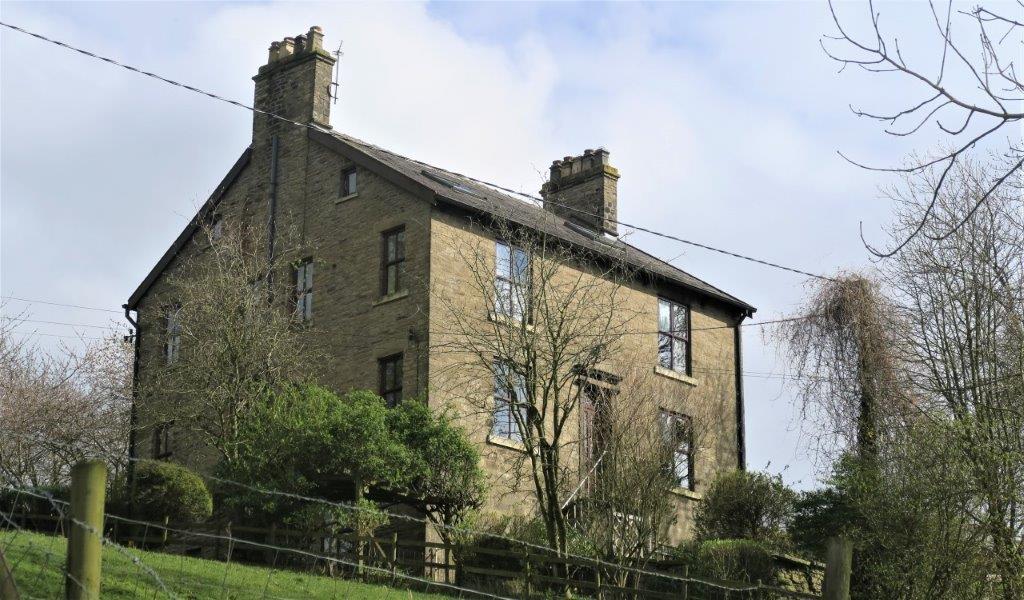 309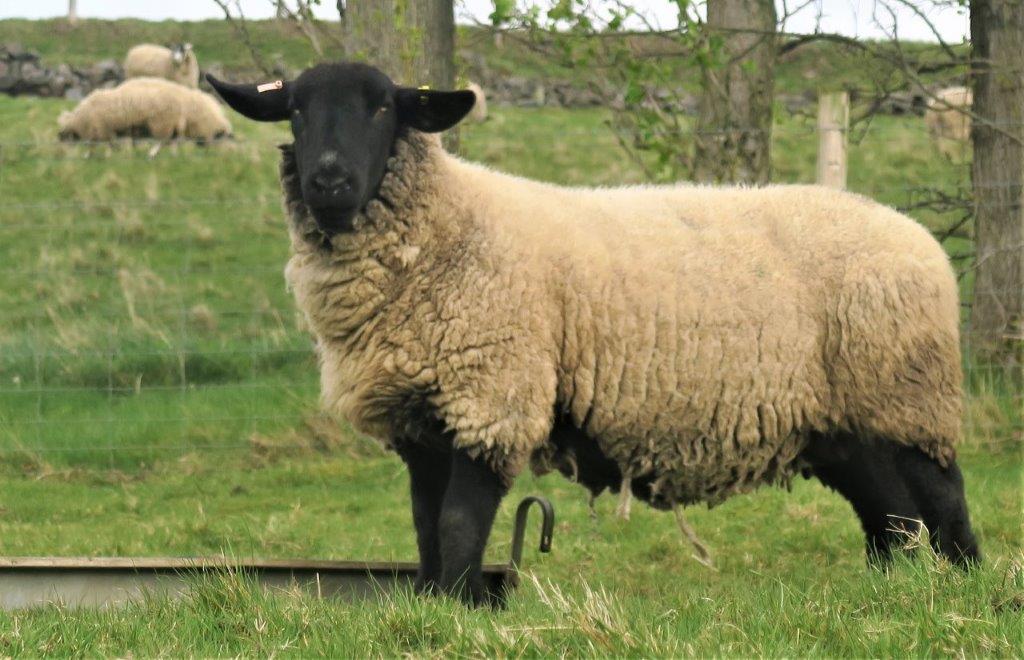 310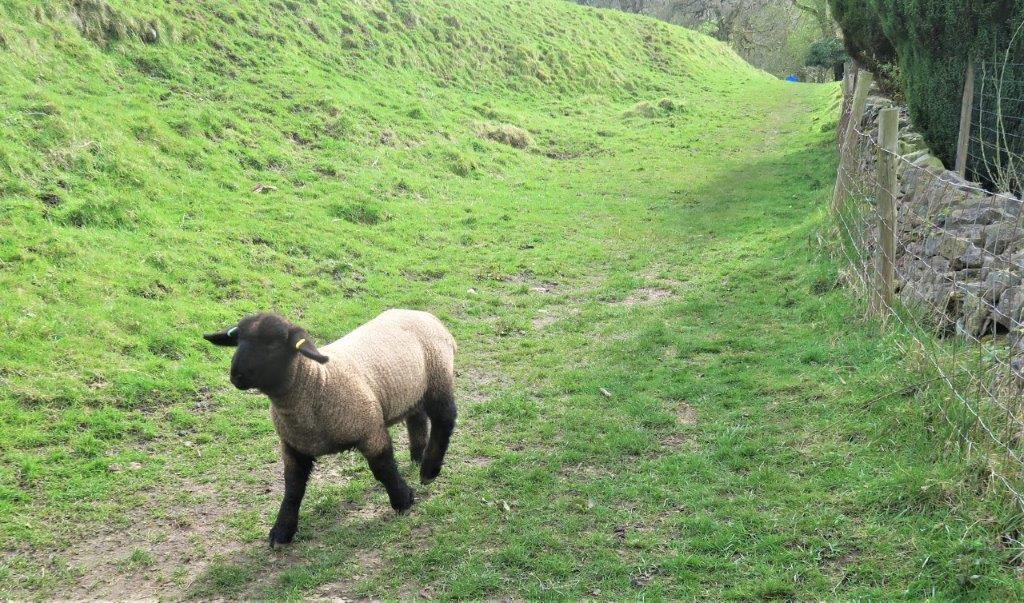 312 lamb apparently deserting mother - friendly with humans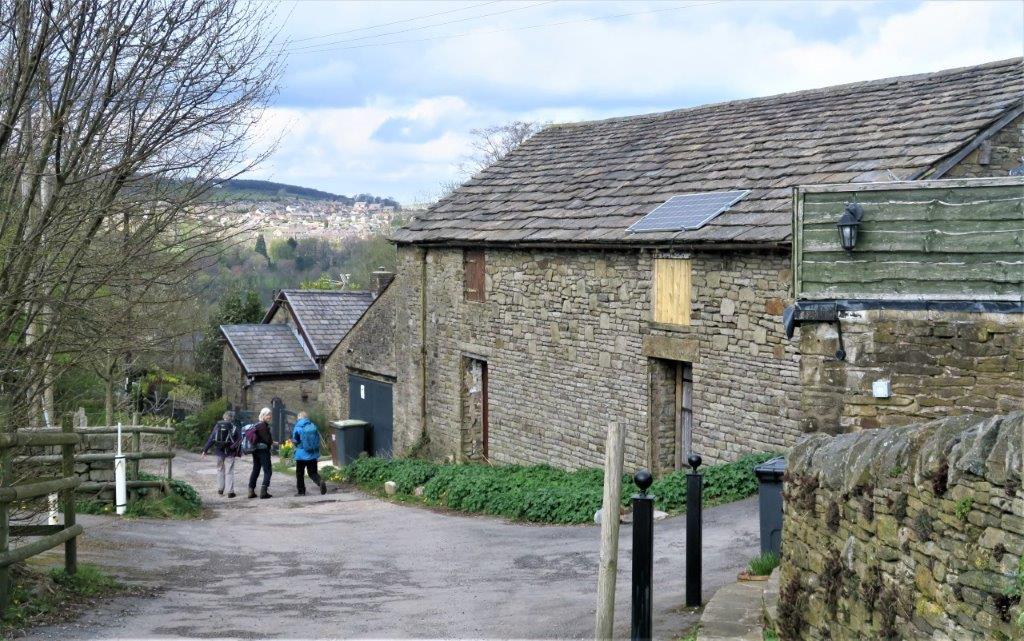 313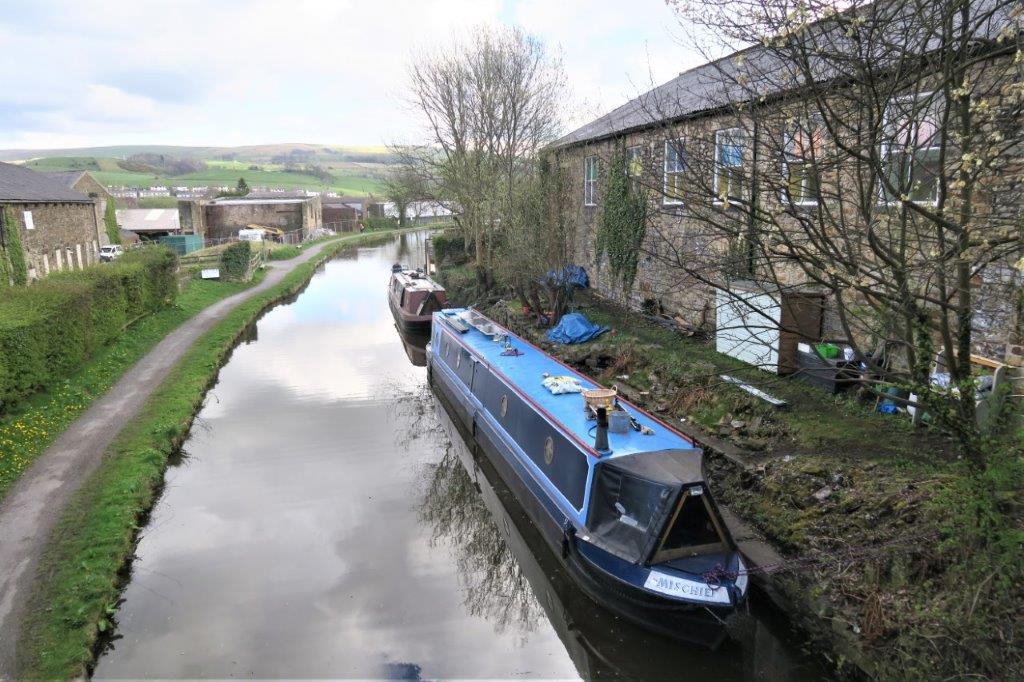 315 crossing above Peak Forest Canal - close to where we start on this canal earlier on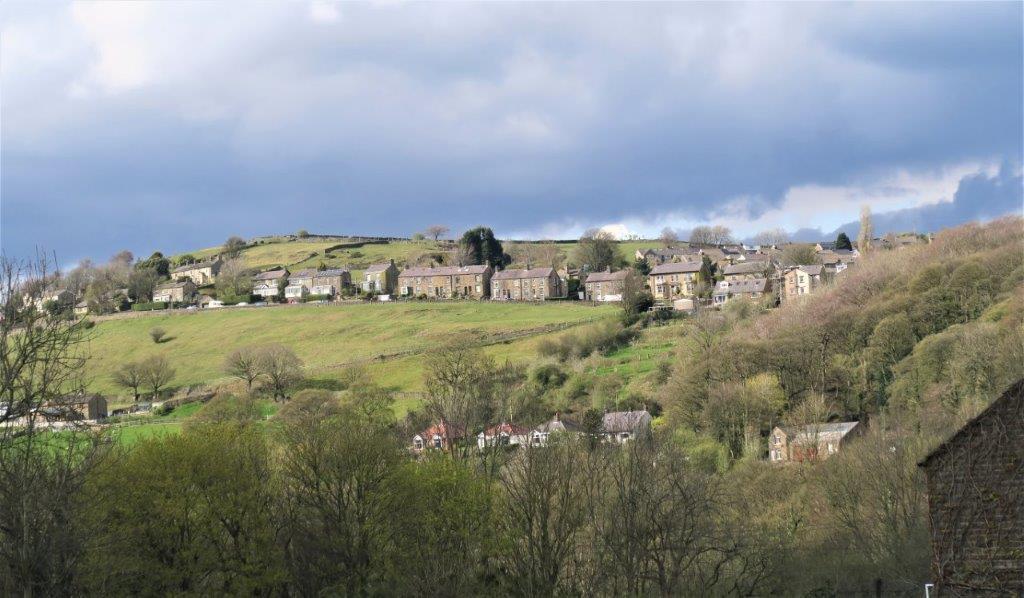 317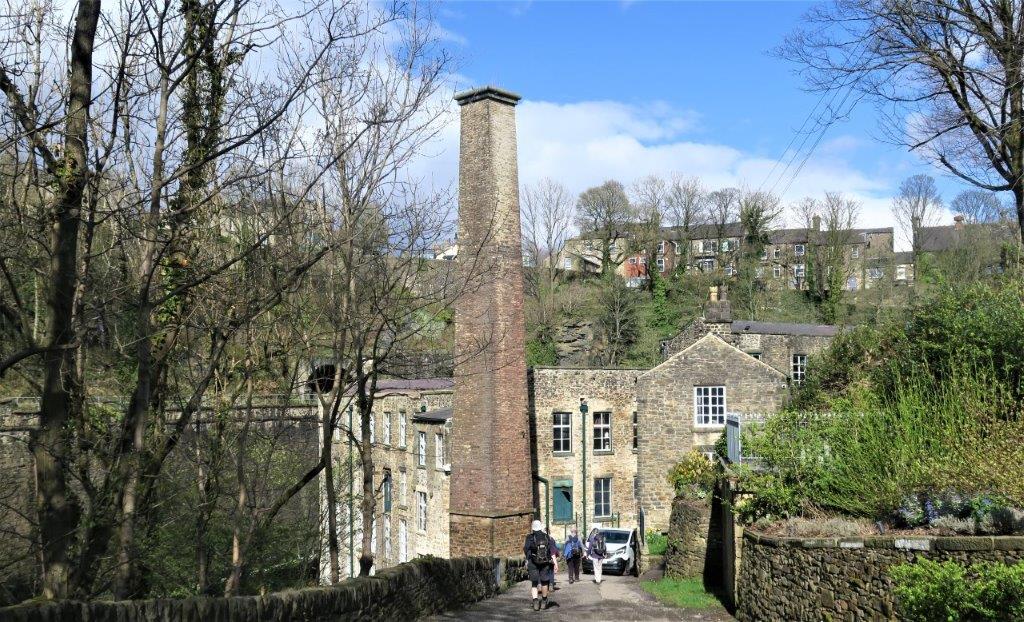 319 back to New Mill close to New Mill Central Railway Station
homepage - Daywalks Index 2022 - contact me at

REV X