homepage - Daywalks Index 2022 - contact me at

REV A
2022.03.23 Foolow Round Walk - No 65 Bus stop (SK191.767) - ~W passed PH The Bulls Head toward S-side of pond, FP below Manor Farm ~WSW turning to Stanley House, ~SSE to Wardlow Mires, short distance ~W along A623 Rd & cross to FP passing W (well below) on N-side of Peter Stone in Cressbrook Dale & follow ~S / SE climbing up / SSW to Gate (SK174.741), ~ESE thru OAL ~500m climbing up to Wardlow Hay Cop 370m altitude (Trig Beacon at SK179.740), ~SW down to SK178.737 - take path marked in dotted orange on OS map, roughly SSE to SK177.735 (OAL boundary) then ESE for 400m down to Minor Road, ~NE for 700m up M- rd to B6465 Rd, & V-turn S down it for ~200m, take FP ~S for ~700m turning ESE to join at SK190.728 a Byway ~ESE then SSE down to Dale Farm, ~E for 140m then ~S down Moor Lane then ESE into Great Longstone, (pass FP to church) but take next road ~NNE past Church, at SK202.720 take FP ~NNE to Longstone Edge, continue NNE to Black Harry Gate, turn WNW towards pond, at SK203.744 turn NE for ~550m, then NW to Cavendish Mill, turn NE for ~750m down to the A635 Road, (~SK210.759), and cross, just to East join FP up ~NE thru N thru Middleton Dale then ~N into outskirts Eyam, At SK212.765 a few of party turn W on FP back 2km to cars in Foolow, majority go into Eyam for coffee and bus back to Sheffield. Leader Liz |Savage - 17 on walk - 12miles - very good weather - interesting new paths for many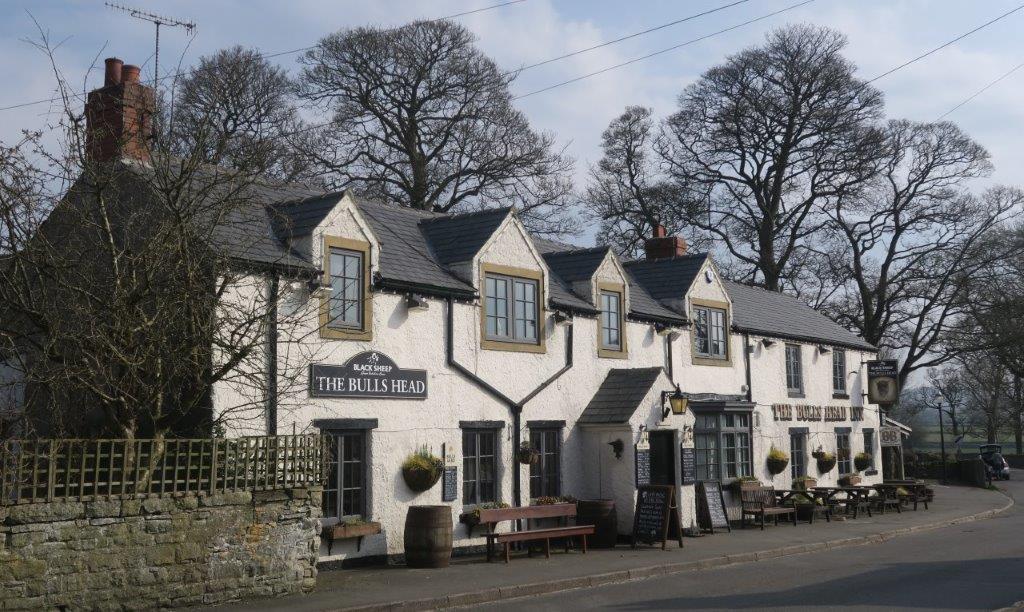 16) The Bulls Head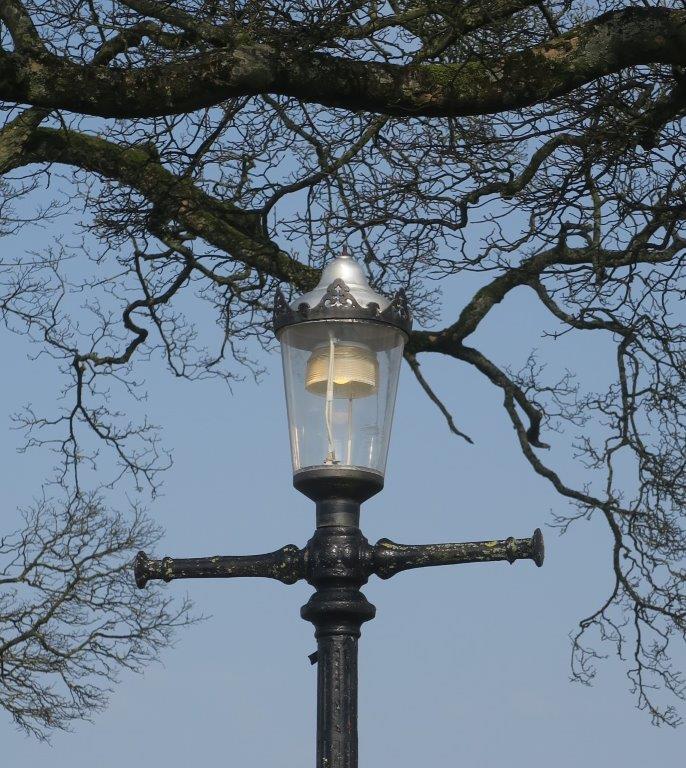 21) Old gas light near The Bulls Head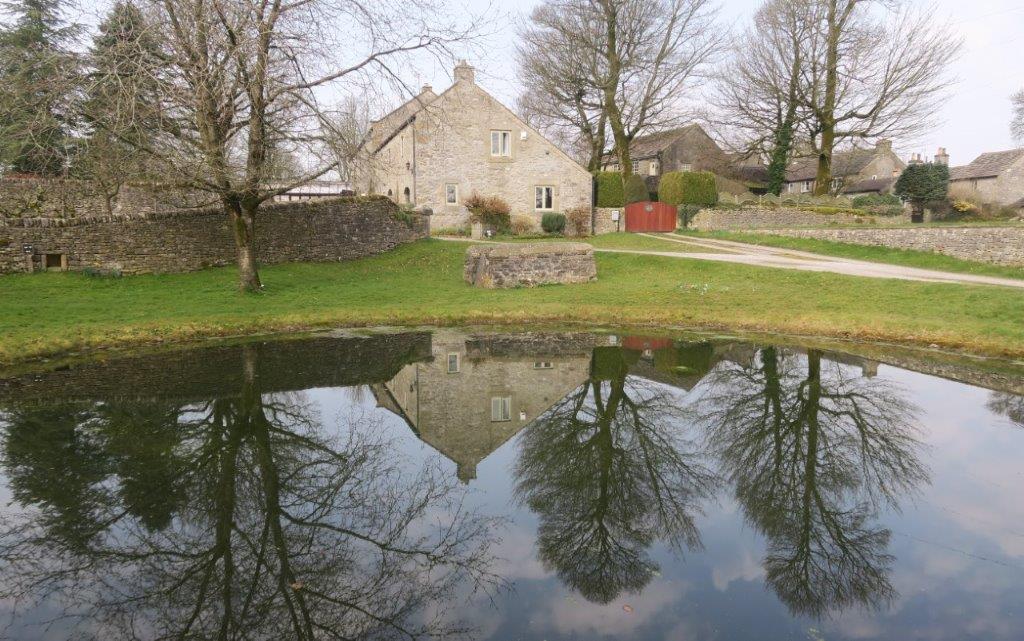 1) Foolow's Pond (no ducks?)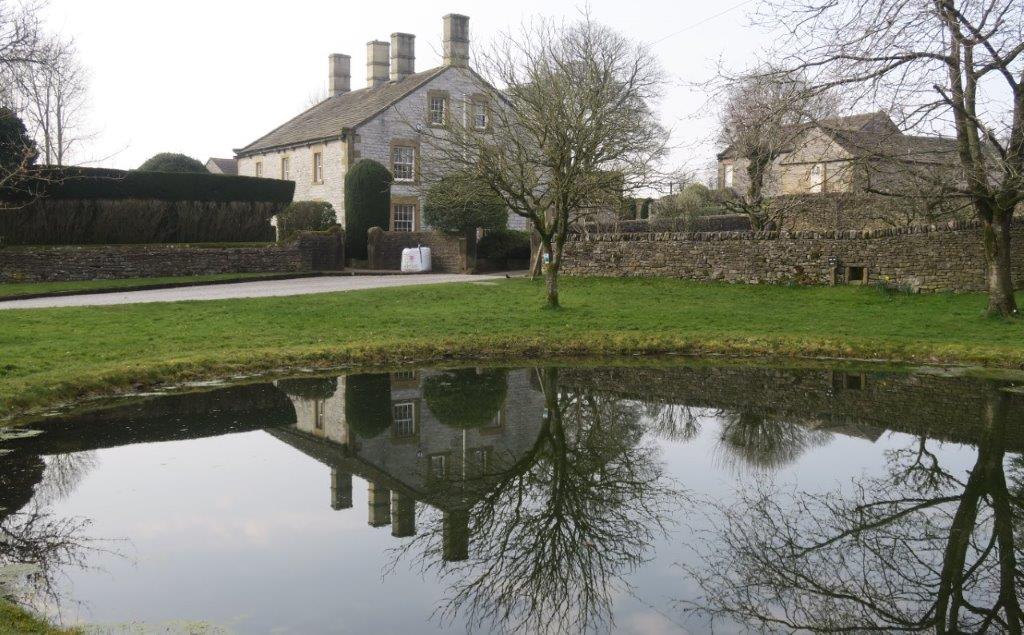 3) as above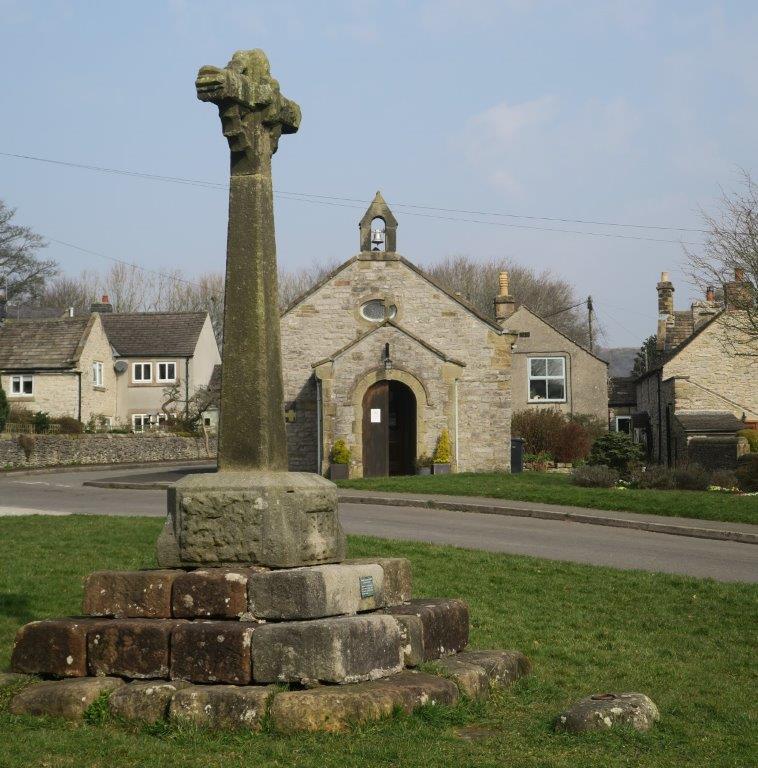 13) The Village Cross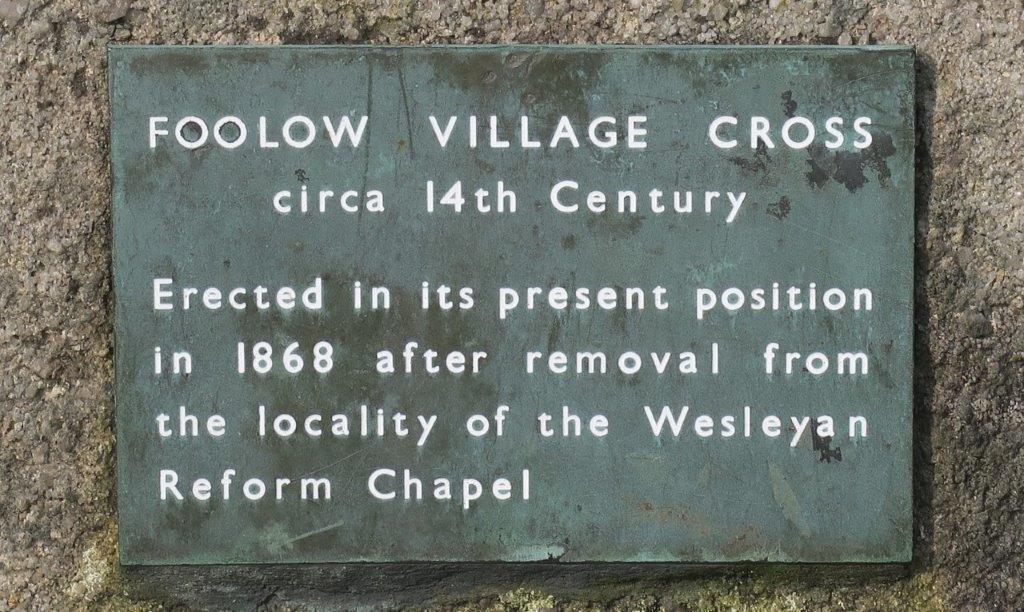 14) note about cross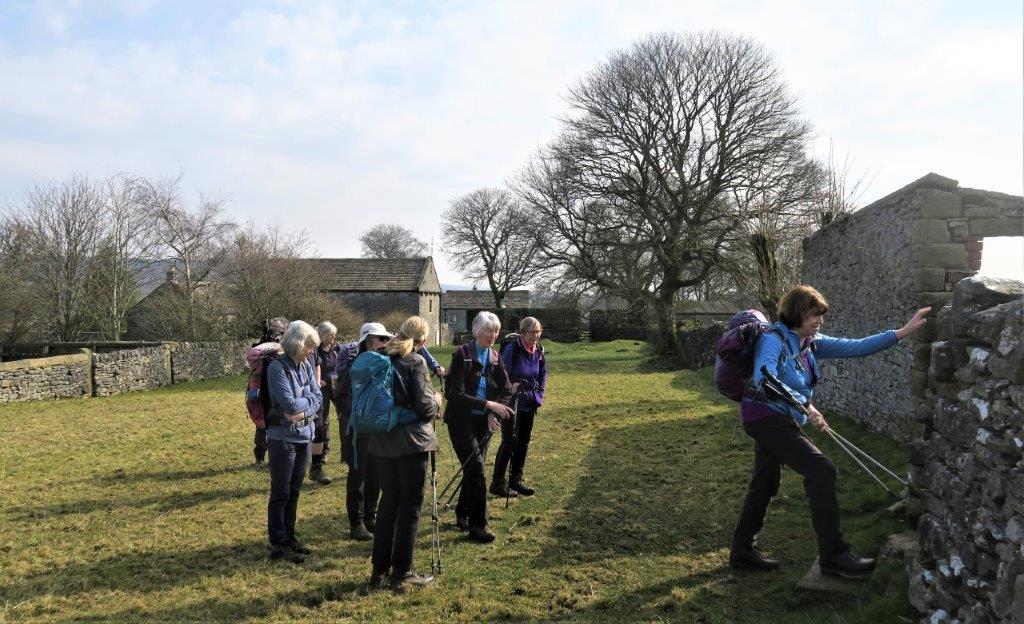 23) heading toward Stanley House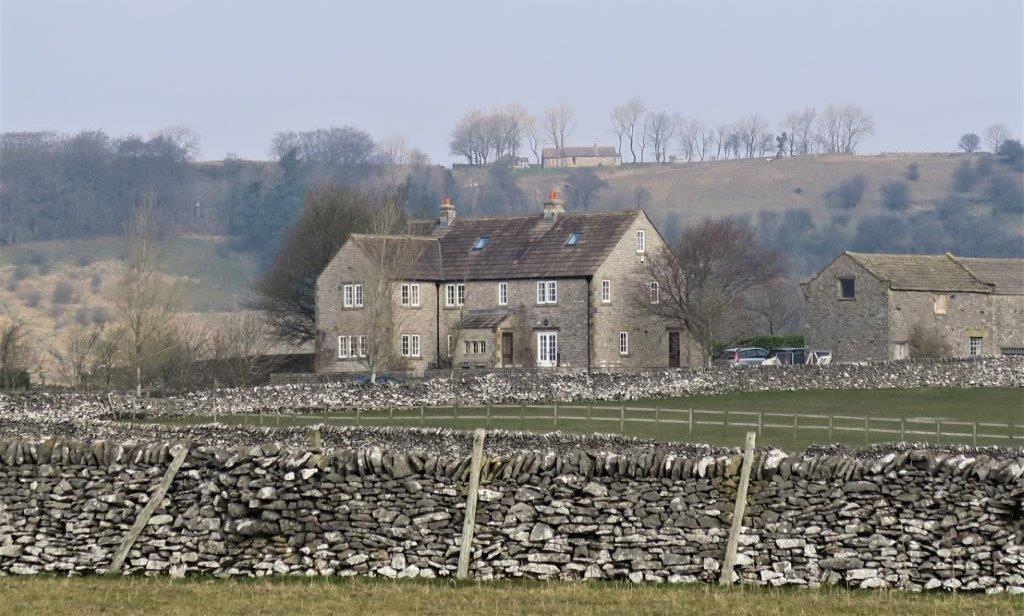 26) looking behind (North) at Husklow Edge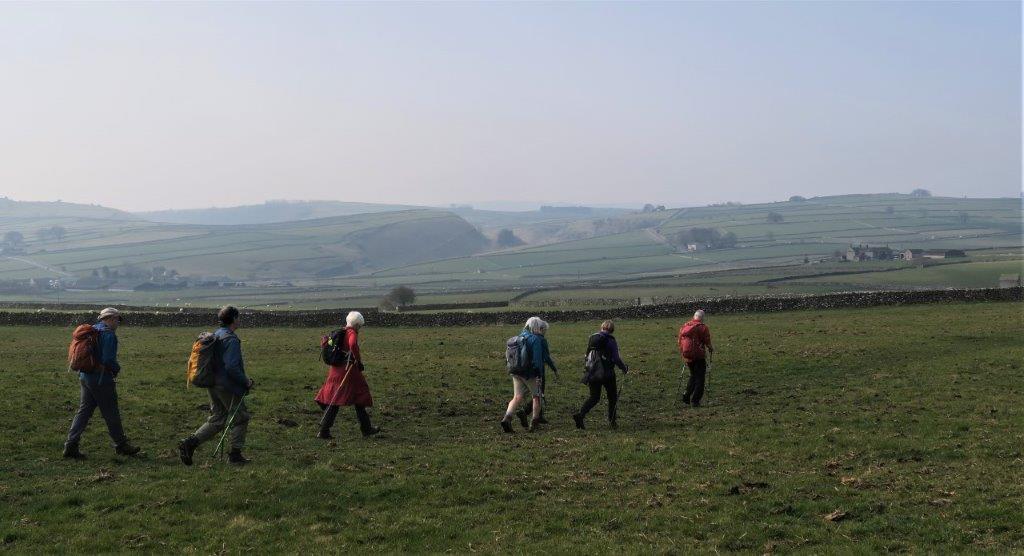 28) Peter Stone in middle, Stanley House to right of this gloomy picture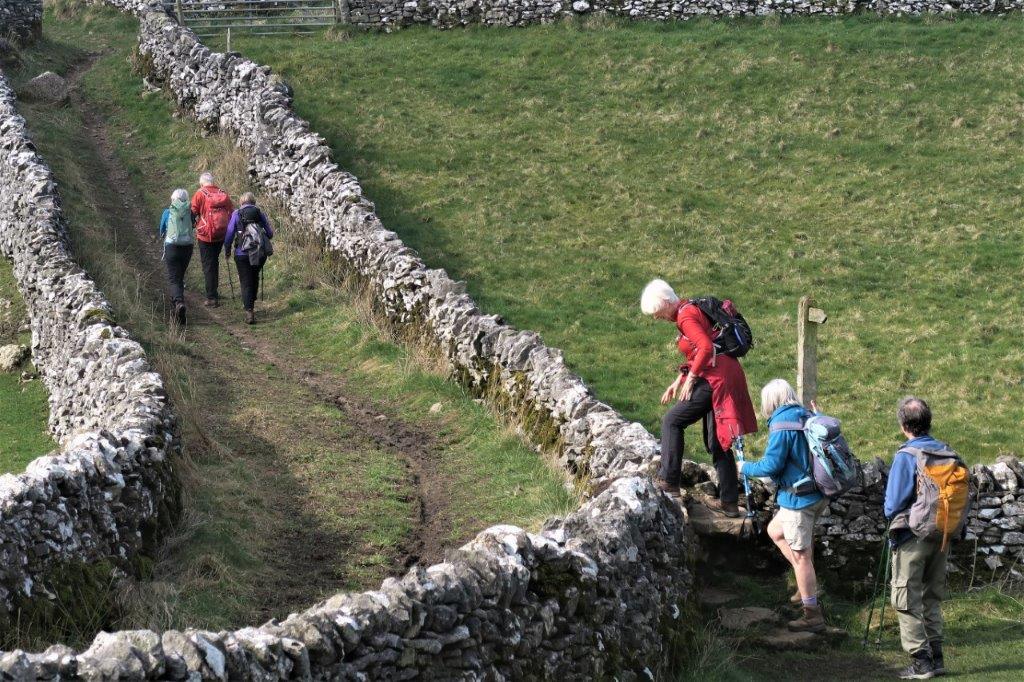 38)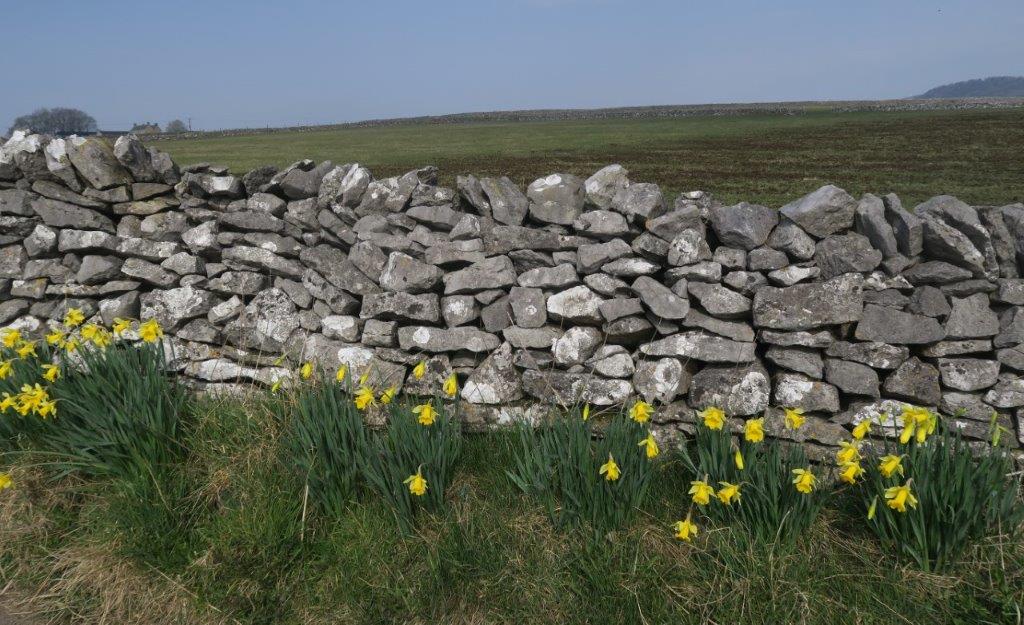 41) daffodils near Stanley House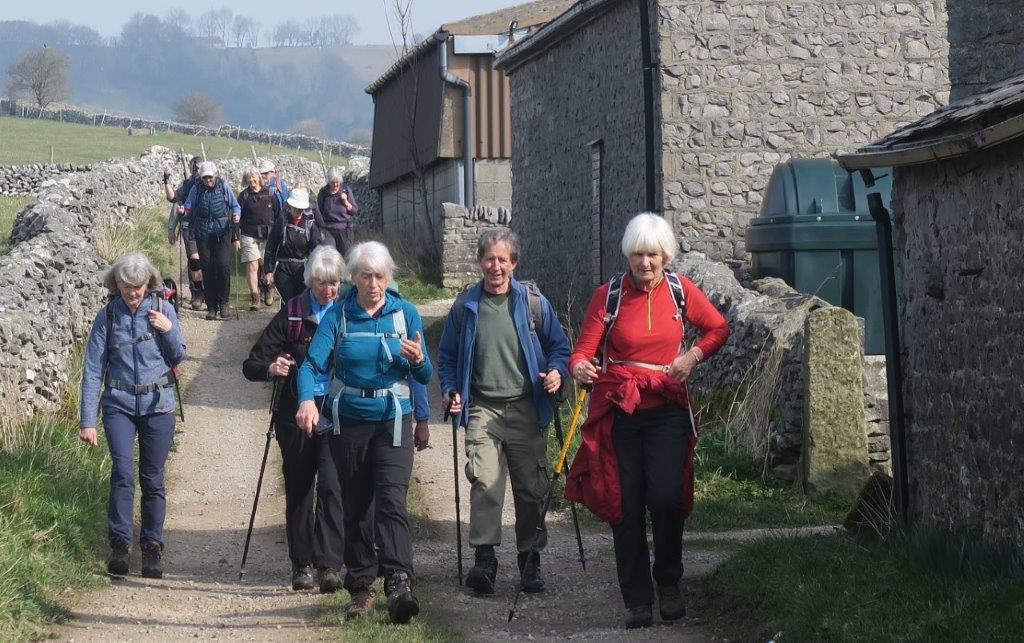 43) passing Stanley House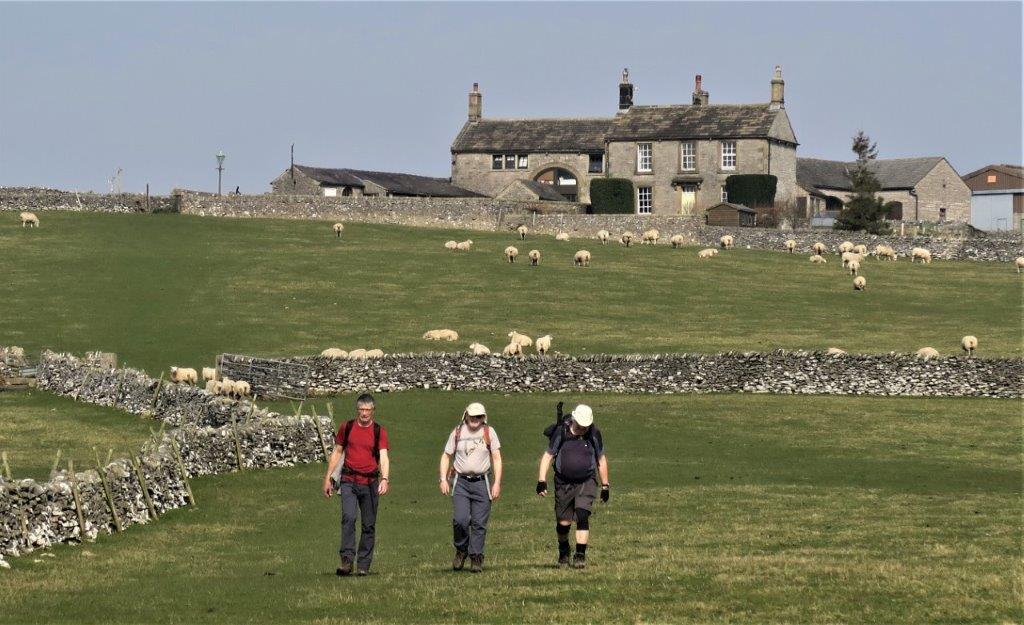 51) Stanley House behind us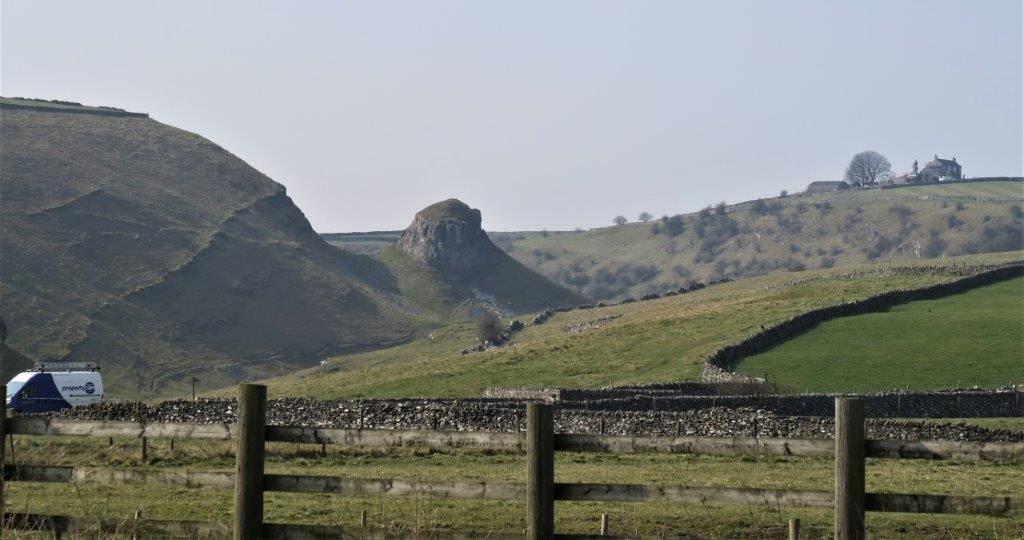 52) Peter Stone seen here across the A623 Road
44 & 55) Three Stags Heads PH (the notice is on the far side of the road)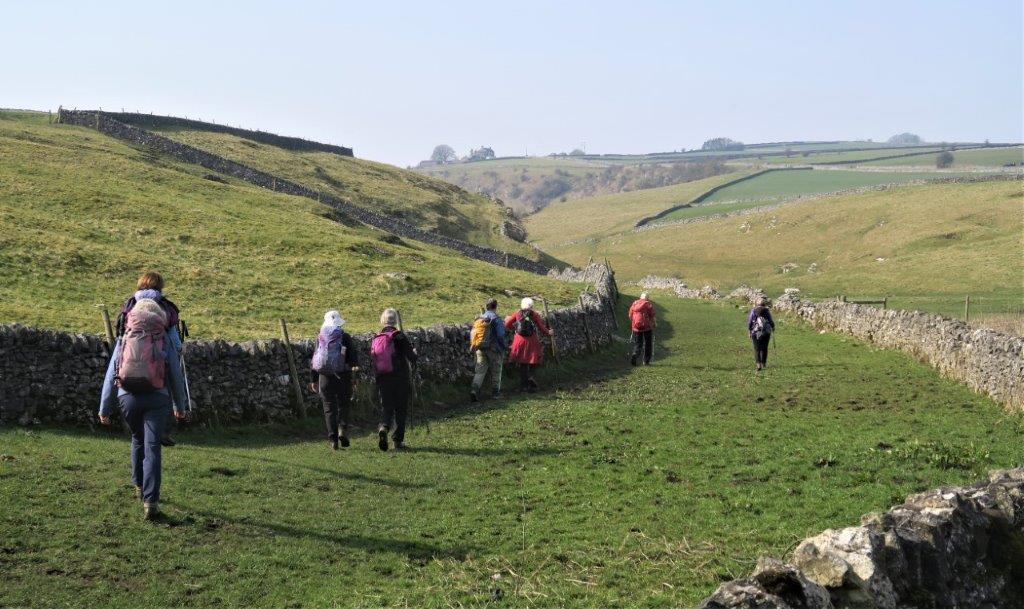 56) entering Cressbrook Dale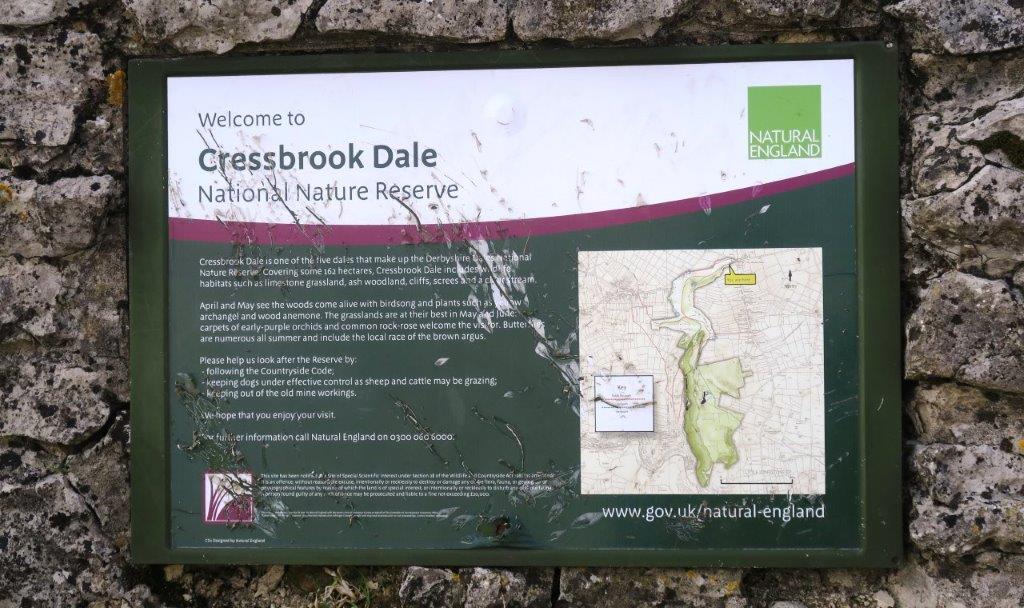 57) Notice about Cressbrook Dale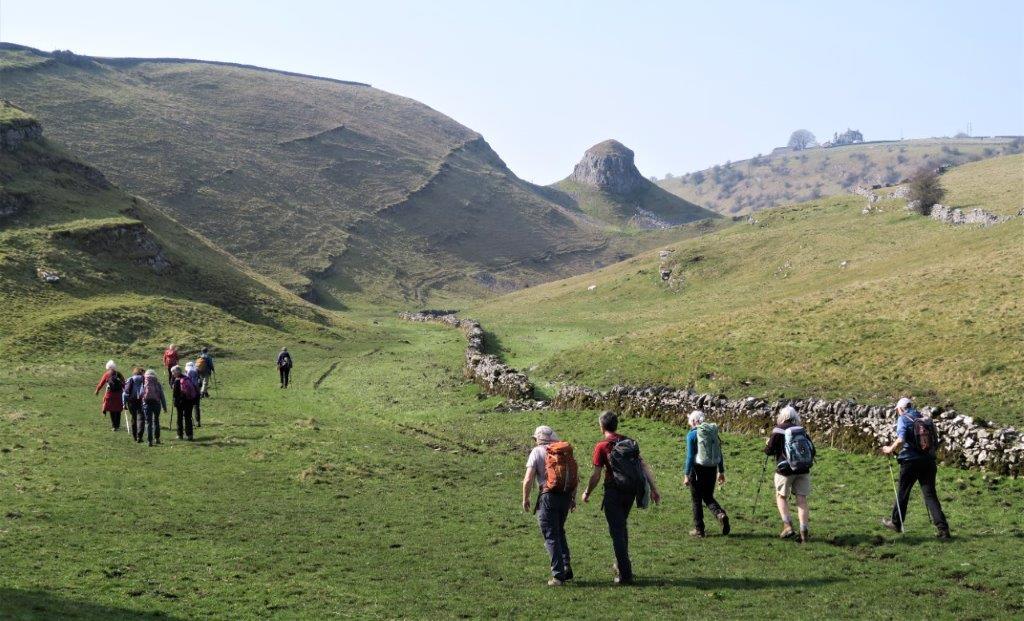 59) Peter Stone ahead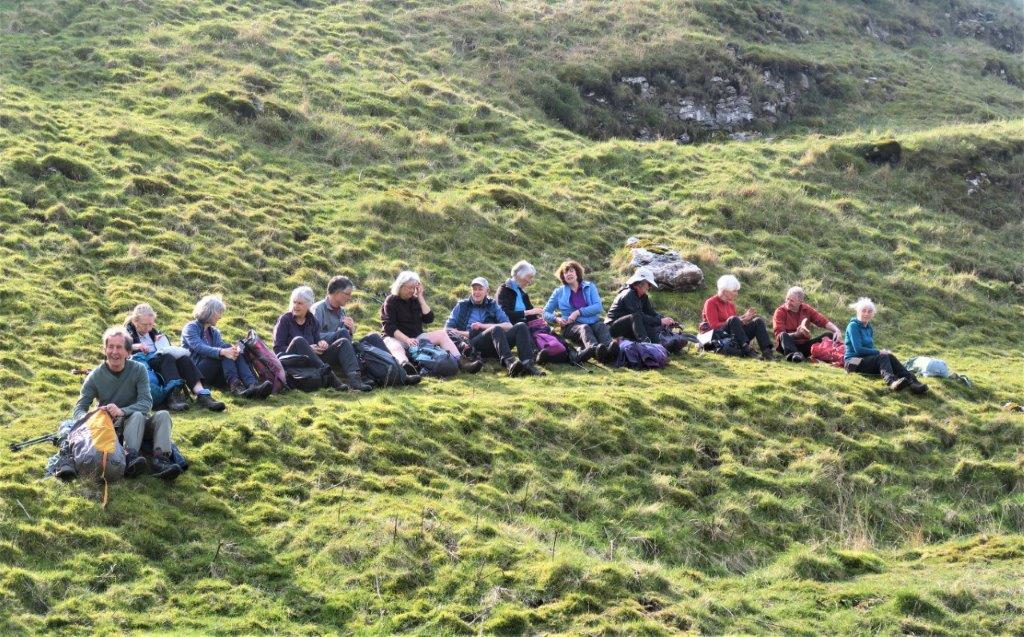 64) morning tea break in Cressbrook Dale before reaching Peter Stone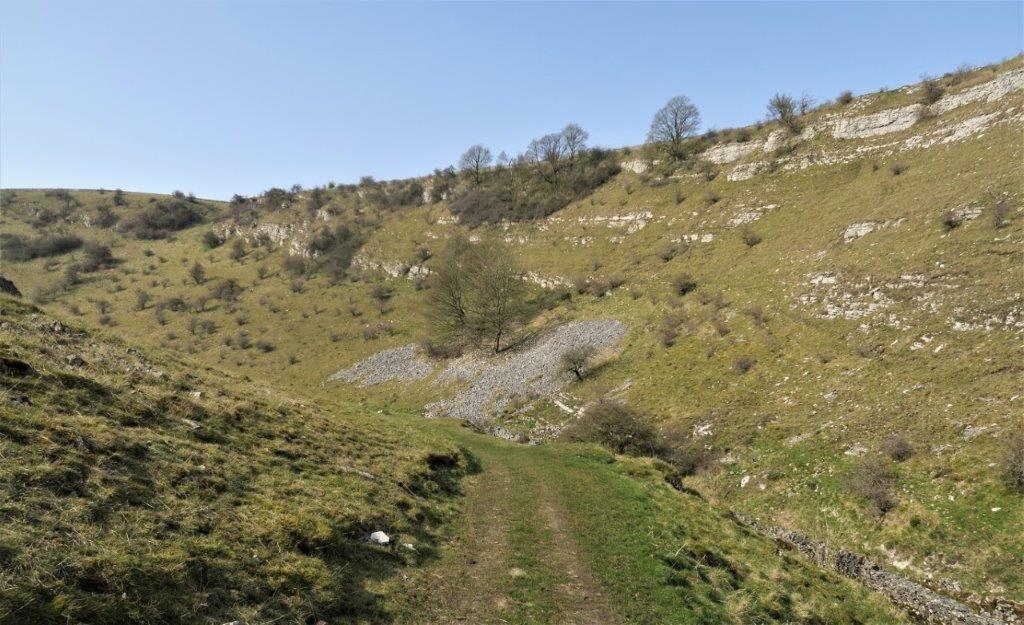 67) typical bank of Cressbrook Dale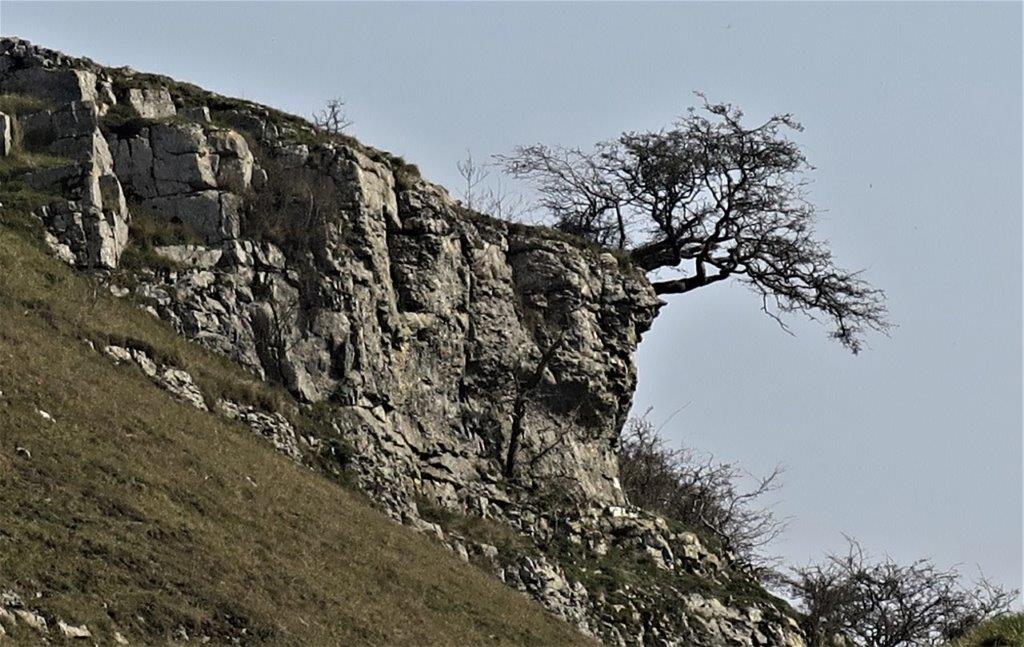 69)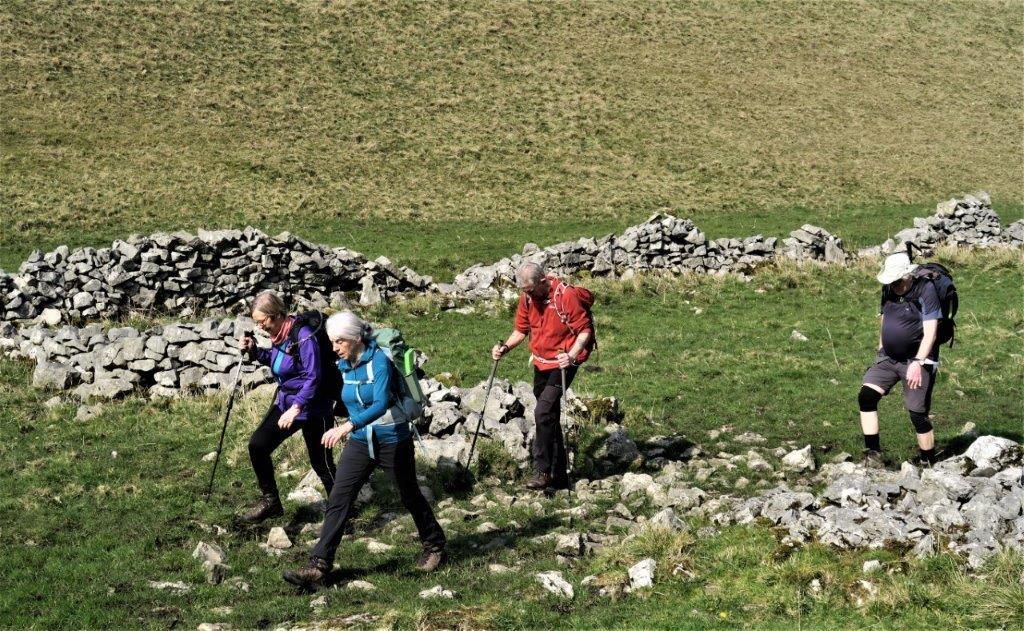 74) walking in the bottom of the dale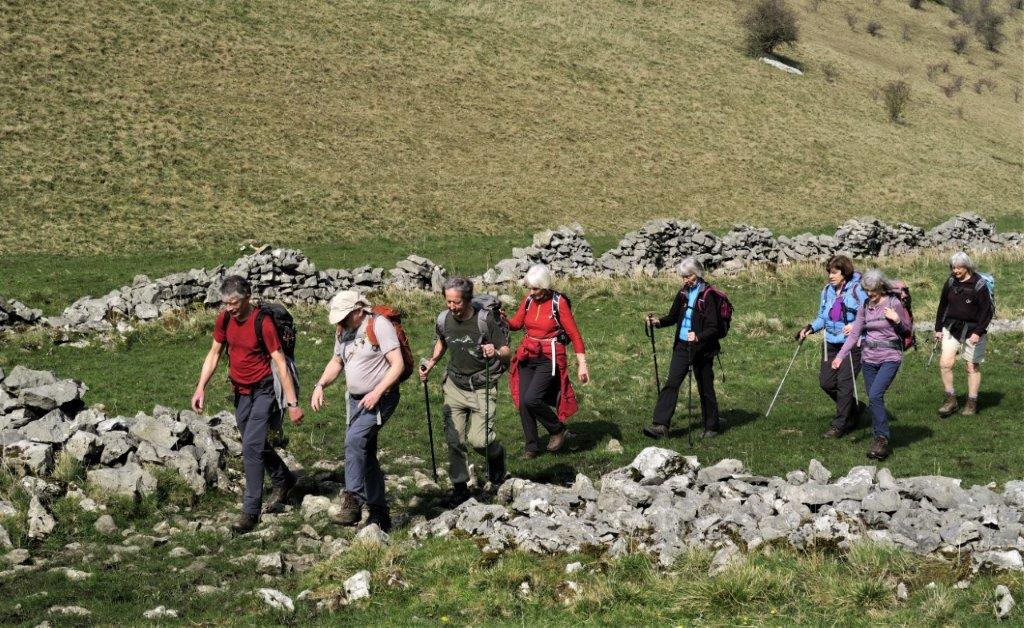 75)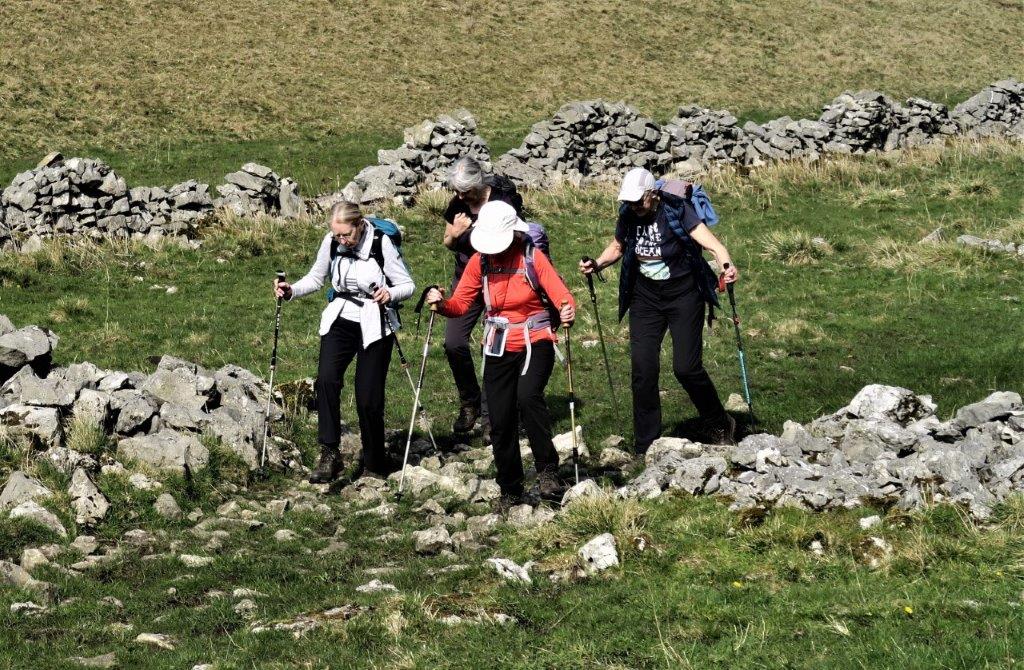 76)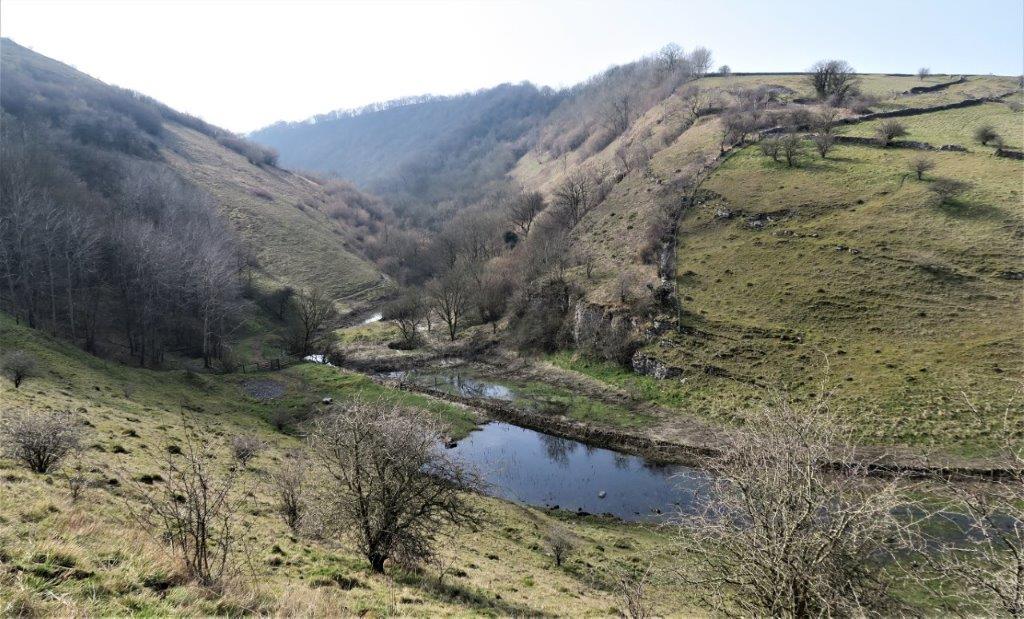 81) Cressbrook Dale turns towards Ravensdale Cottages etc here. We climb up out of the bottomm of the Dale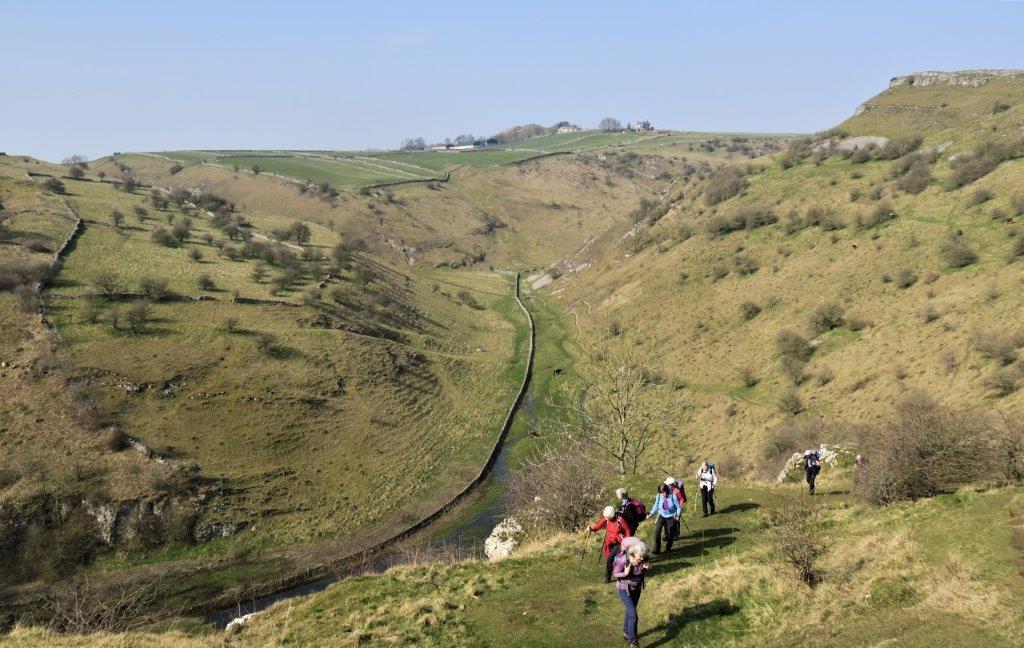 83) looking down at the bottom of valley we followed. Litton visible at far top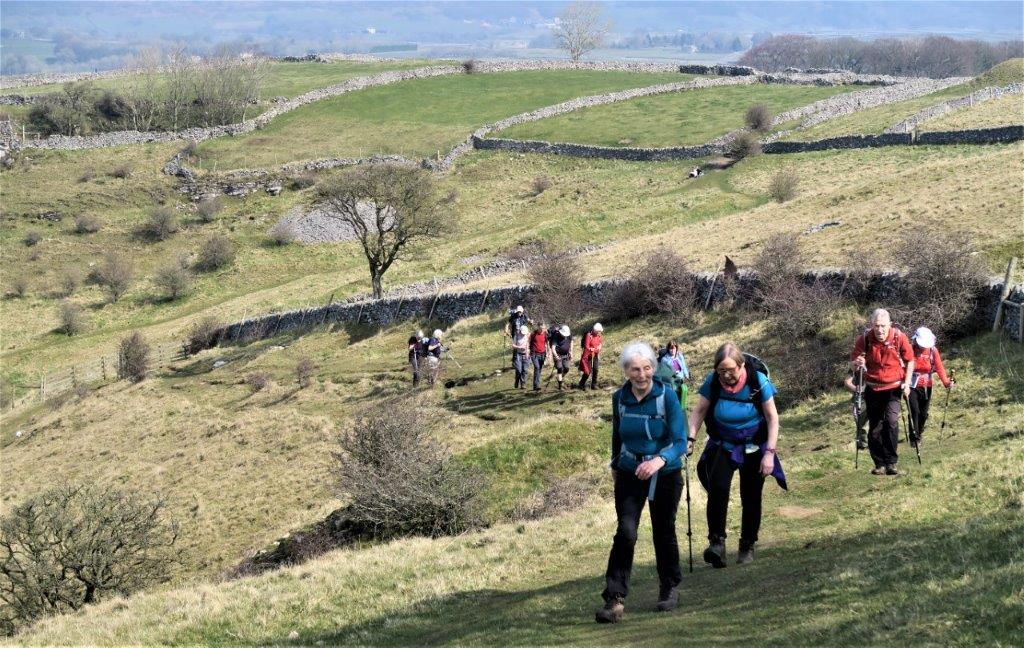 92) climbing out of Dale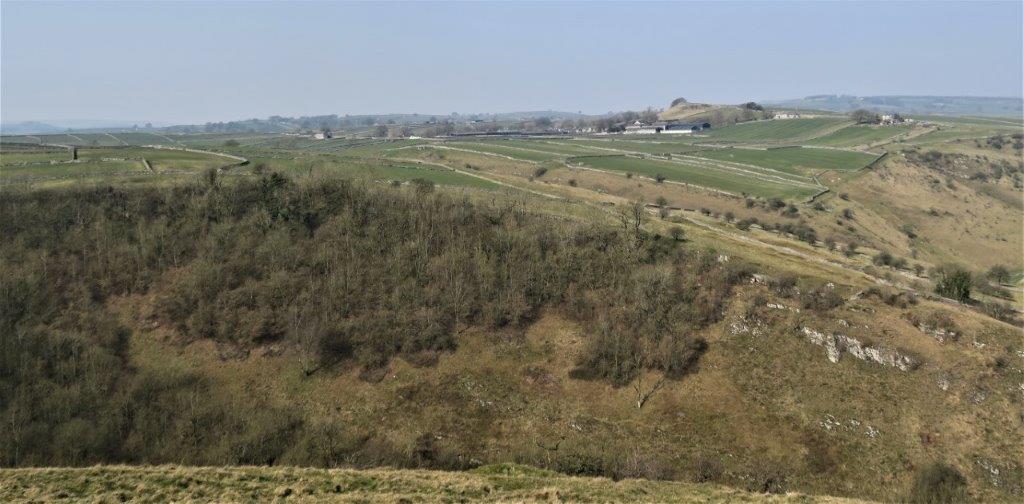 93) Litton in distance seen across the top of Cressbrook Dale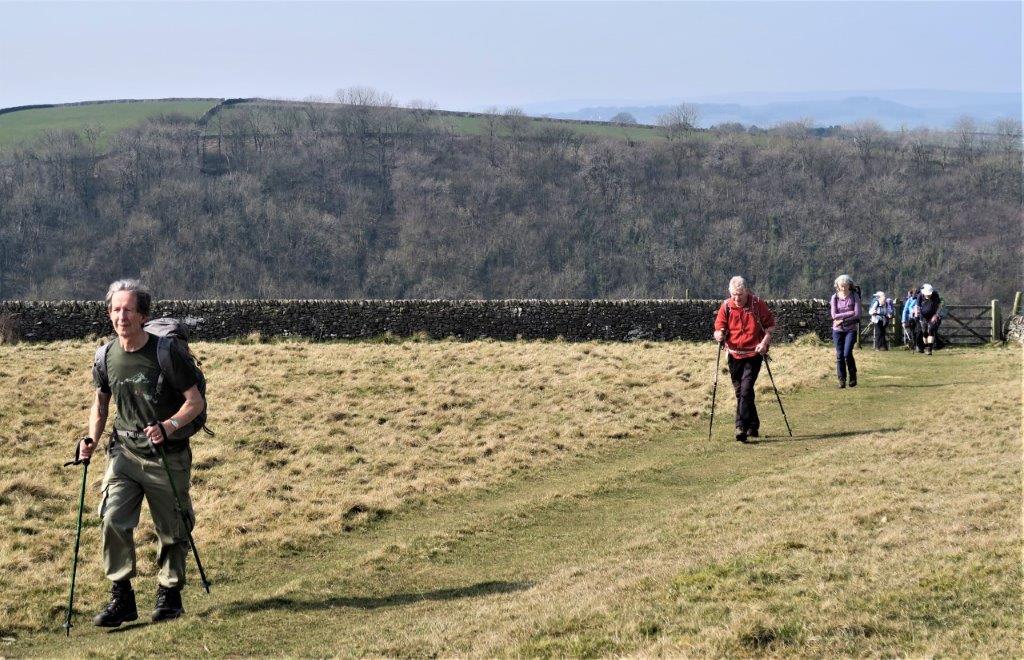 102) heading toward Wardlow Hay Cop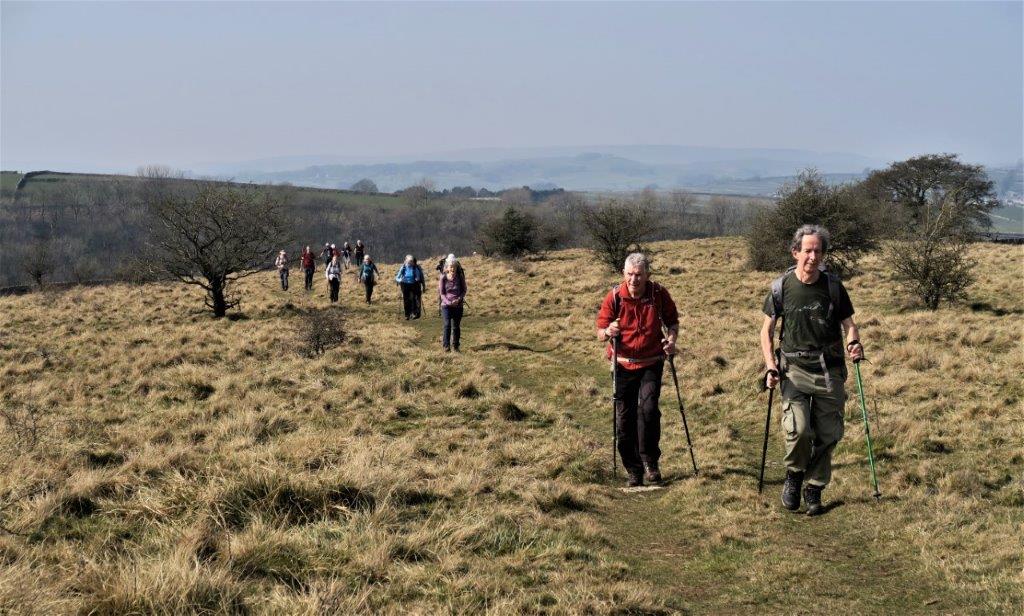 103) starting to climb up to Wardlow Hay Cop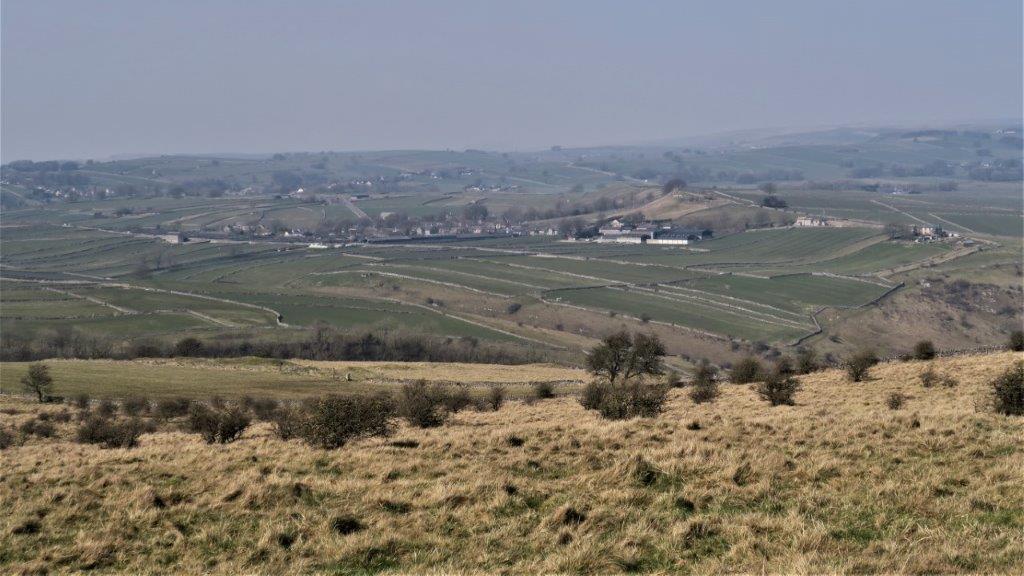 104)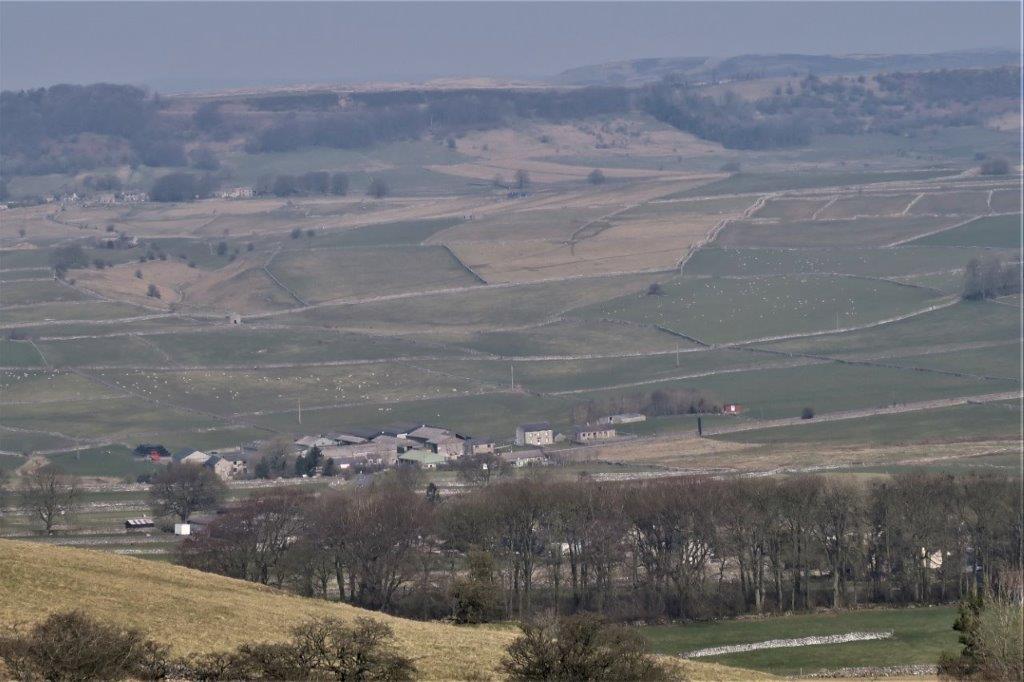 106) zoomed into Wardlow Mires below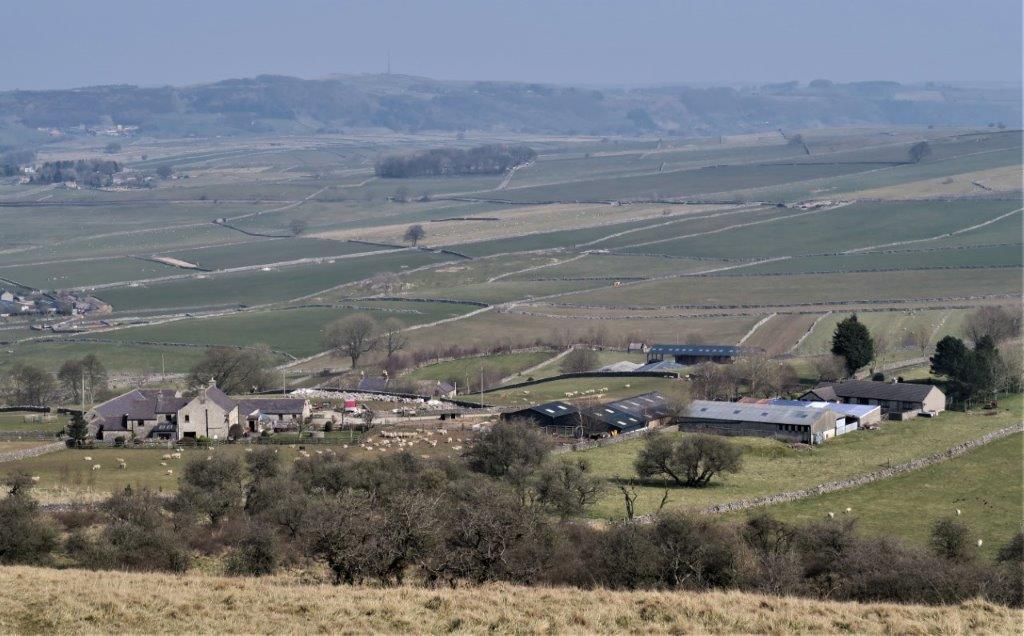 107) Wardlow Mires (on left edge & mid height of picture). Wardlow Farms closer to camera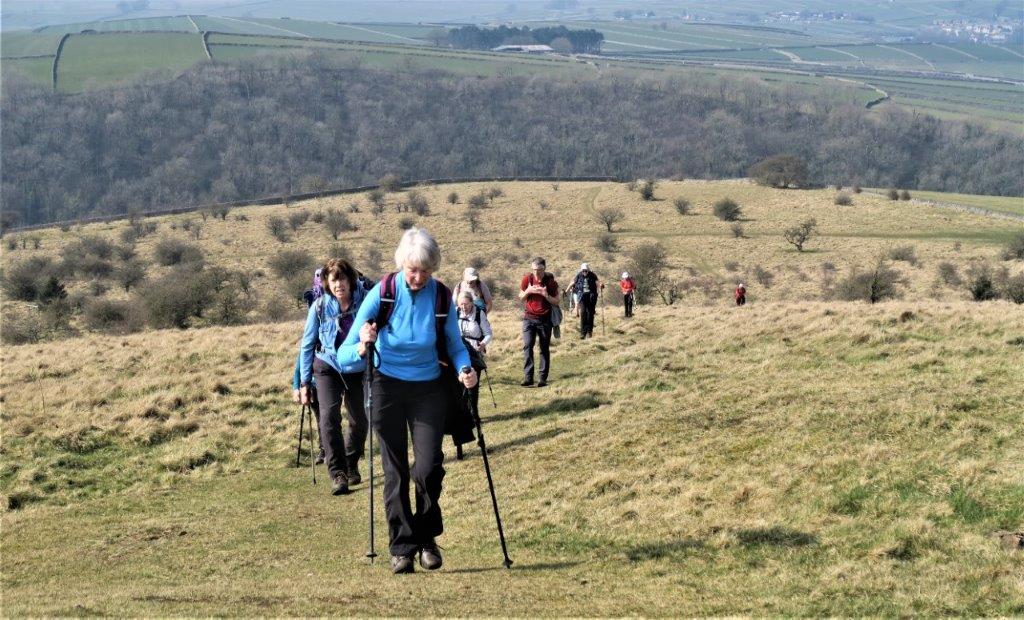 108) up to the Cop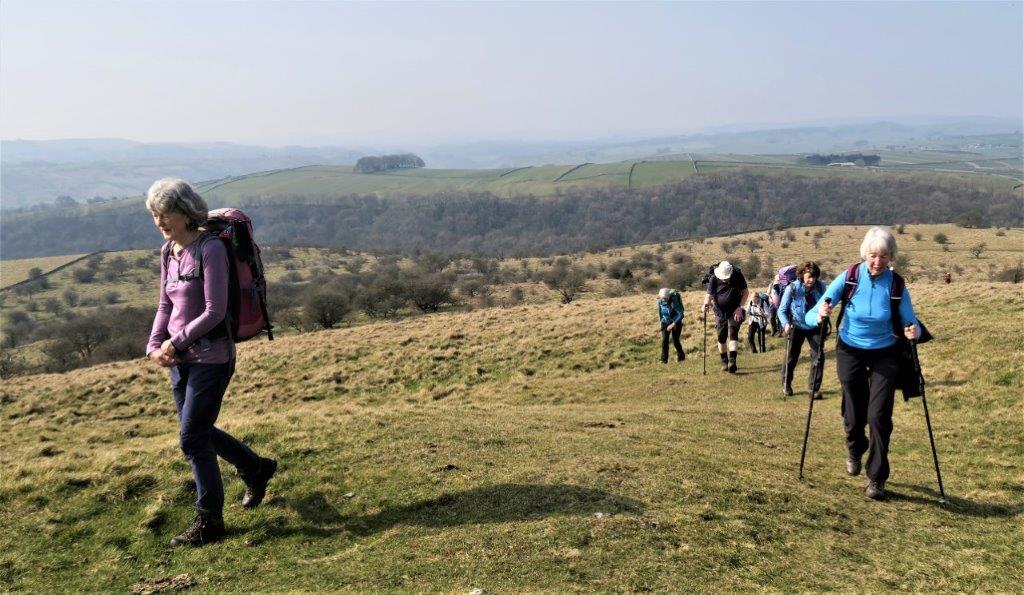 109)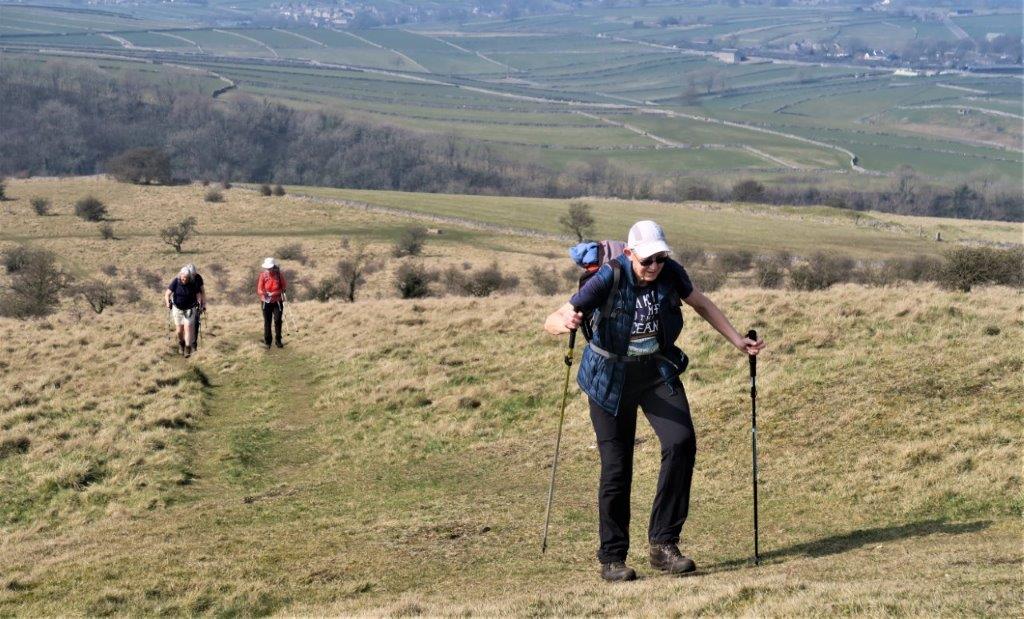 111)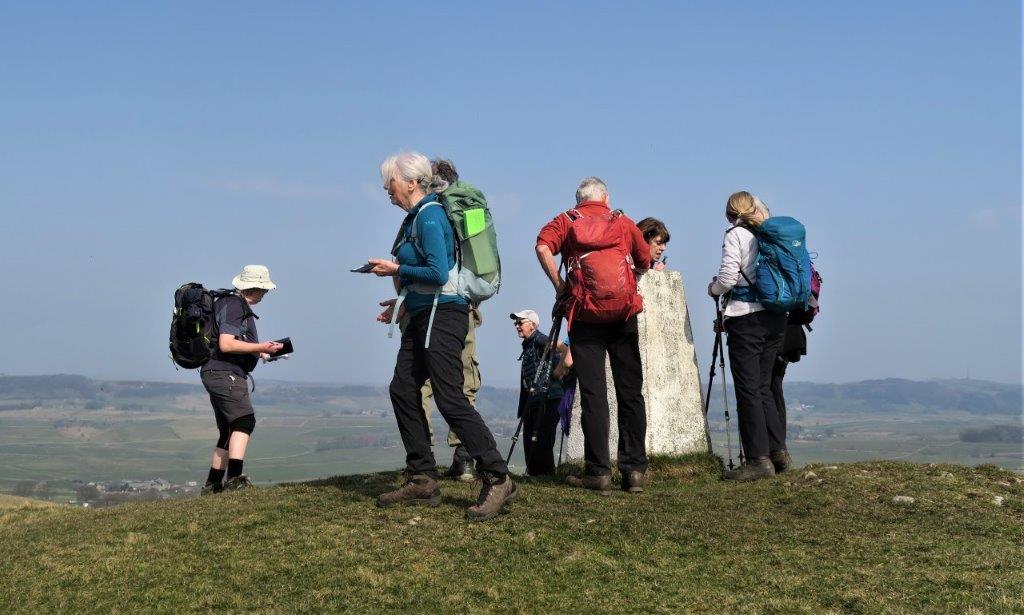 113) Trig Beacon on Wardlow Hay Cop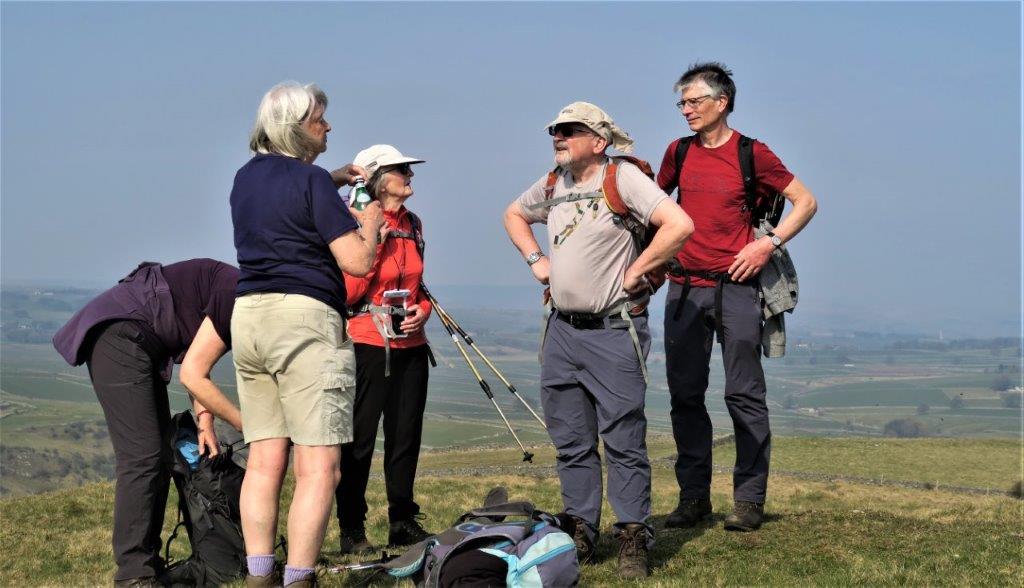 114)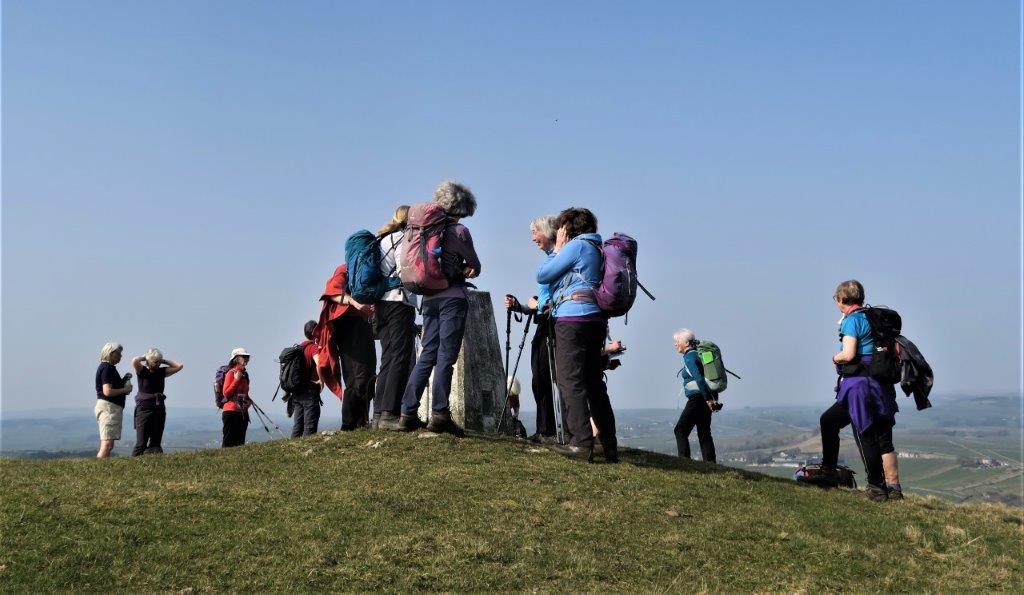 117)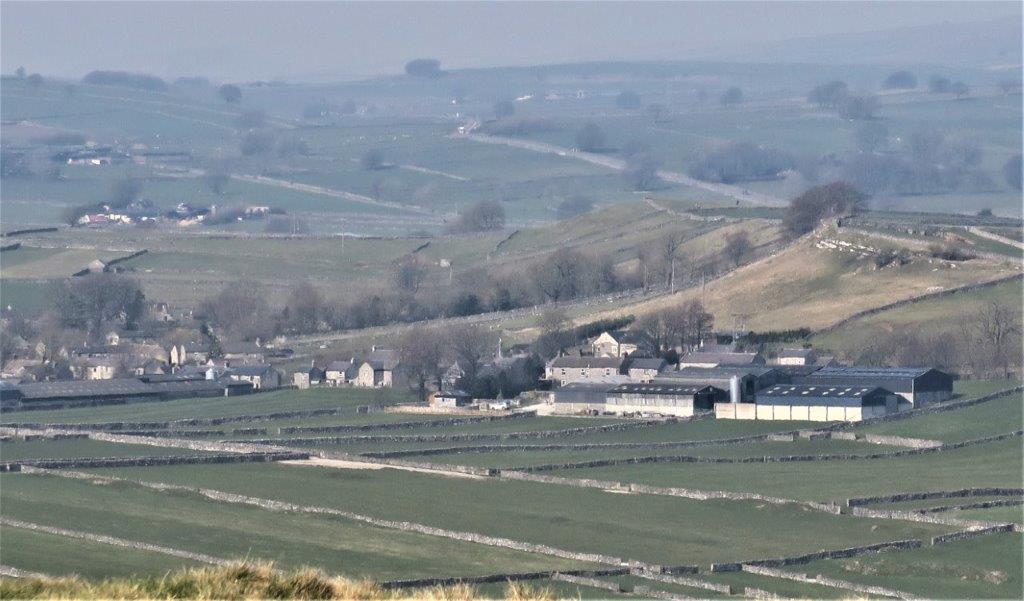 118) more pictures below Cop. This one looks across at Litton Edge?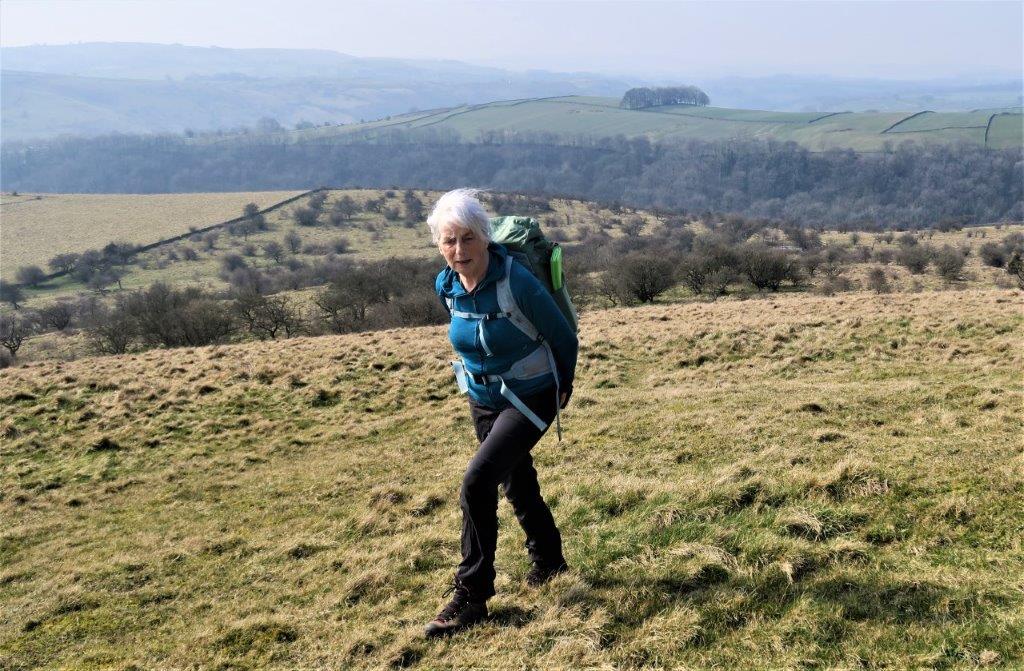 12
120) starting on the way down following a different route to the way taken up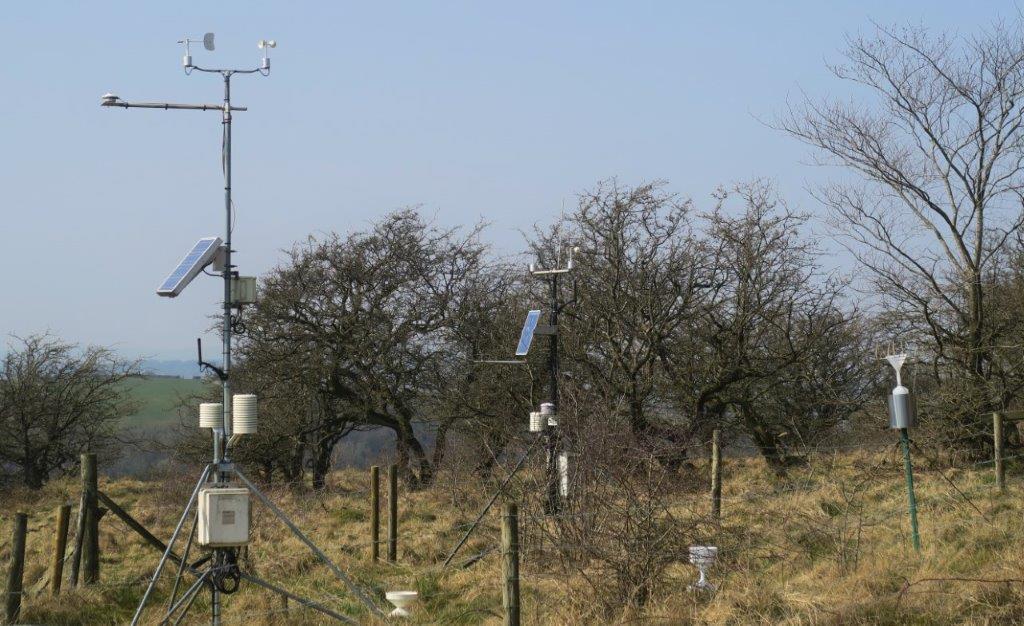 122) passed a weather station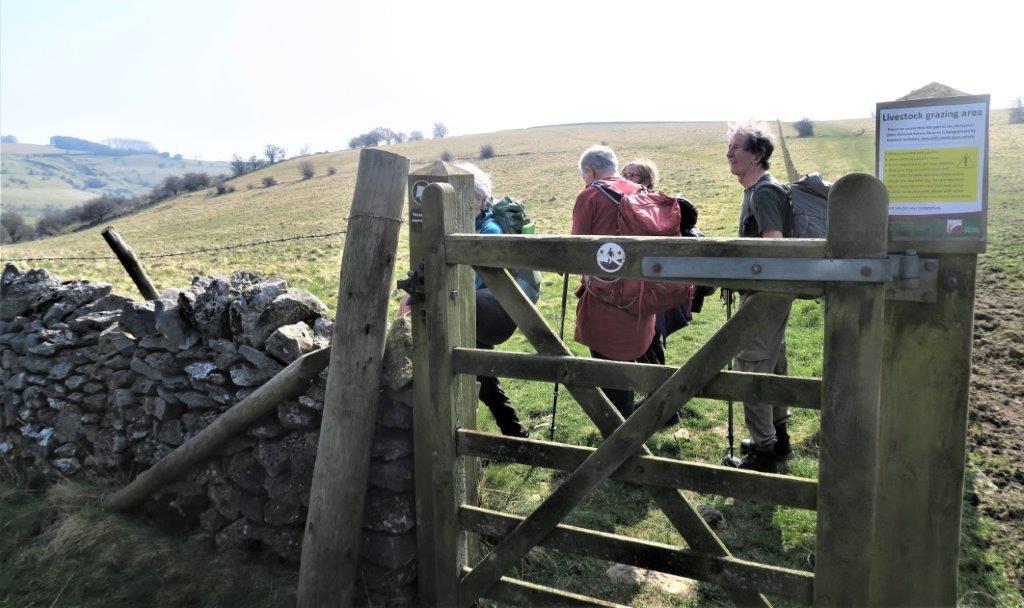 126)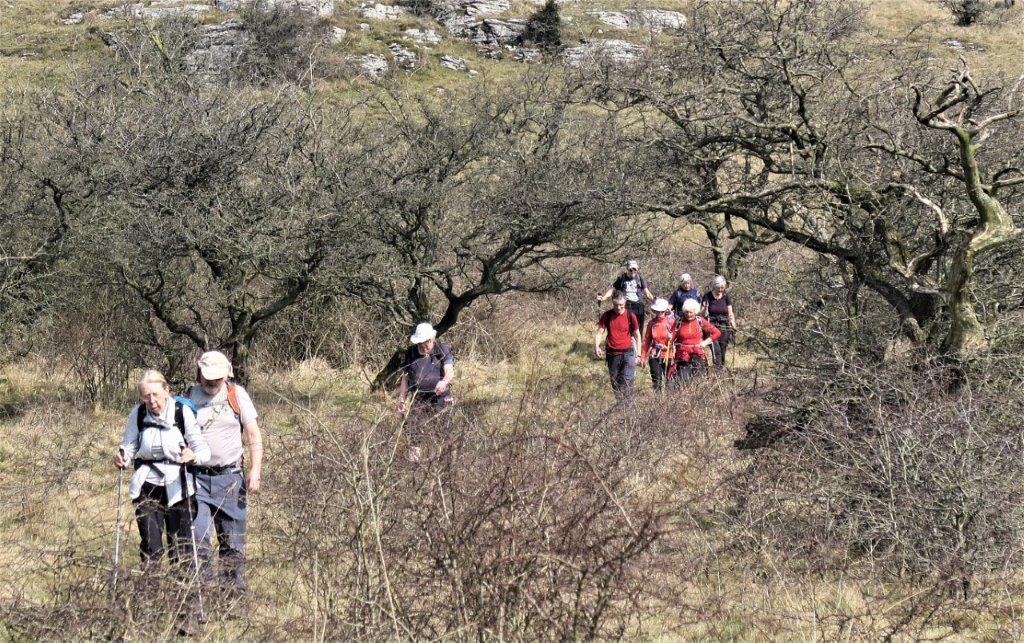 128)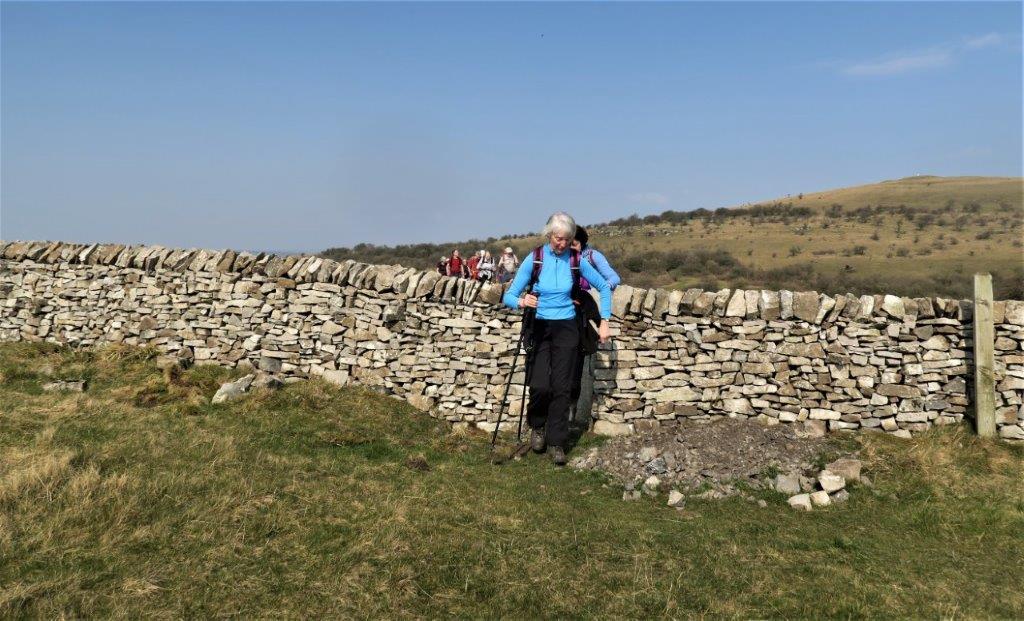 129) recently rebuilt dry stone wall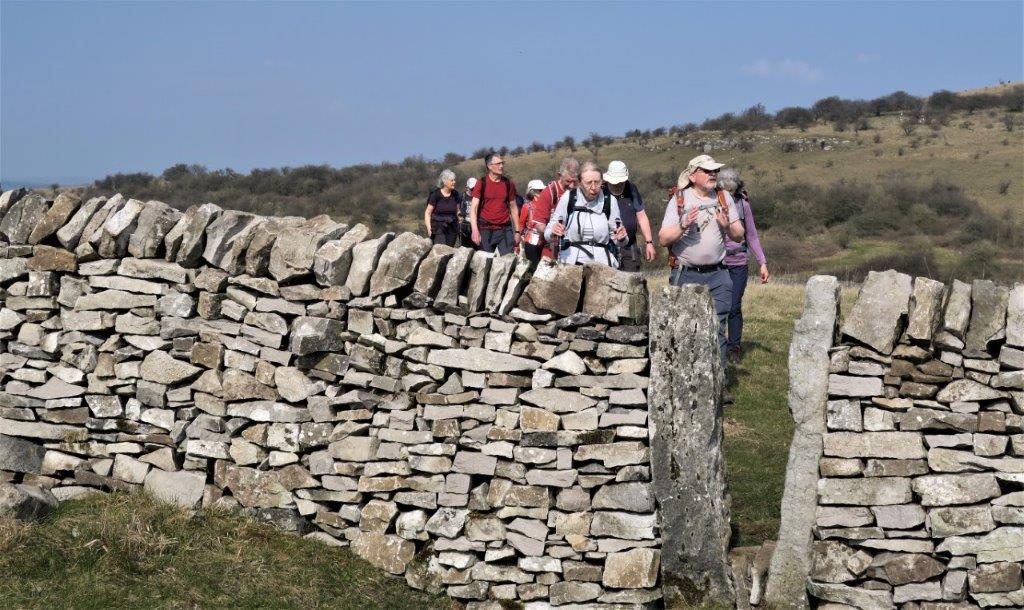 130)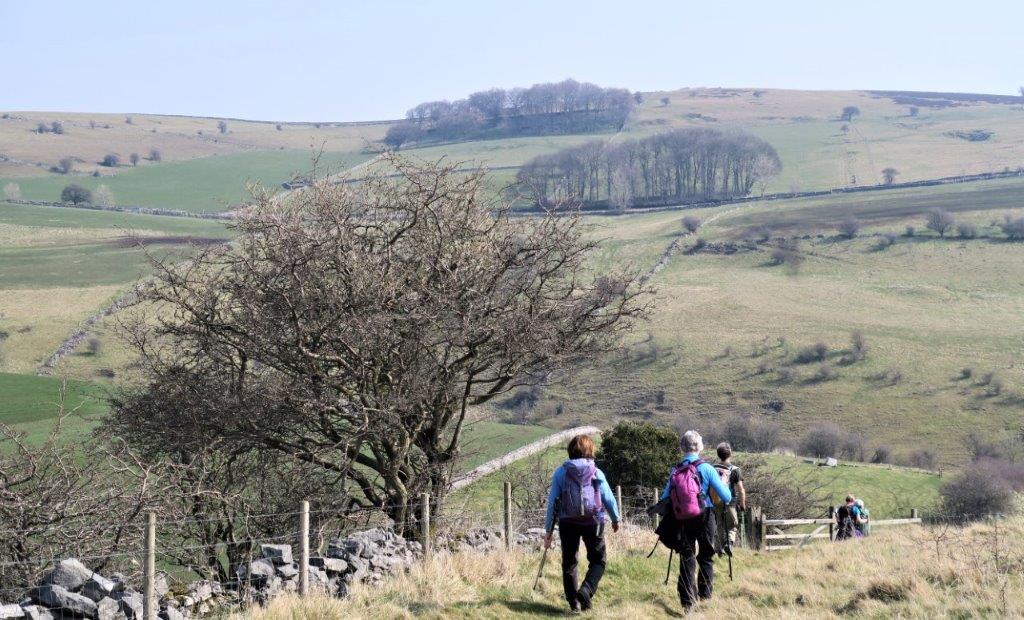 133) descending down to minor road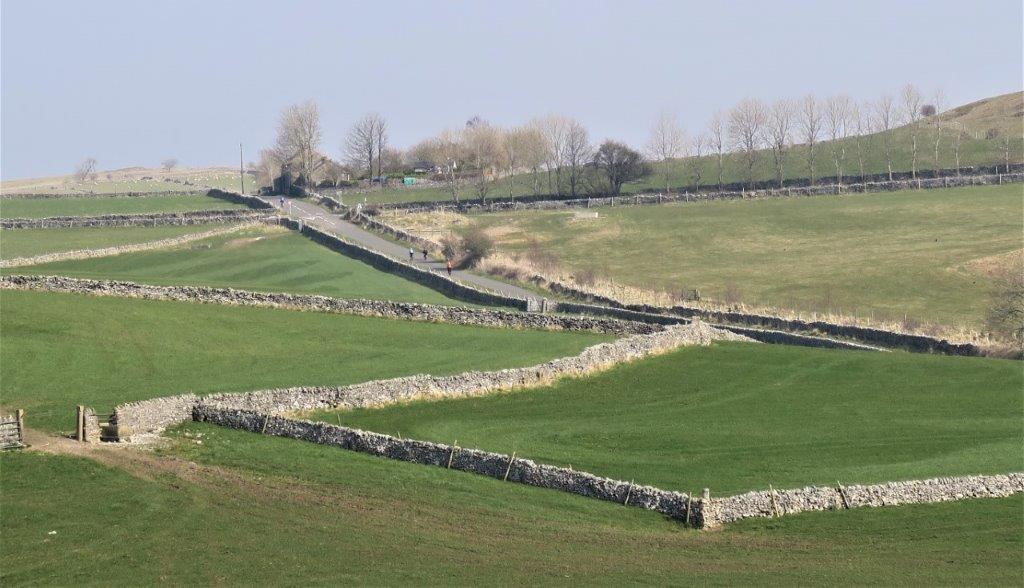 134) a view ahead of the minor road we later walked up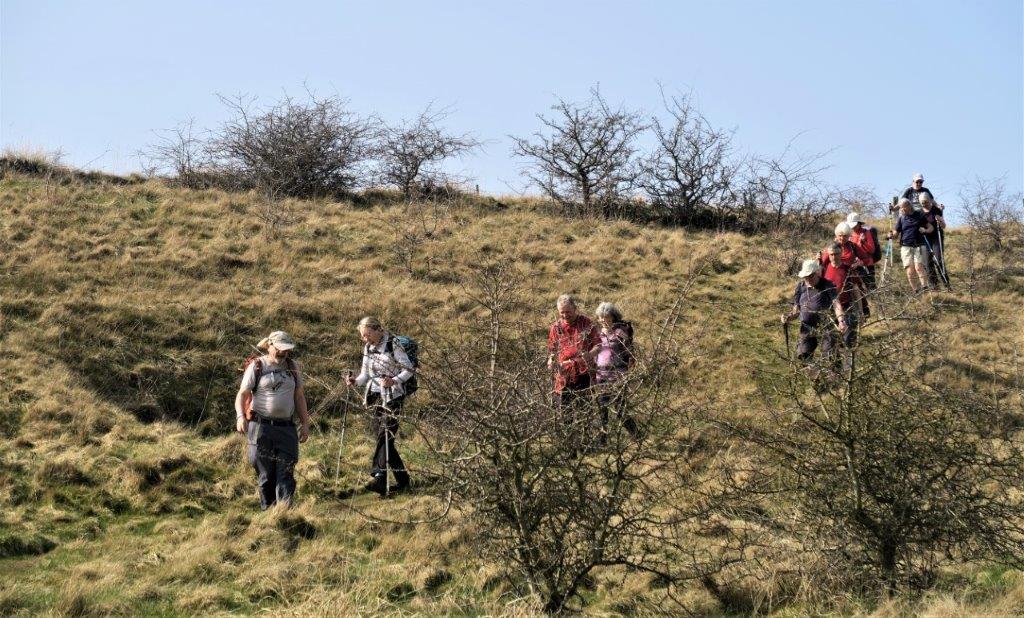 136)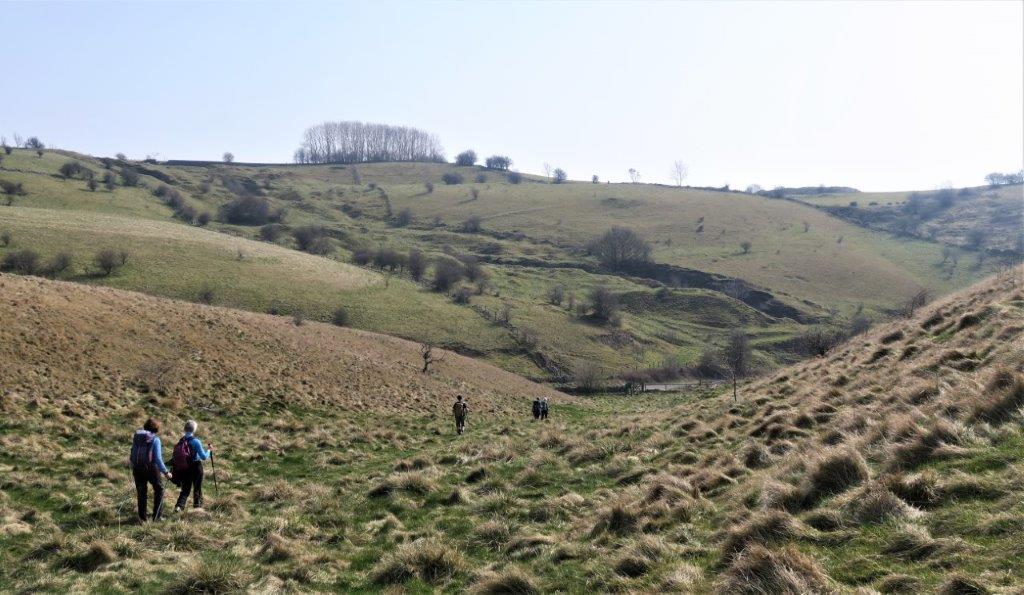 138) down to the Minor Road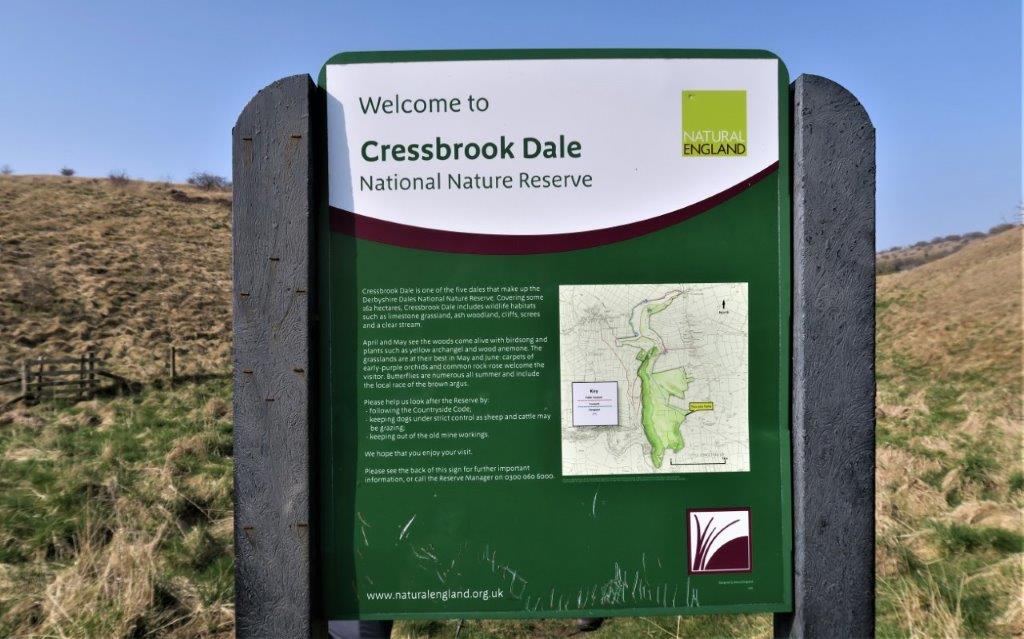 142) This sign unfortunately does not show the position of Wardlow Hay Cop a major viewpoint (up to date OS maps show the Cop and paths to it more clearly)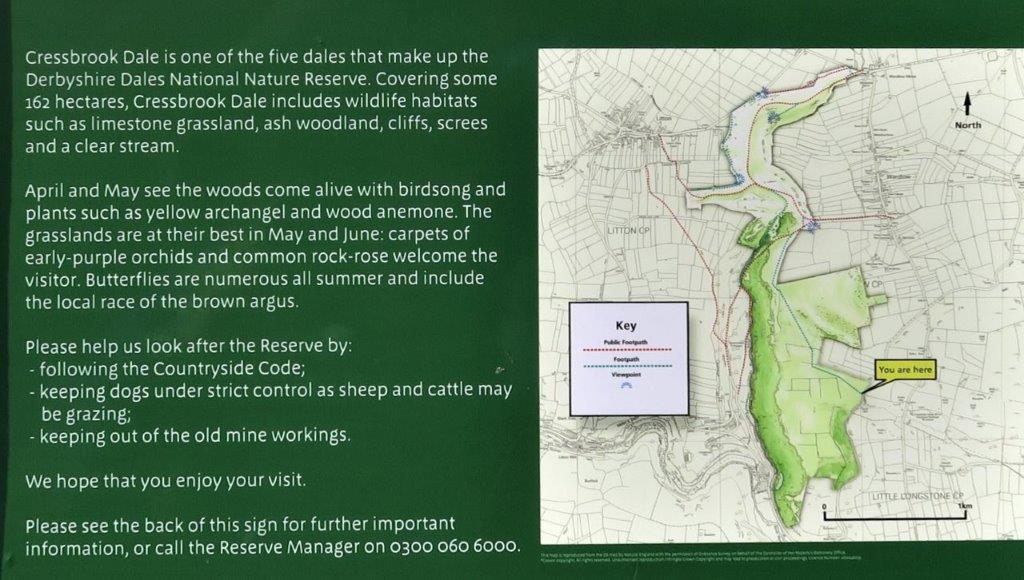 142a) as far as I can see on the OS map - the walk from the A623 Road through Cressbrook Dale then up to Wardlow Hay Cop and down to the minor road is all in Open Access Land.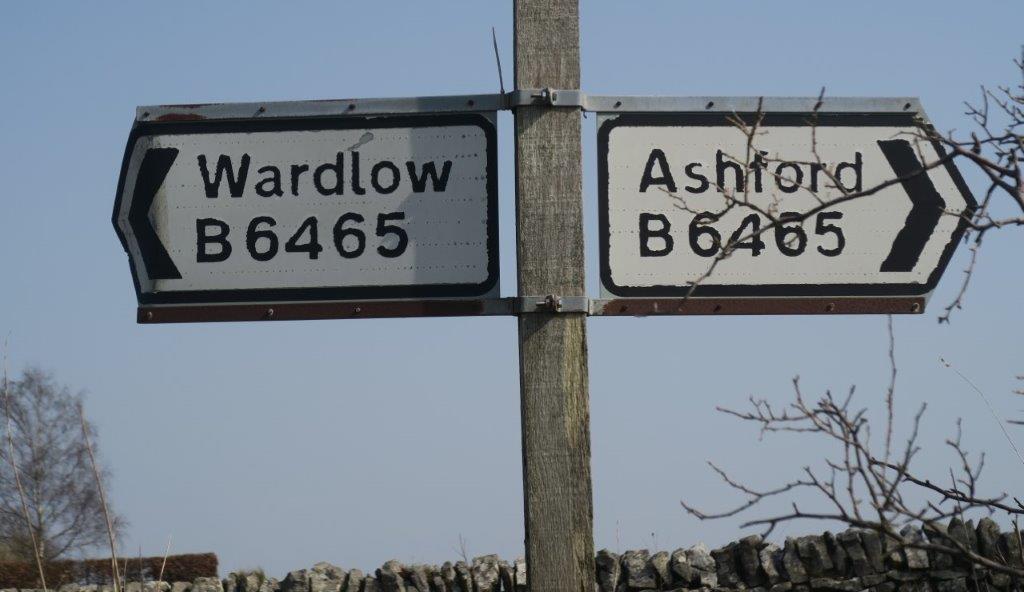 145) We walked up the minor Road, then followed the B6465 Road in the Ashford direction to reach and turnoff on our FP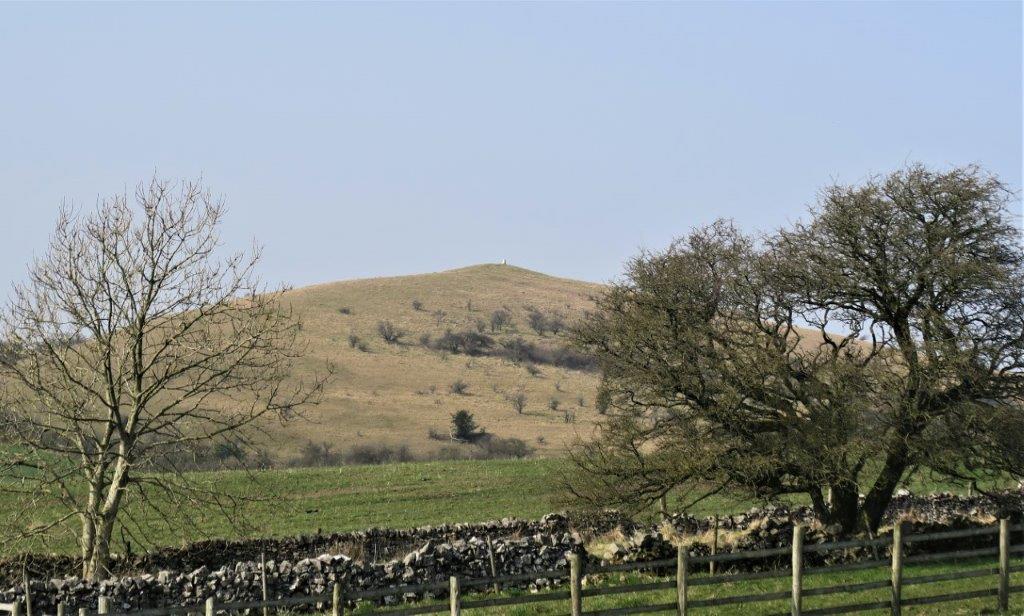 151) view from footpath ~ Northwest to Wardlow Hay Cop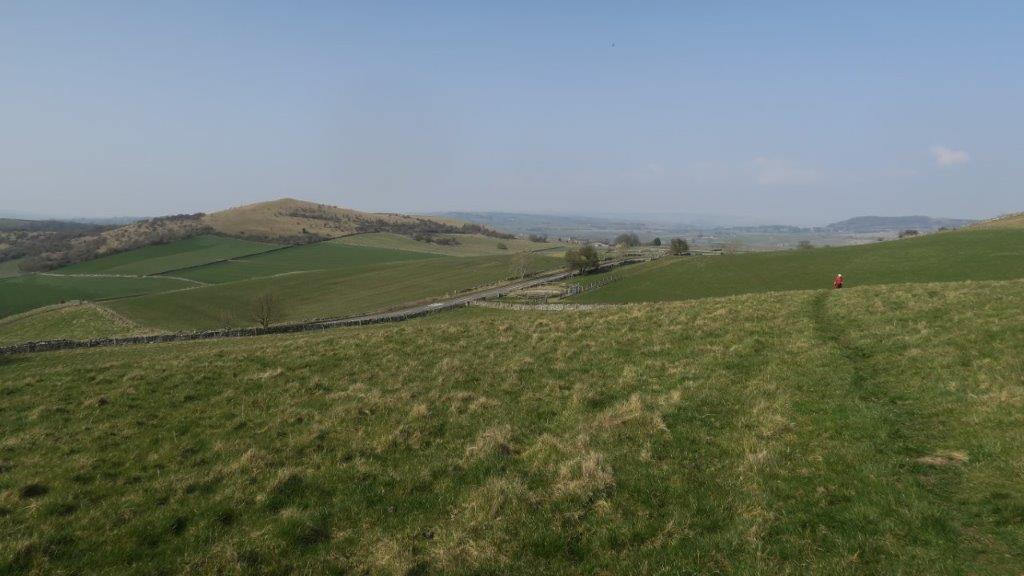 153) as above picture - with one of our walkers in 'red' on FP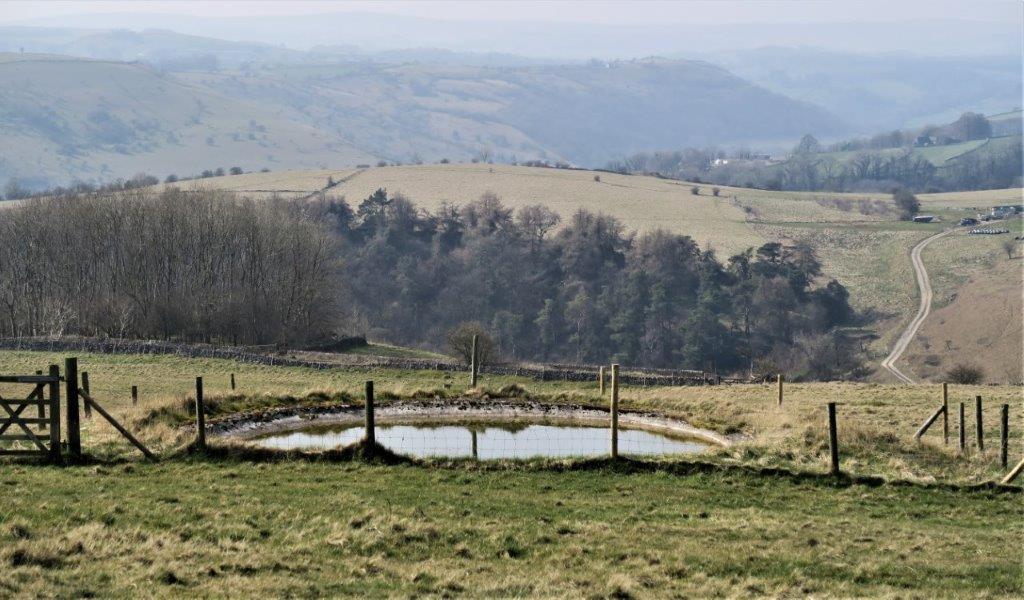 154) Dewpond passed - fenced off so that farm animals don't drink from them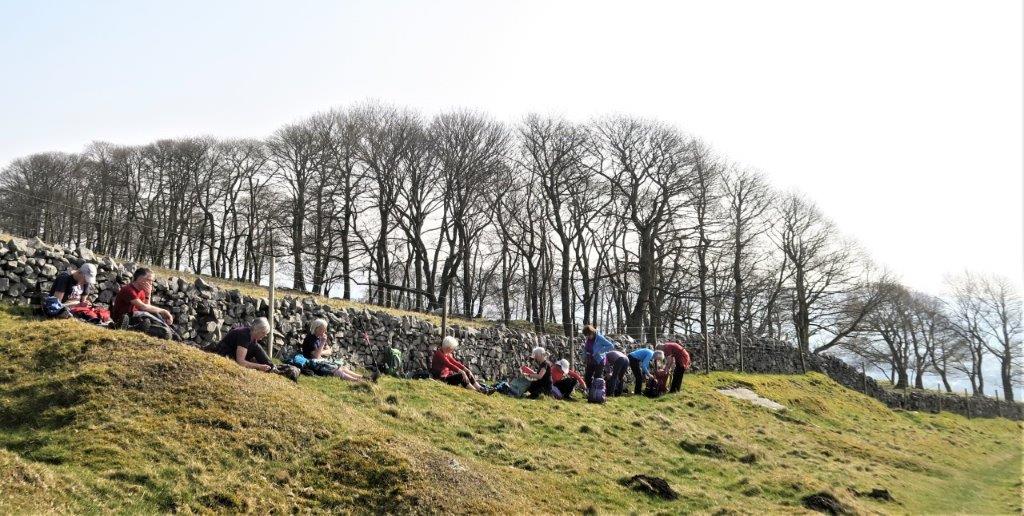 160) lunch break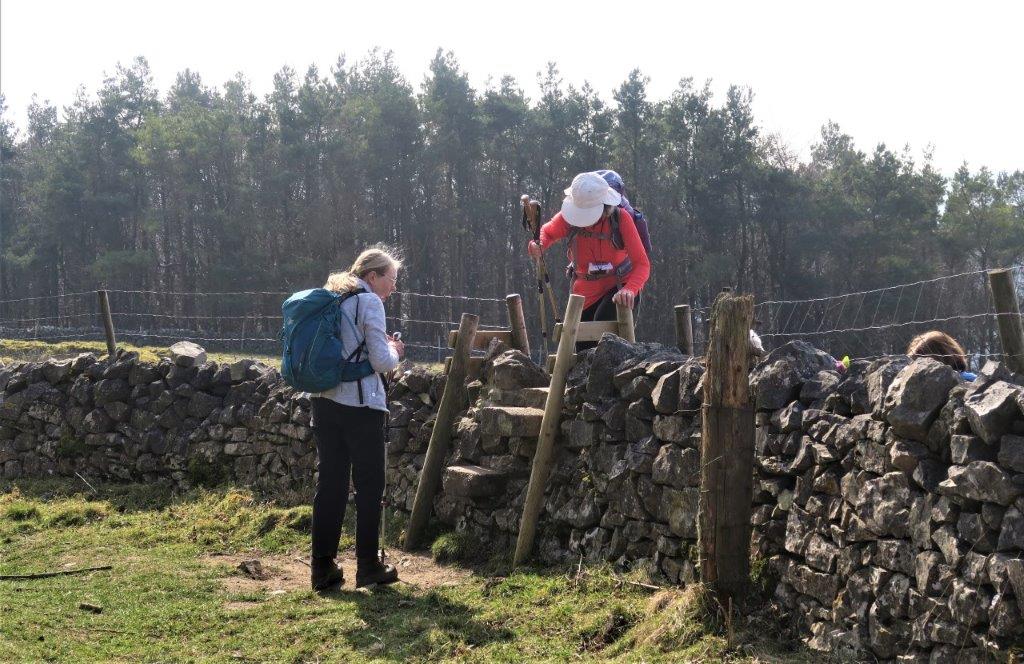 162) heading toward Byway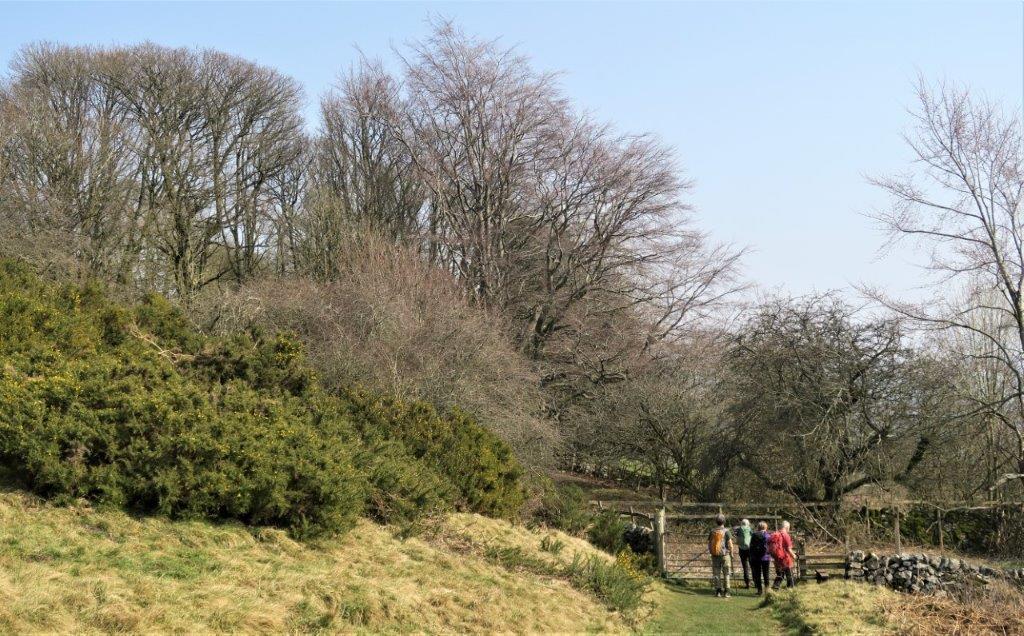 167 on Byway?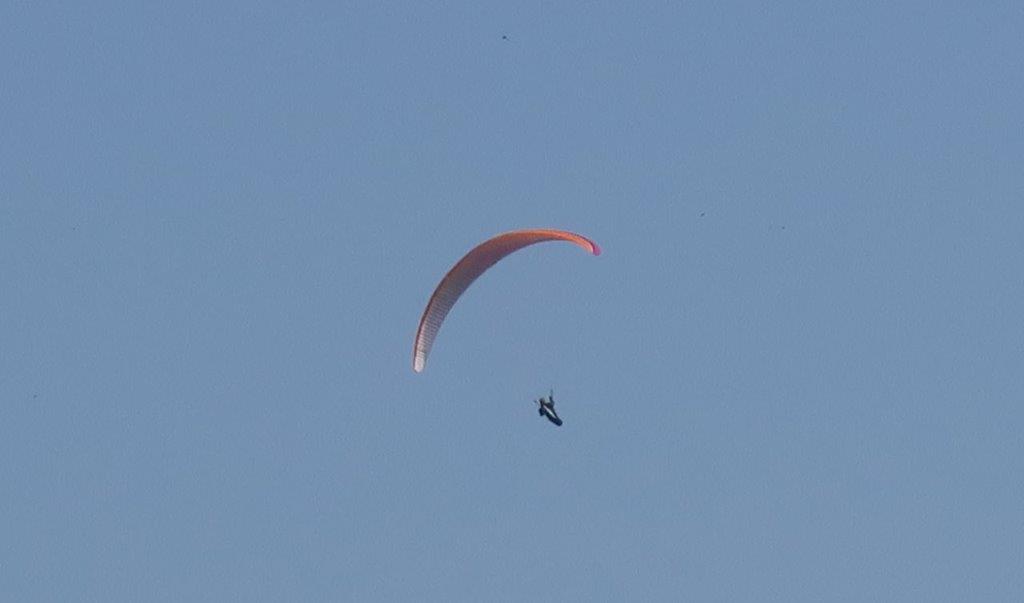 169) paraglider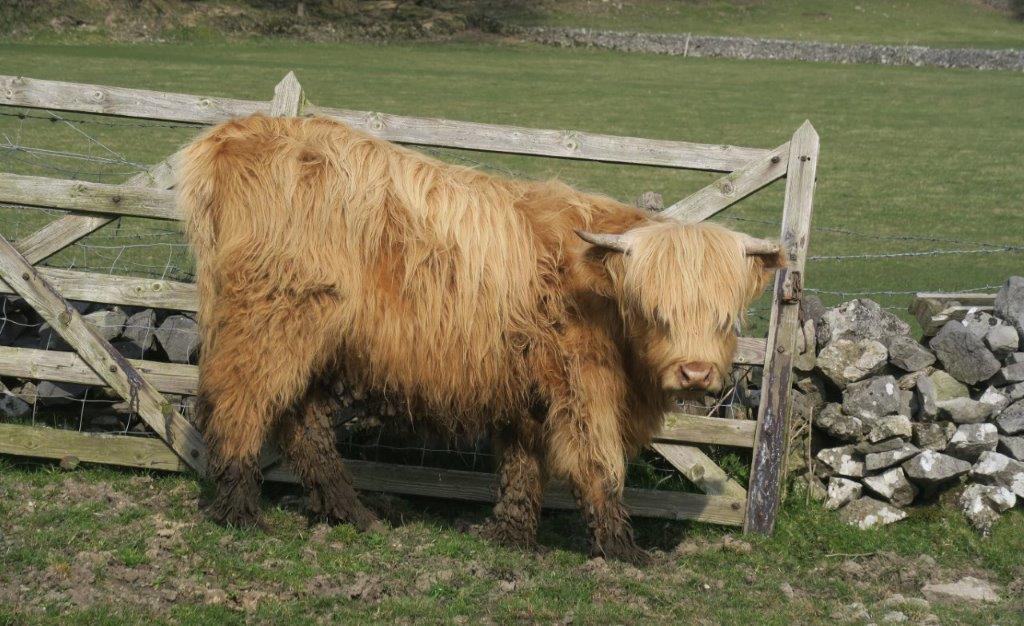 170)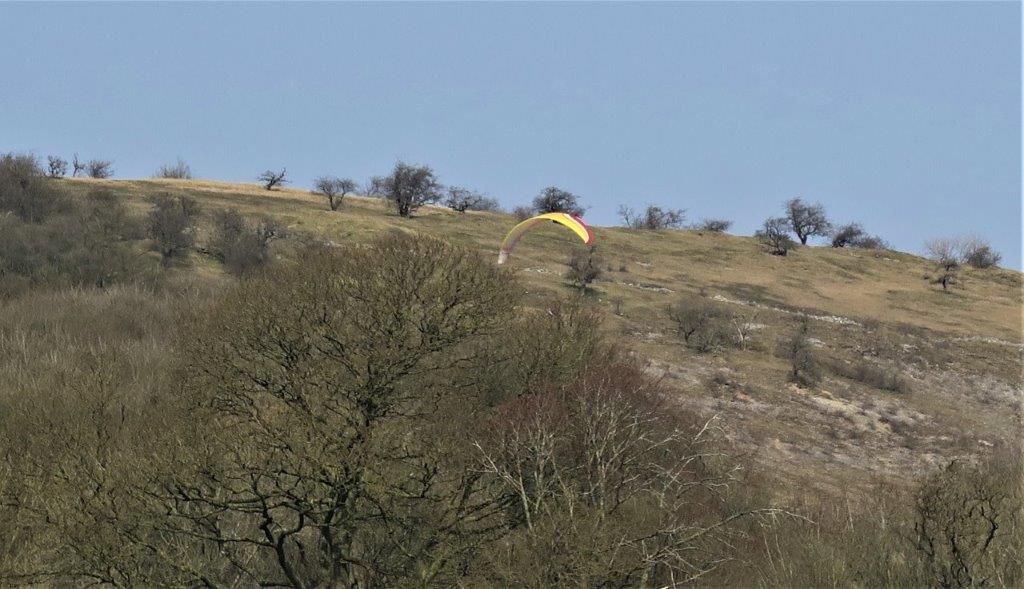 171) paraglider landing?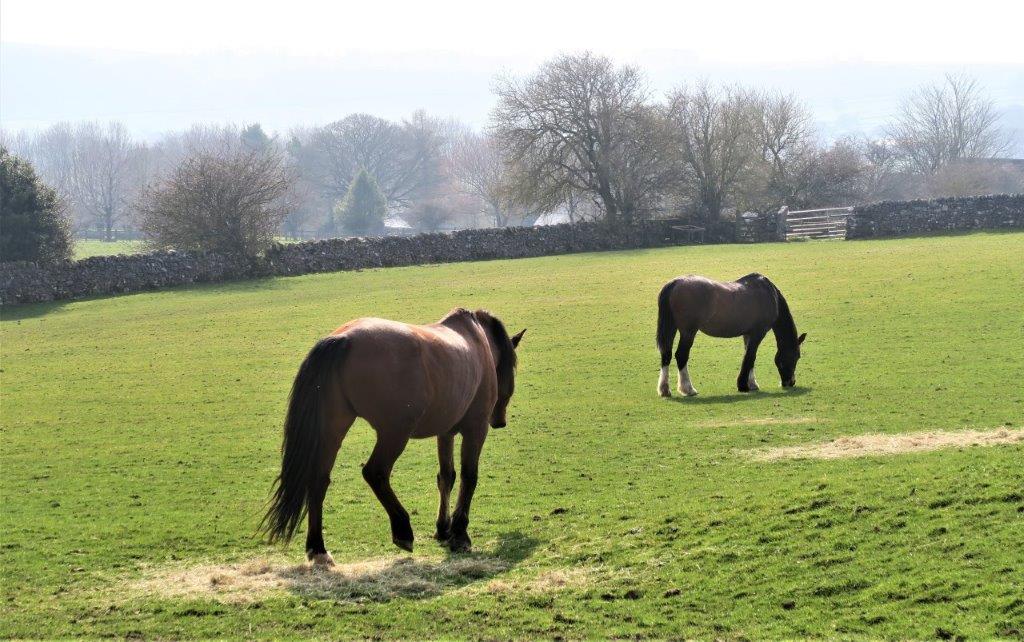 173)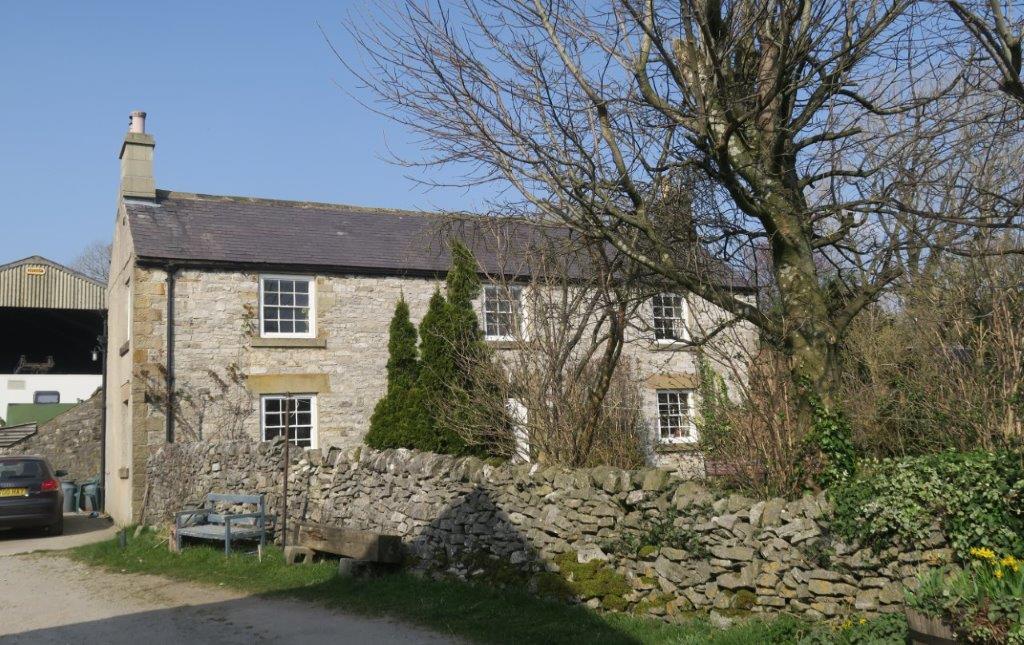 174) a house before Dale Farm Camp Site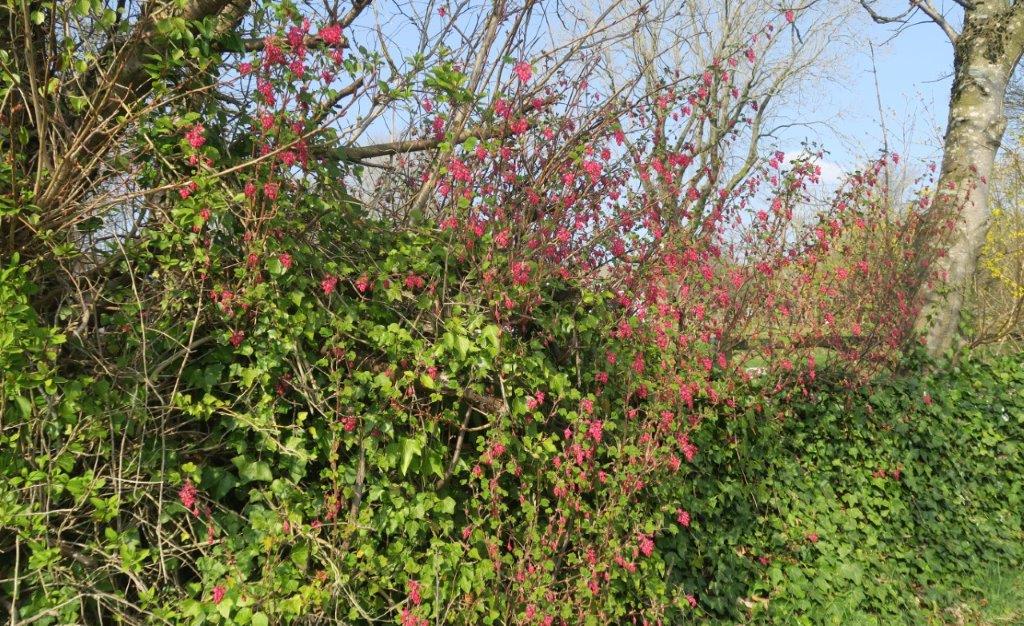 176)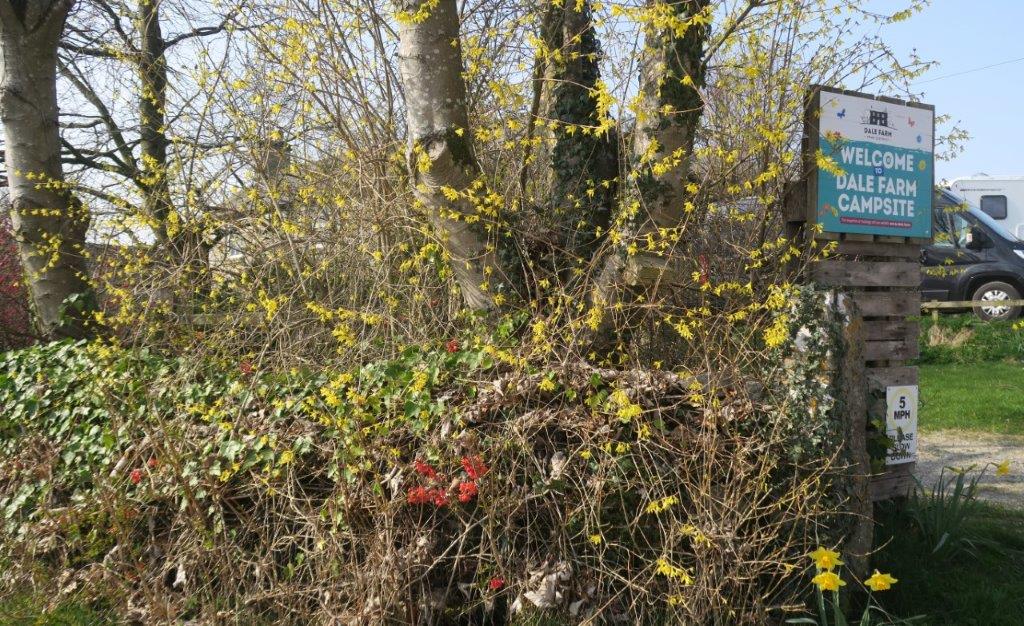 178) Dale Farm Camp Site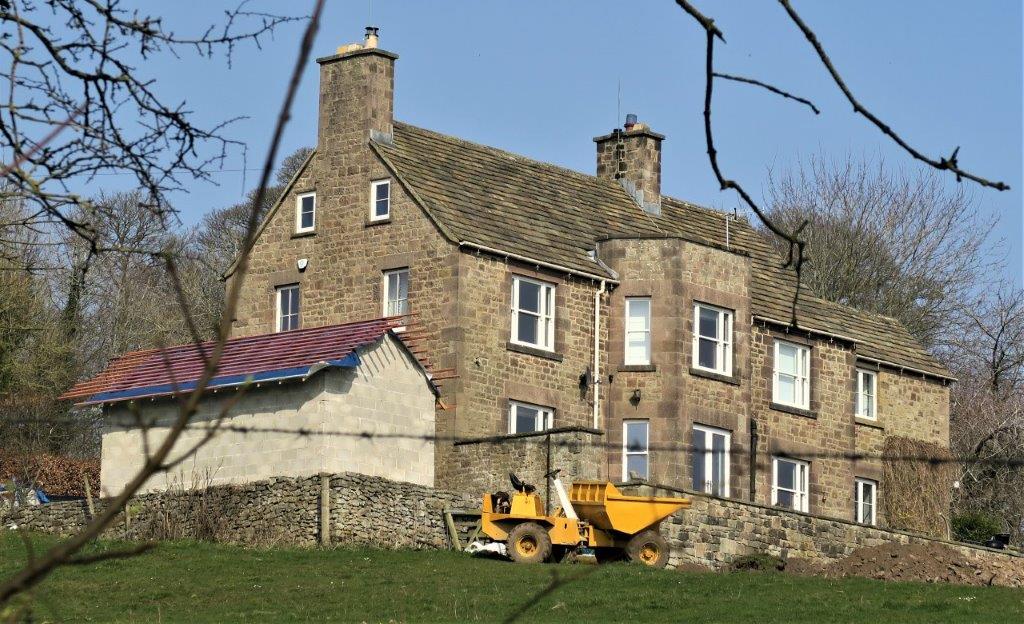 178) large house near Moor Lane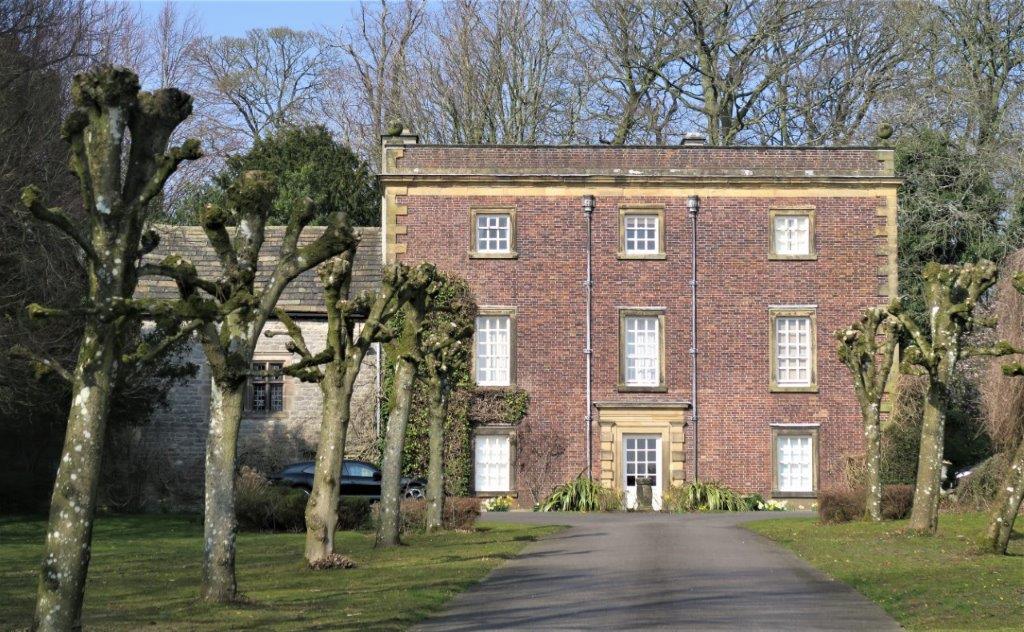 180) The Hall in Great Longstone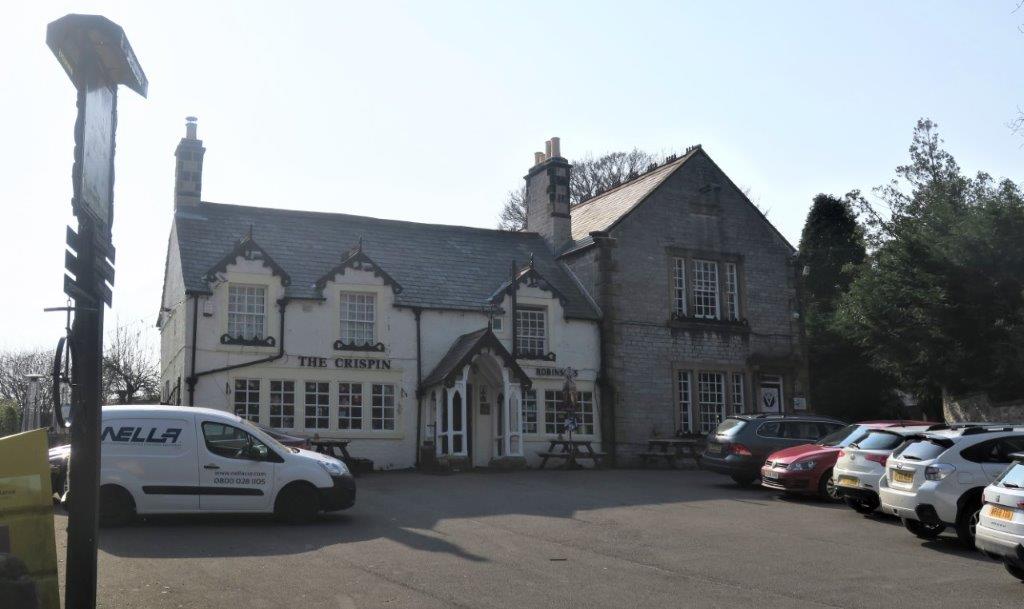 182) The Crispin PH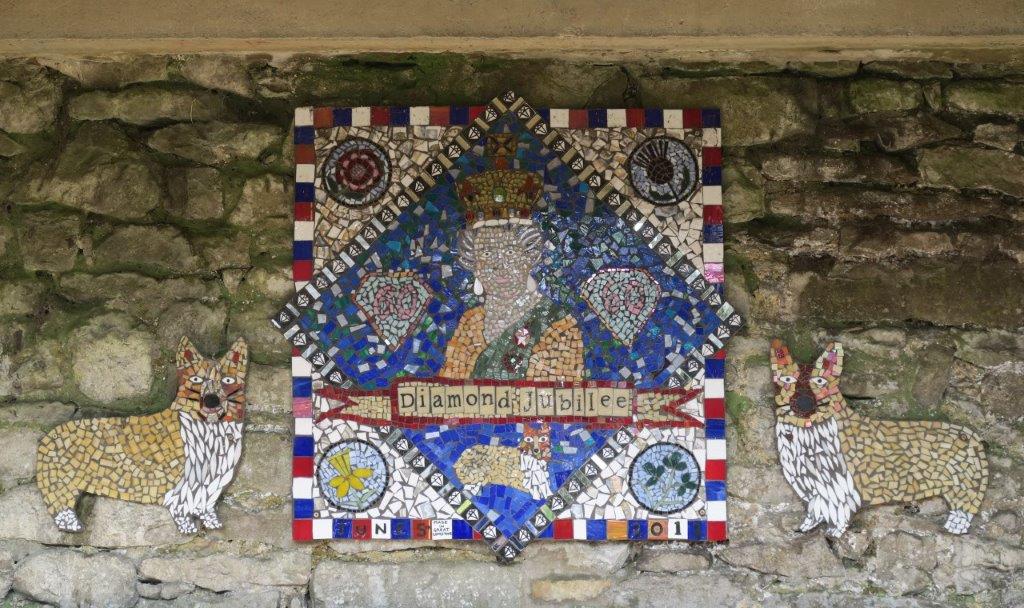 183) mosaic in bus shelter celebrating Queen Elizabeth II Diamond Jubilee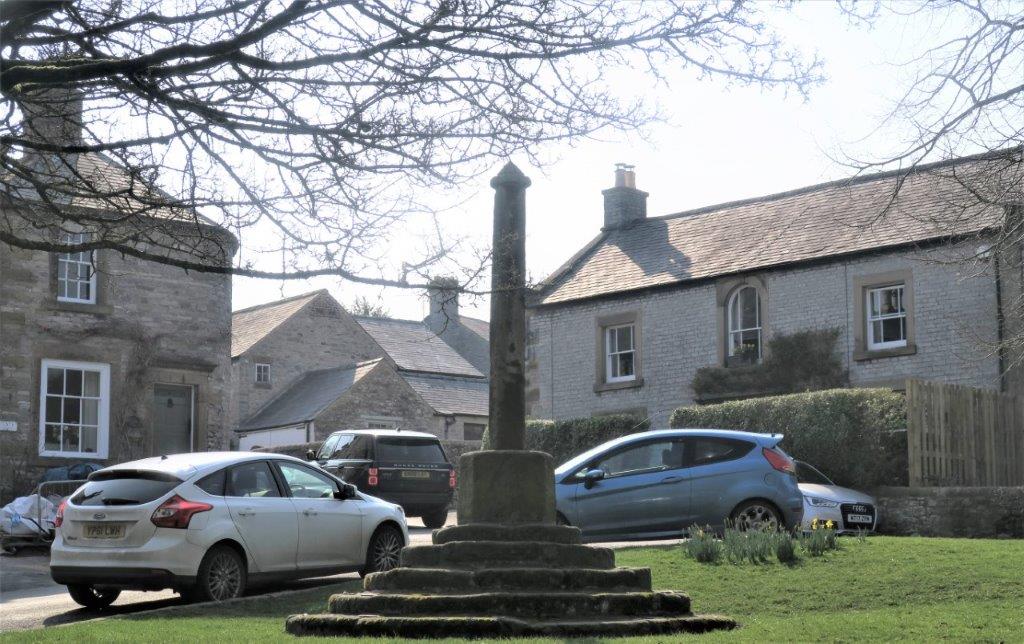 184) Cross at Great Longstone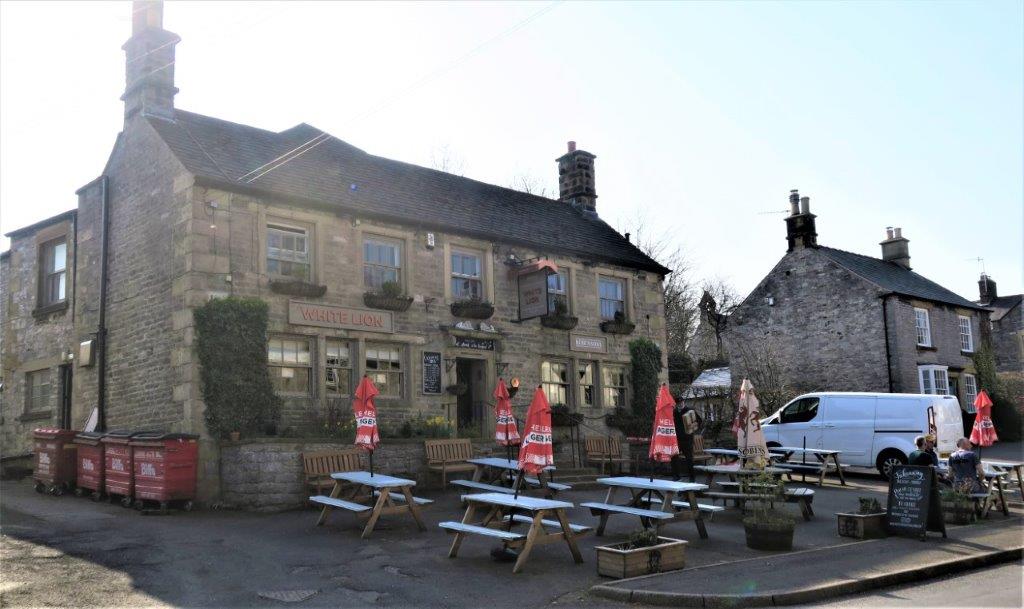 185) White Lion PH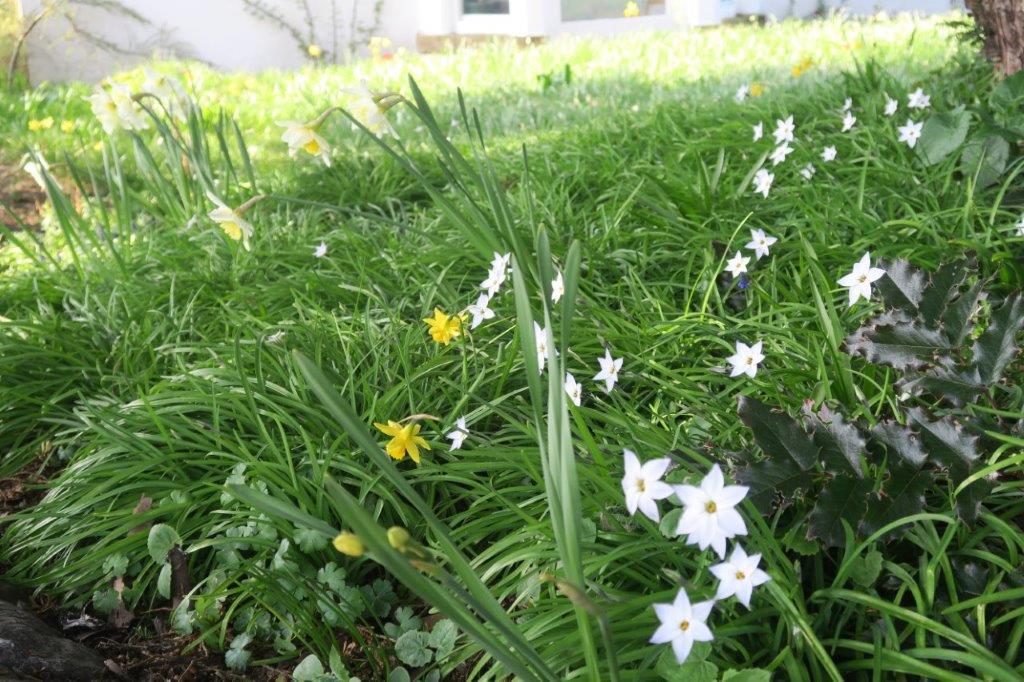 187)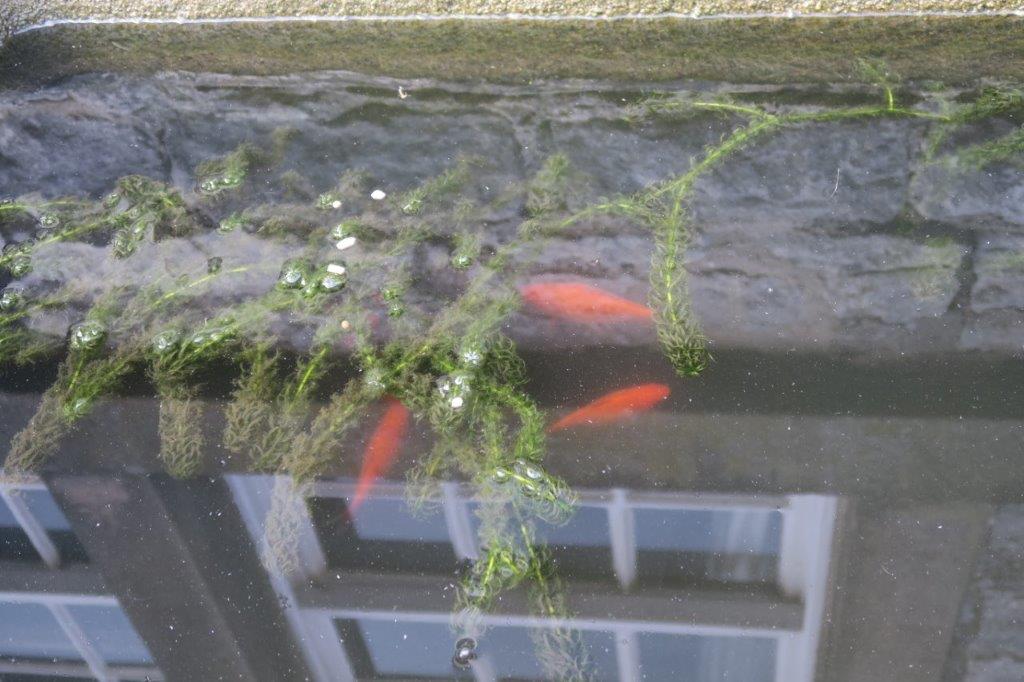 189) passed this fishpond on side of road up to and passing Parish Church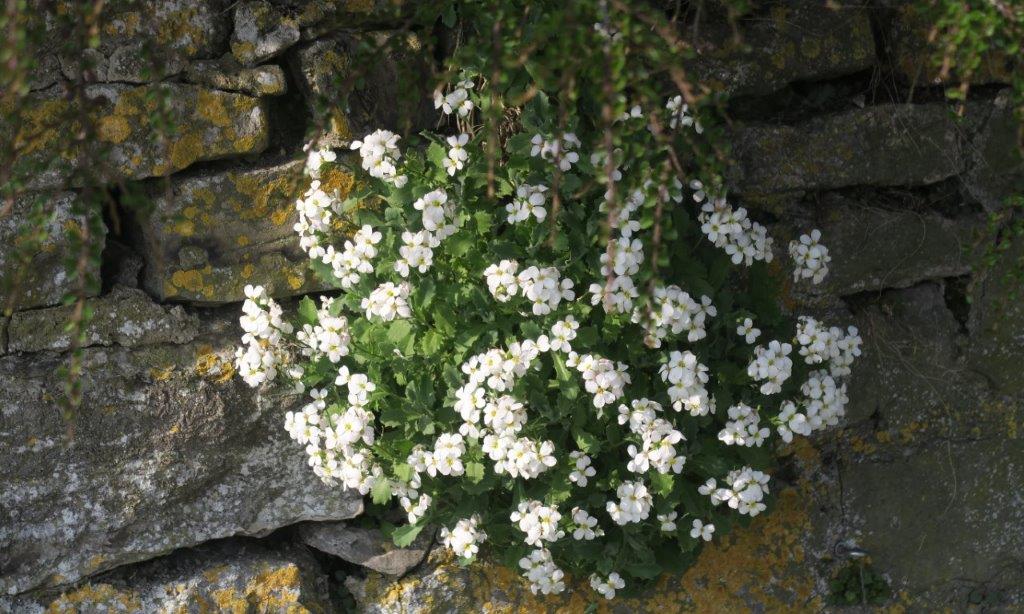 192)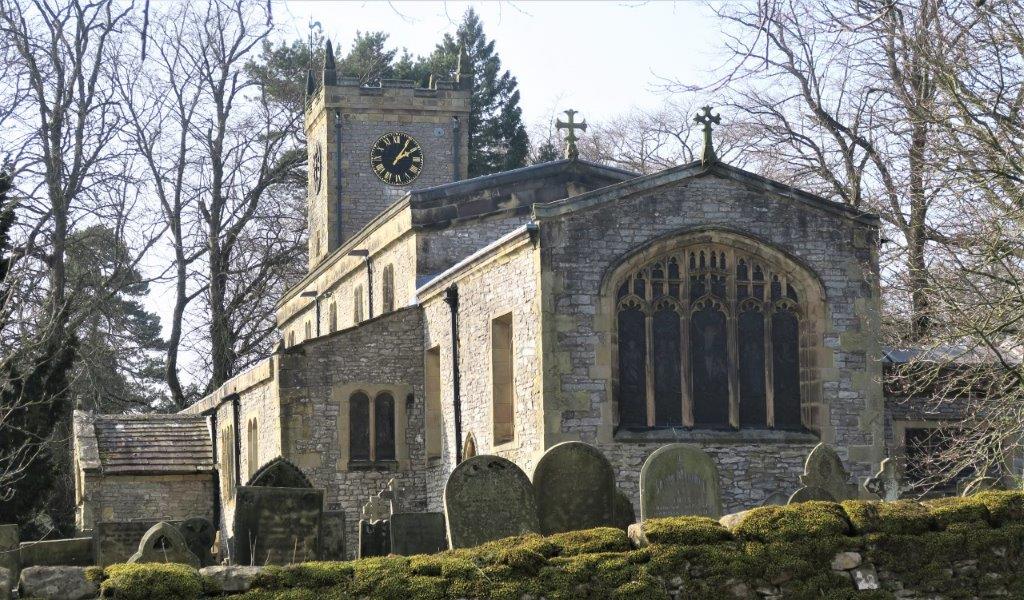 194) Great Longstone Parish Church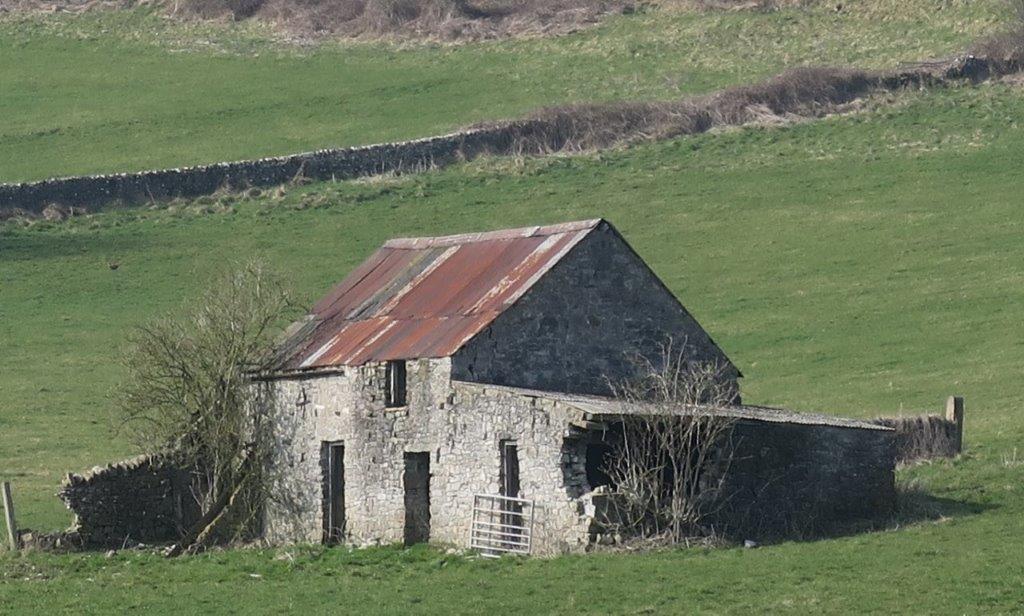 196) derelict farm building?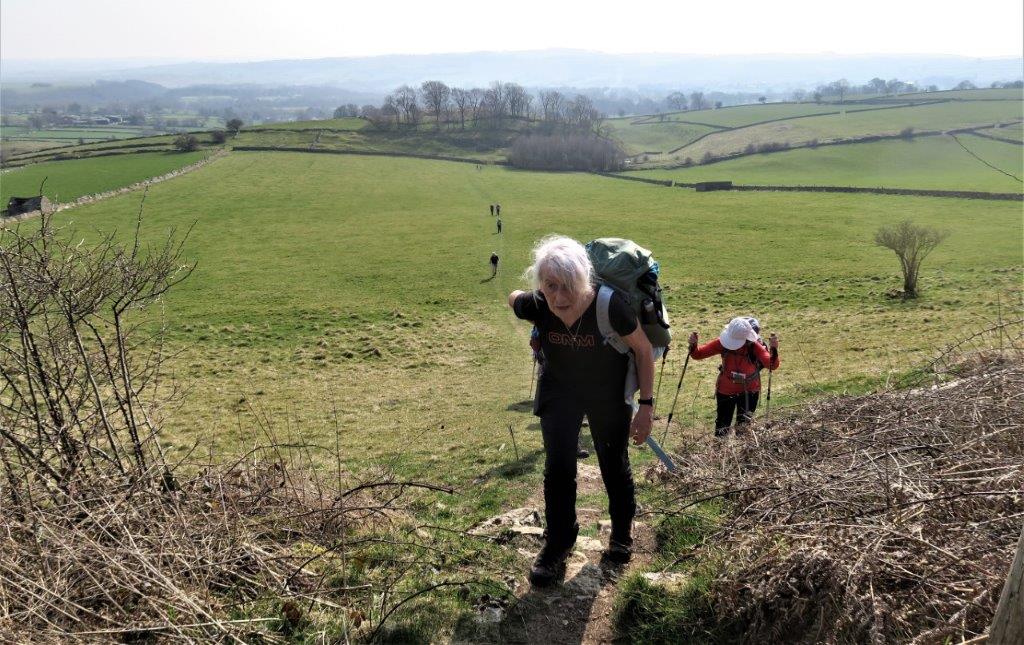 197) up from Great Longstone to Longstone Edge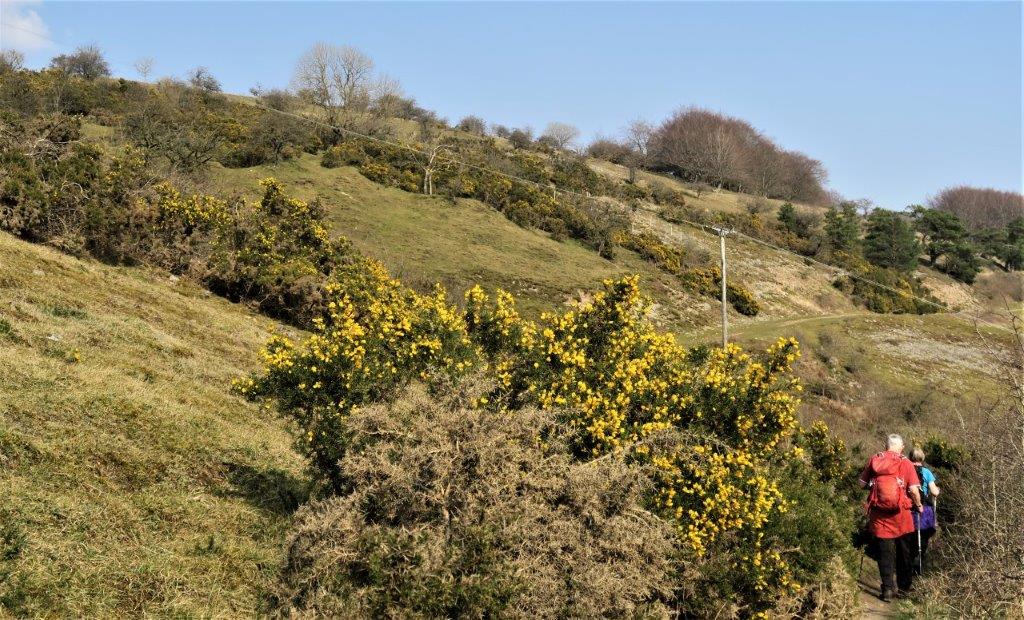 200)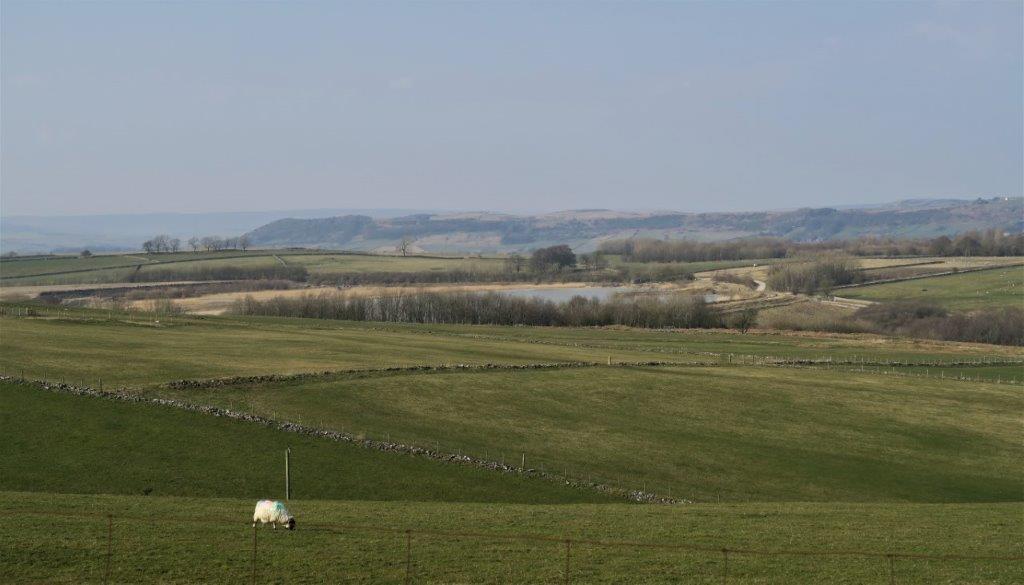 206) We headed down to Black Harry Gate then turned on unpaved roads - towards this settling pond and then turned again toward Cavendish Mill. From the Mill we went down to & across the A635 Road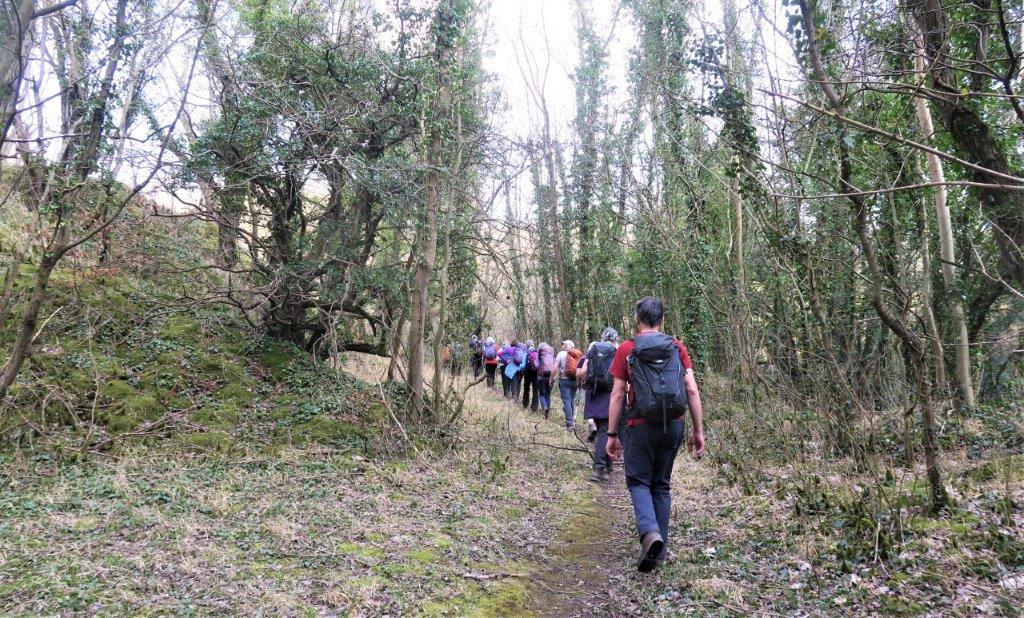 208) heading toward Eyam on Footpath - parallel to road for a short distance before turning upward to Eyam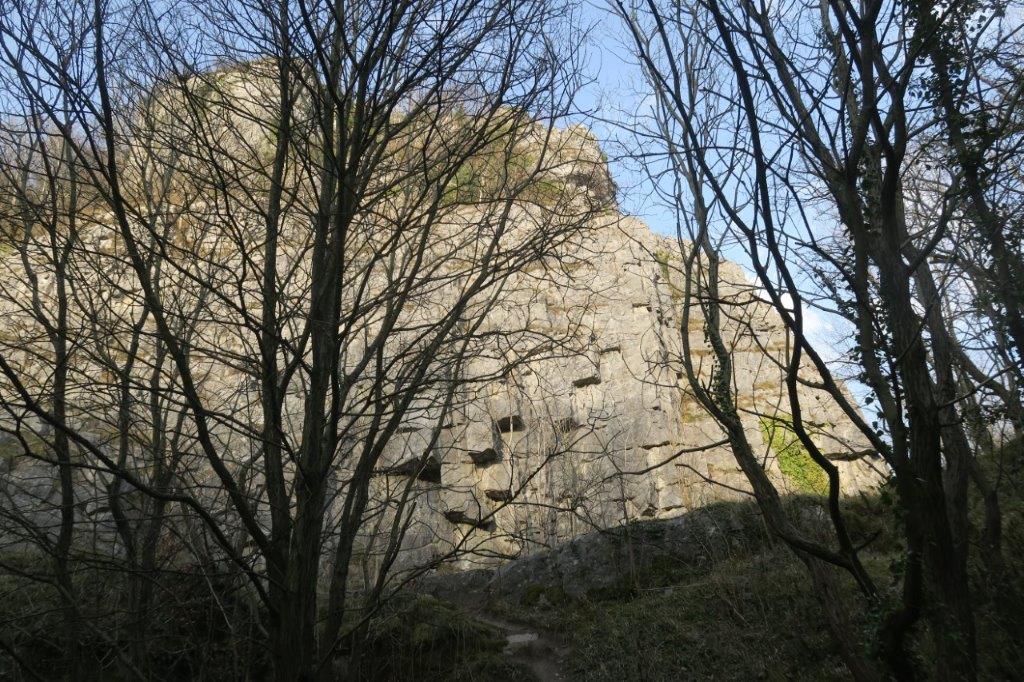 209) Footpath passes through old quarry area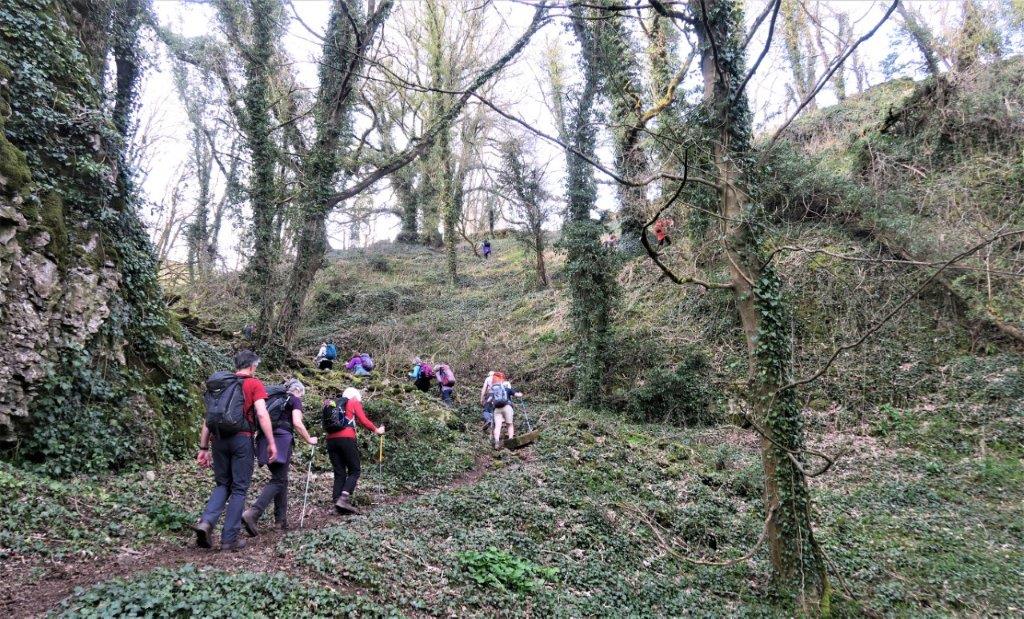 211)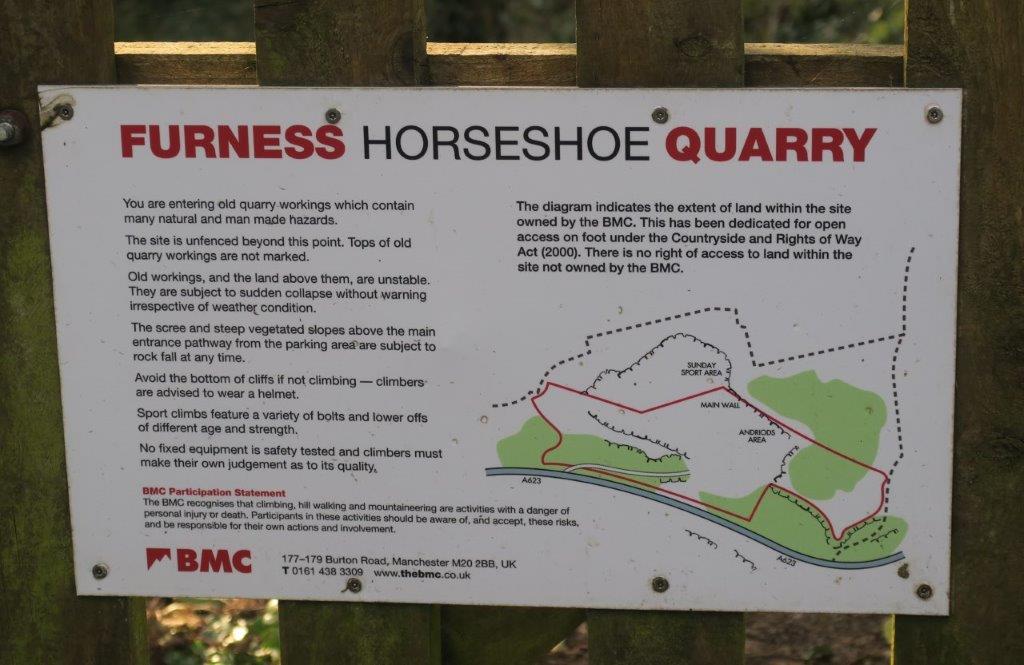 213) passed this entrance to Horse Shoe Quarry. Do not enter!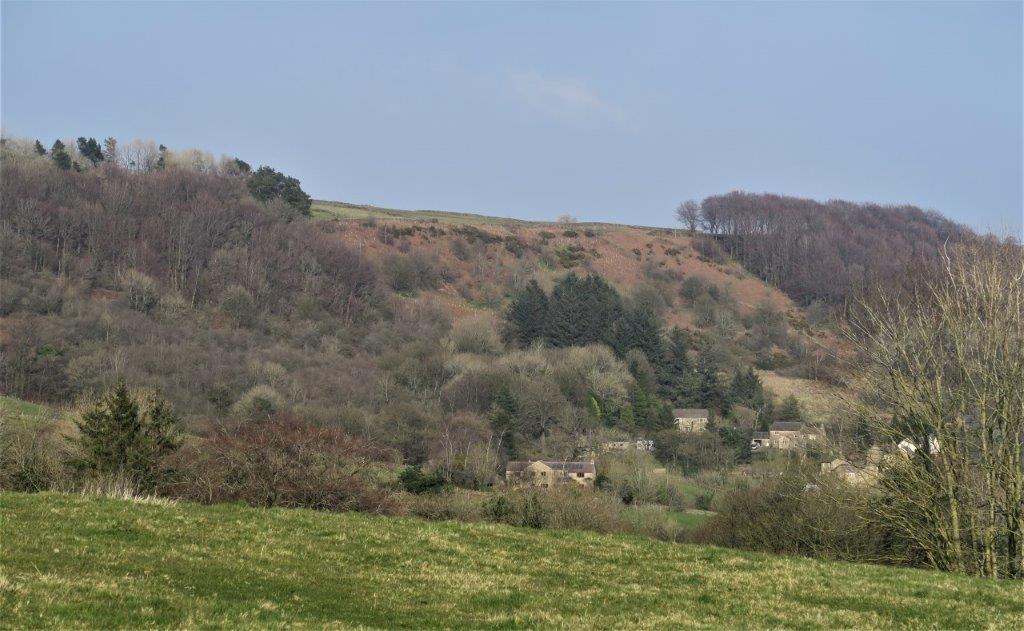 215) Glimpse back at part of Eyam. Most of party stopped for a 'break' in Eyam before catching bus to Sheffield.. Car drivers and passengers returned to Foolow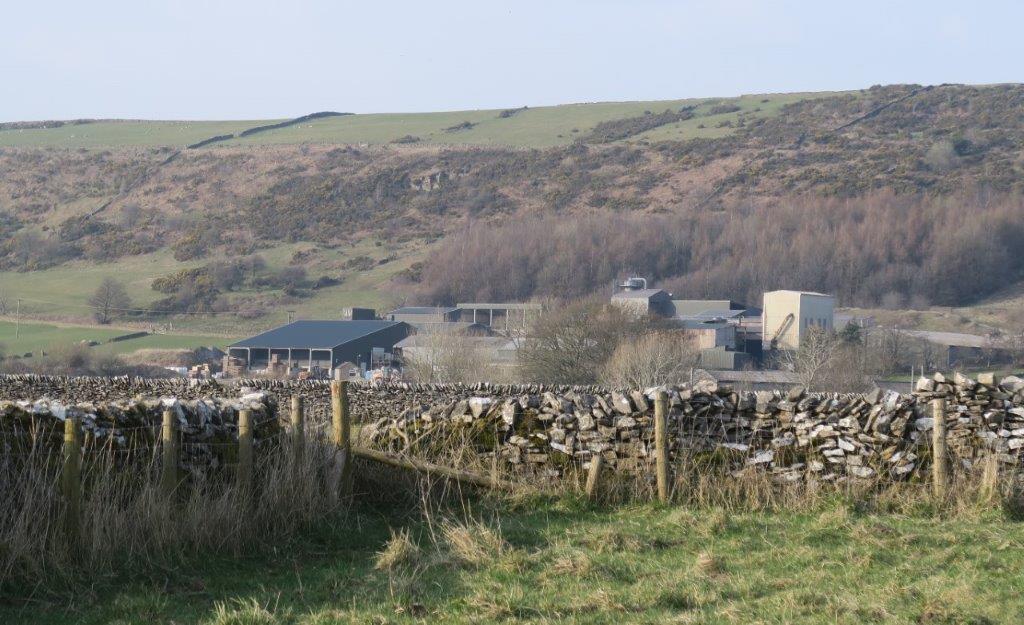 217) Black Hole Mine. Eyam Edge above it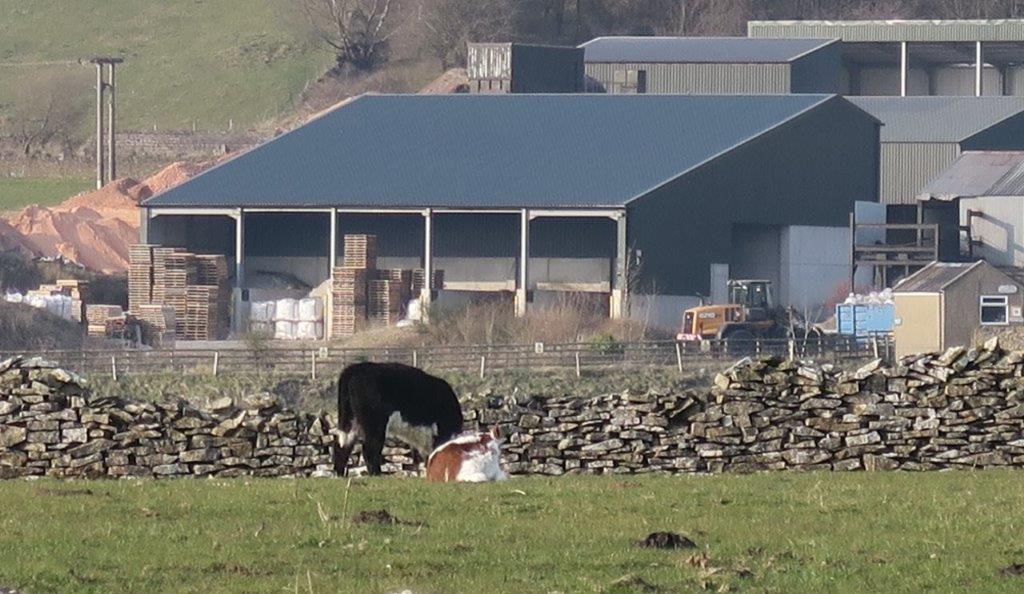 219) zoomed closer up to 'mine'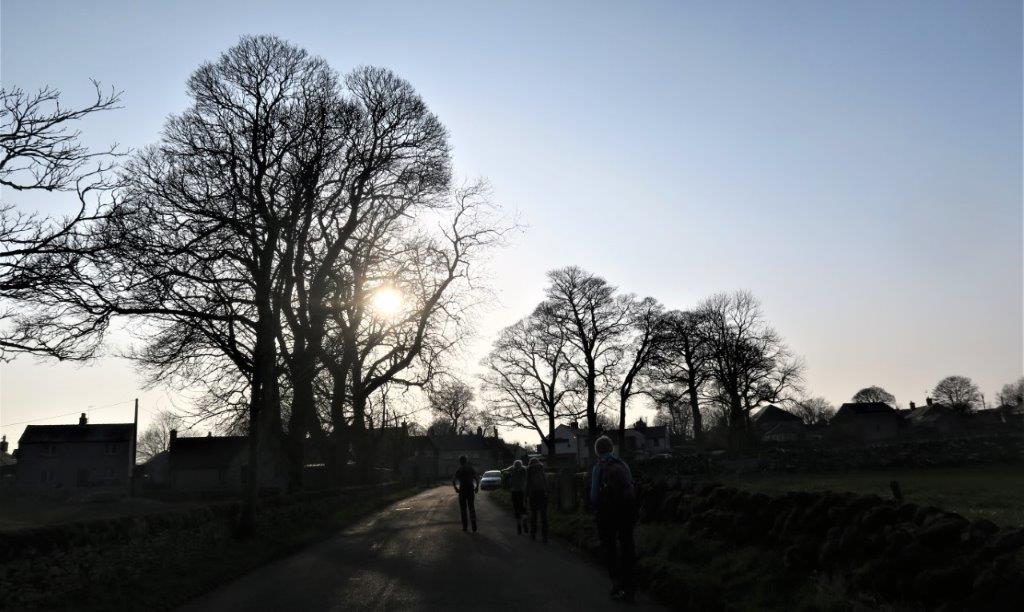 224)Approaching Foolow - picture taken toward sun appears 'dark' - which it was not.
homepage - Daywalks Index 2022 - contact me at

REV