homepage - Daywalks Index 2022 - contact me at

REV X
2022.03.06 Bakewell, (pay P.C), NE on Granby Rd, ~E across FB SK220.685 (with locks) over River Derwent, continue to Agricultural Show Cafes, ~ NE to Coombs Rd & SE along it passing under Monsal Trail 'rail viaduct', thru Coombs Farm, join BW ~SSE passing (unseen reser) then ~E turning ESE thru Bouns Corner, then ~S on its edge, SE to top of Rowsley, S then SE thru Rowsley to A6 Rd near Peacock Inn, cross towards & past School, ~W to Mill for tea break, then return ~S over River Wye & continue to gate of Stanton Woodhouse (SK257.644, ~W for a very short distance then continue ~SSW past the S W Farm, continue on FP SSE then SSW to pass the Endcliffe Quarry (dis) up to a road, NNW on road to SK253.637, V-turn S on FP which gradually turns N past Lees Cross Quarries (dis), at ~SK250.639 V-turn ~SSW to pass the Nine Ladies Stone Circle, continue to junct of FP's at SK247.628, take FP to W to The Cork Stone (below the New Quarry (dis), and continue to the road (Birchover Rd), ~S on this rd and take FP to West at SK241.625, which turns SW on a ridge thru Dungeon Plantation (on the N-side of Birchover), exit on Rd at SK237.622 (near PH), take FP ~W past Church then later WSW to exit at the B5056 Rd at SK229.620, ~200m S on road, join The Limestone Way ~N bending NW between Robin Hoods Stride & Hermits Cave, continue NNW to rd, leave L S Way and take access way ~WNW to Harthill Moor Farm, skirt to West around farm on FP which turns NNW to rejoin The L.S. Way ~NNW to The River Bradford at SK214.640, leave L Way and follow FP ~NE along The River Bradford to Alport, cross Alport Lane ~N at SK220.645 and follow The River Lathkill WNW then NW toward Raper Lodge, follow Lane NE over The River Lathkill, (BW incorrectly shown on Map), follow 'old track on map' ~NW up to SK215.653, path ~ E just to N-side of Barn, follow track along drystone wall ~N to join Road (close to Trig Beacon), follow road ~N about 180m past Noton Barn Farm, follow Intake Lane ~NE down to Haddon Rd (A6) at SK223.677, follow Road ~NW for ~100m then FP thru 'houses' and Park back to start in Bakewell. Leader Andrew Irwin, Sunday, 12 on walk, about 13miles - excellent weather!
(I took the alternate (earlier) 257 bus leaving at 16.25 from Bakewell via Eyam (no passengers picked up there). Most passengers (students) boarded at Bakewell, then many between Bamford and the A57 at Ladybower Inn, Followed the A57 back to Sheffield dropping off in town but not picking up any passengers No bus presently serves Fairholmes near the Derwent Dam - access regretfully only by car)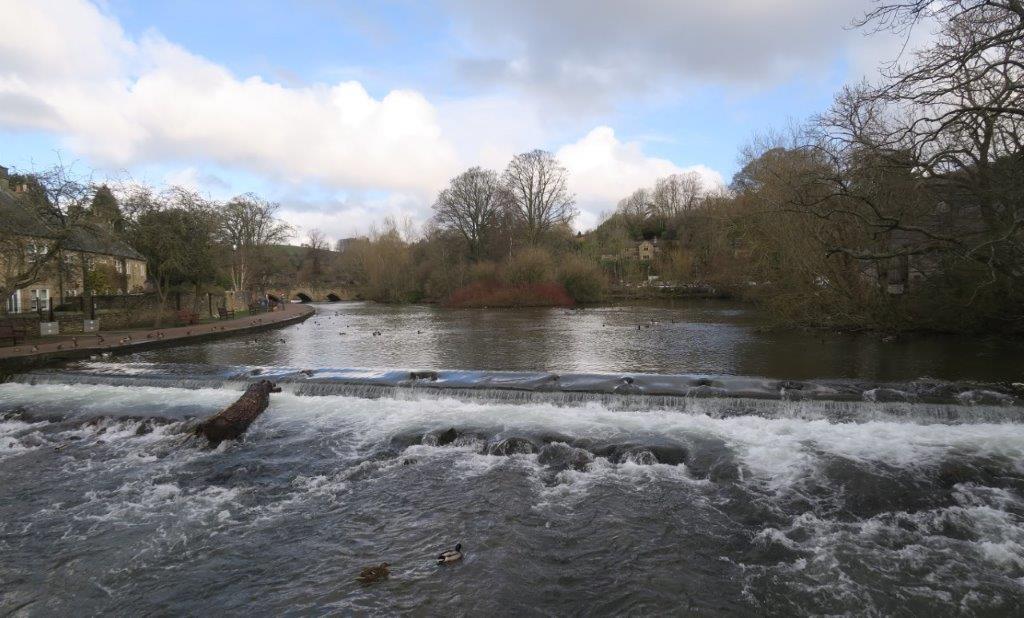 5) Weir in River Derwent at Bakewell. Main stone arch access road bridge into Bakewell at back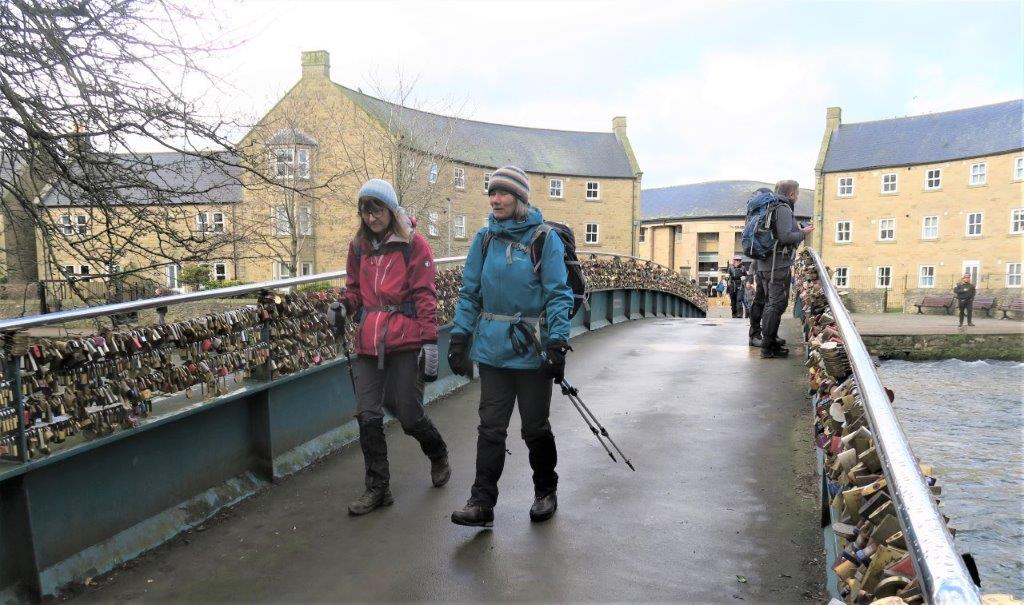 7) Pedestrian bridge with locks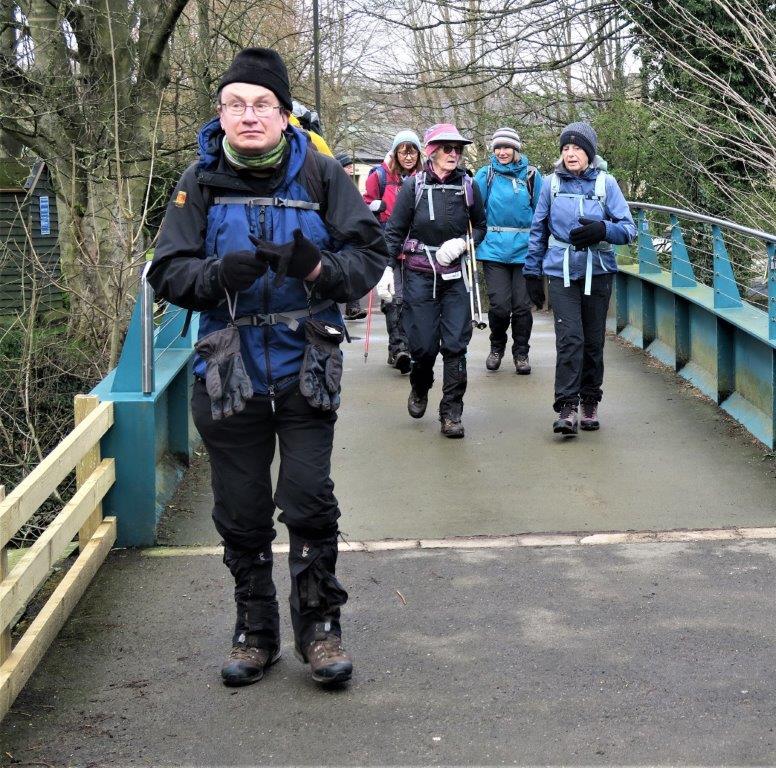 8)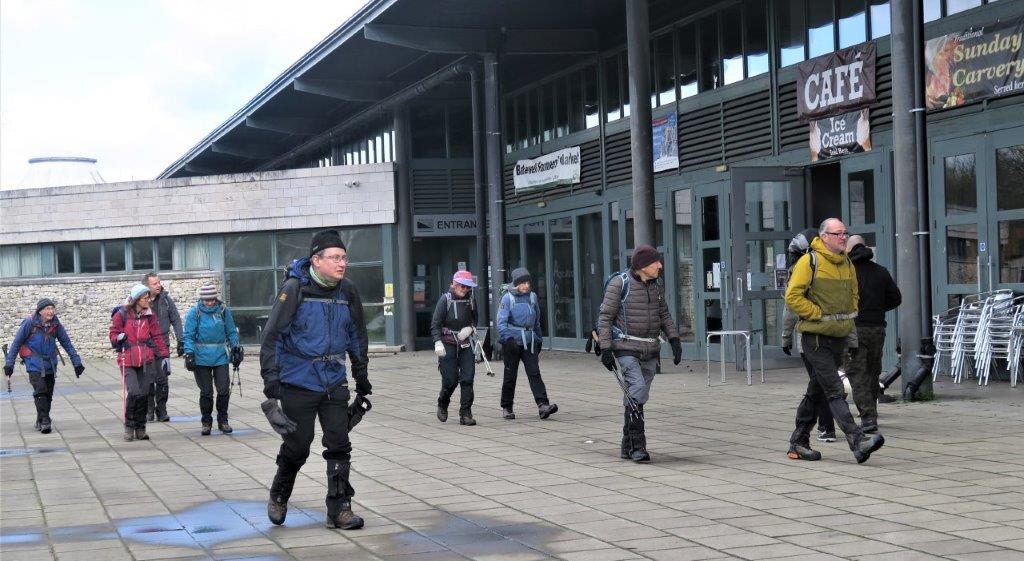 9) passing cafes in Agricultural Show building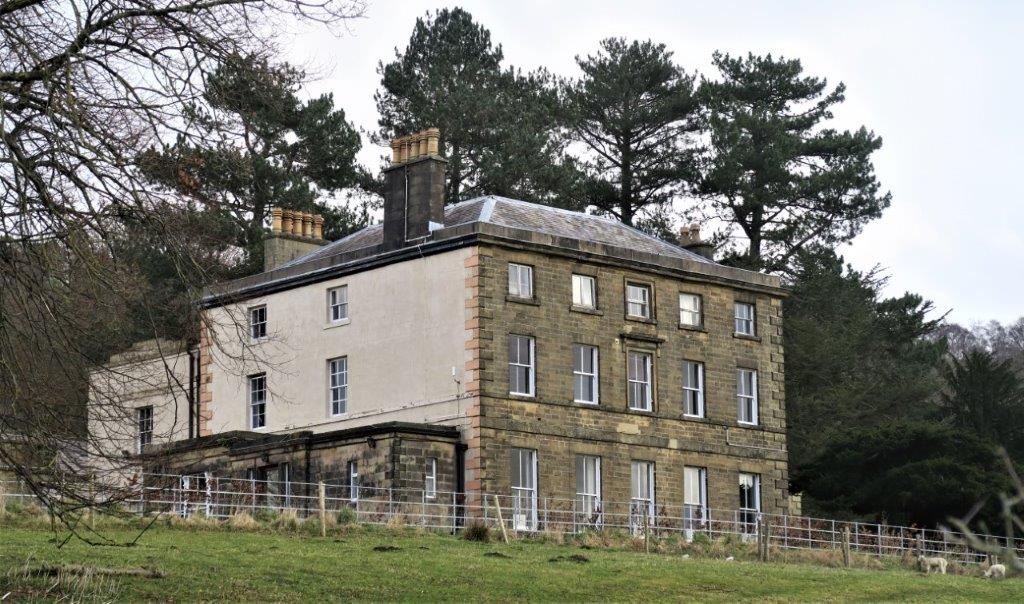 11) Mansion on Coombs Road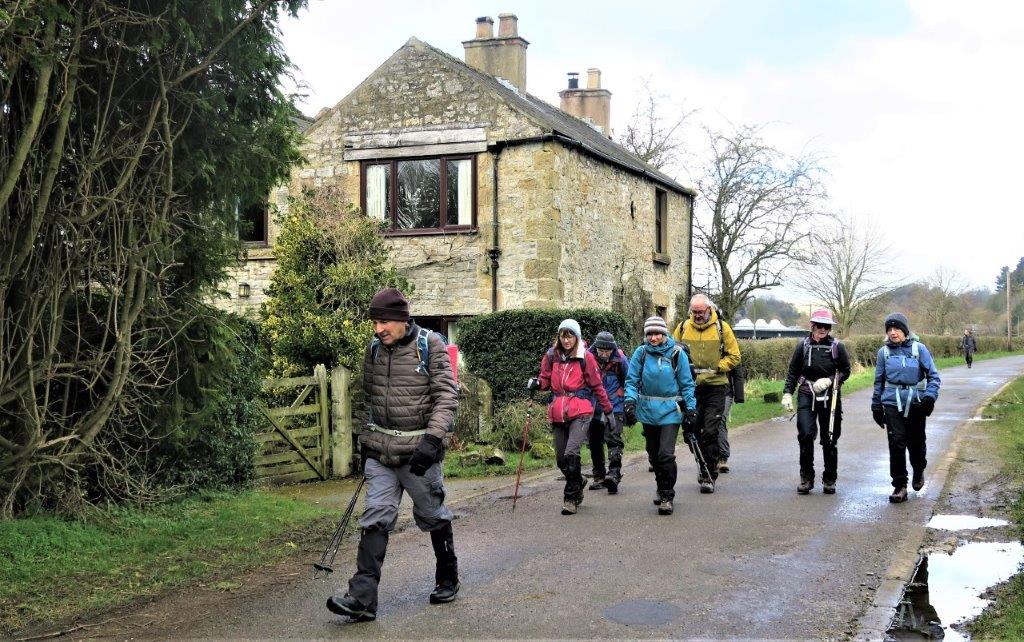 14)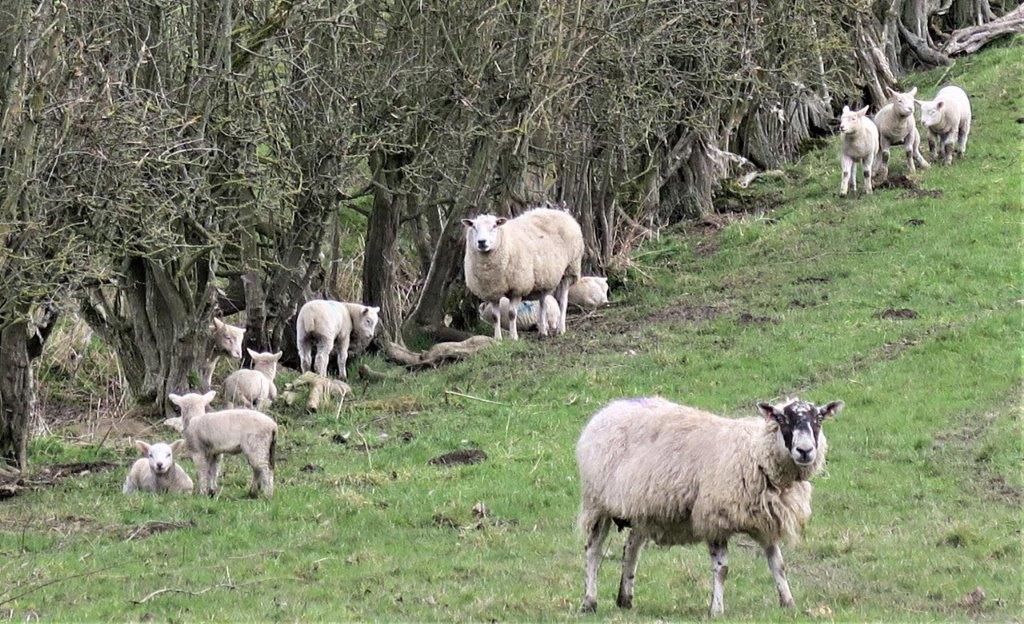 16) some of this seasons lambs have already been born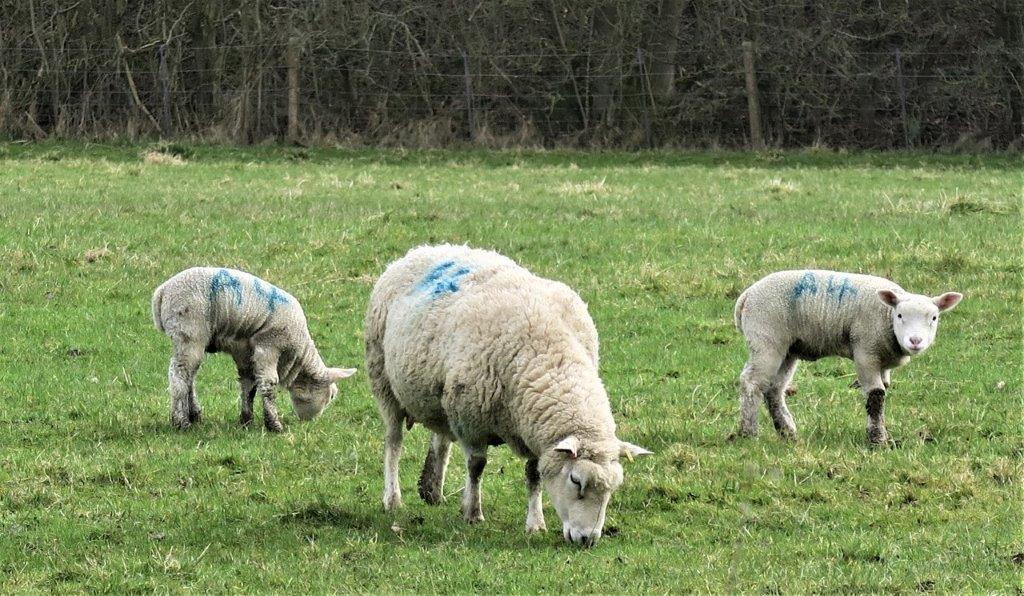 18)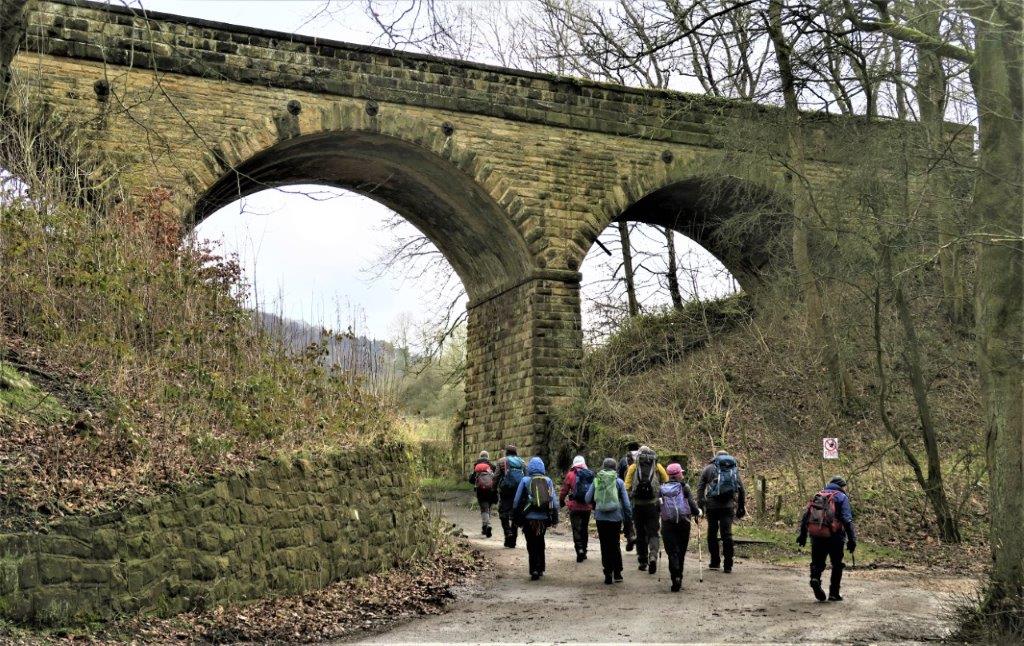 19) Stone viaduct for railway to Manchester - now takes Monsal Trail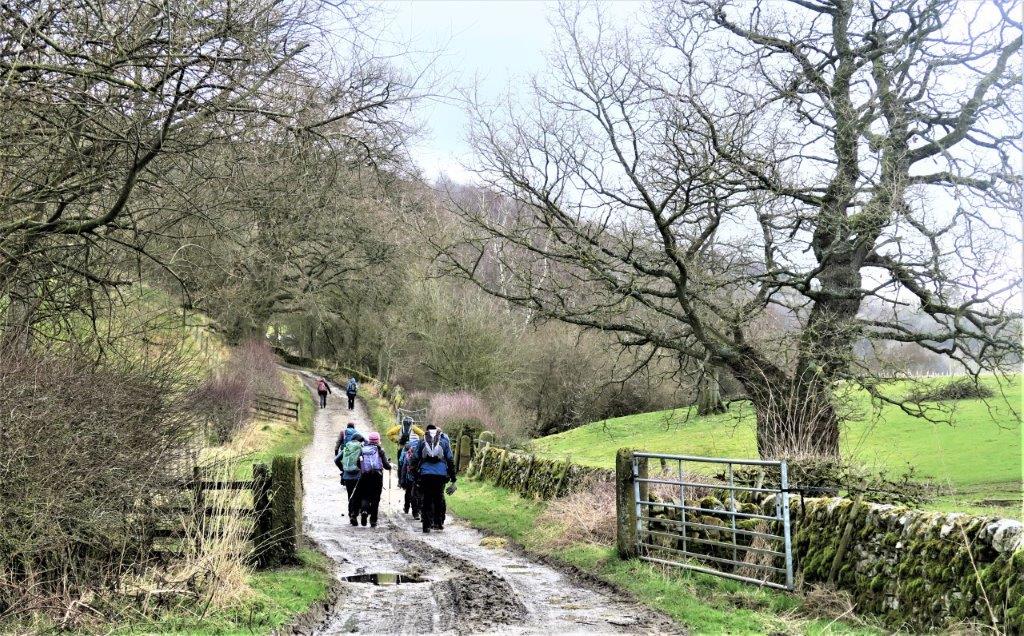 24)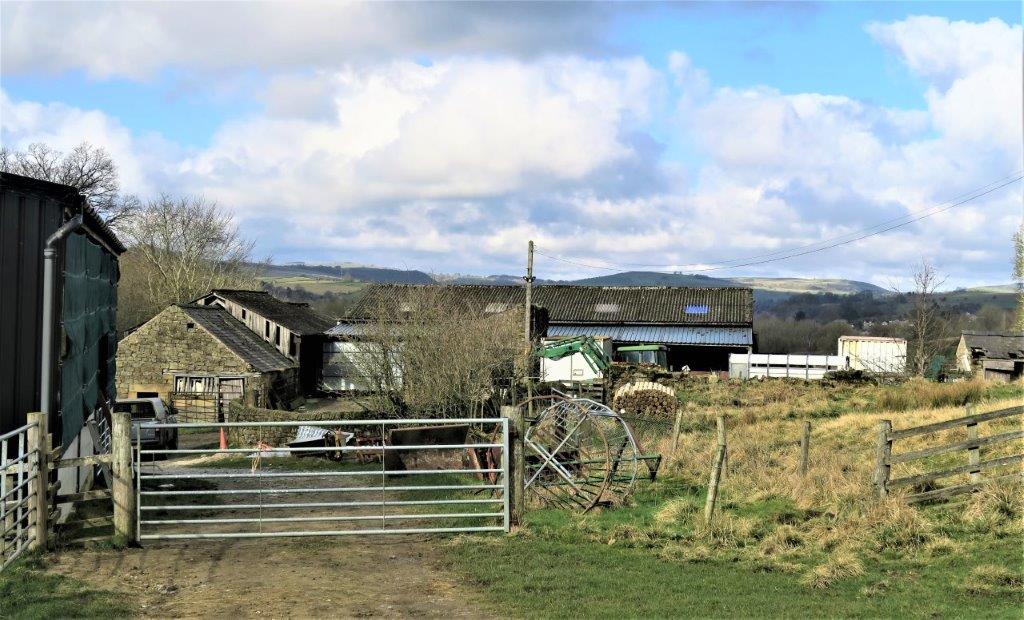 26) Coombs Farm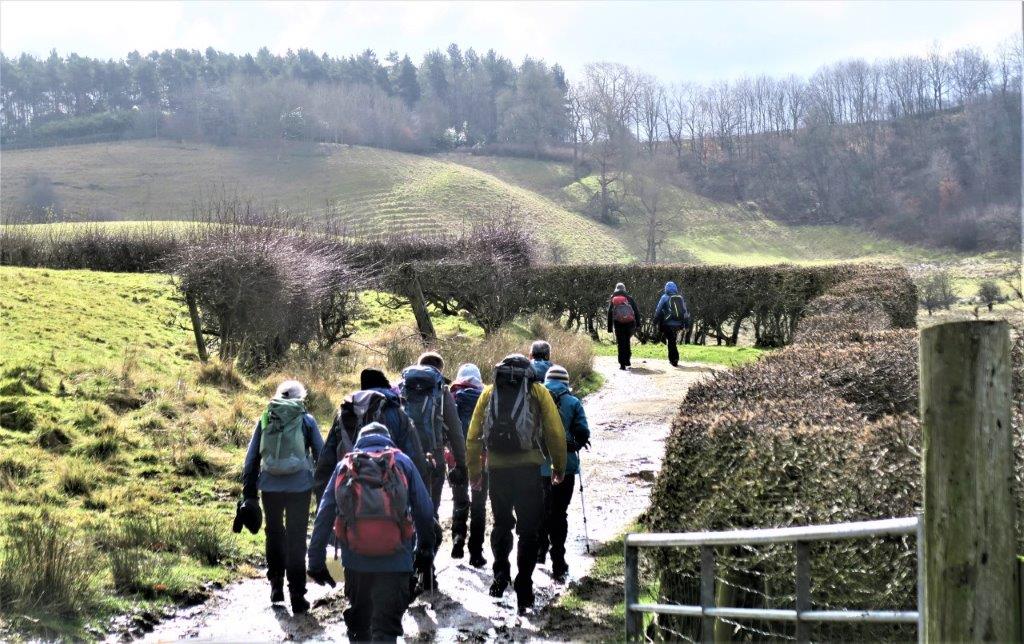 29)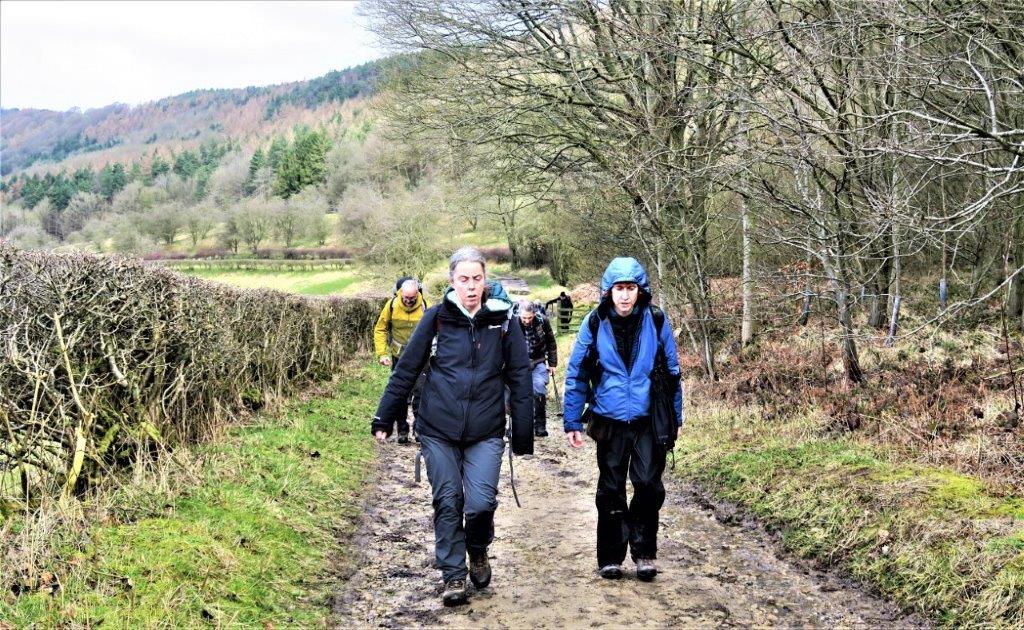 30)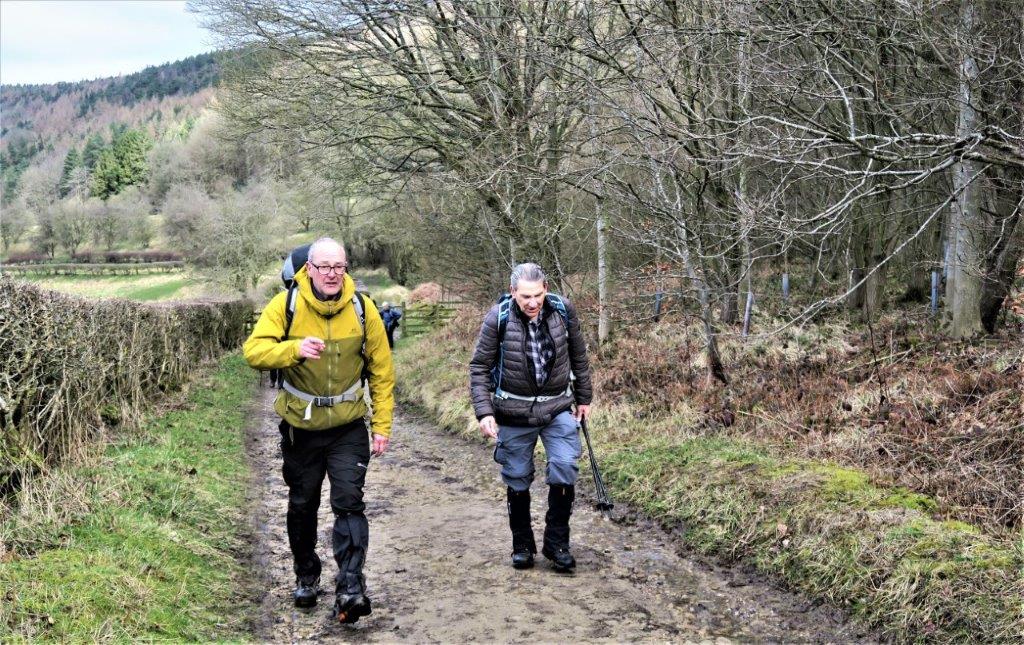 31)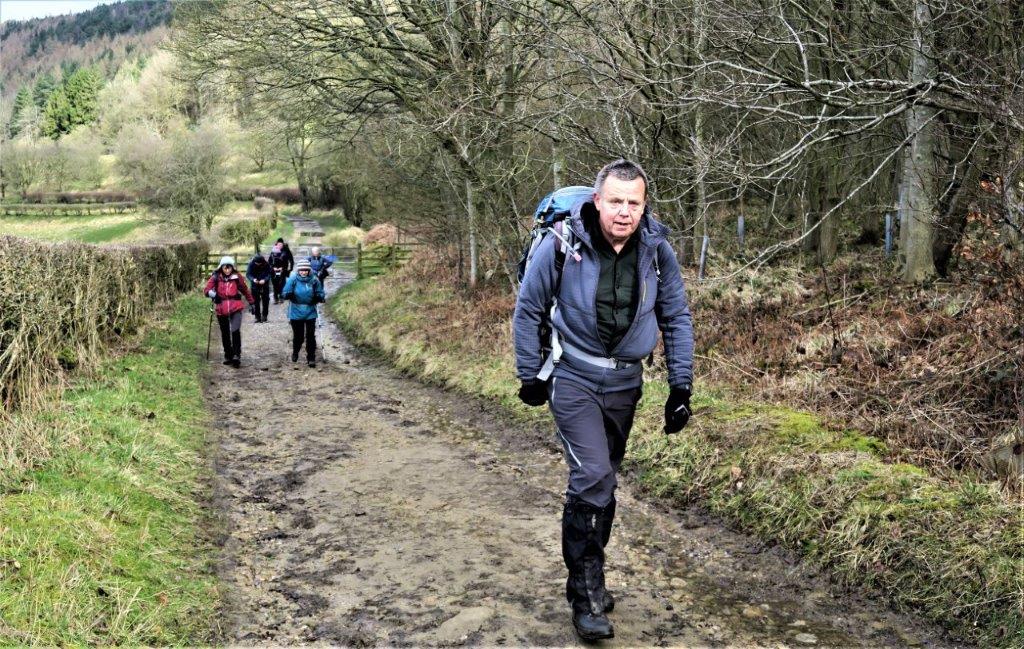 32)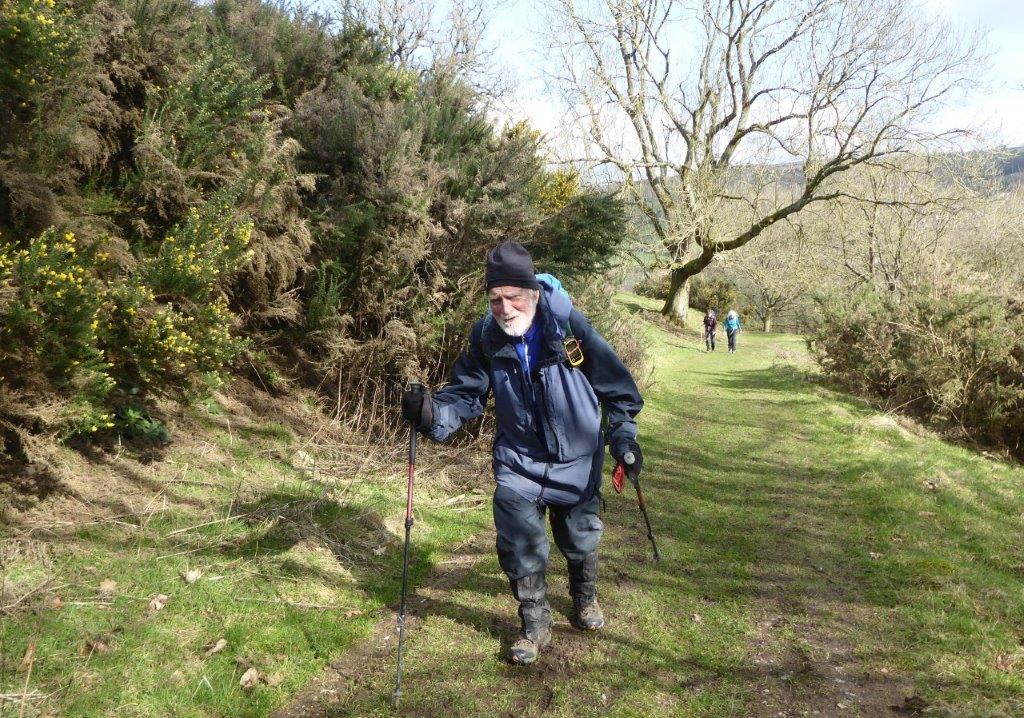 RB) picture of photographer Tony Allsopp taken by Richard Bennett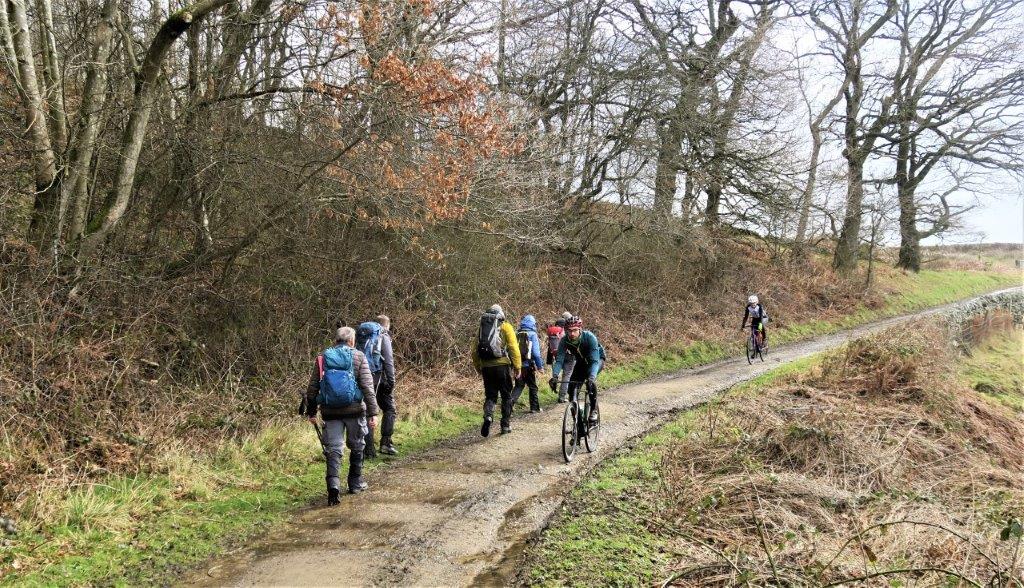 35)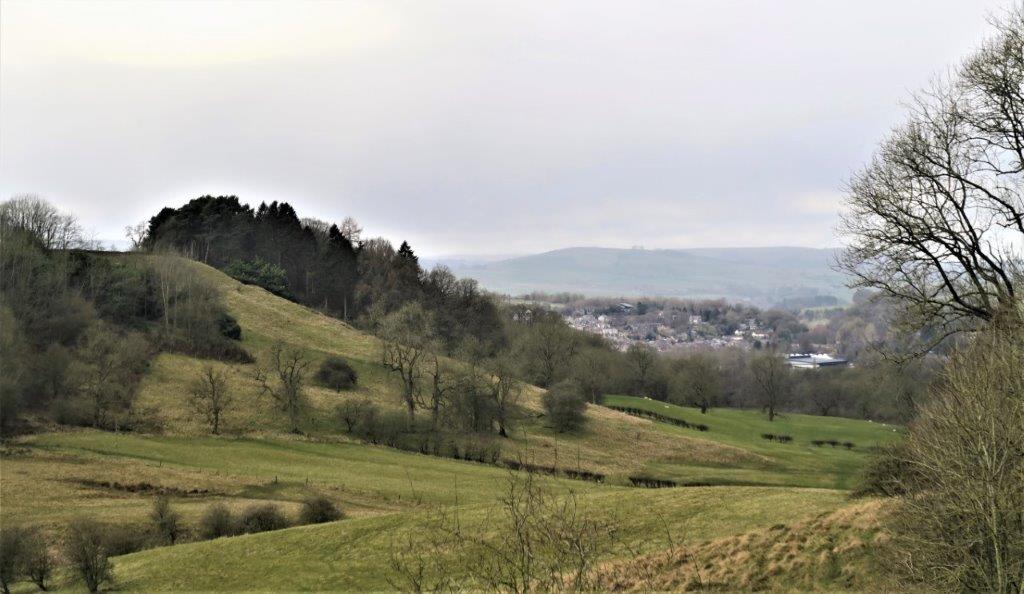 38)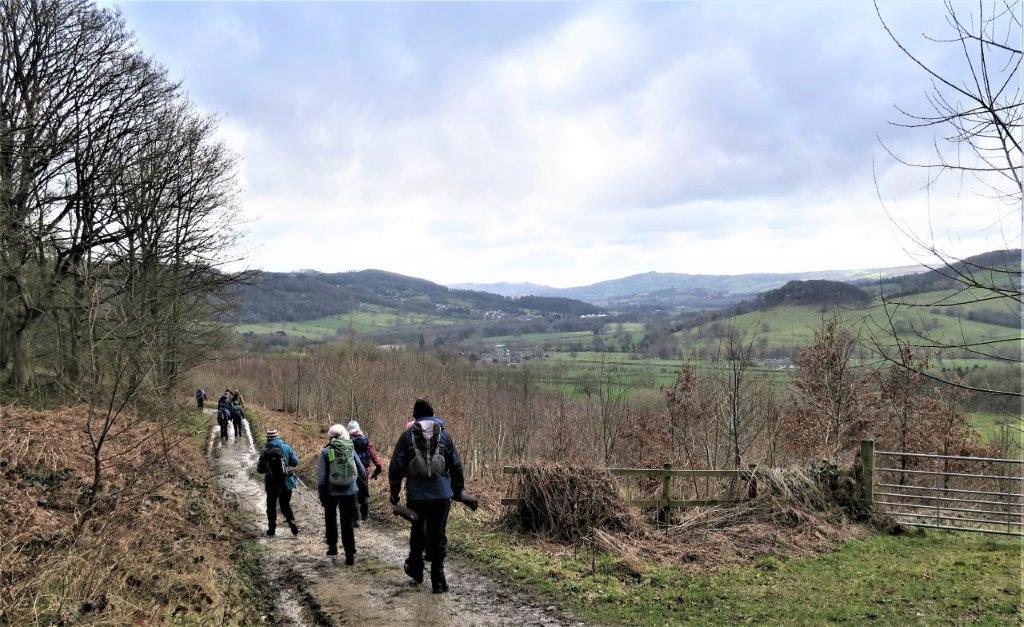 40)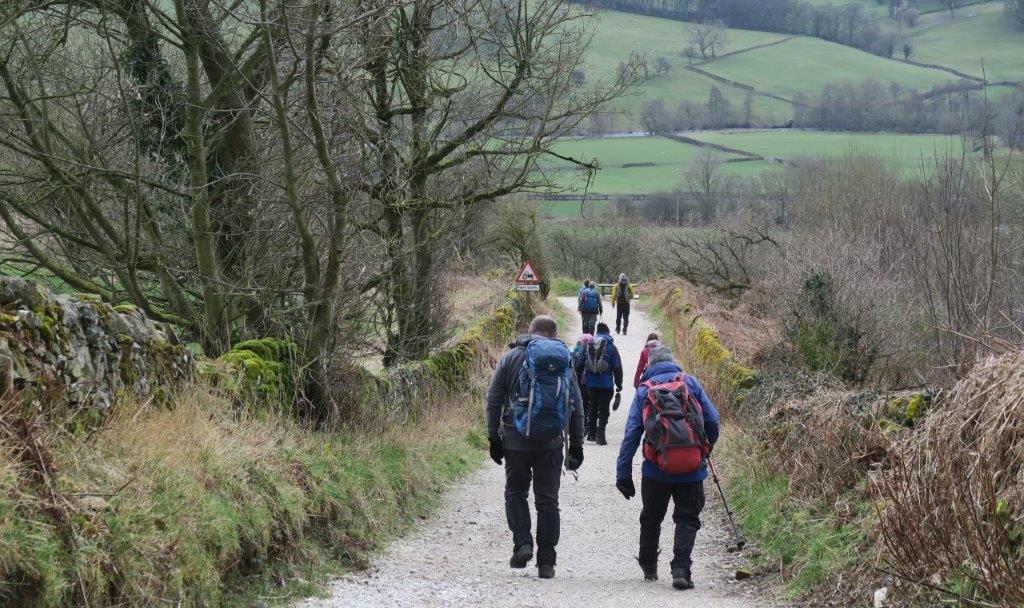 45) descending to Rowsley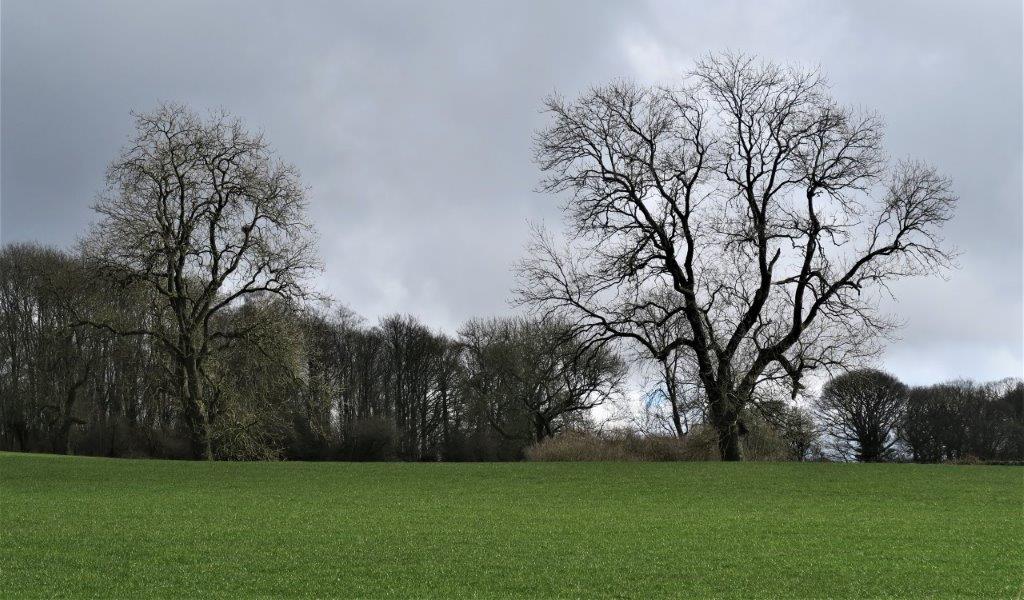 47)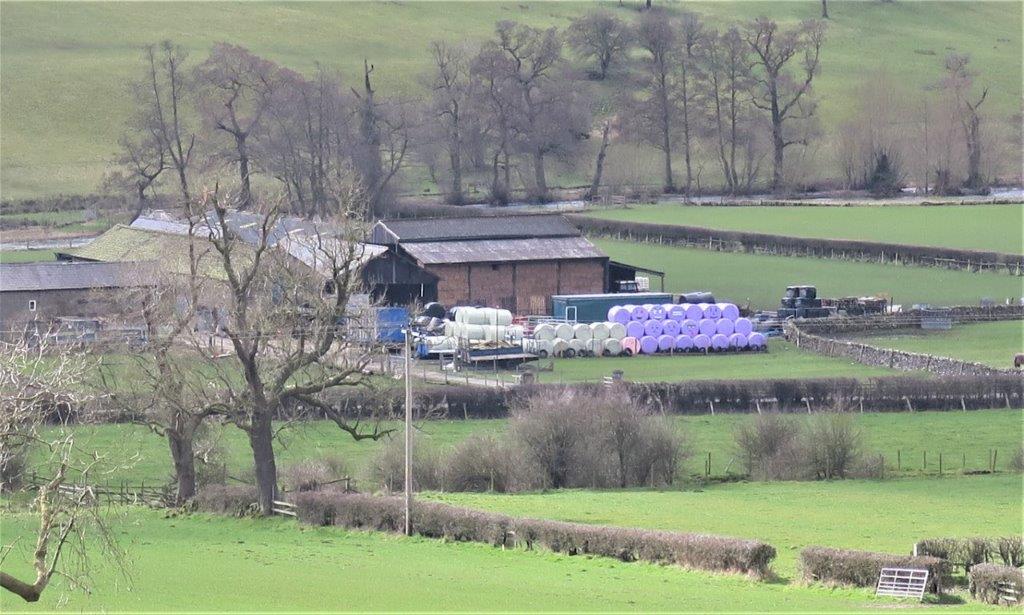 49) River Wye seen behind Farm - thus probably Wye Farm?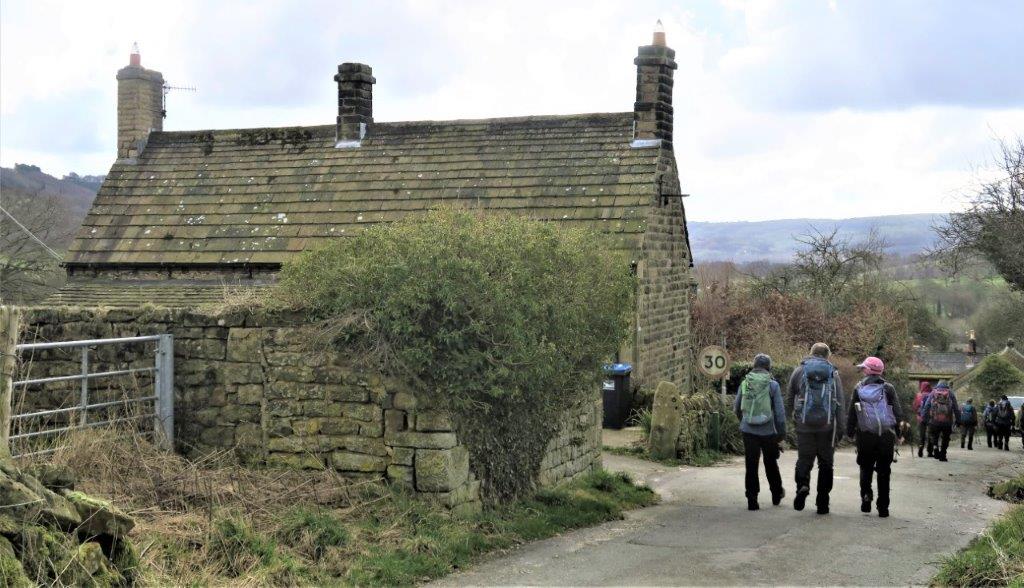 51) down to Rowsley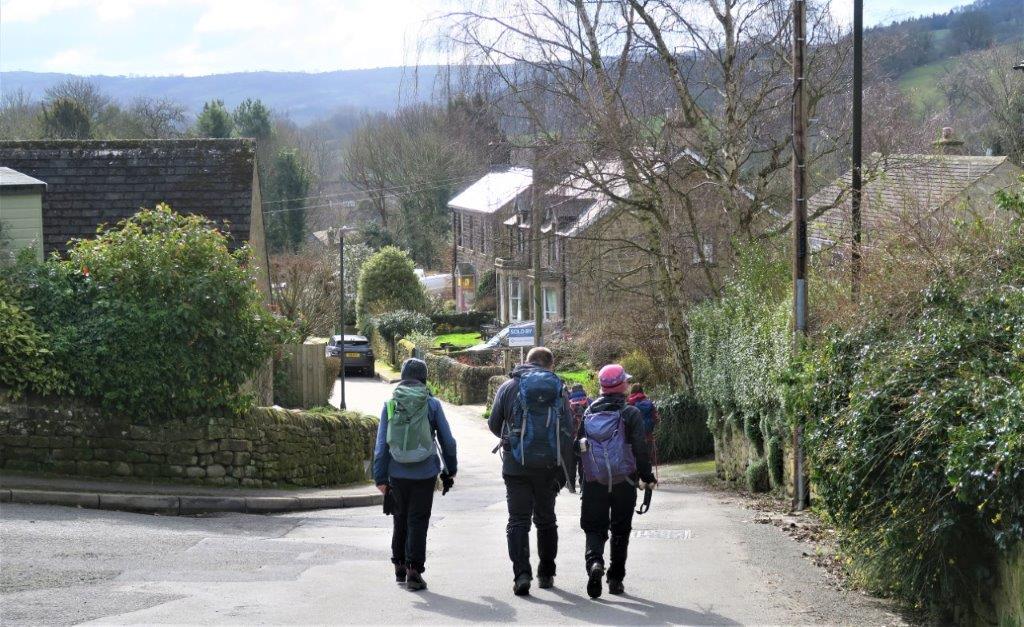 54)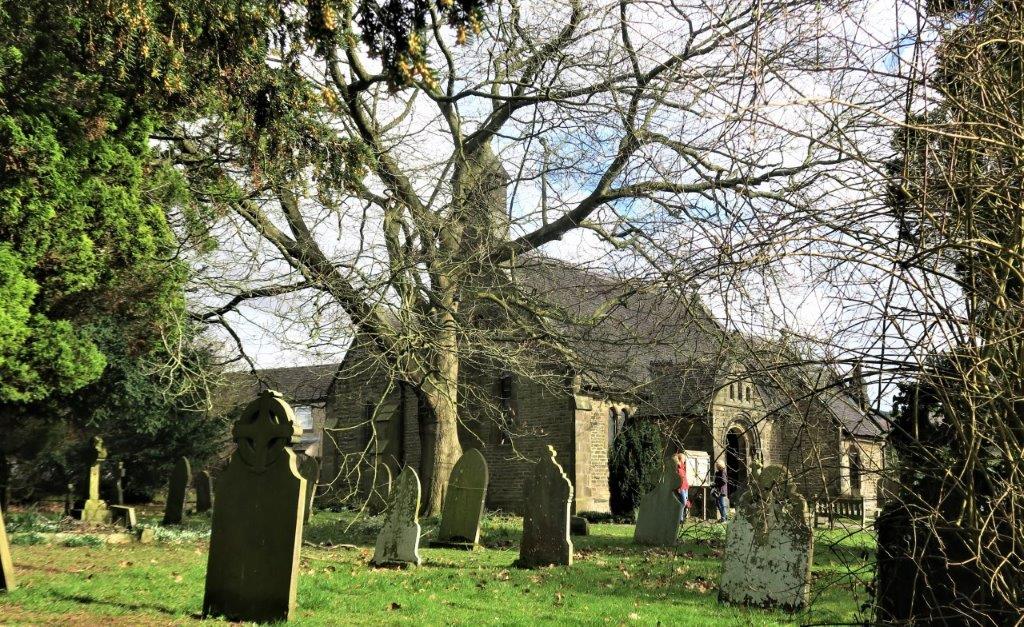 55) Church just off road down to Rowsley. Some workmen killed during the construction of the now disused railway line are buried here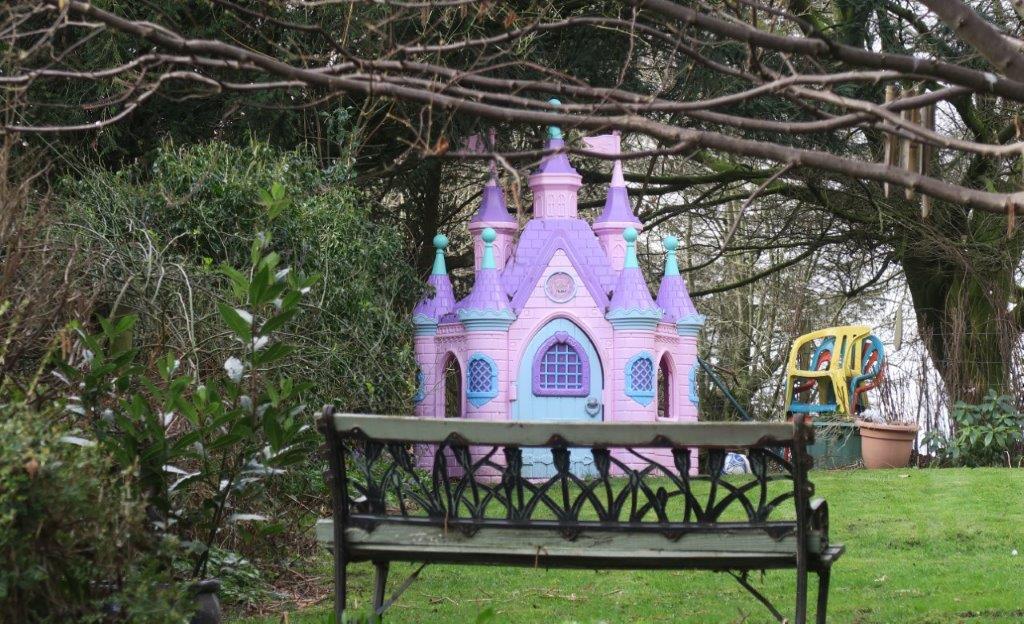 57) In Zanadu did Kubla Khan a stately pleasure dome ------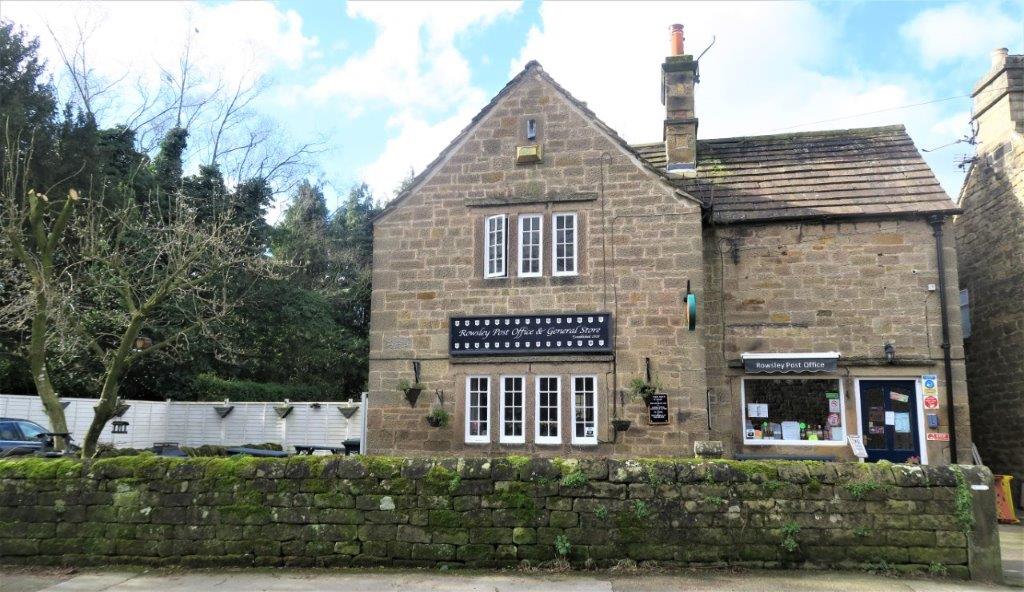 60) Rowsley Post Office and general store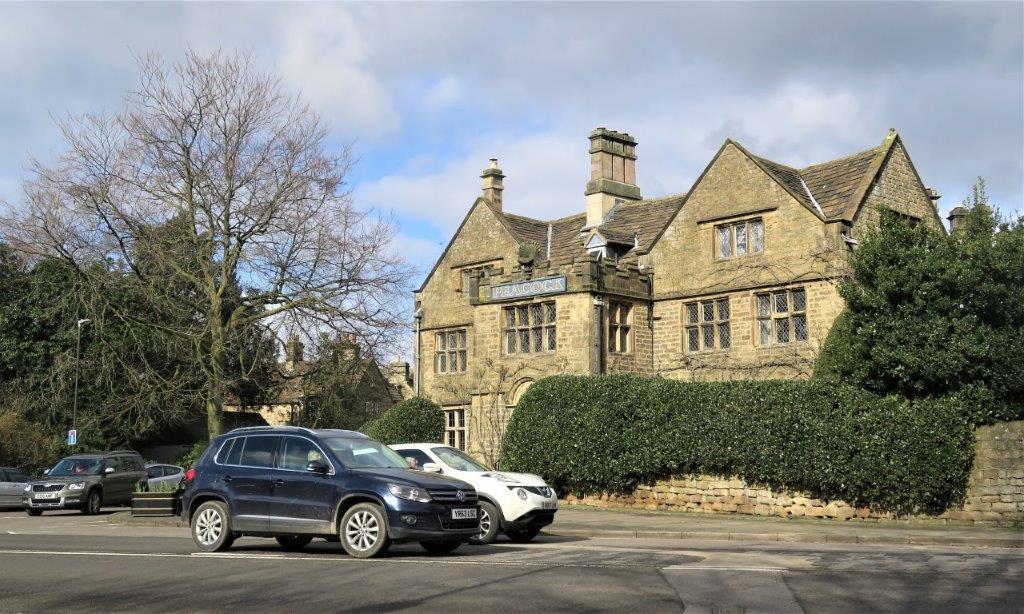 62) The Peacock Inn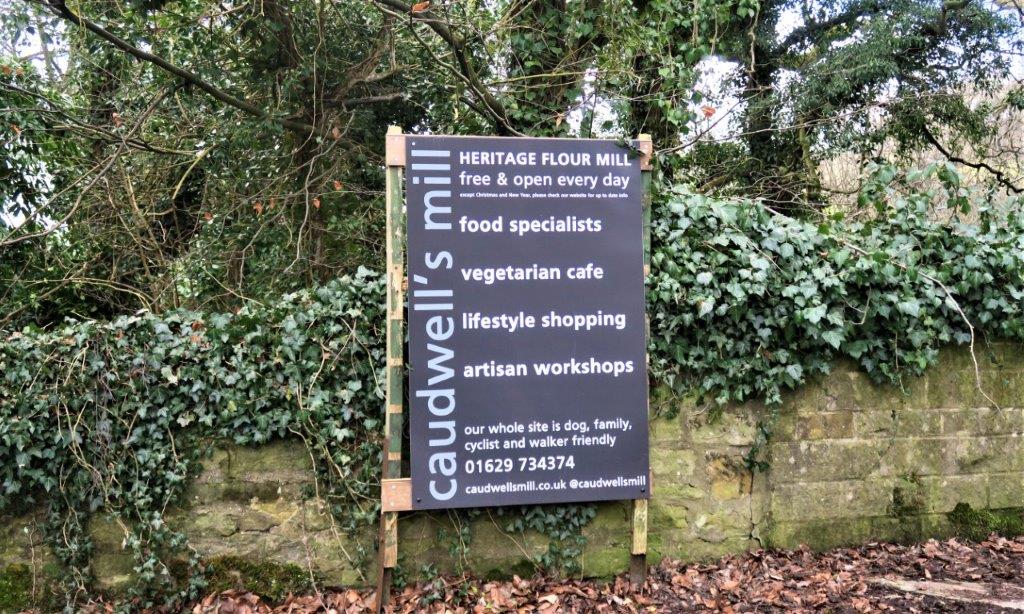 63) Caldwell Mill where we had morning tea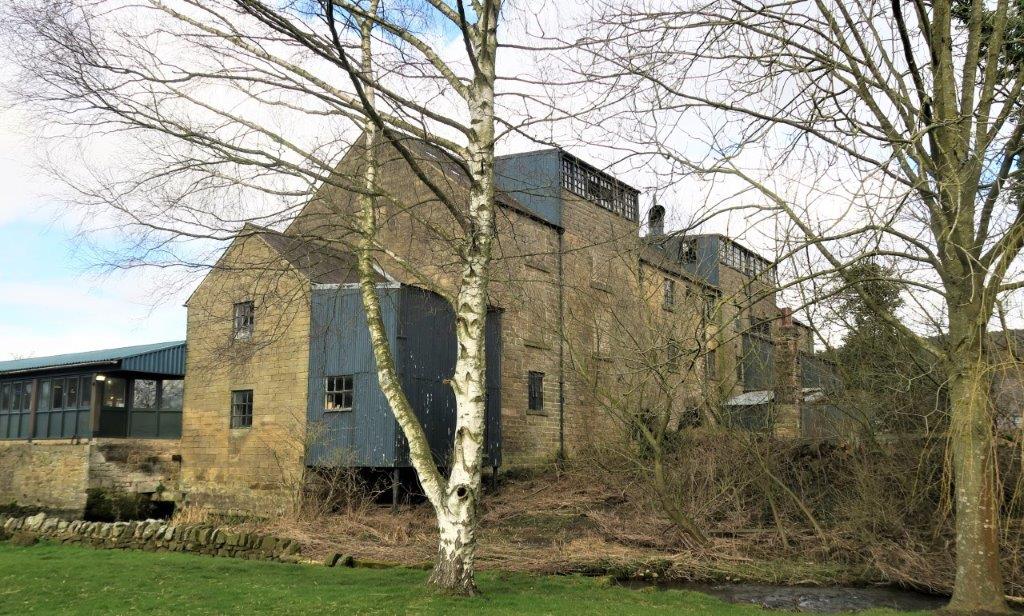 66) The mill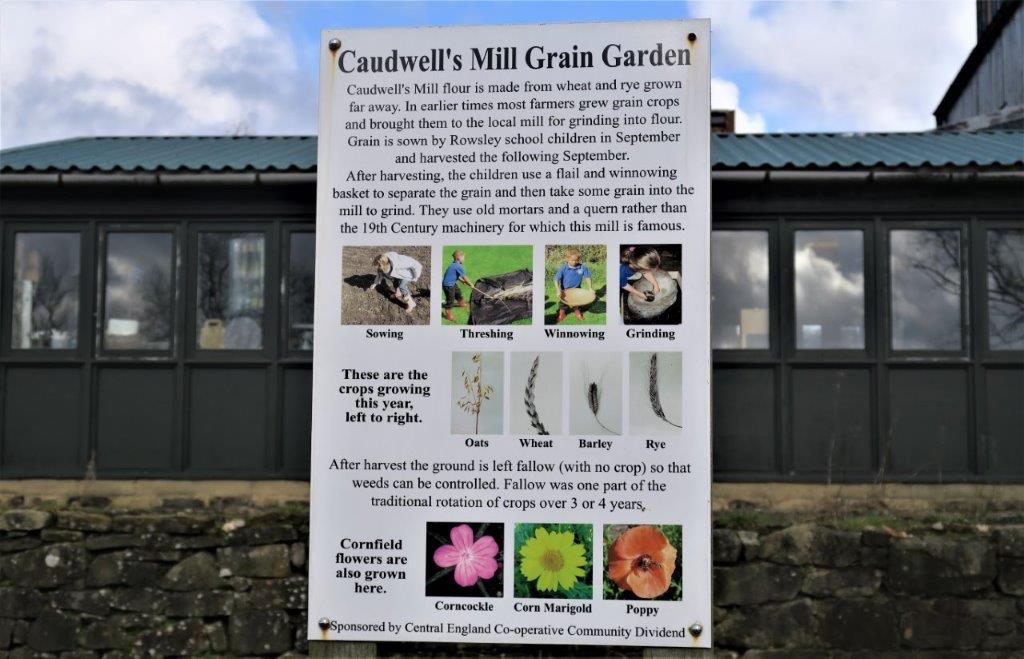 67) informative notice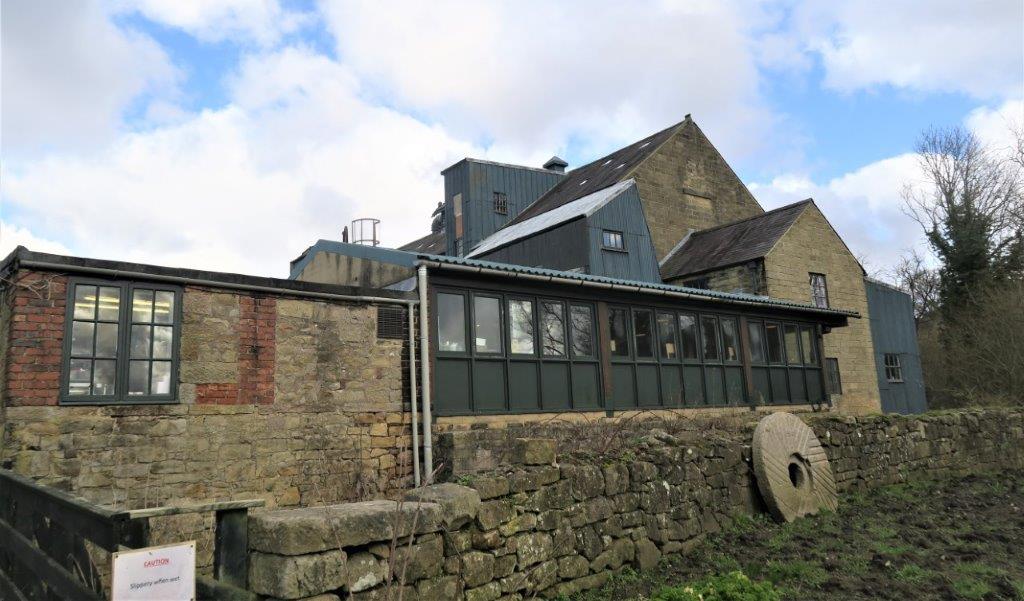 68) another view of the mill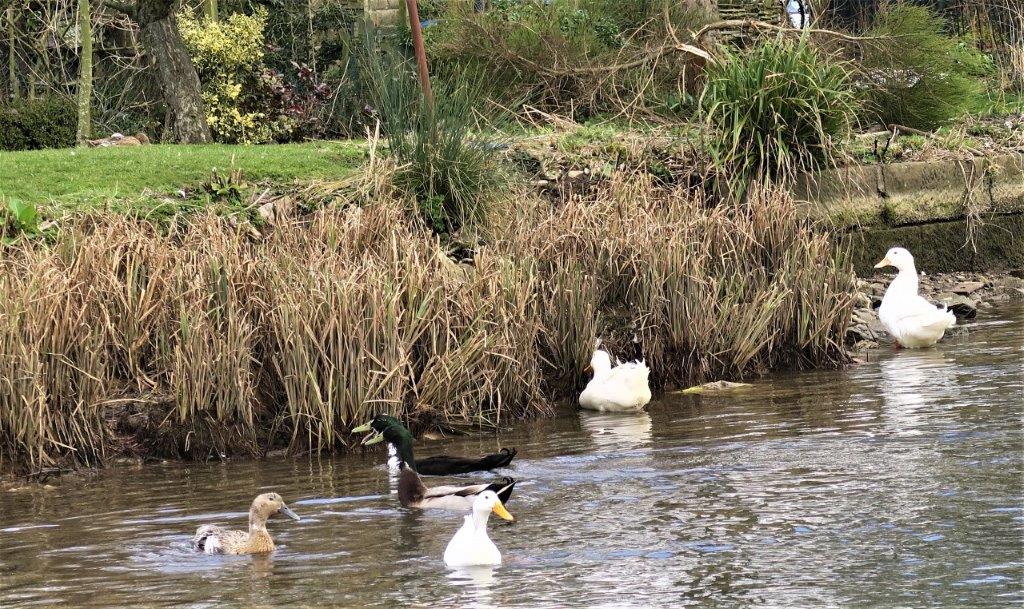 71) the mill head race canalised from The River Wye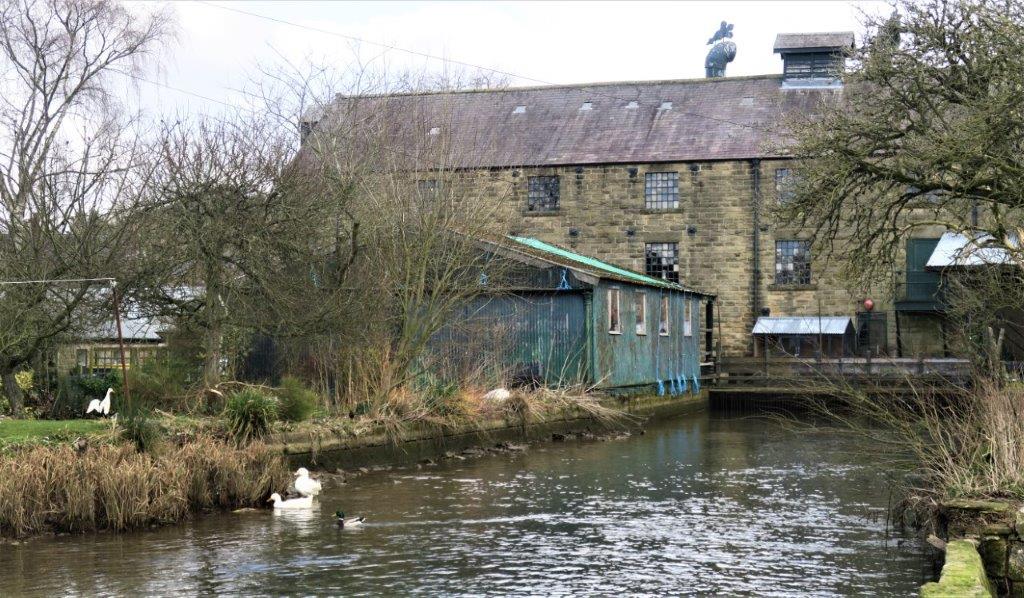 72) The Mill and Heas Race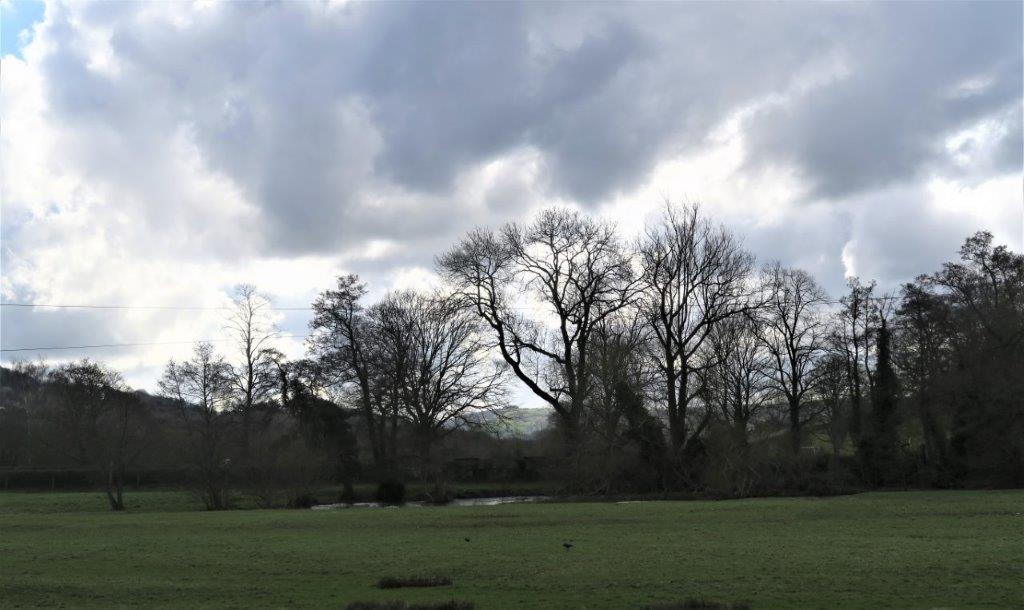 75)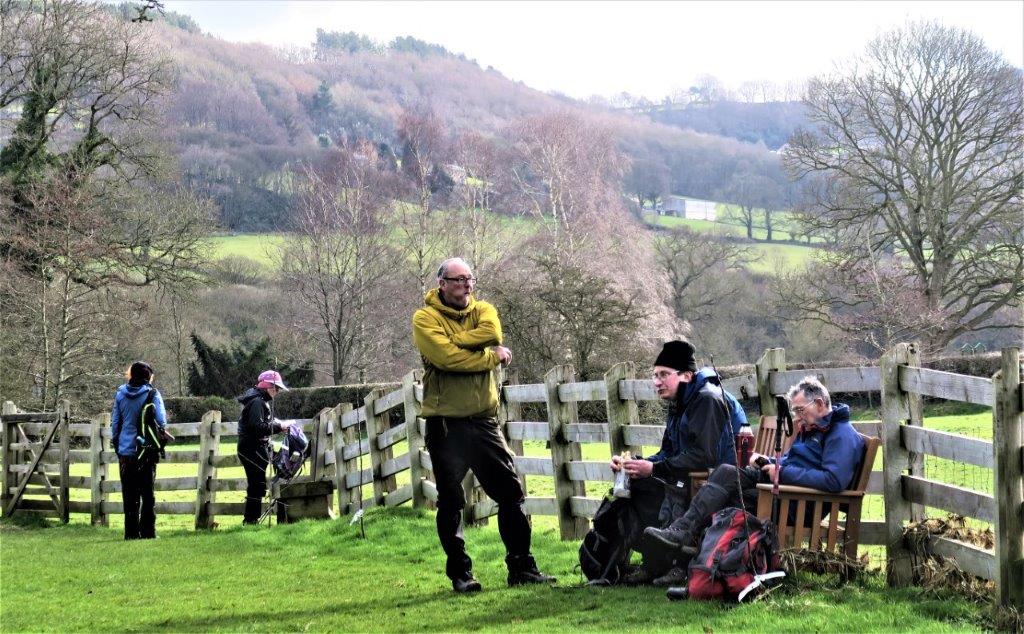 79)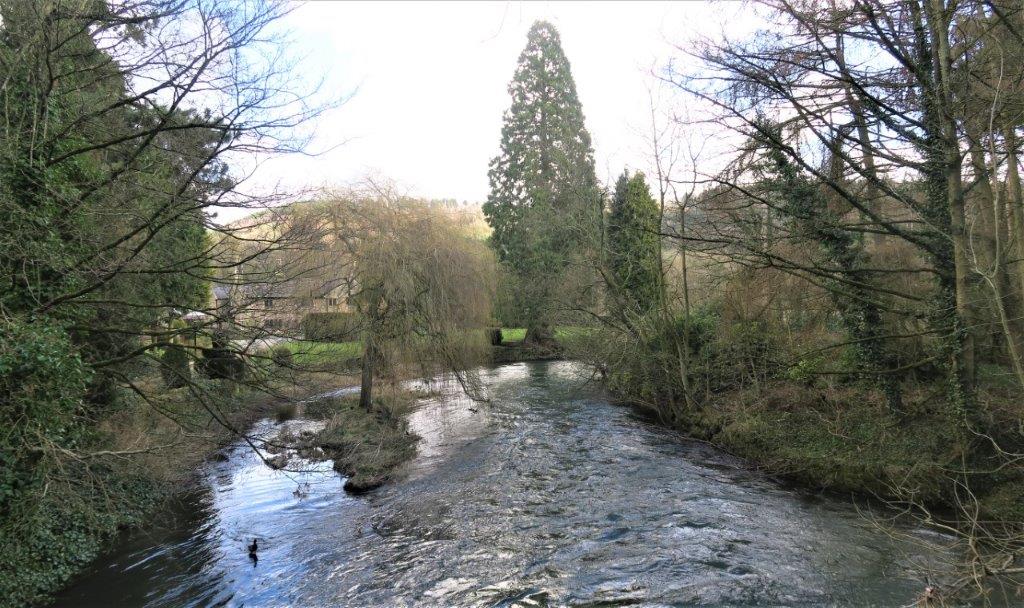 85) The River Wye downstream of road bridge we crossed South / East of Mill on our route to Stanton Woodhouse. The River Wye meges with the River Derwent not far from the bridge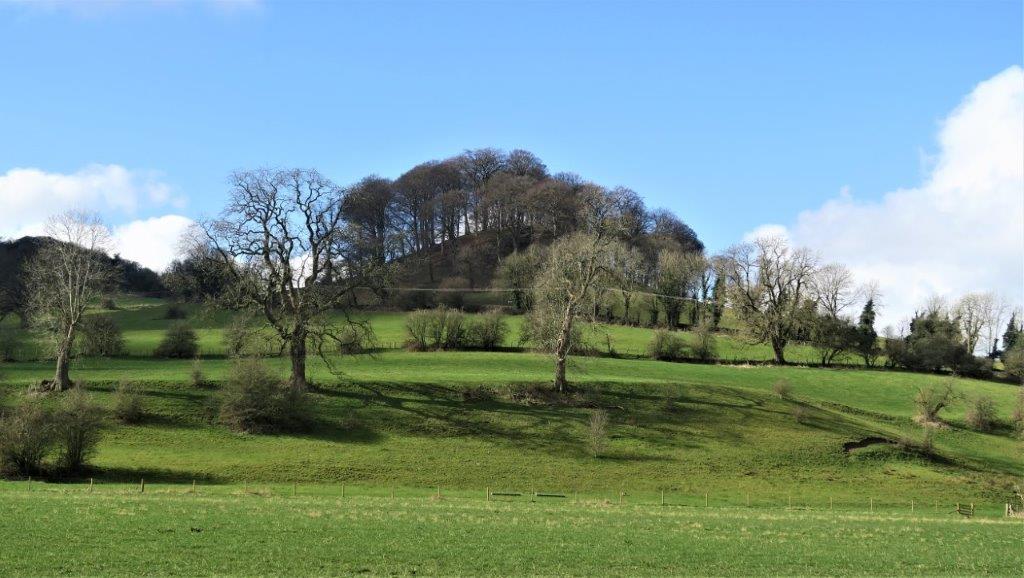 87) Is This Peak Tor?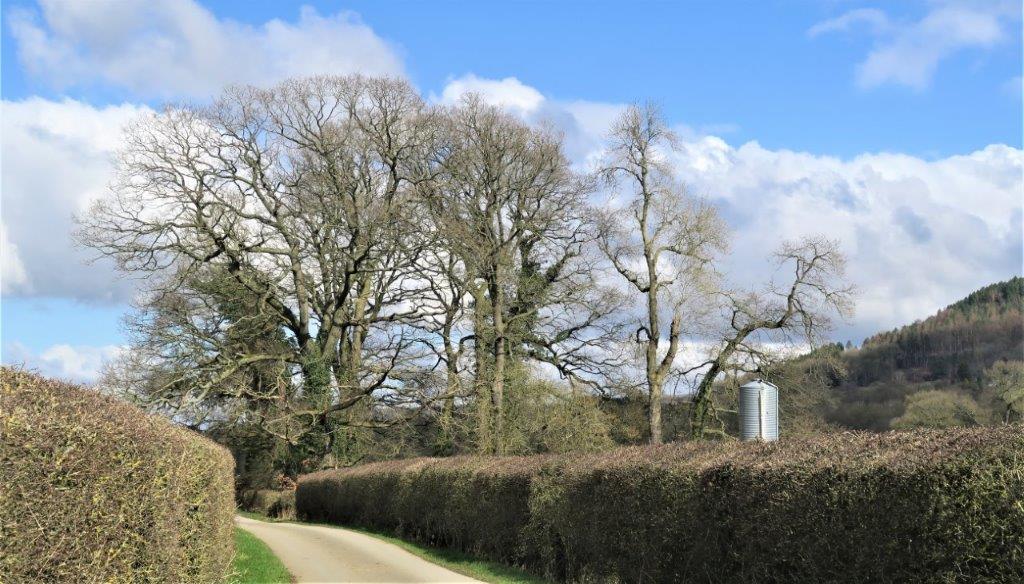 89) a once barn replaced by a Silo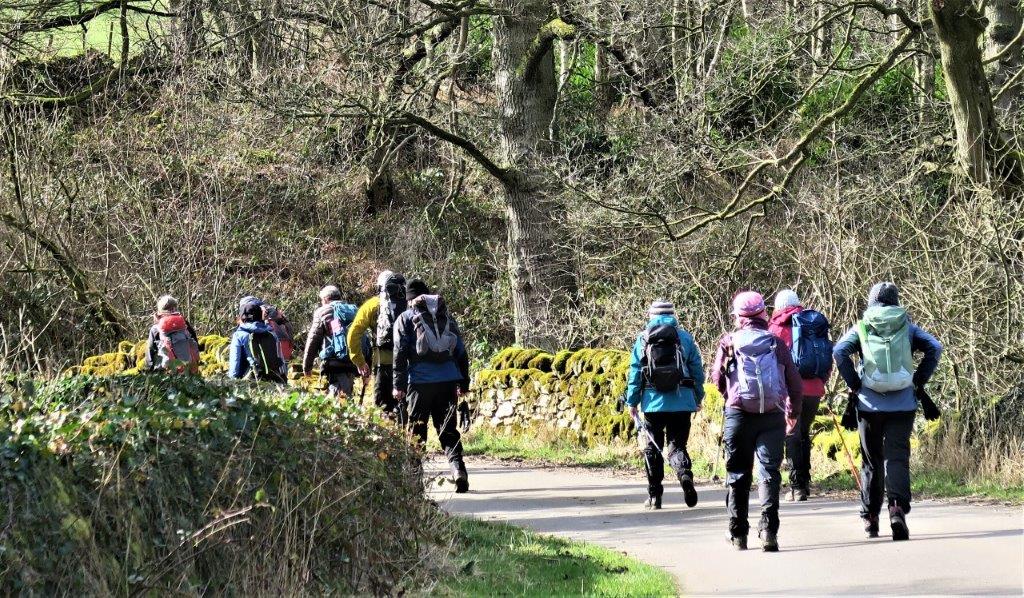 90)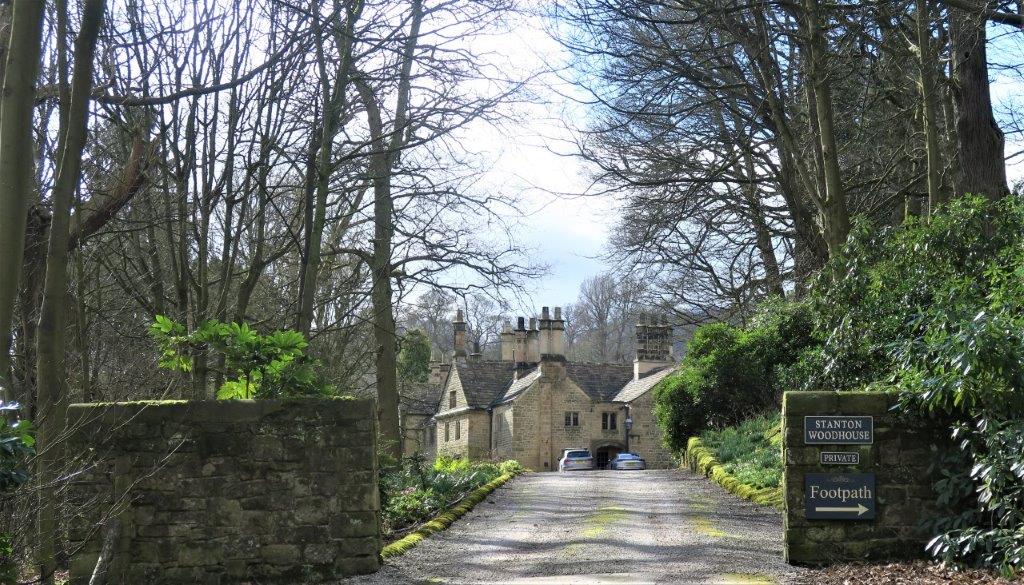 93) The main hall entrance to Stanton Woodhouse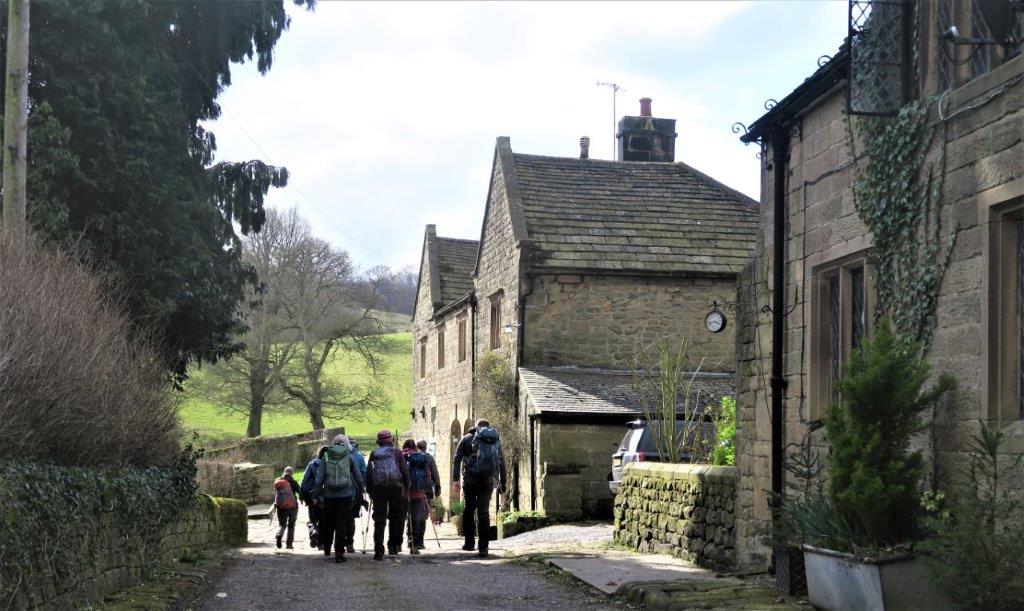 97) passing some of the farm buildings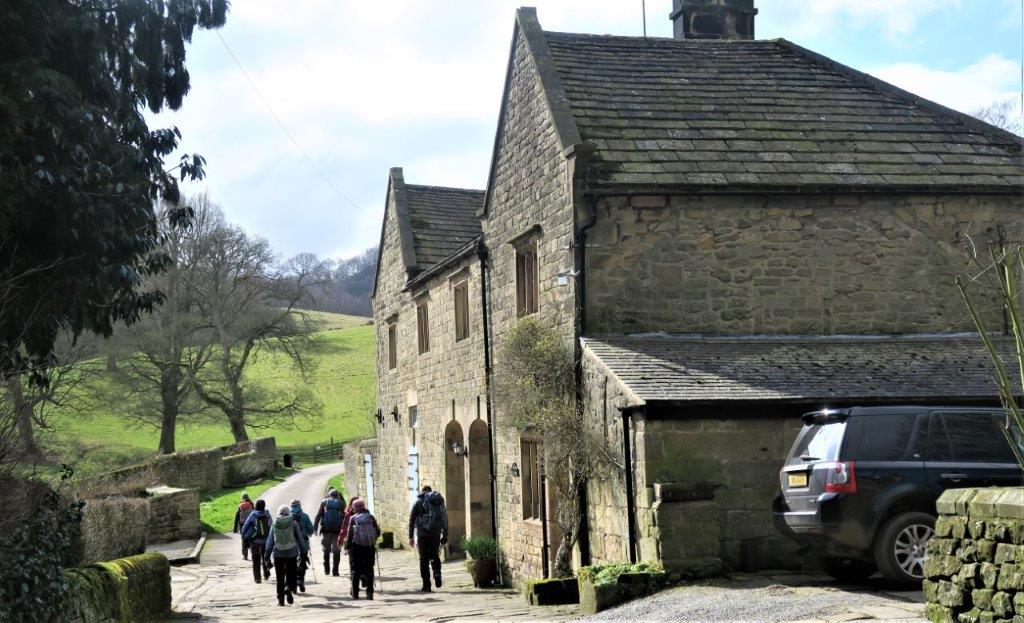 98)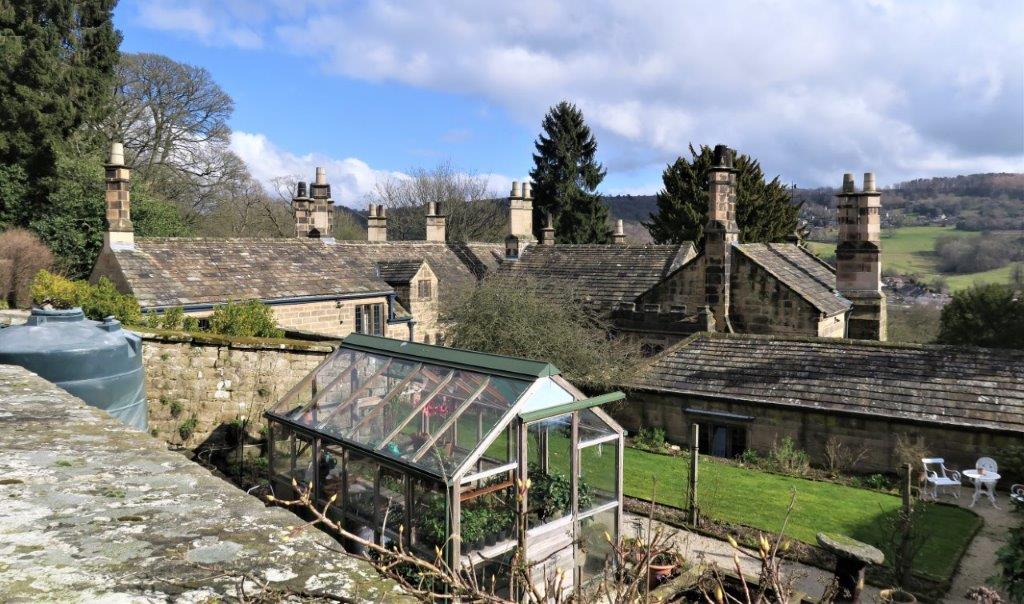 100) a glimpse of the hall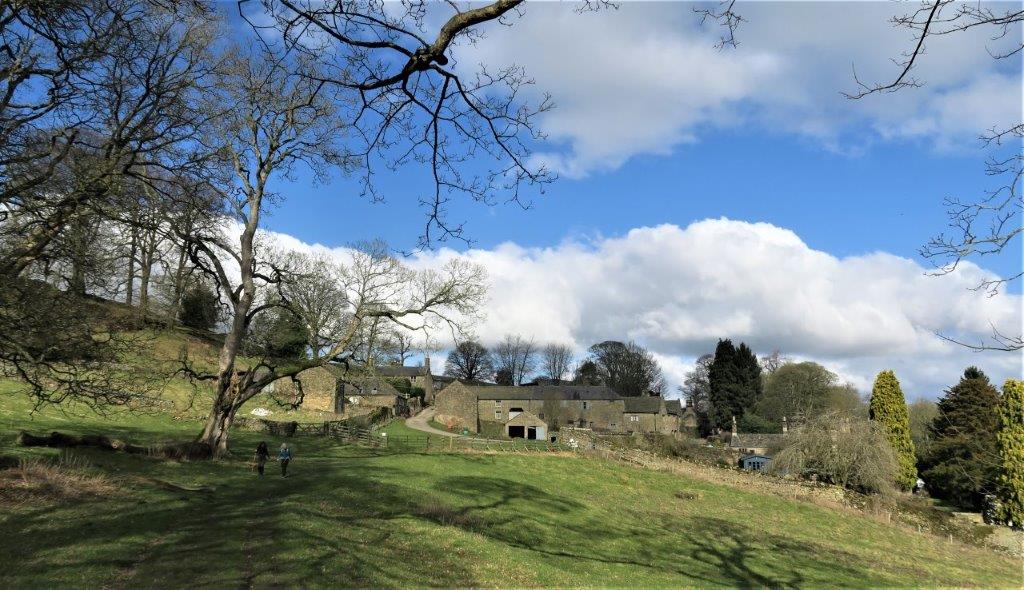 104) looking back mainly at farm buildings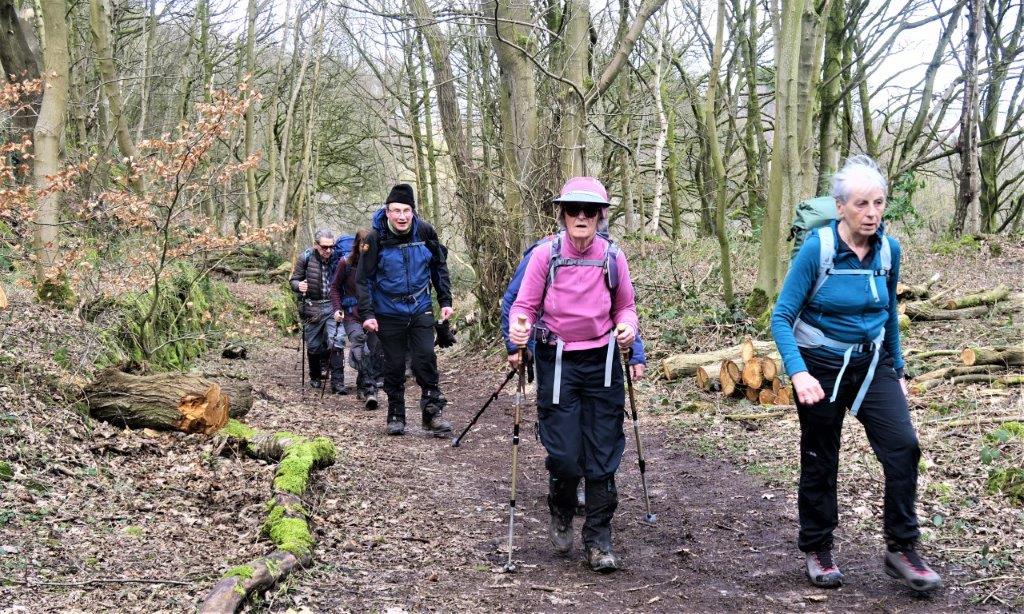 106)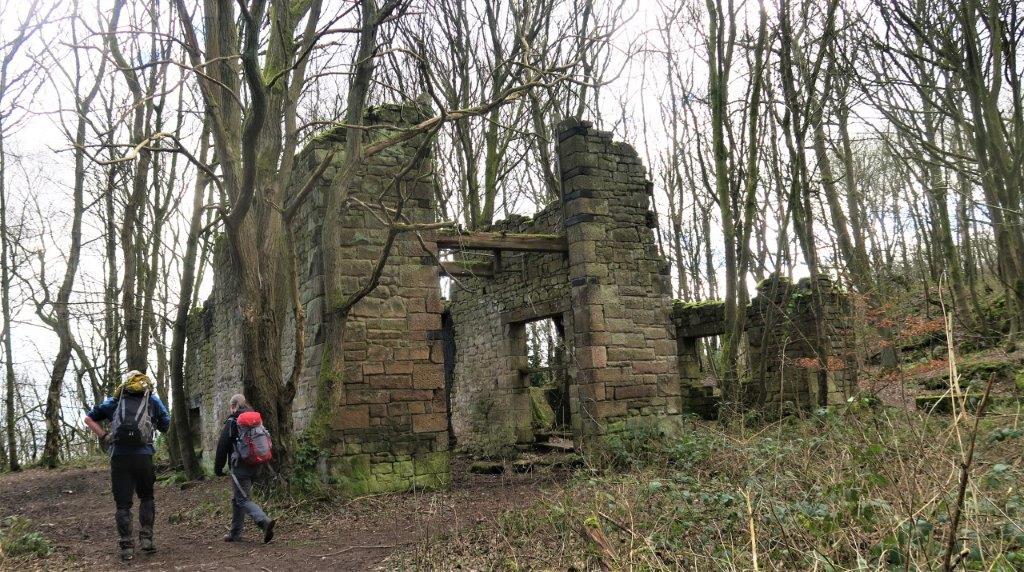 107) decayed quarry buildings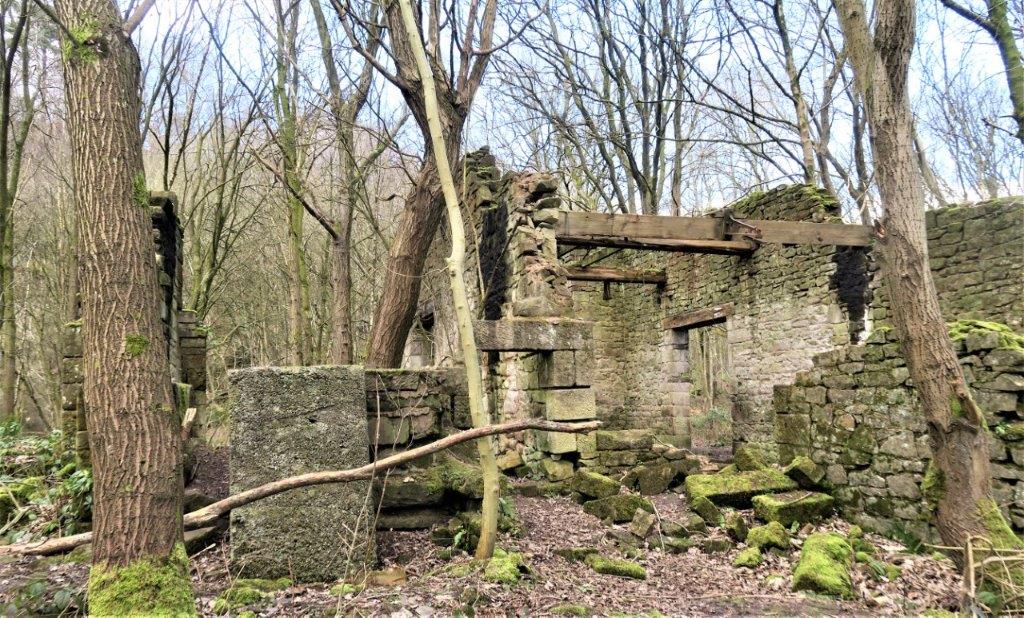 109)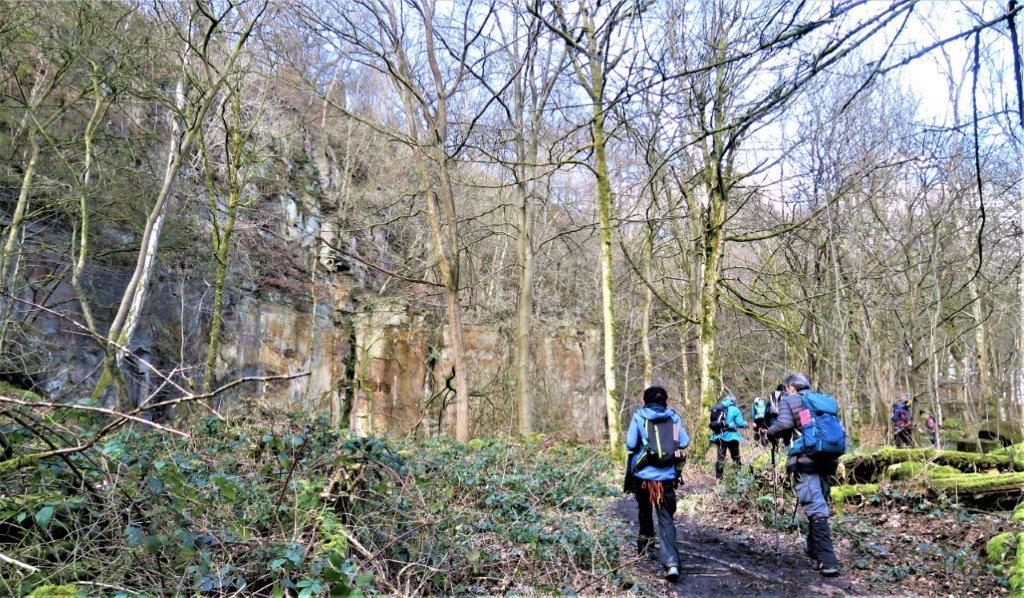 113) quarry face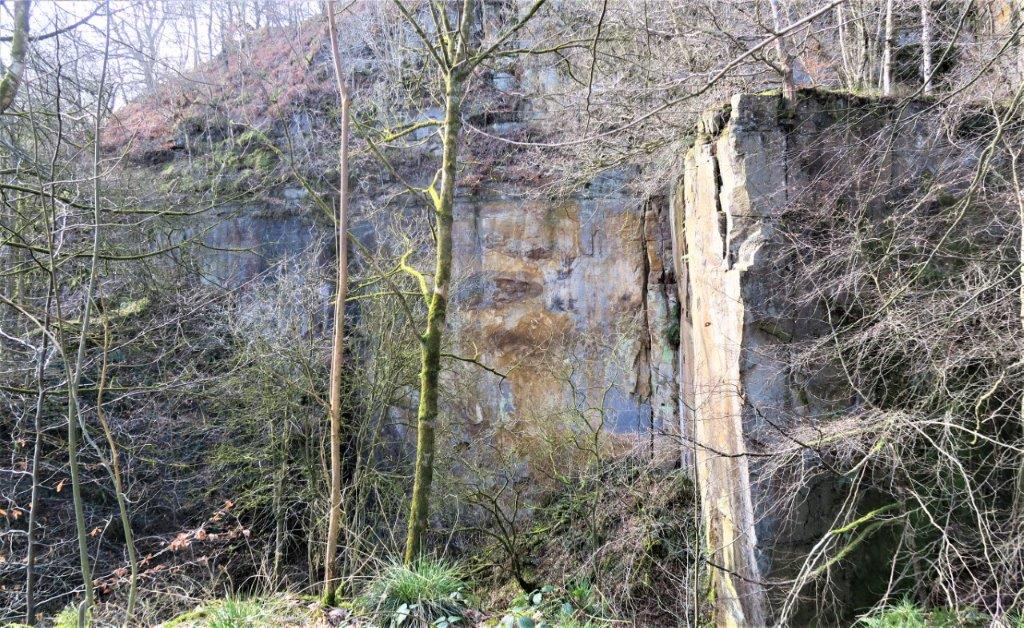 118)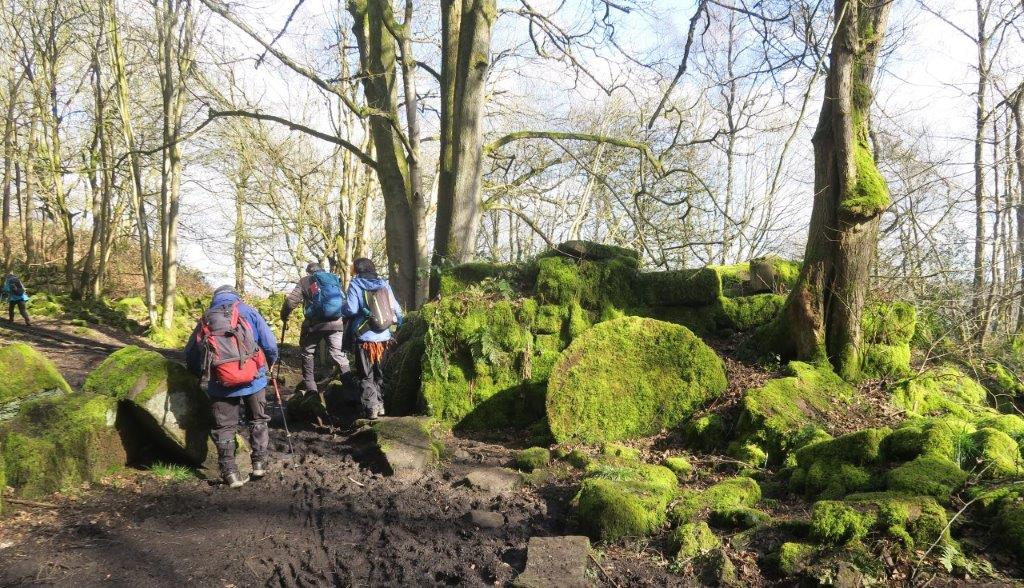 121a) probably uncompleted grinding stone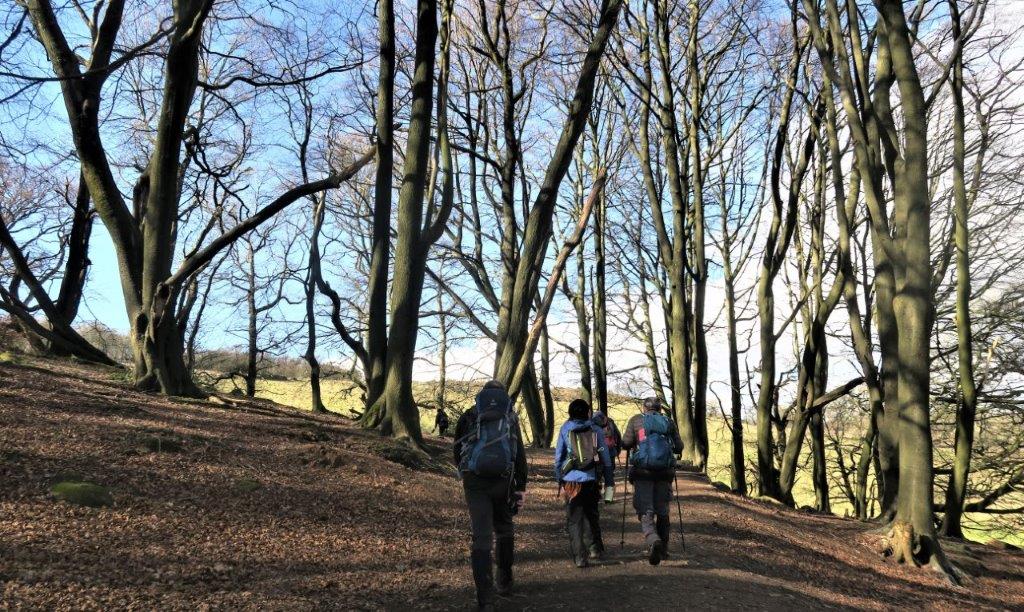 124)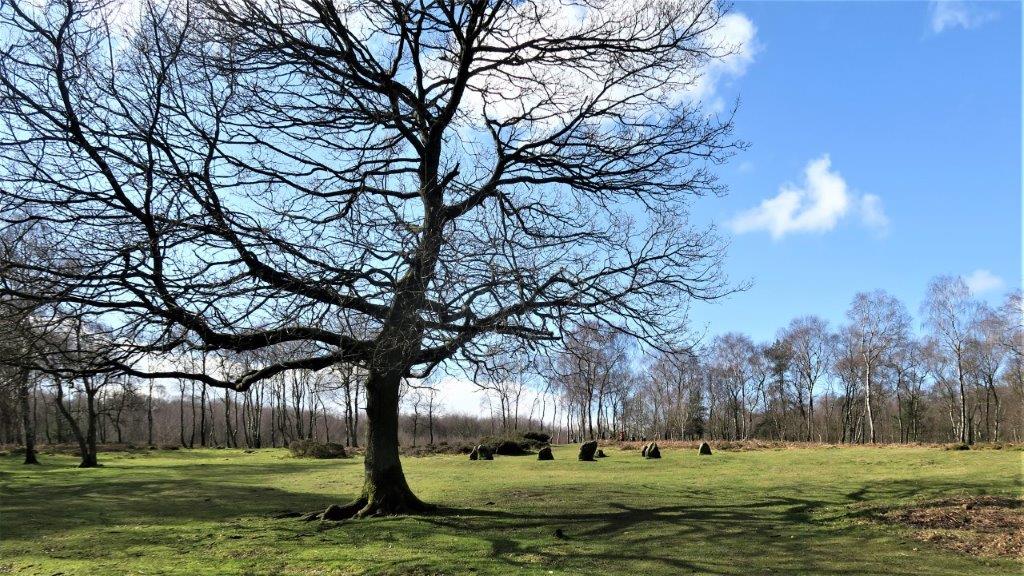 125) The Nine Ladies Stone Circle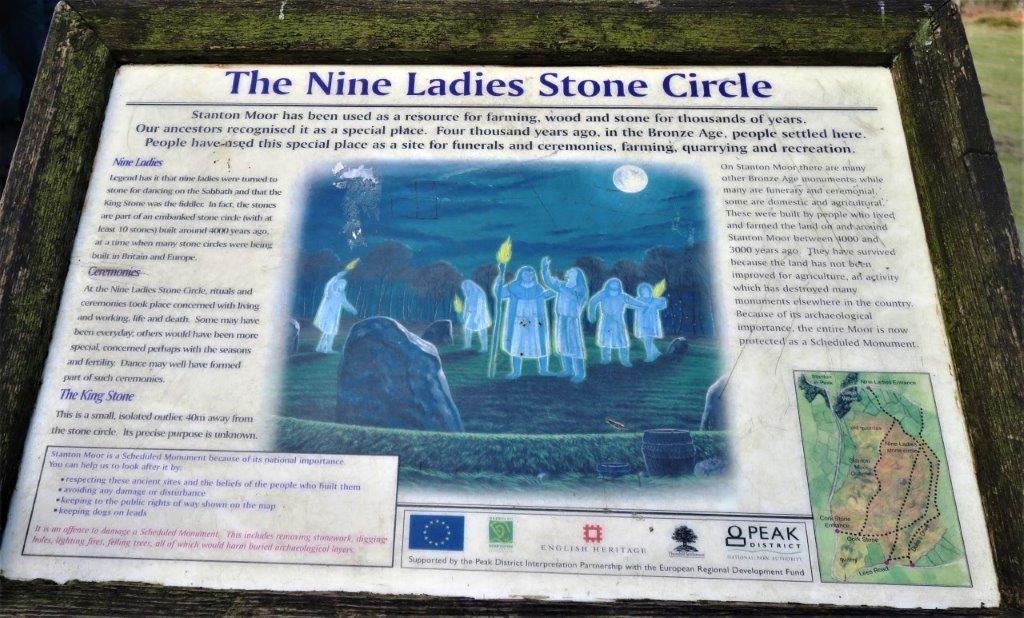 127) Control + to enlarge and hopefully reas - or try Wikipedia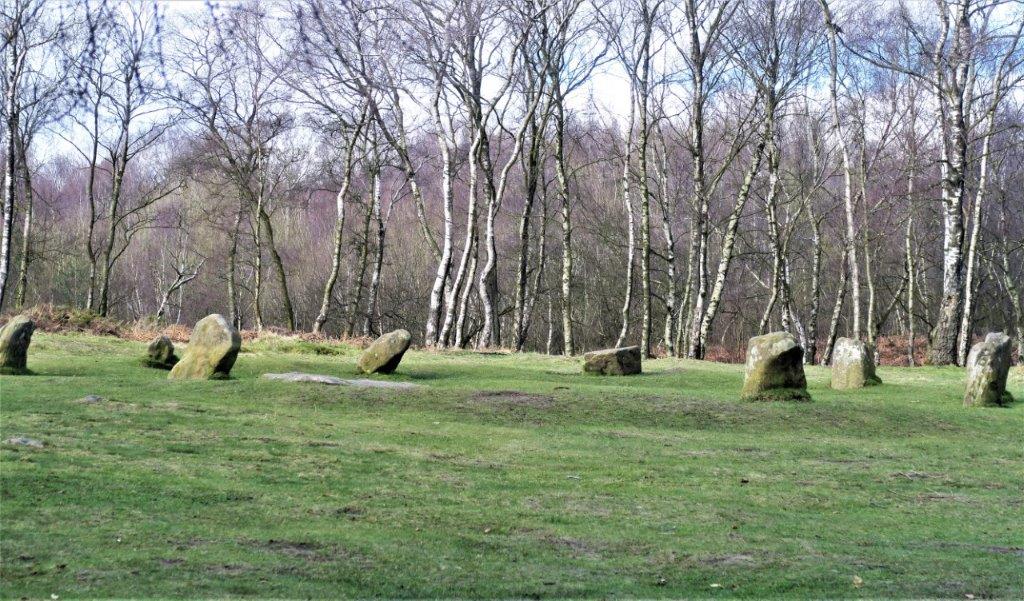 129) can only count 8 stones?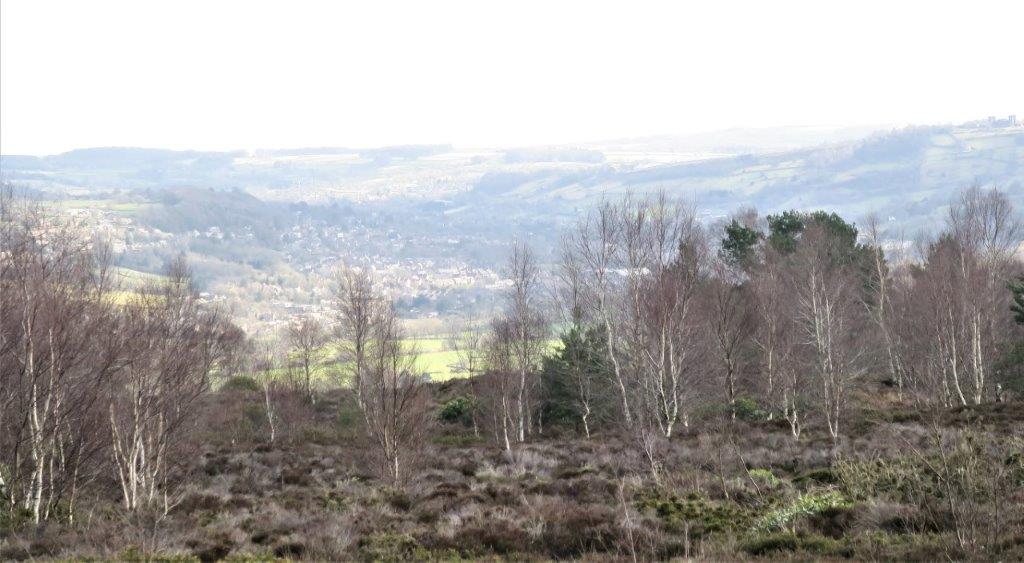 131b) view to East (Matlock way)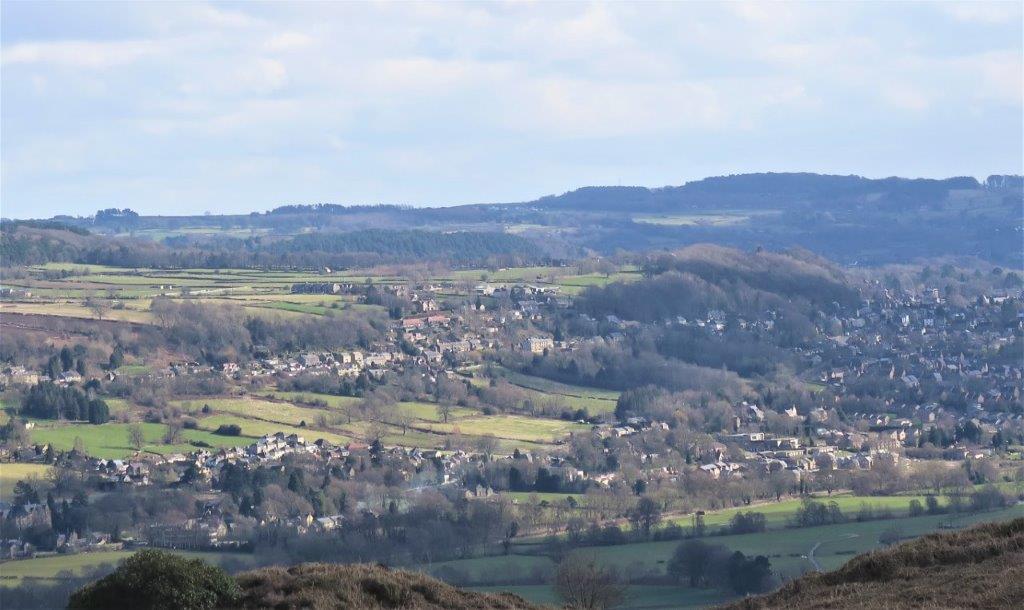 132) View to East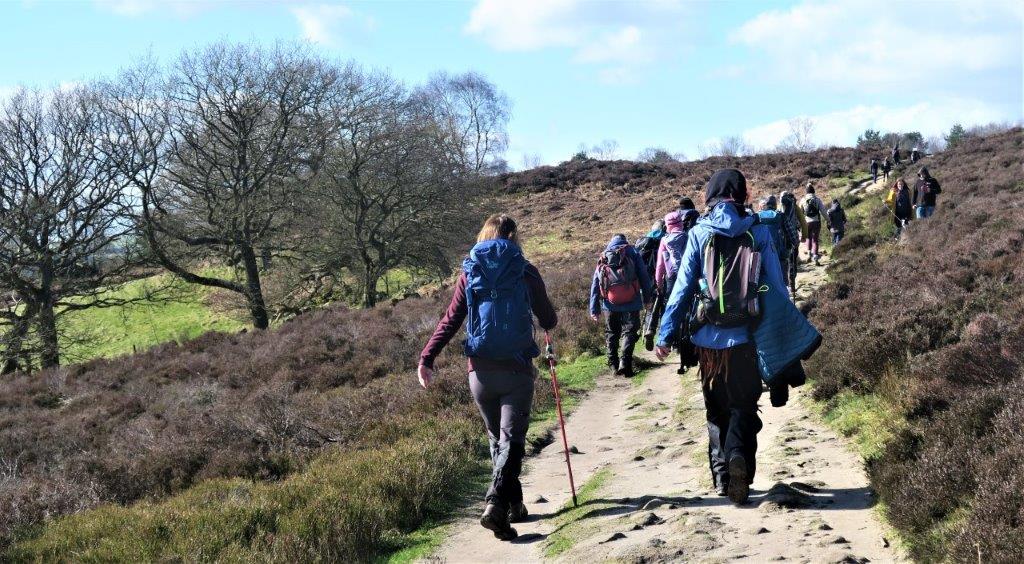 133)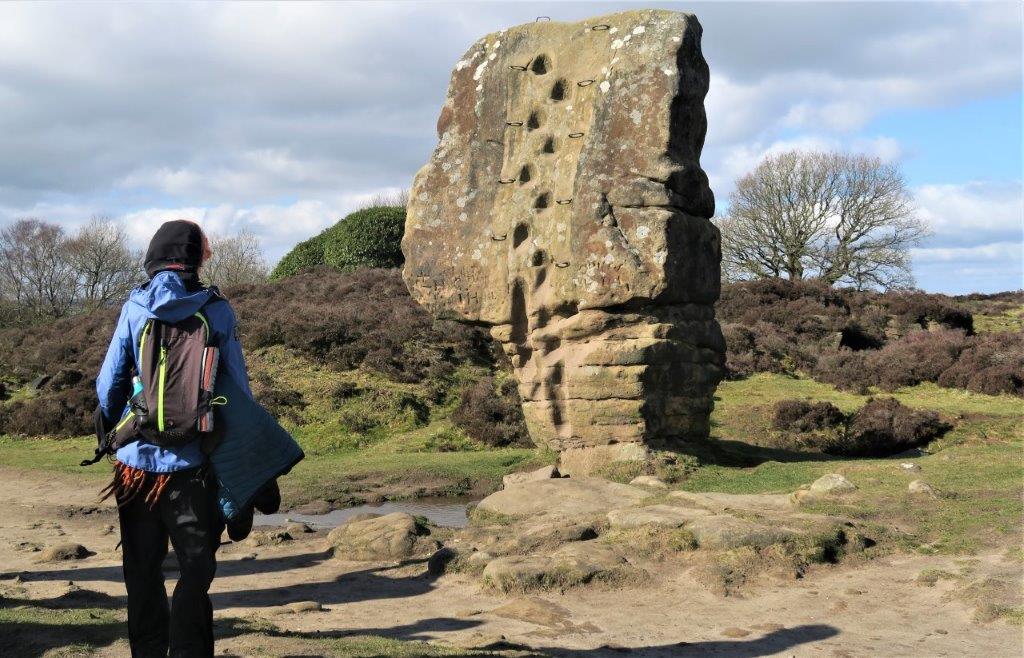 134) The Cork Stone - see descriptive notice picture 139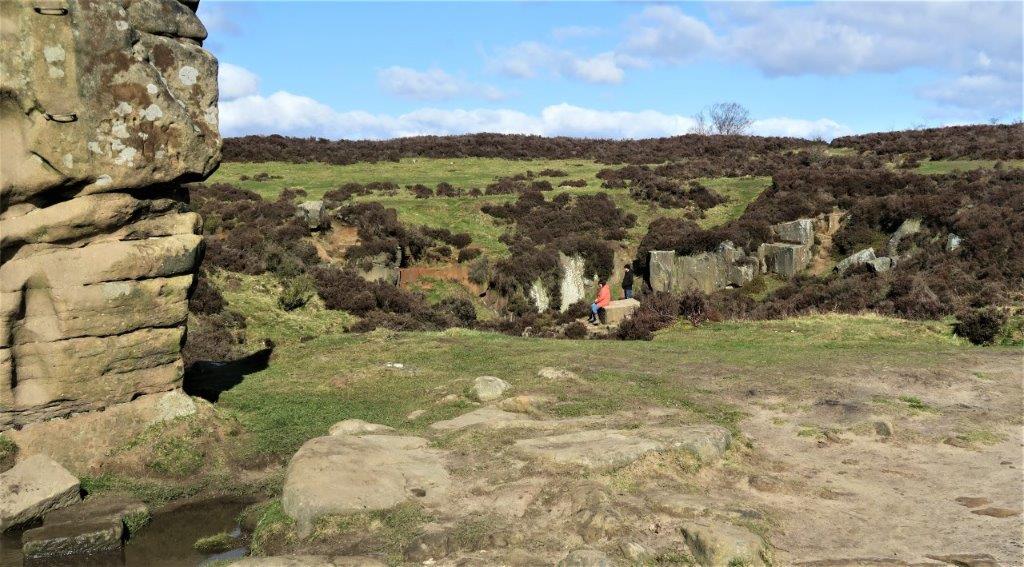 136) New Peak Quarry (dis) behind The Cork Stone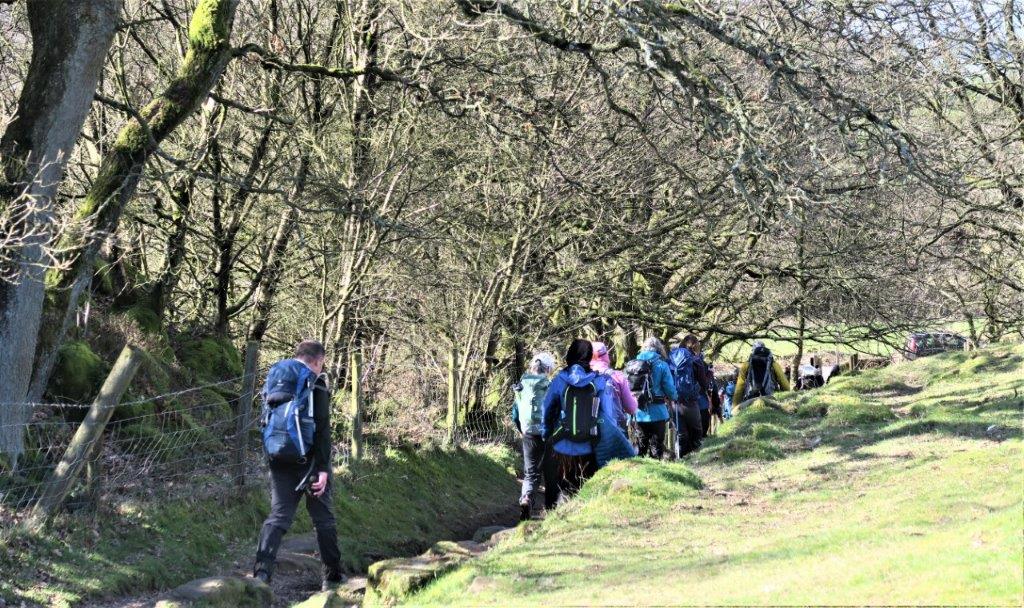 138)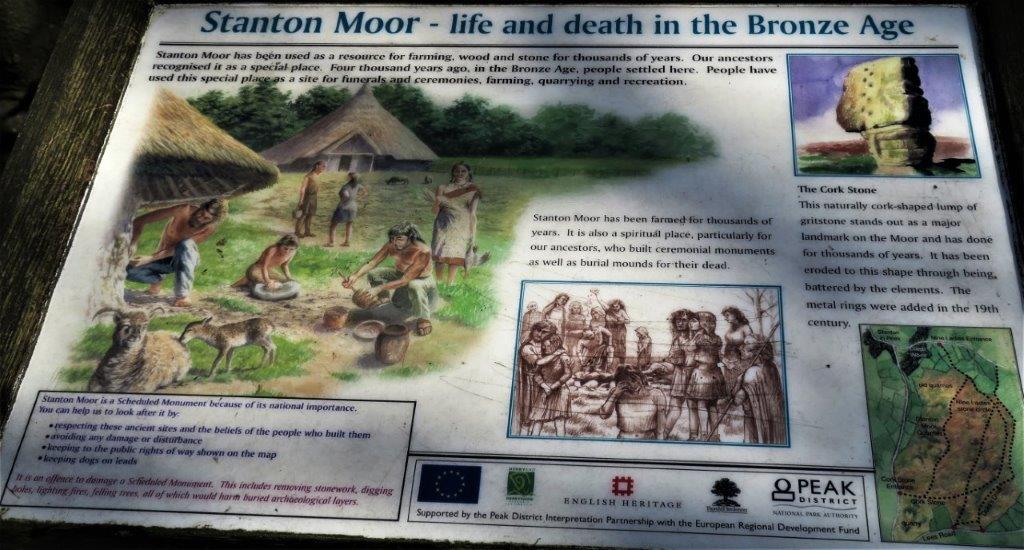 139)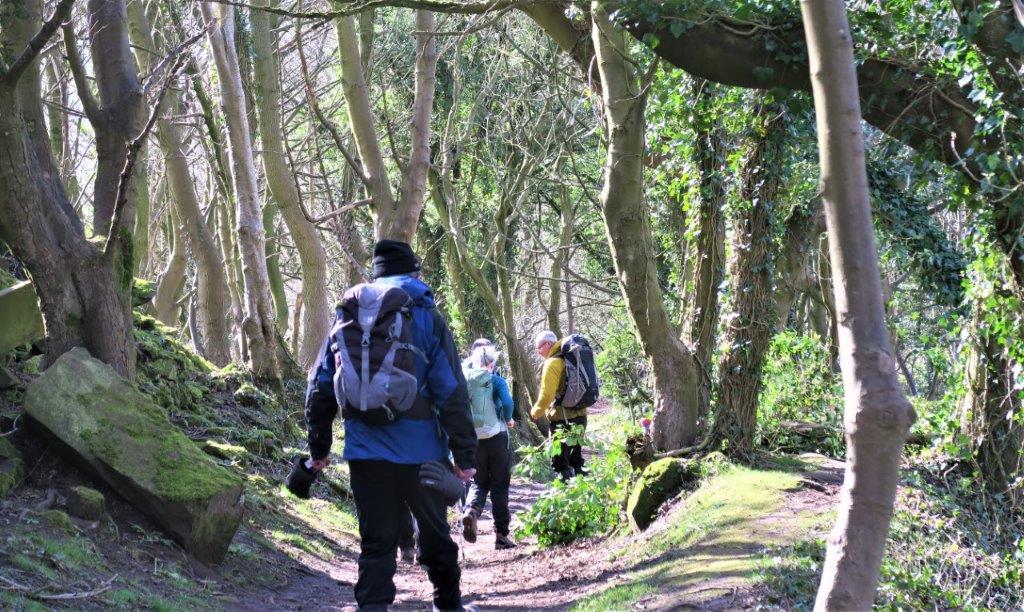 142)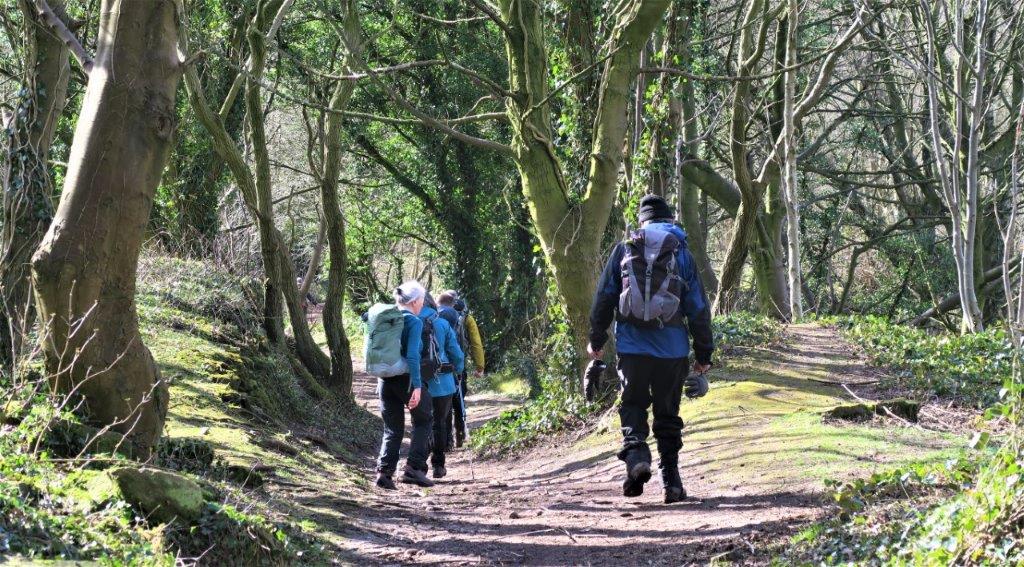 143) following 'ridge' above Birchover Houses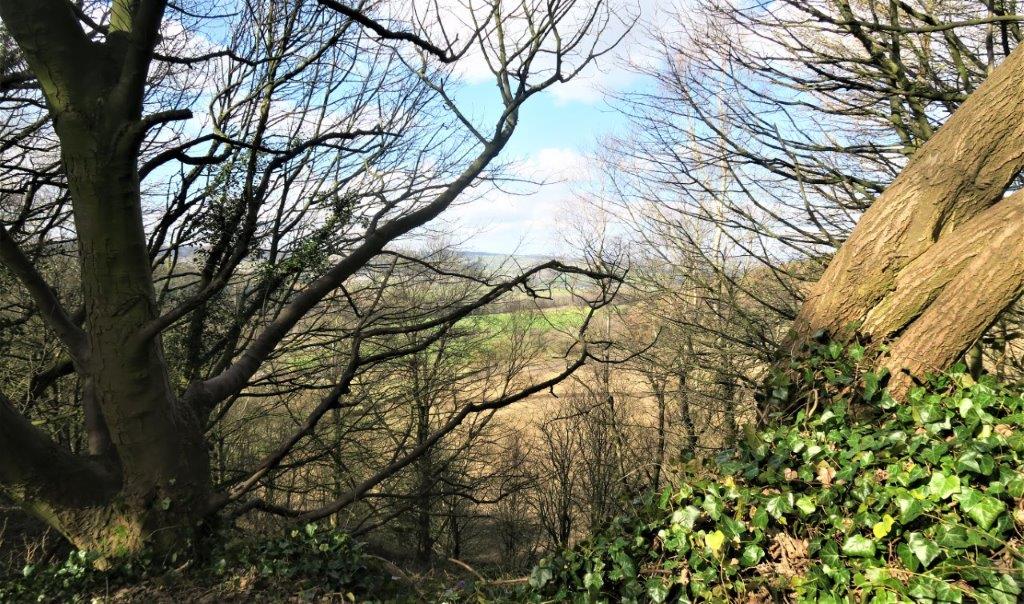 145)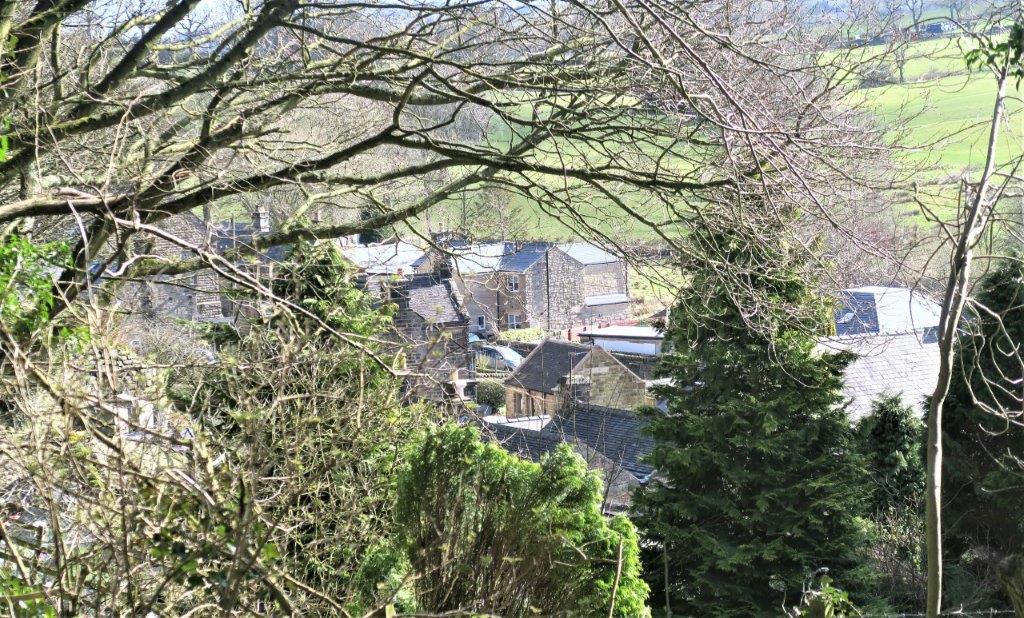 146) houses in Birchover seen from ridge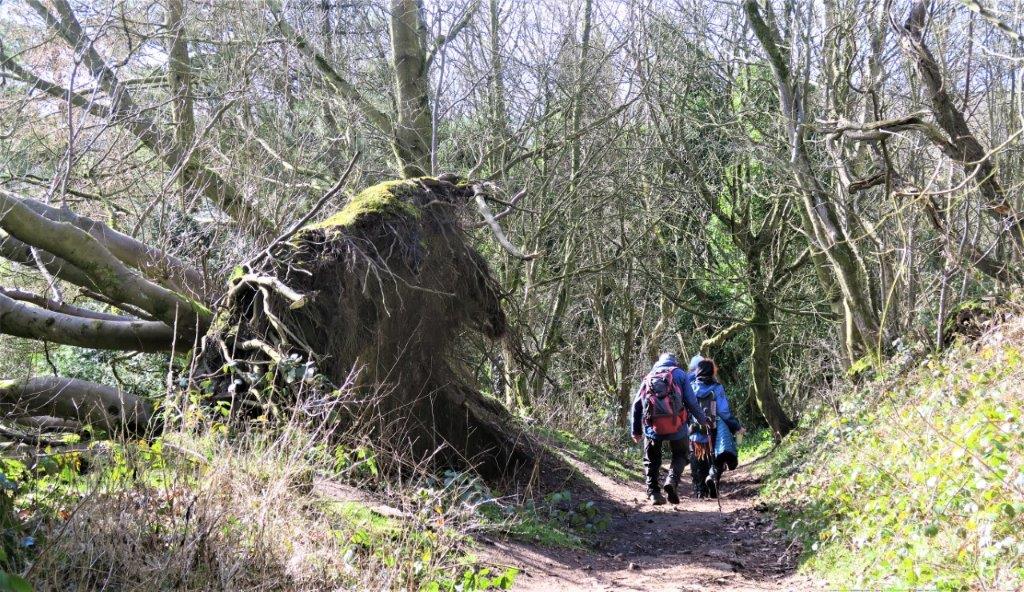 148)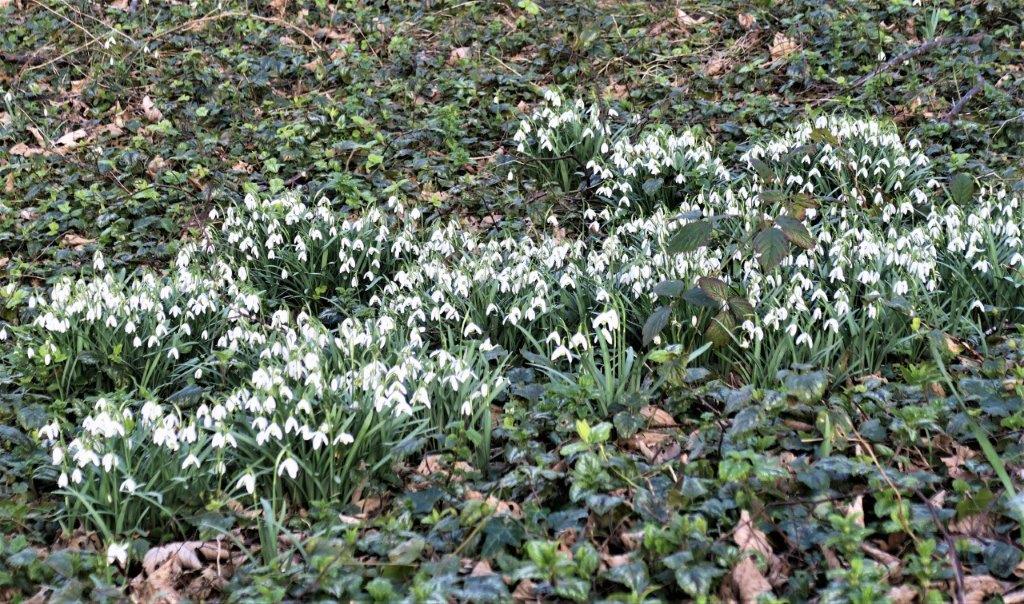 150) Snowdrops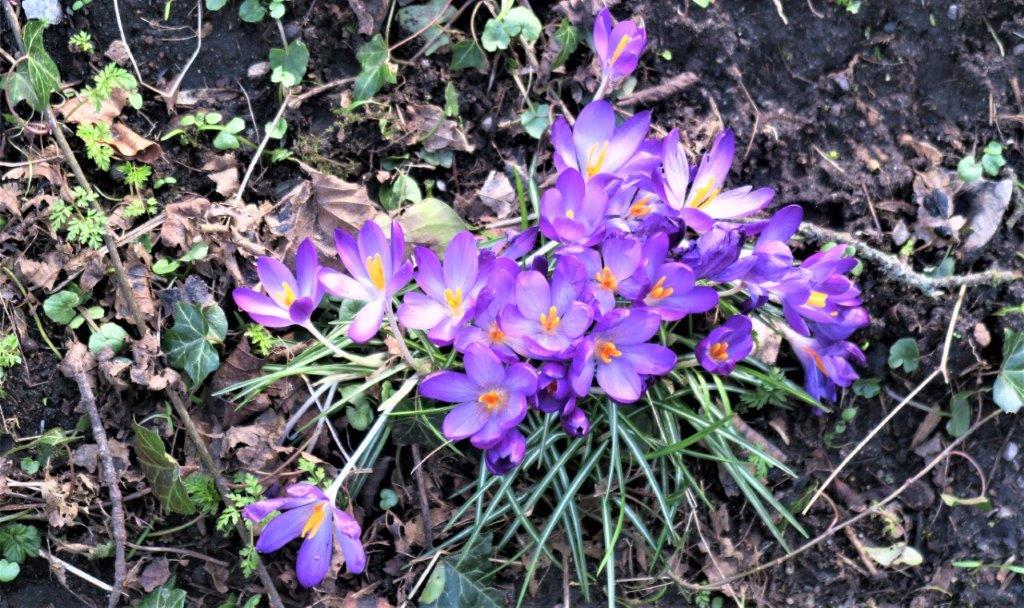 151) Crocus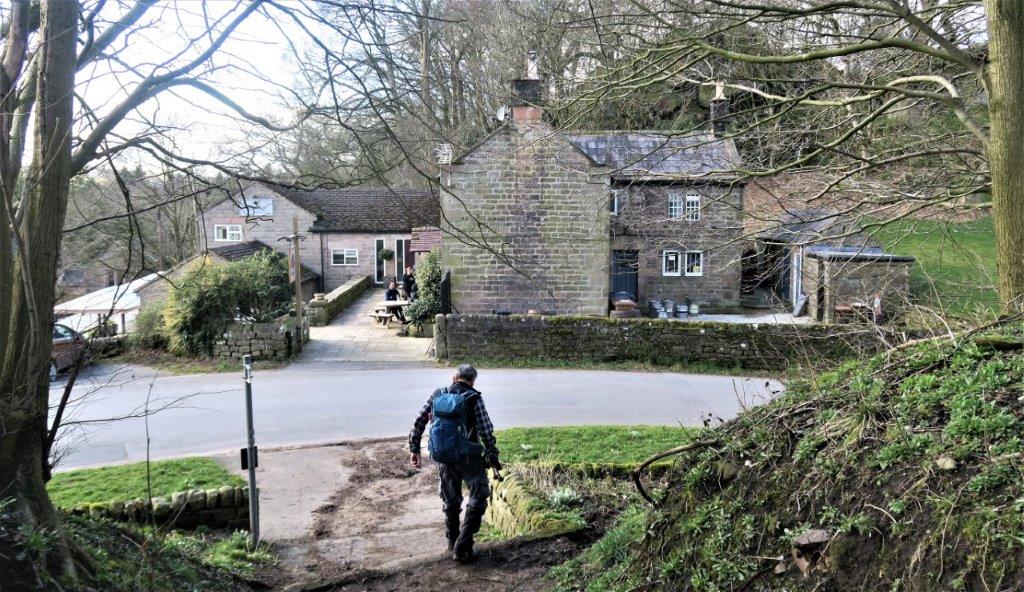 153) The Druids Inn seen after sescending from the ridge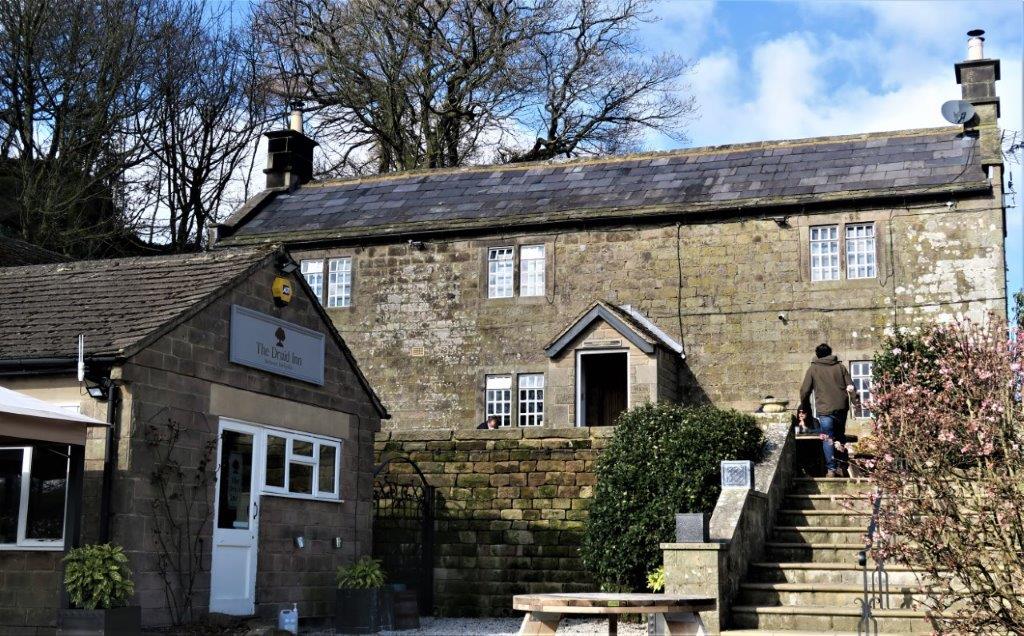 155) another view of The Druids Inn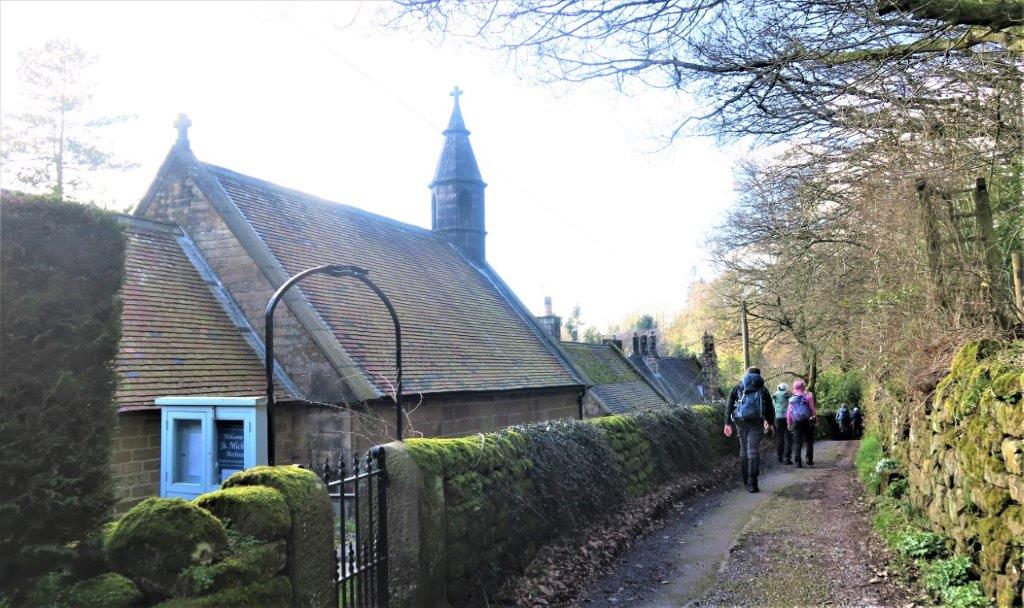 156) Church passed on way down to the B5056 Road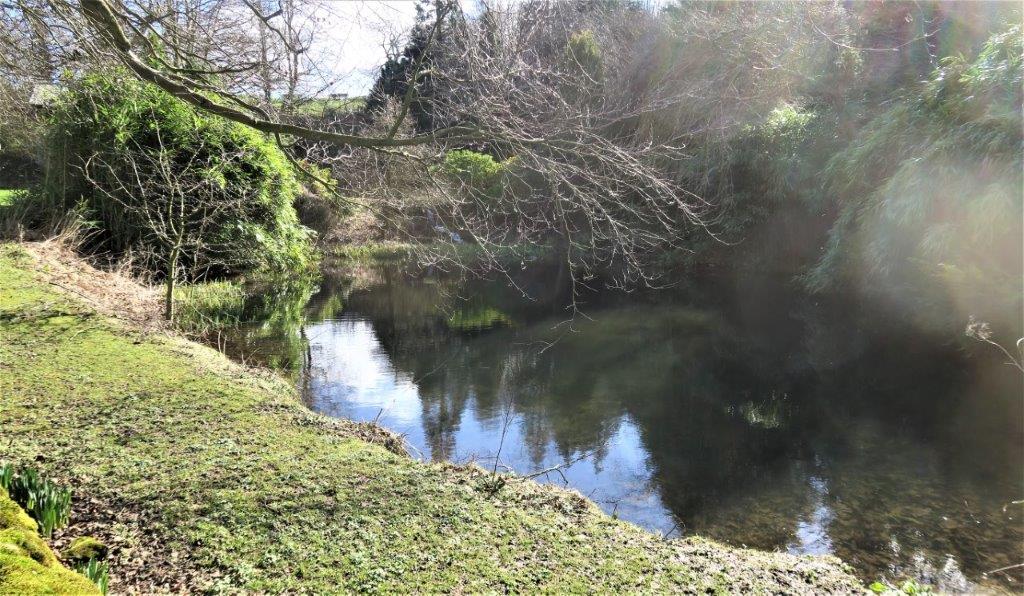 158) pond passed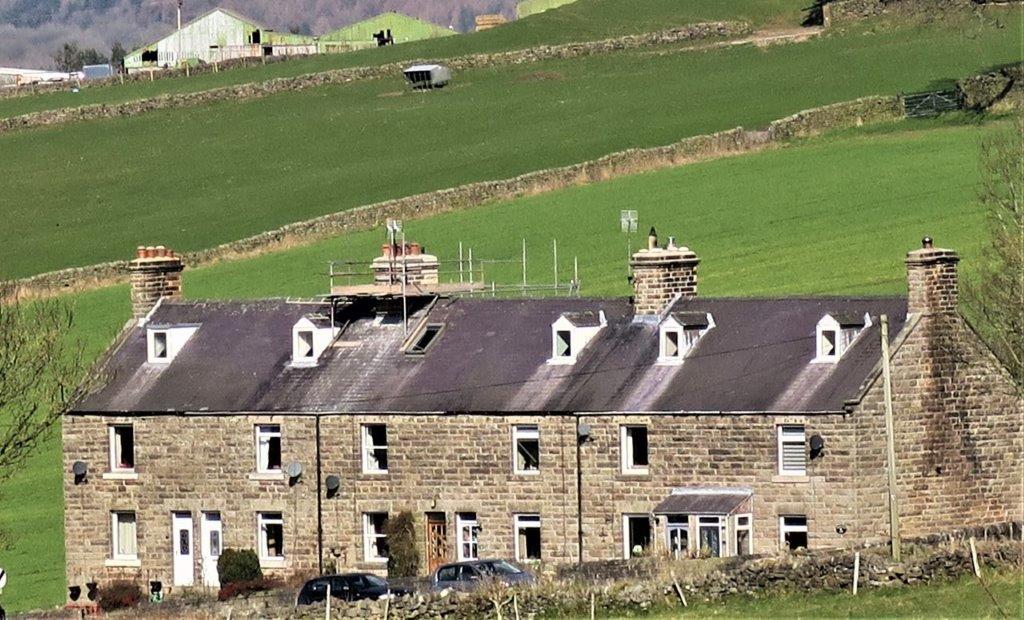 159) zoomed into distant buildings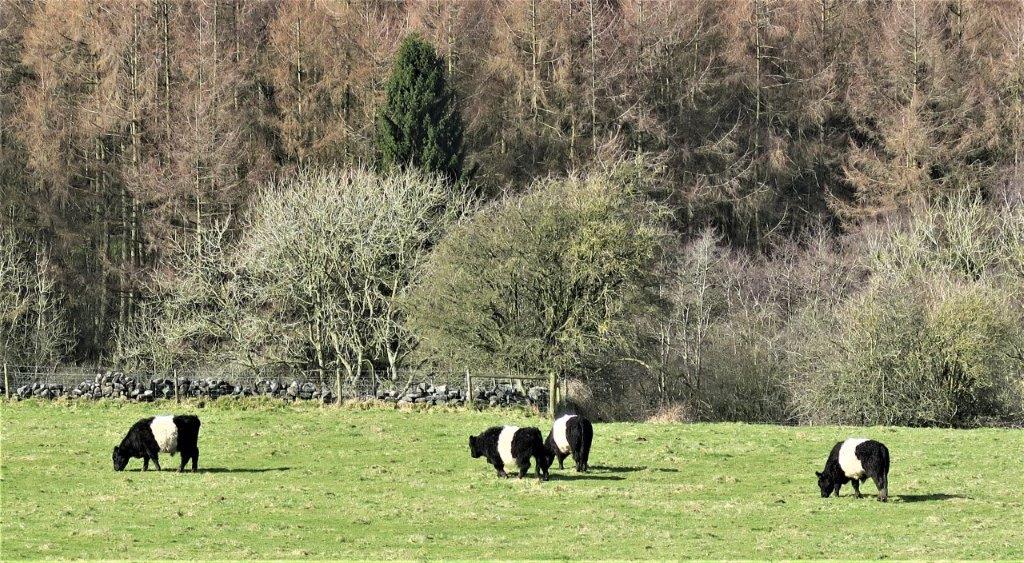 162) Belted Galloway Cattle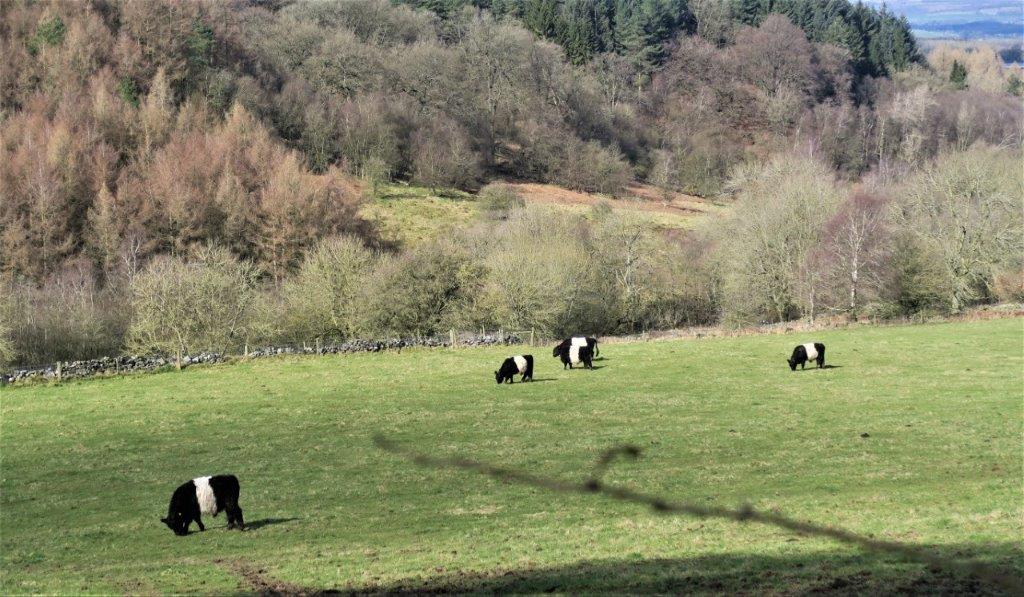 164)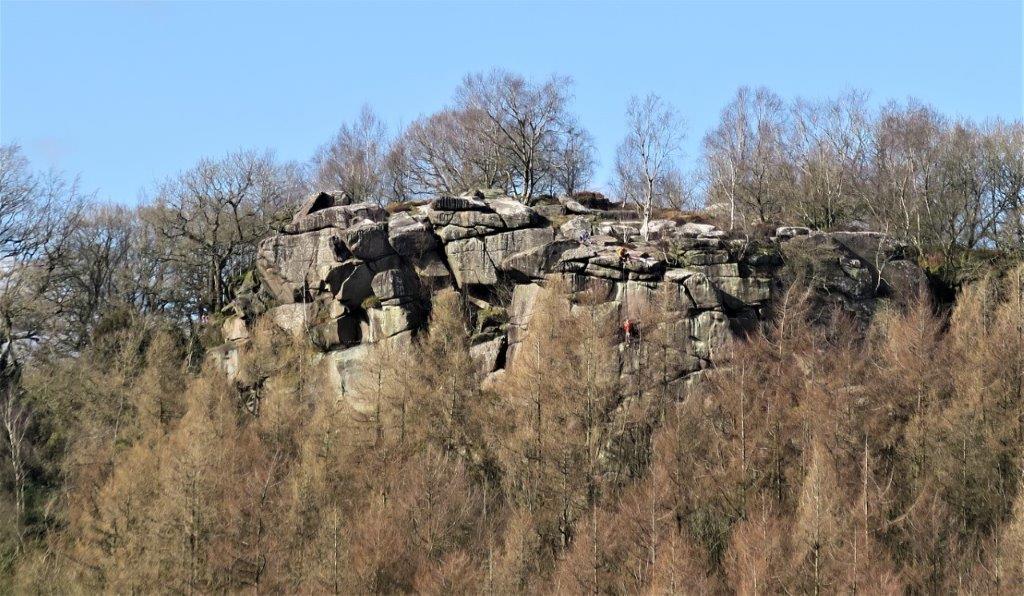 165) Rock Massif Hermits Cave seen on way down to road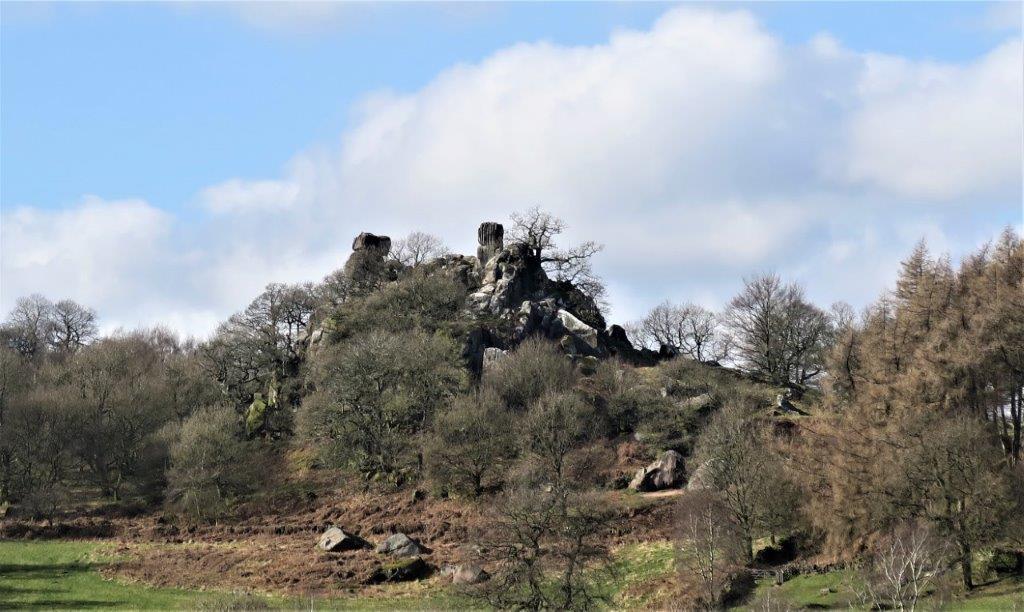 166) Robin Hoods Stride also seen on way down to road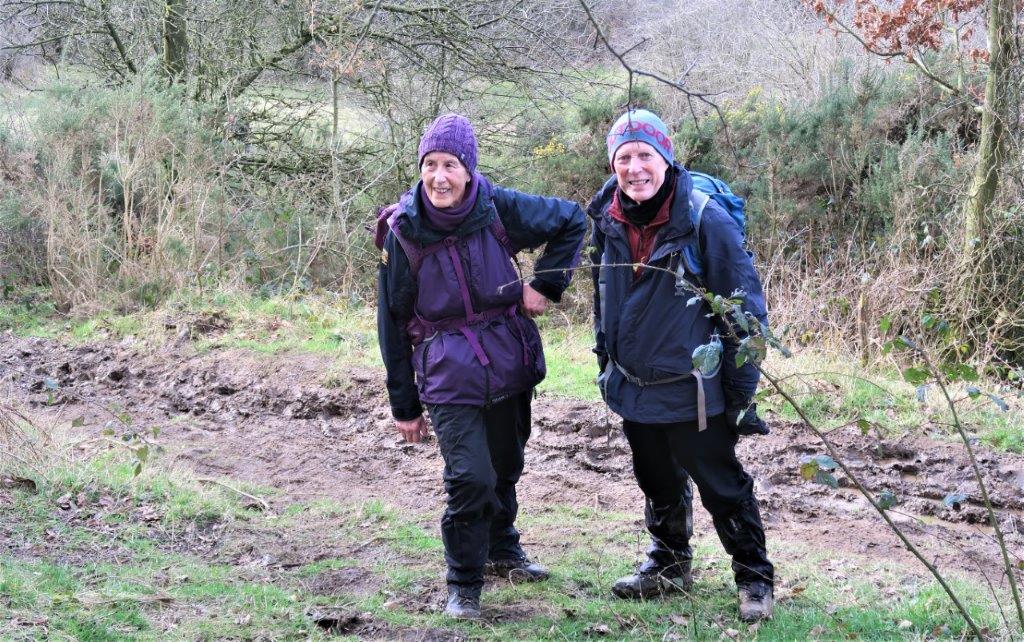 168) met Ramblers Leader (to tight) and partner on another walk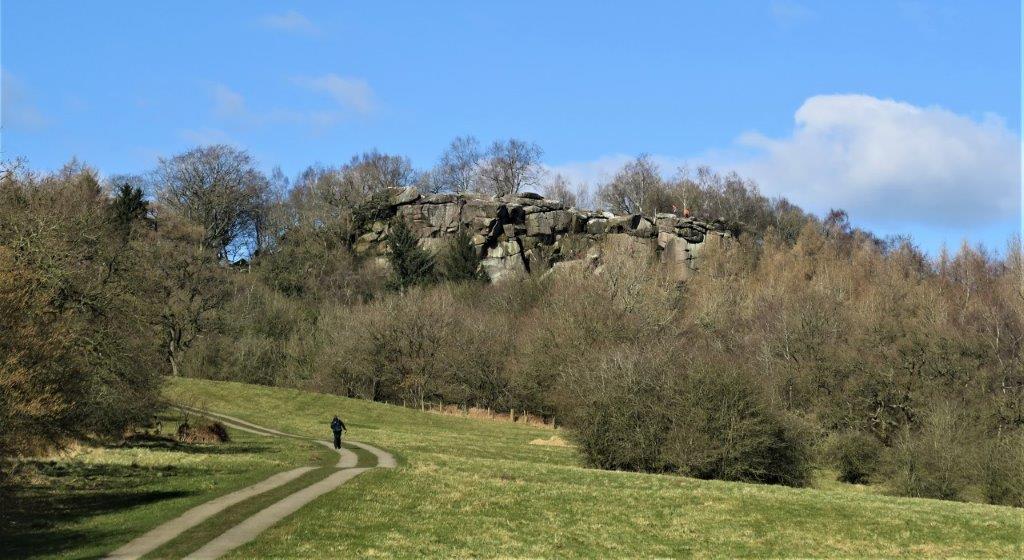 170) part of track here to Gratcliff Cottage is also a part of The Limestone Way going up to Robin Hoods Stride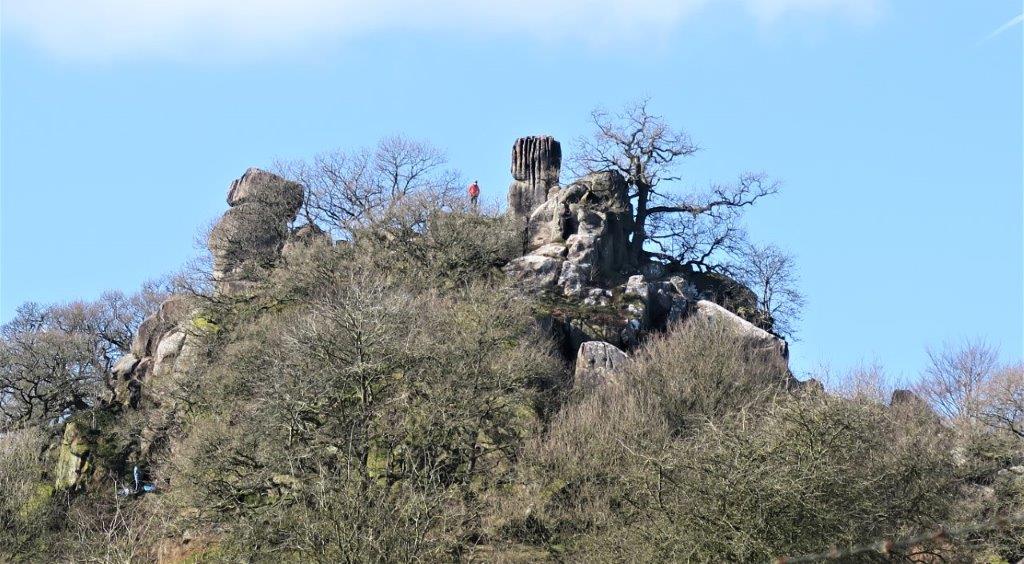 172) Robin Hoods Stride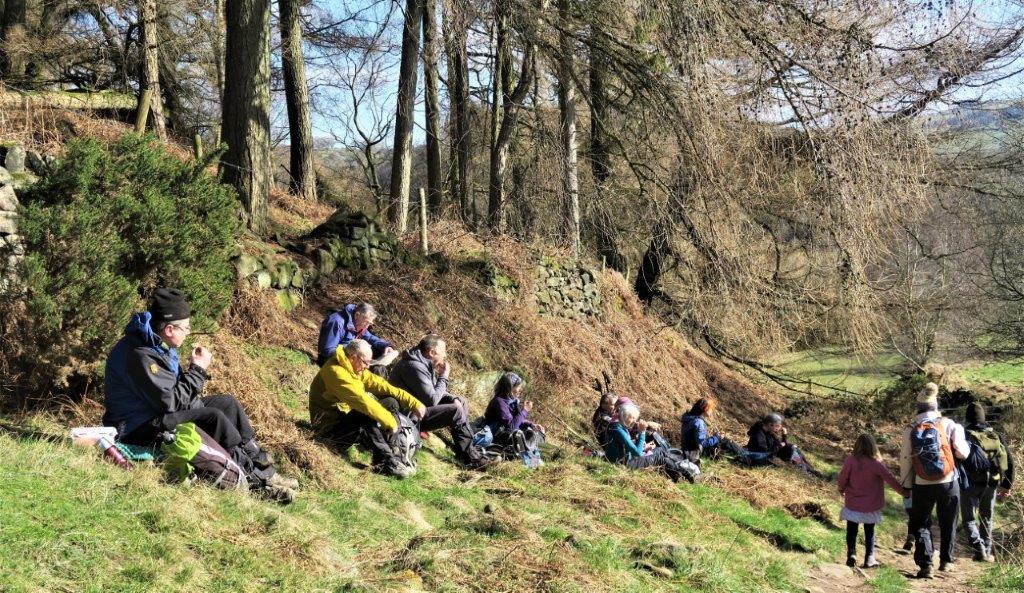 176) lunch break on way up to Robin Hoods Stride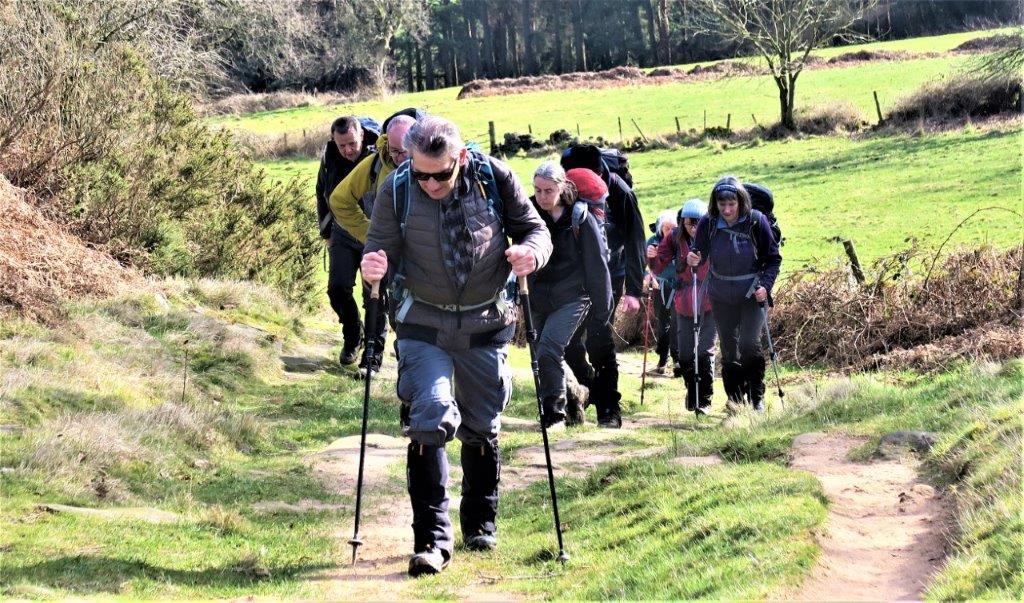 179) up towards Robin Hoods Stride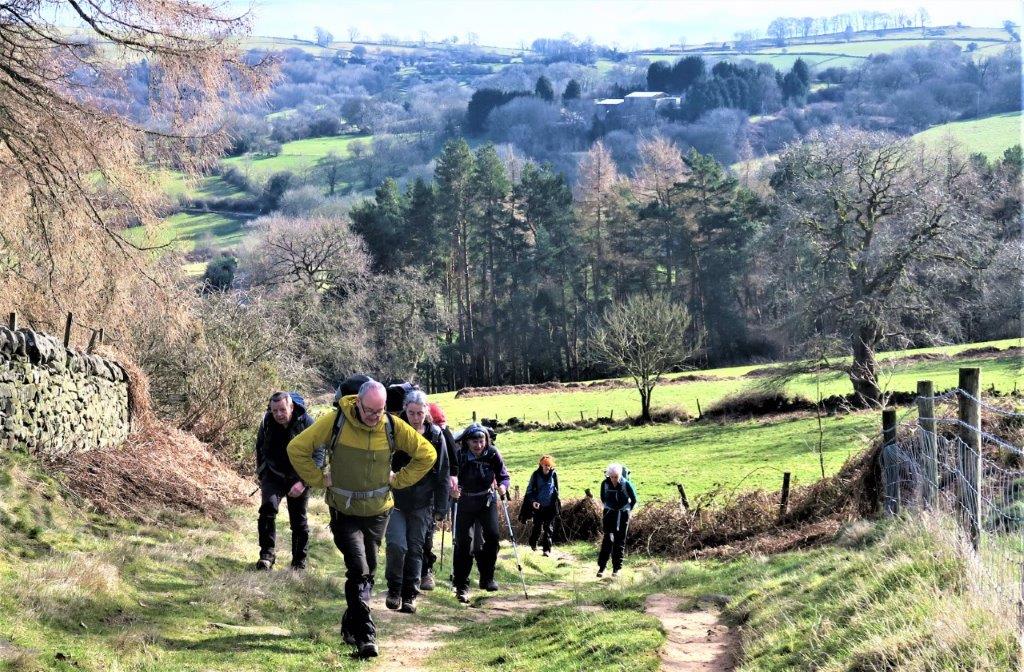 181) as above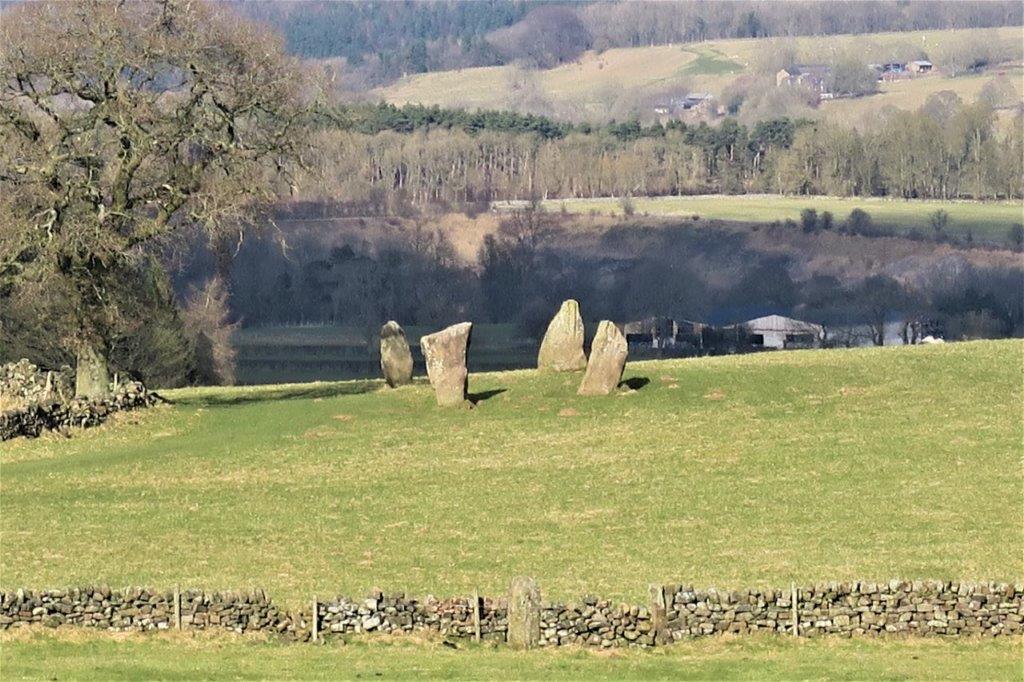 182) Zoomed into Stone Circle seen in distance when starting on way from Robin Hoods Stride toward Harthill Moor Farm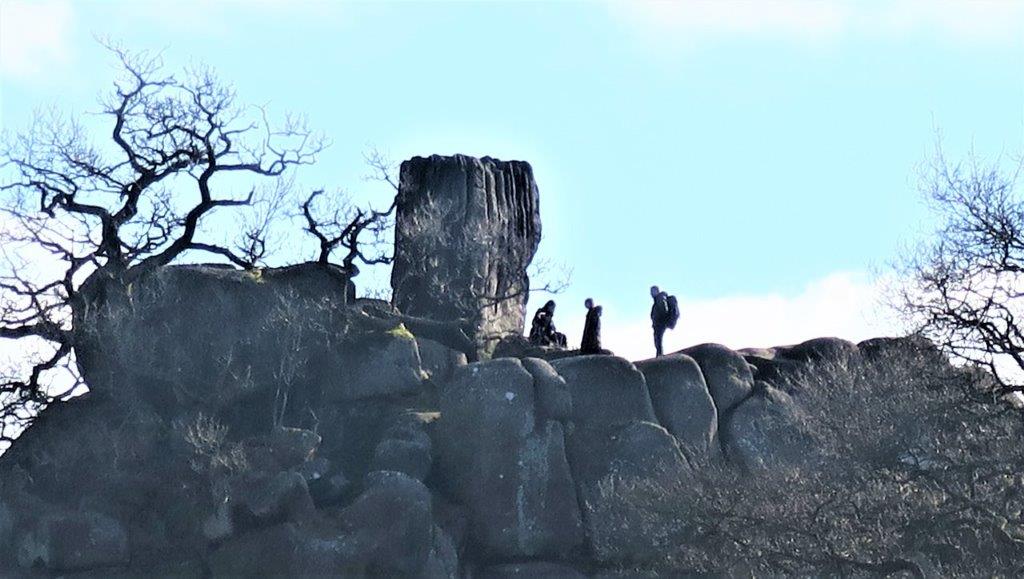 183) looking back at Robin Hoods Stride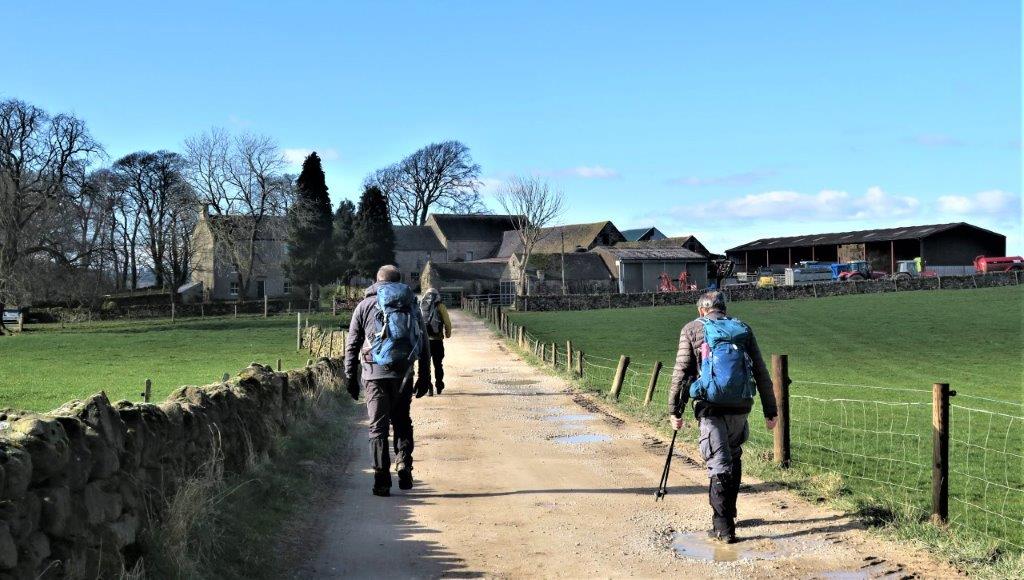 184) turning into Harthill Moor Farm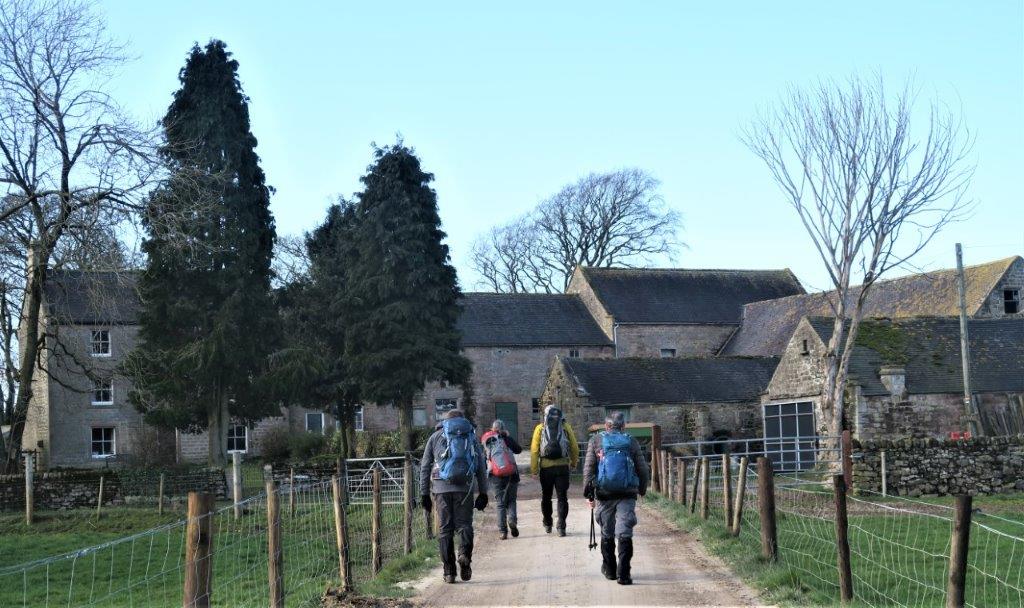 185)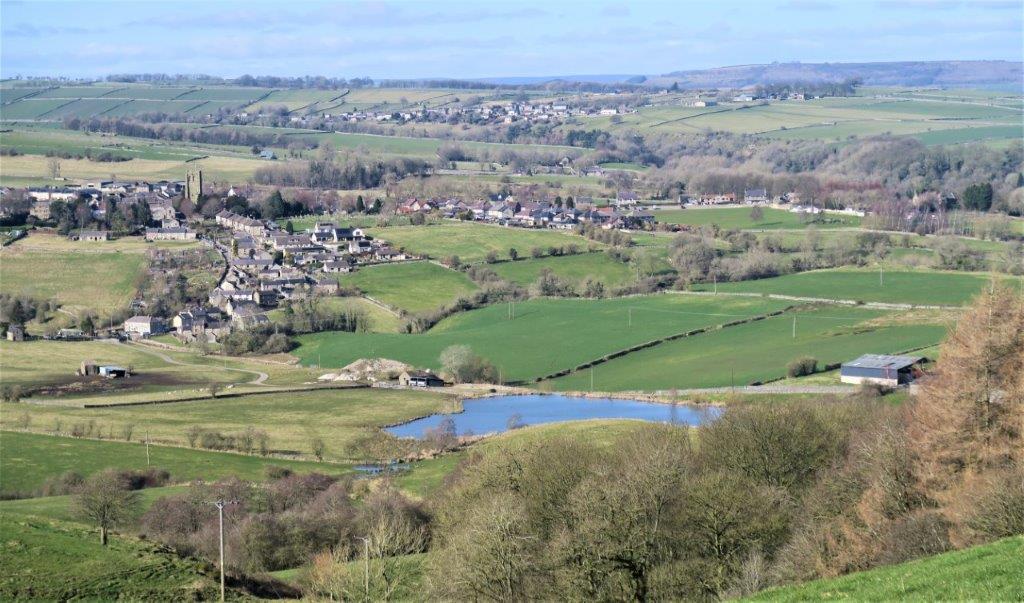 187) lake near Hollow Farm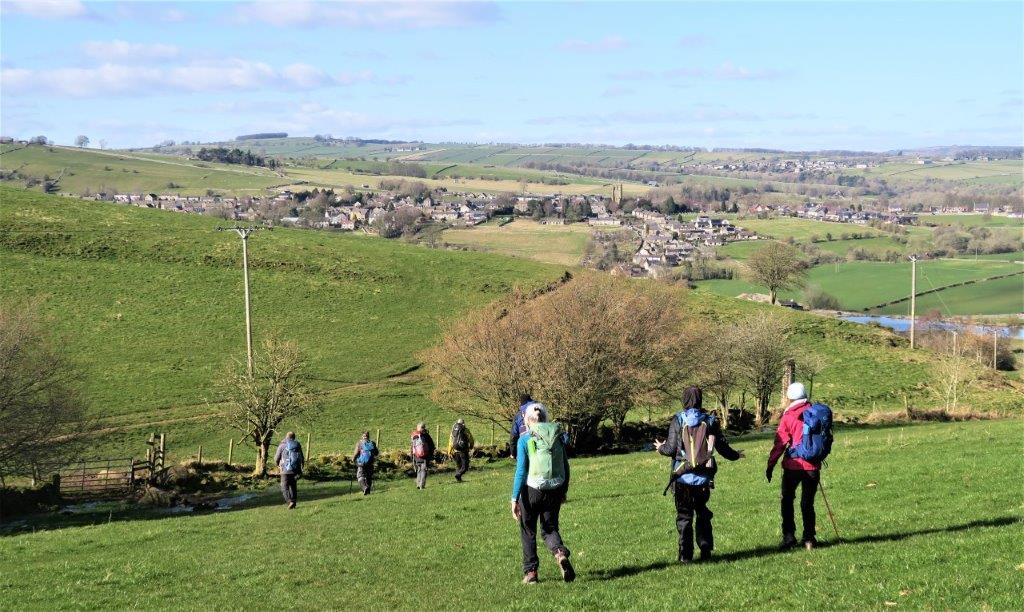 191) on way toward Youlgreave and River Bradford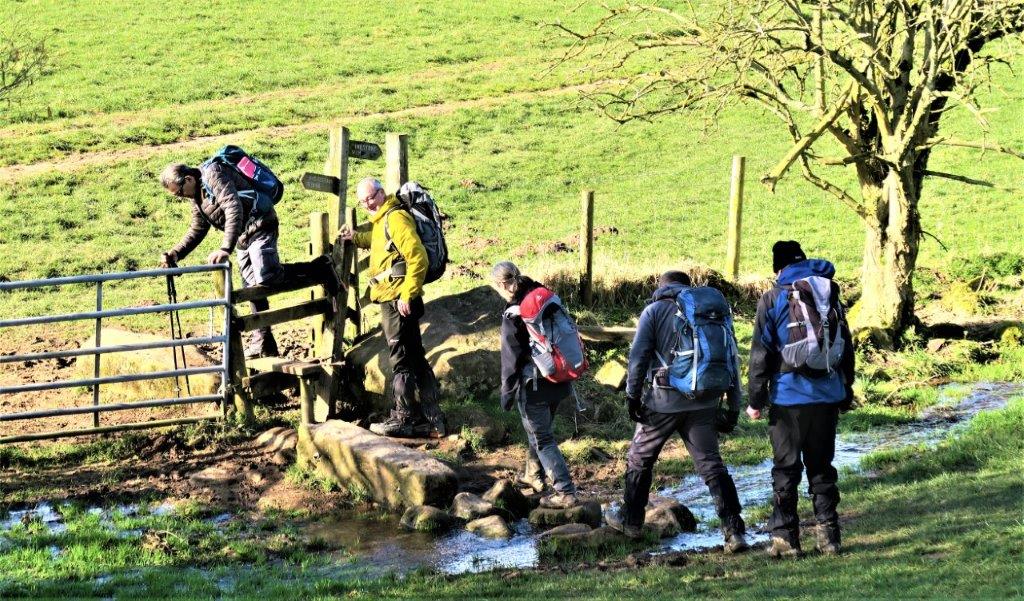 192)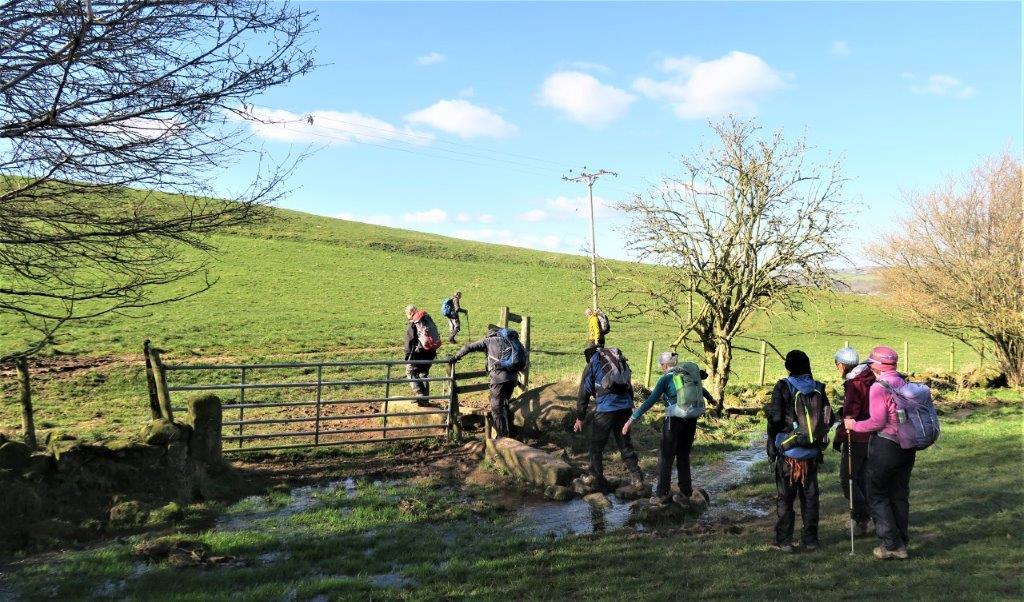 194)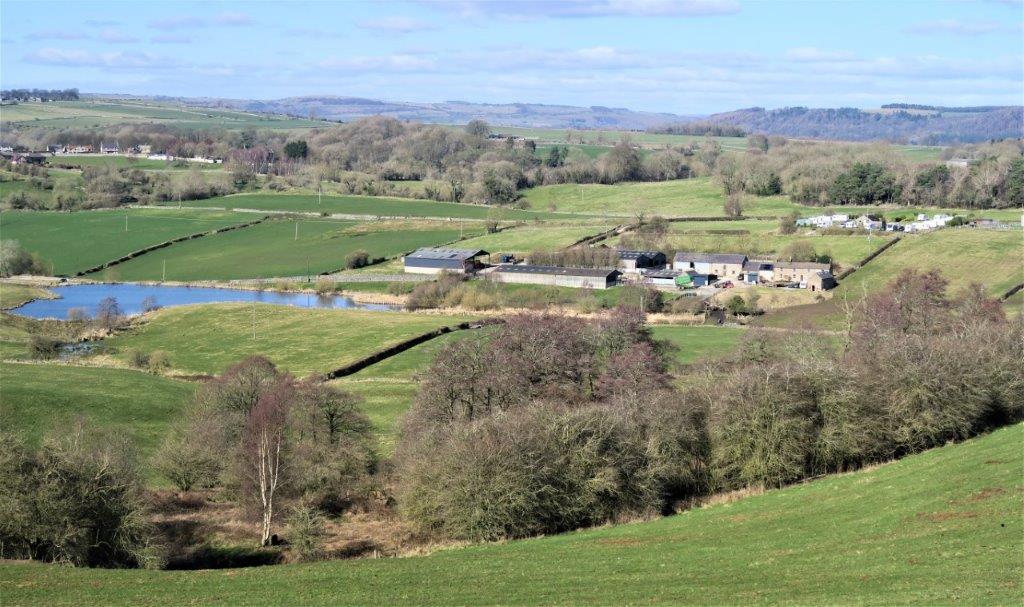 195) Hollow Farm and Lake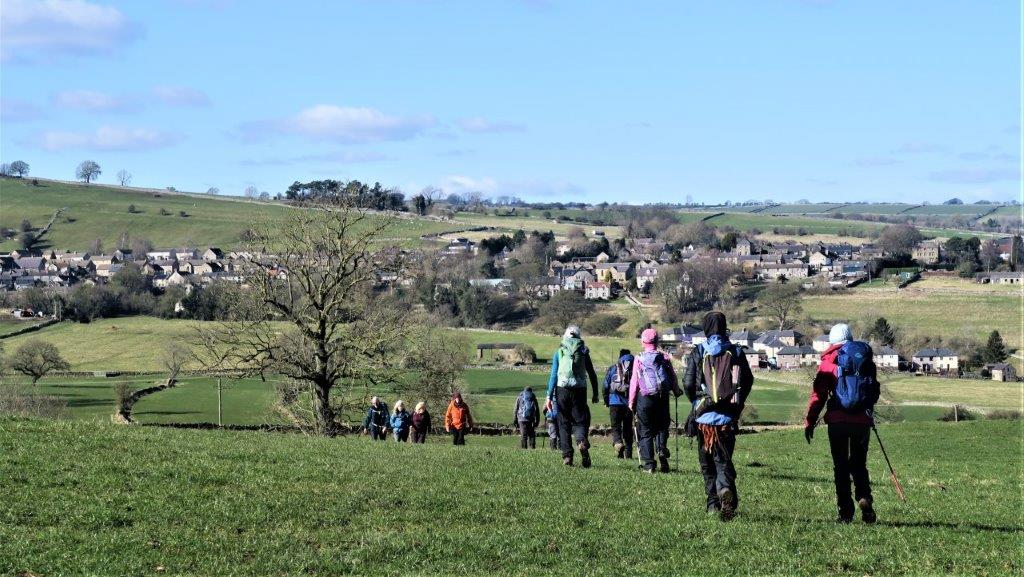 198) Youlgreave ahead of us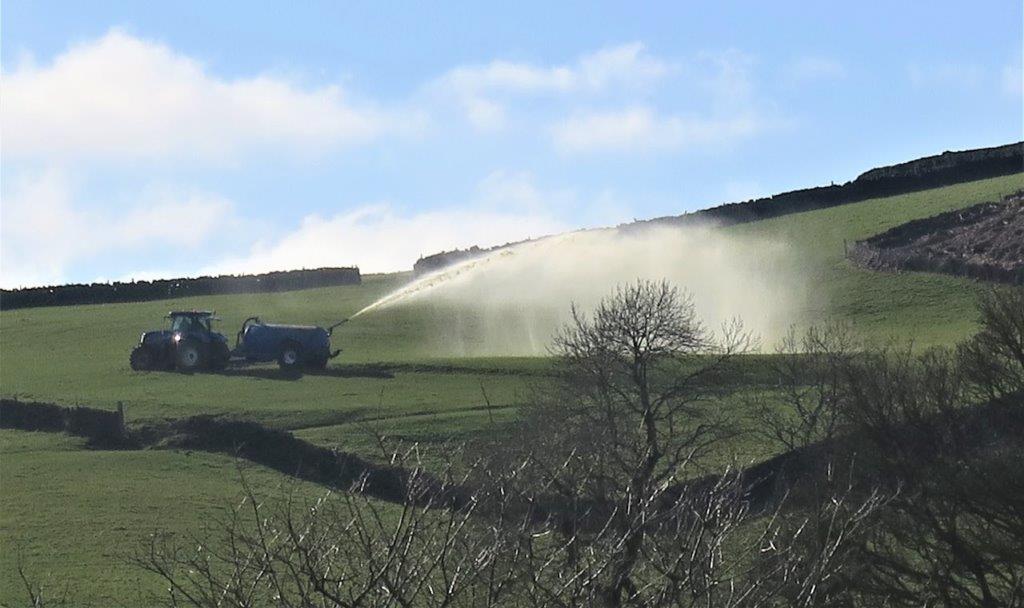 200) what type of farming operation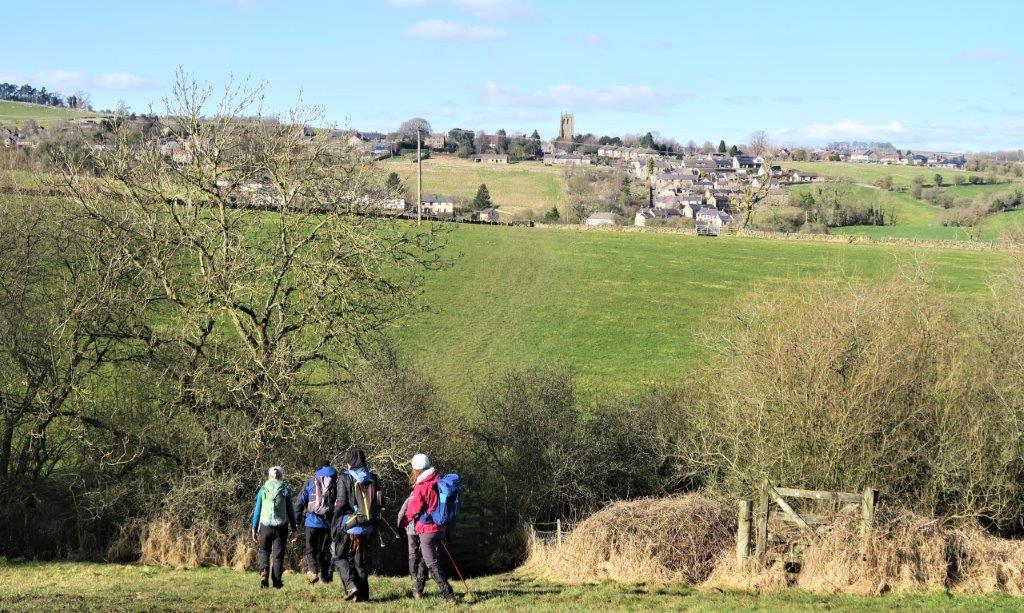 201)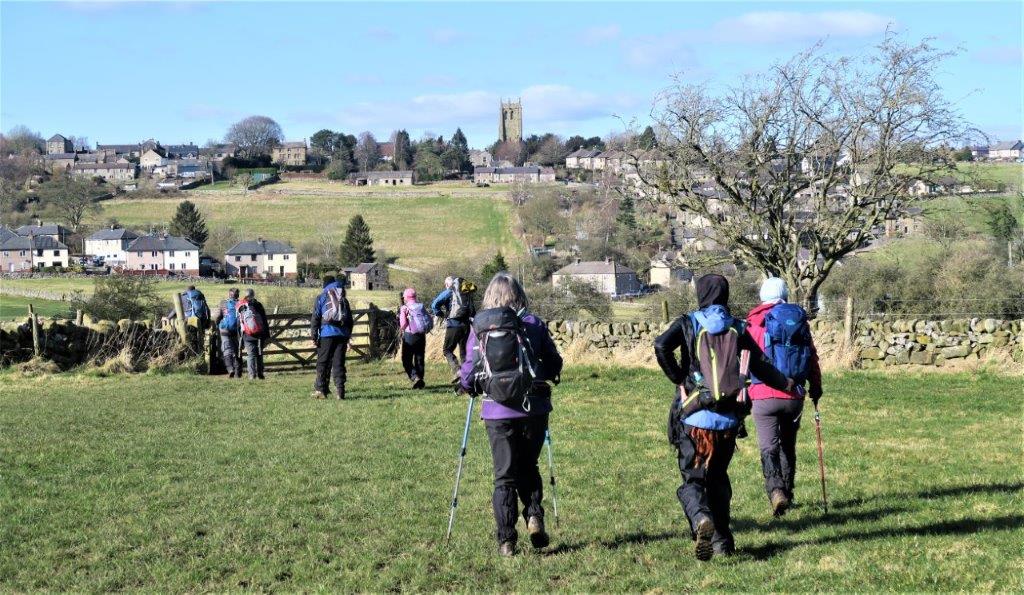 202) Youlgreave Church at top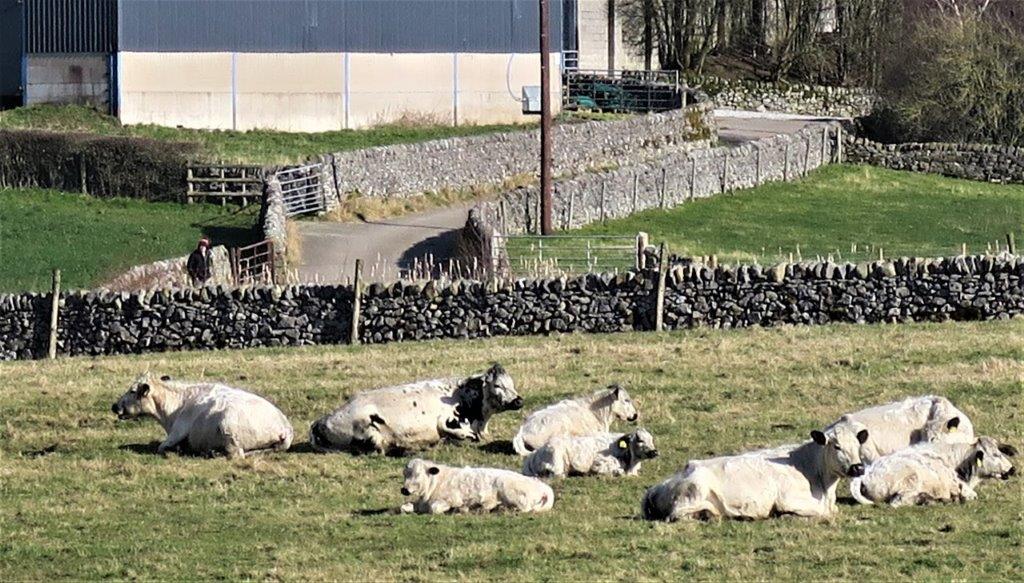 204)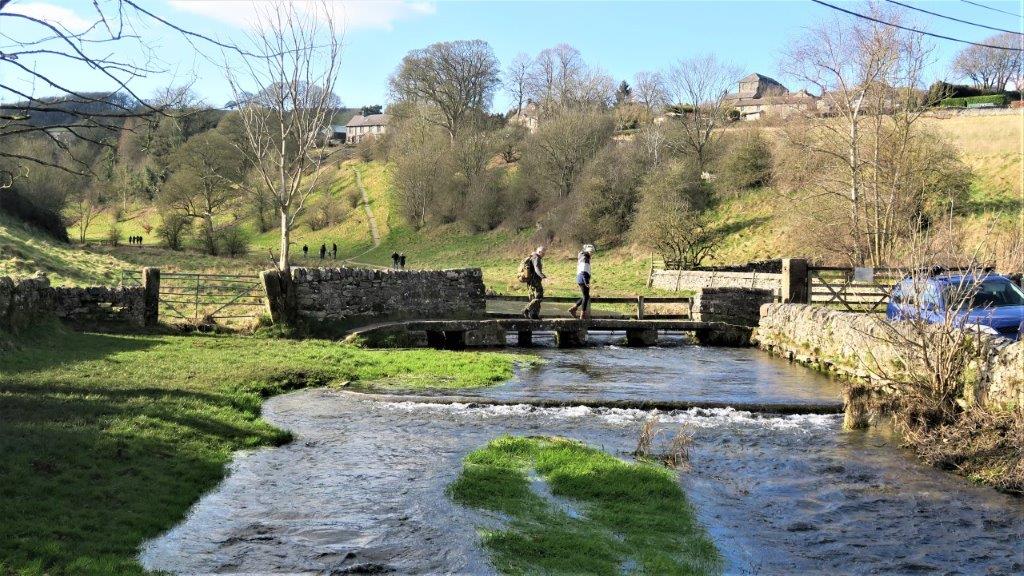 205) River Bradford - we crossed it at road from where this ohoto is taken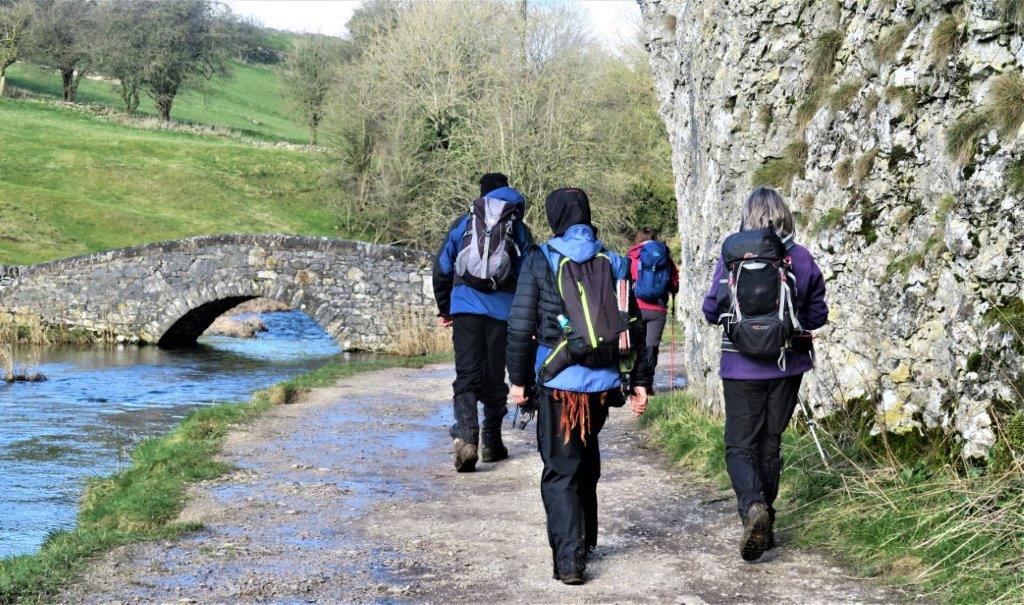 206) path to Alport along The River Bradford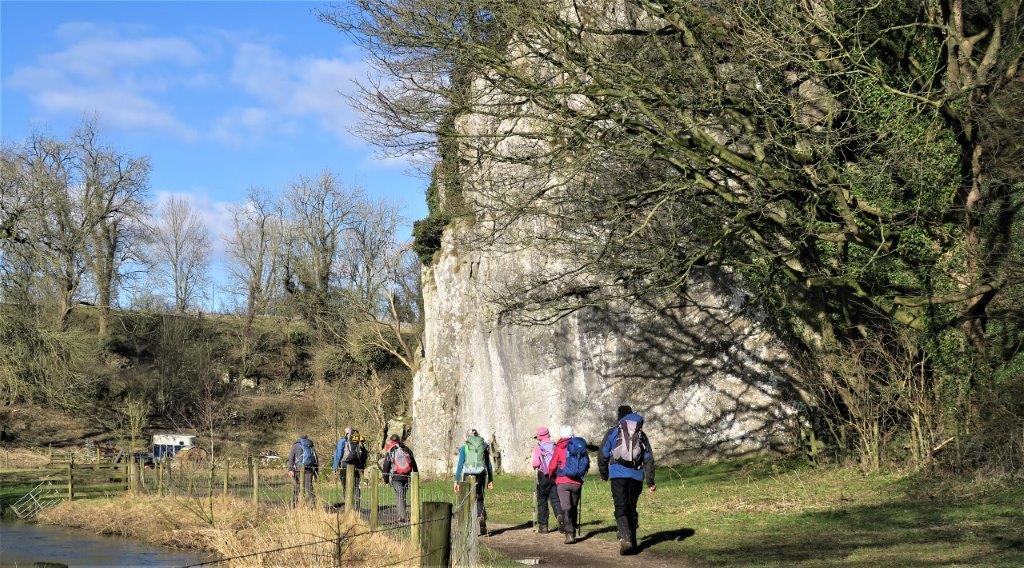 207)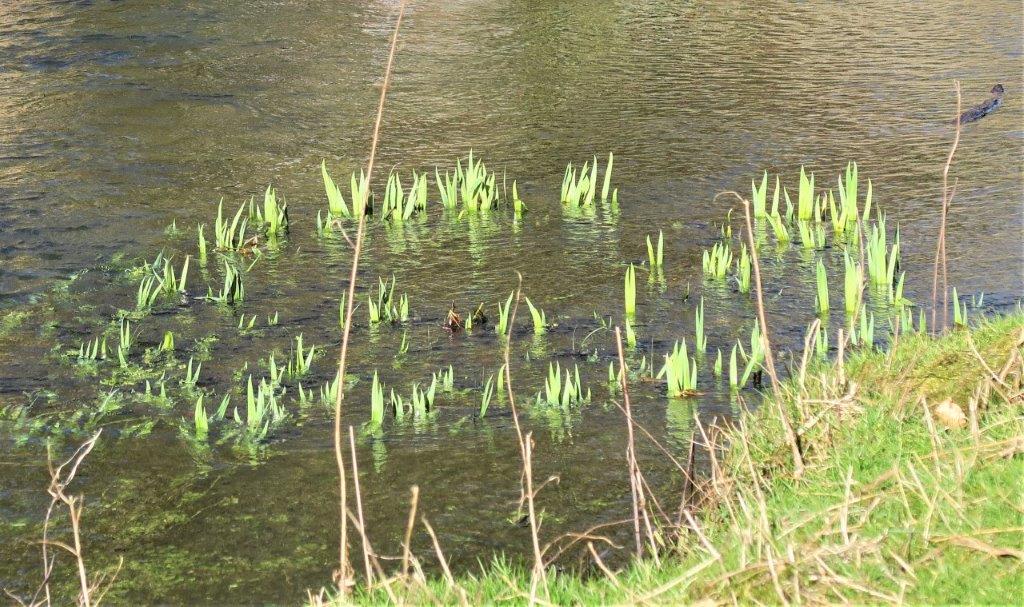 208) ?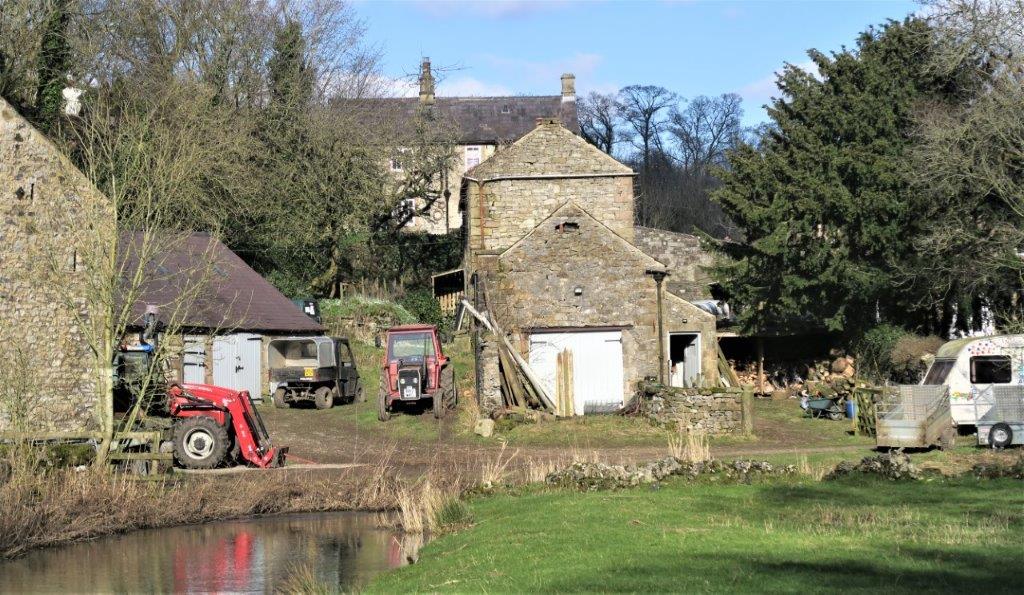 209) Farm to West of Alport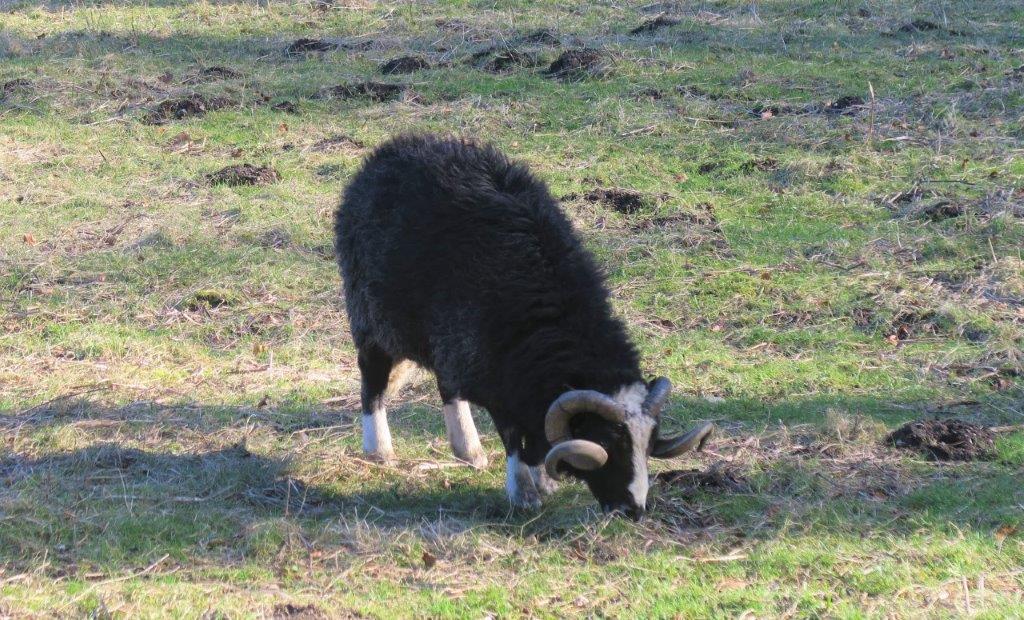 210)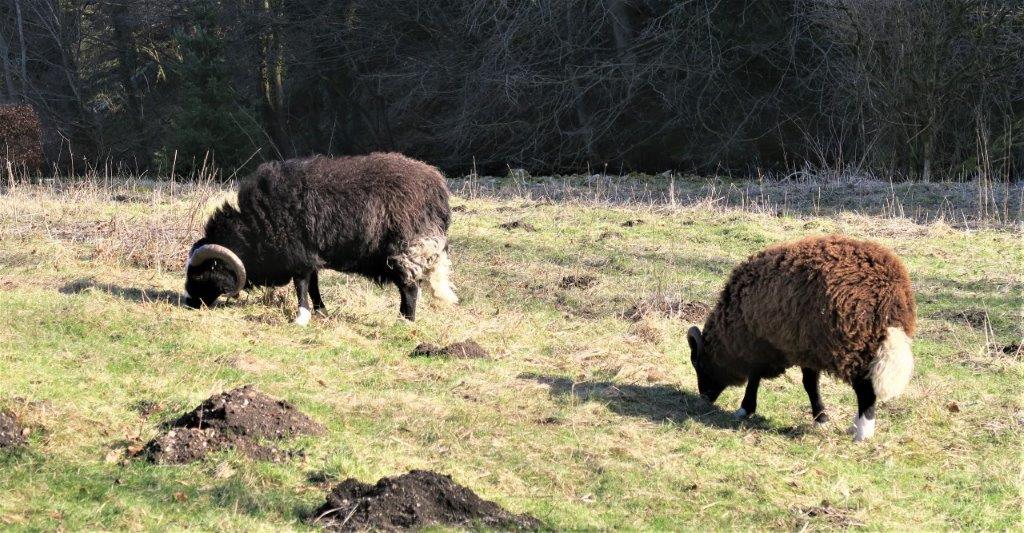 211)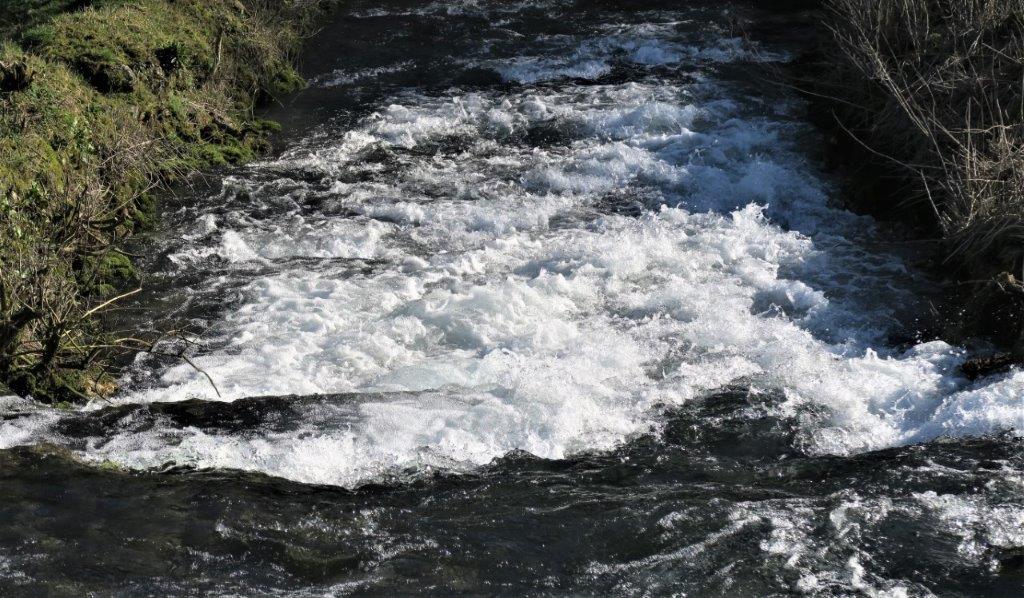 213) River Larhkill passes under Alport Lane and emerges as in picture - merges with River Bradford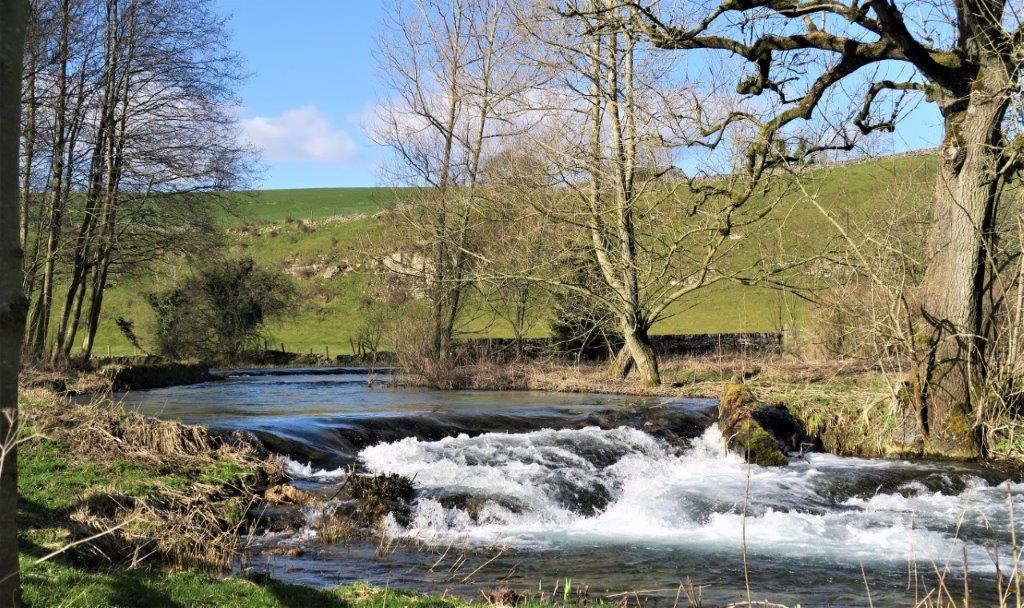 214) River Lathkill above Alport Lane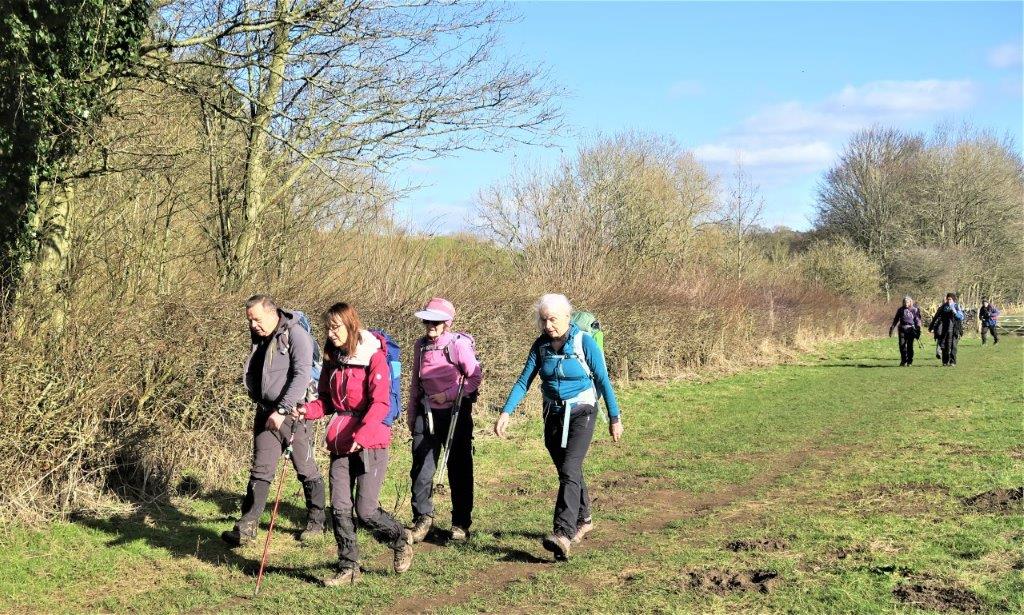 216) following River Lathkill to Raper Lodge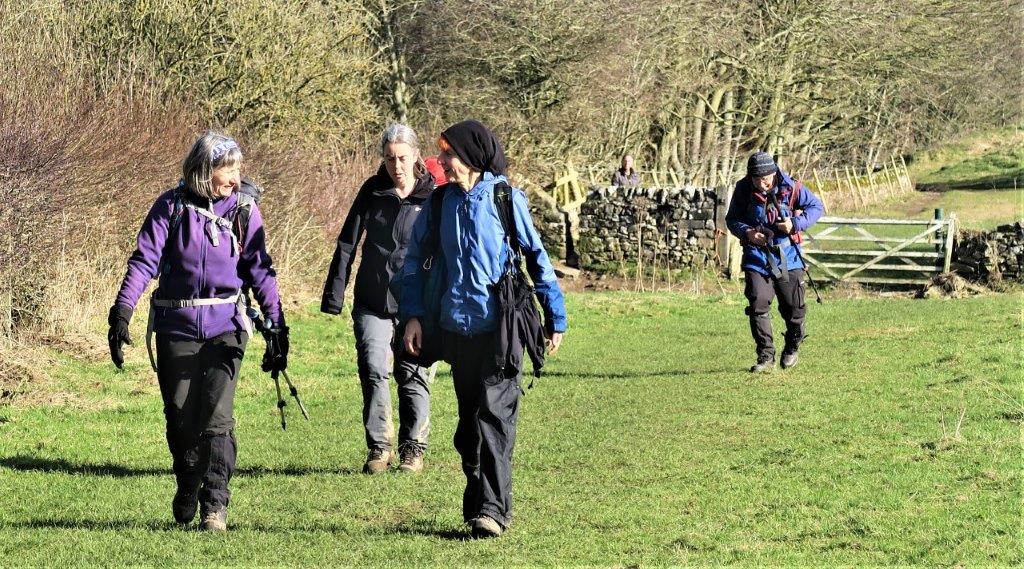 217)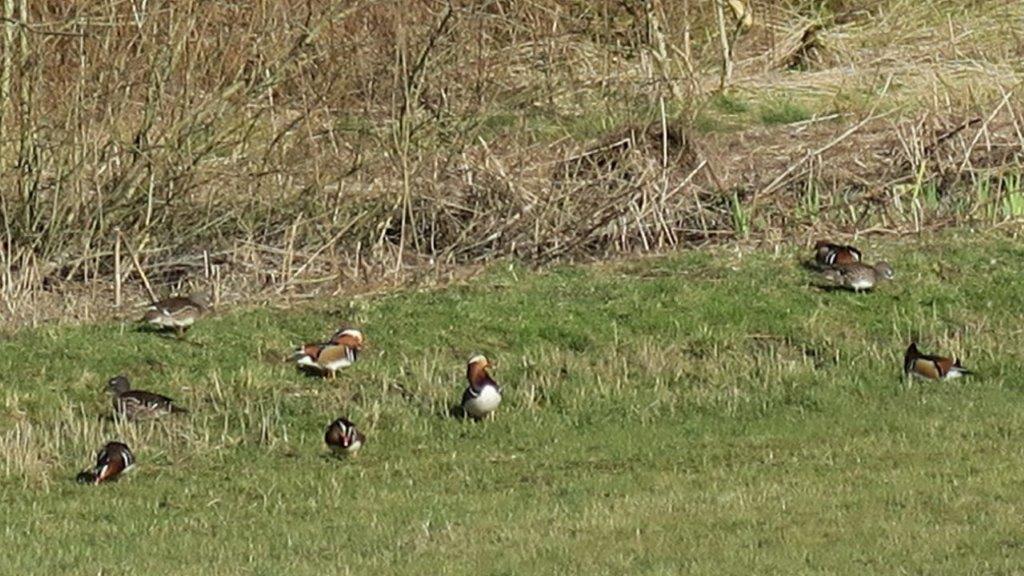 217b) Mandarin ducks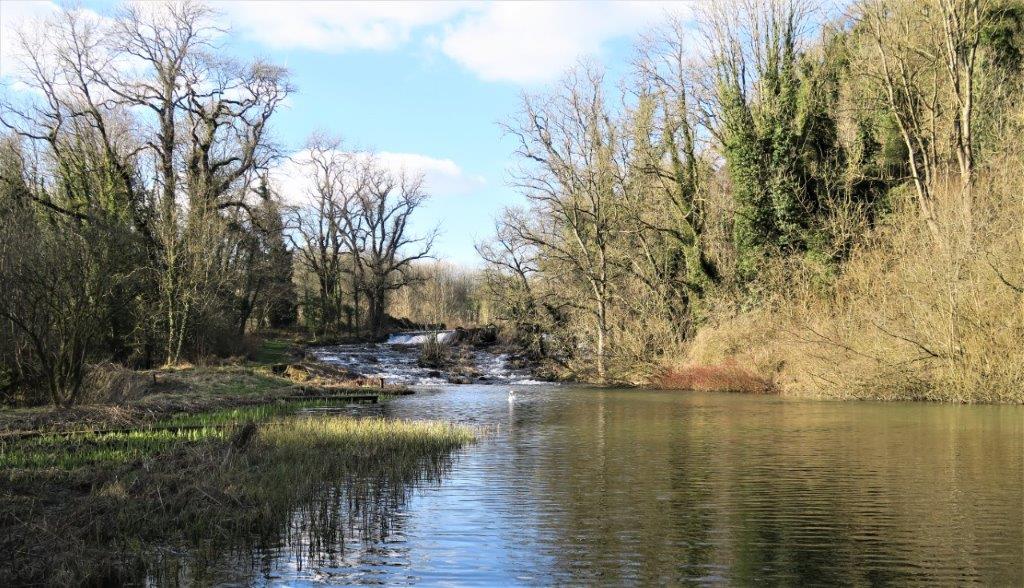 219) Pond on River Lathkill near Raper Lodge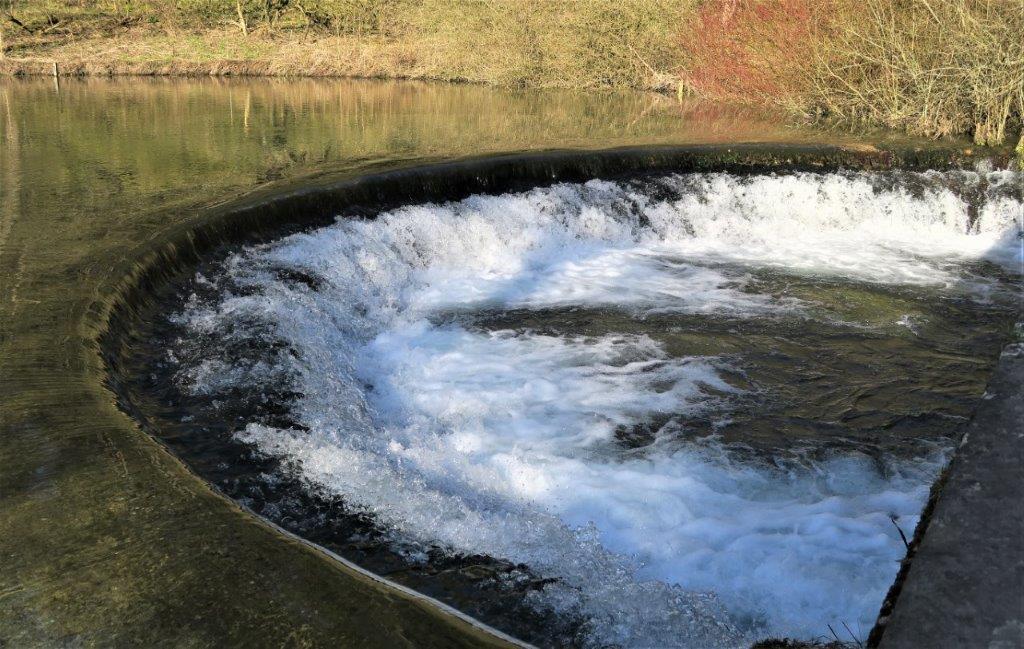 220)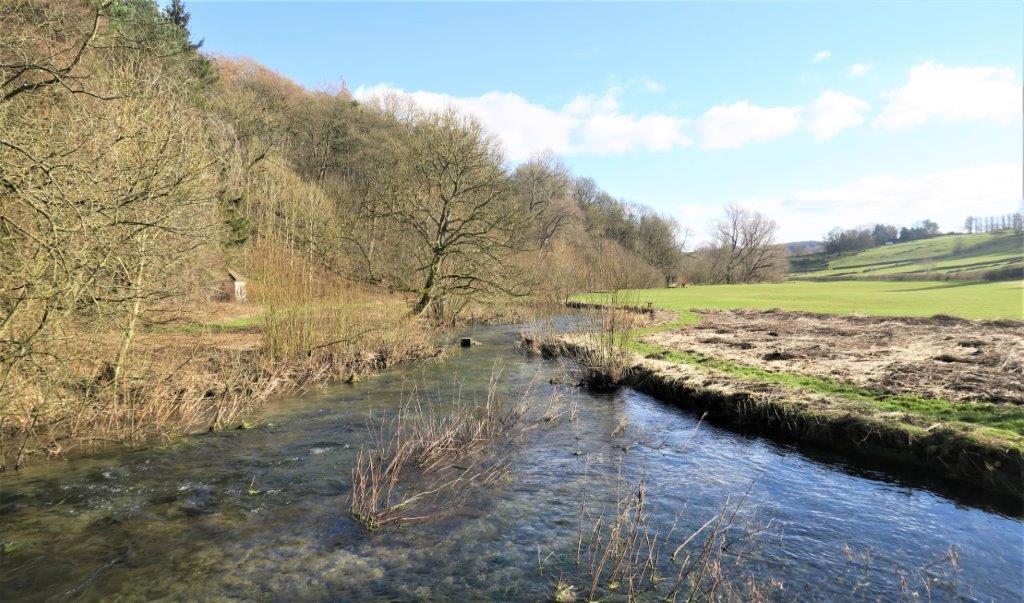 221) downstream of pond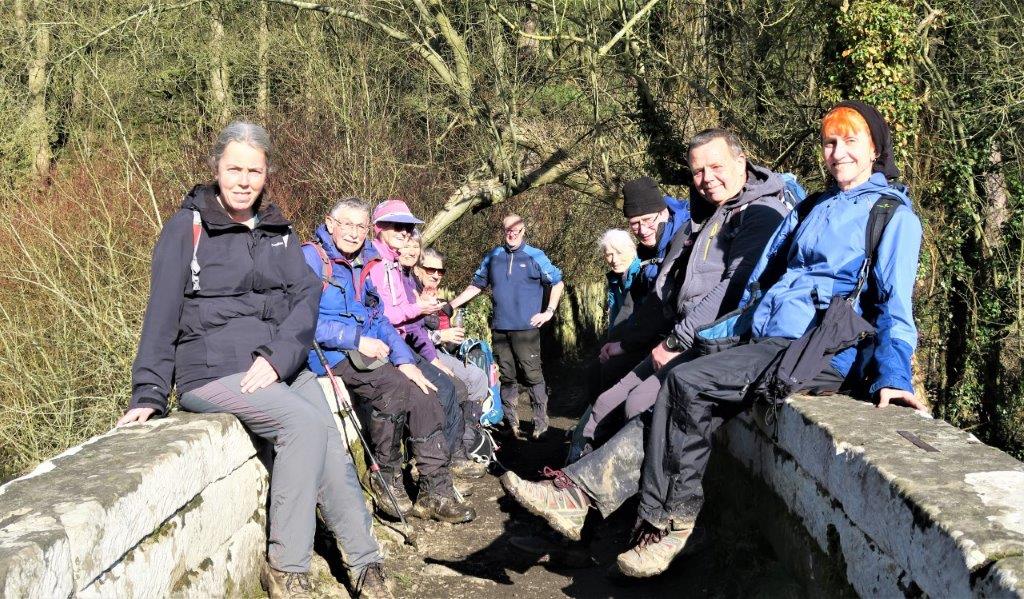 224) group photo on bridge across pond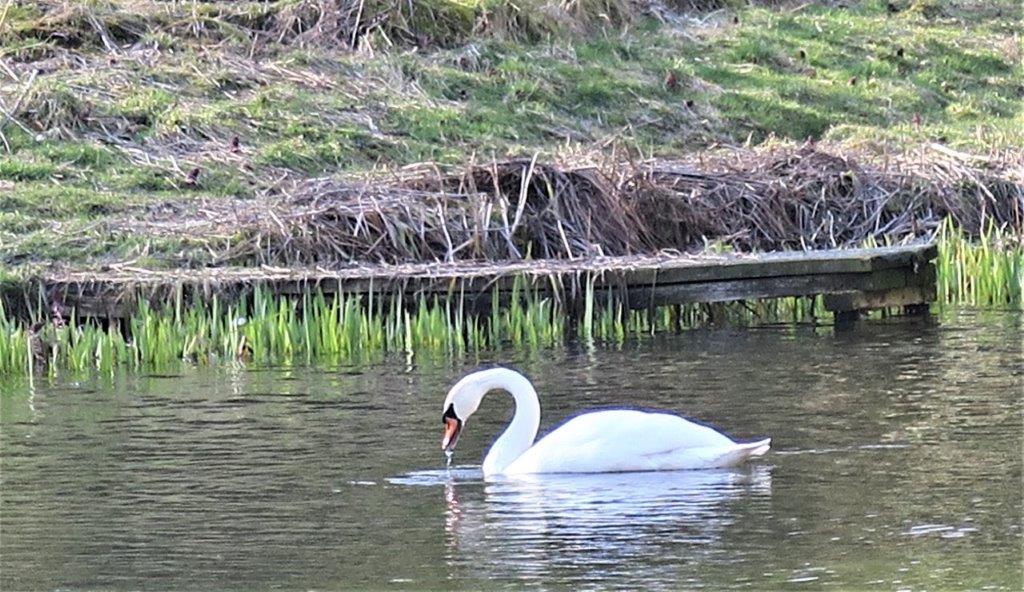 231)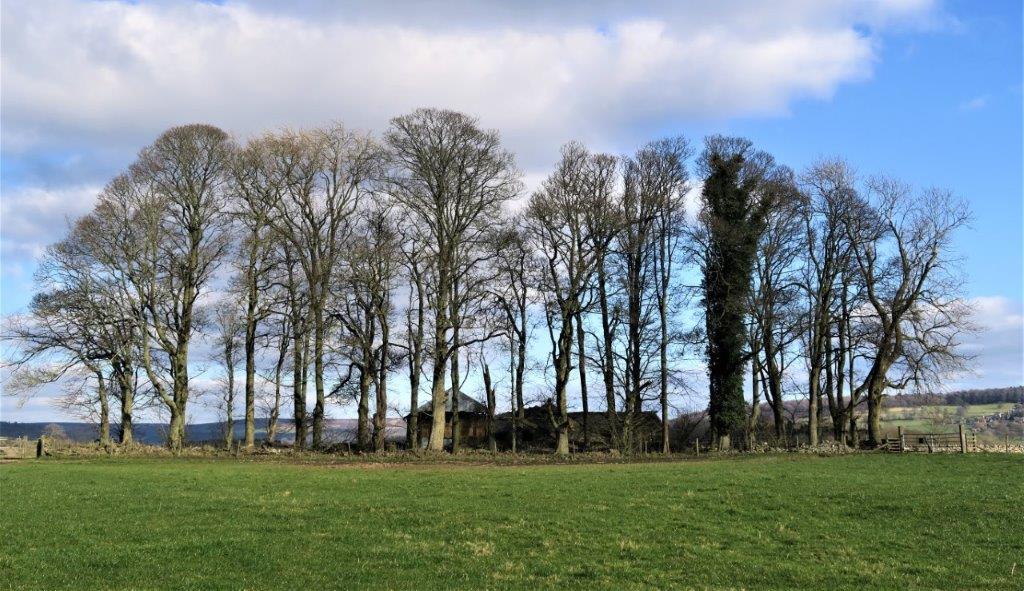 232) Barn well above River Lathkill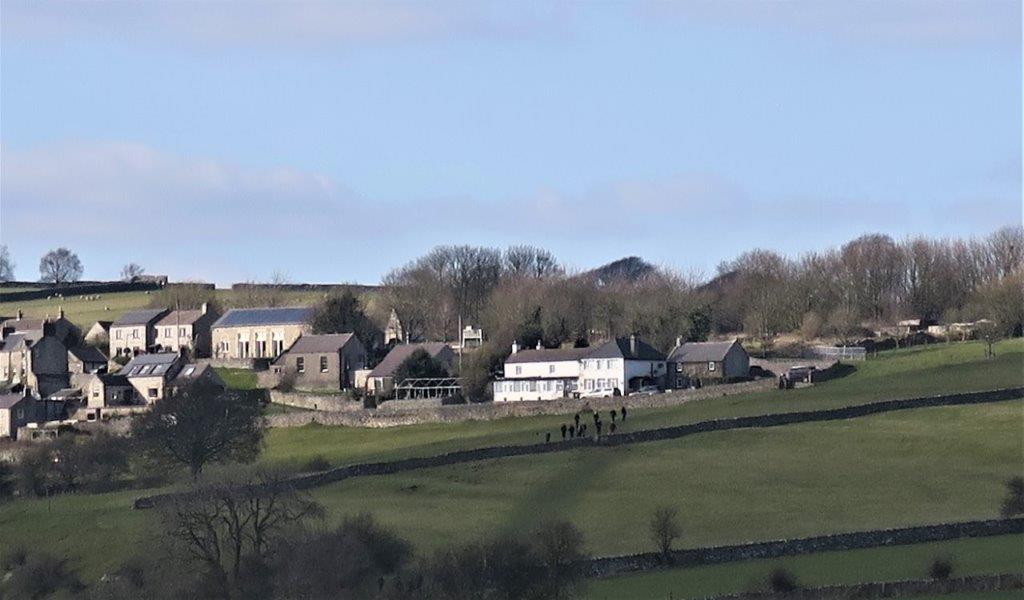 233) zoomed into Over Haddon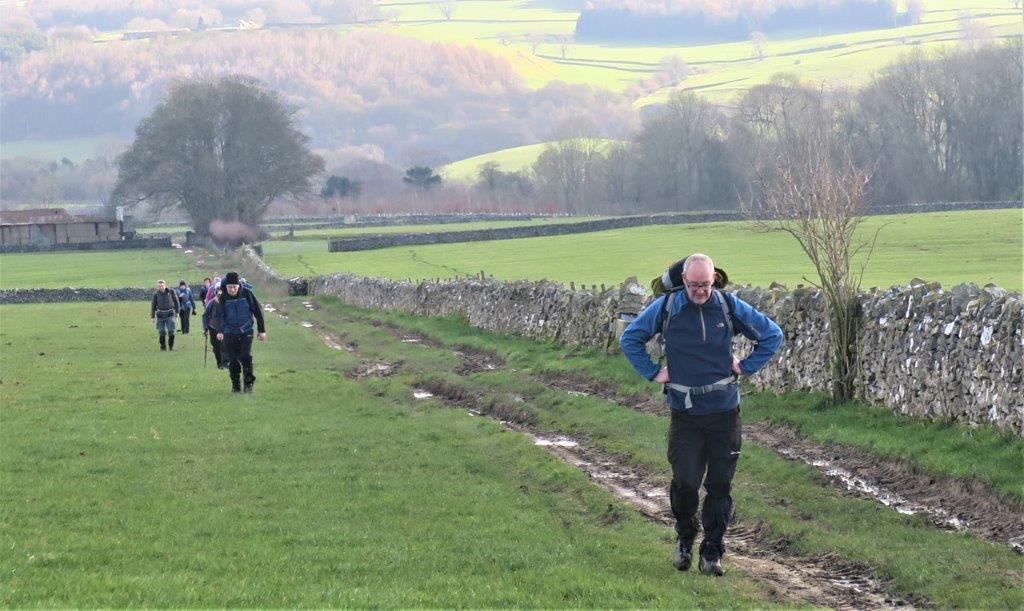 236) coming from the un named barn toward Noton Barn Farm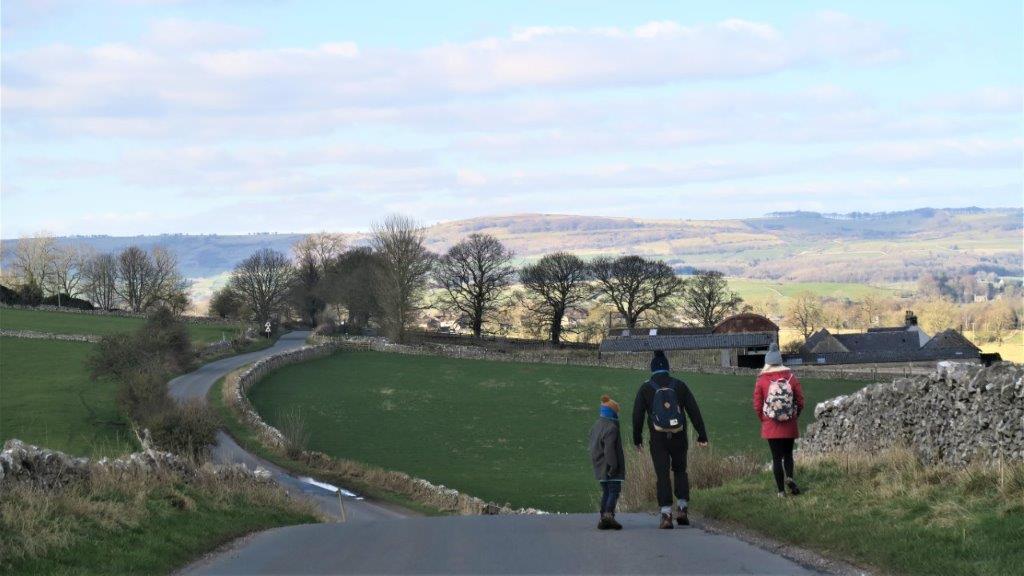 237) on road to Noton Barn Farm below (now a Cattery)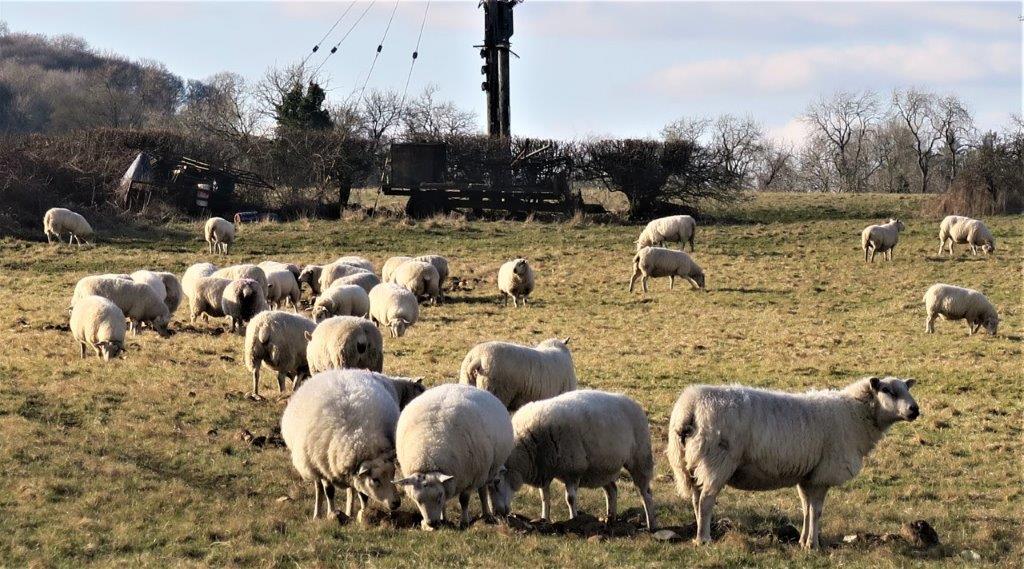 240) Seen from Intake Lane (on way back to Bakewell)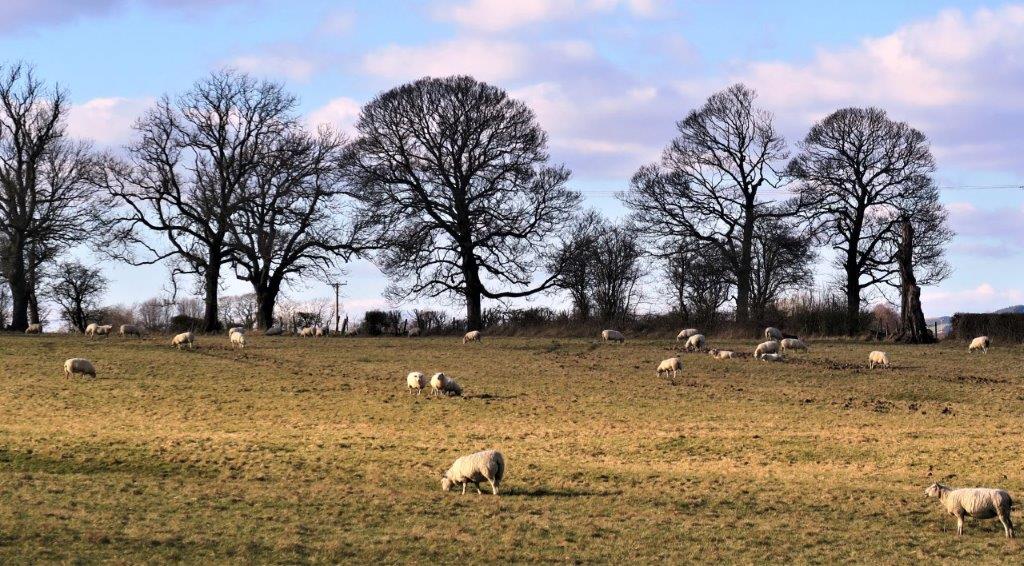 241)
homepage - Daywalks Index 2022 - contact me at

REV X