homepage - Daywalks Index 2022 - contact me at

2022.02.09 Dore & Totley Station SK324.813, ~160m ~S cross road bridge over track, continue to cross further track and enter Poynton Woods then SW thru P.Woods, continue ~SW just short of A621 Rd, ~S thru Totley Rise to cross FB then ~SSE to cross Mickley Lane, follow Totley Brook passing New Totley on it's East side, and continuing ~SSW to cross Sheffield Country Walk at SK312.791, WSW then WNW thru Gillfield to short of A621 Rd (morning tea break), ~N across Rd at SK300.793, ~N, to short of, Totley Bents turning W then N then W along Strawberry Lee Lane, ~ N for 60m then ~W to Lenny Hill, ~N then NNE down Blacka Dike to cross Stepping Stones then ~E turn NNE but almost immediately take FP ~SSE but before stream turn ESE thru Avenue Farm (along Oldhay Brook) cross Oldhay Lane at SK304.804, ~NE to have lunch on edge of field before houses, FP ~N past The Elms, then on Roads ~NNE on Church Lane / NE on Vicarage Lane to Dore Hall Croft, ~E across to Burlington Grove, slightly N then E to & partly along Cavendish Avenue,NNE on Victor Rd, ~E along Dore Rd, NE down Ryecroft Glen Rd into PARK, ~WNW along Ryecroft Glen turning ~NE to the Bird Sanctuary and following it's (inner) boundary round to the CAFE & PC at SK322.825 (tea -break), return ~W for 60m & take path ~ESE to Boundary (near houses) and then ~S (with 'bump in to W) before meeting A621 Rd at SK324.816, ~300m ~S along Rd to Dore Totley Station. Leader Sonia Gayle - Wednesday - 24 on walk.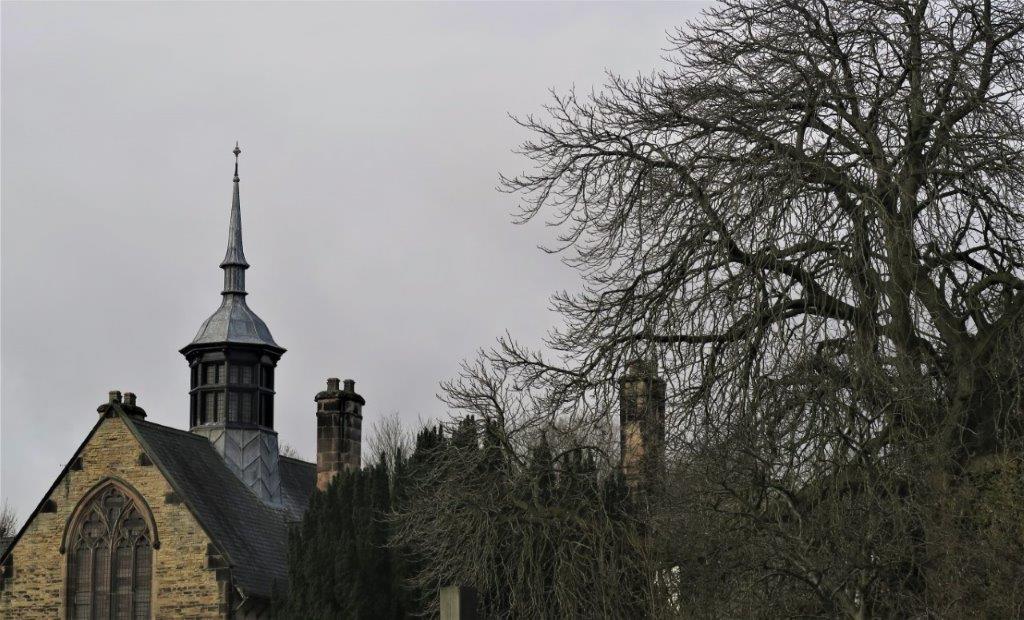 2) Spire seen across the road from The Dore Totley Railway Station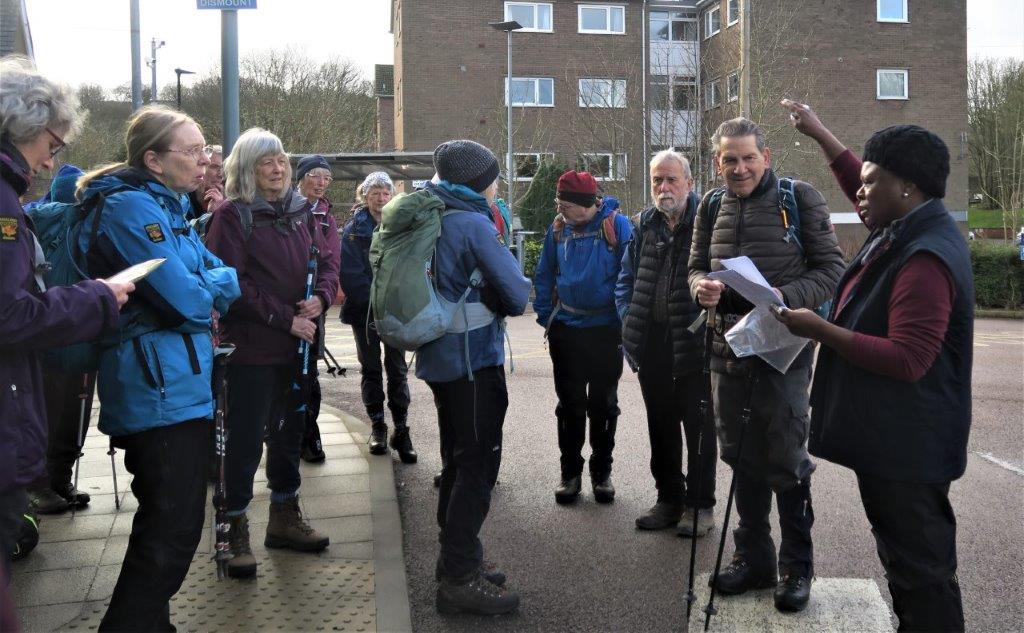 8) Leader's briefing at the start of the walk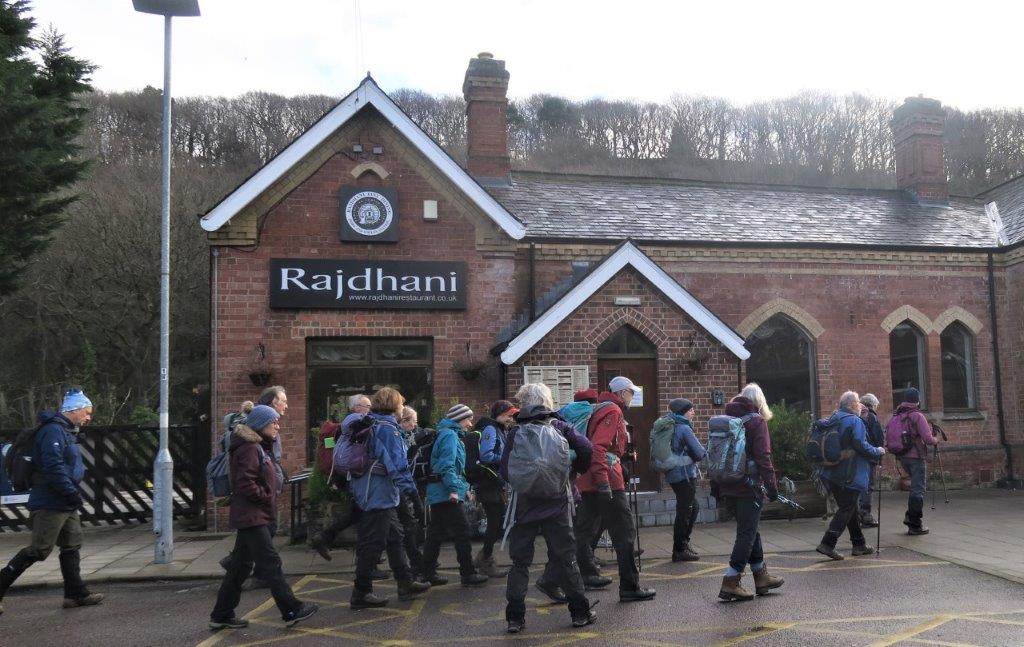 12) The railway station has a restaurant possibly still affected by Covid?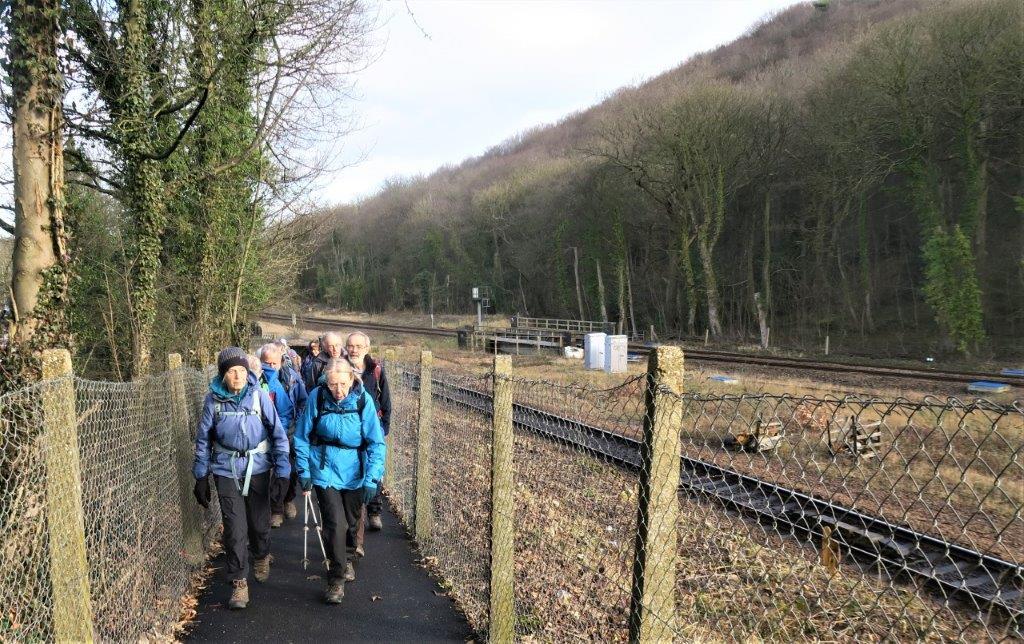 13) walking South alongside the railway track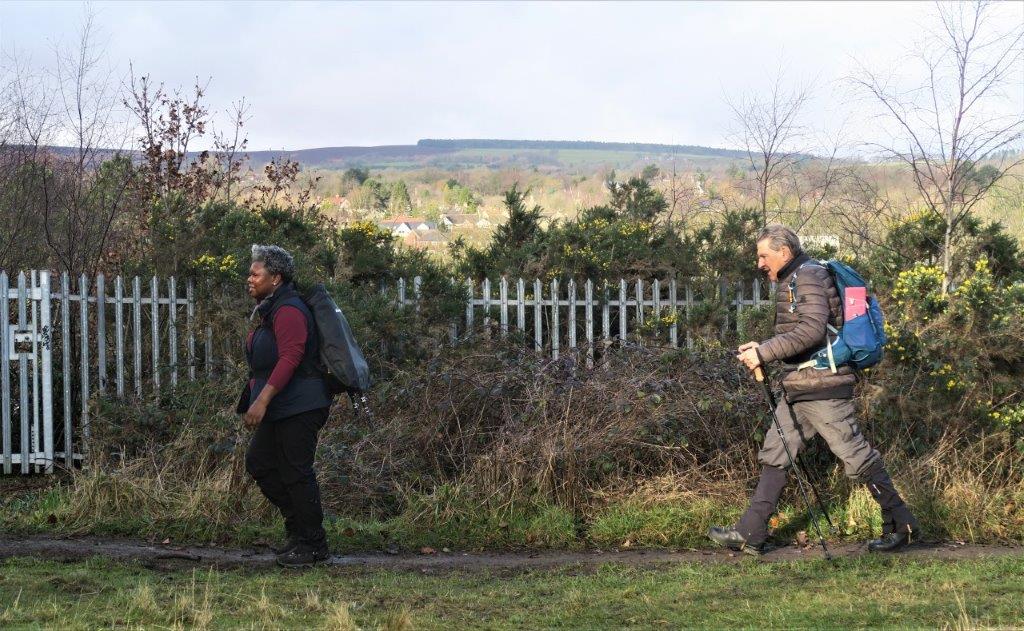 16)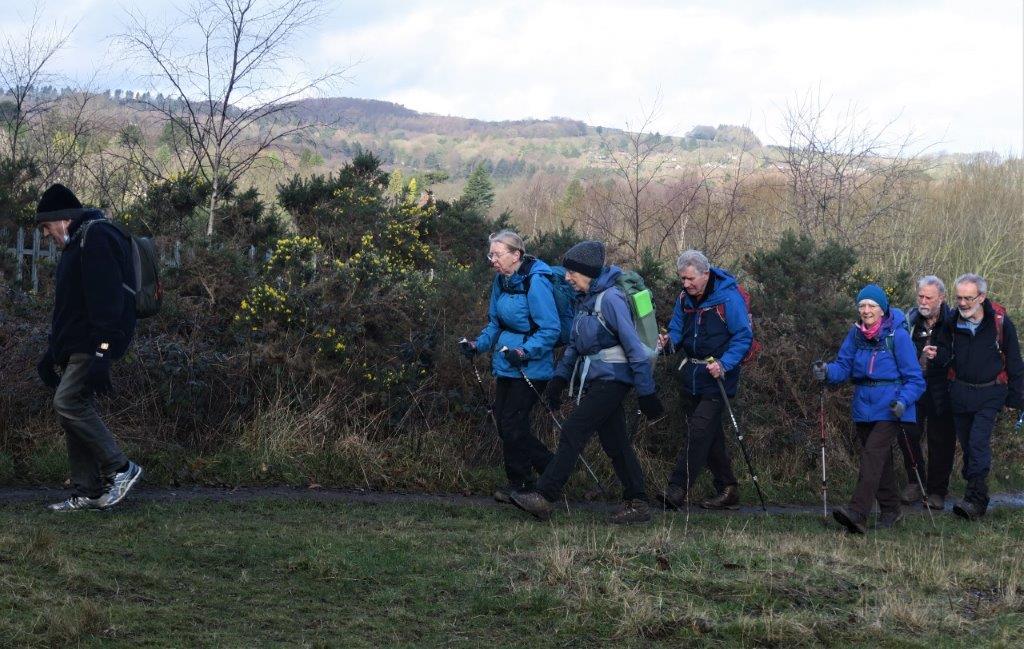 18)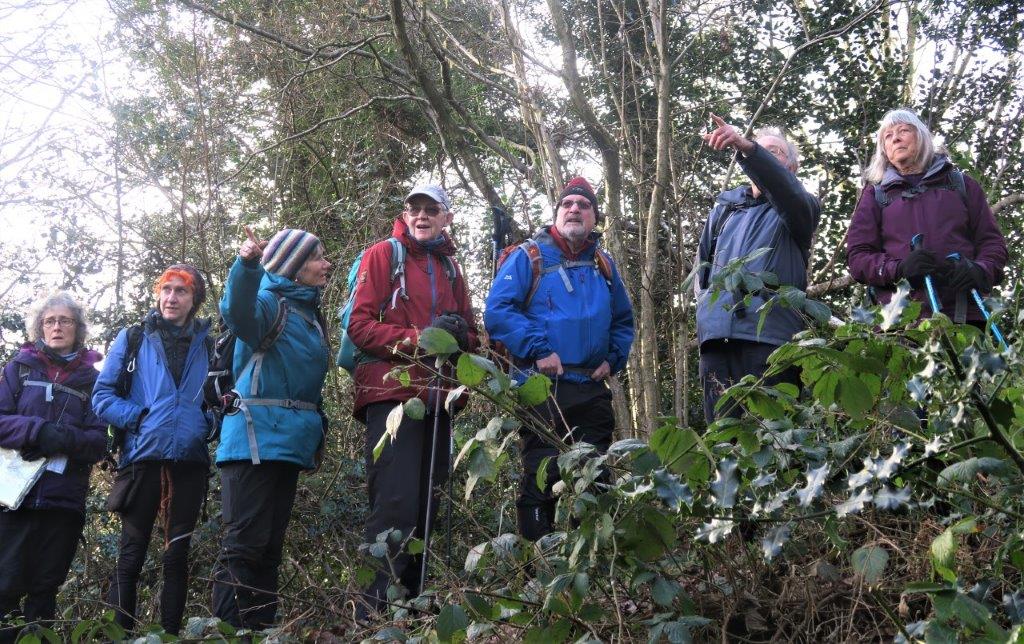 26)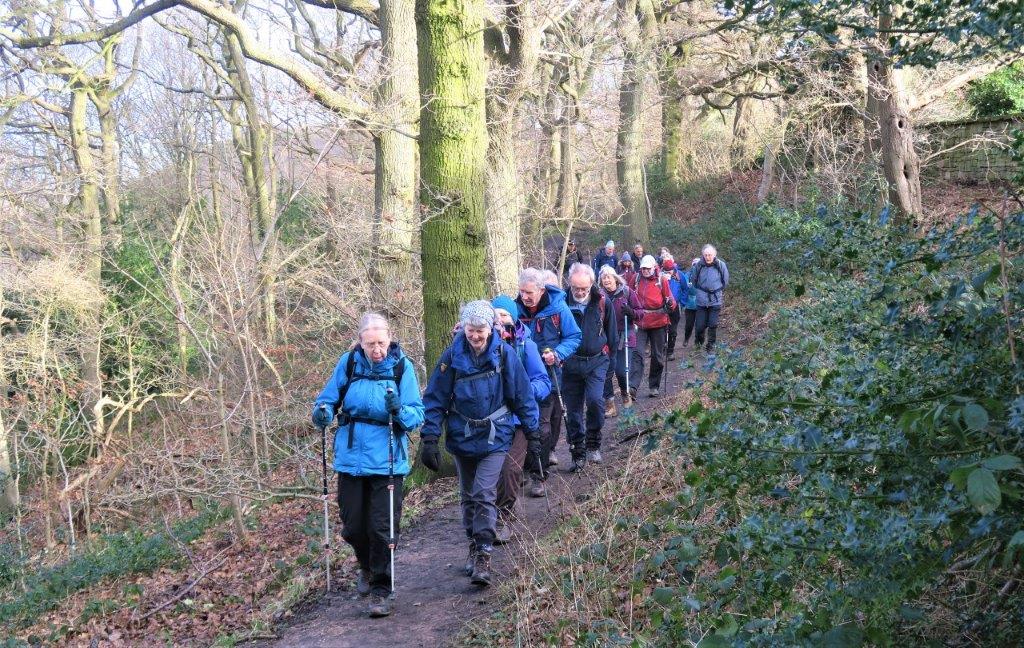 29)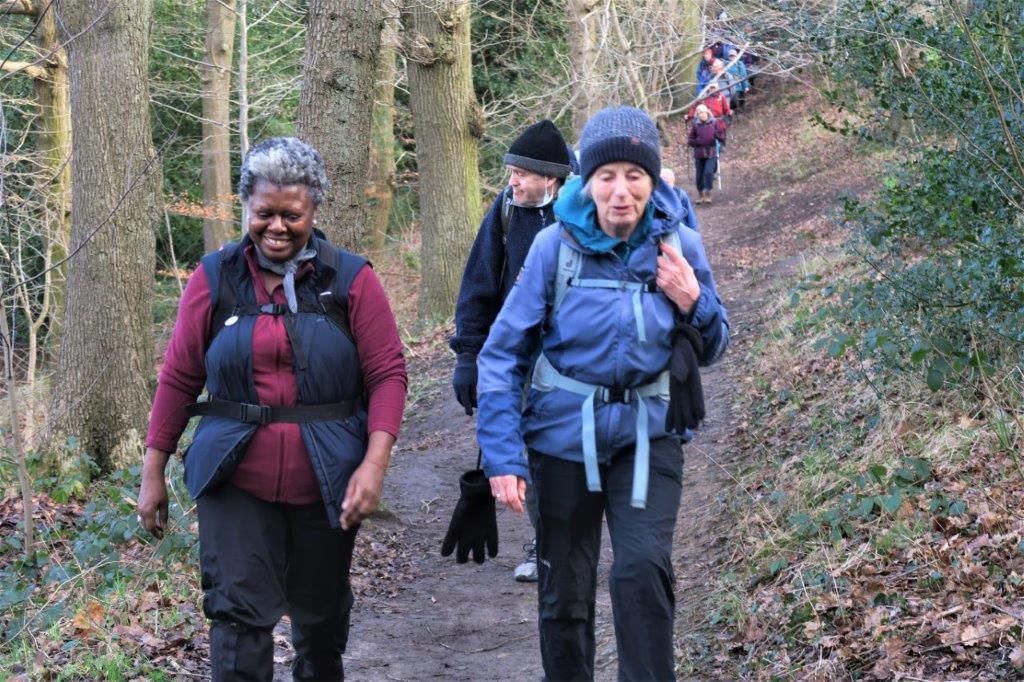 31)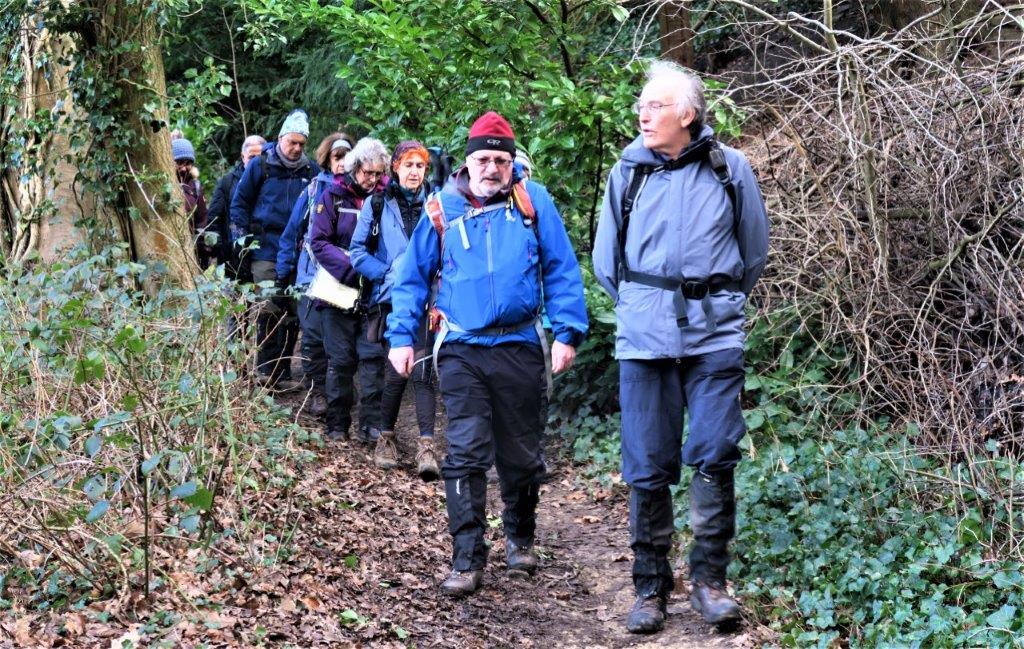 36)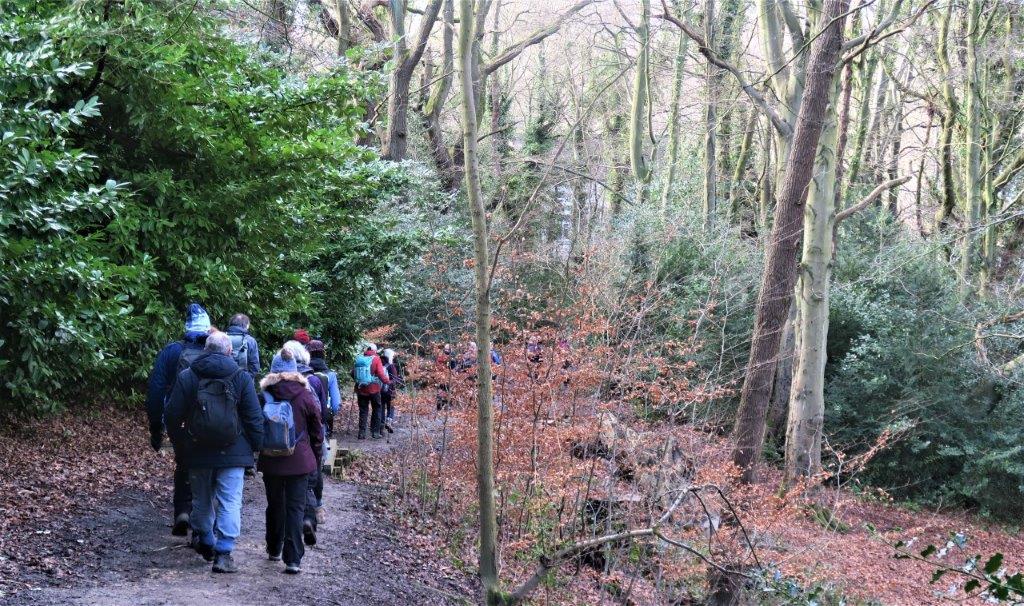 40)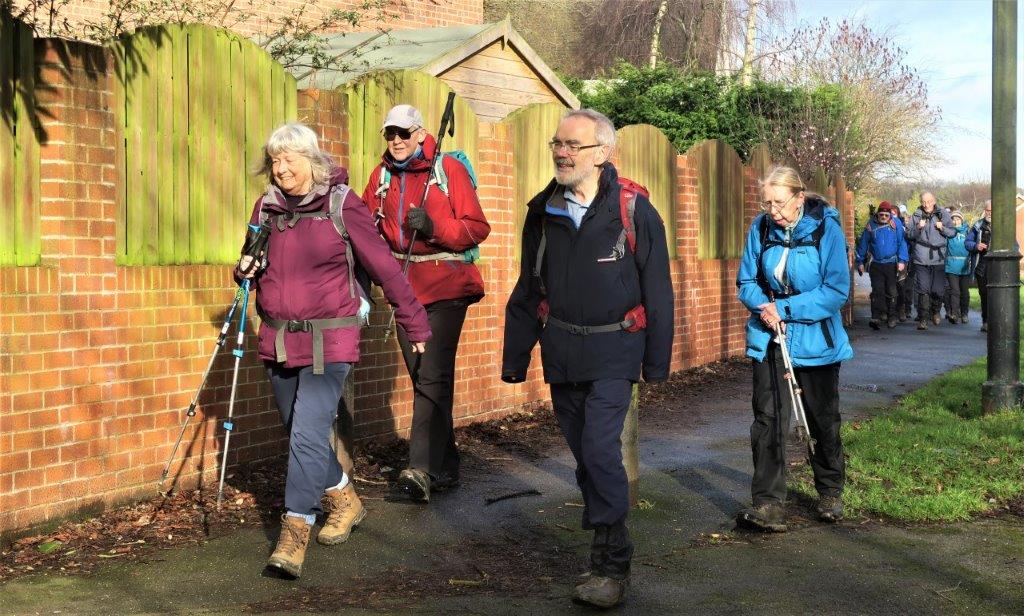 46)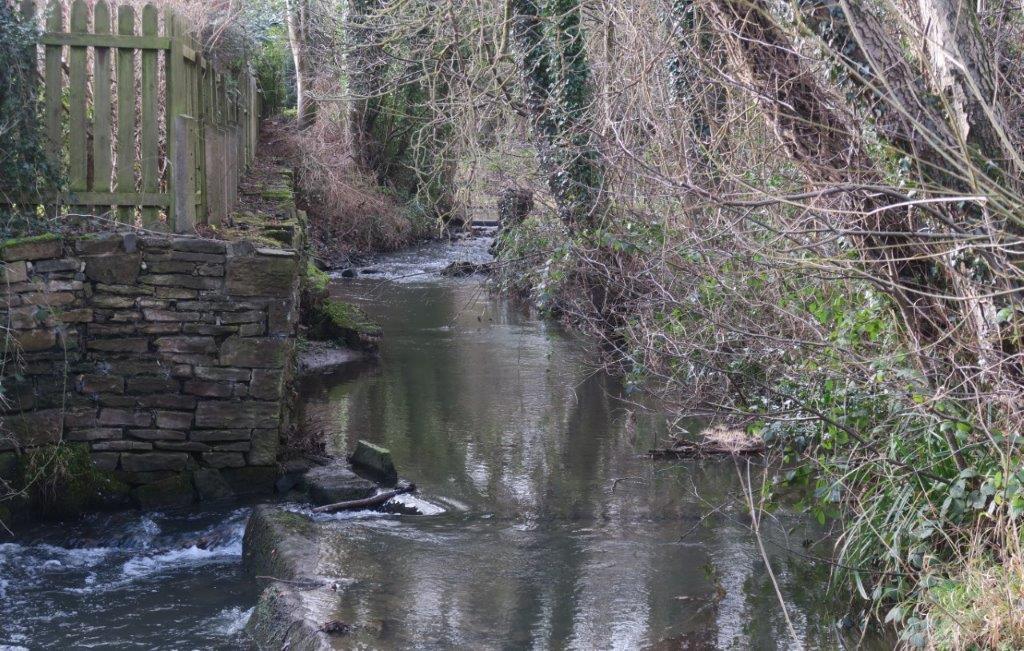 50) Totley Brook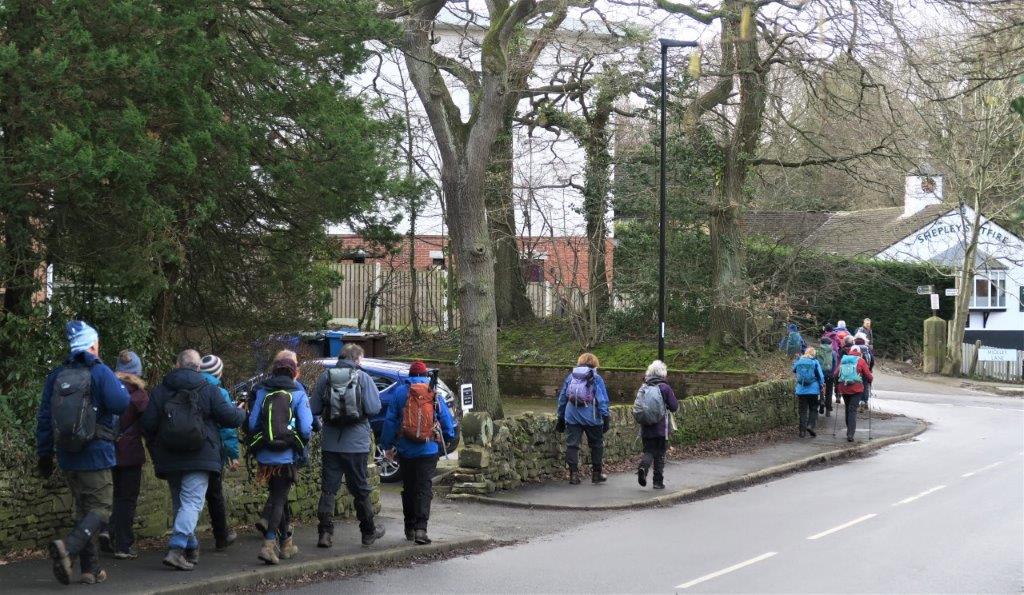 52) passing Shepley Spitfire - a venue used by The Ramblers in the past for Christmas Dinners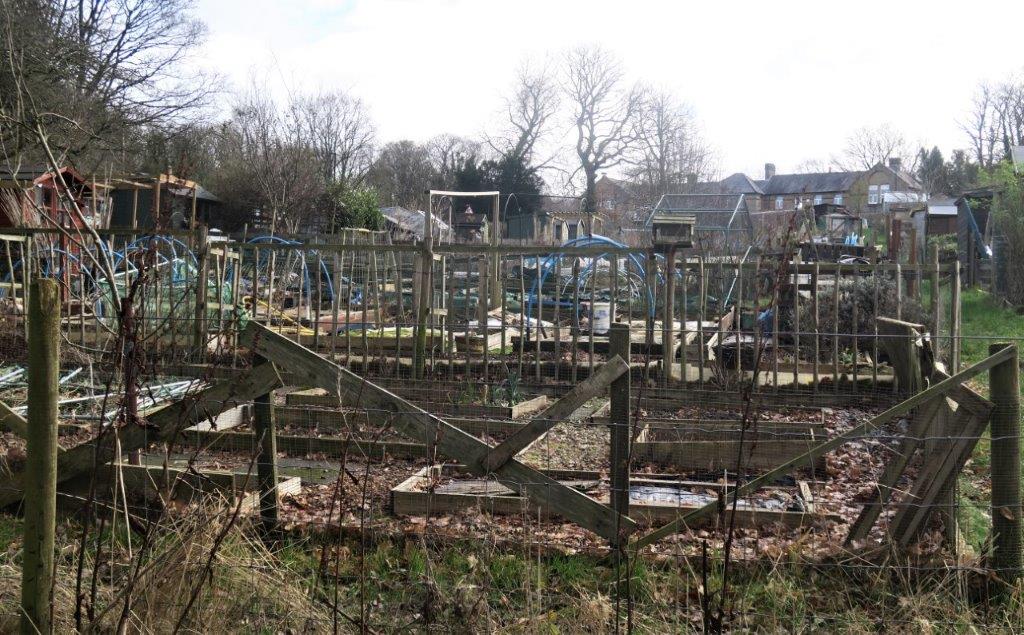 57) allotment asleep for the winter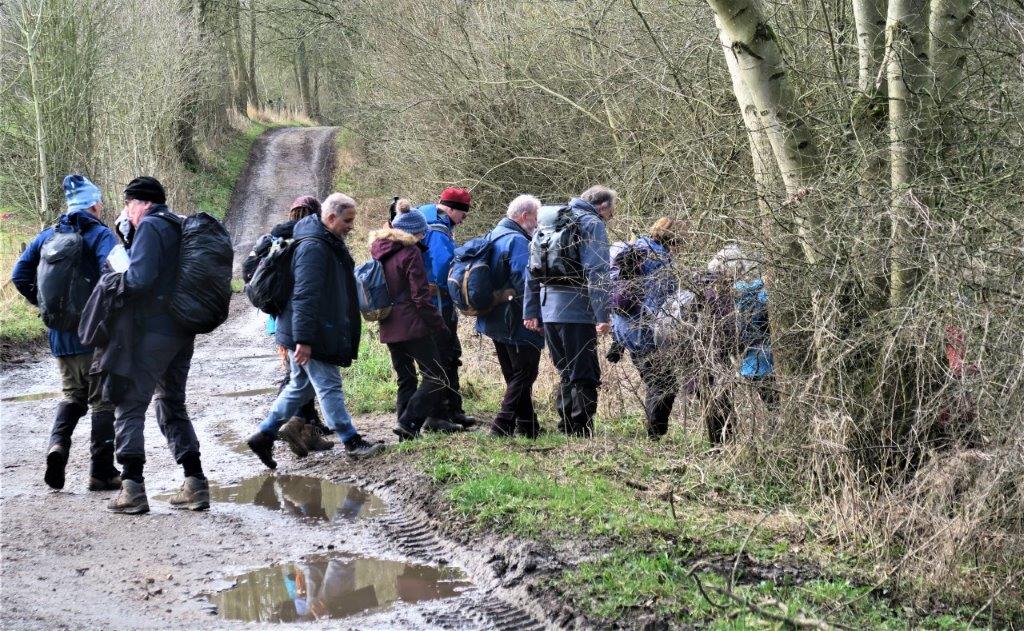 59)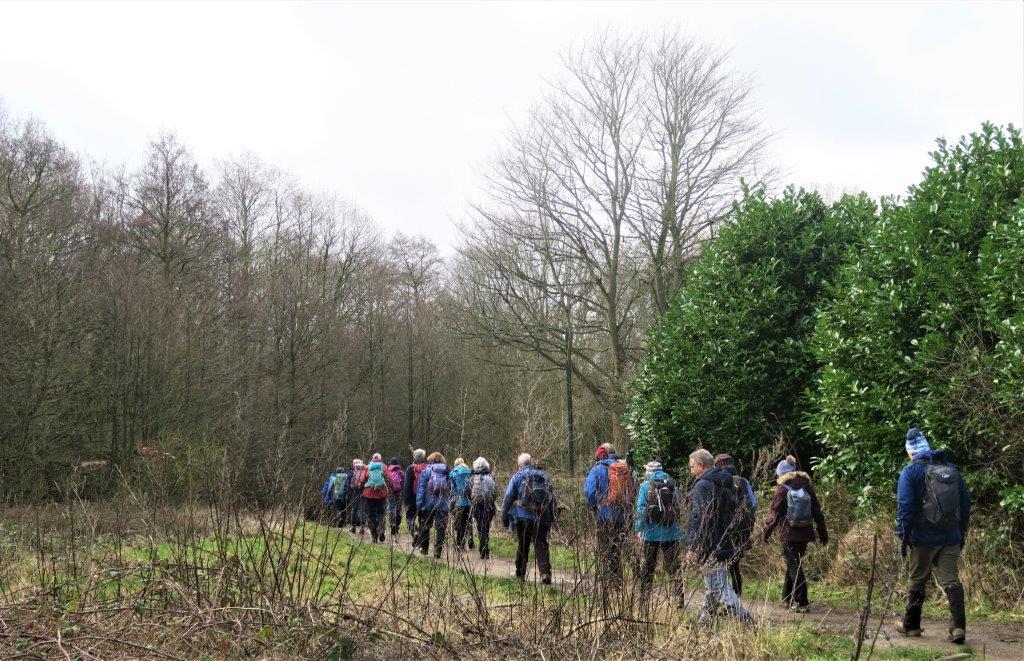 64)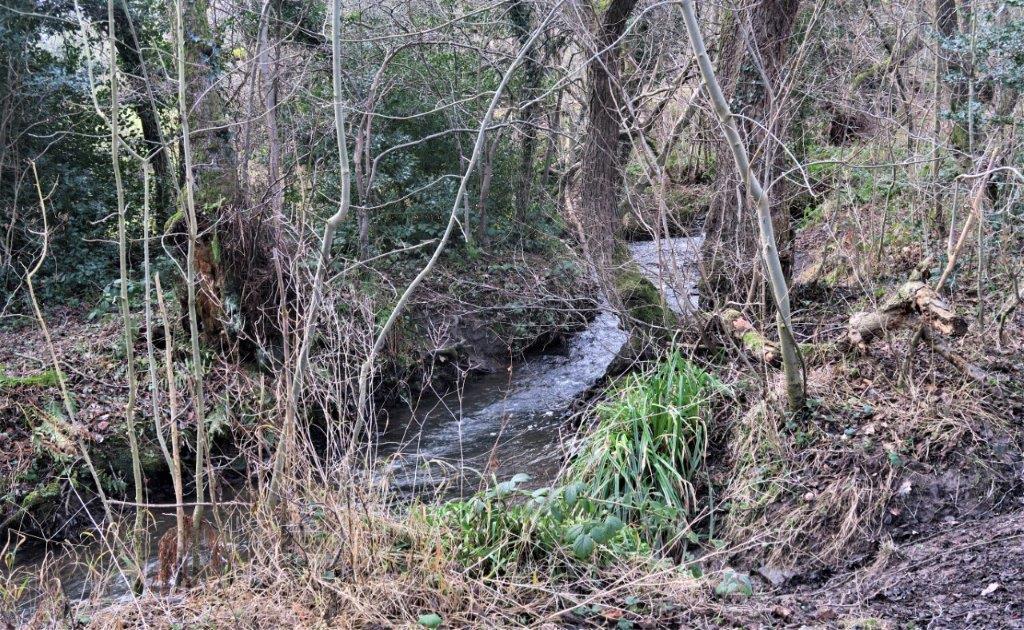 70)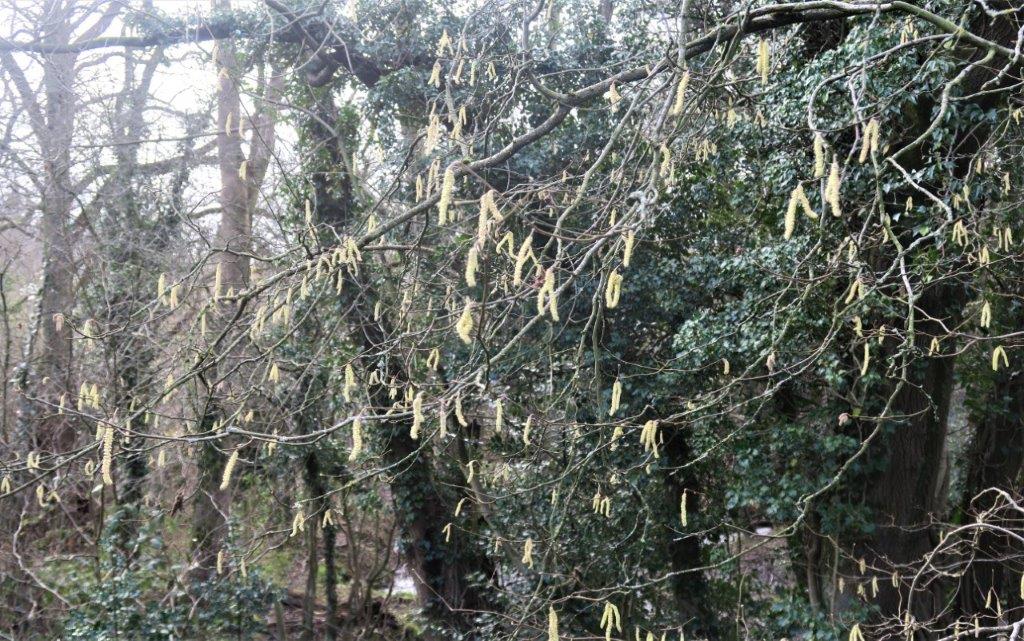 71) Catkins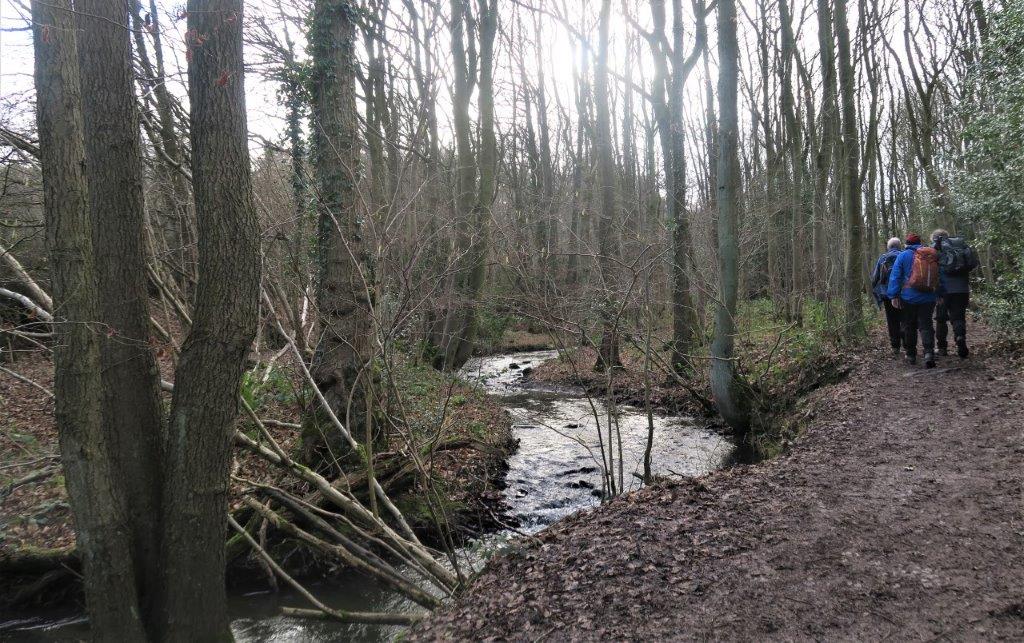 77)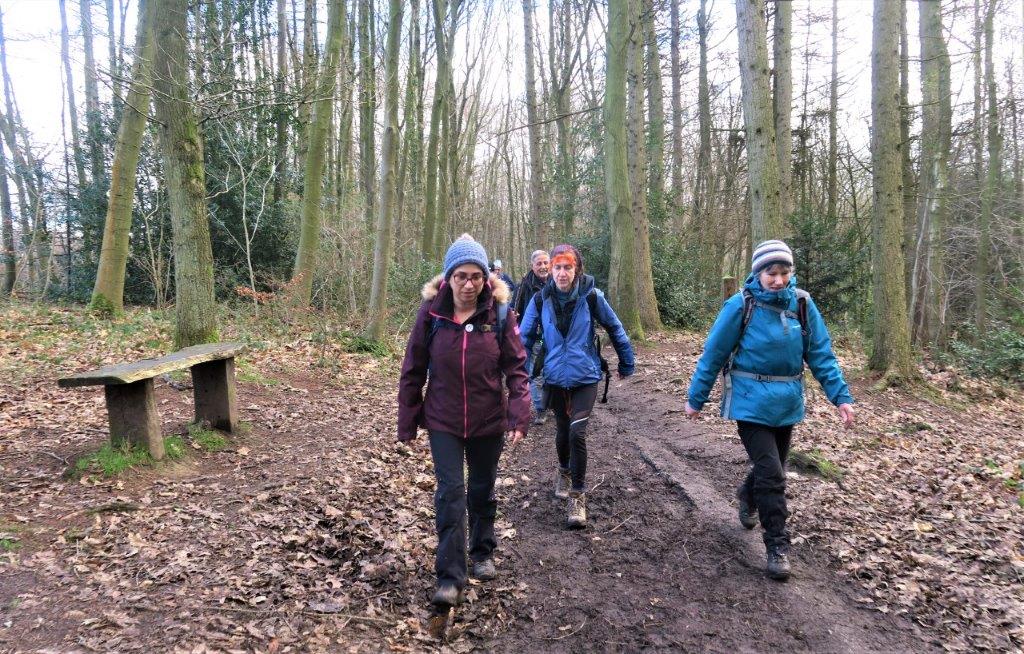 79)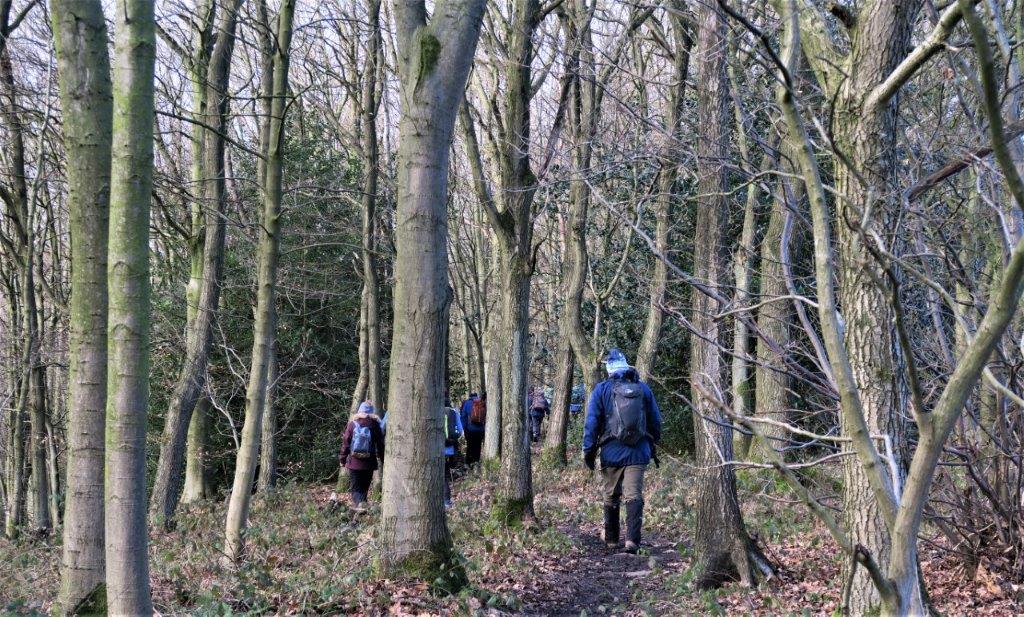 88)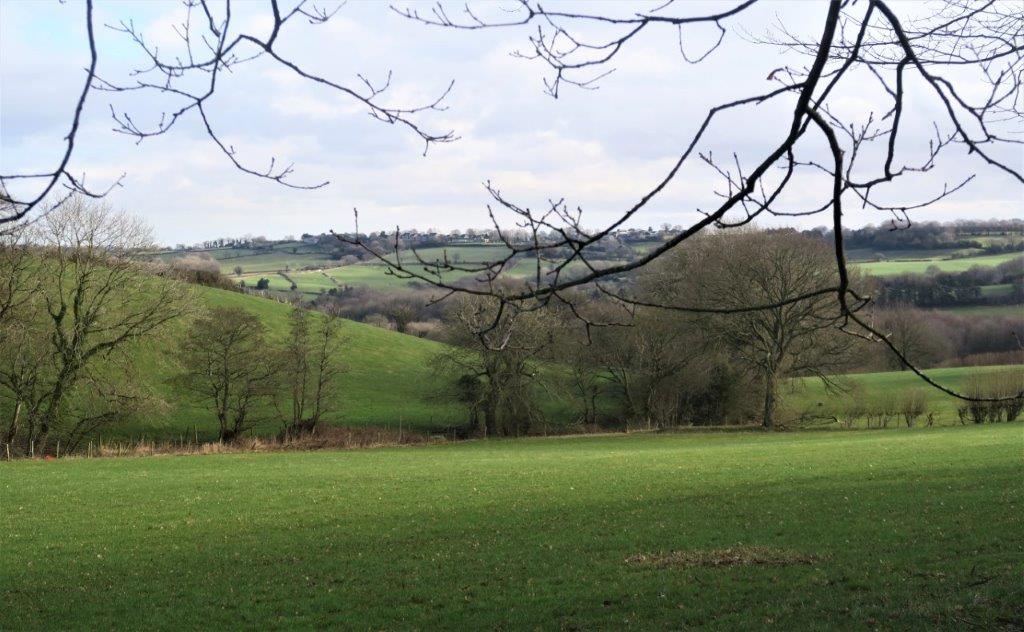 89)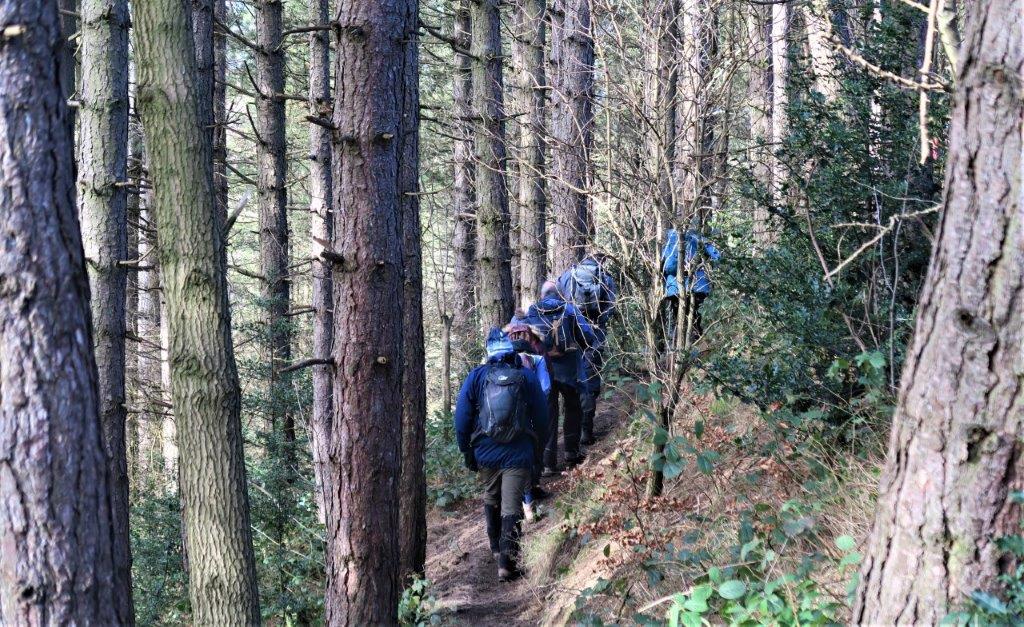 95)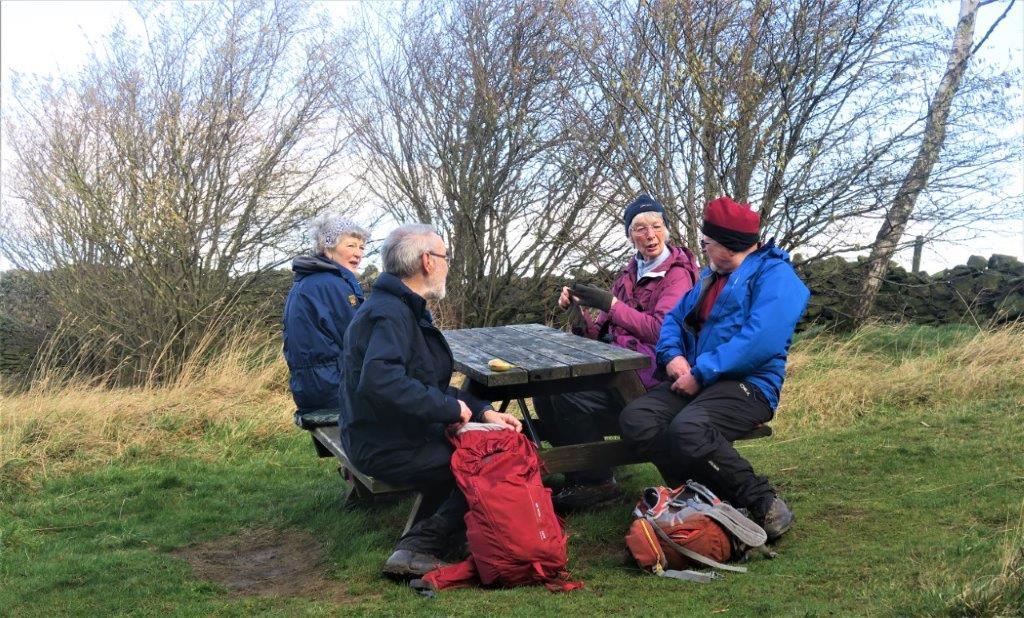 99) morning tea break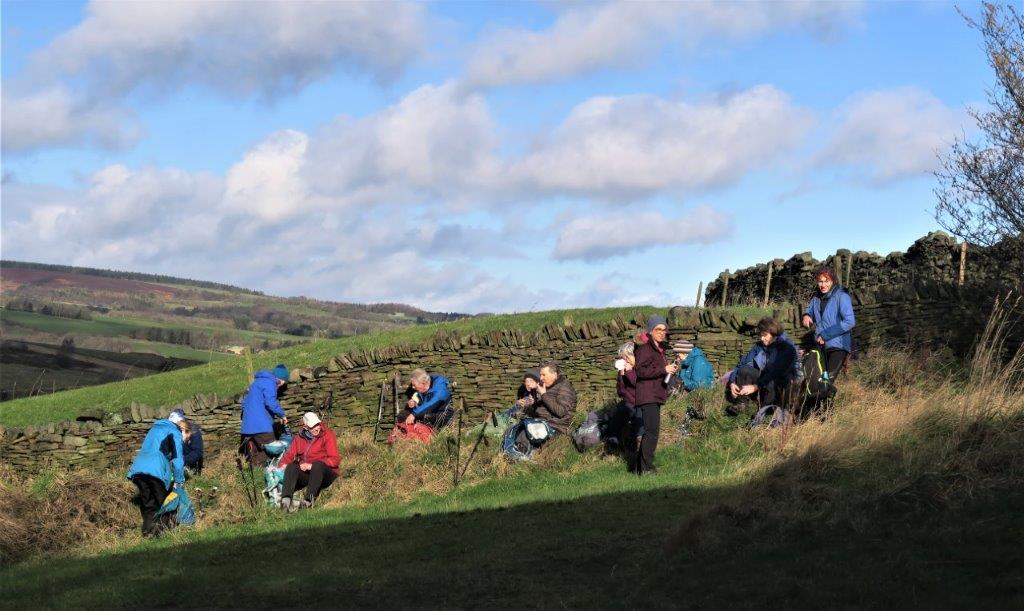 102)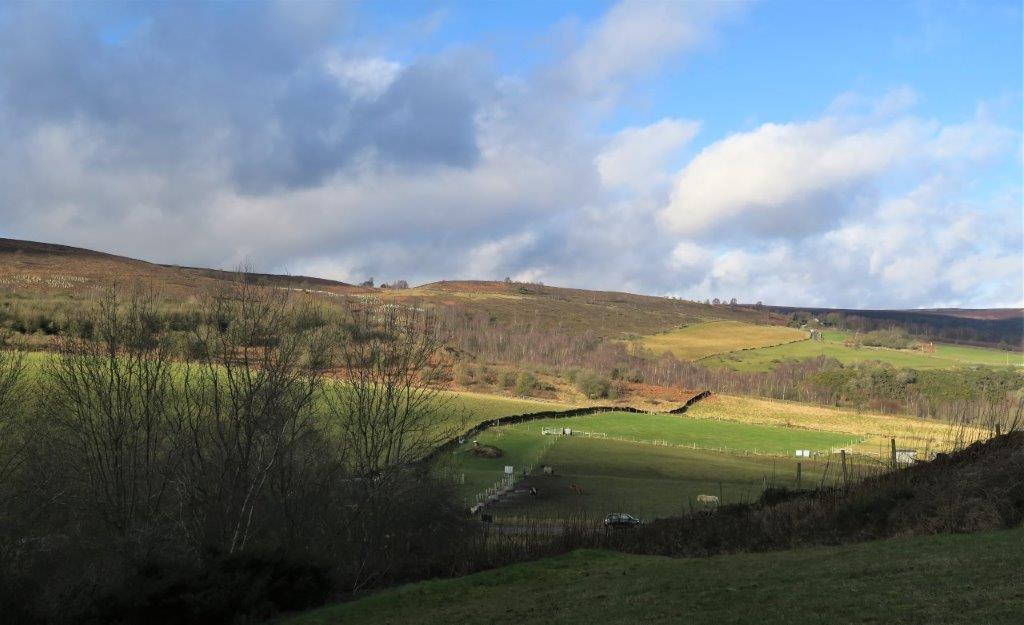 107)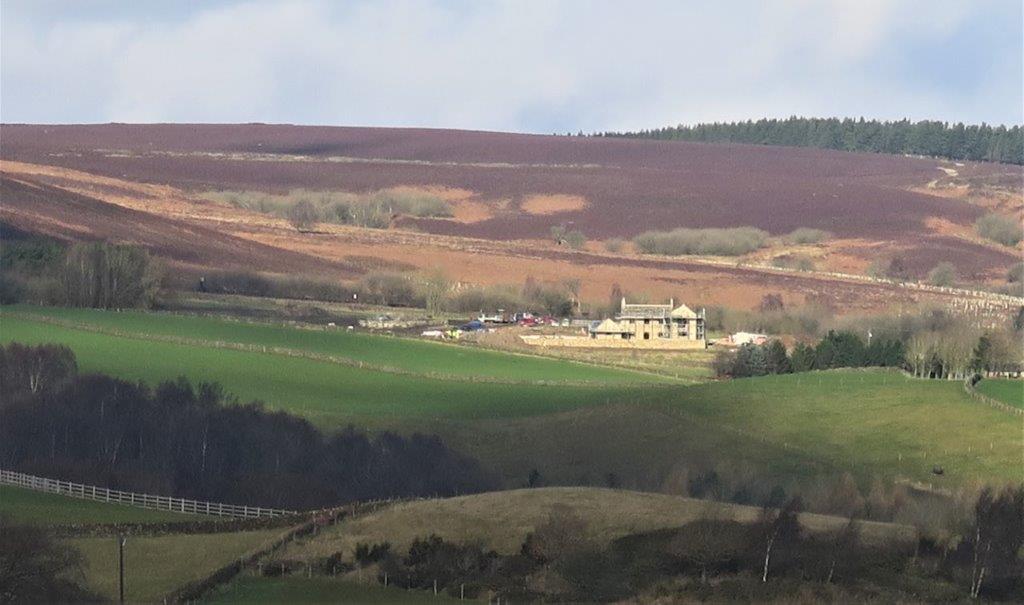 109) zoomed into house construction almost complete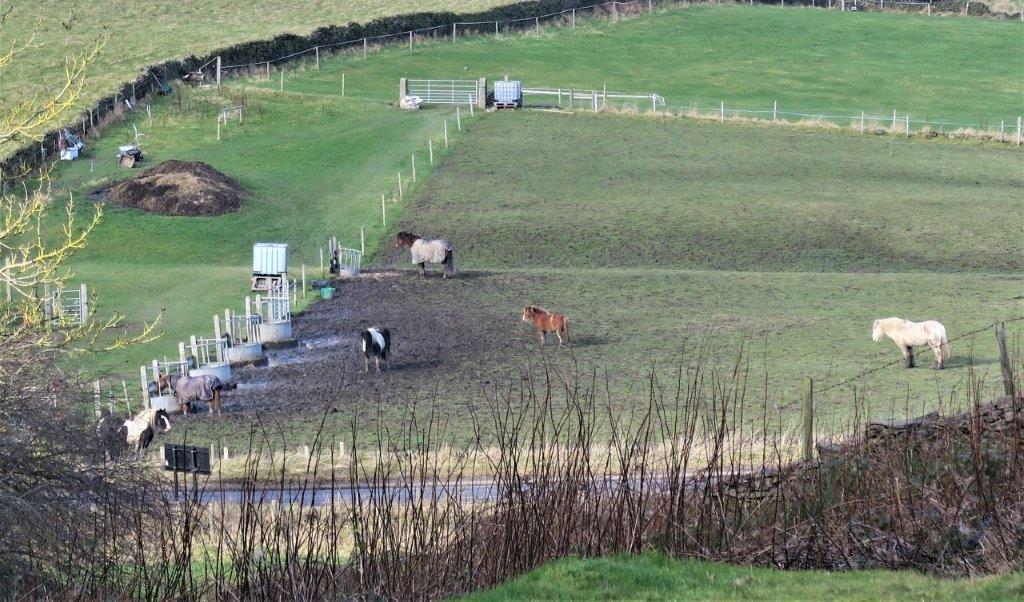 110)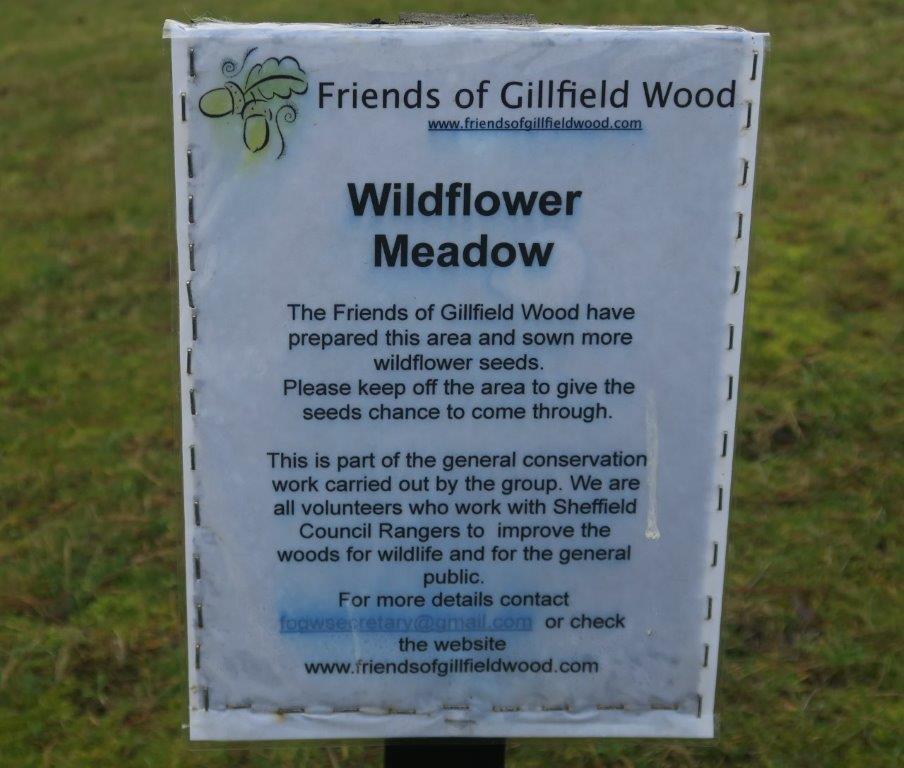 112) Wild Flower meadow near Gillfield Wood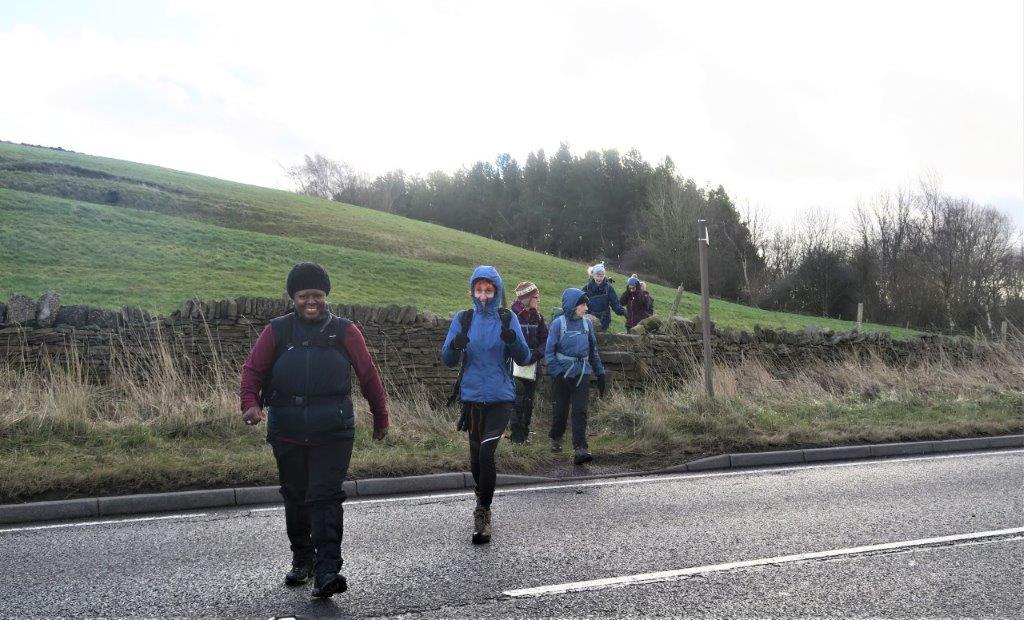 119) crossing the A621 Road (Gillfield Wood behind)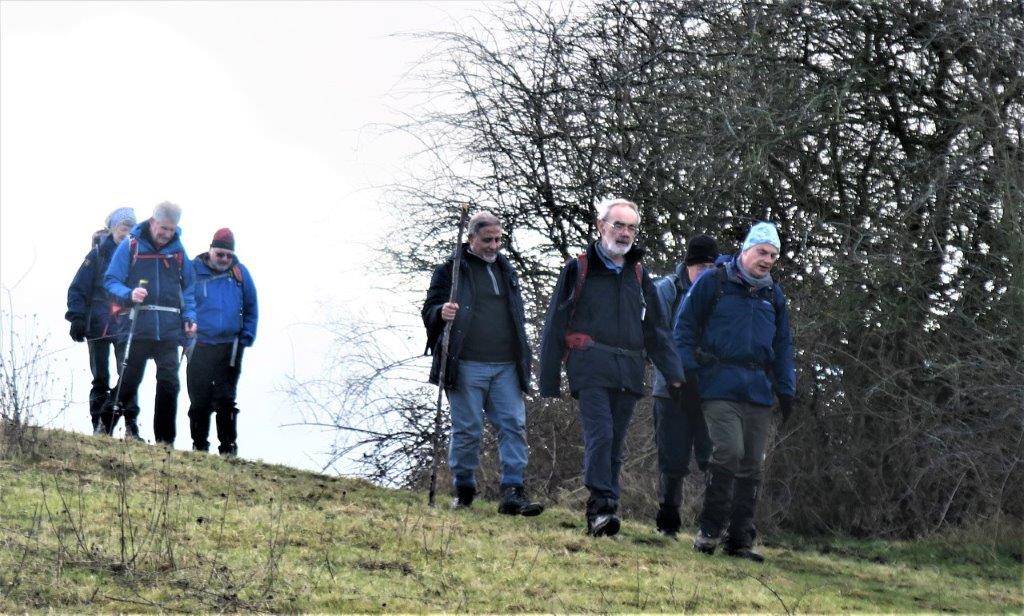 127)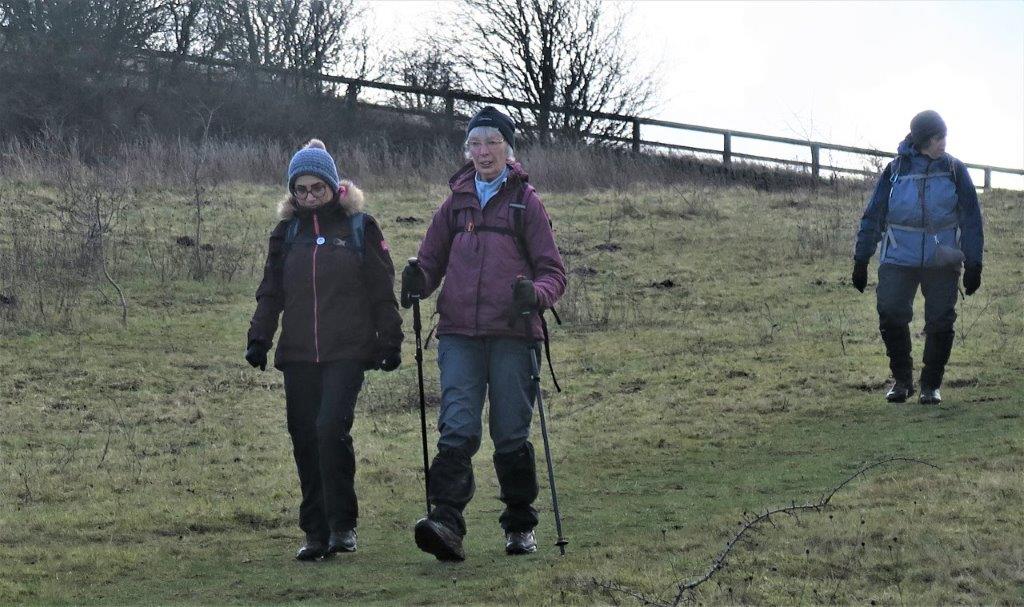 131)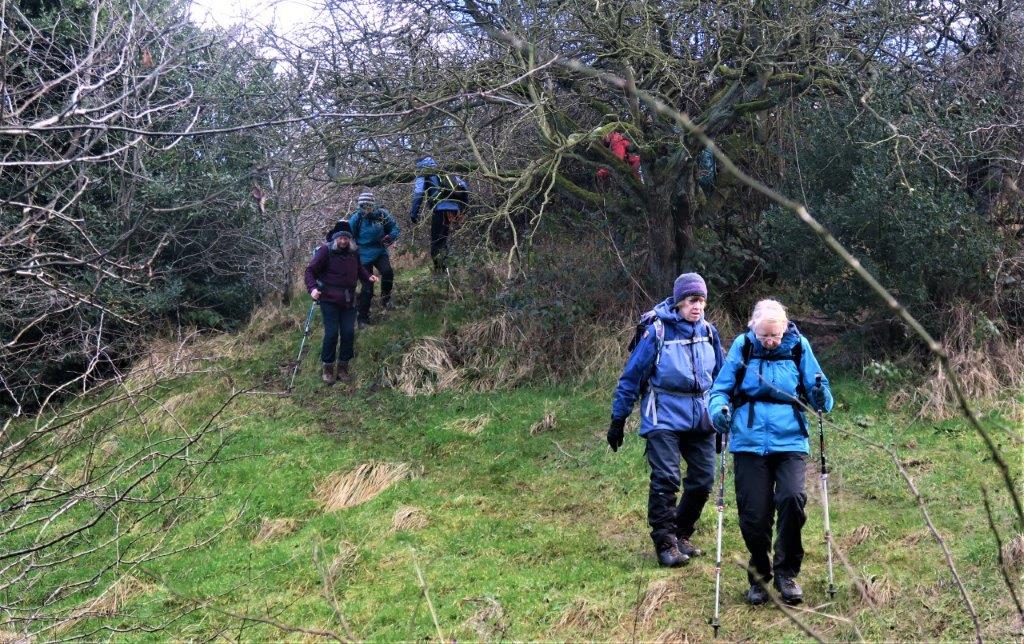 134)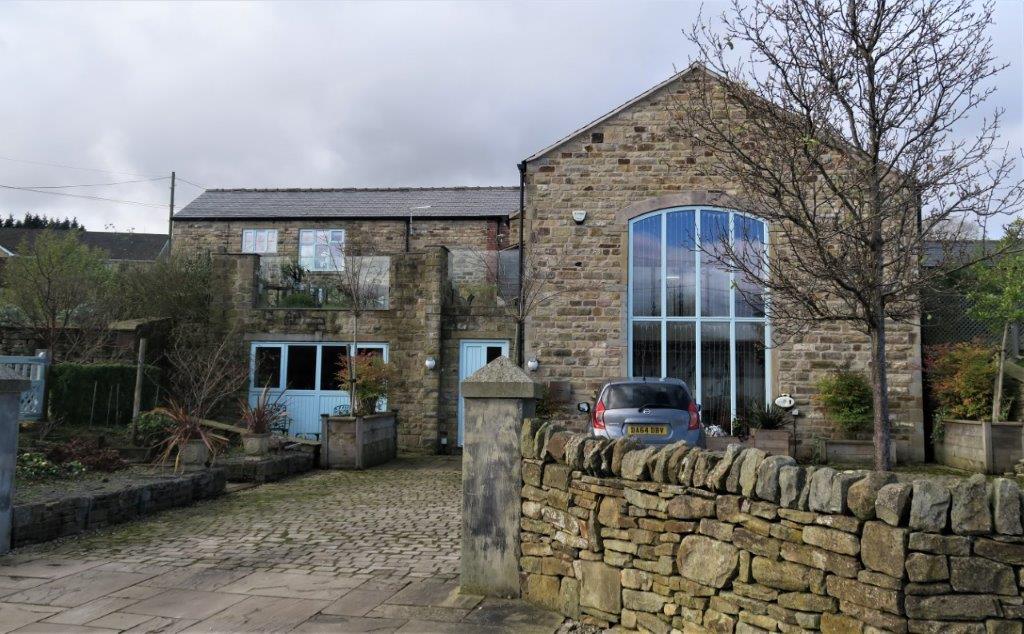 136)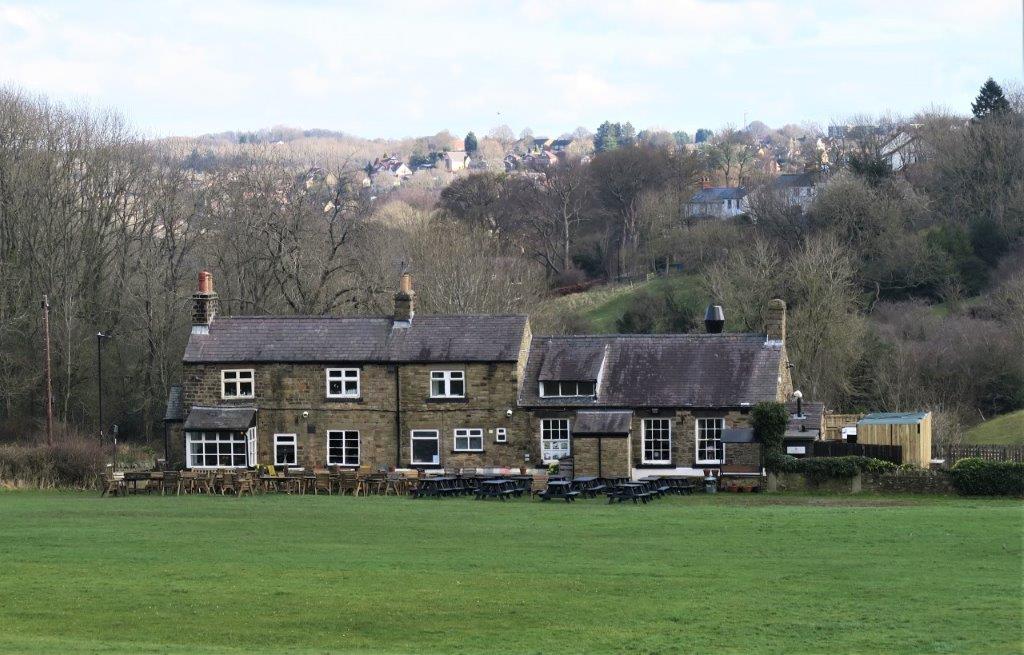 138) The Public House next to the cricket field near Totley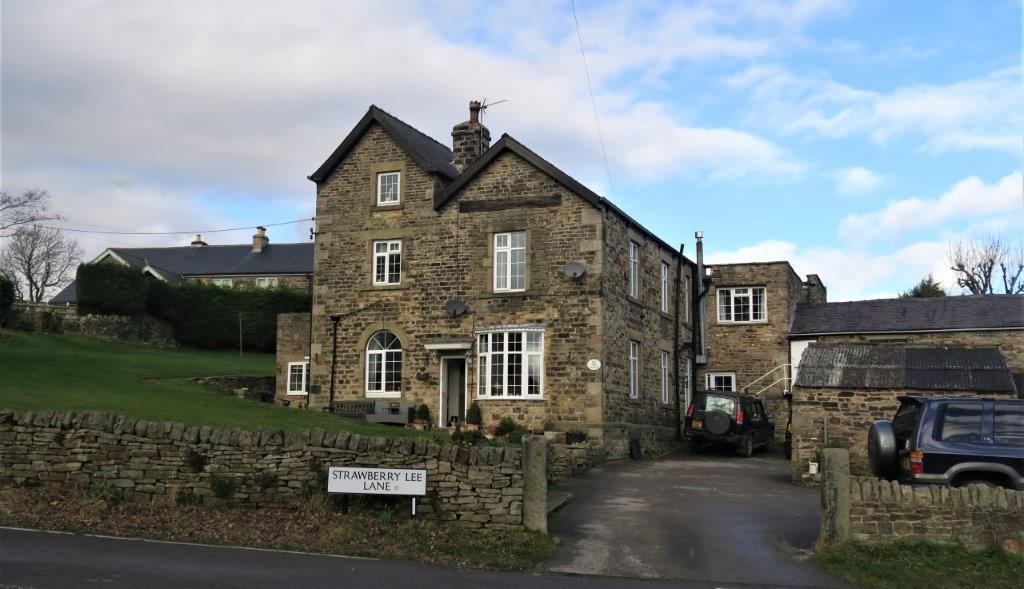 140) Strawberry Lee Lane was followed by us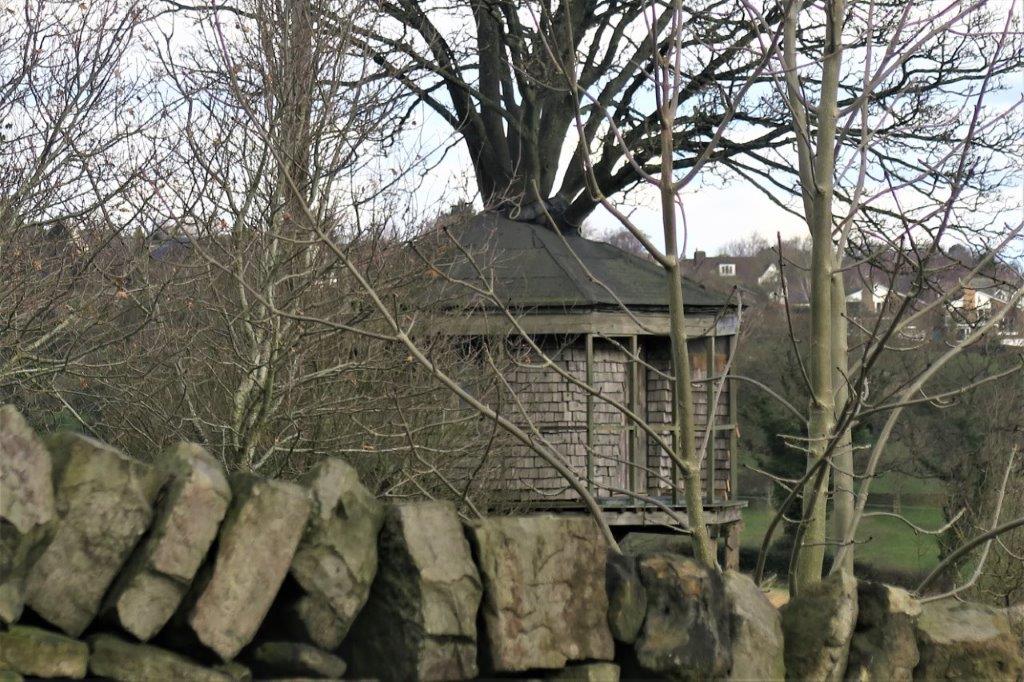 141) a tree house?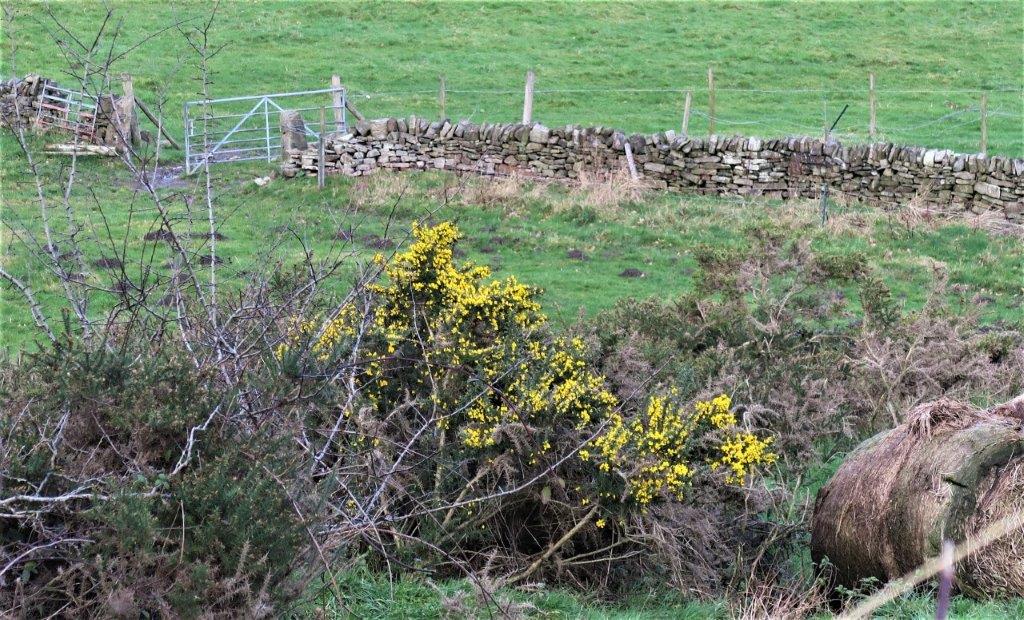 144)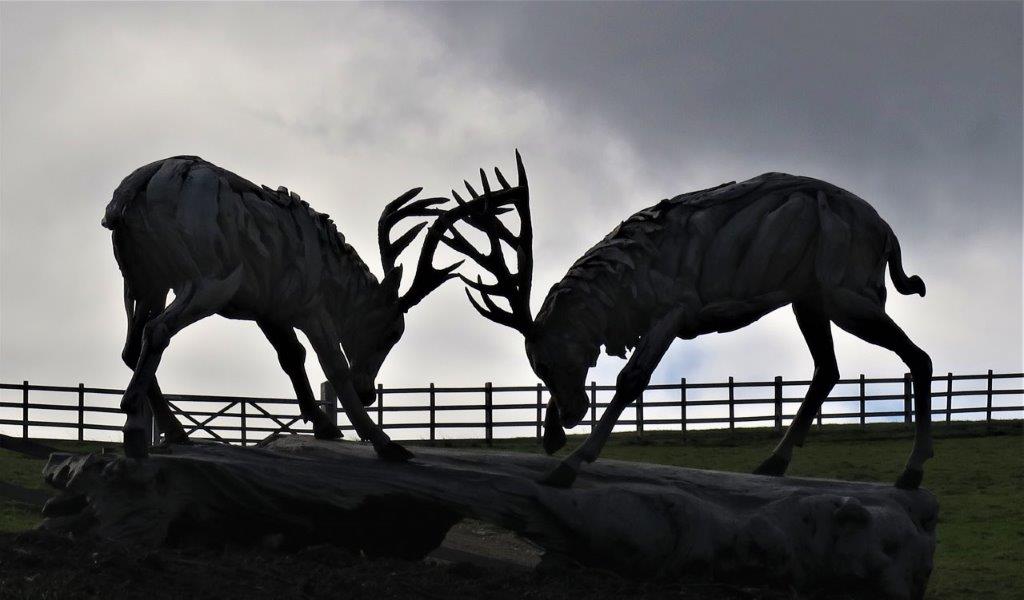 145) Stags skilfully built from wood engage in battle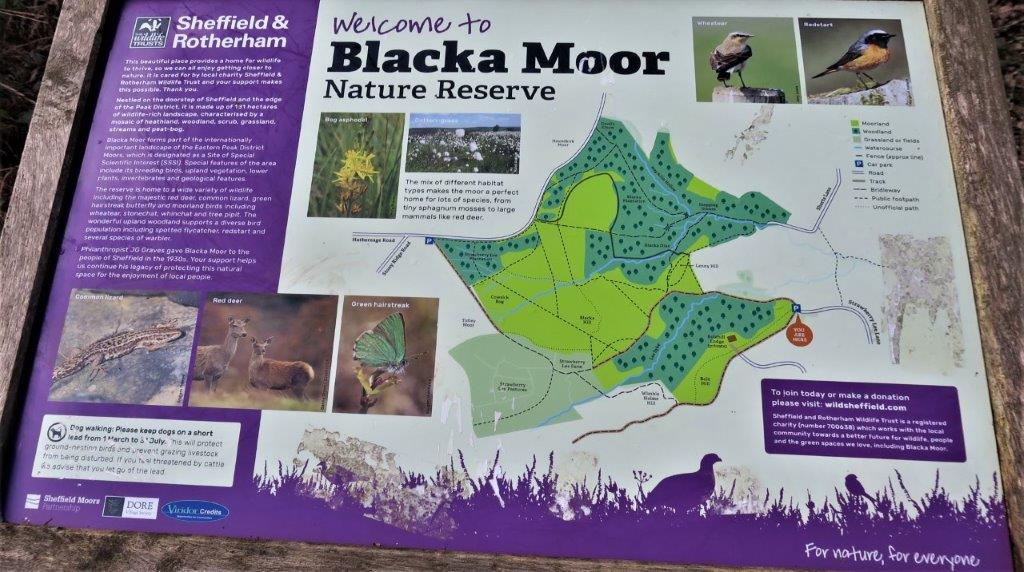 146) Blacka Moor Nature Reserve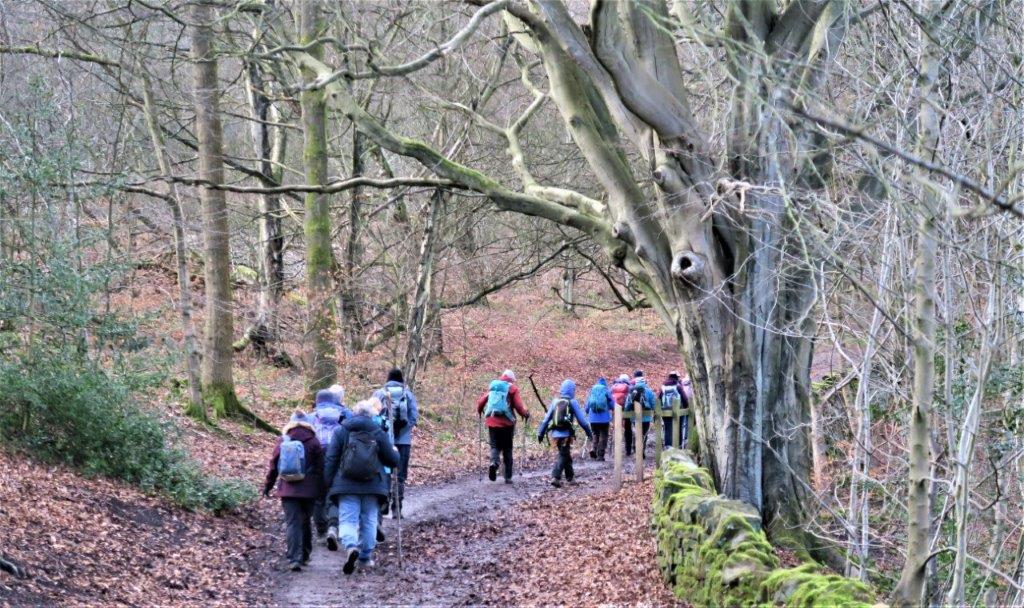 148)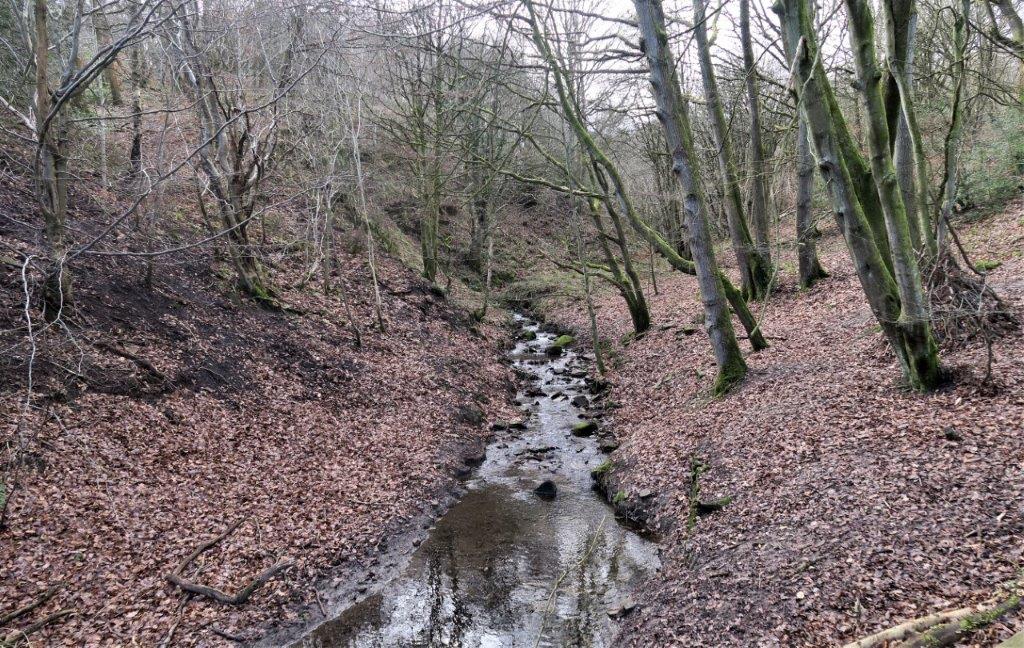 151)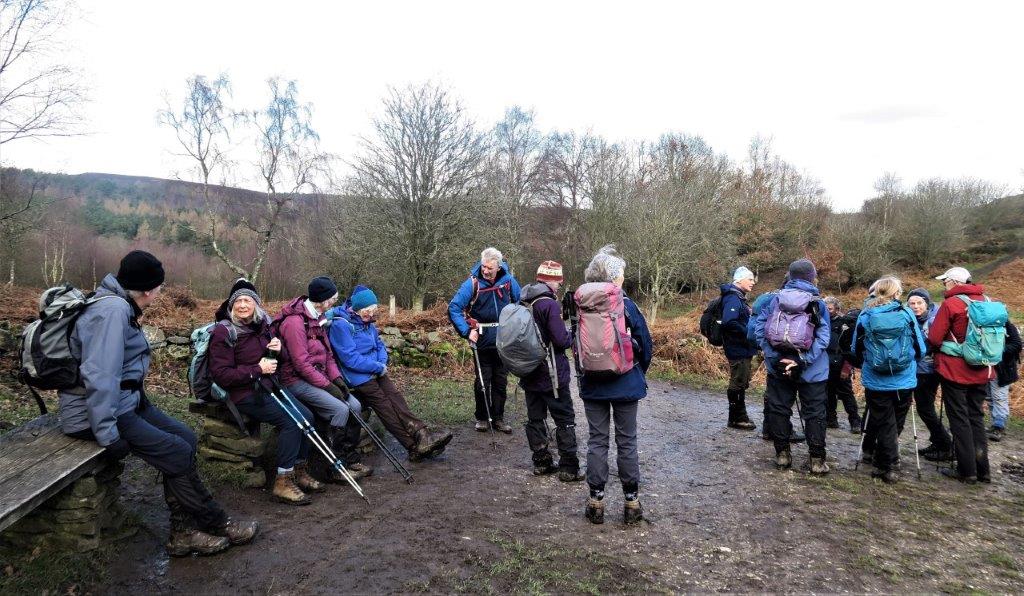 155)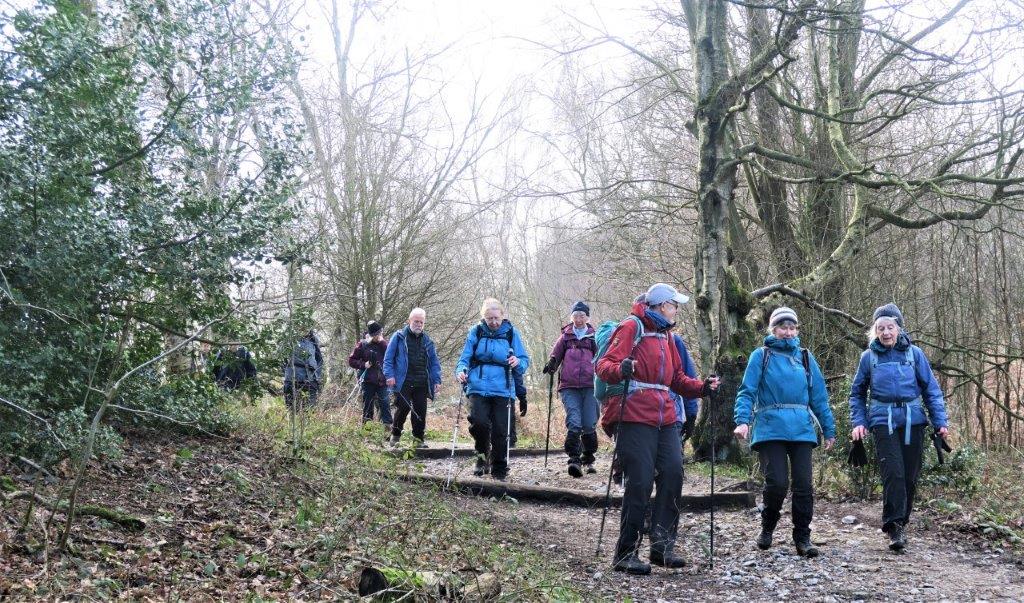 157)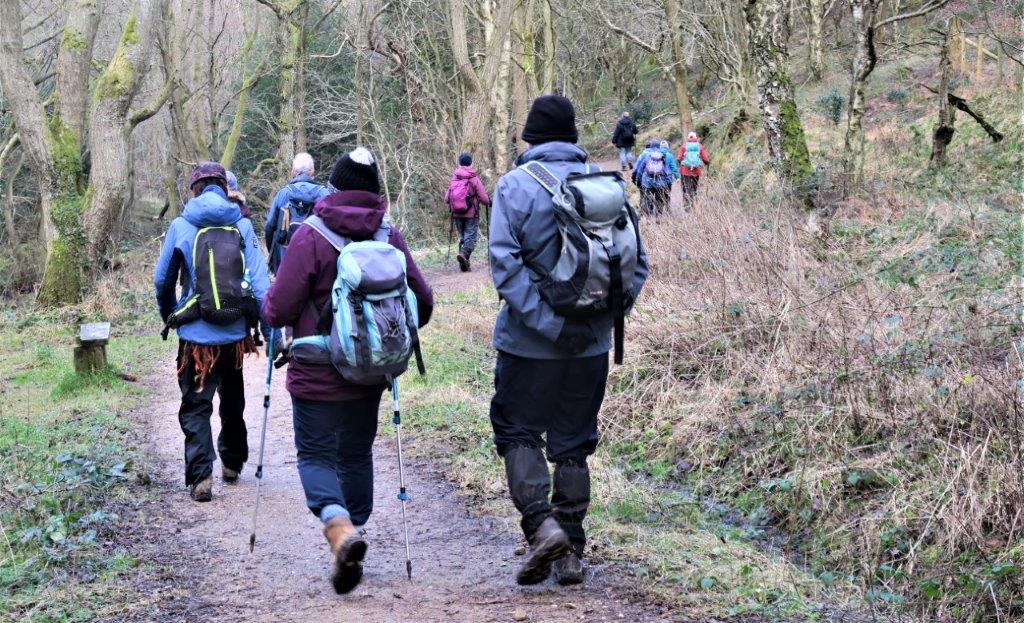 160) down Blacka Dike?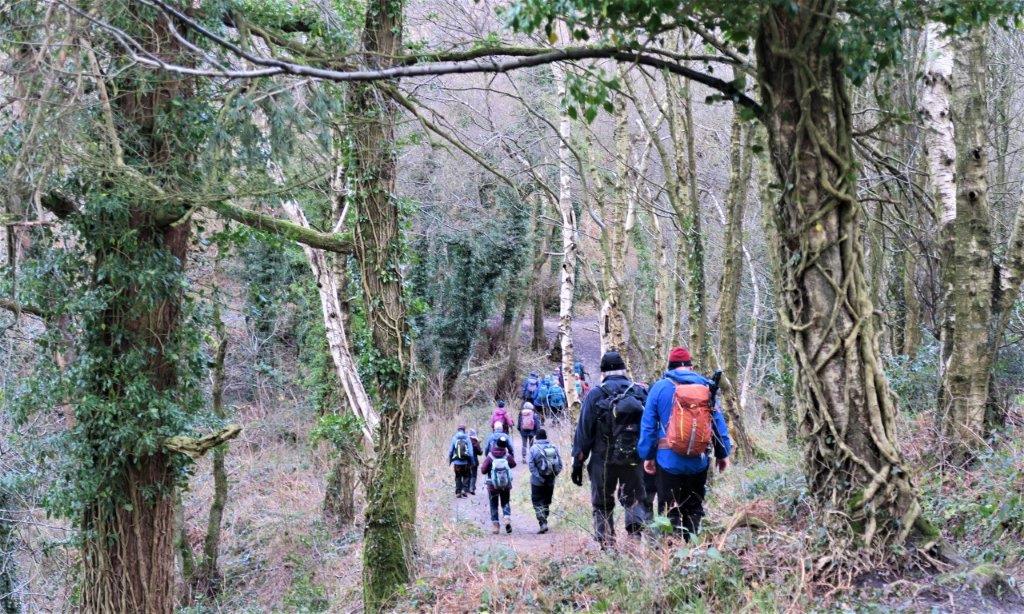 166)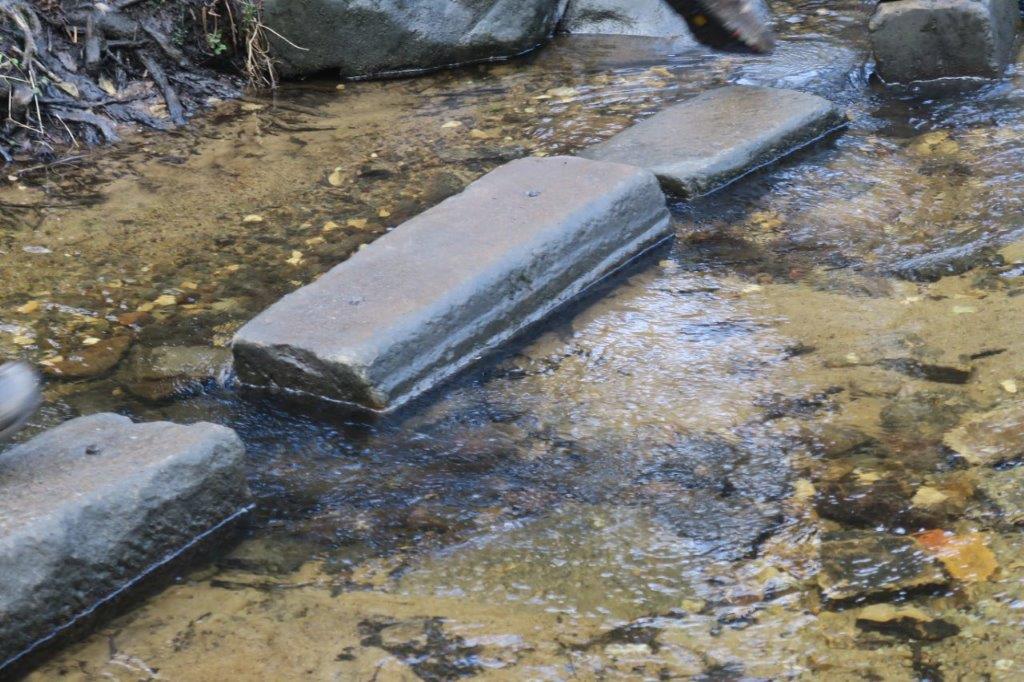 169) stepping stones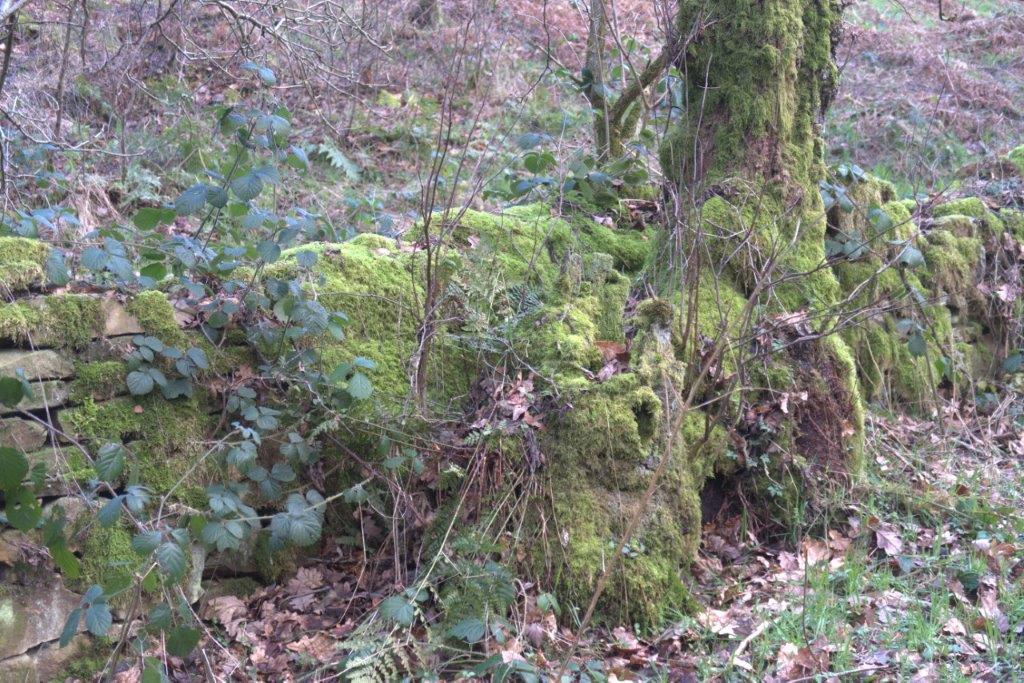 180)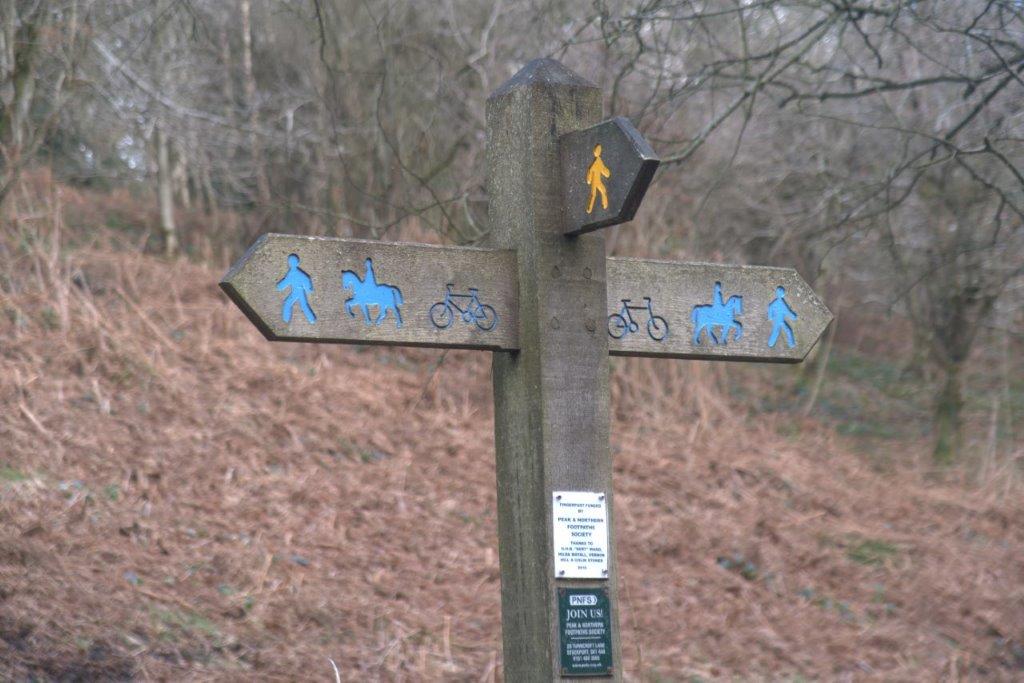 184) Bridleway at the bottom of Blacka Dike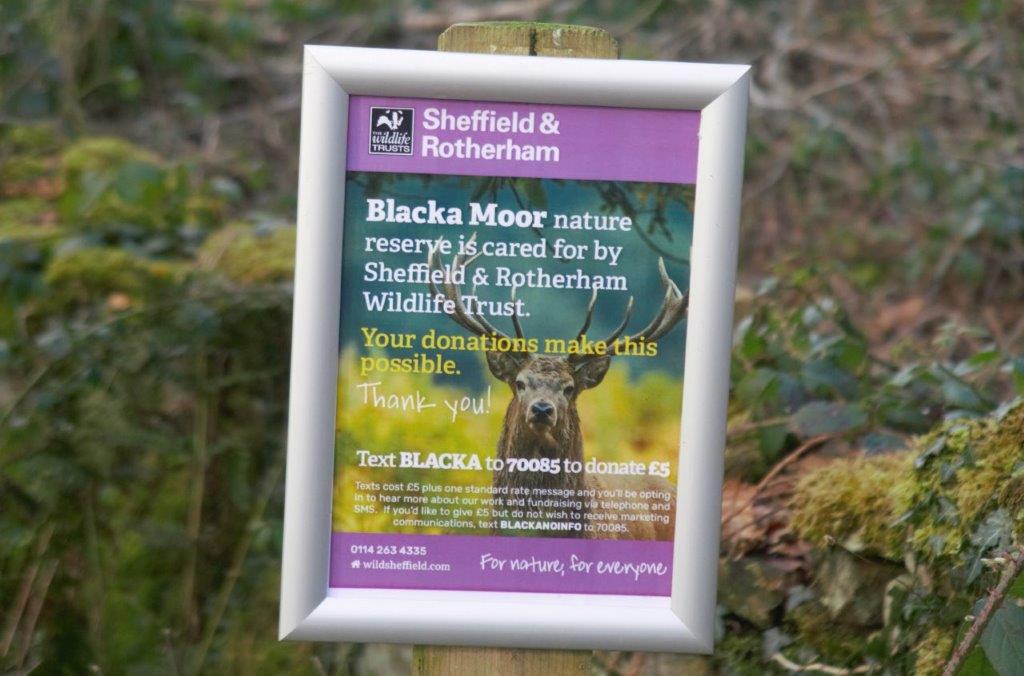 185)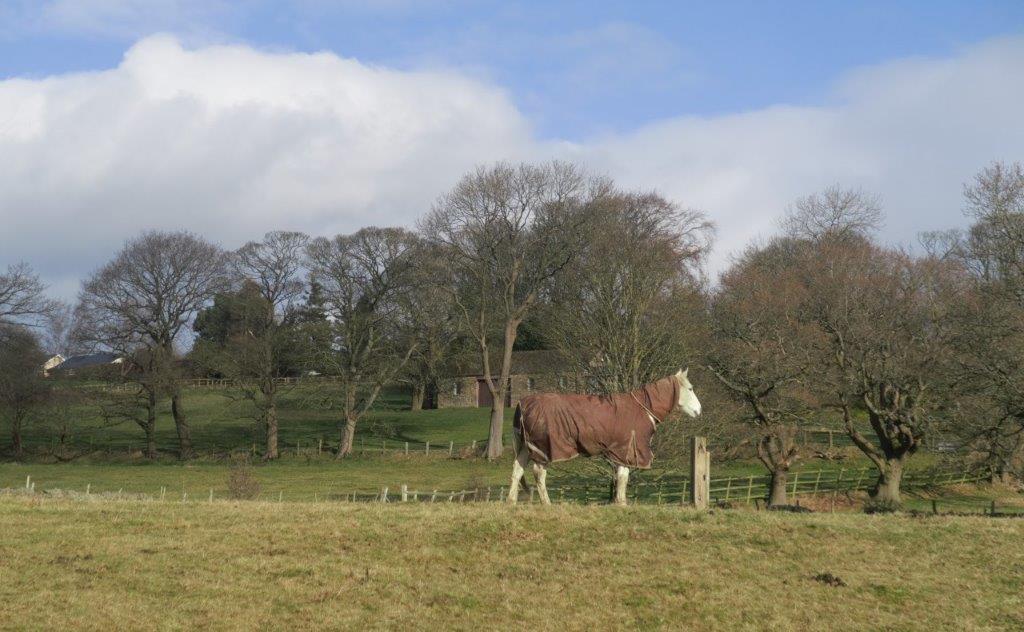 188)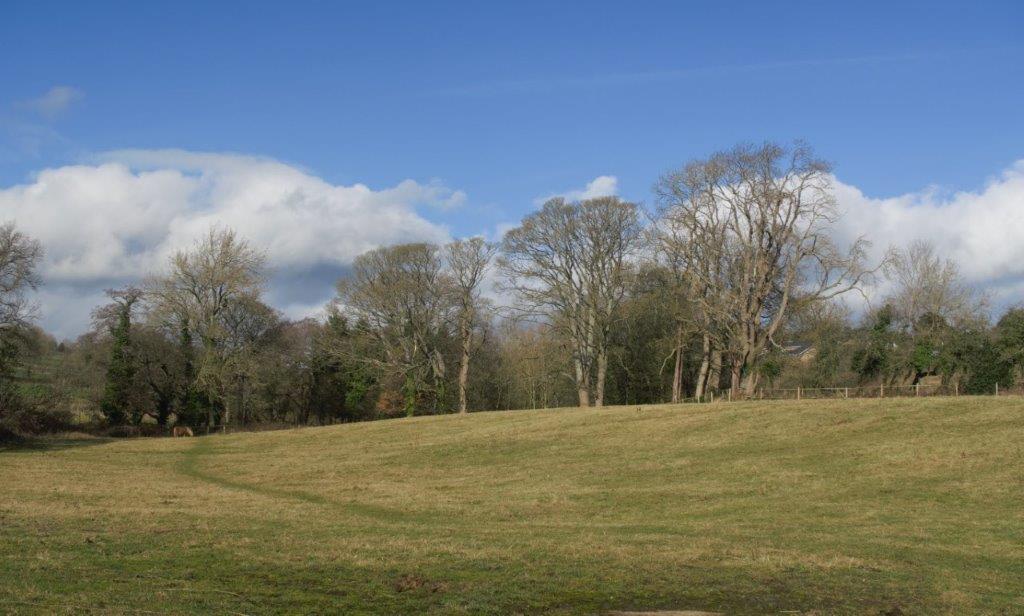 190)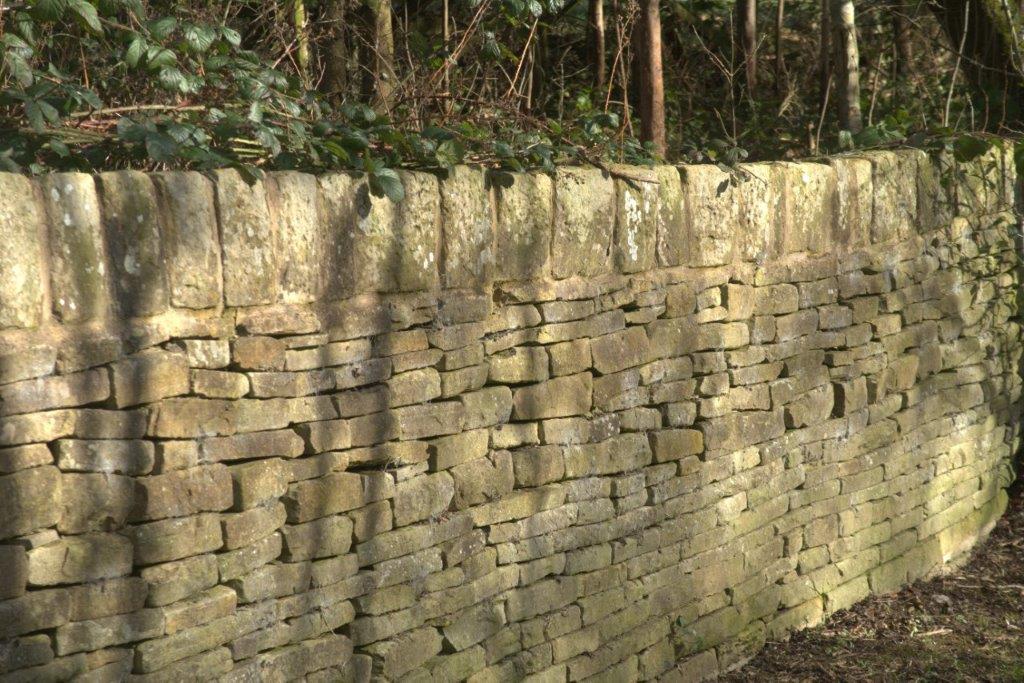 193) Drystone wall alongside Avenue Farm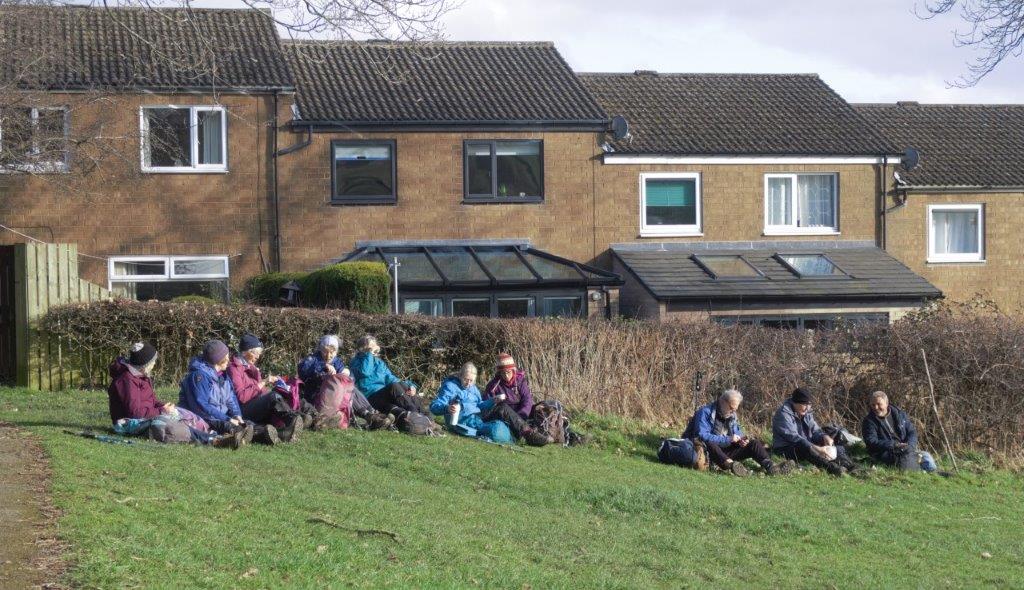 195 Lunsh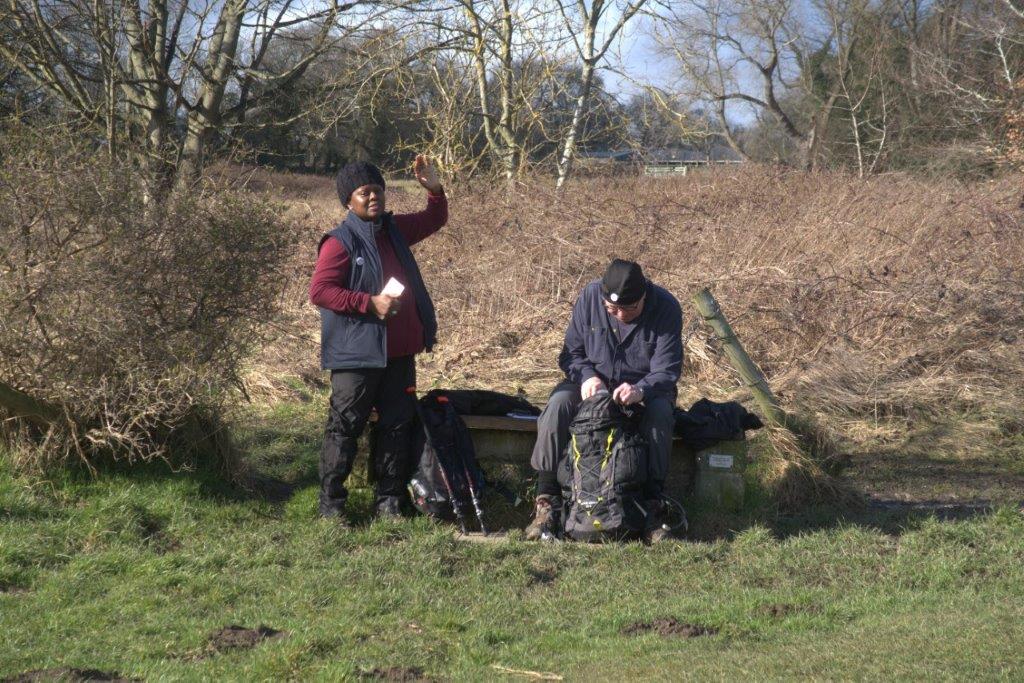 201) calling time on Lunch break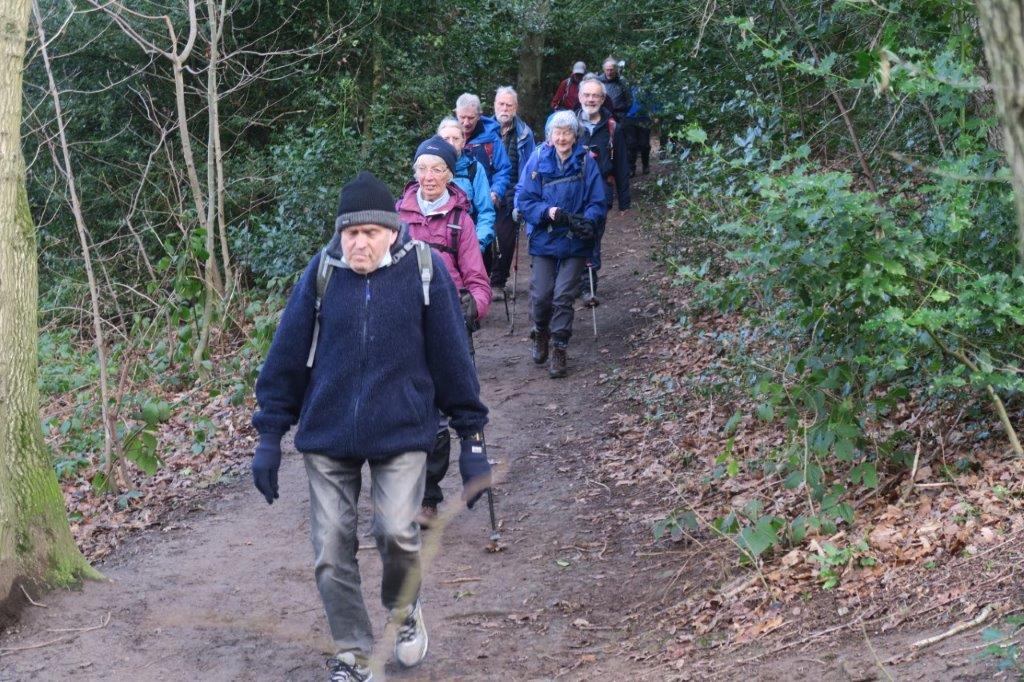 203)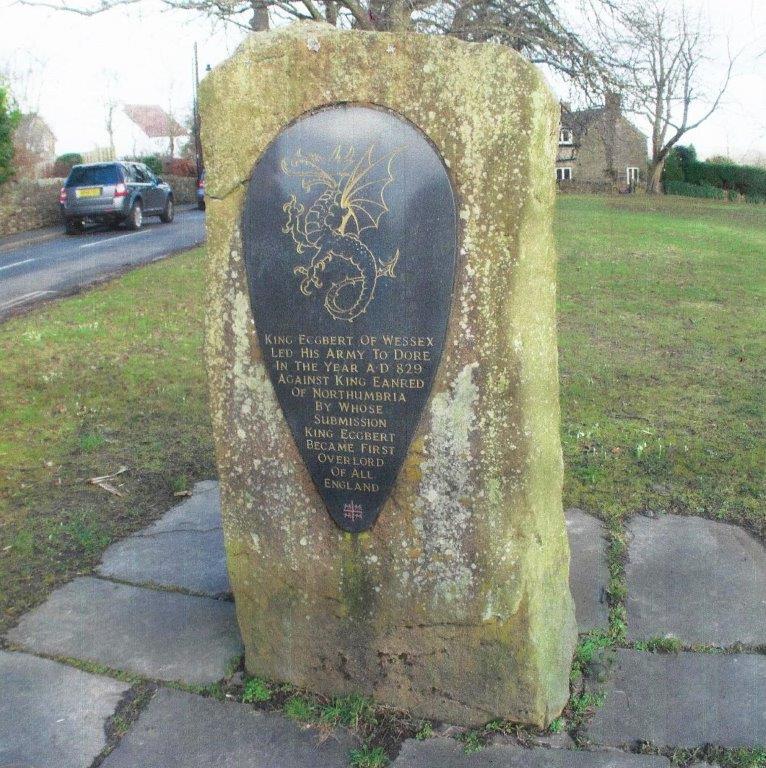 250a) King Ecobert Of Wessex Led His Army To Dore in the Year AD 829 Against King Eanred Of Northumbria By Whose Submission King Ecobert Became First Overlord of All England (Despite this the North / South Divide seems to be still here in England)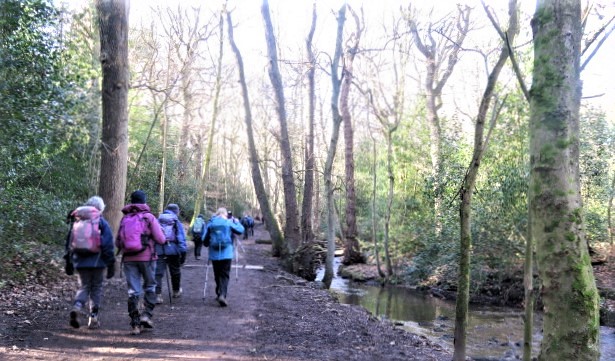 250b) alongside Limb Brook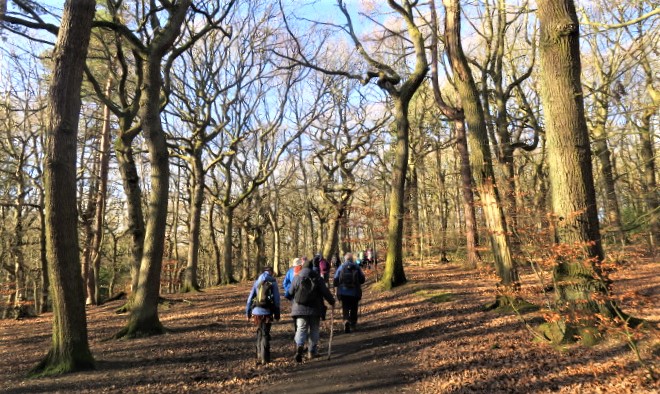 250c)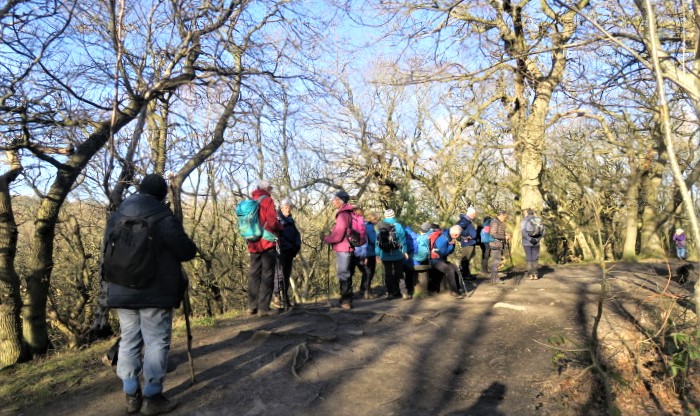 250d)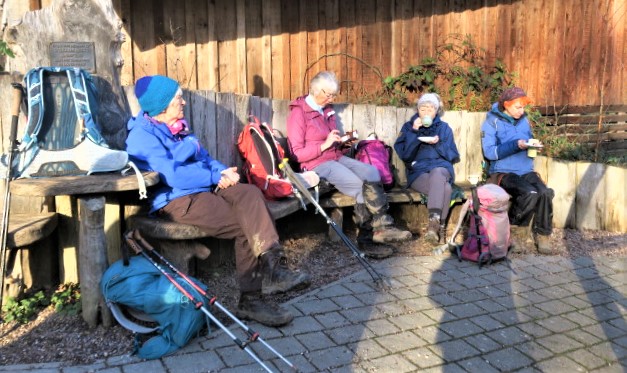 250e) afternoon break at Ecclesall Woods Cafe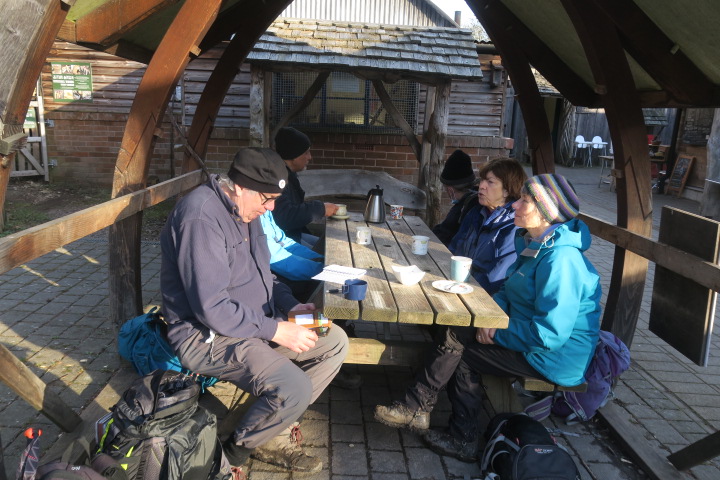 250f)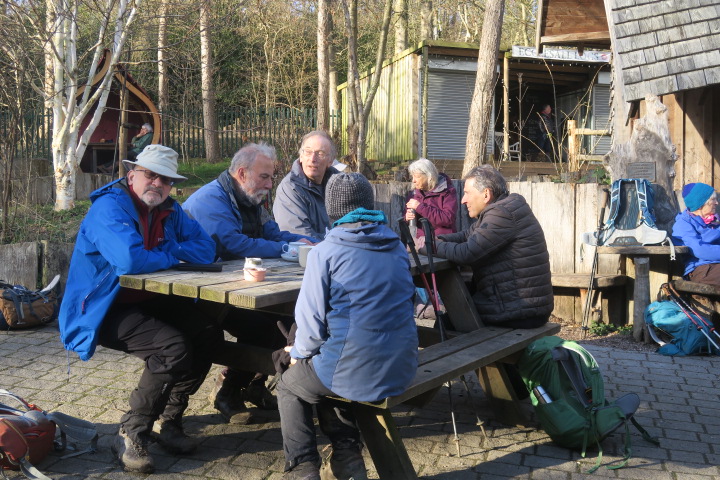 250g)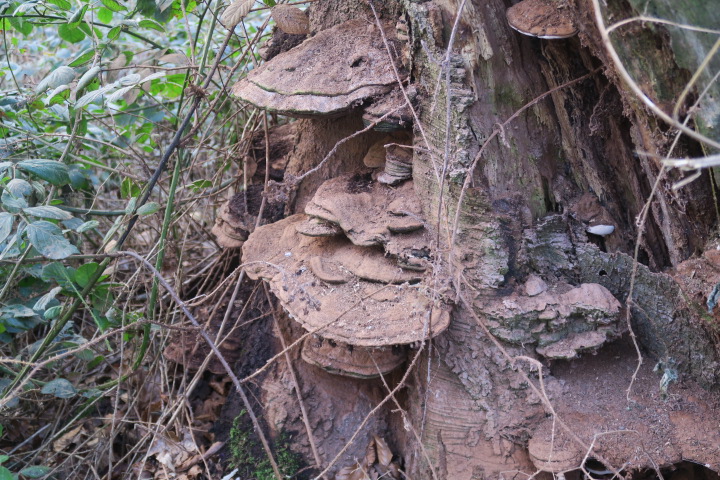 250h) tree fungi near road back to our start point Dore & Totley Station
homepage - Daywalks Index 2022 - contact me at