homepage - Daywalks Index 2022 - contact me at

REV X
2022.02.06 Stocksbridge Leisure Centre (bus-stop & parking) SK263.983, ~WSW thru Eastside of Oxley Park then SW to New Hall Lane SK278.978, ~200m SSE along N. H. Lane, ro junct with Long Lane, but take Mucky Lane (FP) ~SW to path junct.SK253.972, divert slightly to Trig Point, but rejoin route / junct of FP's at SK247.975, SW on FP over two high stiles & follow FP along wall ~W (slightly N) to Mortimer Rd (SK239.975, ~60m N on Rd then turn ~WNW into OAL along track to Ewden Heights and disused Targets, bend ~NW to meet fence? / drystone wall at SK222.983, follow wall ~NNE down to Gilroyd Lane (& lane wall), ~W along lane wall until access onto Road found, continue past / over Shaw Brook / Midhope Reser. onto Shaw Lane & follow it ~NW, at Lane bend SK219.995 continue ~NNW on rough track / BW to Upper Midhope, ~W (slightly S) onto Thickwoods Lane, U -turn S to cross Thickwoods Brook (the South end of Langsett Reser.), Continue on BW below Mauk Royd (Wood) then WNW below North America thru OALto SK198.000, ~N on BW passing Delf Edge and then E / N / W then N across The Porter (or Little Don River) at the West End of Langsett Reser, follow choice of paths Eastward on the North side of the Reservoir to the Parking Area and PCs just East of it, ~E thru buildings to cross N across the A616 Rd at SE213.005 to Cafe, take informal path ~N behind cafe to join FP to East at SE213.006, follow FP Eastward roughly parallel to the A616 Rd, path becomes the Barnsley Boundary Walk (largely the old railway track for dam construction), Continue to SK236.999 and join Mortimer Road ~S across the A616, ~100m on turn ~ESE along the Southern edge of Underbank Reservoir, after Reser follow Cross Lane ~ESE to join Green Lane at SK255.988, follow G. Lane ~SSW up to Green Farm, join & follow New Hall Lane ~ESE to just past New Hall, then take FP diverging from N.H.Lane to junct of FP's at SK259.979, follow FP ~NNE then NE back to start.- leader Lynn Oxlade - Sunday - 10 on walk - ~12miles
FOTO's - few taken - rain showers, wet cold hands - drops on lenses etc - made it difficult.
PICTURES AT OUGHTIBRIDGE OF RIVER DON TAKEN BEFORE CATCHING BUS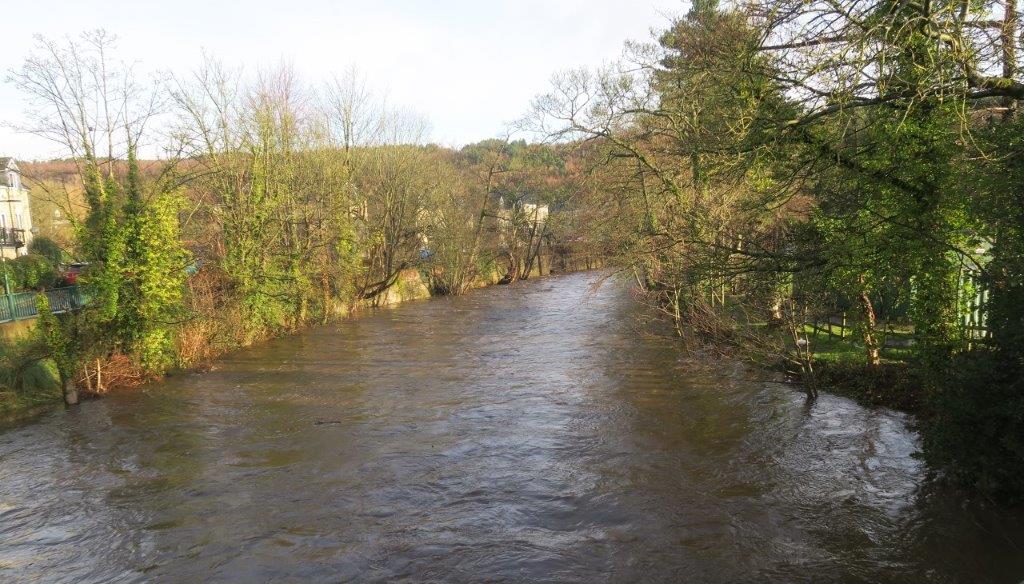 1 River Don at Oughtibridge upstream of road bridge. 'Newish' houses near here were flooded some years ago. Presumably even newer houses presently being built further upstream are well above predicted future flood levels?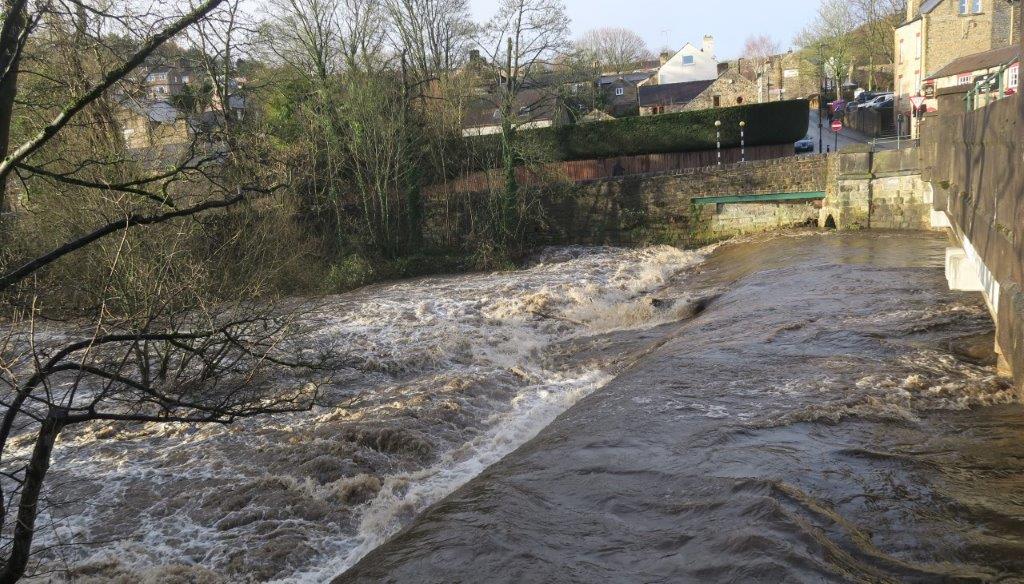 2 Downstream of road bridge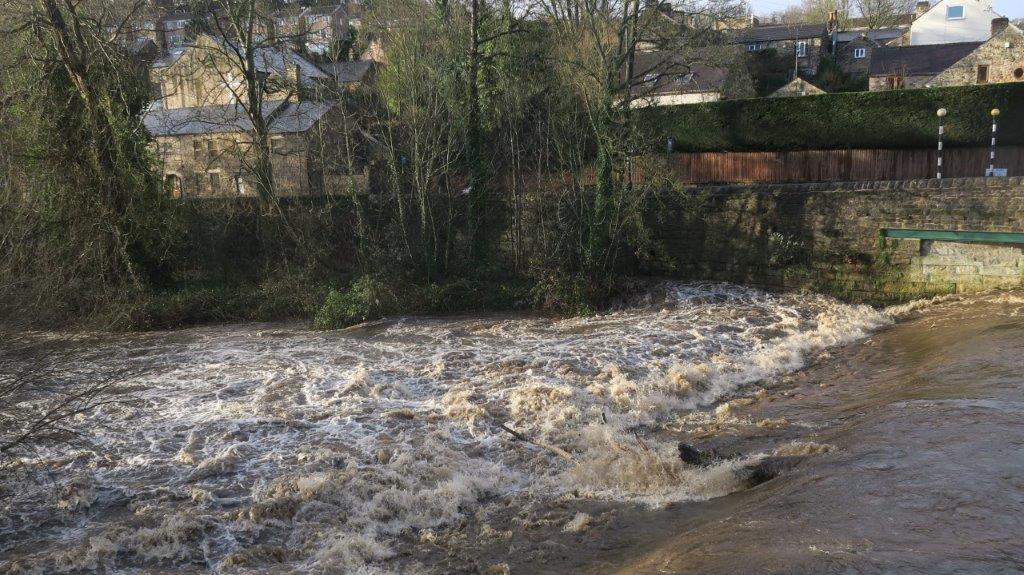 3 downstream of bridge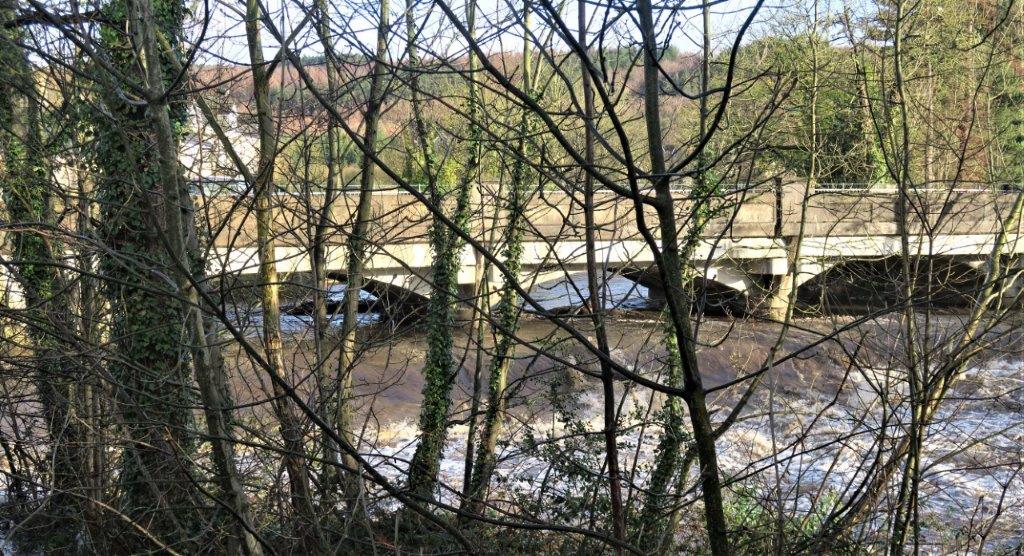 4 Road bridge seen looking upstream. The bridge was strengthened some years ago - see added concrete work
PICTURES TAKEN DURING ROUND WALK FROM STOCKSBRIDGE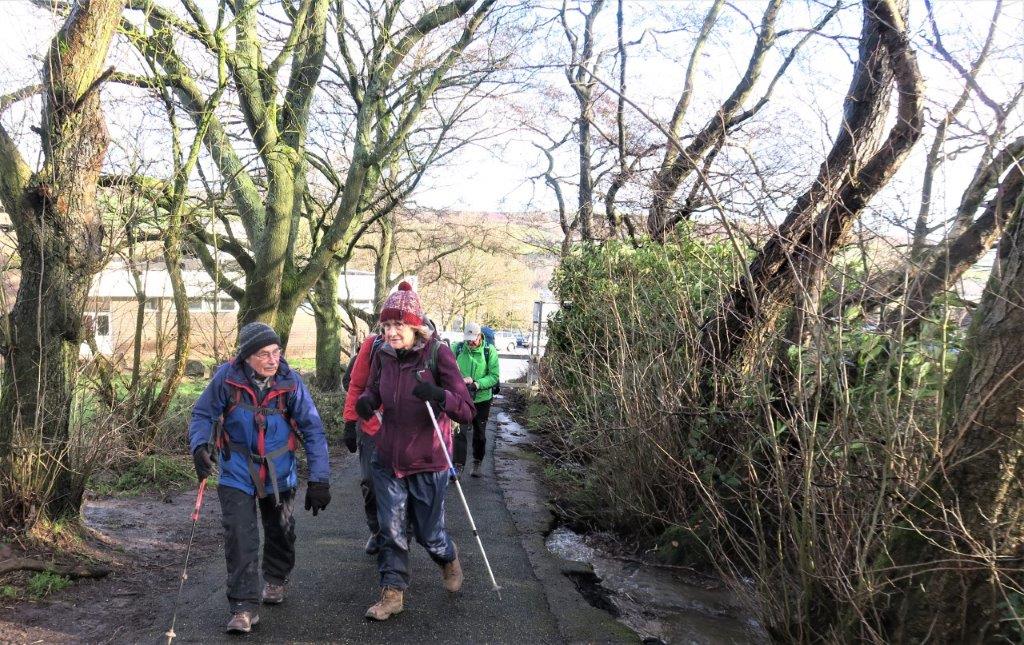 11 walking away from Stockbridges Leisure Centre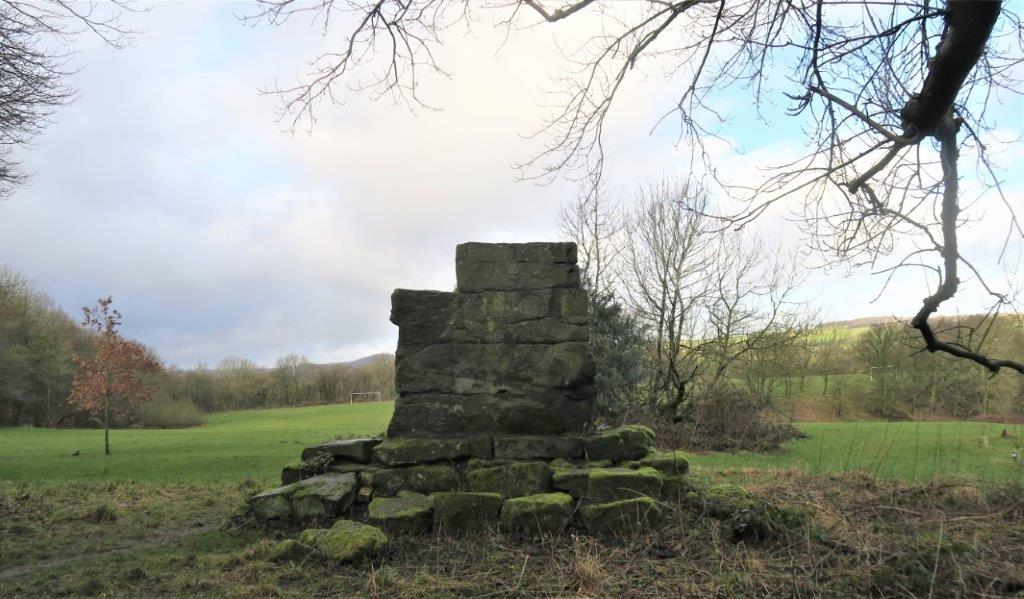 12 Commemorative Plaque for land given for Public Park & Recreation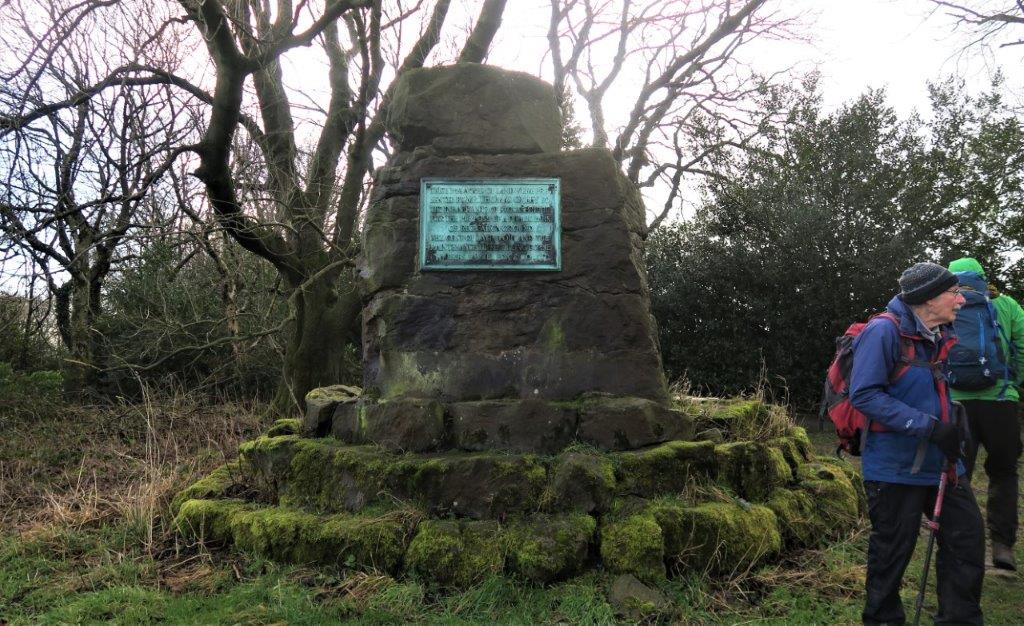 14 see above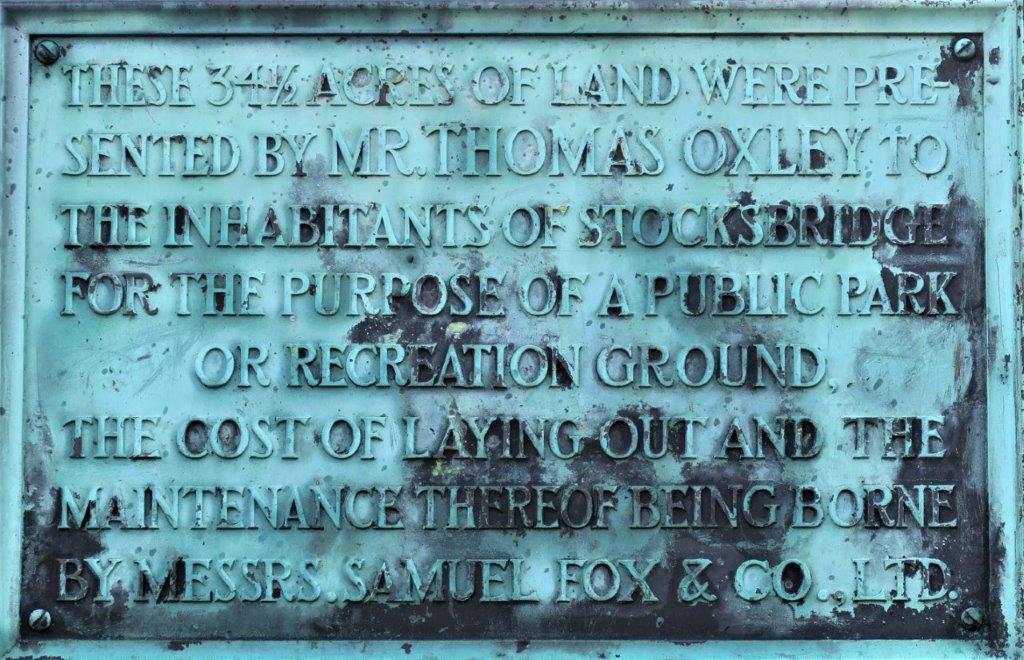 15 The Plaque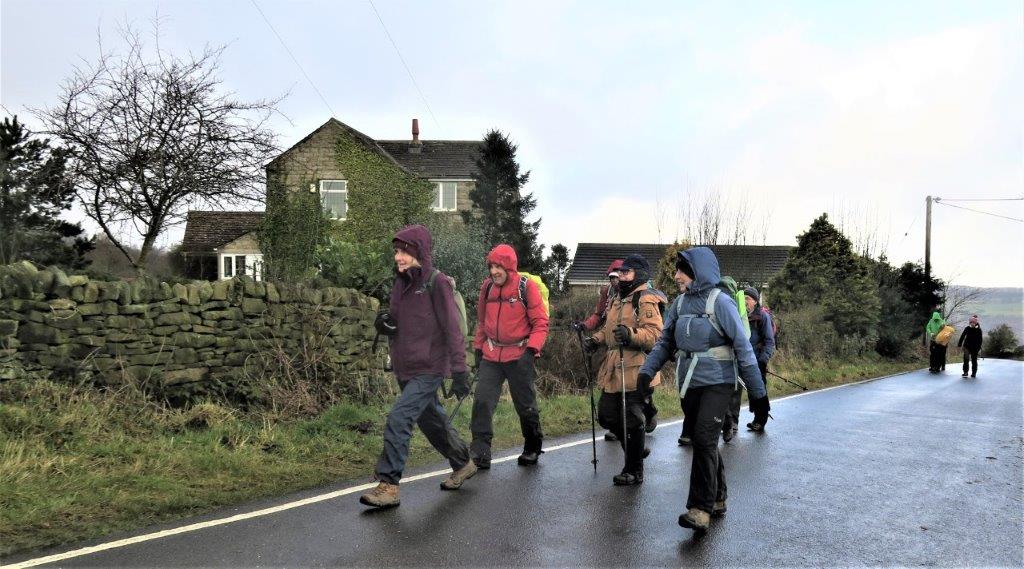 19 group of ten walkers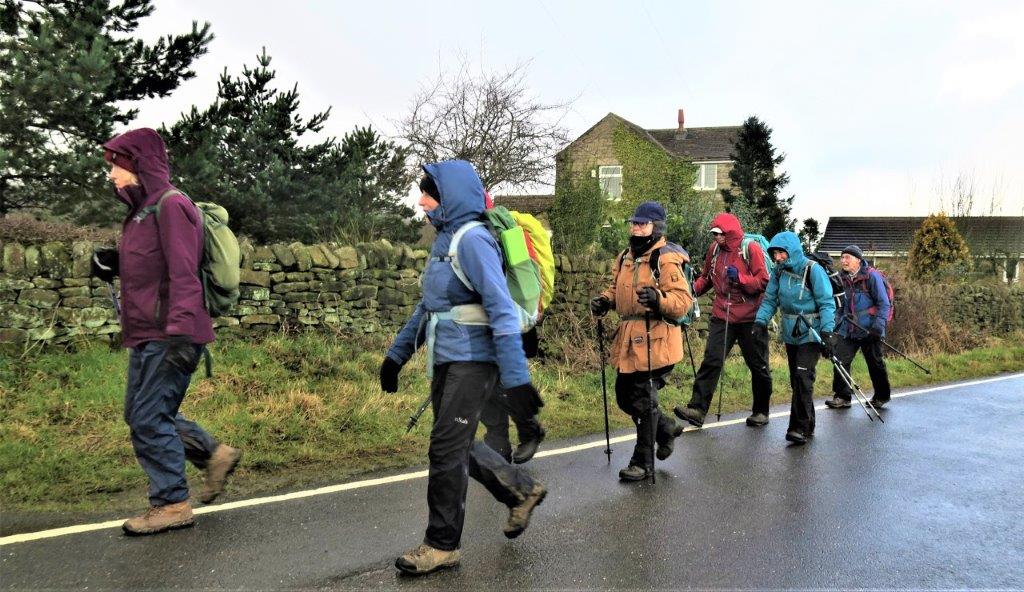 20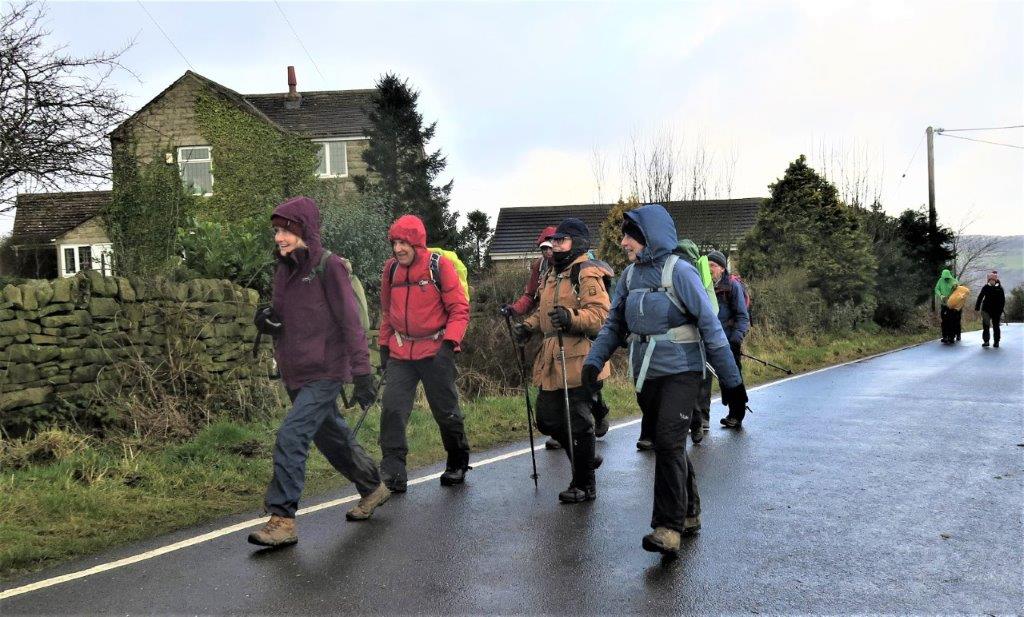 20a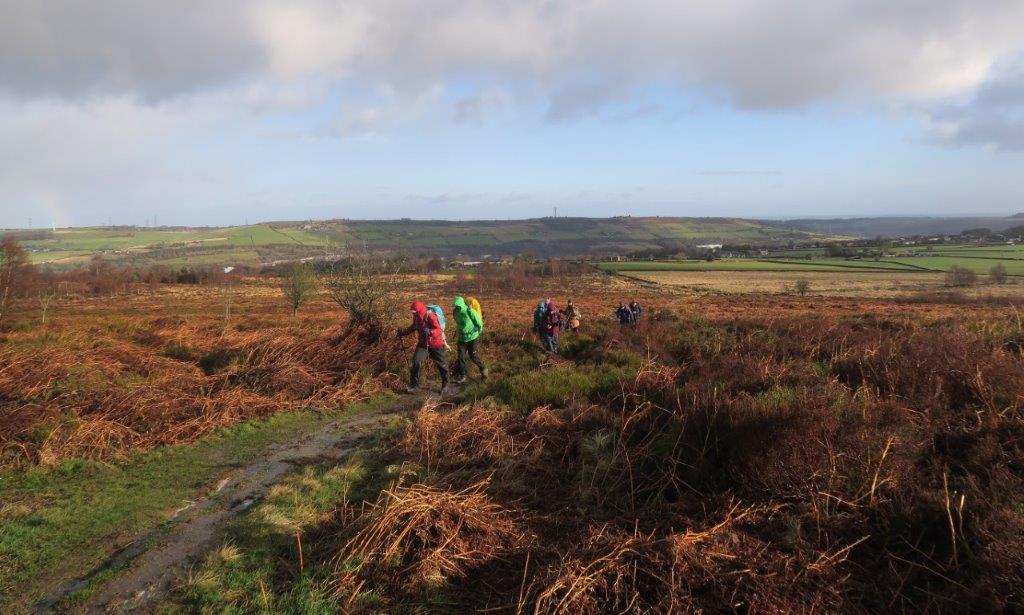 21 probably in or beyond Mucky Lane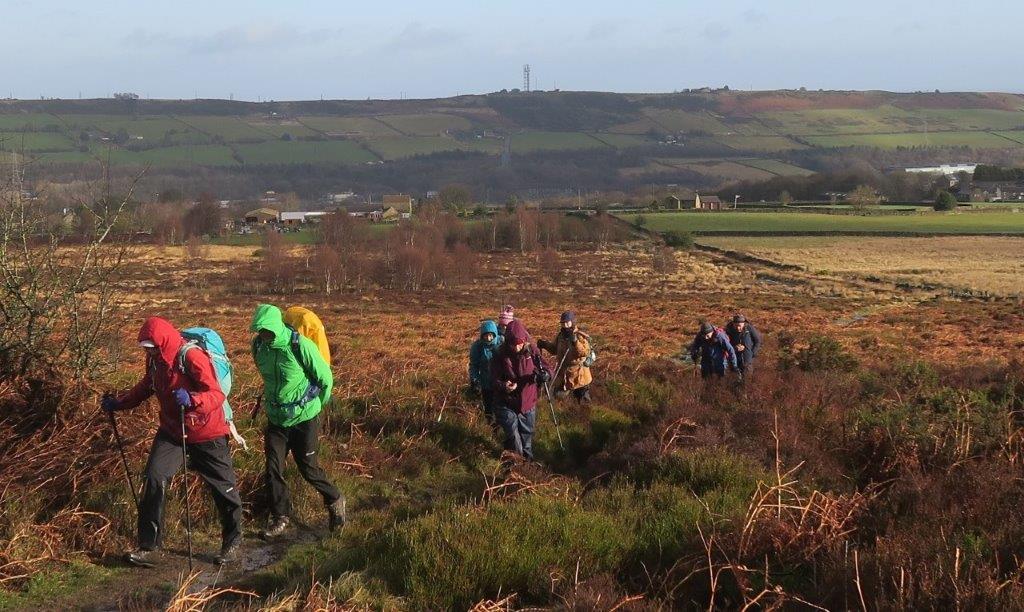 21a enlargement of picture above
22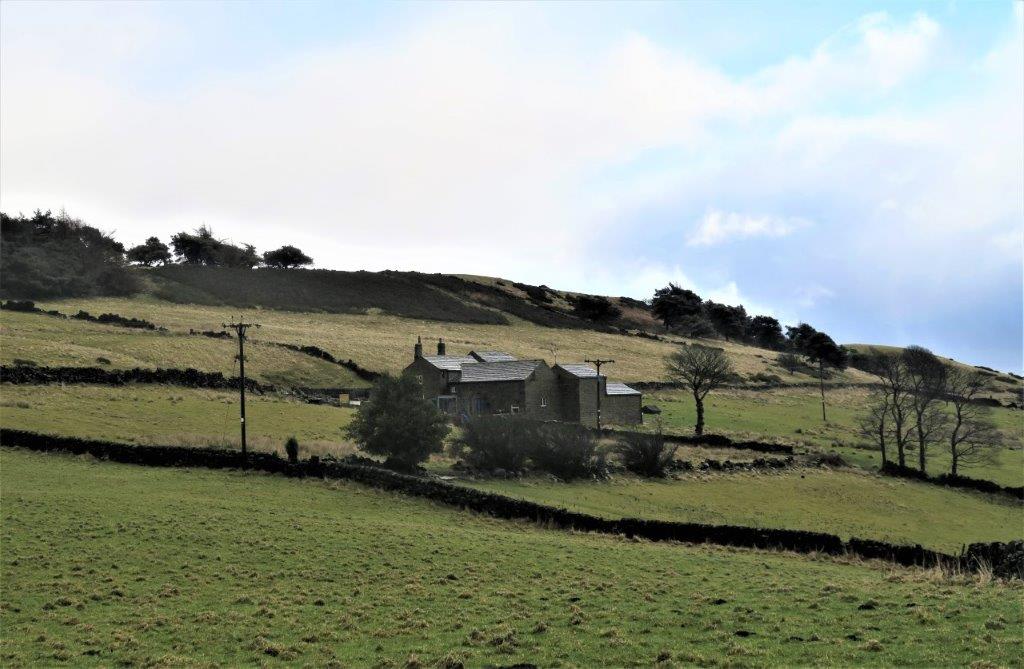 25 Farm House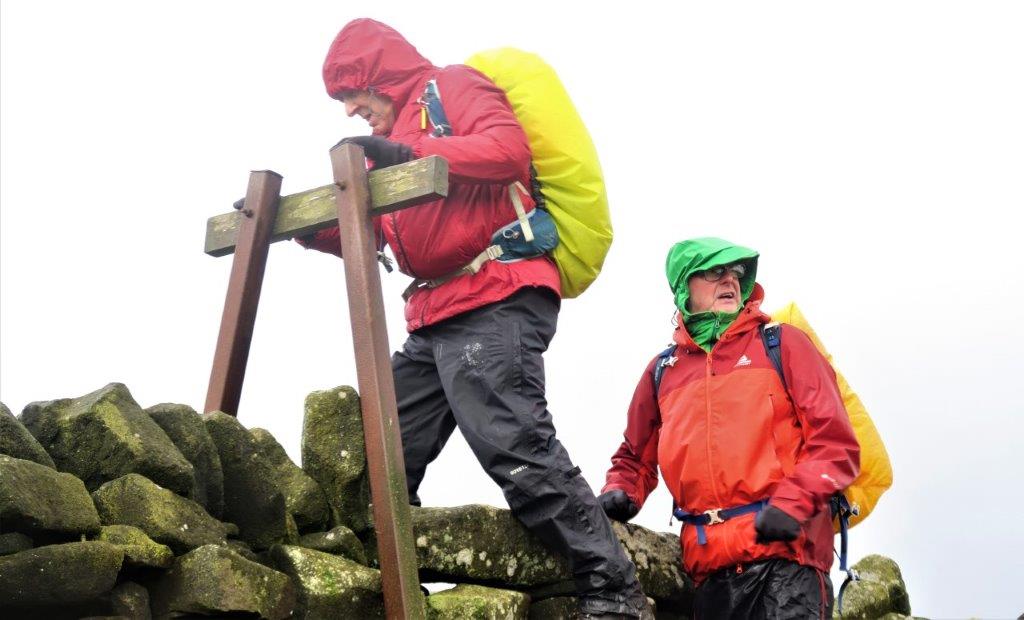 26 high stiles to cross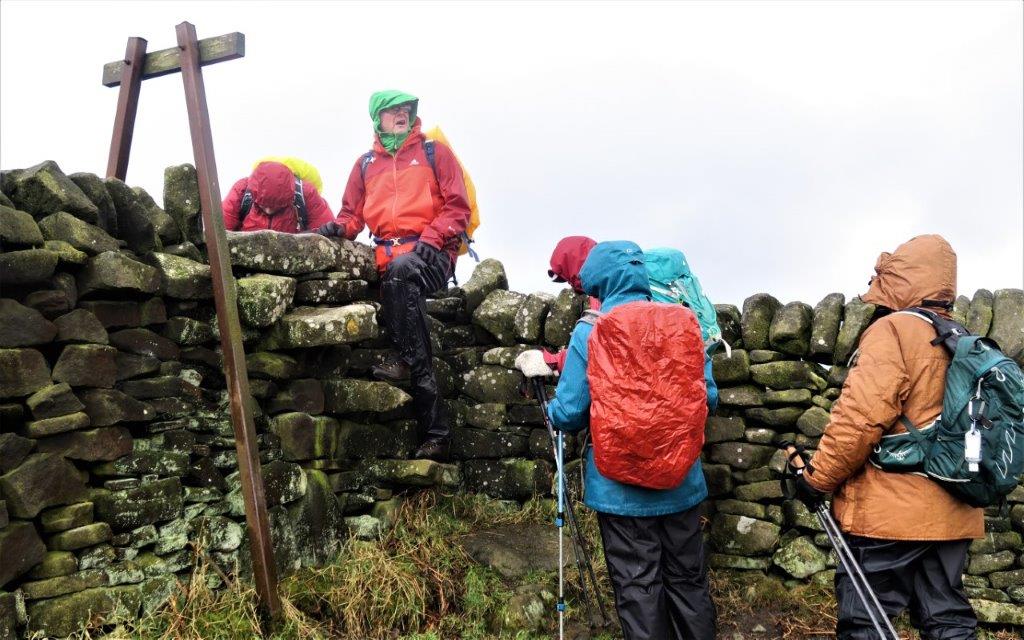 27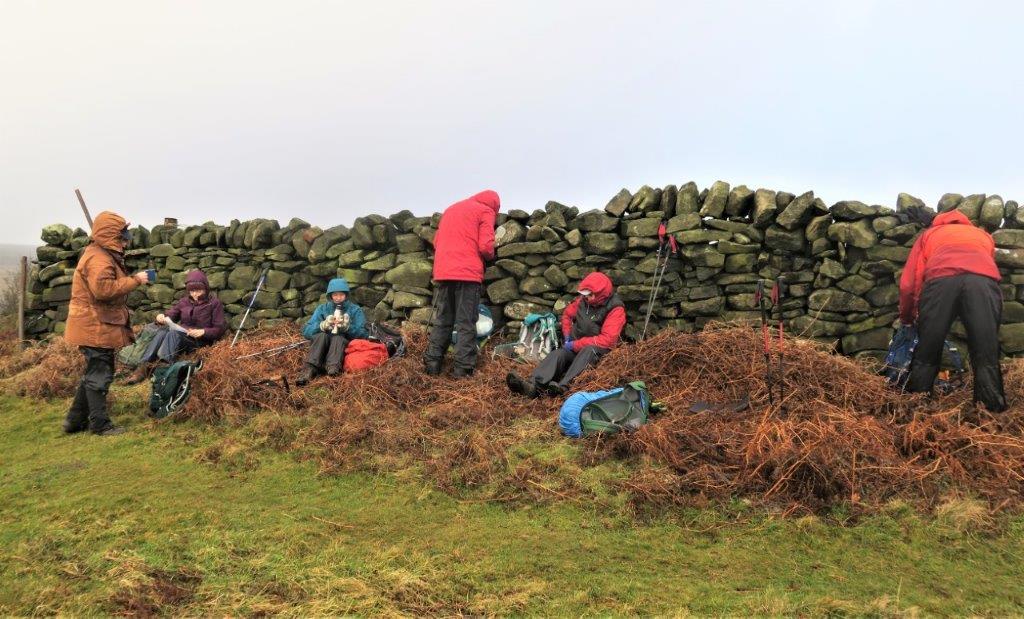 29 morning tea break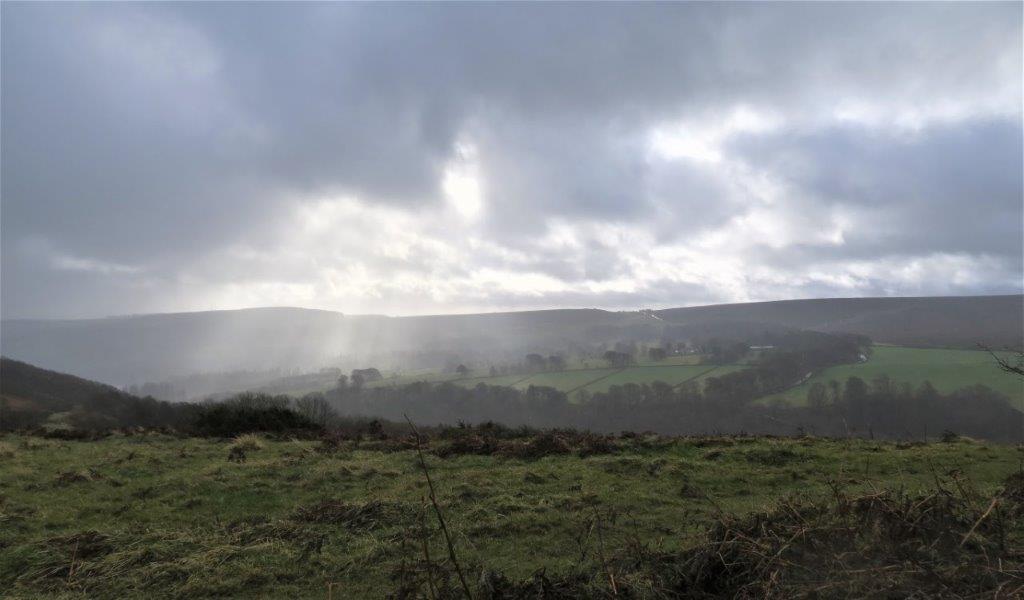 35 ominous weather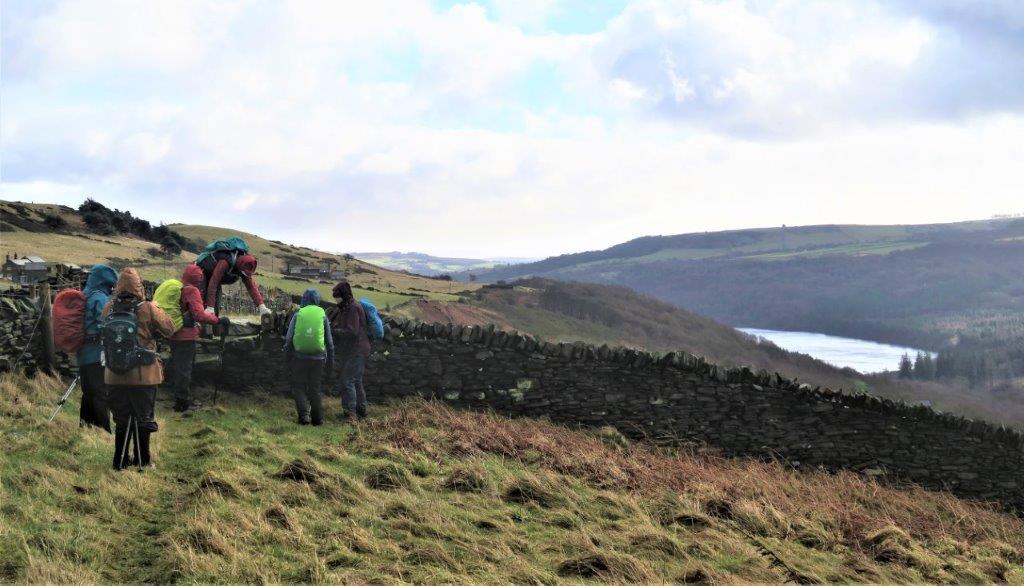 37 looking down at Broomhead Reservoir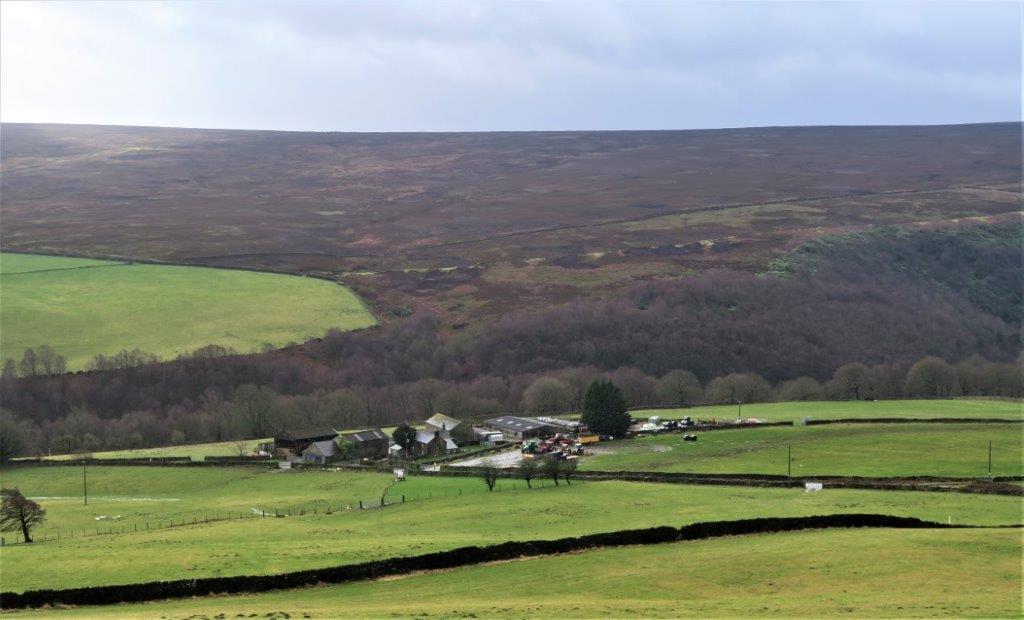 38 farm close to Ewden Beck which flows into Broomhead Reservoir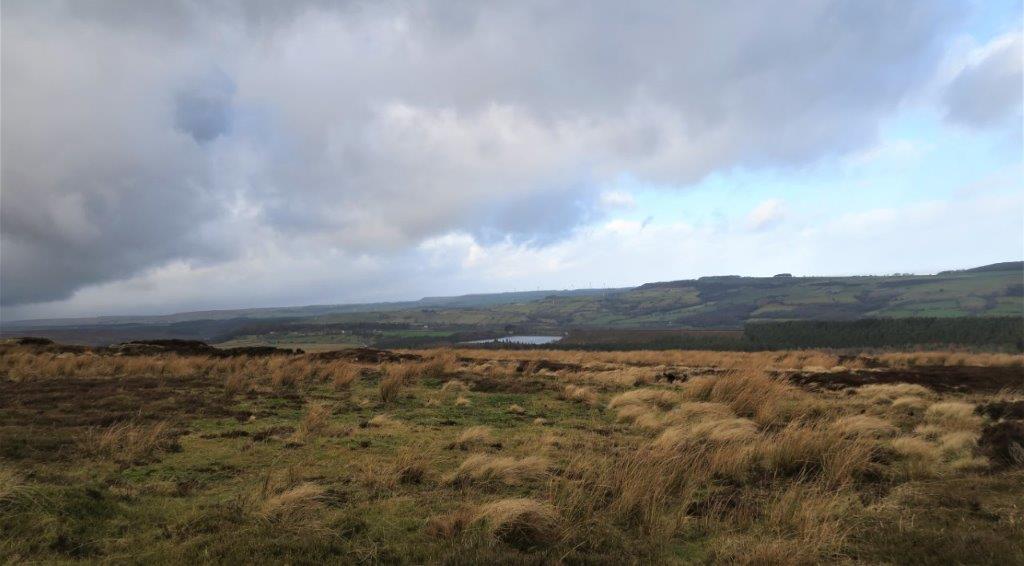 40 Mrdhope Reservoir in the distance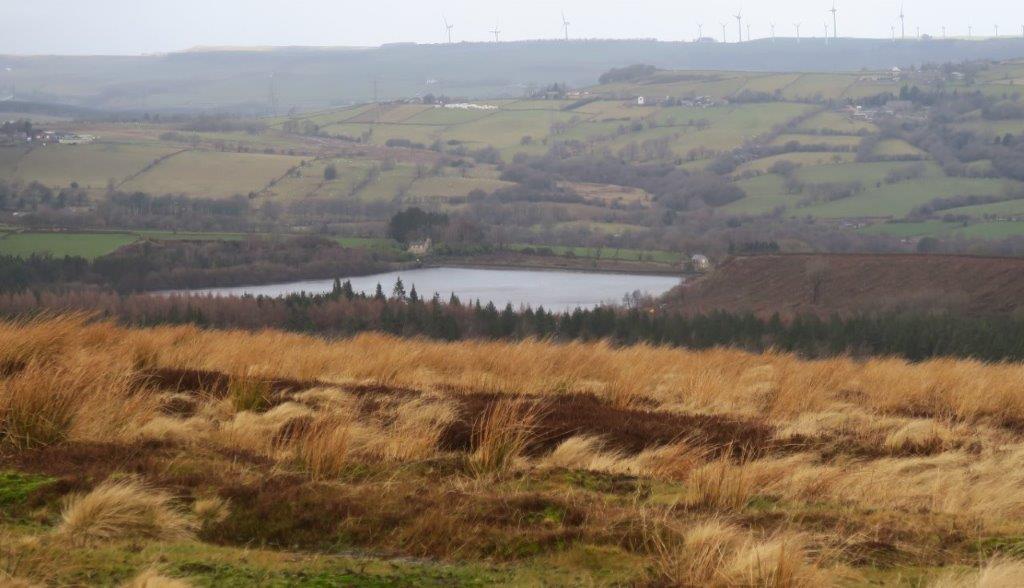 41 zoomed into Midhope Reservoir
44 Thickwoods Brook at the South end of Langsett Reservoir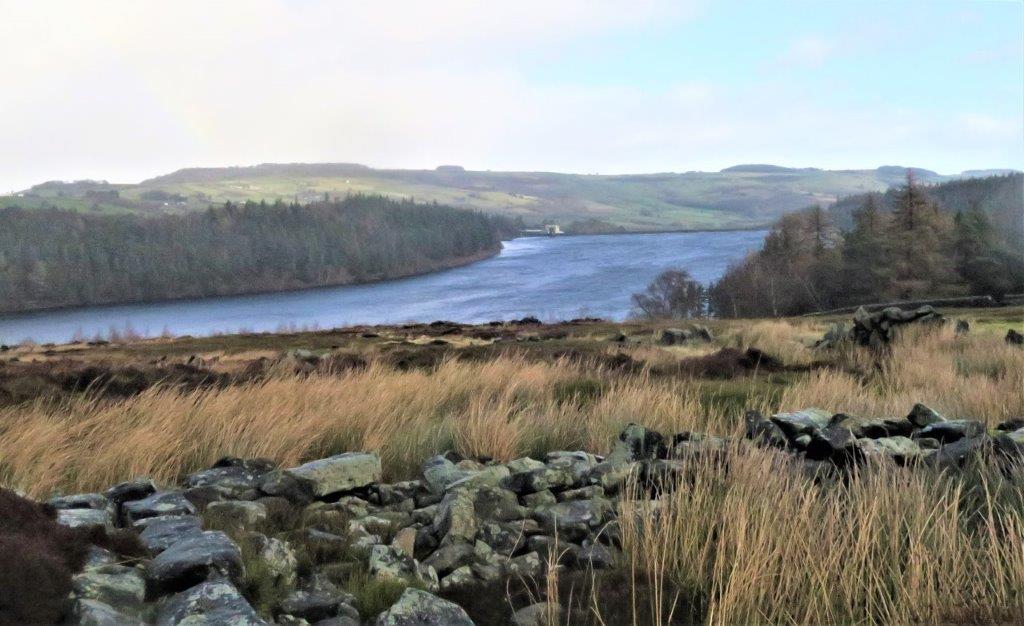 48 Langsett Reservoir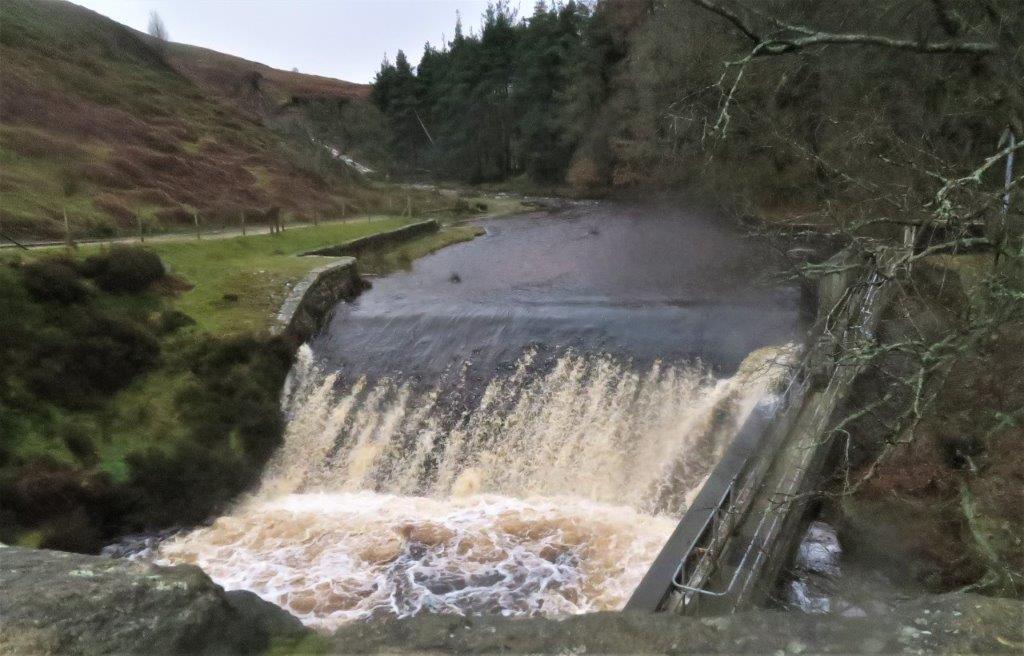 53 The Porter (or Little Don River) at the West end of Langsett Reservoir. Note 'fish stairs'? built to right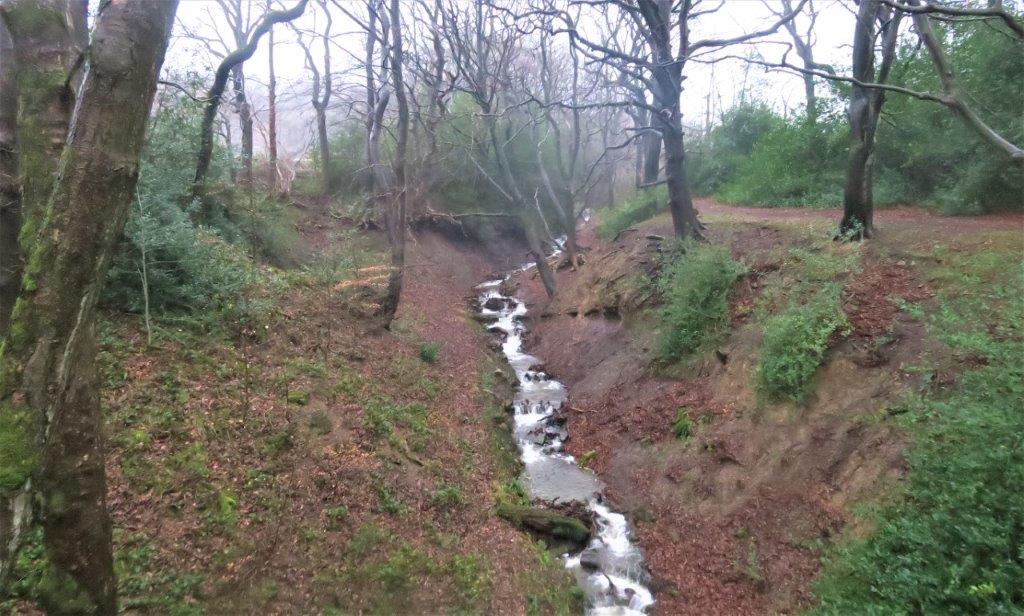 55 stream rushing down to pass under barnsley Boundary Walk
homepage - Daywalks Index 2022 - contact me at

REV X