homepage - Daywalks Index 2022 - contact me at

REV X
2022.02.02 Hathersage Rlwy Stn SK233.810, ~N thru Parking area and past Methodist Church to A6187 Rd SK231.815 in village, ENE 80m down Besom Lane, Northward down Baulk Lane pass Cricket Ground and turn ~NW thru allotments and cross FB over stream at SK230.820~NNW on FP to Birley Farm, ~140m WSW along rd & take Permissive Footpath ~N (on top edge of Coggers Lane). path turns NW back to rd and after some meters turn ~W on minor rd past Gatehouse, take FP ~N (on the East side of Upper Hurst Farm Bldgs to Woods, NW on edge of woods up to New Rd at SK220.840, follow New Rd Wesrward to access gate at SK215.840, follow informal path ~NNW up to Bamford Edge turning N to hut circle SK207.858, V turn down slope for about 700m and enter woods and gradually turn N then follow Path leading ~W across the A6013 Rd then across the Ladybower Reservoir Embankment, follow FP ~N on West of Reserv, for 150m then Skew NW up to The Springs, turn S then SSW to almost meet Parkin Clough, ascend Path ~W to the top of Winhill Pike, return downward to SK189.851 and take informal path in OAL~SSE then E to FP at SK193.843, follow very muddy FP ~SSE for about 350m and turn off on FP WSW (to escape mud) then SW down to Road, follow FP ~E along Rd then thru fields to SK197.837, ~S then SE on roads, then SSE on paths to cross under the Sheff / Manc railway line at SK203.828, ~S to cross A6187 Rd then River Noe, join FP ~SW (DVHW) and follow River Derwent to well past Kentney Barn leave DVHW & River on FP then Road ~S steeply up and passing Offerton Hall, ~ESE on on Rd then FP to Callow Farm, ~E down & thru Callow Woods and to entrance to Mount Pleasant at SK227.806, ~E on FP to Leadmill Bridge, ~N on B6001 Rd Railway Bridge and then U turn right onto access road into Hathersage Station - leader David Hogg - Wednesday - 12.5miles - 13 on walk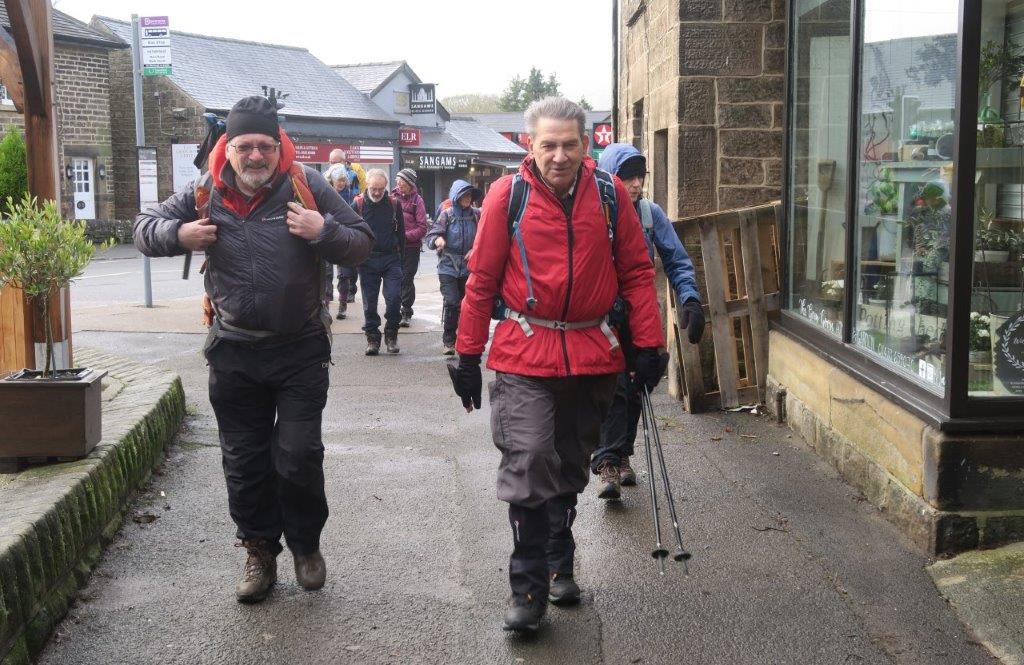 2) starting down Barrow lane to baulk Lane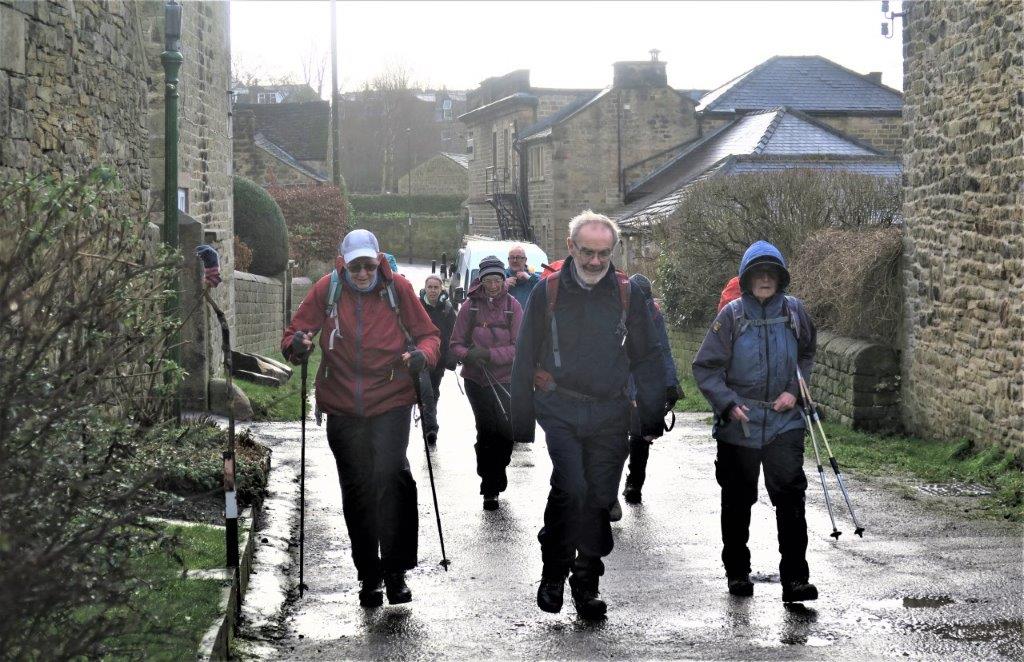 4) on Baulk Lane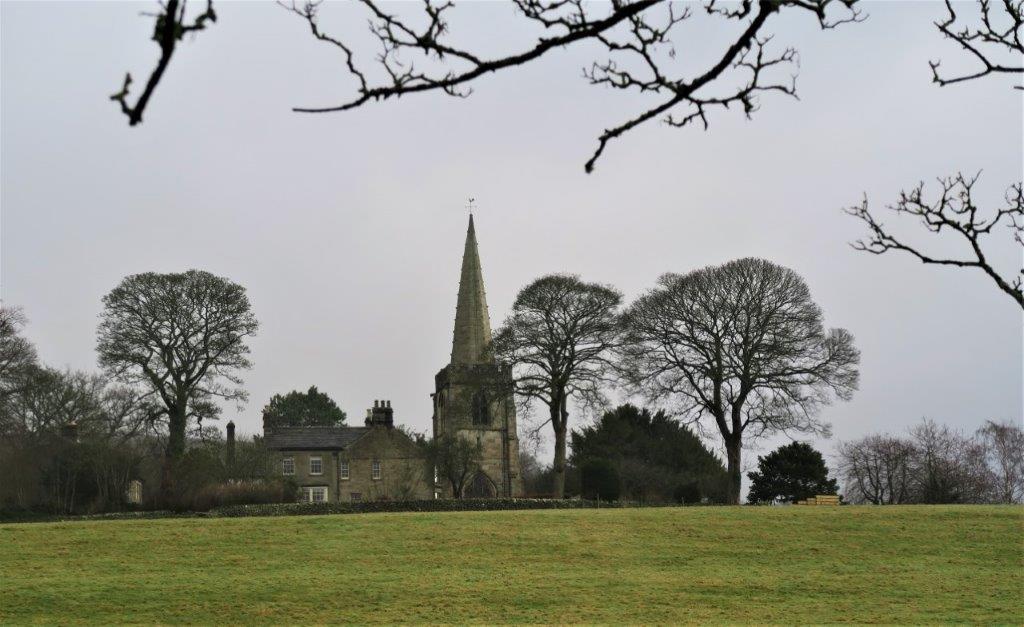 6) Parish Church seen North of baulk lane
7)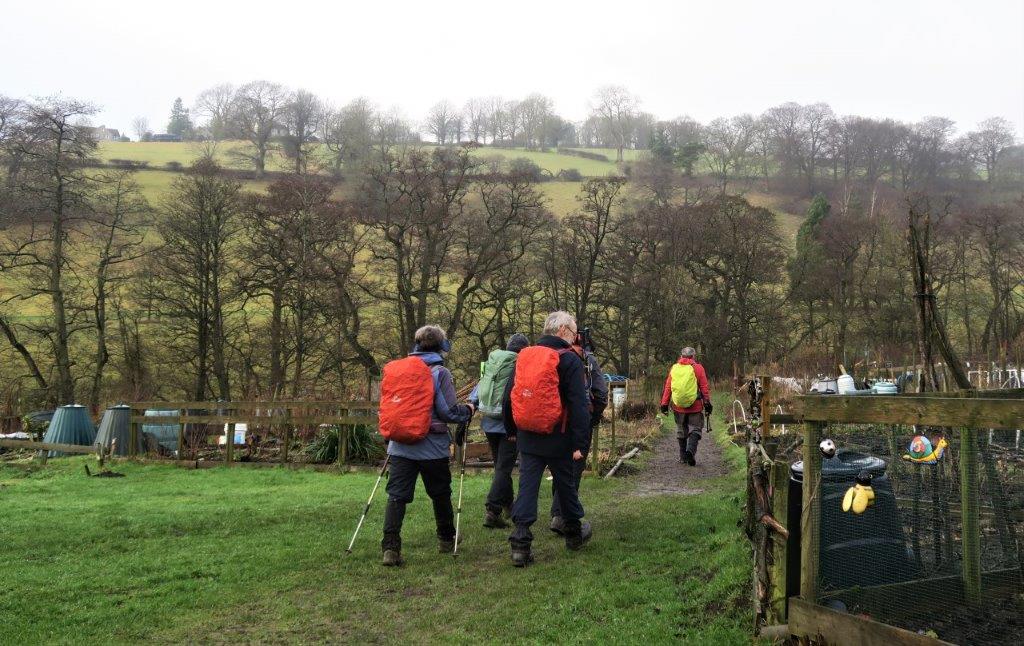 8) Through Hathersage Allotments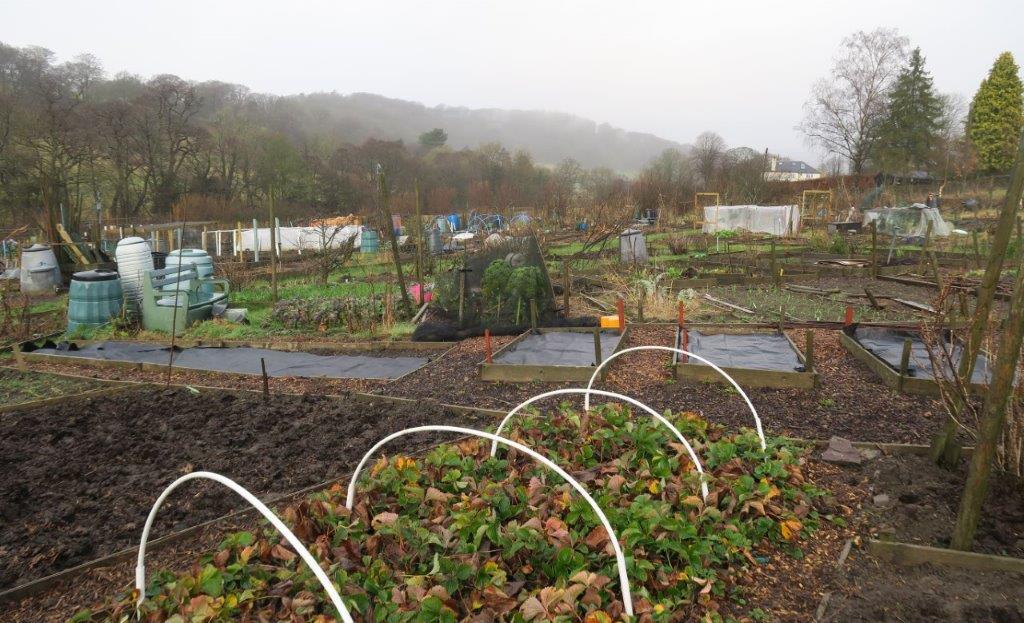 9)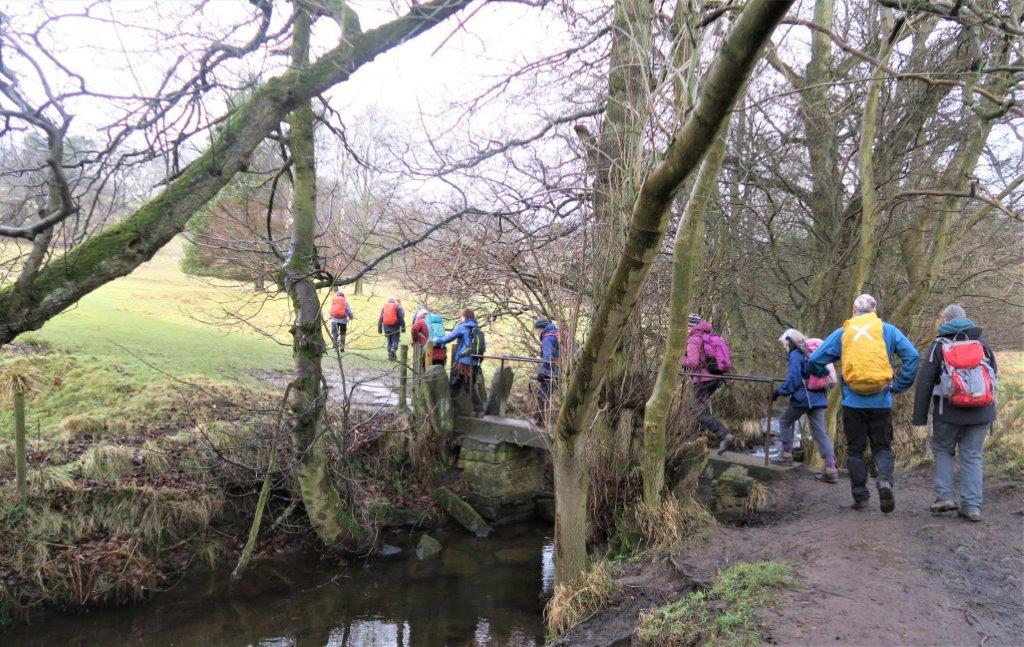 12) crossing footbridge over stream and climbing up to Birley Farm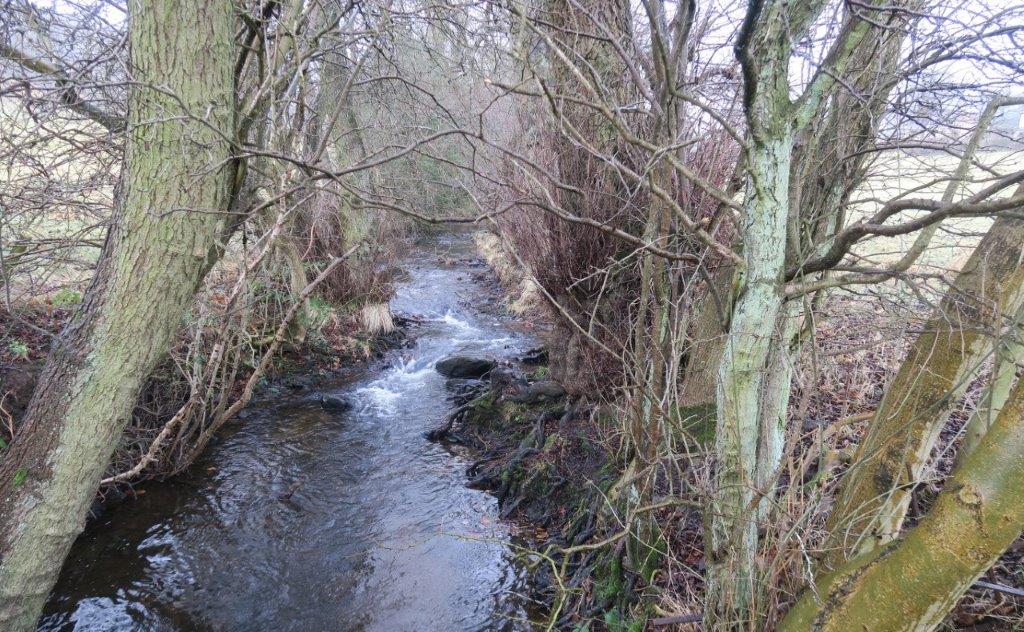 13) the stream seen upstream from footbridge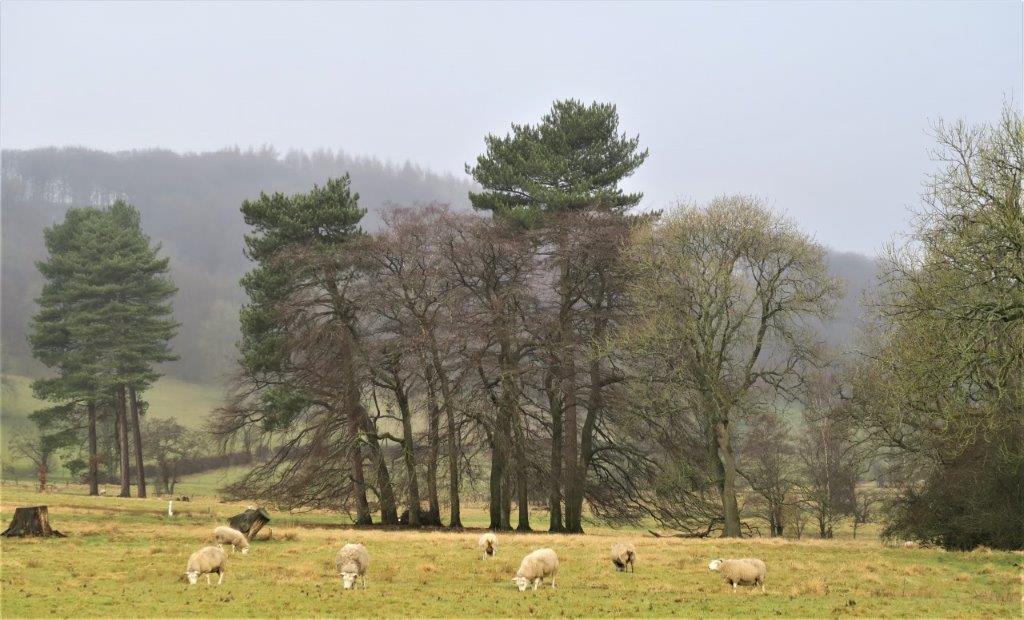 14)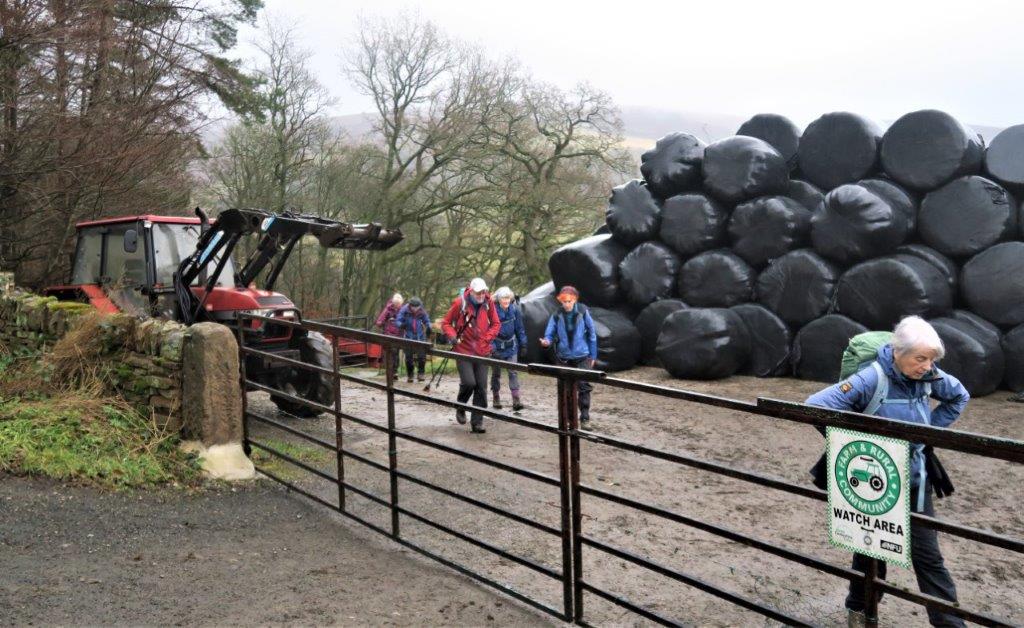 19) through part of Birleys farmyard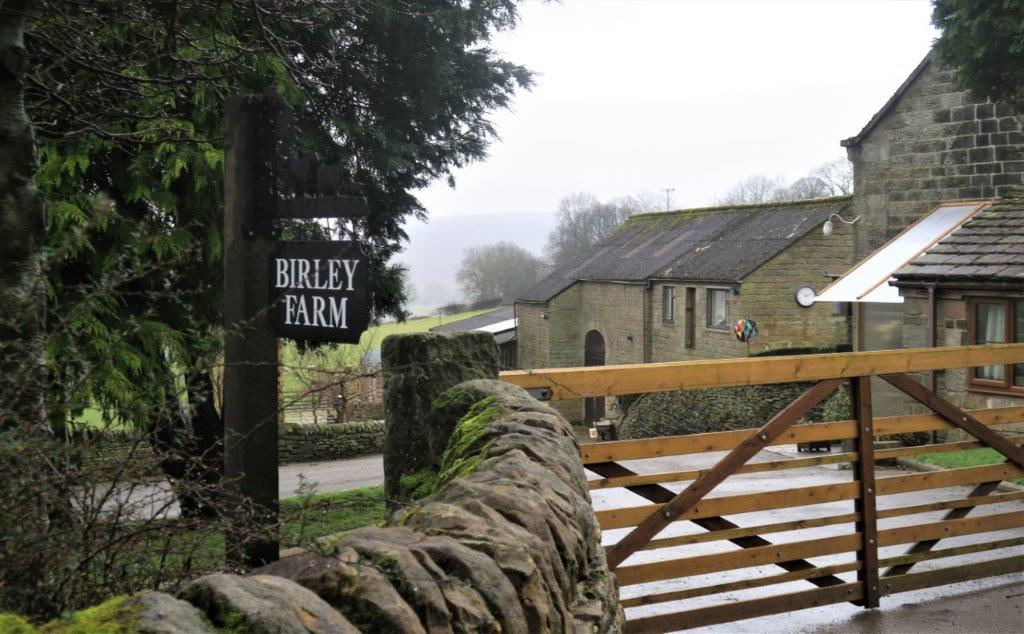 21)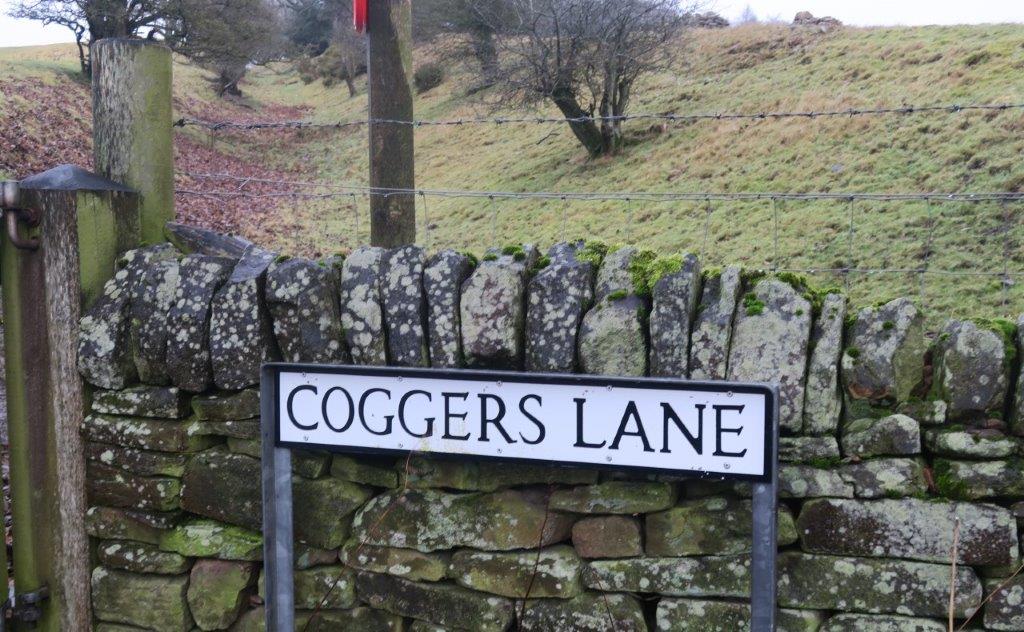 23) the permissive path we took is on the left top bank. Coggers Lane also extends to the South as a paved road see picture 25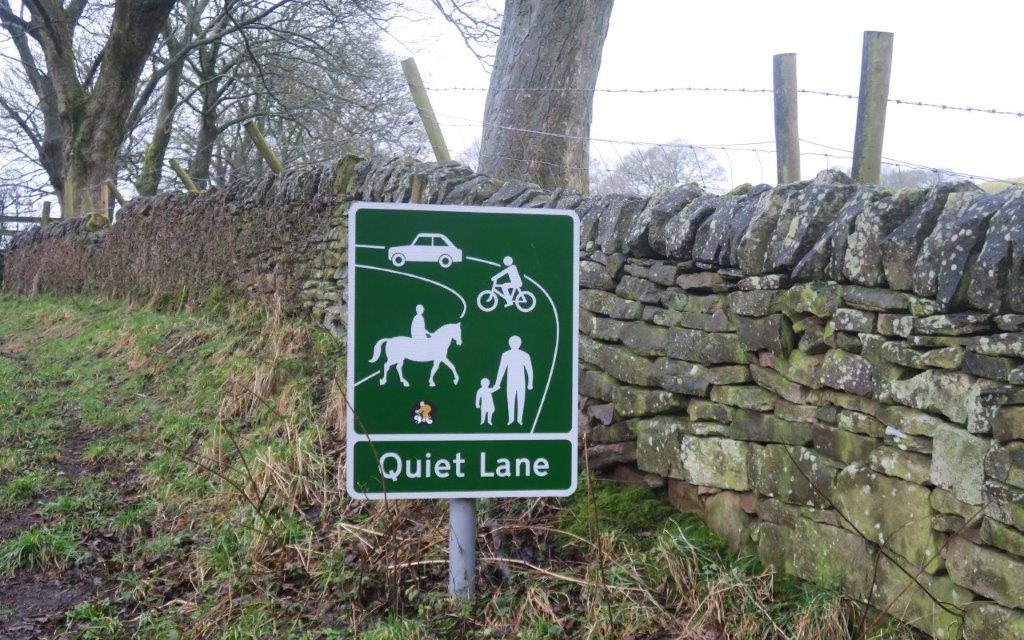 24) not too clear how The Highway Code applies here?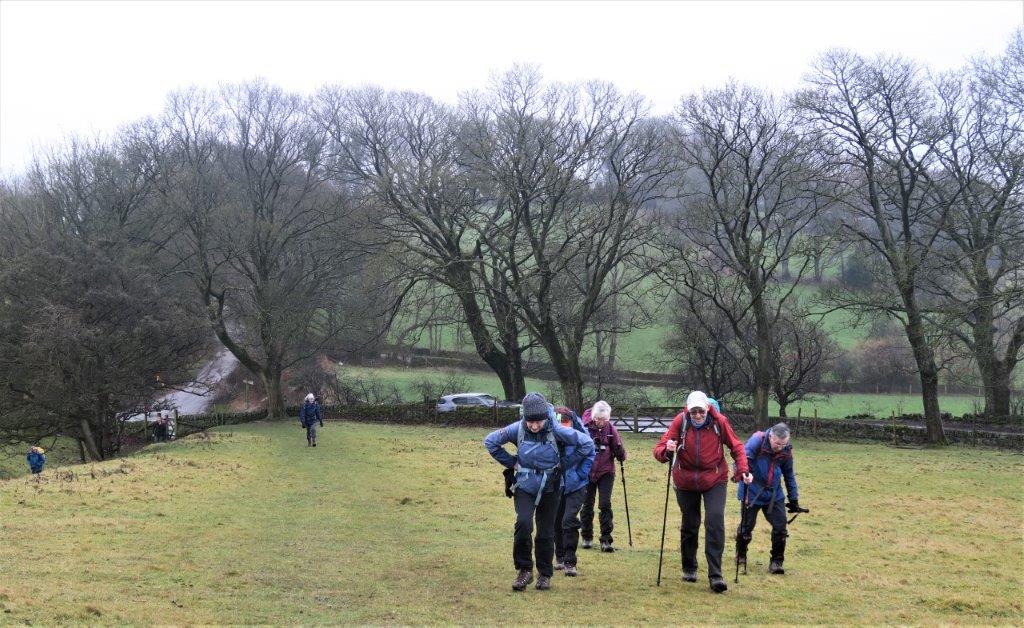 25) on permissive Footpath alongside Coggers Lane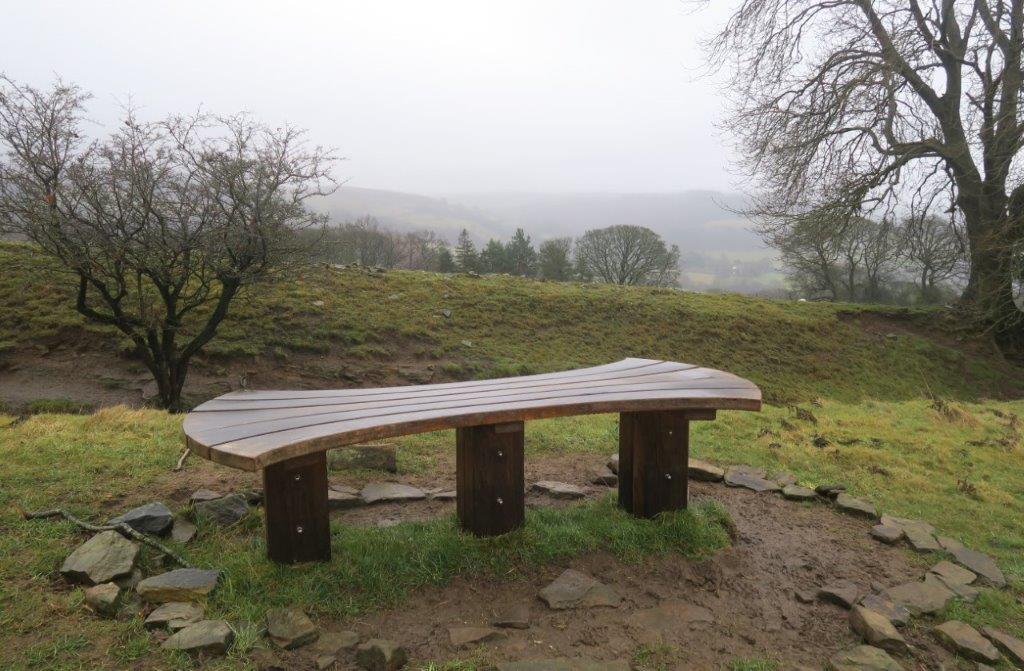 26) well designed seat between Permissive Footpath & Coggers Lane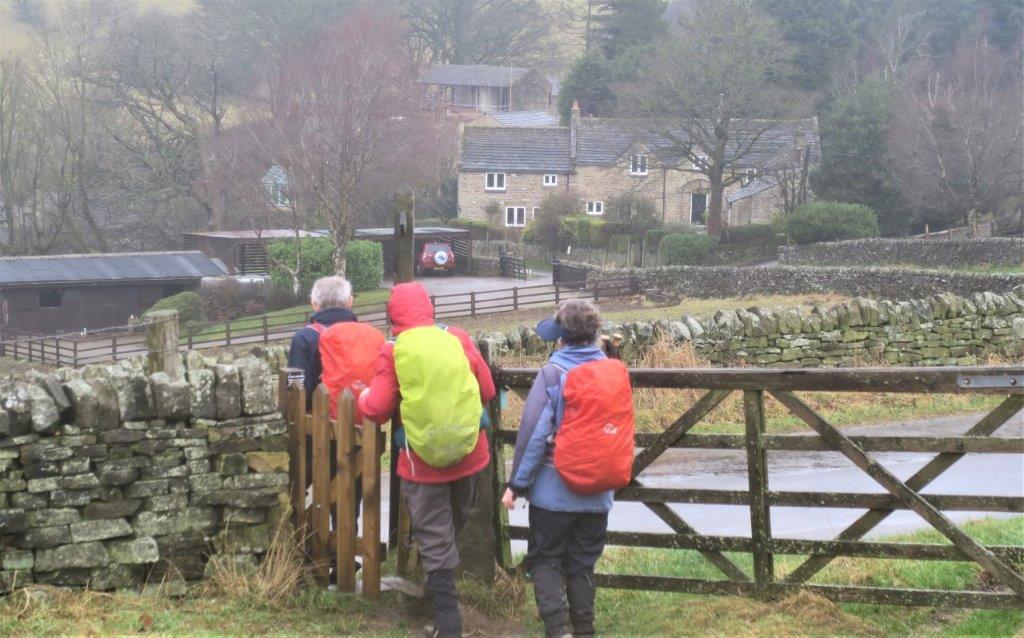 32) The Gatehouse ahead of us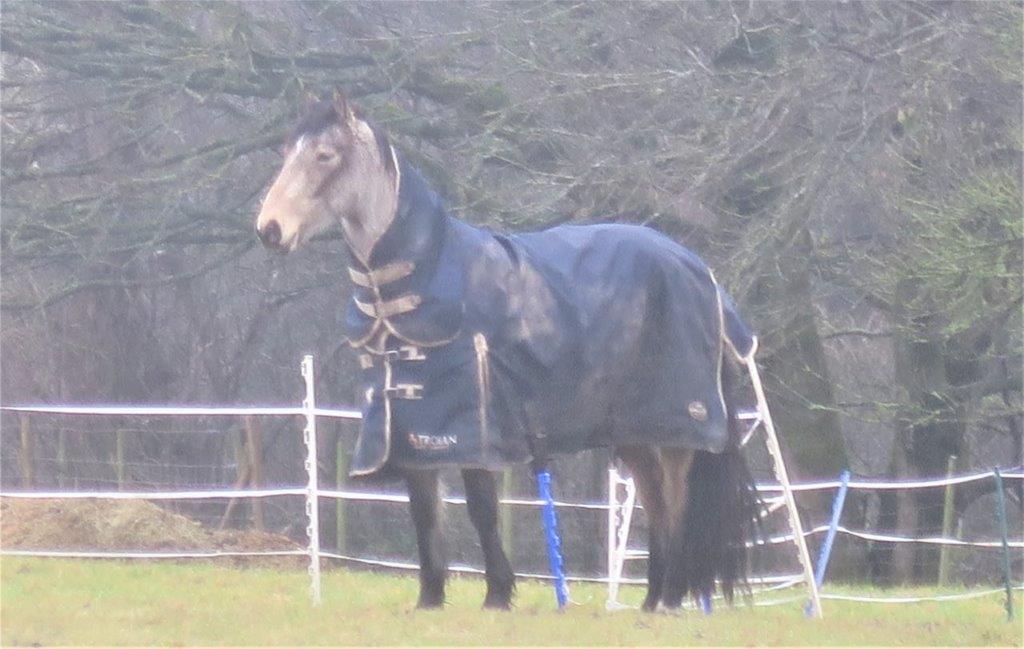 33)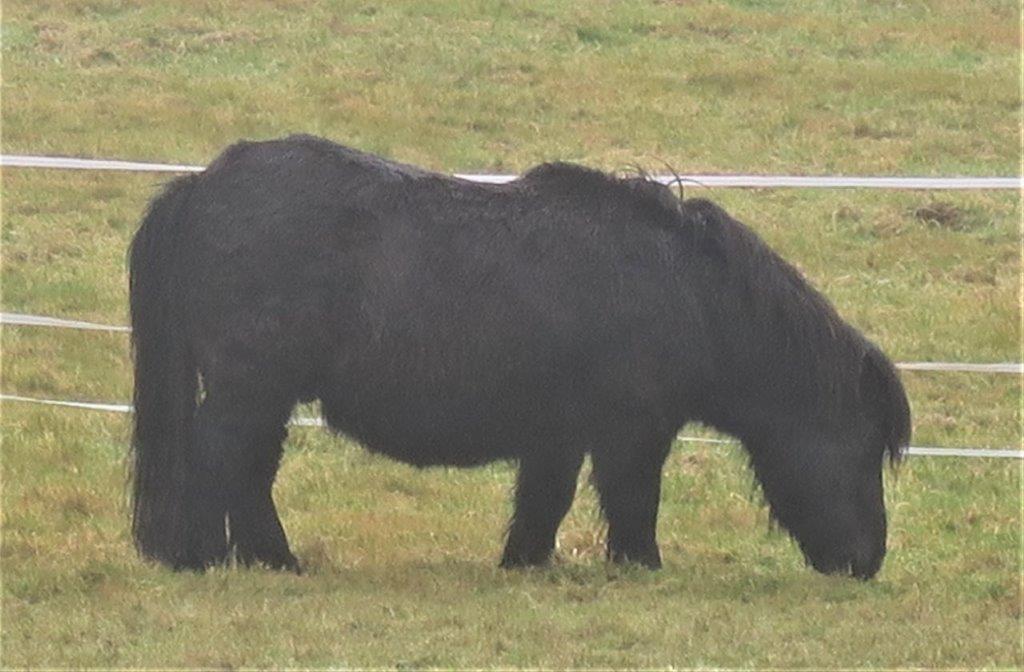 34)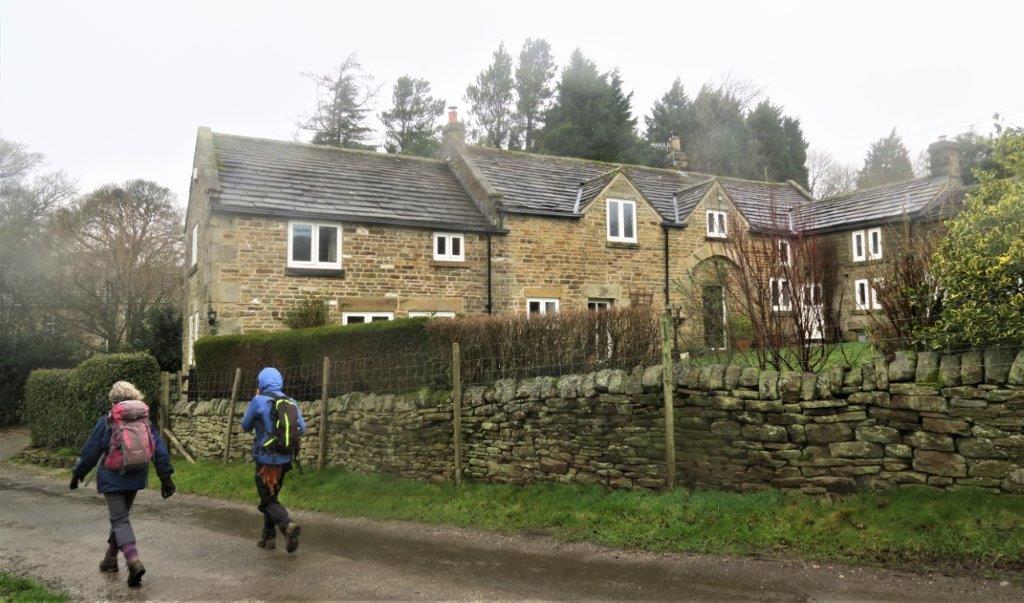 38) passing The Gatehouse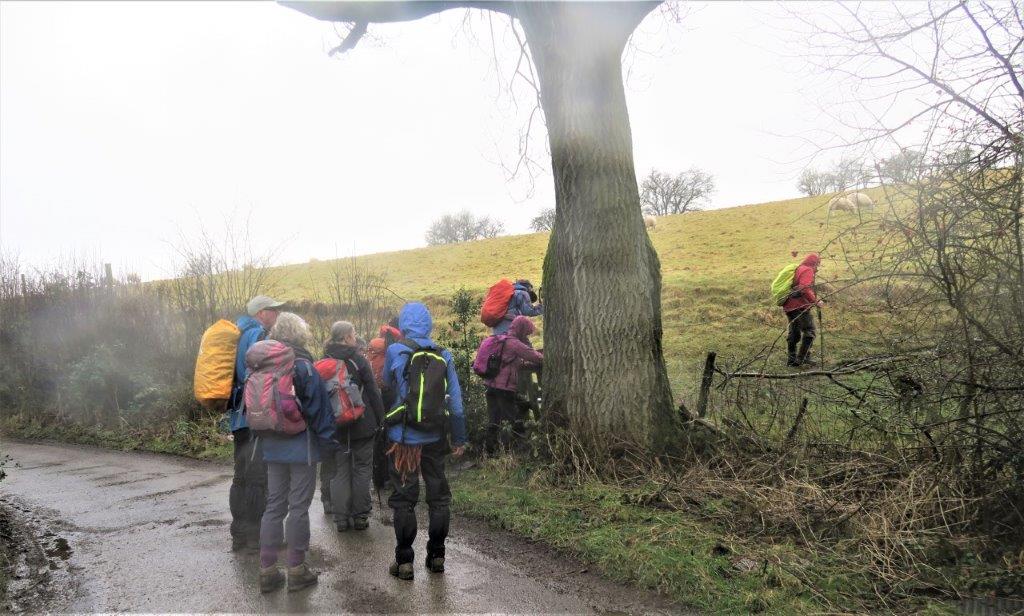 40) taking footpath after The Gatehouse to pass Upper Hurst farm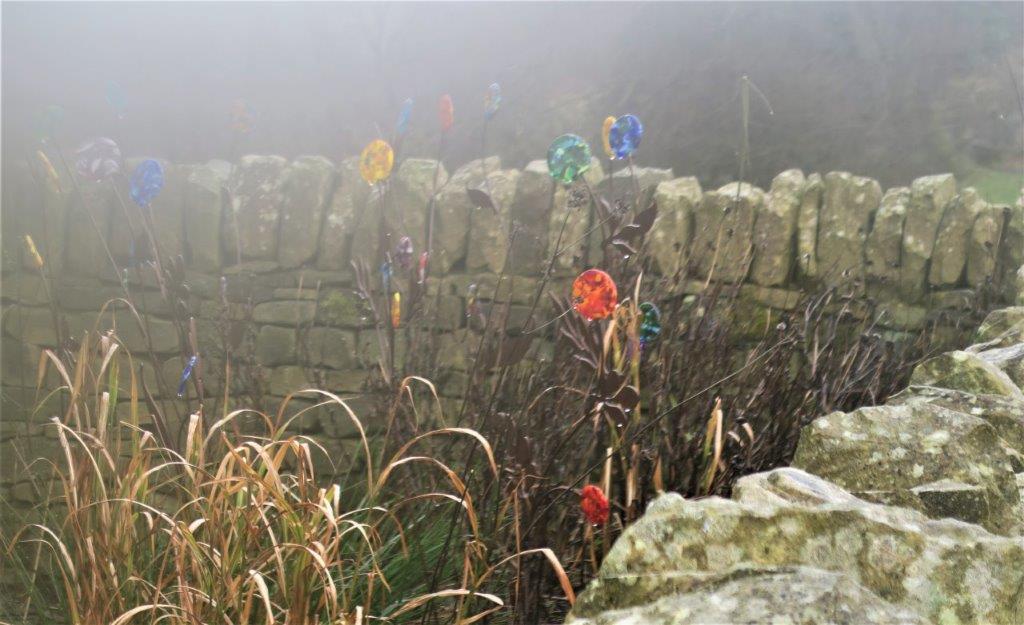 42)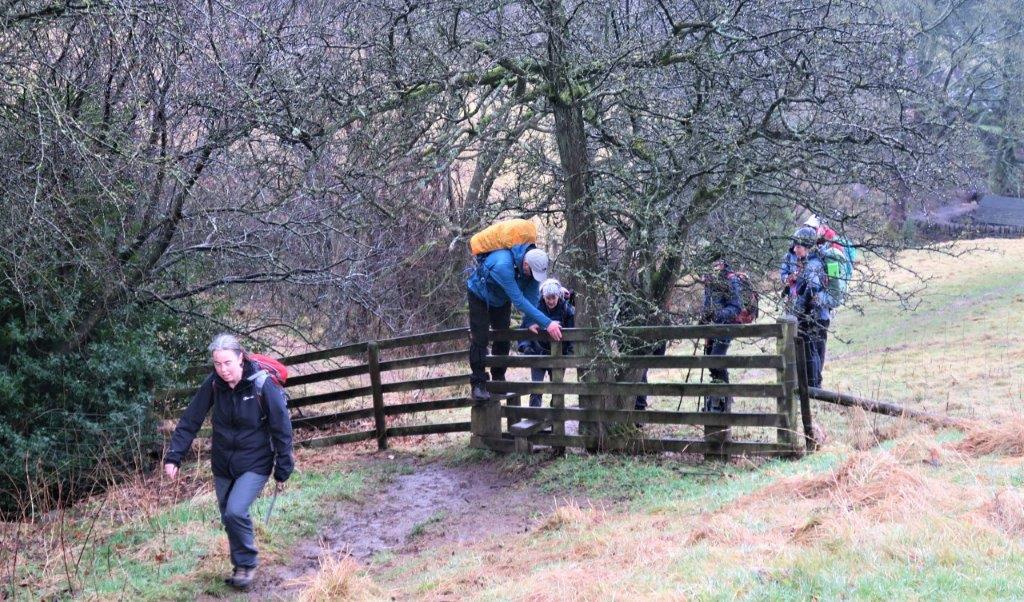 45)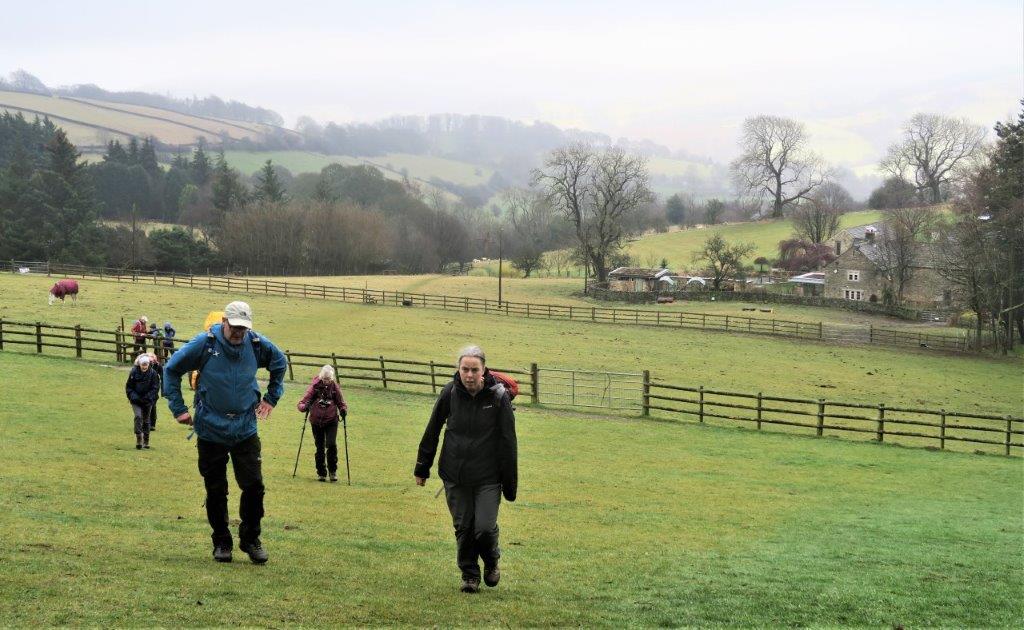 50) Upper hurst farm Buildings behind us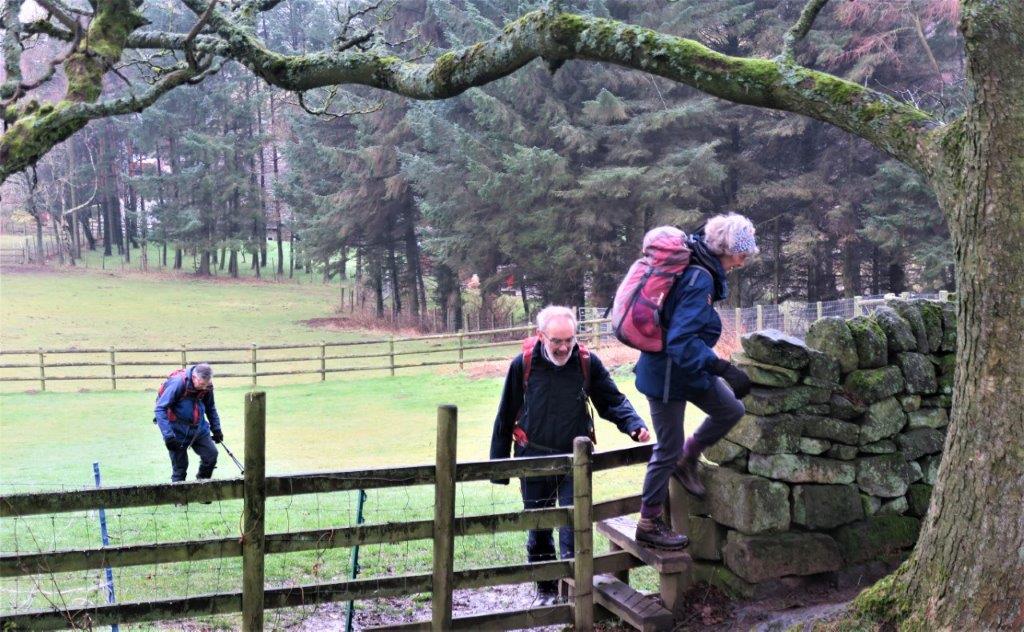 53) stile into woods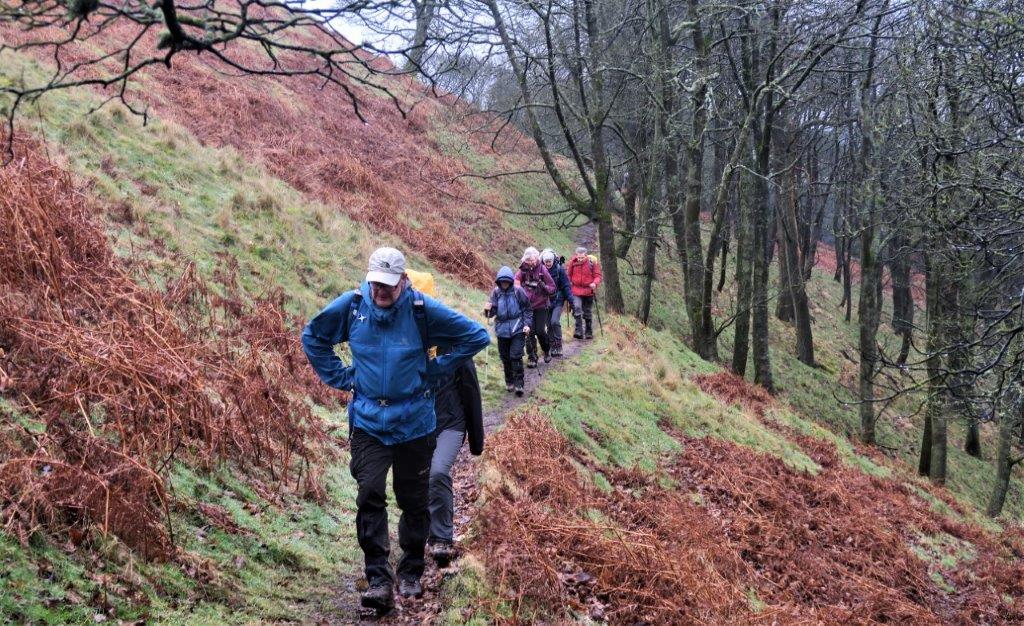 55)along woods up to New Road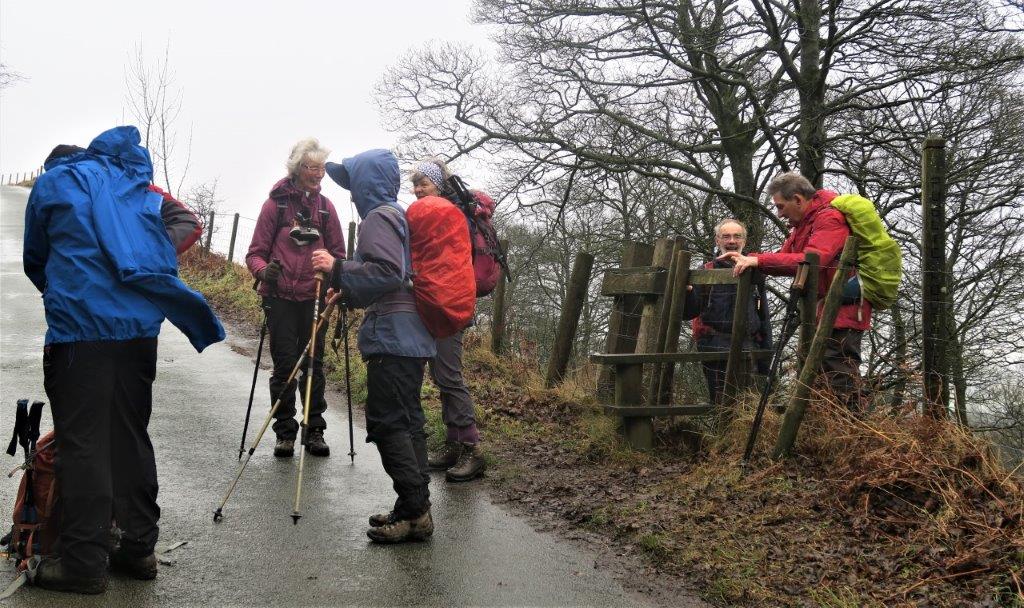 60) on new Road about to go westward to gate to path(s) leading up to bamford Edge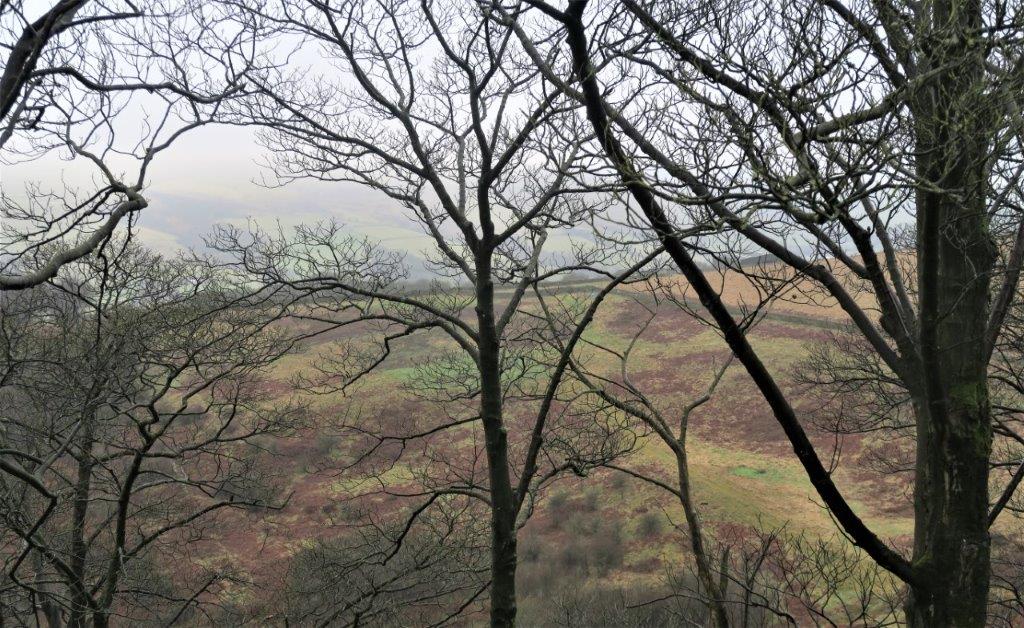 64) views from New Road - mist with breaks for sunlight.
66)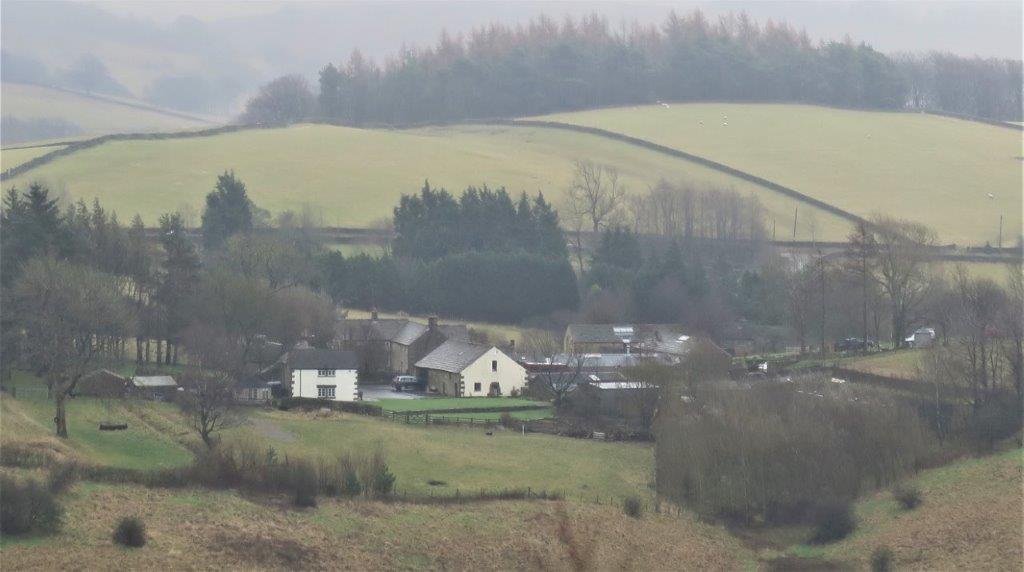 68)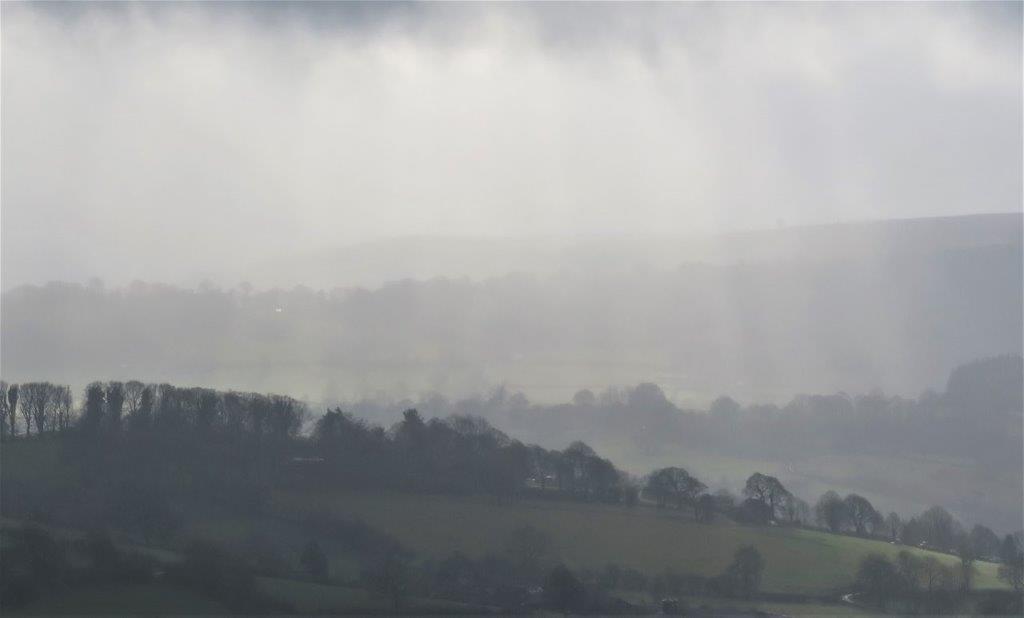 69)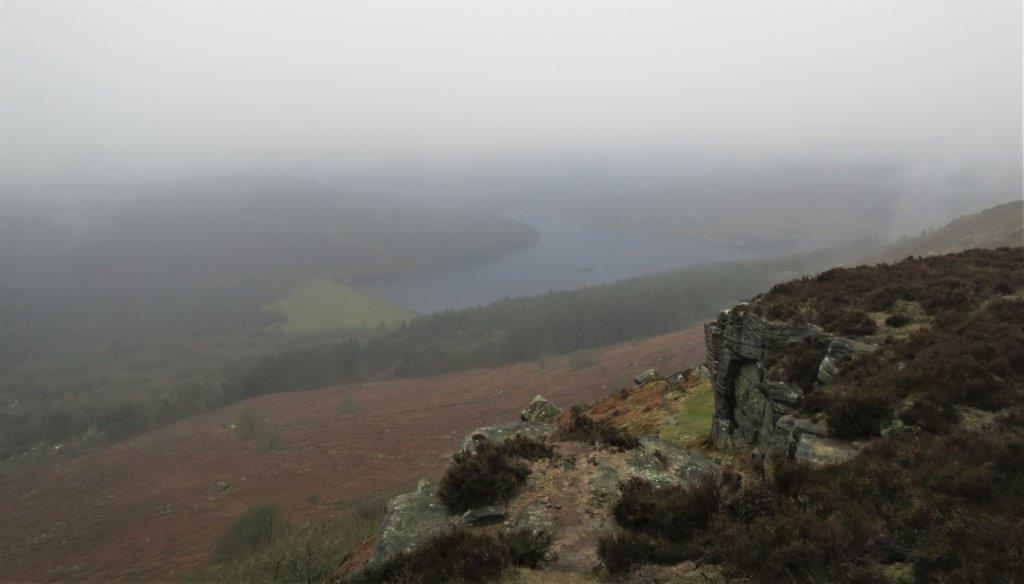 74) Now up on bamford Edge and looking down through the mist at Ladybower Reservoir and it's embankment 9light gree)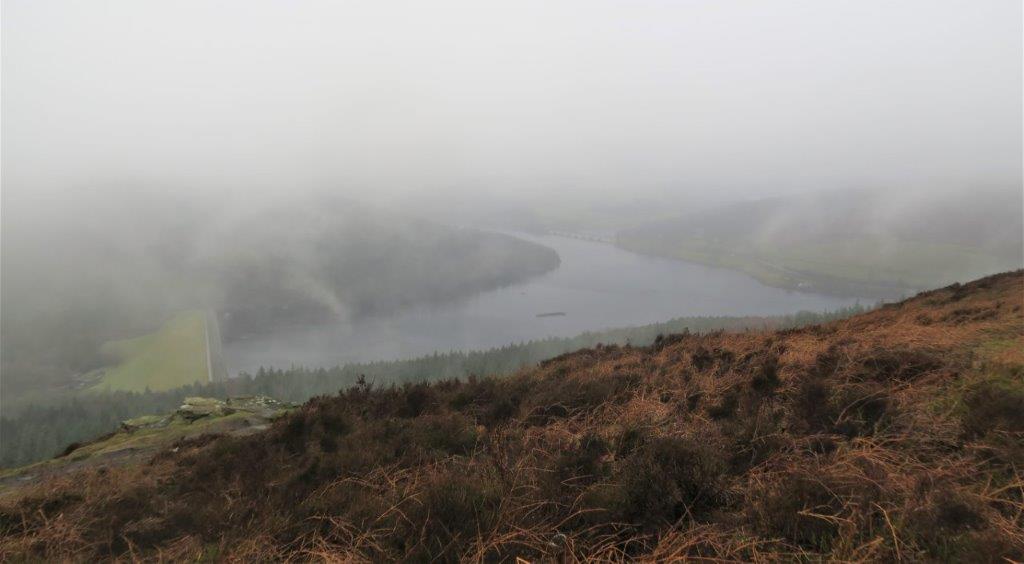 76) as above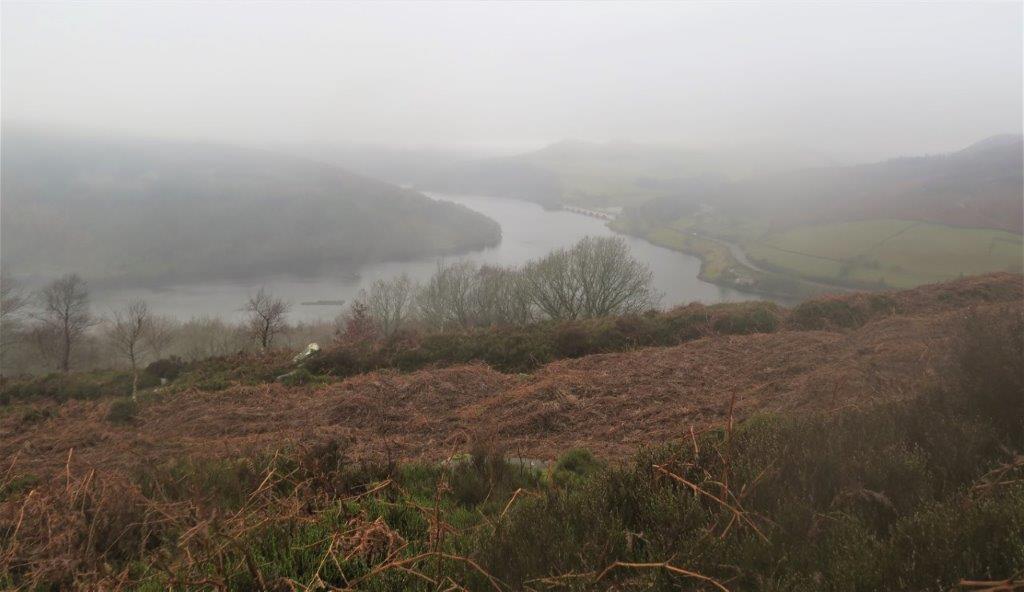 77) the road viaduct carrying the A57 road over the northern arm of Ladybower Reservoir can just be seen through the mist.in this picture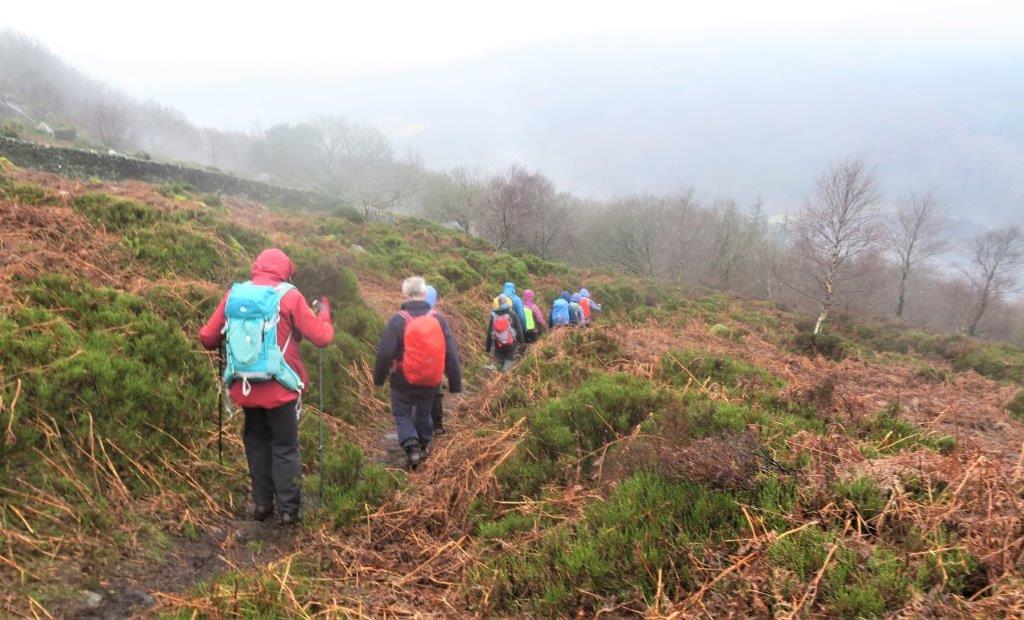 79) We descended down Bamford Edge from 'hut circle'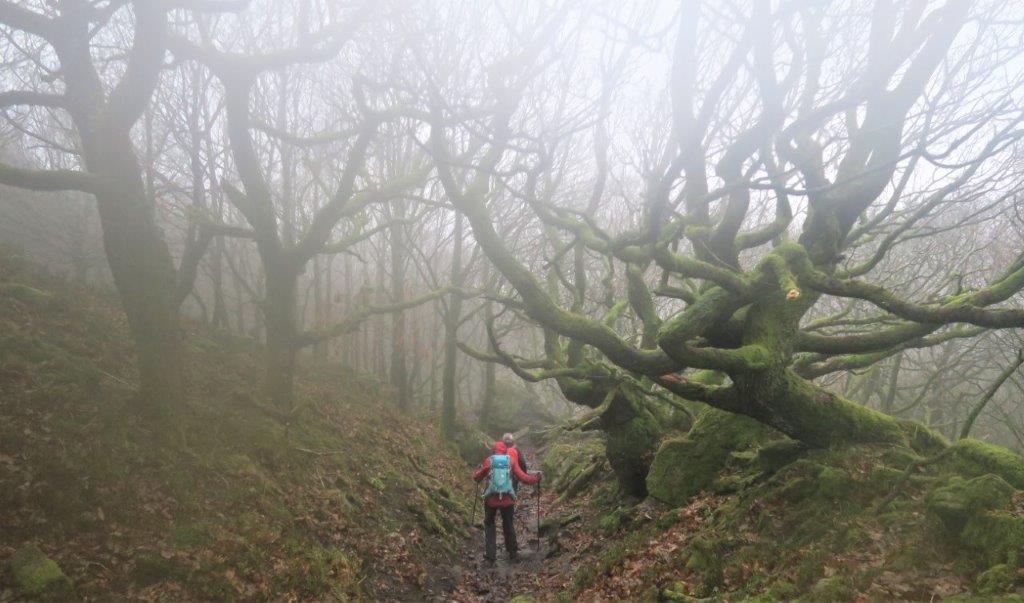 81)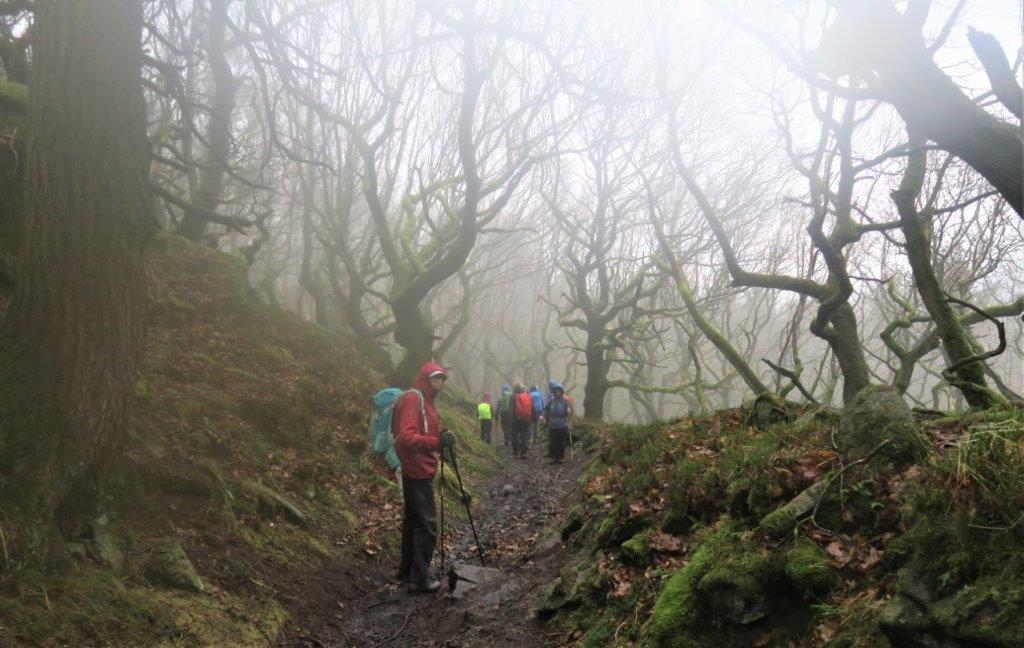 82)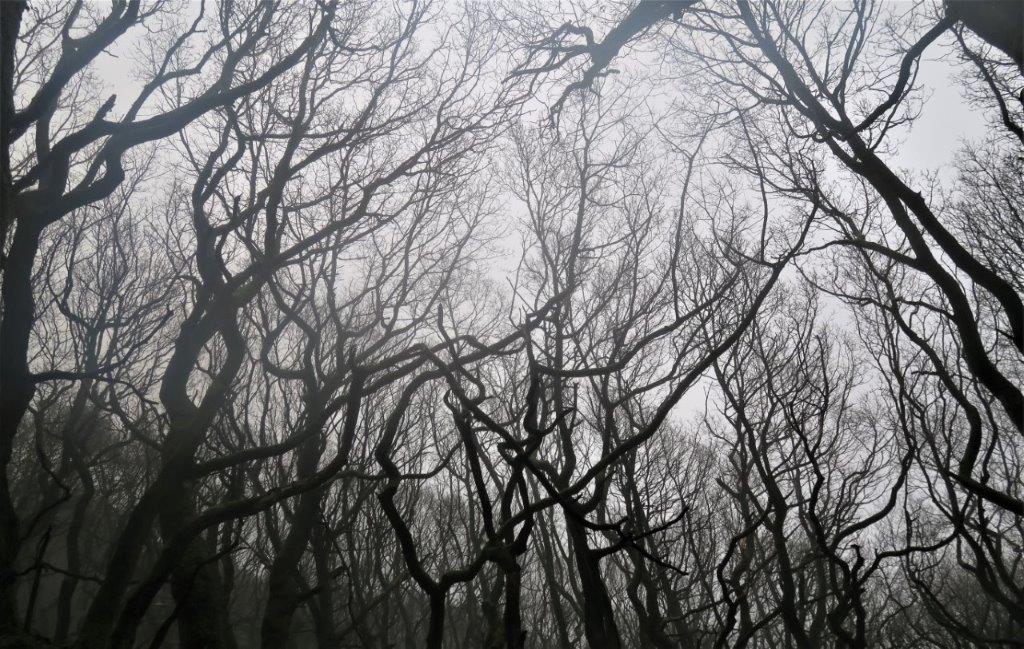 83)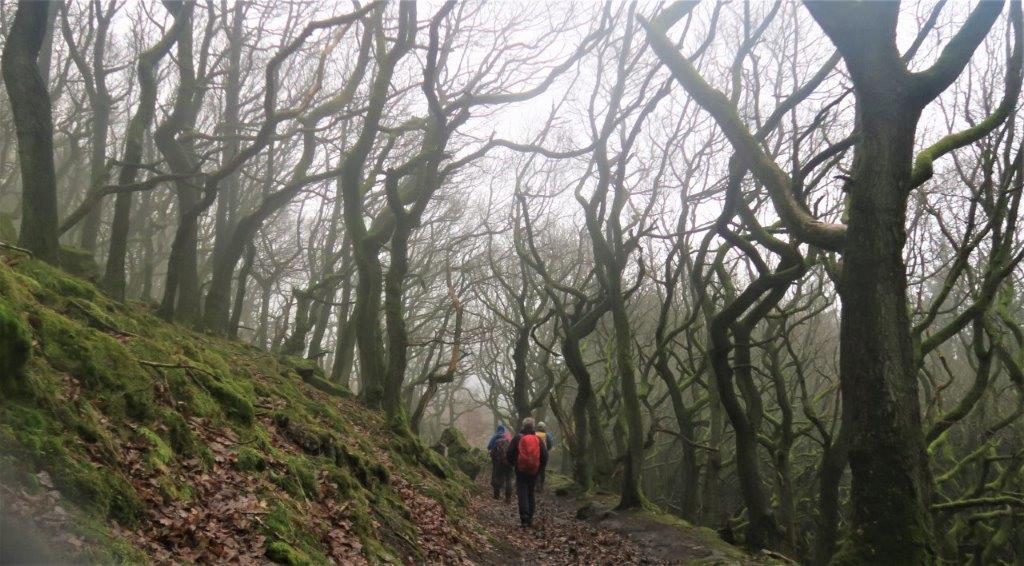 84)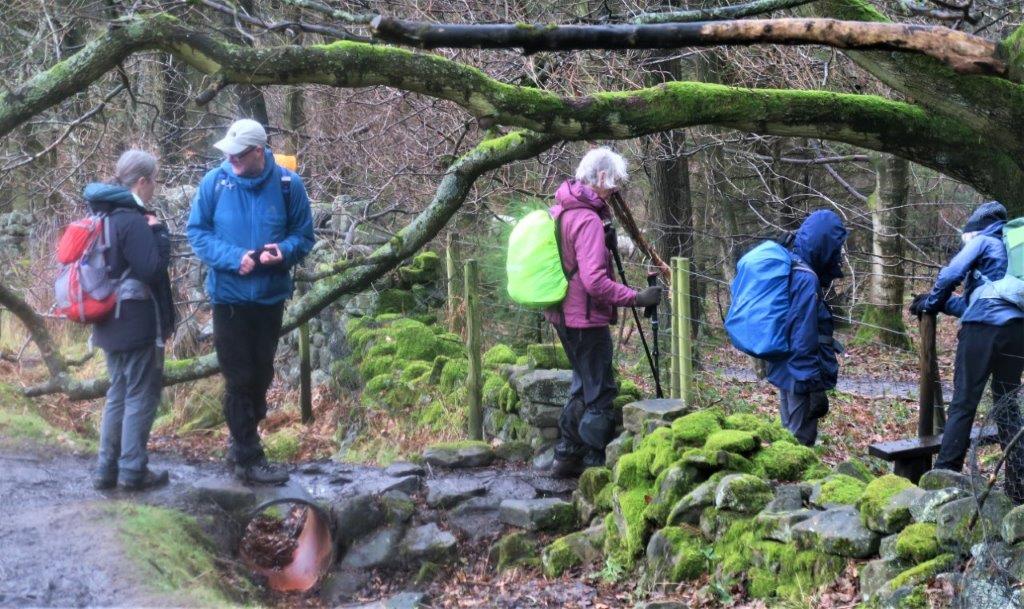 87) down from Bamford Edge and heading toward Ladybower resaervoir embankment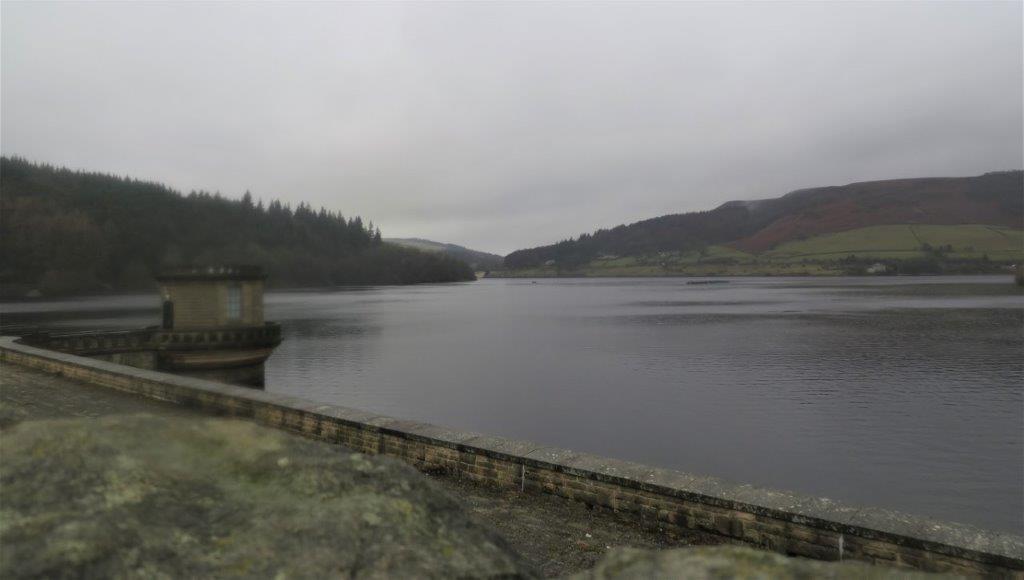 89) Ladybower Reservoir Embankment with impounded water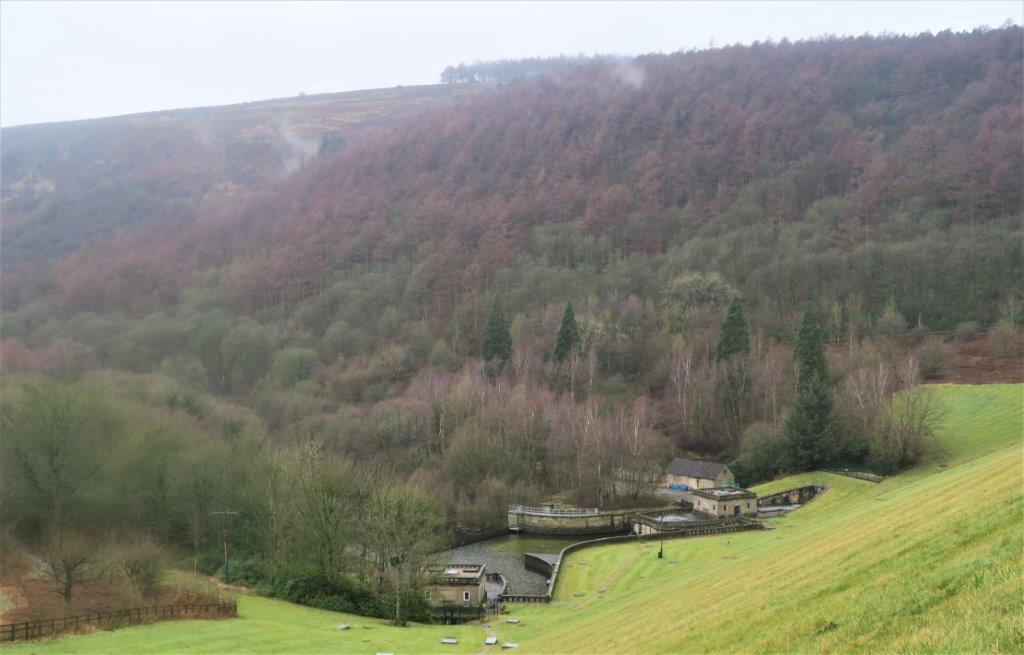 90) The tailbay below the embabkment - see pictures 94 & 94a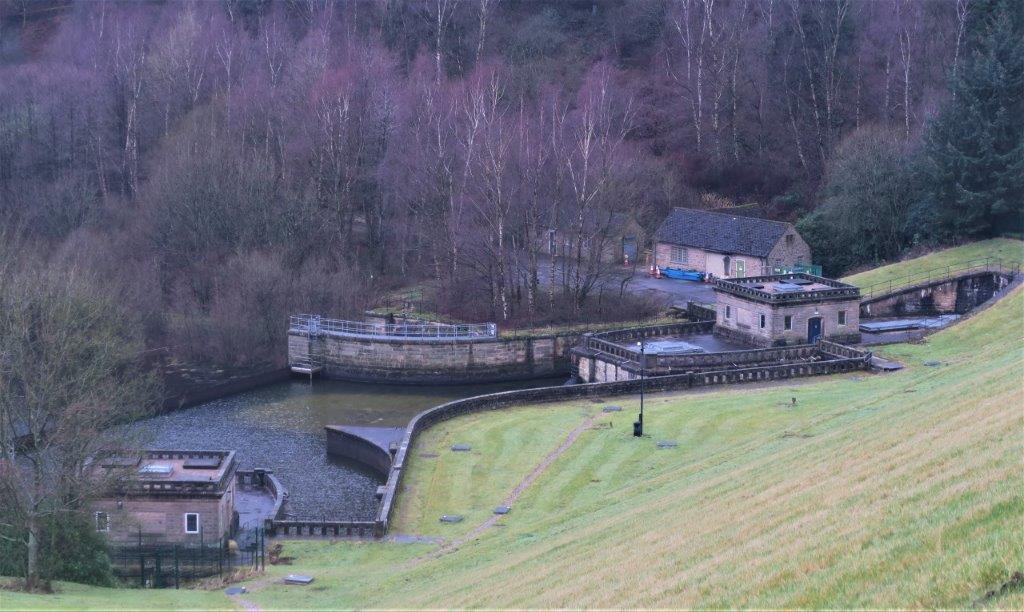 91)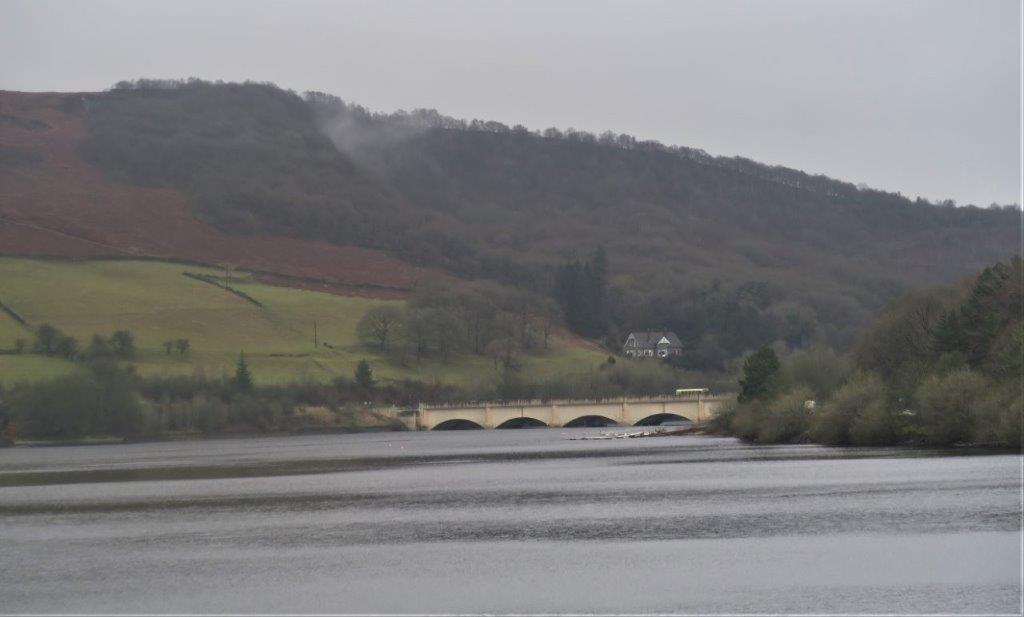 93) the road viaduct turning off from the A57 Road to Bamford 9village)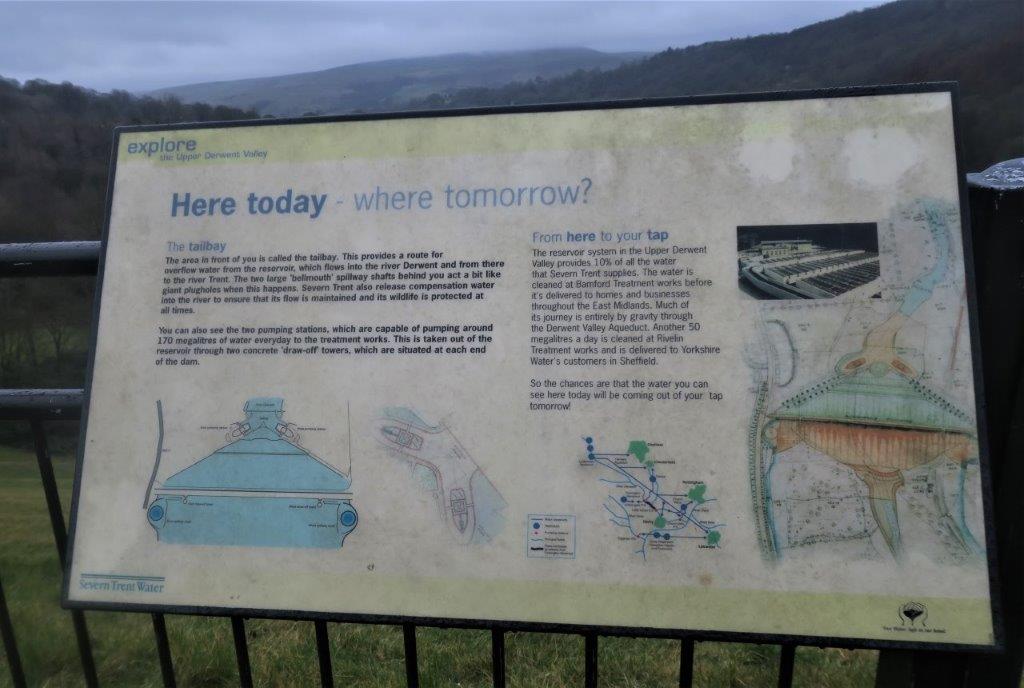 94)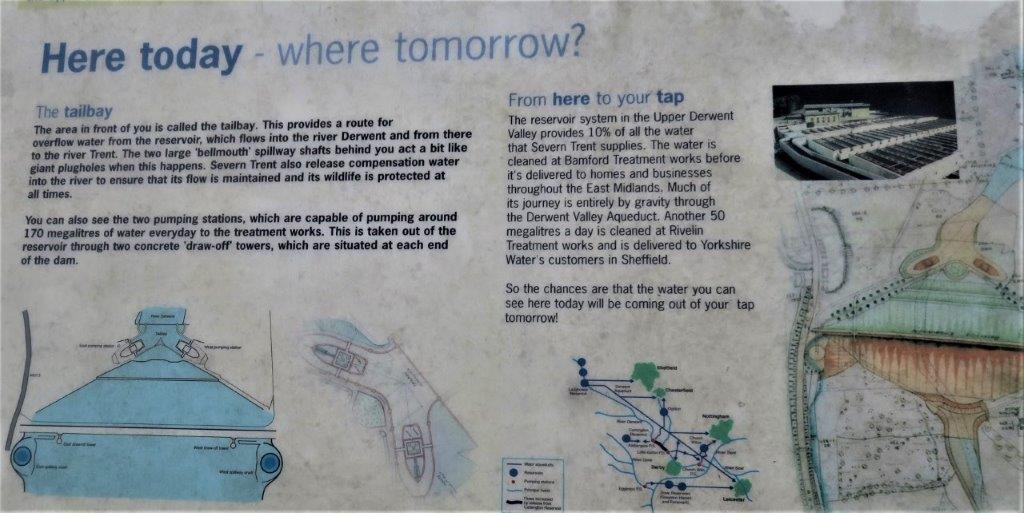 94a) above highlighted to enable reading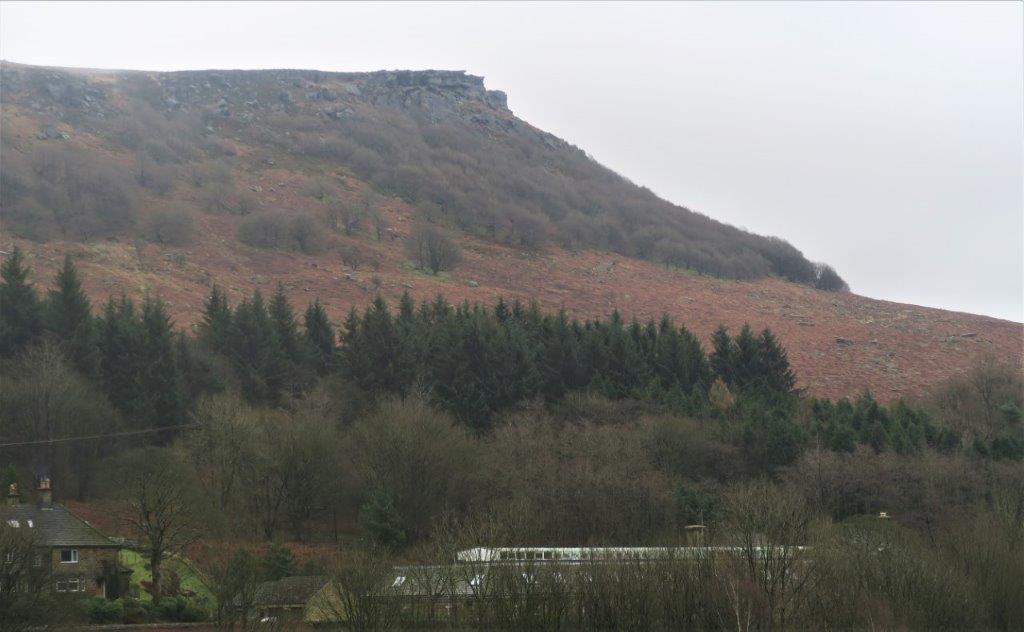 95) Great Tor on Bamford Edge seen from Ladybower Embankment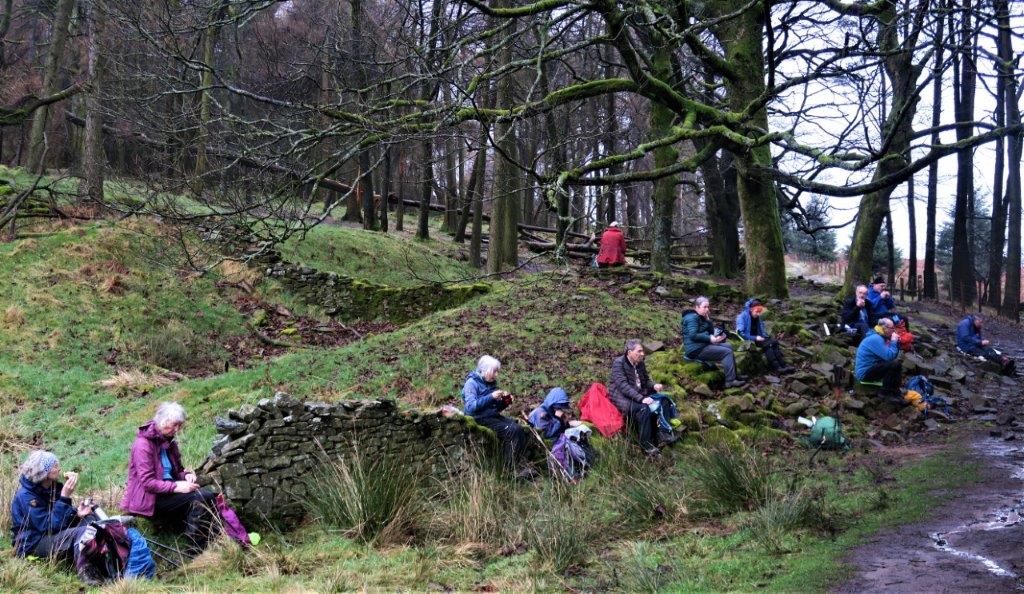 97) lunch break before heading up to Winhill Pike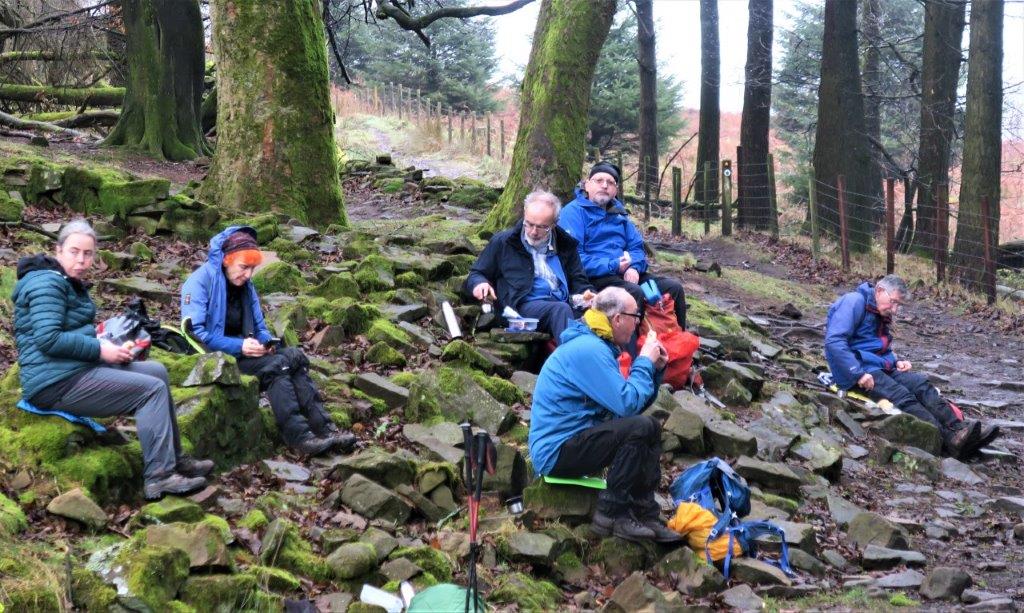 98)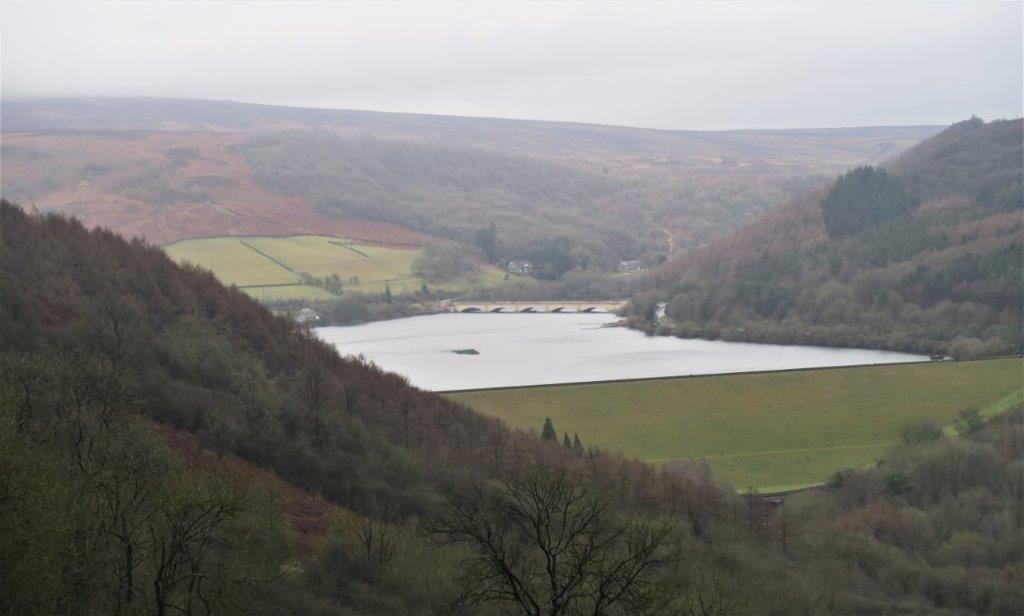 102) Ladybower Reservoir seen on descent from Winhill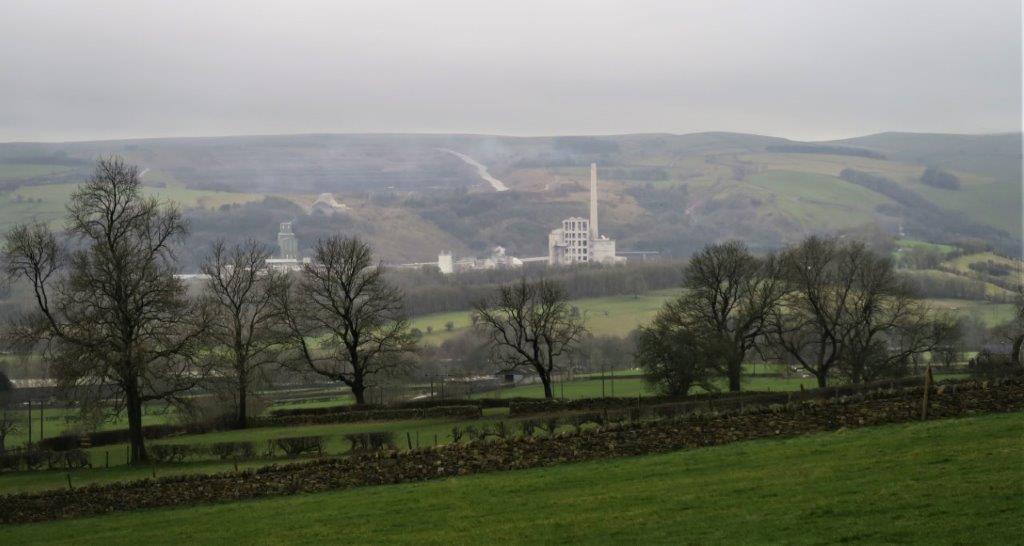 104) Hope cement plant also seen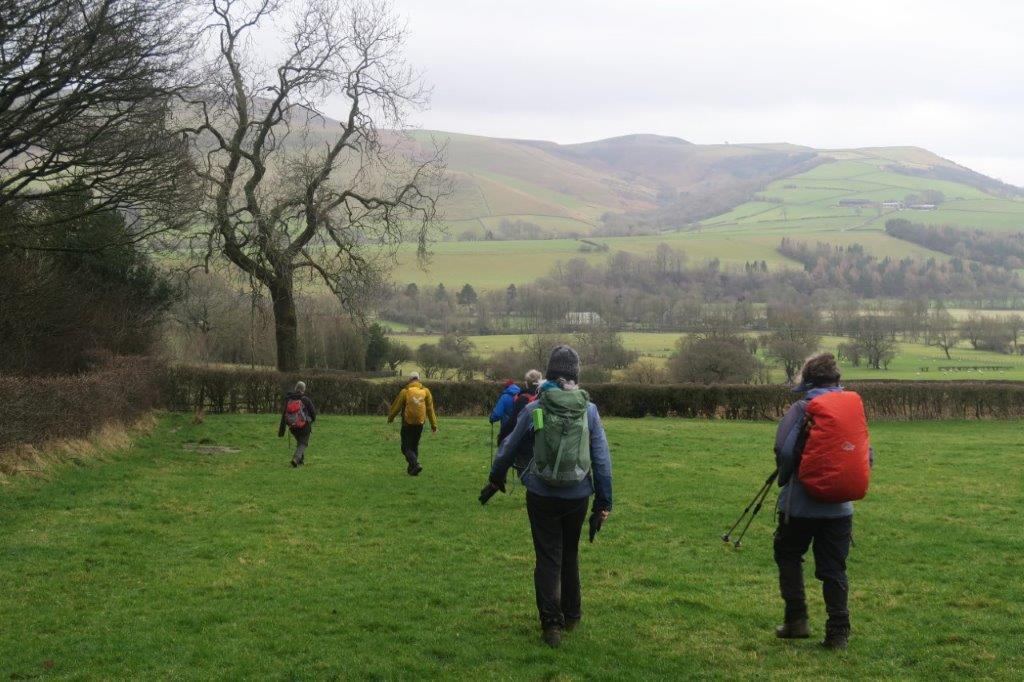 106) after deserting the 'muddy track'on cleaner ground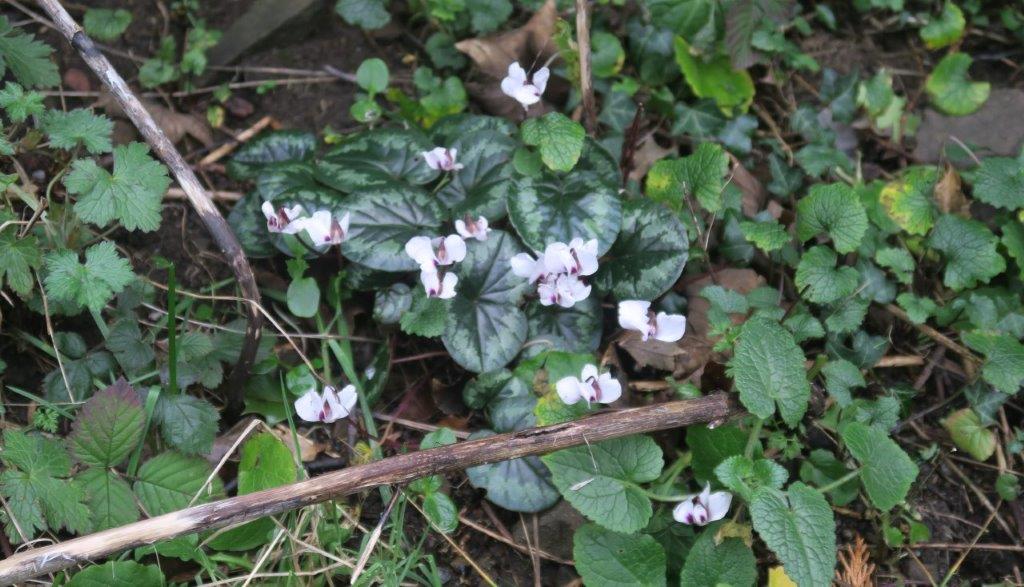 108)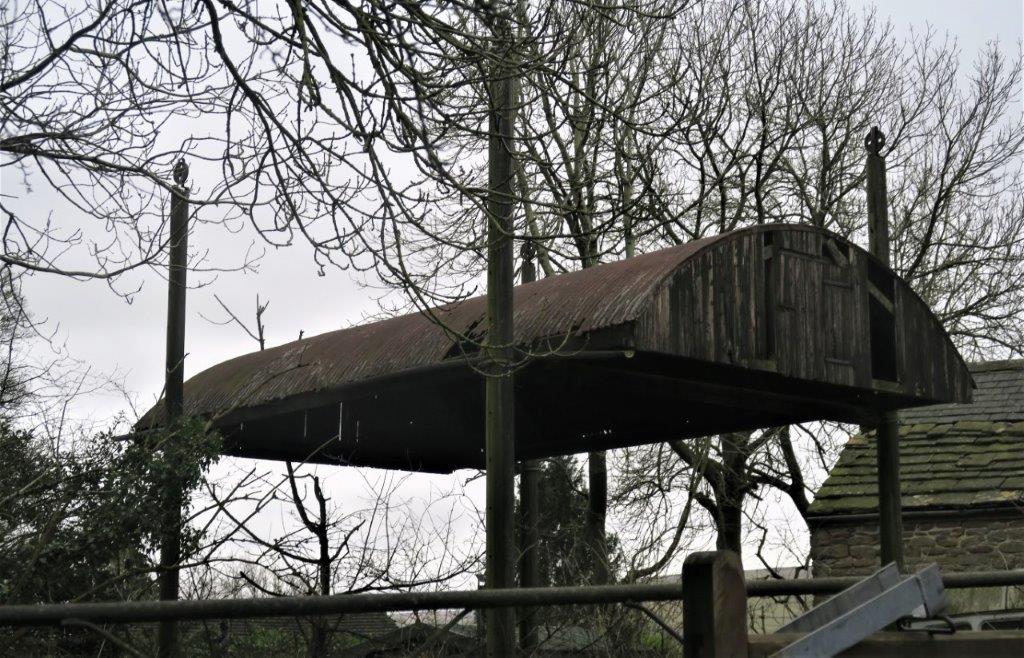 109) one of the few 'shelters' with a raising and lowering roof to protect bales of straw etc. With bales now generally wrapped in plastic these are redundant.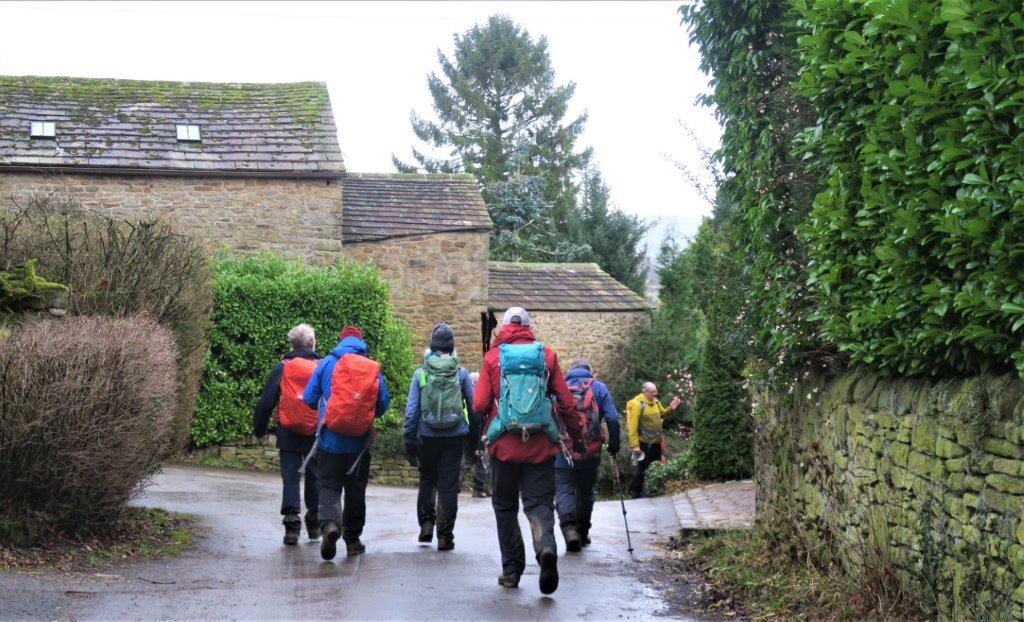 110)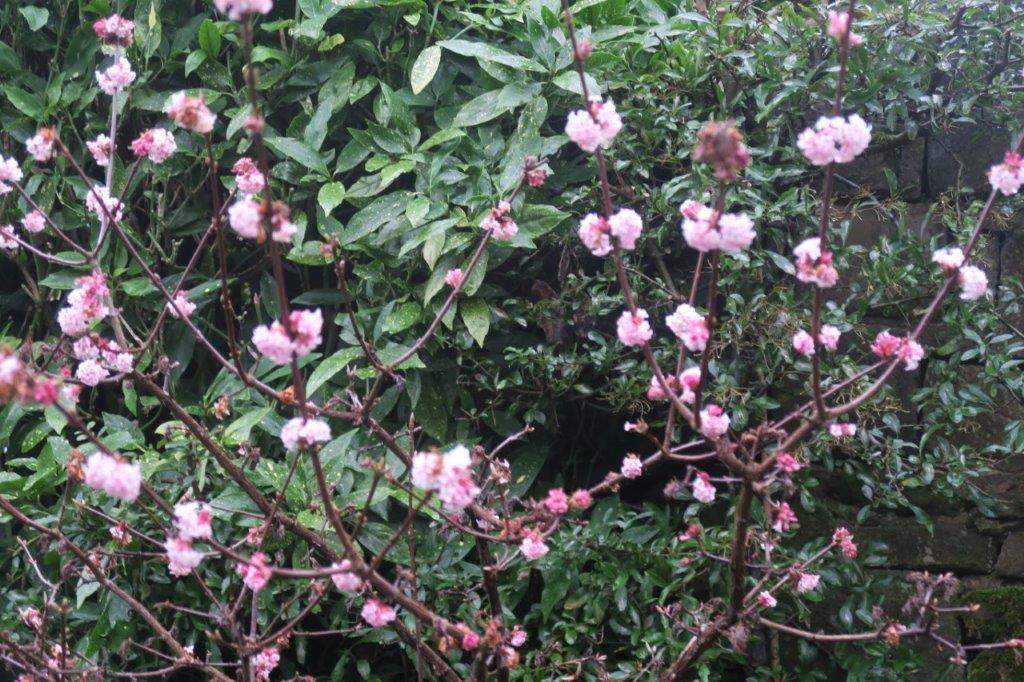 112)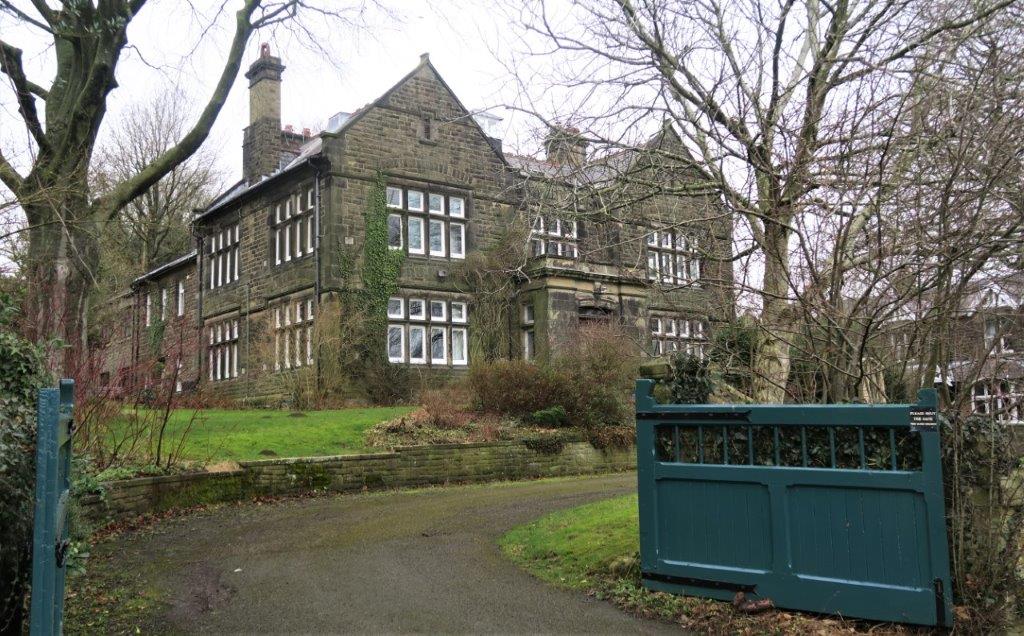 115) The old water-board offices - now apparently used by the Quakers?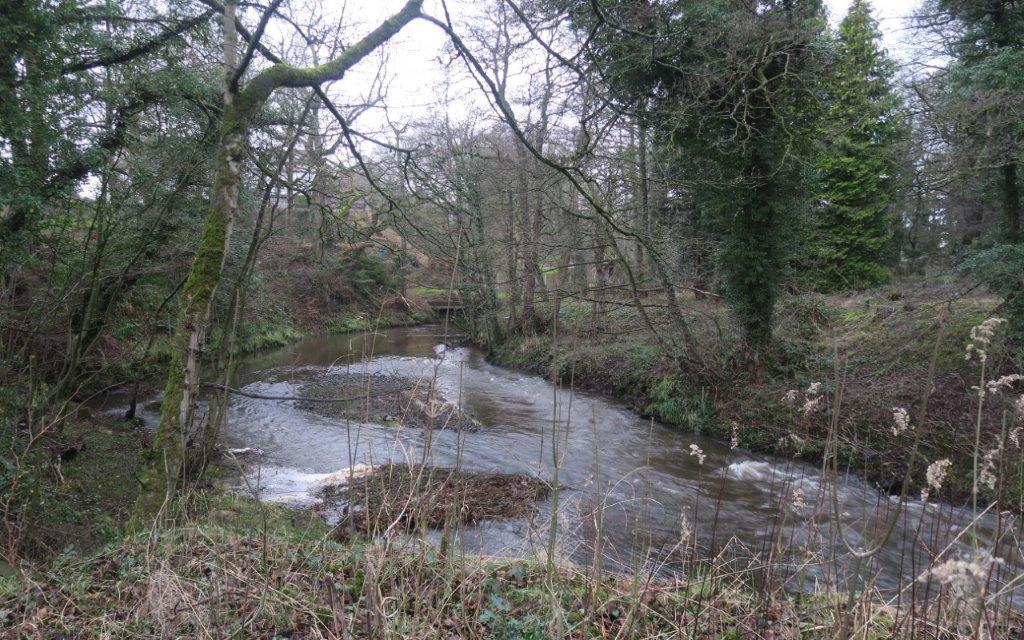 119) The River Noe upstream of the Road Bridge into Shatton. The bridge also gives access to The Derwent Valley Heritage Way (the route along The River Derwent). The River Noe flows into the River Derwent within 150m of the bridge.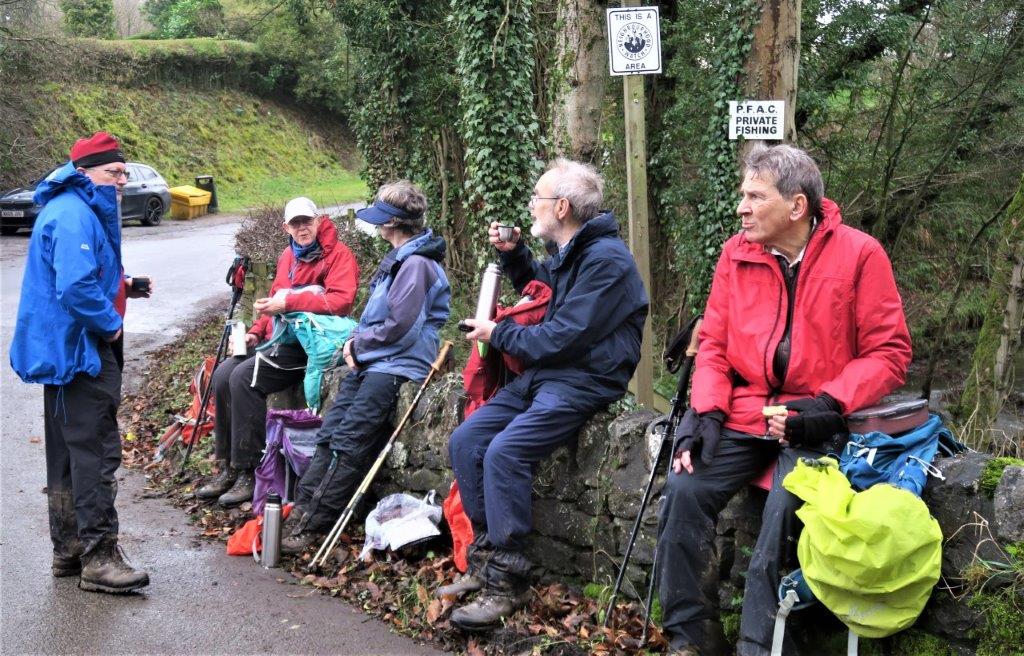 121) the ritual of 3pm afternoon tea breaks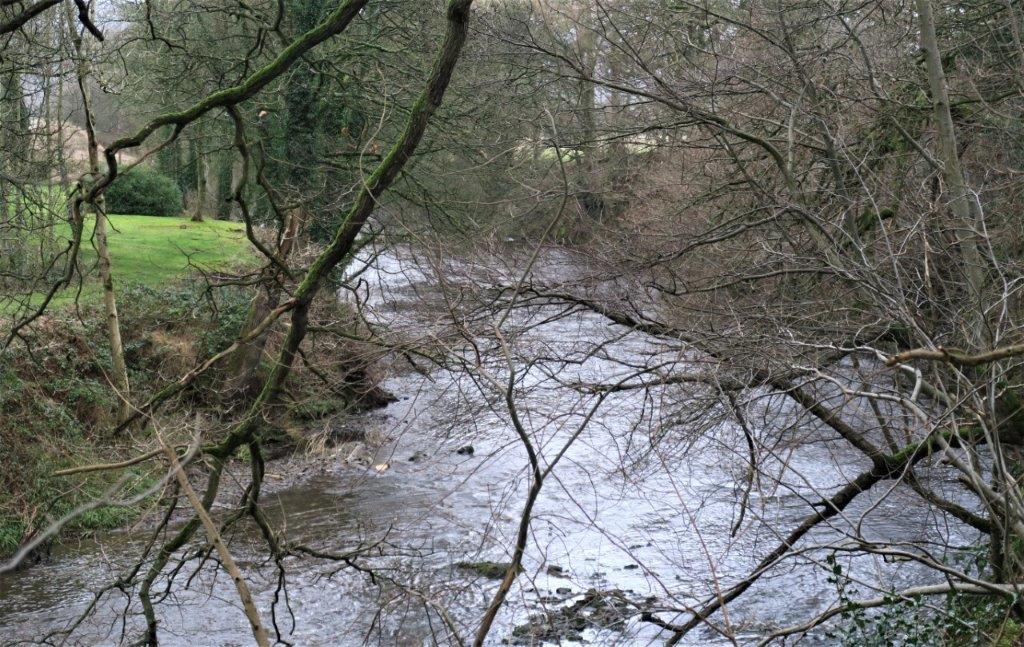 123)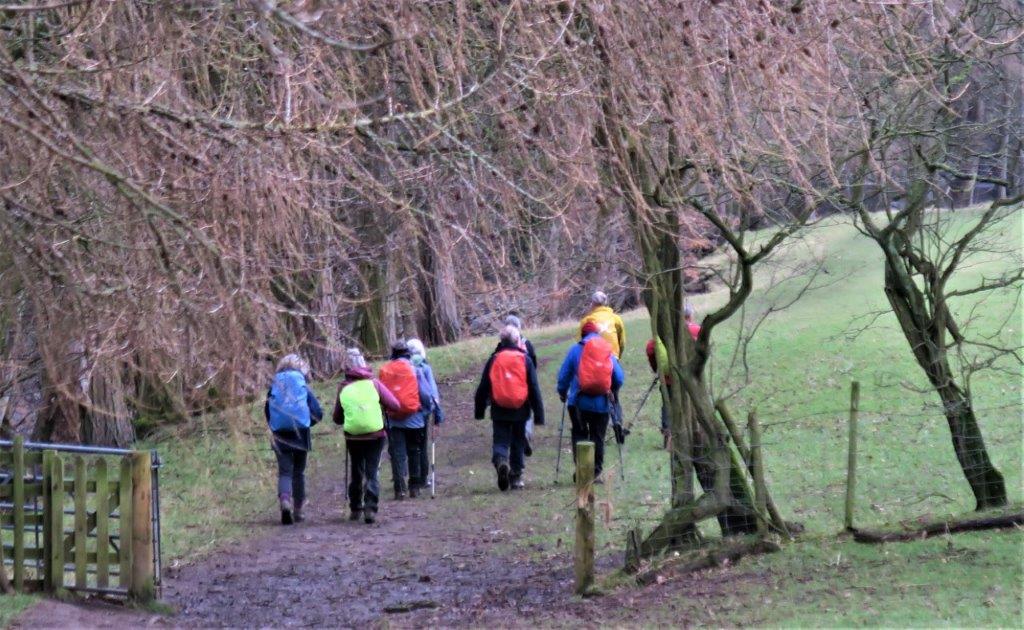 126)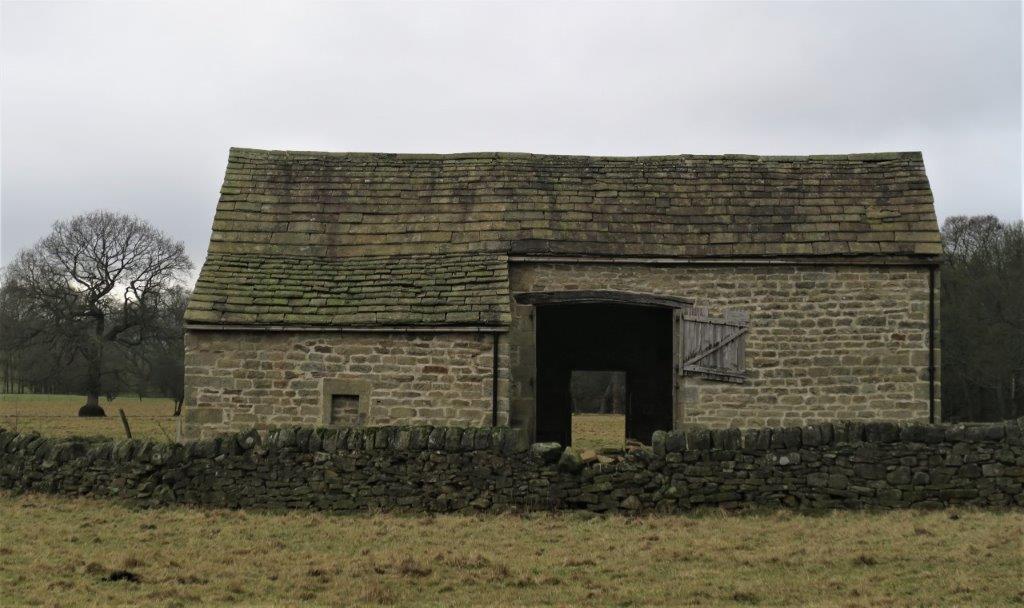 127) looking back at Kentney Barn which we passed when walking along the River Derwent and before turning up to Offerton Hall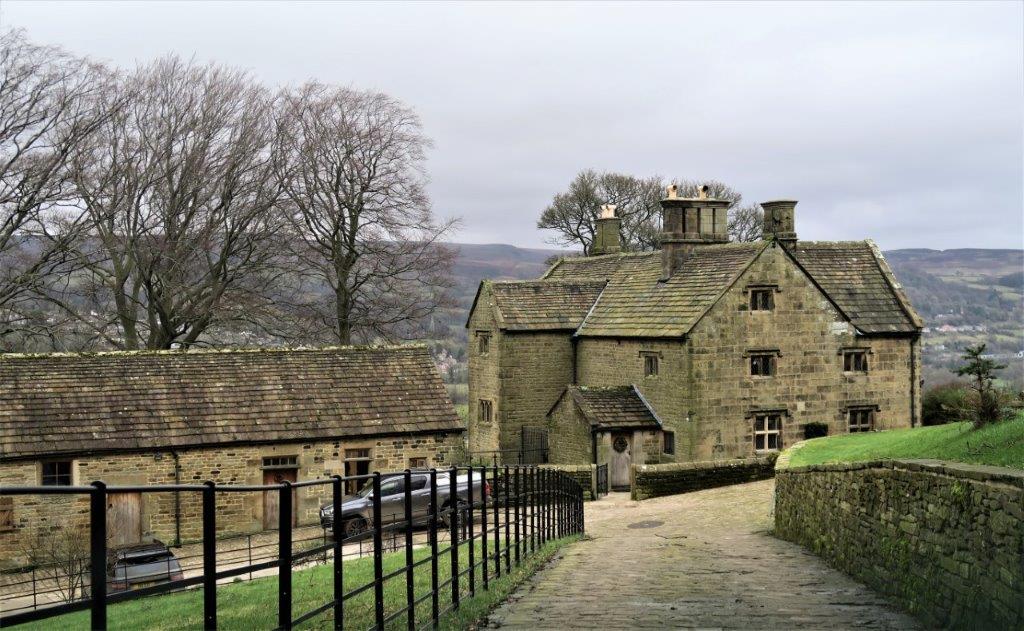 128) Offerton Hall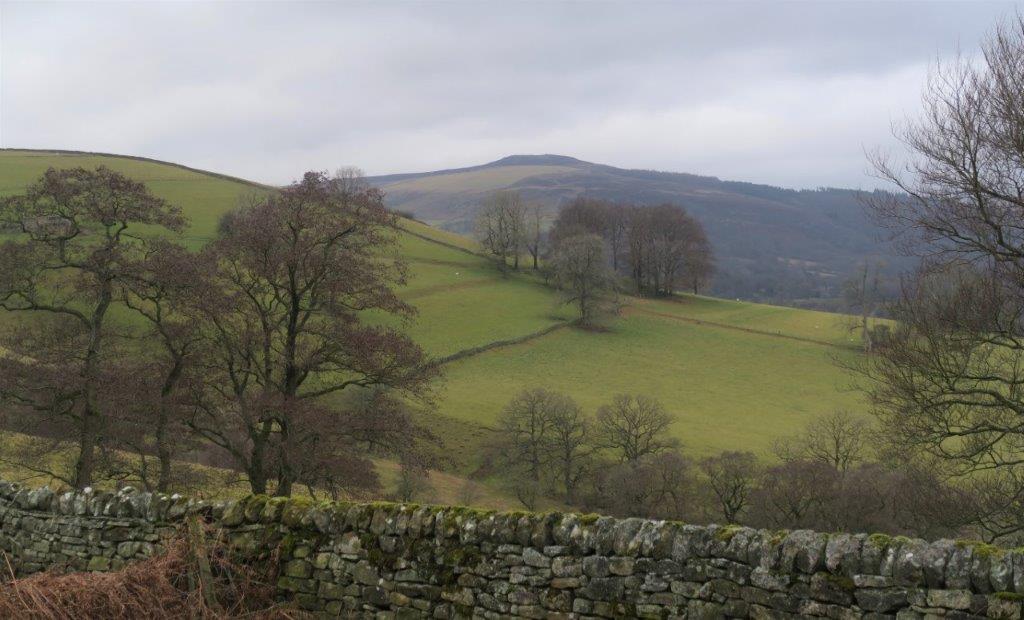 129) Winhill Pike - see also picture 133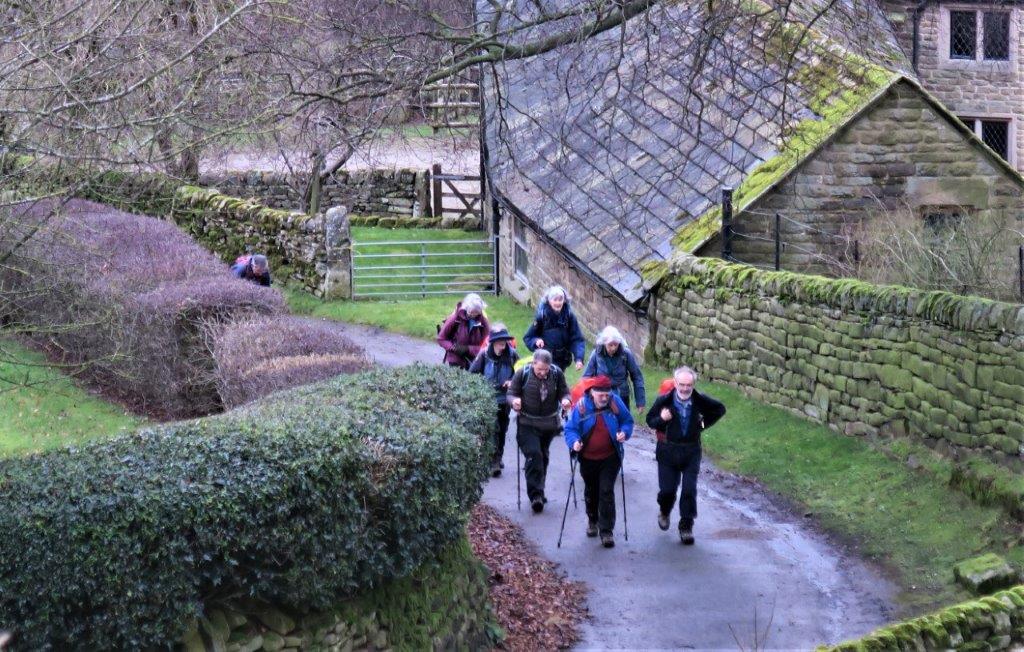 131) approaching Offerton Hall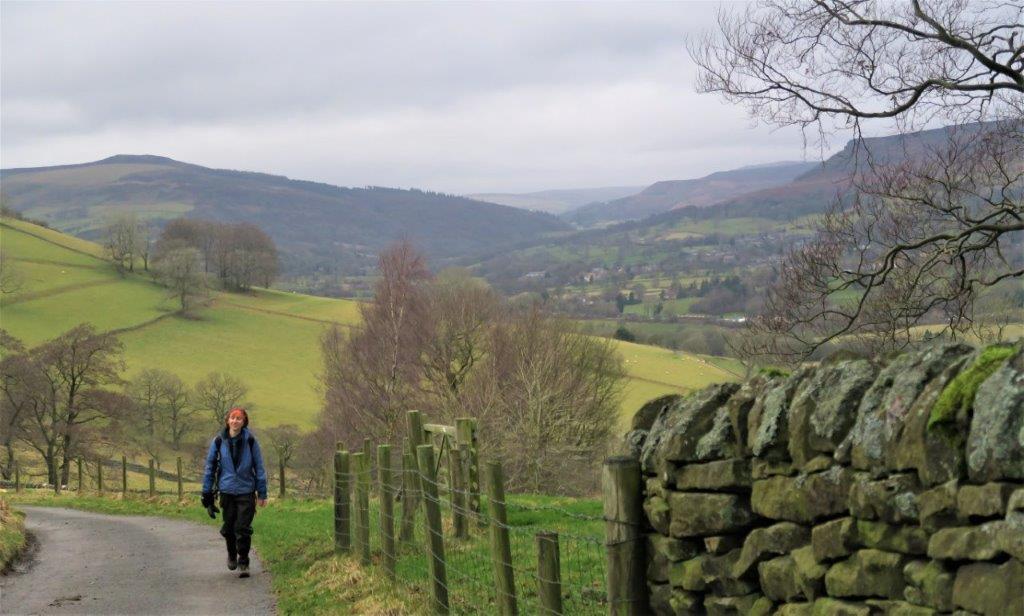 133) the road up to Offerton Hall. Winhill Pike, which we climbed on this walk is top left. Great Tor on Bamford Edge which we also passed is top right.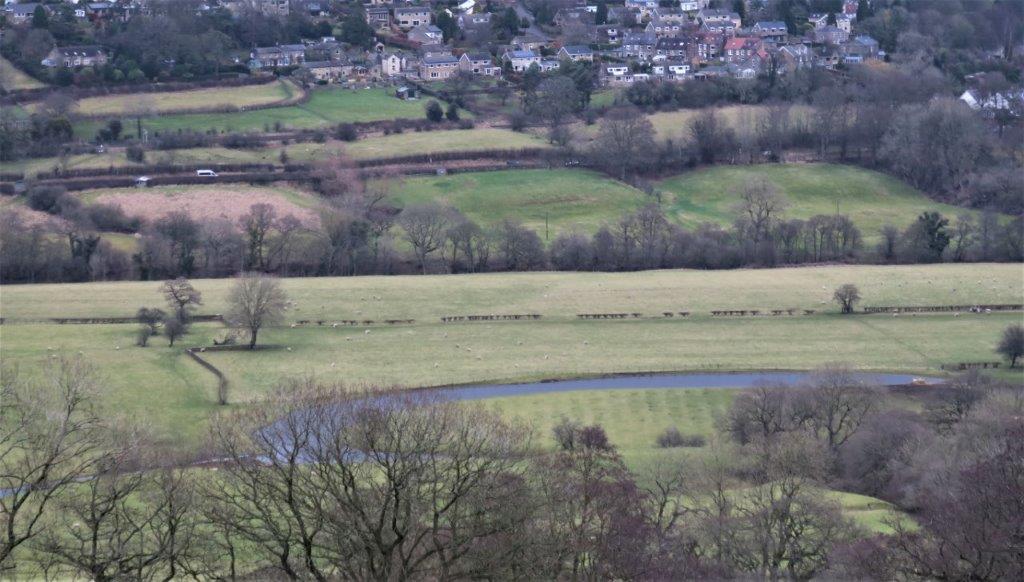 139) Cars on A6187 road which passes through Hathersage (some houses behind). The River Derwent lined by trees is closer to camera. The water seen is not part of the present river and it is not clear how it was formed?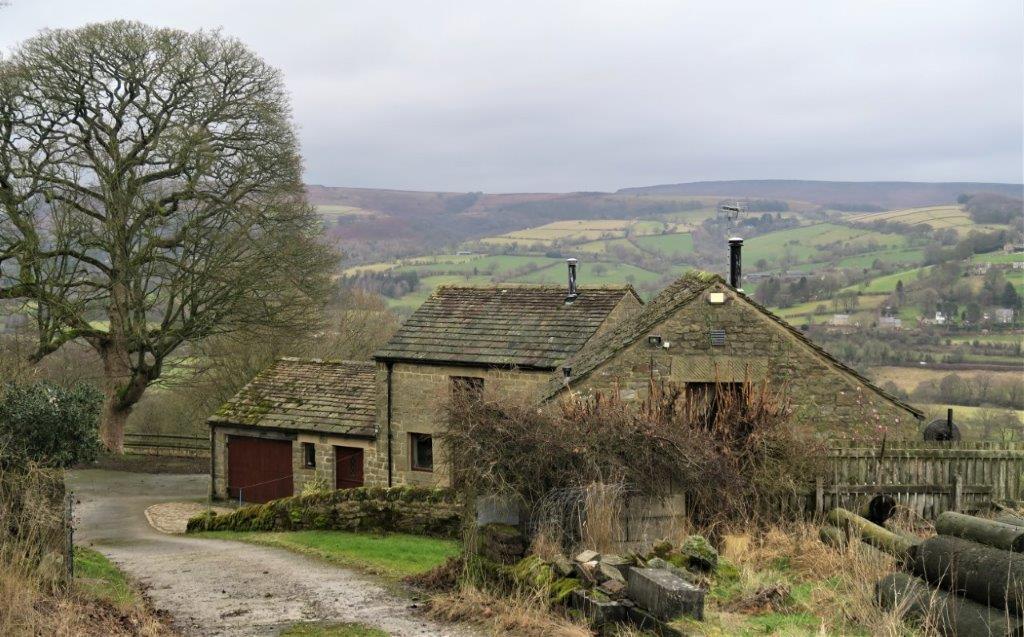 142) this building is opposite to Callow Farm. No name on map (possibly part of Callow Farm at one time?)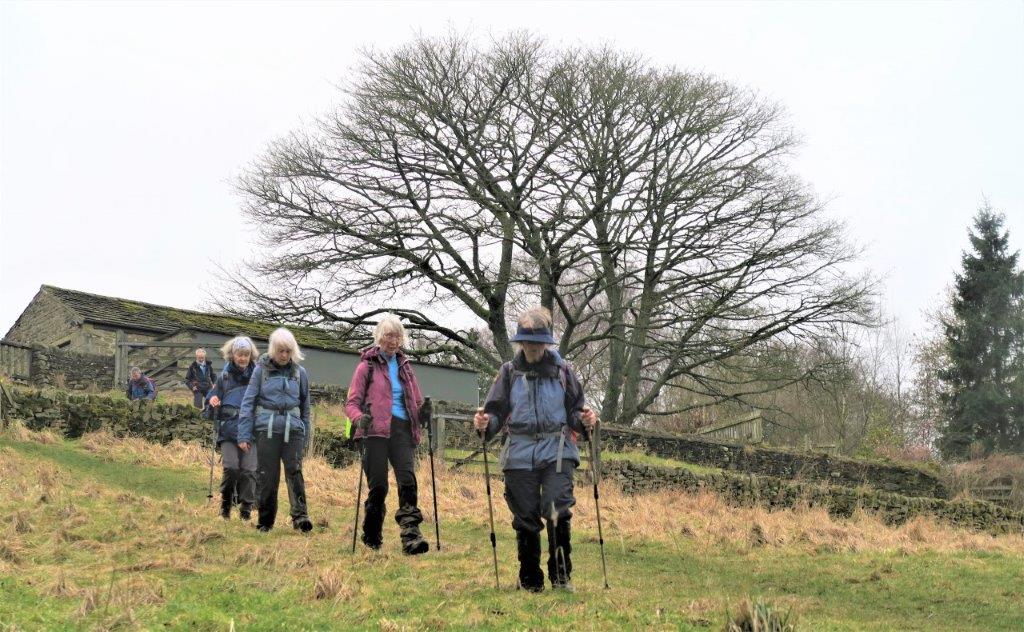 144) down from Callow Farm to Callow Woods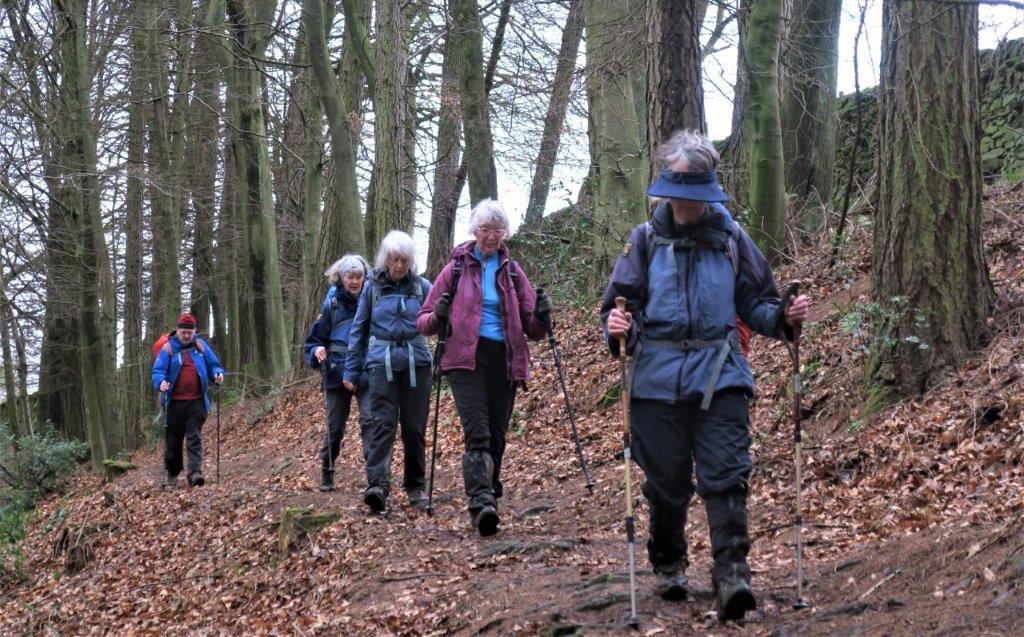 146) In Callow Woods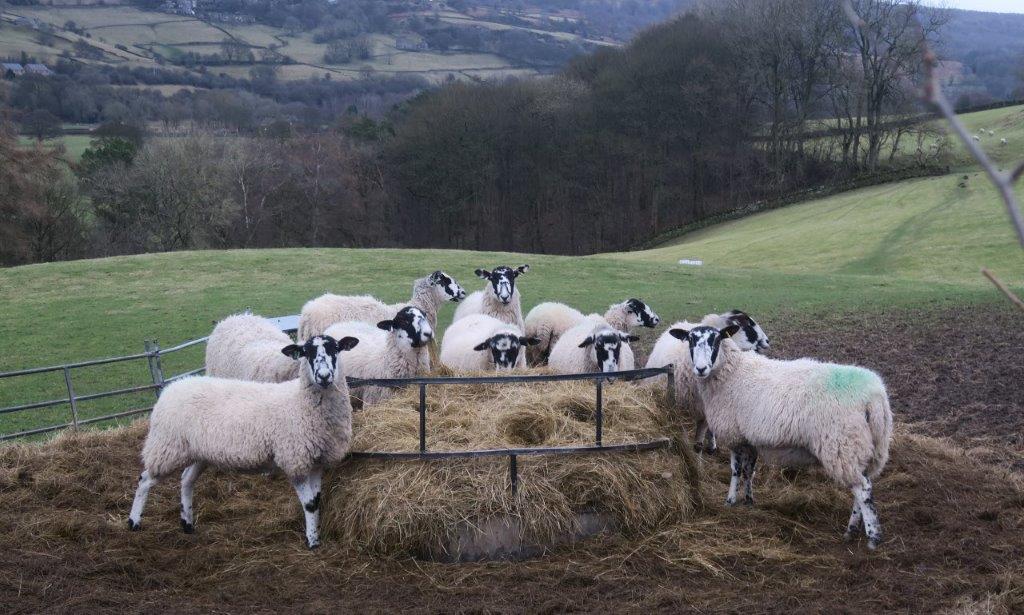 147) . Sheep seen from road close to entrance of Mountpleasant Farm and near gate to route passing to right of trees - trace of path visible on ground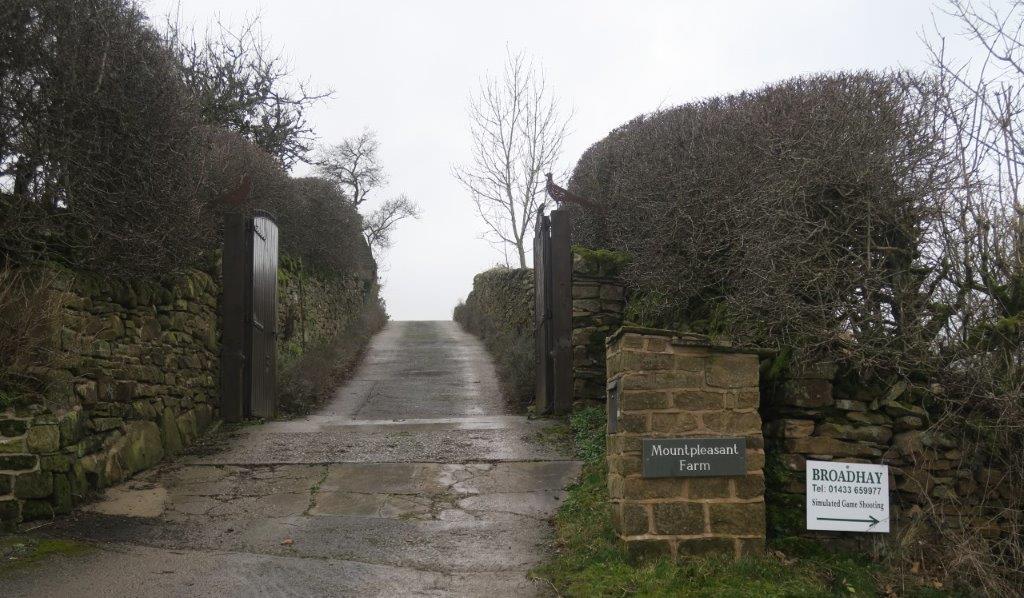 148) entrance gate of Mountpleasant Farm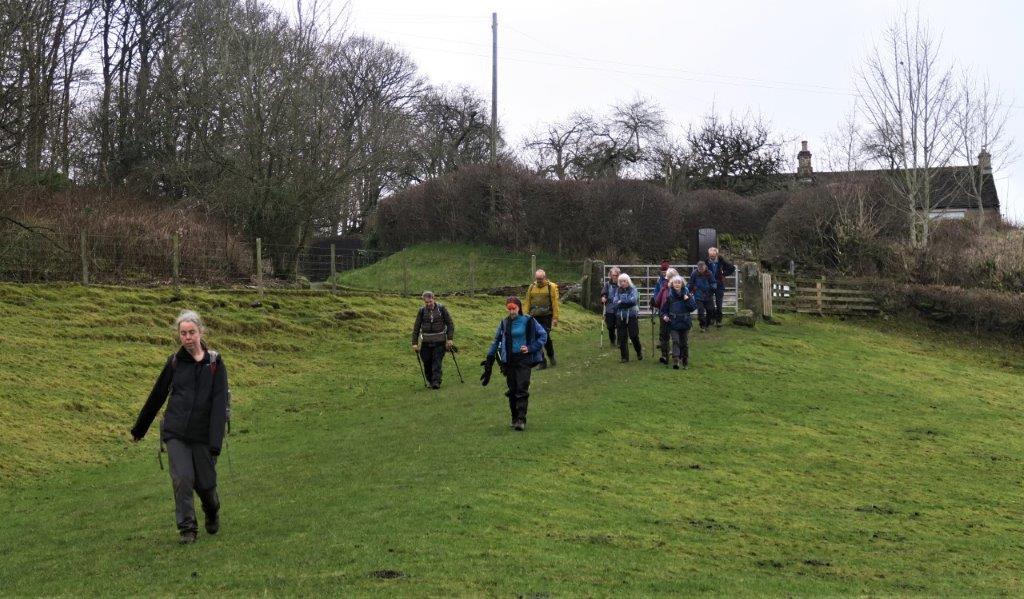 153) heading from Mountpleasant Farm to Leadmill Bridge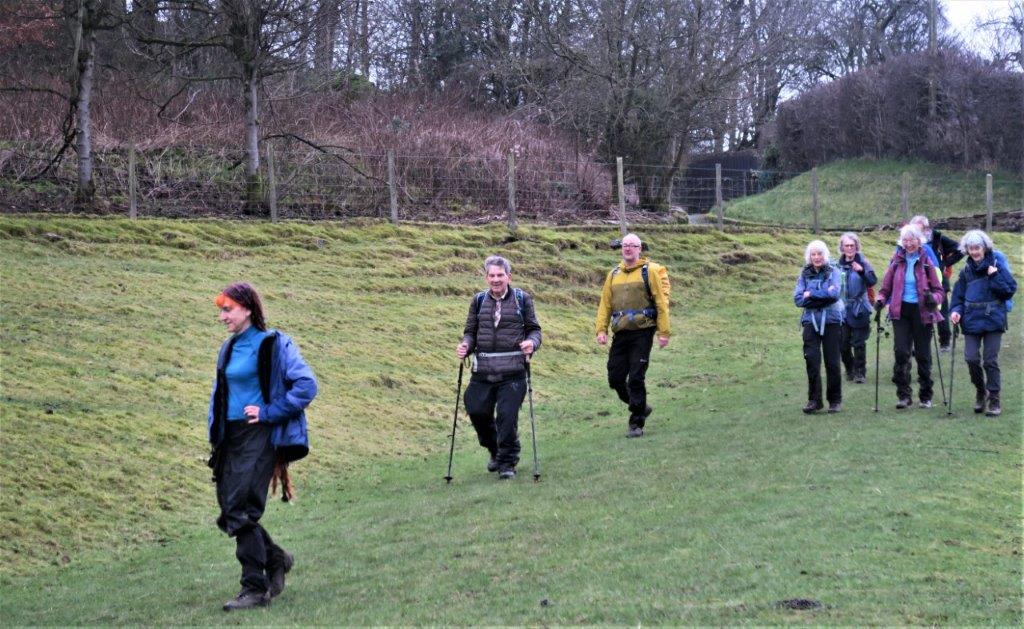 154)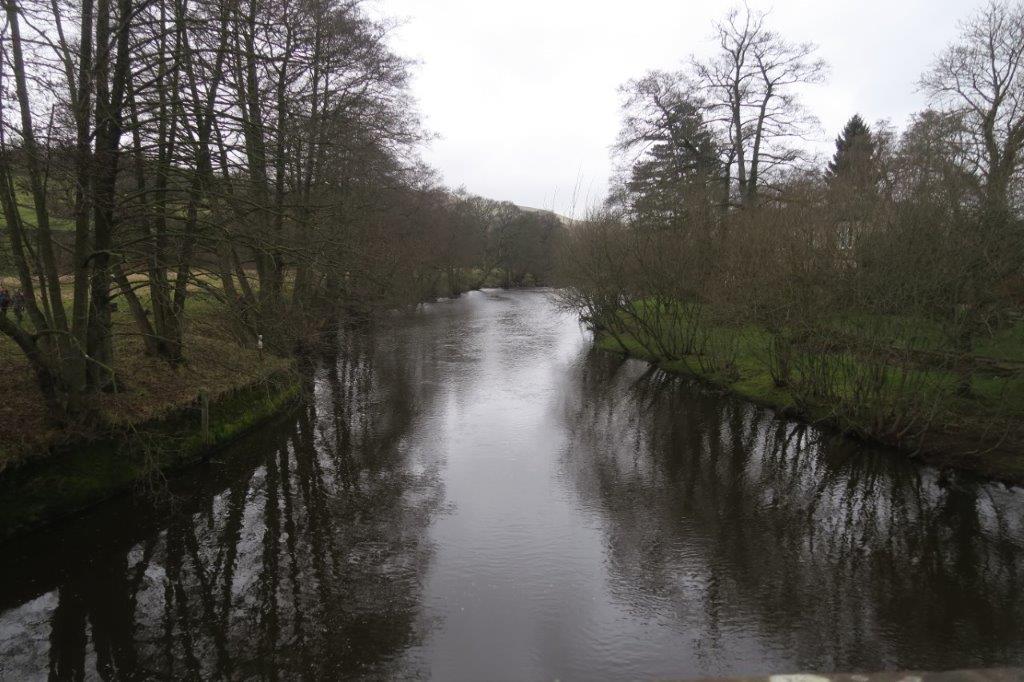 157) Upstream view of River Derwent from Leadmill Bridge
homepage - Daywalks Index 2022 - contact me at

REV X