homepage - Daywalks Index 2022 - contact me at

2022.01.30 Start Bus Terminus & PC at Castleton (SK151.850), follow A6187 Rd W / S / W to SK147.829 and take FP ~WNW passing Knowlegates Farm & Odin Mine to SK135.835, N on access rd toward Mam Farm, but turn off after about 260m (SK134.837) ~W steeply up to Mam Tor to arrive about 150m N of the Mam Tor Trig Point, and go S back to it. Follow N curving E on path on ridge down to Hollins Cross, follow path ~W to Greenlands, N then W to cross Harden Clough at SK124.846, ~W to Barber Booth to pass 200m beyond intersection of roads to SK112.847, ~SSW on FP passing Manor House Farm and joining Chapel Gate (Track), SW up track to SK100.835 then roughly S to join the Rushup Edge Bridleway at SK099.829, ~ENE to Lord's Seat then E to the the Road to Edale at SK125.834, FP ~SSE thru Windy Knoll to cross road at SK127.827 and follow FP ~E to the upper edge of Winnats Pass at SK132.827, follow 'edge' in OAL Eastward to Long Cliff and stop 100m beyond it, well before a gully (impassable to most walkers). Return same route back to road at SK127.827, some meters SW on road then take access road ~SSE passing entrance to Rowter Farm by ~150m (SK131.819) and take FP ~E for ~1.2km and cross stile south side of Cow Low at SK143.821, ~NE (zig zagging) where necessary to FP passing Goose Hill Hall (unseen) then minor roads NE to the A6187, follow original road route back to start (or bypass thru the Visitors Centre / PC / Parking area). - leader Andrew Irwin - Sunday - 13 on walk - about 12.5miles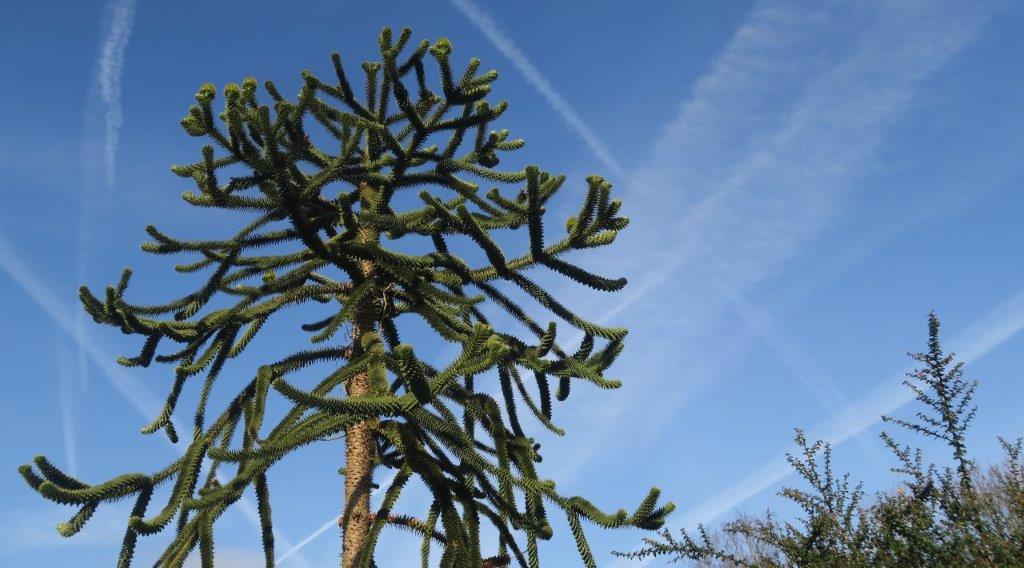 1) Monkey Puzzle tree at the bus terminus. Airplane trails into Manchester Airport show increasing traffic now Covid is reducing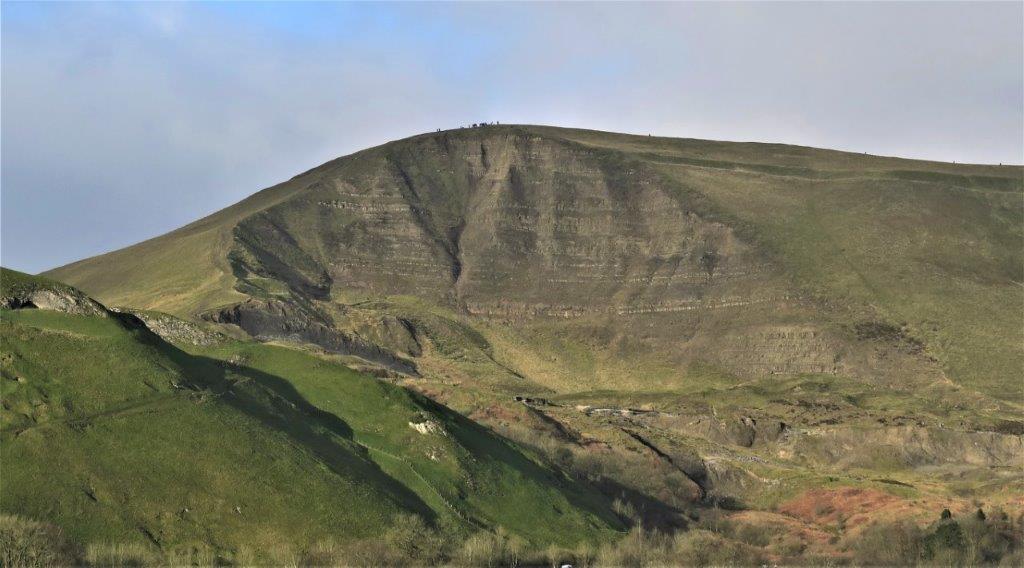 5) Mam Tor - the exposed sheer face. The land-slipped road is at the bottom of this face - see fotos 24 & 26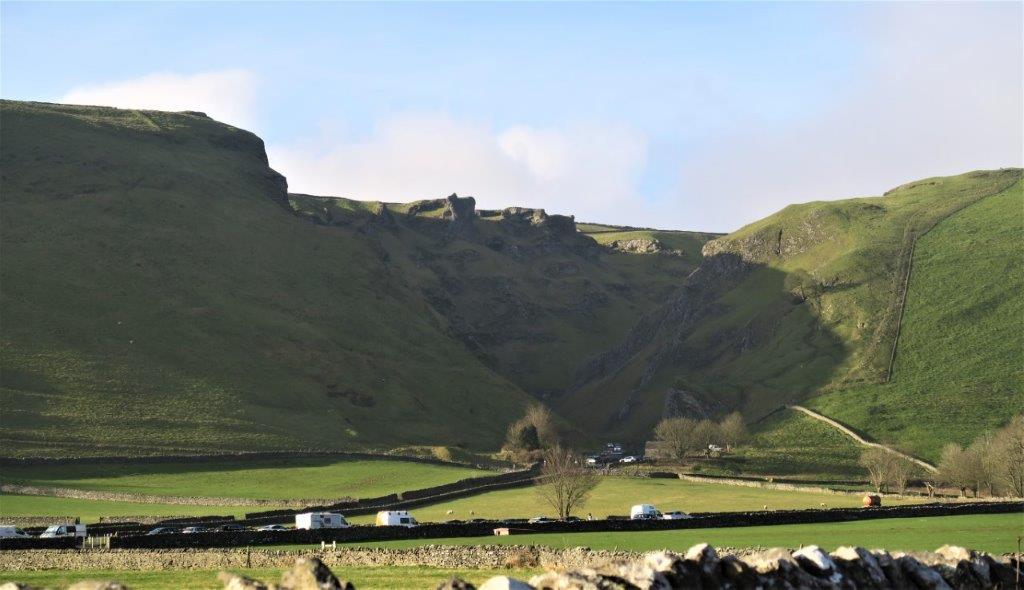 7) The entrance to Winnats pass in the centre - obscured somewhat by shadow from the bank behind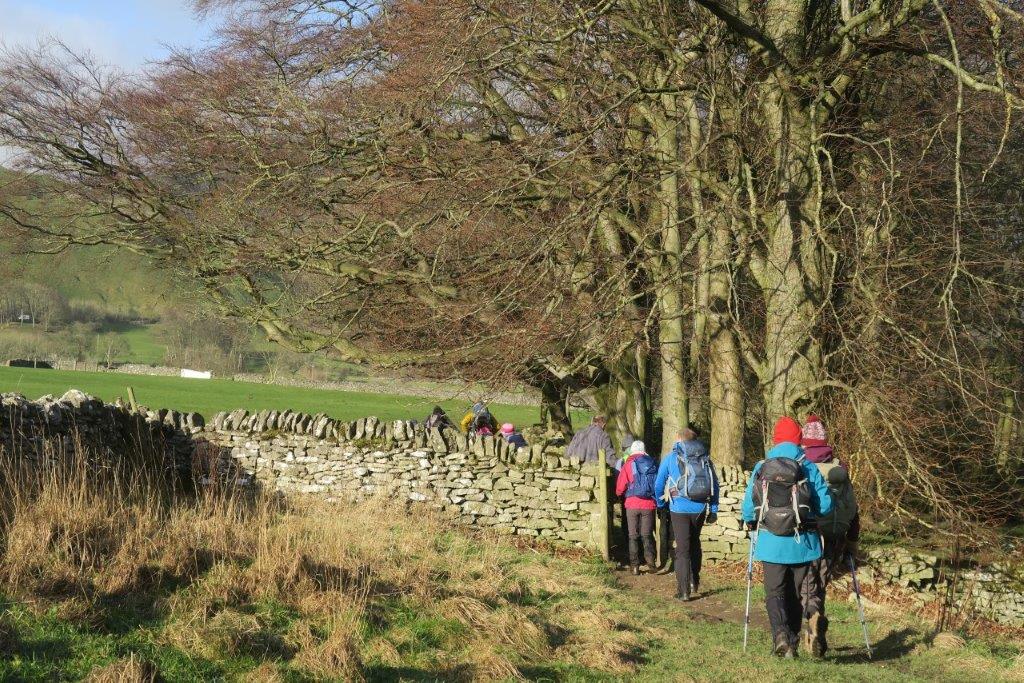 9) en route to the land-slipped road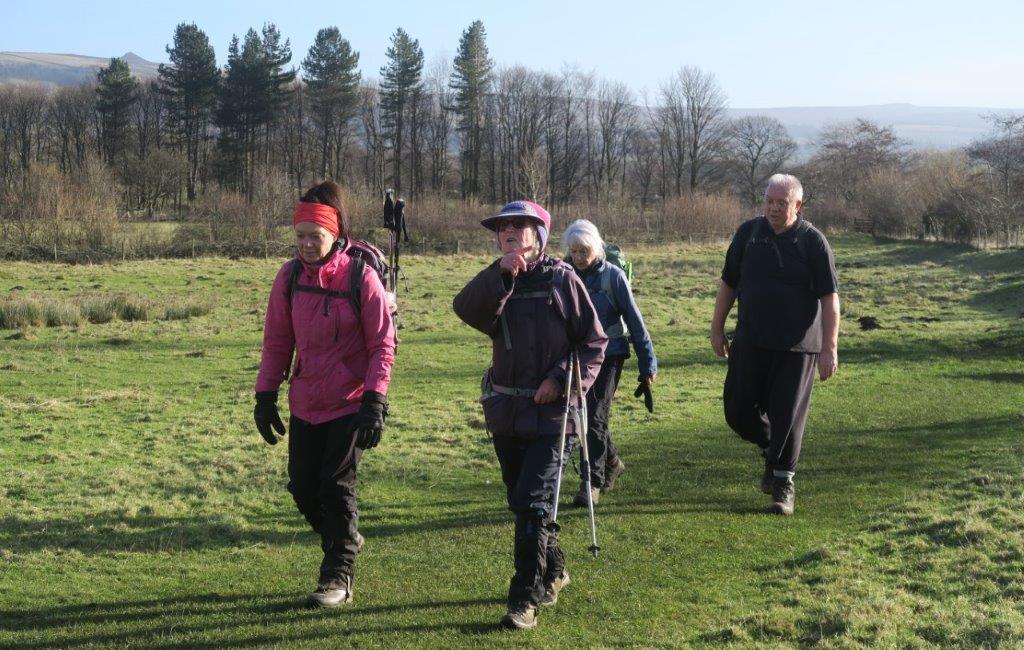 13)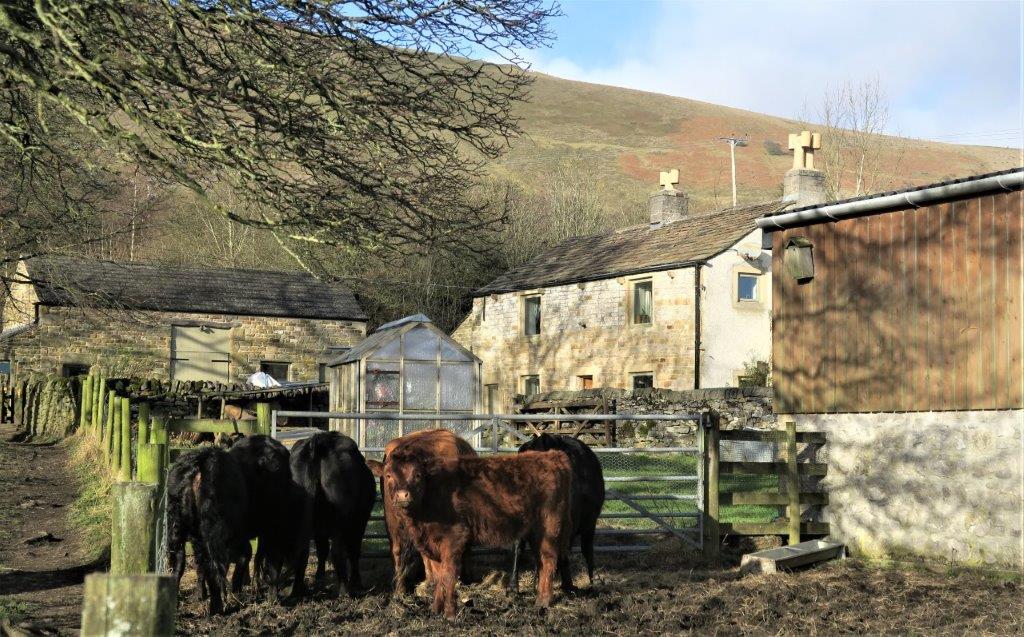 15) Knowlegates Farm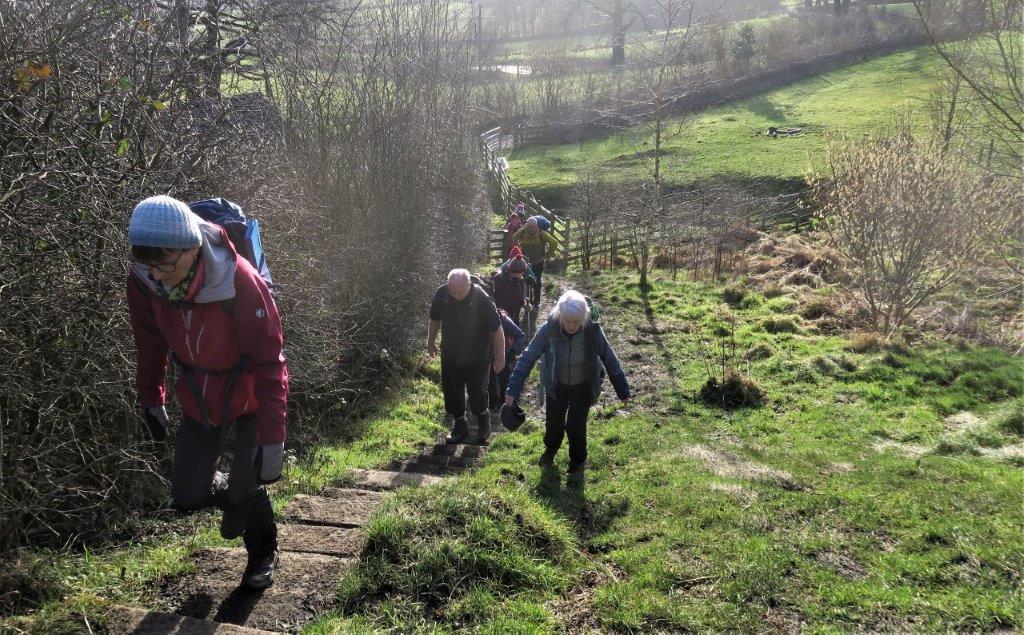 17)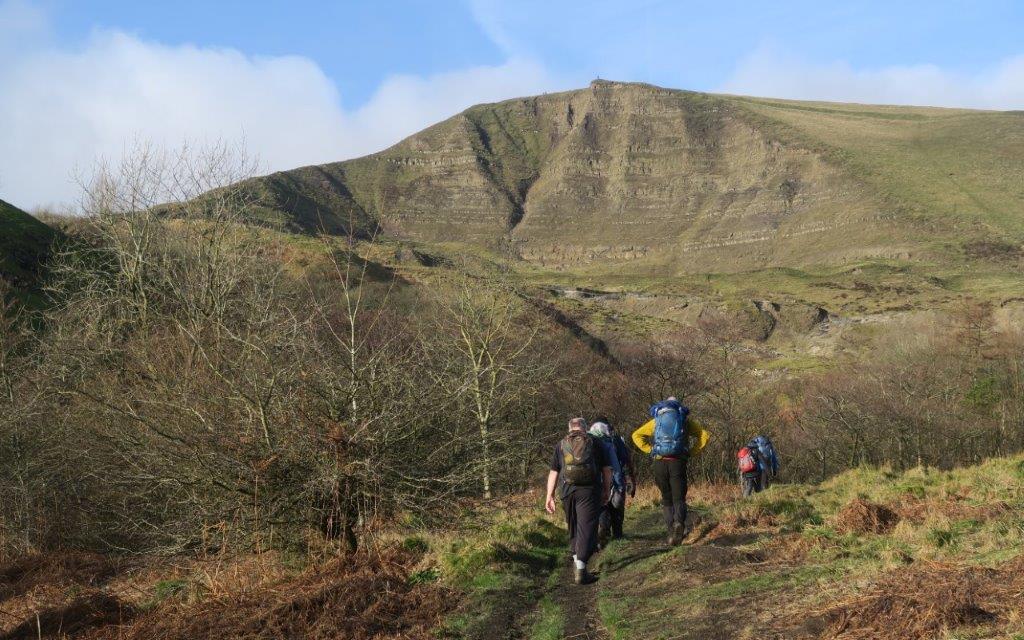 19) Our later 'direct route' up Mam Tor can just be seen diagonally on the right of this picture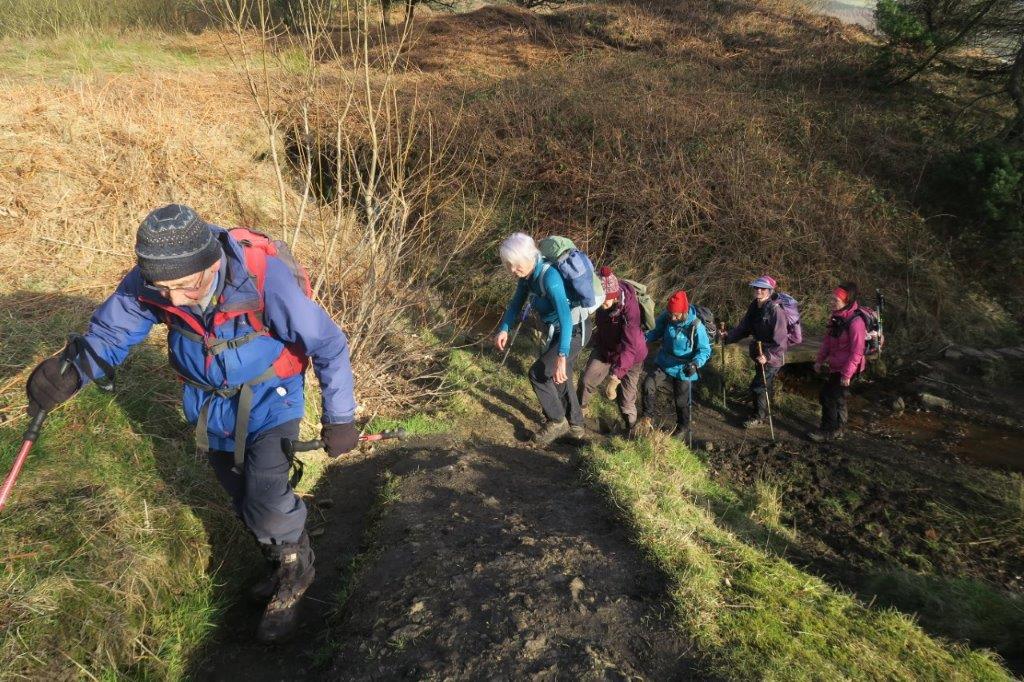 22) up towards Odin Mine and the land-slipped road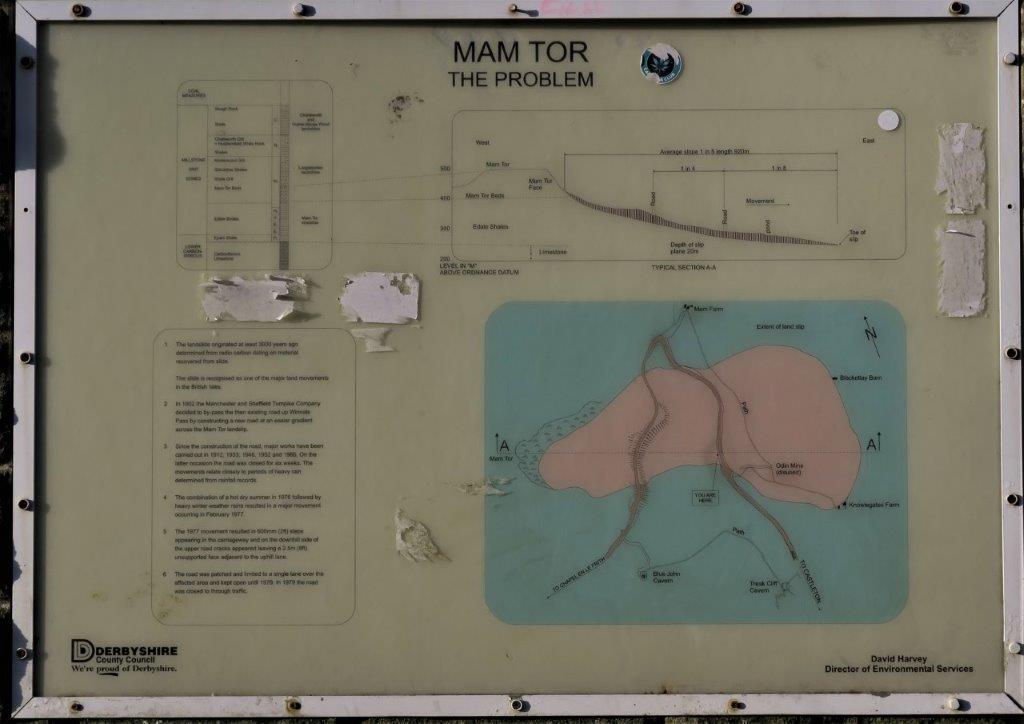 24) details of the land-slipped road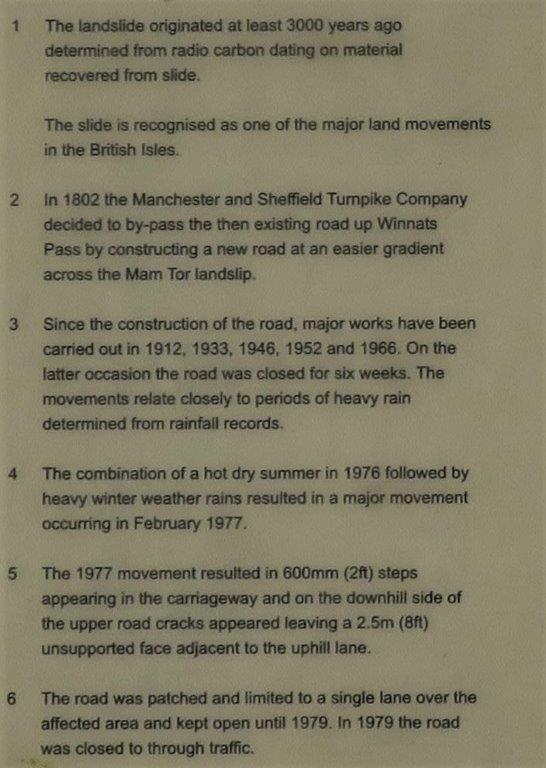 26) history of the land-slipped road and Winnats Pass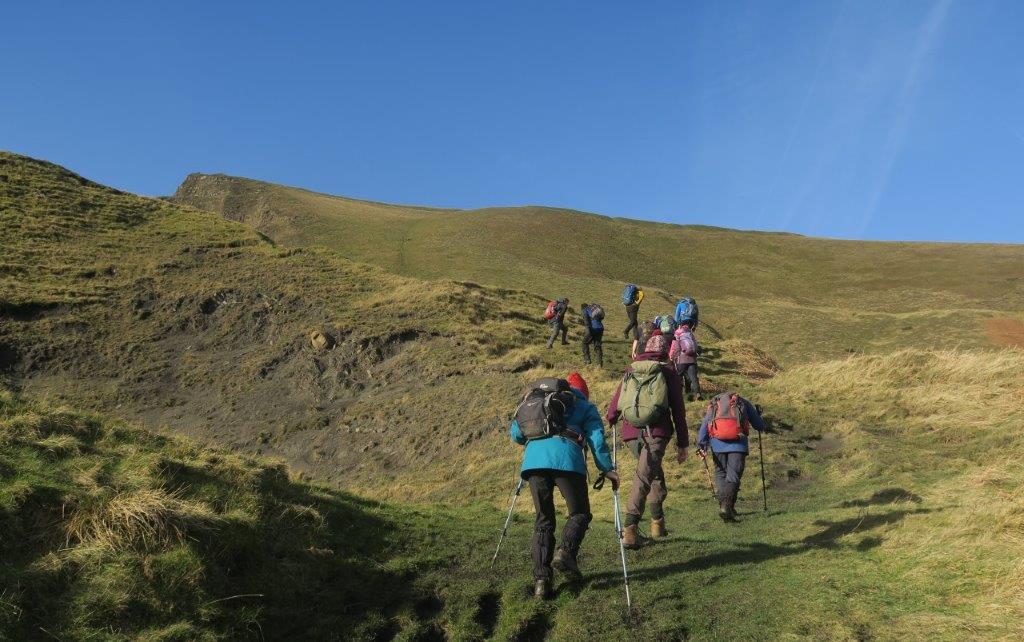 25) above the land-slipped road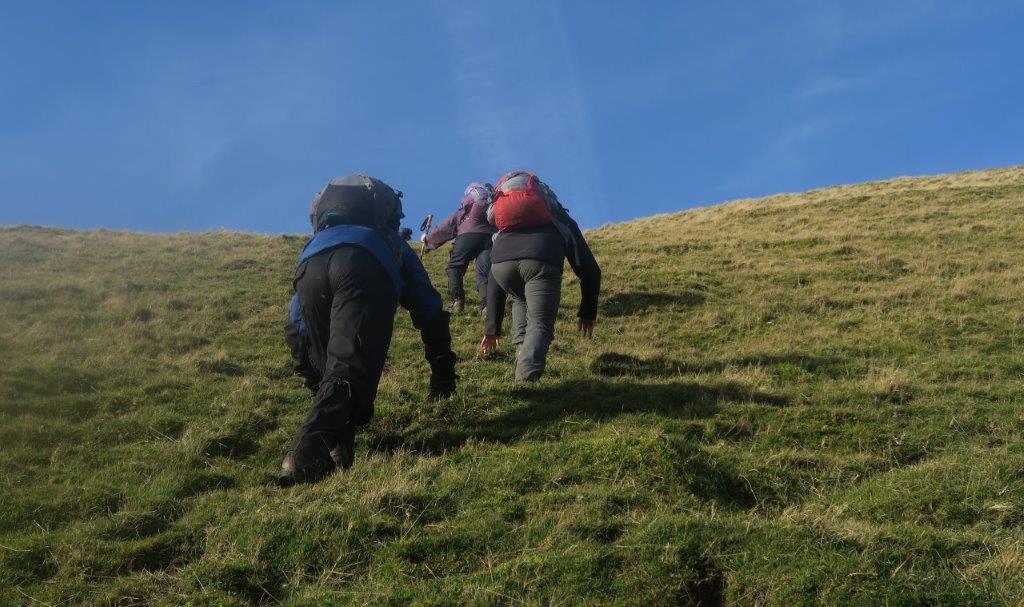 28) the party has split into two parts - this part is climbing up a steep direct route to Mam Tor. The rest of the party are heading on a more gradual route towards but short of Hollins Cross to await the arrival of the first party.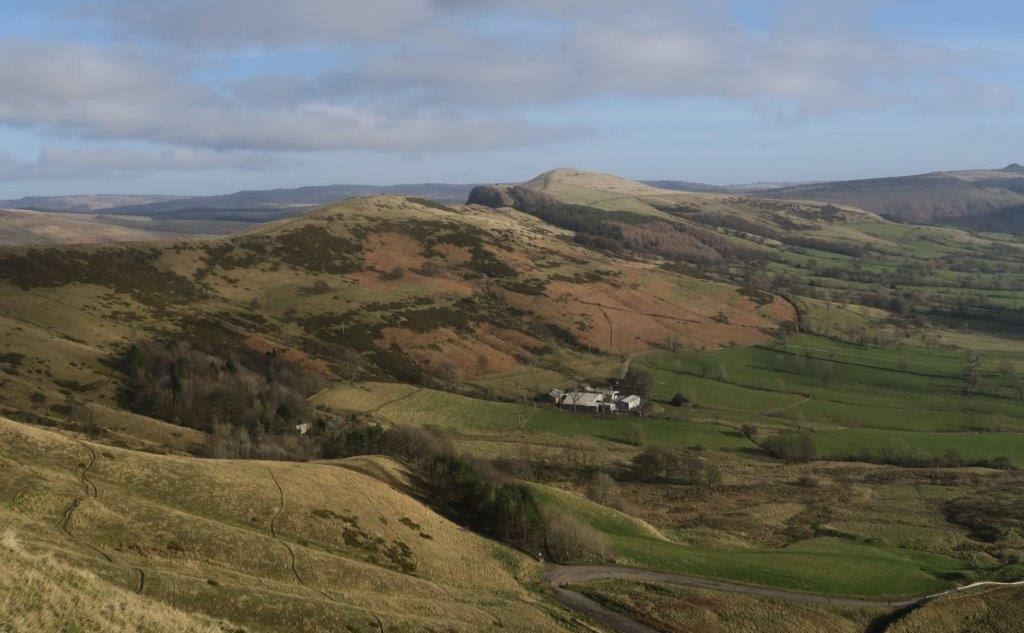 30) looking across at the ridge towards Lose Hill just to right of mid centre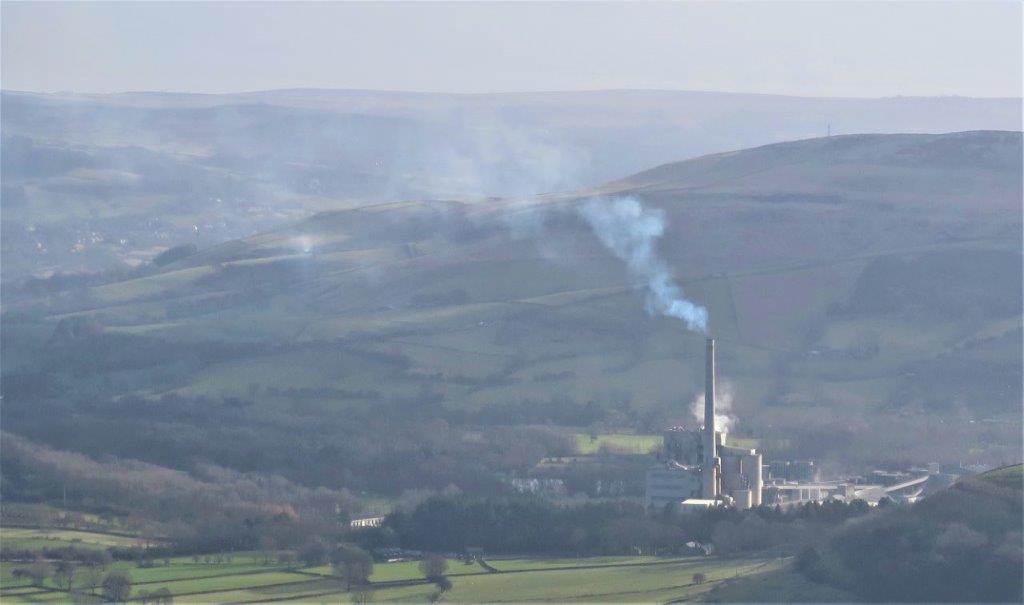 31) a glance backward at Hope Cement Plant - Brough Hills are behind it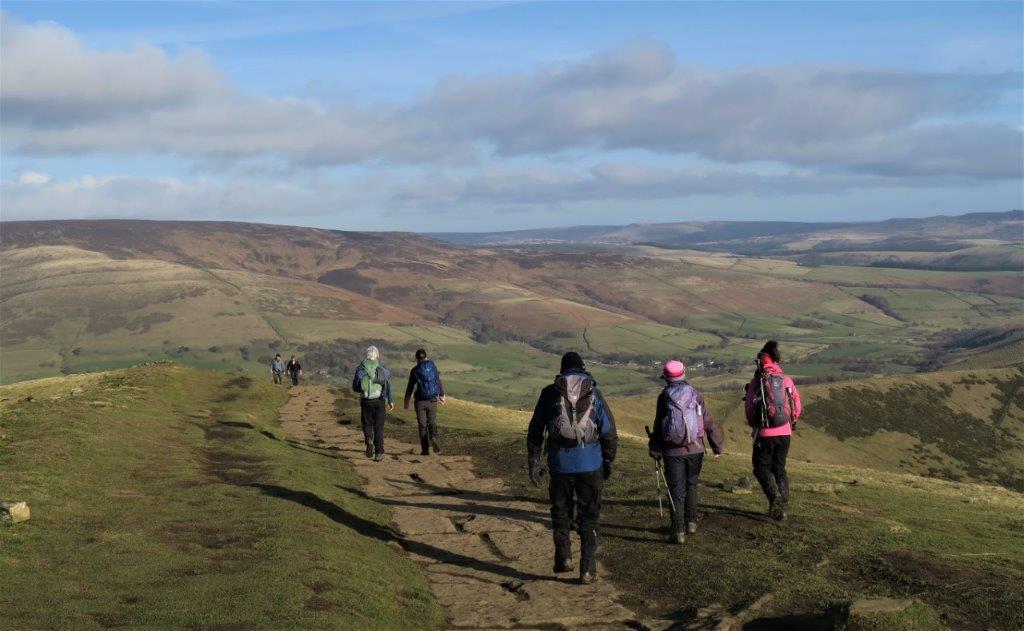 33) descending to Hollins Cross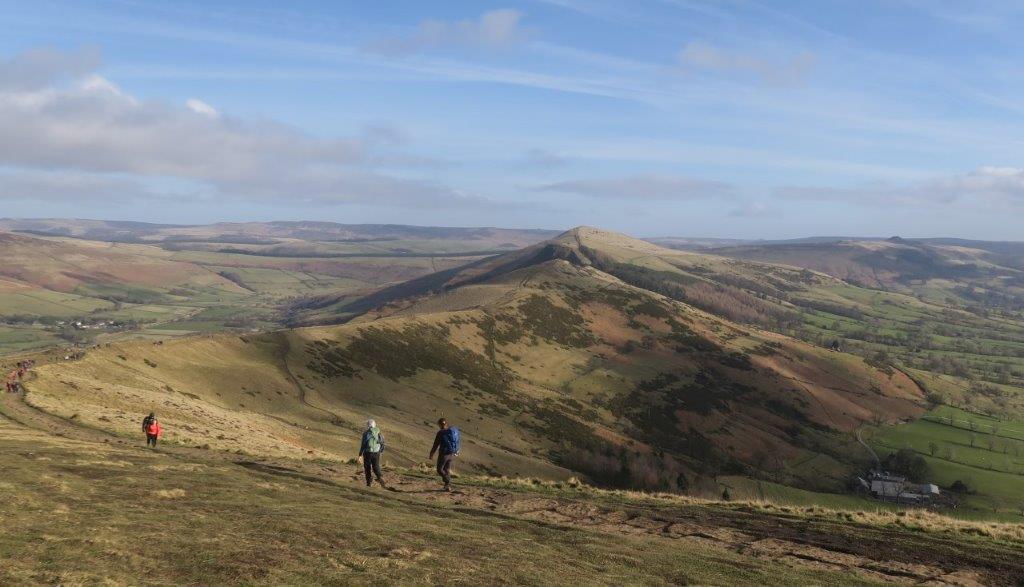 35)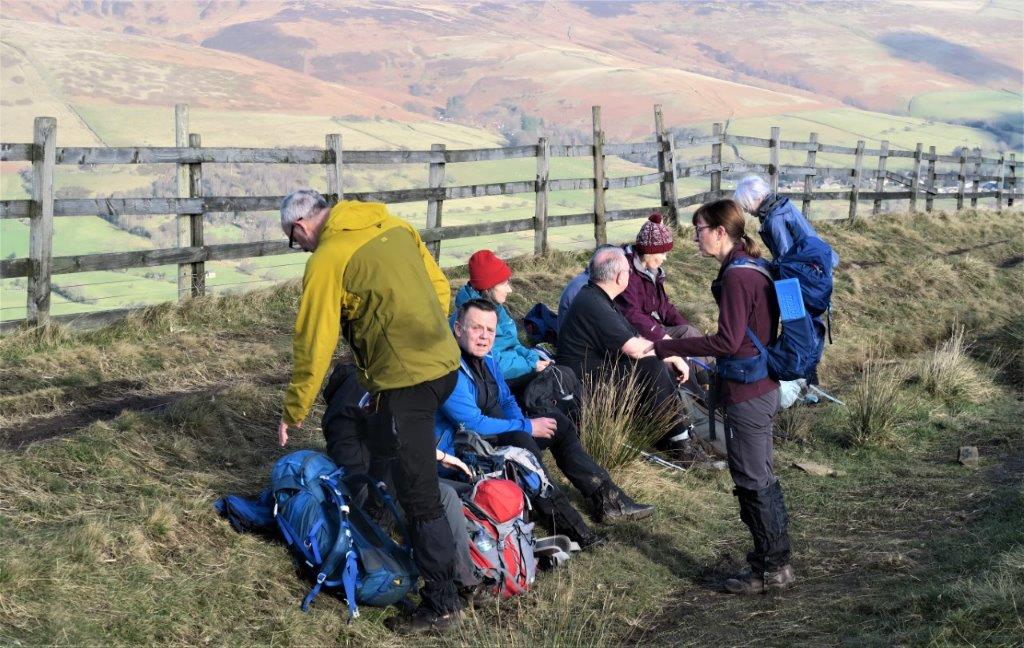 39) balance of party awaits us before Hollins Cross for a morning tea break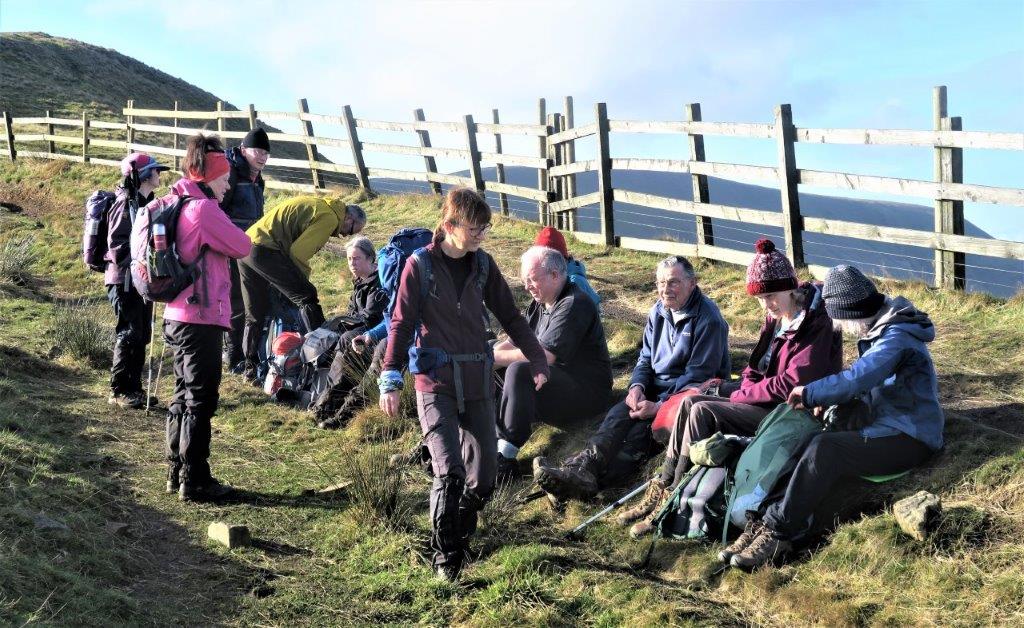 40)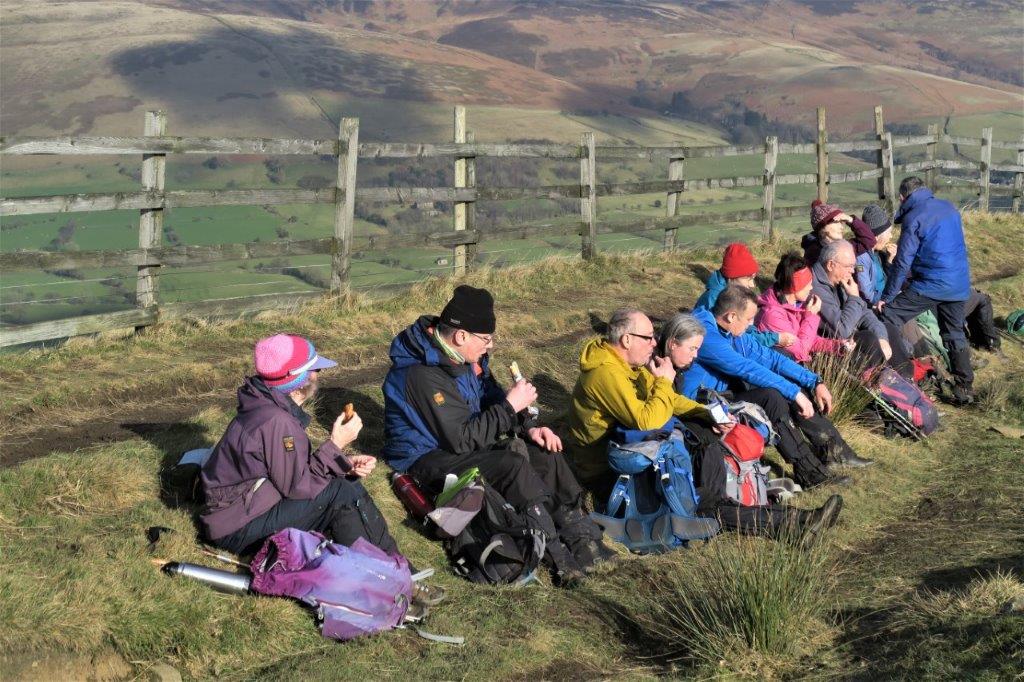 45)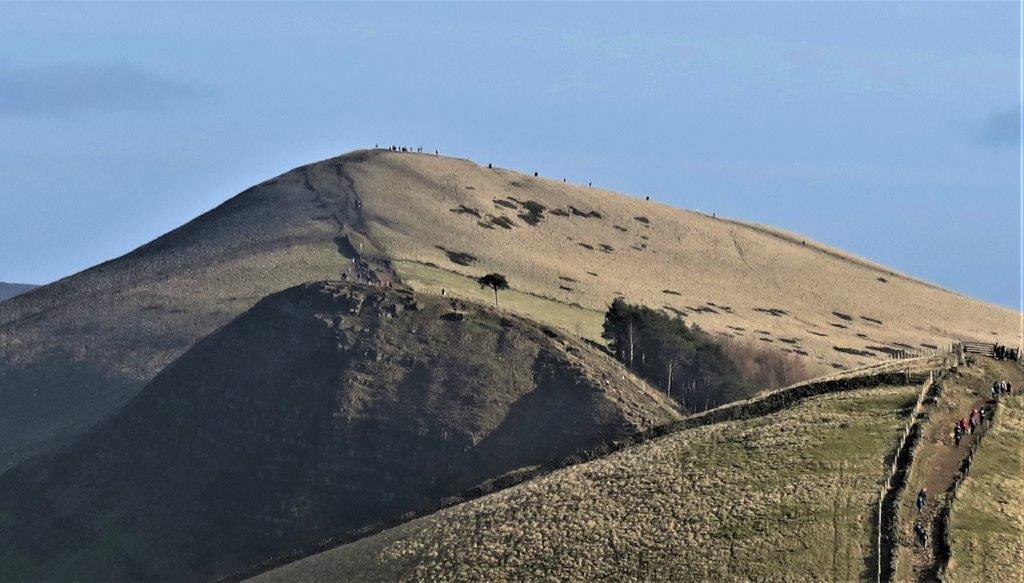 46) the hills after Hollins Cross compacted into one another - Lose Hill in distance, Back Tor in middle, and Barker Bank in front before Hollins Cross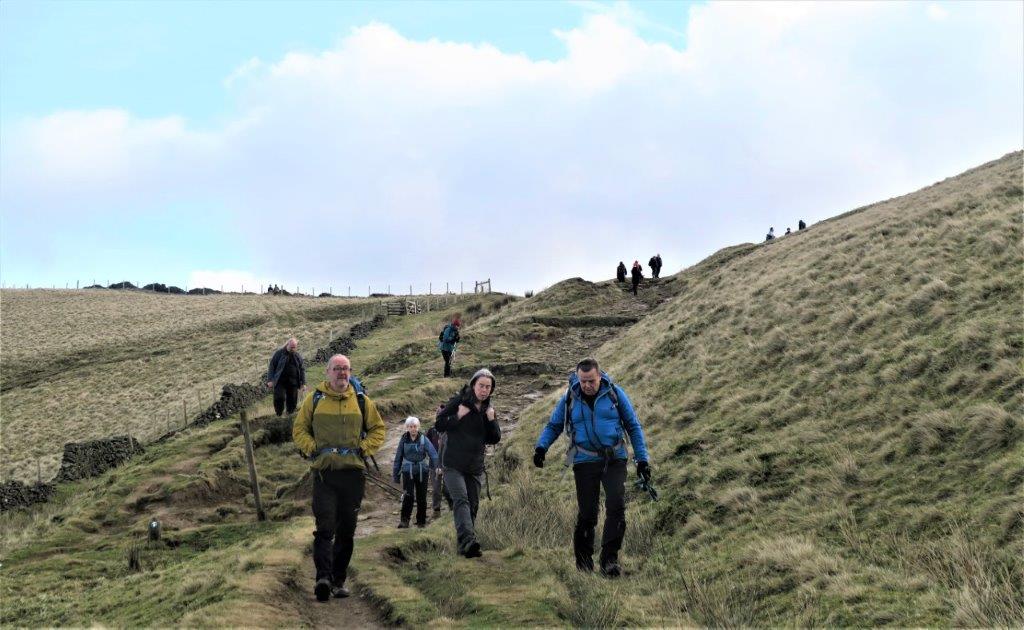 49) descending from Hollins Cross on the Vale of Edale side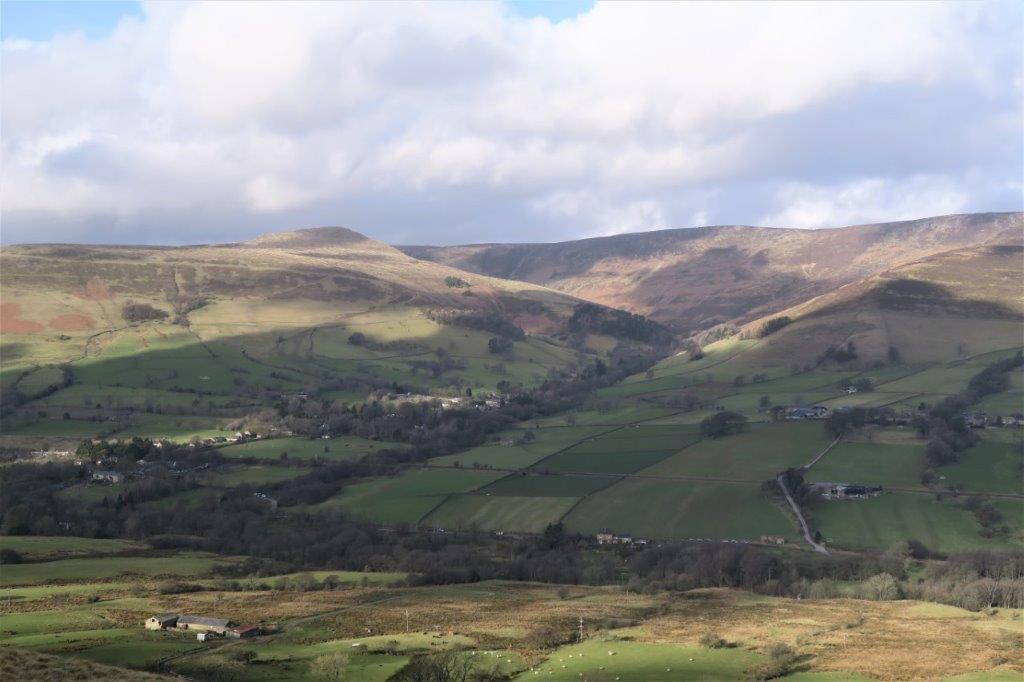 50) looking across at Edale village - Grinds Brook V's down to right then passes the village. At top Grindslow Knoll is a 'third' in from the left.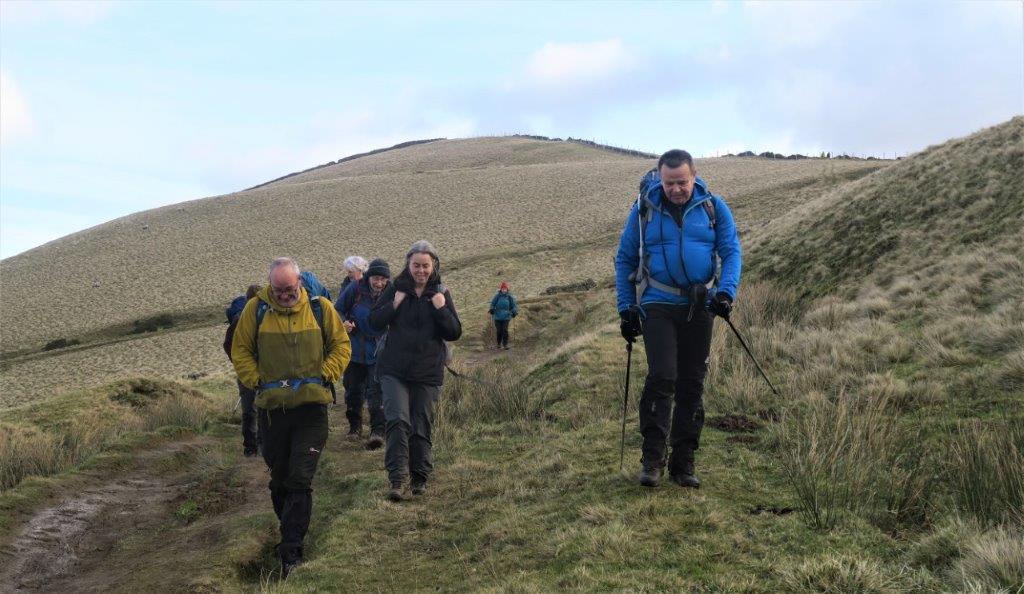 52)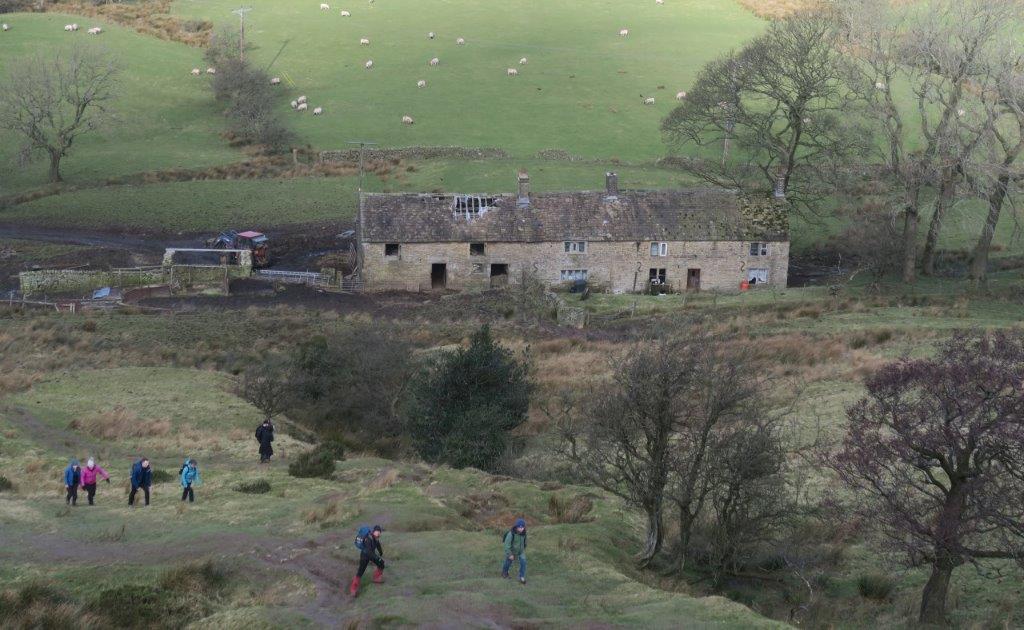 53) a decaying barn on the Edale Road below us (although part of building to the right appears intact).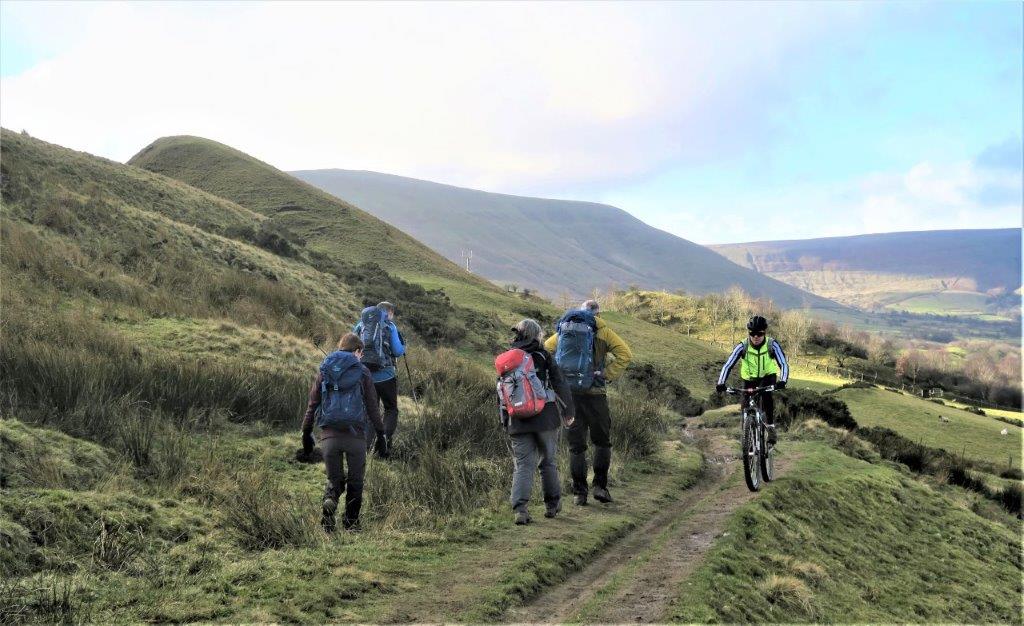 55) cyclist using Bridleway between Harden Clough and Hollins Cross - cyclists permitted on Bridleways but not Footpaths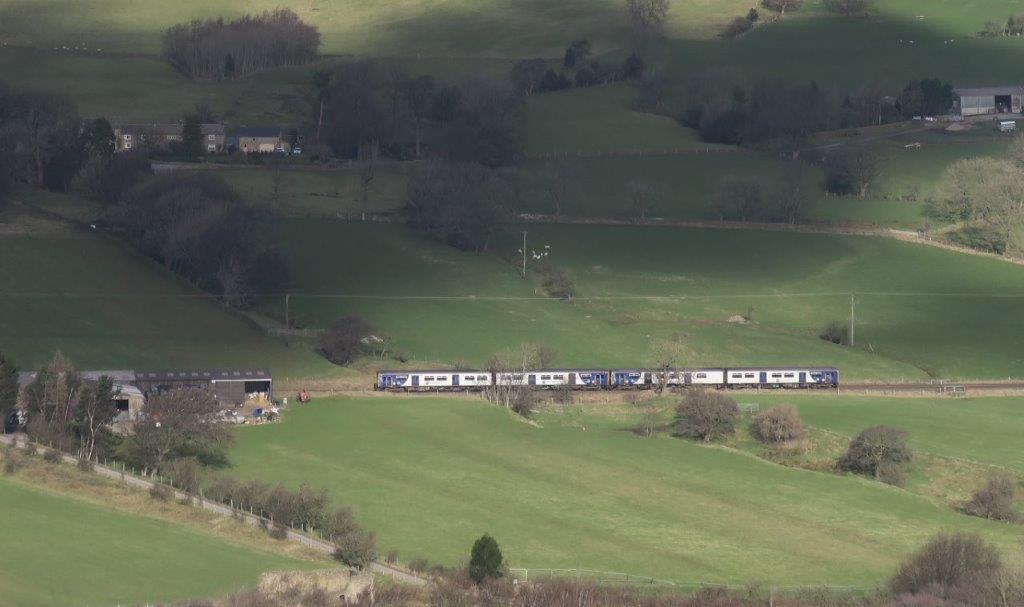 56) local Northern Rail Train running through the Vale of Edale (Manchester to Sheffield)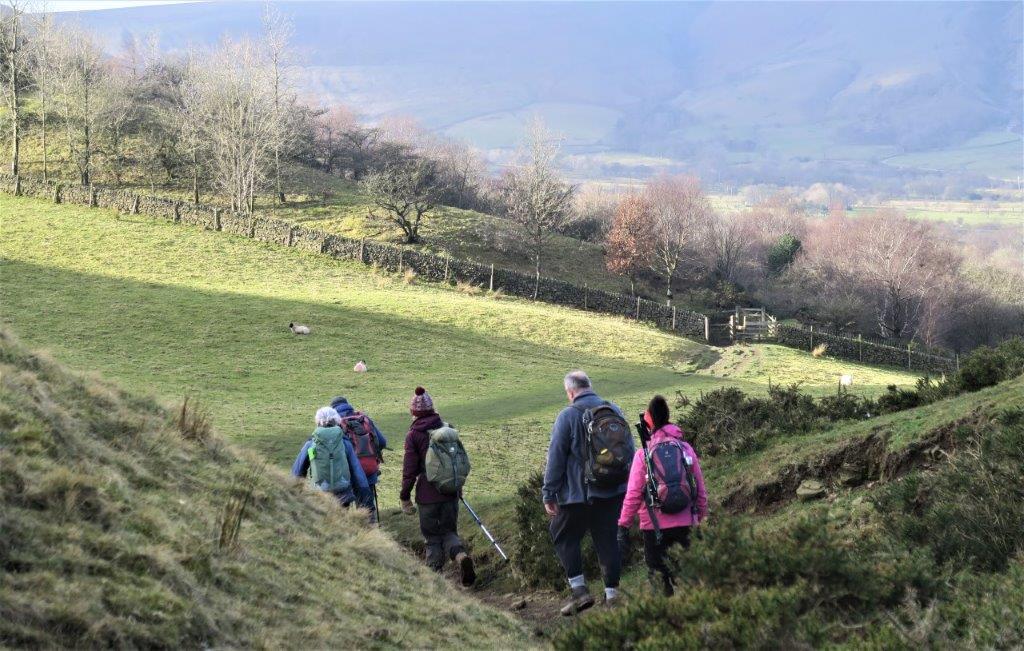 59) approaching Greenlands and Harden Clough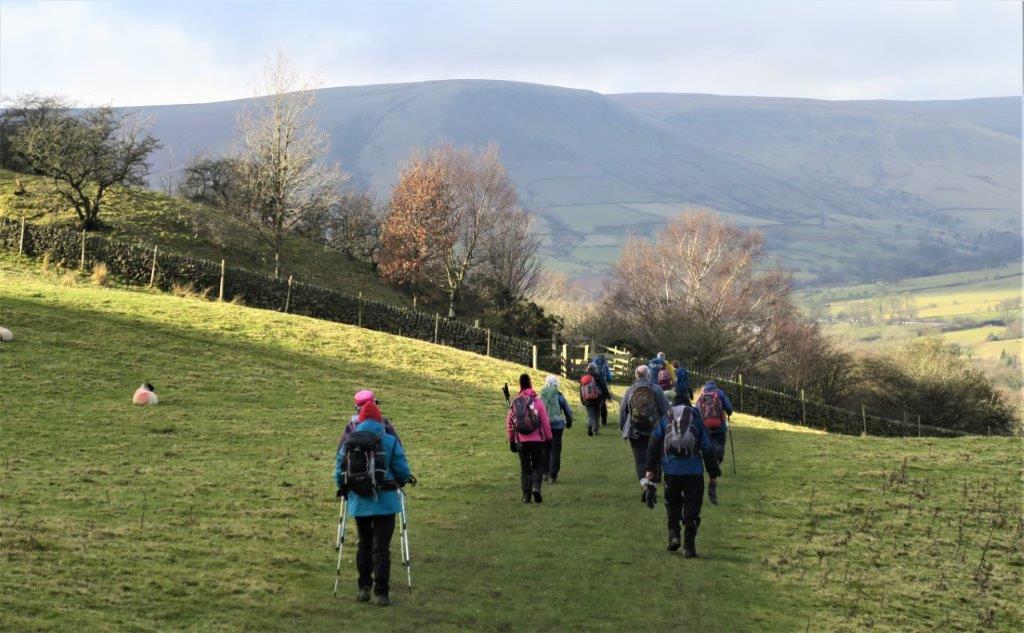 61)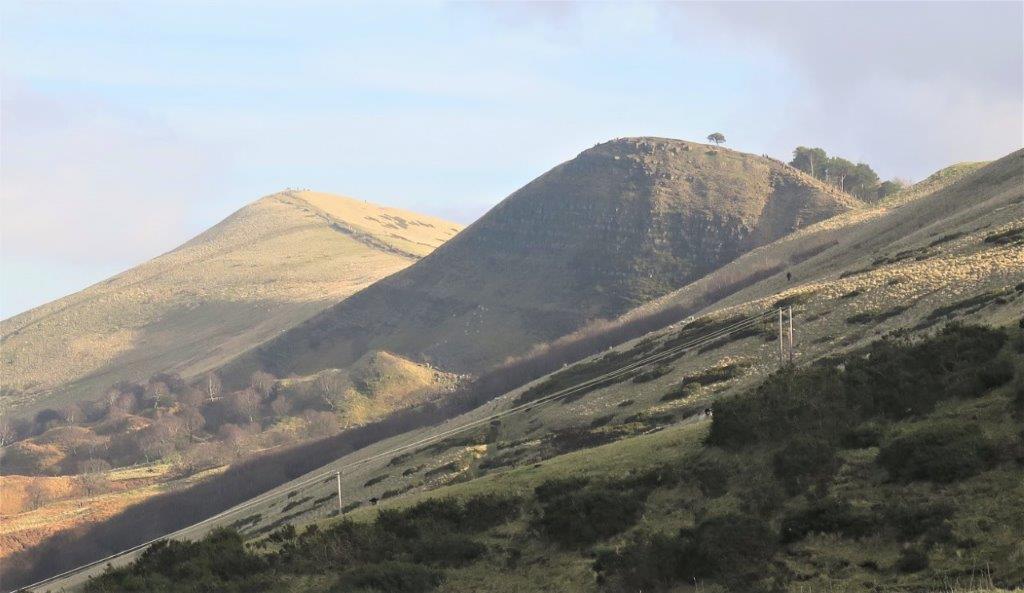 62) looking back at Back Tor and Lose Hill further behind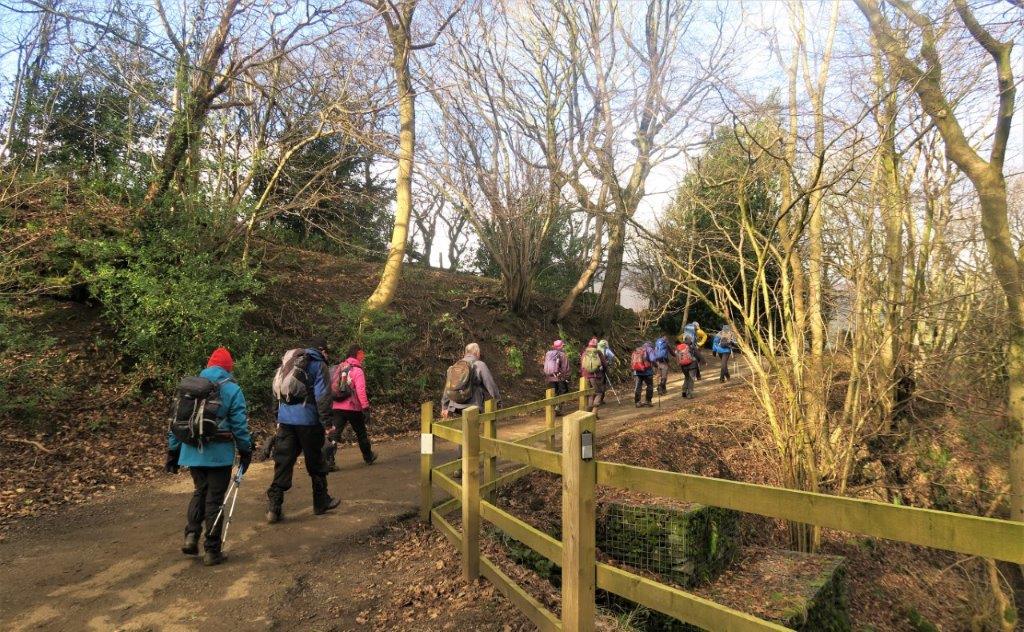 66) have just crossed Harden Clough Stream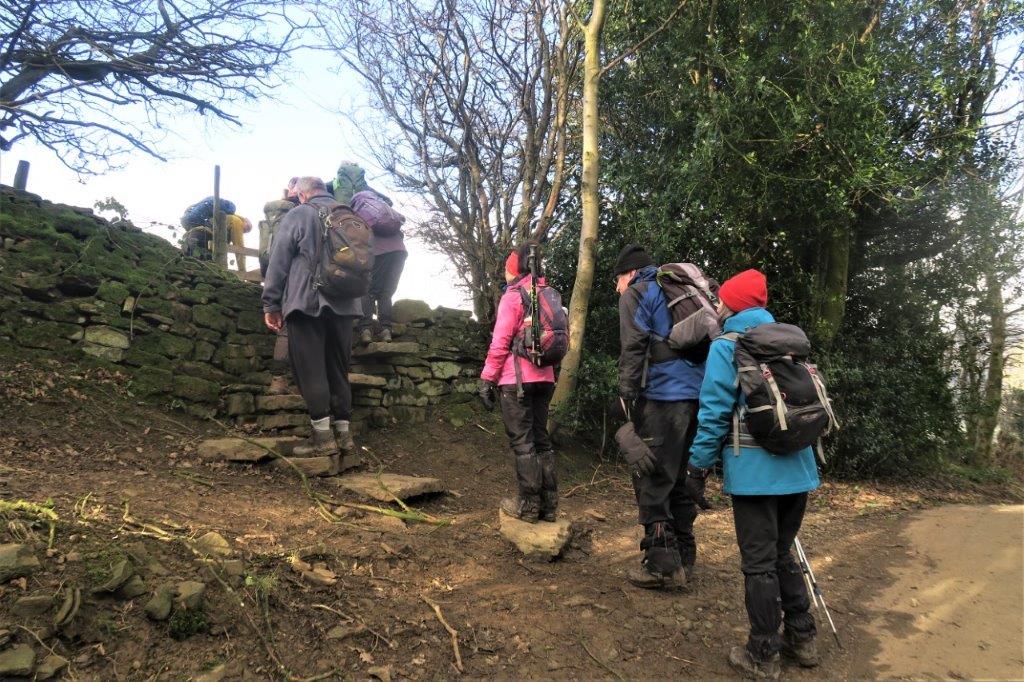 67)
68)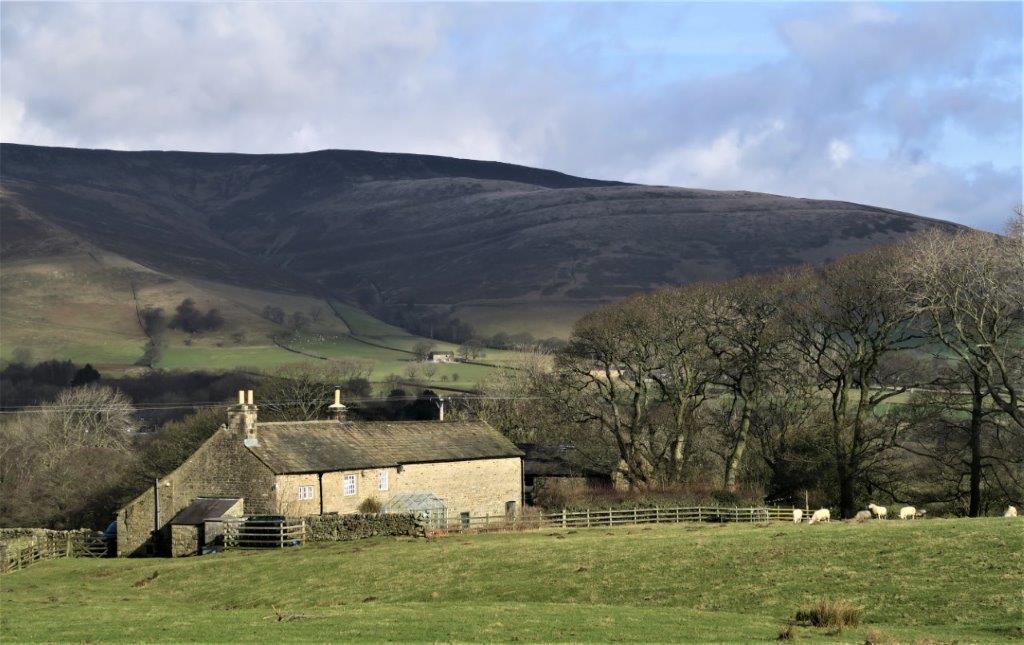 74)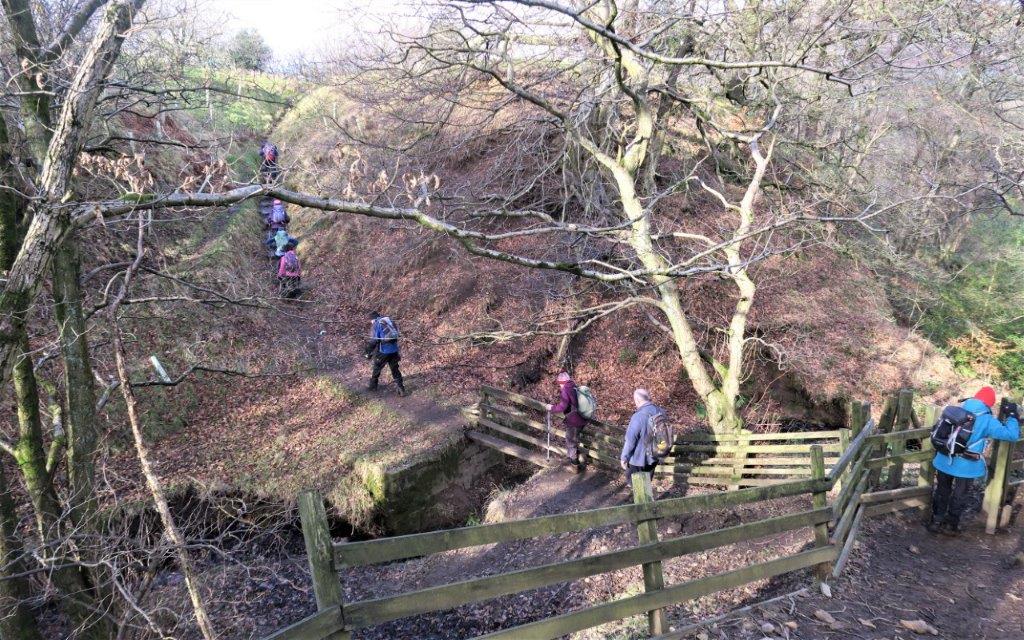 77) a clough well before Barber Booth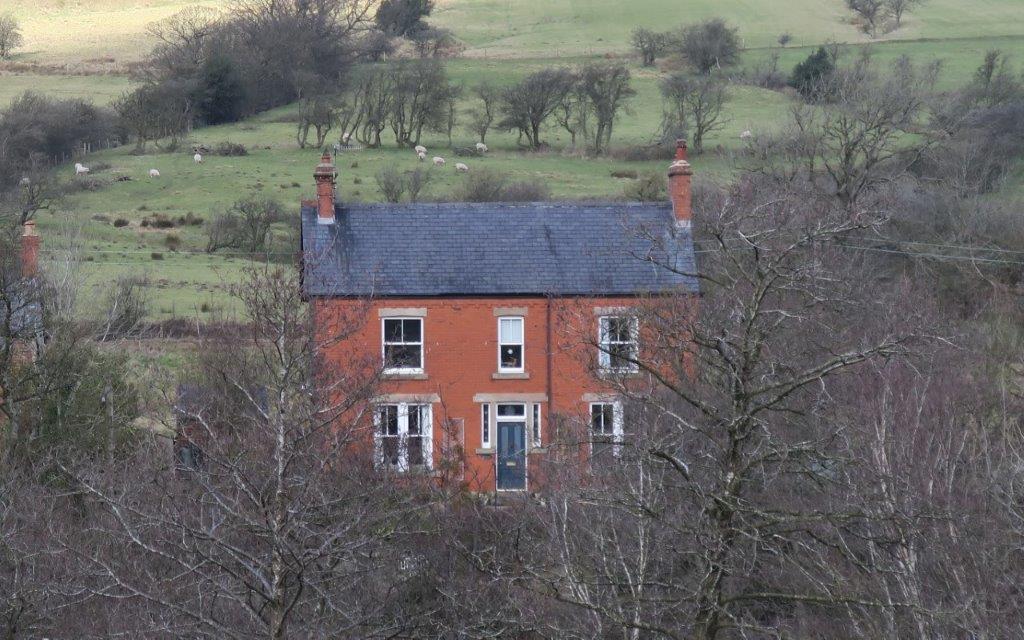 80)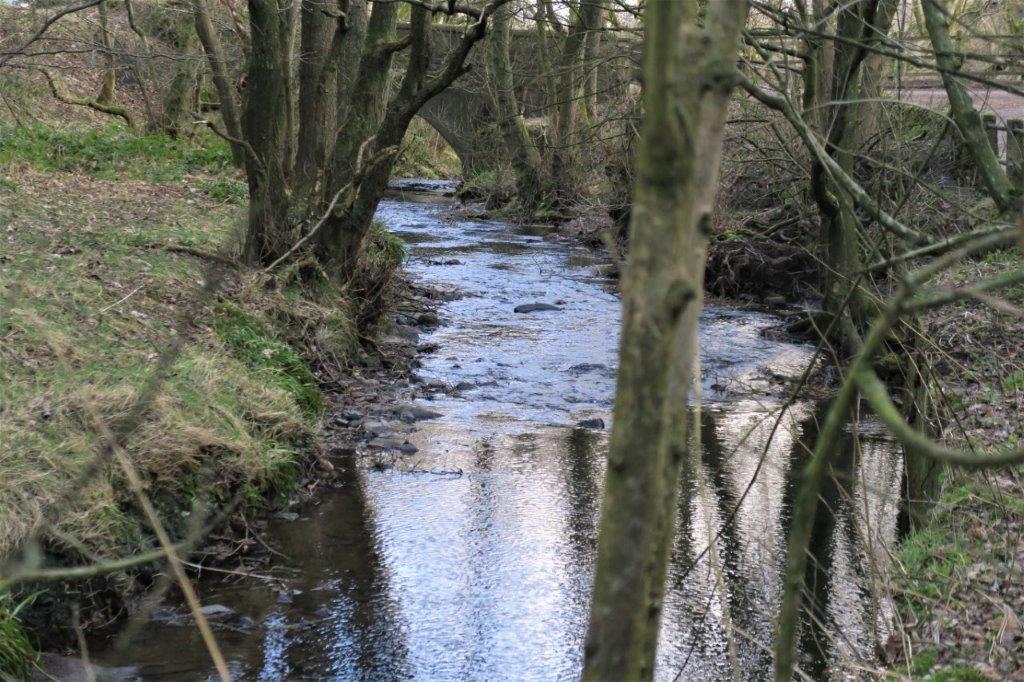 83) stream near Barber Booth - Booth appears to be derived from a Norman Family name?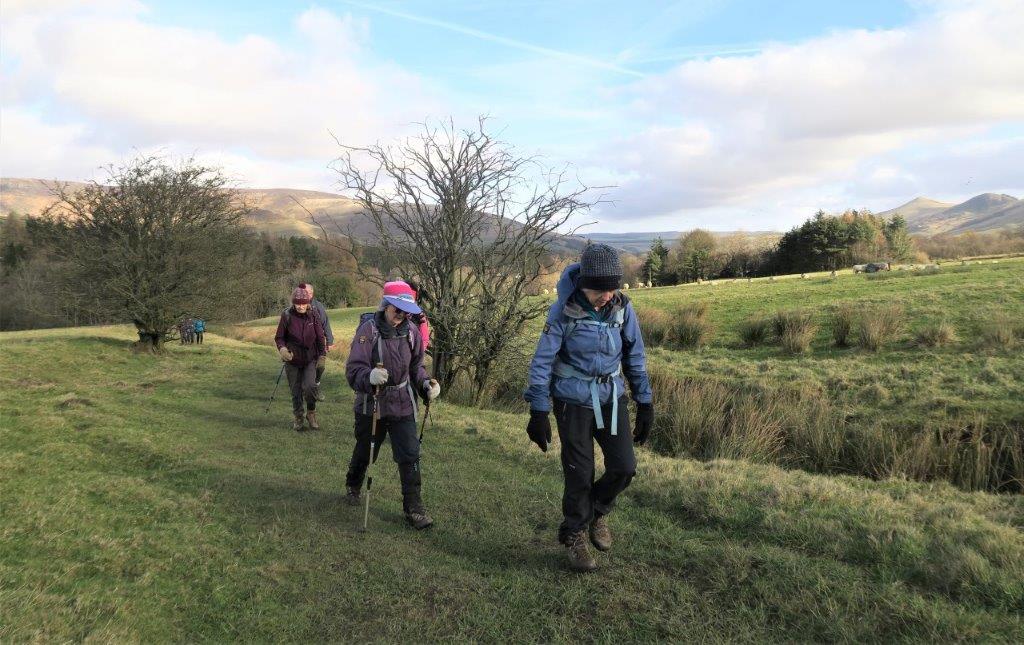 87)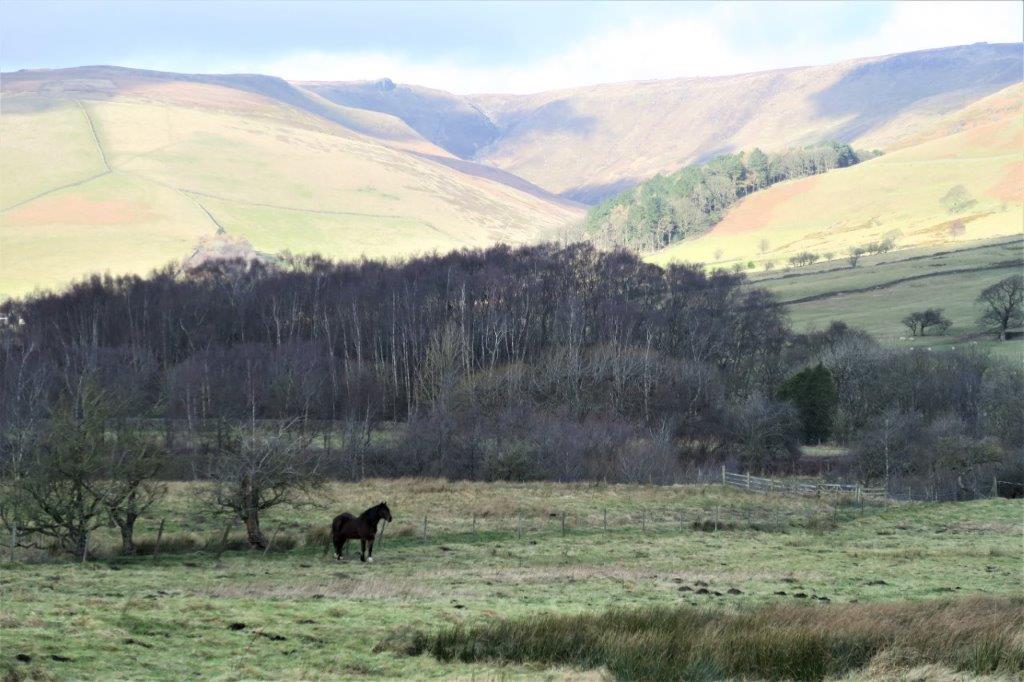 89) Crowden Clough behind, going up to Kinder Plateau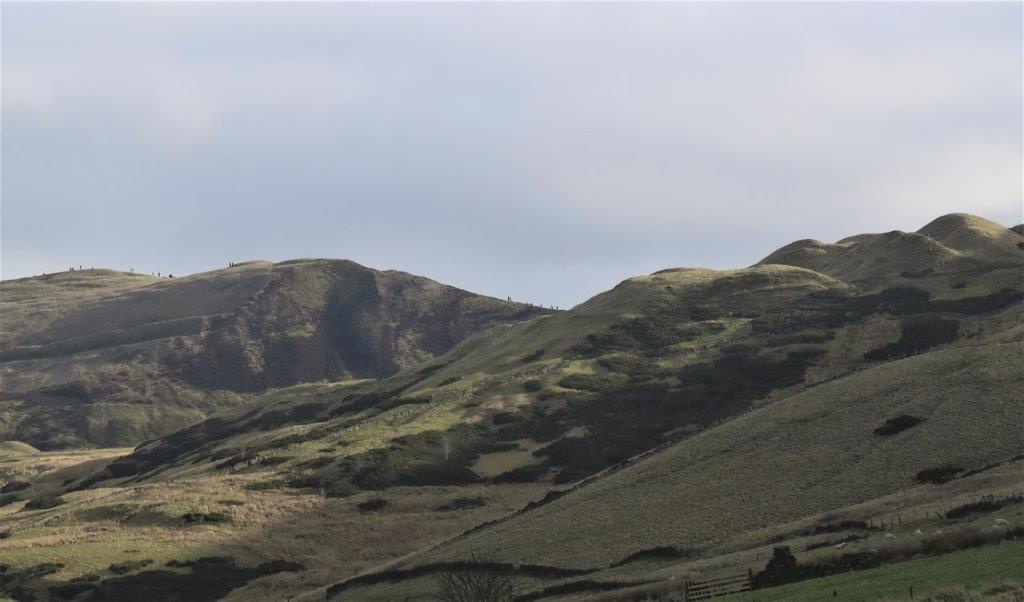 91) a glance up to the 'road nick' between Mam Tor and Rushup Edge which goes to Edale via Barber Booth. Unfortunately no buses run on this route.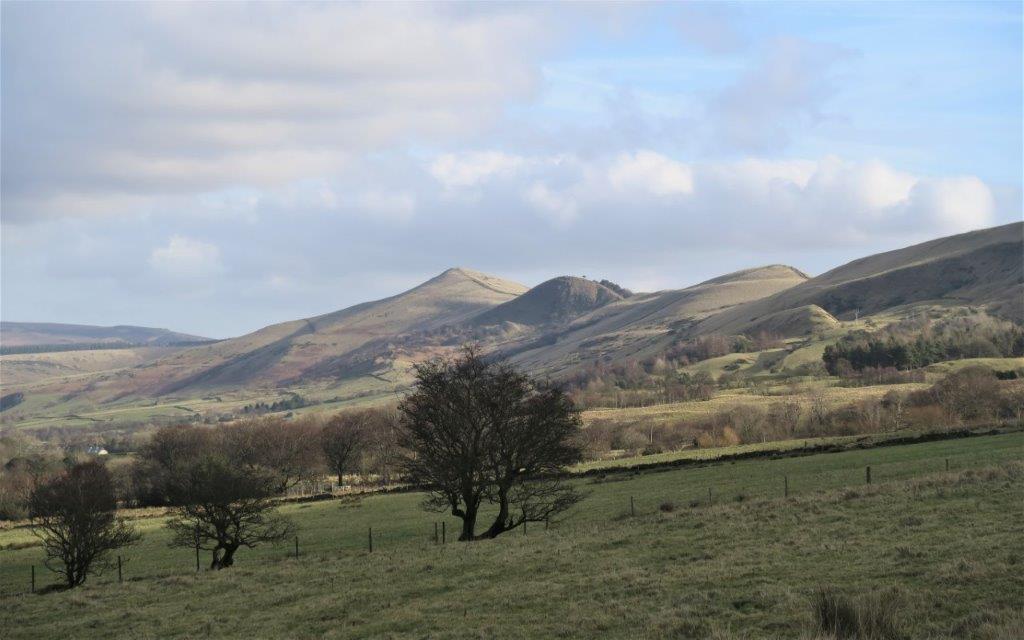 92) looking back at the Ridge to Lose Hill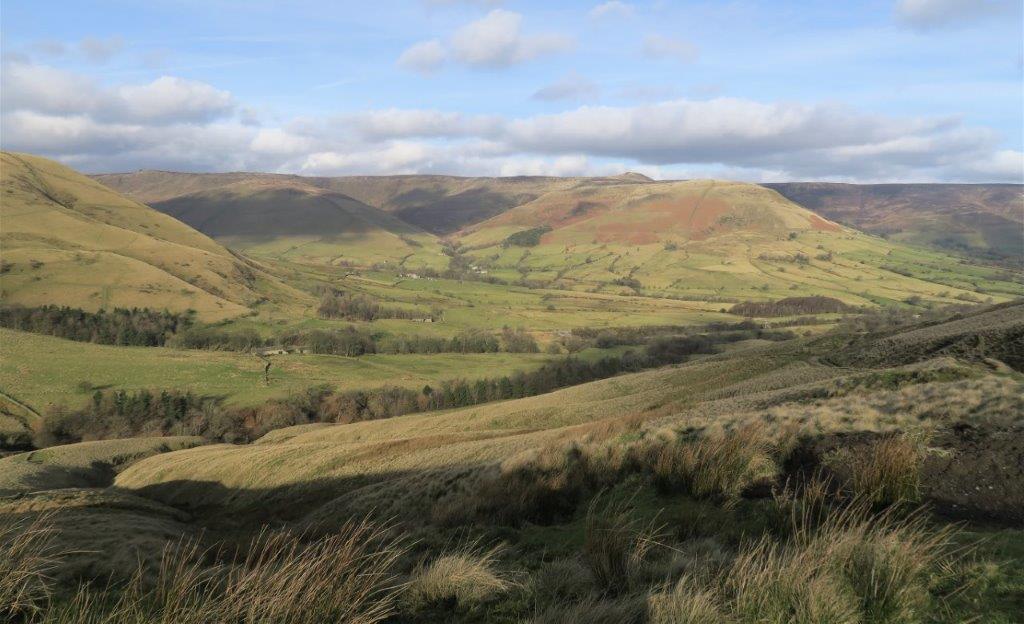 95) The Vale of Edale running from left to right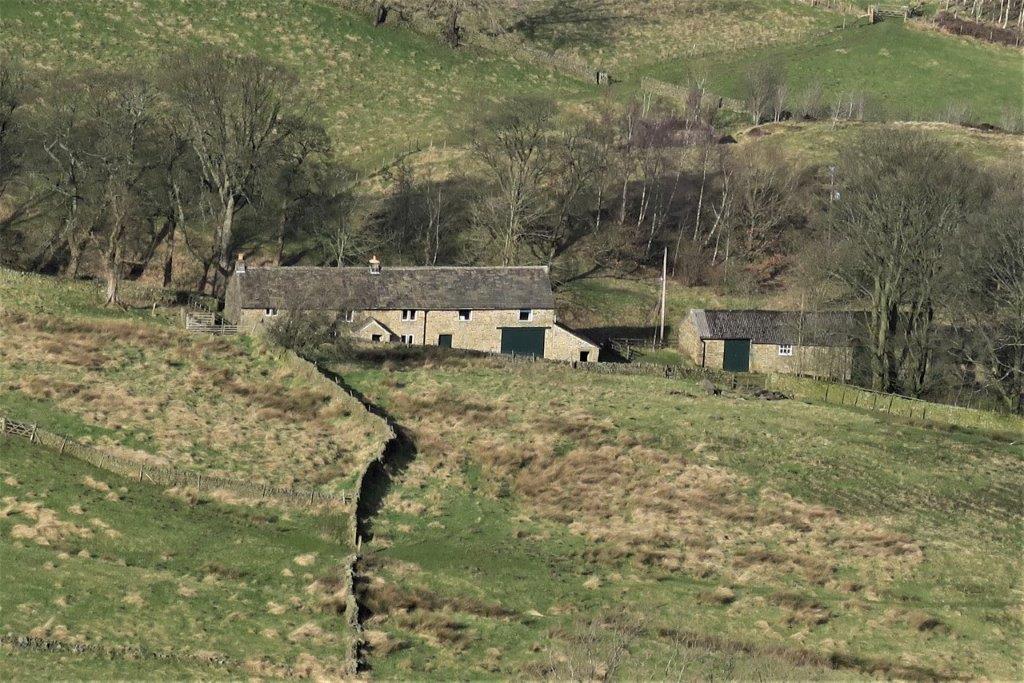 97) Dale Head below?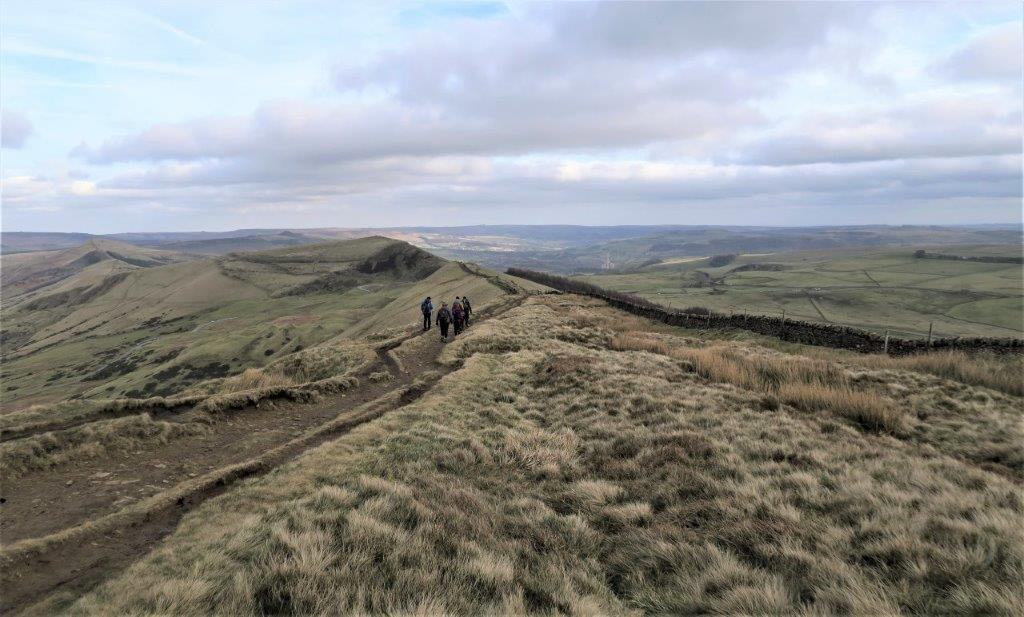 99) heading on Rushup Edge toward Mam Tor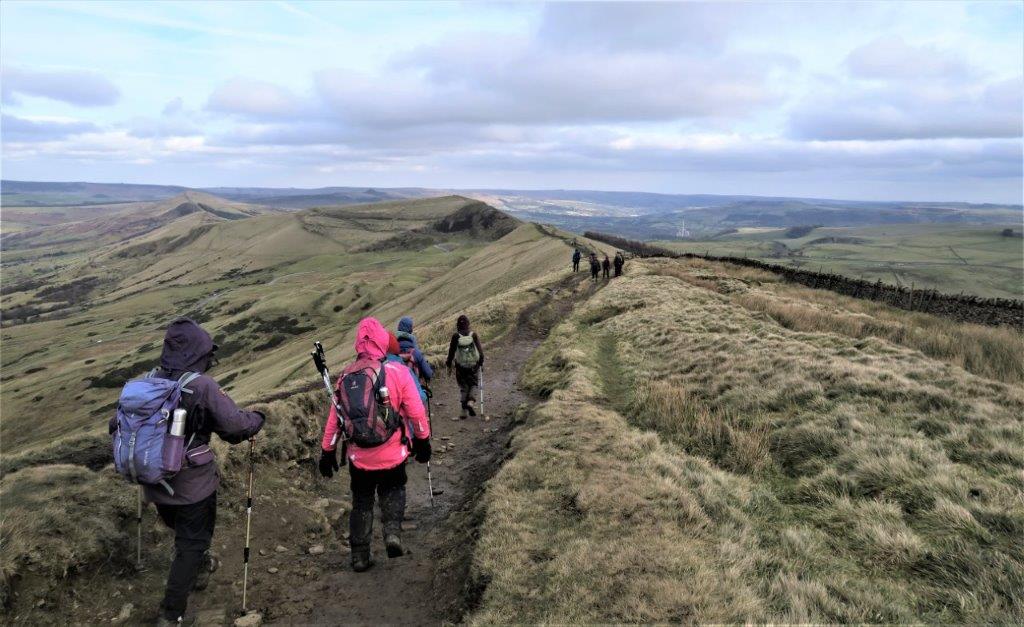 101)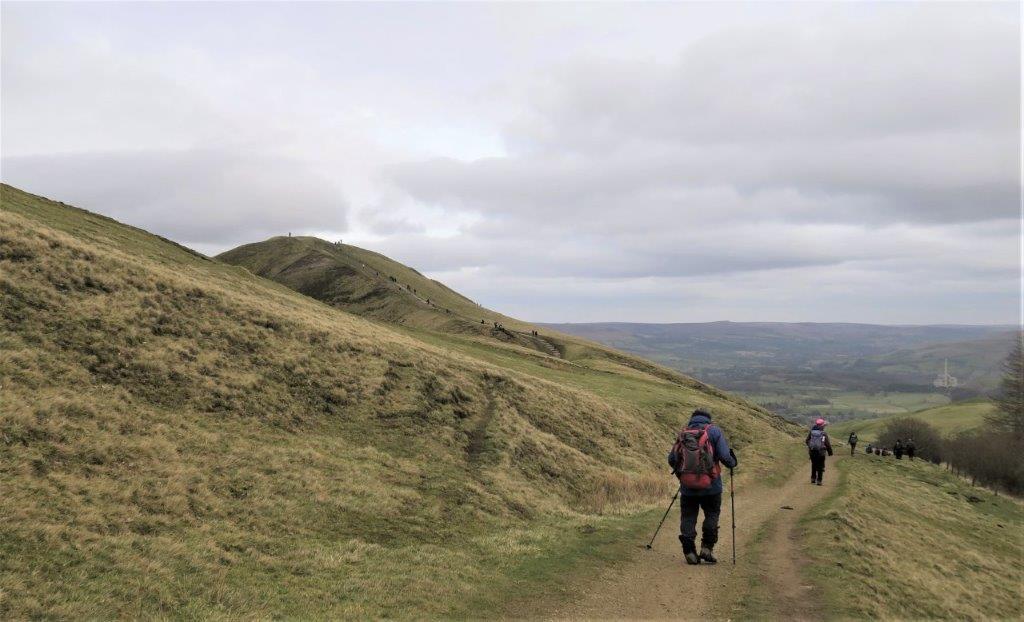 103) We came down Rushup Edge below Mam Tor (seen here to left of centre with trig beacon visible?)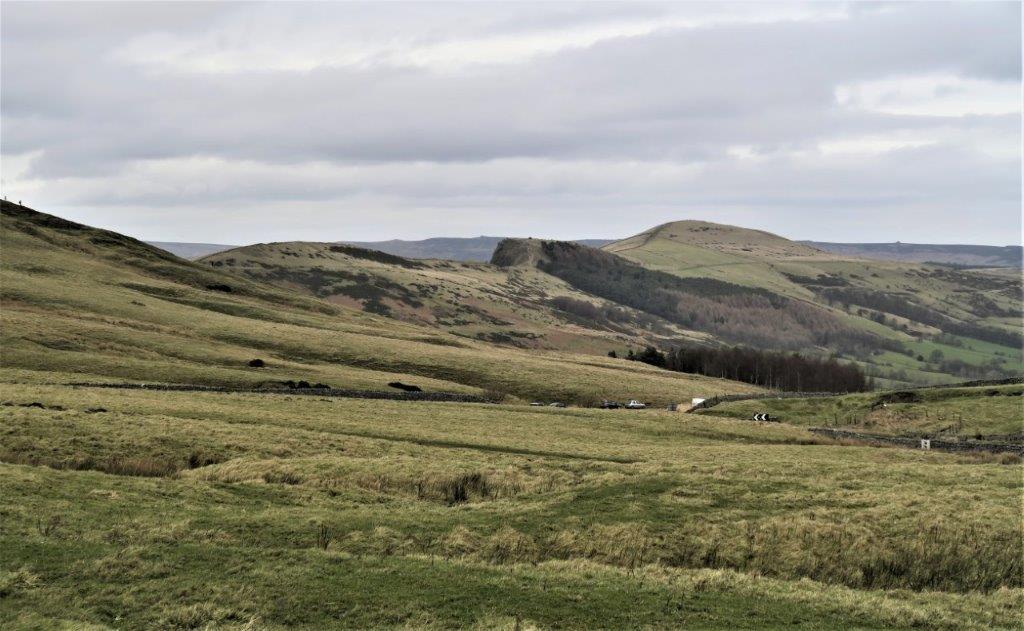 105)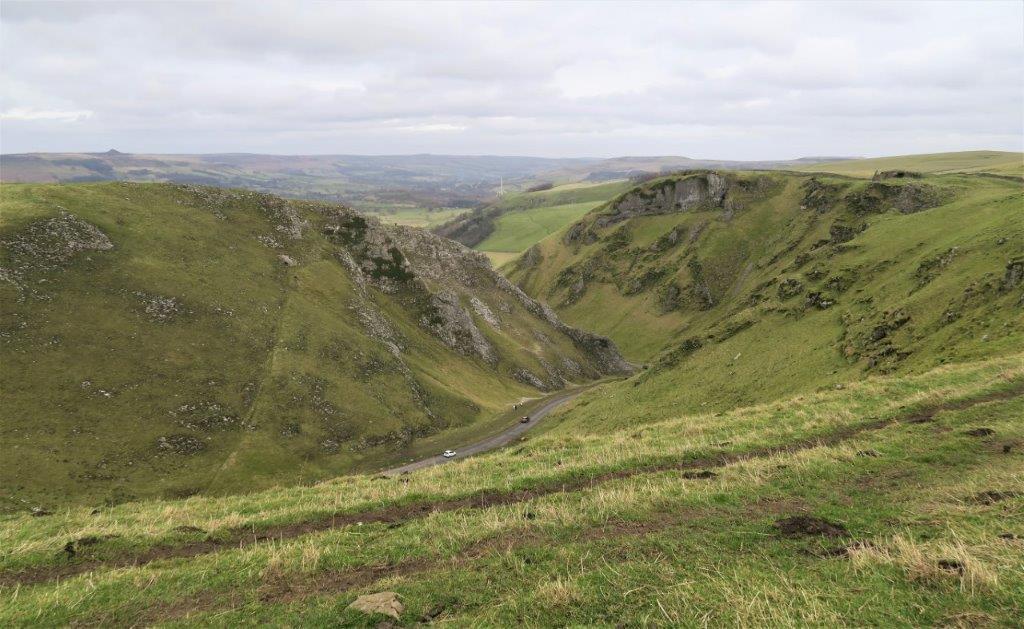 107) looking down Winnats Pass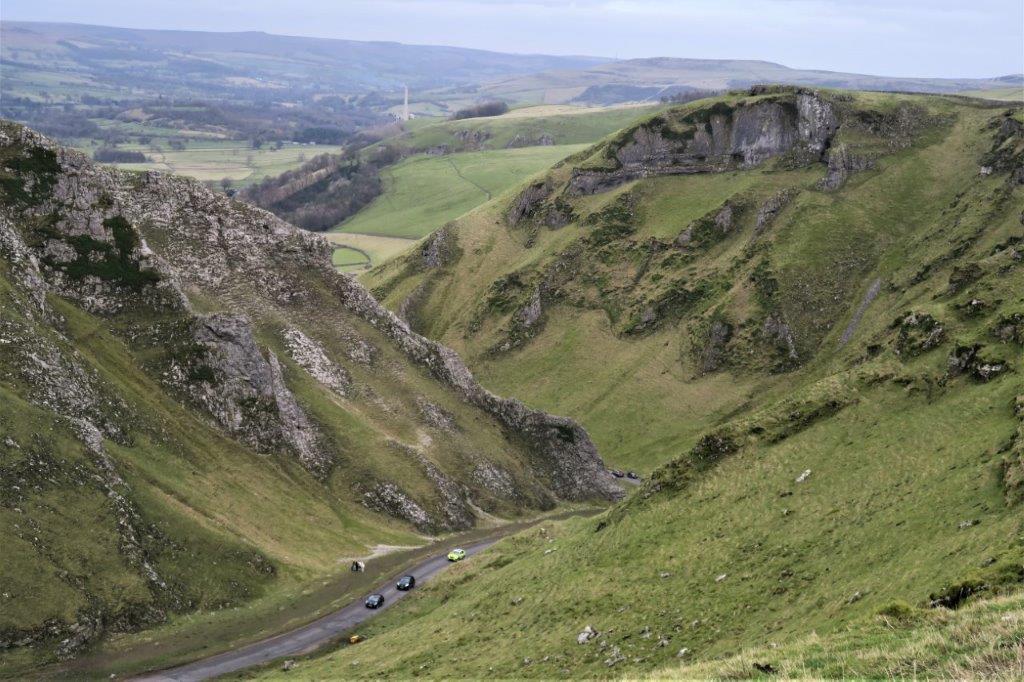 109) we are now on the top southern edge of Winnats Pass looking down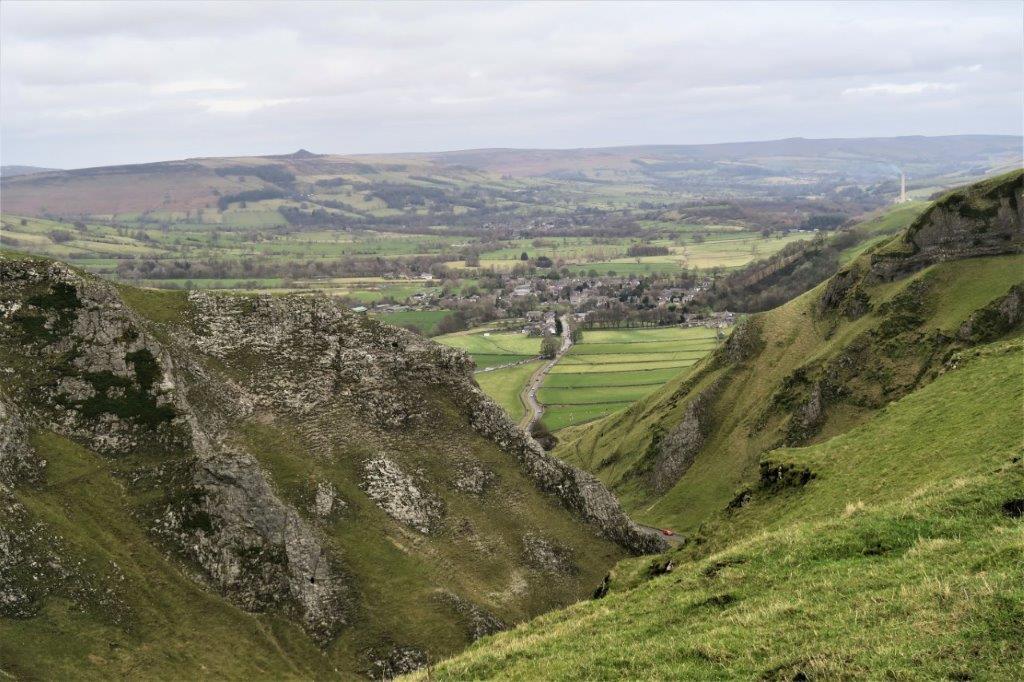 110) Winhill Pike at top, Castleton below, Hope Cement Plant Chimney visible to right
112)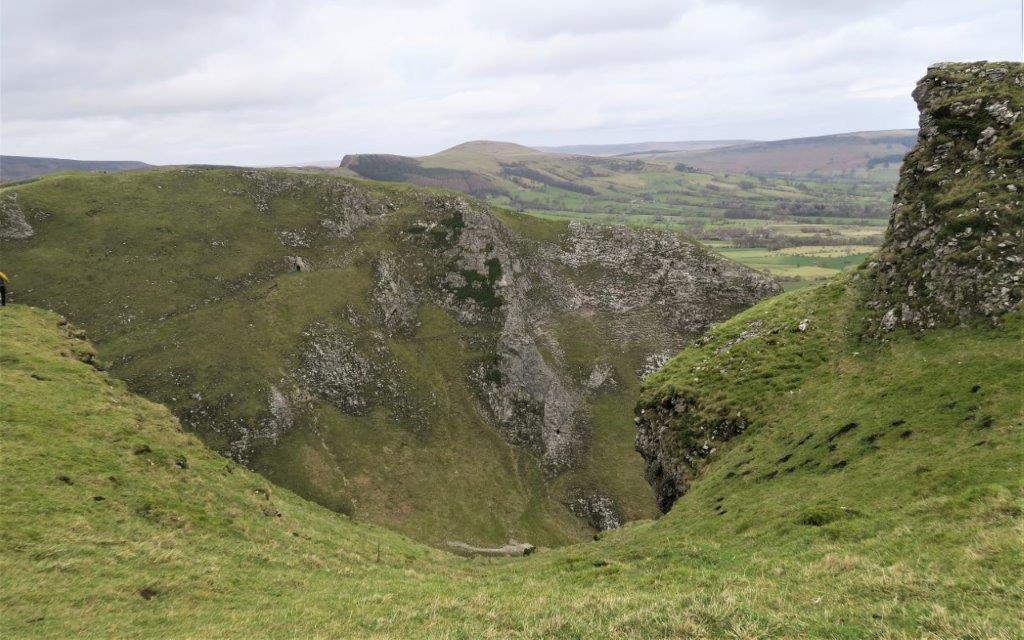 113) hazardous edges - to keep well away from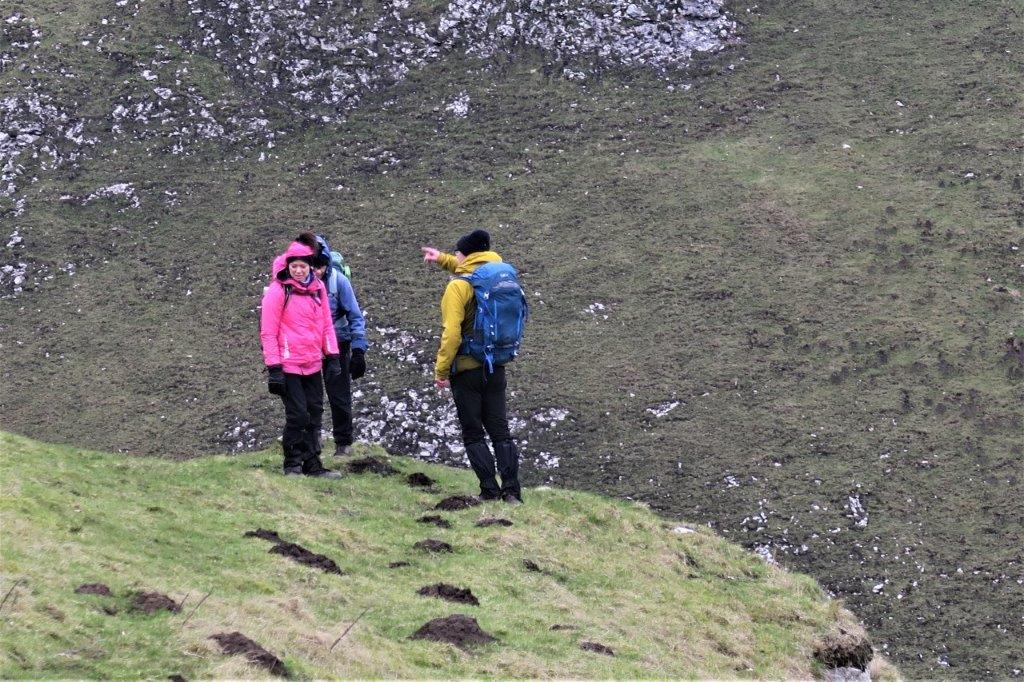 114) intrepid walkers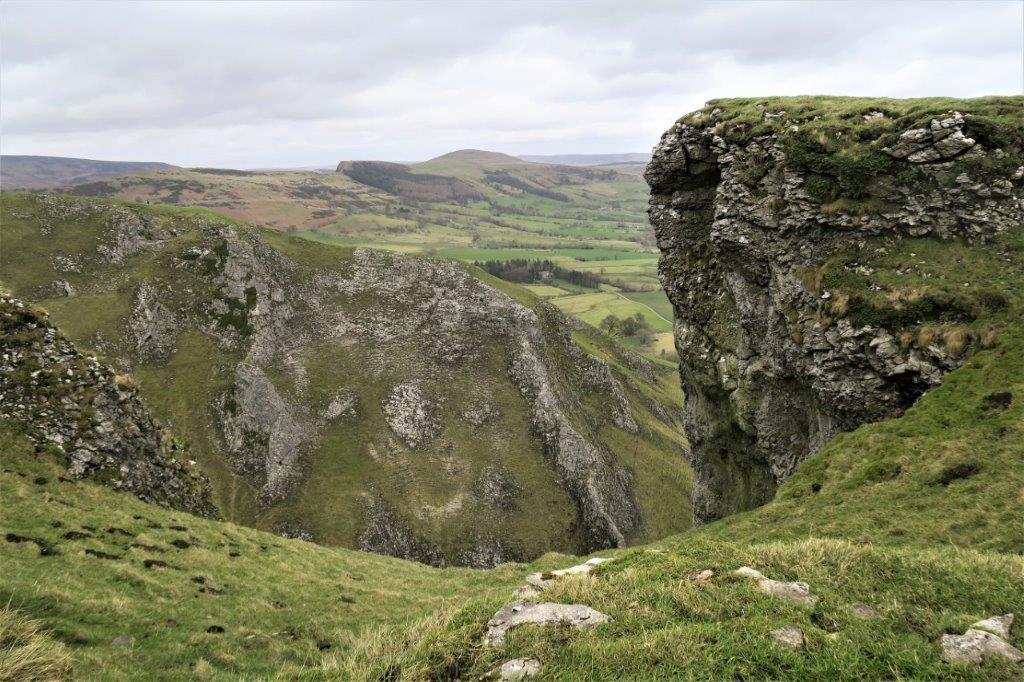 115)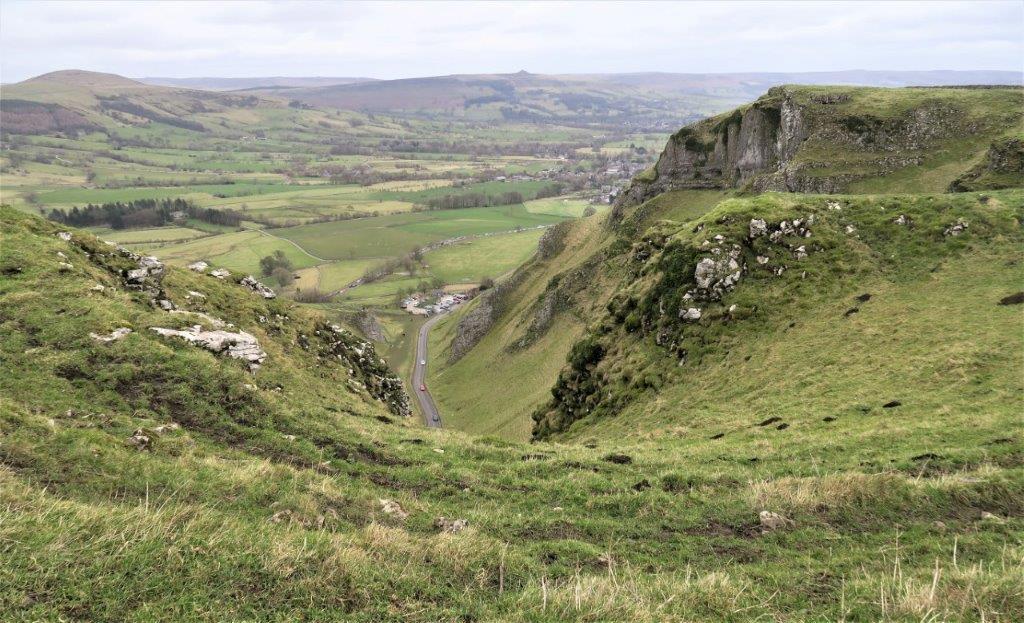 117)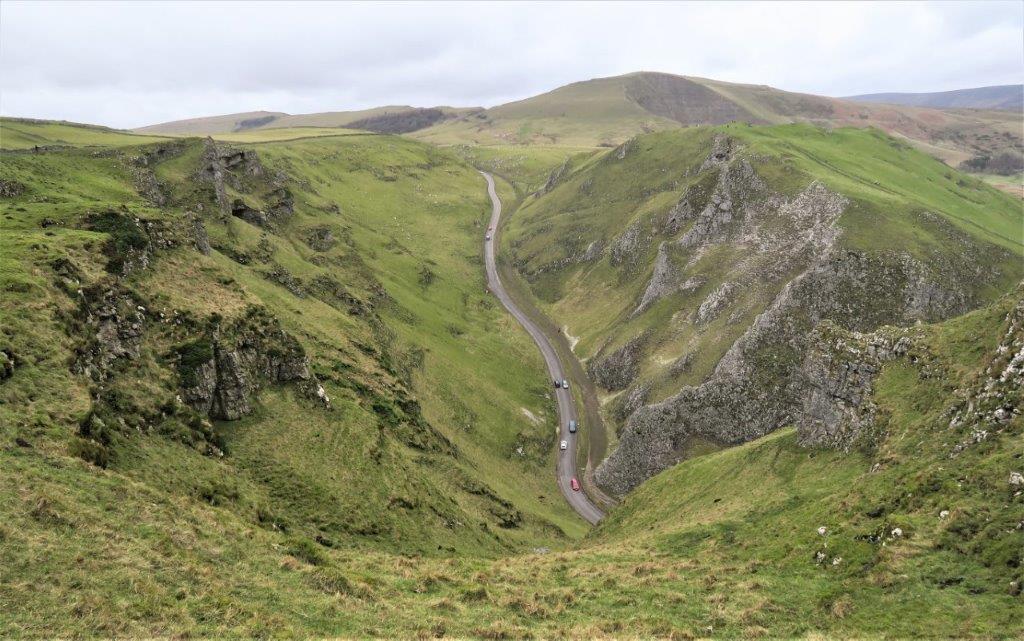 118)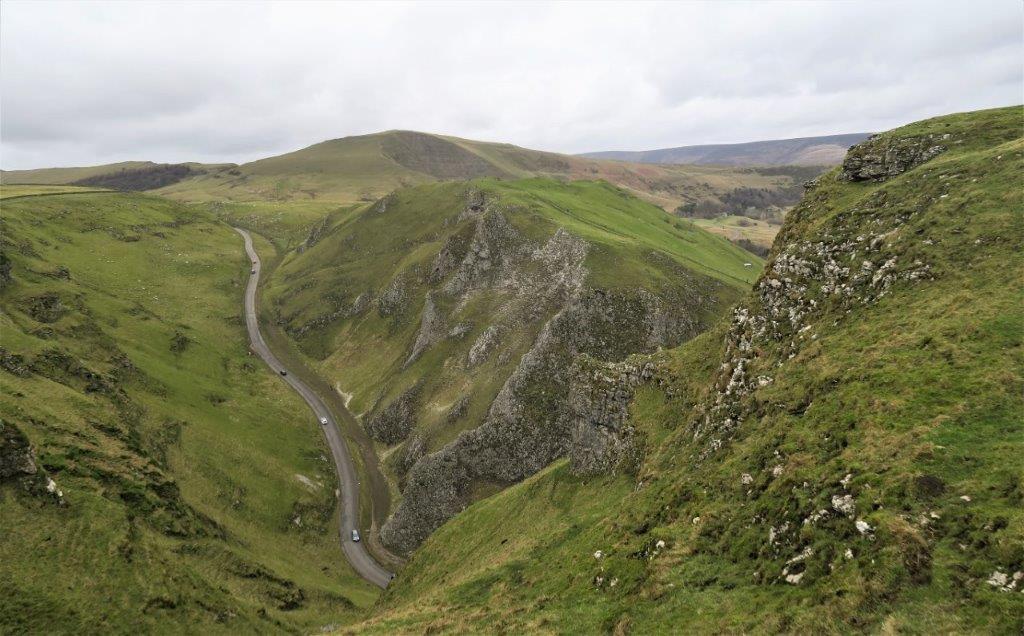 119)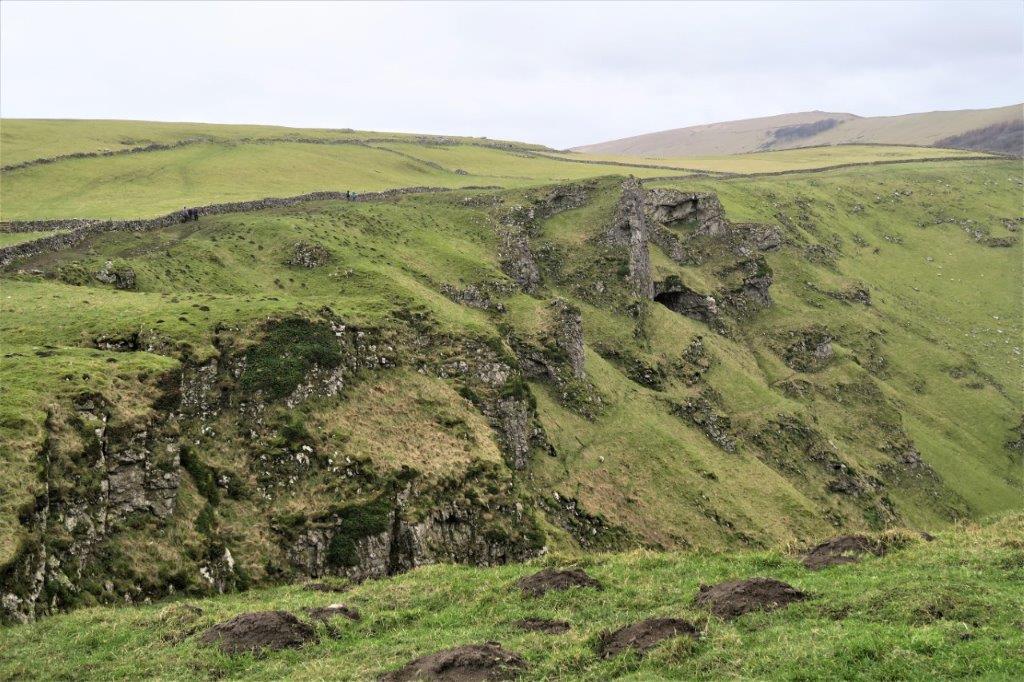 120)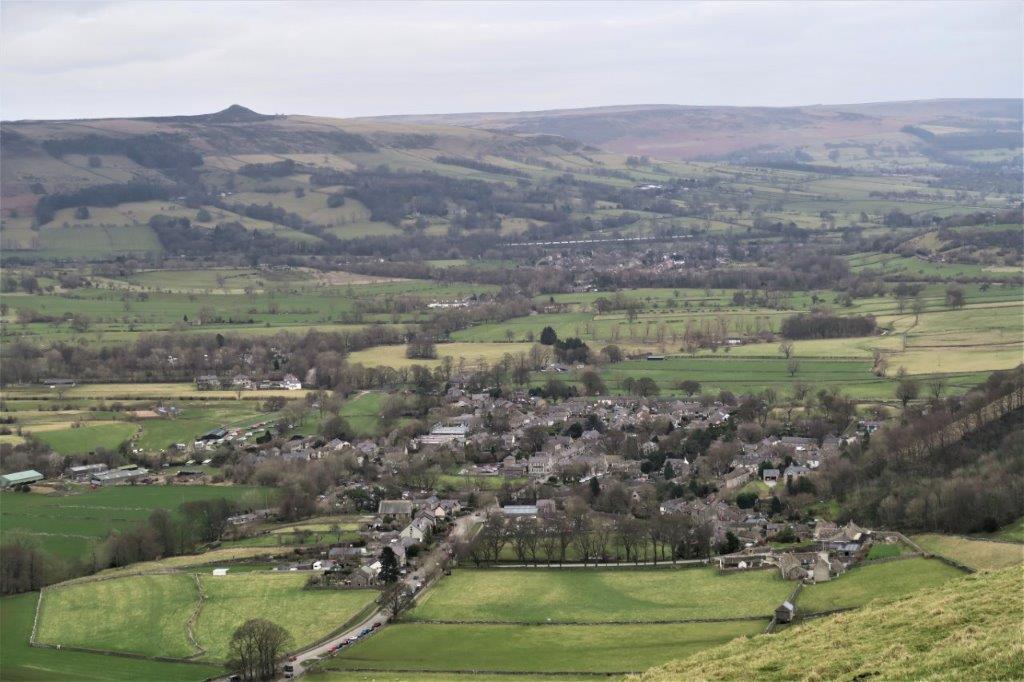 121)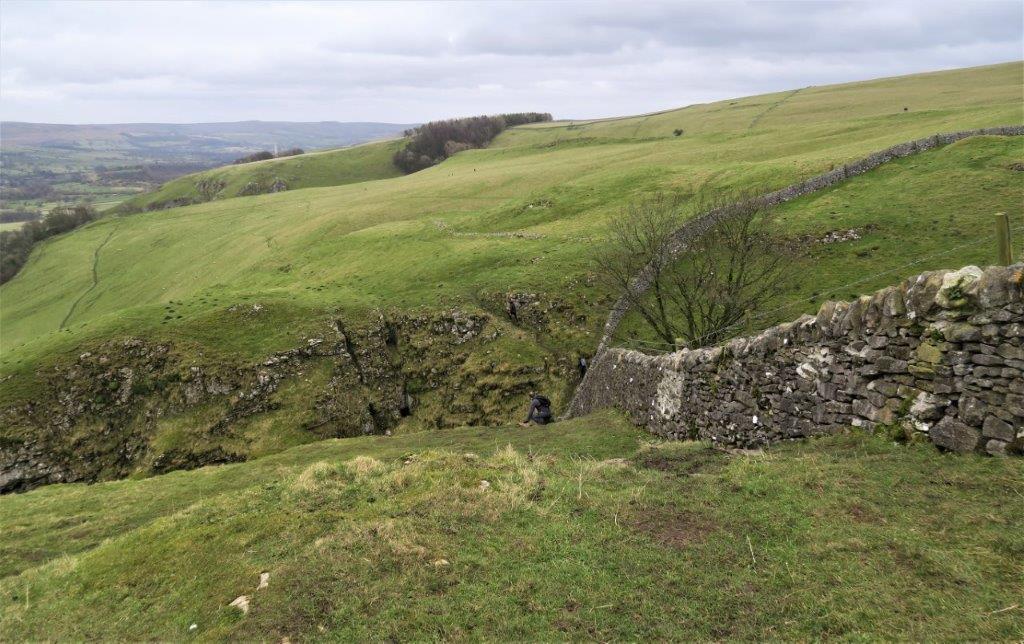 122) possible route to Castleton? Continues near high dry-stone wall? crossing the stone sided clough ahead? We turned back as planned at this point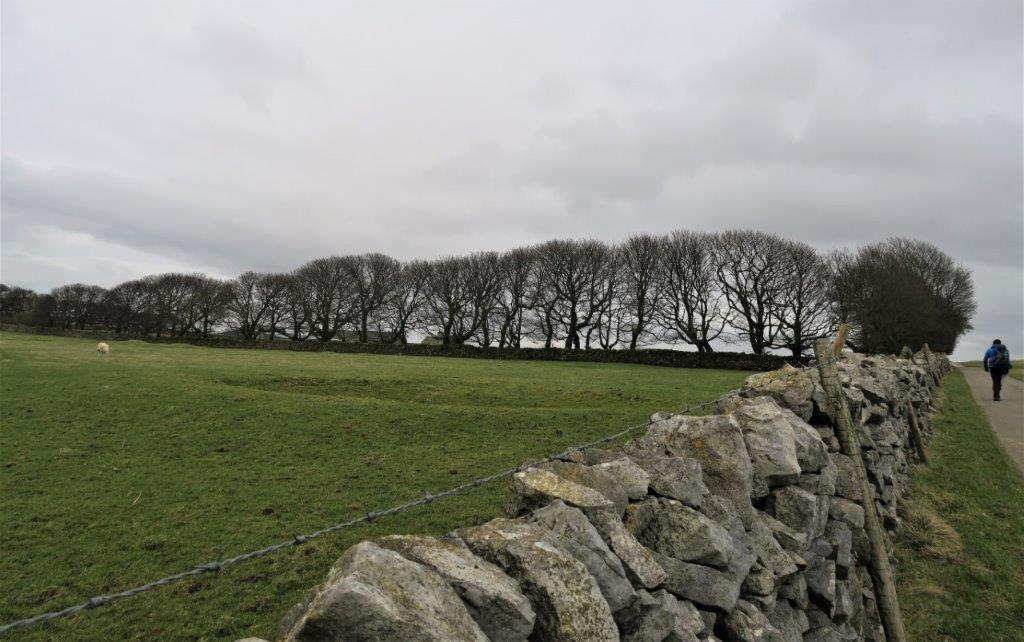 123) on the access road to Rowter Farm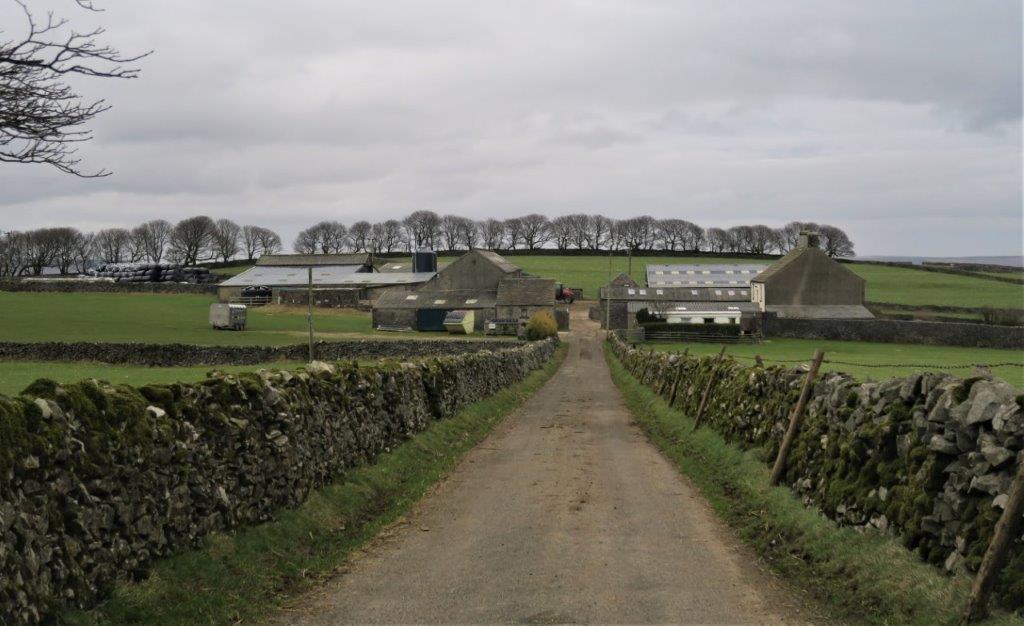 126) the turn into Rowter Farm (not a Public Access)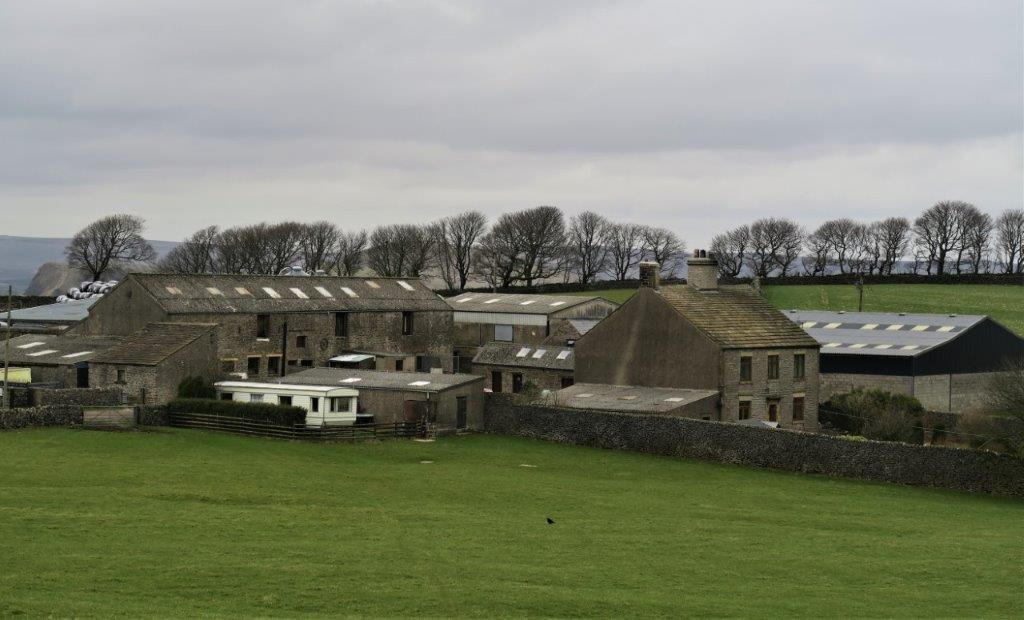 127) Rowter Farm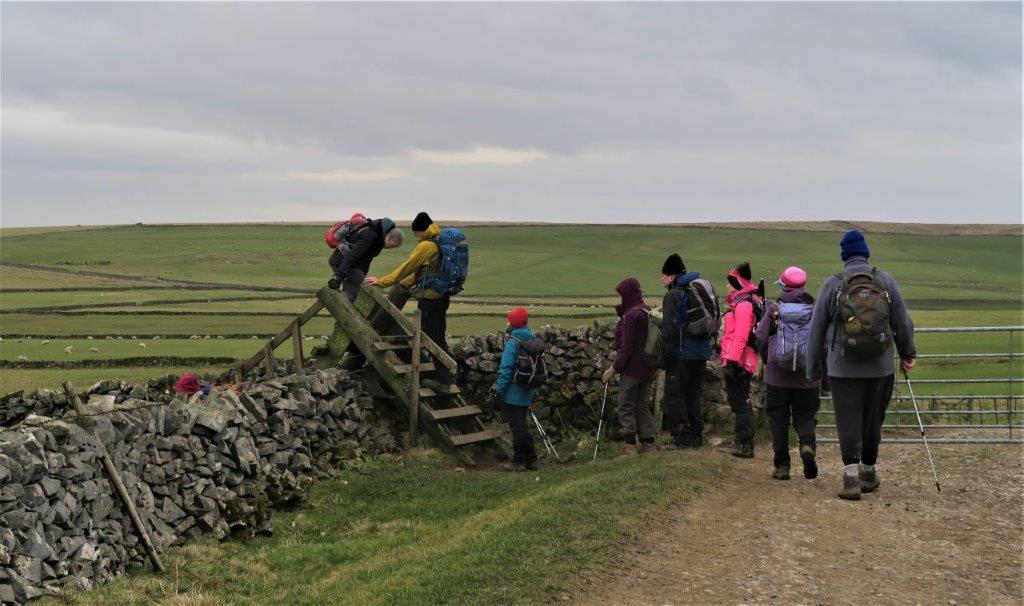 128) Footpath running to East (South of Rowter Farm Buildings)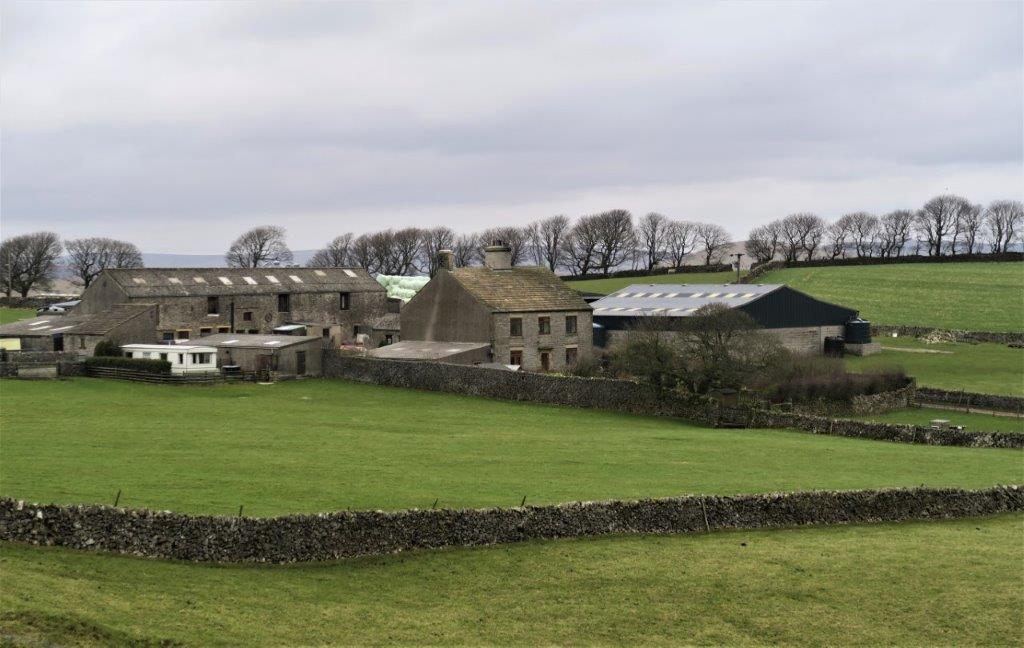 130)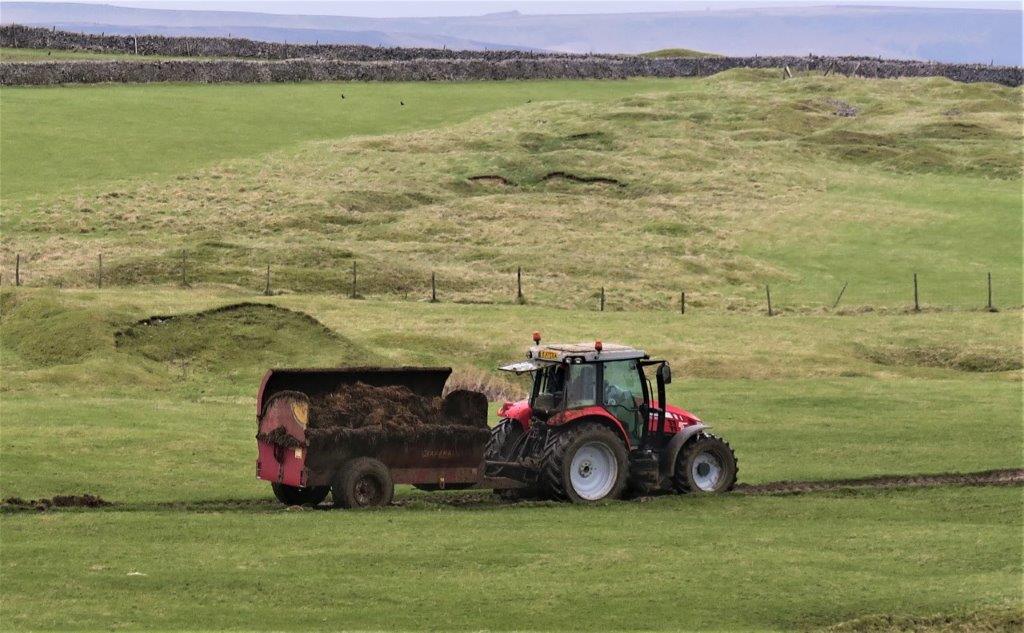 133) mucking out disposal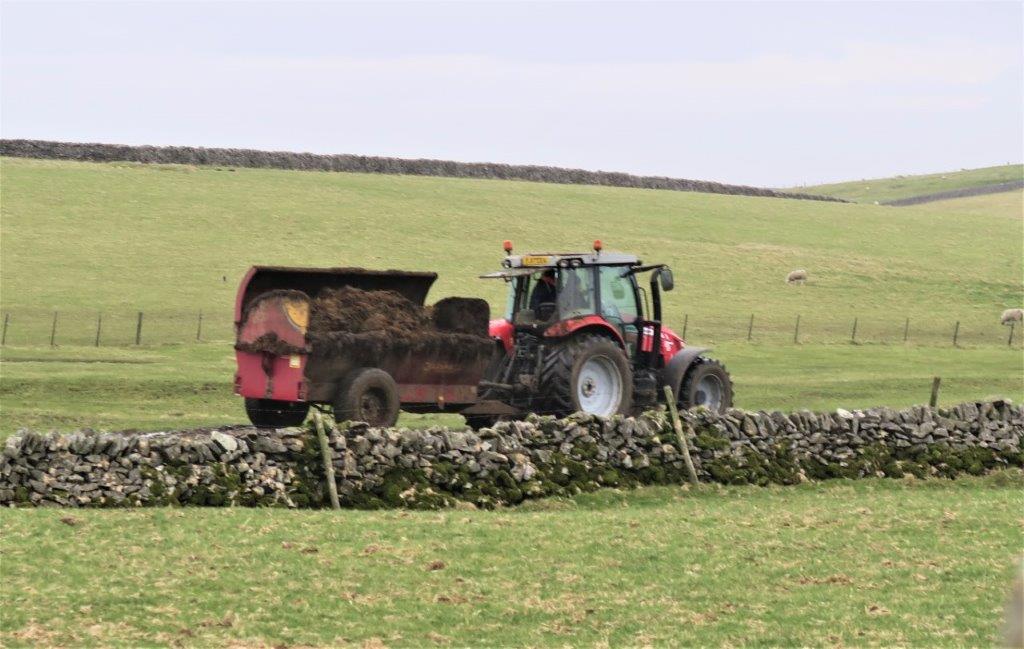 134)
135)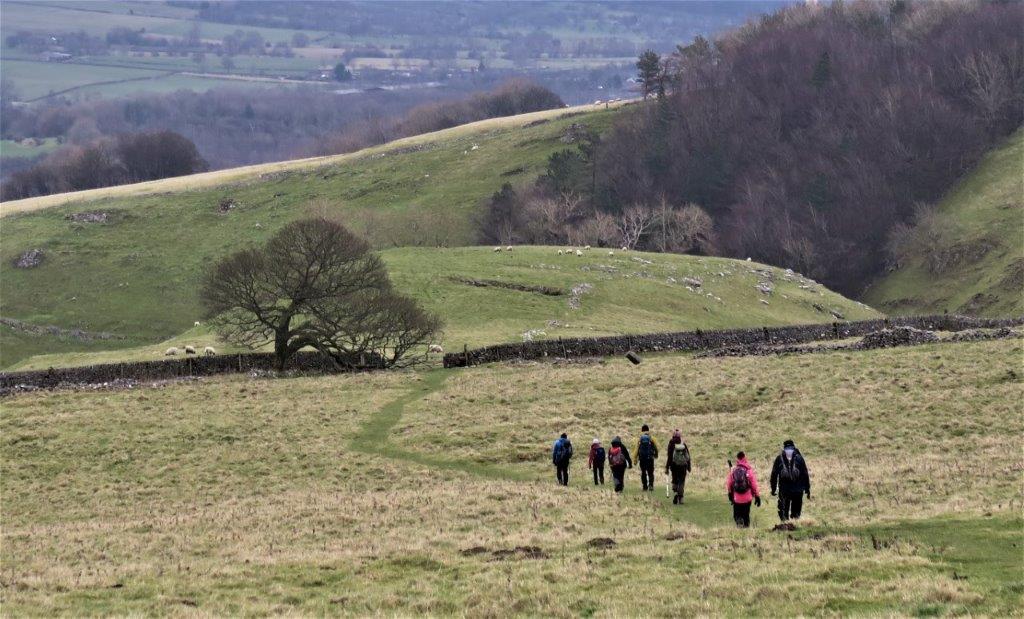 137) ahead near tree is the stile to Footpath going to left beyond it into Castleton. The trees higher to right are above Cave Dale - another route into Castleton on The Limestone Way - more hazardous in wet, snowy or icy conditions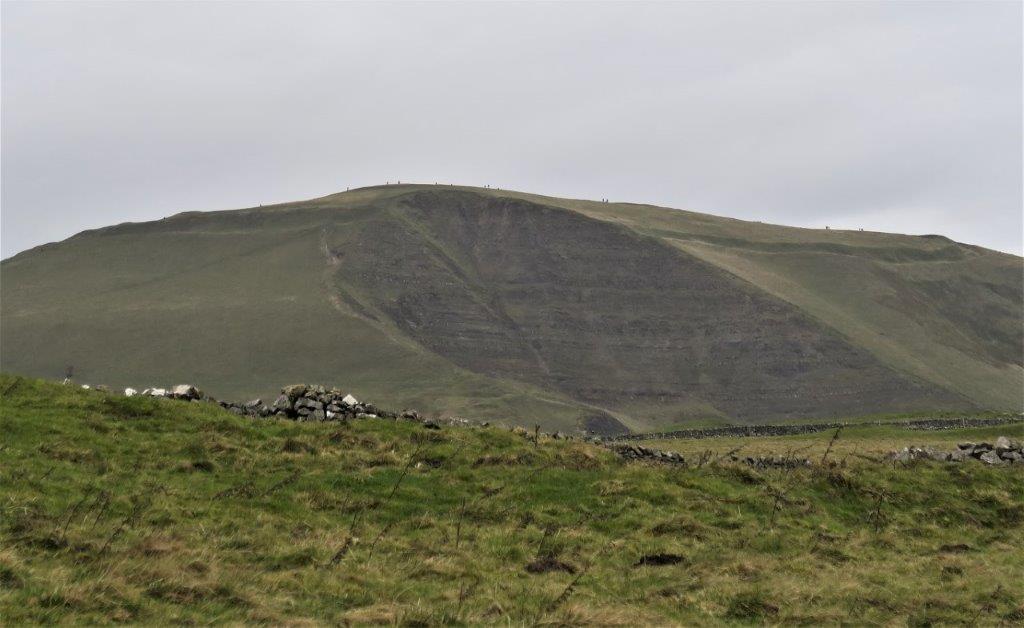 138) farewell to Mam Tor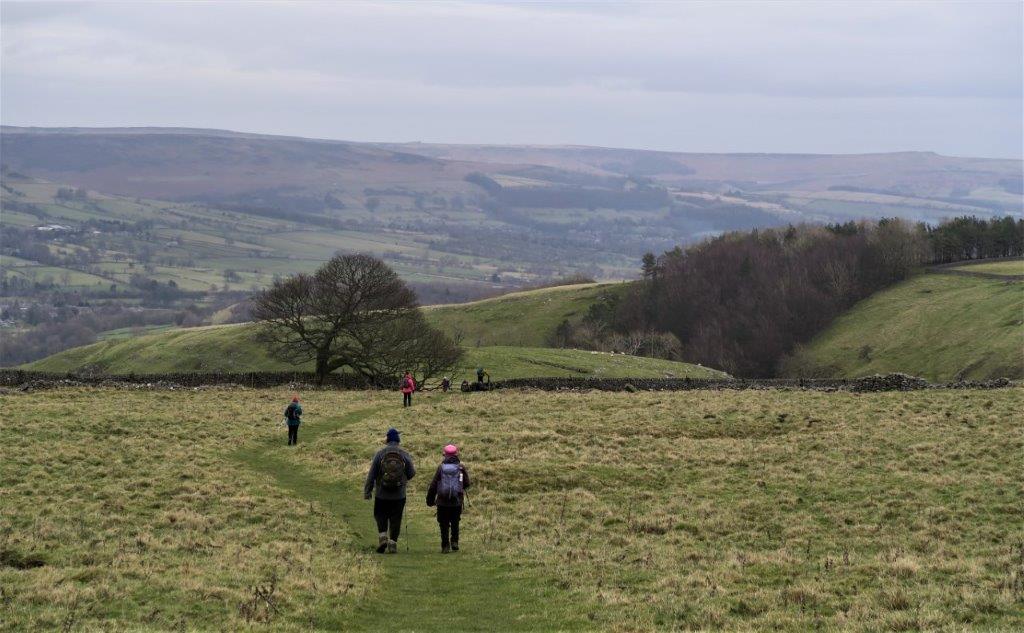 139)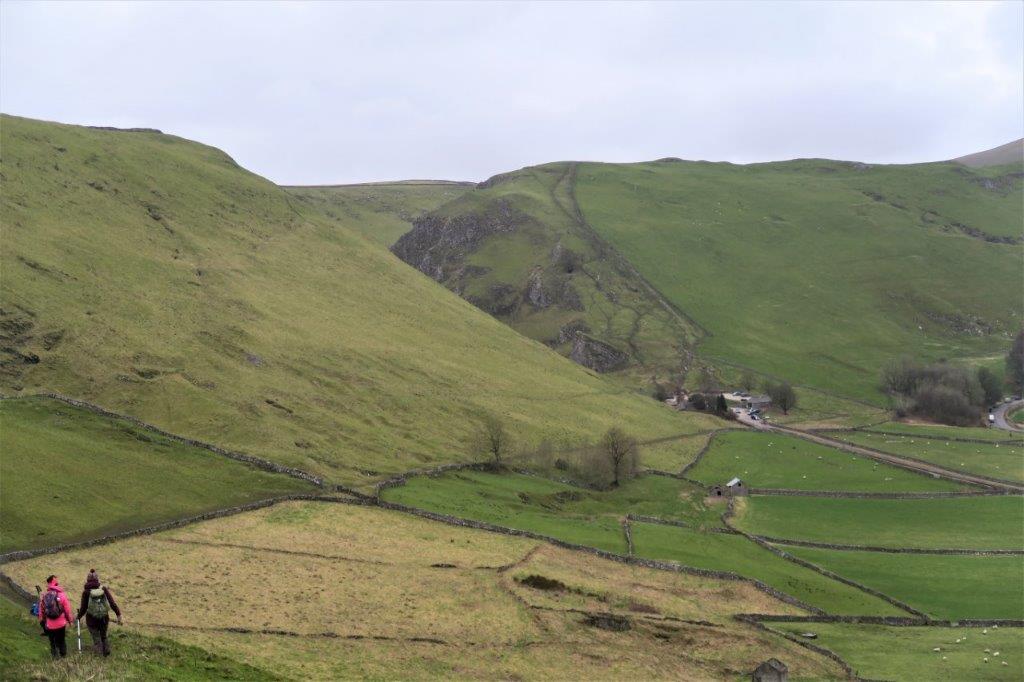 142) looking back at Winnats Pass - Pass viewed, but not used on this outing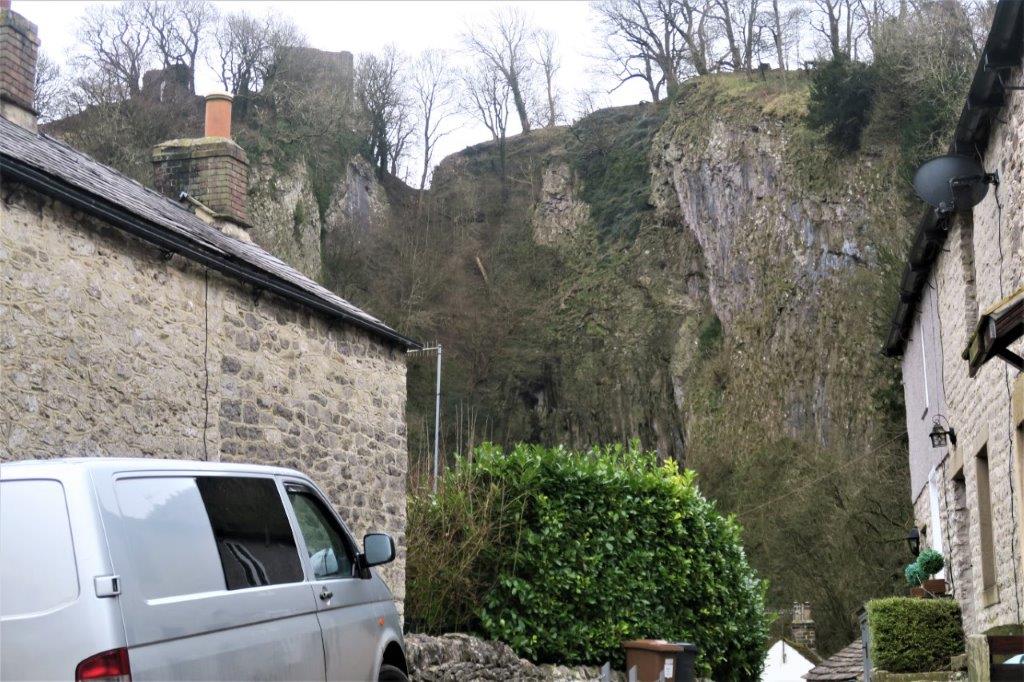 143) Peak Cavern?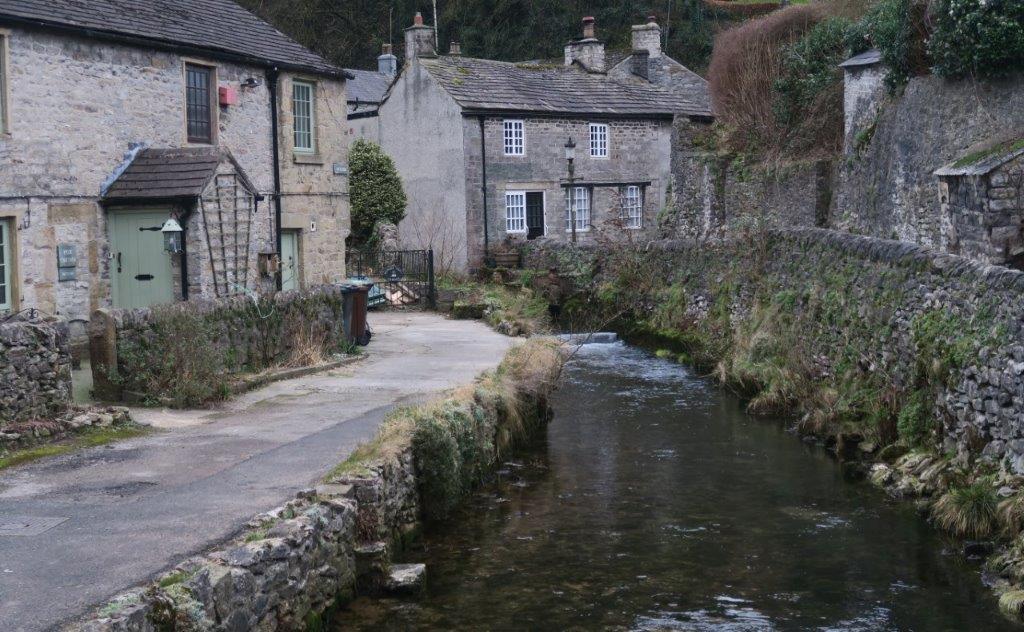 145) stream starting from Peak Cavern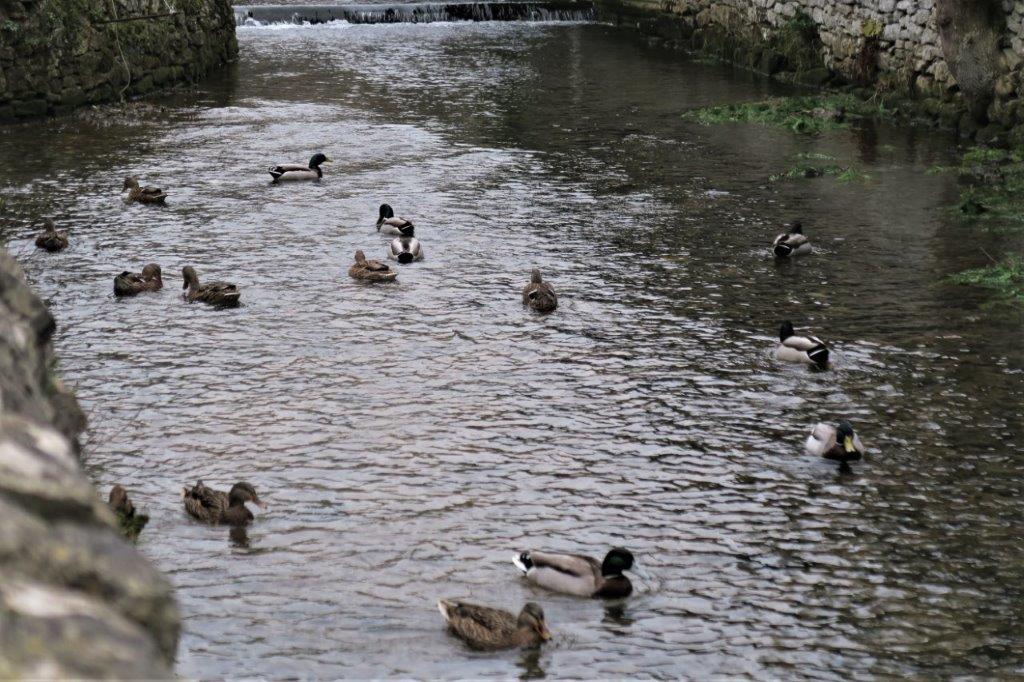 146)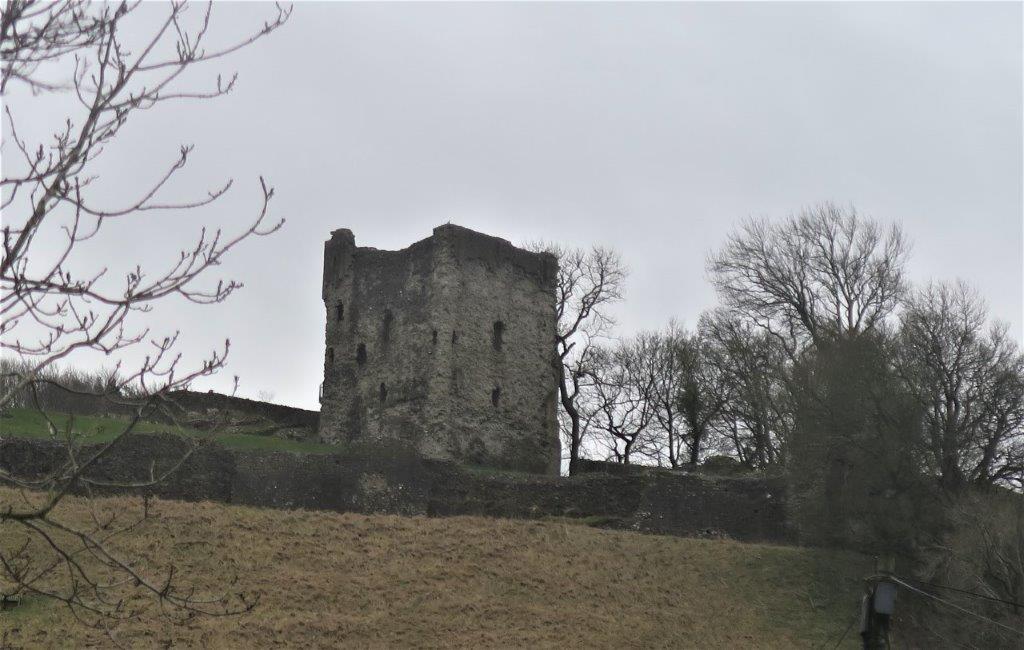 149) Peveril Castle on skyline - between Cave Dale and Peak Cavern
homepage - Daywalks Index 2022 - contact me at