homepage - Daywalks Index 2022 - contact me at

REV X
2022.01.26 Start from Lay-by on A57 at SK216.875 (~E of Cut Throat Bridge), down to C.T. Bridge ~N across Rd & FP cross stream onto FP ~ ~ENE thru Moscar House, ~300m beyond house turn into OAL on track ~NE following Boundary Stones, at SK211.895 (a junct of Tracks) turn ~W still on B.S Track for ~ 800m then continue W (but slightly N) to Derwent Edge, ~1.3km to Back Tor, ~NNE on paved track following Cartledge Stone Ridge for ~1.9km, turn ~W thru Moorland / Cartledge Bents informal path to meet the Abbey Brook FP at SK203.928, follow FP (narrow on steep slope) across Bents Clough and down to Sheepfold Clough, then ~NNW turning WNW passing across Wild Moor Clough, continue to cross Cogmans Clough then ~W to SK172.920 and curve to S thru OAL to join FP ~S up toward Abbey Bank, follow FP ~SE to Bamford House then ~SSE to 'stone wall' to the west side of Millbrook Plantation, and ~S along it, at SK183.896, take track ~SE to join FP ~S thru Briery Side continuing S down to the Ladybower Reservoir Road (on it's East Side), follow road down to the A57 road and follow it Eastward to the PH (Ladybower Inn), NE on bridleway for ~1.2 km & turn ~S to Cut Throat Bridge, and ~E back to Lay-jby. ~ 14miles - 7 on walk - Wednesday - Reconnaissance for Sheffield Ramblers walk - leader Susan Rushworth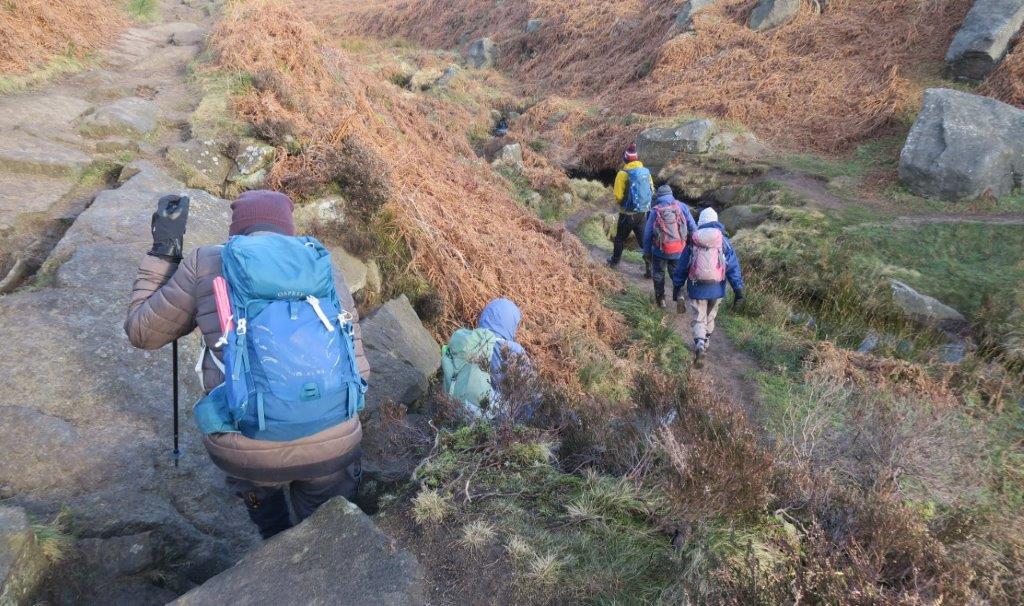 1) Have just crossed North over the A57 road at Cut Throat Bridge and are about to turn right (to East) over the small Highshaw Stream towards Moscar House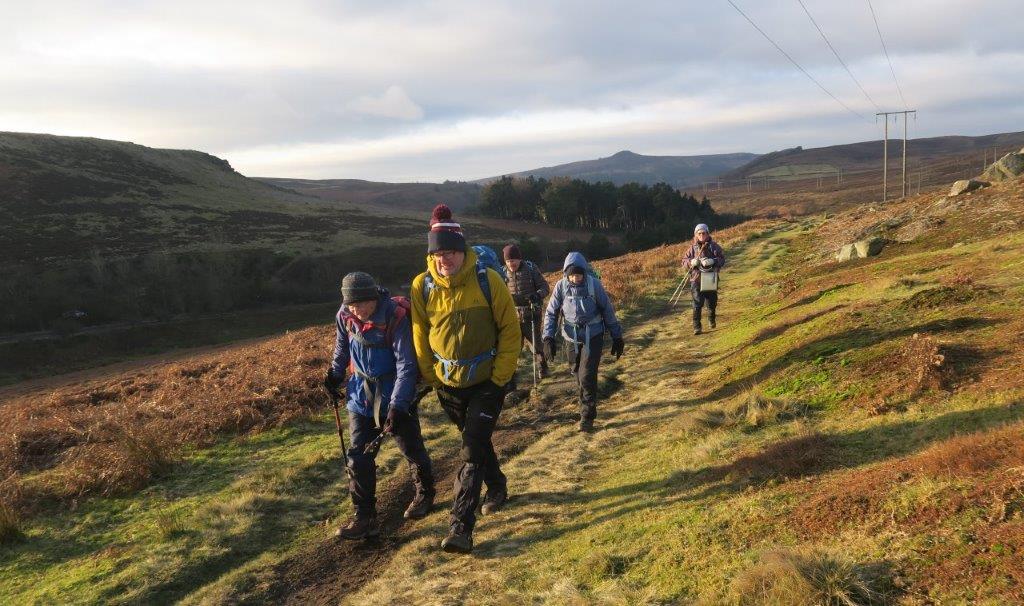 3) striding towards Moscar House. Winhill Pike behind us in centre of picture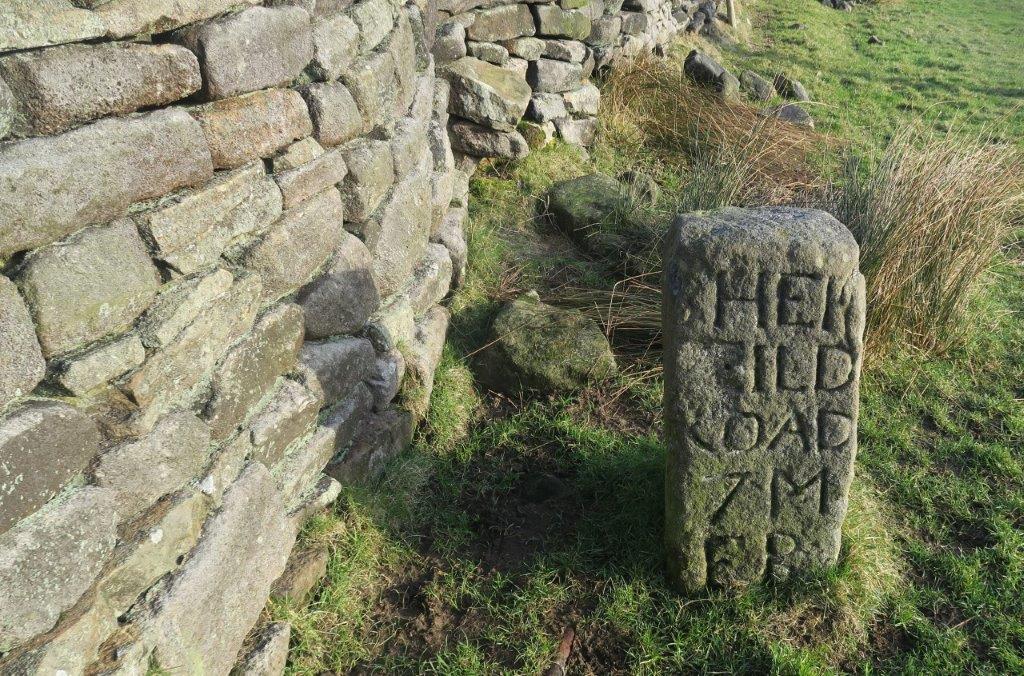 9) We must be on an ancient road - stone says Sheffield Road 7 miles EB?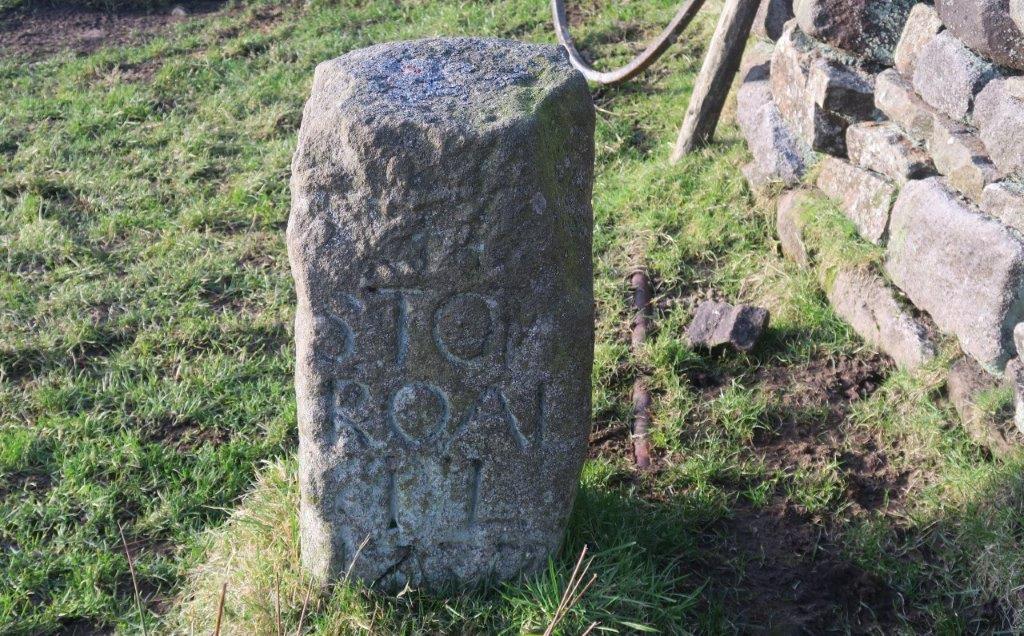 10) inscription on other side - possibly Penistone Road ??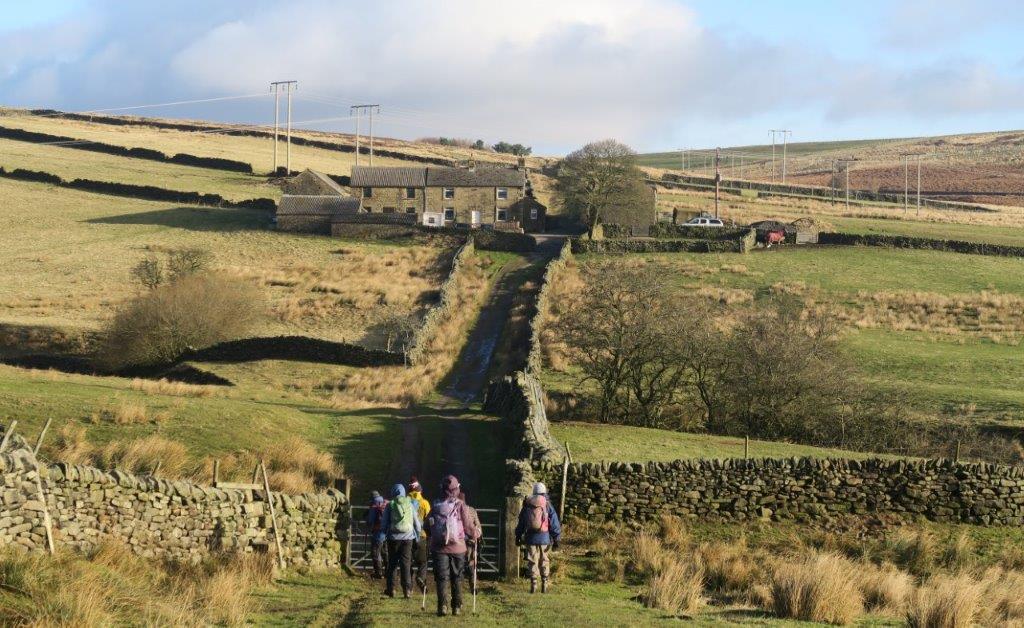 13) Towards Moscar House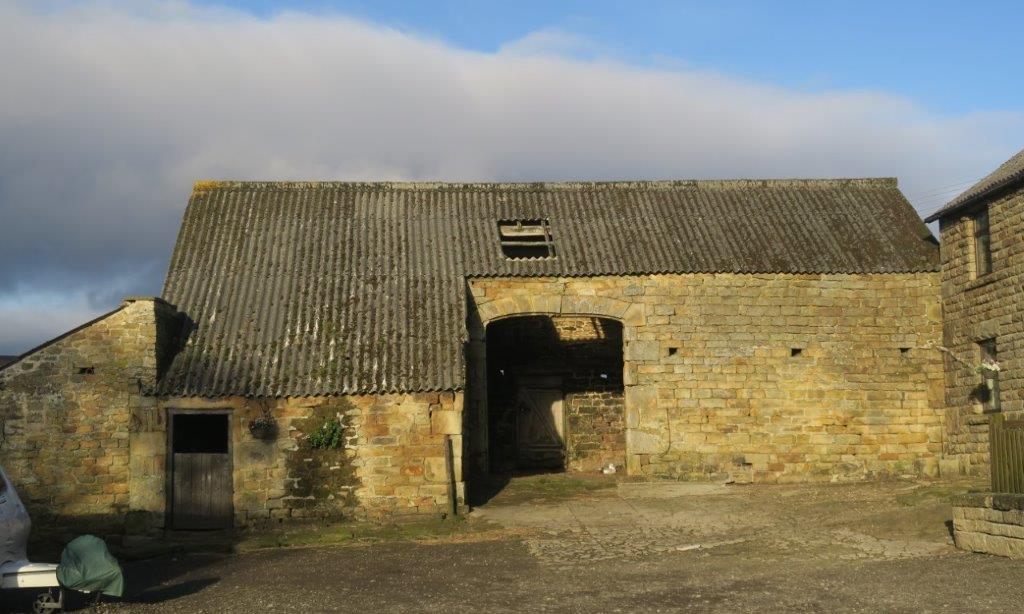 16) Barn at Moscar House - arch opening keystone about to drop out?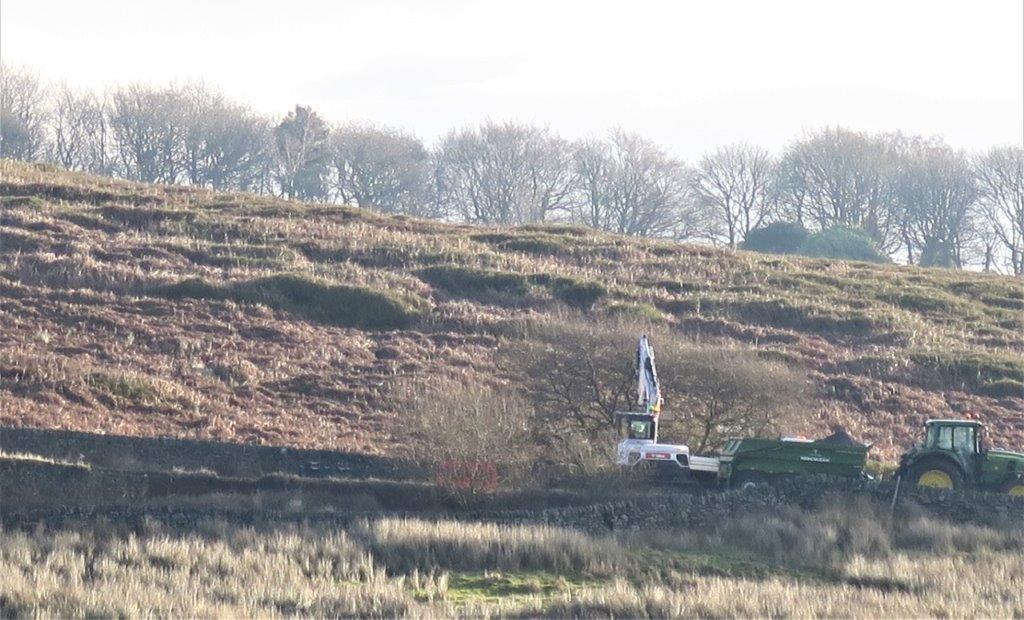 17) road works on Strines Road just before it joins the A57 - we had to turn back and find another un-signposted diversion onto the A57. What strangers who do not know local roads do is not clear.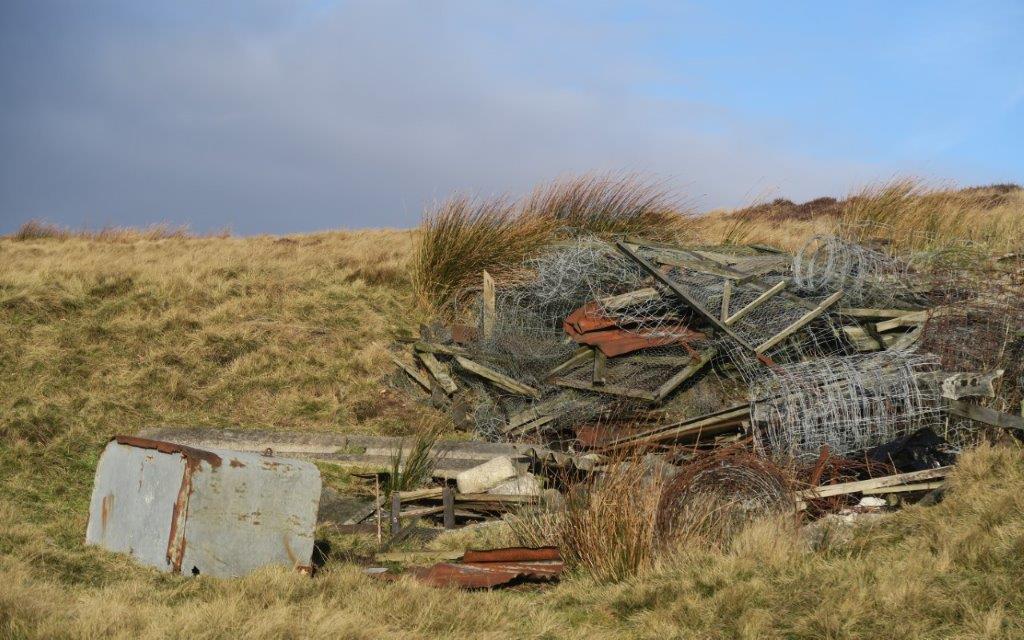 19) some 'Metal Tossers' have left this here for several years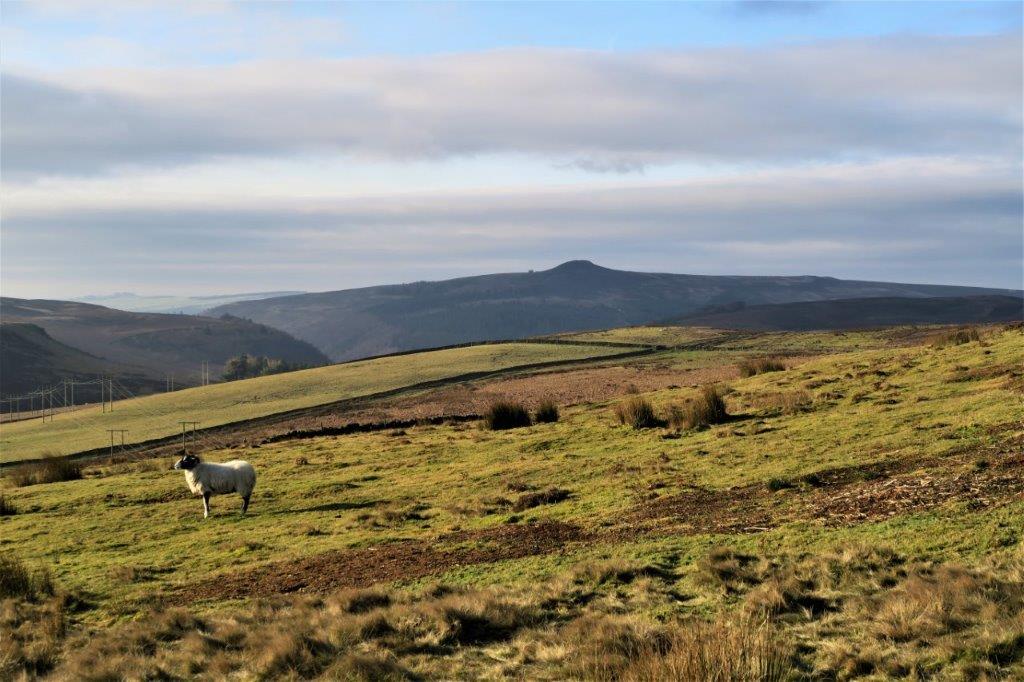 20) looking back at Winhill Pike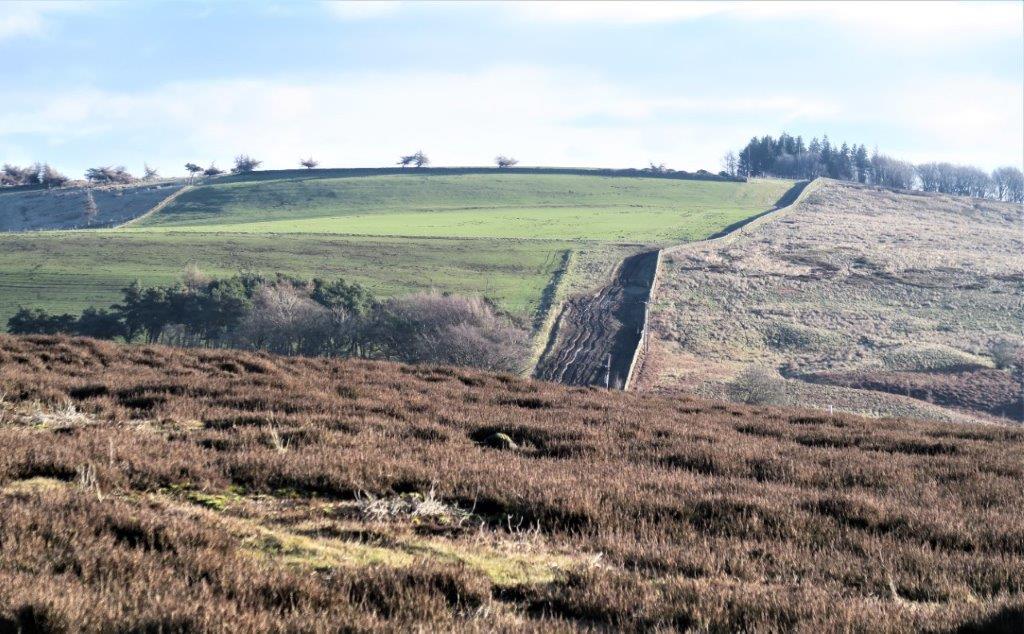 24) The 'road' up the hill in the centre (not taken on this walk) is probably an ancient road from Moscar House leading up to Moscar Cross Road (near Moscar Cross)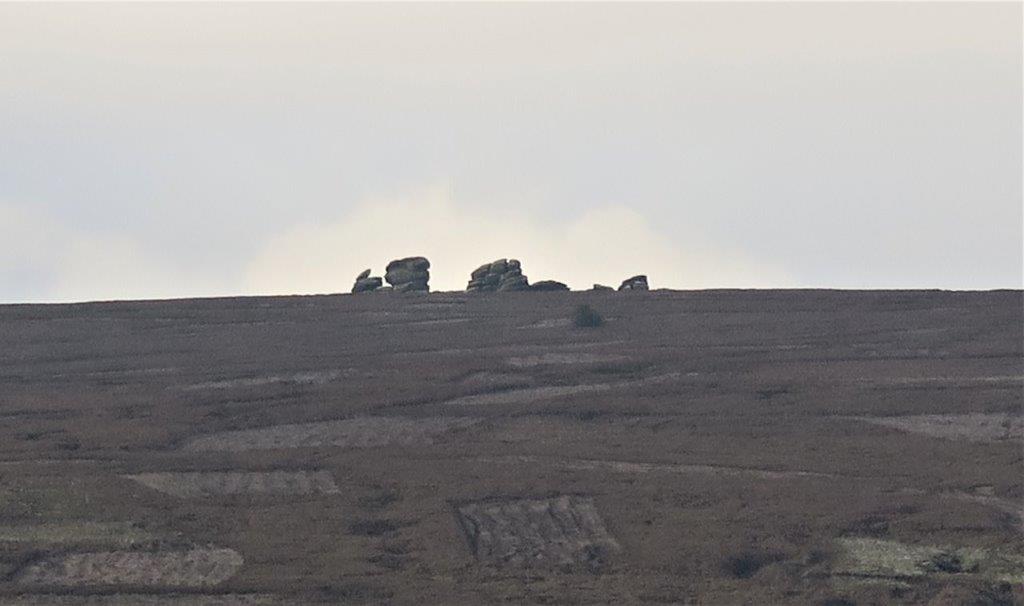 26) zoomed into Wheel Stones on Derwent Edge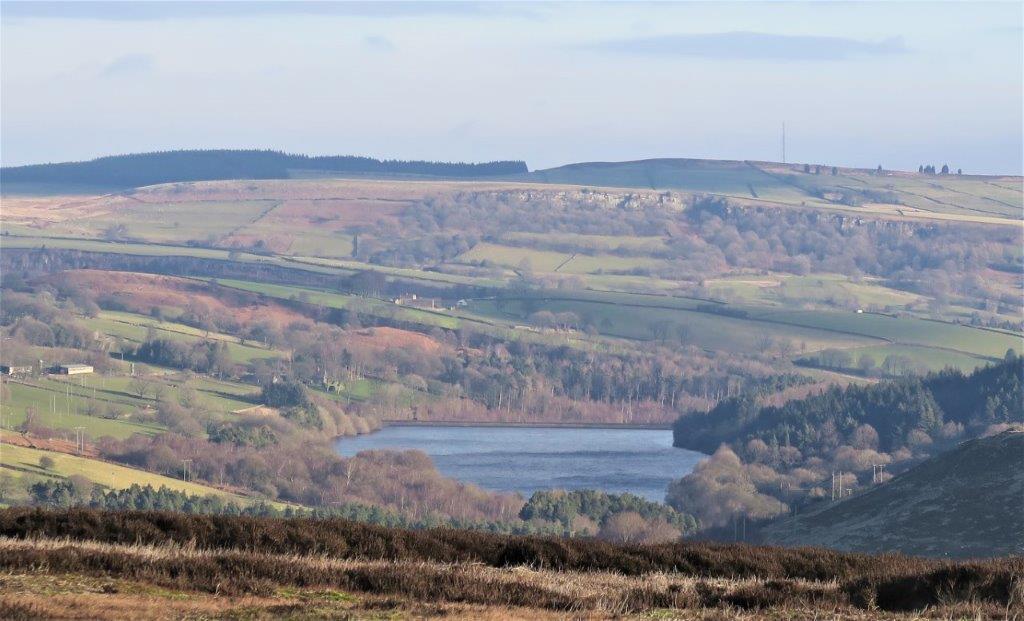 30) seen from The Boundary Stone Track - Dale Dike Reservoir - behind is Rocher woods and Rocks. At top left is White Lee Moor which is now a tree plantation. If one moves off the Track slightly higher up one should be able to see Strines Reservoir also (see picture 37)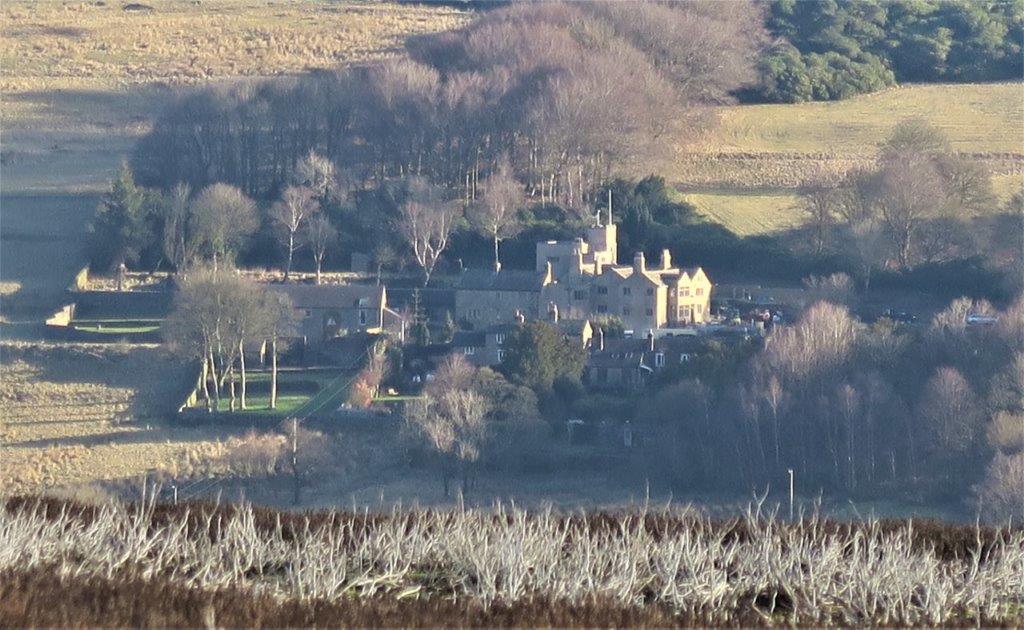 32) probably Sugworth Hall (there is a footpath behind it leading to Strines and Dale Dike Reservoirs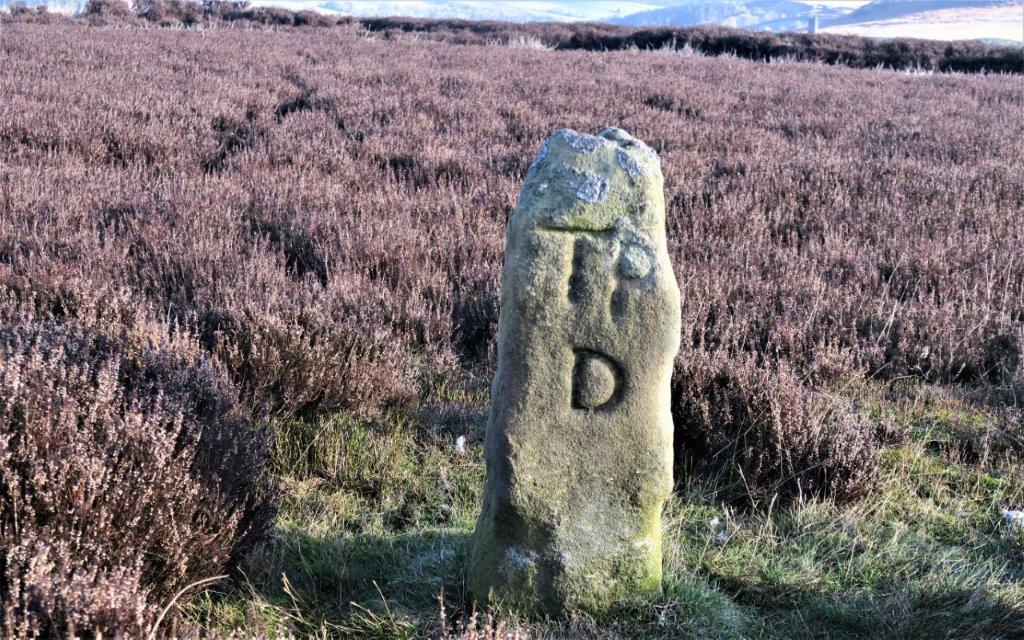 34) T P - does this indicate a Turn Pike Road? What does the 'D' signify? But it might just be a boundary stone?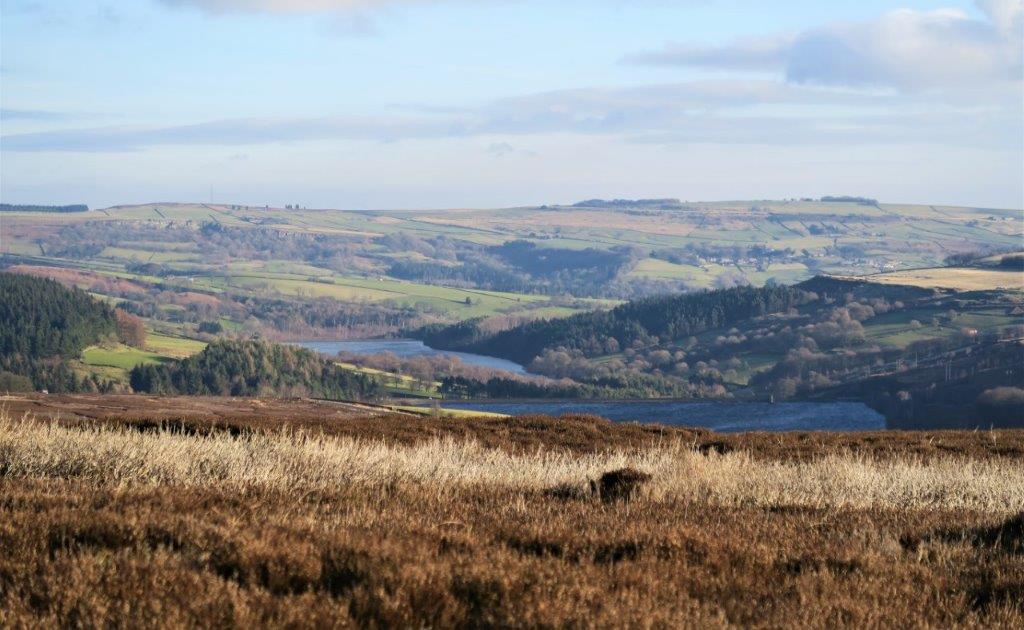 37) Dale Dike and Strines Reservoirs as seen from the 'Turn Pike' Road?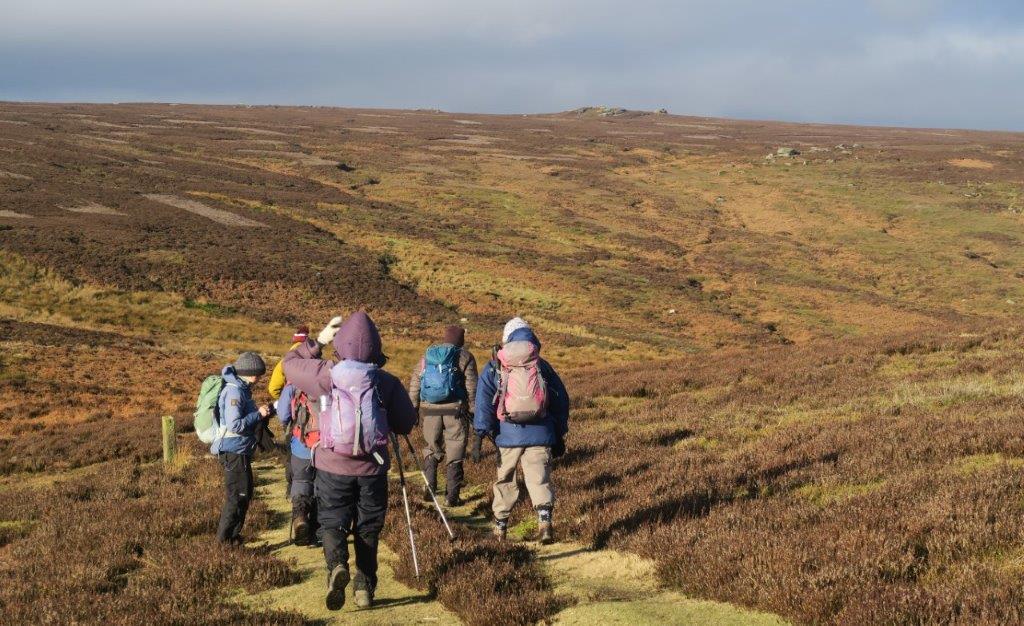 39) starting out from Boundary Stone Track wesrward up to derwent Edge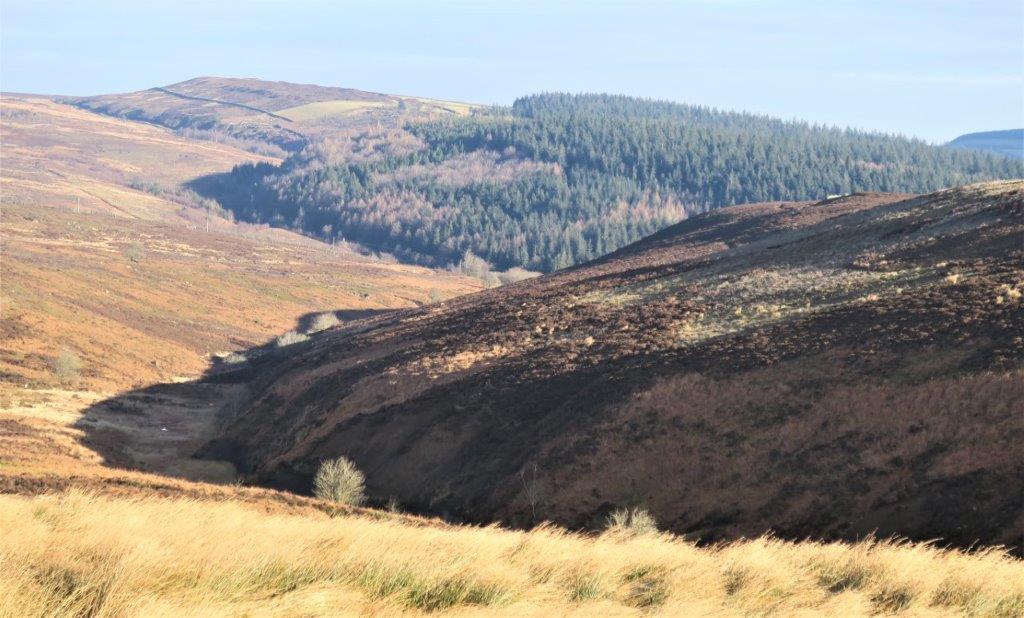 44) a view North with Strines Moor Ridge, Brogging Moss Plantation, and the Hill beyond with the remains of a 'new cross'?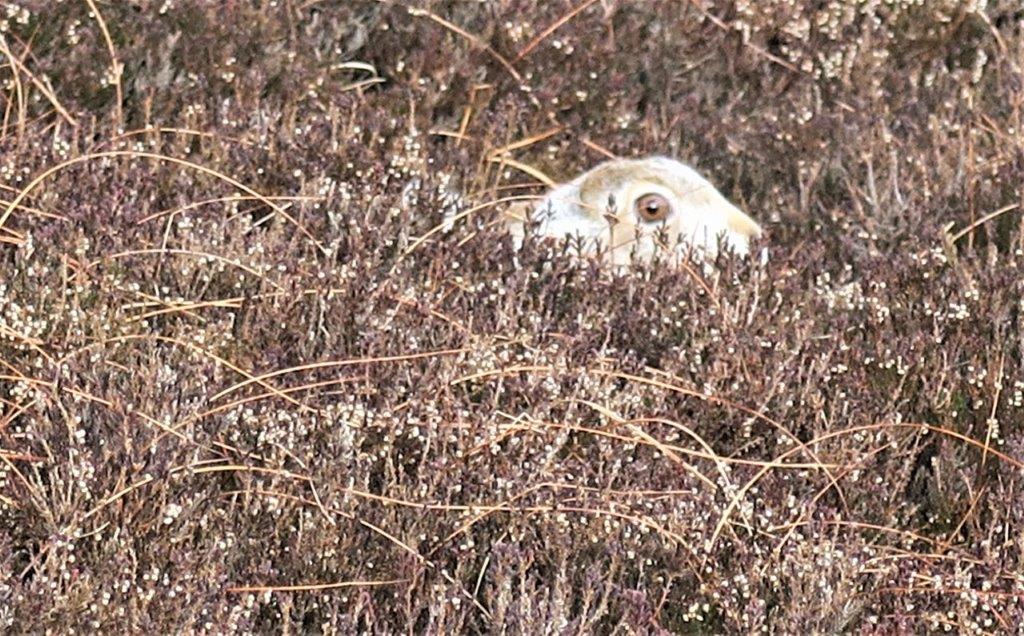 45) Andy's keen eyes spotted this hare's head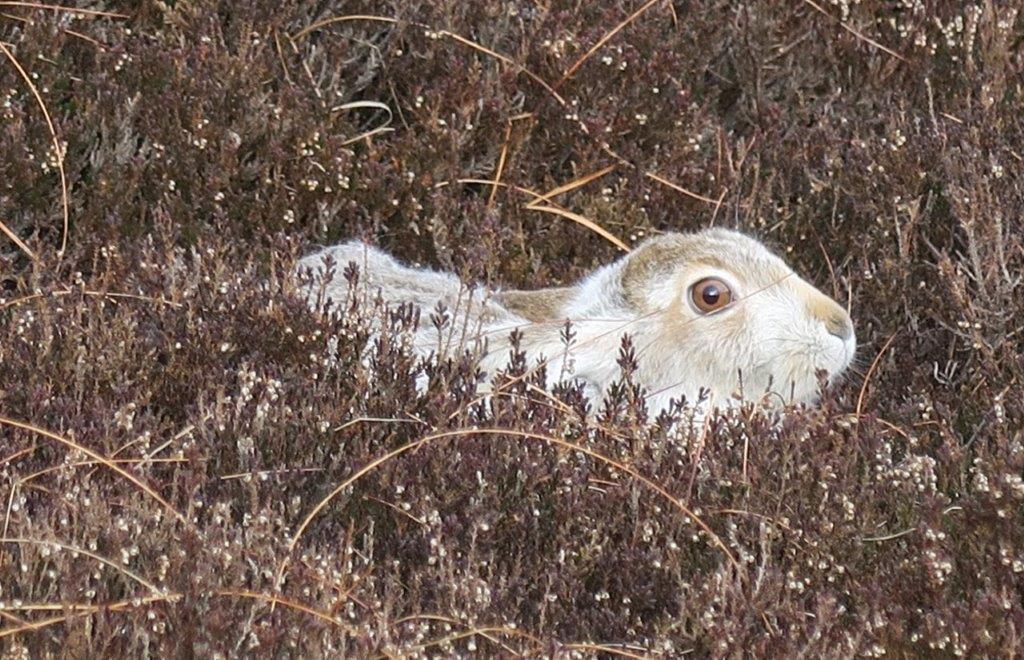 48) white camouflage but seldom snow to make use of it. Hare bolted rapidly after this foto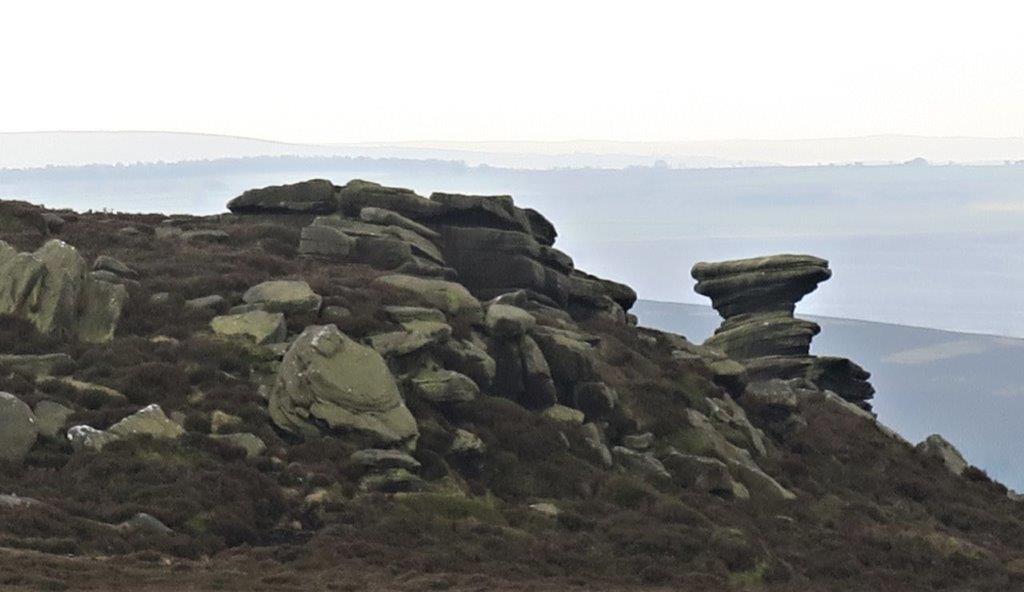 51) a glimpse of the Salt Cellar South of us on Derwent Edge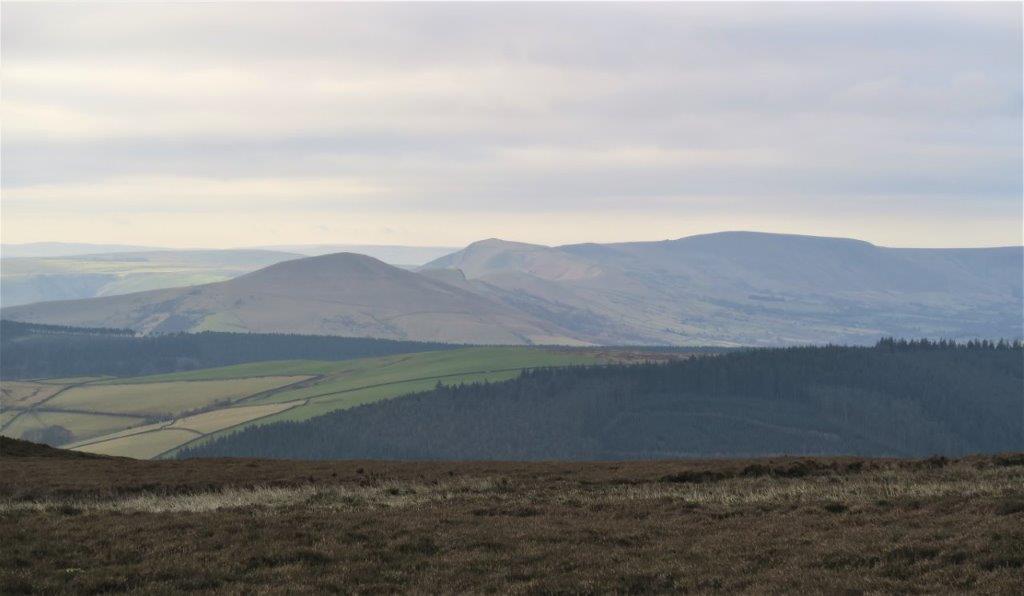 53) a distant view roughly South West from us of Lose Hill stretching out to Mam Tor with Rushup Edge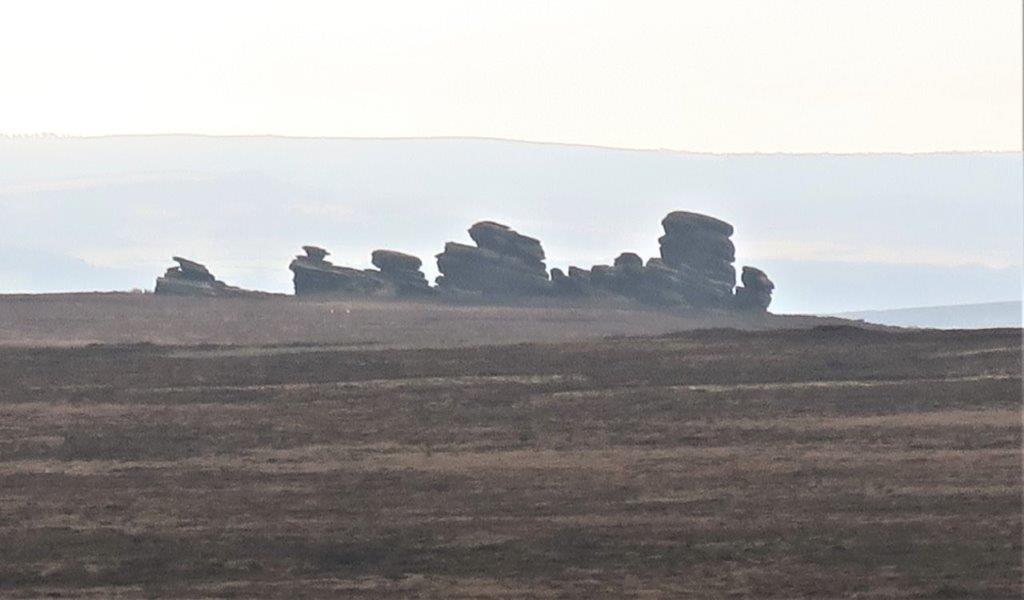 54) Another side of Wheel Stones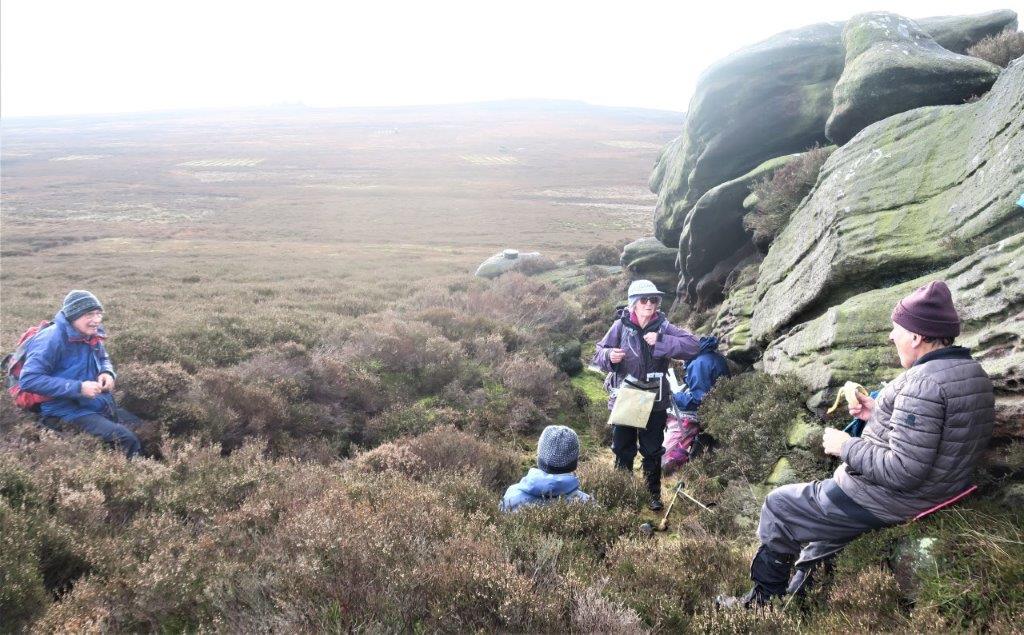 58) a morning tea break taken shortly before reaching the track on Derwent Edge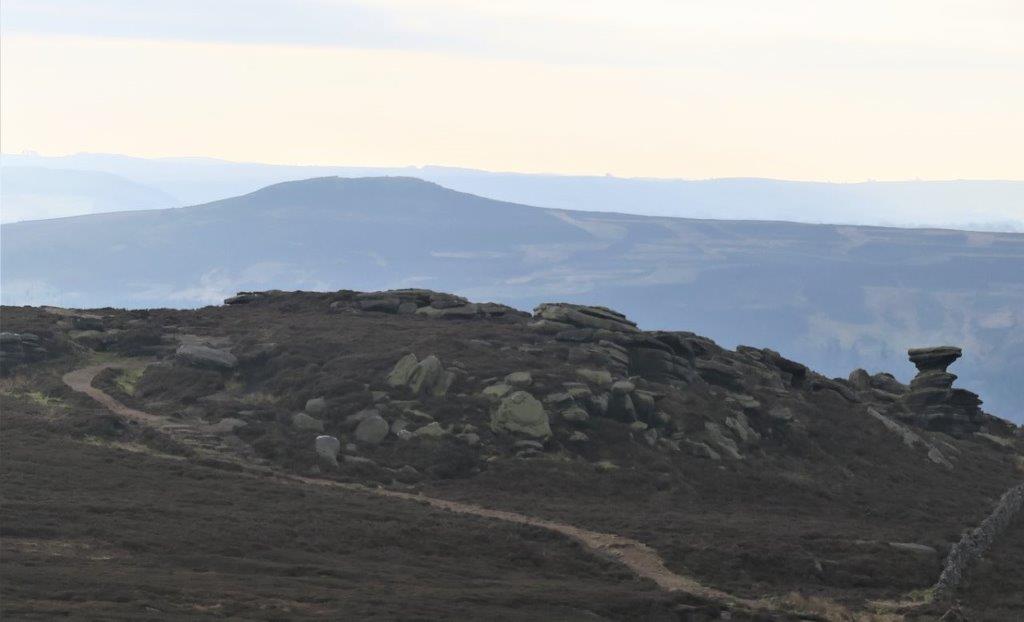 60) view from the Derwent Edge Track of Winhill Pike top left with the salt Cellar to the right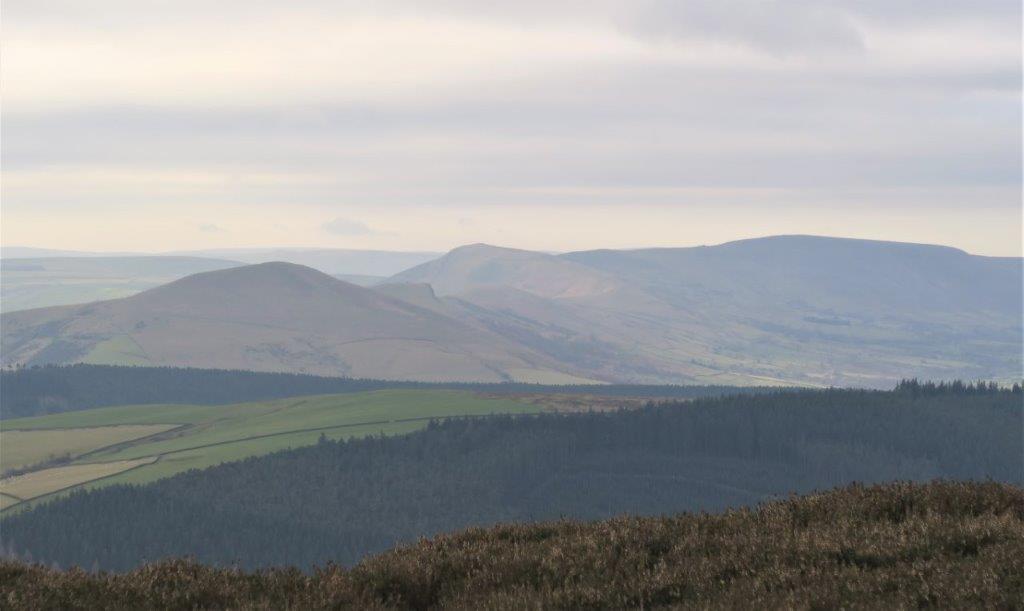 66) The Lose Hill - Mam Tor ridge again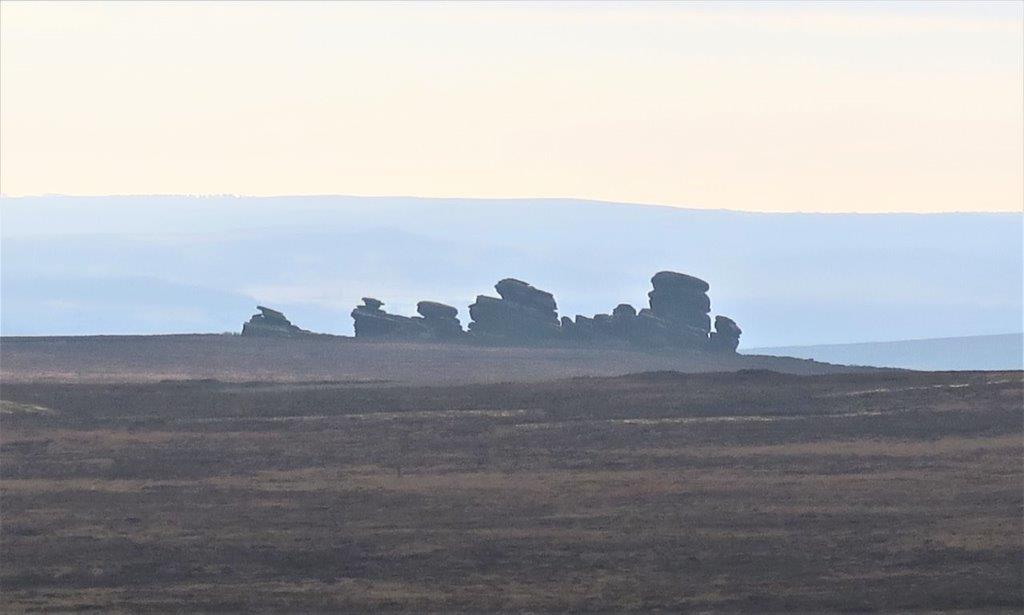 670 Wheel Stones again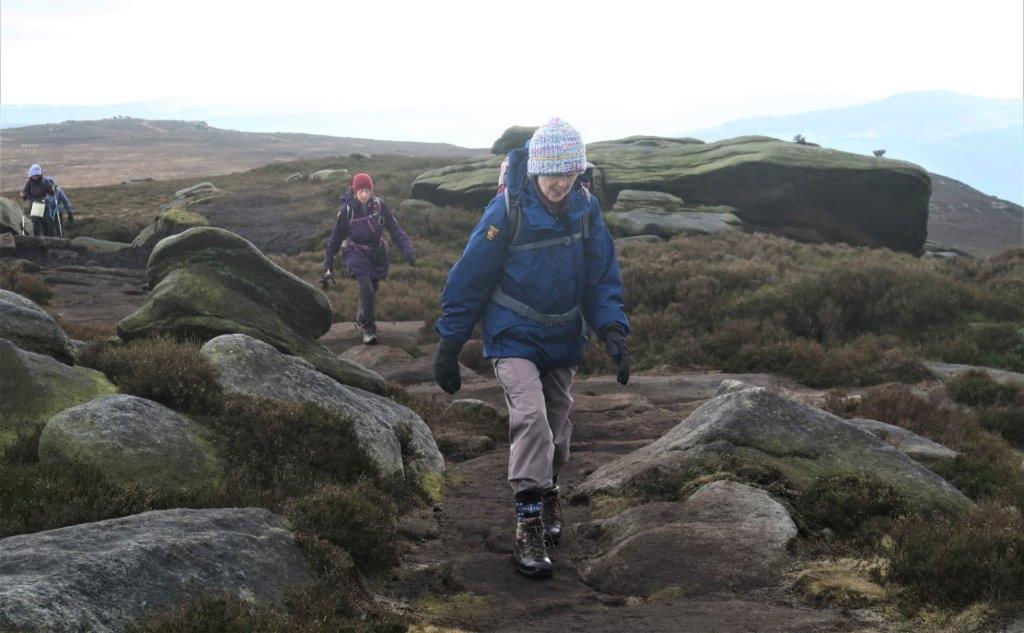 74)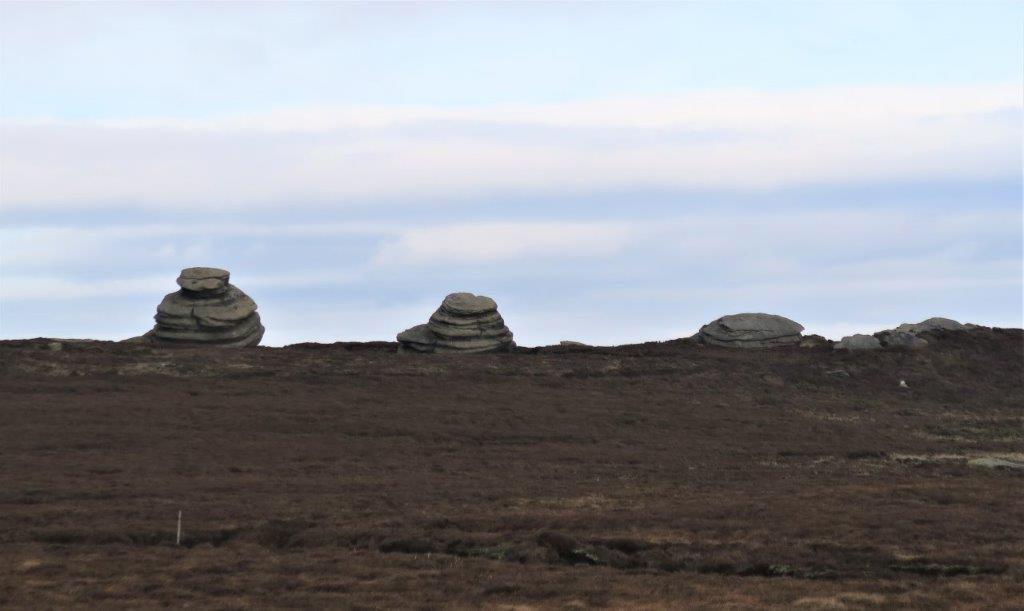 77) Cakes of Bread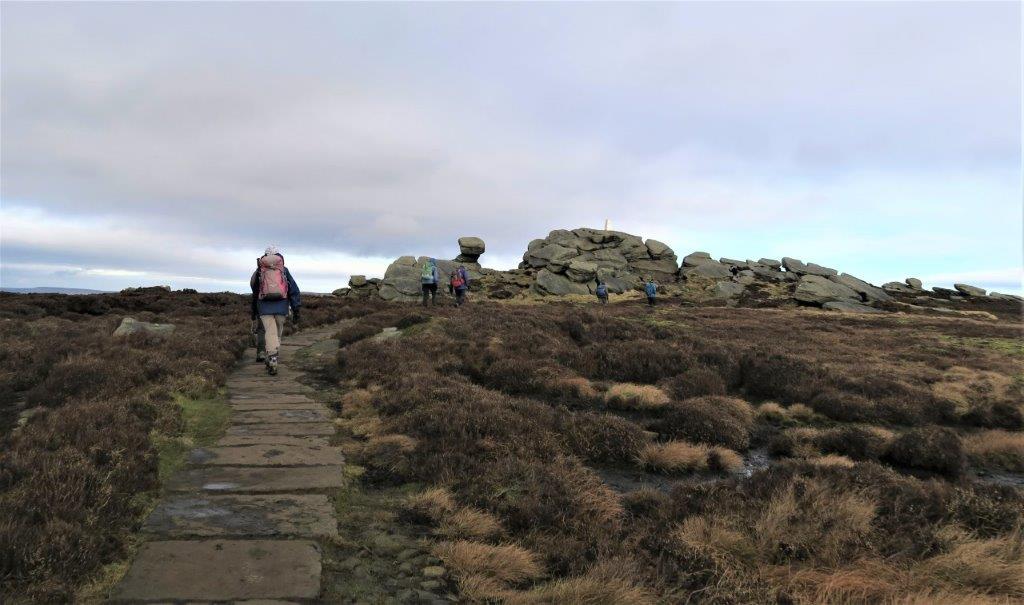 83) ahead Back Tor - Trig Point just visible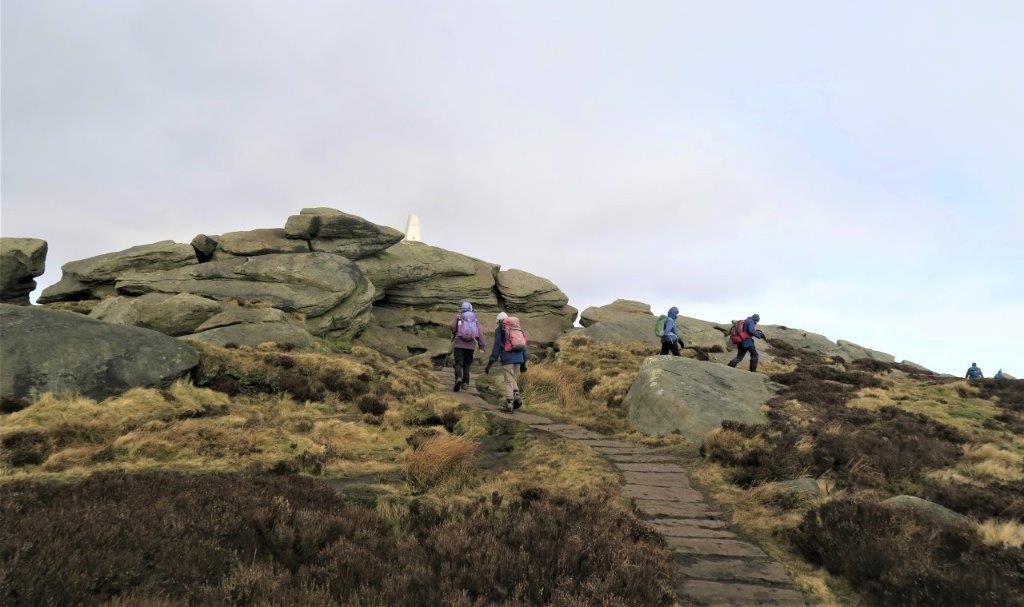 84) as above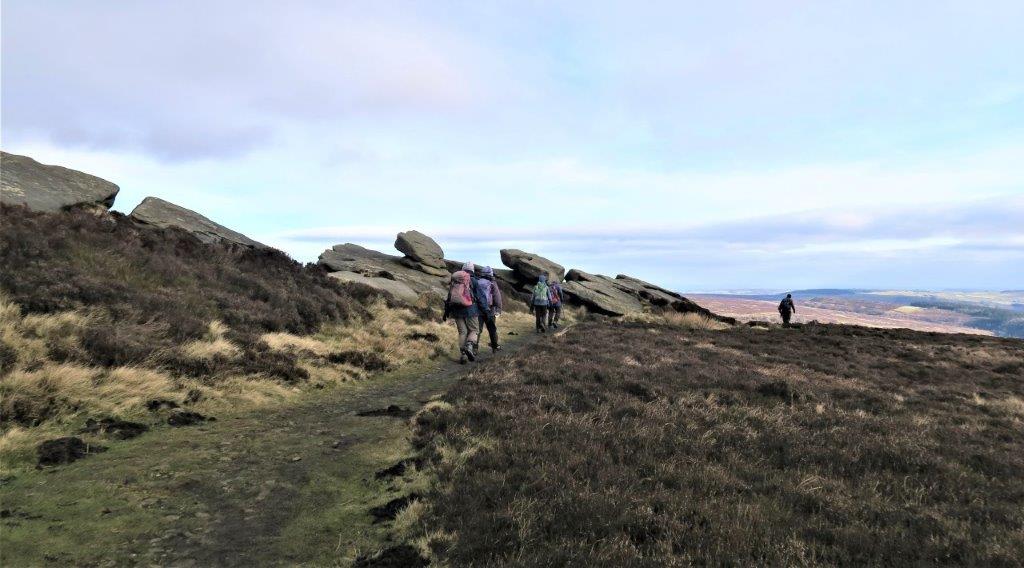 85) heading toward Cartledge Stone Ridge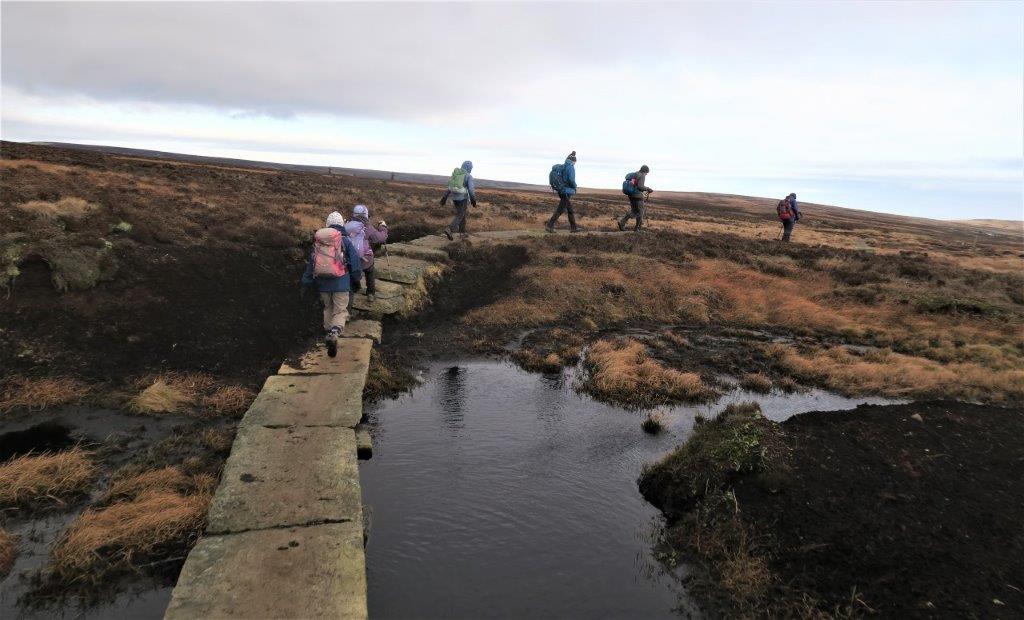 89)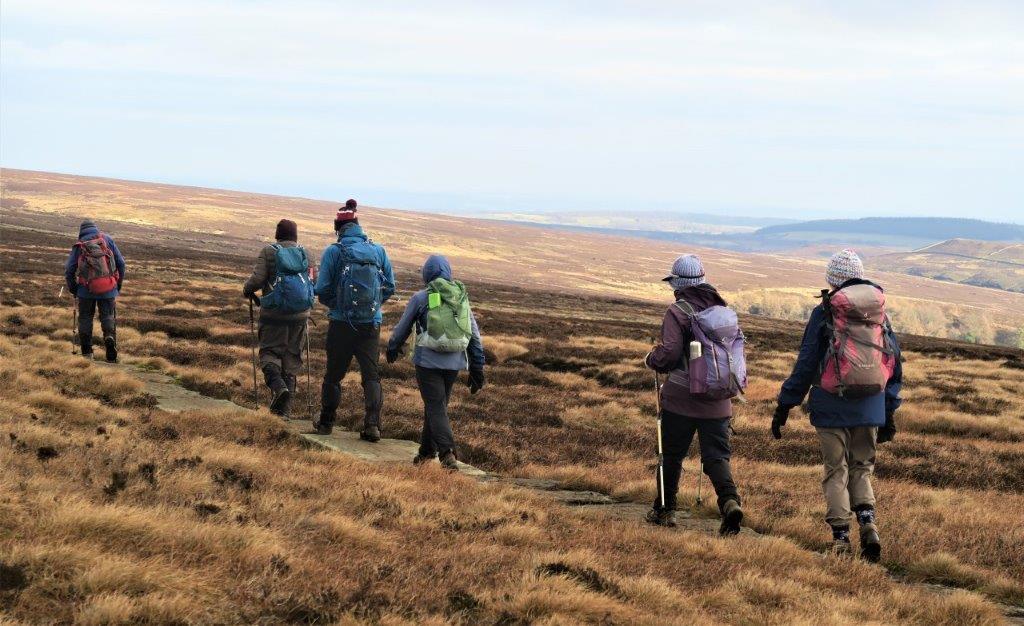 90)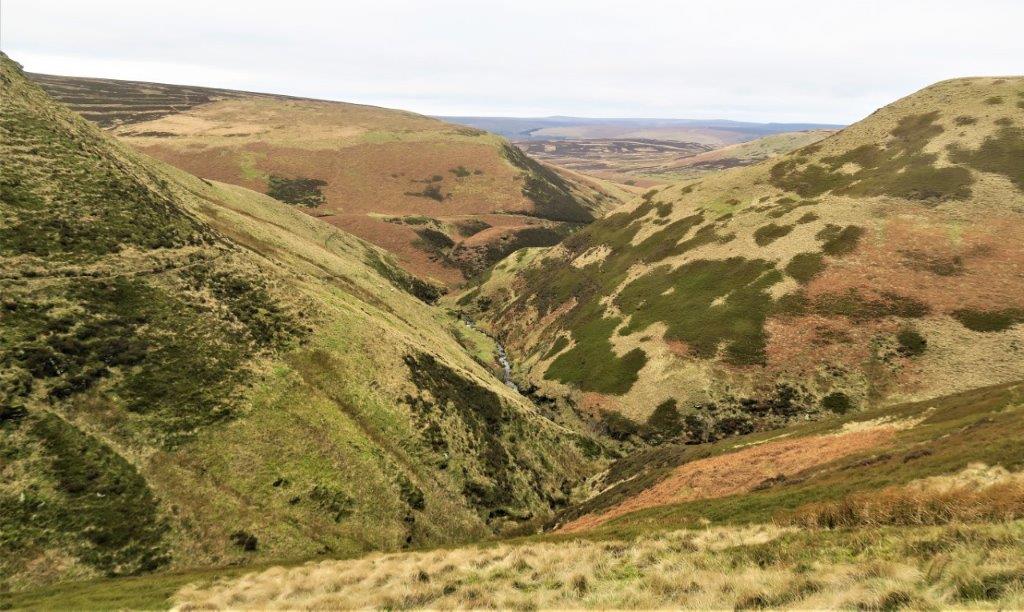 96) first view of Abbey Brook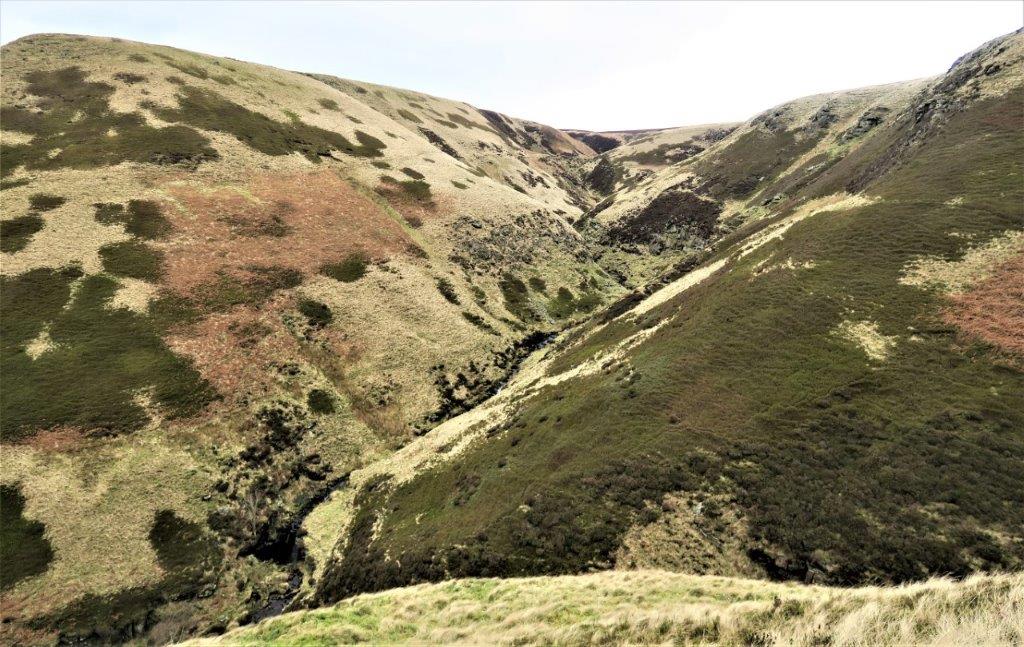 97)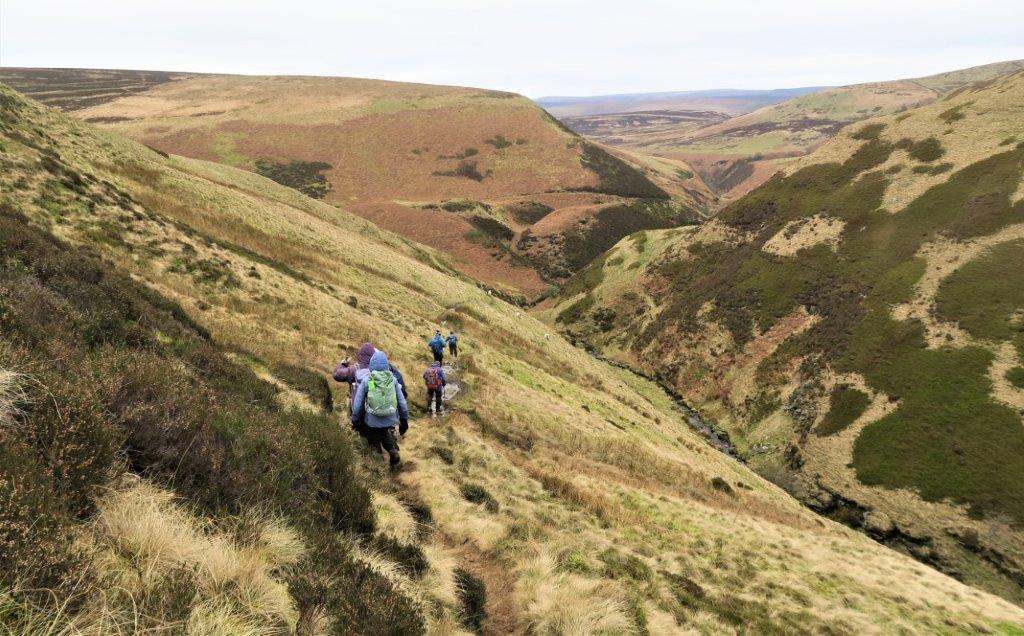 98) heading toward Sheepfold Clough (on left), then to right back into Abbey Brook Clough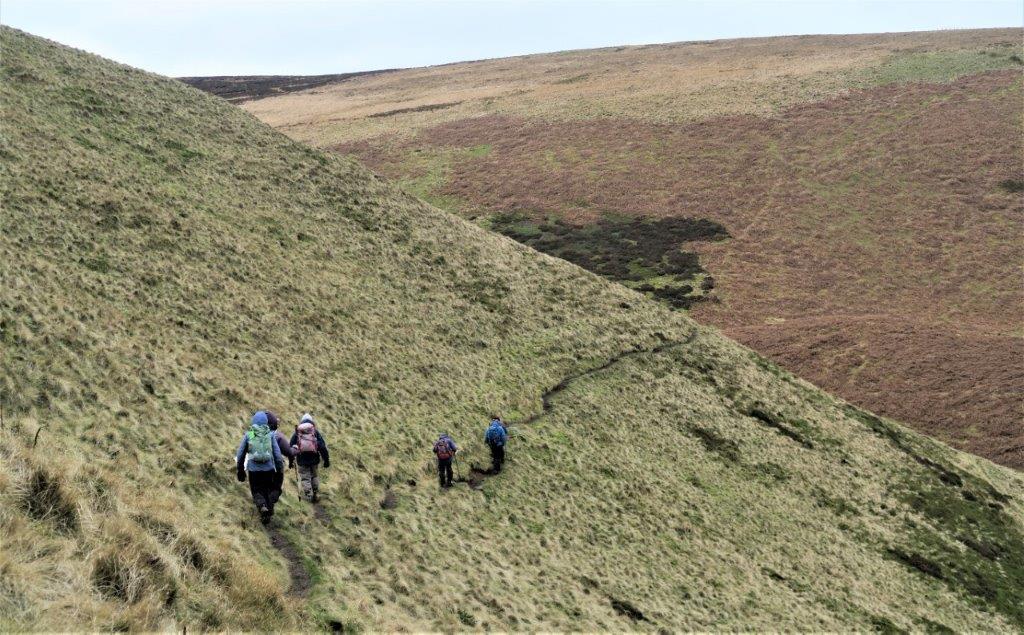 102)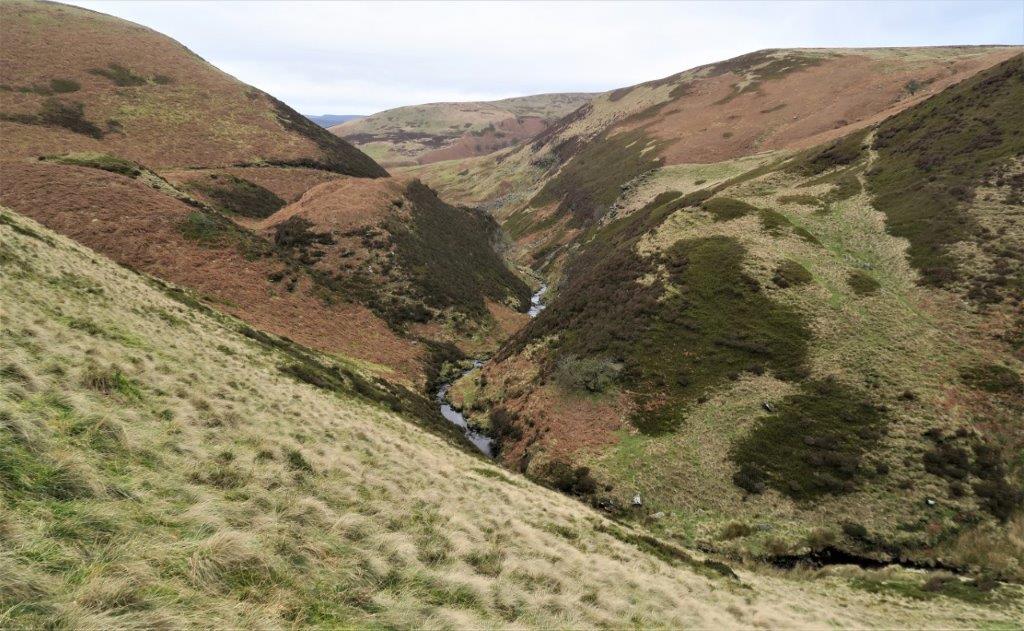 104)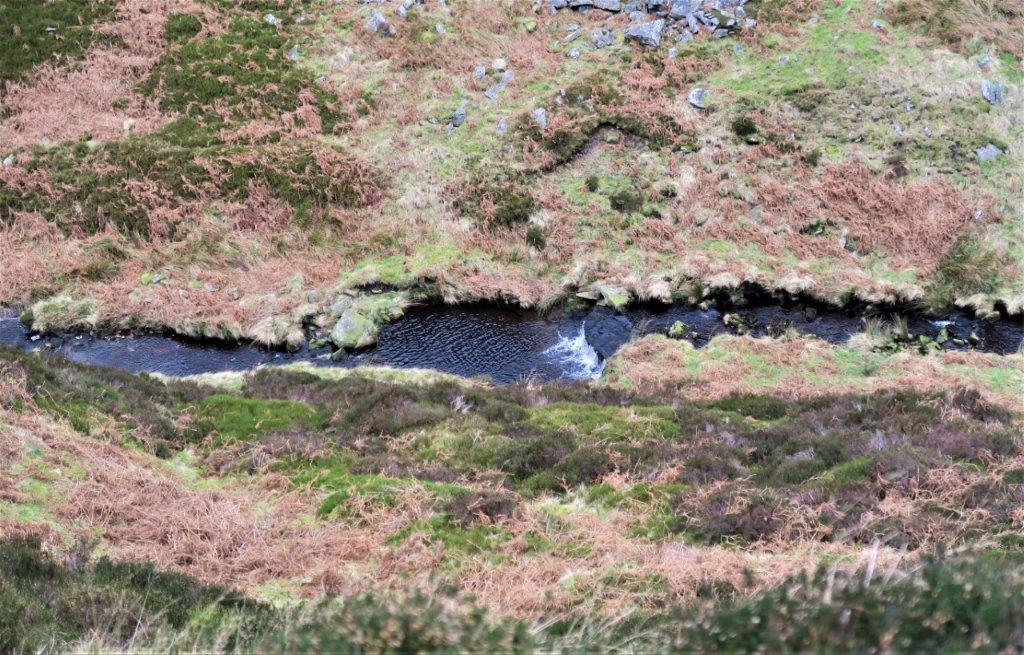 106)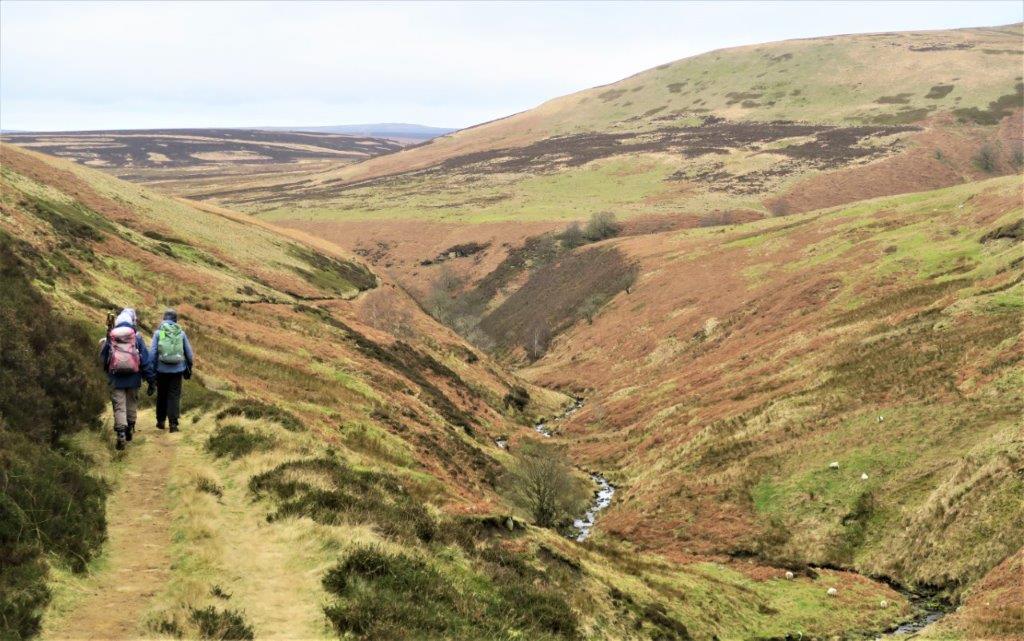 107)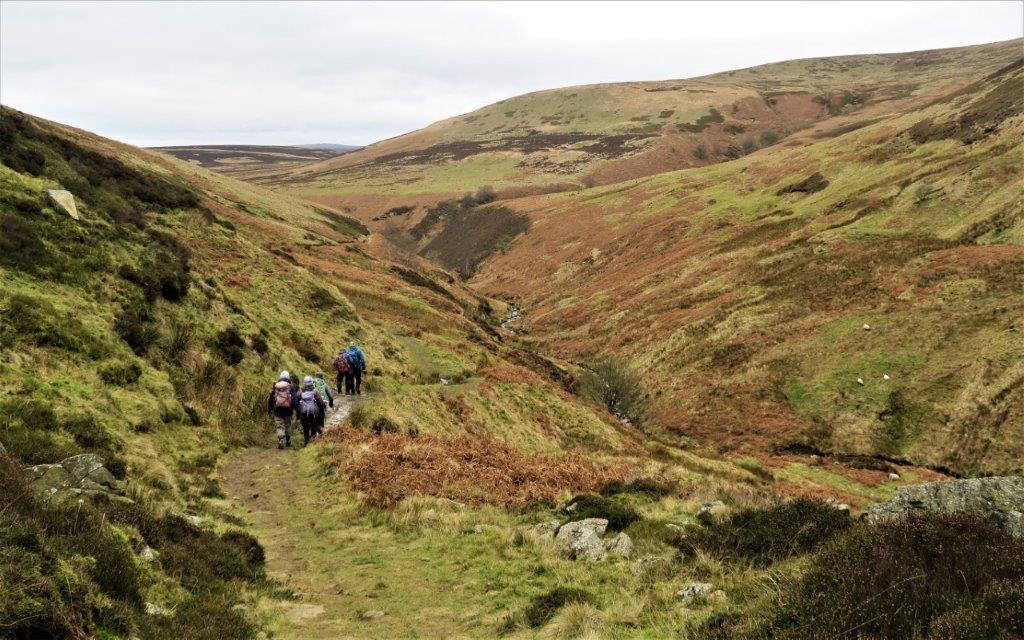 109)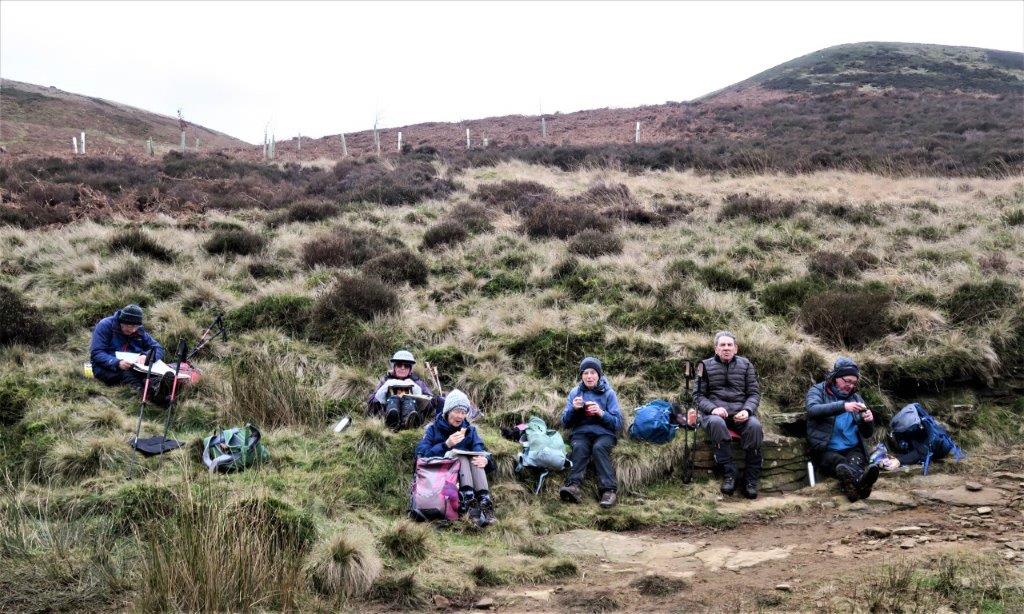 112) lunch break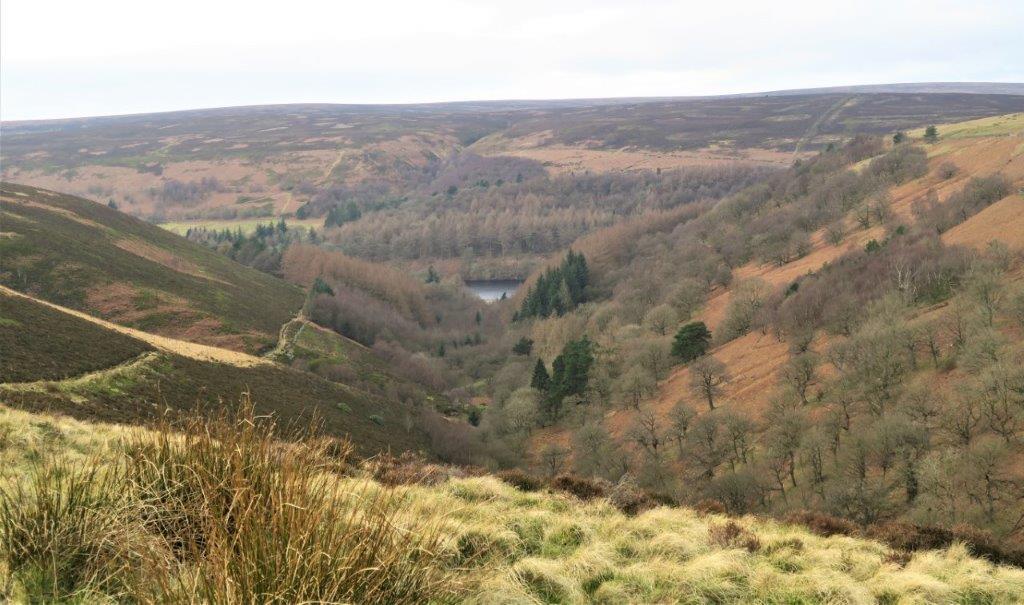 114) a glimpse of Derwent reservoir below us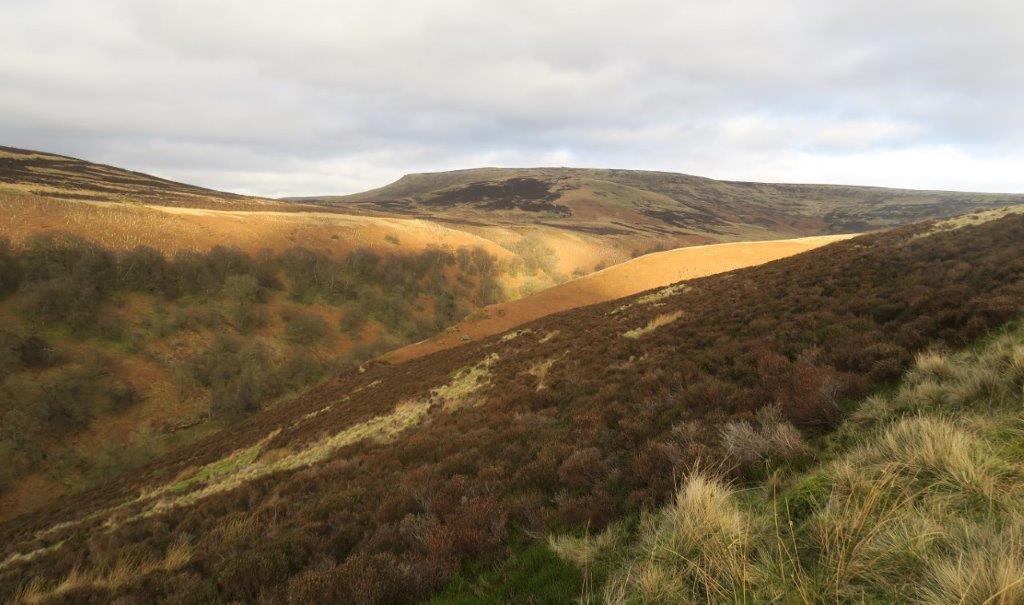 115) looking up across Abbey Brook at Howden Edge at top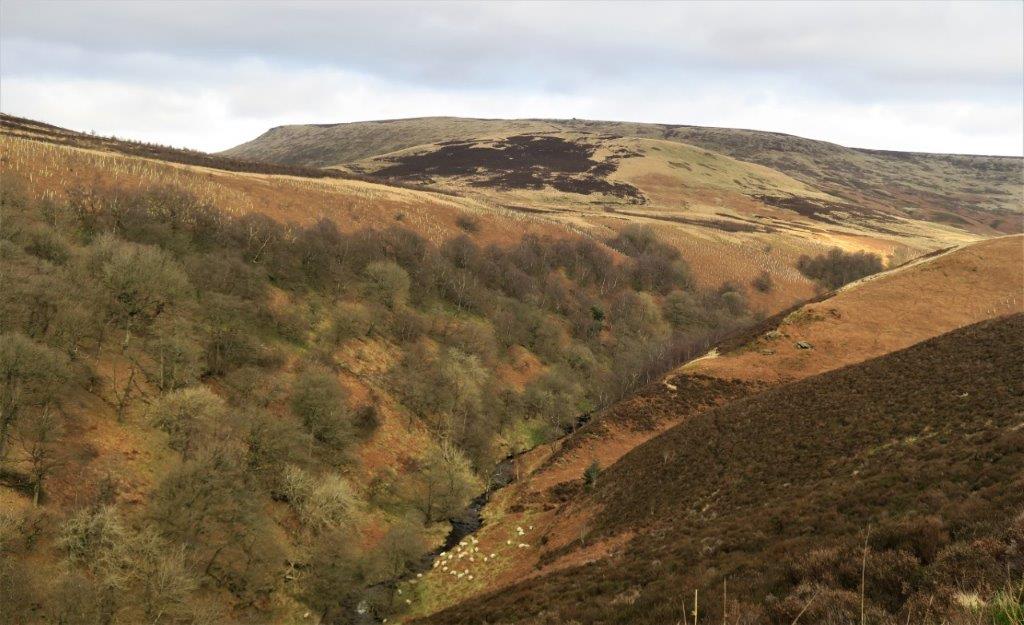 117) as above but with sheep grazing near Abbey Brook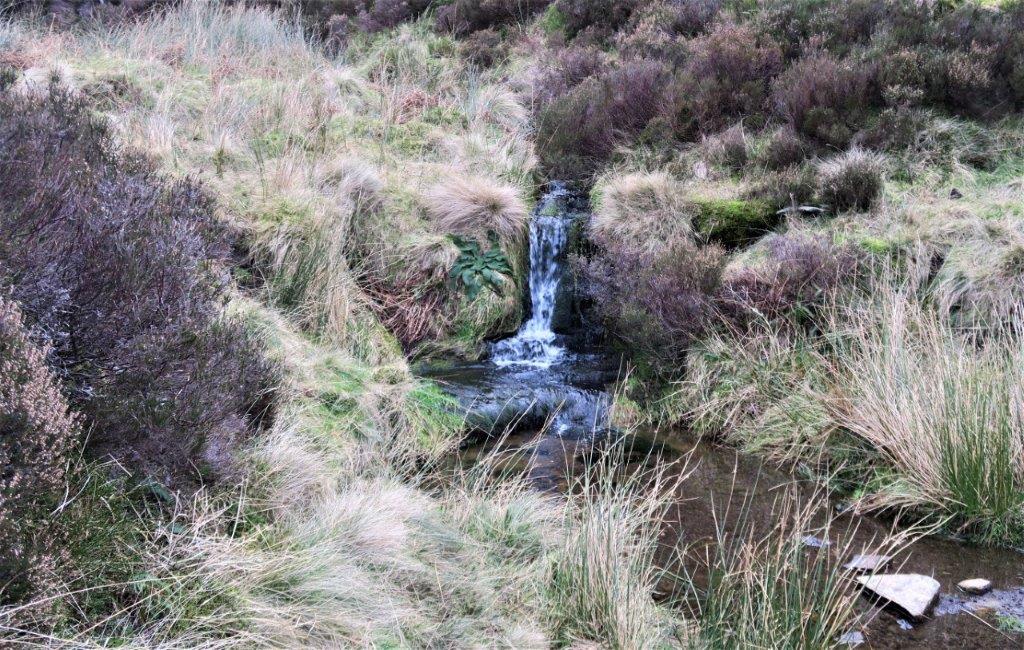 118) small feeder stream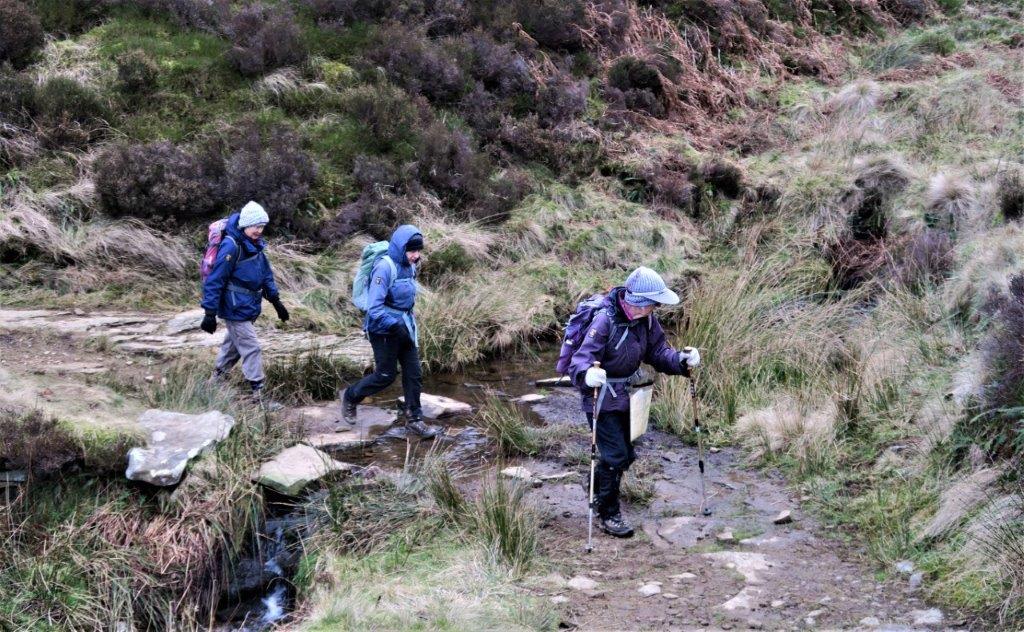 119)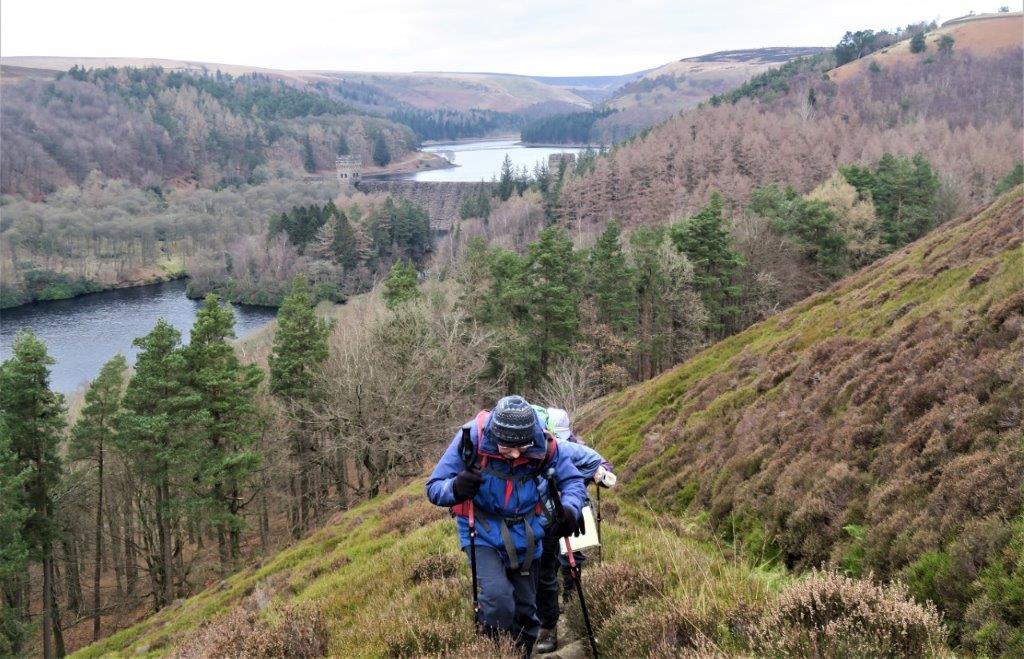 122) at or further South of Abbey bank with Howden Reservoir behind and Derwent Reservoir in front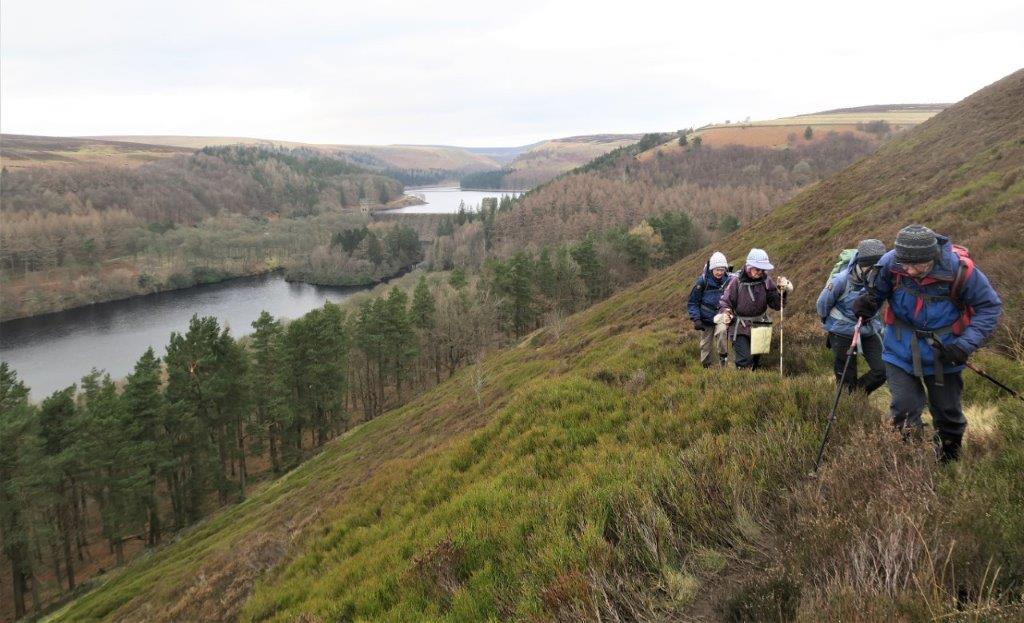 125) as above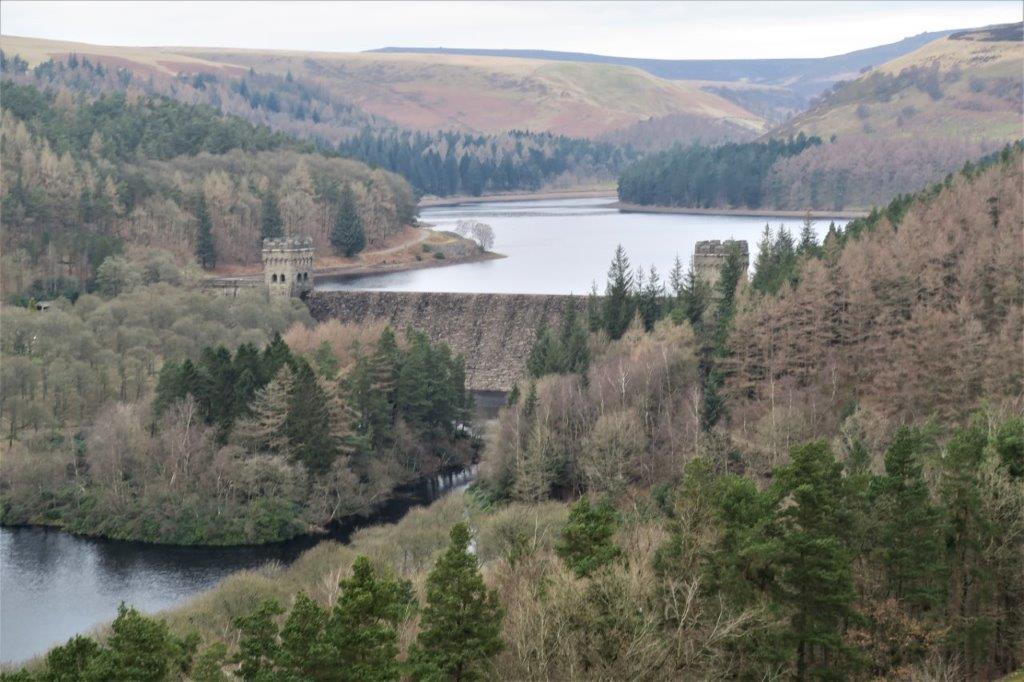 127) The Howden Reservoir Masonry Wall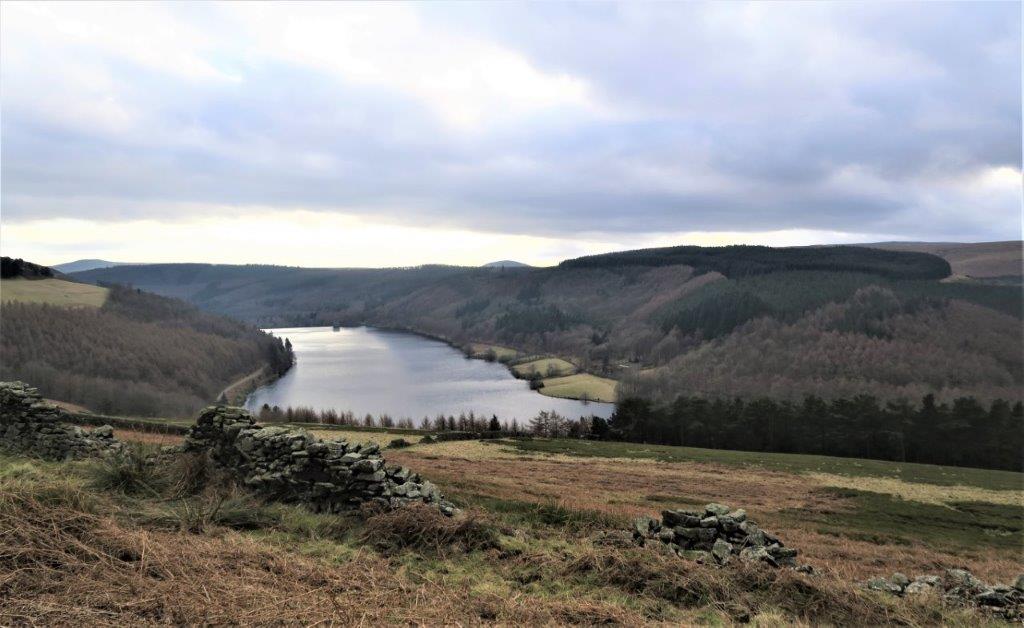 133) Derwent Reservoir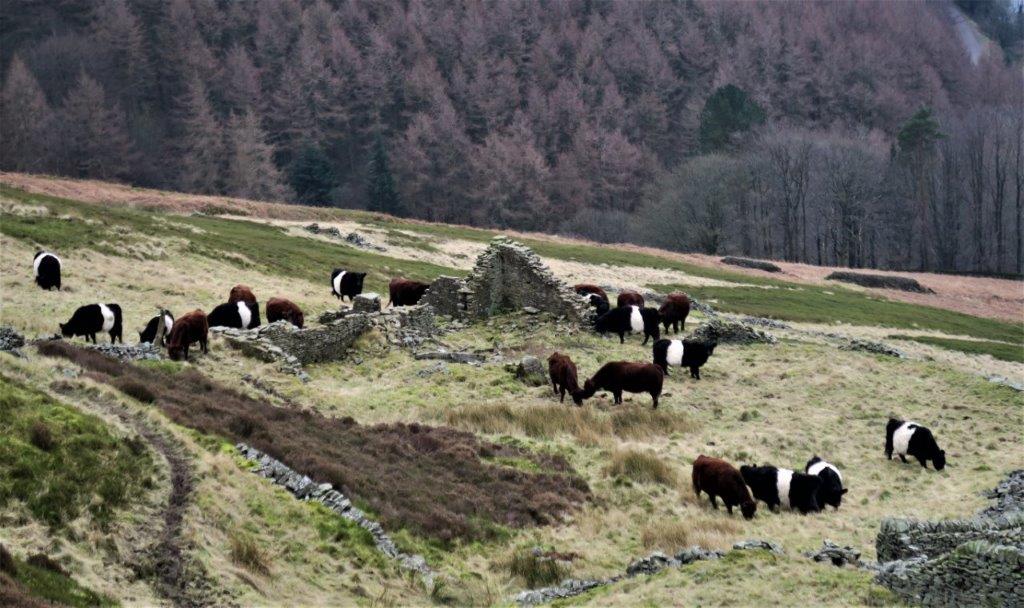 137) Cattle passed on our way upward. The ruins appear to be the remains of Bamford House?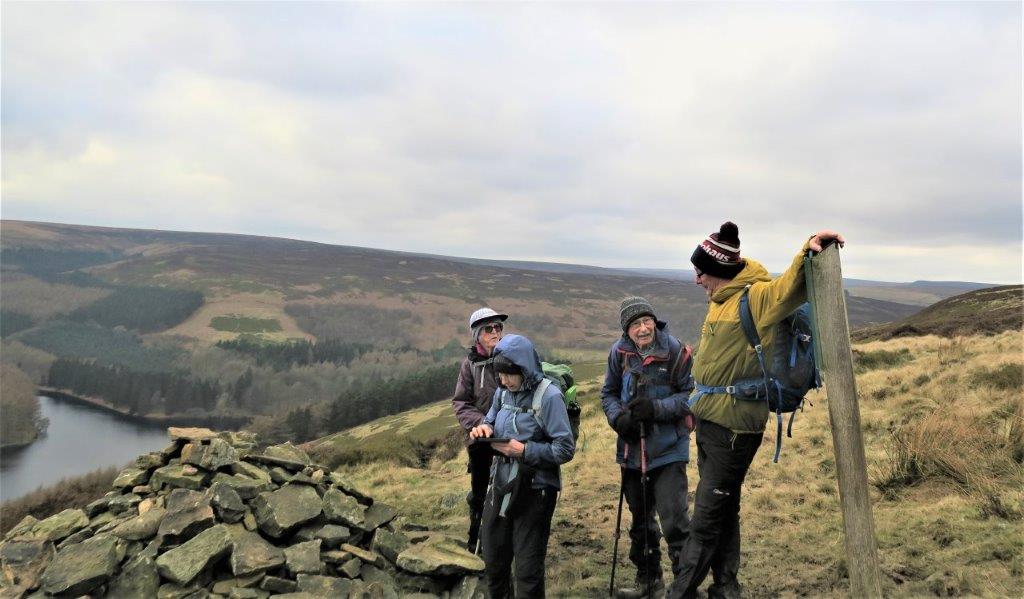 138) part of Derwent Reservoir below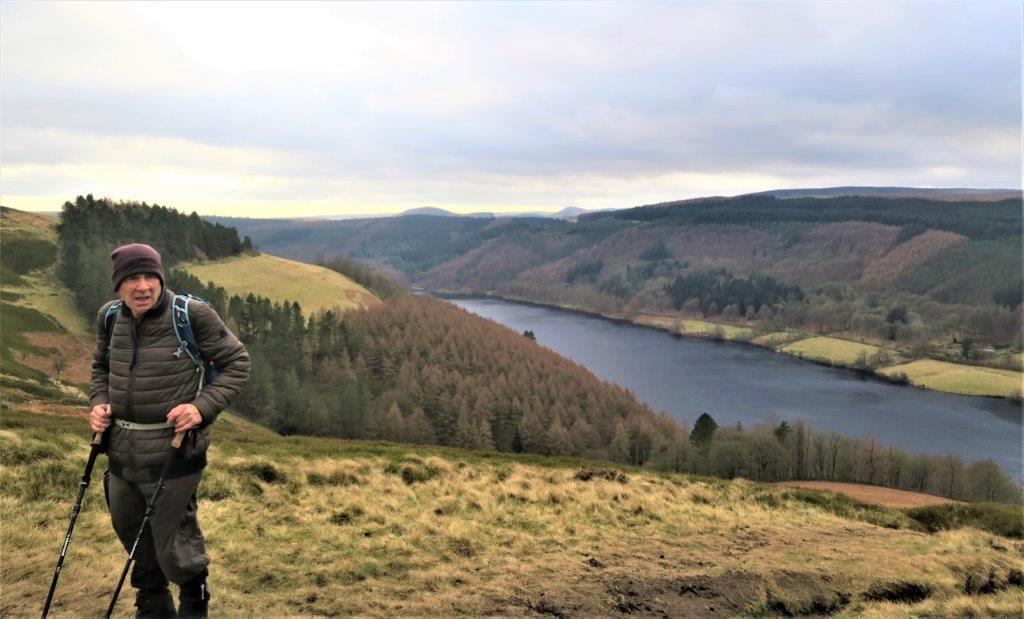 140) Derwent Reservoir - Lose Hil - Mam Tor ridge just visible at top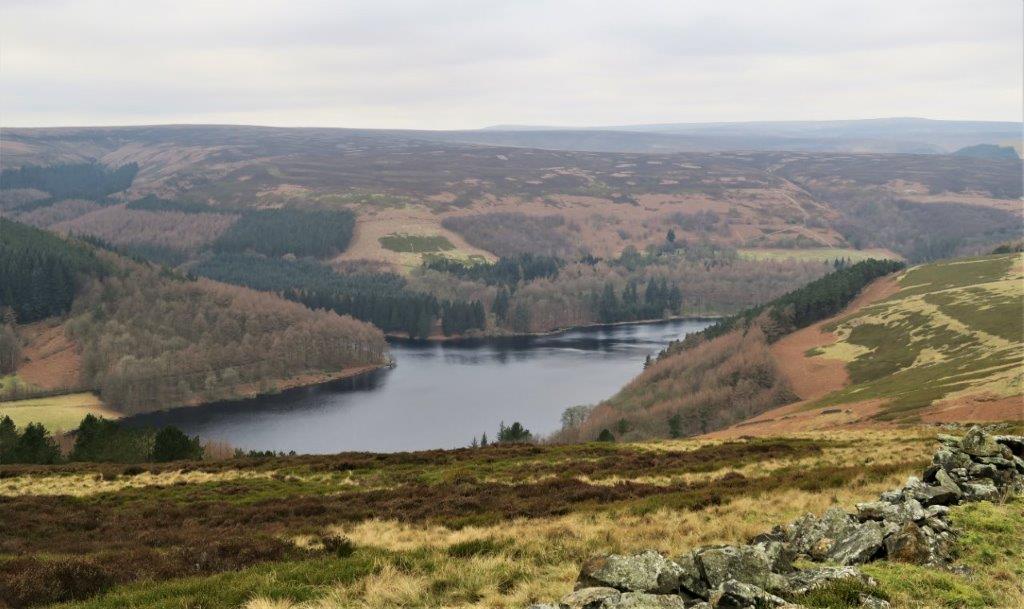 143) Derwent Reservoir again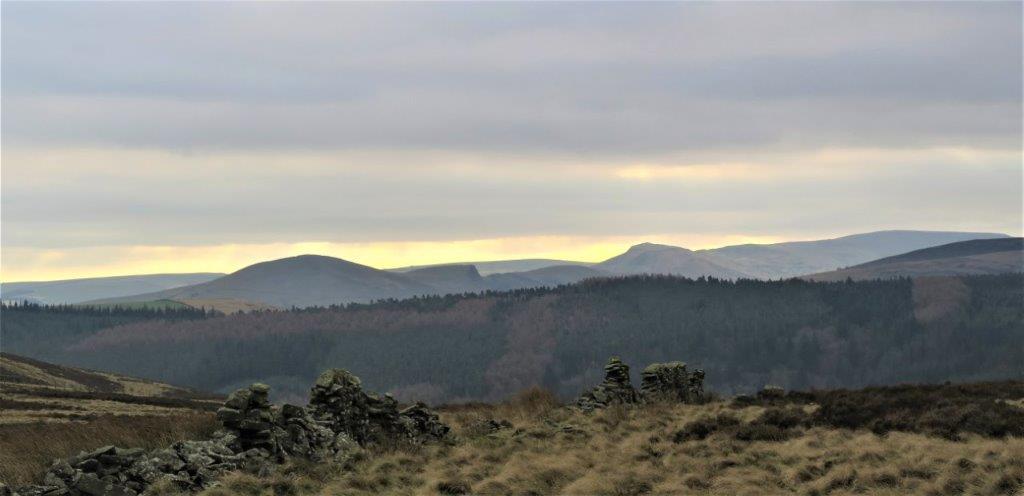 146) Lose Hill - Mam Tor Ridge again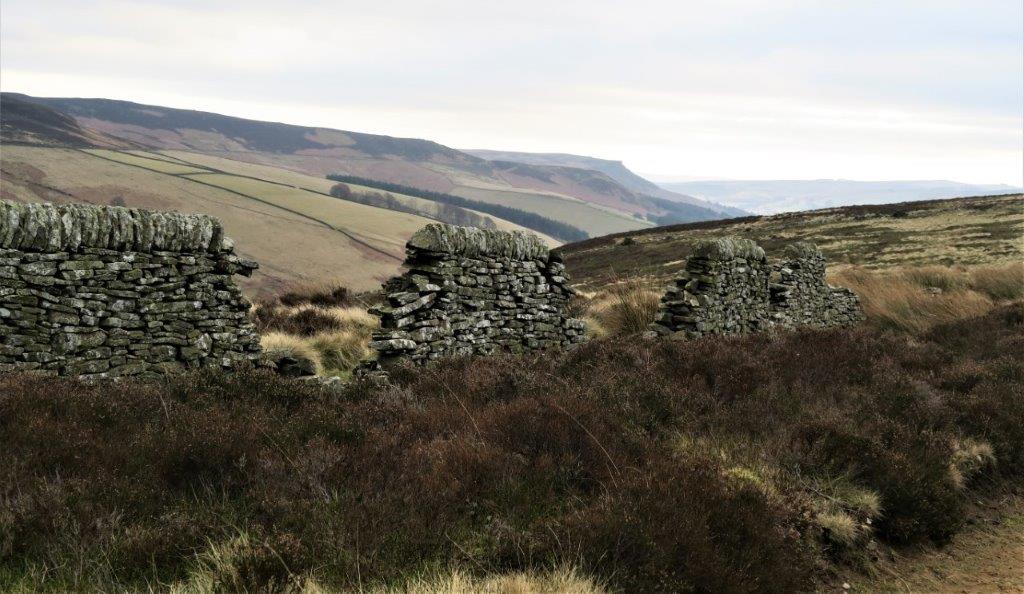 148) Stone Wall followed South along Millbank Plantation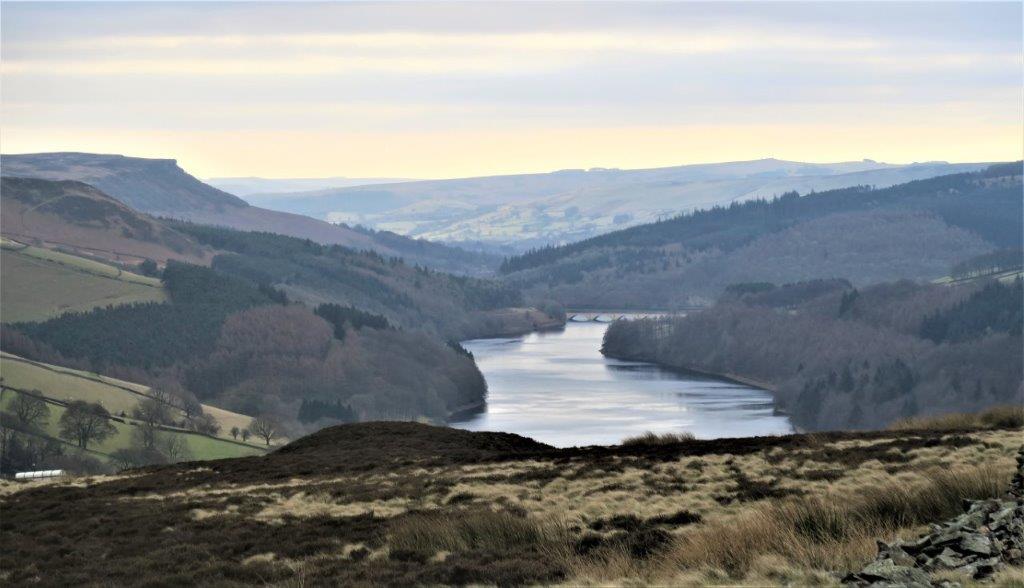 149) Bamford Edge at top left, Ladybower Reservoir (Northern arm) below, A57 viaduct visible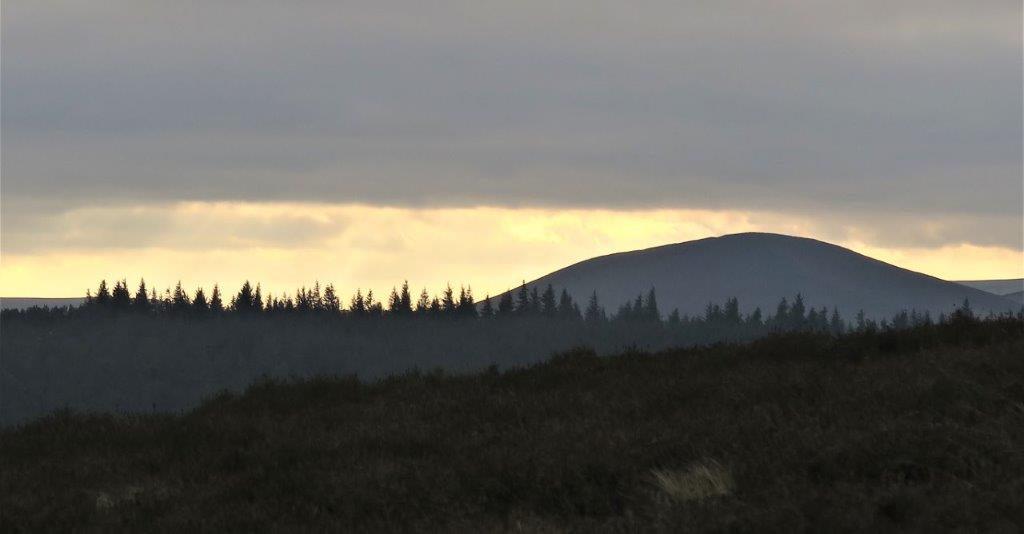 151) Lose Hill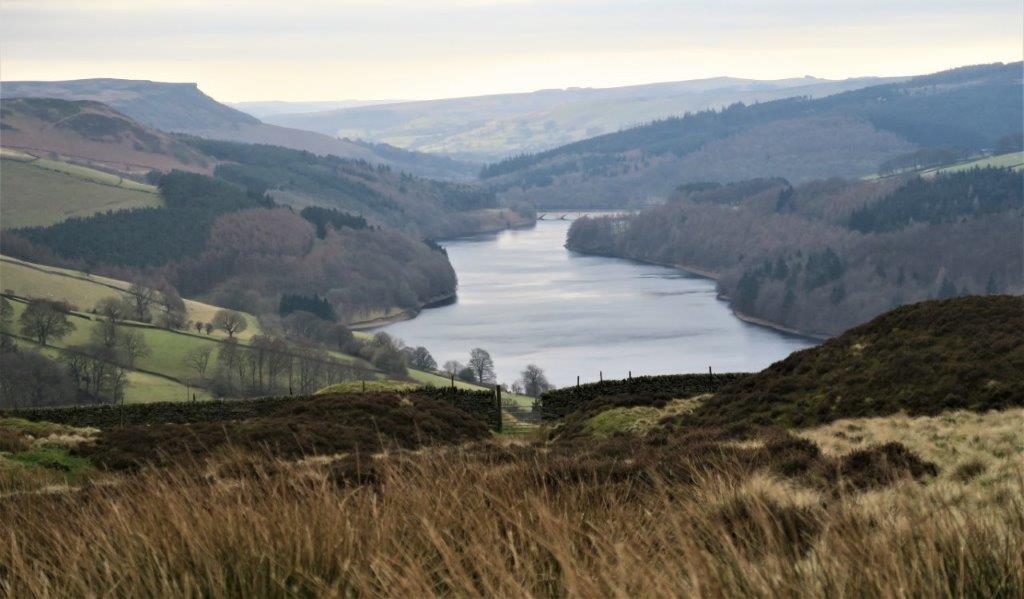 153) similar to foto 149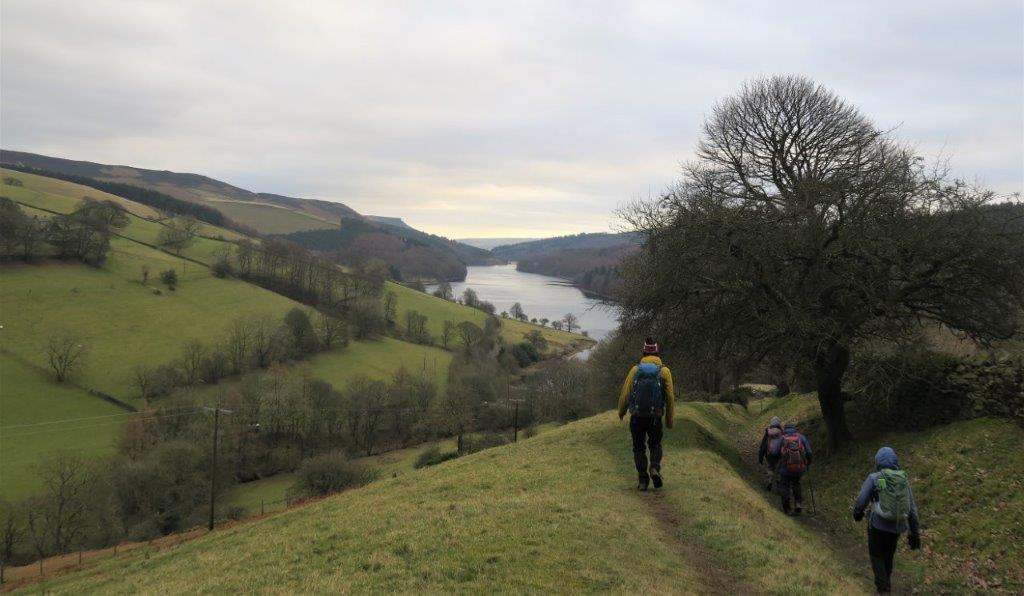 155) down Briery Side / Warren Plantation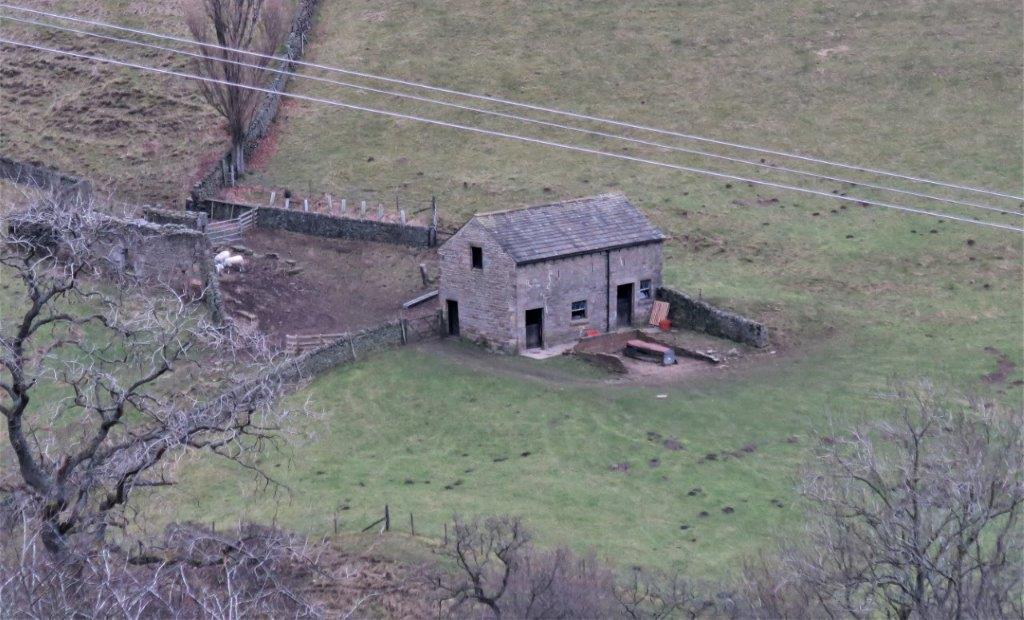 157) Wellhead Barn?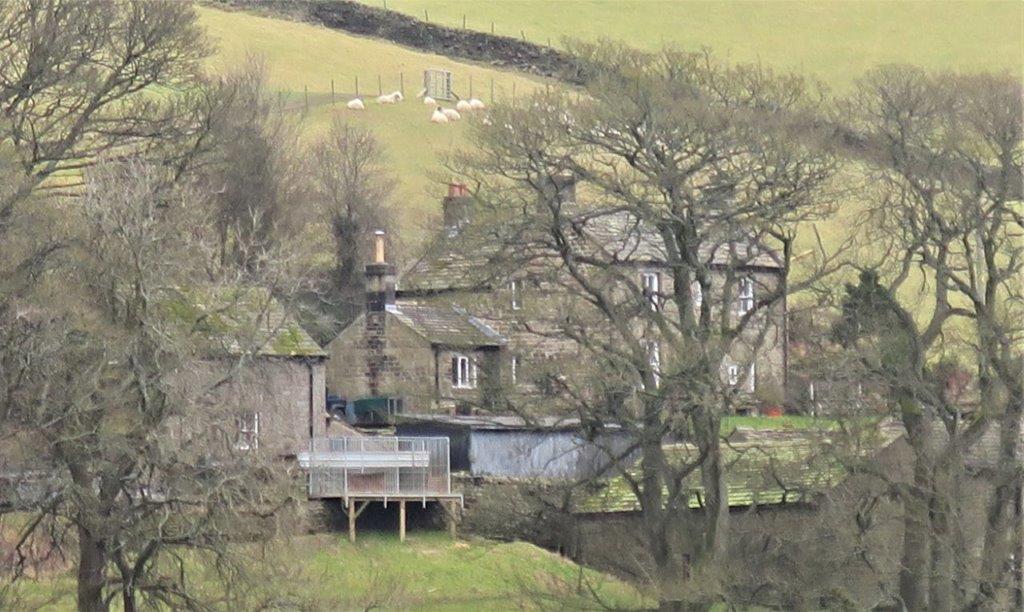 159) farm buildings seen to our East - Ashes Farm?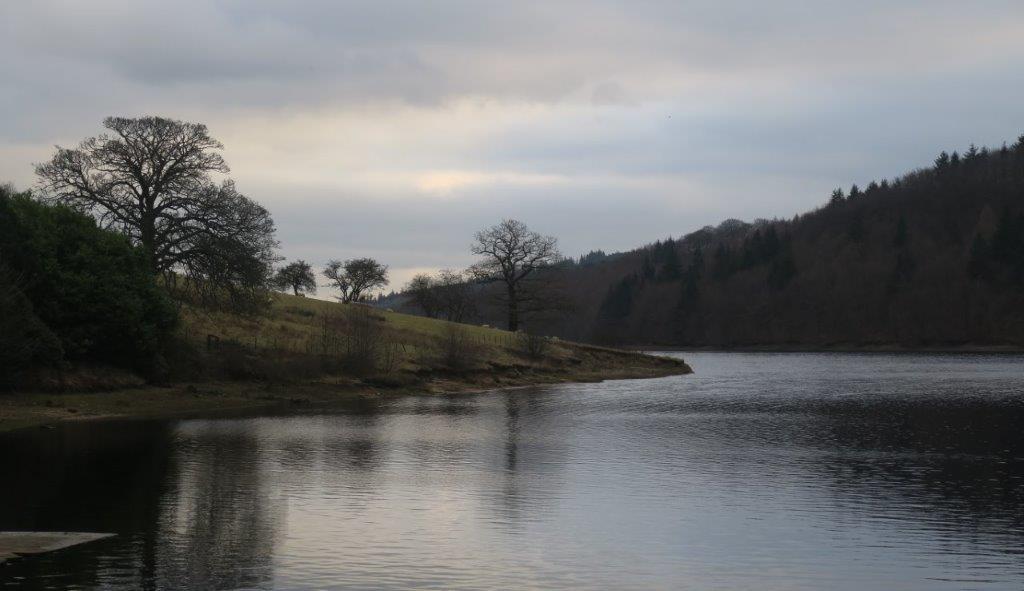 162) Ladybower Reservoir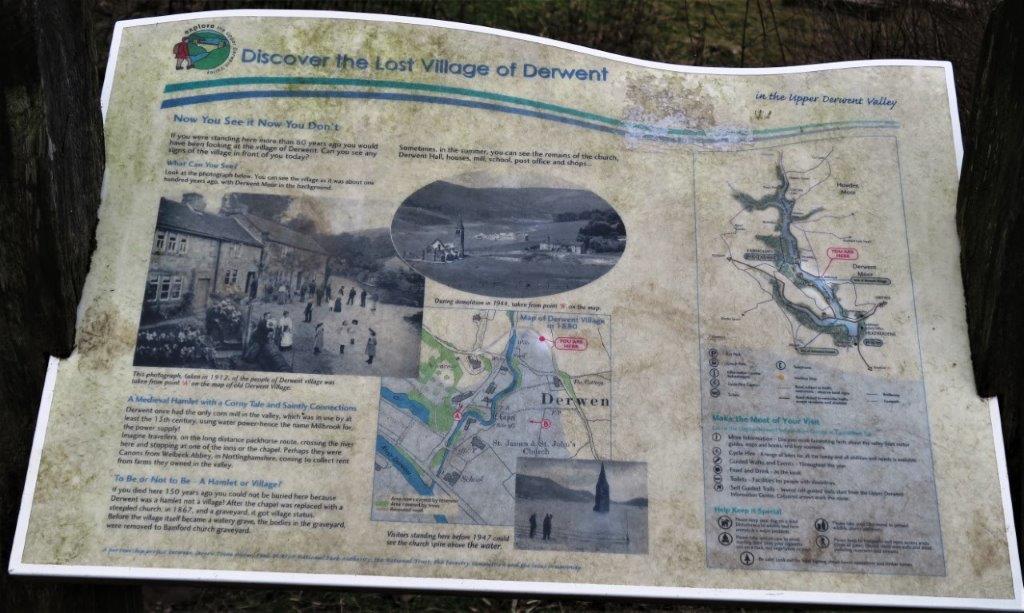 163) History Plaque could do with larger print replacement?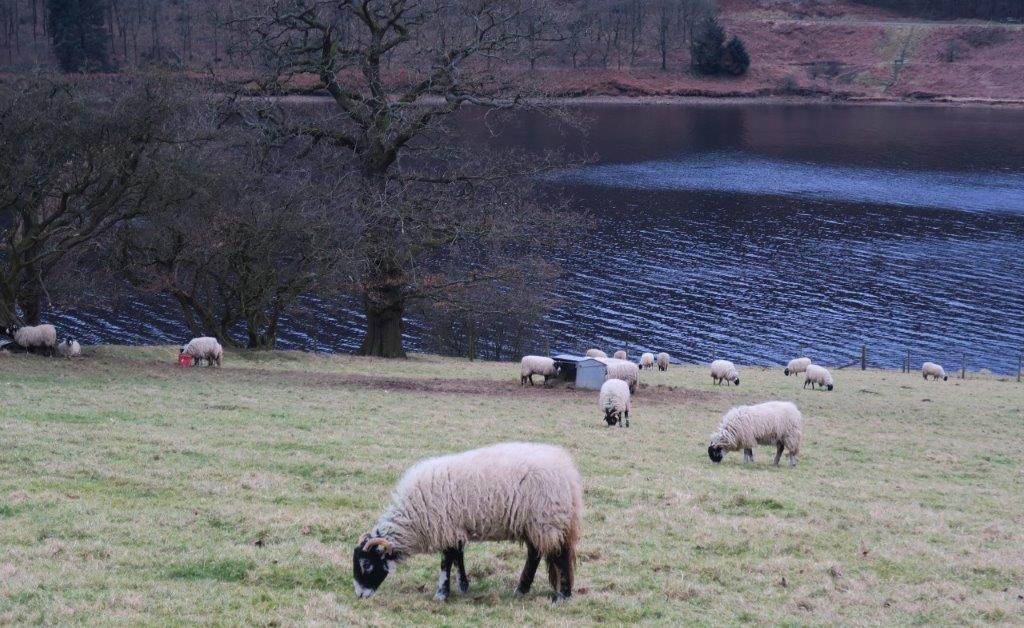 164) sheep grazing on edge of Ladybower reservoir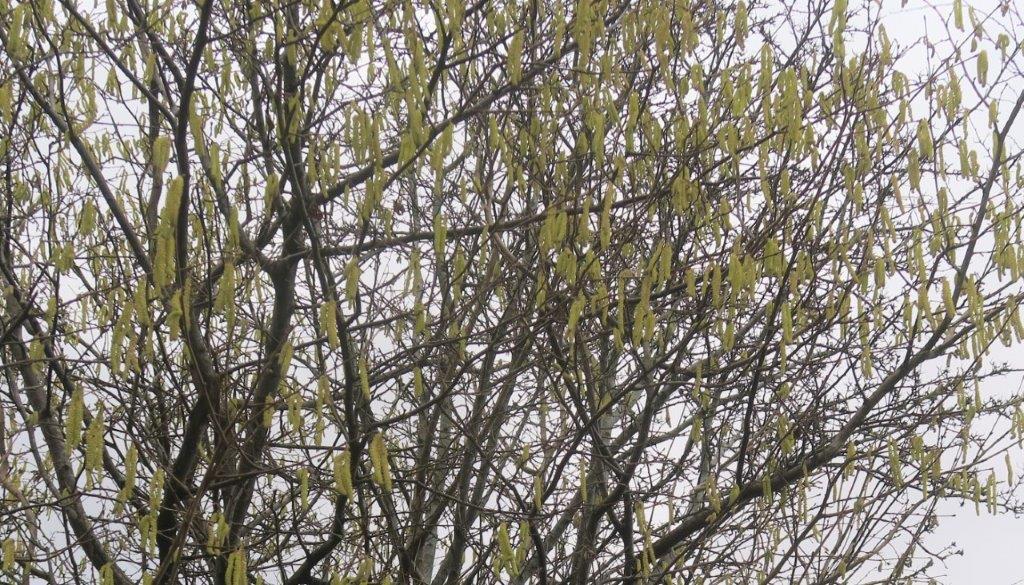 165) Catkins flowers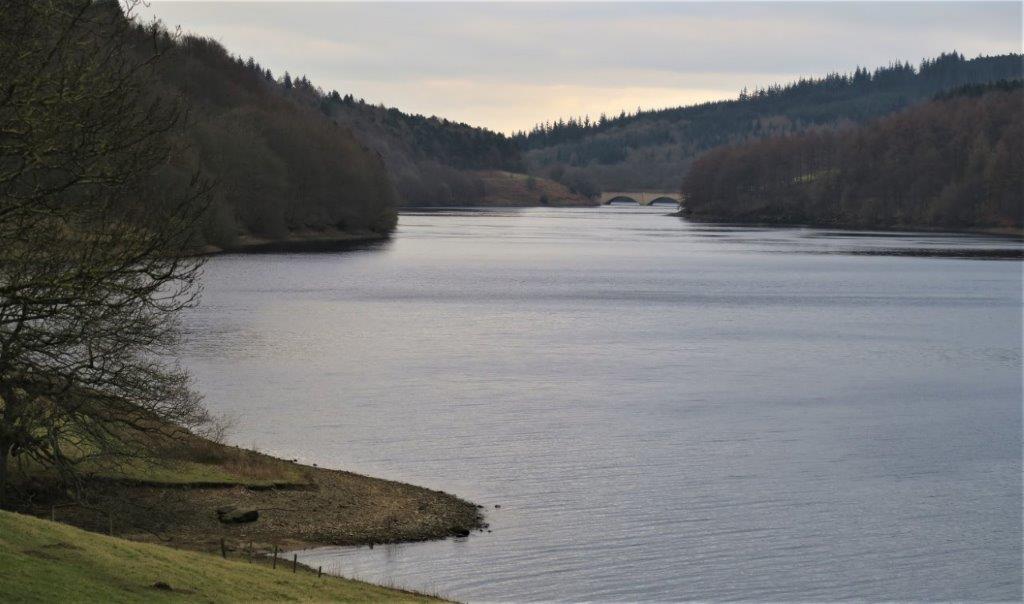 166) a bridge too far? on Snake Pass, A 57
From the Bridge we continued East to Ladybower Inn hoping to catch the 257 bus up the hill to Cut Throat Bridge Lay- by,
to reach our cars, but it either did not arrive or we missed it, we then walked up the Bridleway
homepage - Daywalks Index 2022 - contact me at

REV X