homepage - Daywalks Index 2022 - contact me at

REV Xg
2022.01.19 Circular Walk from Denby Dale Rlwy Stn - ~14miles - 7 on walk - Wednesday - Reconnaissance for Sheffield Ramblers walk - leader Liz Savage
a) common part at start & end of walk - Stn parking area - ~E down FP to closed PH & A636 Rd & ENE along Rd for 0.5Km, turn off E on minor rd then cross Foot Bridge over River Dearne, continue ~E to junction of Dearne & Kirklees 'Ways' at SE238.086 common point
b) East across to Barnsley Boundary Walk ~E thru Exley Gate, Denby Hall Farm, ~ENE then ESE thru Delfer Wood & follow Jowett House Beck just past J. House & follow ~E to Cafe / PC / Parking (to South of Cannon Hall), continue ~E (on north side of Cascades) cross FB & ~E thru The Rowlands then ~NE and over FB? to join at SE284.085 & follow Barnsley Boundary Walk
c) ~NNW on B.B. Walk for 1.7km up to High Hoyland, ~W on rd for 600m then N passing Hall (on Litherop Rd) then turn ENE off this rd onto FP which curves to N to minor rd & turn ~W on it to re join Litherop Rd, & go 300m ~N along it & turn off on B.B. Walk into the Yorkshire Sculpture Park ~NNE down to Cascade Bridge, (after 'lunch' break) continue N for ~400m to Dearne Way SE280.129
d) ~ SW back to common point in part a) - follow Dearne Way ~SW (on the North Side of the River Dearne) until passed the Sewage Works then cross the River Dearne ~SSE over bridge at SE266.119, after ~120m turn off ~SW passing Factory, continuing for ~160m past it, turn ~S on FP to the East of Clayton West's 'The Park' to SE262.108, then ~W on Bilham Rd to High Streer and S down it for a ~80m and turn W for about 200m to 'Sculpture', then S / SW / W (down & up) to Lower Common, ~SW past Cuttlehurst Wood, thru Bagden Park past Clough House and Stubbin House to SE238.086 common point in section a)
e) reverse part a) back to Denby Dale Railway Station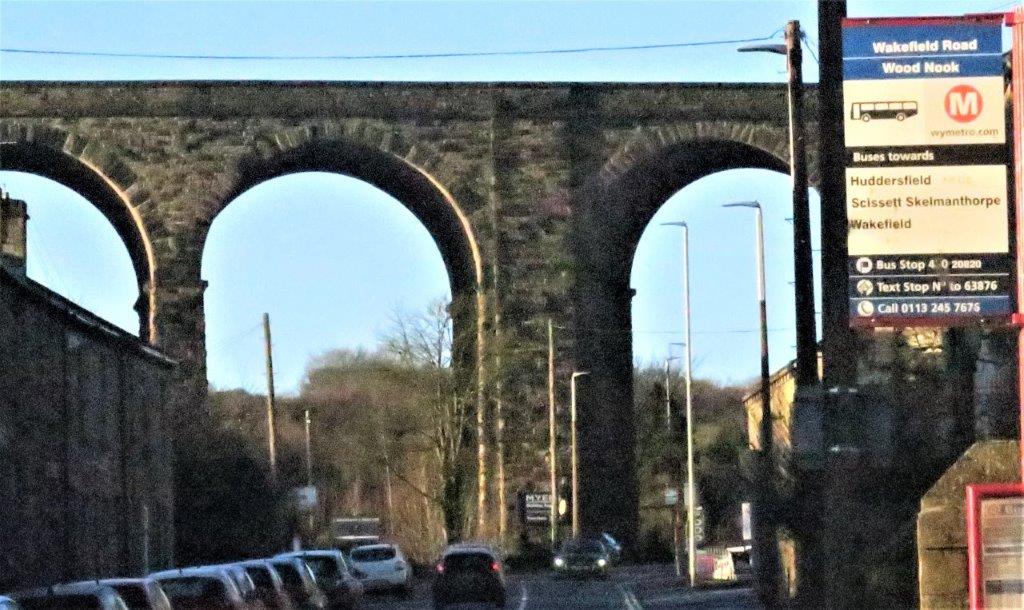 1) looking back West at a small portion of the Denby Dale Railway Viaduct over Wakefield Road (A536)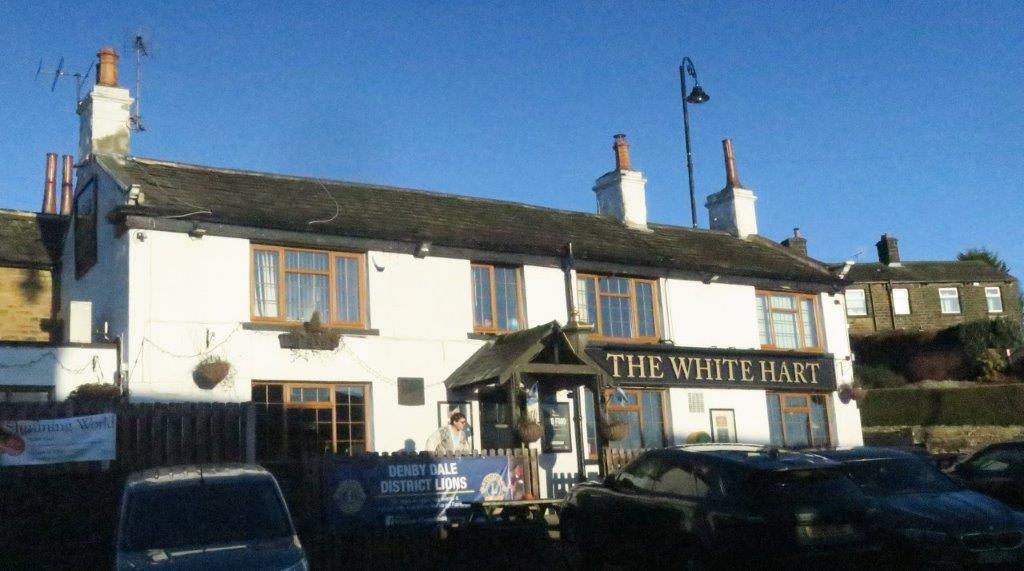 4) A PH passed on Wakefield Road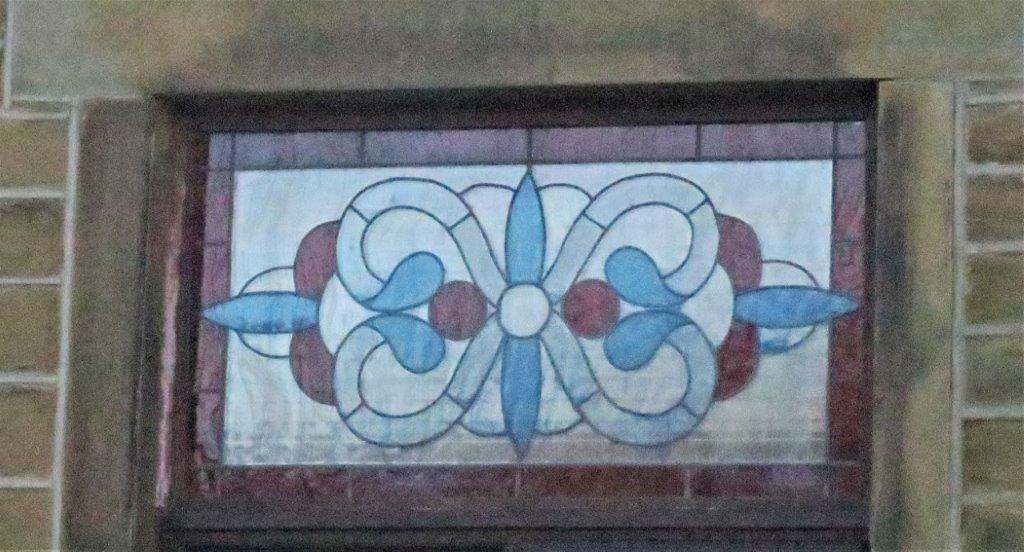 6) decoration over house entrance
7&8) a snake!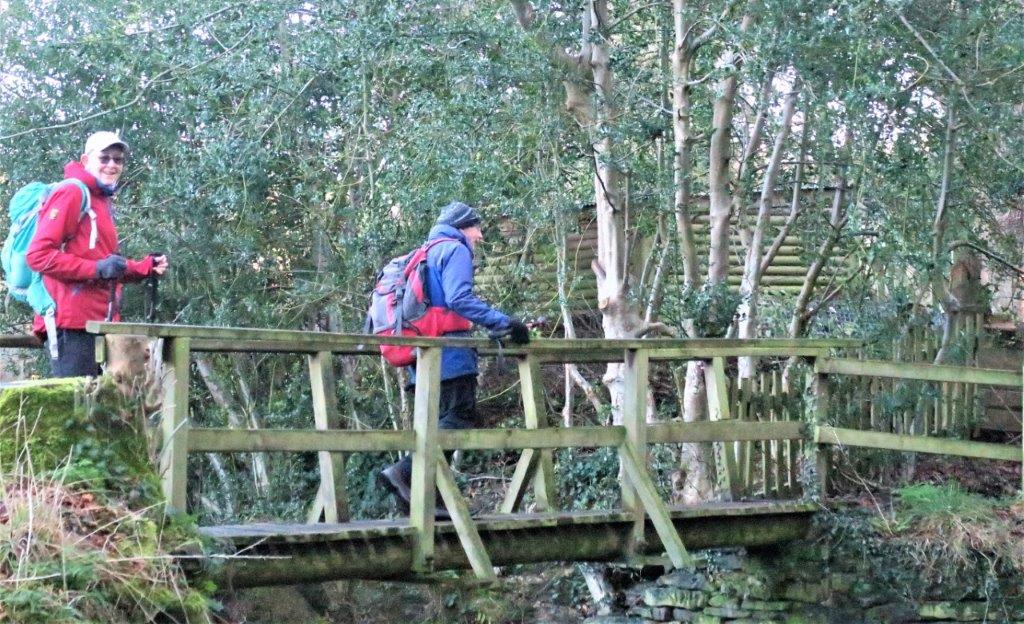 12) Footbridge crossed over The Dearne River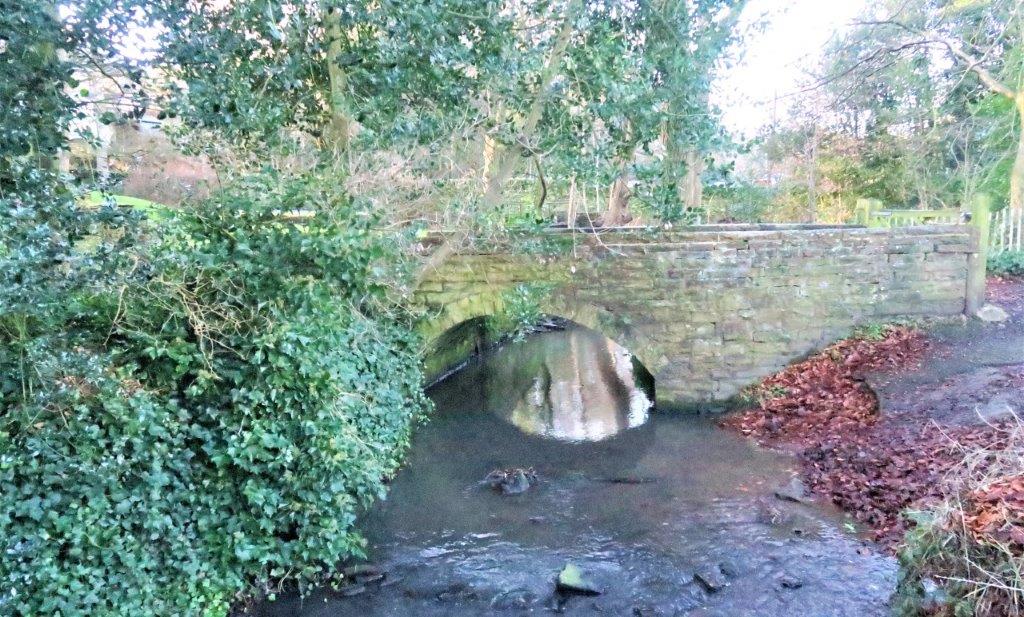 13) another bridge seen from the above Footbridge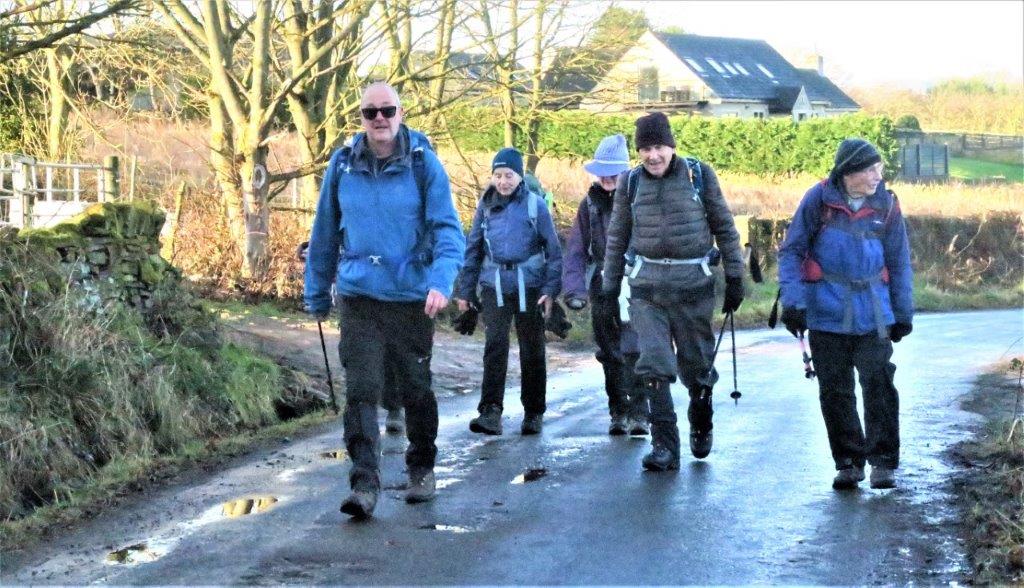 18)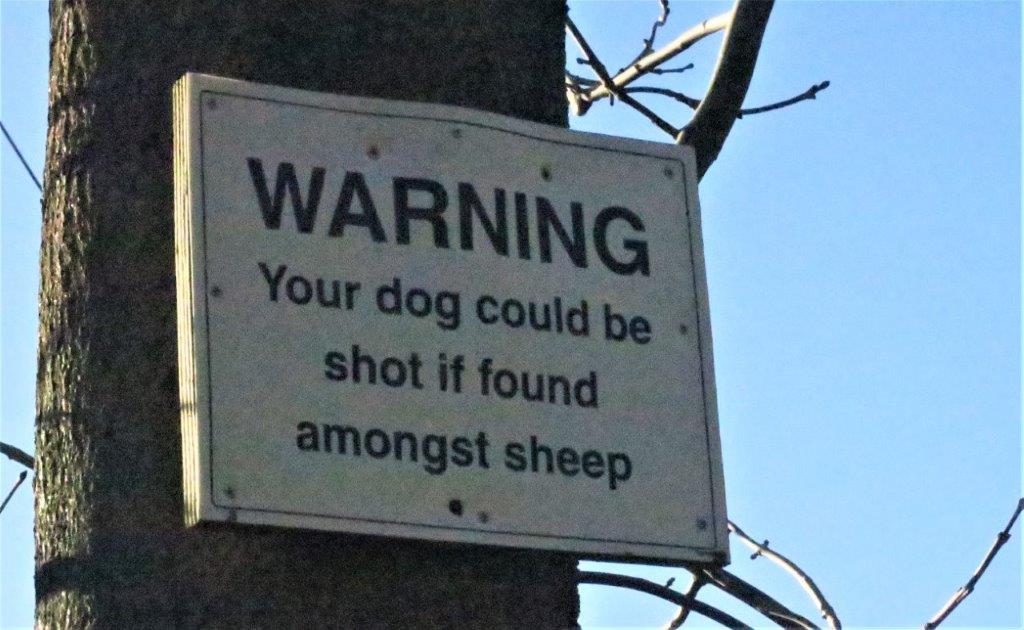 26)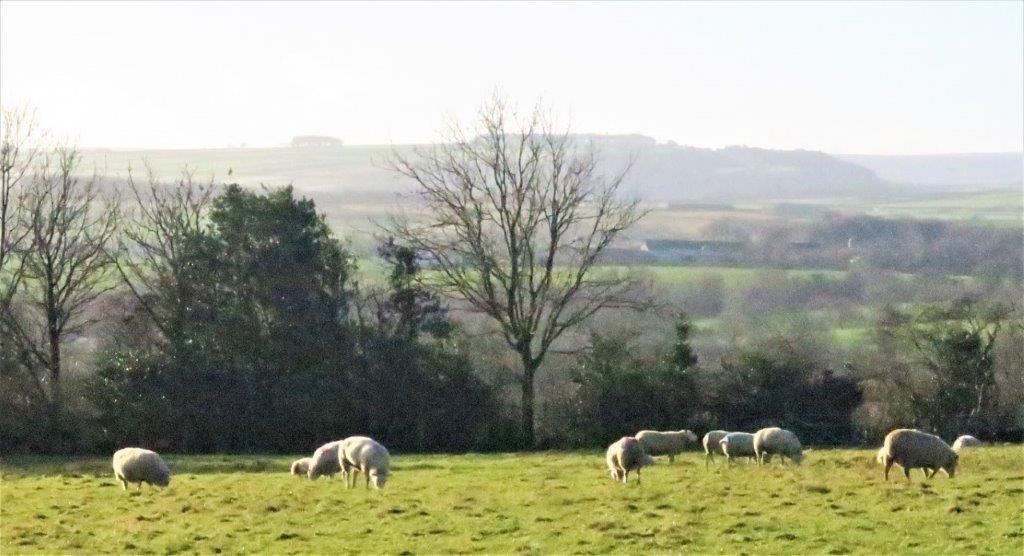 27)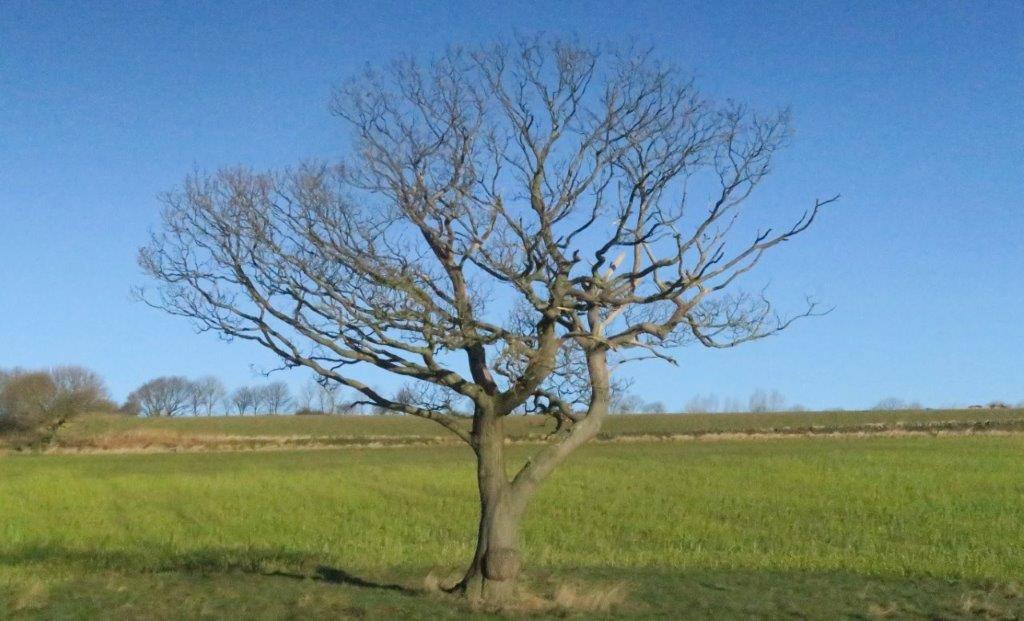 29)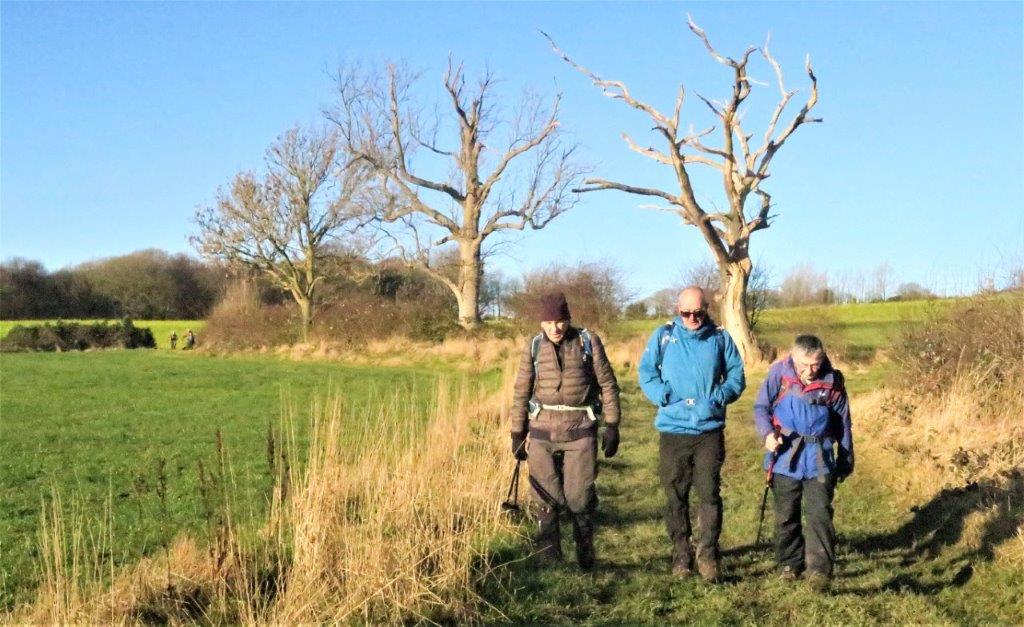 33)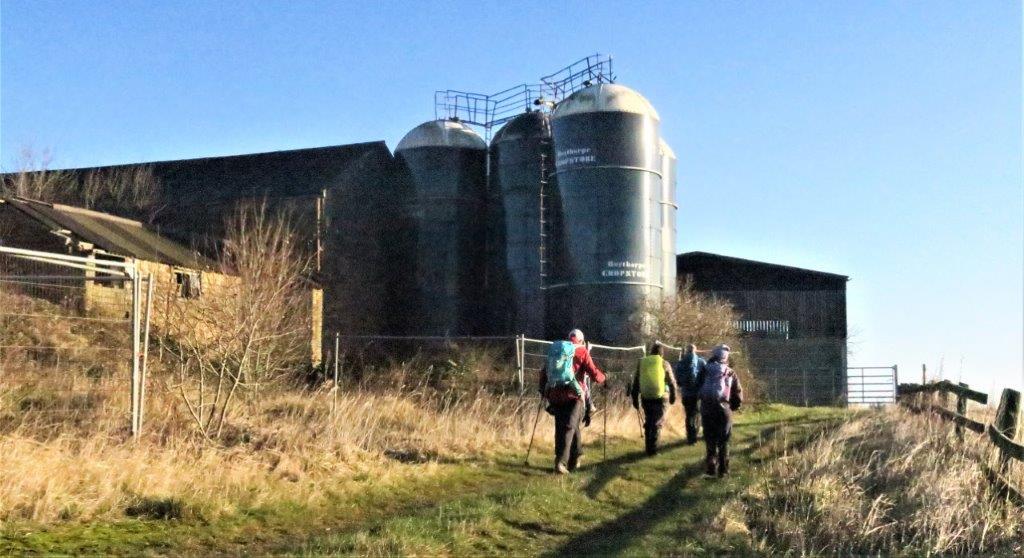 39) passing part of Denby Hall Farm?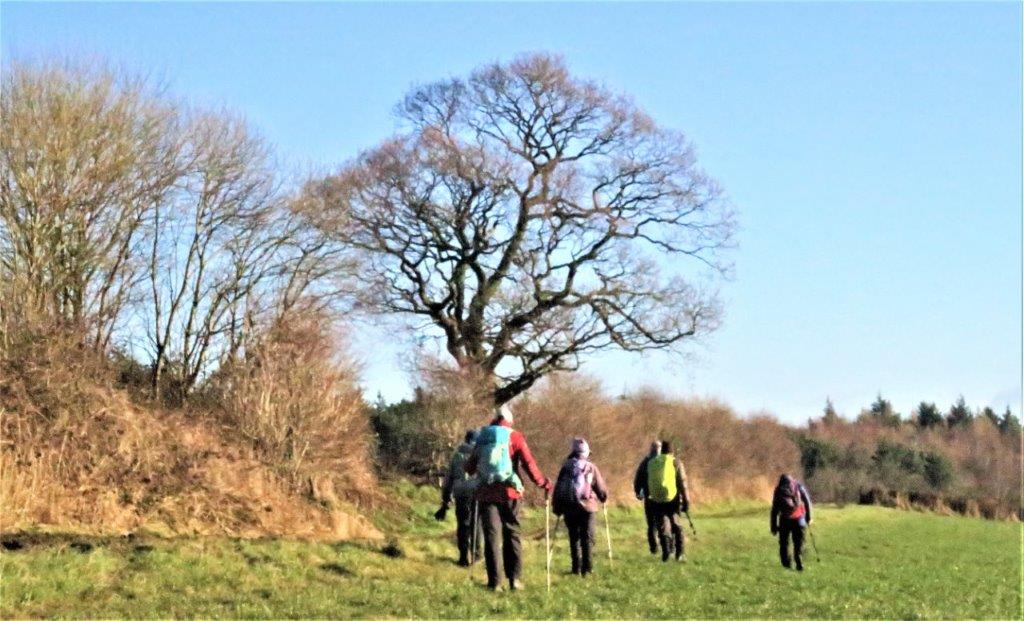 43)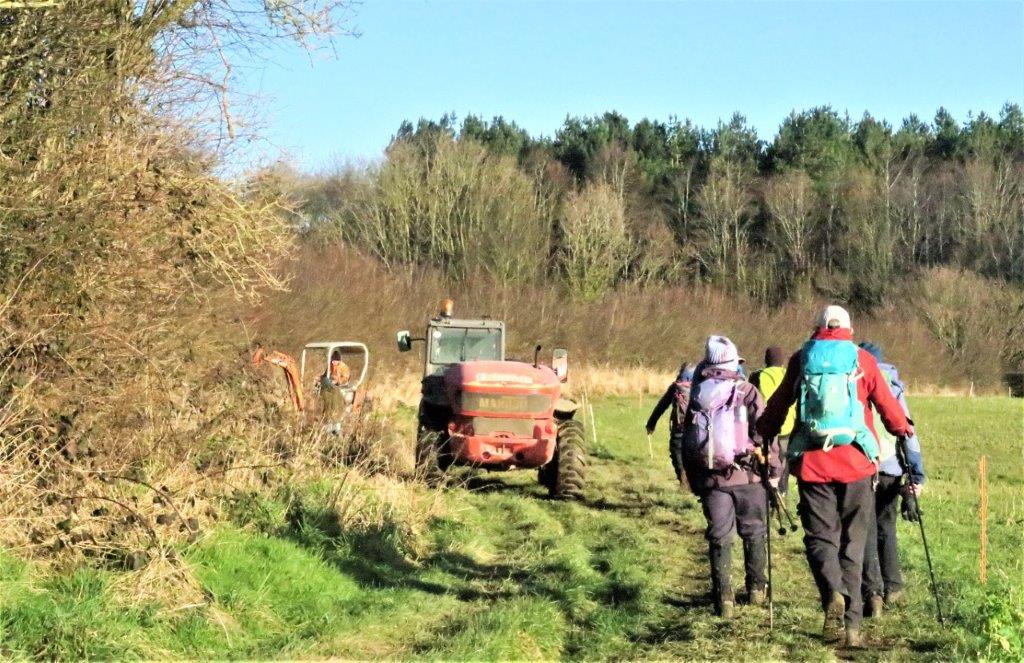 45) Derrer Woods ahead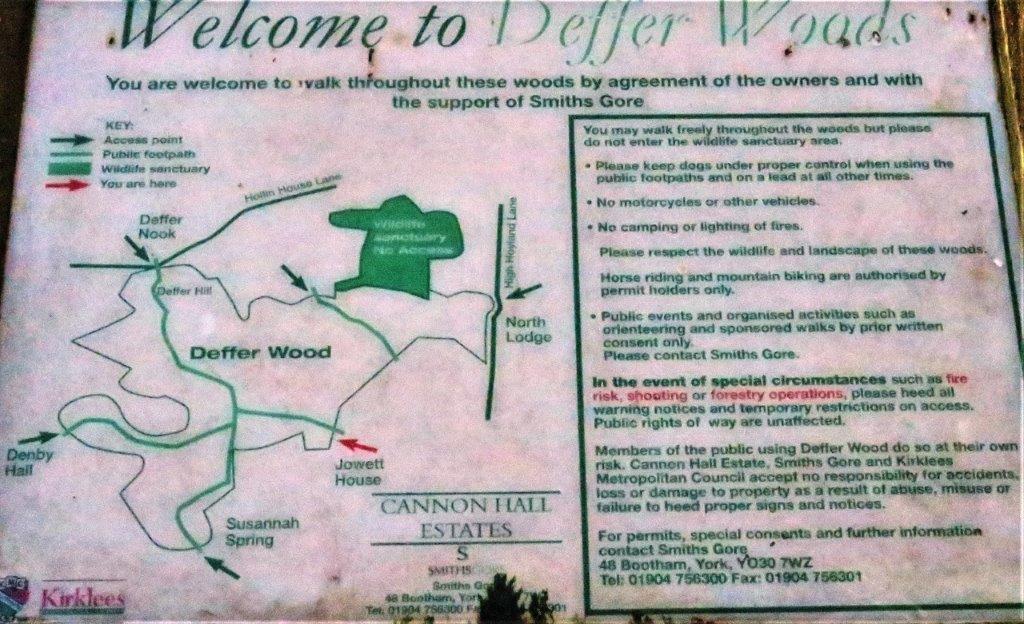 63) Control + to enlarge & reaD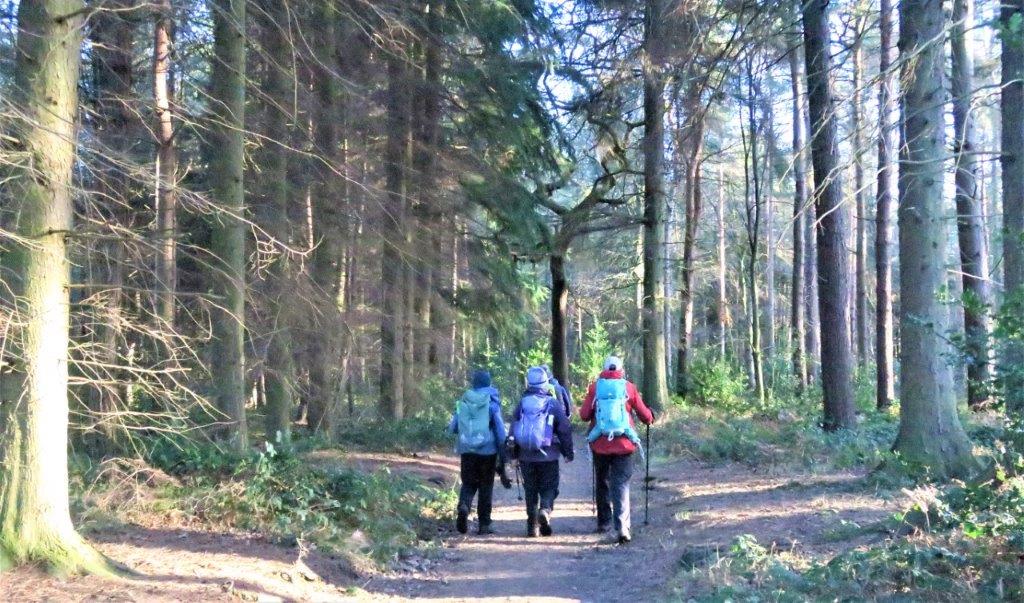 54) In Deffer Woods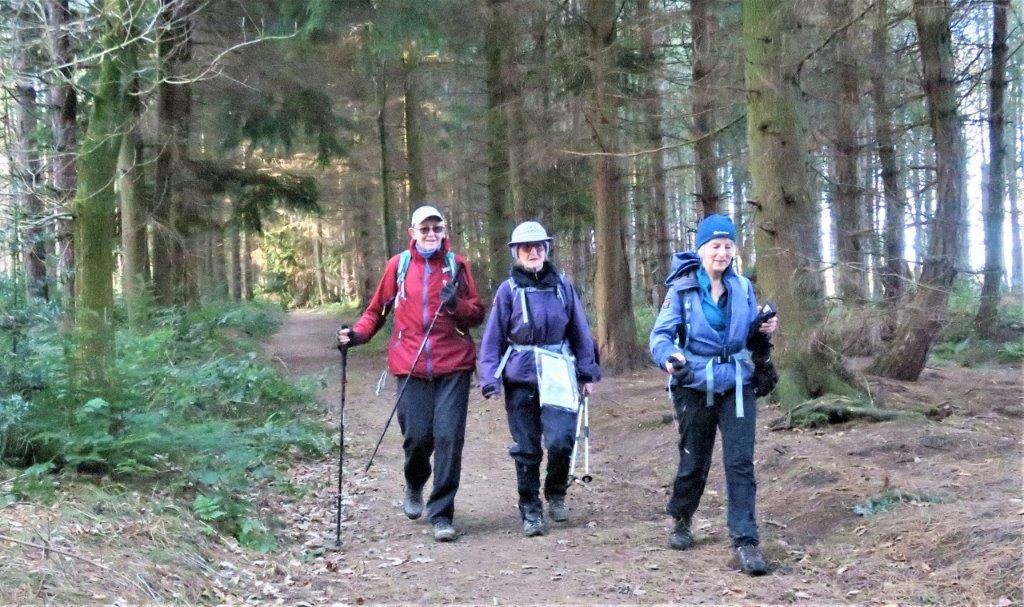 57)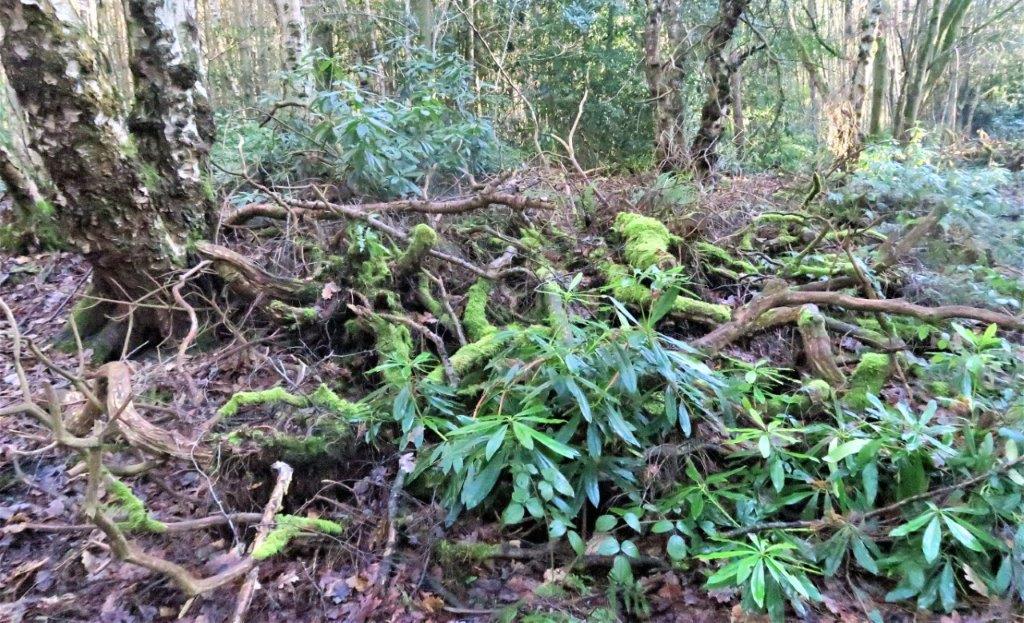 58)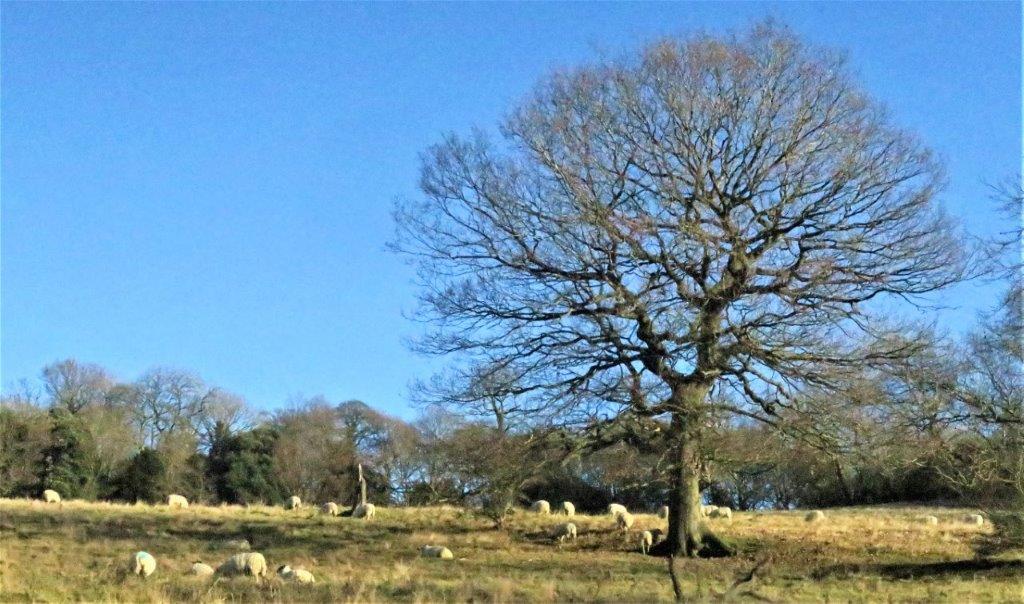 65)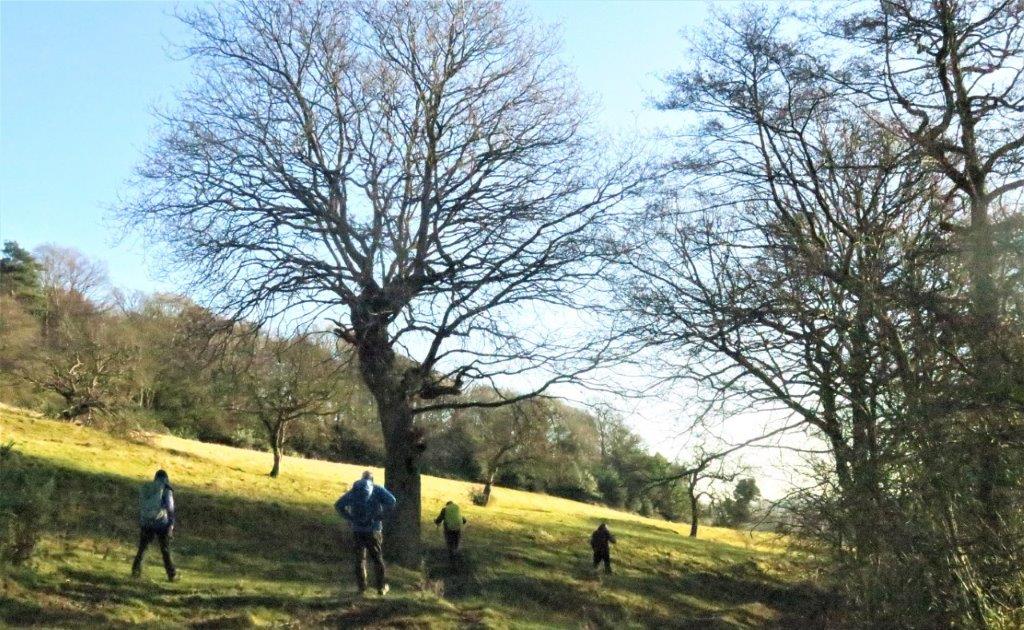 67)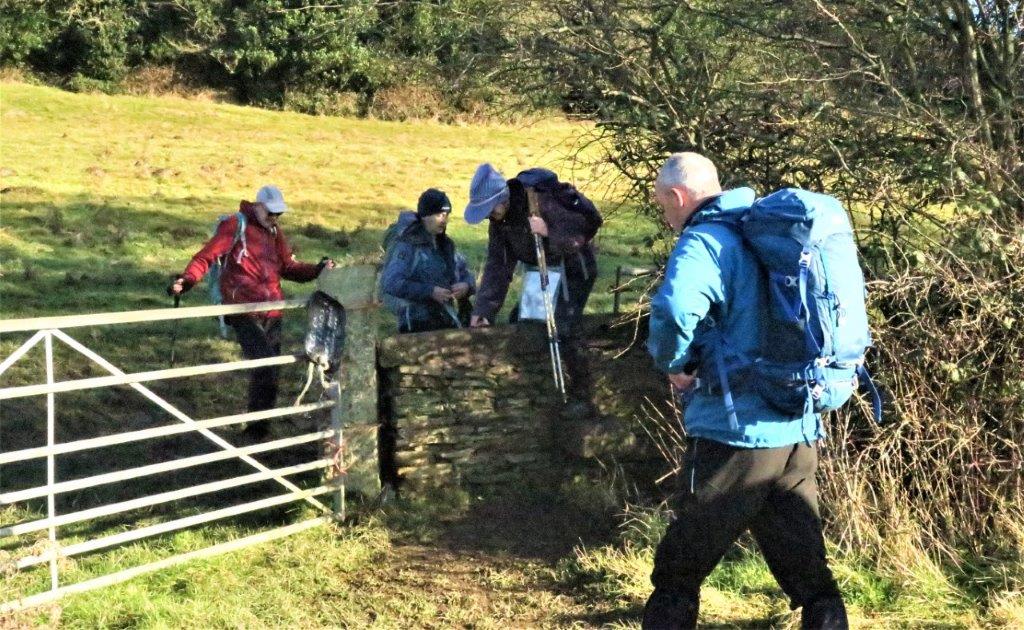 71)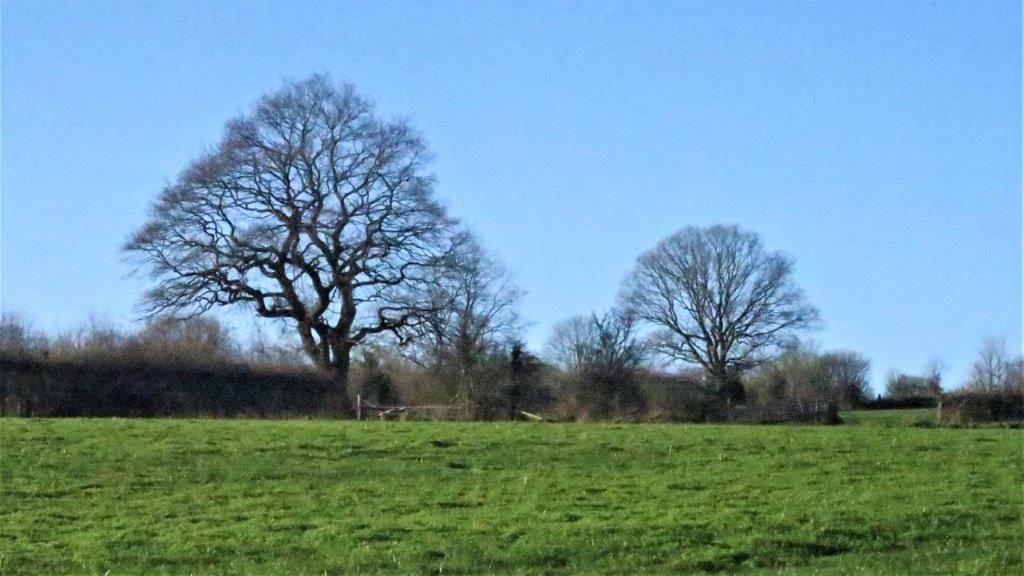 73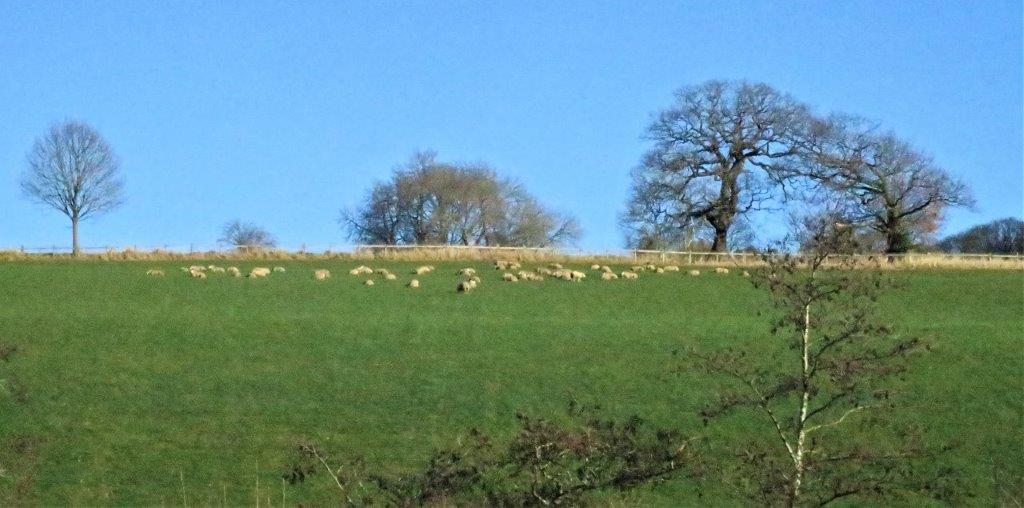 77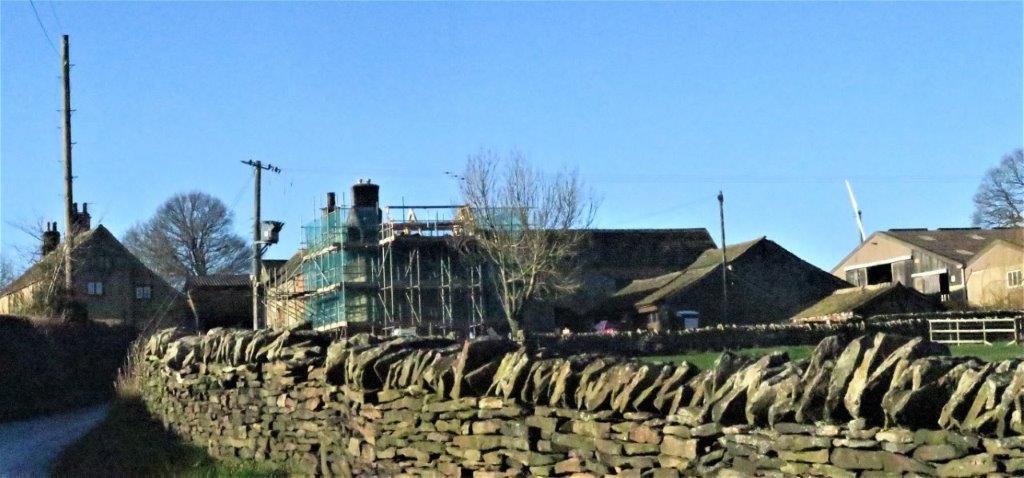 86) passing Jowett House /Rarm?
89) The'Tea' Pavilion and and PC near parking Area on South West side of Cannon Hall Country Park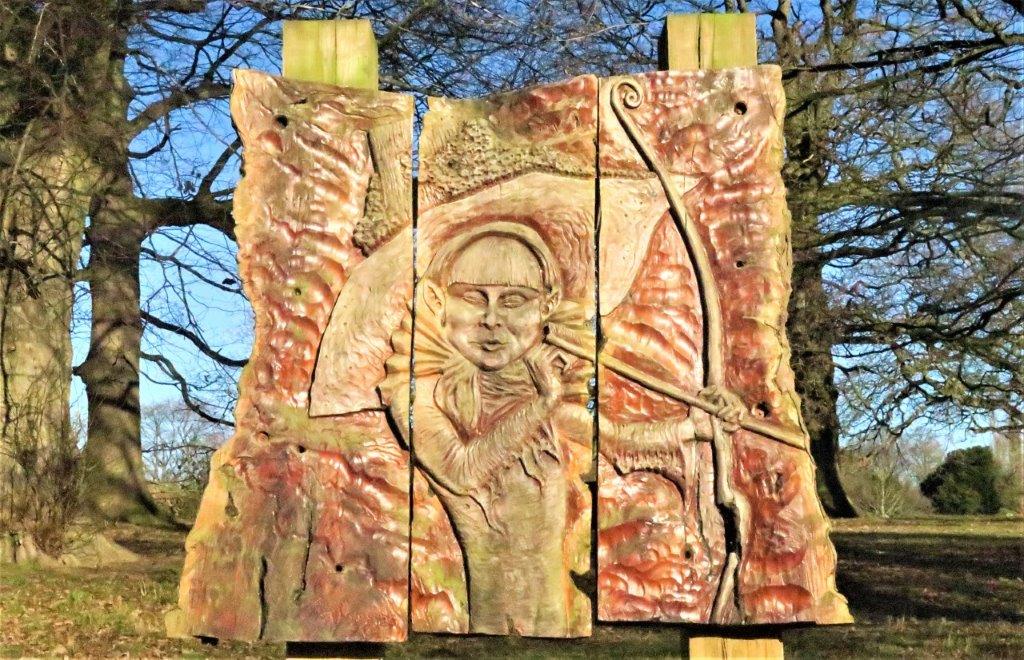 94) seen en route to the Footbridge to the East over The Cascades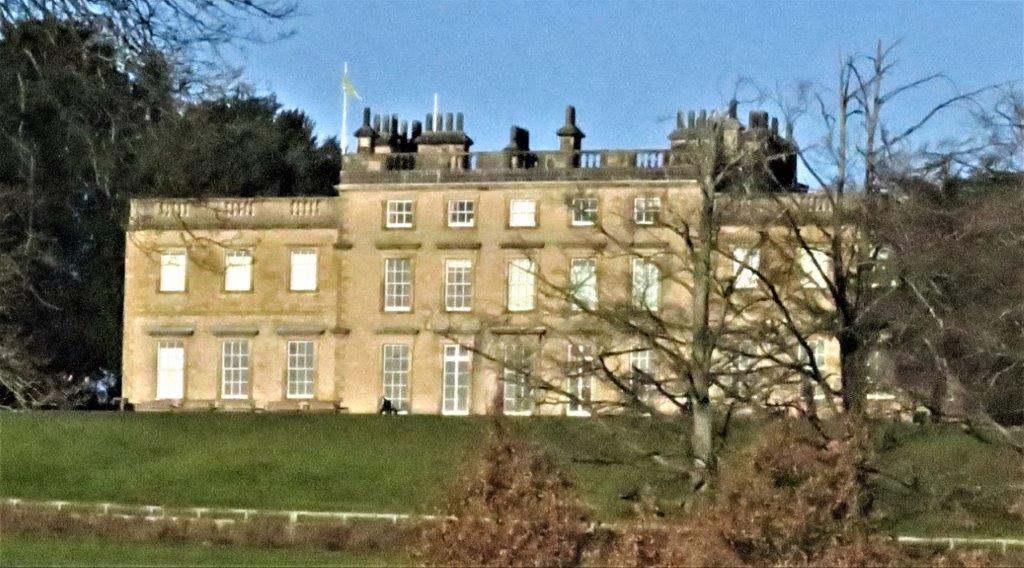 96) looking to North at Cannon Hall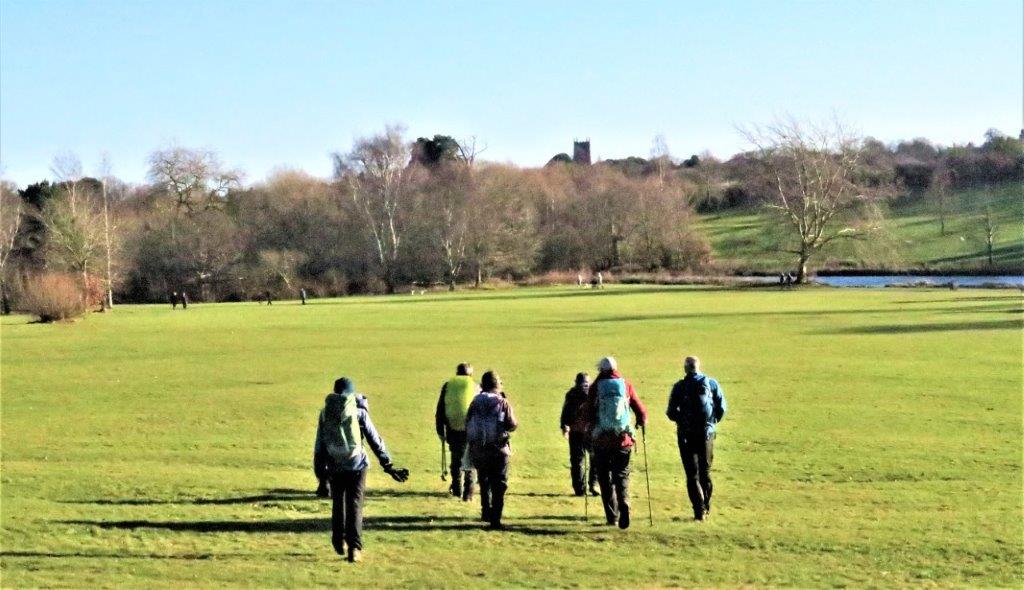 97) walking parallel to the Cascades - Cawthorne Church on Skyline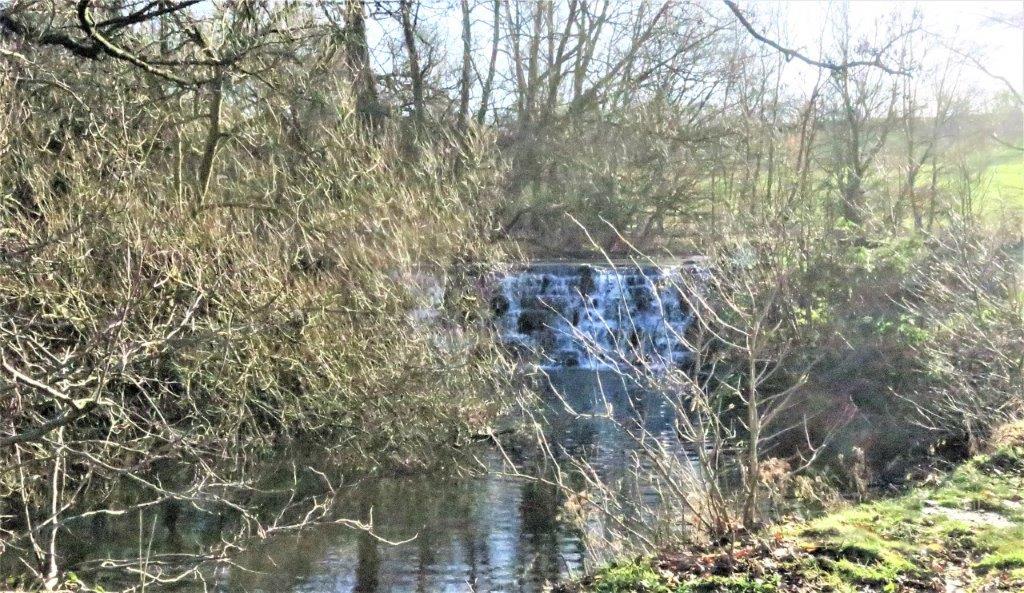 98) looking back at a Cascade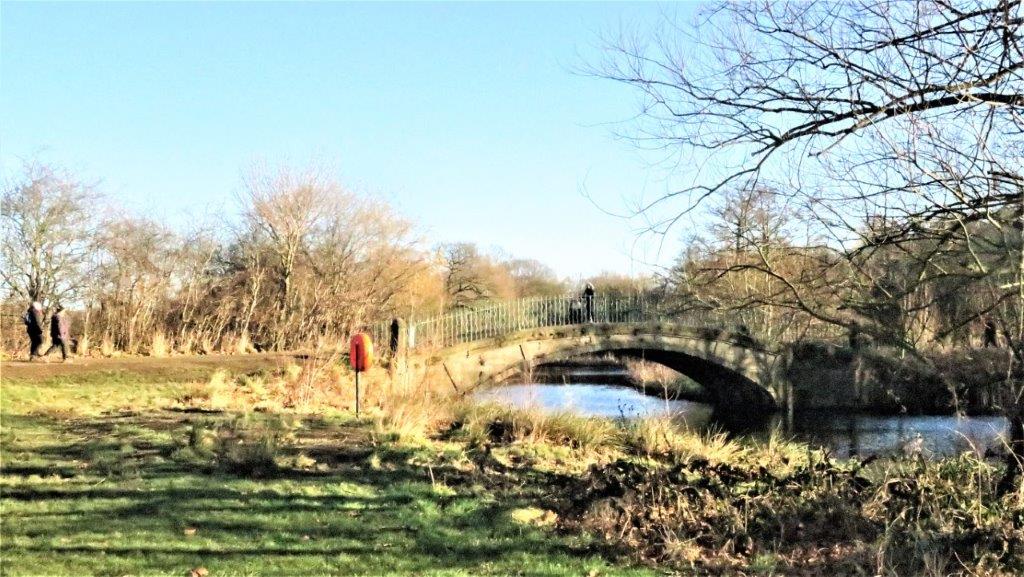 99) Footbridge over Cascade on path from Cannon Hall to Cawthorne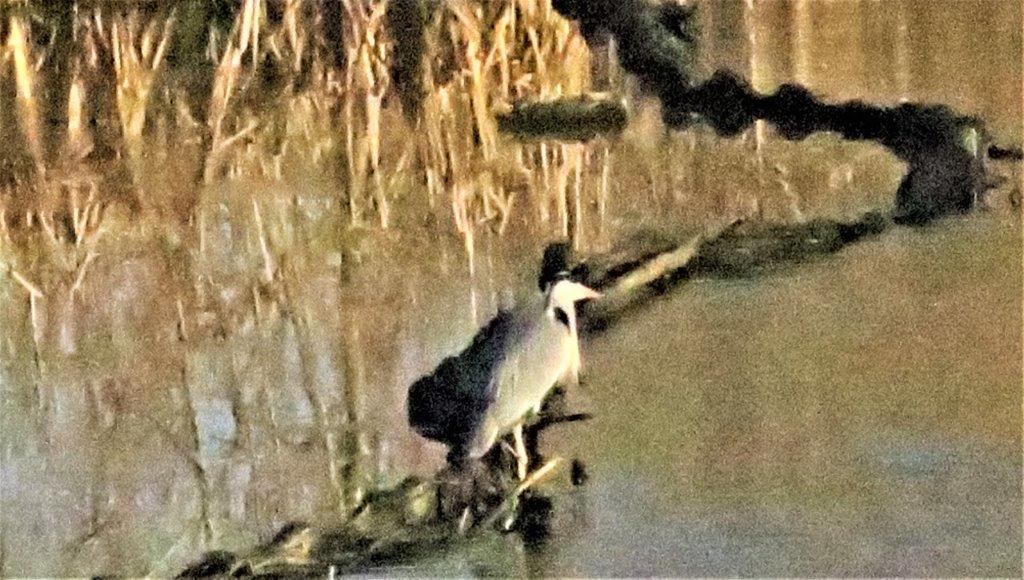 104) Heron photographed from footbridge - not clearly defined but interesting cilours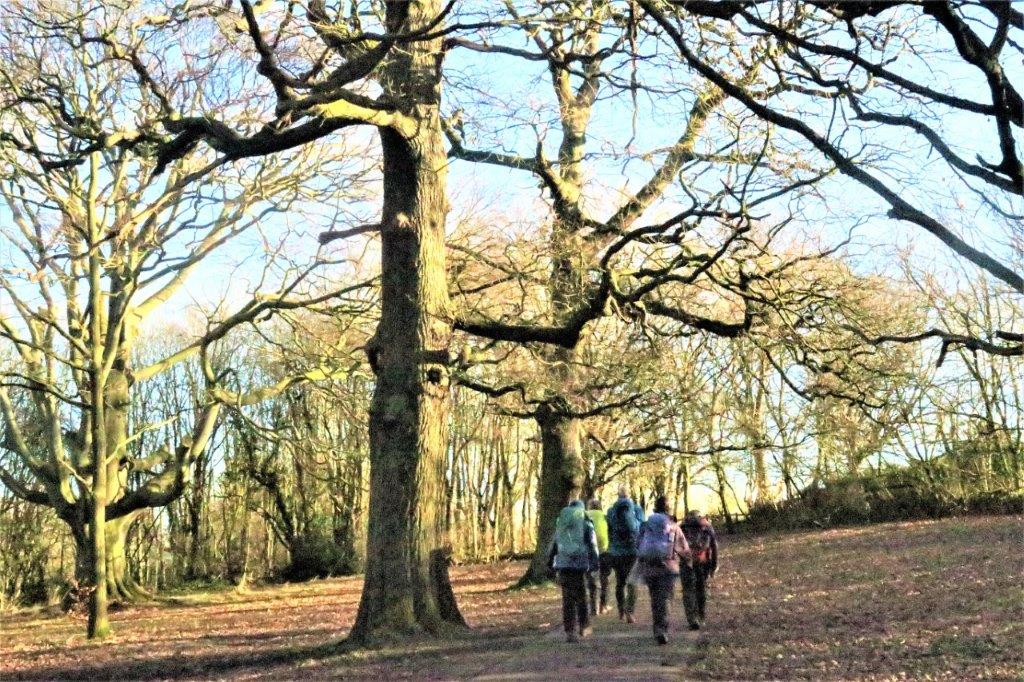 107)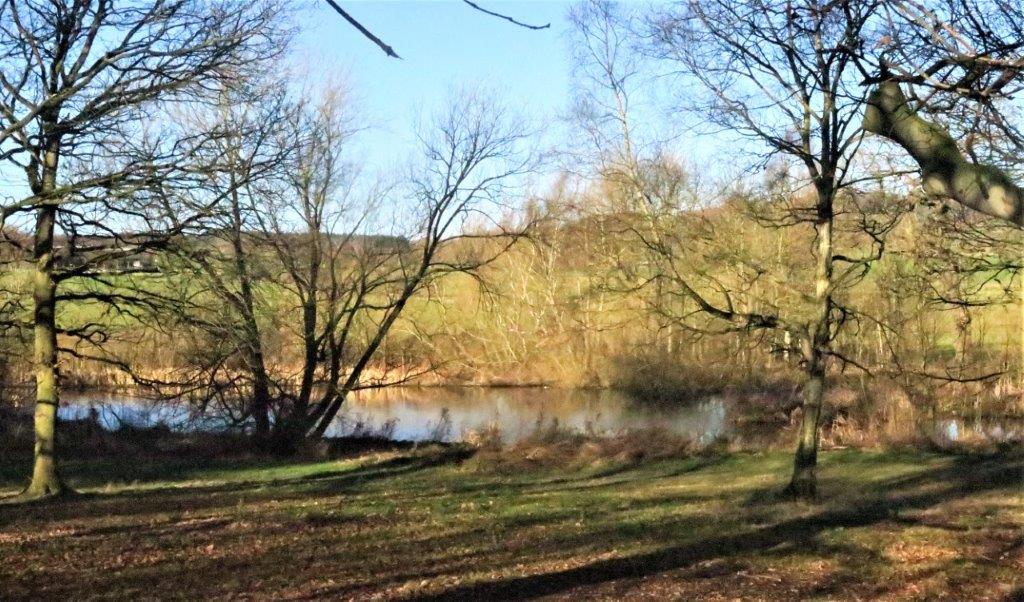 108)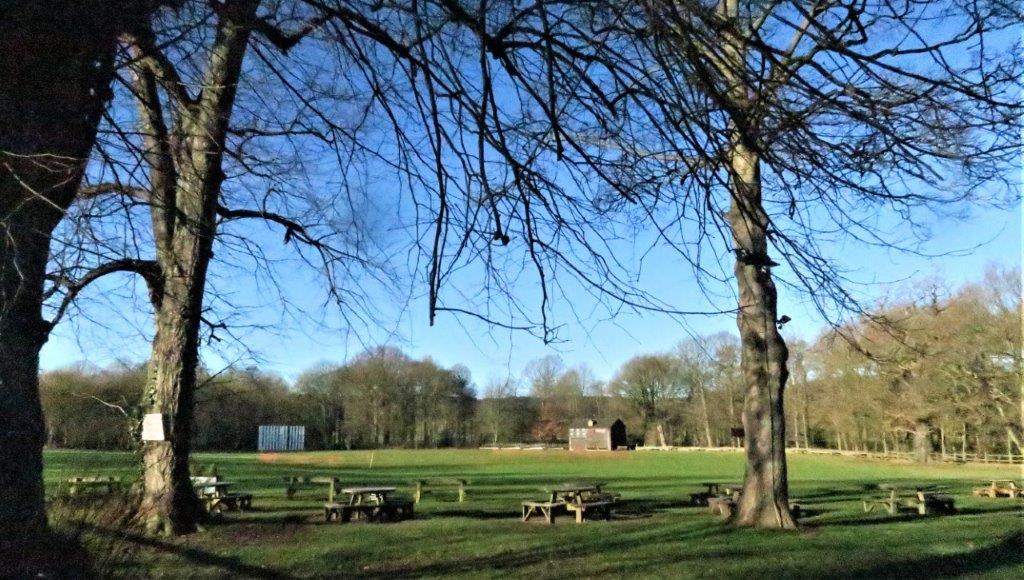 109) Cawthorne Cricket Ground?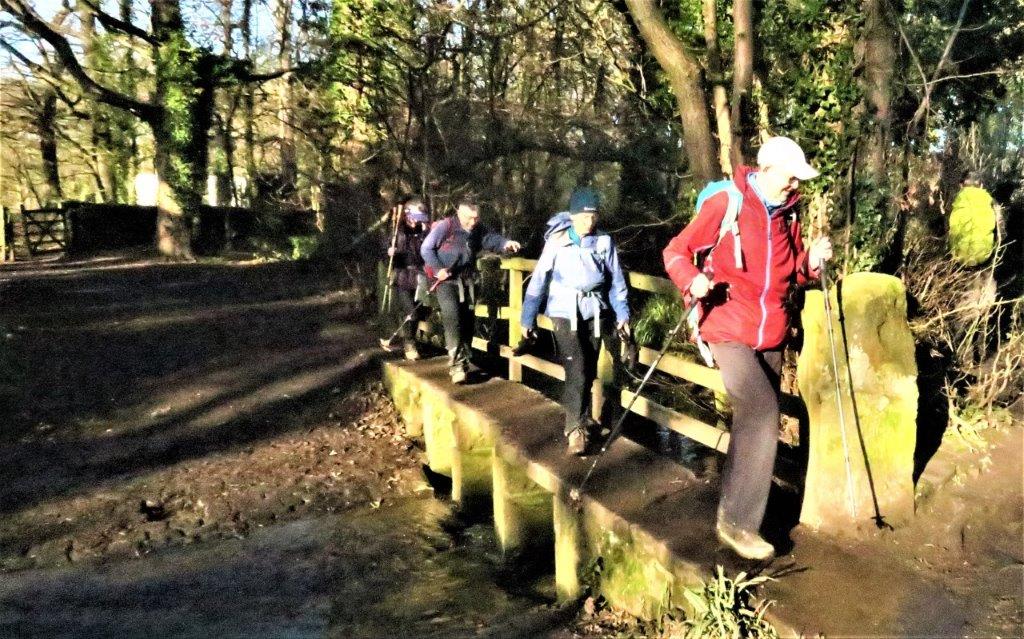 111) Footbridge on Barnsley Boundary Walk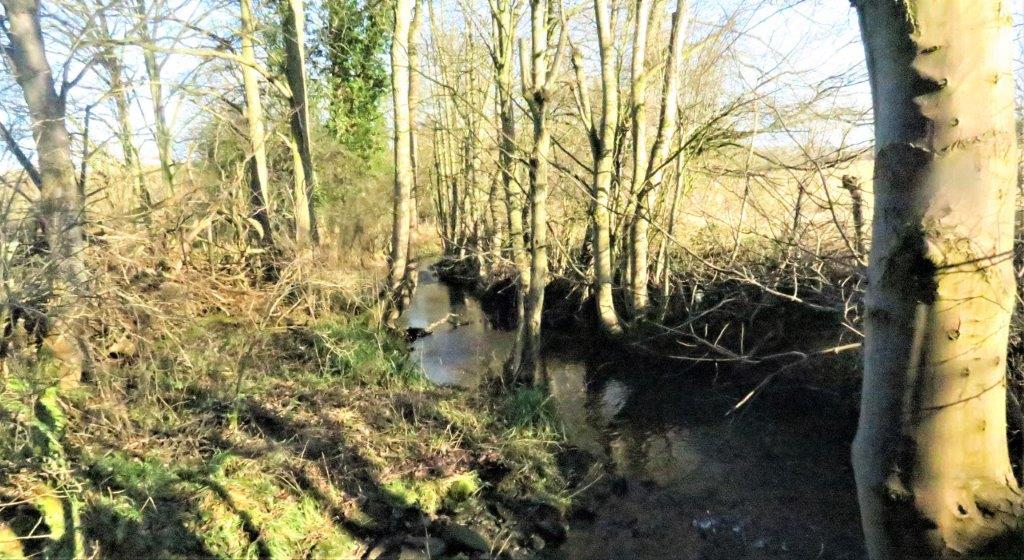 112)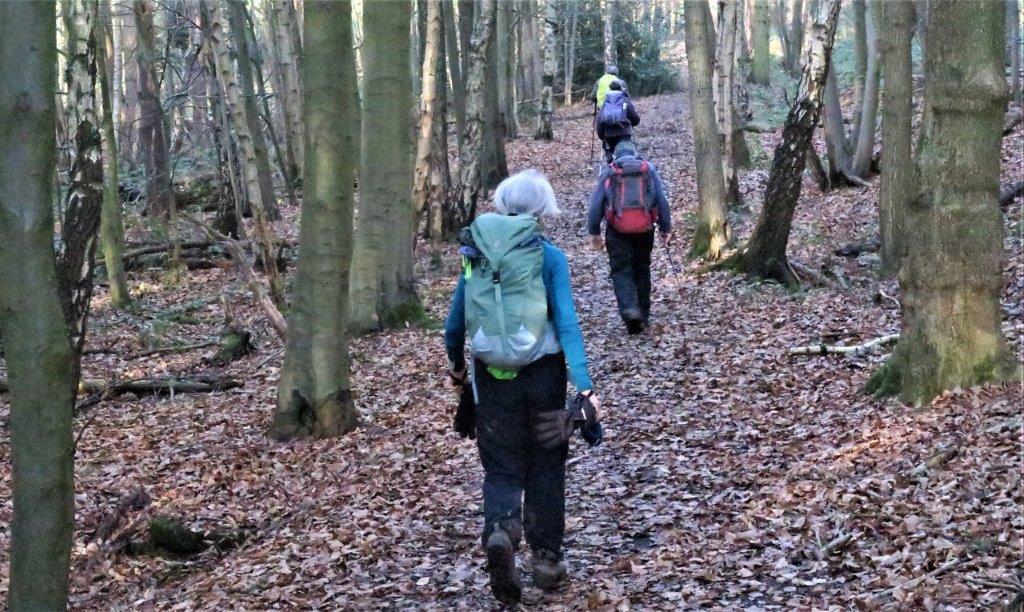 115) Thru Margery Wood / Cawthorne Park heading toward High Hoyland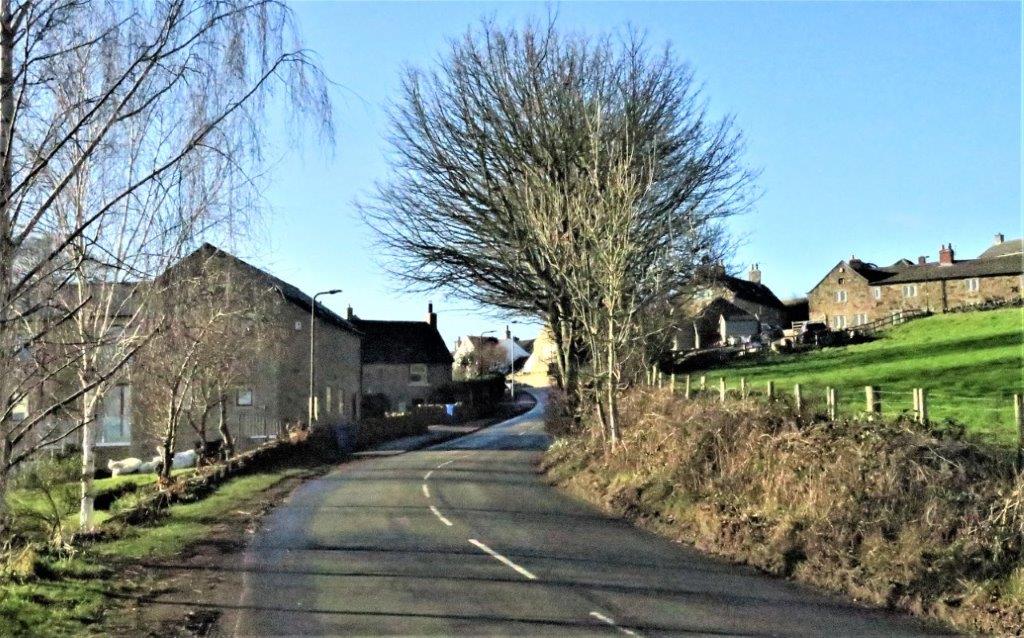 119 road in High Hoyland turns ro right passing The Hall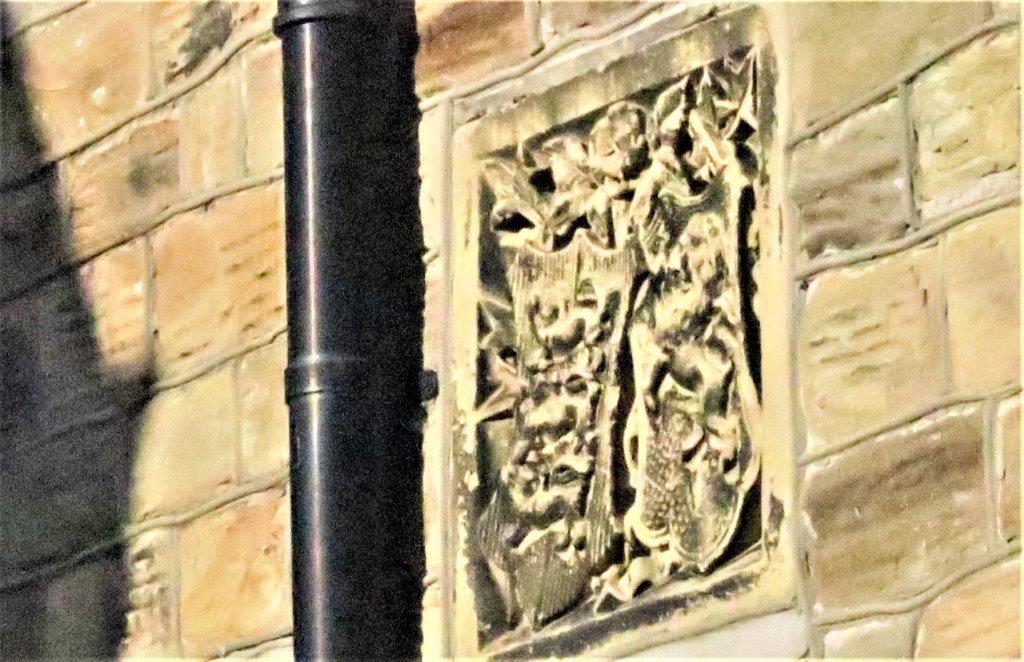 122) engraved stone on domestic building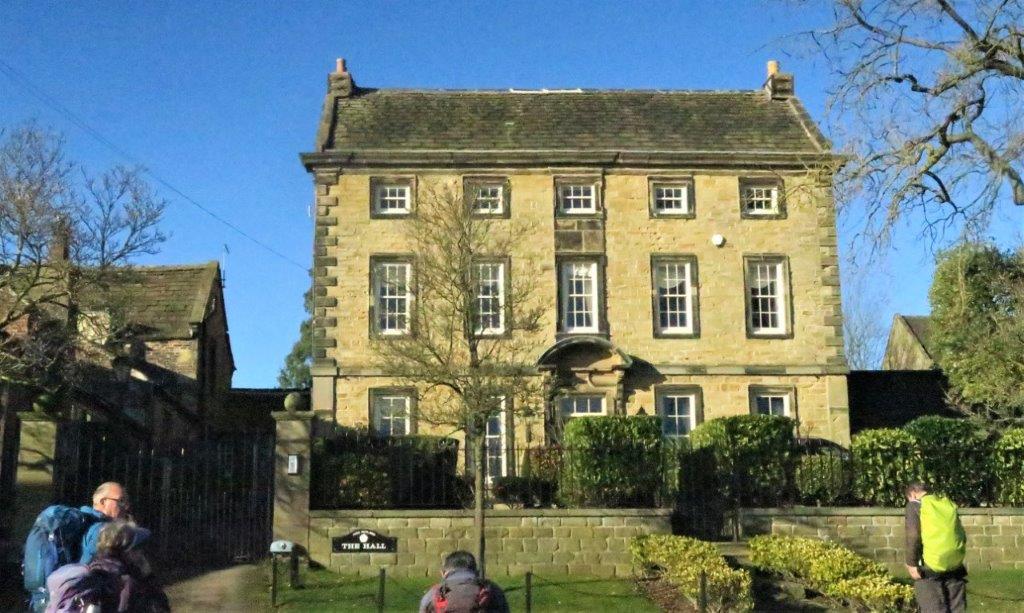 123) The Hall at High Hoyland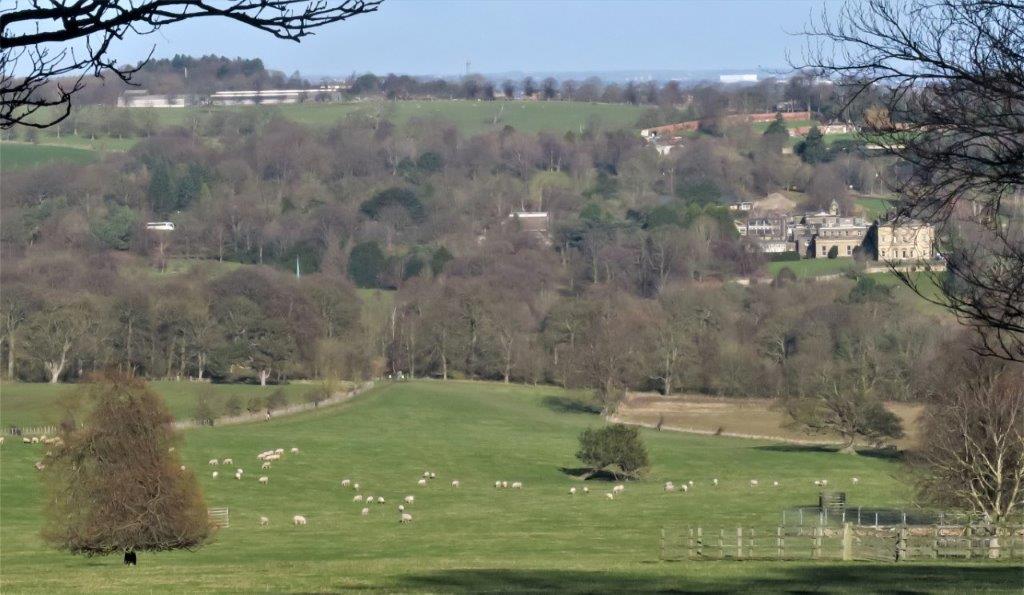 130) Bretton Hall to right in the Yorkshire Sculpture Park - further behind are some indoor display buildings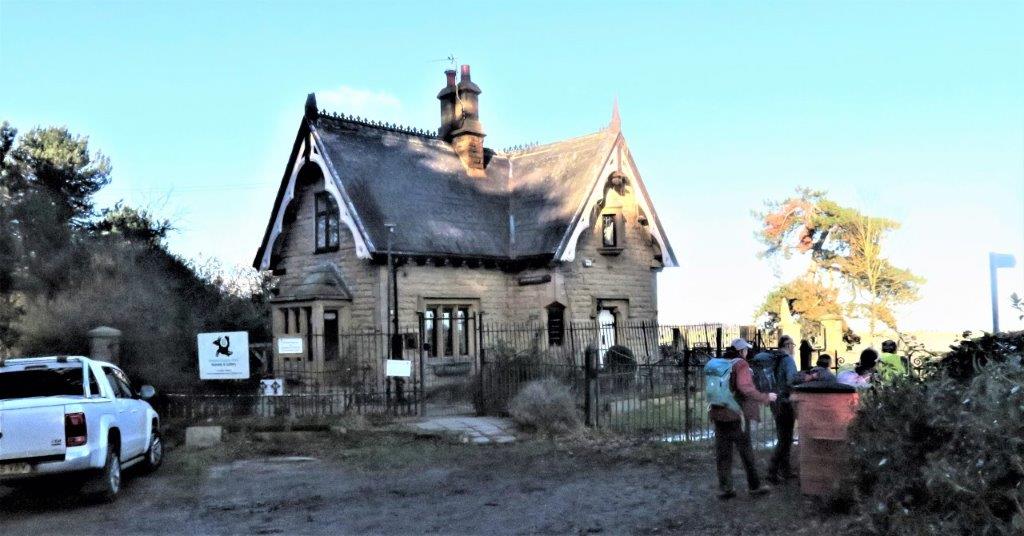 133) an entrance into The Yorkshire Sculpture Park off Litherop Road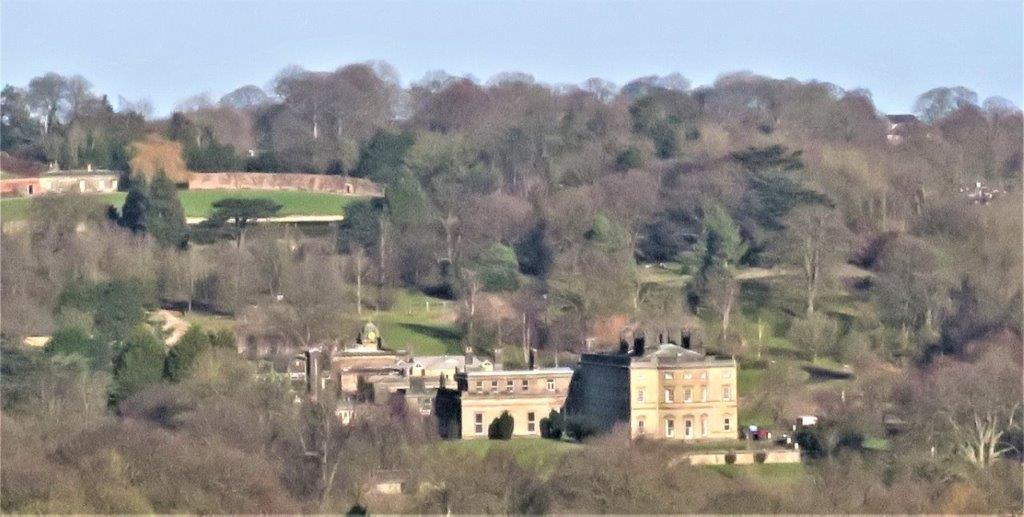 134) Bretton Hall closer up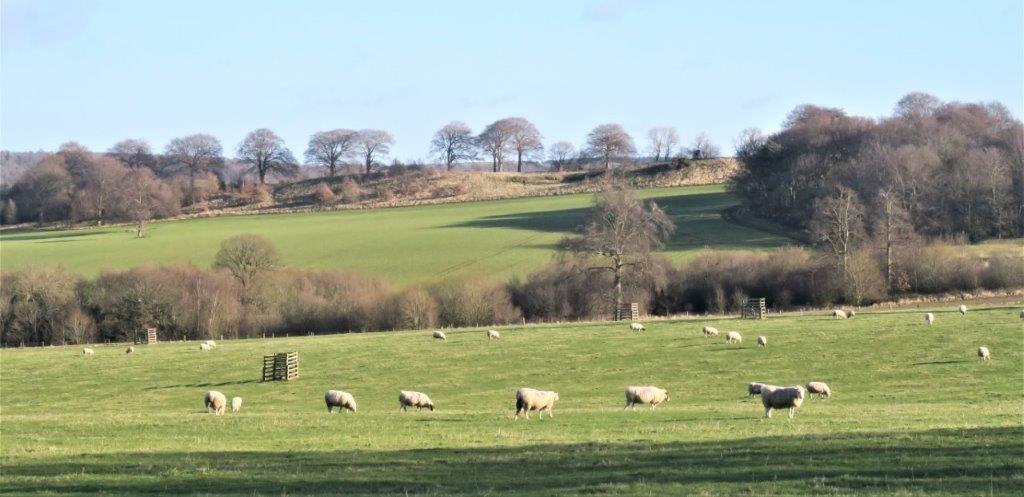 135)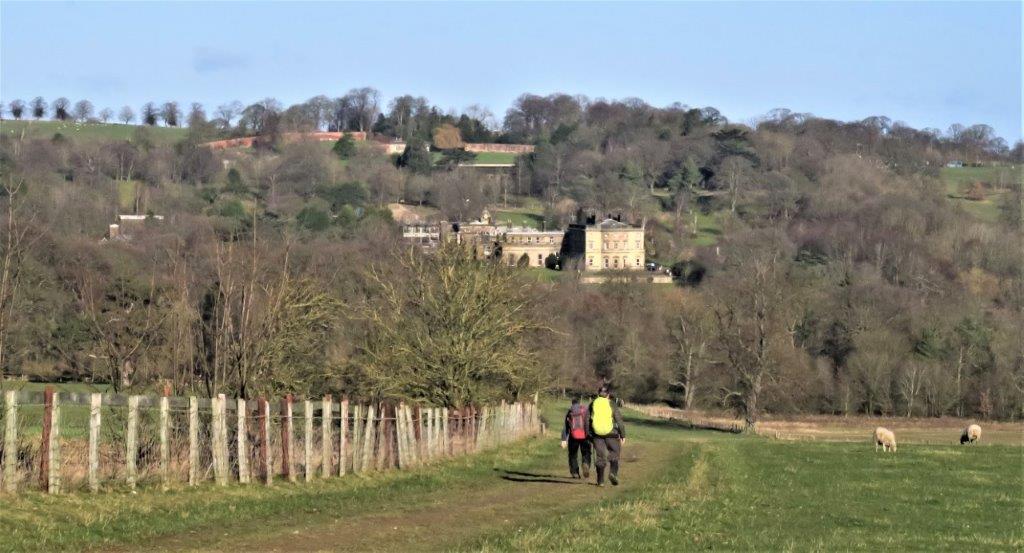 137) walking down towards Cascade Bridge between Upper and Lower Lakes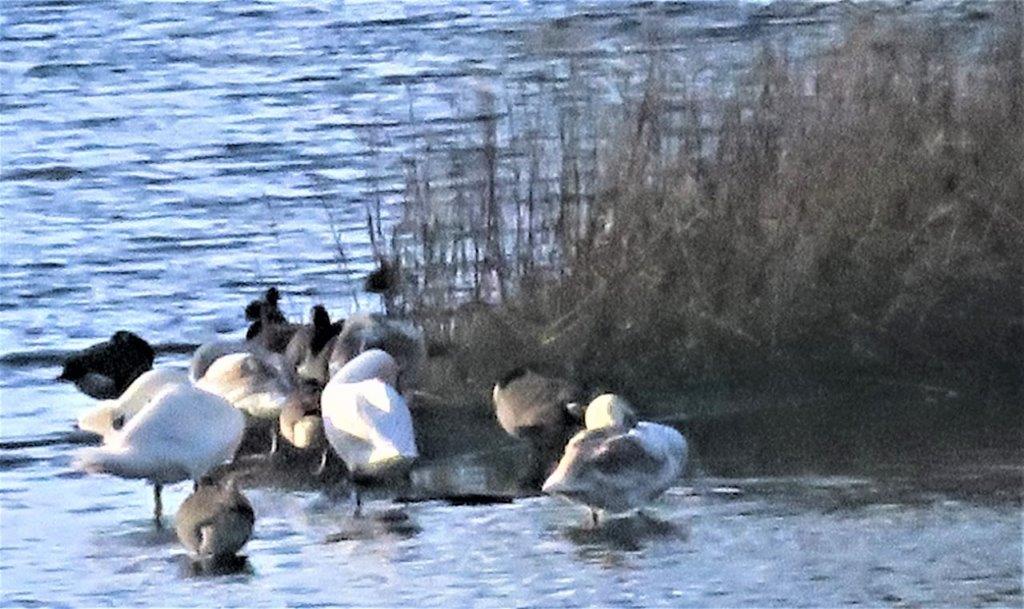 138)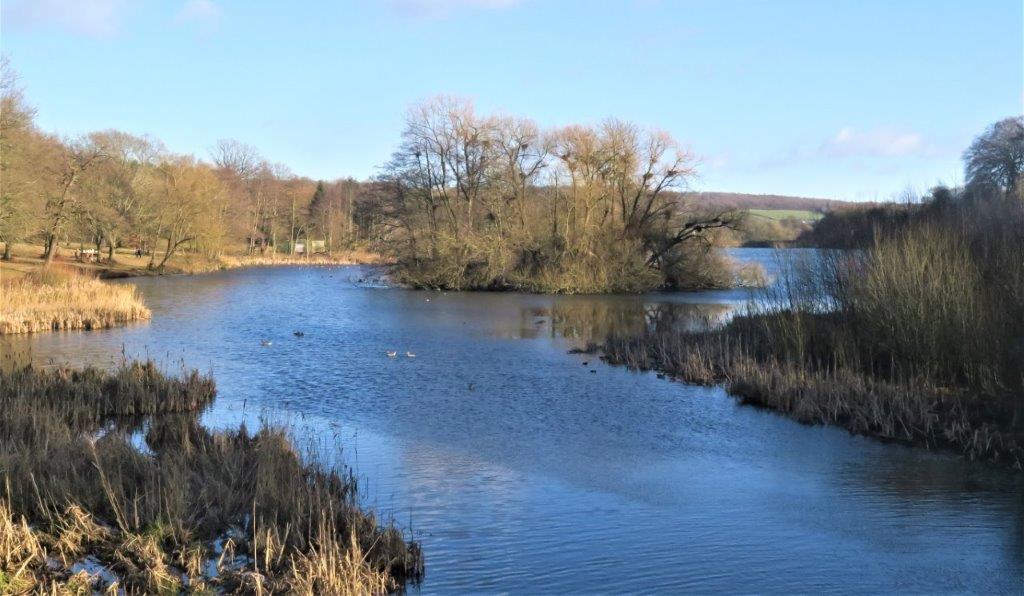 139) seen from bridge between Lakes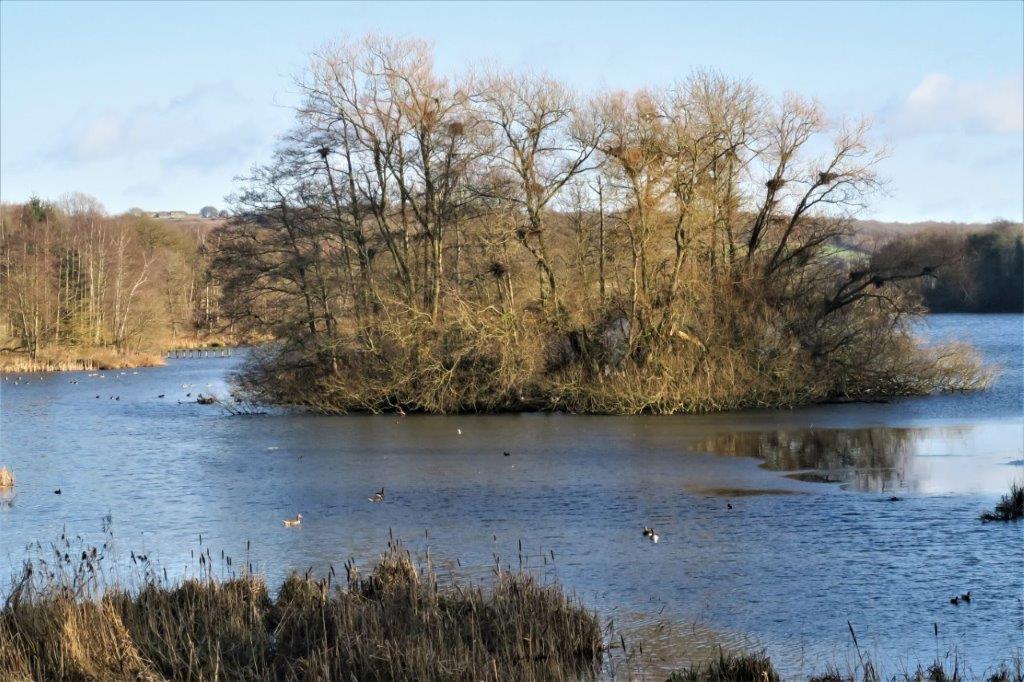 140) zoomed in closer up to island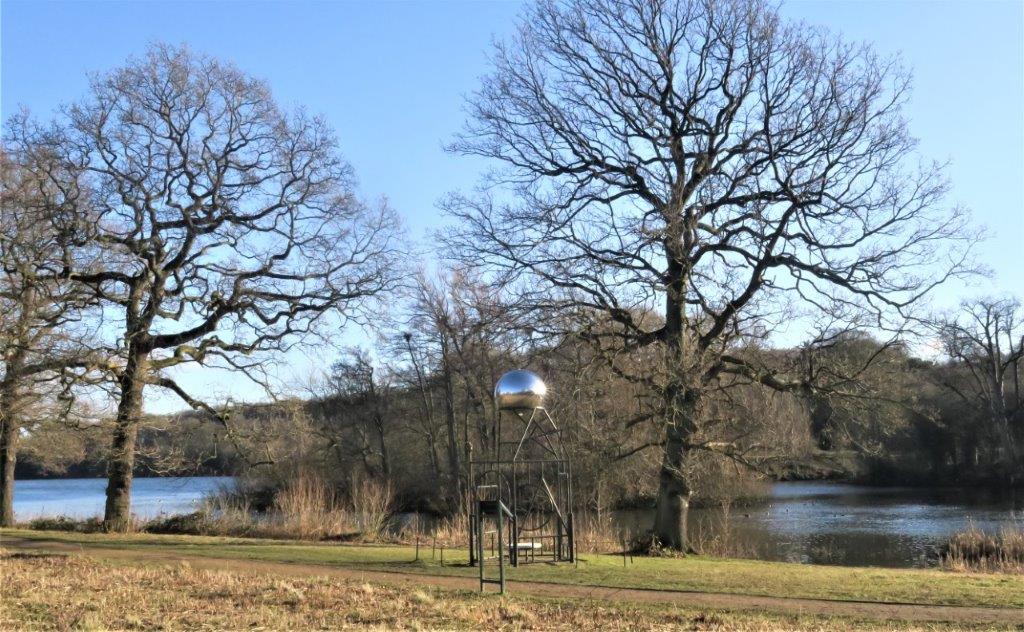 141)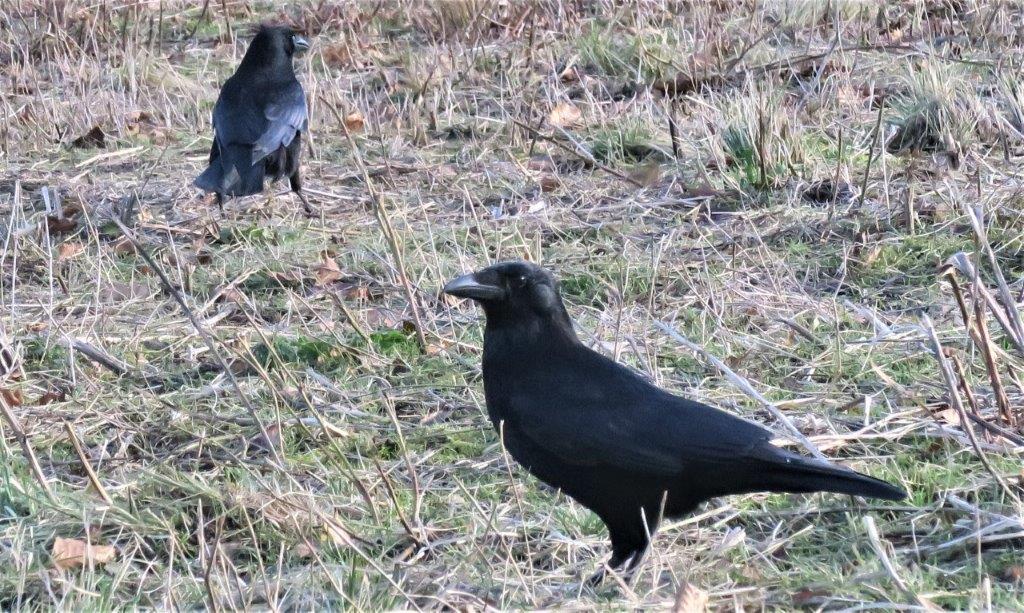 147} Crows hoping for scraps from our midday sandwiches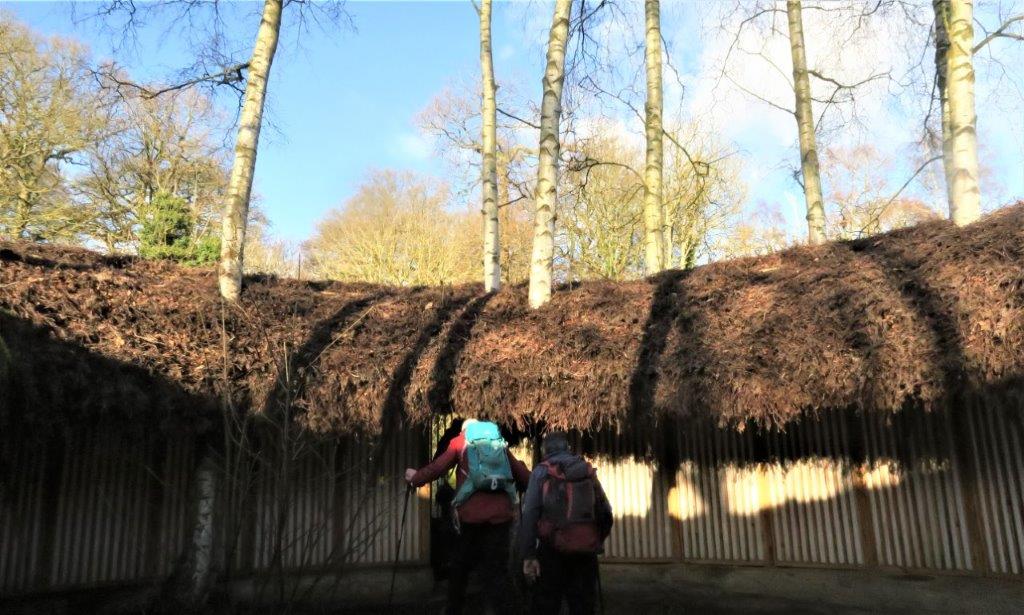 148) new ecological building close to Cascade Bridge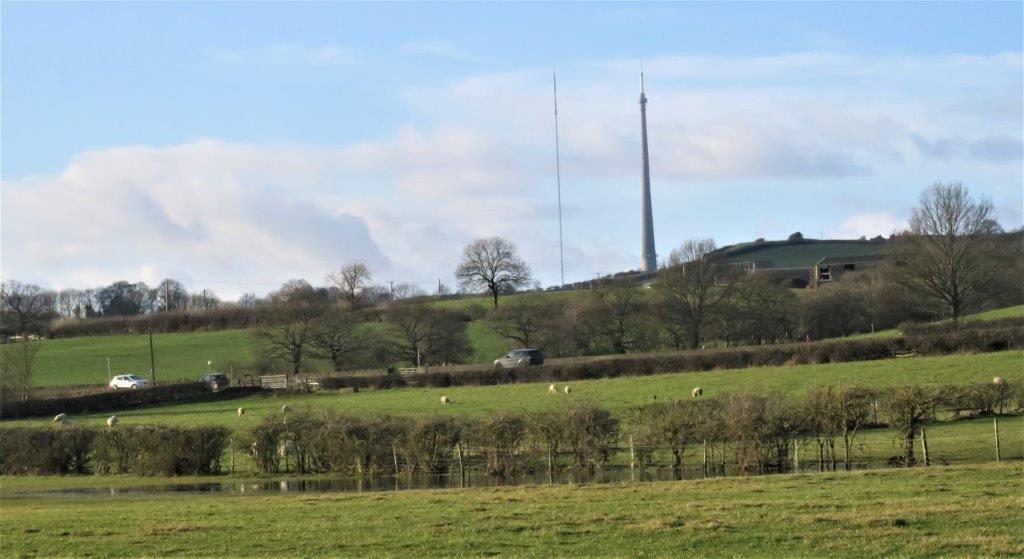 151) looking across at Emley Transmission Tower (a guyed transmission tower is apparently here during maintenance work on concrete tower)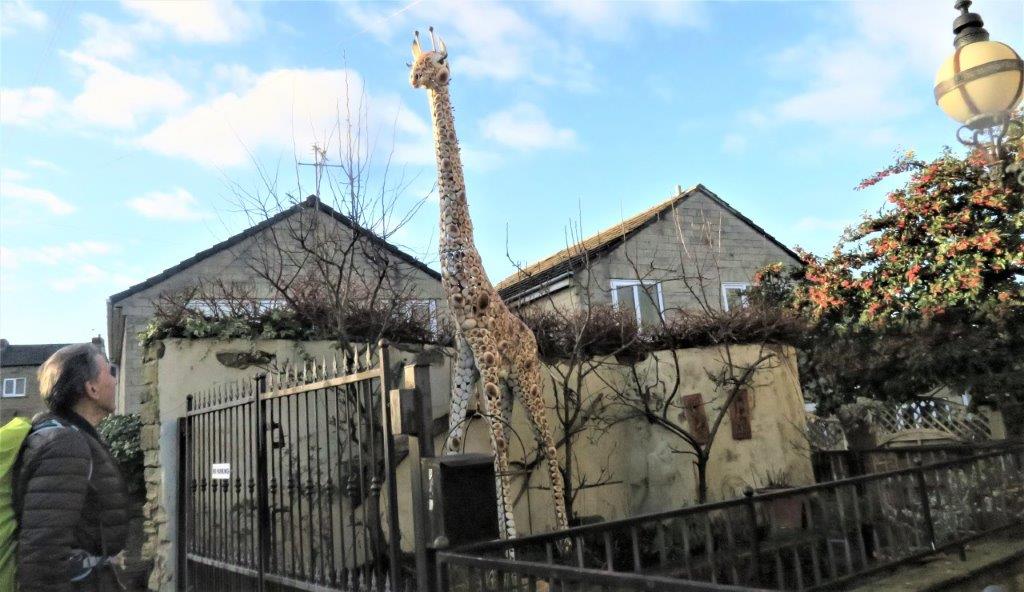 153 a 'giraffe' near Clayton West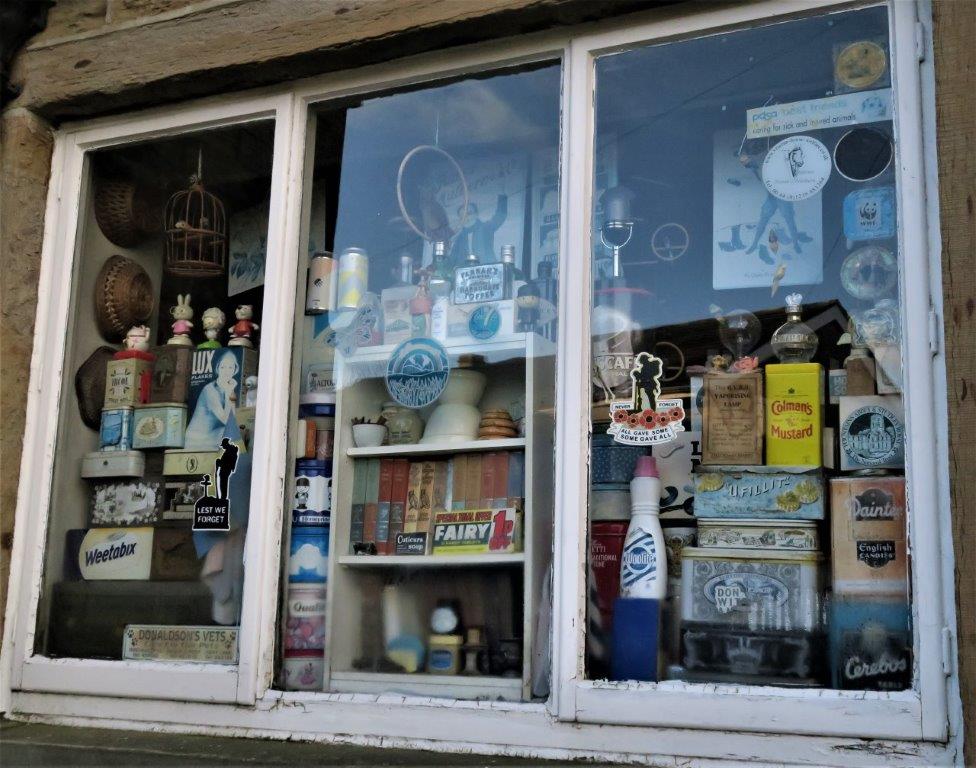 156 a shop window in the High Street as in early 1900s?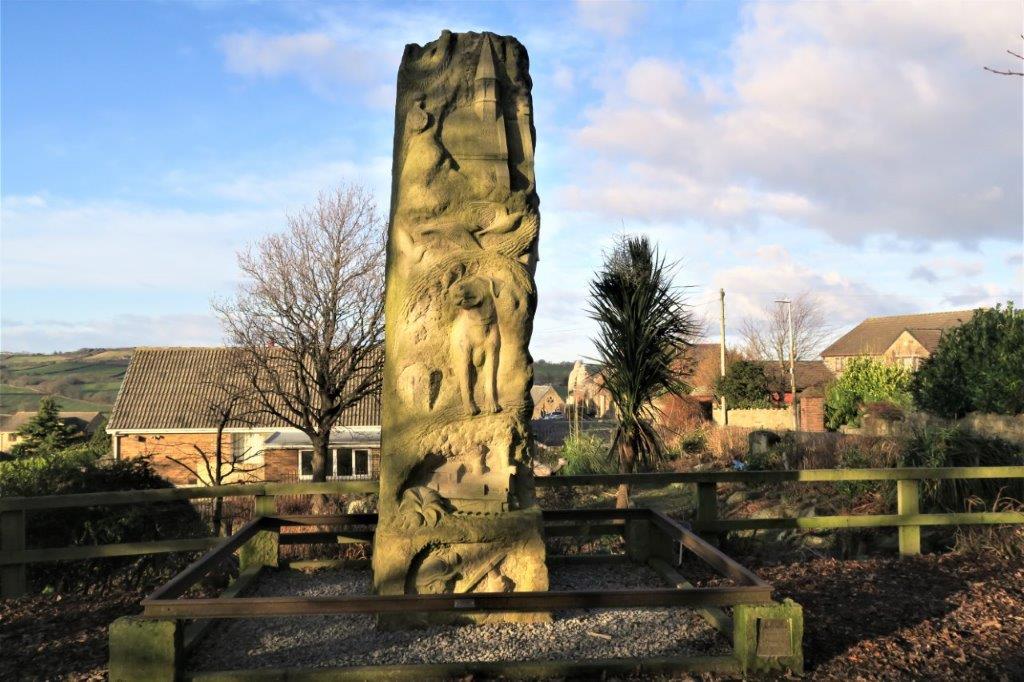 159) Sculpture by Ryan James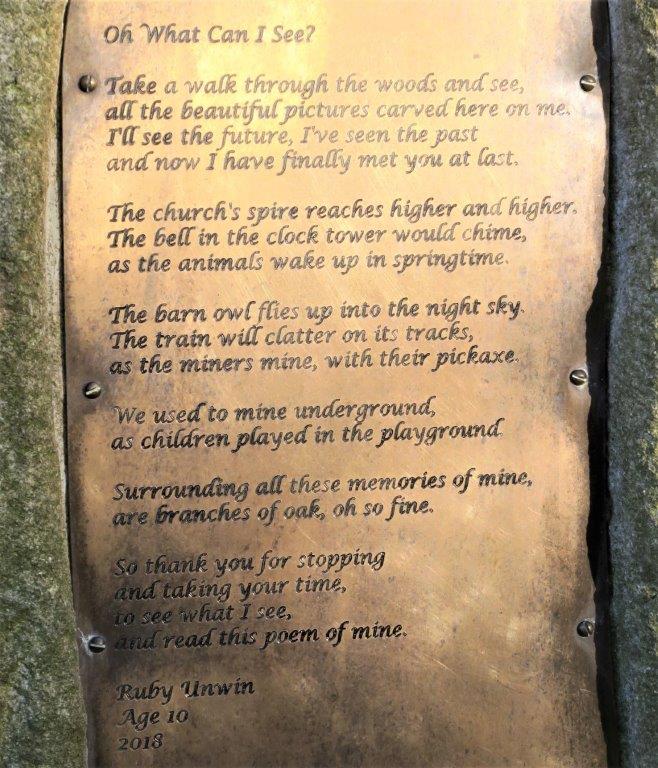 161) poem by Ruby Unwin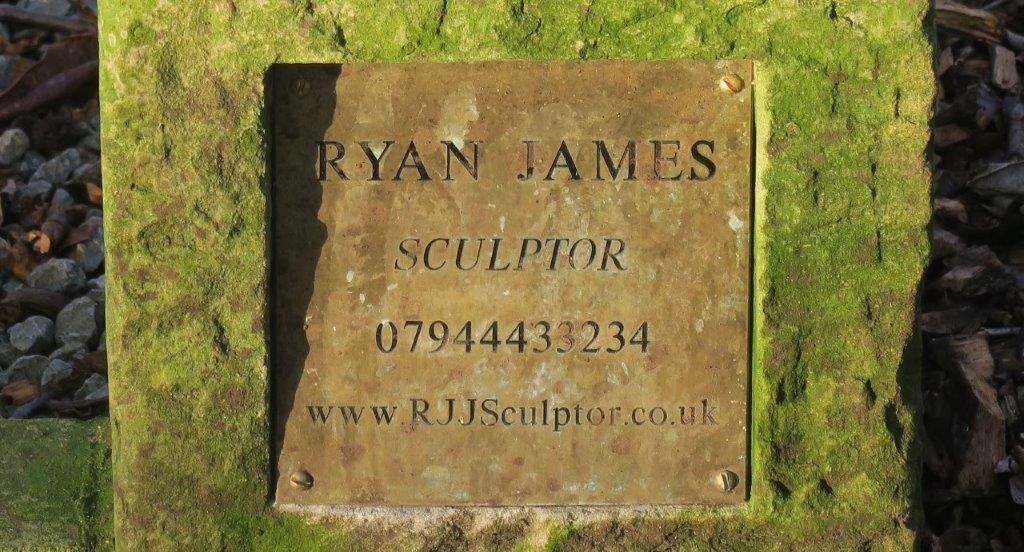 160)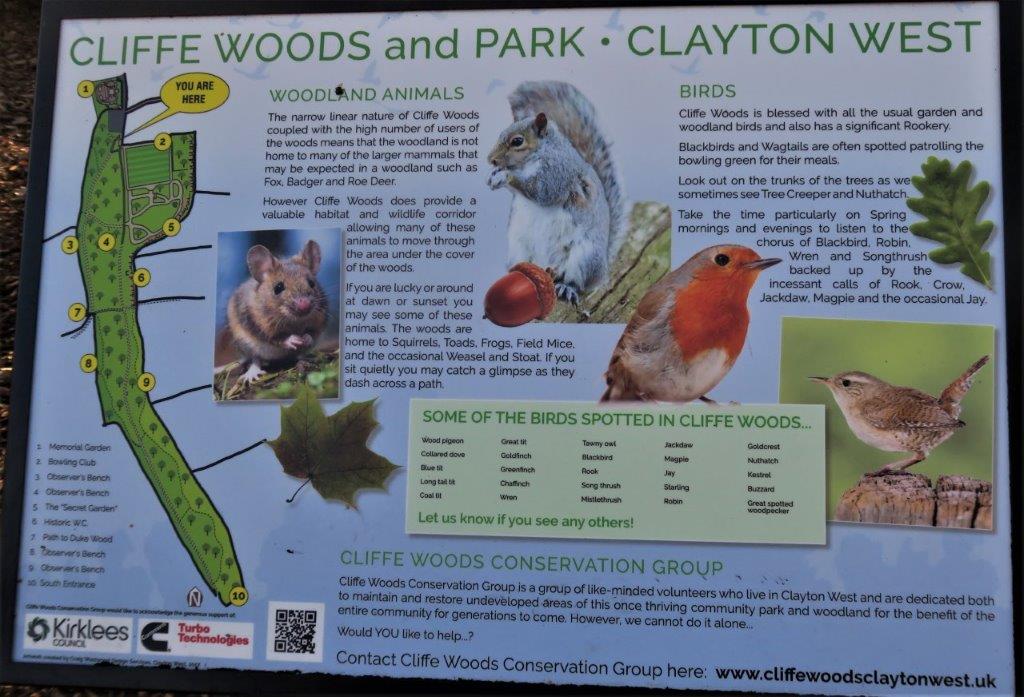 162) Cliffe Wood - is it in The Park marked on OS map?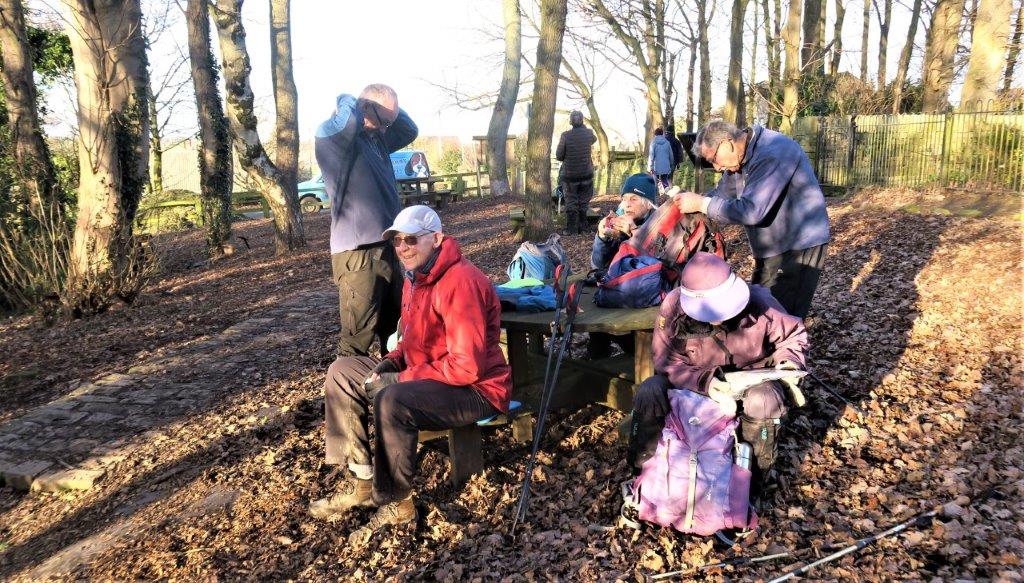 164) tea break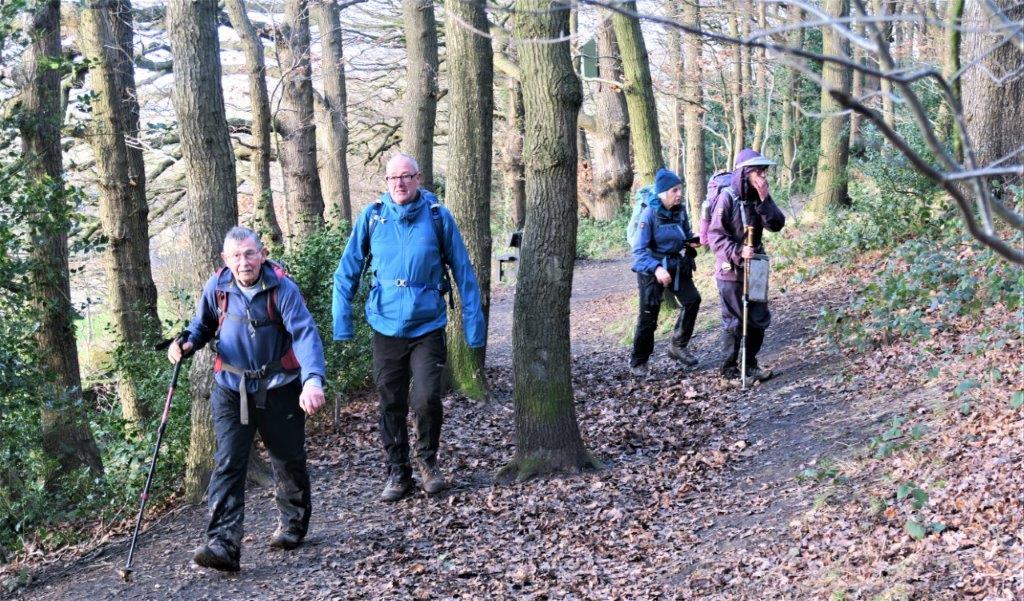 165)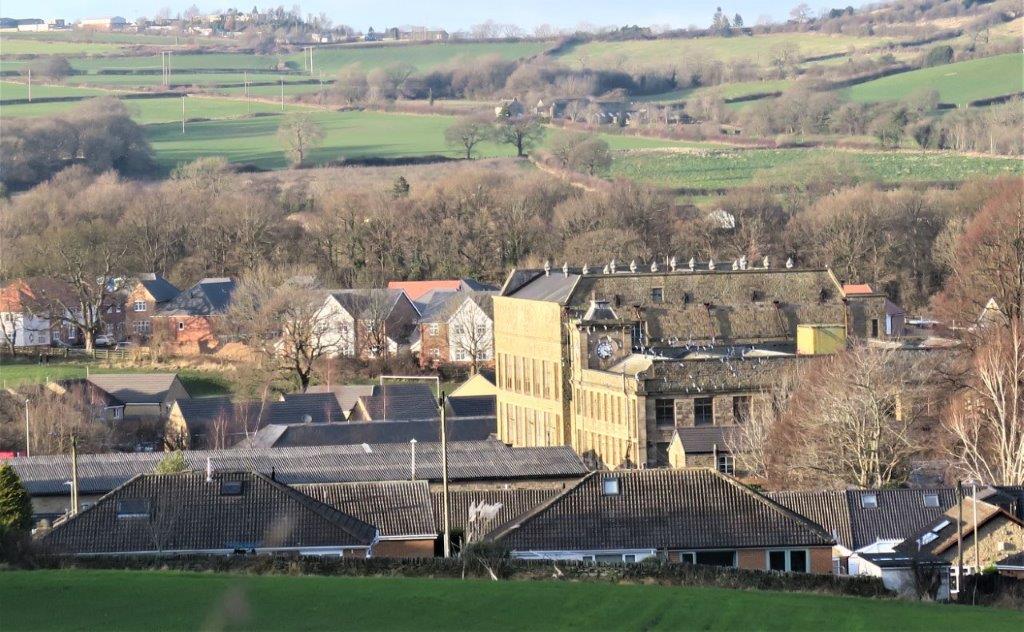 167) Old Mill Building? - present use?
homepage - Daywalks Index 2022 - contact me at

REV X