homepage - Daywalks Index 2022 - contact me at

REV X
2022.01.12 Hathersage Rlwy Stn SK233.810, ~N thru Parking area and Church to A6187 Rd SK231.815 in village, ENE 80m down Besom Lane, Northward down Baulk Lane for about 1.5km to Birley Lane & 150m E passing Bronte Cottage & turning NNE up to North Lees House & Farm, then ENE up to PC on road, ~N thru Stanage Plantation continuing to & up Stanage Edge, ~E to join Long Causeway and continue to Stanage Pole, continue ~ENE down L. Causeway (passing woods) to touch Redmires Road, ~SSE for ~200m and cross Fairthorn Clough, then Eastward passing near edge of three Redmires Reservoirs ('Upper', 'Middle' & 'Lower'), at East end of Lower Reservoir, take FP S ~80m continuing ESE / E / S / ESE to join Fullwood Head Rd (nr Knoll Top Farm), continue ~S turning E into Fullwood Lane, then turn S to pass thru Brown Edge Farm and then turning SW to boundary of OAL, FP ~ ESE for 60m then turn S for 500m to cross Ringinglow Rd at ~SK279.835, continue ~S to Ox Stones, then ~SSE for ~750m to join Houndkirk Road at SK283.825, follow H.K. Rd ~SE then SSE for total of 1km to SK277.817 and take FP ~W crossing Burbage Edge and Sheffield Country Walk and continue to FB over Burbage Brook at SK263.814, continue W (but pass Carl Wark Fort on it's North side) and (Sheepfold on it's South side), turn SSW and then pass ~W thru Winyards Nick for ~160m, cotinue thru OAL ~SSE then ~W to reach road (just above Whim Plantation), ~40m N on rd then take access road then FP NW towards High Lees, ~W on wavy path then access road for ~750m to A6187 Rd at SK.234.819, ~80m S on rd then FP ~W / NNW to & then SSW down Back Lane to Station Approach Rd. Leader John Taylor - 17 on walk - about 12 miles - Wednesday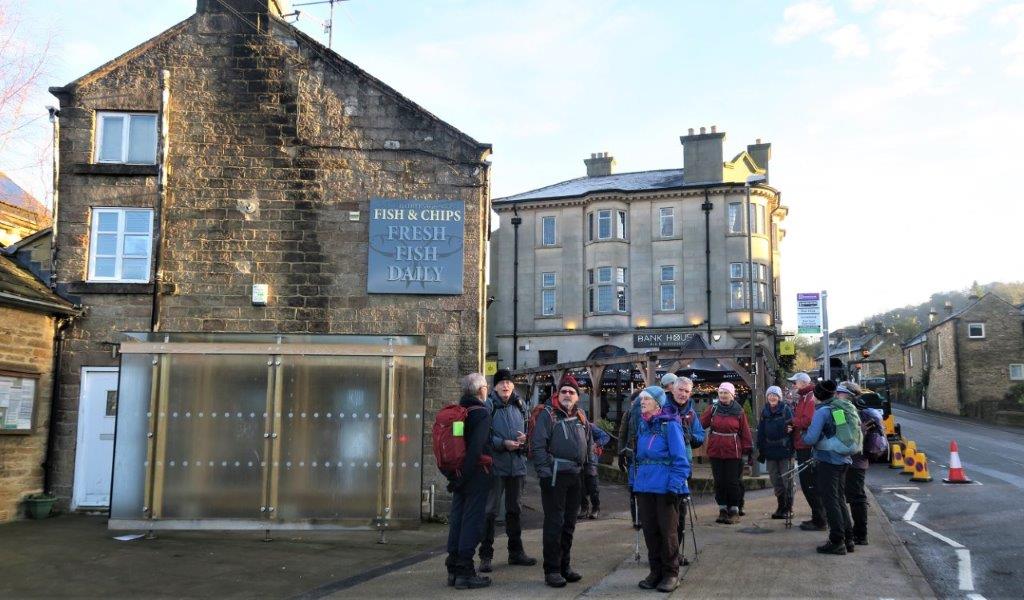 2)) Hathersage main street. Besom Lane skews between two buildings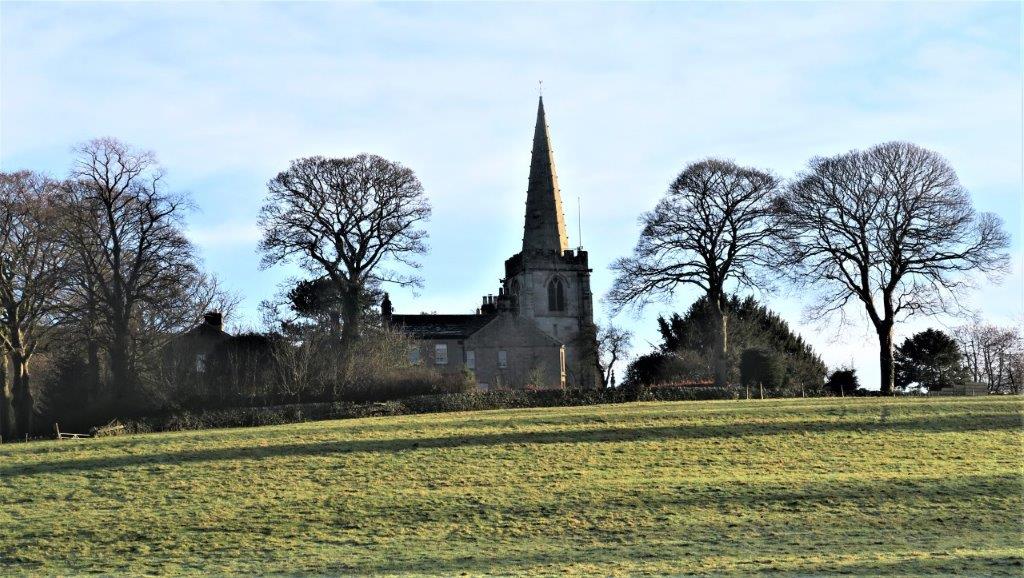 6) Hathersage Parish Church seen from Baulk Lane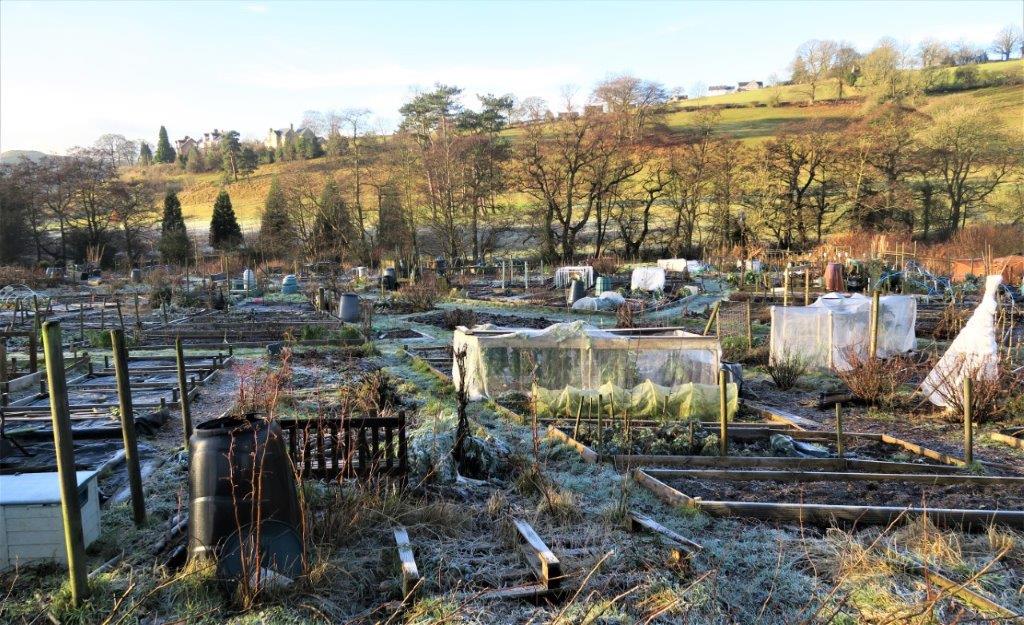 7) Hathersage alloments asleep for the winter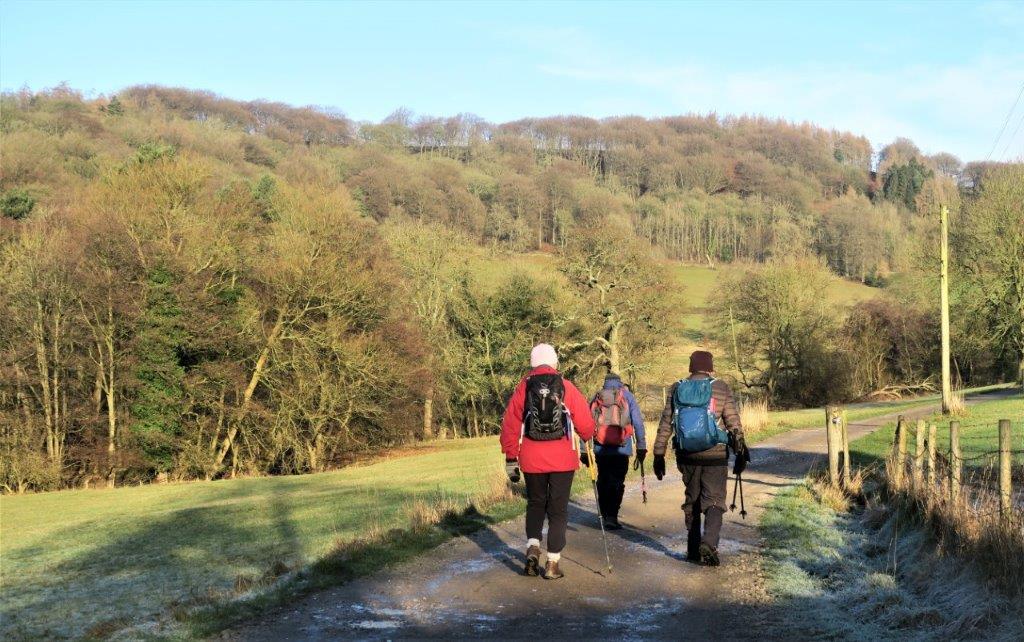 8) still on Baulk Lane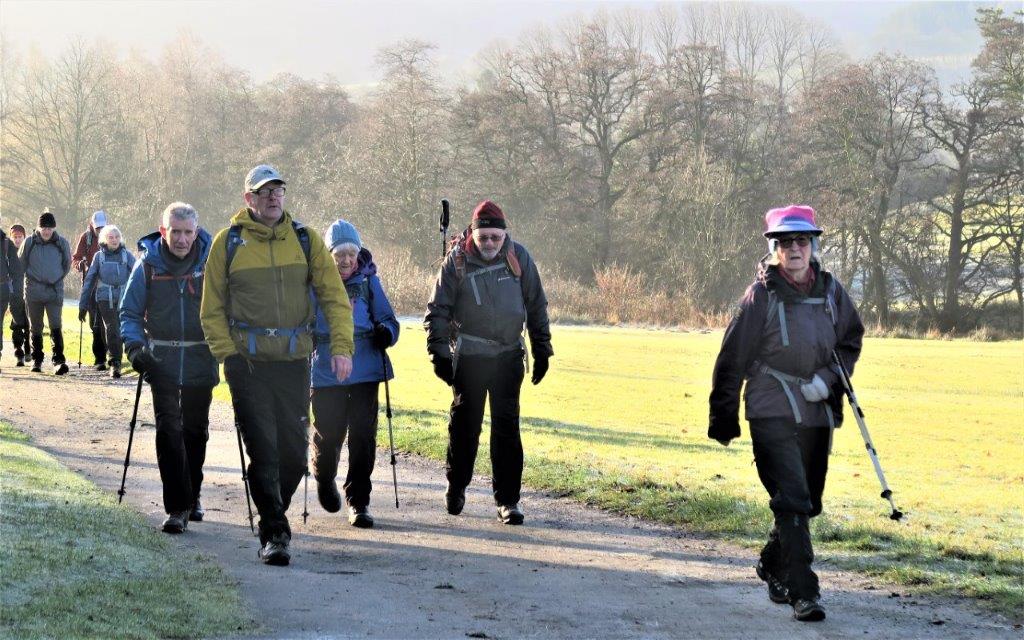 10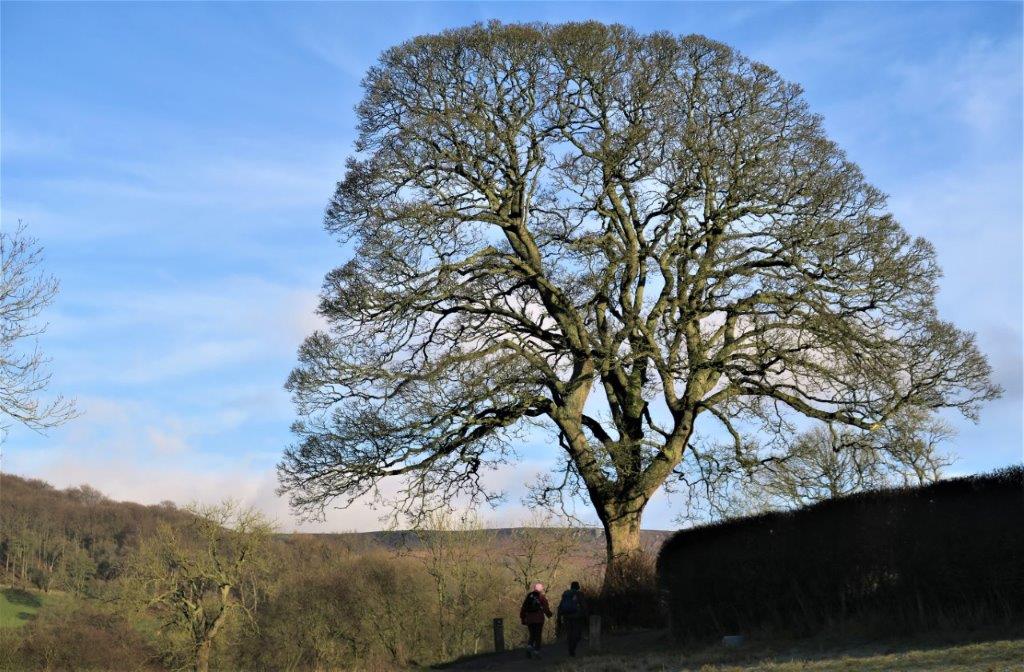 11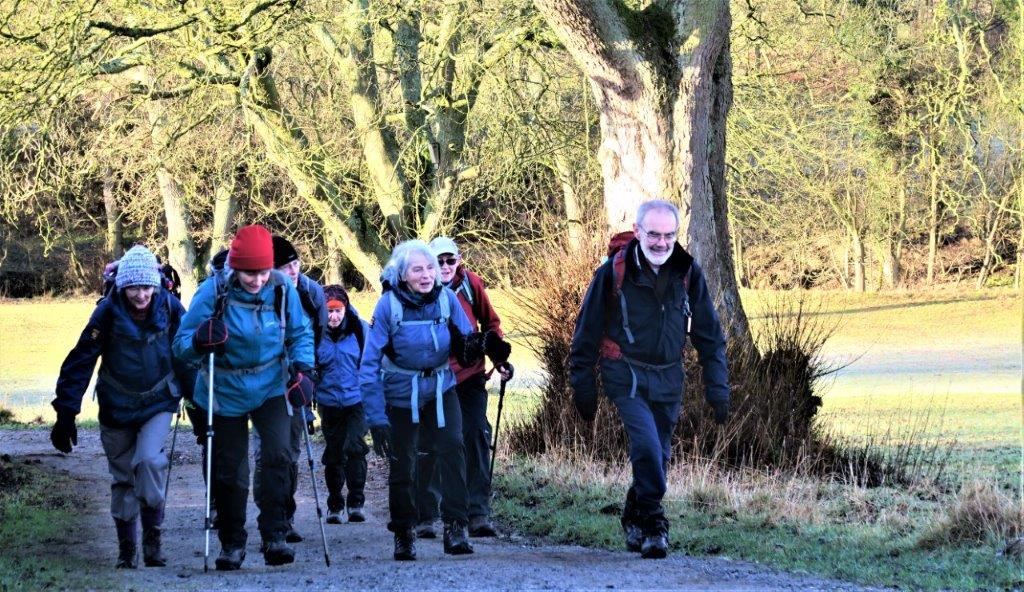 13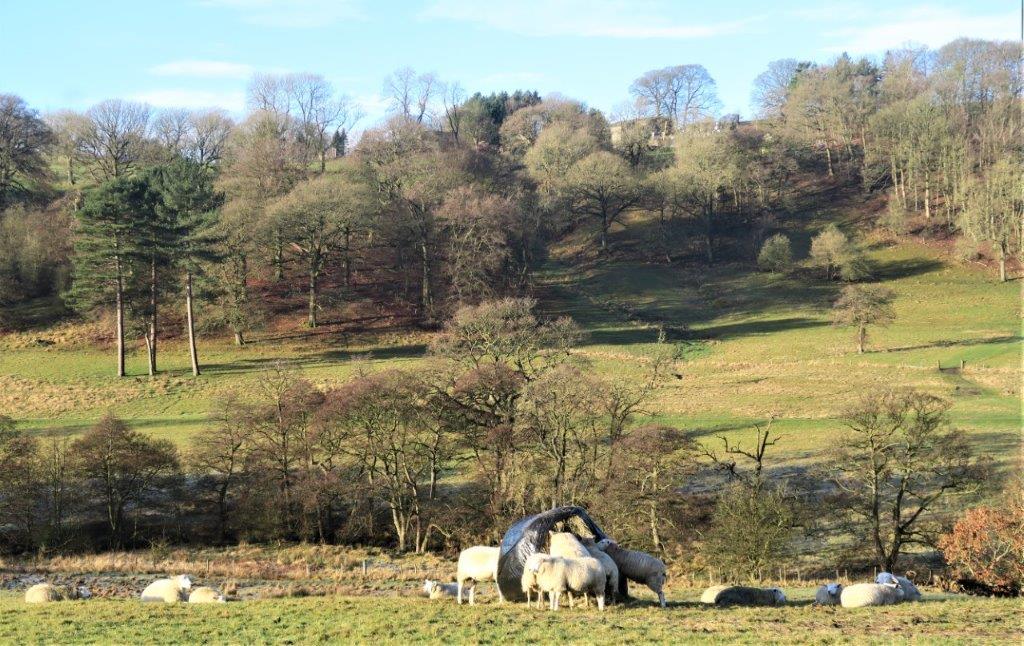 17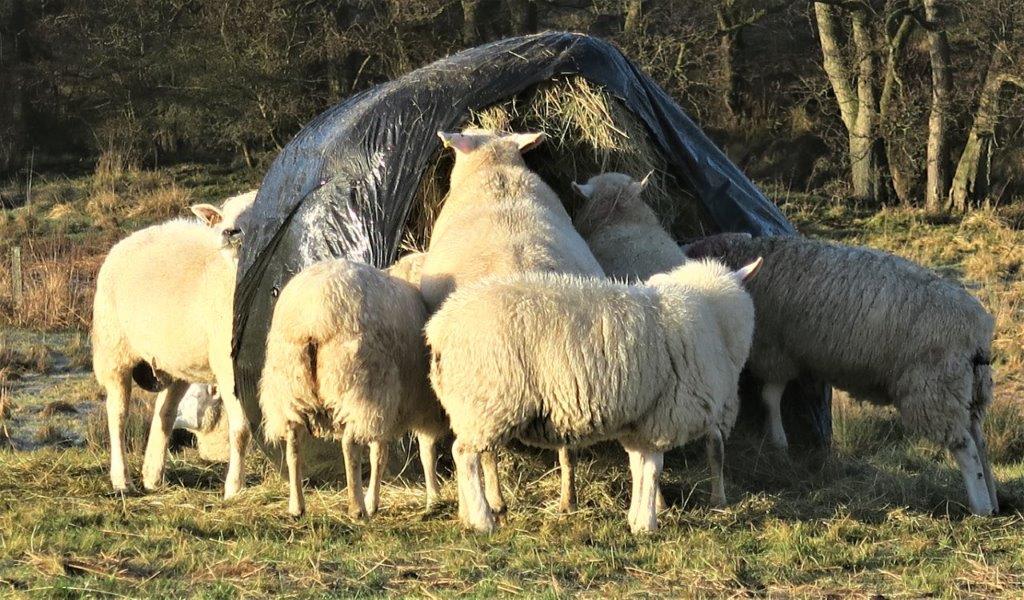 18)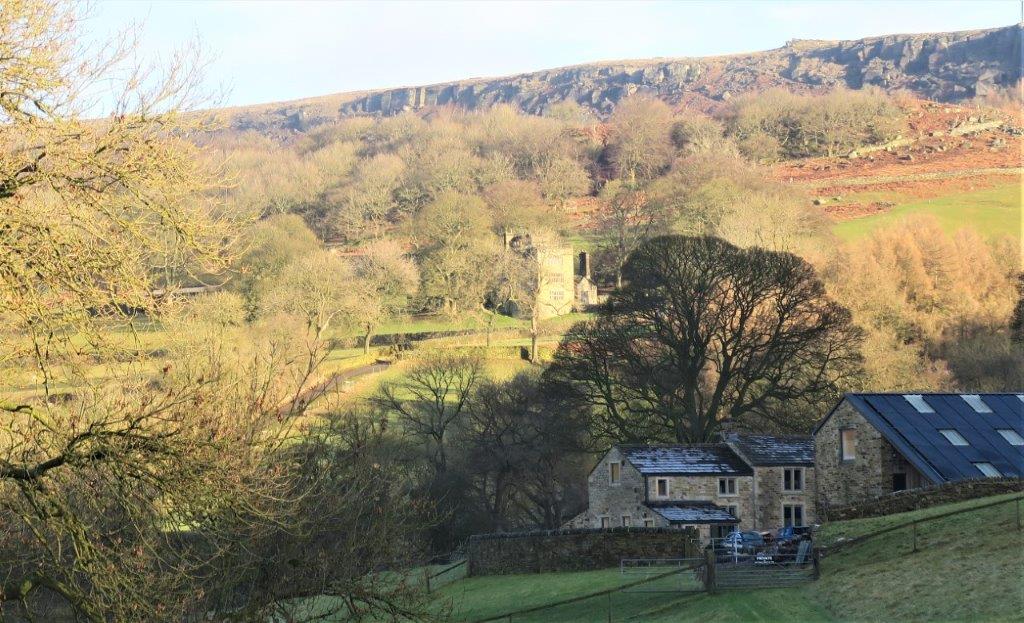 23) Cow Close Farm?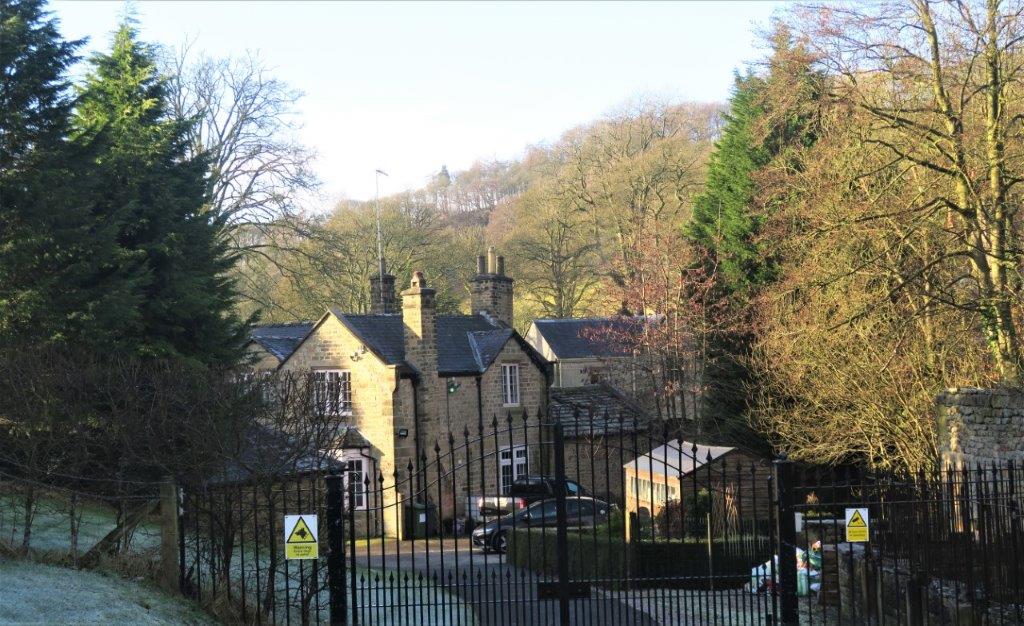 25) Brookfield Manor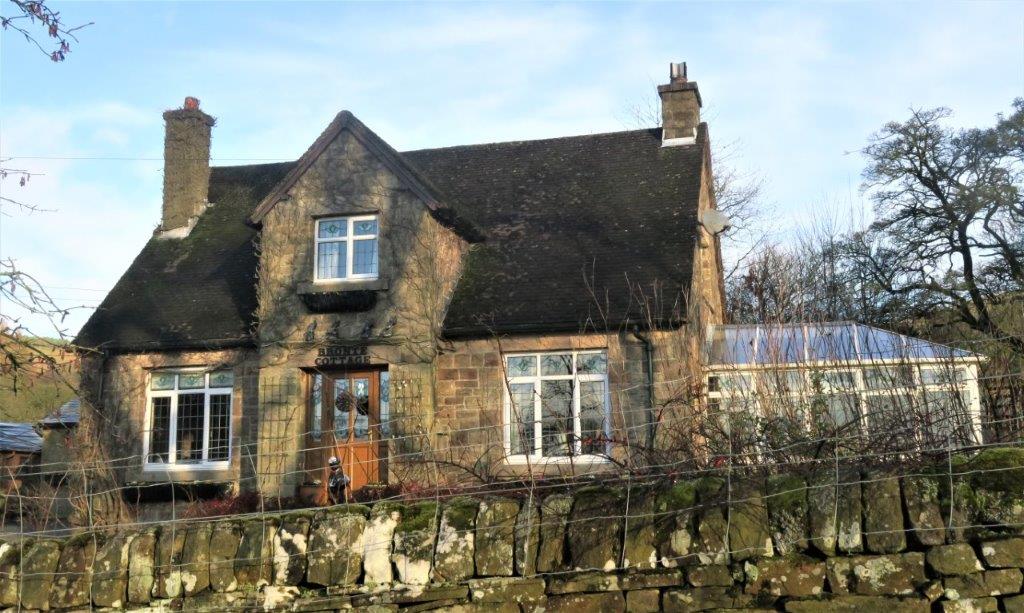 29) Bronte Cottage - seems too modern to have been visited by the Brontes?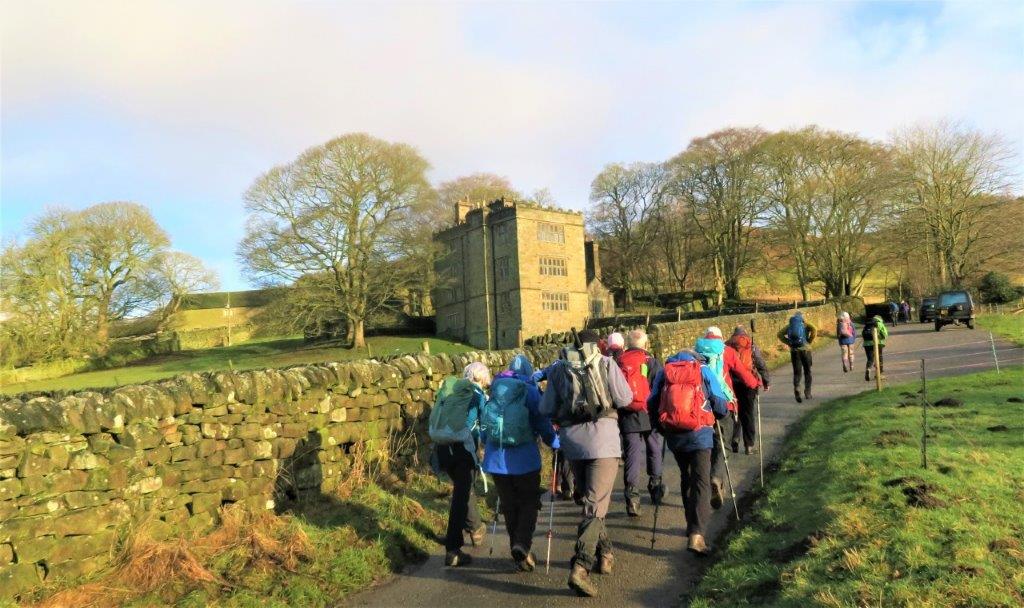 35) Approaching North Lees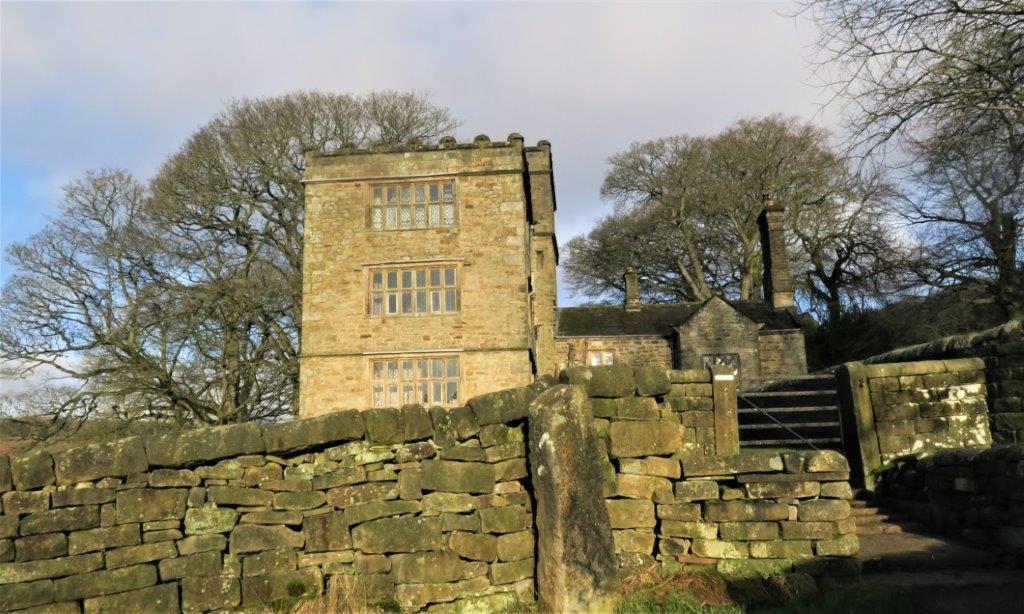 38) North Lees closer up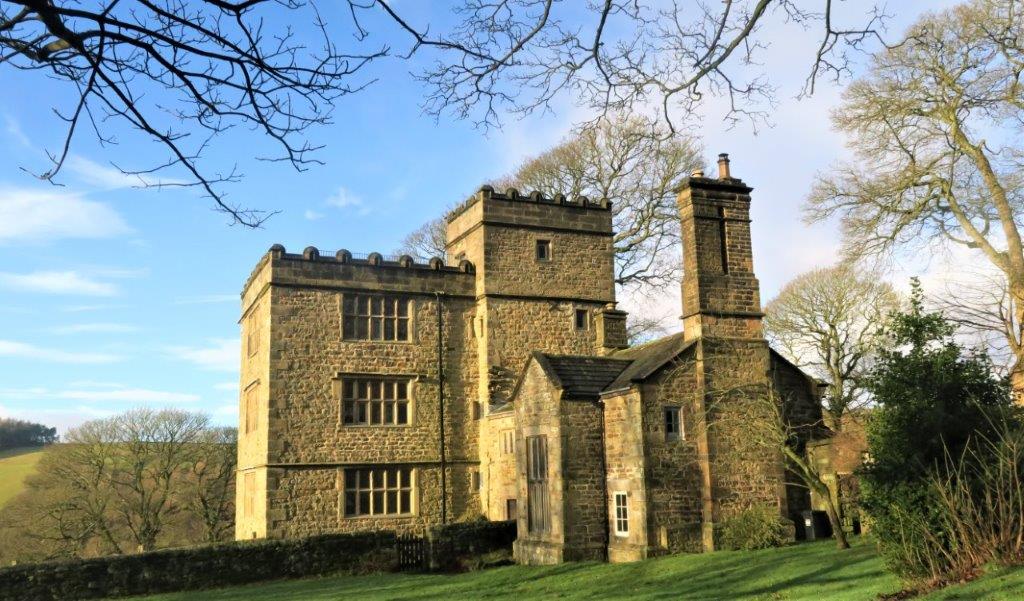 40) North Lees -seen from north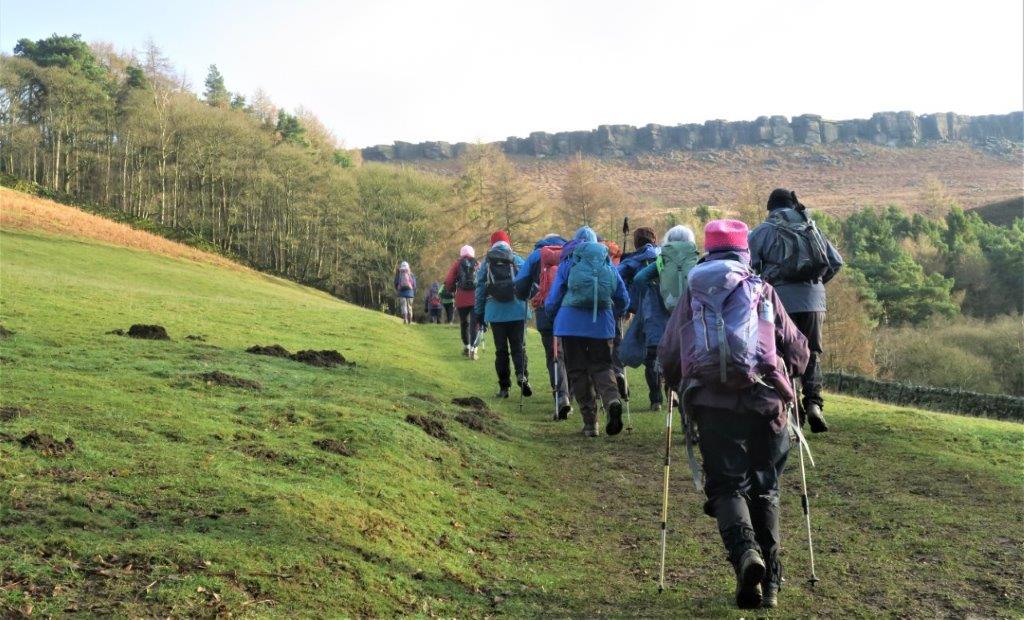 42) part of Stanage Edge at top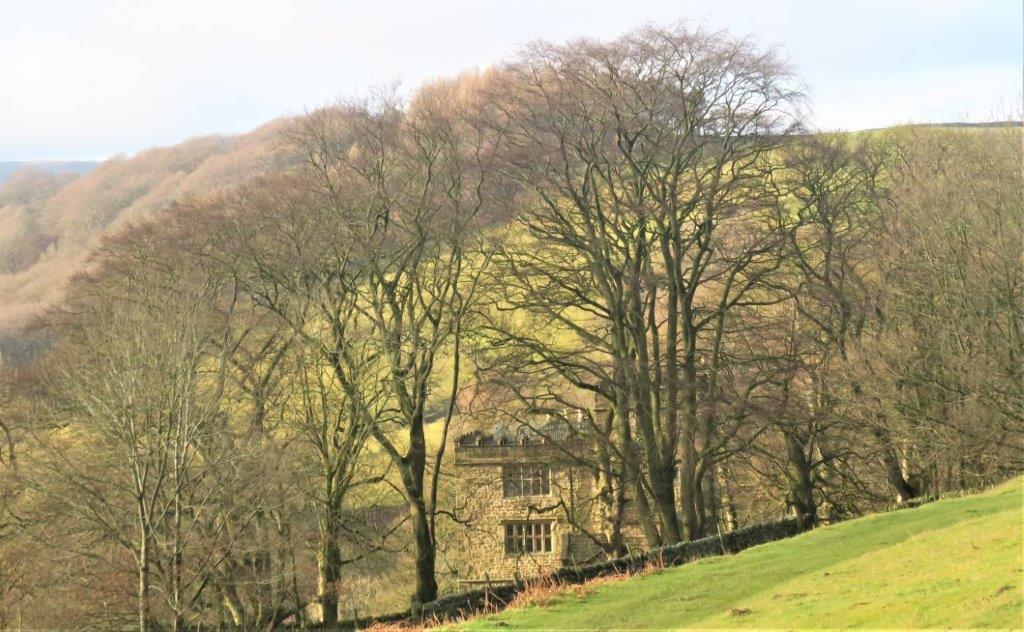 45) North Lees again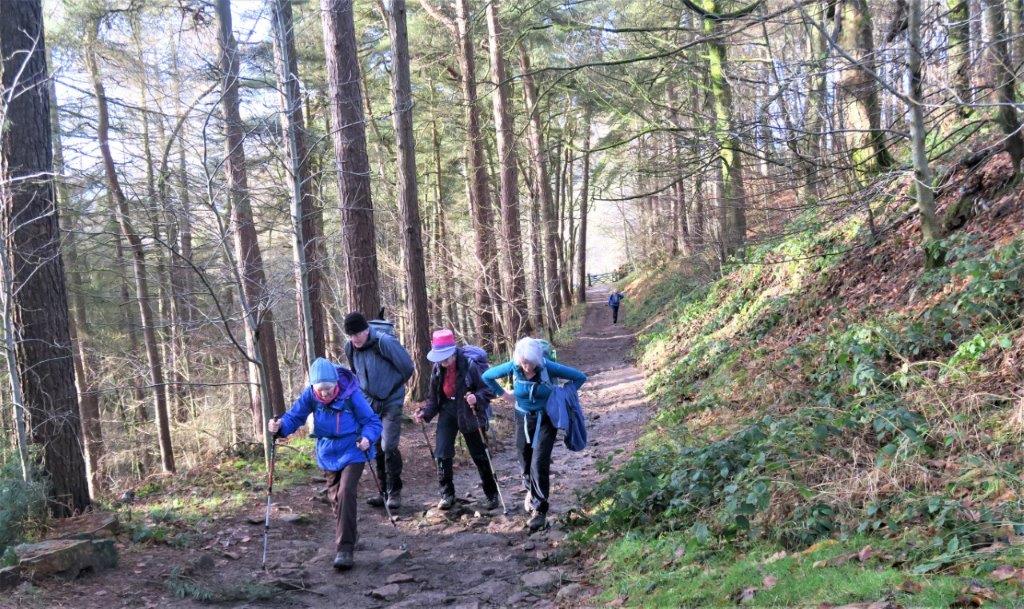 48) up towards the access road below Stanage & PCs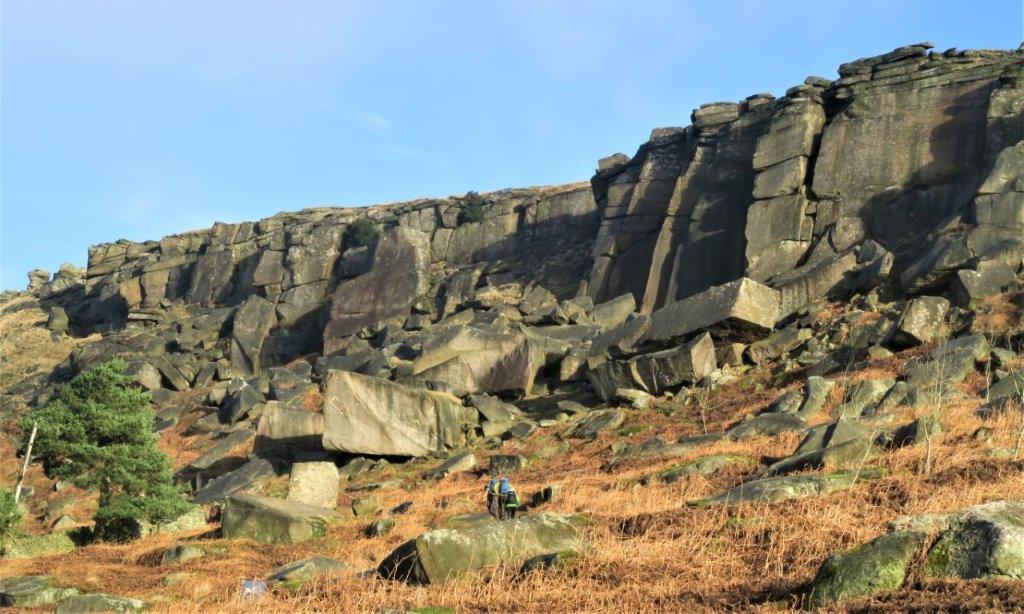 56) part of Stanage Edge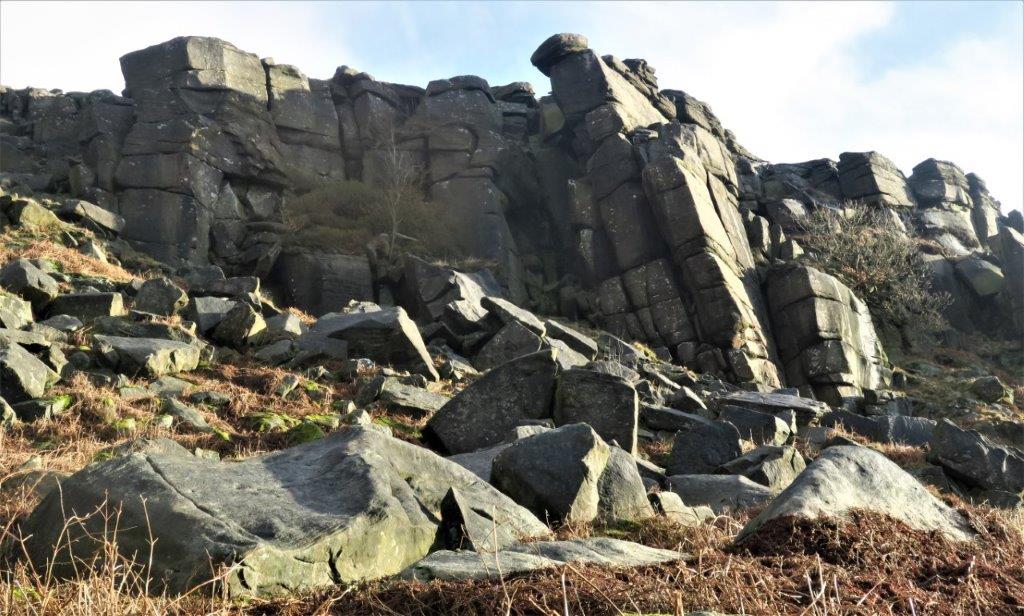 59)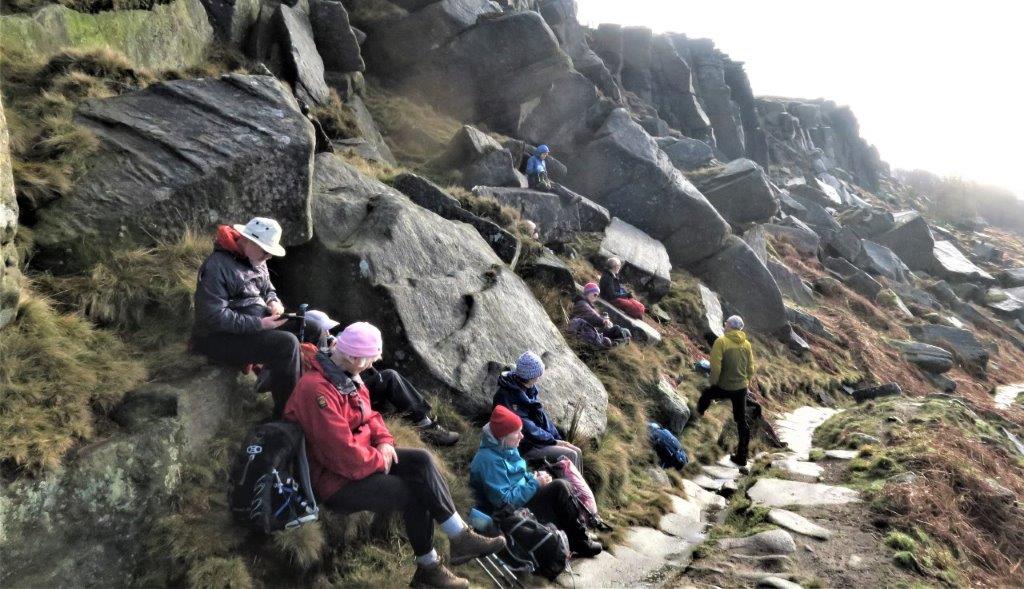 70) tea break below Stanage Edge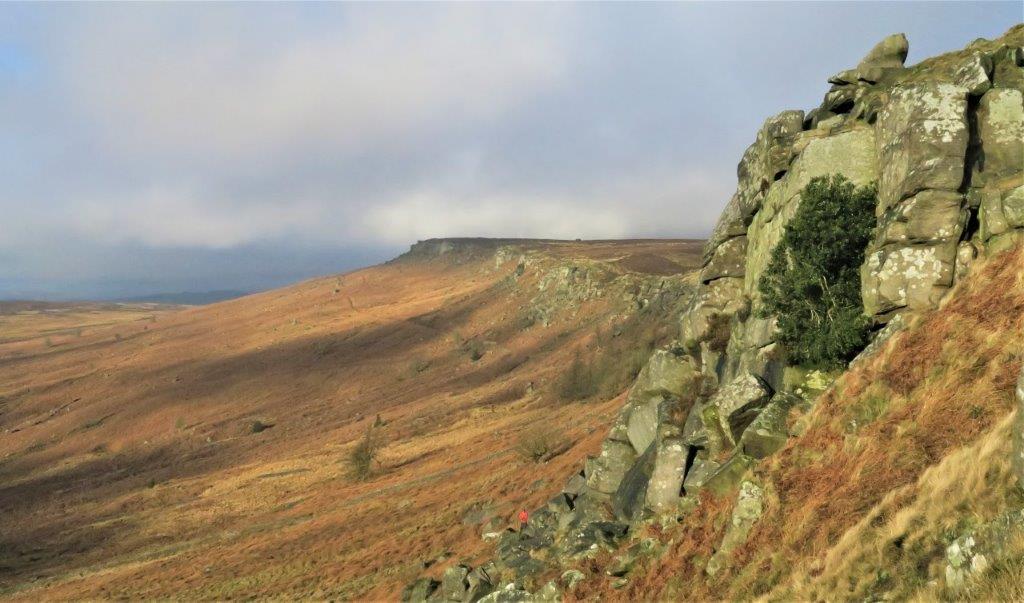 72) looking along Stanage Edge to west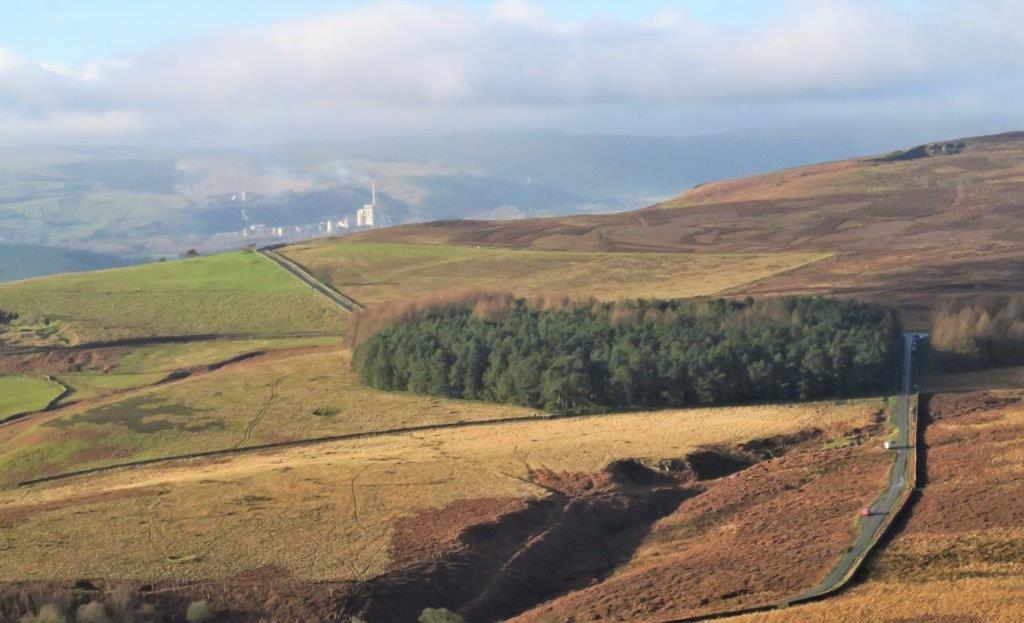 75) Hope Cement Plant at back. The wood is Dennis Knoll where 'Long Causeway starts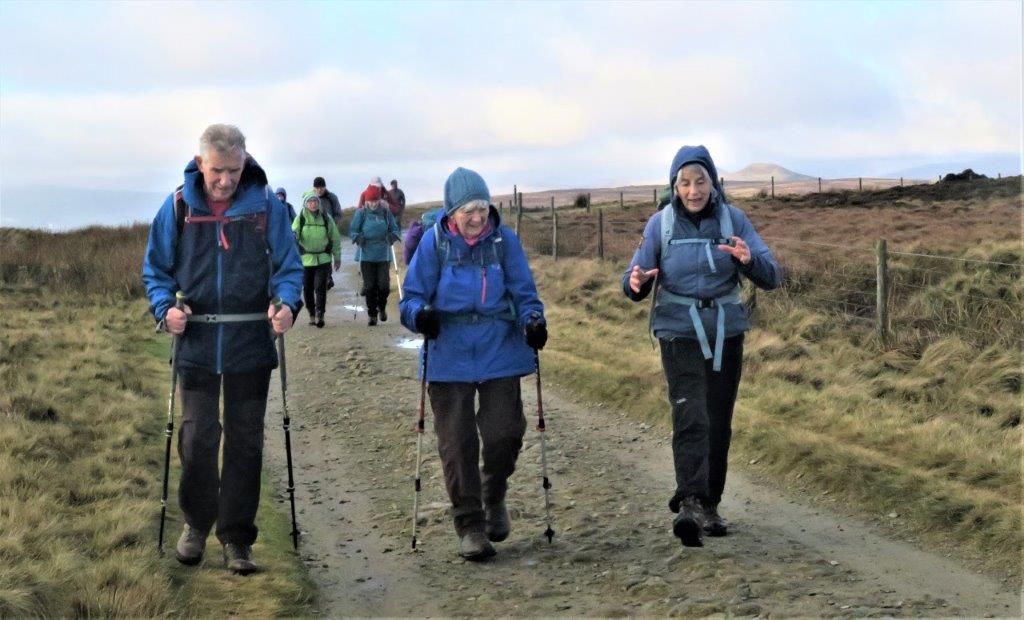 77). On Long Causeway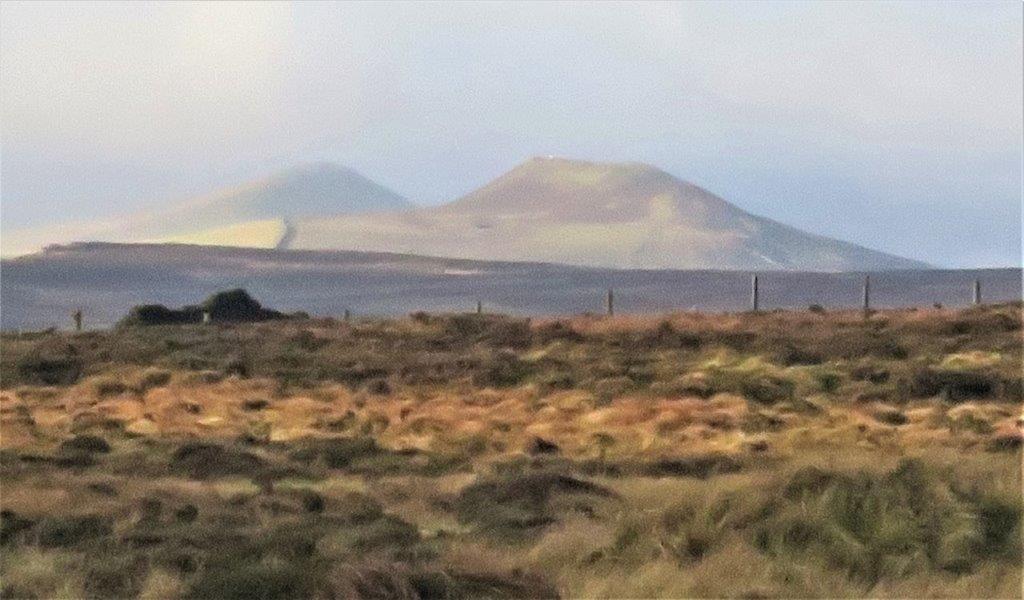 78) looking behind (zoomed into) Winhill Pike to right and further behind Lose Hill?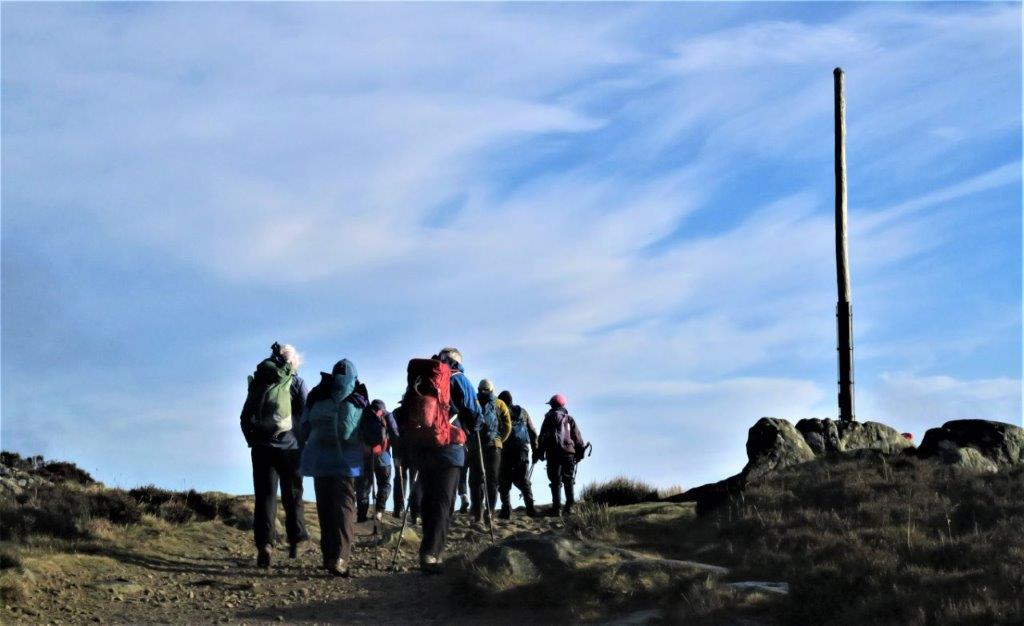 80) Stannage Pole to the side of Long Causeway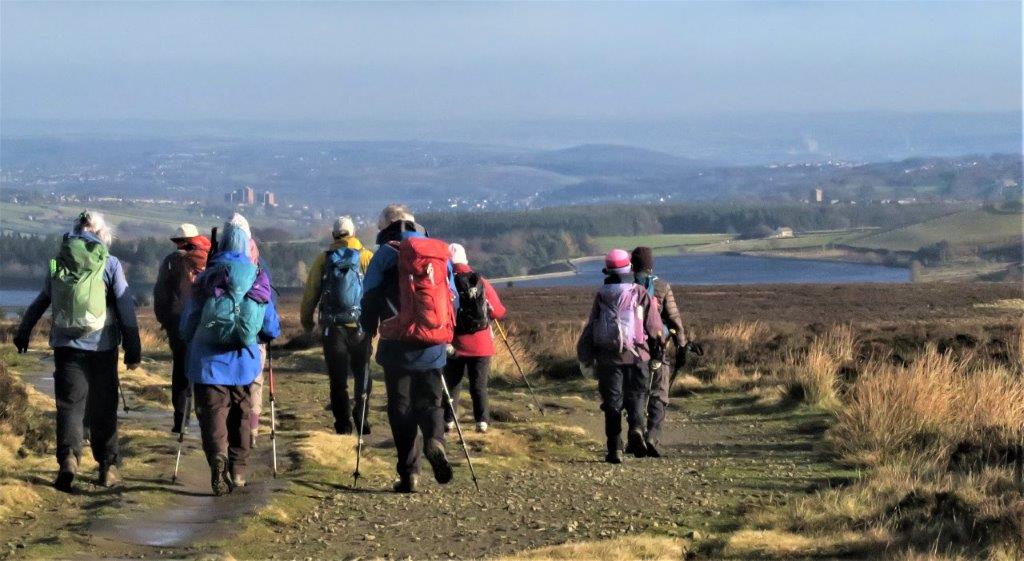 81) Redmires three reservoirs below us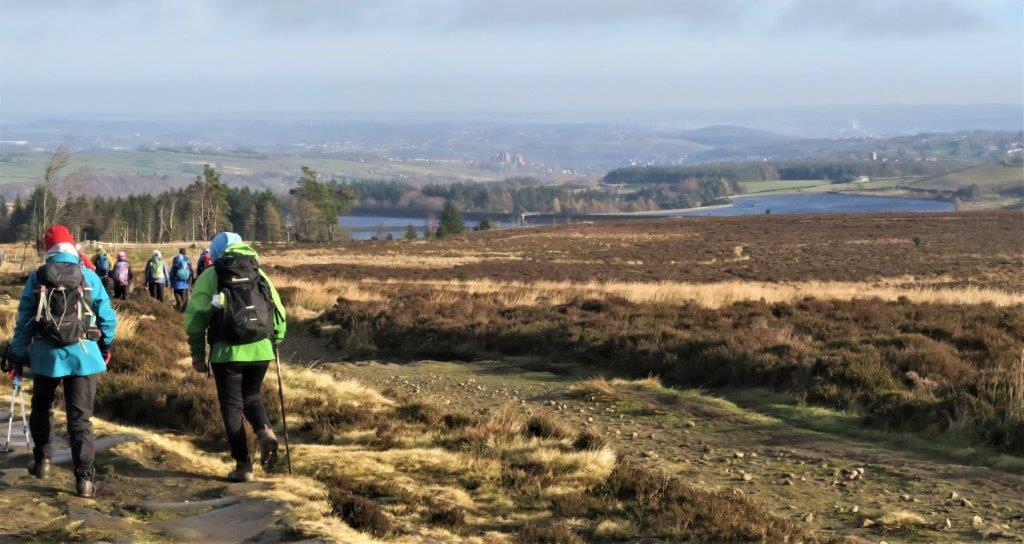 83) all three reservoirs visible - 'Upper' closest to us, 'Middle' with bridge structure to tower, 'Lower' reservoir to right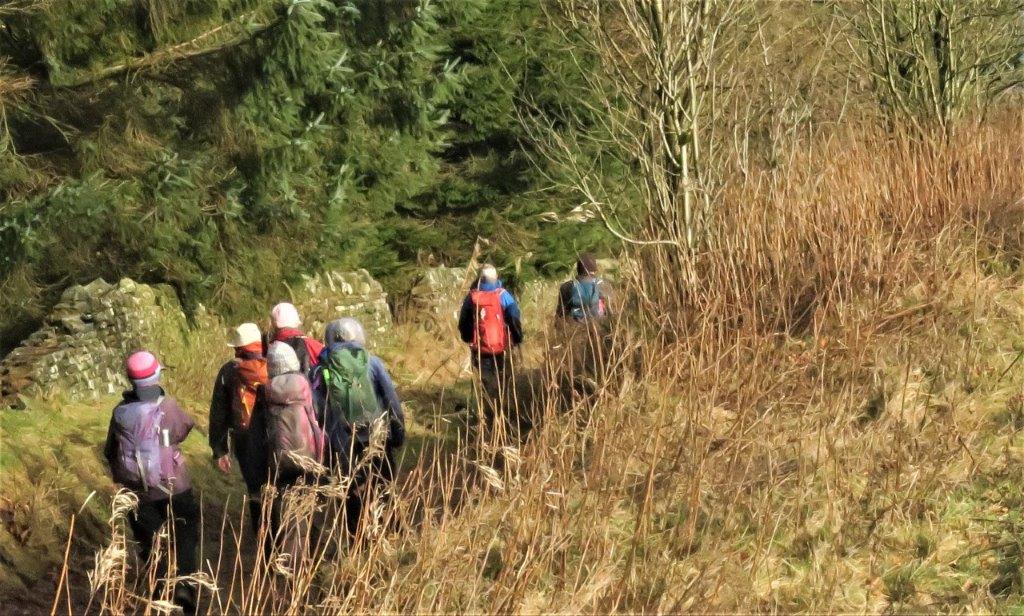 87) on Long Causeway walking down towards the 'Upper Reservoir and Redmires Road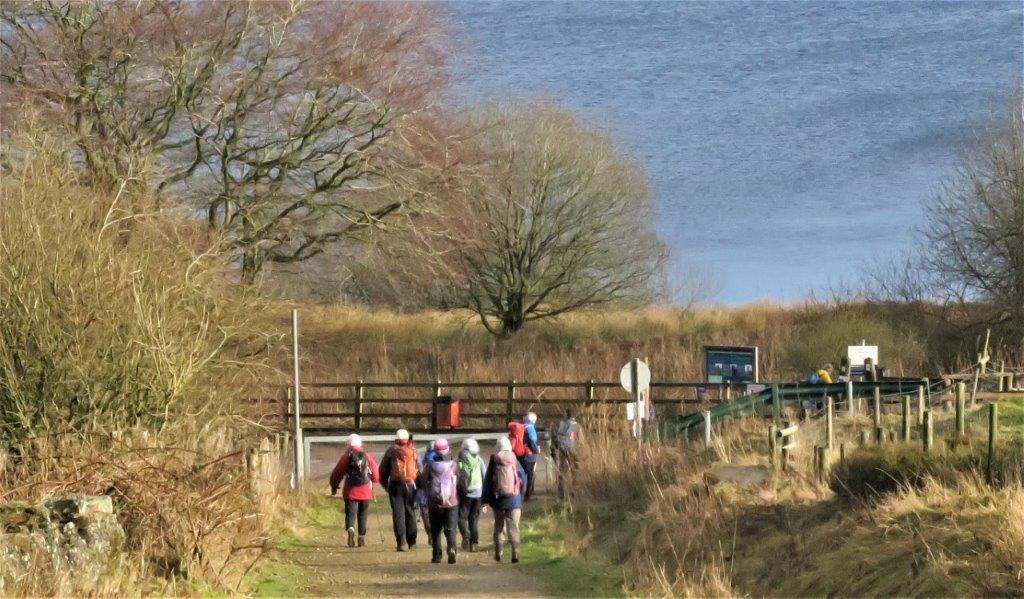 90) The Upper Reservoir and Tedmires Road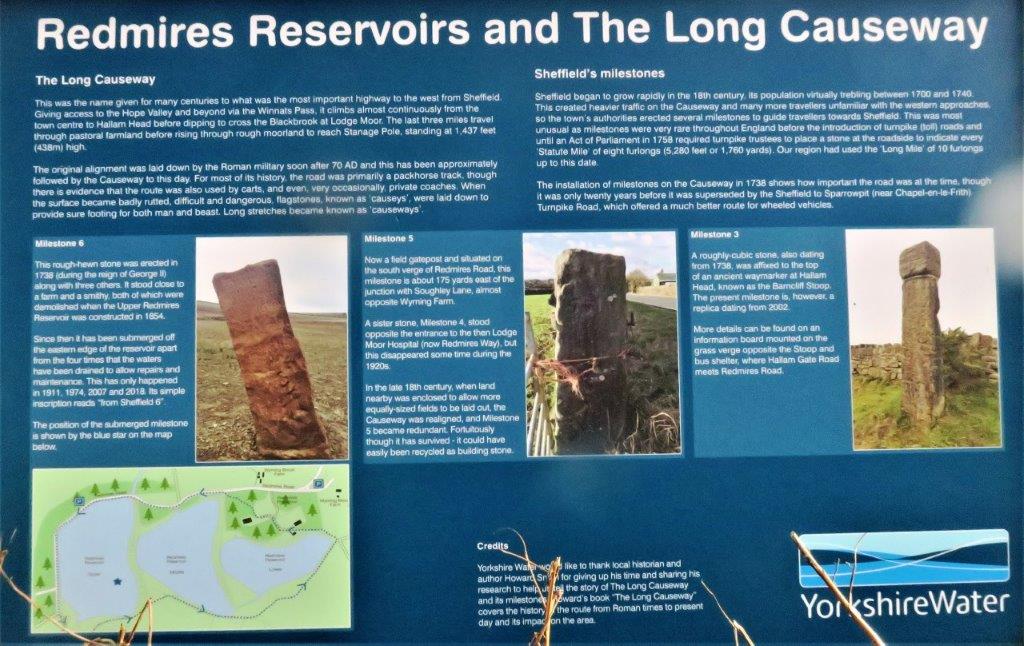 92) Control + to enlarge on most PCs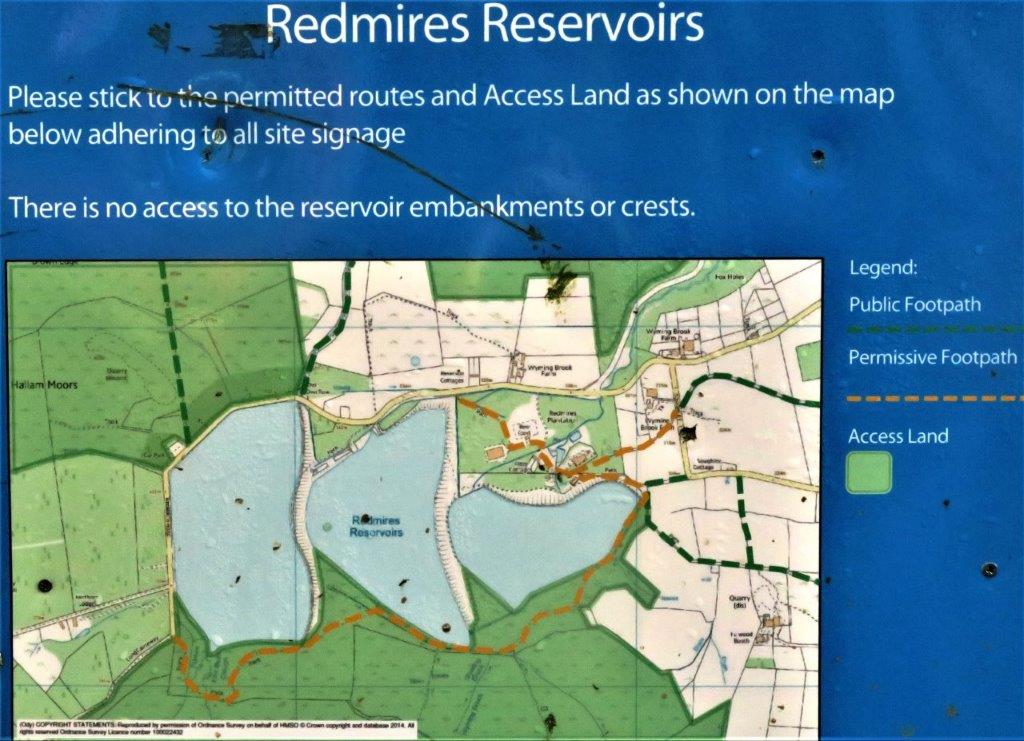 93) we followed yellow path below reservoirs to east of Lower Reservoir then turned south for 60m before continuing on lower green FP's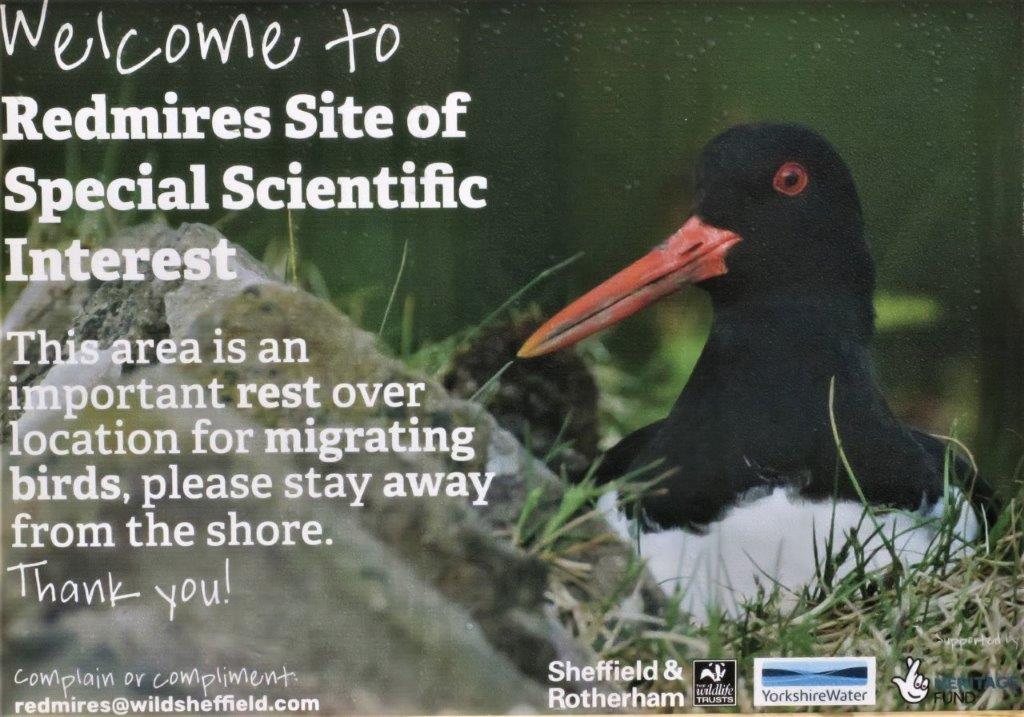 94)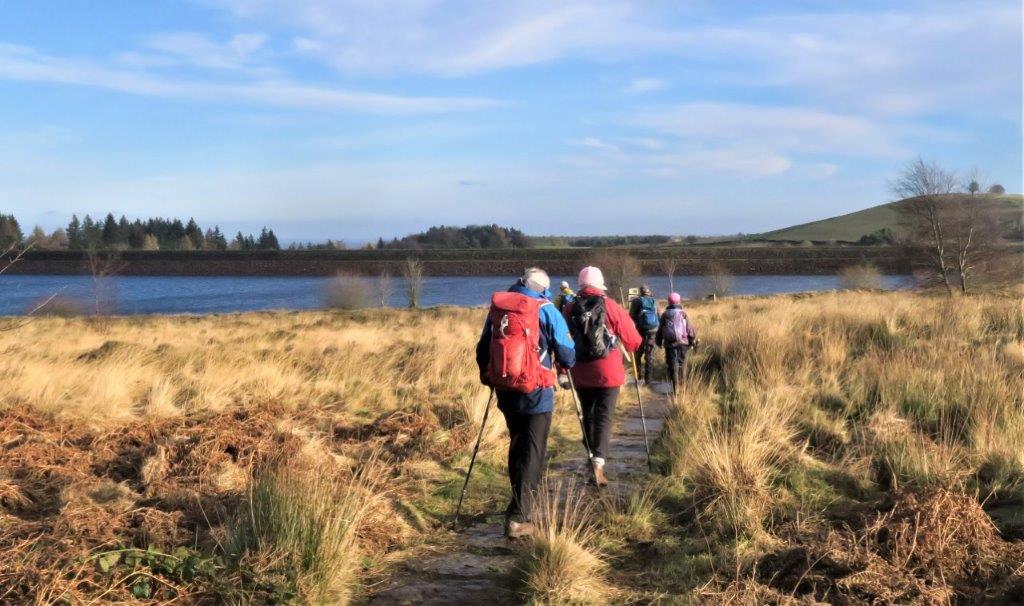 100)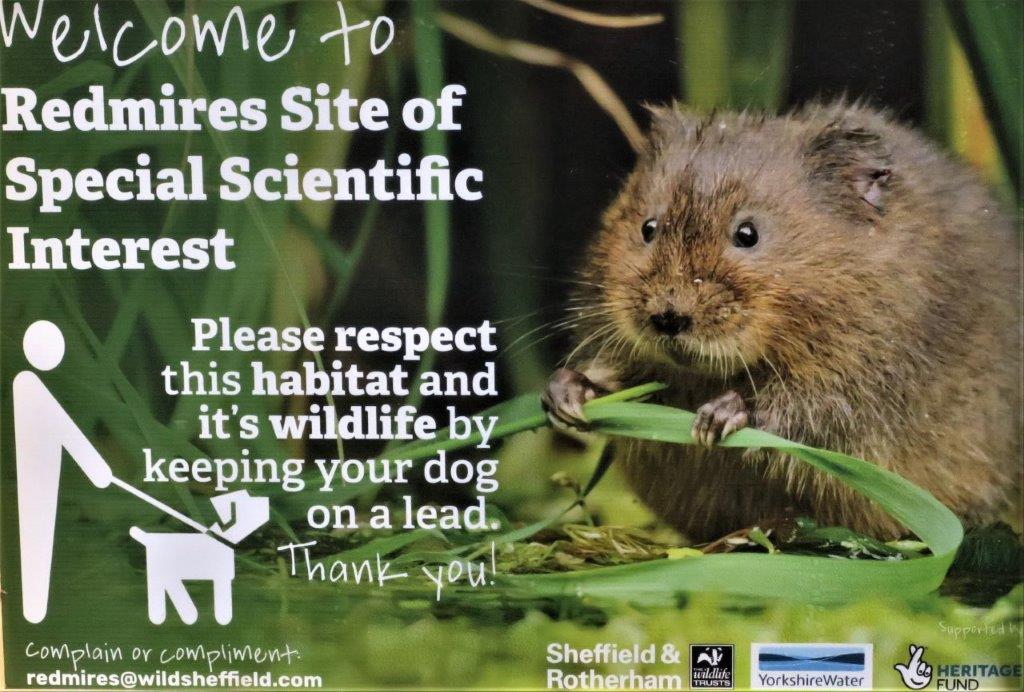 101)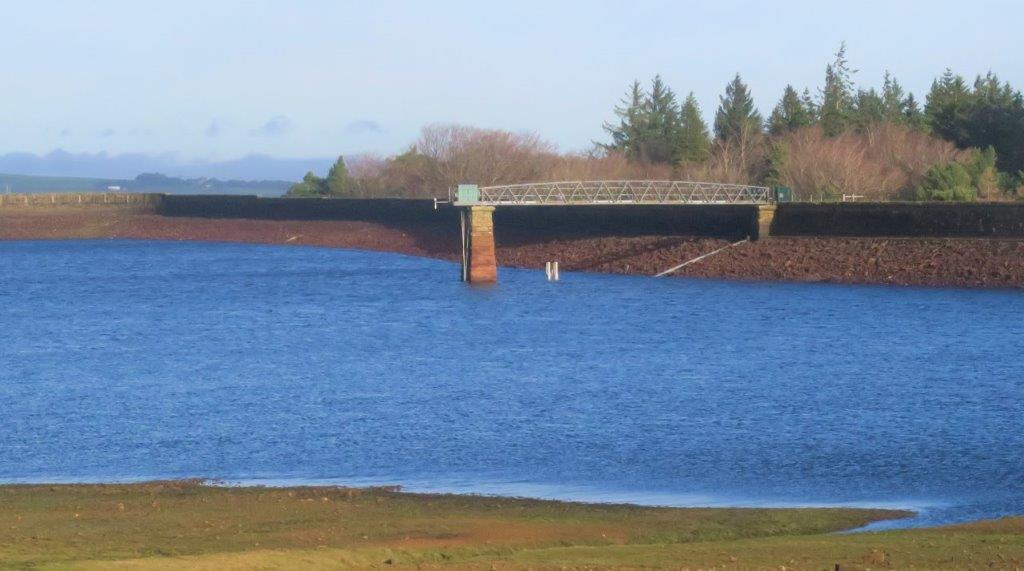 102) The Middle Reservoir - not full there has been work done here for some years and hoprfully it is filling up?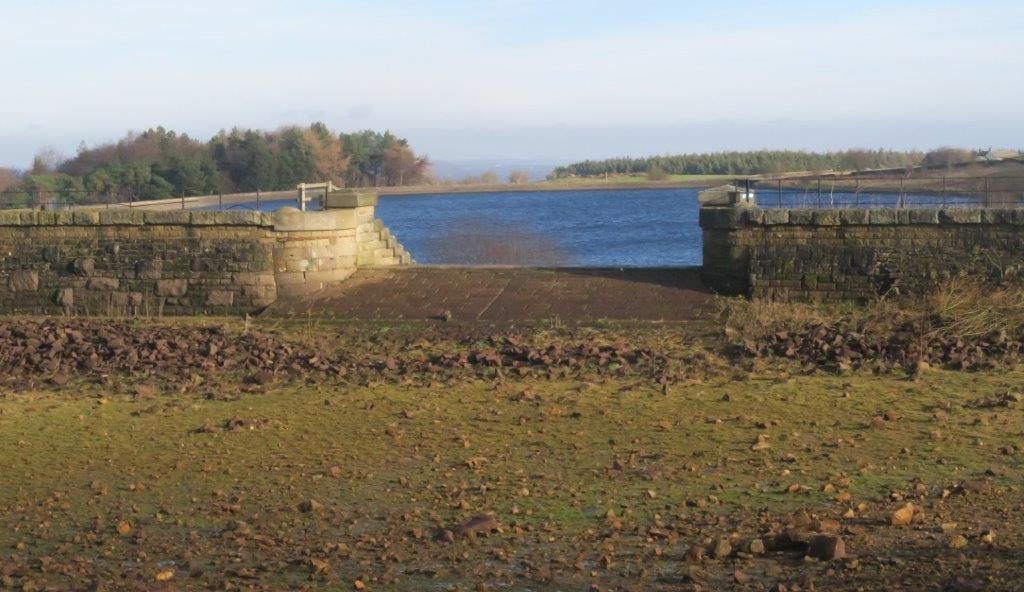 105) one of possibly more spillways from Middle Reservoir into 'Lower' reservoir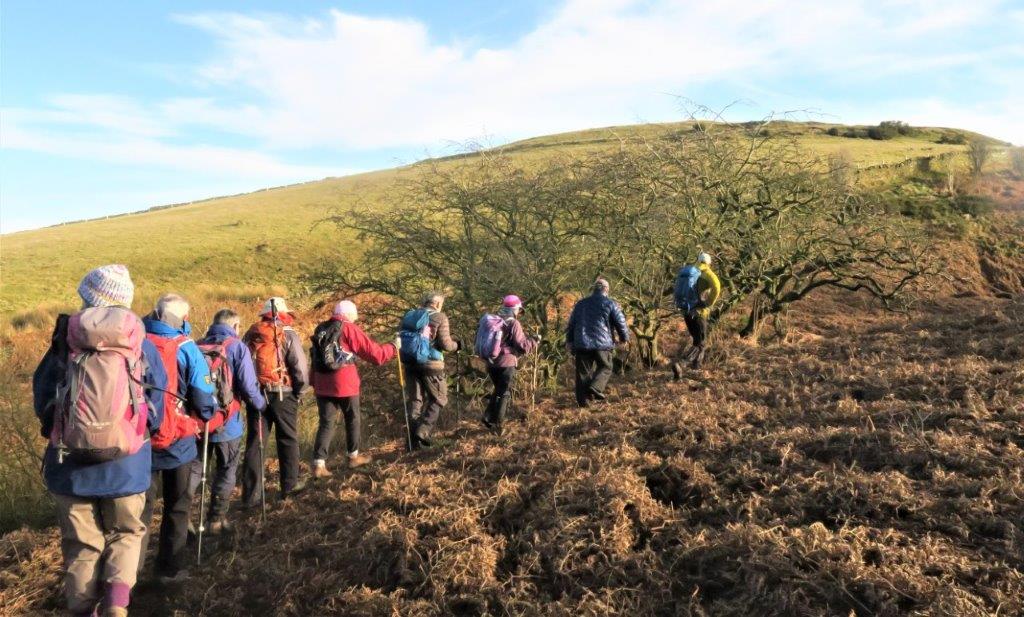 112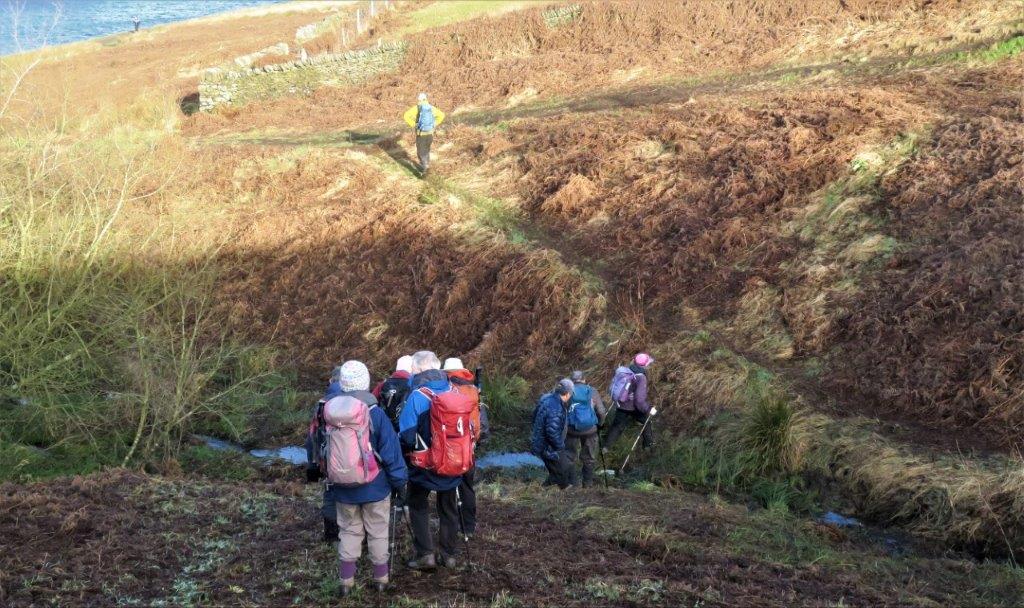 113) path along reservoirs not entirely flat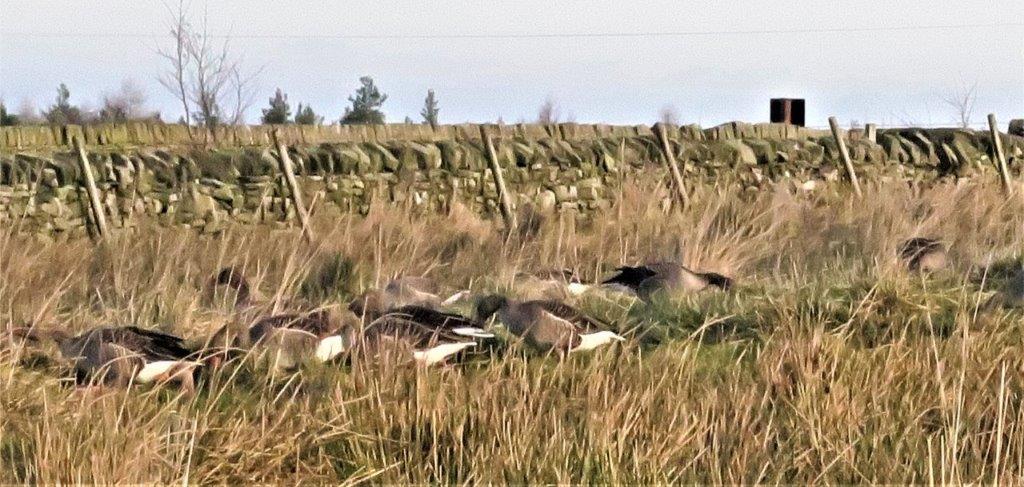 116) Canada Geese shelter away from the reservoirs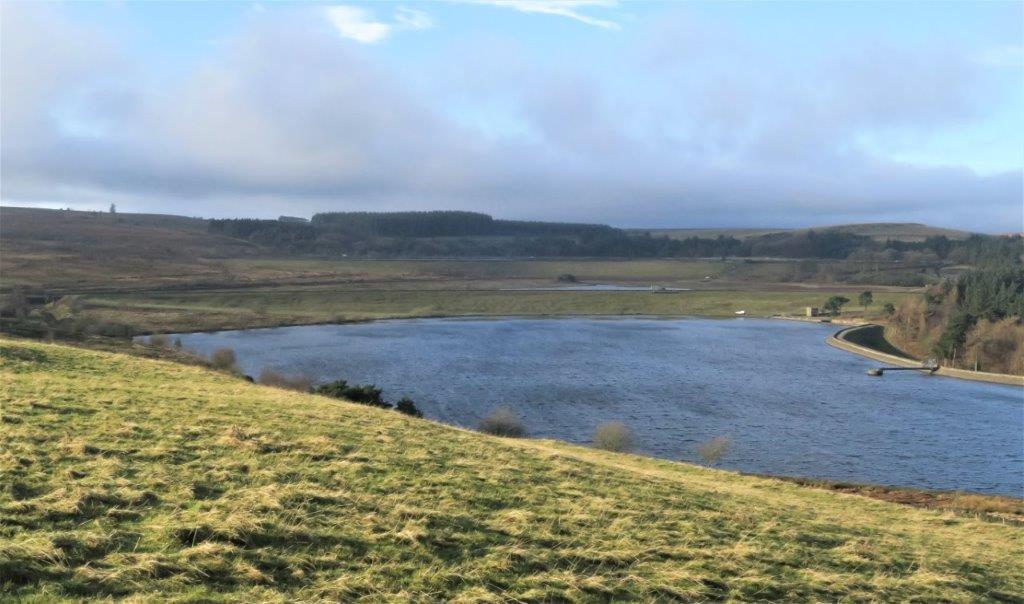 120) looking from a height (somewhere on the footpath towards Knoll Top Farm) - up the Lower Reservoir and at the Middle Reservoir embankment with some water behind it. The upper reservoir embankment is further behind (is there also a glimmer of water visible?)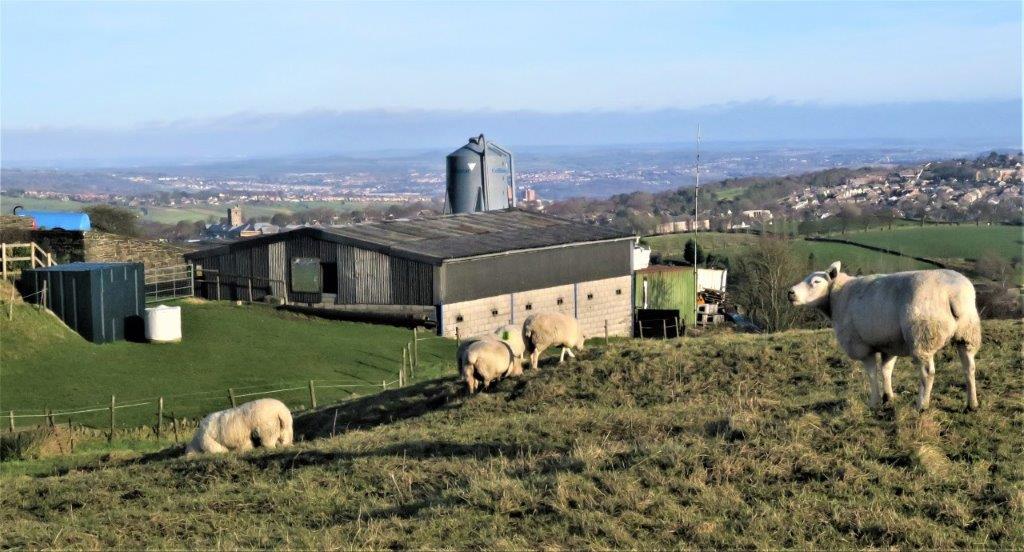 125) Knoll Top Farm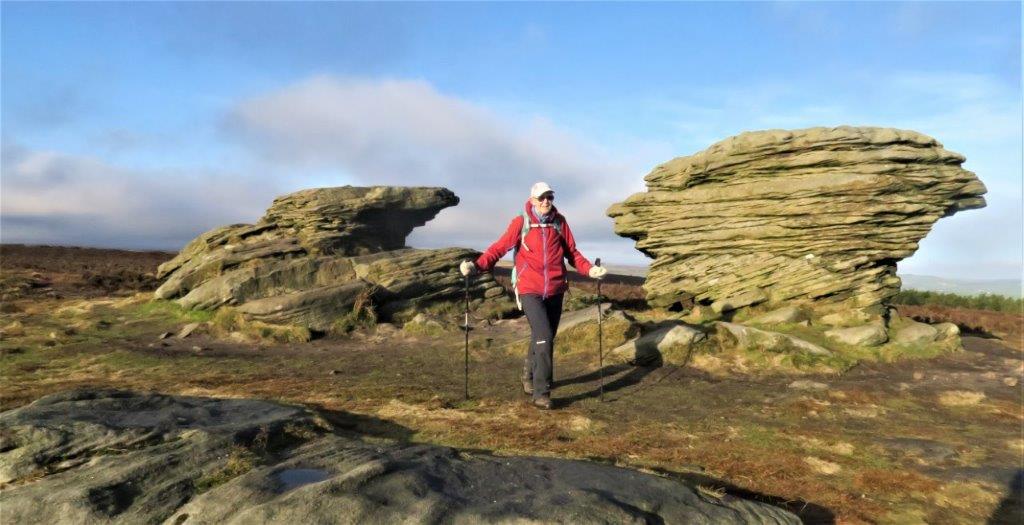 127) Ox Stones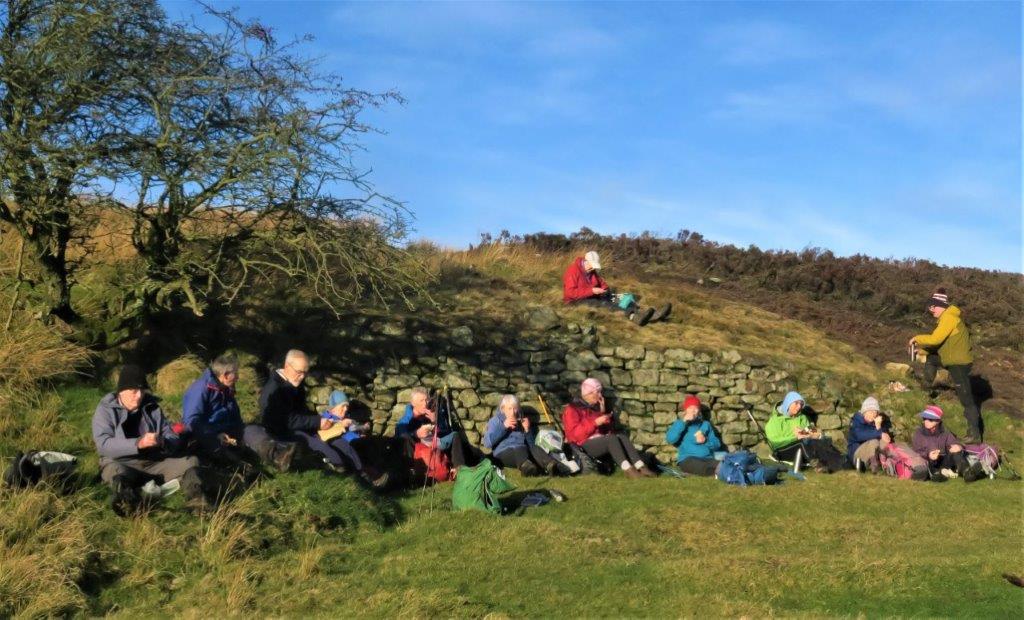 129) lunch break on Houndkirk Road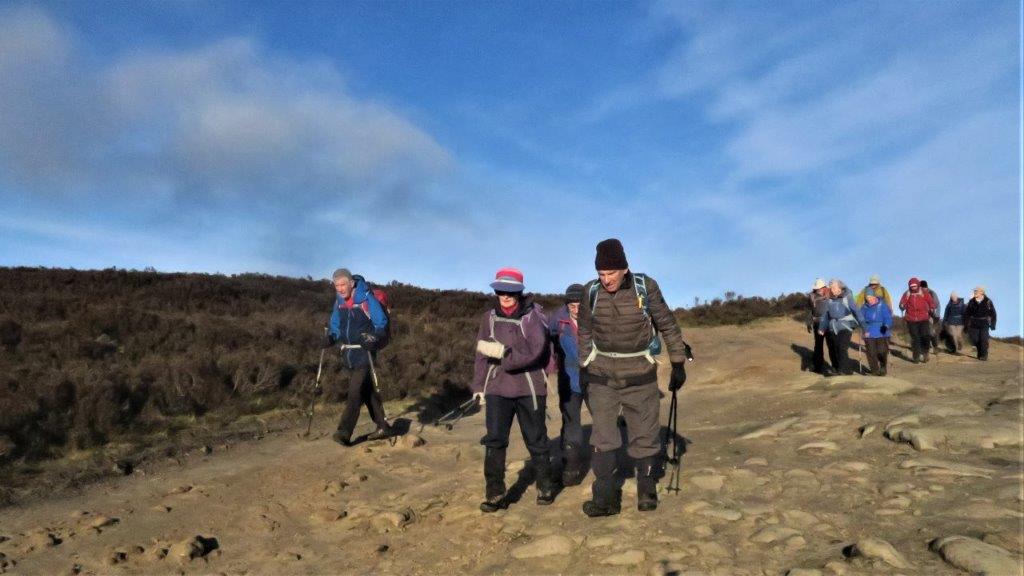 134) Houndkirk Road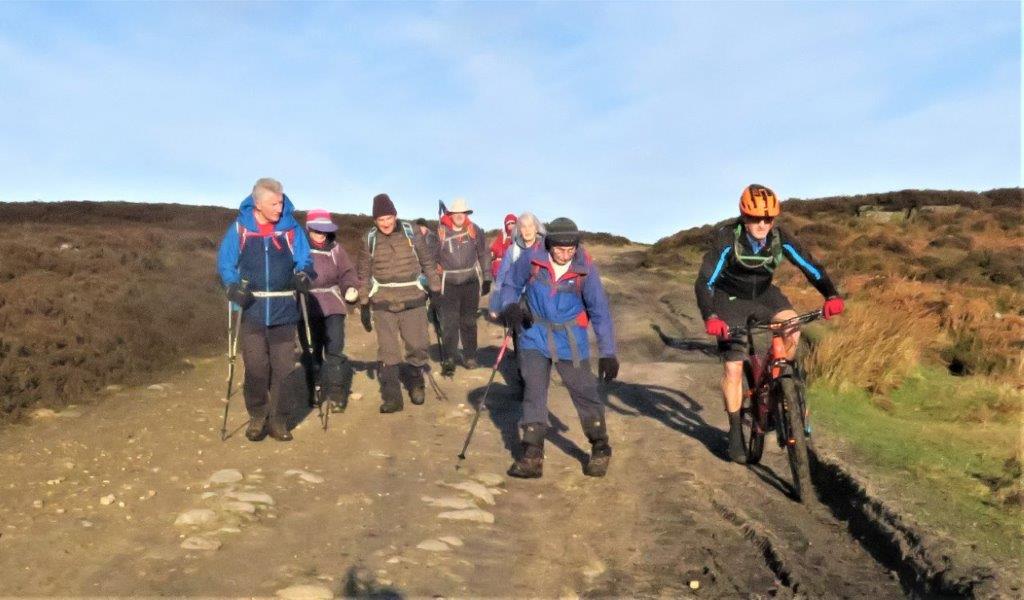 135)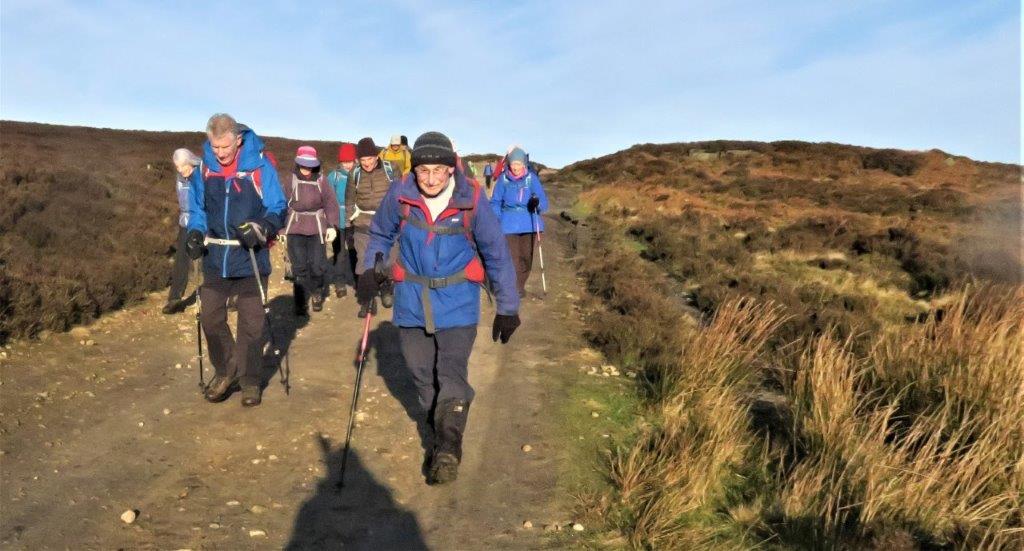 136)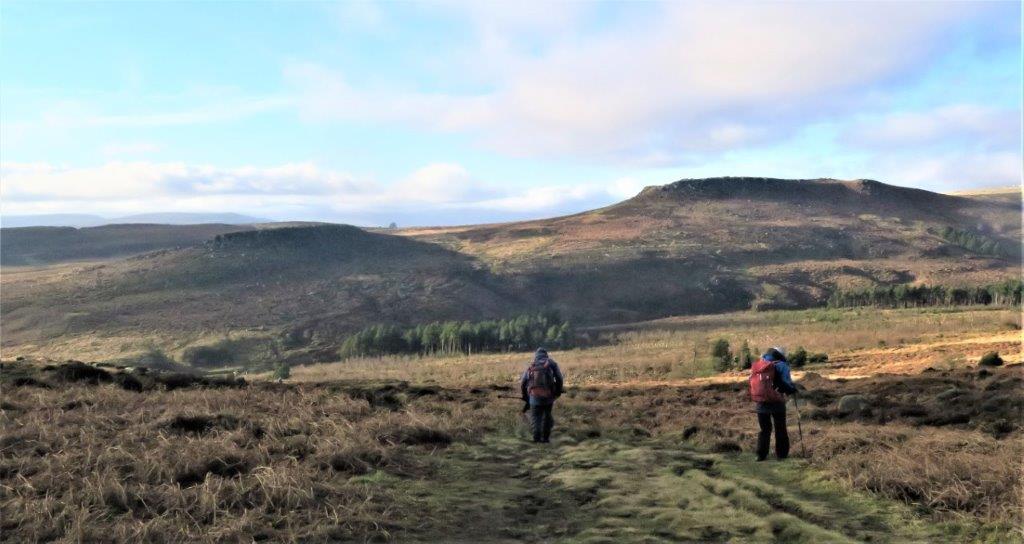 144) from below Burbage Edge looking toward Carl Wark Fort to left anf Higger Tor to right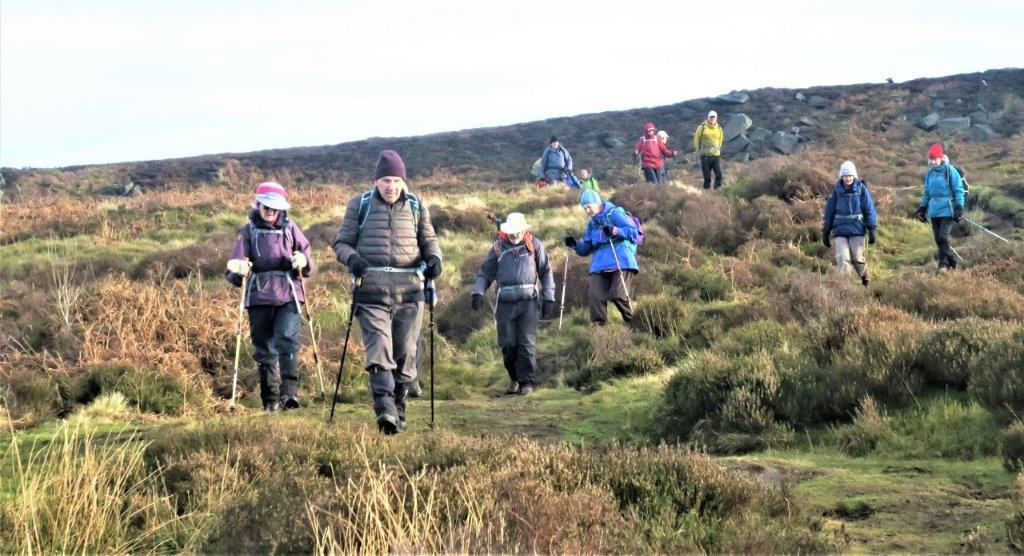 147) down towards the Footbridge over Burbage Brook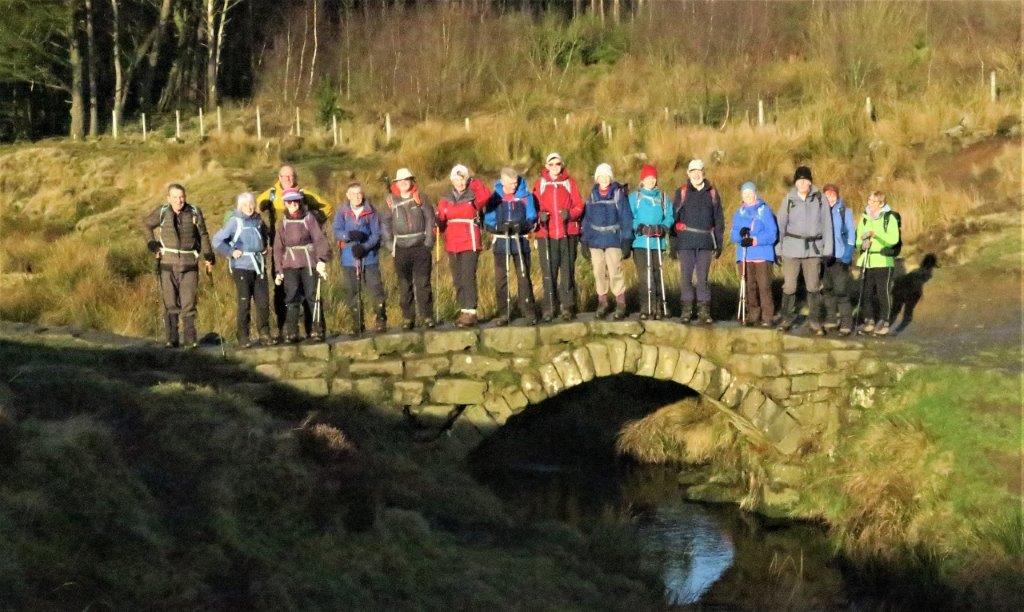 150 Group on Footbridge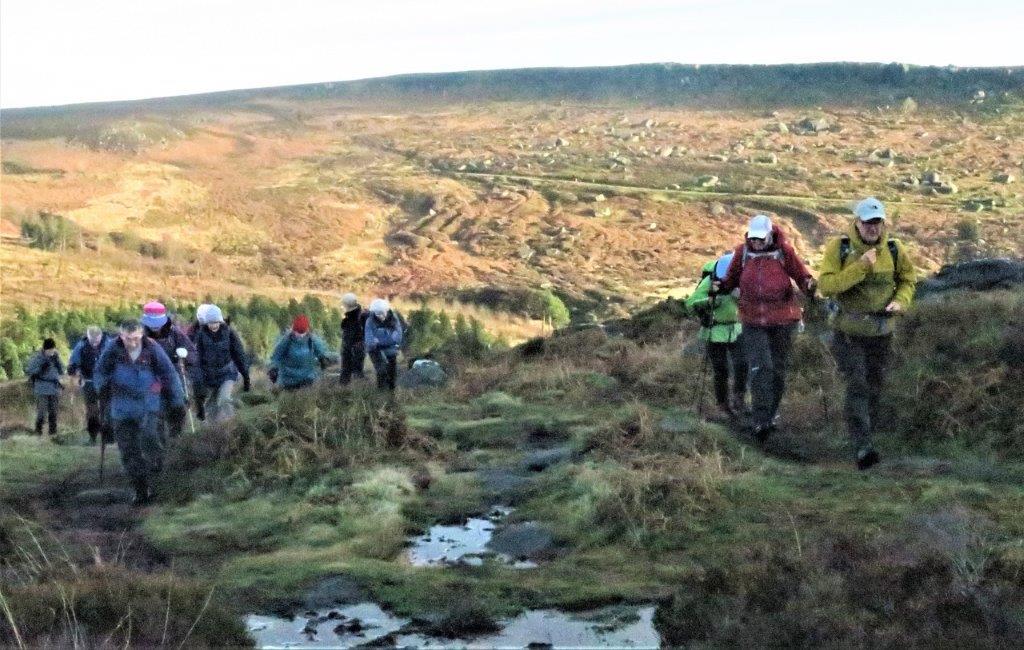 154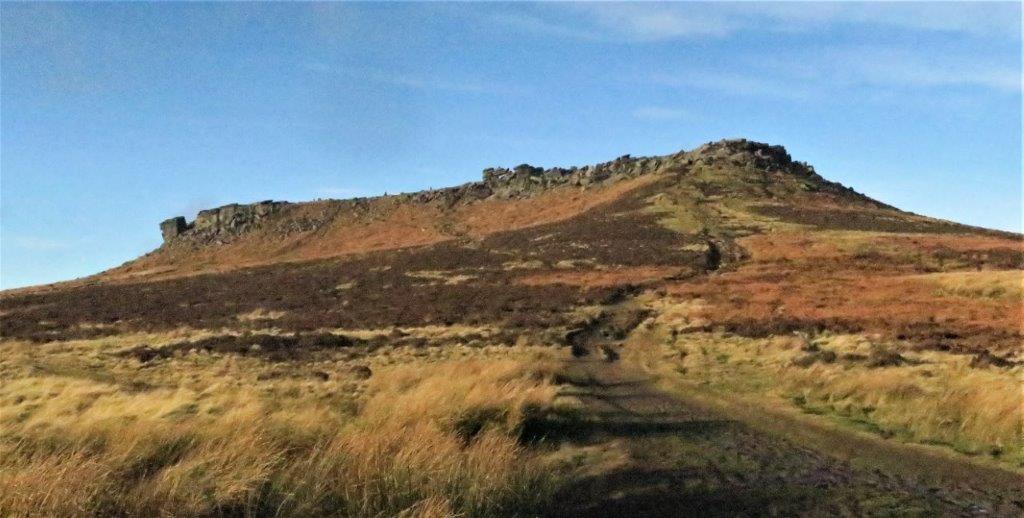 155 Higger Tor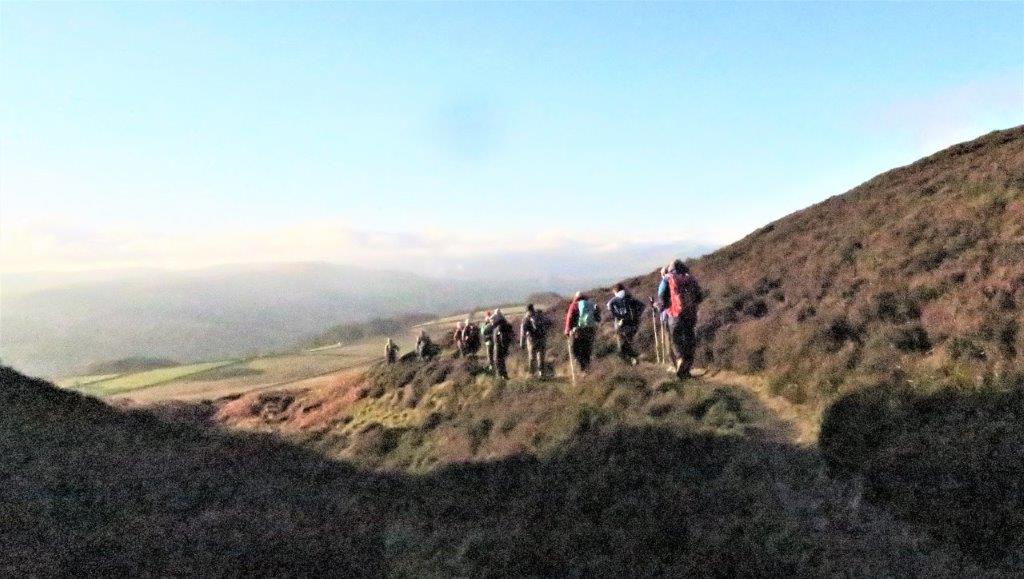 162 have just passed through Winyards Nick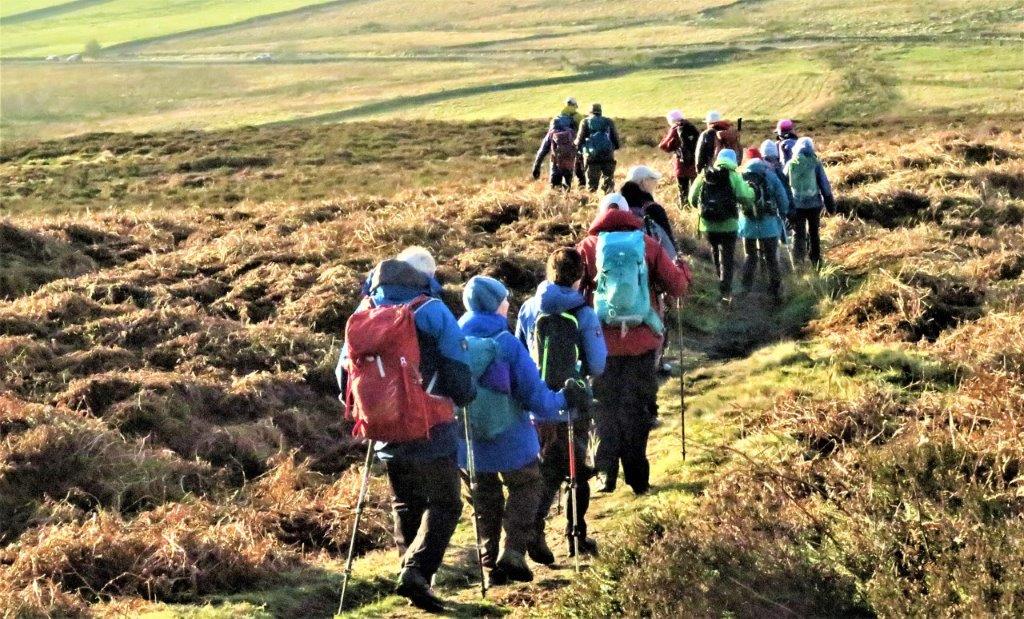 165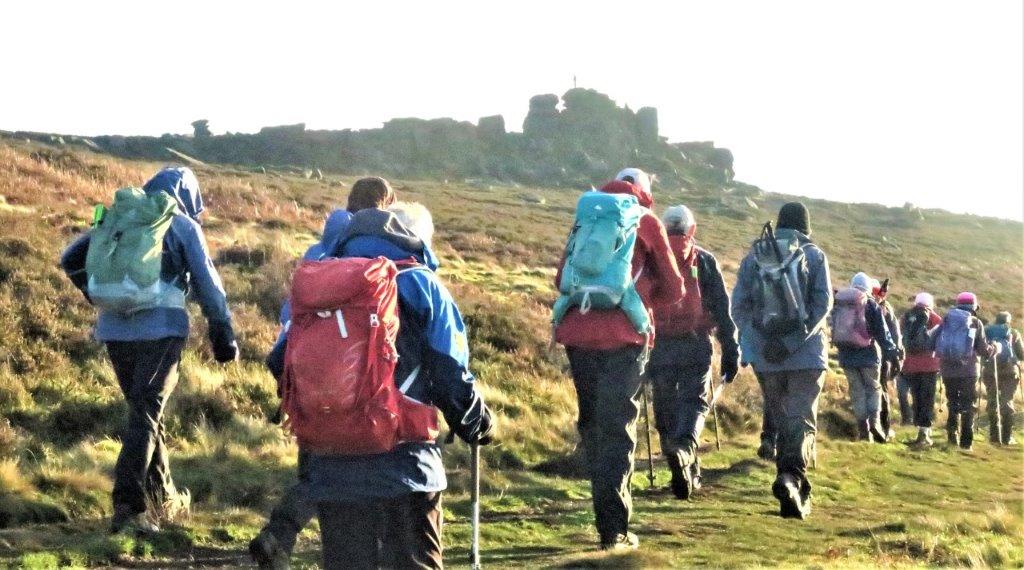 171Over Owler Tor at back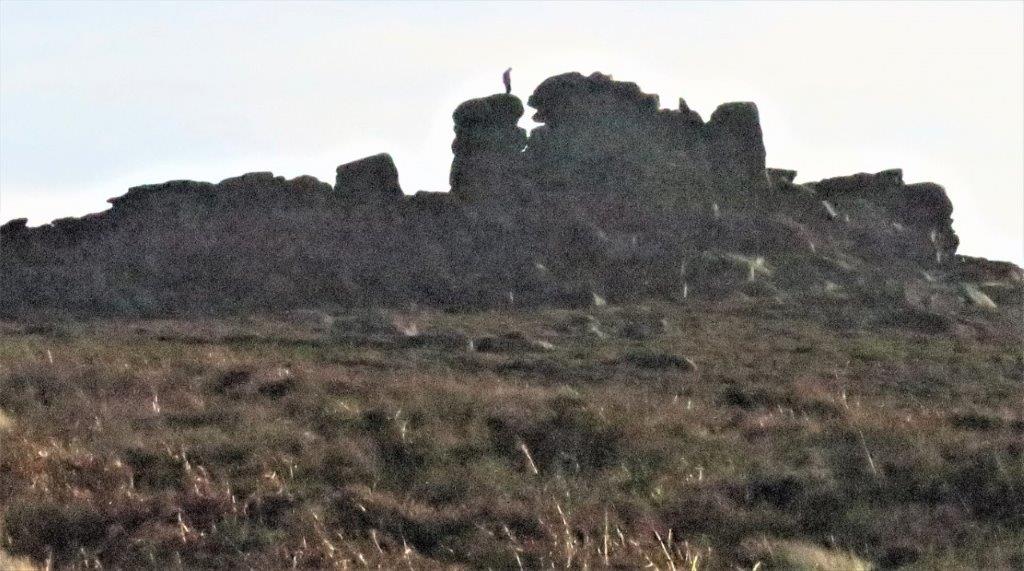 177 zoomed in to Over Owler Tor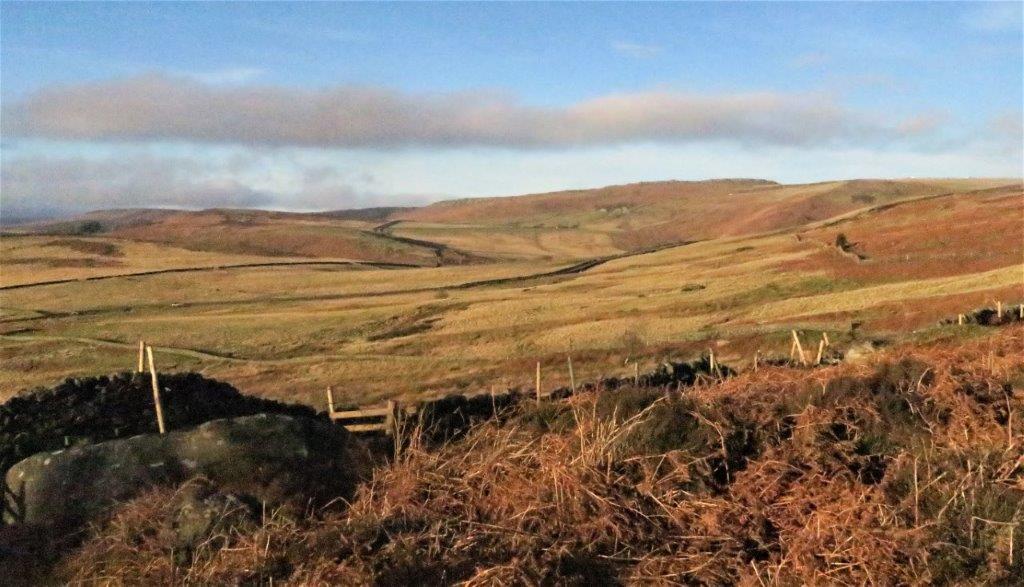 182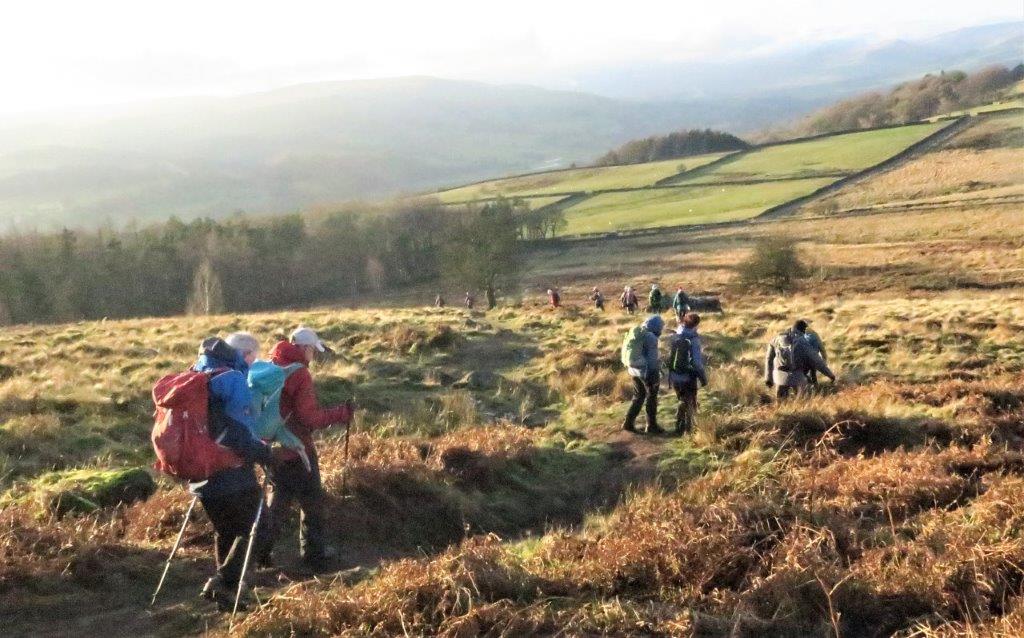 183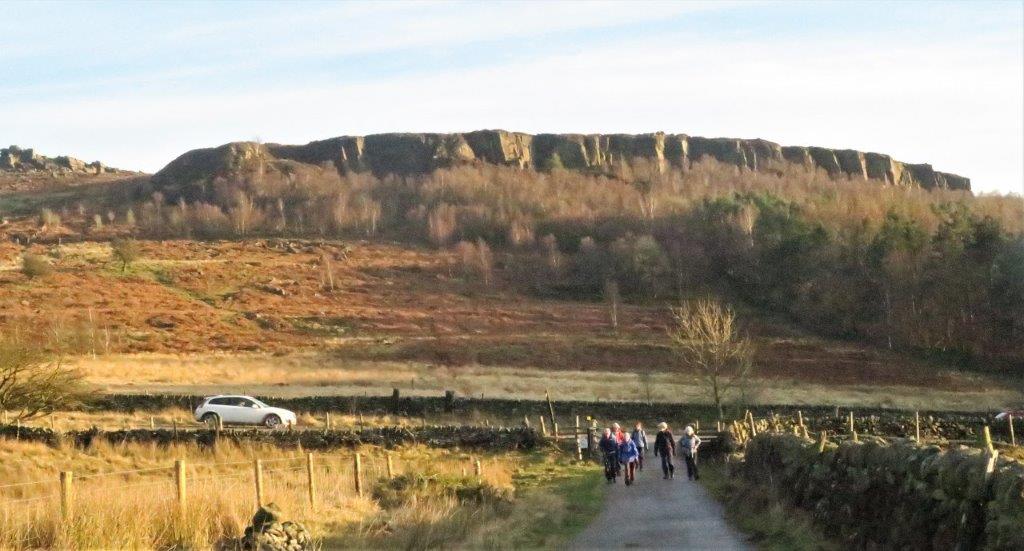 185 Over Owler Tor top left, Millstone Edge at top. Whim Plantation to the right side of picture near road. The Access road we are on goes to Scraperlow - we turned off well before it.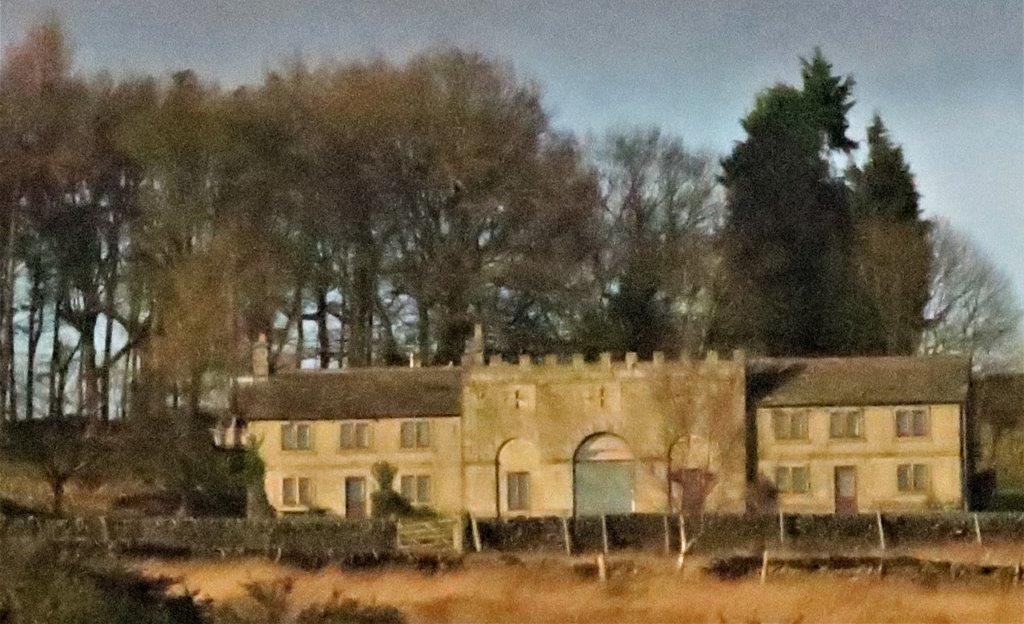 186 Scraper Low (house)?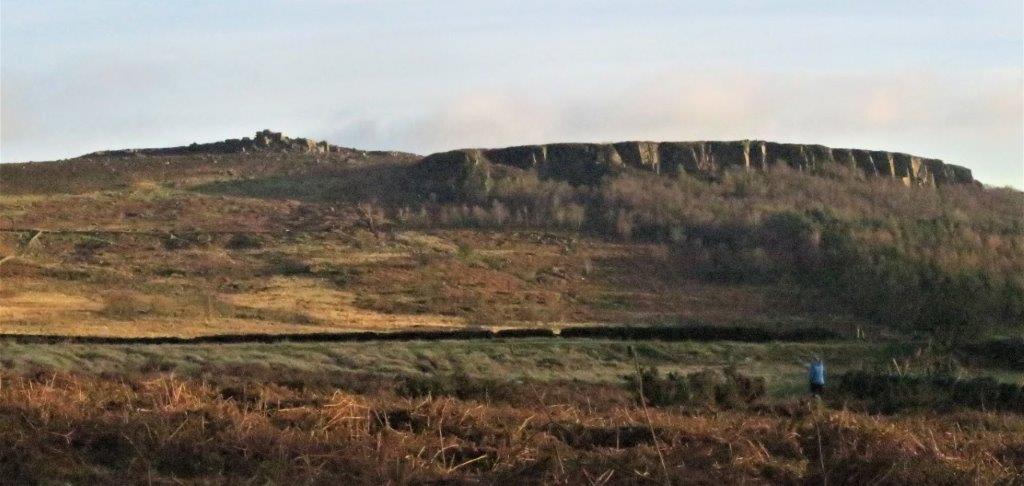 194 similar to picture 185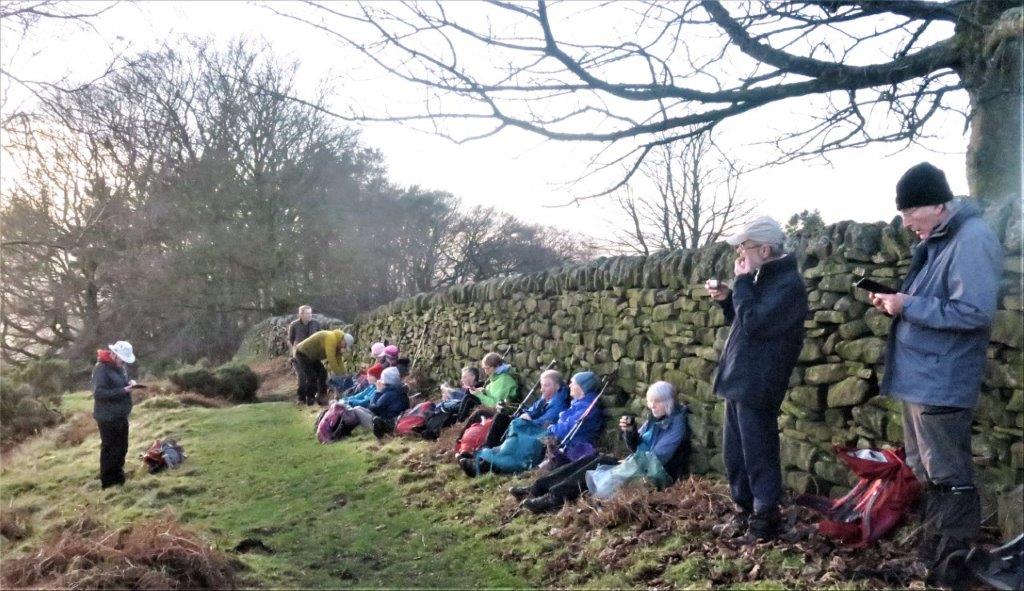 197 Afternoon tea break before descending to Hathersage
homepage - Daywalks Index 2022 - contact me at

REV X