homepage - Daywalks Index 2022 - contact me at

2022.01.09 Bakewell, West bank of River Wye at SK220.685 (next to Footbridge with 'locks'), ~S on FP then ~SSE on FPs / narrow lanes to meet and cross the A6 Rd at SK223.677 and ~SSW up Intake Lane and take first FP at SK223.674 ~S passing on West side of Haddon House continuing S for ~900m & change direction to SSE heading for West edge of Haddon Plantation and continuing to SK229.654, then on FP WSW on North edge of Shining Bank Quarry and turn down ~S joining FP ~W down to road (along ponds / river) at SK223.649, follow road ~SSW past Alport, to just past where River Lathkill passes under road, take FP ~SW following along River Bradford turn ~W below Youlgreave for about 1.25km, then river / path turns ~SSW, cross arched bridge at ~SK200.636 then Z.Z ~WNW up to road at SK197.638, follow Road (on Limestone Way) northward on East side of Lomberdale Hall, Follow L.Way to Parking Area, then ~ West to the North side of Calling Low continuing to SK173.652, descend steep steps down into Cales Dale, leave L. Way and follow Dale ~ NE to FB over River Lathkill, follow River generally to East (with some North movement) reaching FB below the West side of Over Haddon, Z.Z north up to Over Haddon P.C., East thru O Haddon then ENE on FP then Road to Noton Barn Farm, ~100m N on road then take Intake Lane ~NE then NNE to cross A6 road and retrace way into Bakewell. Leader Liz Savage, 9 on walk - Sunday - about 12.0 miles as described. (some extra miles done on looking for 'lost phone' and on false FPs)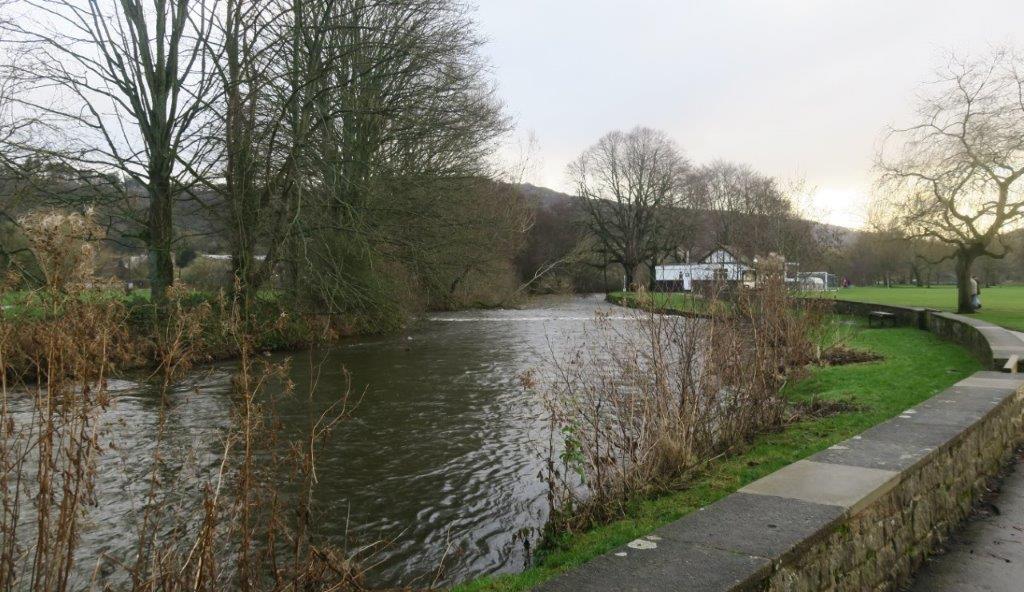 1) River Wye. Cricket Pavilion at back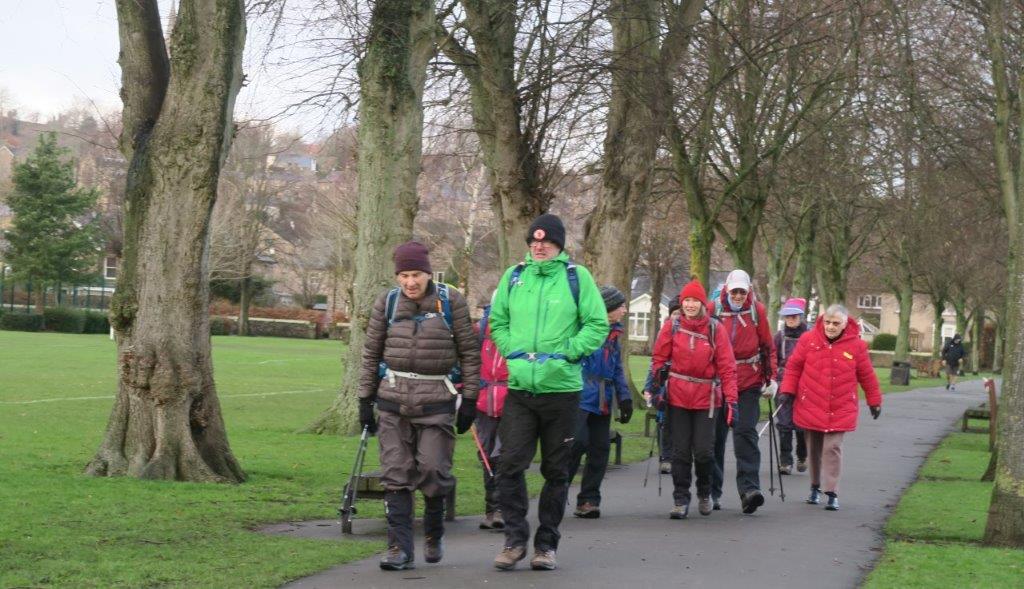 3) walking through park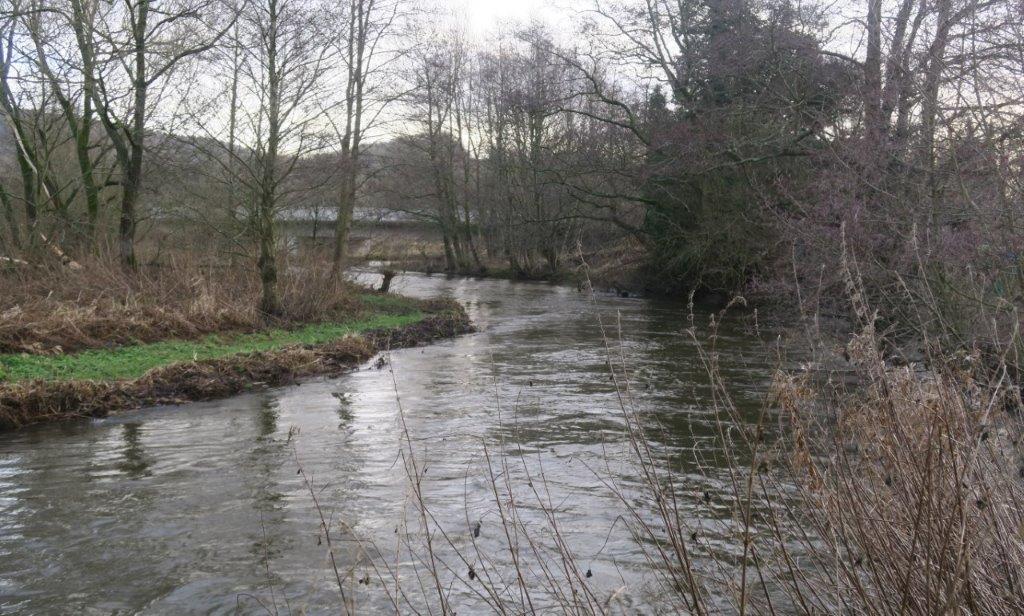 4) River Wye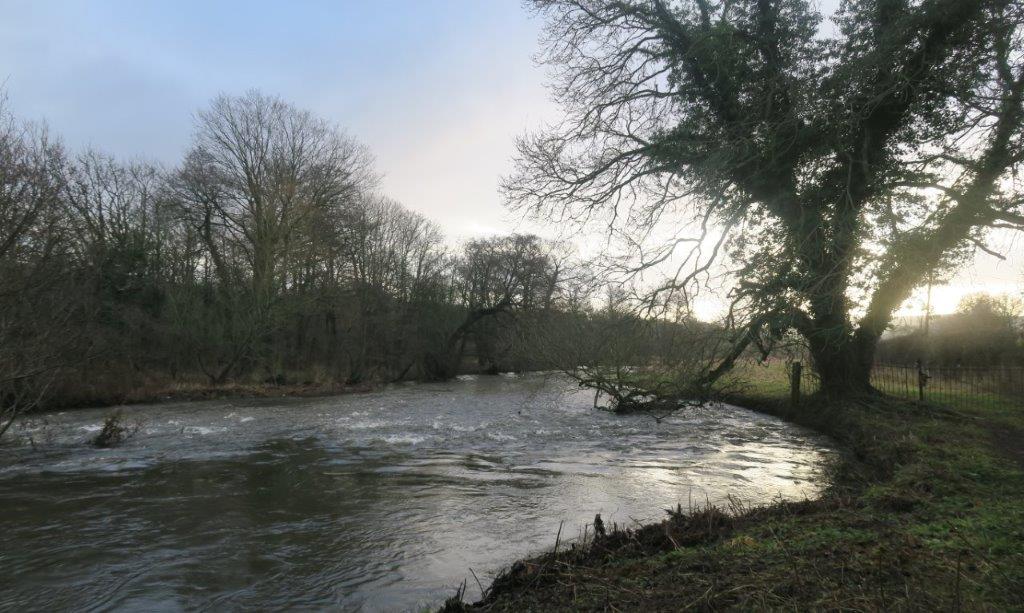 6) River Wye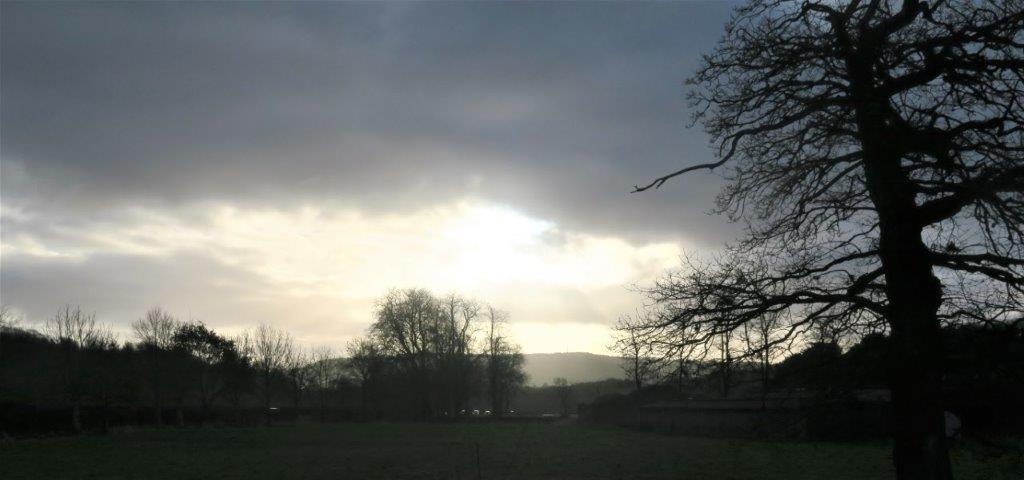 7) morning sun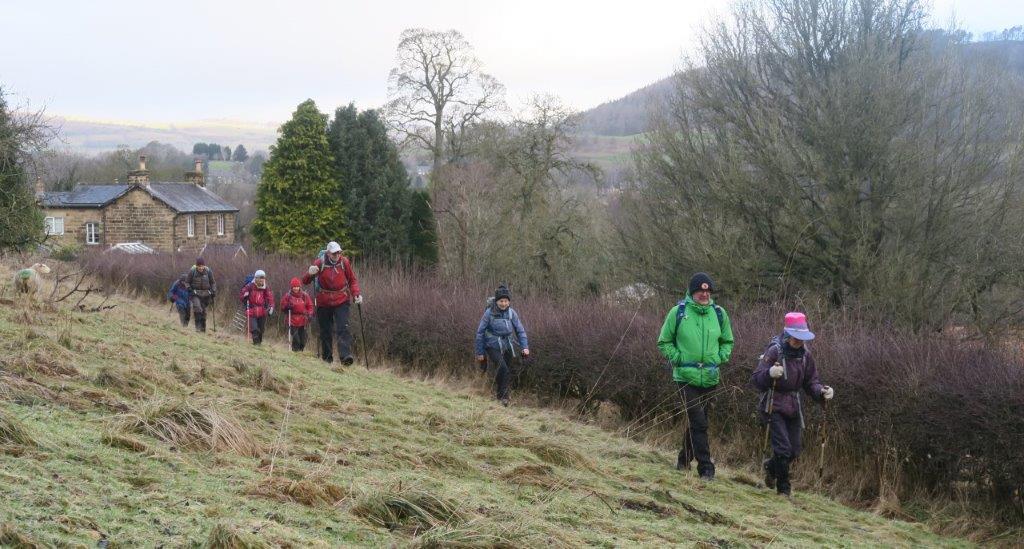 8) turned off Intake Lane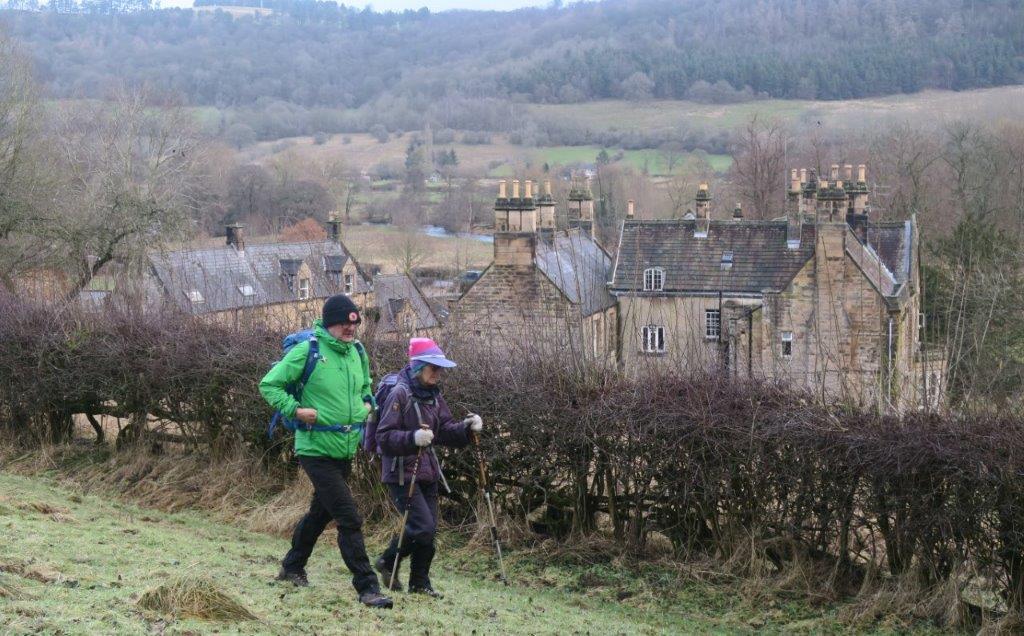 9) pssing behind Haddon House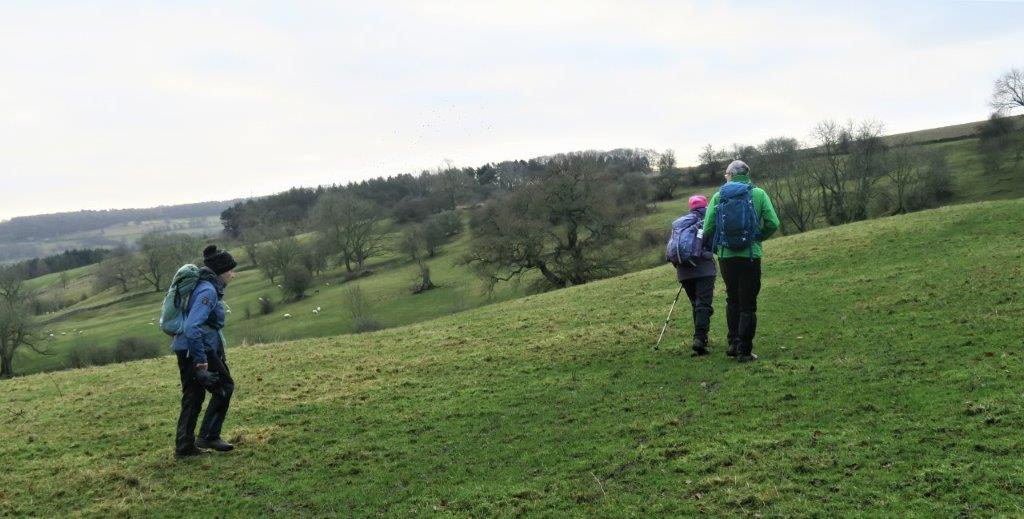 11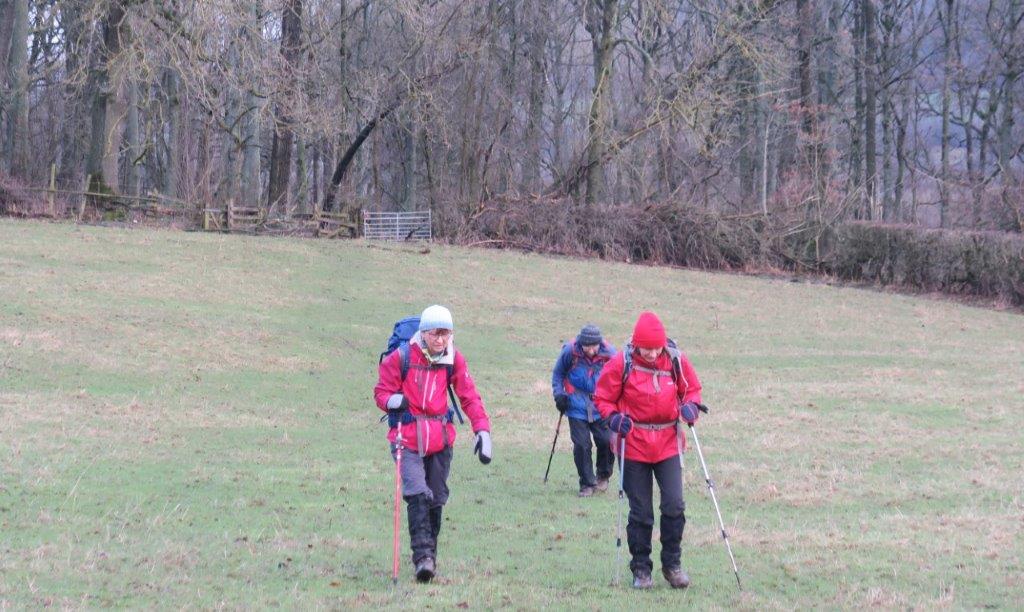 12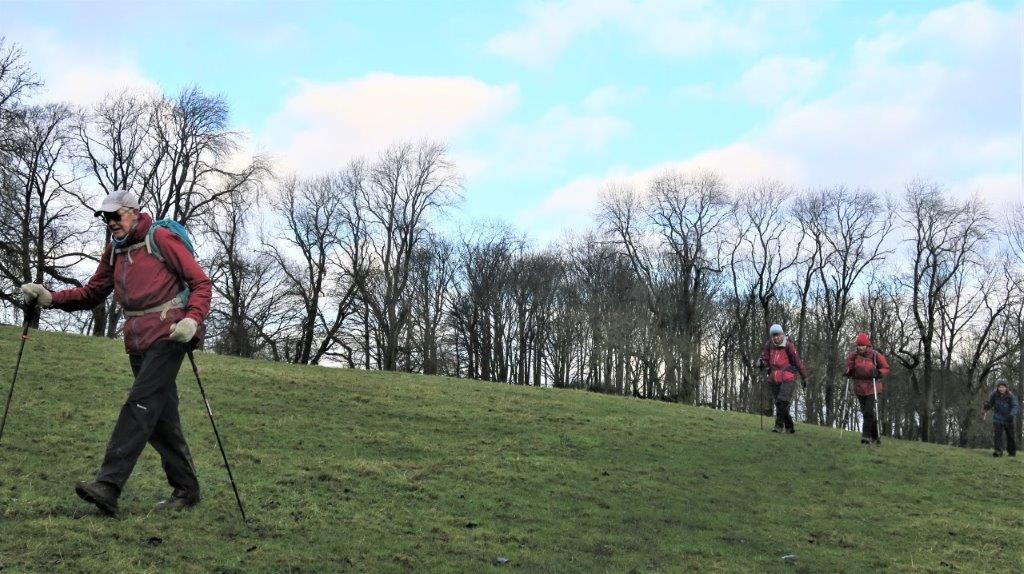 13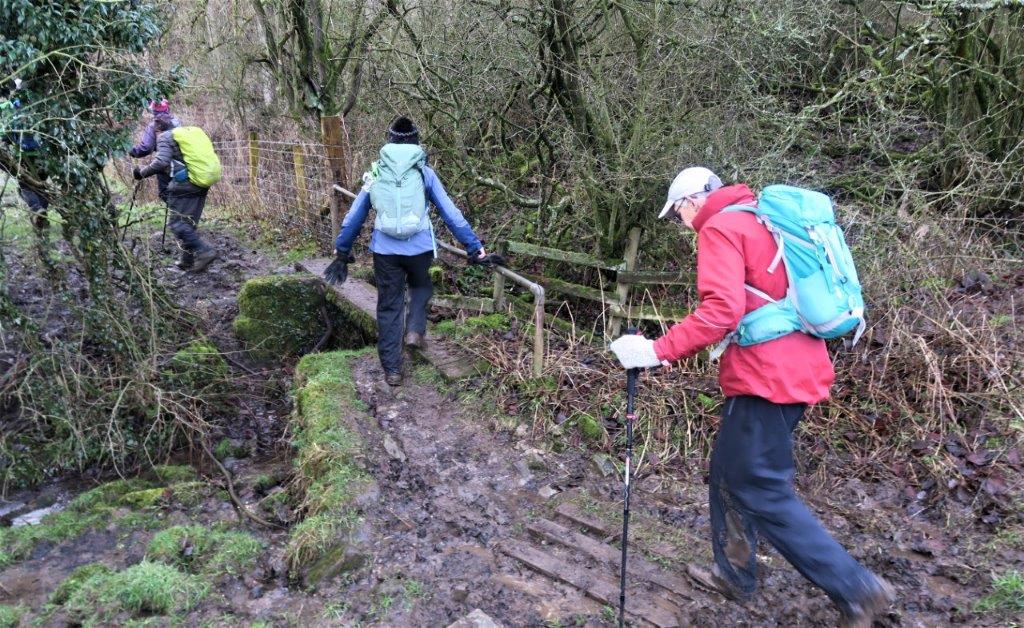 16) Footbridge across Wigger Dale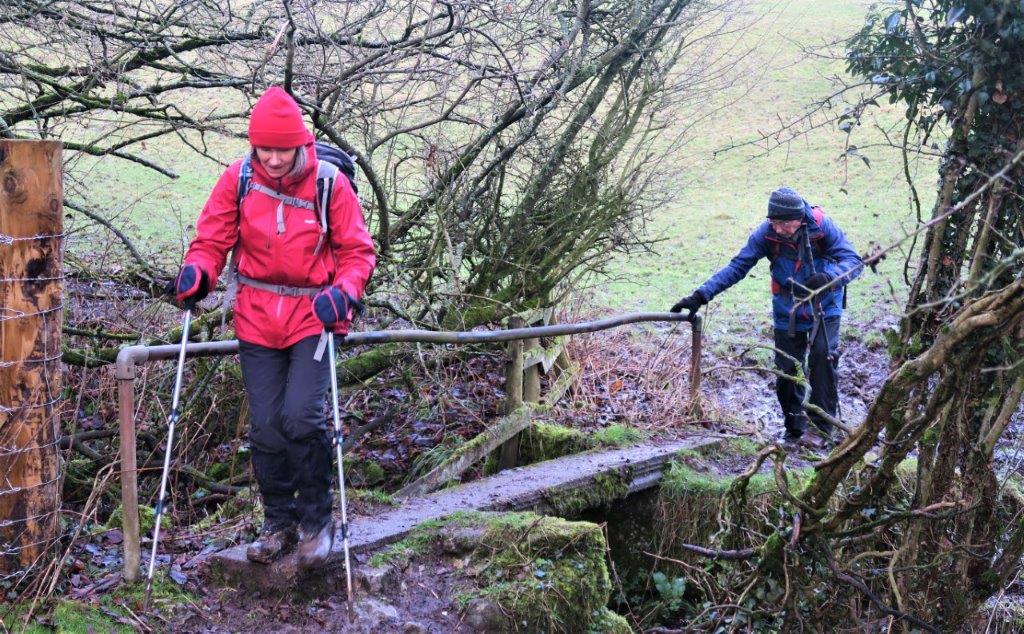 17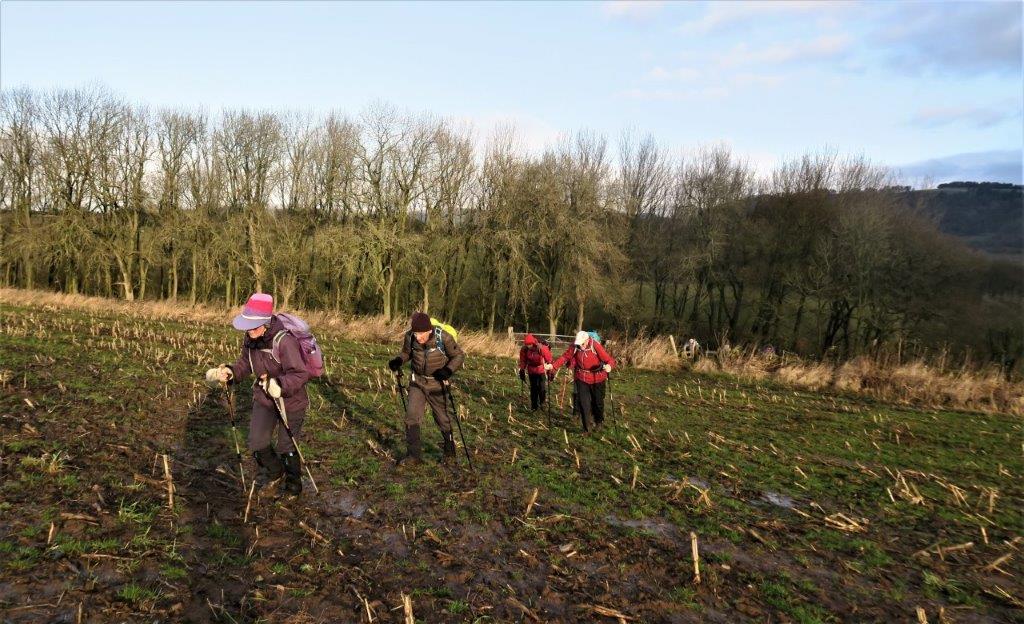 18) footpaths through large fields previously planted with maize not easy to identify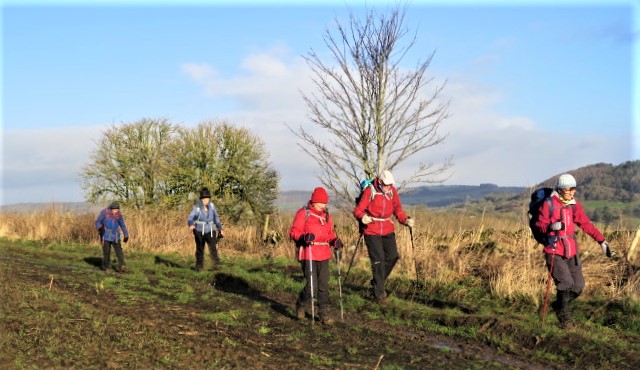 22a)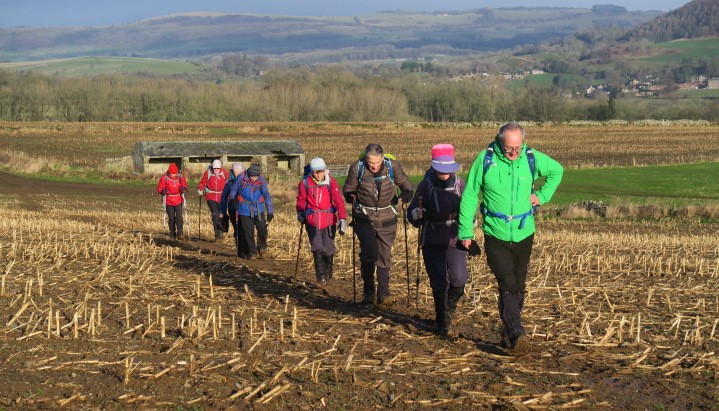 24a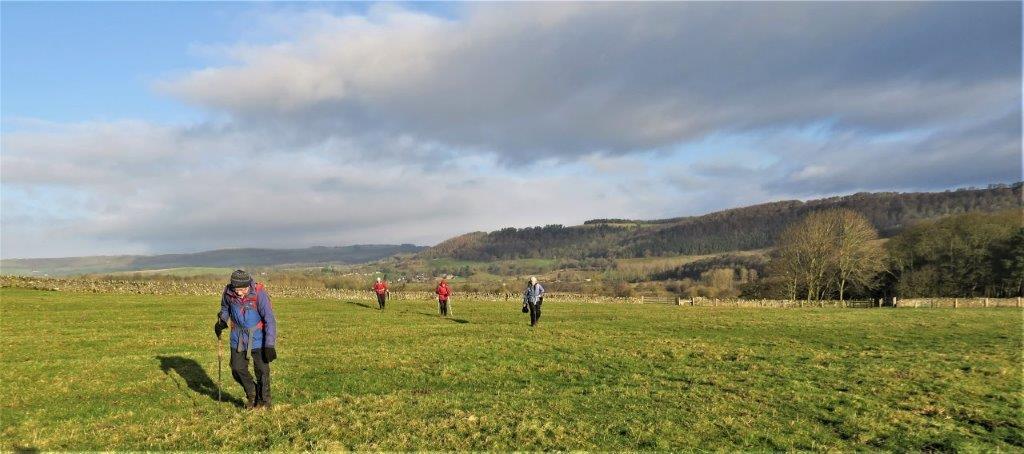 25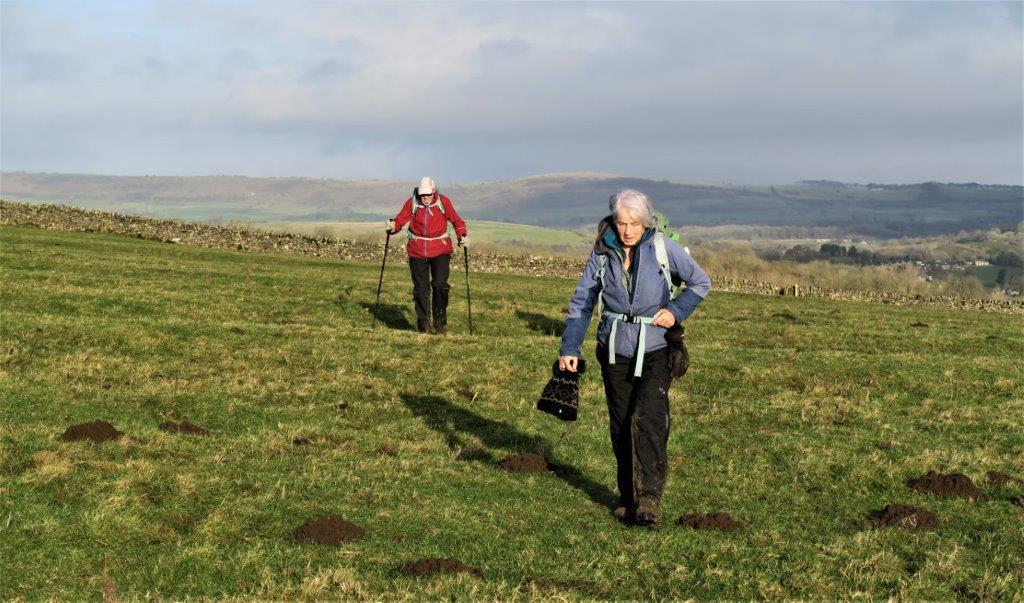 26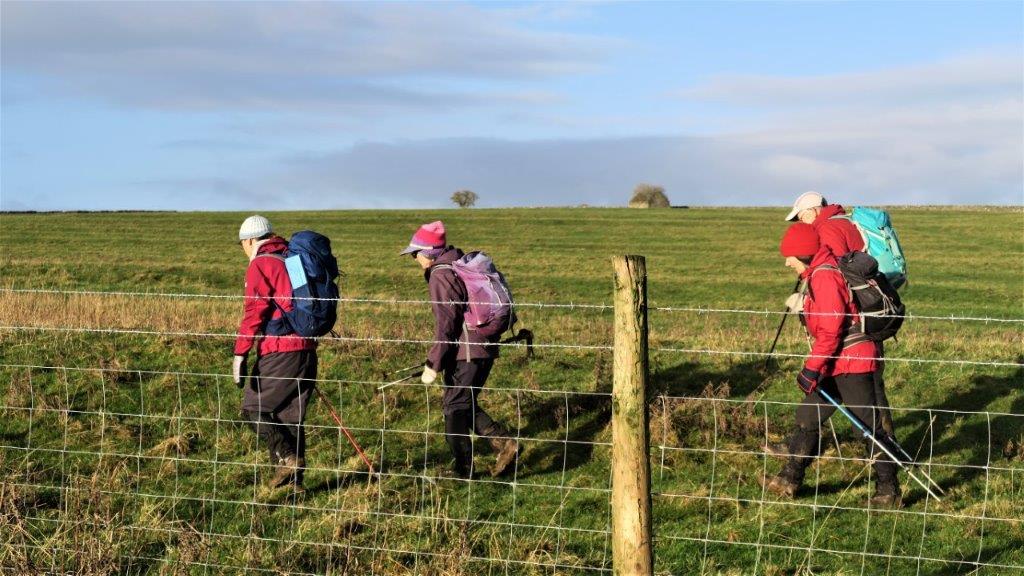 28
31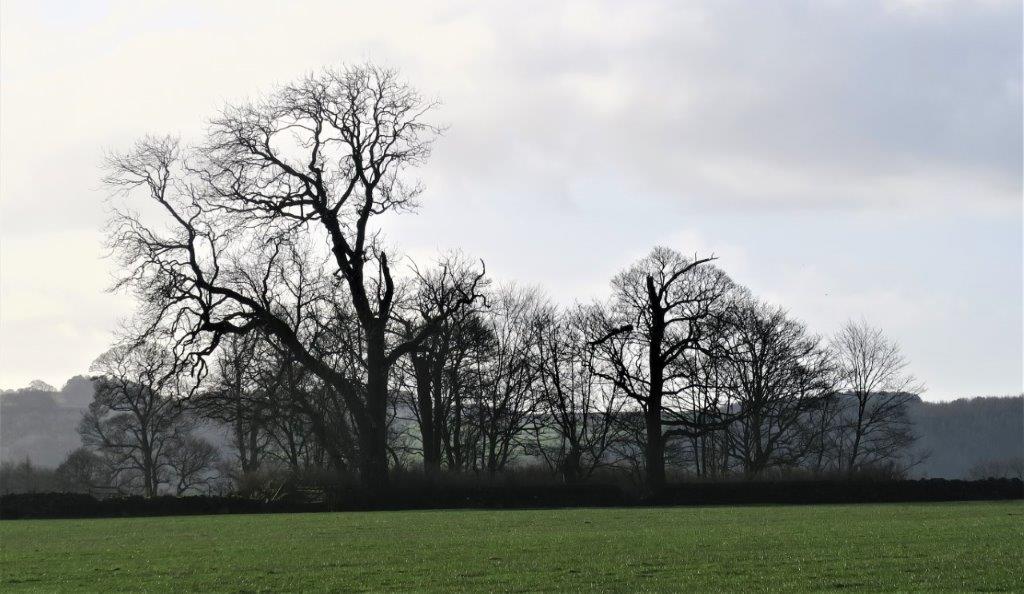 34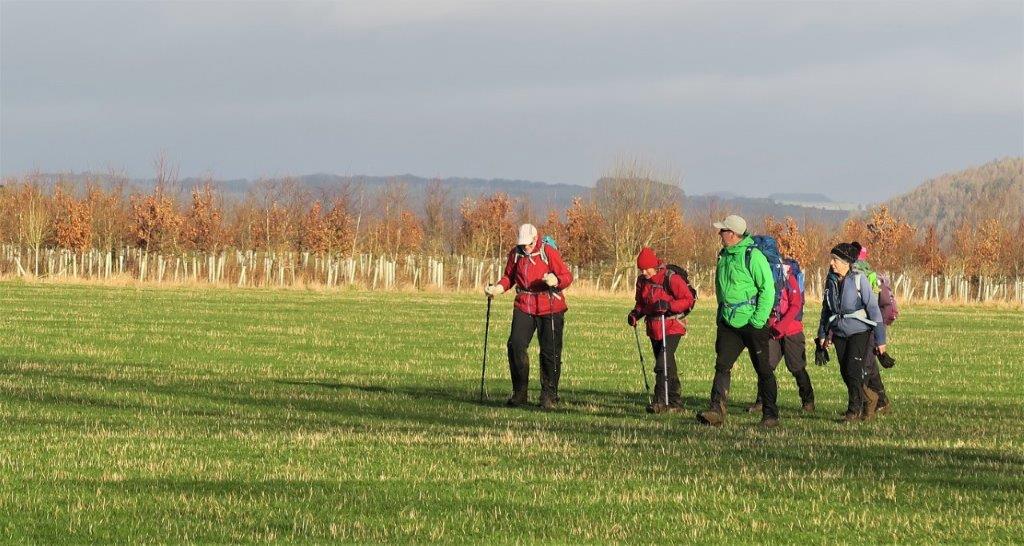 35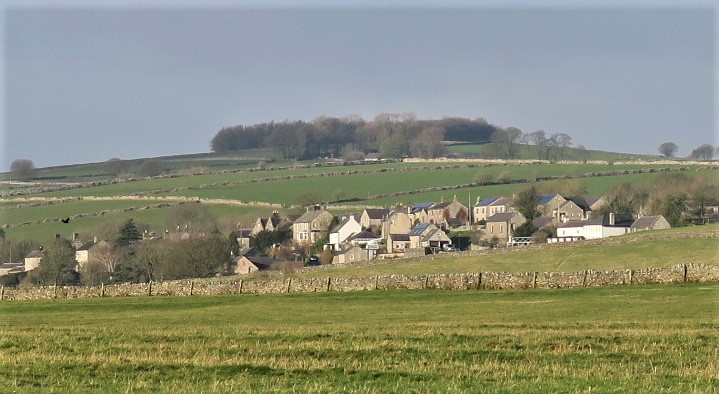 37a looking across at Over Haddon - passed through on our return route to Bakewell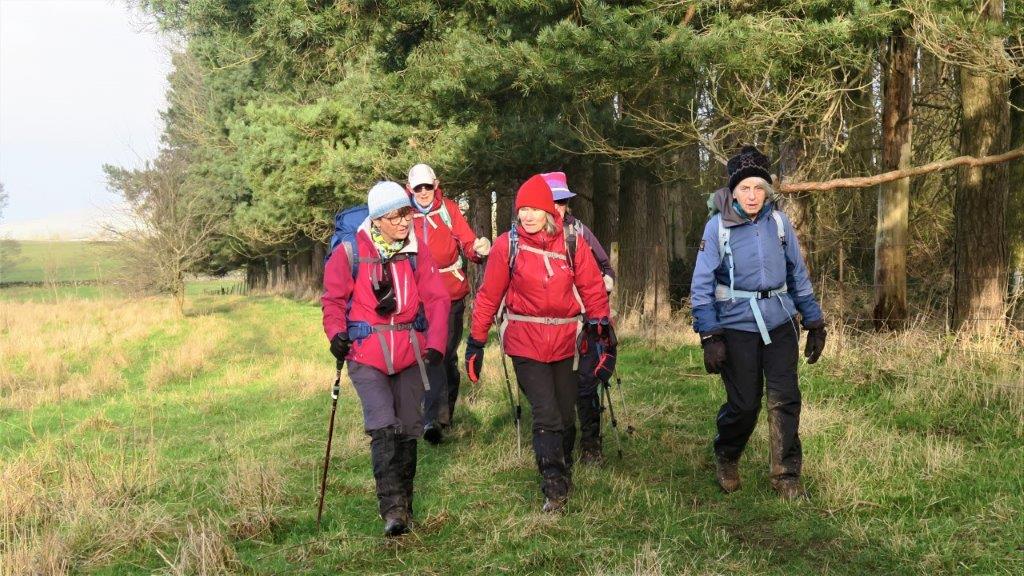 39) near Shining Bank Quarry. Appears to be much tree planting done around the quarry hiding it to some extent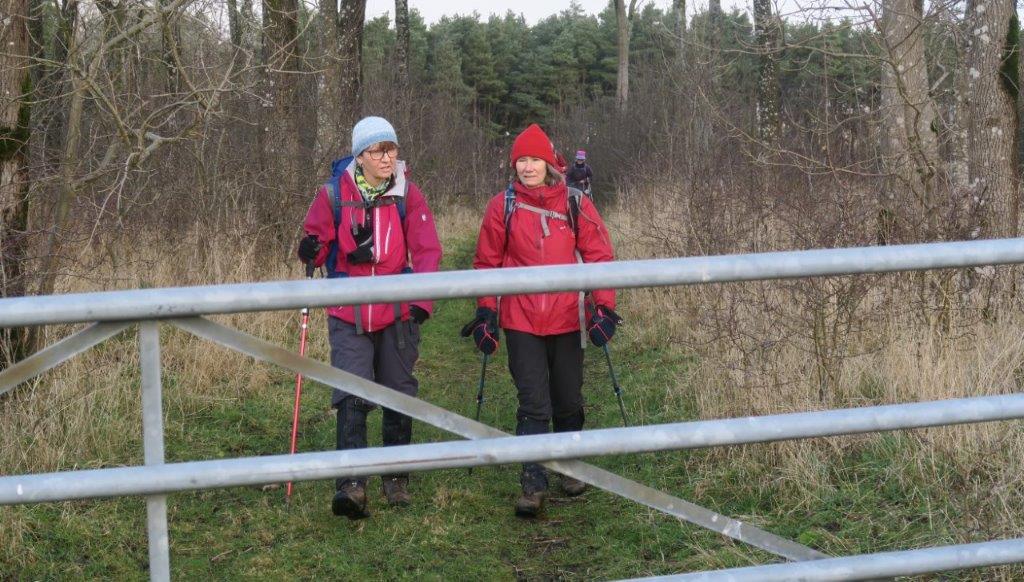 40)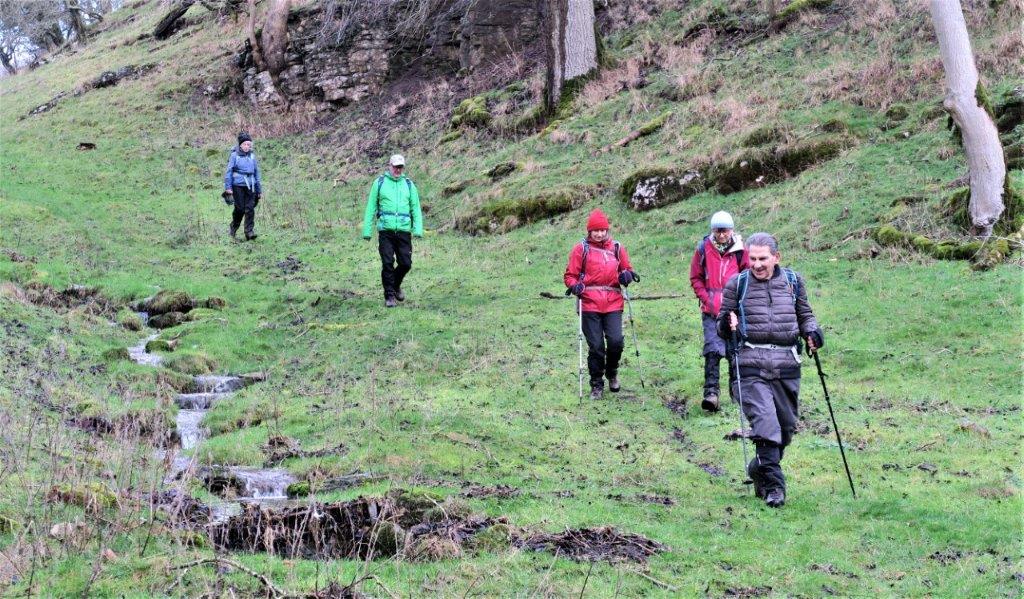 41) coming down from Shining Bank Quarry area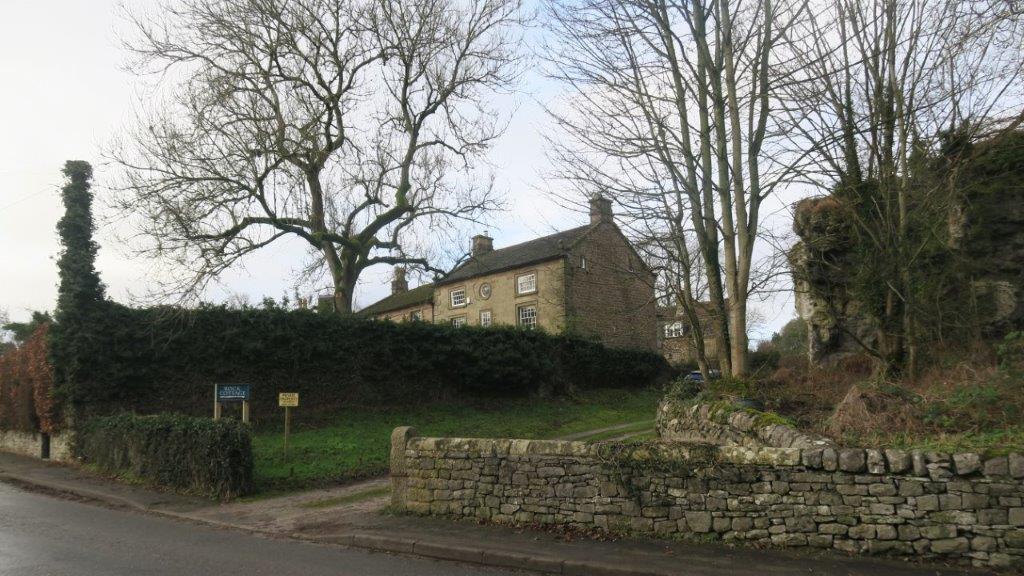 43) near Alport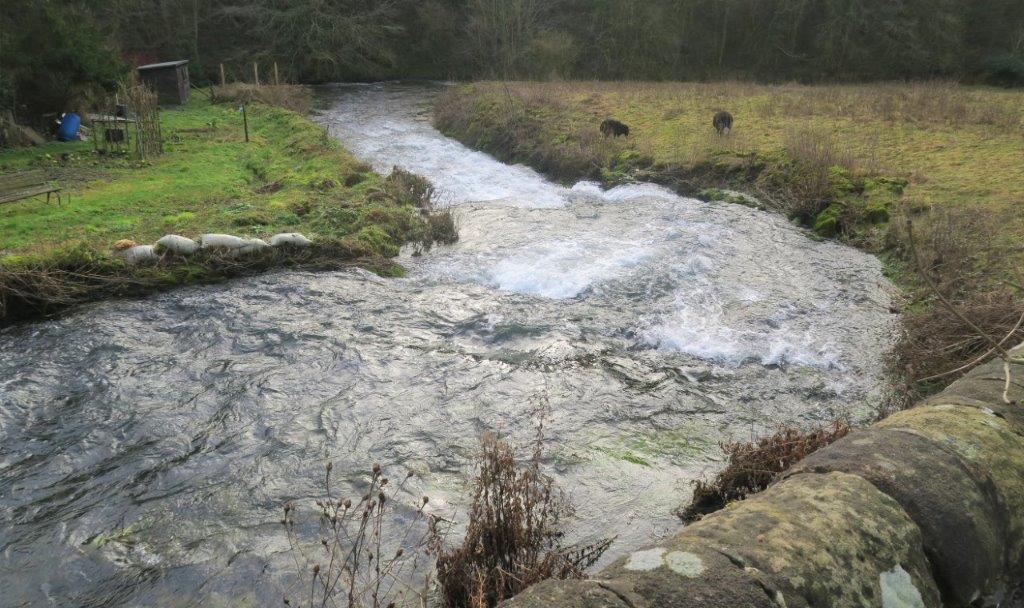 44) River Lathkill rushing down to meet / merge with River Bradford. Then flow on further into River Wye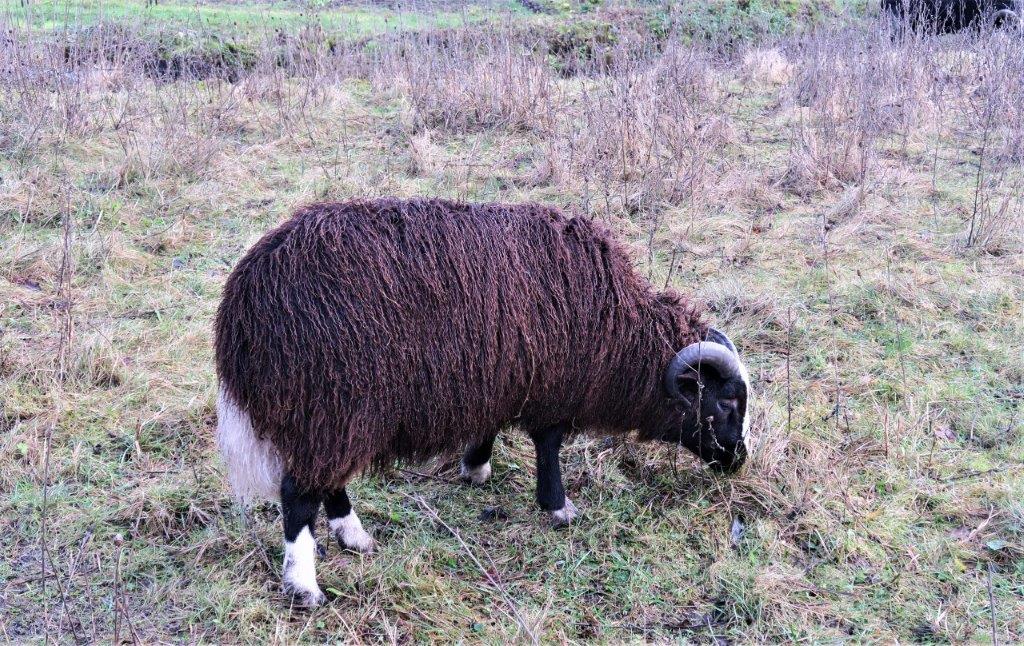 47)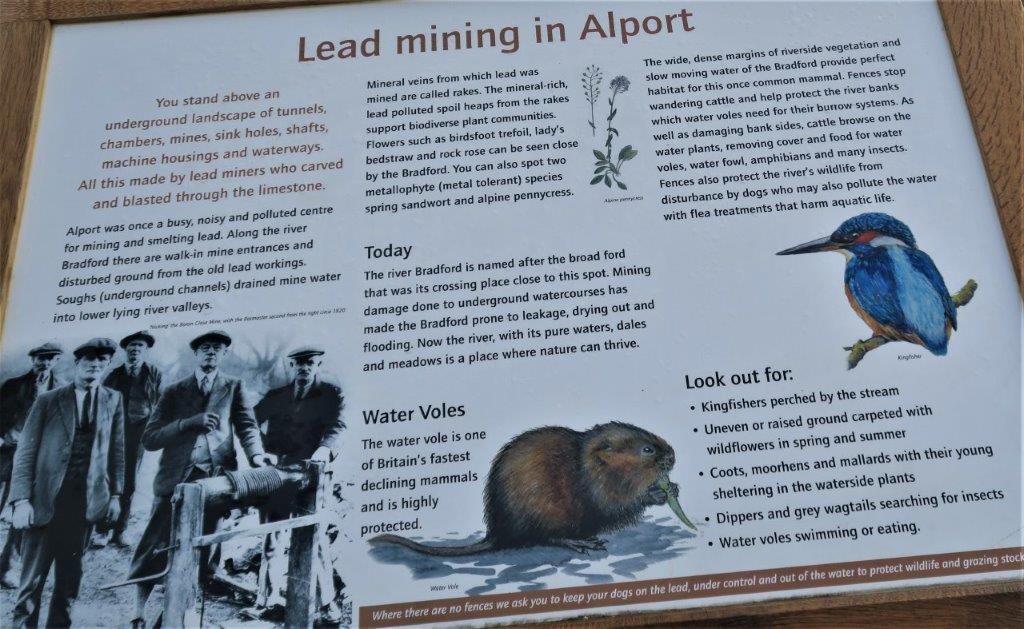 48) easily read notice on site and in photograph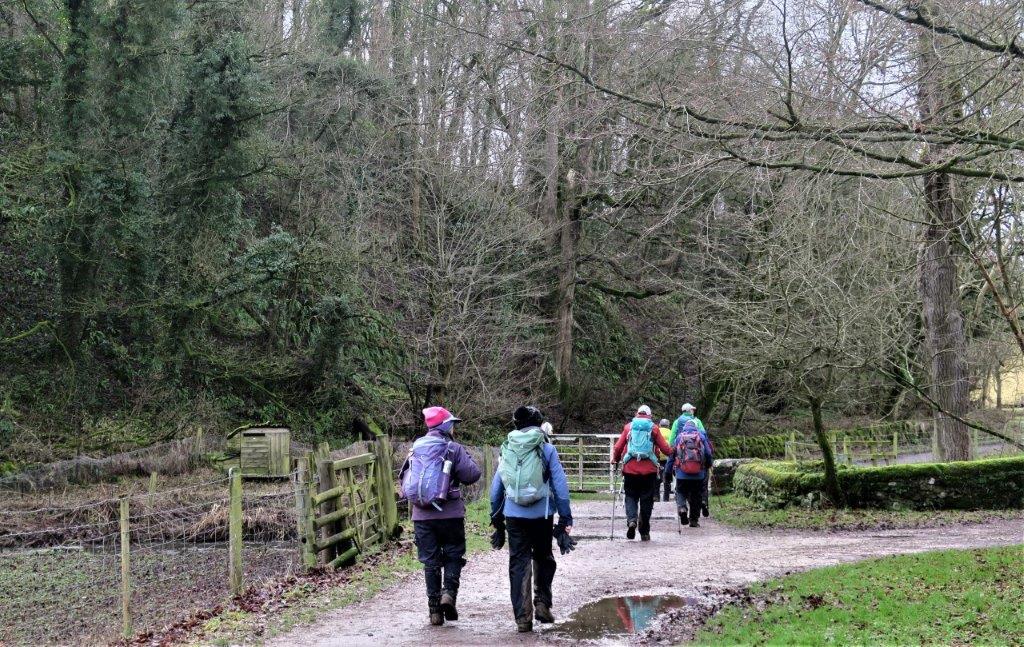 49)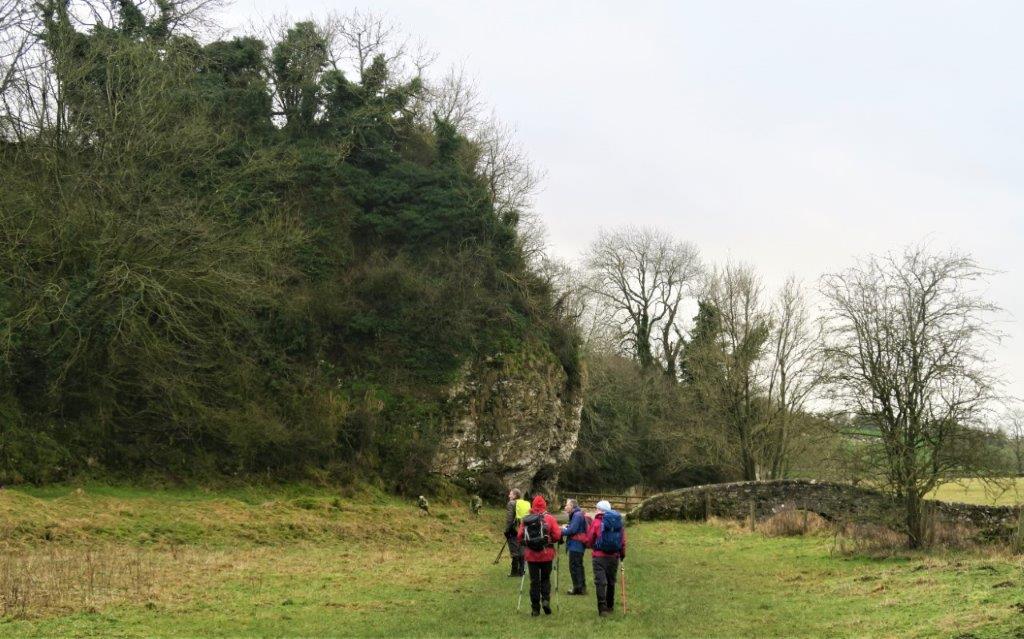 53) following The Bradford River upstream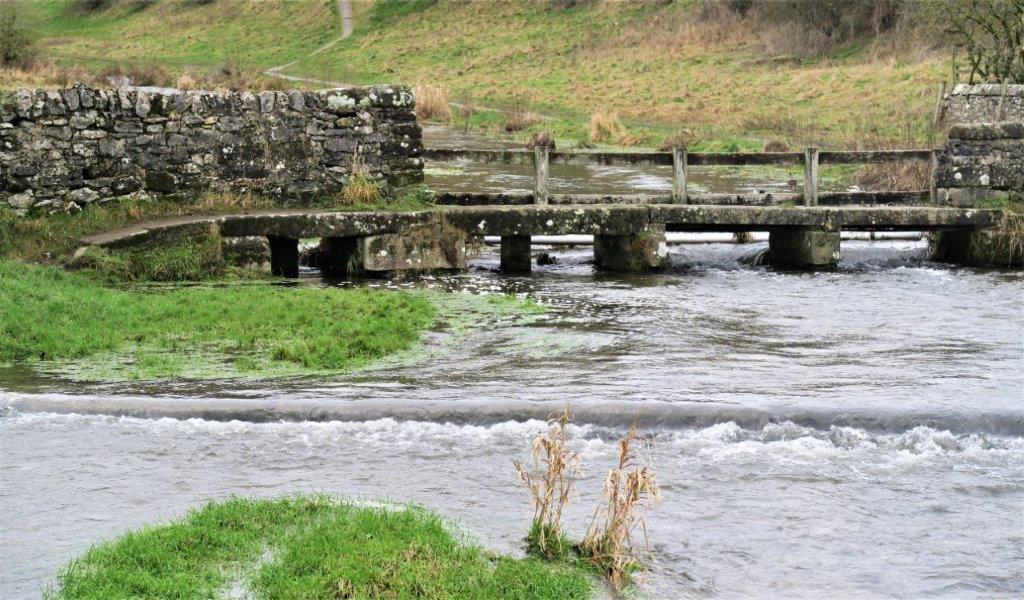 54)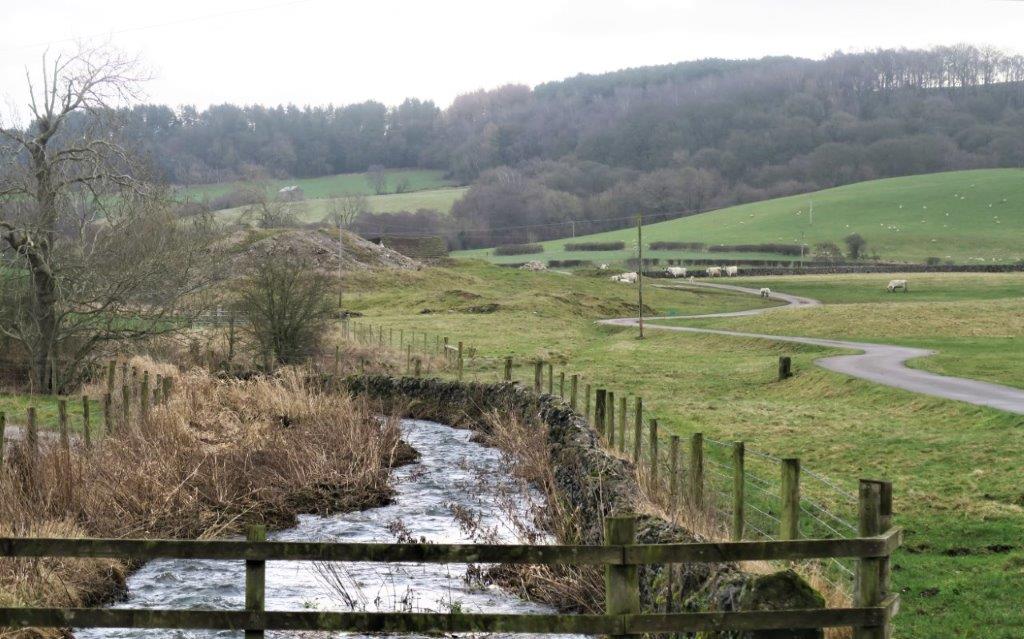 55) River Bradford seen here flowing away from Youlgreave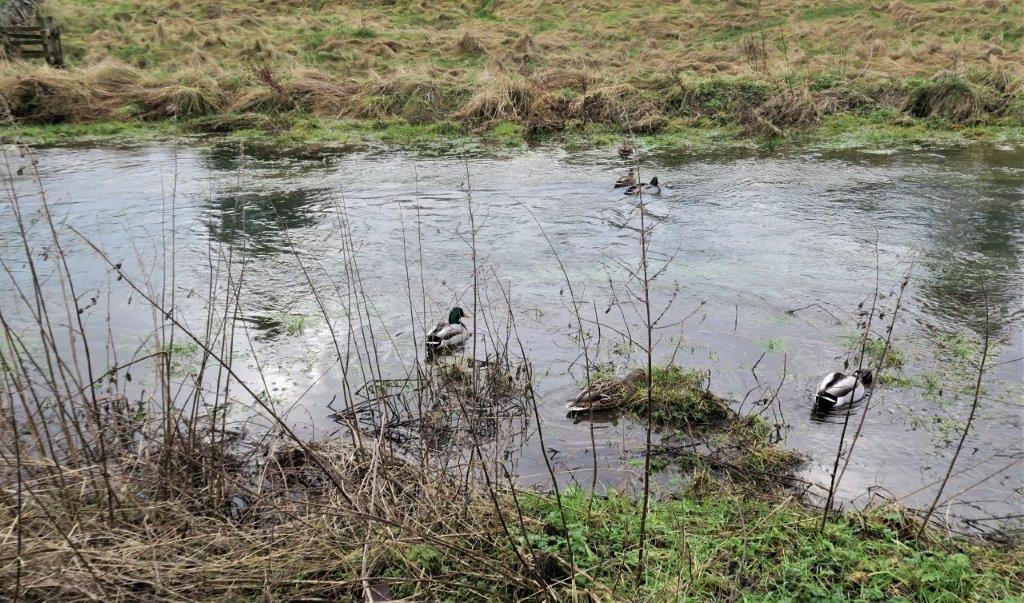 56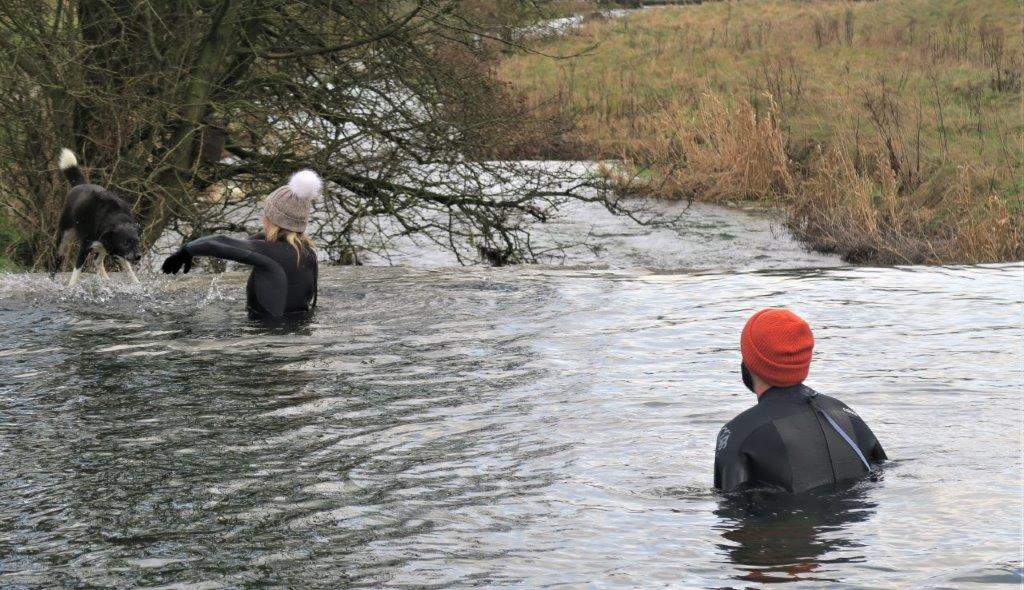 58) splashing dog and swimming in pool in Bradford River below Youlgreave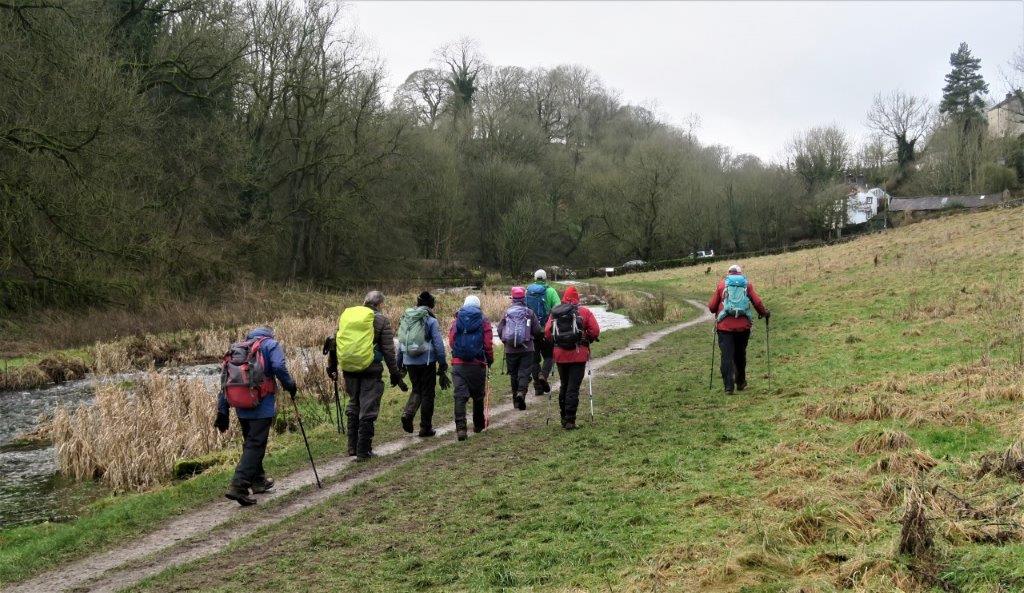 59) continuing up the River Bradford which is well below Youlgreave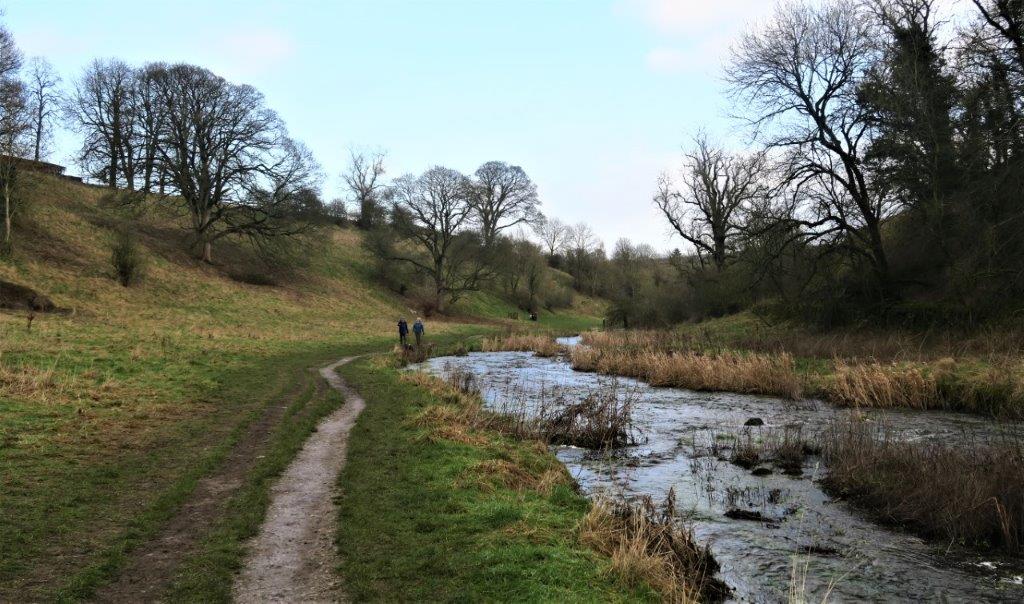 60)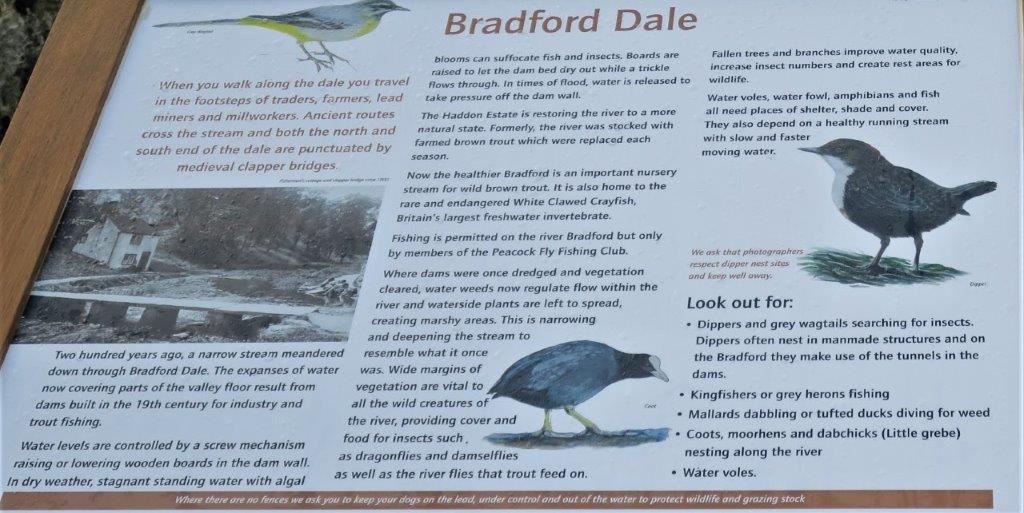 61) Bradford Dale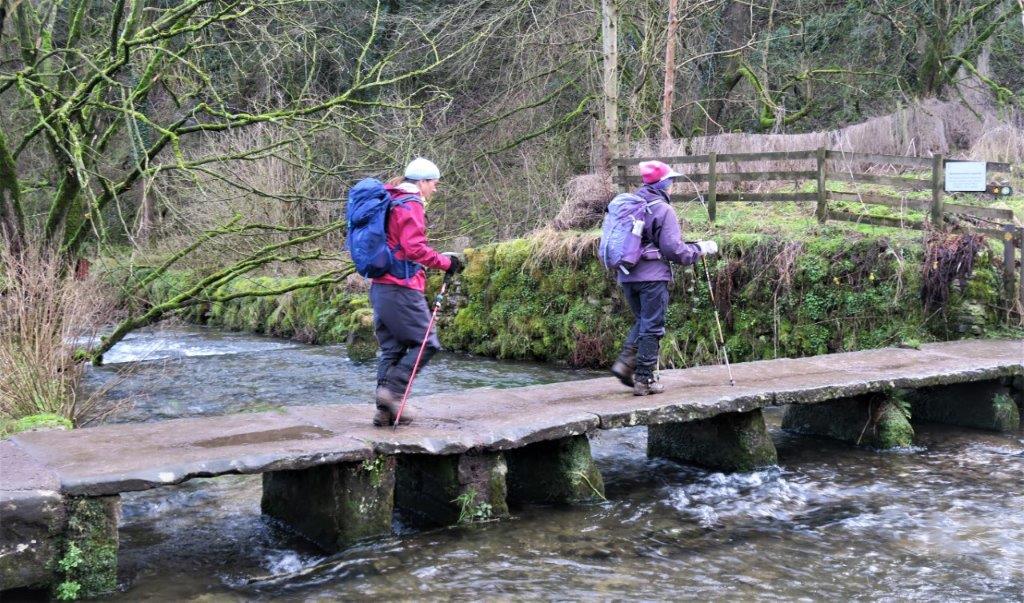 62) crossing River Bradford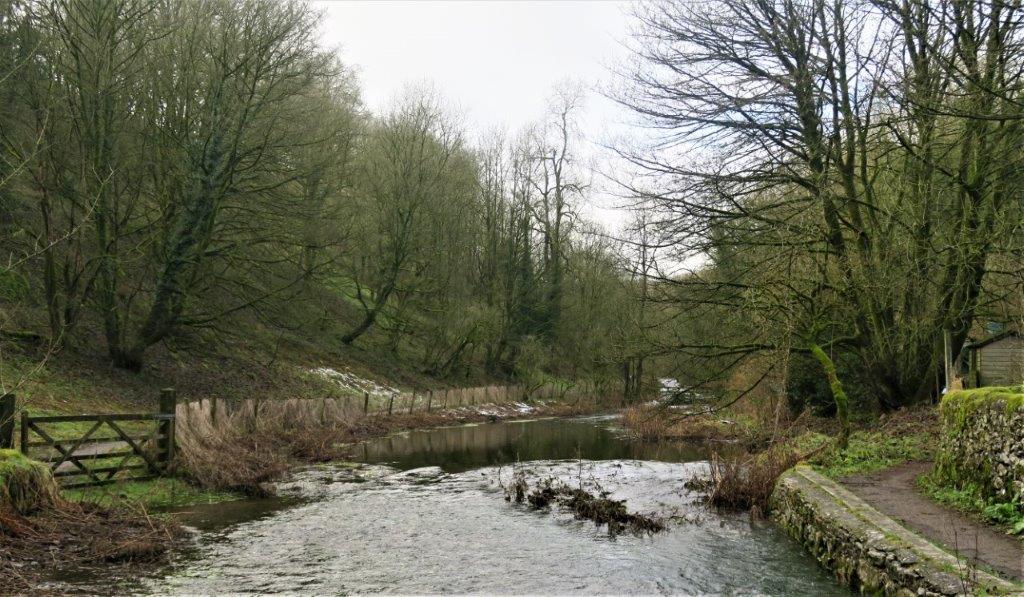 63) continuing up the River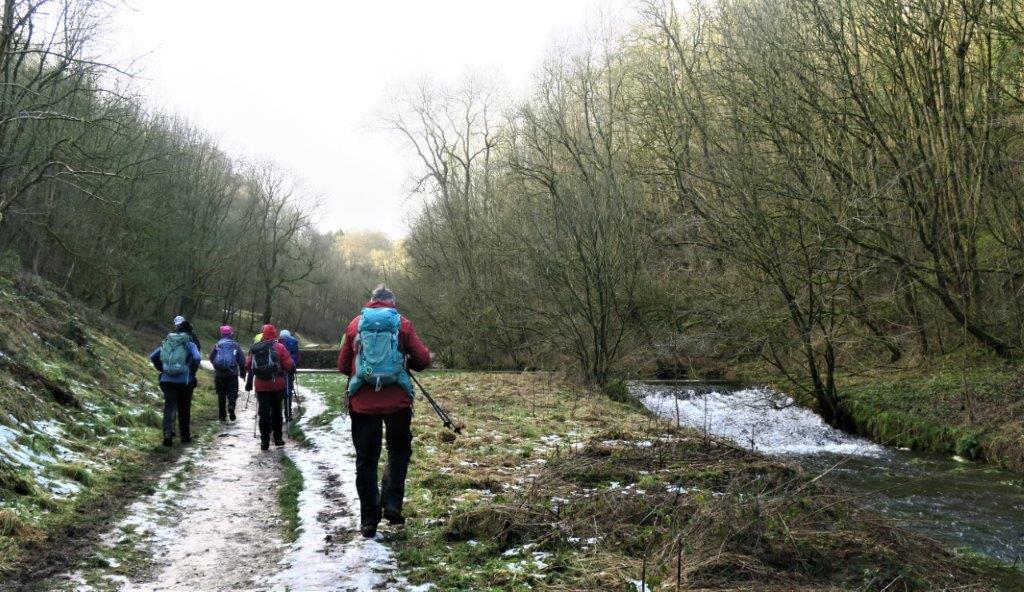 67)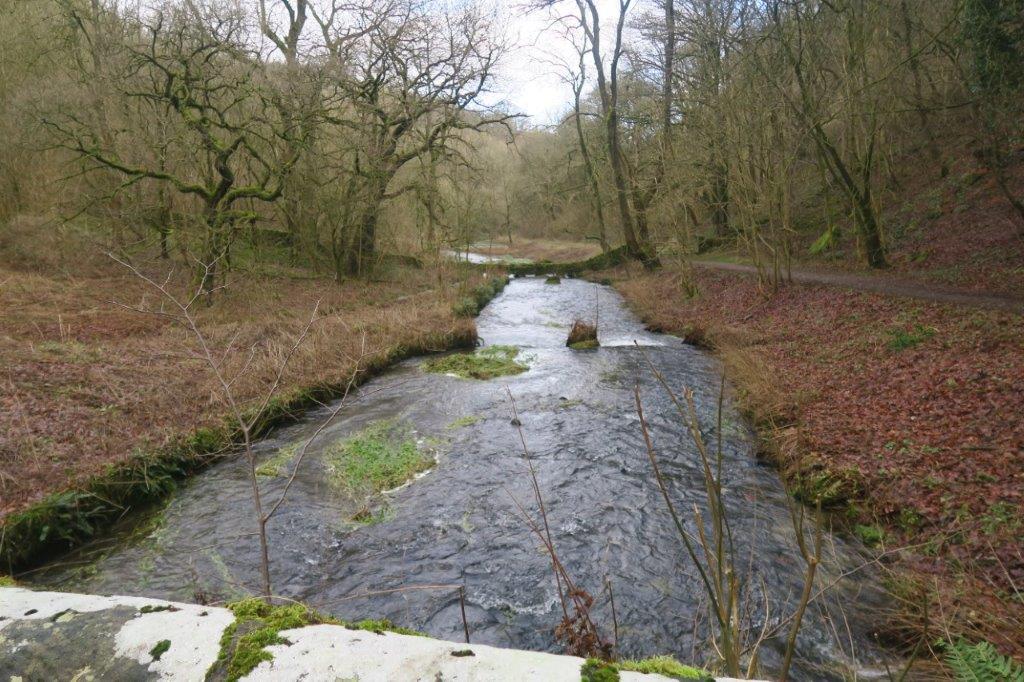 69)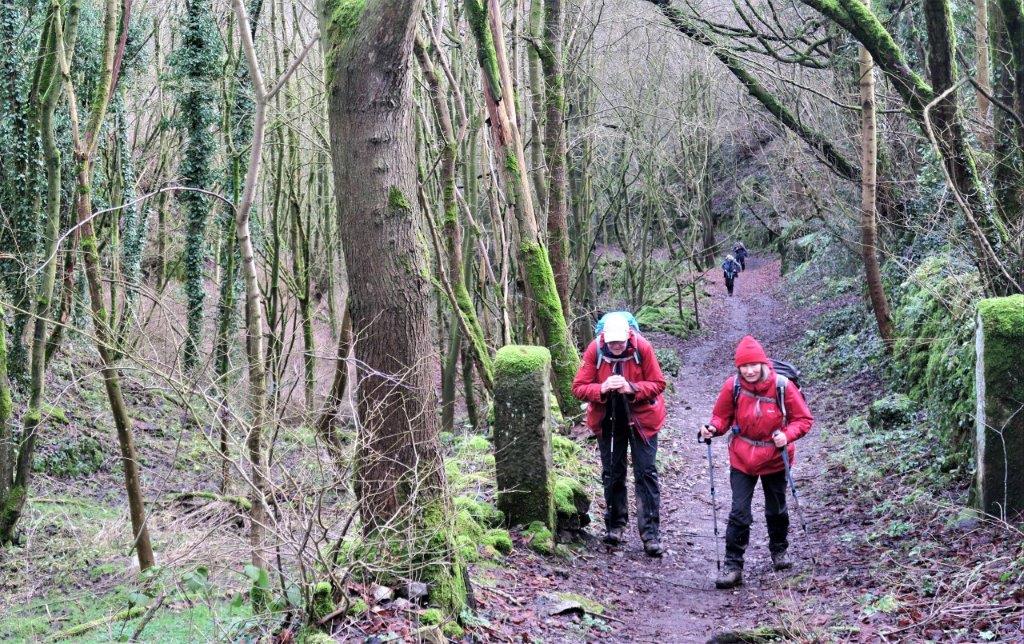 71) crossed the River Bradford lower down and now heading up to Limestone Way and Lomberdale Hall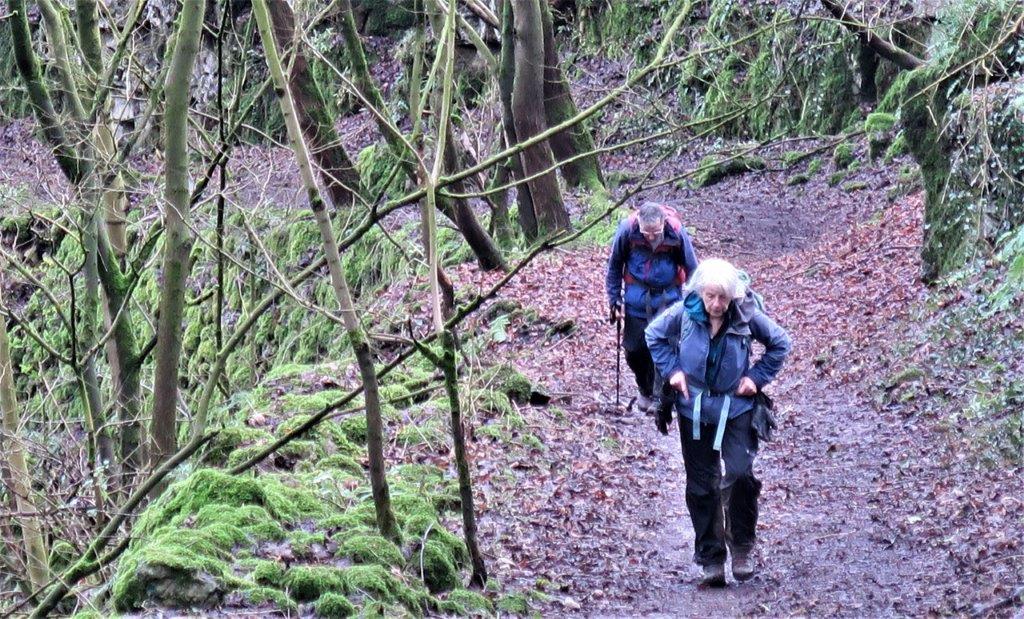 72)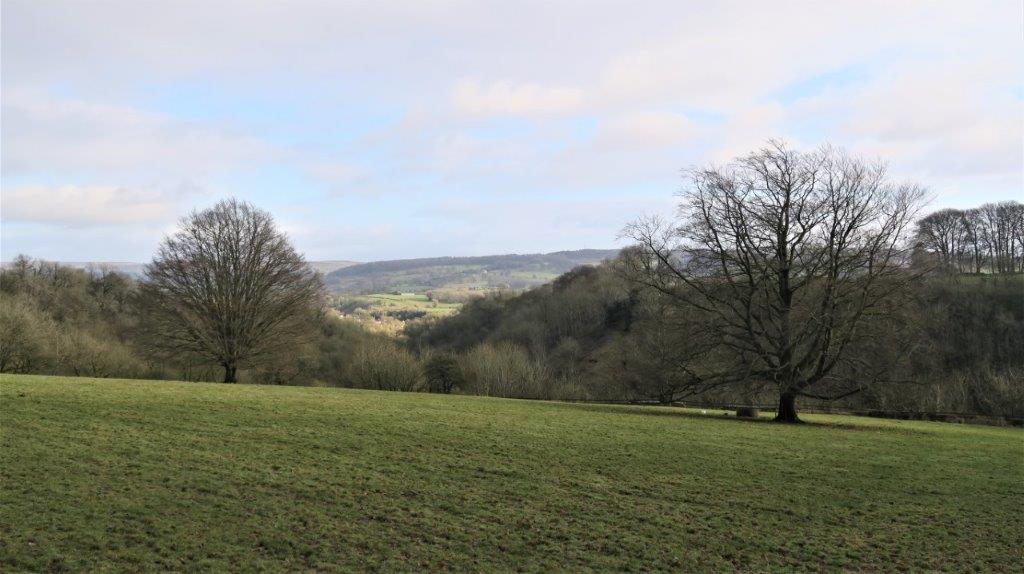 74)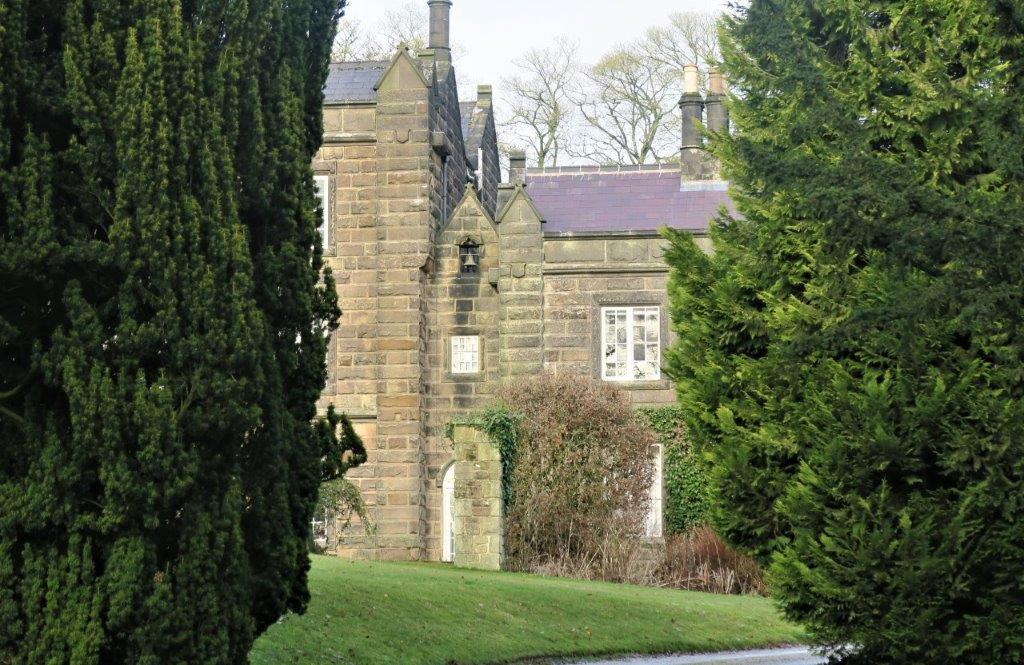 77) passing Lomberdale Hall while on The Limestone Way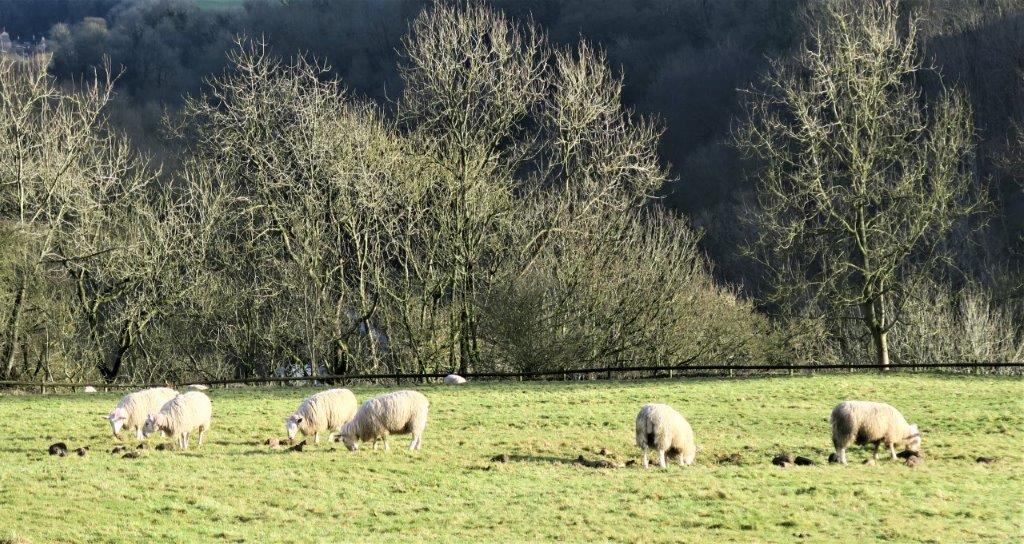 78)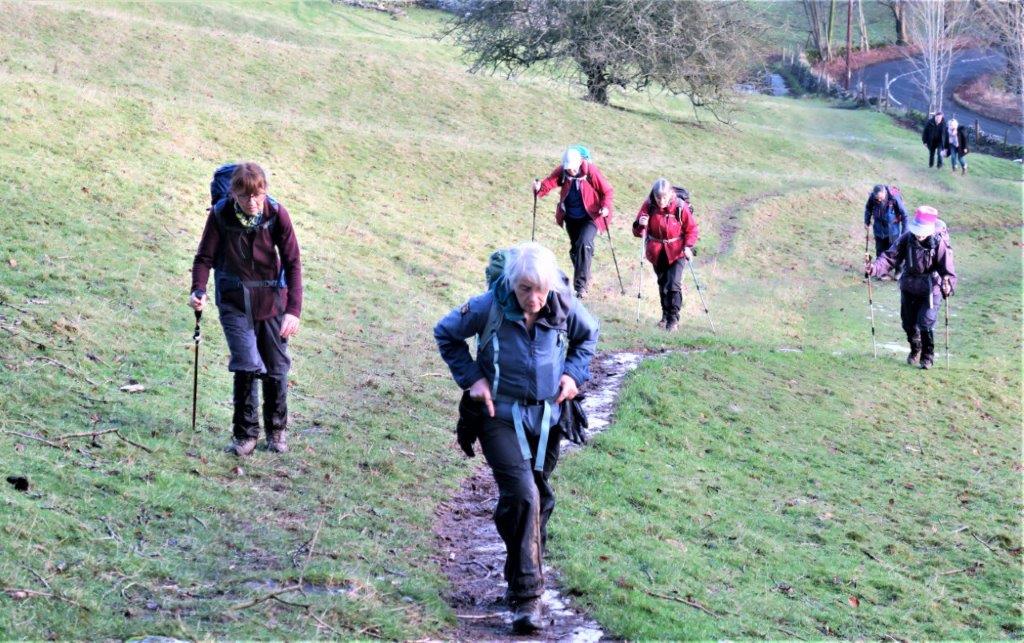 80) on the Limestone Way heading towards the Parking Area (near old calcite mines)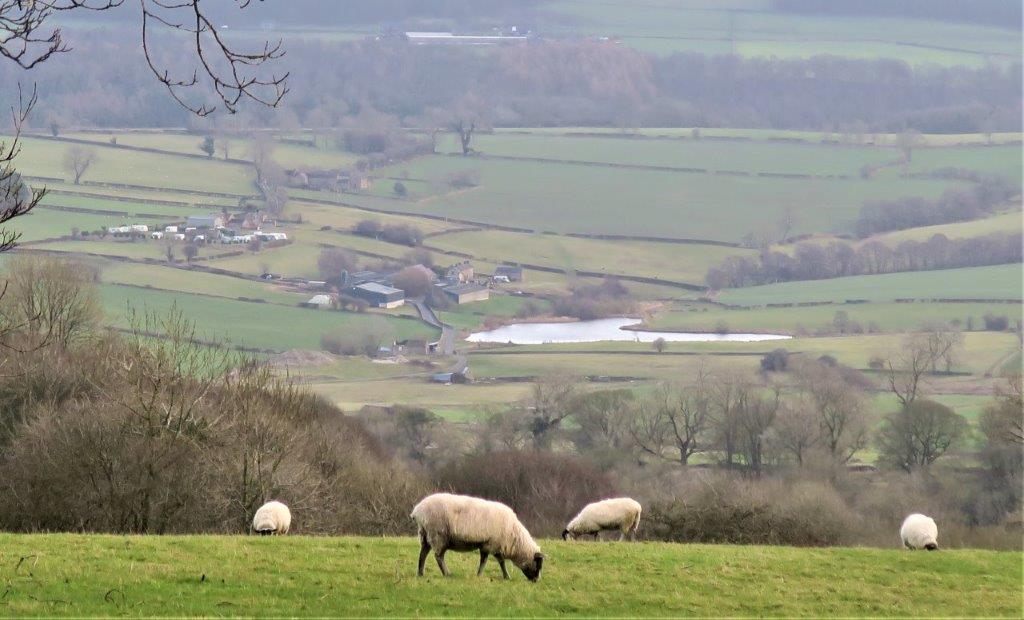 82) looking back at pond near Hollow Farm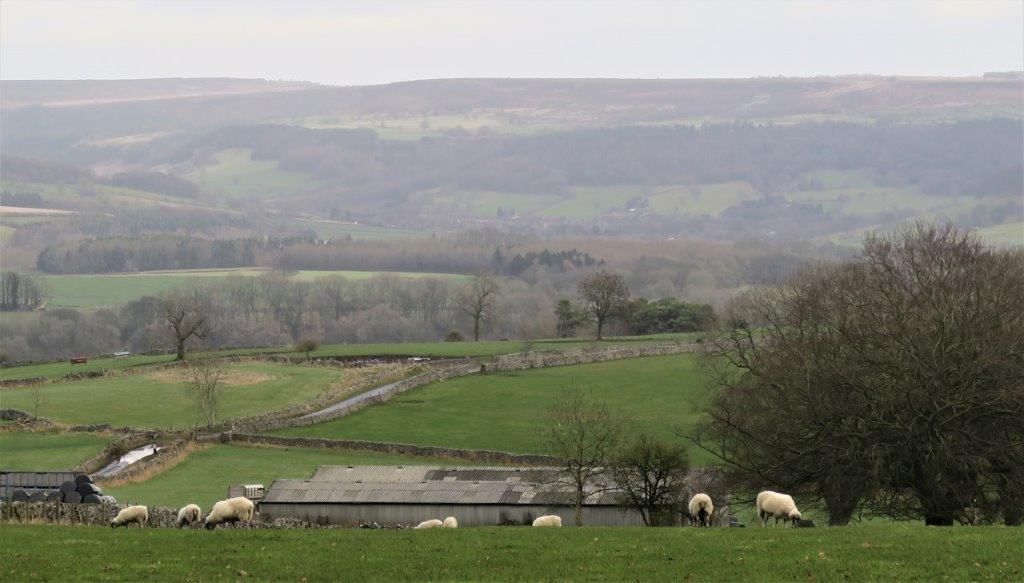 85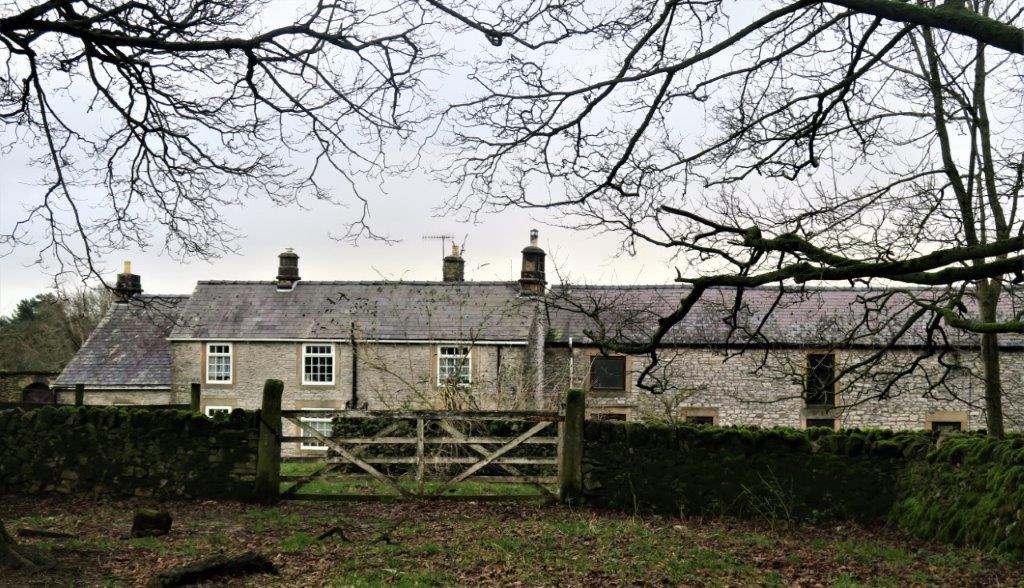 87) Calling Low - farm house and buildings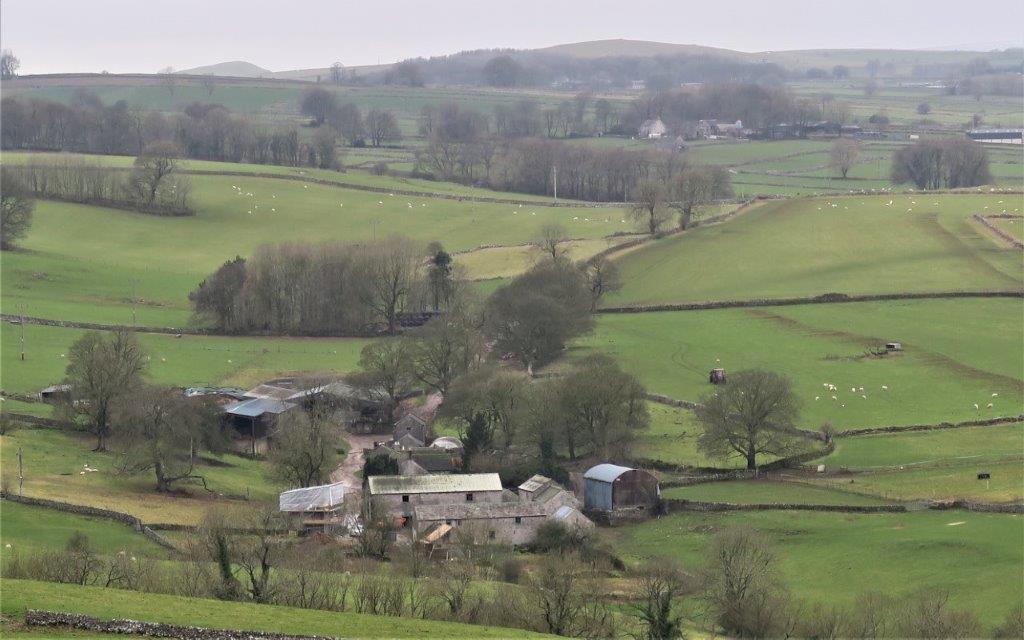 88) zoomed in ahead of us to One Ash Grange Farm. (not passed through on this walk - we turned down through Lathkill Dale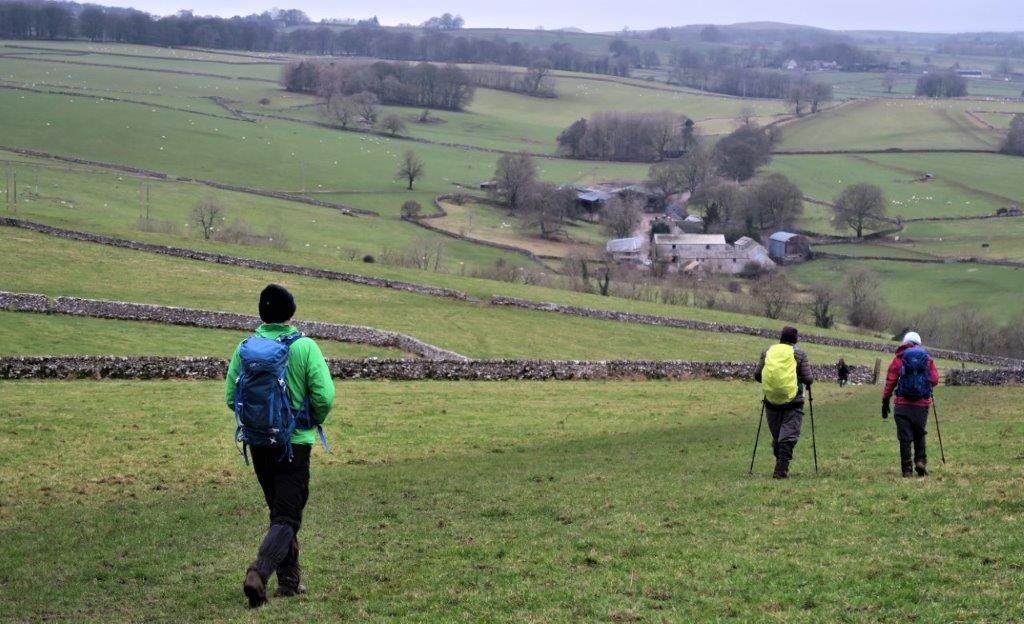 90) approaching top of steps down into Cales Dale. Many steep steps with some slippery parts & no hand rail and another party climbing up at same time made taking care essential - not good time to photograph.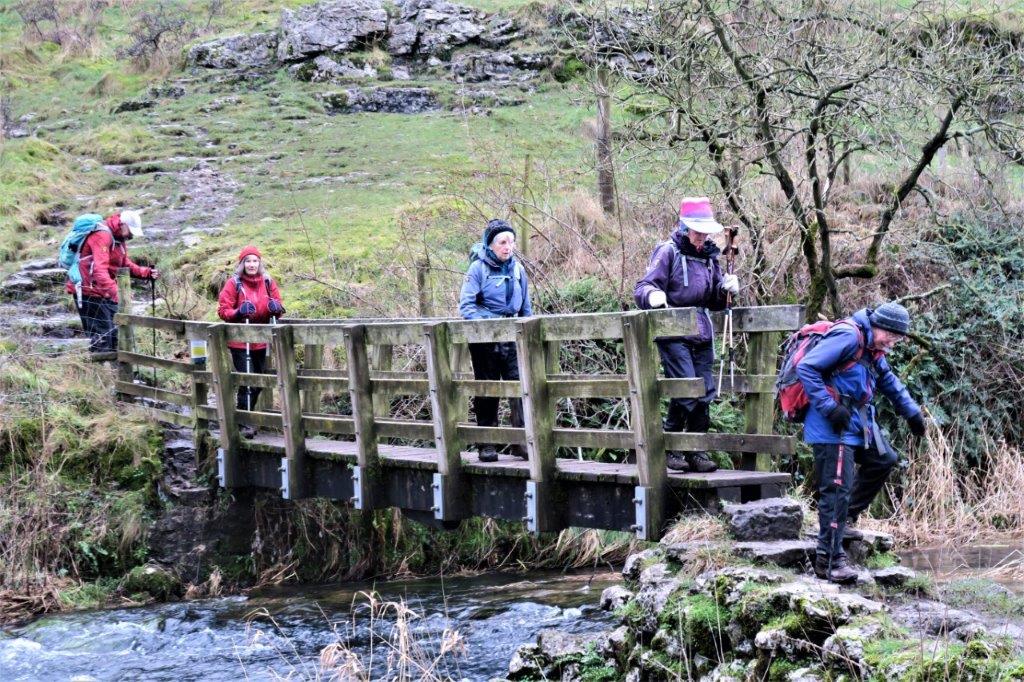 94) Footbridge crossing The River Lathkill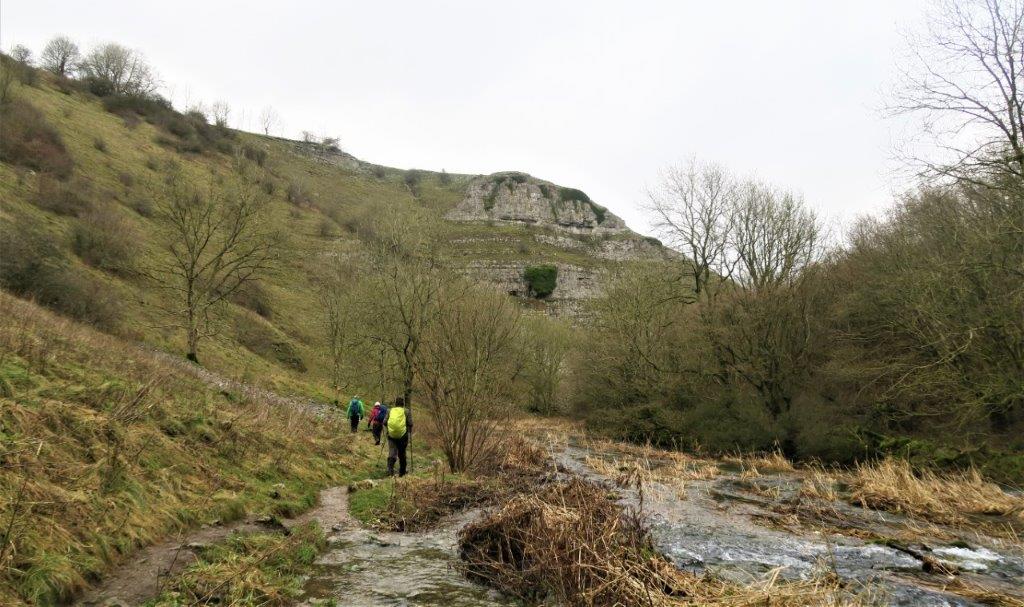 95) We went miles down the River Lathkill - towards the river crossing and winding road up to Over Haddon (it's West end & PC)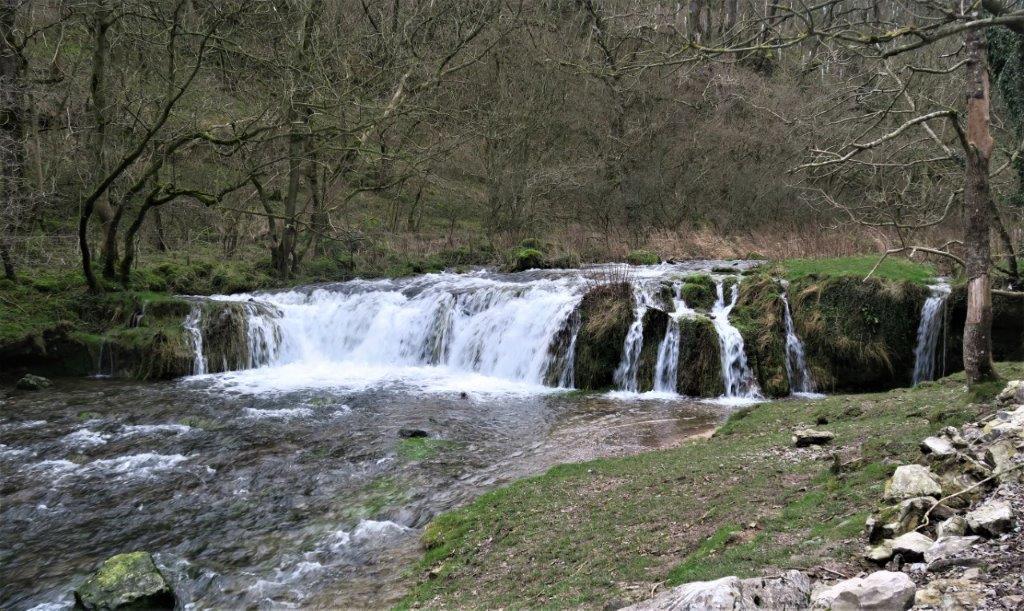 96) much water around and some tracks flooded and bypassed.
homepage - Daywalks Index 2022 - contact me at

REV X