homepage - Daywalks Index 2021 - contact me at

REV X
021.12.22 Baslow Nether End SK258.721 ~W along the A619 rd to circle then SW along A619 rd across The River Derwent and continue to SK252.722 and cross A619 Rd and follow minor rd ~N (parallel to D. River) thru Baslow West End, before bridge (NW of Church) over R Derwent, at SK251.723 take FP ~W later joining and following Wheatfield Lane ~W but turning NW on School Lane, turn off at SK232.723on FP ~N (above / east side of woods) continuing thru Bank Wood and turning NE thru Bramley Plantation to Bramley Lane, follow B. Lane ~NW to cross Hassop Rd at ~SK236.736, follow track ~W (turning gradually South) to Longstone Edge junction of Footpaths at SK208.730, and V-turn ~SE to Rowland (then ~E on short length of Rd in Rowland), take FP ~SE to join Lane at SK218.722, ~E along Lane into Hassop (near church), ~S down B6001 Rd to Home Farm taking path SSE which joins BW winding ~ESE to the A619 Rd at ~SK234.714, ~70m W along rd joining BW ~E but then take FP shortcut SSE towards turnoff to Pilsley, but continue past turnoff on FP ~S joining Handley Lane passing Paddocks Plantation and turning WSW, At SK236.697 V turn E on rough vehicle track downhill which later turns ENE thru Edensor, cross B6012 Rd and follow FP ~E then NE over bridge over River Derwent (just before Chatsworth House), after bridge turn N to St Mary's Bower, follow D.V.H.Way ~N (NNE then WNW at end) back to start at Baslow Nether End - leader Liz Savage - Wednesday - 18 people on walk- just under 12 miles.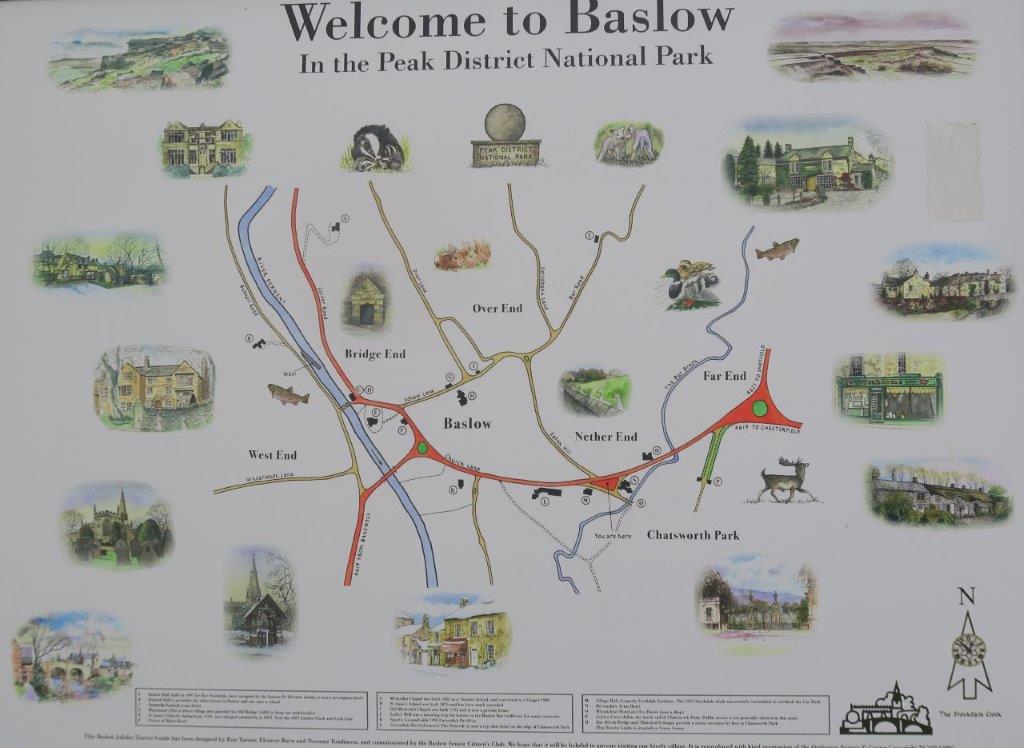 2) Map of Baslow - showing Nether End our start point. Printing unfortunately too small to enlarge on this view. .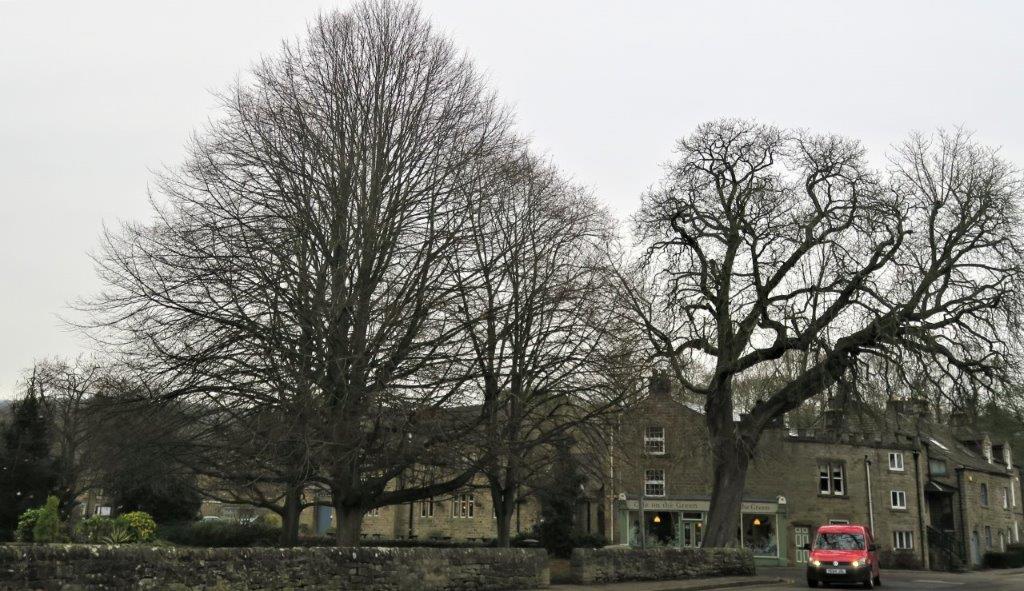 4) Nether End - open area around tree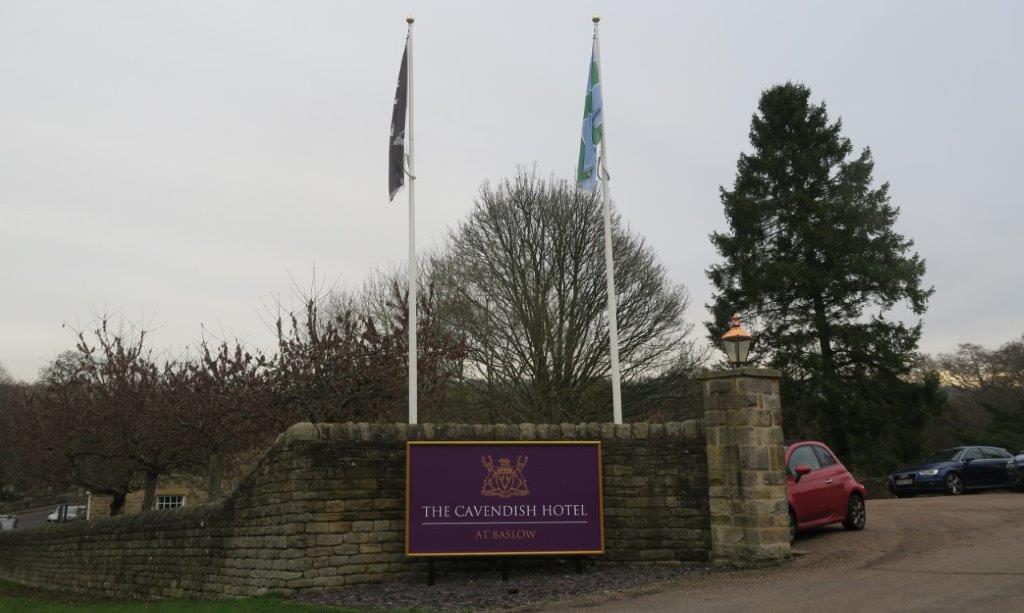 7) We passed The Cavandish Hotel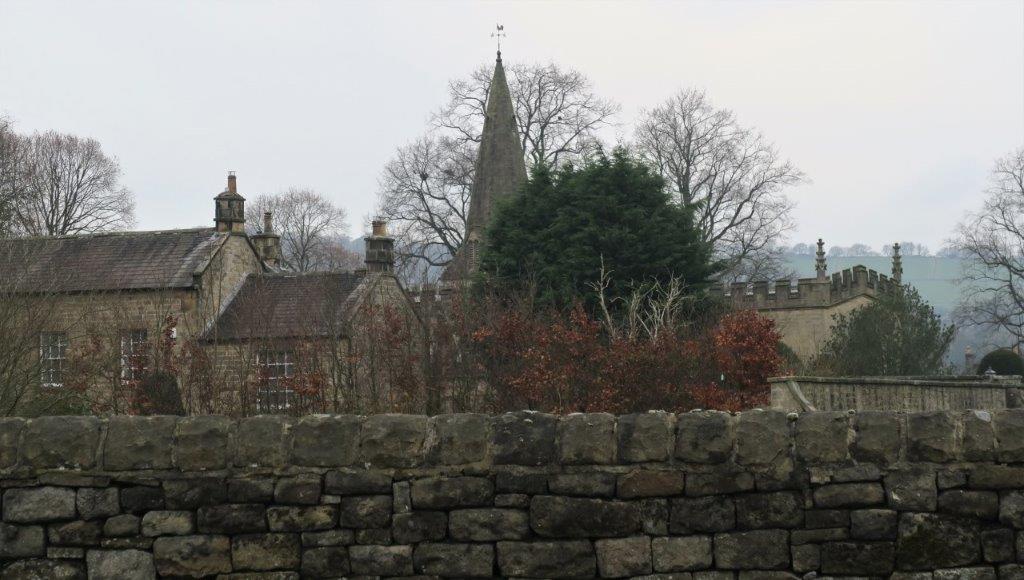 9) Baslow's Church photographed on our way to Baslow West End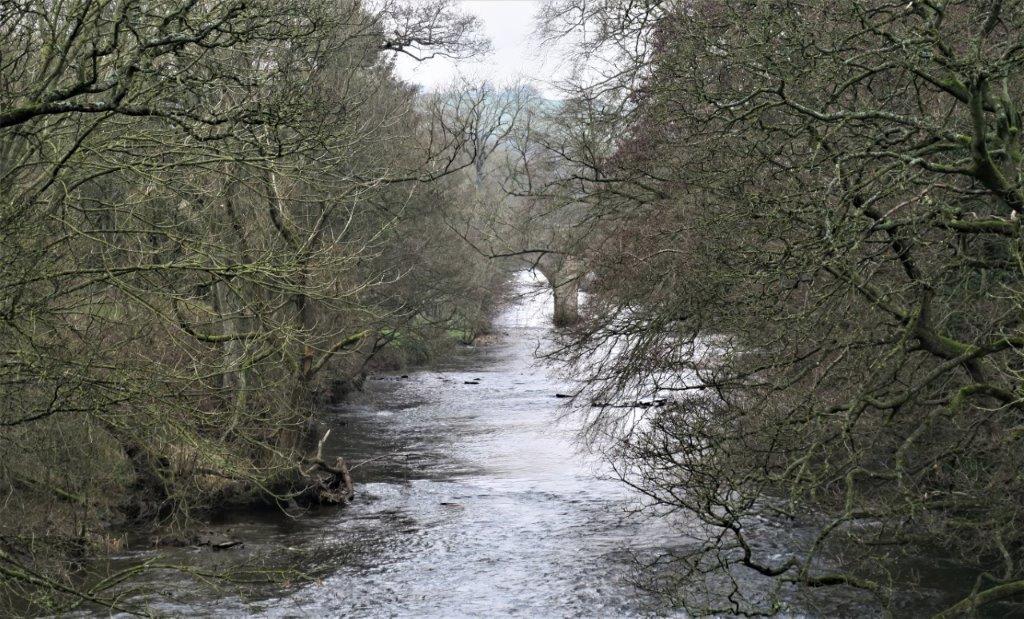 12) The River Derwent photographed from the road bridge on the A619 road towards Baslow West End and beyond. The stone bridge seen is NW of the Church and the first footpath taken starts Westward just on South West side of it.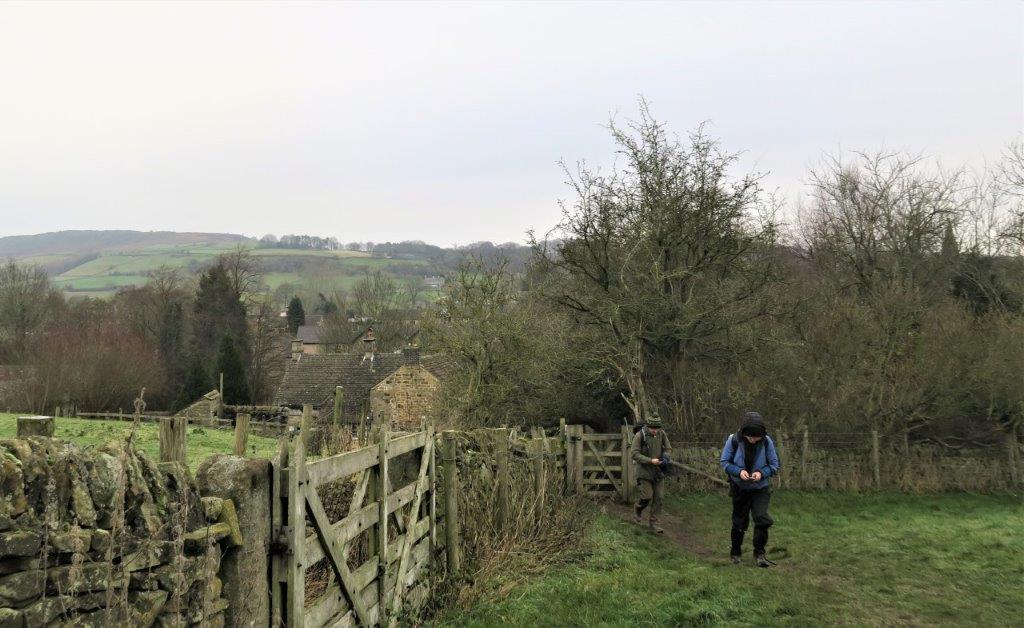 16) The first footpath taken - after about a km it joins Wheatlands Lane which we followed.to the top of School Lane before turning North on the Edge above Ox Pasture and through Bramley Plantation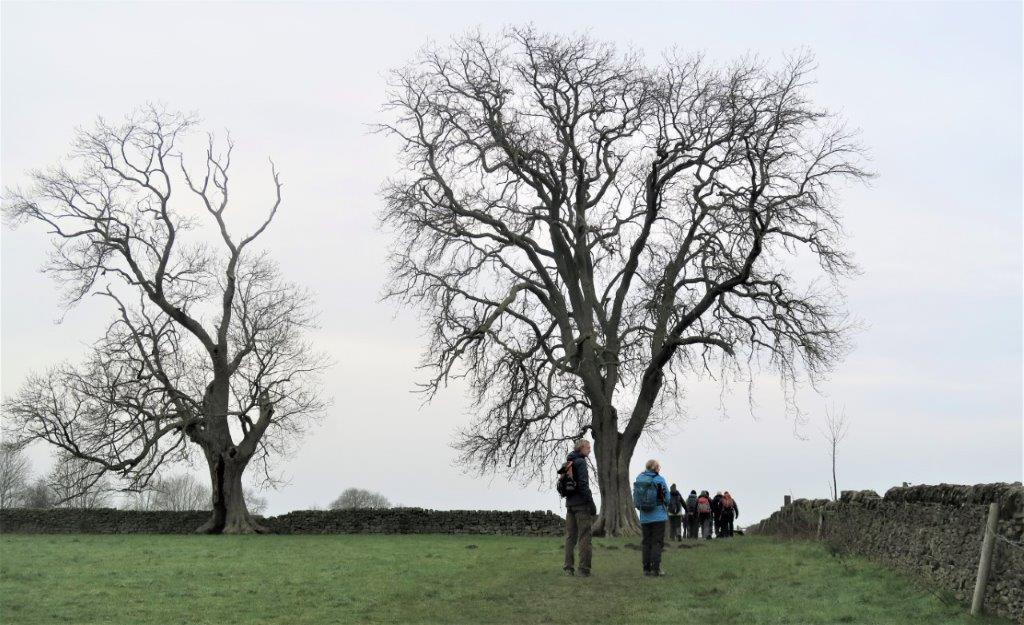 18) on the first footpath. The trees bare of all leaves confirm that Winter is here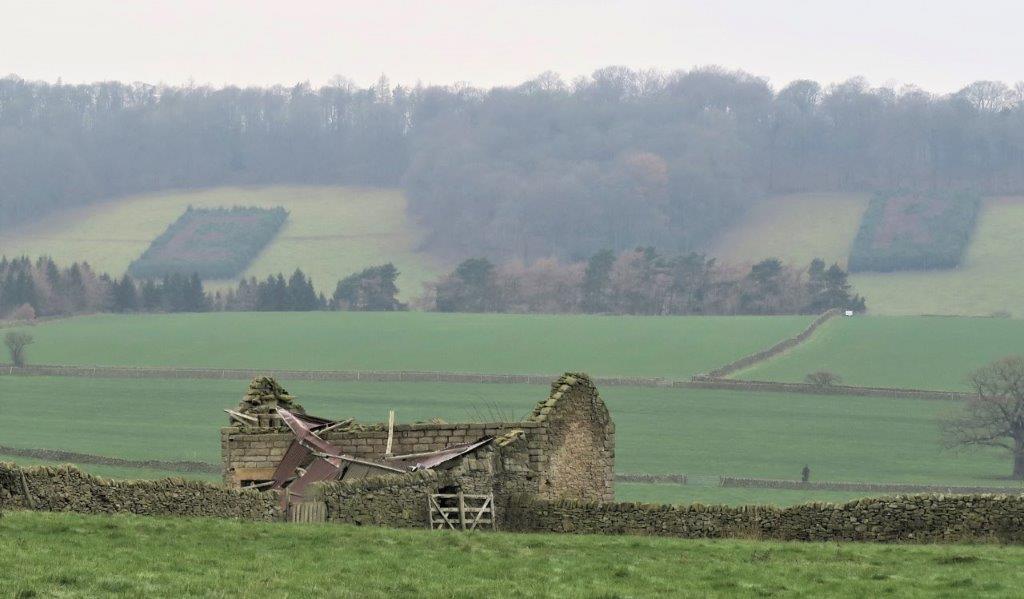 19) The E R (Elizabeth Regina) sign can usually be seen clearly from miles around but the white flora centres seems to have faded here? The desolate barn also rather spoils the setting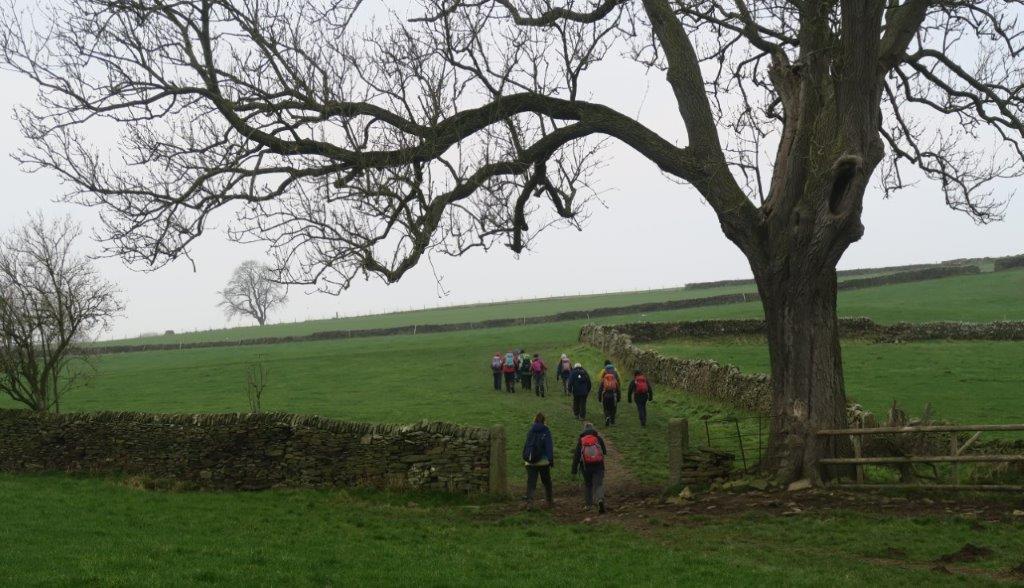 24)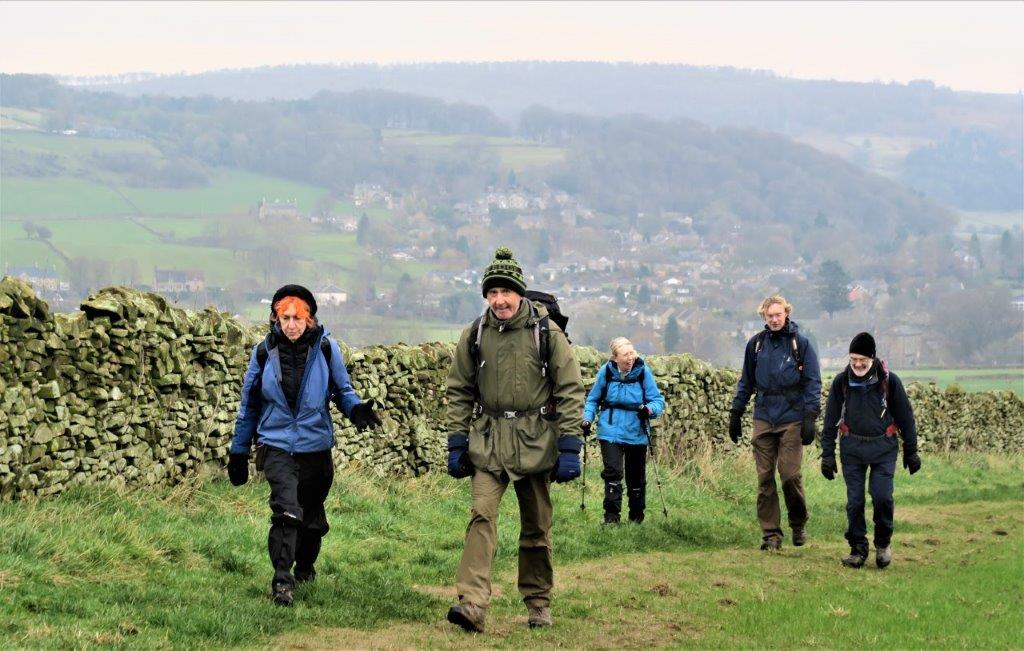 28)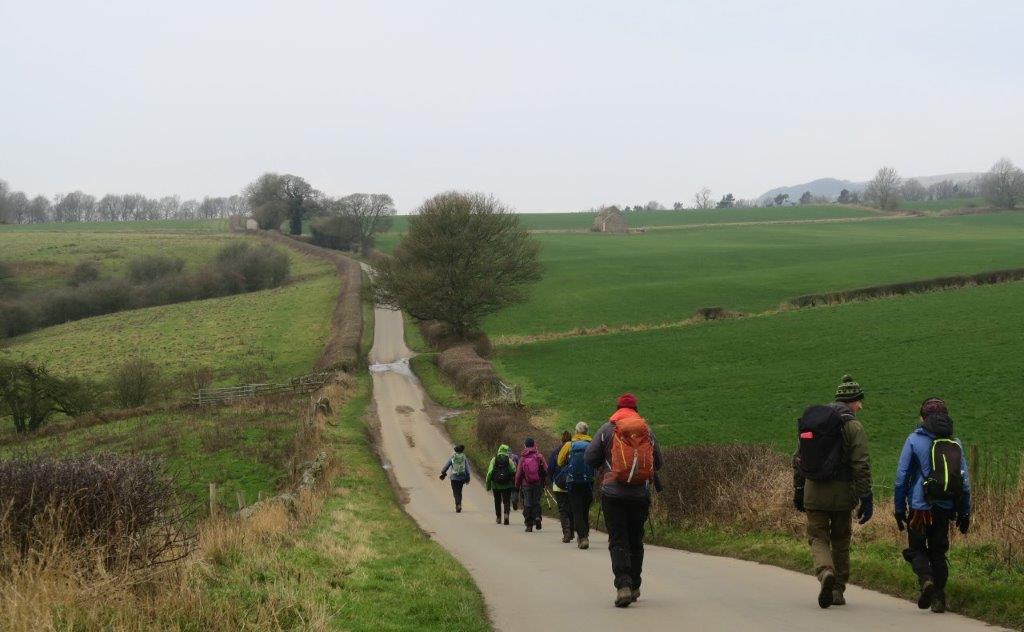 3)7 Now on Wheatlands Lane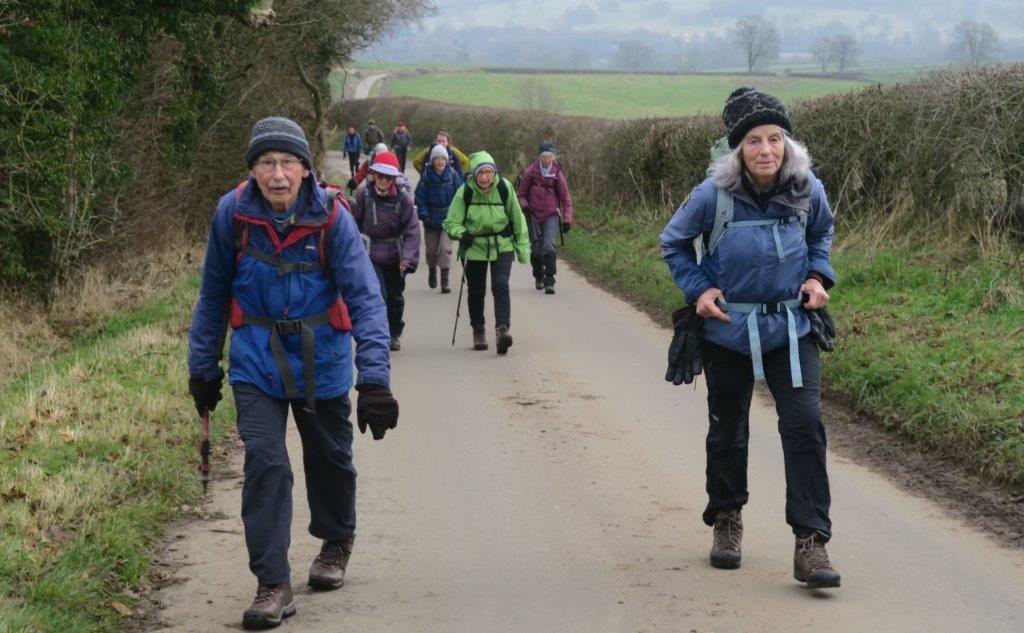 40)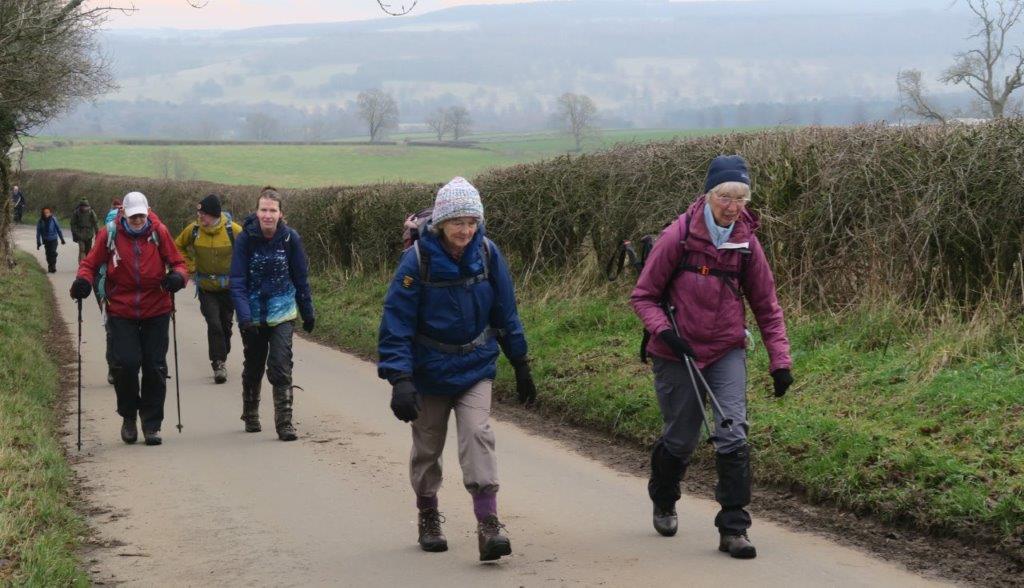 42)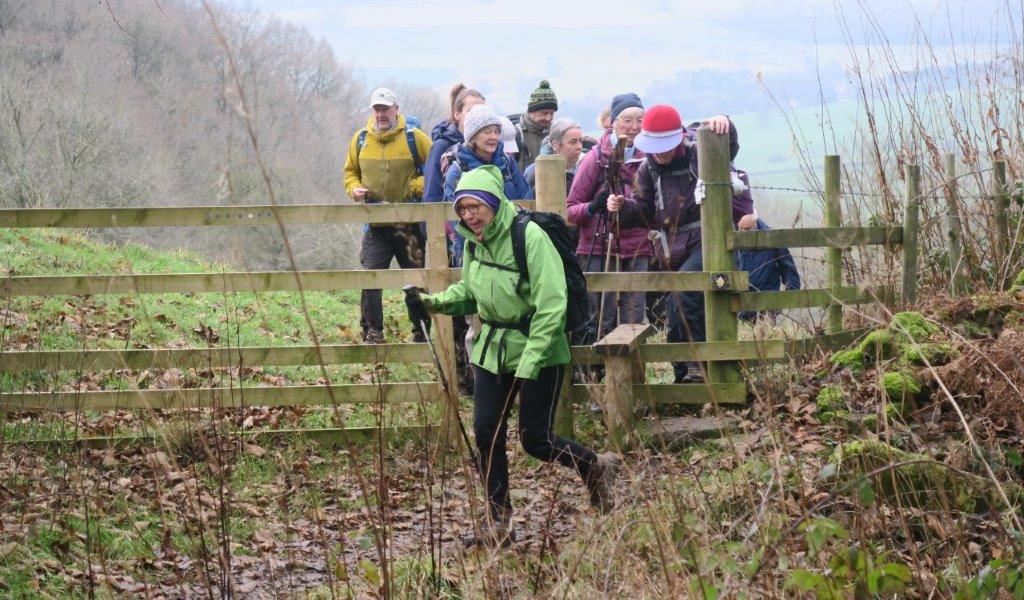 55) Stile on the 'Edge' after turning off at the top of School Lane (which continues from Wheatlands Lane)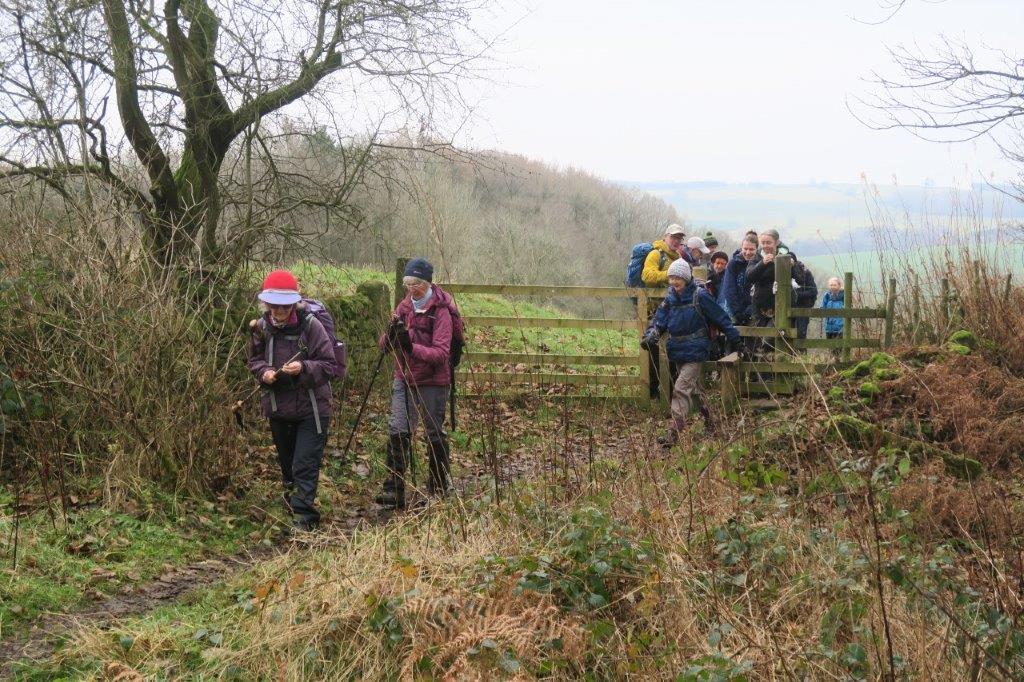 59)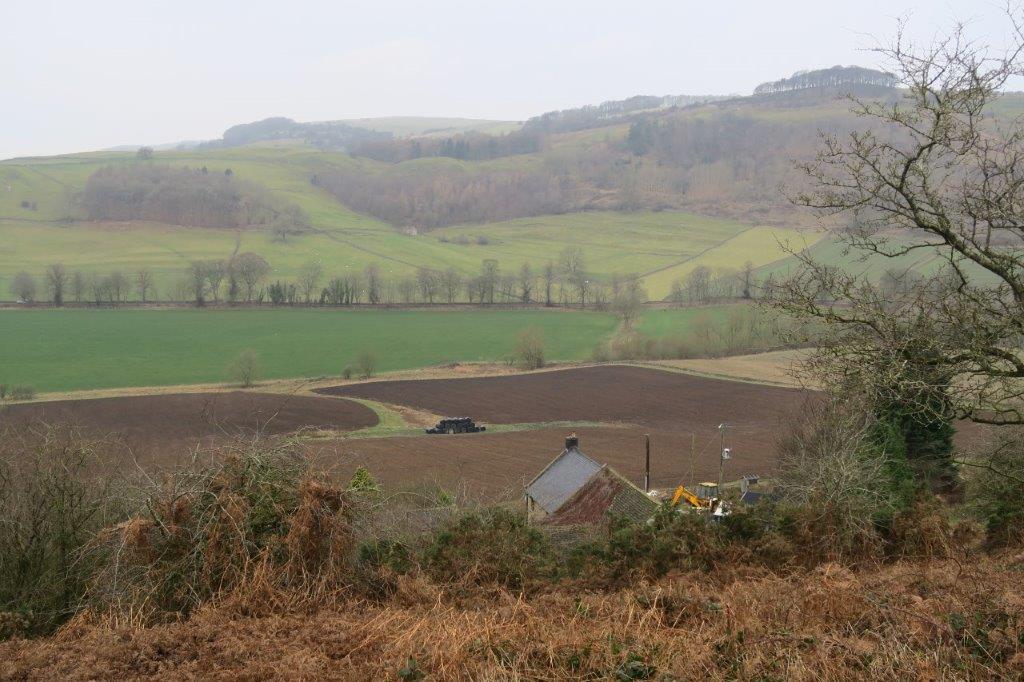 66)Farm below 'the Edge'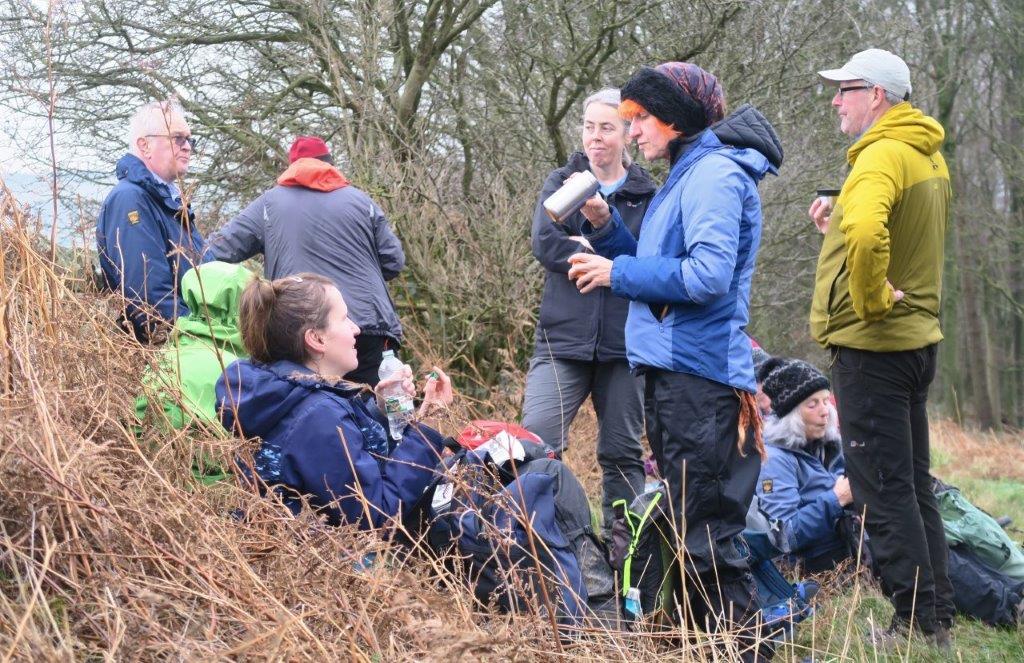 72) morning tea break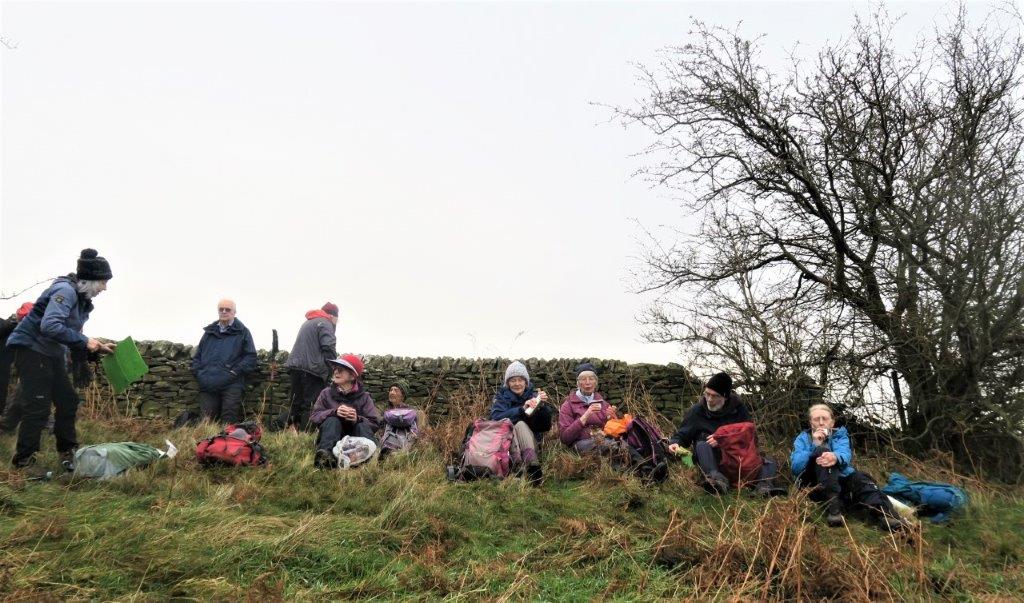 77)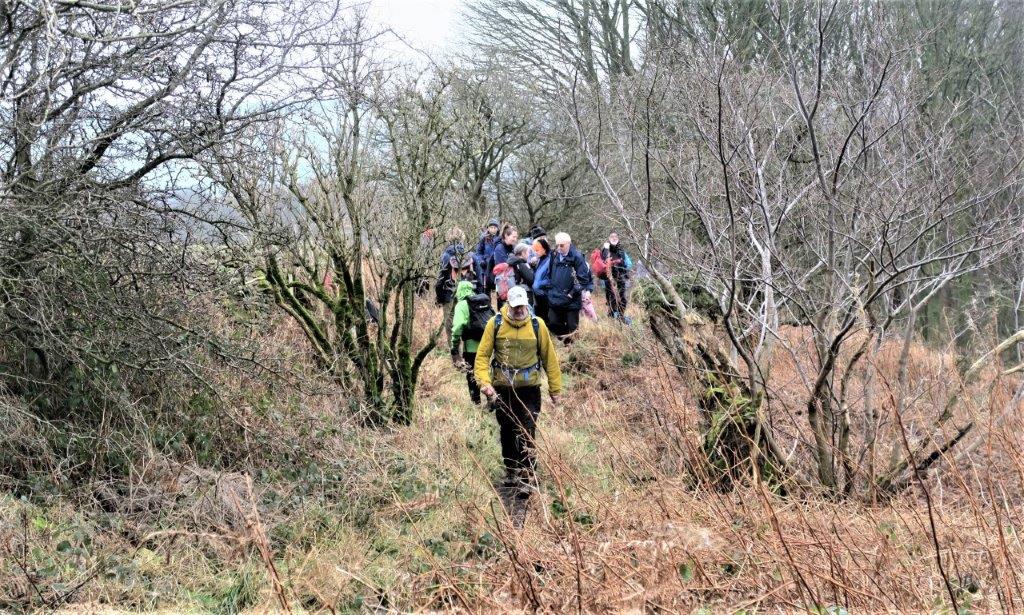 80)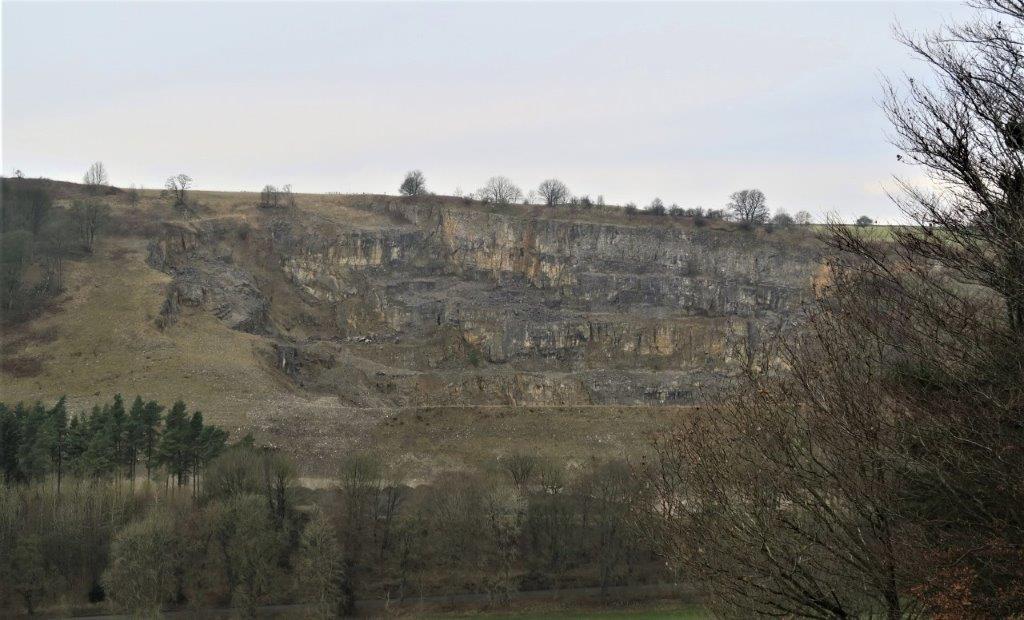 84) disused quarry / mine across the valley / road ~NNE from Hassop to Calver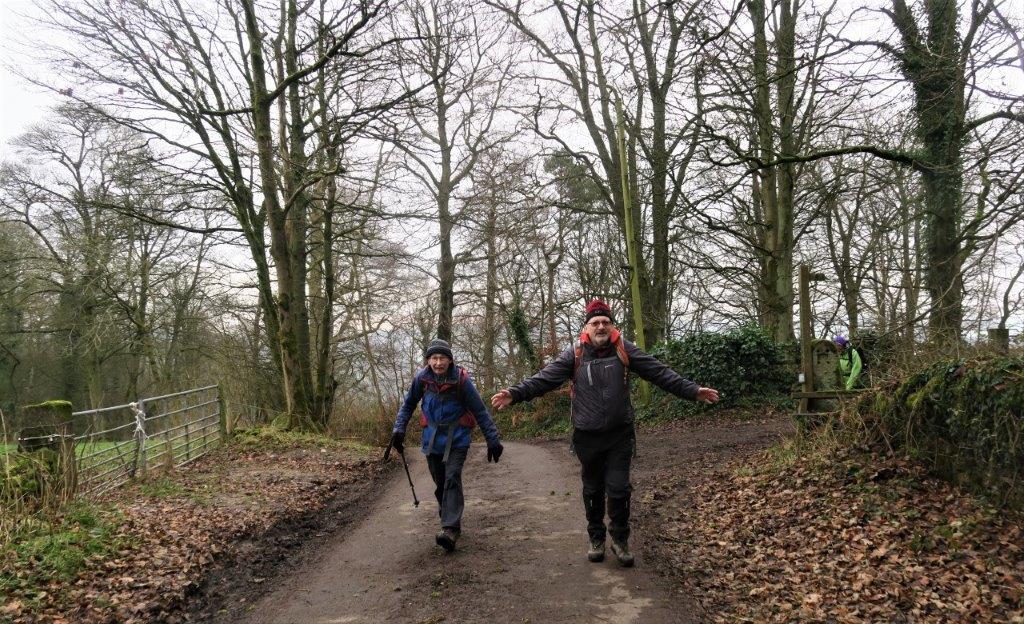 85) down Bramley Lane to cross cross the Calver / Hassop Road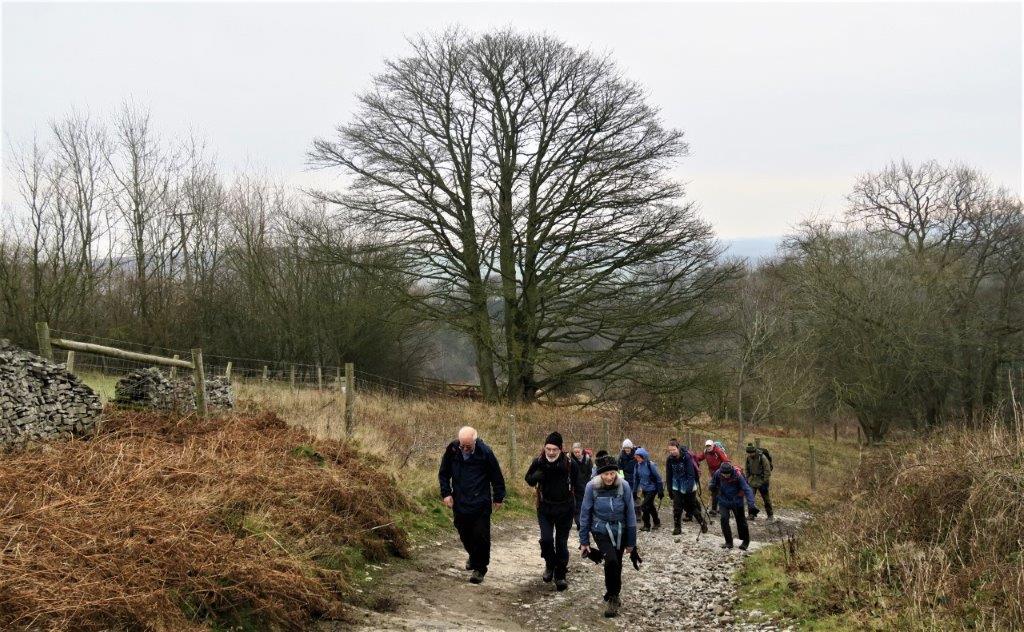 93) starting 'up after crossing the Calver Hassop Road and continuing generally Eastward for 3km to Longstone Edge and our 'V turning point before High Rake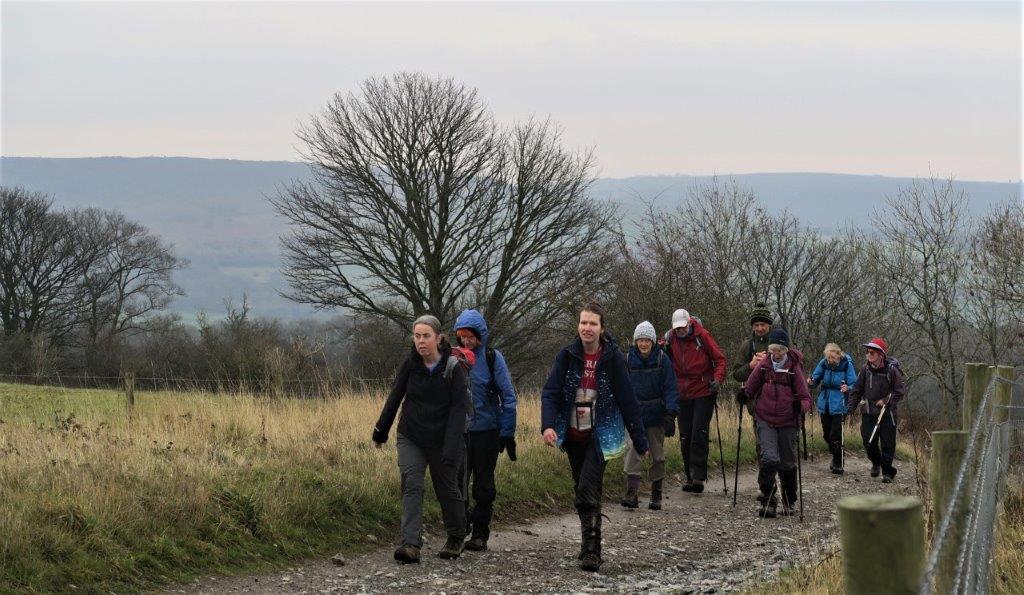 95)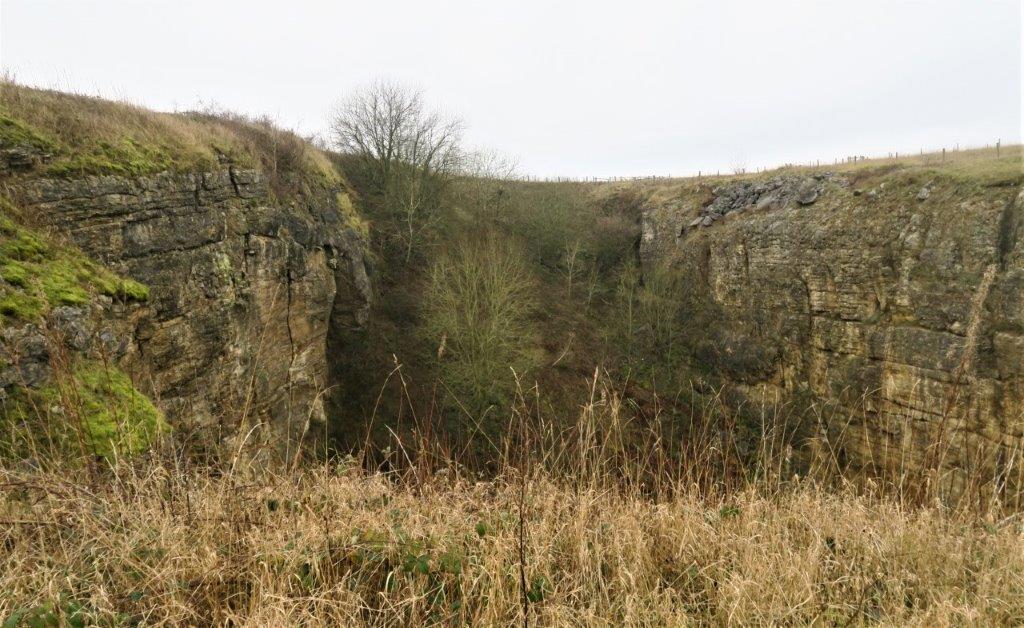 96) a once mine rake/ - apparently partly refilled with spoil?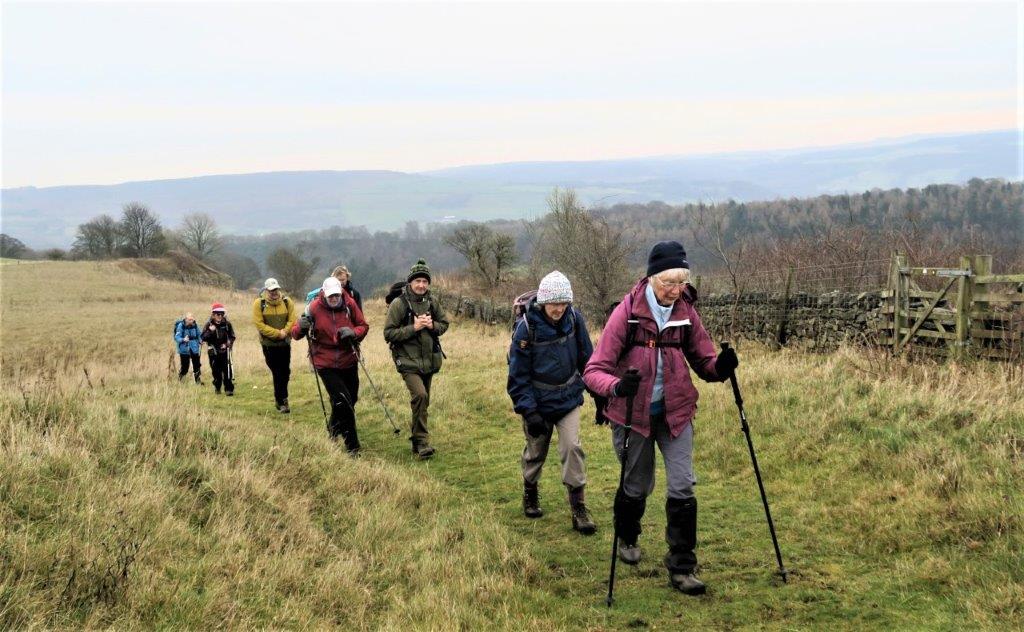 98)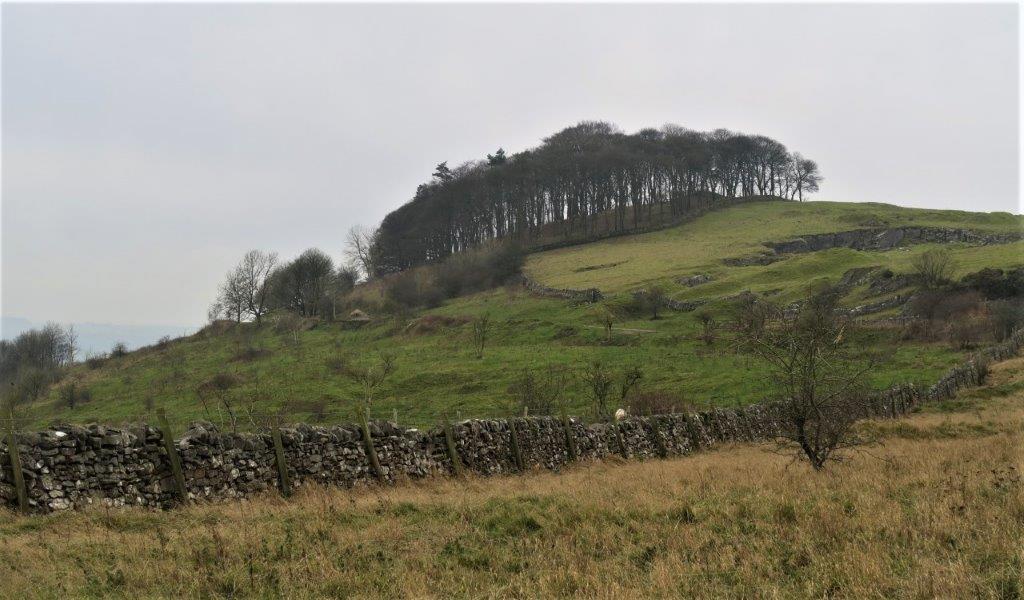 99)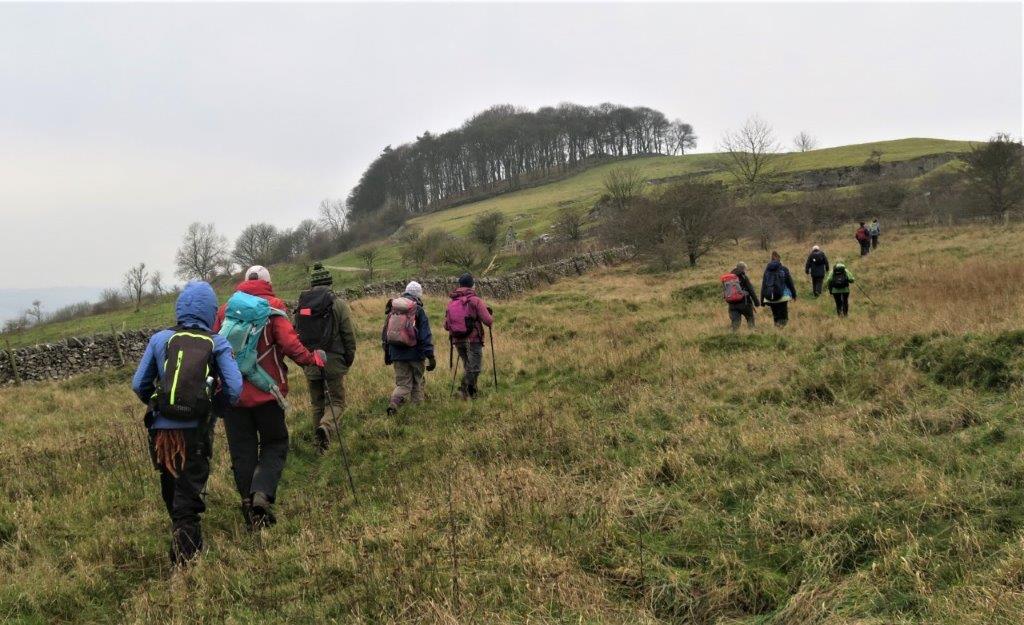 100) still heading to Longstone Edge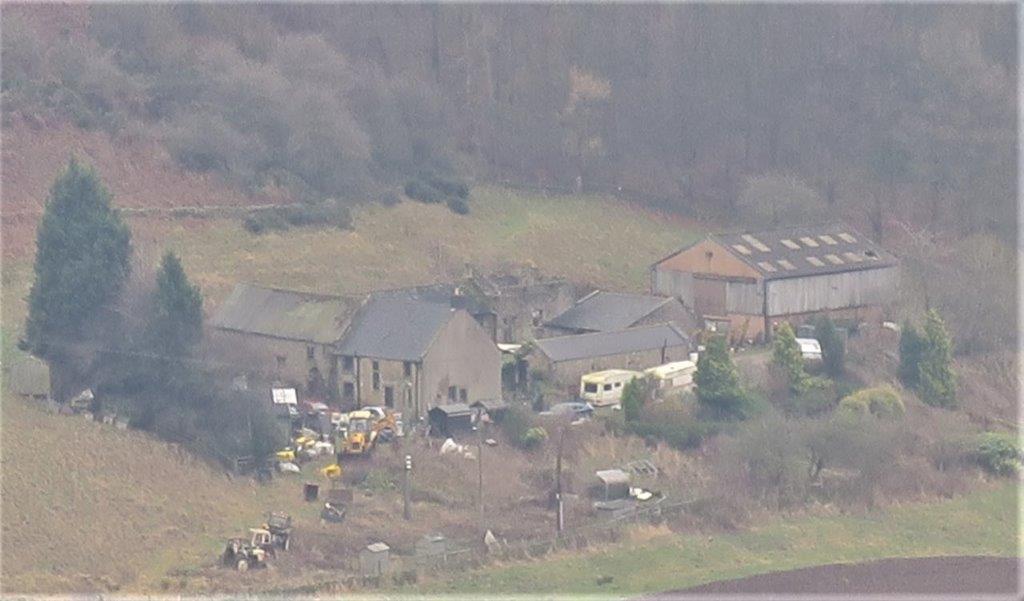 102) farm below not in pristine condition. See also photo 106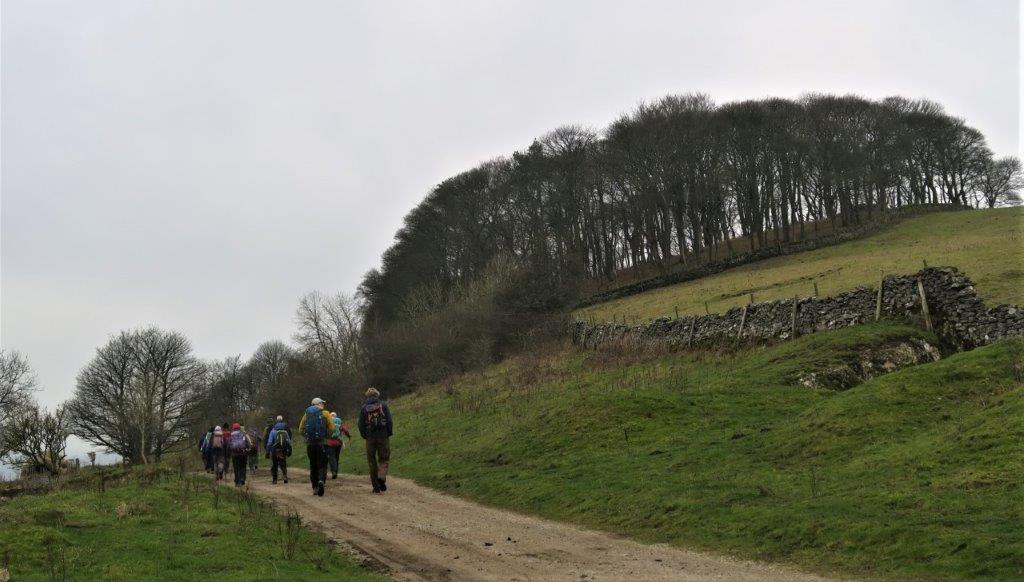 103)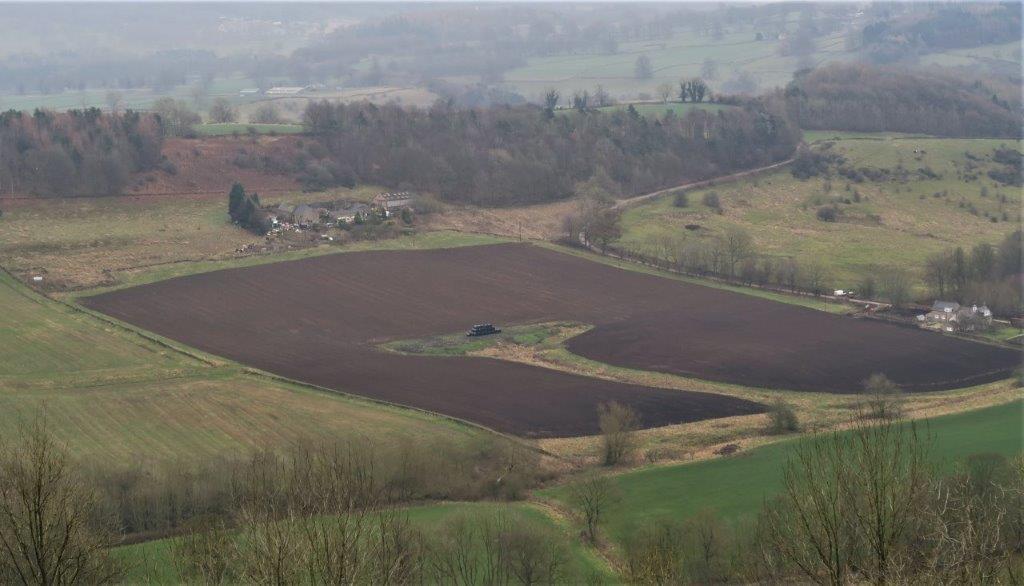 106)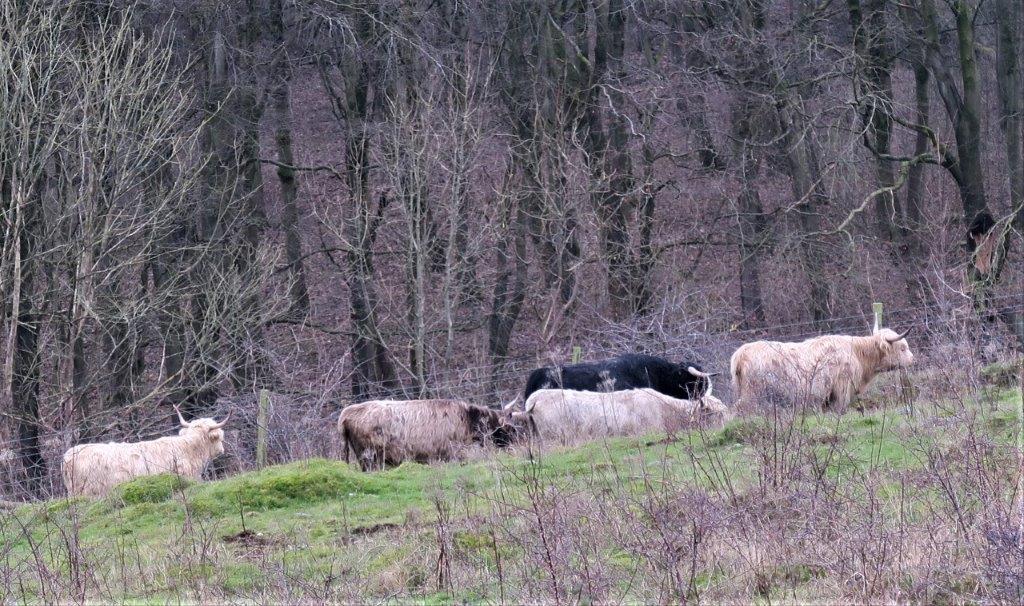 108) what breed of cattle and are they generally ranging in Open Access Land to control vegetation?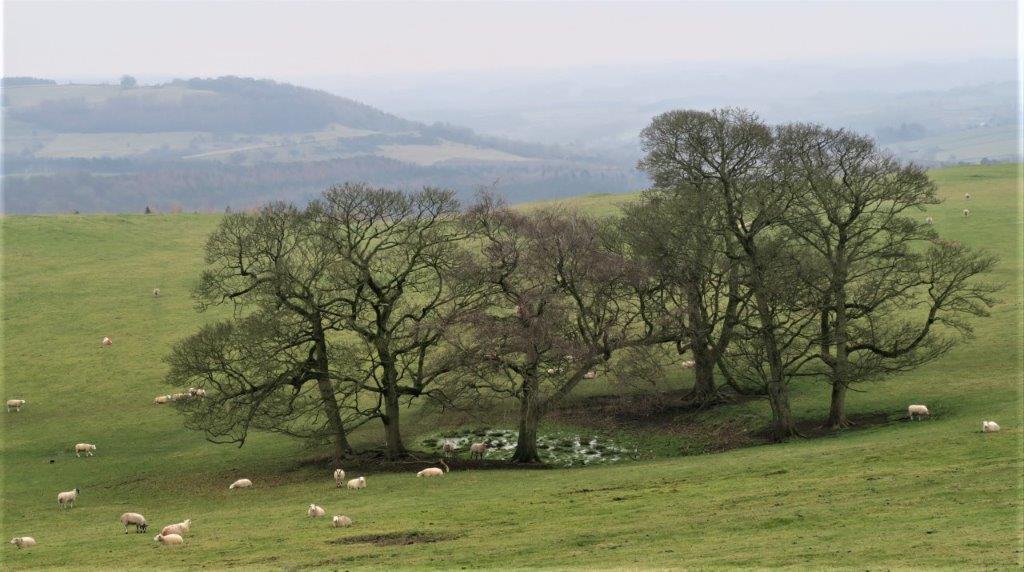 111) a farm seen below us with what seems to be a rather large 'dew pond'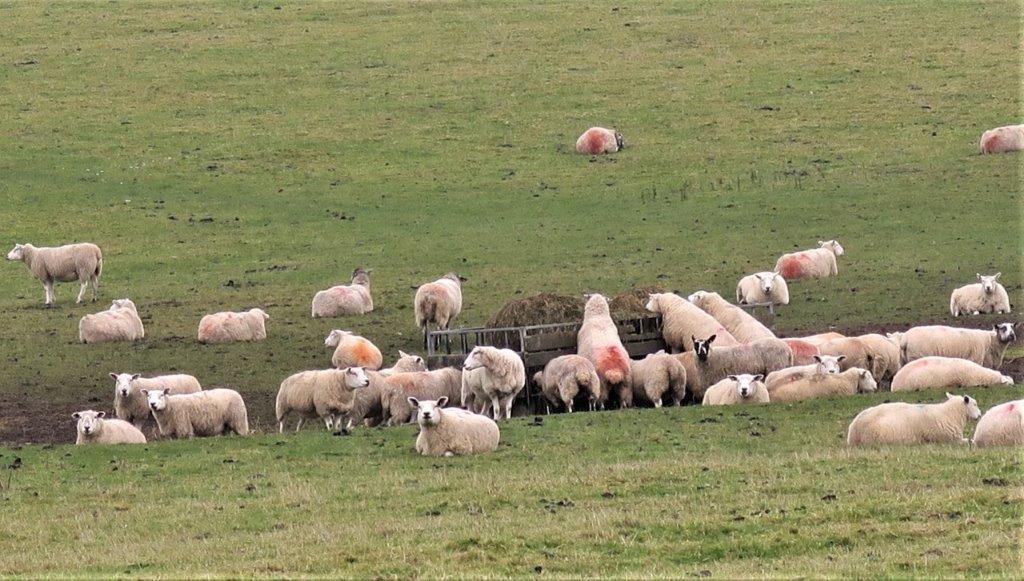 112) from the paint marks - sheep apparently expecting Spring Lambs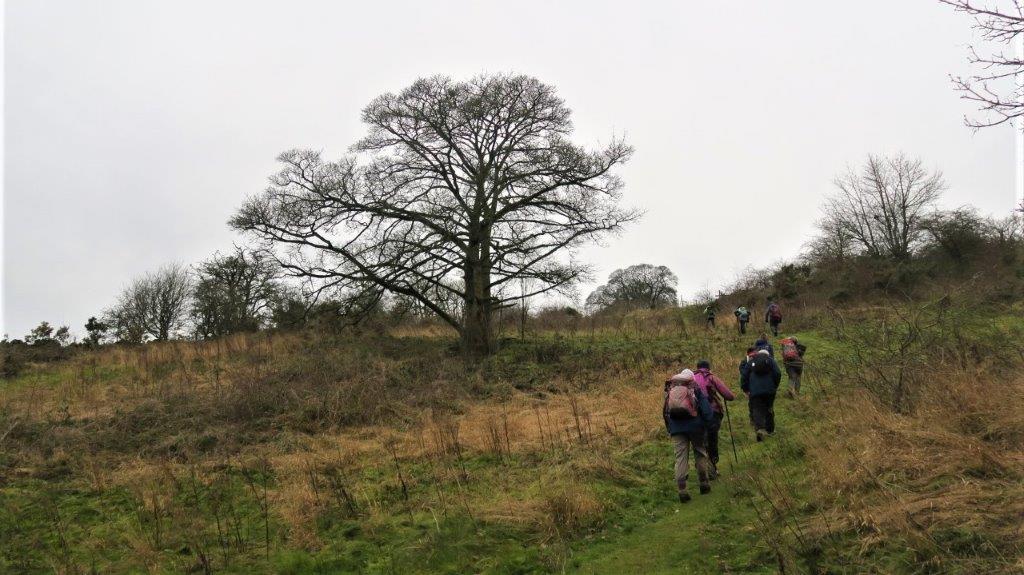 115)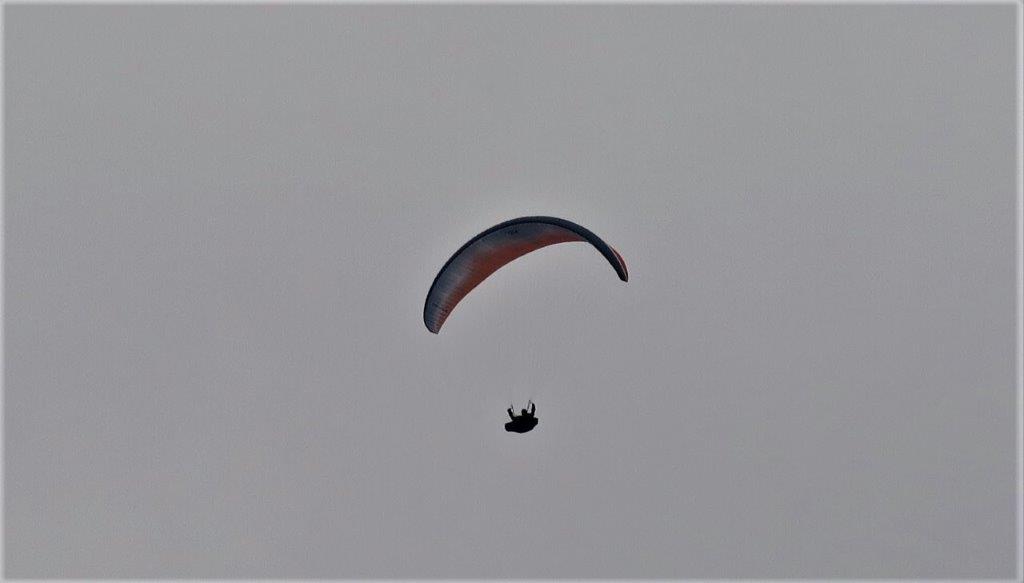 117) Paraglider or similar - appears very manoeuvrable.
123) party here have reached the V turning point before High Rake and have changed direction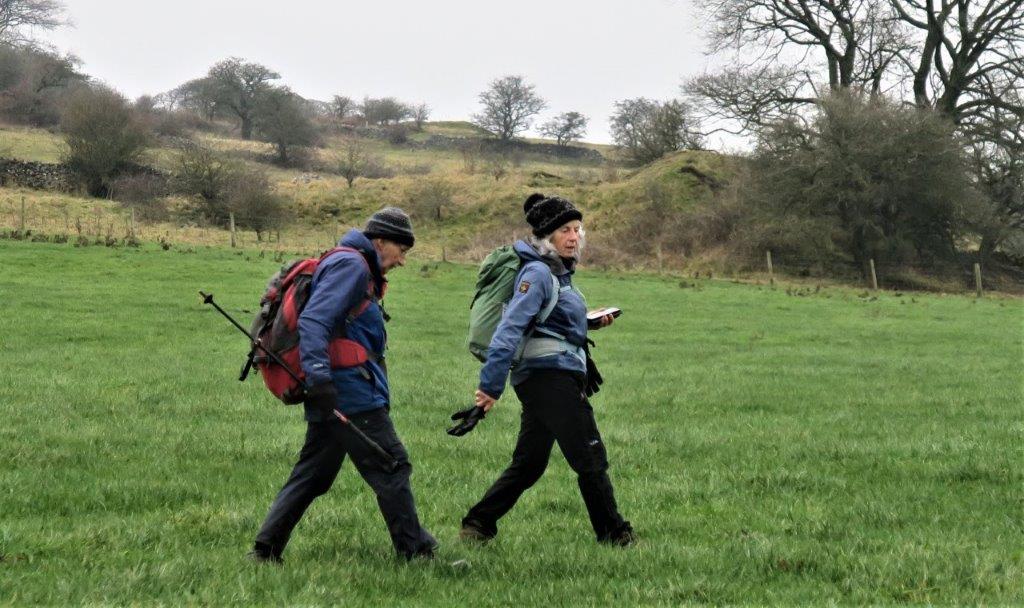 129) finding the way among many footpaths towards Rowland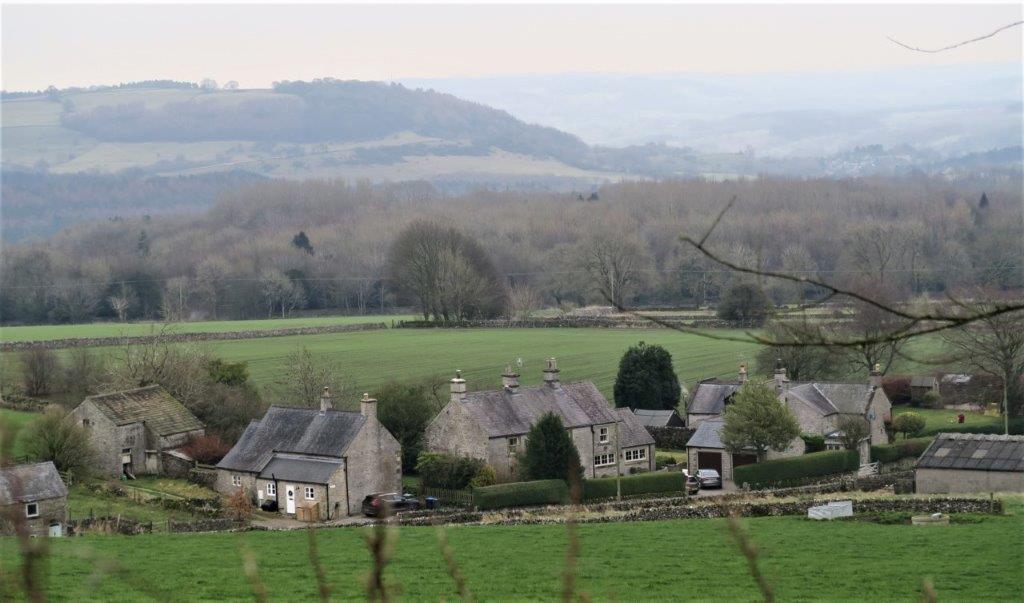 133) some buildings in Rowland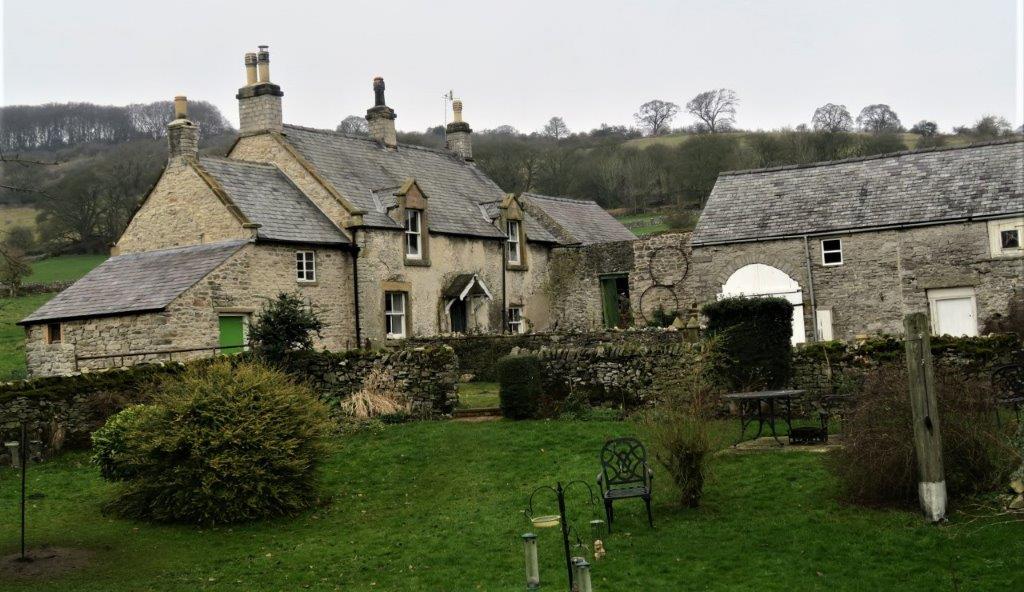 138)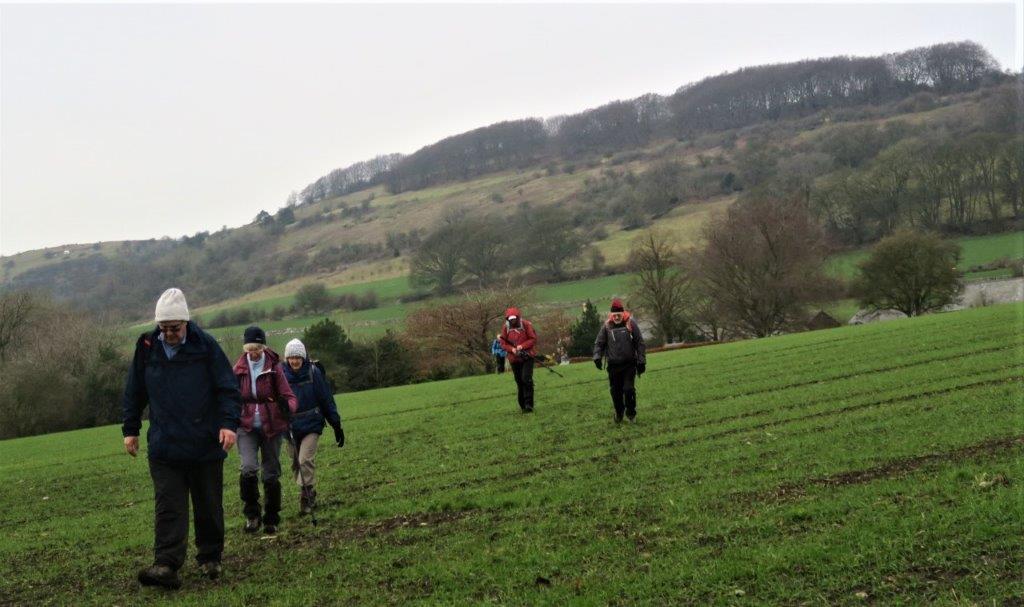 139) on footpath SE from Rowland down to the tarred lane 0.5km to Hassop (new grass / crops not yet marked with the tracks)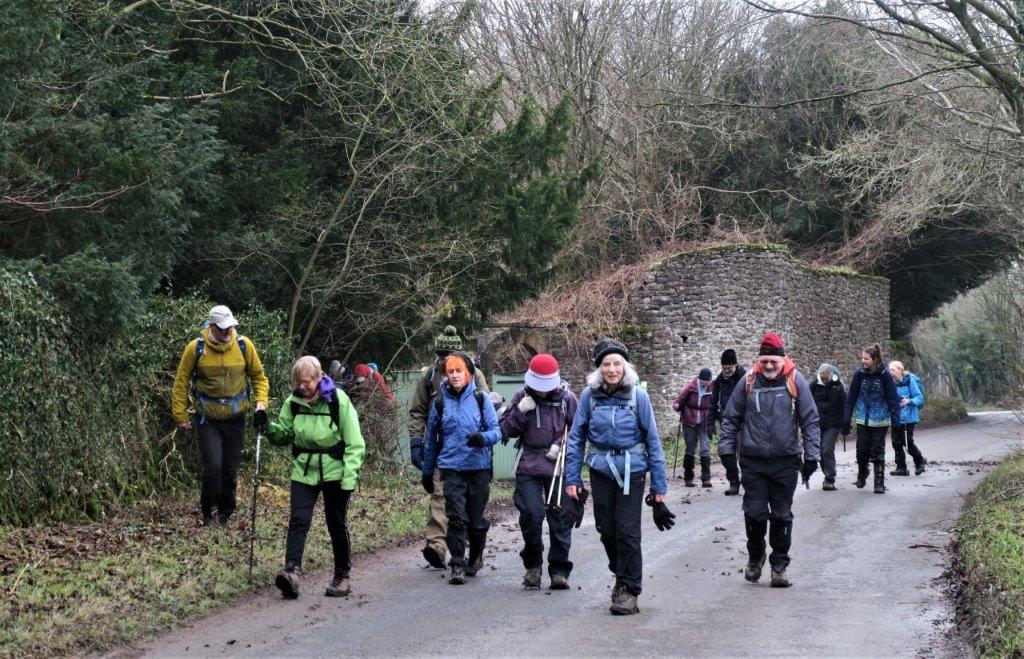 140) on the tarred lane into Hassop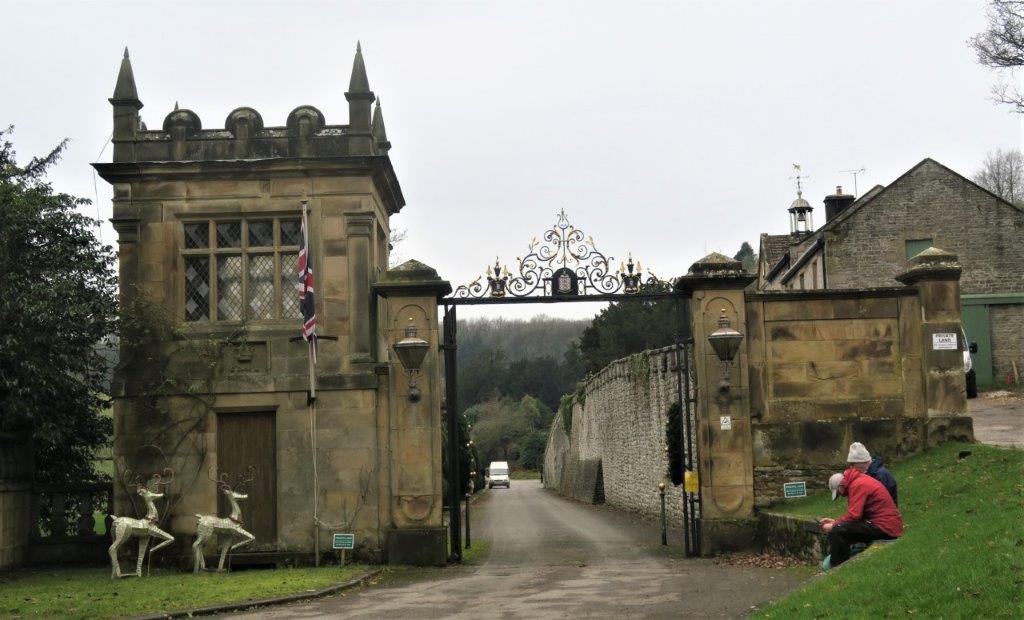 142) The entrance to Hassop Hall Hotel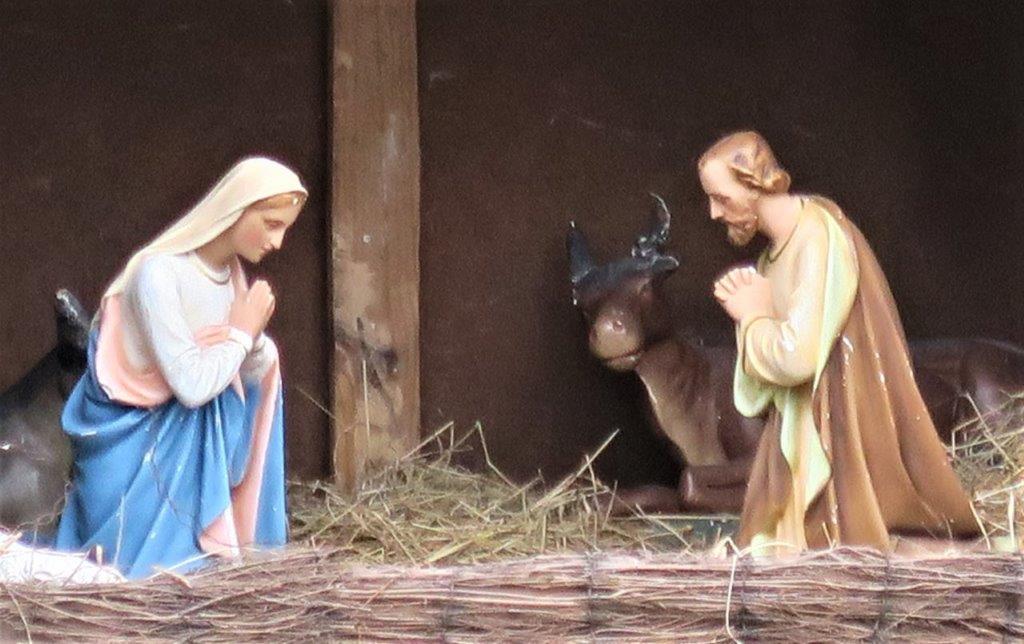 143) Nativity scene outside Catholic Church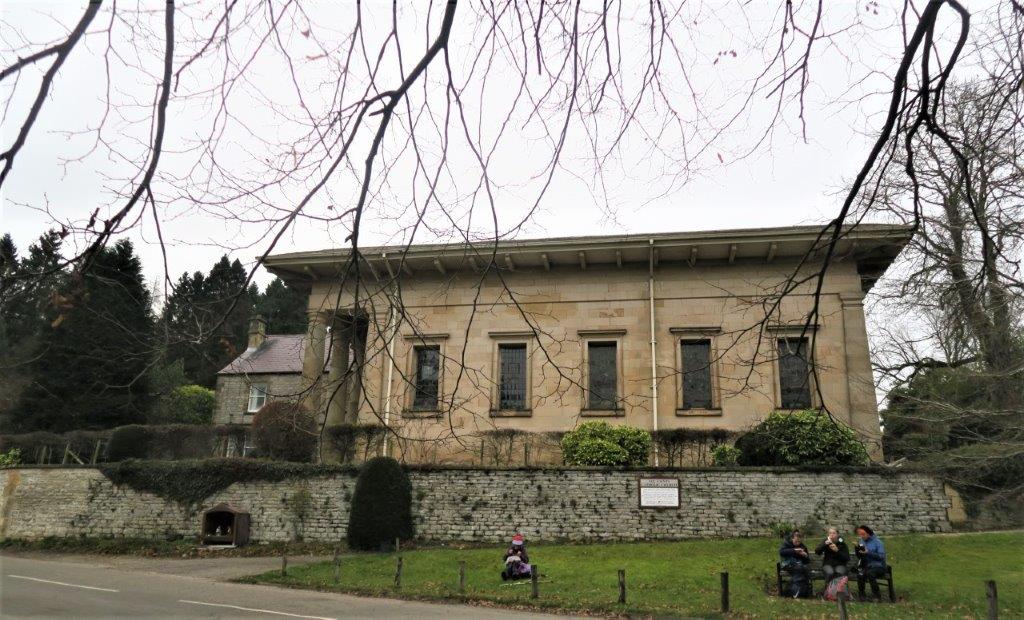 145) Catholic Church at Hassop - built in 1816 (apparently modelled on Greek and Roman design)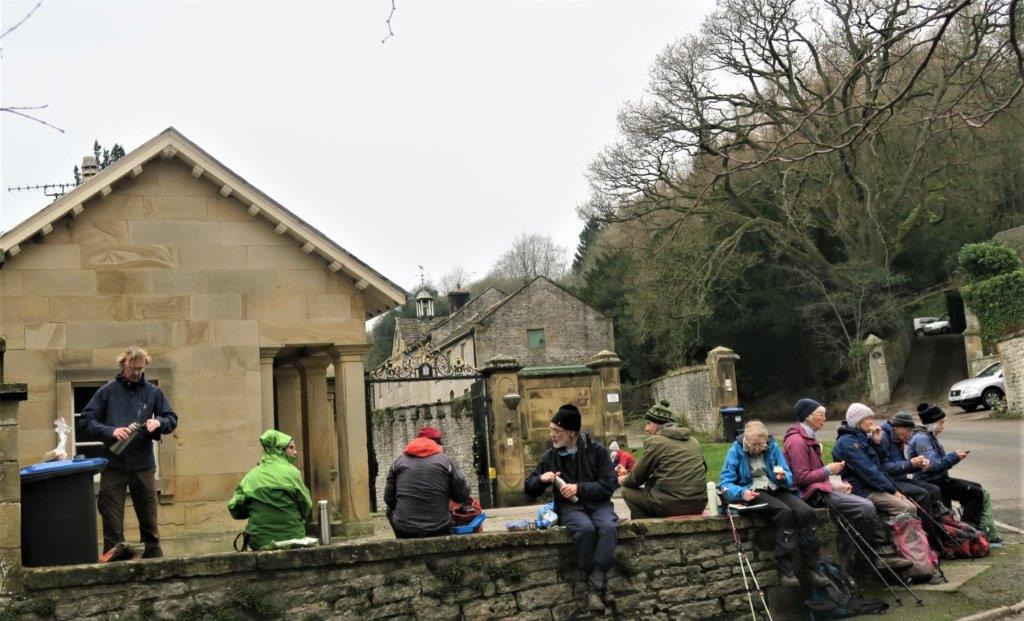 146) lunch break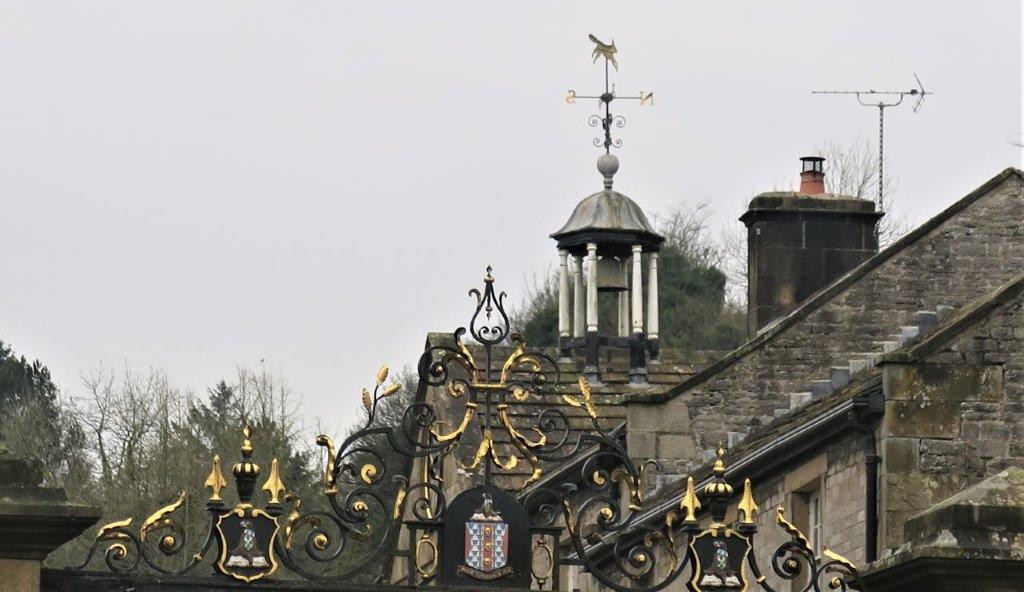 147) view above the hotel entrance gate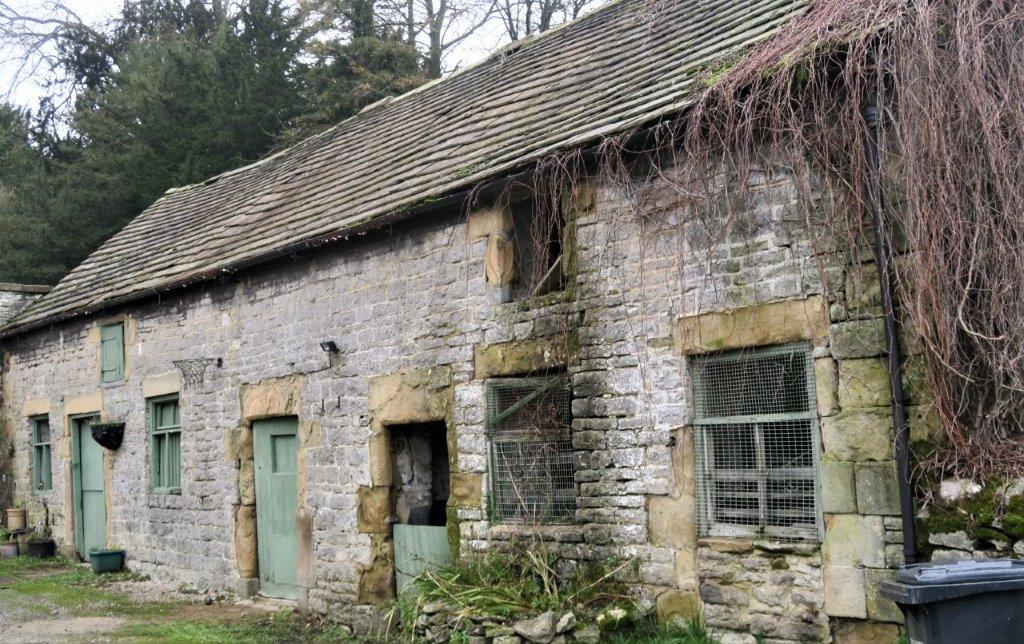 149 farm buildings passed on way to path on Home Farm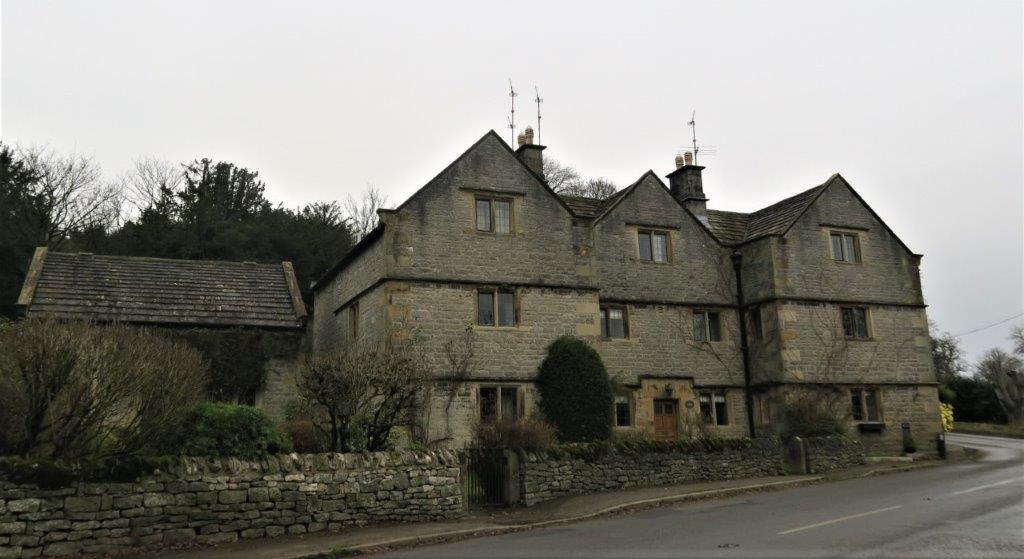 150 also passed (as above)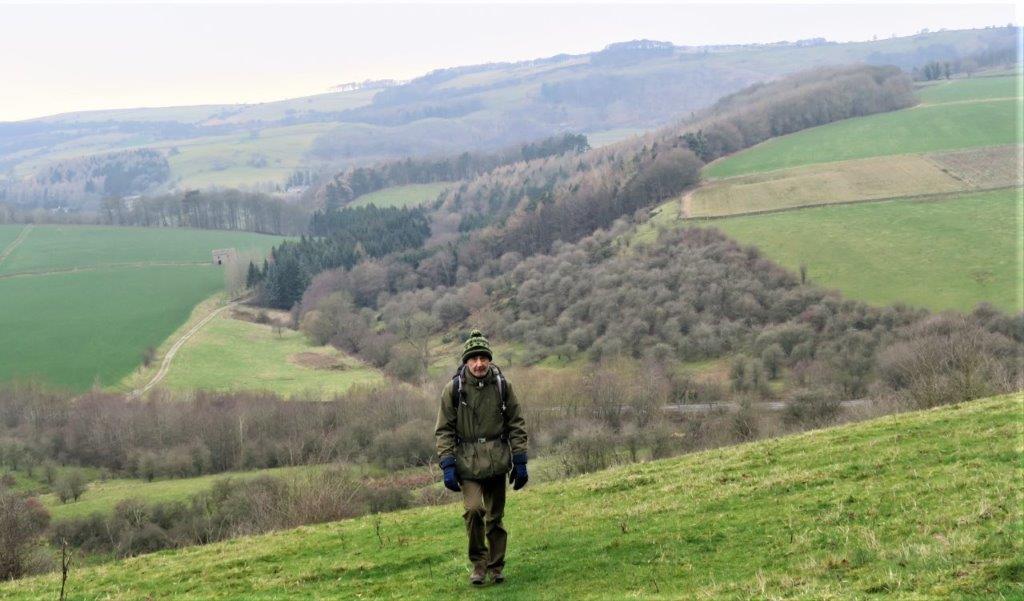 154) our walker here is climbing up from the A619 road toward the turn off to Pilsley and the extension of Hanley Lane Southward. The A619 can be seen below. Our route from Hassop was roughly ESE to the left fringe of the trees from Home Farm to the A619 Road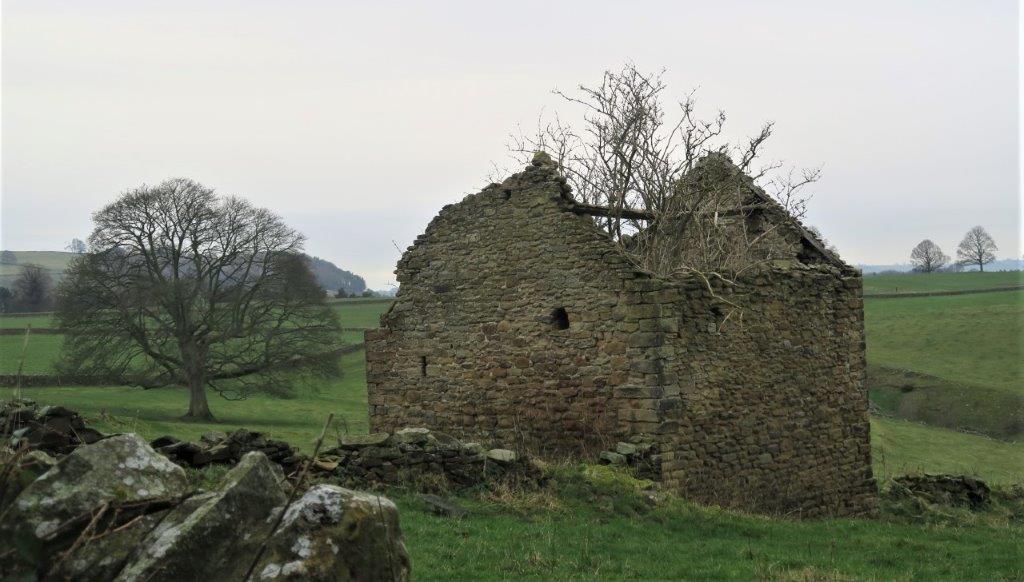 155a) interesting building - not clear for what it was used?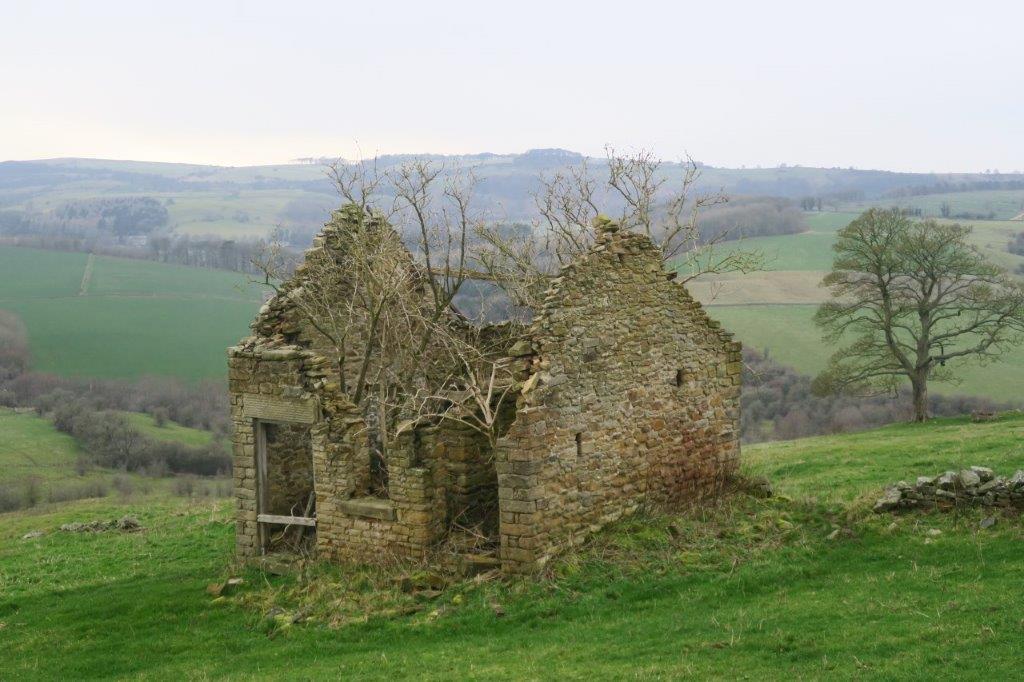 156a) as above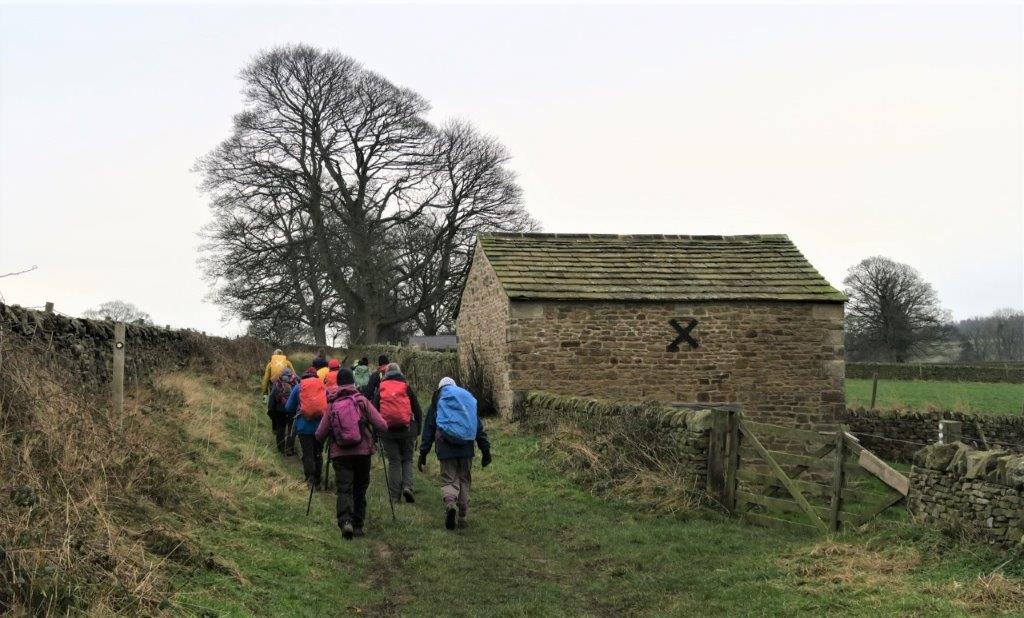 157) heading South toward Handley Lane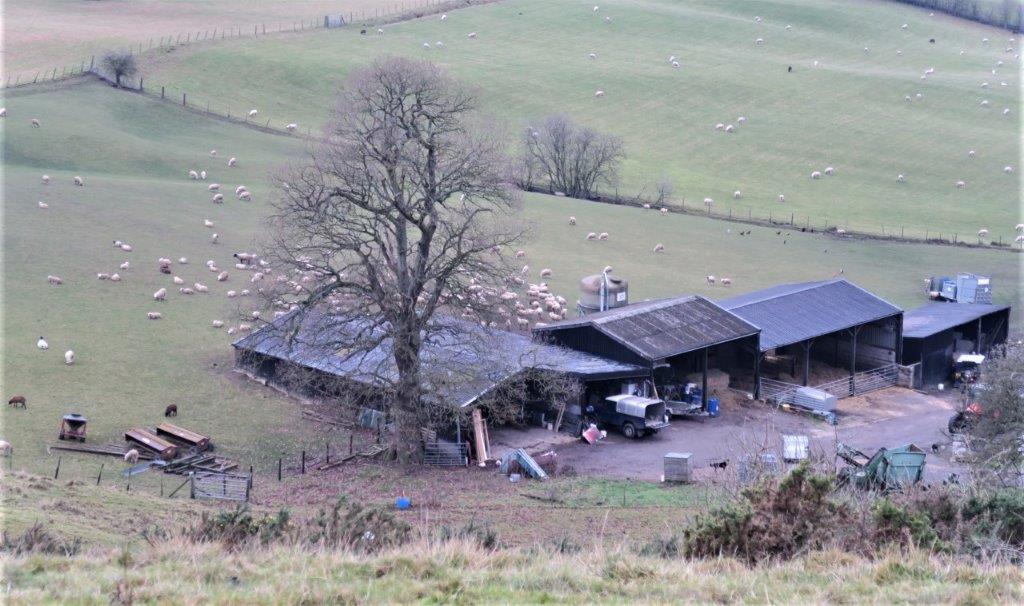 159) Handley Bottom Farm?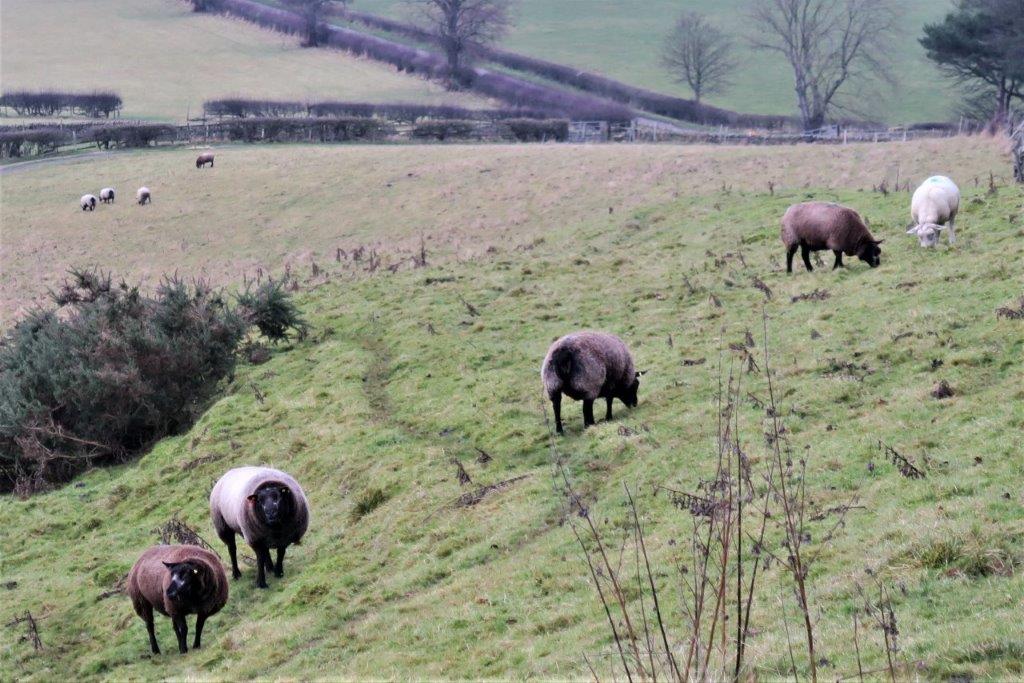 161 what breed of sheep?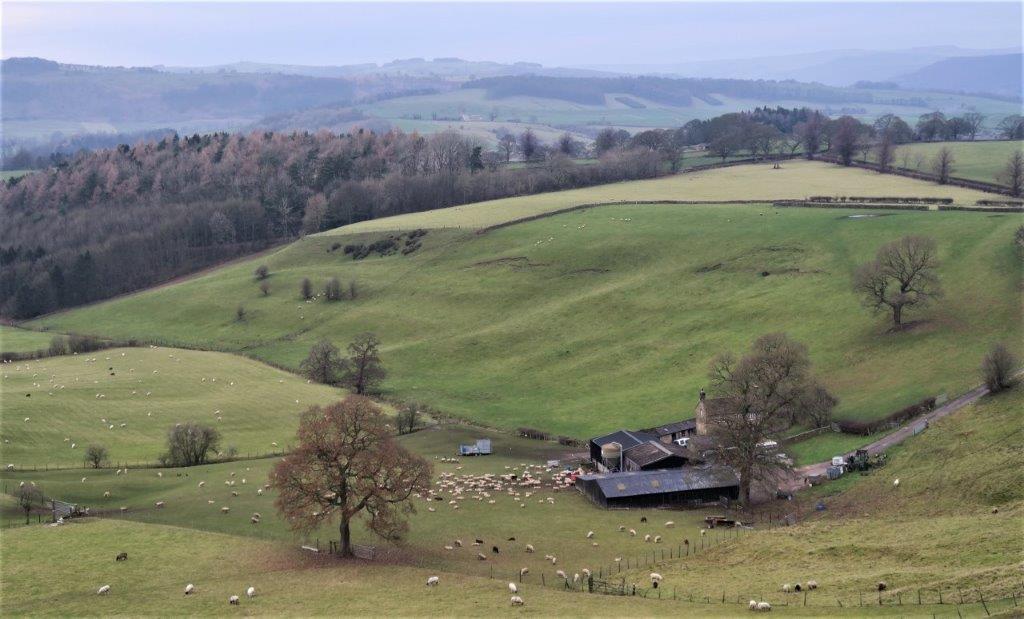 164) Handley Bottom Farm?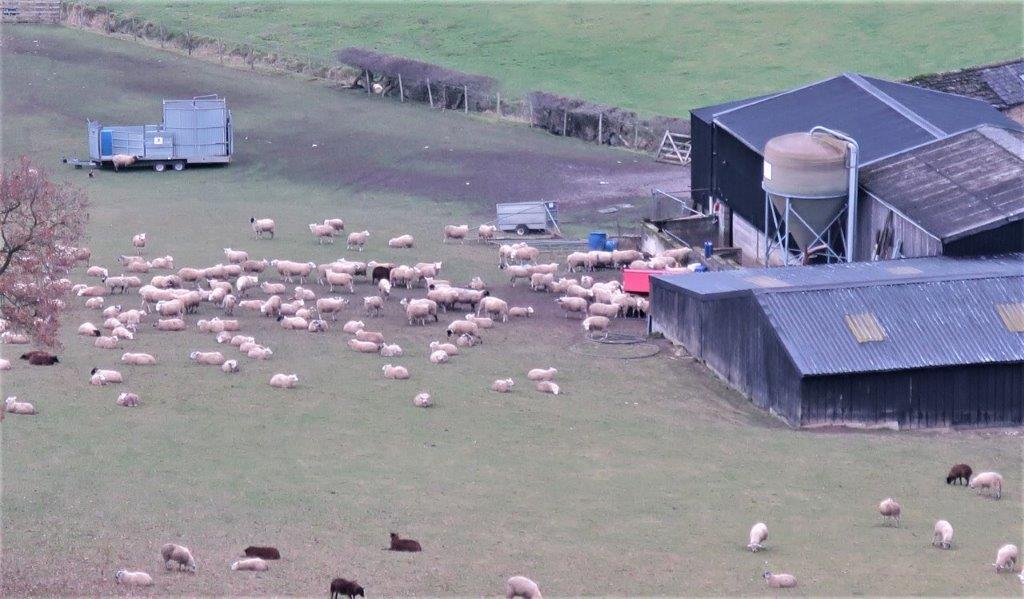 165) zoomed in view of above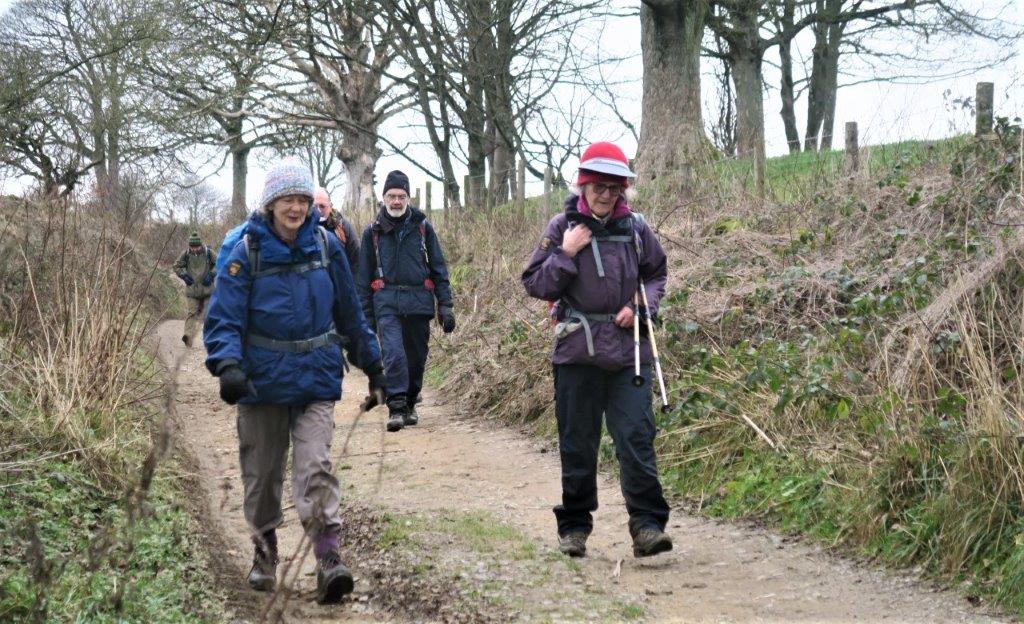 168) have turned off Handley Lane and now heading ~E to Edensor down very rough vehicle track (not suitable for cars). There is an ancient stone milestone at the top and this route may well have been frequently used in past times.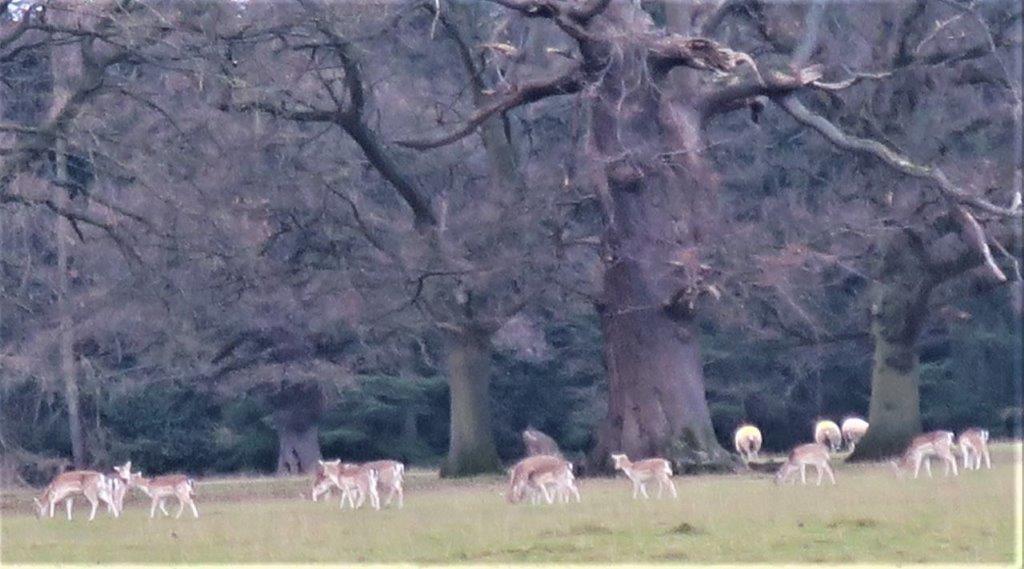 181) Deer seen about 0.75km away on the edge of New Piece Wood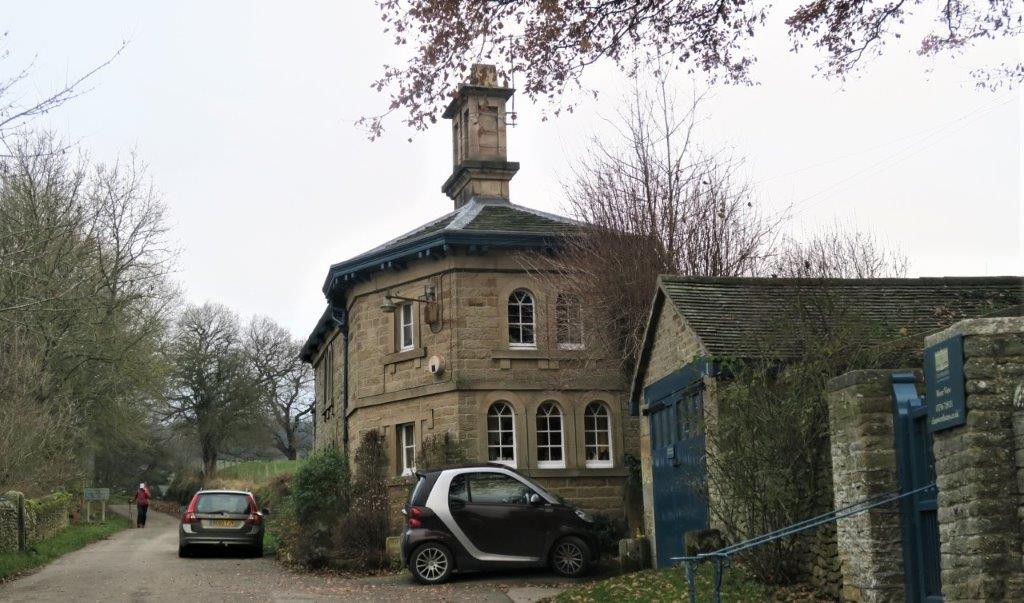 186 approaching Edensor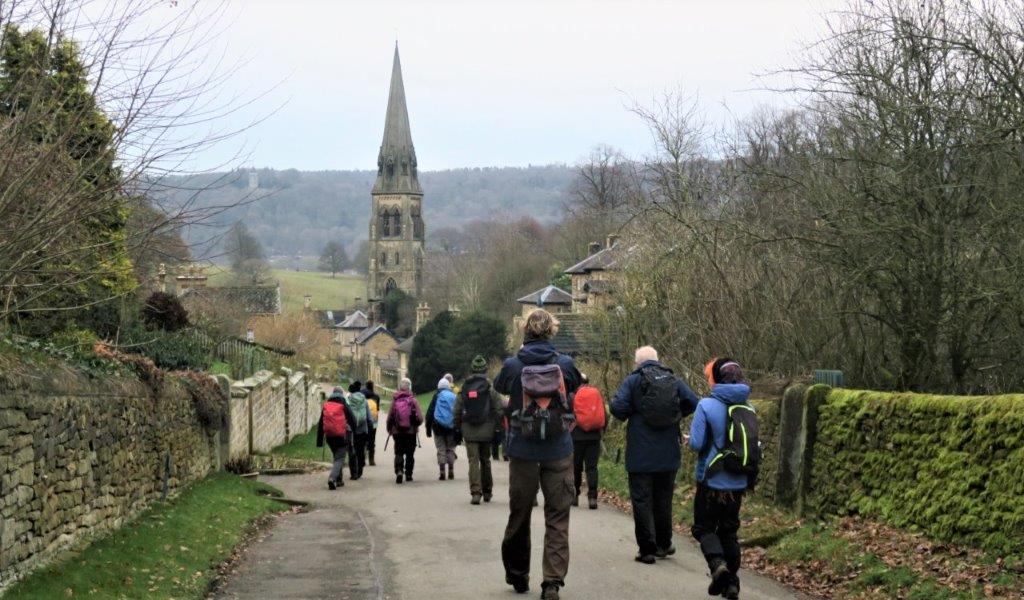 187) Edensors Church - There has been a Church to St Peter on this site in Edensor since ancient times.- visit Church website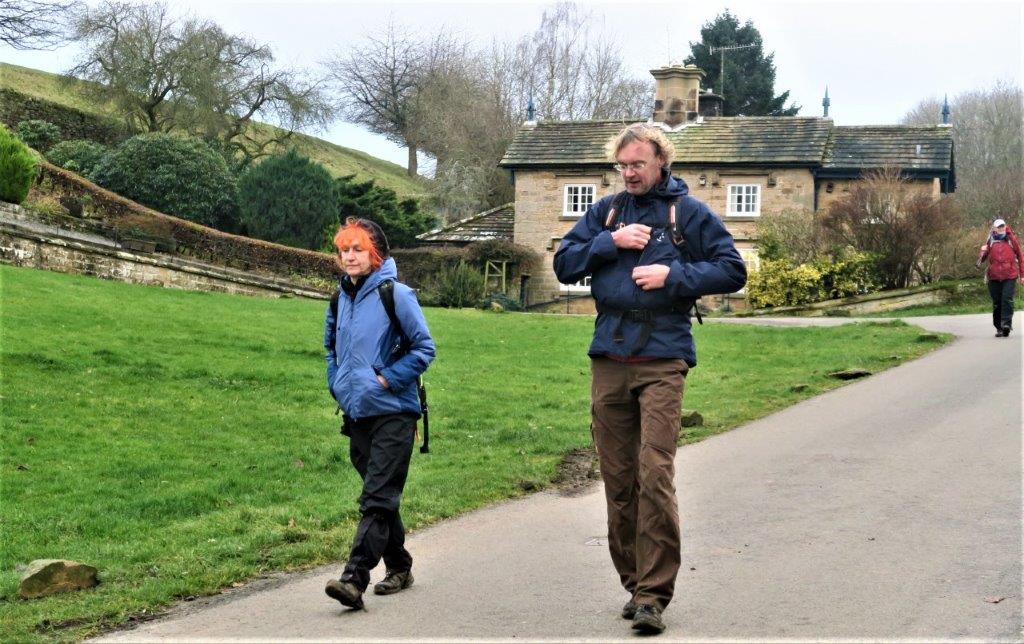 190) walking through a festive Edensor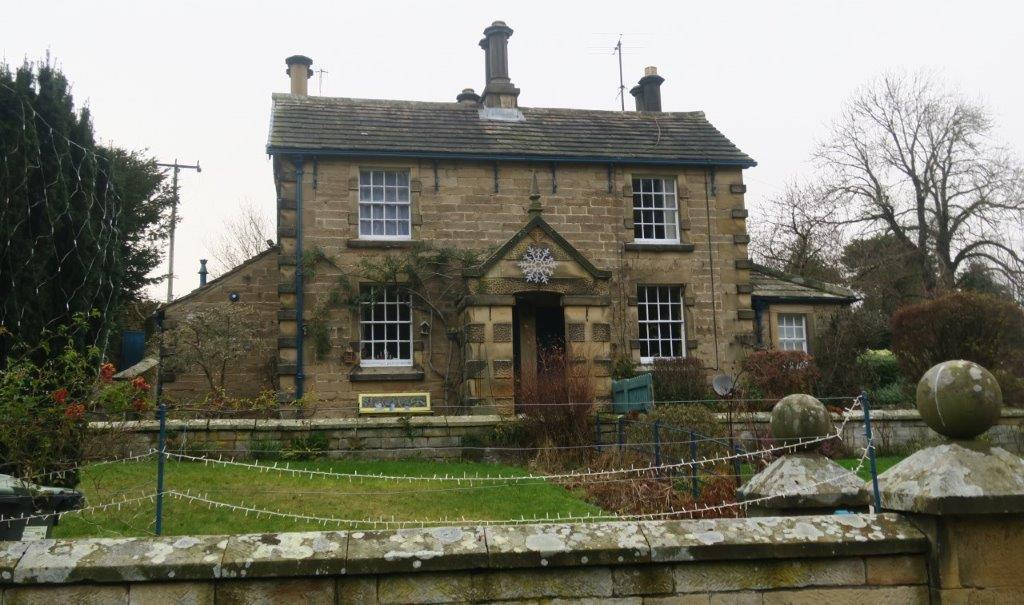 192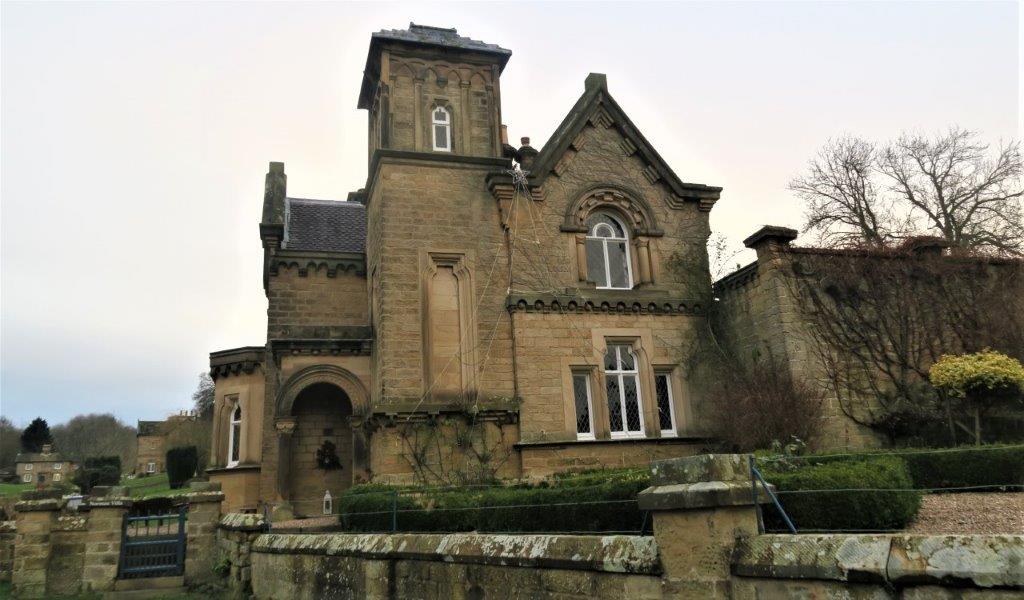 195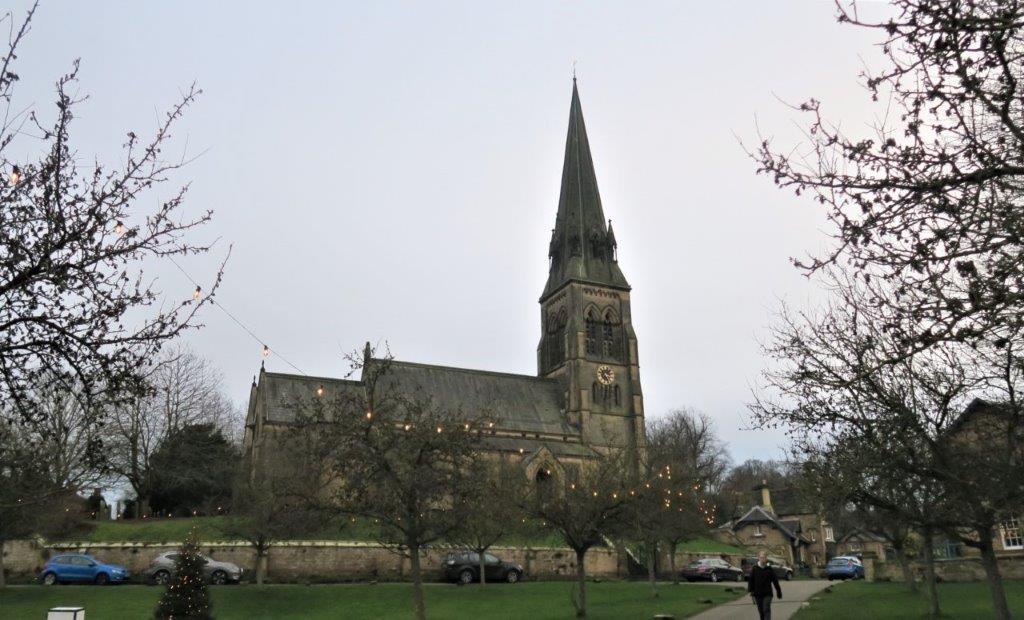 199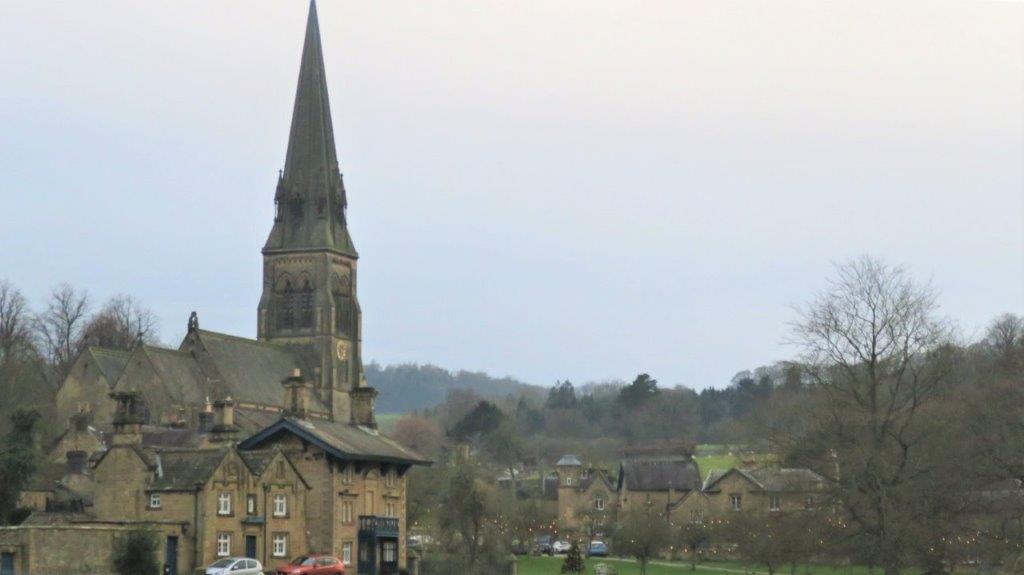 202 looking back at Edensor from the path leading to Chatsworth House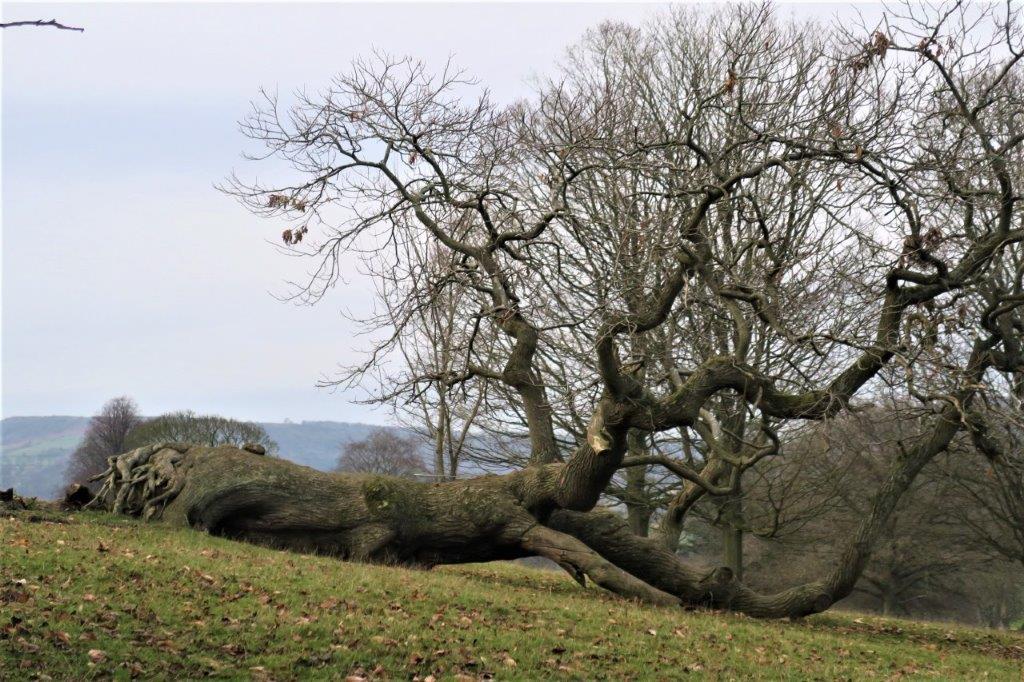 203)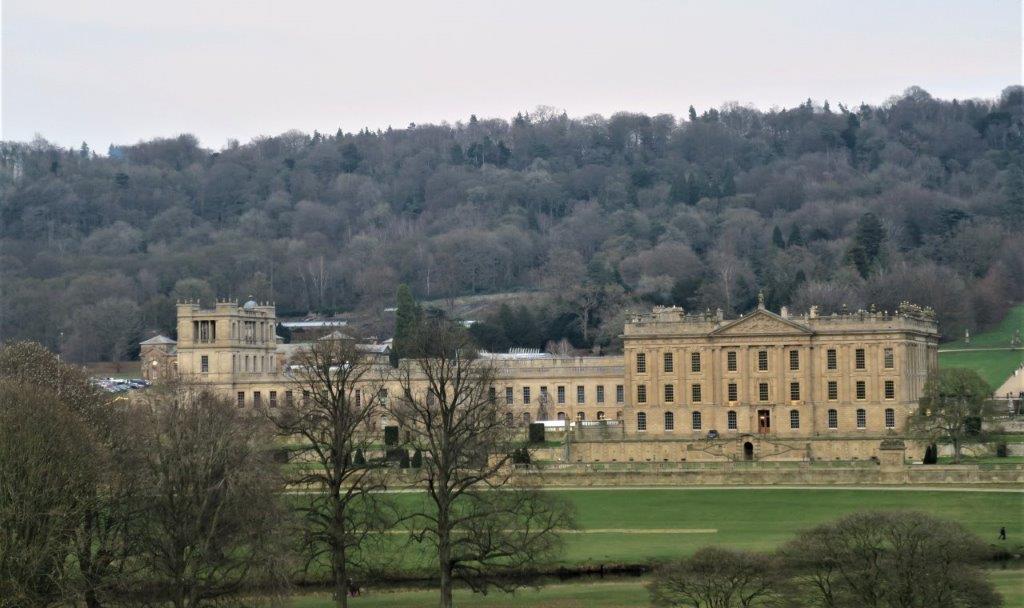 204) Chatsworth House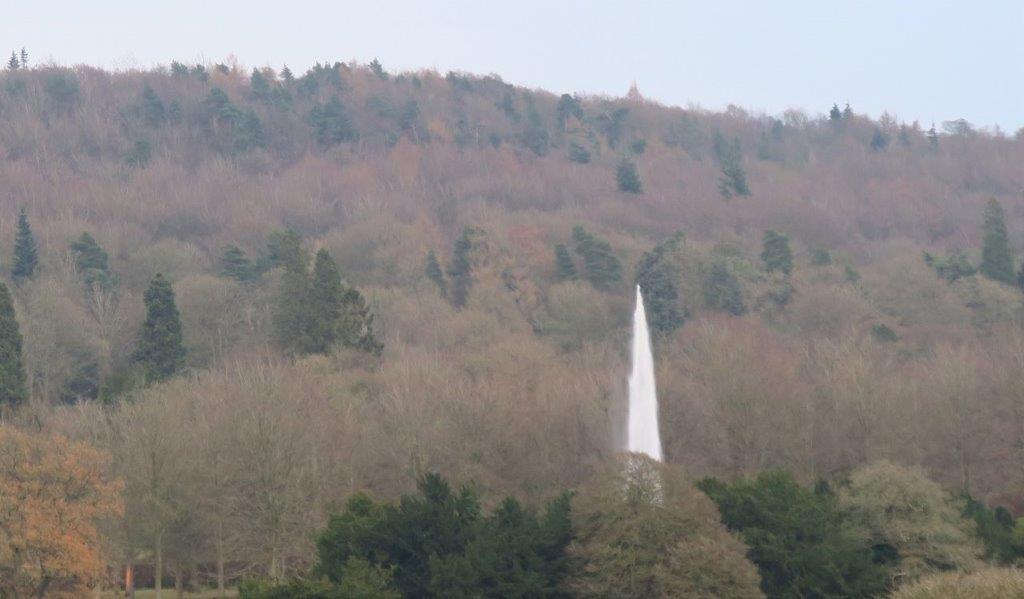 208) The Emporer Fountain apparently prepared for this Russian Leaders visit - which did not take place. The water was (and still probably is?) supplied by gravity from reservoirs above? Probably pumping it up continuously?
209)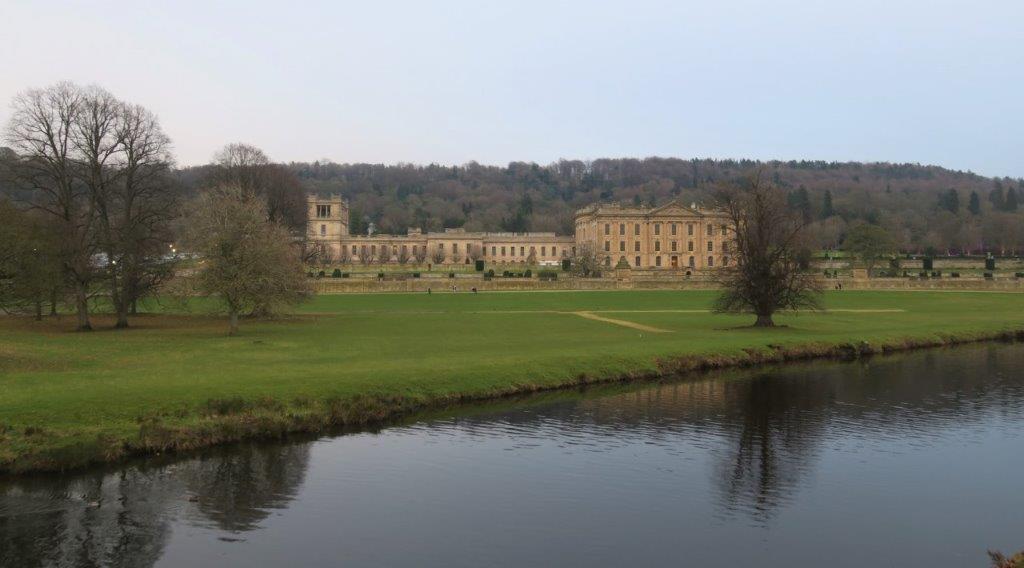 210) The River Derwent passing in front of Chatsworth House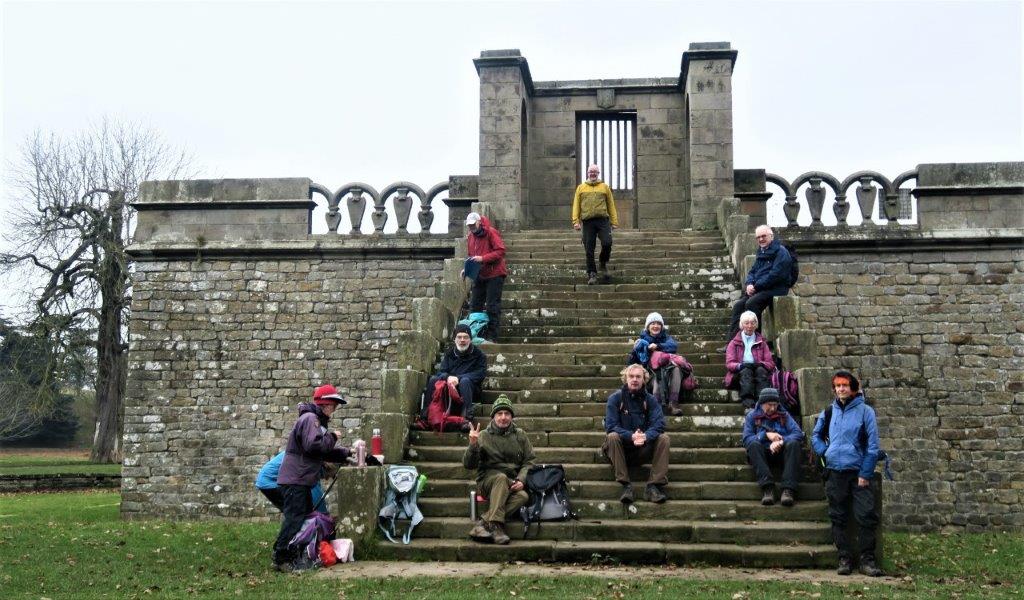 213

)Tradition holds that Queen Mary's Bower was constructed in the 1570s when Mary Queen of Scots was held at Chatsworth, in order to provide a raised exercise ground for the captive queen (her presence at Chatsworth is recorded throughout the 1570s). There is no hard evidence to support this tradition, and while it is perfectly possible that the structure was used by the exiled queen there seems little doubt that the Bower was originally built as a garden feature. (thanks to drafters for this interesting note)

We lesser mortals are having mince pies and mulled wine at this salubrious spot ending an enjoyable season of walks despite the dreaded Covid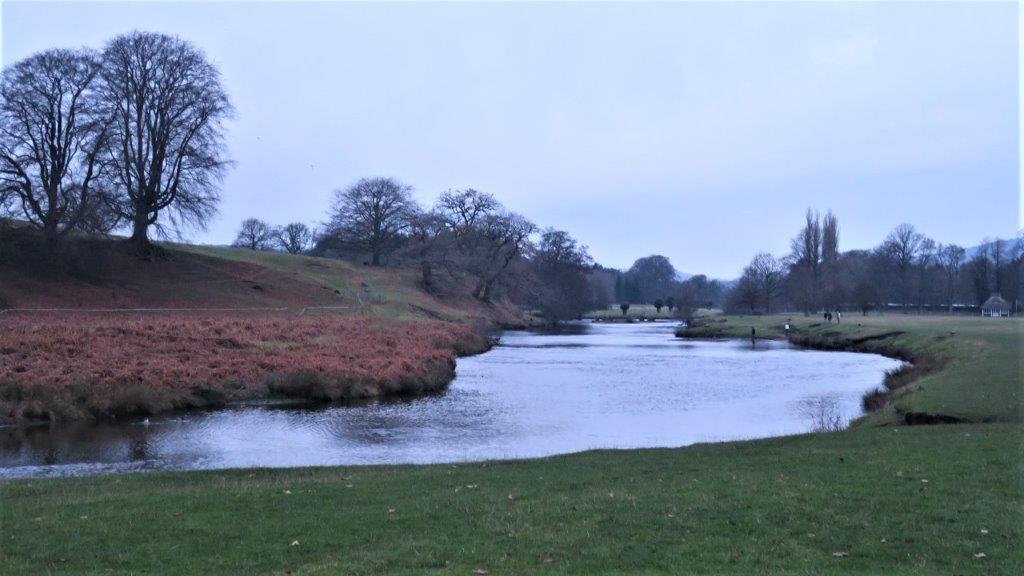 215 The River Derwent stretching upstream toward Baslow
homepage - Daywalks Index 2021 - contact me at