homepage - Daywalks Index 2021 - contact me at

2021.11.24 Wharncliffe Side, Road A6102 (SK299.944 Bus Stop), WSW thru Green Lane then Damasel Lane (walkers only) to Glen Howe Parking Area, ~NNW ~800m on Storth Lane to Brighthomelee Lane, ~200m on B. Lane ~W to first turn off (before 'propped barn', ~NW then ~WNW to More Hall Reservoir, on South side of M.H.Reser. Westward passing Broomhead Reser Embkt. by ~150m & turn off up ~SSW to cross New Road (not shown on all maps) at SK266.955, continue SSW then S up to Walkers Edge SK265.951, ~350m ~W along It, turn off on FP ~S then SSW to (SK299.944) the edge of White Lee Moor (now a Pine Plantation), FP turns S to cross Penistone Road at SK260.942 & over ladder stile, FP in OAL curves ~S to SK260.937, descend steeply W for ~150m to access gate at ~SK258.936, ~ESE then SW on path ~600m long thru Rocher Woods, then U- turn down steps at SK263.933, after Steps ~S to join FP ~SW thru Bowsen & continuing to cross 'covered' Rocher End Brook at SK265.929, then on FP ~ESE / SSW / E to High Bradfield Church, ~E from Church joining and following Shieffield Country Walk Eastward past Cliffe Head Farm / New Lathes / Holdworth on road to stile / FP at SK288.915, after ~100m turn off S.C.Walk ~N thru Spitewinter Farm to road at SK290.920, ~200m E on Rd then N on another road to reach and skew cross Burnt Hill Lane, FP ~N to near Coumes Farm buildings, but take FP to W for ~150m to join access track then FP ~N / NNW thru Coumes Vale (with new rebuilt 'farm house'), then FP ~NNE thru Coumes Vale Plantation to path junction at SK292.932, FP ~NNE to Lumb Lane, ~50m E on path then skew NW then N down Acre Lane, Before road to West skew NNW on road thru / to Folderings, then follow FP ~NNW turning ~NNE to enter Glen Howe at SK292.941, NNE then E back to Storth Lane, then thru parking area & lanes to A6102 Road and bus stop - leader Anne Vickers - about 10miles -18 on walk
2 coming up from the bus stop via Green & Damasel Lanes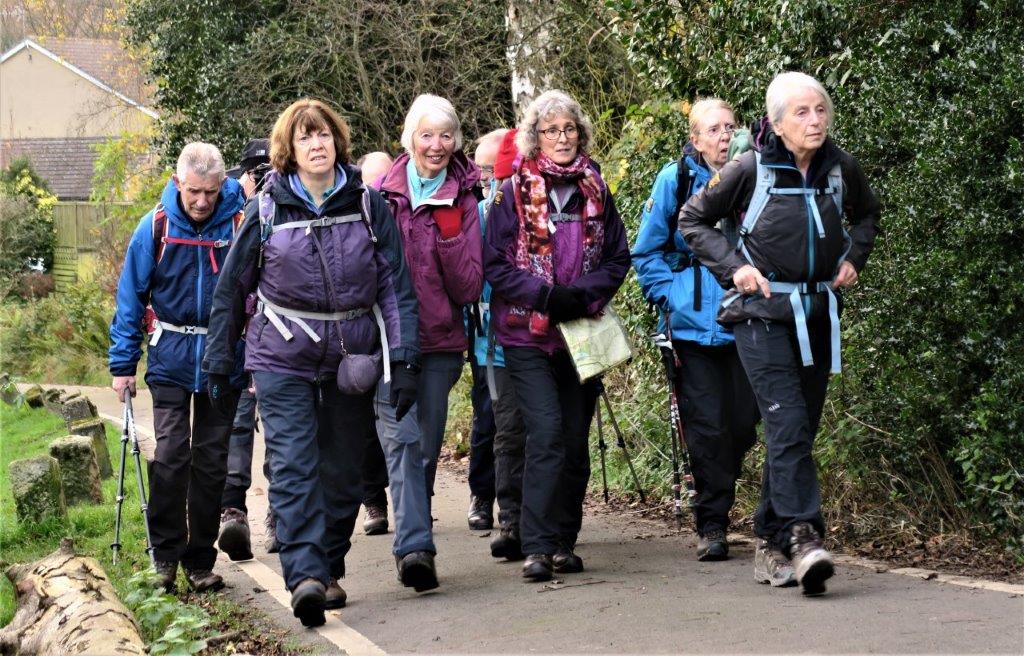 3 as above. Some walkers met in Glen Howe parking area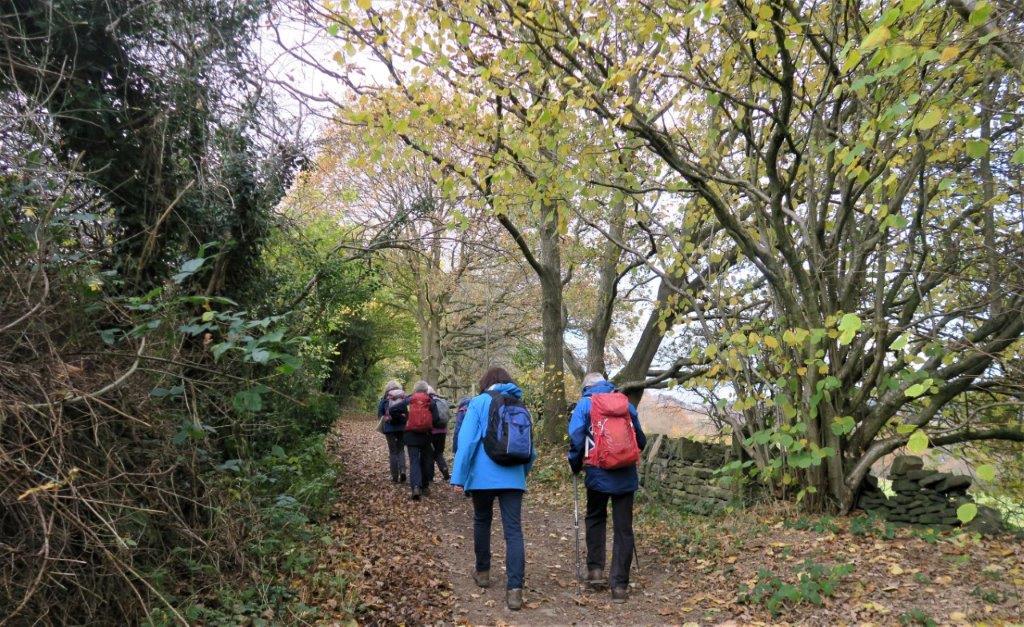 4 from the parking area onto Storth Lane (which is just outside Glen Howe)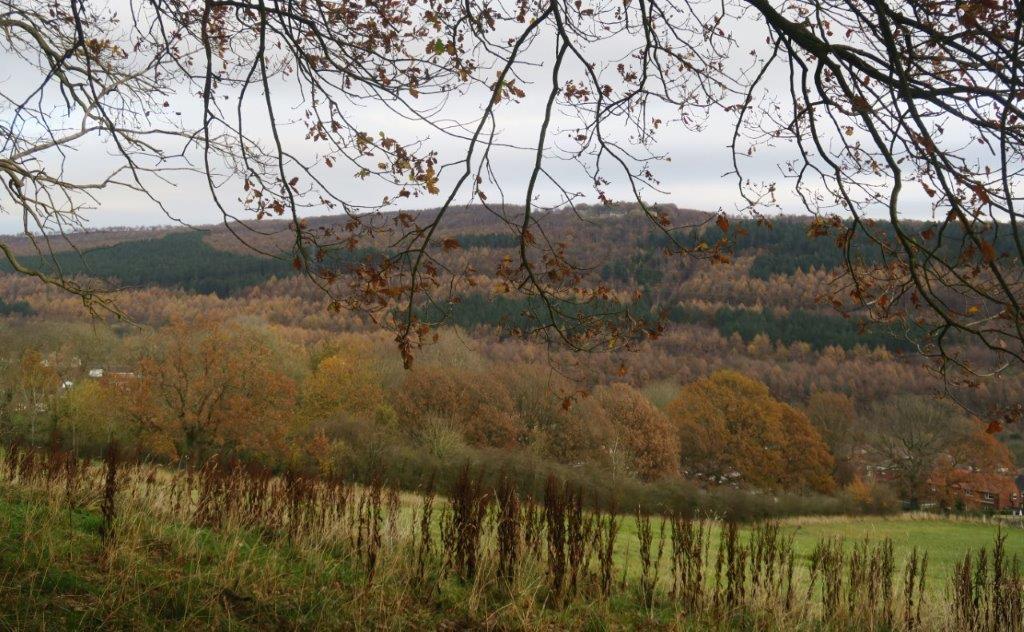 7 looking across Wharncliffe Woods and Chase (at the top)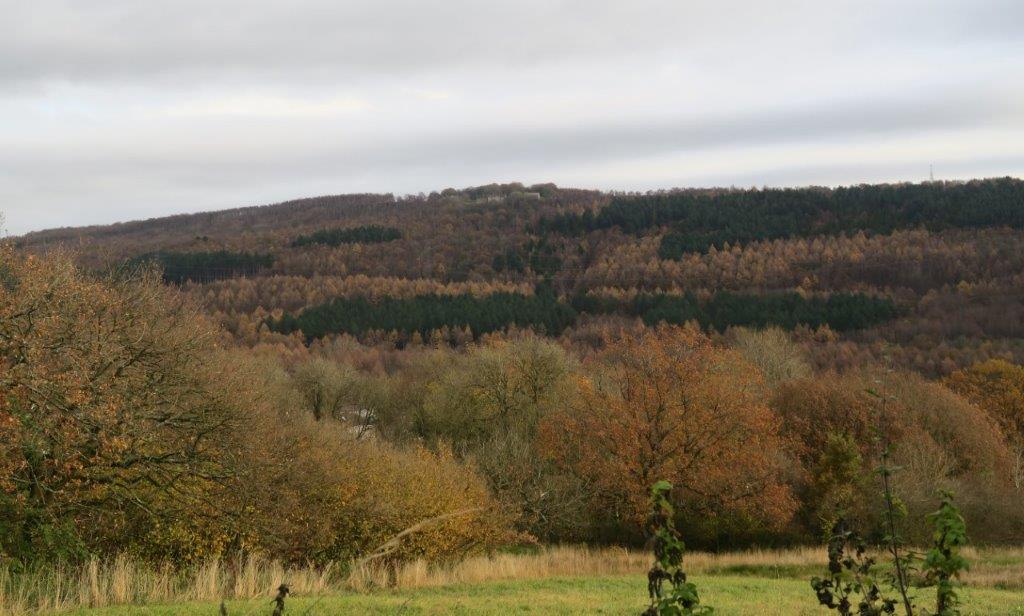 10 some buildings visible at including Wharncliffe Lodge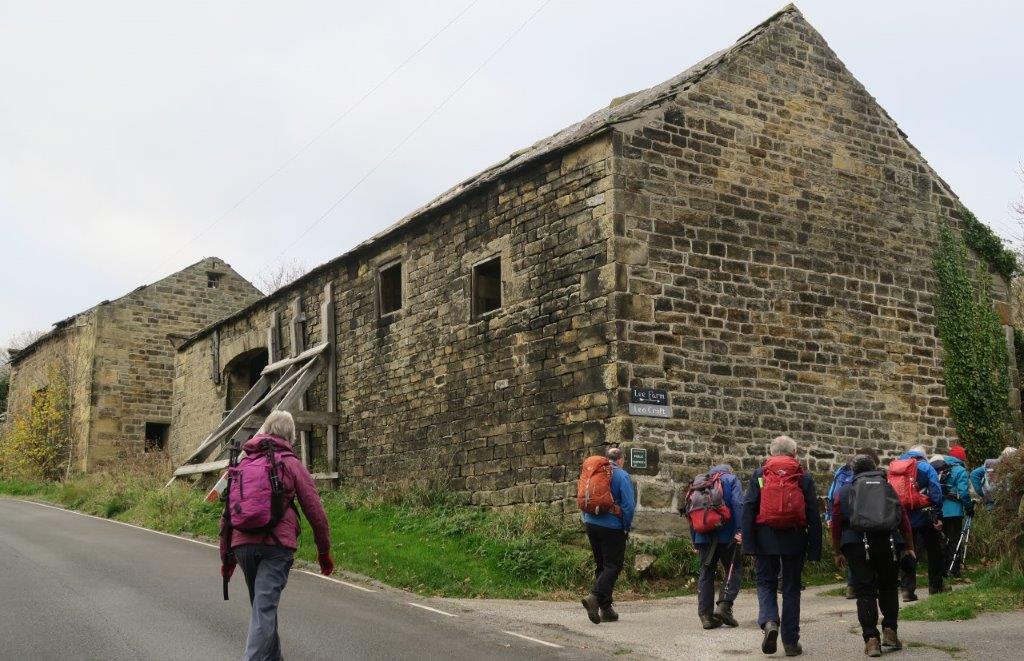 12 Turning off Brighthomelee Lane at 'propped barn' towards More Hall Reservoir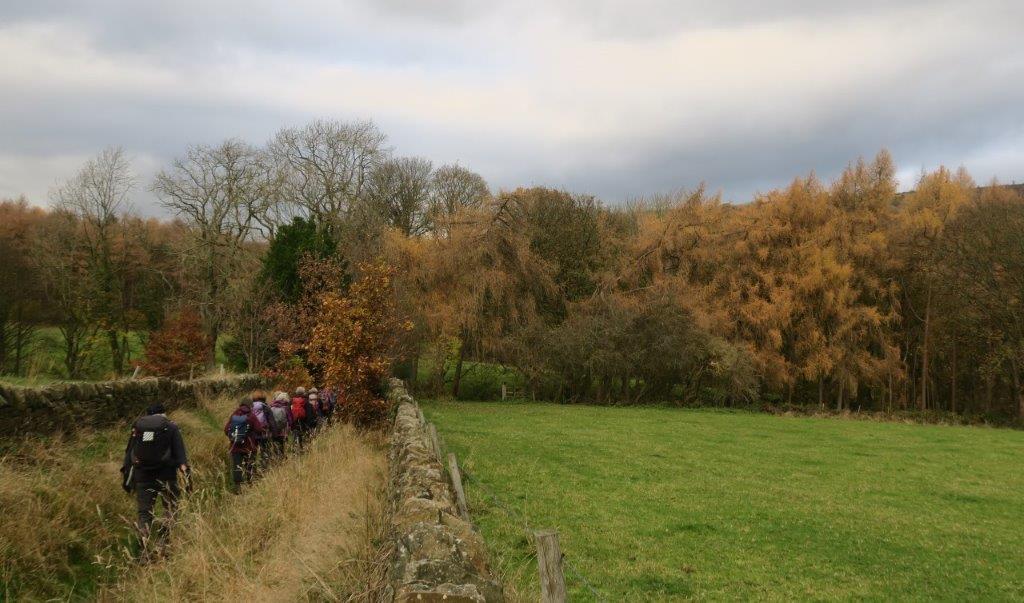 15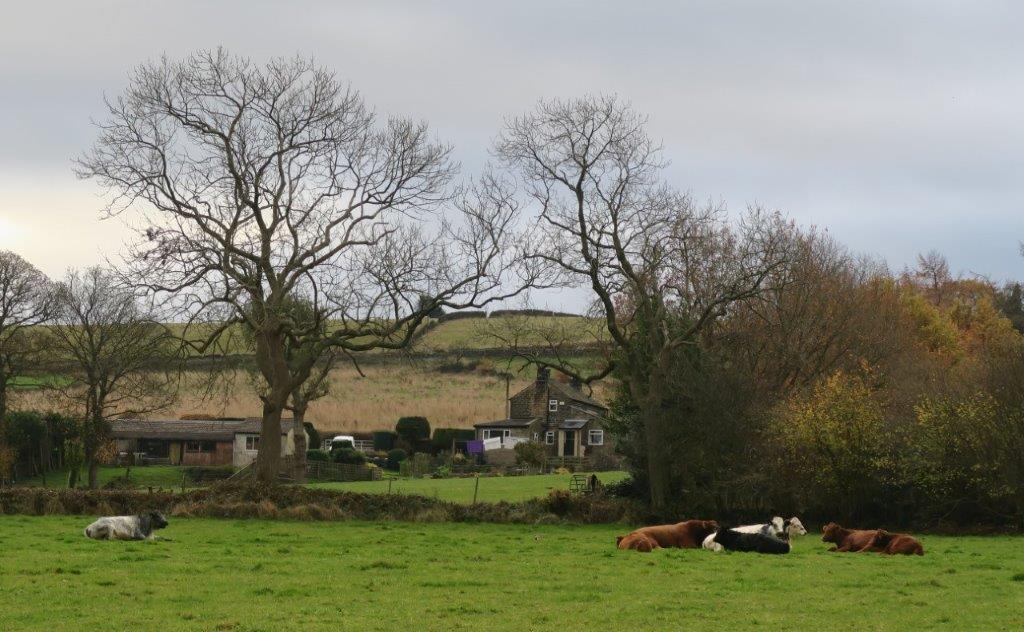 18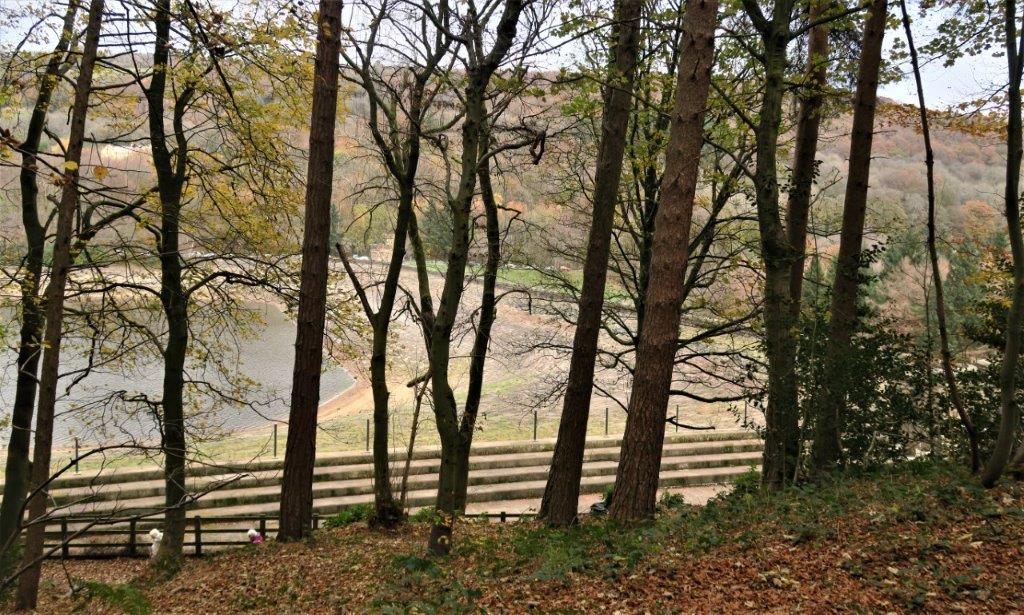 22 More Hall Reservoir embankment and the stepped top of the spillway.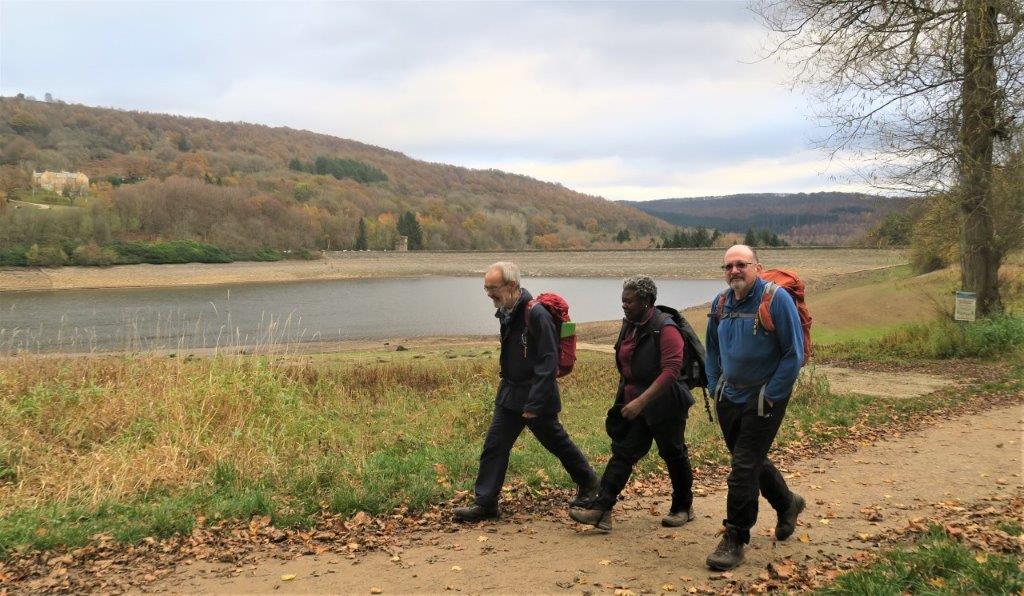 25 the More Hall Embankment is behind us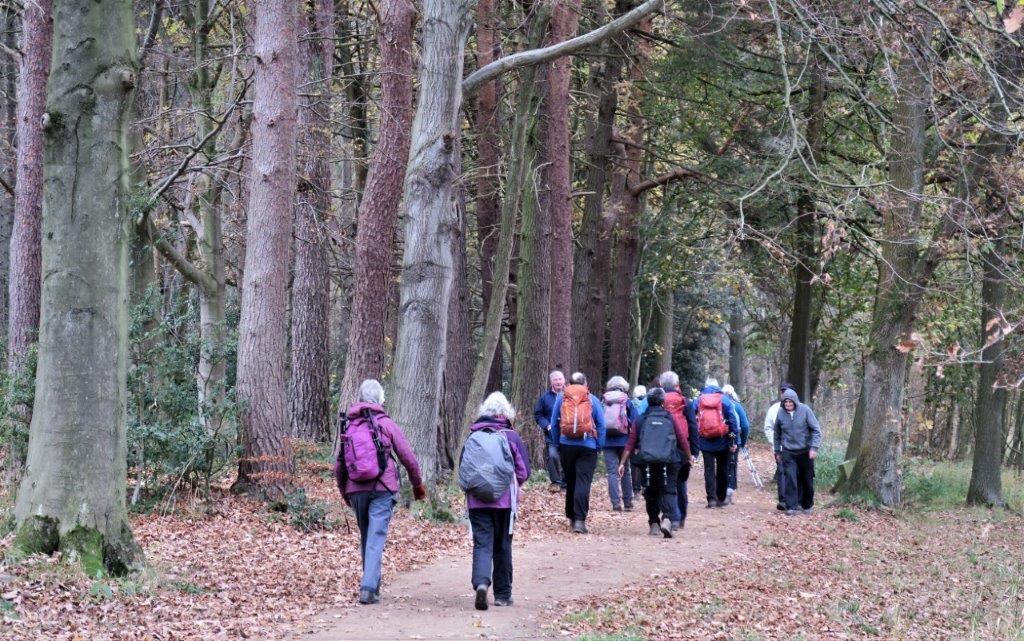 29 walking westward on the south side of More Hall Reservoir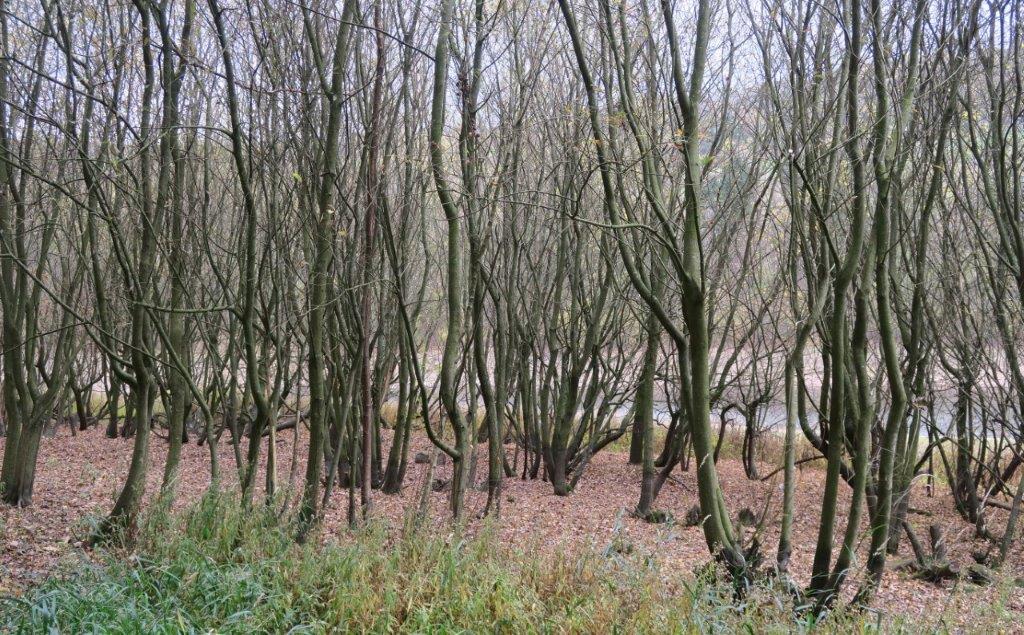 30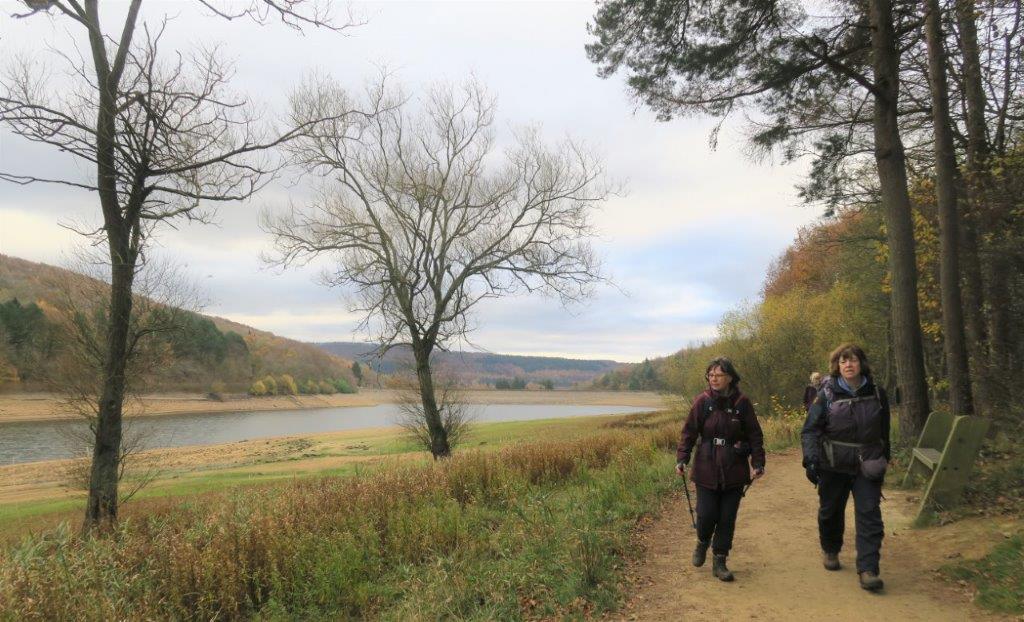 33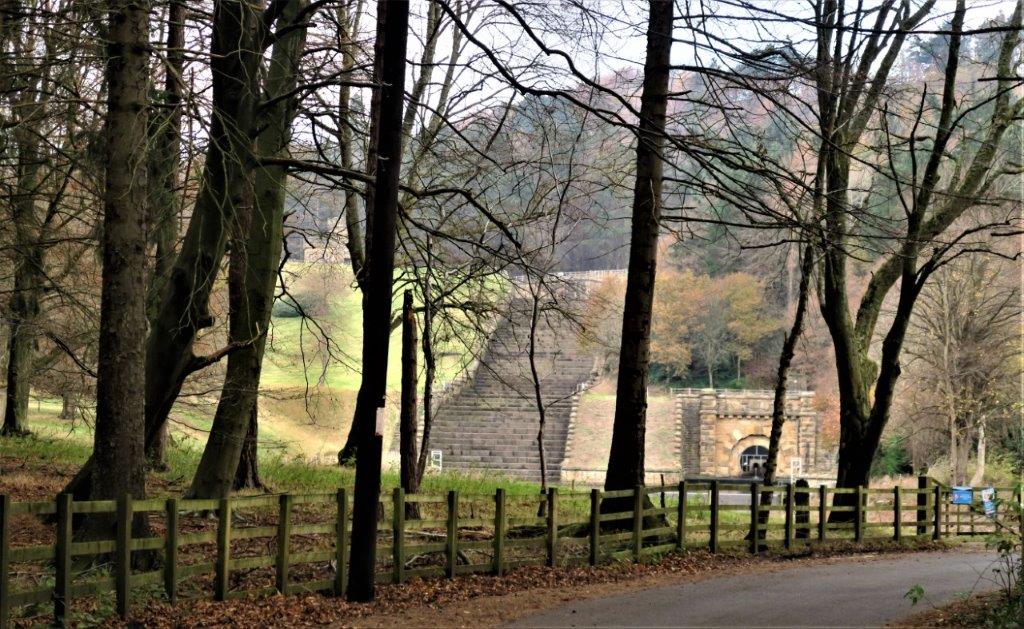 40 approaching Broomhead Reservoir - embankment and its spillway seen here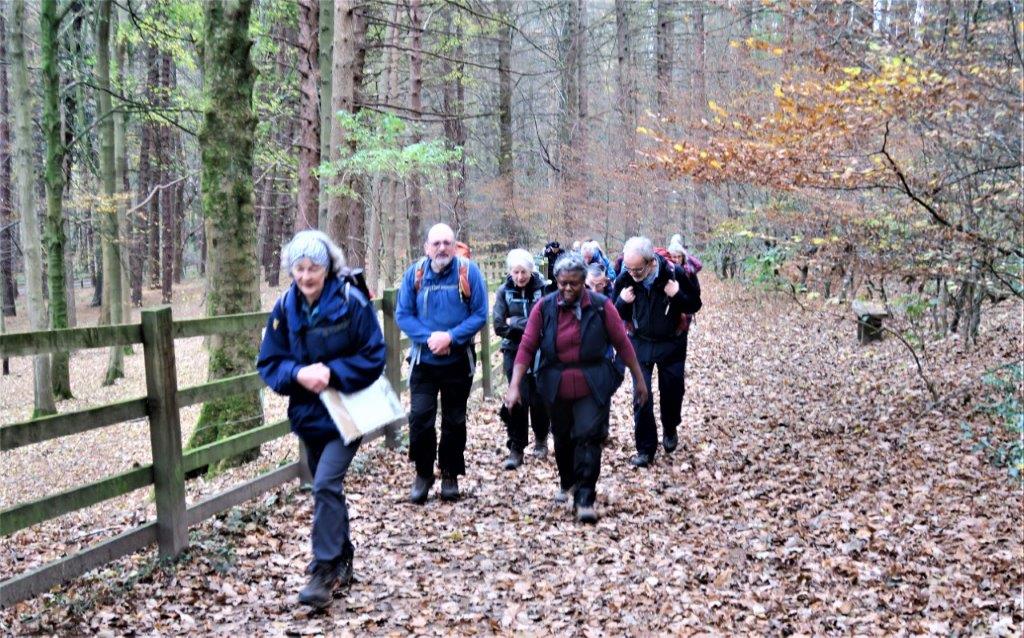 41 climbing up to the crest of The Broomhead Reservoir Embankment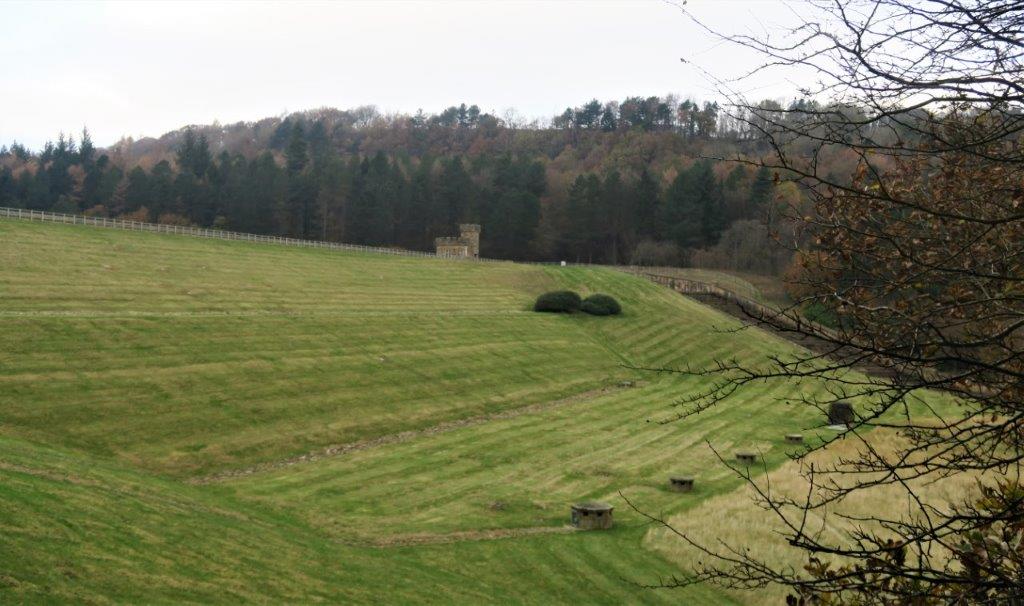 43 The Broomhead Reservoir Embankment - spillway to the right of picture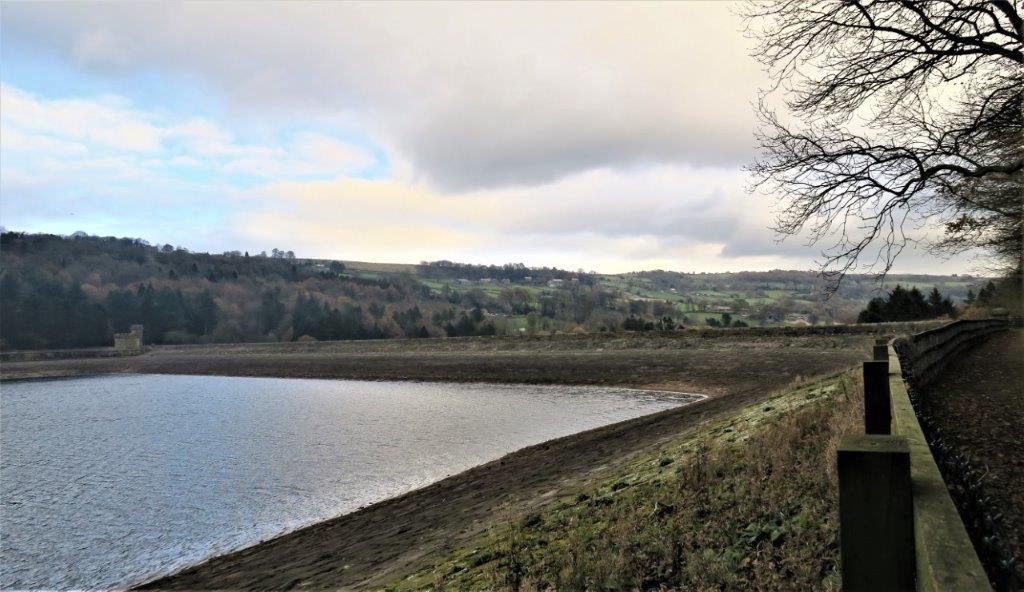 48 the Broomhead Reservoir Embankment seen from the upstream side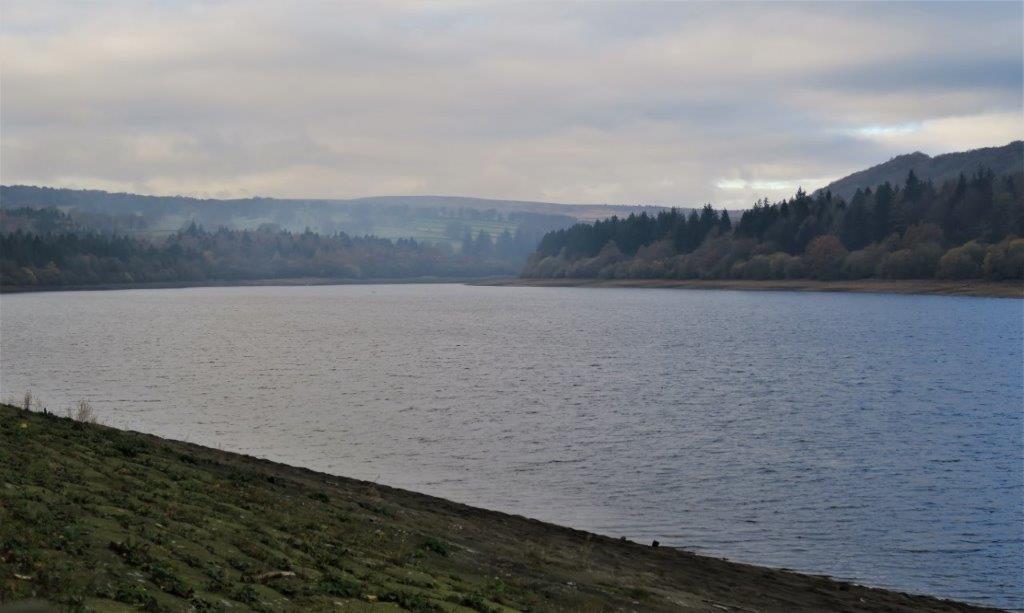 47 the west end of the reservoir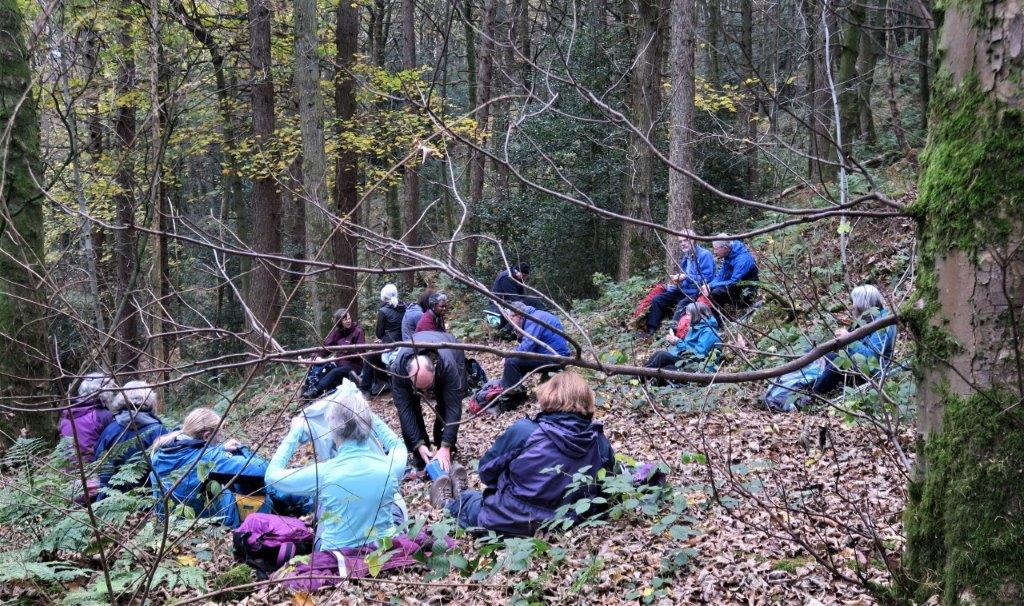 53 we turned up on a Footpath soon after passing the Embankment and are having a morning tea break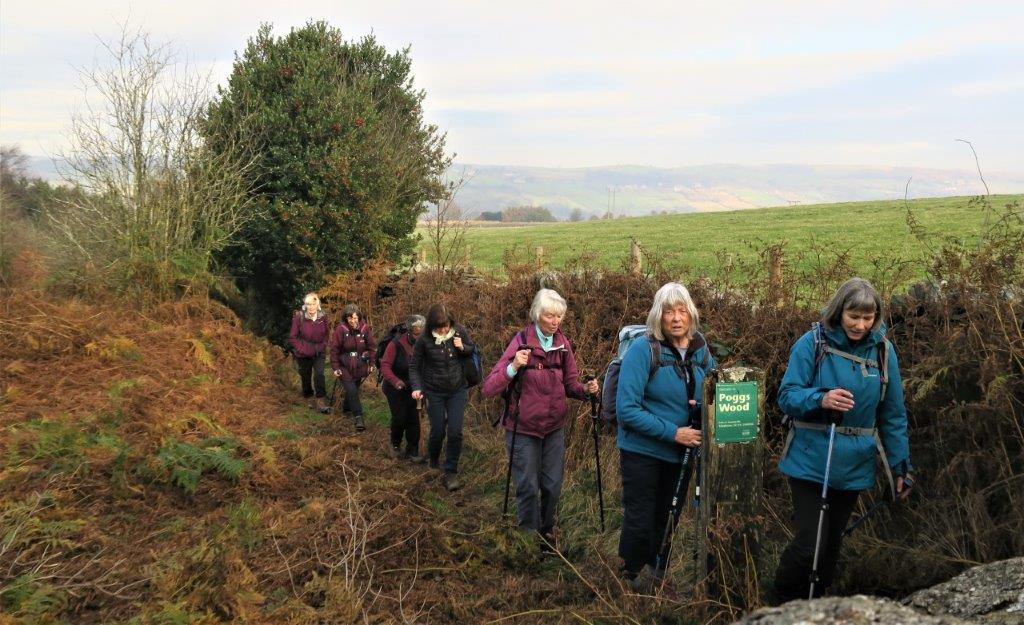 60 at ladder stile just before Walkers Edge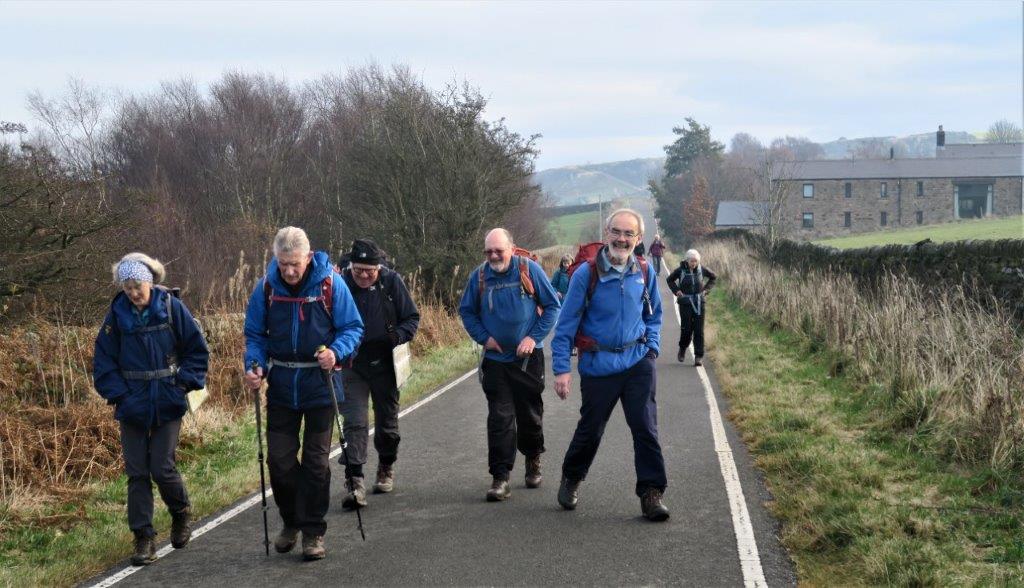 63 on Walkers Edge (which is the road itself)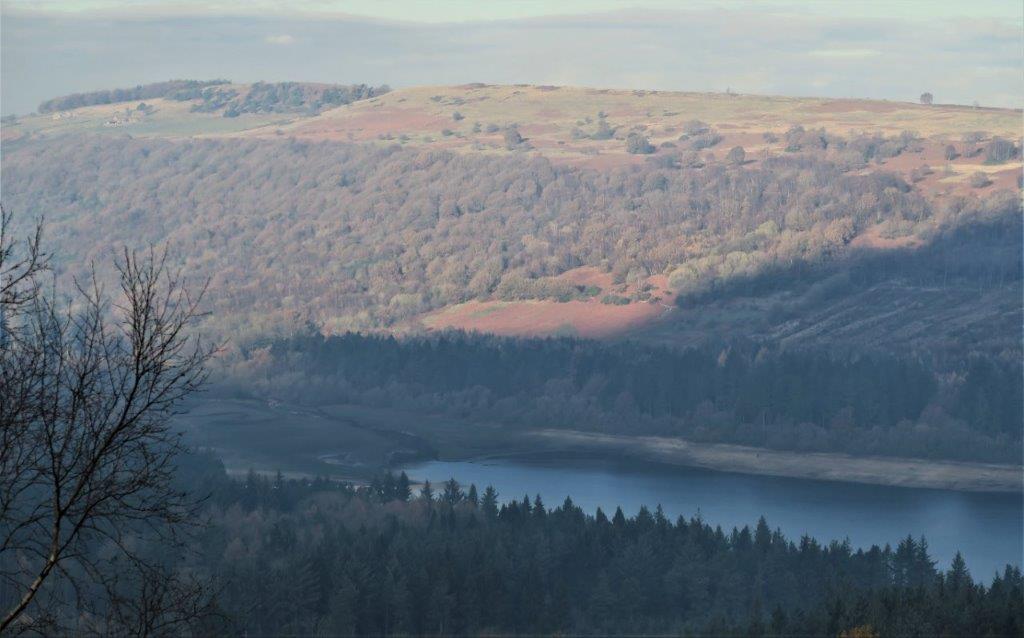 69 Looking across Broomhead Reservoir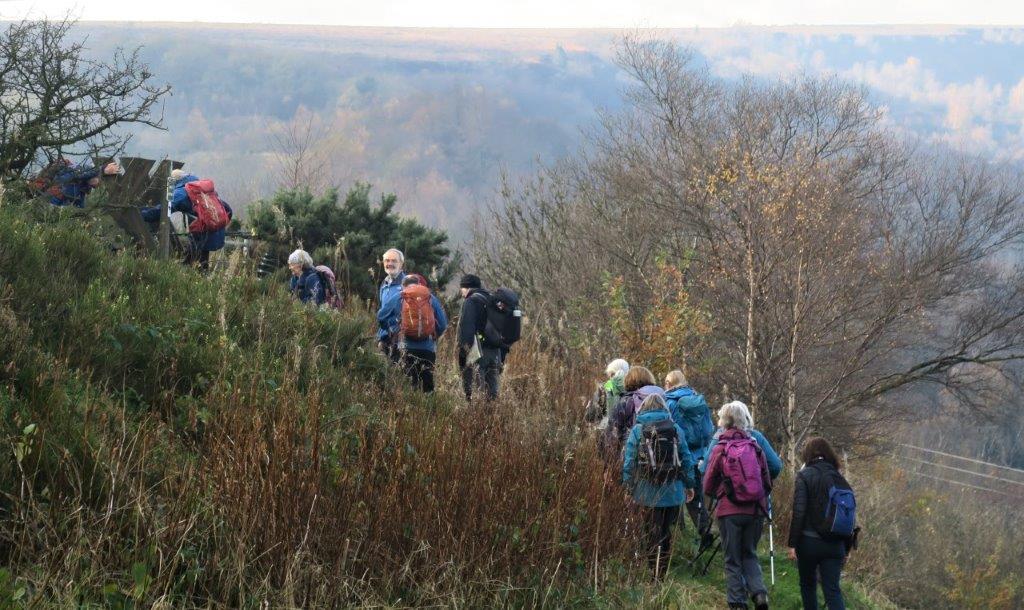 70 turning up from Walkers Edge to the Ladder Stile and Footpath leading to White Lee Moor (now a pine plantation)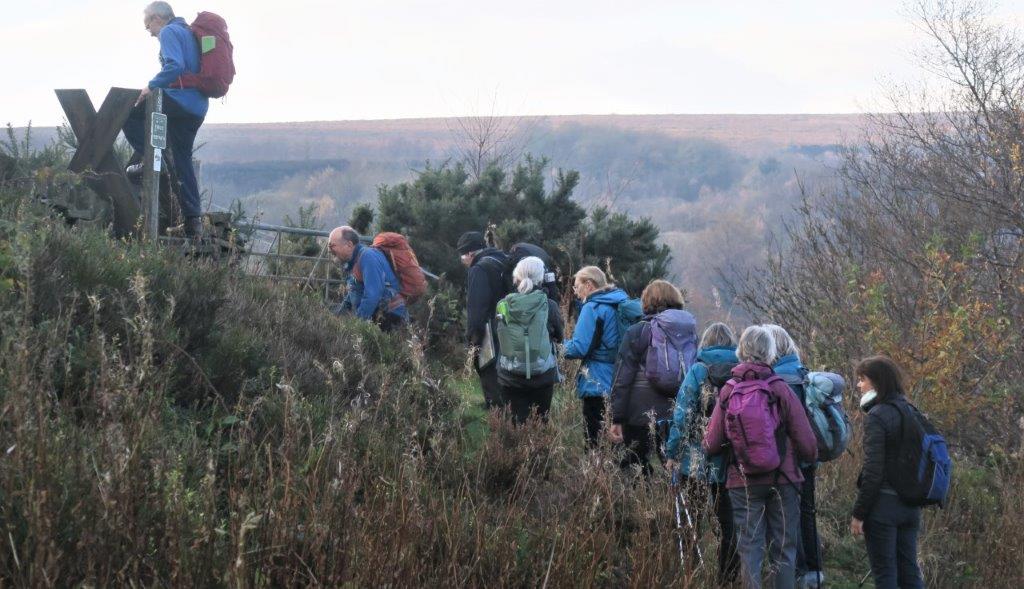 71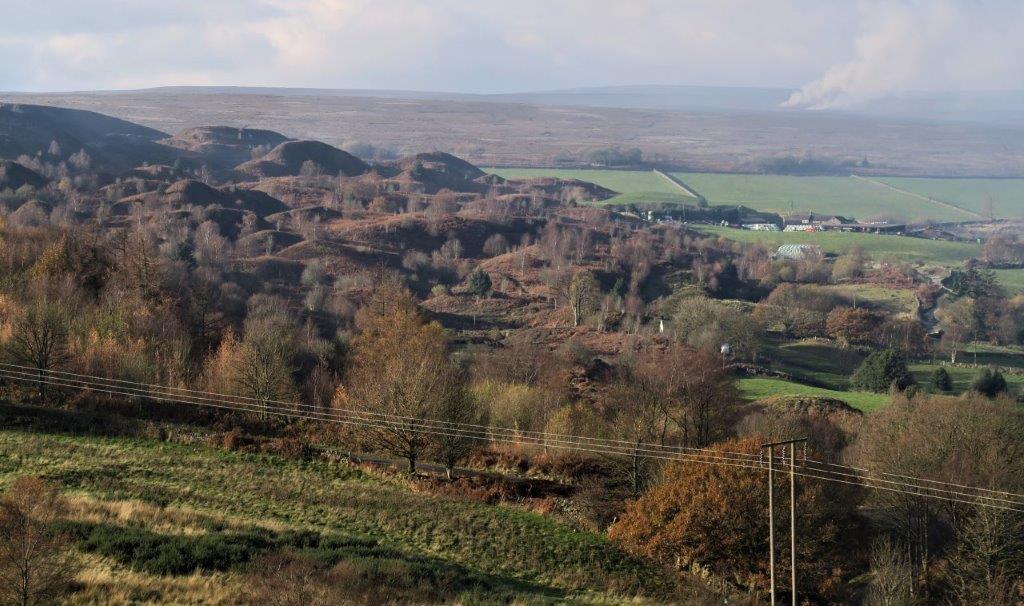 77 looking West from the Footpath to Canyard Hills (disturbed land) with part of Old Booth Farm visible to its right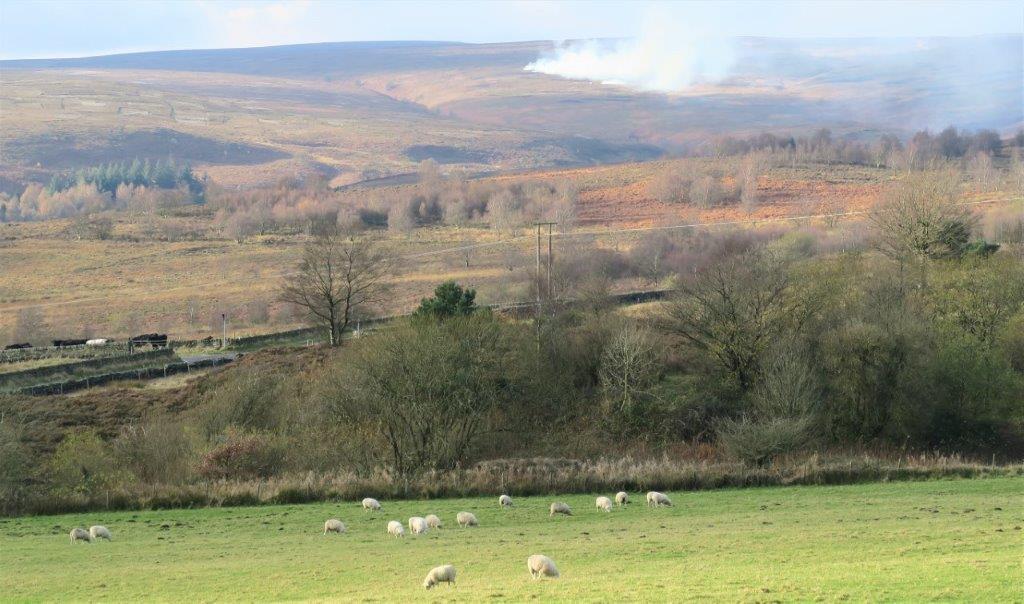 83 Penistone Road below - used in a Tour de France 'stage' some years ago (pre Brexit)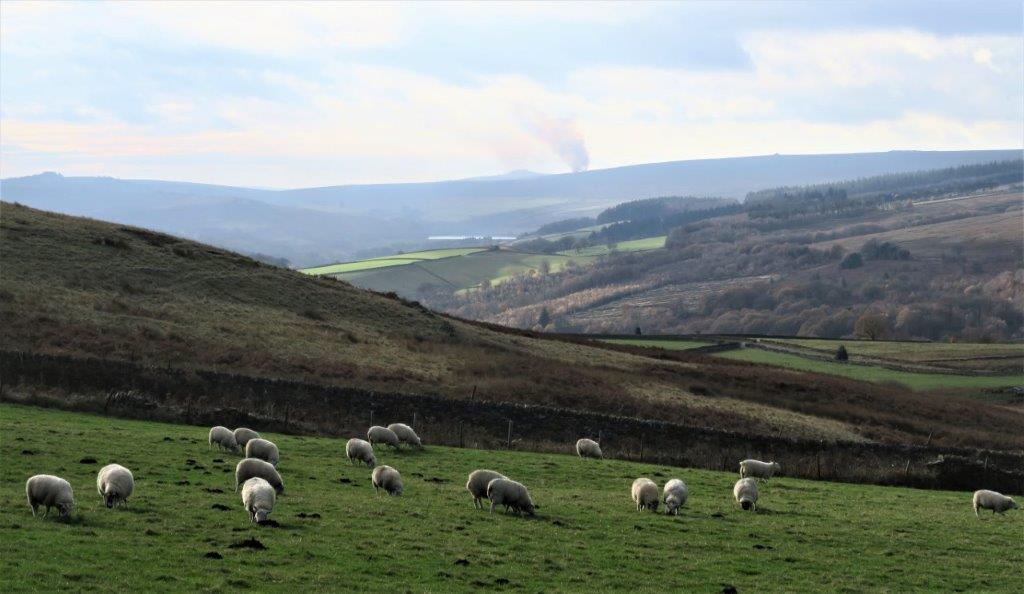 84 Strines Reservoir just visible at top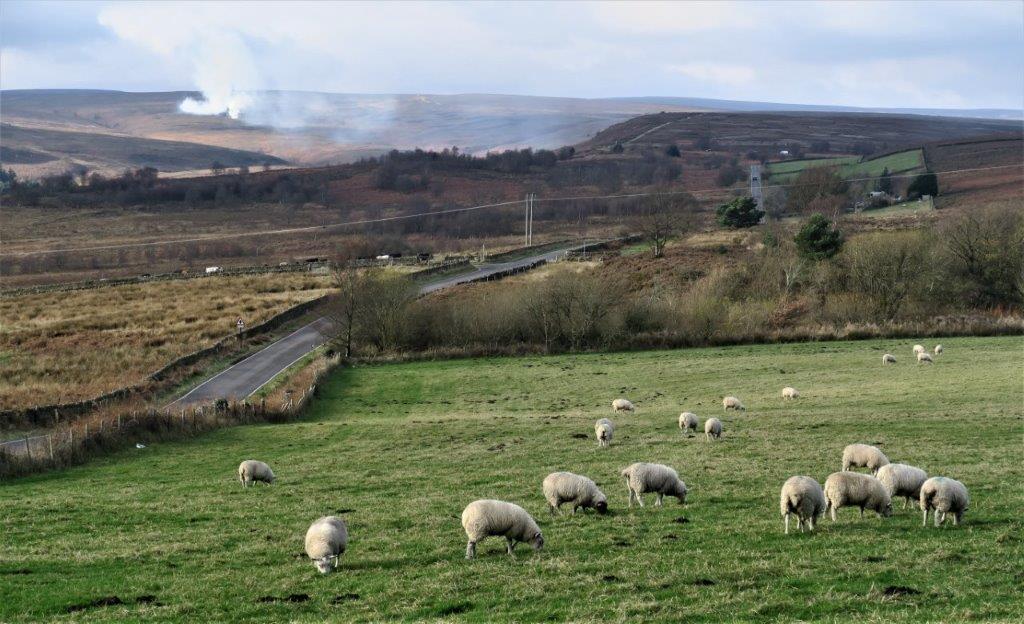 85 Penistone Road again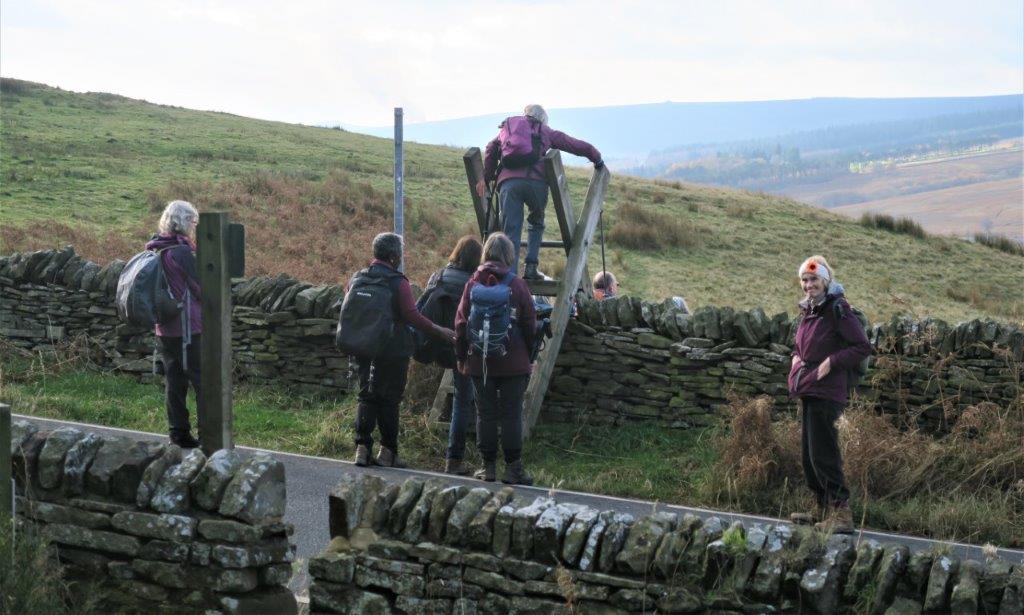 88 Stile across Penistone Road into Open Access Land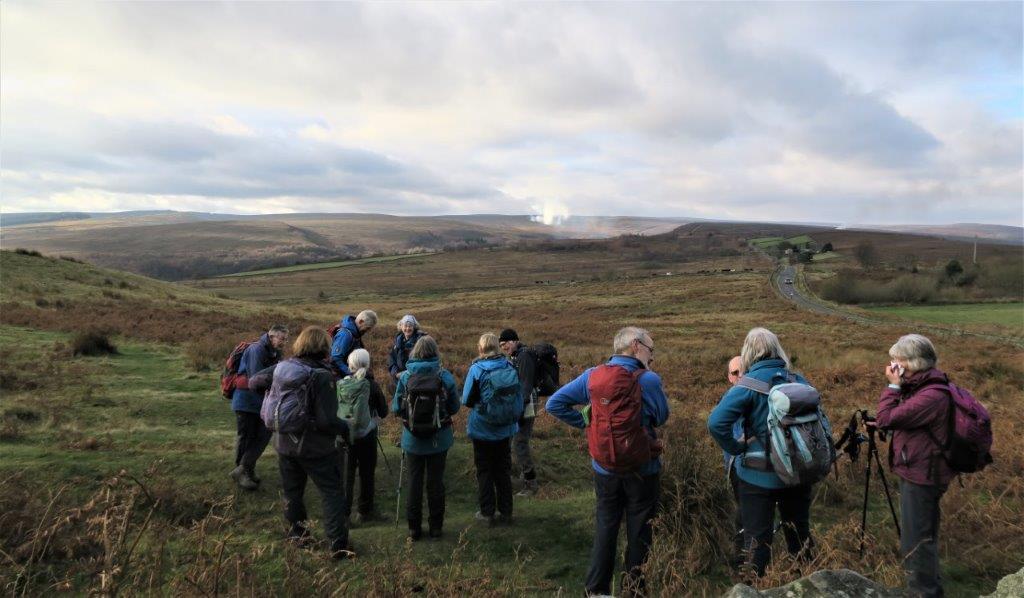 89 Burning the moors to encourage 'growth' for raising (tame?) grouse then shooting them for sport? Effect on UK's Carbon Footprint?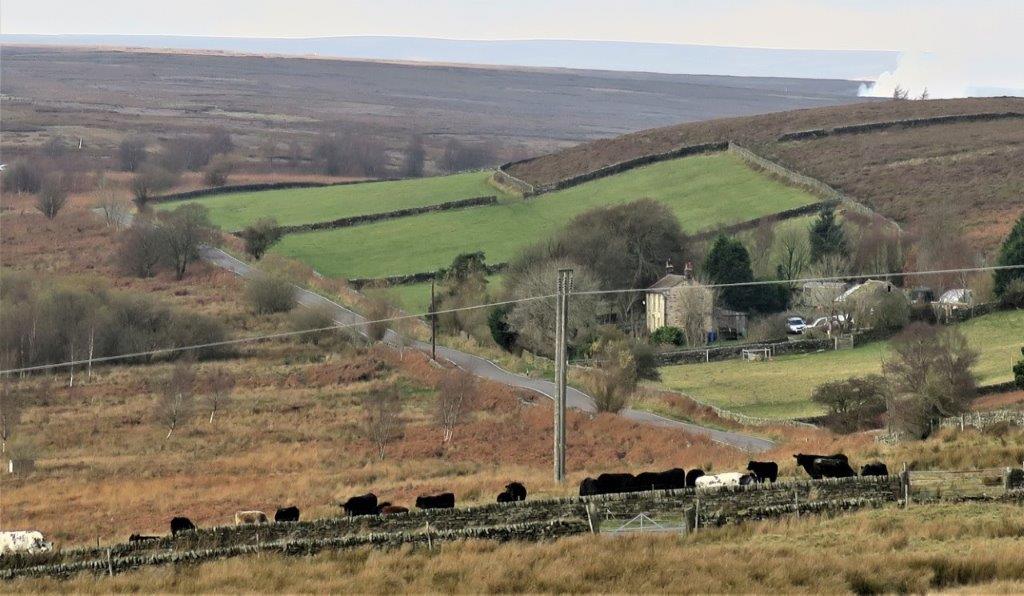 91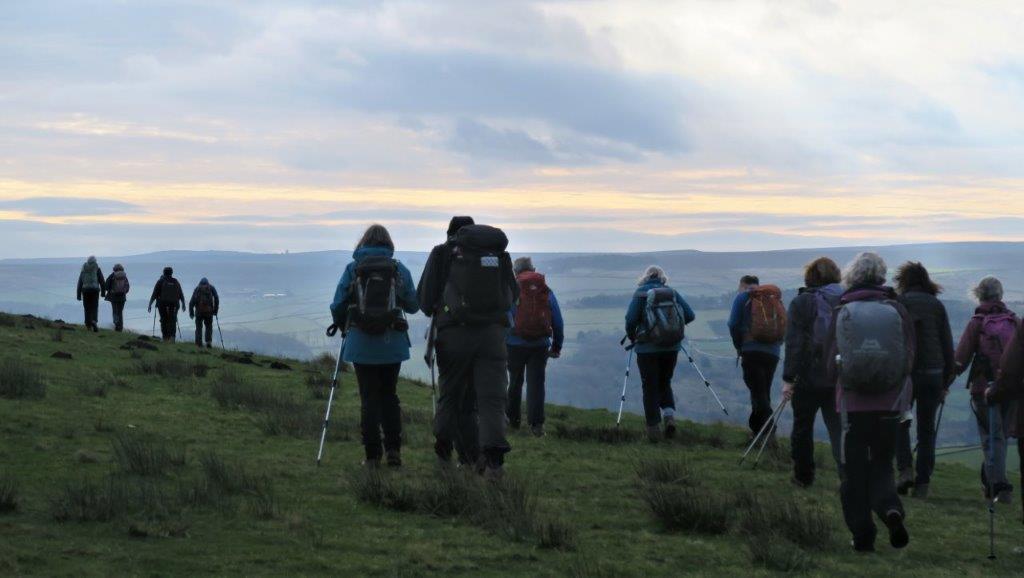 96 yellow sky is too early for a sunset?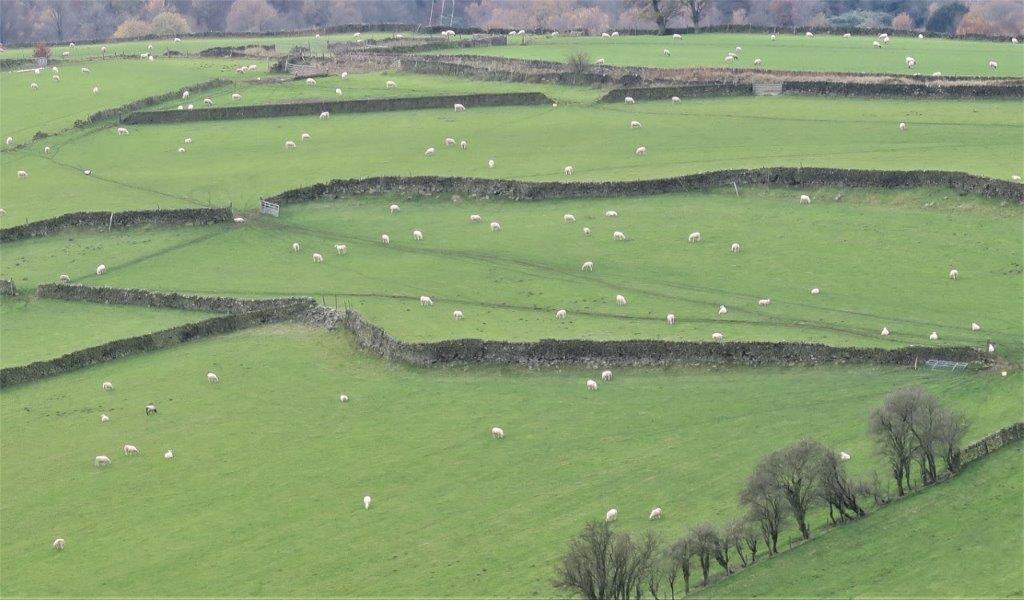 97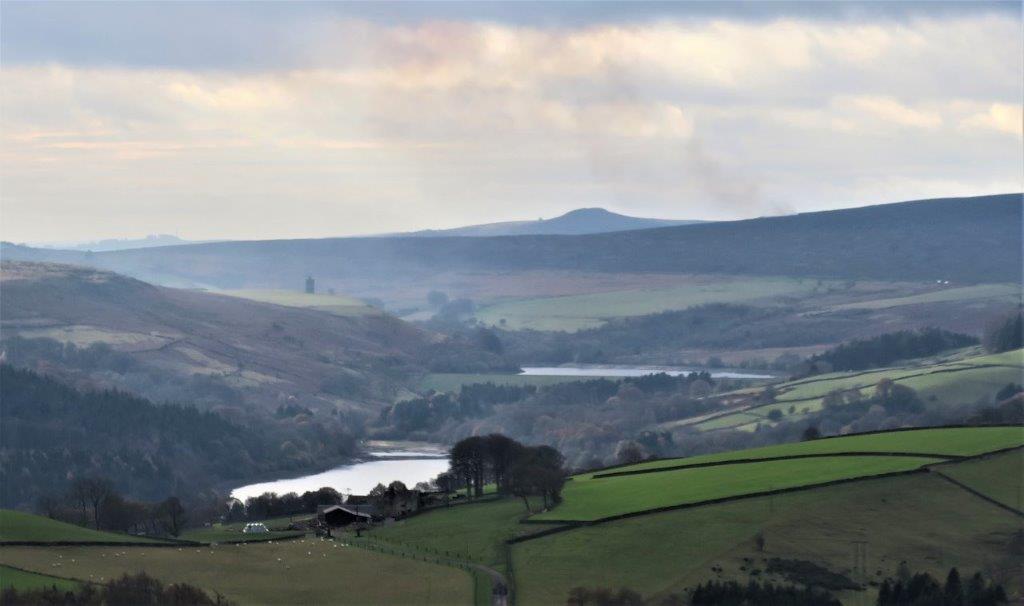 100 Winhill at top of picture with Strines and Dale Dike Reservoirs below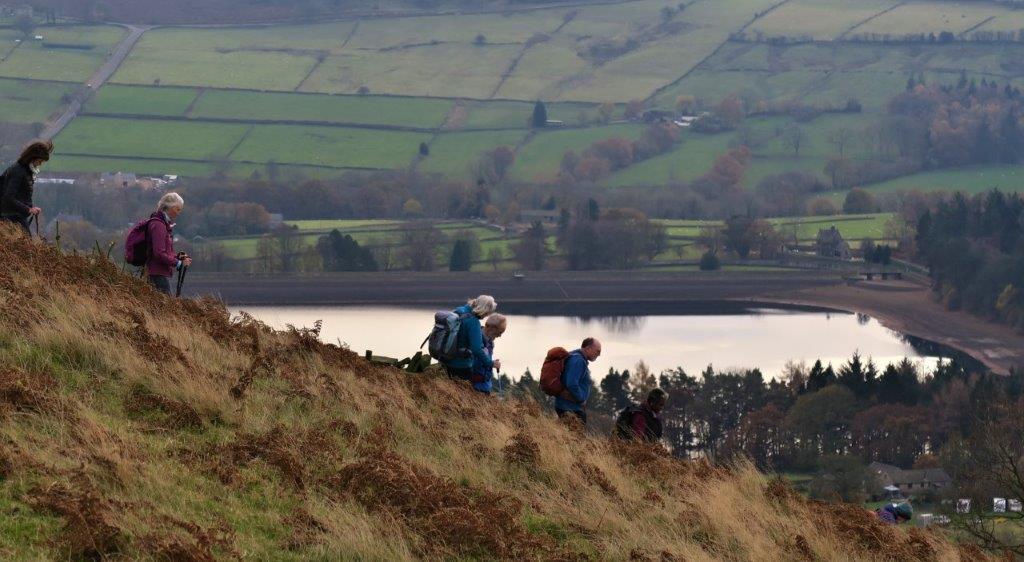 103 Agden Reservoir to our side as we descend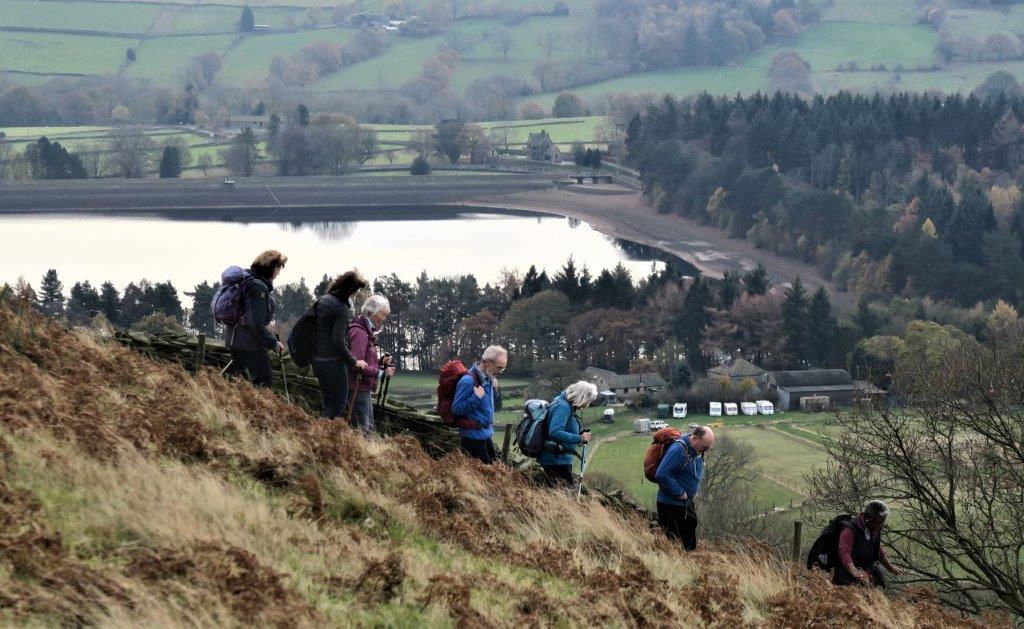 104 Smallfield on North side of Agden Reservoir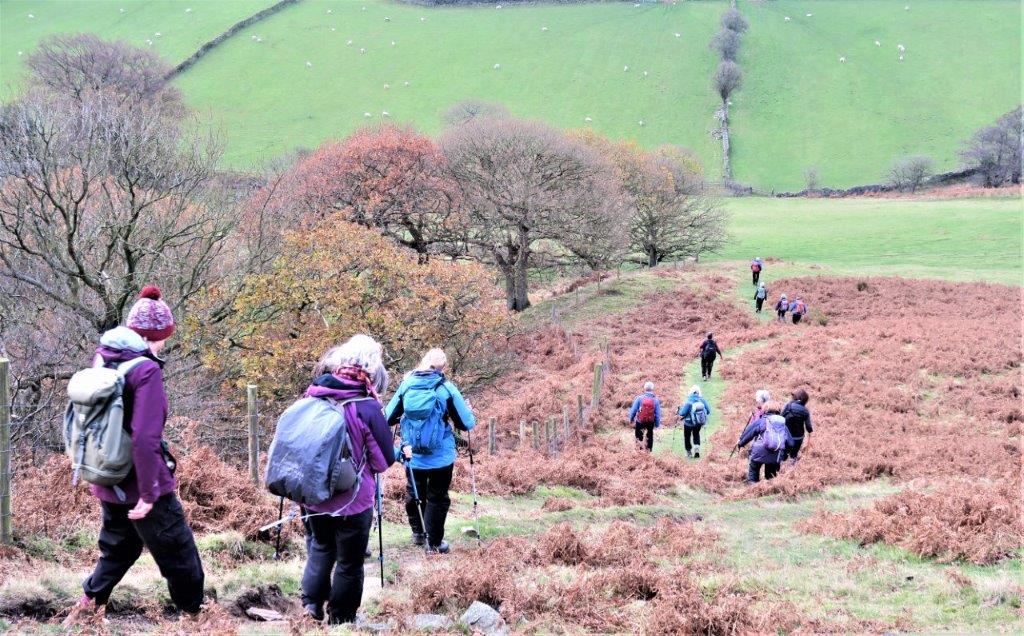 111 down toward the gate access into Rocher Wood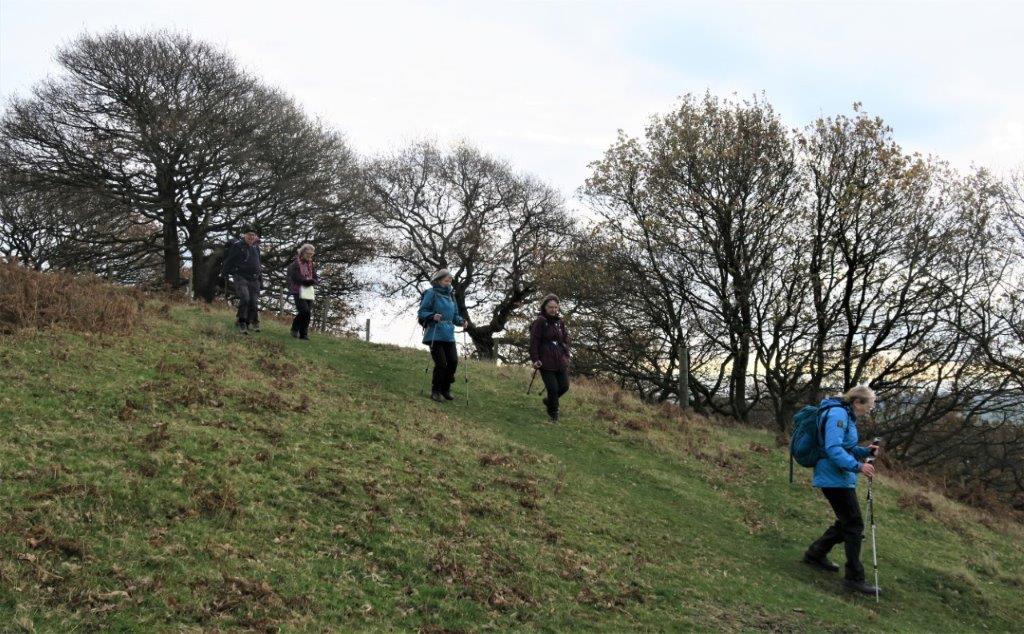 115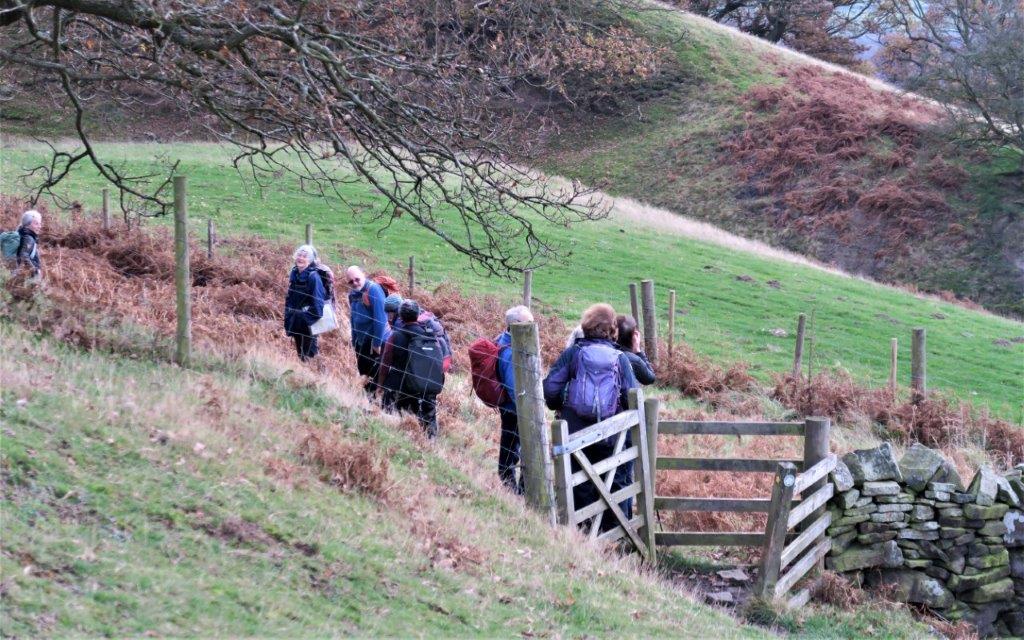 116 Gate access into Rocher Wood (in OAL)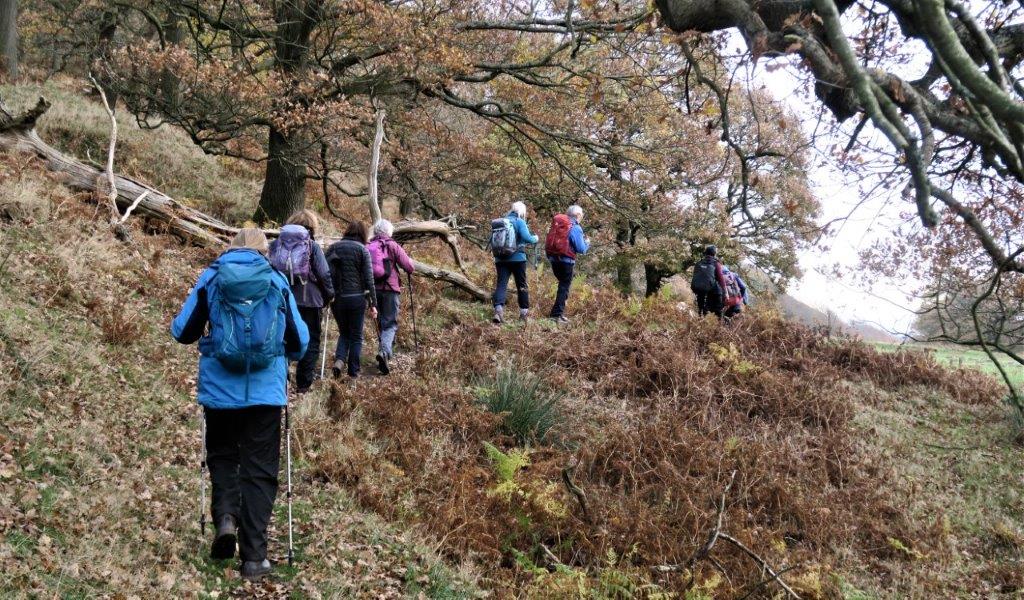 118 starting through Rocher Wood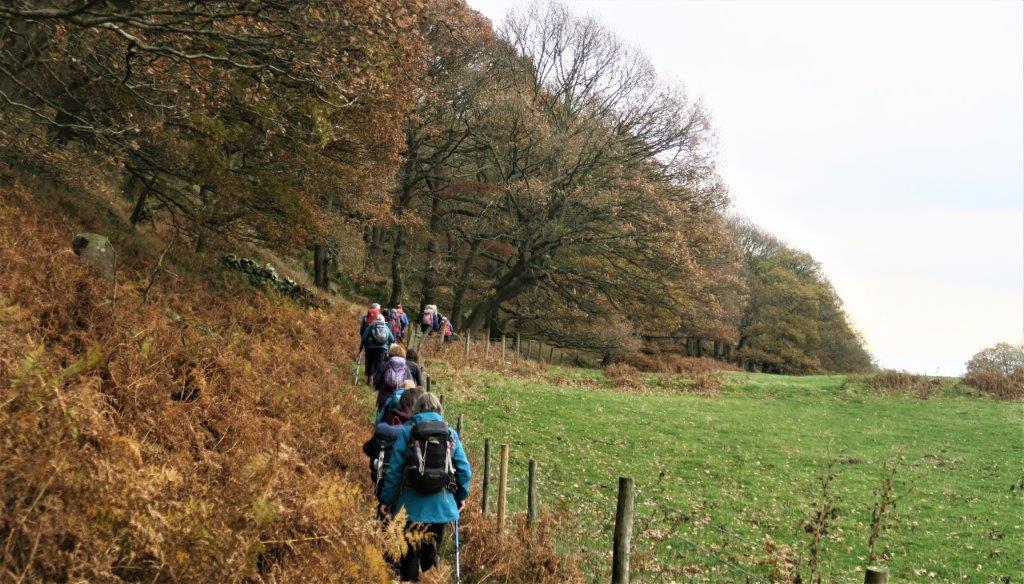 122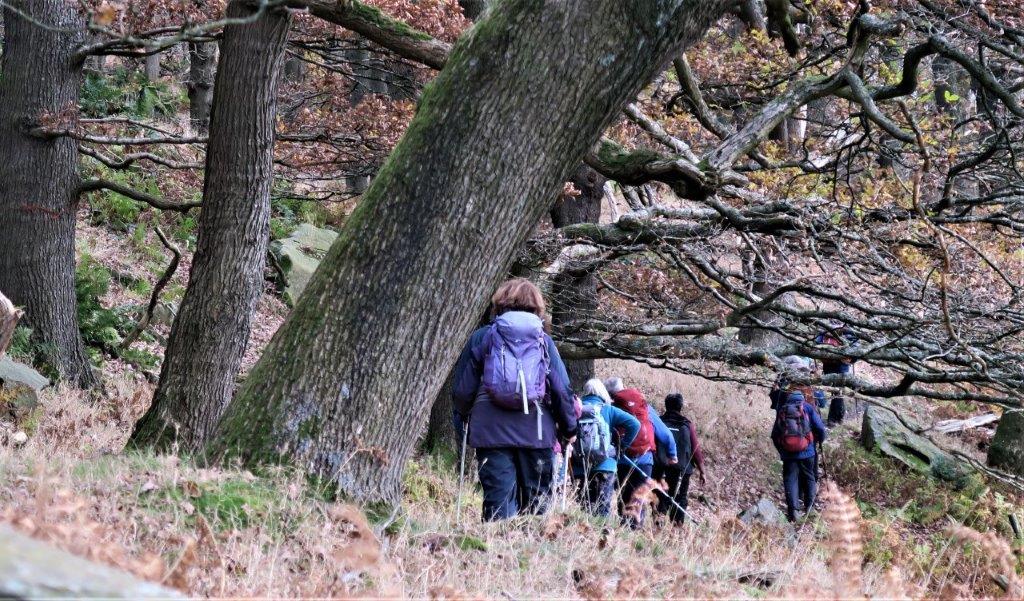 123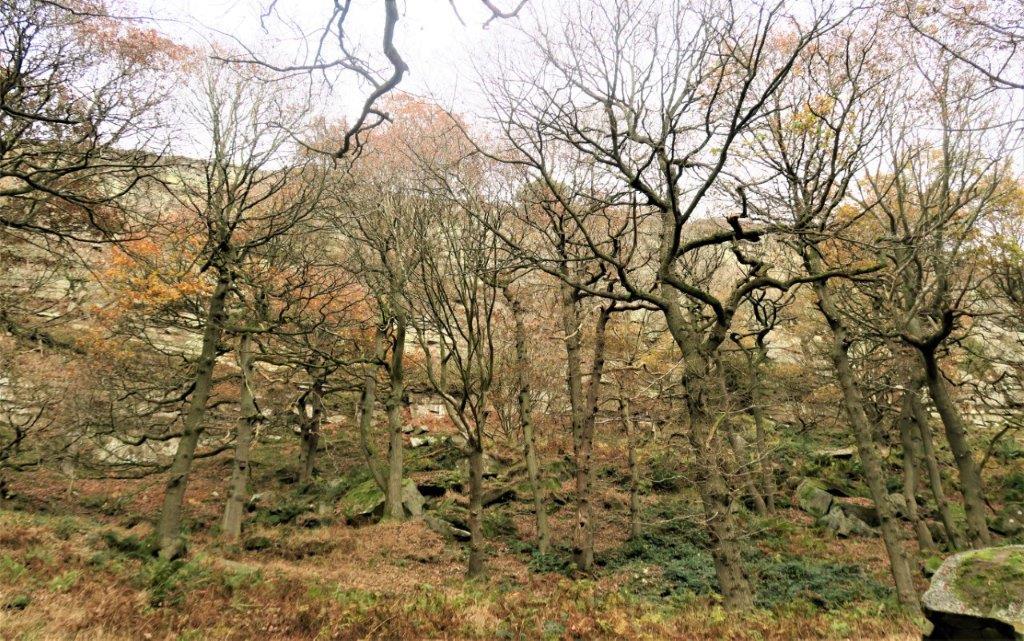 125 Rock face just visible through trees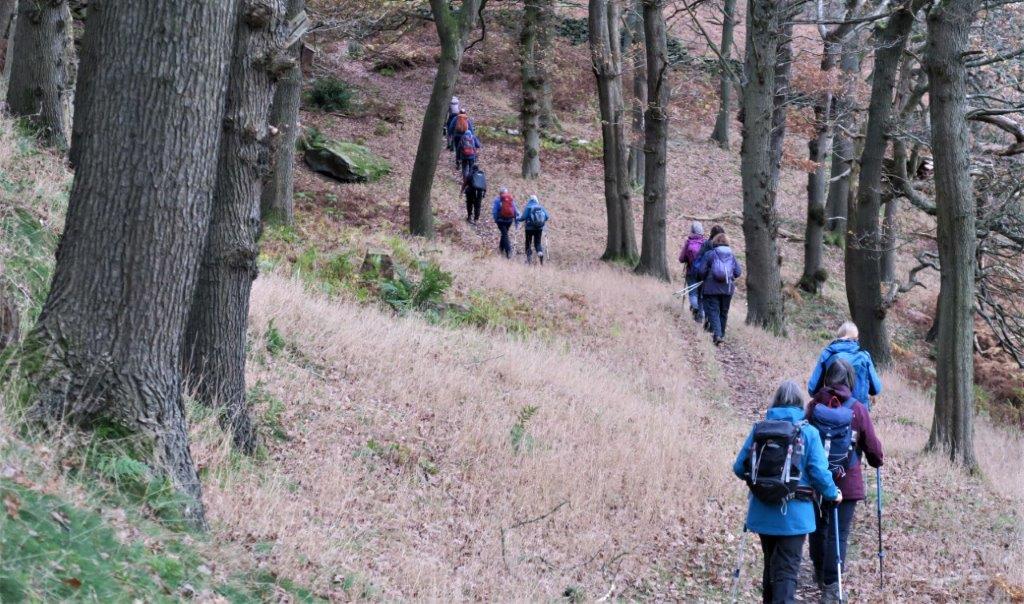 126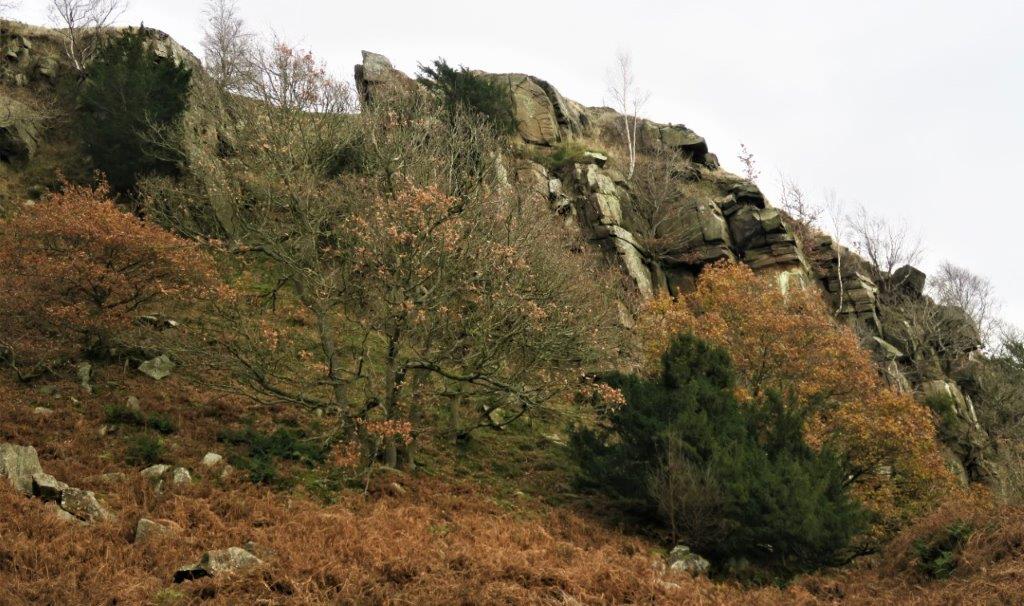 130 rock faces in open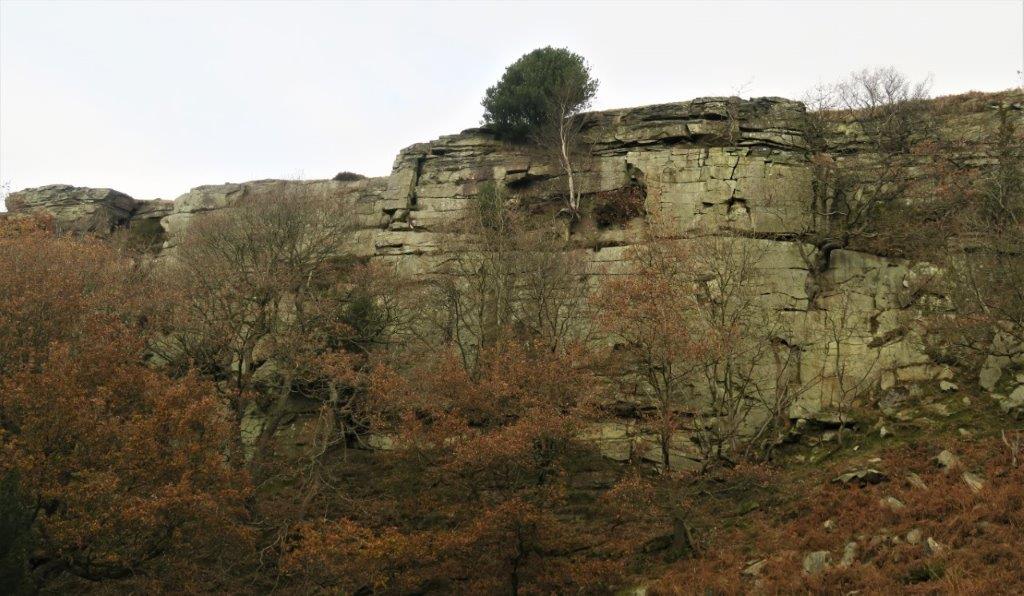 132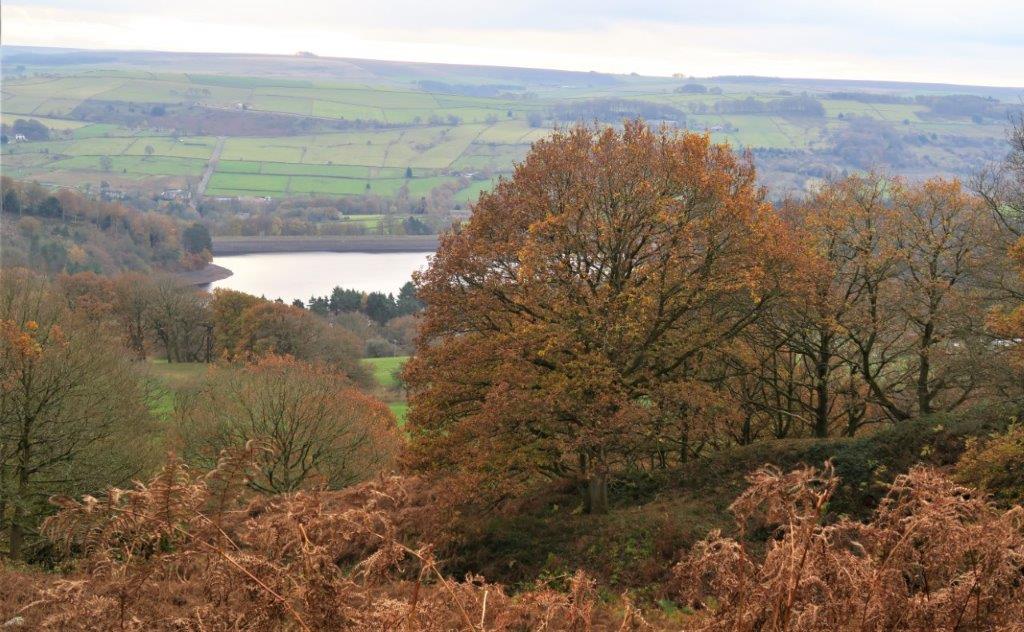 136 Agden reservoir below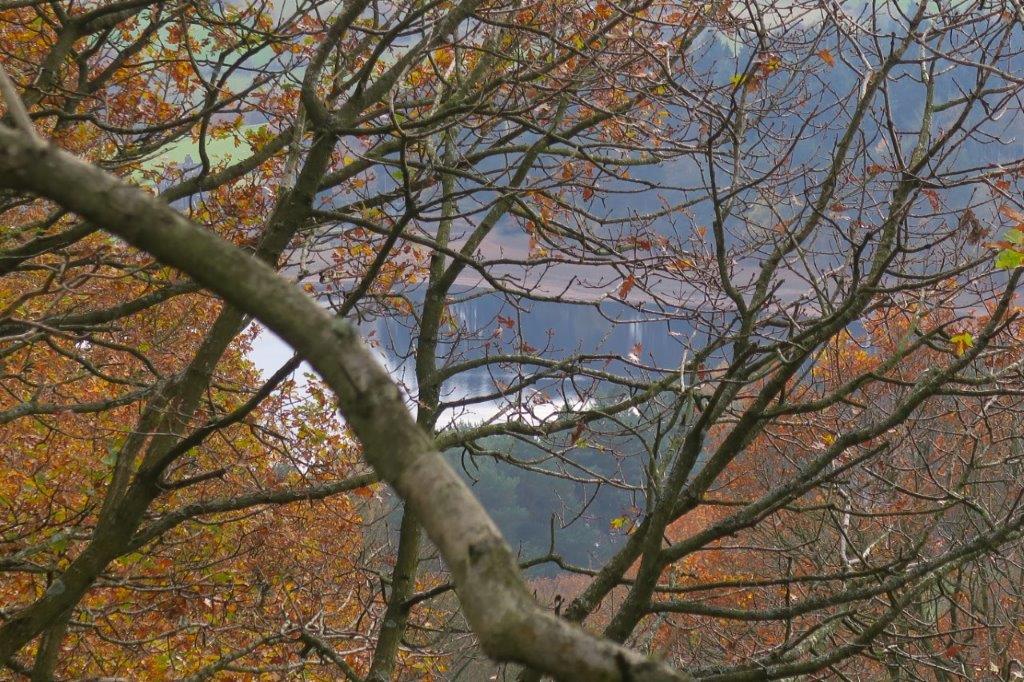 142 as above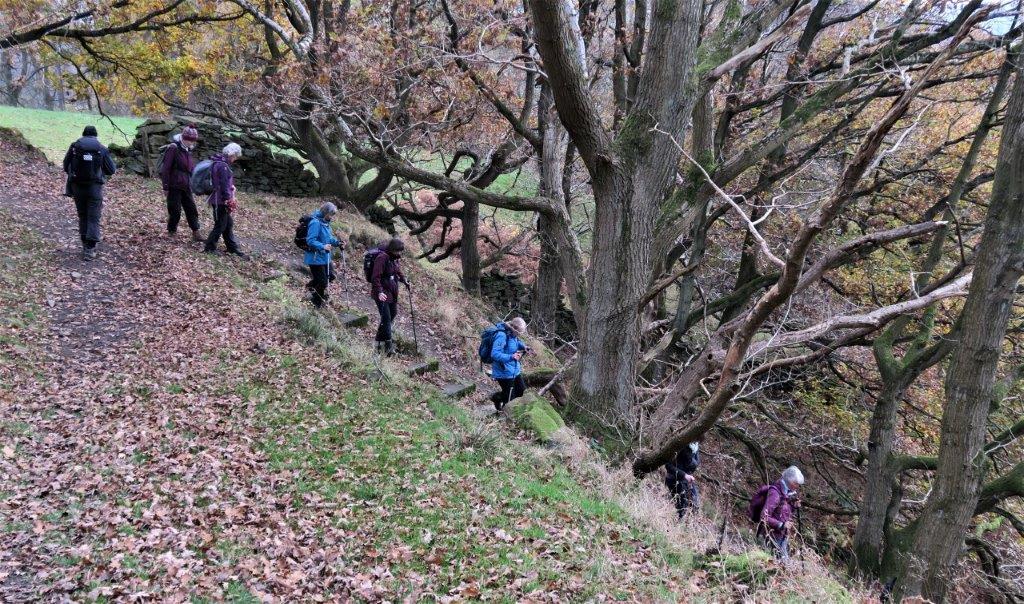 143 U- turning down steps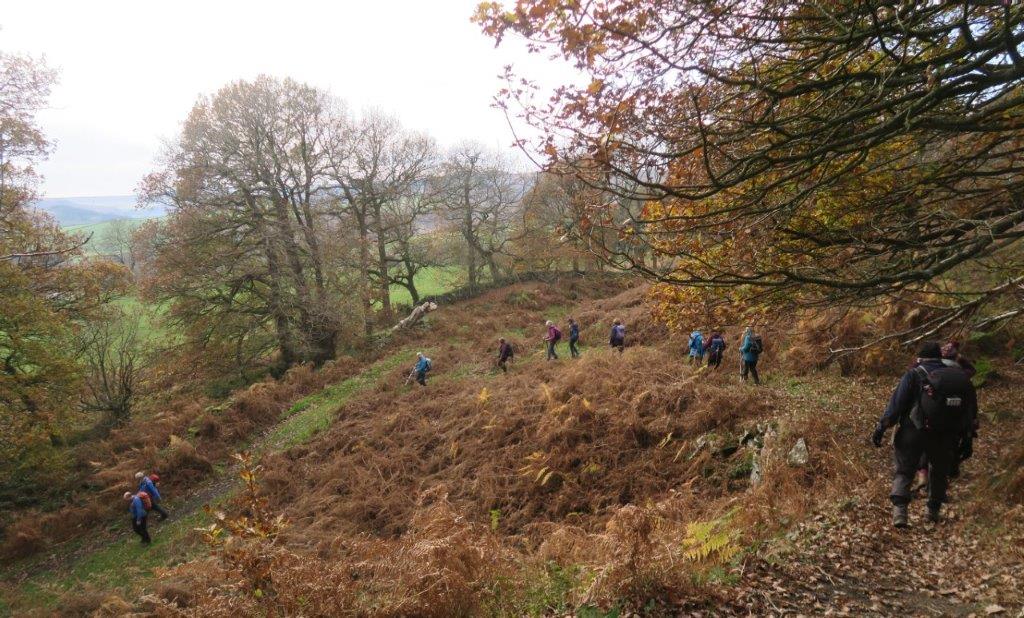 147 and U turning again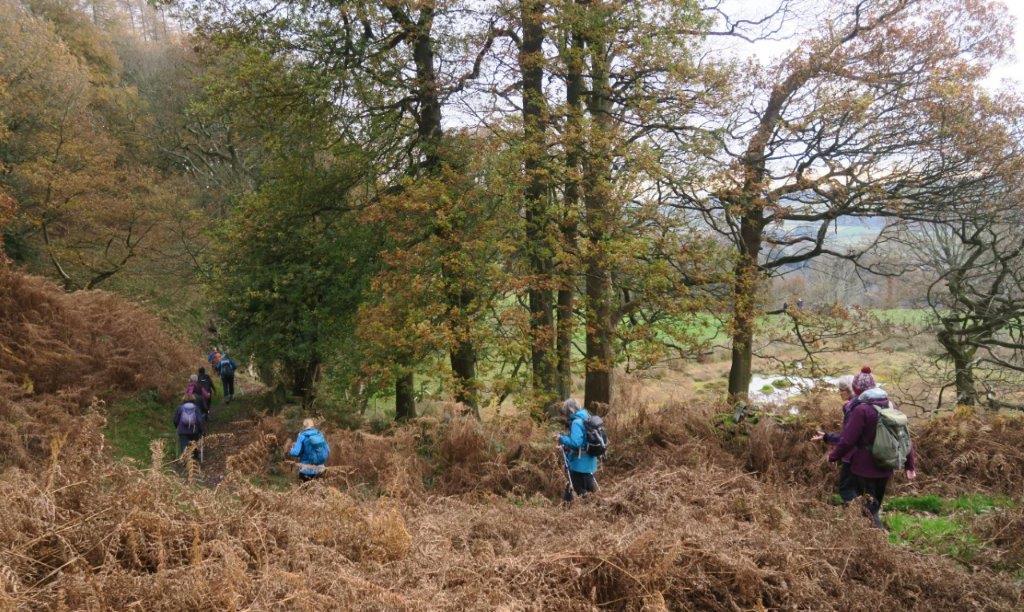 148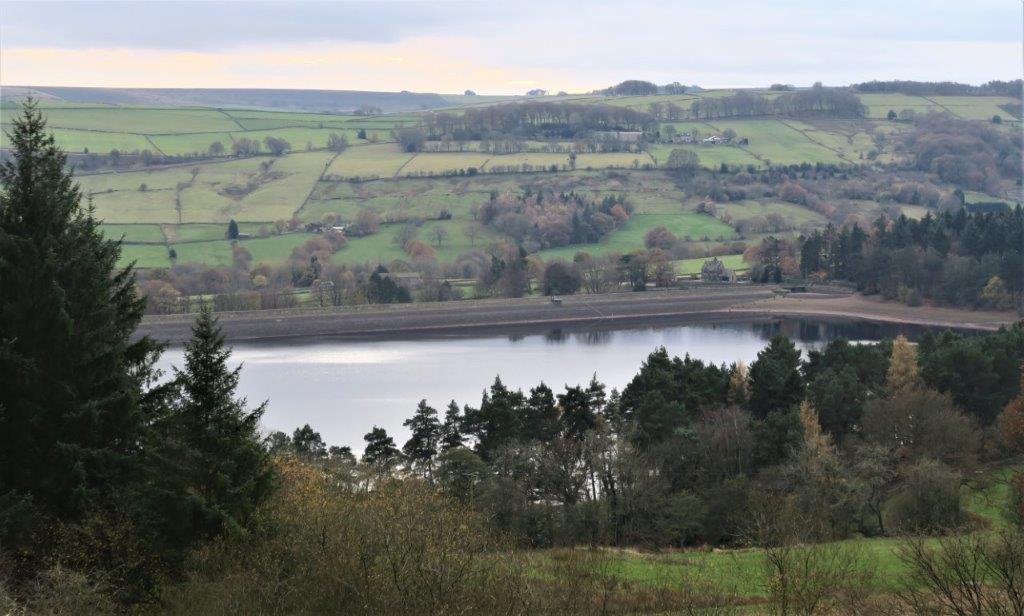 155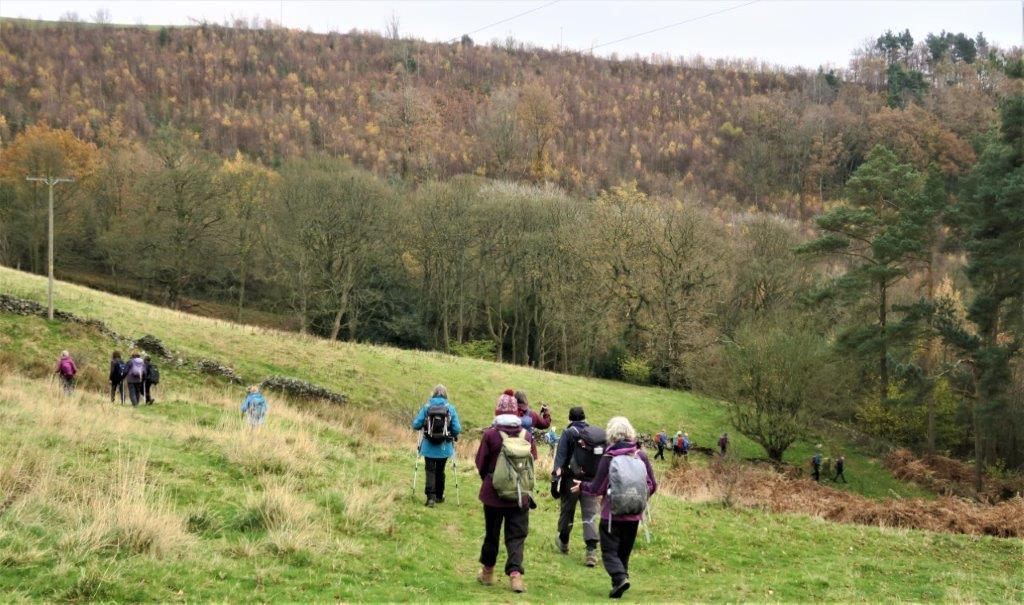 159 Heading toward High Bradfield Church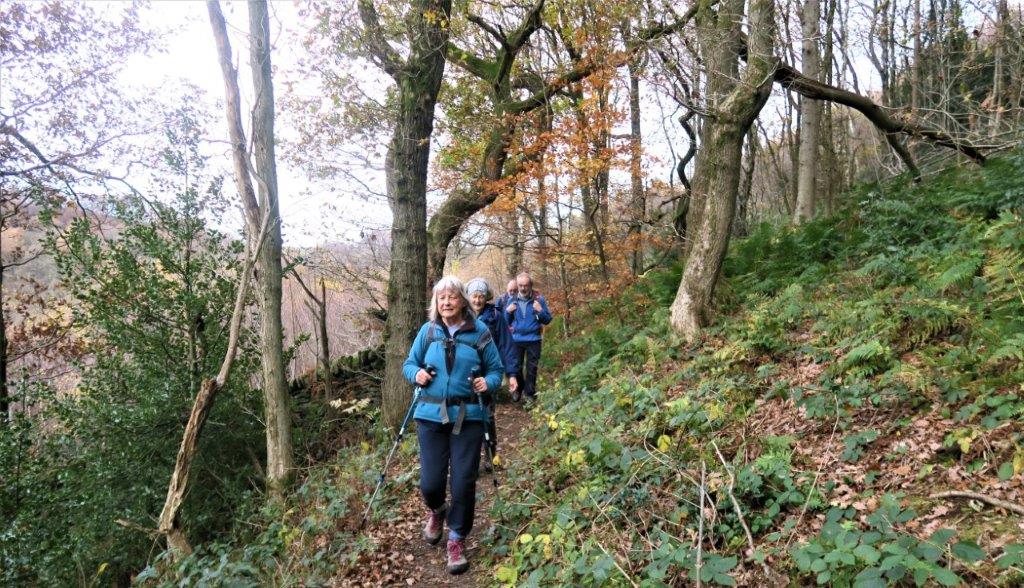 164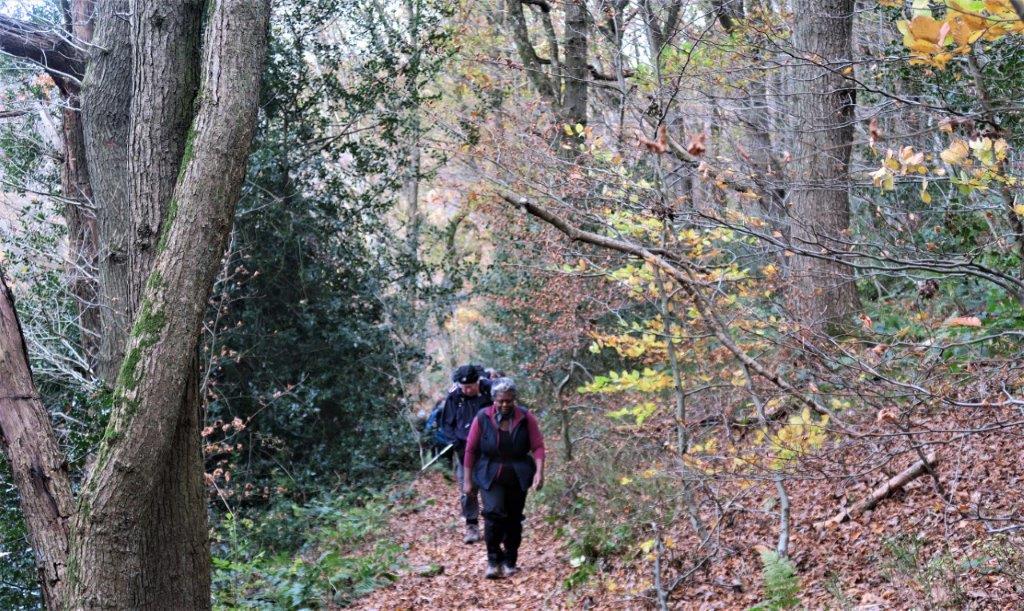 165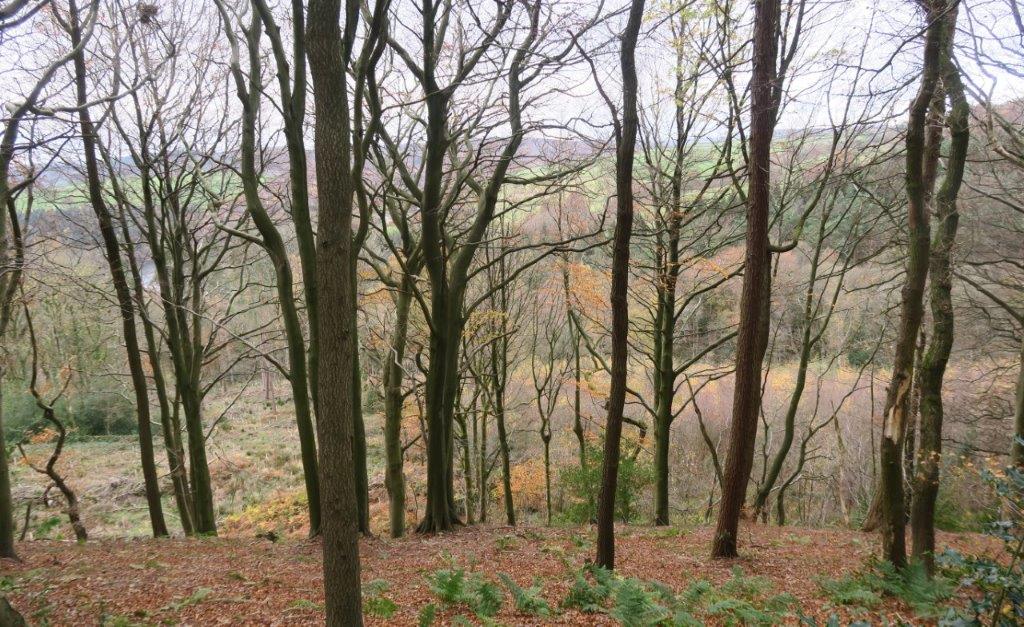 166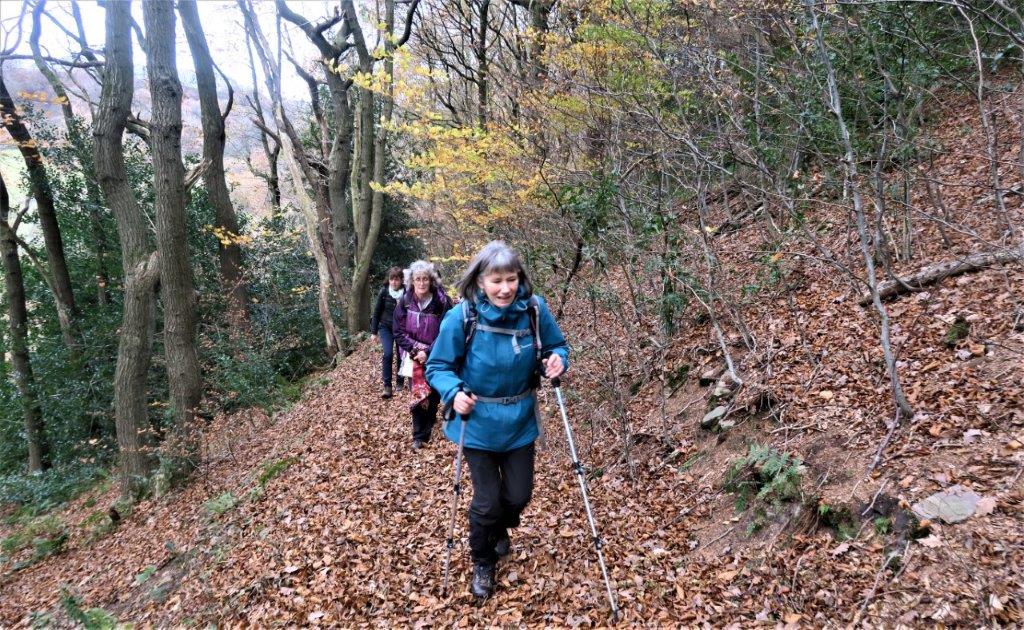 167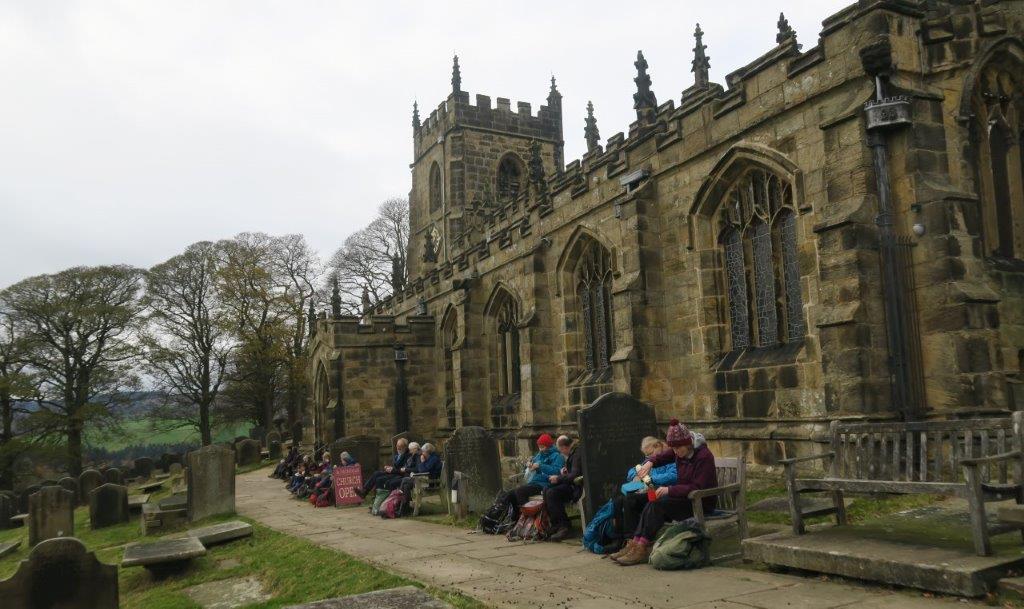 177 High Bradfield Church - St Nicholas - lunch break taken here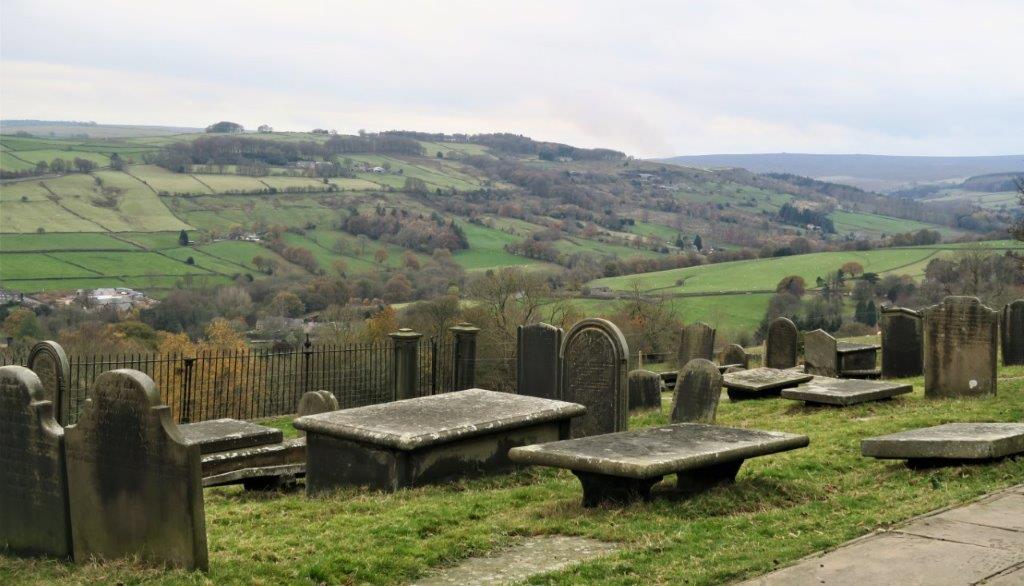 182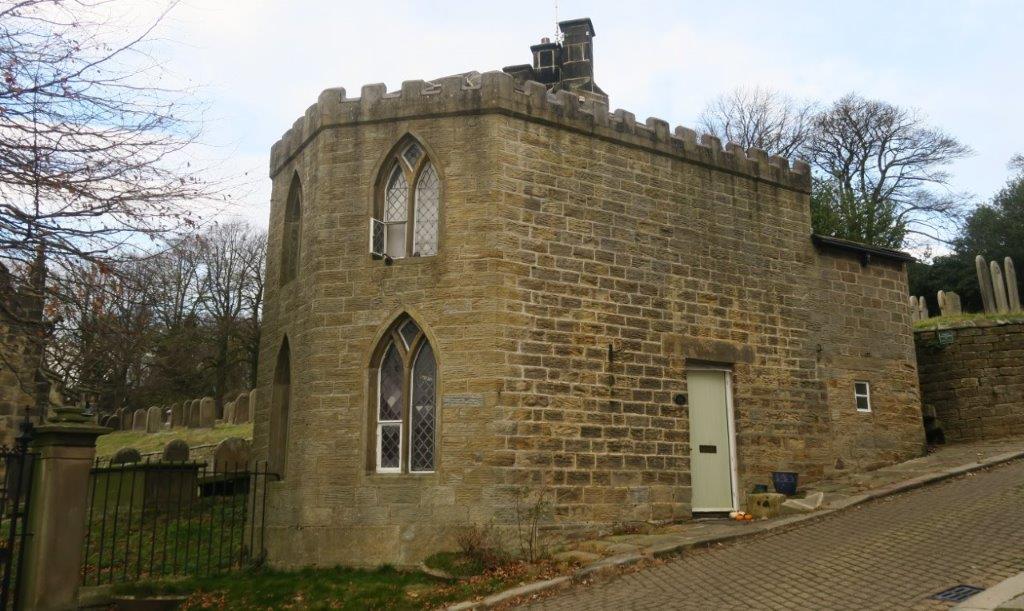 187 small house near churcjh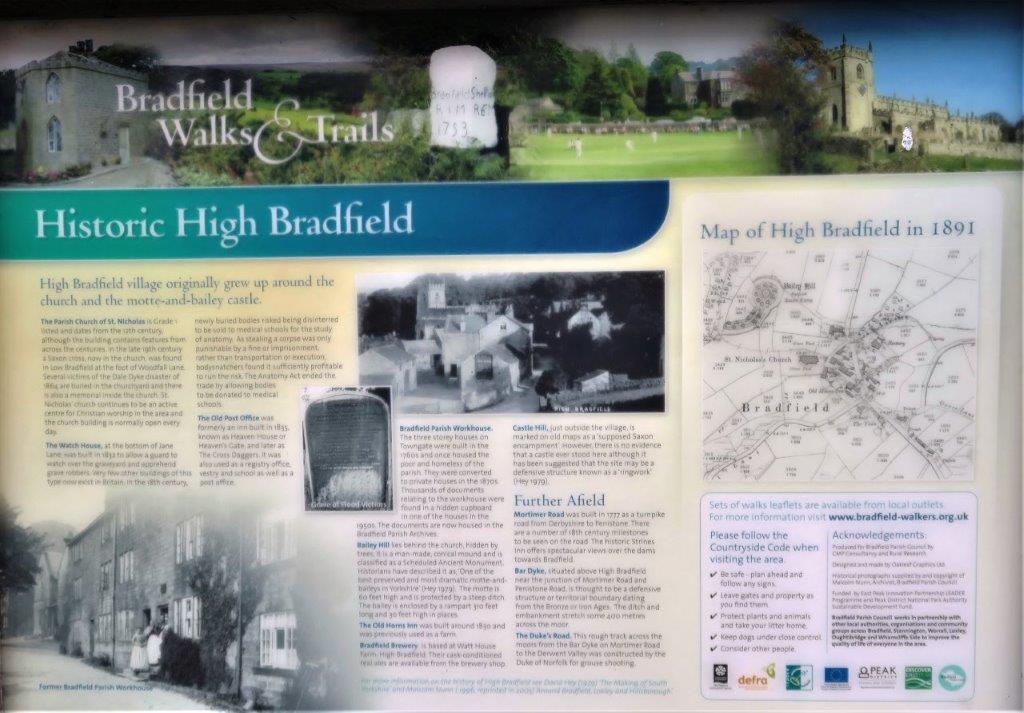 190 Historic High Bradfield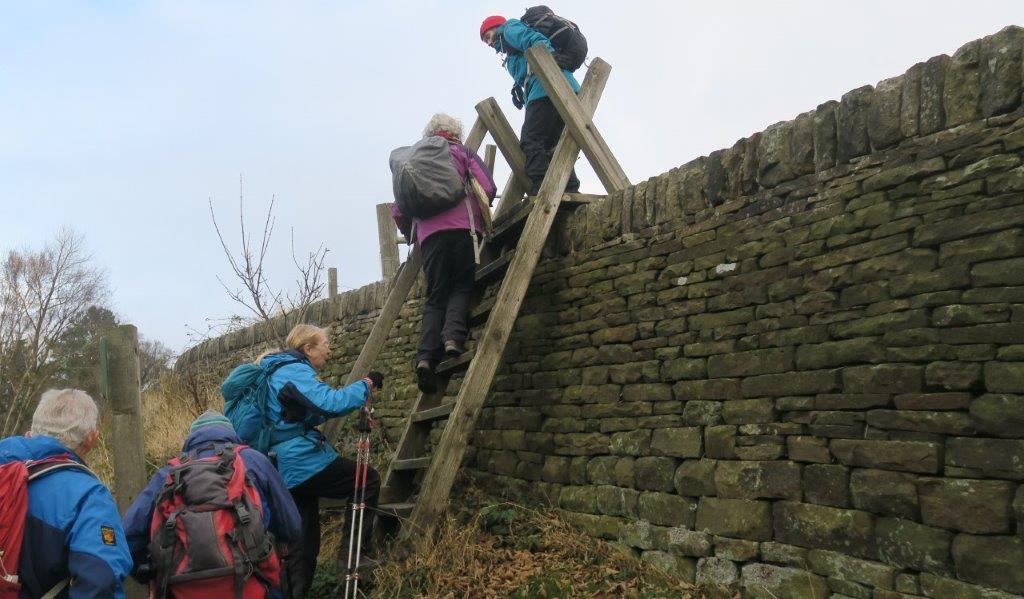 191 from High Bradfield Church to high ladder stile on Sheffield Country Walk (S C Walk)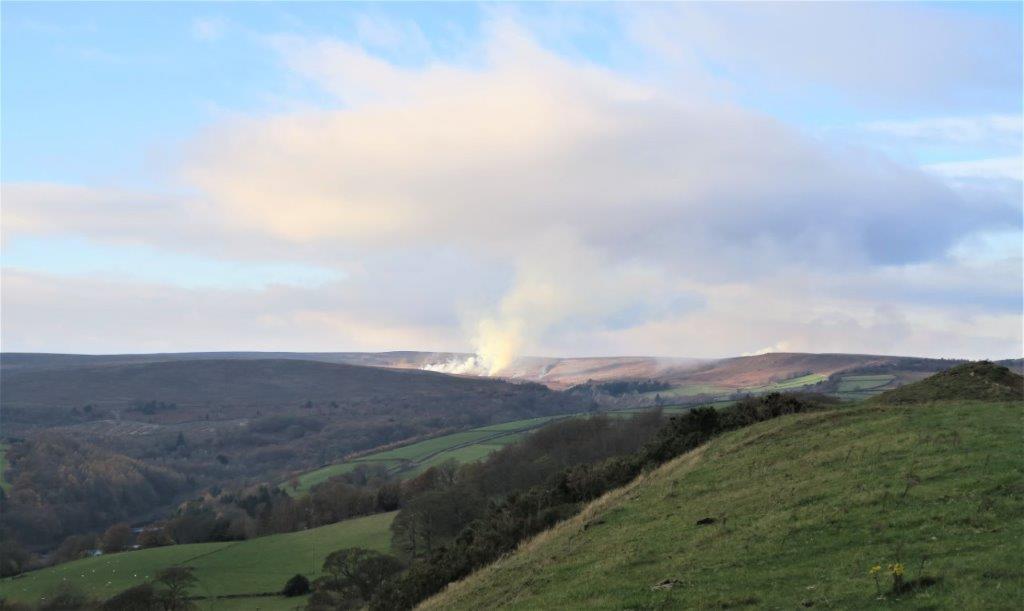 195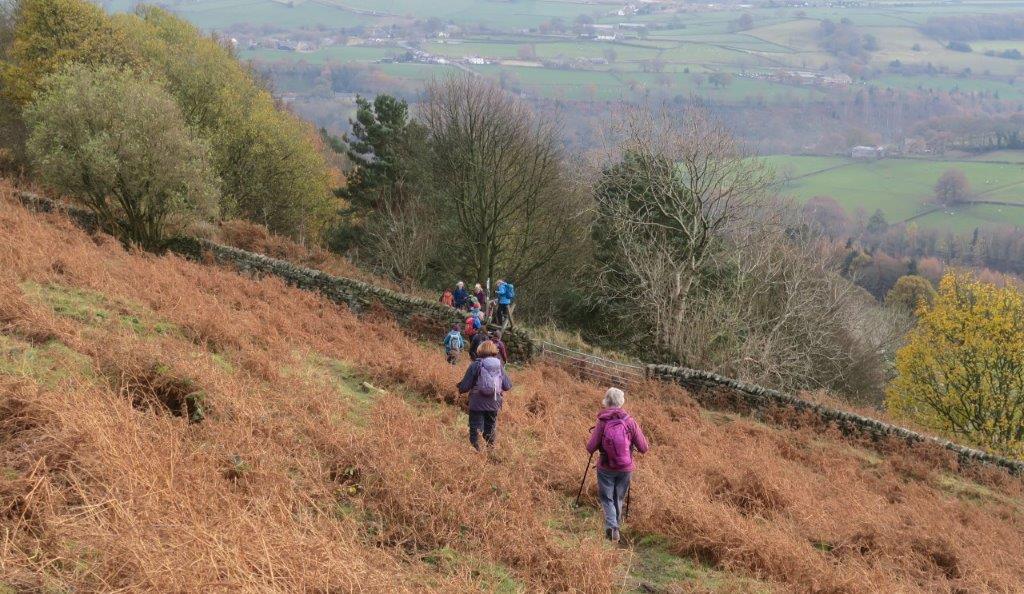 198 S C Walk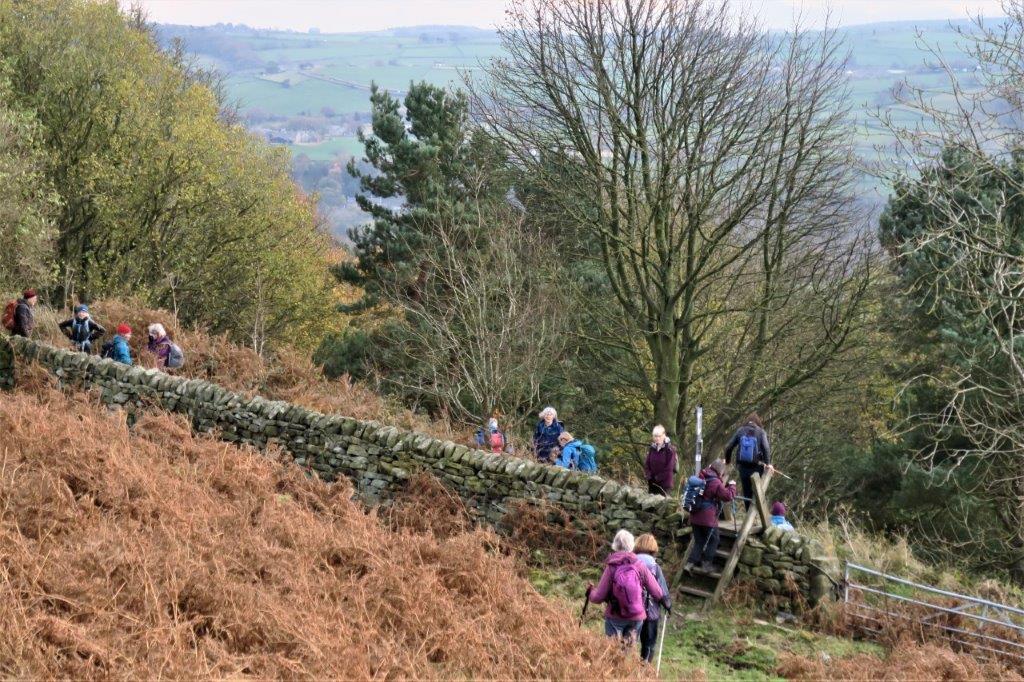 199 S C Walk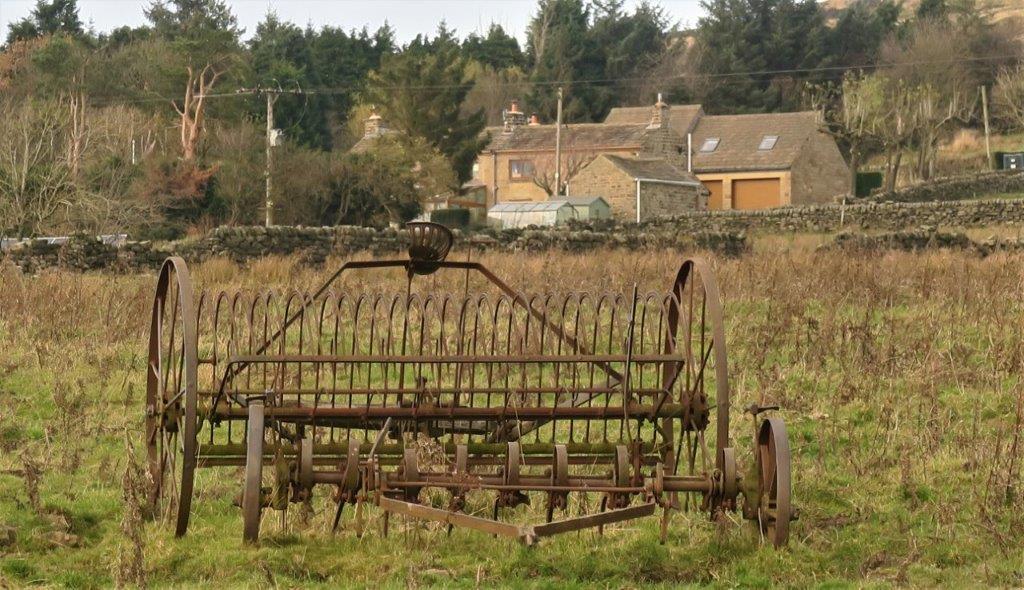 201 S C Walk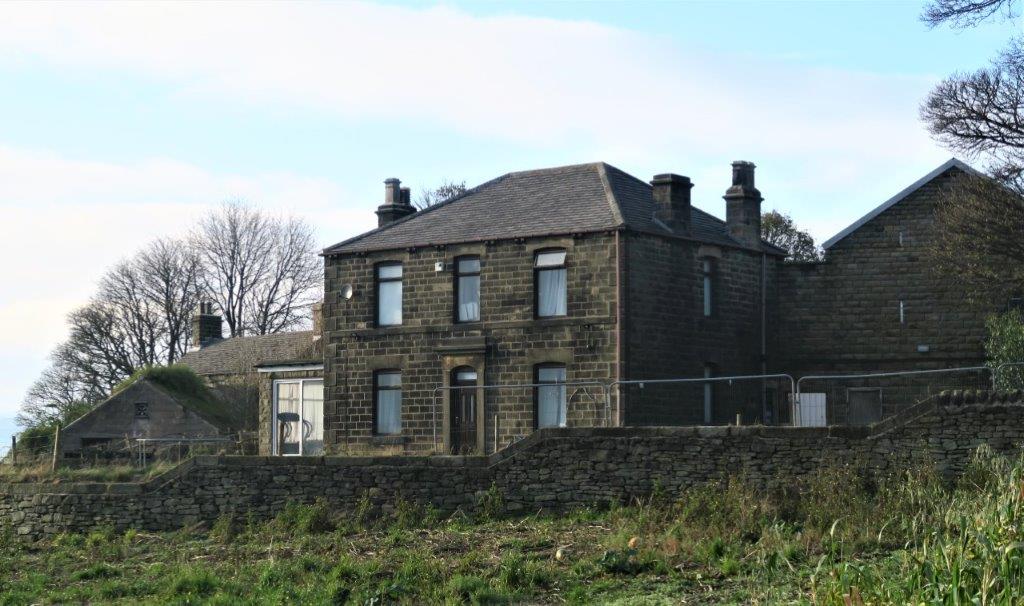 205 looking back from S C Walk to Cliffe House Farm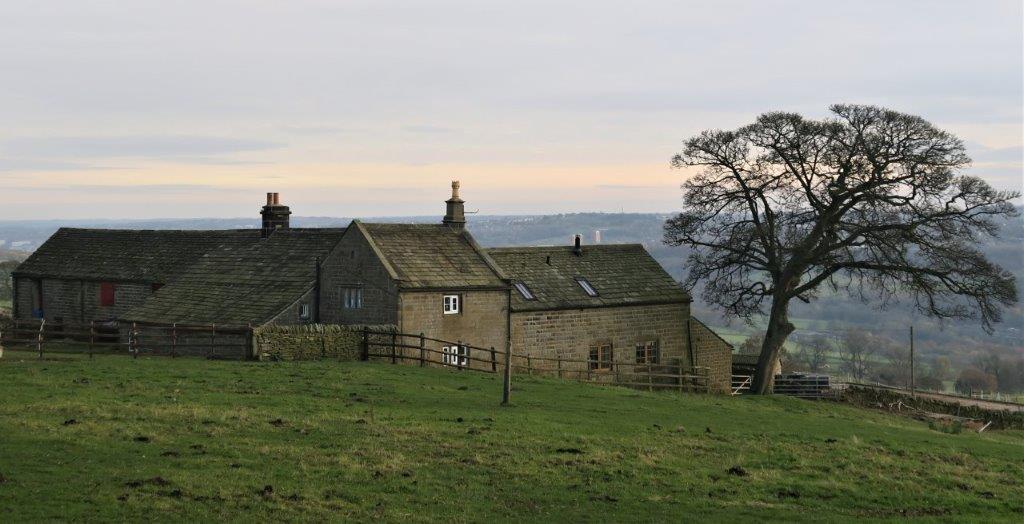 210 Farmhouses in Holdworth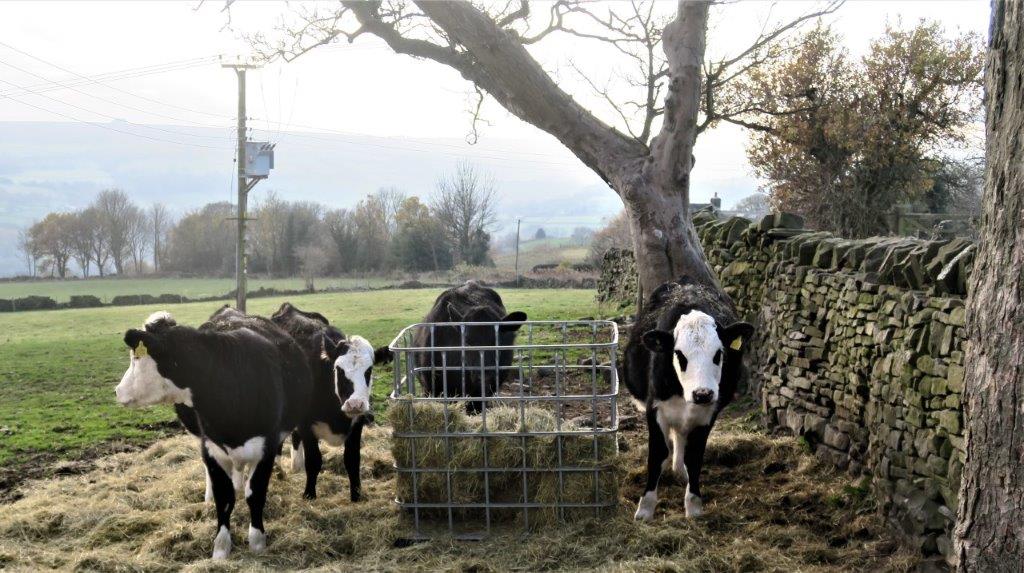 212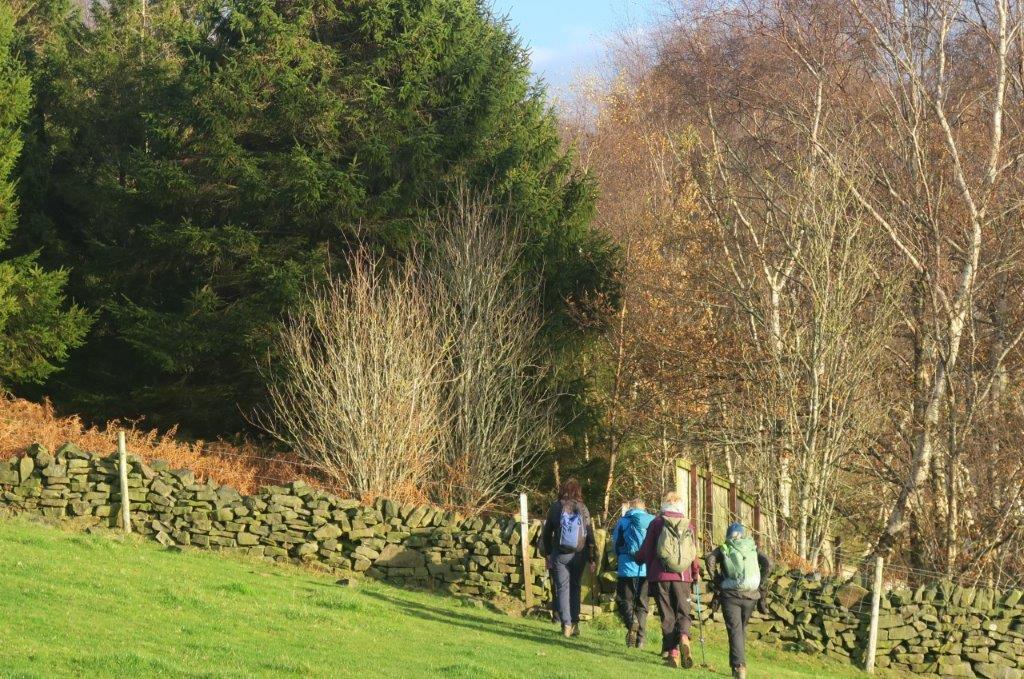 217 still on S C Walk, but shortly to turn in these woods North off S C Walk to Spitewinter Farm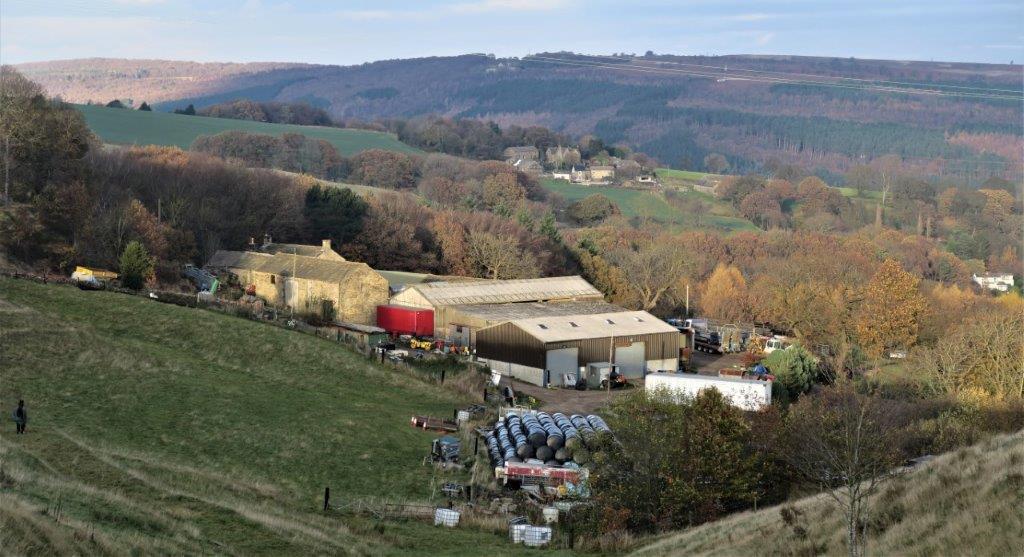 220 Coumes Farm. Beyond Coumes Farm is 'Onesacre' - mentioned in the Doomsday Book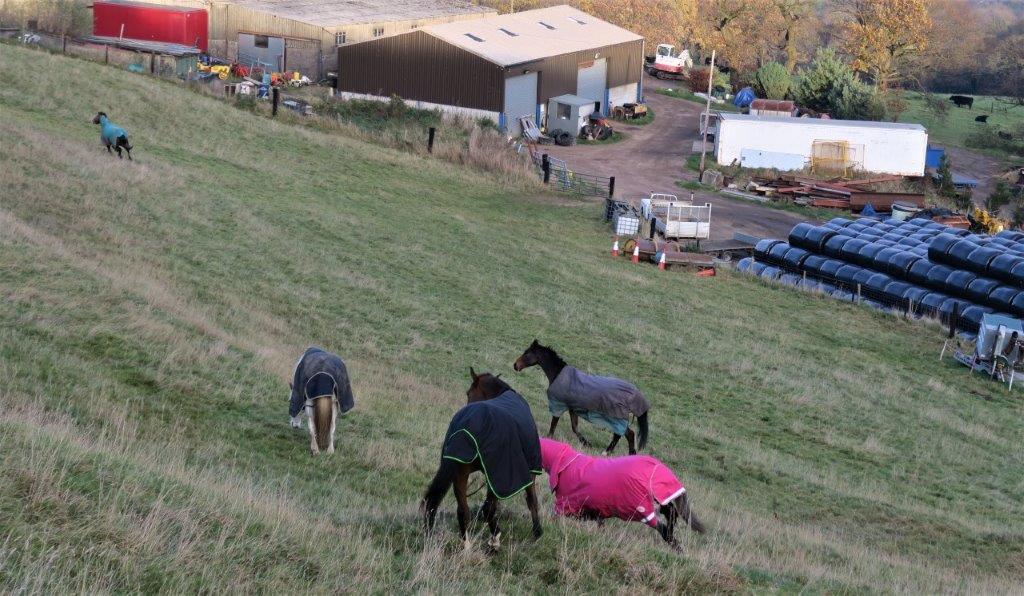 223 horses on Coumes Farm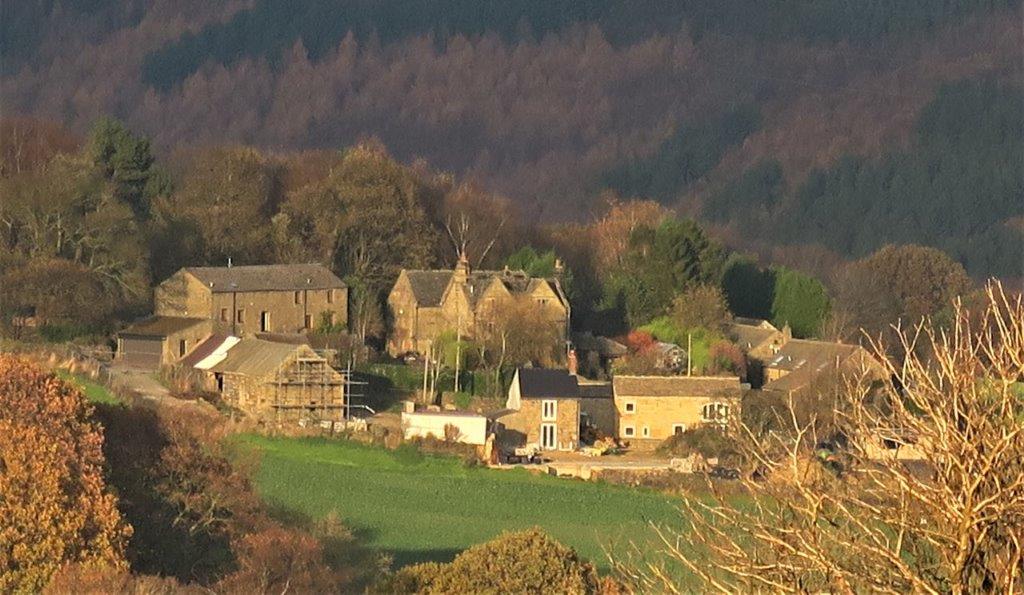 219 zoomed above Coumes Farm into Onesacre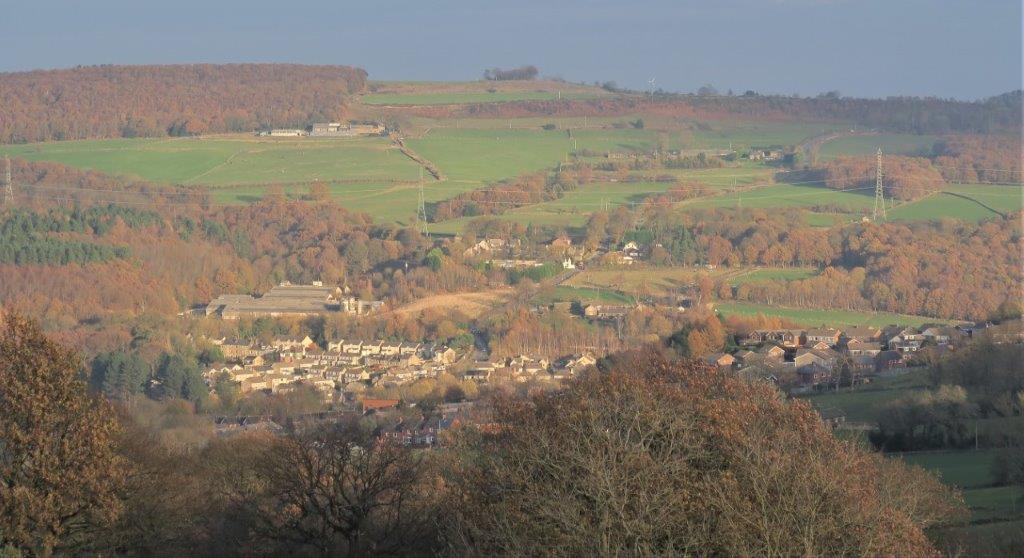 225 Oughtibridge below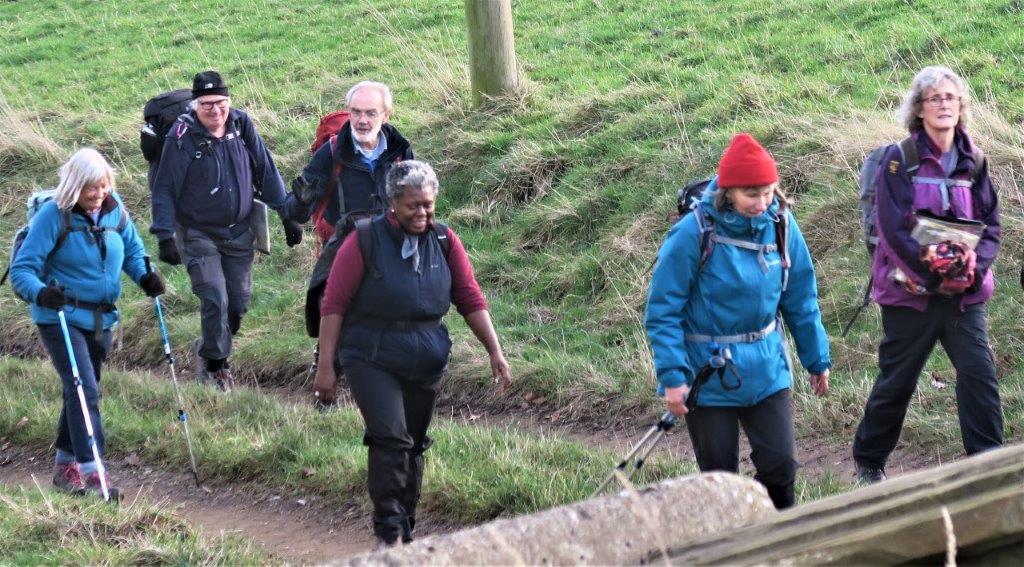 230 heading across to South of Coumes Vale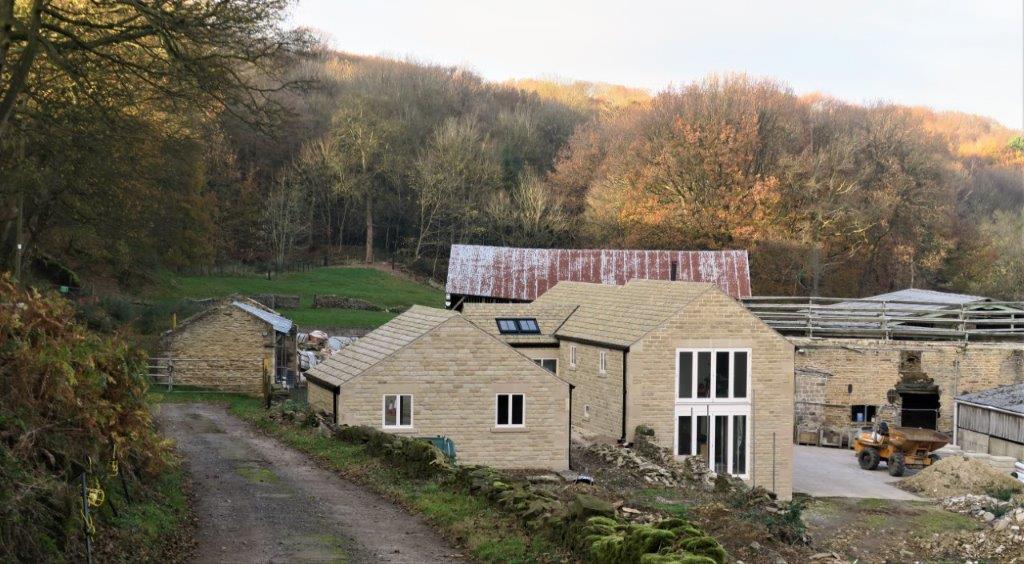 231 New 'Farm House' in Coumes Vale. FP passes buildings on left side but turns NNE through Coumes vale Plantation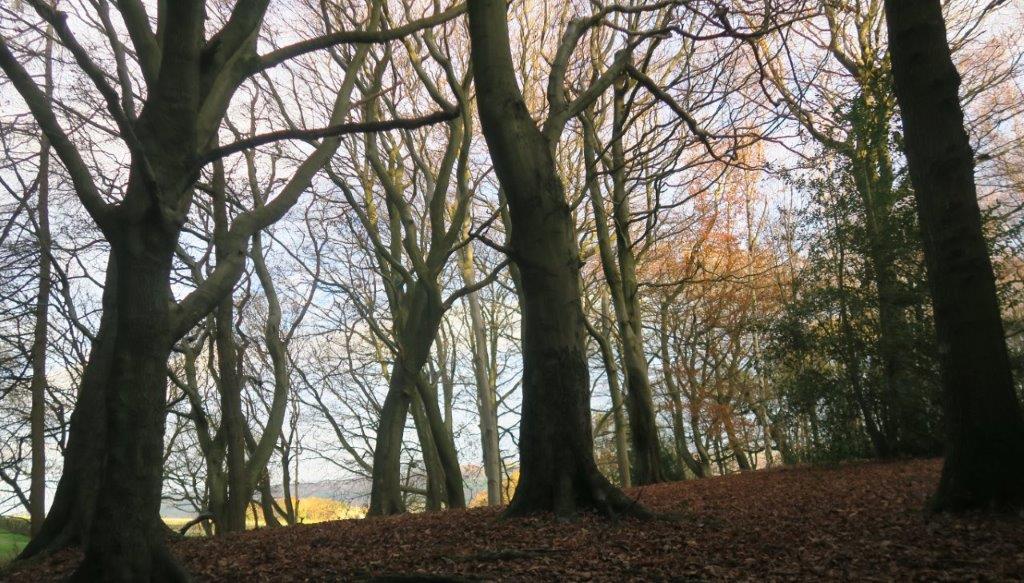 236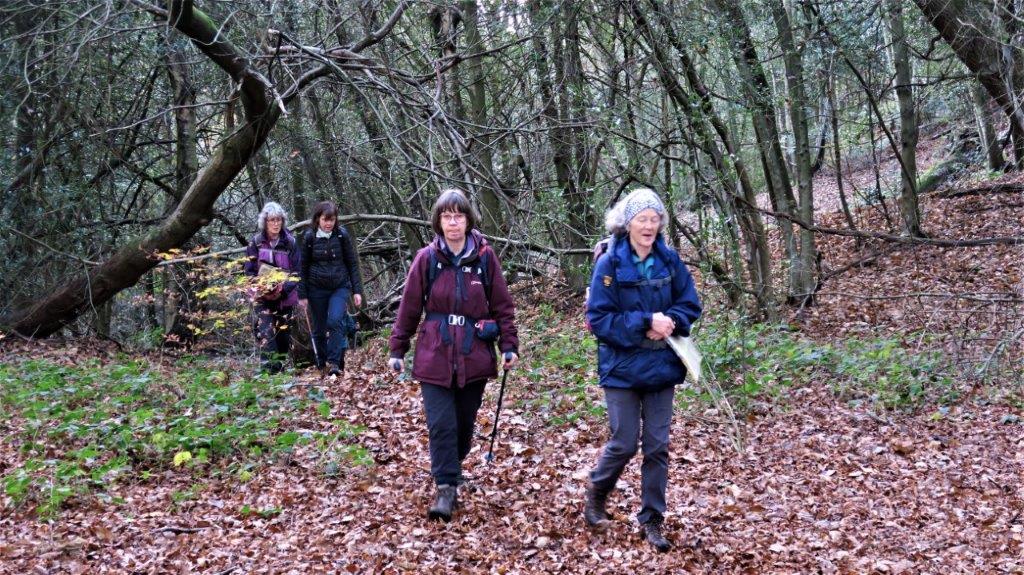 238 through Coumes Vale Plantation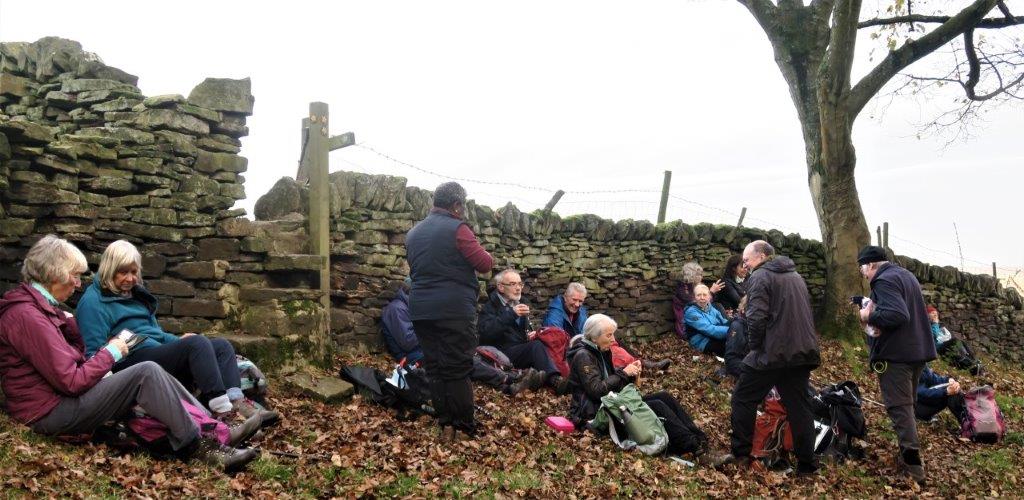 243 afternoon tea break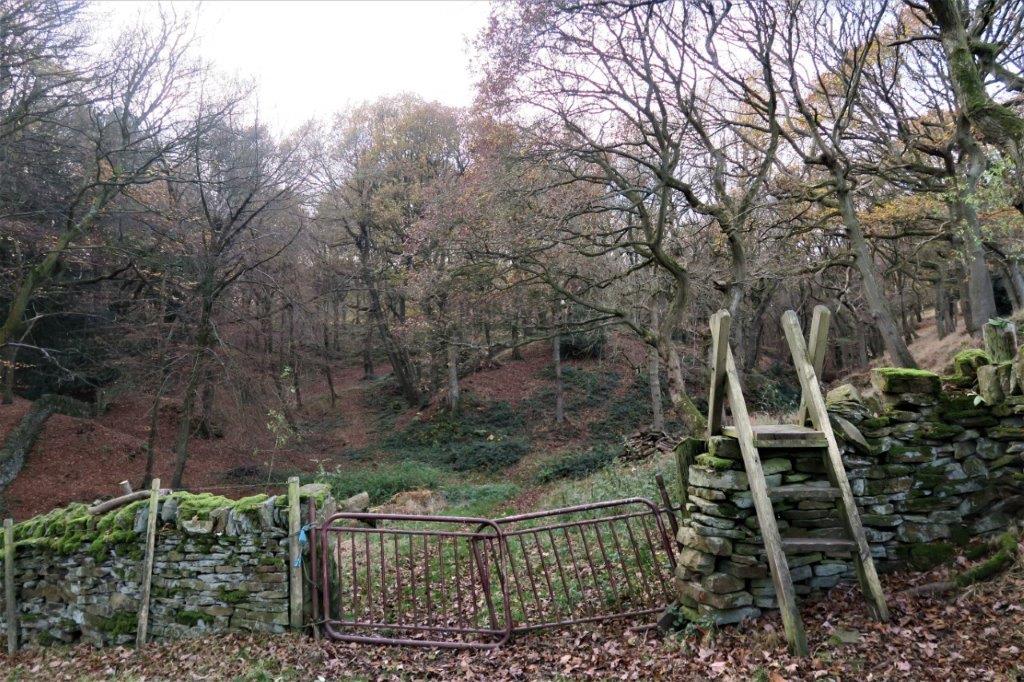 245 view looking back through gate at route taken from left and also Lumb Bush in centre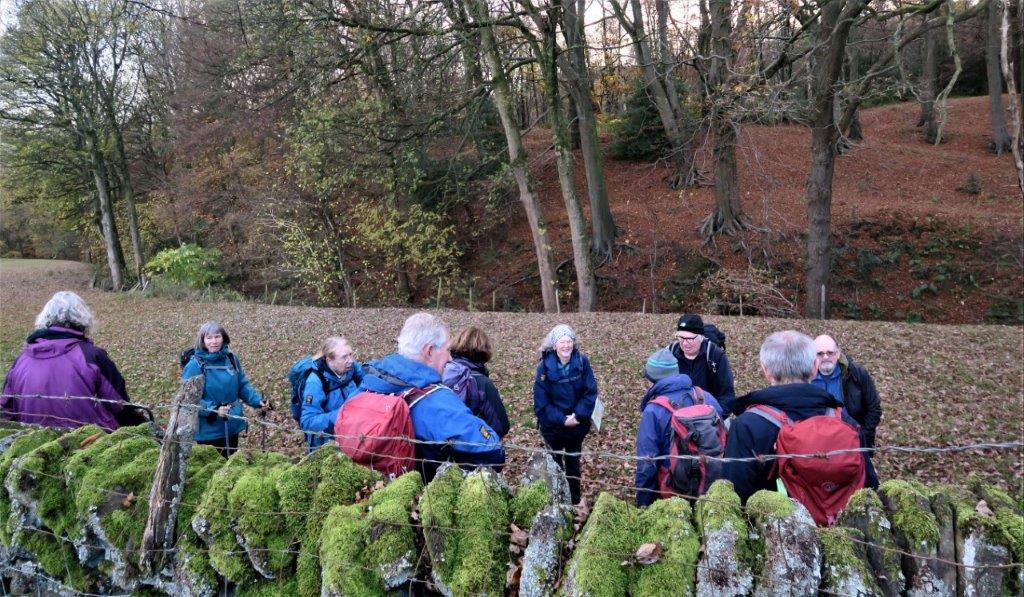 247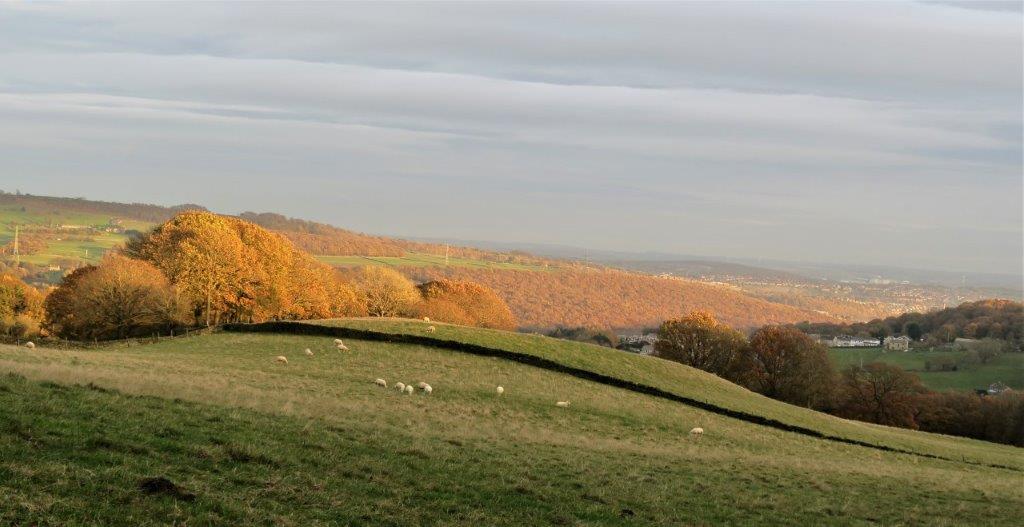 249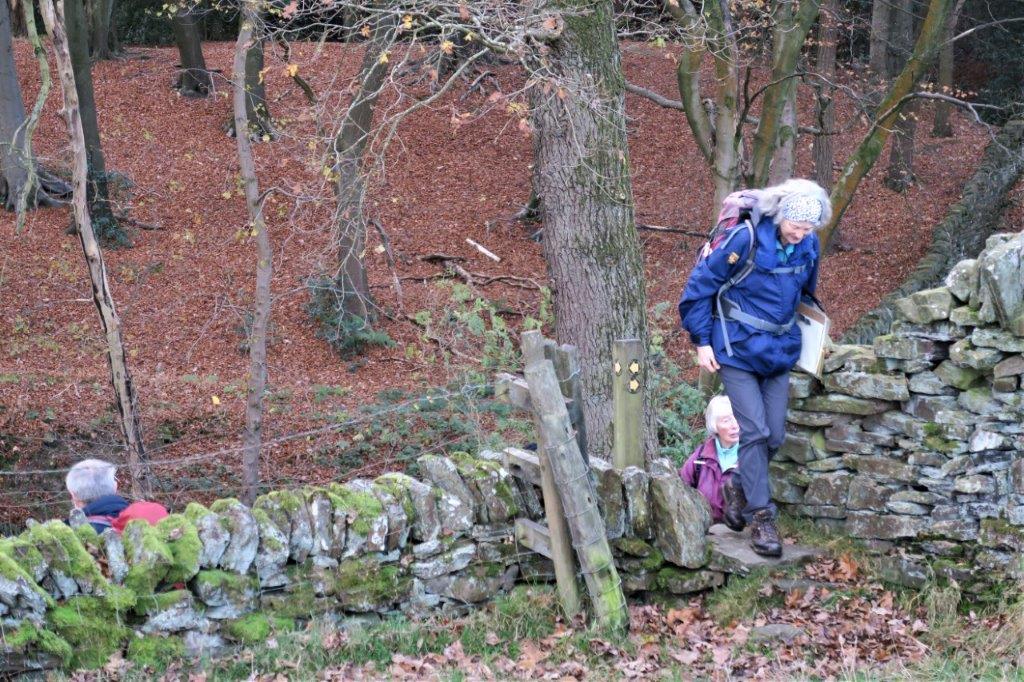 250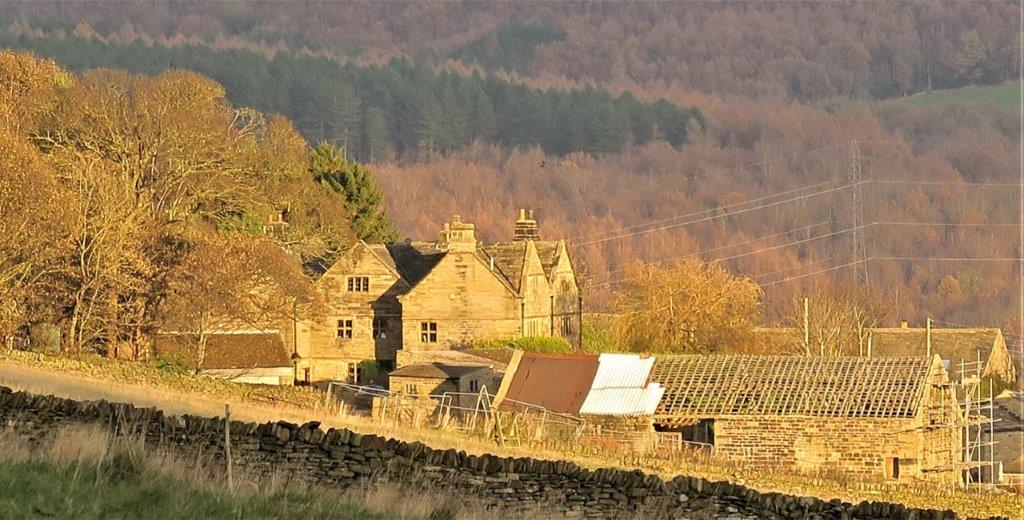 242 zoomed into Onesacre from top of stile - a different angle to first view in picture 219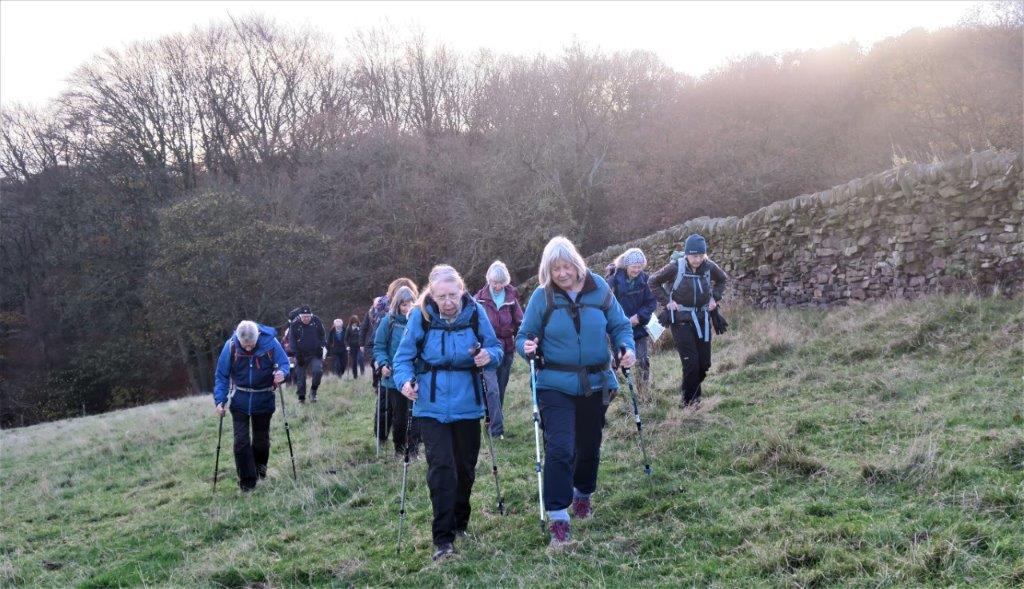 256 following dry stone wall across to Lumb Lane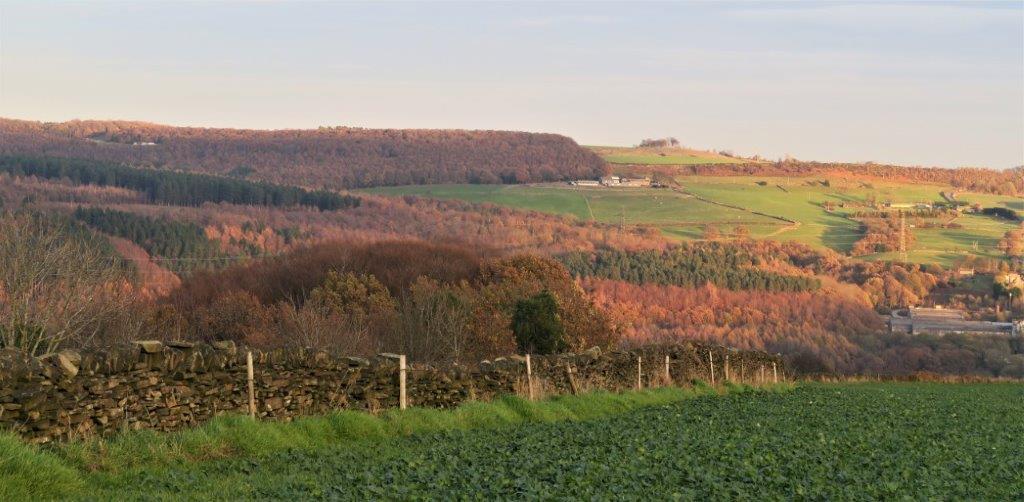 258 Hunter House Farm near top to right of centre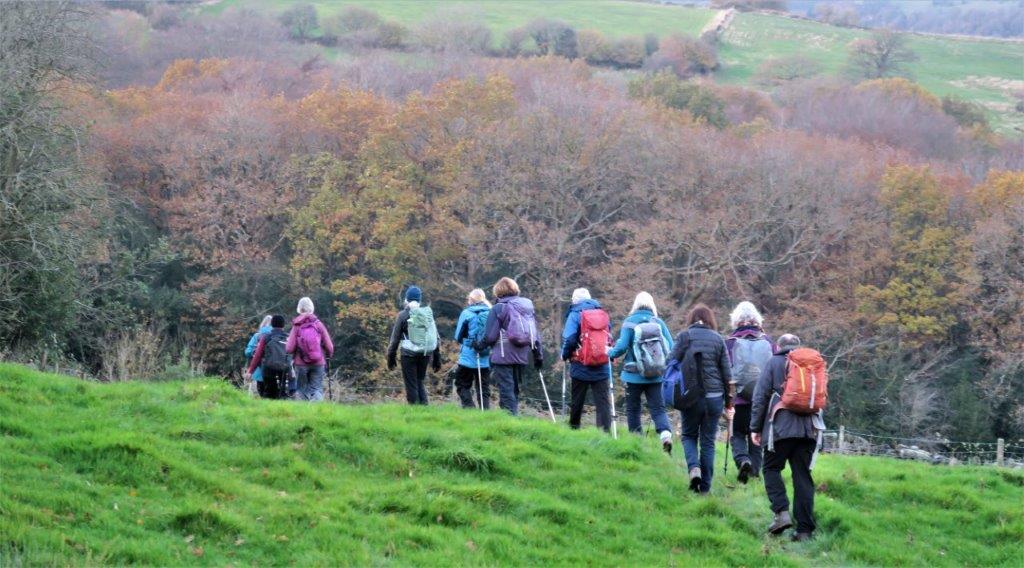 262 from Foldrings down to Glenn Howe and through it to start
homepage - Daywalks Index 2021 - contact me at