homepage - Daywalks Index 2021 - contact me at

2021.11.14 Hathersage Station SK234.810, NNW to B6001Rd & V-turn SSE along it under rail bridge, turn off East near Sewage Works on Derwent Valley Heritage Way (DVHW) , follow River Derwent Southward 5km to and across Frogatt Bridge, leave DVHW ~W from Bridge up to and across B6521 Rd, continue ~W on FP up to New Rd (bend), FP up NW then ~W past Riley Graves into Eyam, continue ~W past Church, turning ~N past Eyam Hall up to PCs (toilets), continue ~N up rd turning to ~E for 500m & turn off on FP ~NW on steps skirting woods up to and ~N across road at SK217.772, continue ~N to cross Sir William Hill Rd at SK218.779, FP ~N (slightly W) for ~600m, cut ~W thru Gotherage Plantation, and turn ~S to junction at SK213.783 with Jubilee Plantation, ~NNW / W / NE / W the N (slightly East) above Bretton Brook to Stoke Ford SK211.795, follow Highlow Brook ~E (on an informal track thru Hill Wood on it's North side) for ~ 900m to SK220.797 and take FP ~N up to West side of Highlow Hall, up to Abney Rd, but turn ~NE for ~40m, take track NW then NNE to Callow Farm, ~E down to then thru Callow Woods, continue on paved track ~ESE for ~250m to SK227.806 then turn off E to emerge below River Derwent to Leadmill Bridge, ~N across Bridge the follow FP ~NNW to East of Nether Hall, take access road ~E back to Hathersage Station - walk Sunday, leader Andrew Irwin, 15 on walk, just over 12 miles.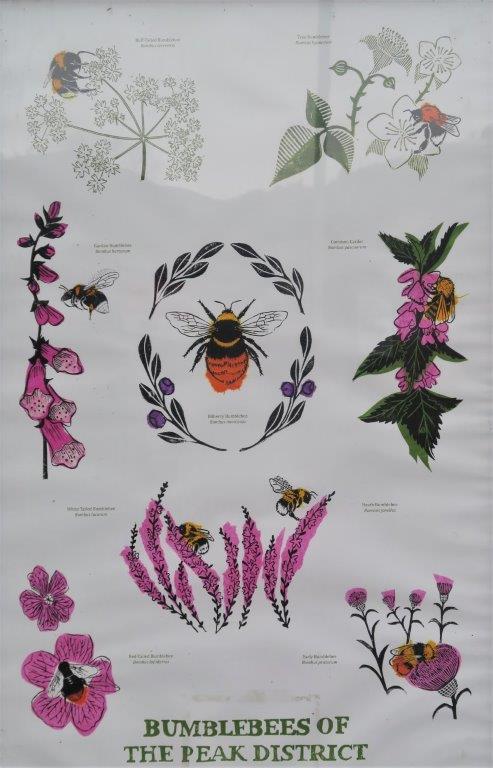 1 Bumble Bees of the Peak Distreict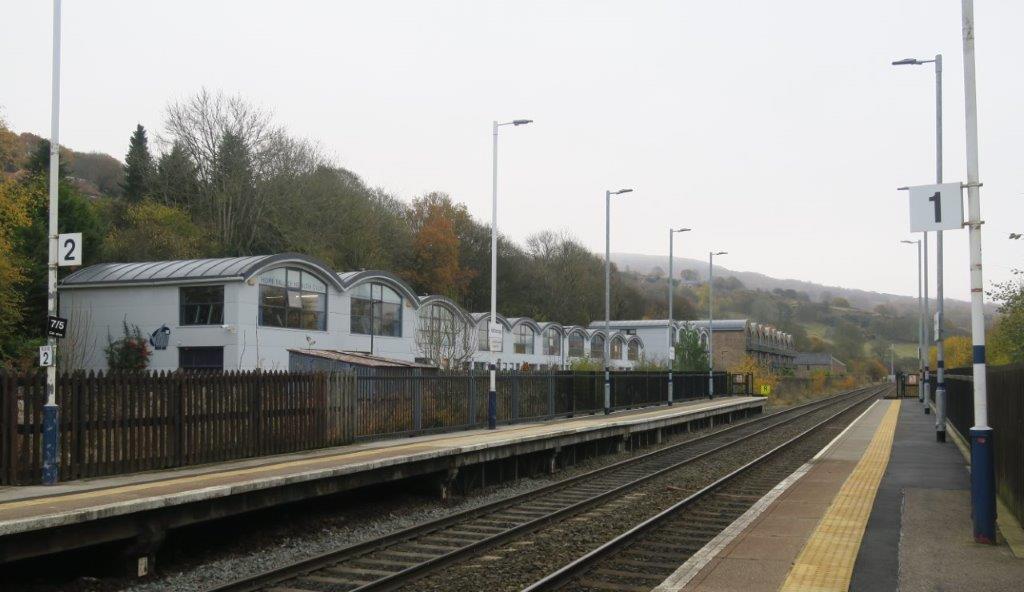 3 Hathersage Railway Station - now with lengthened platforms to accommodate more carriages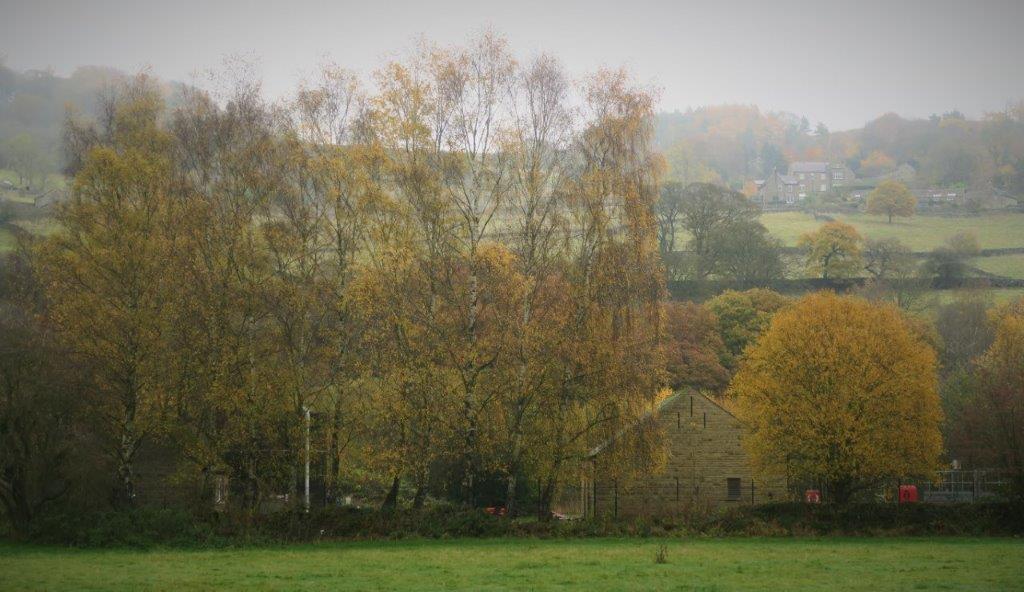 9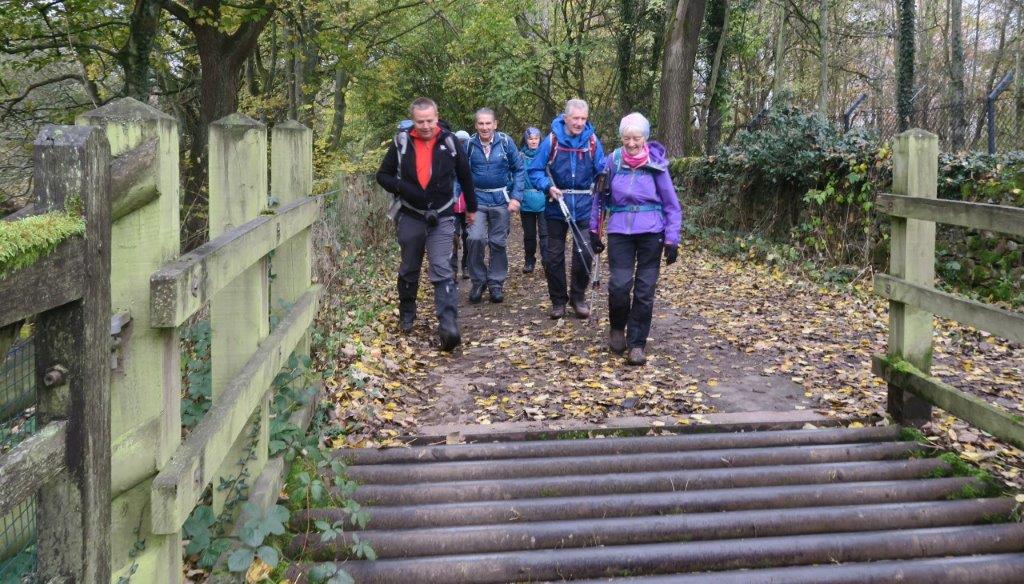 11 now on Derwent Valley Heritage Way - cattle grid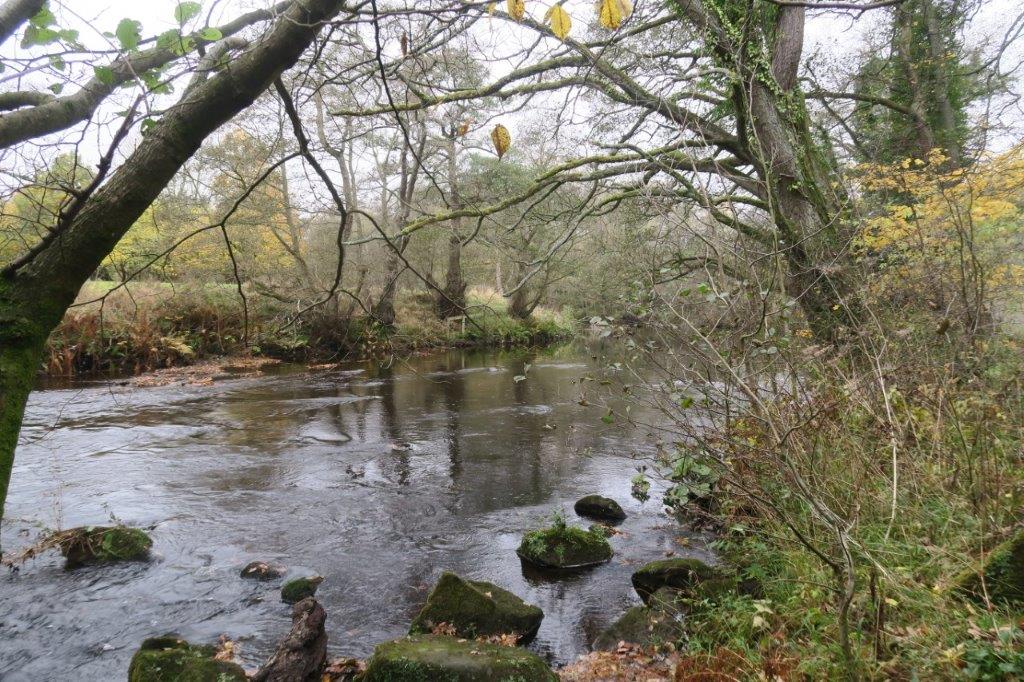 14 The River Derwent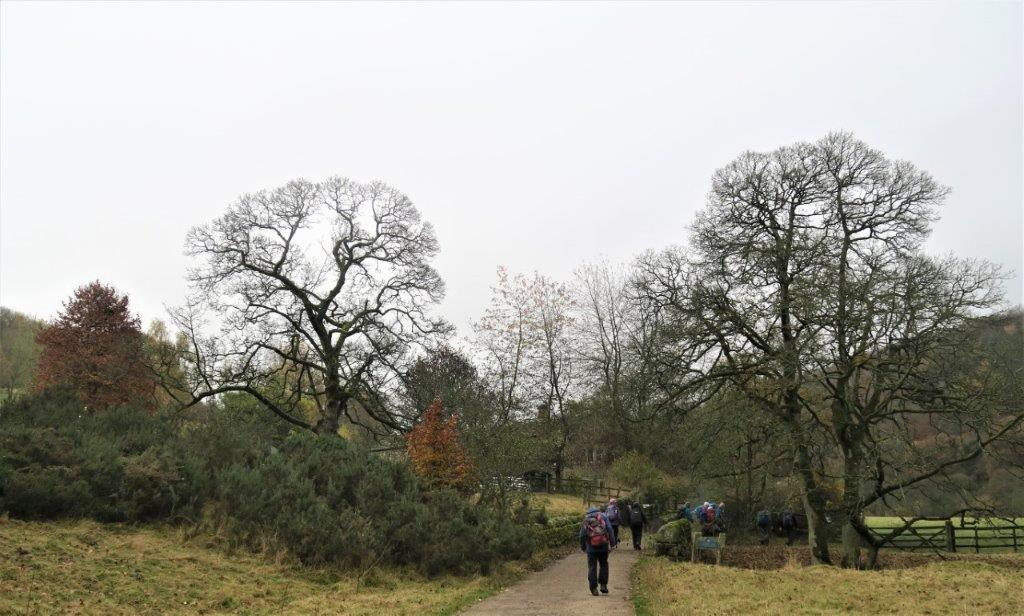 18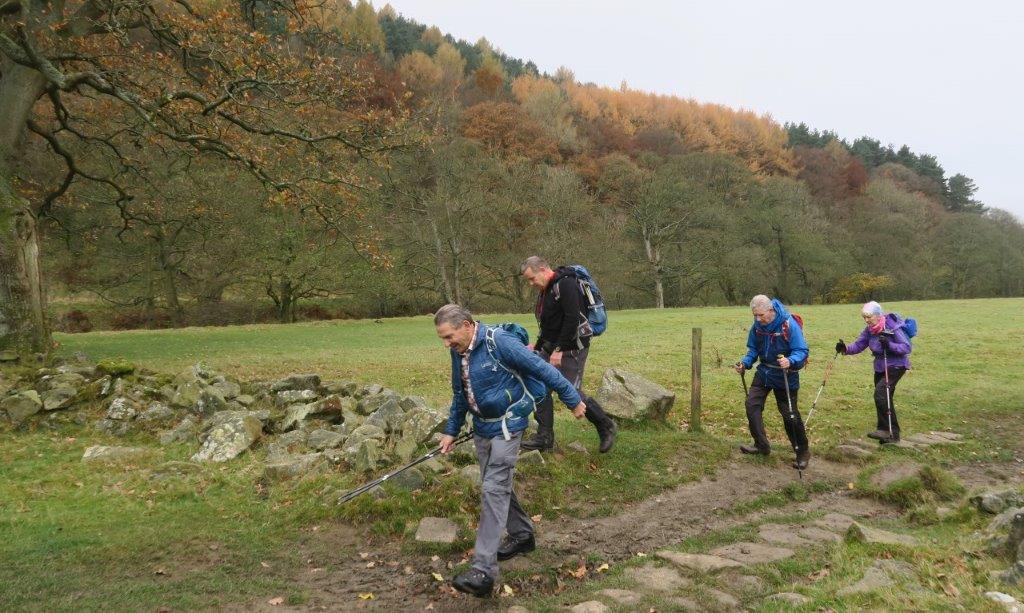 21 River Derwent to walkers right hand side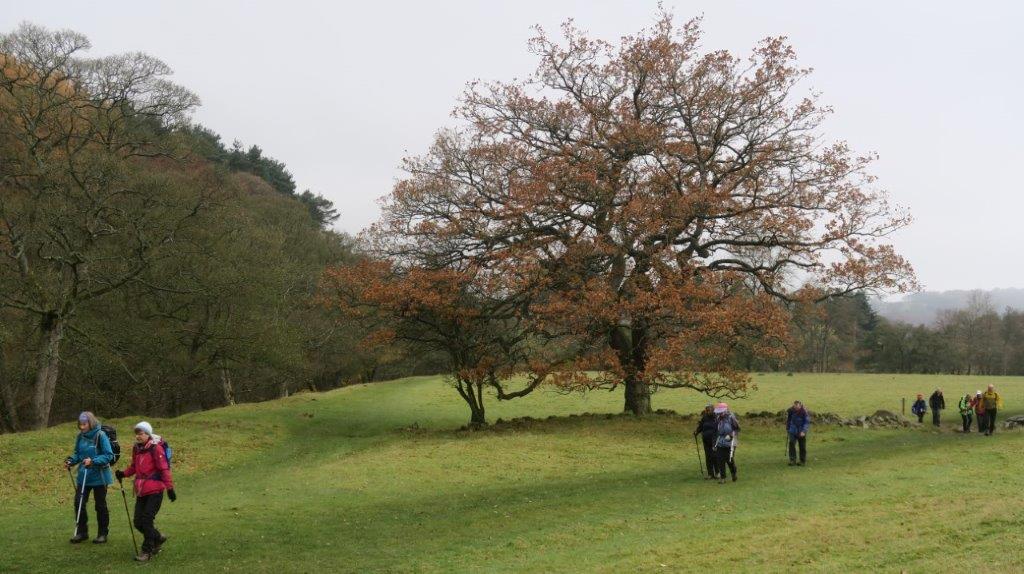 22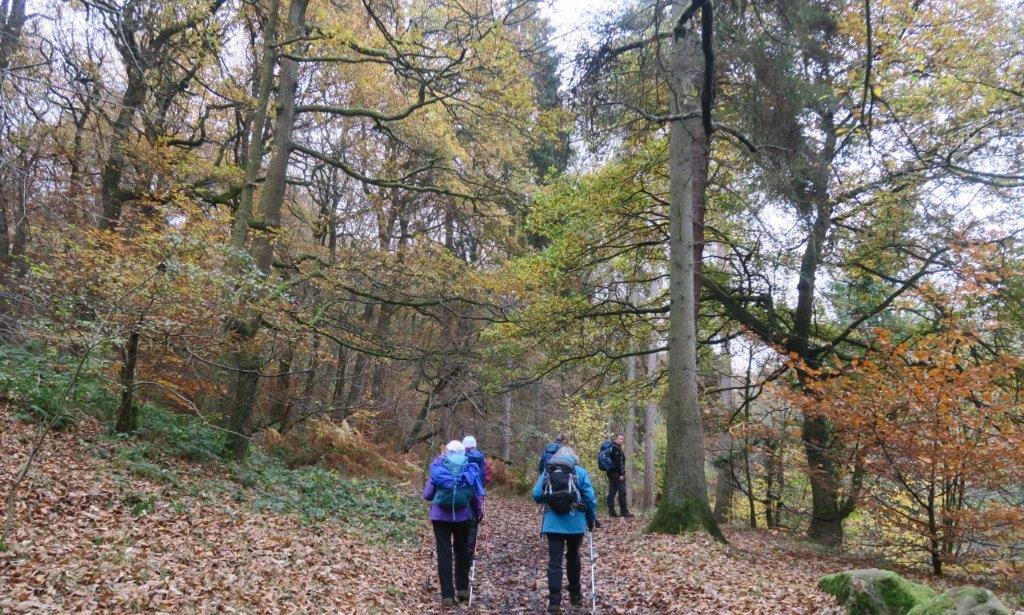 29
30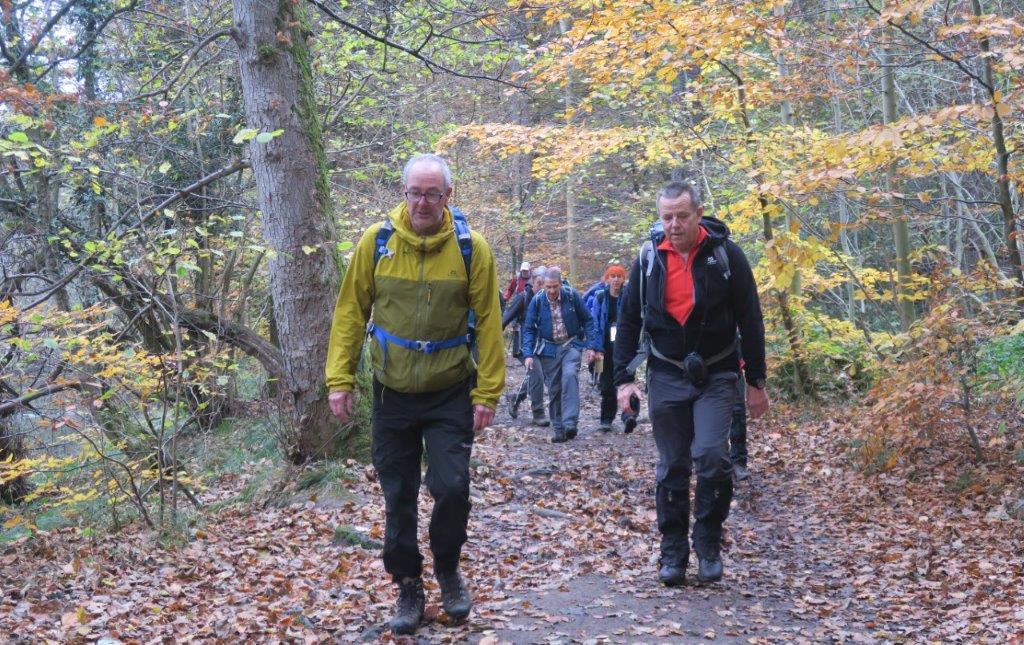 31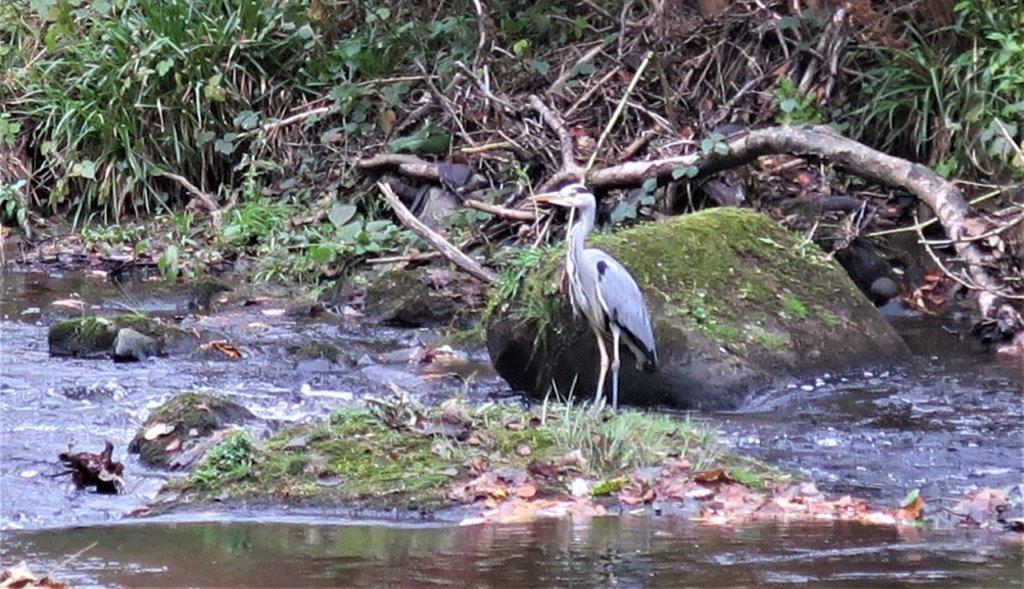 34 Heron
42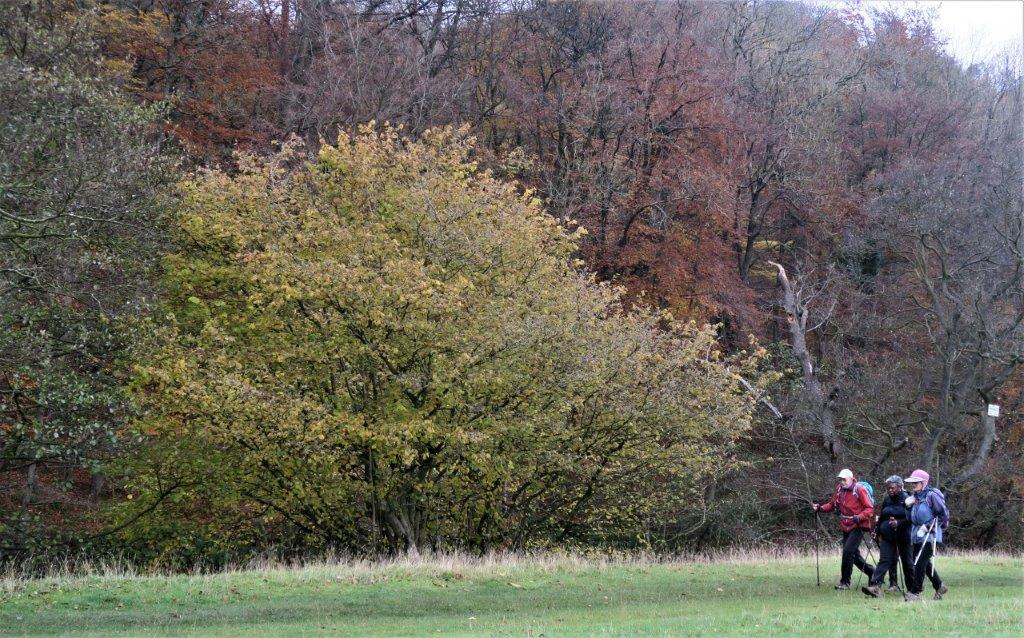 43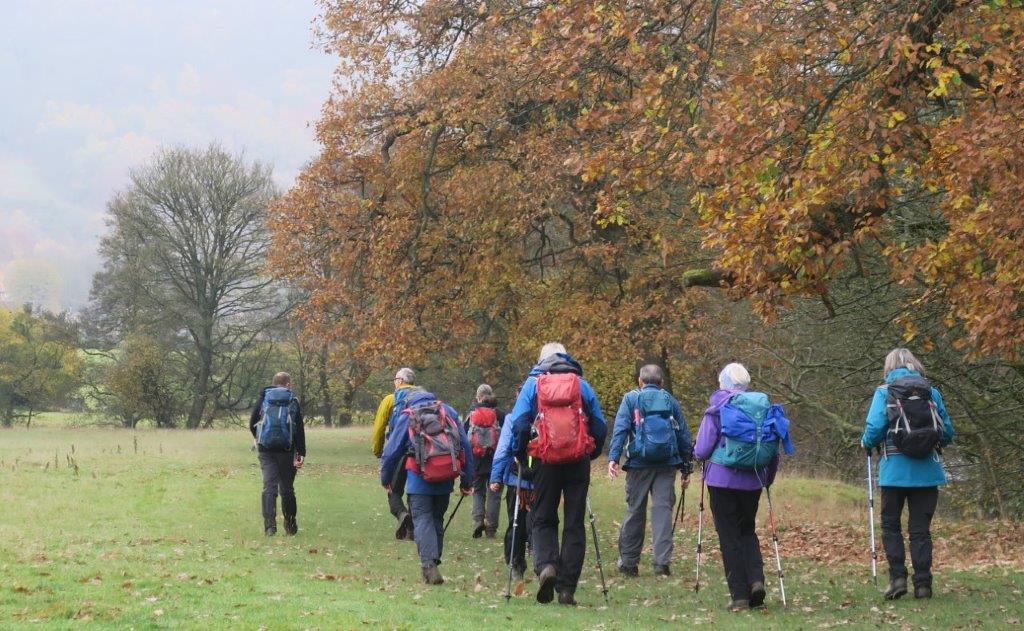 46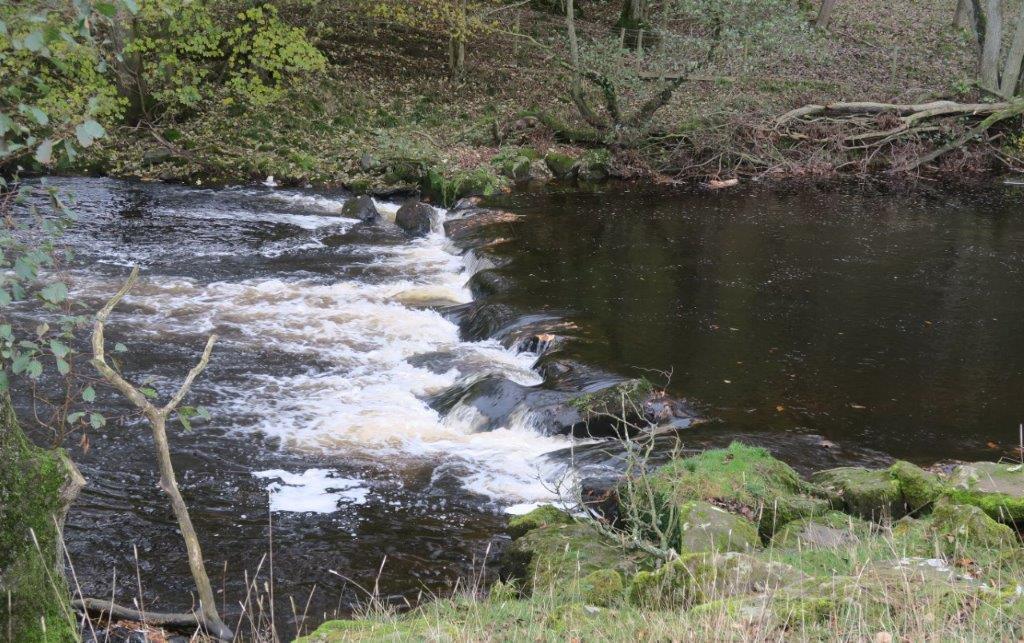 47 old stepping stones across river or a weir?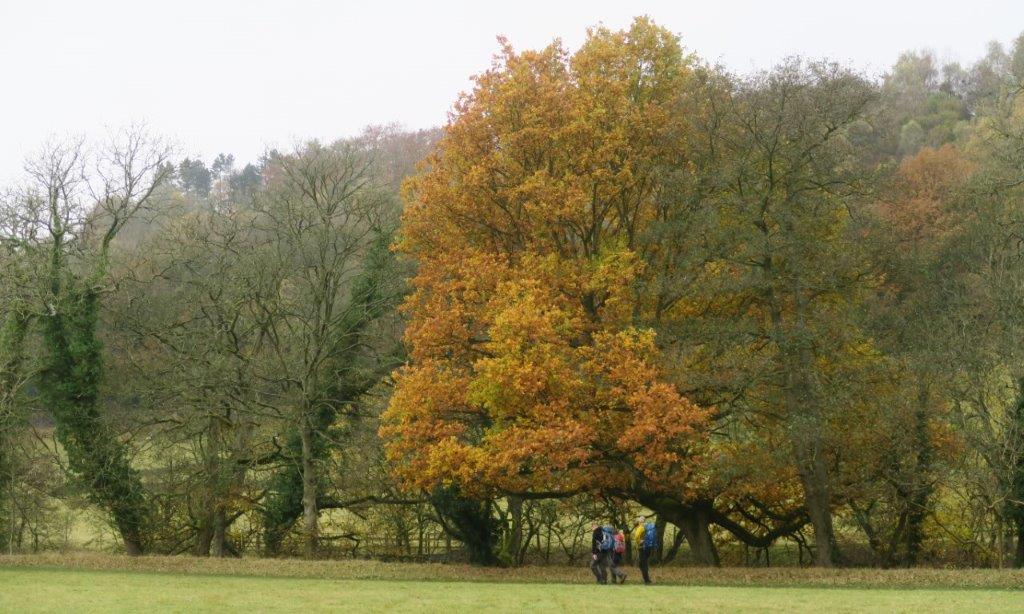 51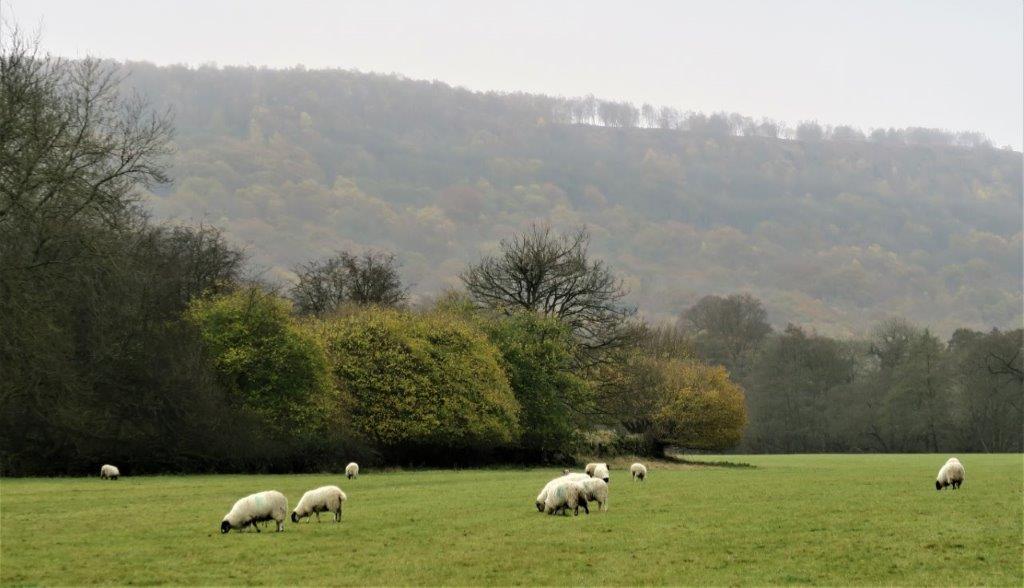 53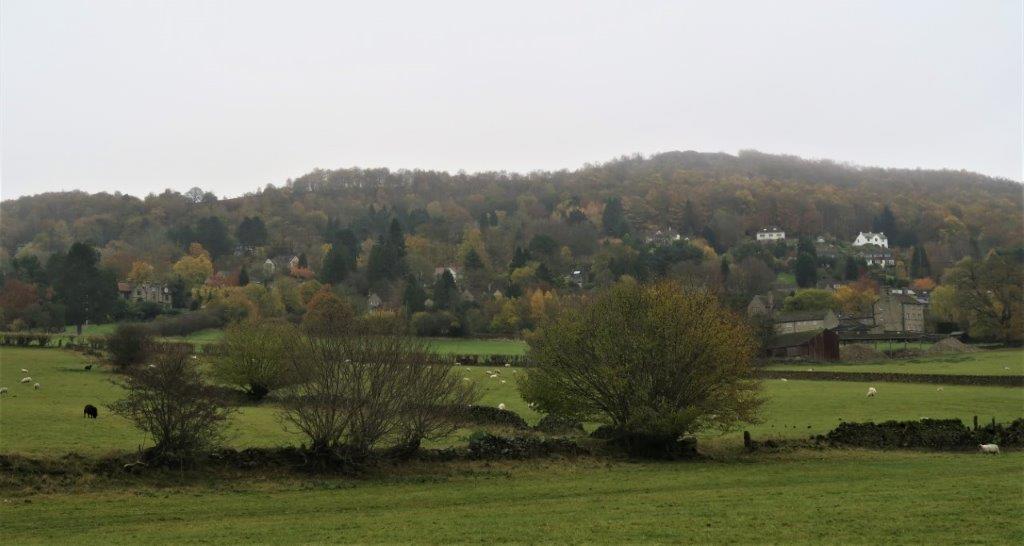 57 Nether Padley Farm - large building to right? Tumbling Hill at top?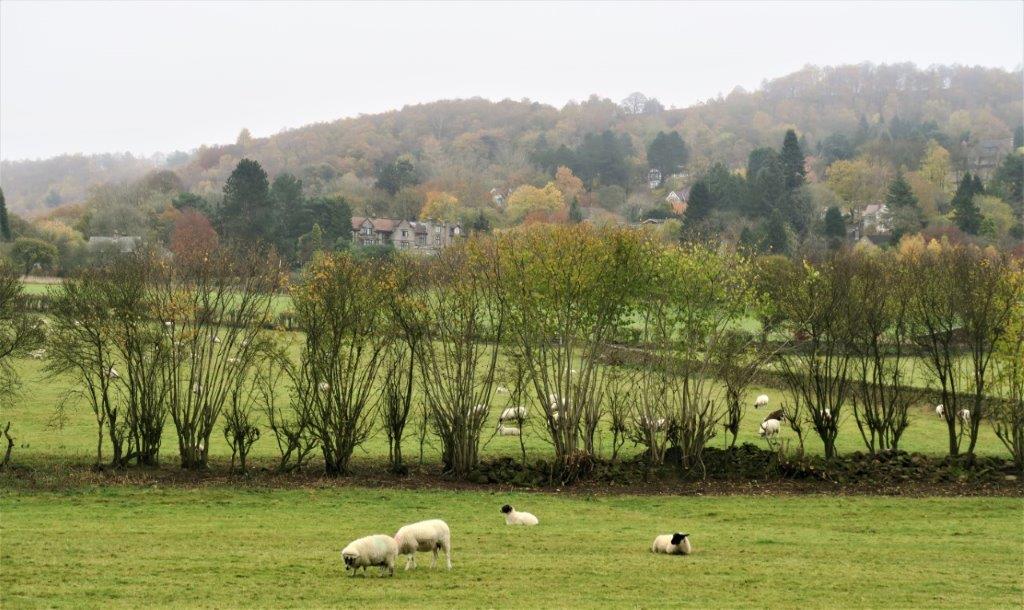 58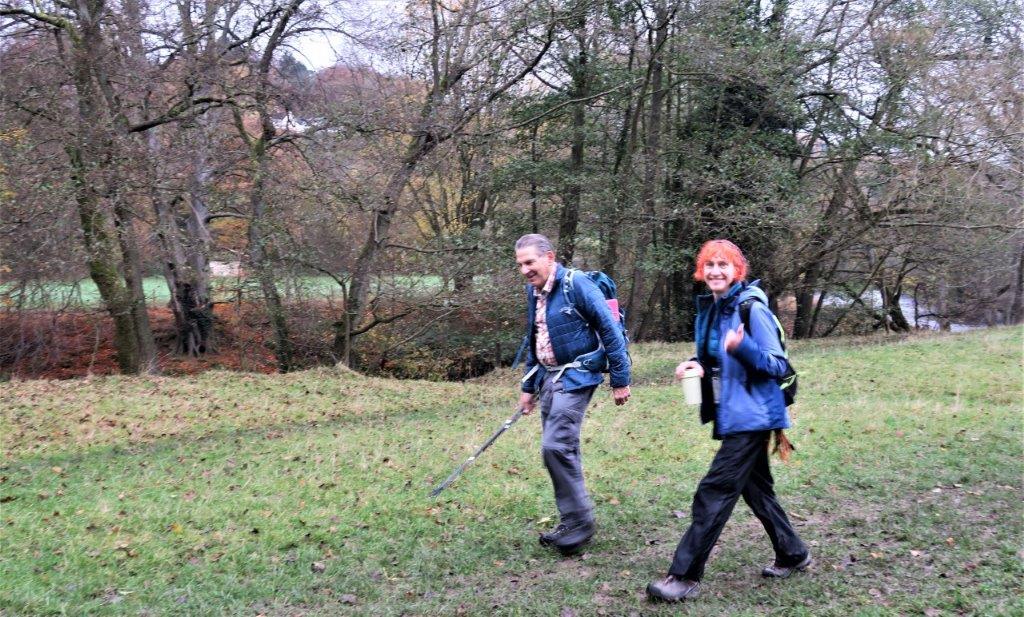 59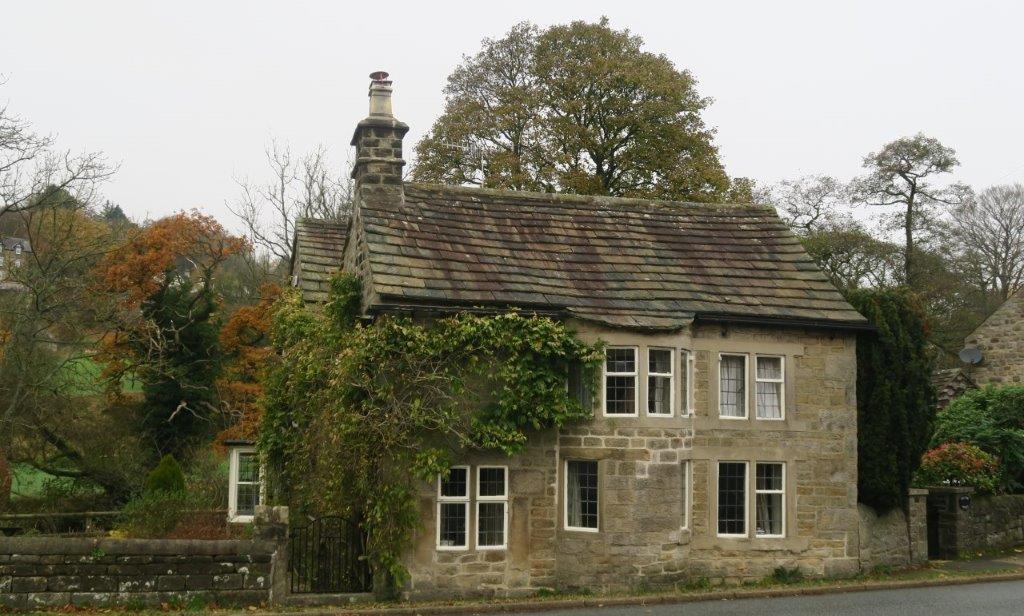 60 Old Toll House before River Derwent Bridge on B6521 road?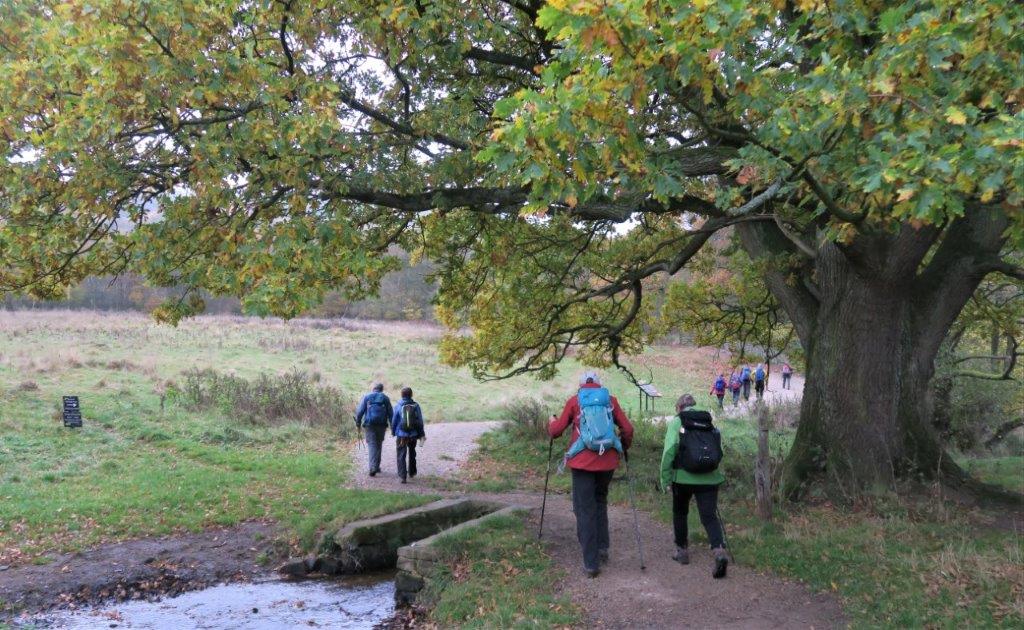 63 before Horse Hay Coppice?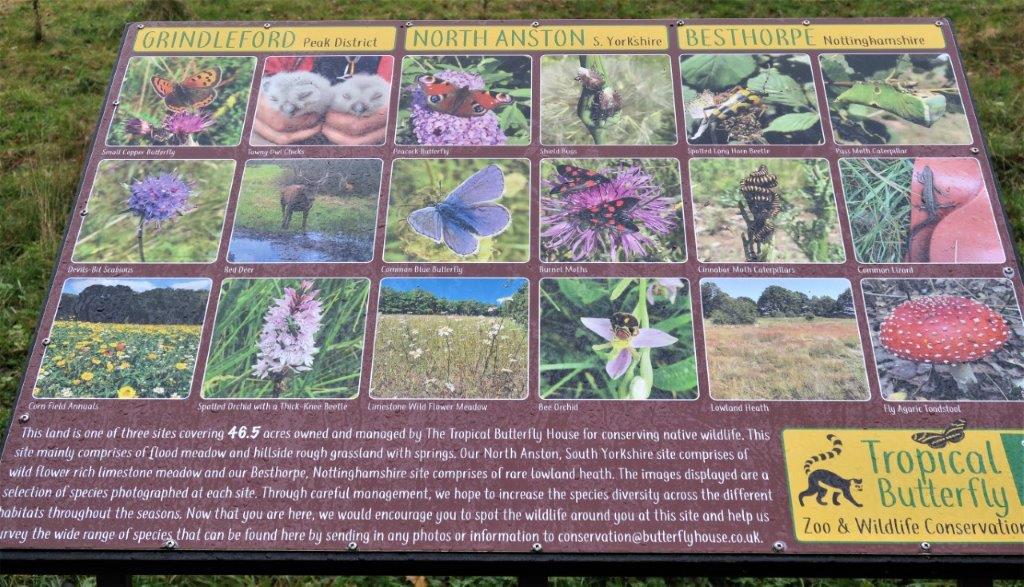 64 area managed by The Tropical Butterfdly House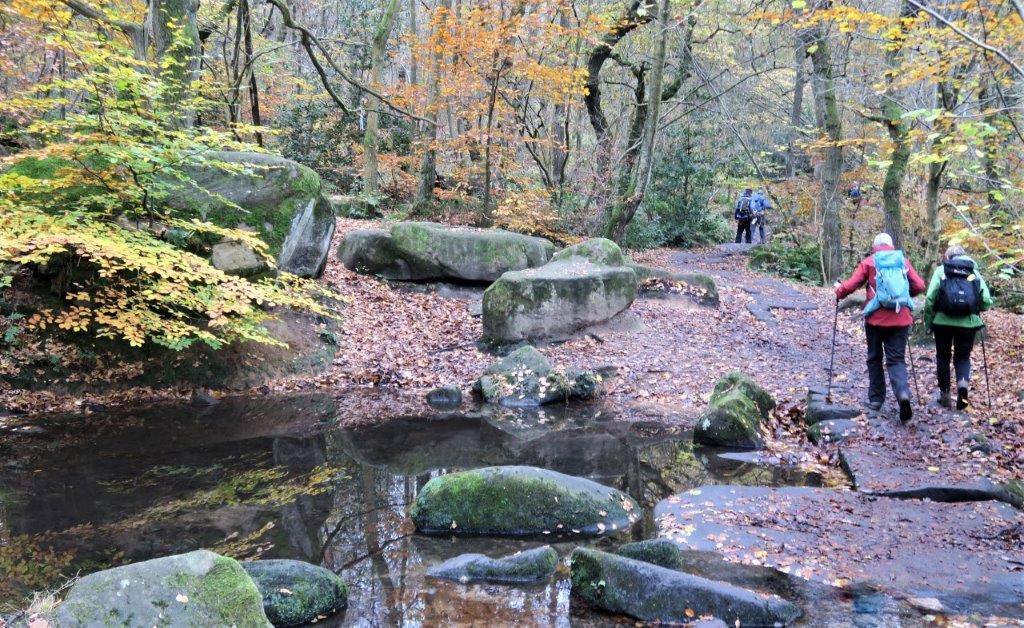 71 brooks running into The River Derwent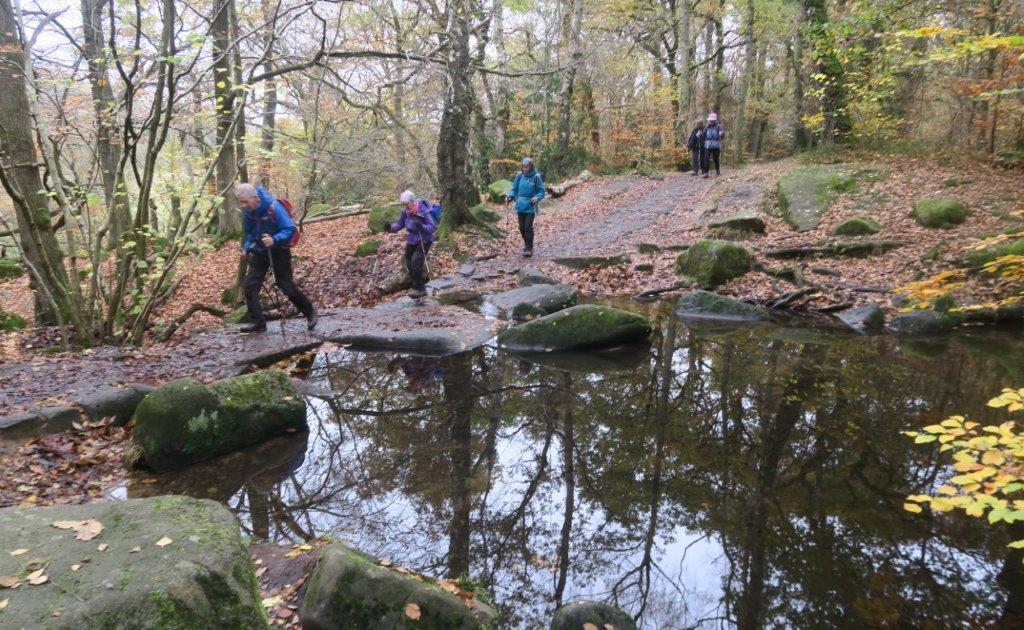 72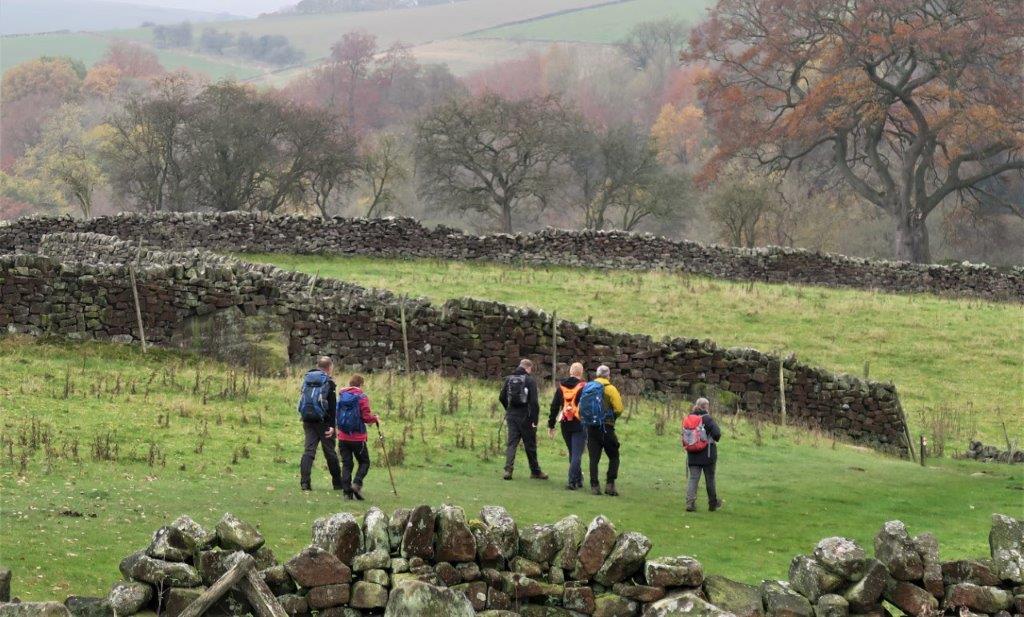 79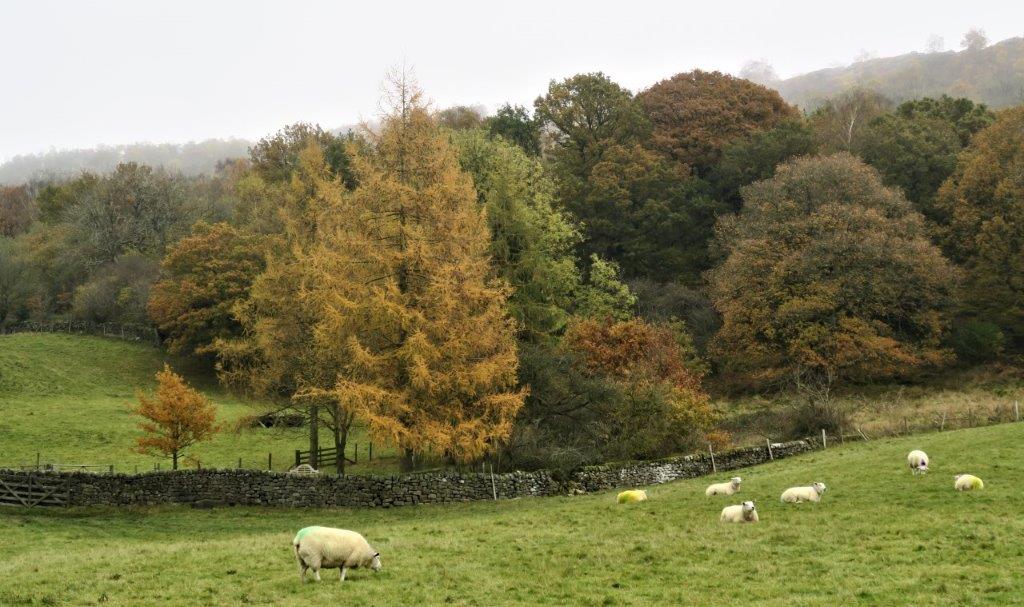 81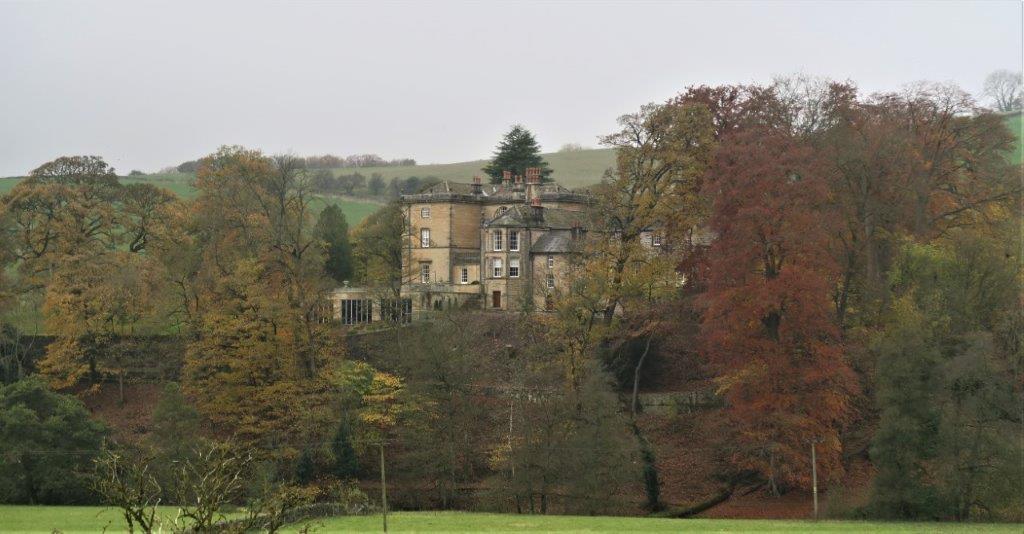 84 zoomed across to Stoke Hall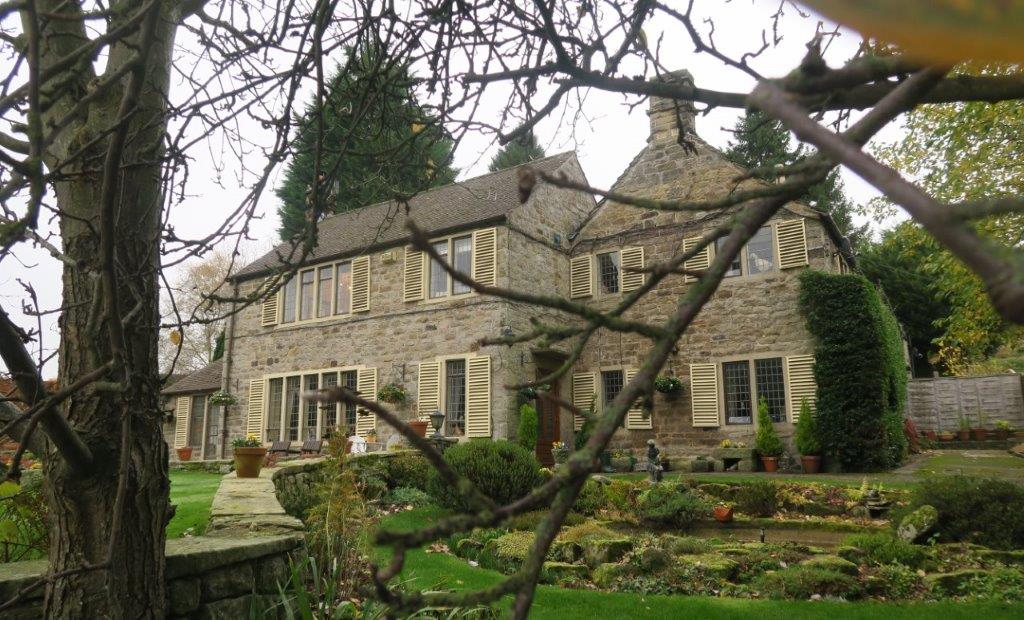 85 house on Spooner Lane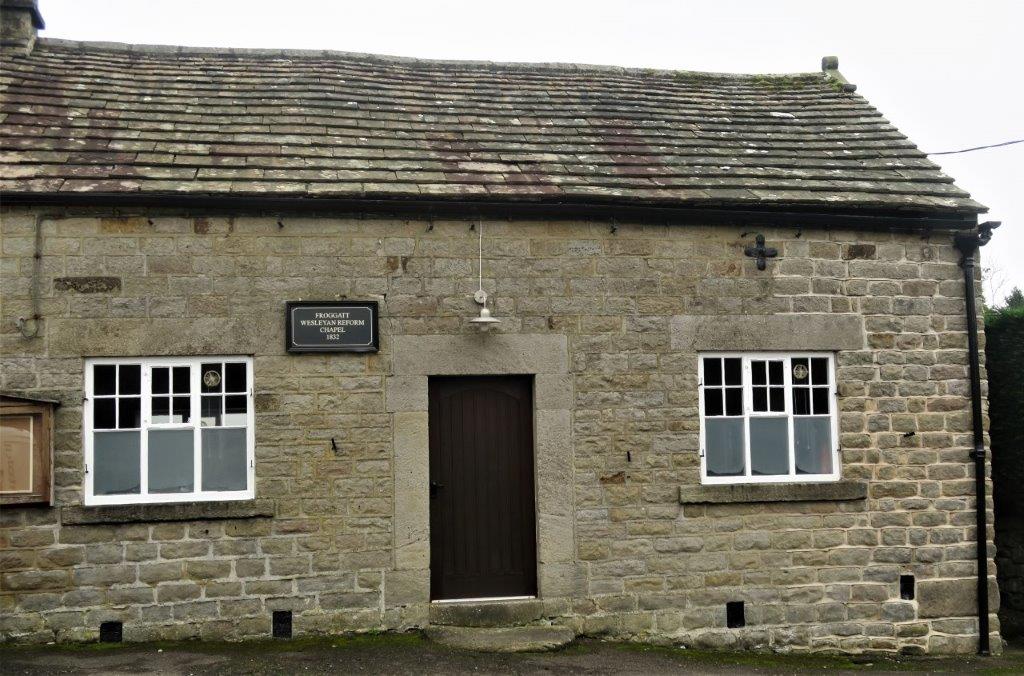 86 Froggatt Wesleyan Reform Chapel built in 1832?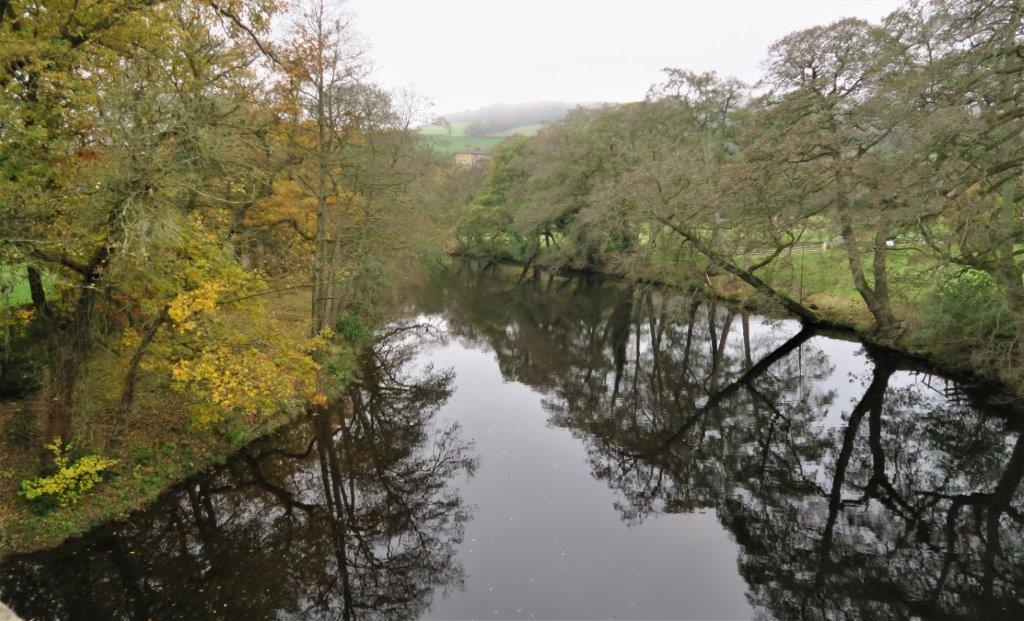 89 River Derwent upstream of Froggatt Bridge
90 River Derwent downstream of Froggatt Bridge (tea break taken here)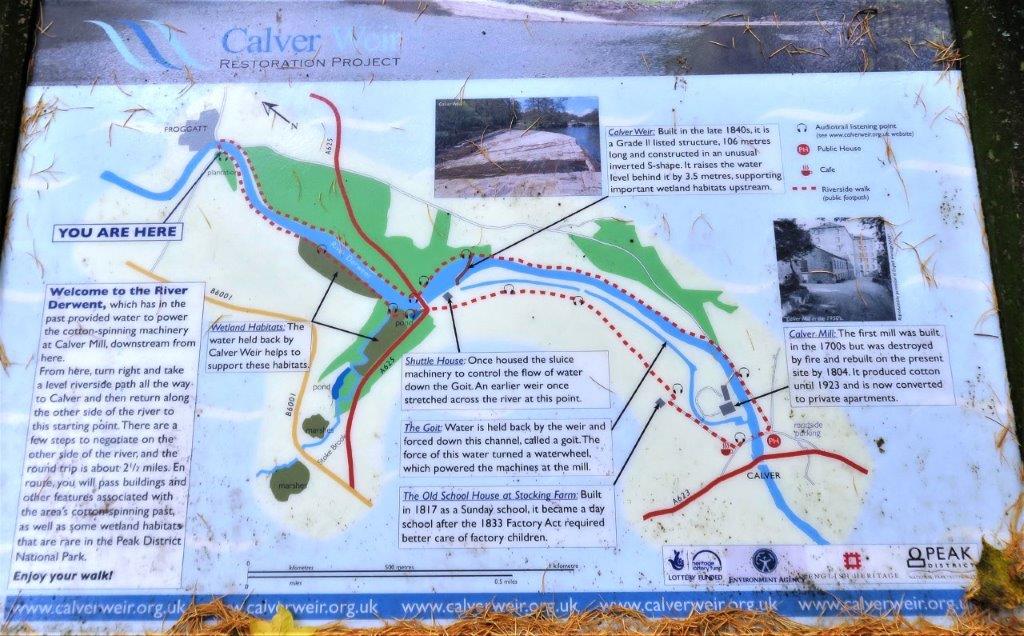 91 Notice concerning water from River Derwent once powering Calver Mill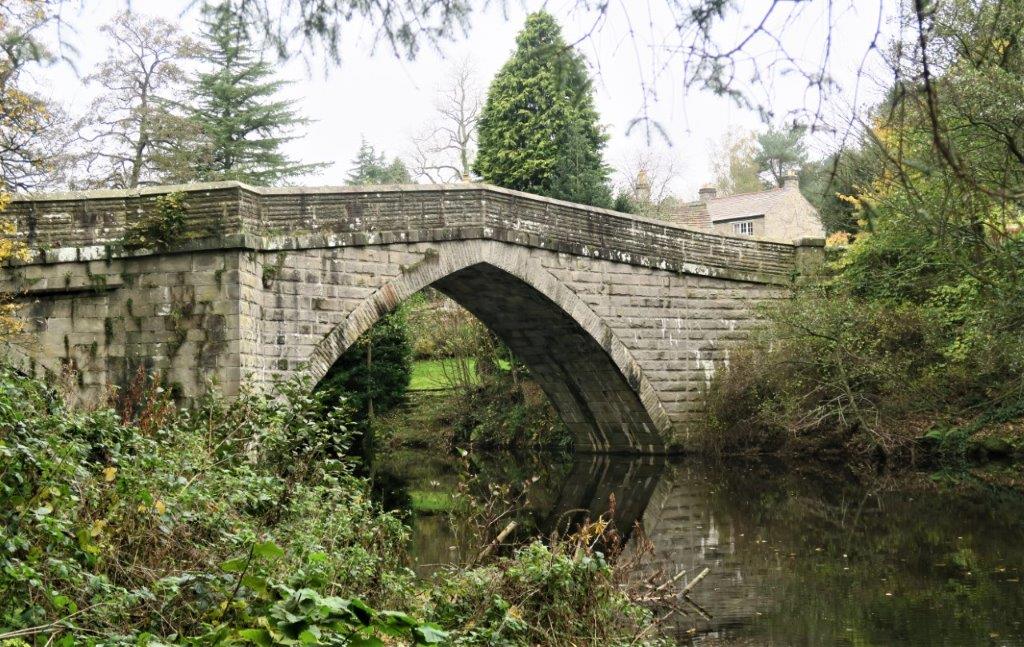 92 downstream side of Froggatt Bridge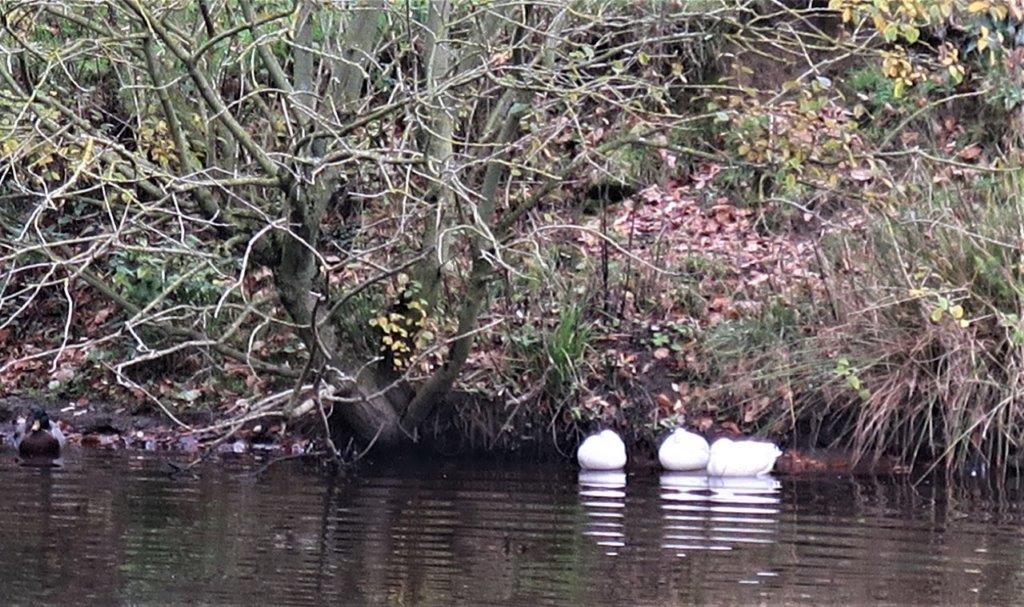 94 upstream of Froggatt Bridge we past these Swans with their necks well tucked in.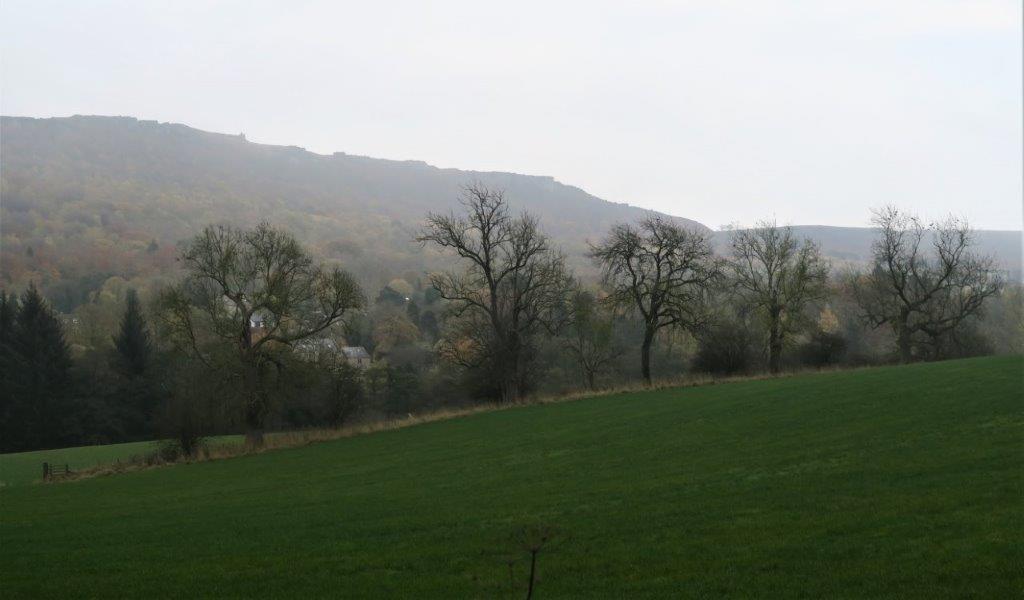 98 One third in from right side at top is neck between Baslow and Curbar Edges. Further to the left is Froggatt Edge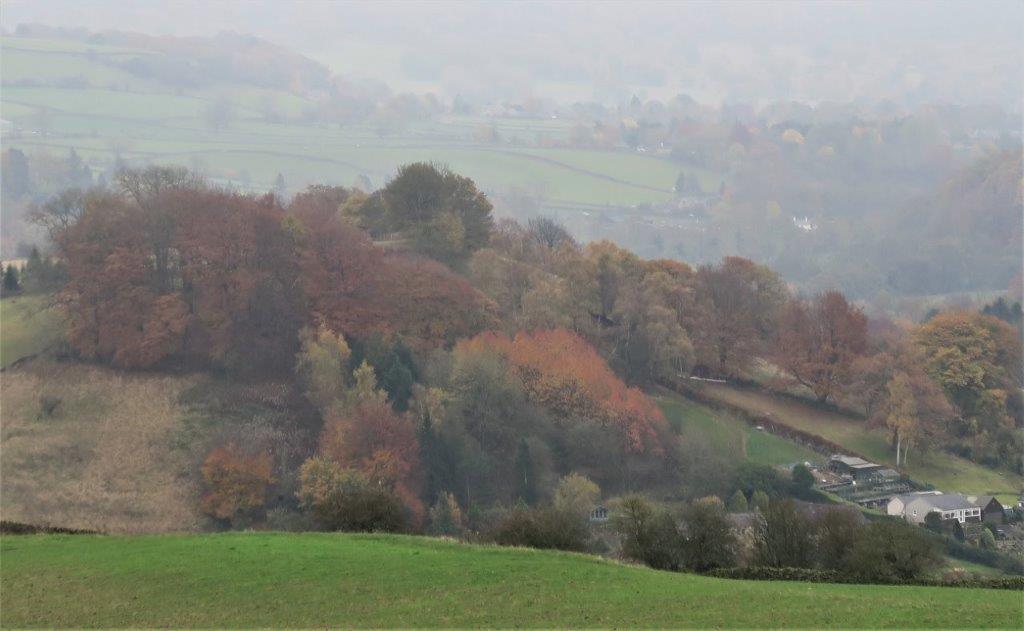 102 Small Hill behind Calver Sough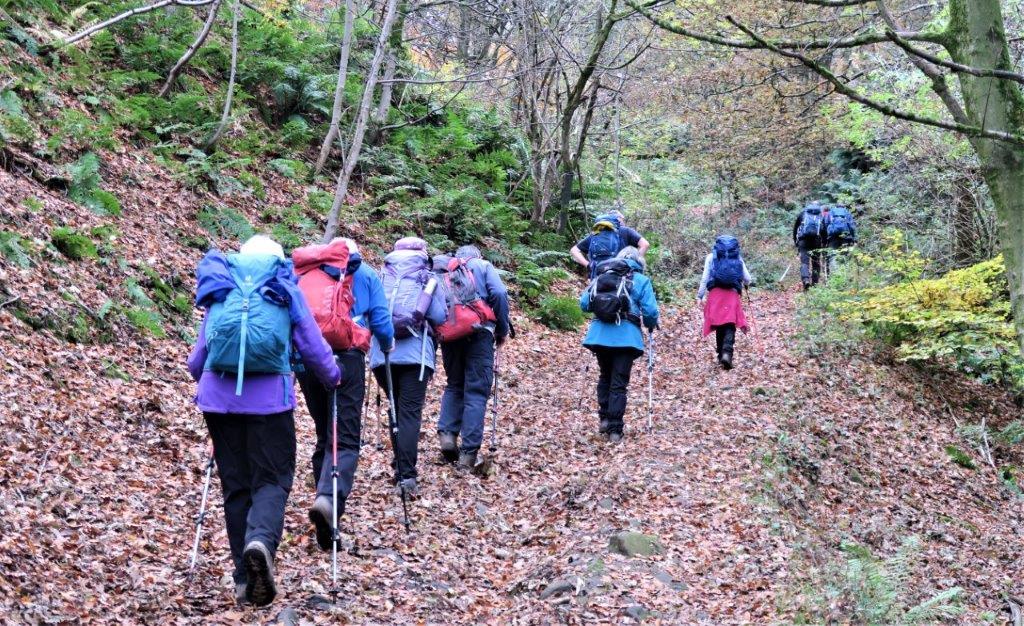 108 now beyond 'New Road' heading towards Eyam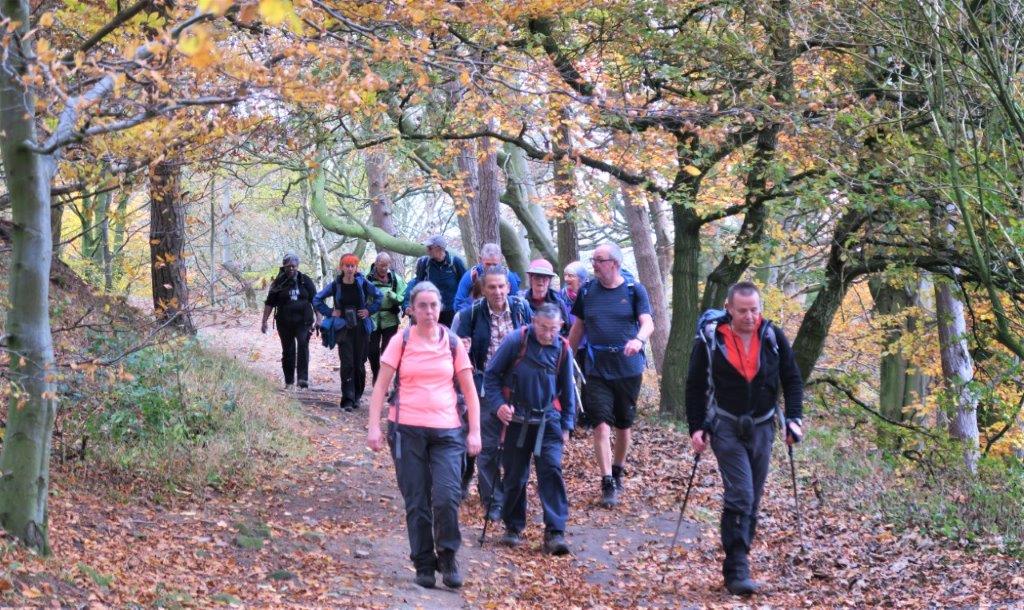 114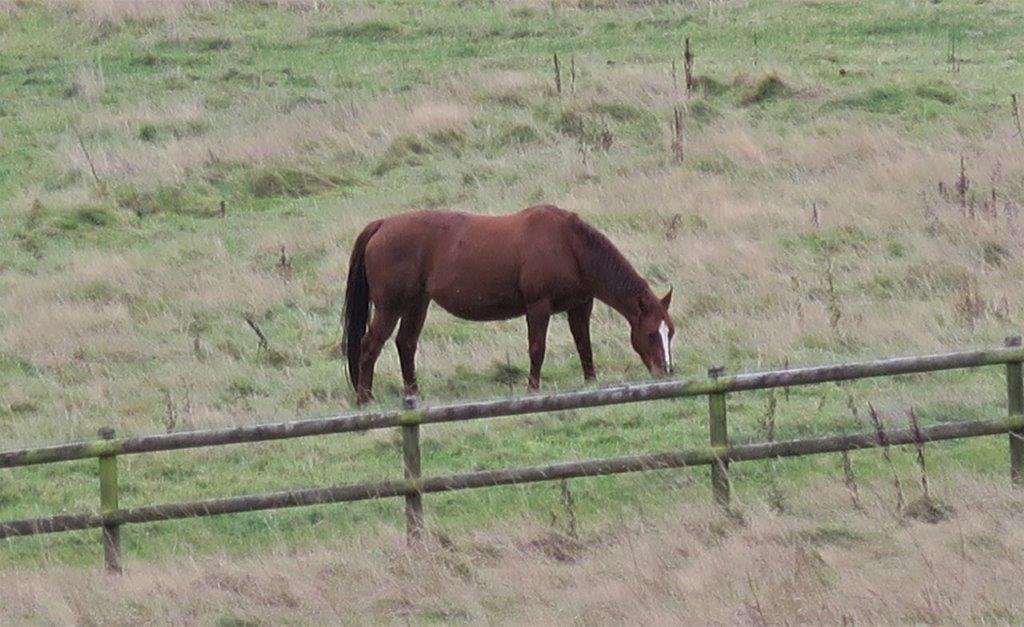 116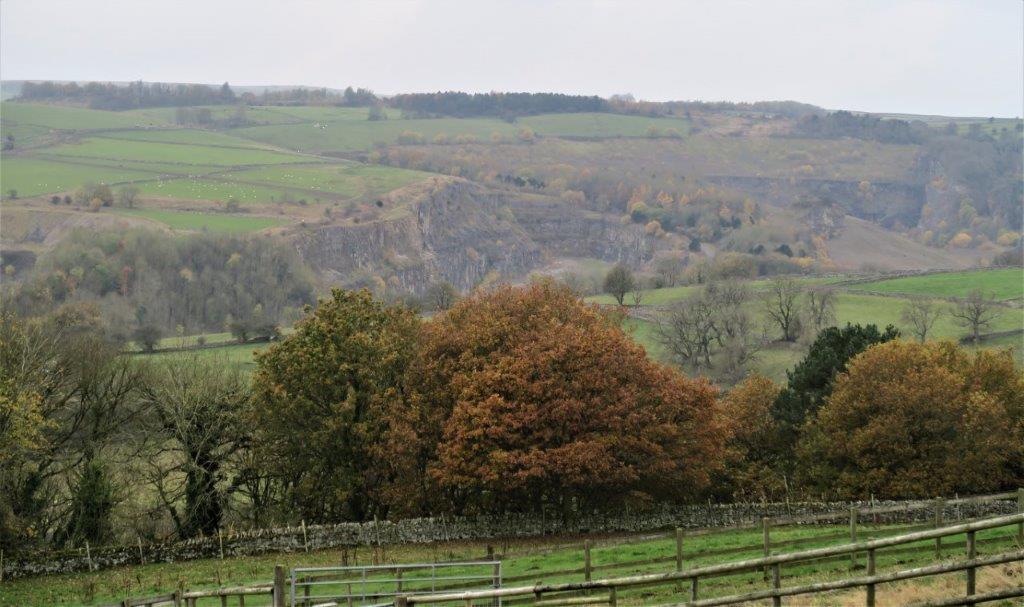 117 one of several quarries near Eyam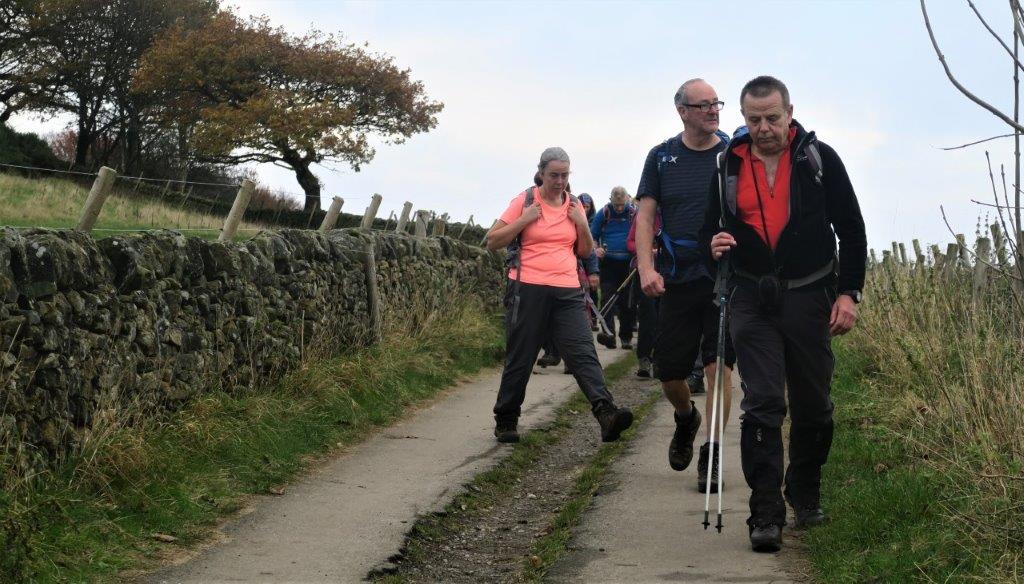 119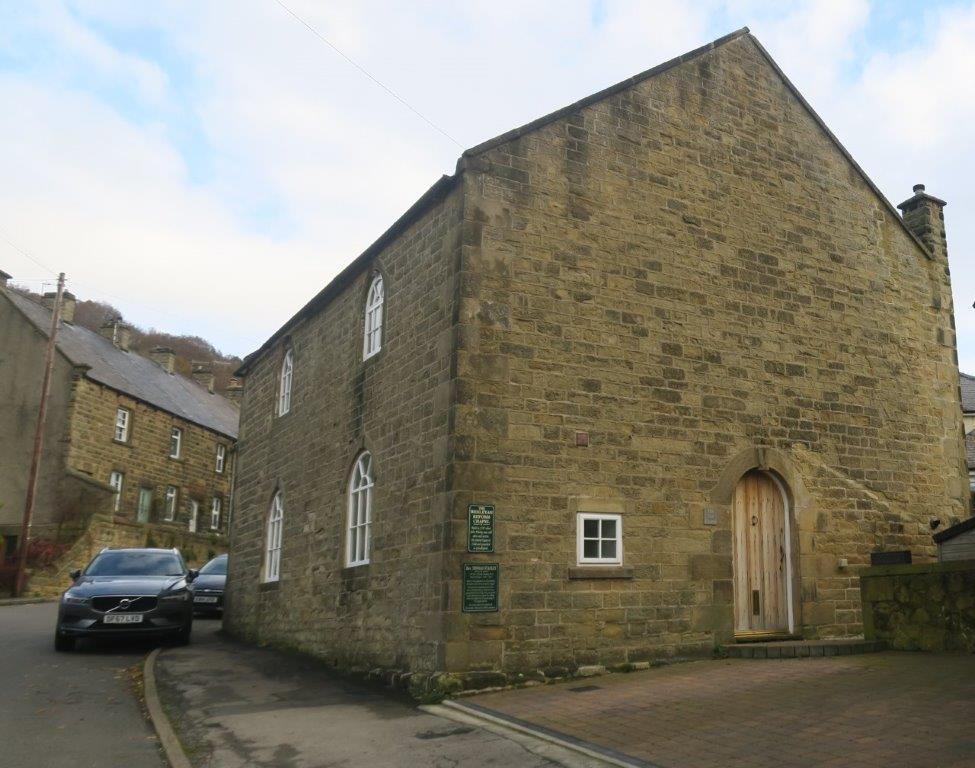 120 The Wesleyan Reform Chapel at Eyam built in 1787 seen on entering Eyam on our route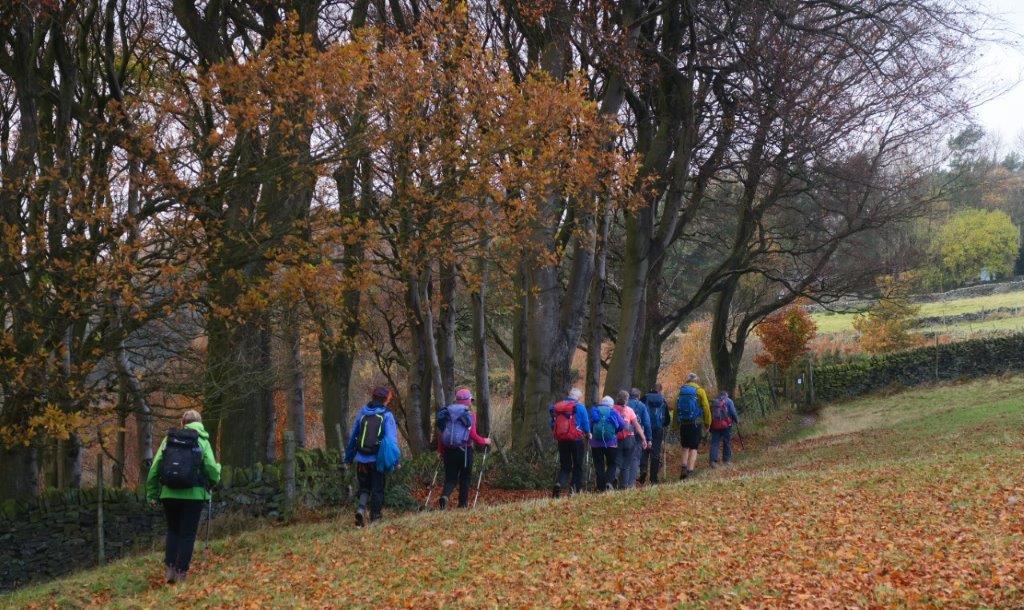 124 We have past beyond Eyam which was not photographed on the walk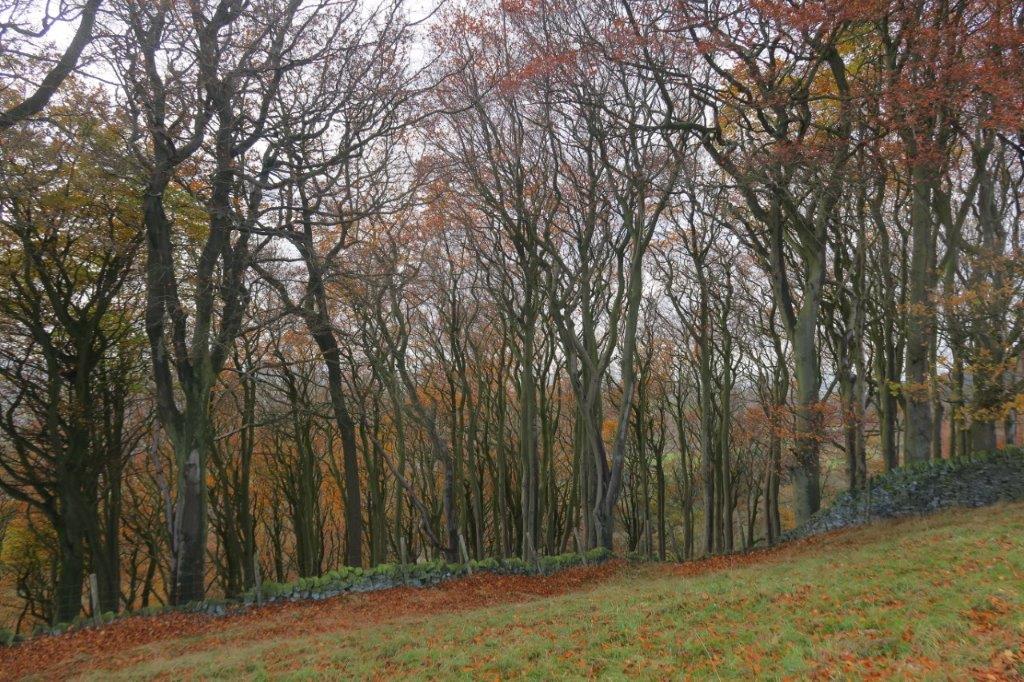 125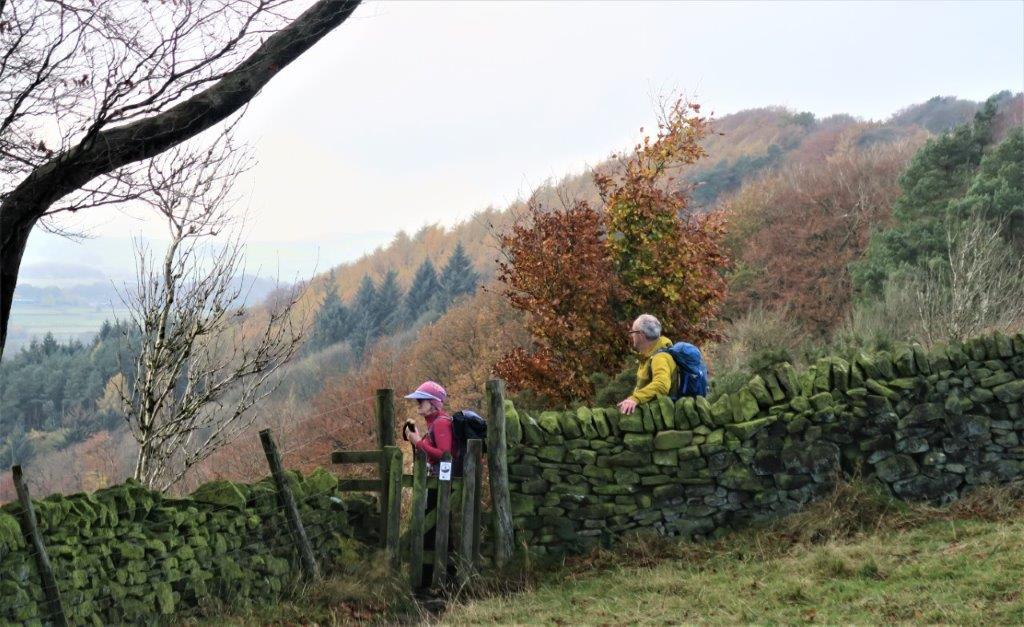 128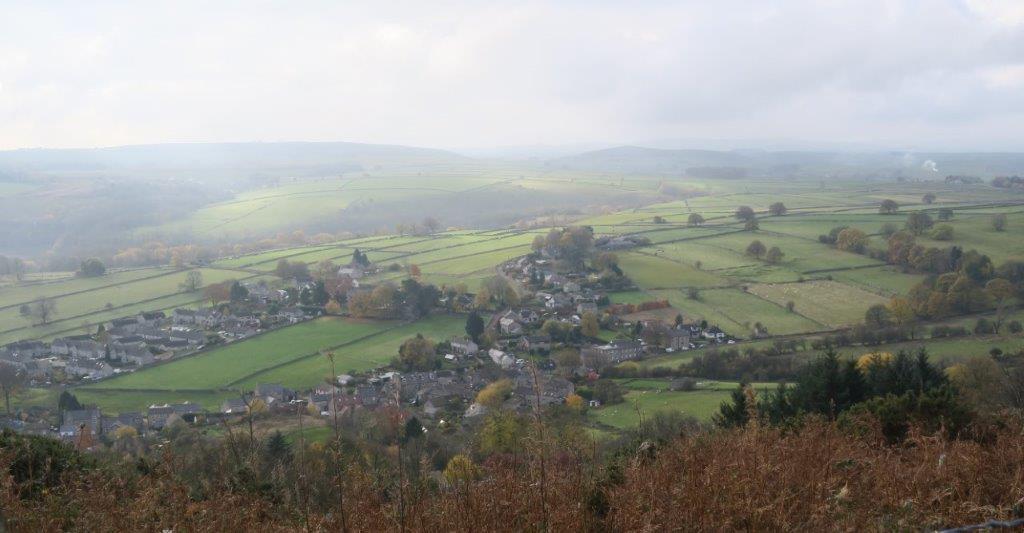 130 looking down at paets of Eyam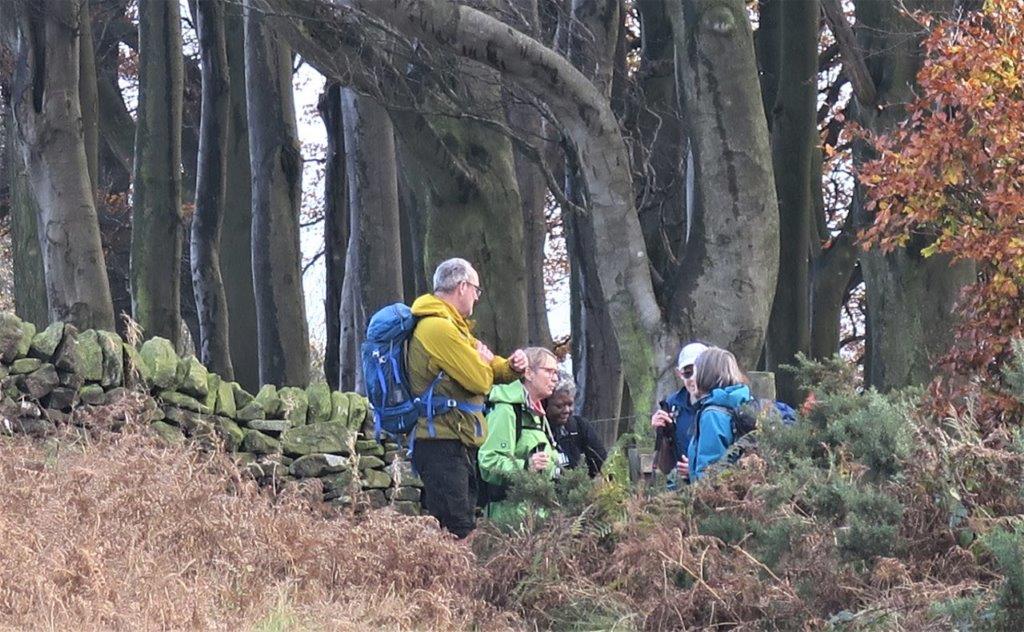 132 passing Beech Hurst to the North of Eyam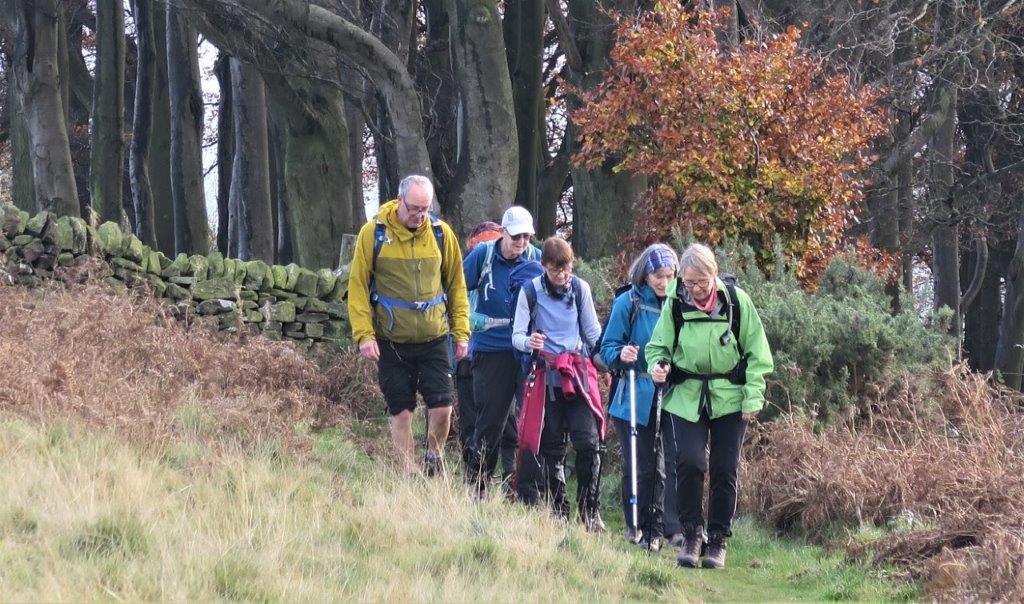 134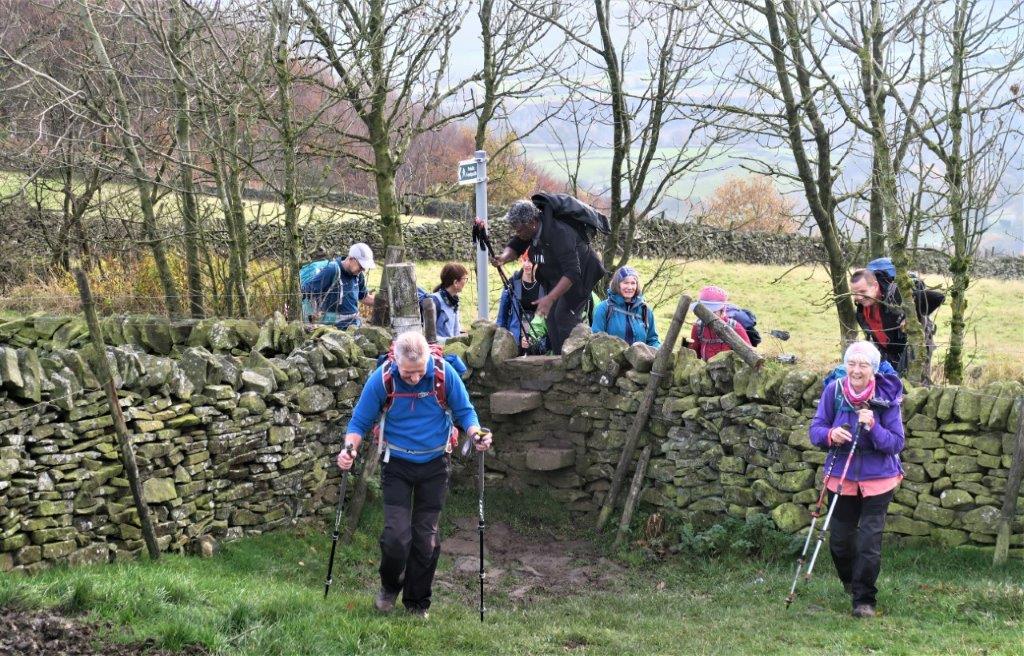 135 starting to head North toward Sir William Hill Road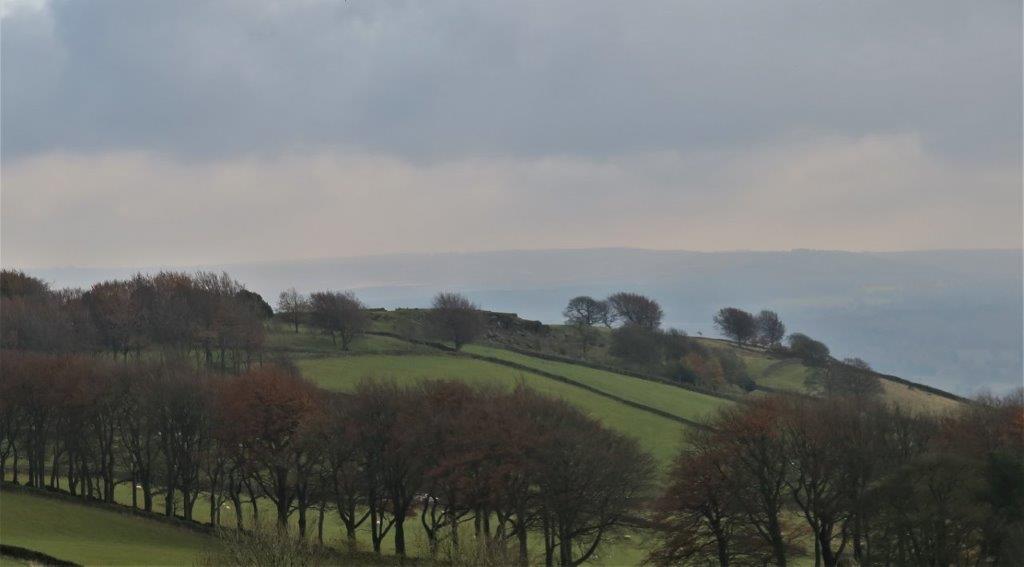 137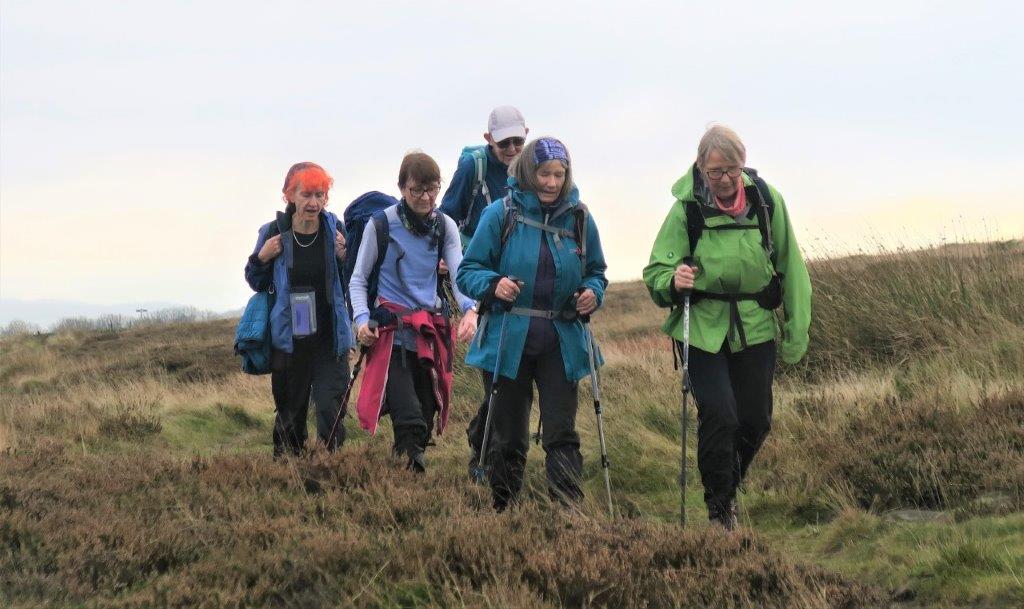 140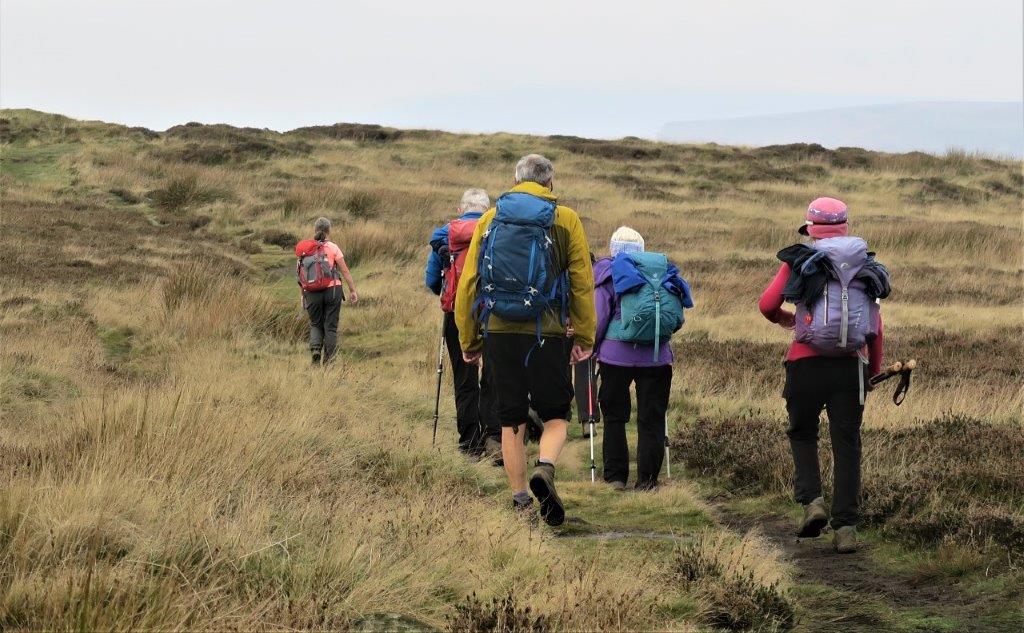 141 in Eyam Moor on its West side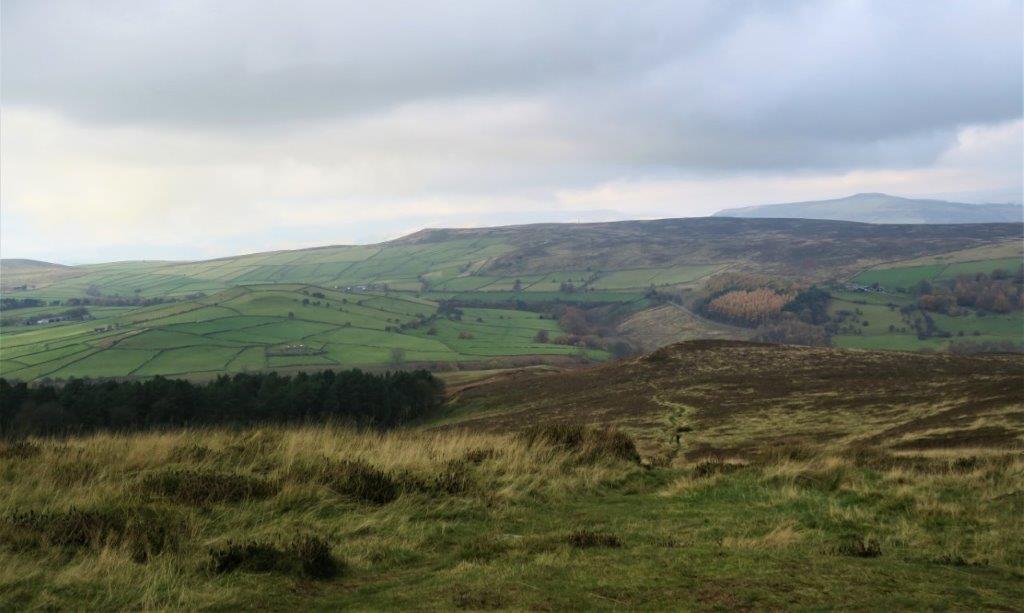 143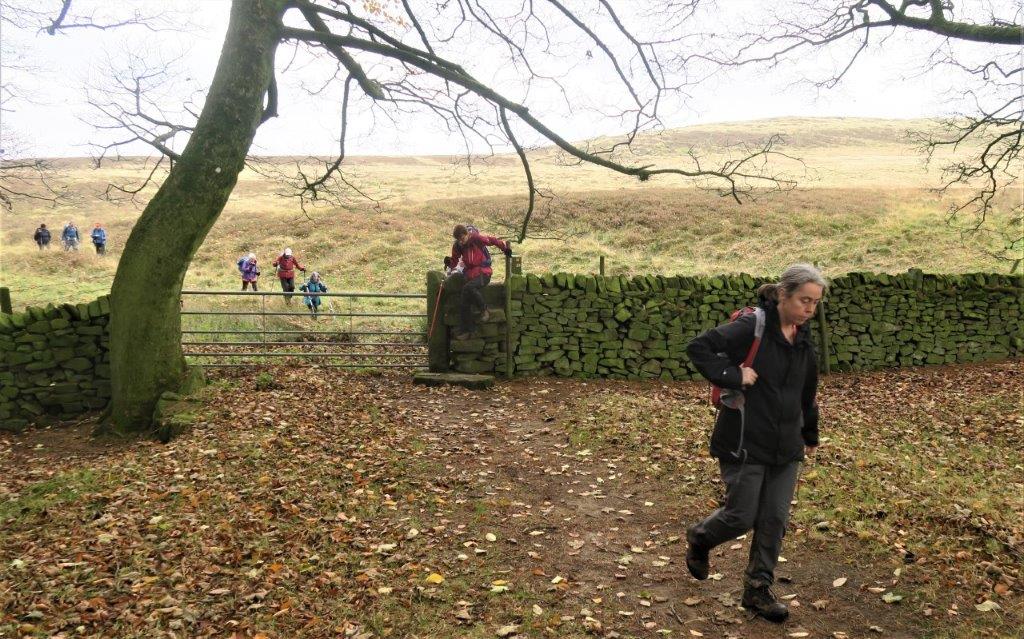 148 entering Gotherage Plantation?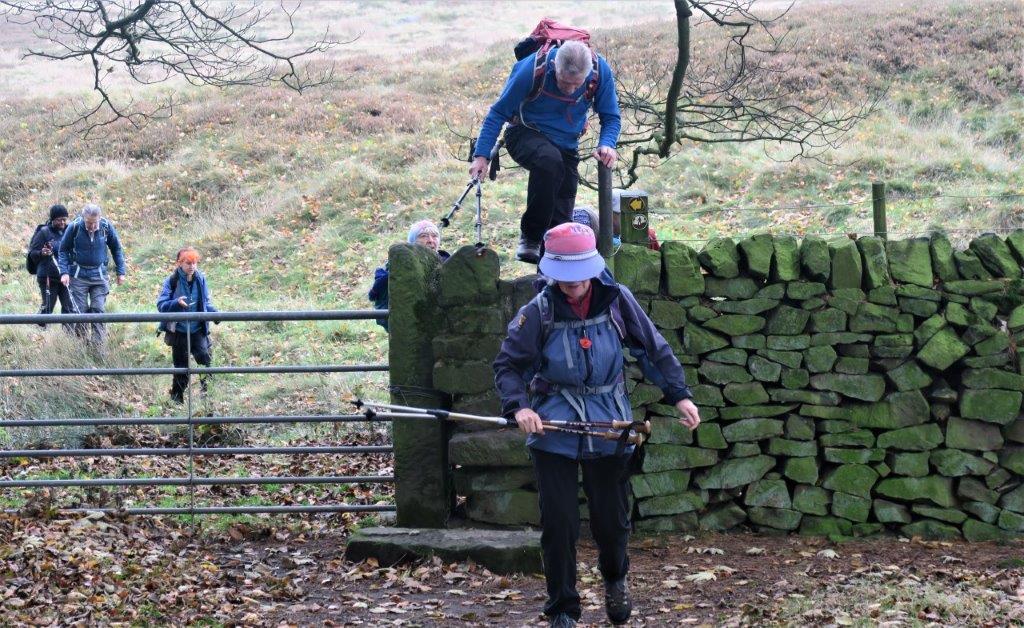 150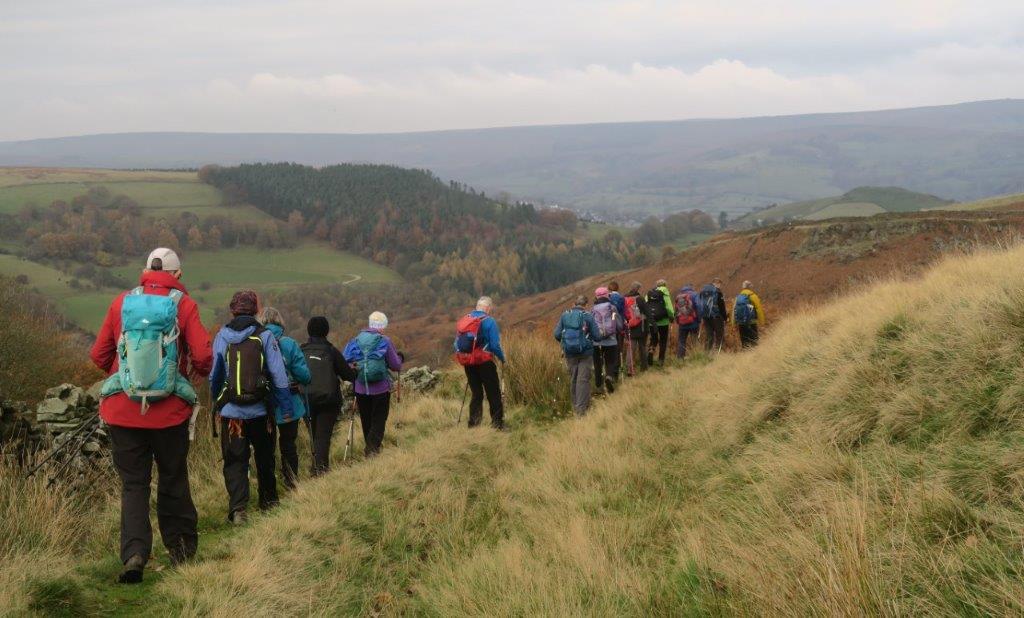 155 Zig Zag Route starting down to Stoke Ford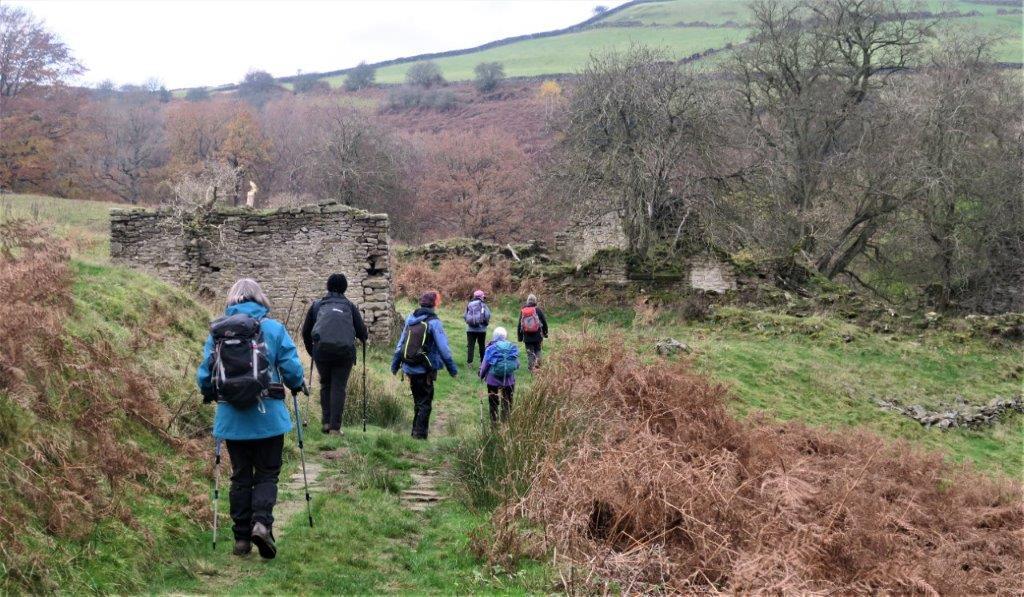 159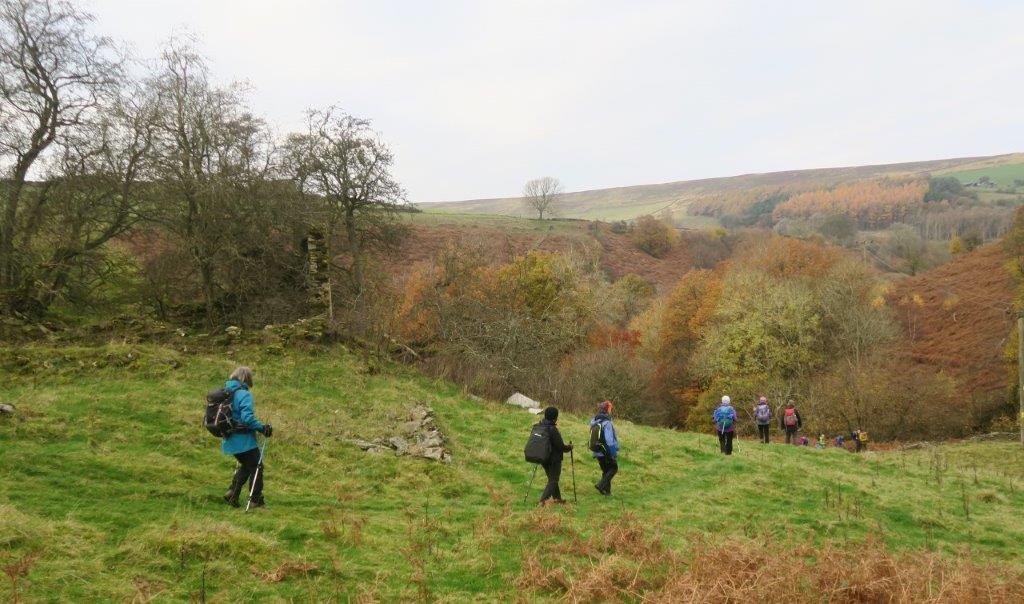 160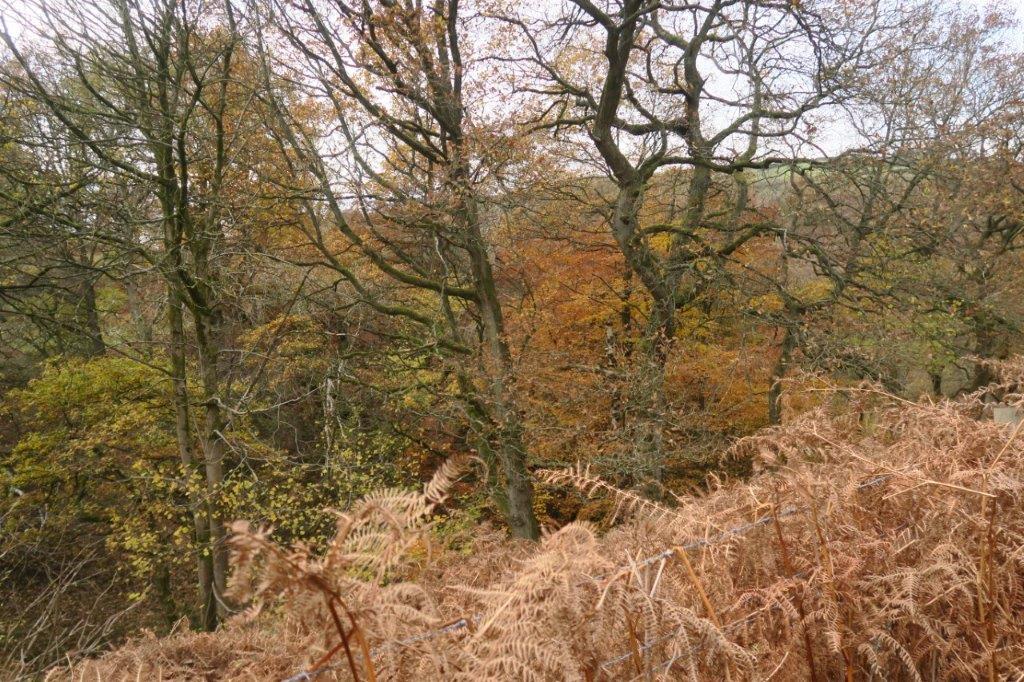 162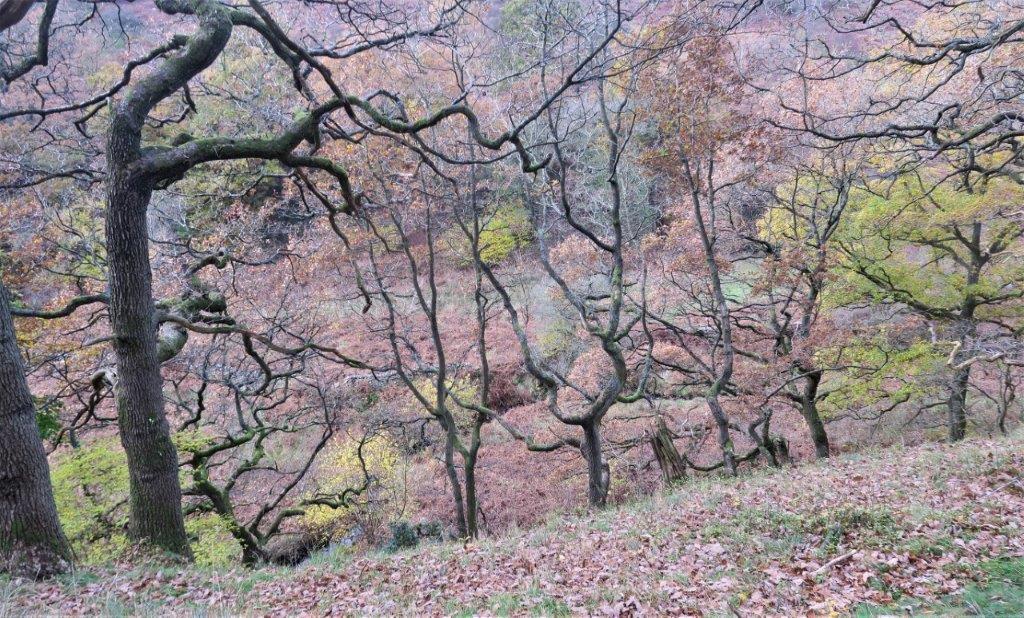 166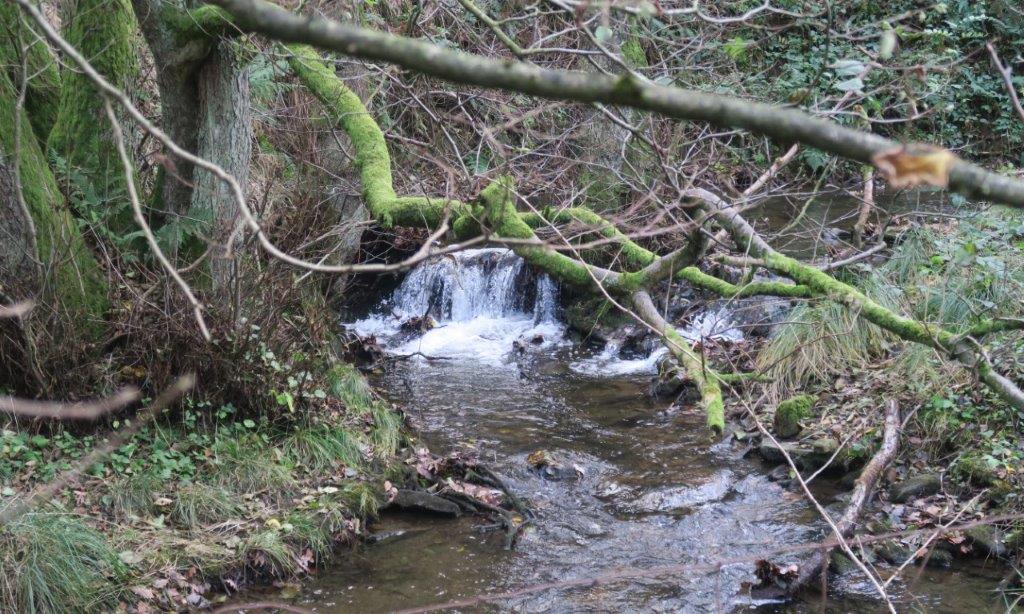 171 part of Highlow Brook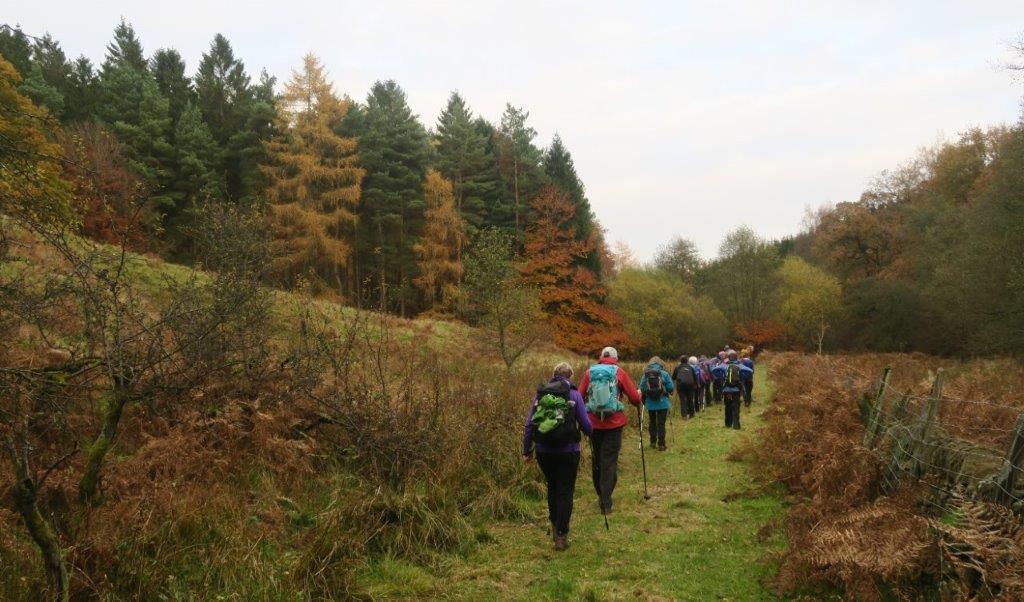 174 still following Highlow Brook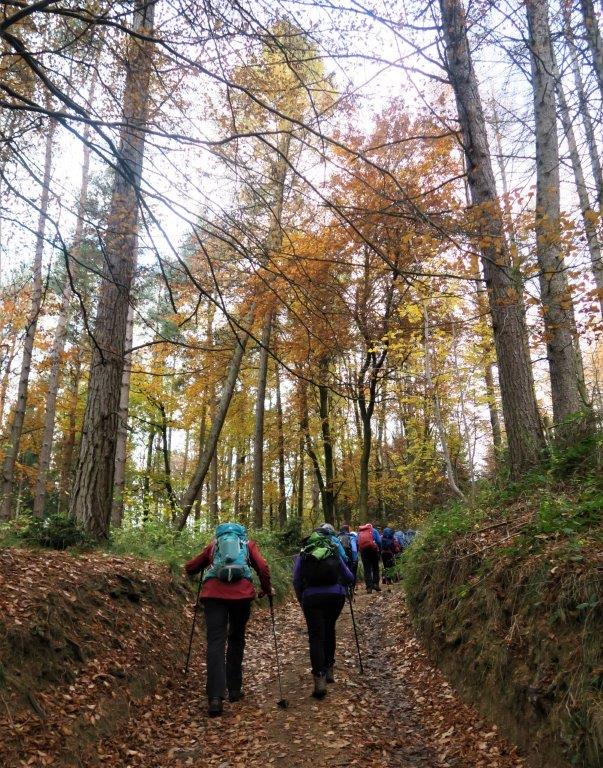 176 Turning up from Highlow Brook towards Highlow Hall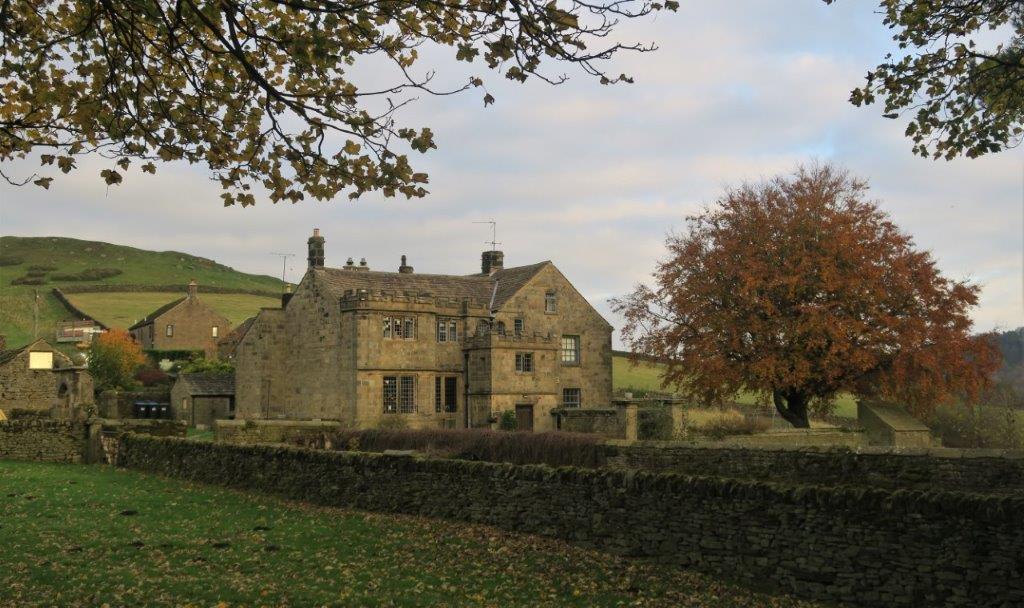 182 Highlow Hall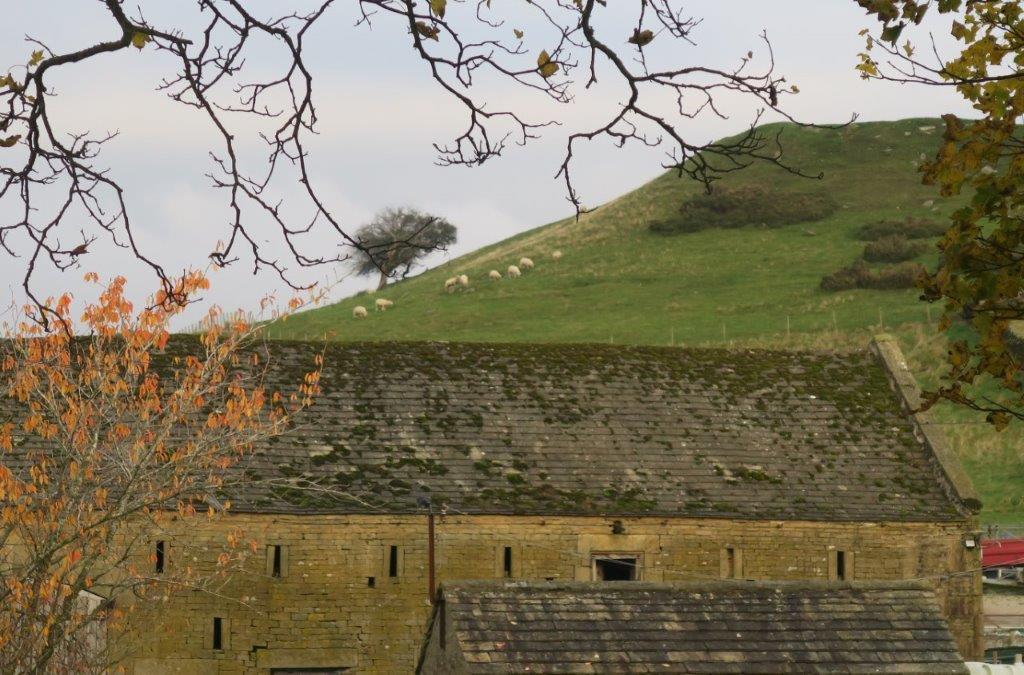 183 barn at Highlow Hall. High Low is the hill at top right.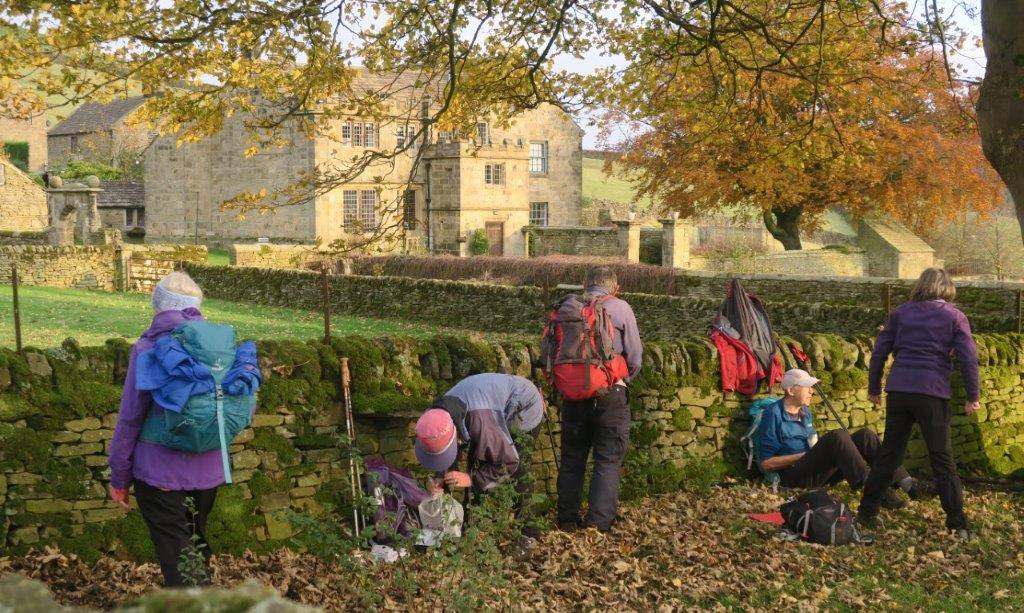 189 afternoon tea break near Highlow Hall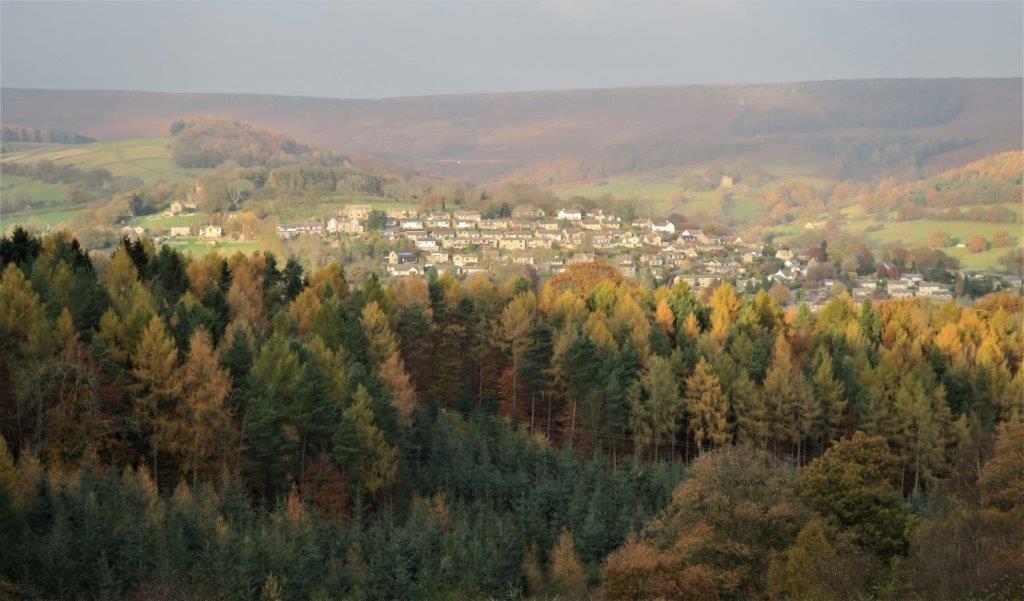 190 view looking back at the West side of Hathersage with Stanage Edge behind at top. One third in from the right side and vertically between the Edge and Hathersage is North Lees Hall which was visited several times by Charlotte Bronte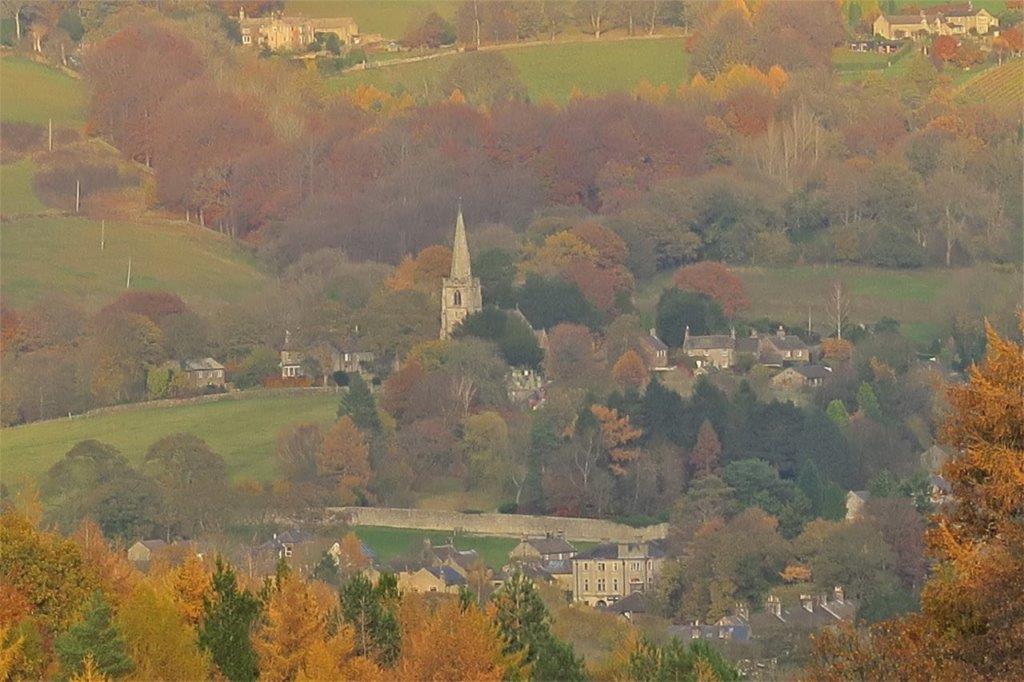 193 zoomed into Hathersage Parish Church - St Michael and All Angels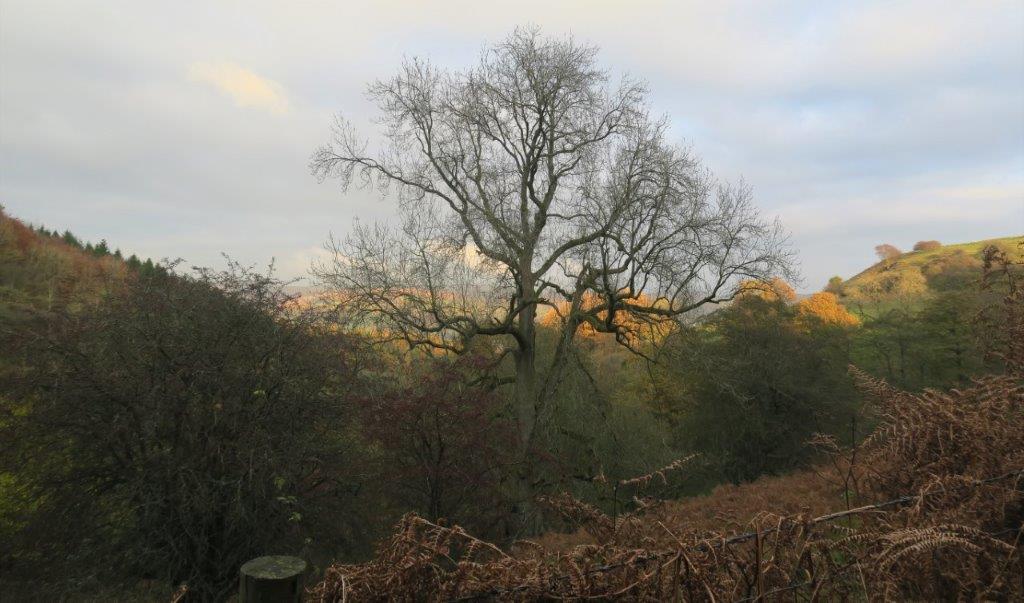 194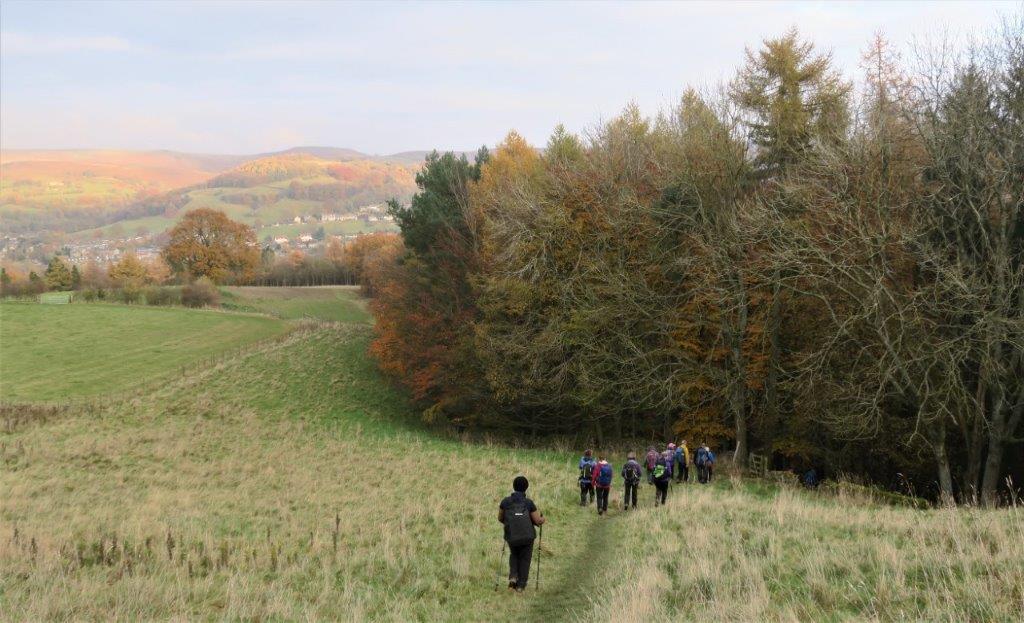 196 from Callow Farm to Callow Wood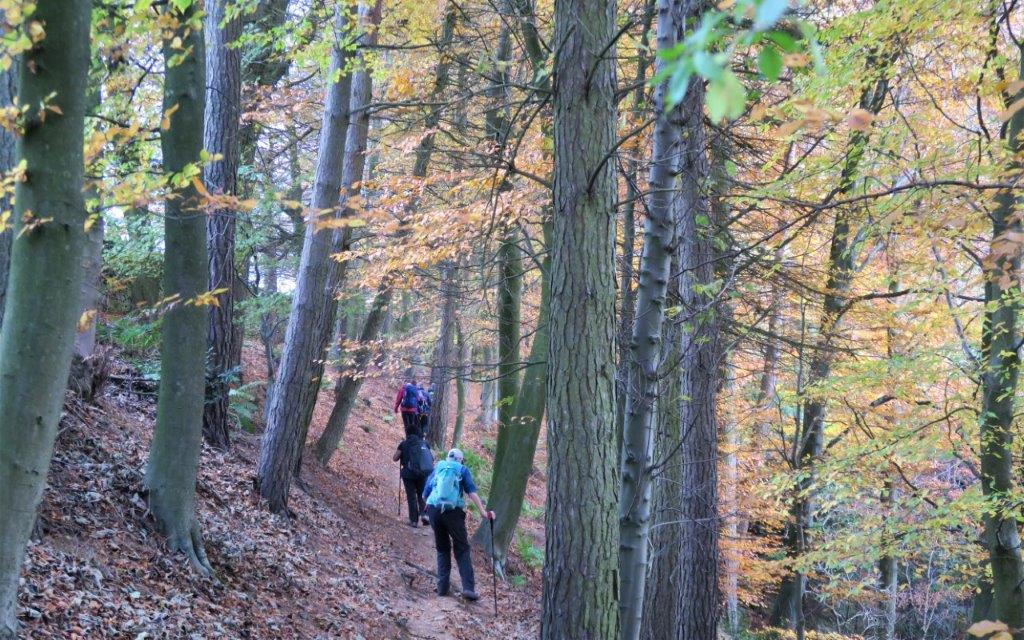 199 through Callow Wood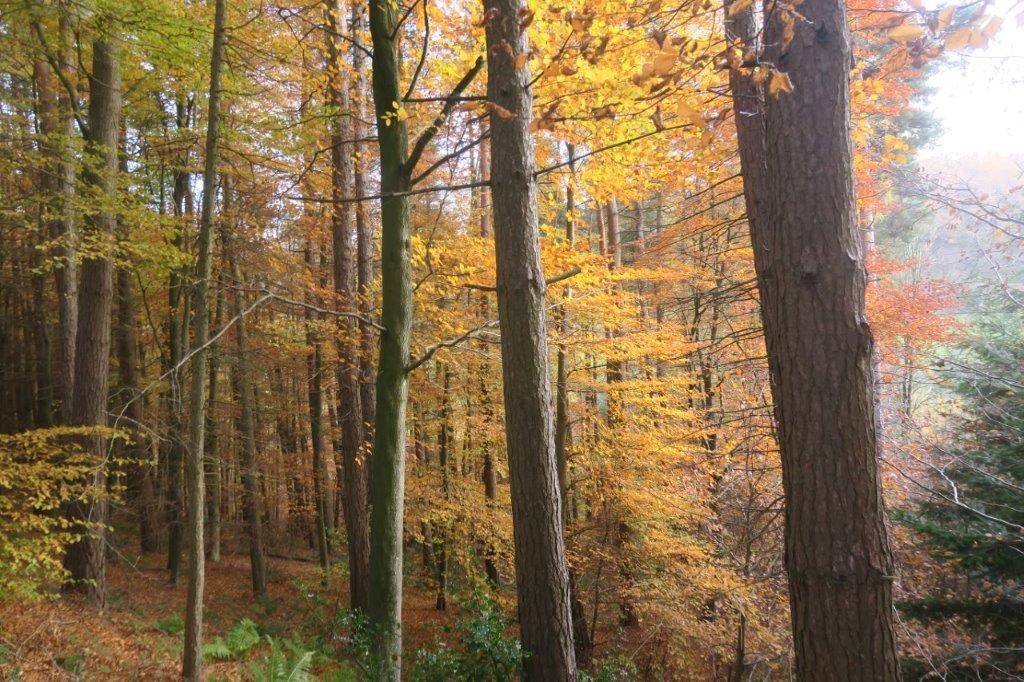 200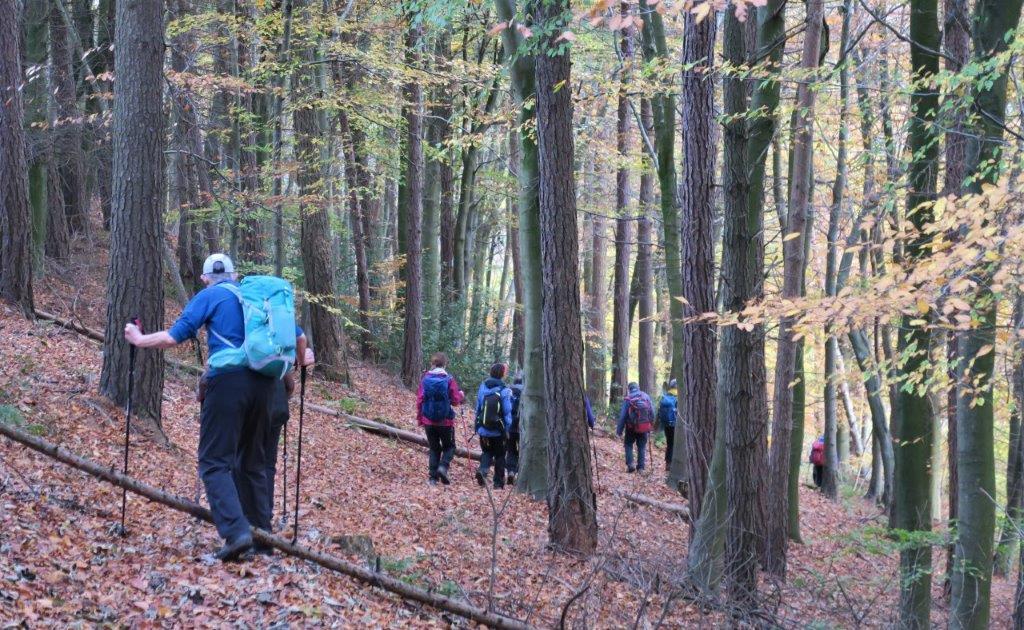 201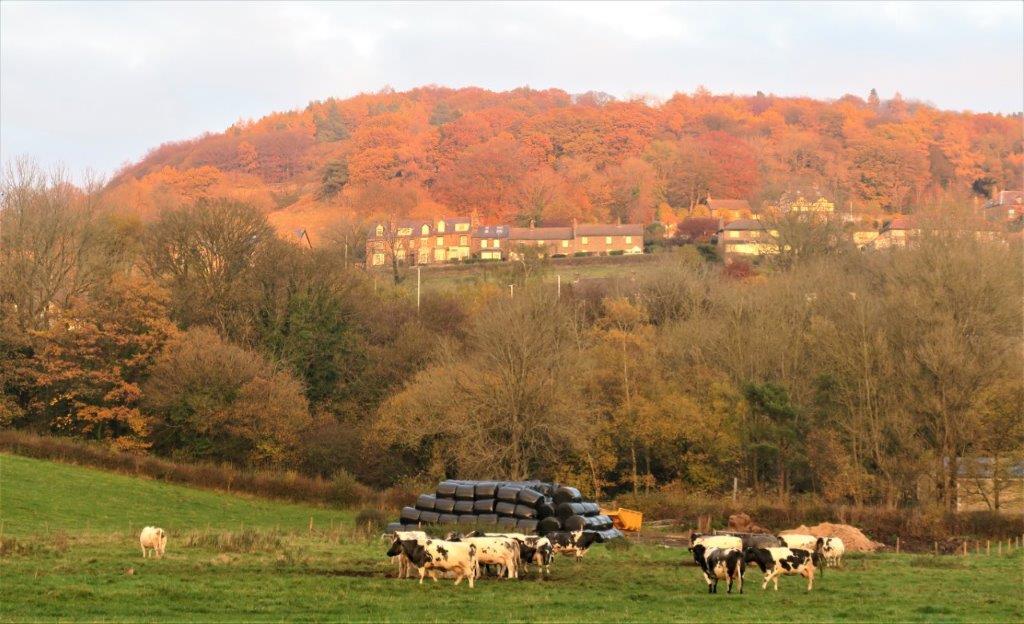 204 zoomed in view to far (North) side of Hathersage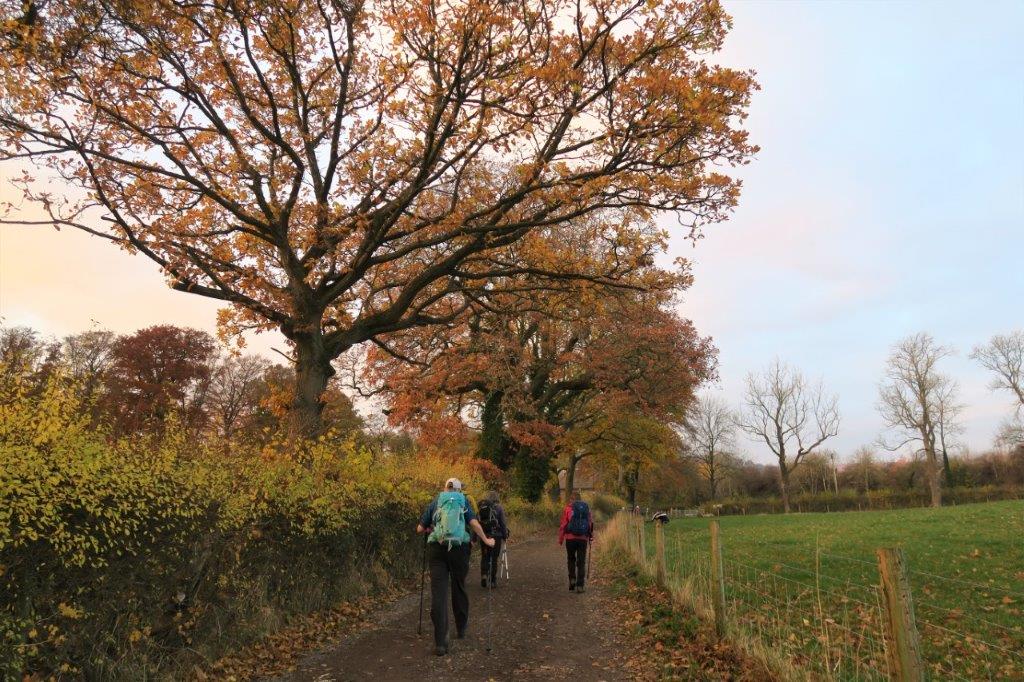 205 on Footpath to East side of Nether Hall - we turned East towards railway line near this Hall
homepage - Daywalks Index 2021 - contact me at