homepage - Daywalks Index 2021 - contact me at

2021.11.10 Middlewood Tram / Park & Ride SK326.910, NW along A6102 Rd, pavement then along River Don, cross FB over River at SK317.921, Follow River then turn ~N thru Beeley Woods to cross Rail Track at SK317.925, ~N (slightly W) to cross Oughtibridge Lane at SK314.934, ~60m W on Ou.Lane, then NNE on concrete rd thru Works, past Tattooist, to junct at SK315.937 of Trans Pennine Trail & Barnsley Boundary Walk, follow T.P. Trail ~NW for ~600m then turn ~N to join & follow small track WNW under Electric Transmission Towers, but where line kinks return to the T.P.Trail at SK303.944, ~N on TPTrail to SK946.302 in Todwick Wood, turn SW over road bridge over railway track and go ~100m past it, V-turn ~N thru OAL skirting River Don, then follow 'track' N then NNW to cross Steel Bridge over River Don at SK299.955, follow Ewden Beck ~W to the A6102 Rd and follow it ~S for ~400m, take track ENE /W / SSW to SK292.951 on Brightholmlee Lane, 80m ~SE on this paved rd, & turn off of on track Storth Lane ~SSE down to road, & follow rd ~W to Glen Howe Tower, ~S thru Glen Howe leaving park at SK294.942 on FP ~E then ~SSE up to rd Owler Gate and ~160m ~W along it & V-turn into Delf Hill (woods), ~E then ~S to leave woods at SK297.938, ~E thru field to Horse Croft Lane and ~SE then WSW - just past bend at SK299.938 take FP ~S thru fields to roads (~100m to E of Ones Acre), ~S down Jackey Lane & Coldwell Hill, BUT on reaching Wheel Lane turn away to W then S to cross FB over Coumes Brook at SK298.930, ~S to Gate Farm & across Burnt Hill Rd at SK298.925, ~ESE up skew track then ~S on track and FP (well to West of School) to Kirk Edge Rd at SK300.920, ~80m to W on this Rd then take Darwent Lane ~S (passing both Low Ash Farm and Stubbing Lane ), continue ~SSW for ~120m then take FP ~SE then E to cross Long Lane at SK305.910, Rd & FP to E in Wadsley Common (passing the south side of Hillsborough Golf Course) to reach Parking Area at SK319.909, cross Rural Lane to Worrall Rd.* ~NE thru housing estate then ~E past (apparently derelict) church back to start point. * (an alternative is to go SE on Worrall Rd and down Langsett Avenue back to start. Leader Angela Coles - Wednesday - 15 on walk - 10 to 11 miles. A walk in startling Autumn colours.
FROM MIDDLEWOOD TRAM TO OUGHTIBRIDGE LANE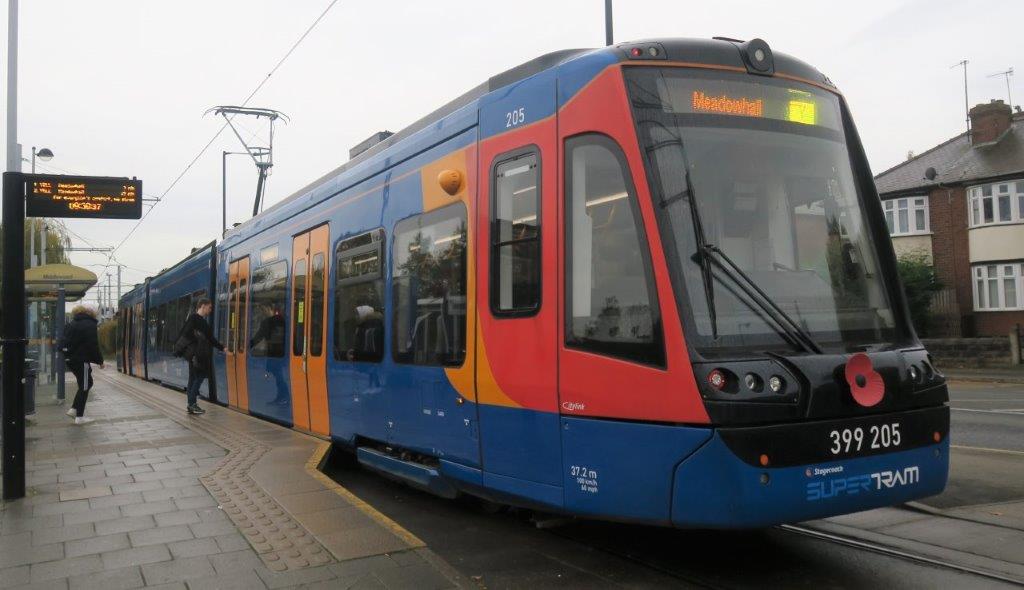 2 Middlewood Tram stop / Park & Ride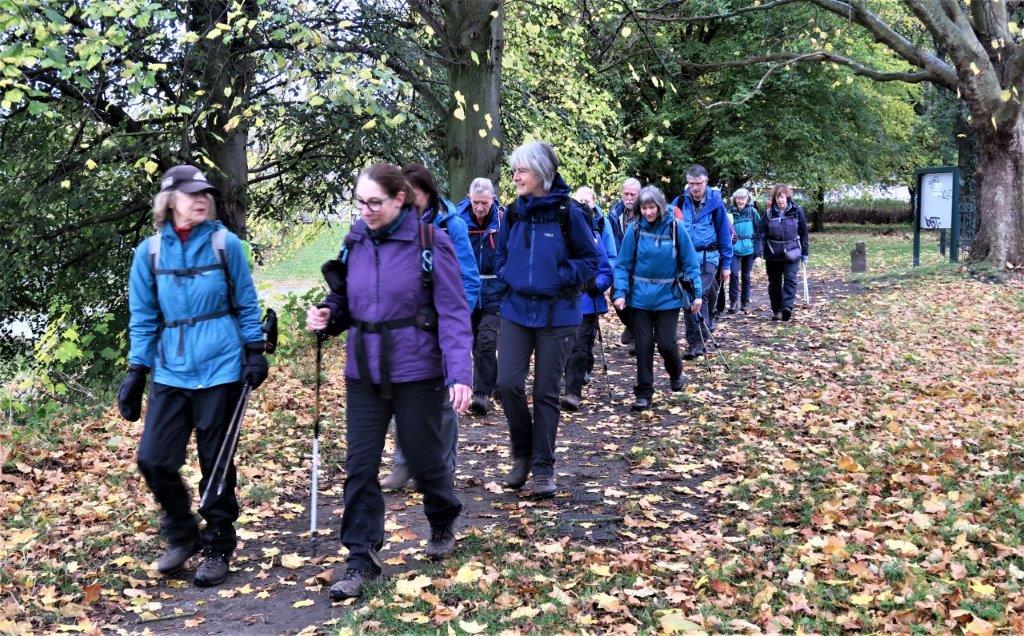 3 starting parallel to the A6102 Road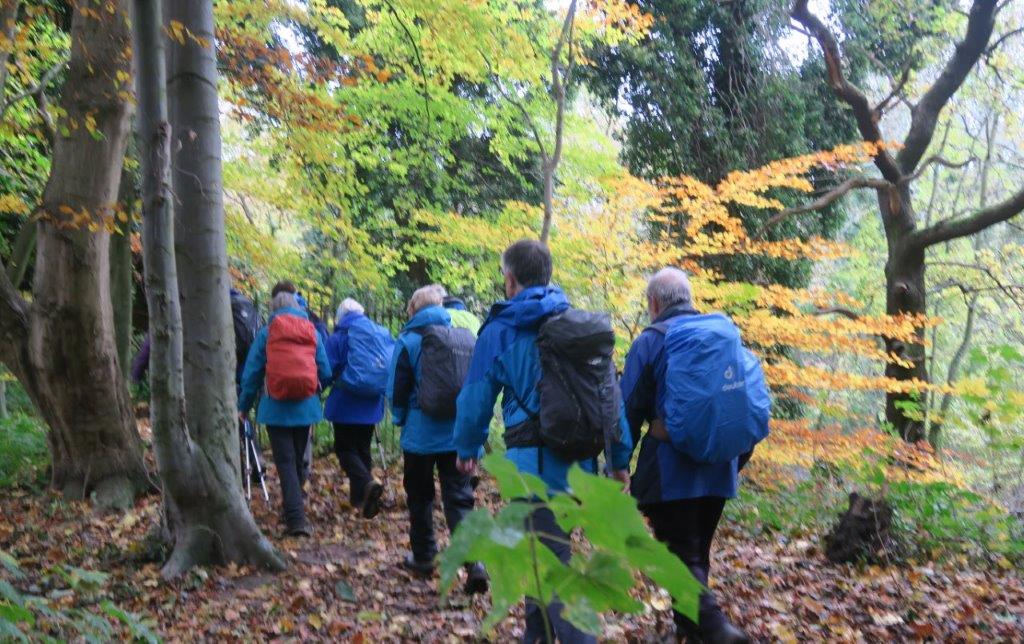 7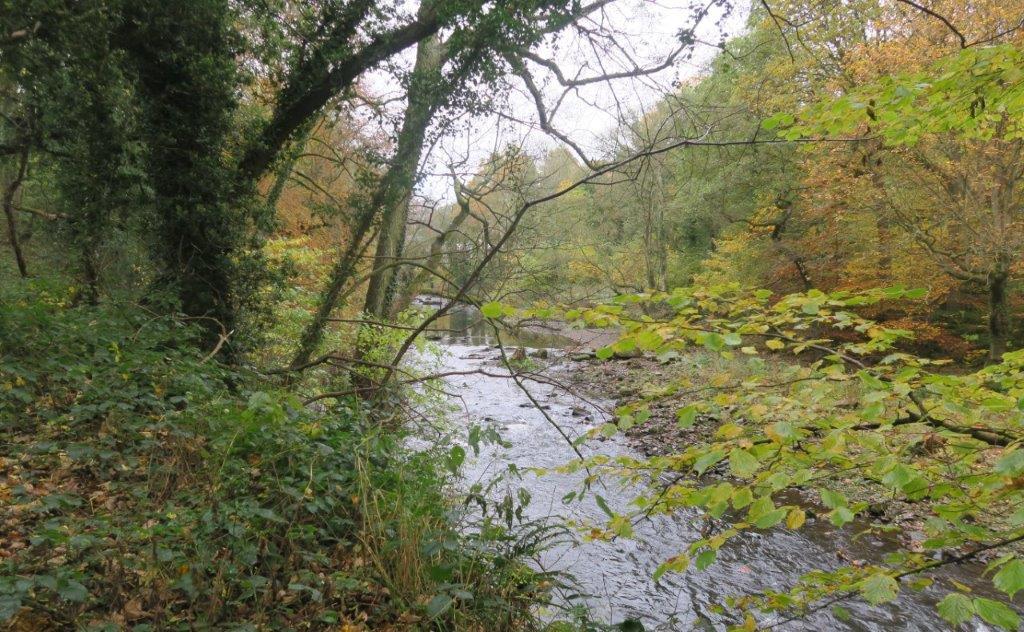 11 The River Don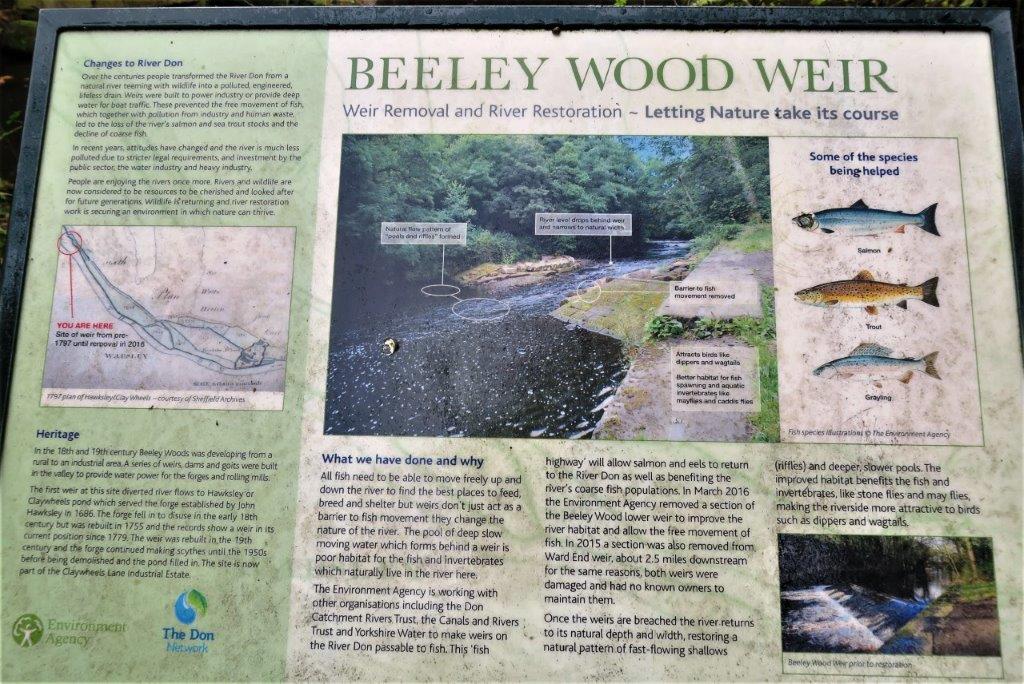 13 Notice about weir removal and restoration helping passage of fish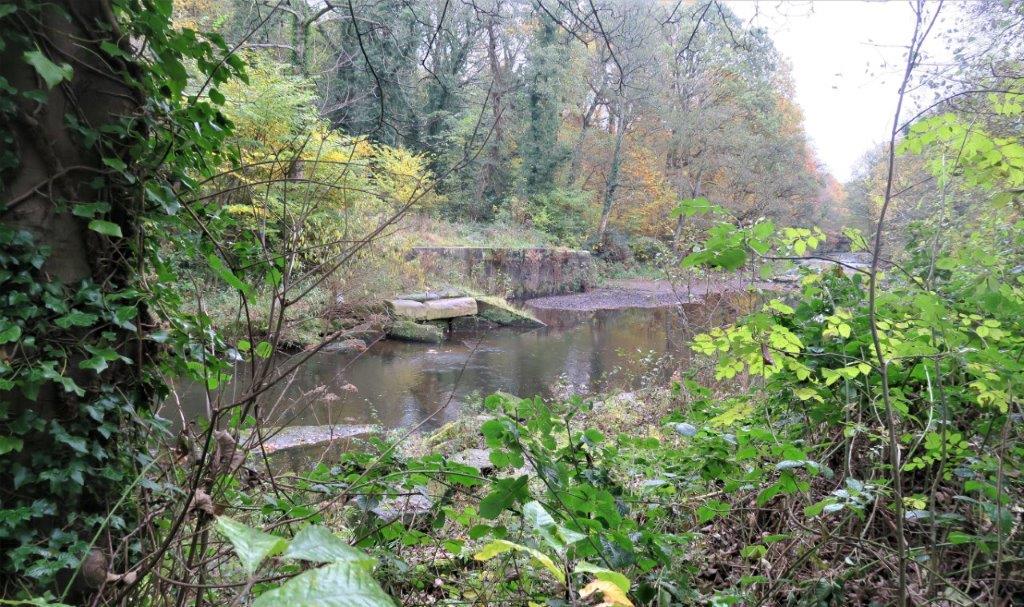 14 not sure if this was the Beeley Wood Weir site?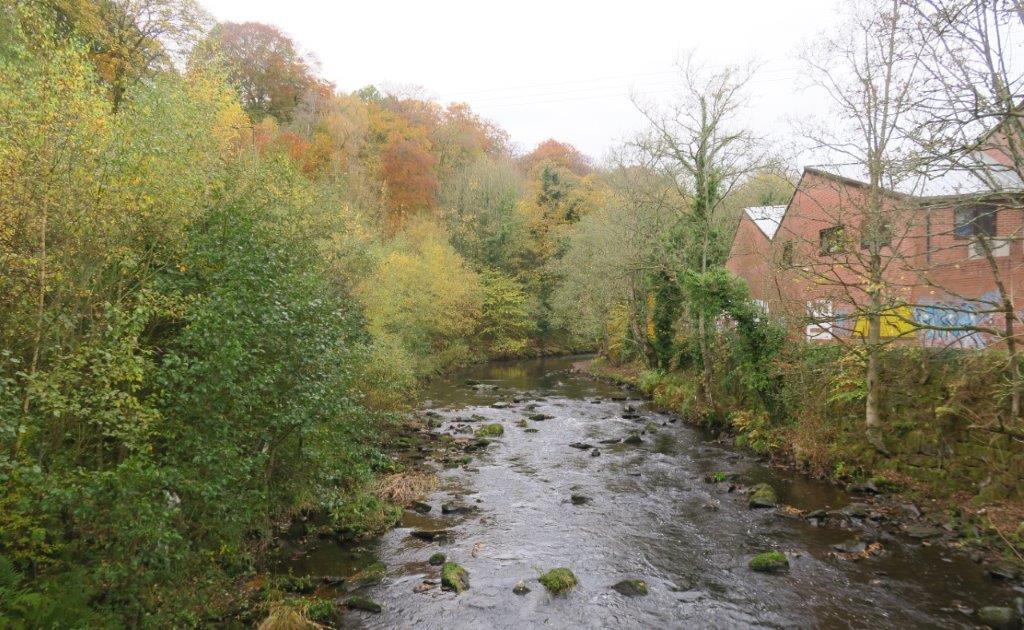 17 picture taken from the pedestrian bridge looking up the River Don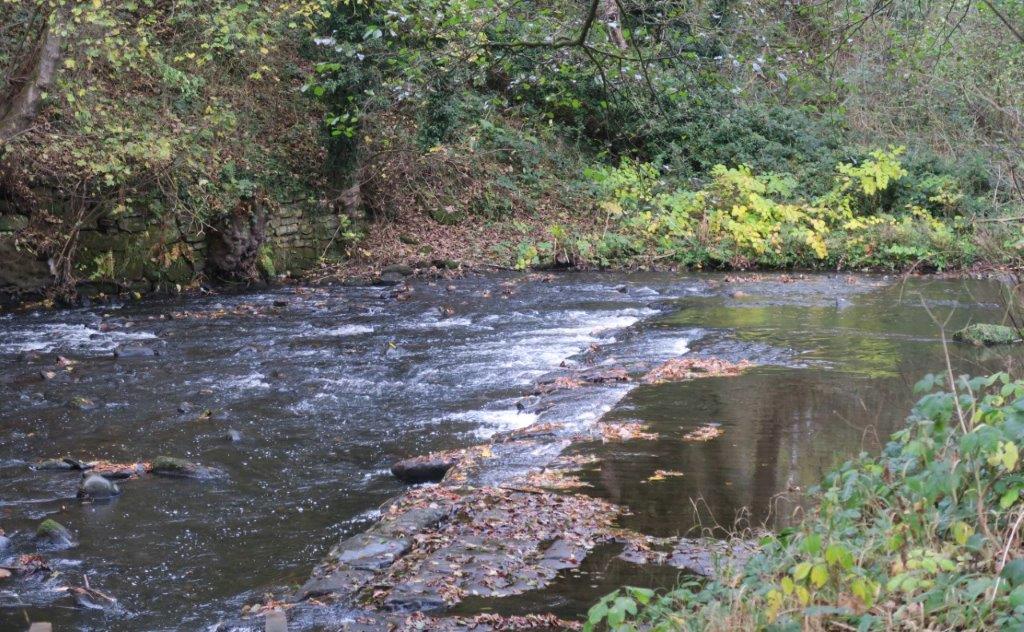 21
22 along the River Don
23 River Don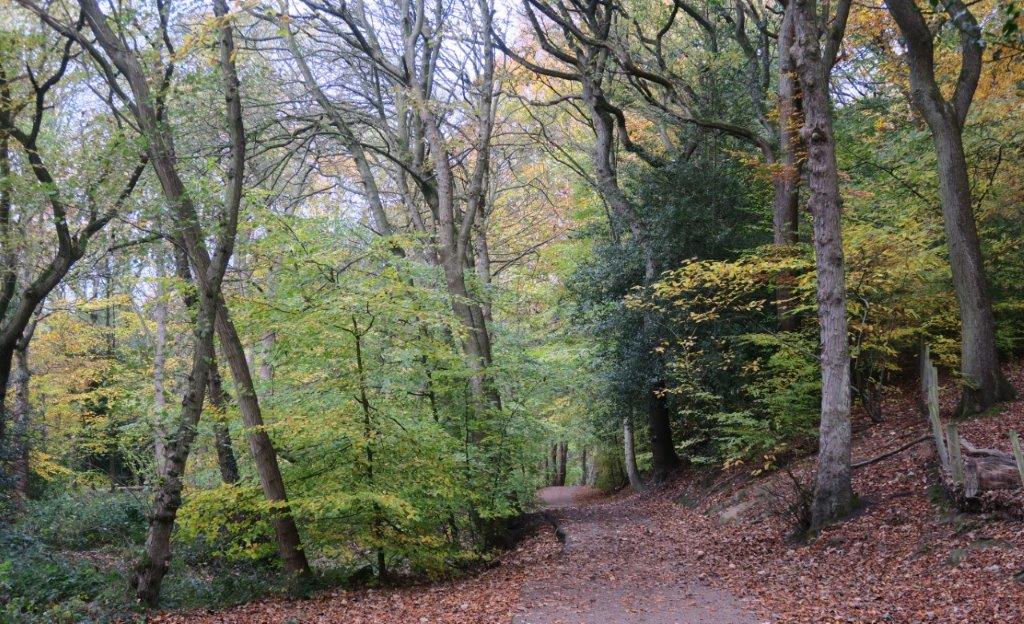 25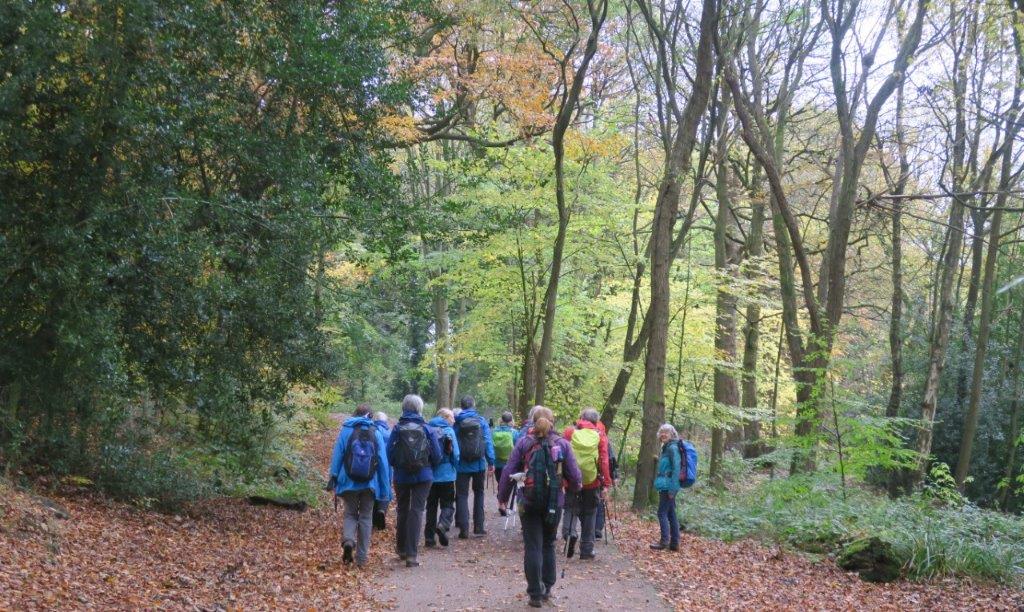 26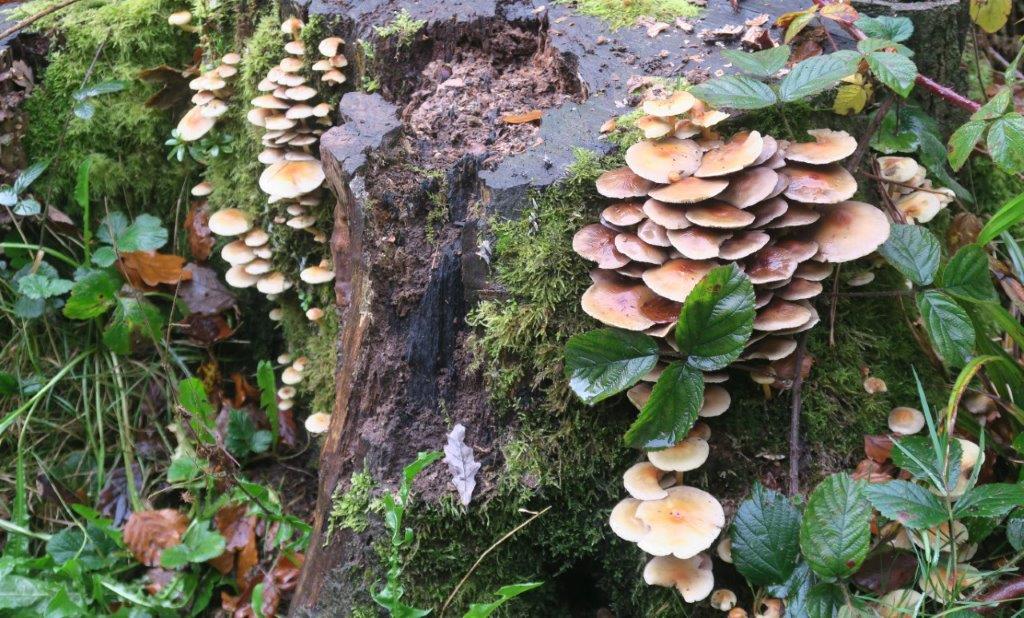 29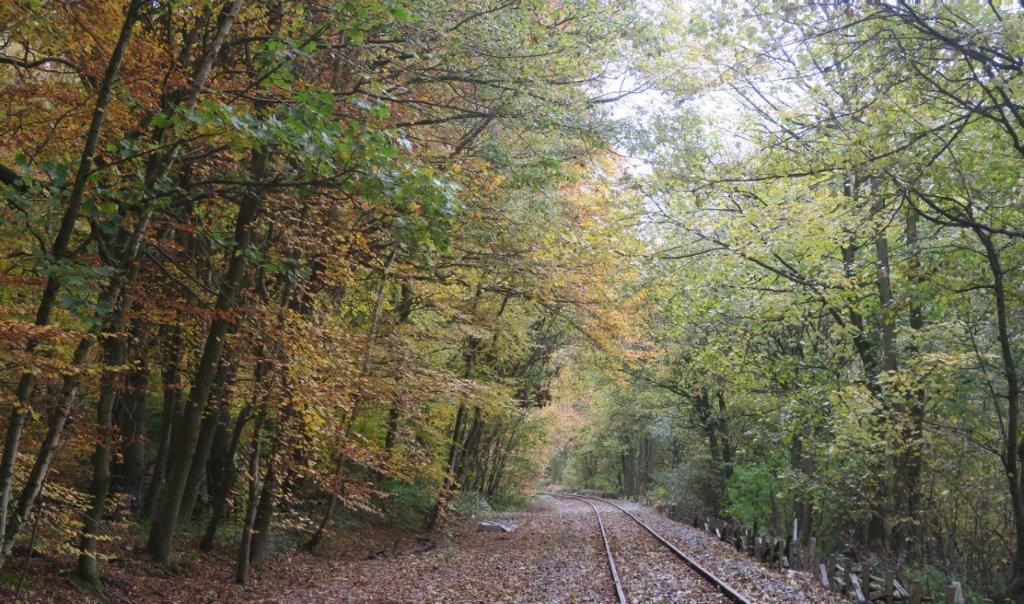 31 The rail track from Sheffield to the 'Steelworks' in Stocksbridge.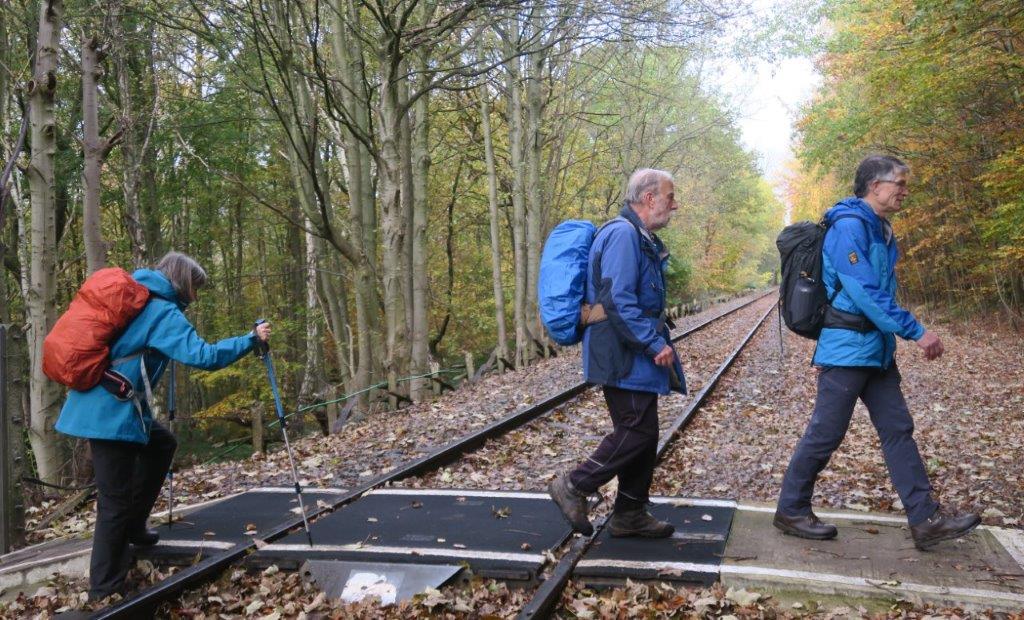 32 unprotected pedestrian crossing presumably on a footpath predating the railway line?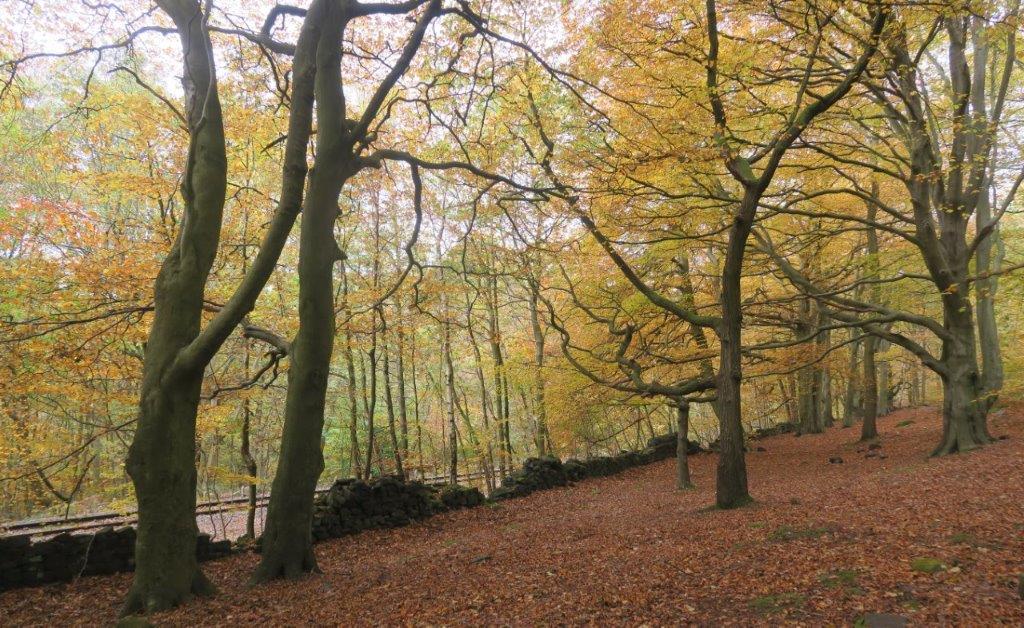 34 railway line just visible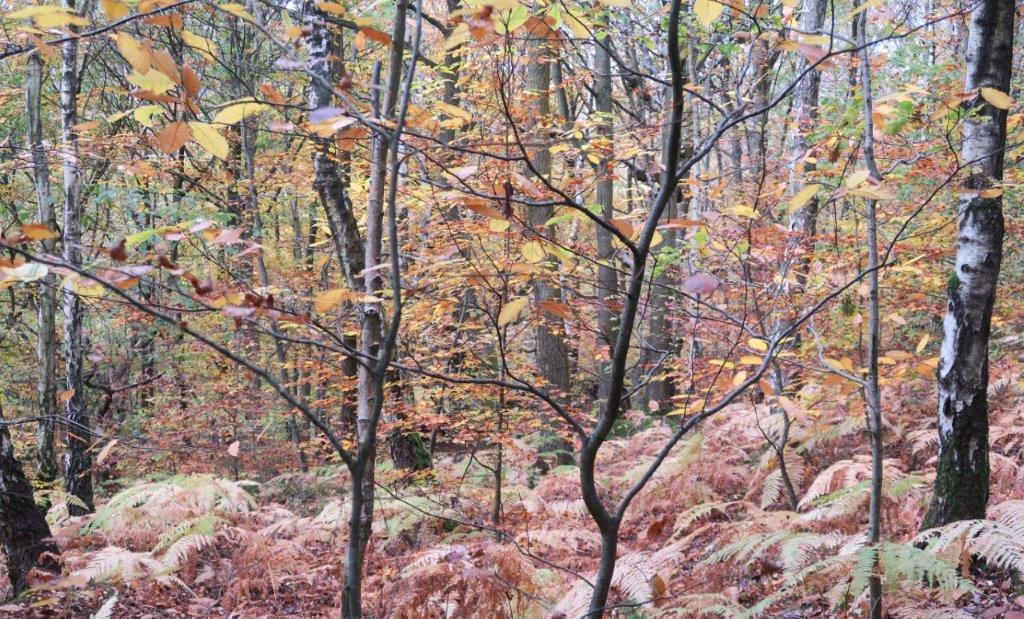 36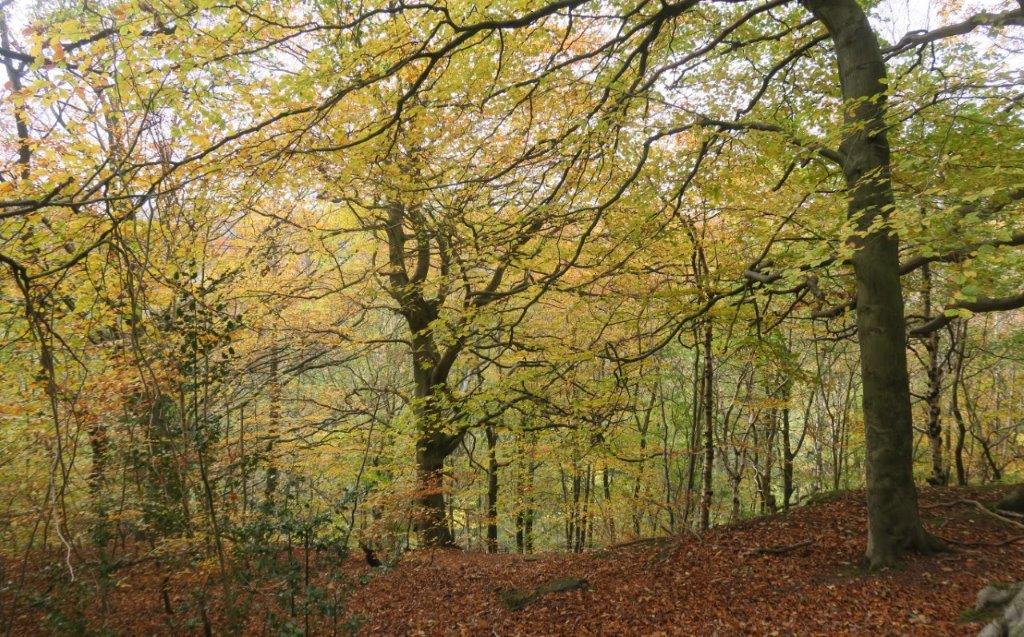 39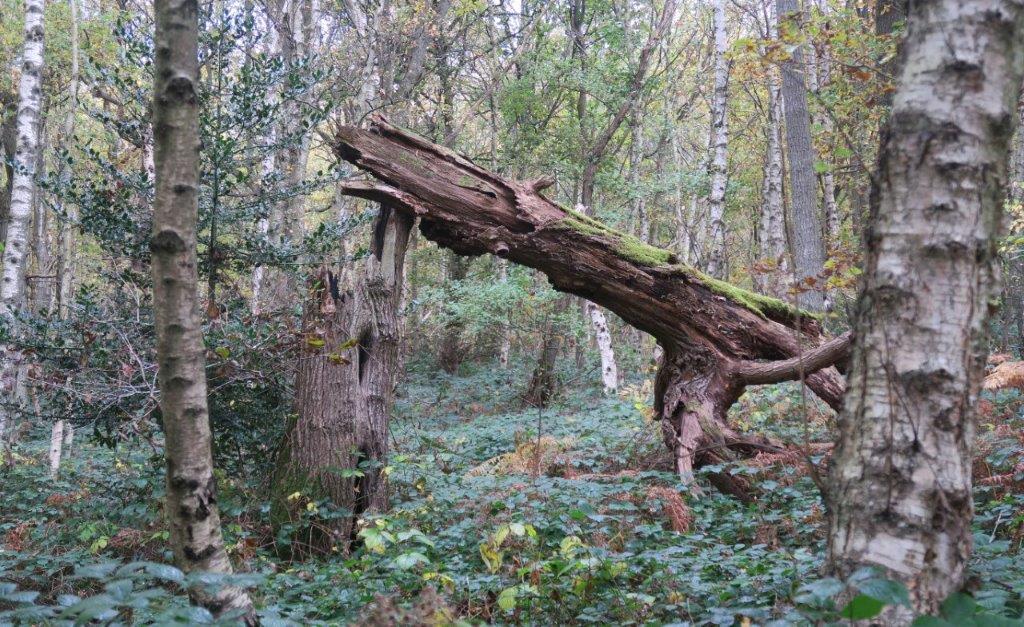 42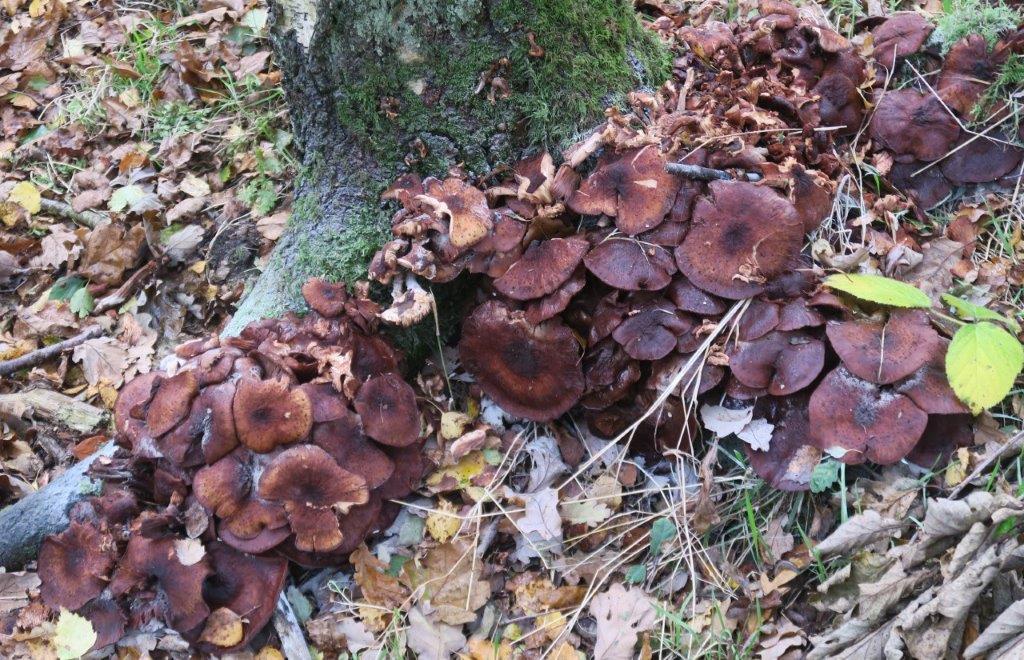 43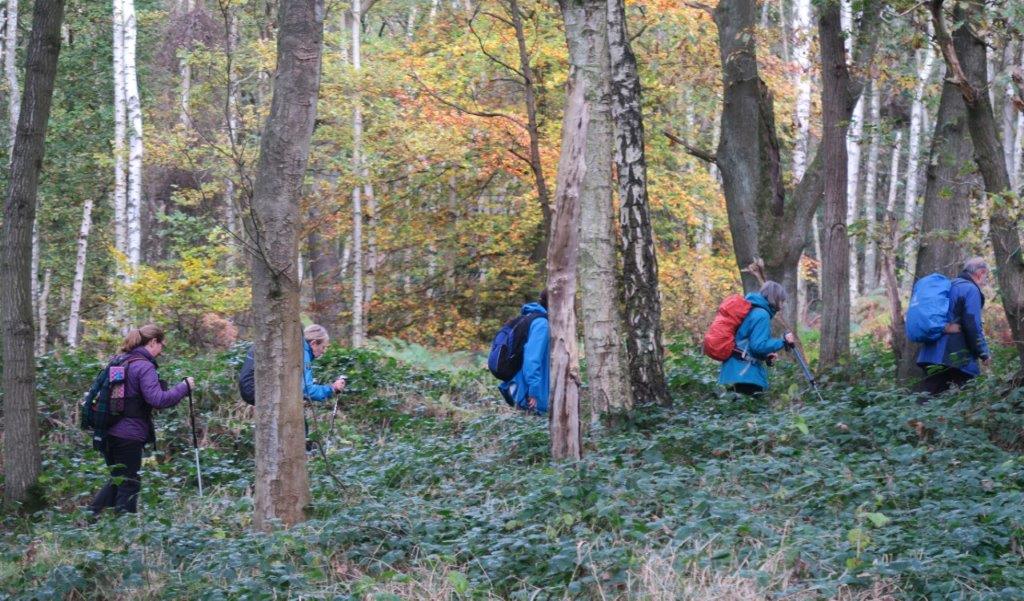 47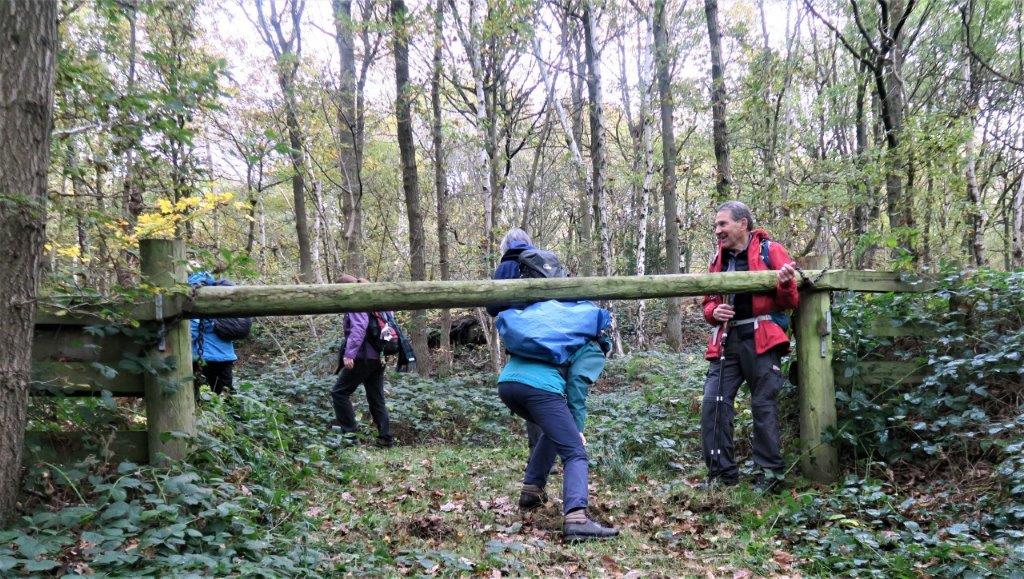 50 lifting the barrier to ease access ubder it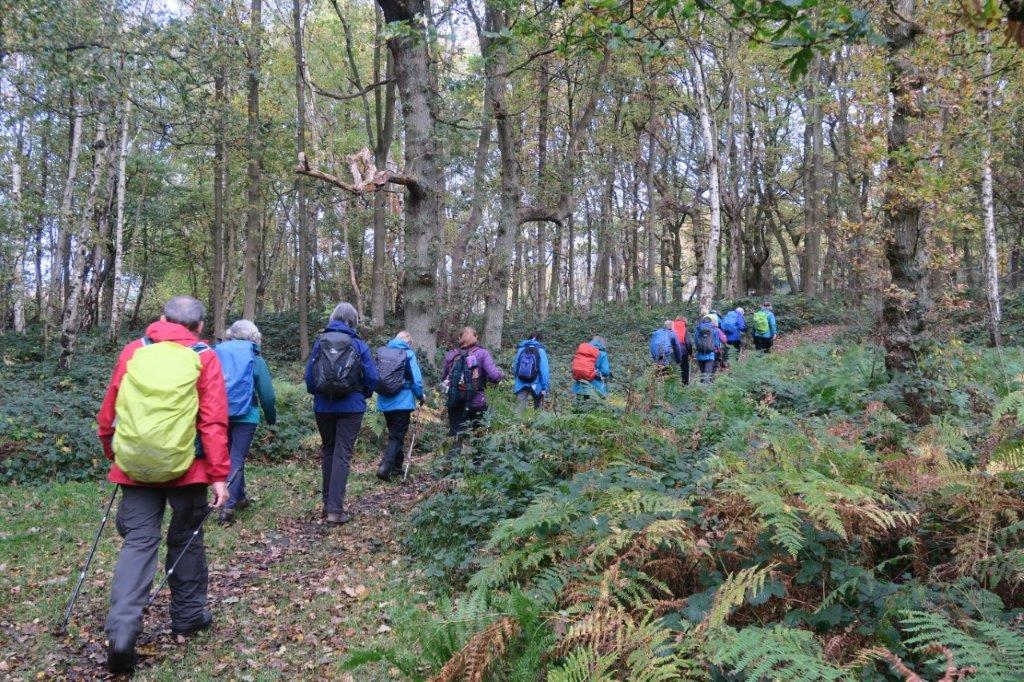 52 towards Oughtibridge Lane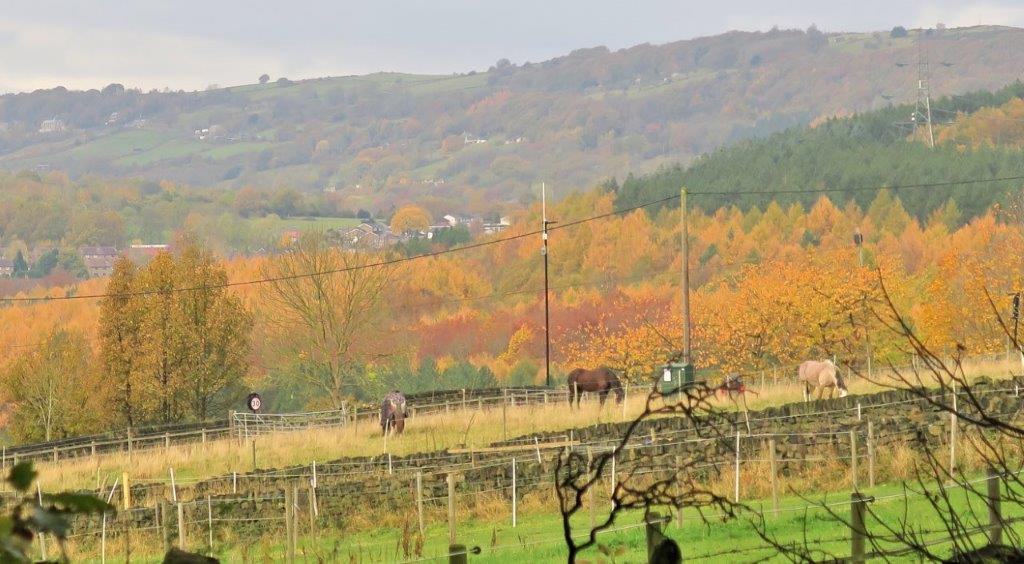 53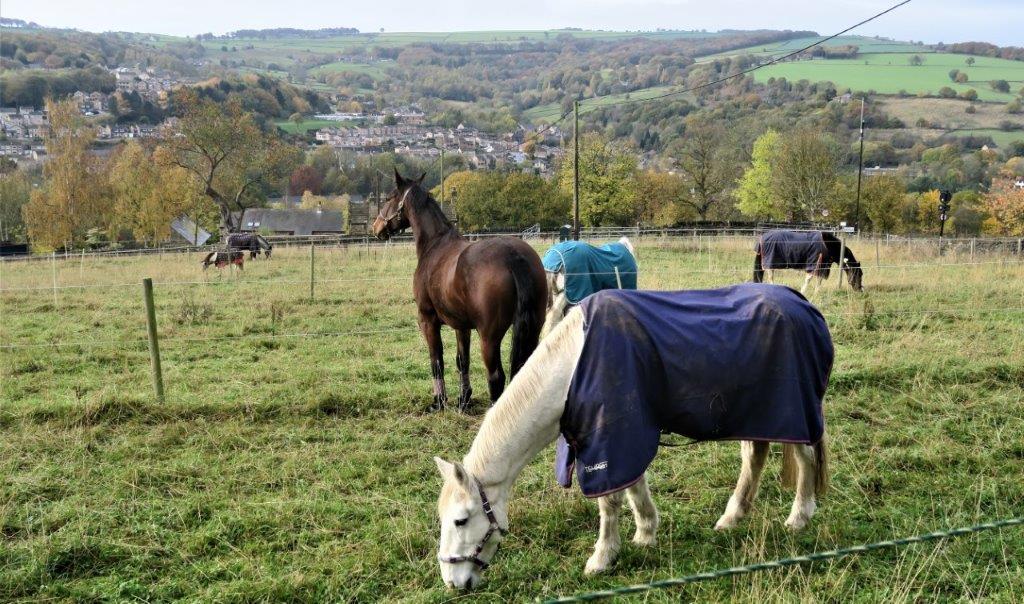 58 Oughtibridge behind horses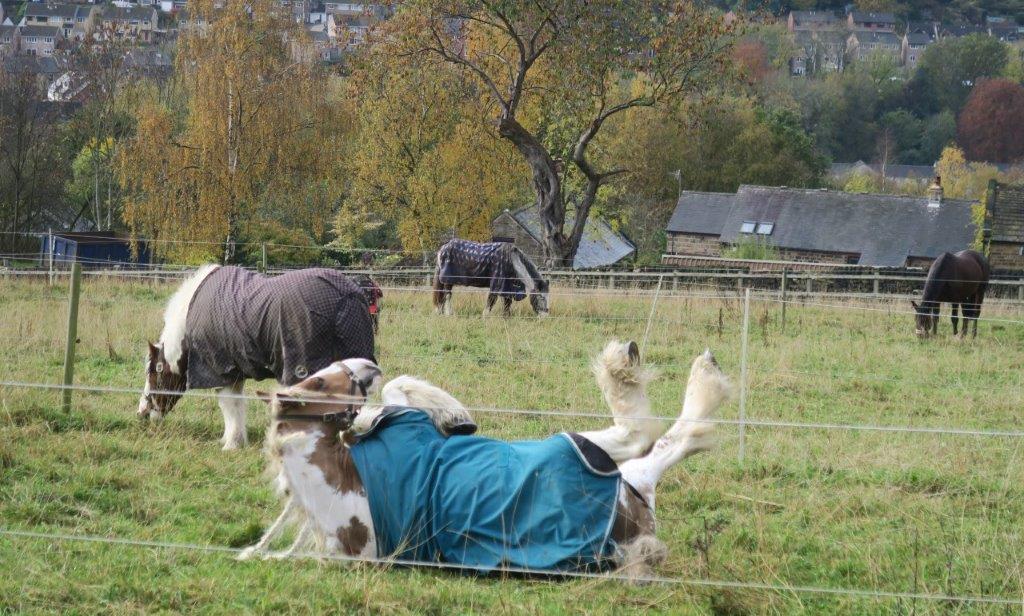 60
FROM OUGHTIBRIDGE LANE TO TODWICK WOOD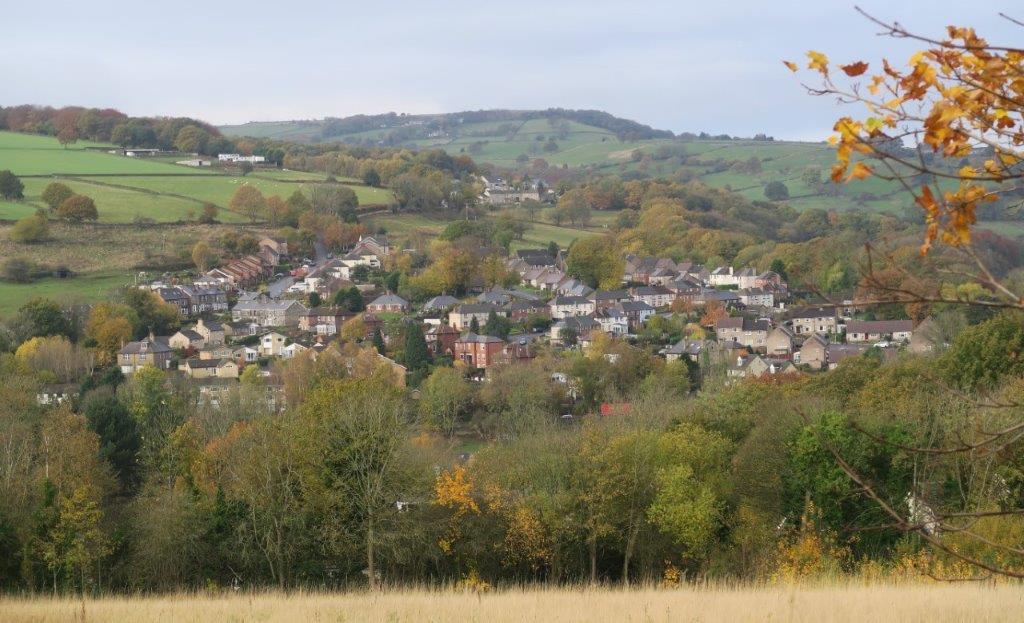 62 part of Oughtibridge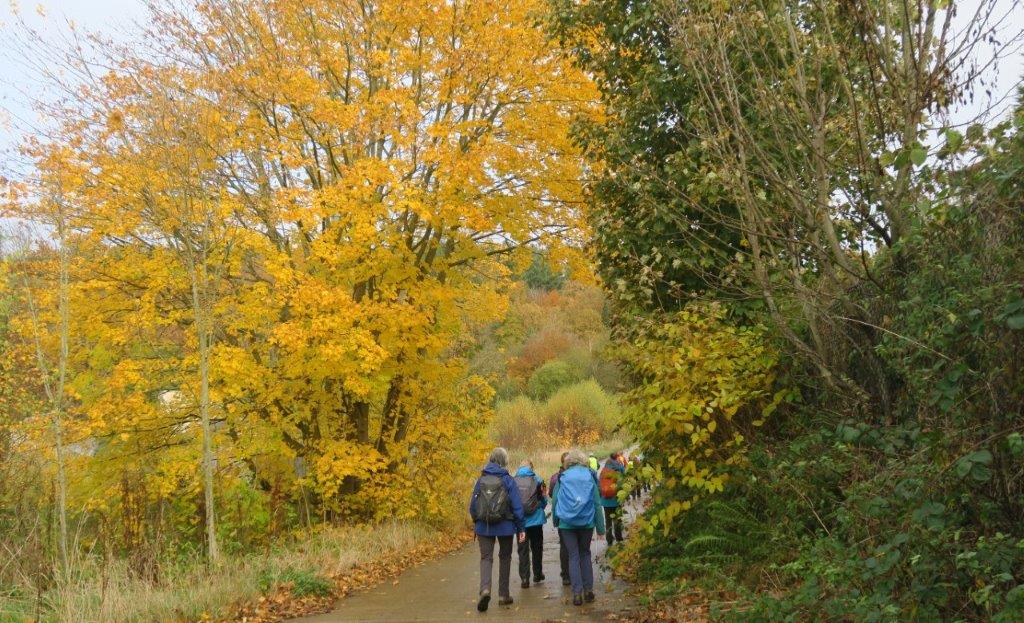 63 Probably now on The Trans Pennine Trail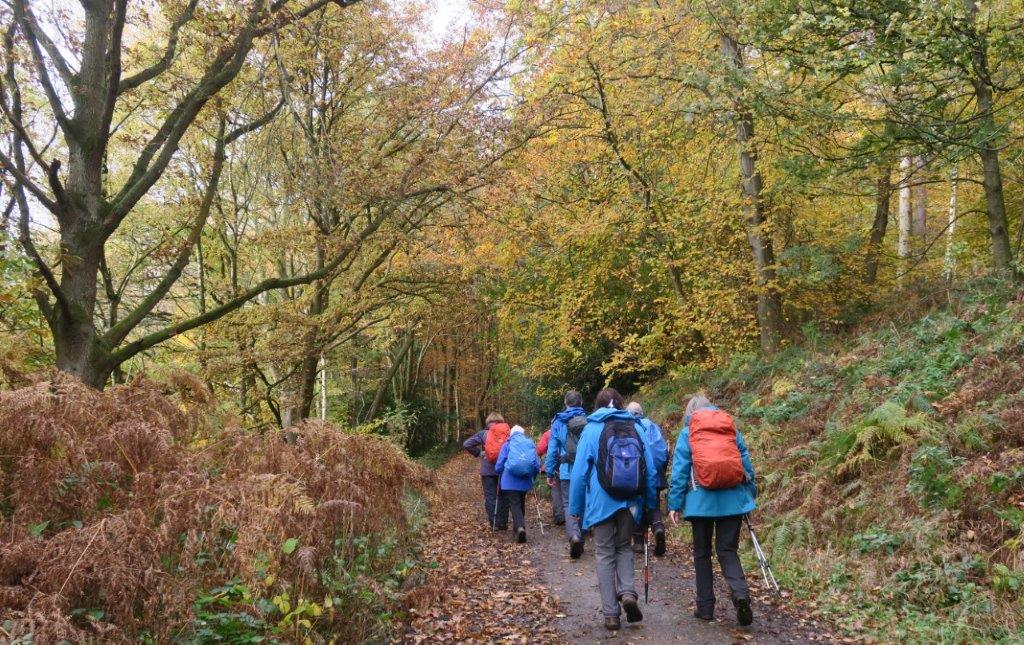 66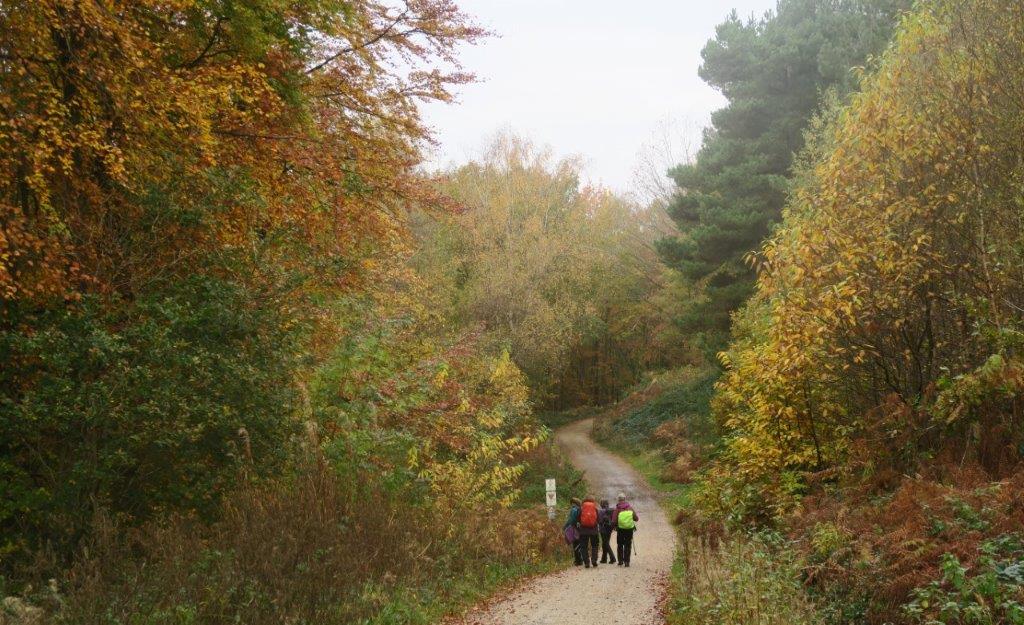 67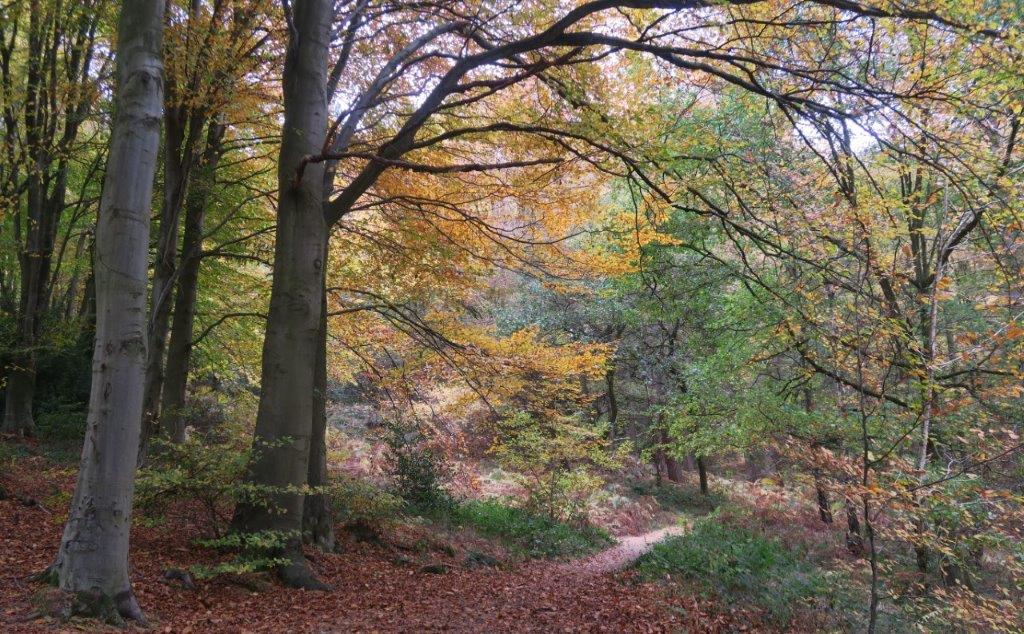 71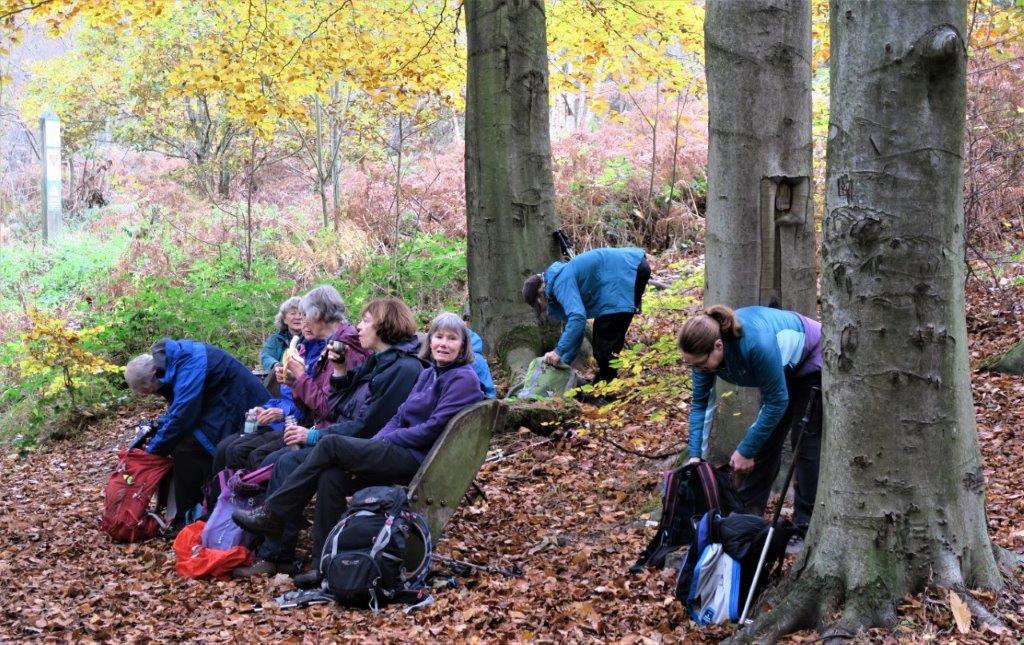 74 Tea Break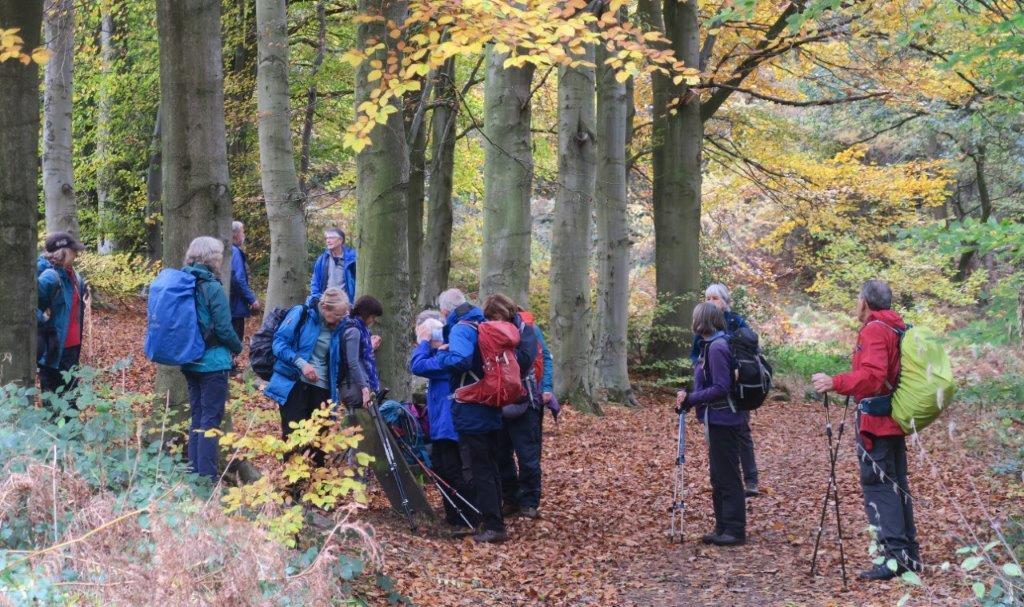 76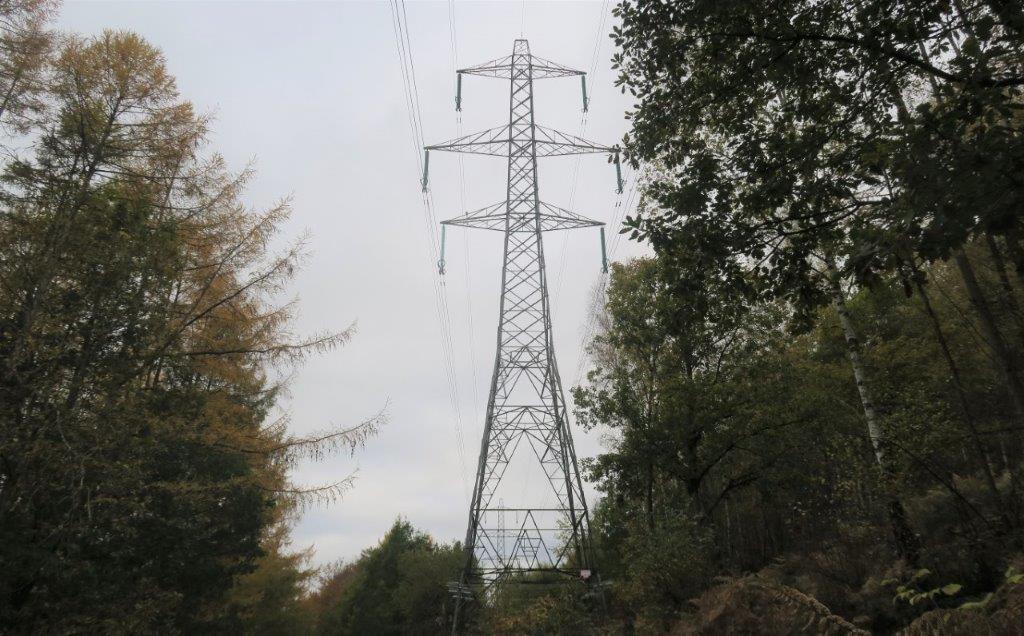 81 Electric Transmission Towers - we followed a narrow track under them rather than the T.P.Trail (avoids bicycles)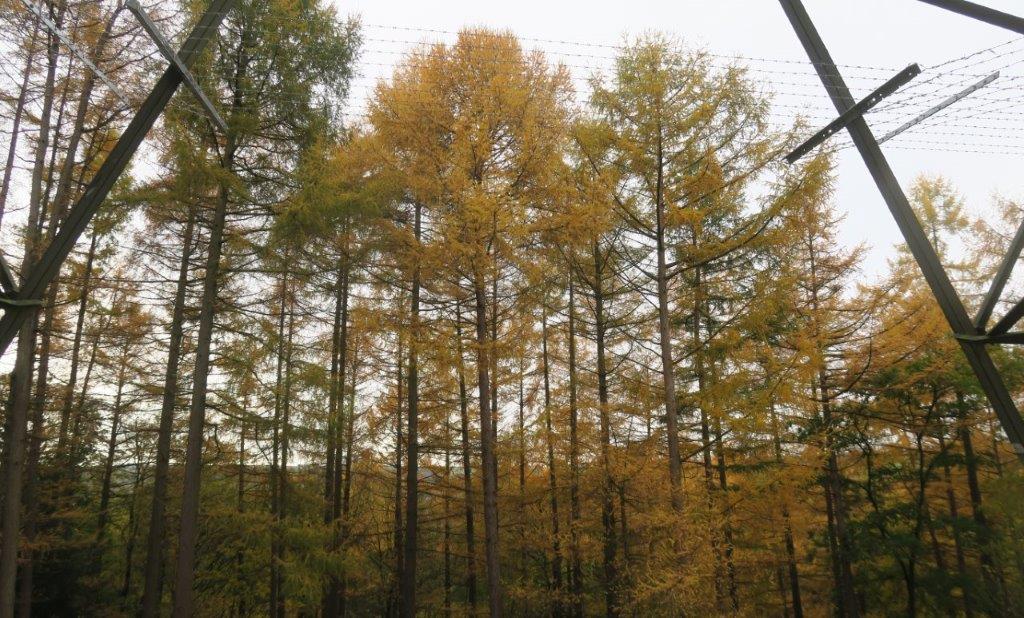 82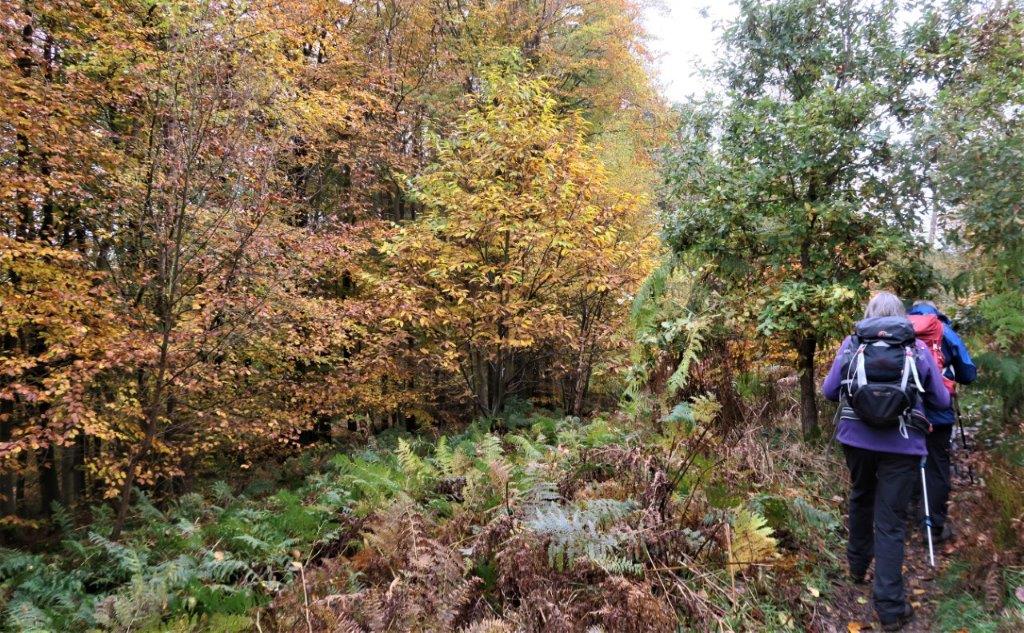 83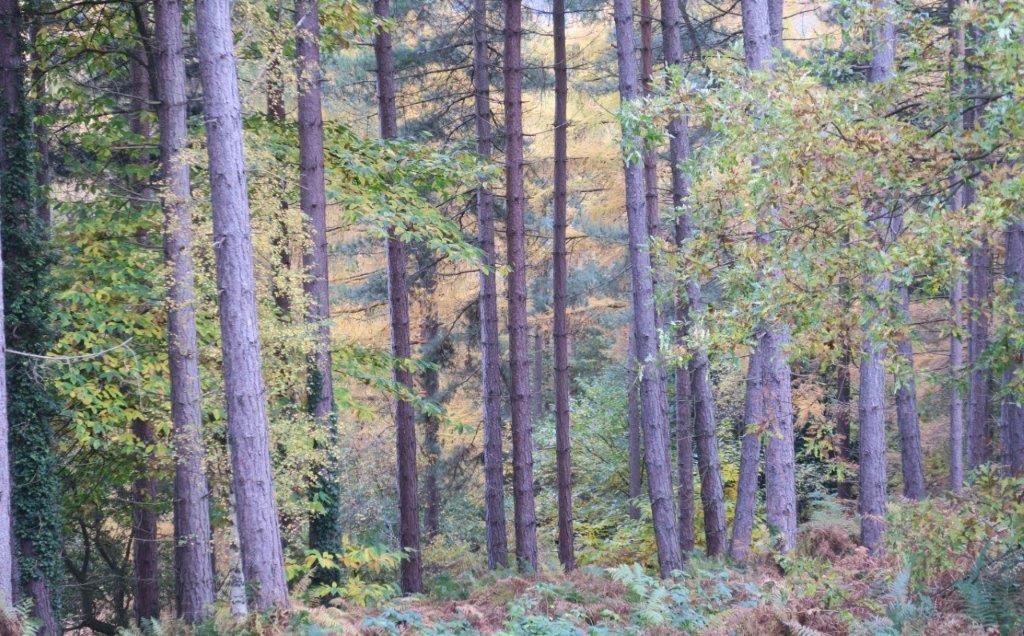 84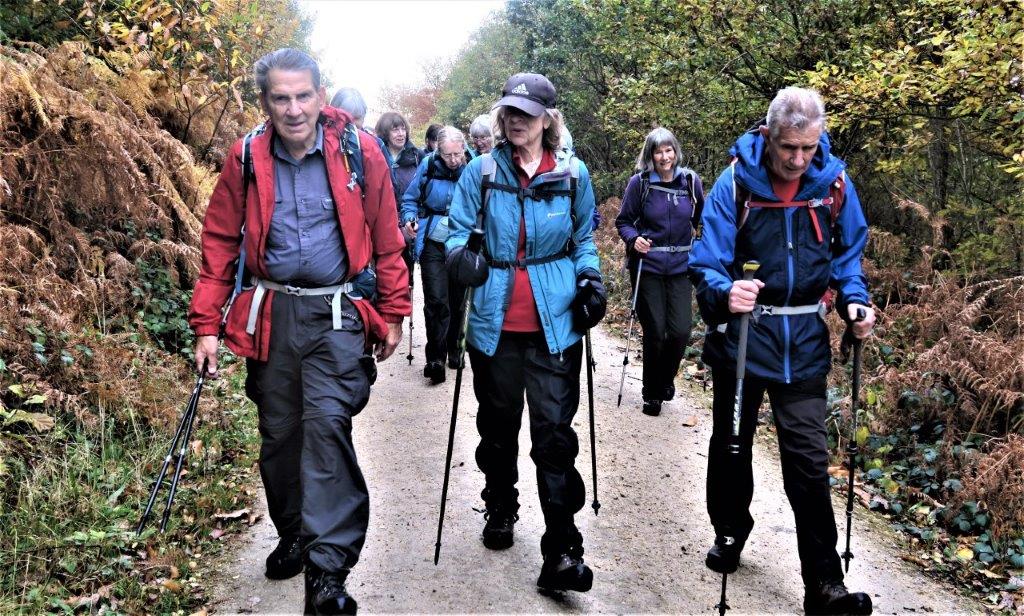 87 back on The trans Pennine Trail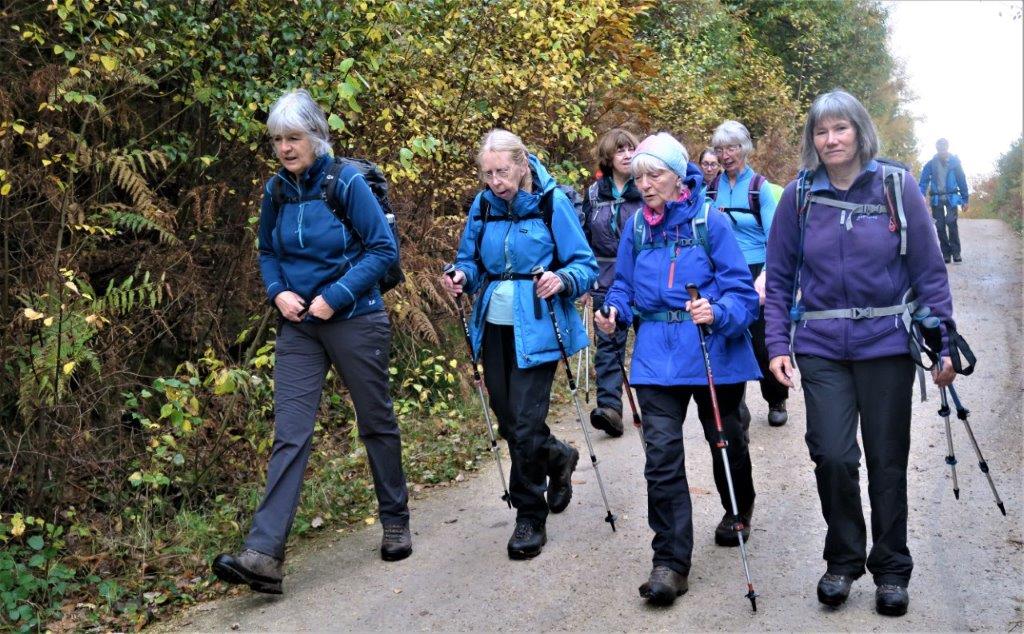 88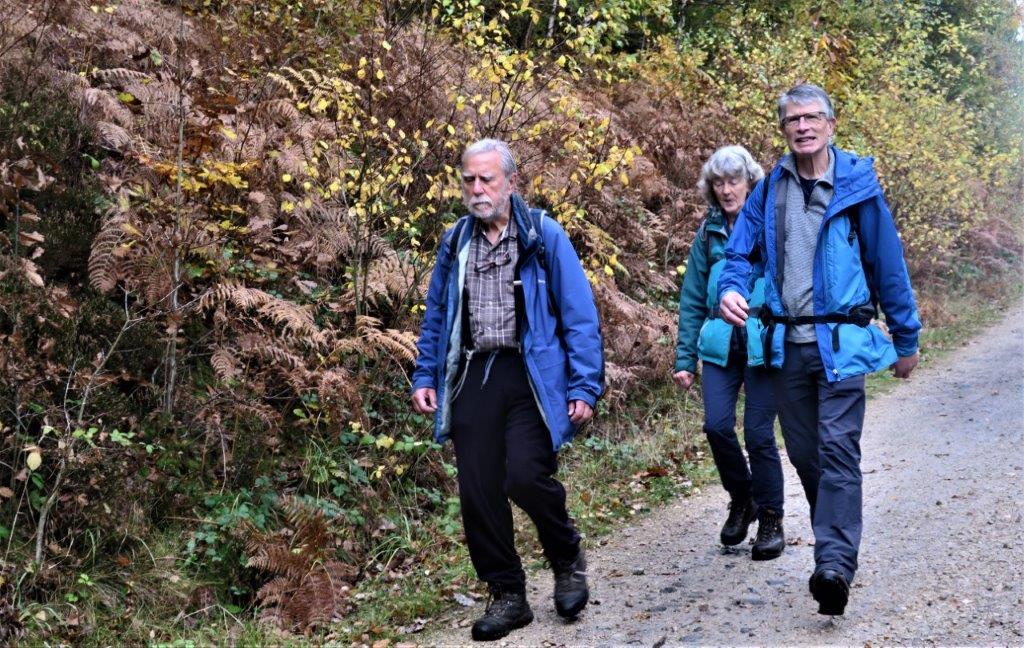 89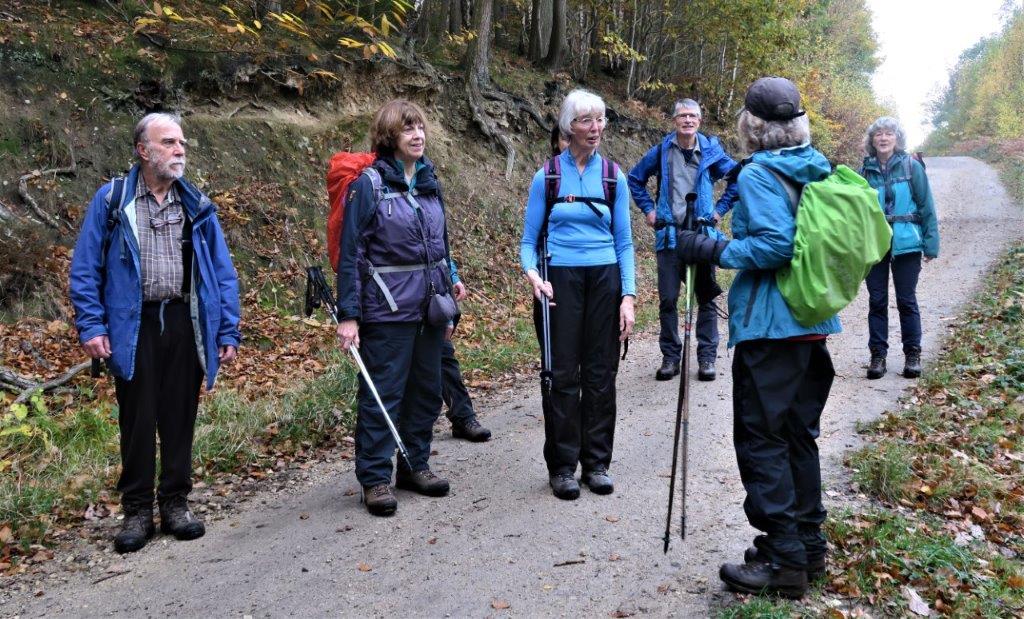 91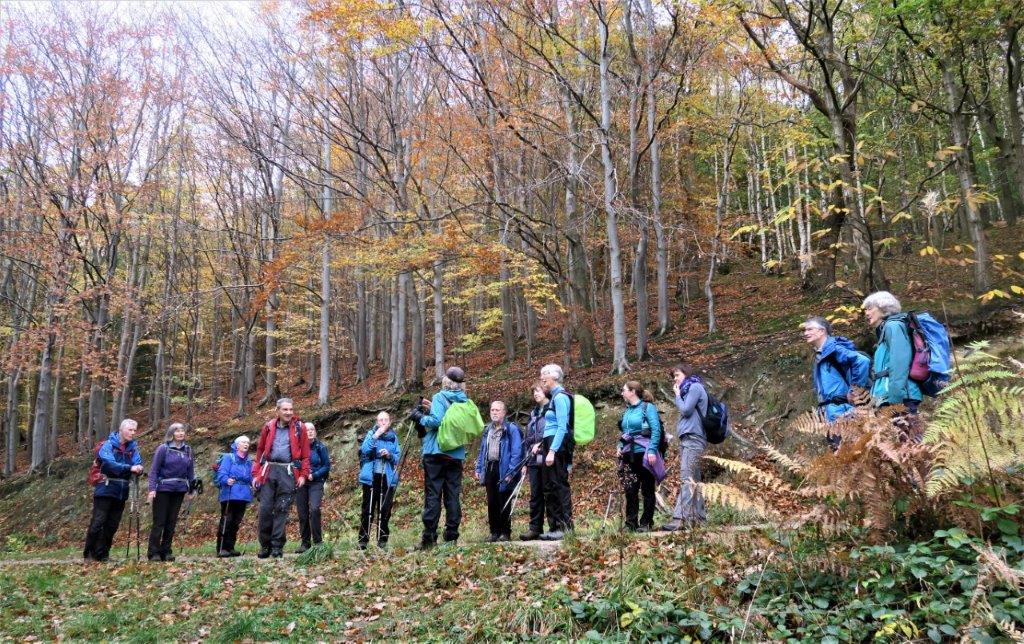 92 in Todwick Wood
FROM TODWICK WOOD TO EWEDEN BECK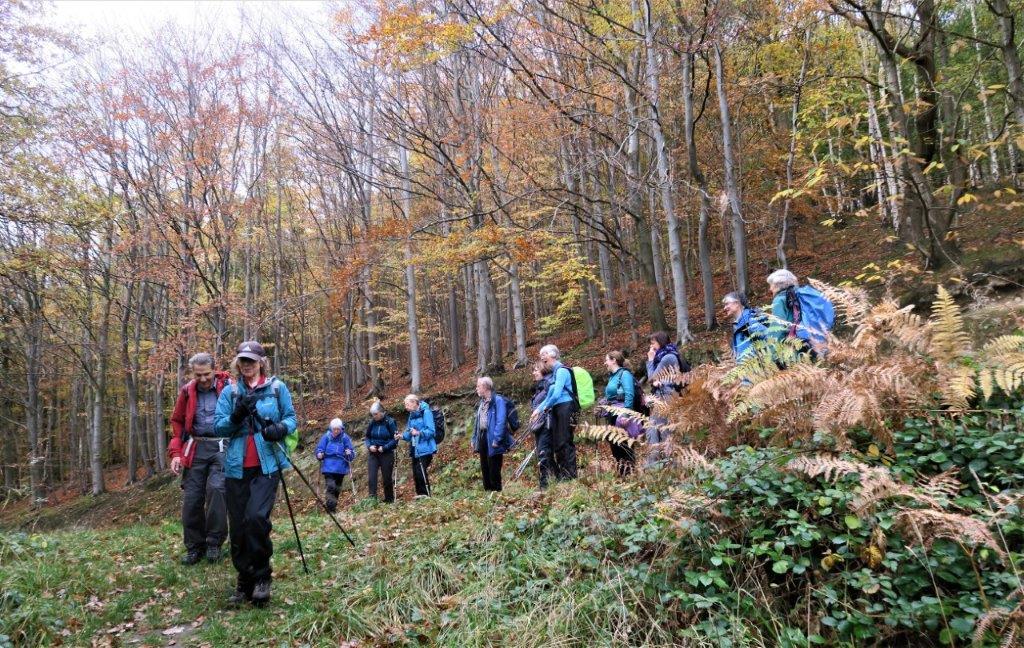 93 Leaving Todwick Wood to cross road bridge over rail track into Open Access Land (OAL) area between Railtrack and the River Don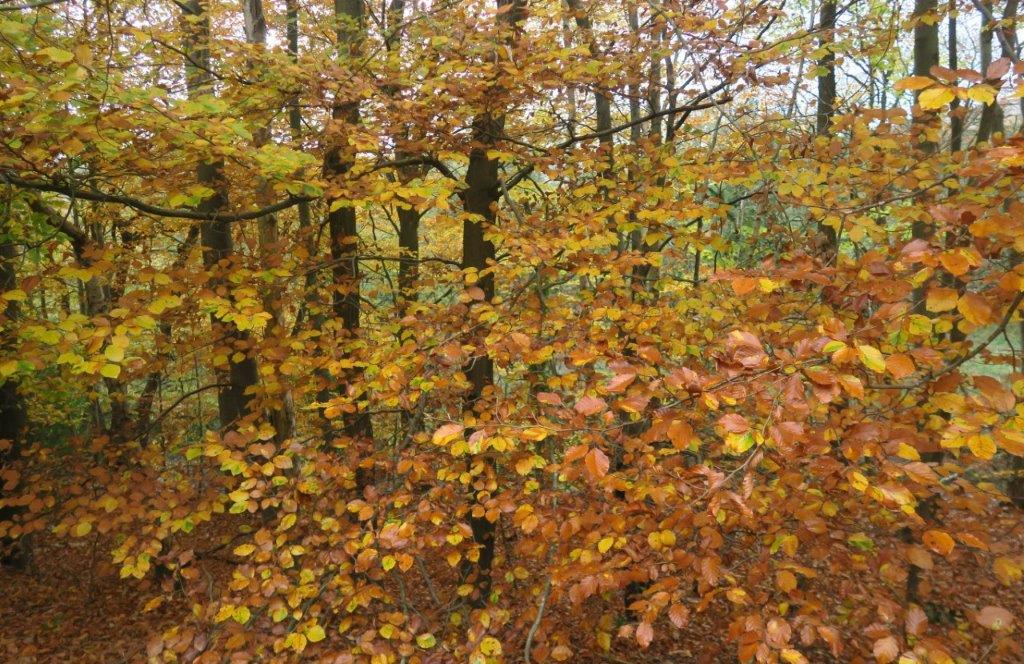 94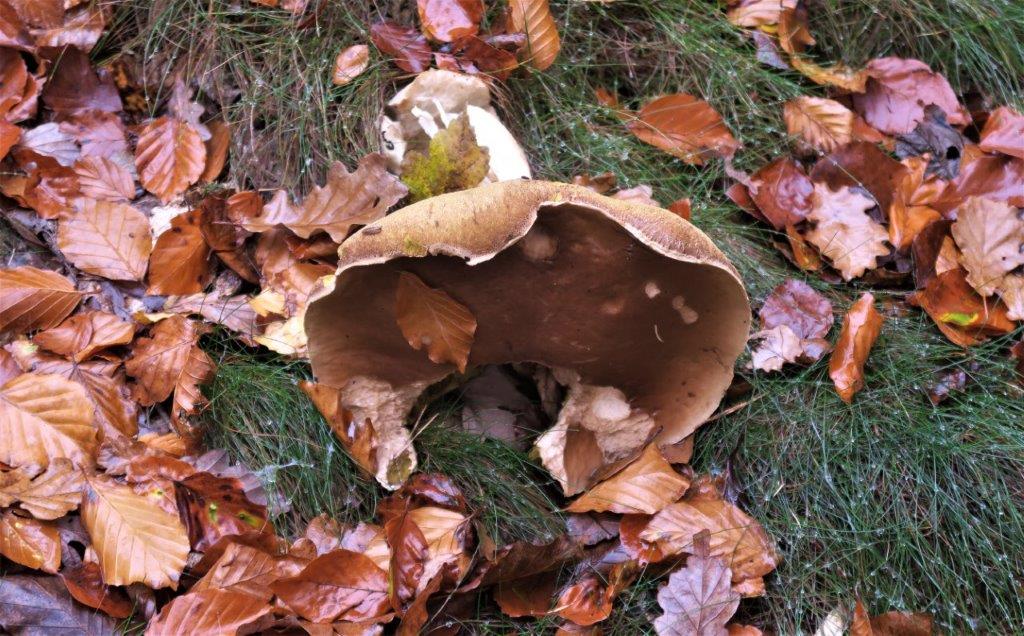 96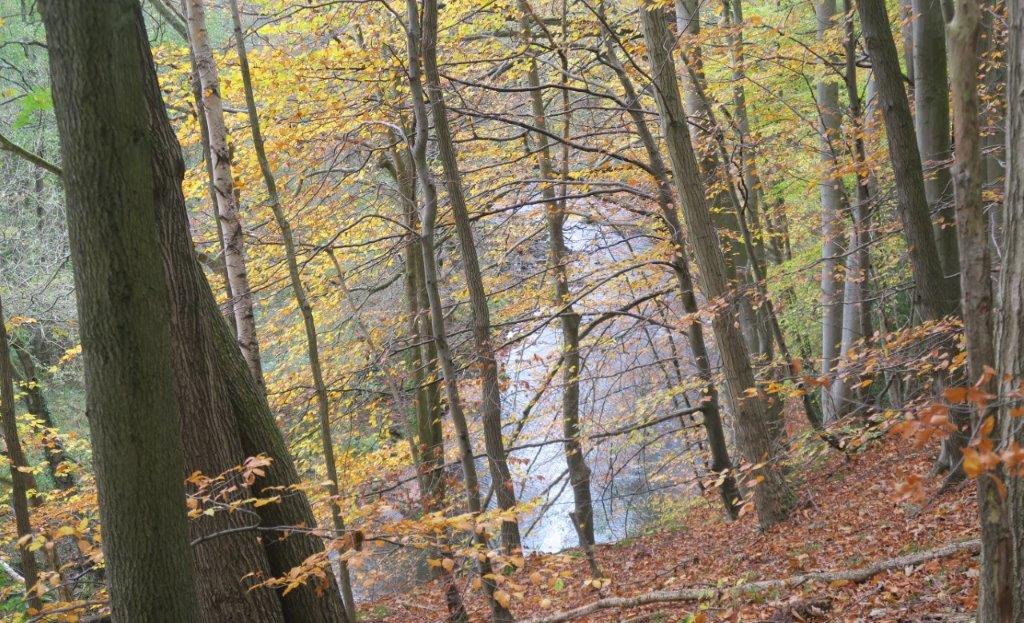 98 The River Don steeply below us here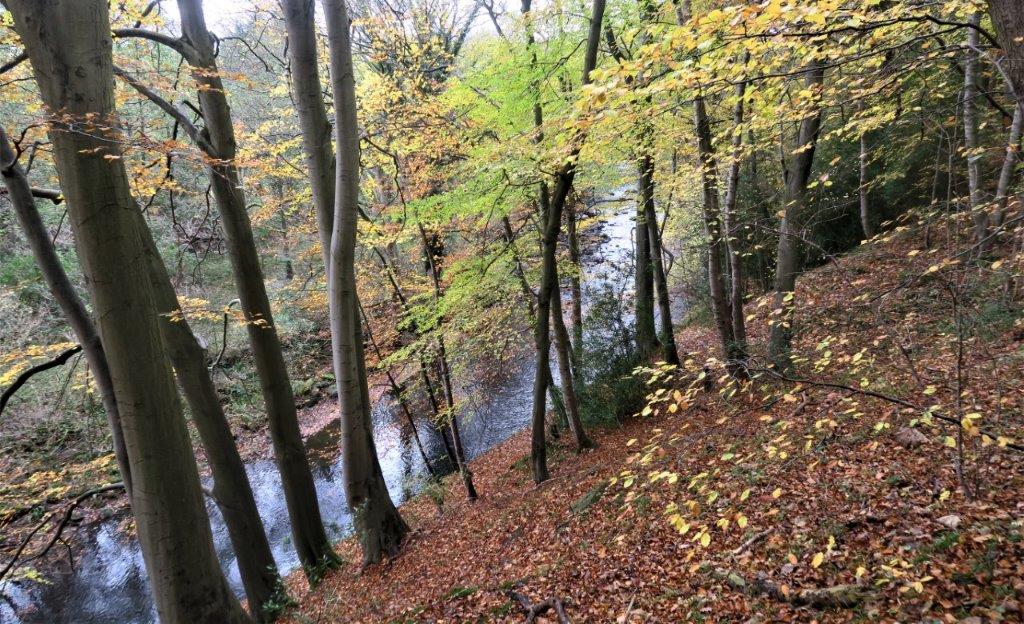 99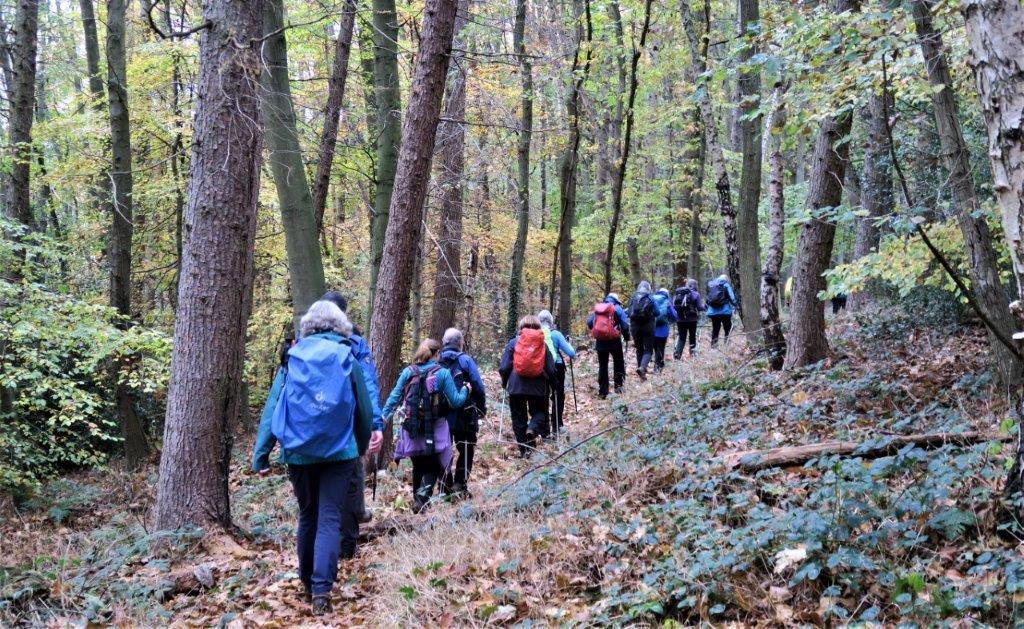 104
106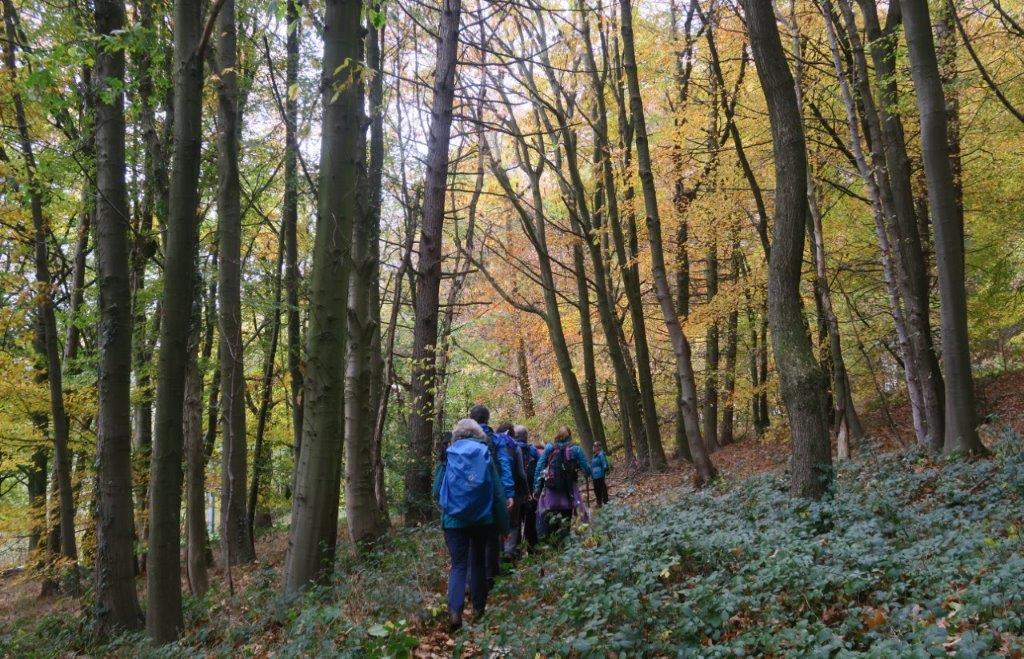 107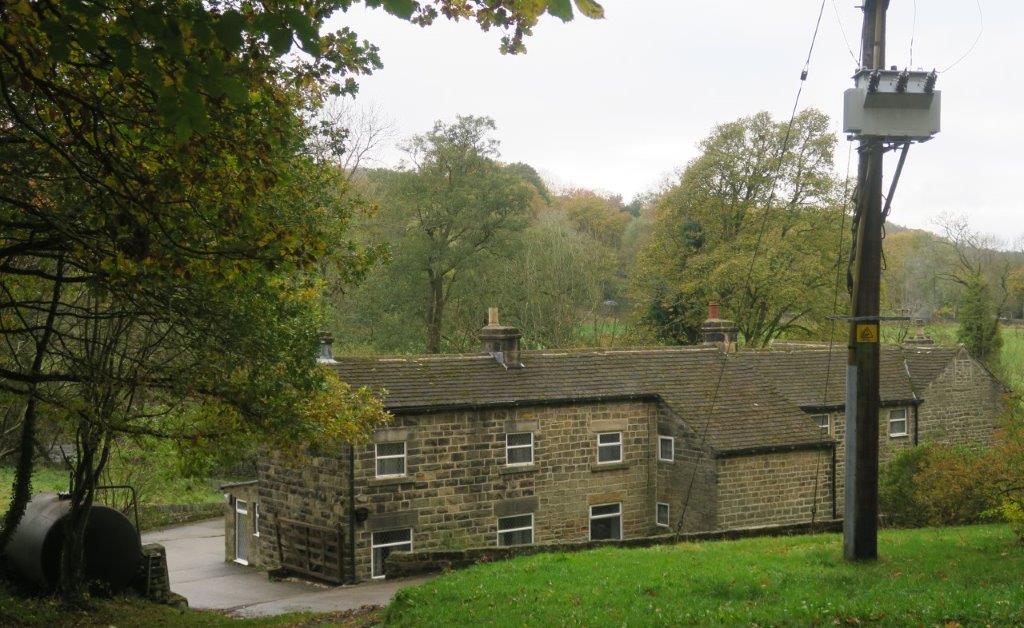 109 Farmhouse just before the steel bridge crossing The Don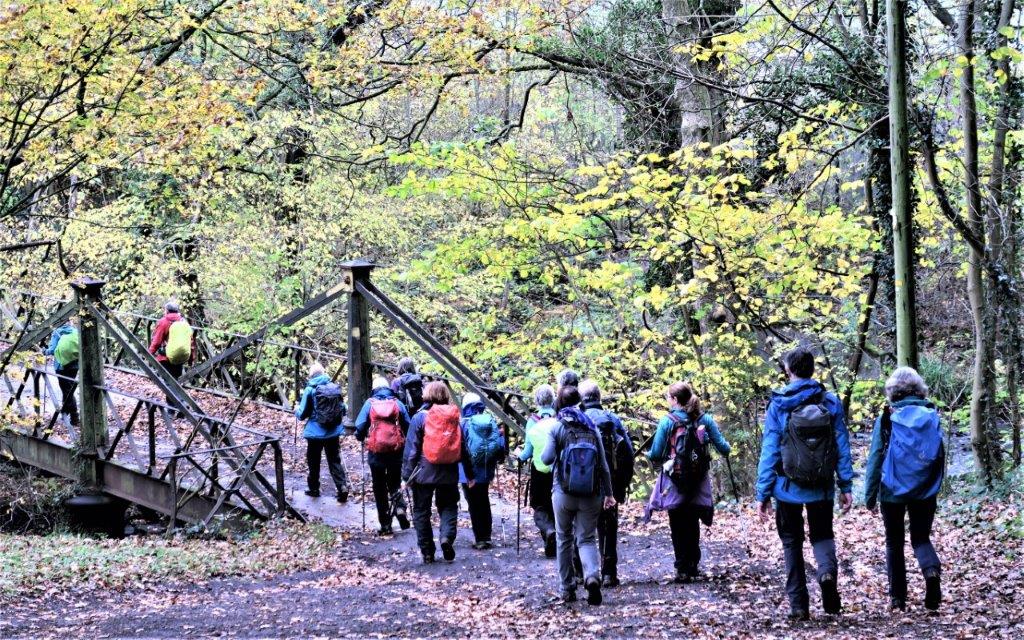 112 over the Steel bridge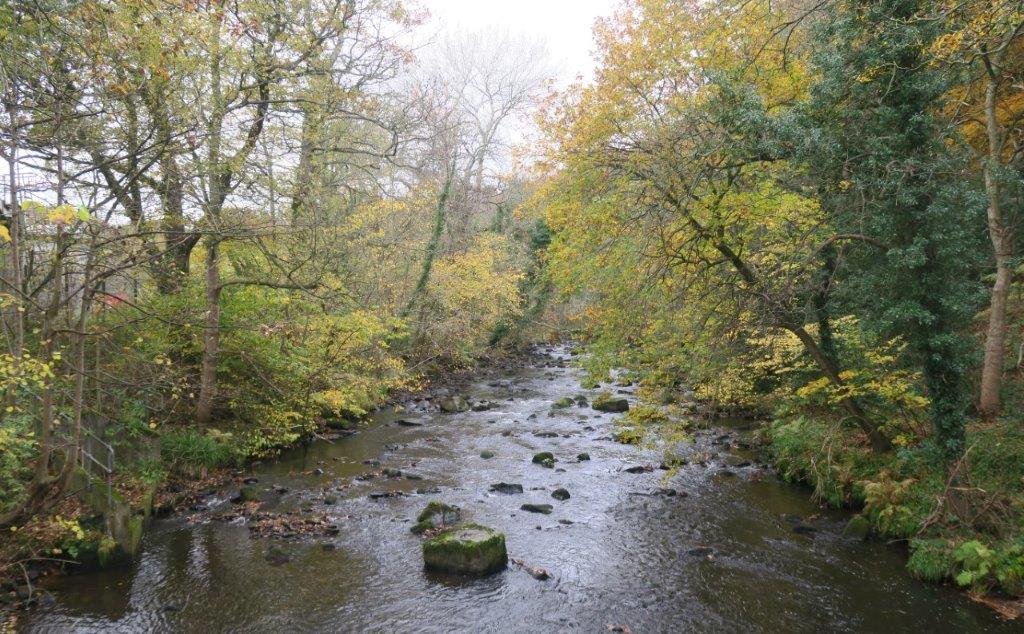 113 The River Don upstream of the bridge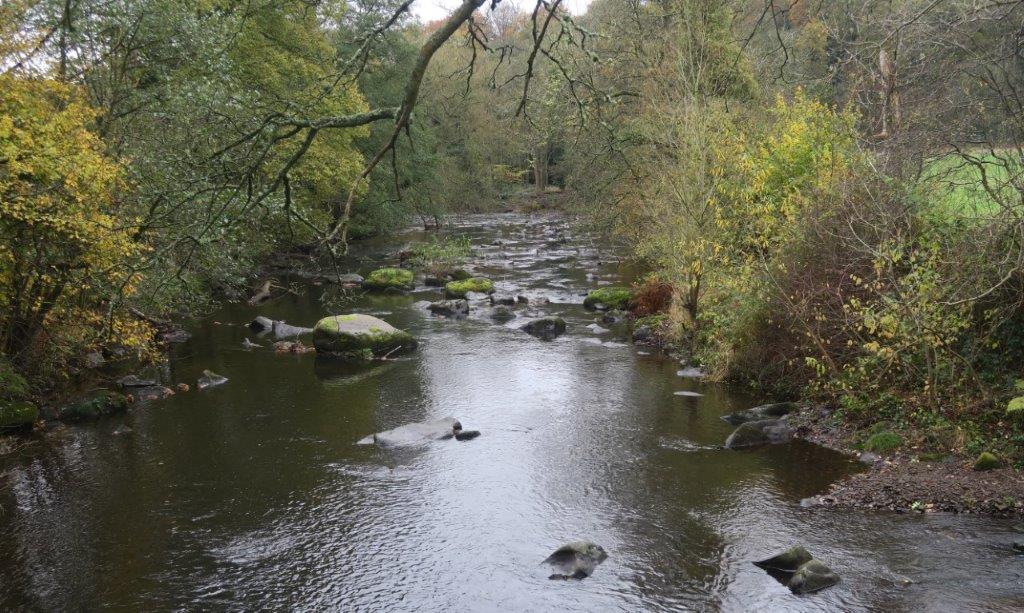 114 the entry of Ewden Beck into The River Don just visible downstream of the bridge
FROM EWDEN BECK TO GLEN HOWE PARK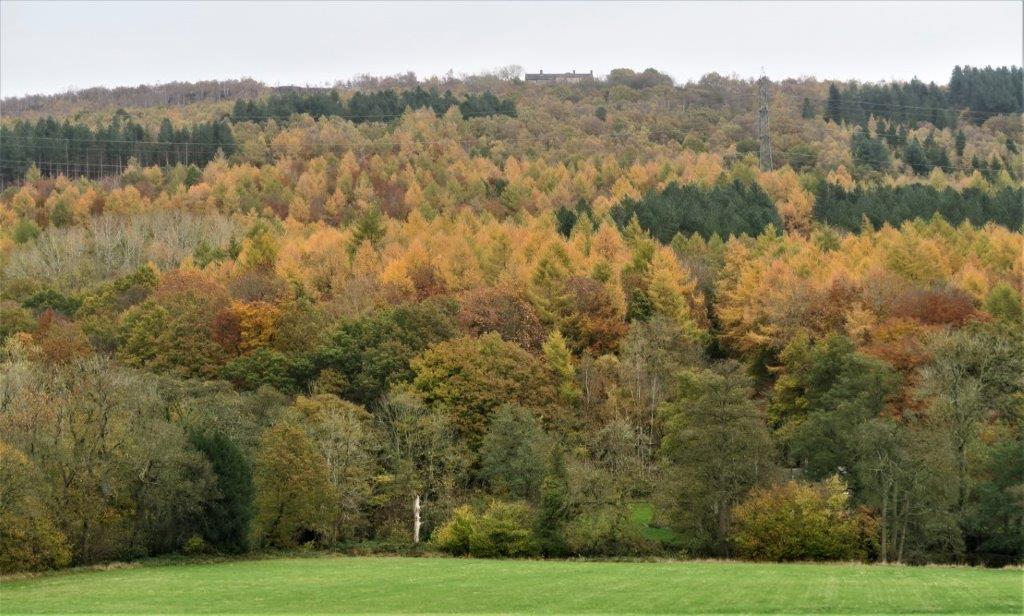 117 looking back to the top of Wharnciffe Woods / Crags at Wharncliffe Lodge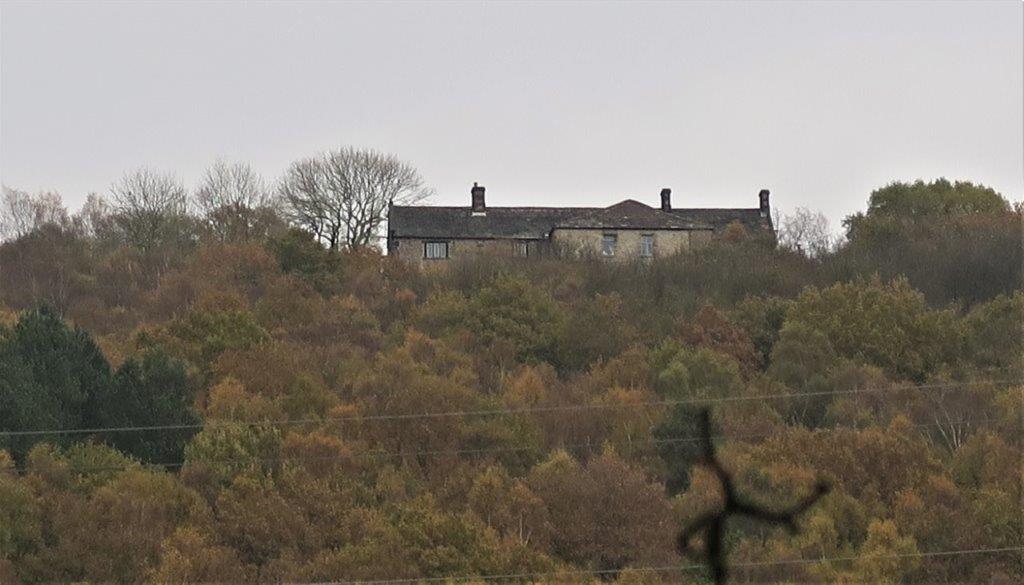 118 zoomed into Wharncliffe Lodge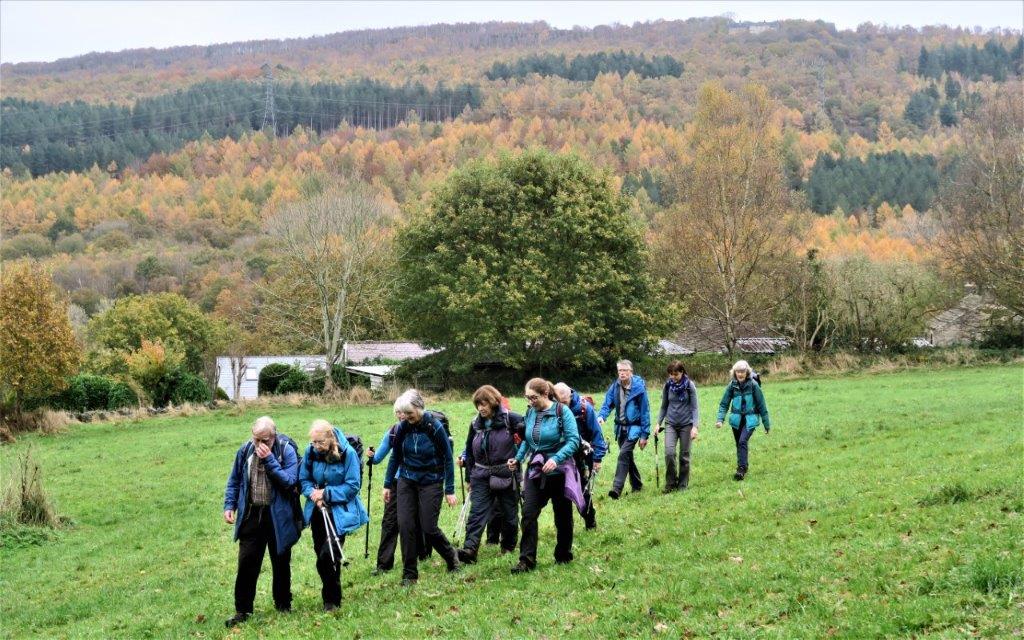 123 heading toward Brightholmlee Lane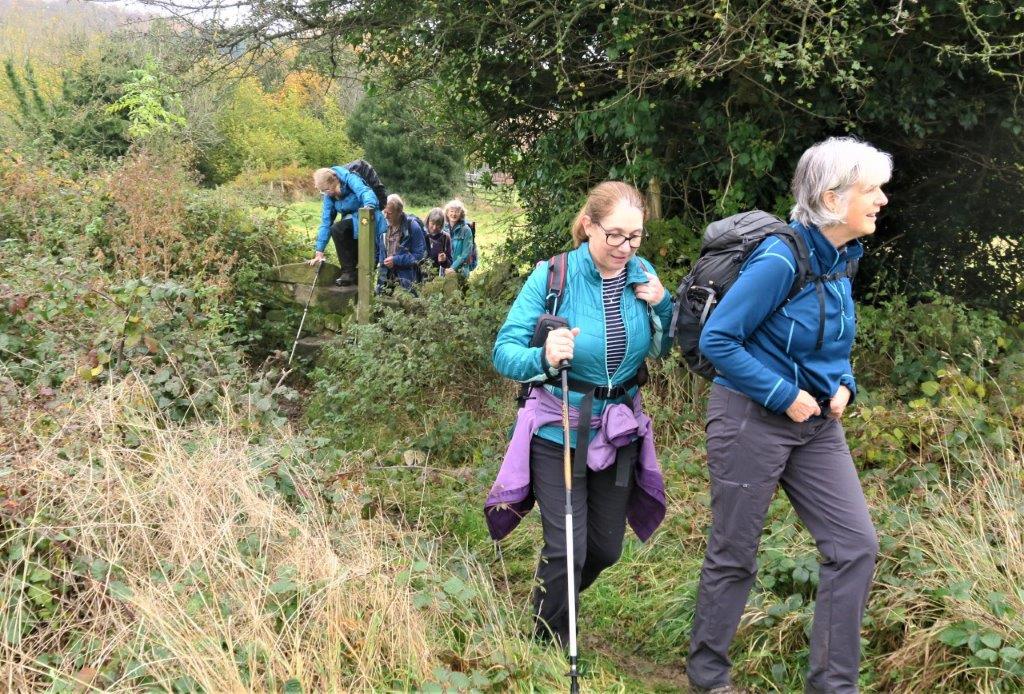 131 ditto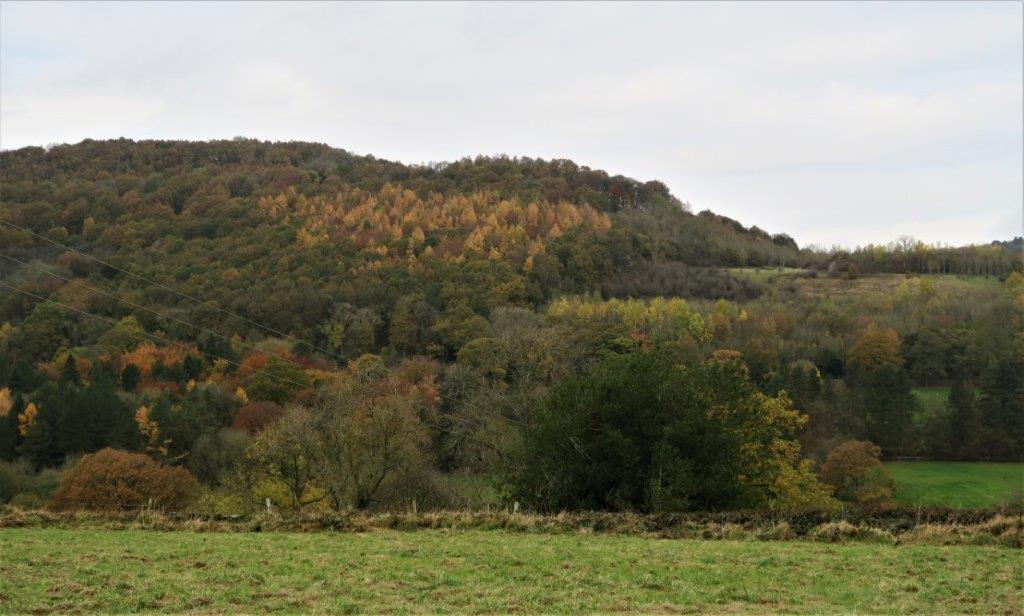 132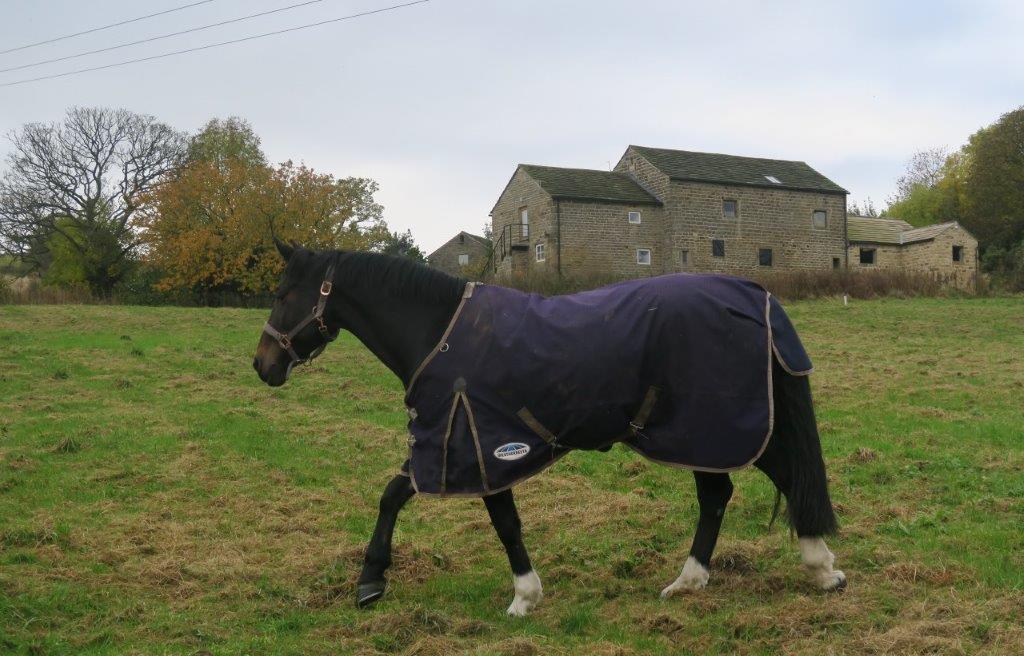 134 near Brightholmlee Lane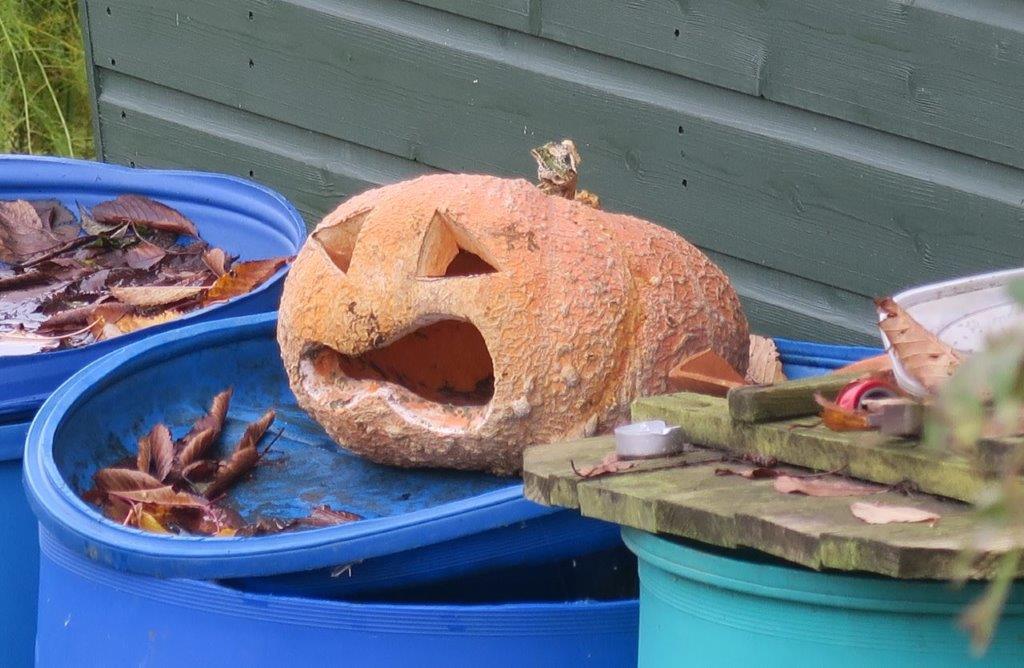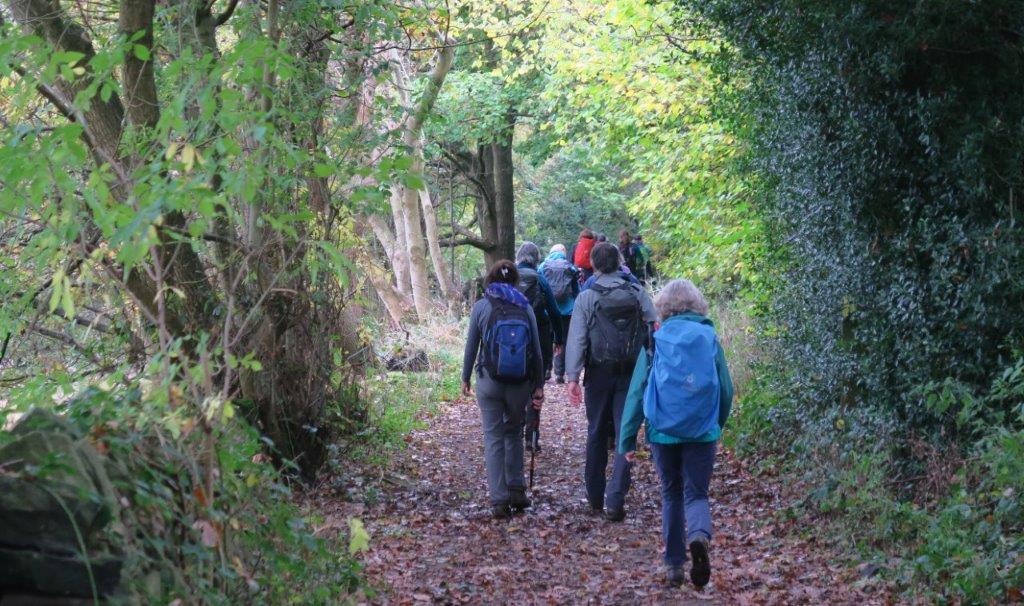 142 now on Storth Lane heading to Glen Howe Park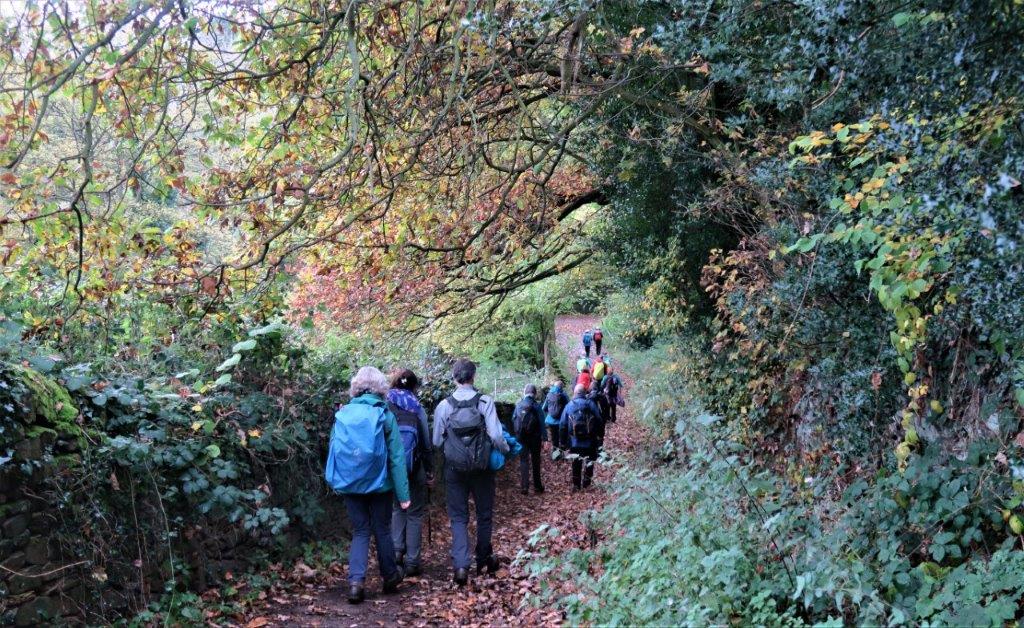 146
FROM GLEN HOWE PARK TO ONES ACRE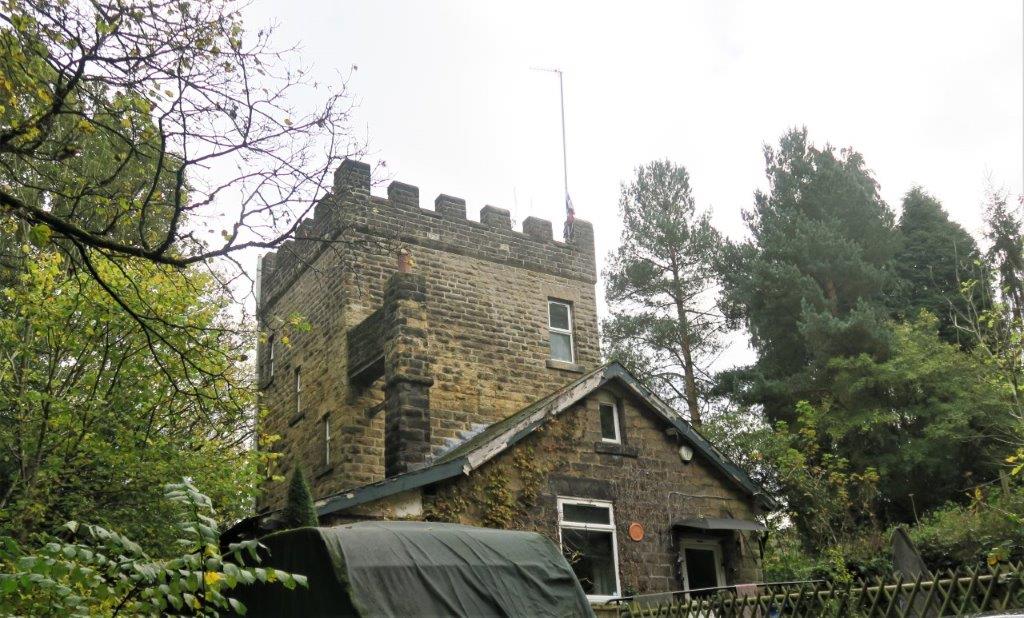 149 Glen Howe Tower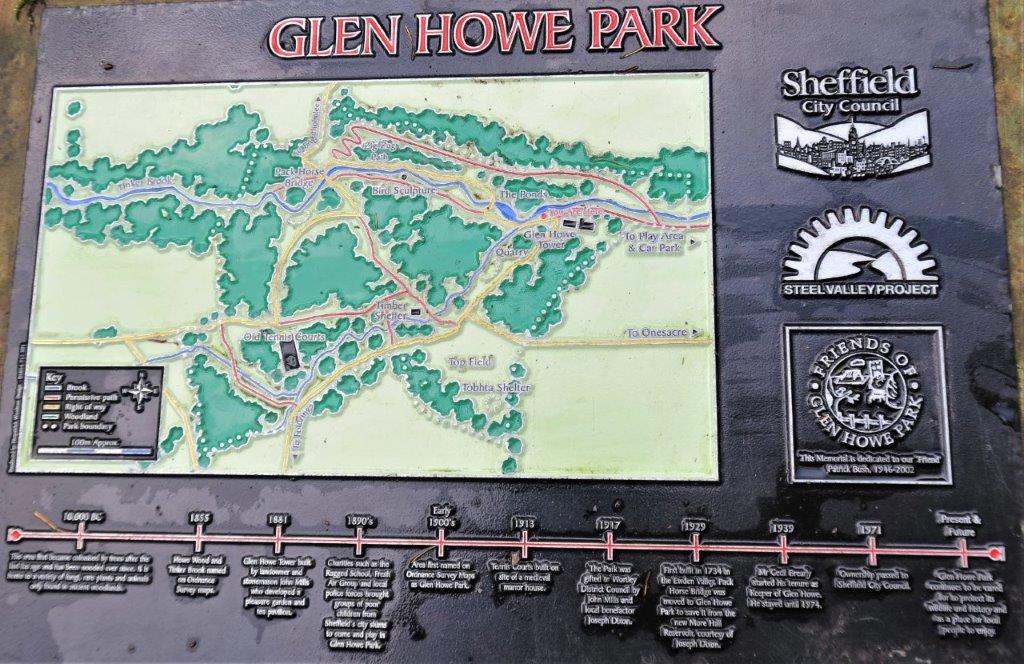 150 Robust notice engraved in metal - enlarge on your computer to reab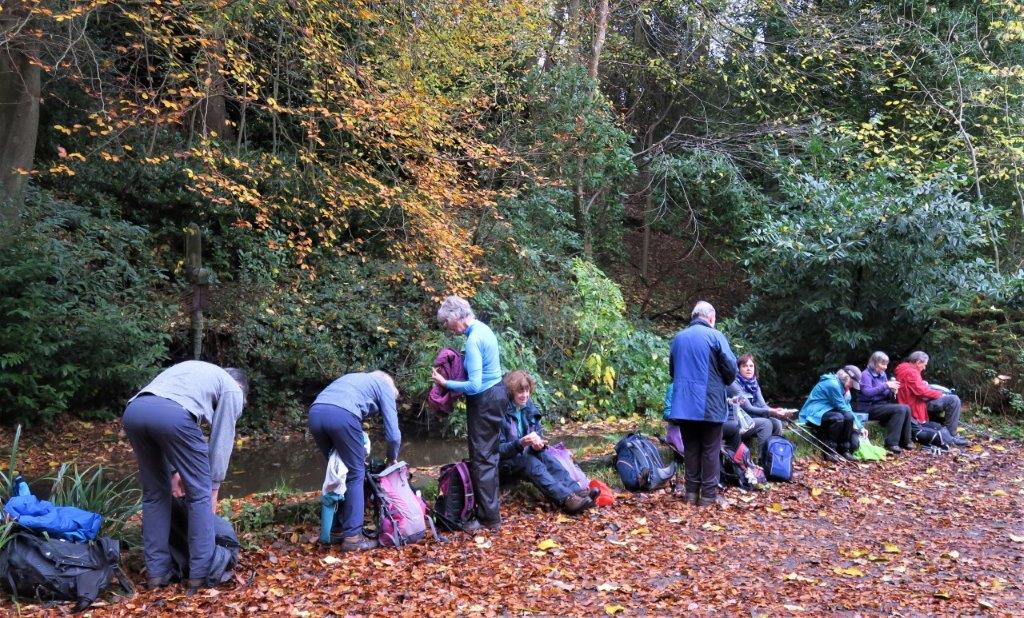 151 Lunch break on edge of Brook (near Tower) running East to the River Don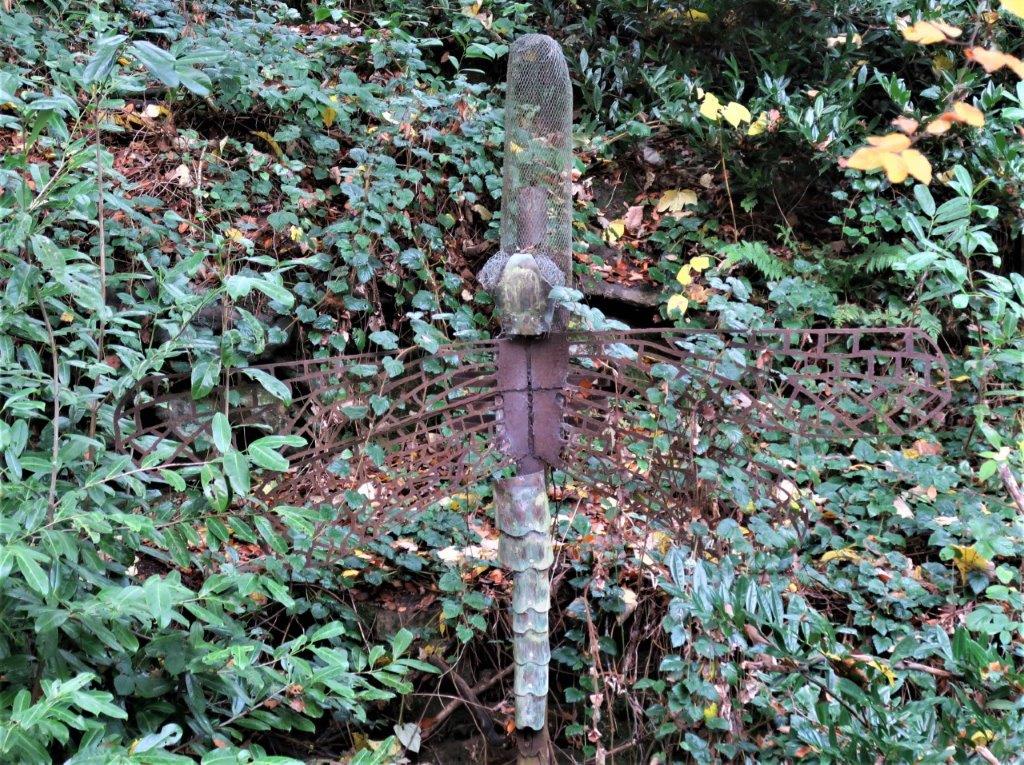 153 a replica of a Dragon Fly needing TLC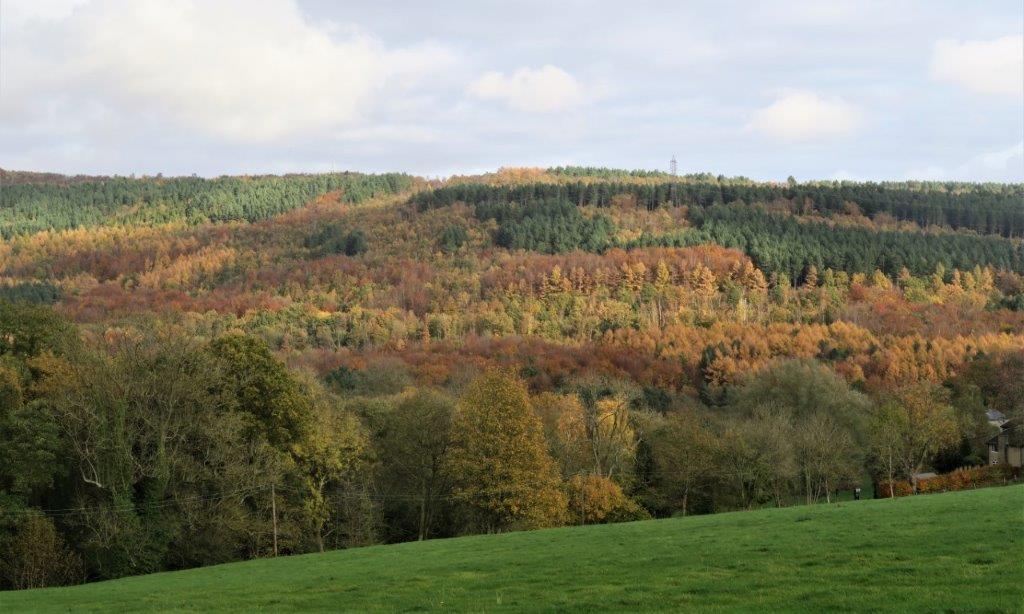 154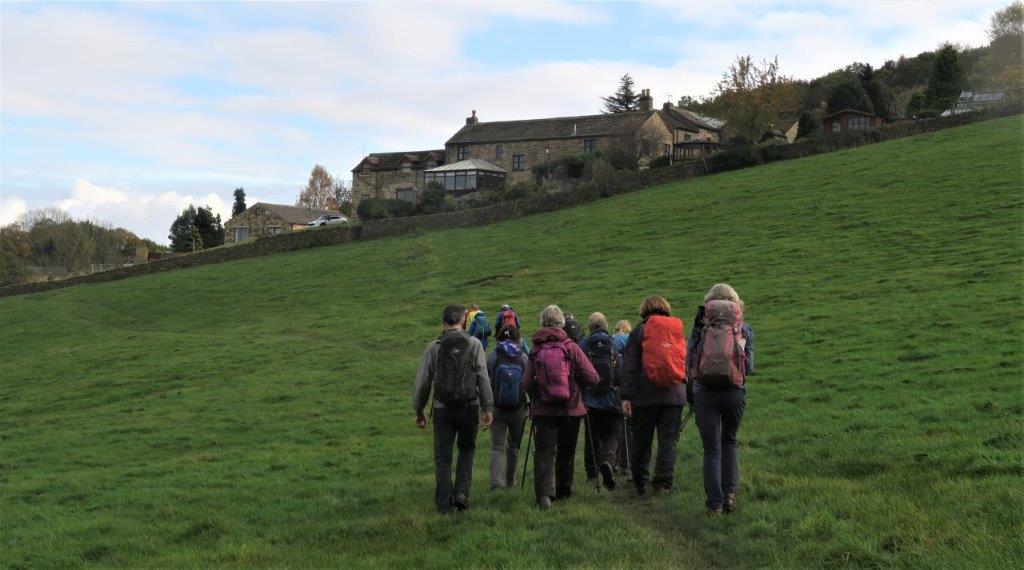 155 through 'Slack Fields' to Owler Gate (Road)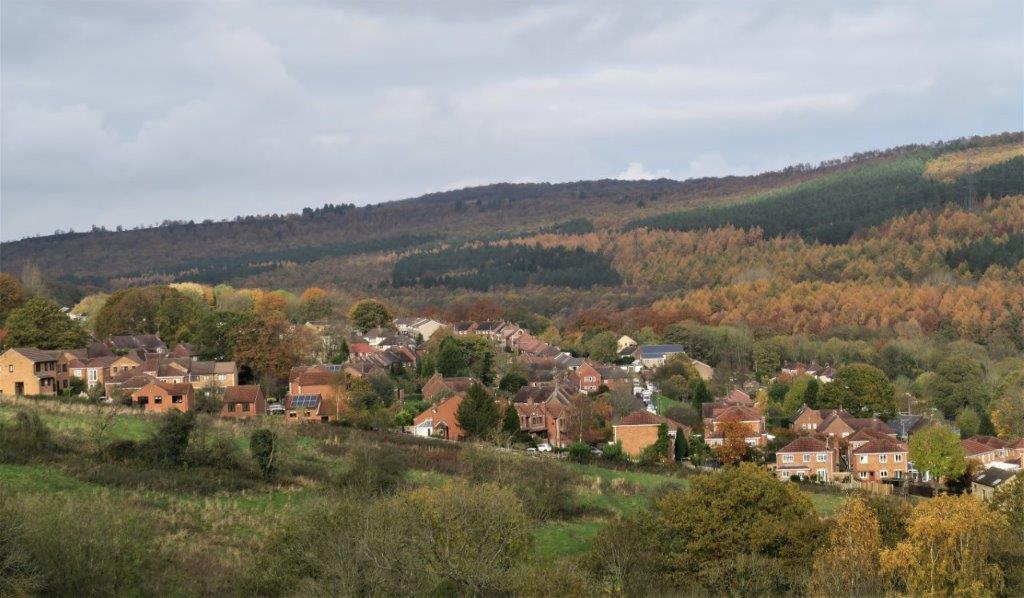 158a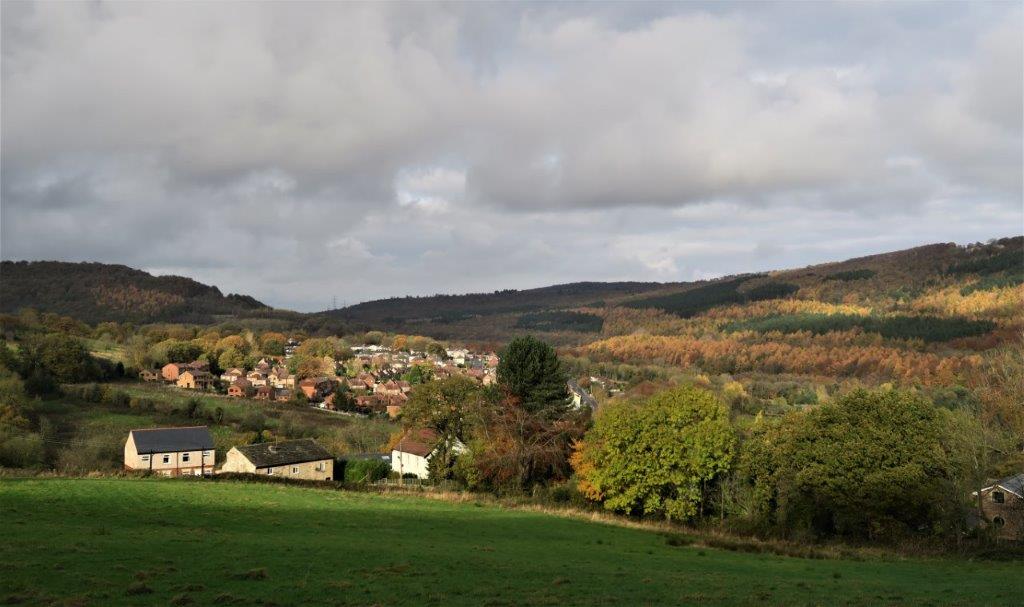 159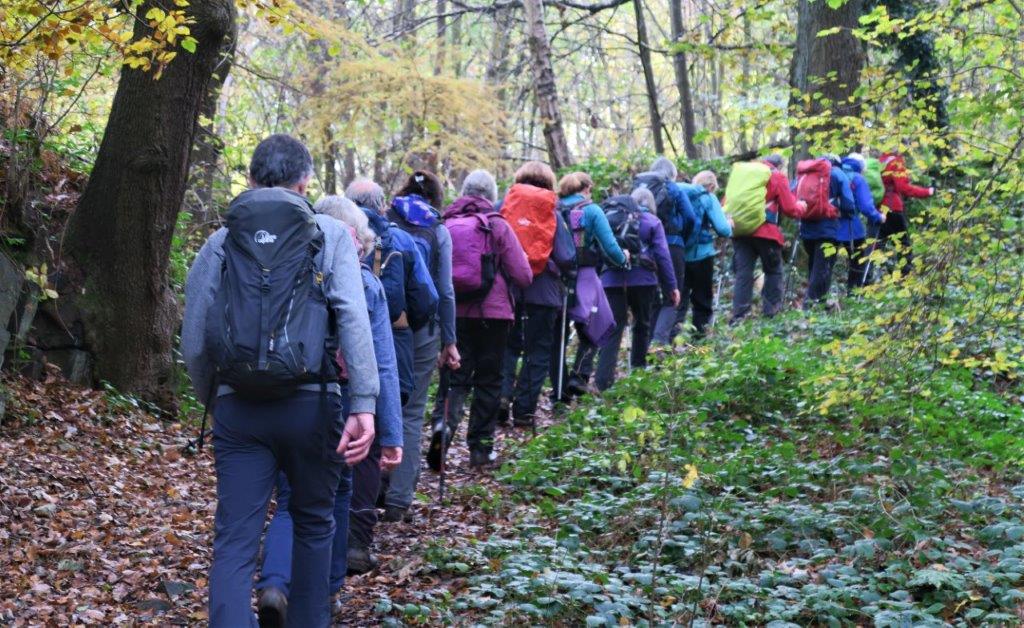 165 Through Delf Hill Woods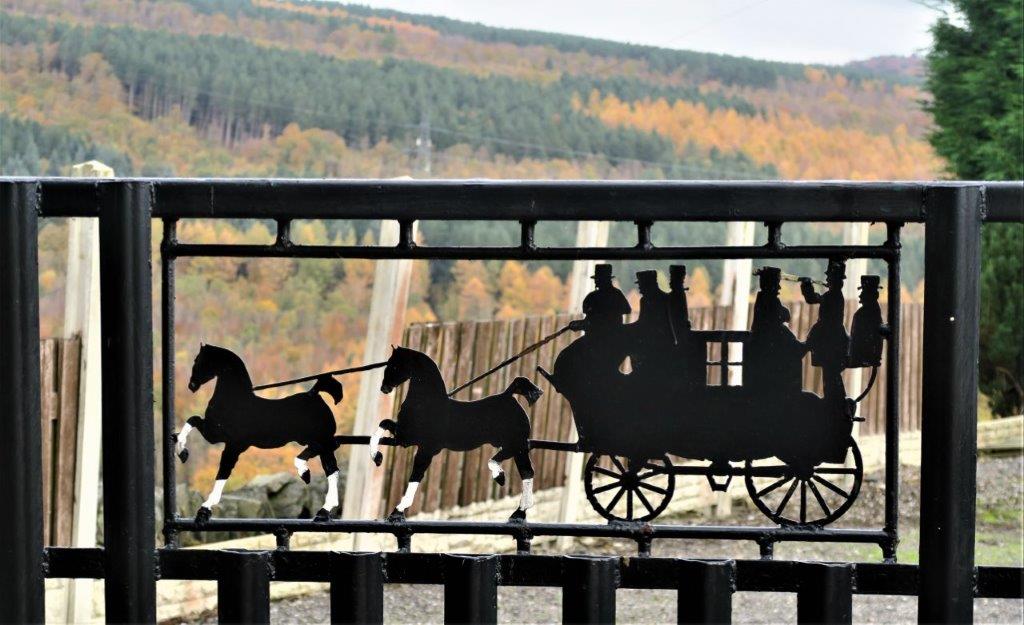 168 sign on Horse Croft Lane near start of Footpath through fields to Jackey Lane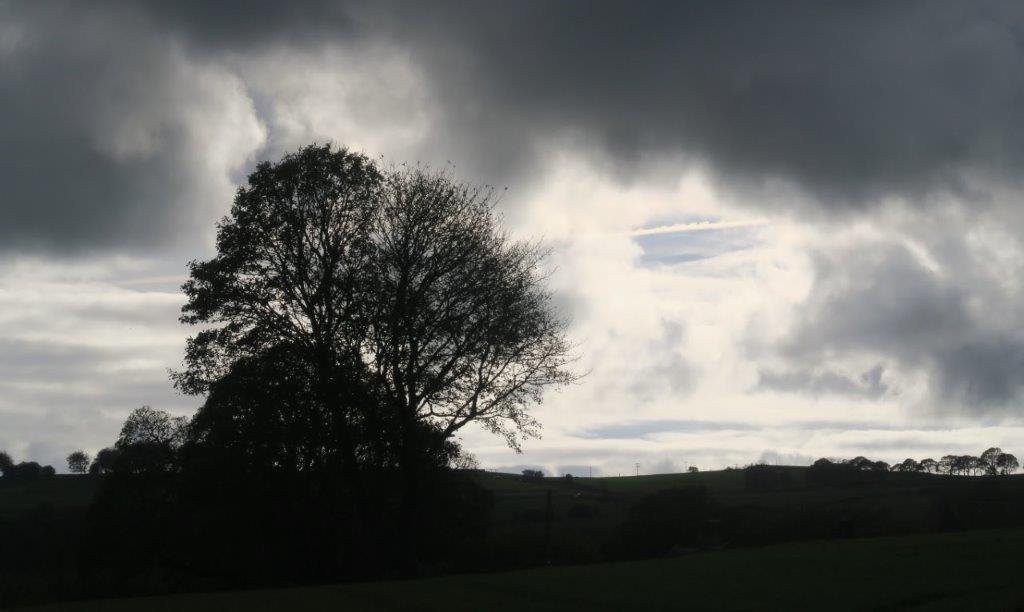 171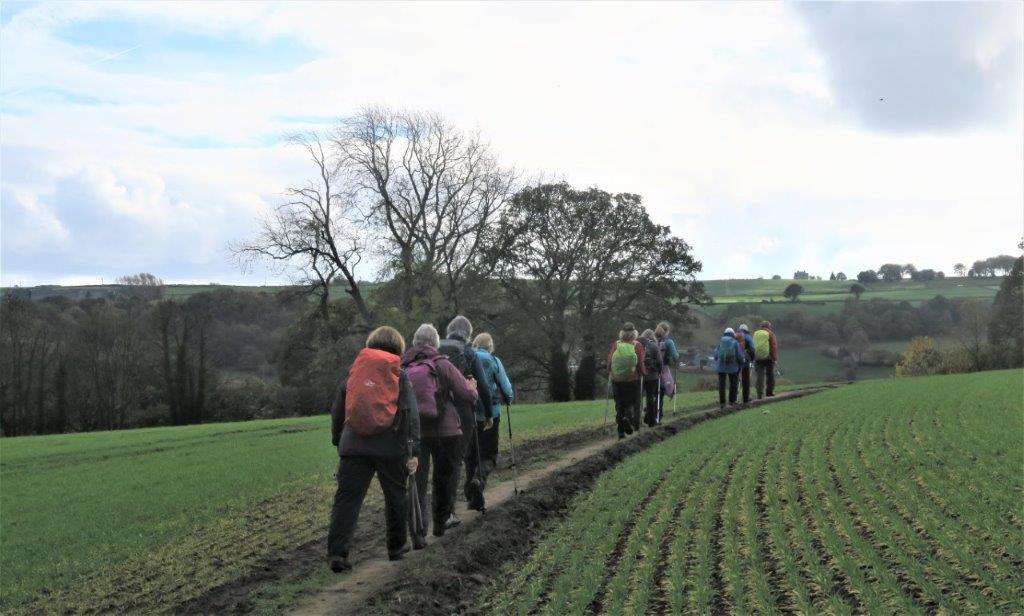 172 the footpath toward Jackey Lane (to East of Ones Acre)
FROM ONES ACRE TO LOW ASH FARM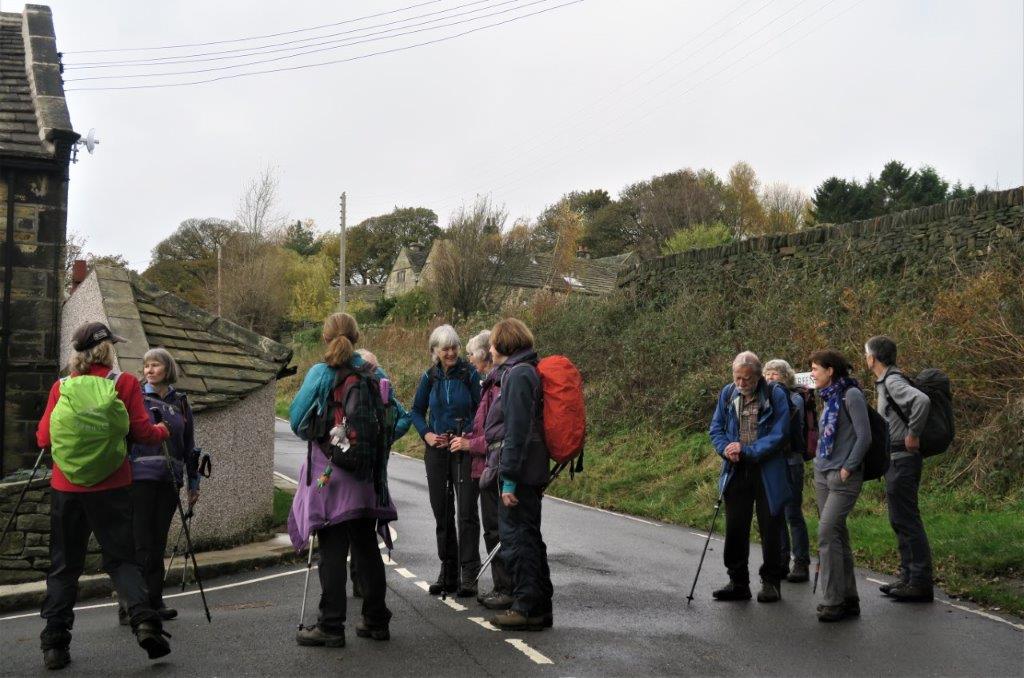 173 at the top of Jackey Lane about to descend to Coldhil rd. Ones Acre just visible at top of picture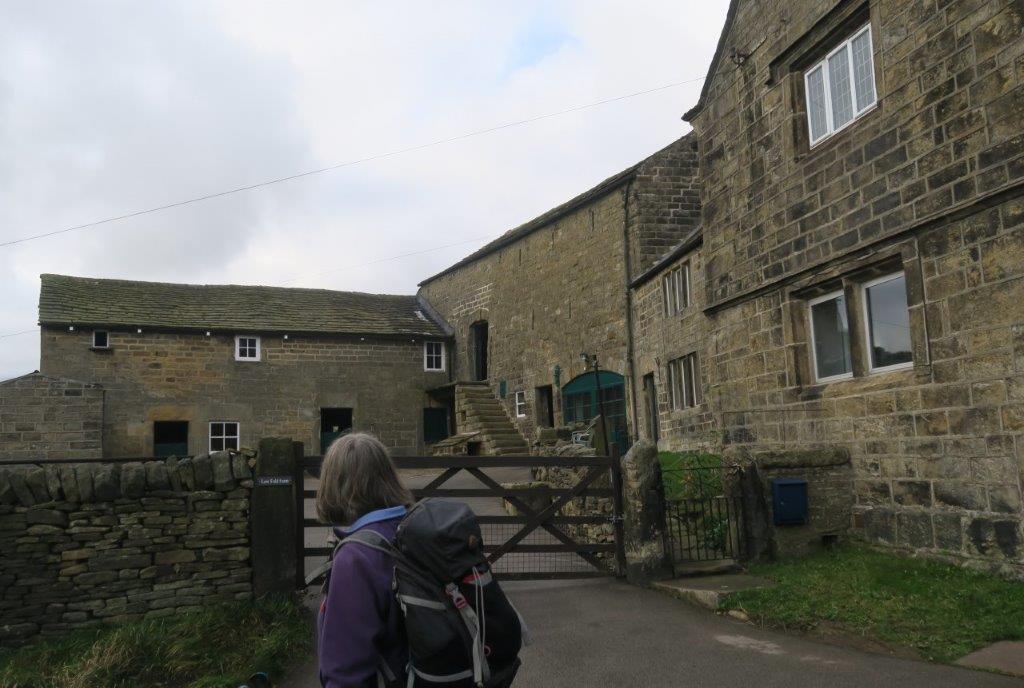 174 farm buildings at top of Jackey Lane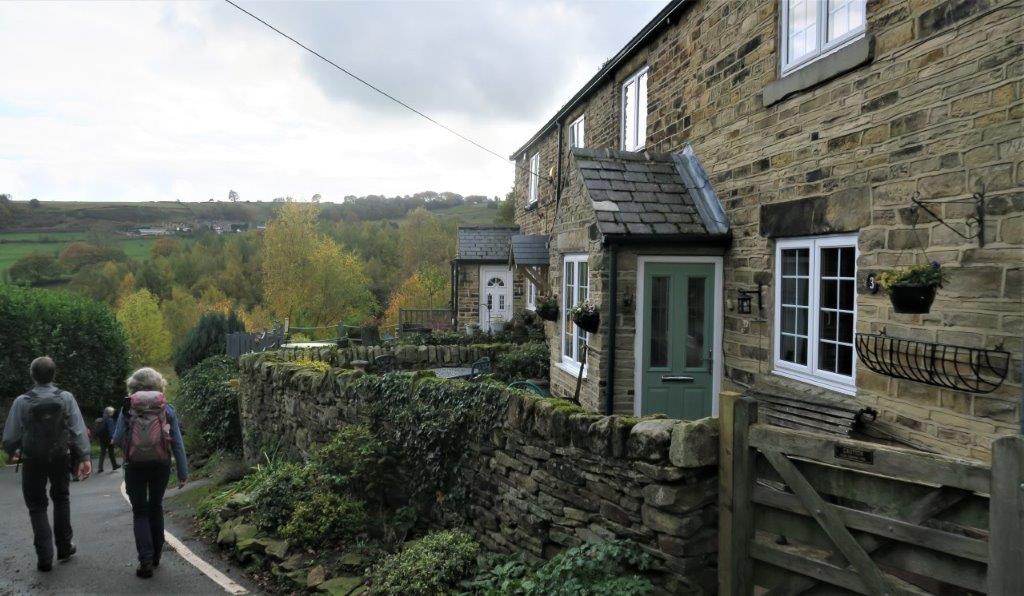 178 Terraced houses on Coldhill Road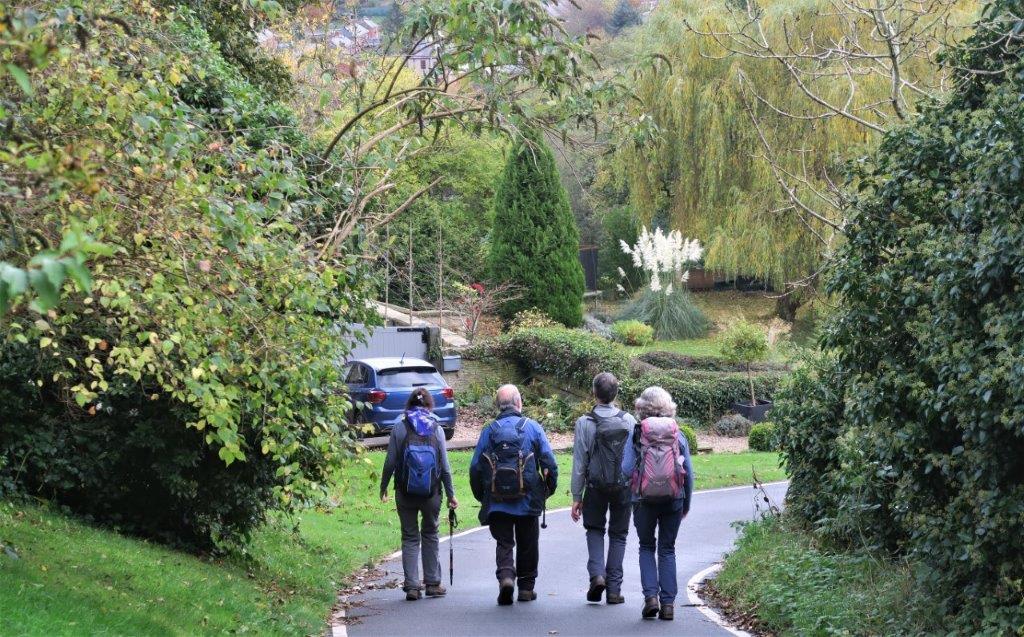 180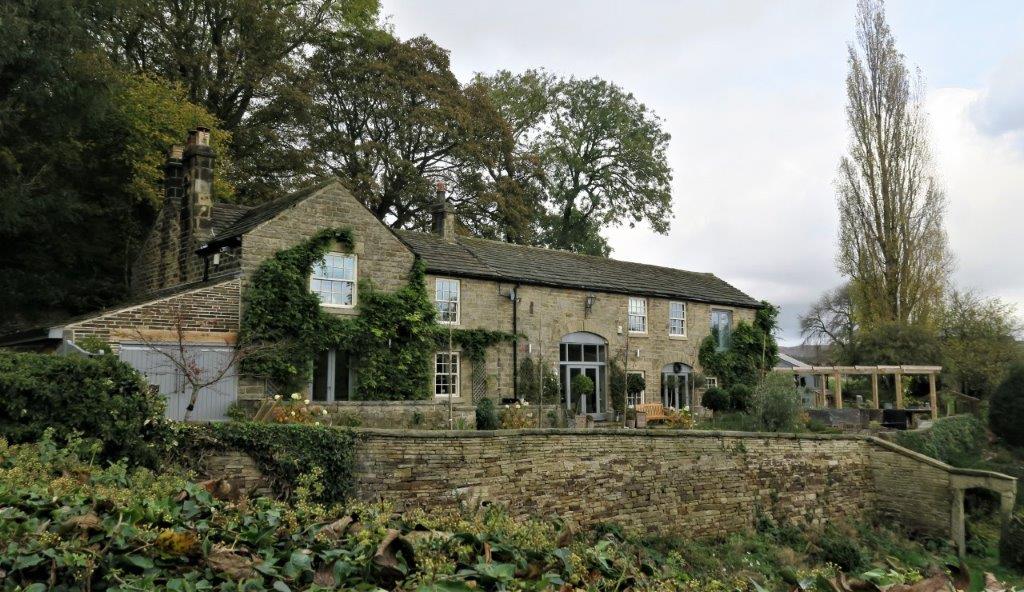 181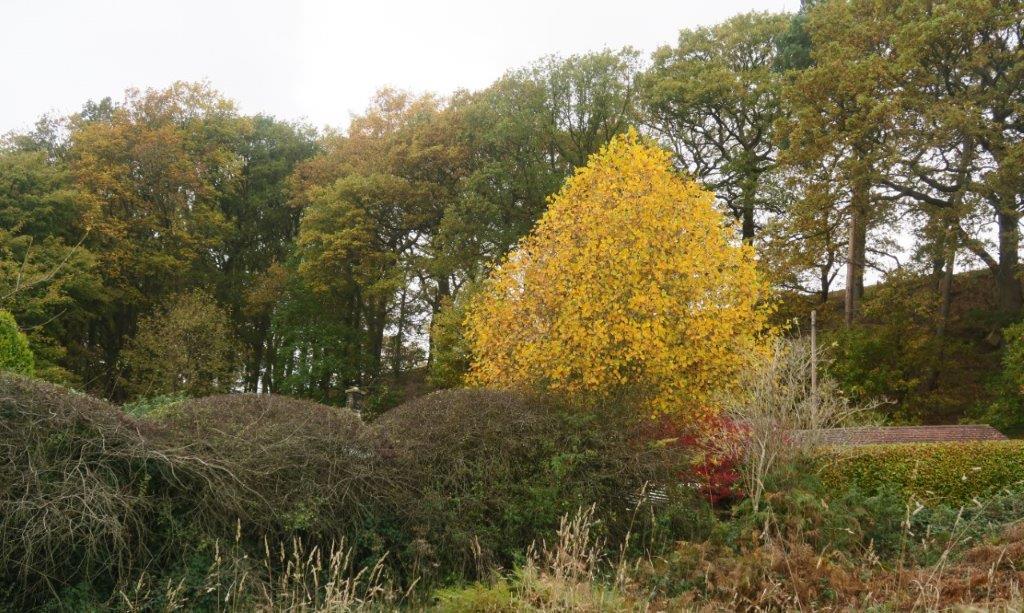 183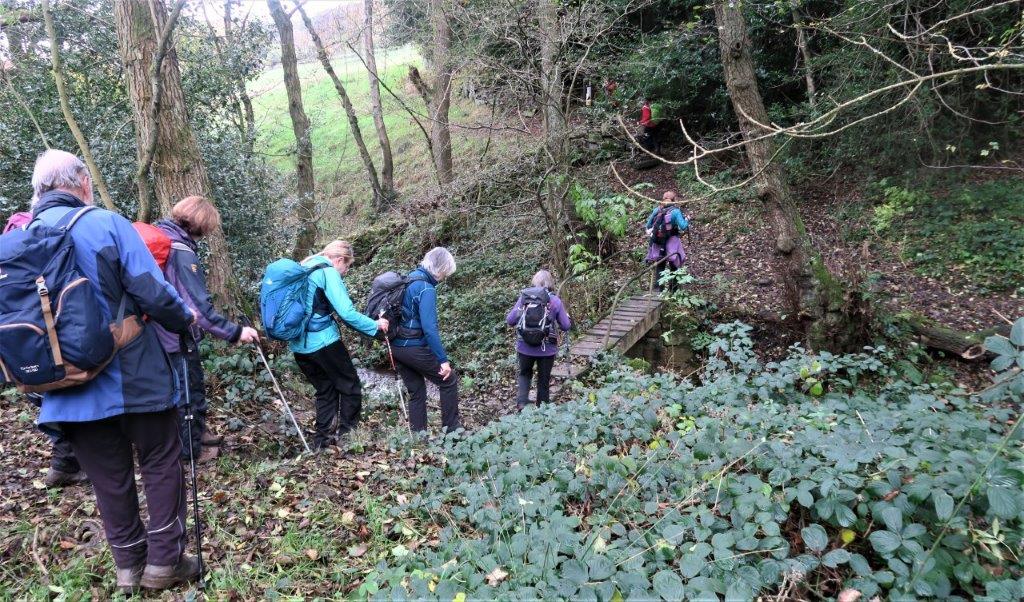 185 heading to footbridge over Coumes Brook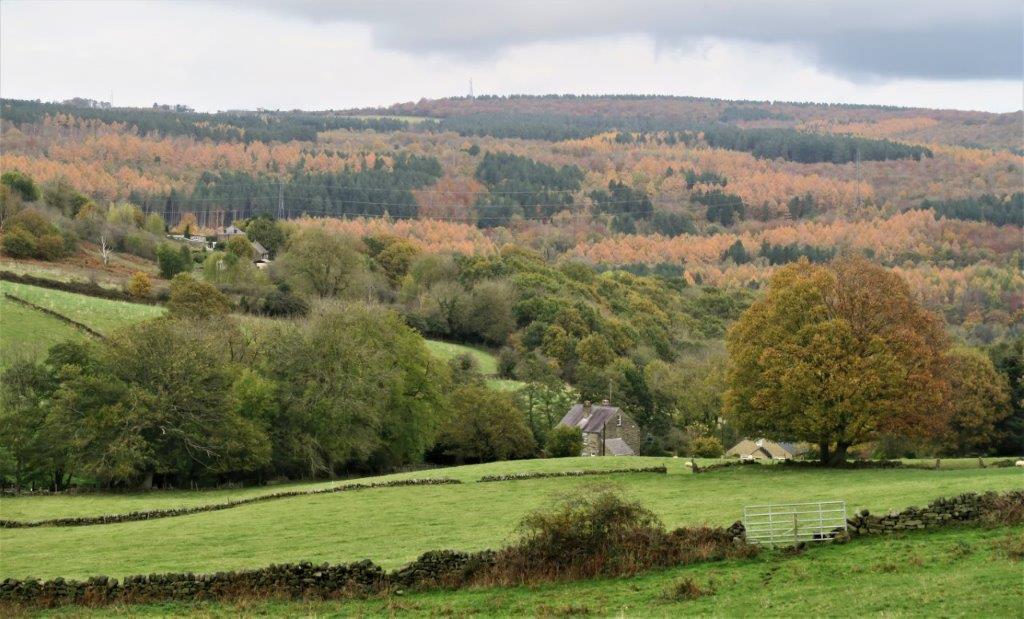 187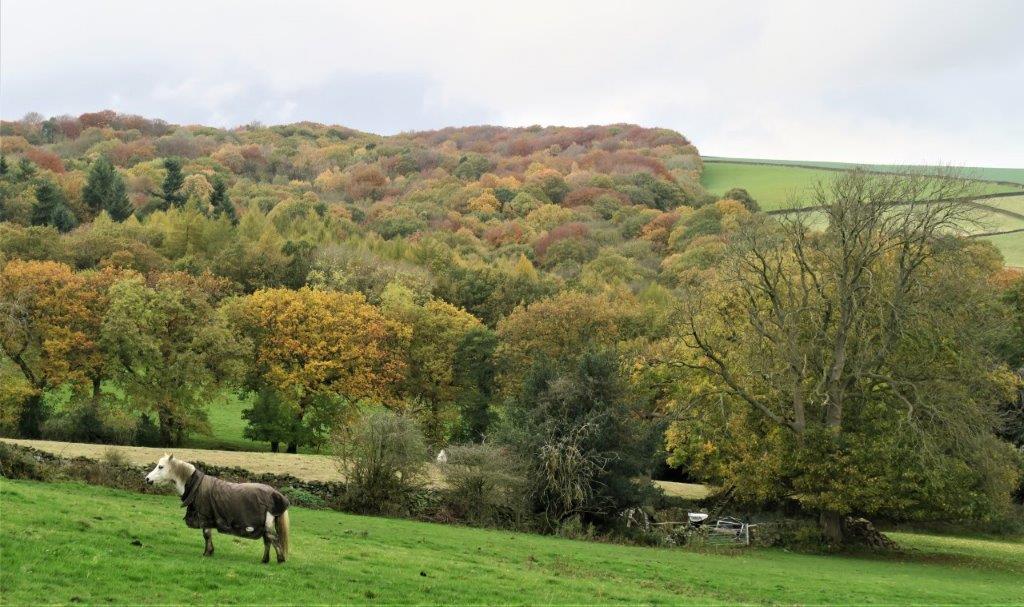 189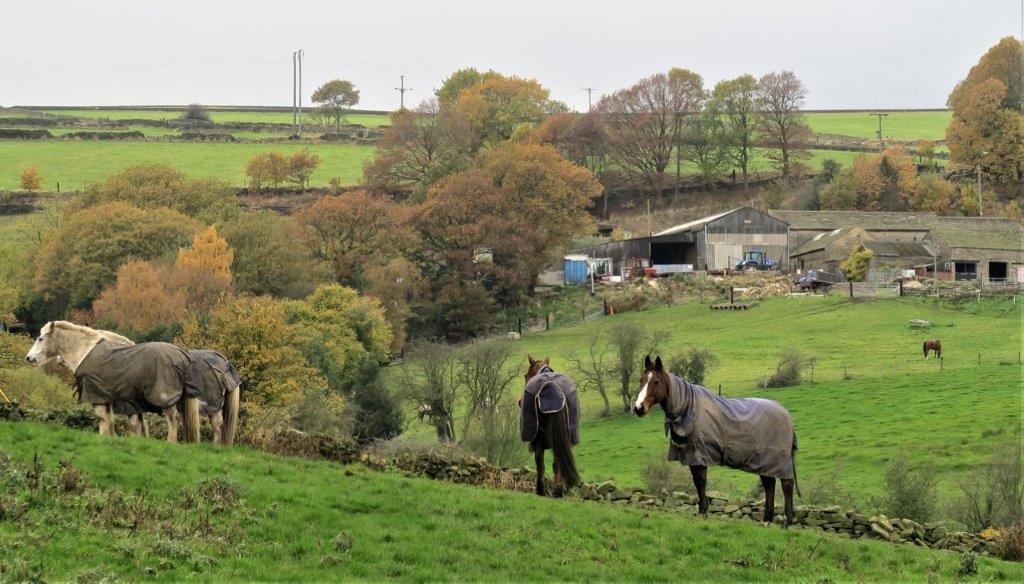 190 on Gate Farm (with Coumes Farm behind?)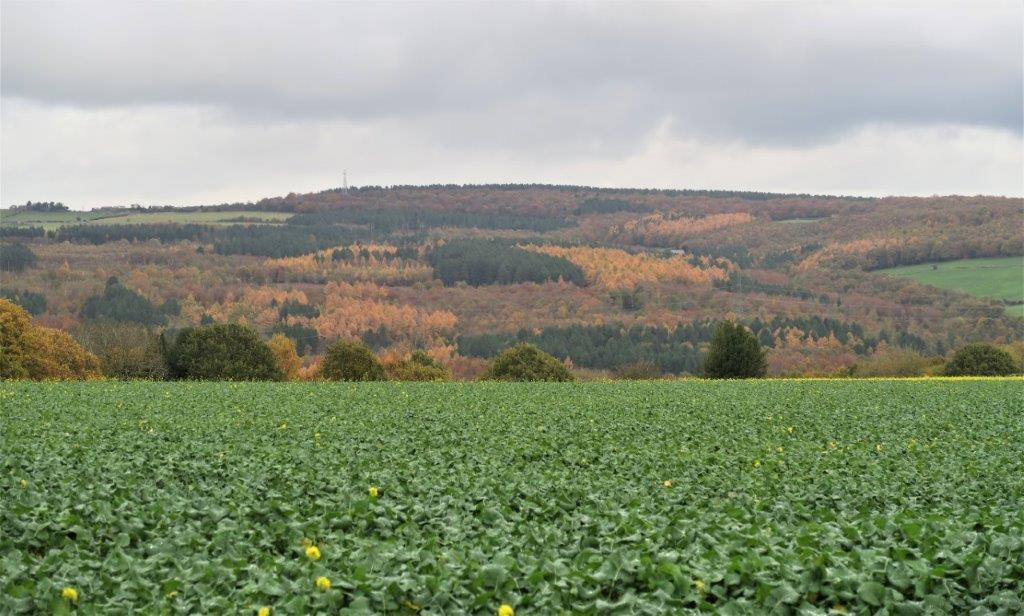 191 looking back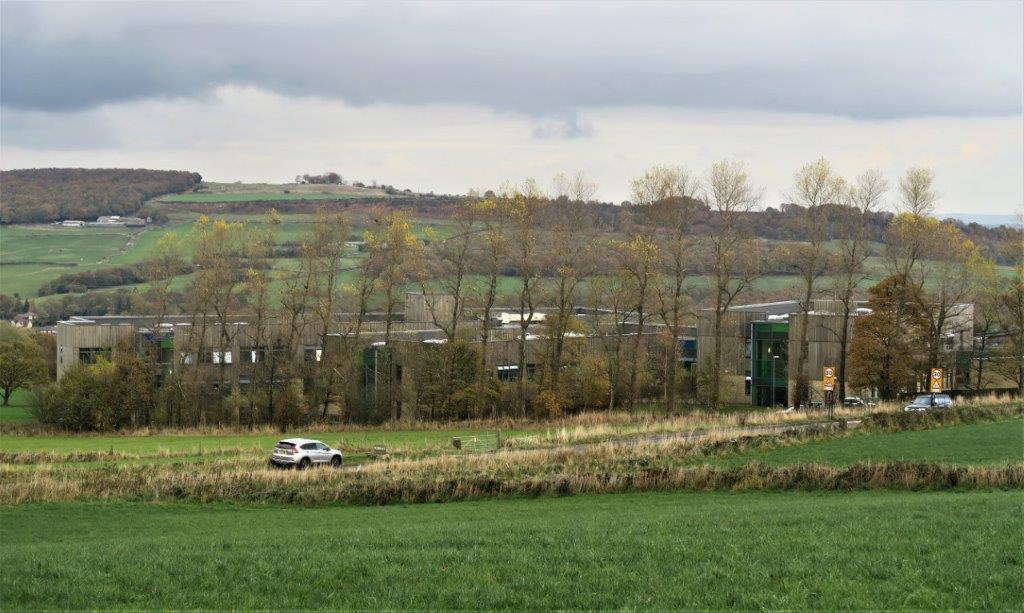 195 Bradfield High School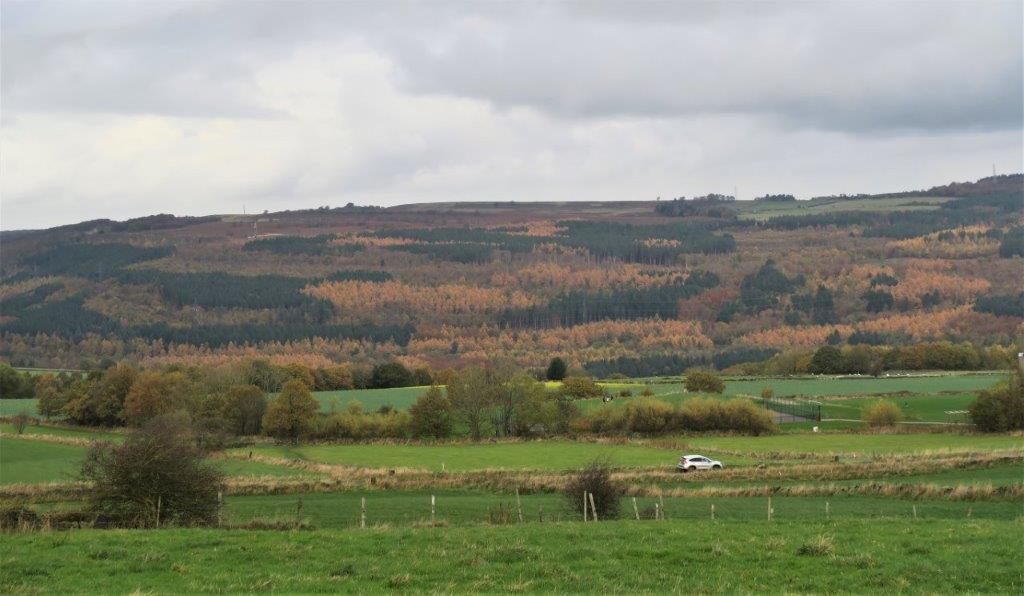 196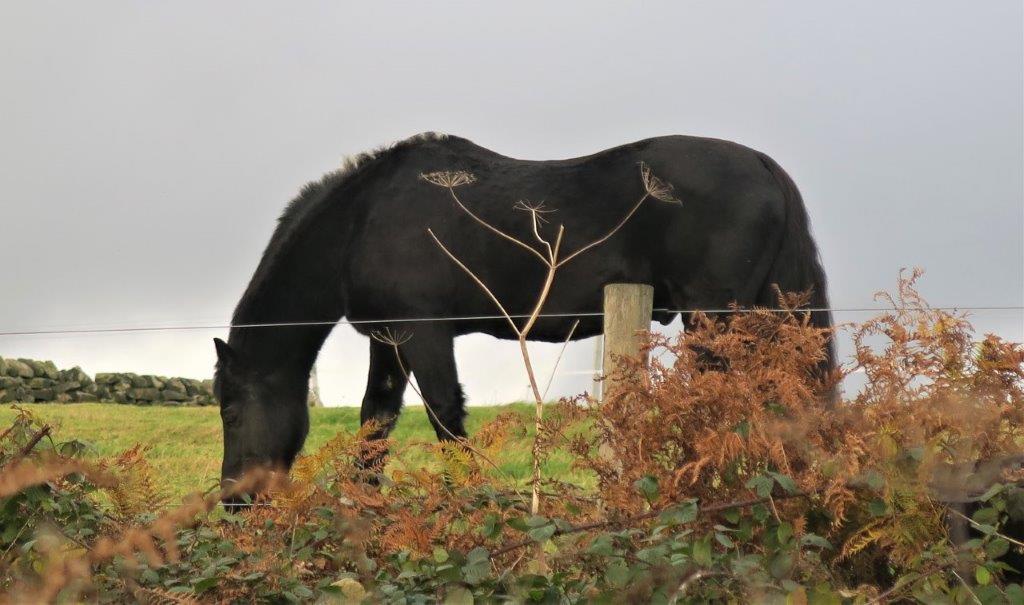 198 horse above Low Ash Farm
FROM LOW ASH FARM TO MIDDLEWOOD TRAM /PARK & RIDE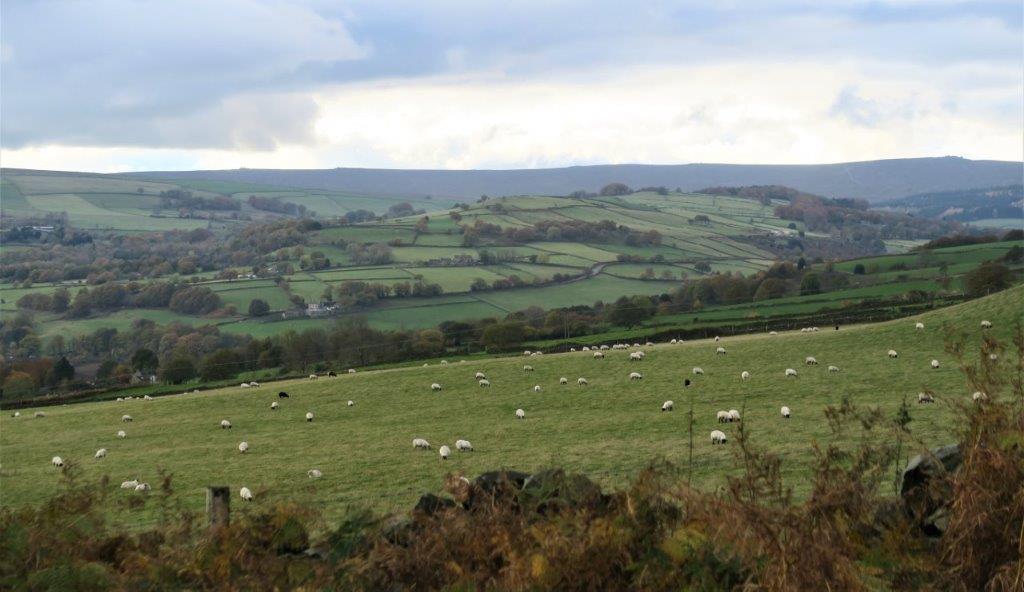 200 Loxley Road hidden in Valley below?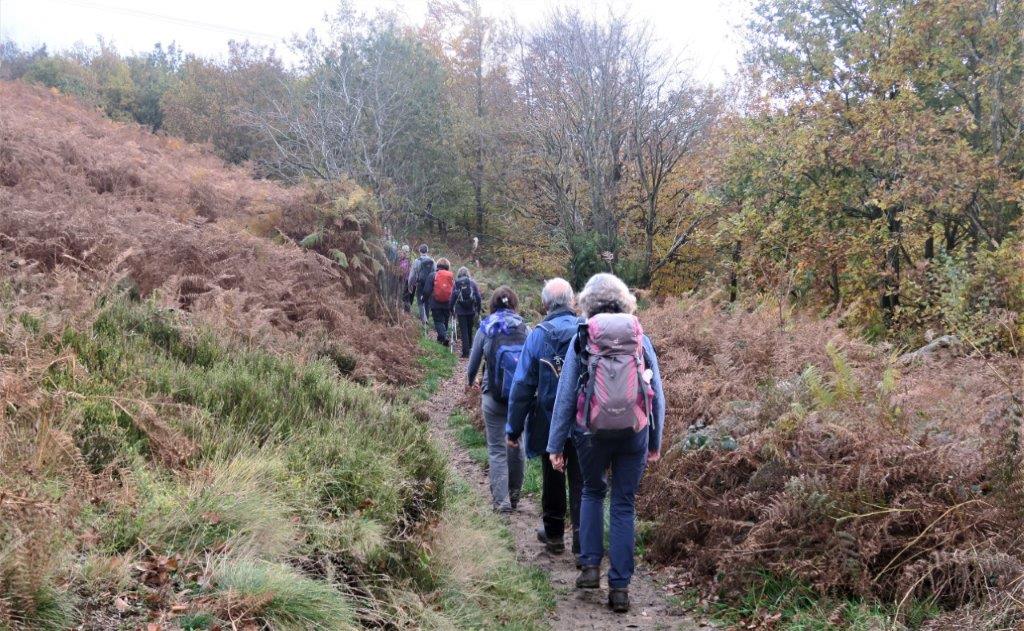 201 before or towards Long Lane or already in Wadley Common?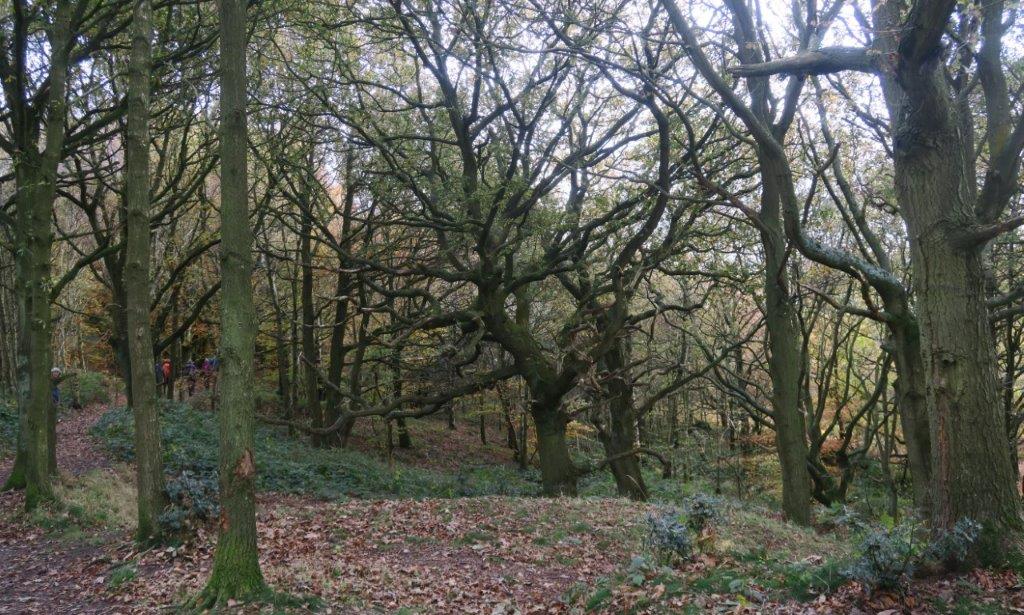 203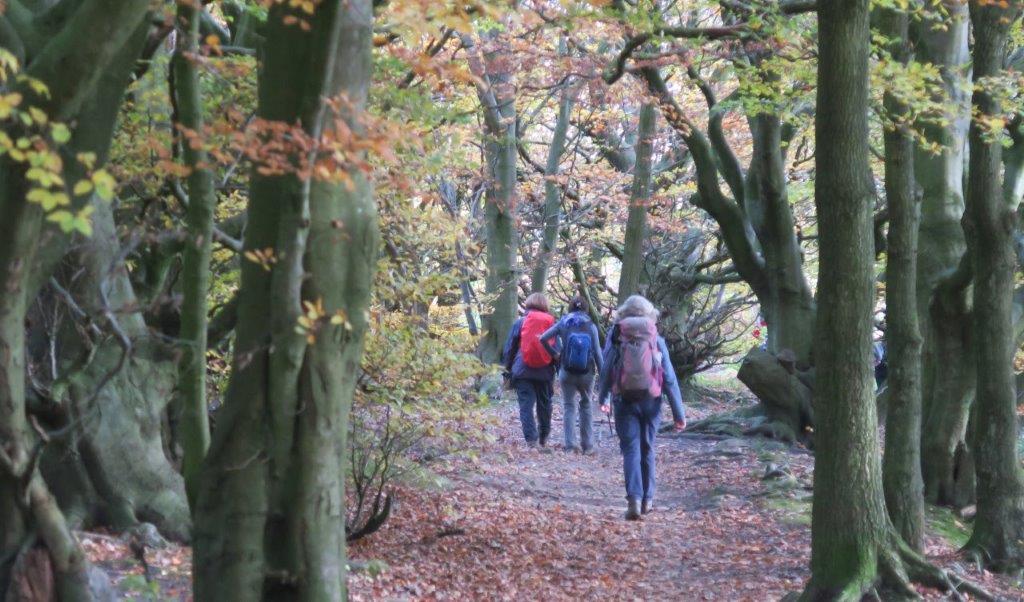 204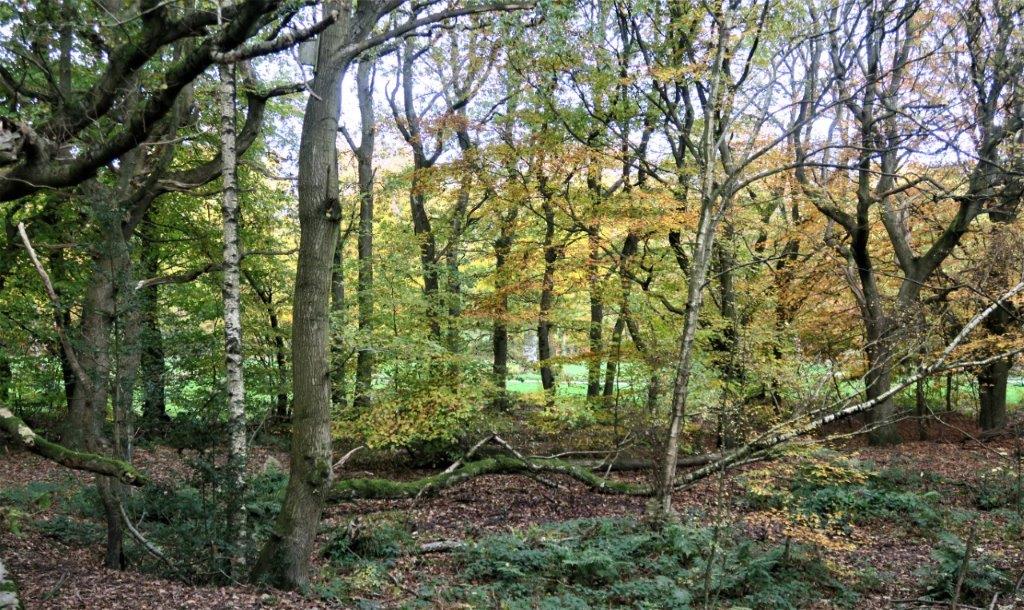 208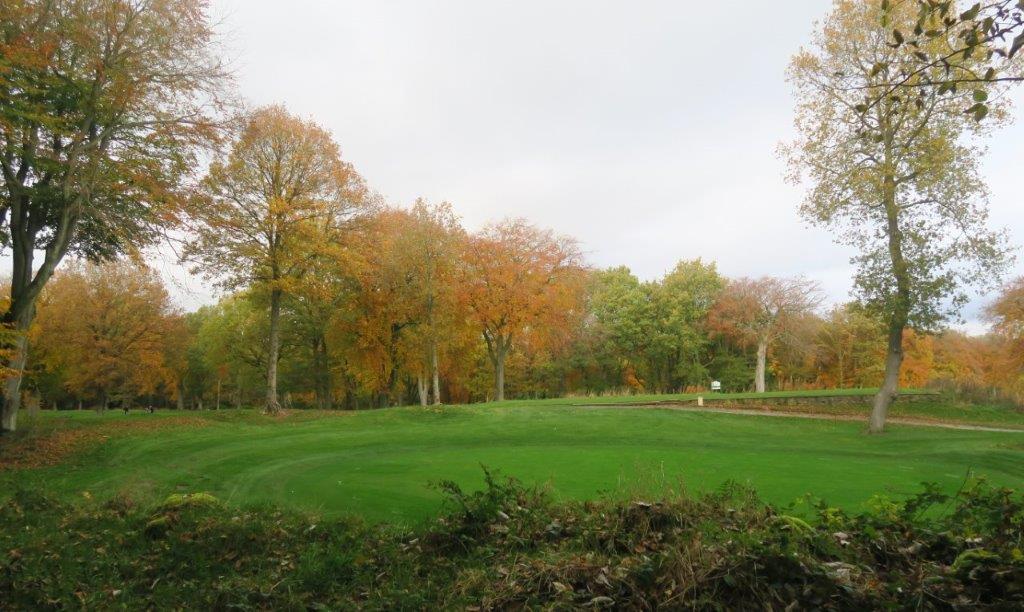 211 The Hillsborough Golf Course
214 Apparently a once Asylum at Middlewood?
homepage - Daywalks Index 2021 - contact me at