homepage - Daywalks Index 2021 - contact me at

2021.11.03 Revised - Ecclesfield - Black Bull PH (cnr Church Street / St Mary's Lane), FP off St. M Lane ~ENE to The Common, then Eastward (on it's South Edge) to join Minster Road then to join & go ~S on The Common Rd for ~150m to (SK361.937), take FP ~E / SSE / E to join The Sheffield Country Walk at SK364.936, ~ENE to cross the B6082 Rd at SK366.937 & follow brook eastward to re-cross the B6082 rd at SK374.935, ~SE thru Woolley Wood to the Childrens' Play Ground, then and 'touch' the B6082 Rd, but go ~S on Dara Street then WSW on Fife Str, ~SSE on Merton Road to Vauxhall Rd, ~W on this Rd to the 'Educational Authority', ~S / WSW / S / W thru Open Land in Wincobank to Jenkin Rd & follow ~W for short distance to 'Column Monuments' at SK380.913, turn ~SE thru Wincobank Wood turning ~E toward Corby Lane then follow NE on Wincobank Lane, short dist N to join & follow Beacon Way ~ENE to SK380.907 and cross ENE over open land to join & follow Stupton Rd before Jenkin Rd (see circular map on ground of 'stars'), follow Jenkin Rd ~SE crossing the B6082 Rd to Meadowhall Rd, cross to the East side of the River Don and follow ~NNE on vehicle free track along it passing weir & fish lift, cross River Don on FB at SK391.911, short distance NE on Meadowhall Rd then turn NW crossing above Railway lines and turning into the Station Parking Area, on its East side follow track N then rd (to West of Hotel) continuing North on track to join & follow Blackburn Rd, pass New Rd, continue to SK388.924 & cross Concrete FP ~E over the M1 Motorway, continue ~East past The Hill Top Hotel, continue ~E then NE in open land to West Hill Rd then N thru Poucher Street, continue N thru open land turning East to cross North over Little Common Lane, continue N then WNW to cross Droppingwell (a road) at SK394.398, turn SSW then West to Walkworth Wood, at SK383.937 ~N / ENE / N past Brick Kiln Plantation, ~ENE to golf course access road & East along it to the A629 Road and bus stop for the '135' bus at SK393.944 to Sheffield via Chapeltown (or diagonally across road to Rotherham). - Walk done on Wednesday - led by Malcolm Dixon - 12 on walk. Note - a complex walk difficult to describe route from only a GPS track - without a marked up map showing route - many (informal) paths / roads not marked on OS 1in 25.000 Maps. A 1 in 10.000 map was used in part to describe route.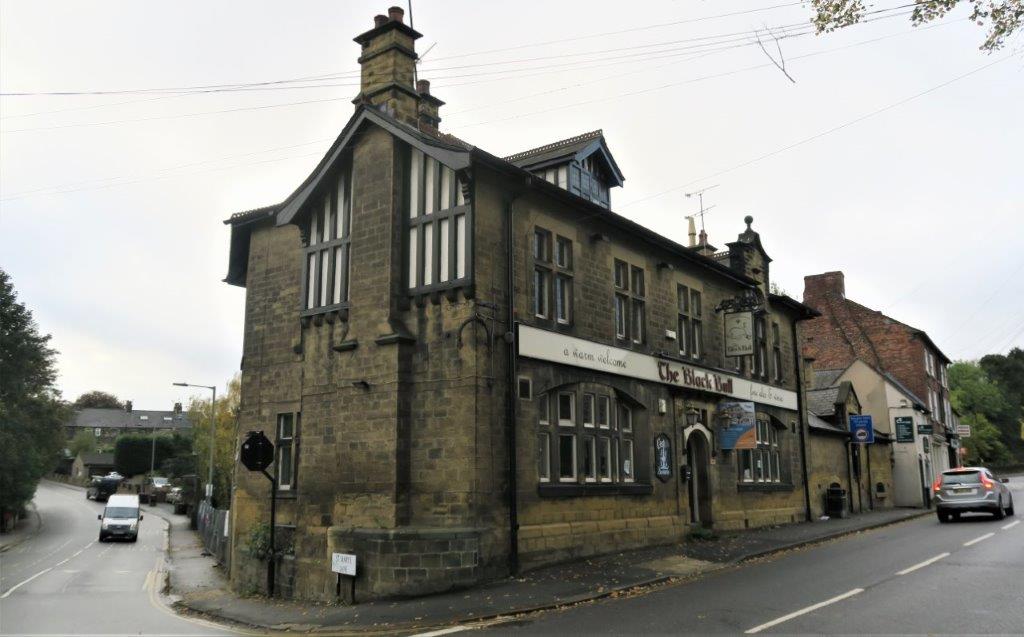 1 The Black Bull (PH) facing Church Street. Walk starts at top of St Mary's Road seen to left of PH.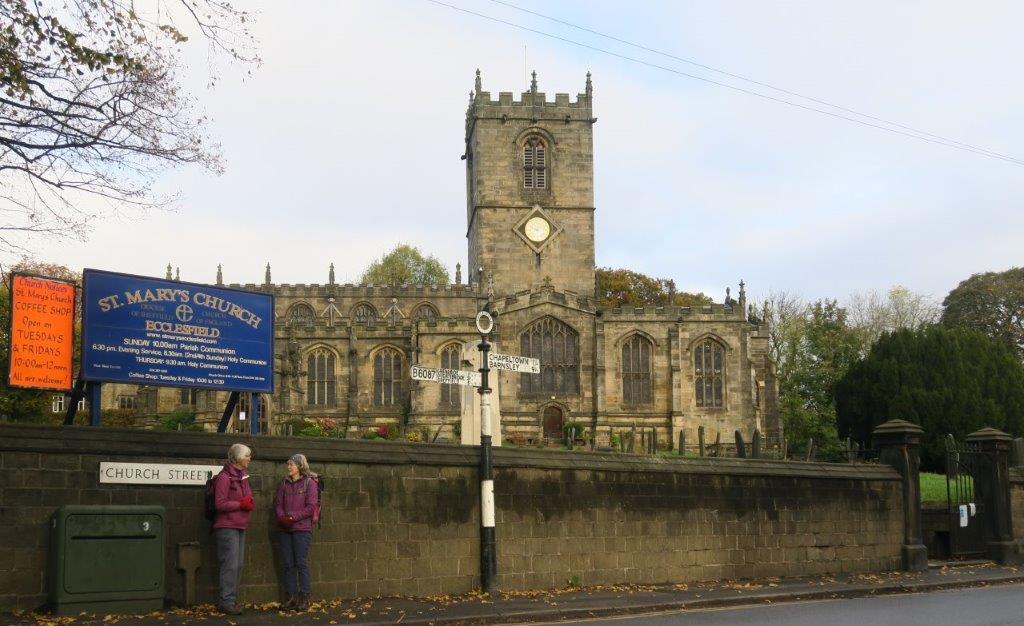 2 St Mary's Church on Church Street

3 walk leader briefing group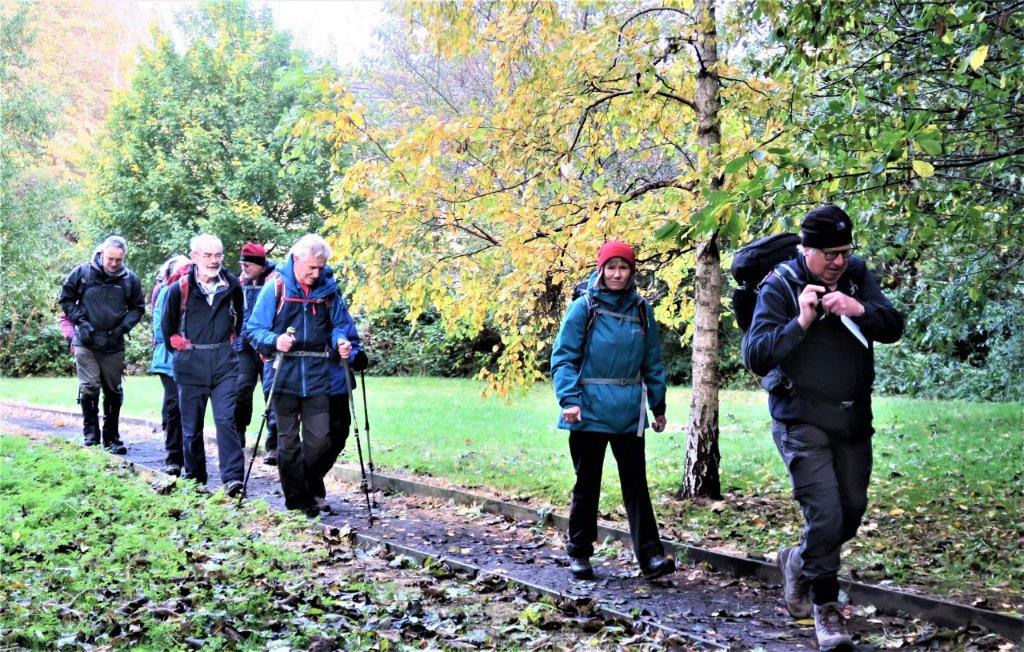 4 on toward Ecclesfield Common (not named on map)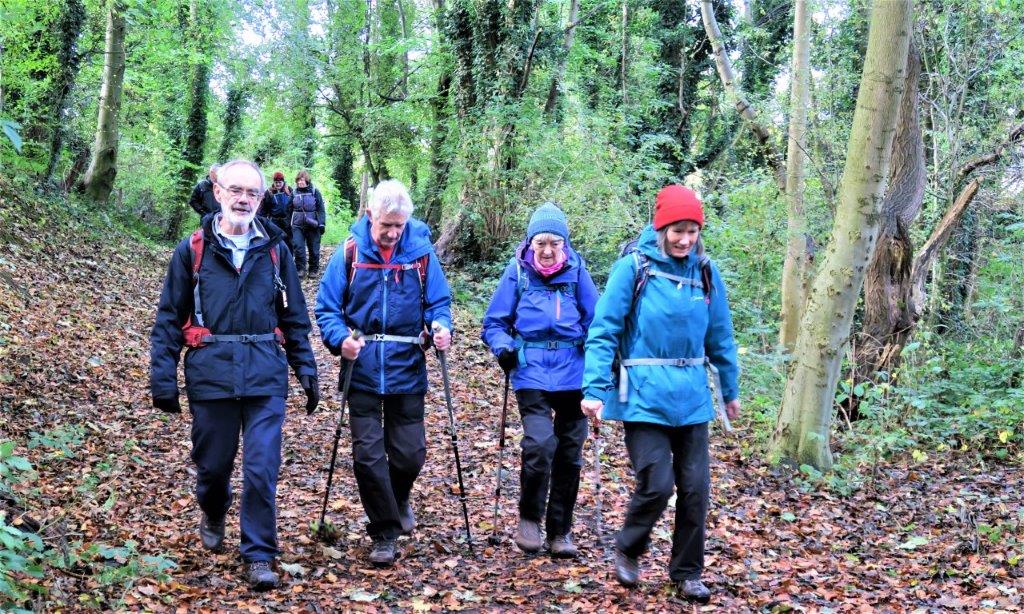 5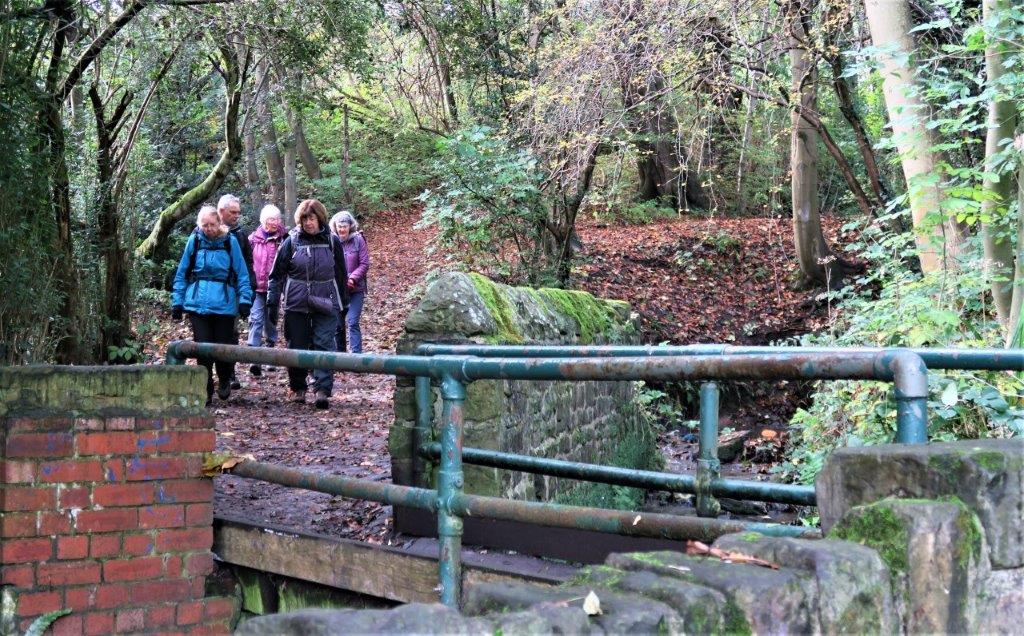 6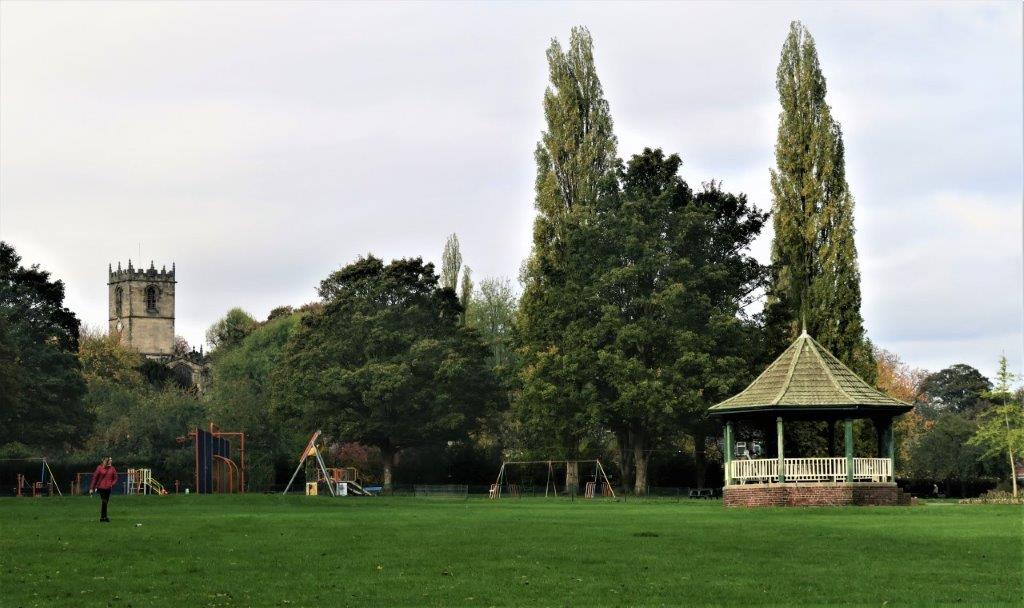 7 looking across Ecclesfield Common - St Mary's Church in background to left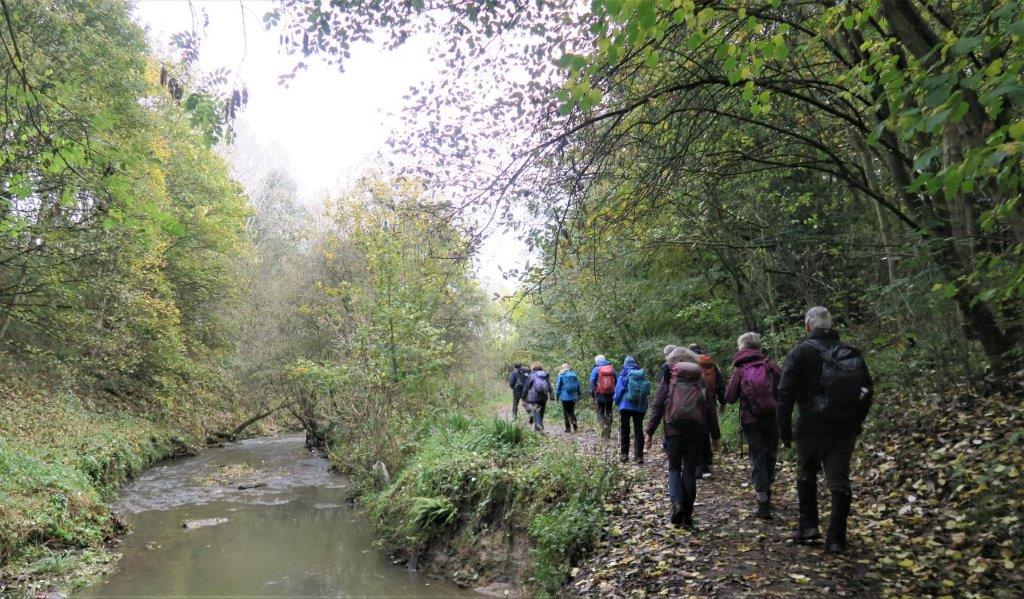 8 on Sheffield Country Walk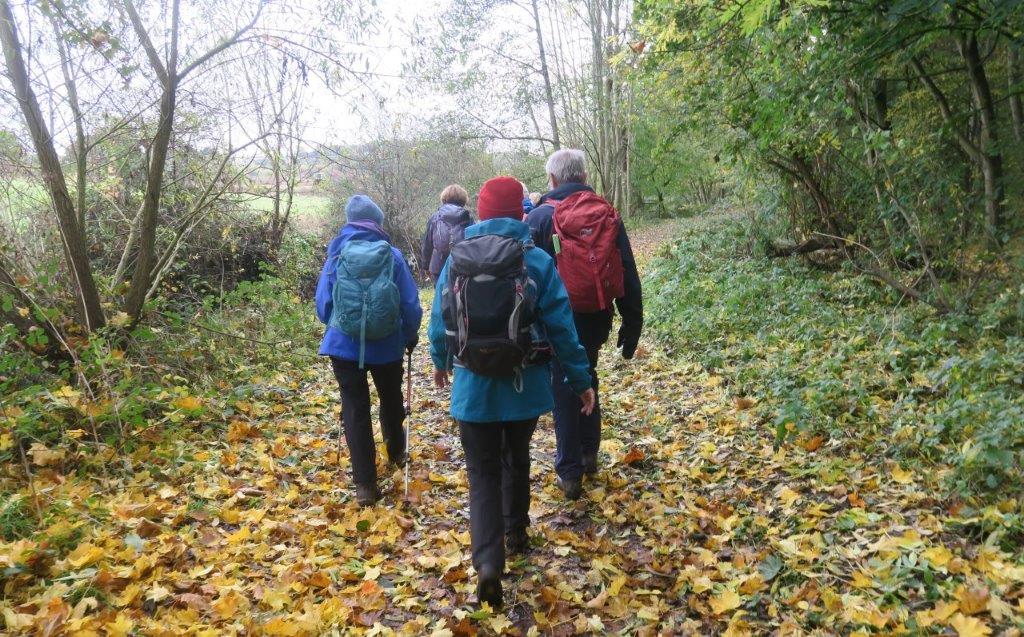 9 in Woolley Wood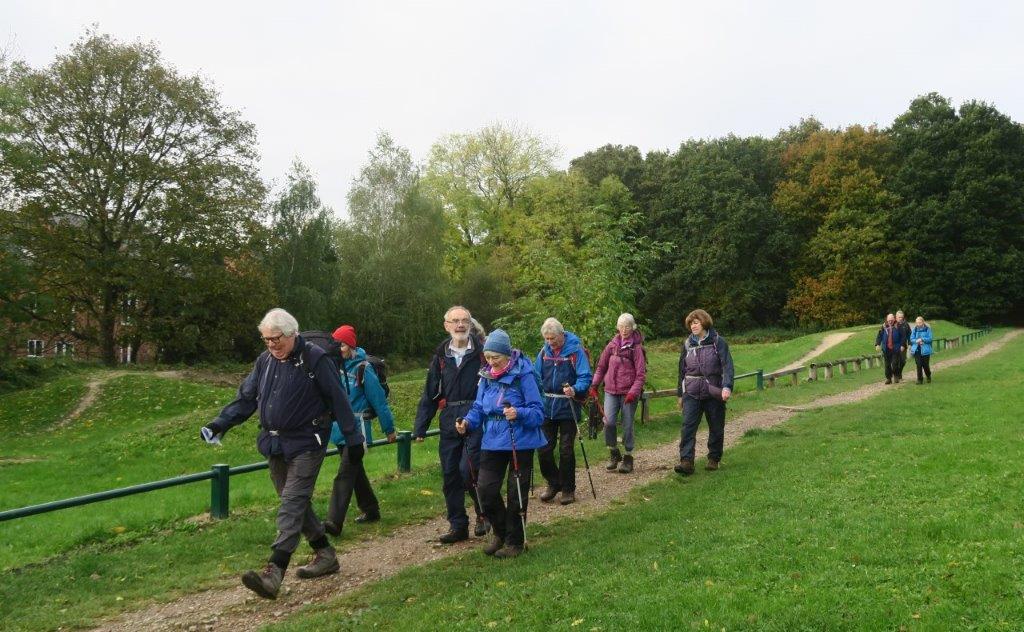 10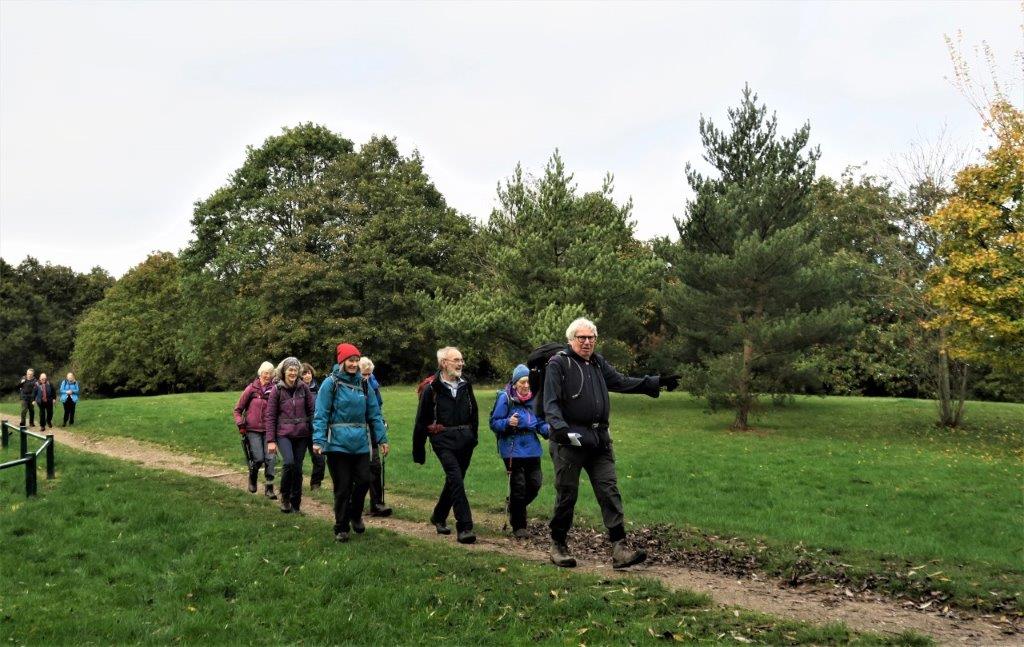 11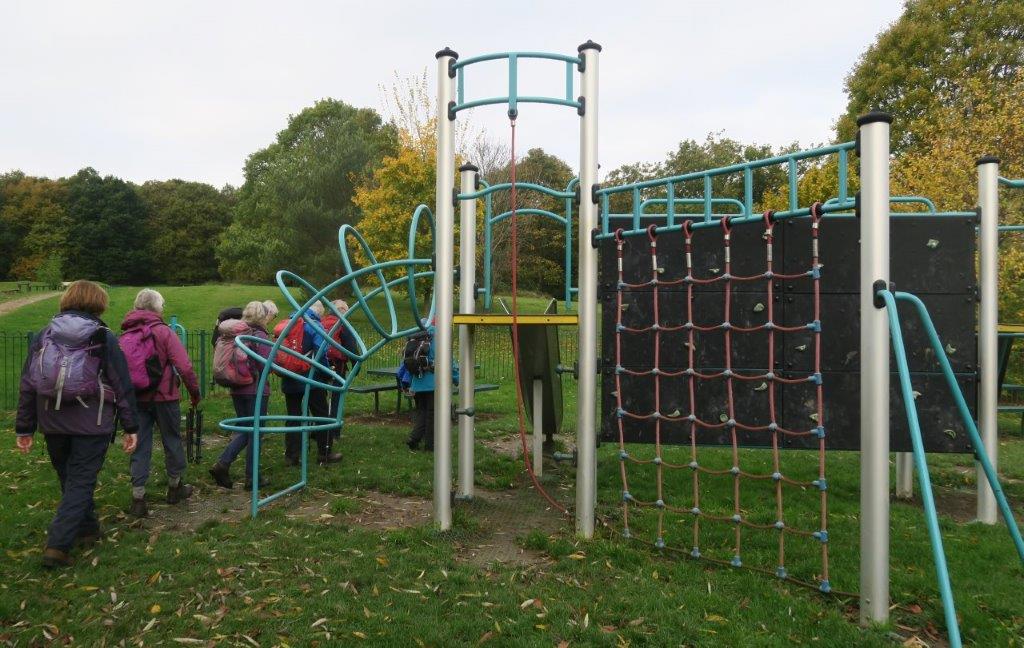 12 The Children's playground at the South end of Woolley Wood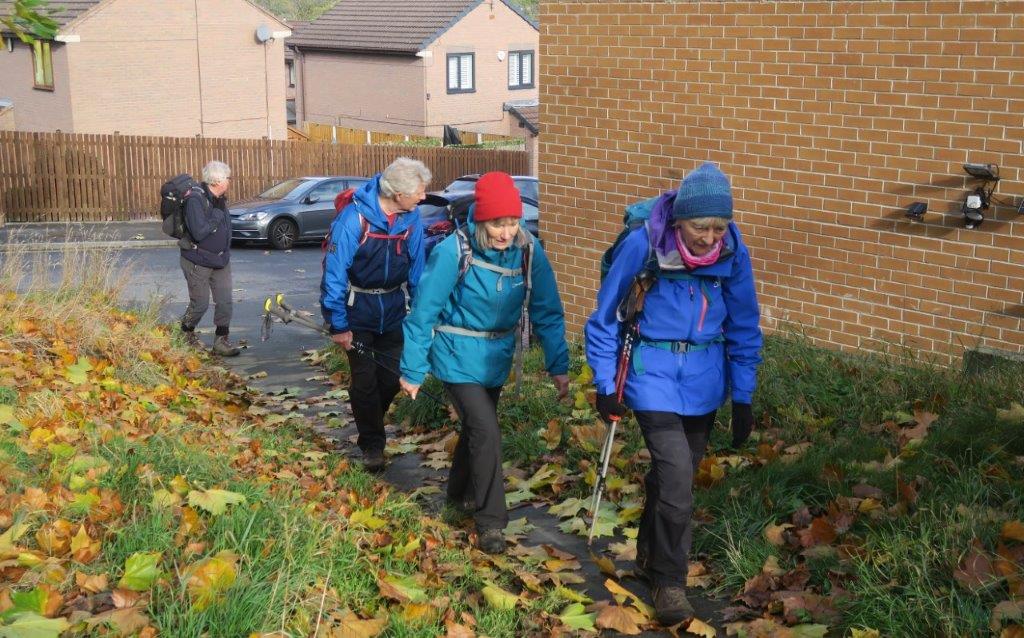 13 towards the top of Wincobank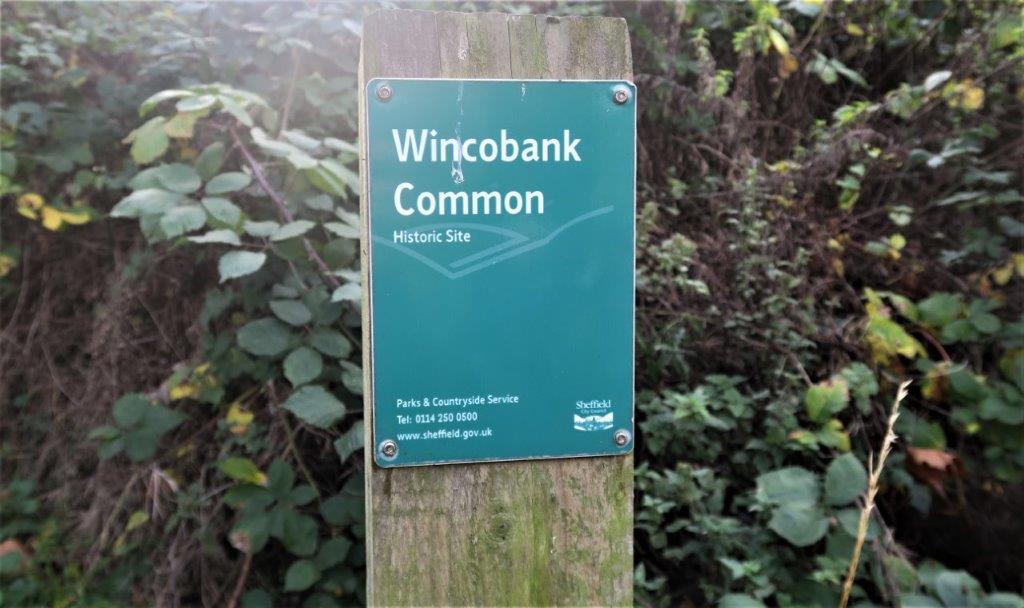 14 Wincobank Common an 'Historic Site' but no Information Board here or elsewhere?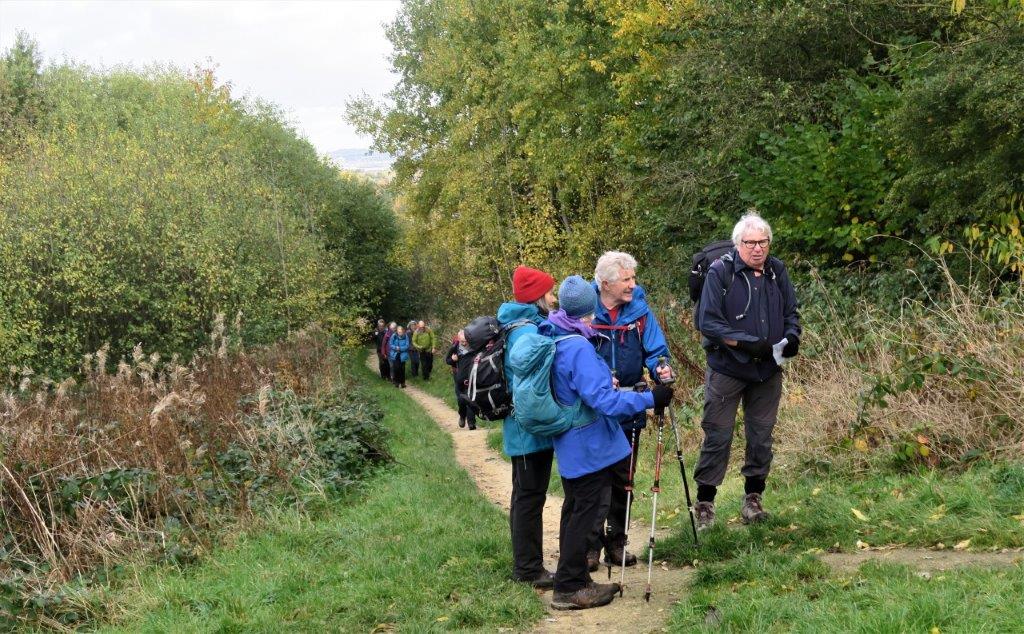 15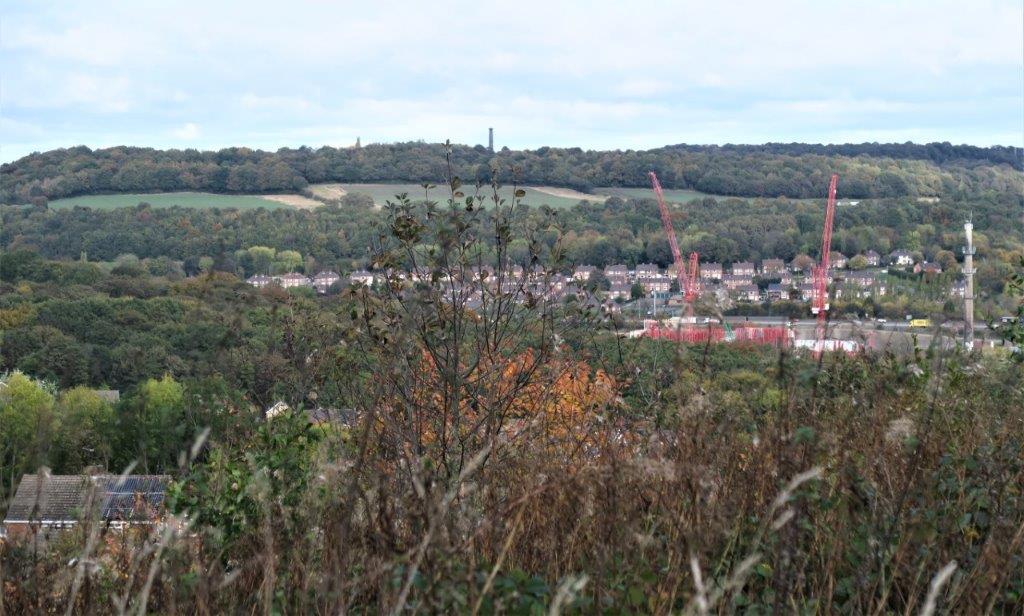 16 at top one sees Keppel's Column close to our walk end point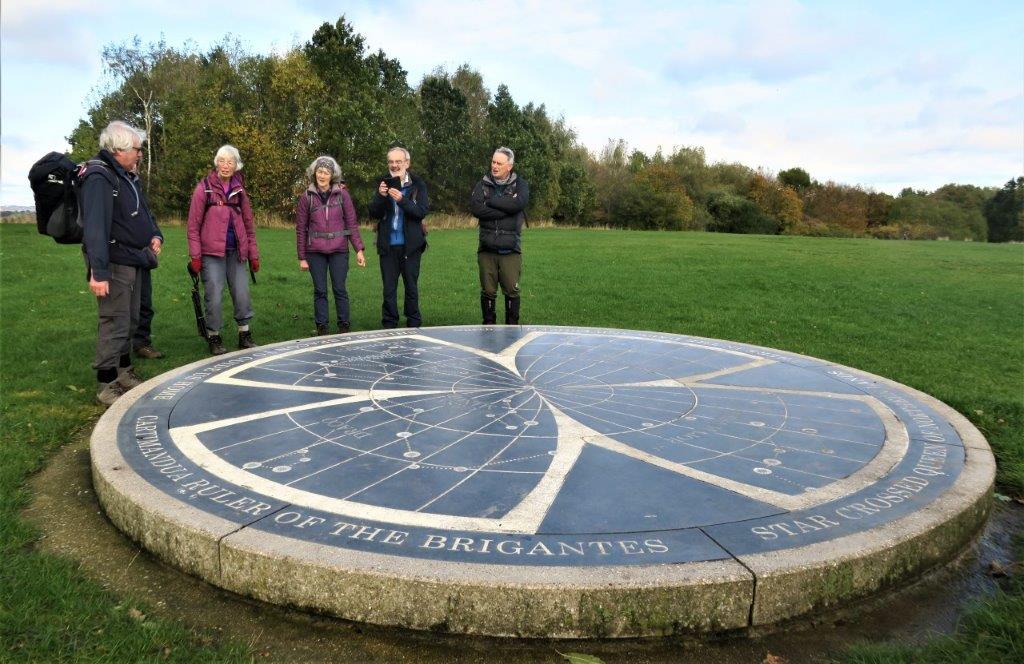 17 unfortunately no notice board on site concerning this.

Wikipedia says the following - During the Roman invasion, in 47 AD, the governor of Britain, Publius Ostorius Scapula, was forced to abandon his campaign against the Deceangli of North Wales because of "disaffection" among the Brigantes, whose leaders had been allies of Rome. A few of those who had taken up arms were killed and the rest were pardoned In 51, the defeated resistance leader Caratacus sought sanctuary with the Brigantian queen, Cartimandua, but she showed her loyalty to the Romans by handing him over in chains. She and her husband Venutius are described as loyal and "defended by Roman arms", but they later divorced. Venutius taking up arms first against his ex-wife, then her Roman protectors. During the governorship of Aulus Didius Gallus (52–57) he gathered an army and invaded her kingdom. The Romans sent troops to defend Cartimandua, and they defeated Venutius' rebellion. After the divorce, Cartimandua married Venutius' armour bearer, Vellocatus, and raised him to the kingship. Venutius staged another rebellion in 69, taking advantage of Roman instability in the Year of four emperors. This time the Romans were only able to send auxiliaries, who succeeded in evacuating Cartimandua but left Venutius and his anti-Roman supporters in control of the kingdom.

Not clear how relevant this to the above monument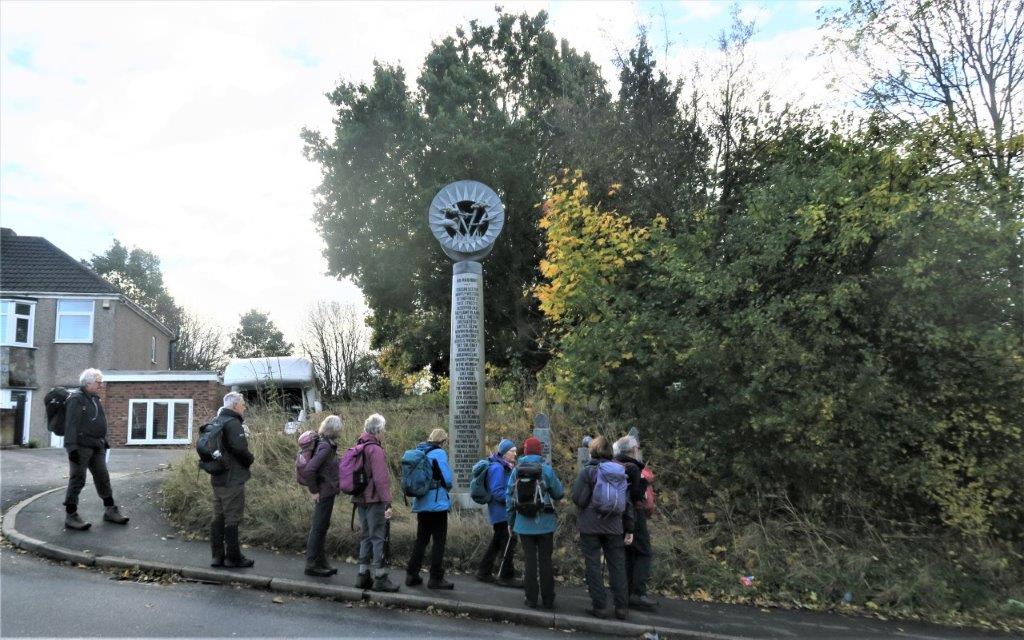 18 stone pillars describing and commemorating some historic events - if you enlarge the pictures on your computer you should be able to read them.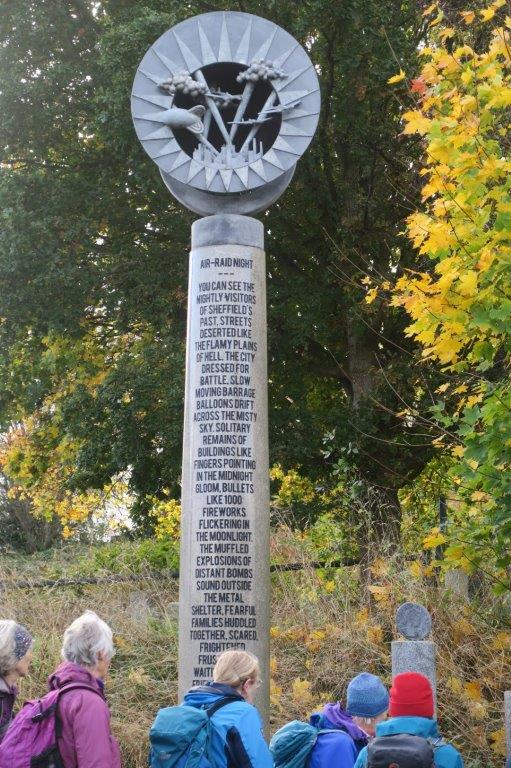 19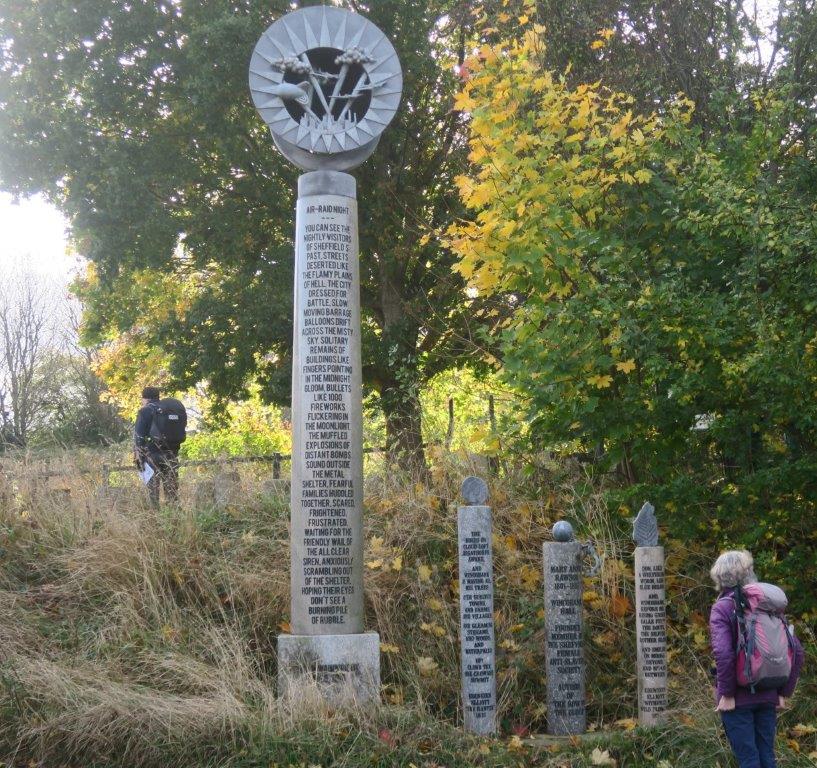 20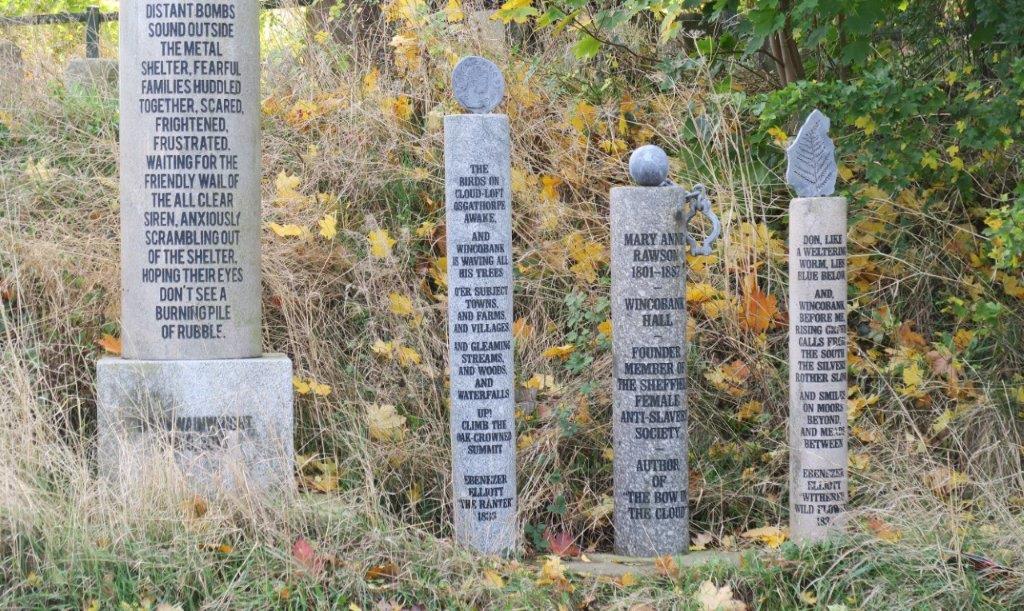 21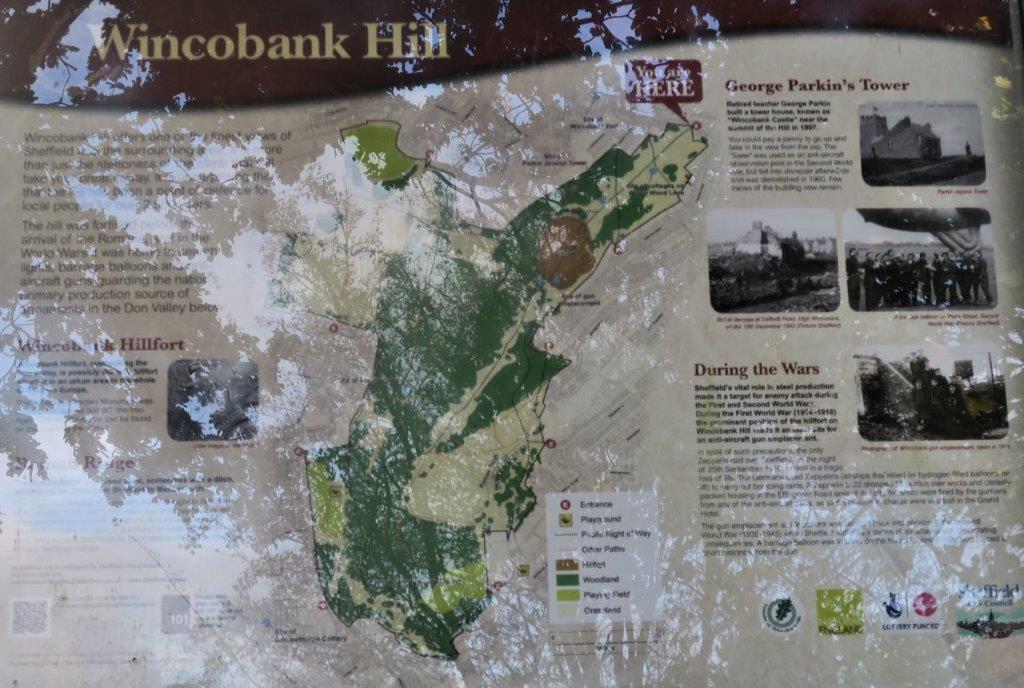 22 Reflective protecting glass makes descriptions impossible to read. Printing possibly too small to comfortably read - columns have larger readable print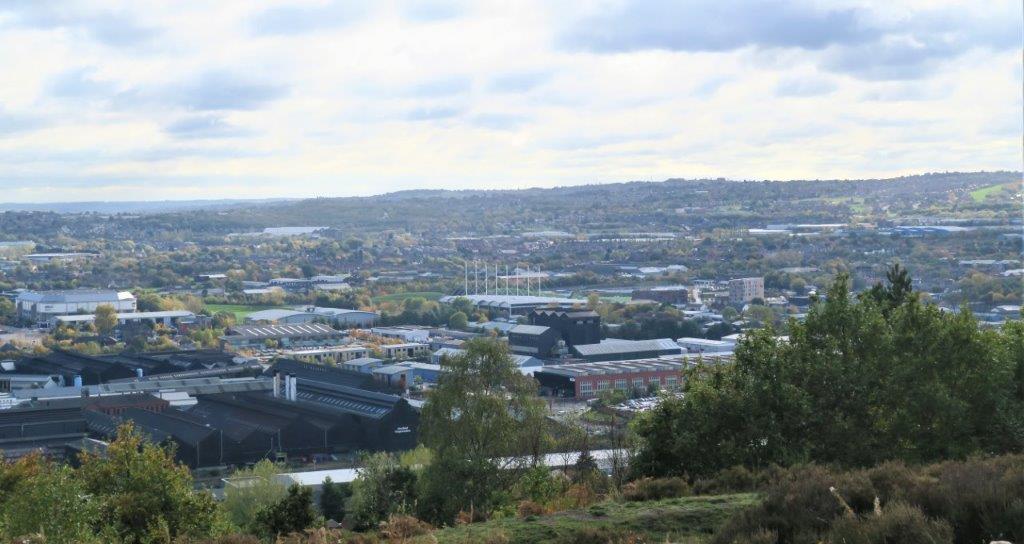 23 below the hill - the smoky industrial landscape of 80 years ago has disappeared - largely exported to newer industrial manufacturing nations using coal.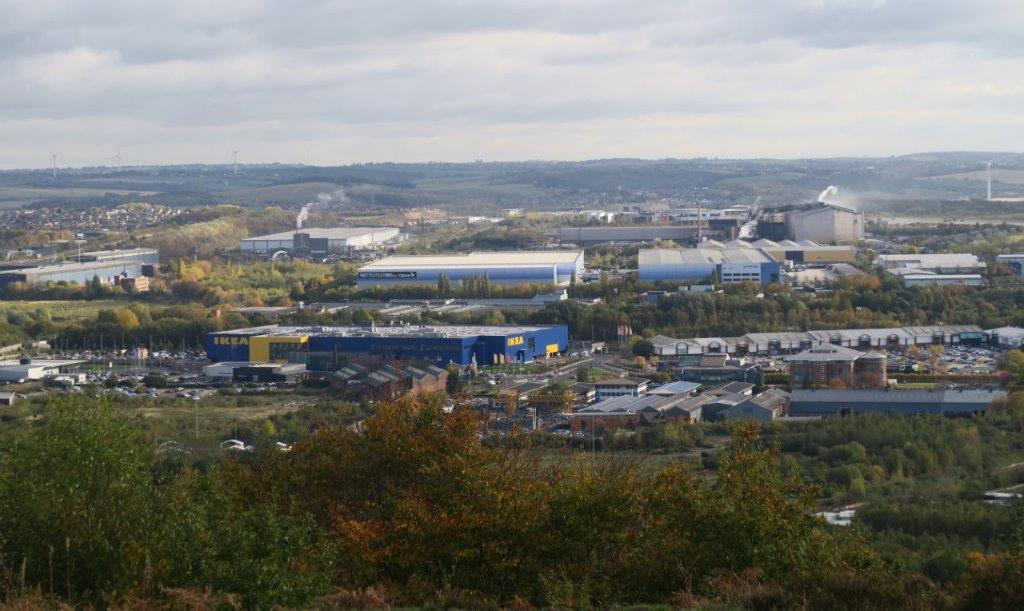 24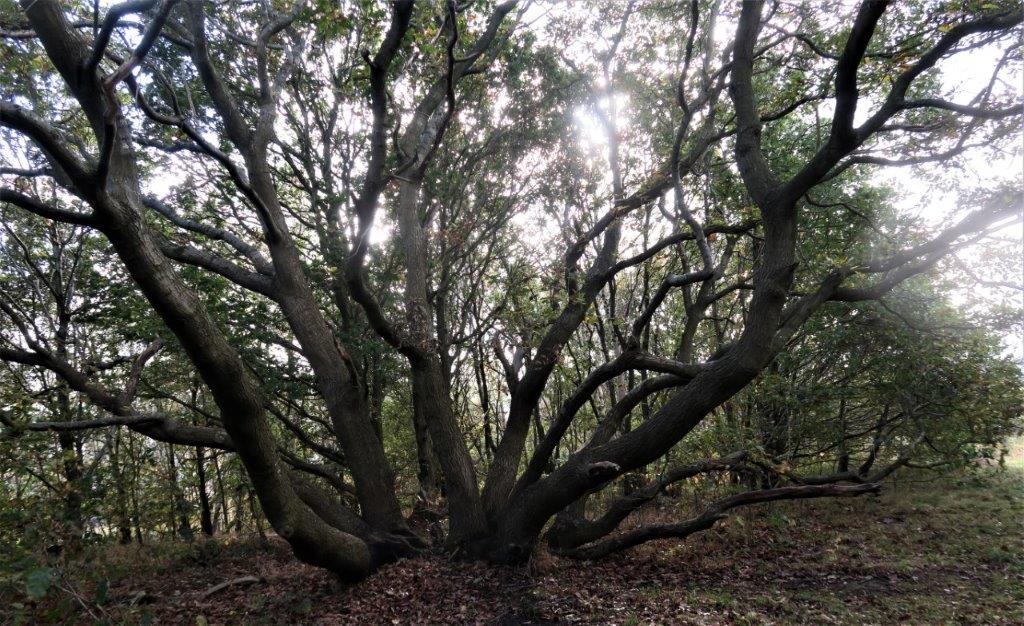 25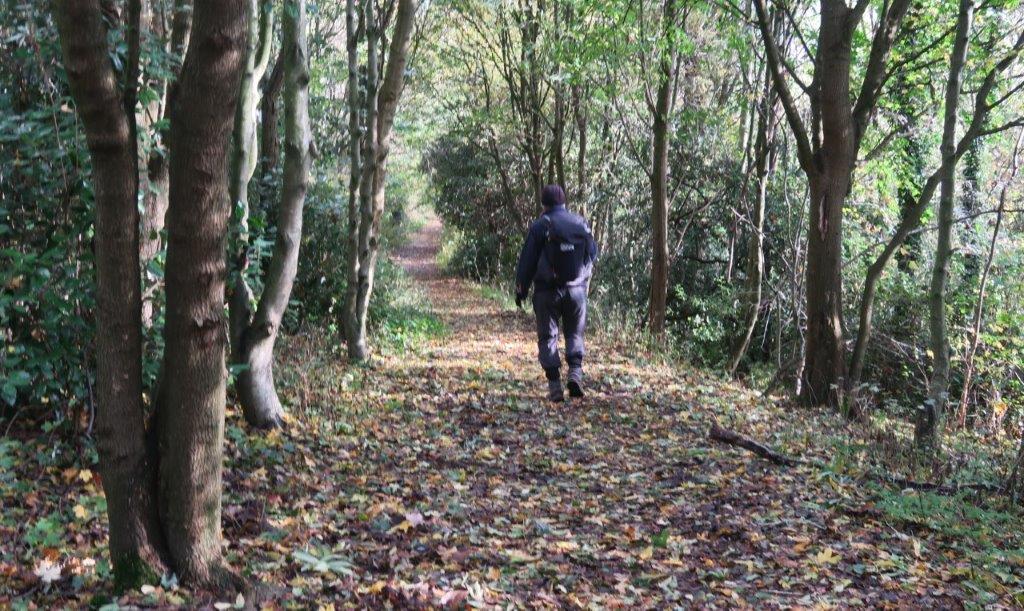 26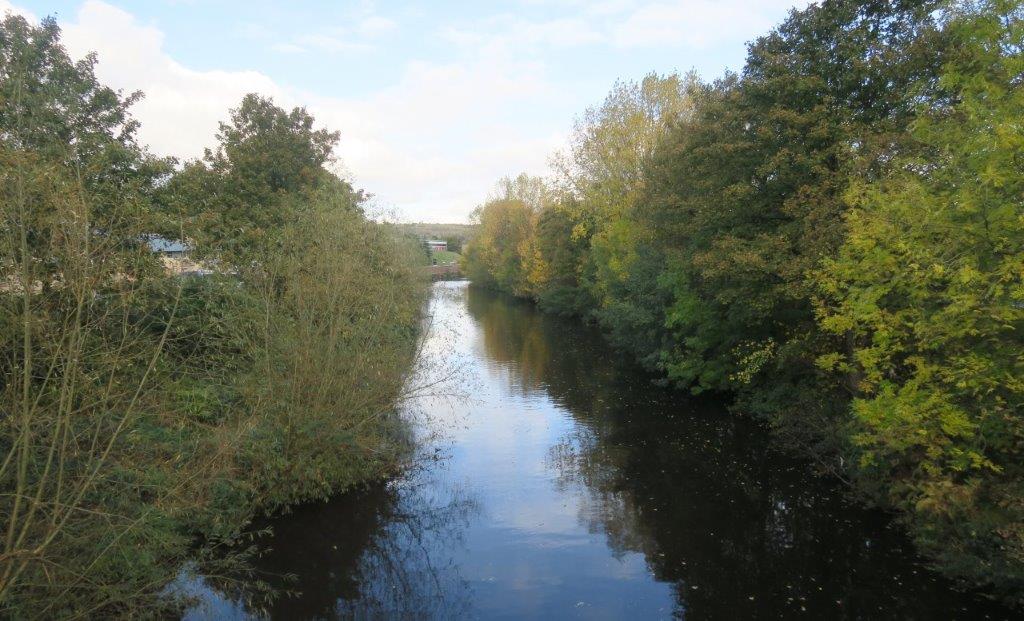 27 photograph North of the River Don (when crossing bridge)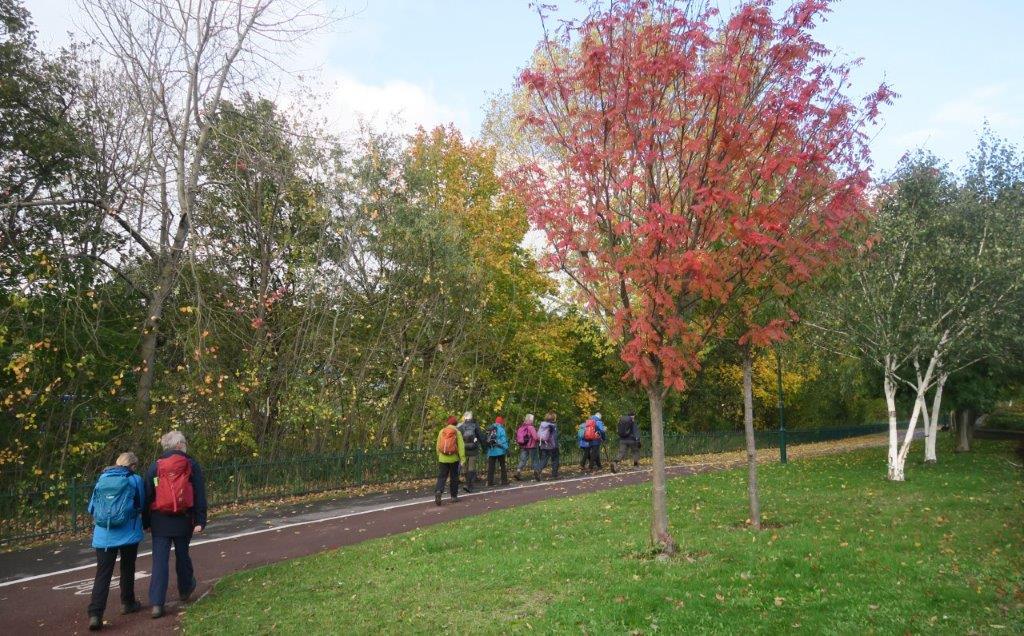 28 path reserved for Cyclists and Walkers along the River Don where it leads towards the Meadowhall Centre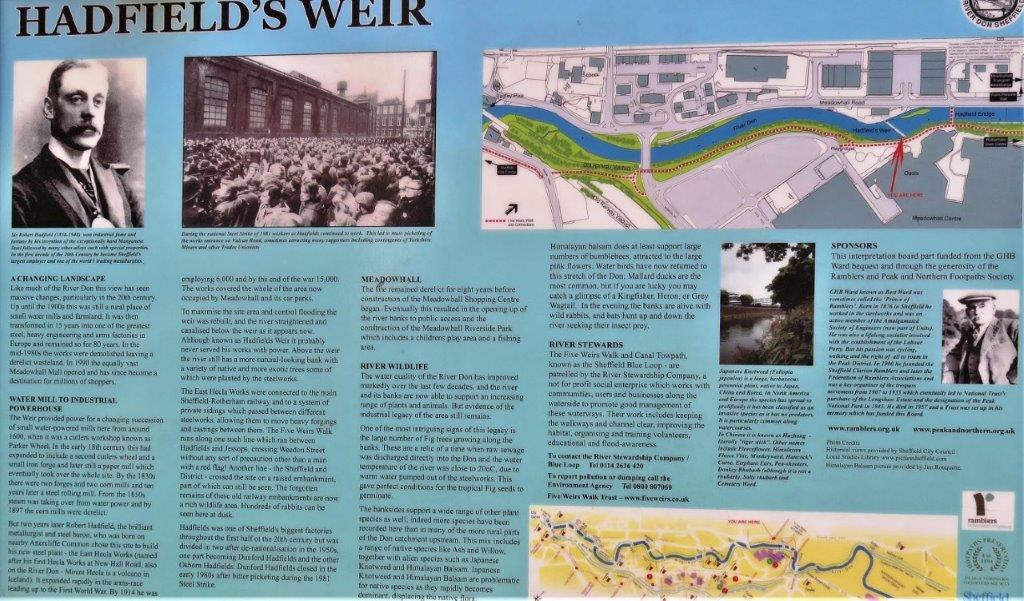 29 Note on Hadfield Weir - enlarge to try and read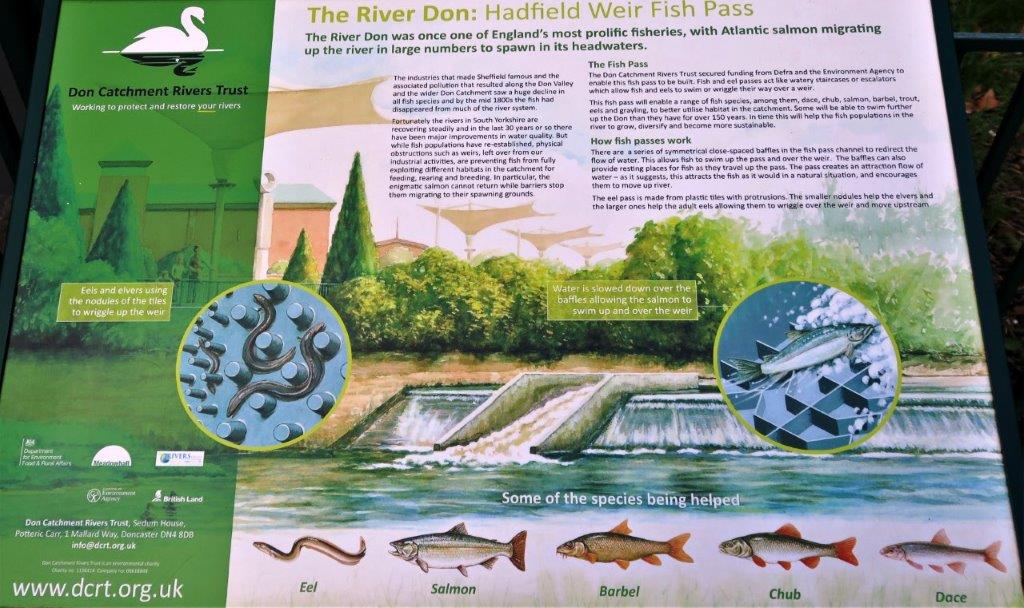 30 the fish pass near Meadowhall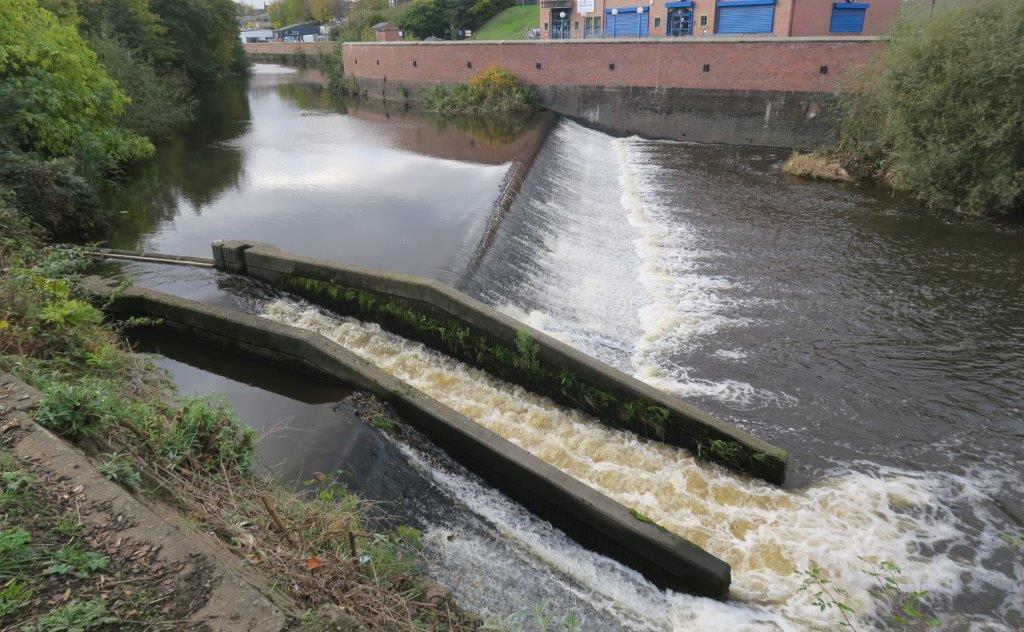 31 as above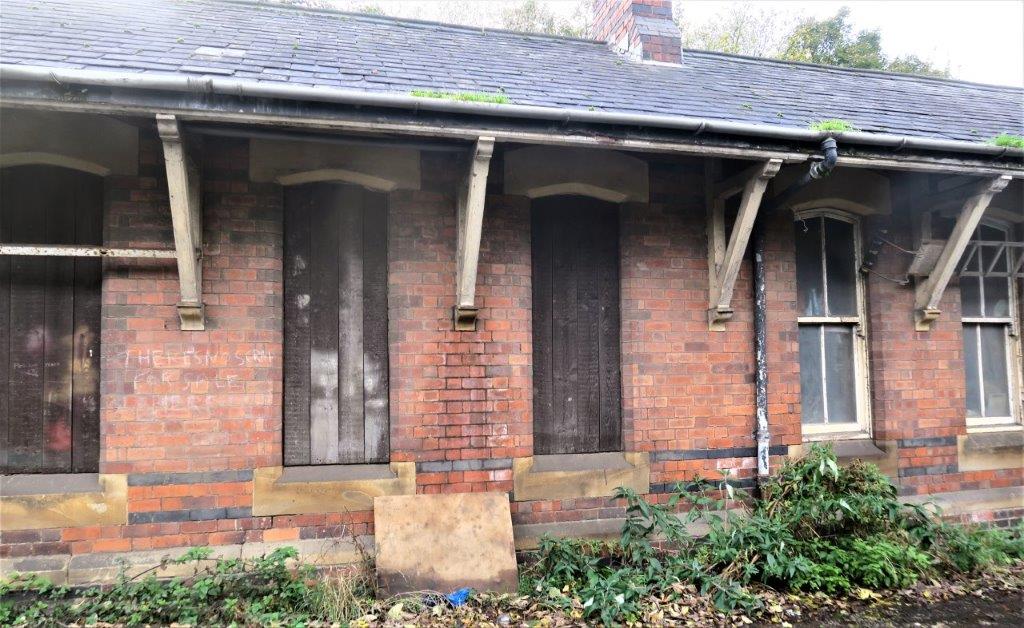 32 This old station was the Meadowhall & Wincobank Station on The Great Central Line to Ecclesfield East and Chapeltown. After Beeching it was used as a freight only line to Smithy Wood Coking Plant until it closed.The current line to Leeds is the Old Midland Line.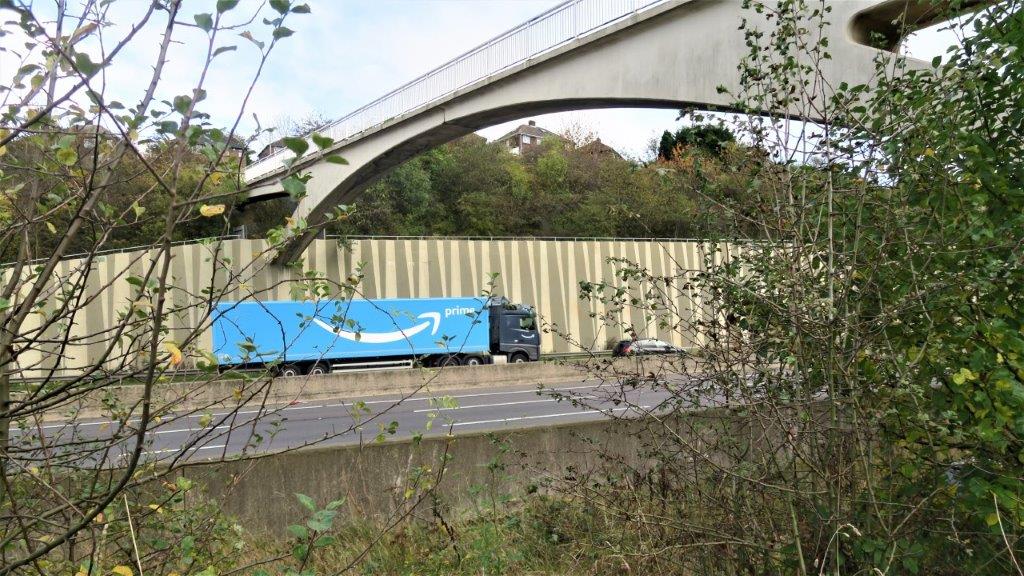 33 The pedestrian bridge crossing the M1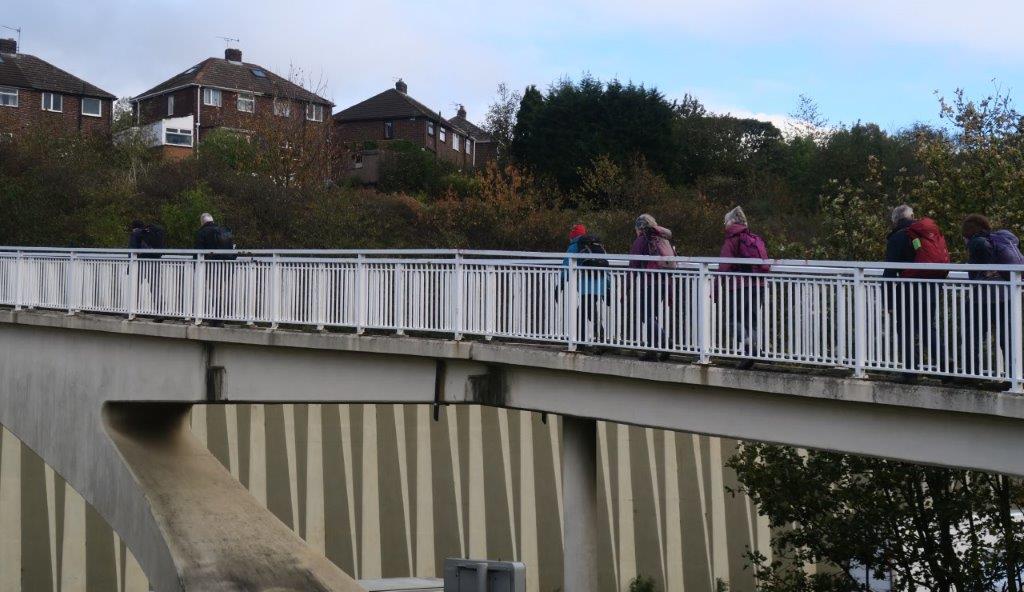 34 as above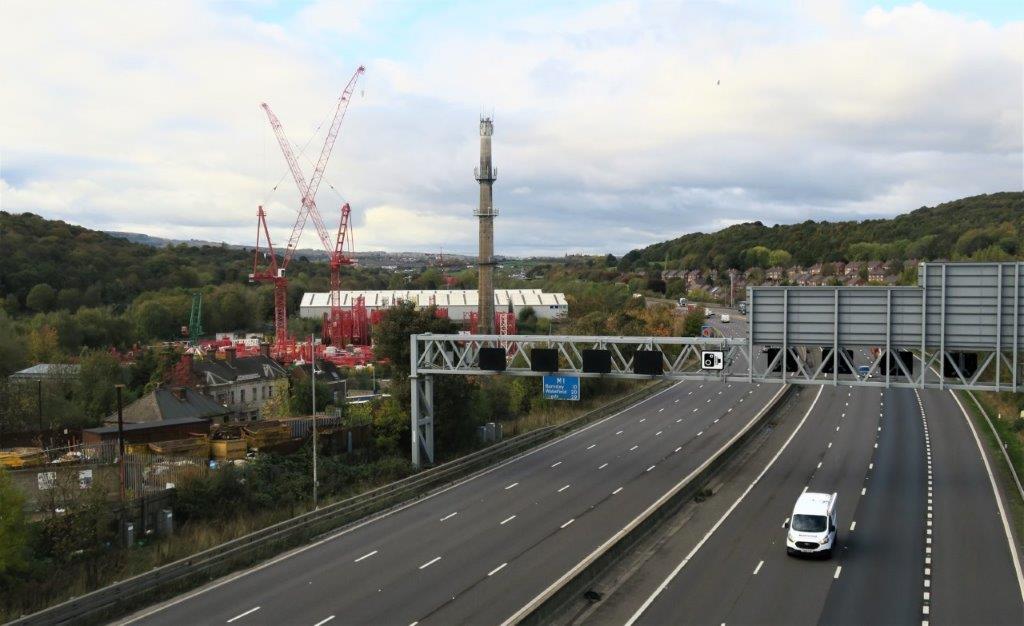 35 The M1 below is a 'Smart Motorway' - 4 lanes to the left without a 'refuge lane'. System presently being investigated for safety following several fatal accidents.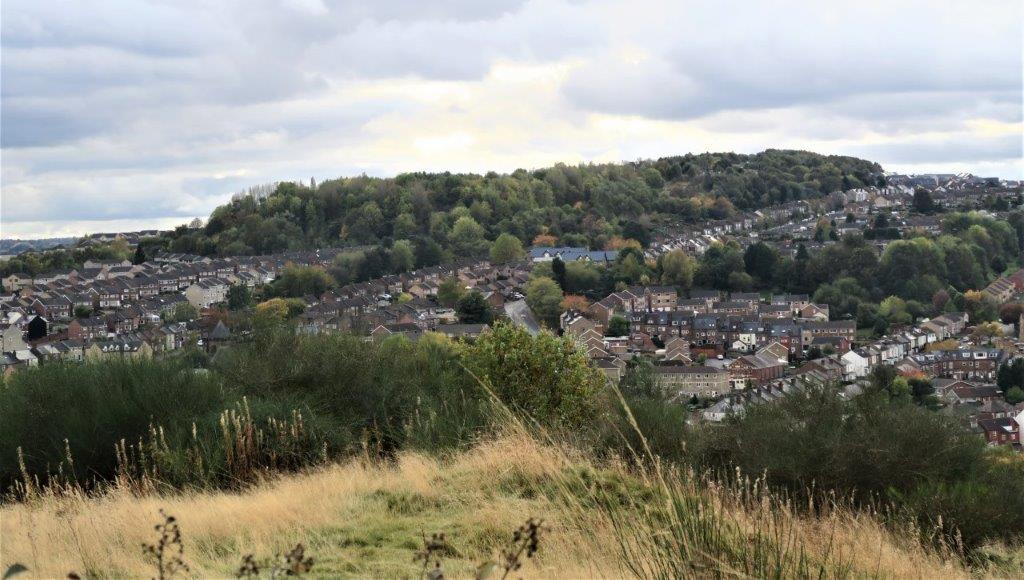 36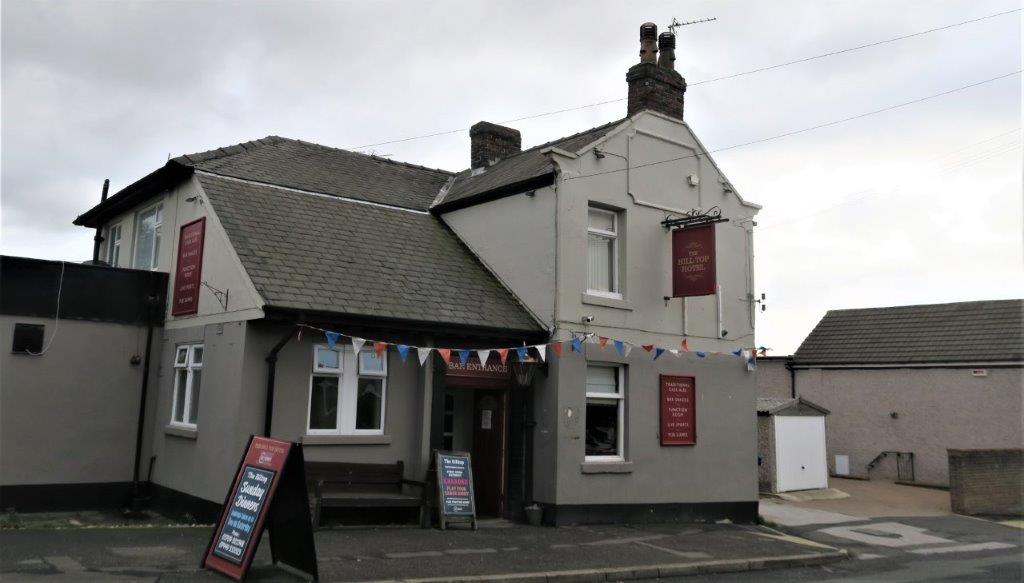 37 The Hill Top Hotel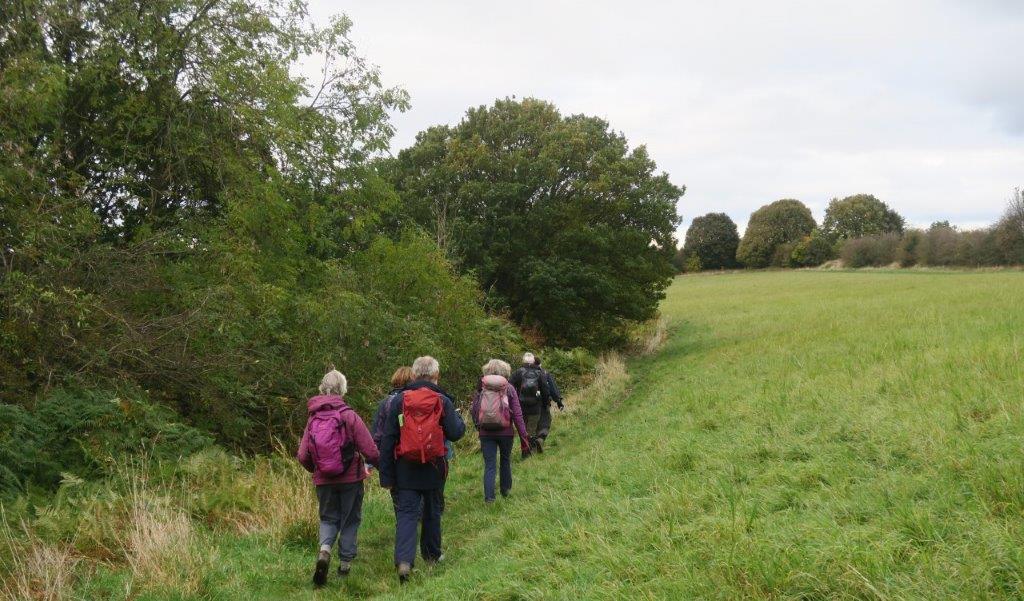 38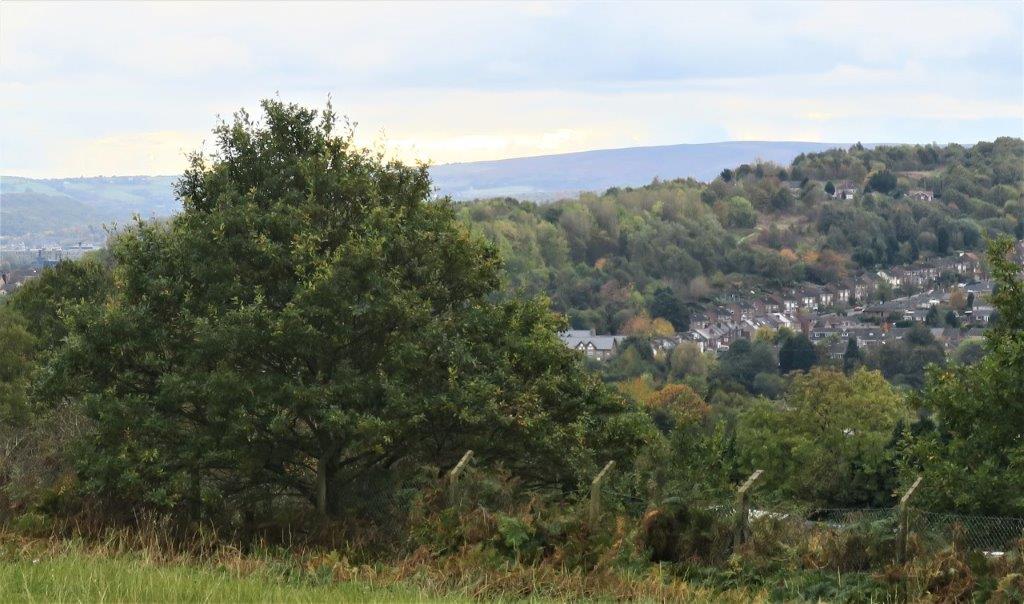 39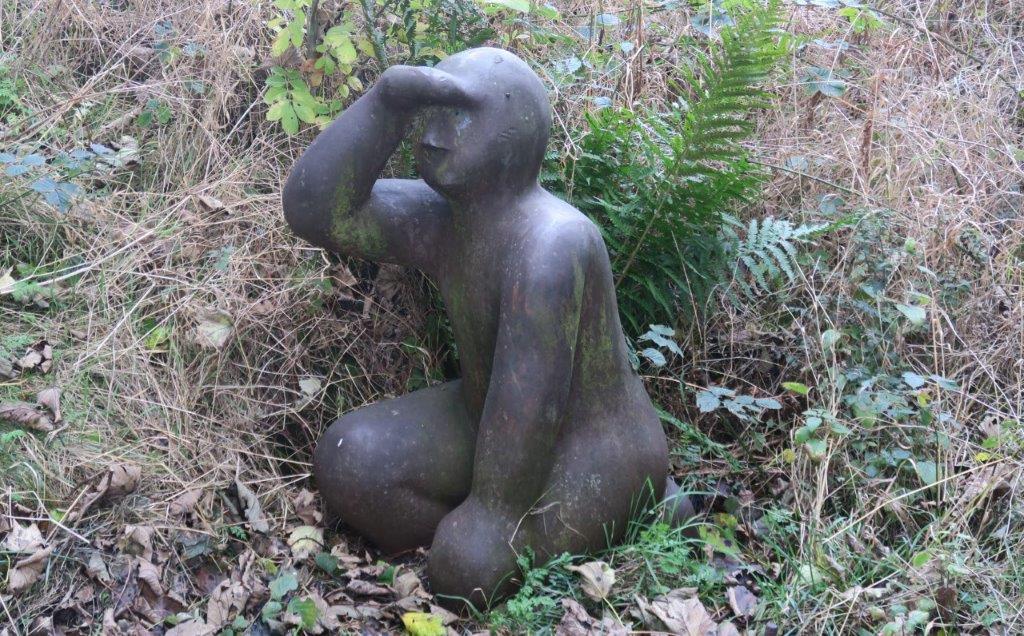 40 interesting Statue (several others photographed later) - apparently by Marcel a Livingston - but I have no further details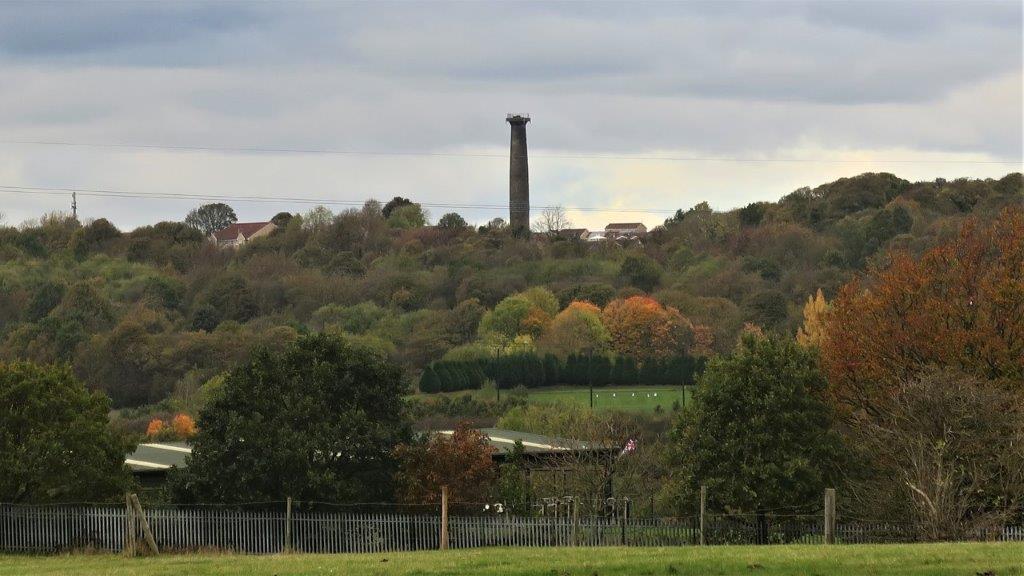 41 a zoomed in View of Keppel's Column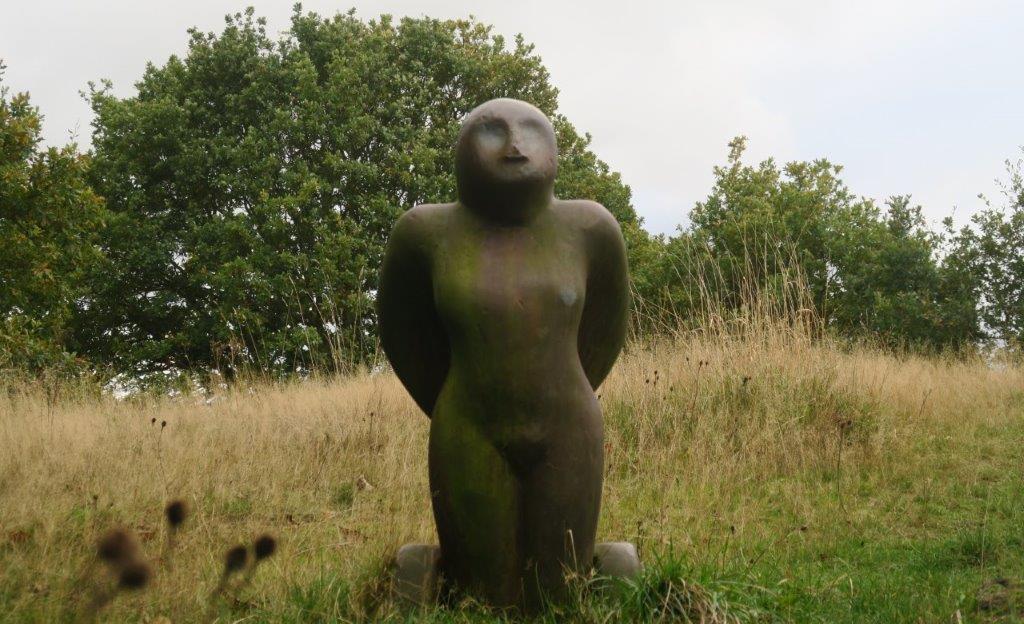 42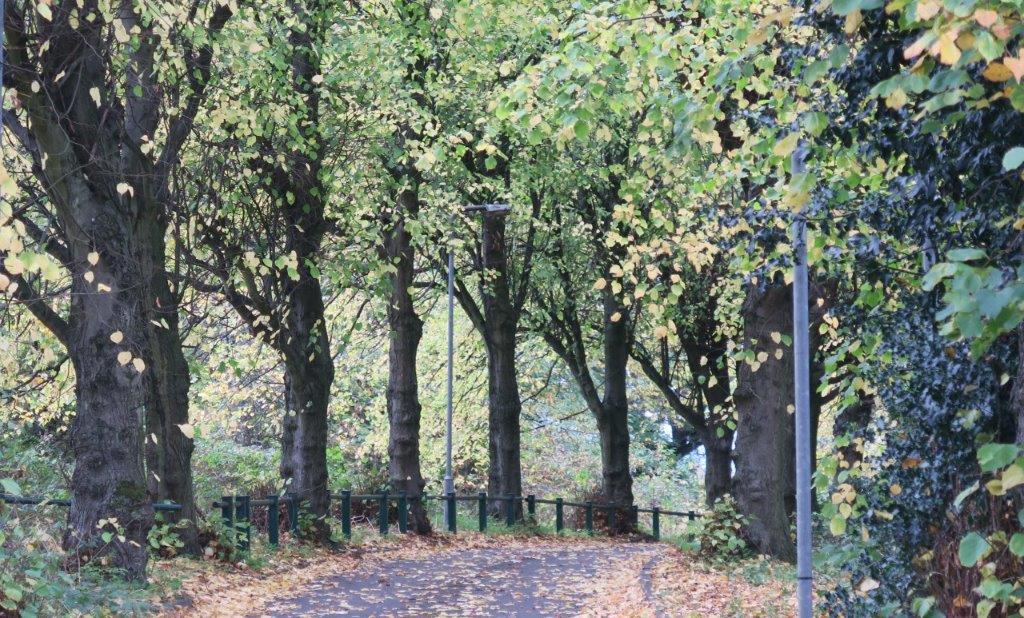 43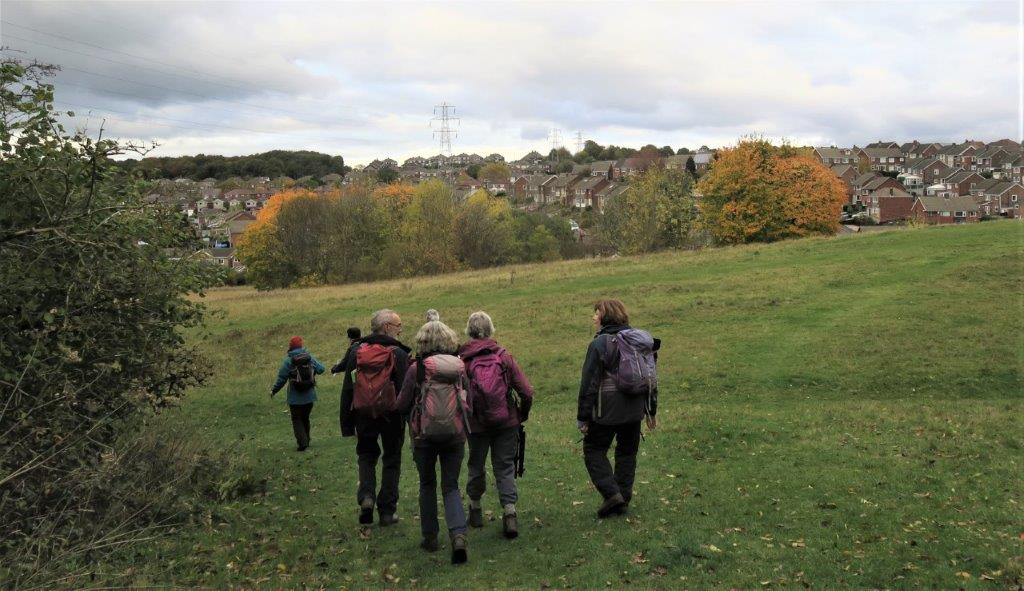 44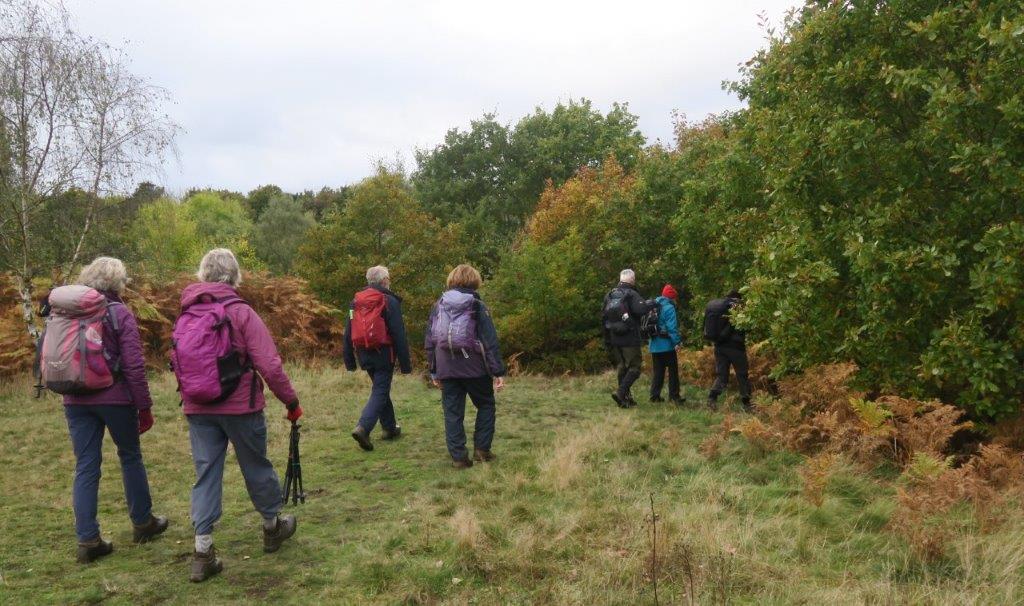 45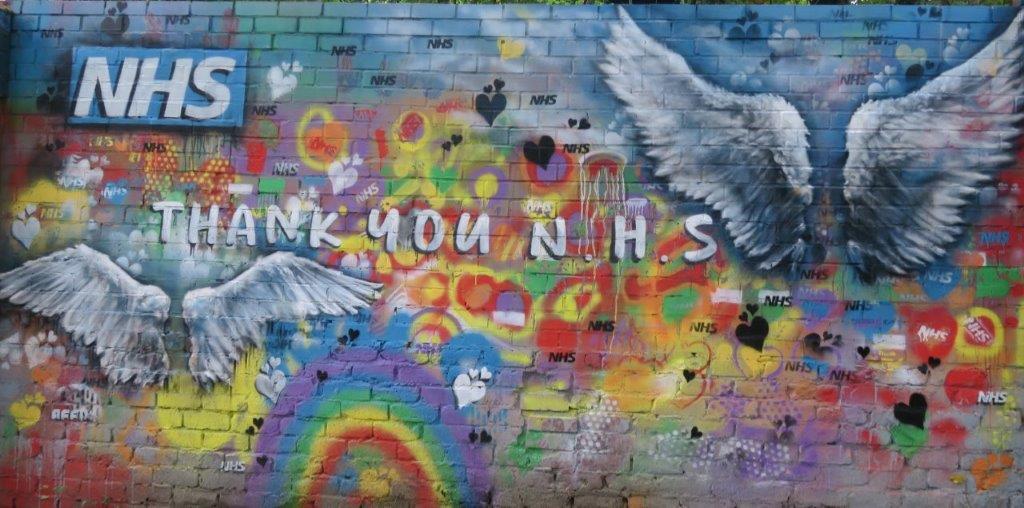 46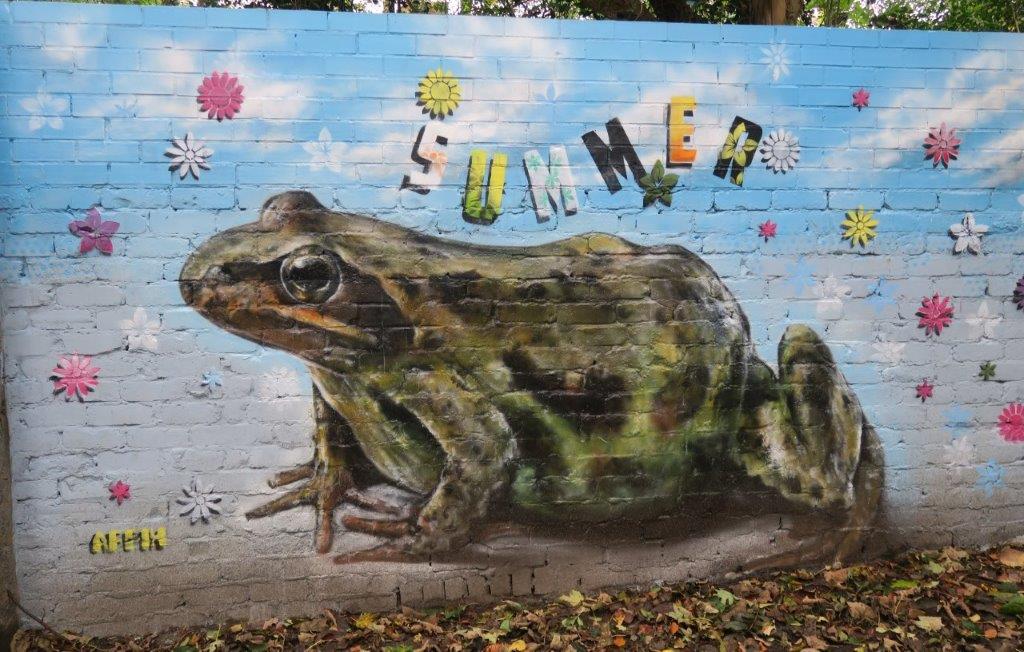 47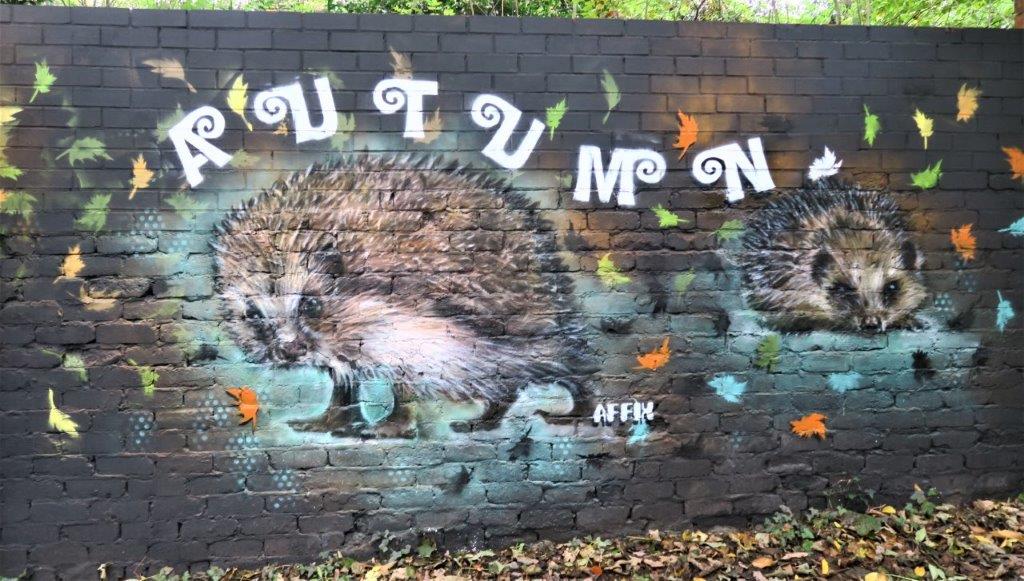 48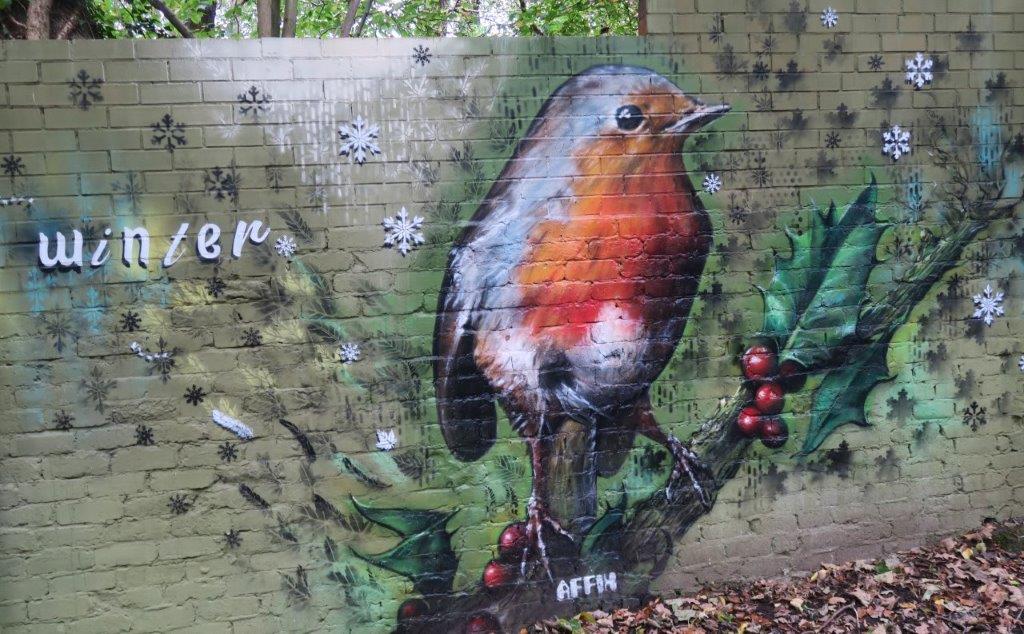 49 Artists name below?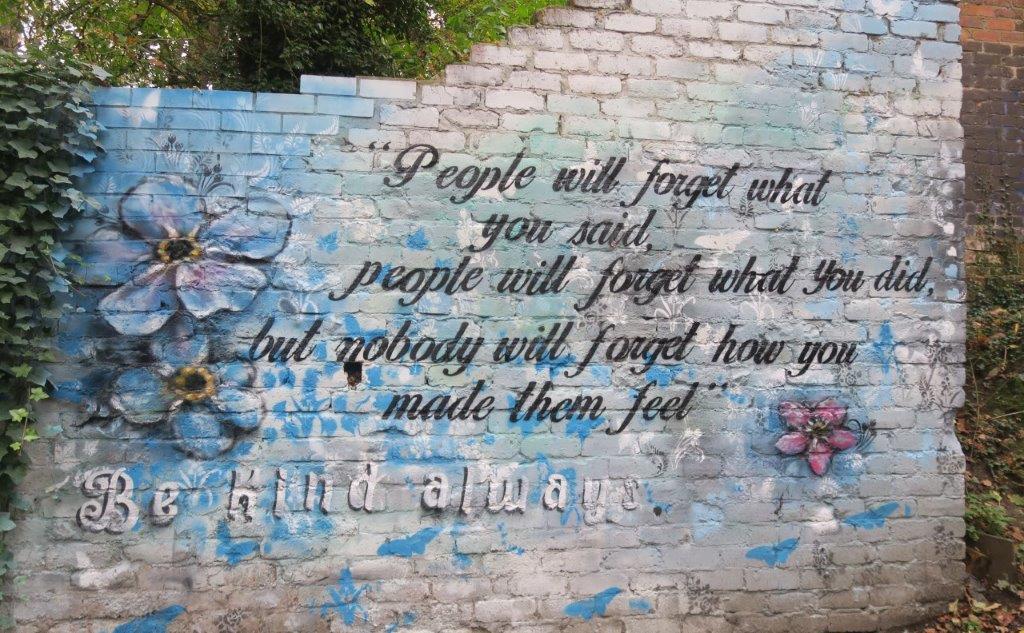 50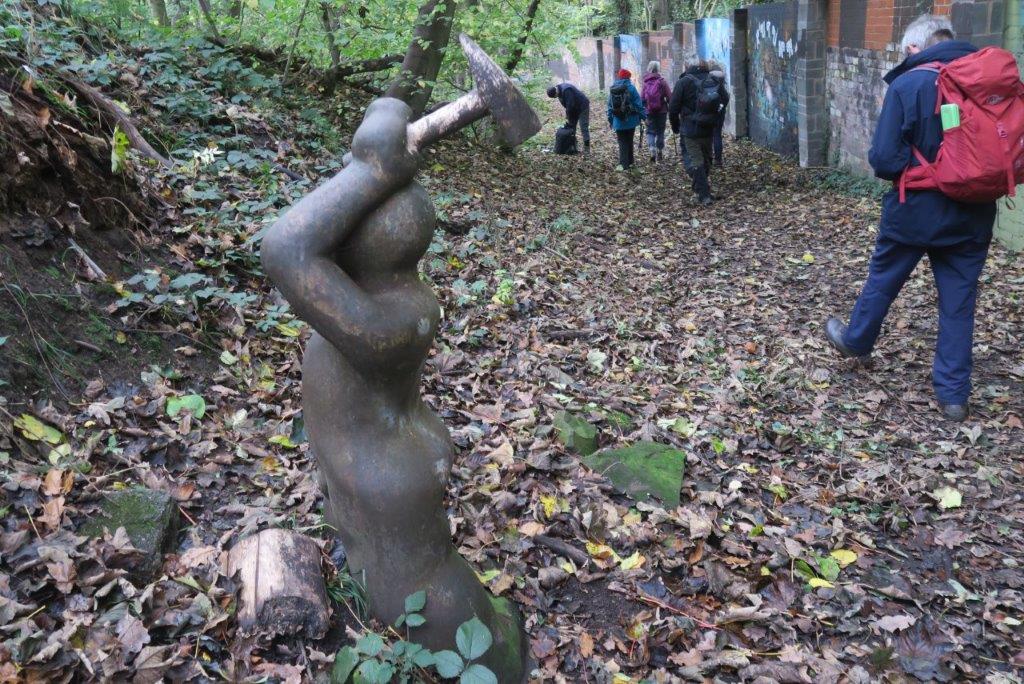 51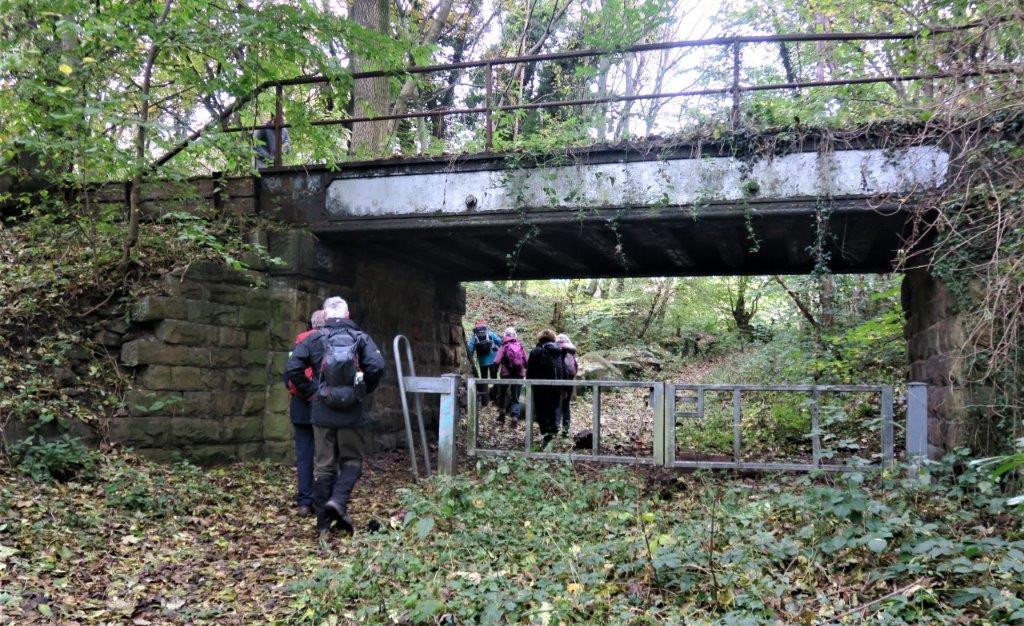 52 access way under old rail track route used by coal mines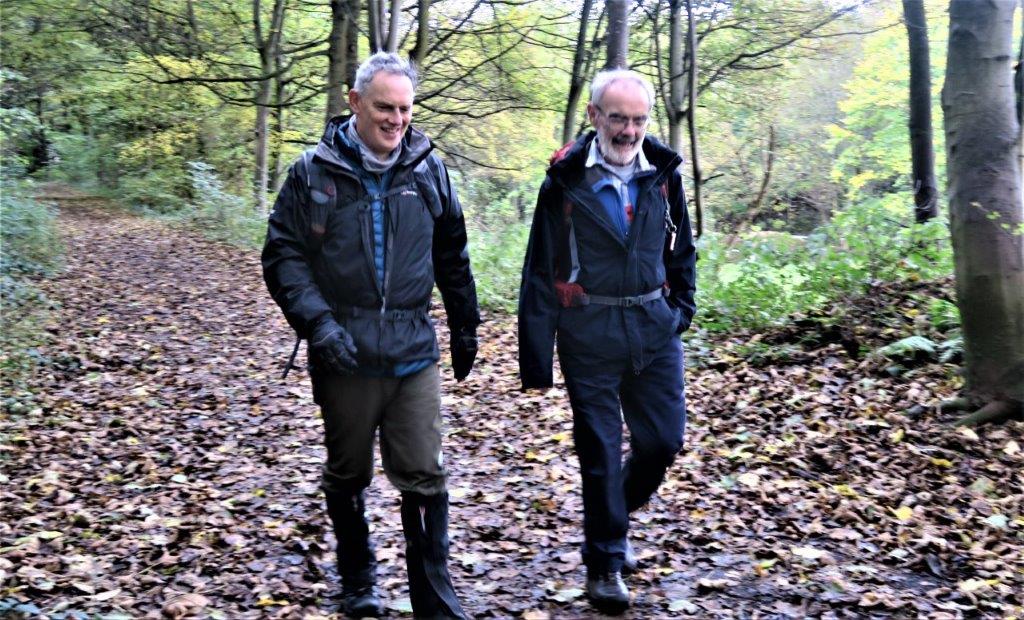 53 on the rail track route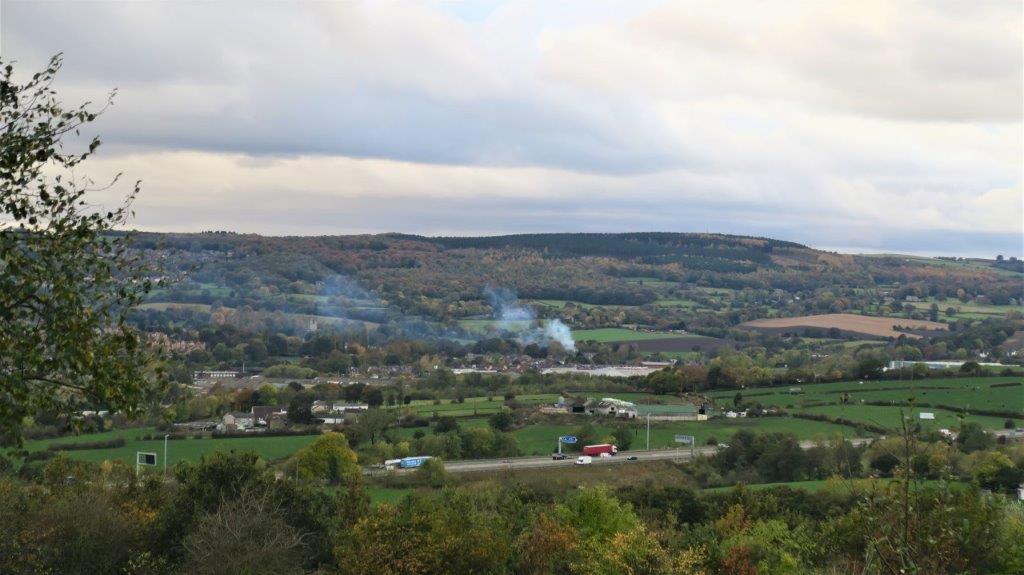 54 M1 motorway below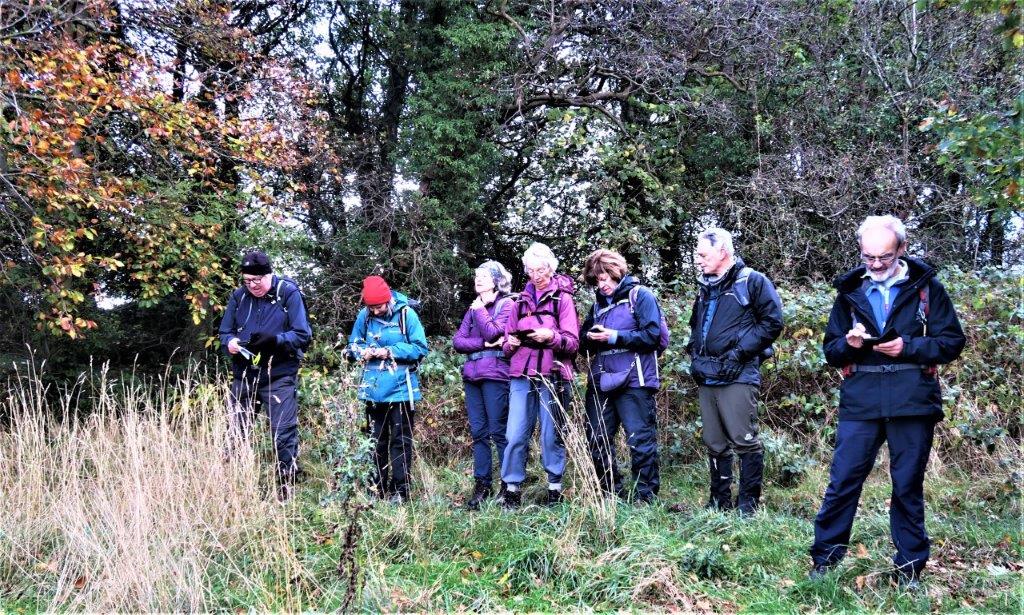 55 mobile phones being checked to see when bus will come at end of walk?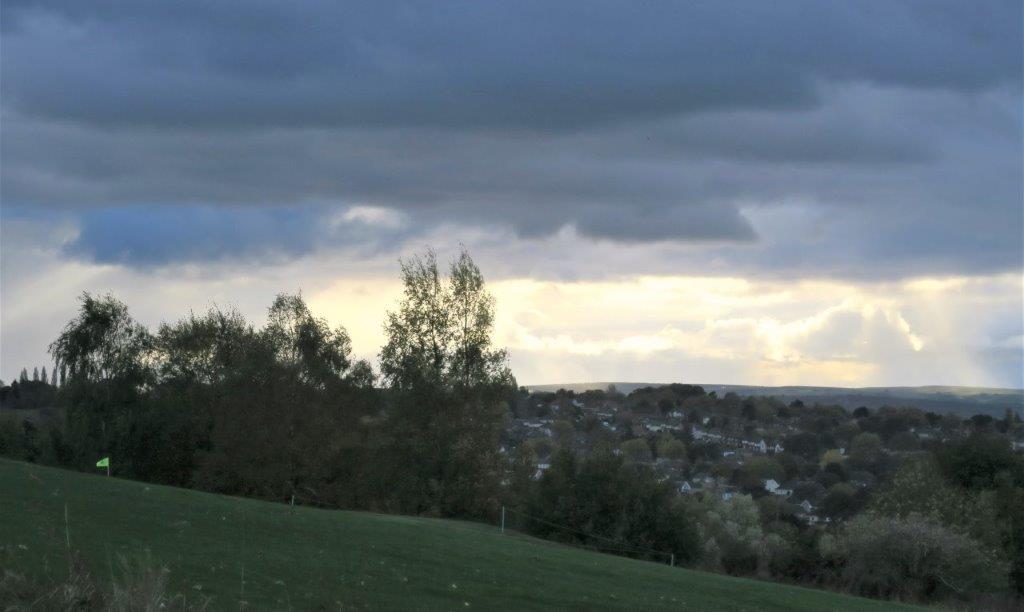 56 no rain despite the ominous clouds
homepage - Daywalks Index 2021 - contact me at