homepage - Daywalks Index 2021 - contact me at

2021.09.29 Fox House (bus stop) SK267.803, ~SW to Longshaw Estate at SK264.800 (before new cafe extension), path ~S to junction rds A6187 / B6054 / A625, ~SSW to White Edge Lodge, path winding ~SW to A625 Rd then ~S along rd just past Grouse Inn, on FP ~W to Hay Wood, ~S back to A625 Rd, cross rd & just W to join FP SSW to Frogatt Edge then SSE along Frog. Edge continuing on Curbar Edge to tables to West of Parking Area (see engraved panoramic bench), ~ENE ~100m down road towards Curbar then SW / W on FP to rejoin Rd at SK257.746, ~W down road past church, WNW on 2ndry Rd across River Derwent, turn N toward Stocking Farm (now going N on DVHWay), along the Goit, across the A625 Rd at south end of New Bridge, continue along River Derwent to and NE across Frogatt Bridge, ~N on Spooner Lane, ~NNE thru woods to Horse Hay Coppice, ~N to cross the B6521 Rd (near the River Derwent), continue on DVHWay to cross FB at SK243.785, leave DVHWay going N (slightly E) to FP ~E over Rail Bridge (SK246.790), ~E past Church (Padley Chapel), thru Windses Estate, at SK250.789 turn ~N on FP / track for ~250m then turn ~NNE to follow track along but well above Burbage Brook, at SK257.799 cross FB ~E over Brook, and then N and E to cross nearby road, ~SE along Granby Wood to ponds, path ~E past ponds then NNE to pass Longshaw Lodge and back to start. - leader David Jefferies - Wednesday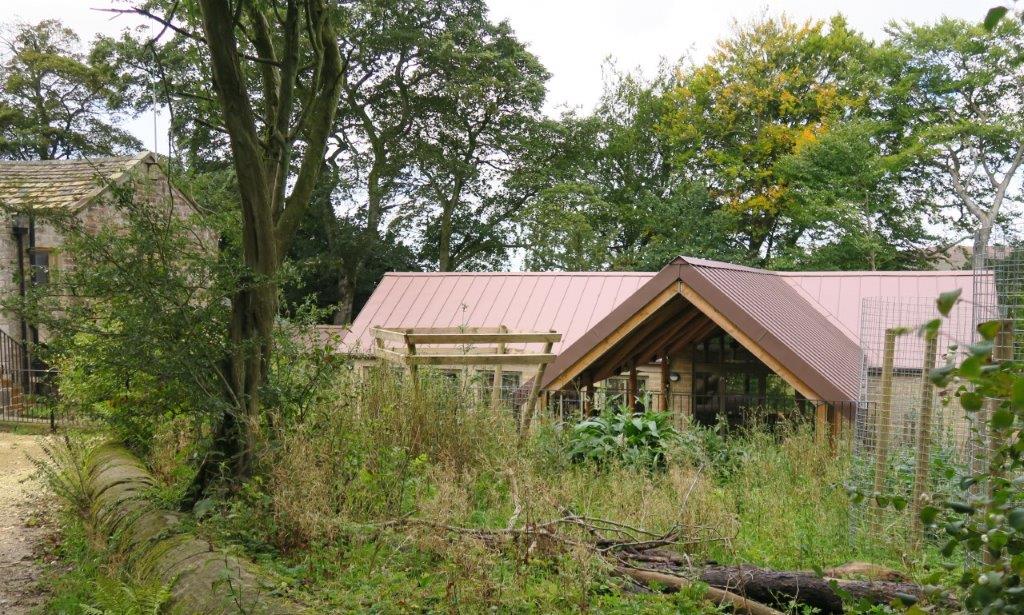 1 Extension to The National Trusts Cafe at Longshaw completed during the Covid period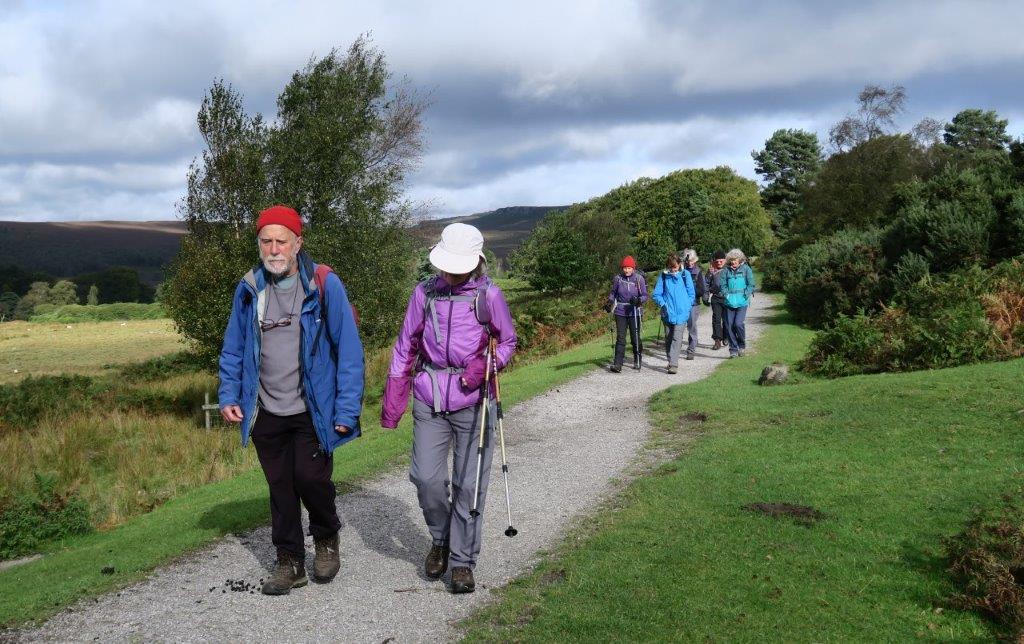 2 heading to road junction before White Edge Lodge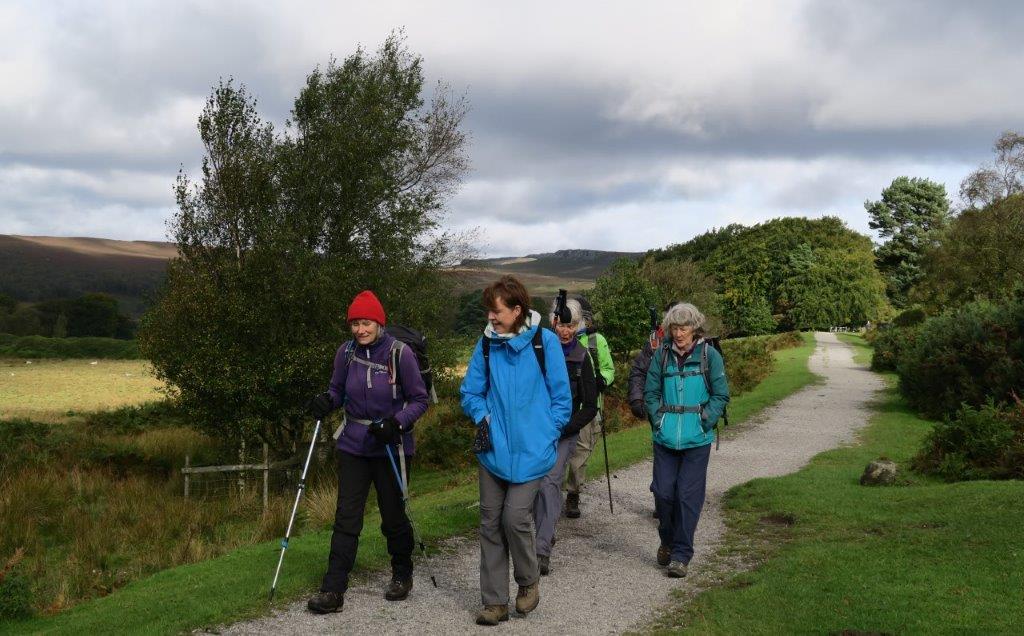 3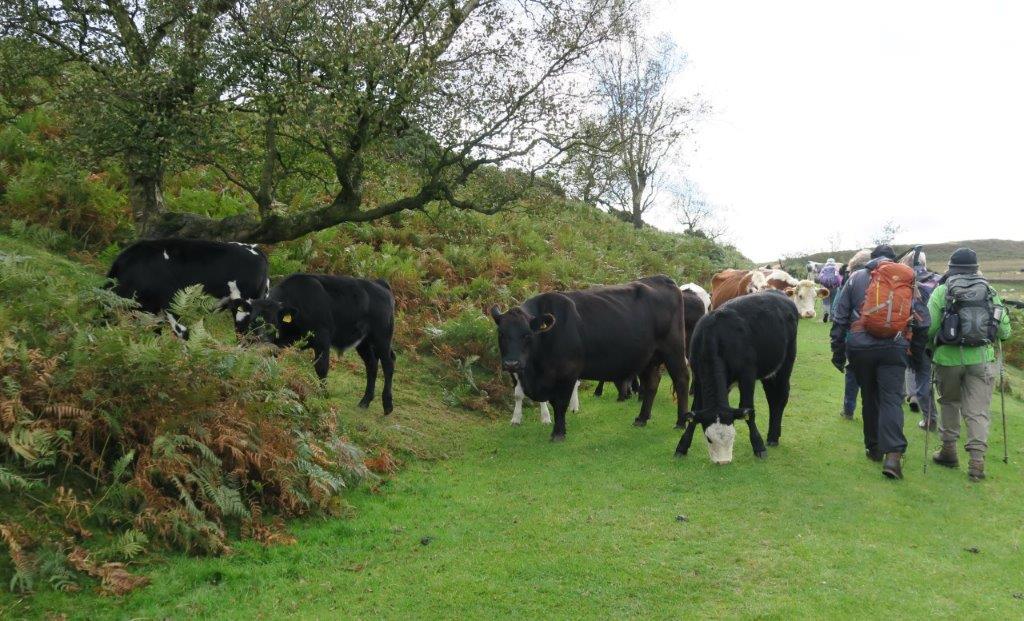 4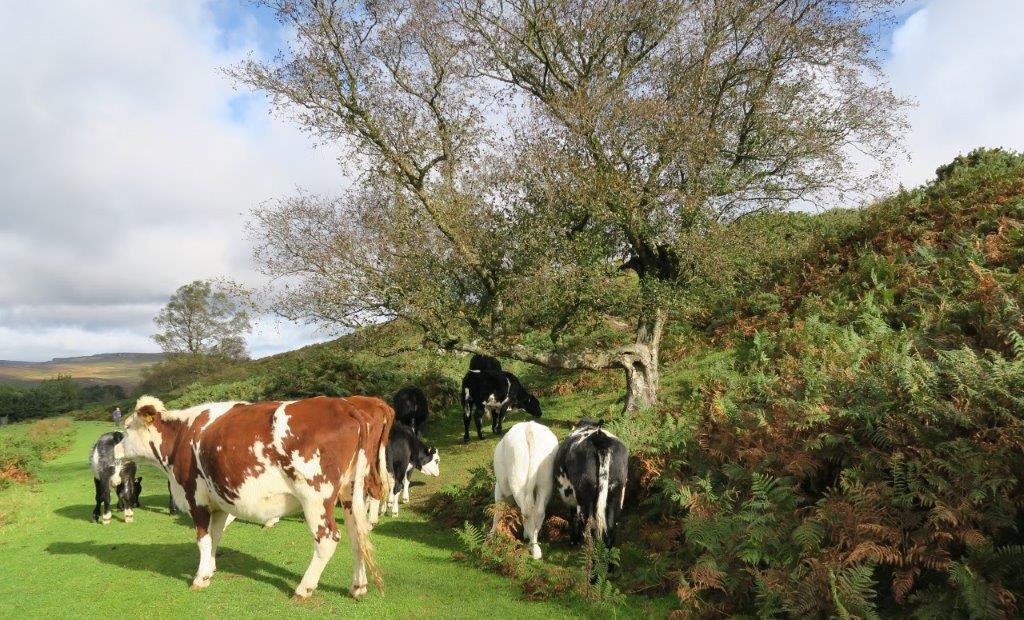 5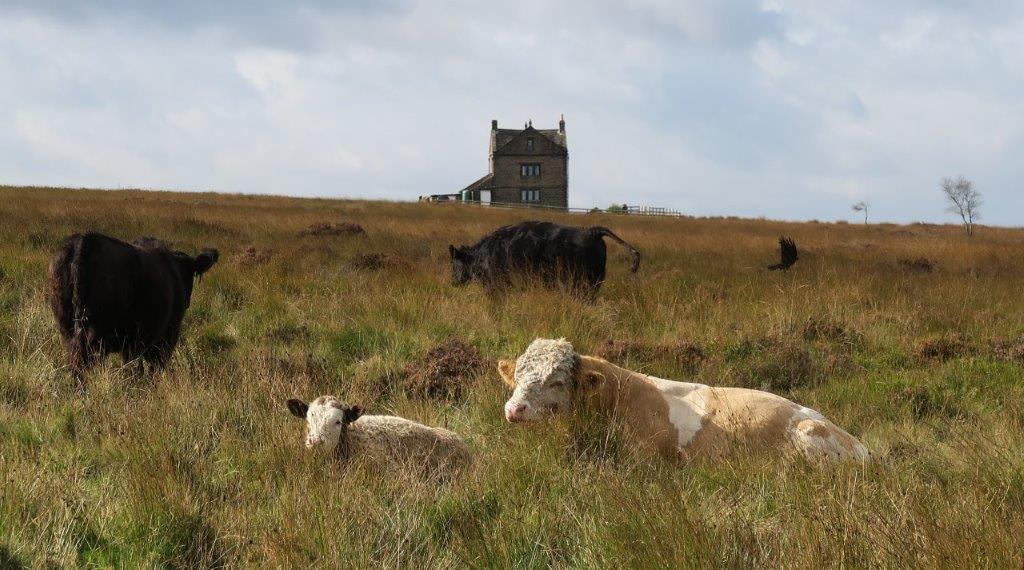 6 heading from road junction to White Edge Lodge shown here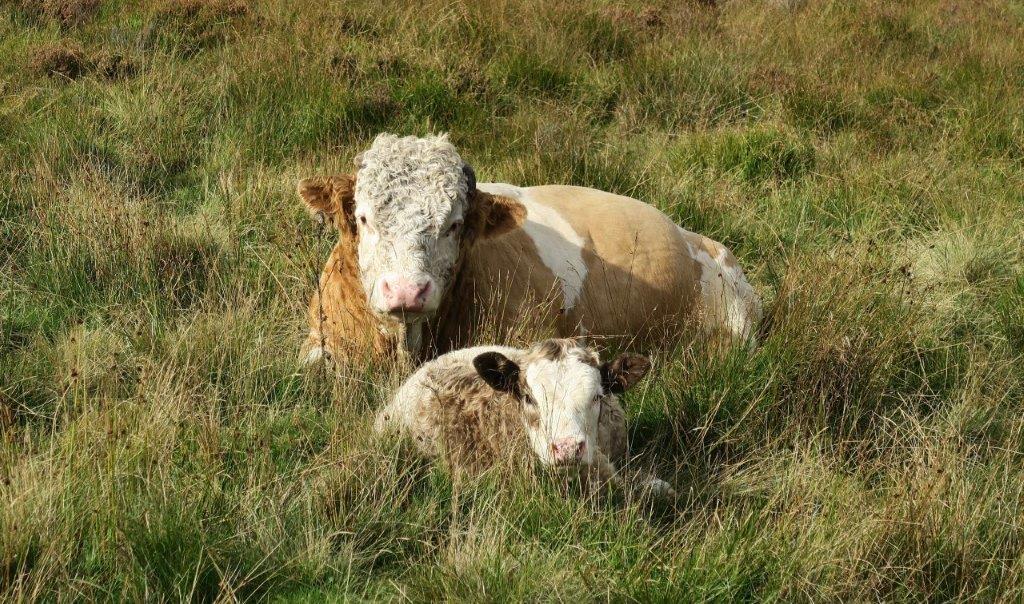 7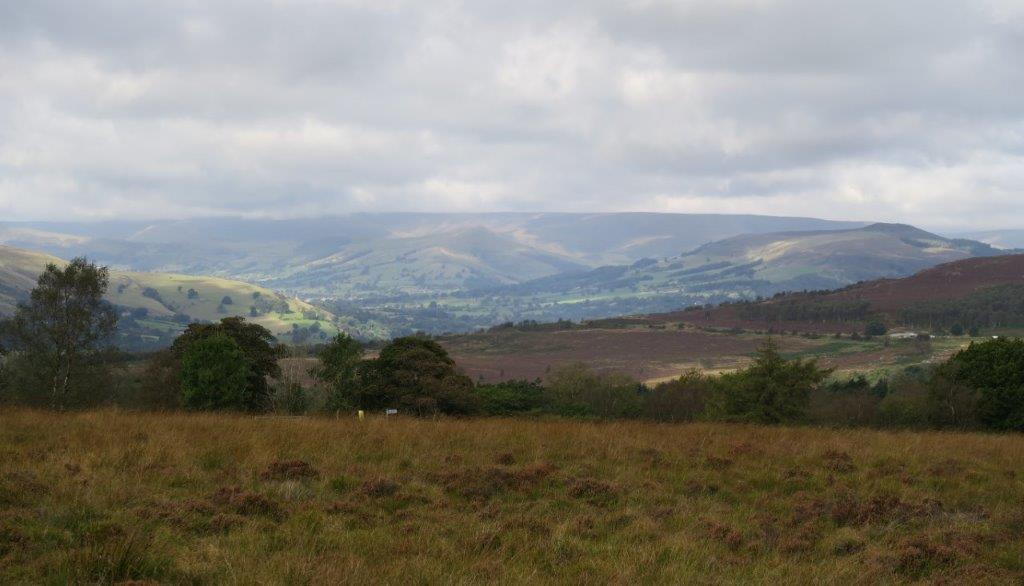 8 Winhill Pike top right, Lose Hill in middle - Kinder Scout behind at top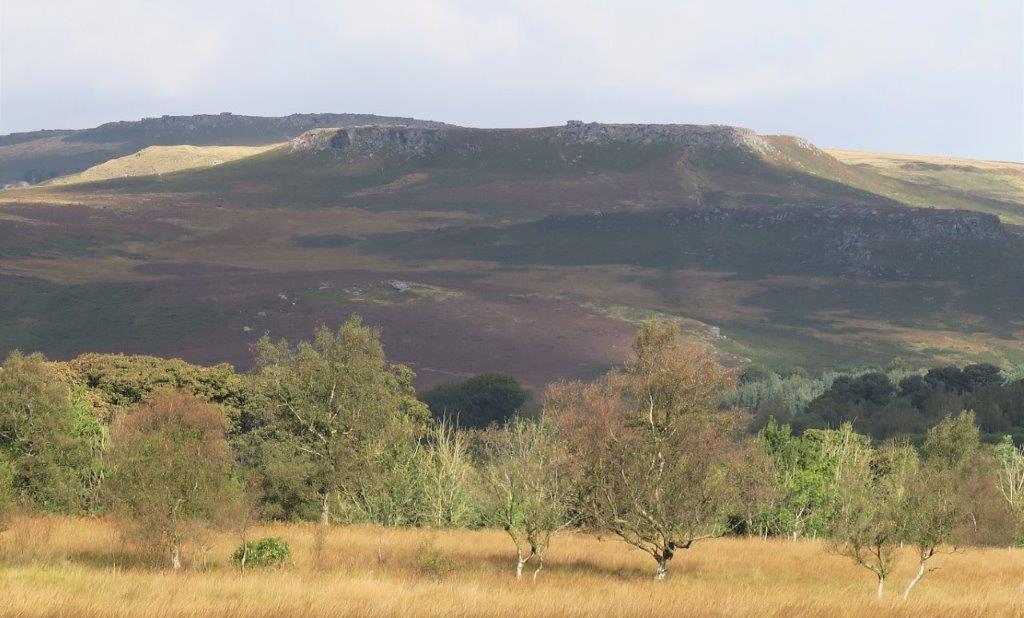 9 Stanage Edge top left, Higger Tor in middle, Carl Wark Fort below to right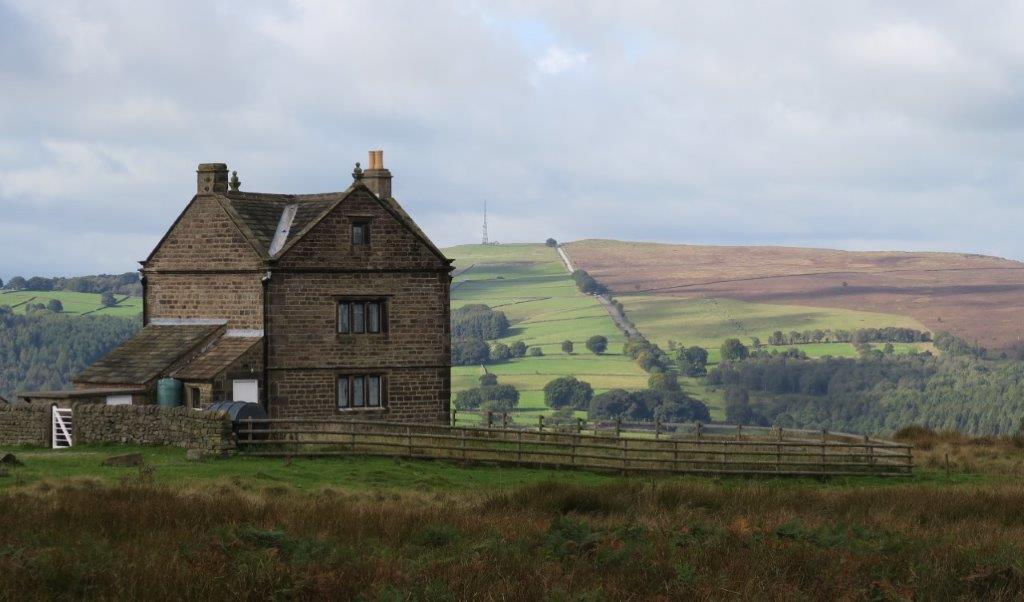 10 White Edge Lodge
11 farm in fields SSW of The Grouse Inn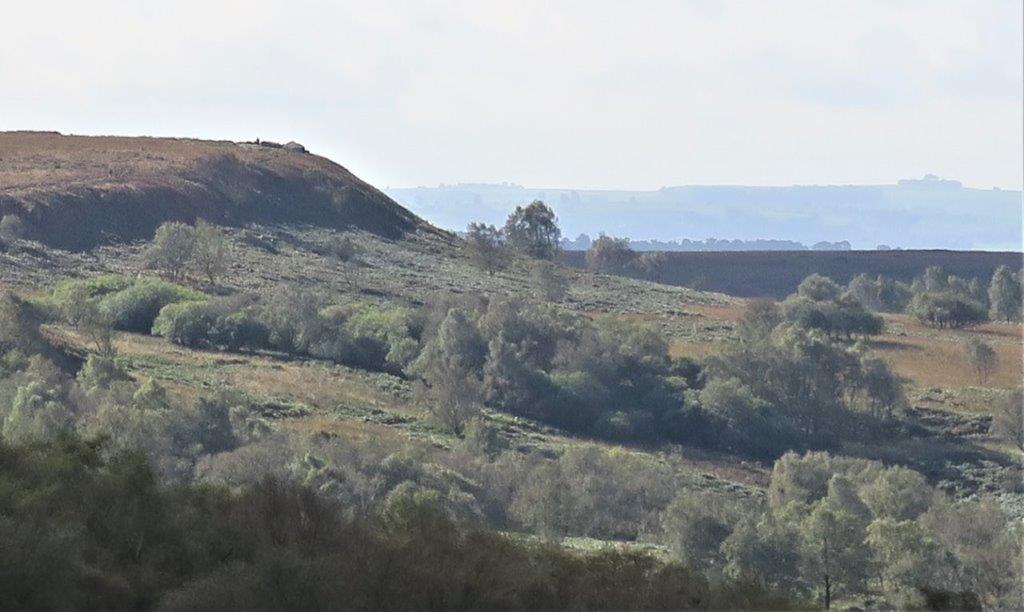 12 part of White Edge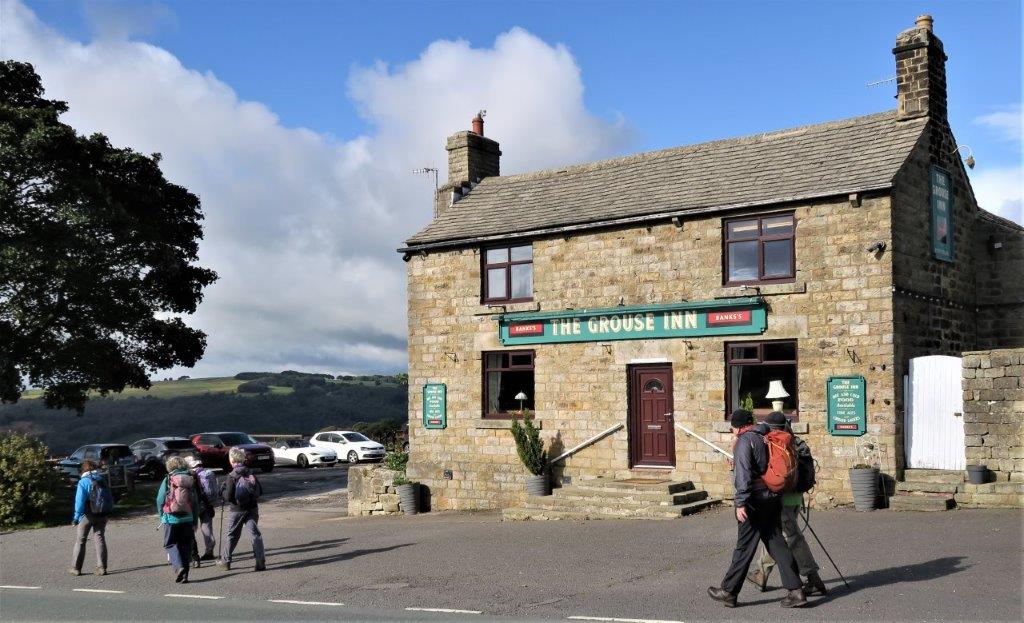 13 The Grouse Inn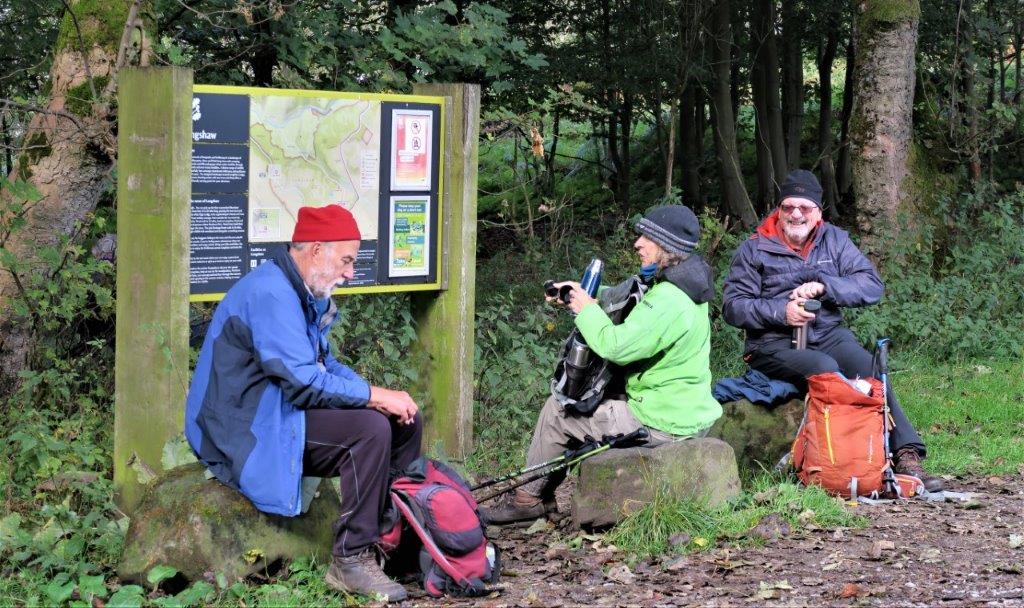 14 tea breakon the edge of Hay Wood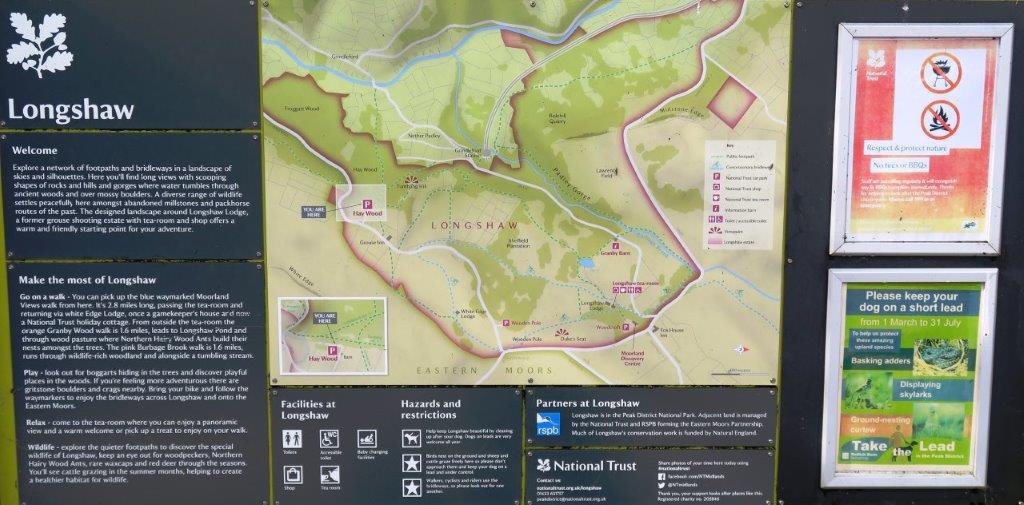 15 National Trust Map near their Parking Area near Hay Wood.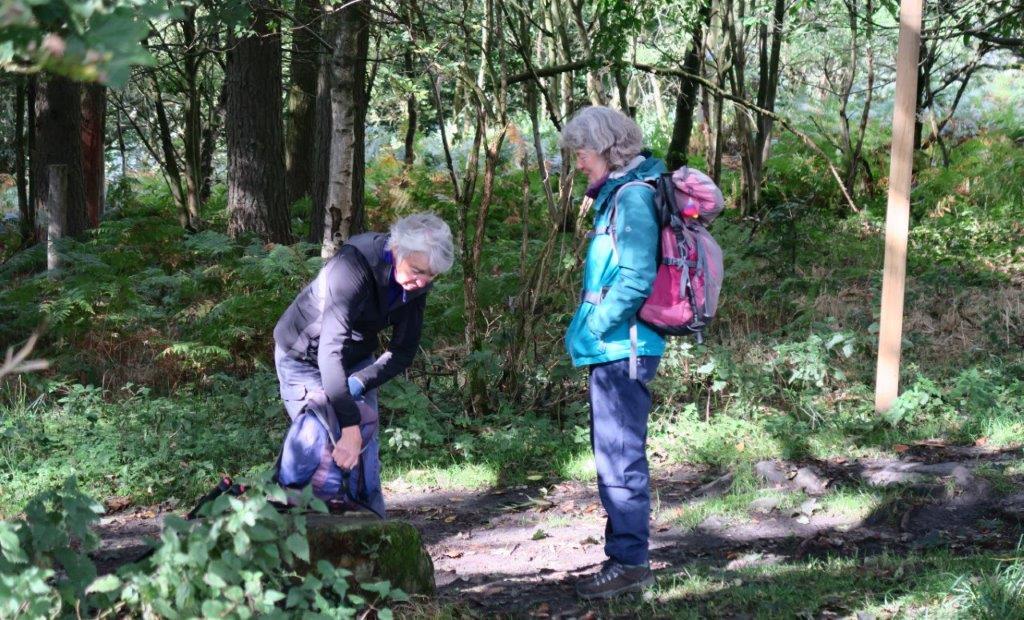 16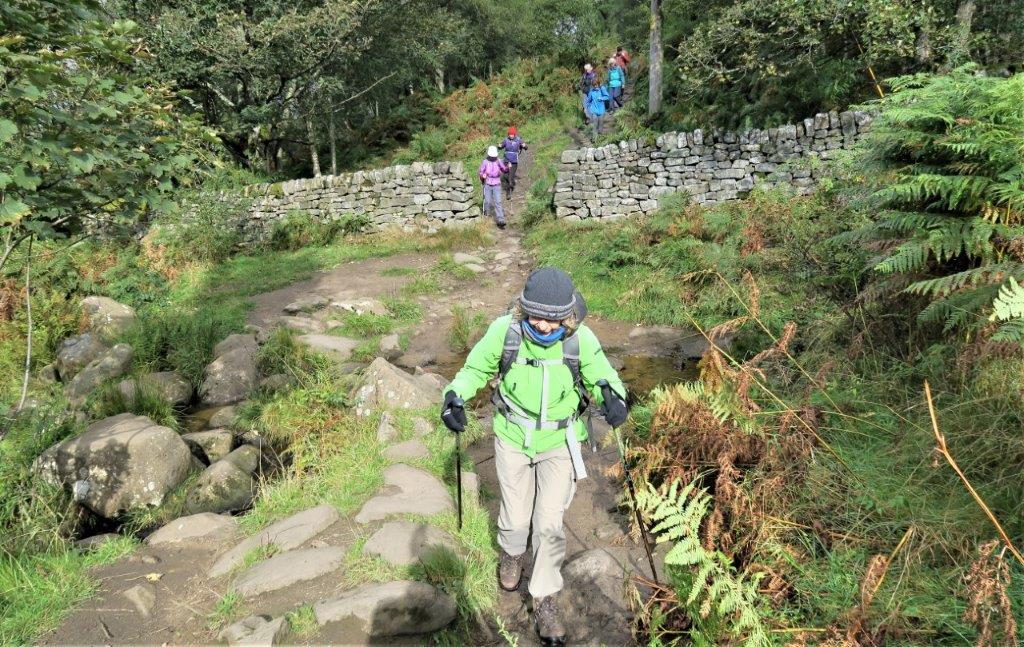 17 crossing brook when heading to road then Froggatt Edge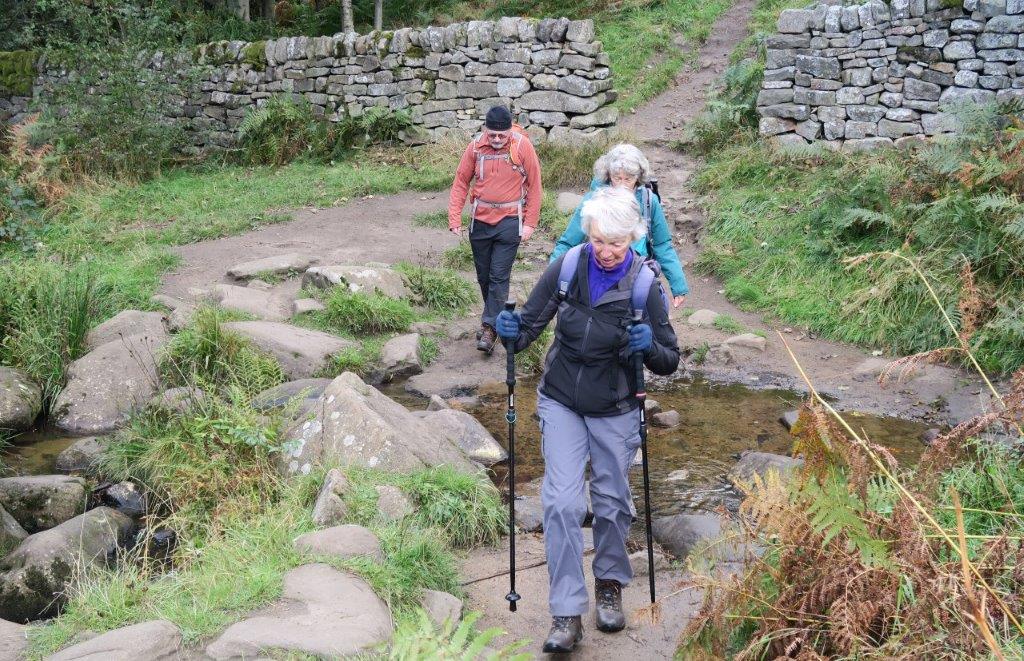 18 as above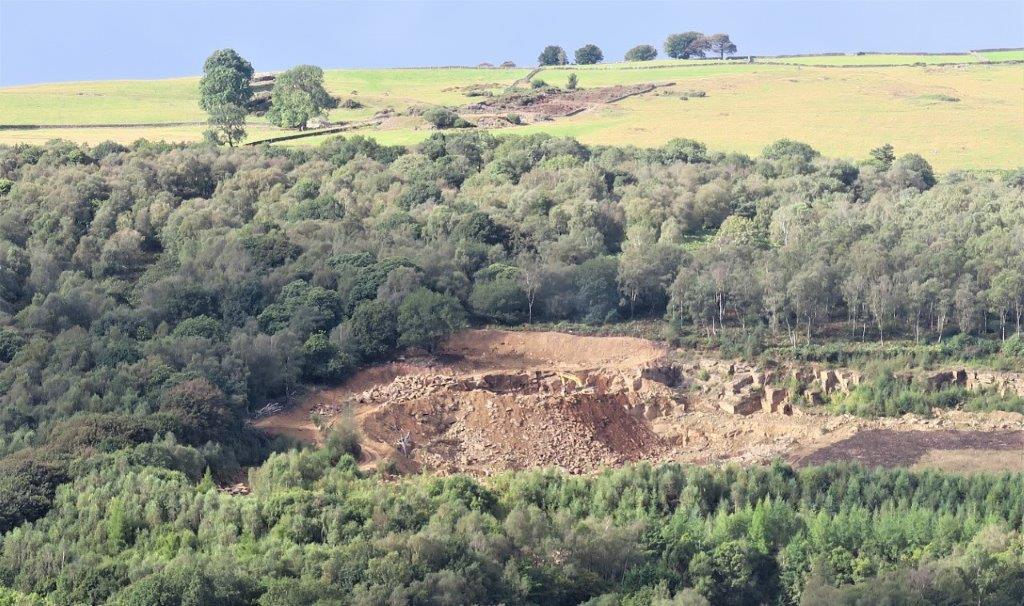 19 seen (zoomed in) from Froggatt Edge across The River Derwent Valley to West - is there a digger working behind the earth wall?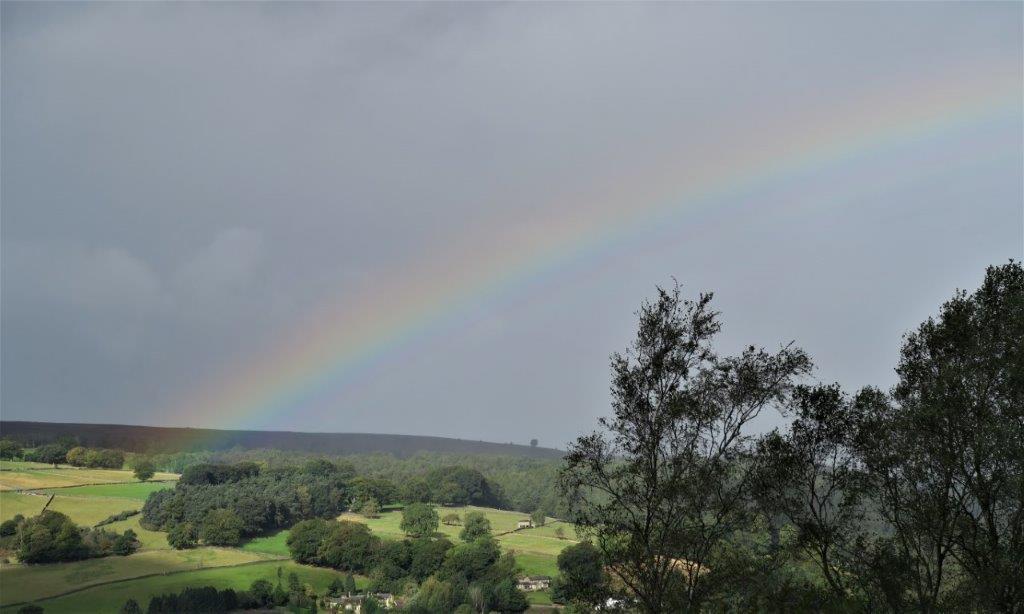 20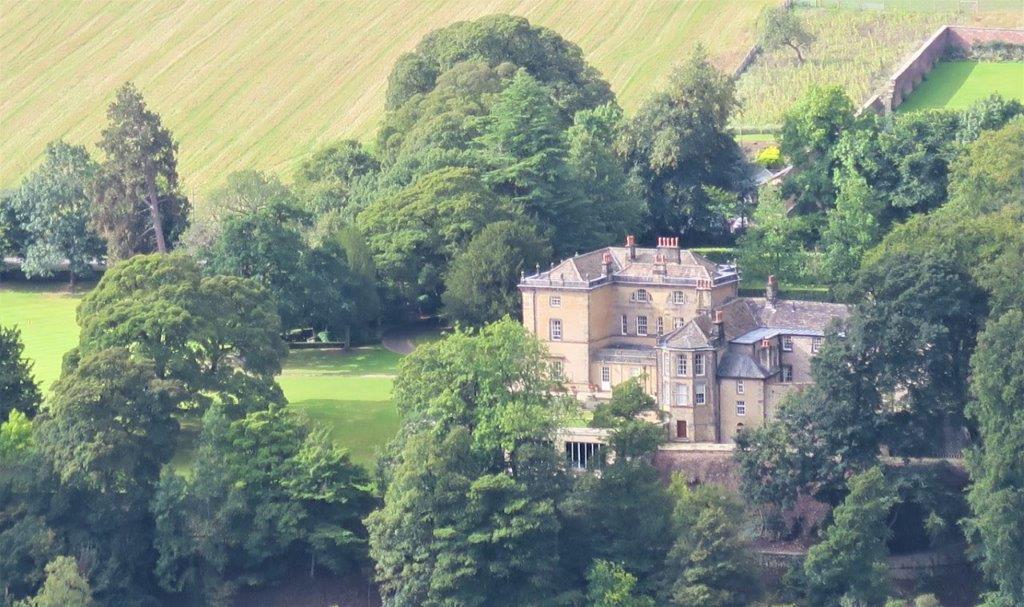 21 zoomed into Stoke Hall to SE of Froggatt Bridge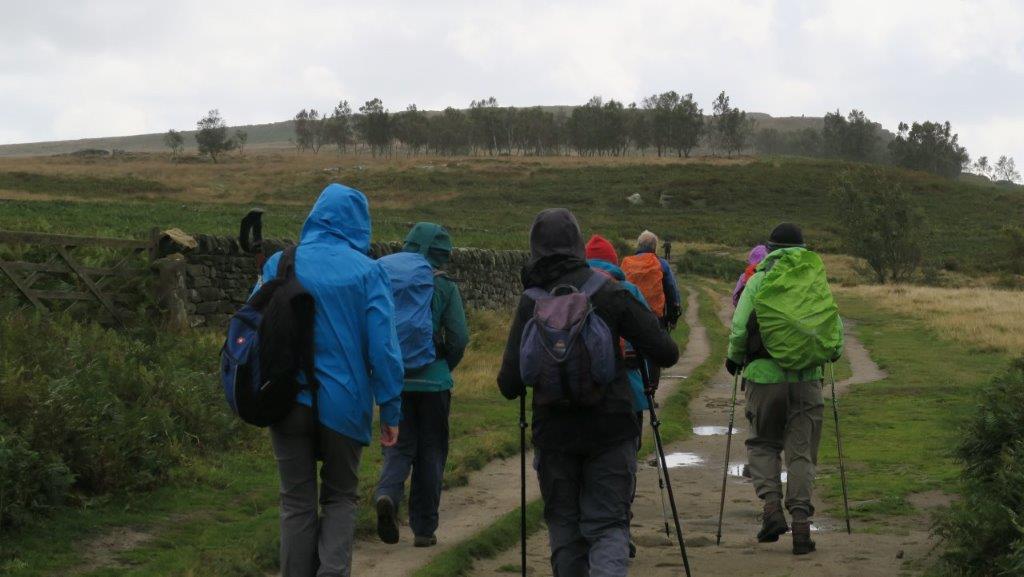 22 approaching Curbar Edge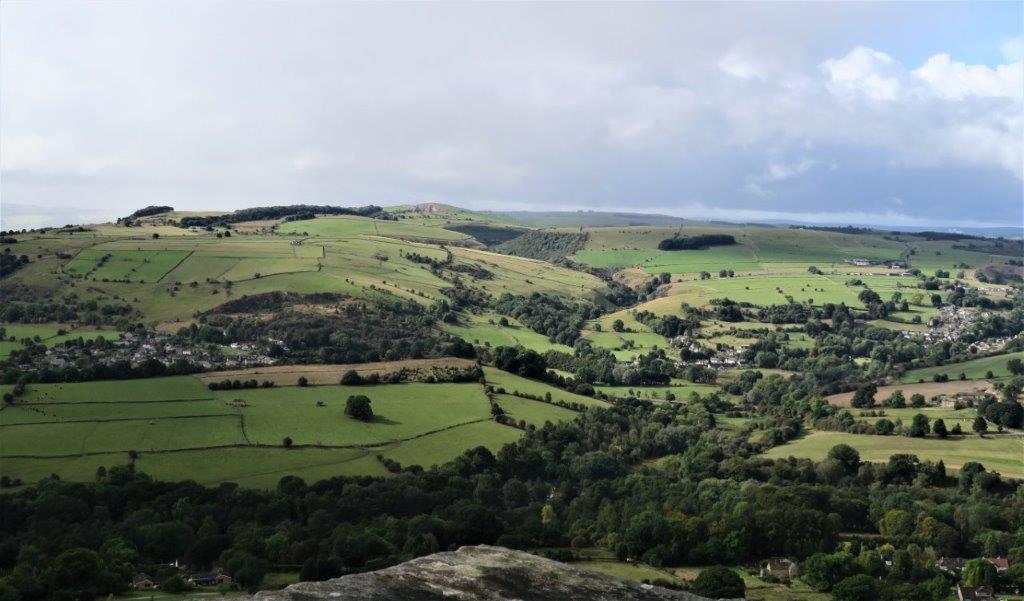 23 view to South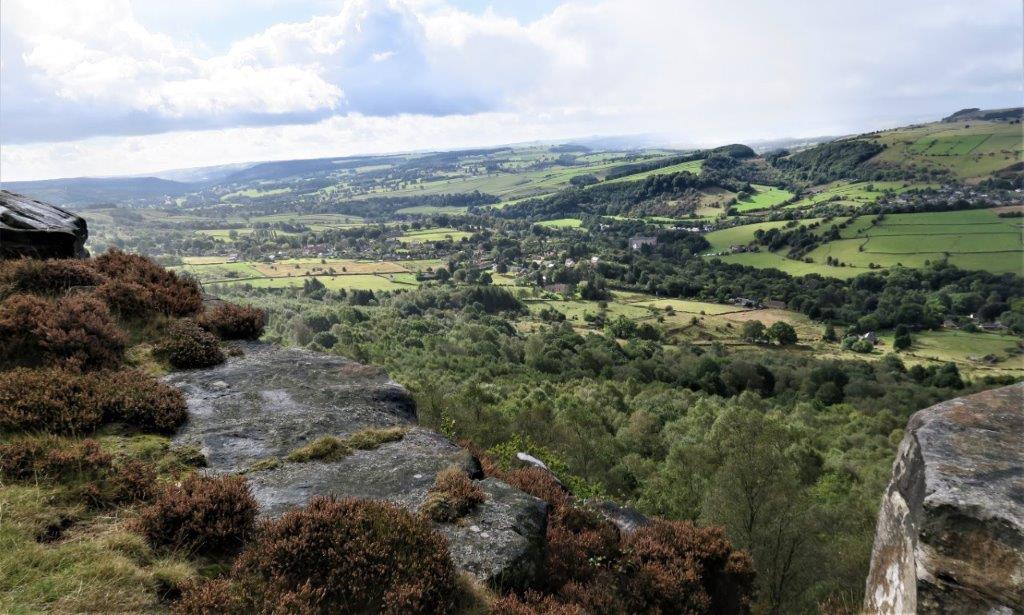 24 ditto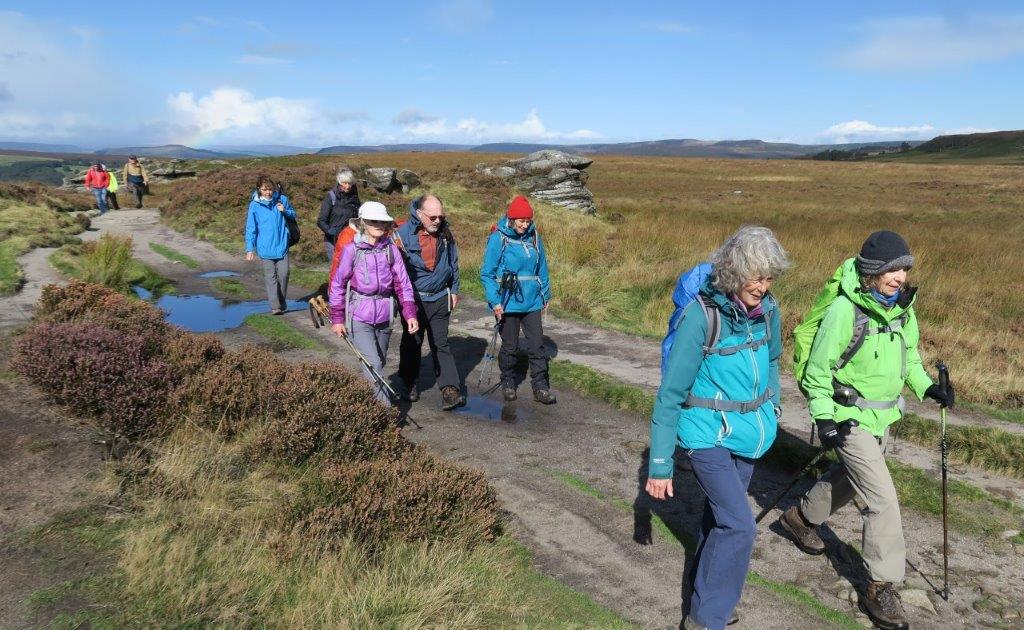 25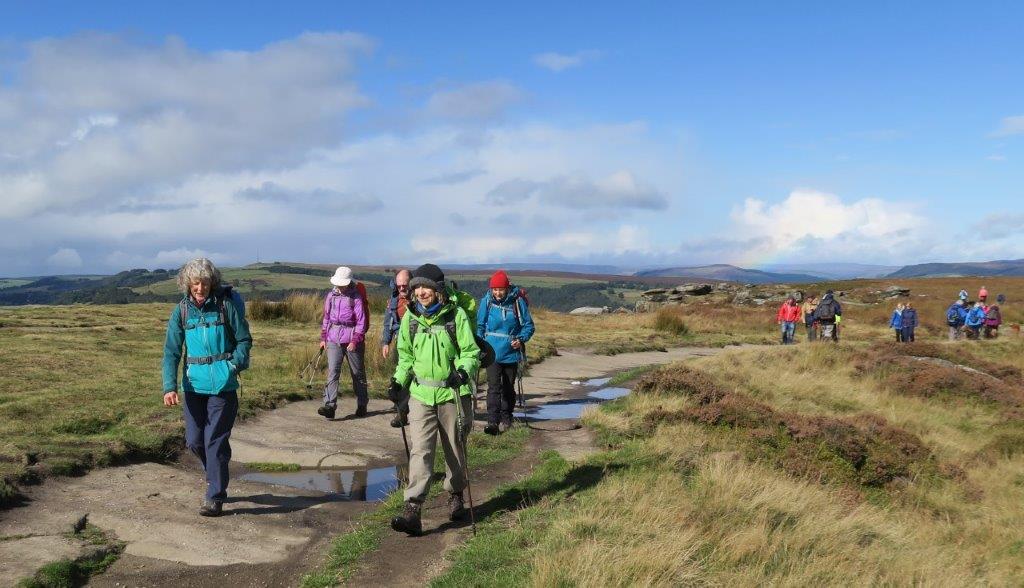 26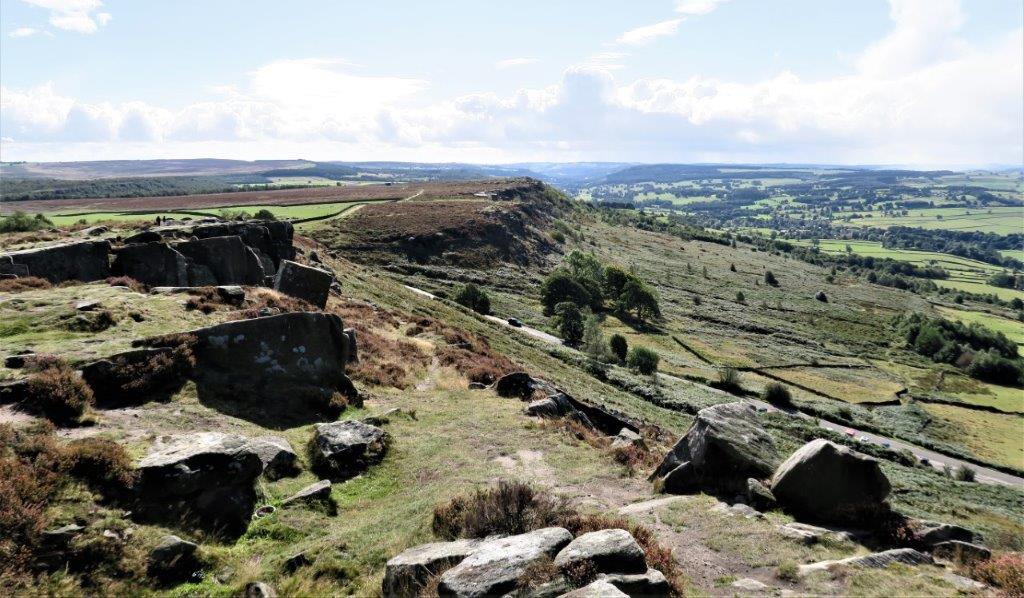 27 Road between Curbar and Baslow Edges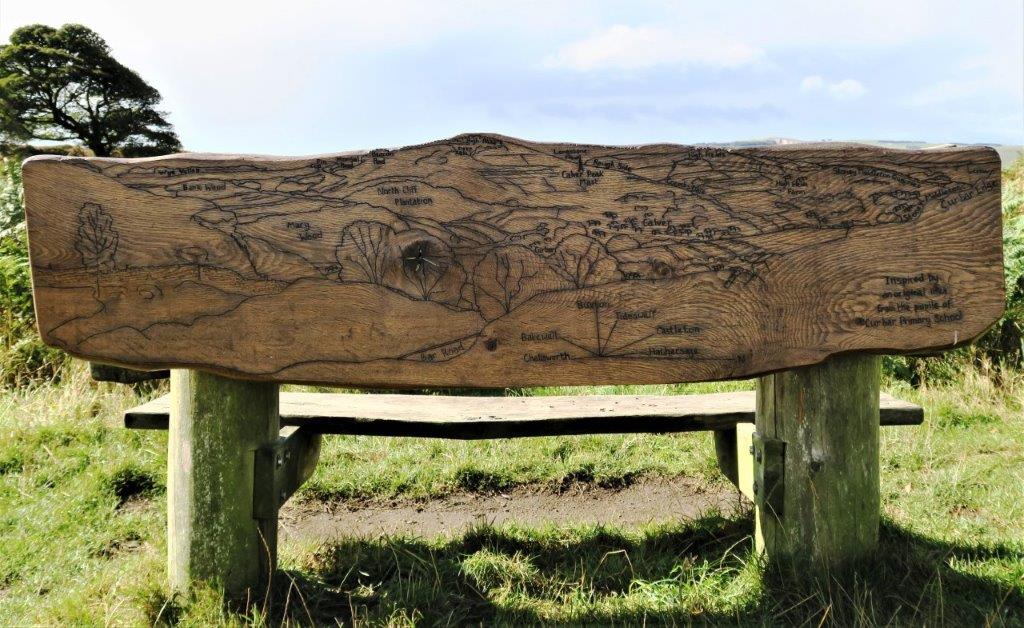 28 picnic area to south of Parking area on Curbar Edge side. We had lunch here.

29 interesting panoramic map inspired by an original idea from the pupils of Curbar Primary School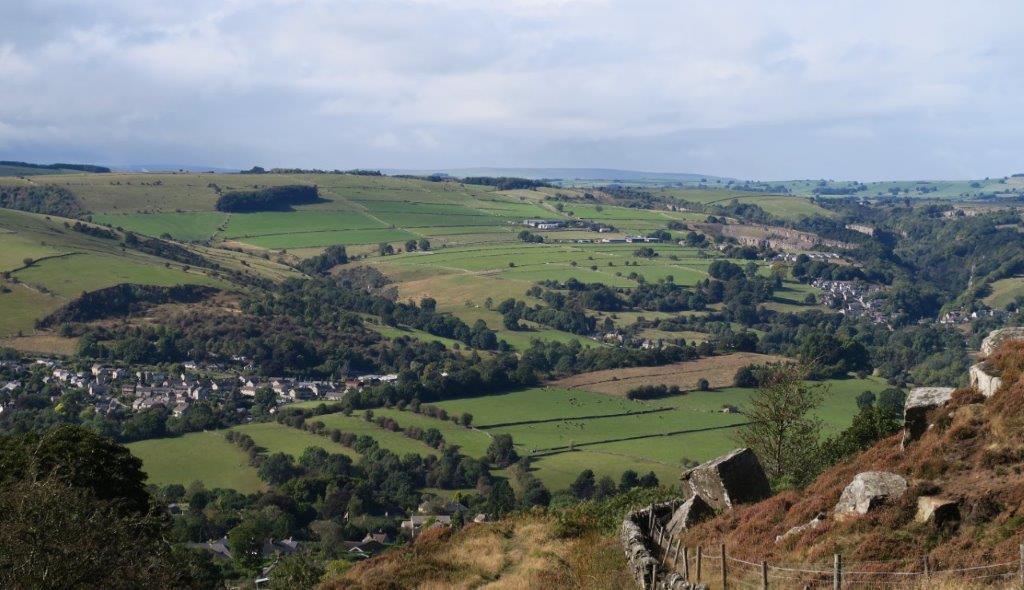 30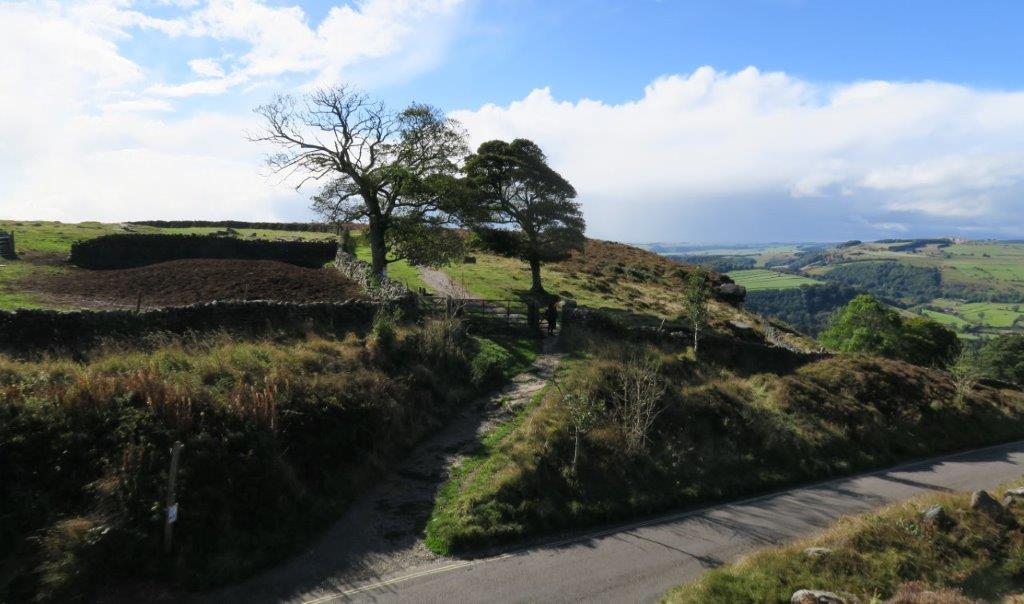 31 Road down to Curbar. Baslow Edge beyond across it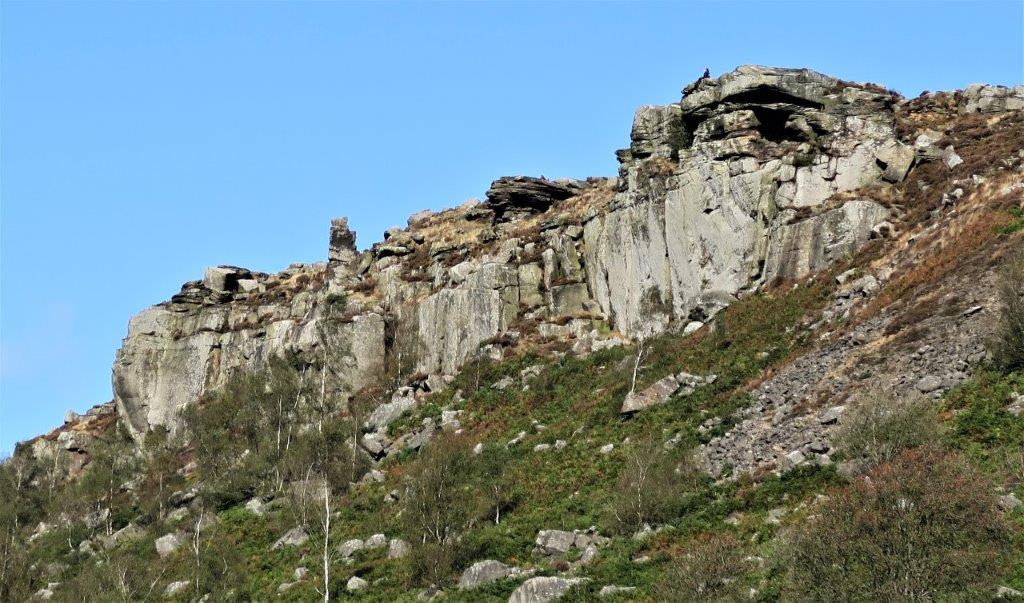 32 a steep portion of Curbar Edge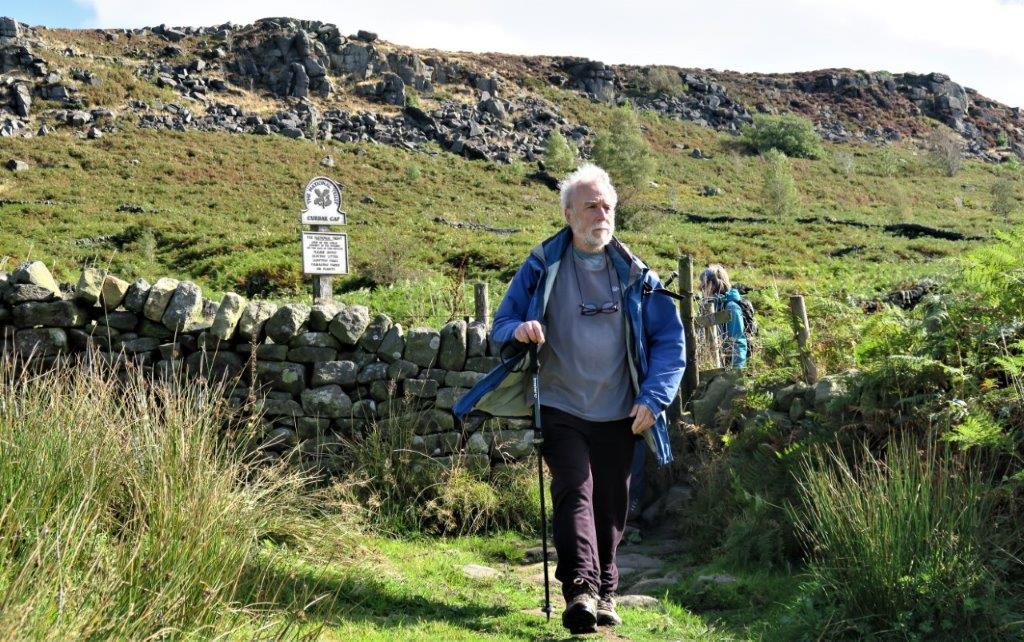 33 Baslow Edge behind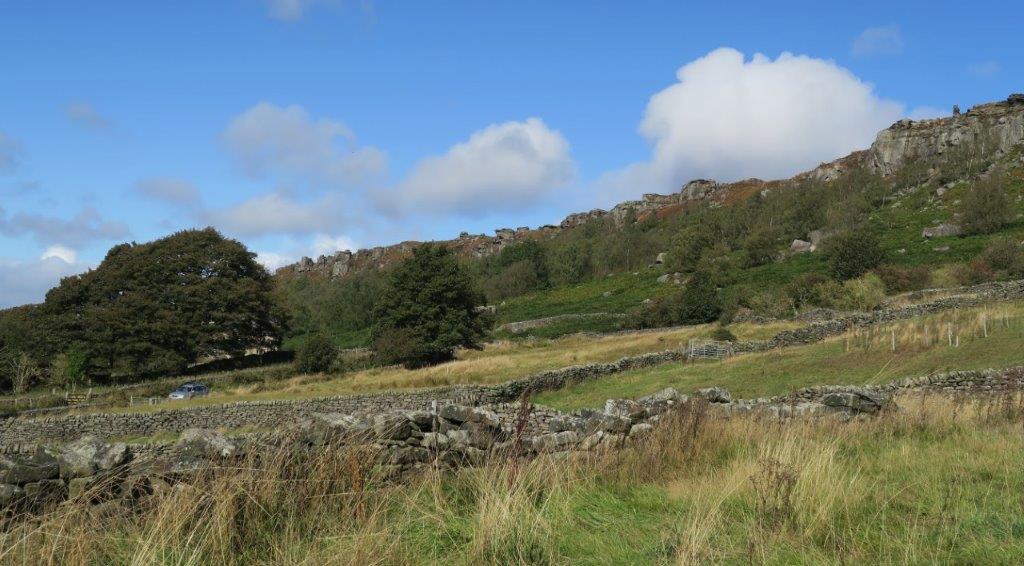 34 Curbar Edge stretched out to West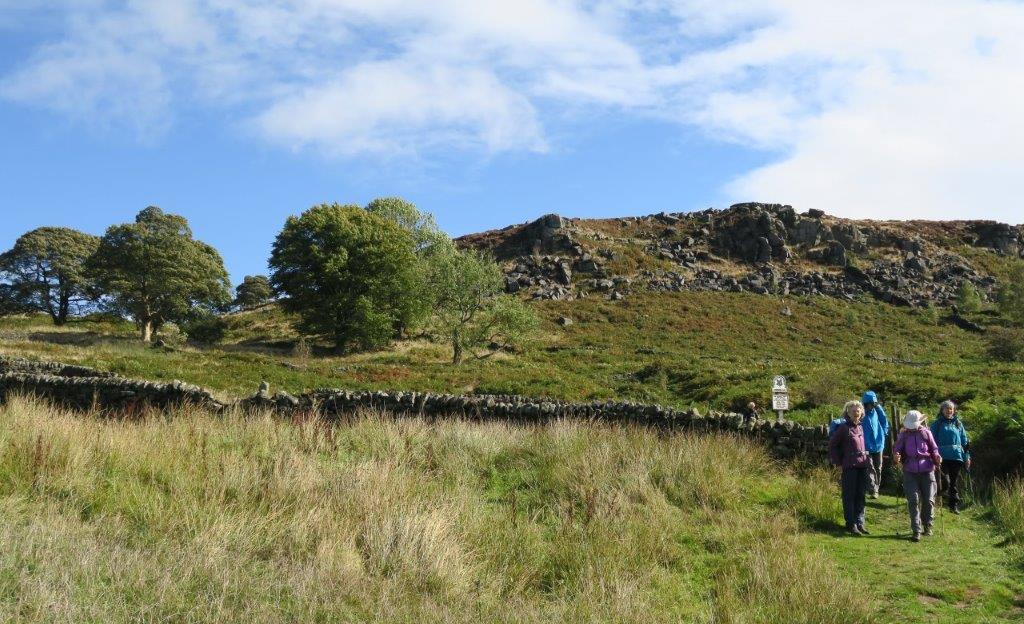 35 short footpath below Baslow Edge - path rejoins Curbar Road lower down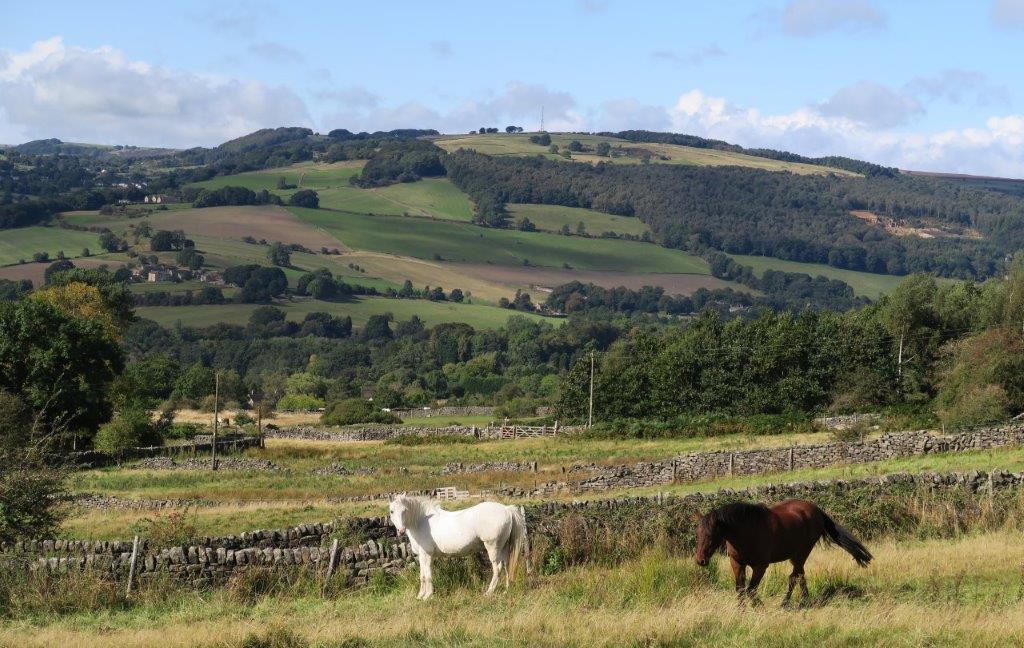 36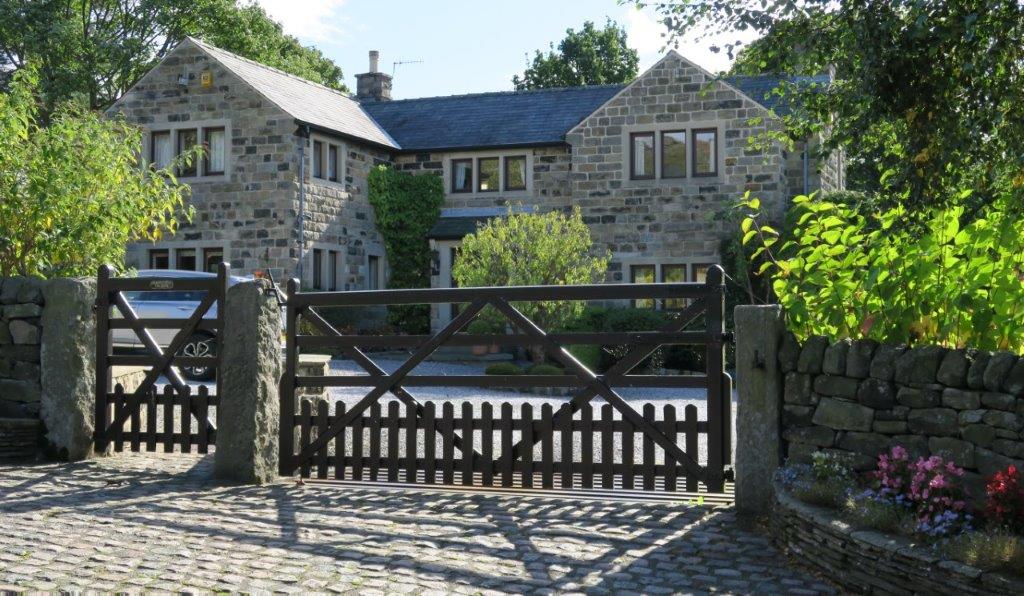 37 impressive home on Curbar Road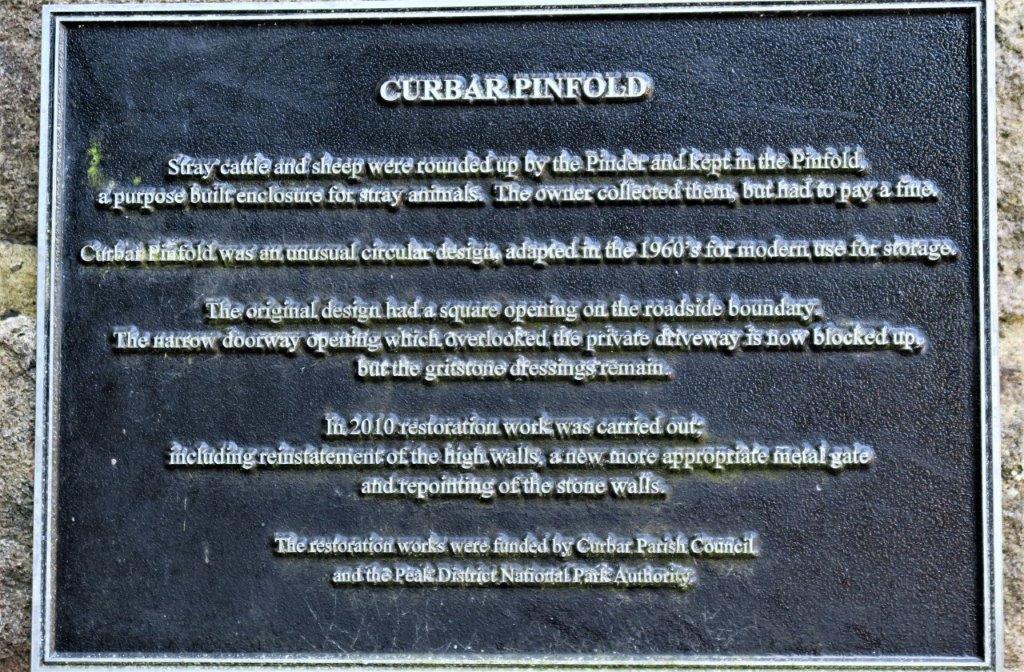 38 Curbar Pinfold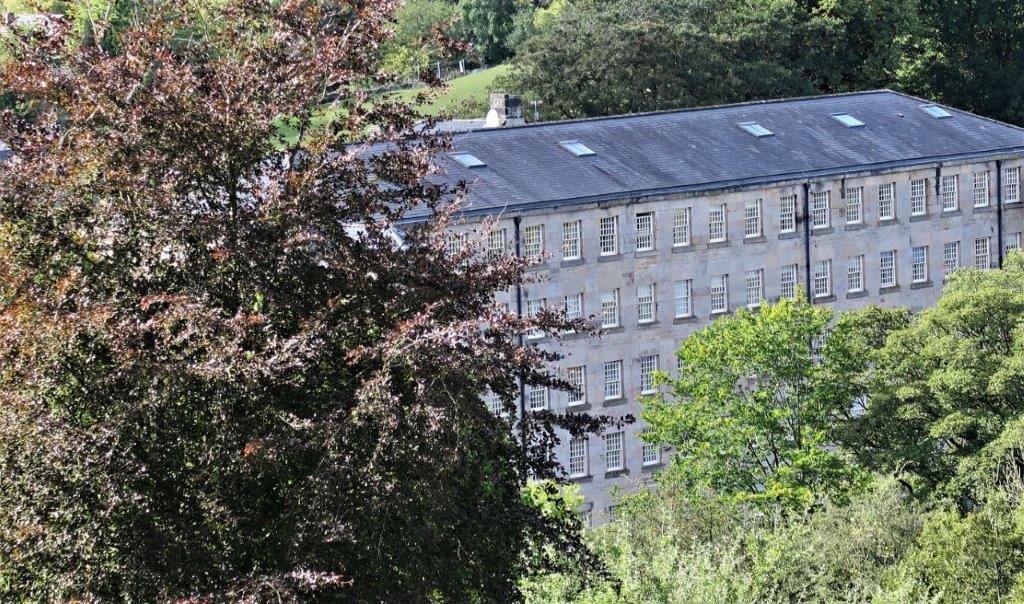 39 Calver Mill - see details in picture 41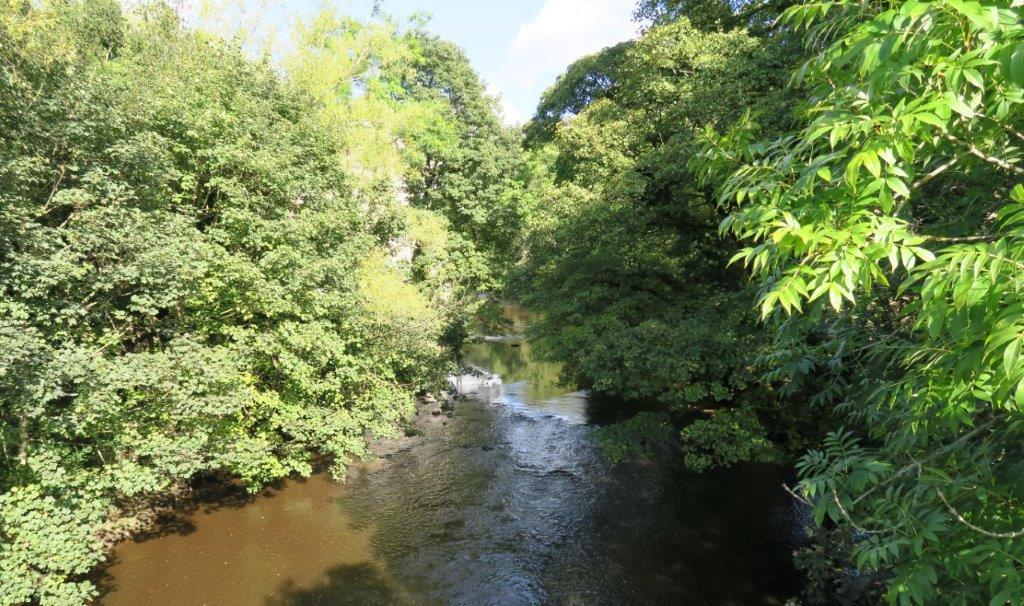 40 River Derwent seen from bridge crossing it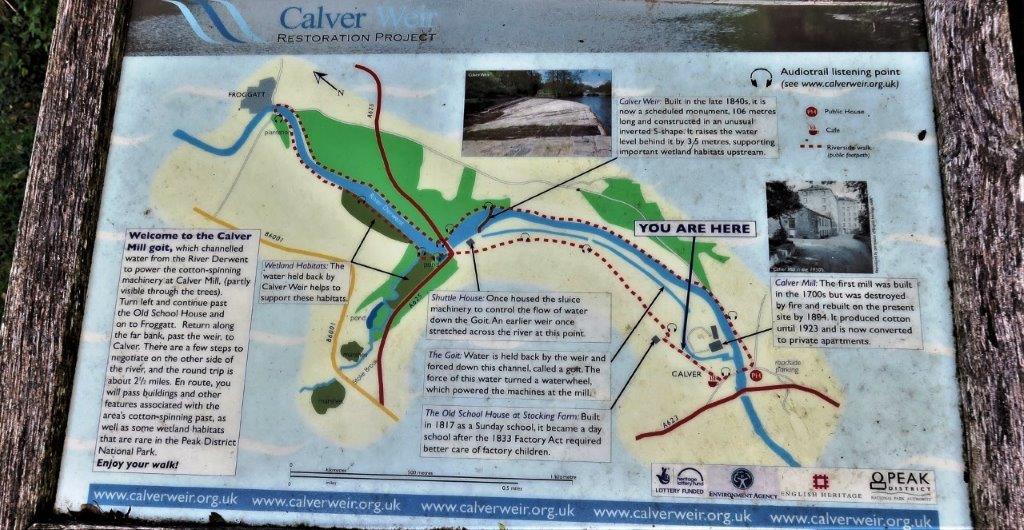 41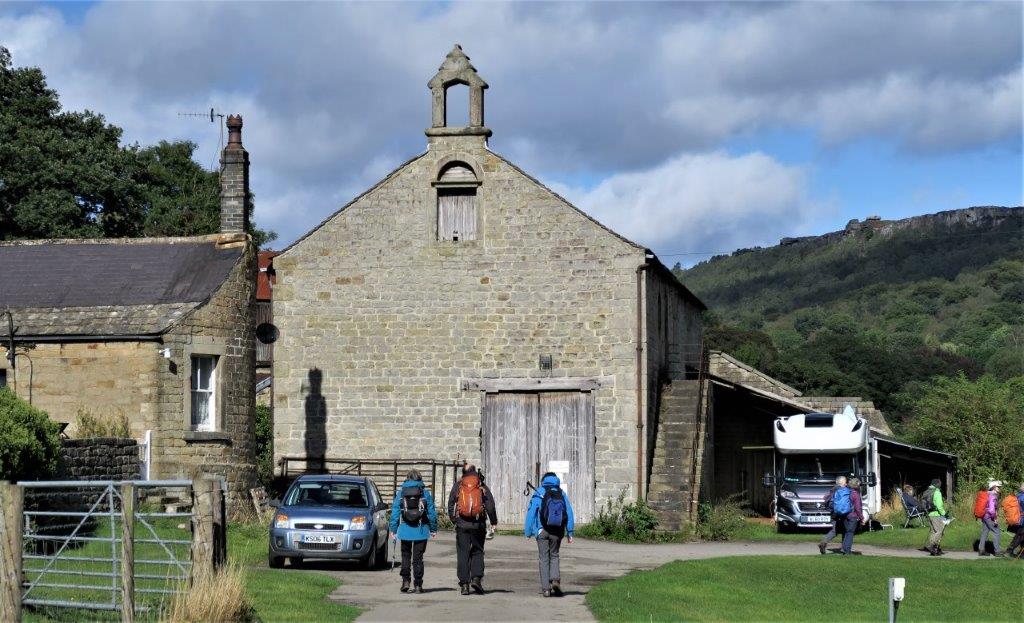 42 old school in Stocking Farm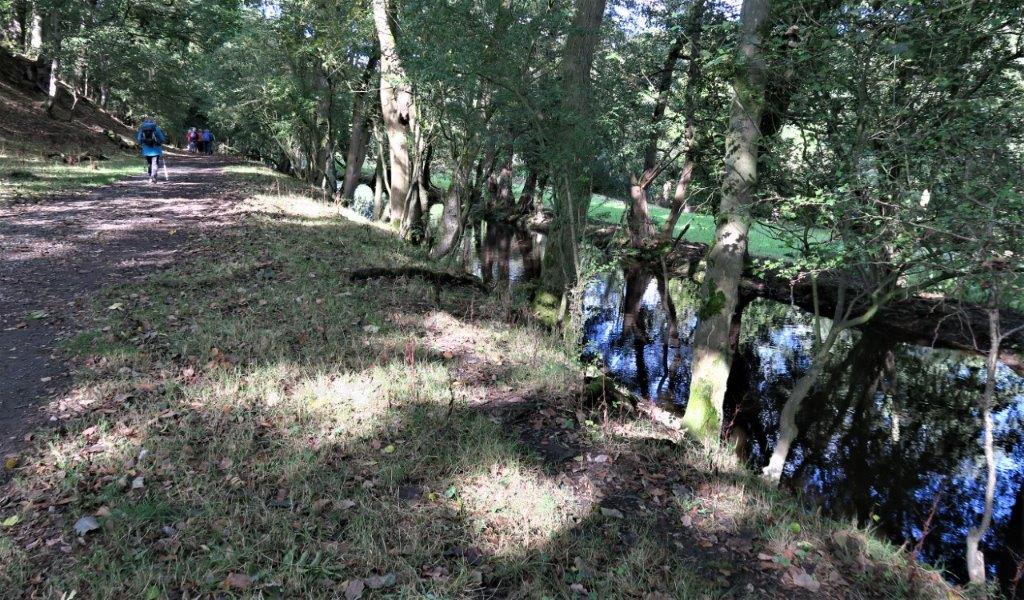 43 The 'goit' from the Weir upstream running to Curbar Mill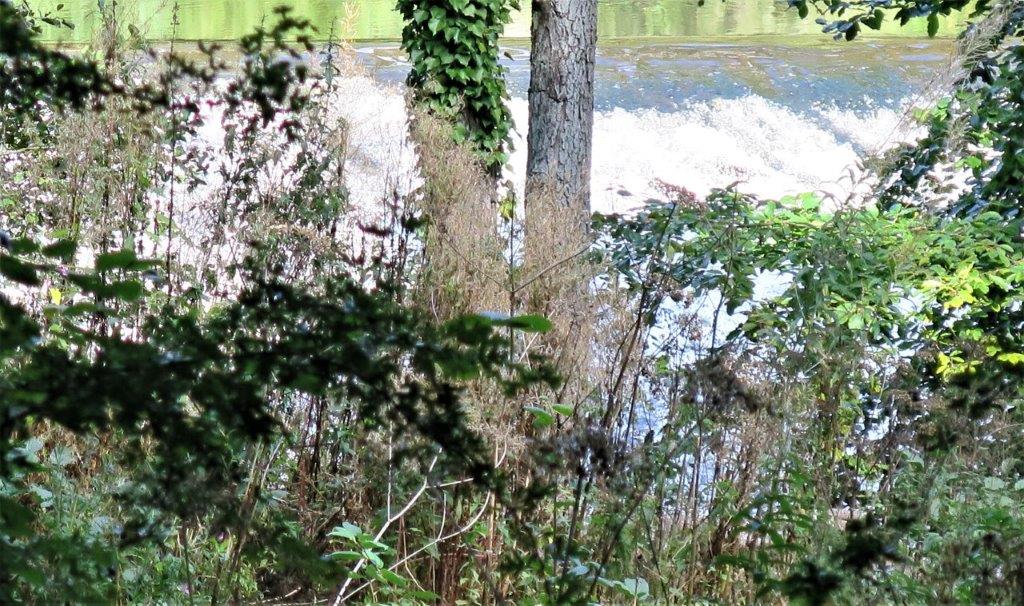 44 The weir below New Bridge - seen here with difficulty through trees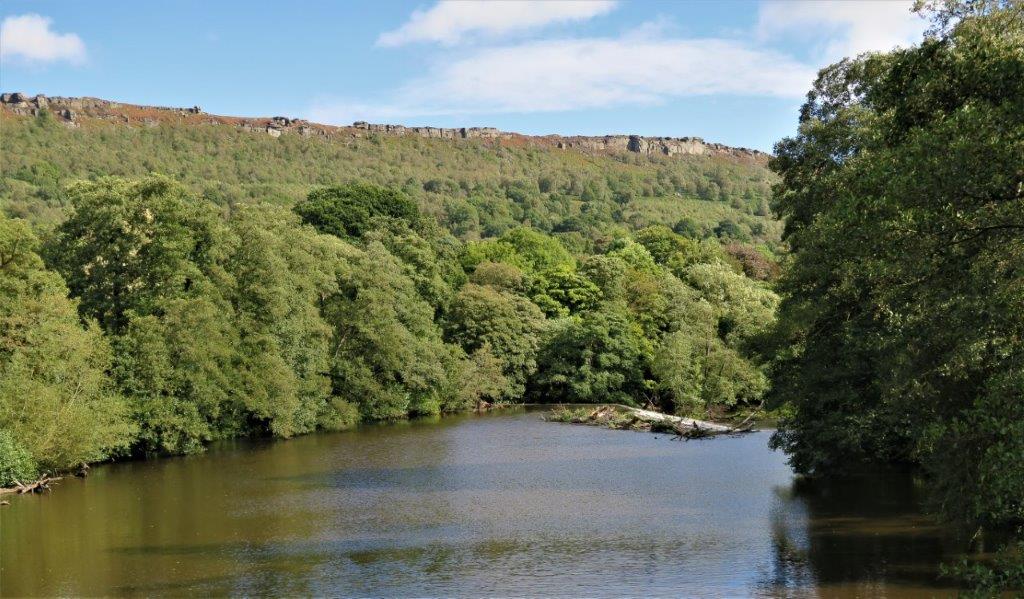 45 The weir seen from New Bridge - some debris accumulated behind it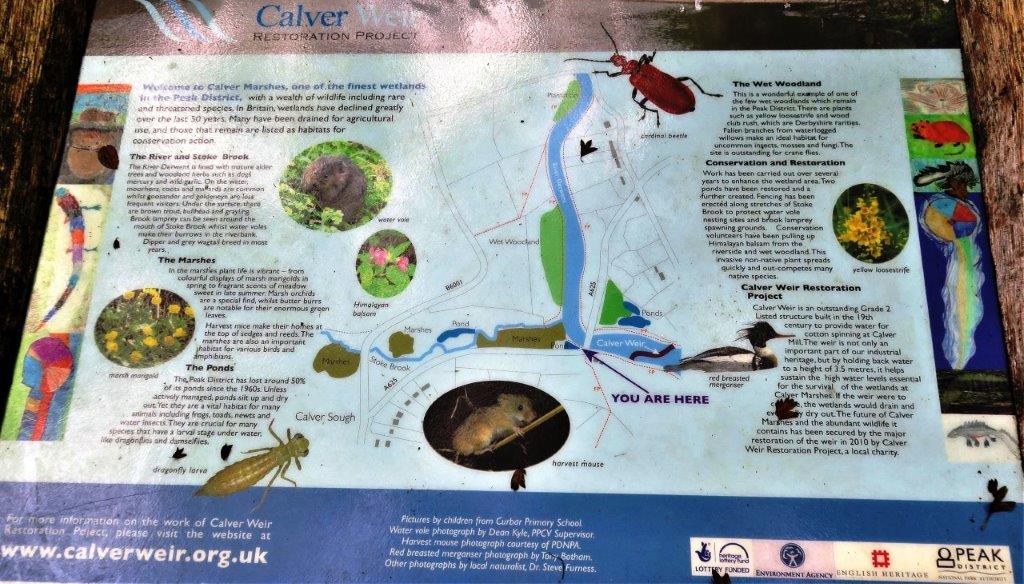 46 YOU ARE HERE is on a corner of New Bridge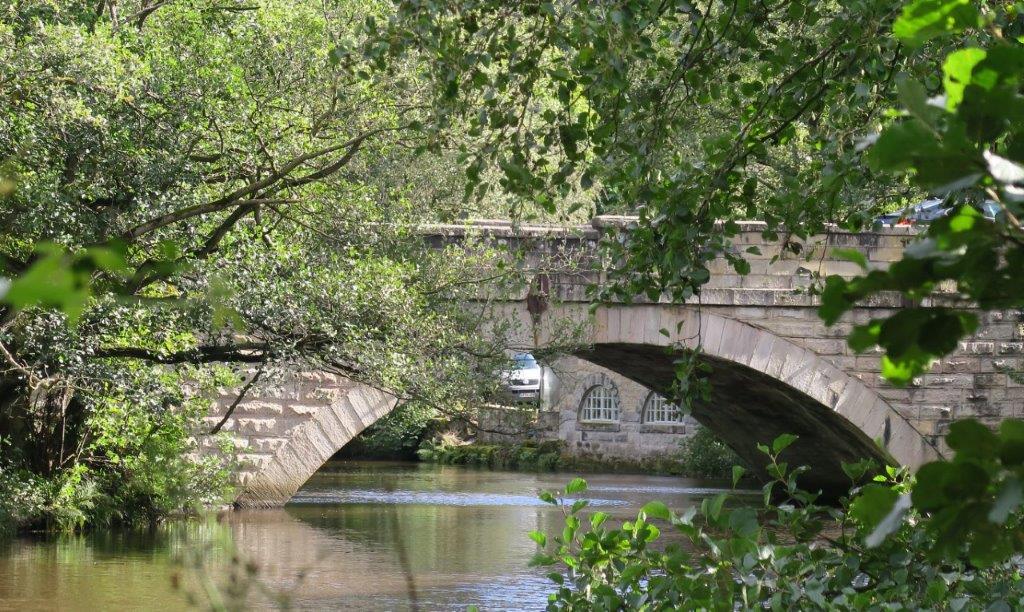 47 New Bridge seen from upstream side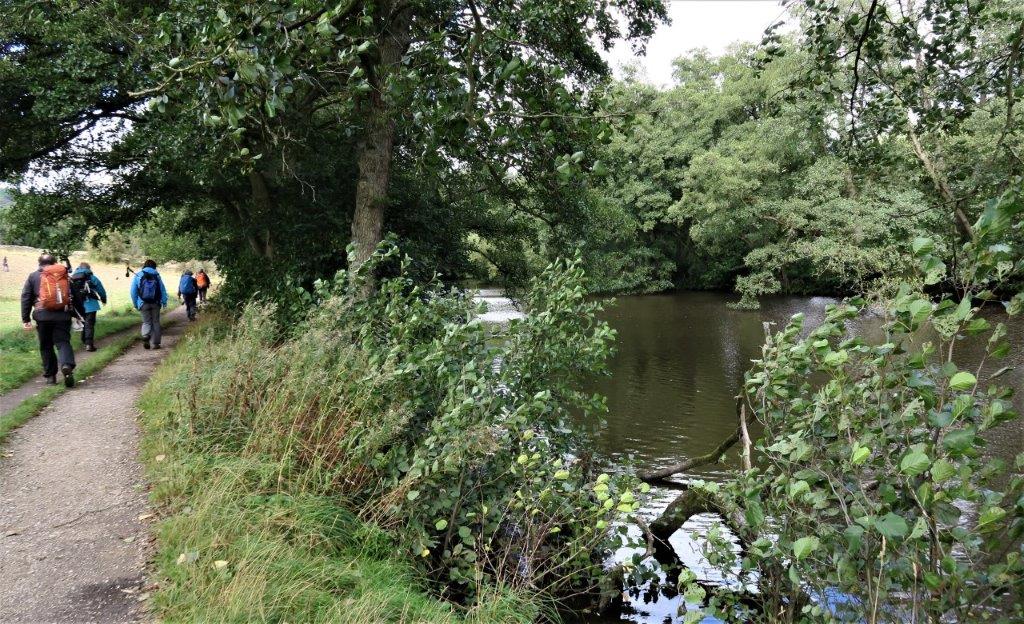 48 walking upstream along The River Derwent to Froggatt Bridge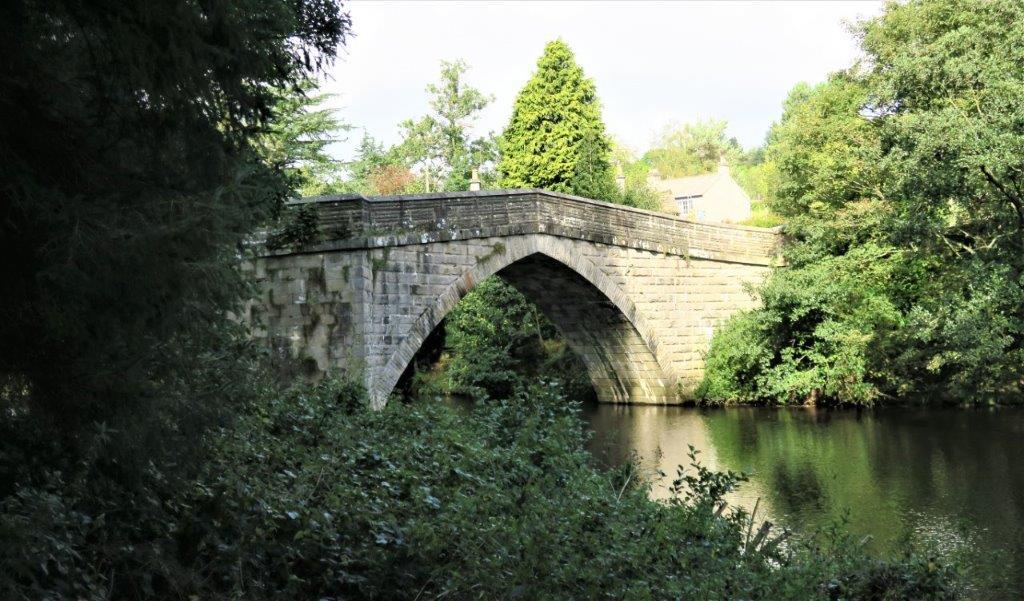 49 Froggatt Bridge which we crossed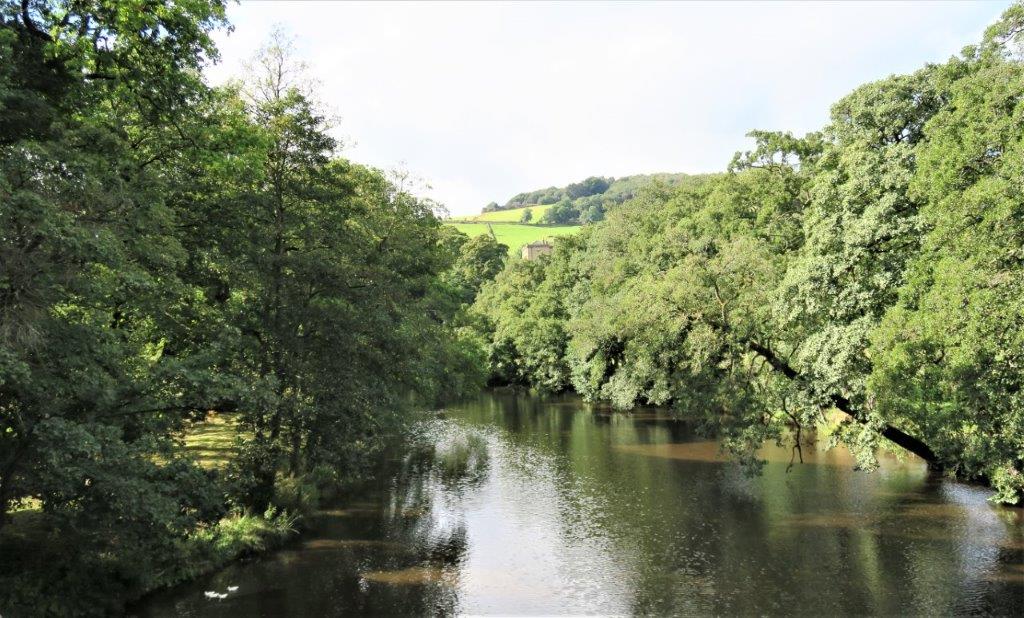 50 River Derwent upstream of Froggatt Bridge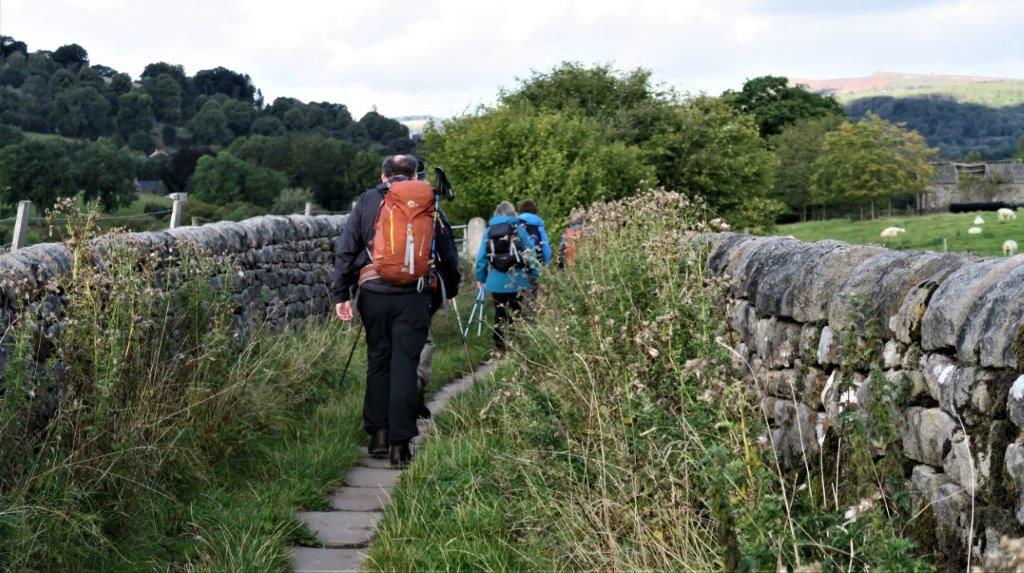 51 still on THE DERWENT VALLEY HERITAGE WAY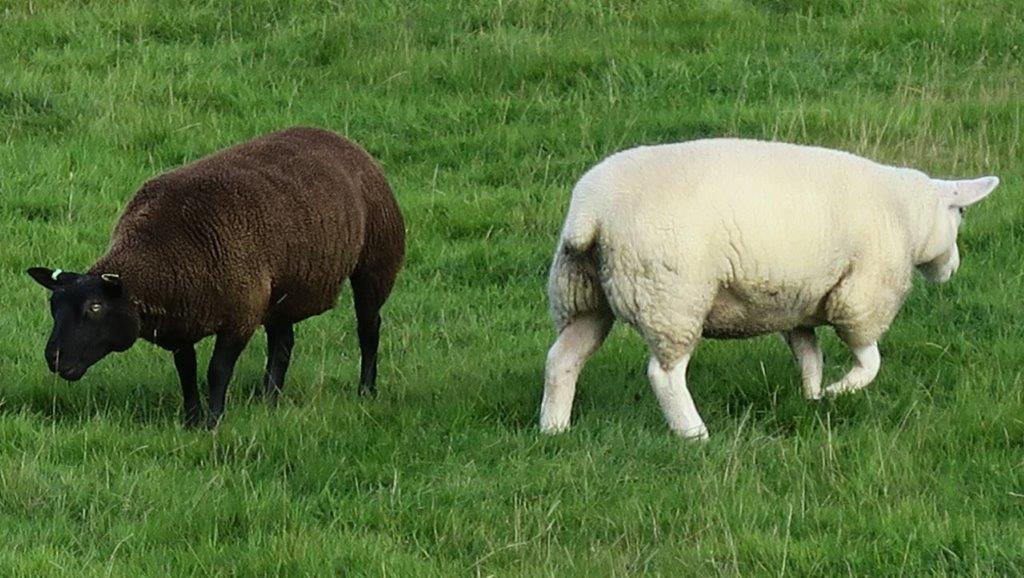 52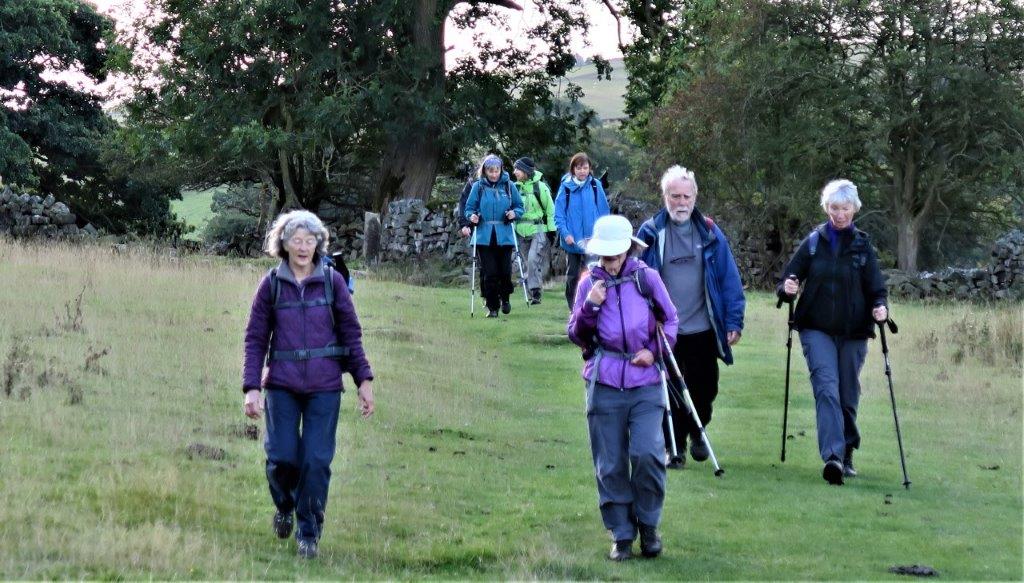 53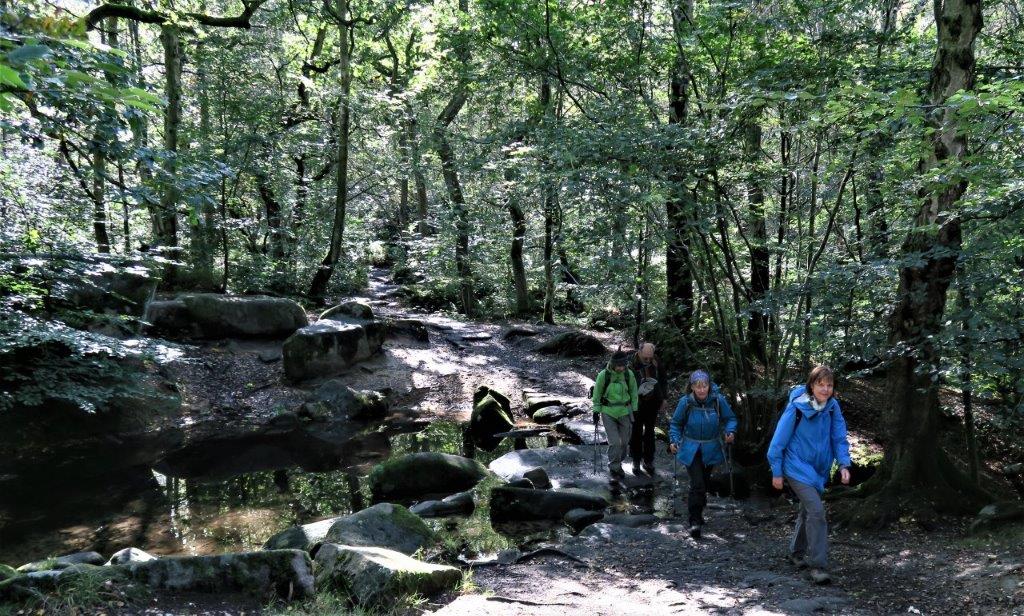 54 crossing unnamed brook which leads into The River Derwent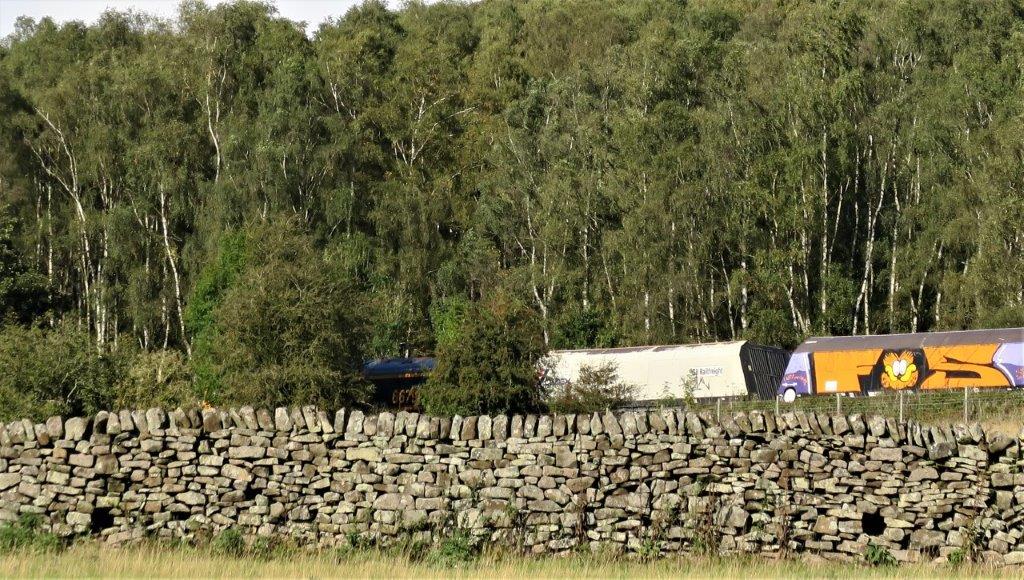 55 near the Railway Bridge - as train probably hauling empty cement rolling stock heads for Hope Cement Plant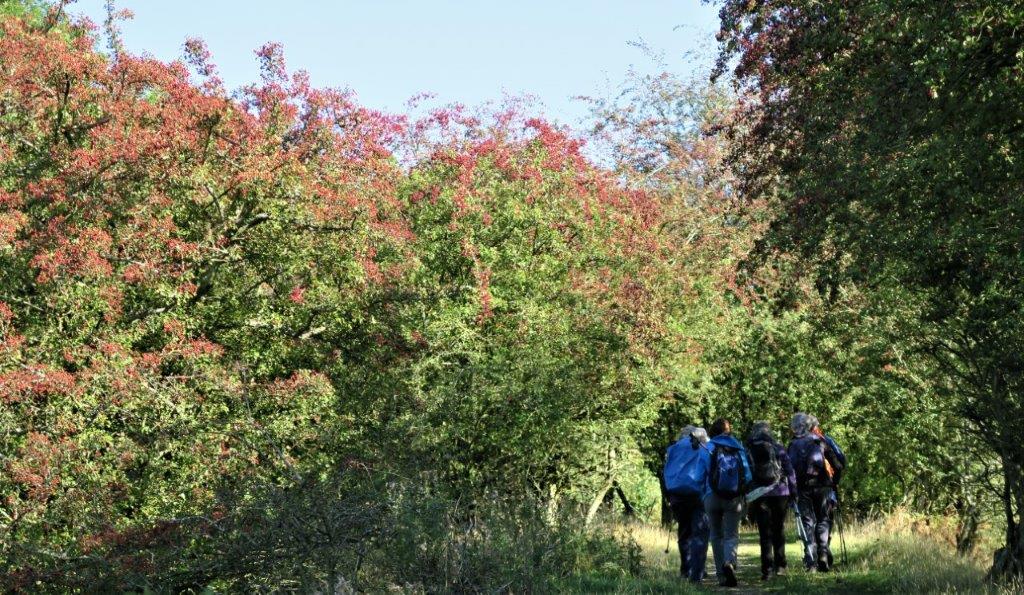 56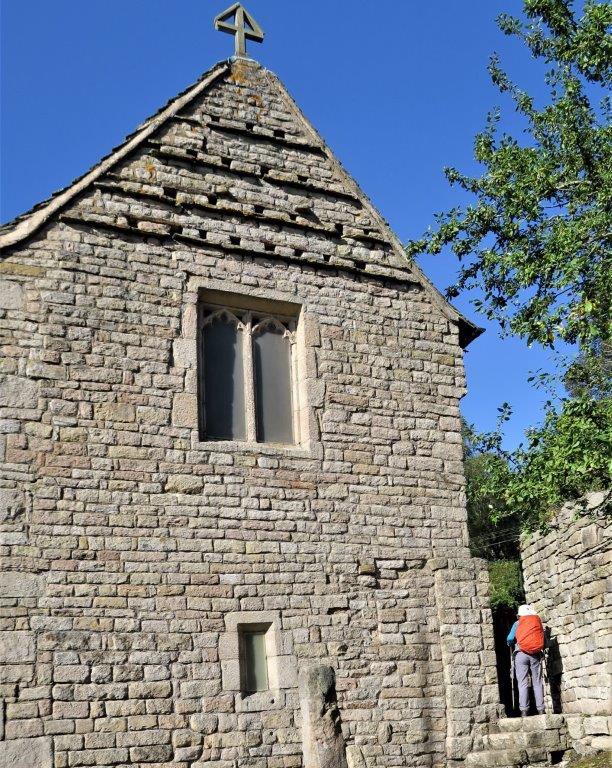 57 Padley Chapel - read history in Wikipedia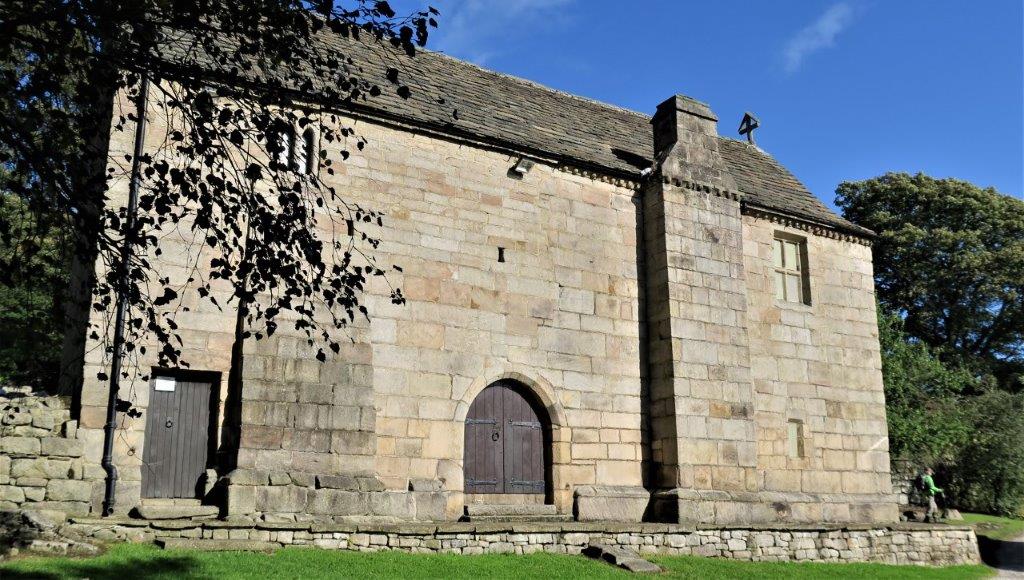 58 as above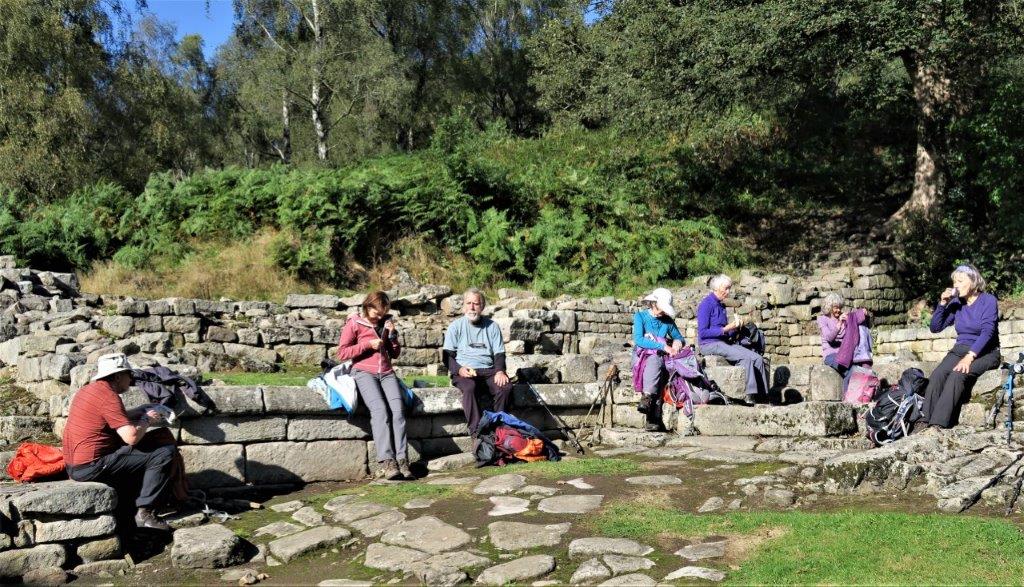 59 a break behind Chapel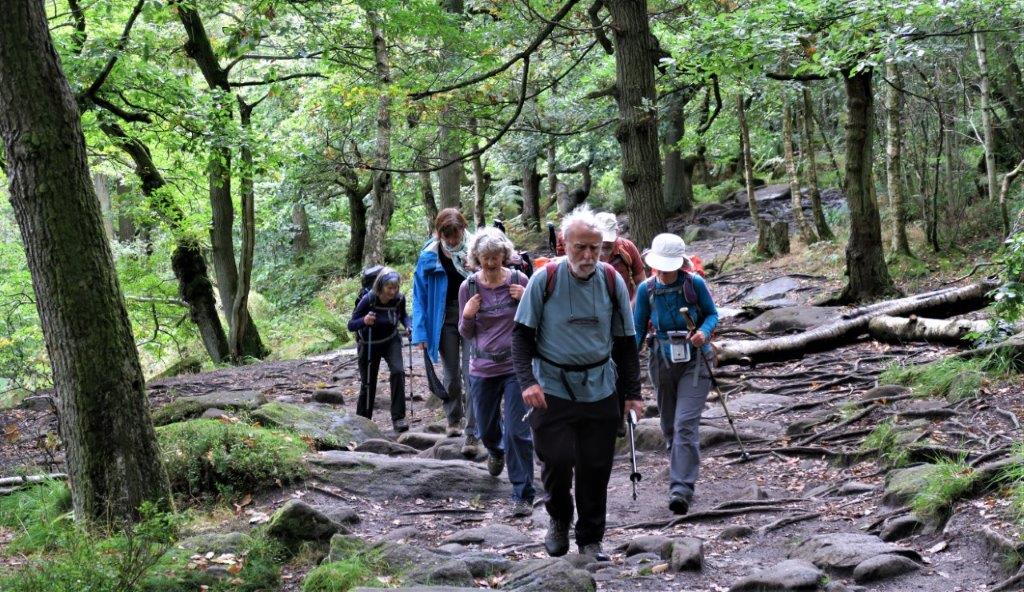 60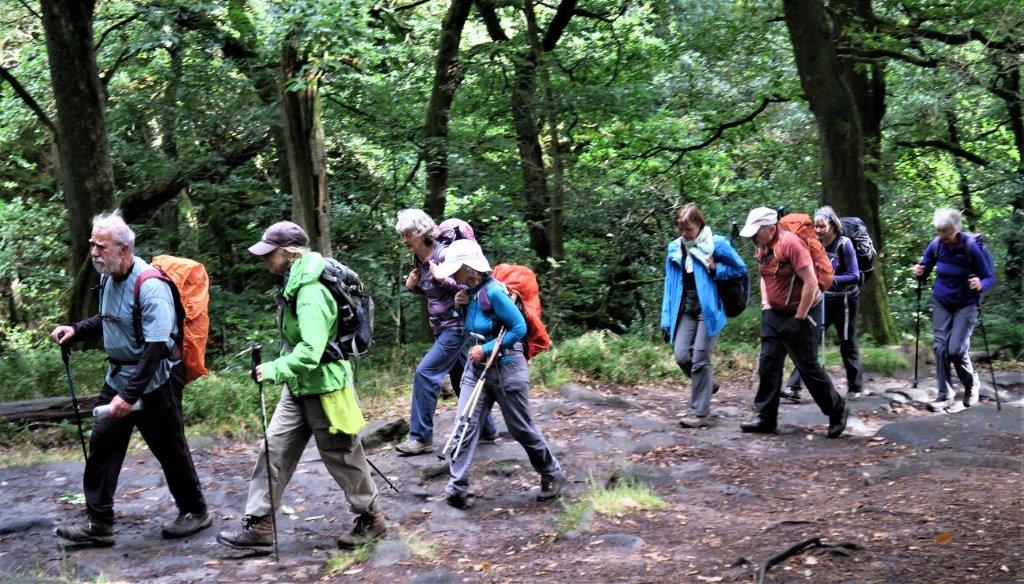 61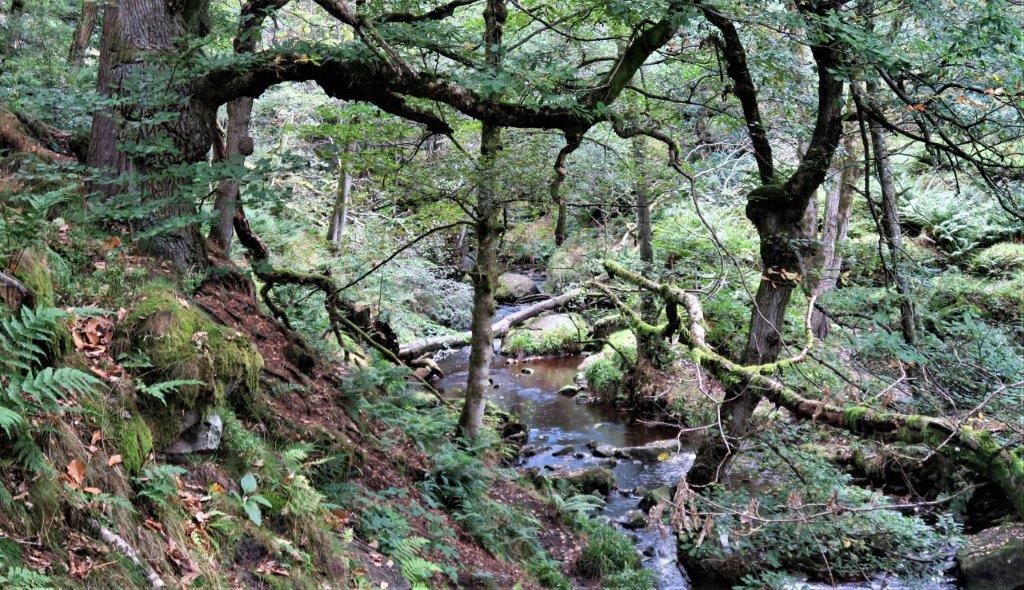 62 Burbage Brook (flows through Padley Gorge) and joins River Derwent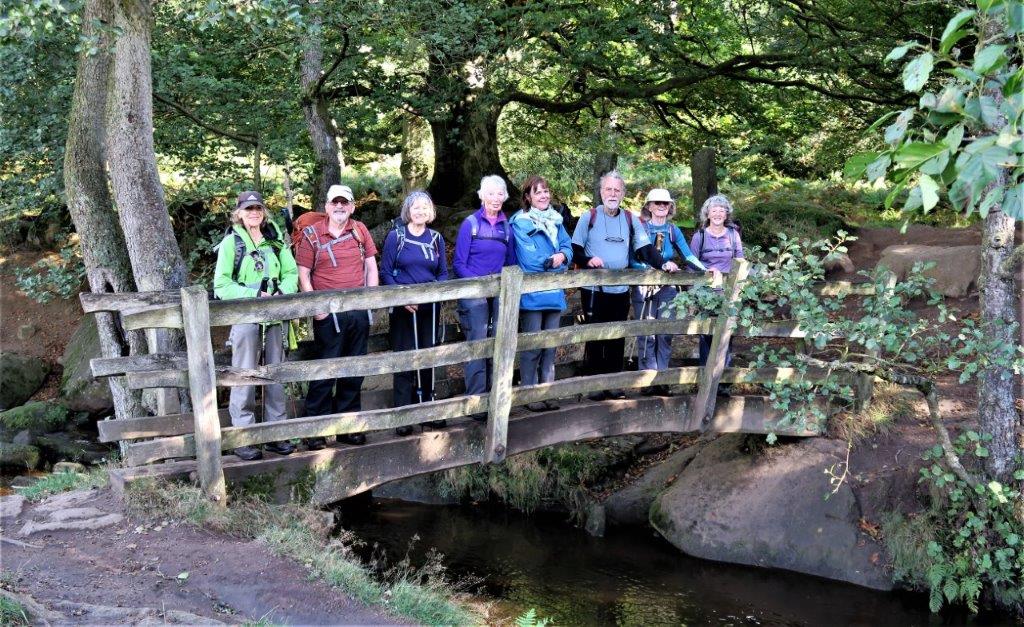 63 Footbridge over Burbage Brook
64 Burbage Brook somewhere above the footbridge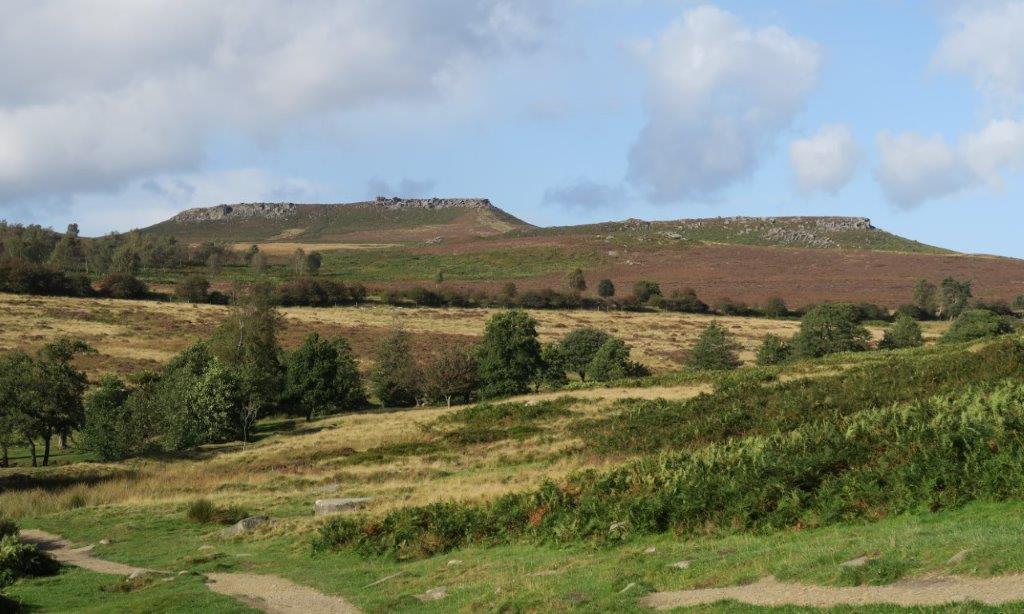 65 Higger Tor and Carl Wark Fort seen again - see picture 9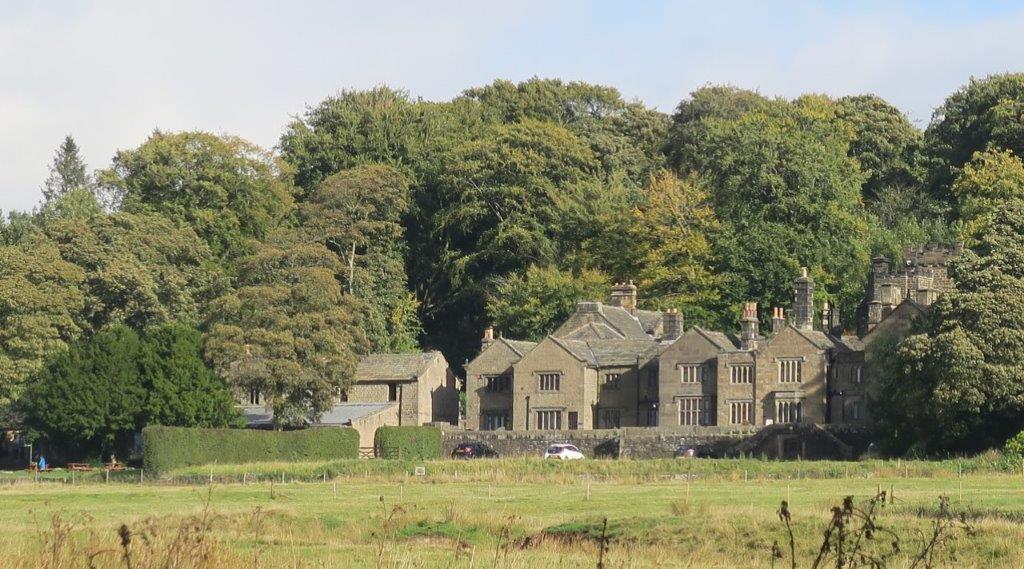 66 before reaching pond zoomed into The National Trusts - Longshaw Lodge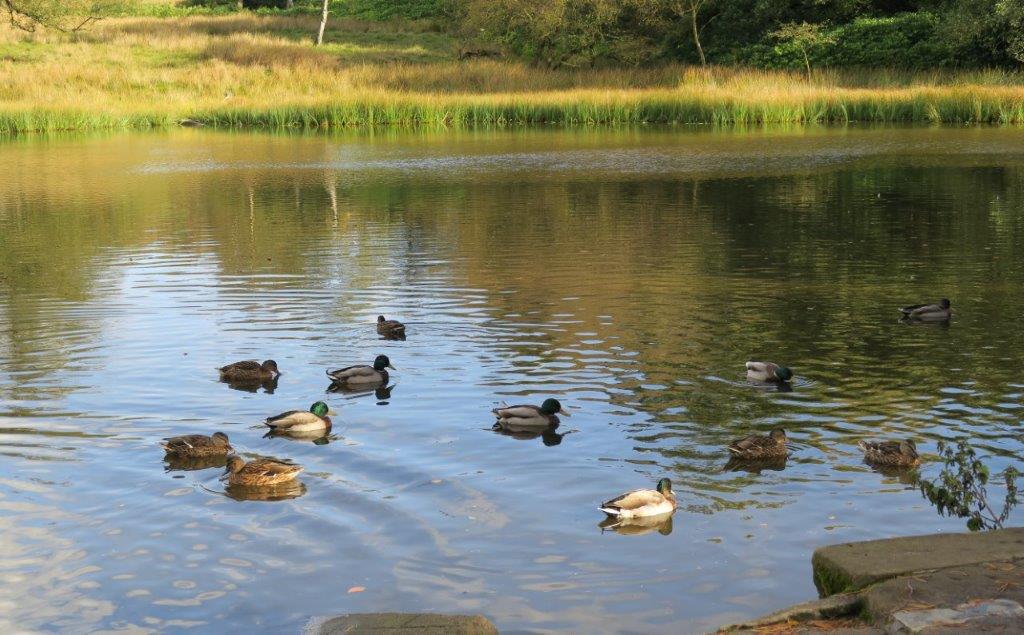 67 pond close up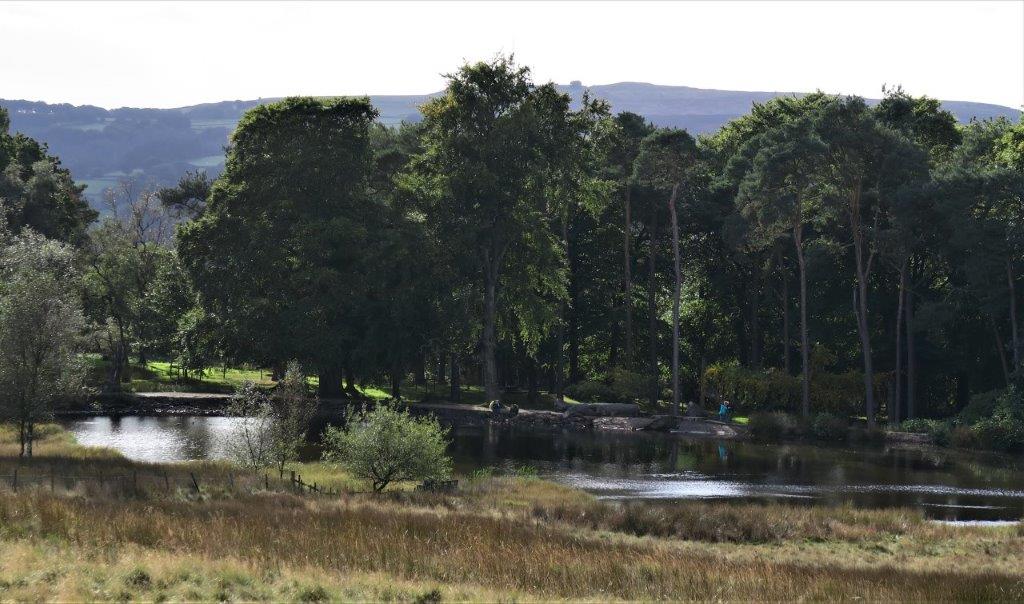 68 zoomed into pond from path up to Longshaw Lodge
homepage - Daywalks Index 2021 - contact me at